Ah! These photos make me smile so much! You may remember
this cute little face from her newborn photos
but this time it was about the whole family getting in the holiday spirit :) It was such a pleasure to photograph Amy, Steve & beautiful baby Mackenzie again. They're such a sweet family & Mackenzie is so full of smiles, I love it!! She makes my heart melt! <3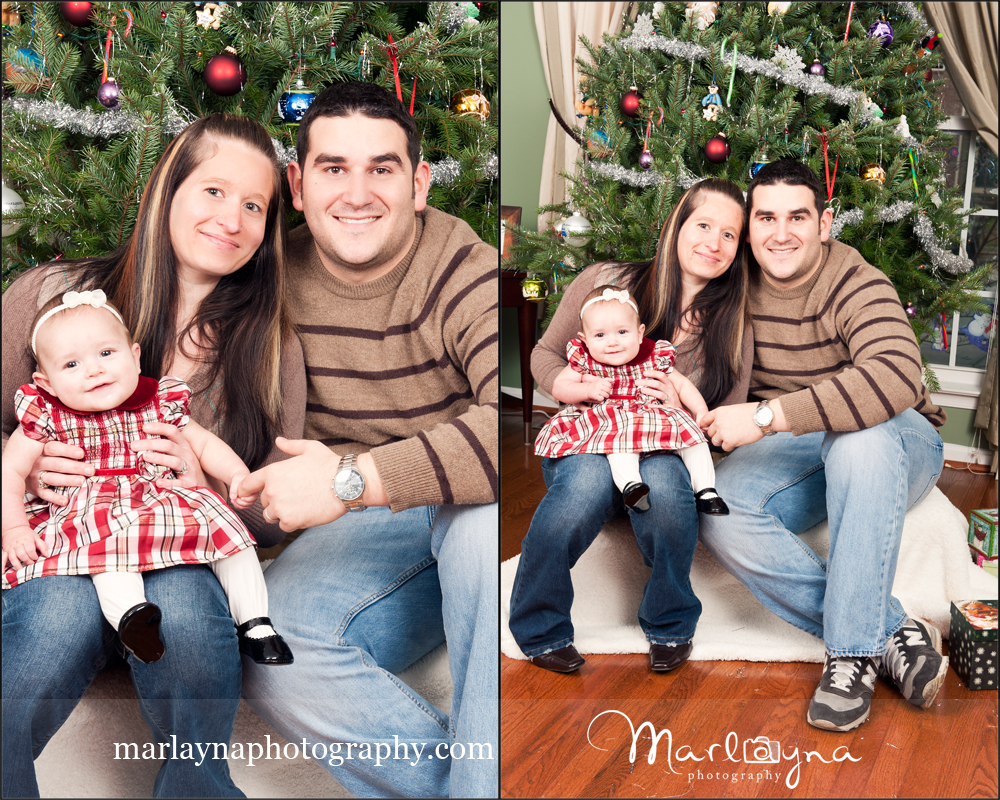 By the tree..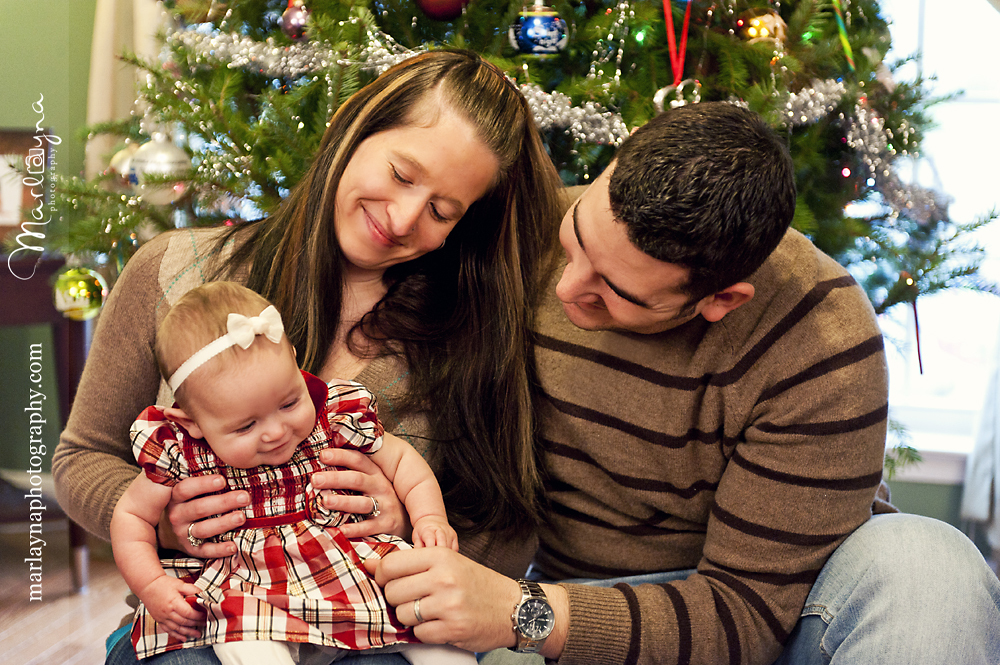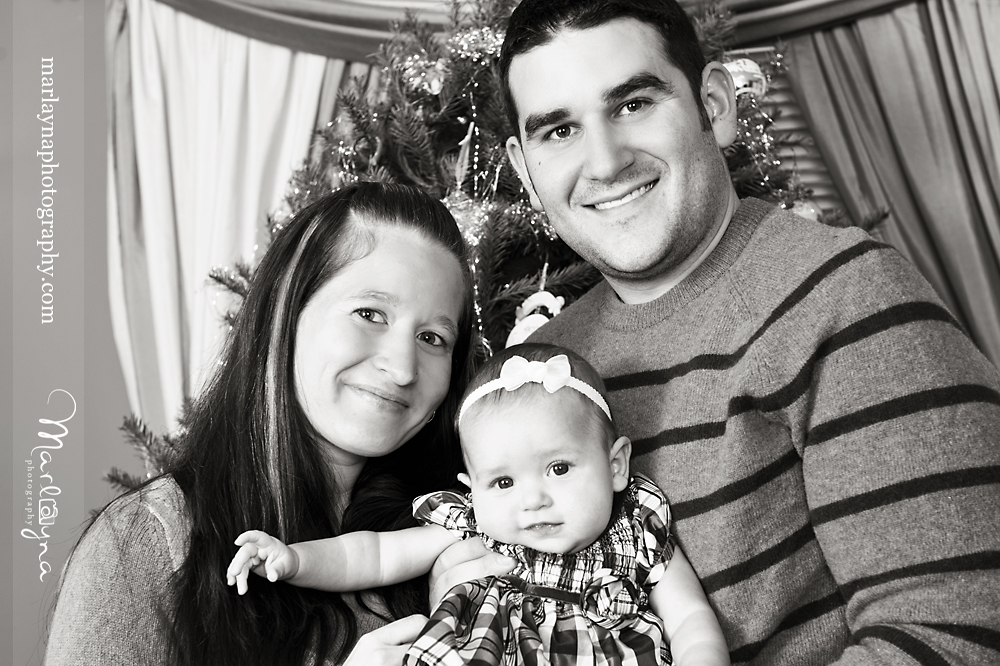 poor Mackenzie looks like she's slipping away here, but I still think it's adorable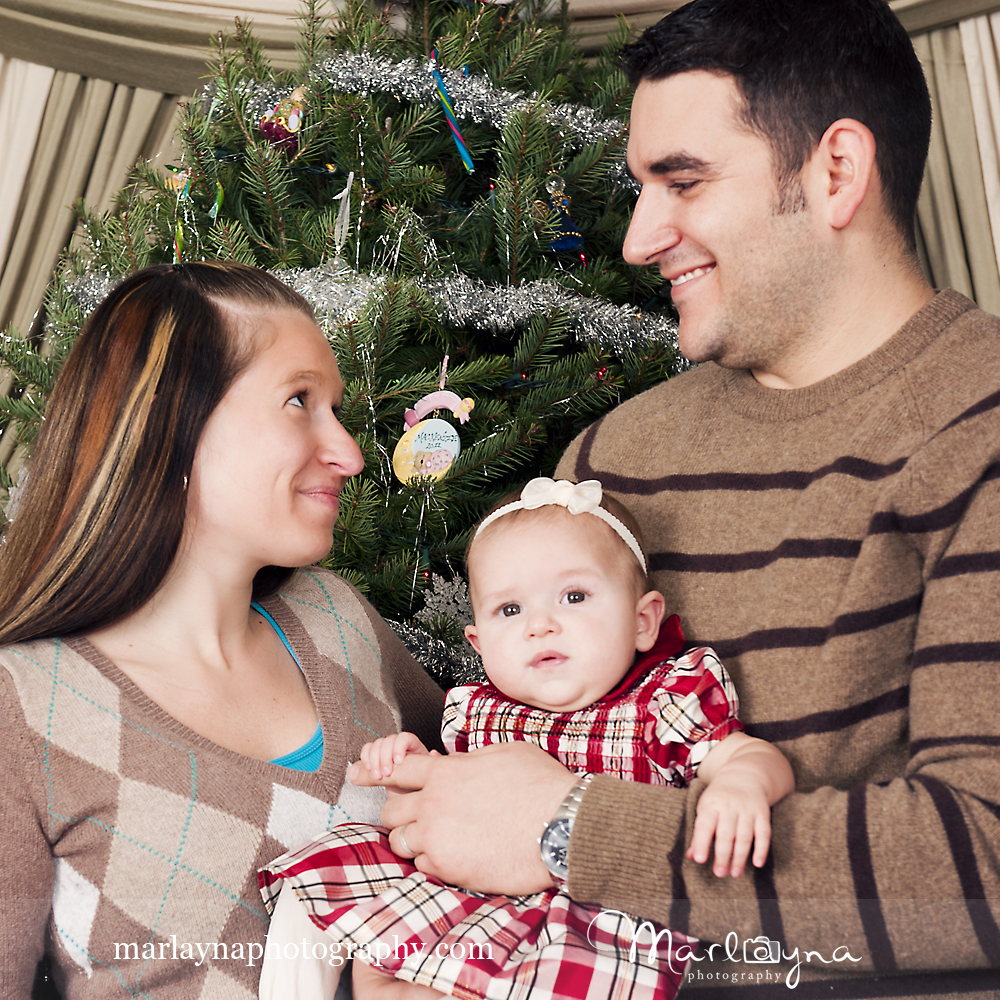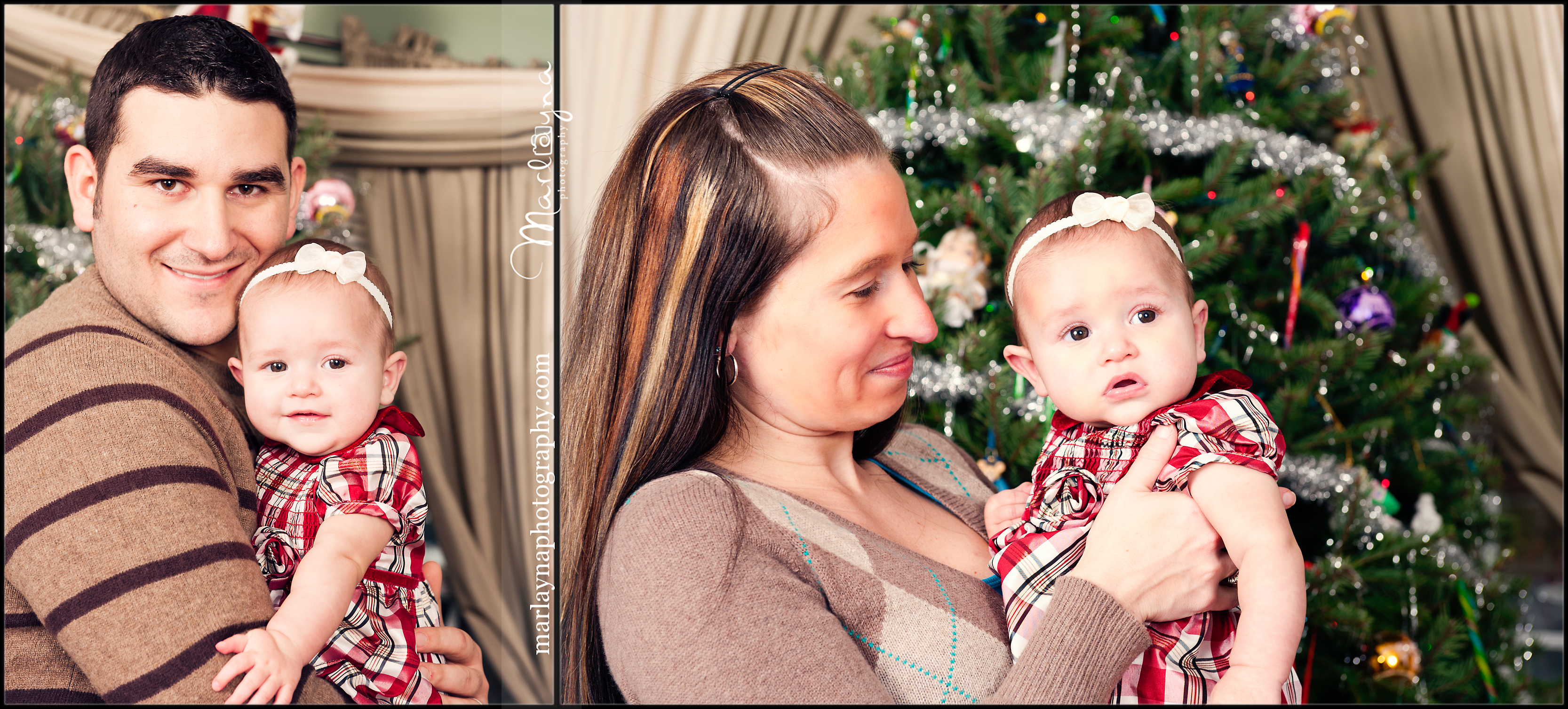 Oh yes, she's got them both tied around her little fingers! So precious!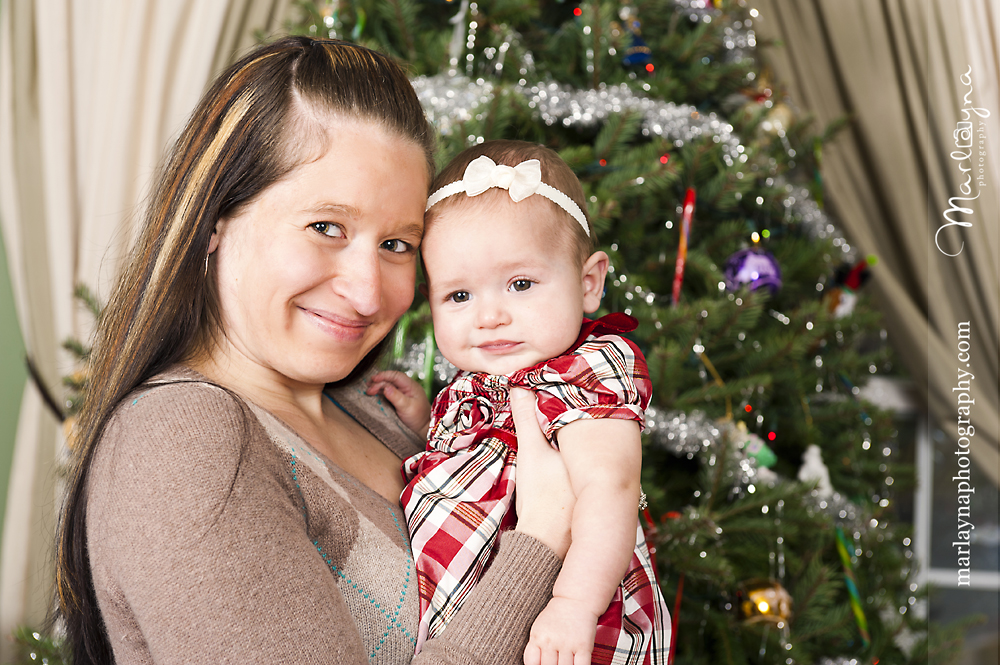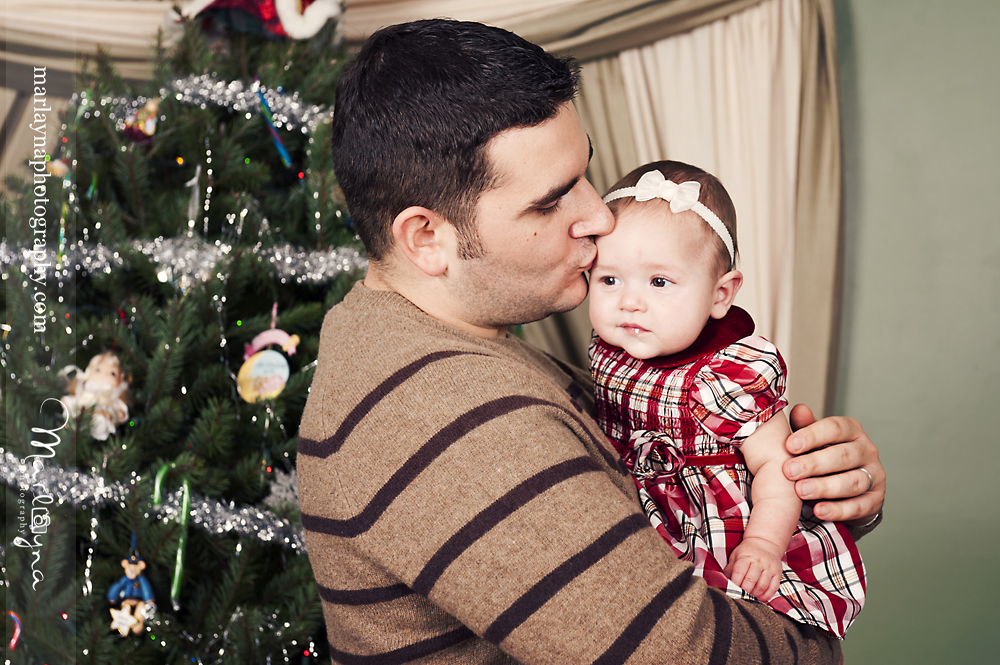 I just want to squeeze her little cheeks! haha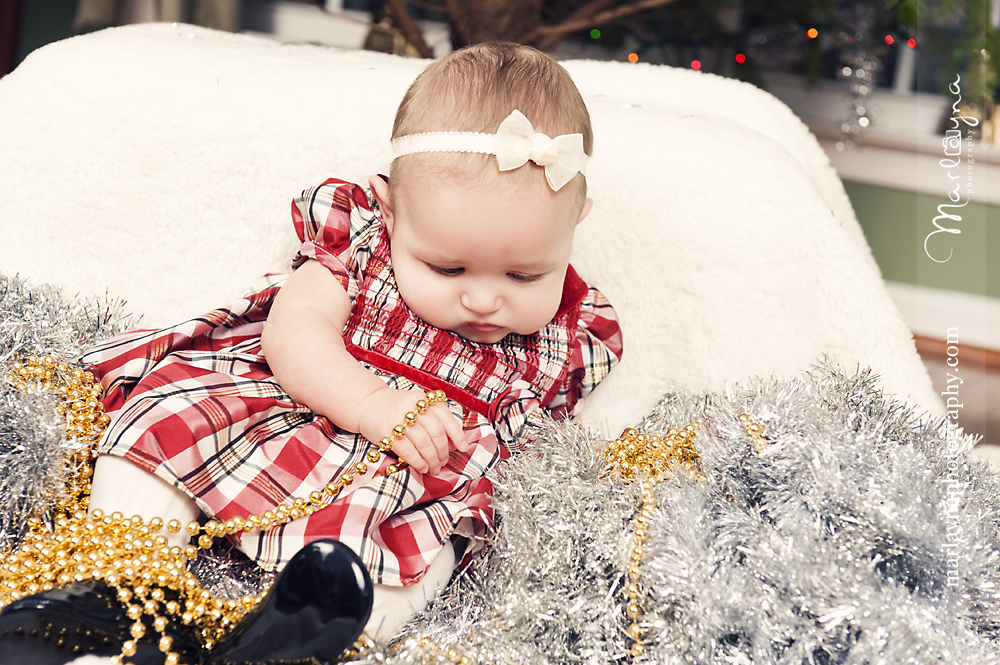 So much shiny!!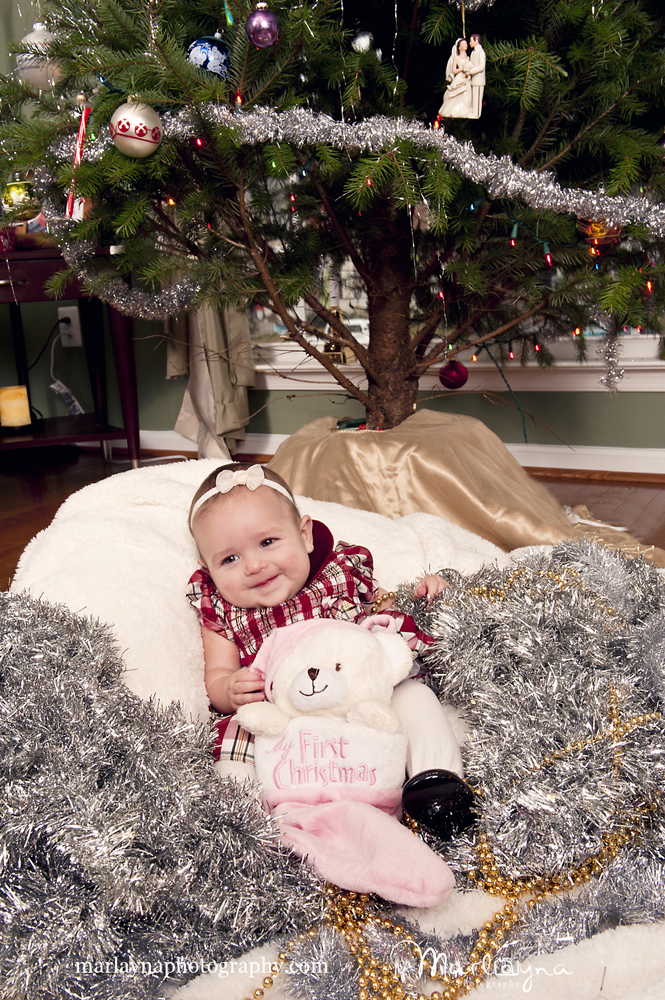 These next couple were a little trick I wanted to try, thanks to my Aunt Laura's suggestion. Such a clever idea :)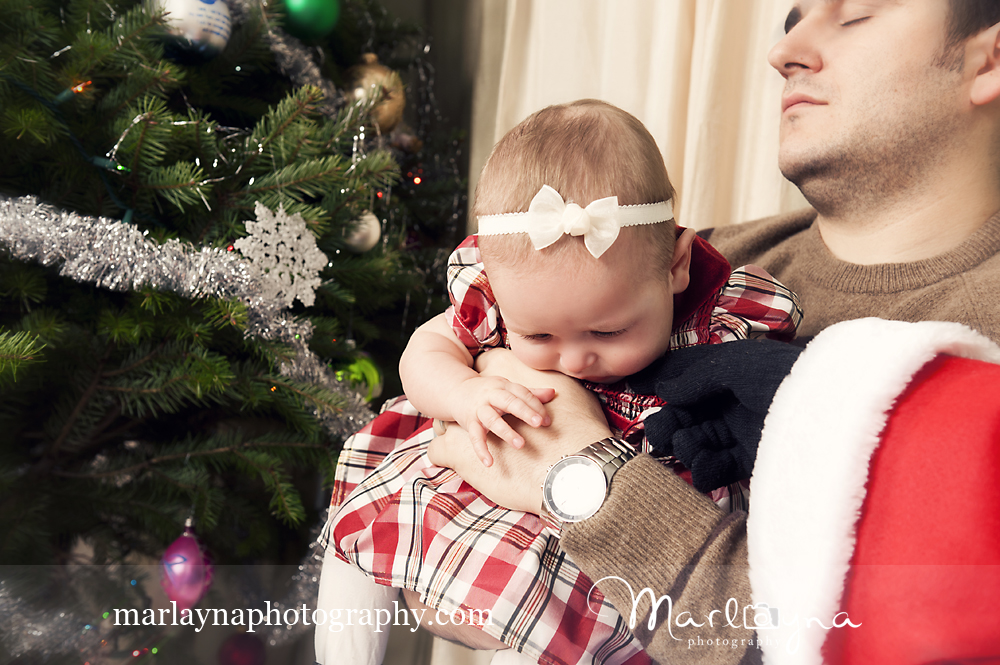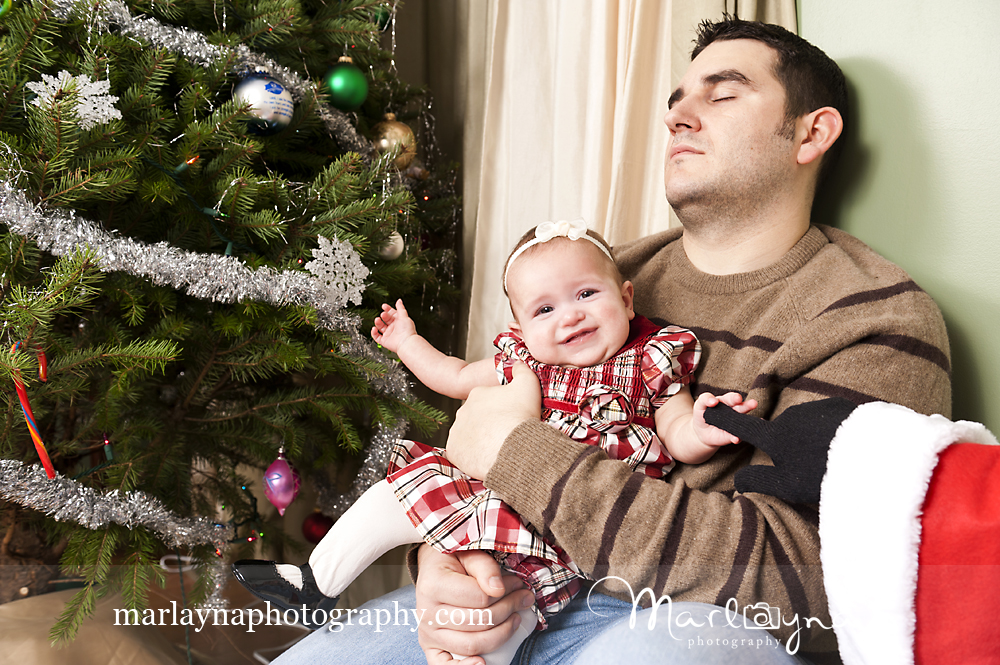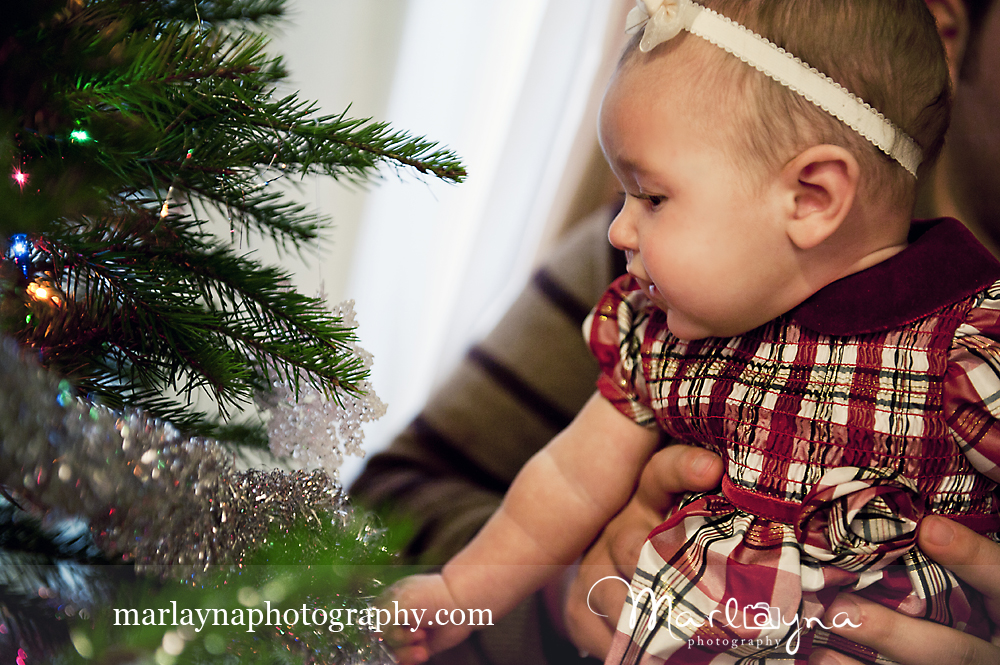 Beautiful girl :)
This bottom left one was one of my facebook teasers ;)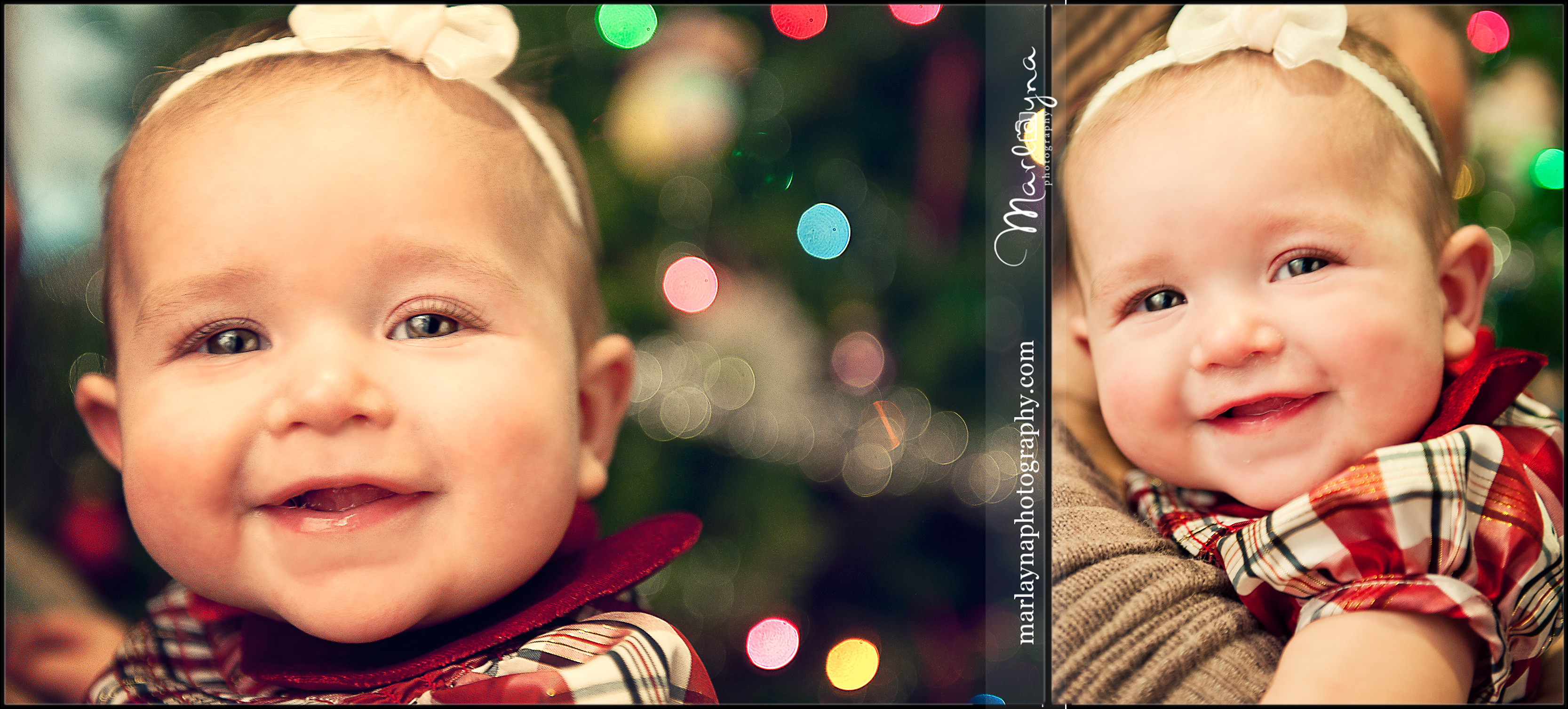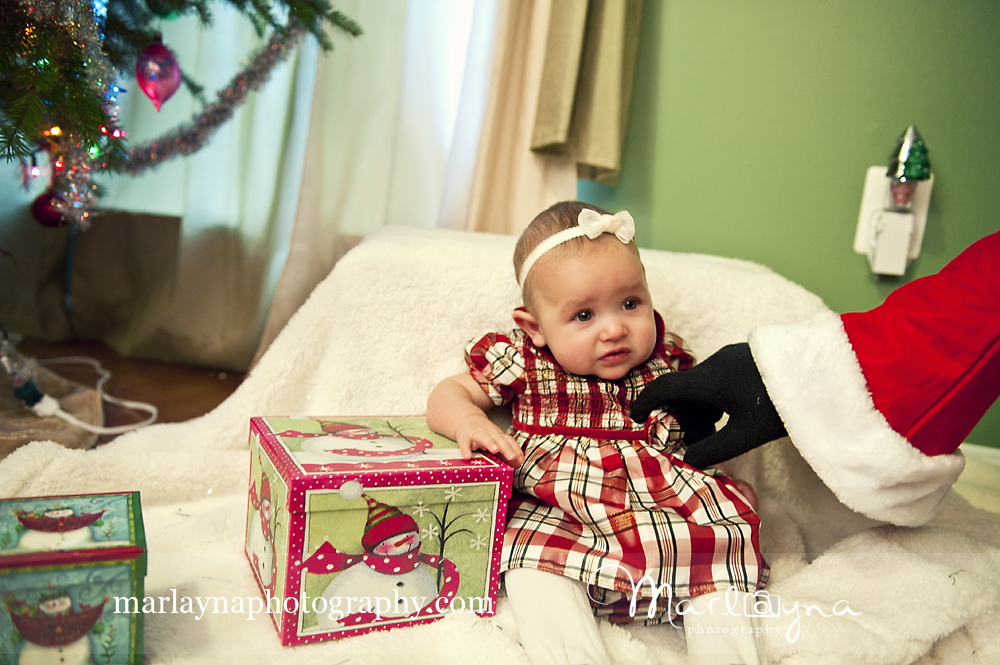 Santa?!?!?!? haha I think she was kinda pooped out with the photos at this point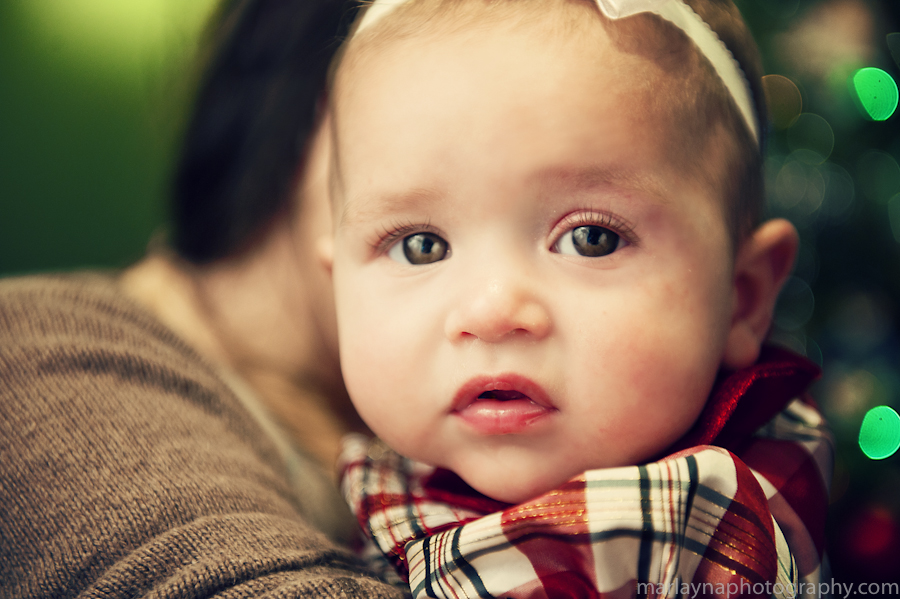 & I'll end with this one... because can we just say that she is going to be a model, heart breaker or all of the above? Goodness she is gorgeous! I'm so excited to see her grow & can't wait to see the family again :) Taking your photos has been such a nice way to reconnect! :)
Happy Holidays!!