One week ago tonight, we were wrapping up and saying goodbye to good friends, with full stomachs & all the energy from a really fun time. Our little group of six (affectionately referred to as "the CH," which stands for Communal Home, aka our future dream! haha) initially planned to do a dinner party around Christmastime. But, as you can imagine, when it comes to organizing SIX schedules on top of birthday gatherings, our Key West trip, and oh yeah the holidays!.. well that was a little improbable. So we decided to push it back and it became the Valentine's Day Dinner Party, dubbed the first of our traveling dinner parties! Adam and I were hosting, and I thought it would be nice to do something real casual.. intimate.. super low-key........ haha no I'm kidding. I'm realizing I'm not capable of any of those things anymore! So instead, I spent way too much time on amazon purchasing party supplies (in rose gold, of course!), and even got some sweet friendors involved, including Candace Cage Design & My Sweet Array! Plus a stop at Trader Joes to grab flowers to assemble and we were all set! It's safe to say I went a little overboard, but it's also true that you can totally assemble an adorable dinner party with lots of DIY-ing! I had way too much fun pulling it all together, BUT the best part was definitely the company. So happy to have these friends over to celebrate the love of friendship and the love of our partners <3 Happy Valentine's (month) yall!! Here are just a few favorites from the night!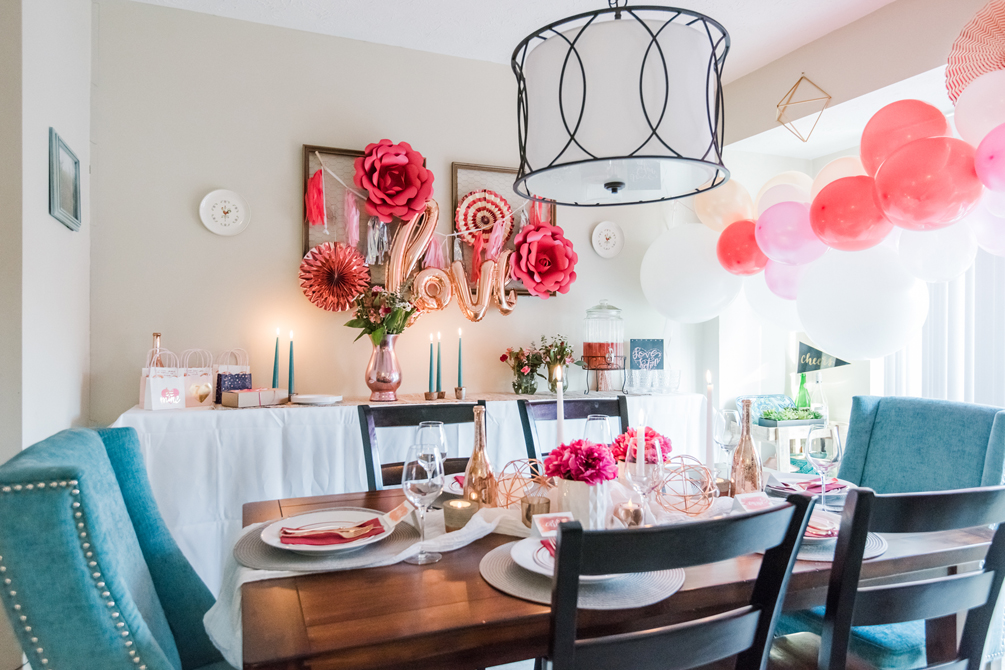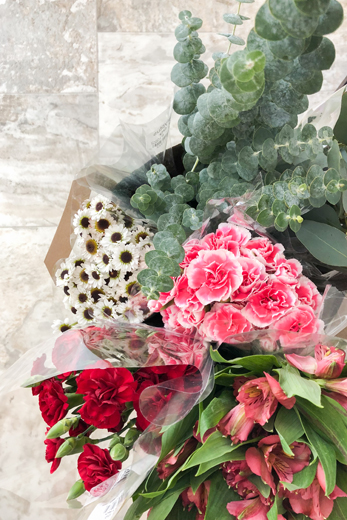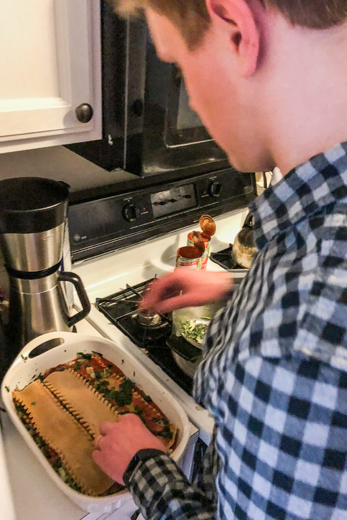 Chef Adam helped with making our lasagna and setting up the charcuterie tray! <3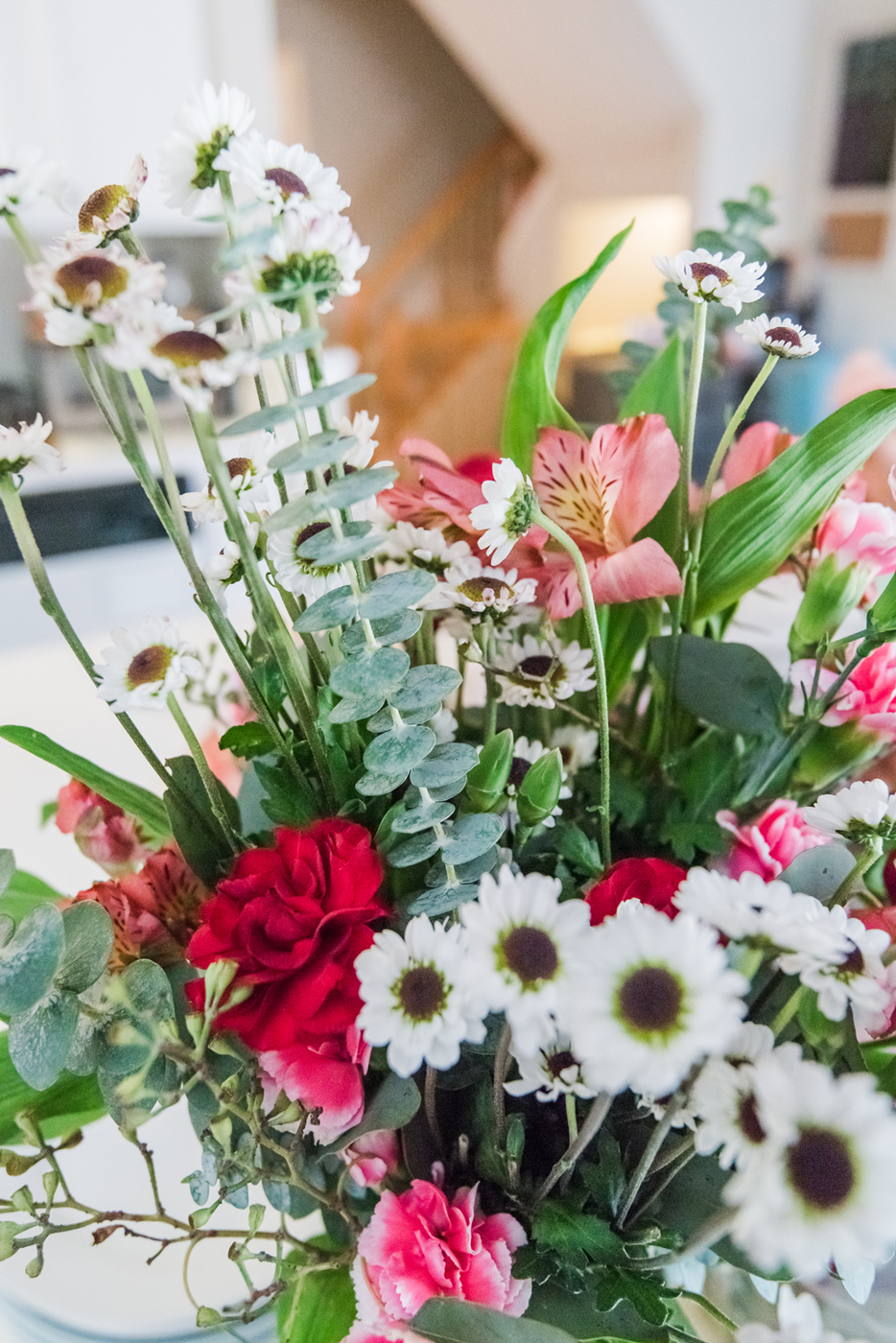 My little Trader Joe's flowers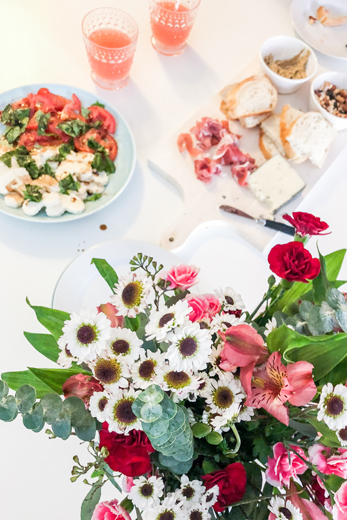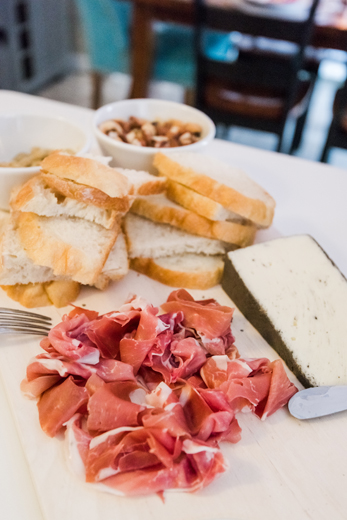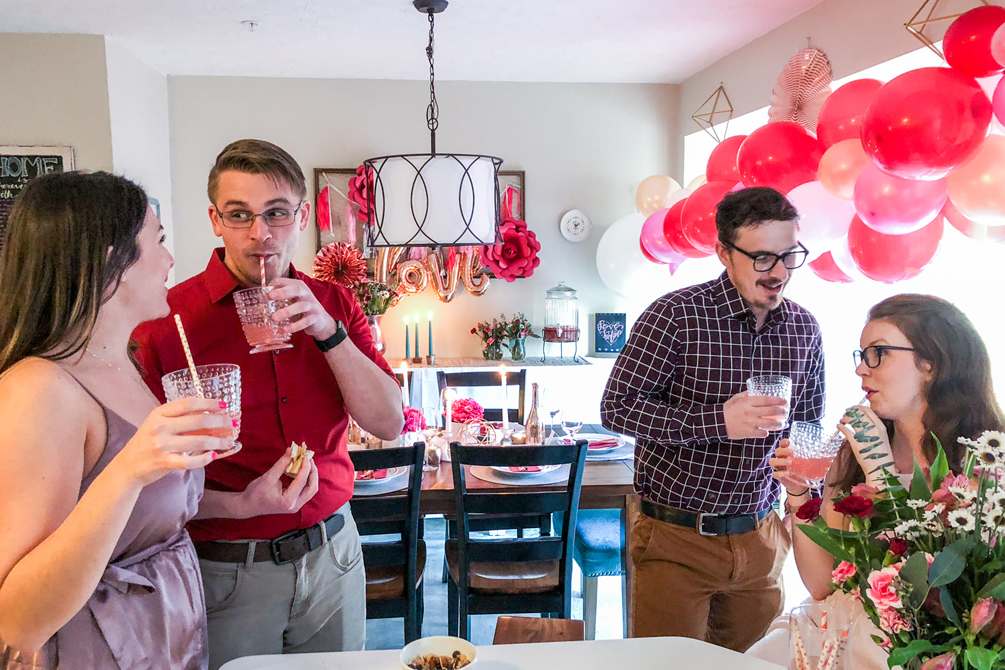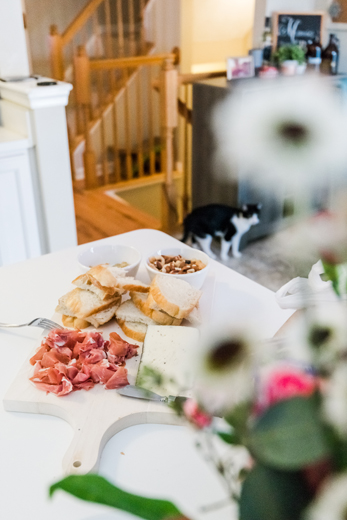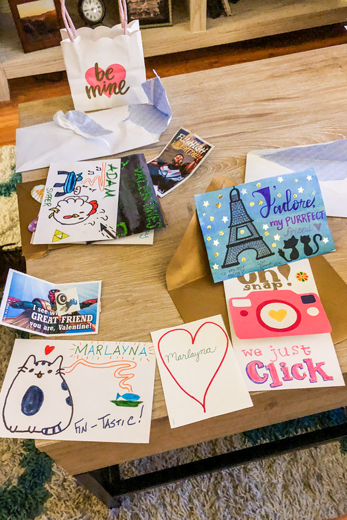 Oh and yes, we made Valentines for everyone!!! hehe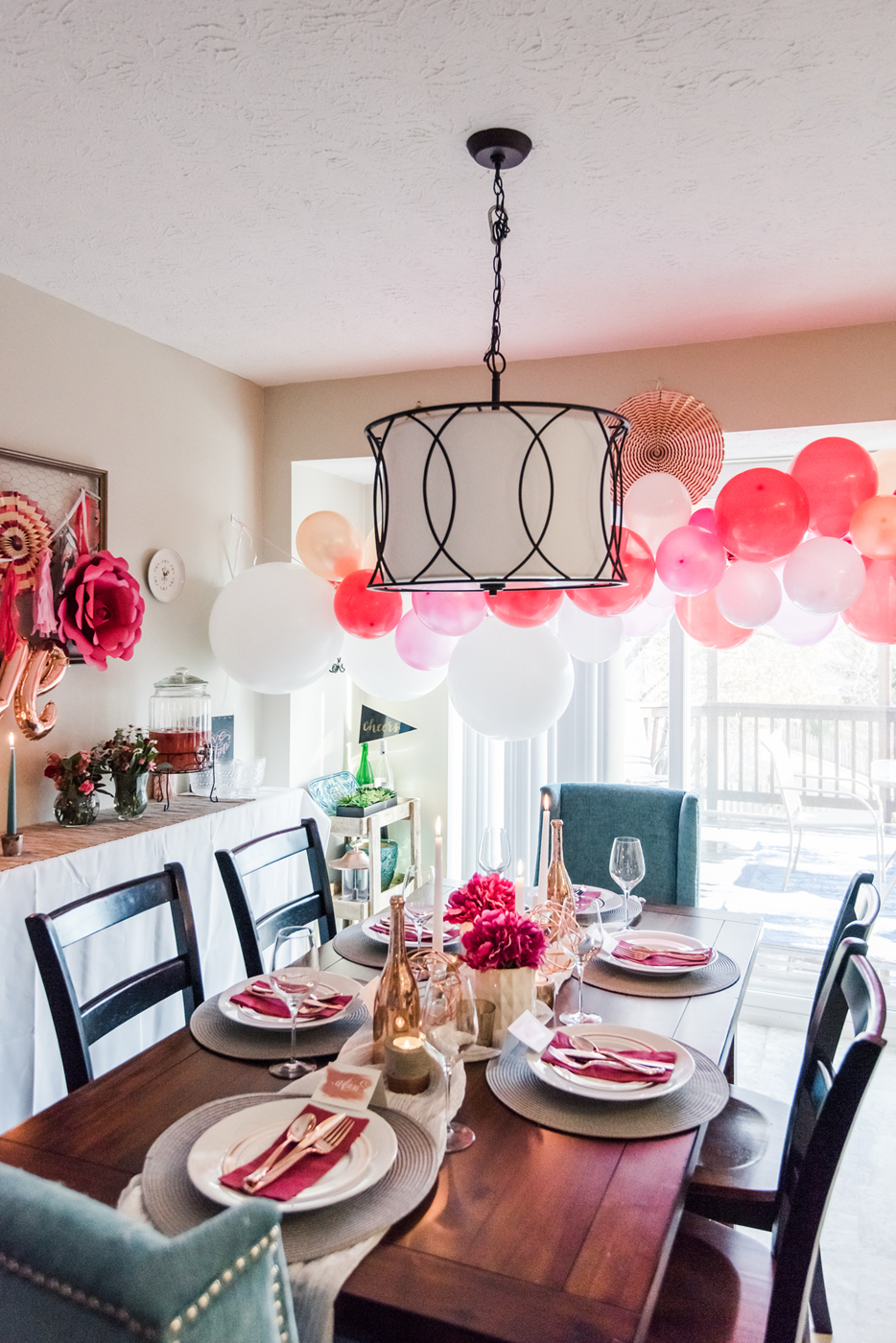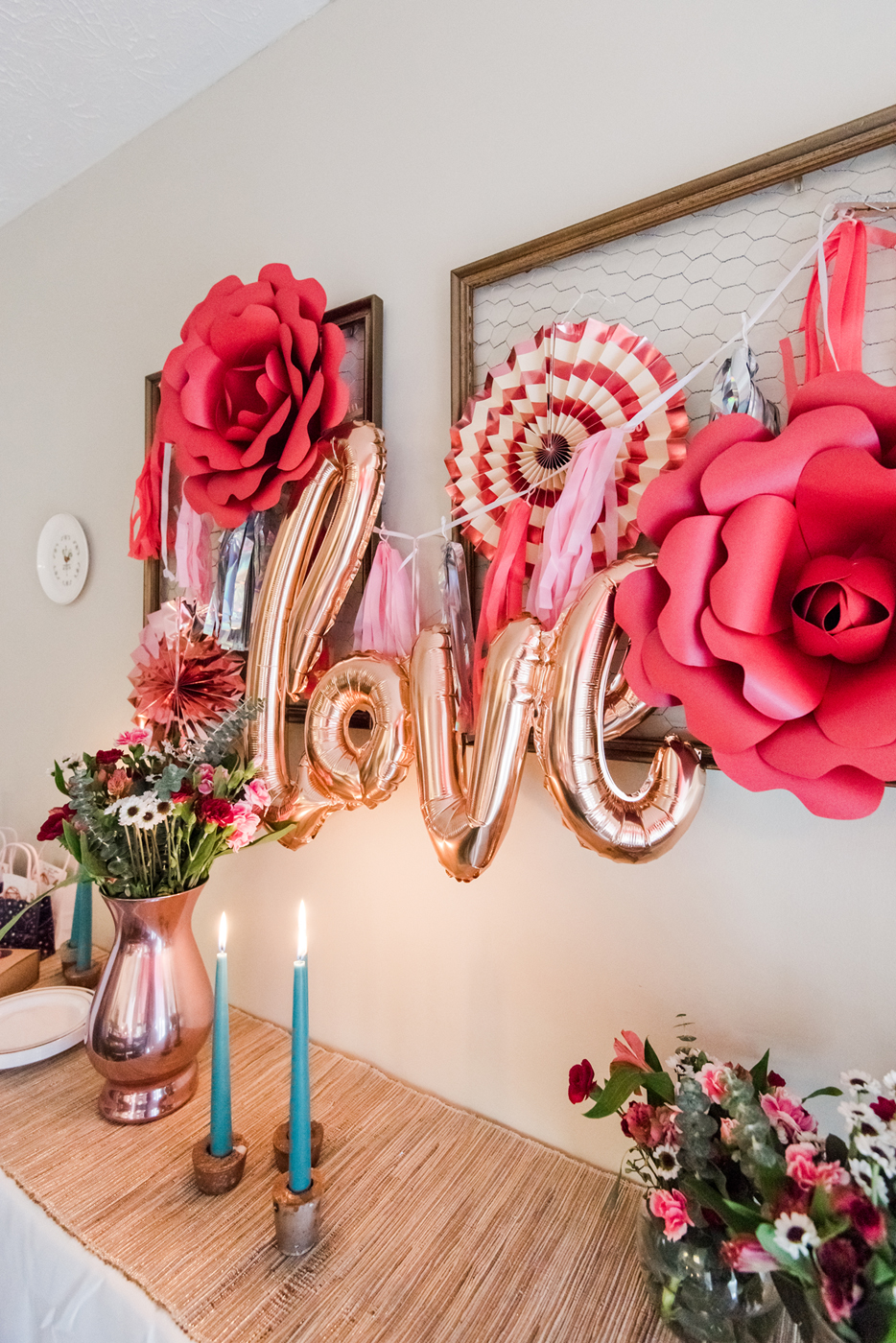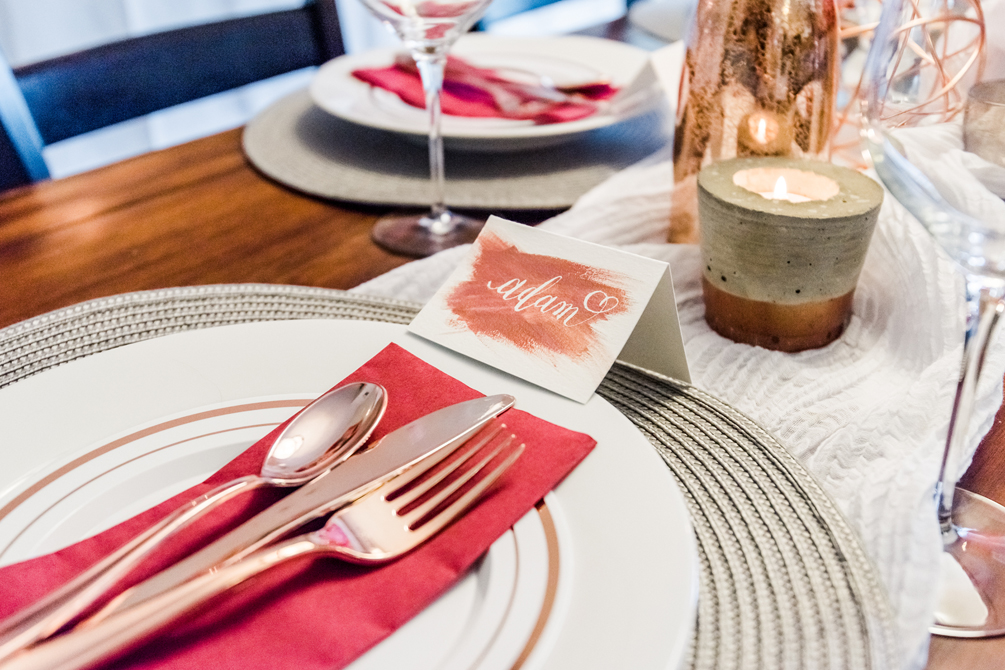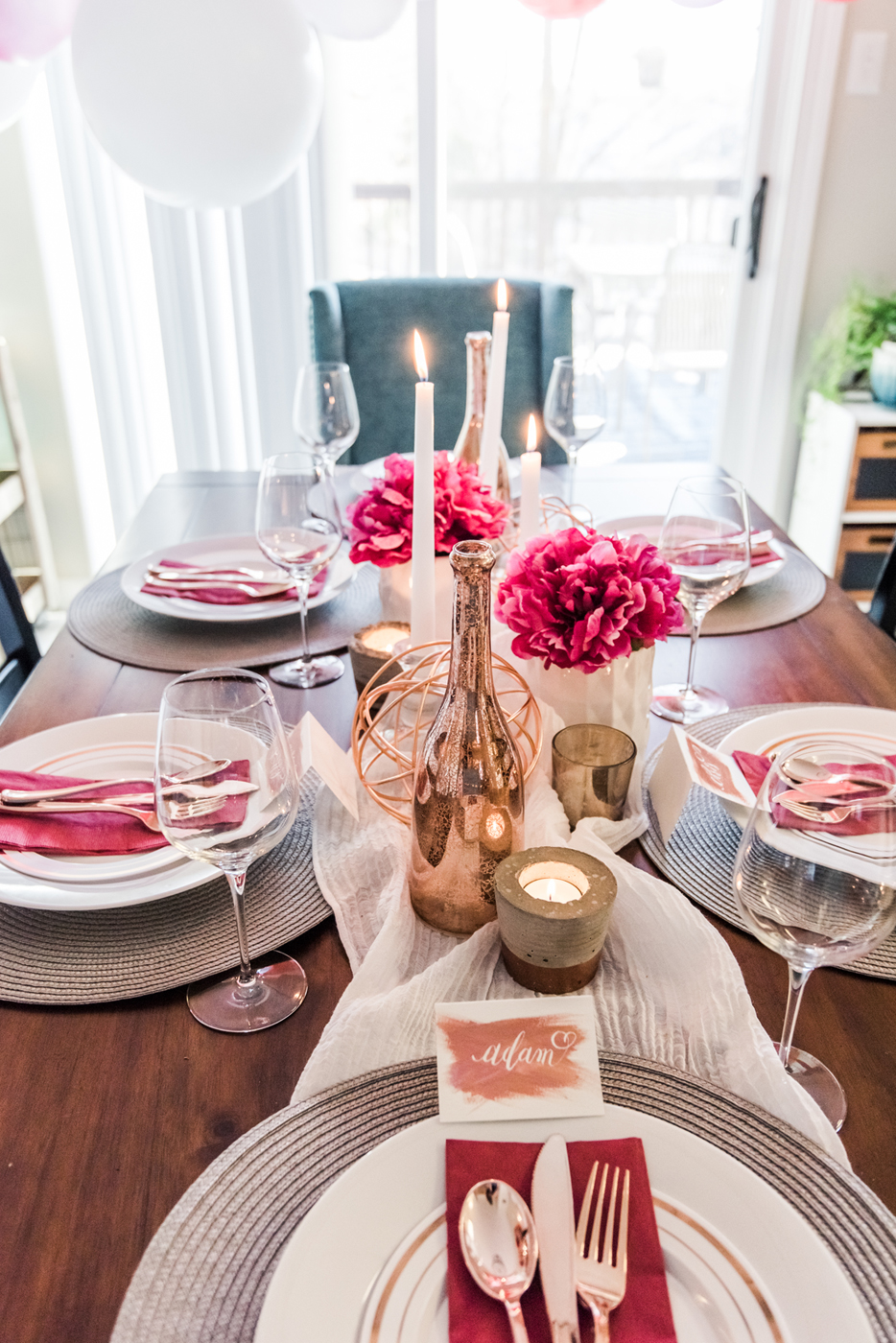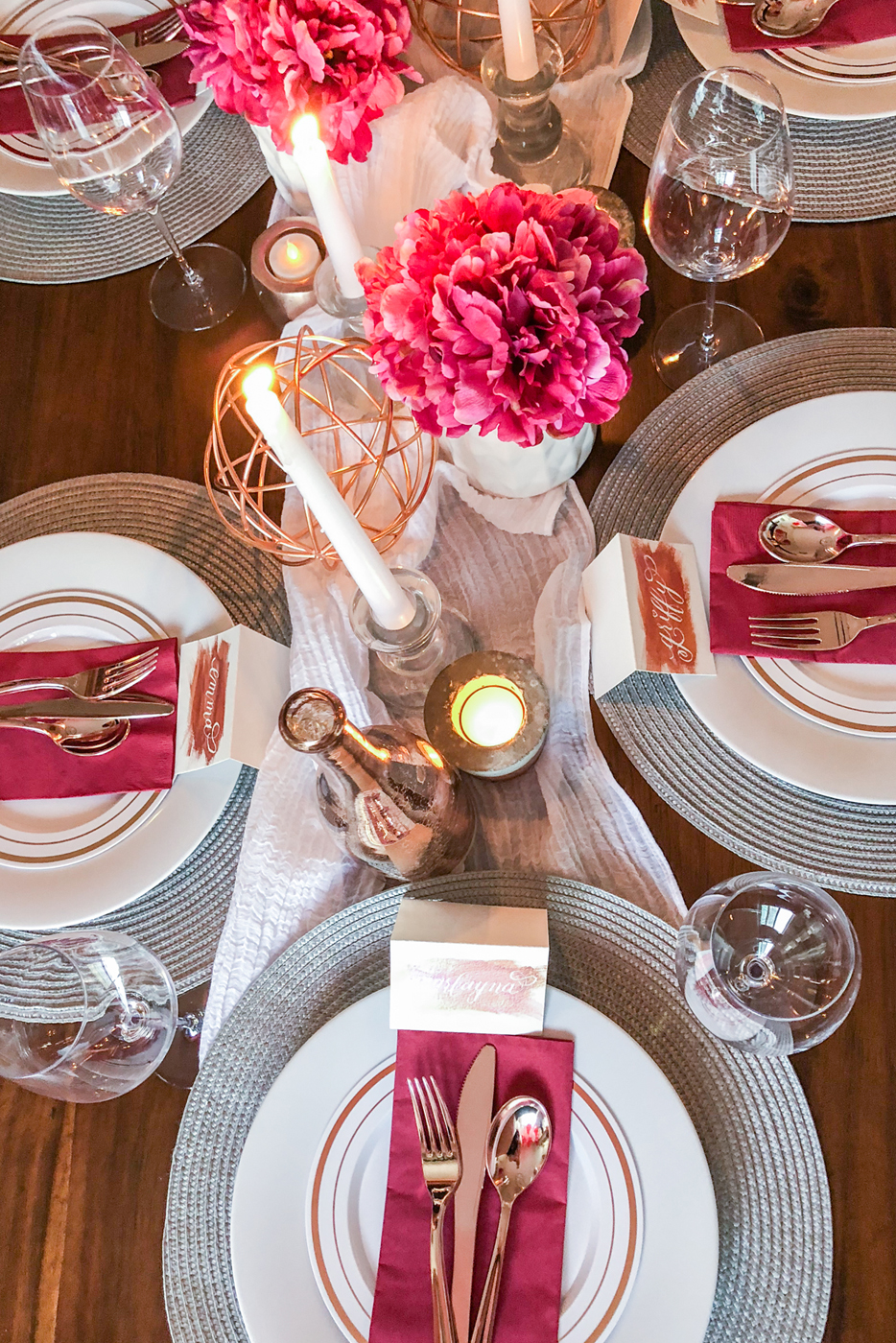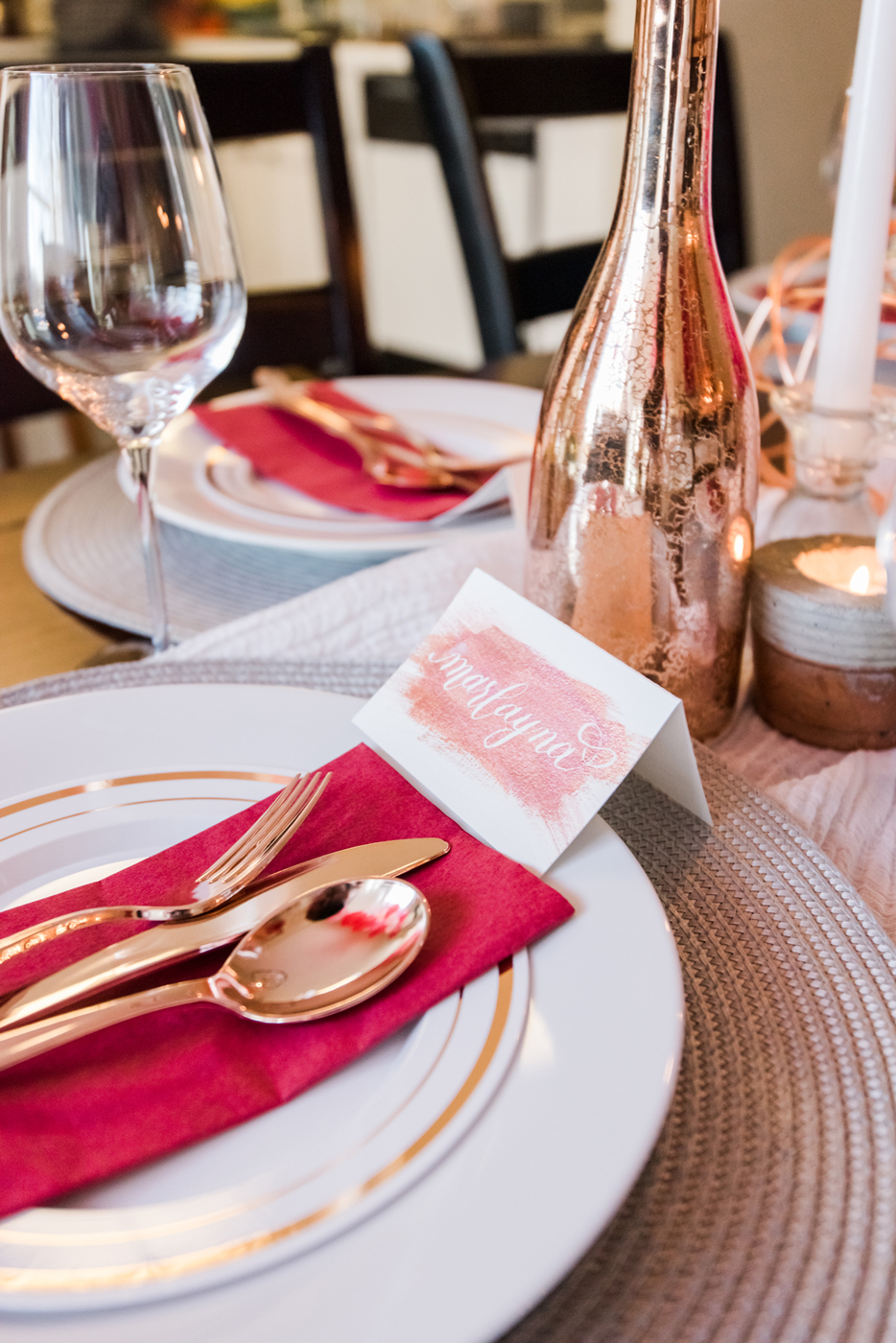 I'm obsessed with these seating cards Candace made for us!!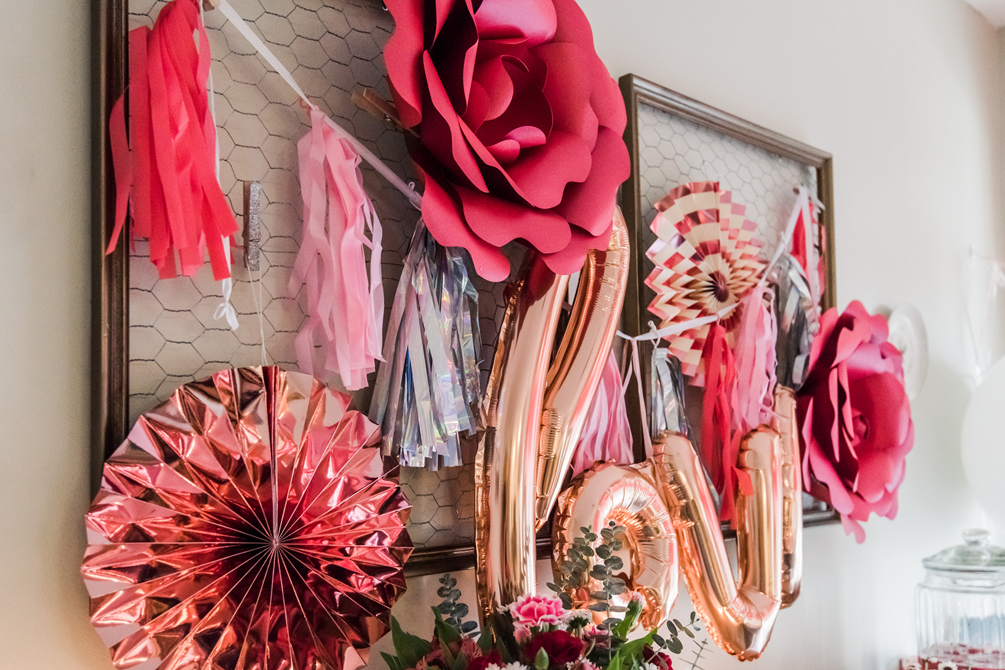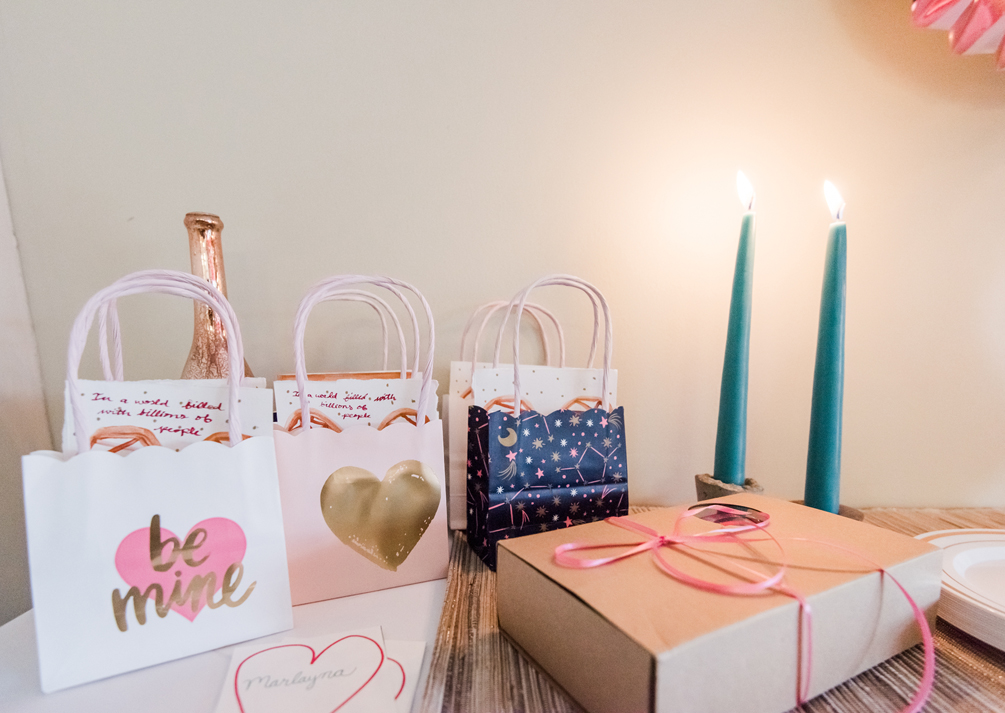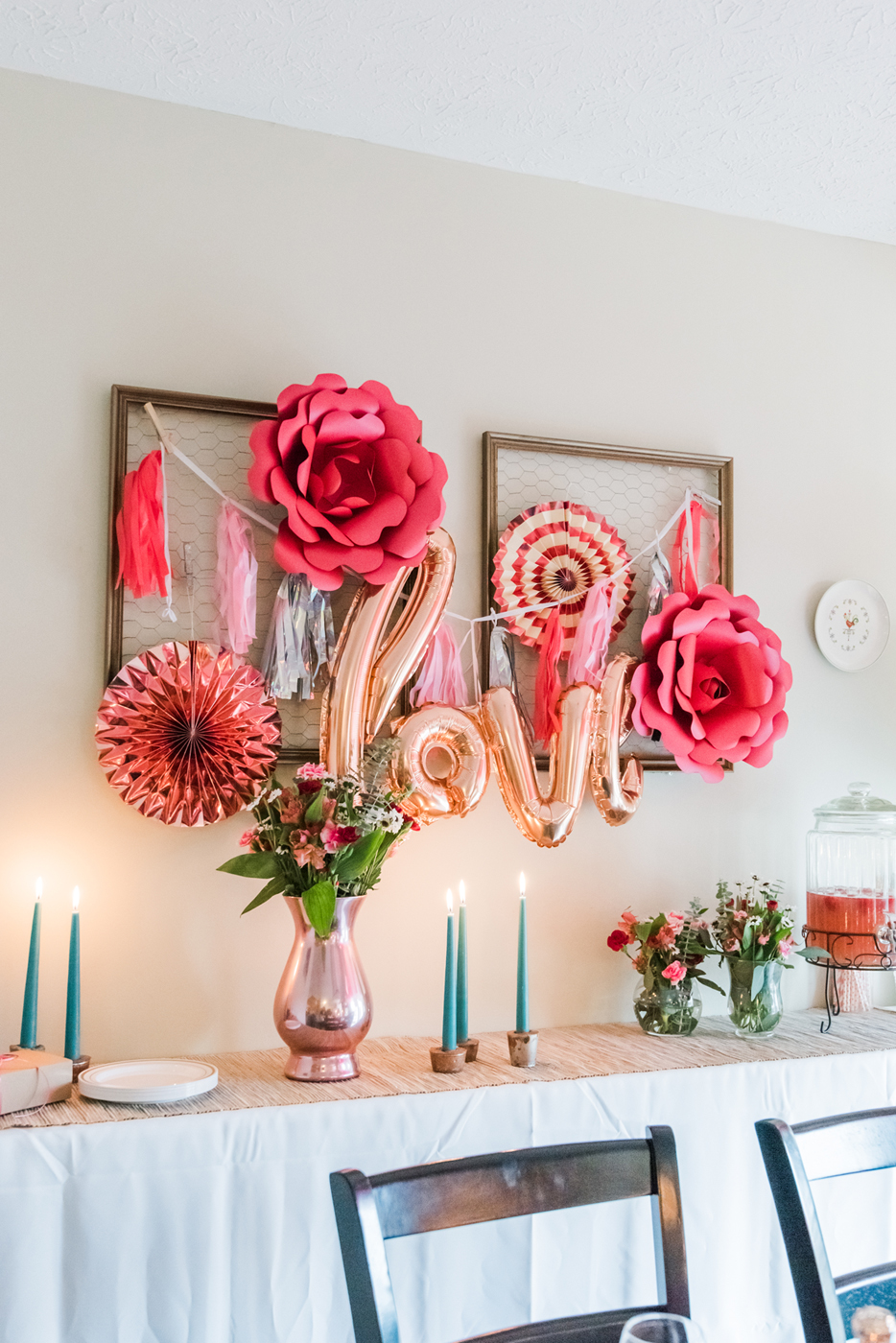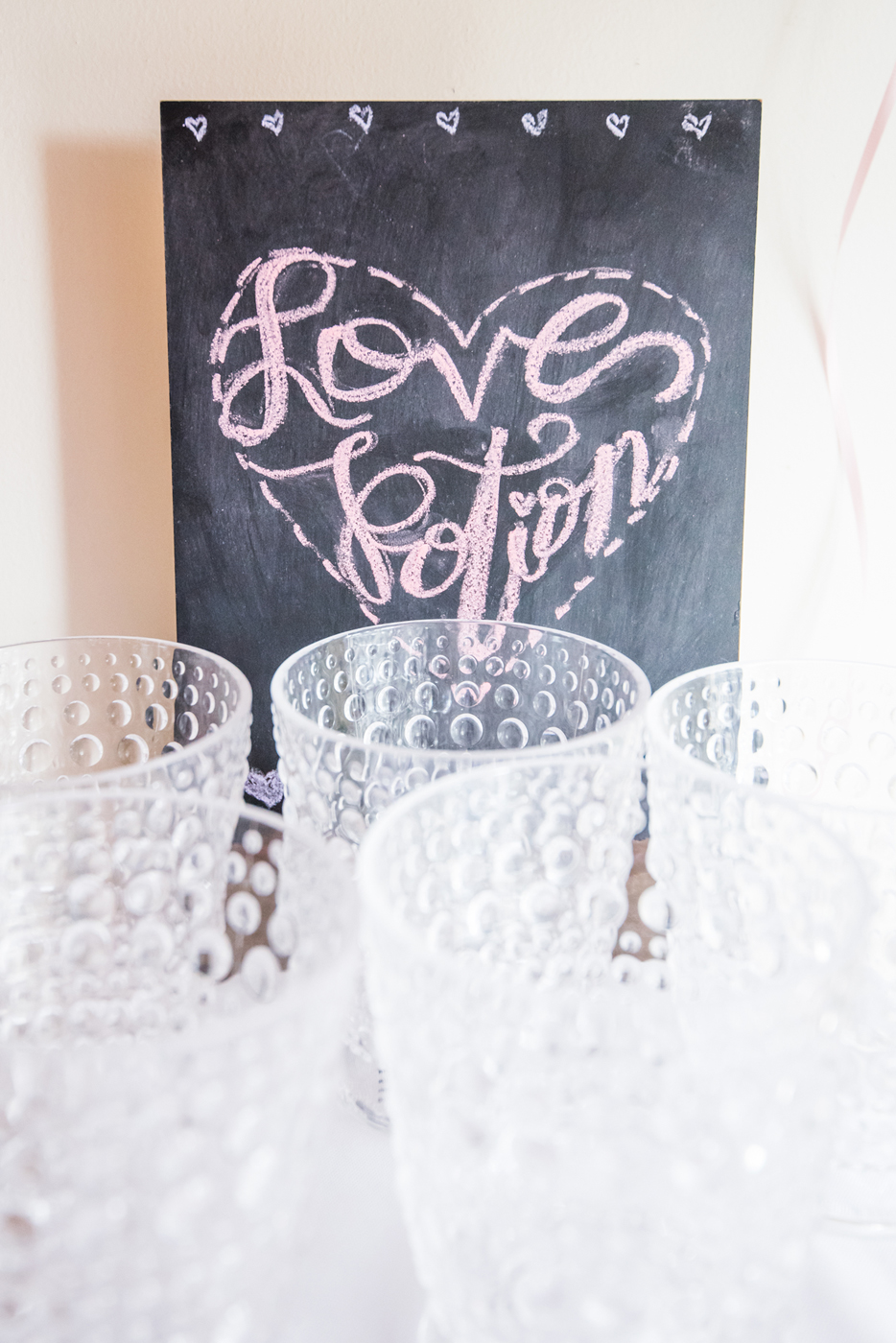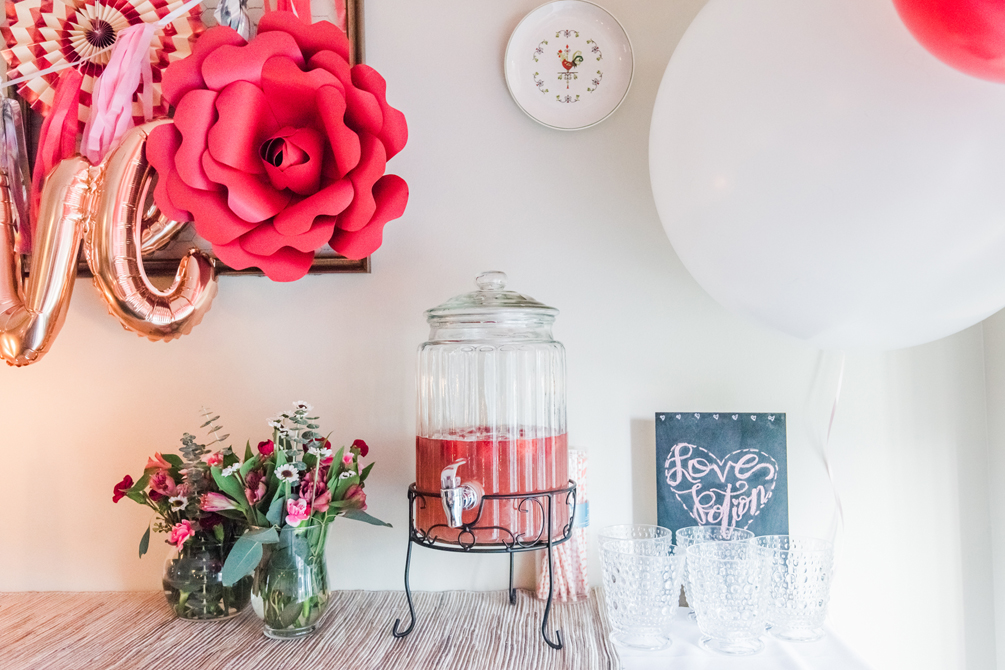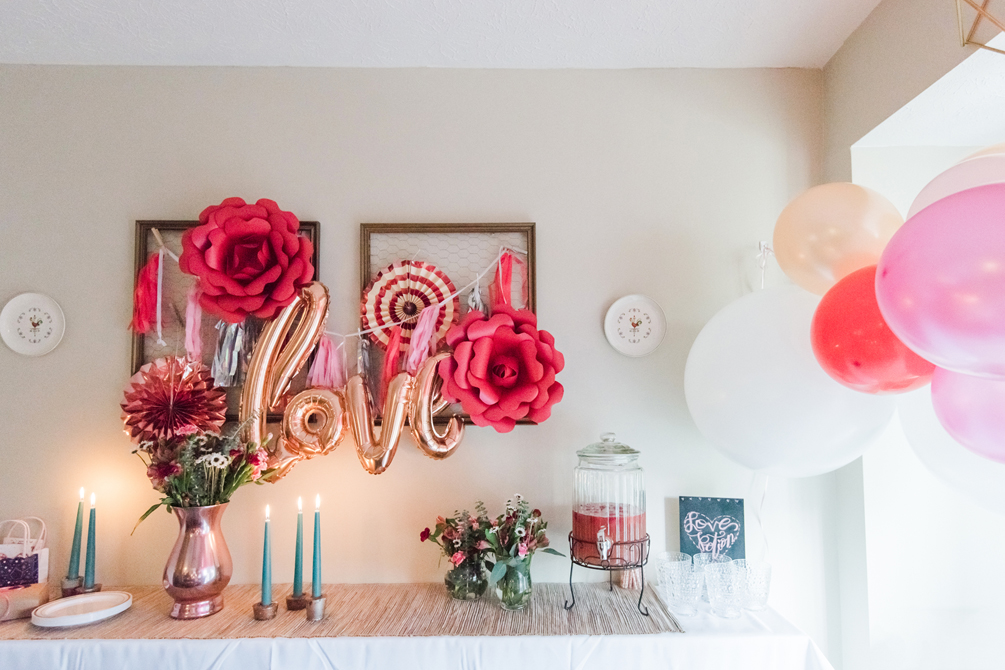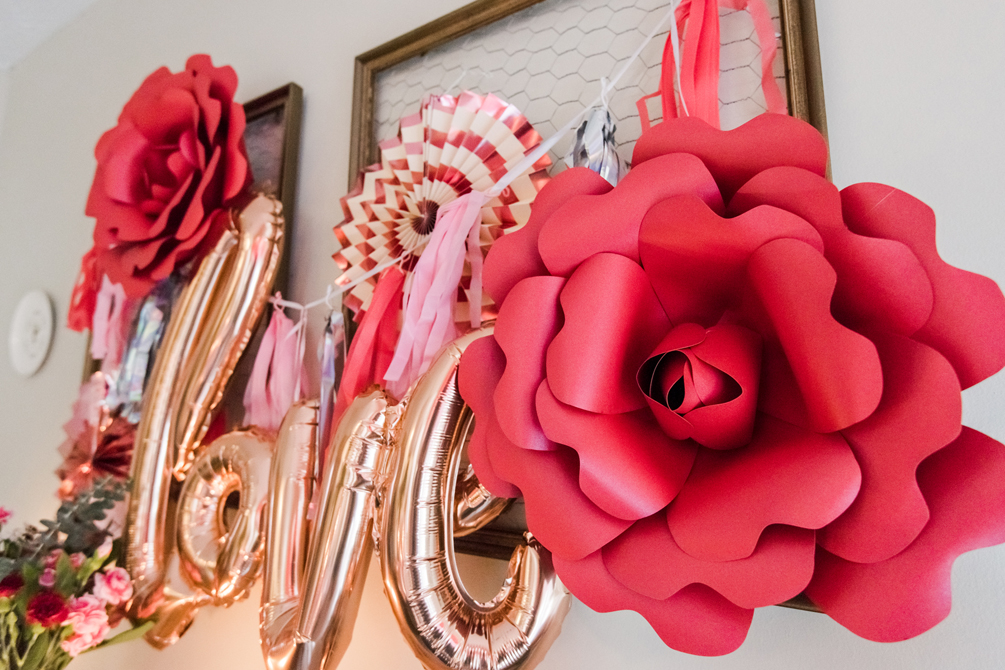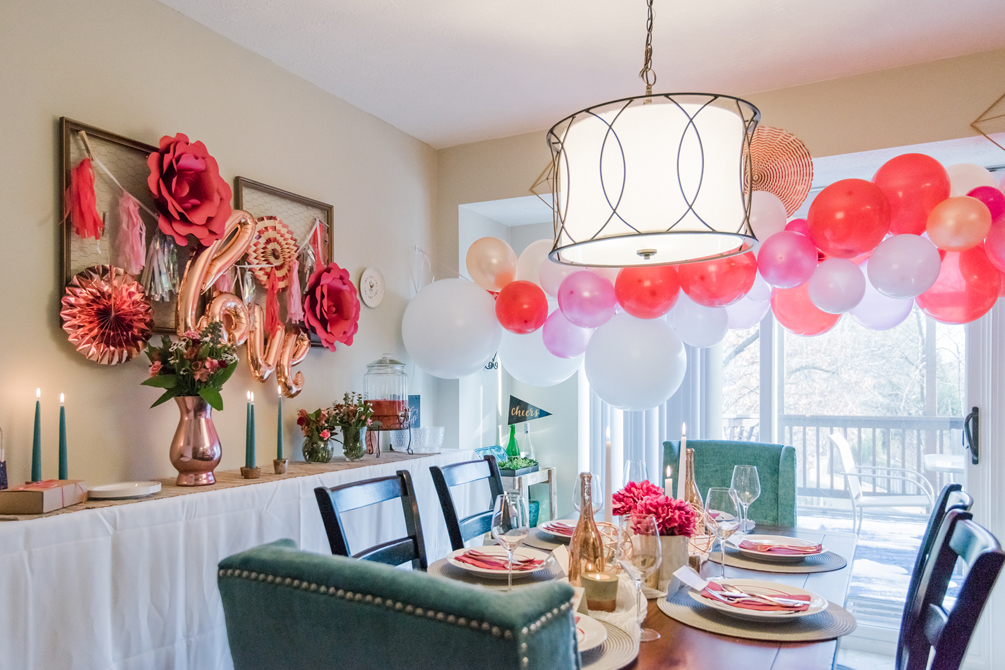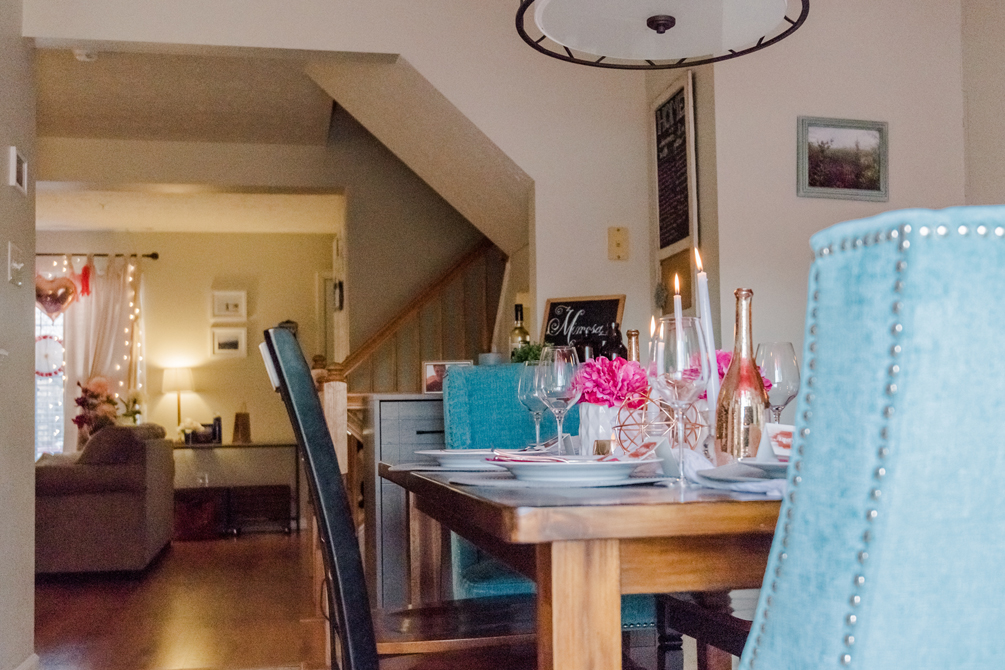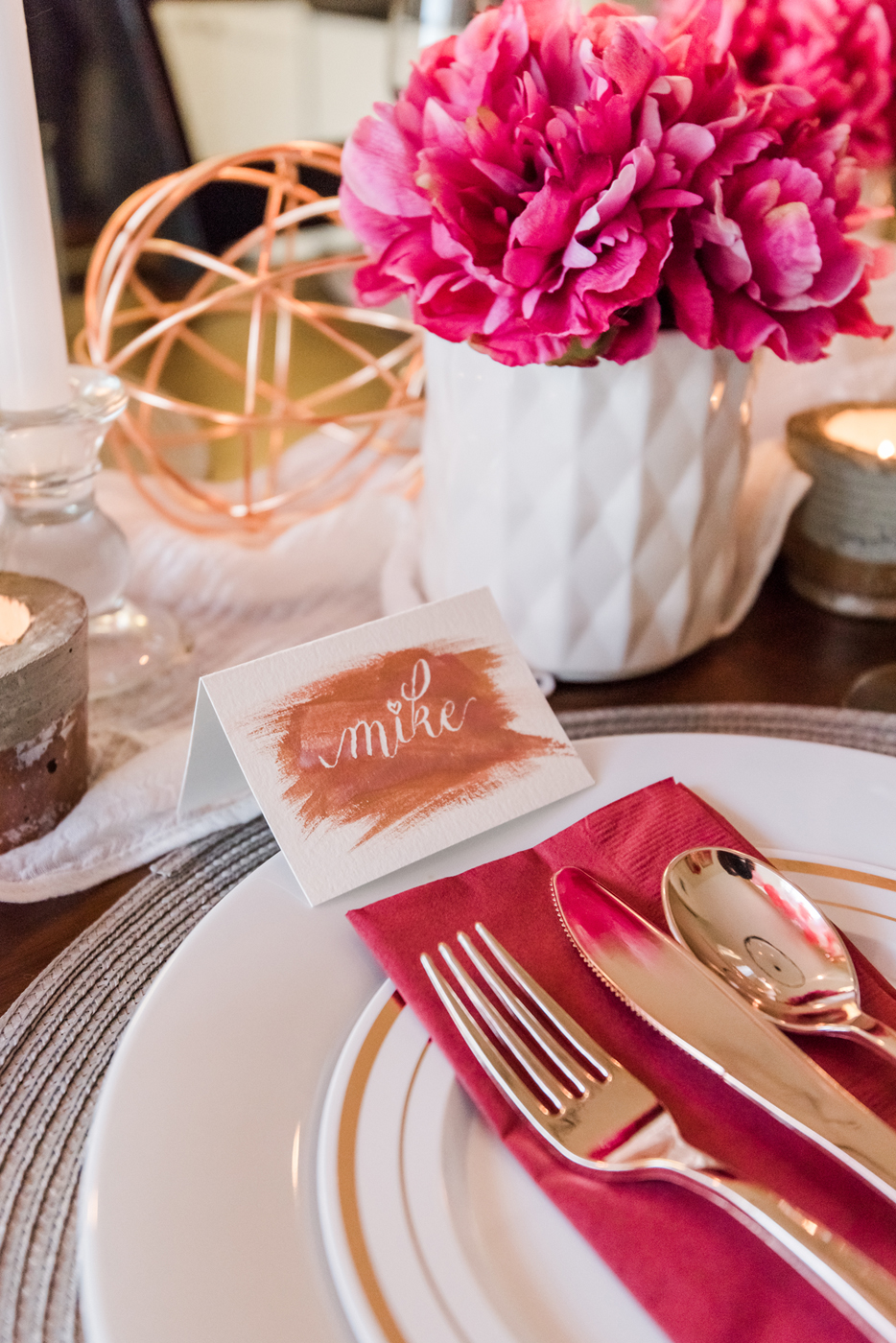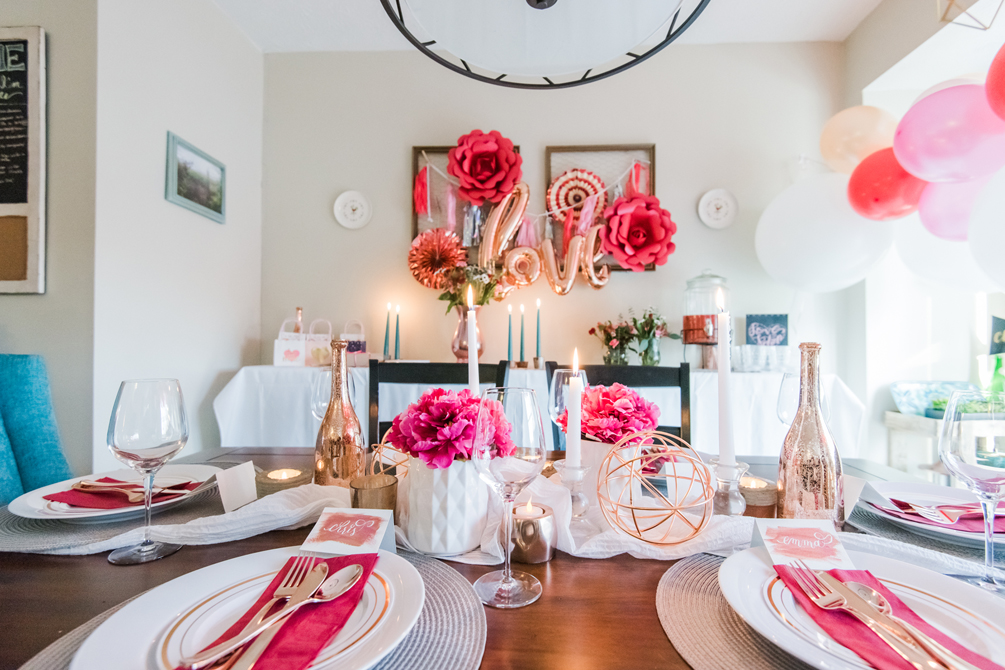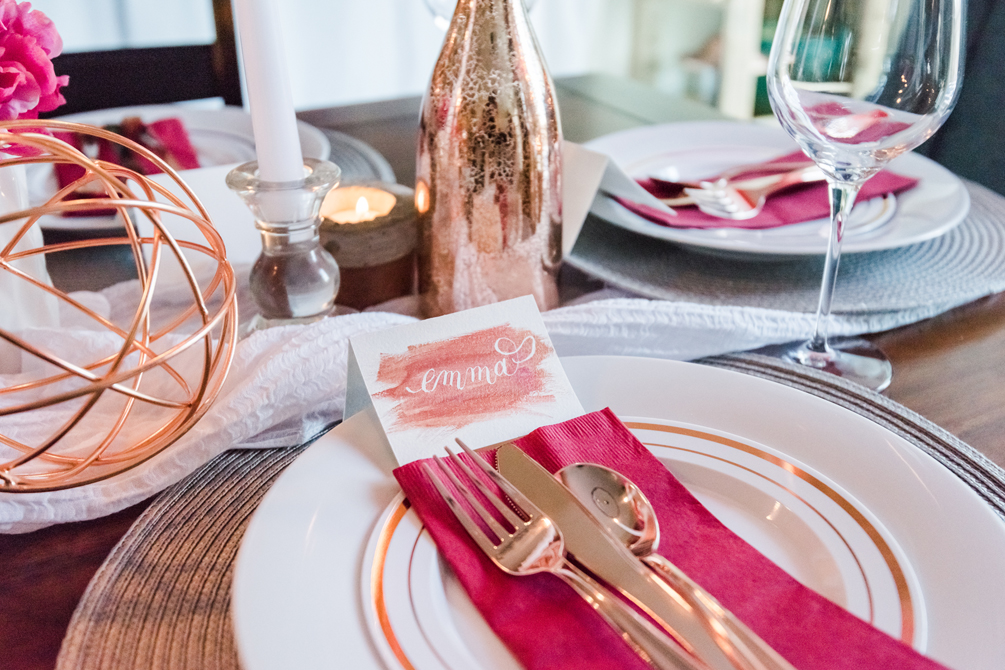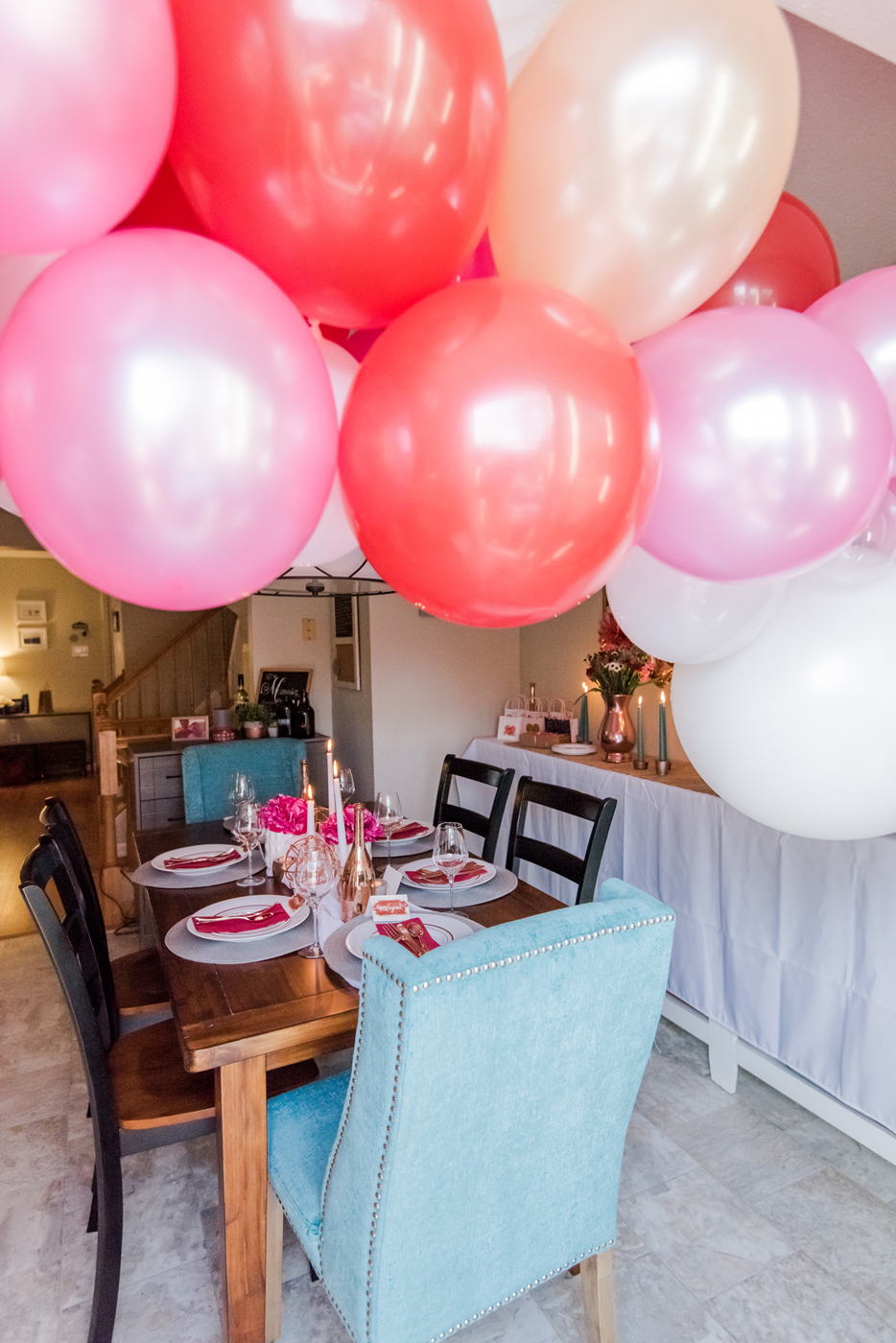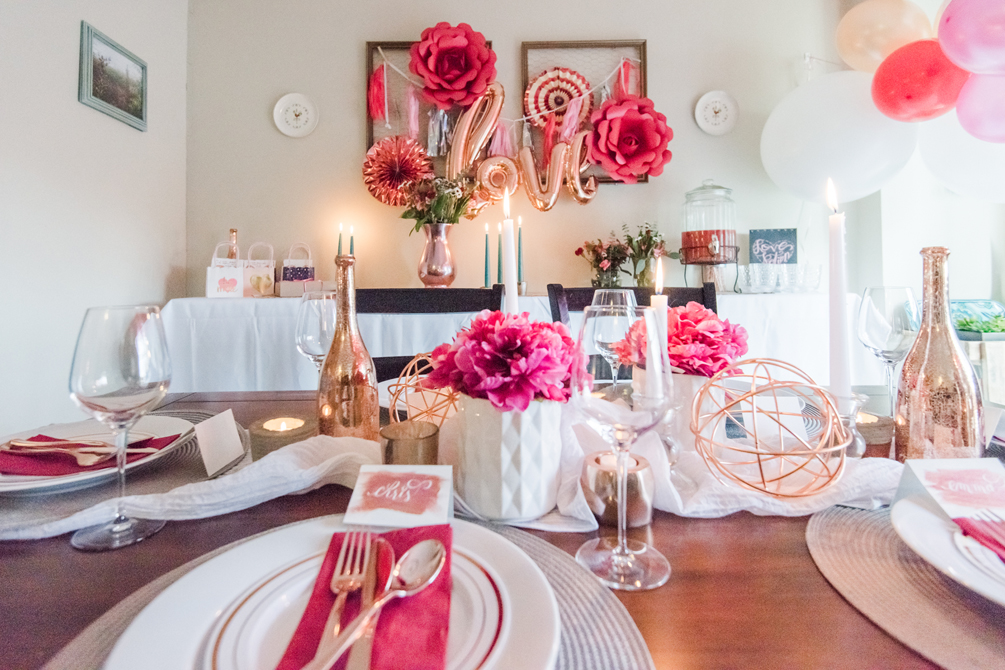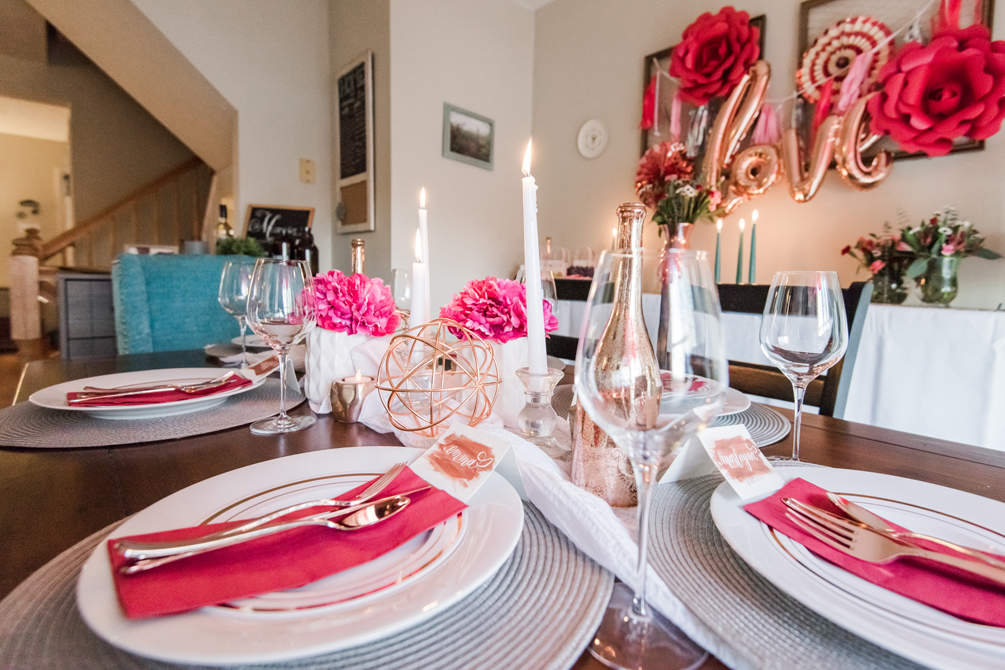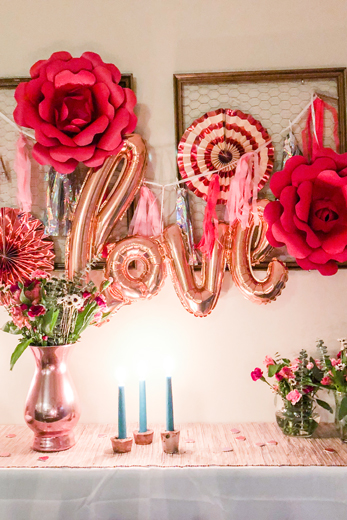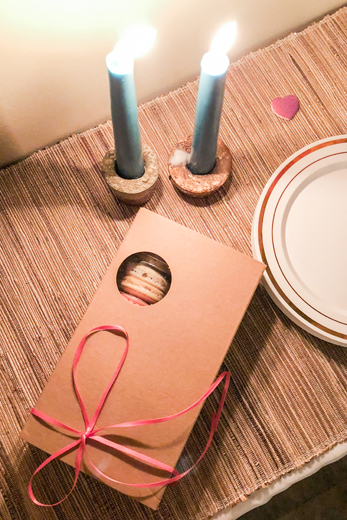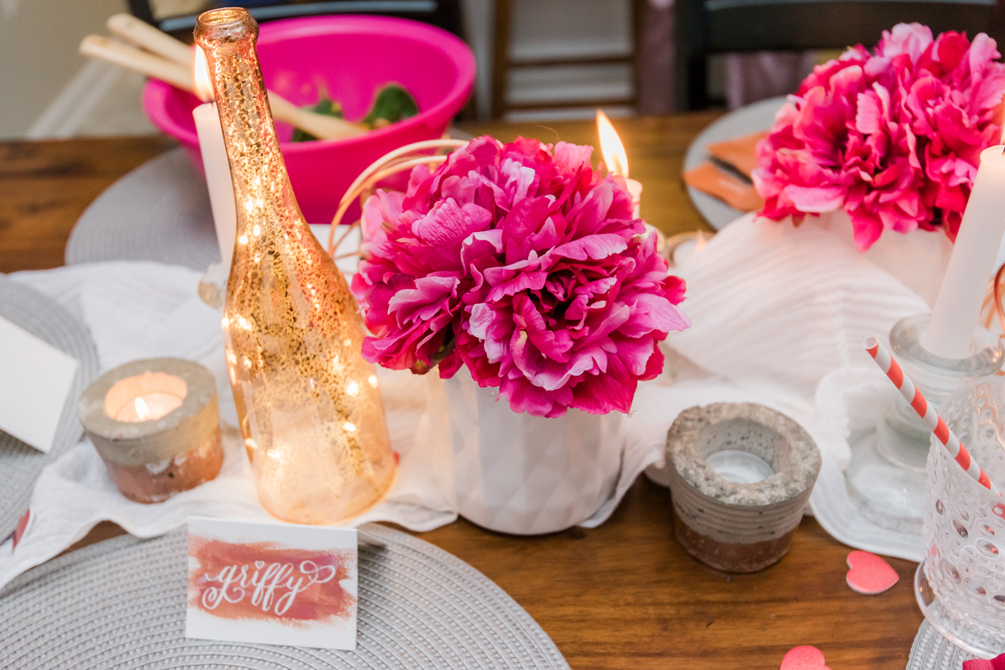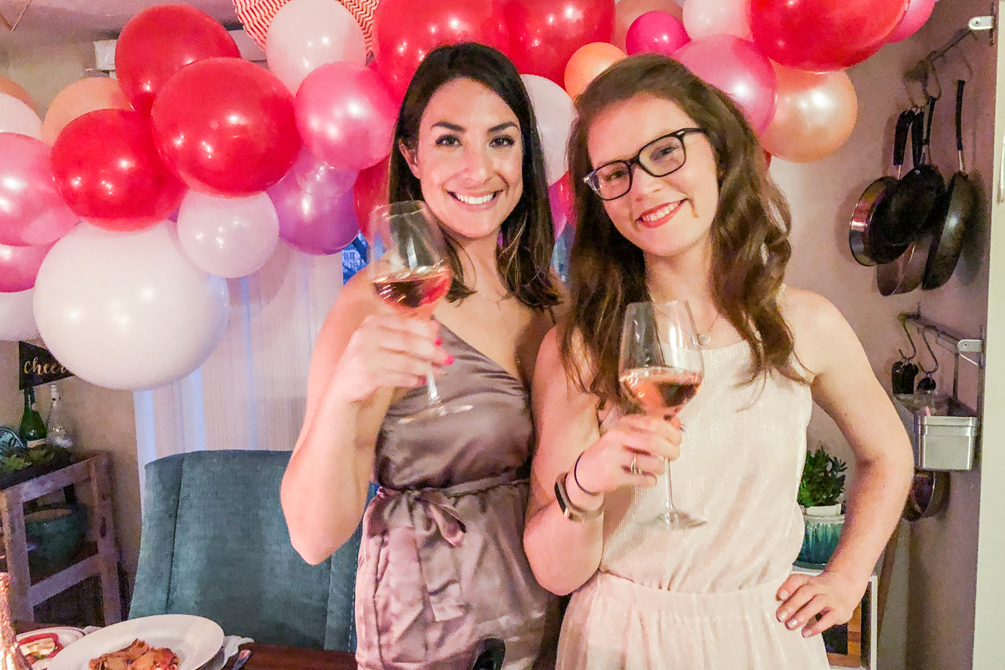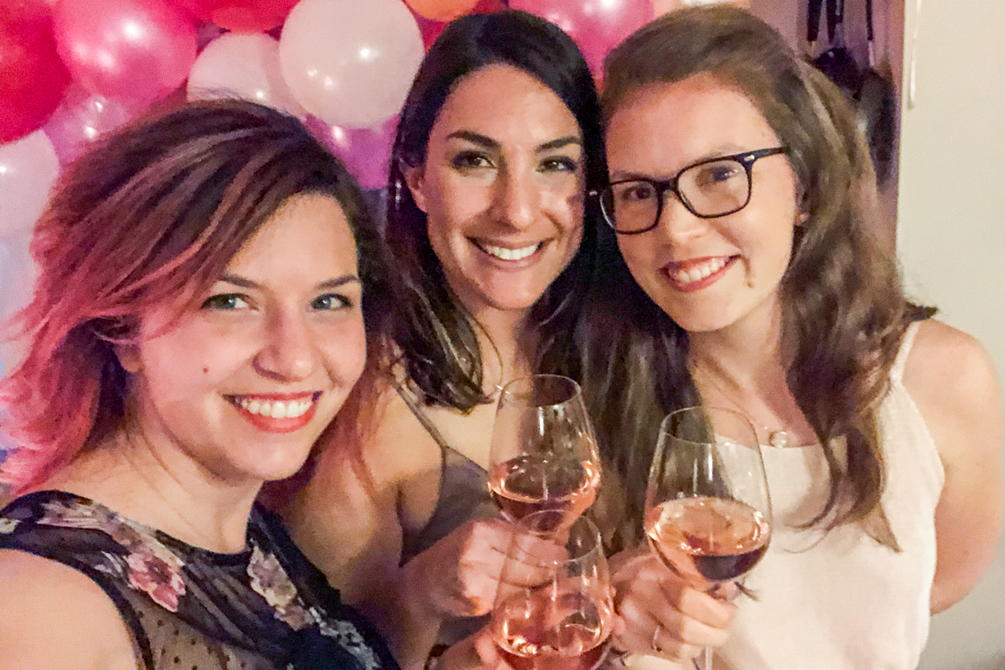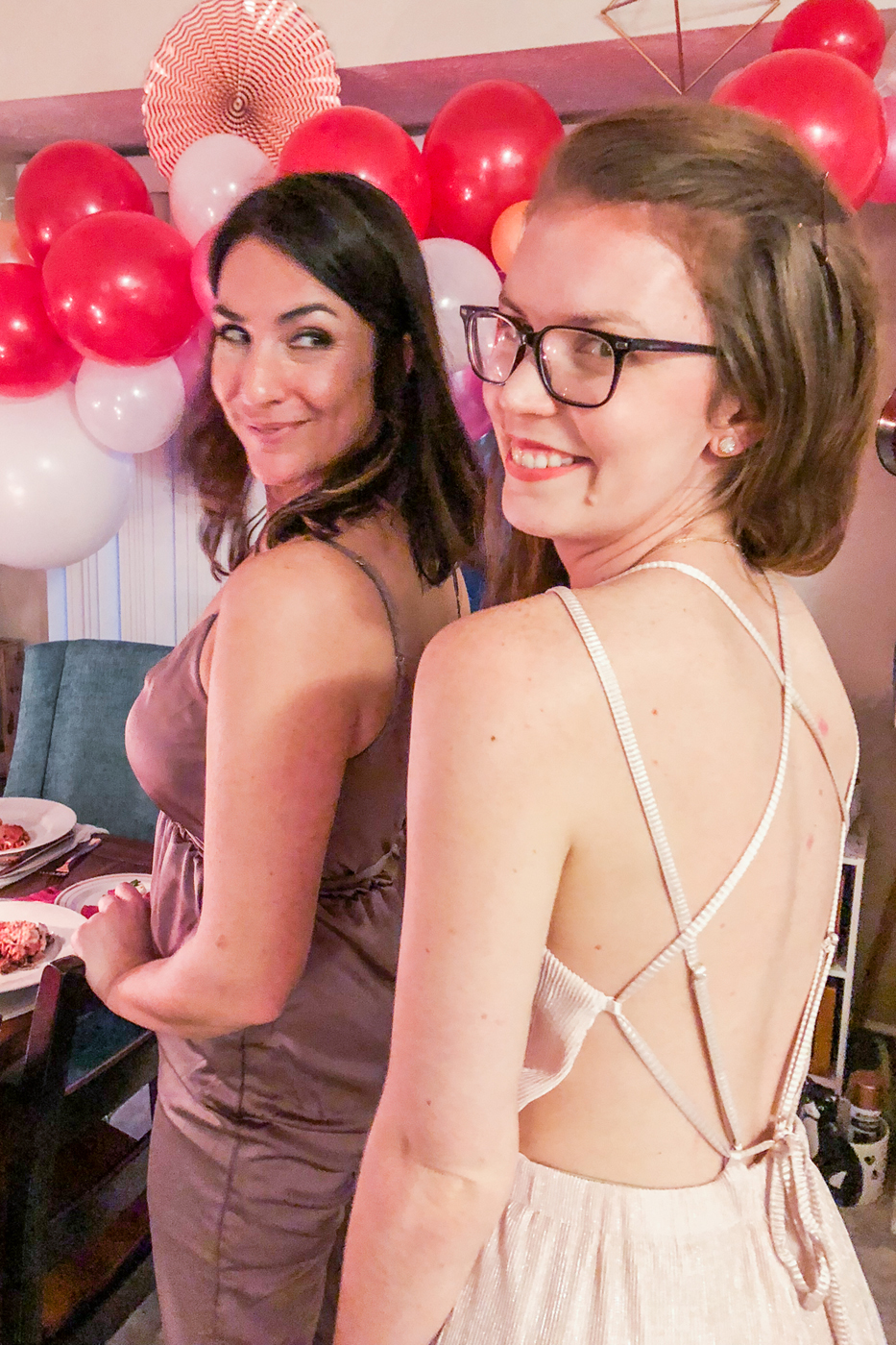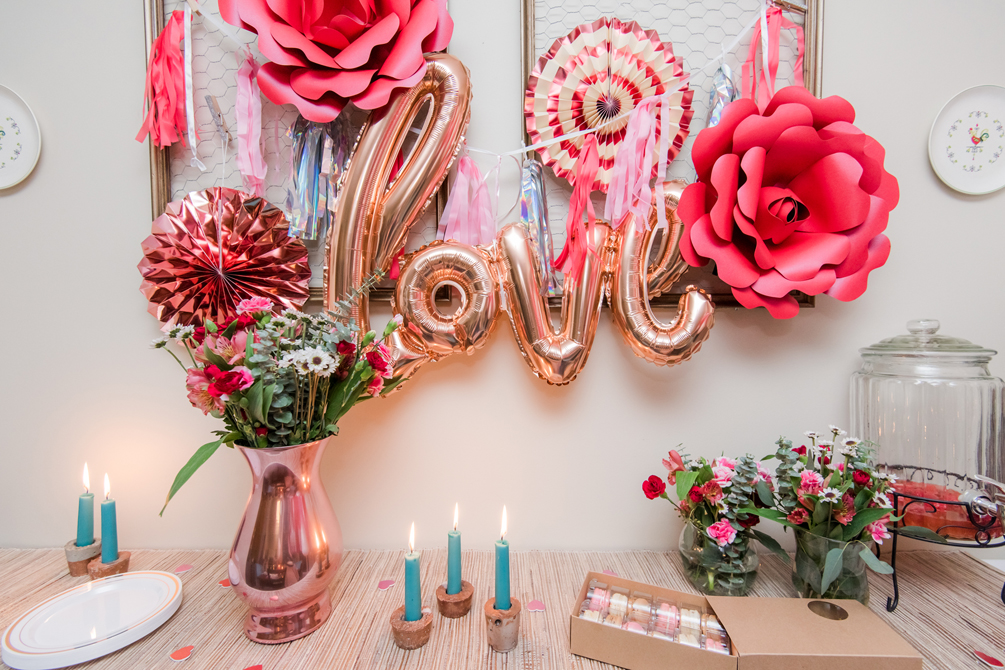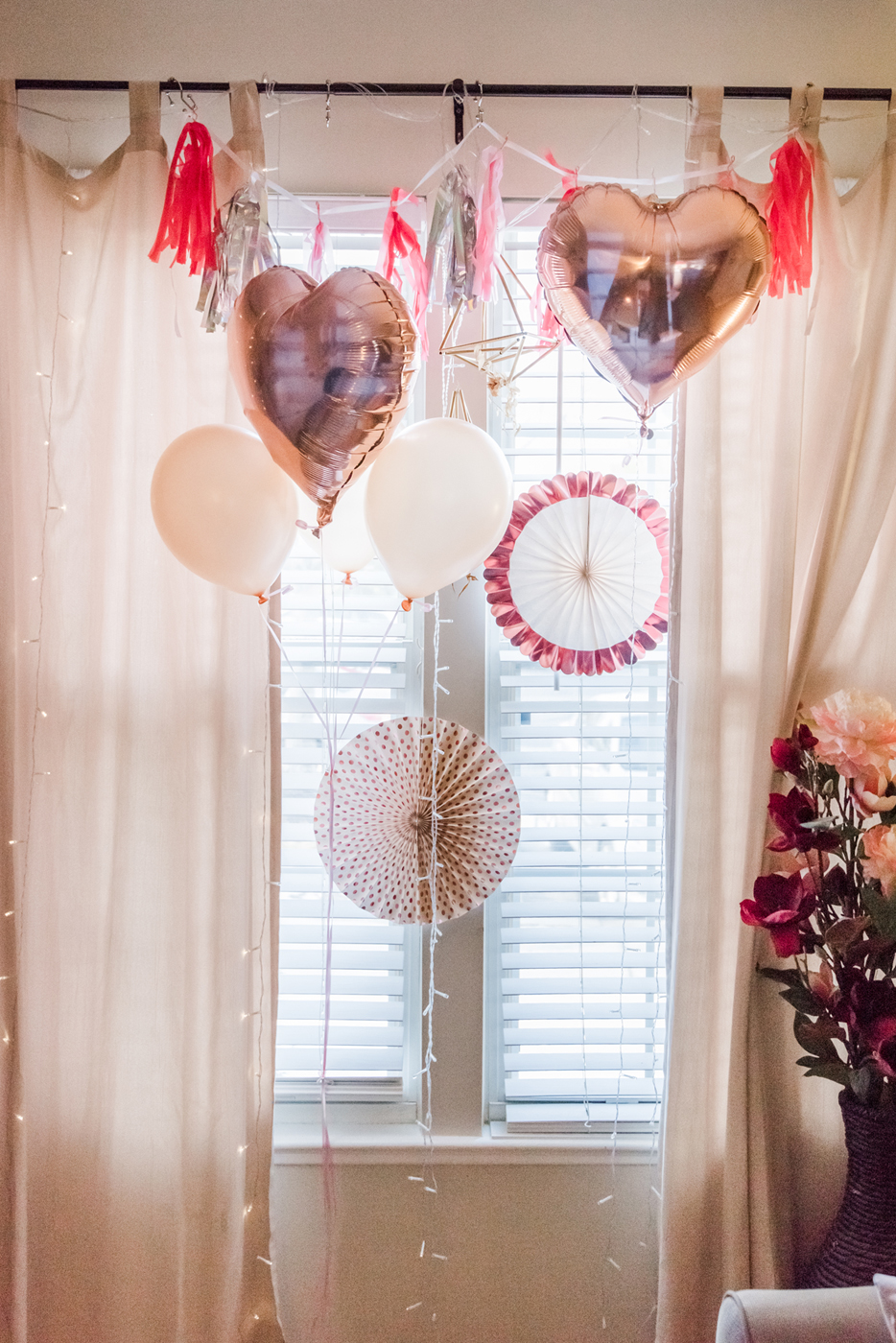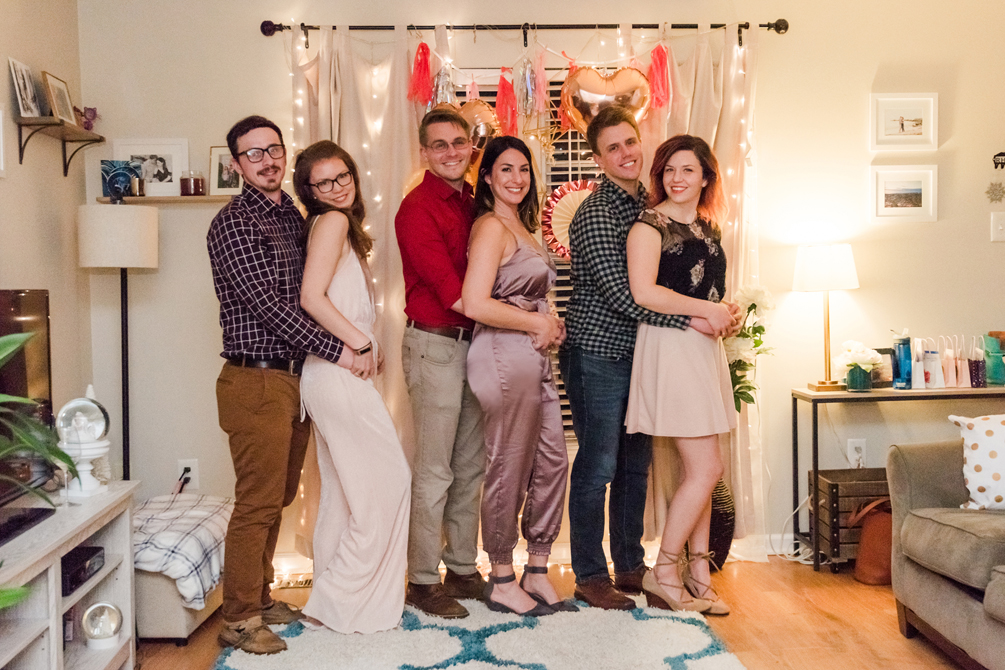 When in doubt, prom pose!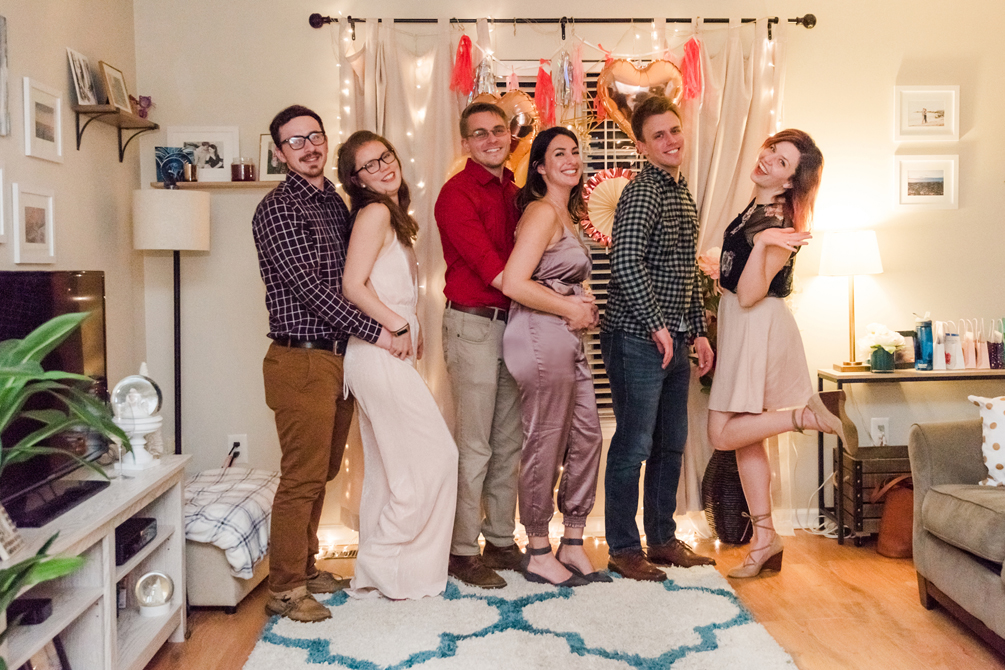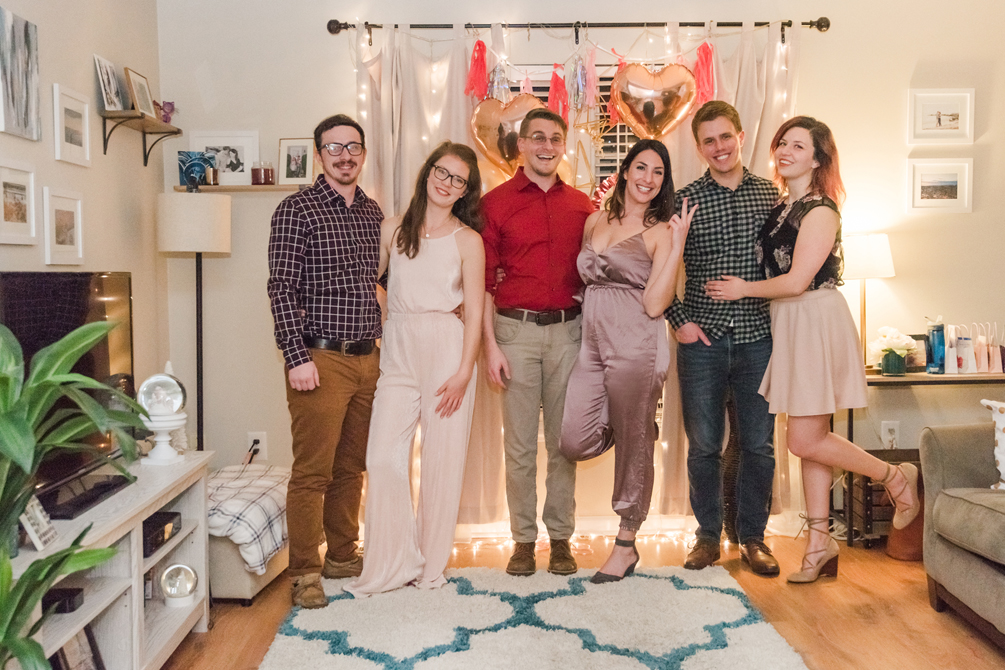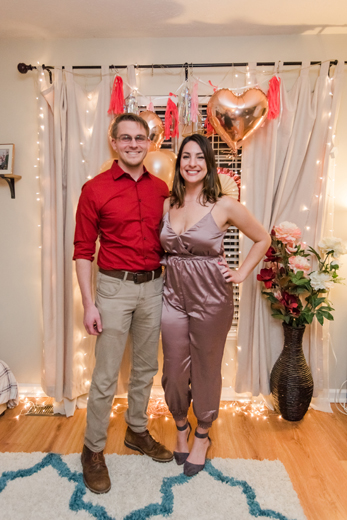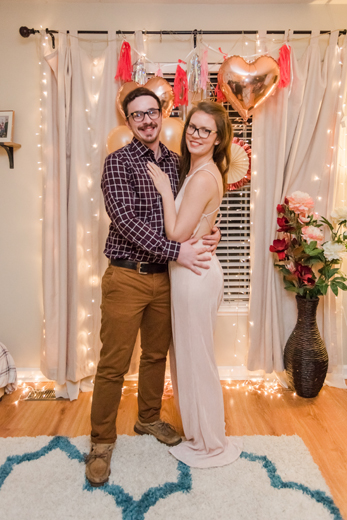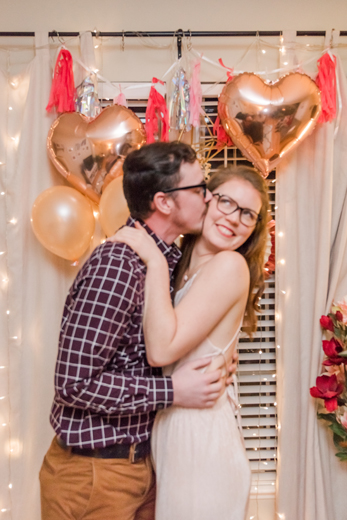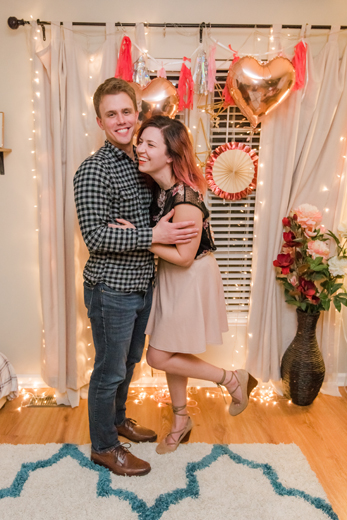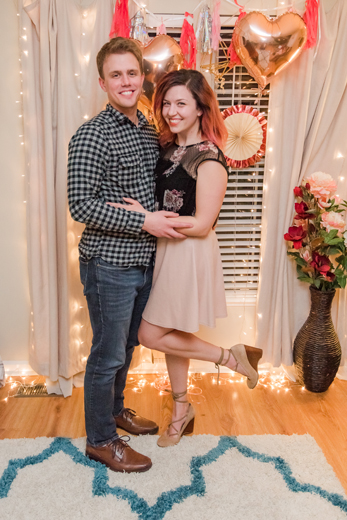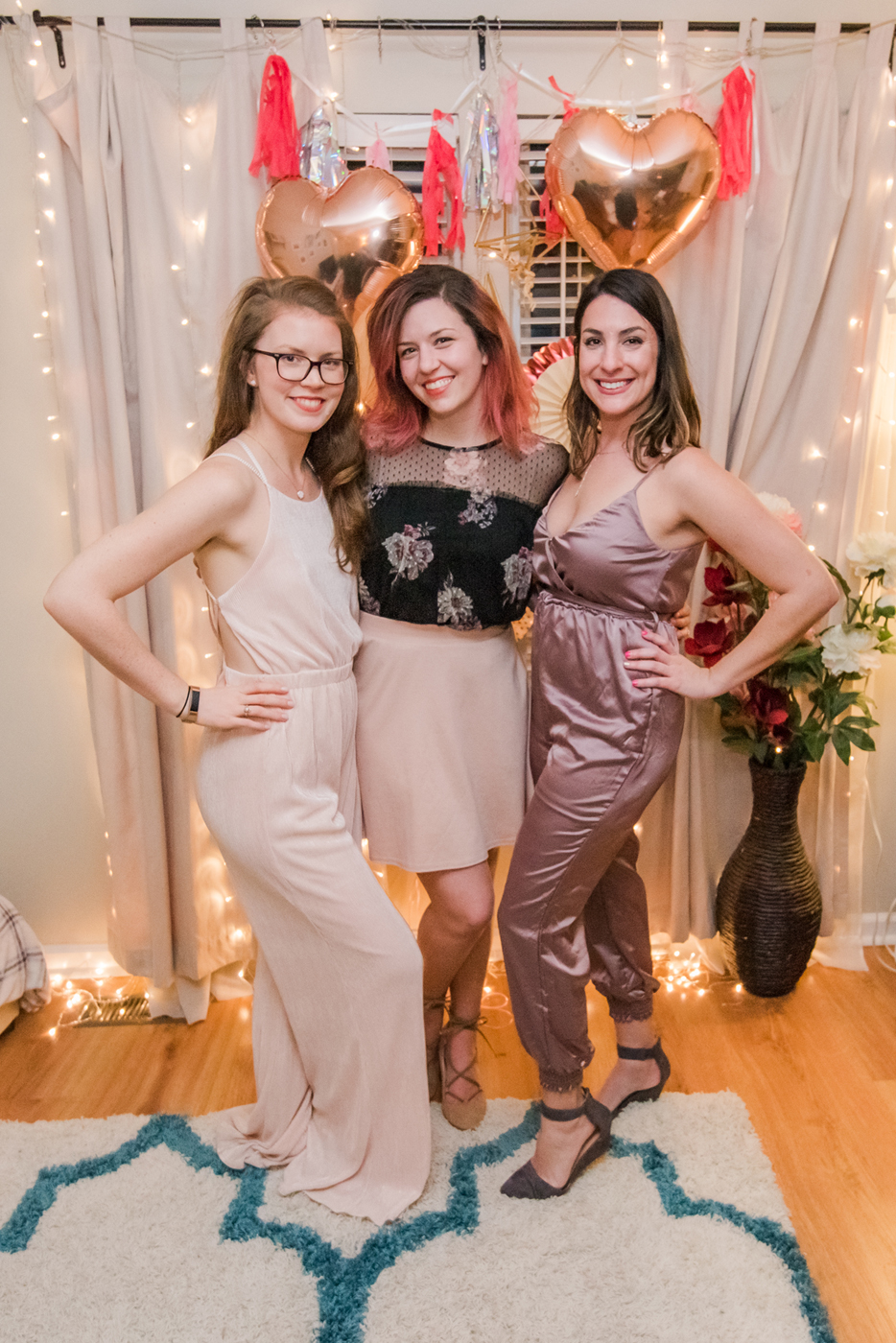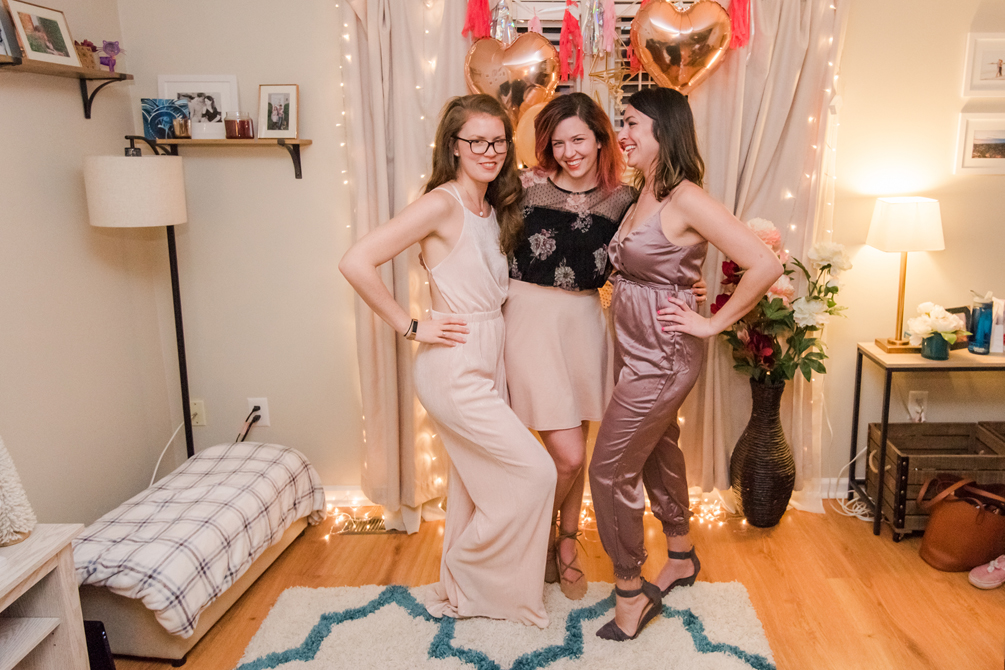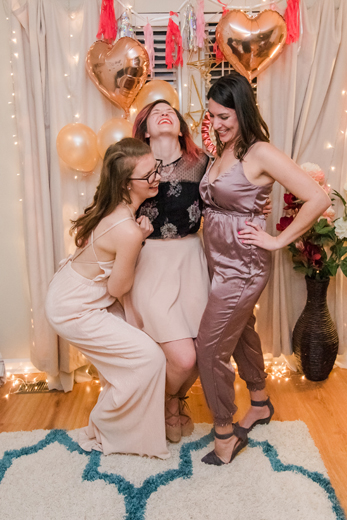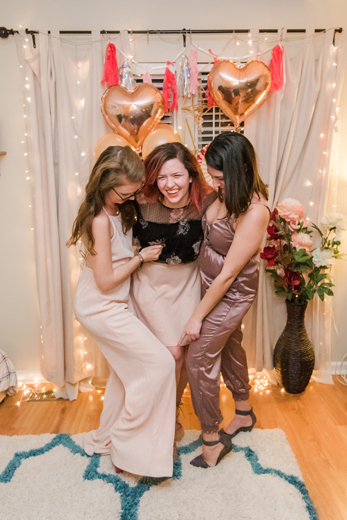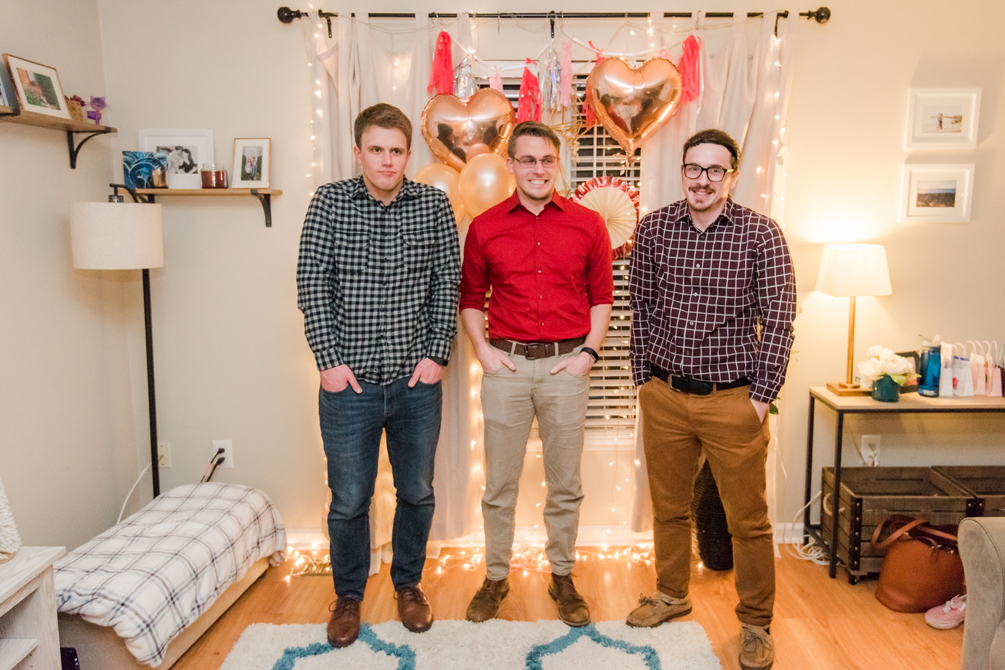 Told them to stand and look as uncomfortable as possible hahah.. then they reverted to the Key West handshake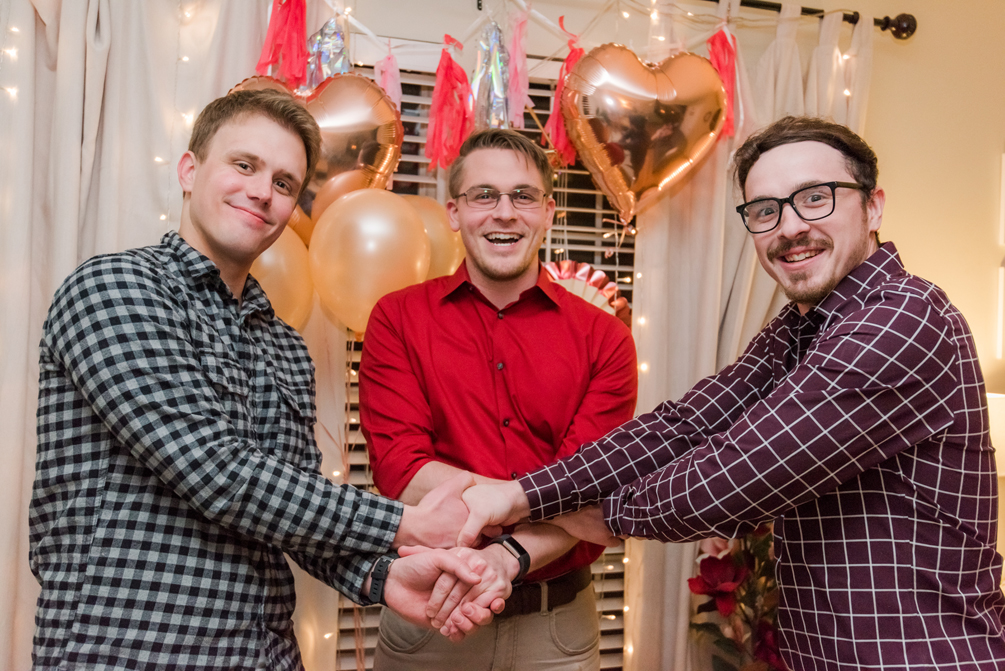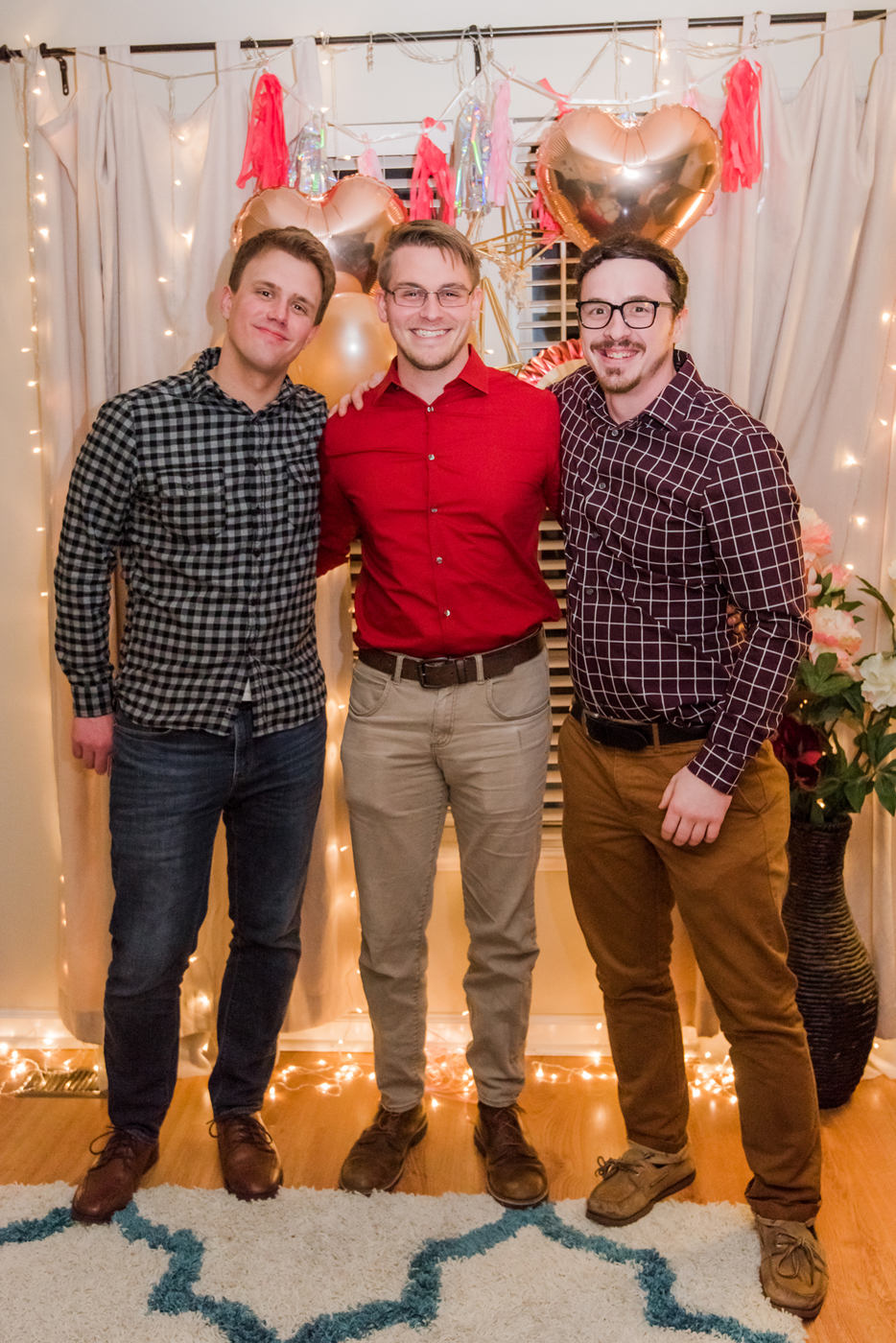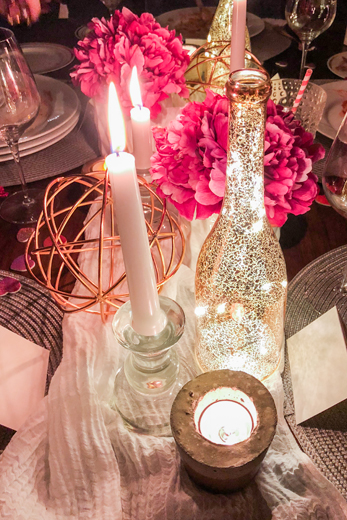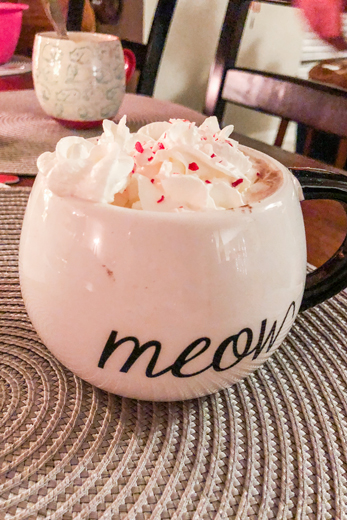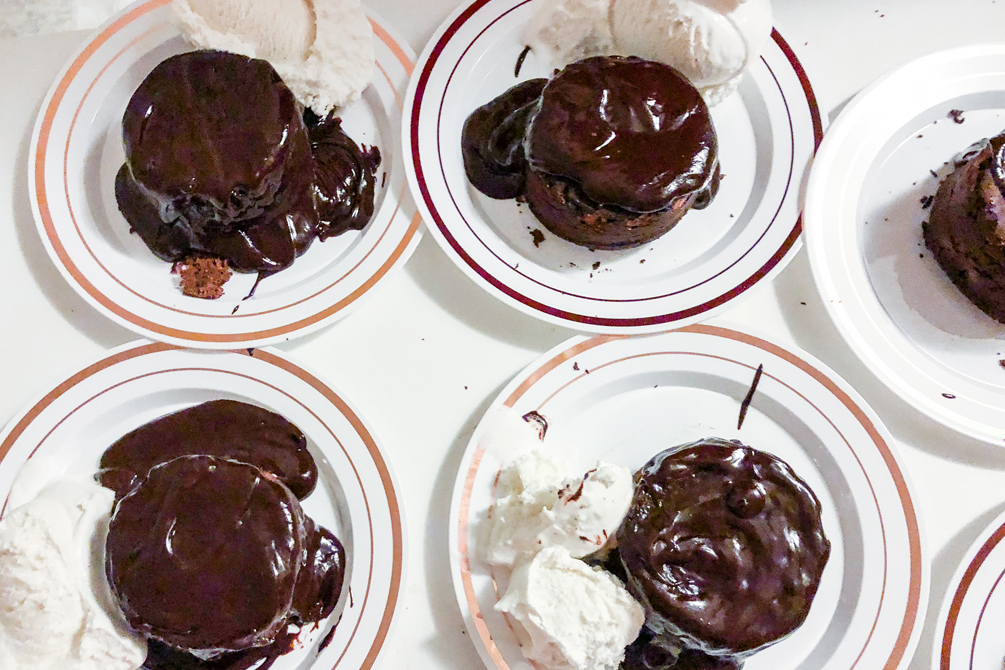 Heavenly lava cakes from Griffy & Mike!!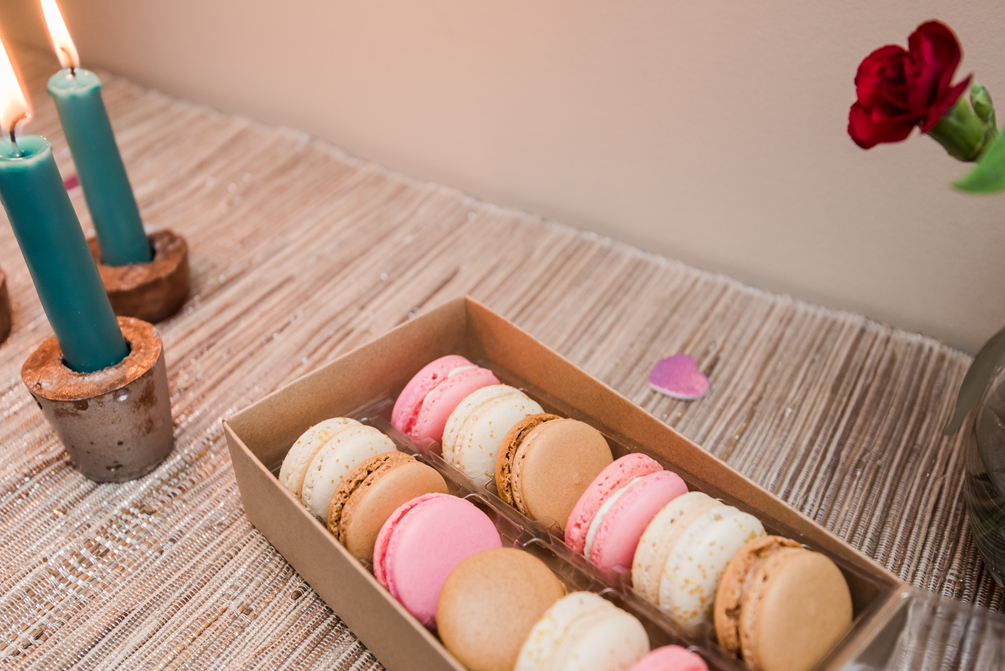 Plus the most amazing macarons from My Sweet Array!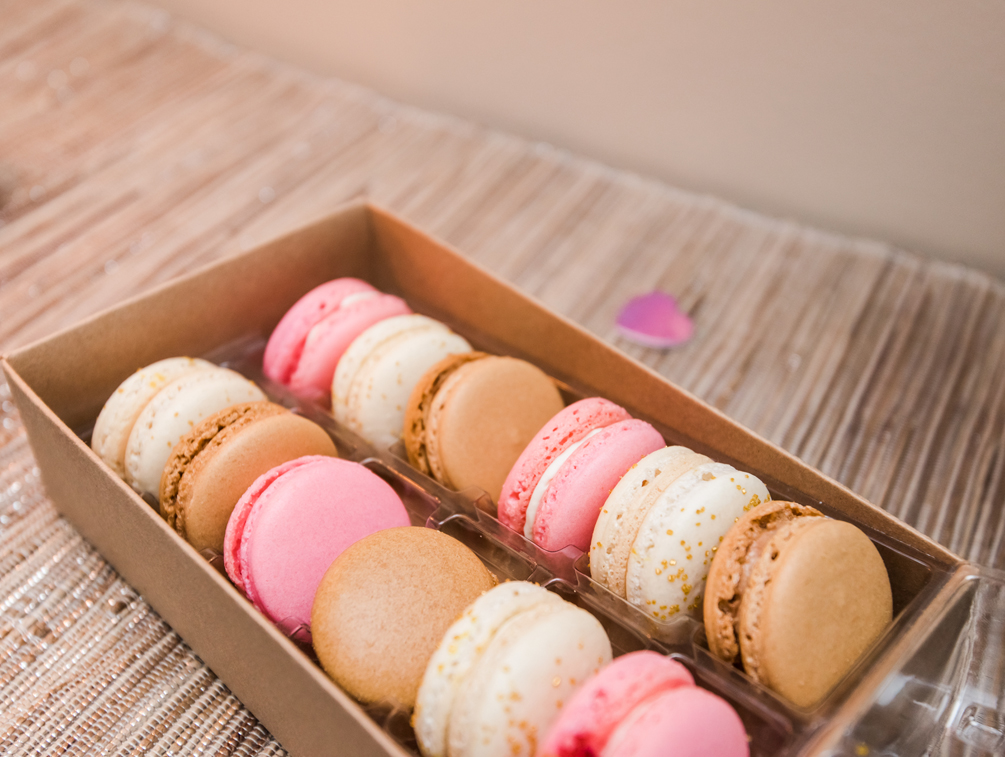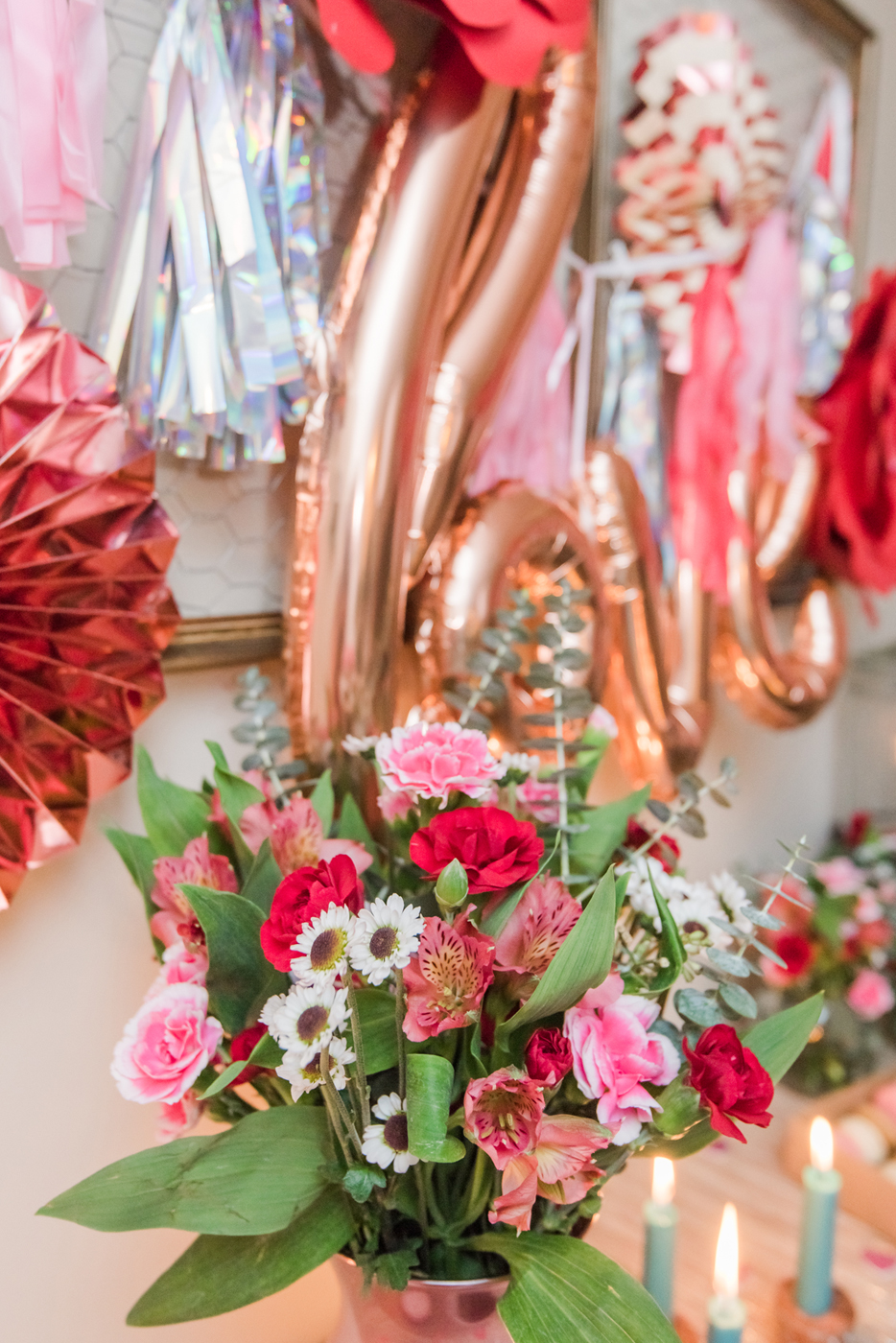 Monday is right around the corner.. but if you need me I'll just be over here thinking up more excuses to have parties!!!