When I posted Nicole & Andrew's sneak peeks, I wrote that I could write a caption for every image in the album, and I feel that way about the blog post too! Every moment for Nicole and Andrew's day was incredibly memorable - either in its emotional impact or just light-hearted totally wedded-bliss happiness! These two were a dream to work with throughout the entire process, so easy going with everything and the day of was nothing but fun through and through! They have such a relaxed and playful way of being together, and you can tell they are solid partners for each other too.
Oh and one more really fun layer to this wedding day? The 6 degrees of separation we seemed to have! Between sibling's roommate's, shared elementary-high school, connections through various coworkers, and even a connection with my neighbor that I recently took photos for!, it's a mystery how we hadn't crossed paths before their wedding! But I'm so happy that we did at last, celebrating with these two was so much fun to be a part of!! Congratulations again Nicole and Andrew, and happy one month of marriage!!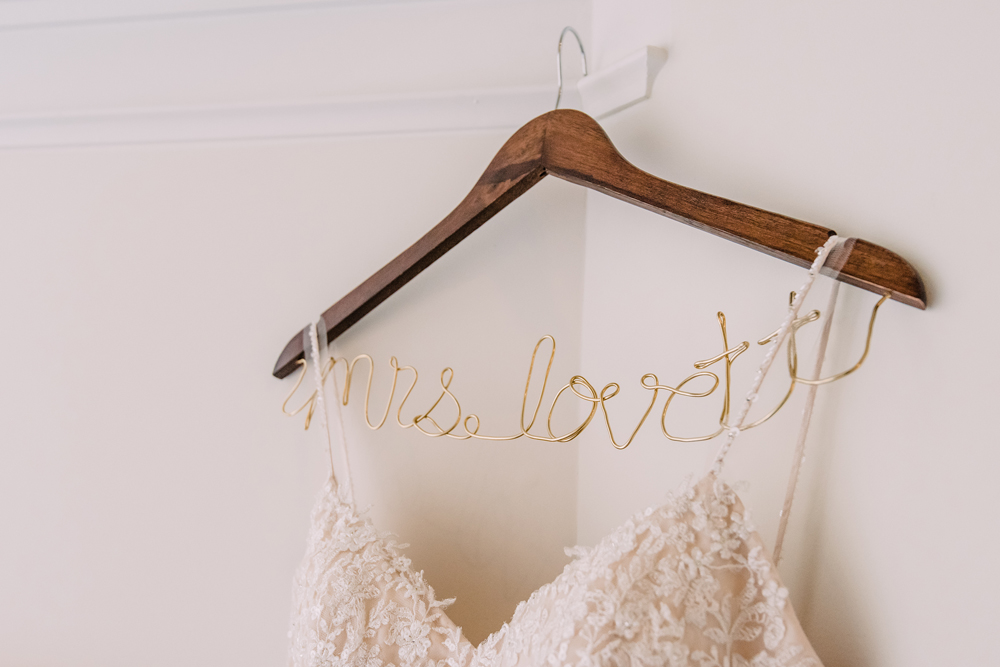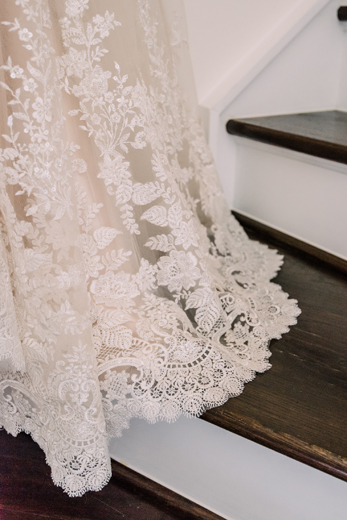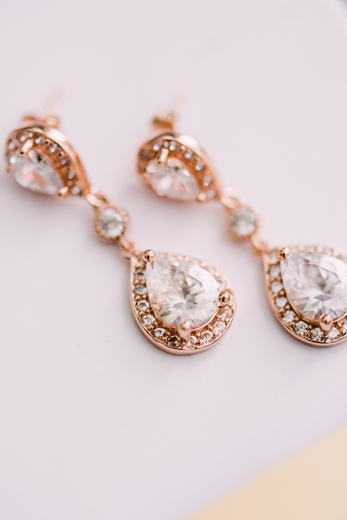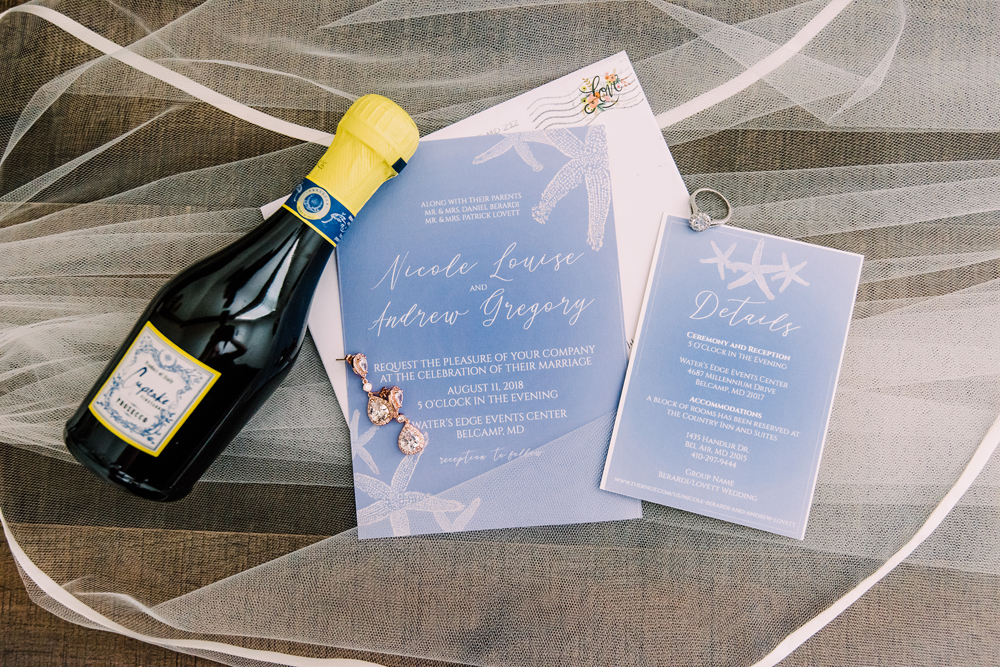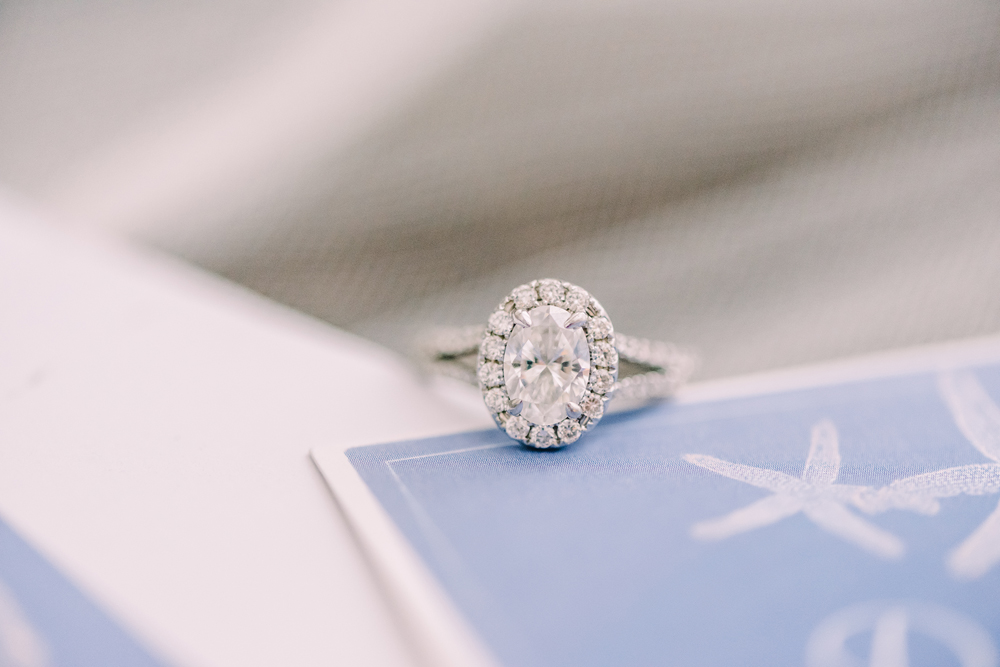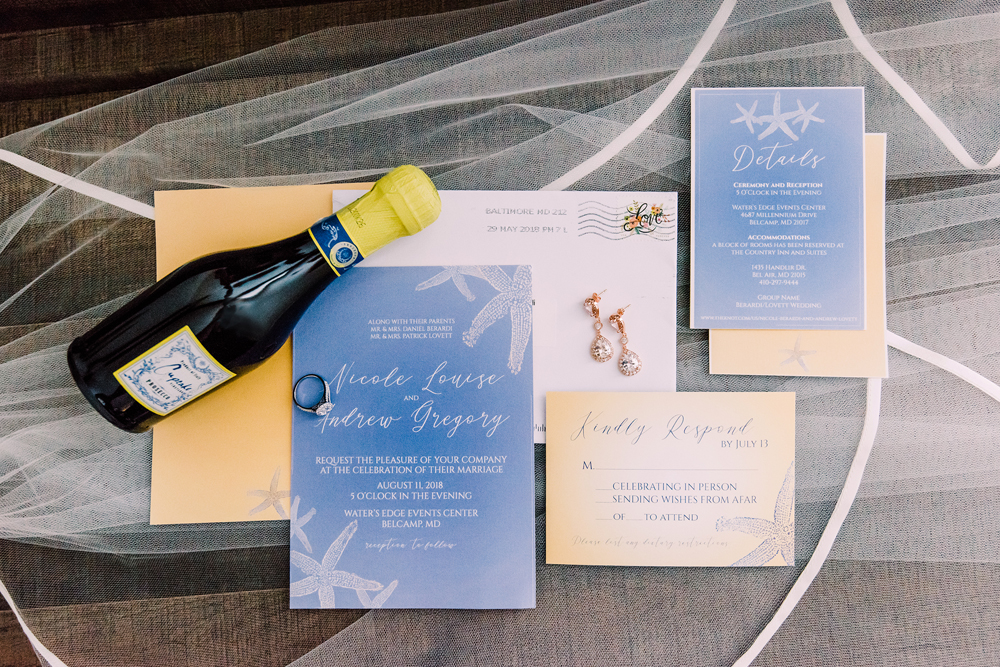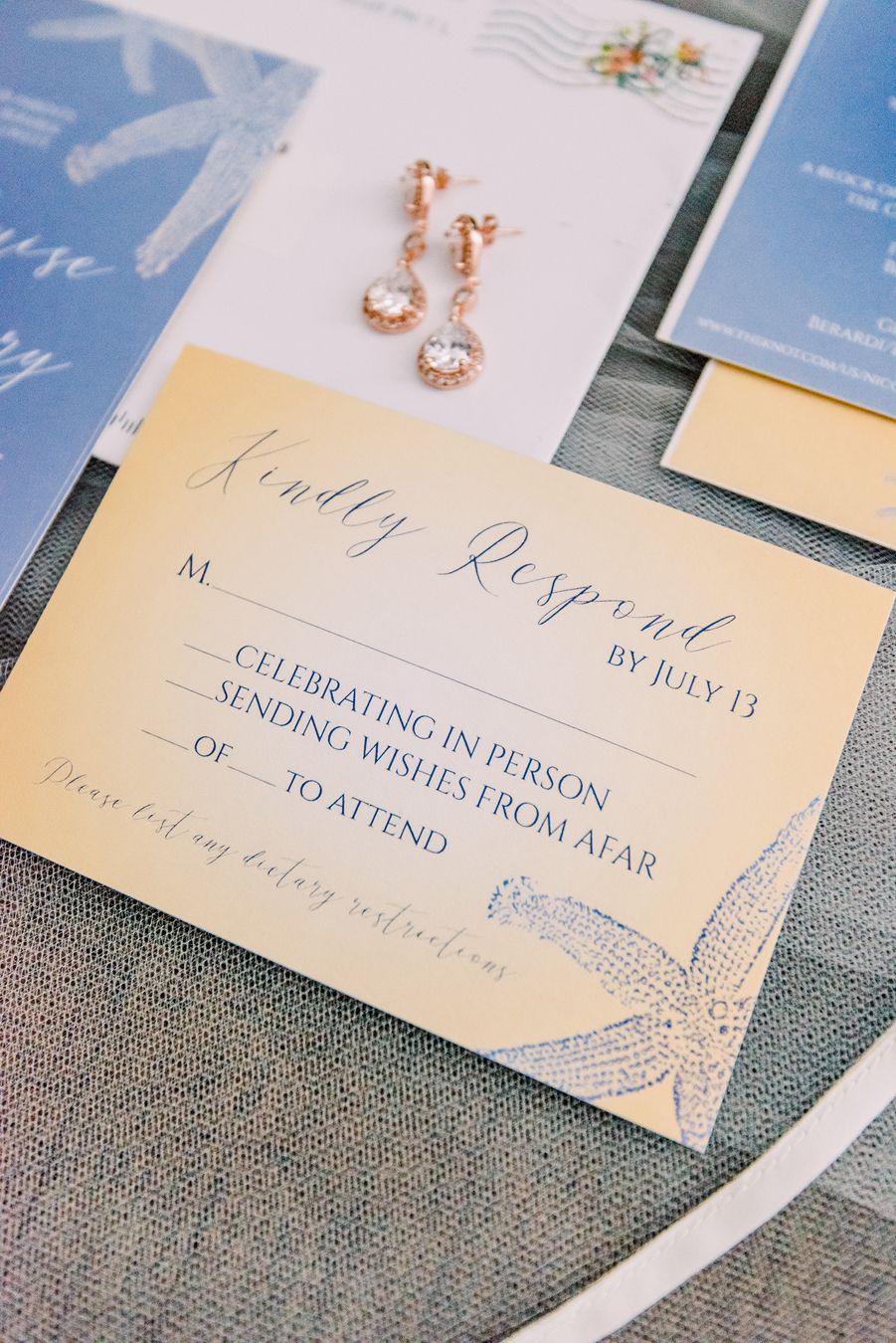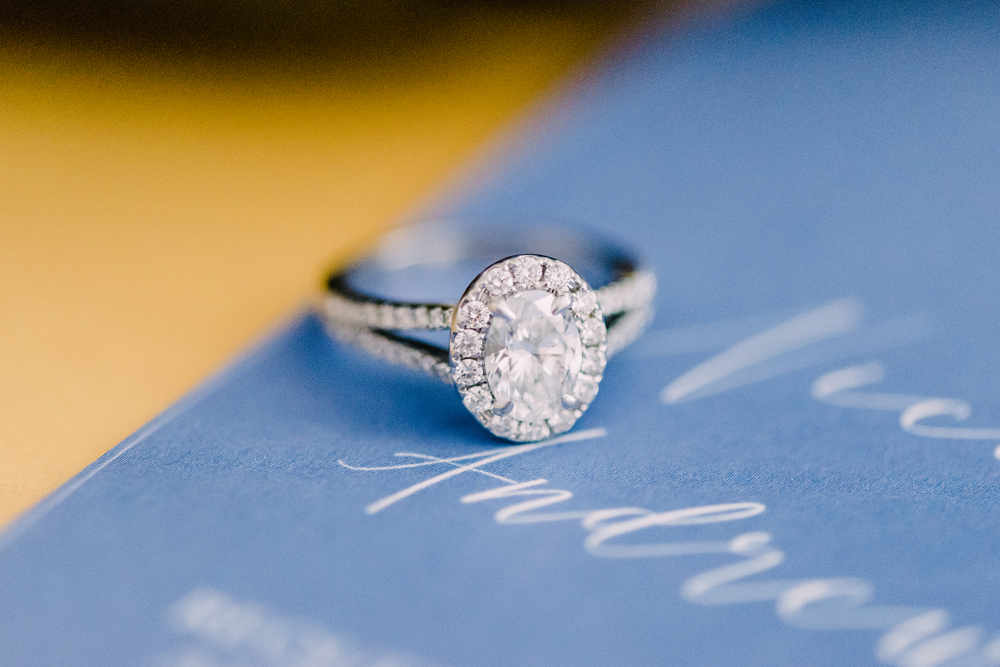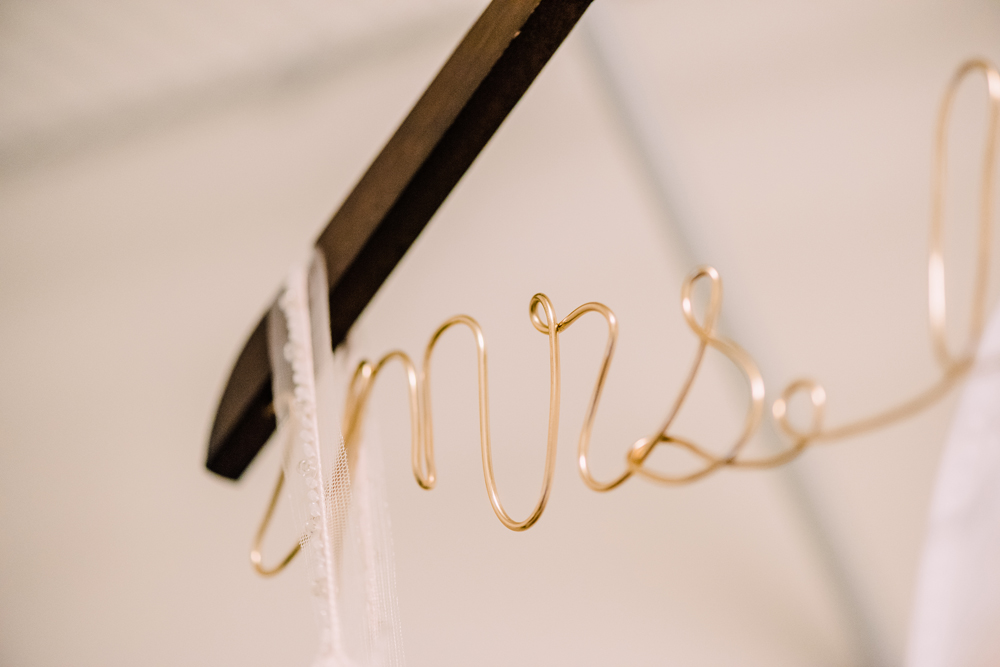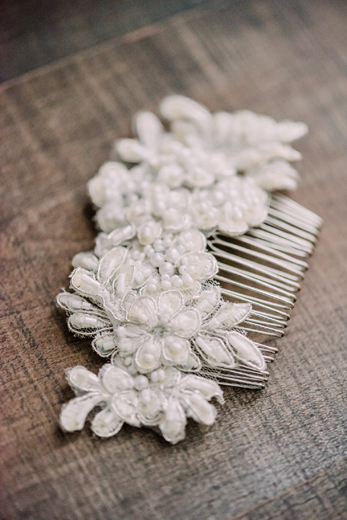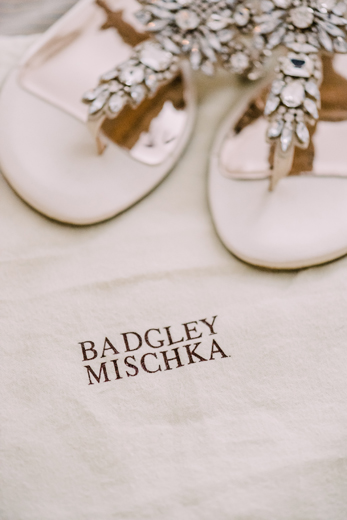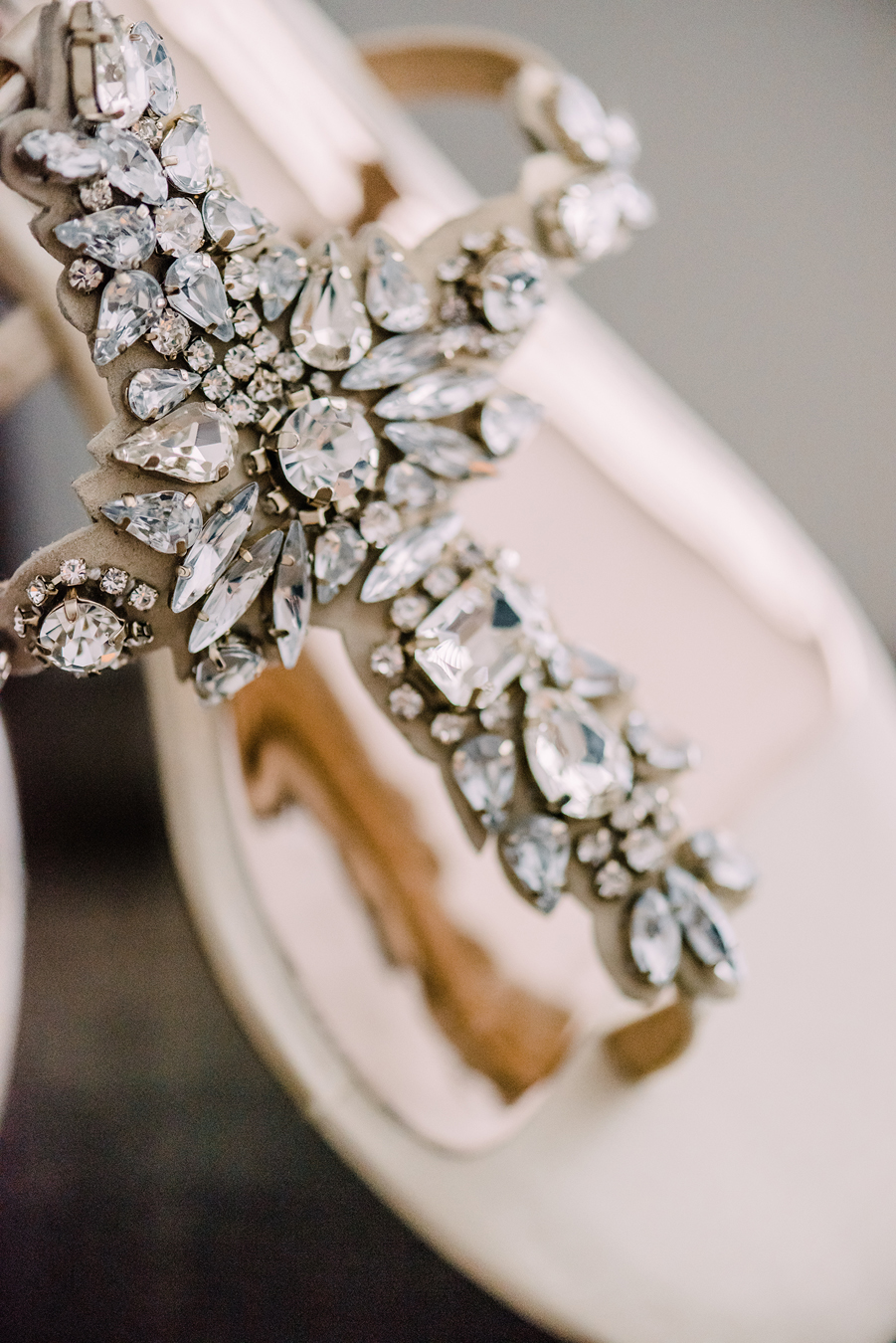 LOVING all the sparkly details and Nicole's incredible style!!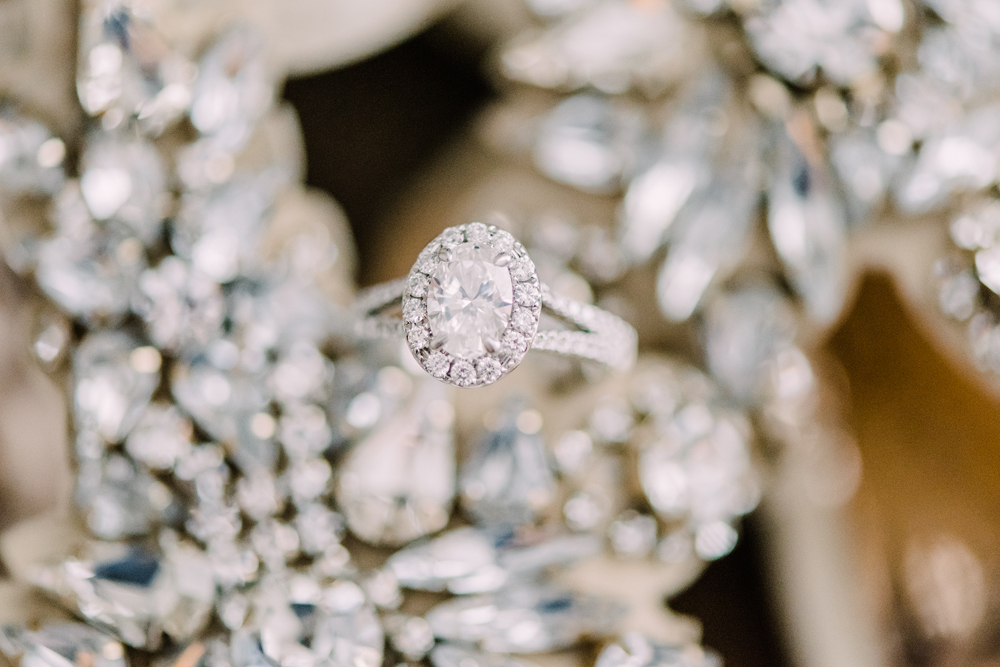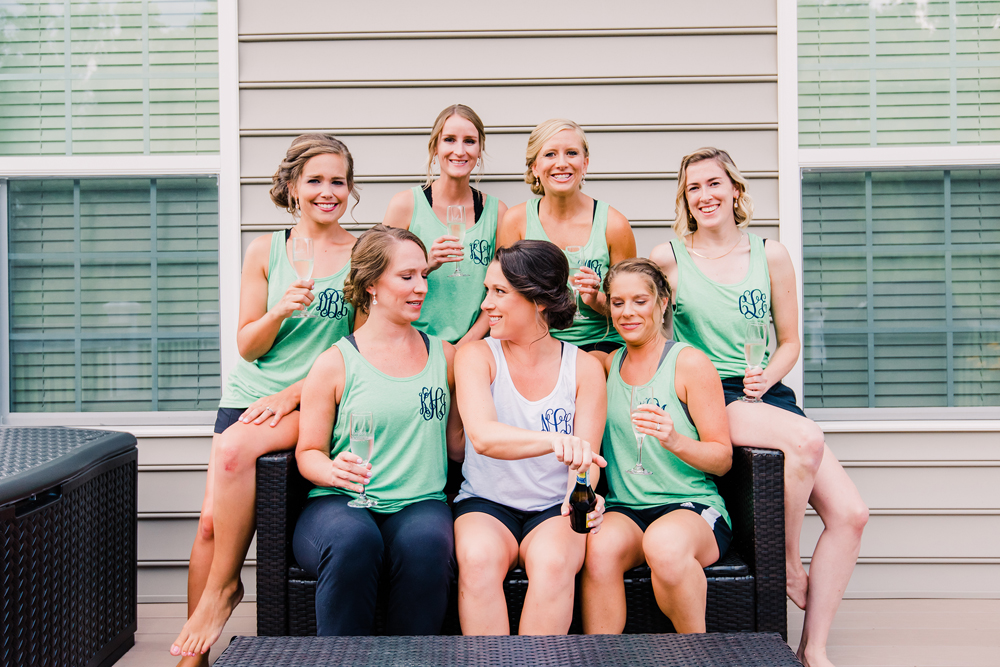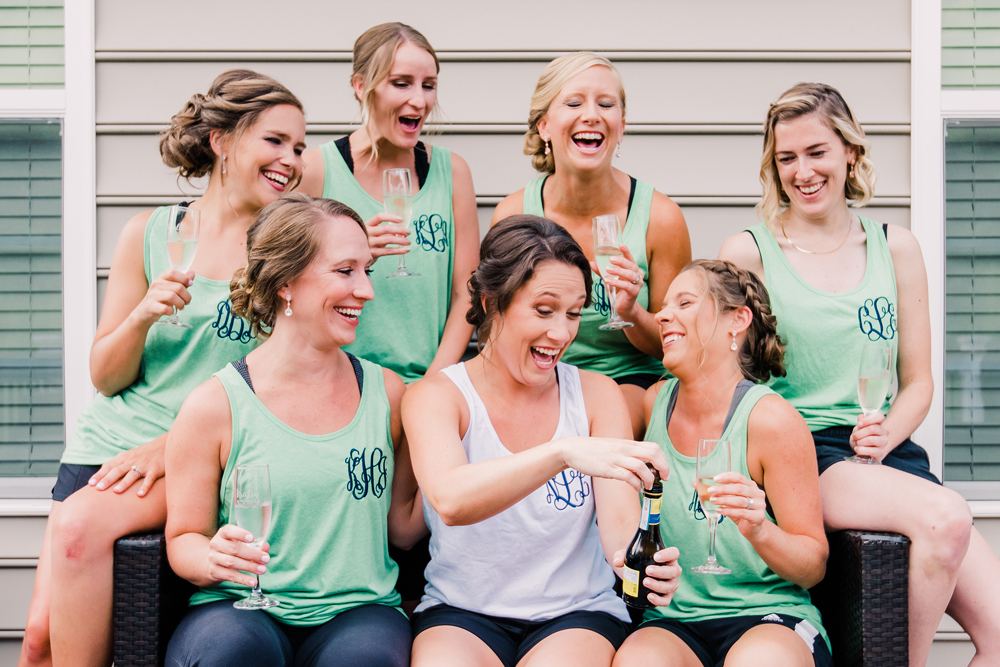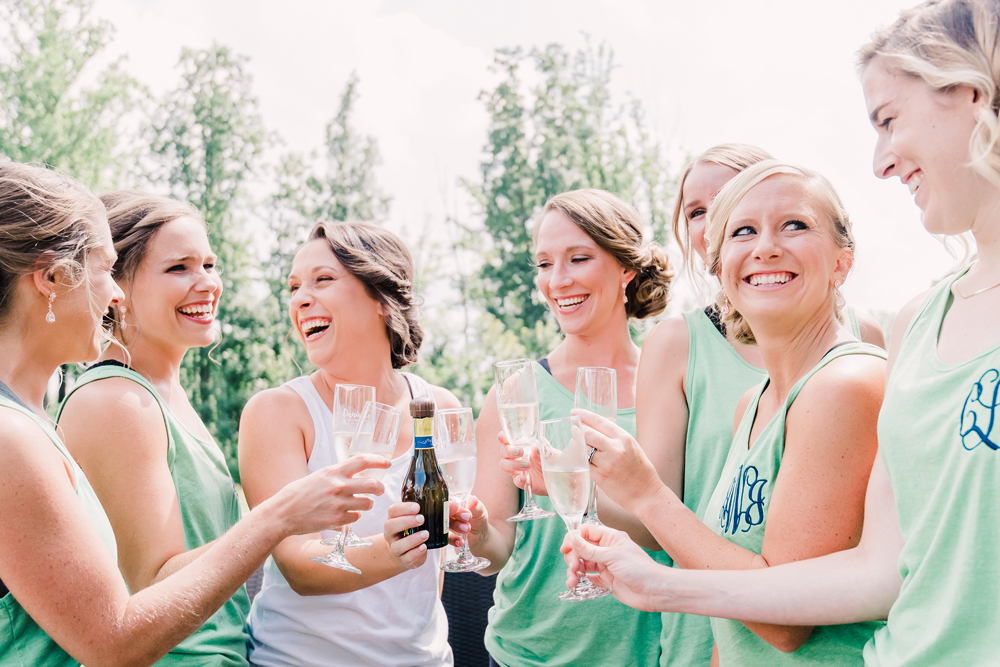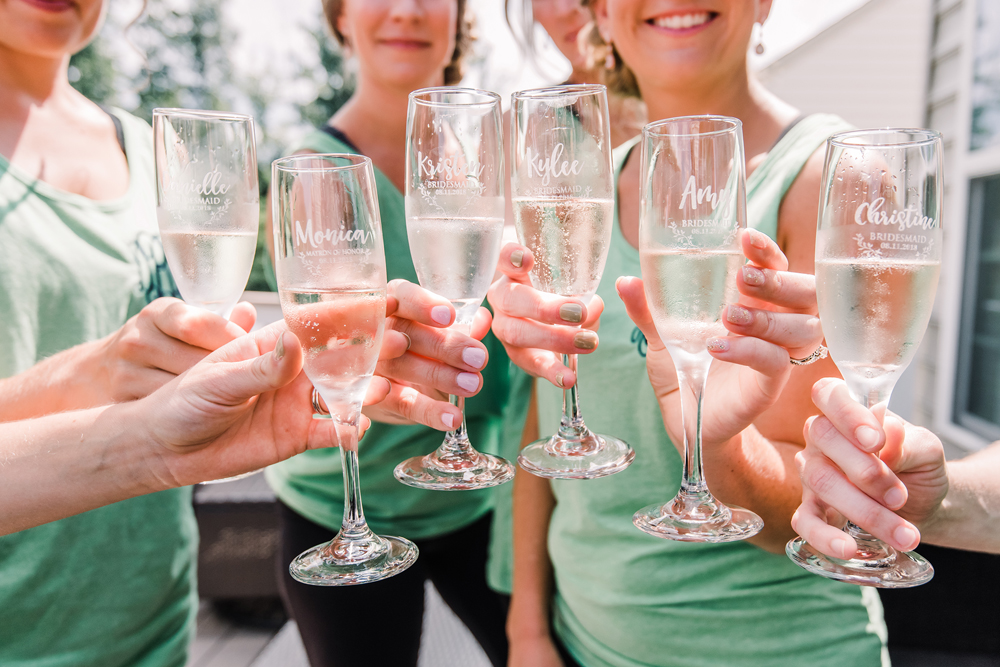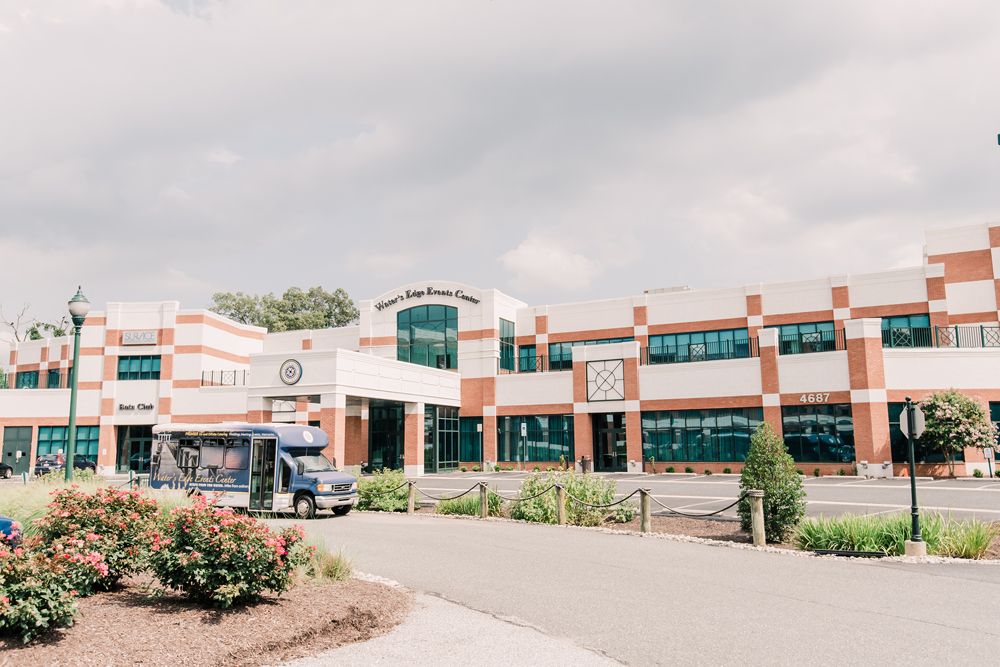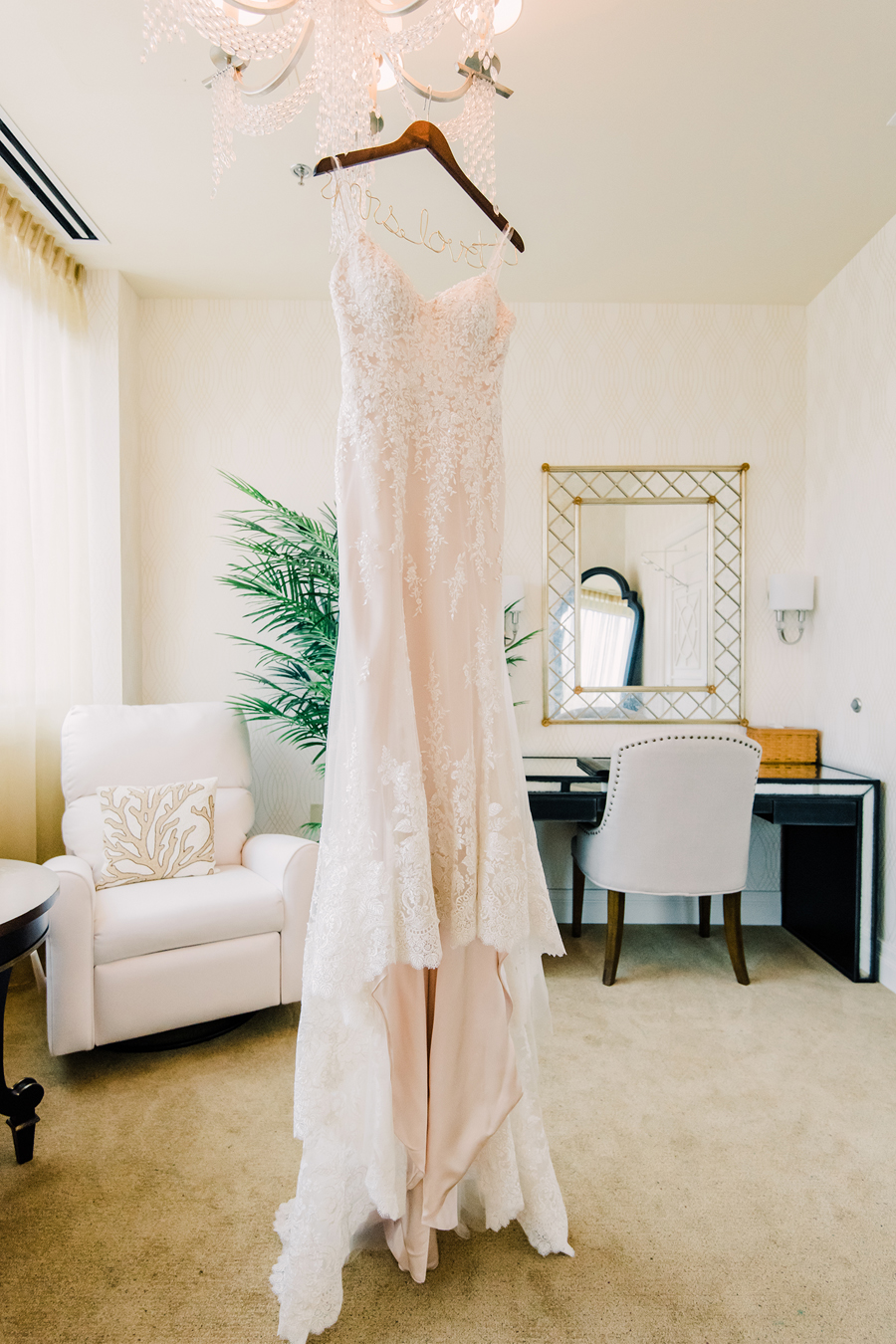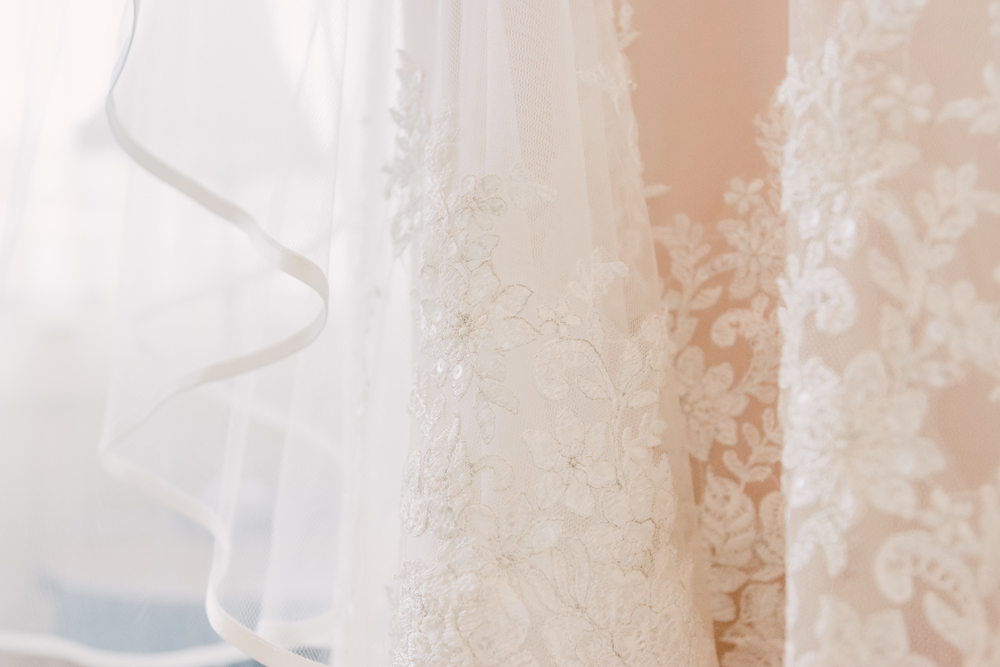 Water's Edge has an amazingly pretty bridal suite - such a great location to get married!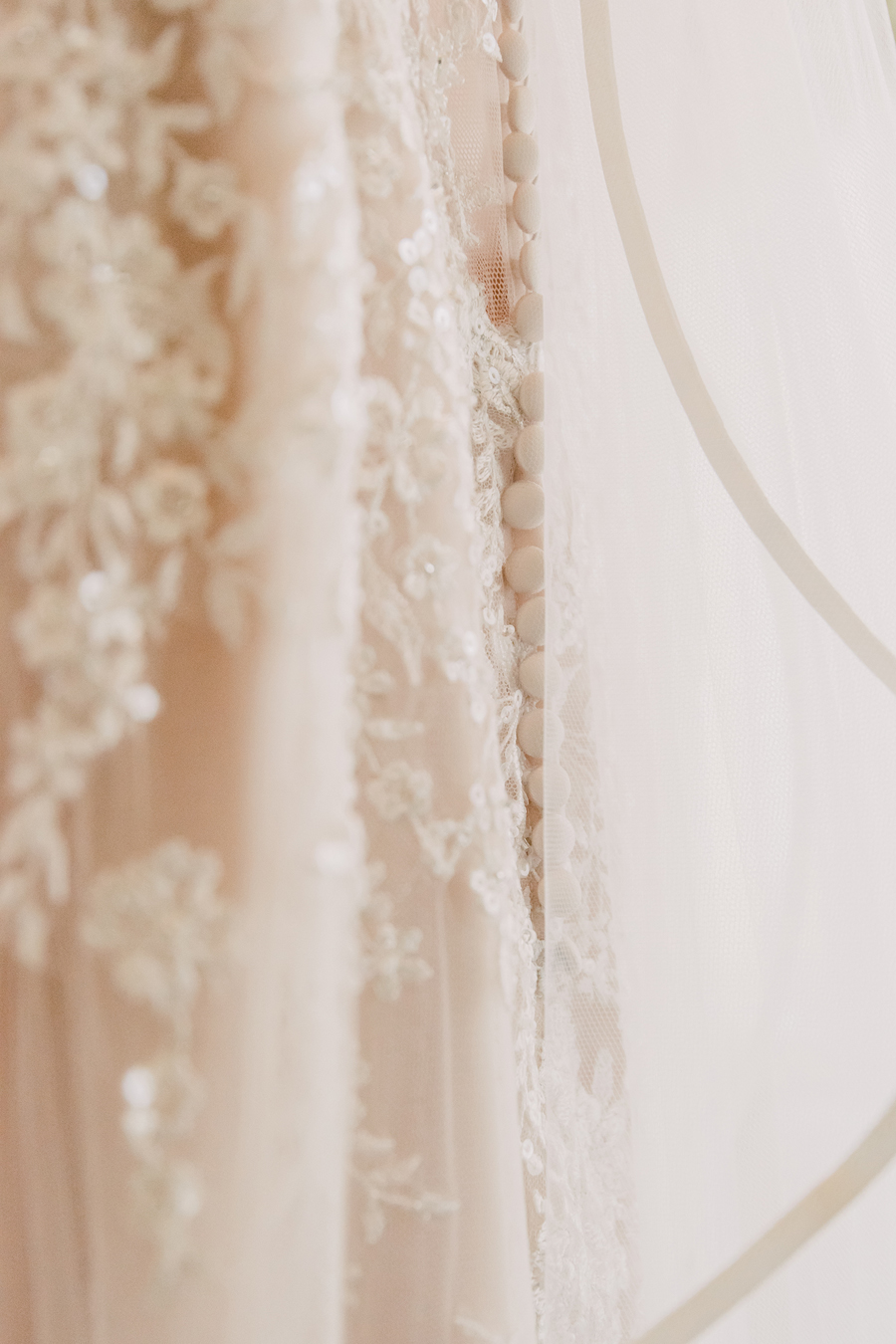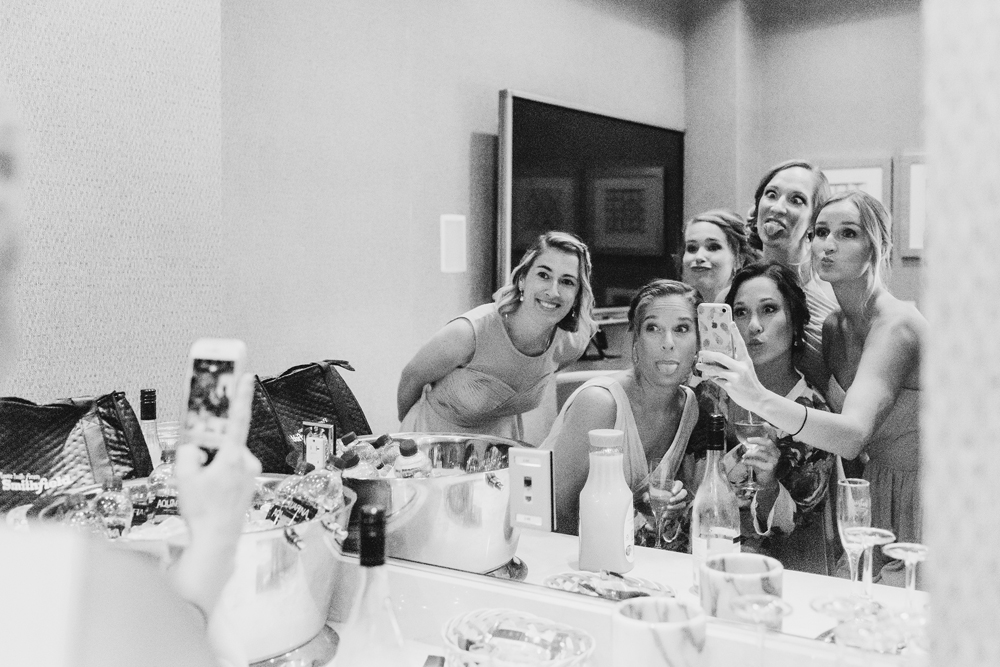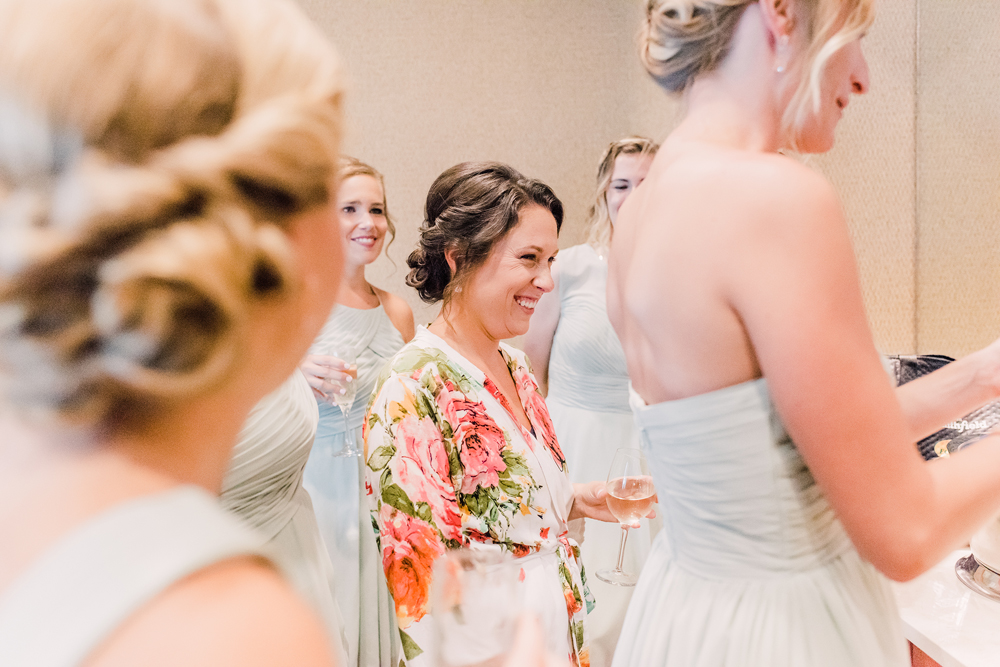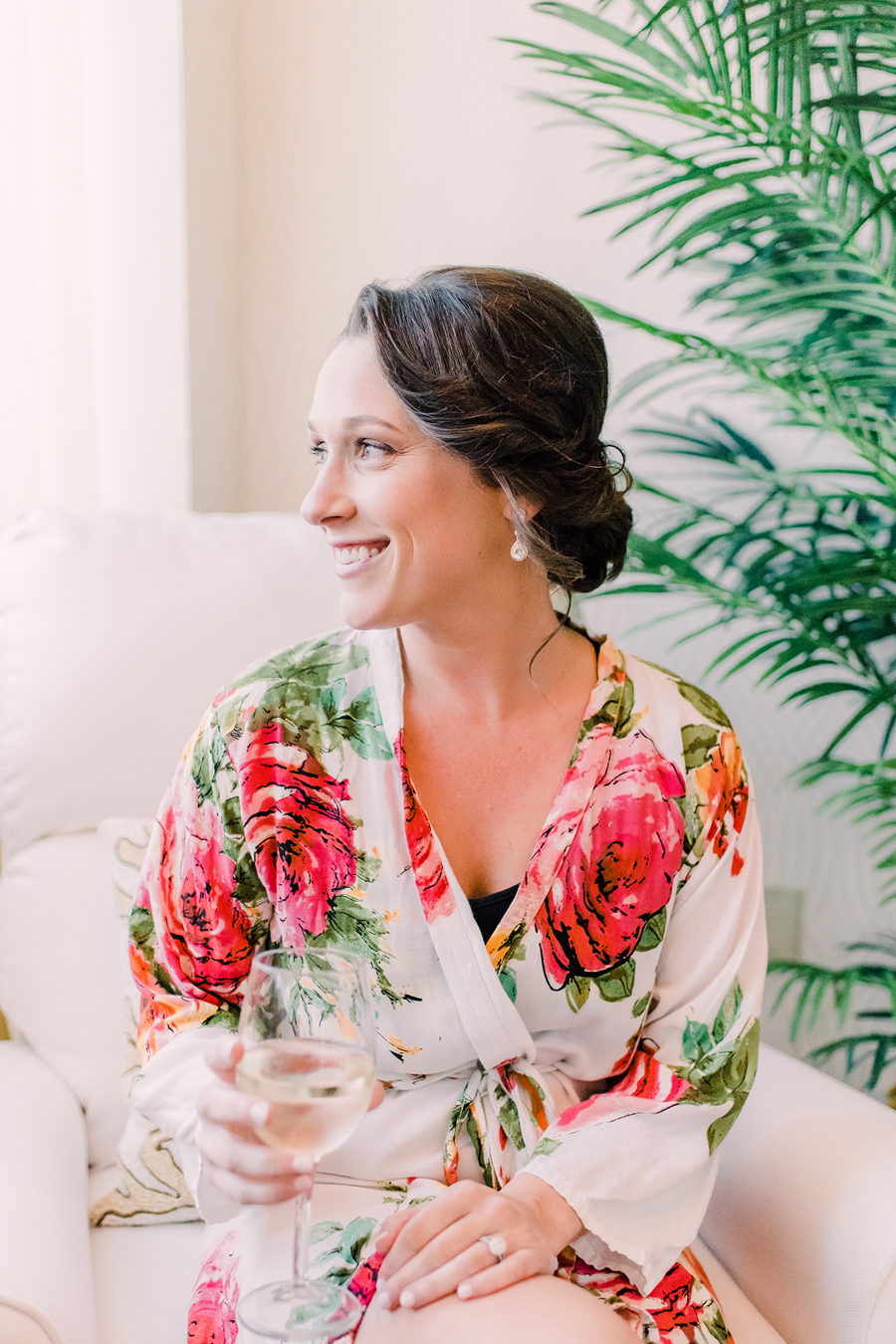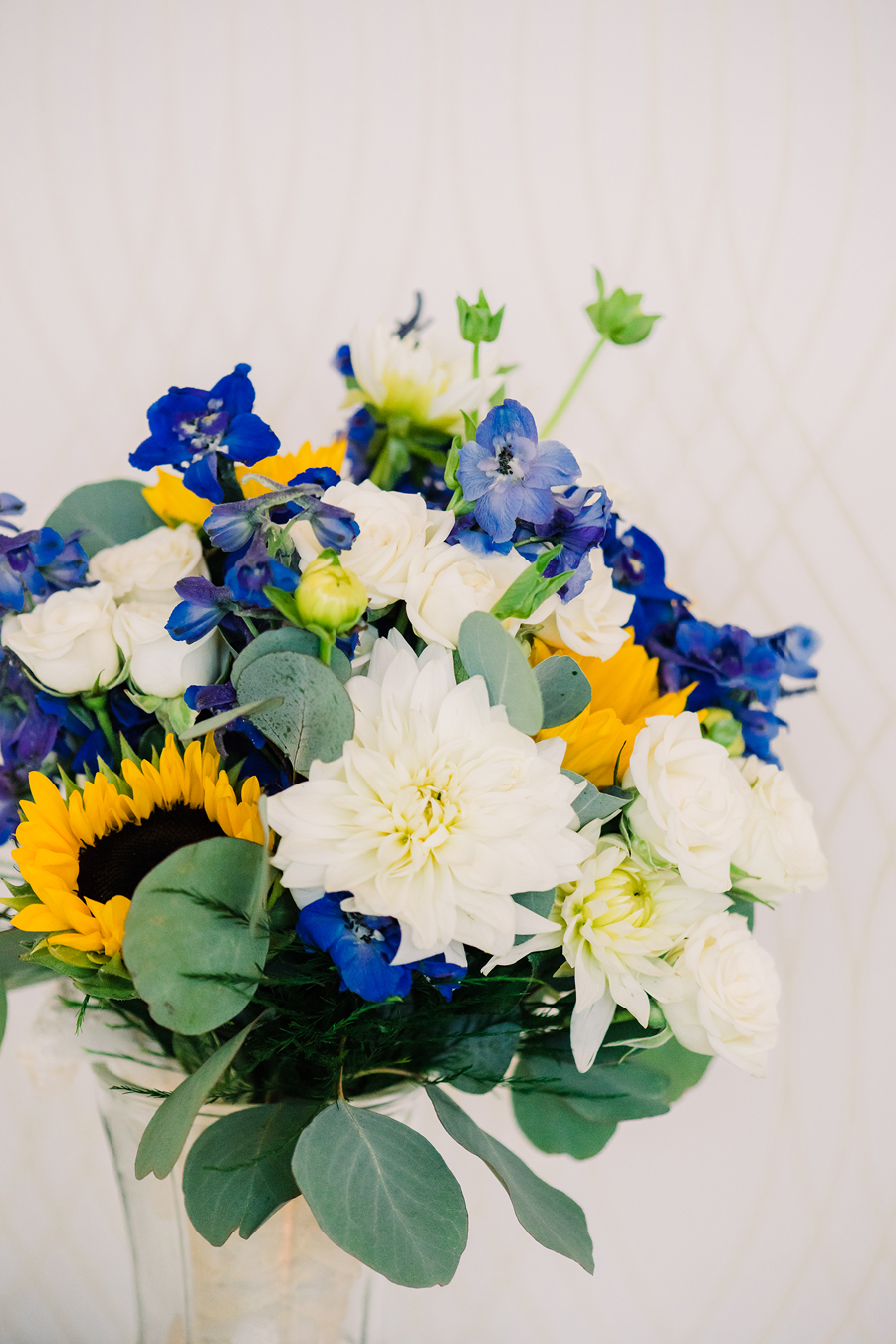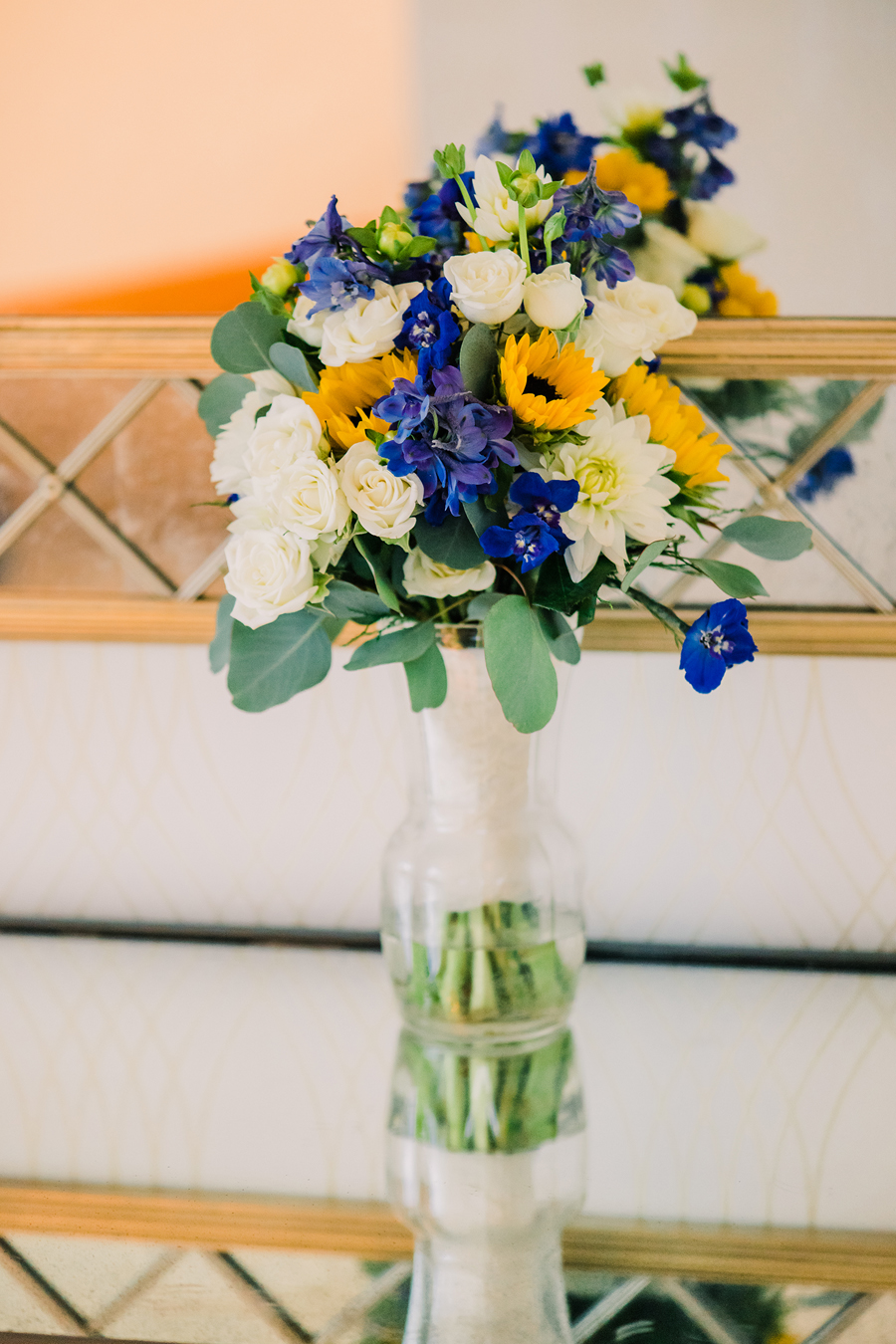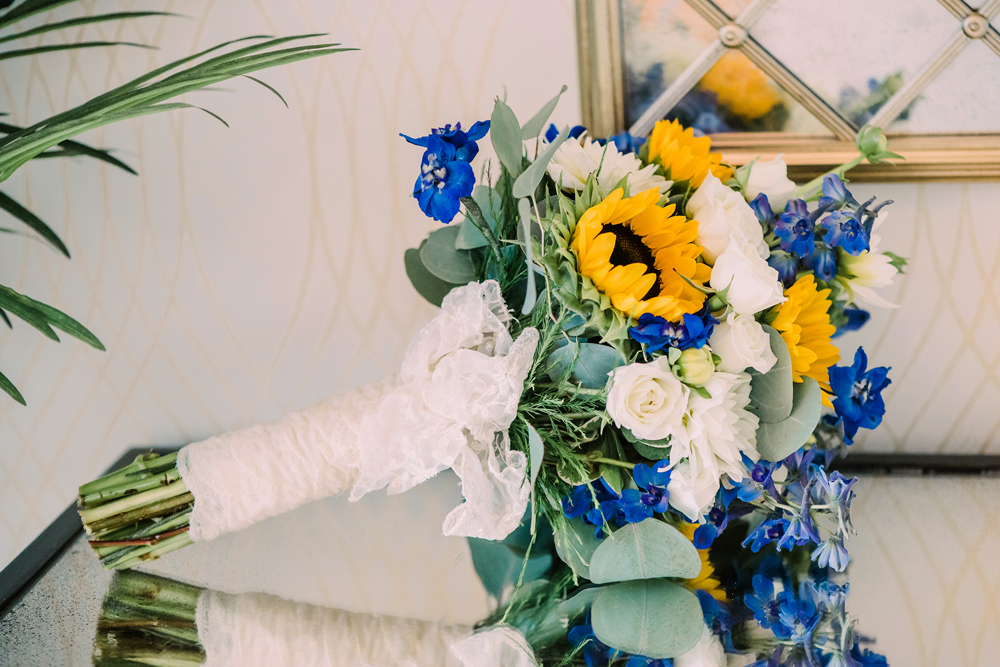 Love when couples incorporate sentimental pieces into their details - that "ribbon" is actually a piece of Nicole's mom's wedding dress!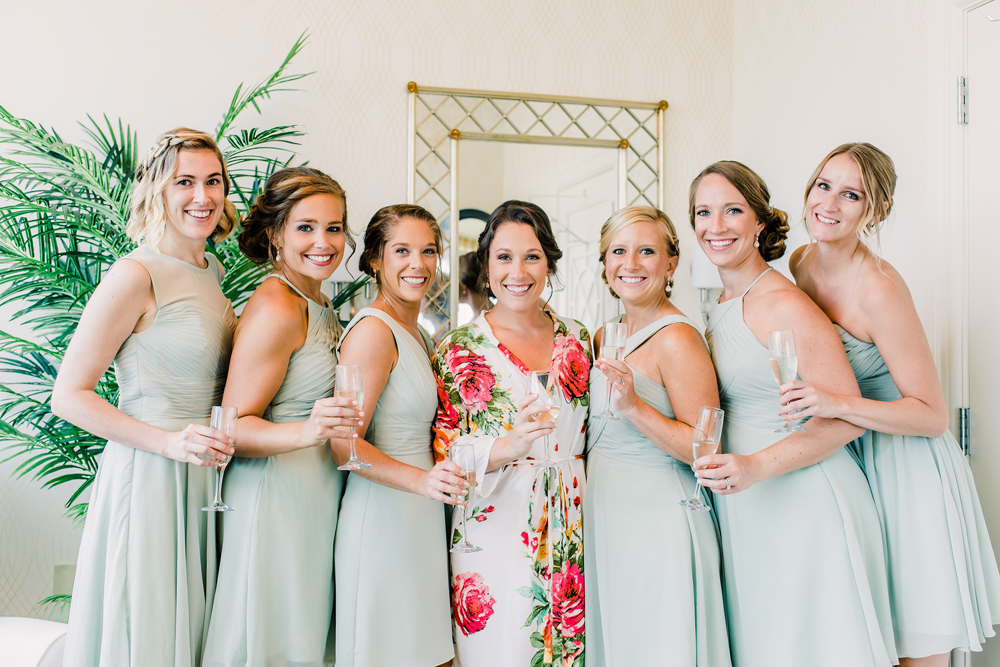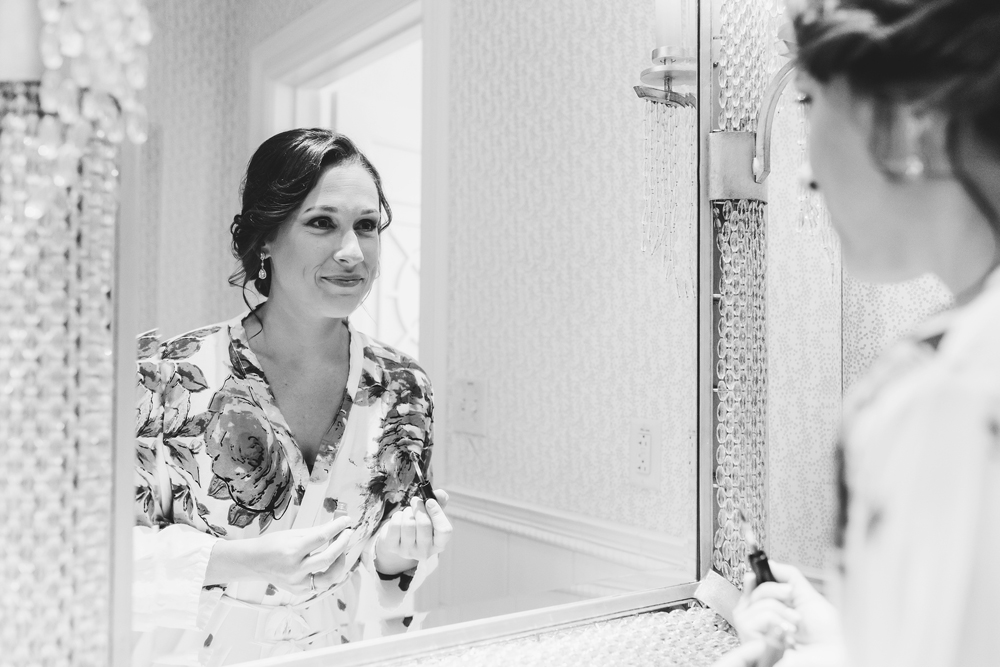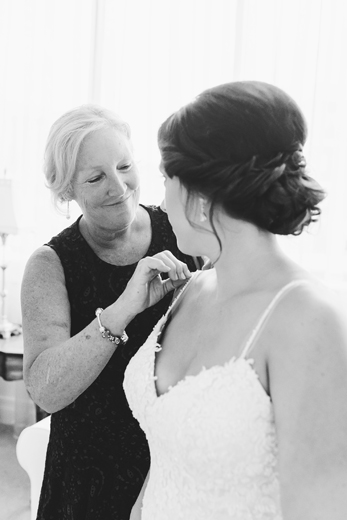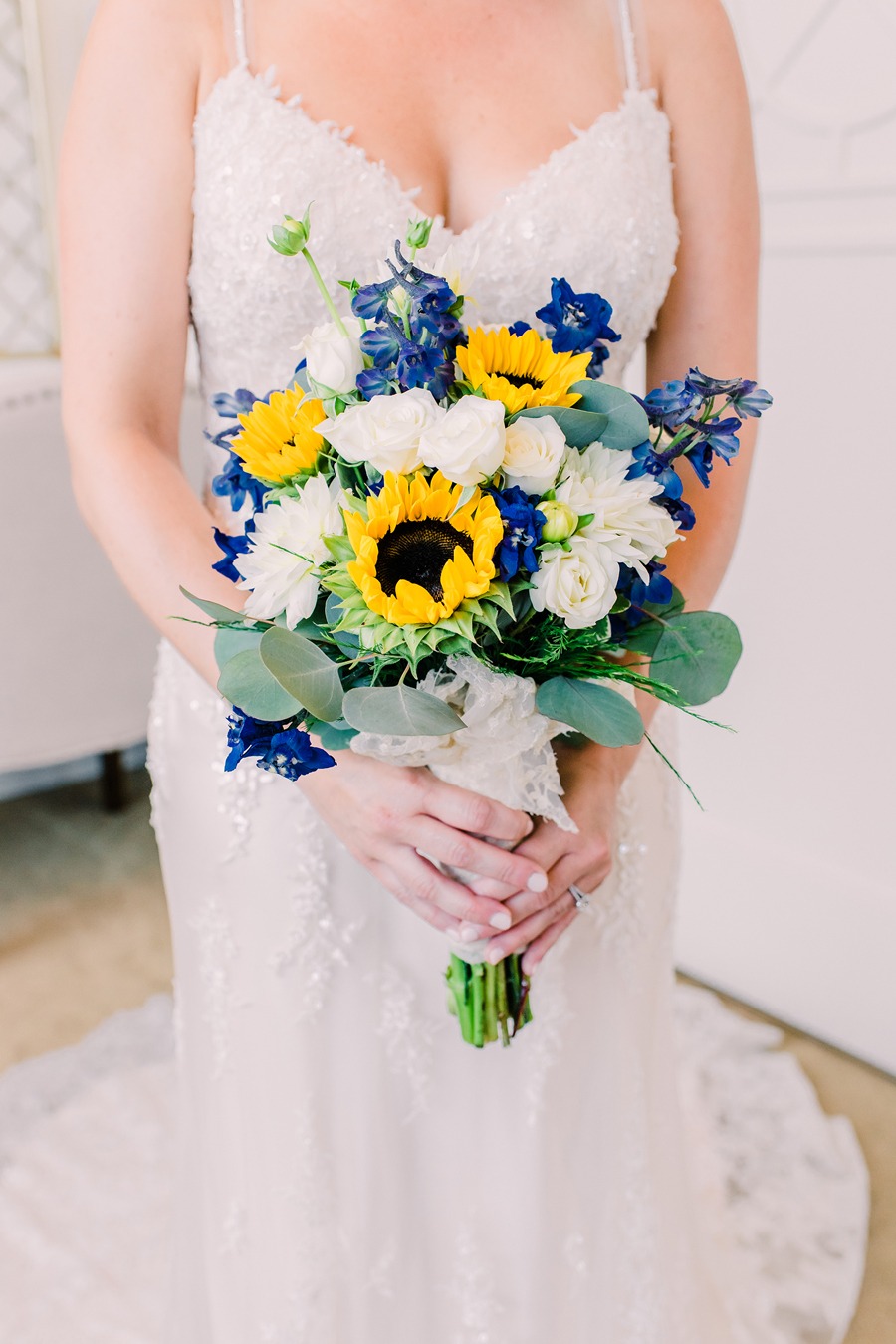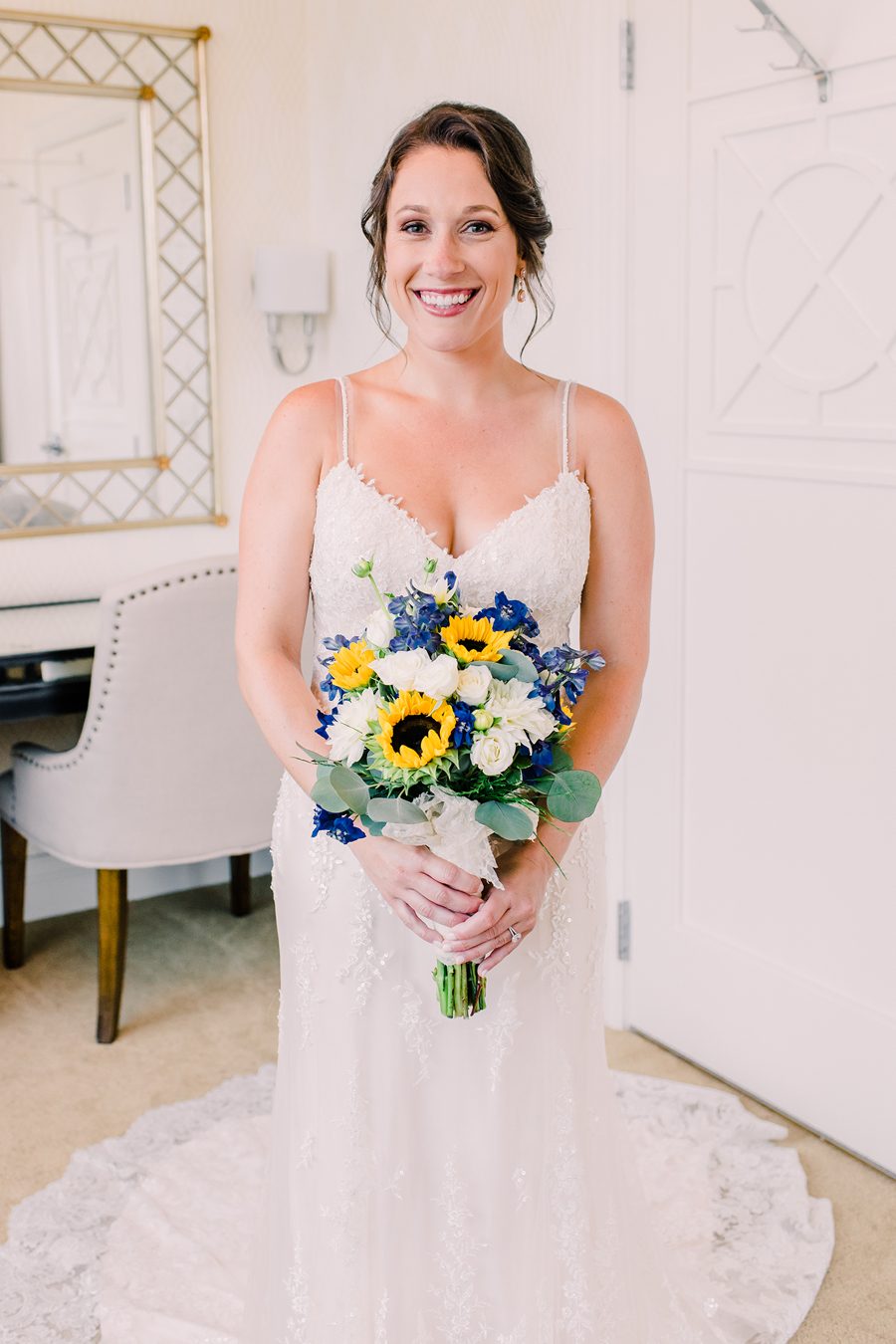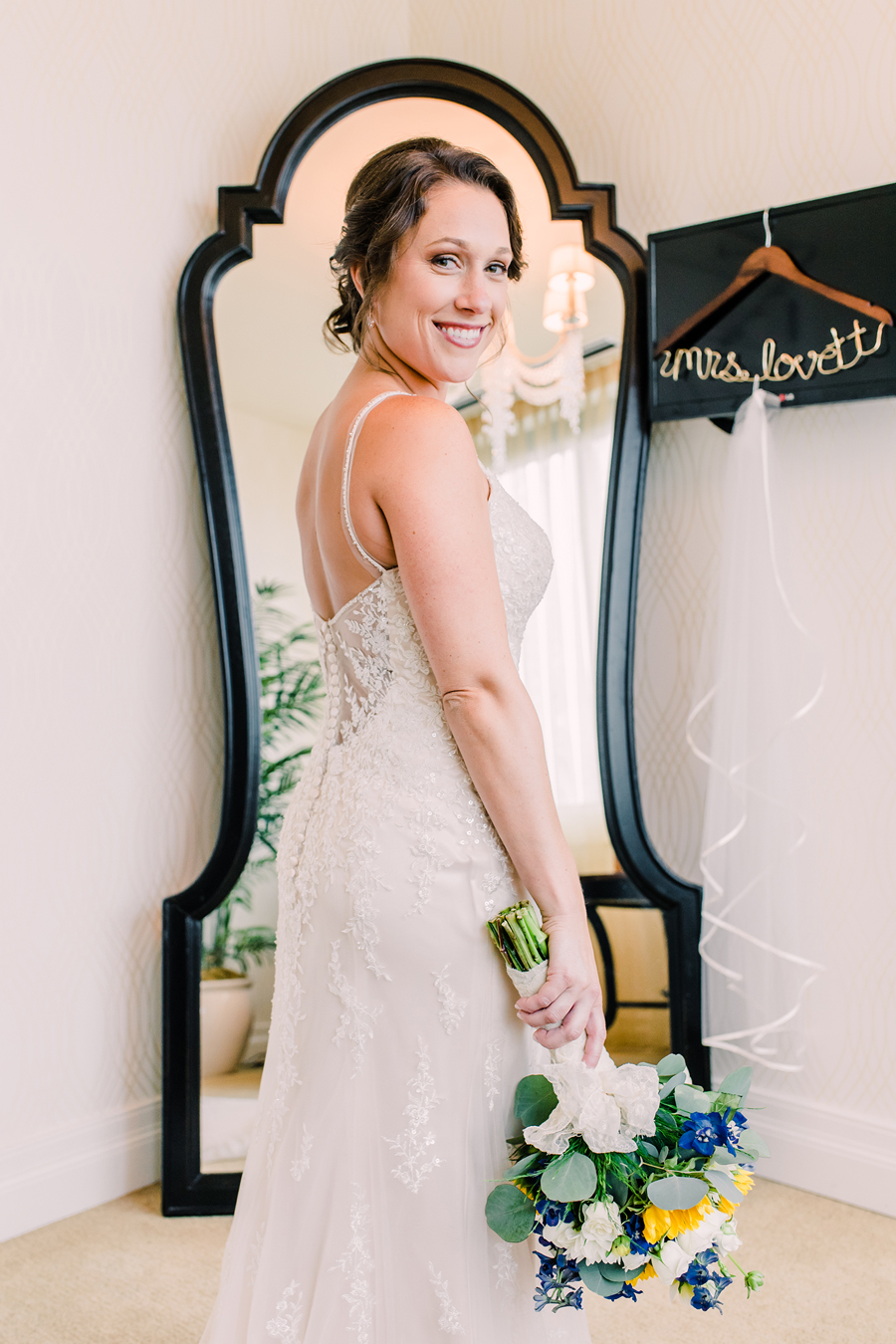 SO stunning Nicole!!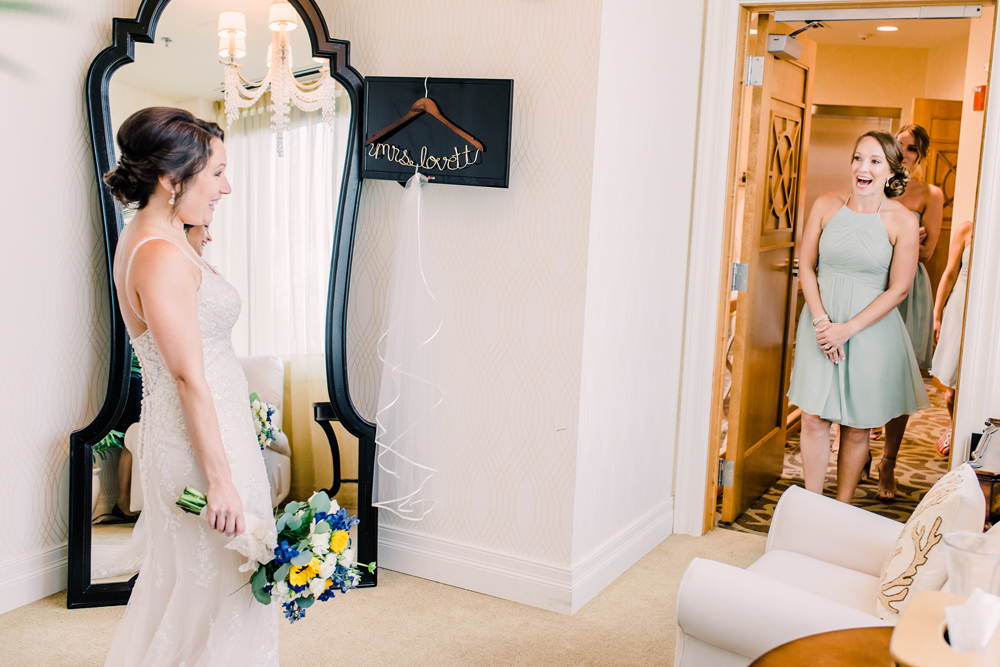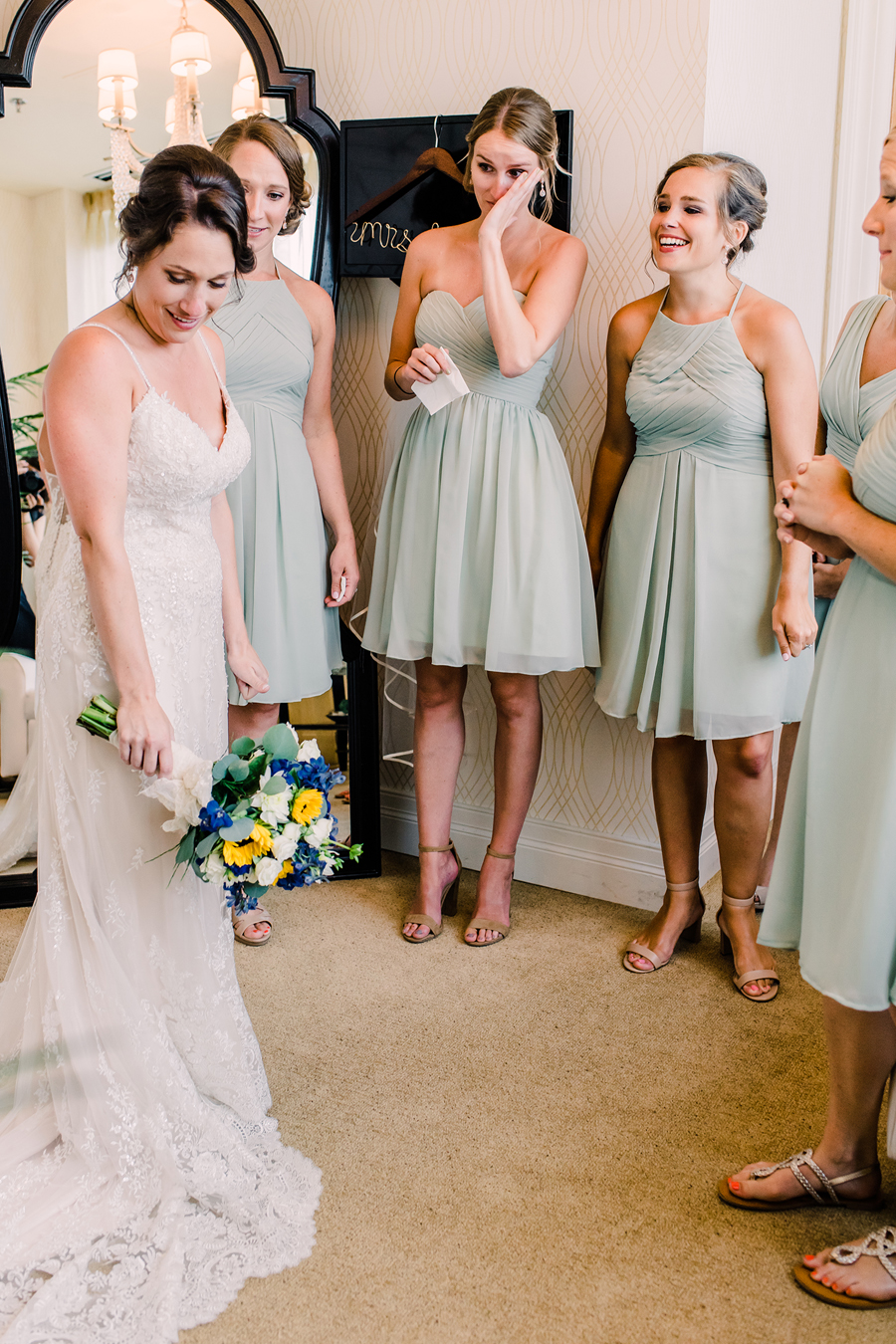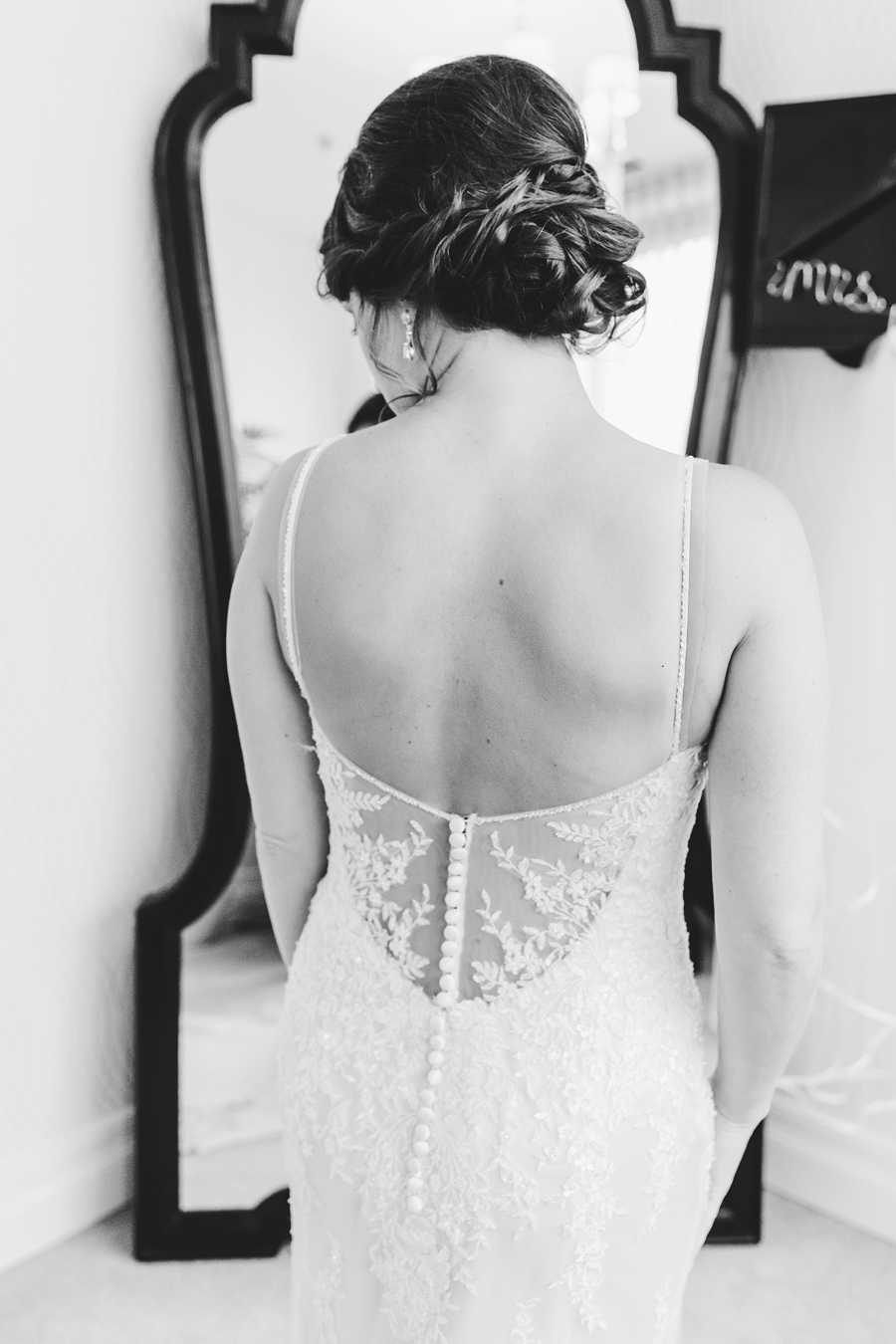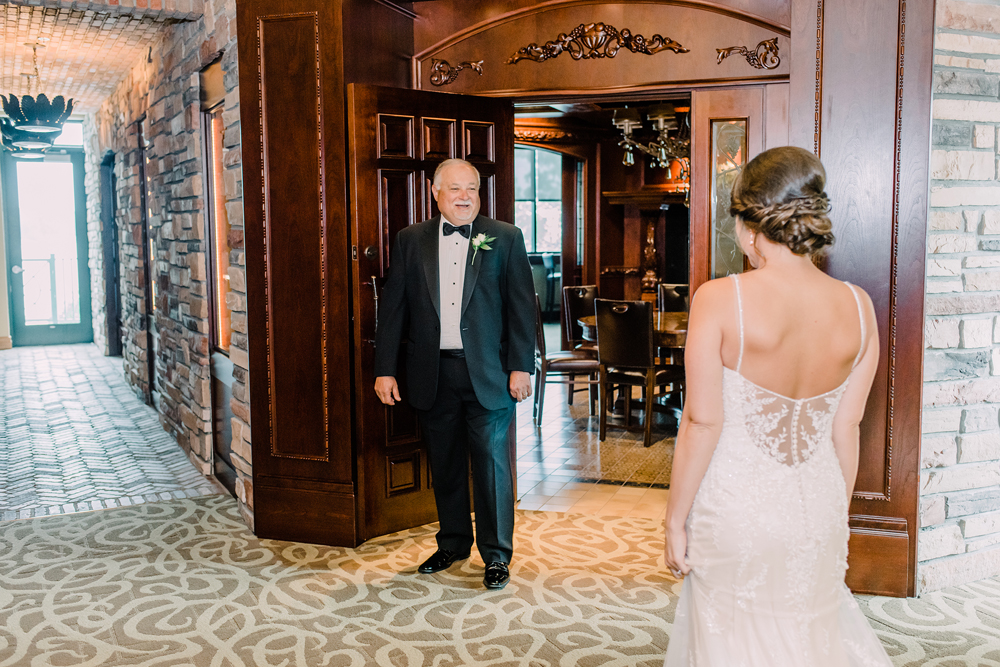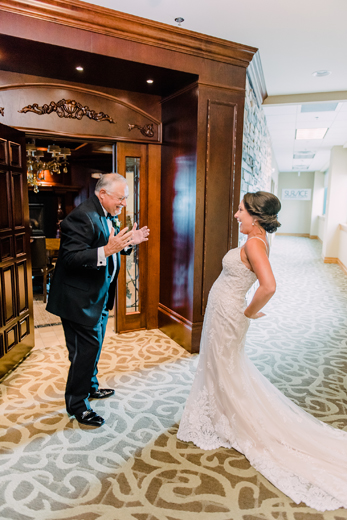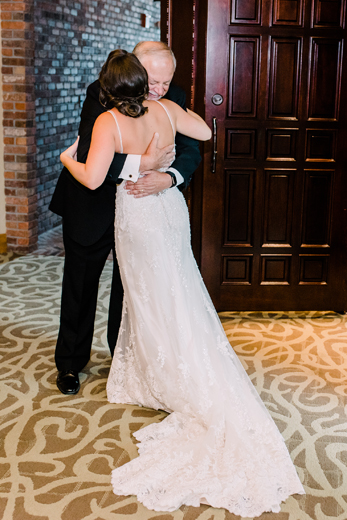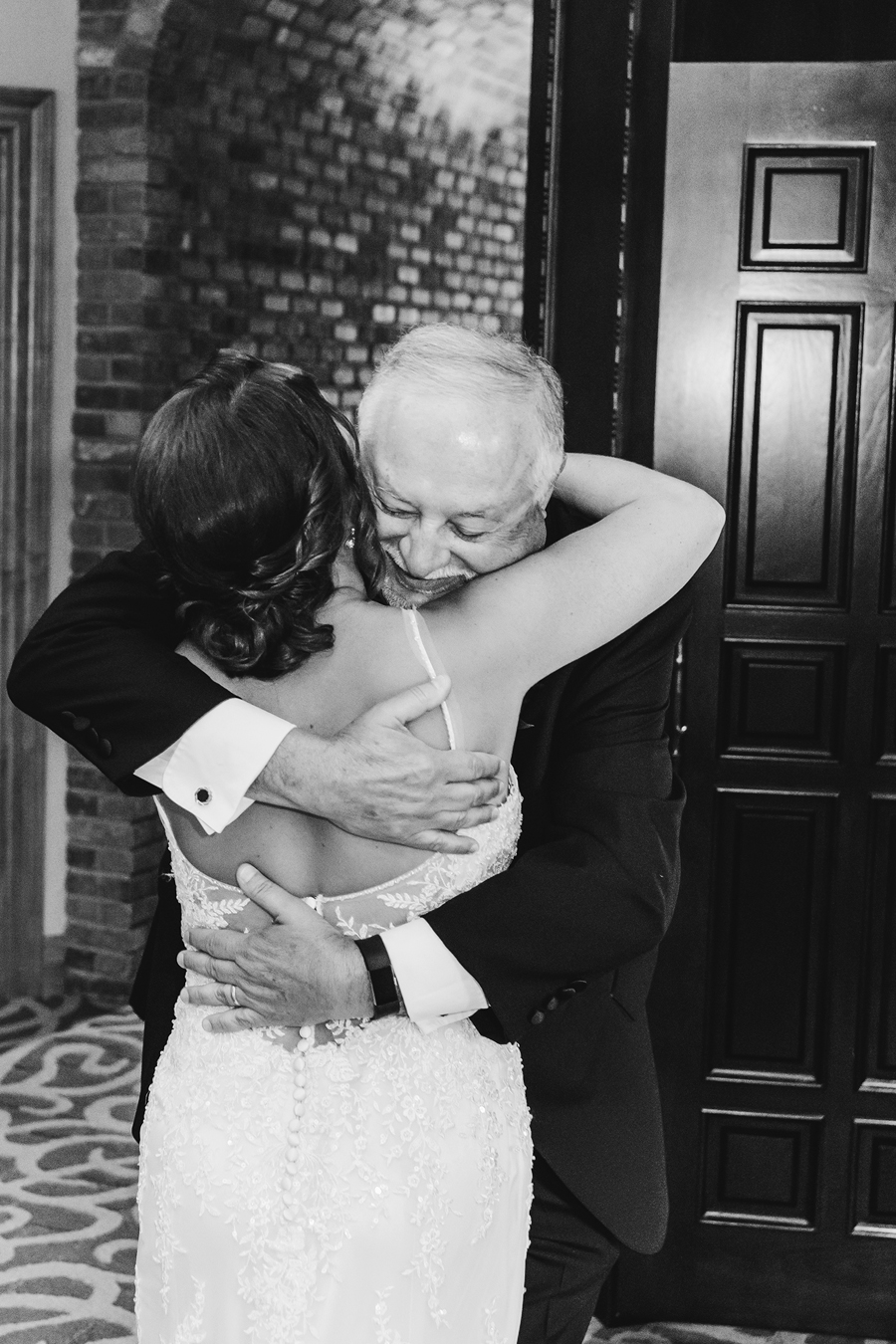 Father daughter first looks!! <3 And a surprise visit from a childhood doll!! haha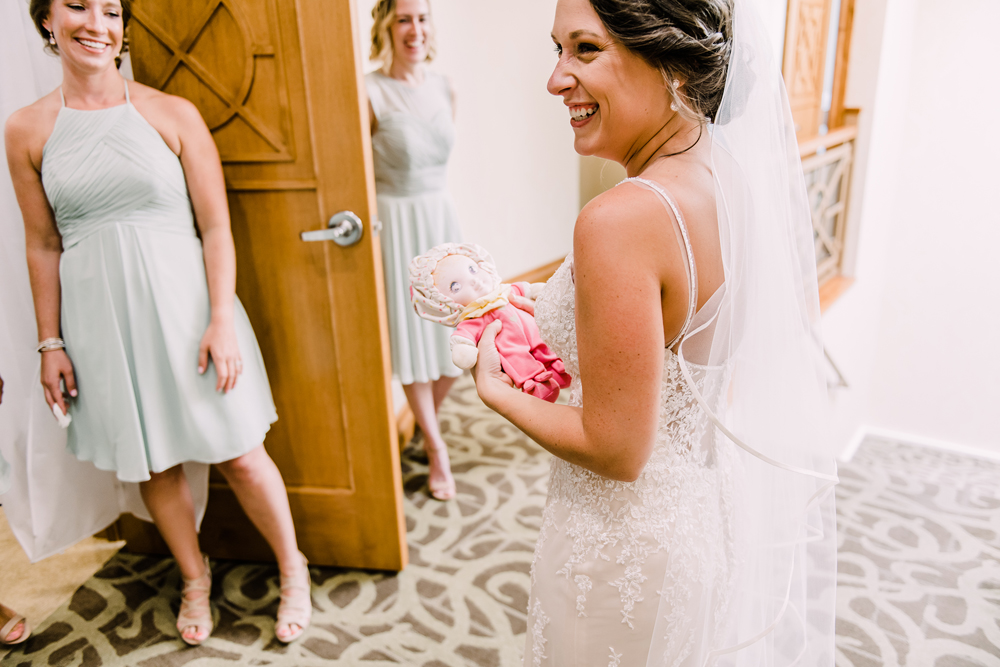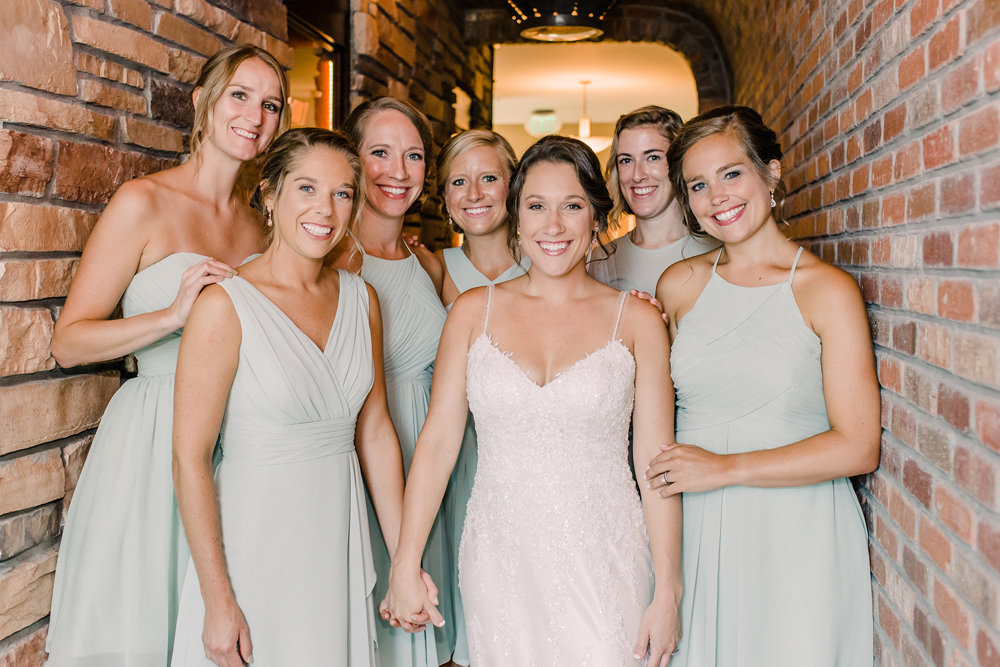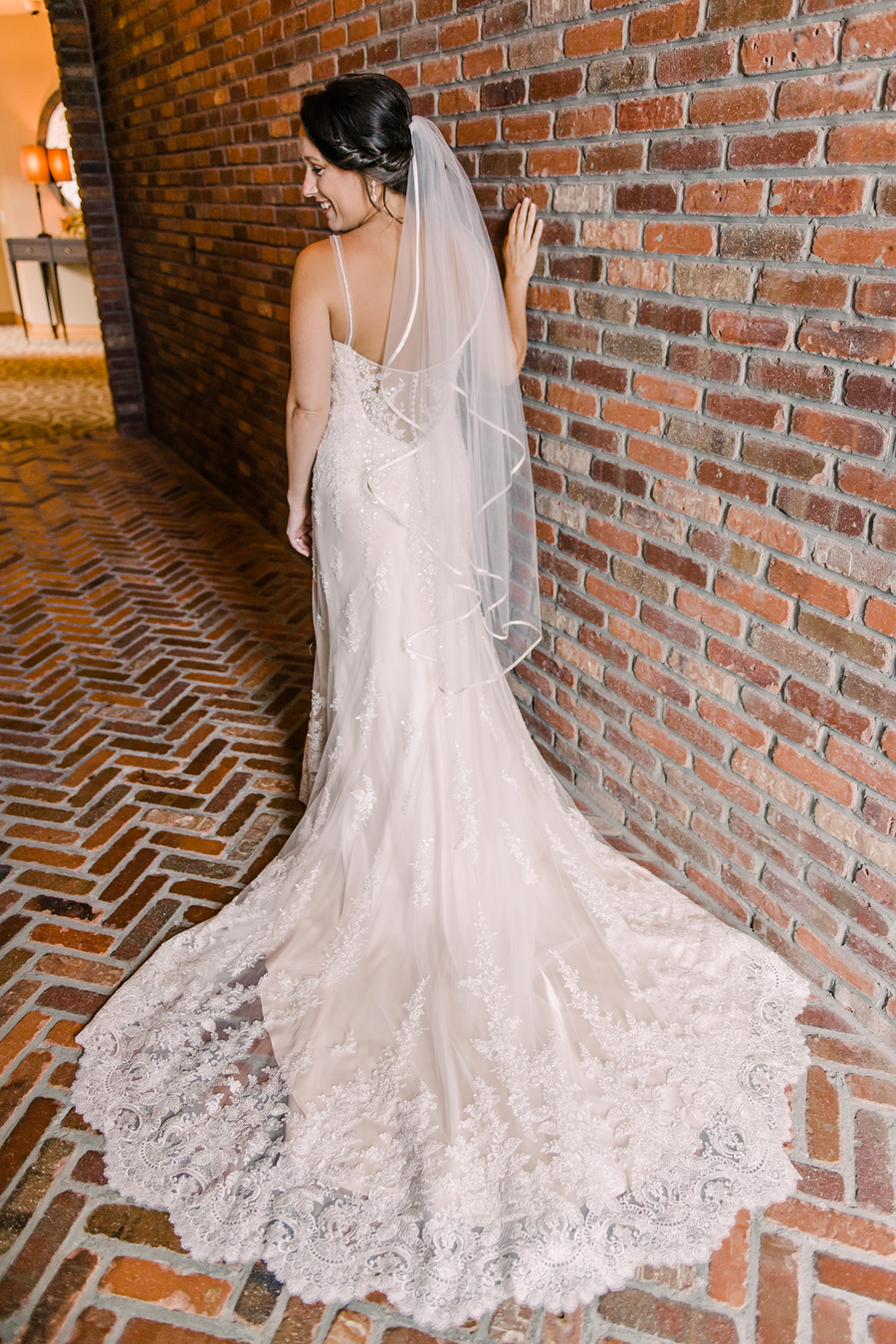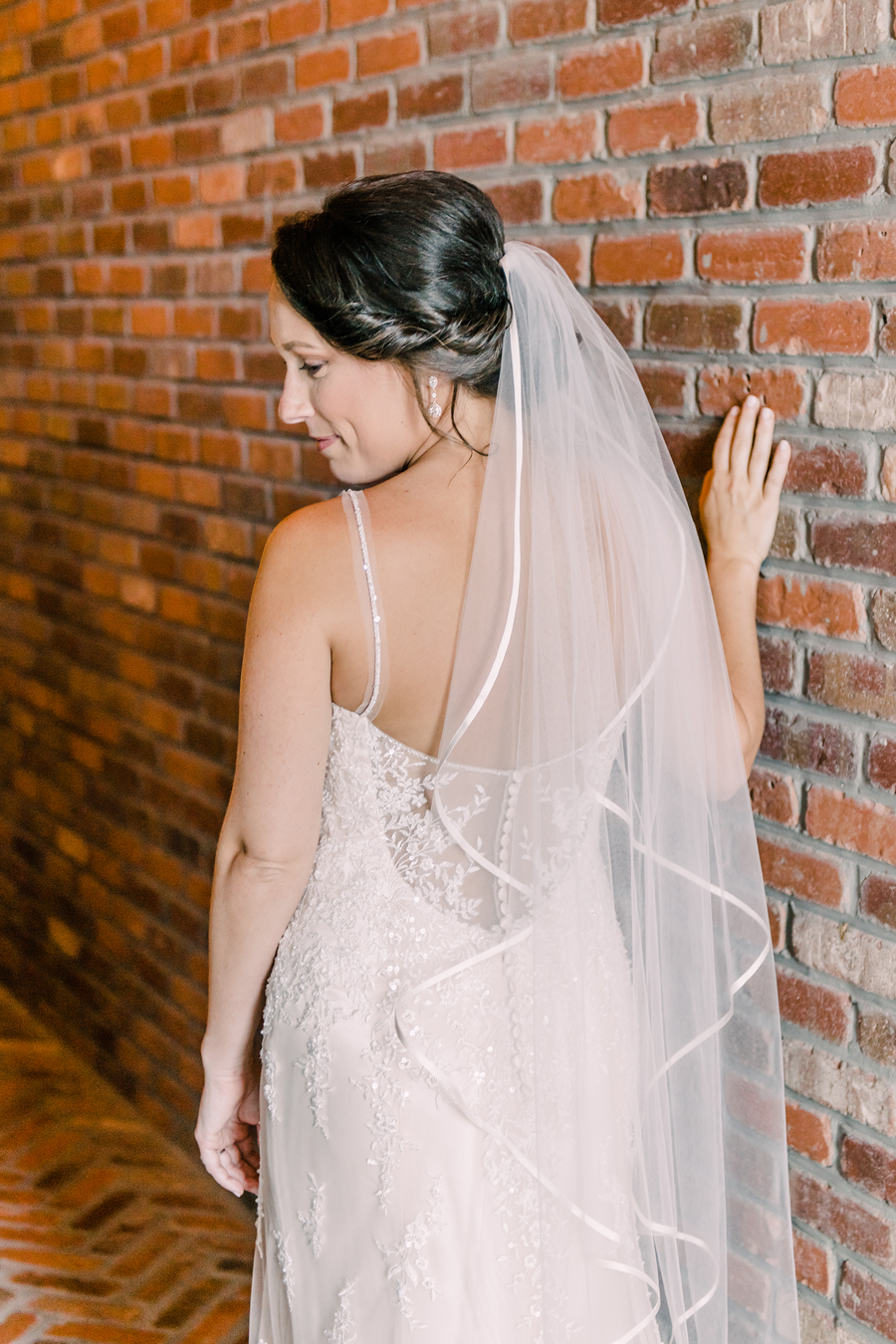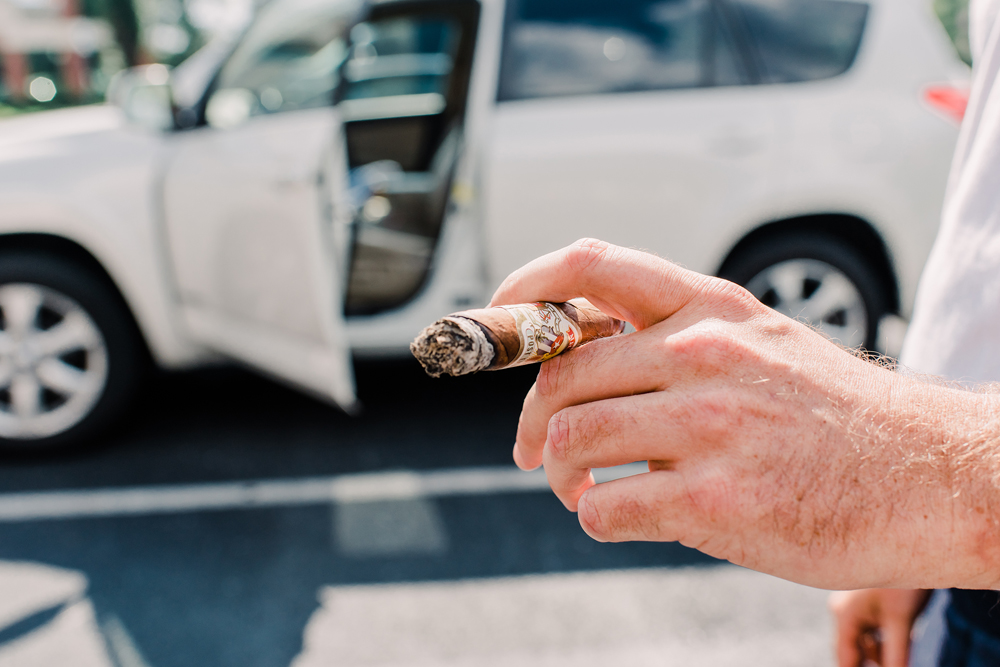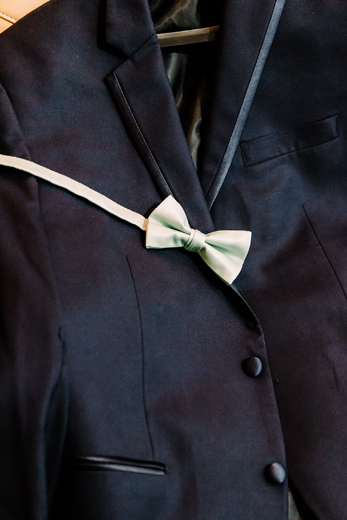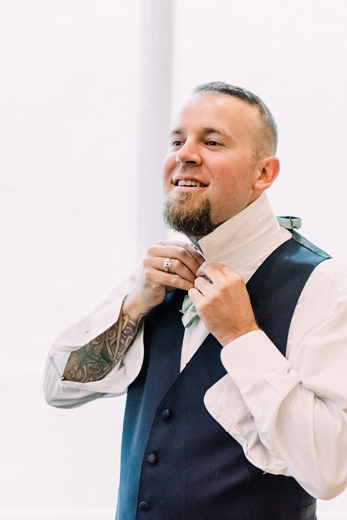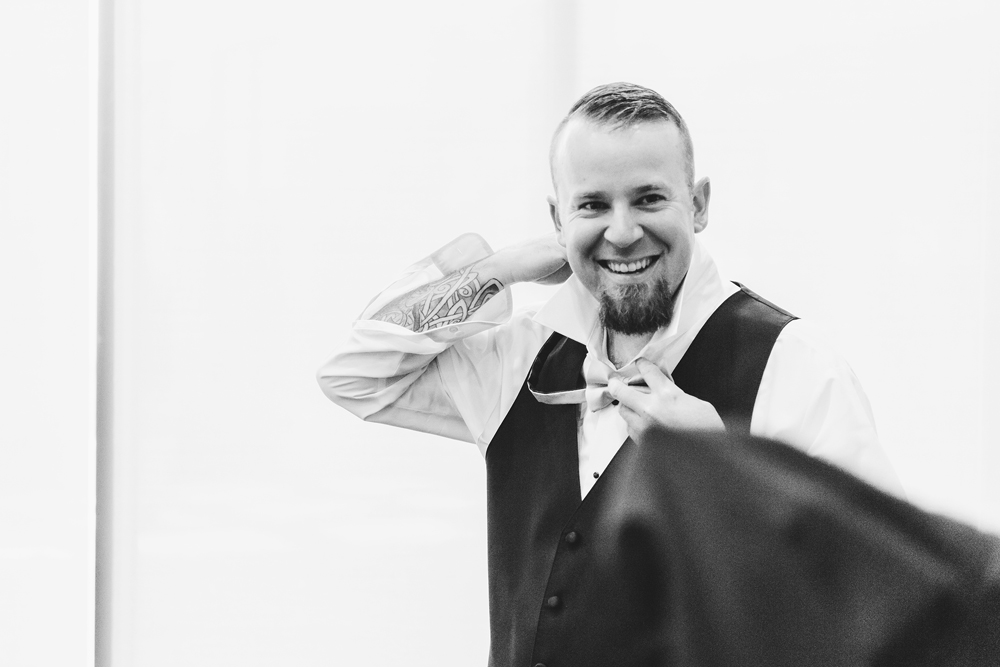 Love this getting ready shot of Andrew!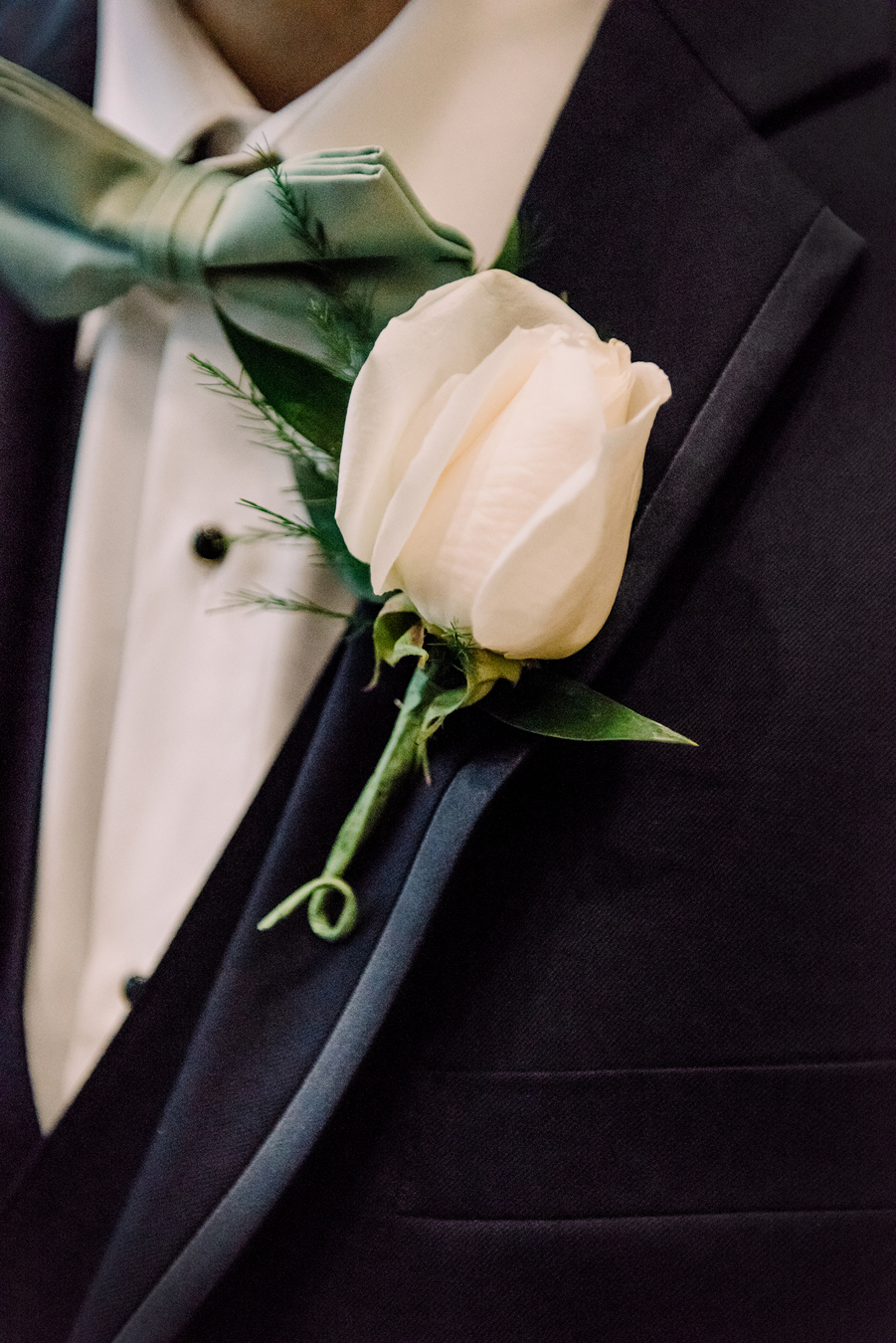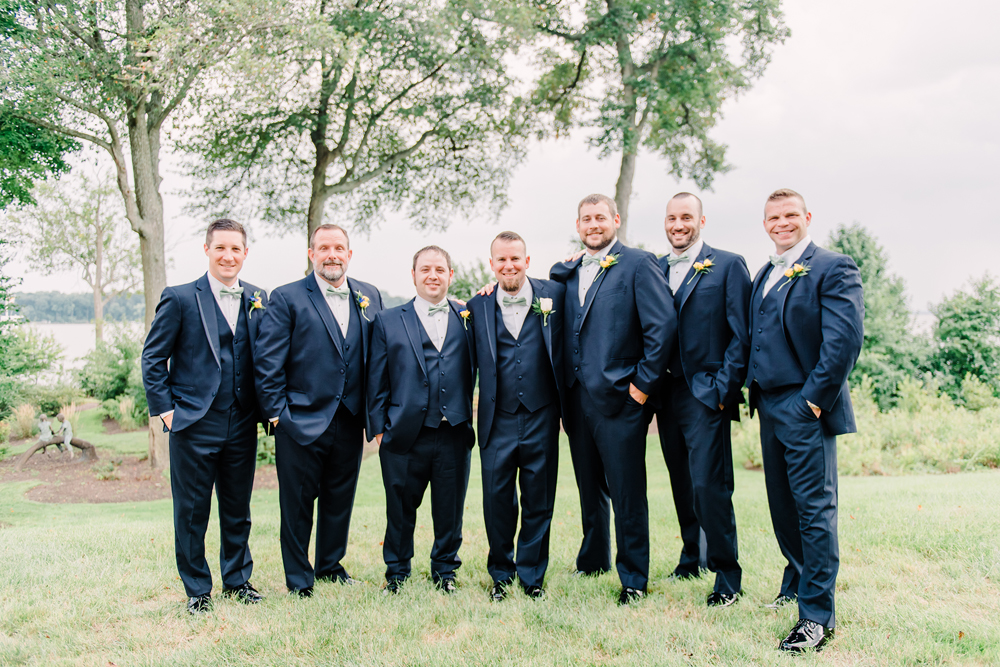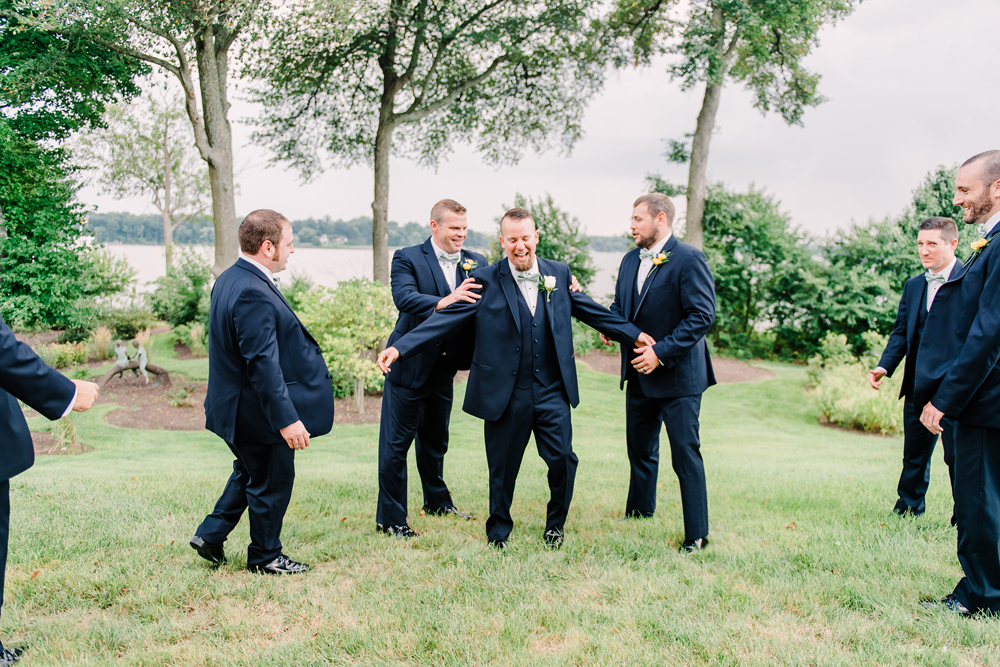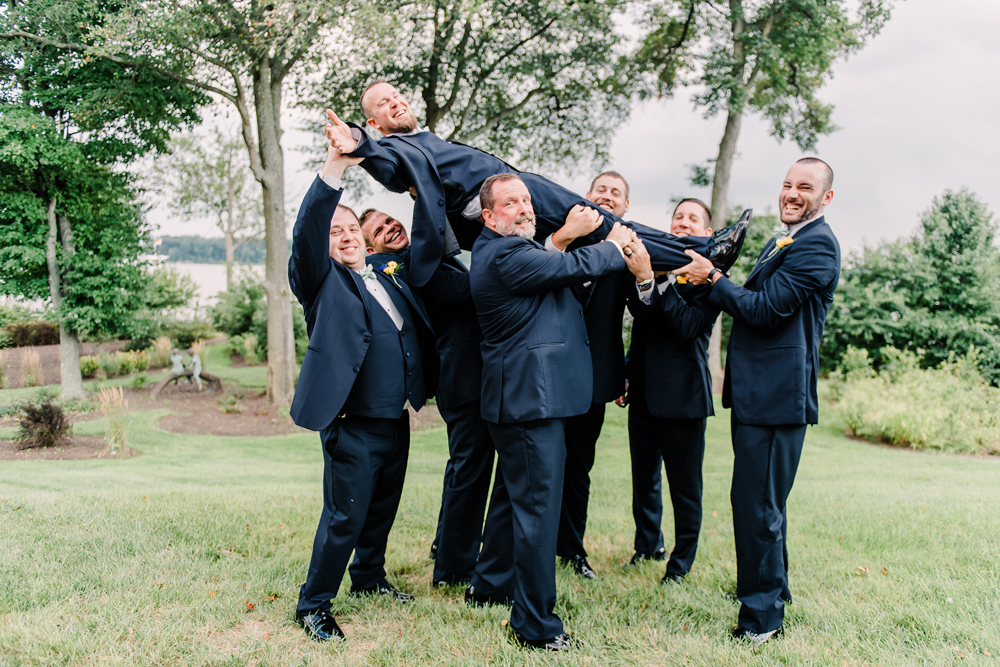 The most tame of the "silly" photos from the guys ;)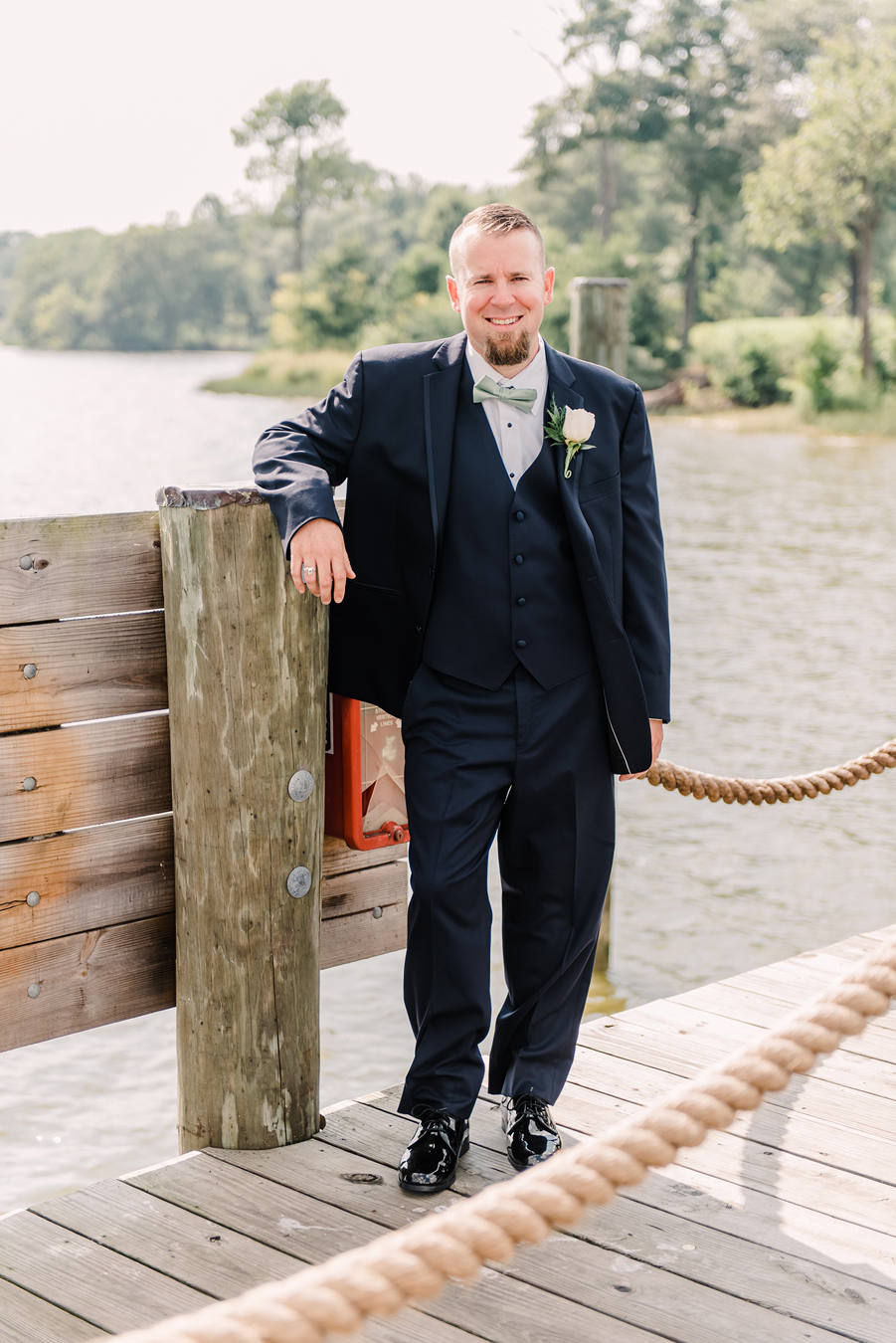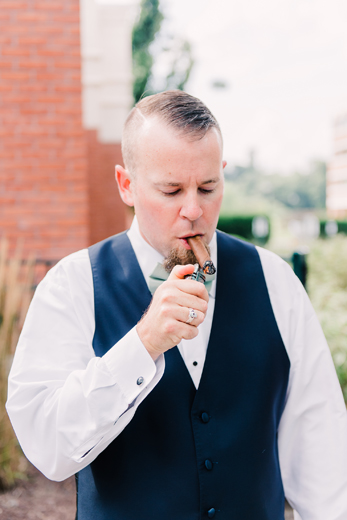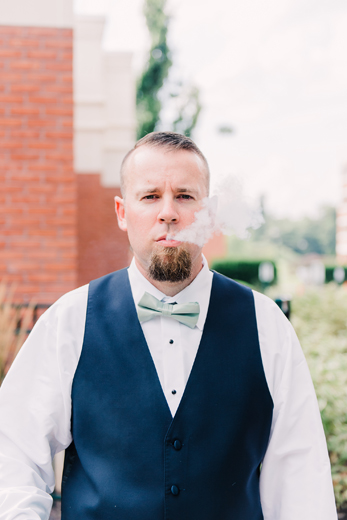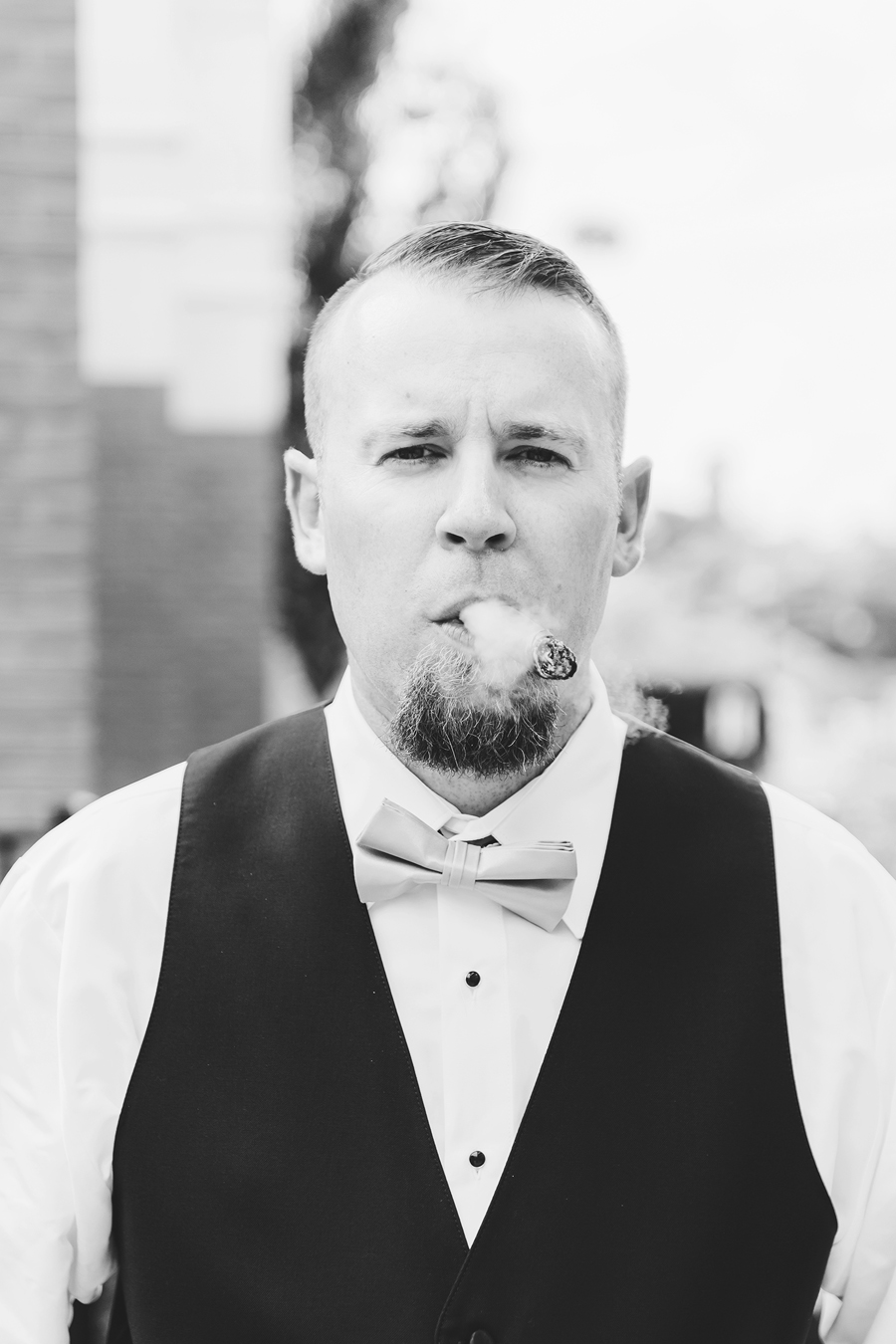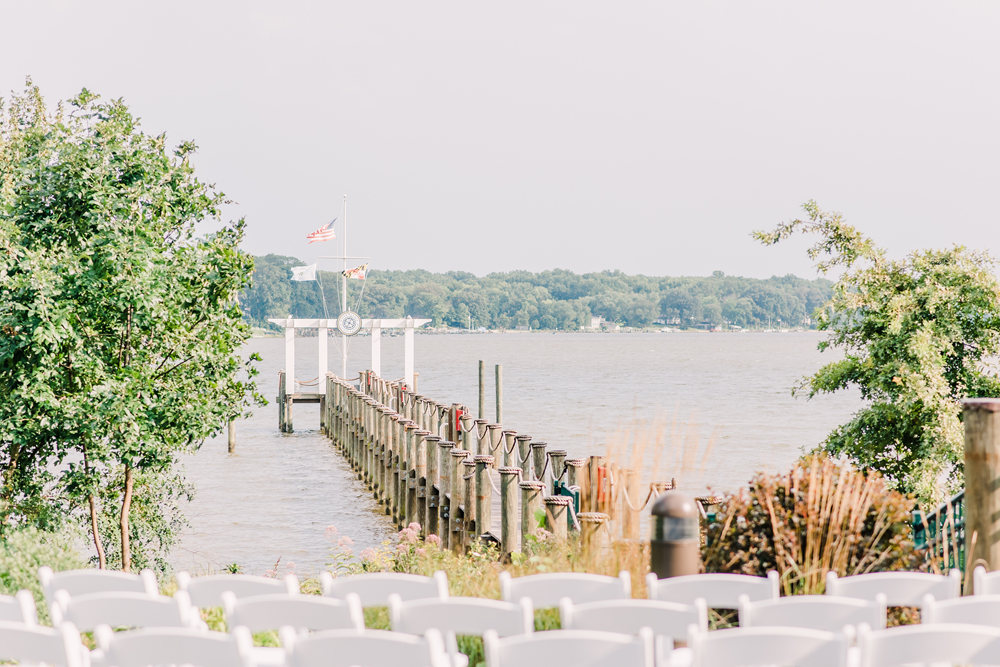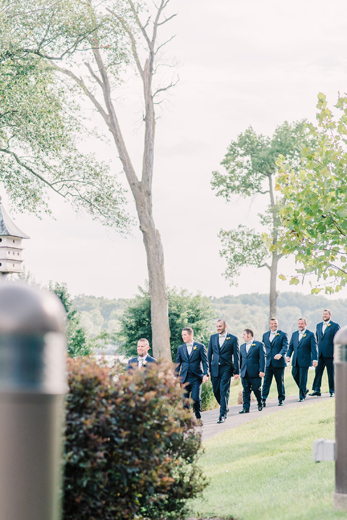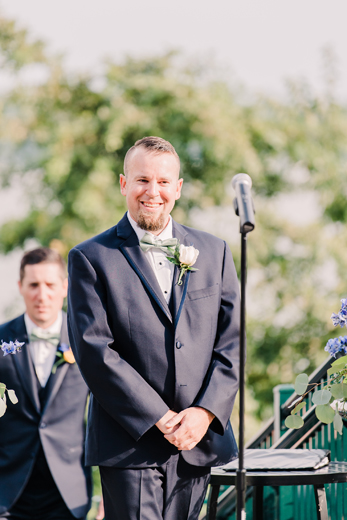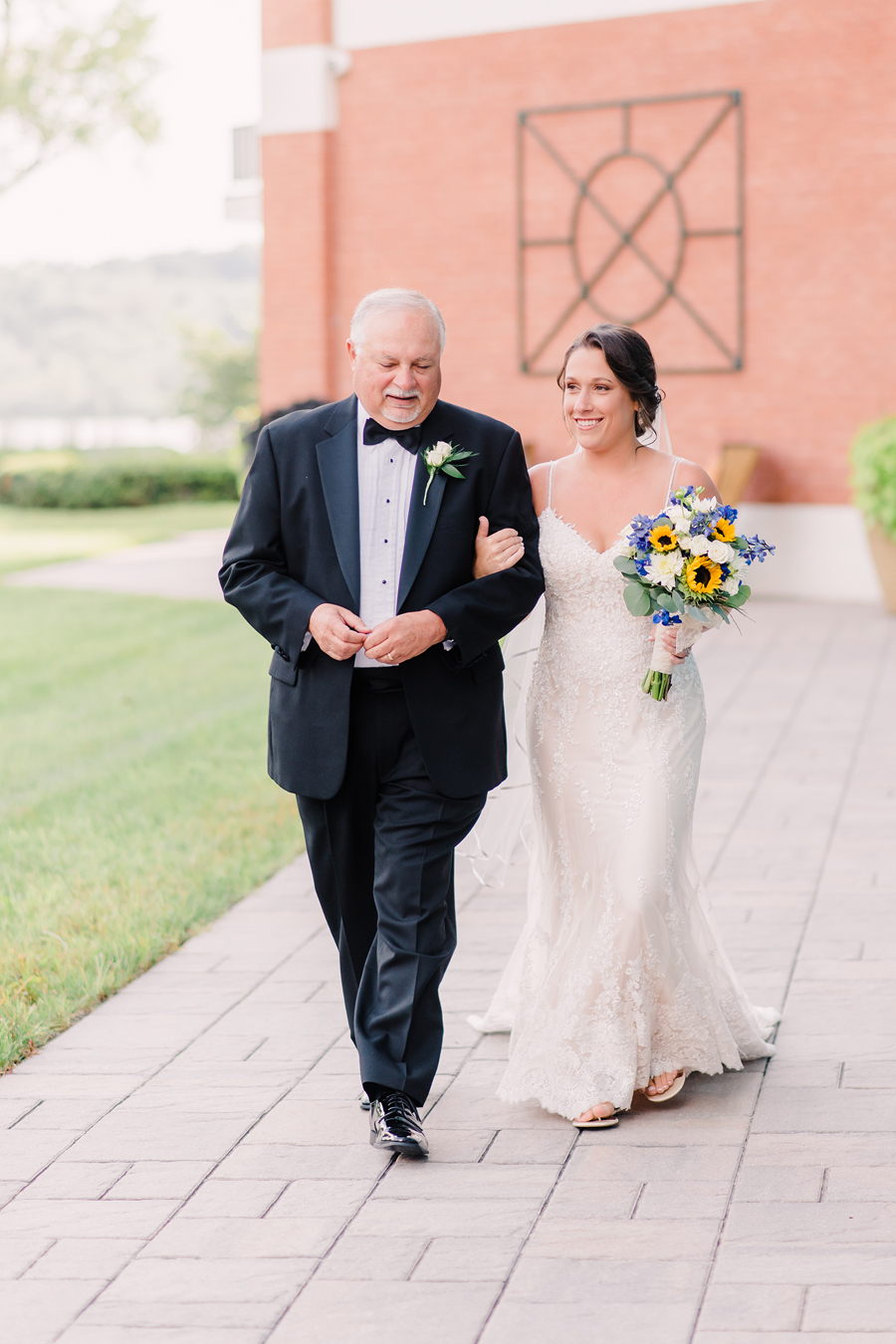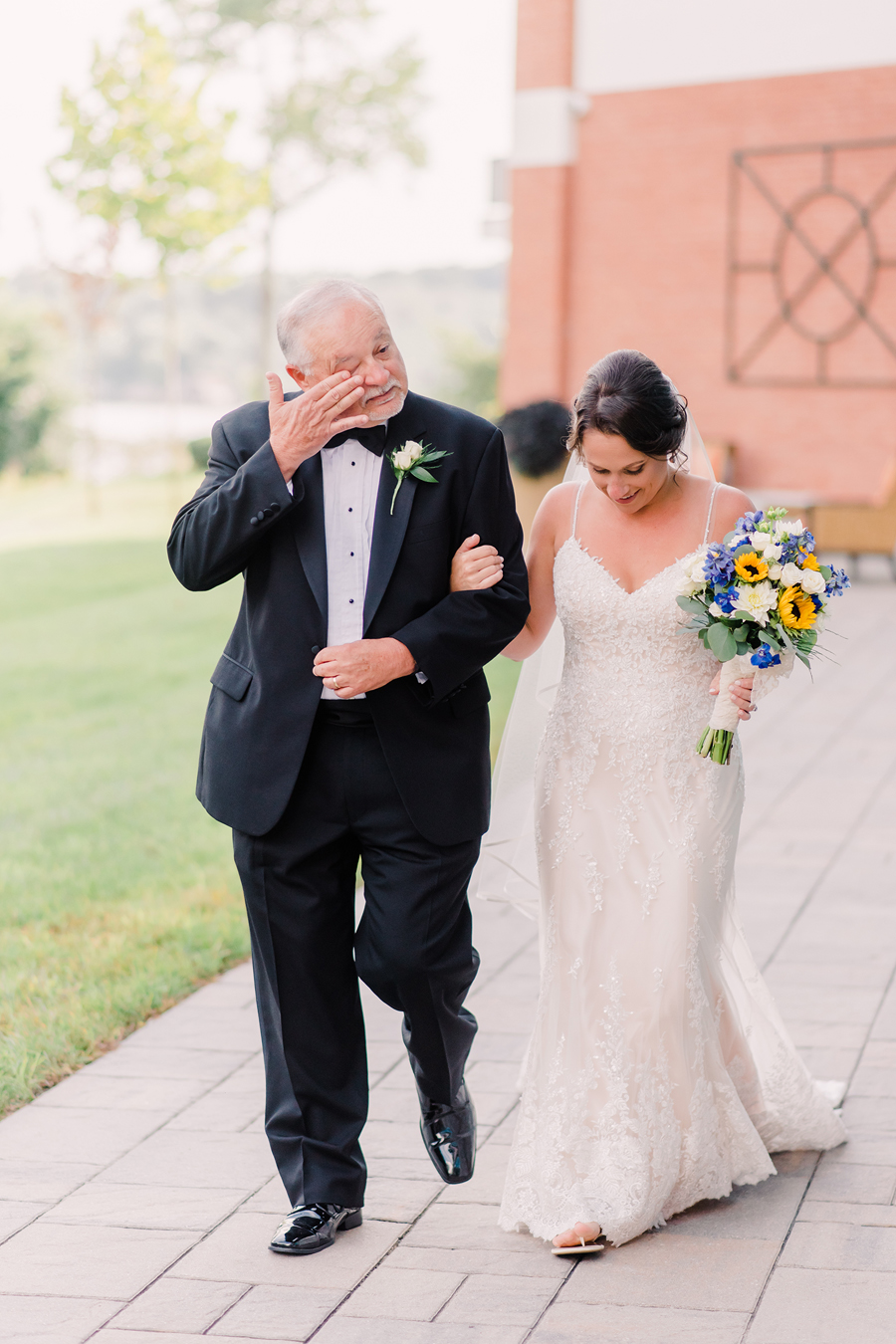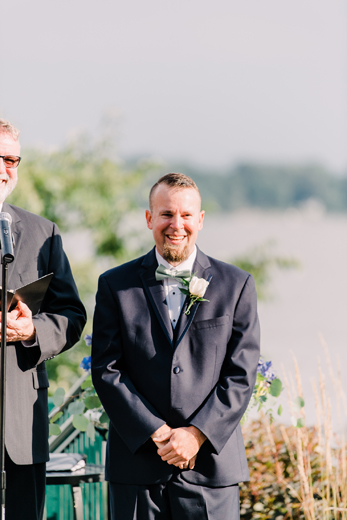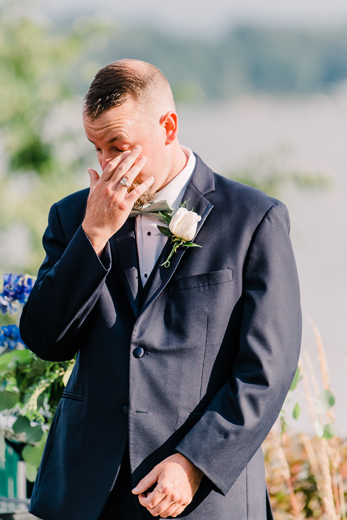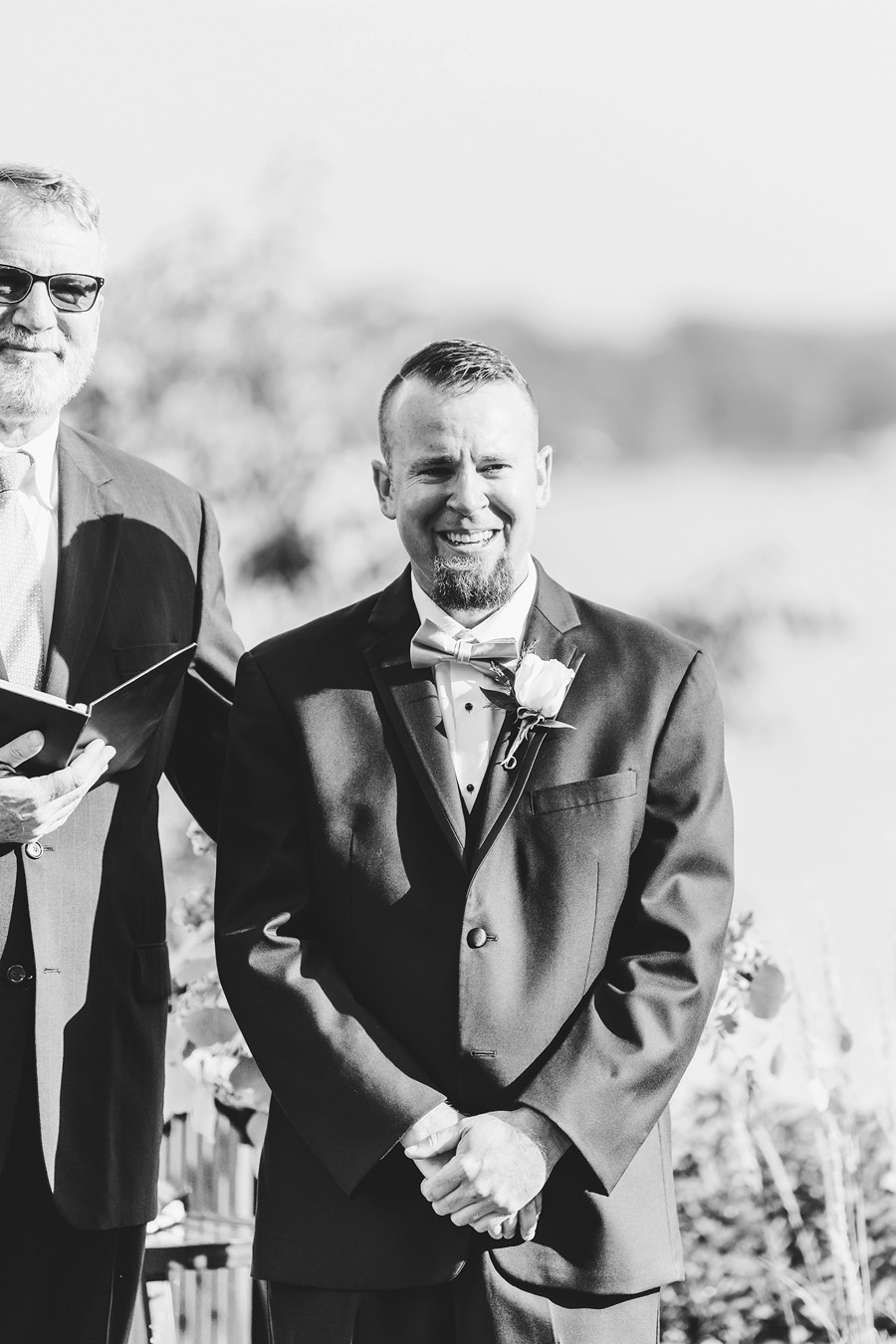 It's fine.. we just all had something in our eyes that moment..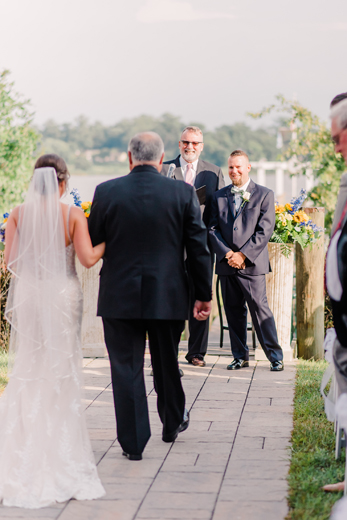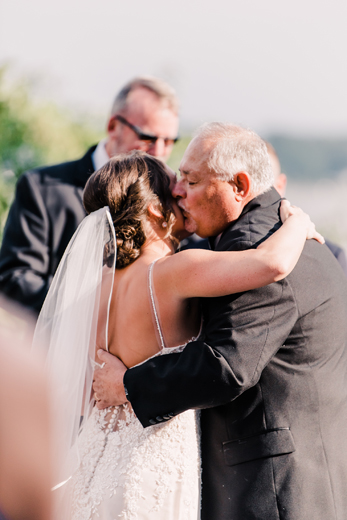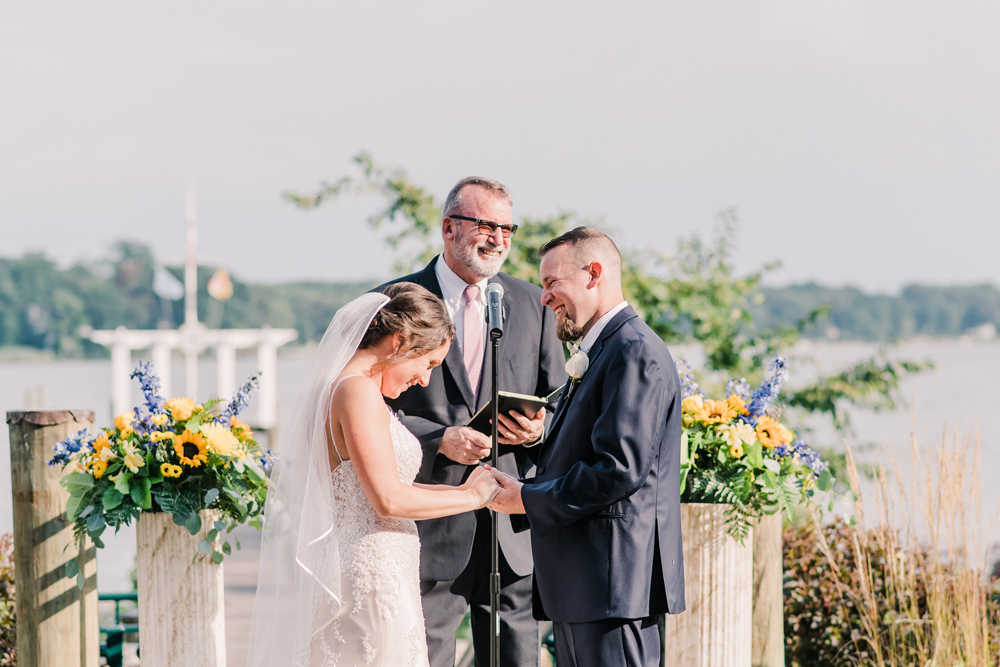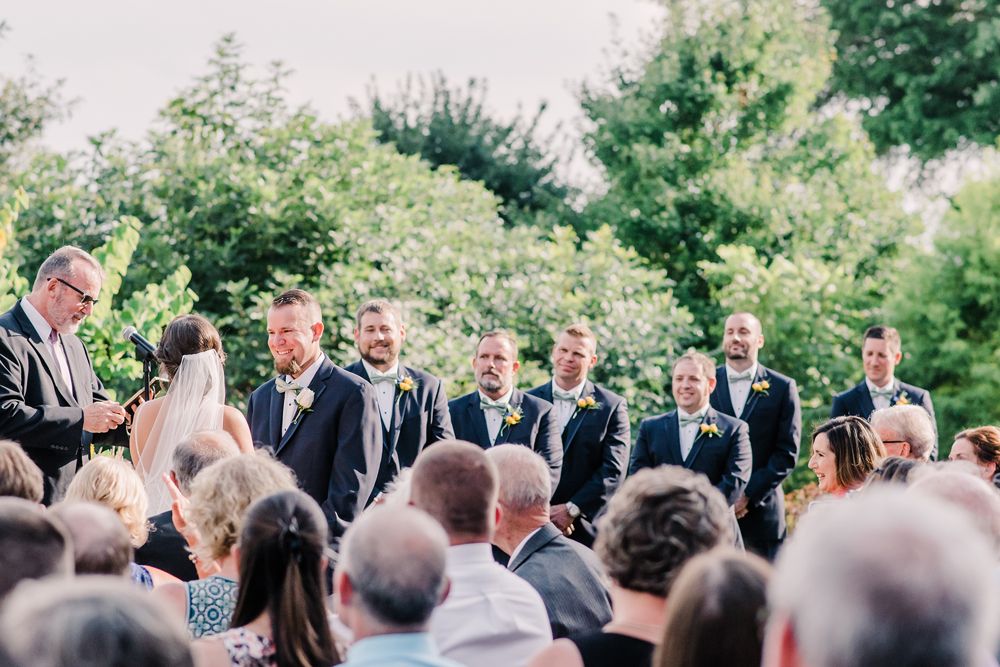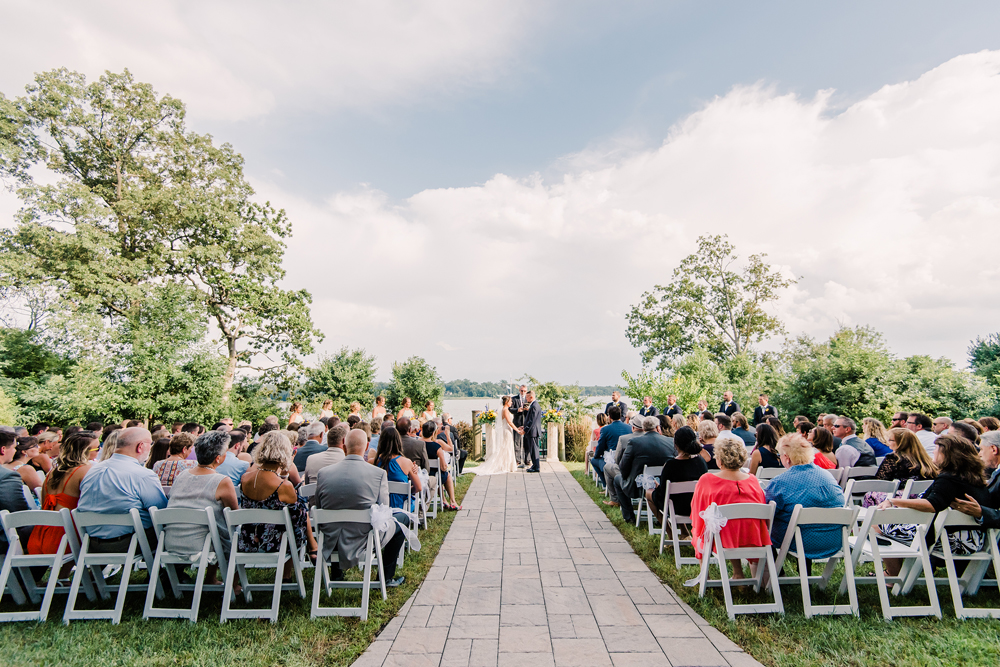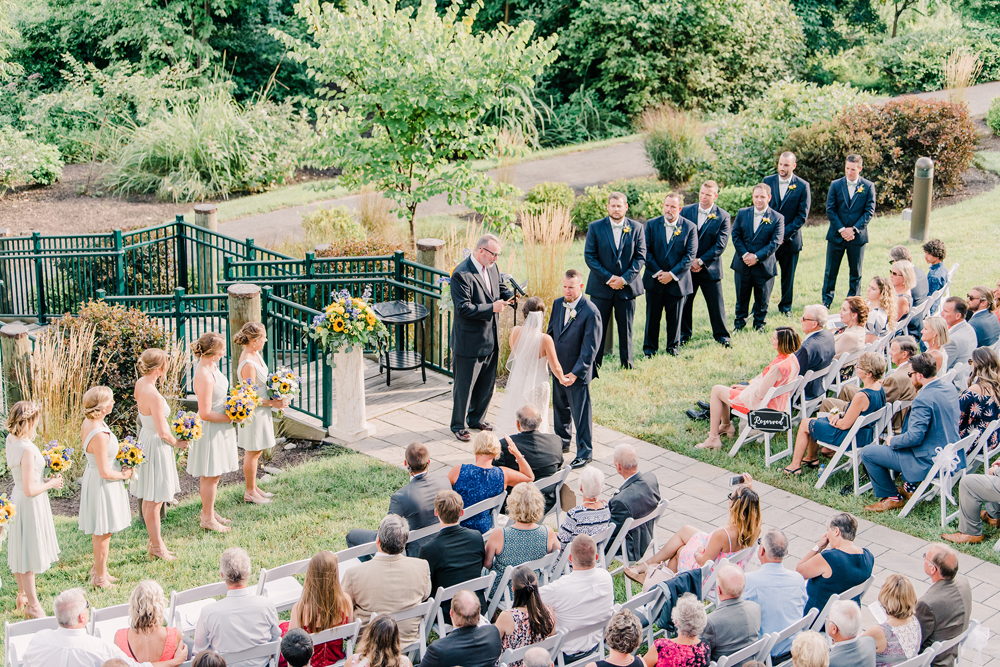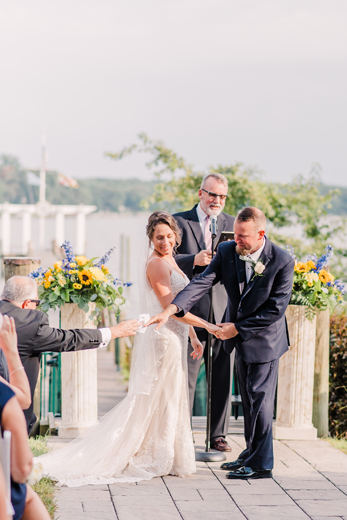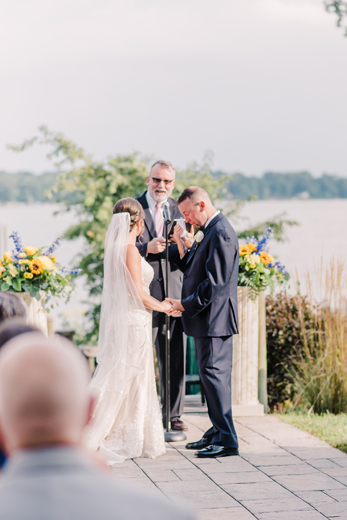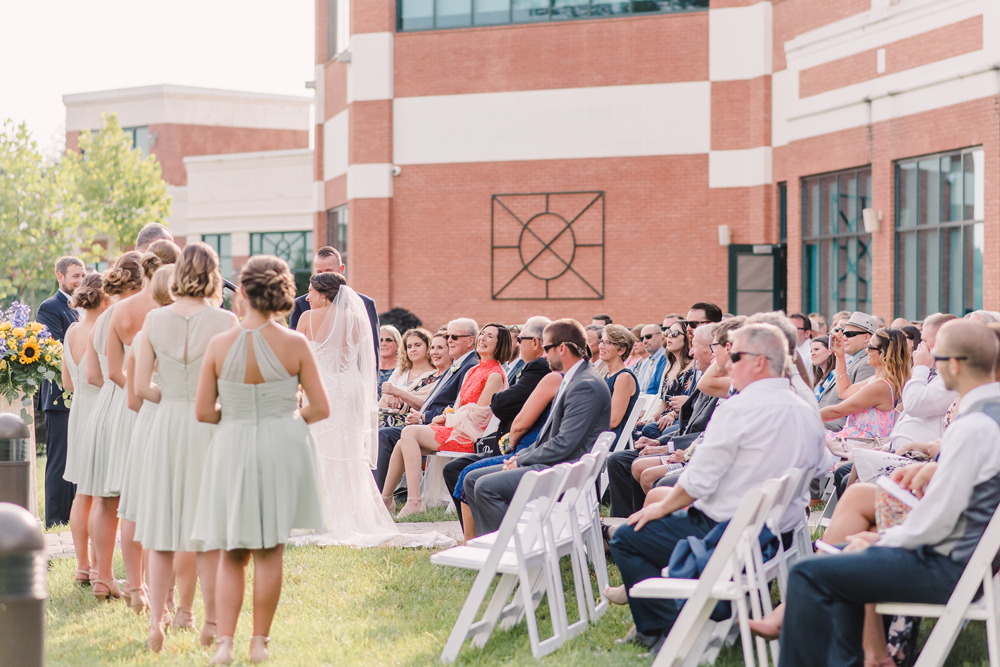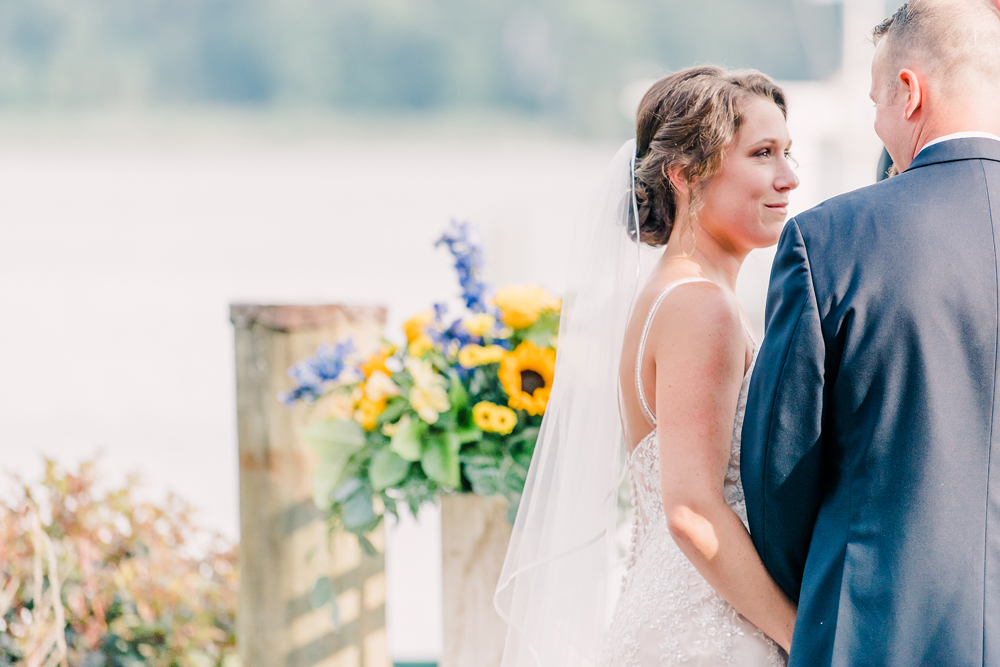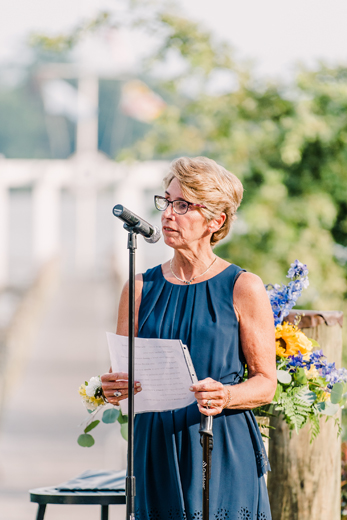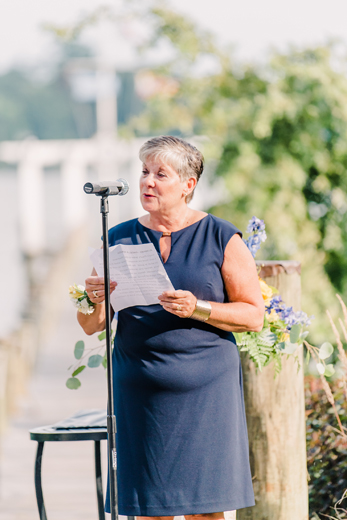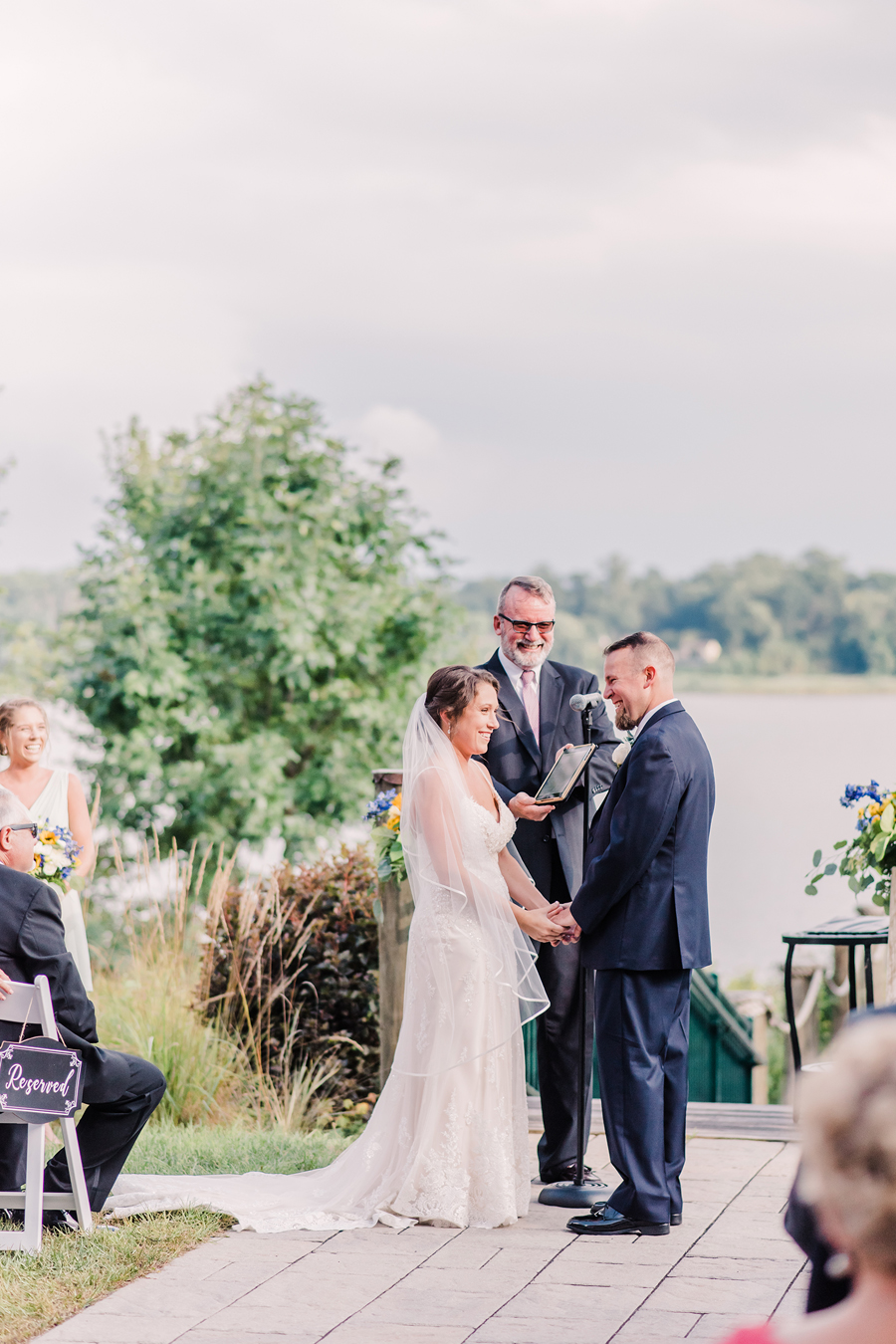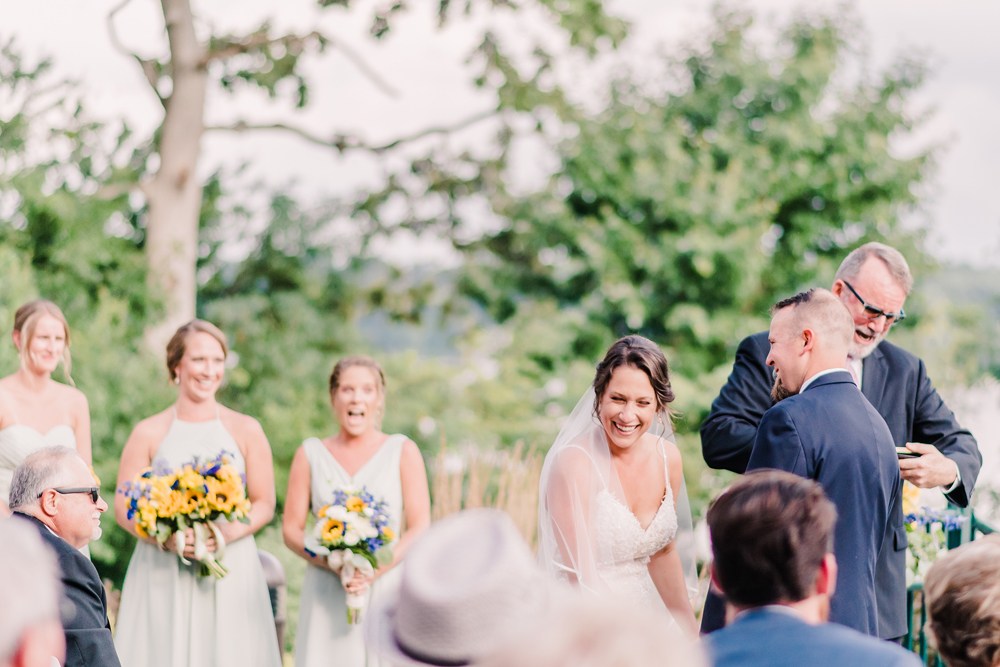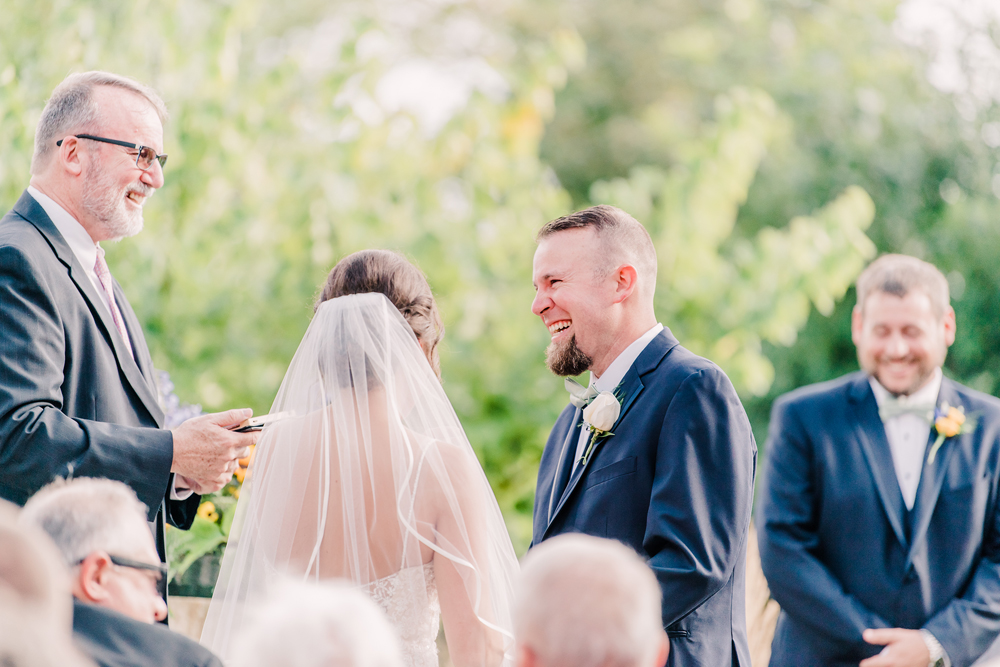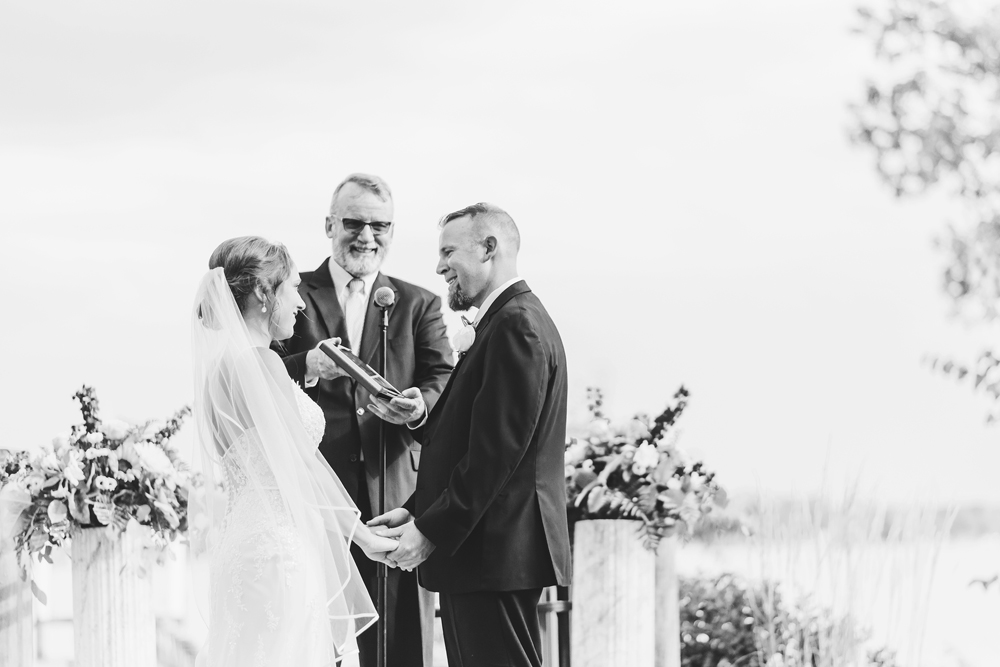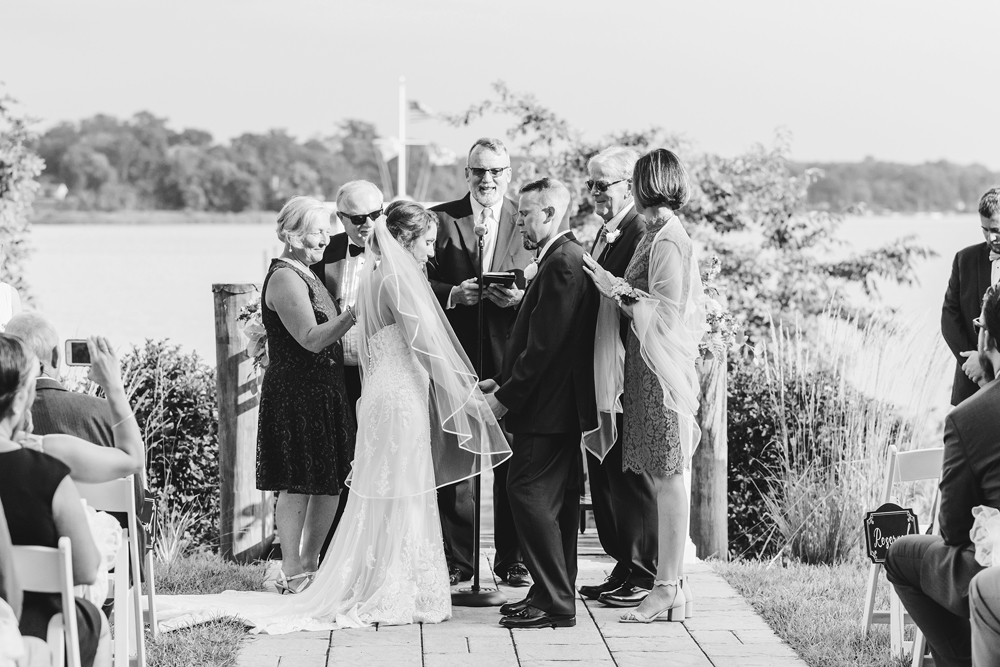 This moment really got to me. Their officiant, Andrew's uncle, told them to hold hands and to remember that these are the hands that will be with you in the good and hold you through the bad. Such an emotional reminder of the kind of partnership a marriage is.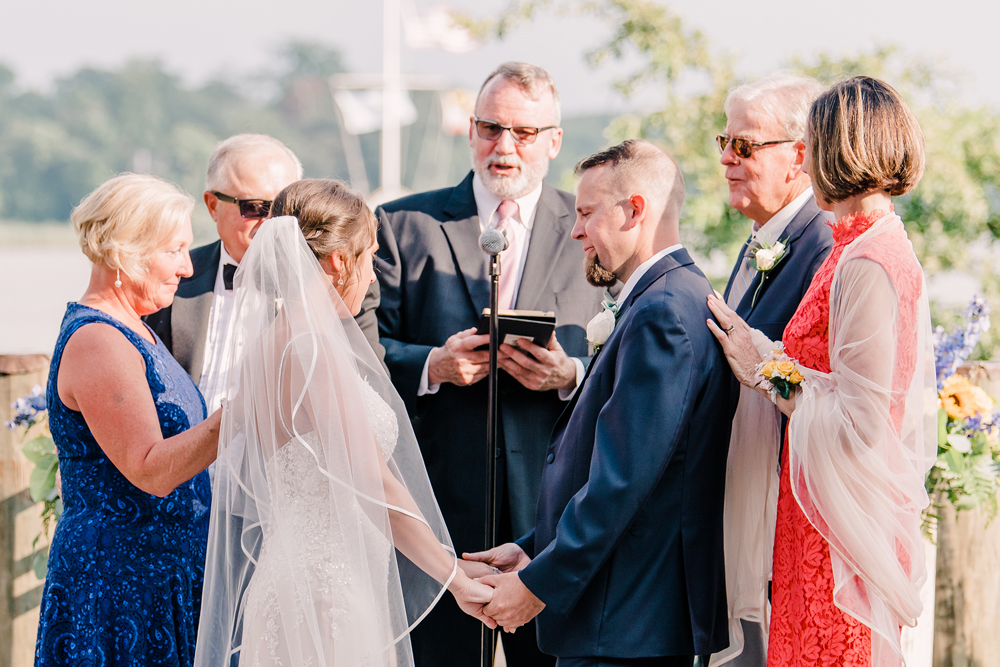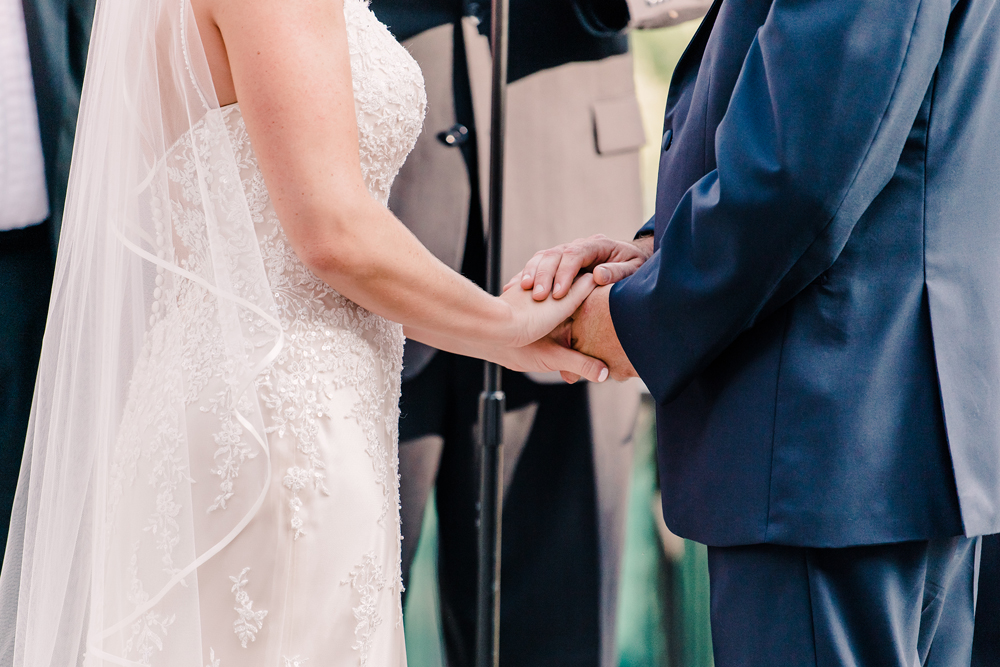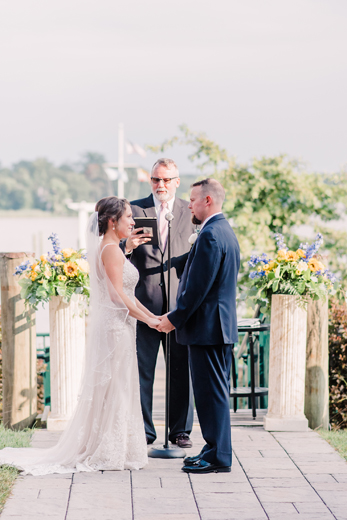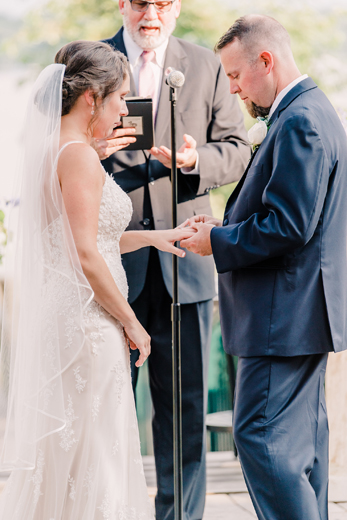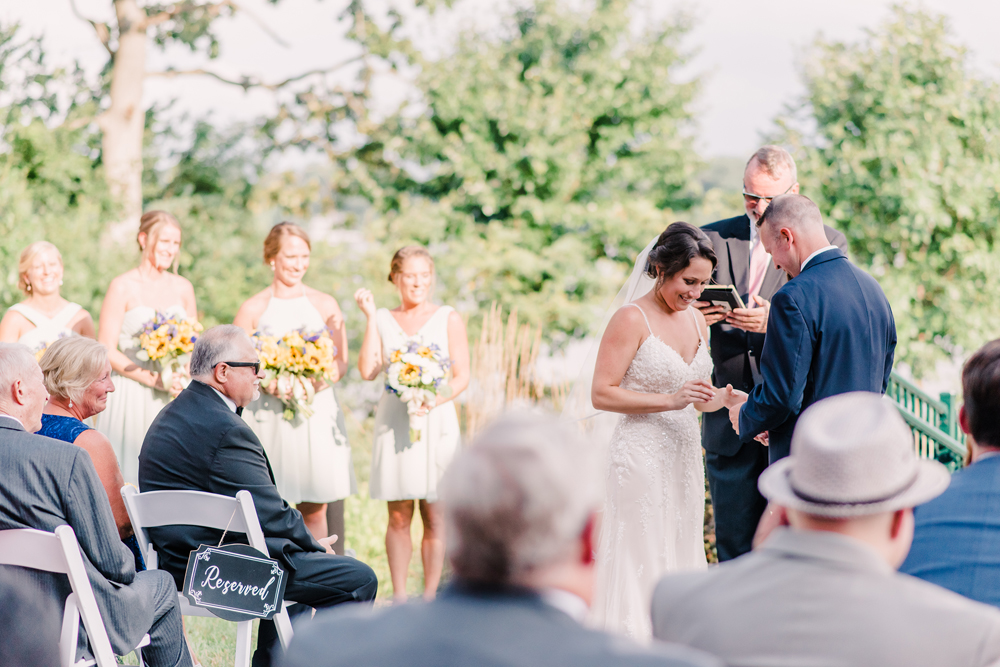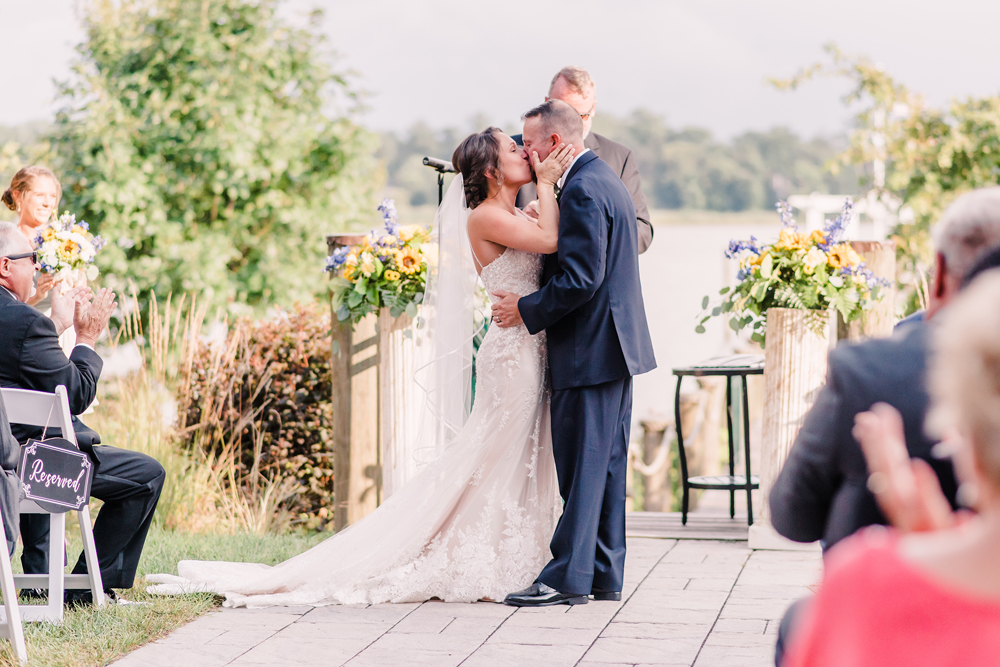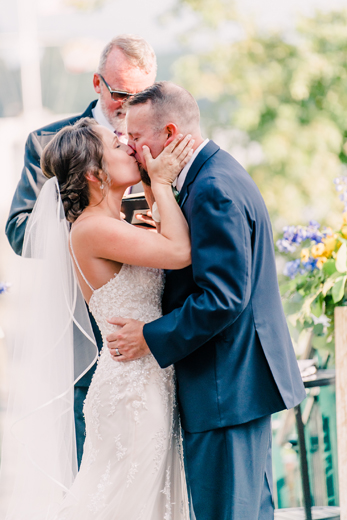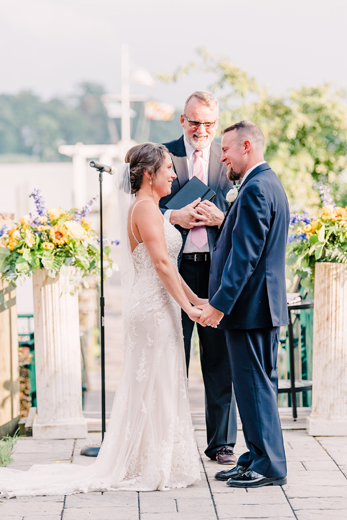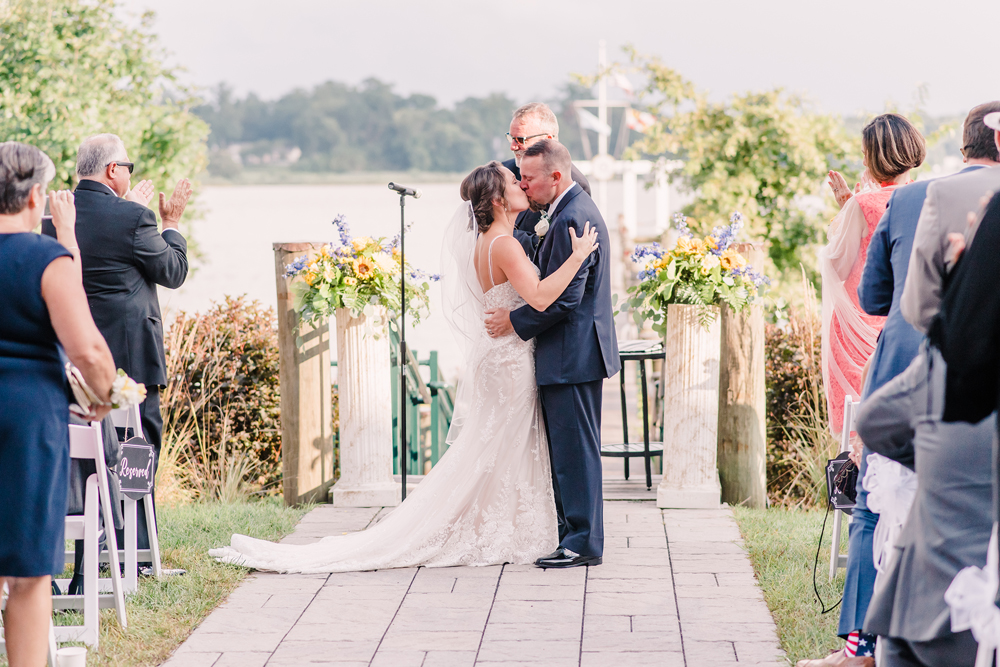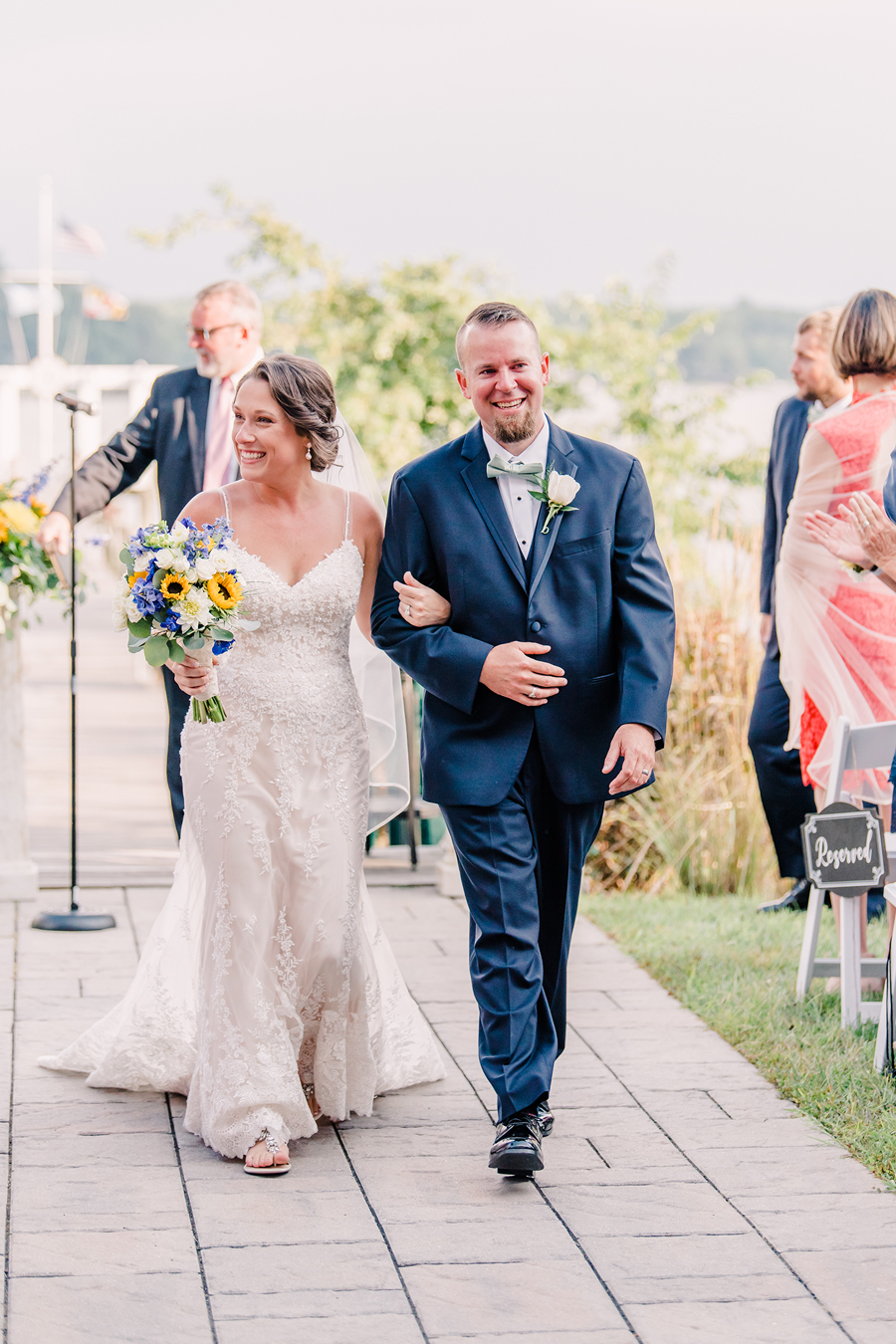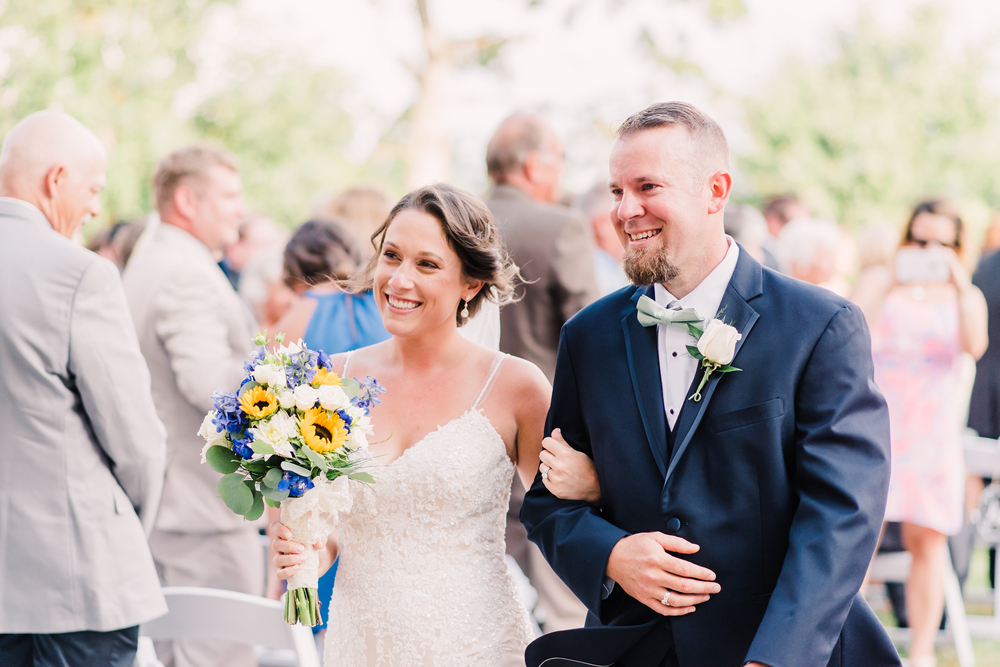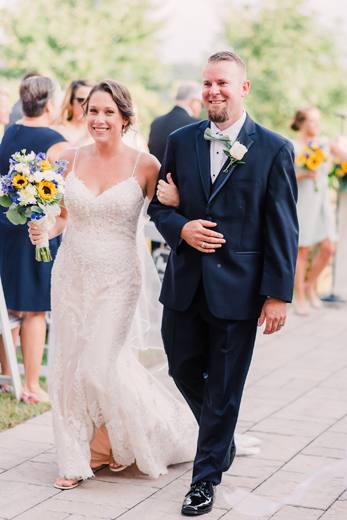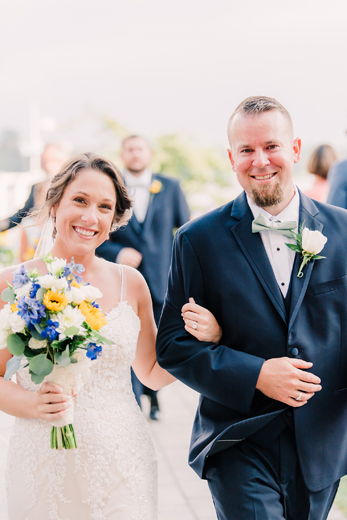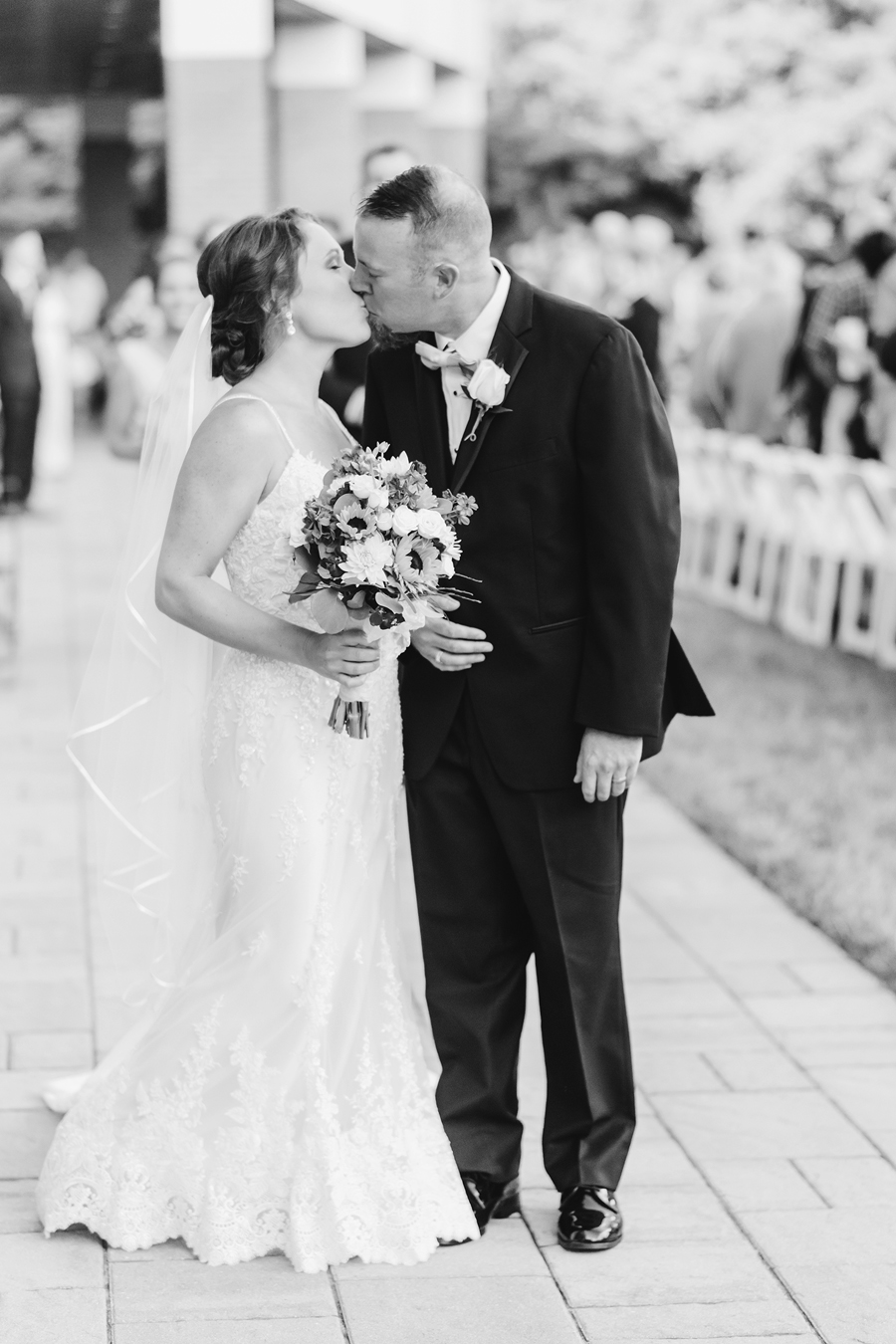 Married!!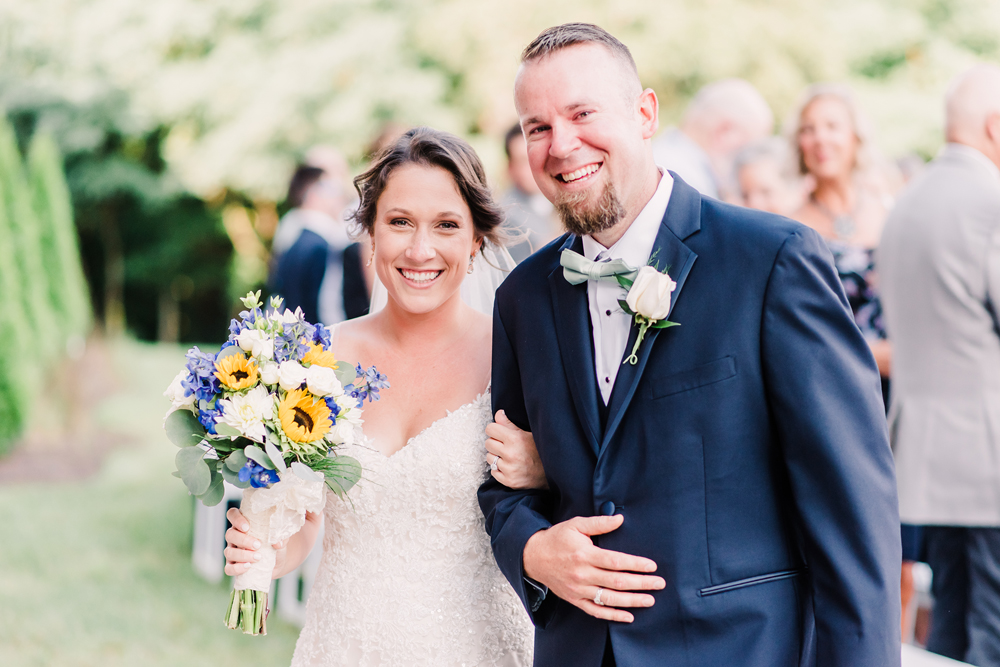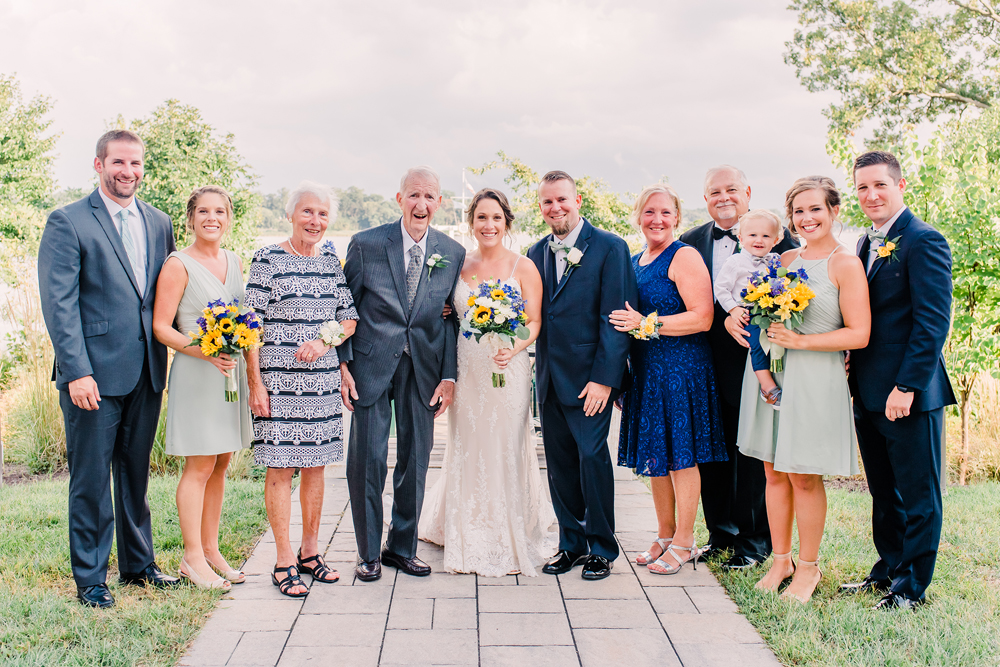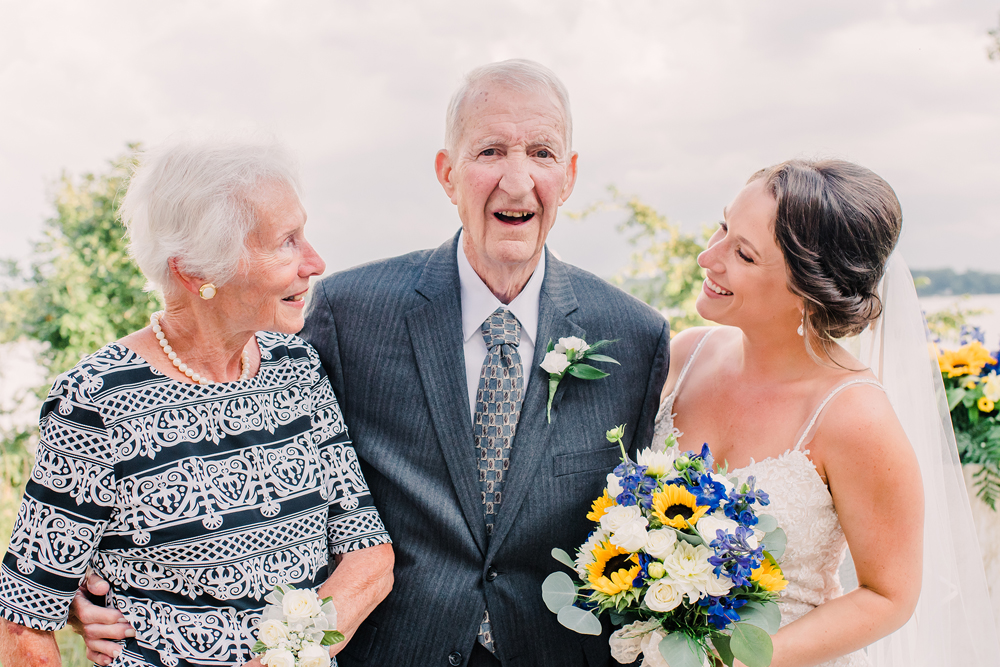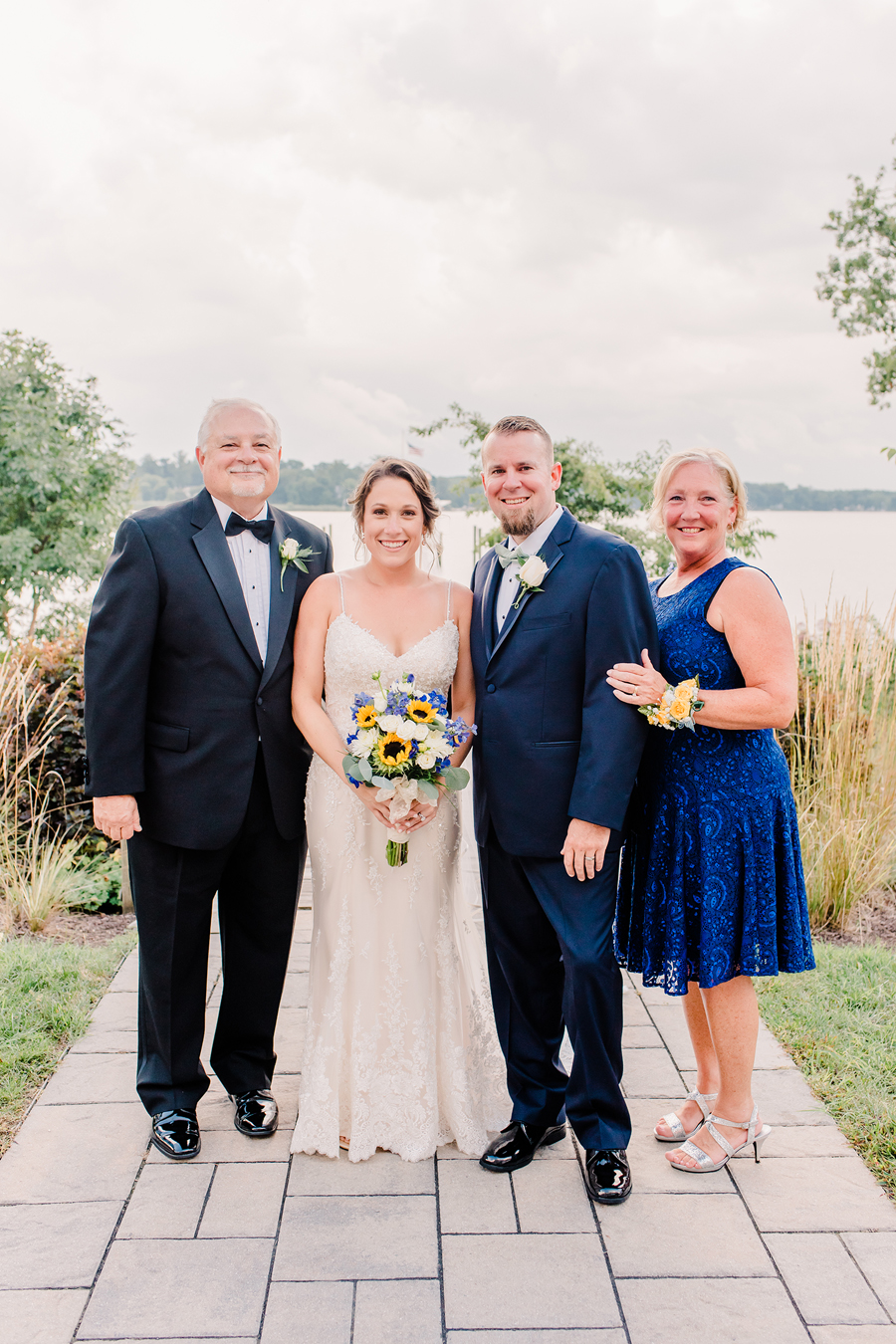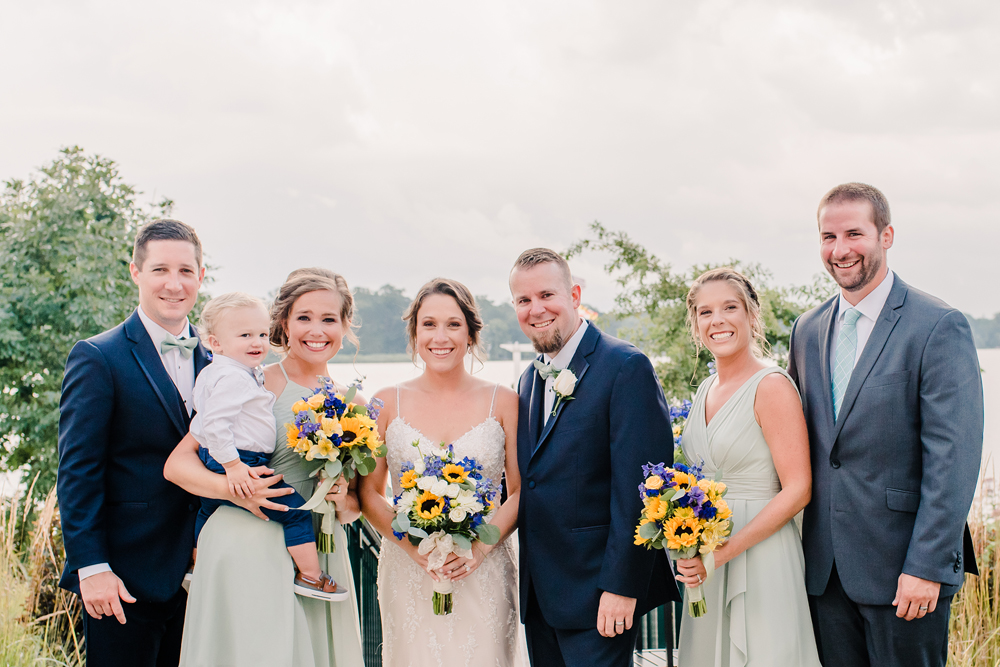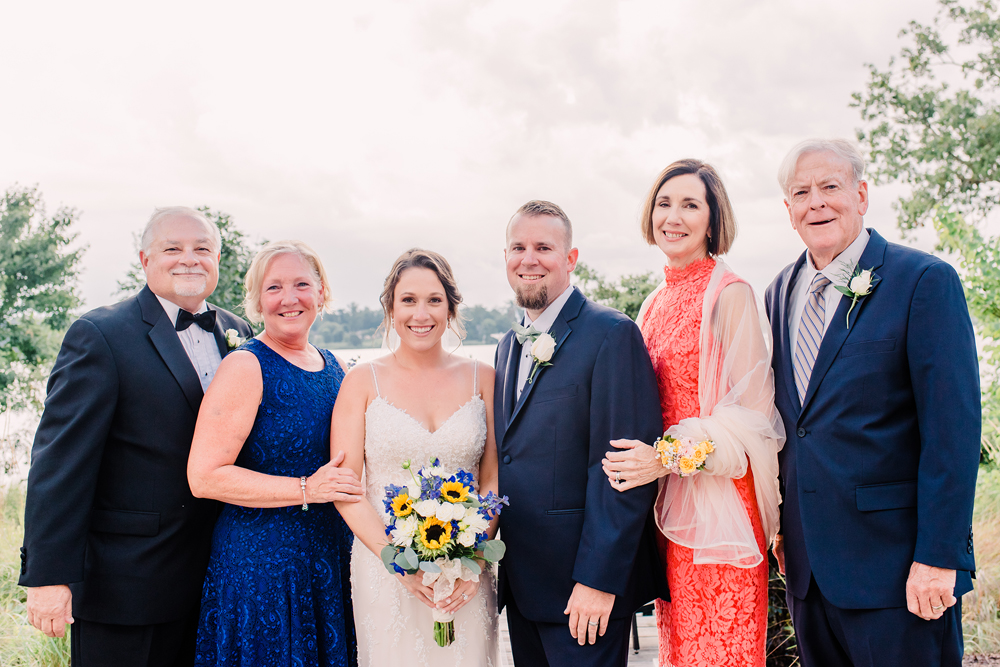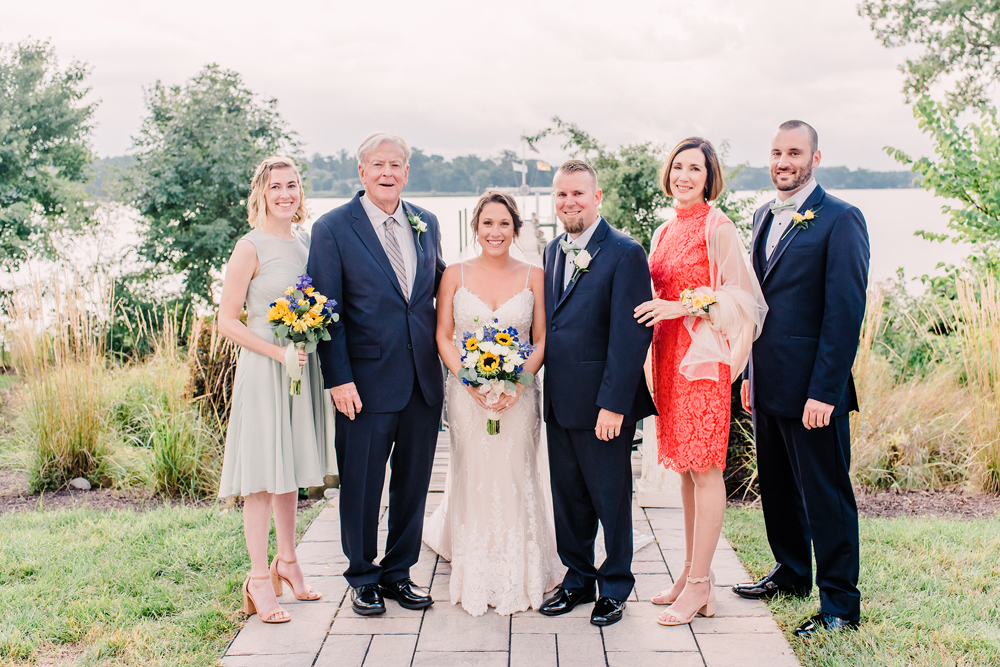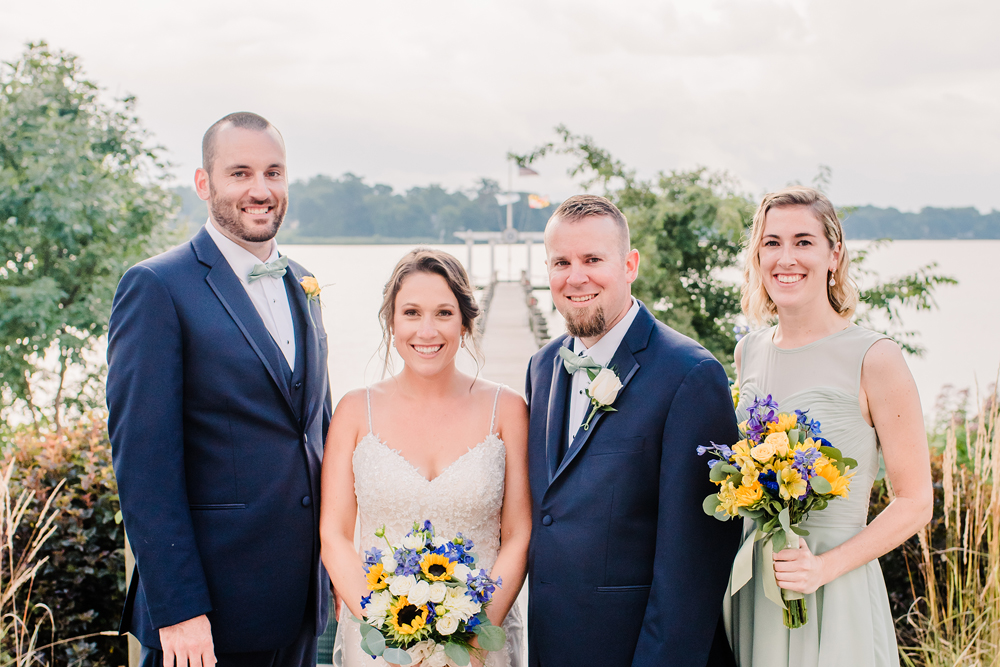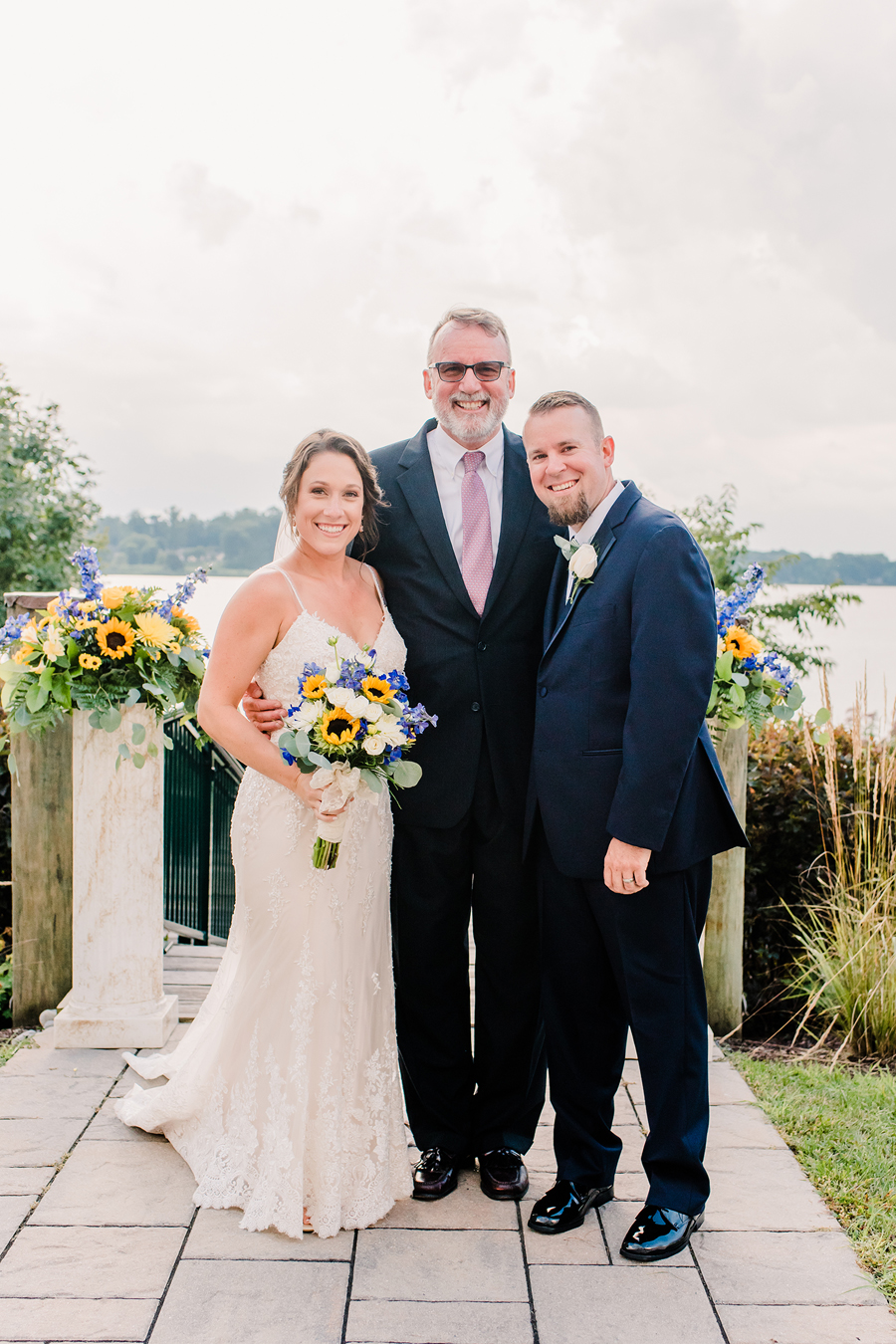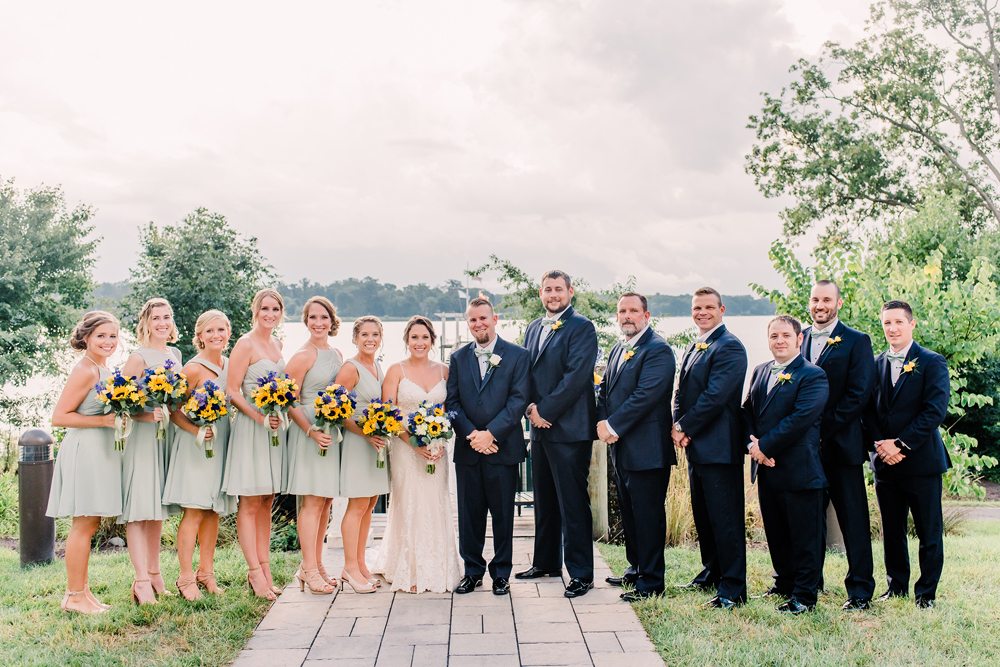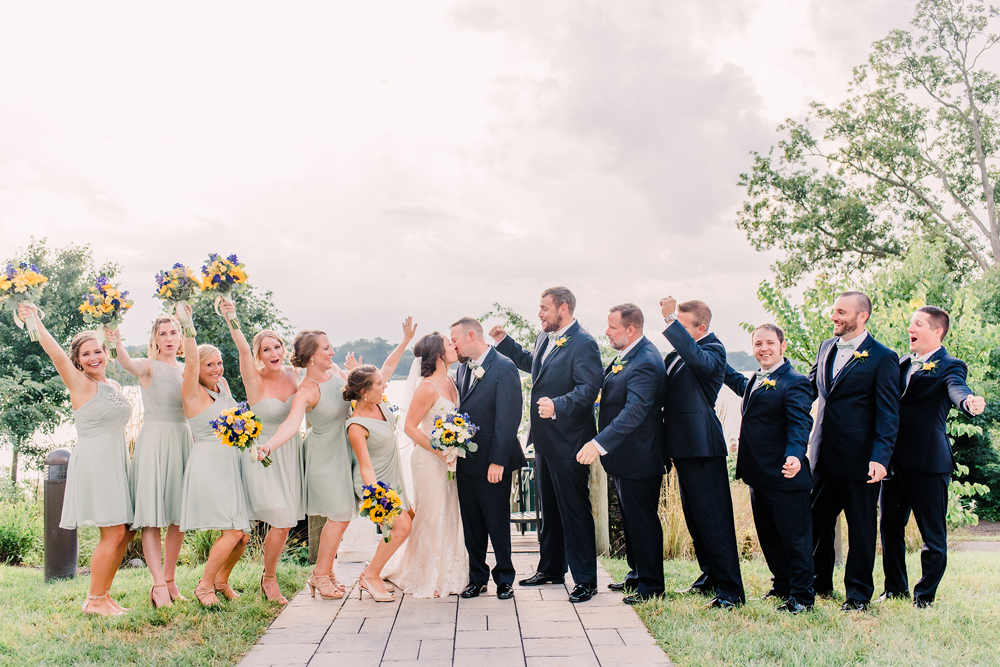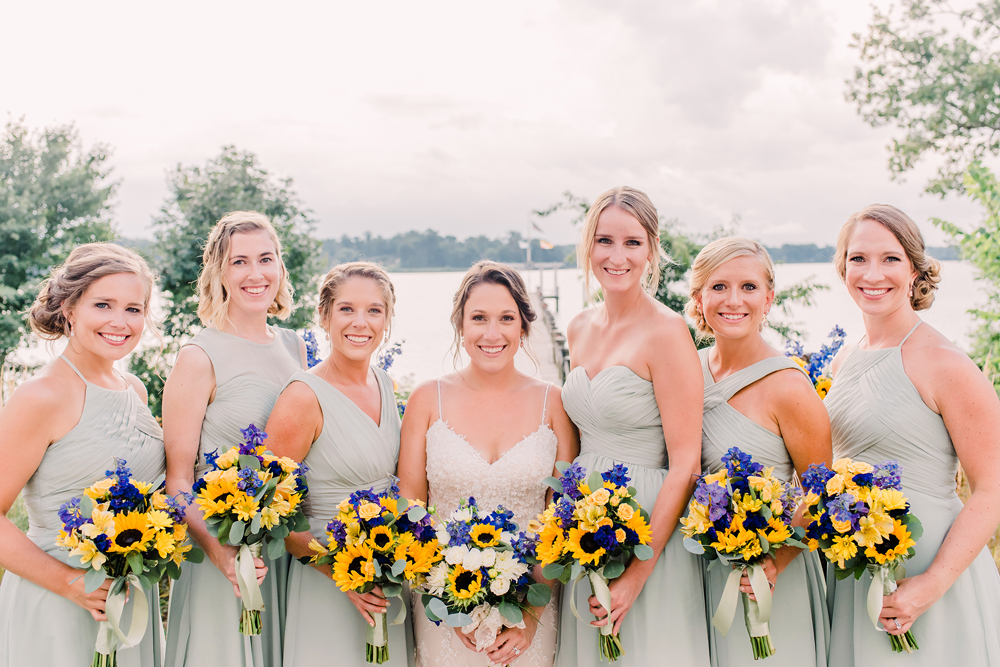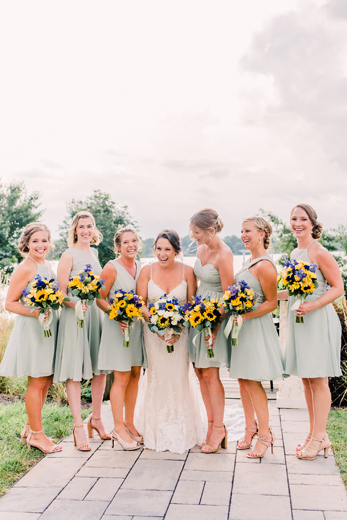 That genuinely happy feeling you get when the mac-n-cheese bits arrive!!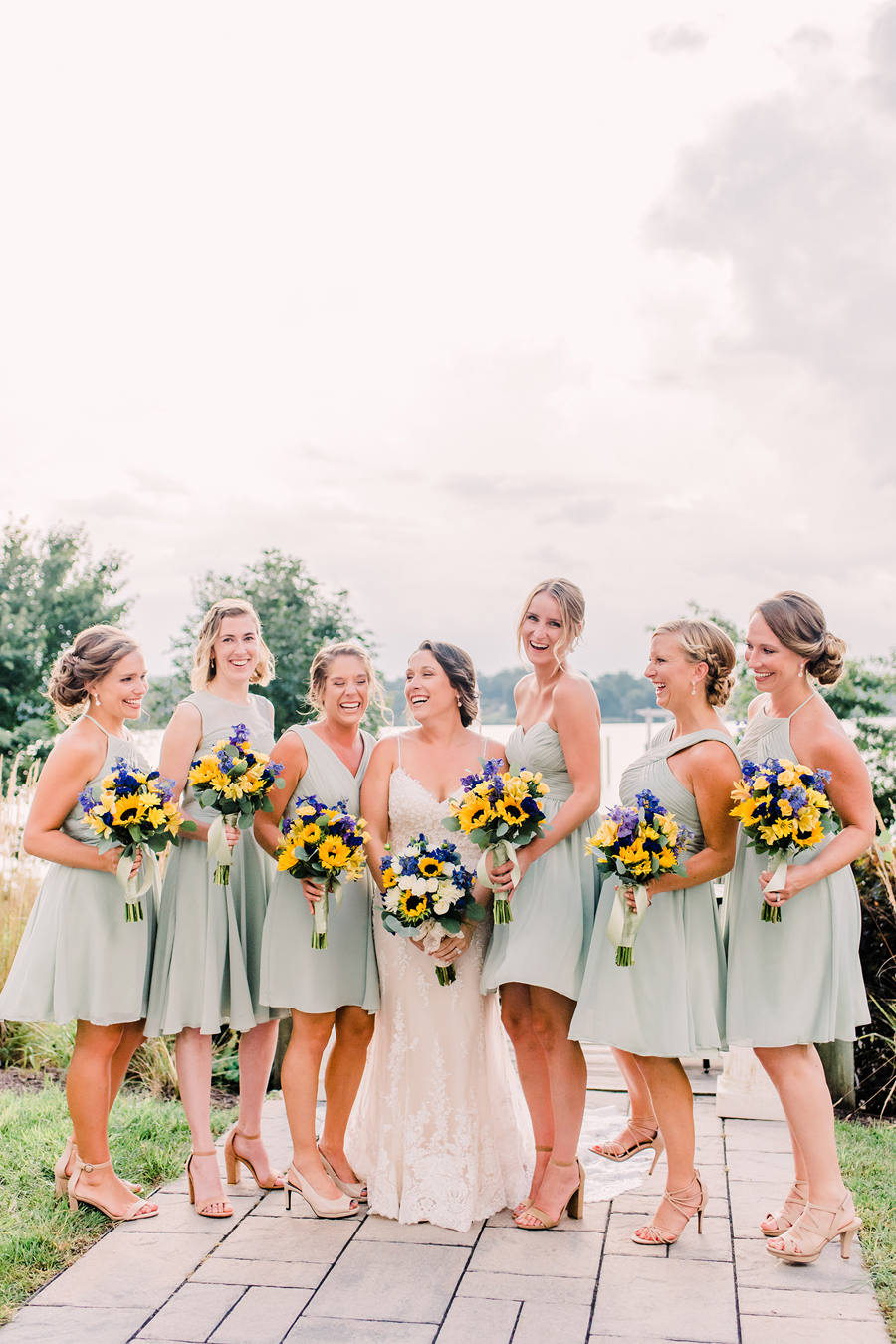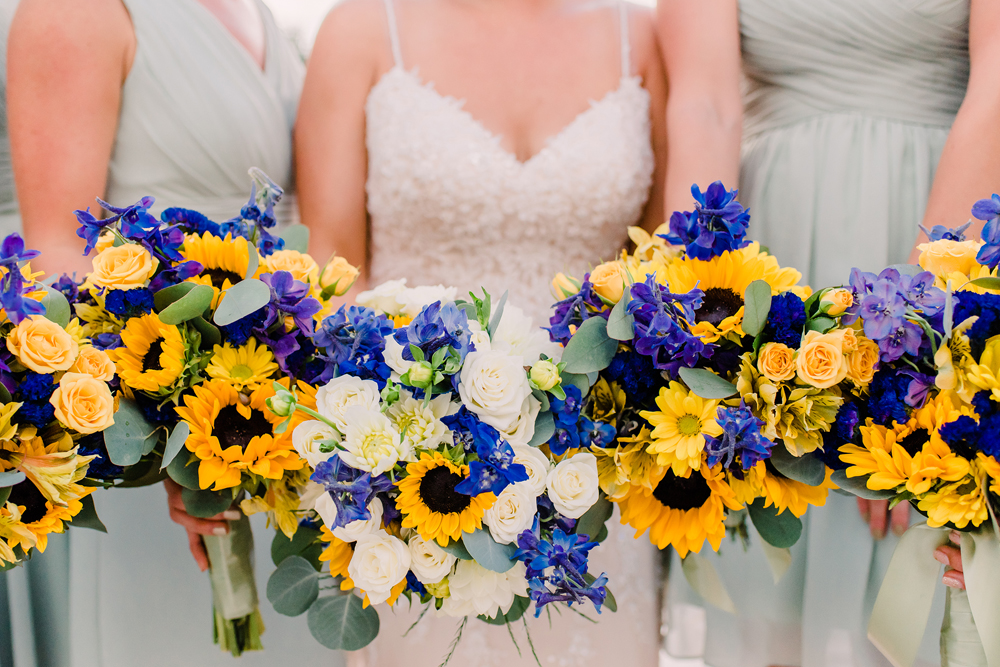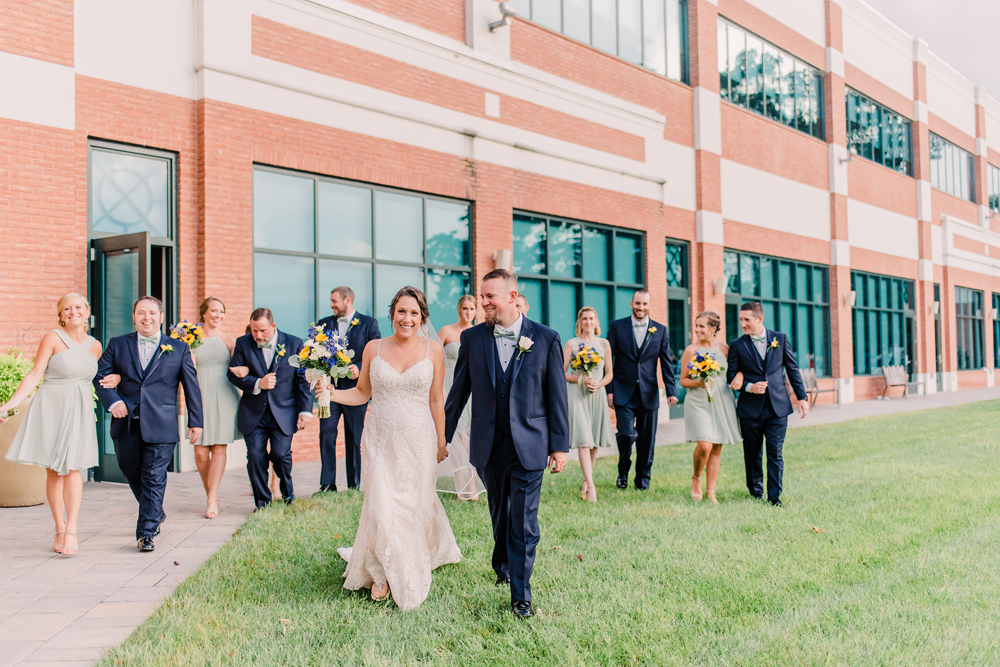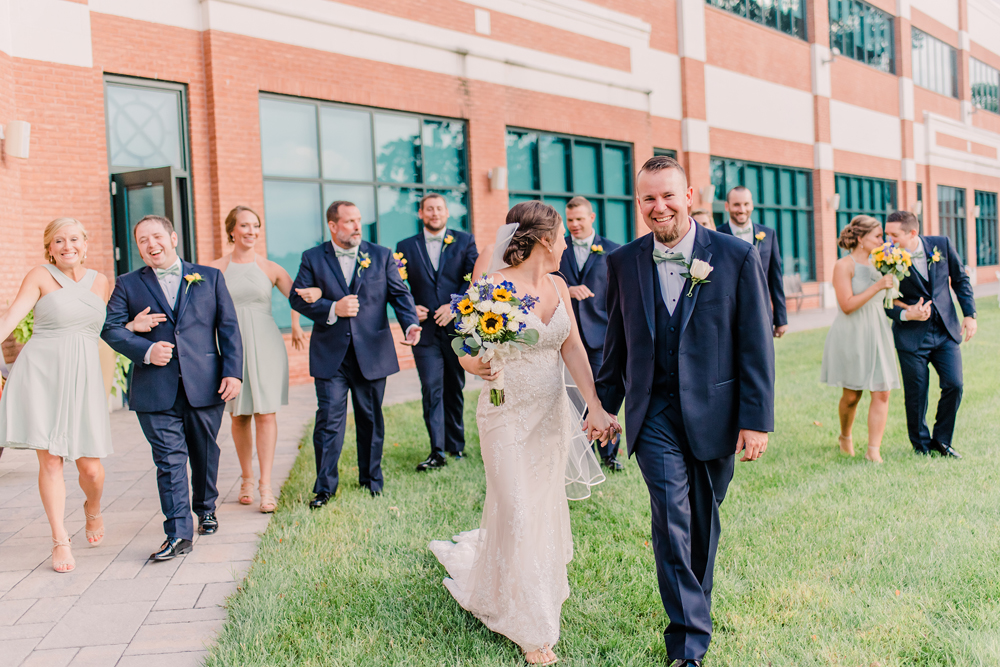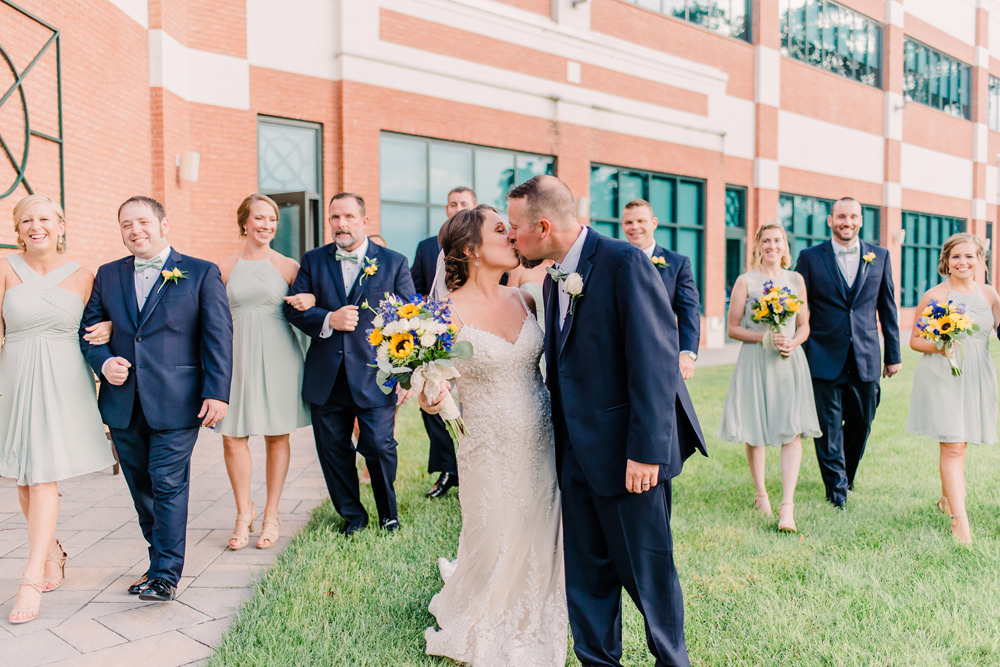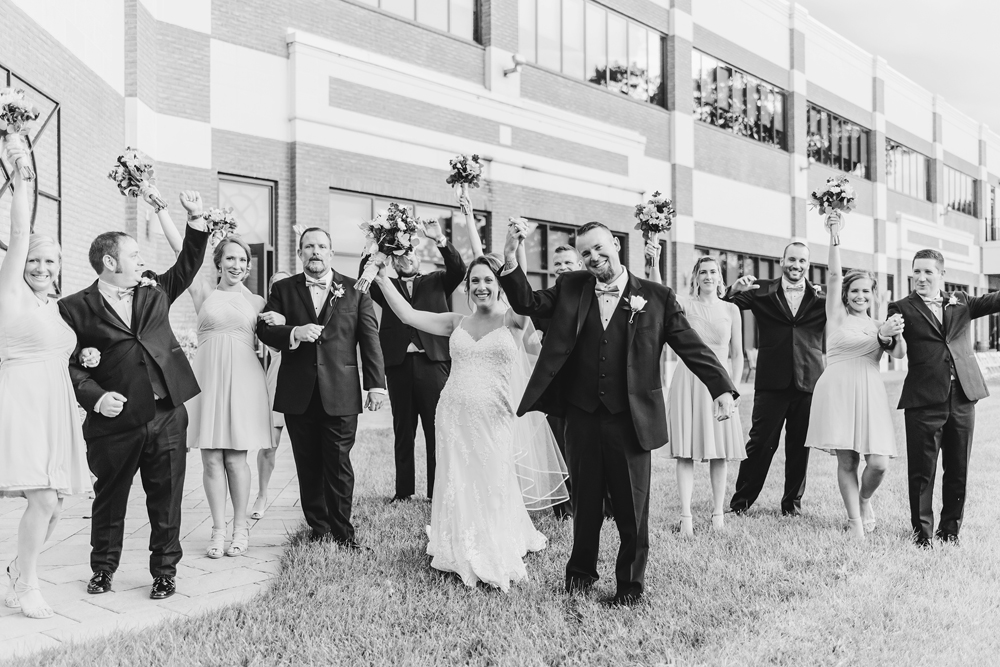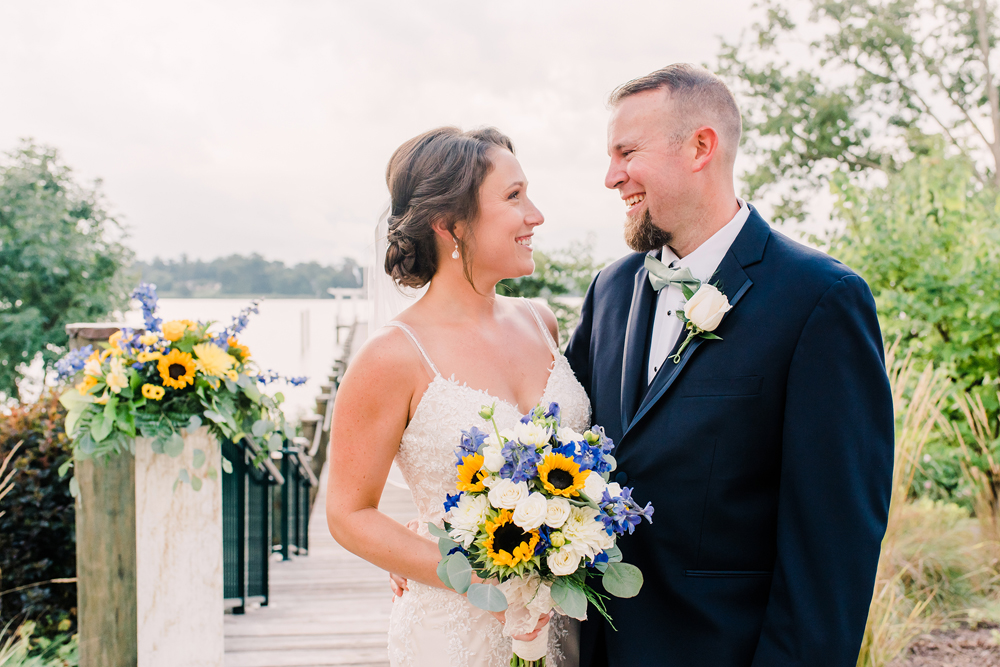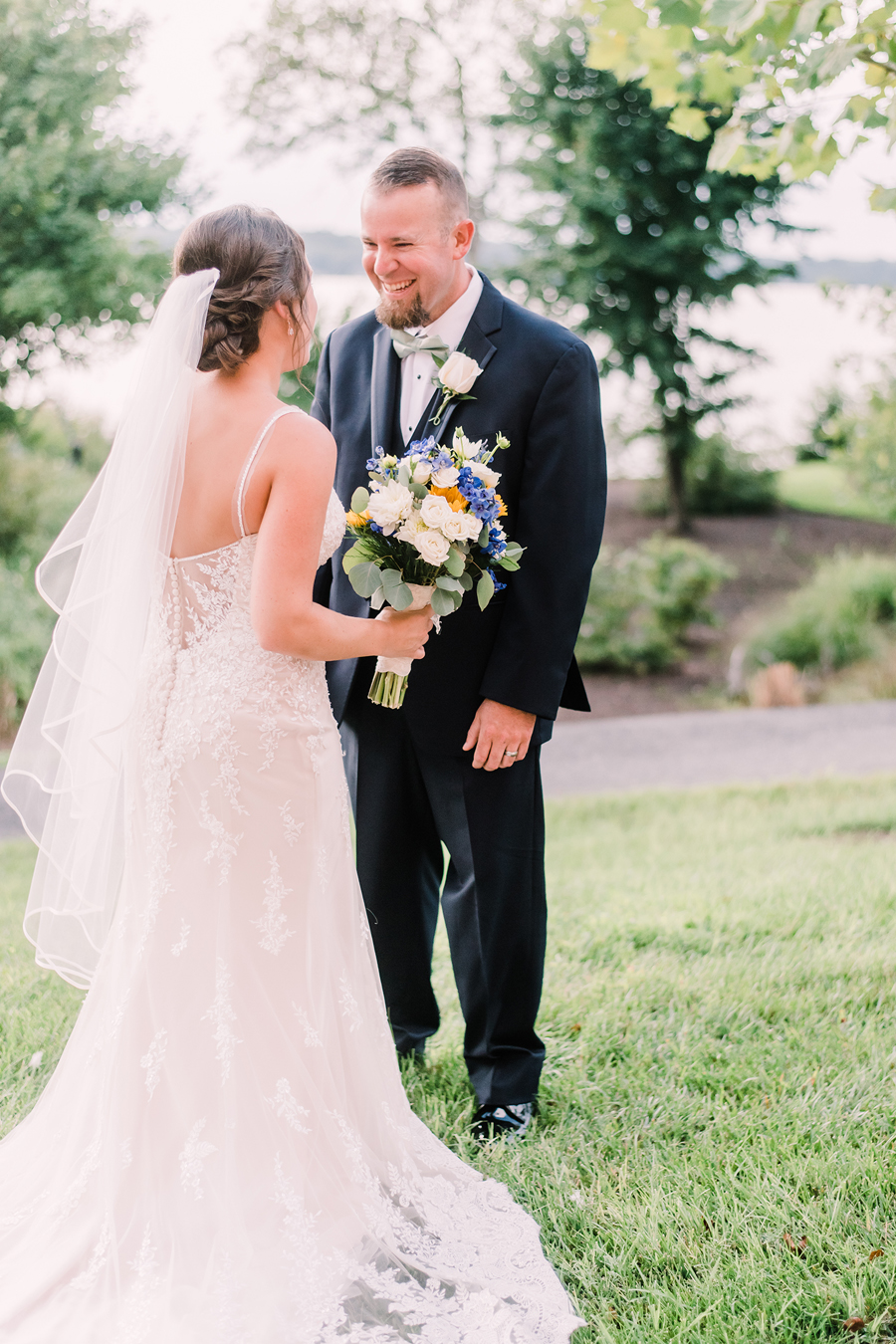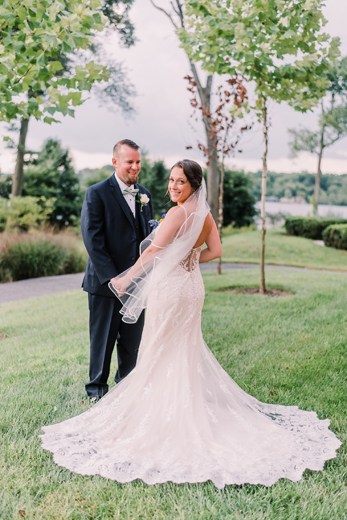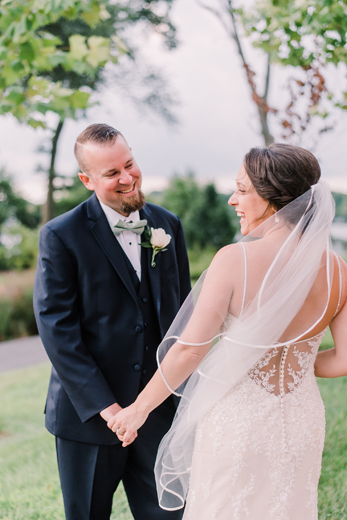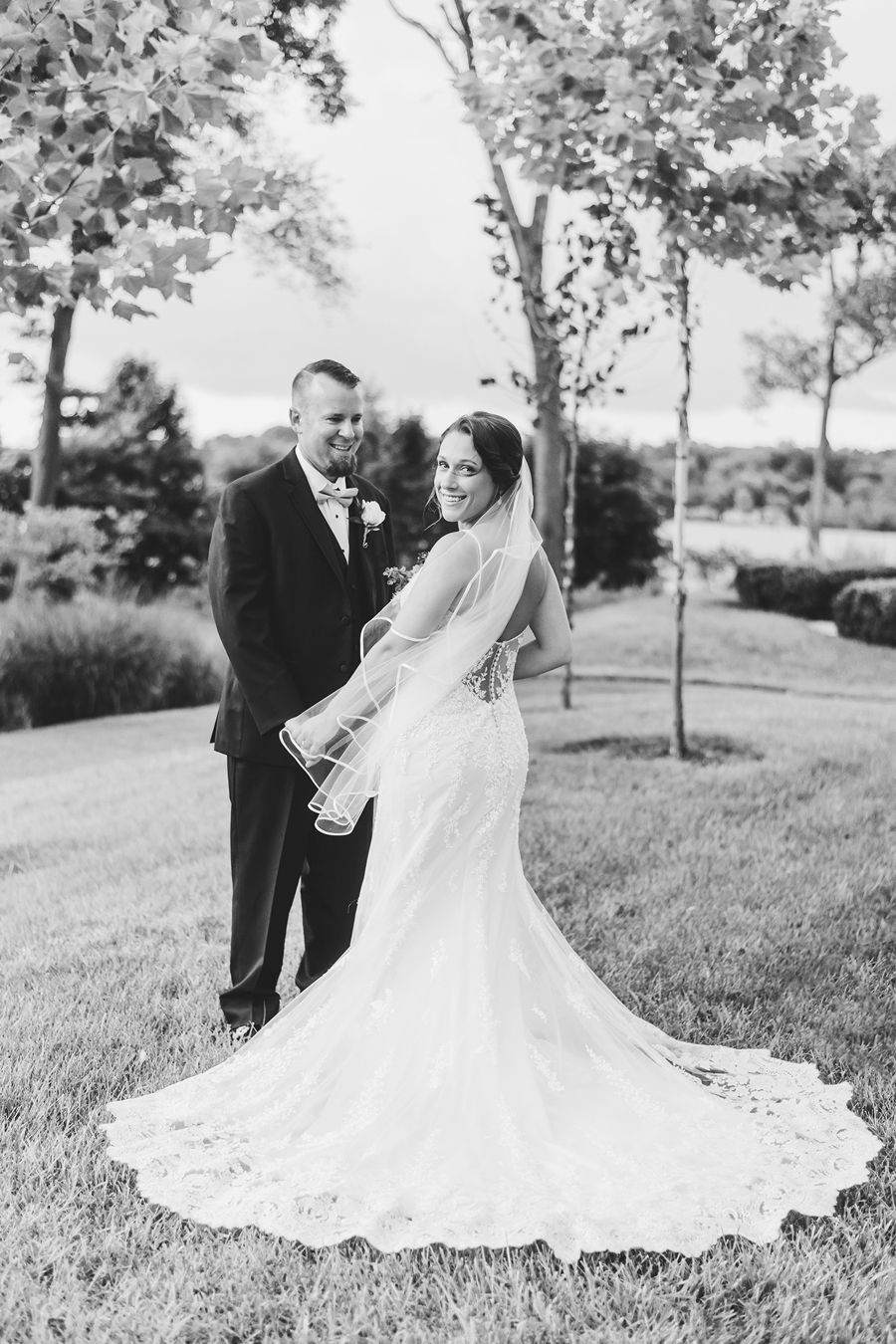 So obsessed with all their portraits, but especially these romantic wind-swept ones!!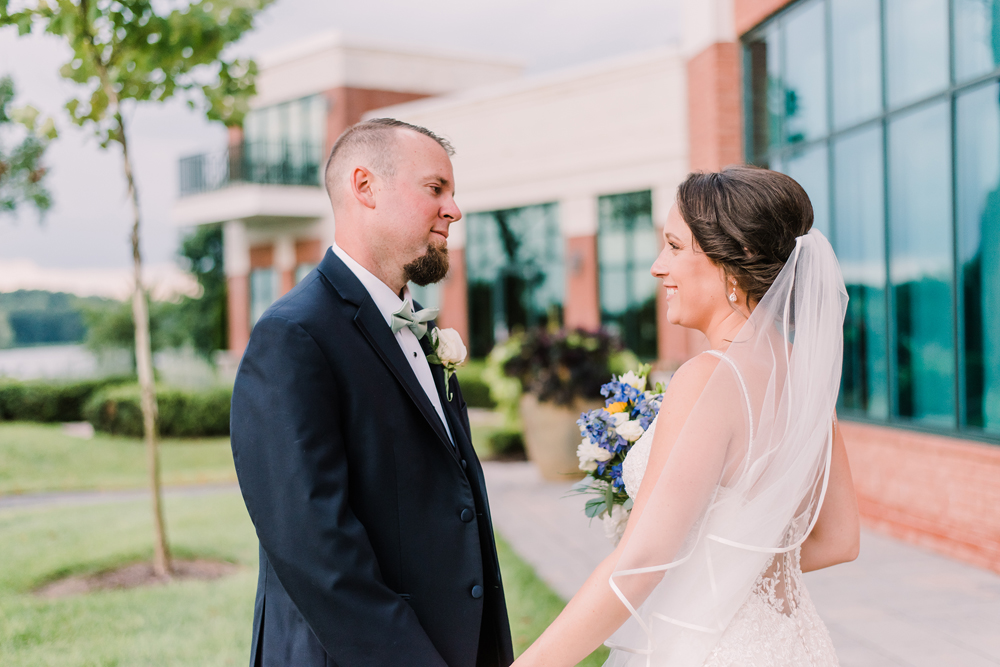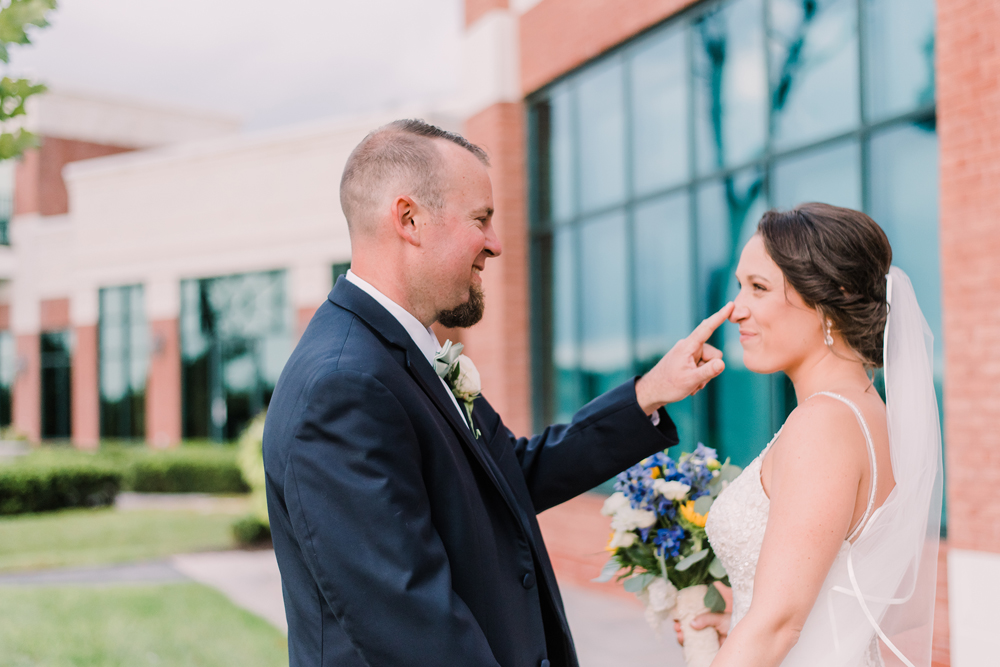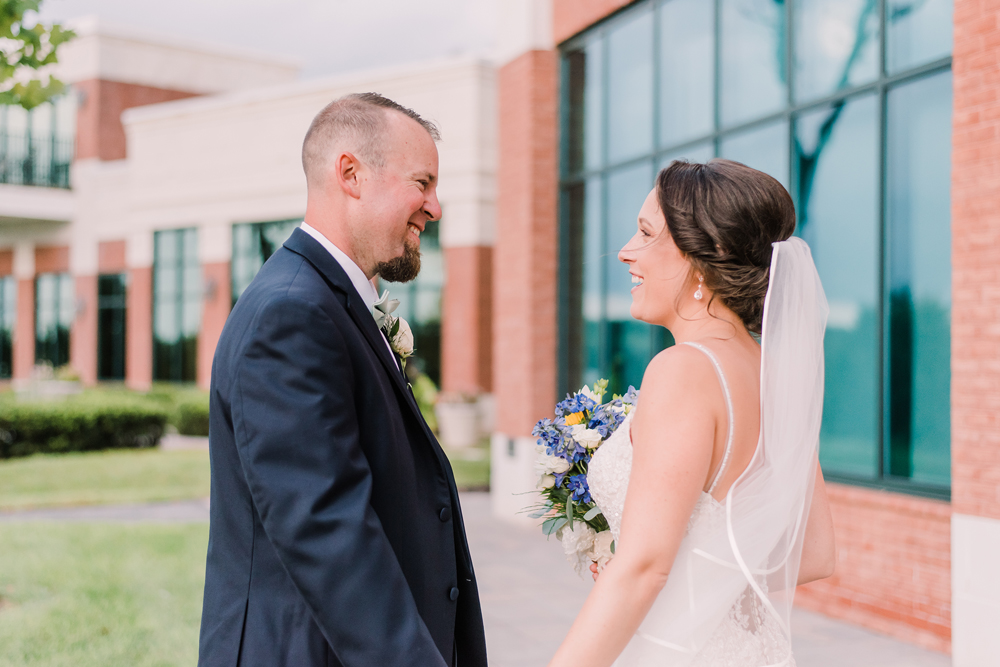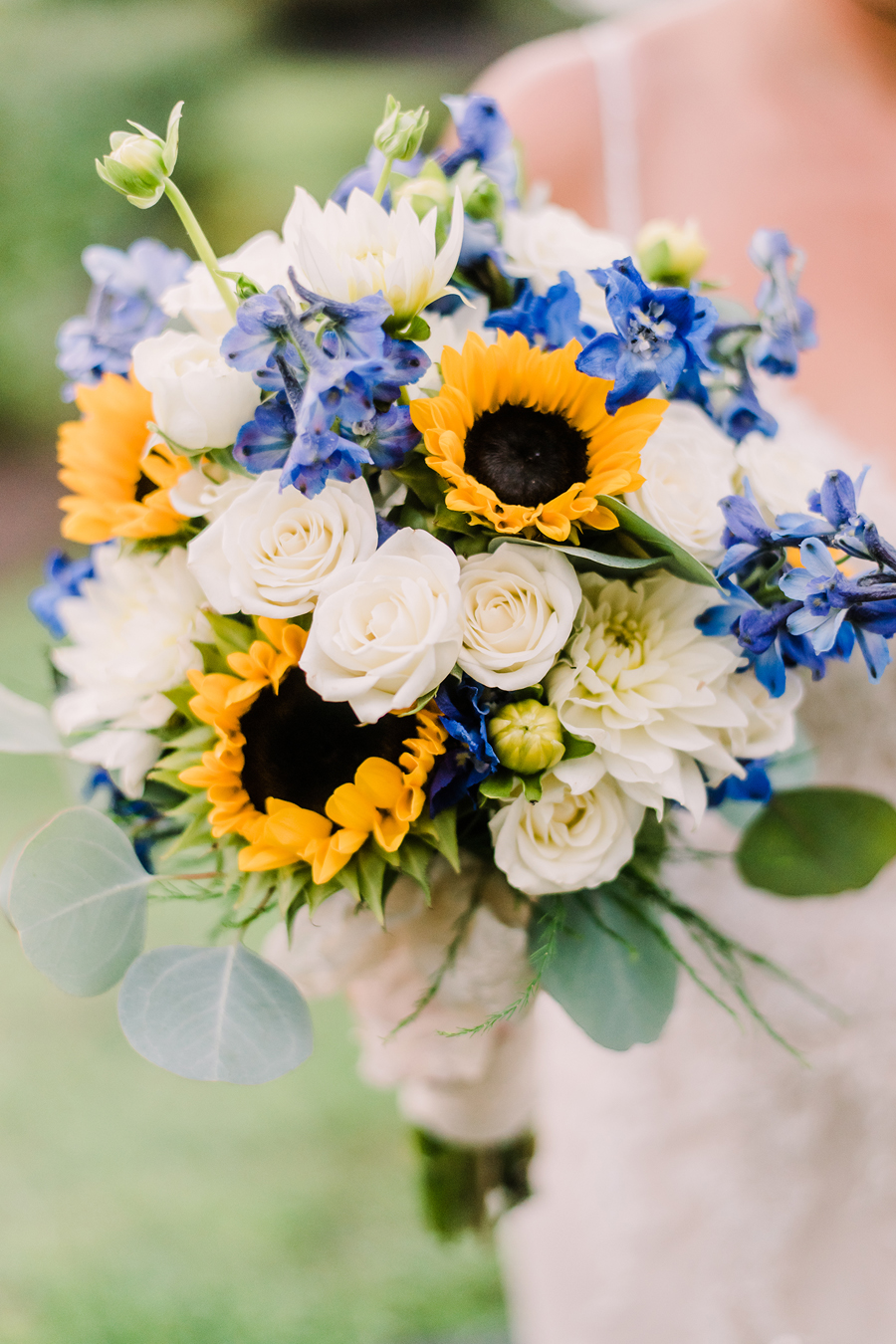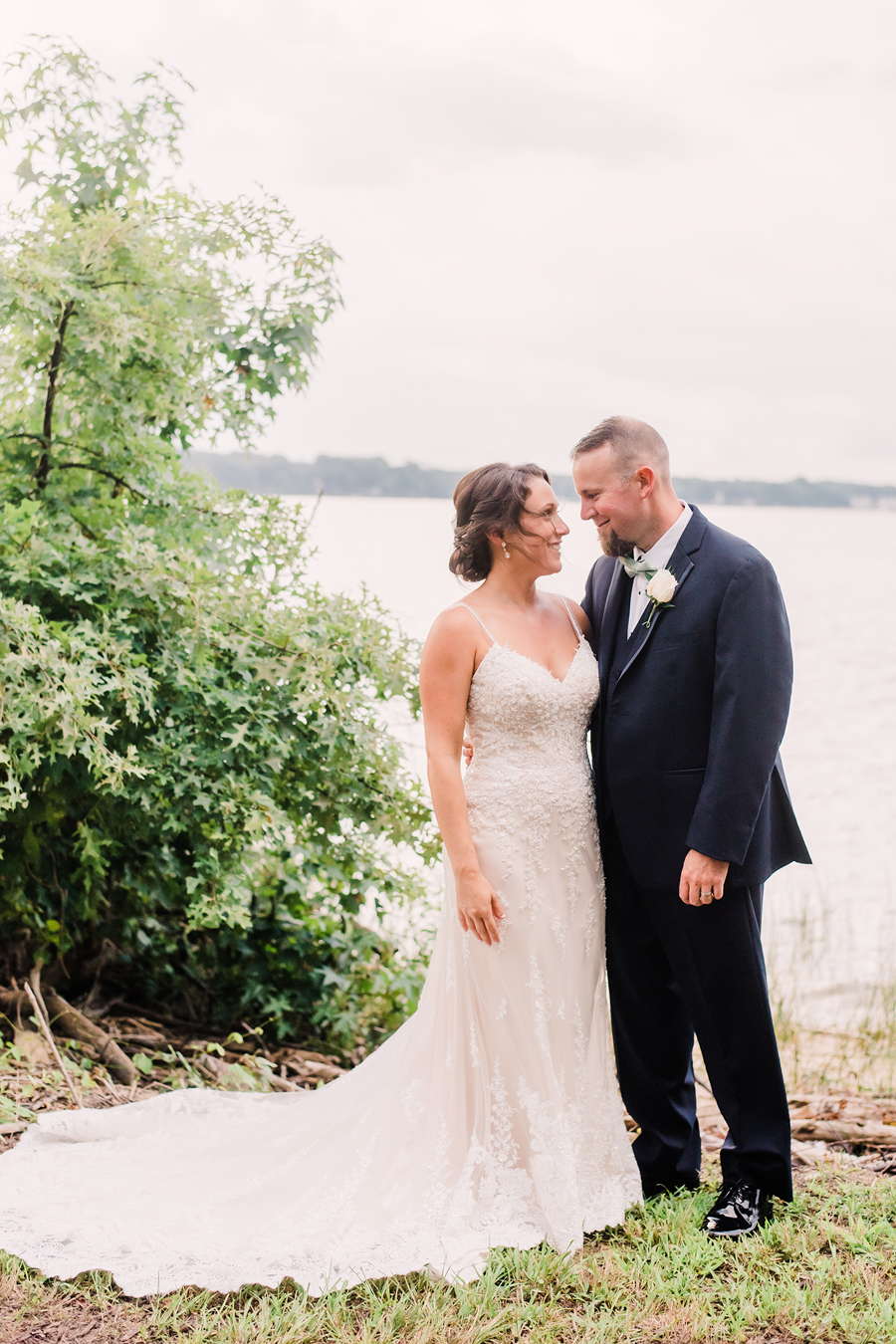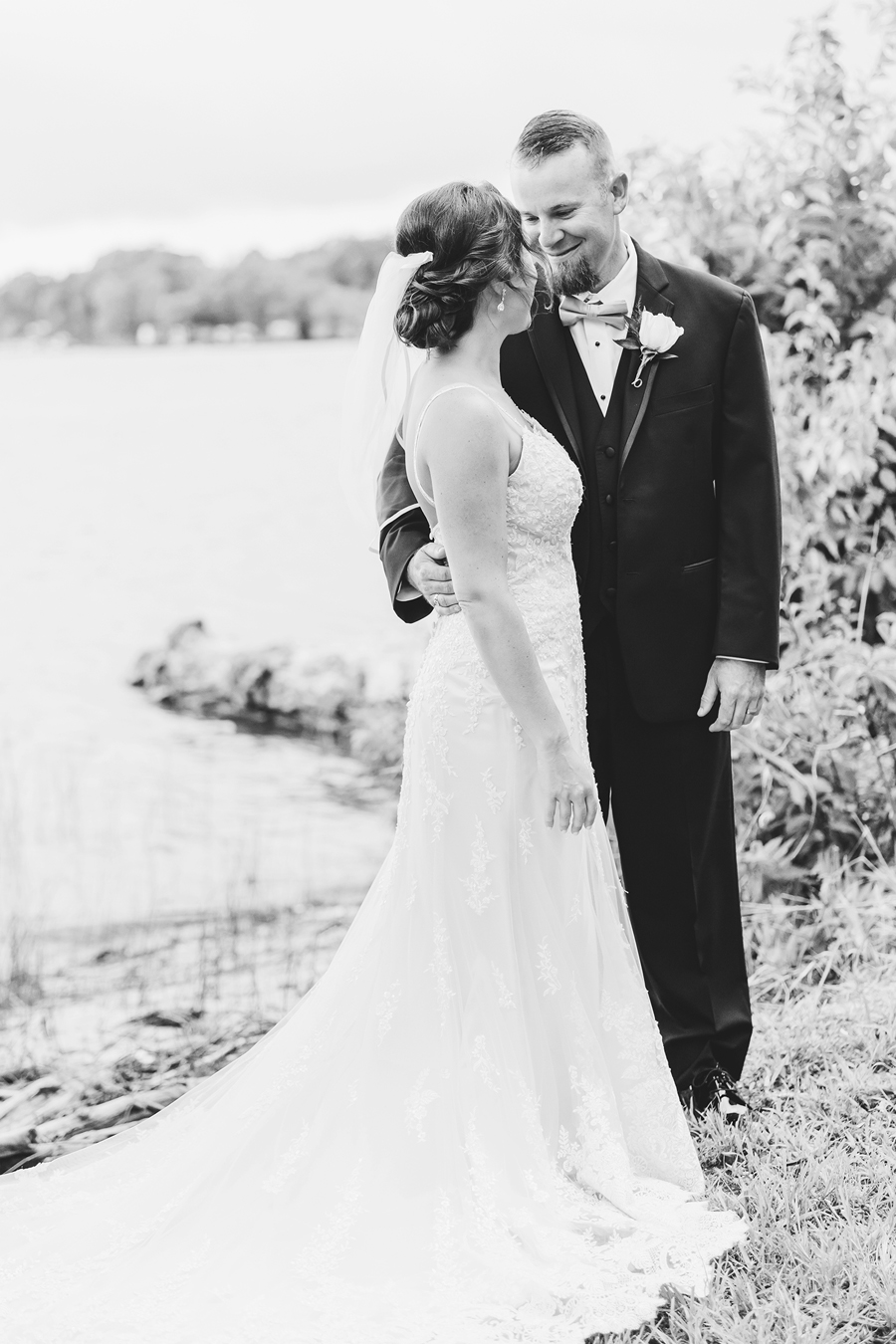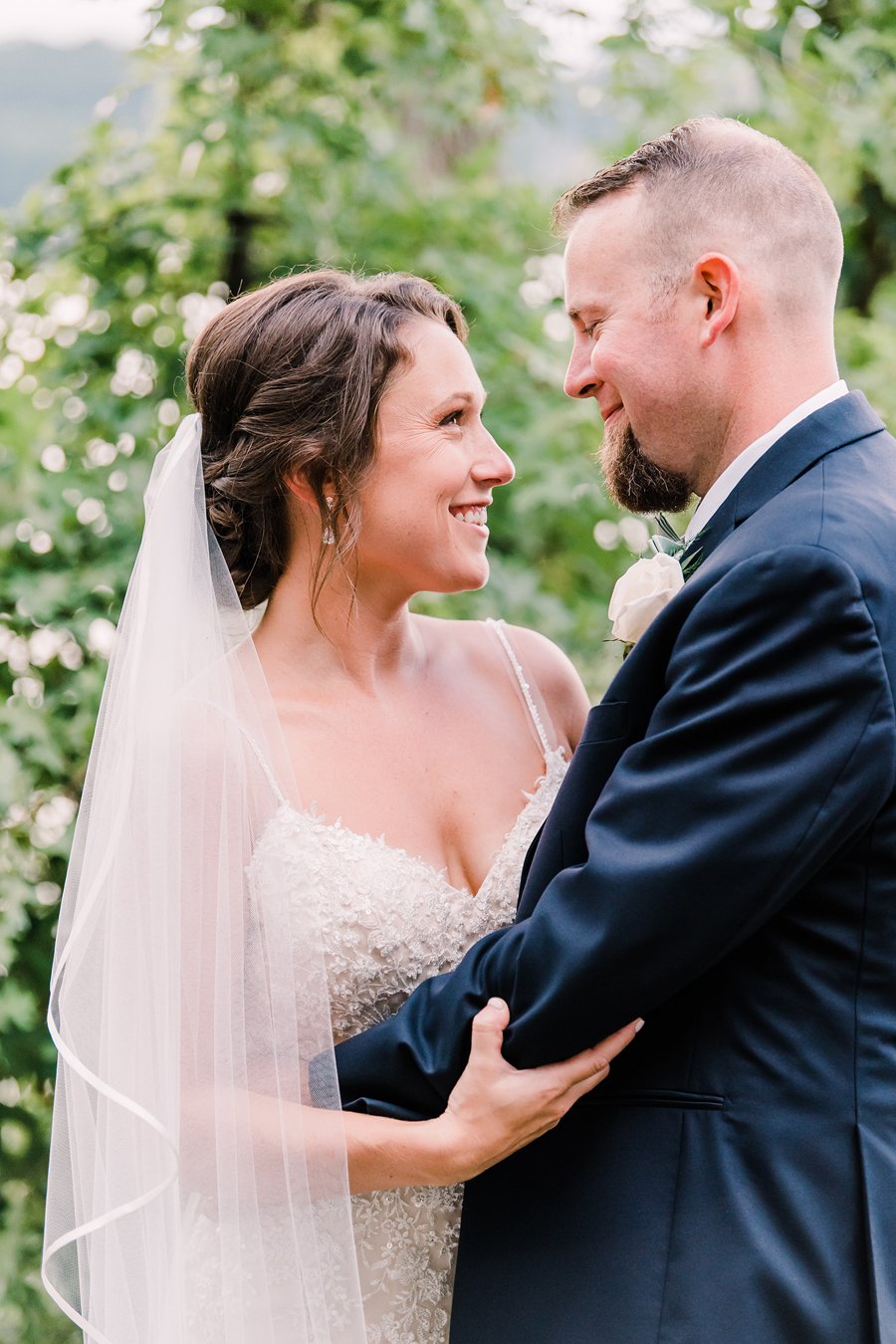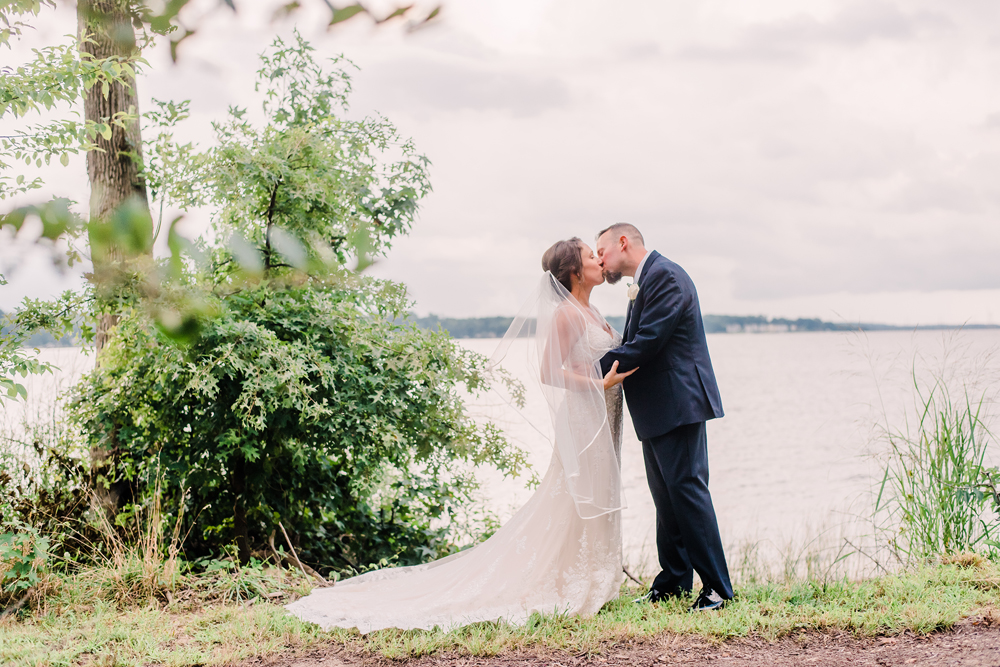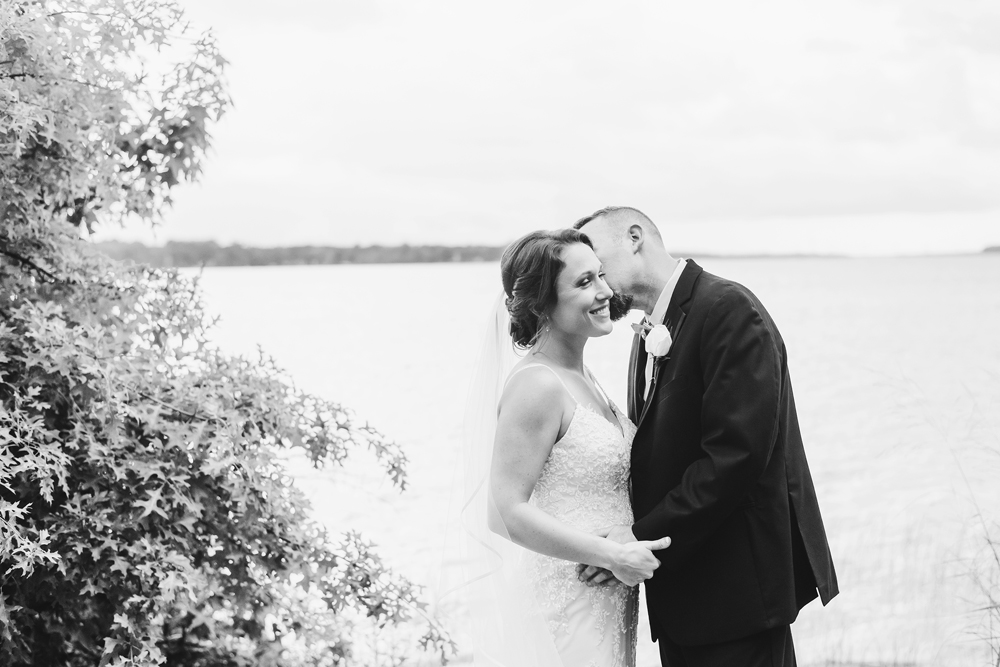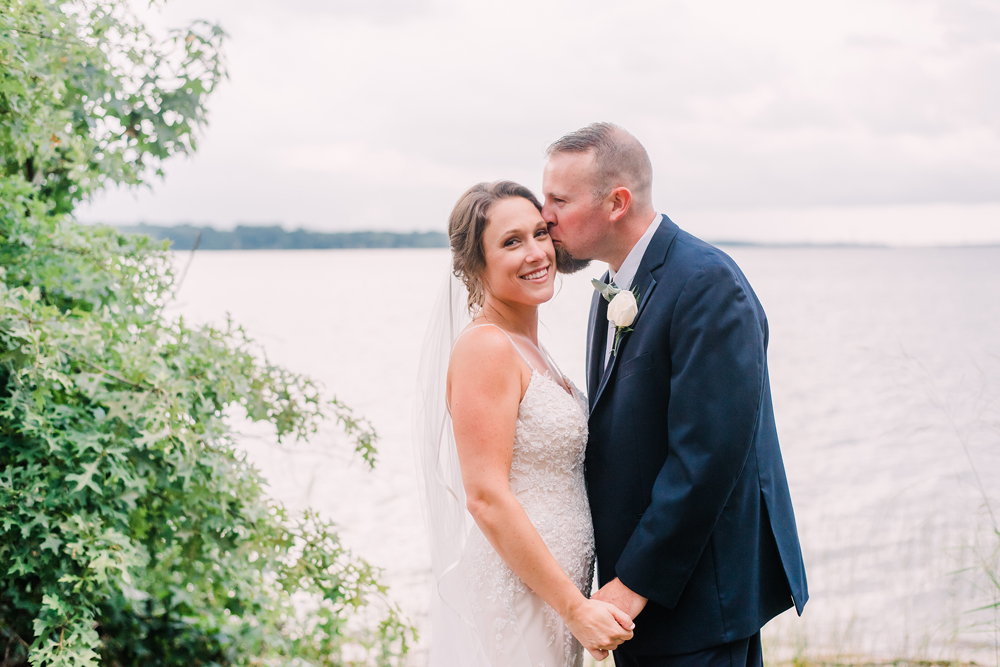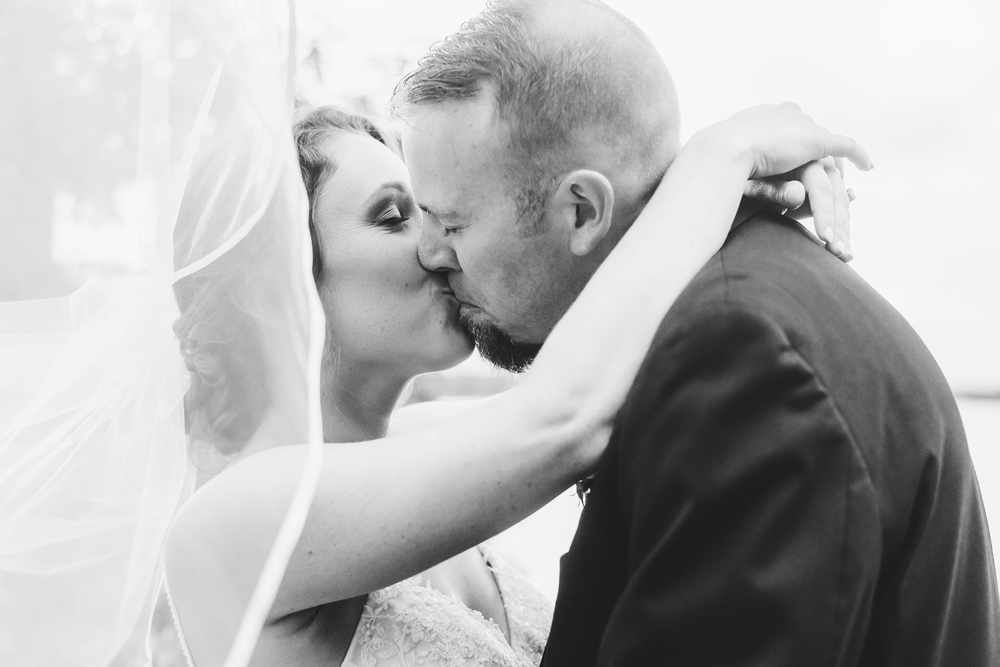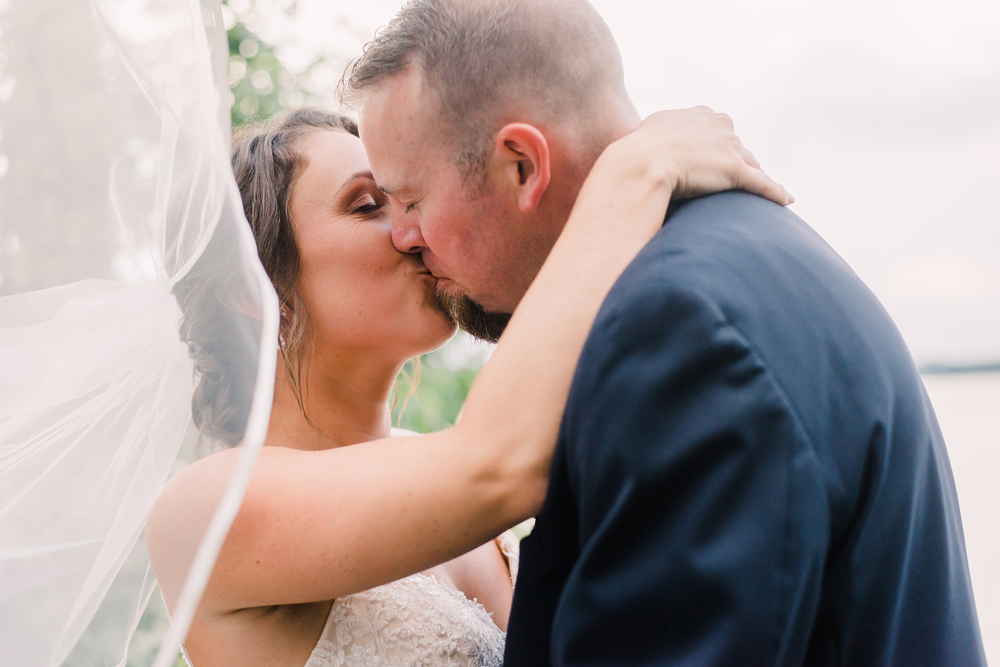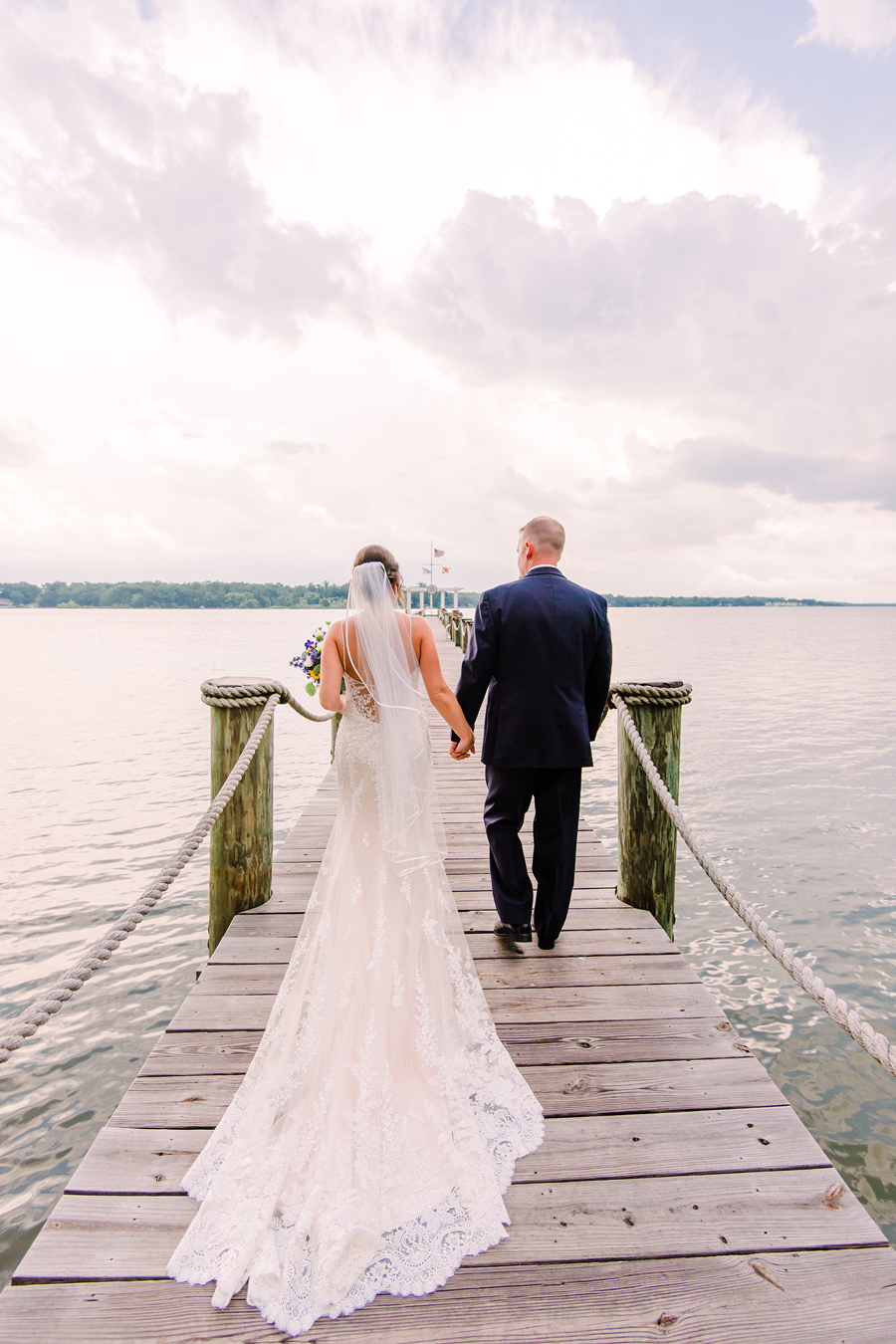 Water's Edge never disappoints at sunset! Even when rain is looming!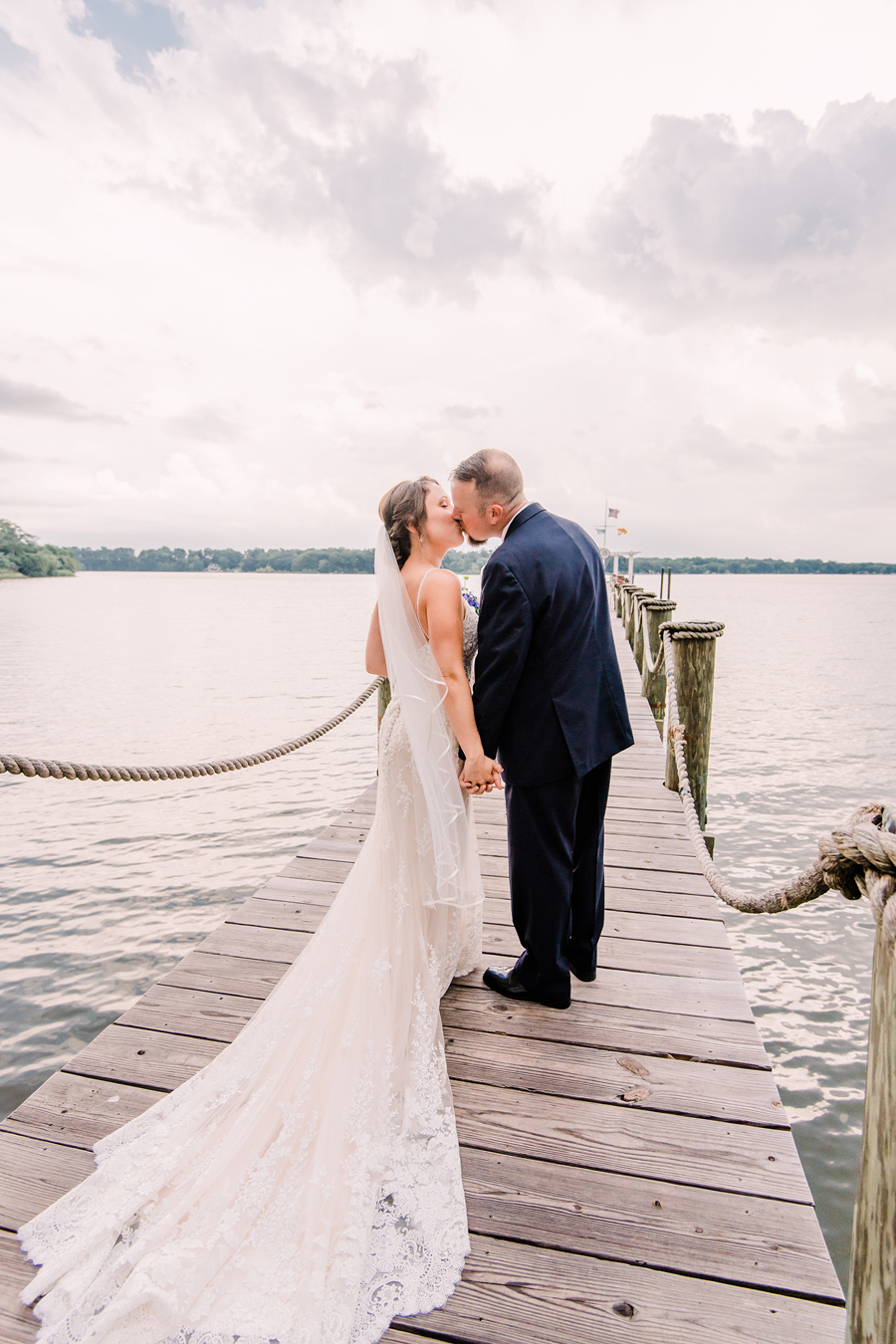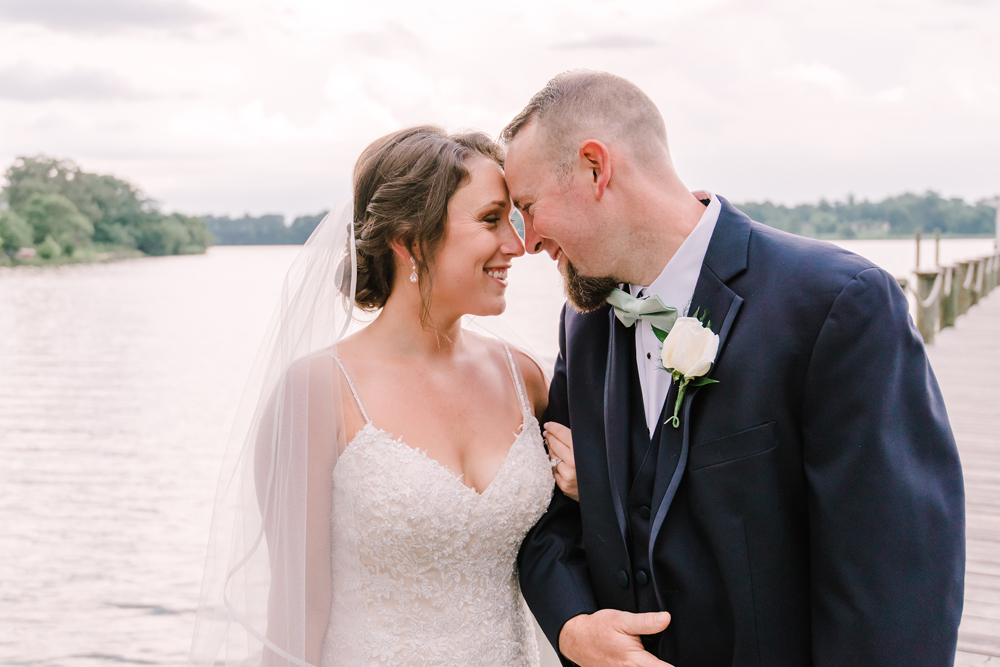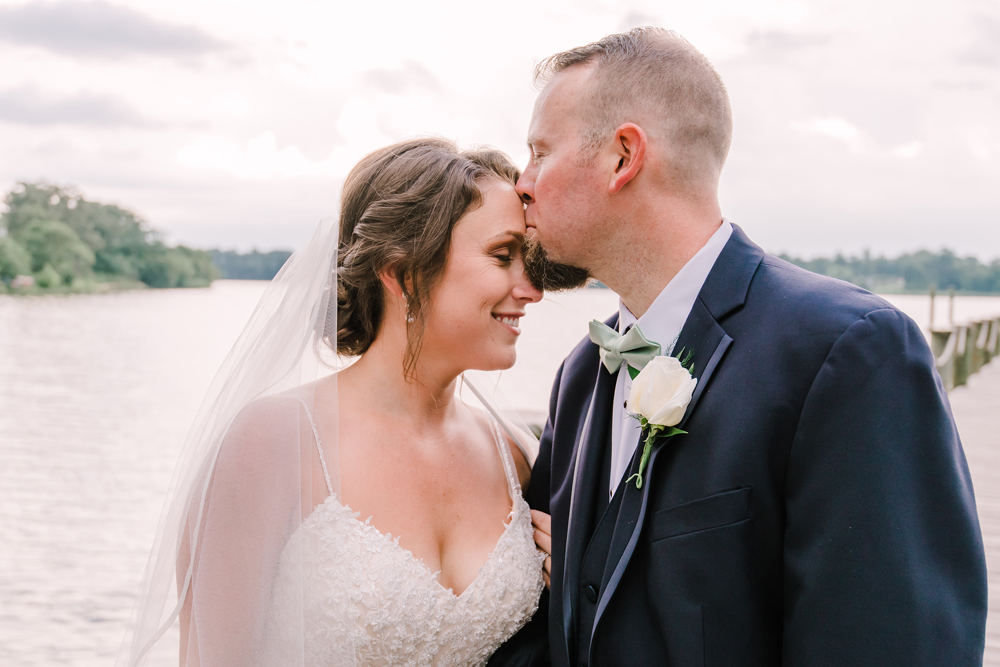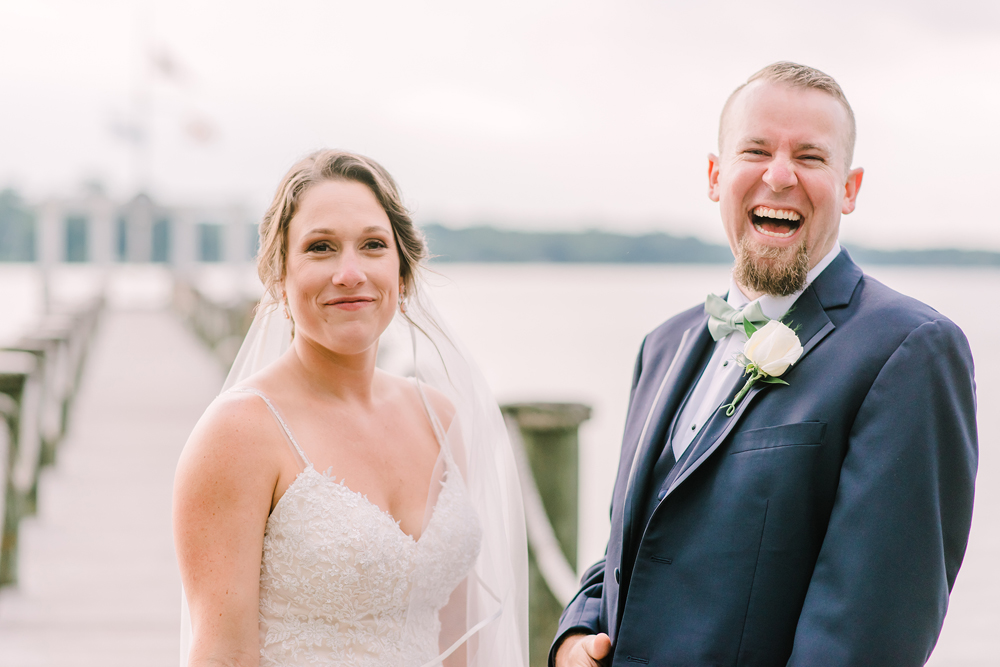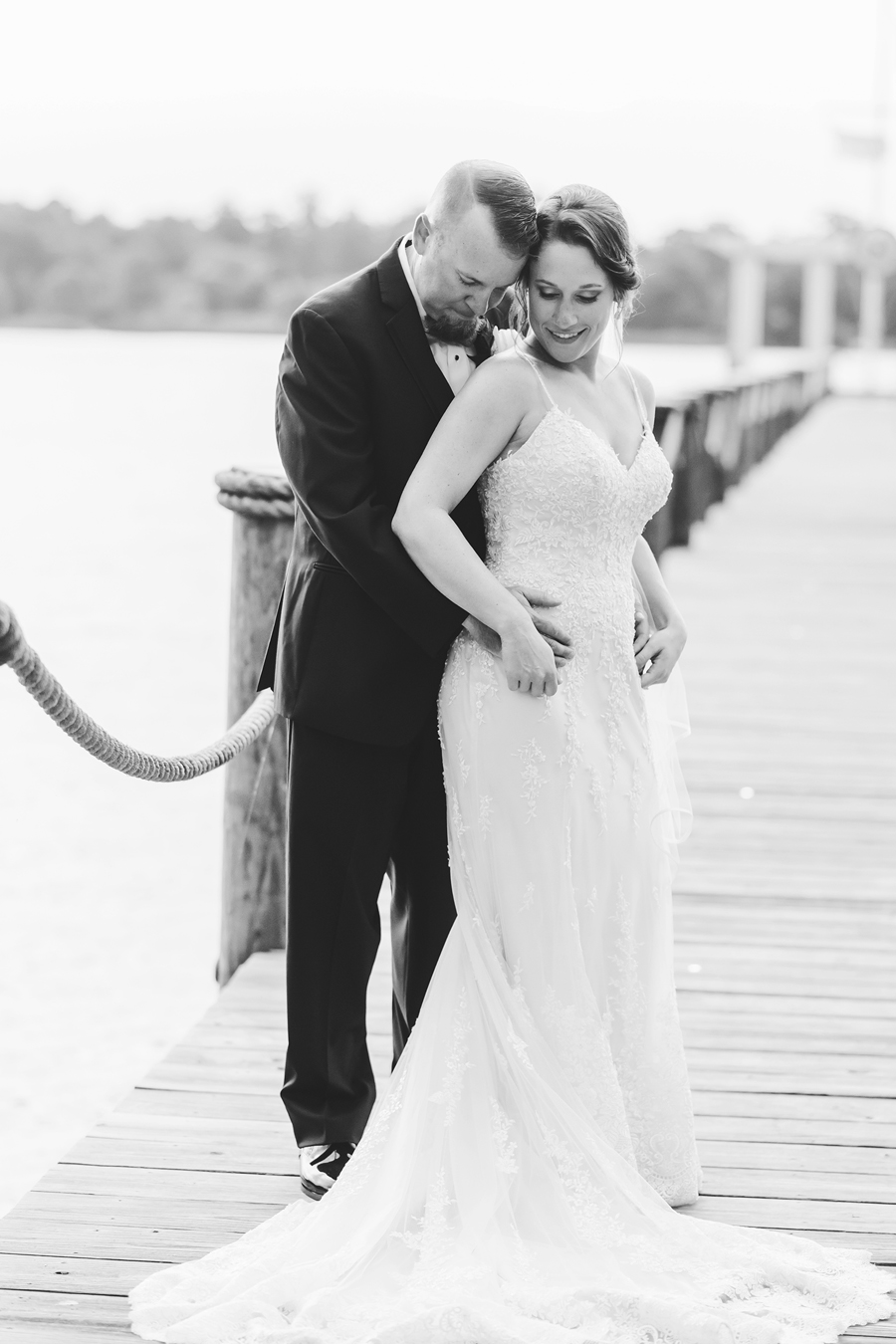 Okay, we're all pretty convinced that Nicole is basically Meghan Markle, and I feel like this series really shows the likeness!!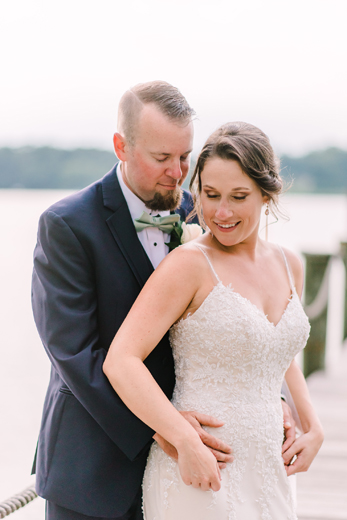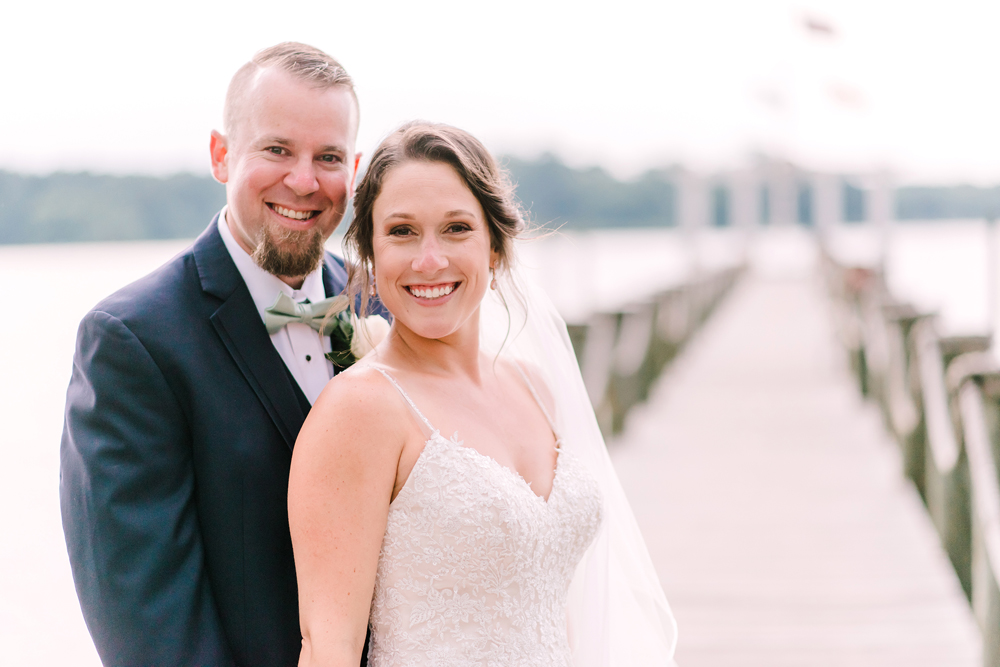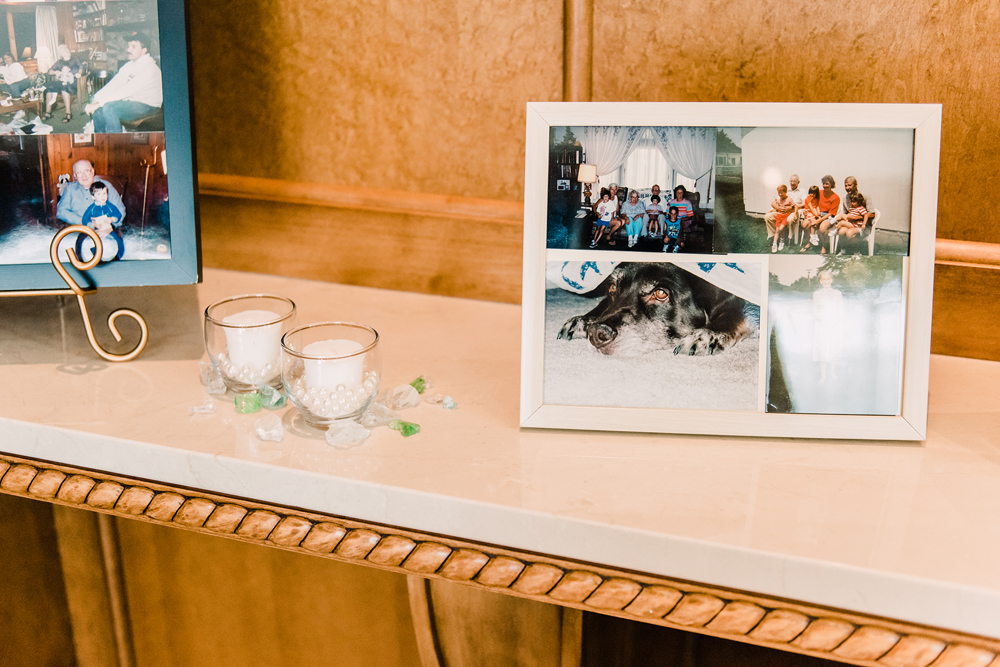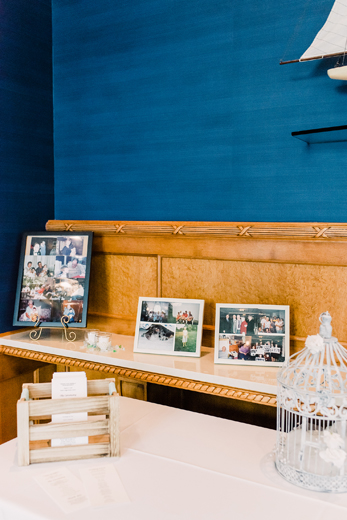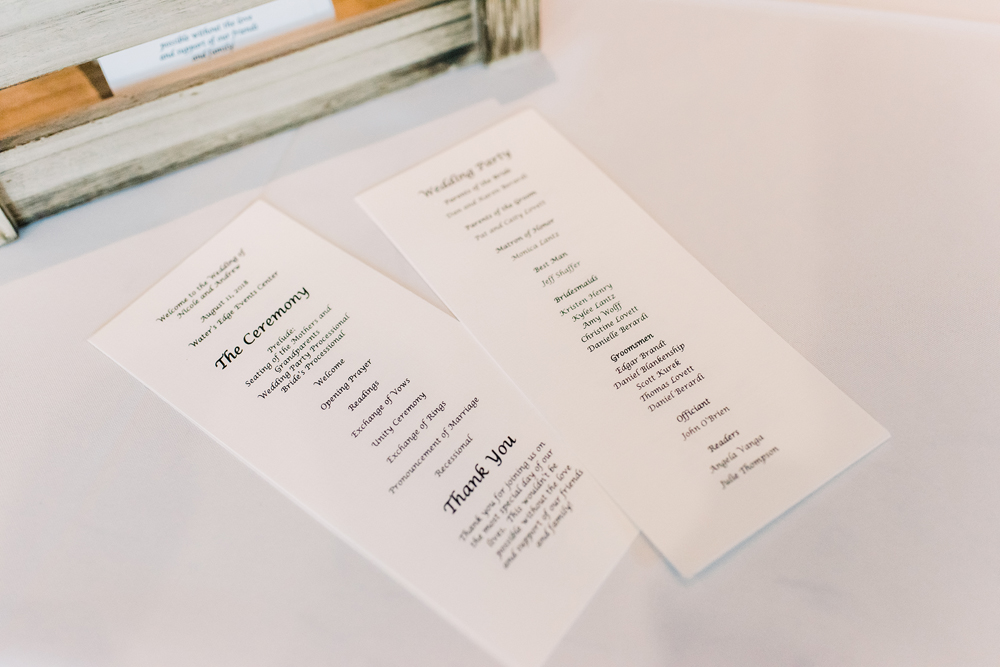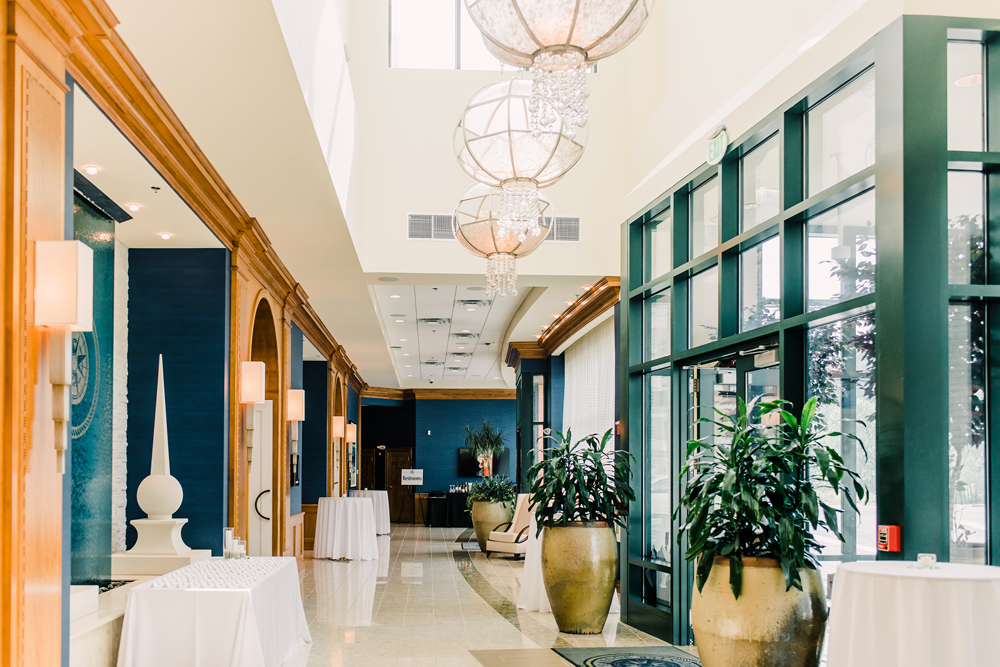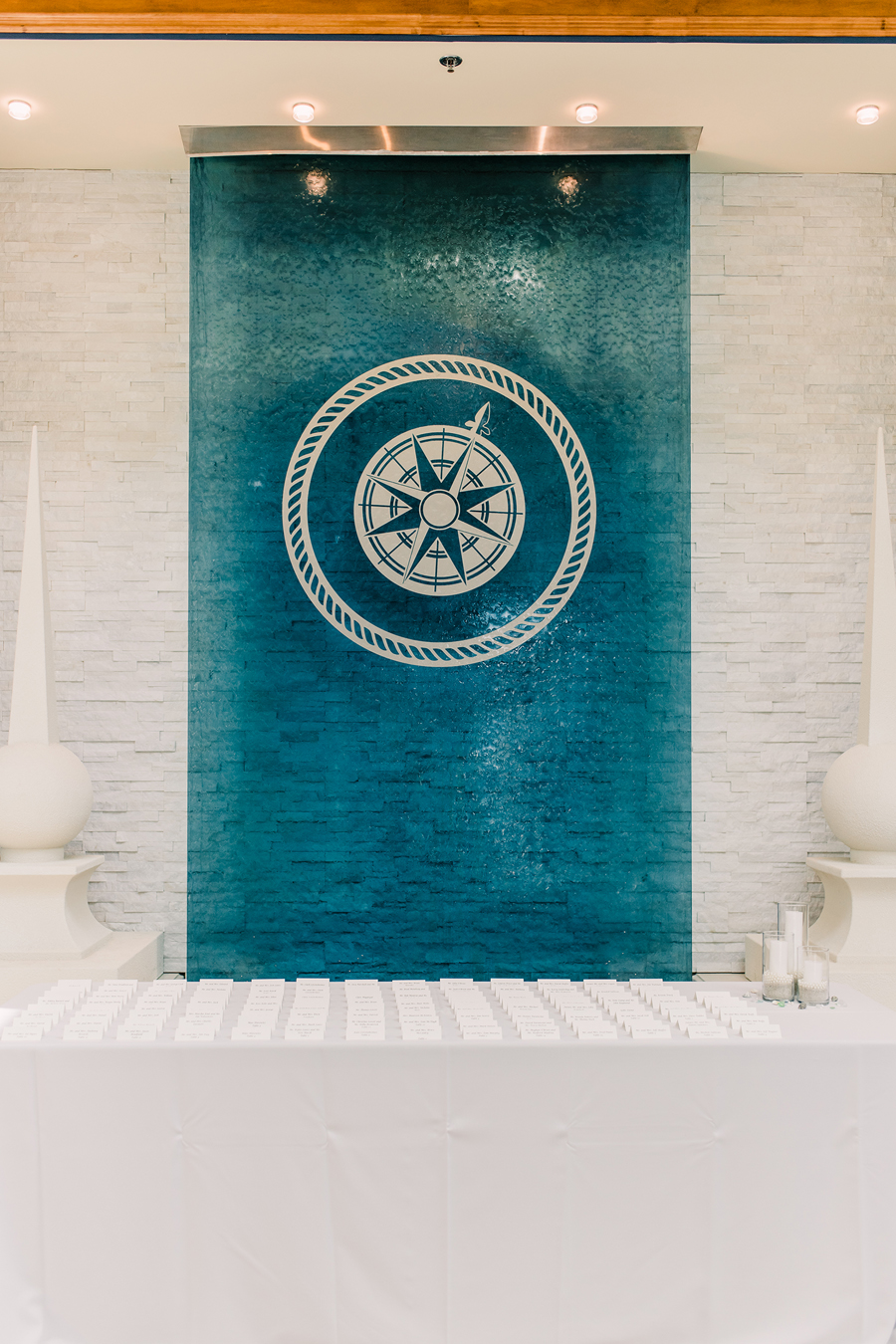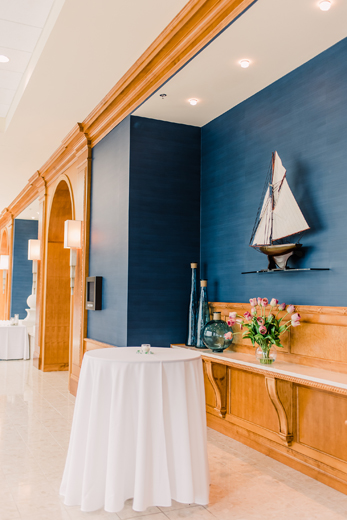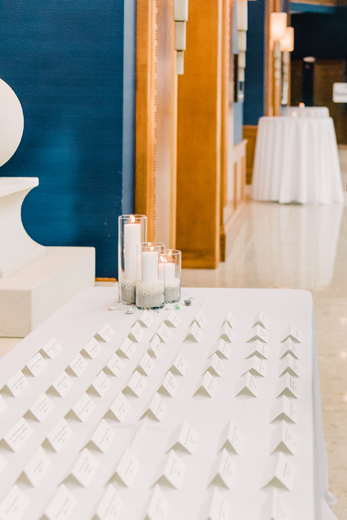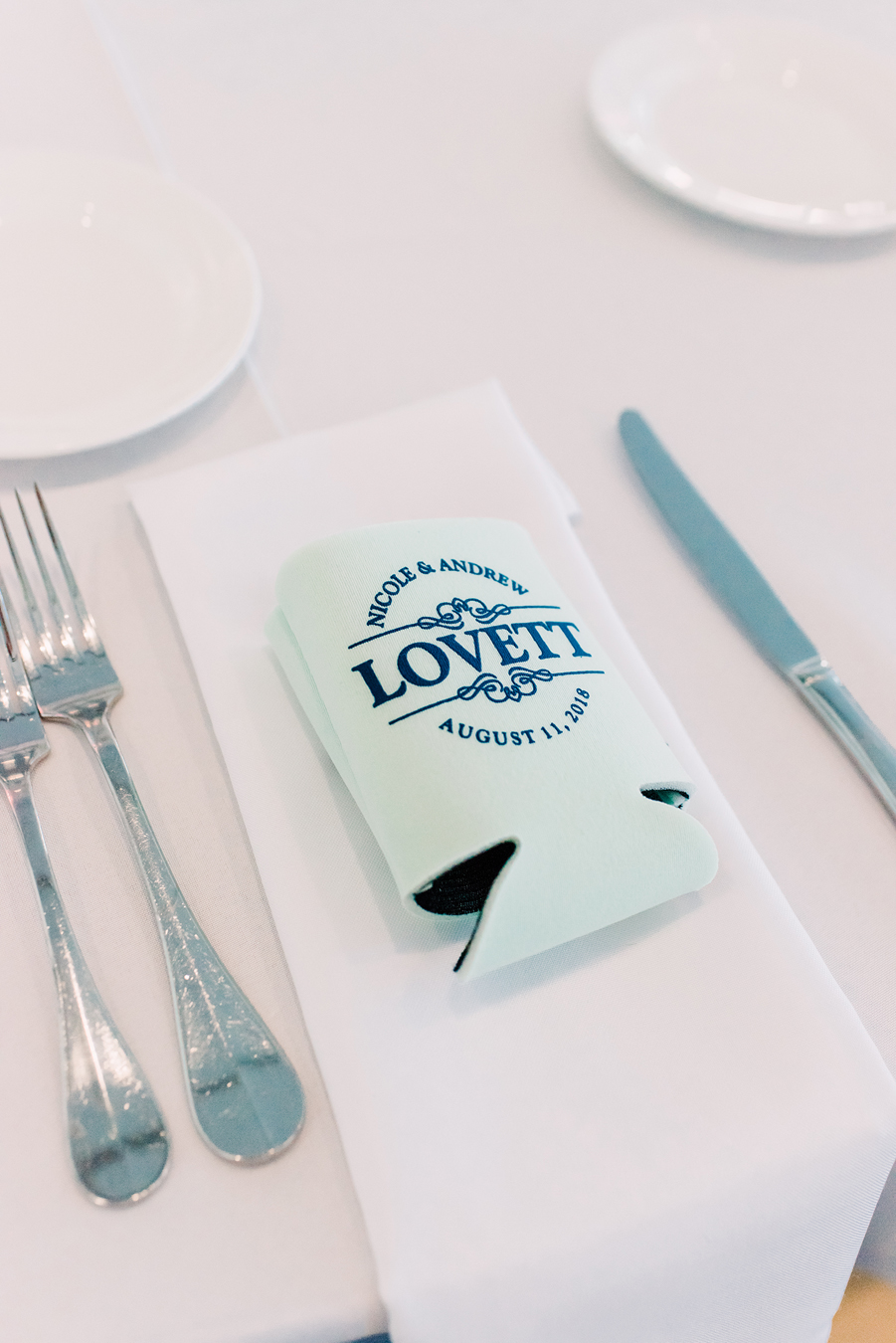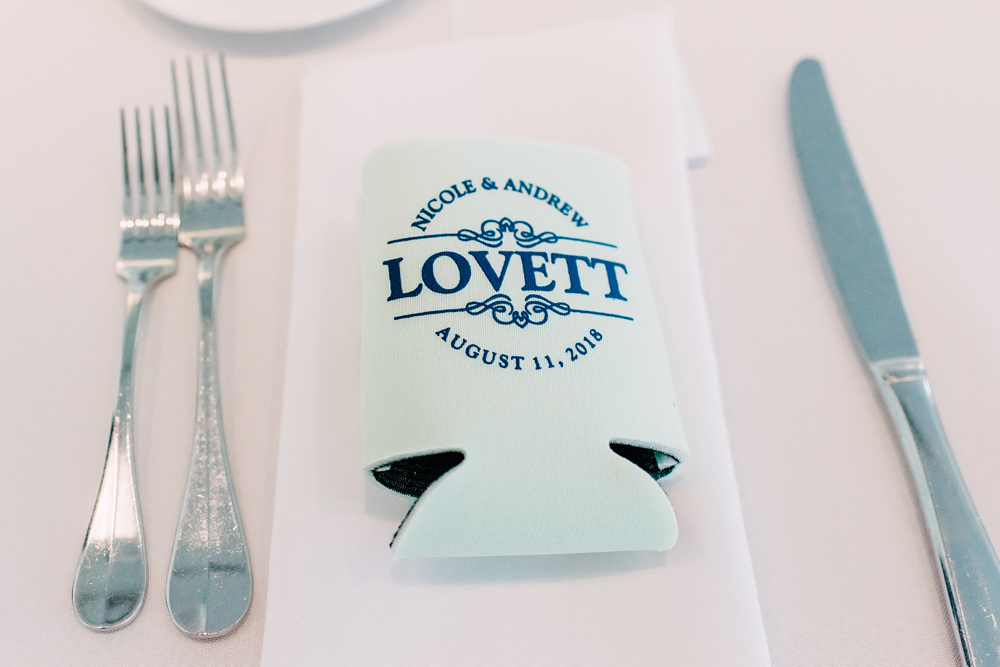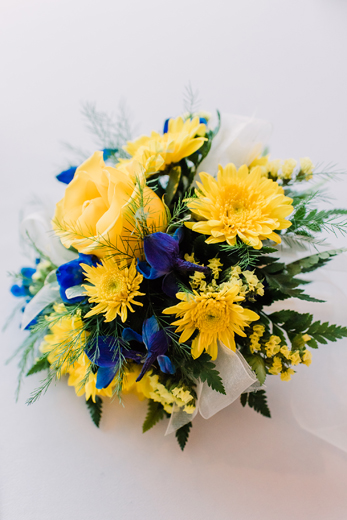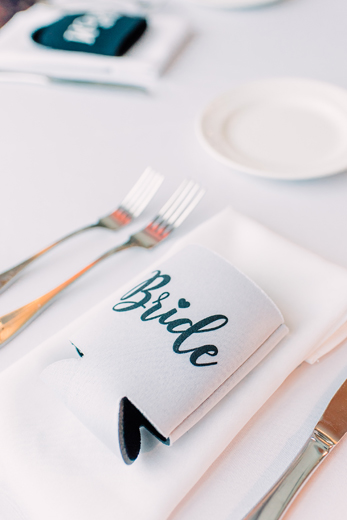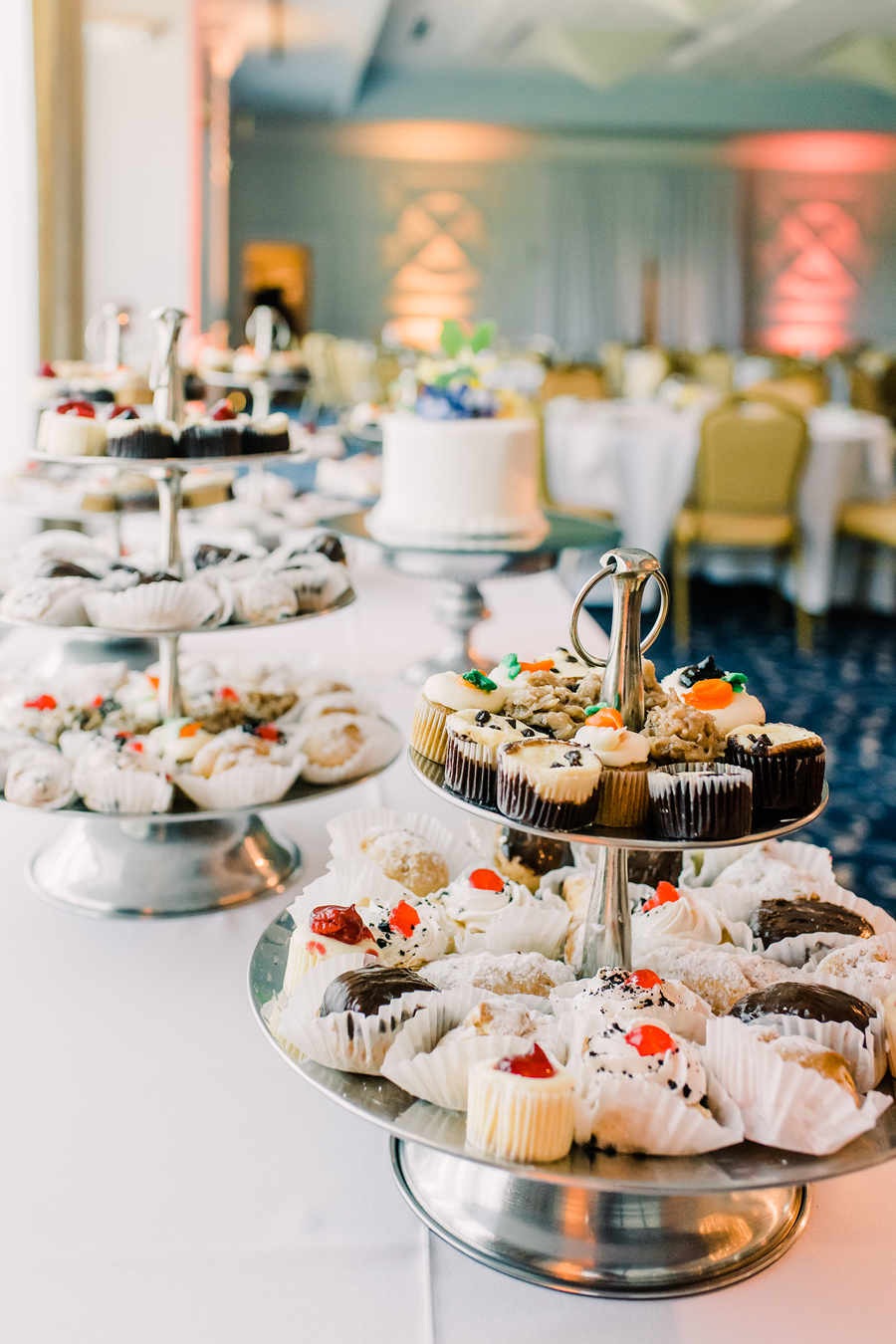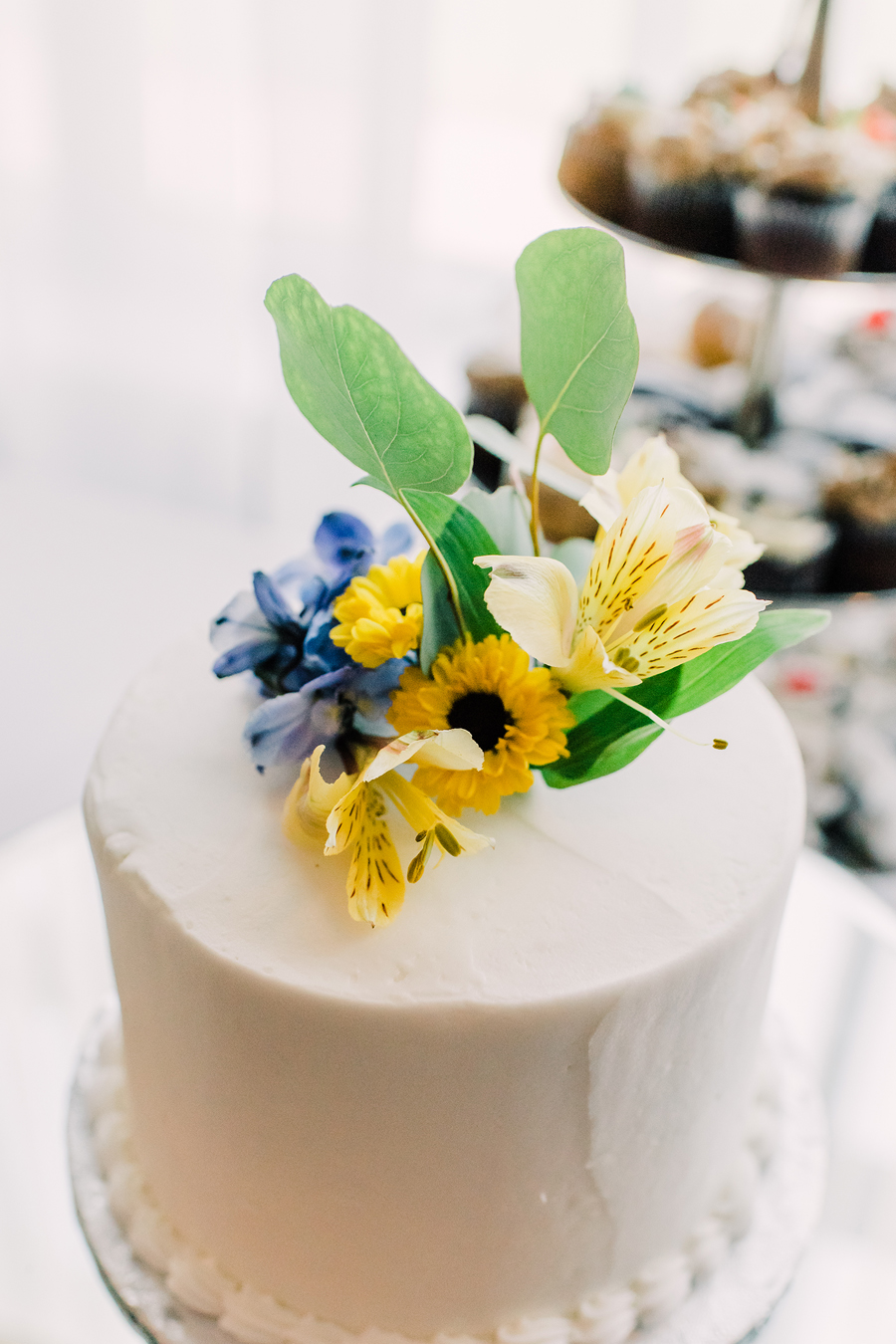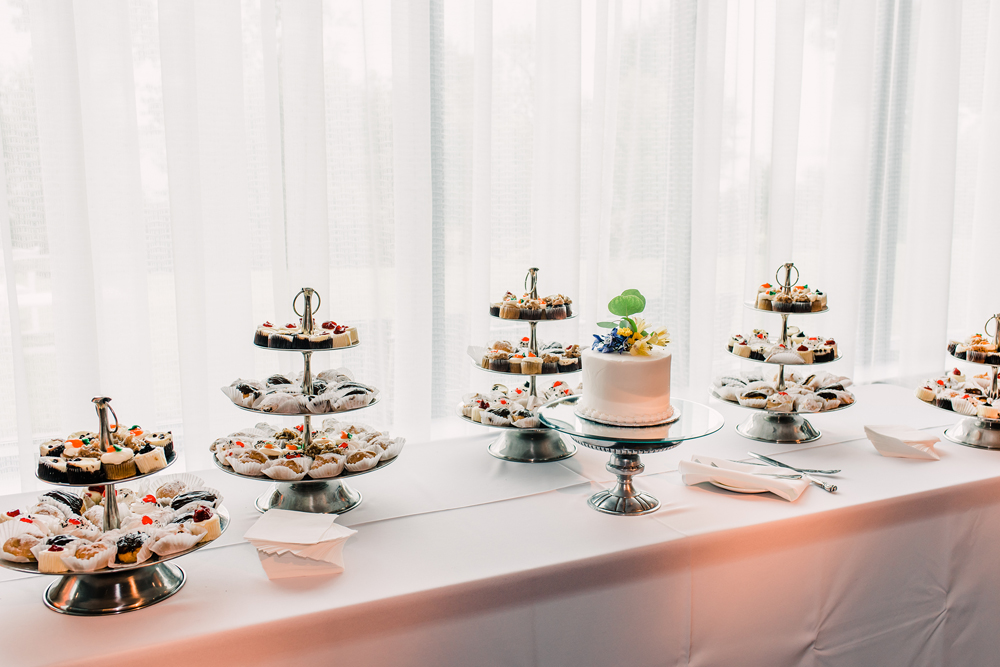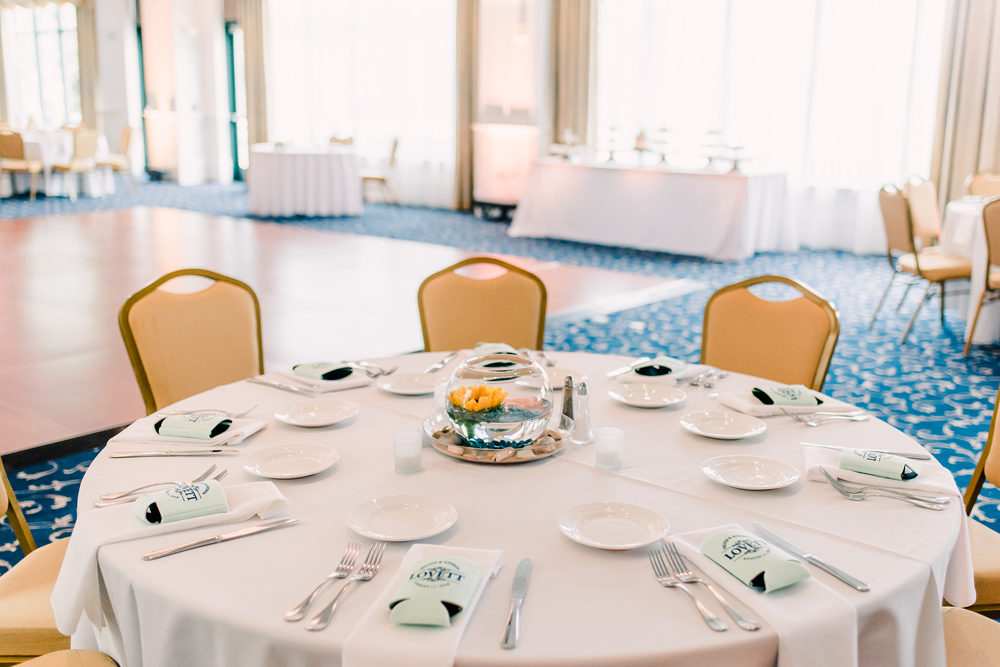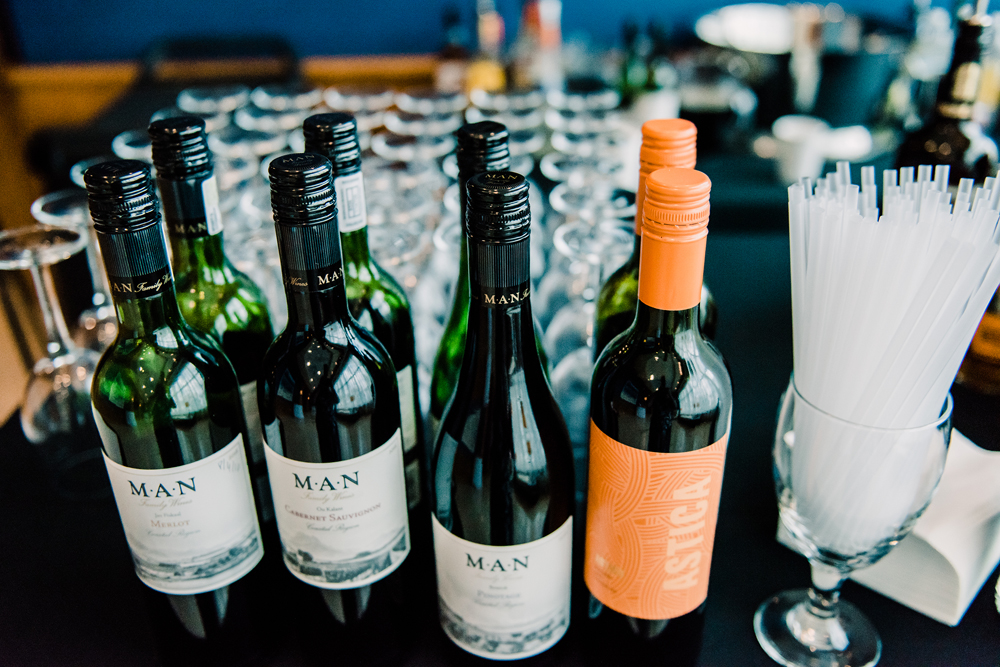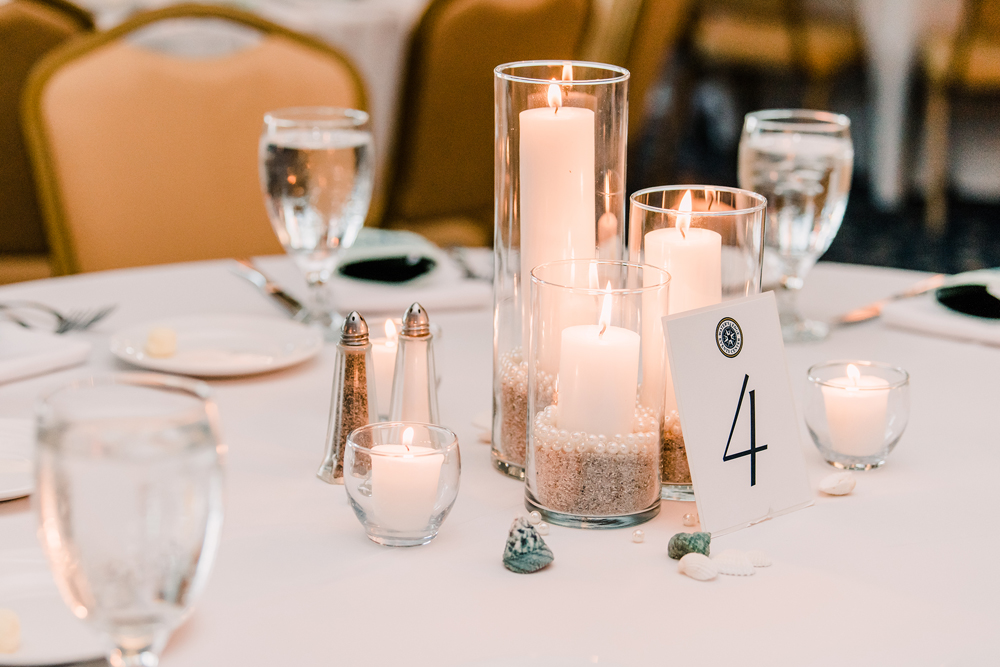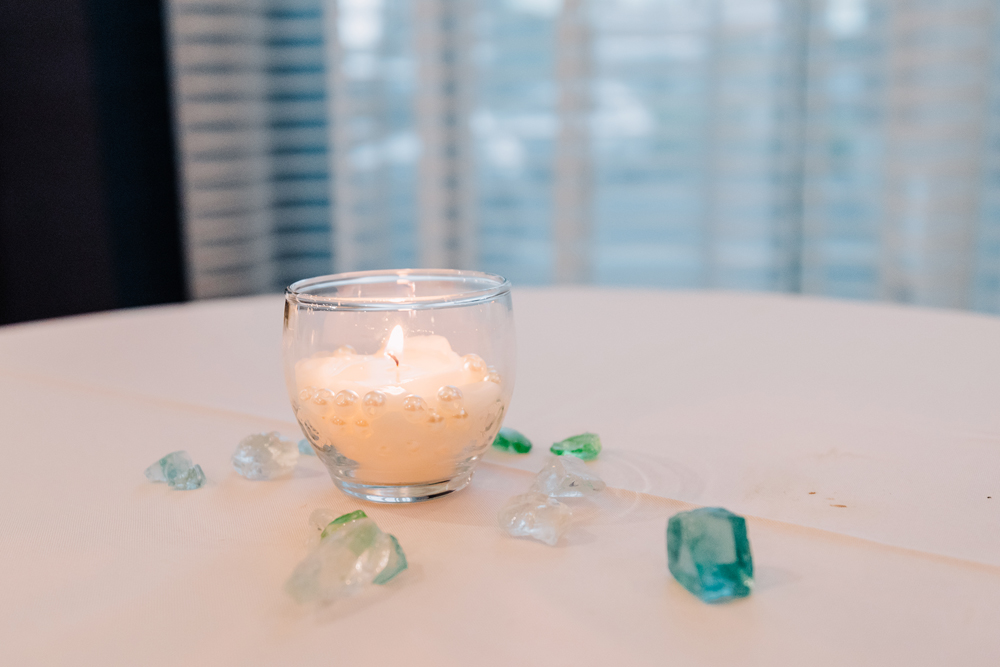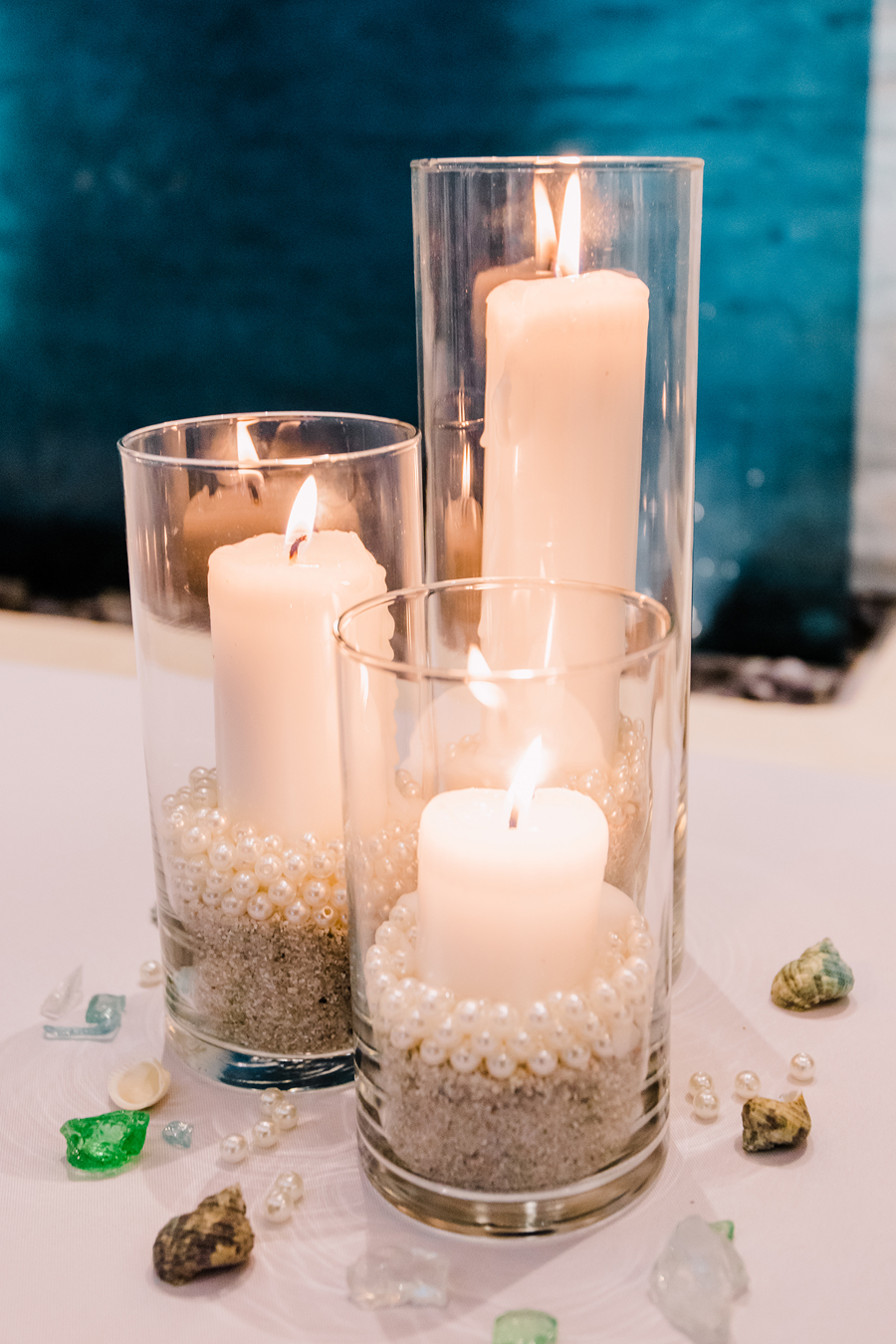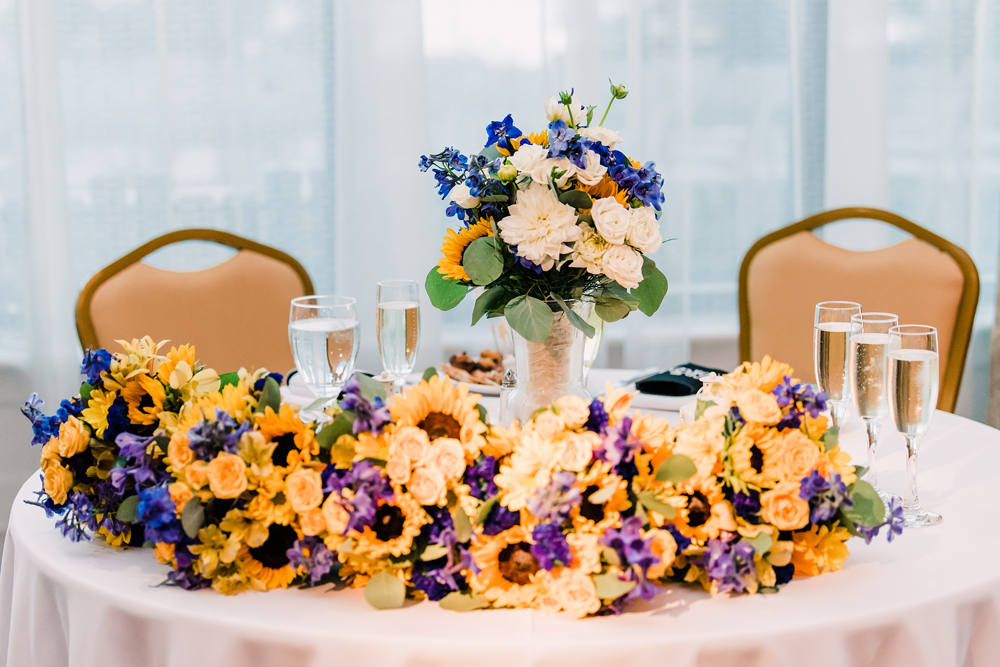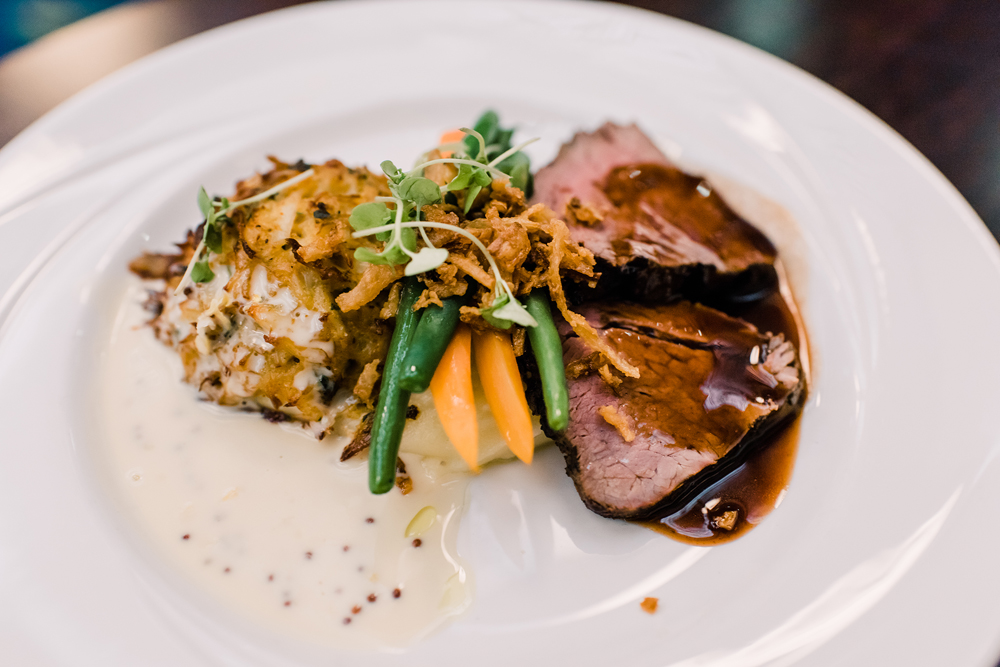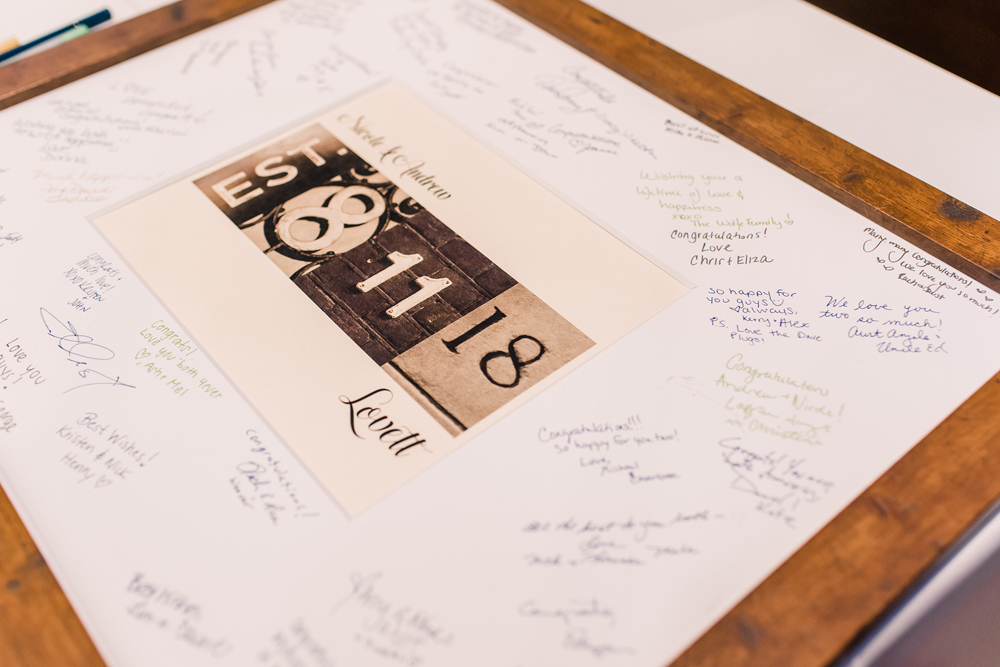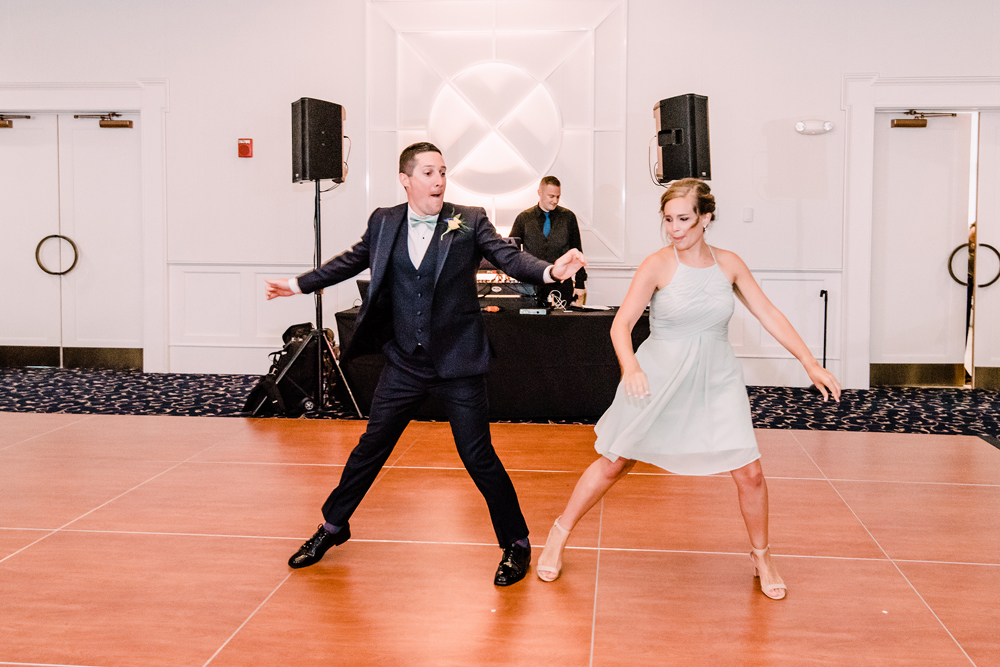 A few very fun entrances were made.. go, go, invisible jumprope!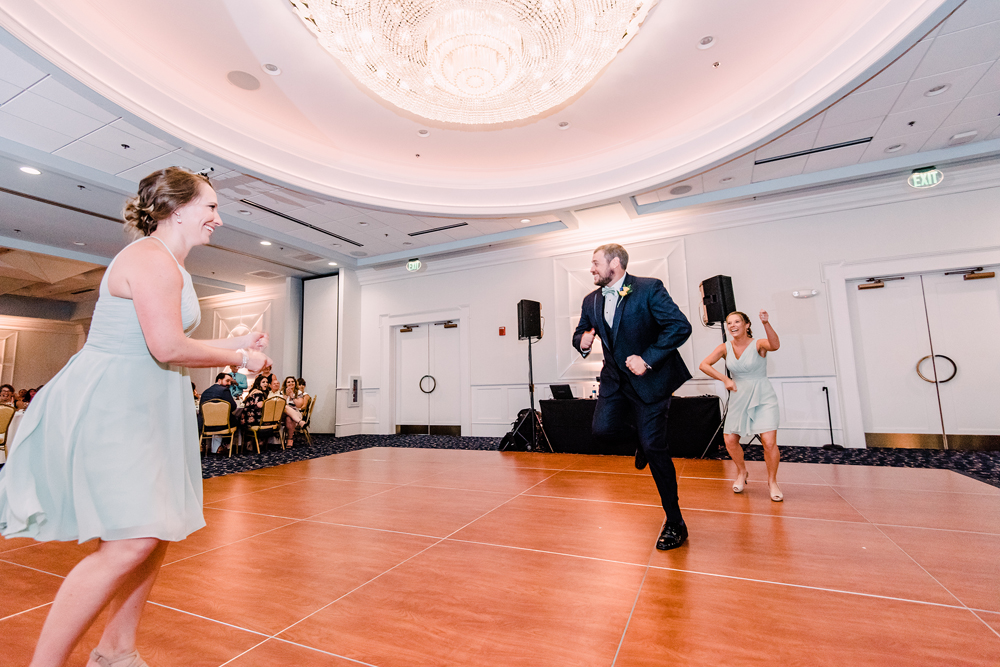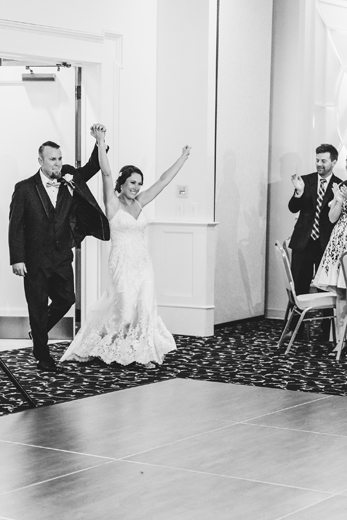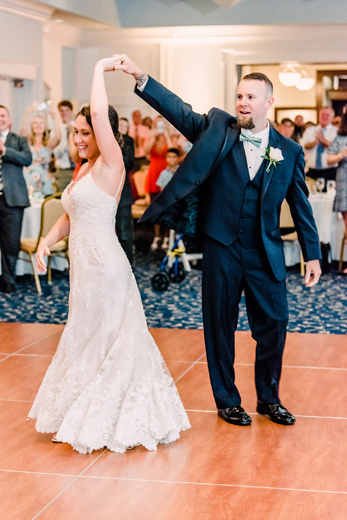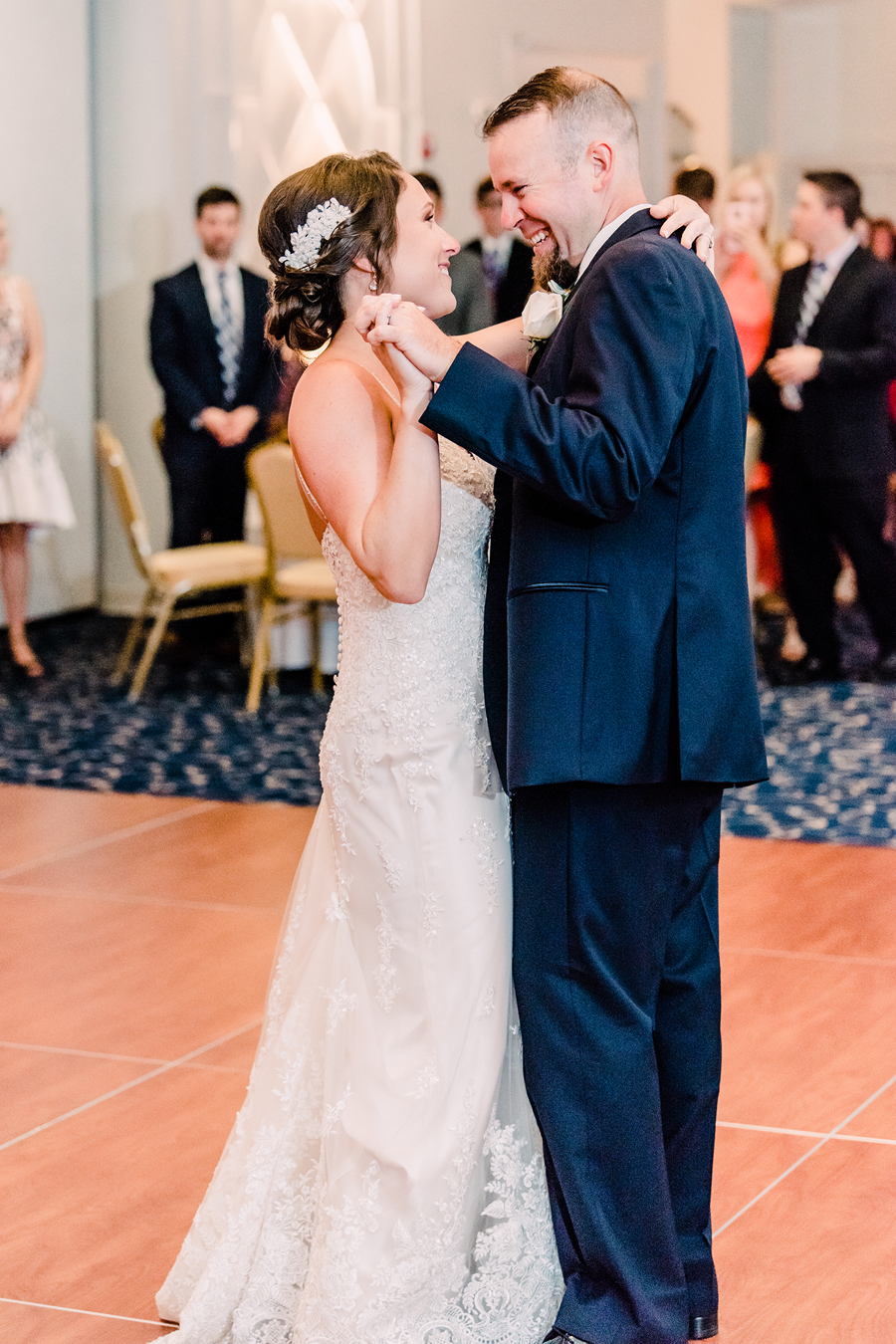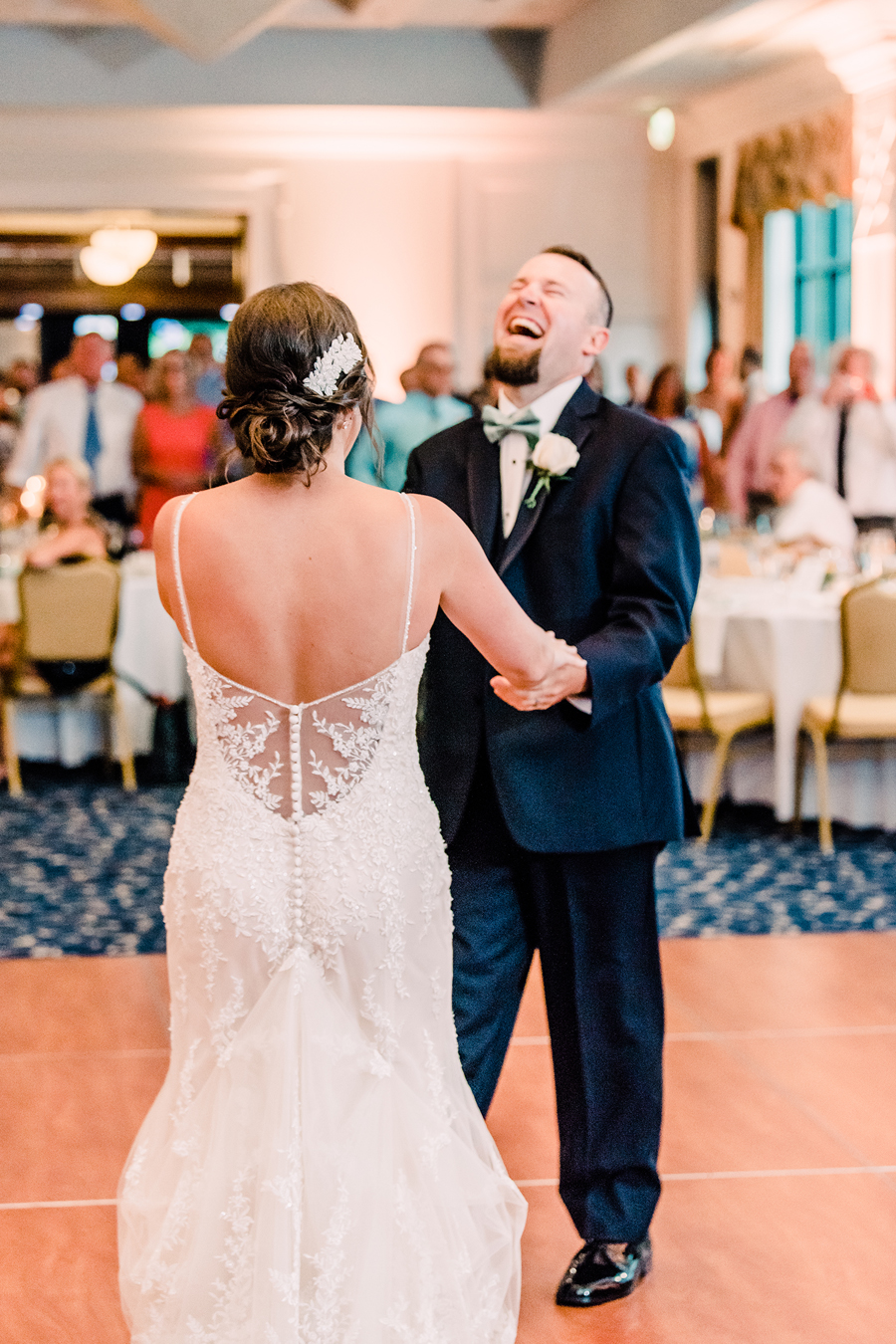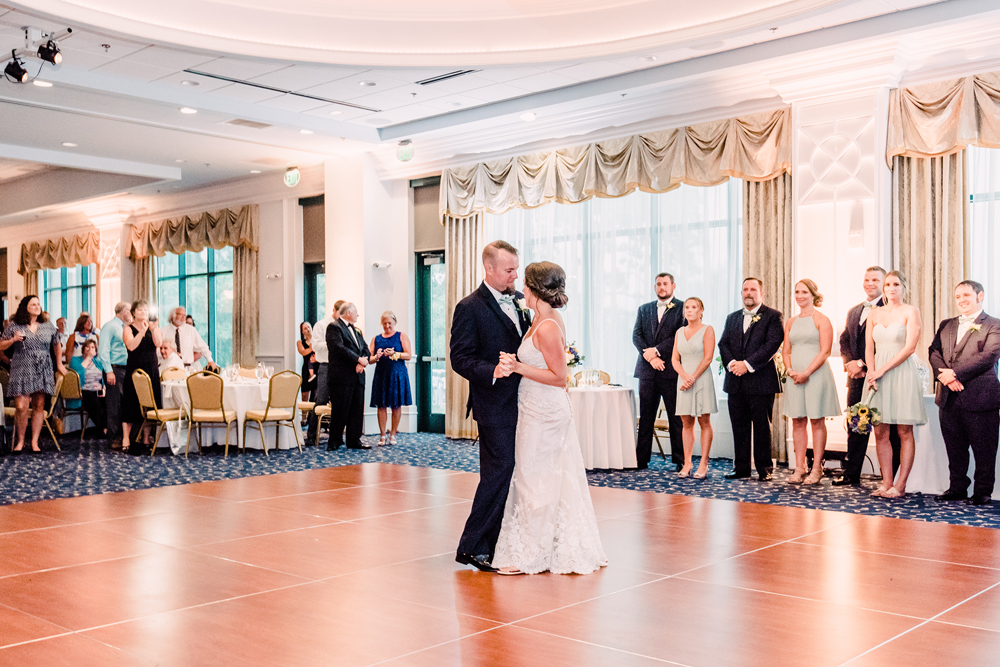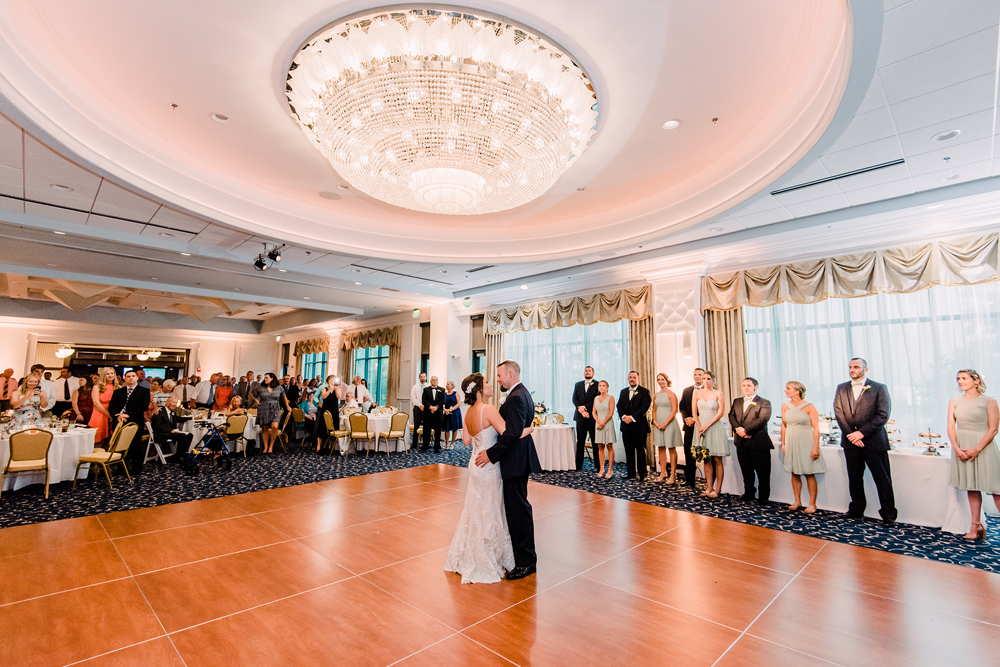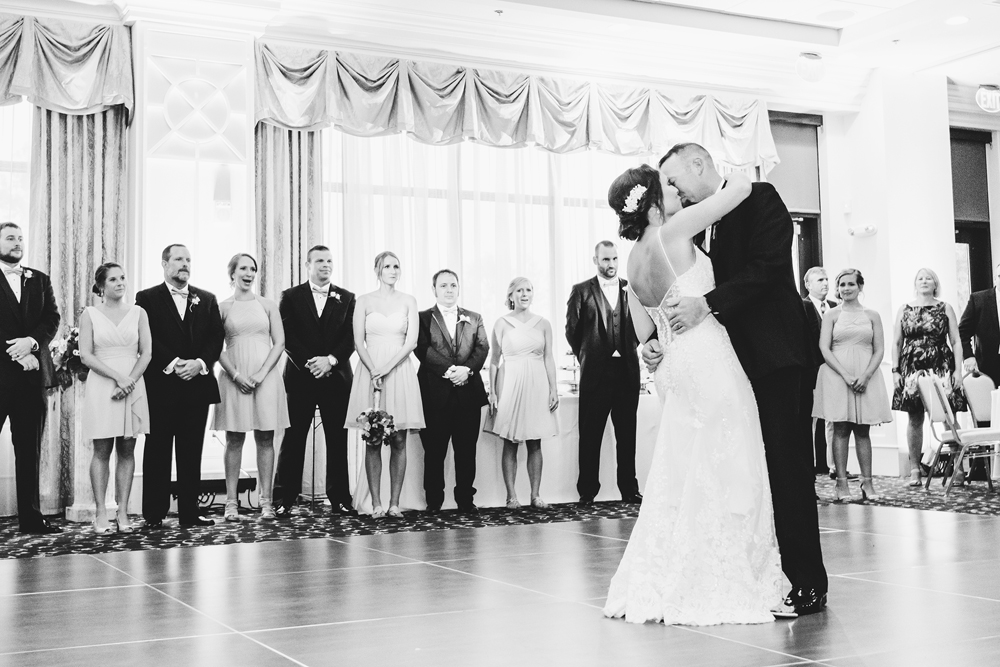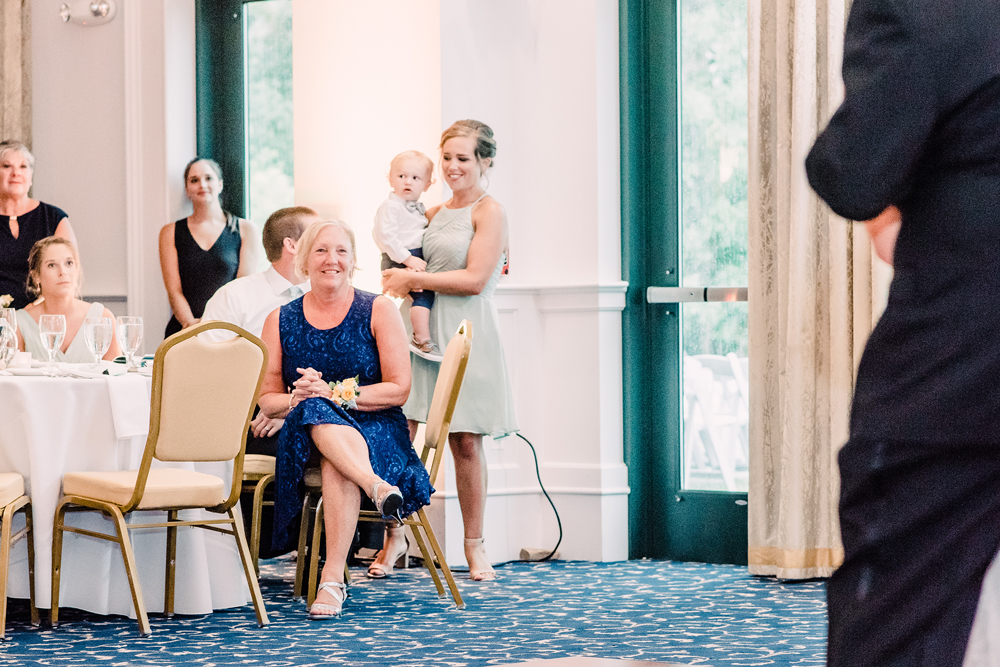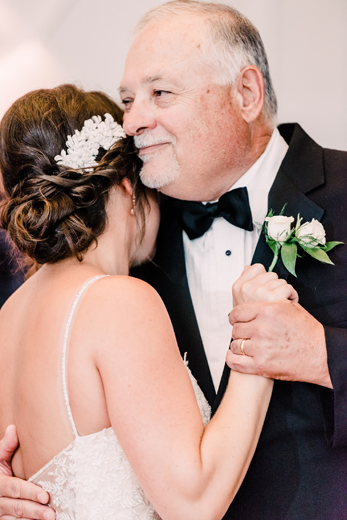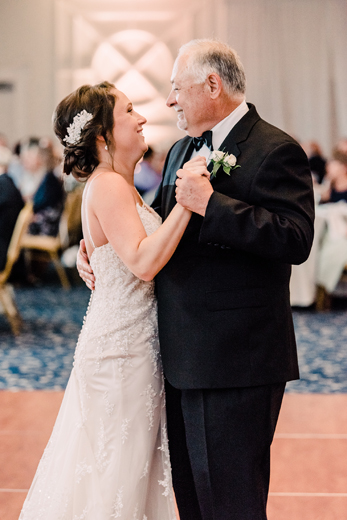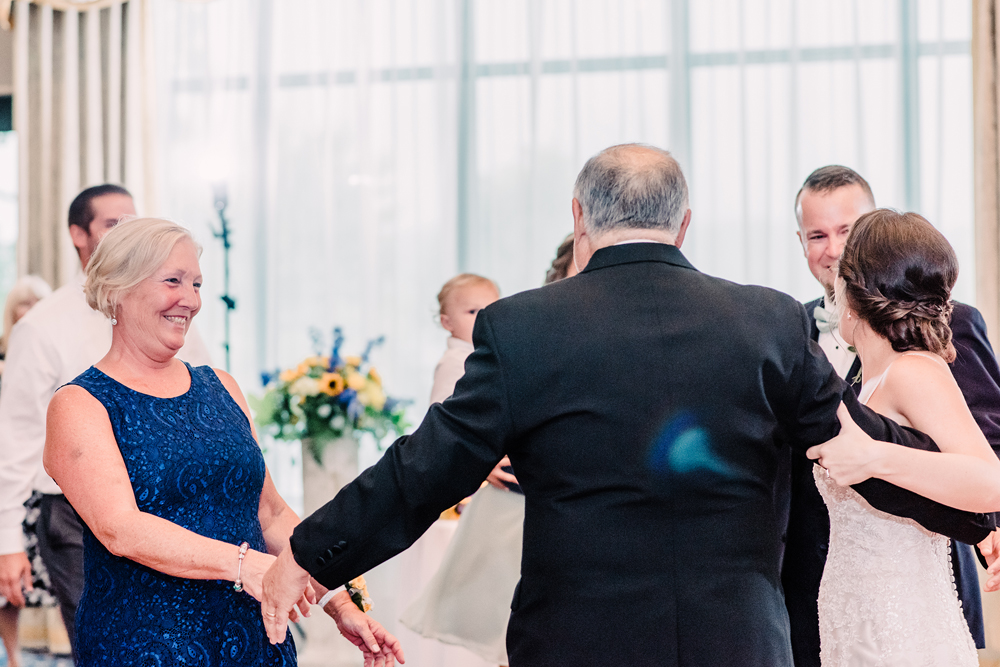 Yup, this is my new favorite way to conclude parent dances - GROUP HUG!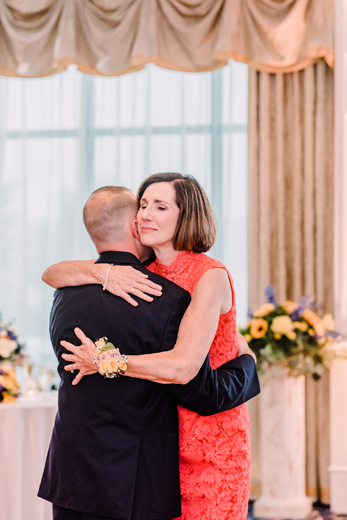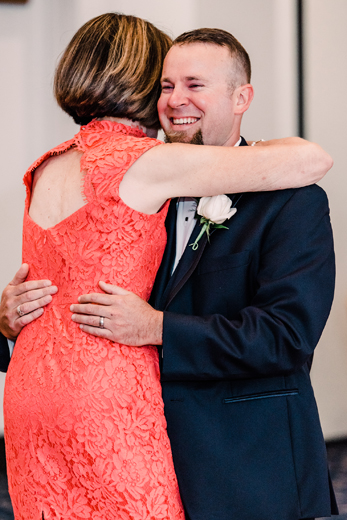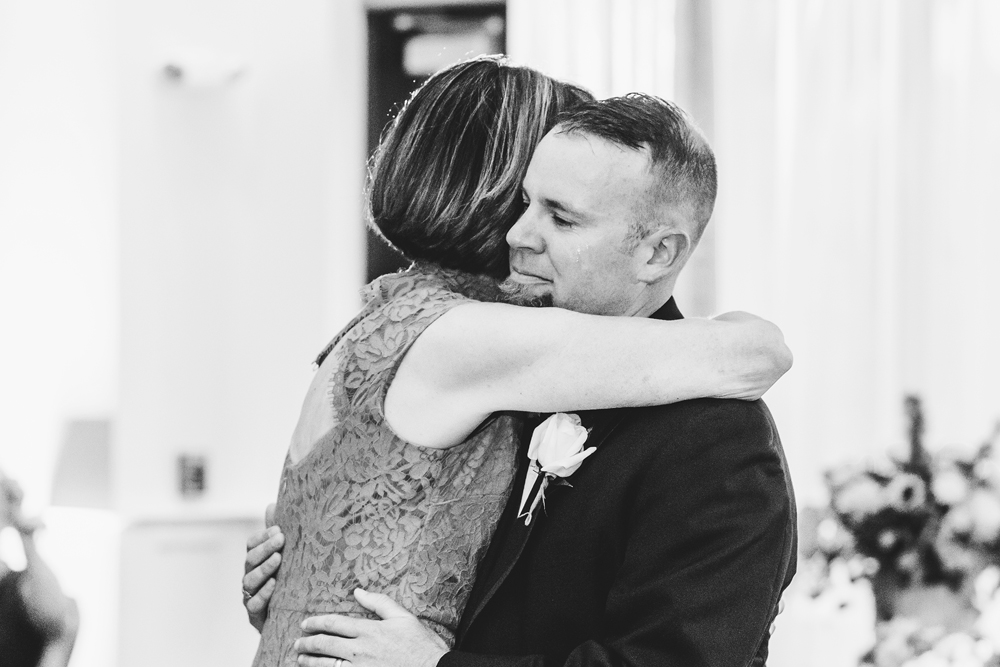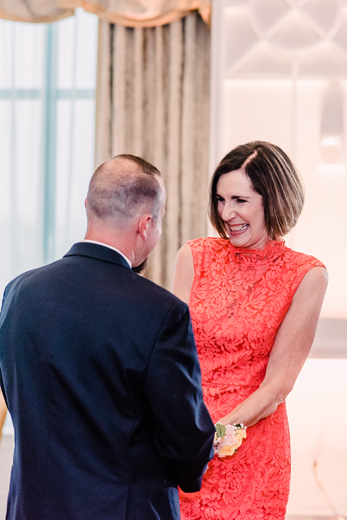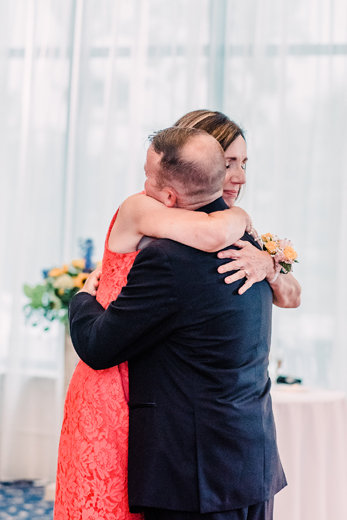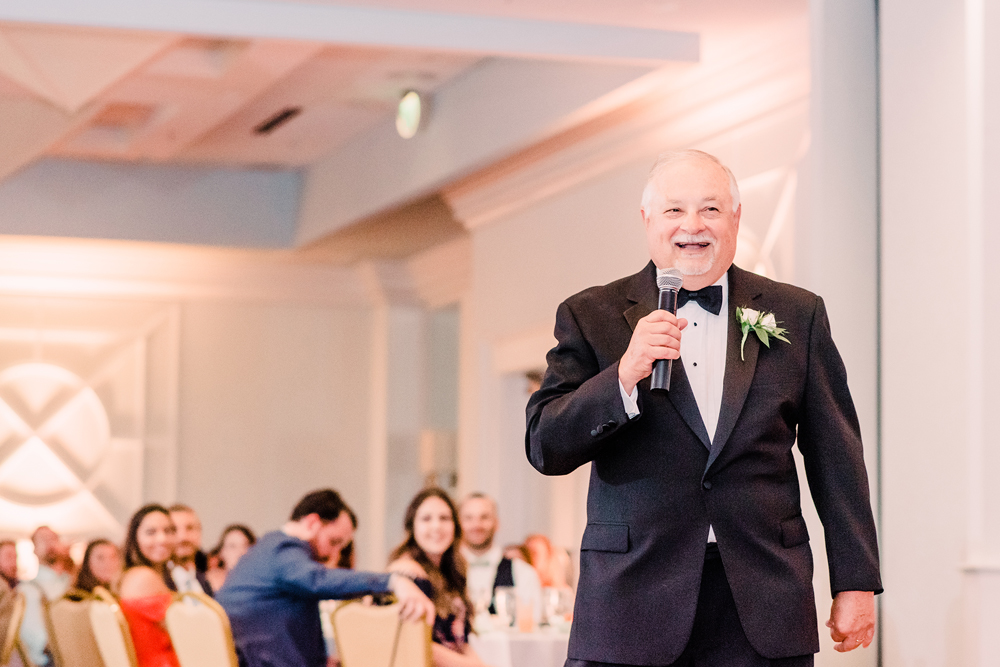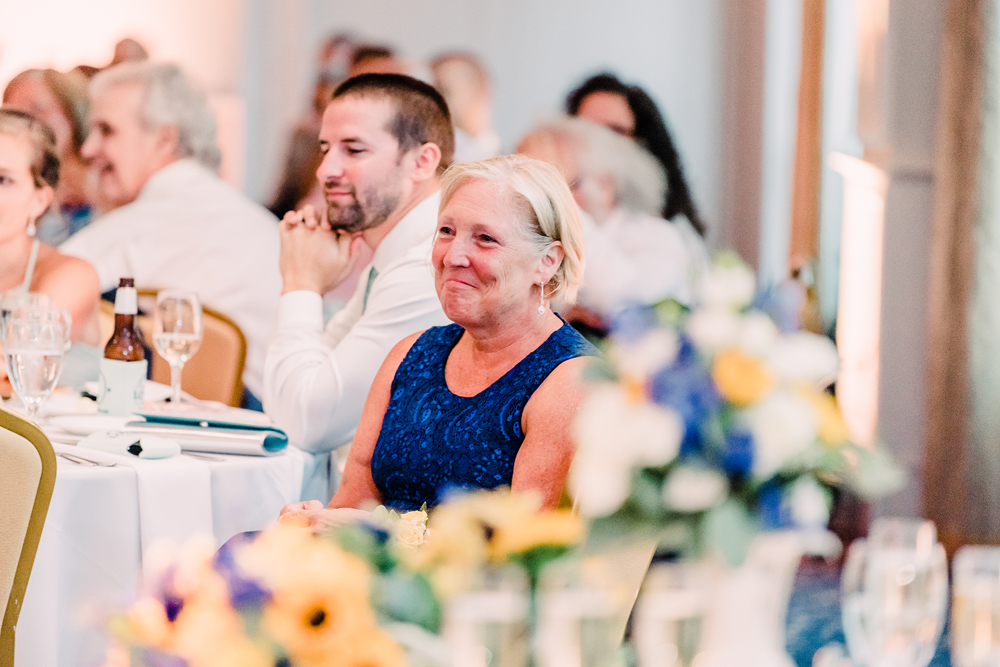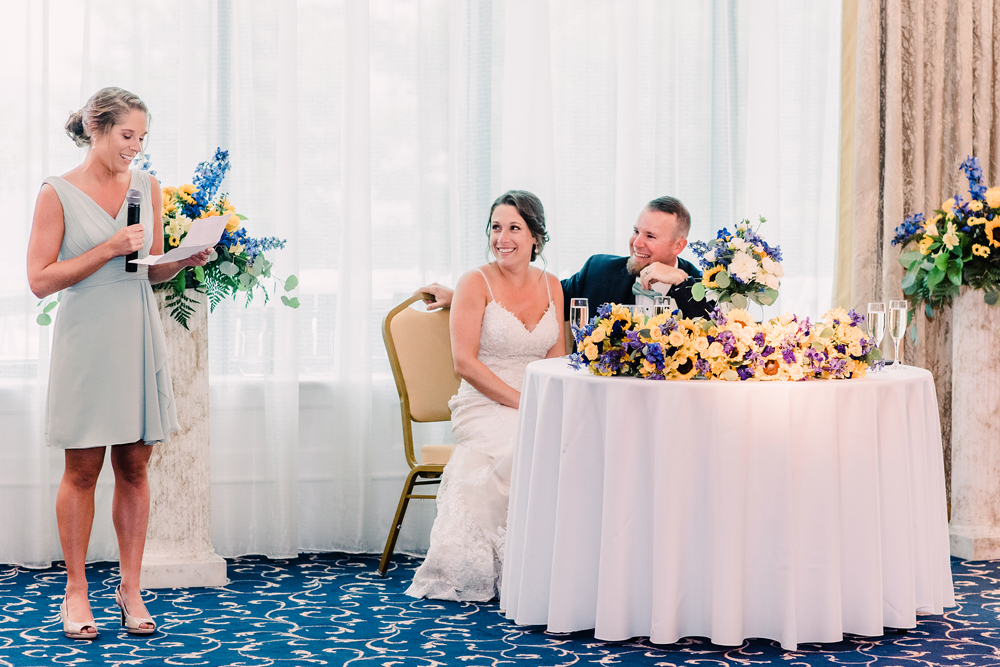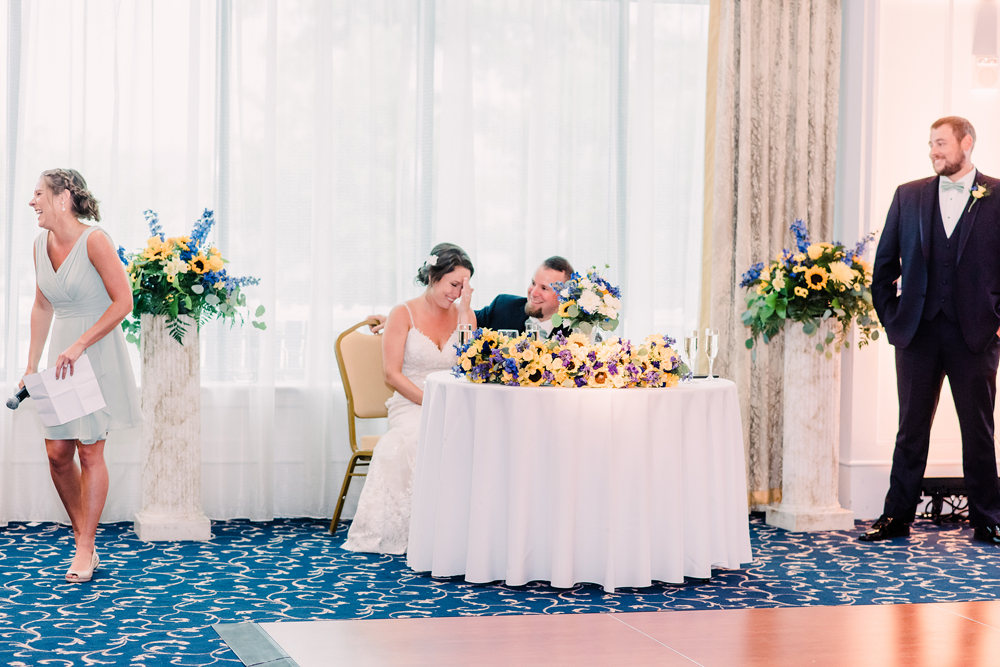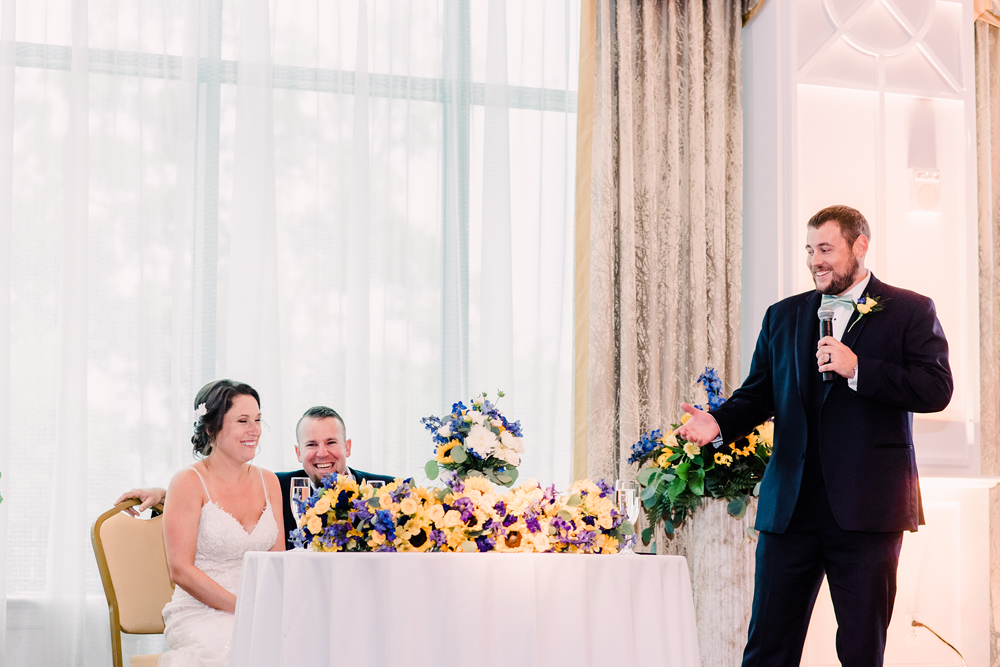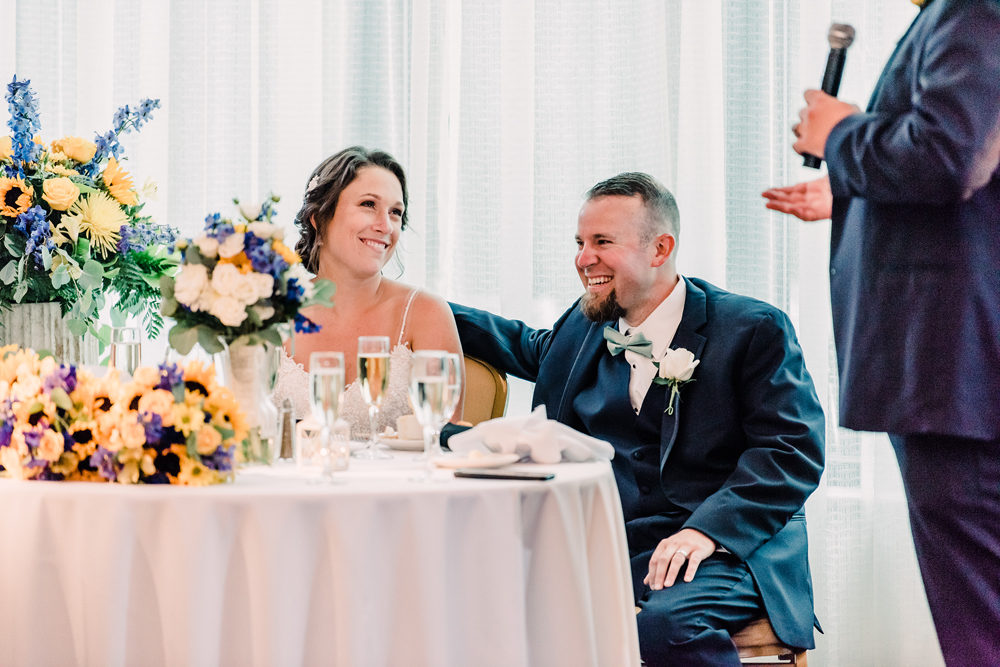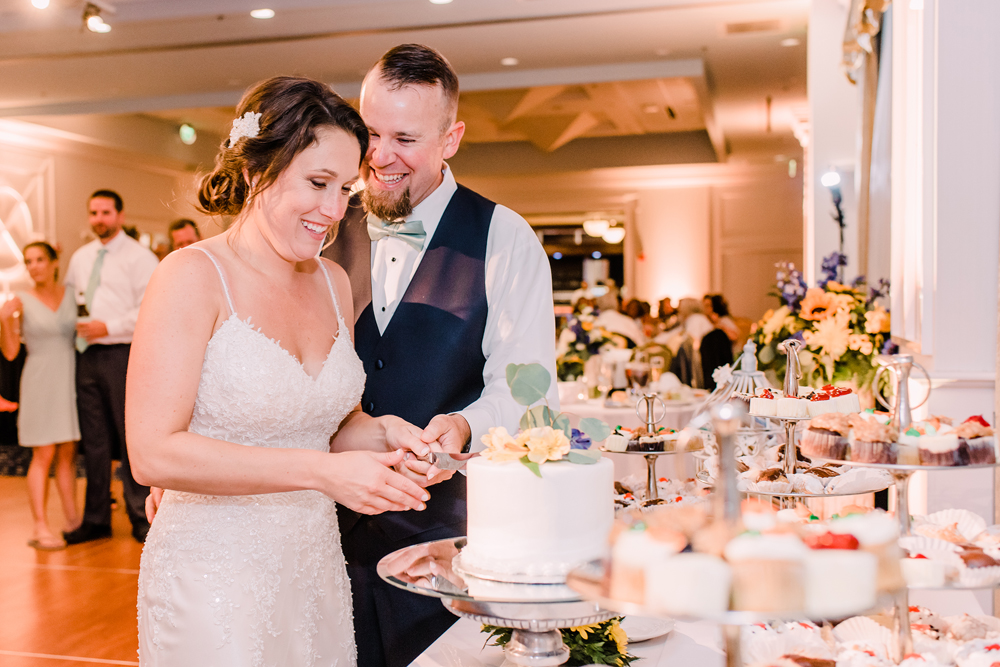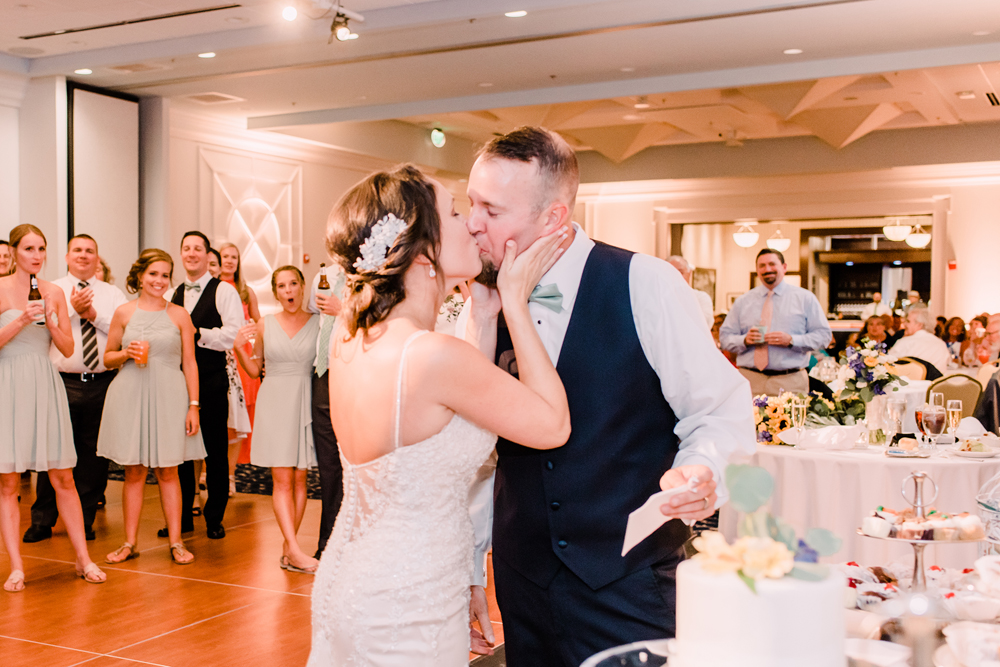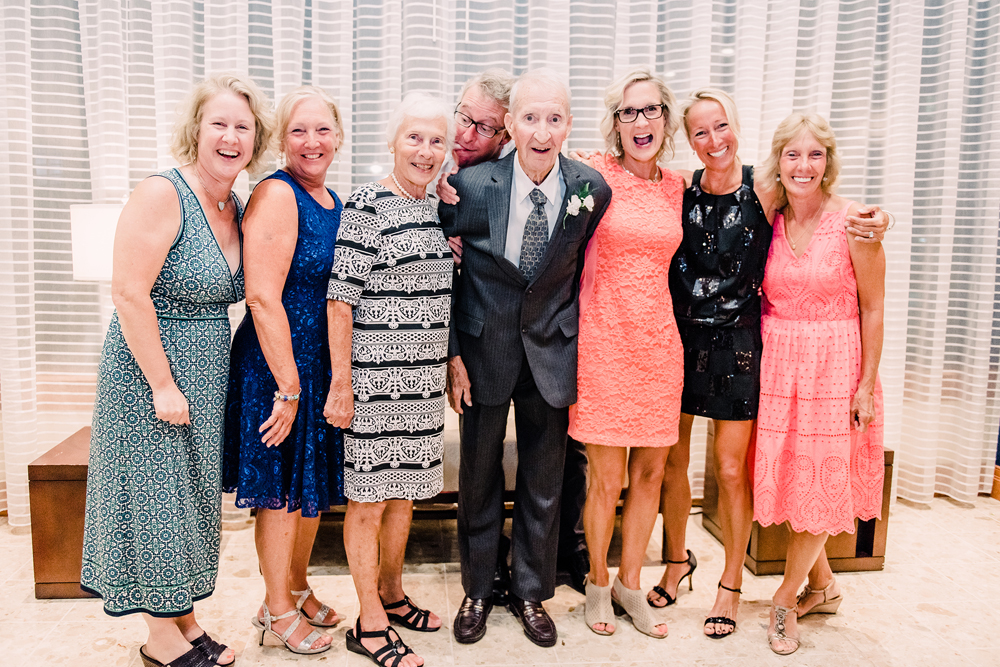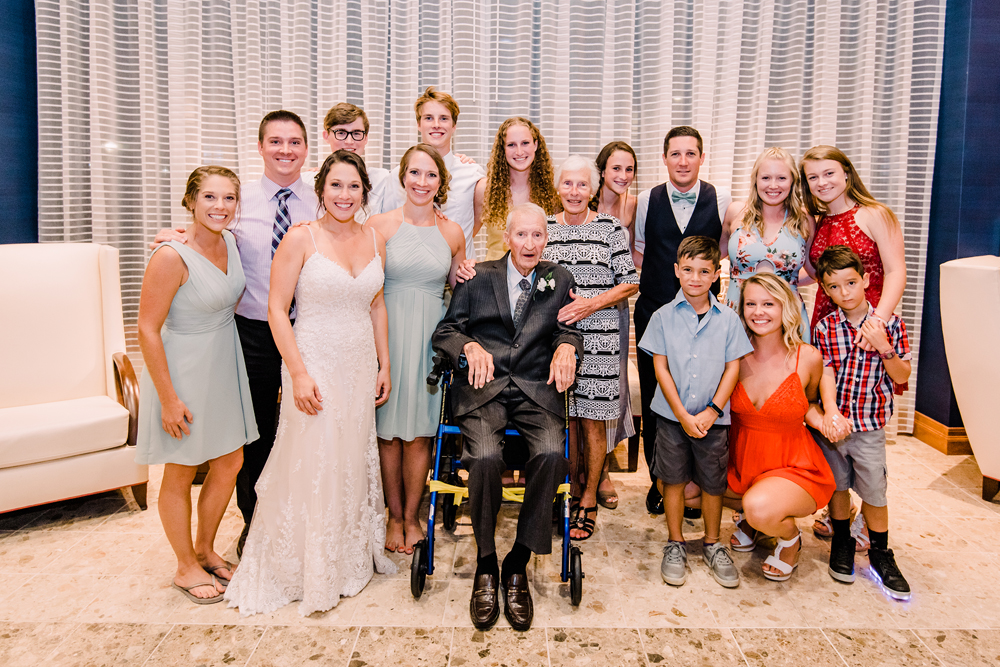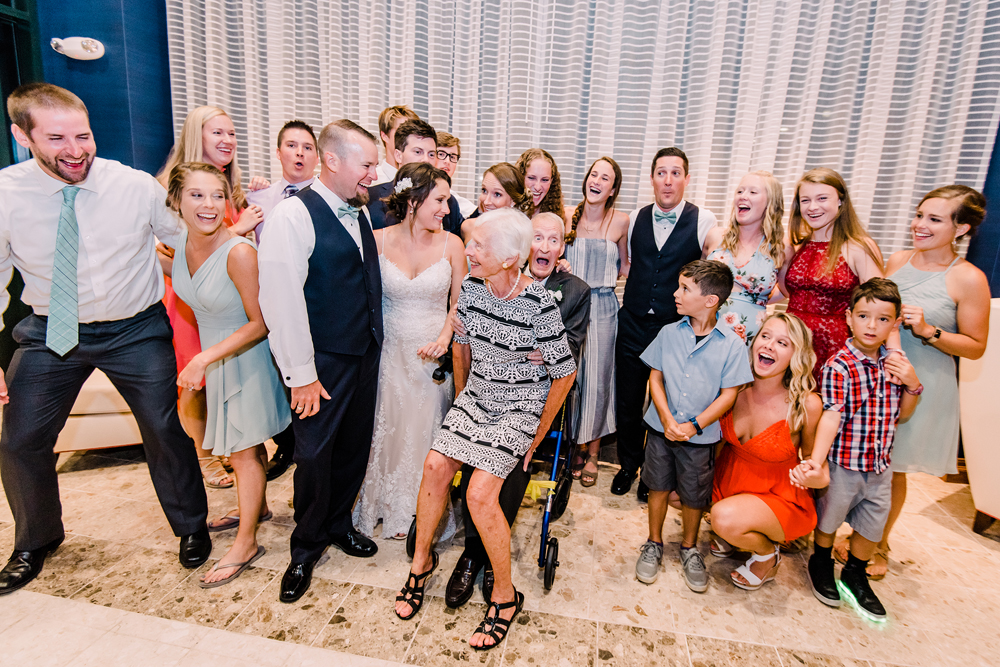 This group (and Nicole's grandparents!!) cracked me up!!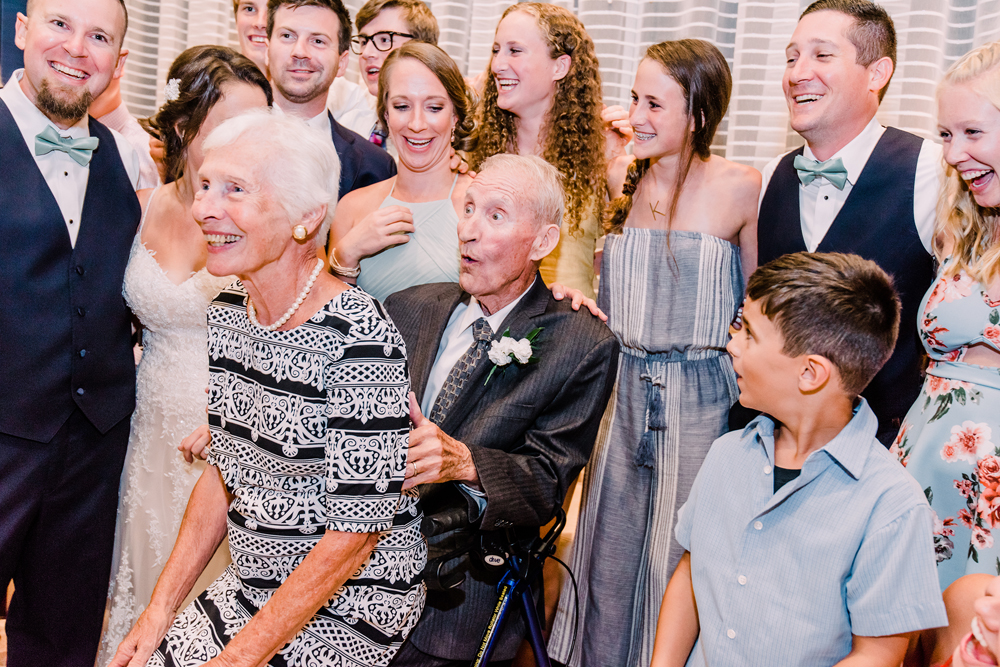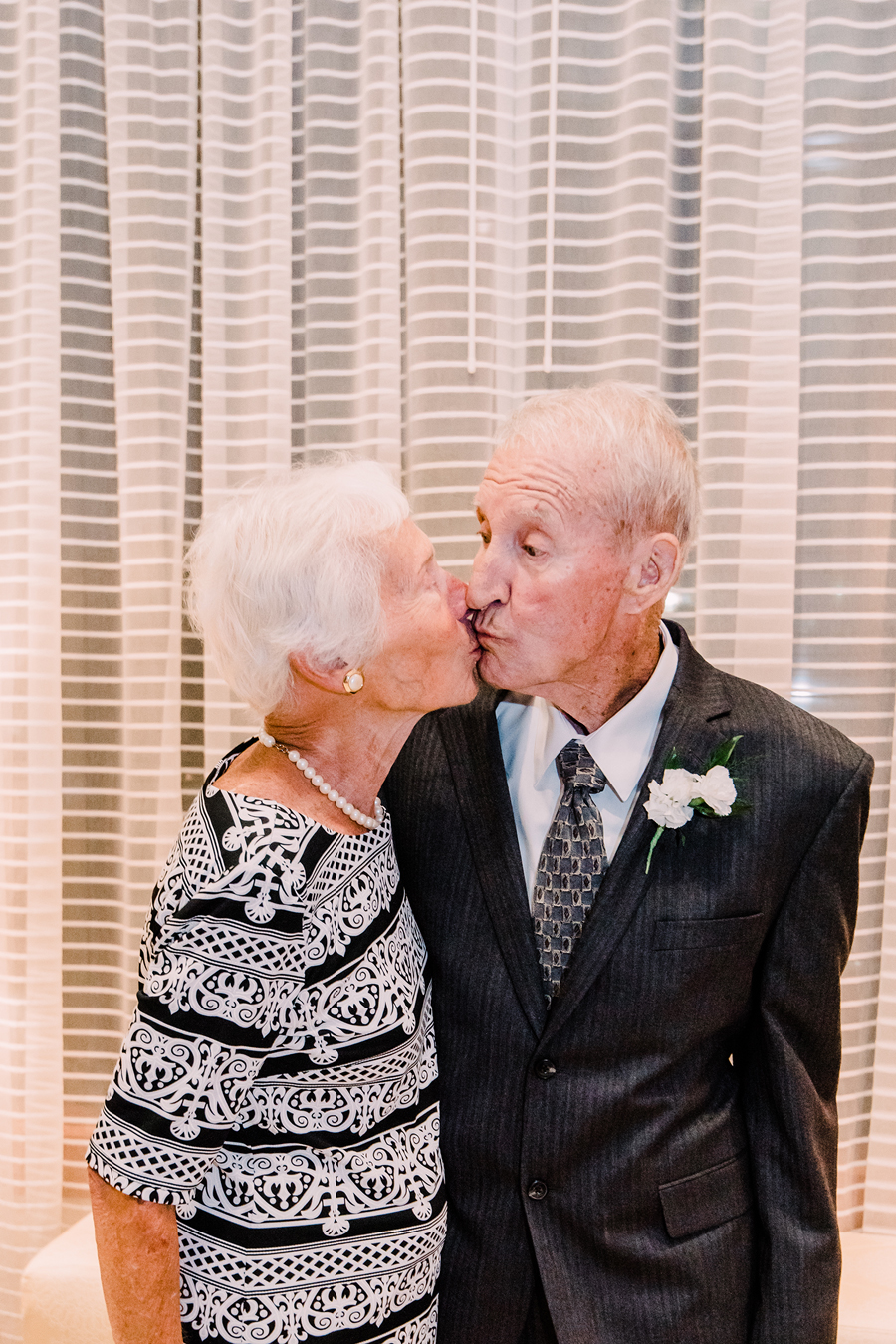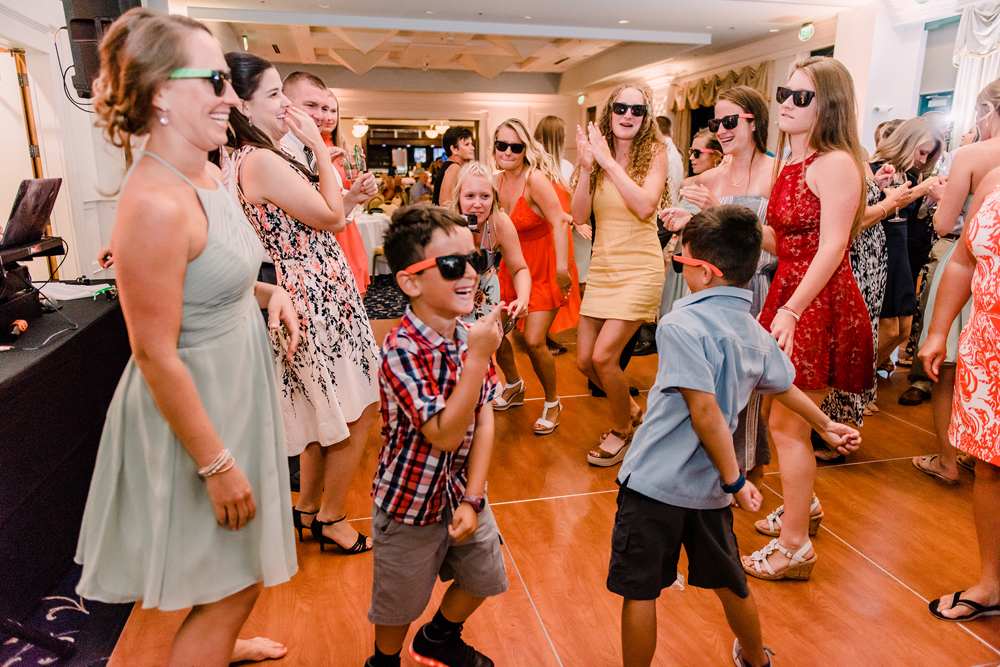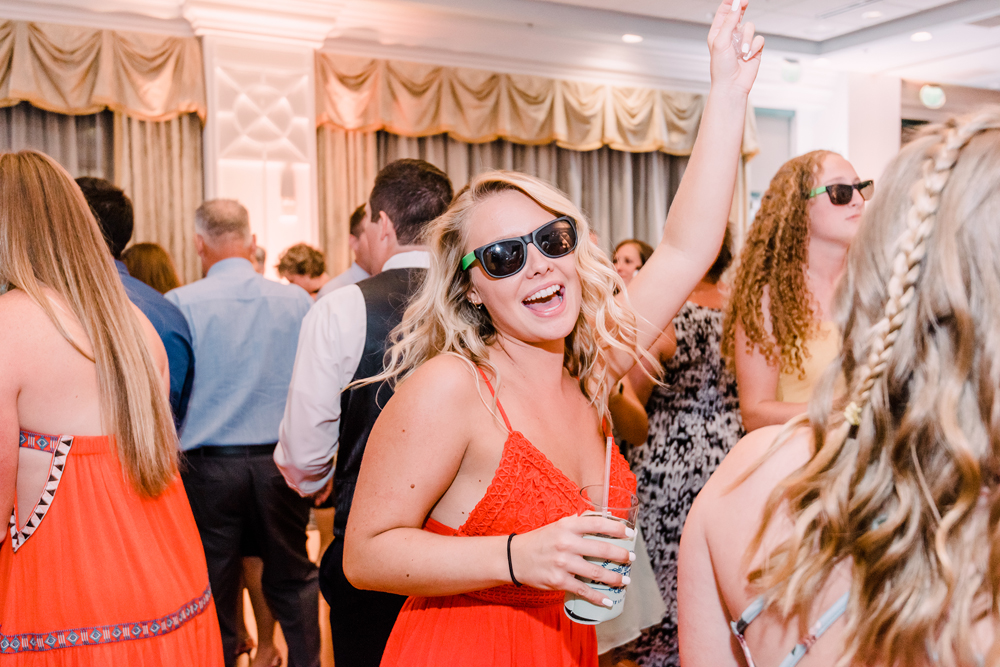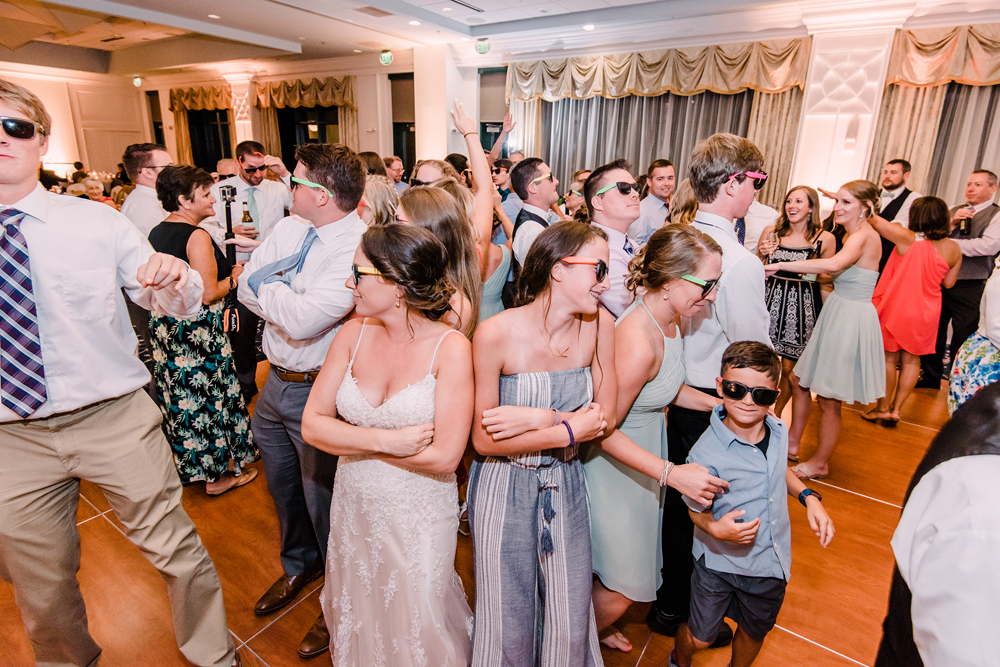 Seriously, this group of cousins were here to party. They even have their own dance ;)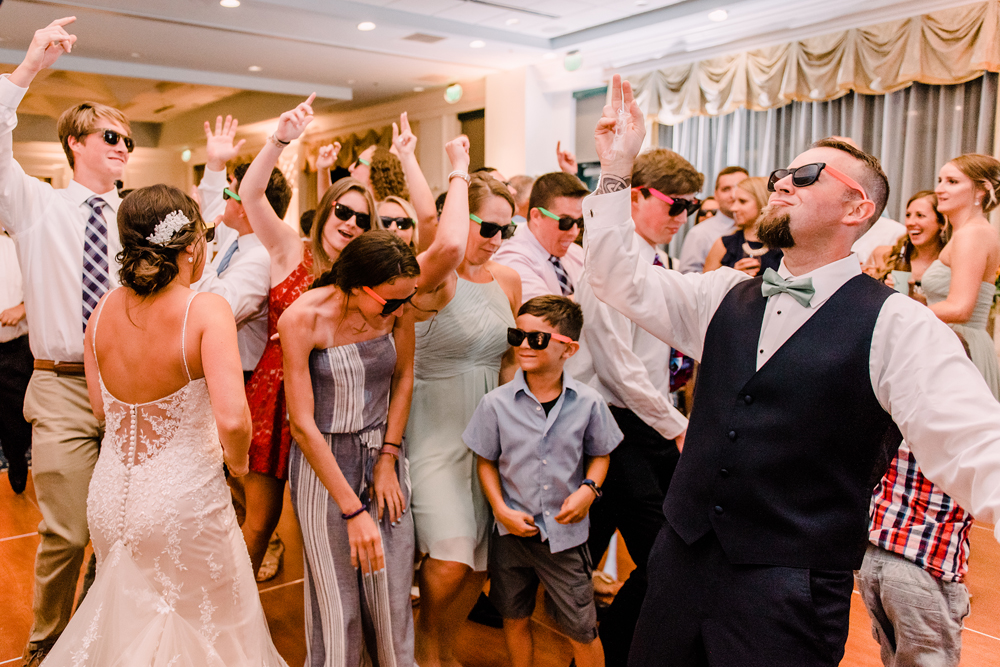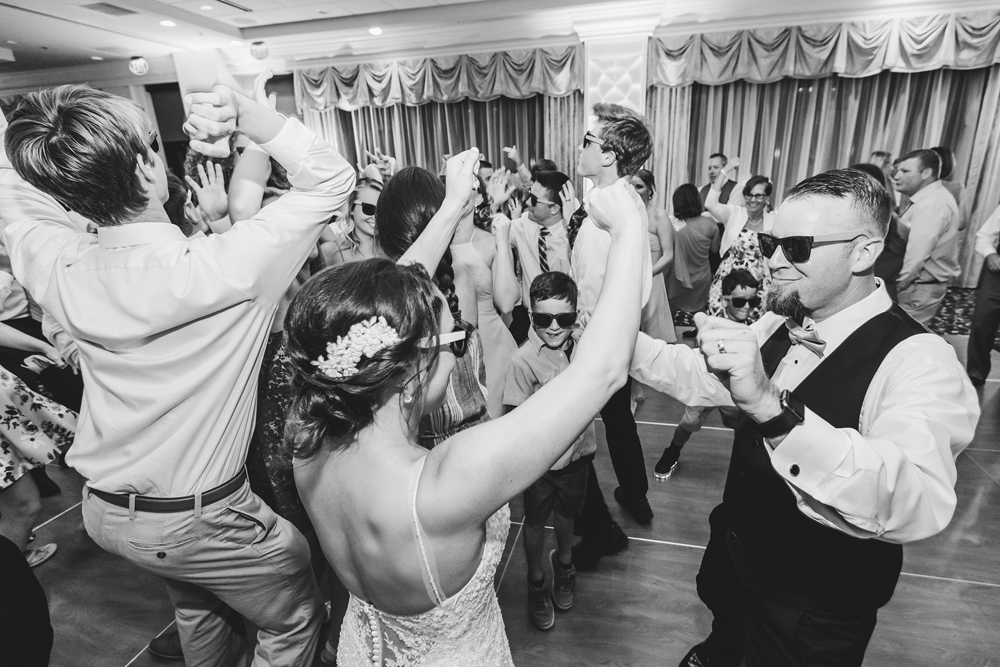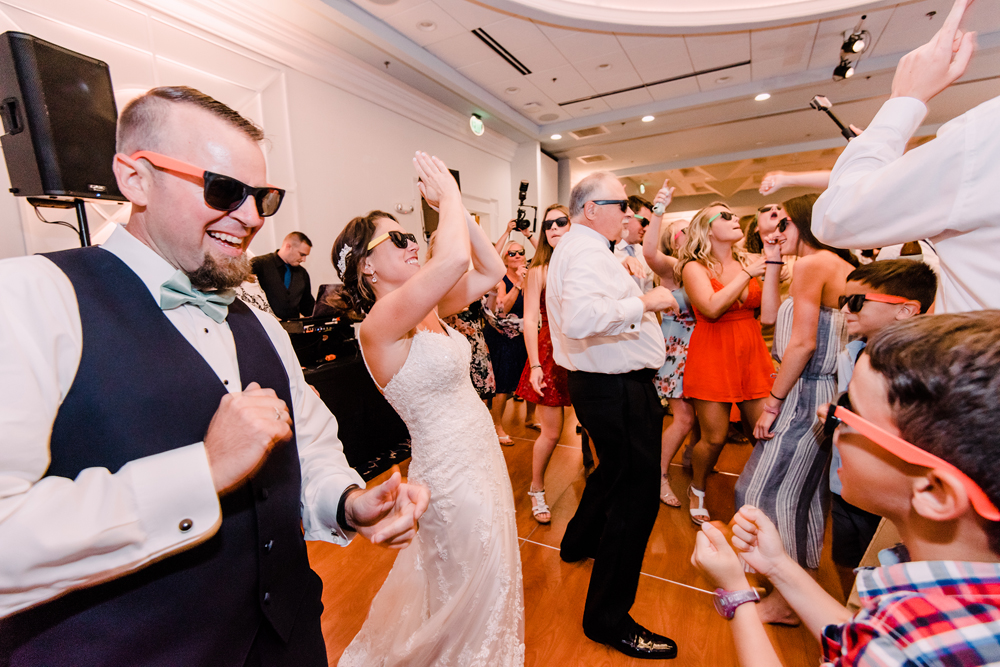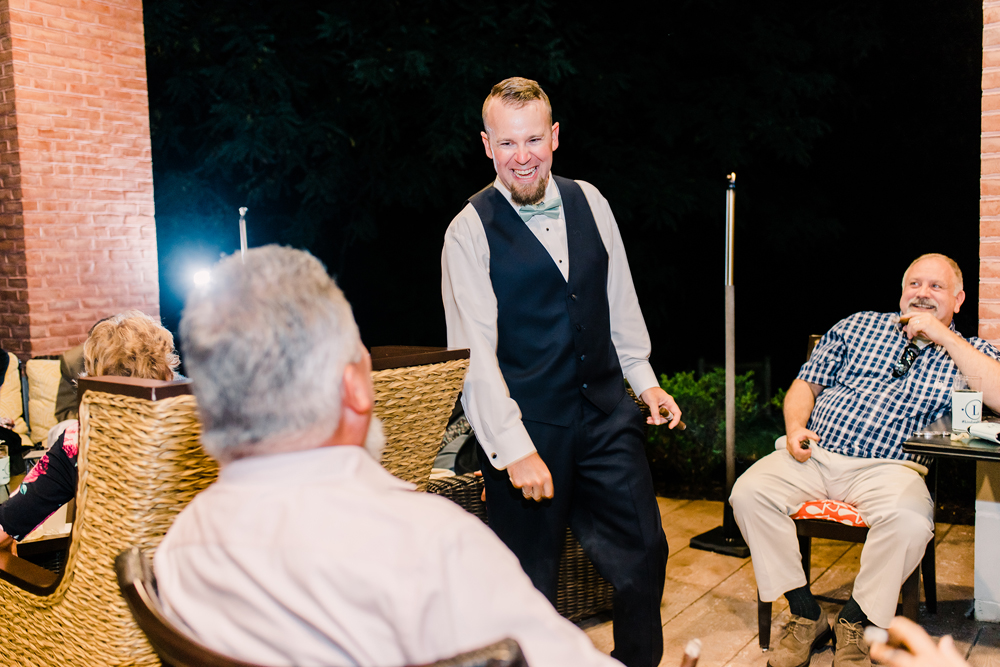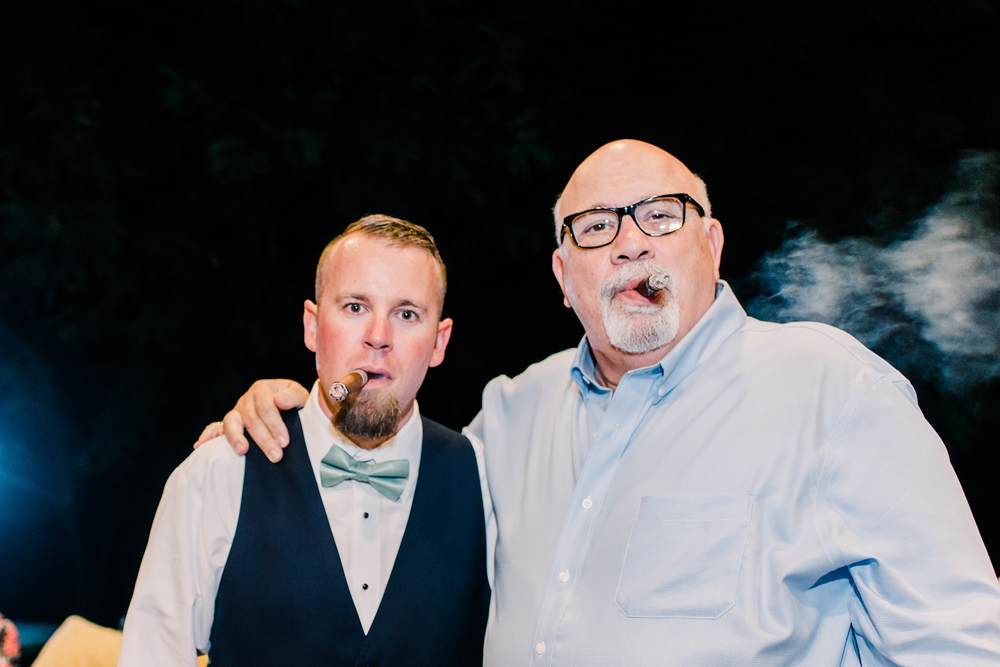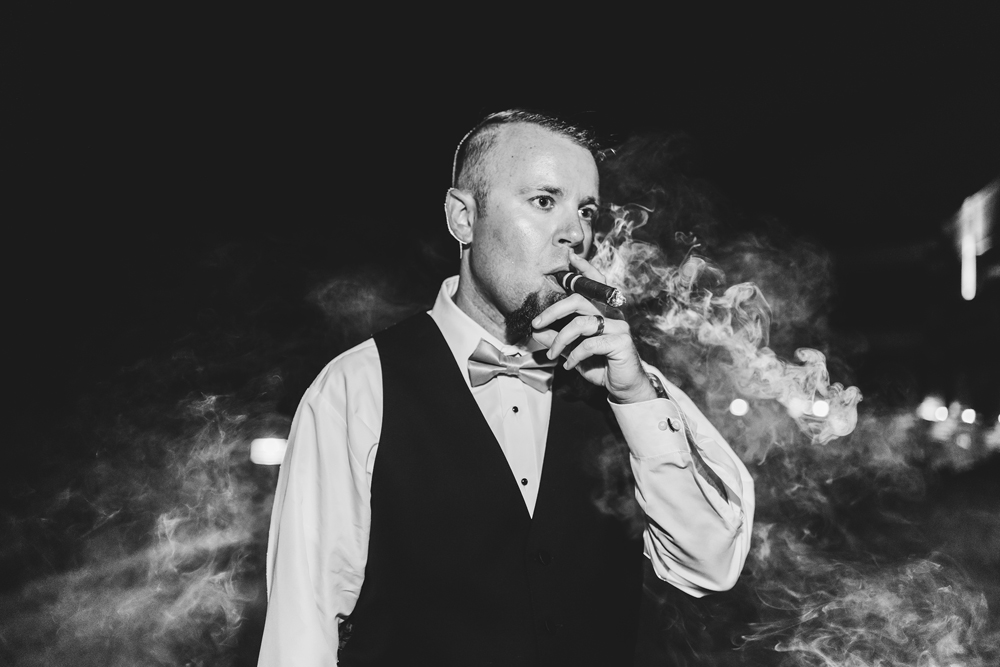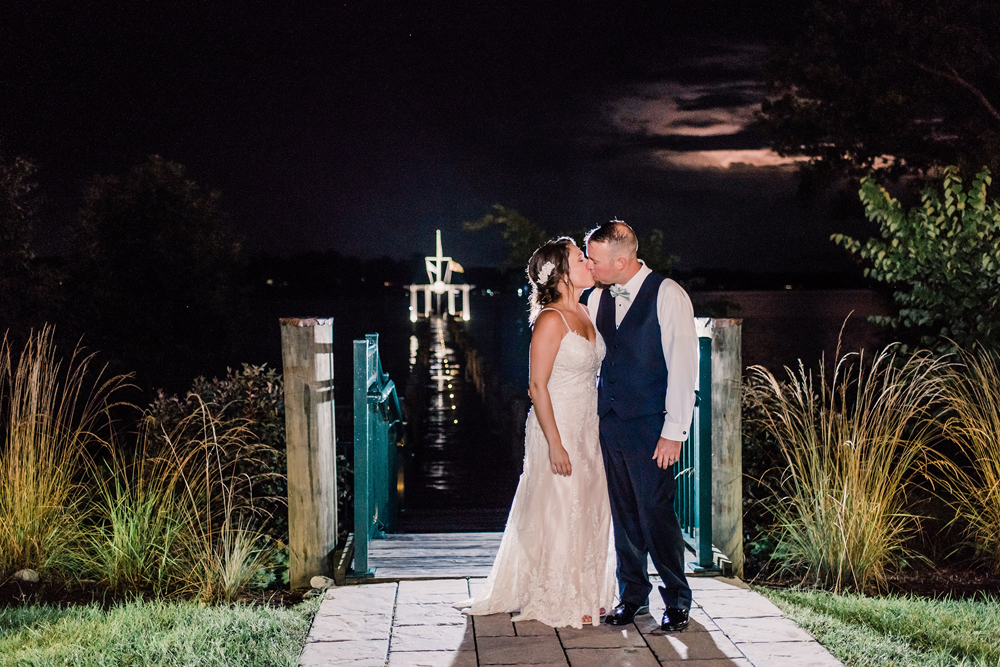 Was SO excited to actually catch a little of the heat lightning during these nighttime wedding portraits!! And a little cigar smoke too!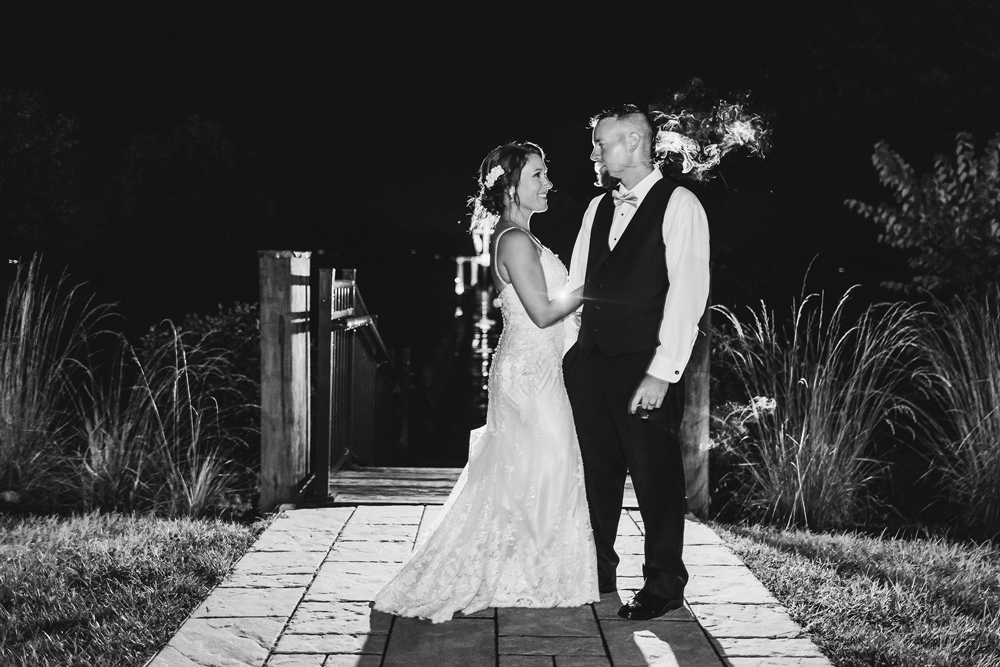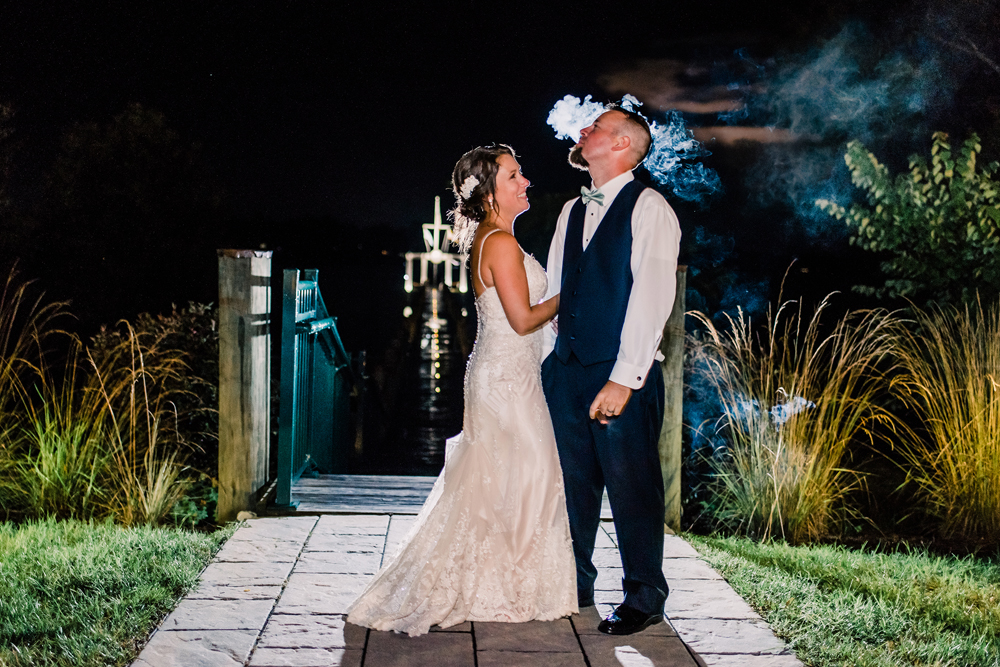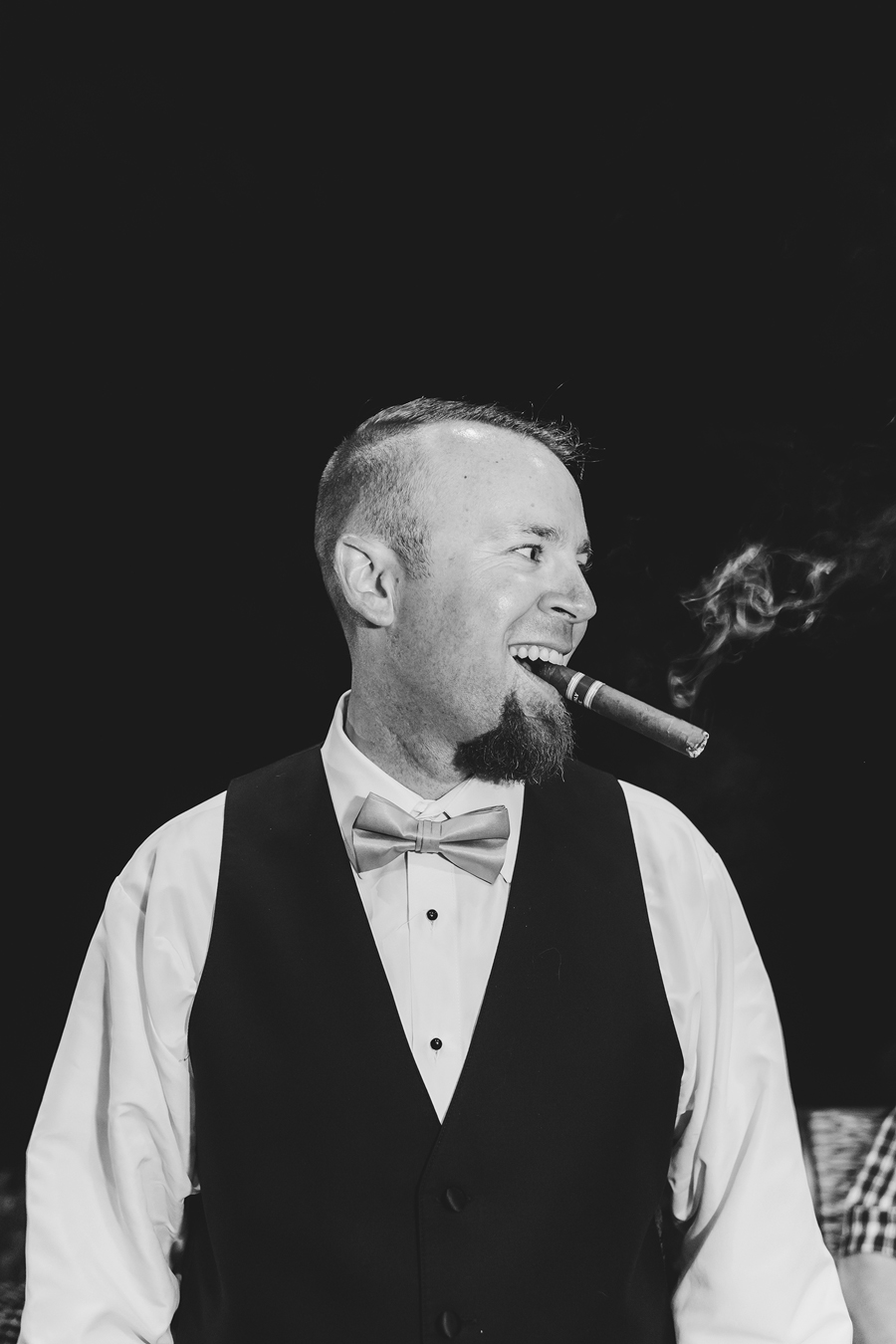 Meanwhile, back inside... Nicole and her dad were just casually doing their second father-daughter dance to Soulja boy ;) hahah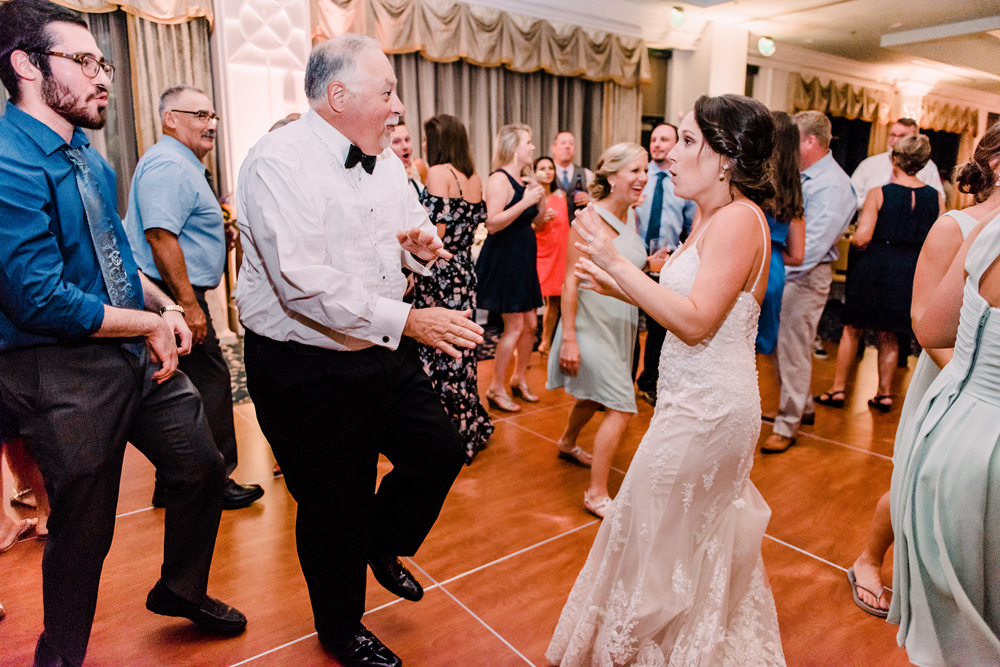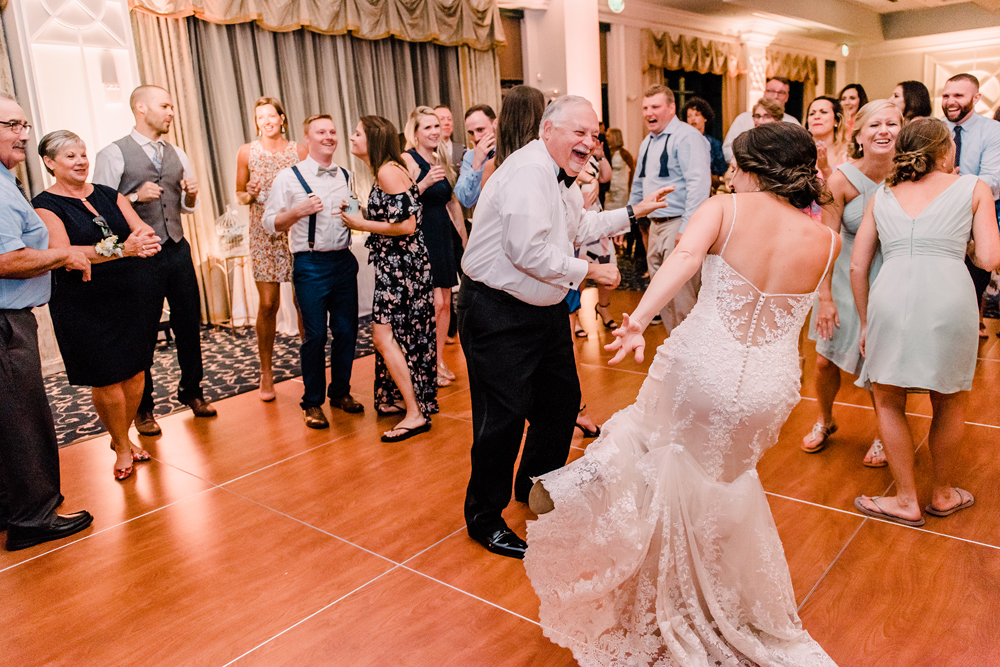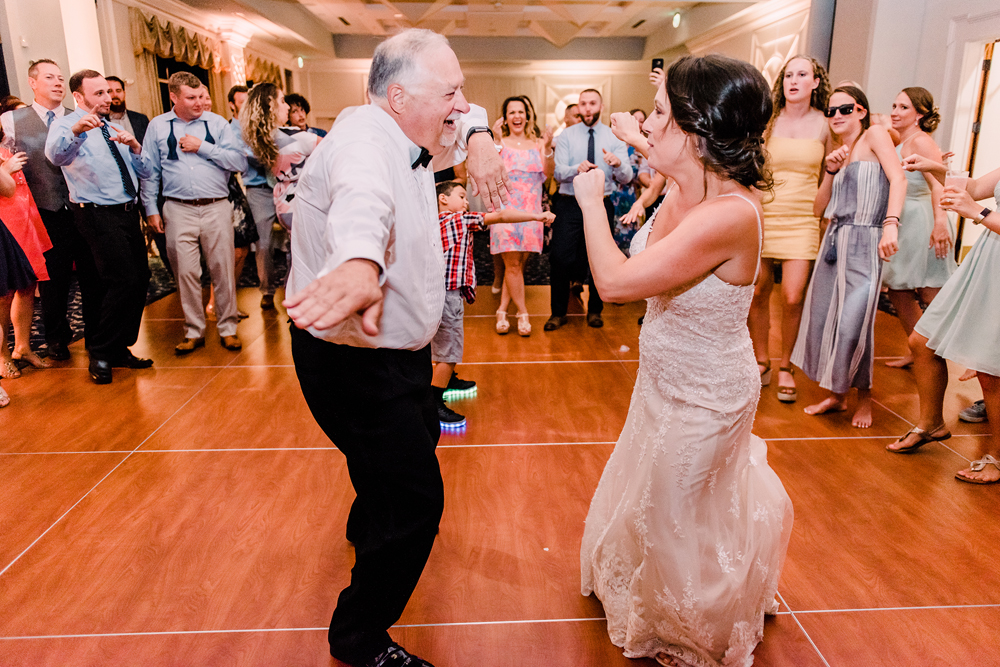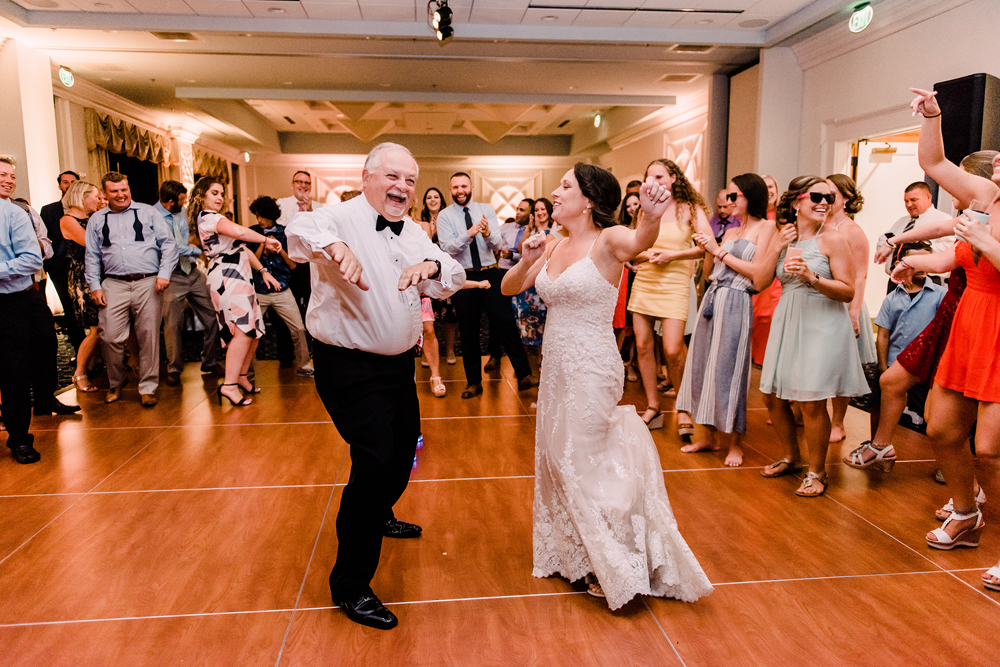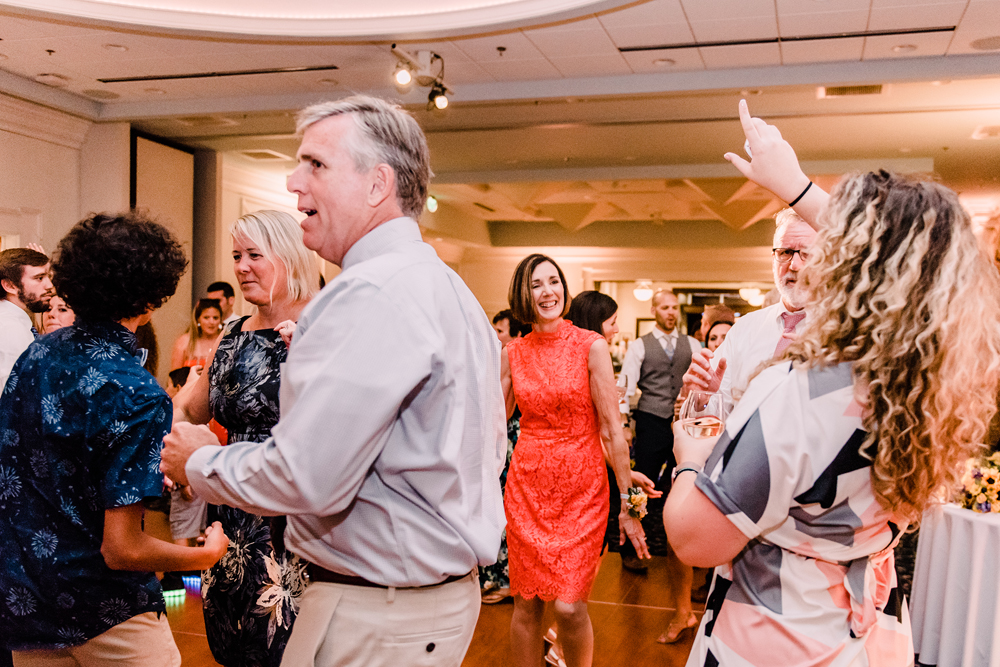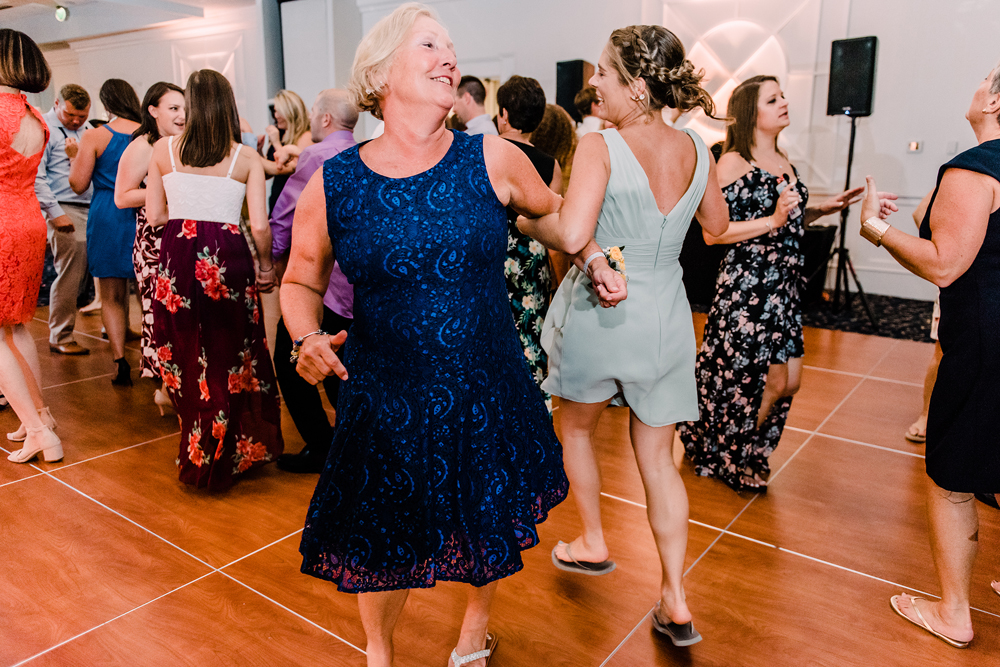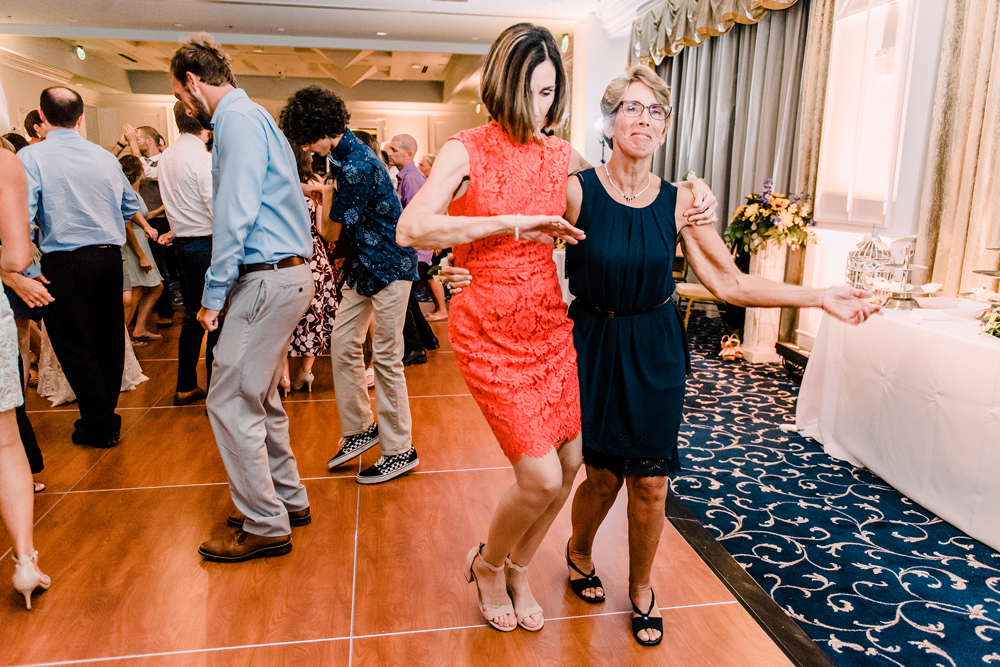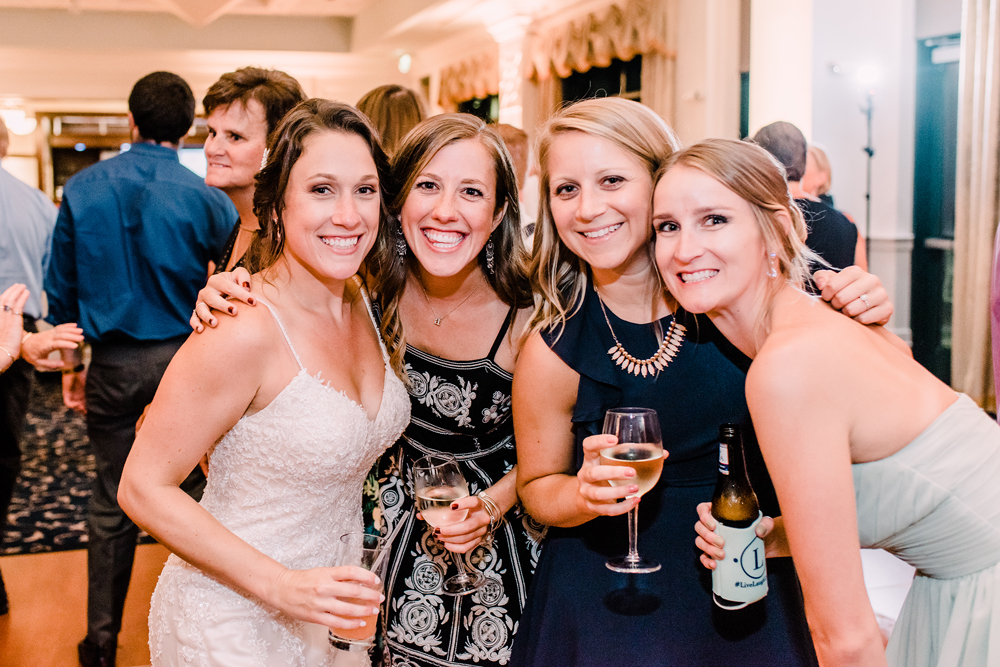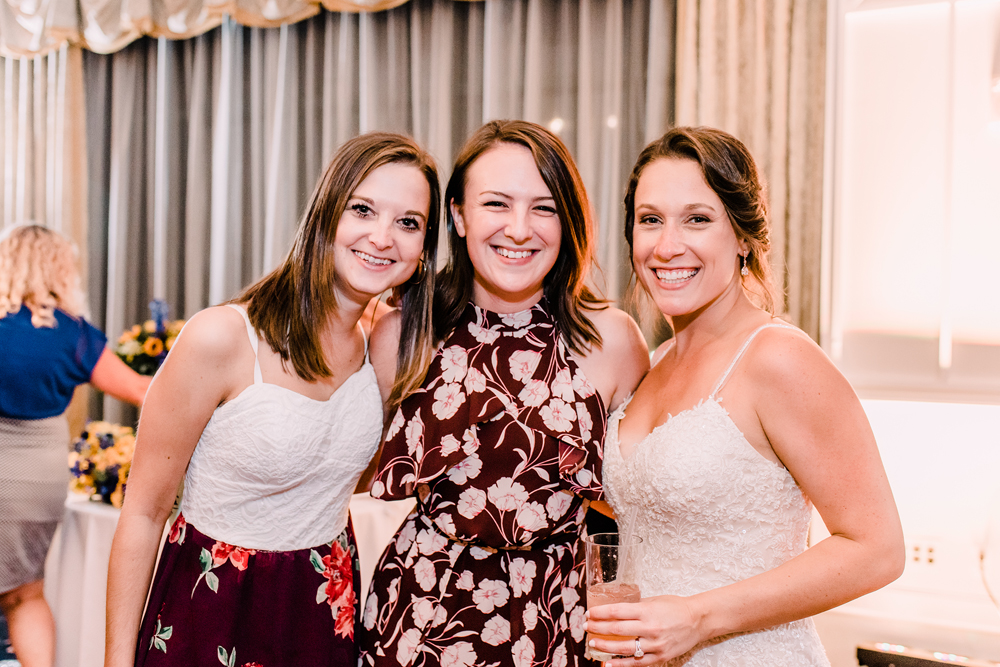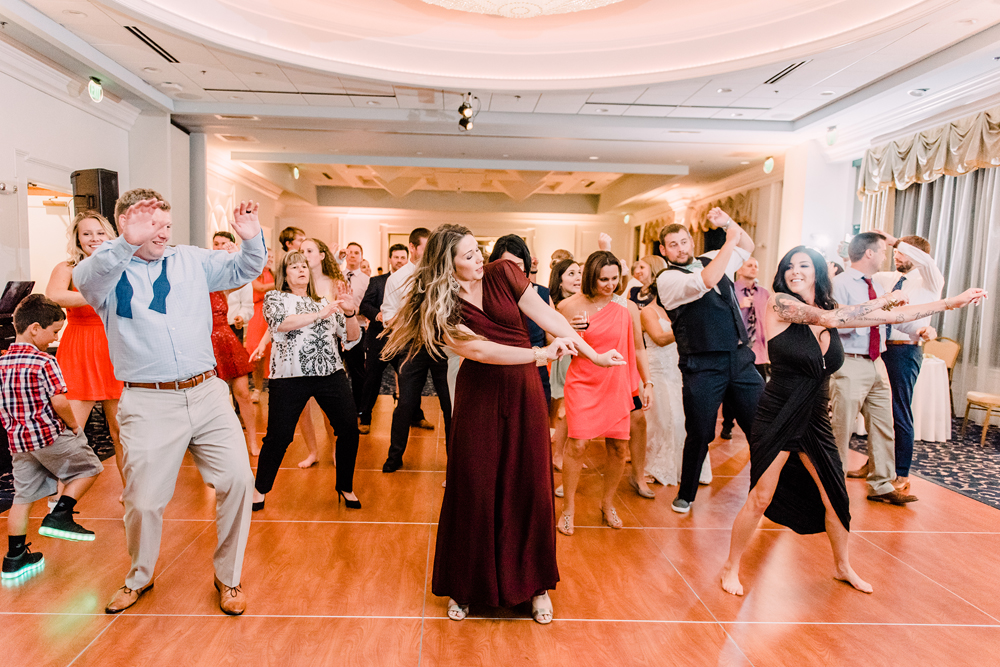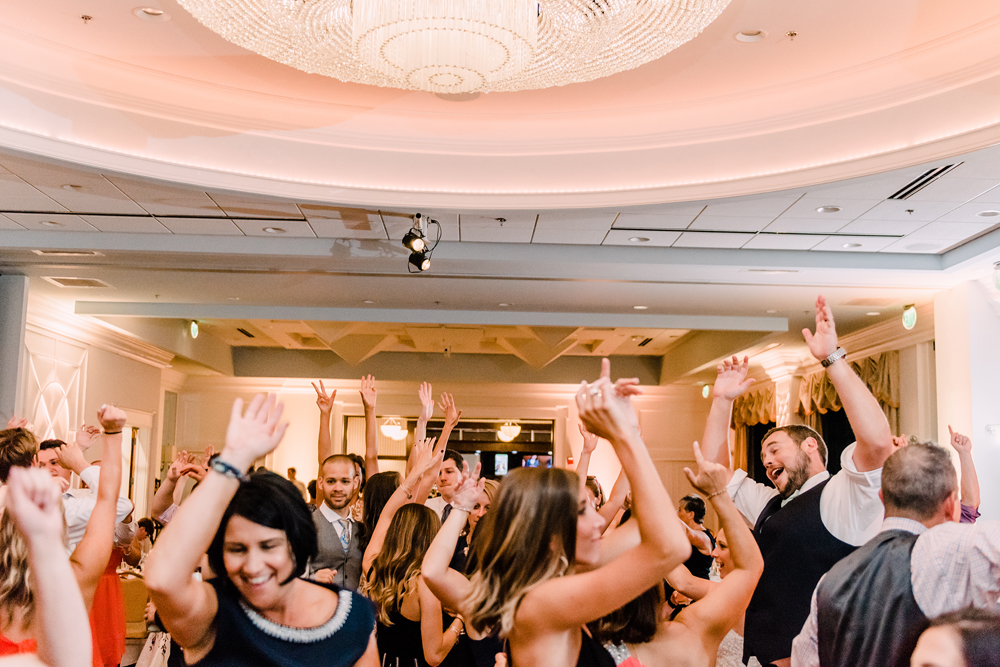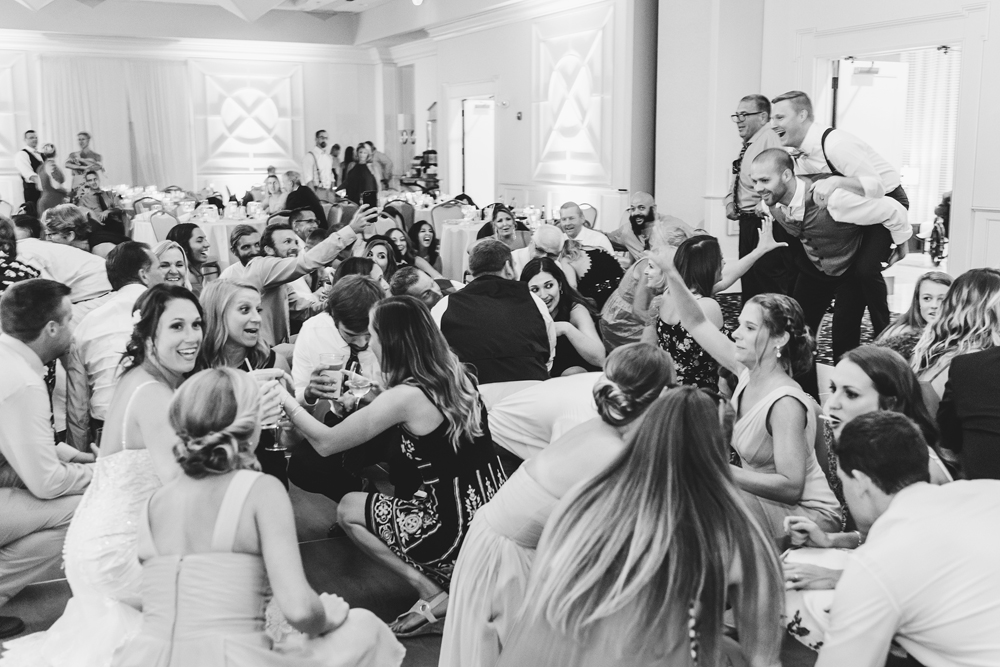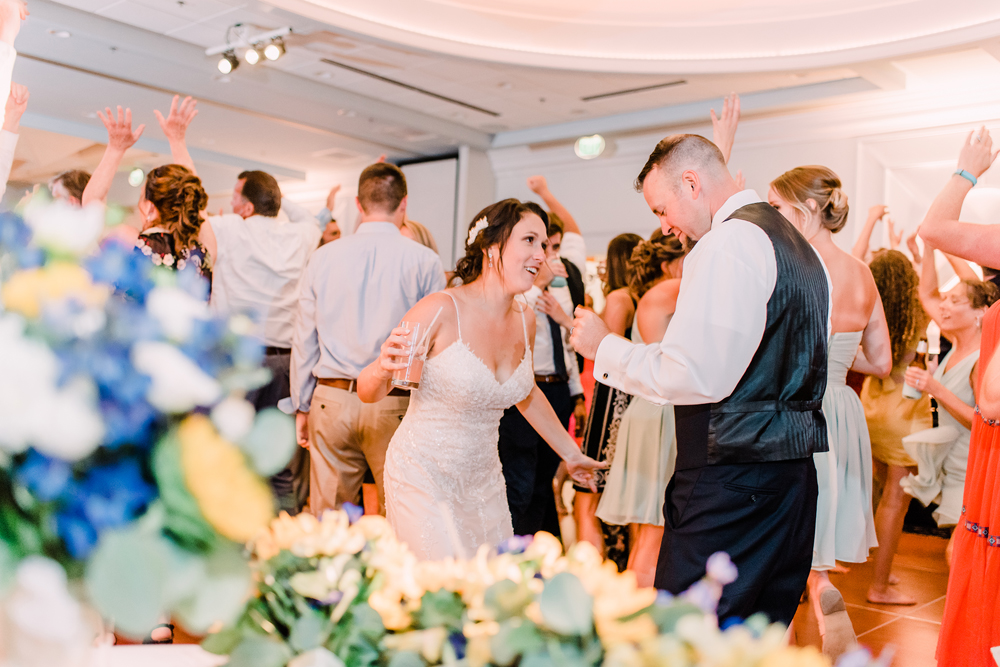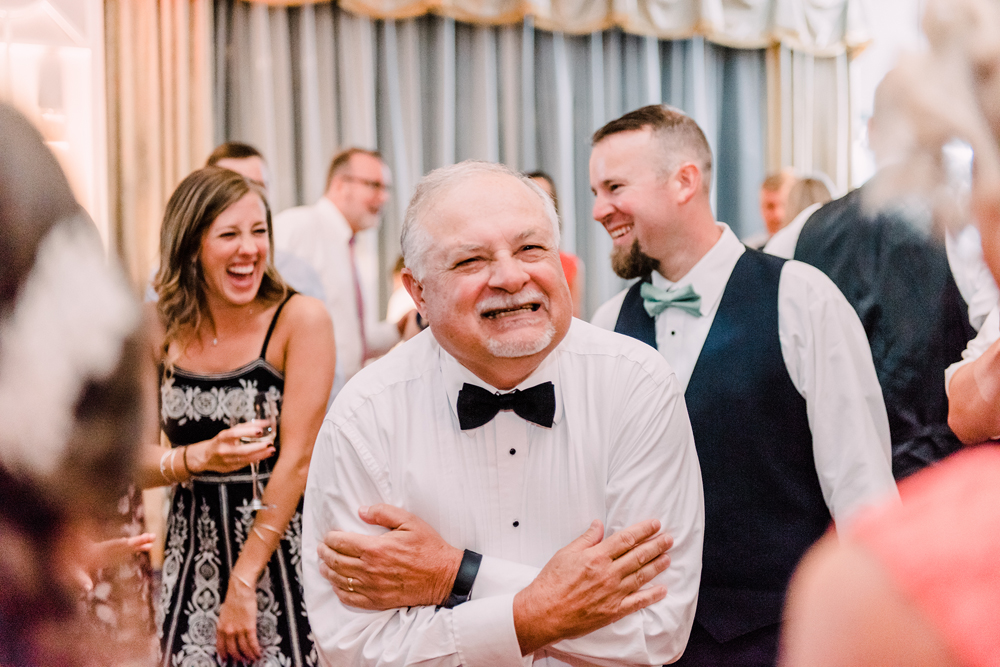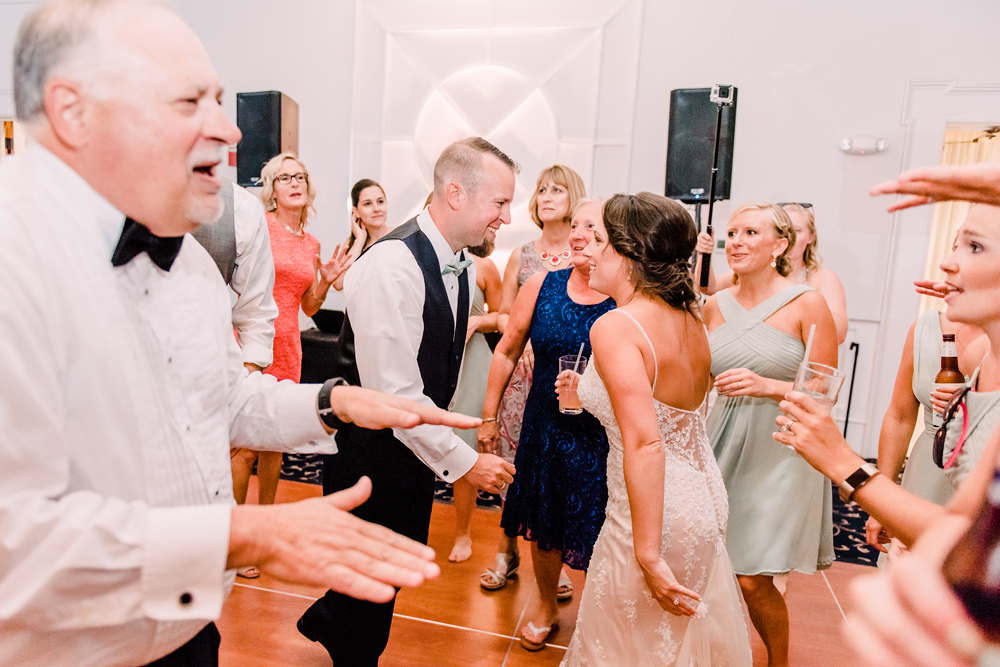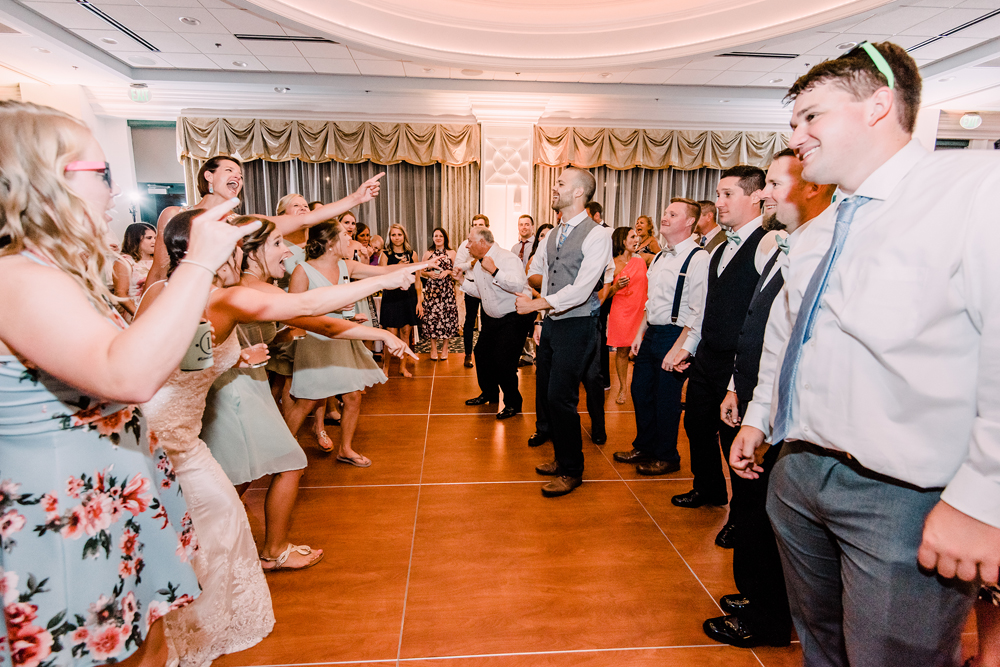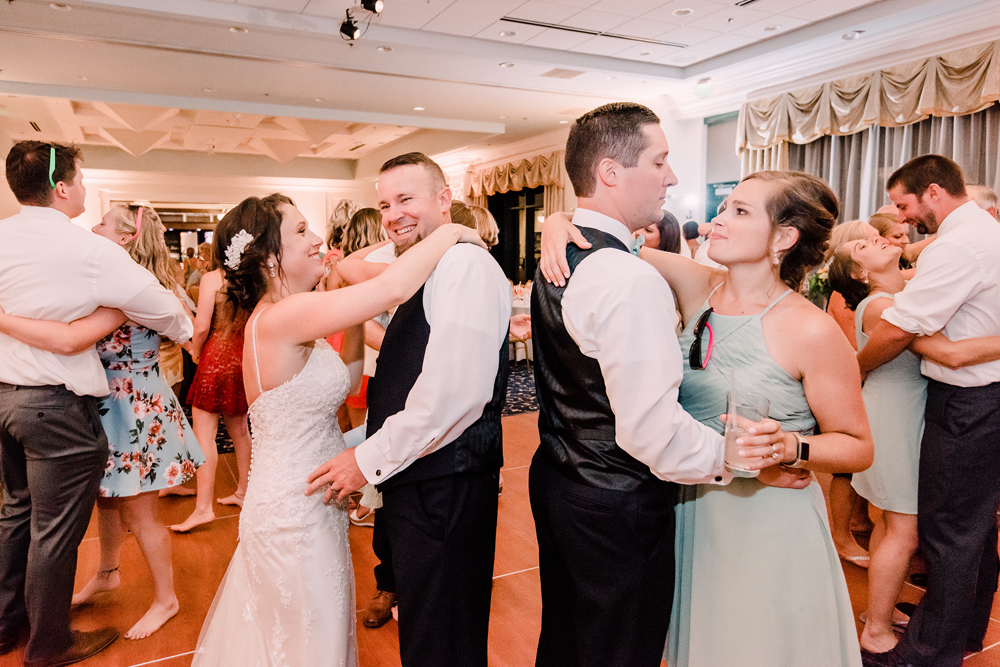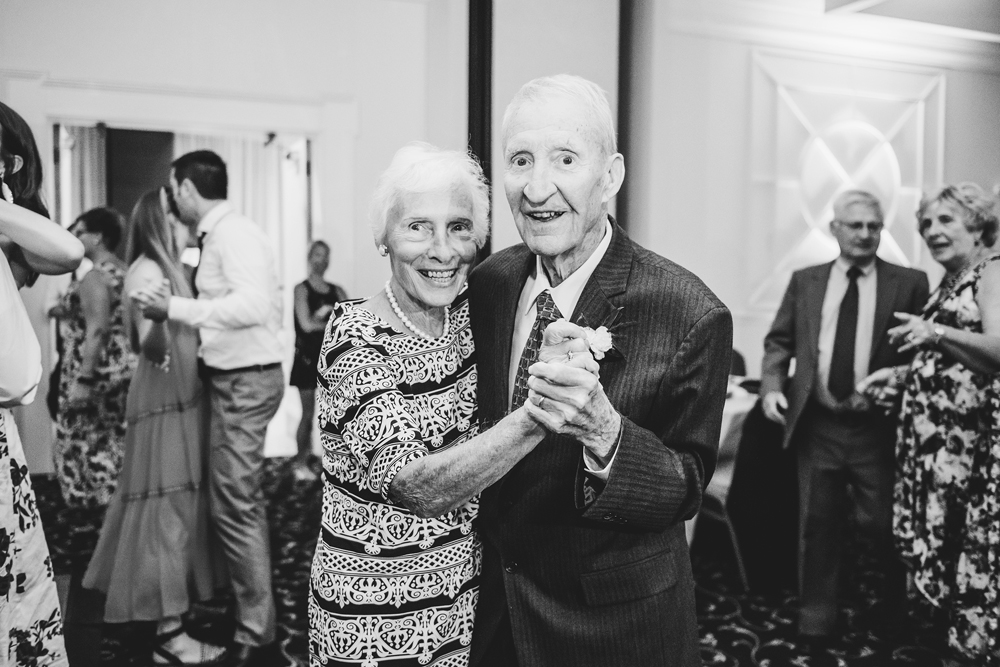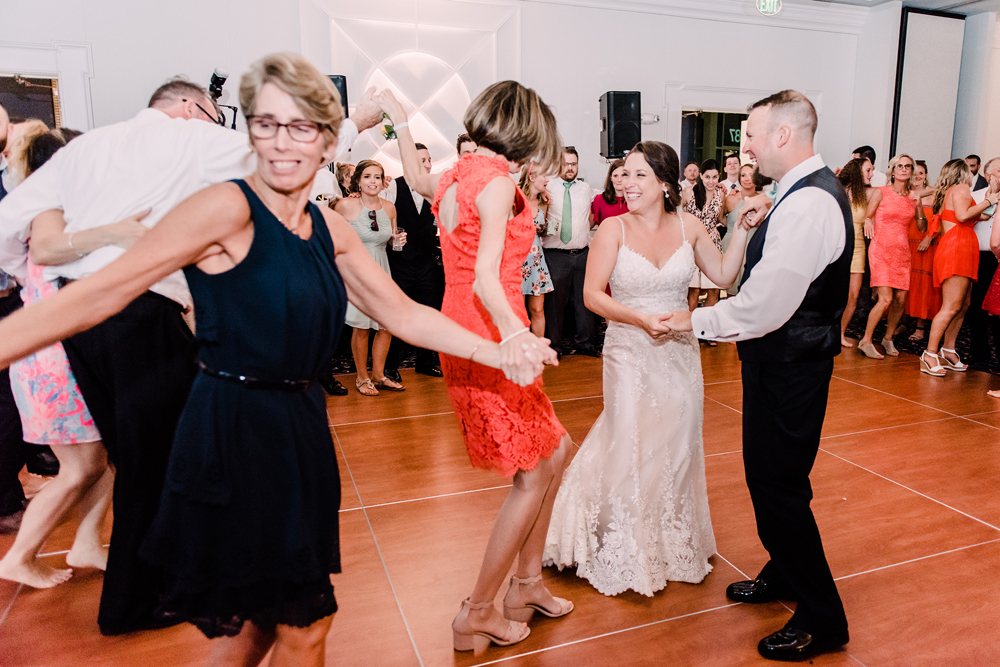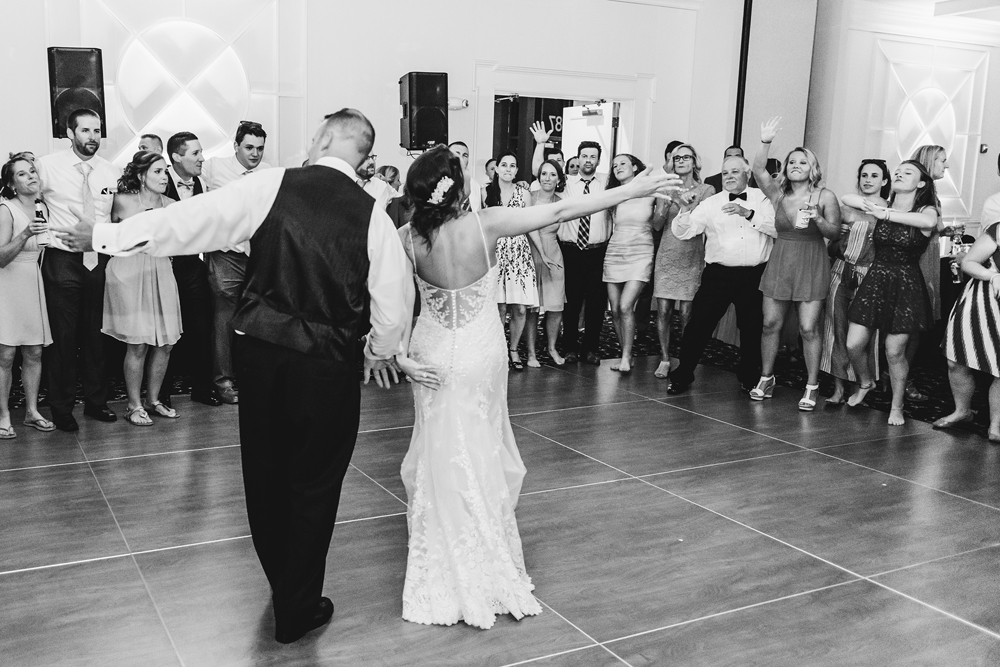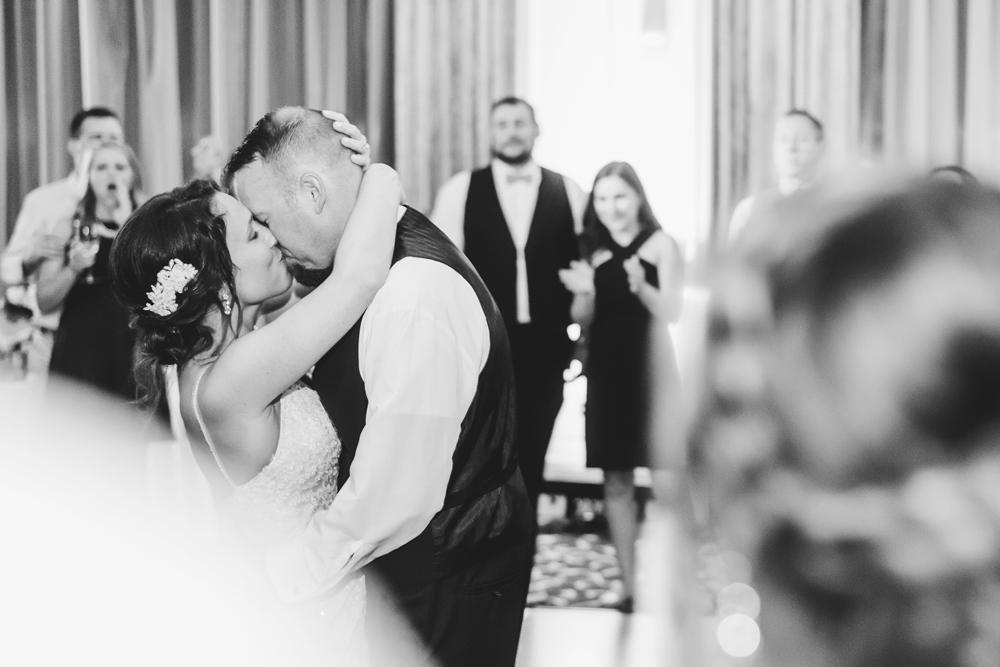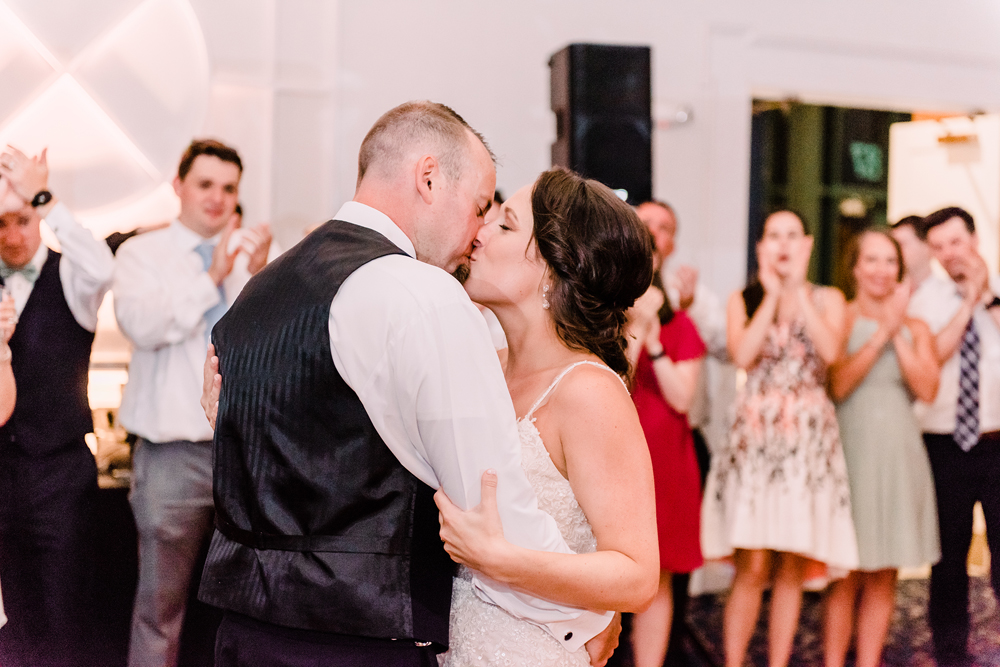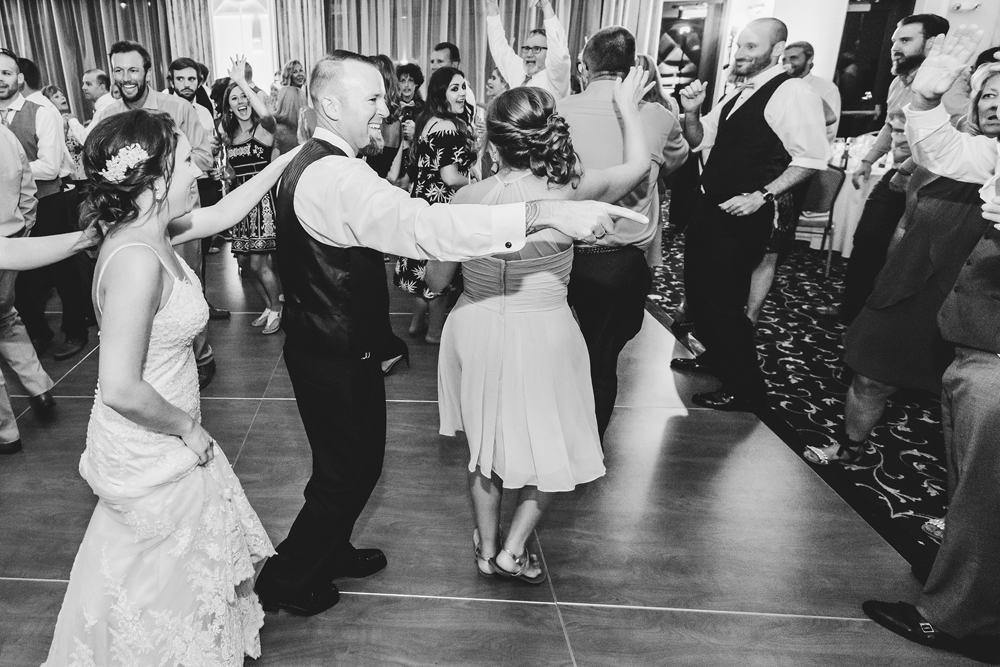 Such a fantastic celebration for these two! Congratulations again Nicole and Andrew! Thank you for letting us celebrate with you!!