What's this?? Another blog post! ;) This one's a special one actually, Dr. Guzman-Rea is one of the amazing smiling faces that are always ready to help the students at the Honors College at UMBC. Even though I only got to know Dr. Guzman-Rea for the last year I was at UMBC, she was always so friendly and helpful, so I was SO excited to do her family holiday photos this year :) I got to meet her husband and their adorable baby Xavier while I was shooting at UMBC's Homecoming this year, and oh my goodness is Xavier a CUTIE! He is going to be a good lookin kid, but I mean hey, he's got good genes!
Need proof? This photo melts my heart every time! So precious :) Also my facebook teaser ;)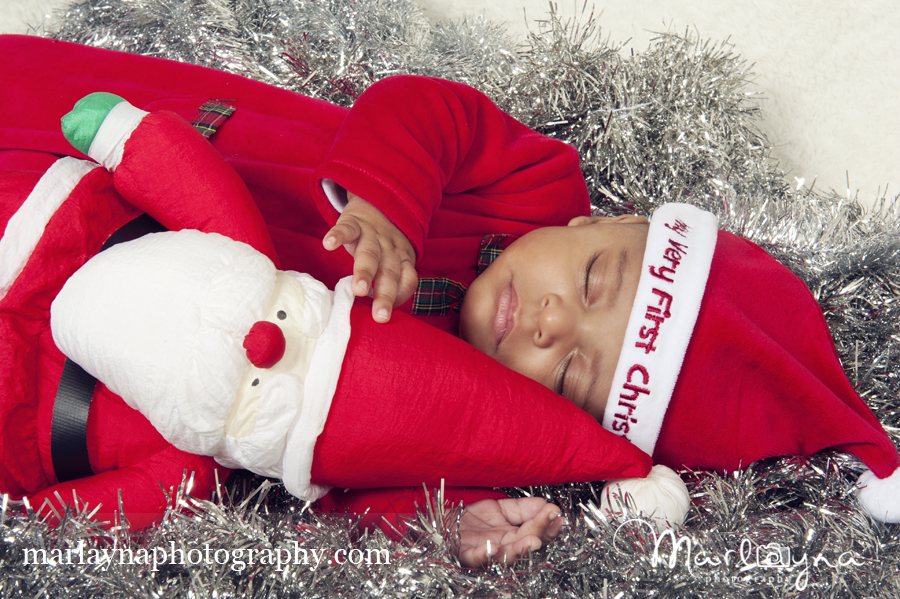 We also did some photos of Xavier in his Baptism outfit – this first one cracks me up. We hadn't quite gotten his collar to stay down yet at this point.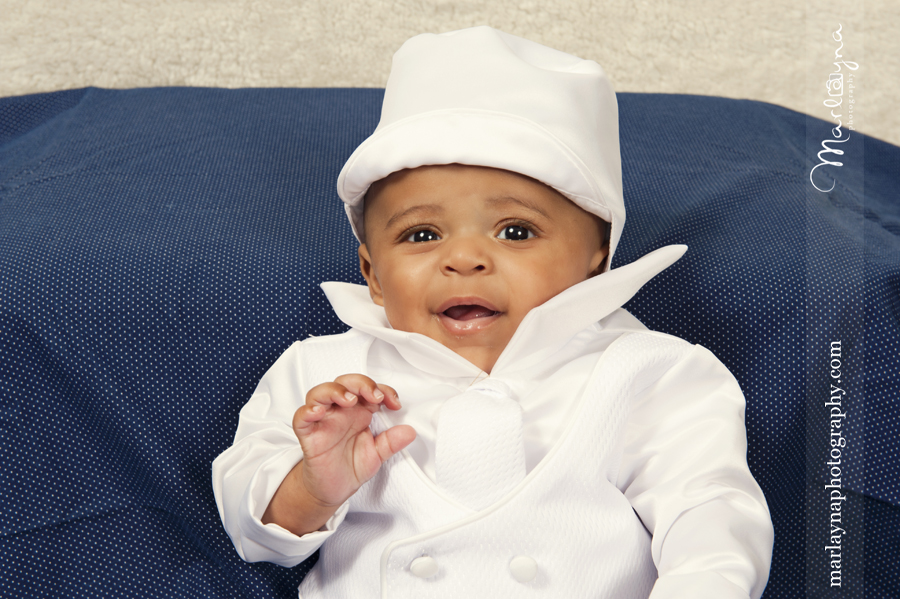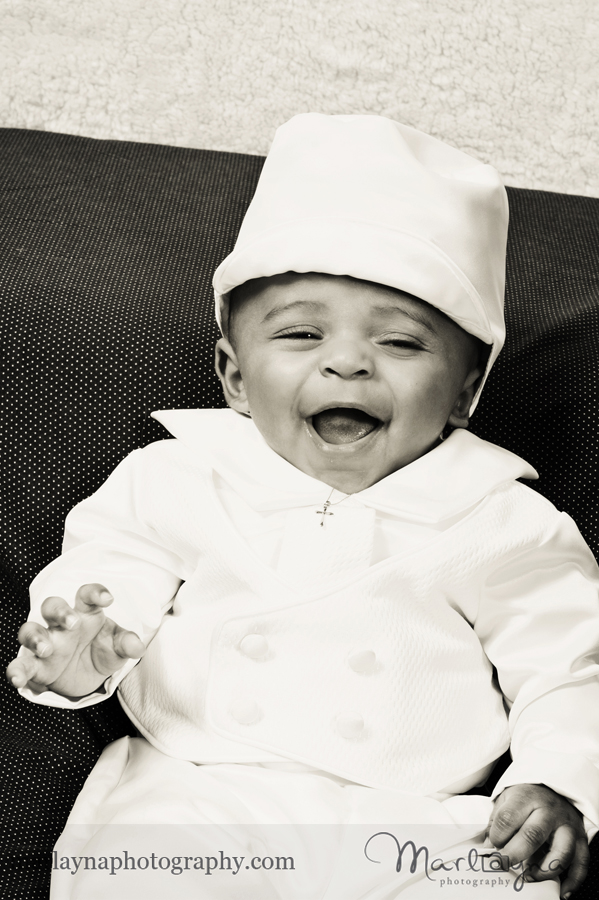 Giving us a little laugh :)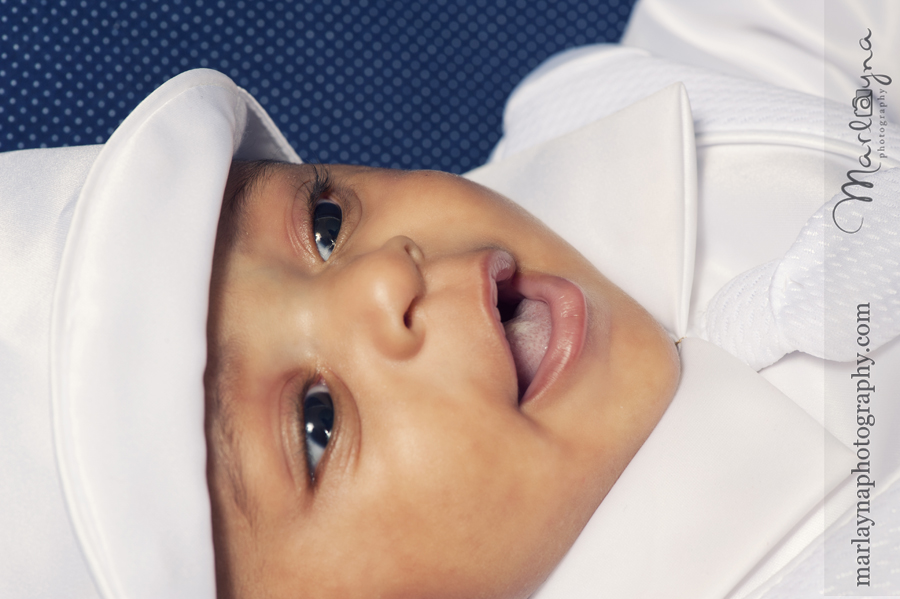 & proudly wearing the cross his Godfather got for him :)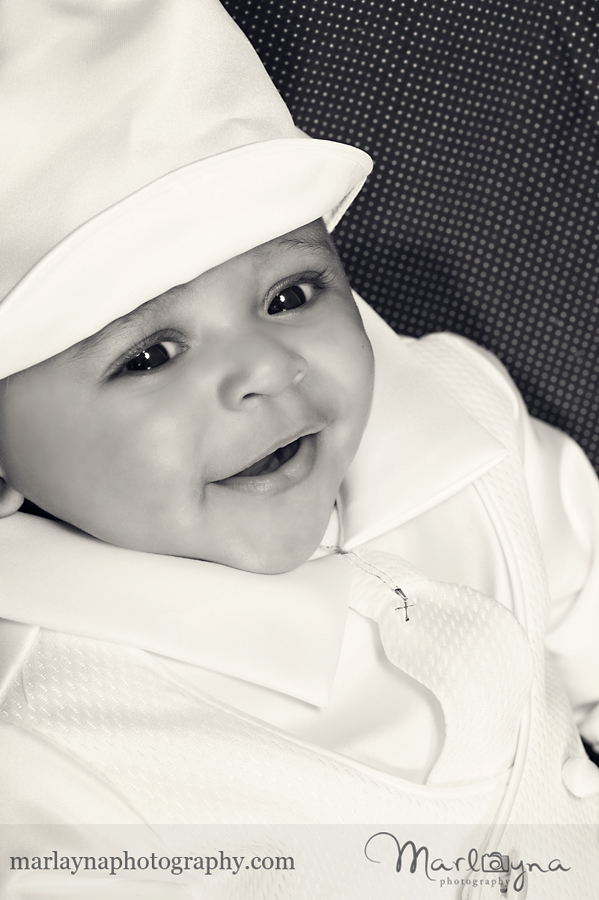 Jess & Brian are also putting together a fun little calendar.. so in honor of football season and their love for the Miami Dolphins, we did some shots with the whole family decked out in Dolphins gear! Xavier looks a little surprised in this one!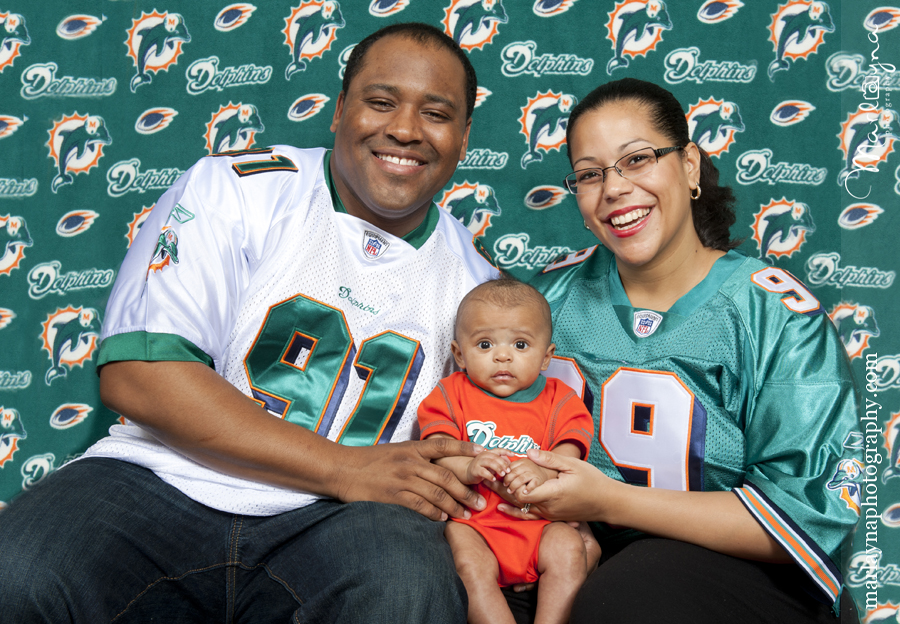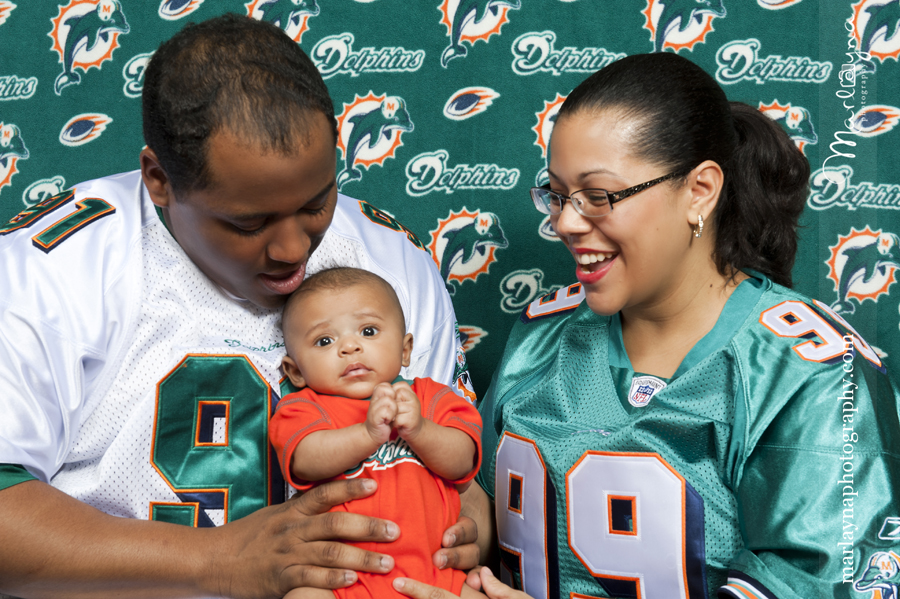 I love this little series with Brian & Xavier. I can totally see Xavier looking back one day (maybe introducing his first date??) on the 2nd shot going "Daaaaaaad!!" hehe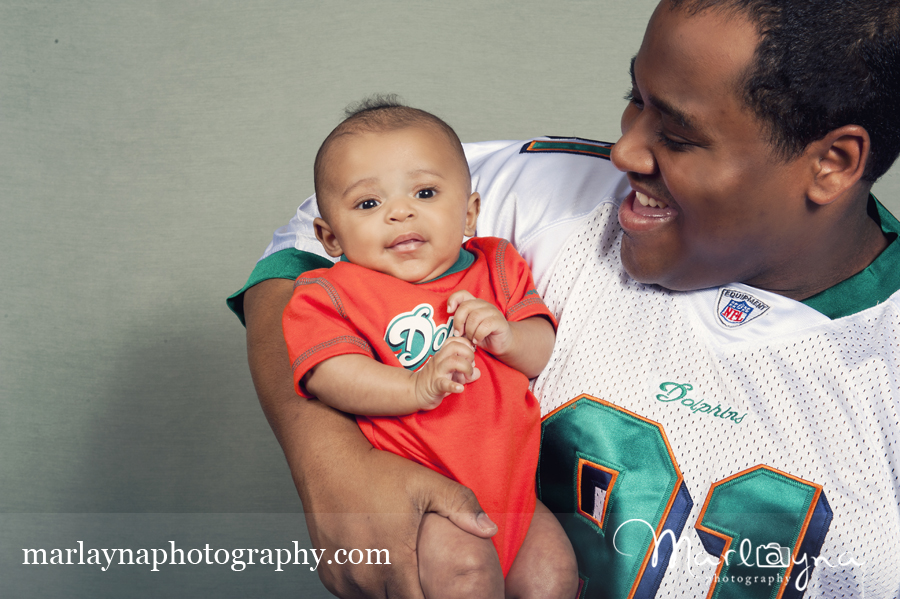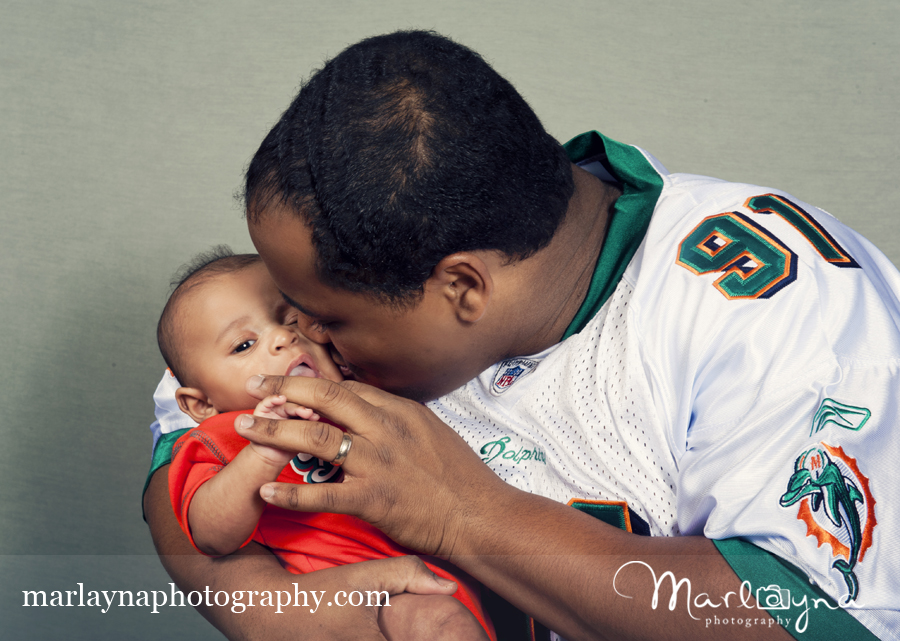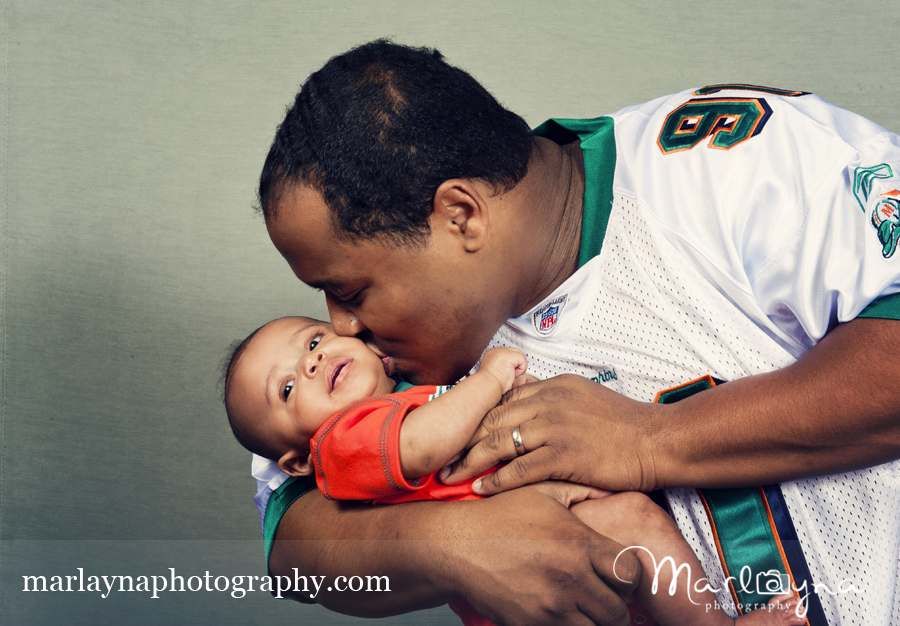 Such a beautiful family, love X's little football outfit!!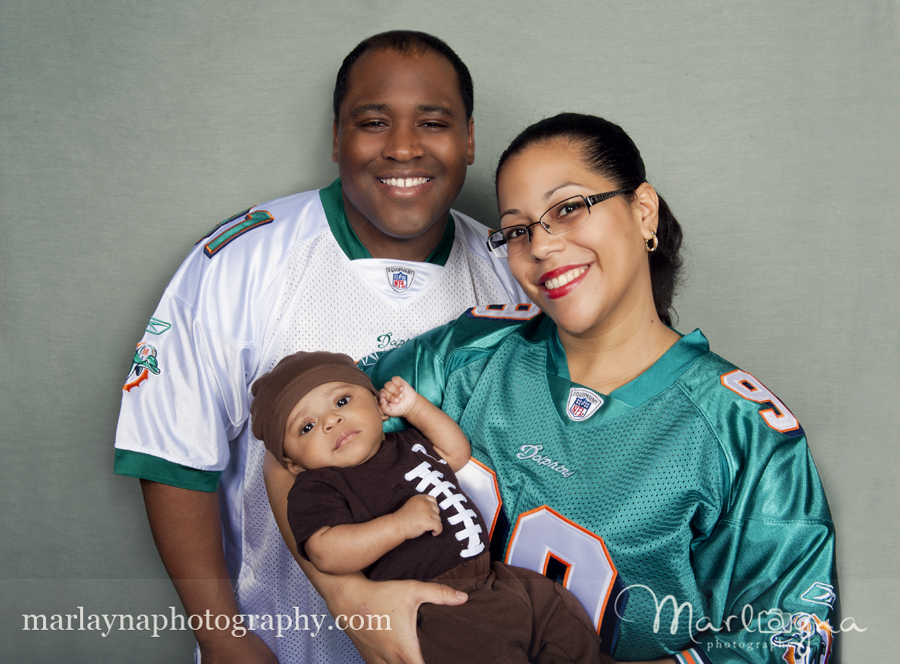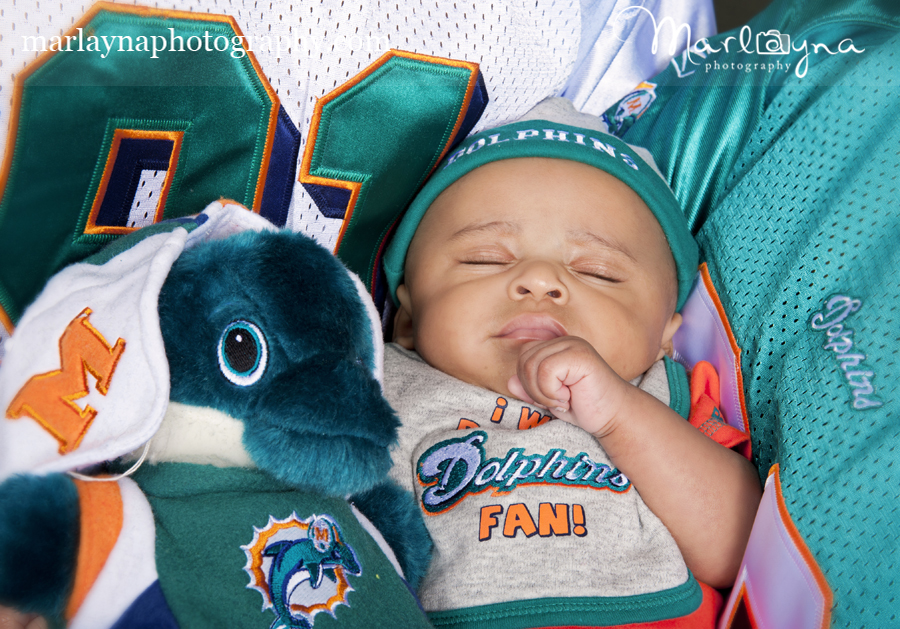 A quick break for a nap.. actually Xavier napped at just the perfect times as we transitioned into the holiday photos.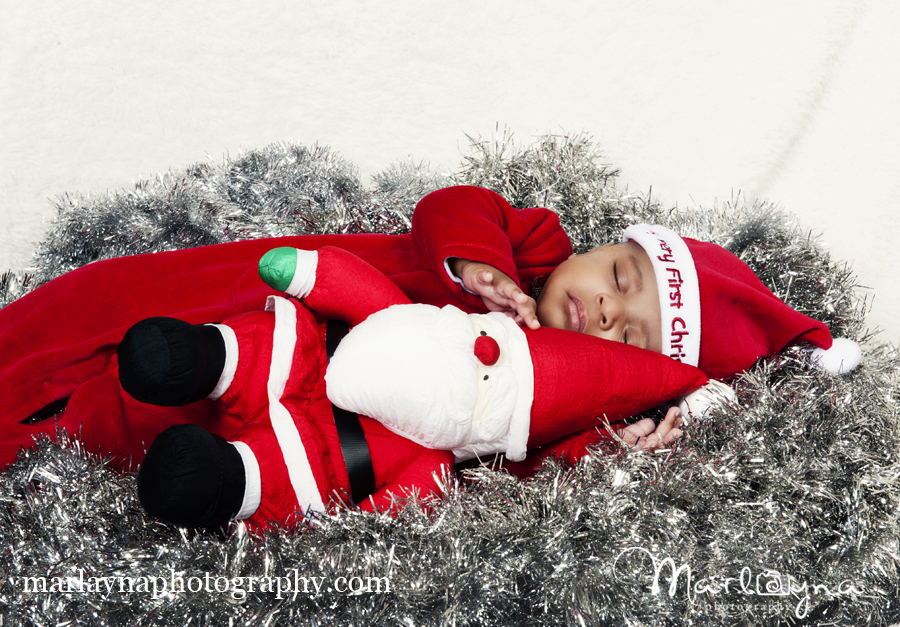 …And then was happily awake again for the photos of everyone together!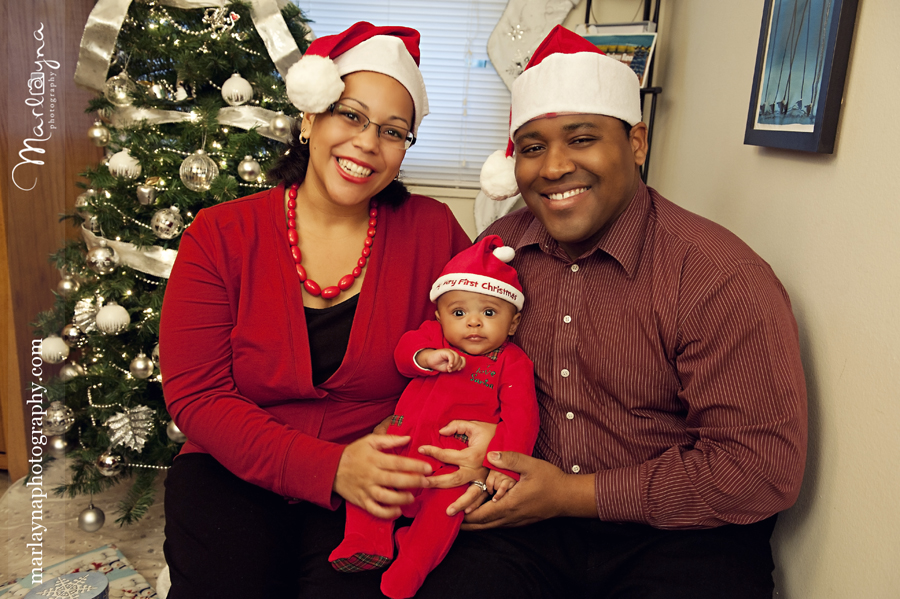 I think it looks like he's waving hello :P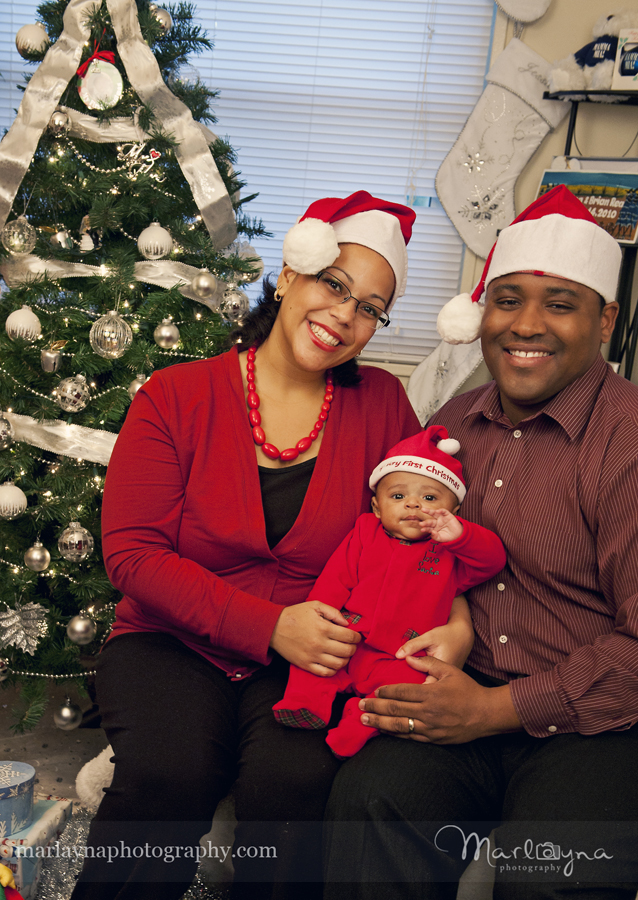 Haha and these crack me up too – Xavier is practicing for Christmas, eyeing up what's in that box?? Is it for me??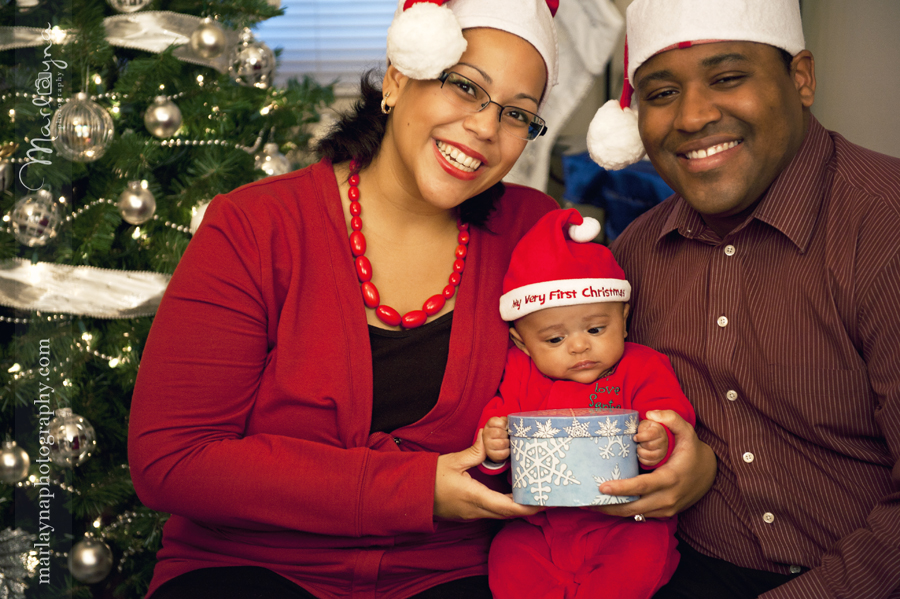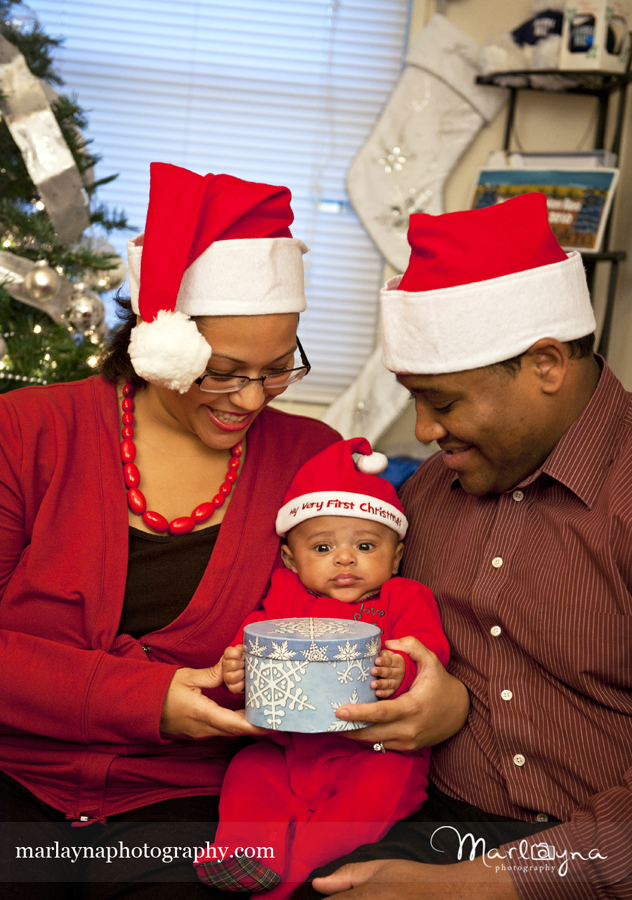 & Here are the designs they choose for the family photos – front & back – I love the dual language idea!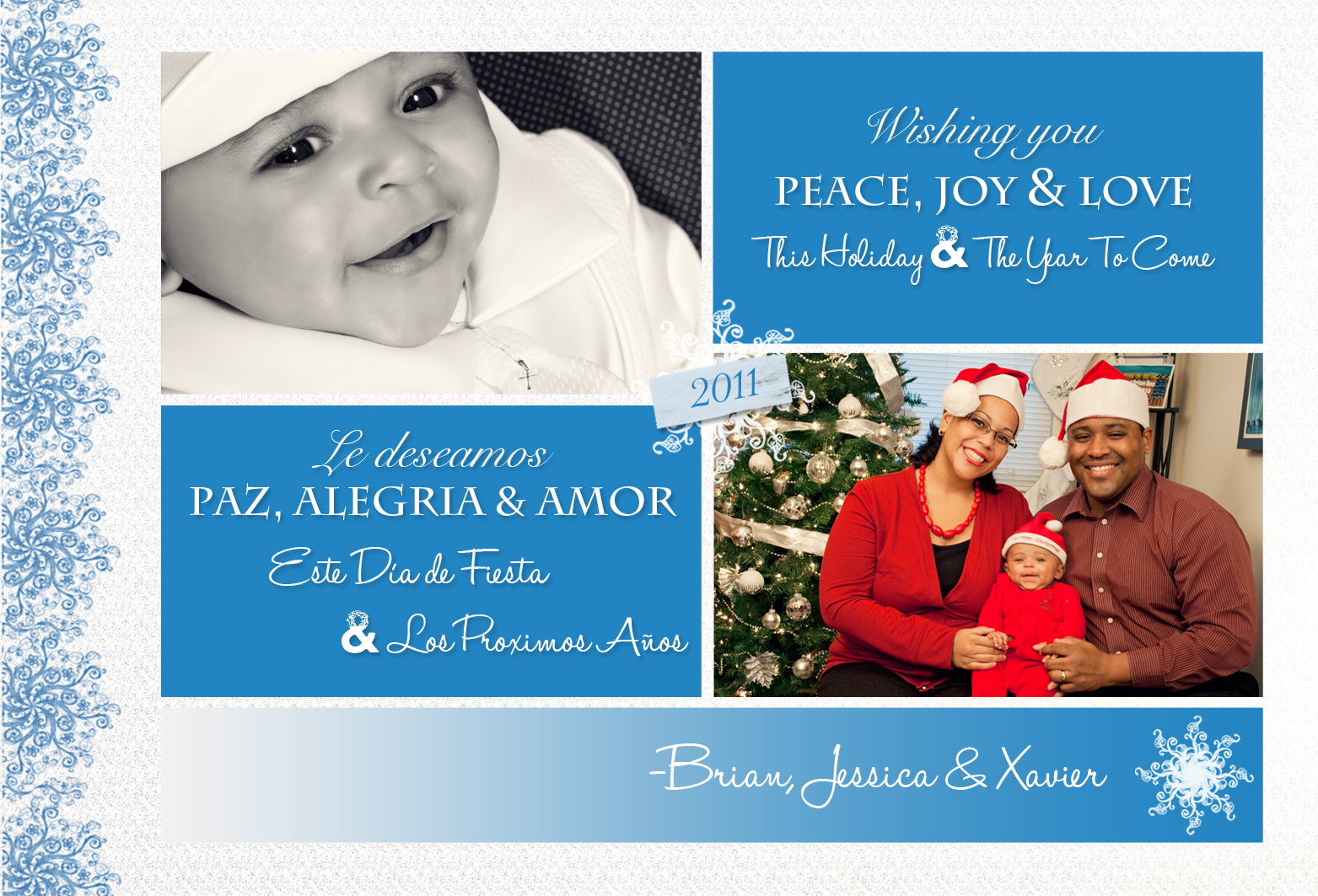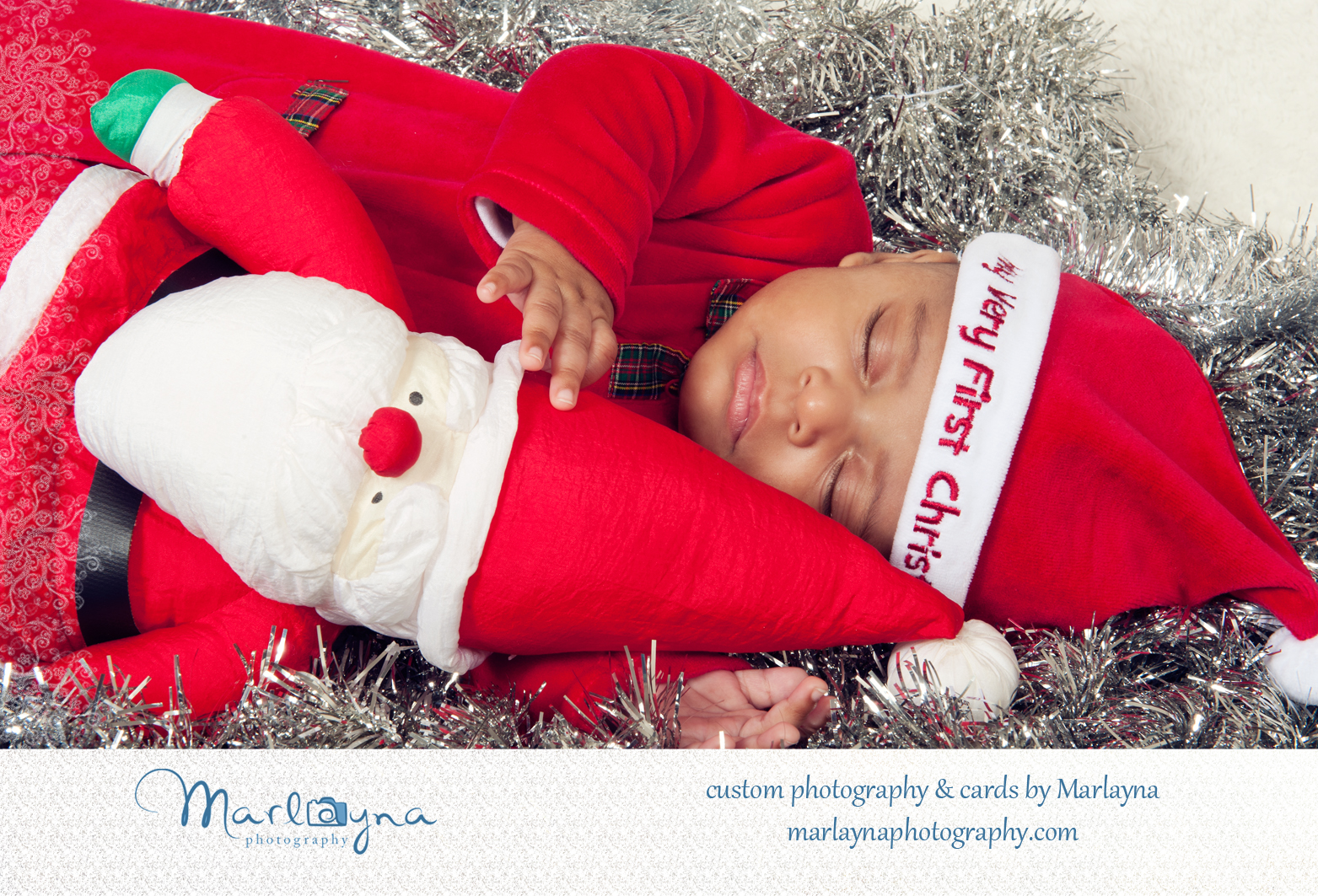 This post (and finally getting some shopping done and decorations up today) makes me finally feel like Christmas is on the way! Love it!
It's crazy that Christmas is right around the corner though – time is definitely running out for card sending, but if you're looking to book a last-minute session for gift prints for the family, I might still be able to get you in! Contact me at photos@marlaynaphotography.com :)
Alrighty.. back to editing I go! Glad I finally had a moment to share some recent sessions though!