Spring is finally here! Or at least for now, since the East Coast loves to be a tease about the nice weather ;) But I really hope it's here to stay! This weekend was absolutely excellent and refreshing. Adam and I got to spend Saturday with his cousin – my "cousin-in-law" (that's a thing right? :) haha) – for Rebecca & Will's engagement session plus an awesome dinner to celebrate! We had the most amazing weather, blooming flowers around the gorgeous city, and of course the most awesome couple! I'm so honored to have gotten to photograph these two during such an exciting time! Rebecca and Will are fellow high-school sweethearts (yay!) and they've lived in Philly for several years now, so I was thrilled when we landed on their session taking place in Old City. This whole area is gorgeous and I kept telling them I could have photographed their session x4 and we'd never run out of awesome spots! I am so incredibly happy for Rebecca and Will as they continue wedding planning! We are wishing you guys all the best and are happy to help out any time along the way – and of course, we can't wait to celebrate at the wedding!!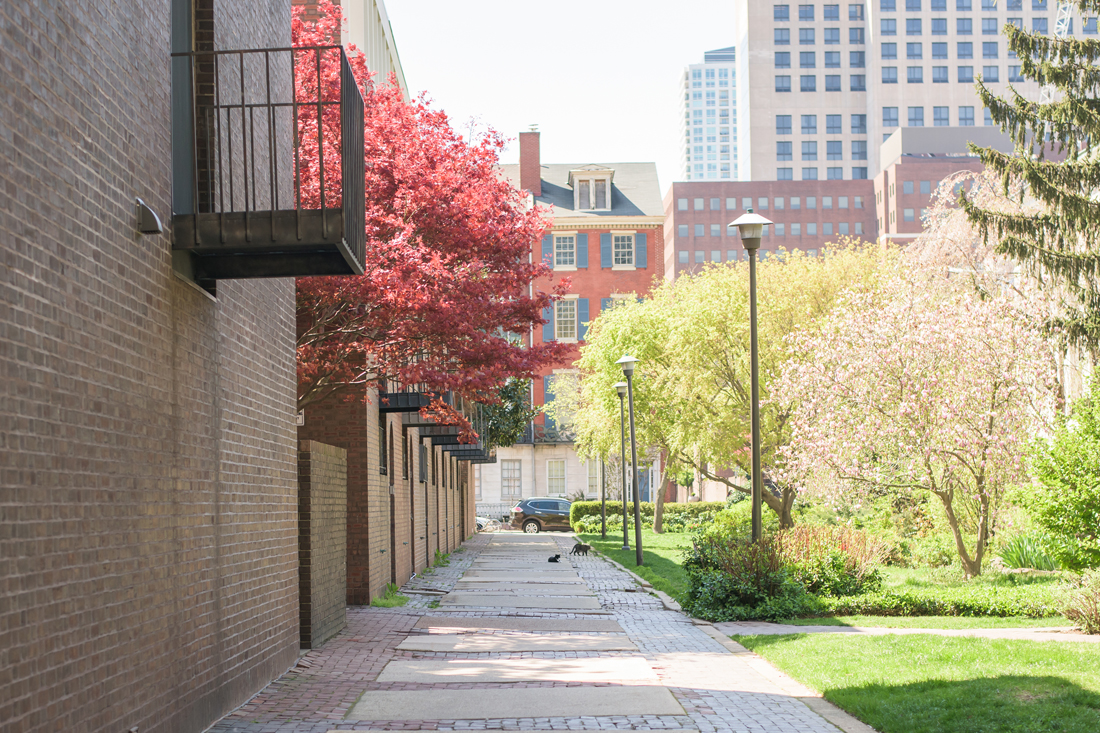 After we arrived in Old City, we had some time in the afternoon to explore a bit of the area.. and of course managed to come across a feline friend!! hahah This is my life ;) This little fellow's name is Blueberry and he had a little tag on his collar and was very friendly. A good start and a handsome model! ;)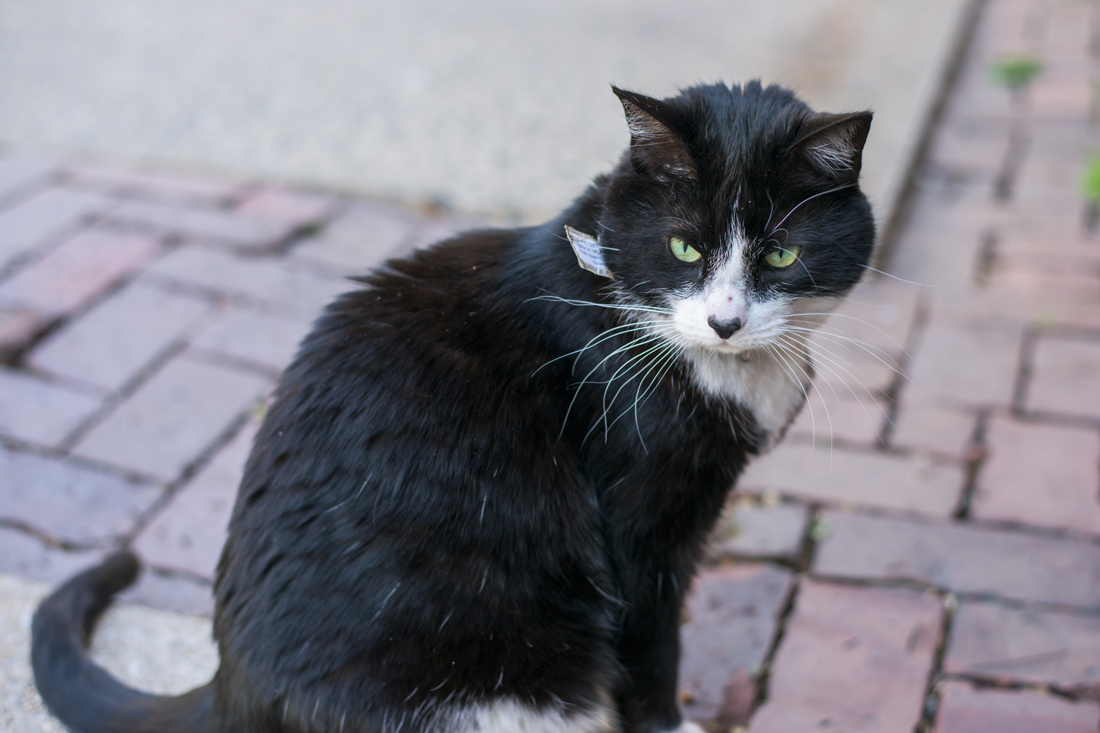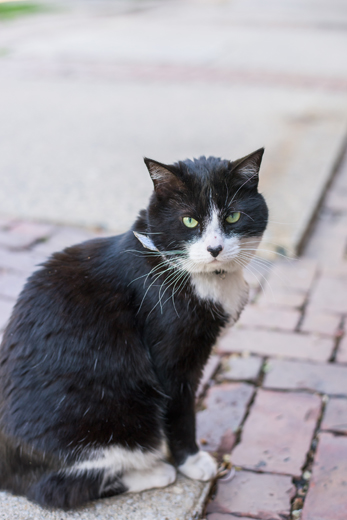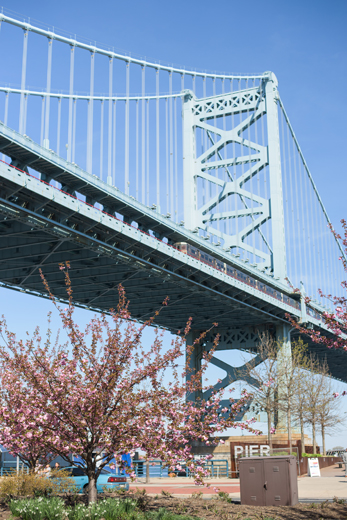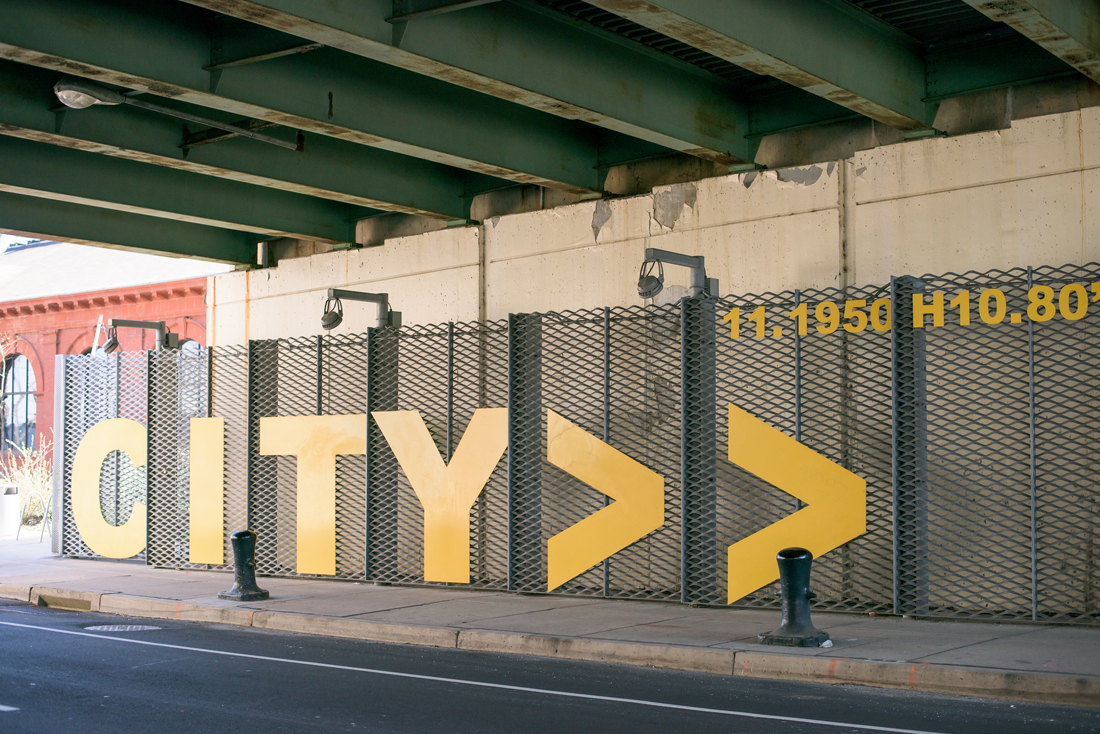 In the evening, I met up with Rebecca and Will and we started our way walking through the city! Ahh such incredible light and happy smiles!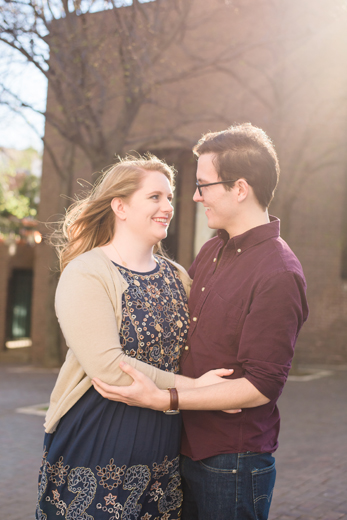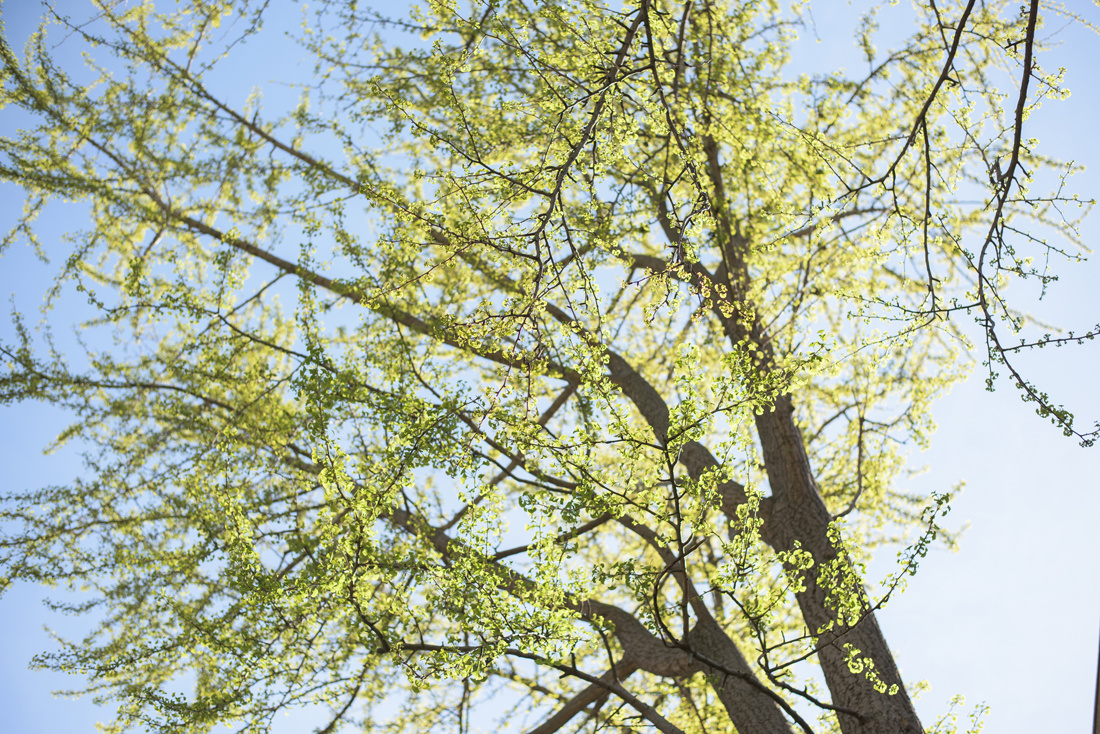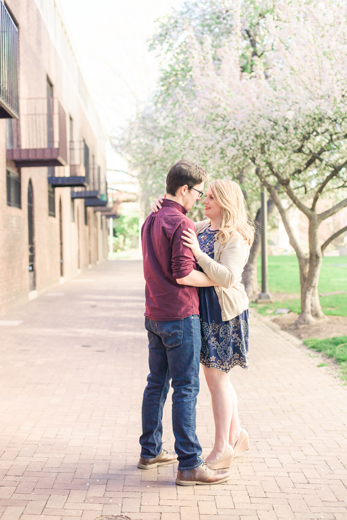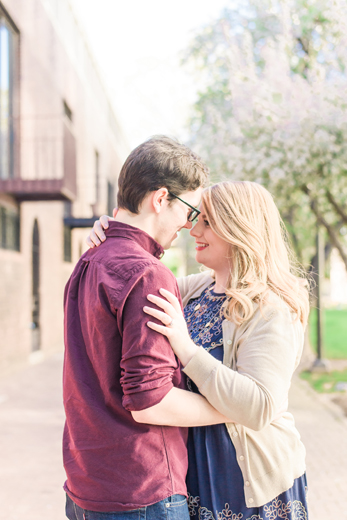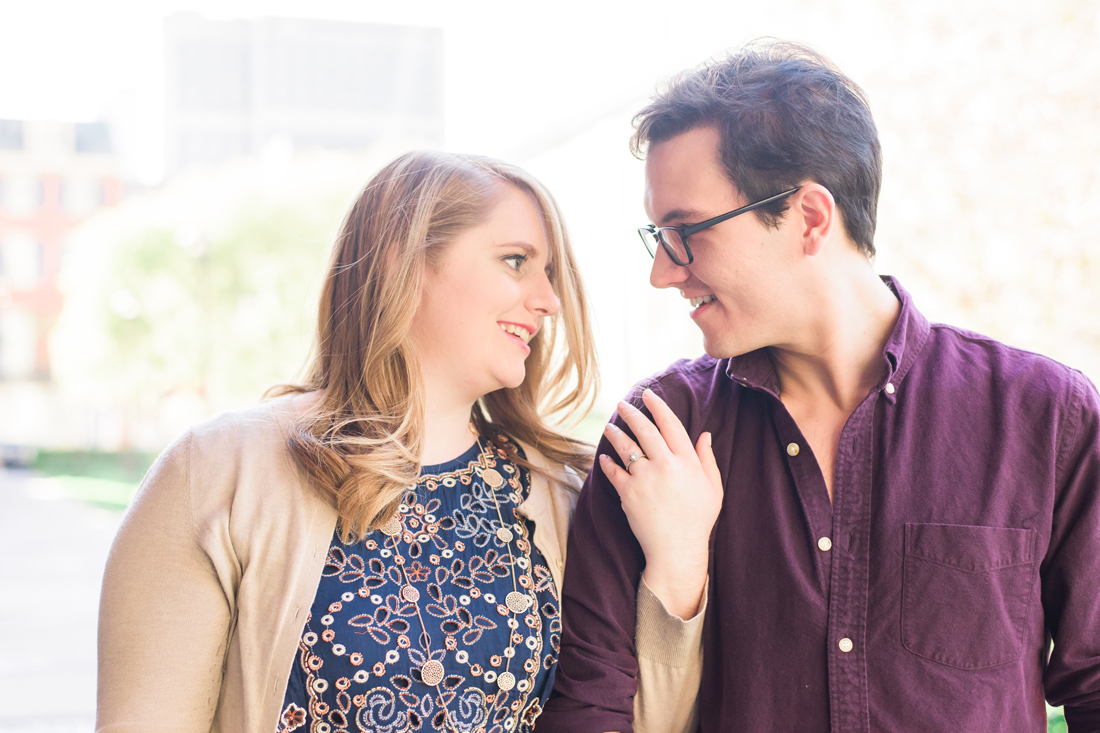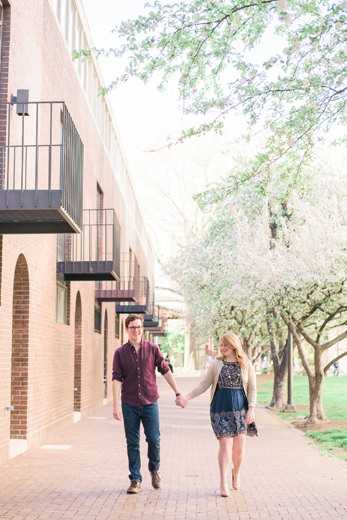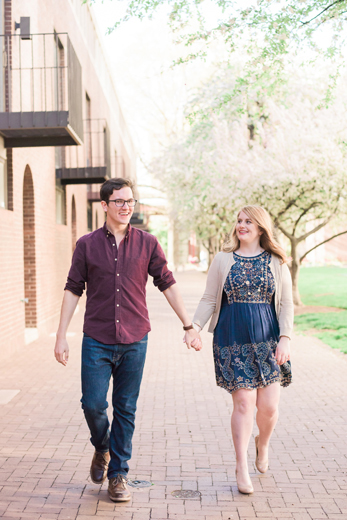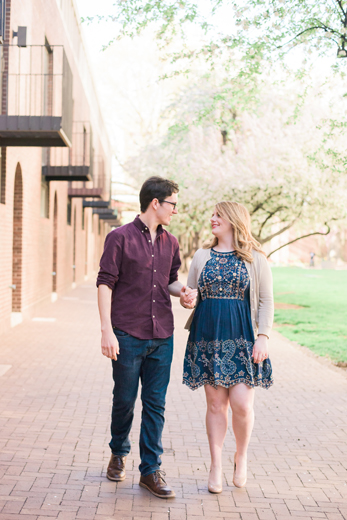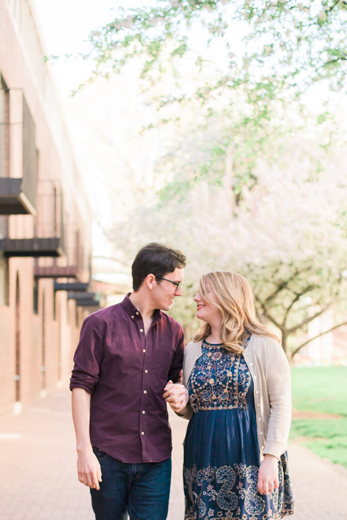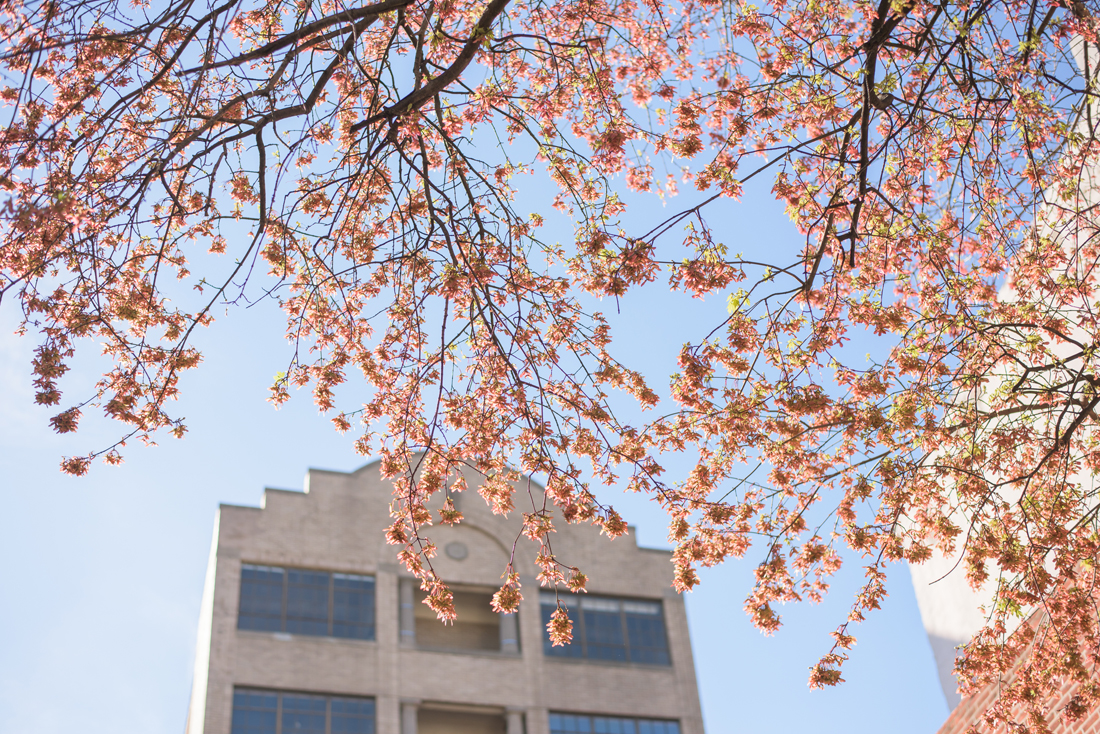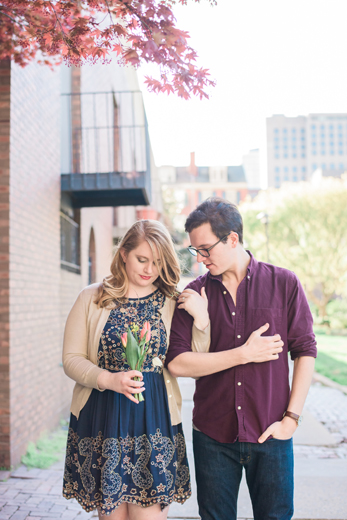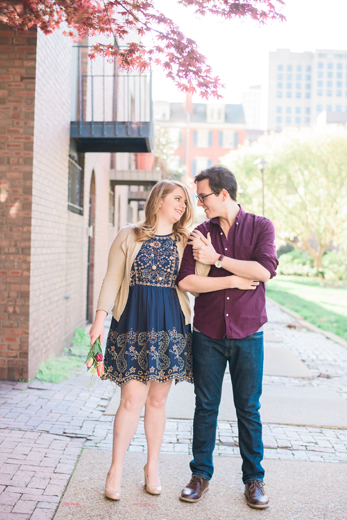 Will & Rebecca let me know that they had selected a handful of various props for the session, including a few books.. I have to say that "Raising Your Cat" was an instant favorite!! :) Cat-lovers unite!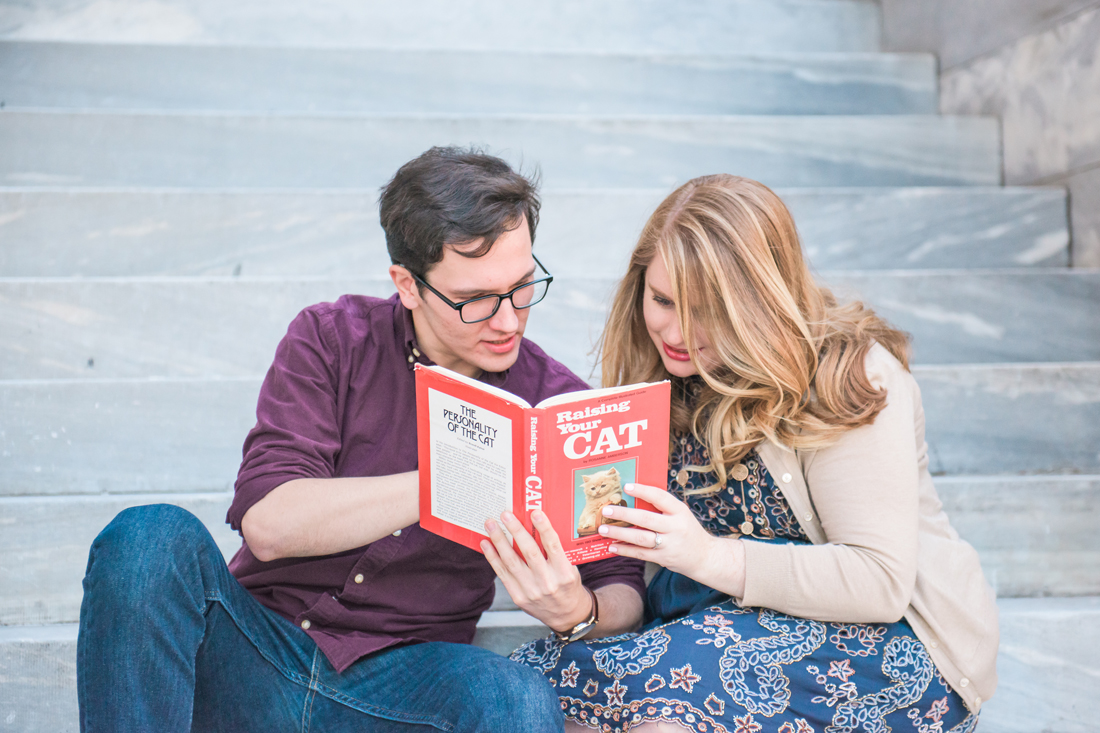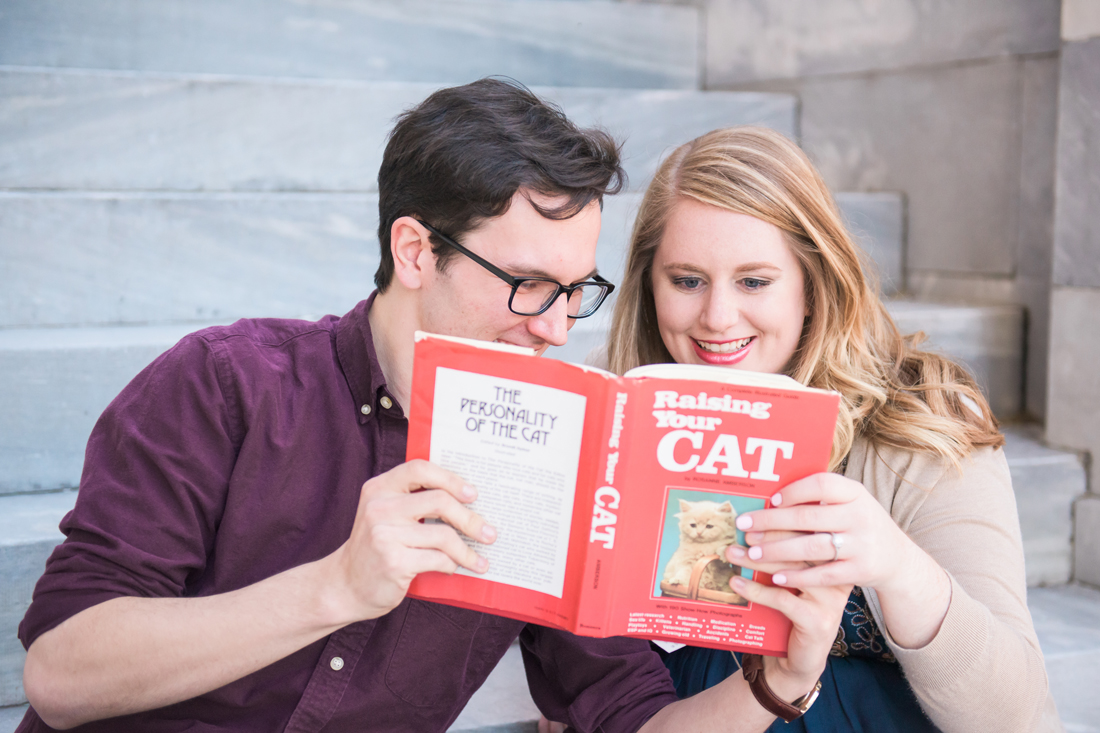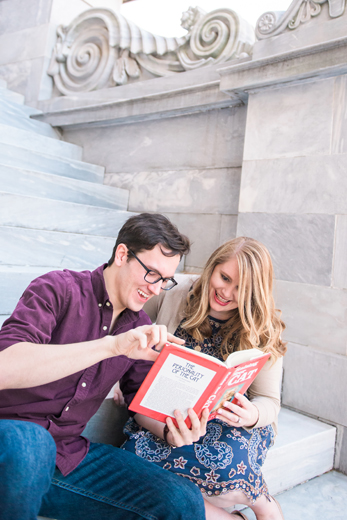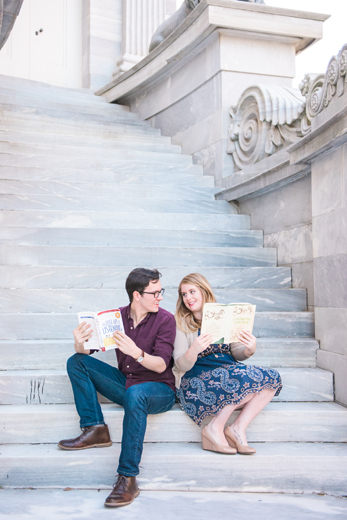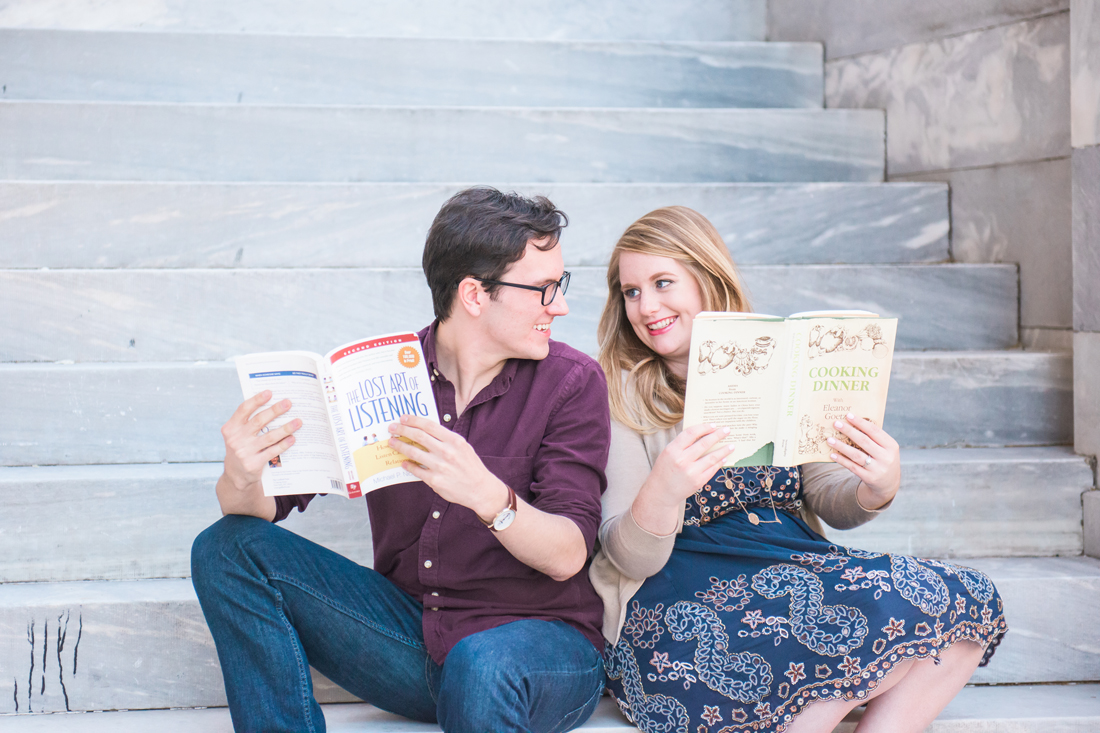 Ahh! One of my favorite areas in Old City was the 18th Century Garden! Oh my goodness. Obsessed!!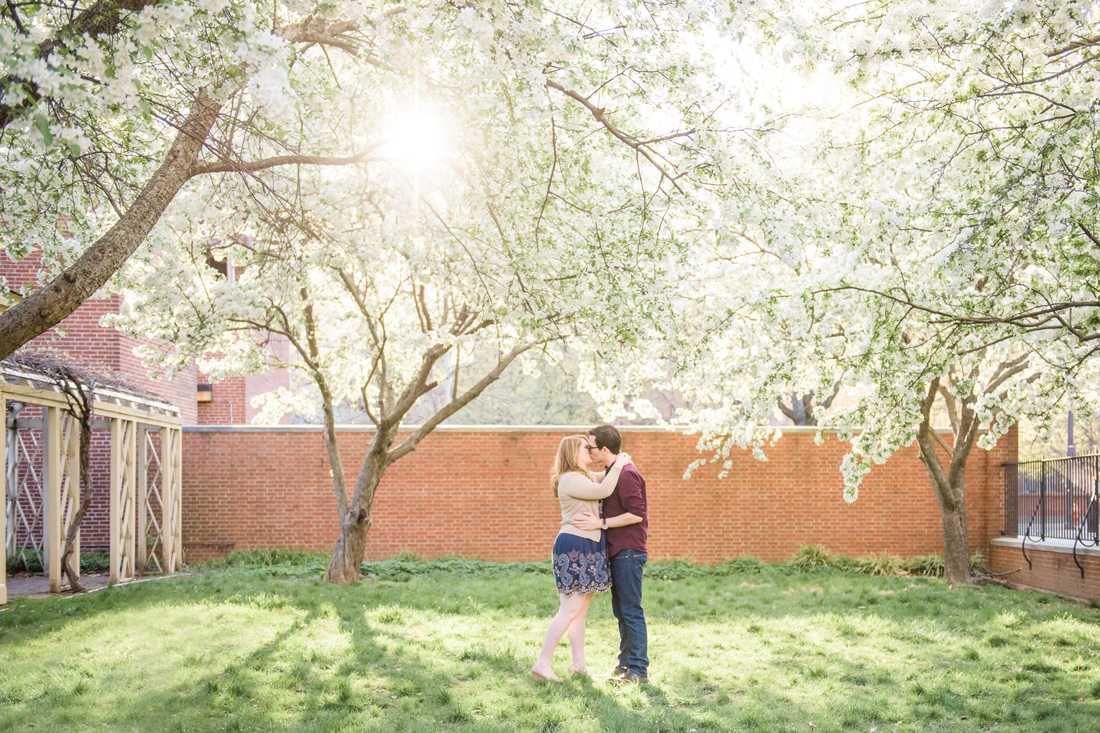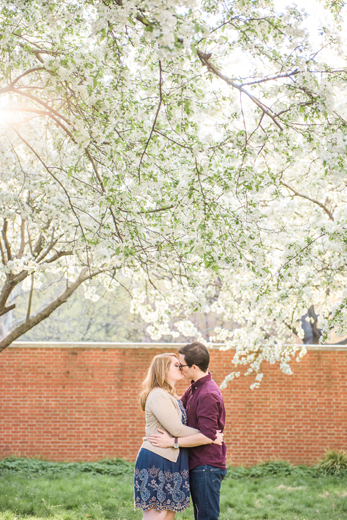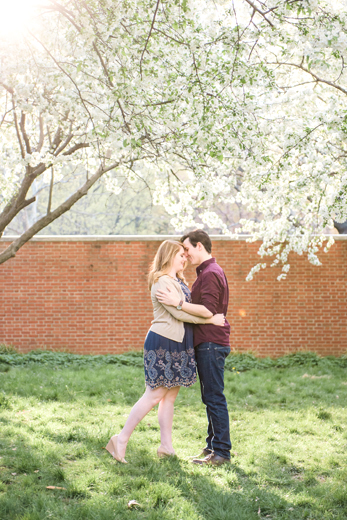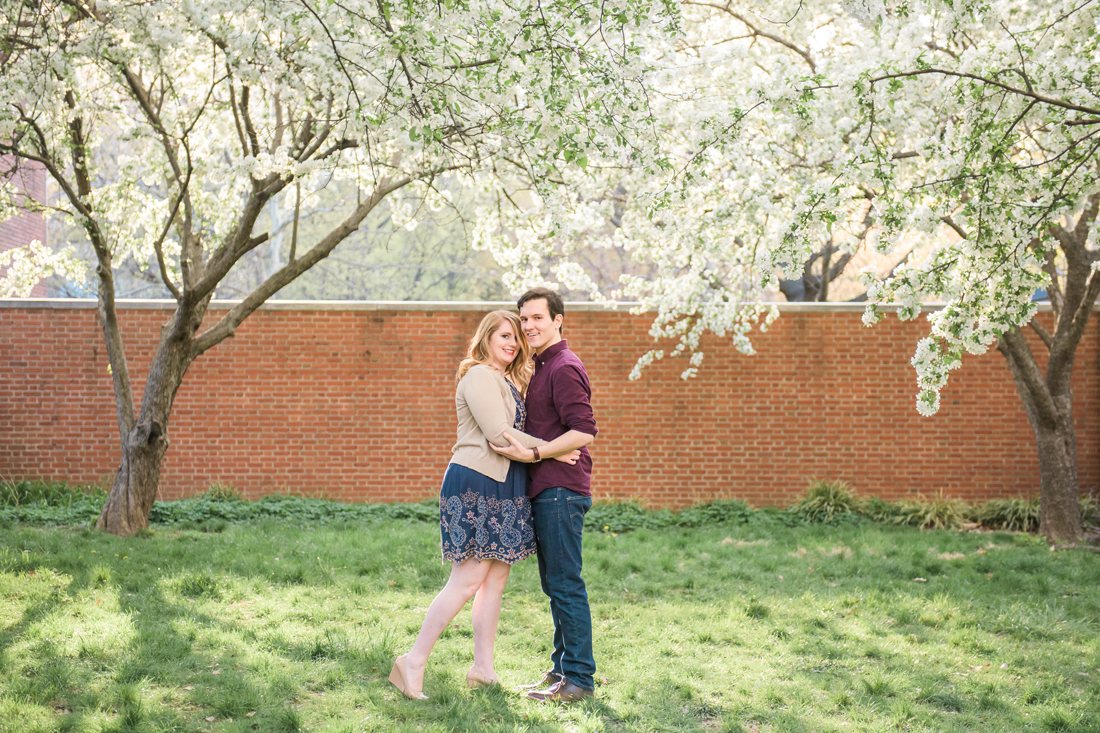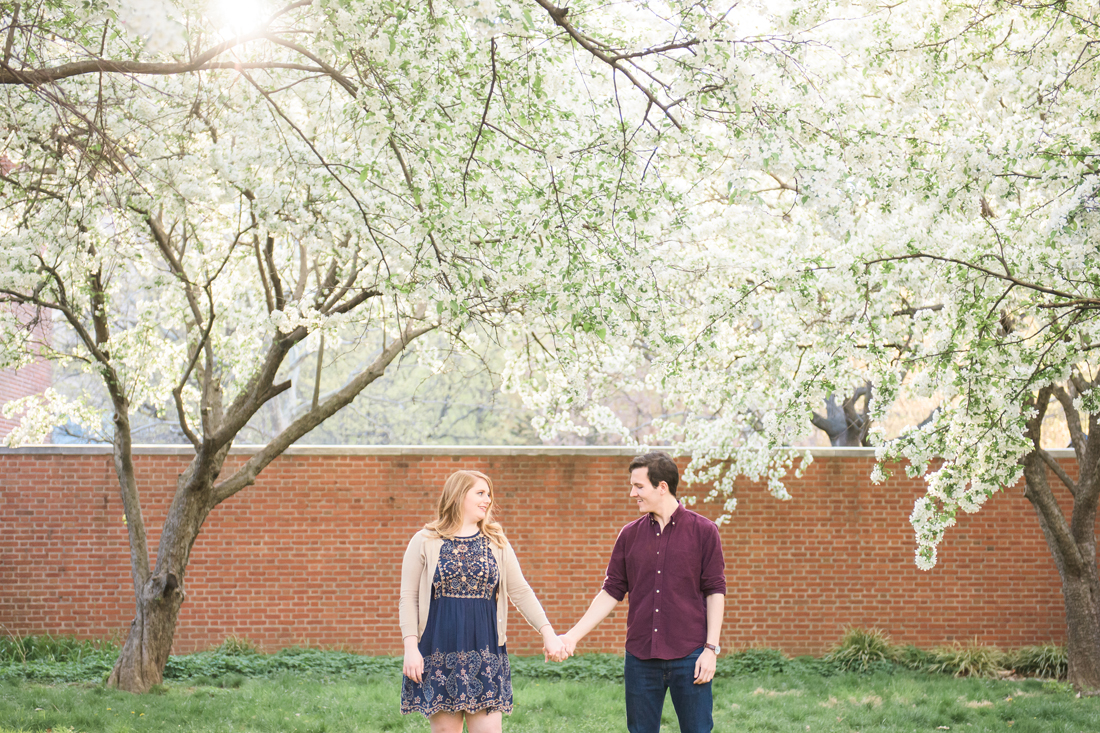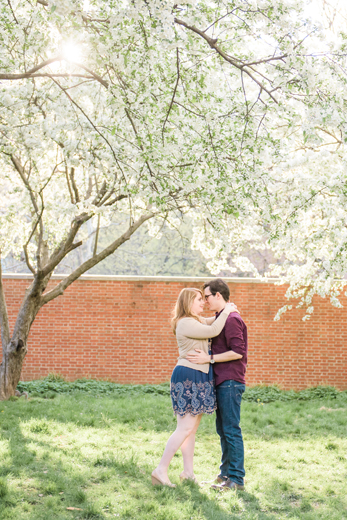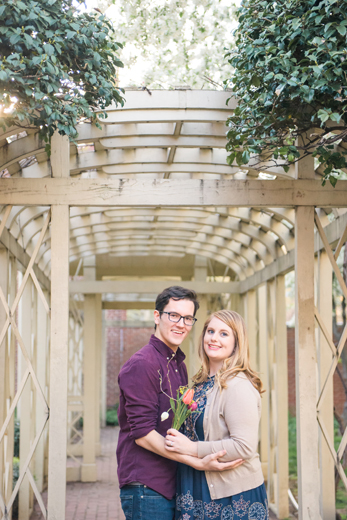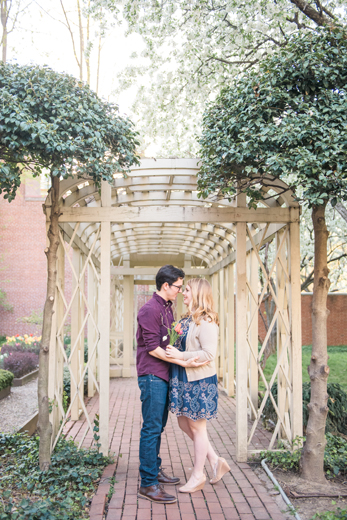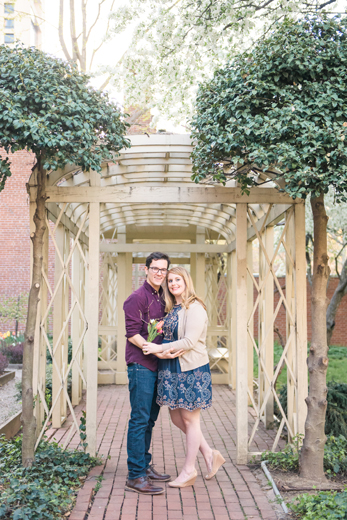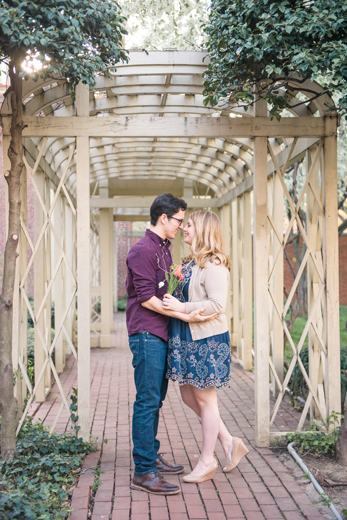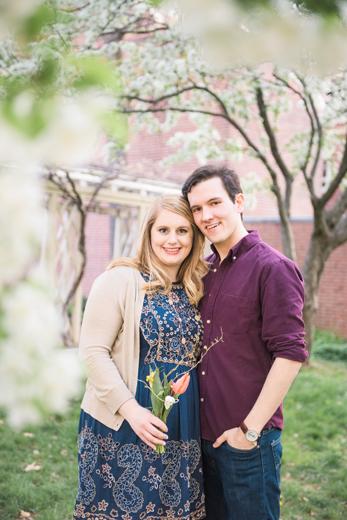 So. Many. Favorites!! Amazing you two!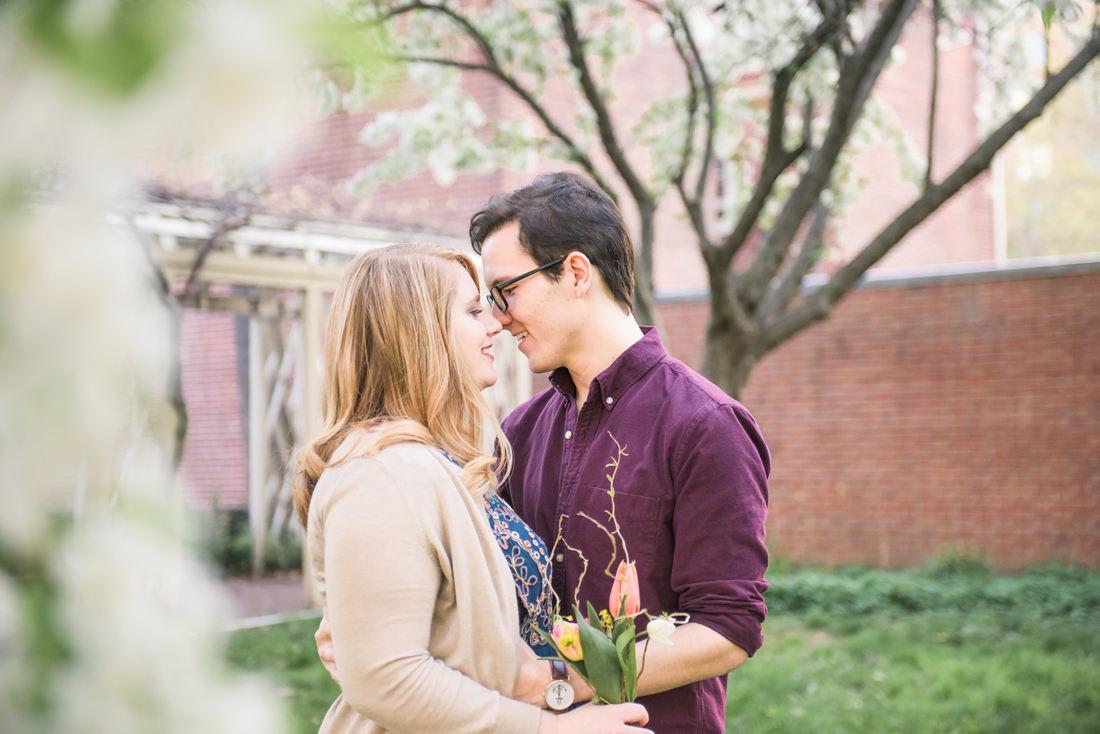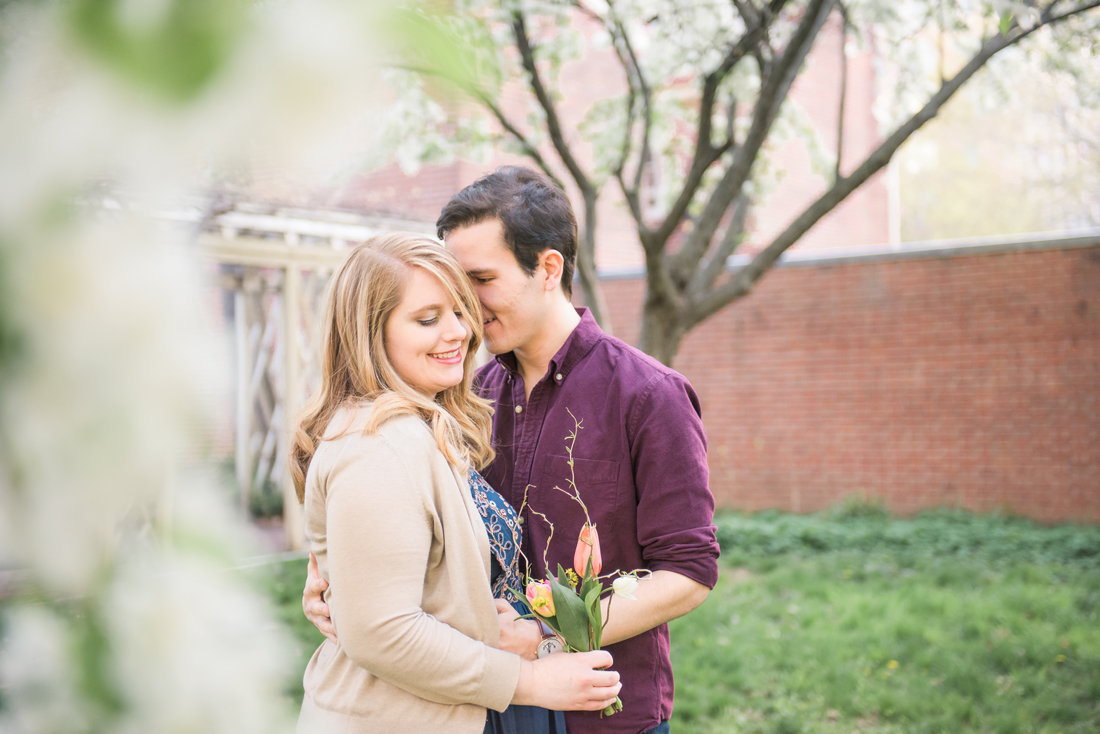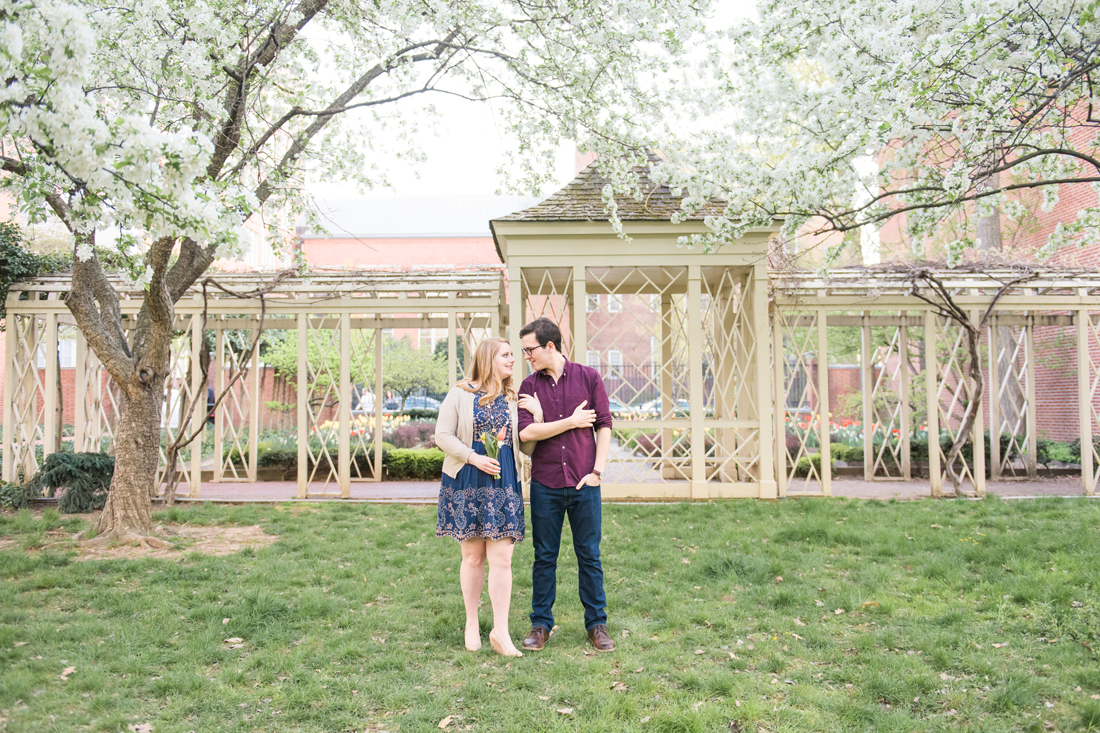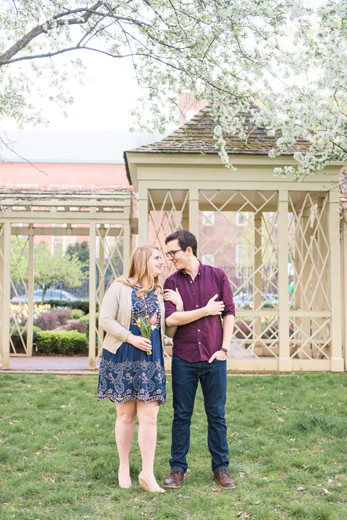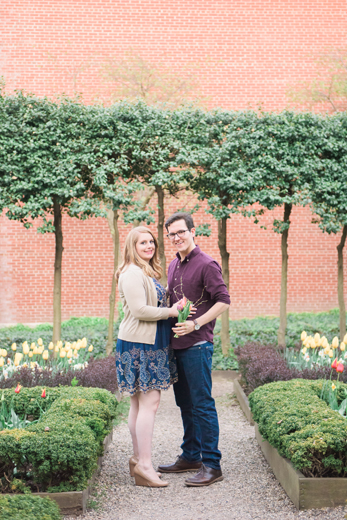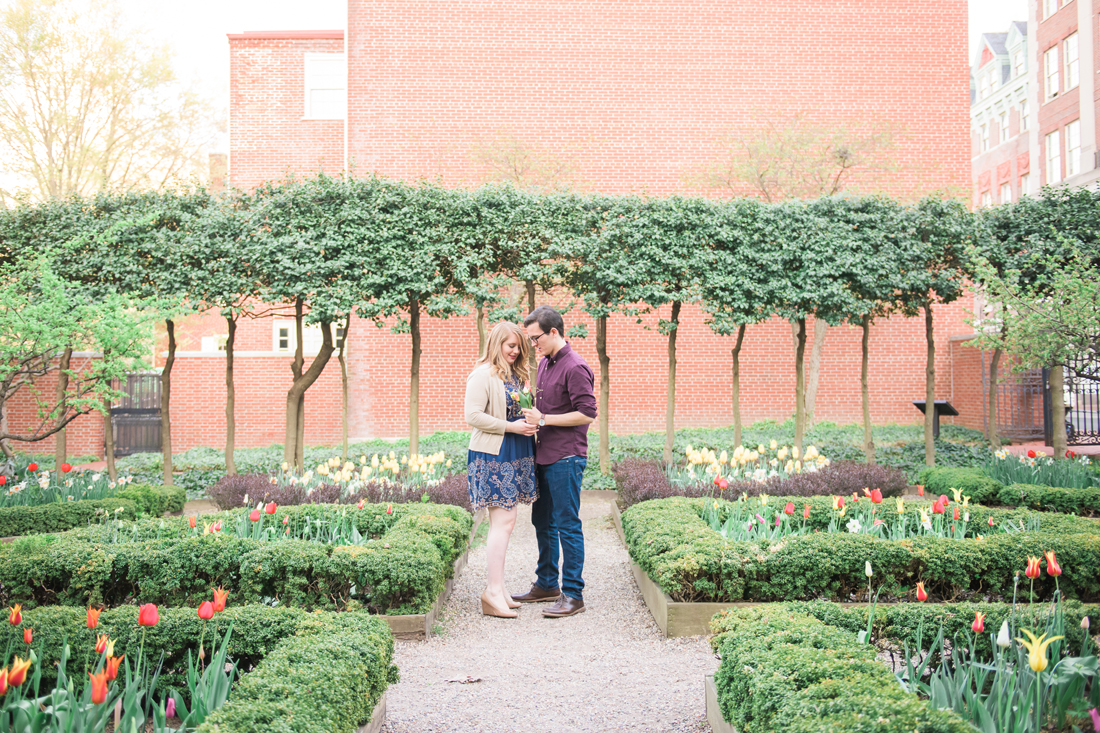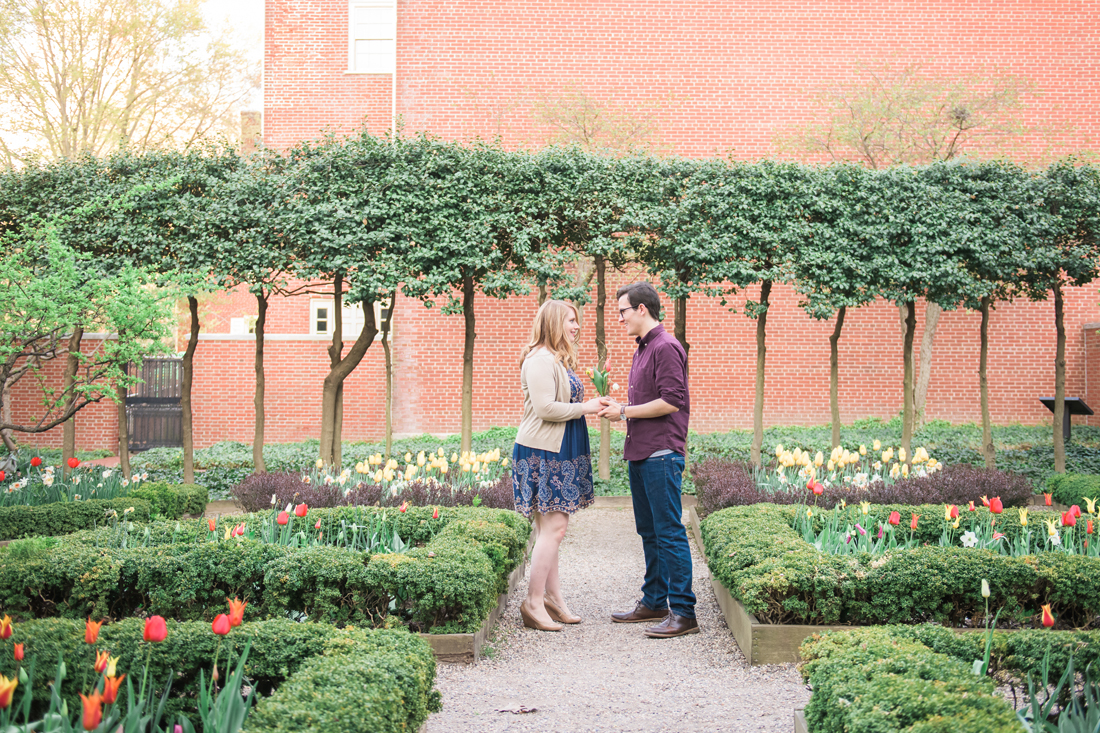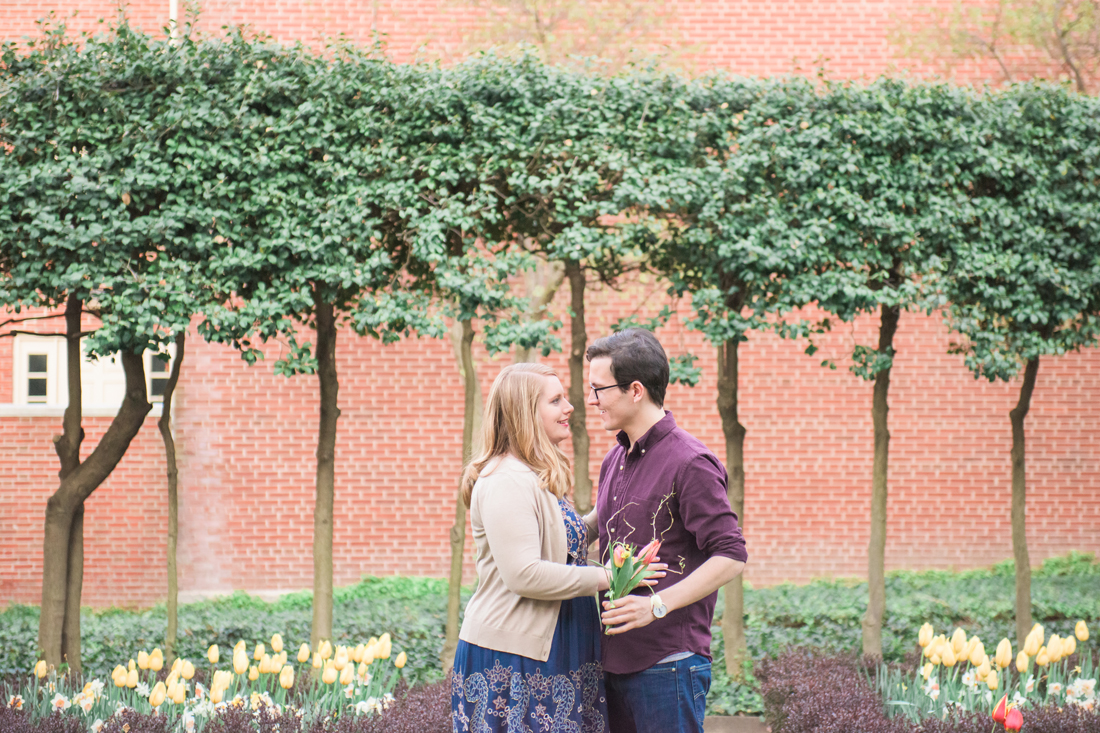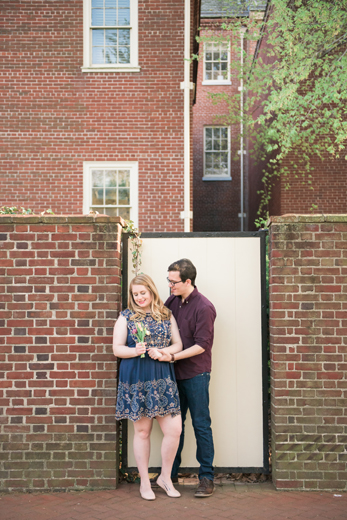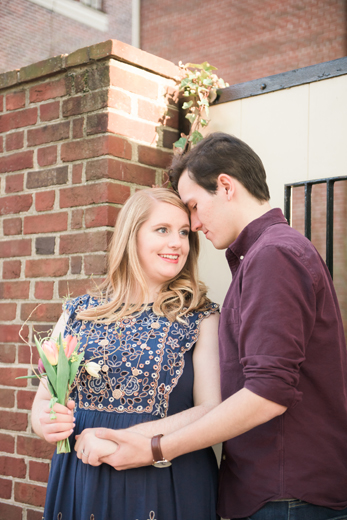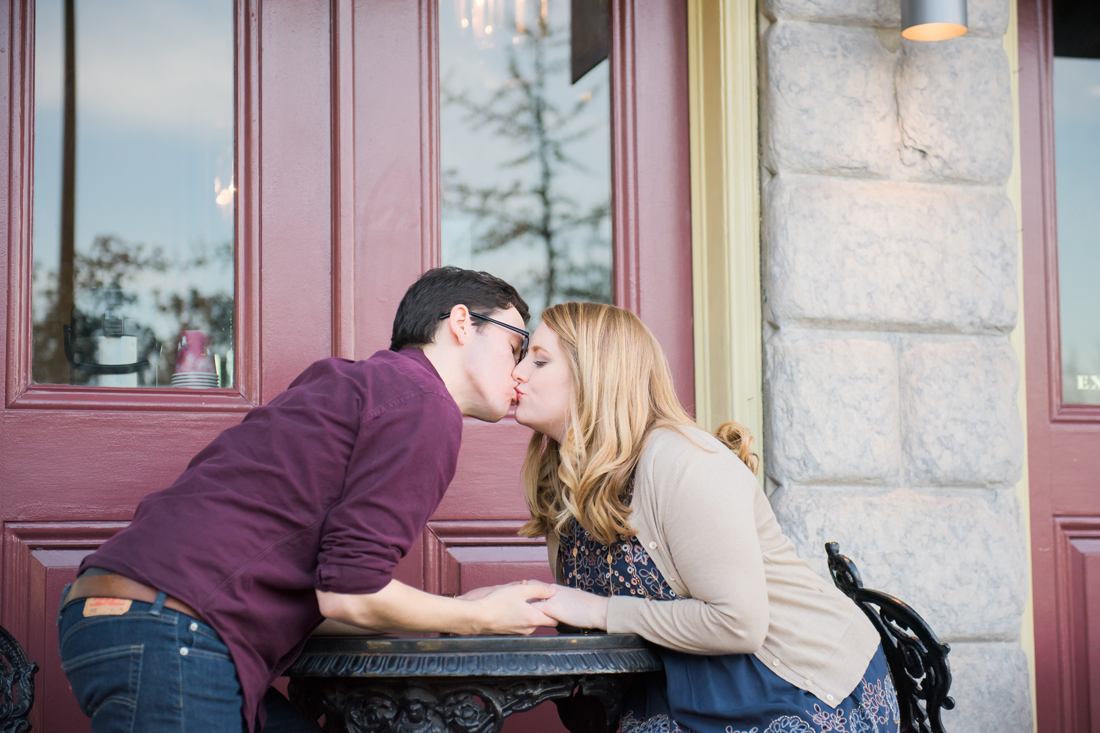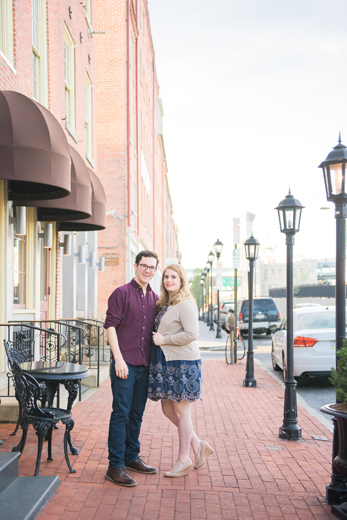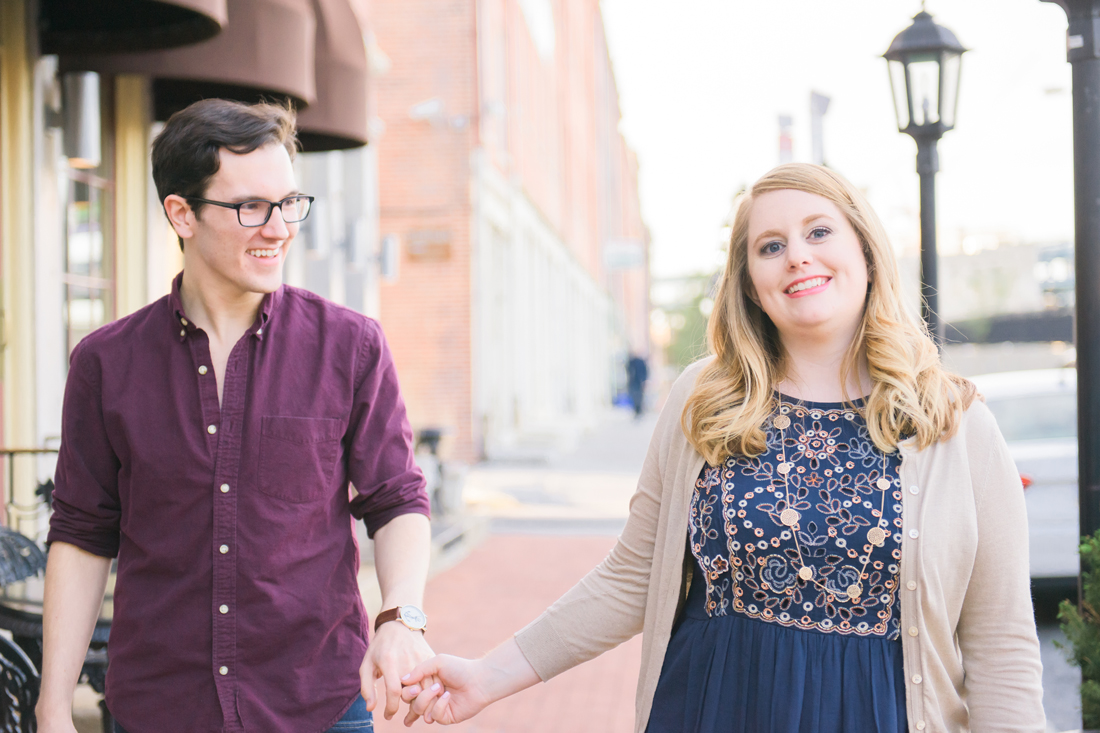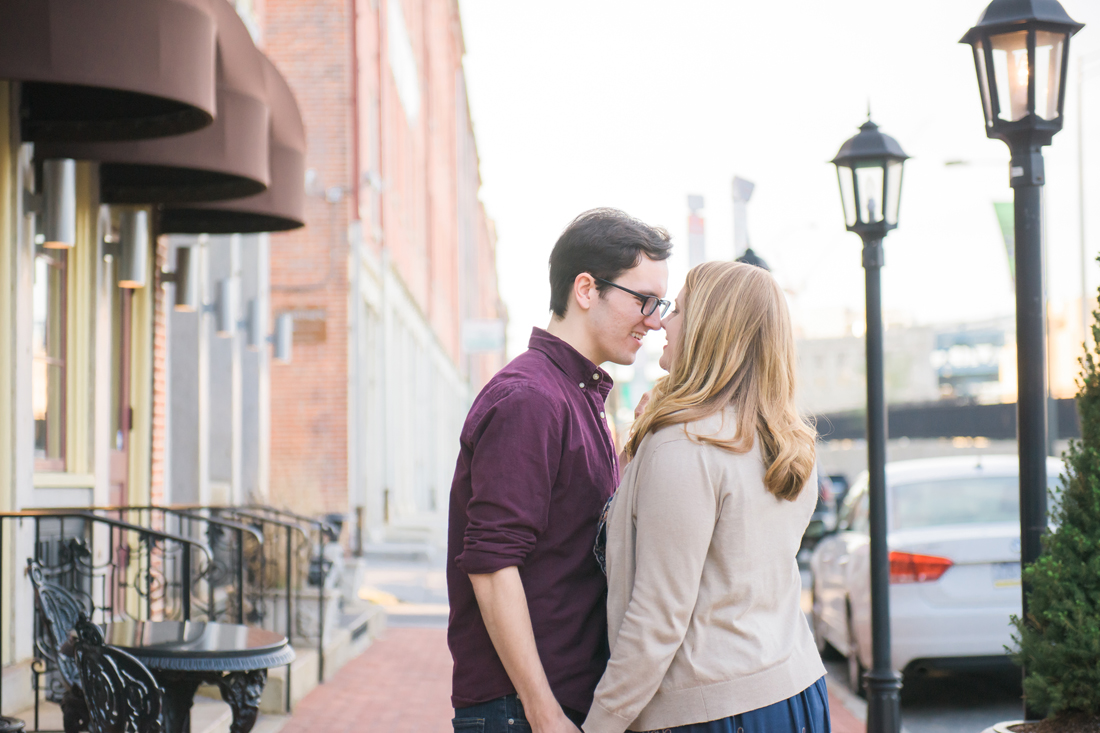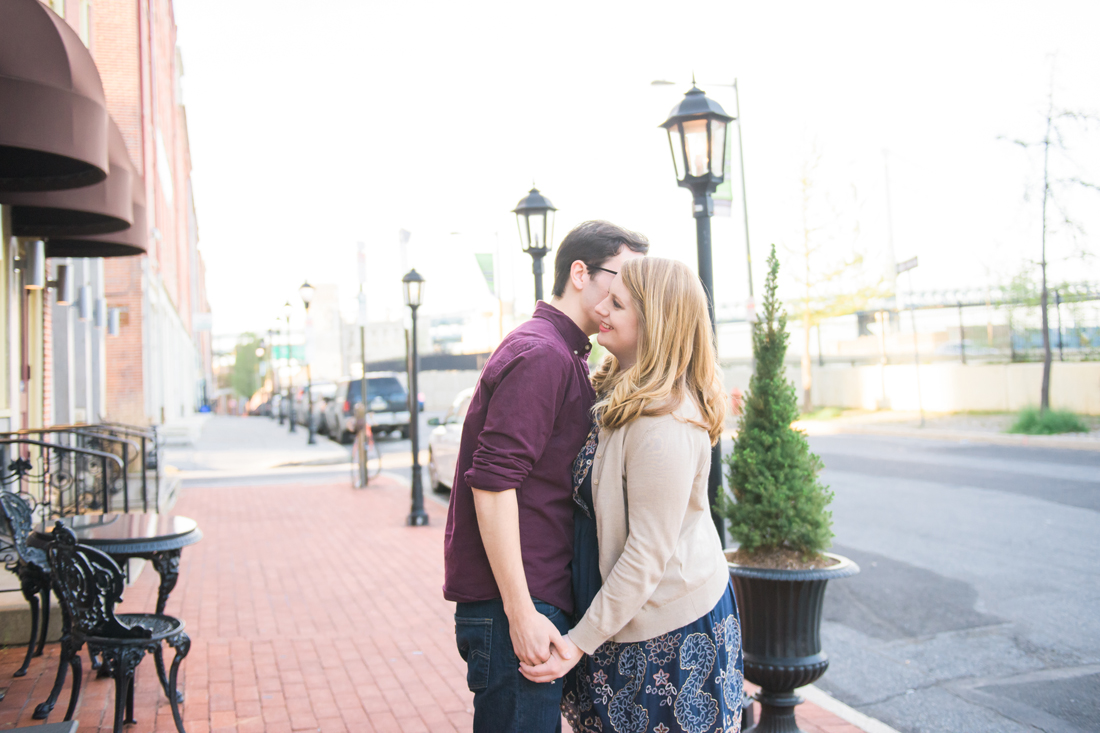 On our way to Elfreth's Alley, we came across the most incredible golden hour glow.. LOVE these!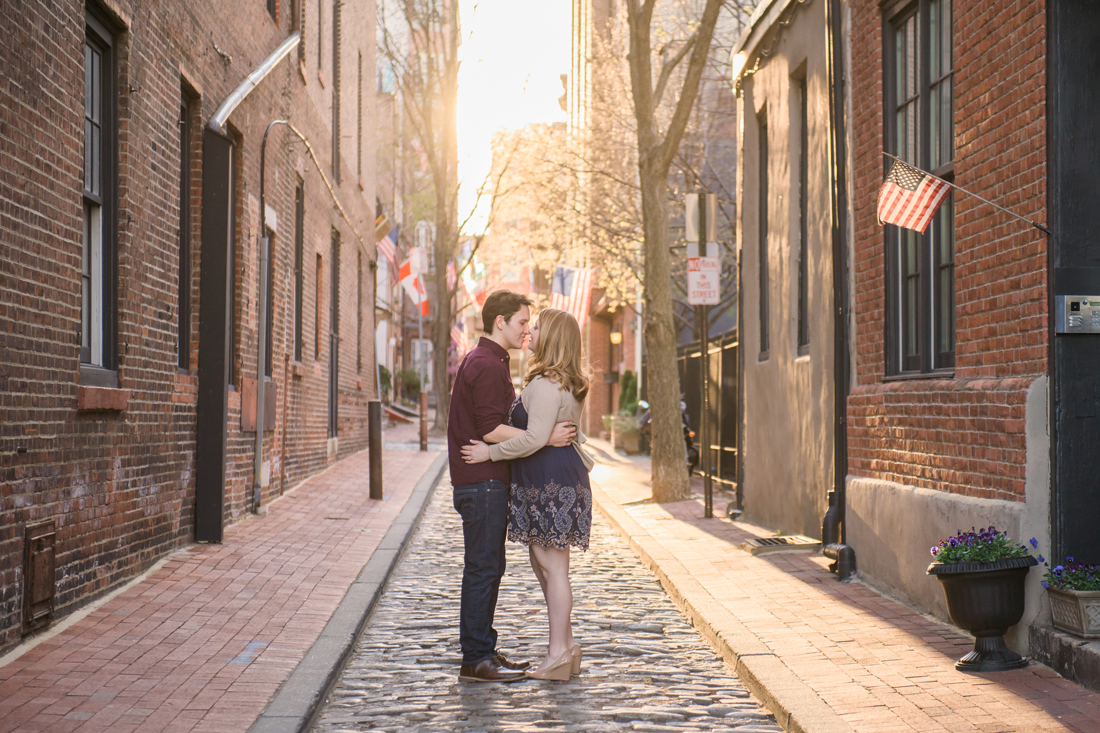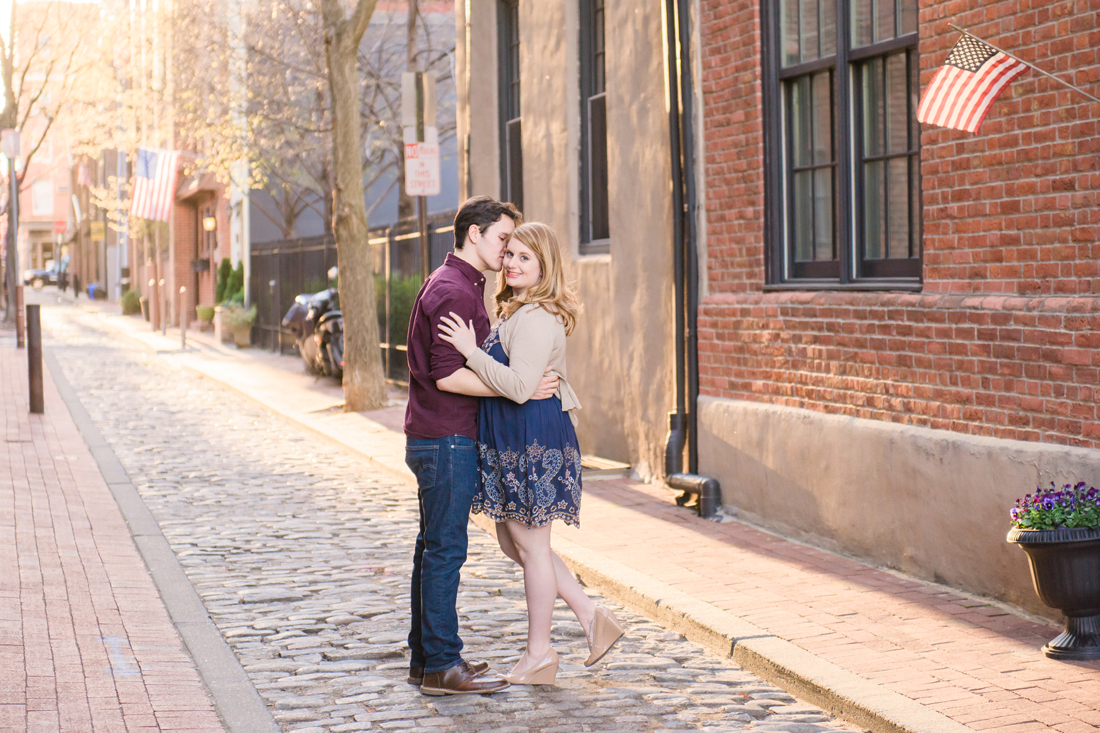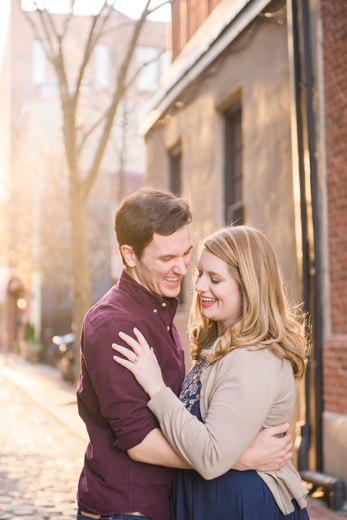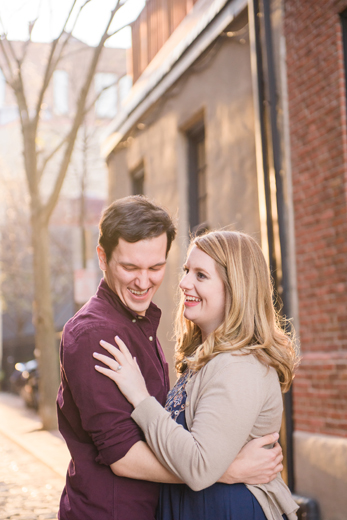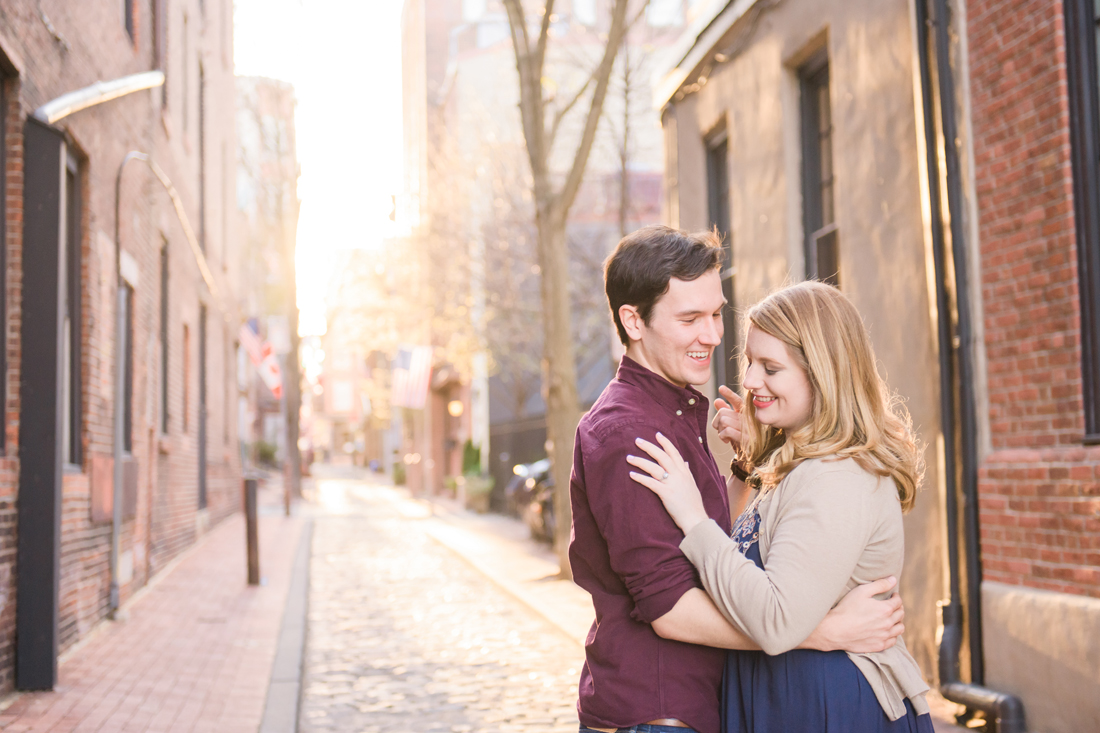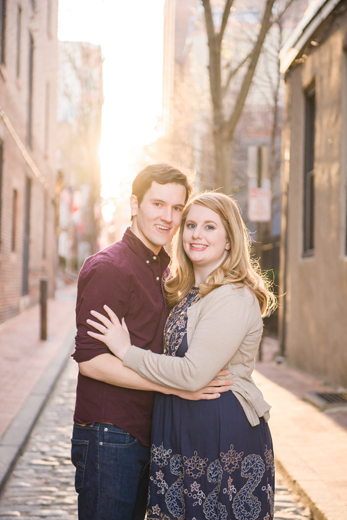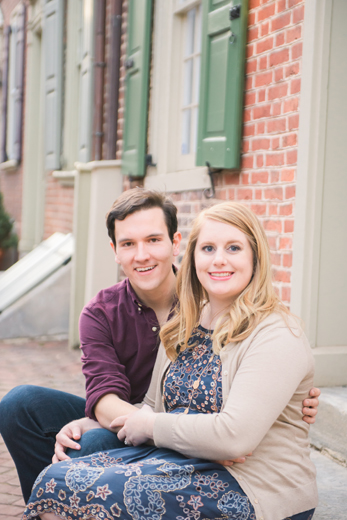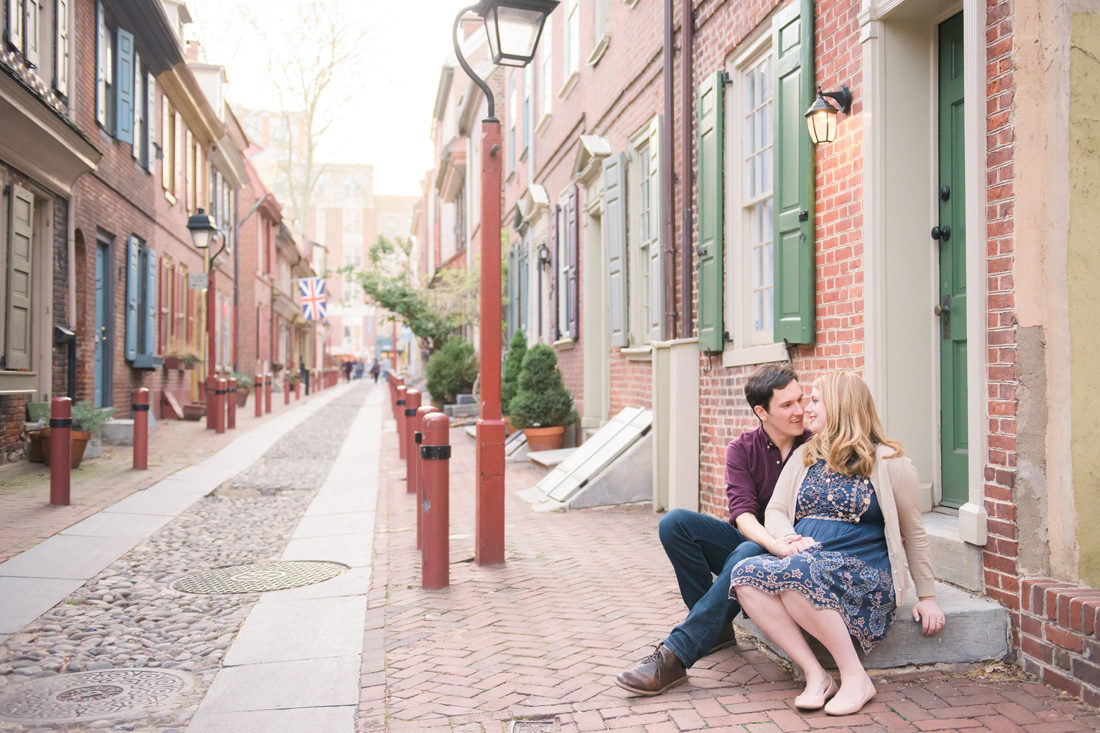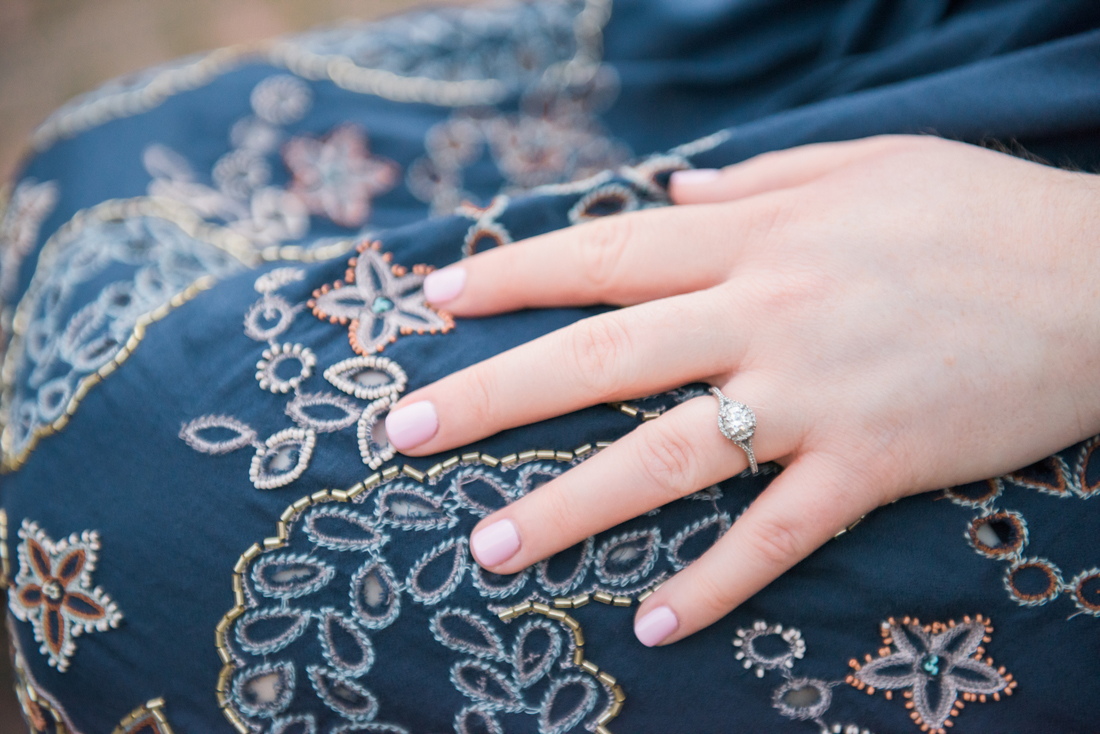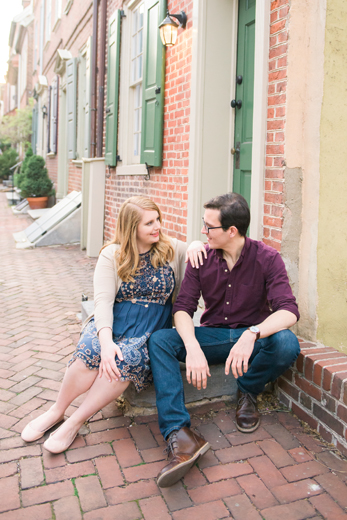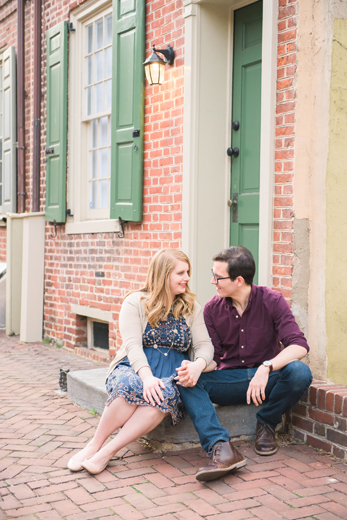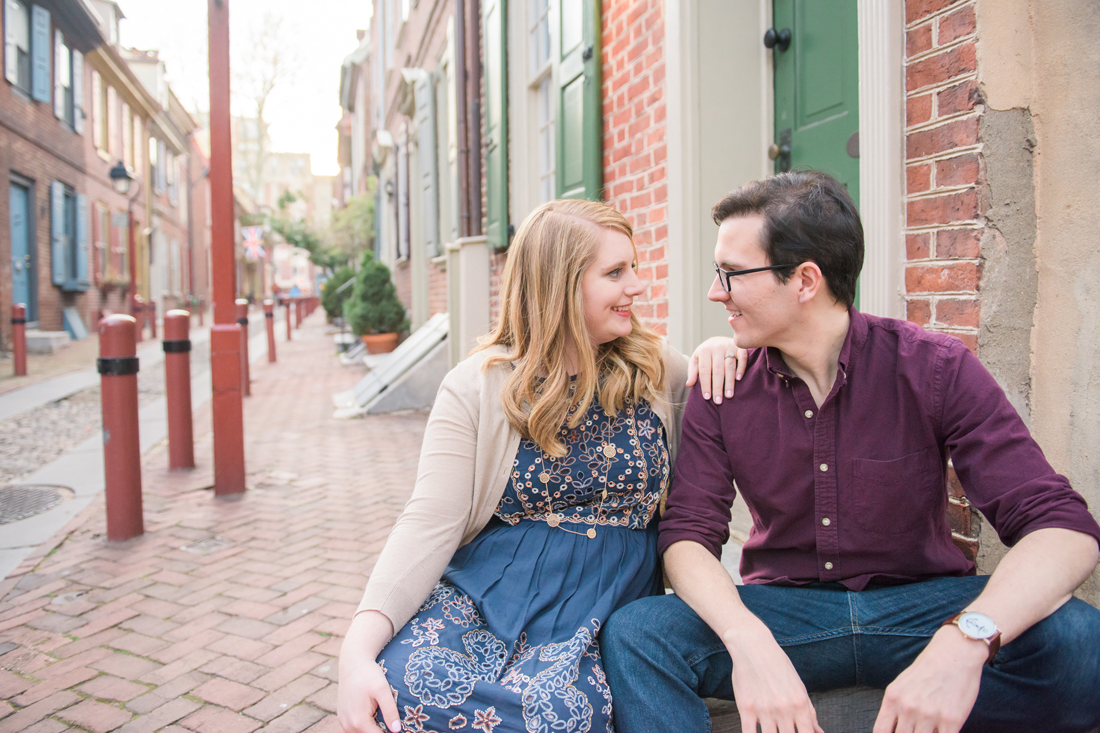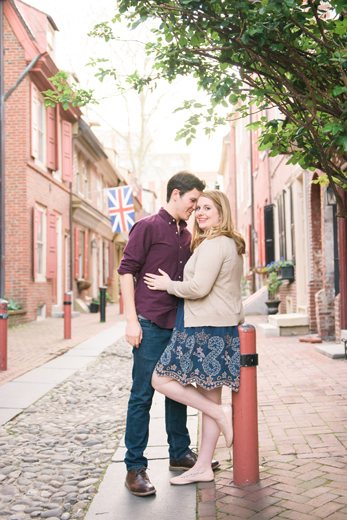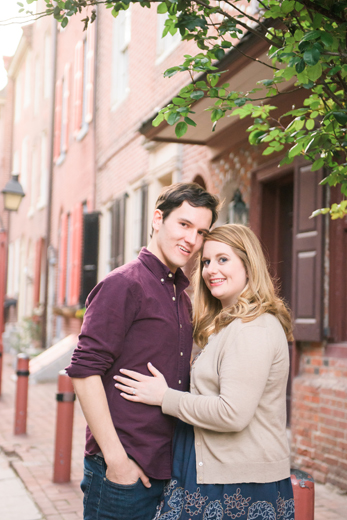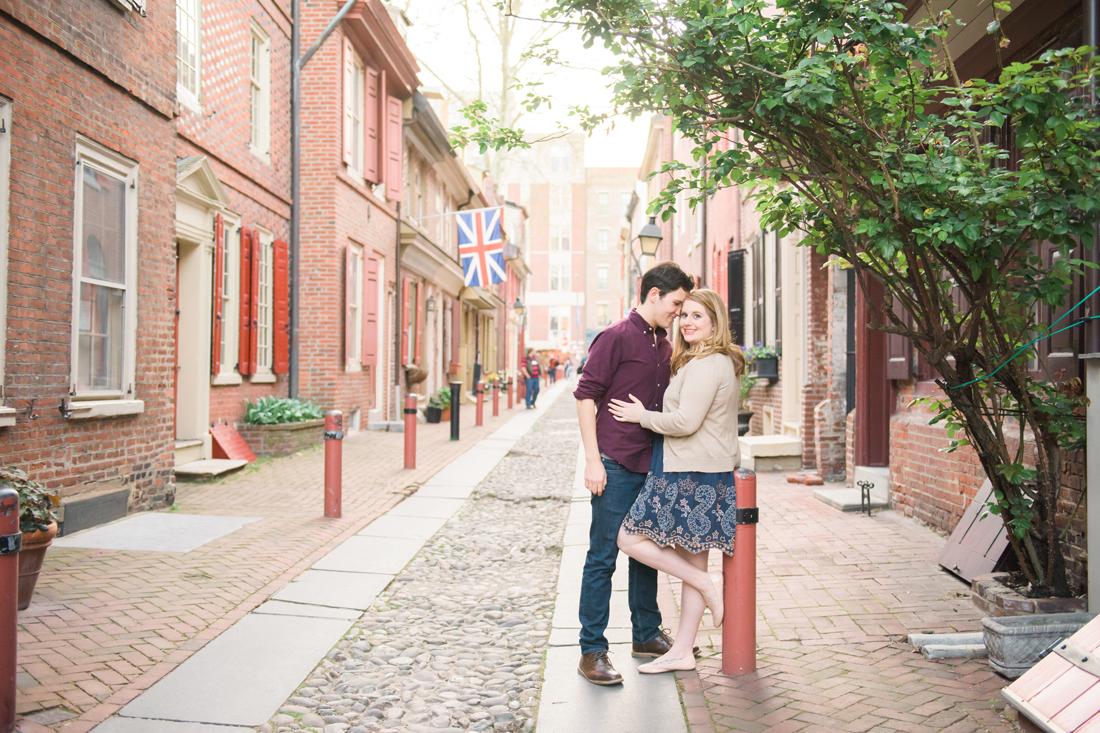 Ahh, congratulations you two!! I had the best time photographing you, and we loved catching up over dinner too. Rebecca and Will, you are the sweetest – so happy for you!