Salma and Bashar | Engagement Celebration
It's been a minute since I've blogged! Looking back through this gorgeous day, I can't believe it's taken me so long to share so many favorites from Salma and Bashar's intimate engagement celebration! With their immediate families in attendance (and extended friends and family via zoom!) Salma and Bashar exchanged rings and made their engagement official at the end of December (what a nice way to round out the year that was 2020)! These two are truly such beautiful people inside and out, filled with so much joy and so much love from their family! When we were taking portraits, they mentioned how all the photos of them together are the two of them laughing, and we definitely got a lot like that on this day too! They clearly complement each other so well and I'm so happy for you both! And it was such a joy to see their families too, especially Salma's mom Nevine, who you'll recognize from her fashion panel appearance a couple falls ago :) And obviously, style and being photogenic run in the family! This was such a sweet event, carefully and thoughtfully planned out to be as cautious as possible, and it was such an honor to get to capture such a sweet moment for these wonderful families! Congratulations to all!!
*As with all photoshoots during the pandemic, extra precautions are in place including mask wearing and distancing, plus pre-event quarantining in this case!*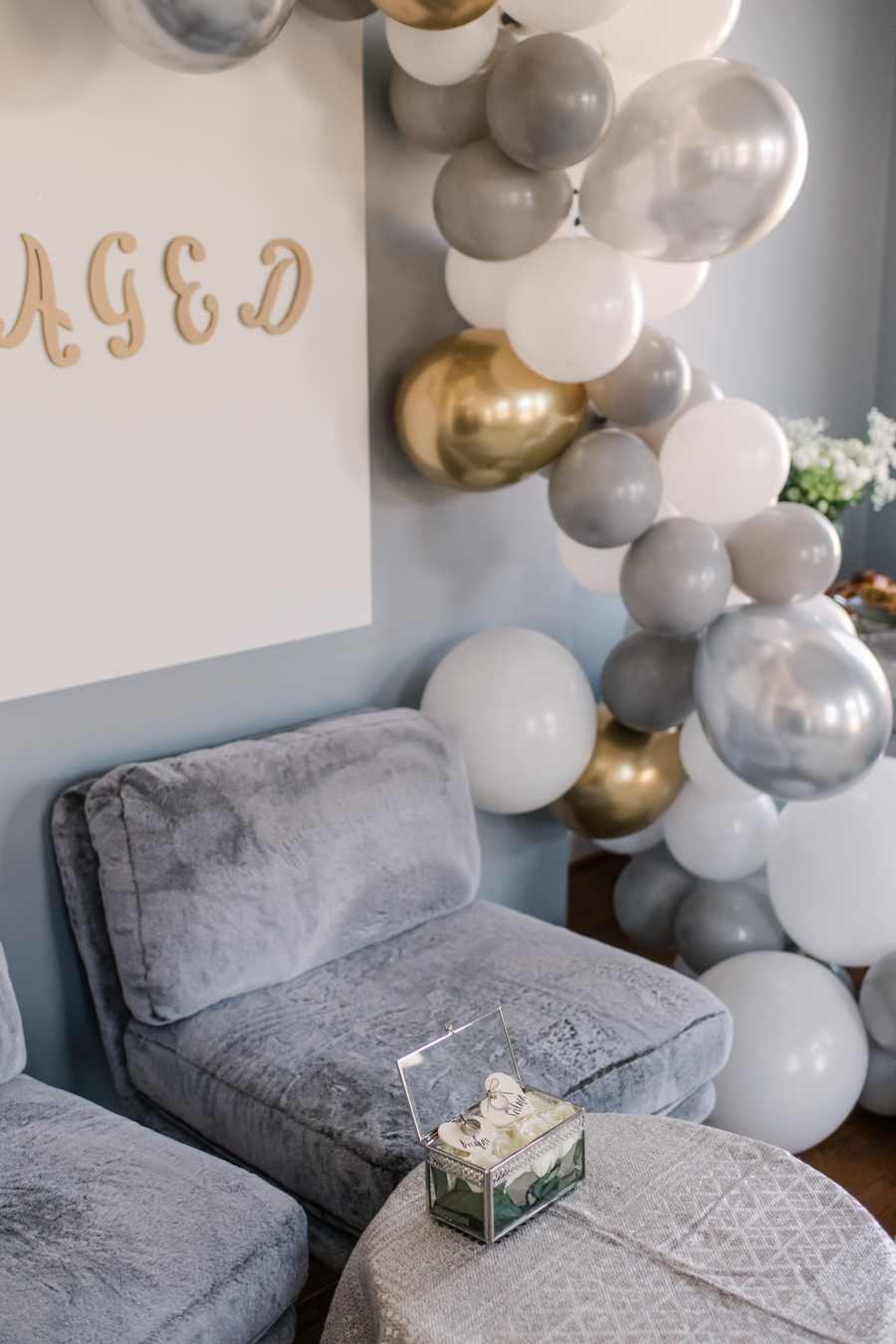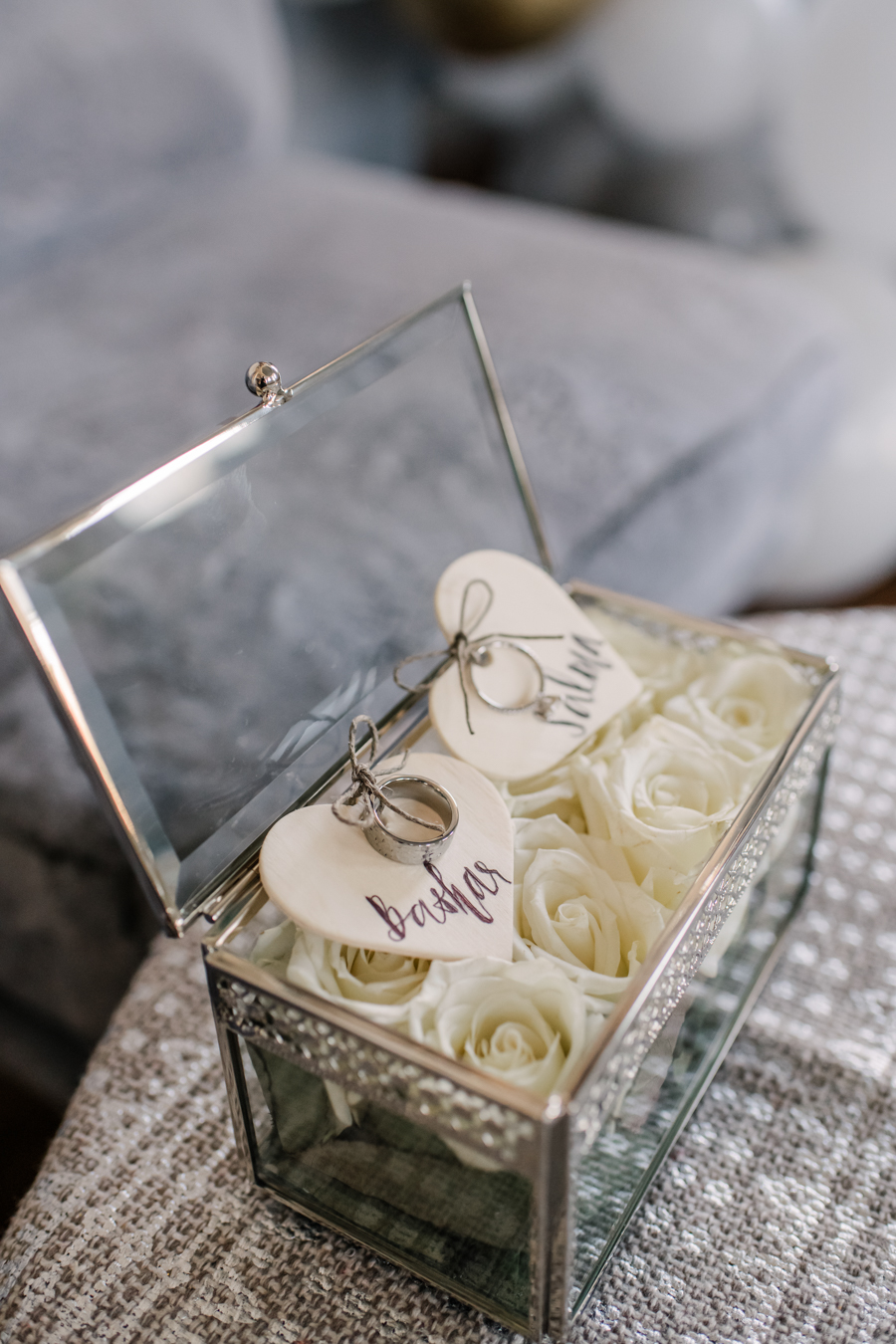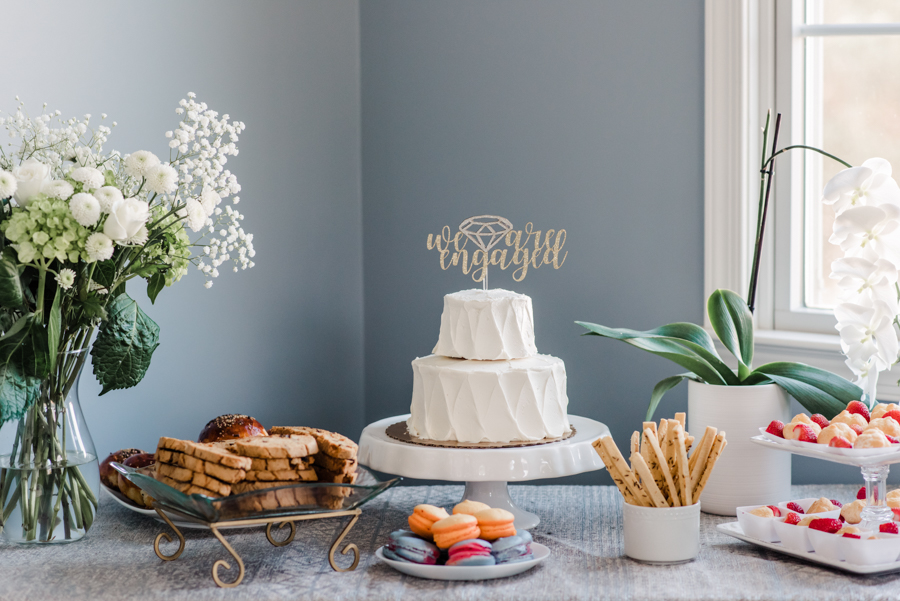 A little detail appreciation over her – look at this incredible dessert spread and balloon arch! All DIY by Nevine! Gorgeous!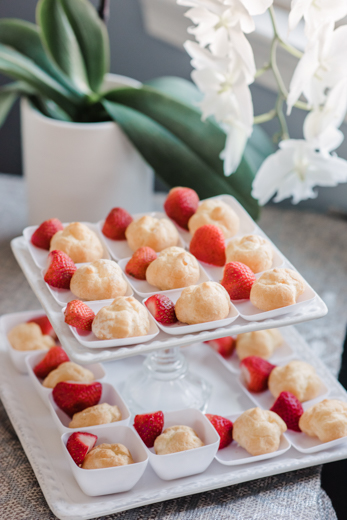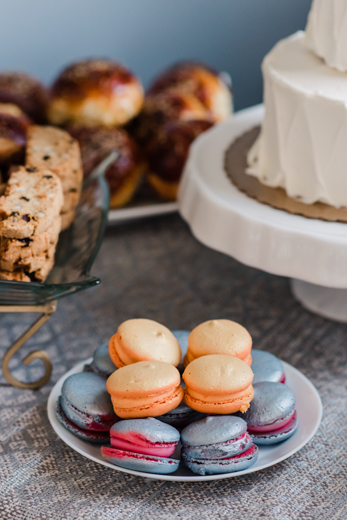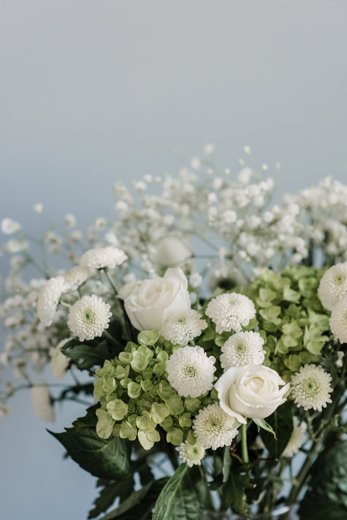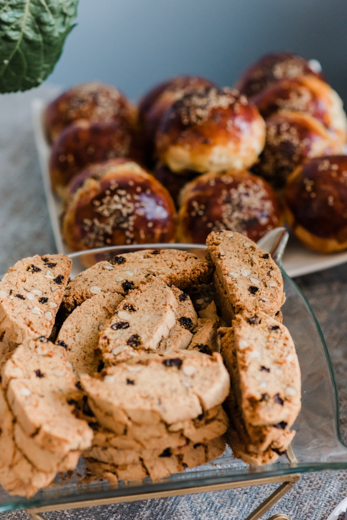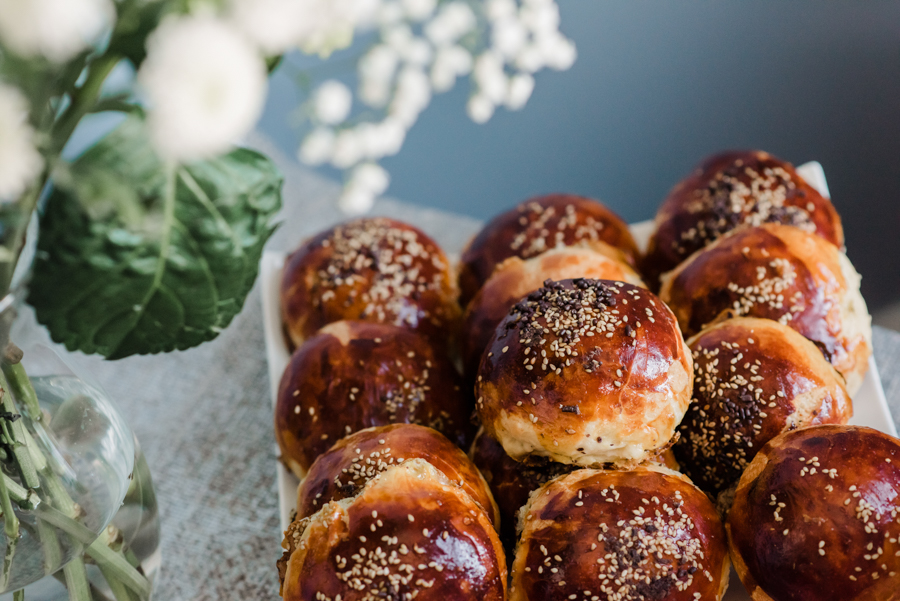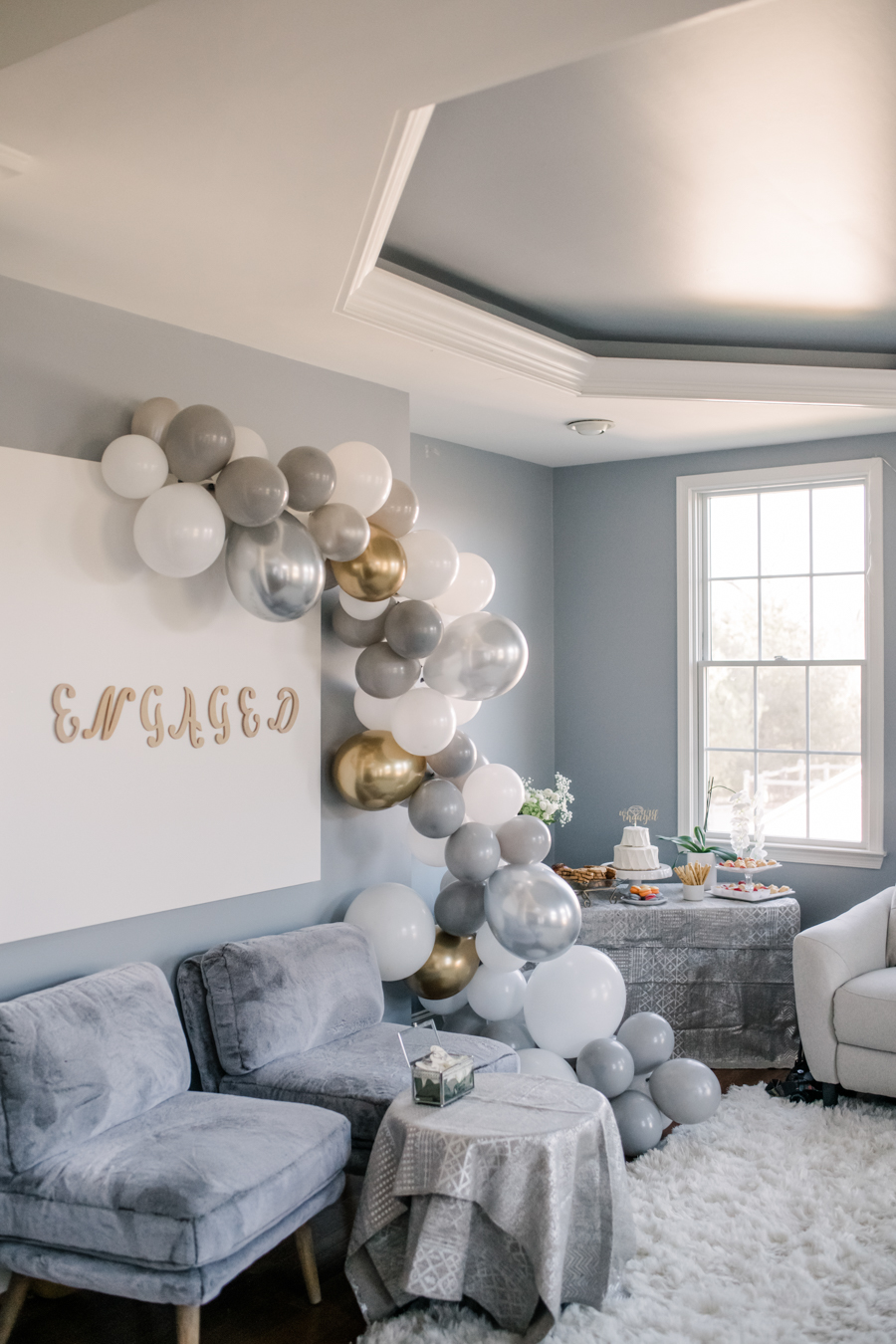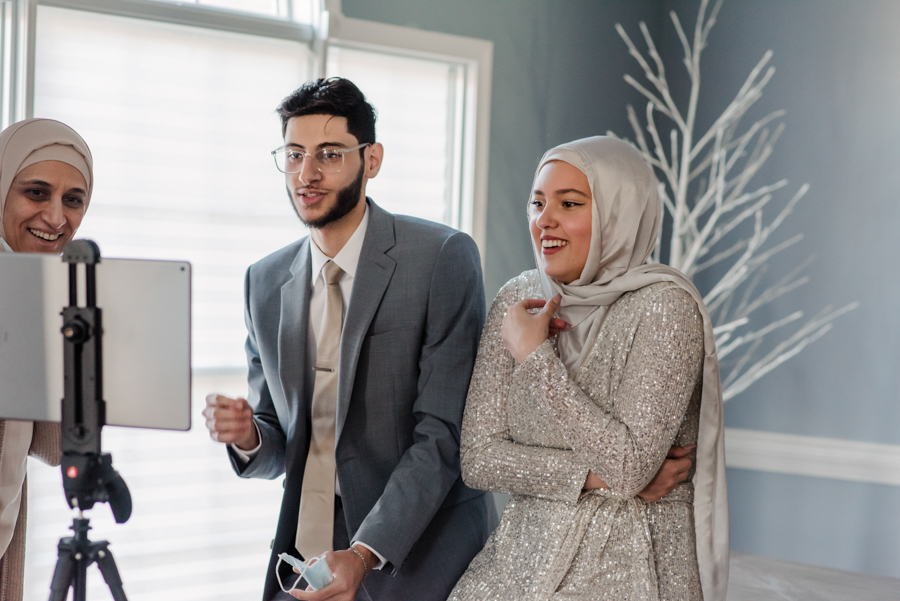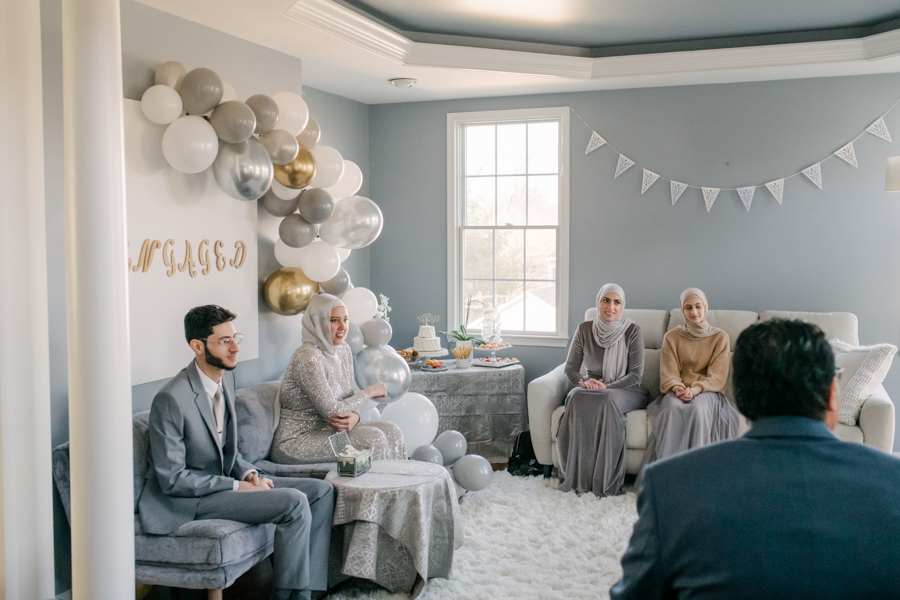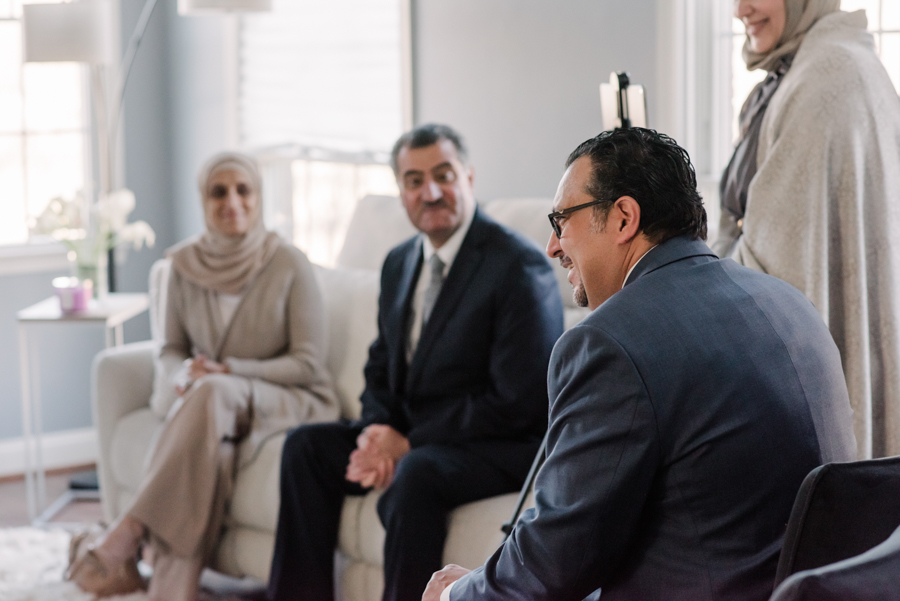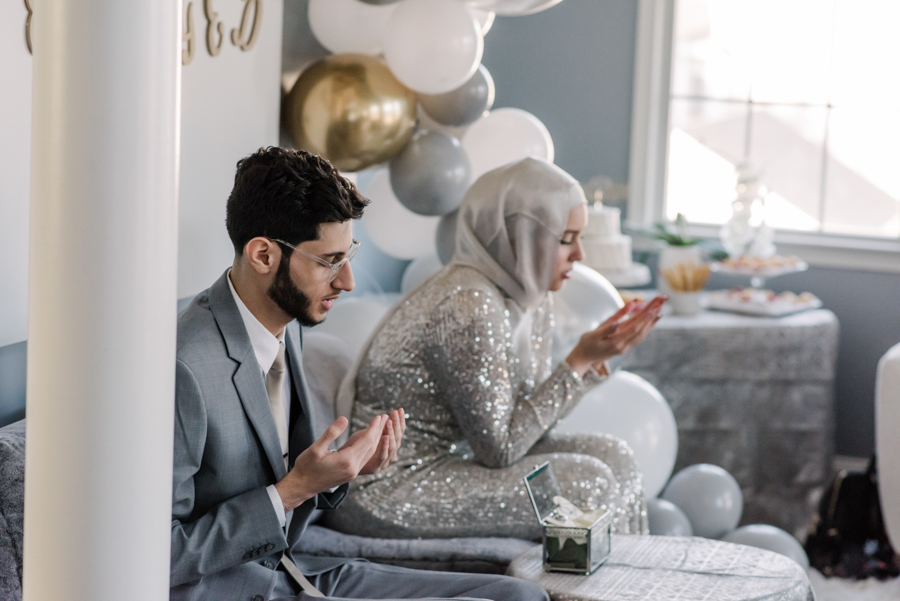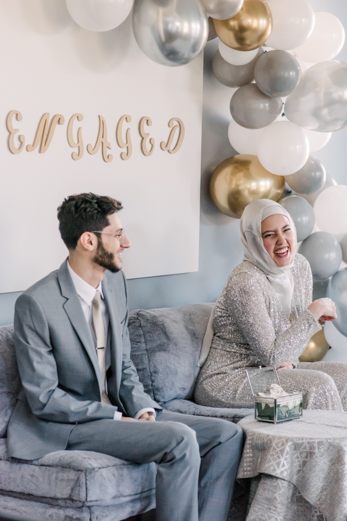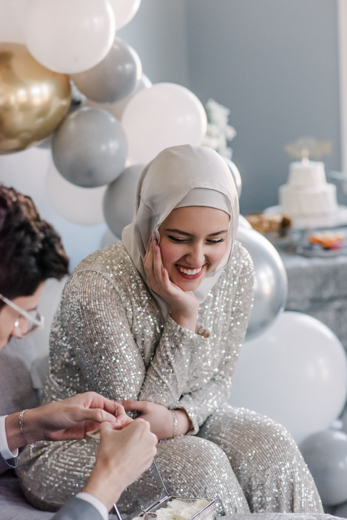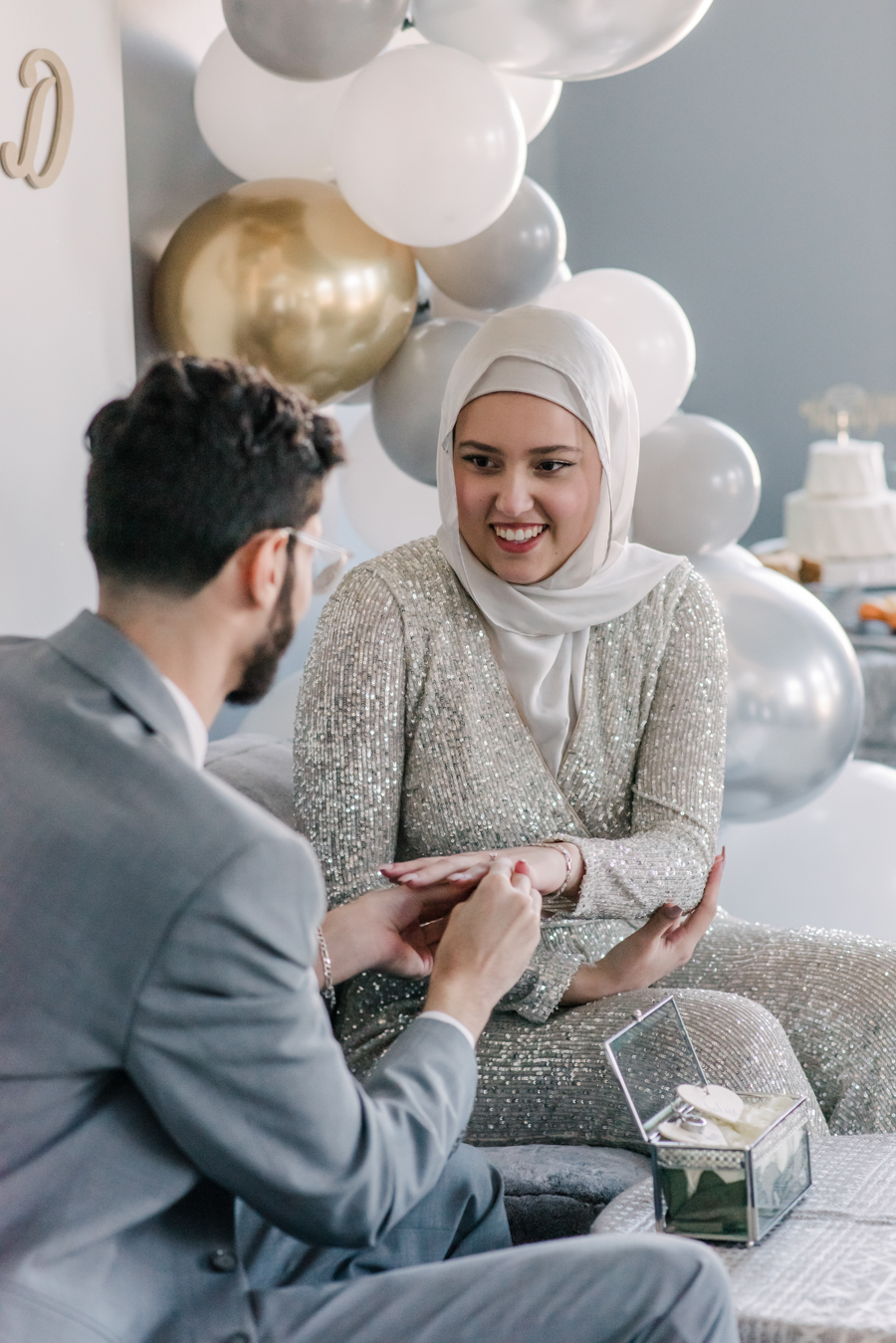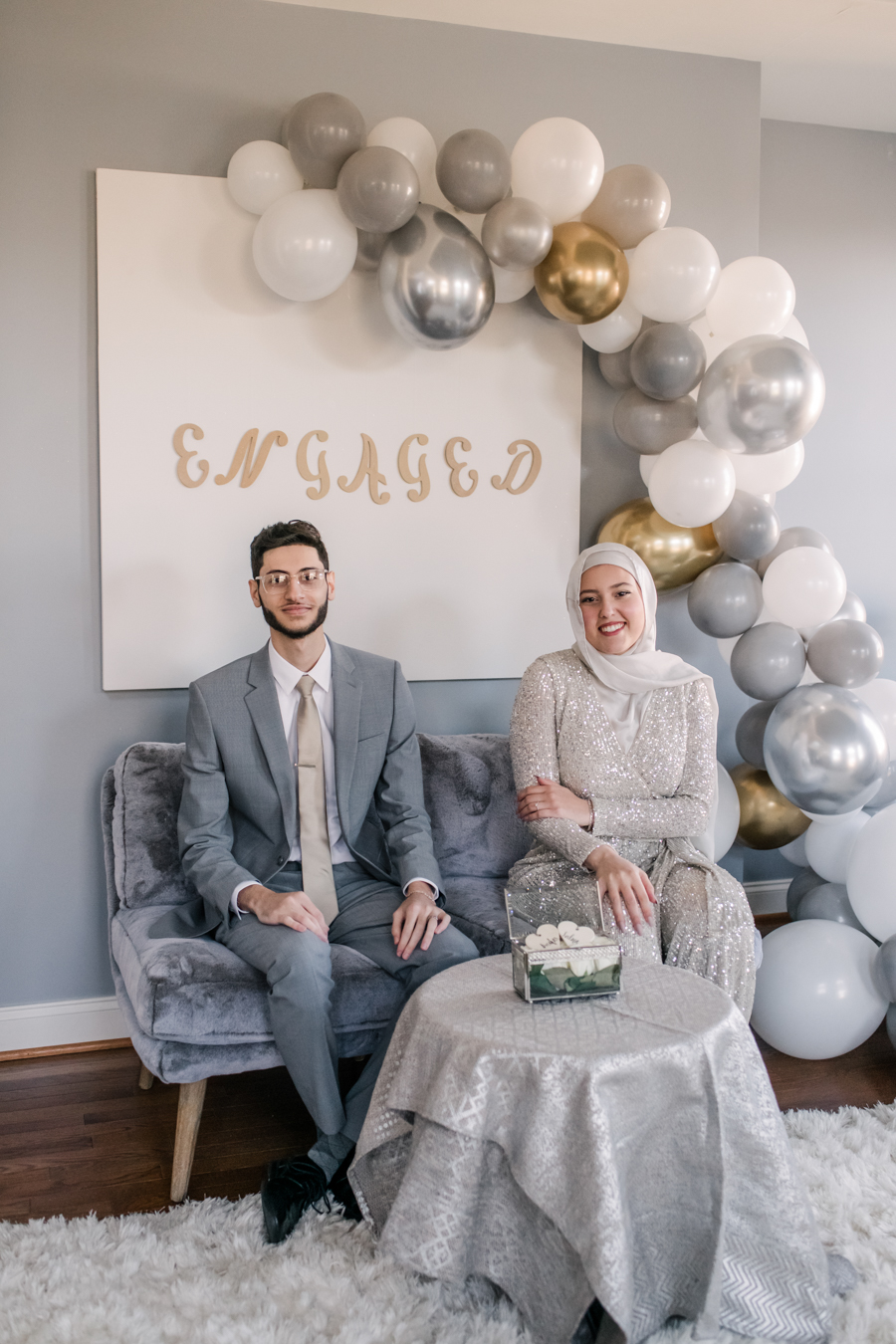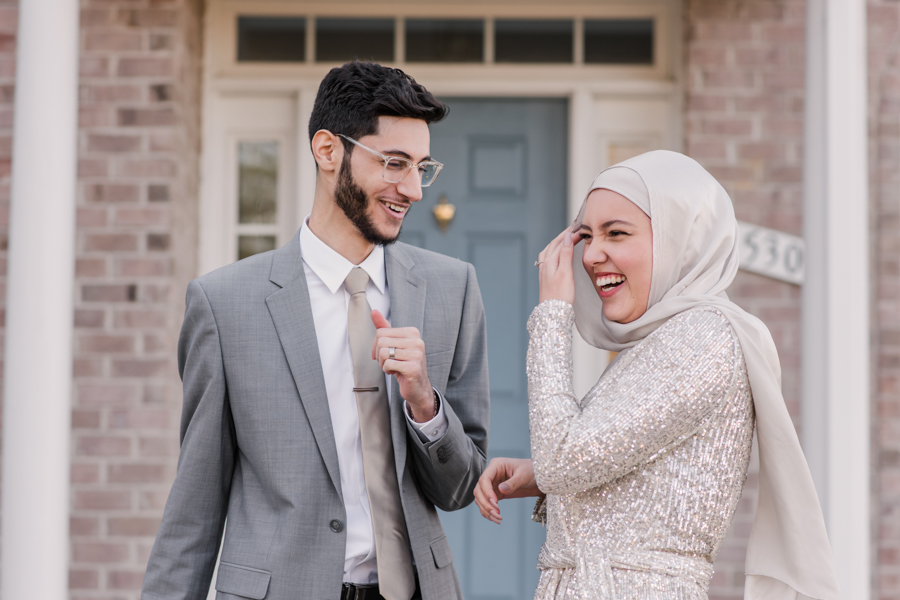 Seriously obsessed with all of their portraits! SO much joy radiating from these two!!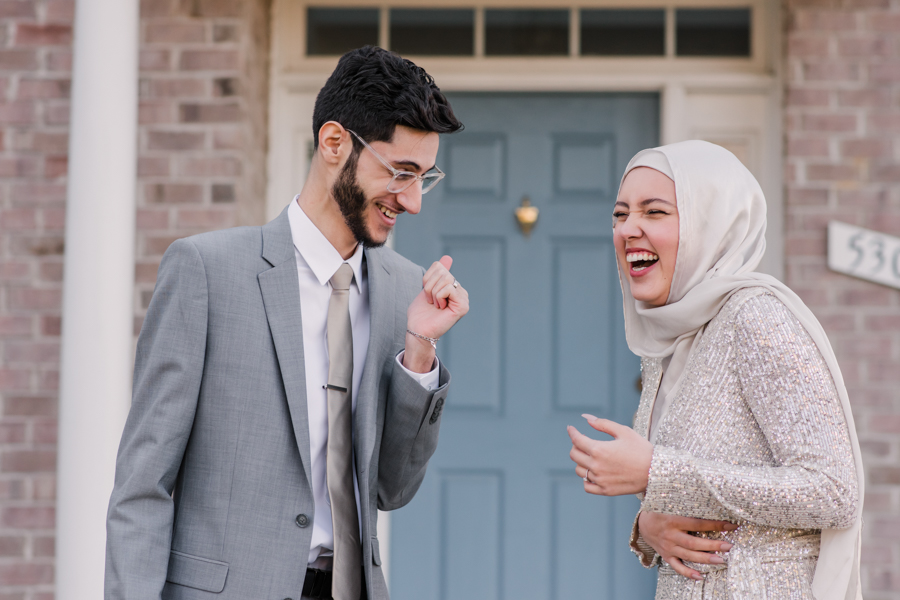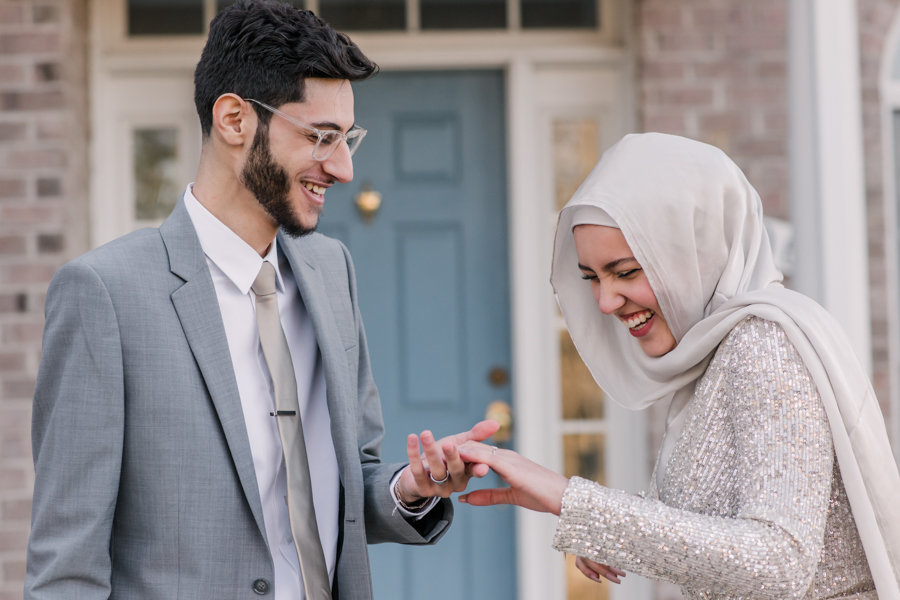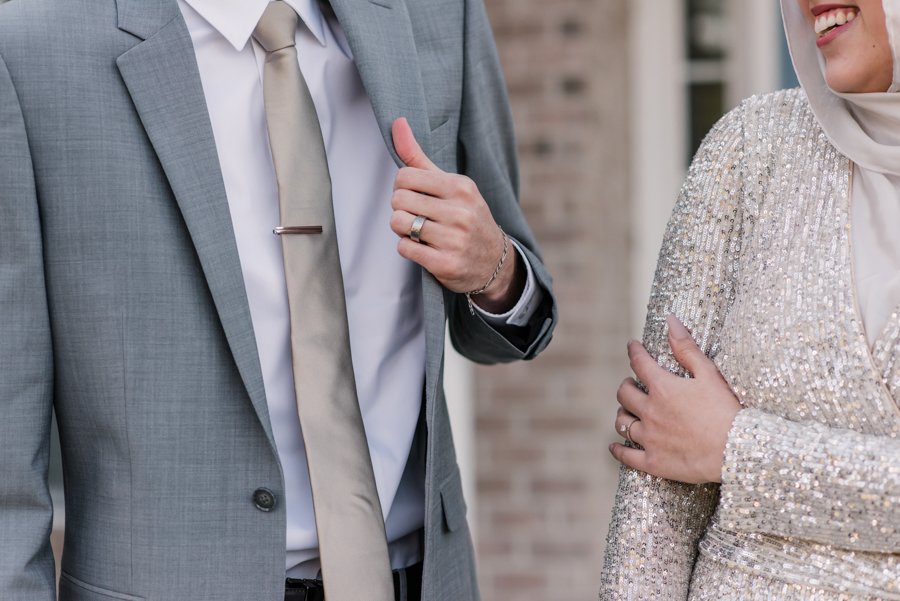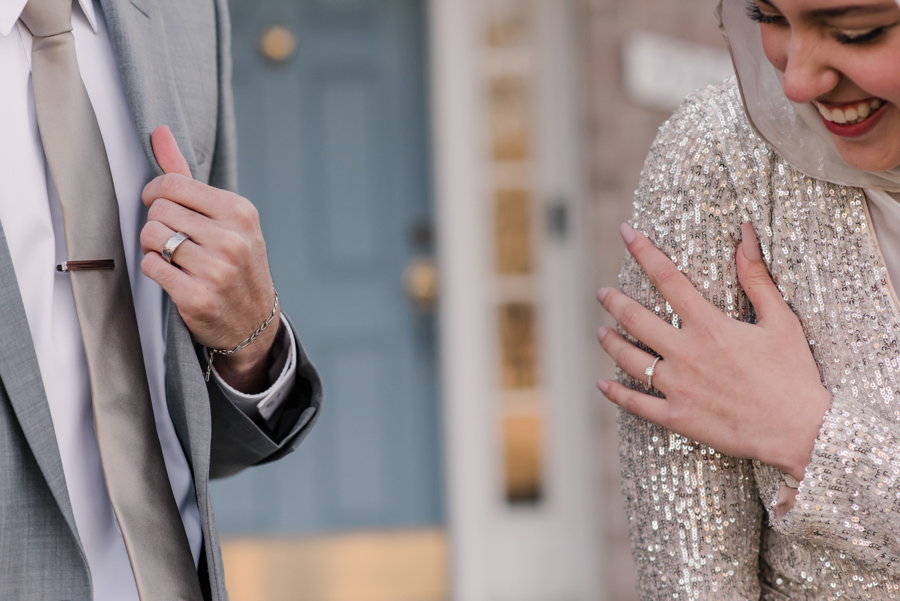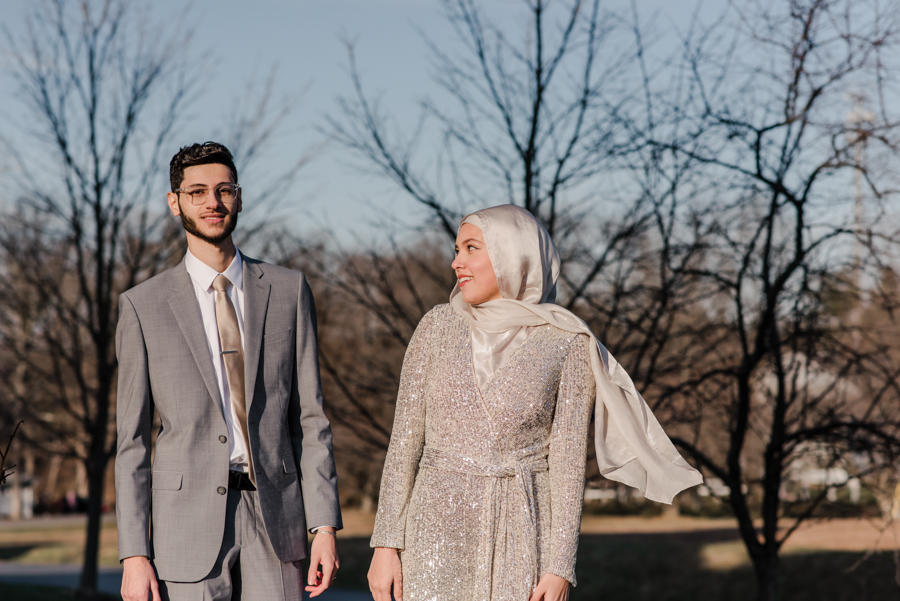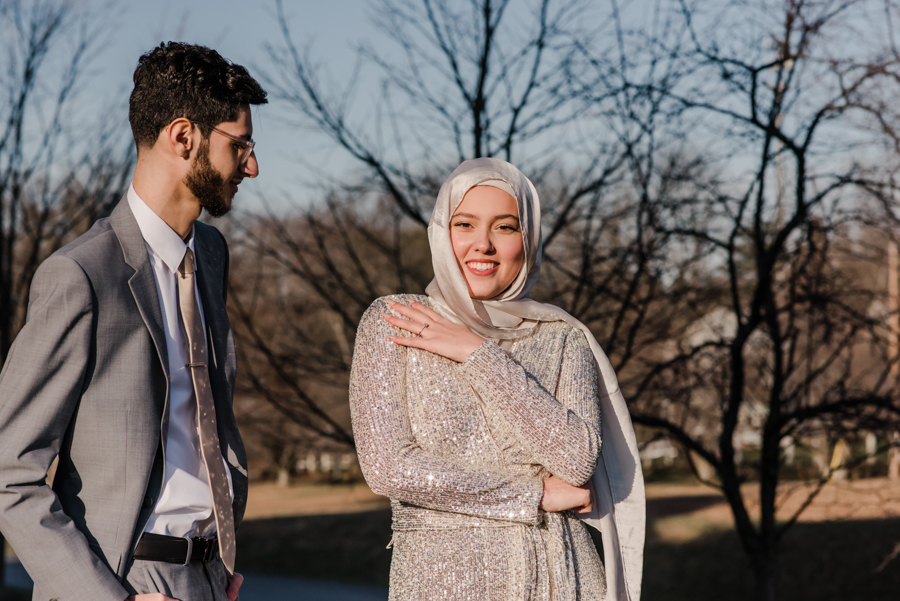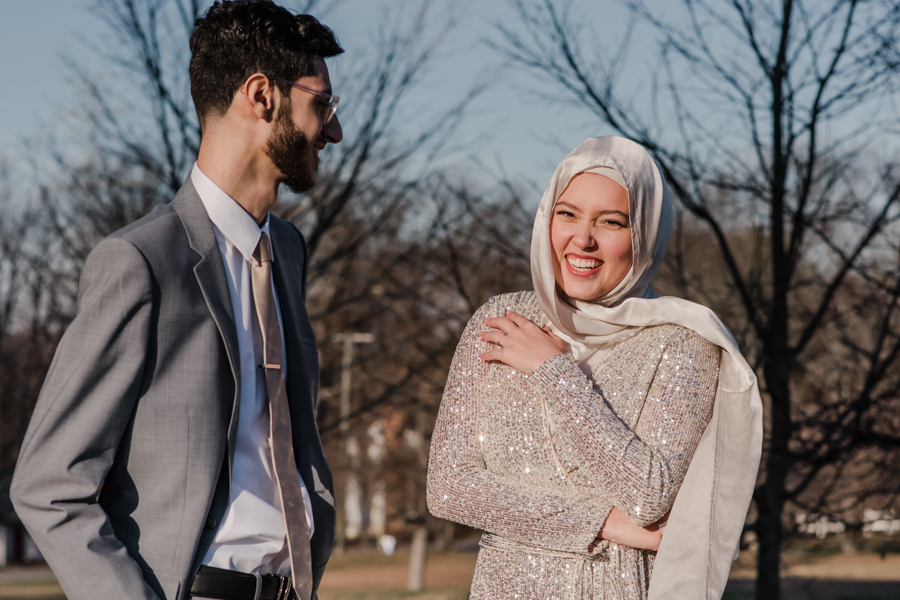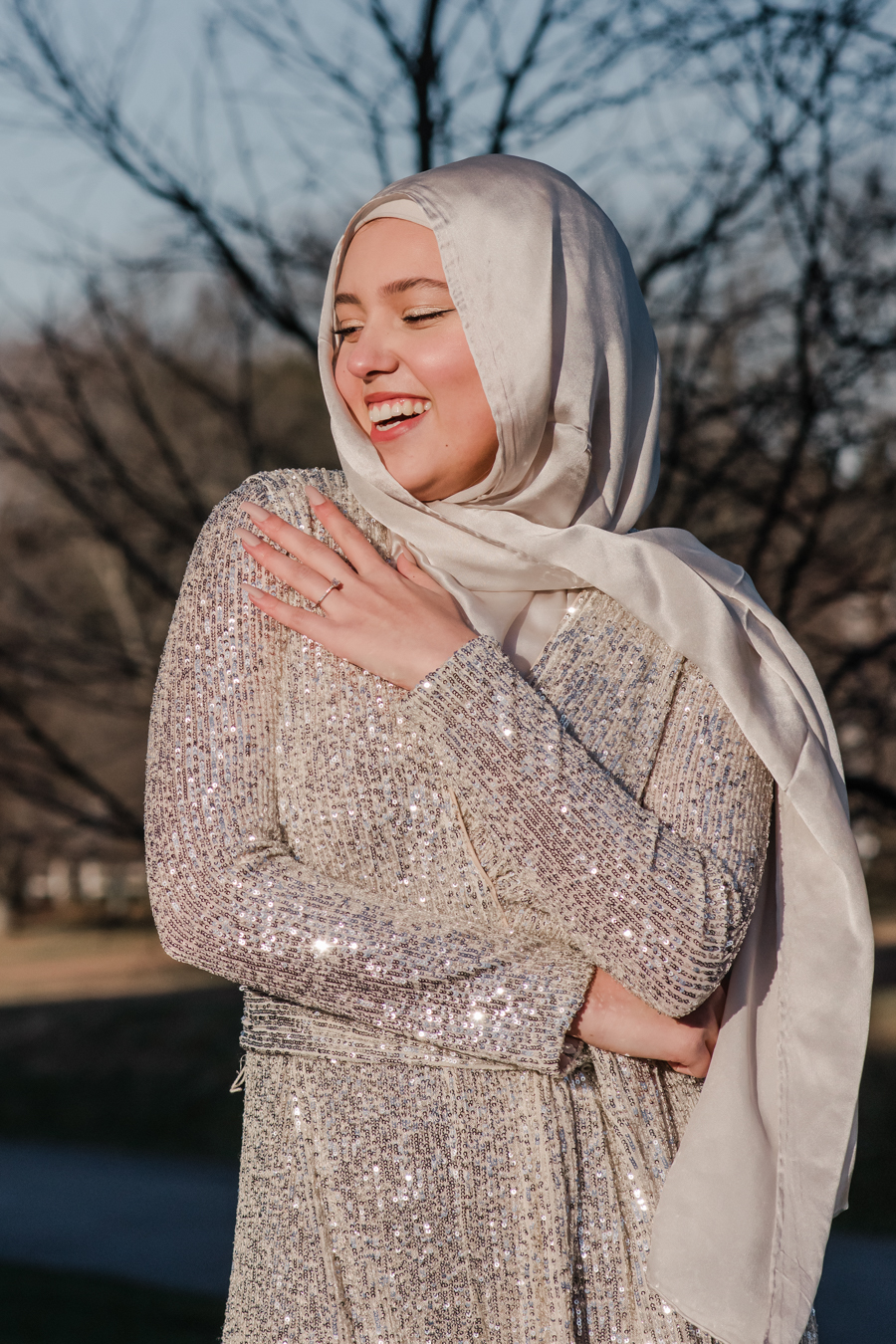 Salma you are stunning! Okay and seriously obsessed with your outfit!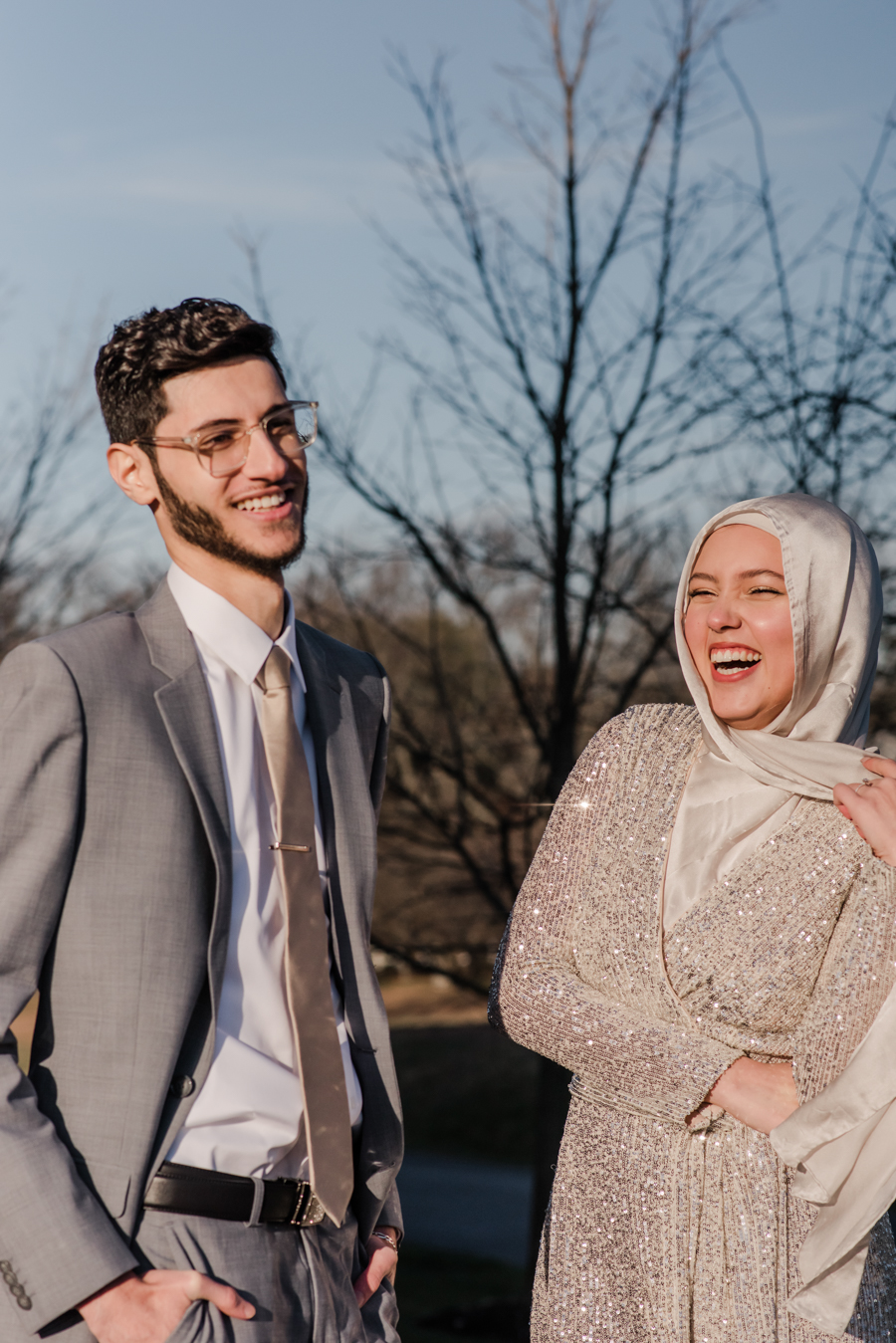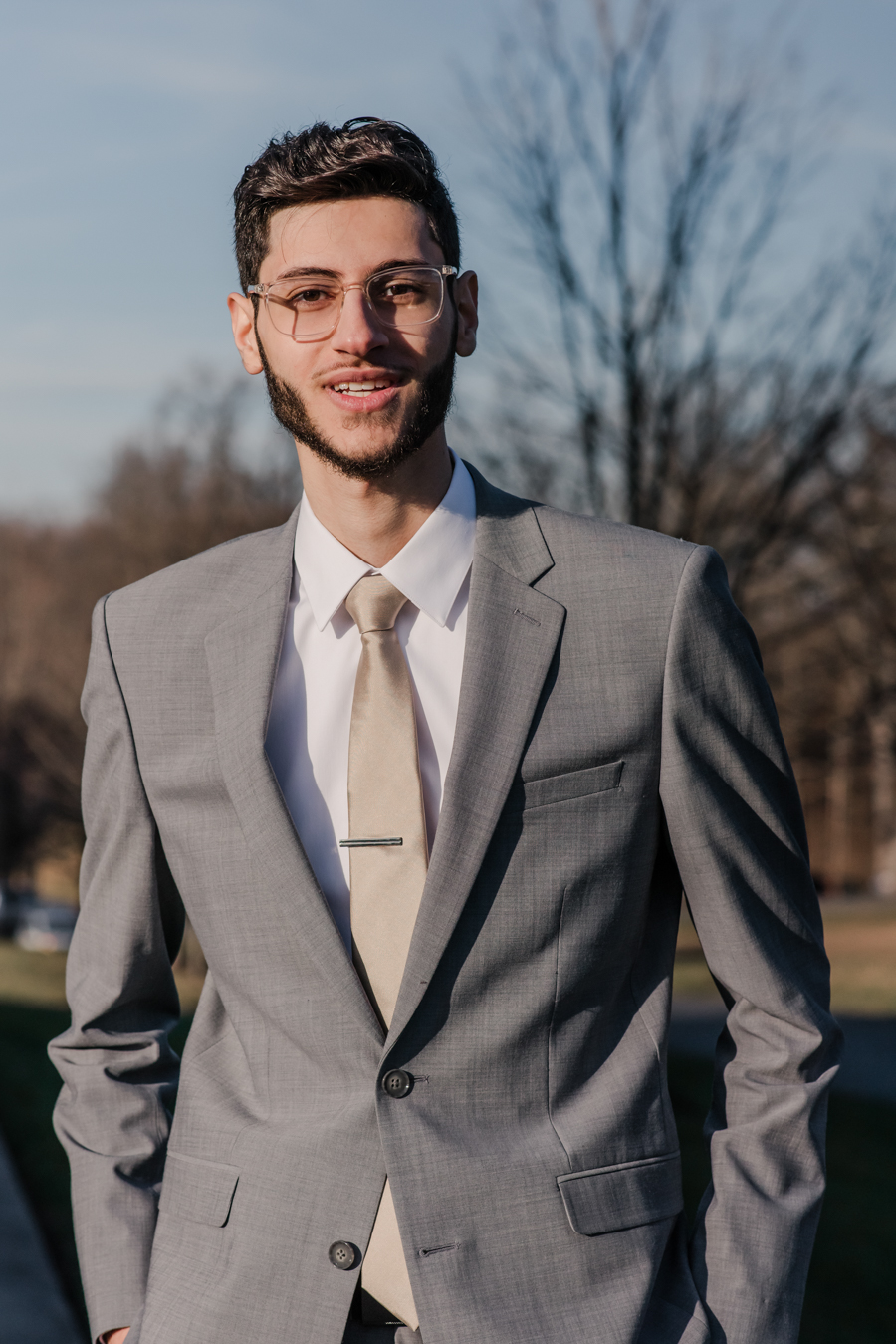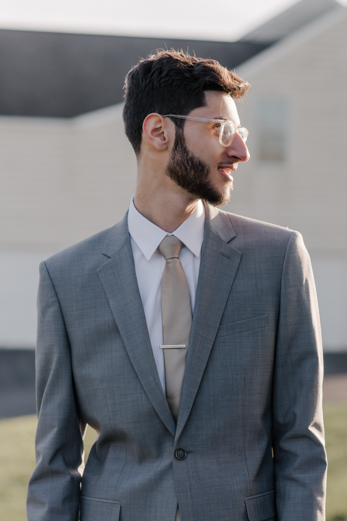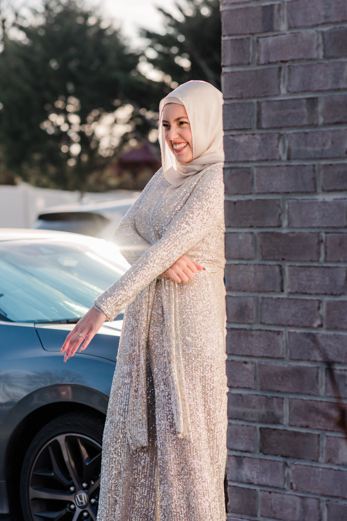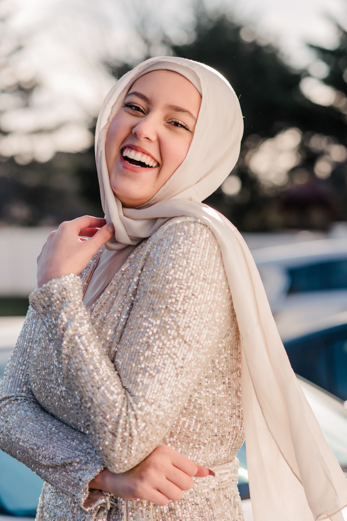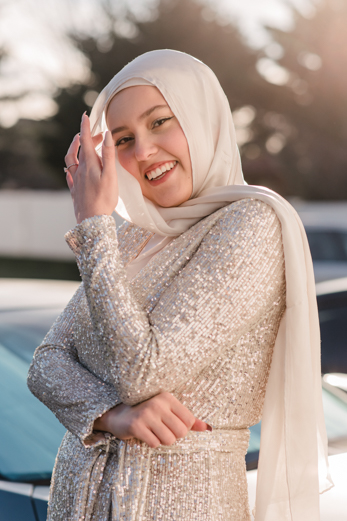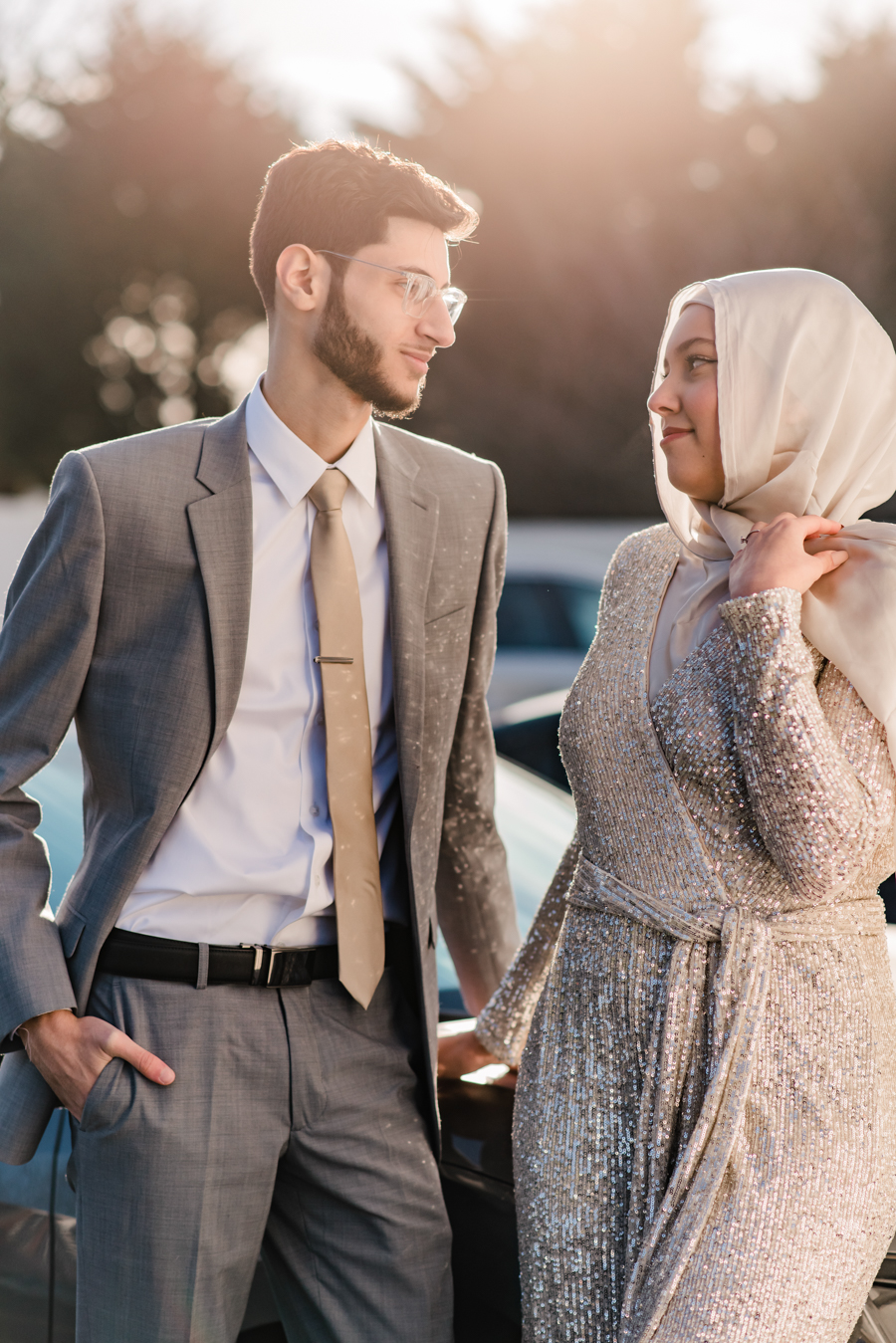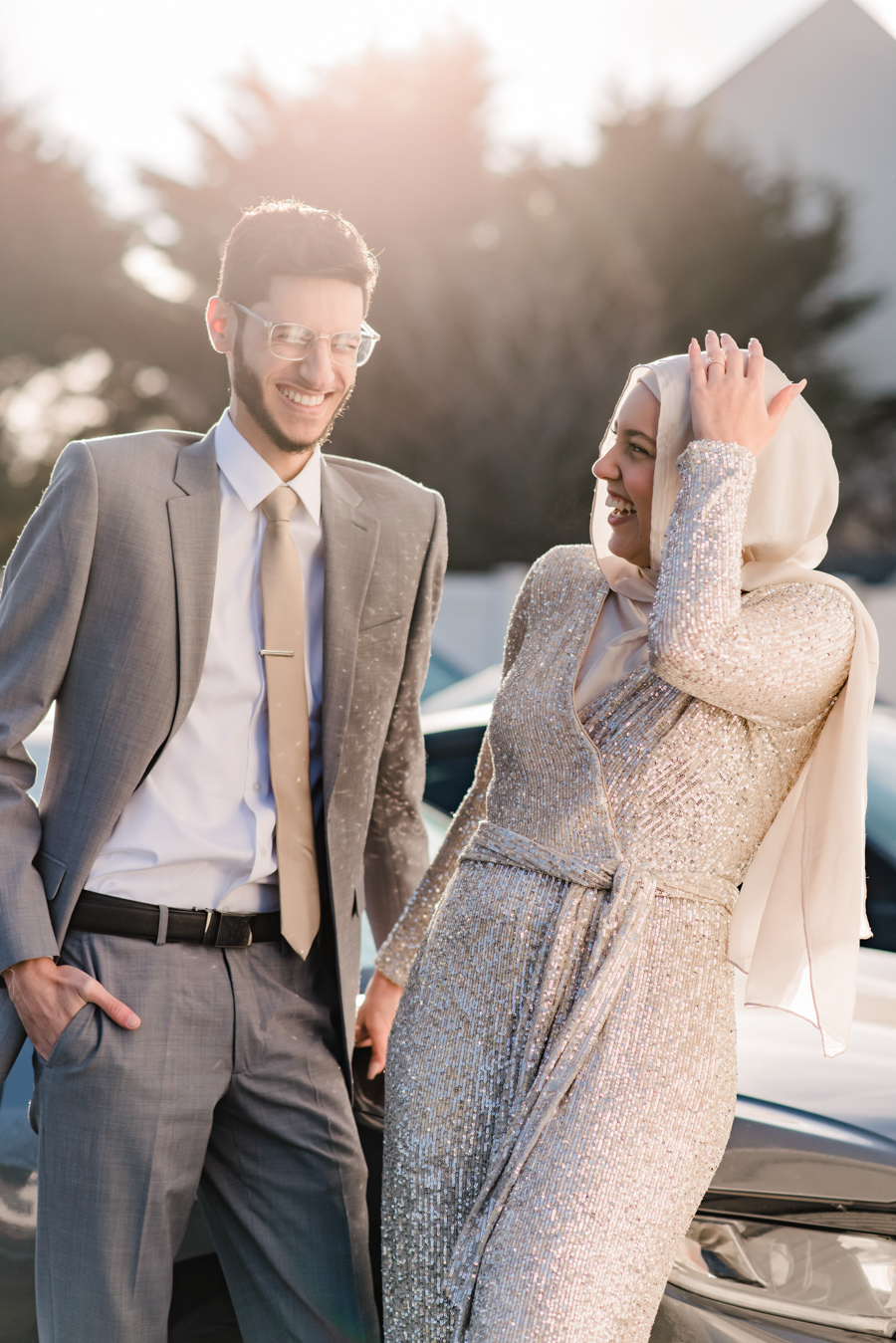 This light! What a perfect day!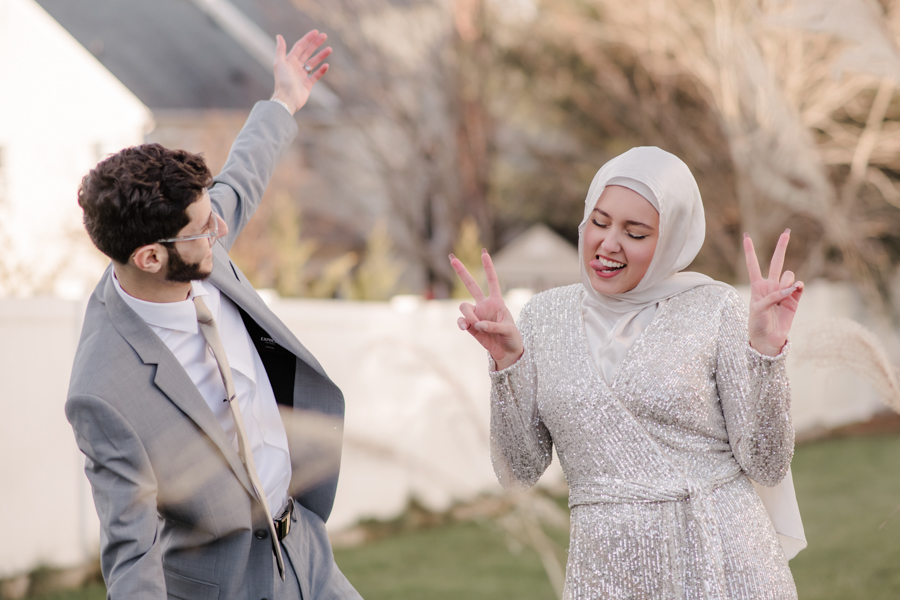 Gotta squeeze in a little silliness of course :)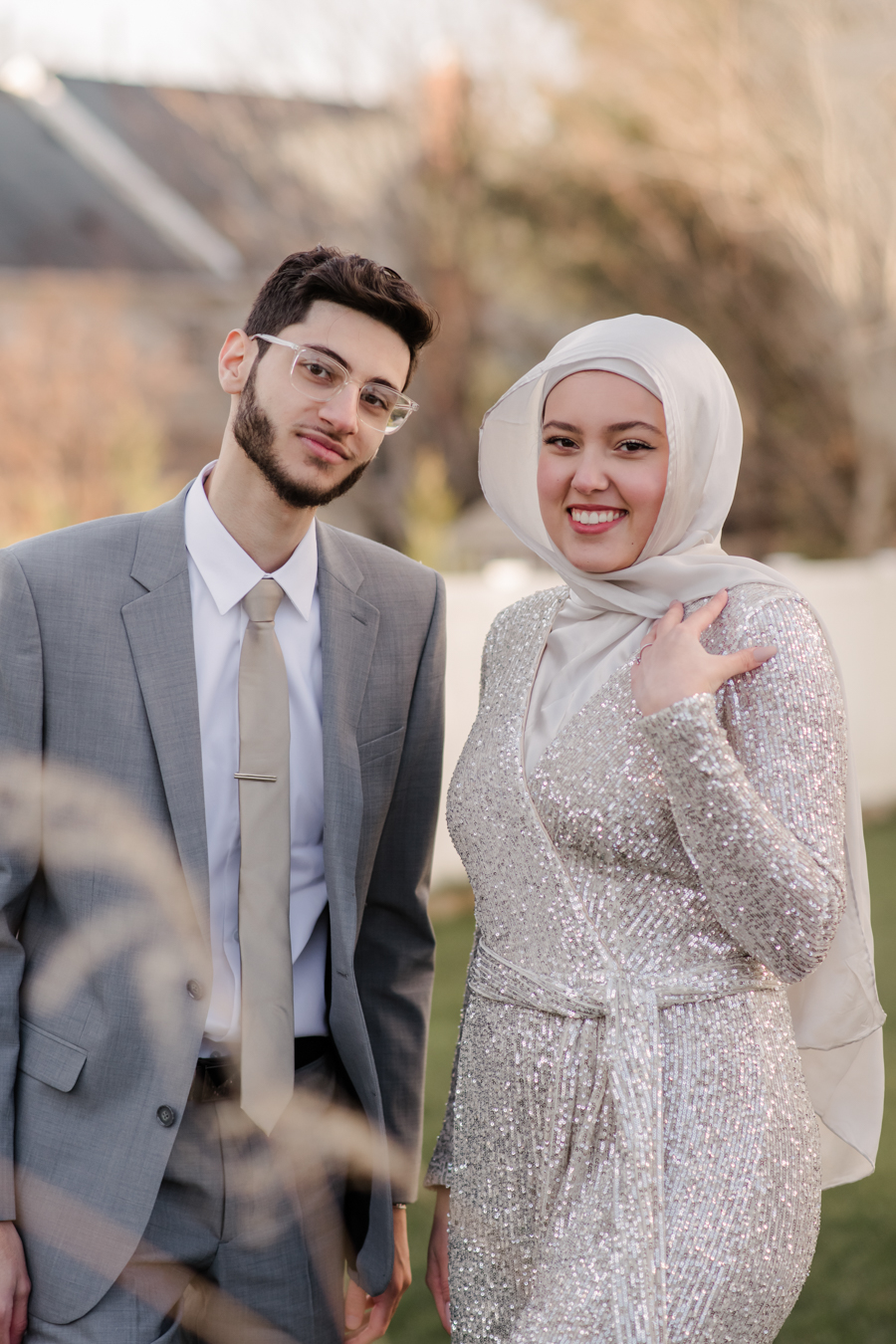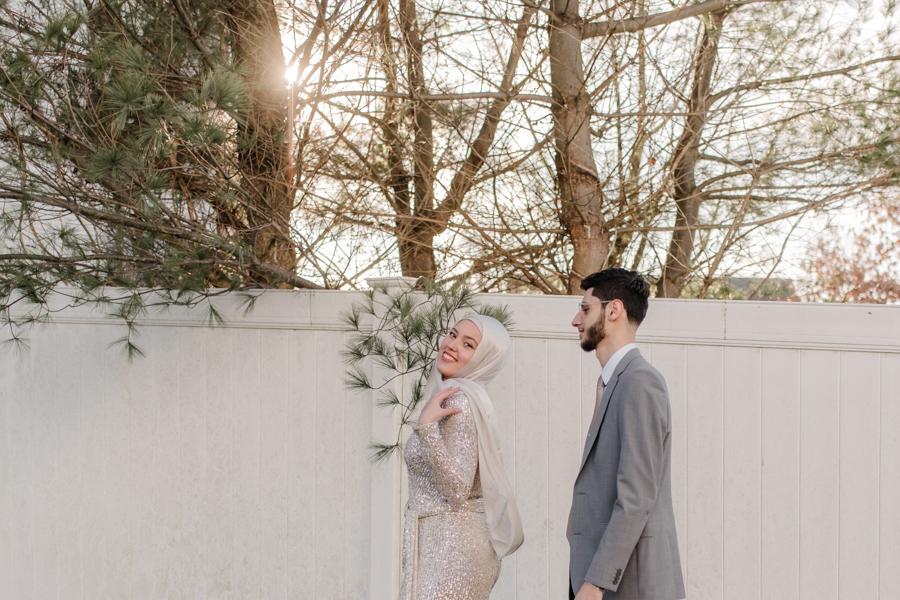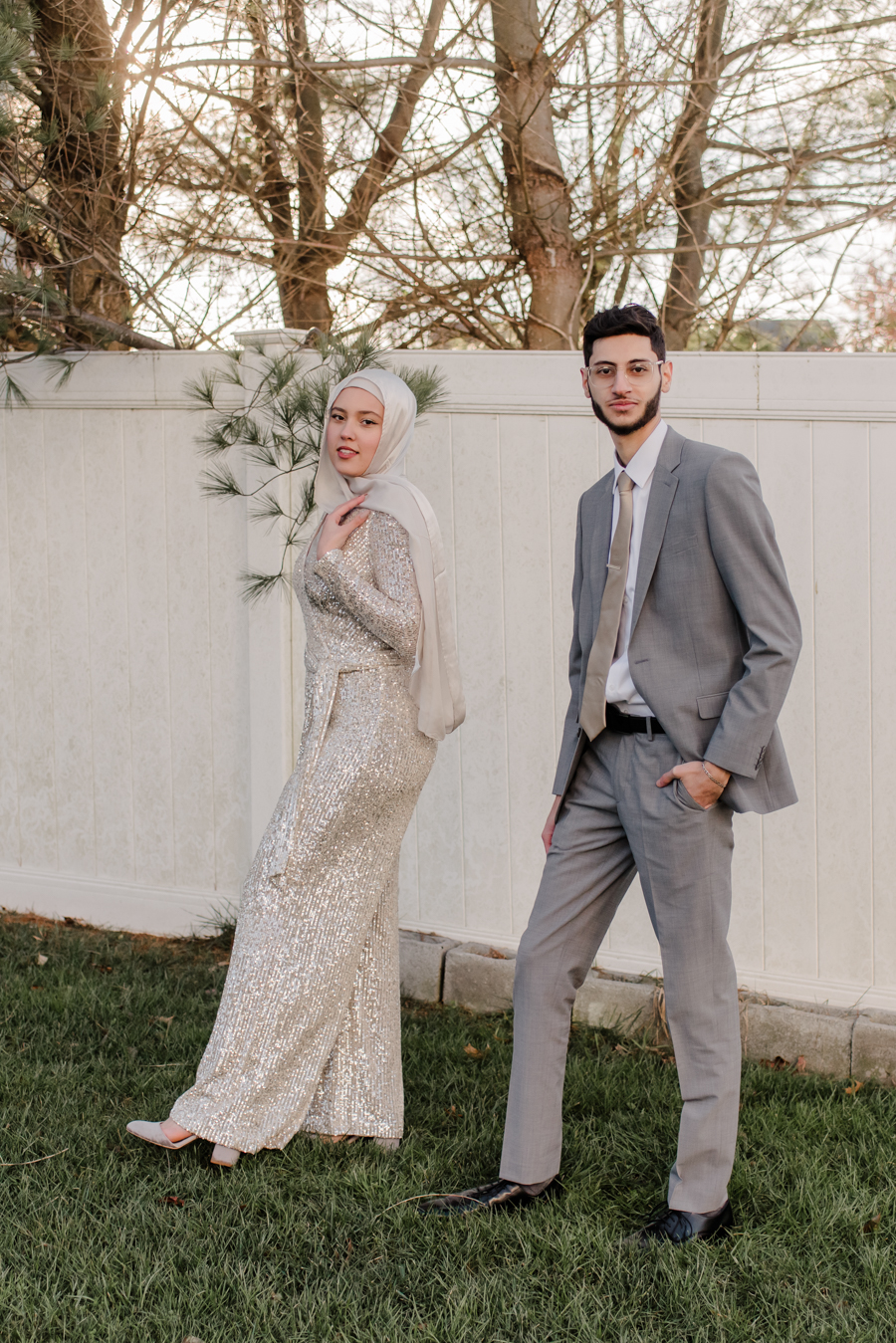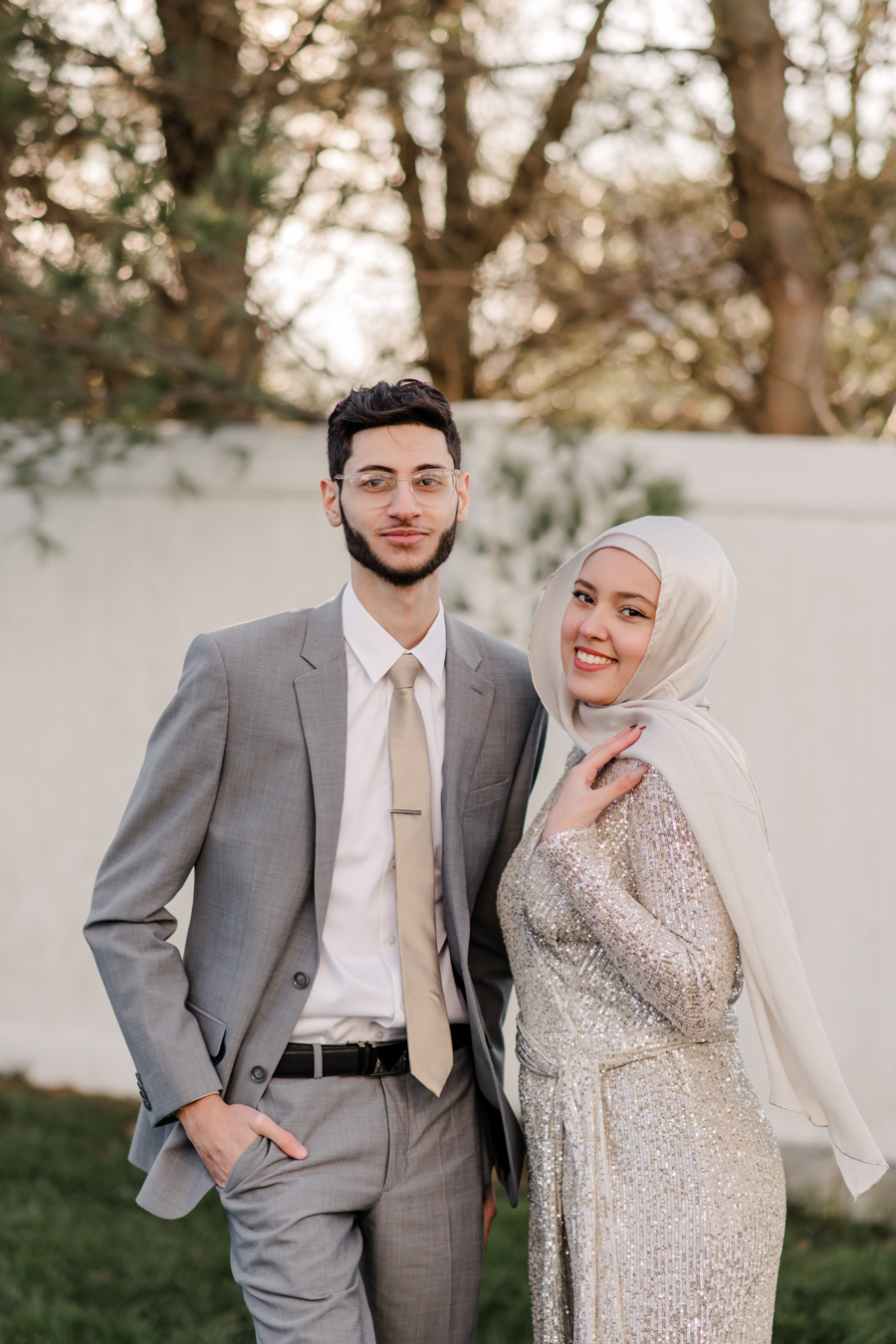 Okay you cannot convince me these two aren't full time models ;)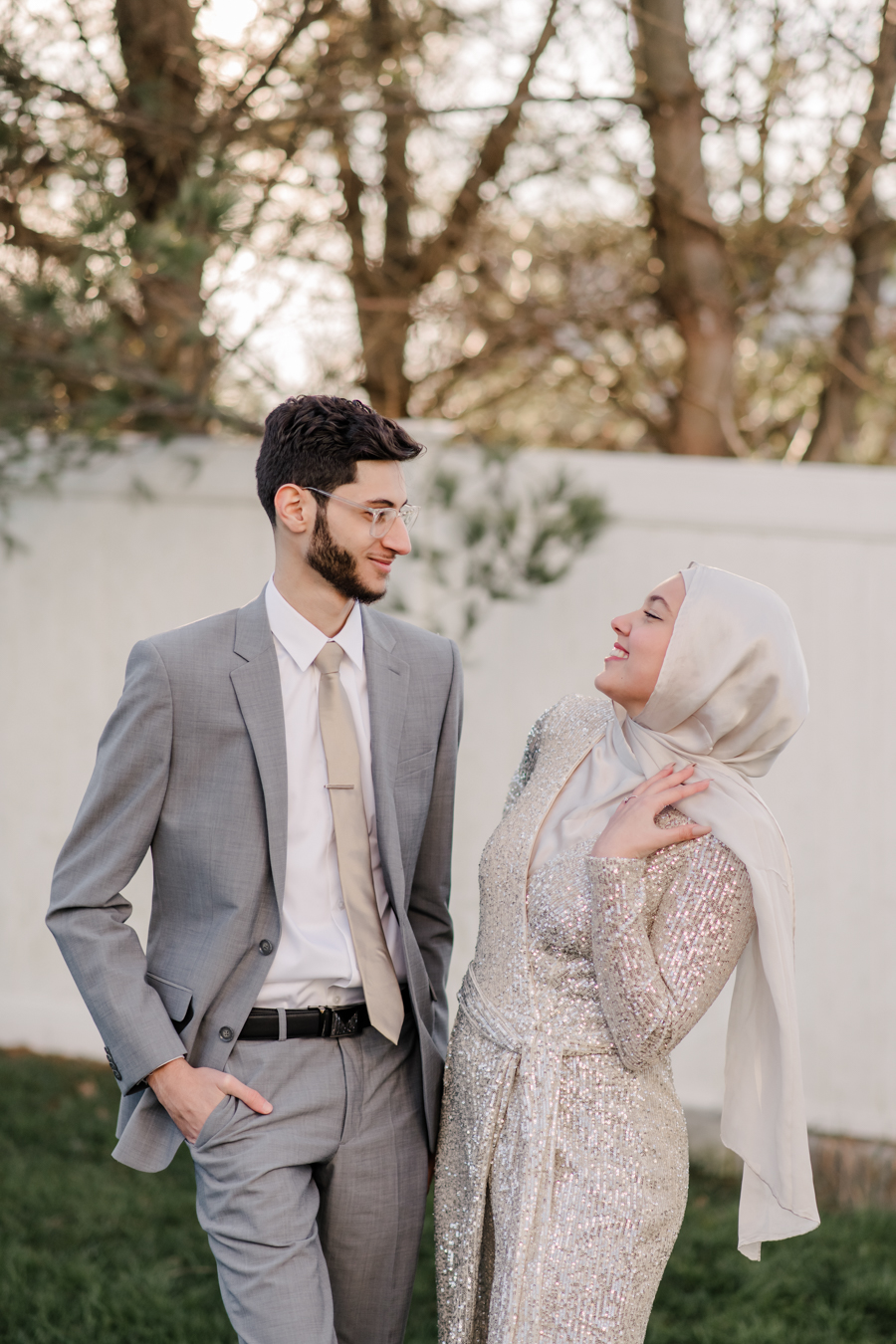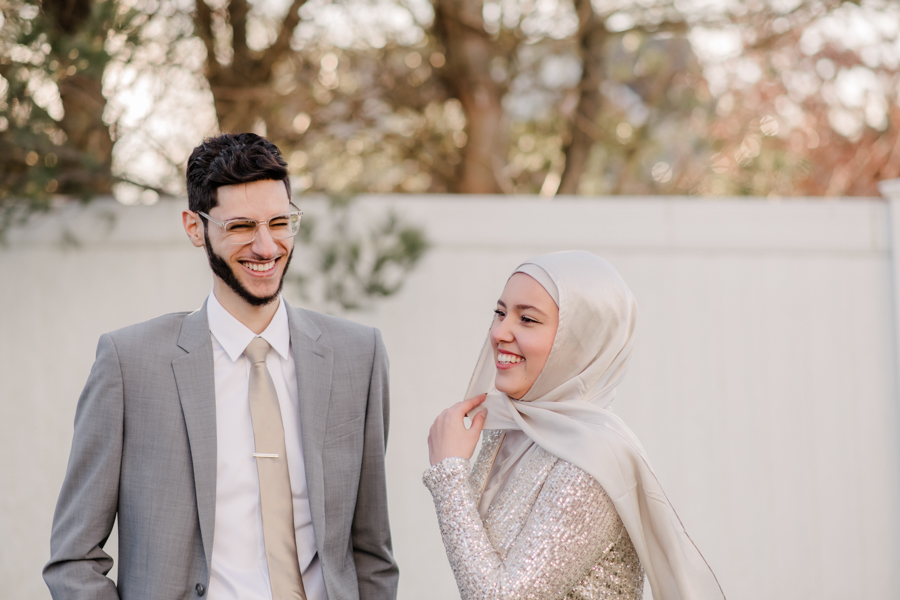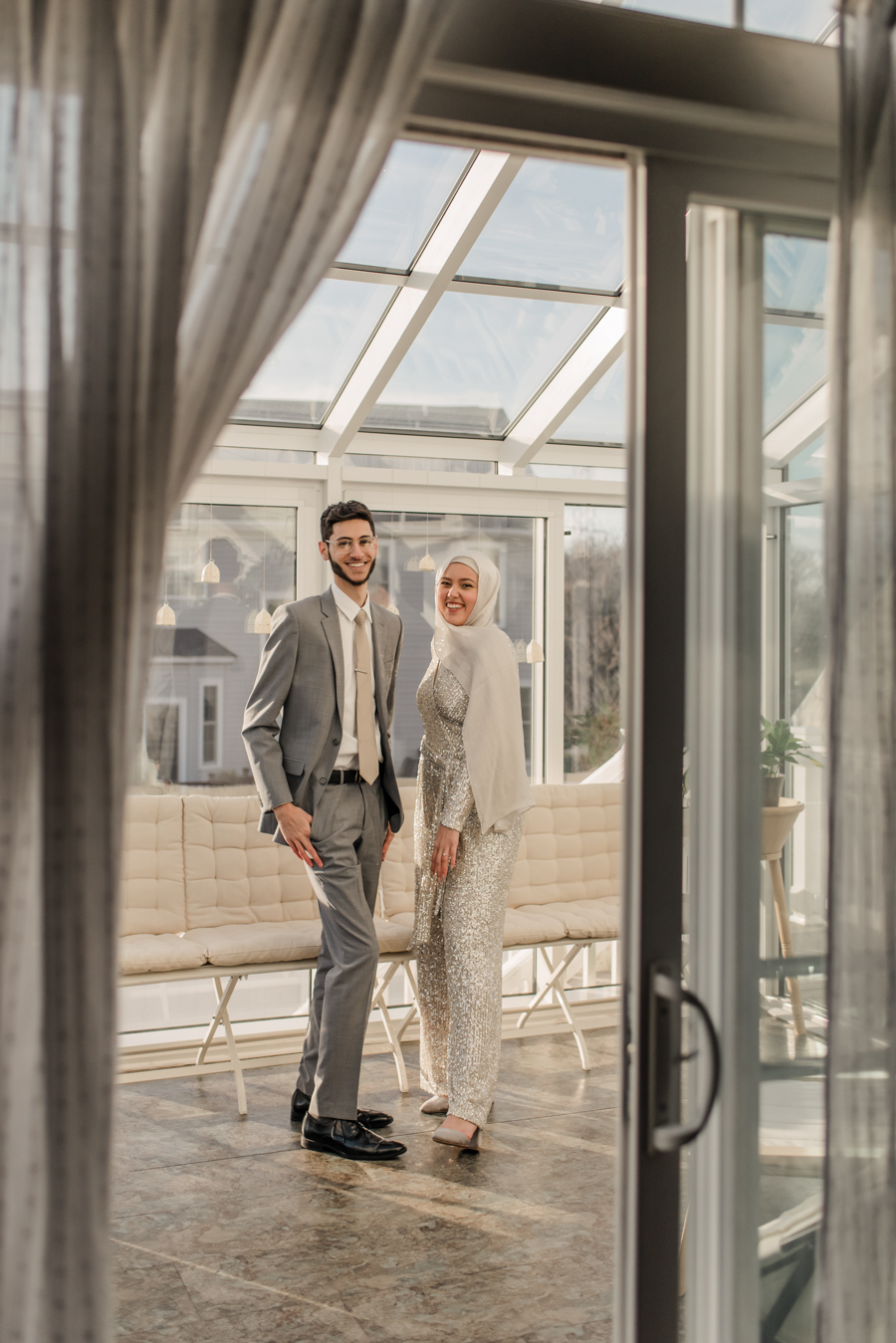 This sunroom in Salma's home was such a gorgeous space to warm up and grab more portraits too!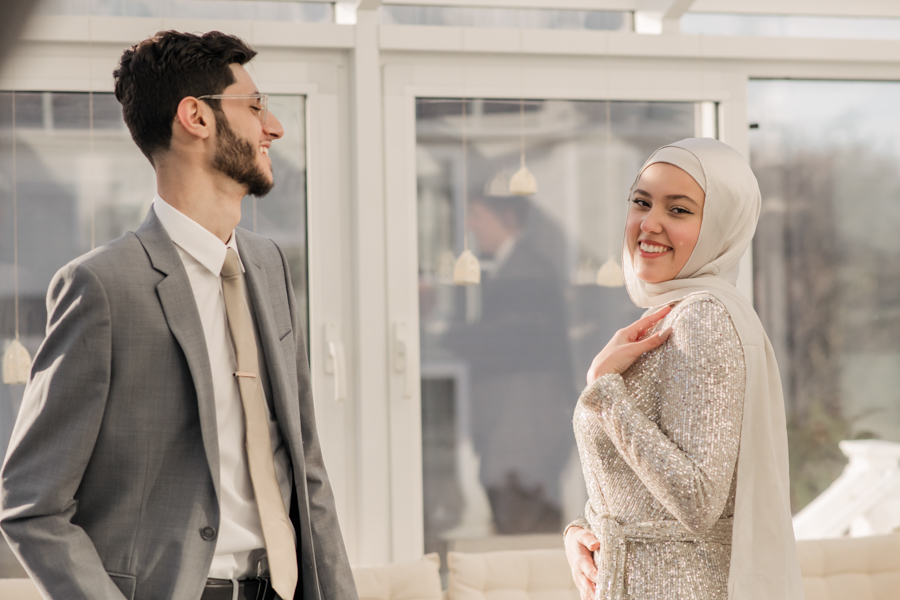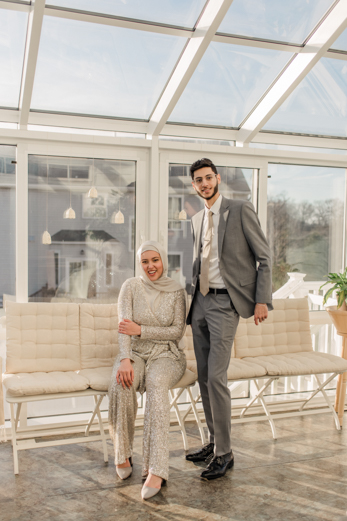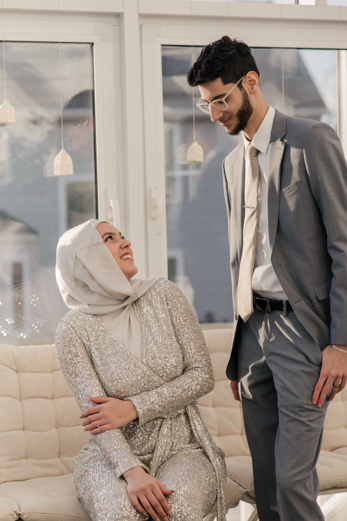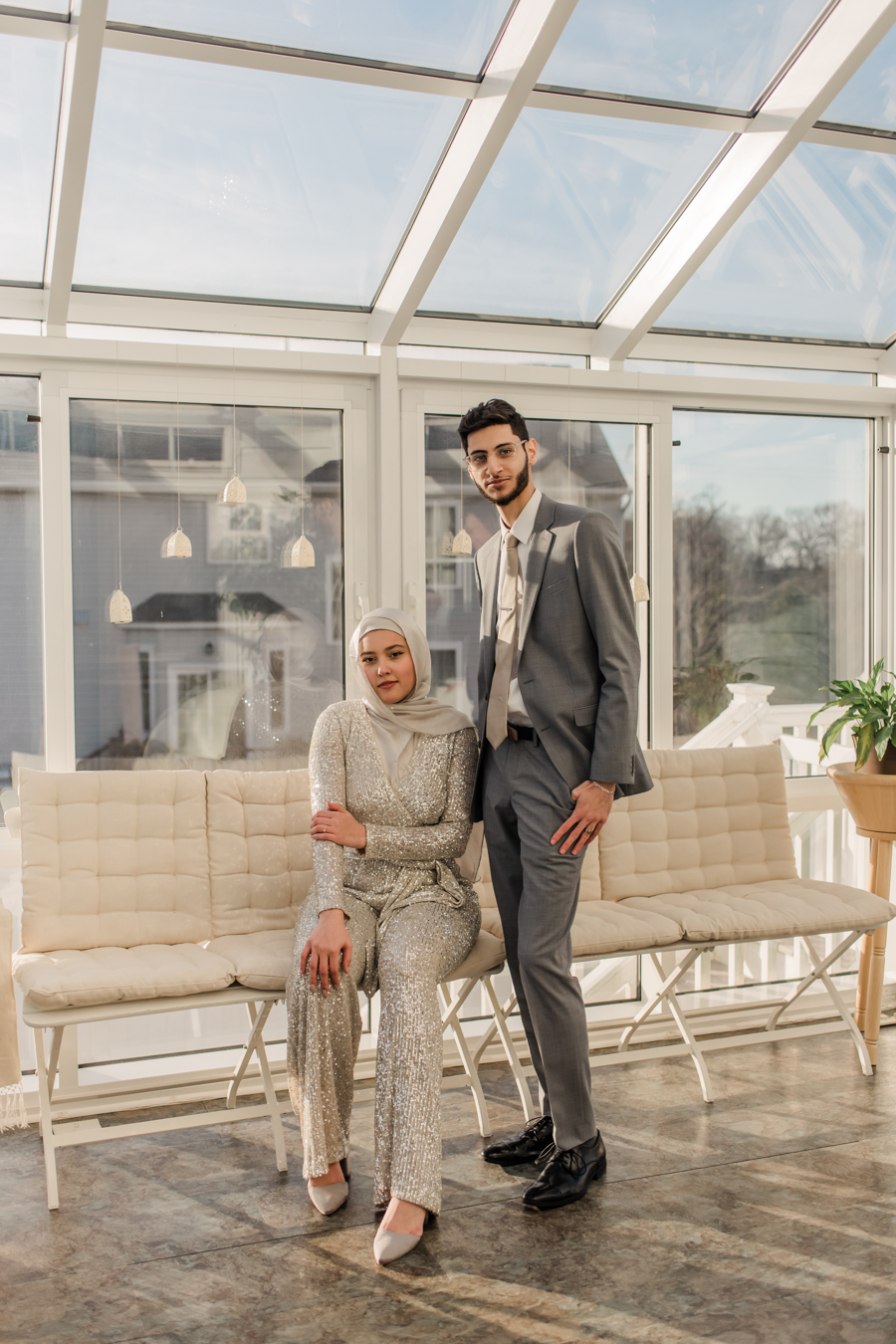 Yup, this is my favorite ever!!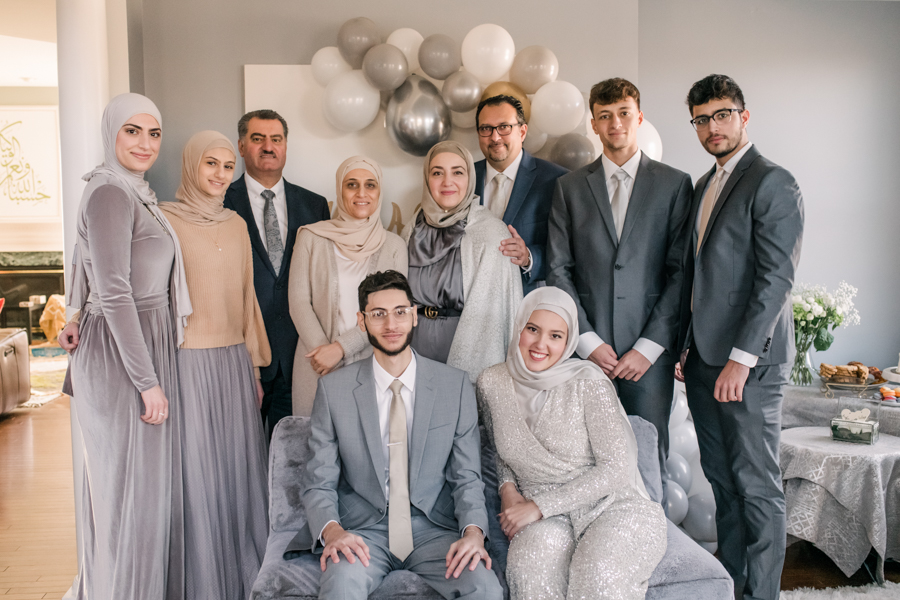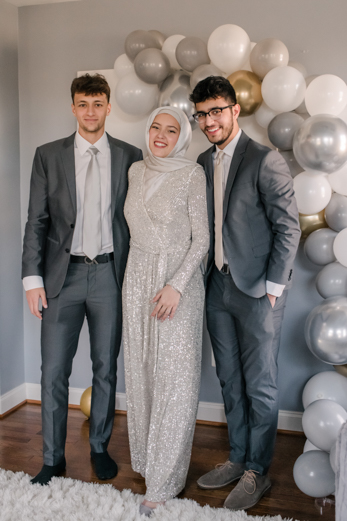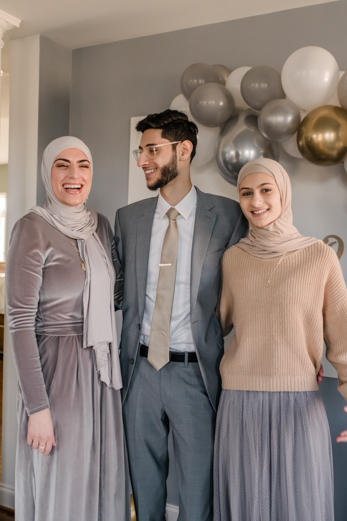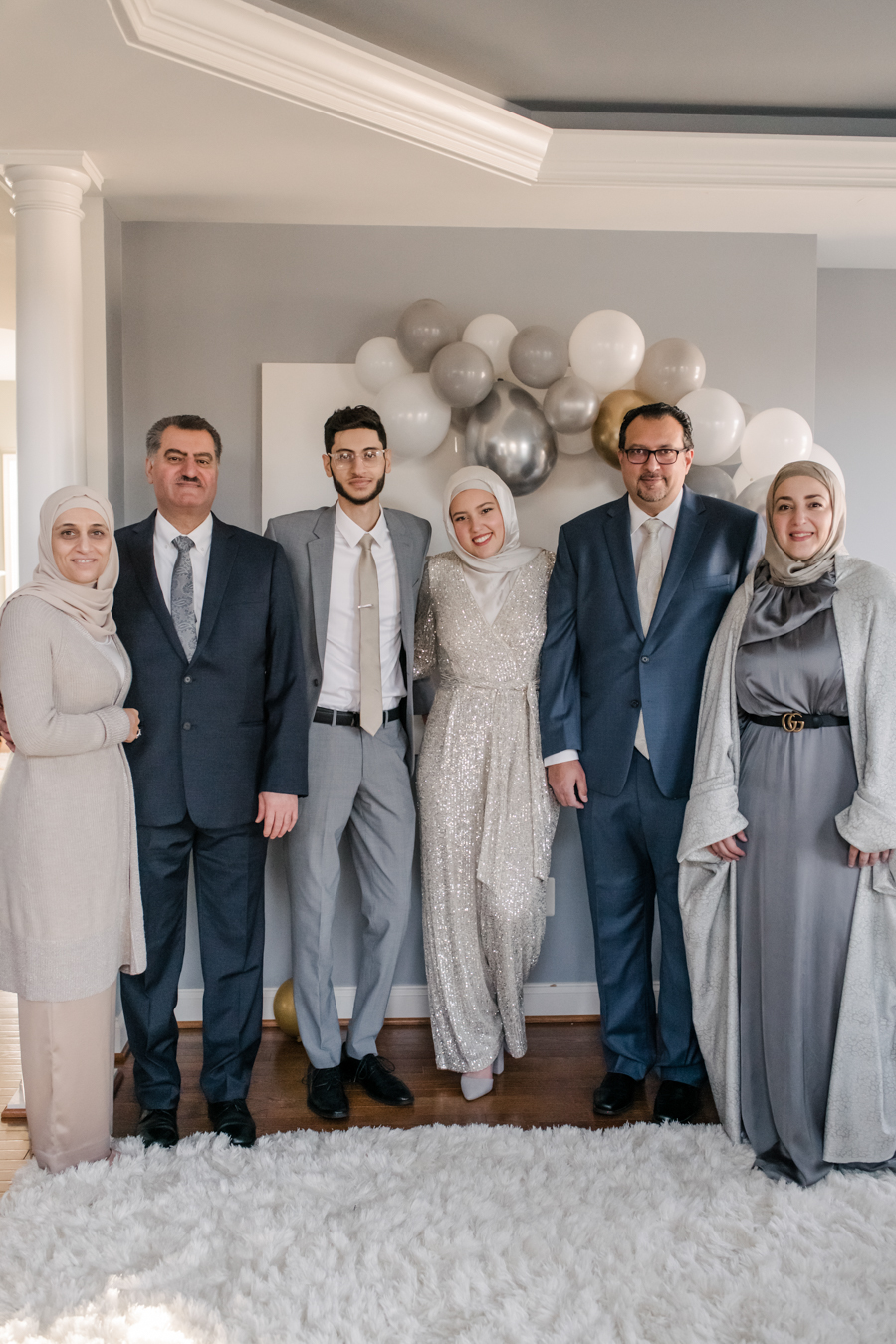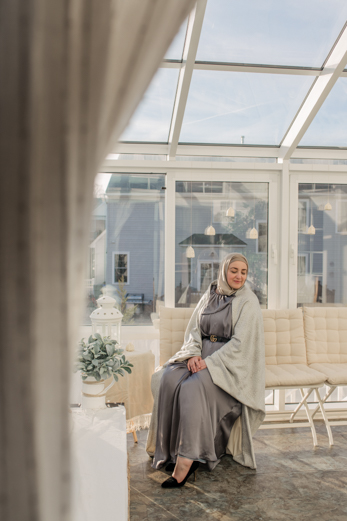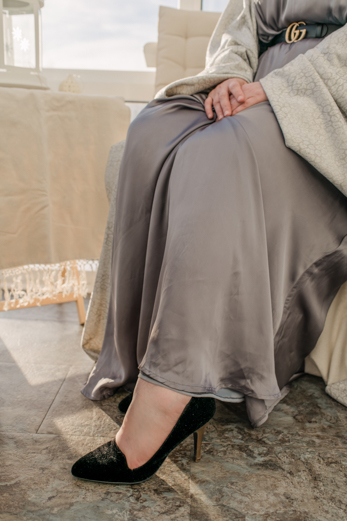 And we got to grab a few shots of Nevine's gorgeous look too! I'm serious, style runs in this family and they do it so well!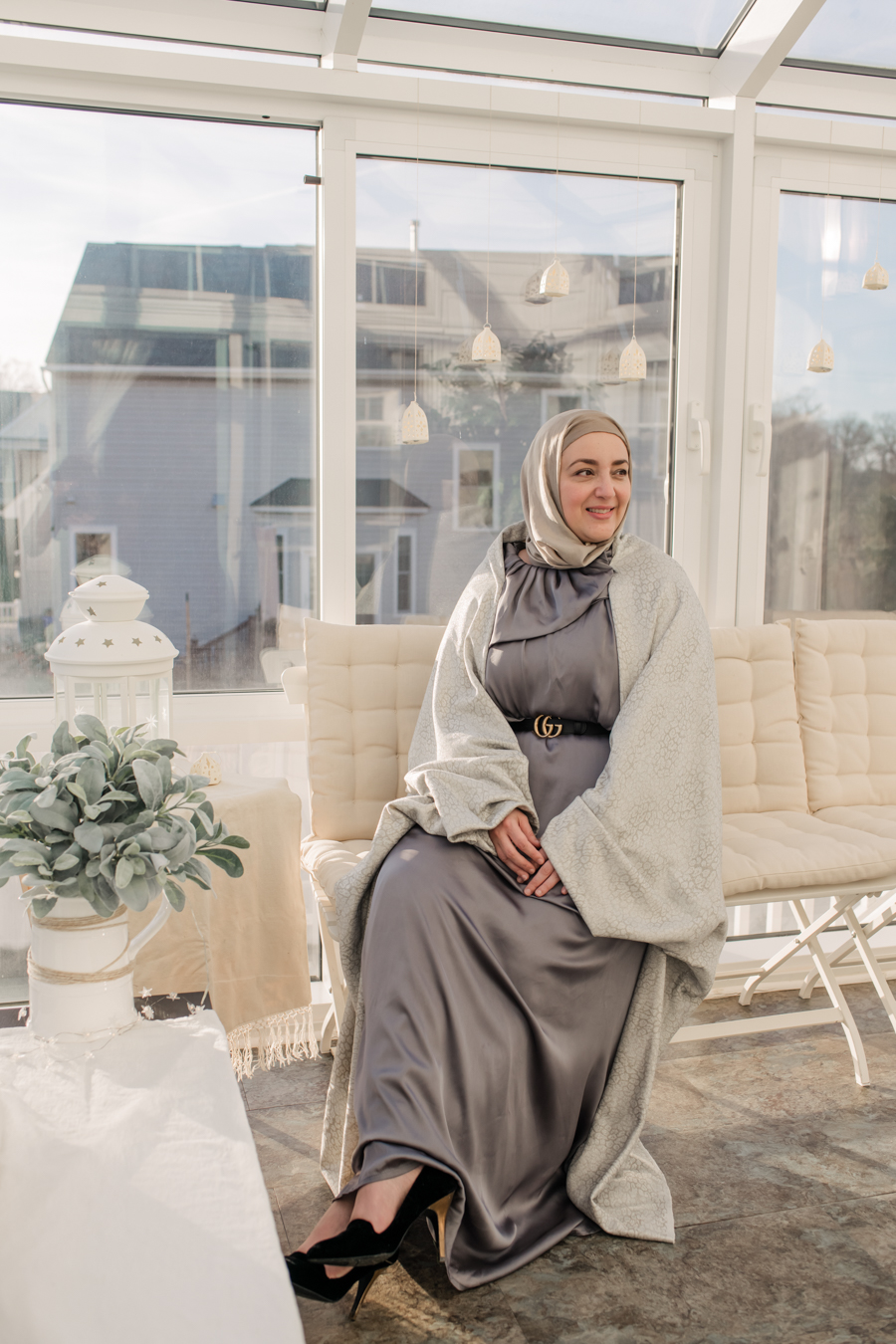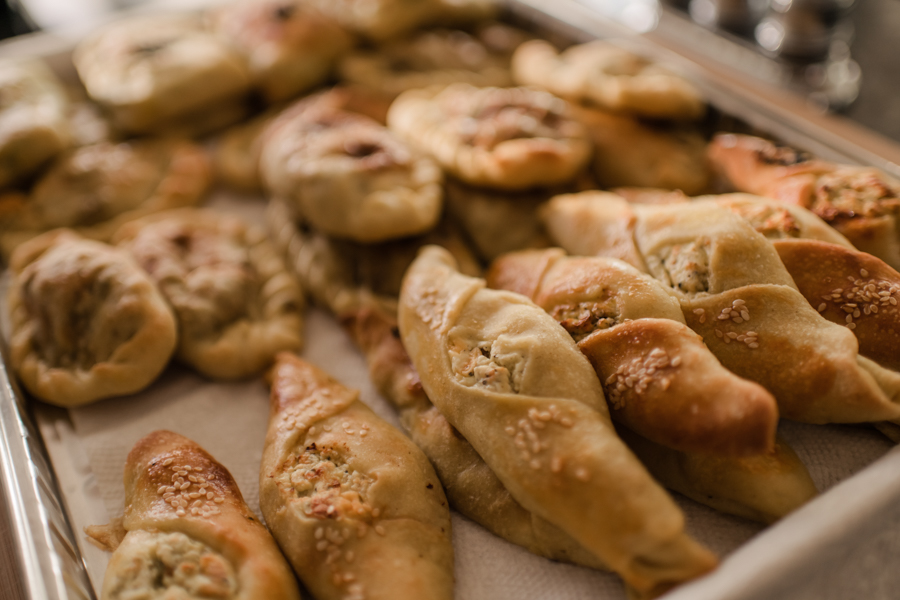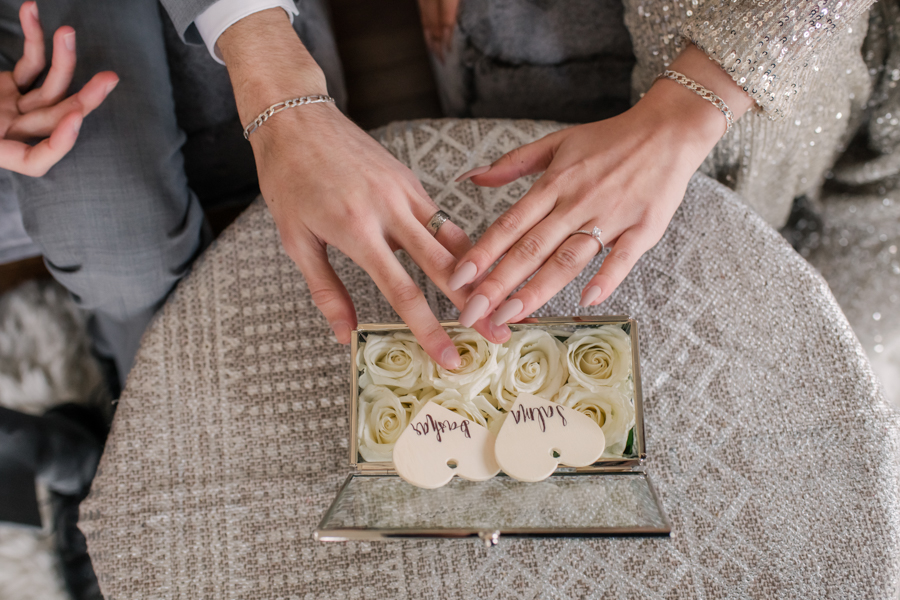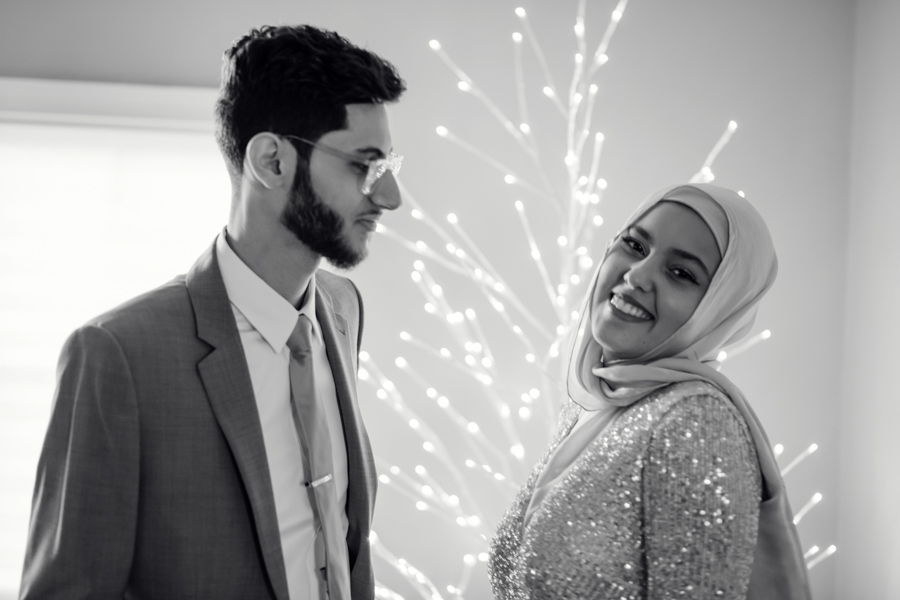 Congratulations again Salma, Bashar, and to both of your families!!