Well, I should really say, part 1! There were so many photos that I love from their day, so I'm going to split their post in two on the blog so that you're all not scrolling forever and ever! haha
Kaitlyn & Dan were married April 5th at Hunt Valley Golf Club, with a ceremony that was sweet and personal (and a little windy haha), and their reception was an AMAZING party. I'm so happy to say that Kait and Danny aren't even just clients, but that we have also become friends :) These are two of the sweetest people I've met and their love for each other is so great that you can't help but feel happy around them. & Getting to spend the day hanging out with these two PLUS their awesome families (you may recognize the Matron of Honor, Best man and adorable little ring bearer ;) ) was so much fun. The weather was PERFECT – it was rainy the day before but mother nature got her act together for these two! :)  I'm so grateful you two chose me to document your day & I hope that every year together is full of just as much happiness and love as on your wedding day!
As soon as I saw this space in the hotel I knew exactly what photo we had to take before we left ;)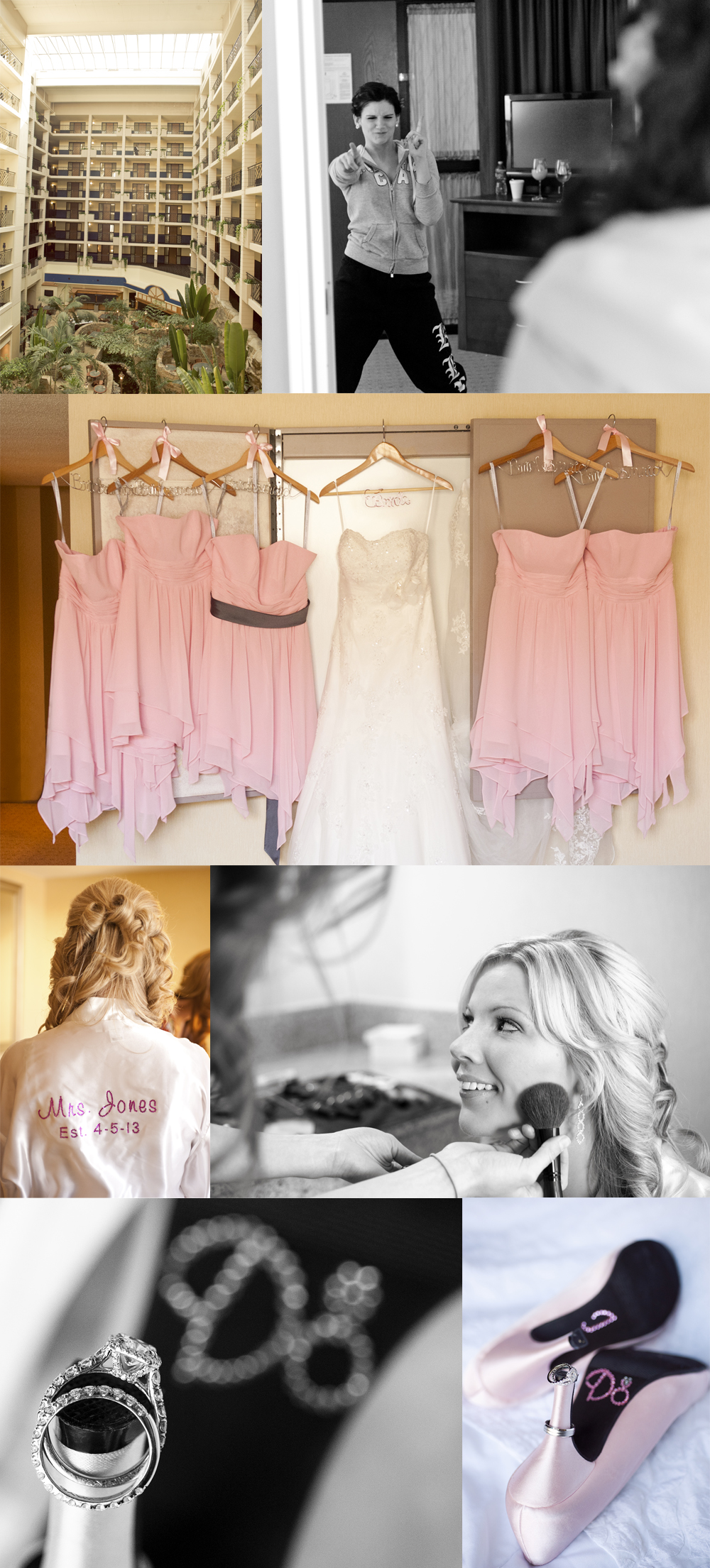 Sometimes you have to improvise when the ring is a little too tiny to go over the heel! Fortunately, Brittany was a matron-of-honor-pro and got them to balance perfectly! (seriously, I touched them and they would just fall off every time haha)
Flawless make up by Rachael of Baltimore Bridal Beauty
Love these beautiful flowers by Coker Main Event Florals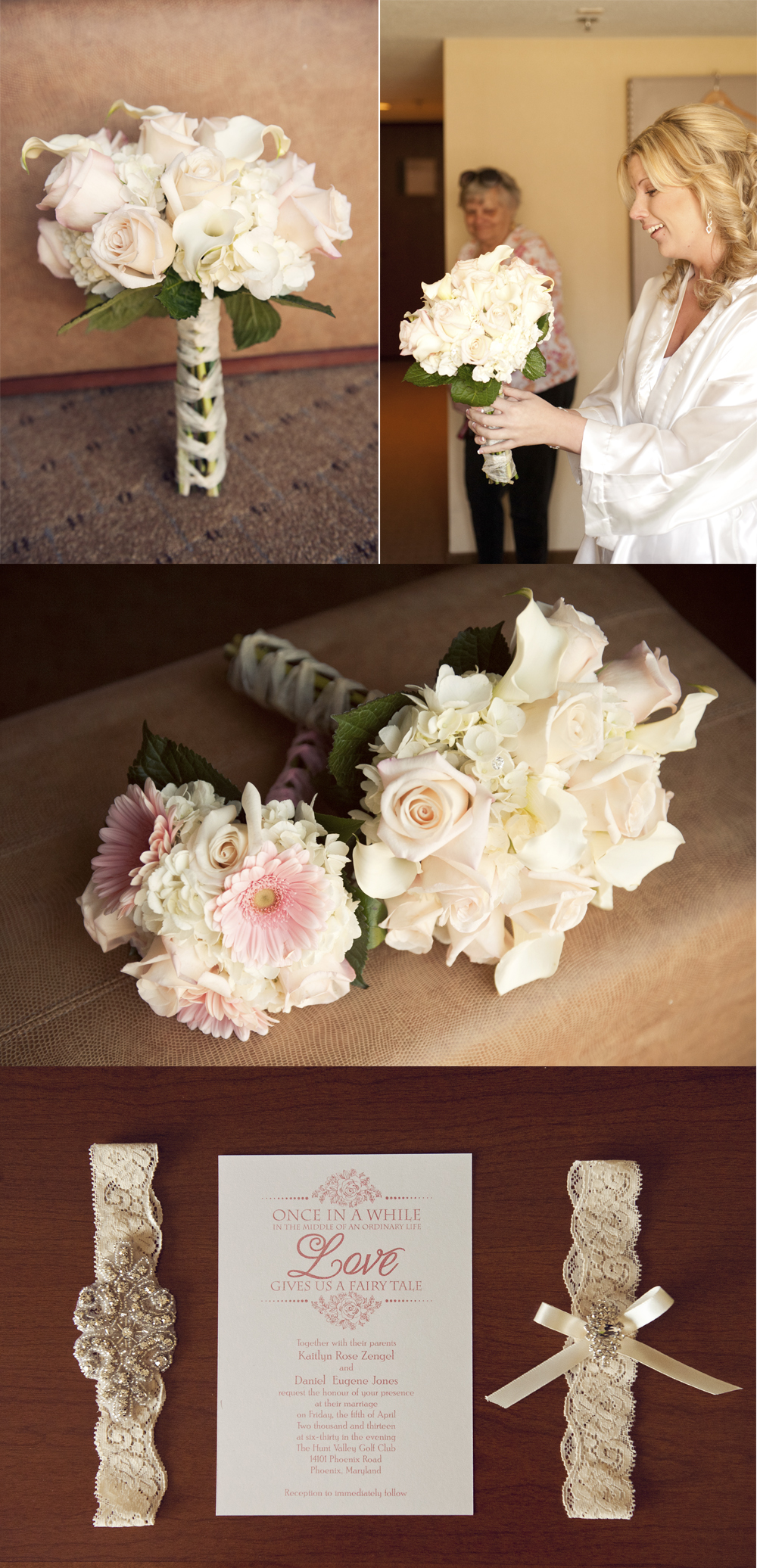 2,375 days! Kait and Danny wrote sweet wedding day notes to each other on these adorable cards by marrygrams!
These guys are AWESOME. Hahah I crack up every time I look at this pose!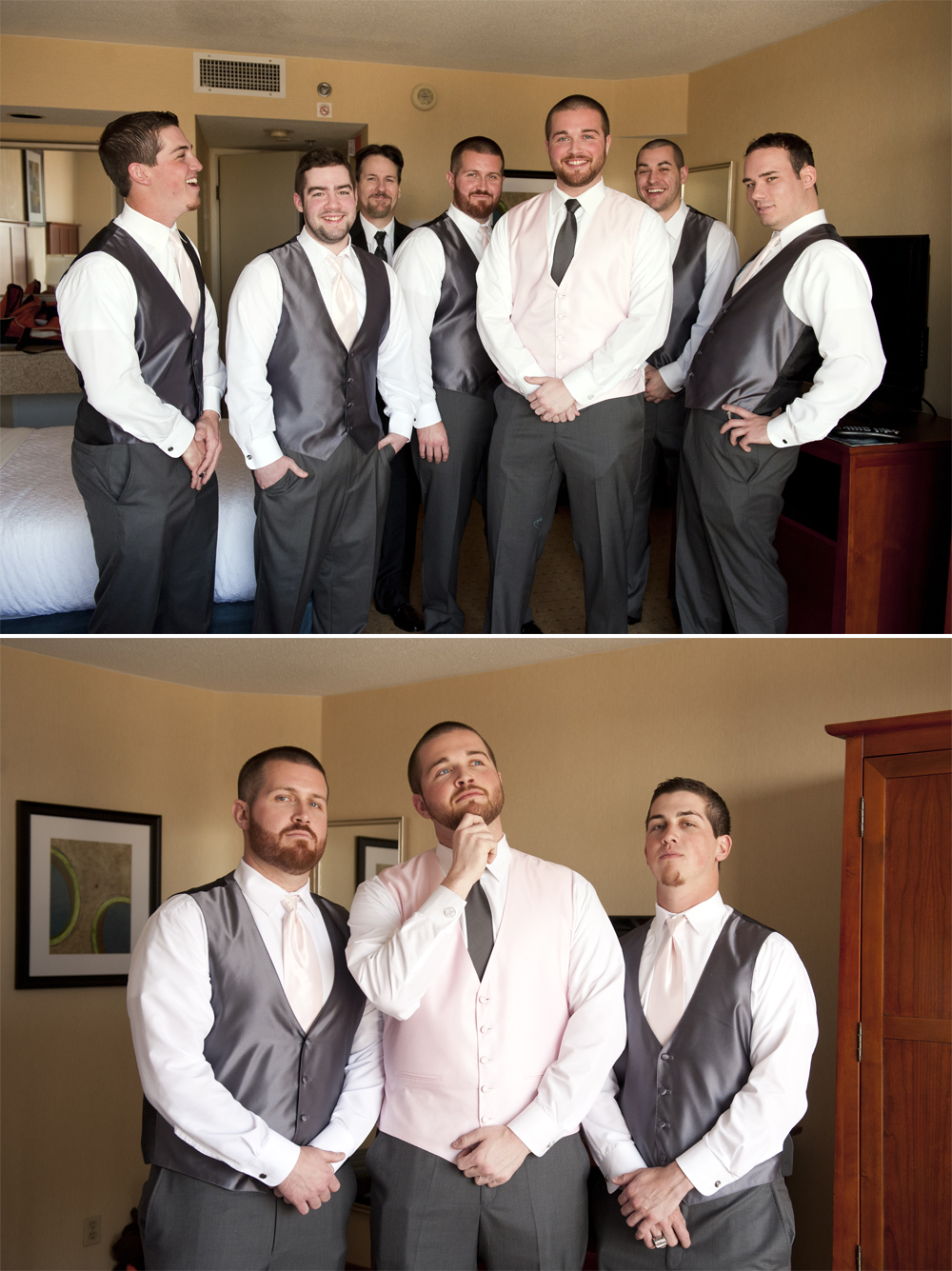 & here it is, the shot I could NOT resist getting. Seriously, this hotel begged us to take it ;)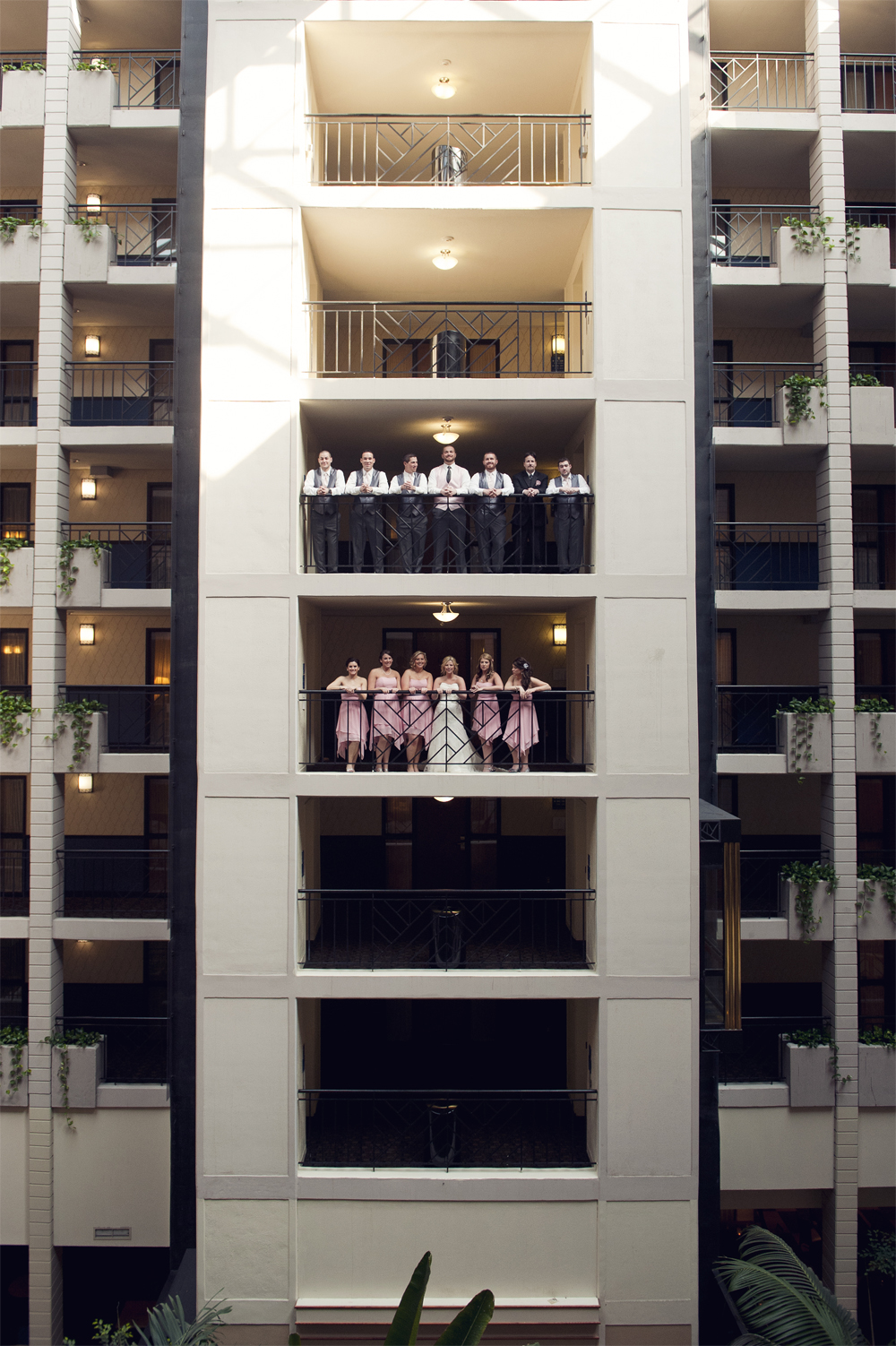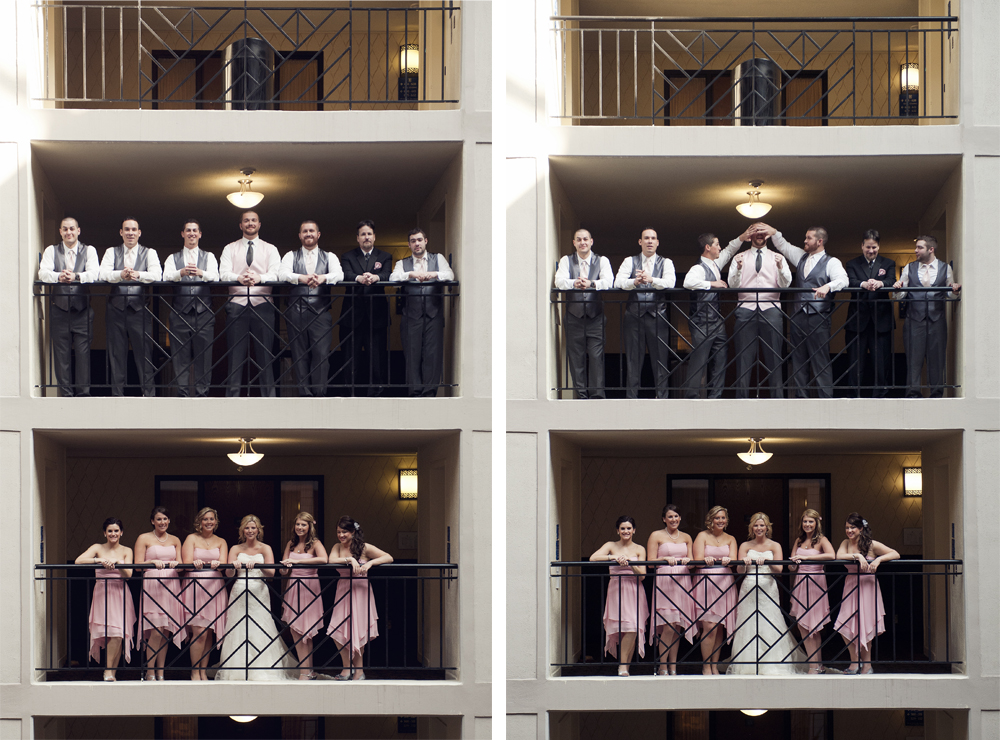 Every little detail was thought of and looked classy and cute! These little sparkler tags and sign are courtesy of marrygrams :) This fabulous cake by SugarBakers Cakes was not only pretty but it was delicious too.. because yes, I totally got to taste some and it was amazing! Dulce de leche and raspberry amaretto, yum! & I couldn't resist snapping a photo of table nine: 9 for the grade they were in when they first met… let's just say I have a little soft spot for high school sweethearts ;)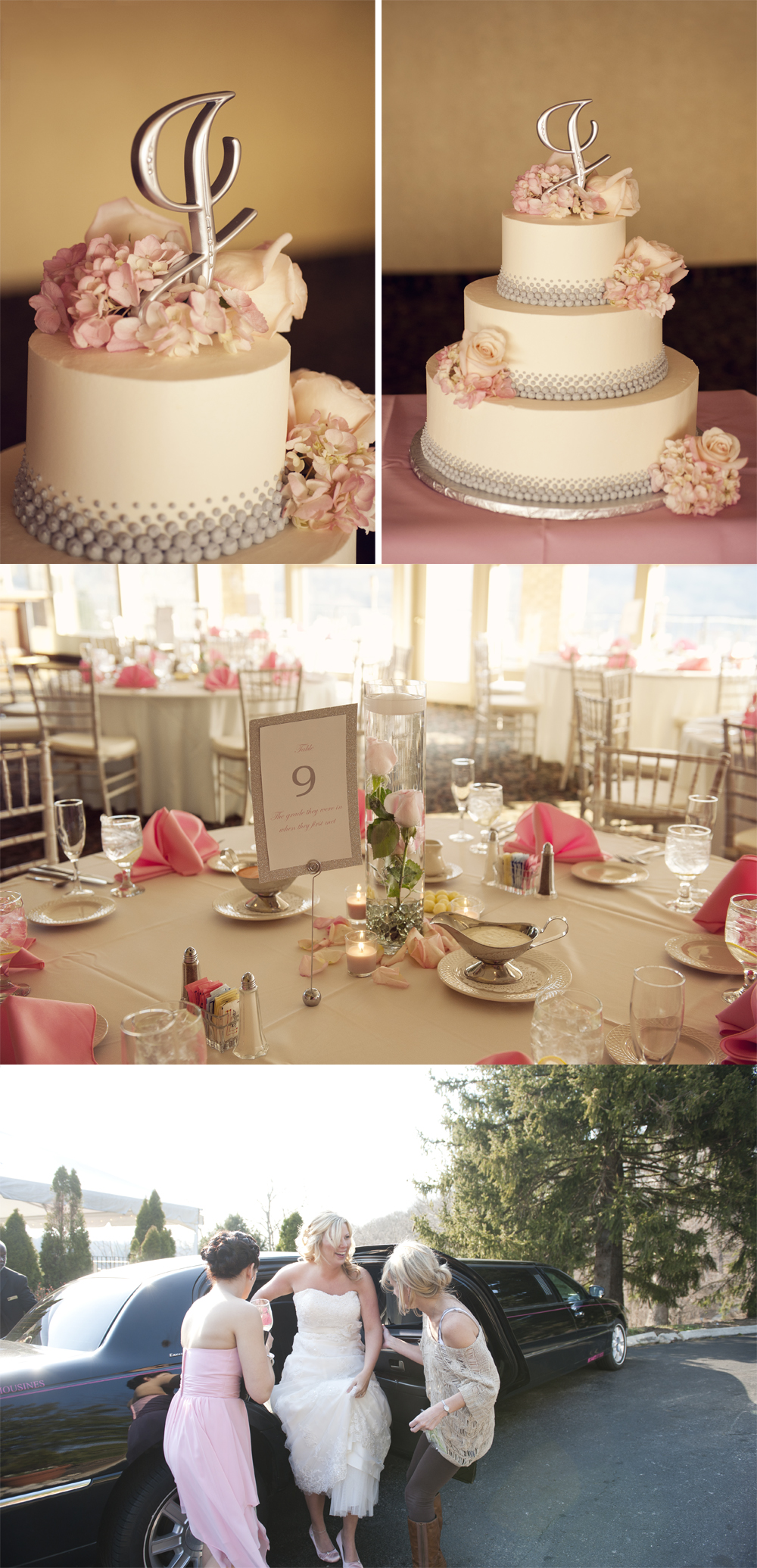 I got chills when Kait told me she and Danny had decided to do a first look before the wedding, because I was so excited. For those that are a little superstitious, I can understand the nervousness about seeing each other before the ceremony. However, I think Kait and Danny would agree that they were much less nervous afterwards and could just enjoy the time for them alone to take everything in & be excited together :)

SO stinkin' cute!

Oh Kait, you are so beautiful! :)
So, I would try to tell you, but I think it's better if I just show you how awesome and fun this bridal party was.. :)

Every time I look at this next photo of Danny & his mom I have a huge AWWWW moment. Just try and not say aww when you see it! You can't!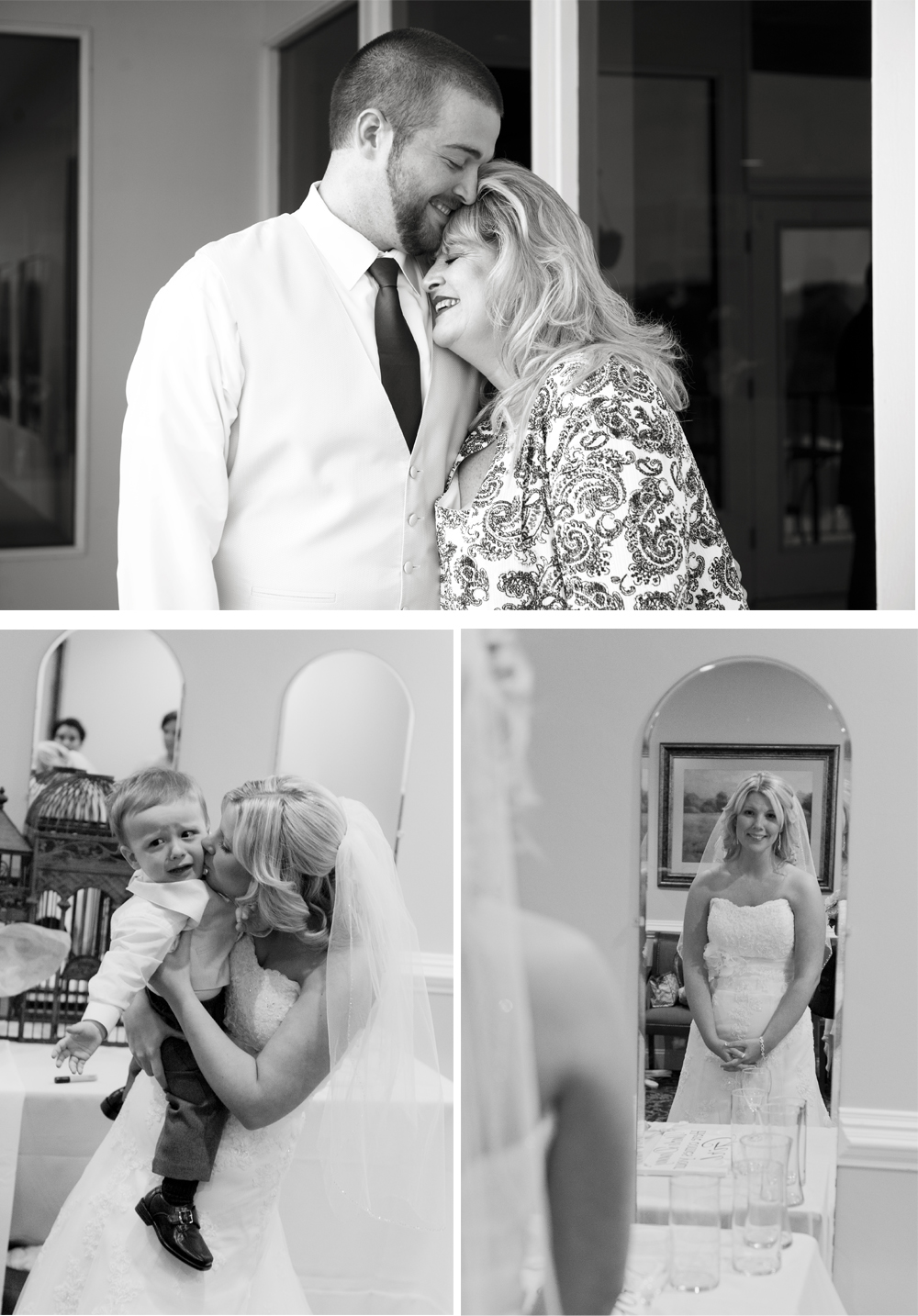 Officially husband and wife! :)


Hahah I love how these two go from the most romantic moment to complete silliness :)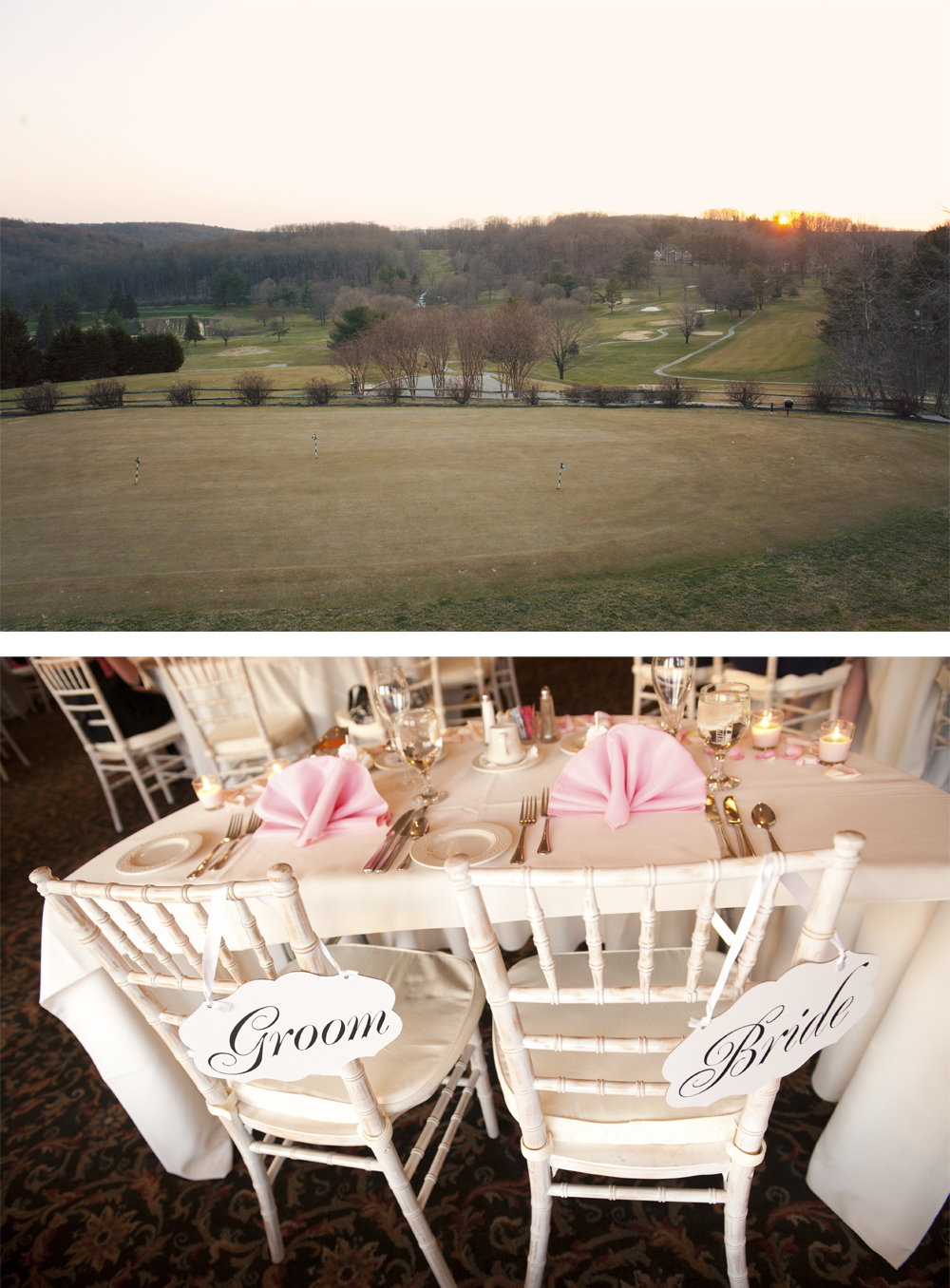 Such a perfect day! Reception photos coming soon!!