It is with such joy that I'm finally getting caught up enough to share this beautiful wedding! Kelly & Jim are two of the kindest people I've met!  Both very down to earth, happy and loving. The music theme of the wedding was perfect – Kelly has such an eye for detail and even made the flower girls' bouquets! From the music sheet bouquets to reception tables being called up to dinner by song, it all fit together wonderfully. Even a little drizzling rain couldn't stop us from getting glowing photos of Kelly & Jim after the ceremony. And even though I'm not a car buff, how AWESOME is Kelly's dad's car a 1962 Fire Dome?! & I swear I don't just love it because it's my favorite color.. ;)
Such a beautiful and fun day! Thank you Kelly & Jim for having me there to help document and celebrate with you both!


So so beautiful, Kelly!

Before the ceremony, ahh so sweet!
Recognize this famous-on-my-blog flower girl? :) That's right, Mackenzie was one of the adorable flower girls! Look  at them holding hands! My heart!! <3 haha

Filled with smiles – a beautiful happy ceremony :)

These are some of my favorite portraits! Ah, I love how the rain, the light, and the car and the sweet couple make this so incredibly romantic!



Oh yeah, Kelly's mom had the best surprise for the newlyweds.. as in the DJ pretended their first dance, "I can't help falling in love with you," was skipping so that Elvis "himself" ;) could sing it for them!! So awesome!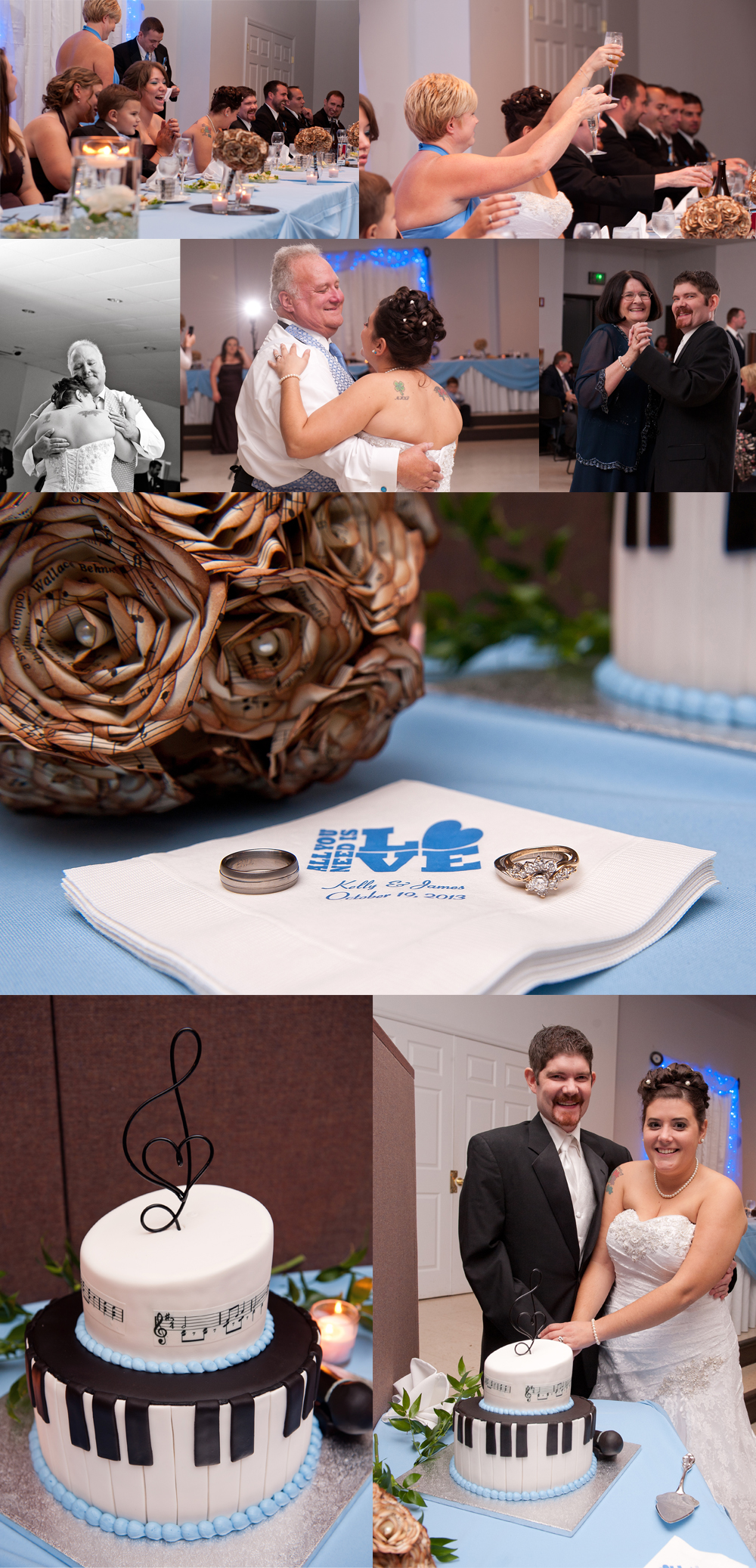 I'm pretty sure this is the first time I saw this done, and I LOVED this twist on the traditional garter-on-the-bouquet-catcher.. switching in one of the groomsmen was HILARIOUS (and oh, I've totally recommended this to other brides and grooms now haha)
Ready to have your heart totally melt? How ADORABLE are these two dancing!? They did this all on their own!! <3


Ahh, what a great time! Congratulations again Kelly & Jim – you and your families are wonderful and I'm so happy to have been a part of it all! :)