At last! After the craziness of the holidays I'm ecstatic to finally be sharing all these images from Jess & Emily's beautiful ceremony in October. Their wedding was held mid October at Swan Harbor in Harford County, a beautiful venue AND they were so lucky to have gotten one of the nicest days this fall. The colors were beautiful and vibrant, the ceremony outside, and the reception a great time with all sorts of fun dances :) It was such a pleasure to get to attend and photograph this wedding of two Harford Tech teachers! Thank you both so much for asking me to be there – wishing you all the best always!

Simply stunning!

Love the mason jars and fall centerpieces.. oh and the engagement photos incorporated! ;)


Such a beautiful ceremony & loved Em's sweet words to Mackenzie before the vows:)
The love really shows, such beautiful ladies!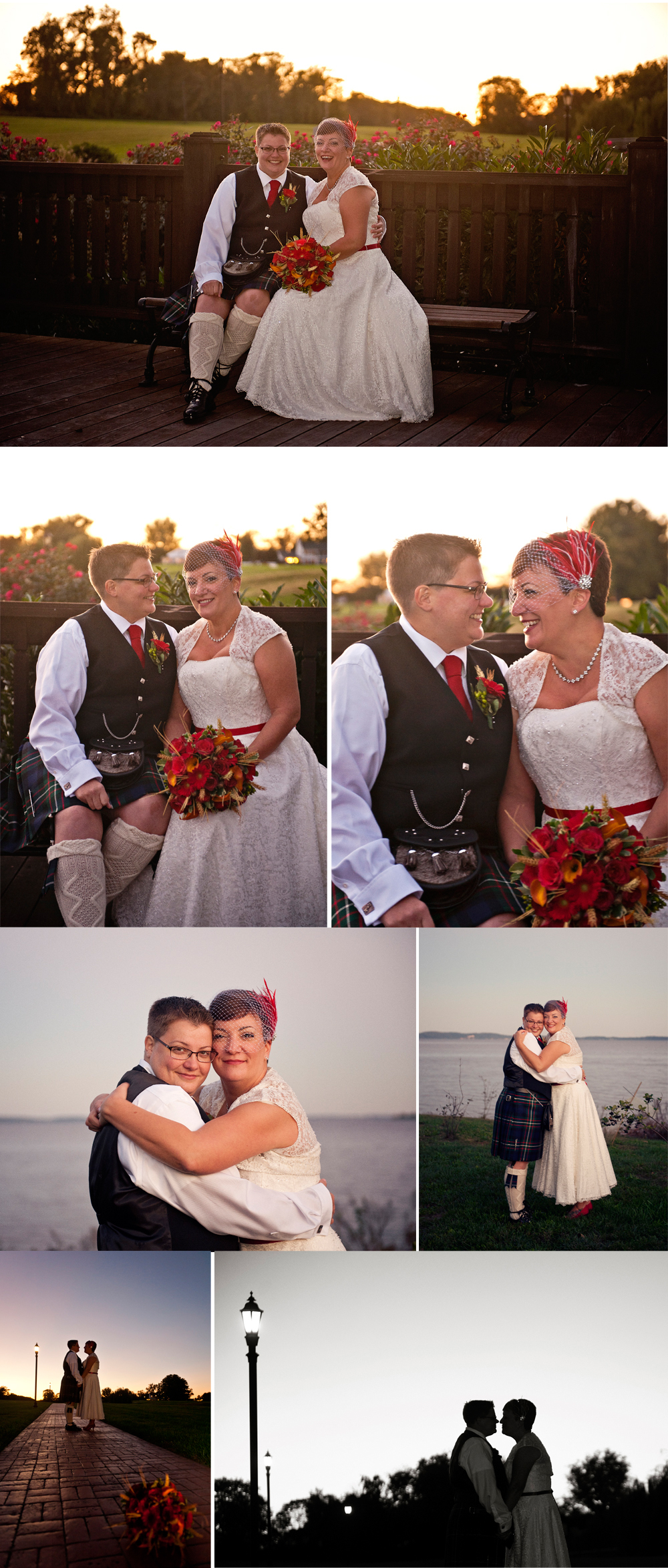 Ran into lots of Harford Tech friends, Including my St. Patty's bride & groom, Beth & John! :) Cracking up at all the silliness brought on by the kilts! haha


I love when you can tell that everyone is having as great a time as the couple, and this wedding was just that. It was such a fun time! Congratulations again to Emily, Jess & Mackenzie! You three are such a fun and loving family and I'm happy to have spent this day with you all!