Catherine & Steve :: Ellicott City Engagement Session
To start off this post, I have to first of all say happy birthday to Cat!! :) I hope this will be a fun surprise  for you!
Also let me say that getting to know Cat and Steve has been really awesome. Through our meet ups and chats, I've come to learn that these are two very caring and dedicated people. Steve is a police officer & Cat is a police dispatcher so that should tell you a lot right there! And on top of that, their dog BamBam is a rescue pup from the SPCA! The two of them and their pups are all so sweet! :)
Cat & Steve were so great about their shoot too – especially considering that it had been raining and the sky was looking pretty grey. But they were troopers and thankfully mother nature held off the storms just long enough for us. Seriously, it started raining just as we finished up! Not only that, but once we got to Patapsco park we were also racing against park rangers that kept trying to kick us out early :( but alas, we prevailed! haha And I'm so glad we did because we had a great time and I love how their images came out! Now, I know from my own experiences how tough it can be to be on the other side of the camera (umm.. I'm actually really awkward 99% of the time!), but that's exactly why I think engagement sessions are a perfect way to get used to being in the spotlight and gives us a chance to get to know each other better. Even if there were some nerves going into the session, Cat & Steve were lookin' like naturals once we got going! I cannot wait to photograph your wedding & I'm so happy for you both!
& A special thank you to Catherine's MOH for the fabulous handmade save-the-date signs!  :) We were all telling her she needs an etsy shop and so WHEN (not if) that happens, I'm going to be sure to post a link!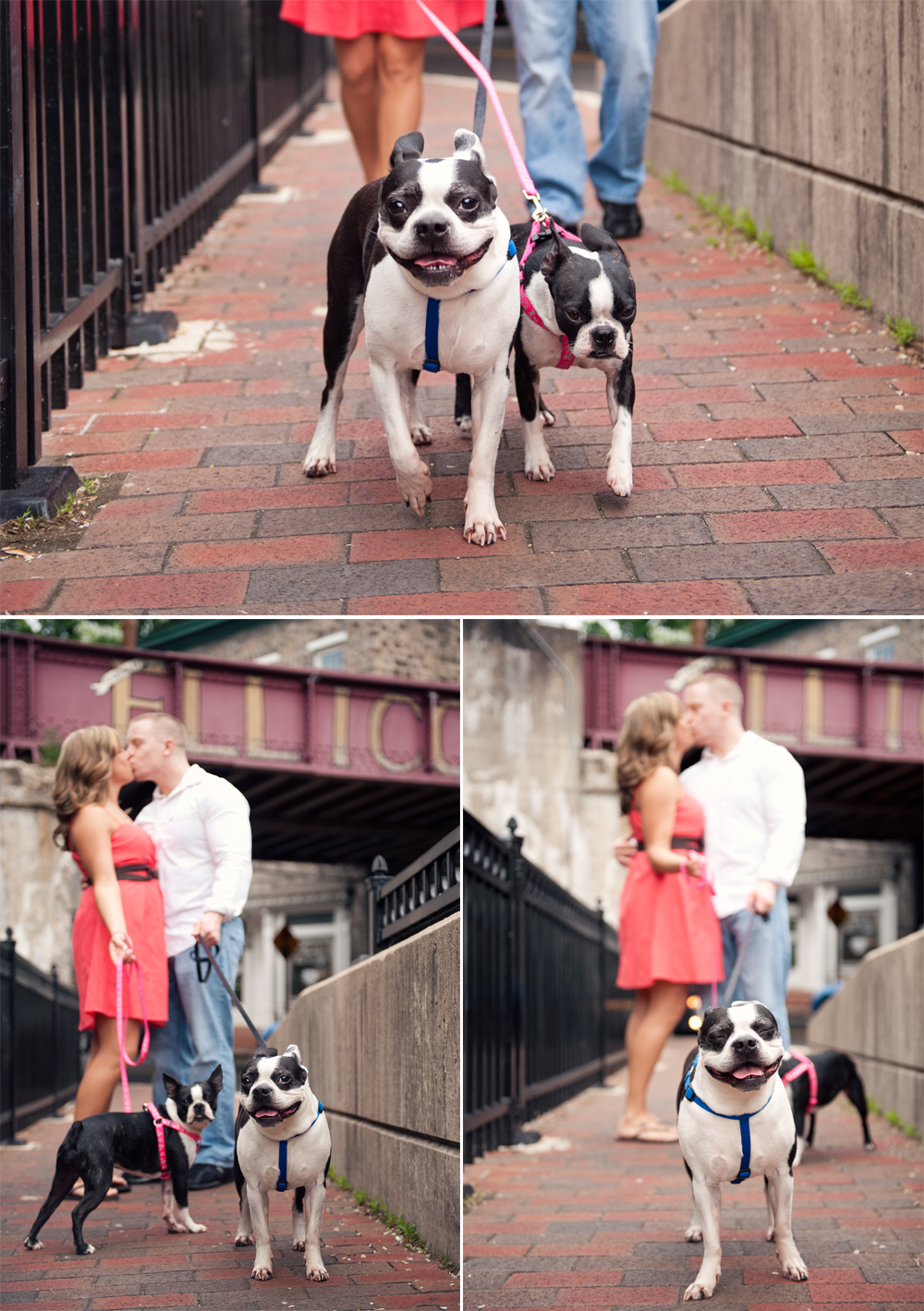 I love the little series (also a facebook teaser) above!
After hanging out in Old Ellicott City's main street (a spot that I really love visiting and photographing!) we headed over to Patapsco State park where everything was looking beautifully green and ready for summer. Even if we didn't have a ton of sun, that doesn't mean we couldn't pretend (& maybe add some in with photoshop later… what? hahah ;) )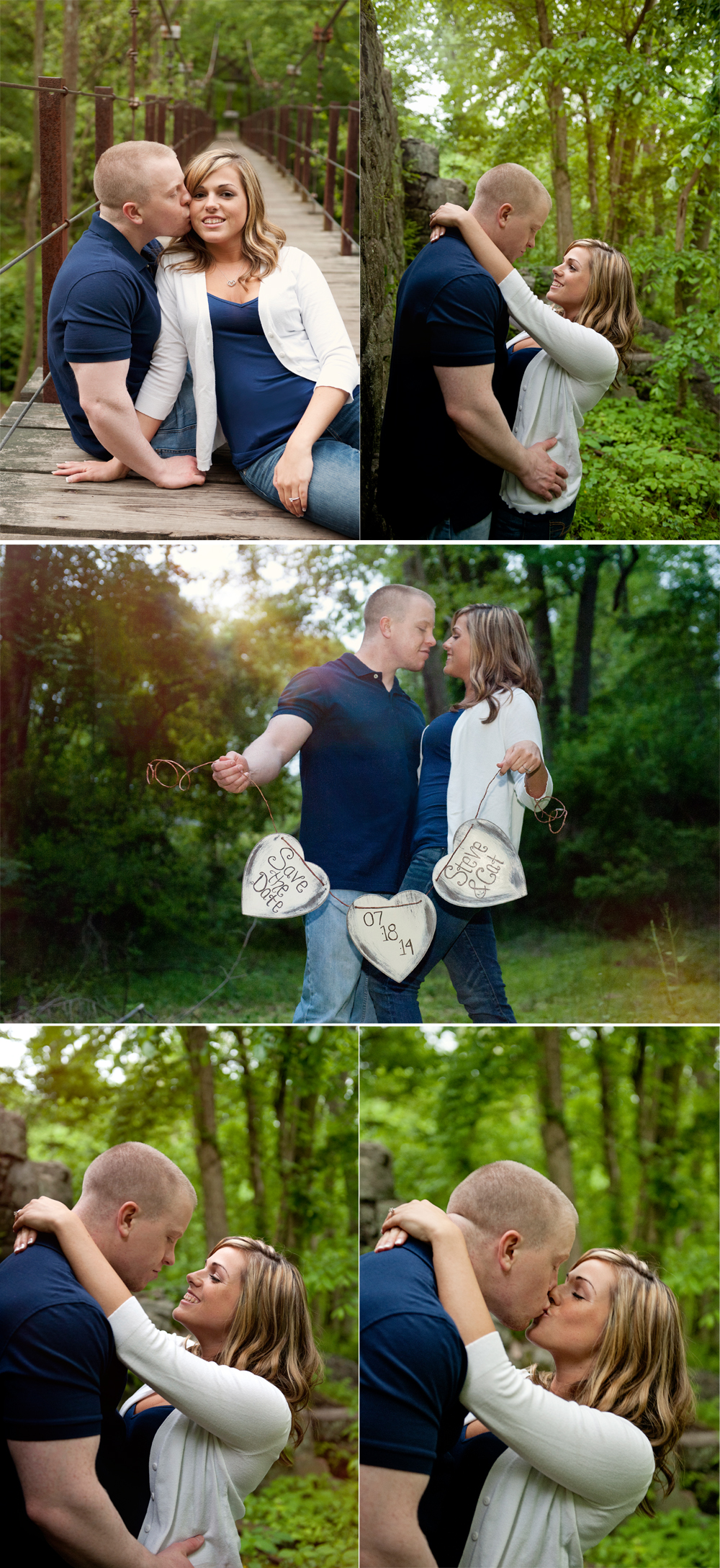 Waterfalls! :) & Steve's requested pose: scooping Cat up. So cute!!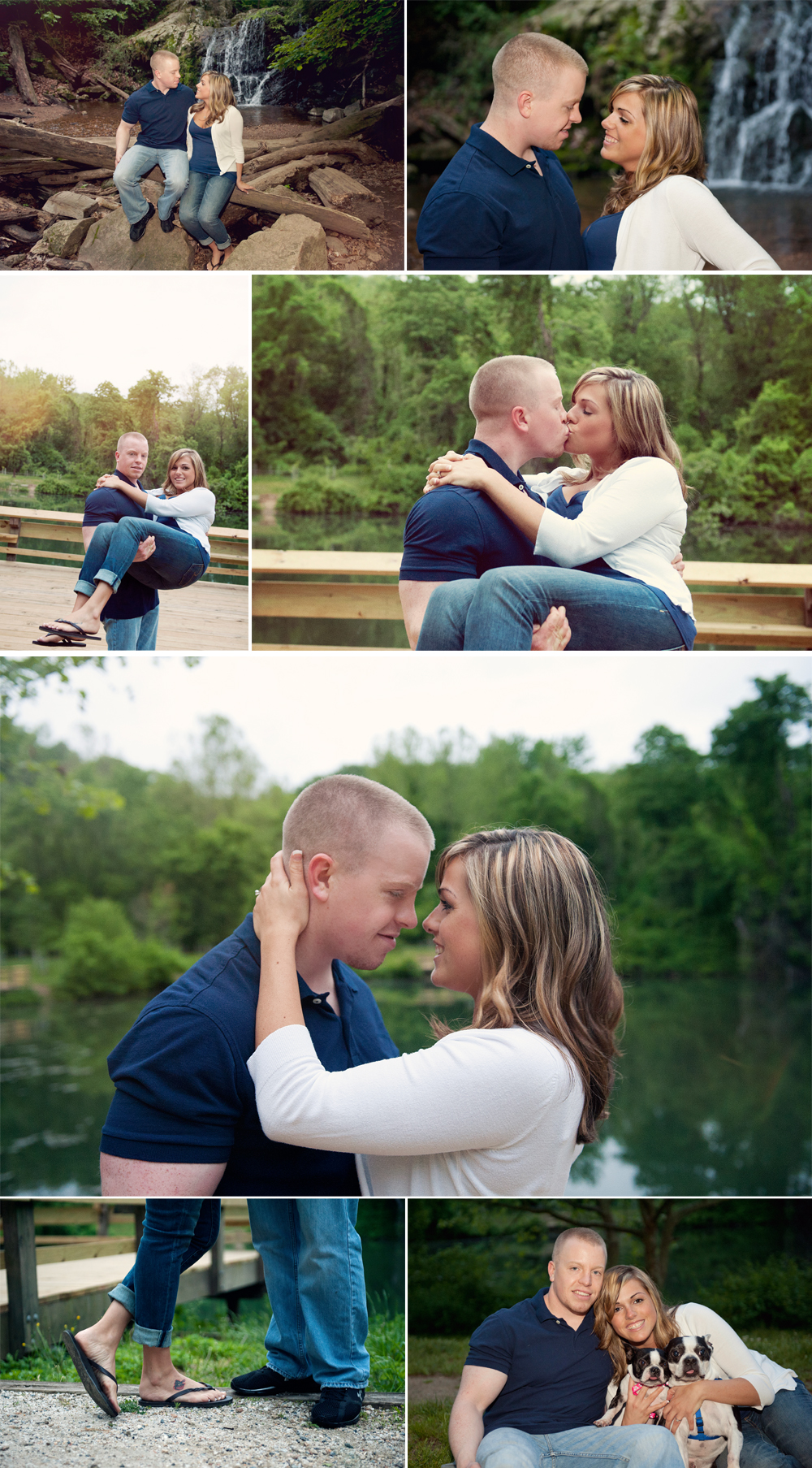 Cat & Steve, it was tons of fun having our little photo adventure together + getting to meet your sweet pups! I can't wait until next July for your wedding! :)