Nicole & John are married! :: Harford County Wedding Photographer
One of the things I love most about photographing weddings is getting to see how each couple puts their own touch on their day. I love seeing every range of style and every cute detail & delicious foods! Really, all it comes down to is spending time with family and friends and celebrating, so it's always exciting to see how everyone does that! & with that, I bring you Nicole & John's wedding celebration!
This awesomely sweet couple's spin on things included adapting the traditional wedding order & a super fun crab feast at Susquehanna State Park  :) & I loved getting to be a part of it (especially because I love hanging out with this whole family)! Nicole & John were married at the court house before taking their honeymoon back in May – then when they returned, they got to continue the celebration with family and friends at Susquehanna State park in June, where they renewed their vows & feasted on crabs!! MMMM CRABS! haha. It was such a fun day – thank you Nicole & John for letting me be a part of it!!
YOU ARE SO CUTE NICOLE!!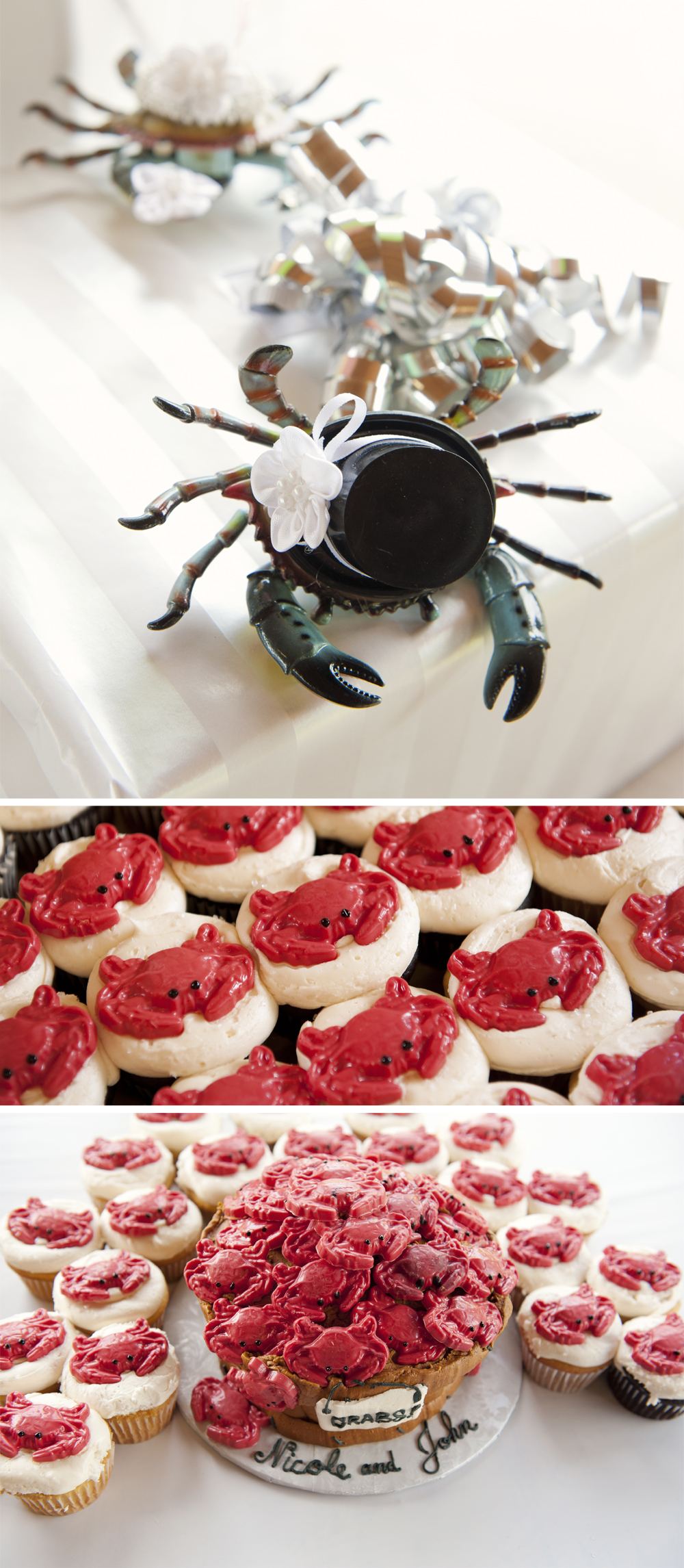 Crabs galore! LOVED these adorable cupcakes and cake!
Just before their ceremony, John & Nicole honored guests and family that were no longer with us with this sweet balloon gesture :)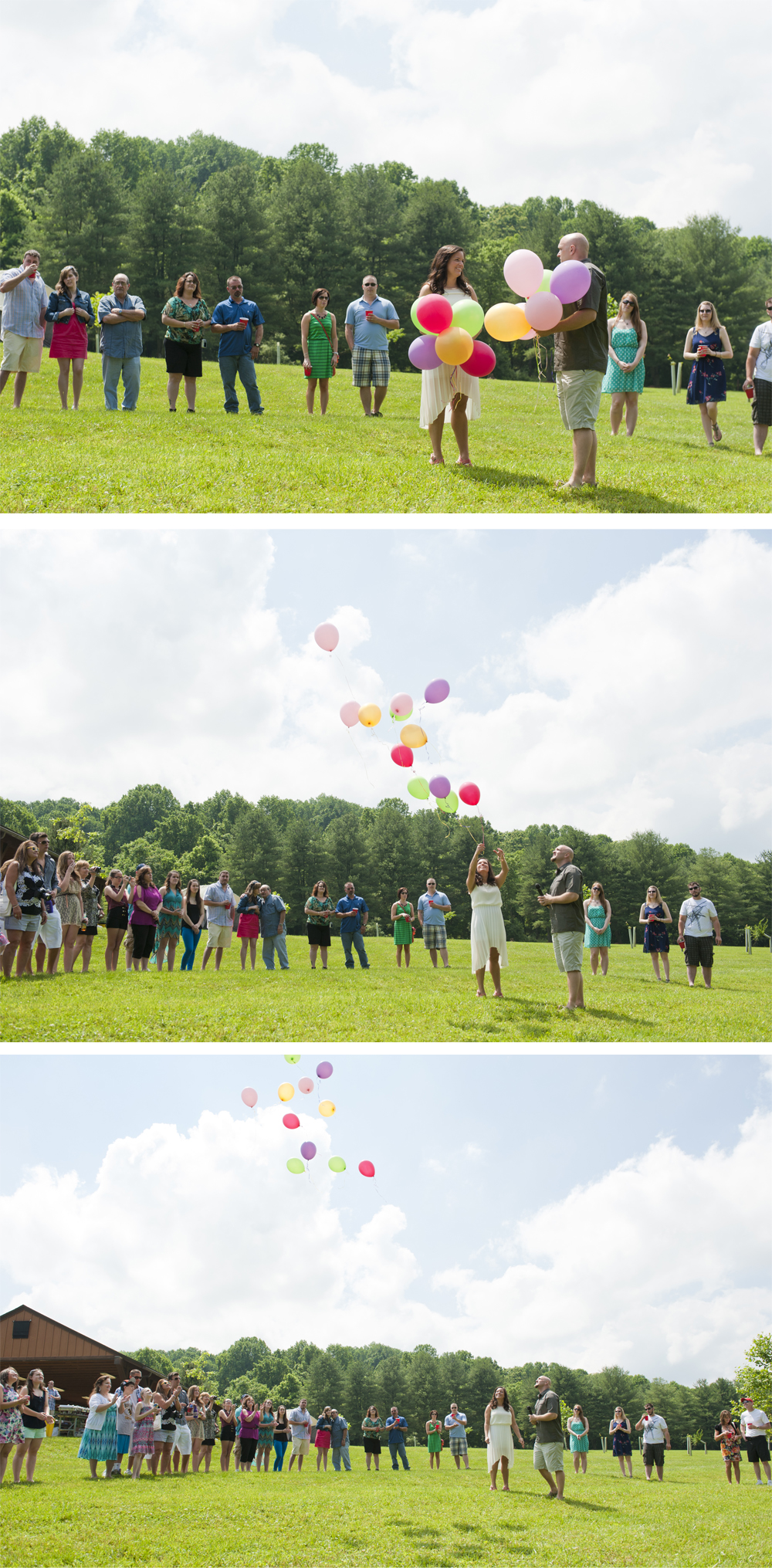 Oh AND I love that they did the ceremony by having guests stand around them in a circle!

& by the way, guests standing in that circle made it much easier to try out this heart shaped guest photo! :)

SUCH. HAPPINESS. love your smiles!

And now for the party! :)

What an awesome family!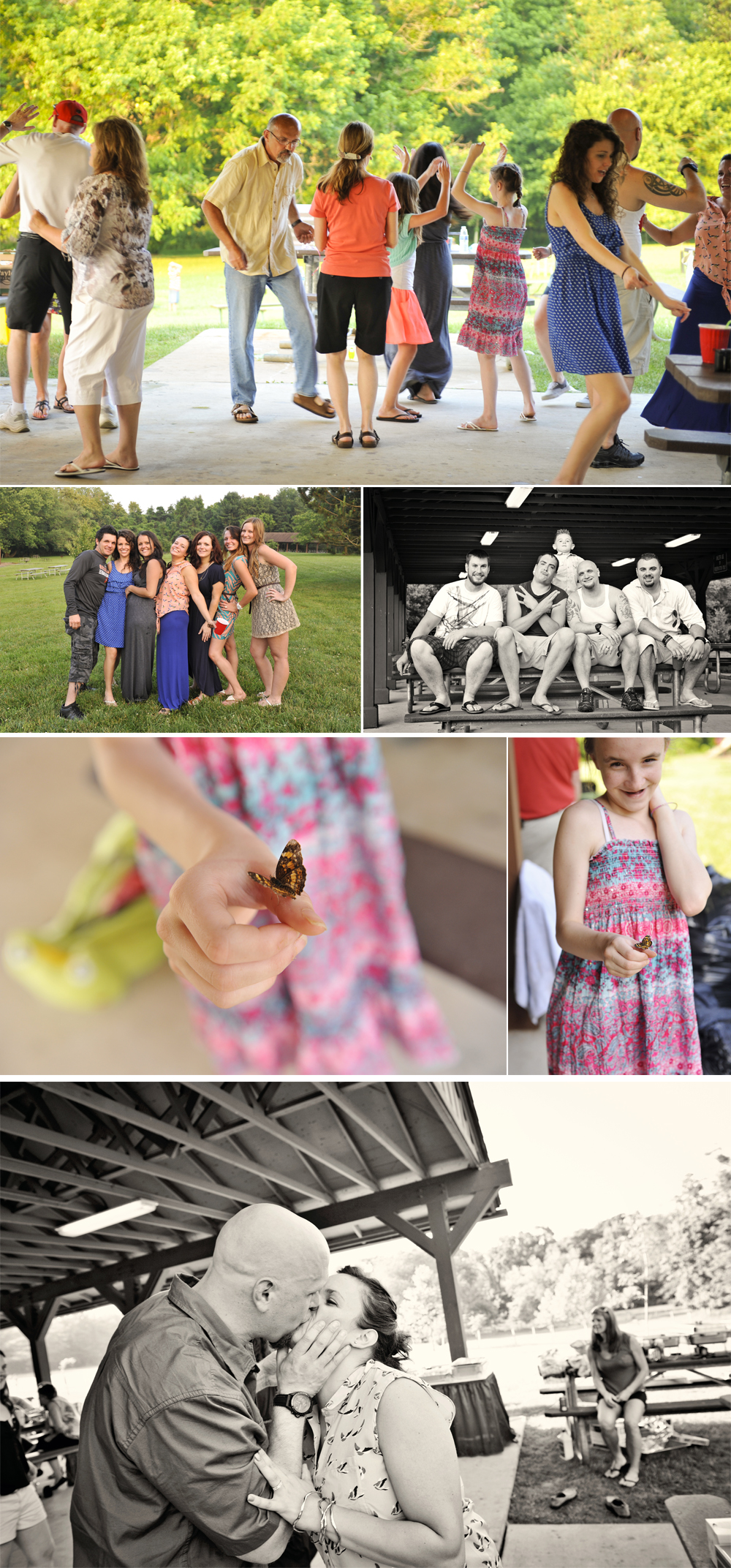 I could just gush over you two forever! So many happy days ahead! Wishing you and your family tons of love!! :)
Congratulations John & Nicole!!