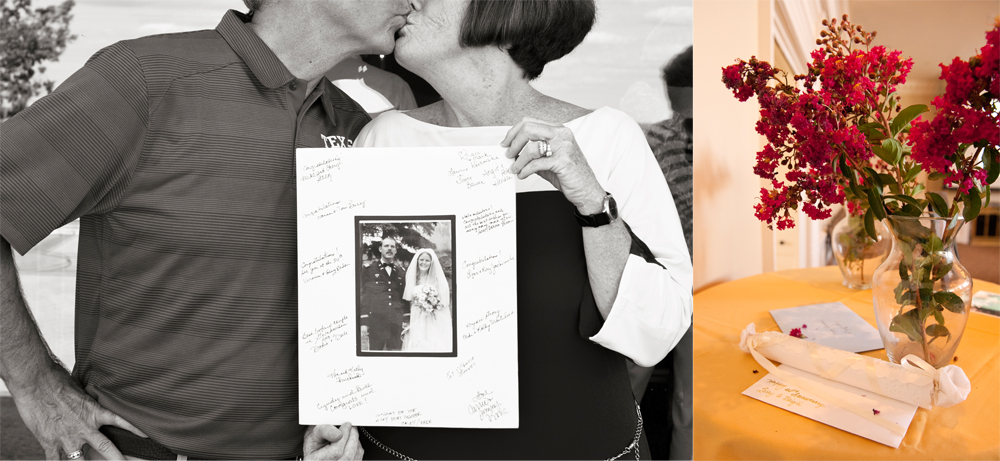 When I first heard about this opportunity for photograph Brigid & Larry's anniversary celebration, I was SO excited. For one, Brigid and Larry are not only neighbors to my Mom Mom and Pop Pop, but Brigid also works with my Aunt Laura & I can't say enough how much I appreciate and love these connections! :) Plus I was so excited because this would be a chance to photograph a love and marriage that has seen 40 years! I love photographing the joy and excitement of weddings – There is something extra sweet about an anniversary though, especially seeing how much Brigid & Larry make each other so happy & seeing how happy their family and friends make them. :) It was an awesome experience photographing such a sweet couple and all their family and friends, and on such a beautiful day at Top of the Bay at Aberdeen Proving Ground. I'm so happy to have been a part of such a fun occasion! :)
We started off at a familiar location for some family photos at the house, right off the water. And even though the kids weren't totally loving it, they gave us some smiles (usually once they were in their grandparents' arms ;) ) Oh.. and you may notice a bit of a Texas theme here.. haha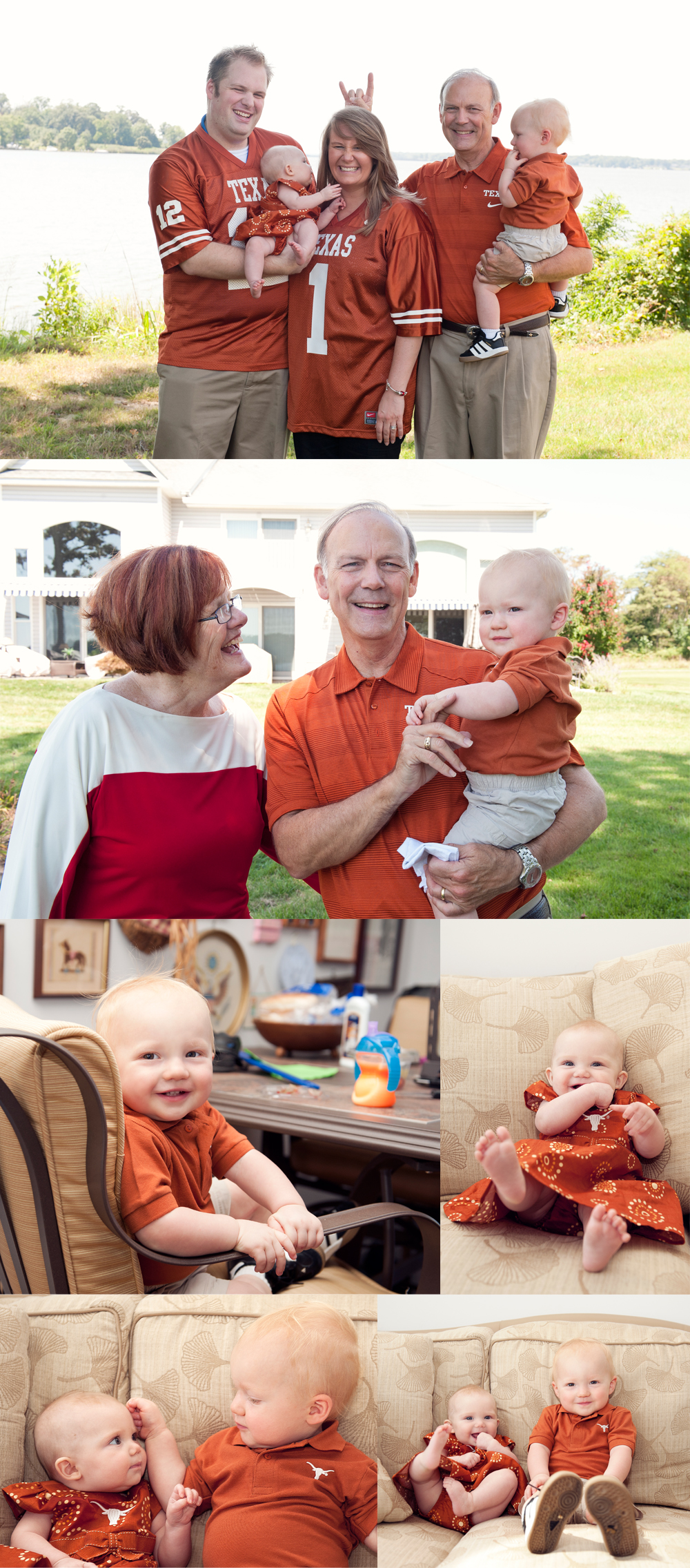 Of course they're all giggles and smiles once we're inside! :P

Hey little mister, I think we're gonna need to see your ID ;)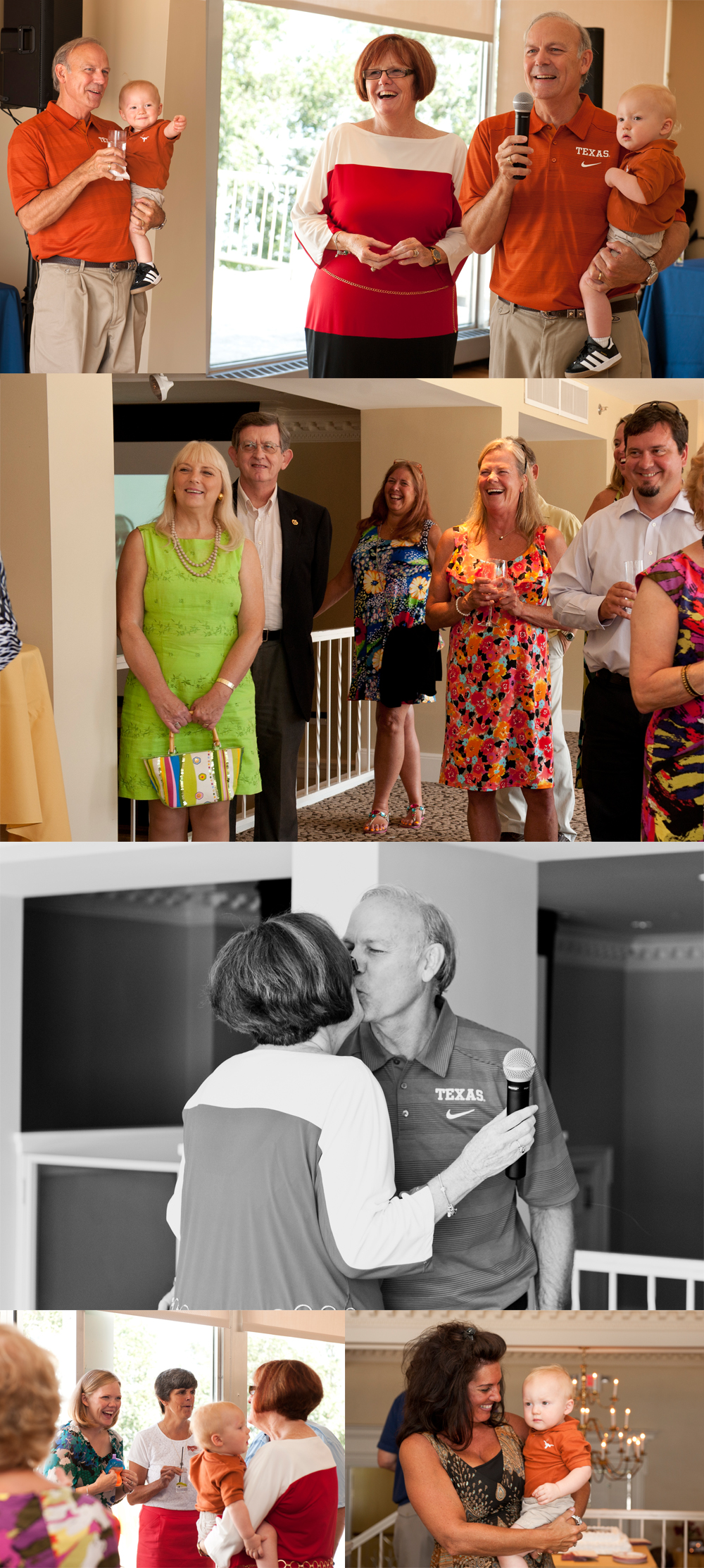 Listening to them renew their vows, with their son officiating, I couldn't help but smile. Their heartfelt (& funny) vows just showed how wonderfully these two have grown together.

One of my favorite parts, the slideshow put together by their son & daughter! Complete with hilarious, borderline-embarrassing? photos, with plenty of tear-jerking touching moments of the kids and grandkids growing up. Watching Brigid & Larry react to the images filled me with so much emotion, thinking of how many amazing things we get to experience in our lives. It was amazing to see all these important moments in their lives together


Above is their original wedding party in attendance! :)
One maca-Two maca-Three Macarena! Heyyyyy Macarena! ;)

Brigid & Larry were even joined by friends & another couple (celebrating their anniversary) from their military unit in Germany, where they were married!

Such a fun day! I'm so grateful to have been a part of such a good time & such a fantastic reason to celebrate! Wishing you two another decade and more of happiness and love :)