What a fantastic way to start off the 2015 wedding season with this sweet couple! I am so thrilled that Amanda and Brandon asked me to capture their beautiful wedding day this March (thank you to another fabulous Marlayna Photography couple, Kaitlyn & Dan for the connection!) Amanda & Brandon were married at a venue that literally makes me squeal with joy! Grey Rock Mansion is such a stunning location, and even though it had been raining most of the morning and afternoon, Mother Nature cooperated and cut that out just before we started photographing! :) And even with damp grounds, Grey Rock has such an impressive porch and gorgeous interior, there were no shortage of photo ops! Amanda and Brandon are such a sweet couple and I loved even getting to sneak a few of their moments where they could just take it all in. & Of course I LOVED seeing the dance floor get packed thanks to a really awesome and outgoing guest/dance star, and the excellent DJ-ing by Dave Holmes of Event Entertainment (who, fun fact.. is now going to be mine and Adam's DJ!! woo!!) And to cap this great night off, Amanda and Brandon had a sparkler send-off! Such a great time with you two and your guests! Congratulations again Mr & Mrs Brown!!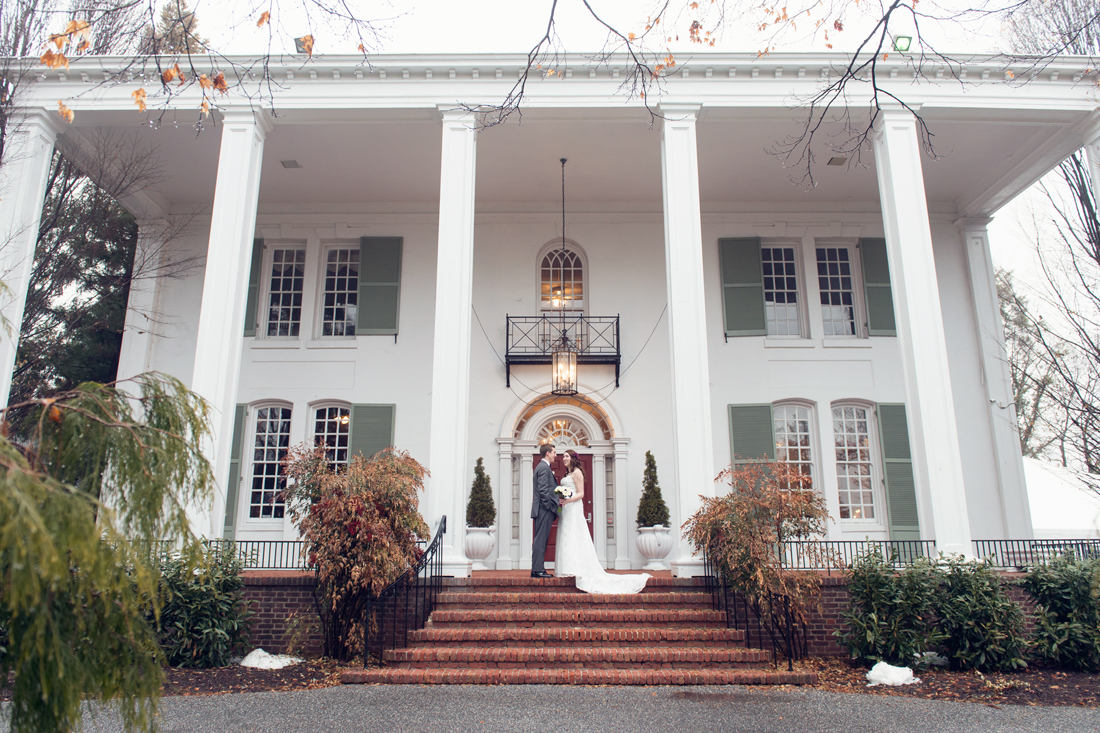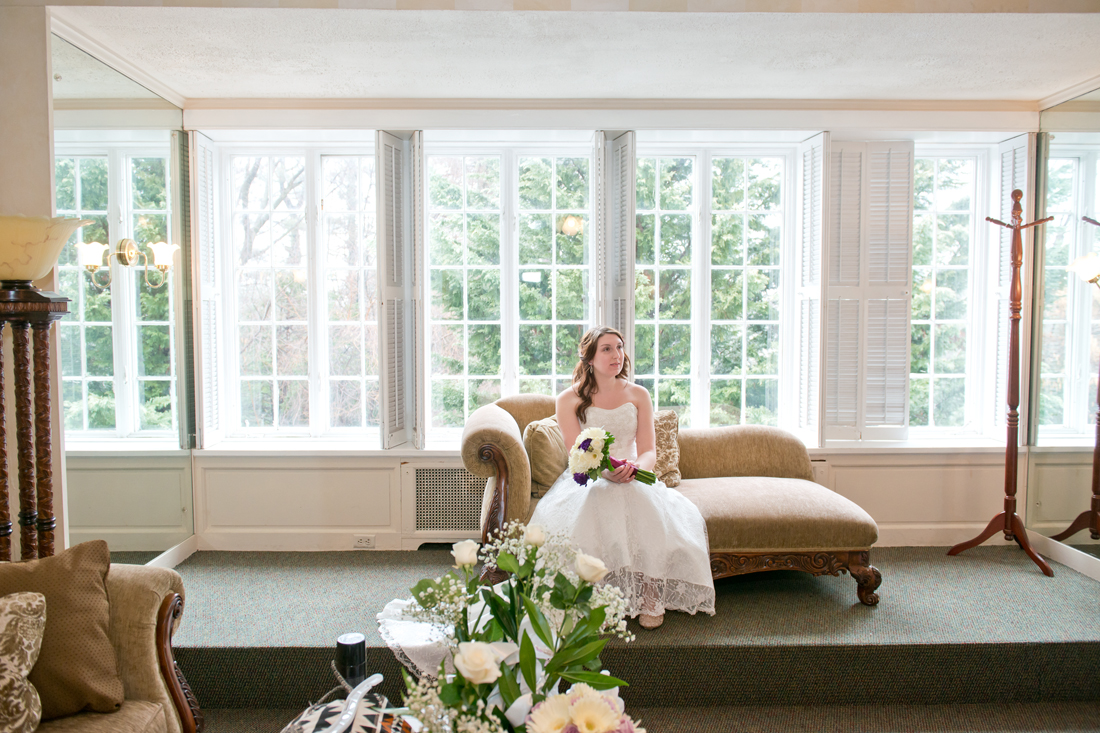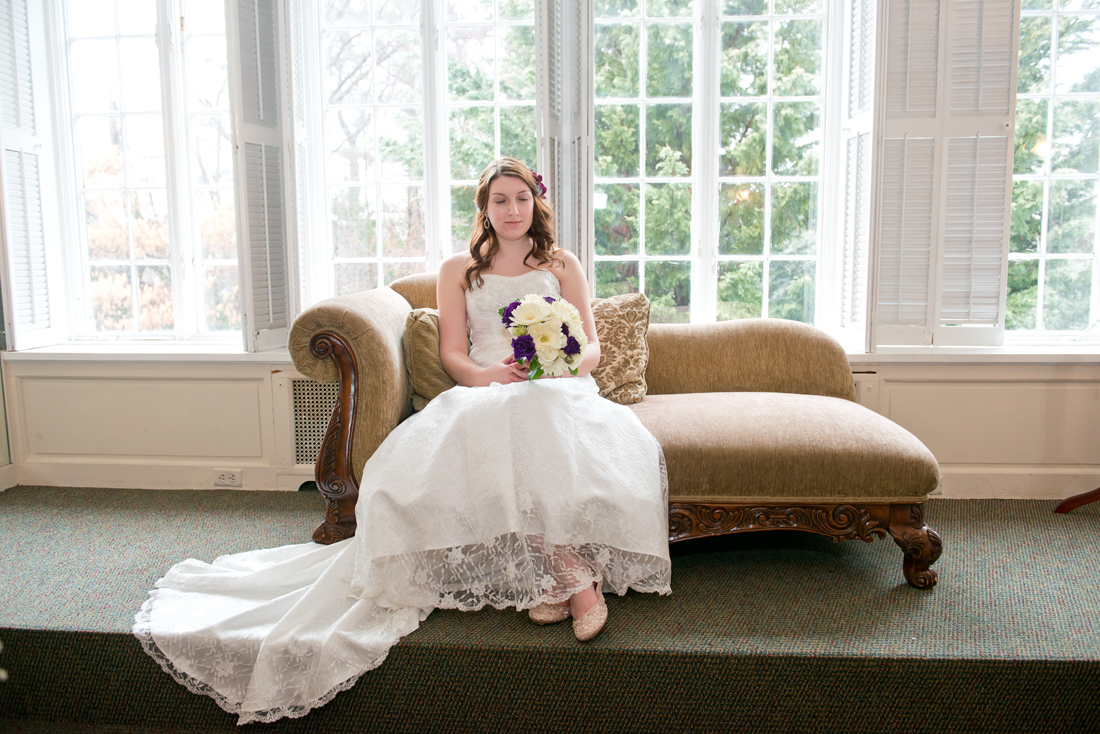 So stunning Amanda! Love the soft curled hair style!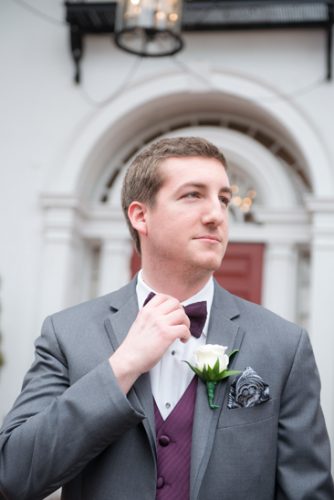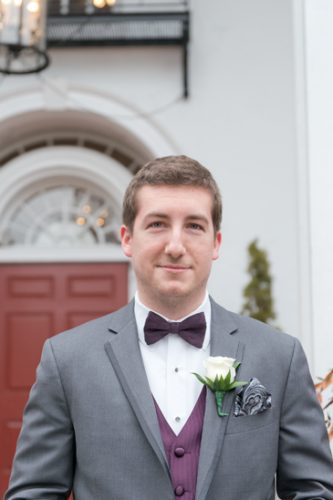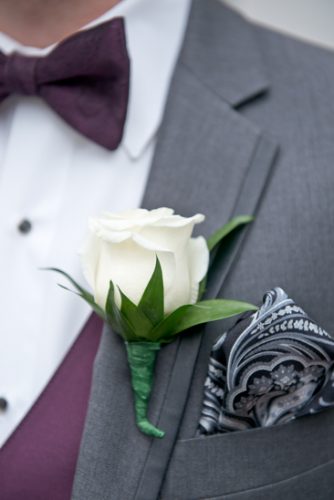 Amanda & Brandon decided to do a first look! I always love these, such a great chance to take everything in together before it all gets started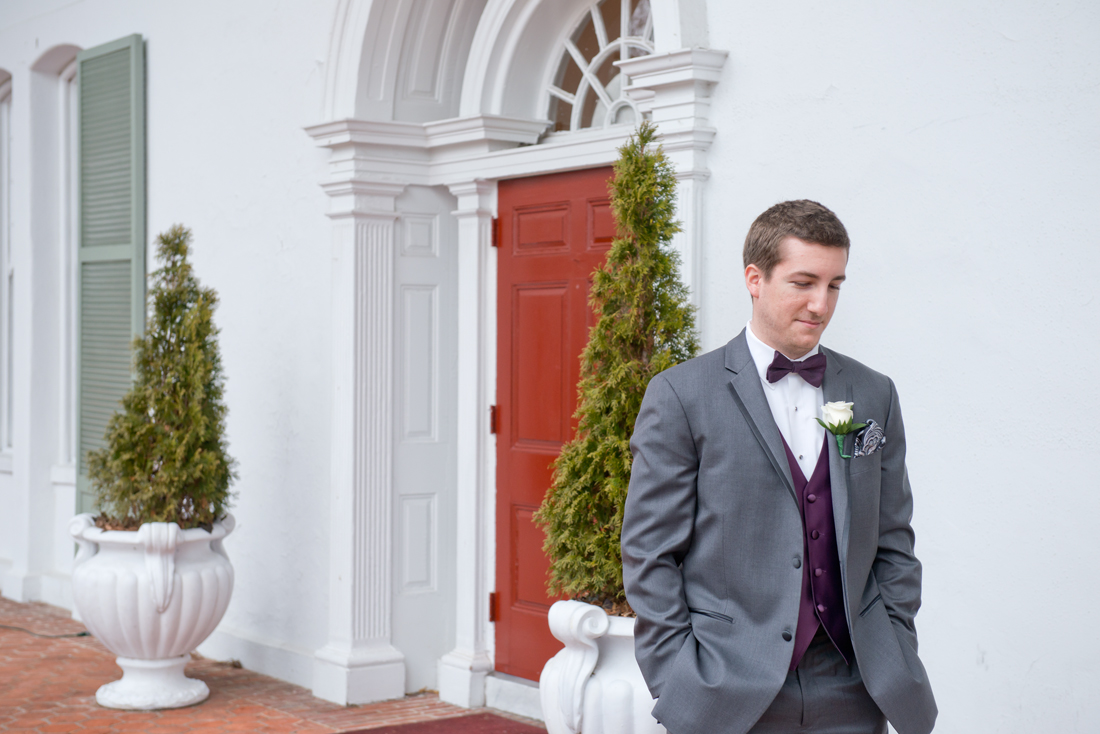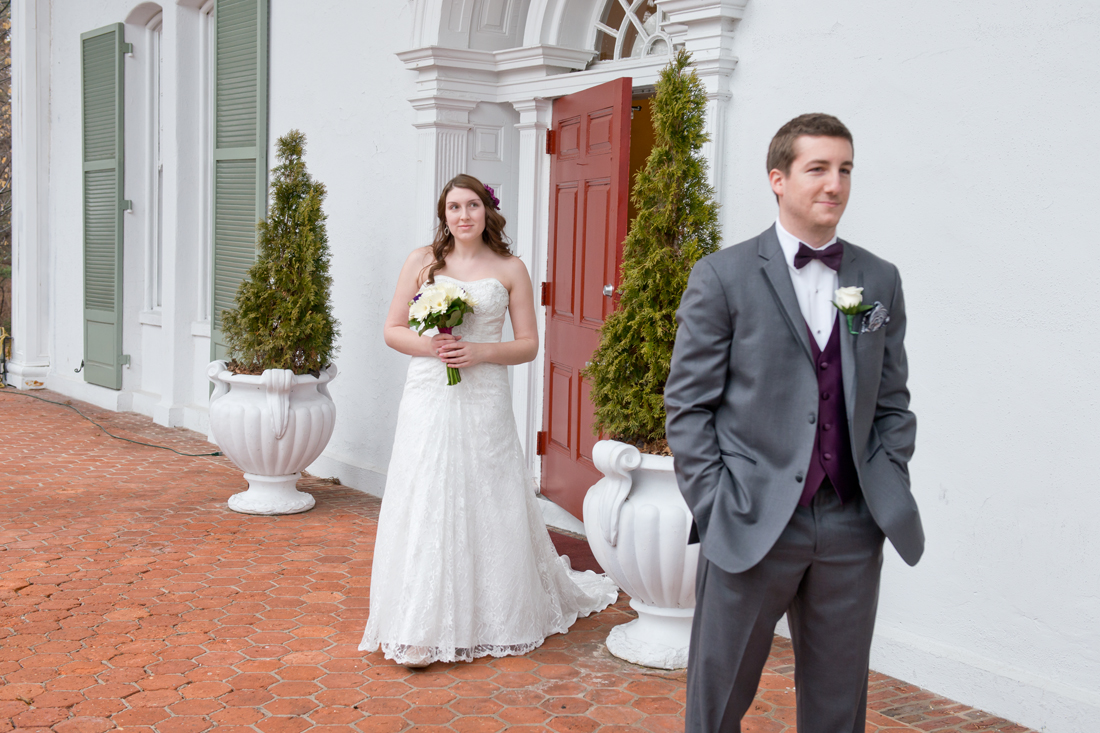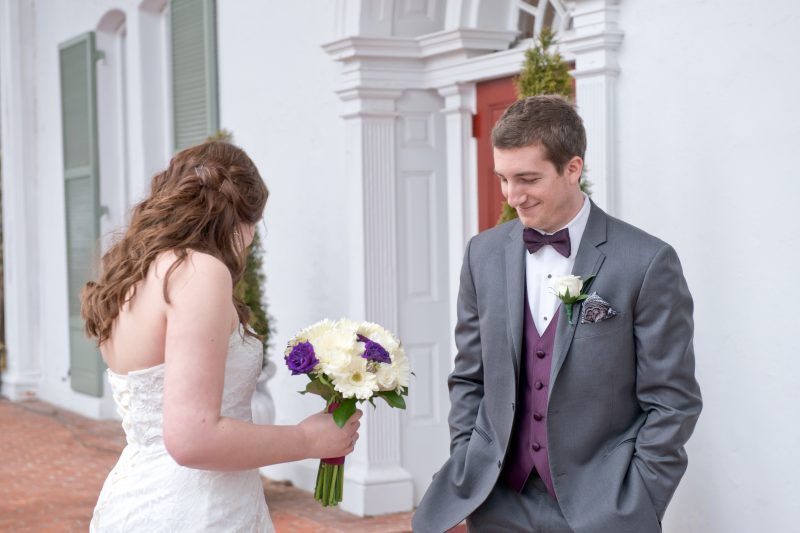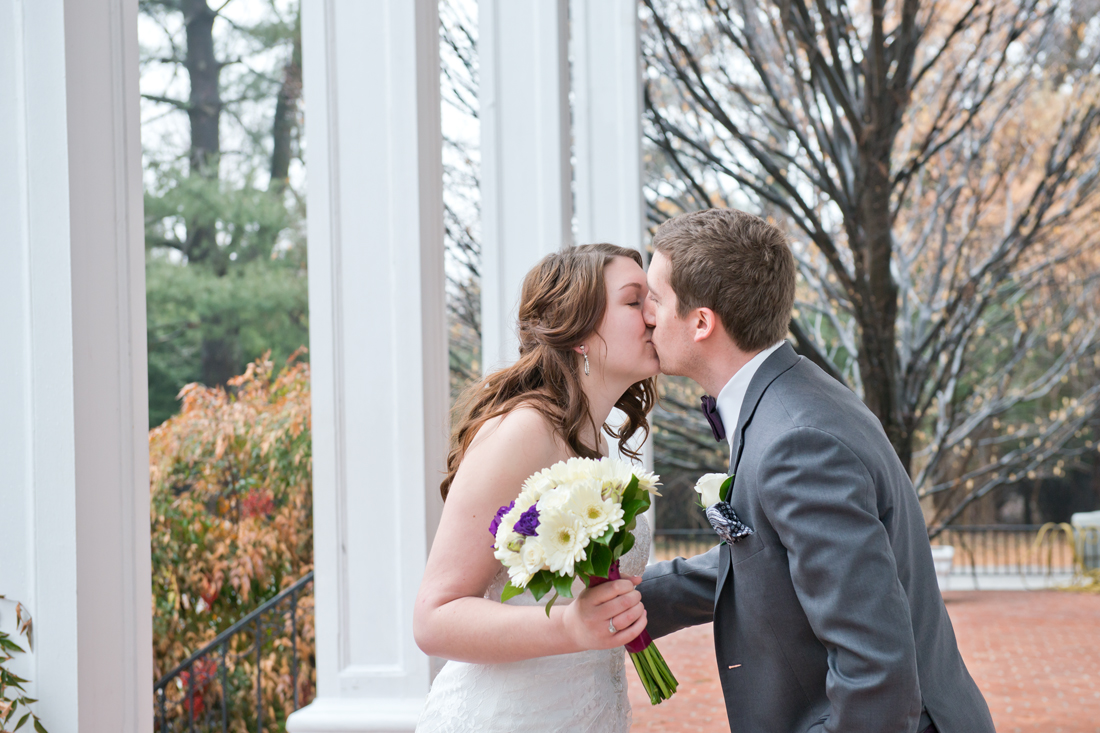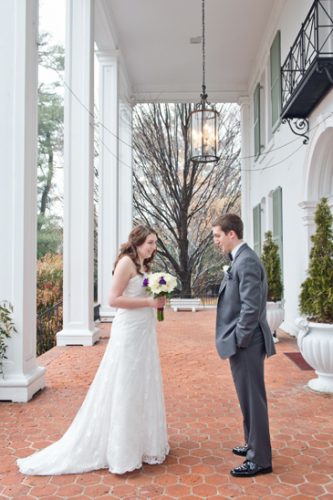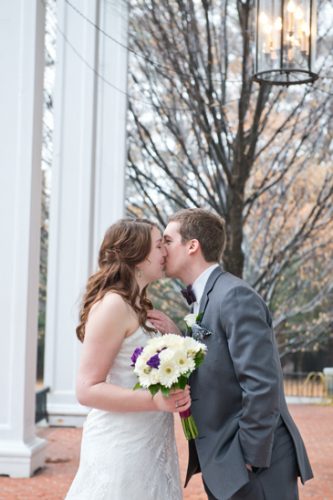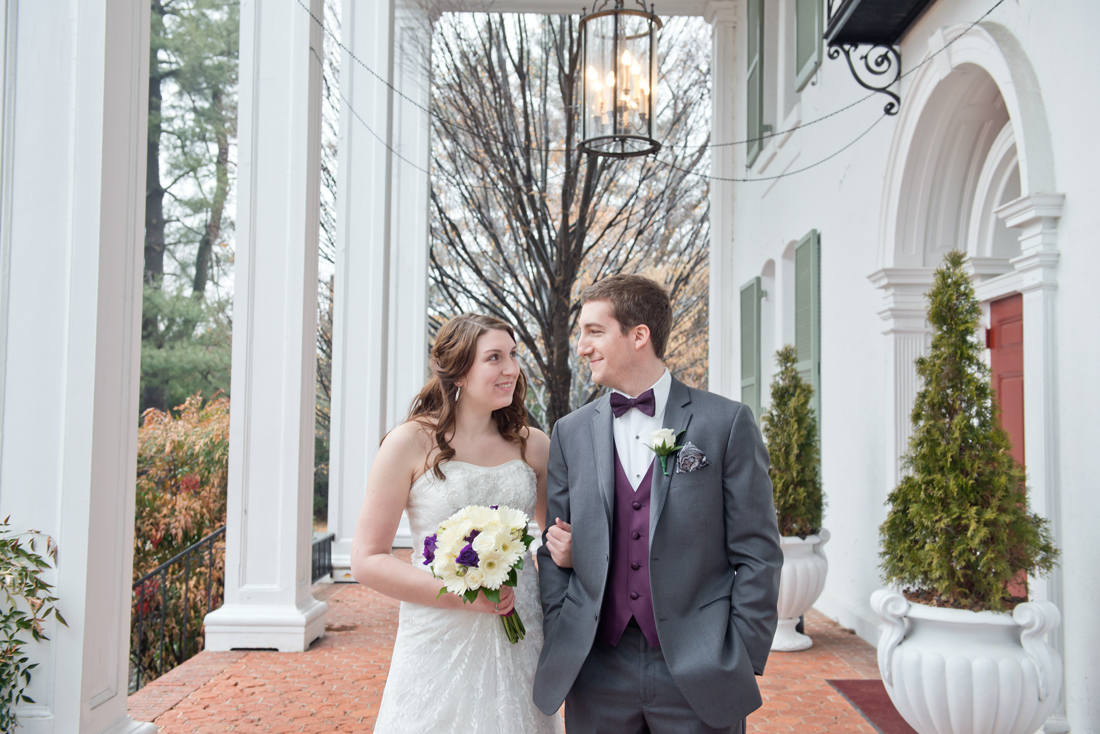 Ahhh!! I just LOVE these next couple. SO sweet and perfect together!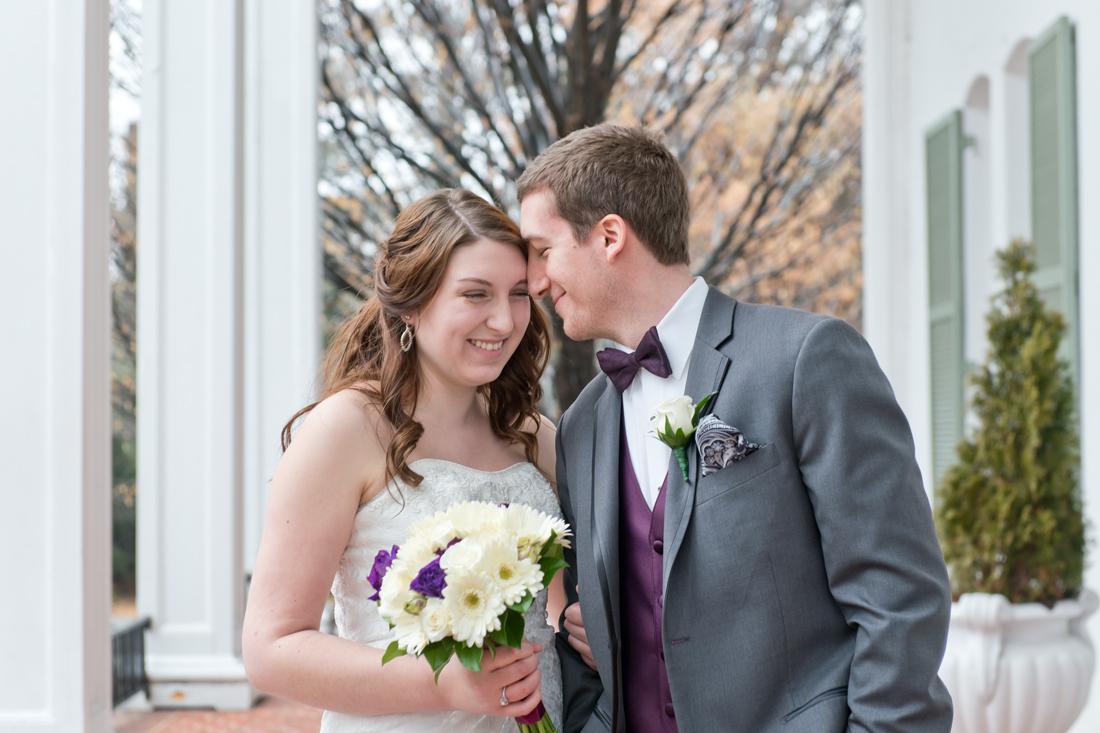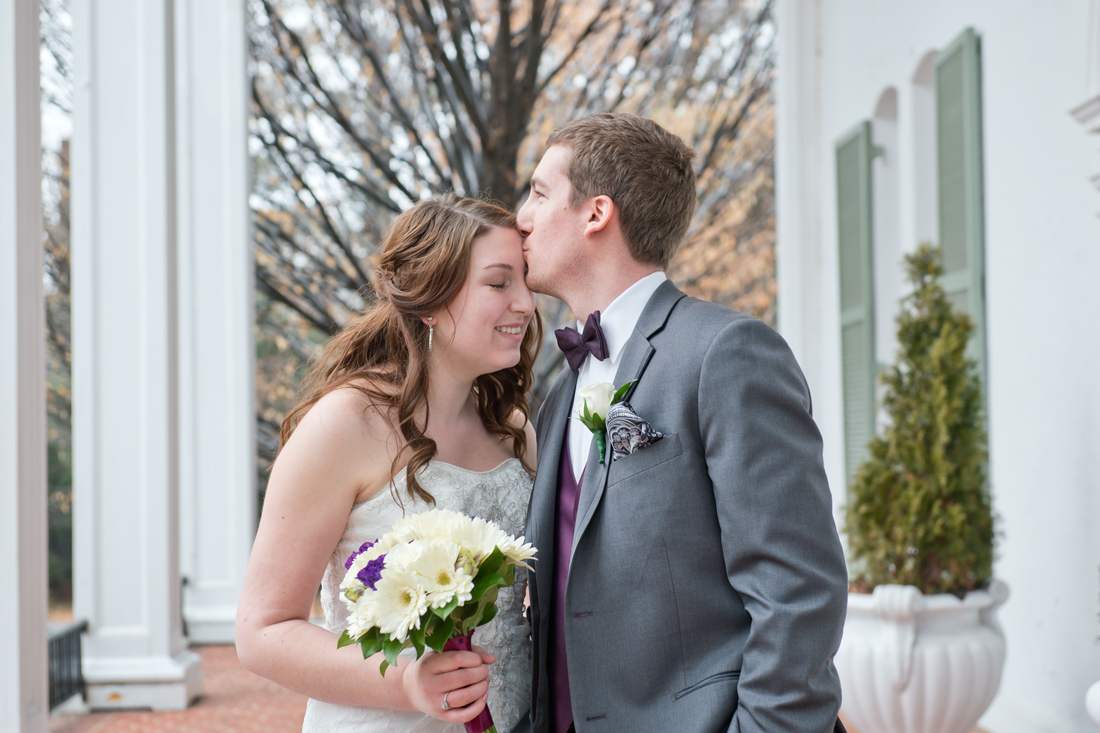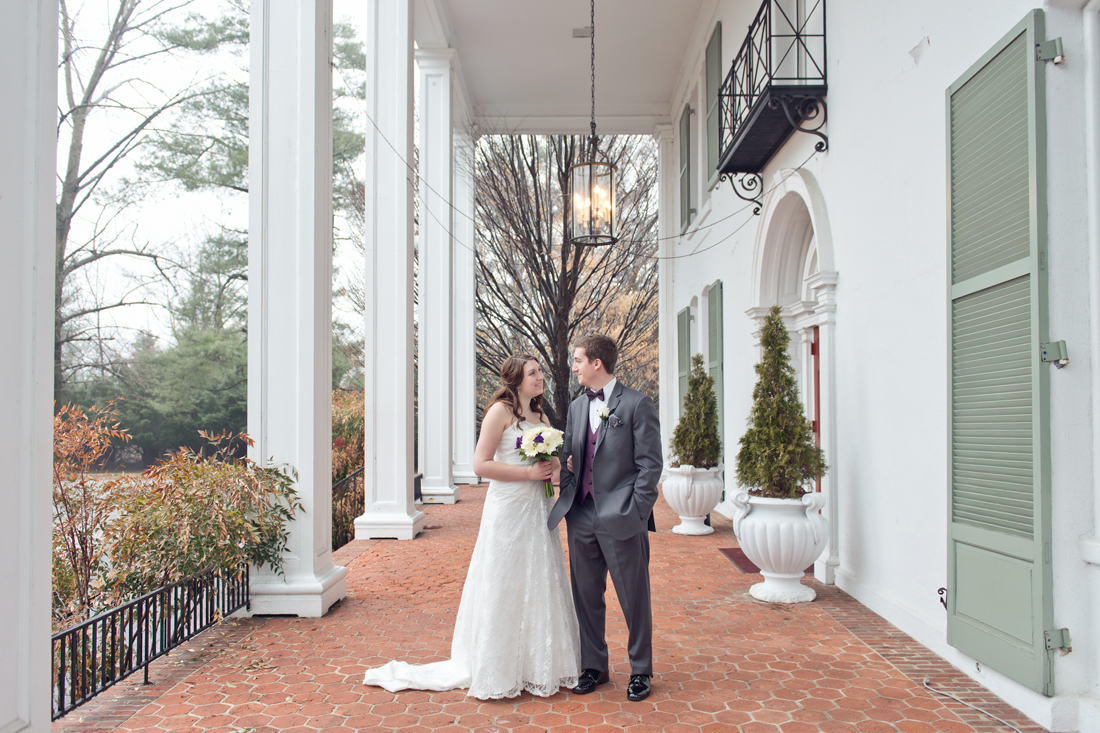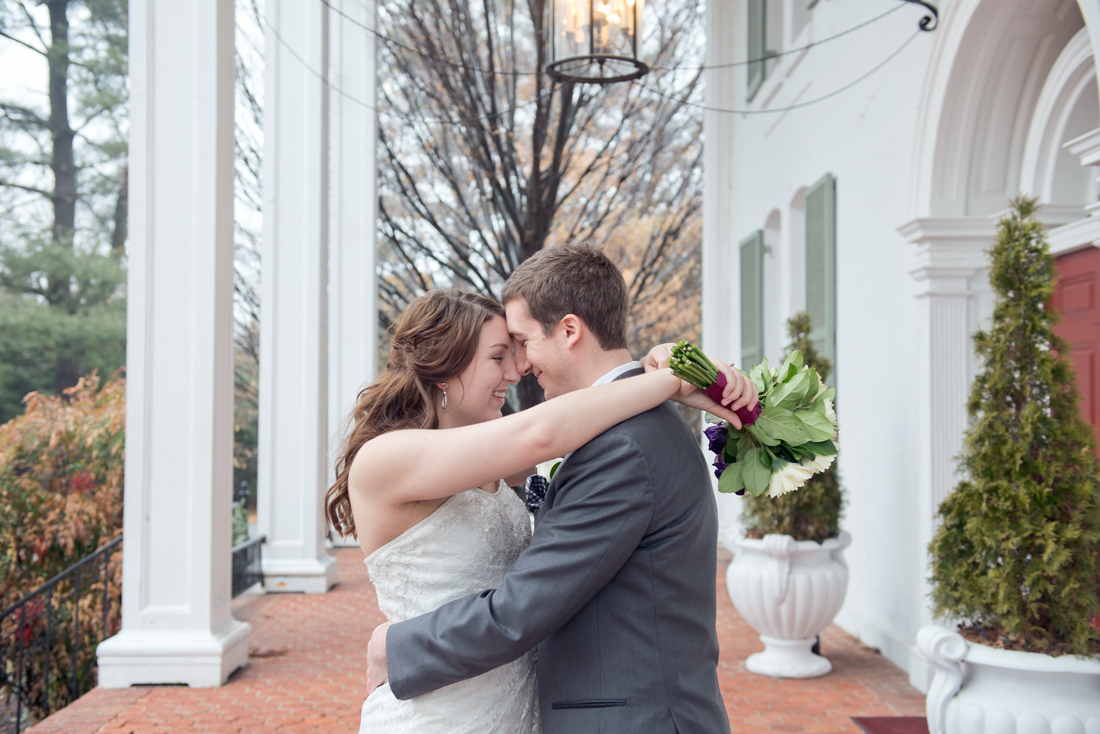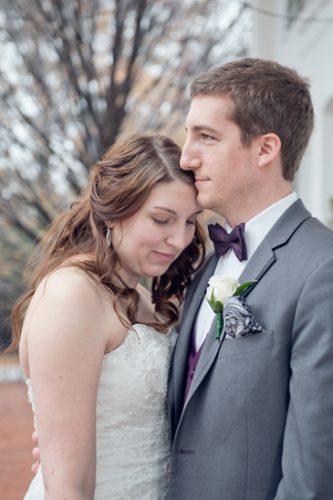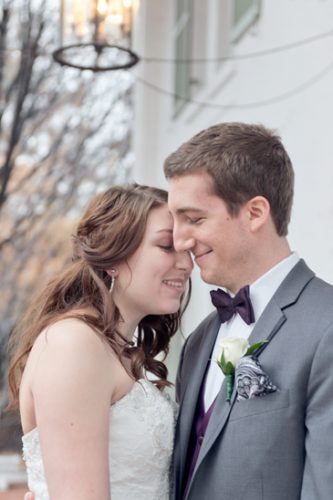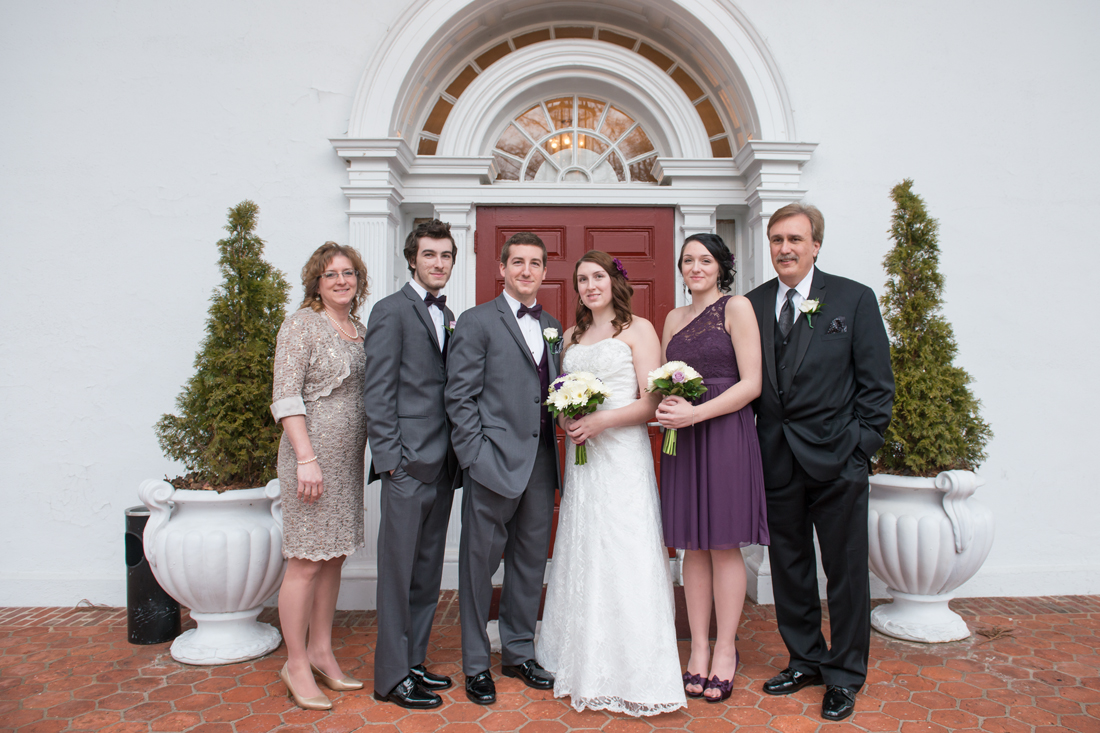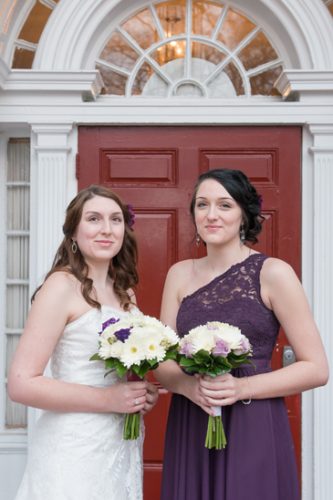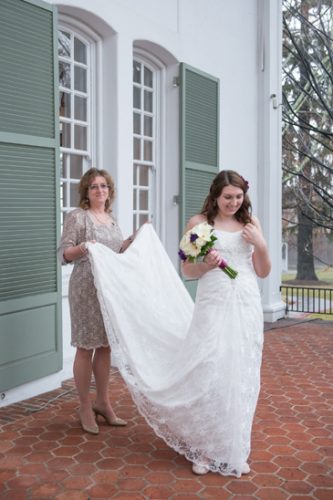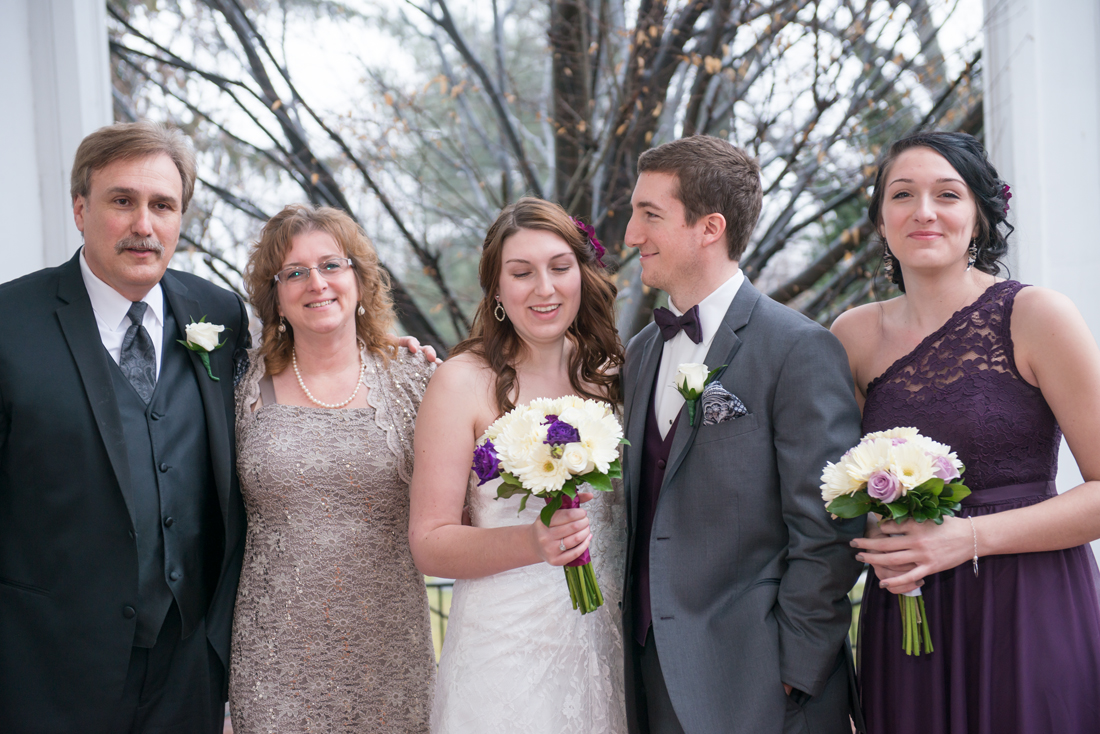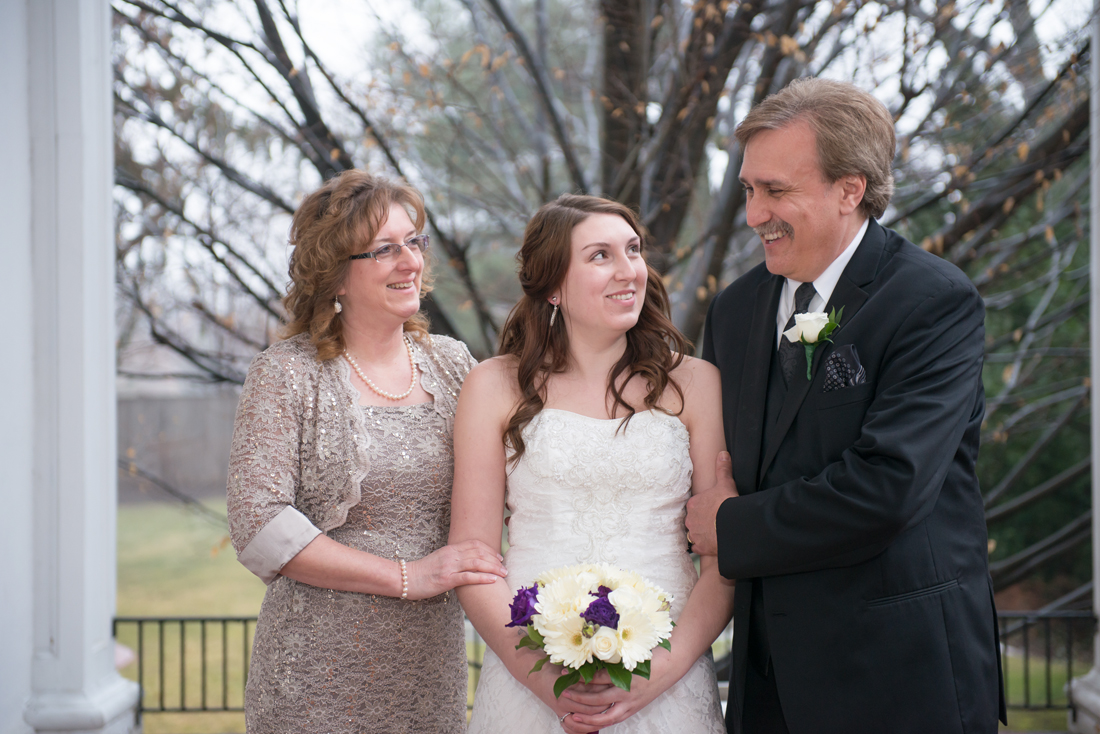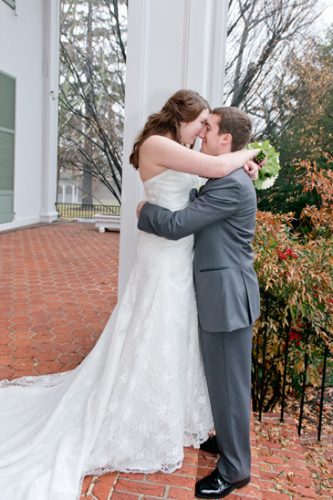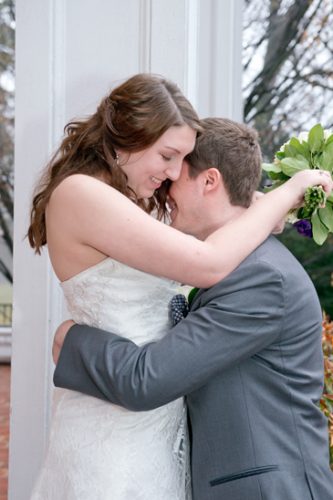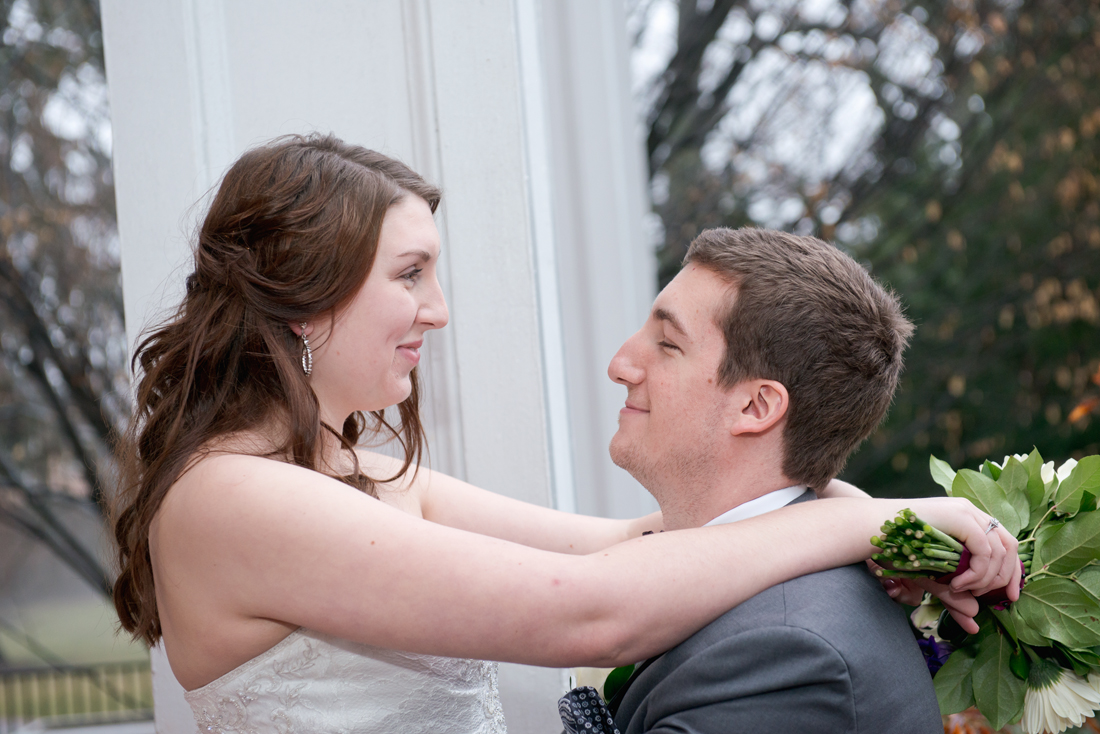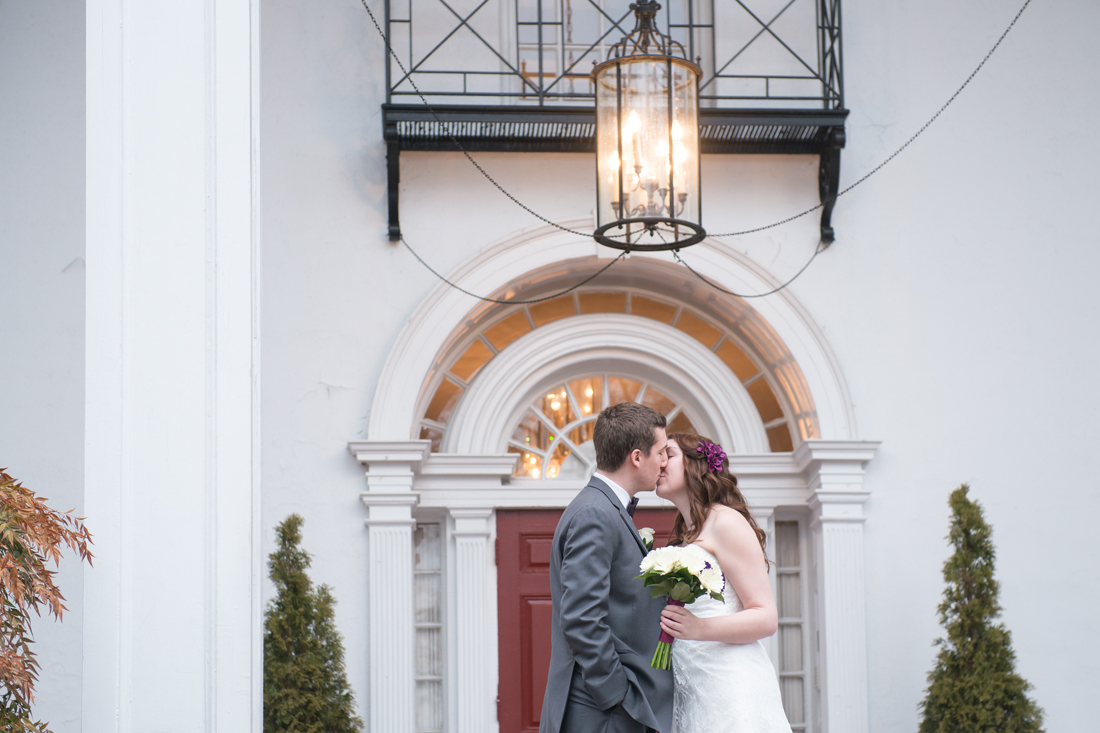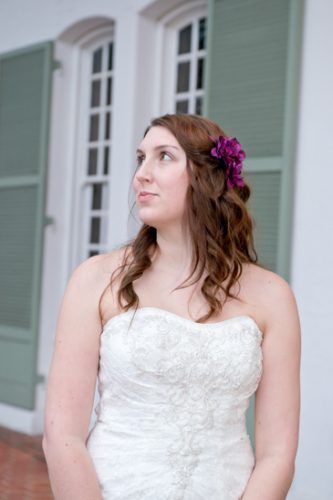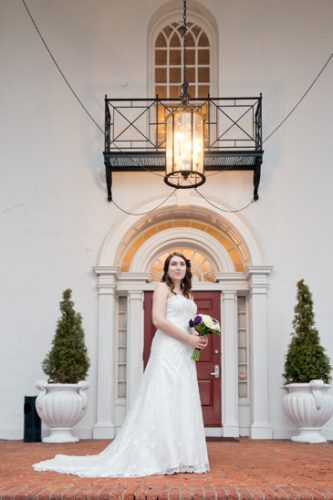 Clearly, I could photograph on this porch forever! Such a gorgeous backdrop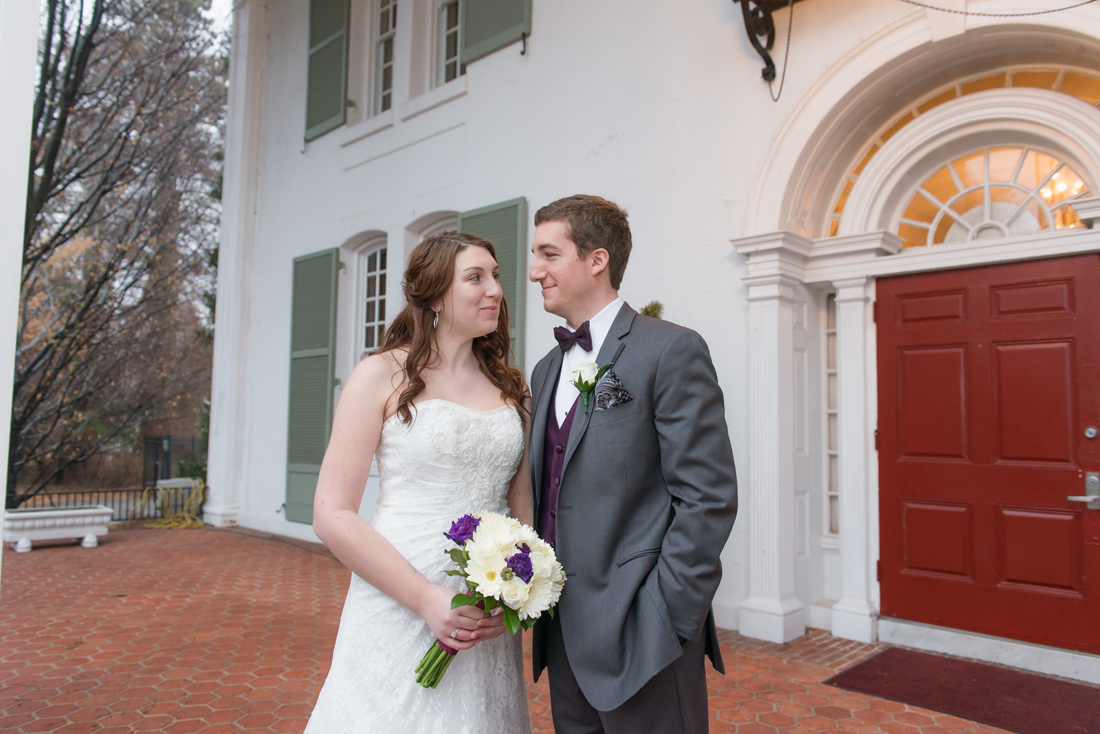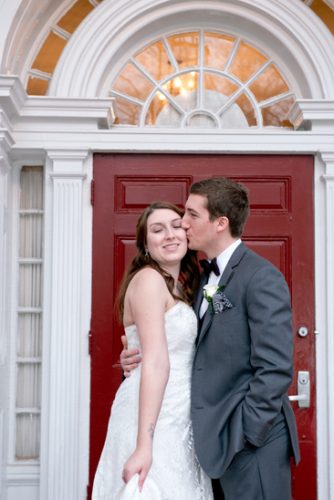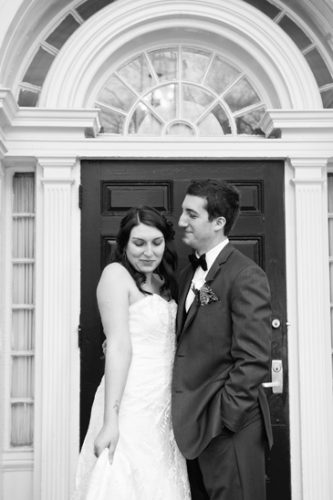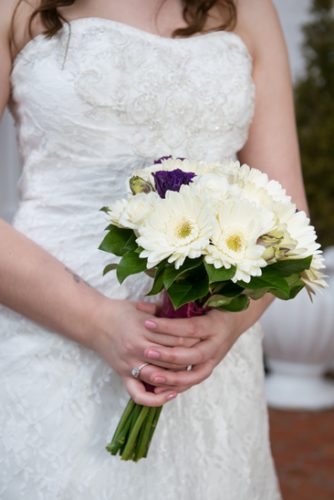 Love Amanda's stunning ring!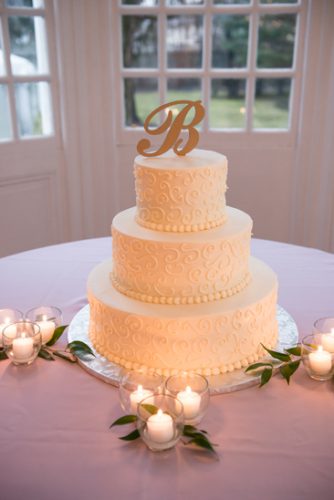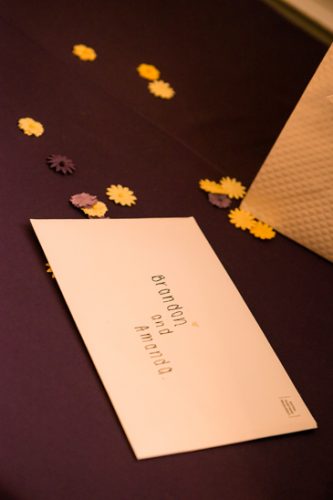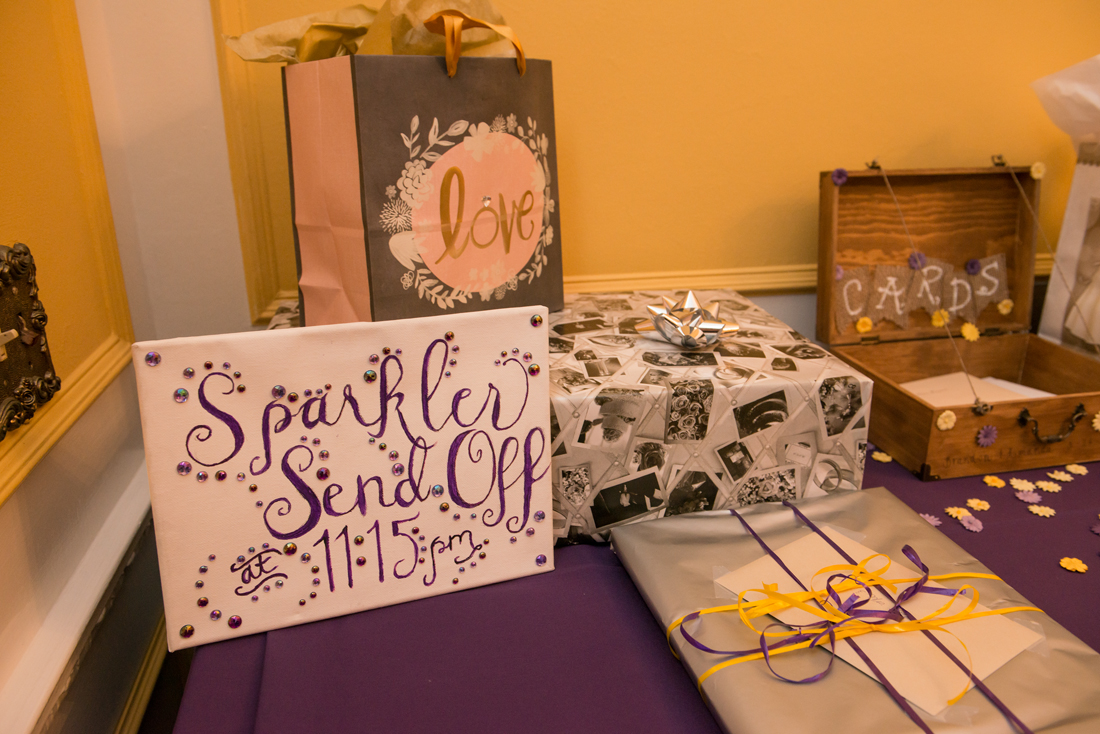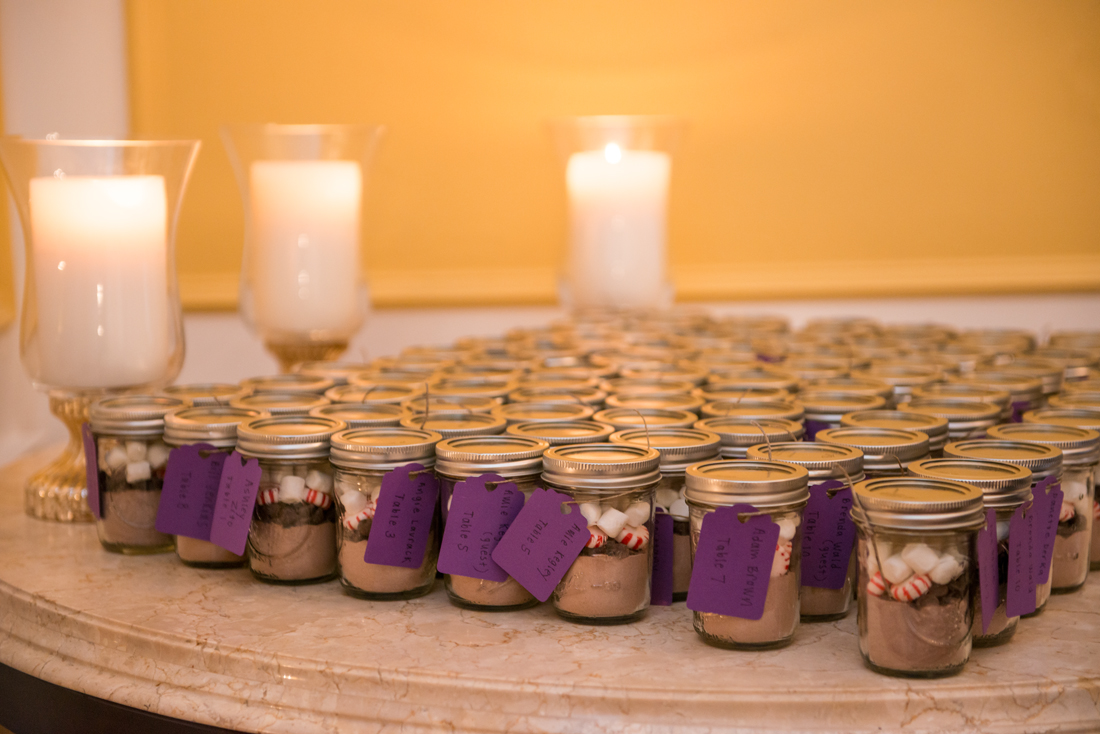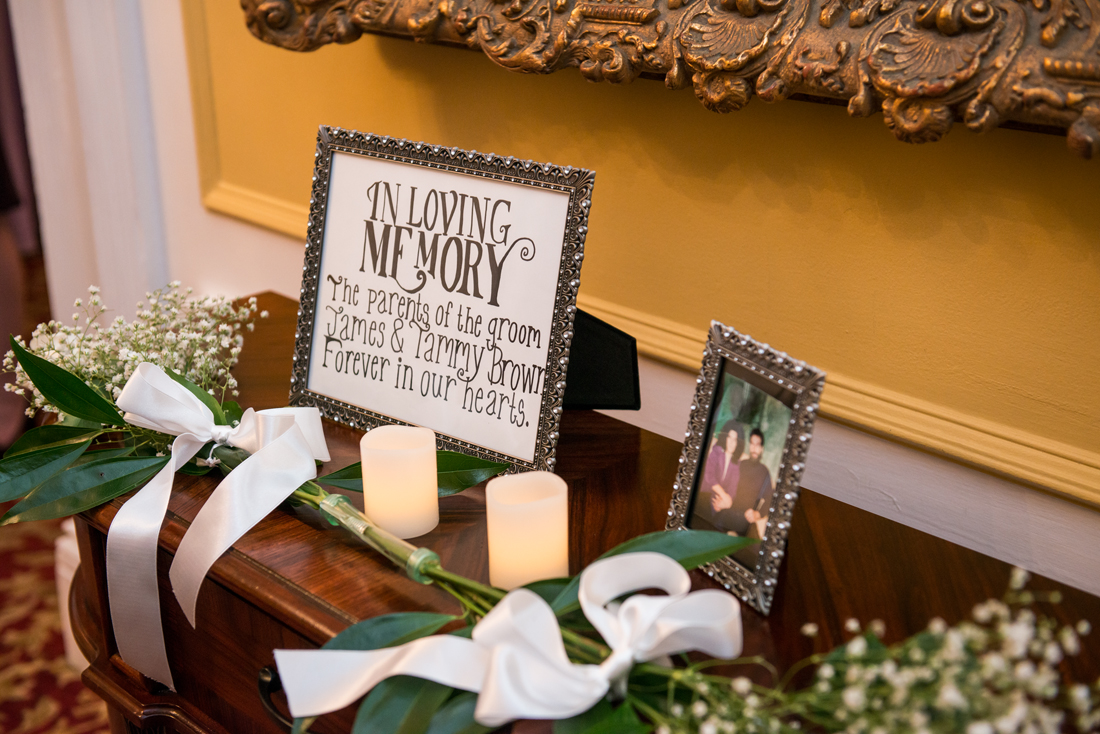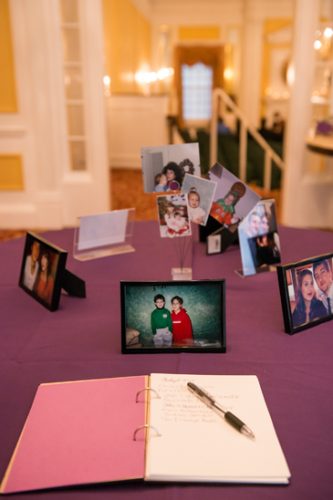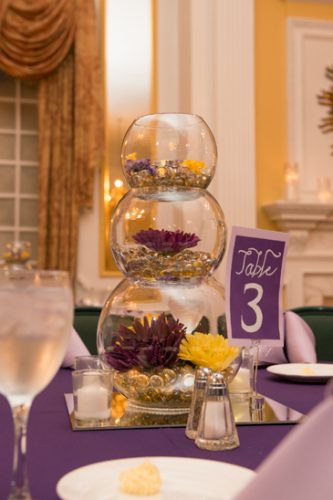 There were tons of beautiful handmade details at their wedding! Especially these unique and lovely centerpieces, put together by Amanda's mom and aunt! At the end of the evening, guests at each table were selected to take them home! What a great gesture :)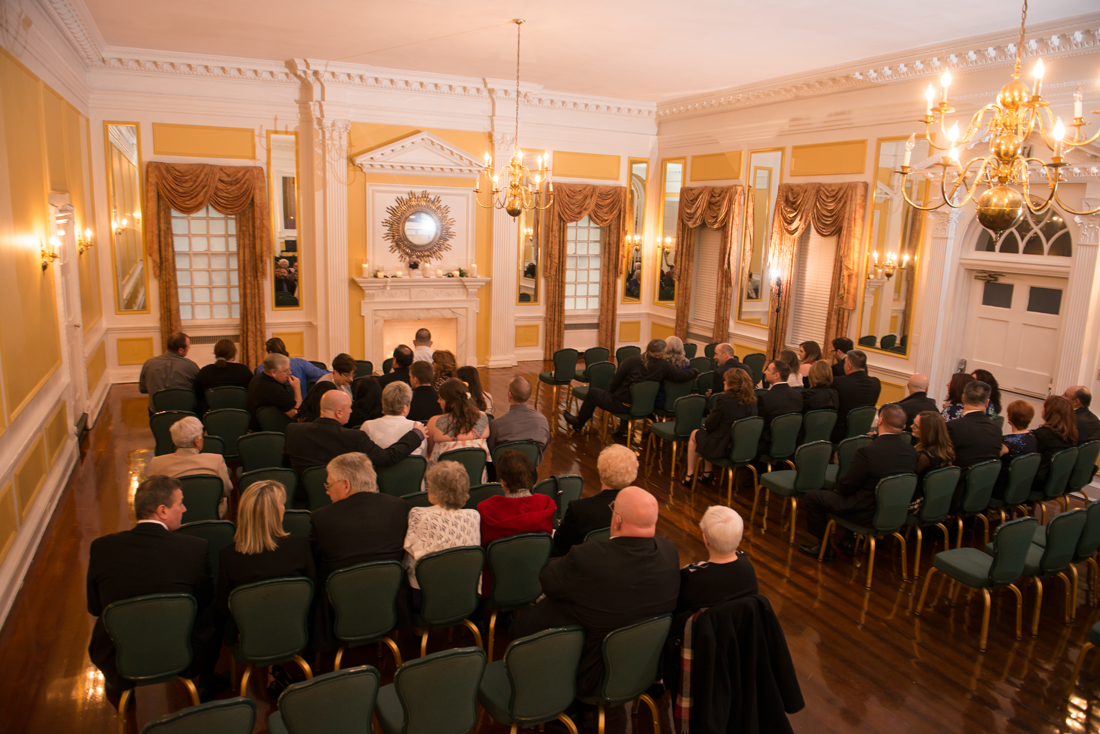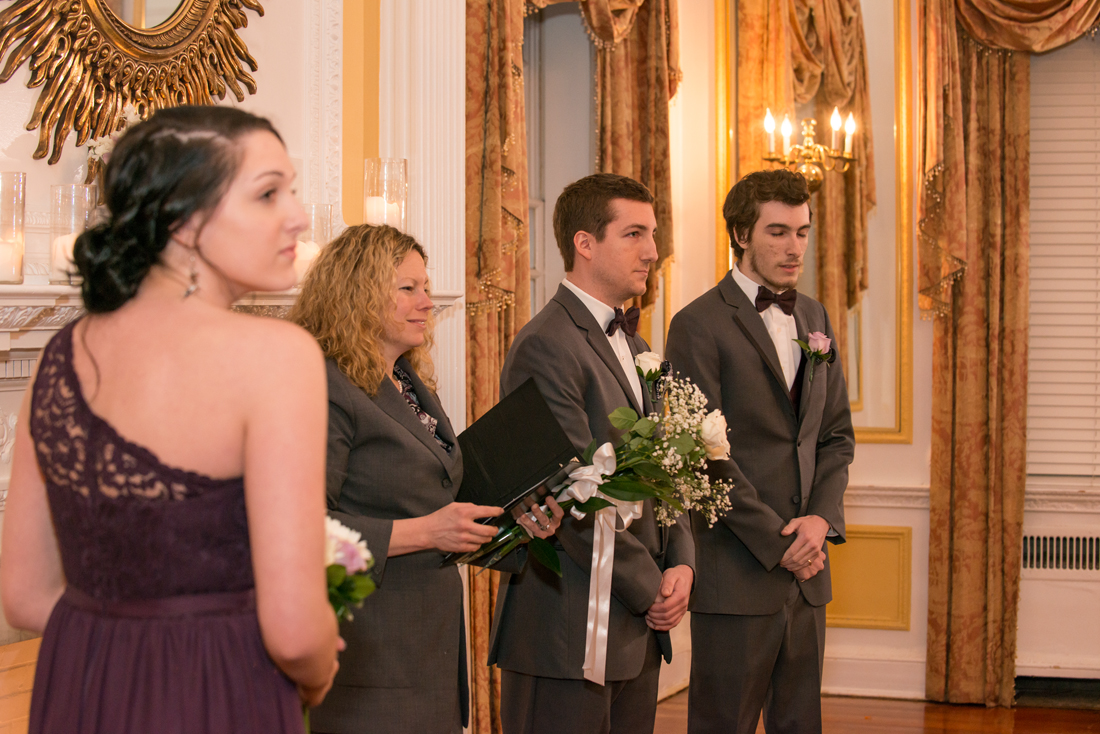 This look! So sweet as Brandon saw Amanda coming down the aisle!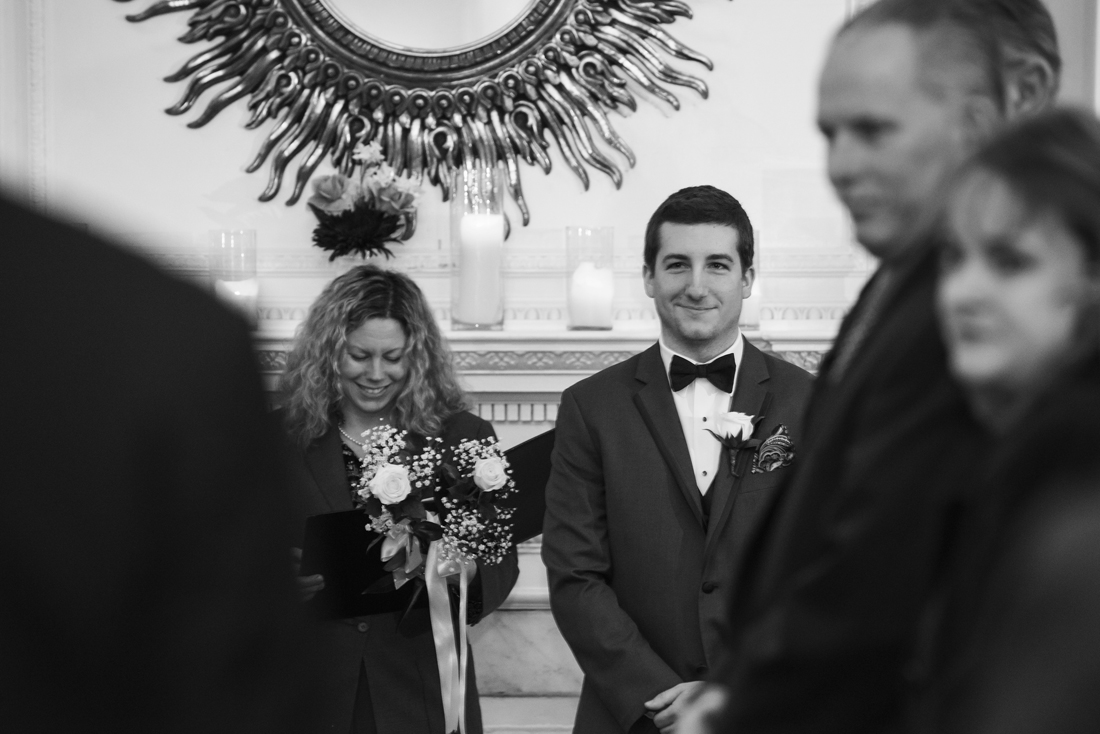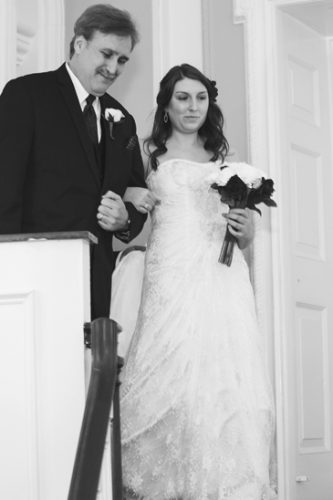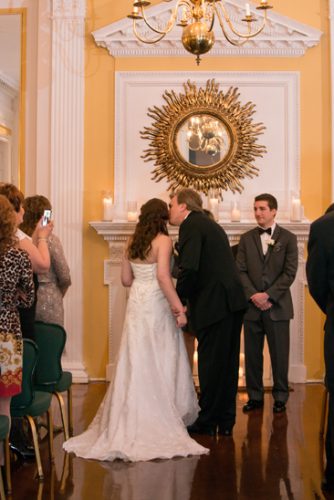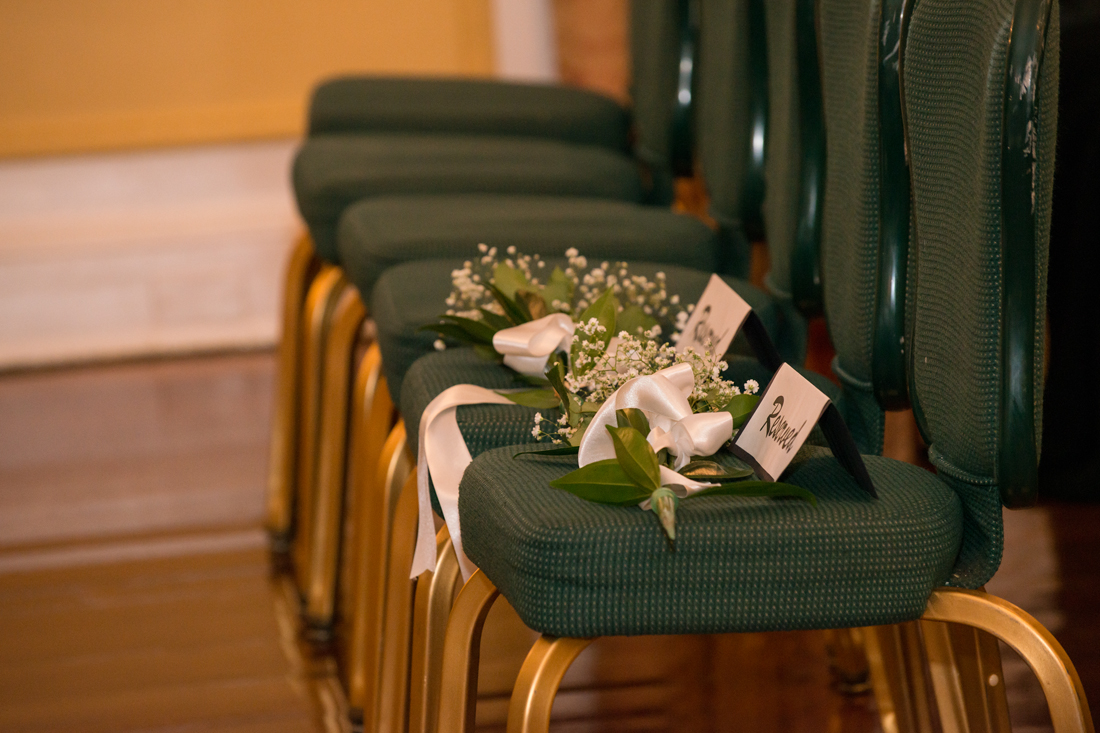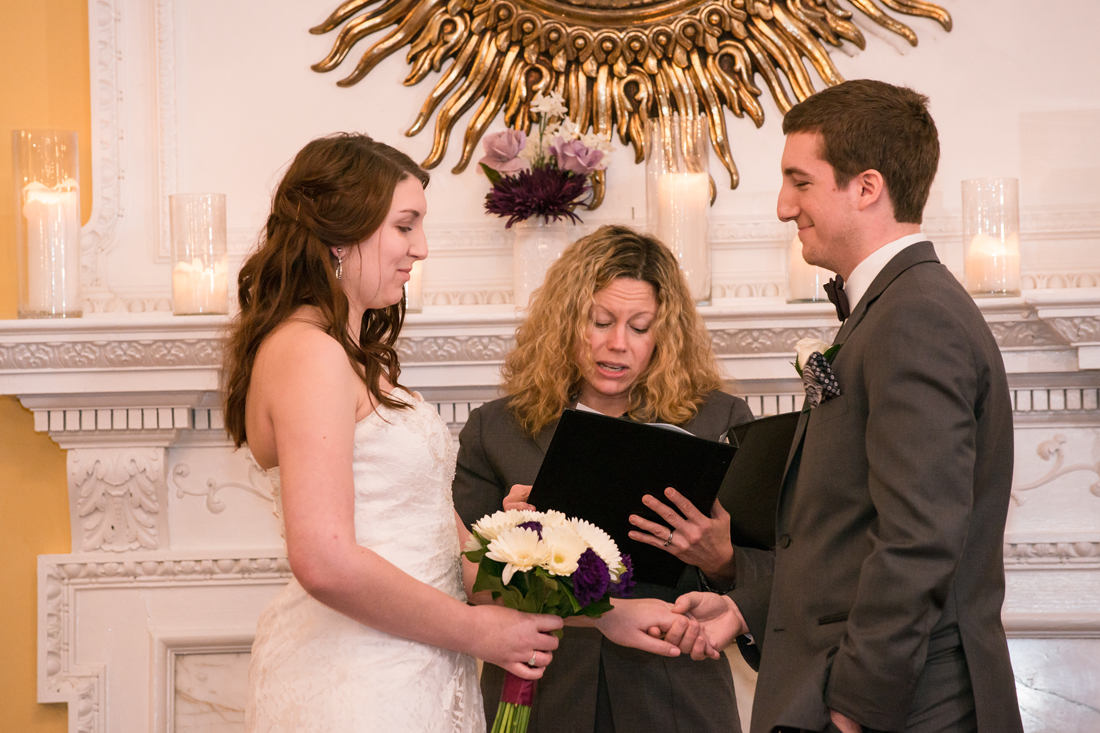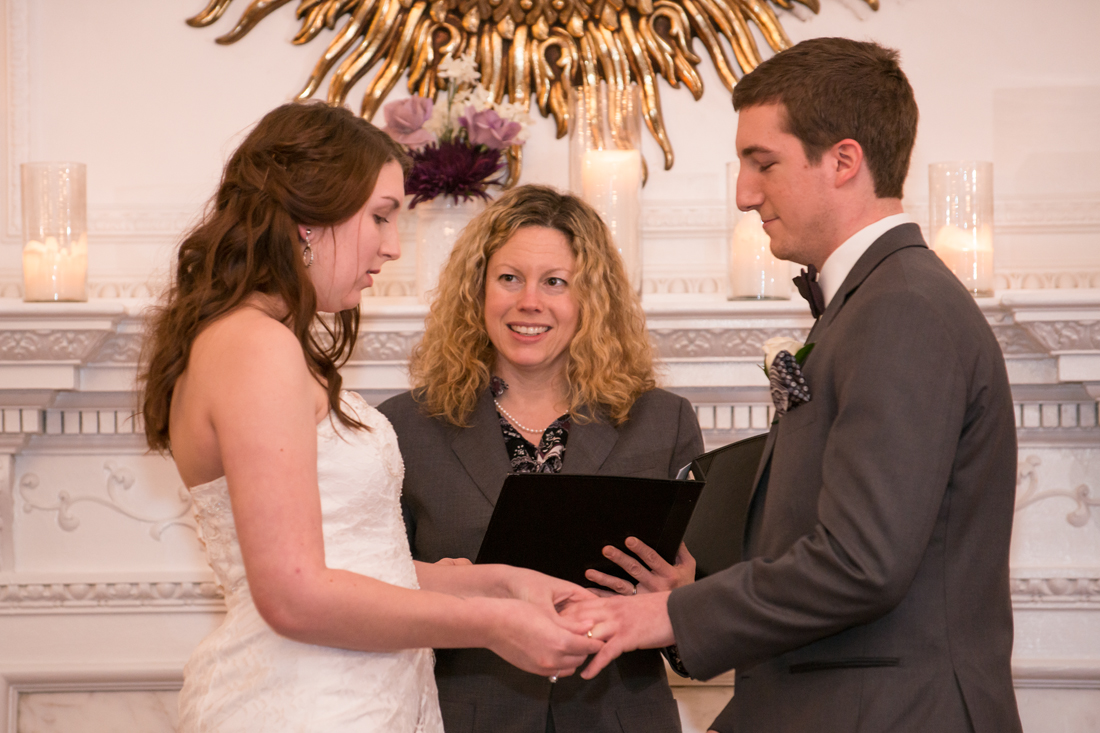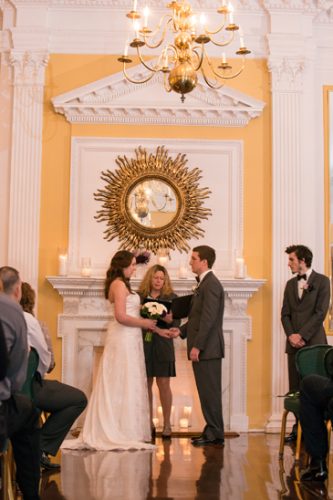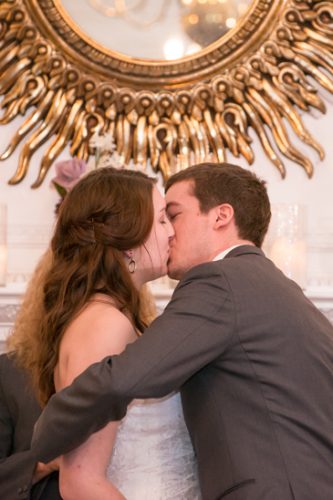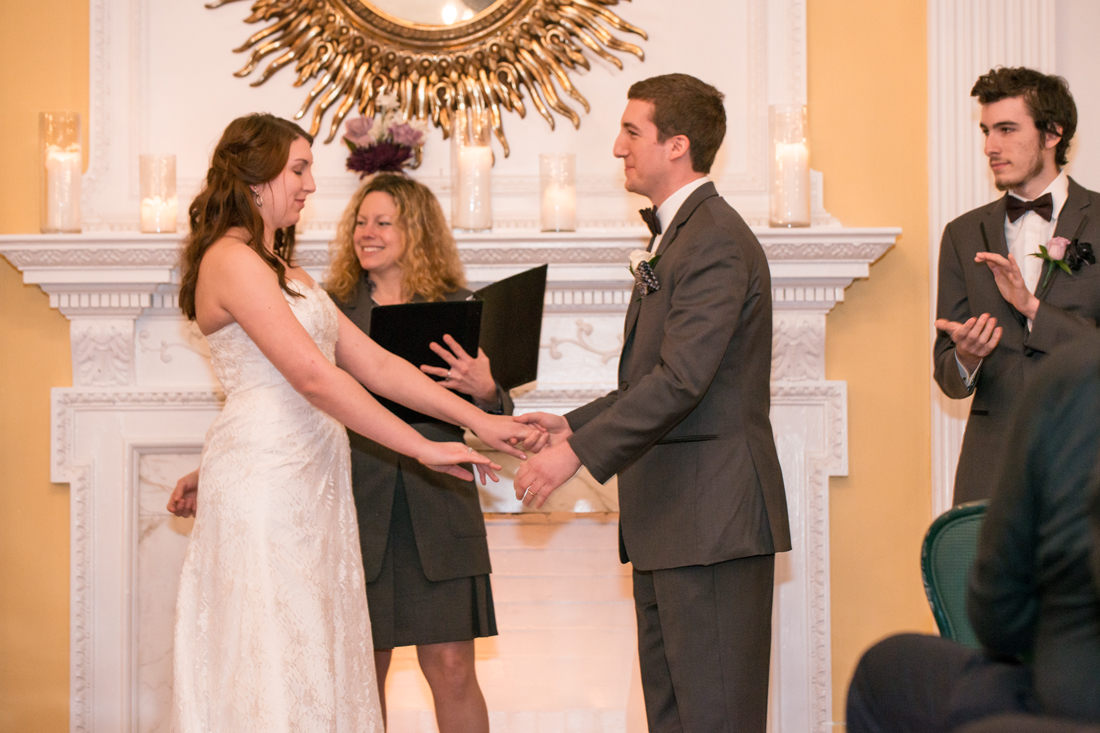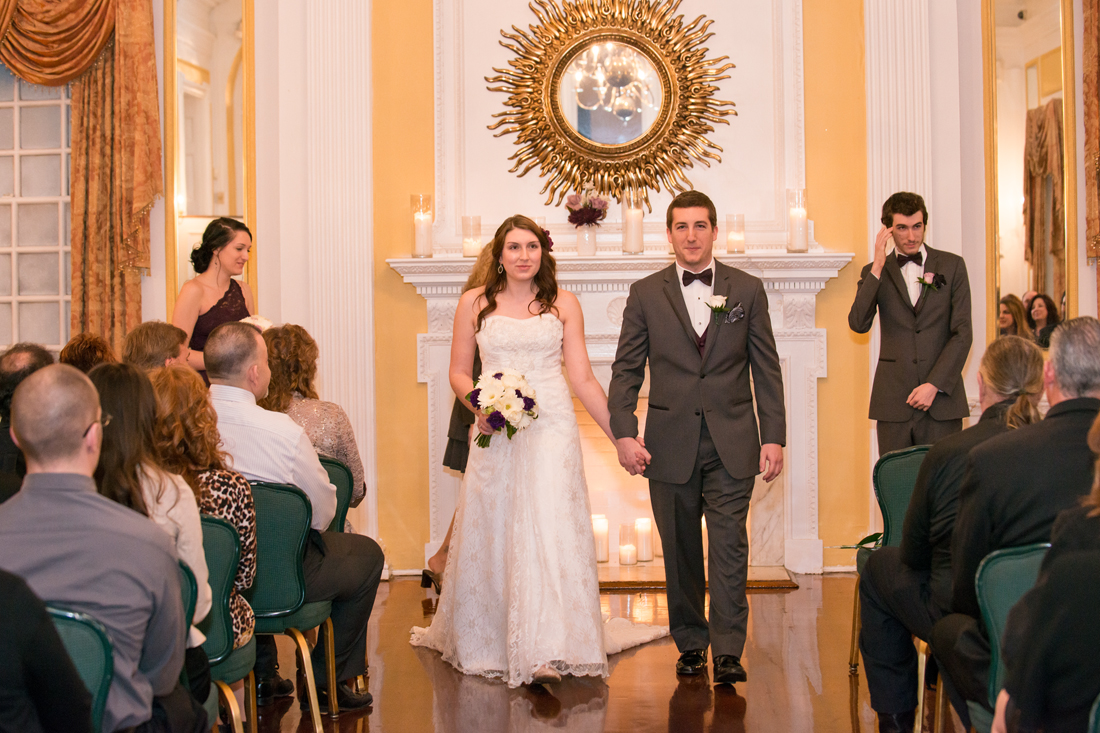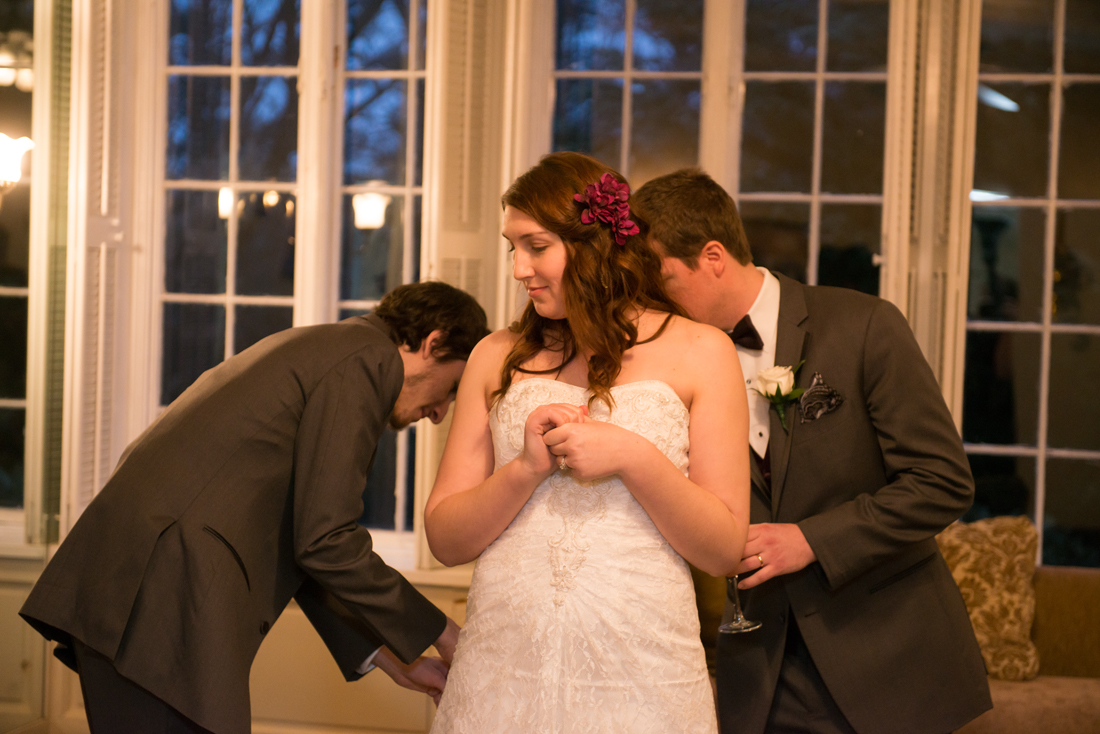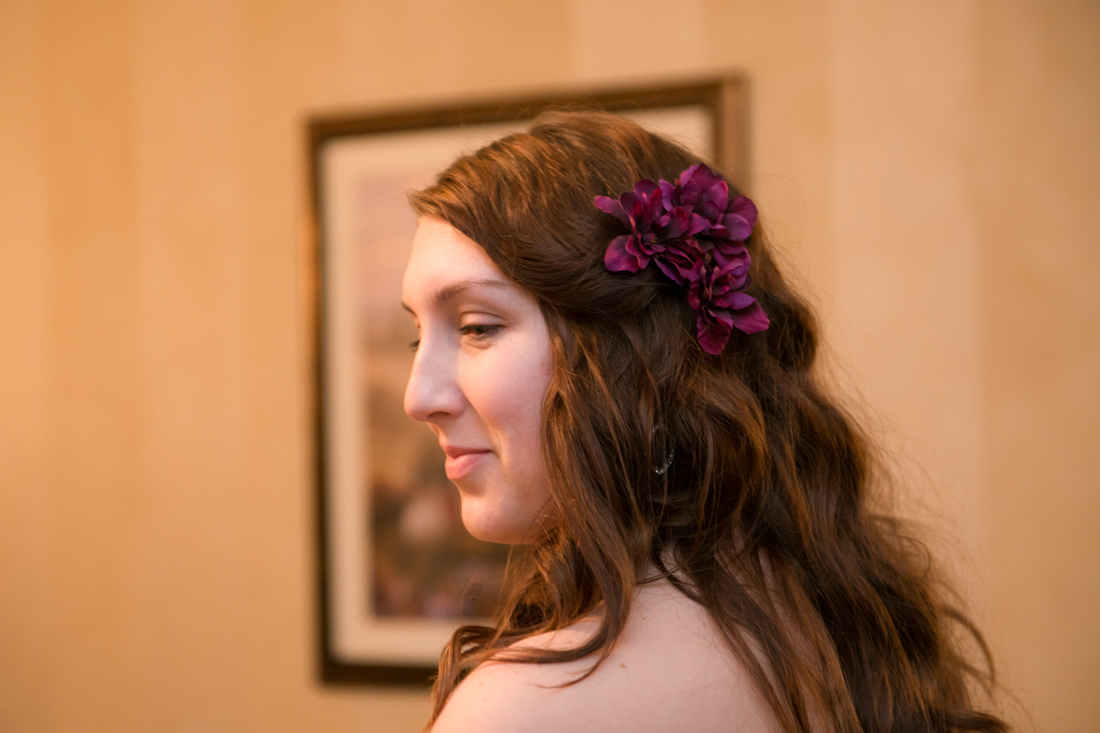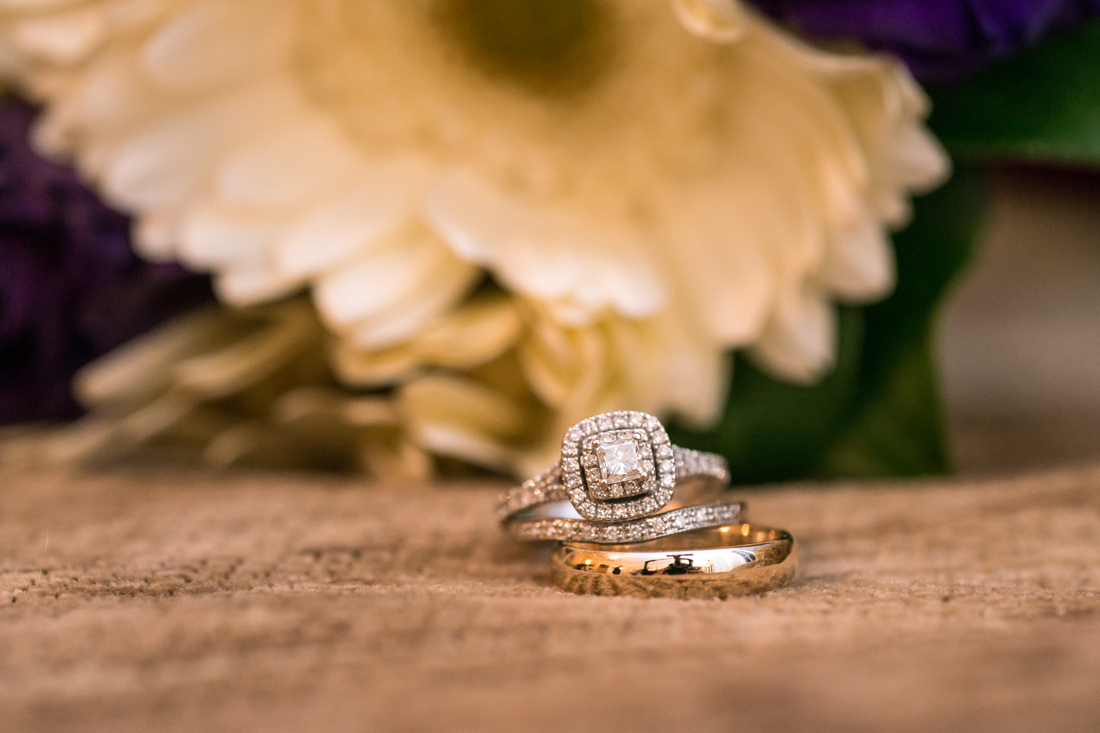 Couldn't resist grabbing a few photos of this sweet moment I stumbled upon! Just a little relaxation before the reception..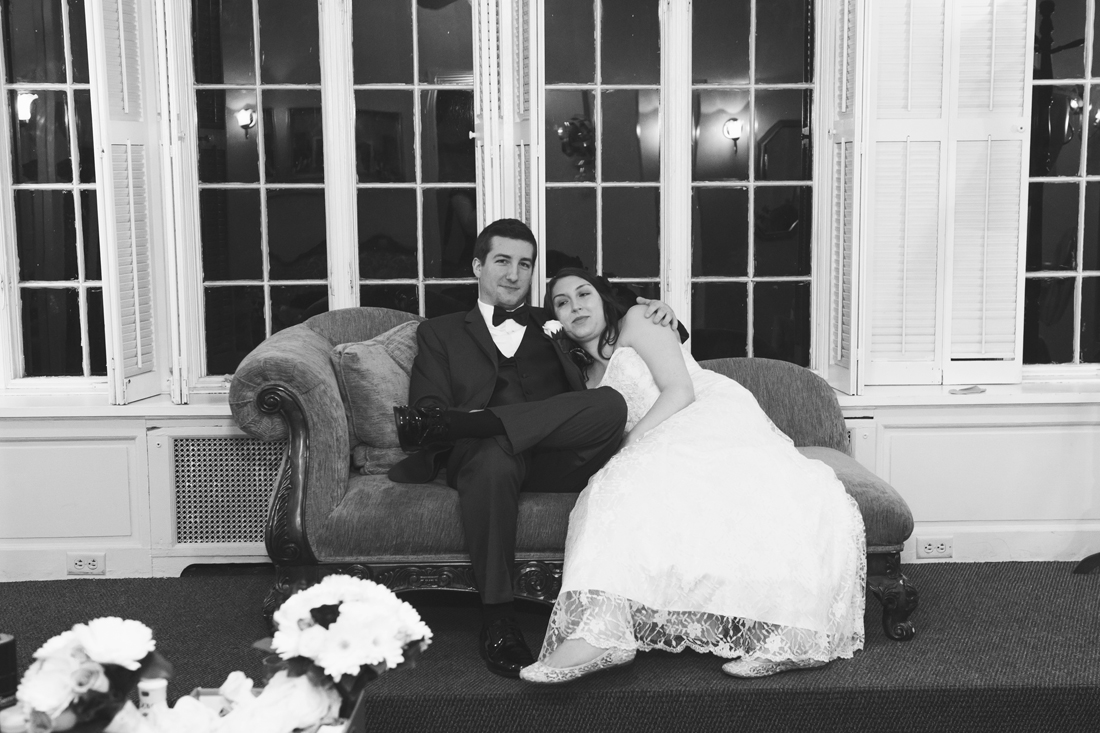 But first.. before things got going, this incredible fog rolled into the tent! And I have to just say thank you to Amanda & Brandon for humoring me, and being totally willing to capture some beautiful portraits of the two of them!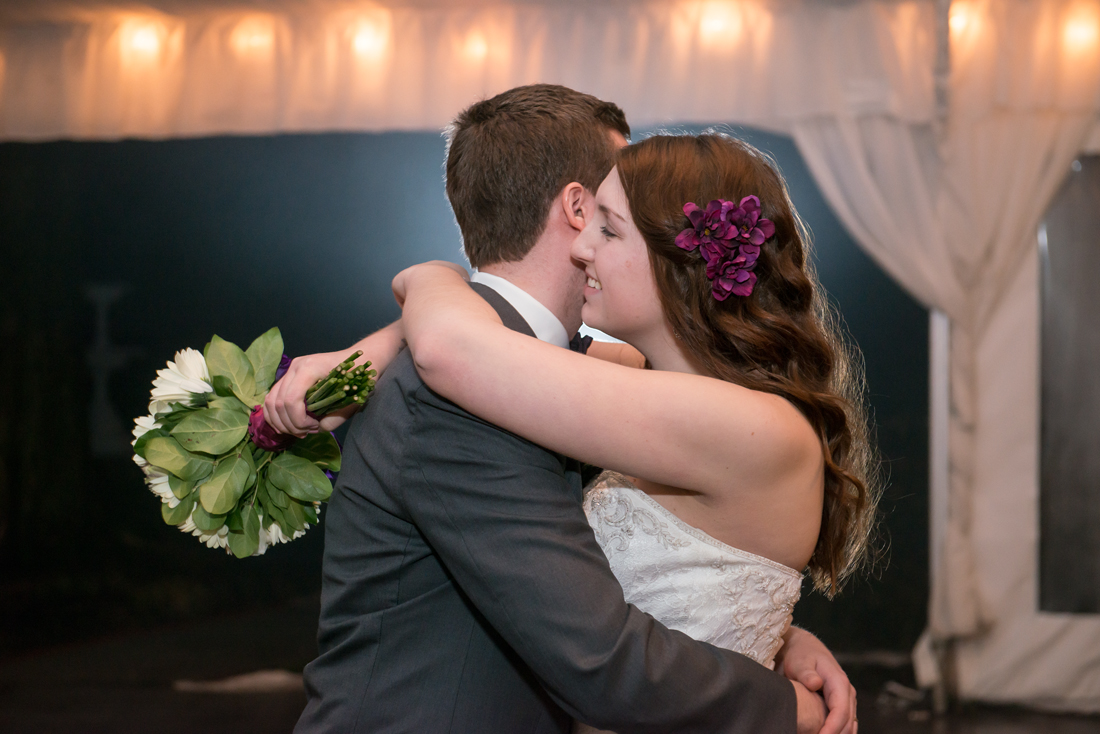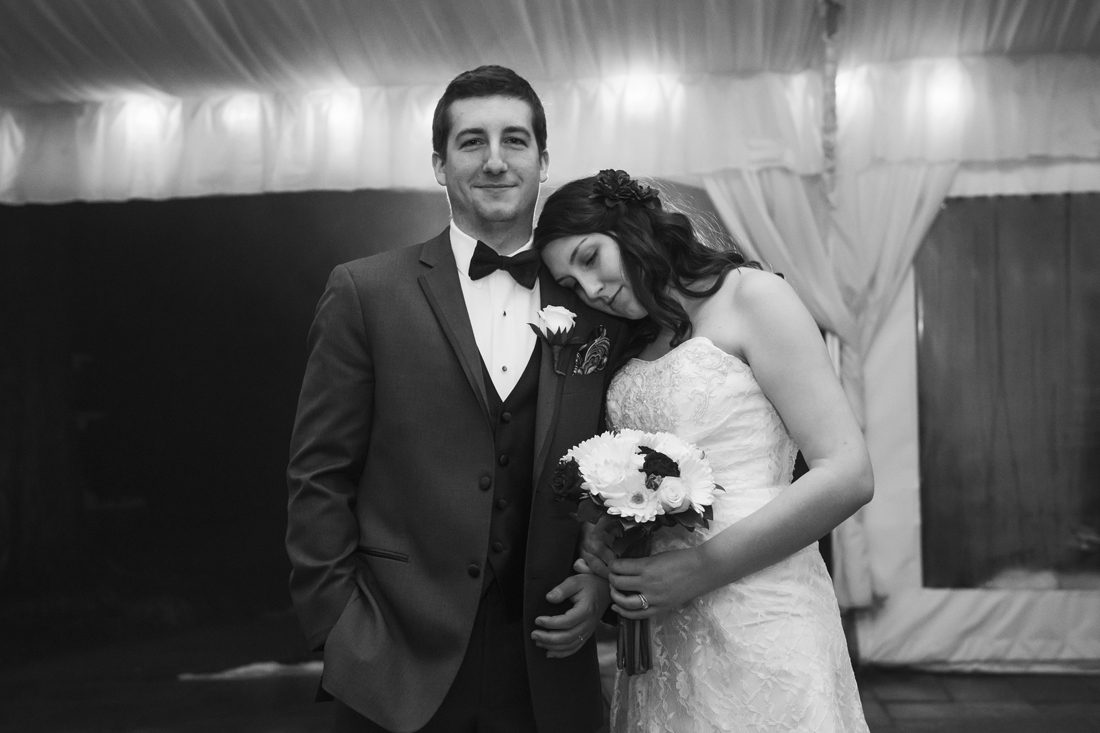 Love love love!!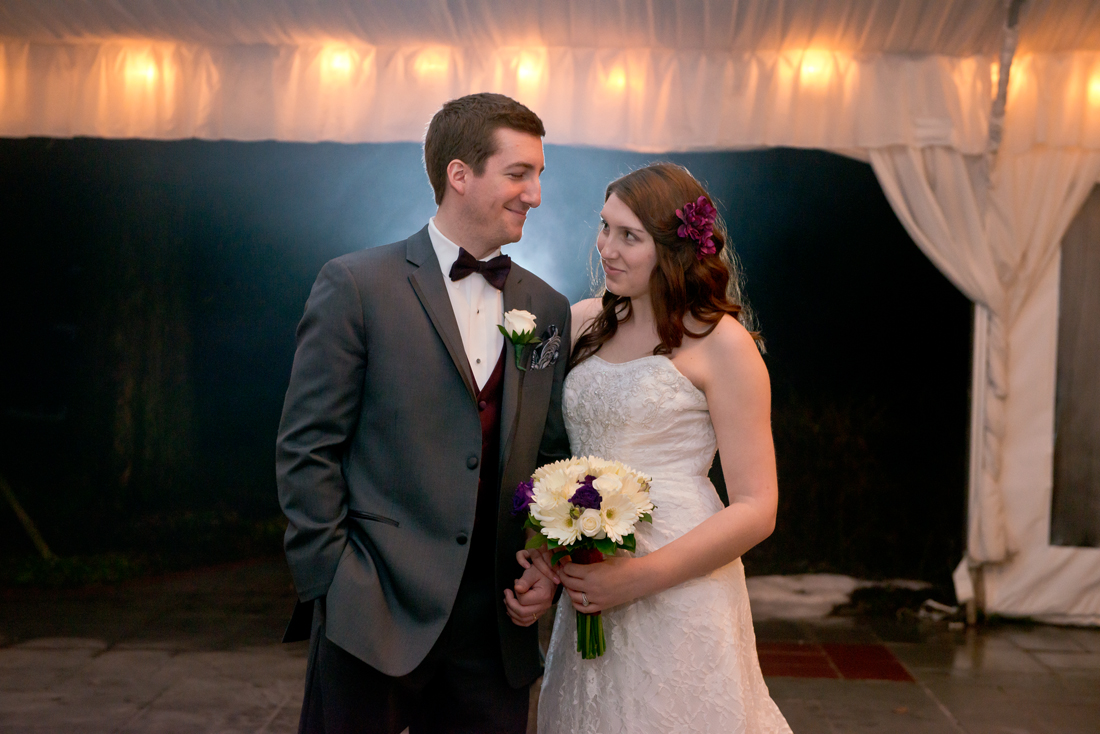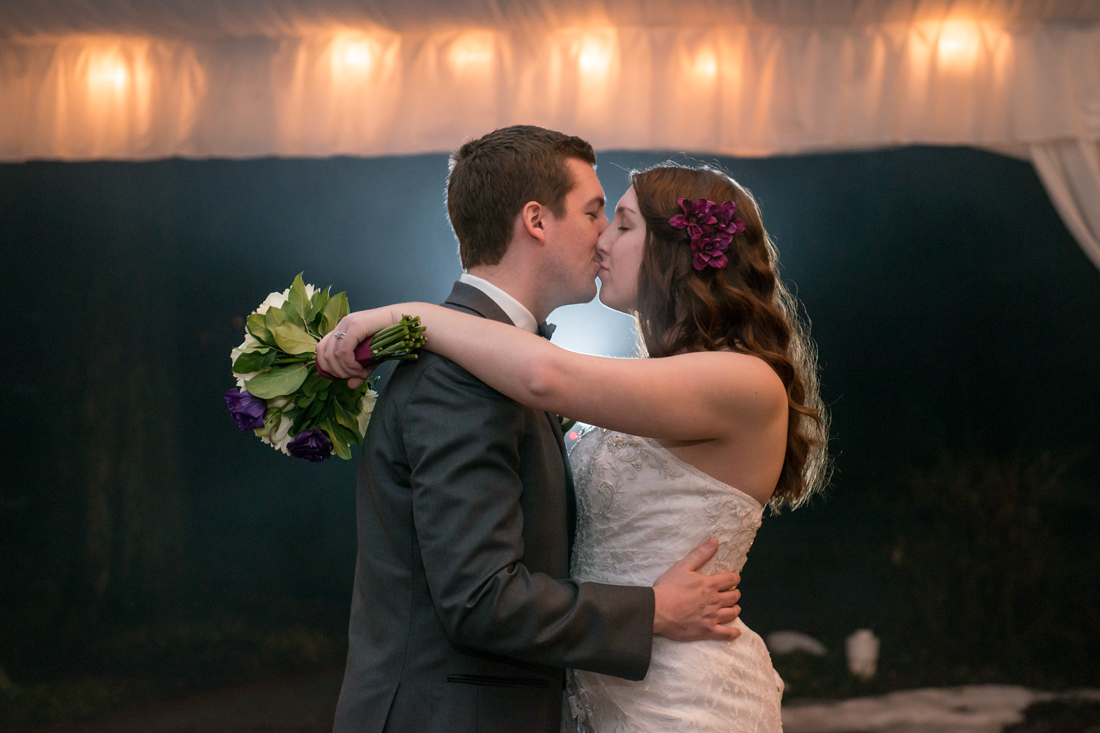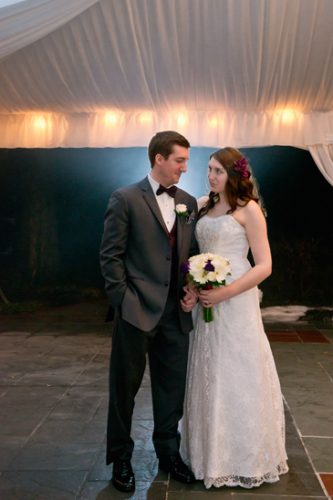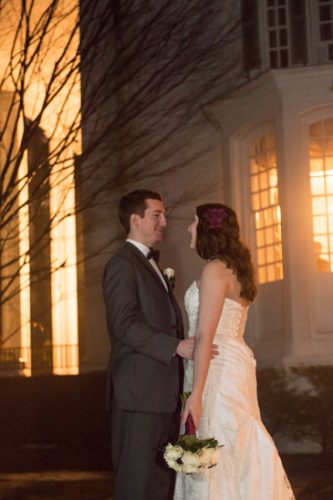 Ahhh, and this light and the reflections from the earlier rain.. I LOVE this one!!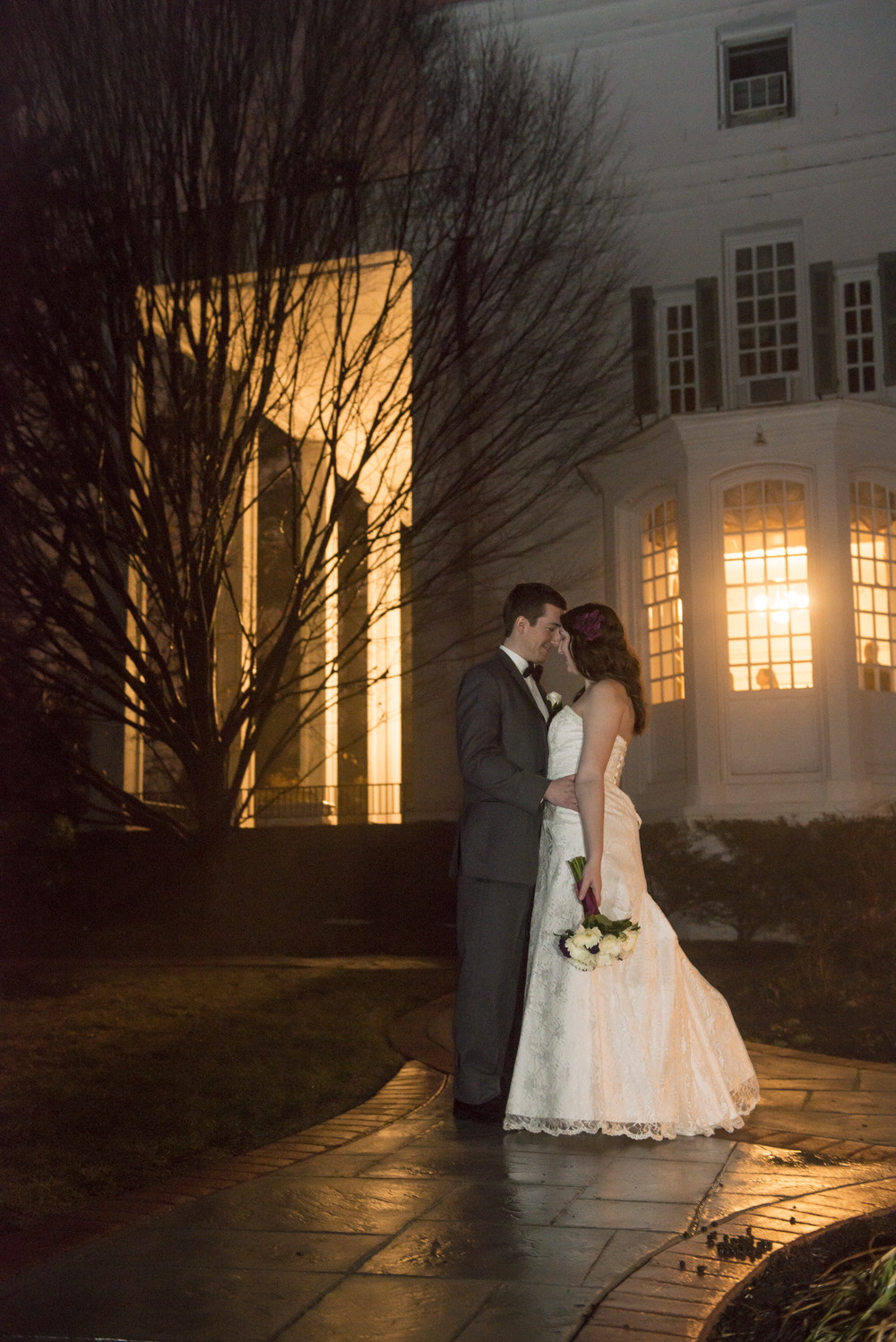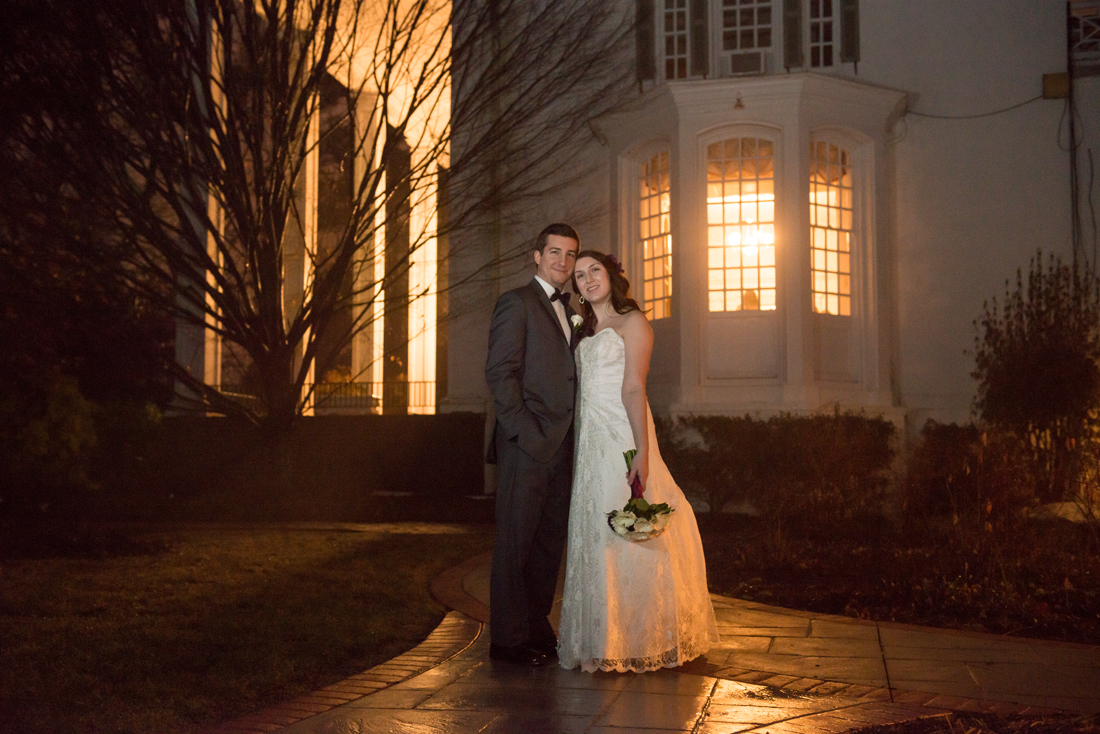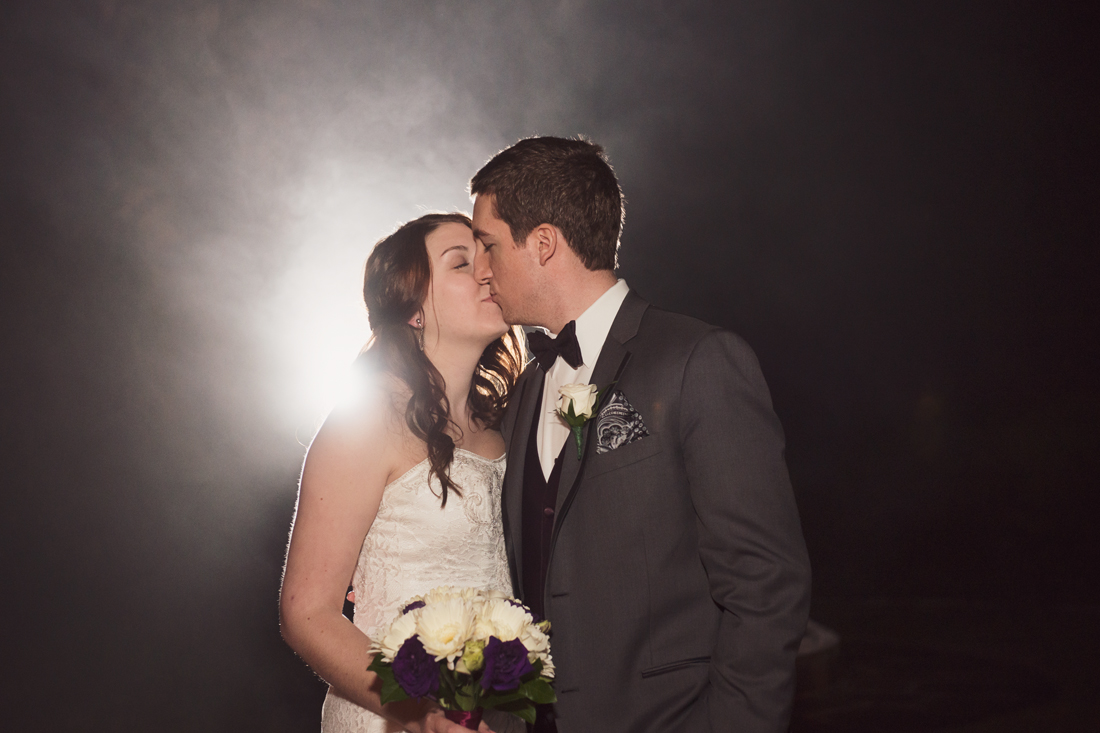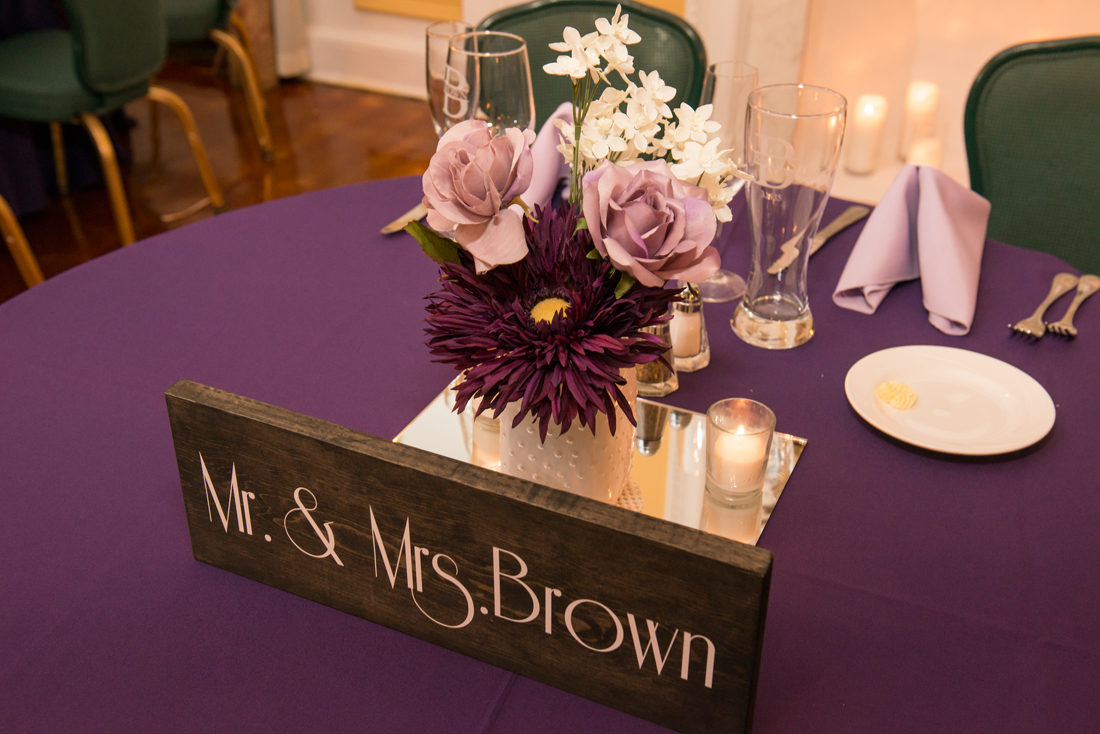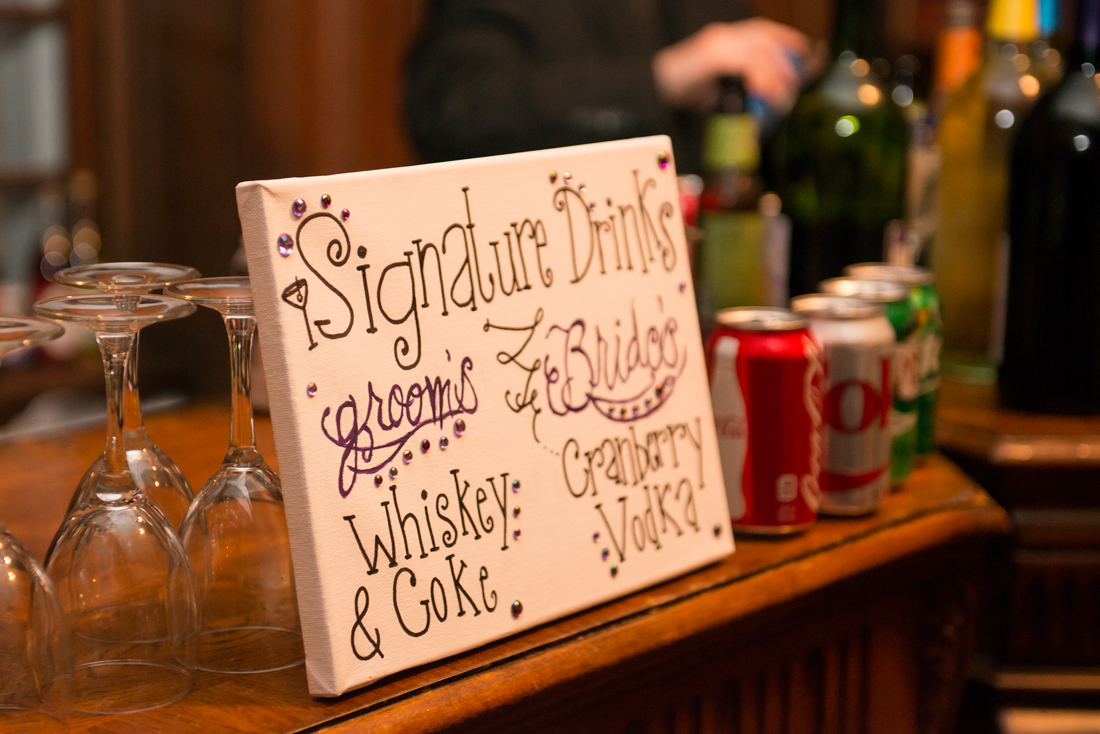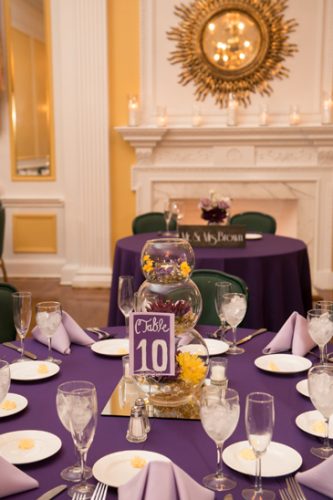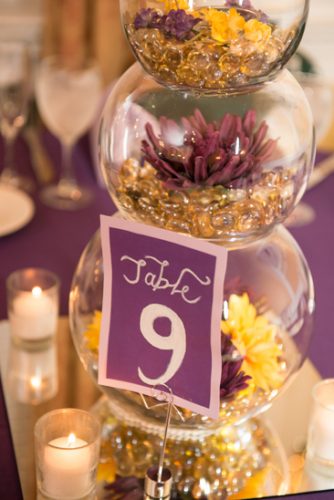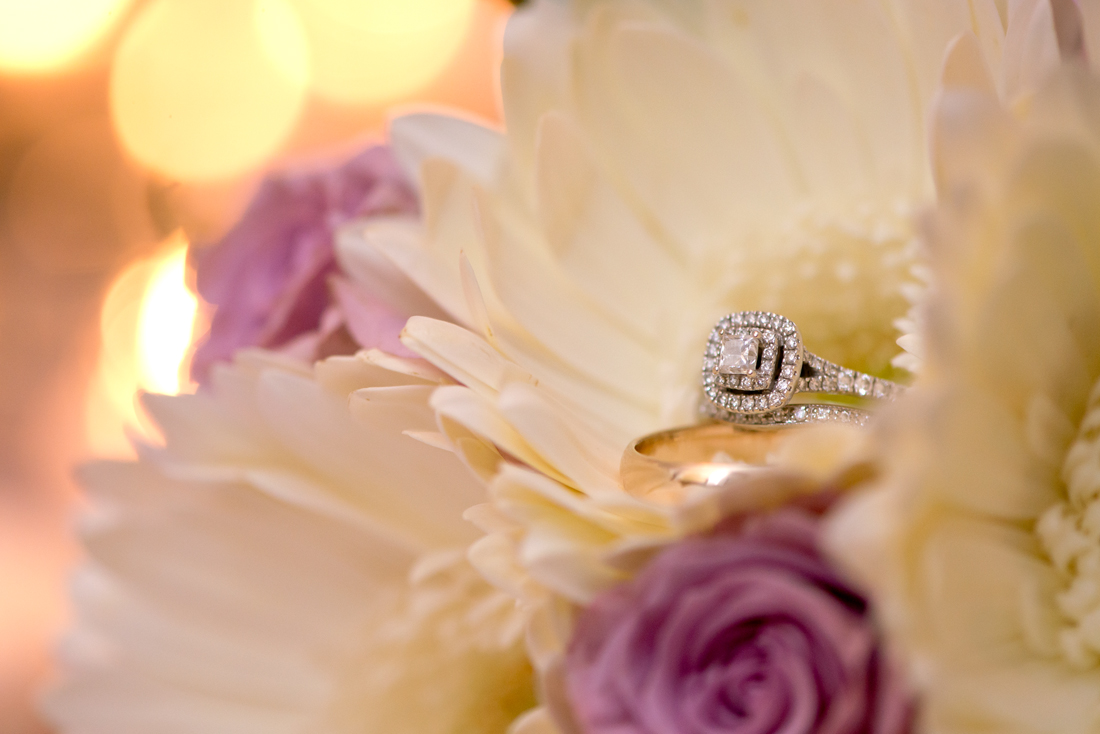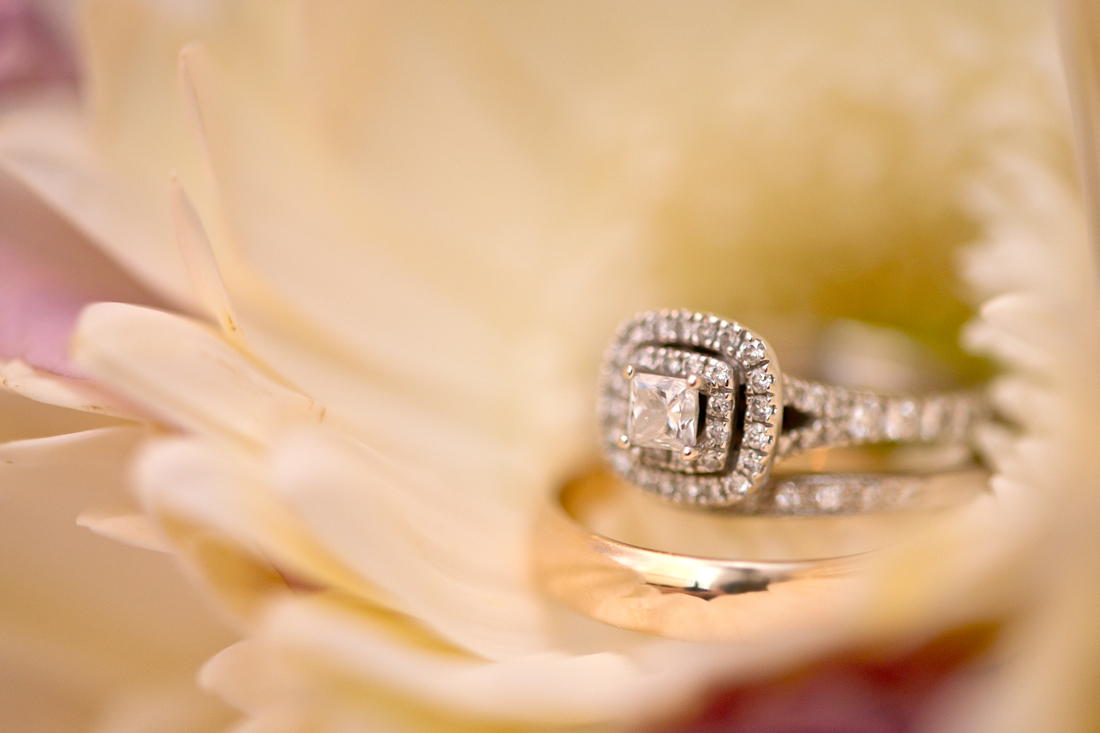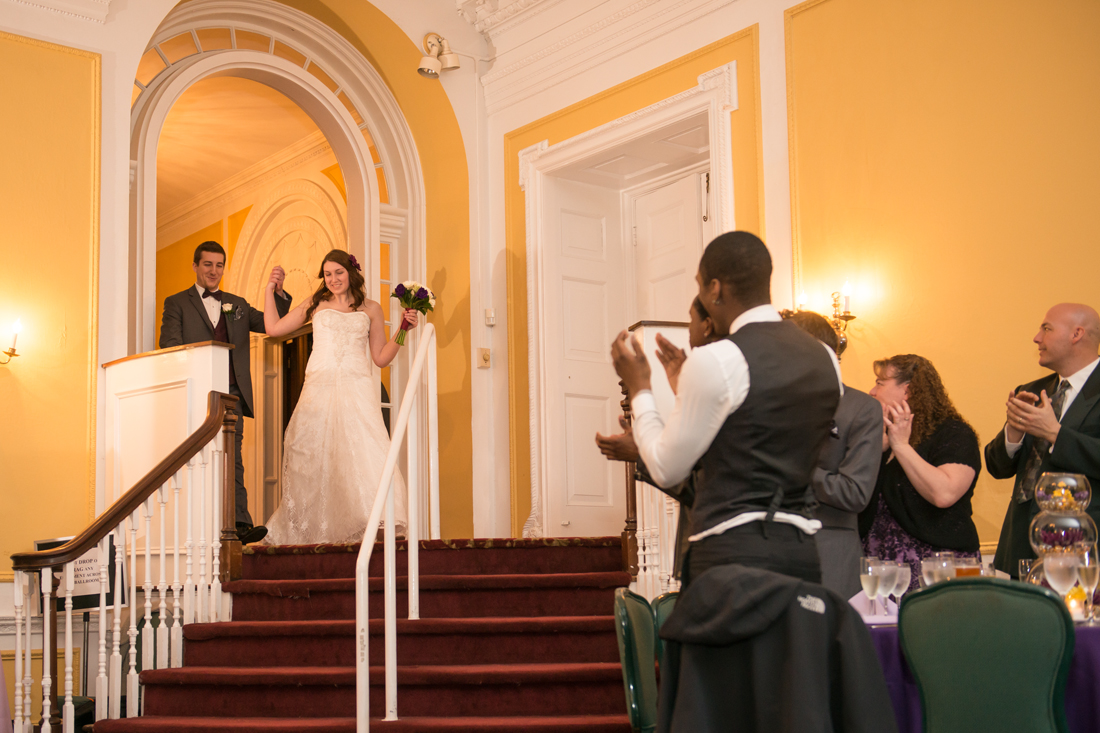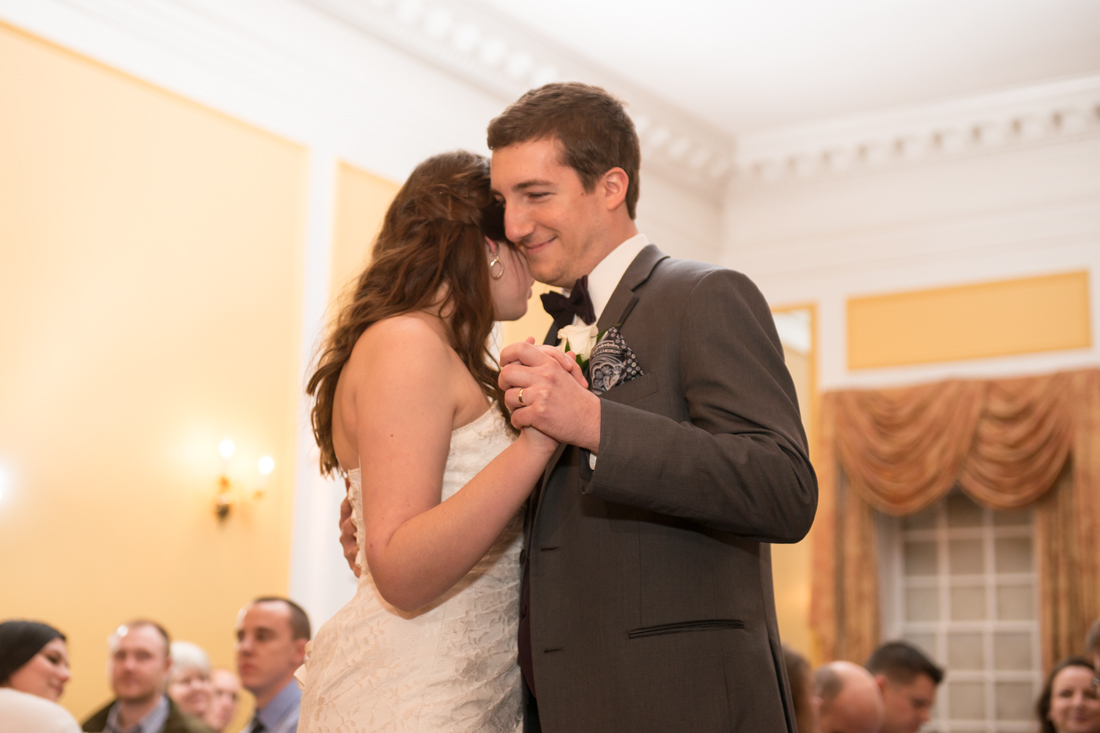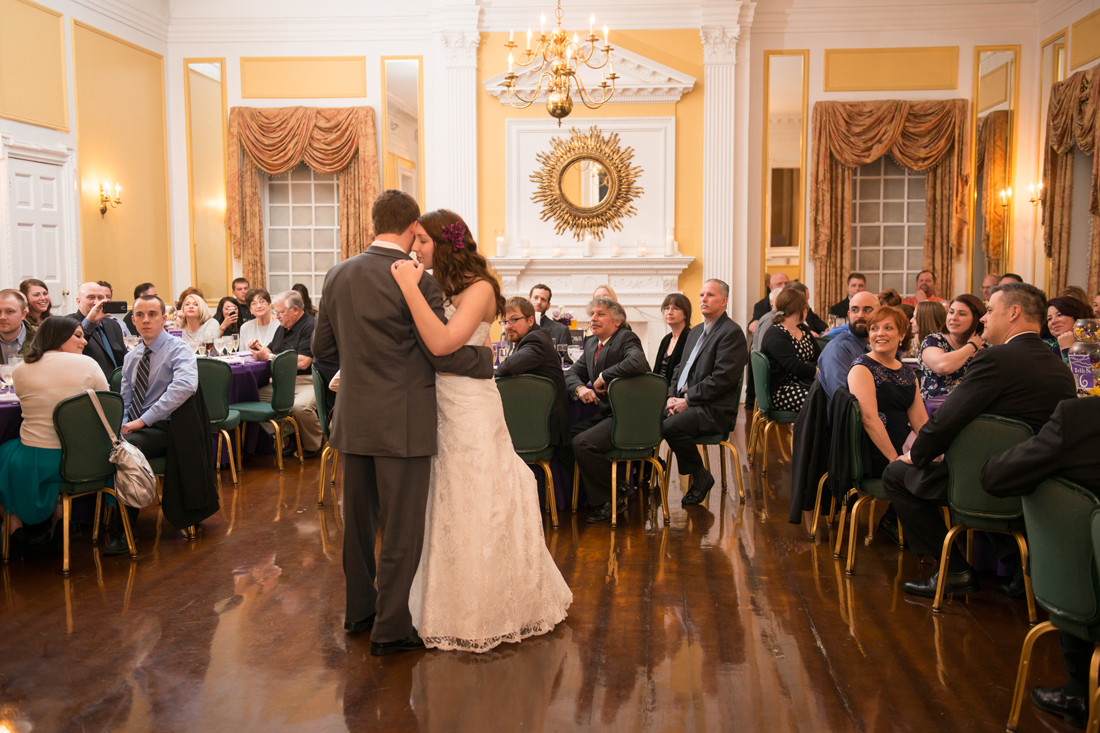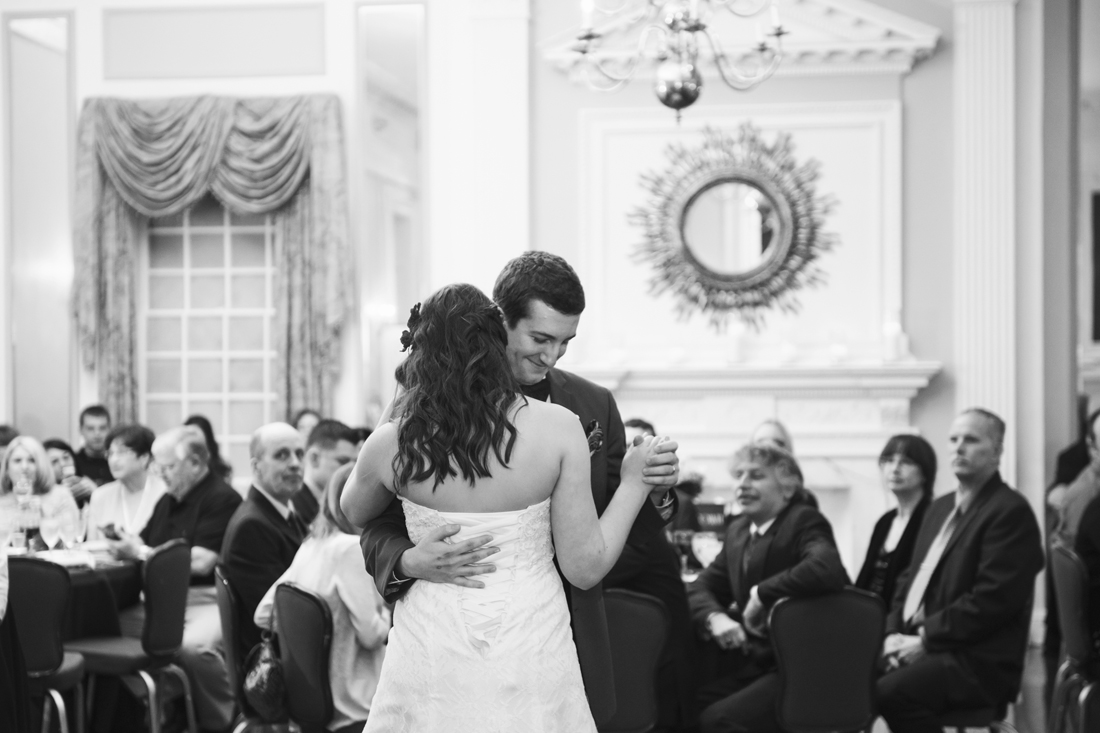 Their sweet first dance was followed by a toast by Amanda's dad – even sweeter was how he teared up so quickly! So much love :)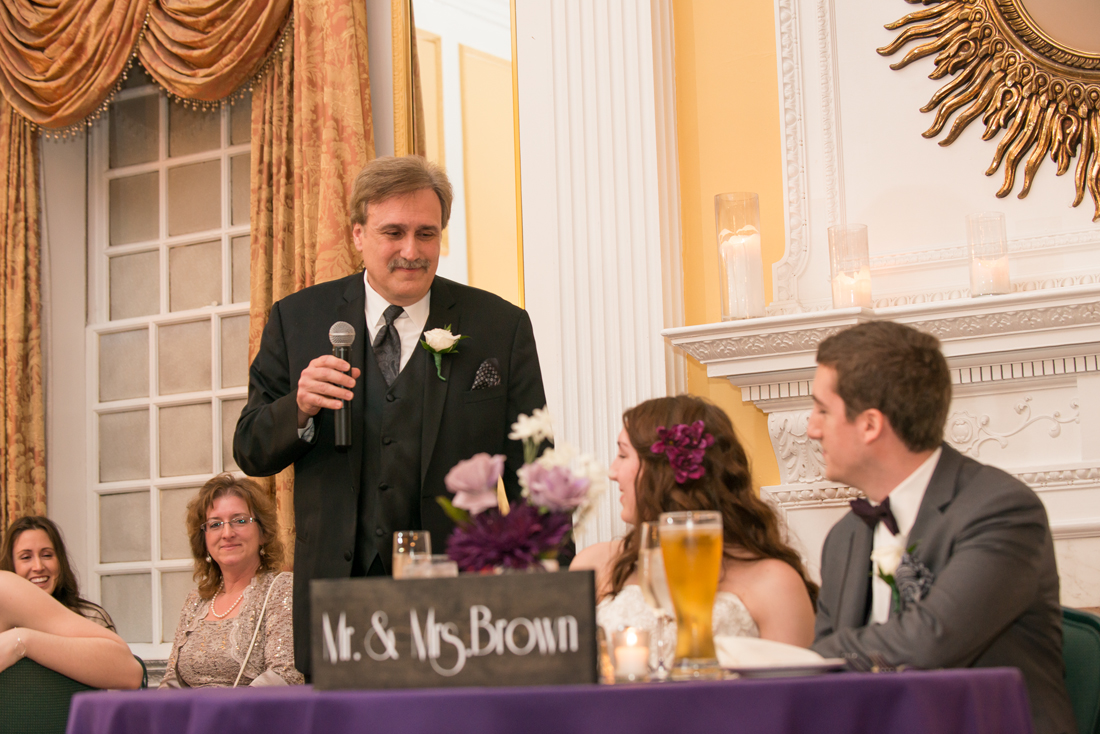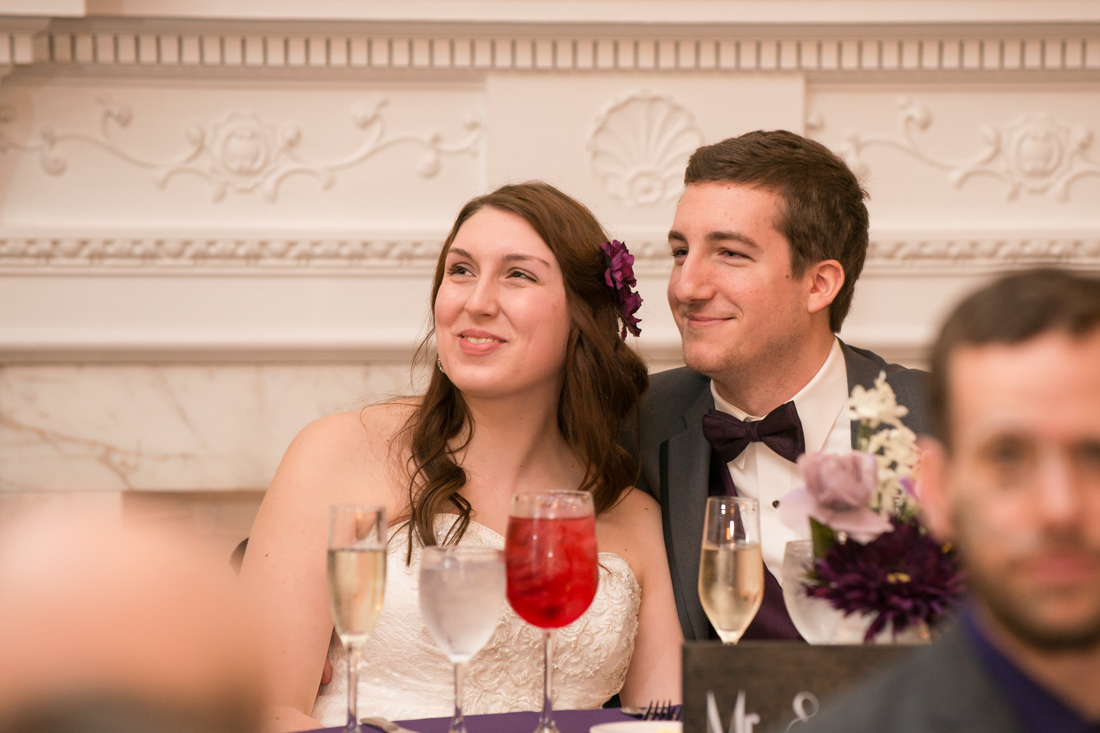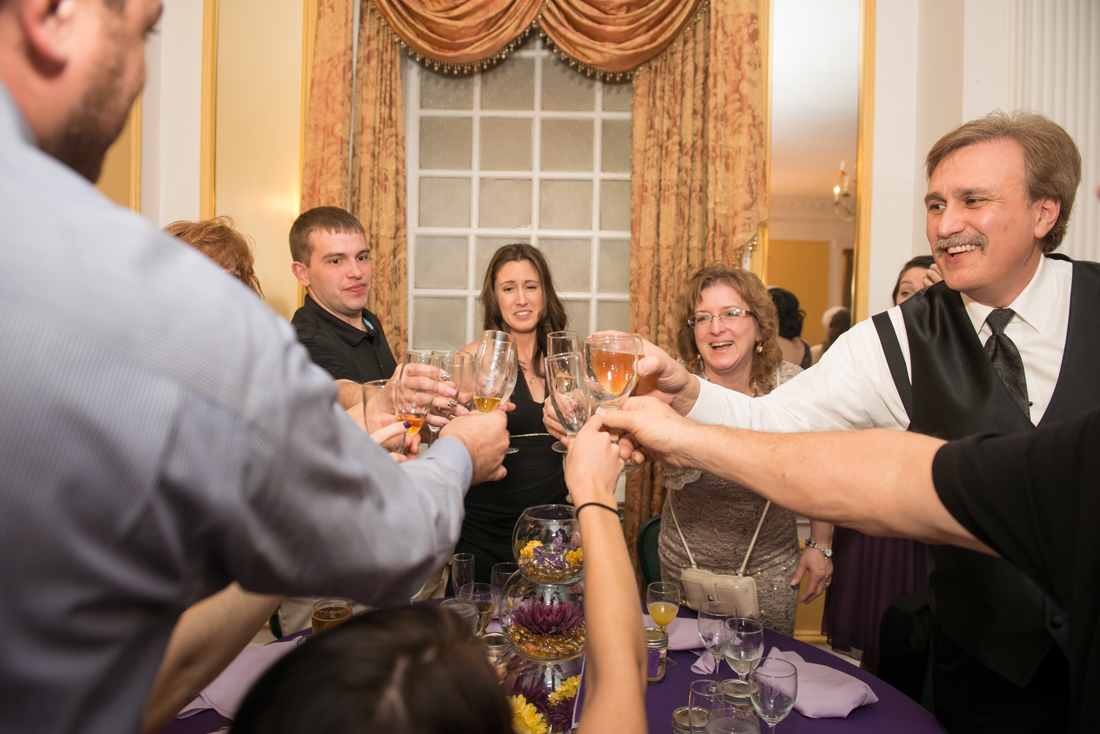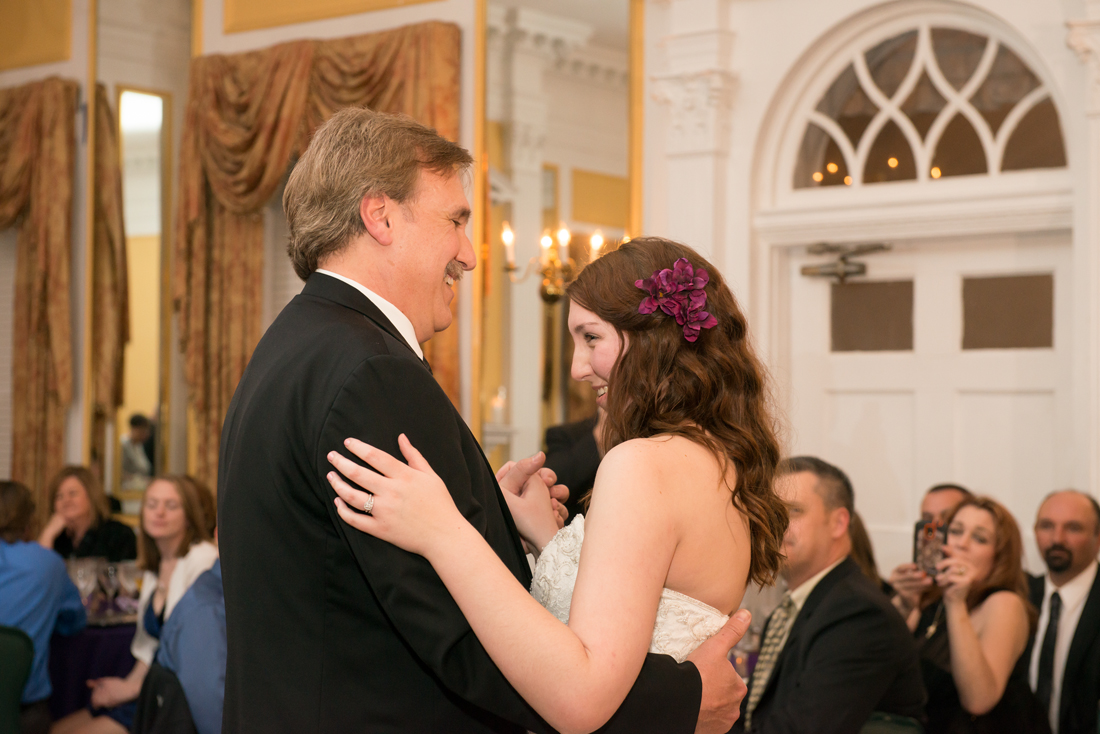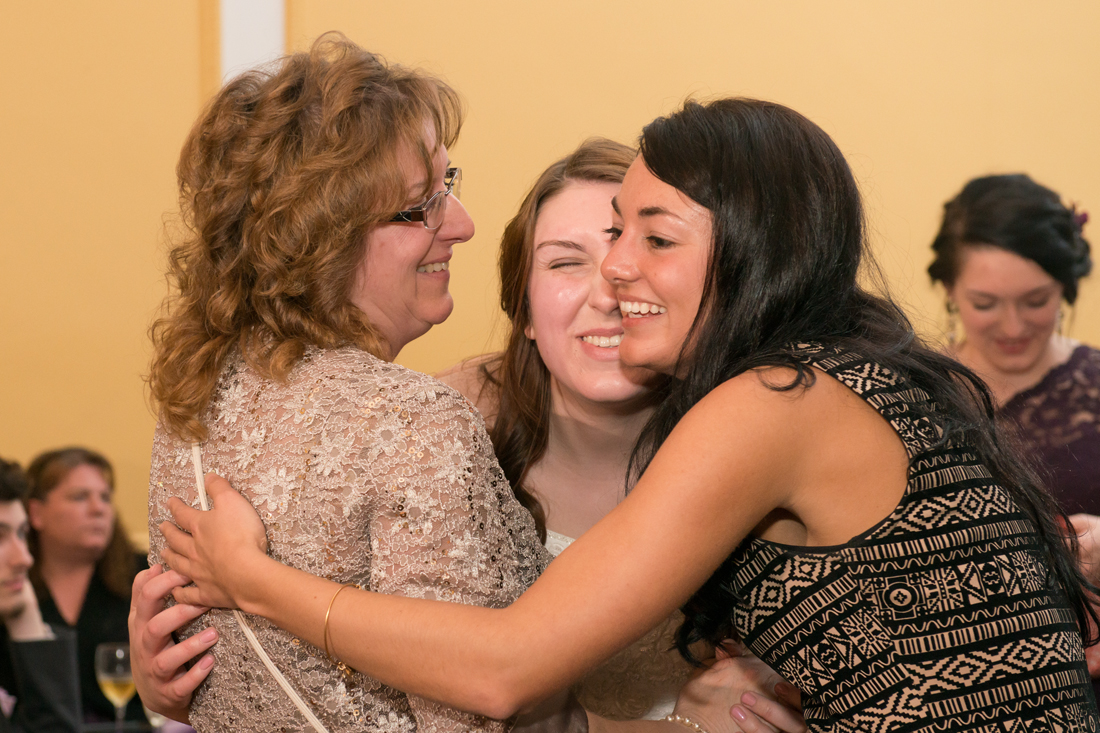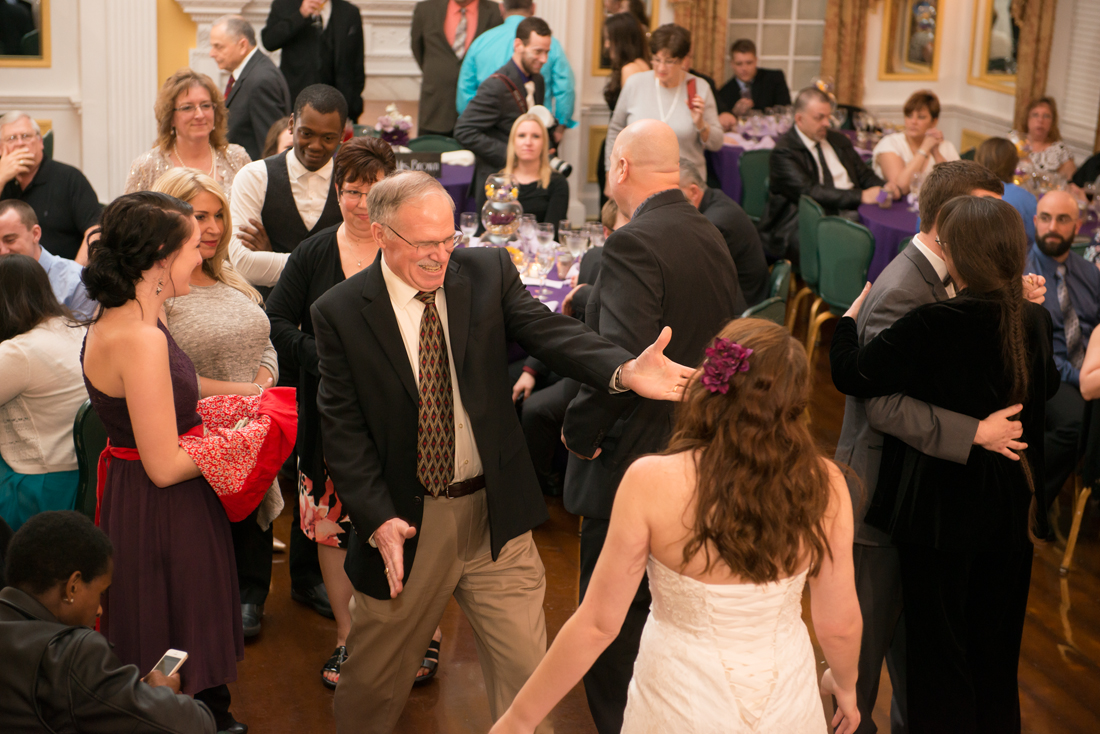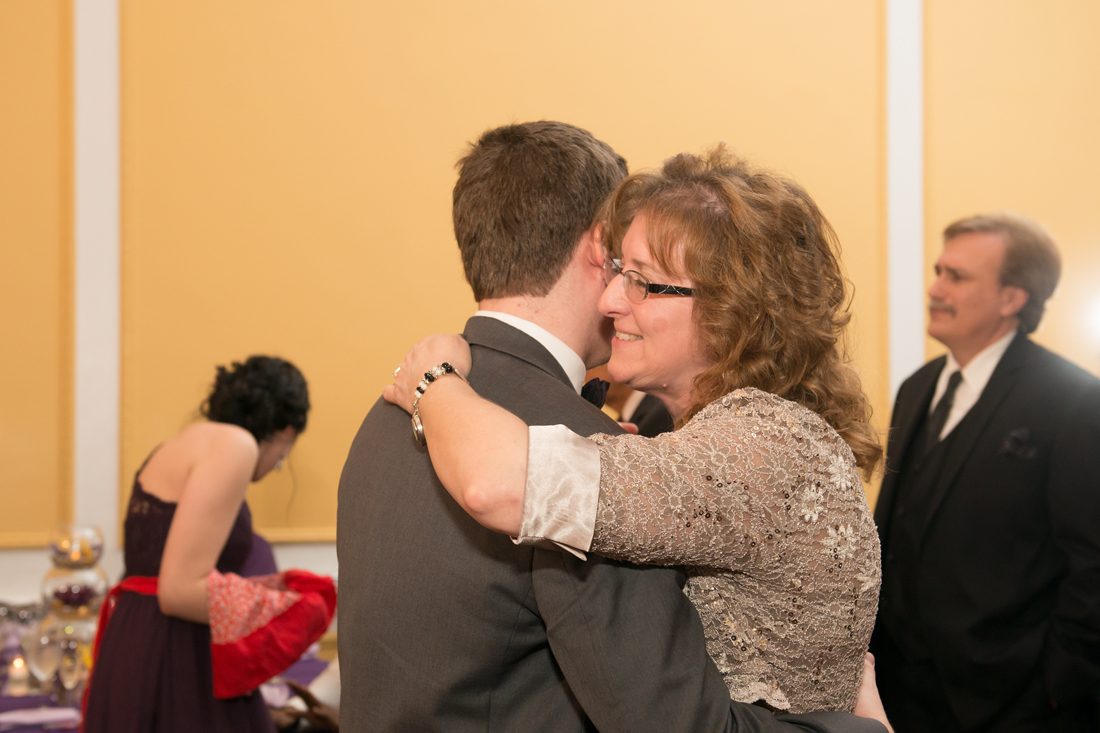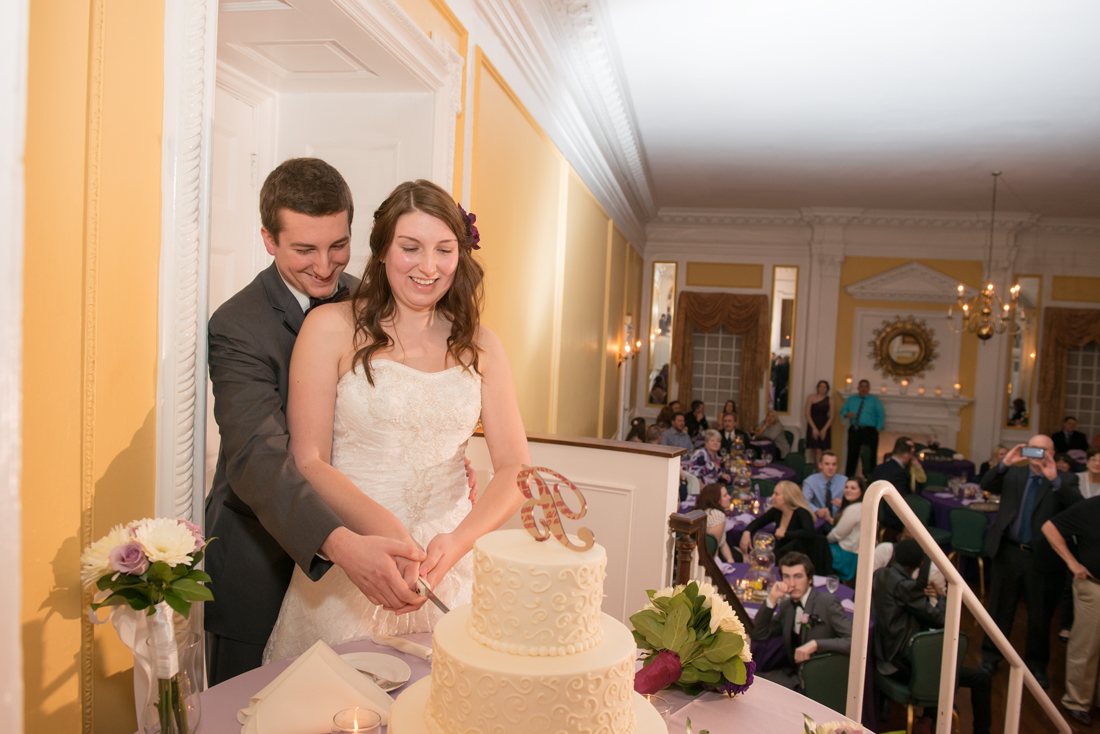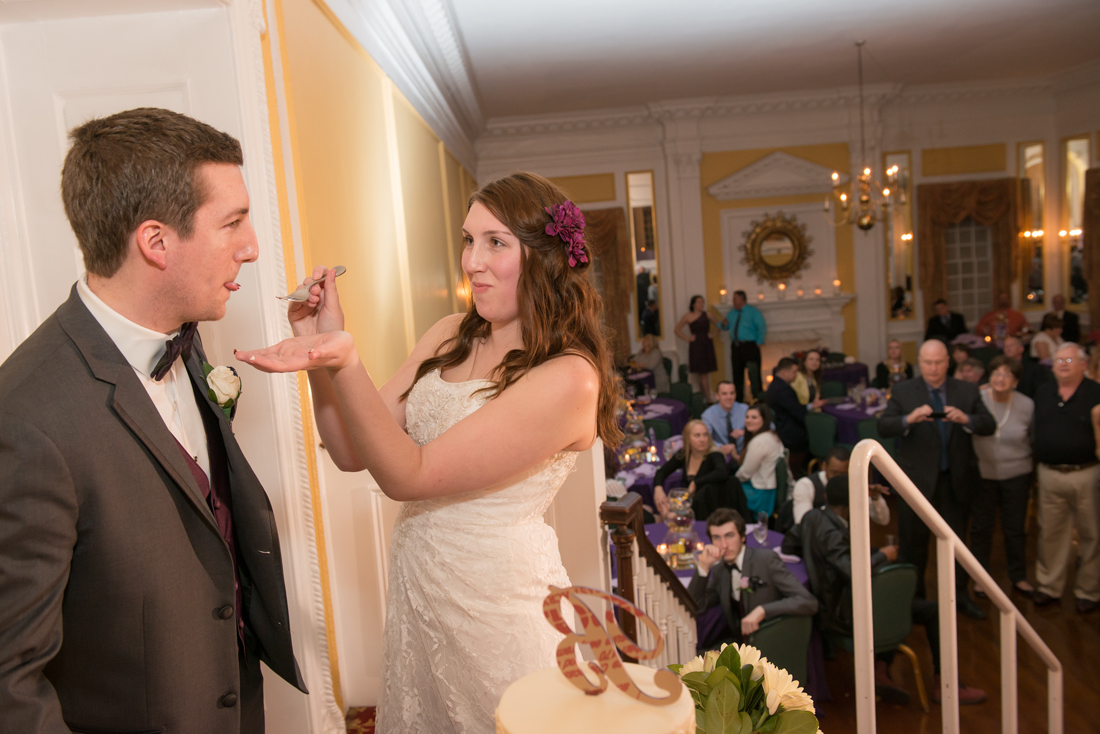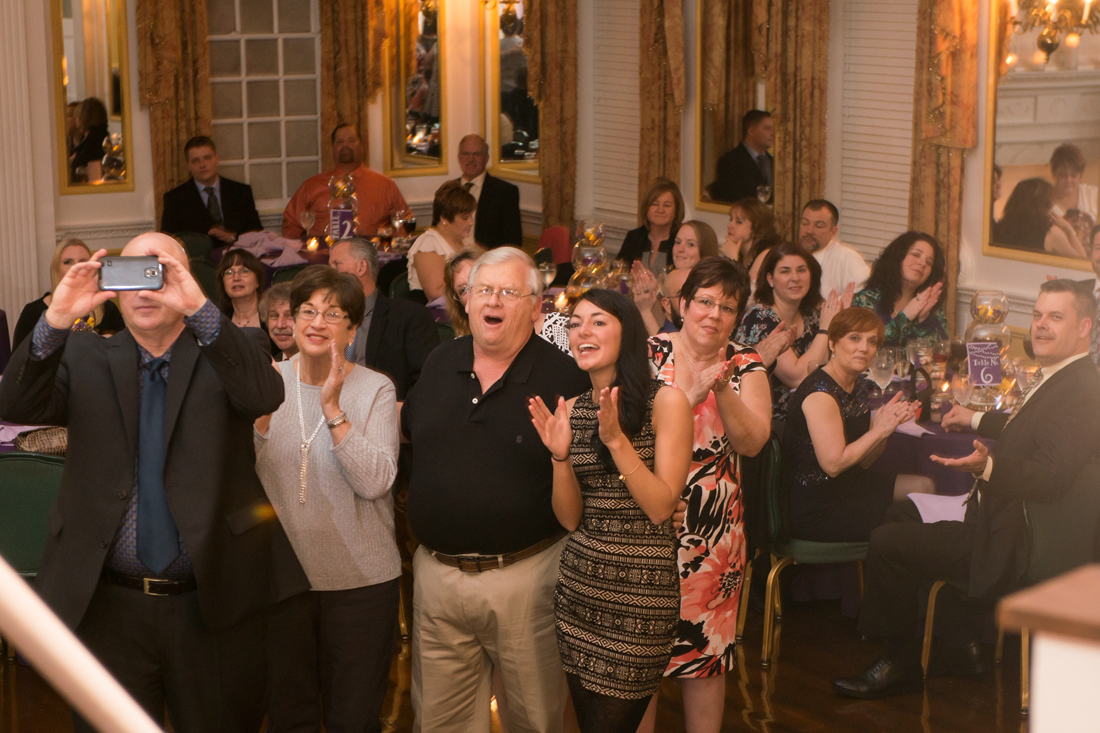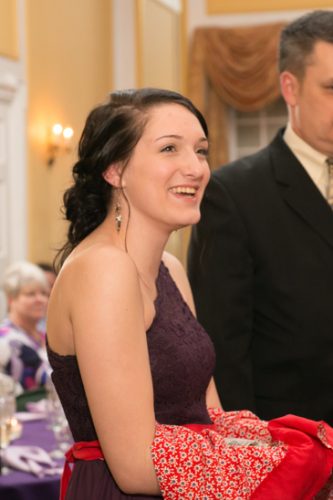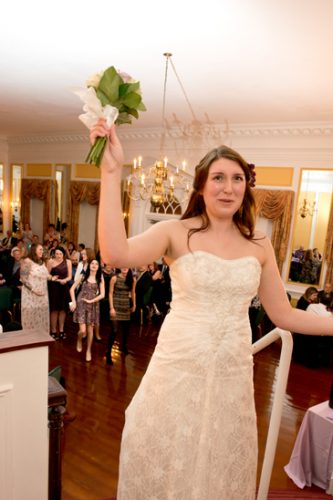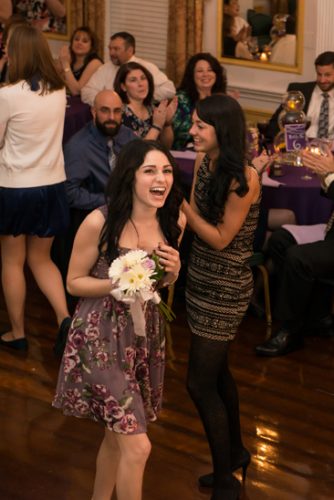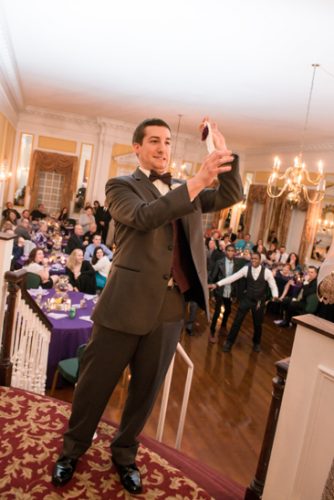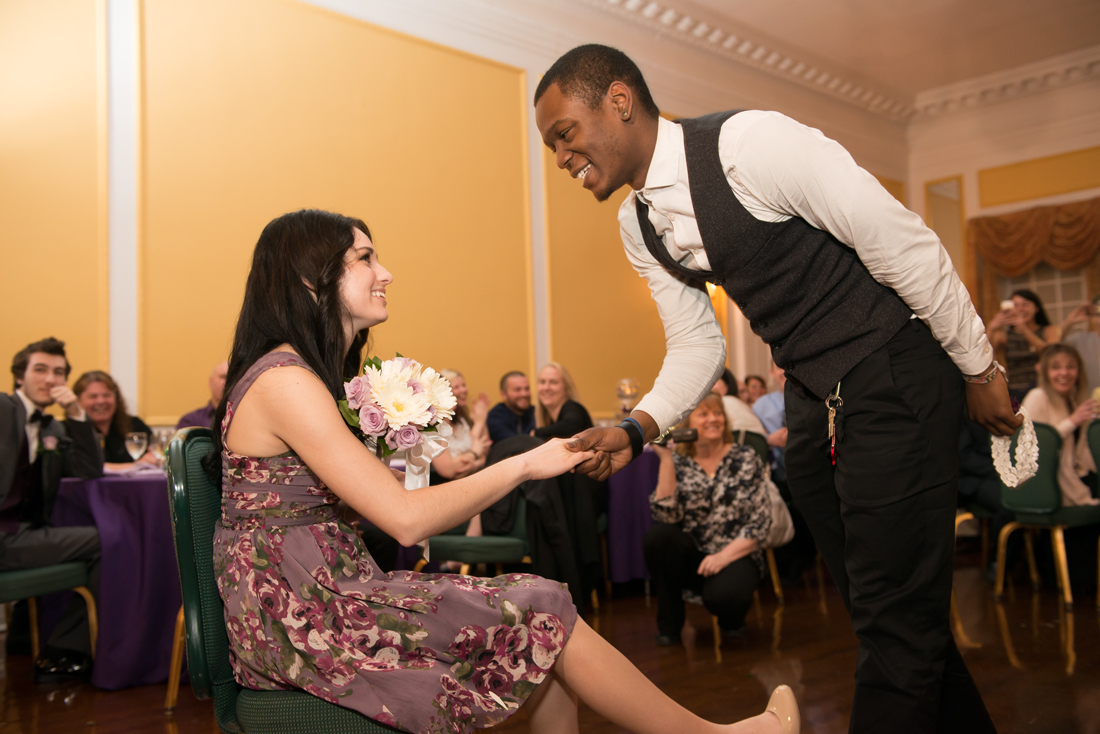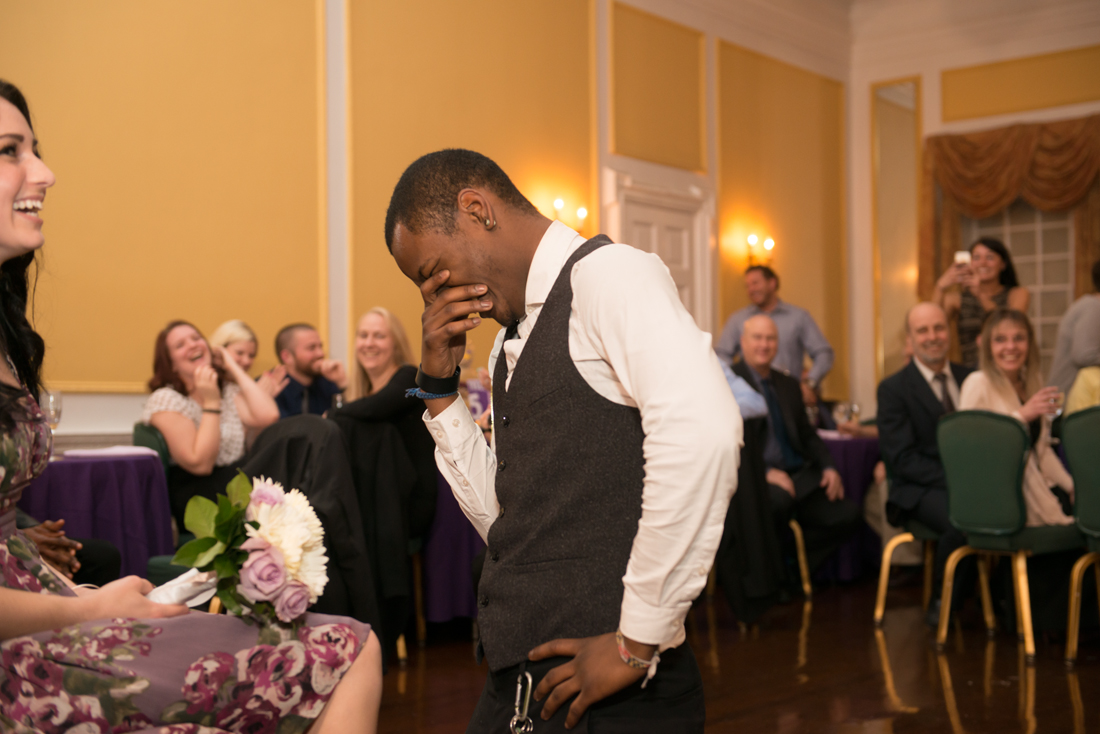 Ha!! Many thanks to this outgoing  awesome guest & dancer!! I wish you could come to all the weddings I photograph to keep the dance floor going! So much fun to watch! & Of course loved seeing Brandon bust some moves too!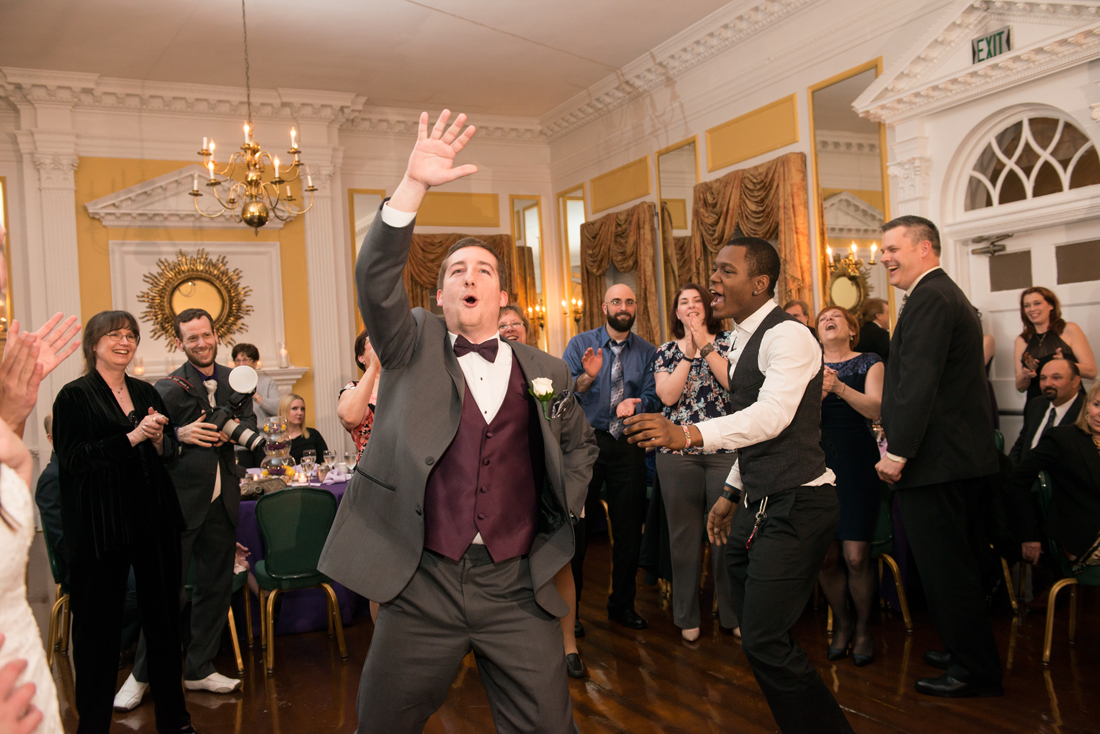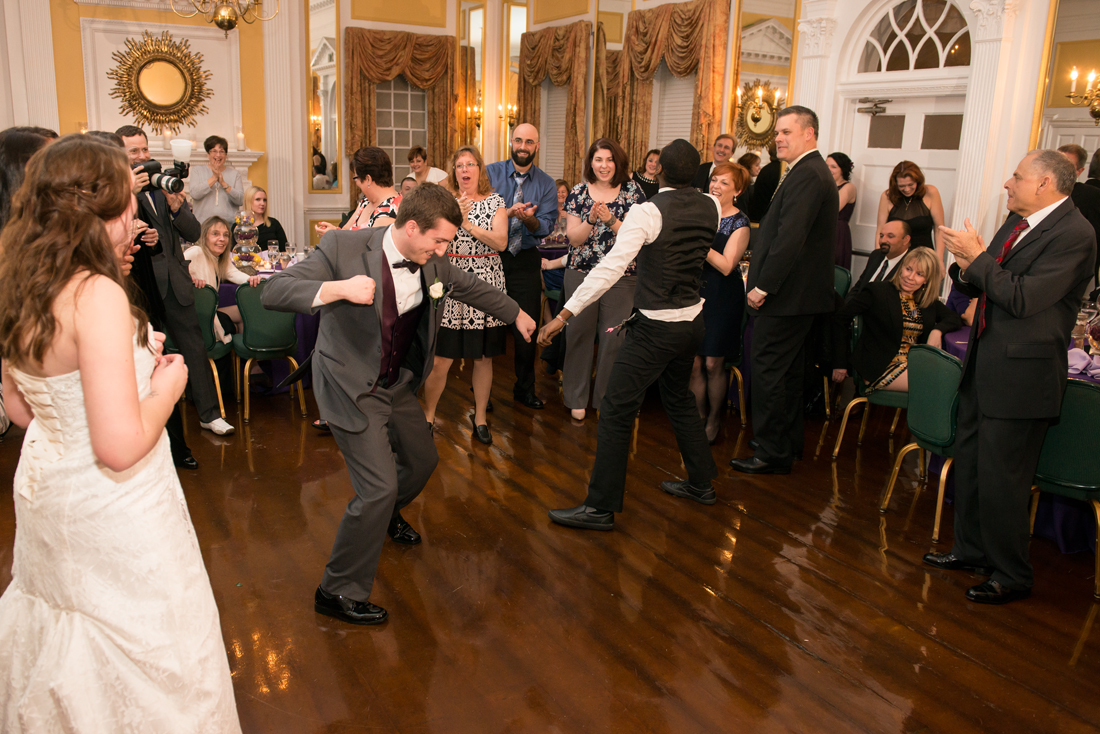 Speaking of the dance floor.. look who I found out there! :) Kaitlyn & Dan!! Always fun to see a familiar face, and so grateful that Kait connected Amanda and I! :) Thank you!!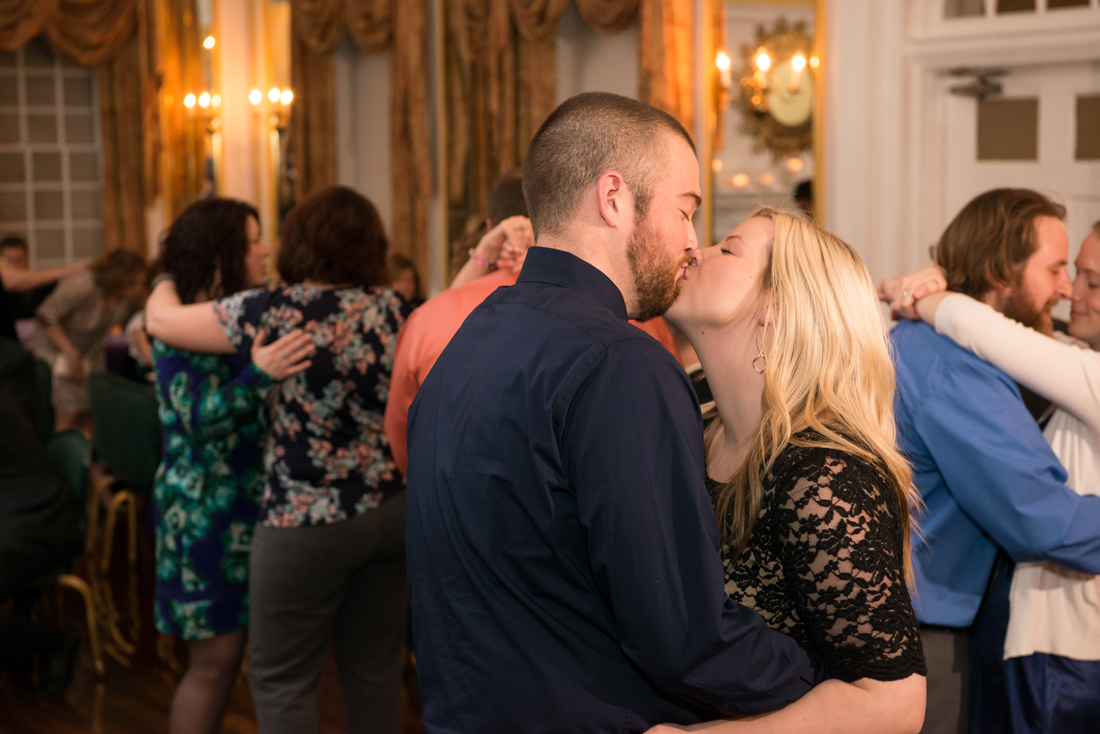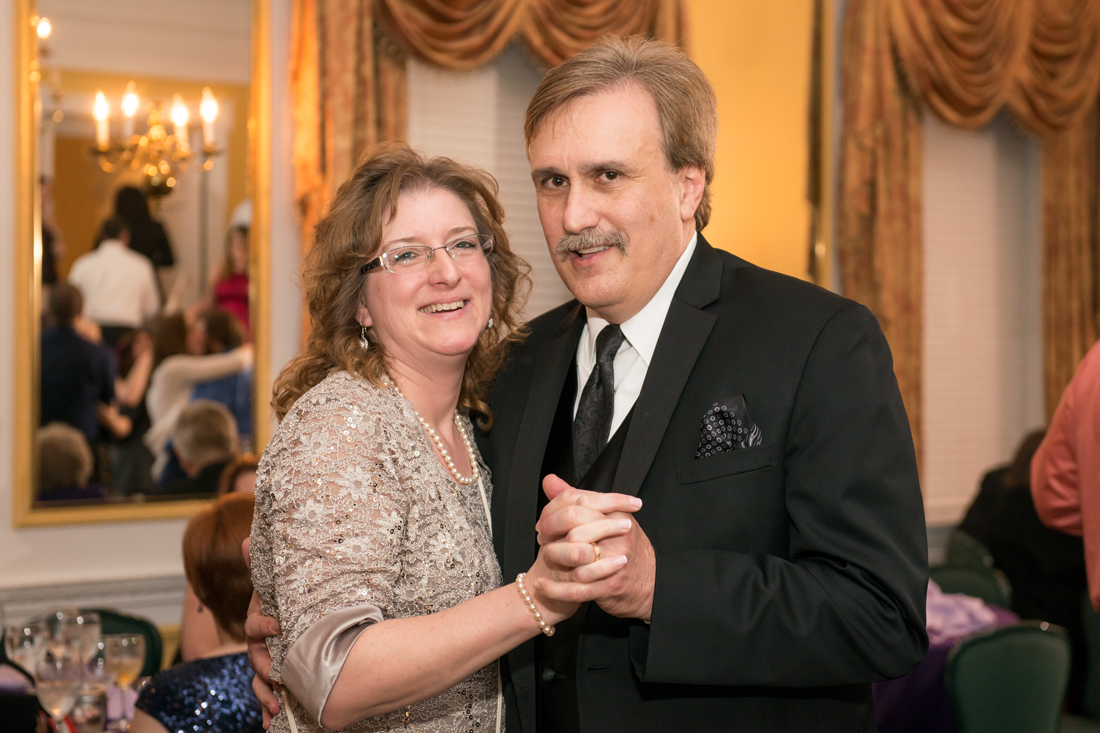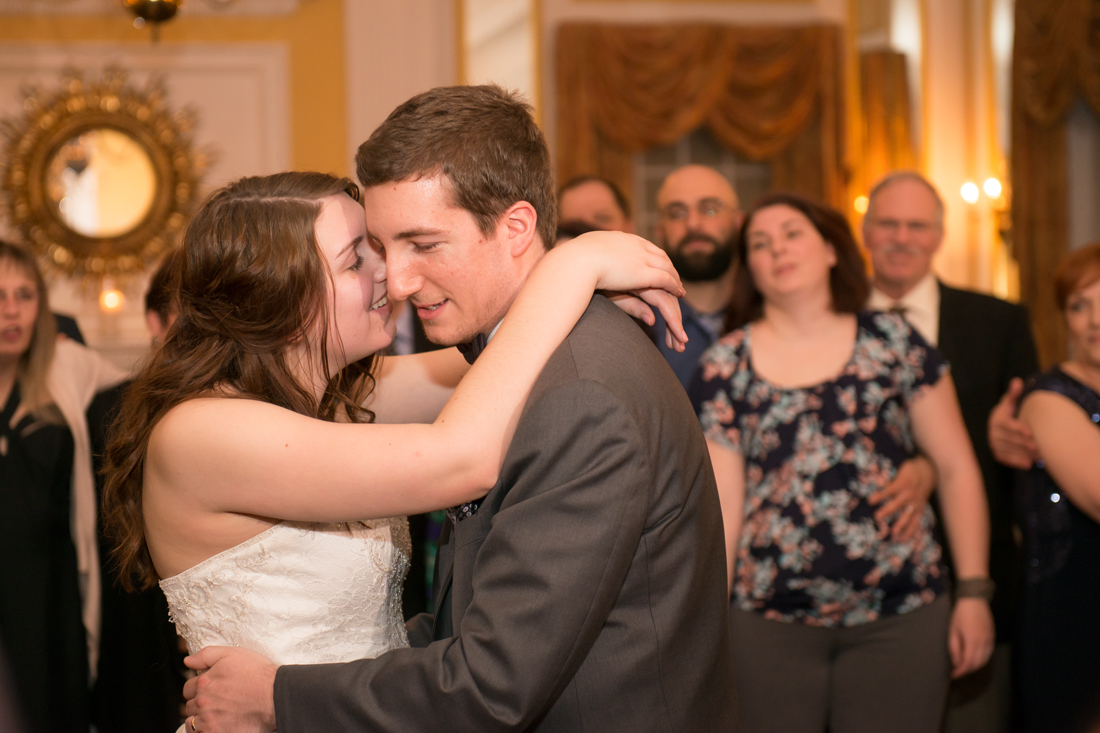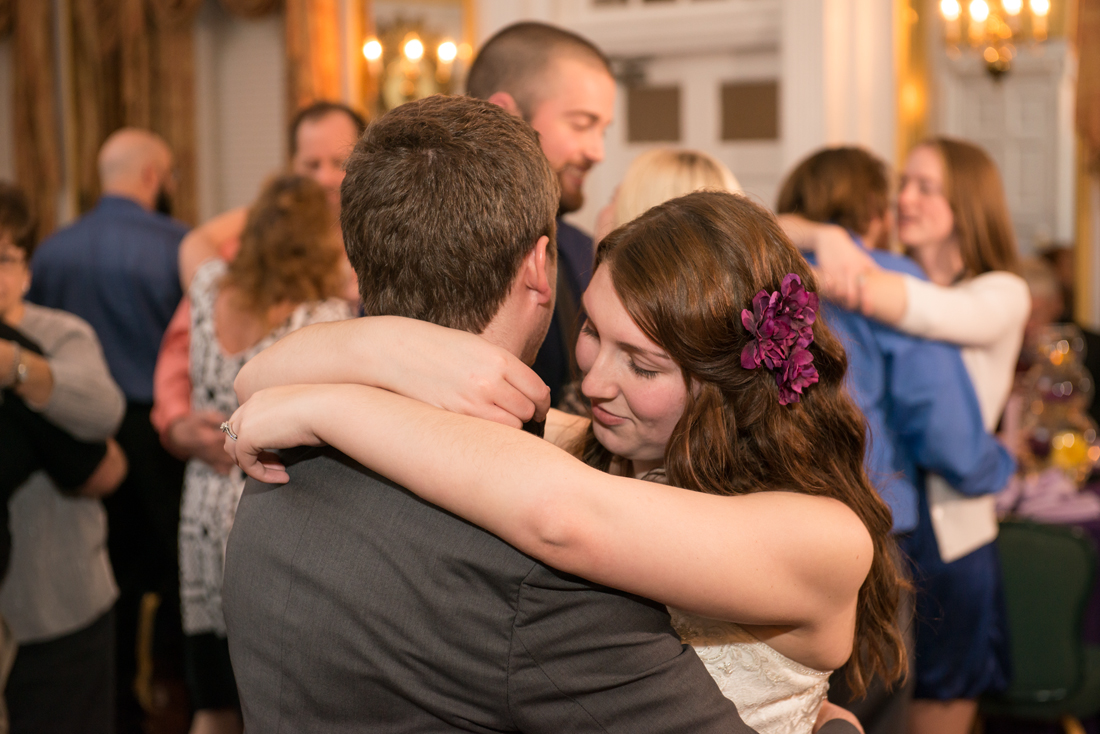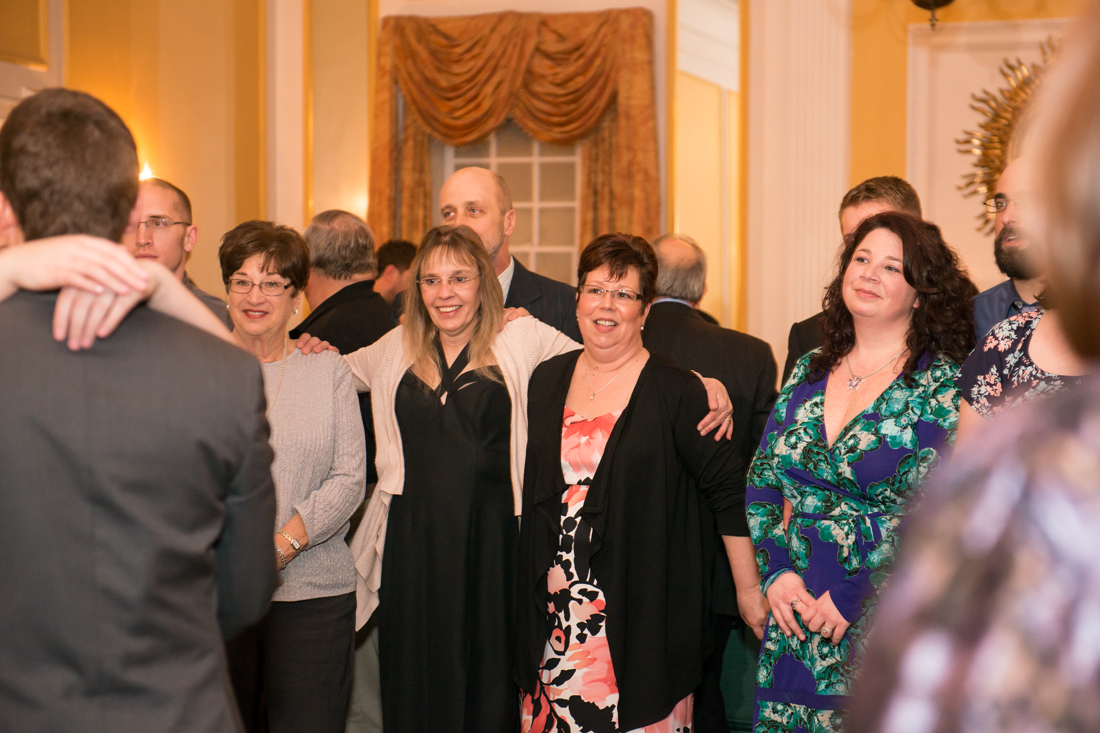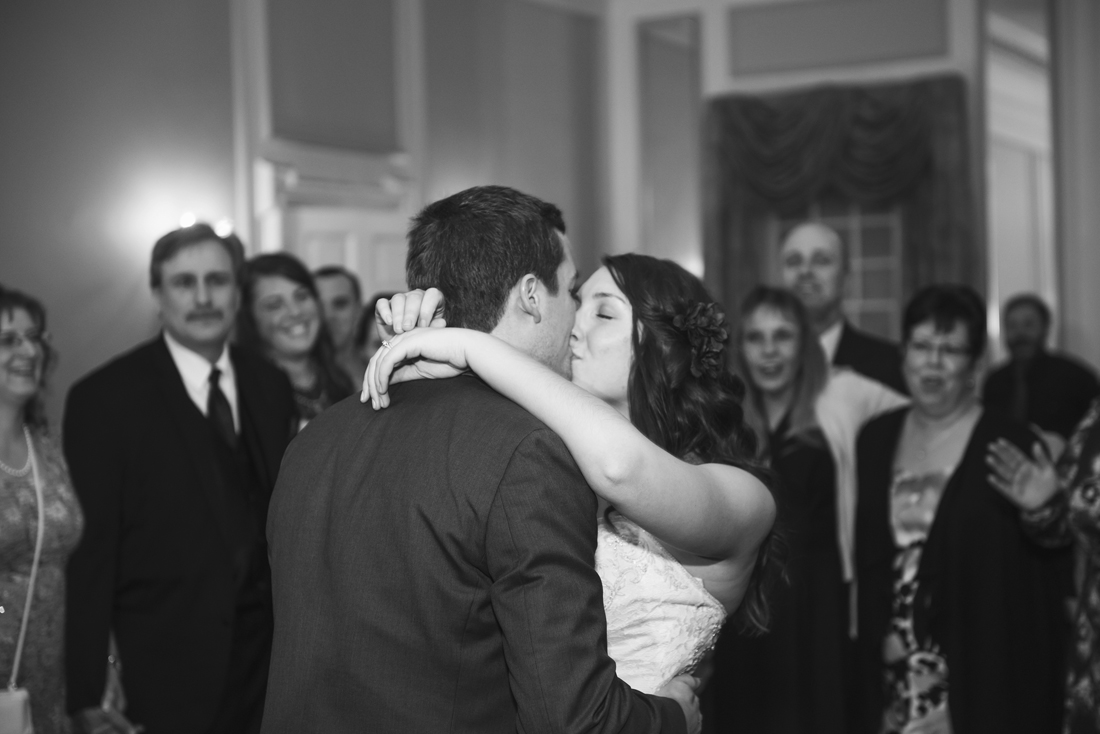 A beautiful last dance, followed by an awesome sparkler send-off! My favorite way to end the evening!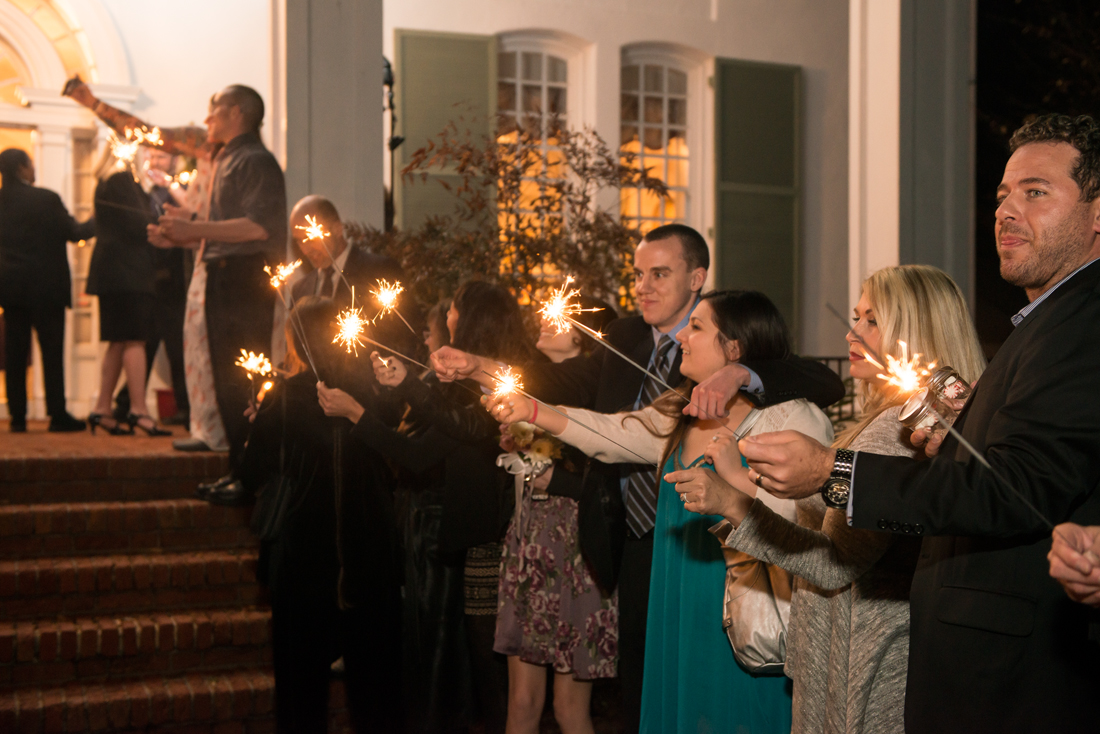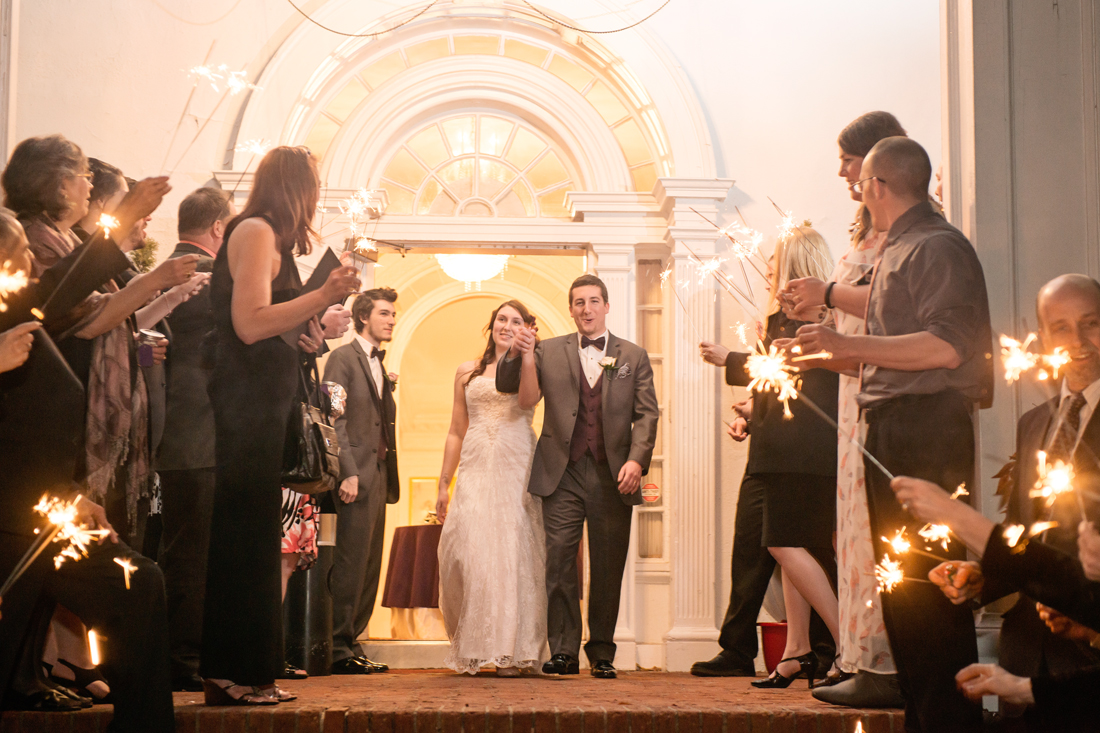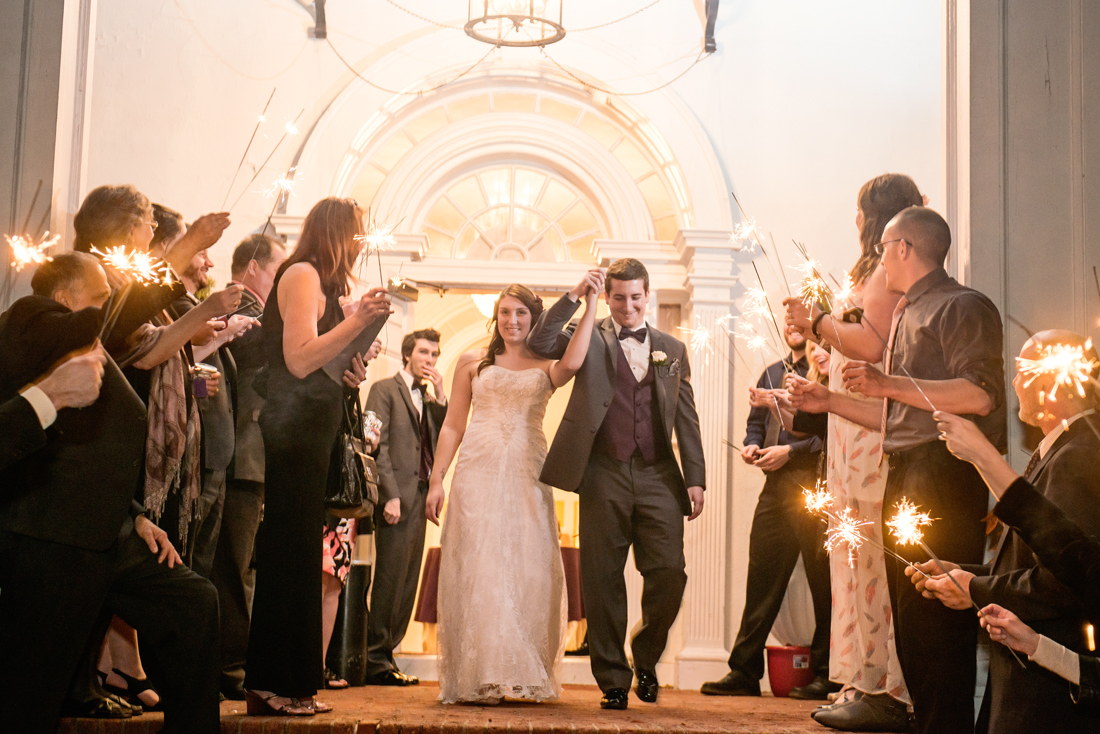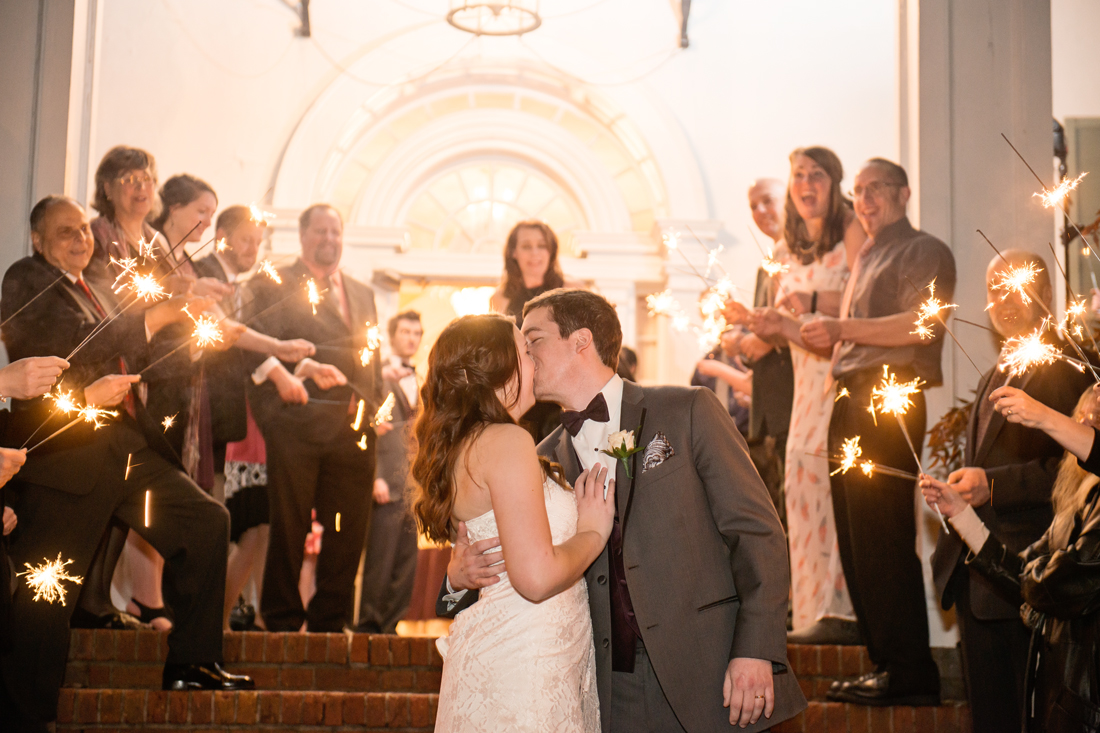 Congratulations Amanda & Brandon!! Thank you for a wonderful wedding to capture – so happy for you both!
Ceremony & Reception: Grey Rock Mansion
Caterer: Nancy Sachs of Simply Elegant Catering
DJ: Dave Holmes of Event Entertainment
Officiant: Heather Saul
Flowers: Heavenly Flowers by Terri Bussenius