Whew!! As is the norm for me, I've got several beautiful weddings and sessions that I can't wait to share on the blog! I'd like to say I'm still catching up after the chaos of planning a wedding, but I'm not sure I can still get away with that one a month later! ;) haha Just know that there will be many blog posts coming soon! :)
But for now, I couldn't resist sharing a personal post.. Our own wedding photos!!! :) So much thanks to Katie Nesbitt Photography for these wonderful images documenting our day, and to all our vendors (listed below!) for helping bring it all together. <3
Planning a wedding, as any bride knows, can mean a lot of moving pieces, and sometimes a lot of stress. I now tell brides that you know you're planning a wedding if you've considered eloping at least once or twice! haha But! On that same note, know that it really truly is SO worth it. Weddings are beautiful because it's the happiest reason to invite all your close friends and family to spend the day with you, and to celebrate and witness this awesome commitment. And as a guest, you're being celebrated for helping the couple get where they are today. I'm so grateful for all of our guests that celebrated with us, who danced with us and hugged us and spent the day with us. And of course, the best part of all is telling your spouse how much you love them and how much you will always love them, no matter what (Not that we didn't already know! :P) but it just feels incredible to say it in front of everyone that hey, we are here because we've stuck it out together, and we will keep sticking it out together, and loving each other! :)
I could obviously ramble on for a while more here.. but just know that whether you are still excited to meet someone, or waiting for an engagement, or planning a wedding.. it's all worth it when you get to do it with your person :) & No matter if there are glitches (there will be something! haha like the AC units all freezing up!) it will still be one of the best days you can imagine <3
SO NOW, some of my favorite photos from Katie!! :D (& you can see her original post here!)
OUR VENDORS:
VENUE: Springfield Manor Winery & Distillery
CATERER: Carriage House Inn
PHOTOGRAPHY: Katie & John Nesbitt
PHOTO BOOTH: Britney Clause Photography
OFFICIANT: Marlayna's amazing sweet coworker, Jenny O' Grady!
HAIR & MAKE UP: Amy Hanna LaRose & Torie Boston from Jordan Thomas Salon & Spa 
FLORIST: Nature of Design
CAKE: Main Street Sweets
DJ: Dave Holmes from Event Entertainment
STATIONARY: designed by.. me! :) printed at IronMark 
WEDDING DRESS: Persiphone by WTOO, from Brides & Grooms Inc (Newark DE)
BRIDESMAIDS' DRESSES: Alfred Angelo Tealness Styles
FLOWER GIRLS' TULLE SKIRTS: Made by Marlayna's mom! <3
SUITS: From Macys & Men's Wearhouse
RINGS: All our rings are from St Johns Jewelers in Ellicott City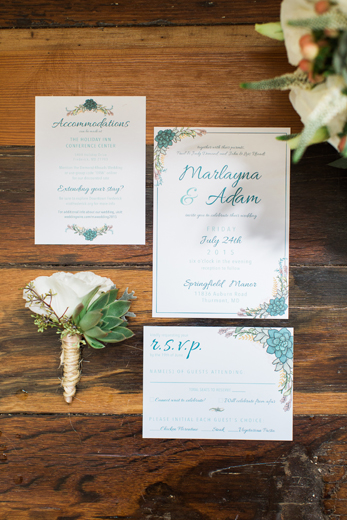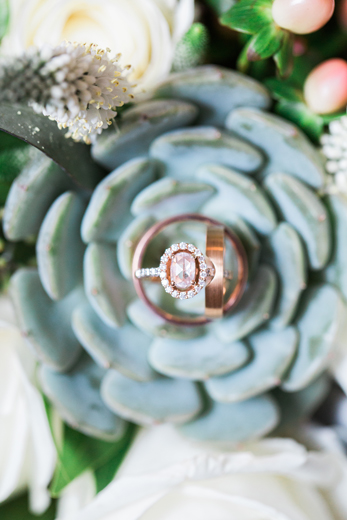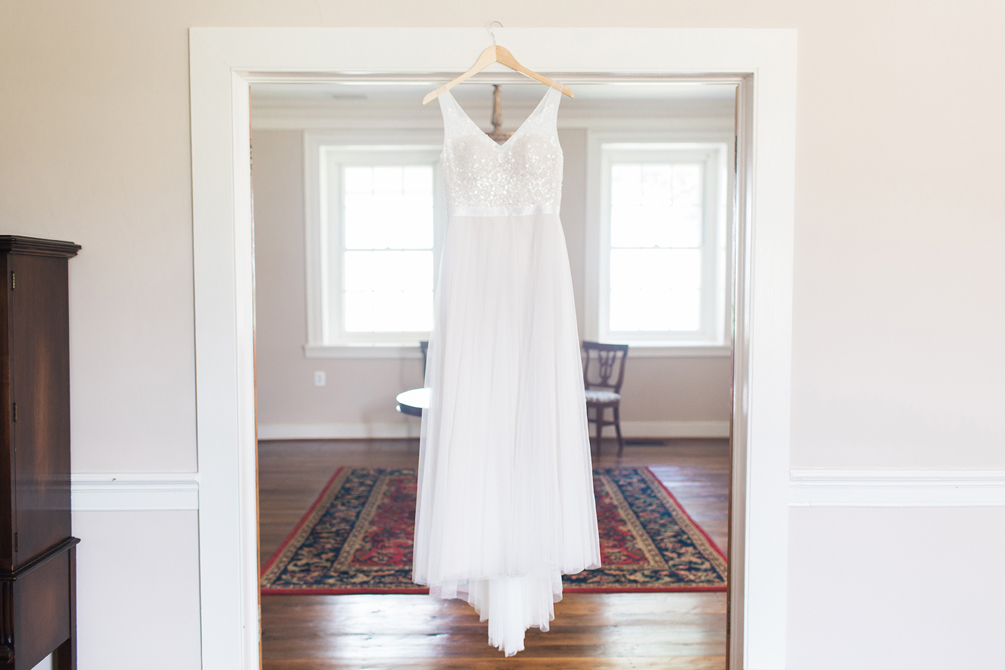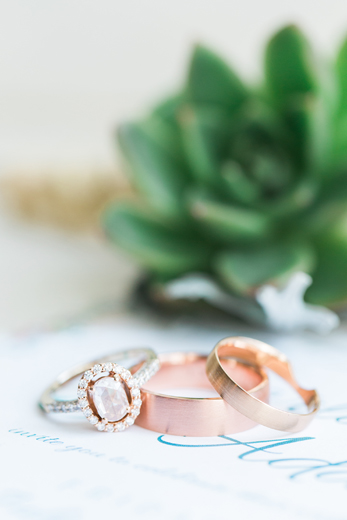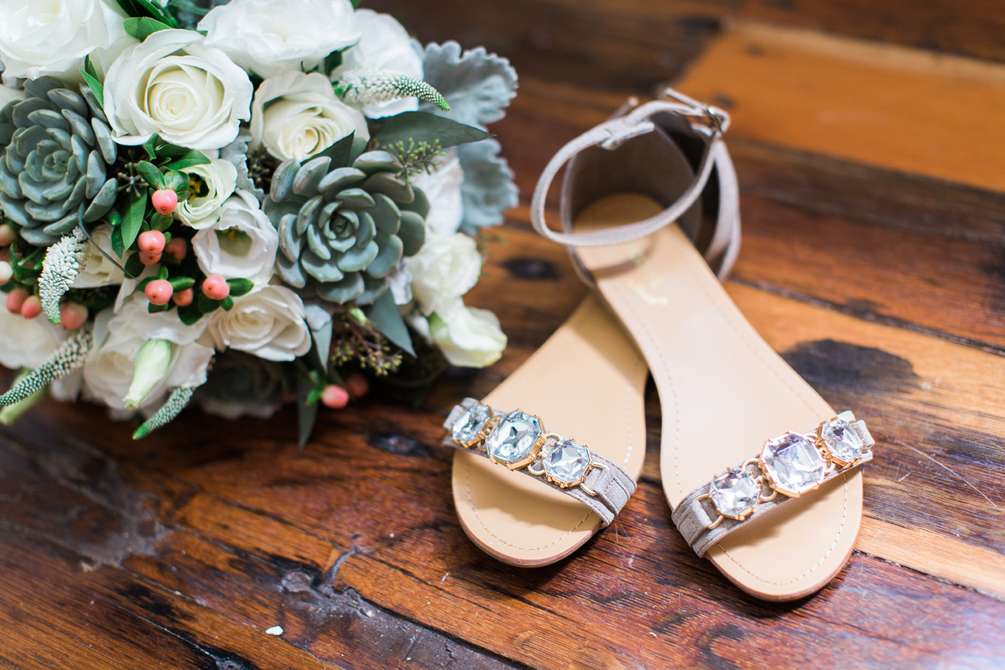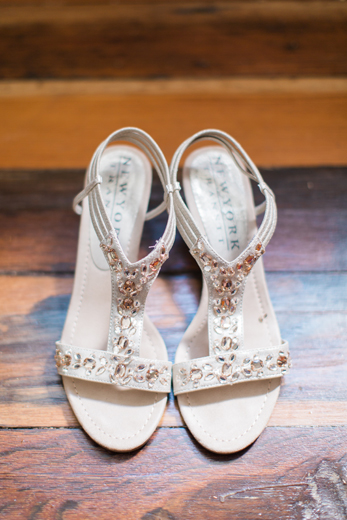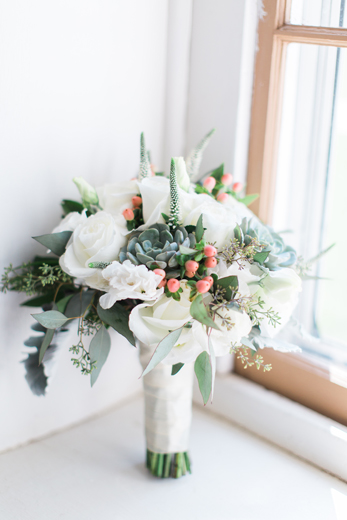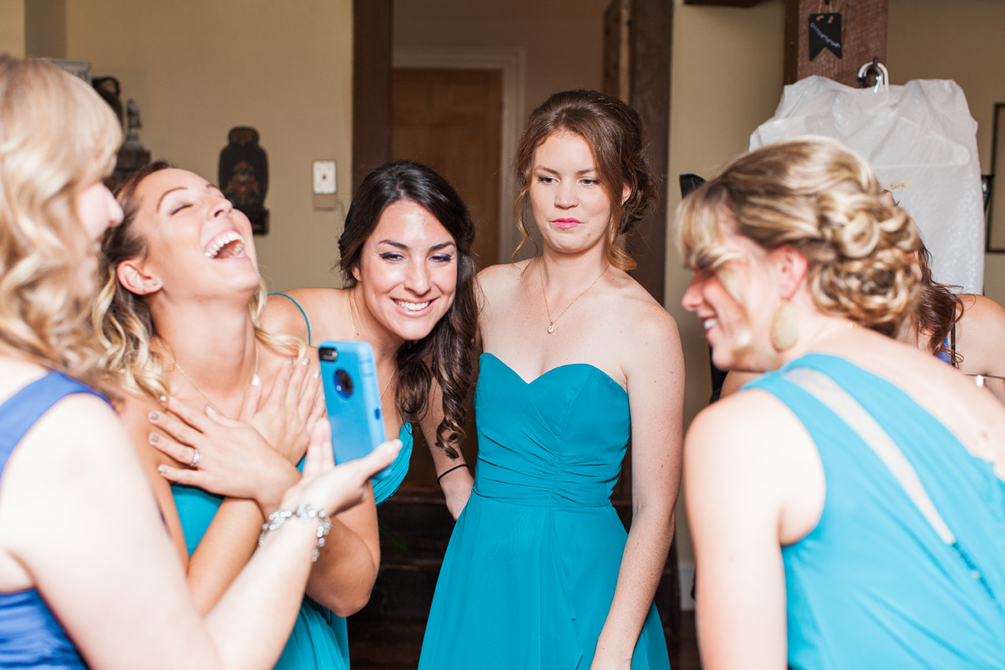 hanging out with the girls before the wedding was the perfect way to get me pumped and calm me down at the same time! haha <3 these ladies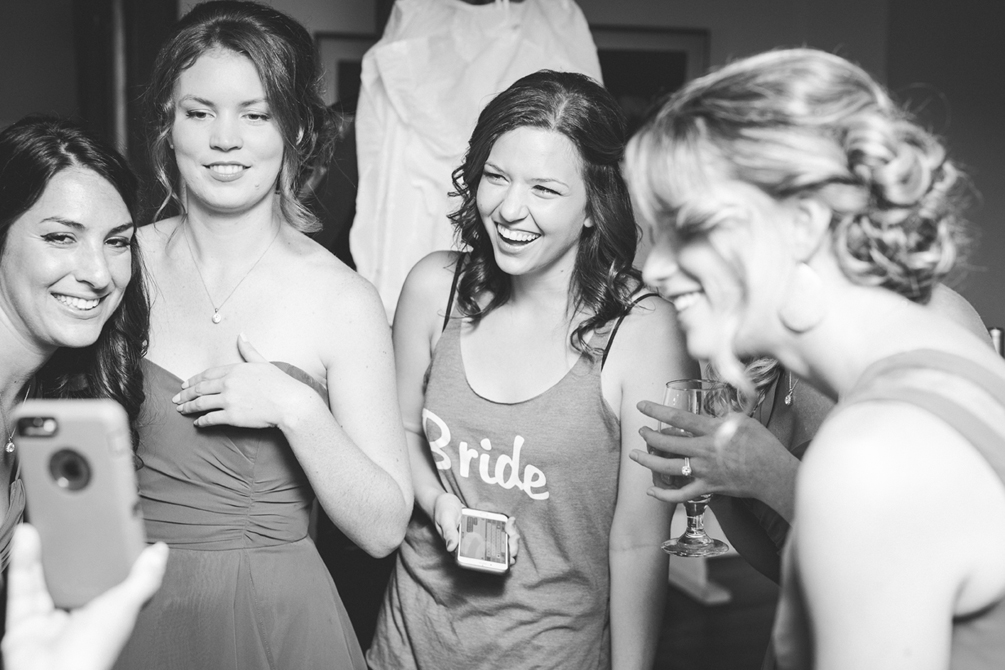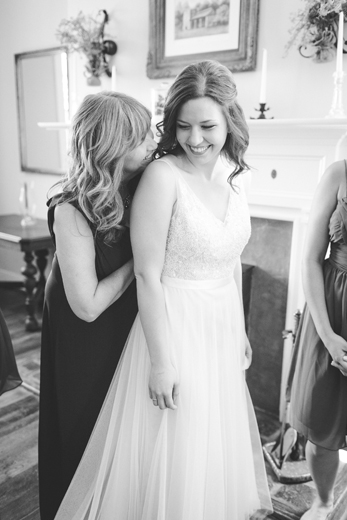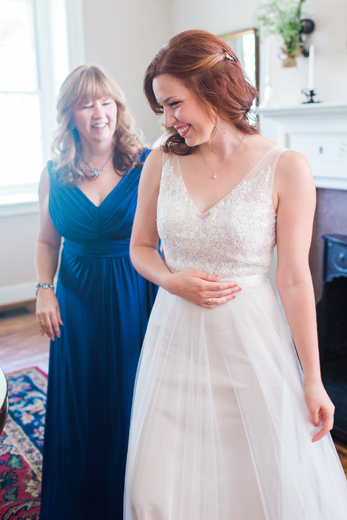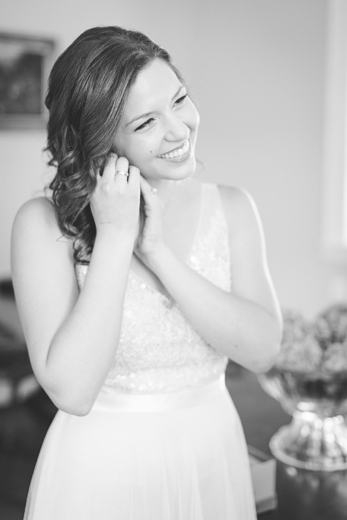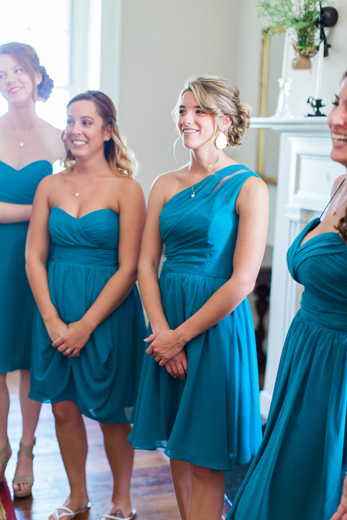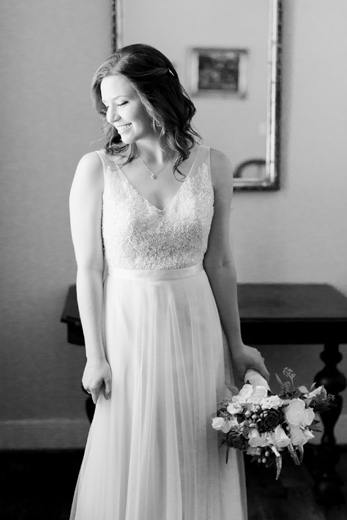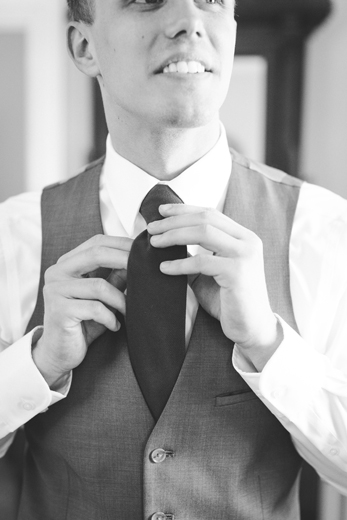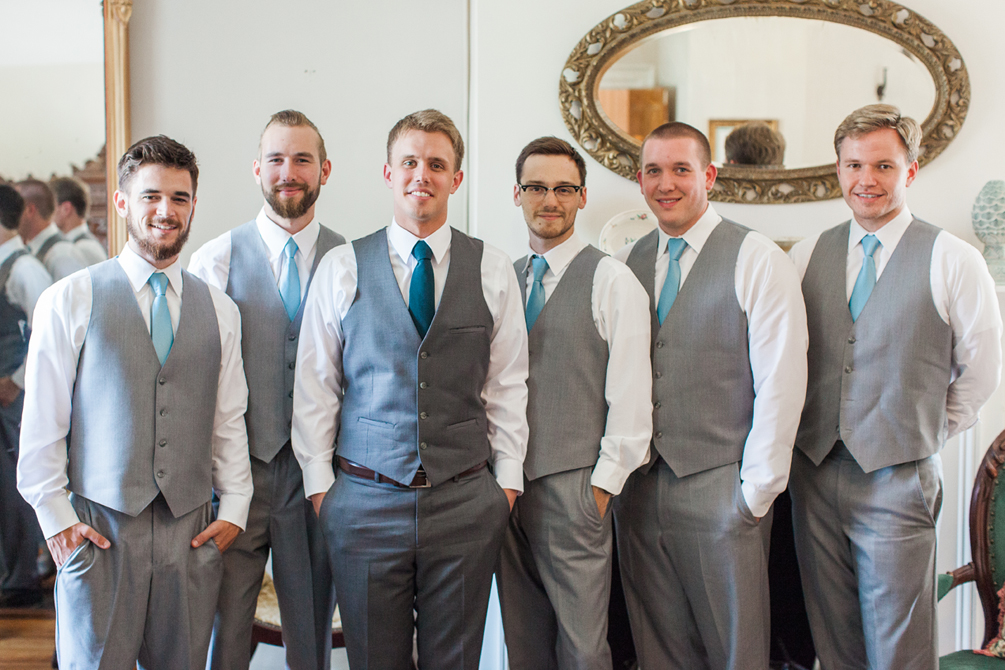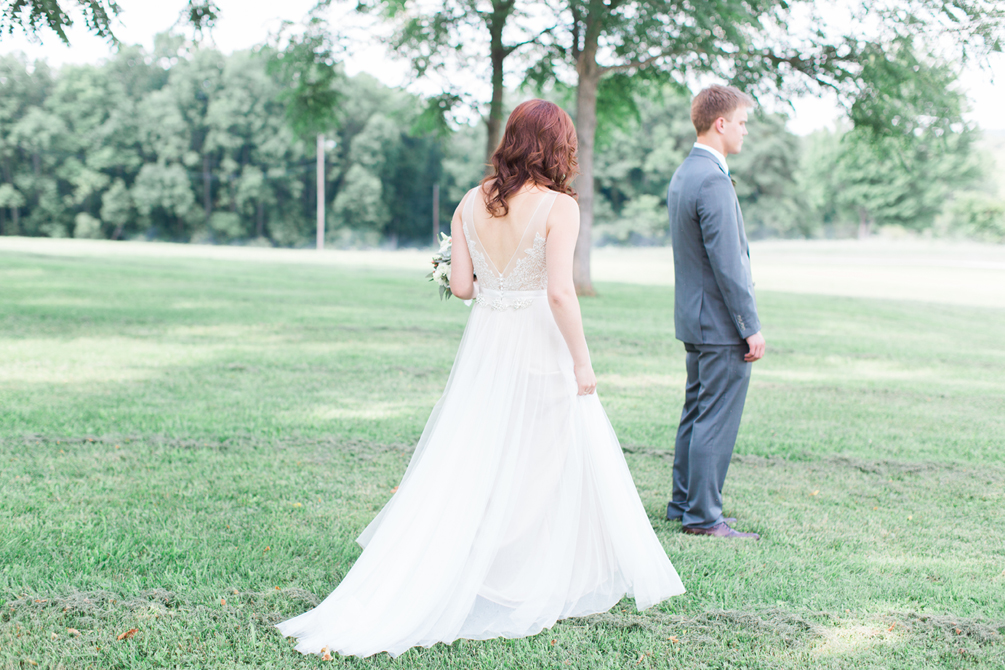 our first look.. yeah I cried like a baby! haha such a wonderful moment though, I definitely recommend First Looks!! <3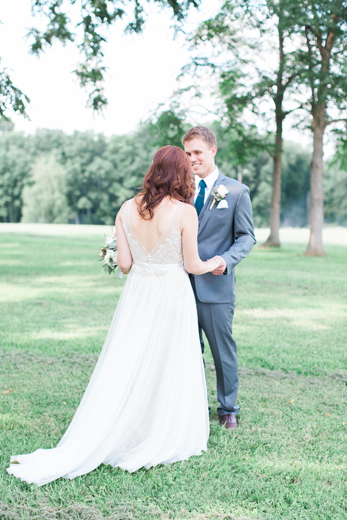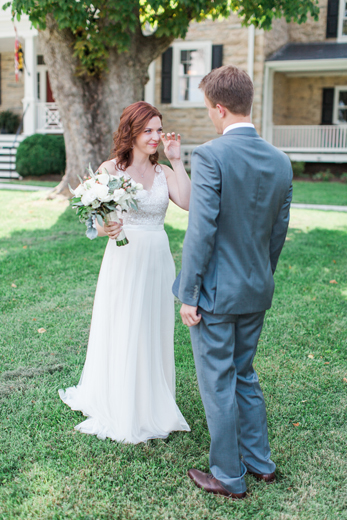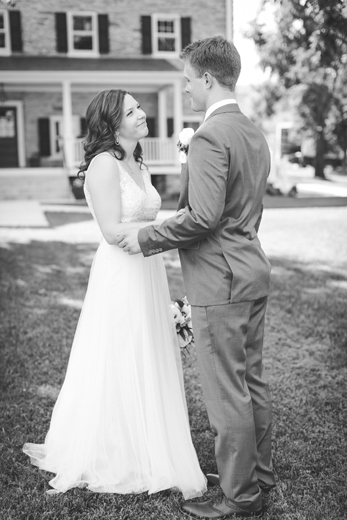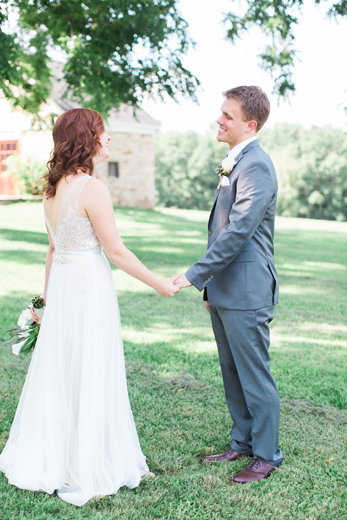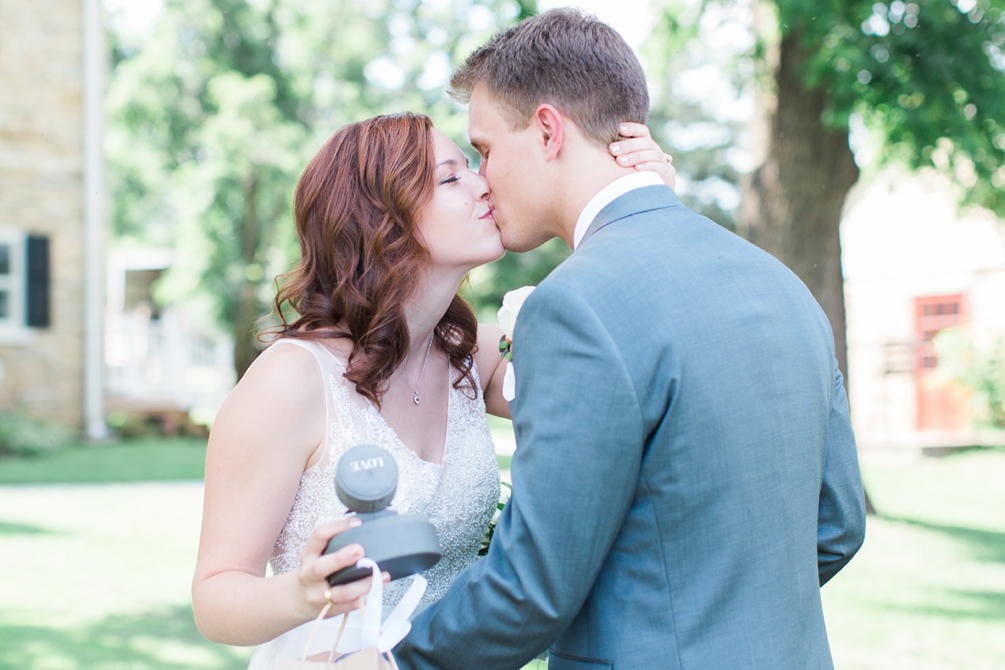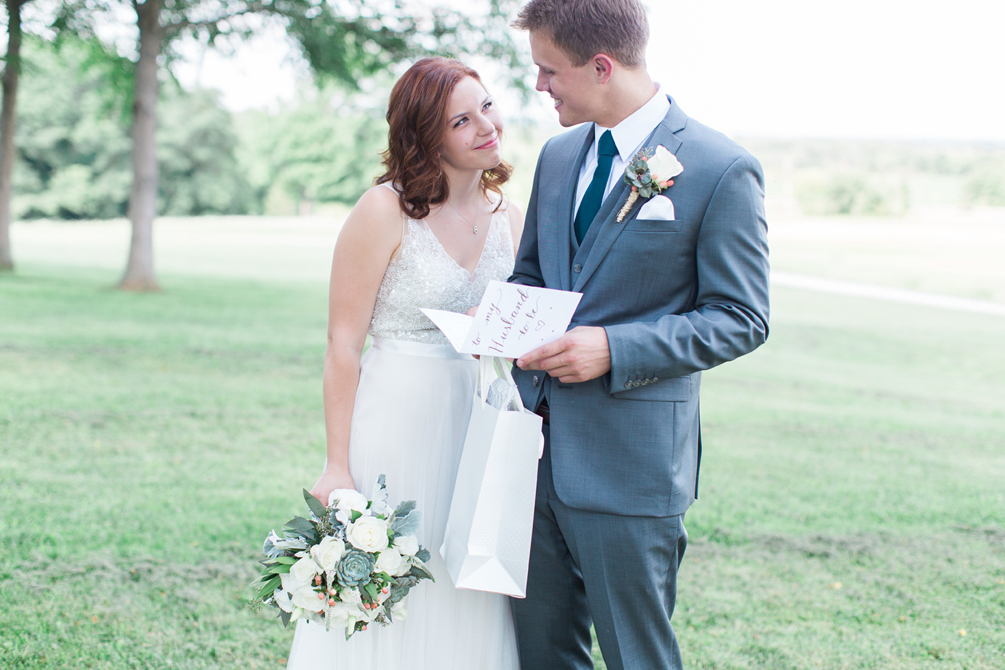 we exchanged gifts.. Adam proudly wearing his new shades!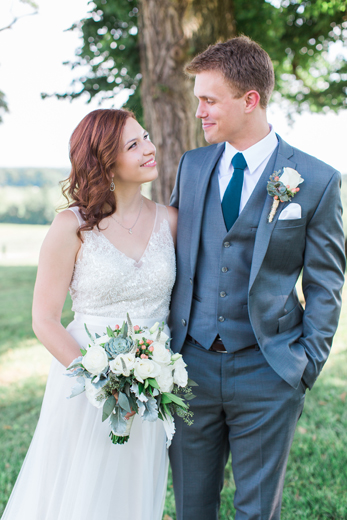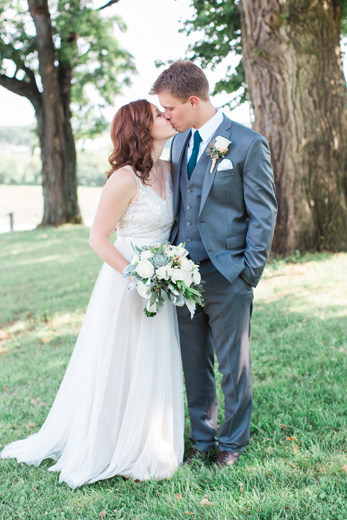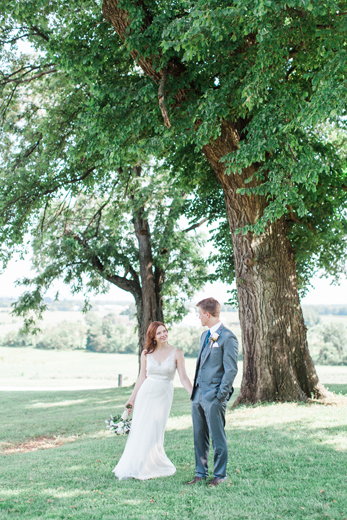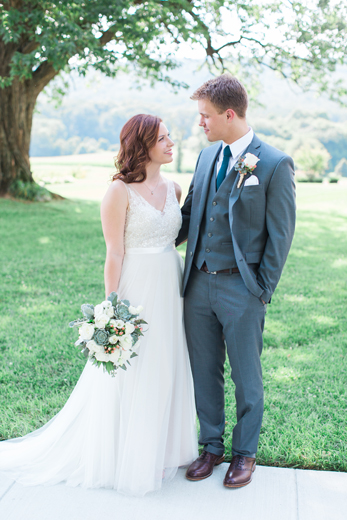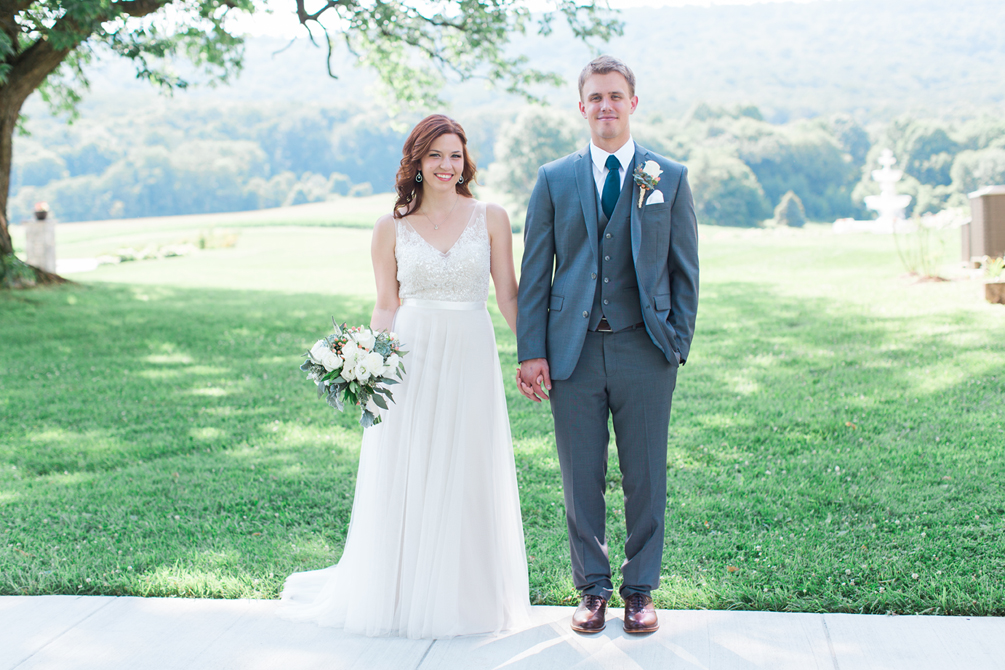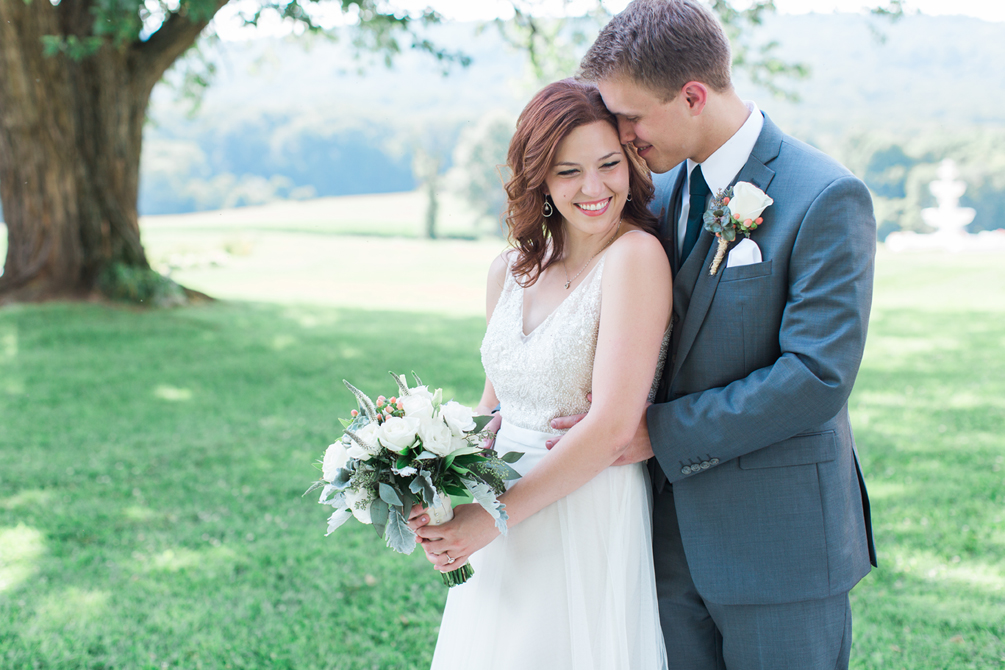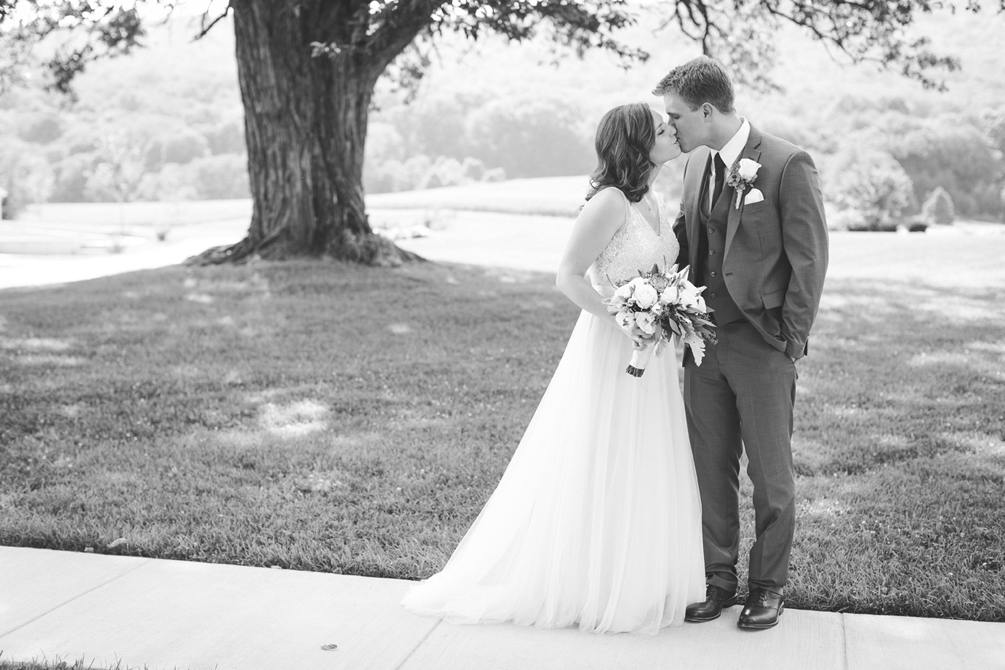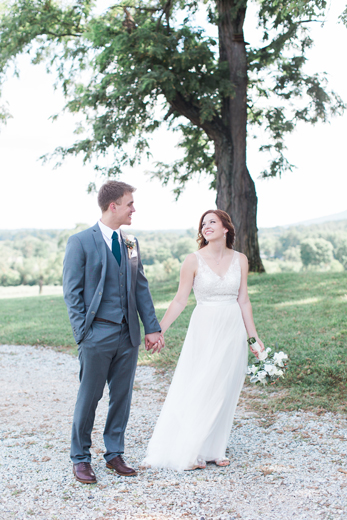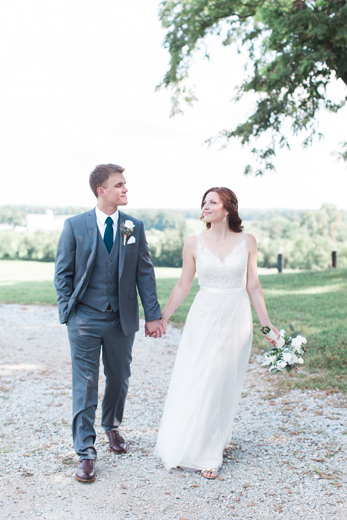 love love love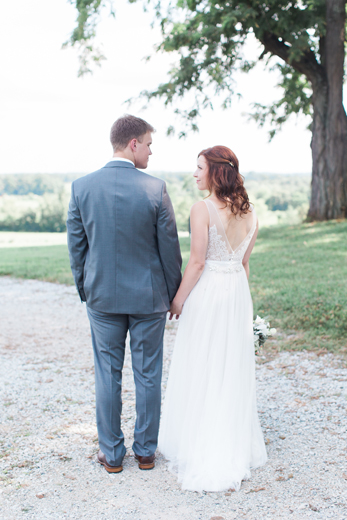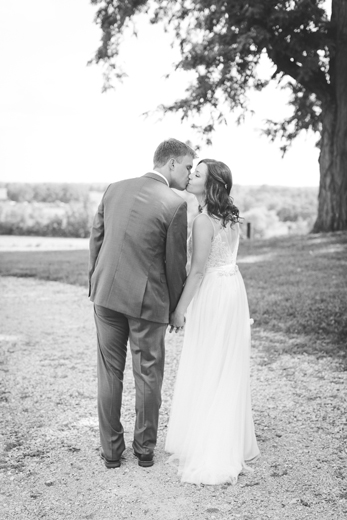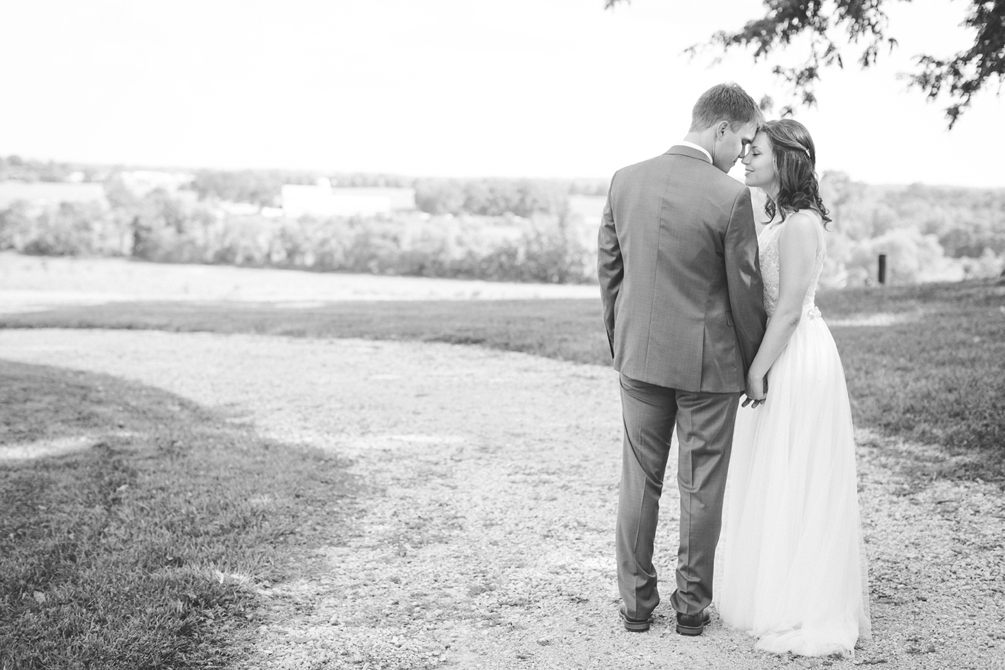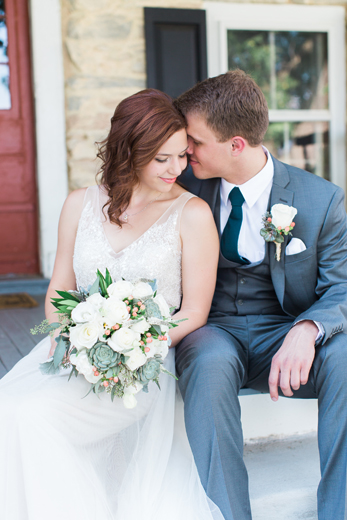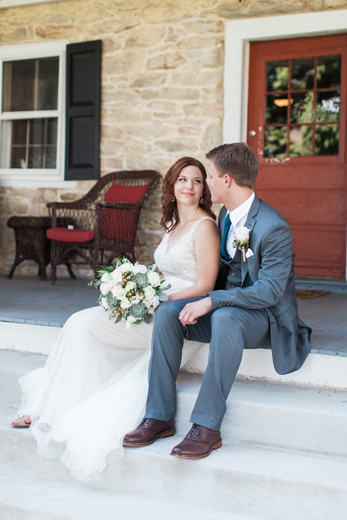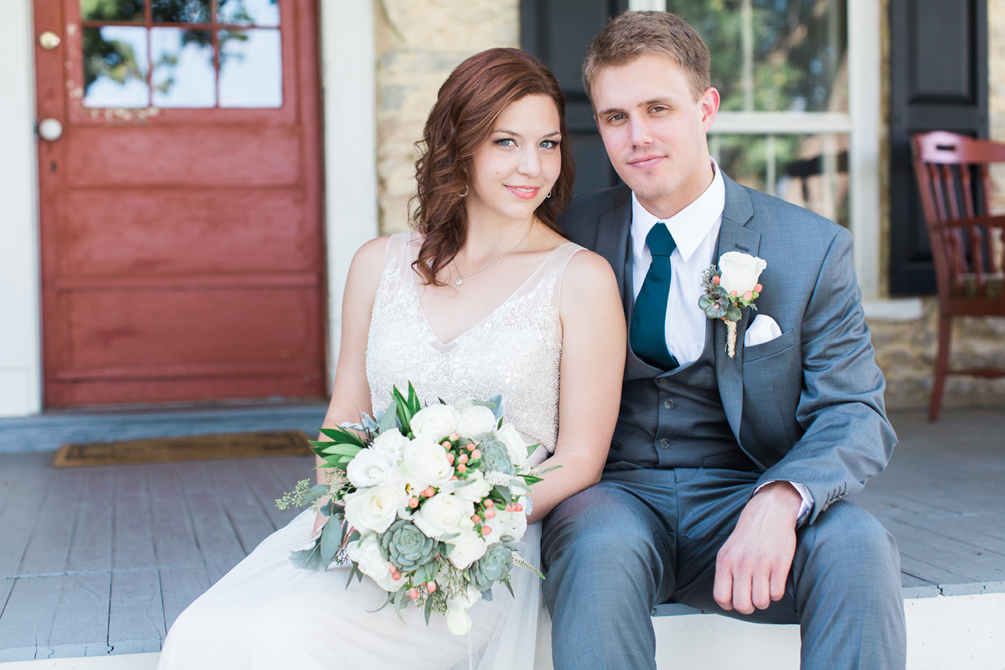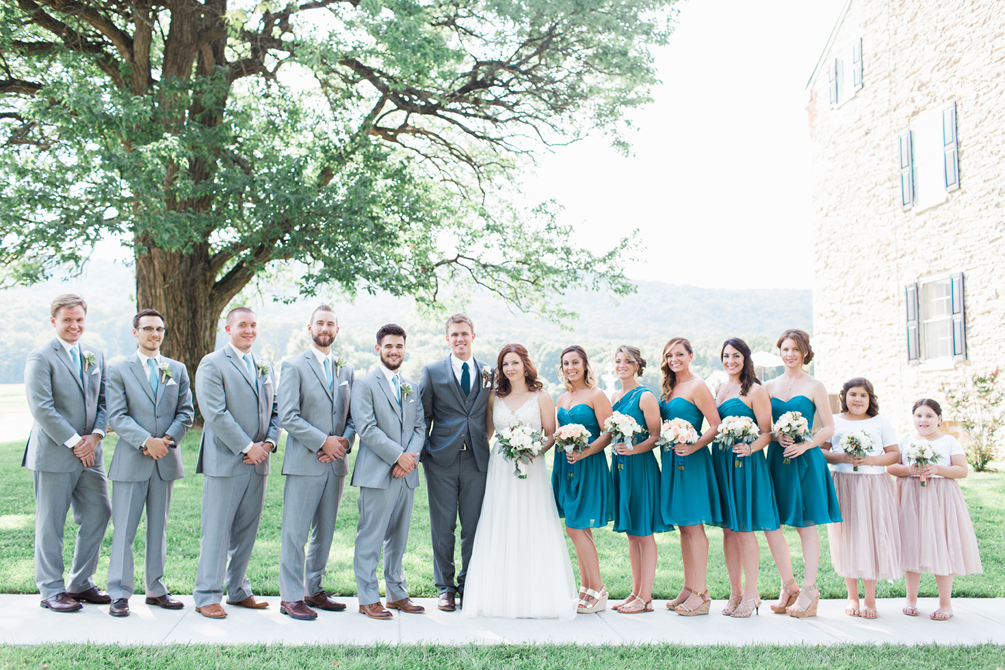 Our fabulous bridal party!! WOO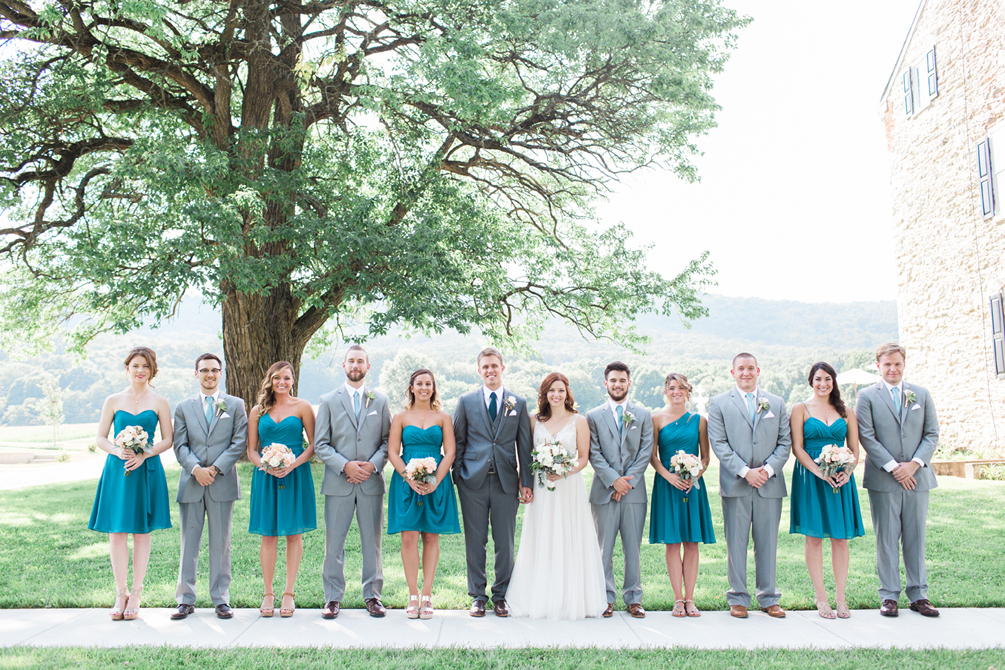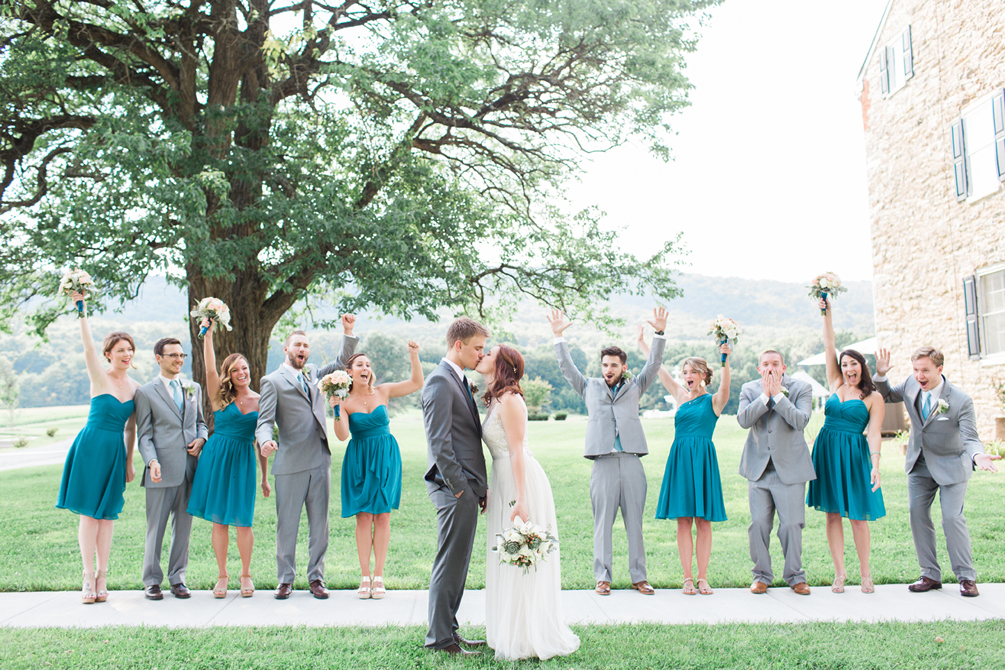 hahah they know how to get excited! these crack me up every time, love it!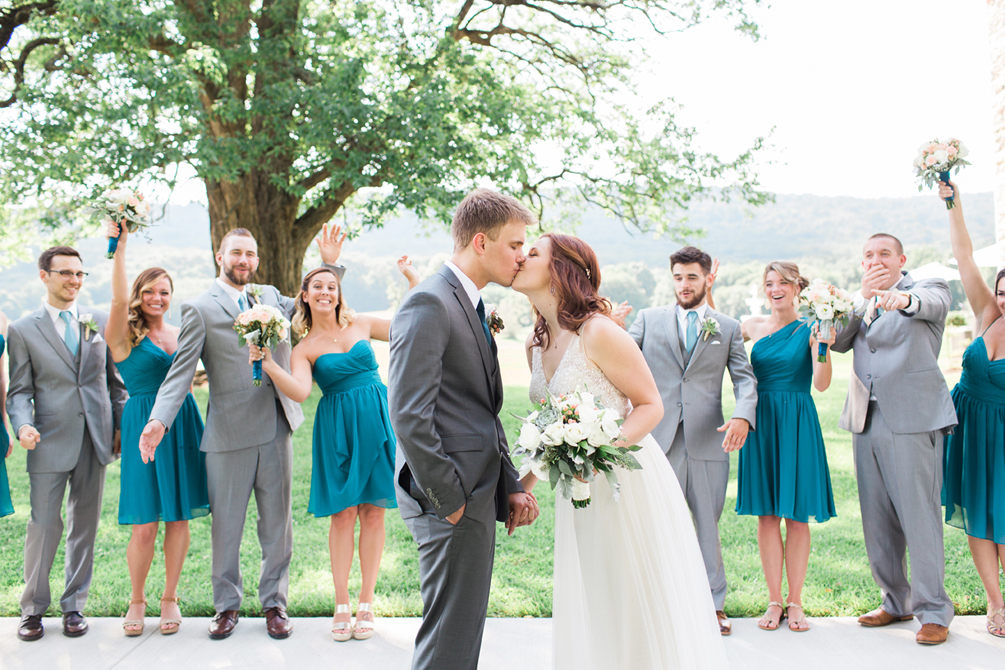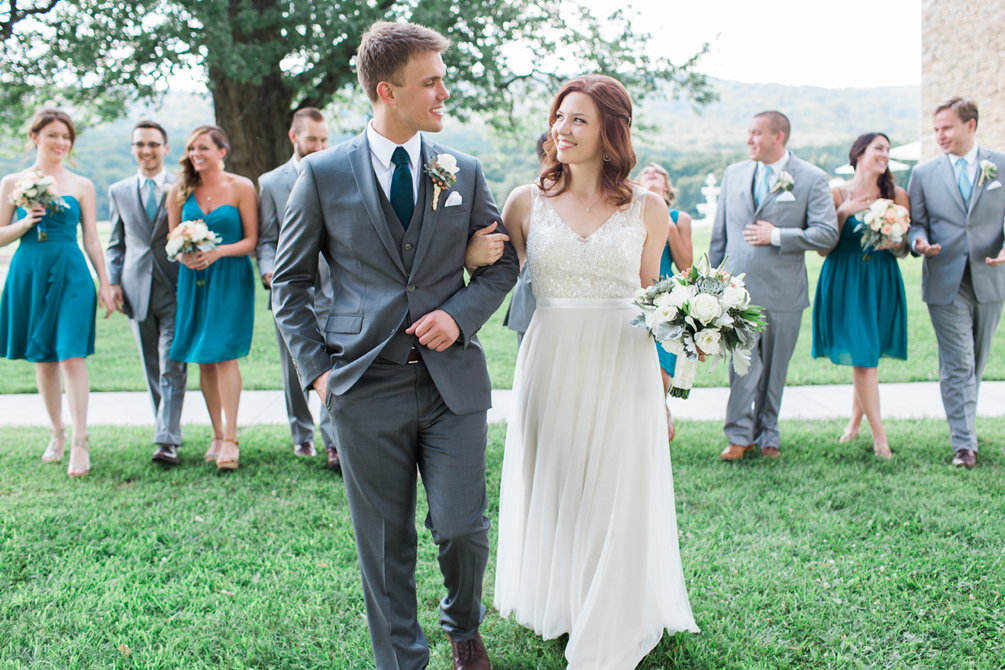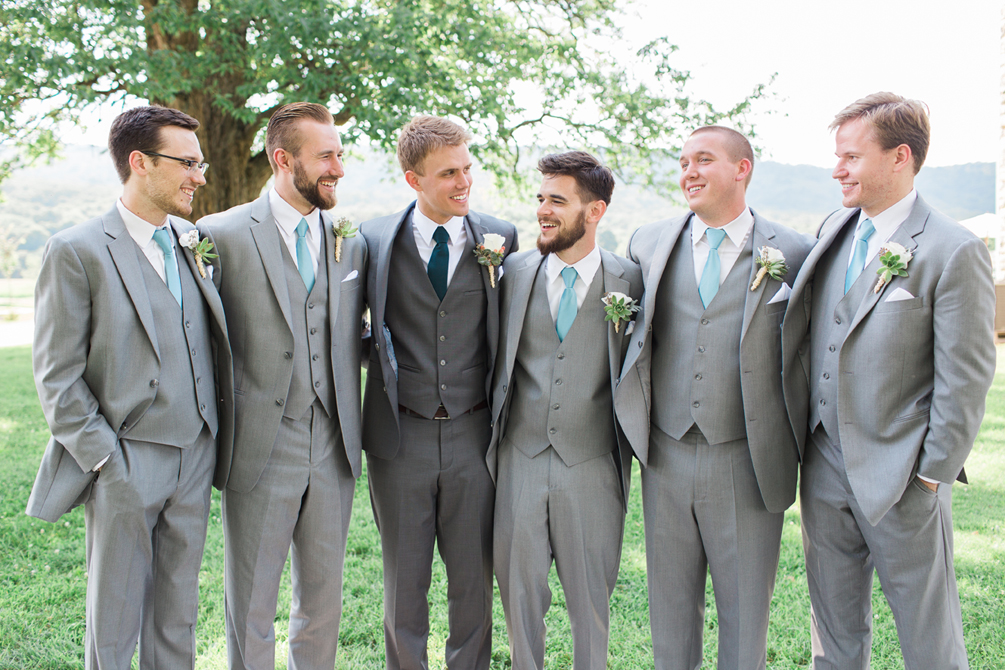 Straight out of a movie scene haha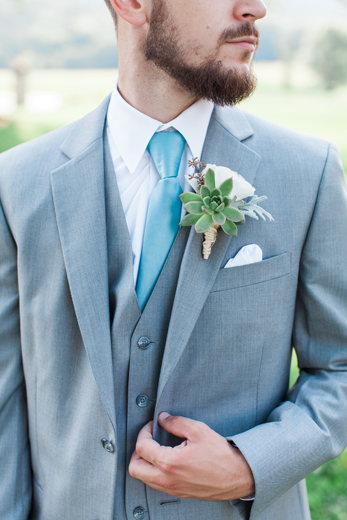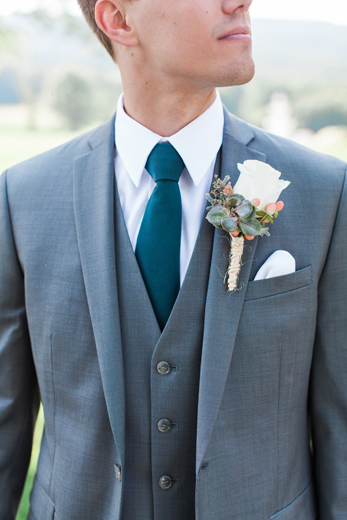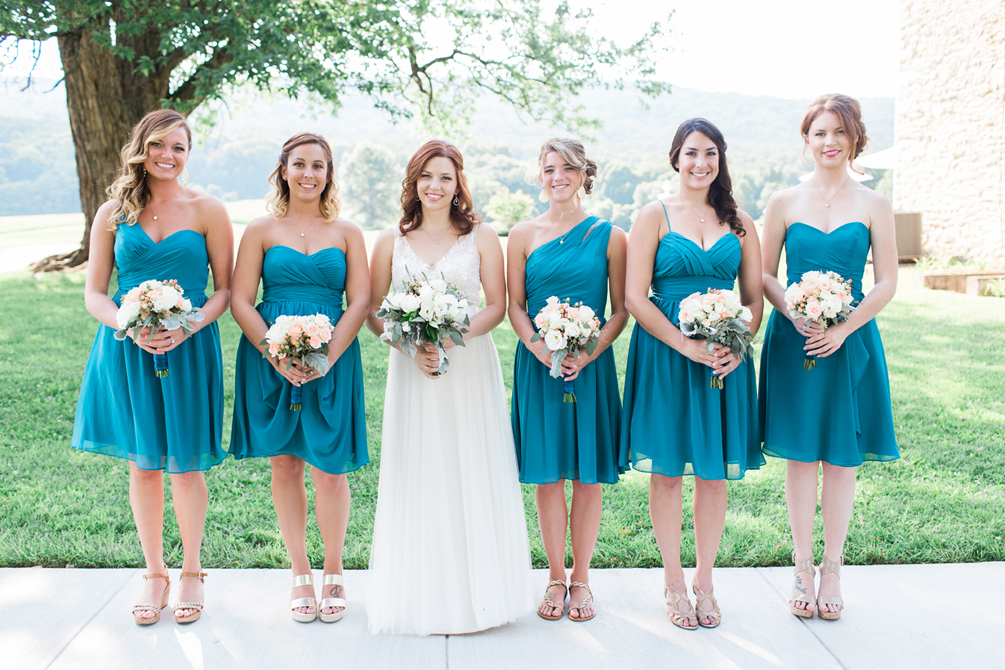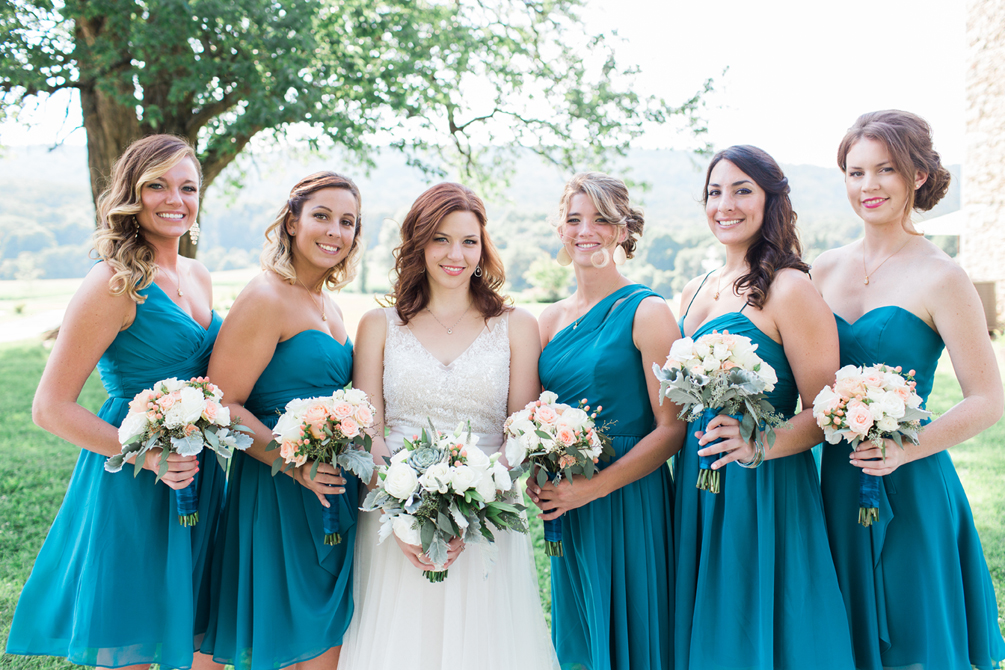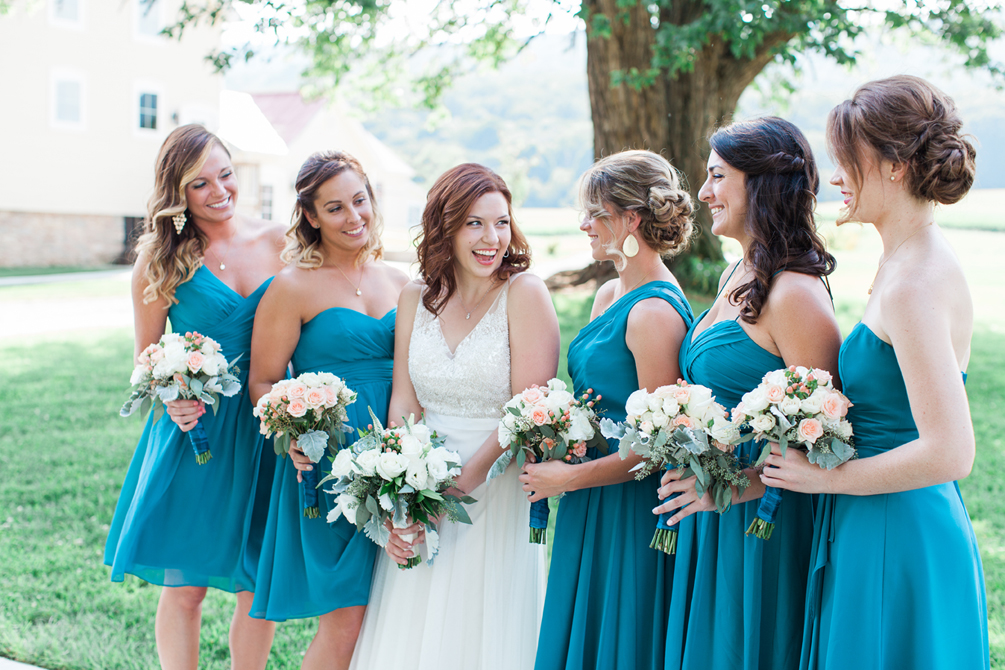 These girls make me smile! <3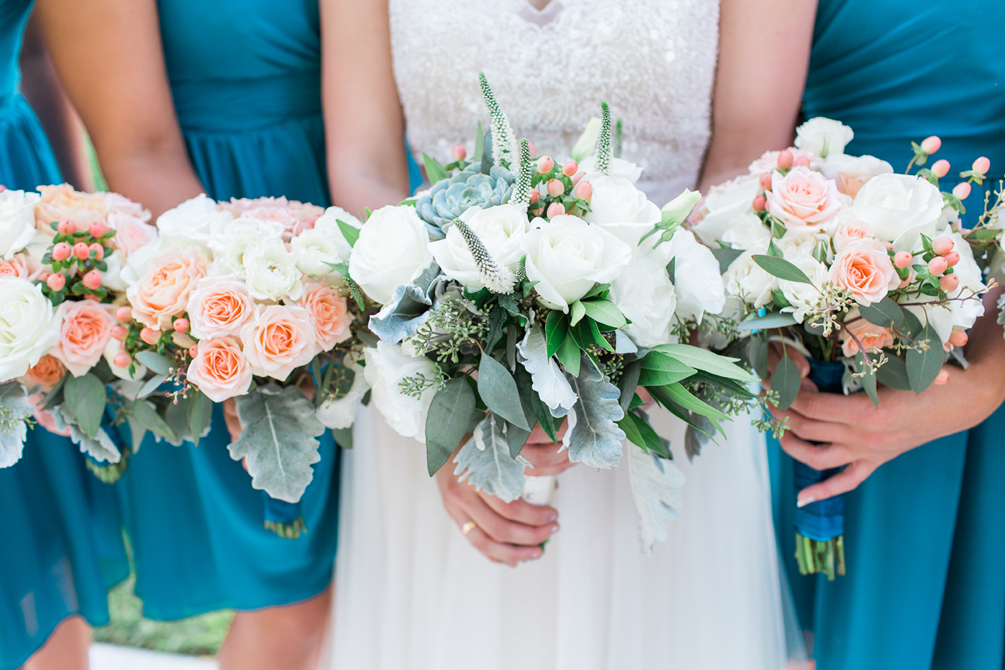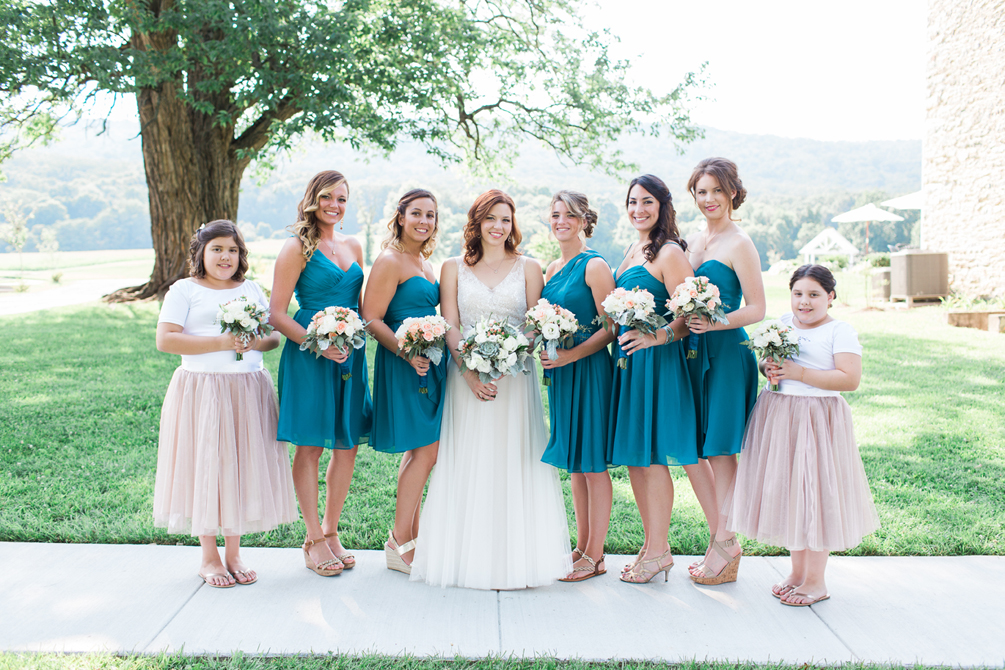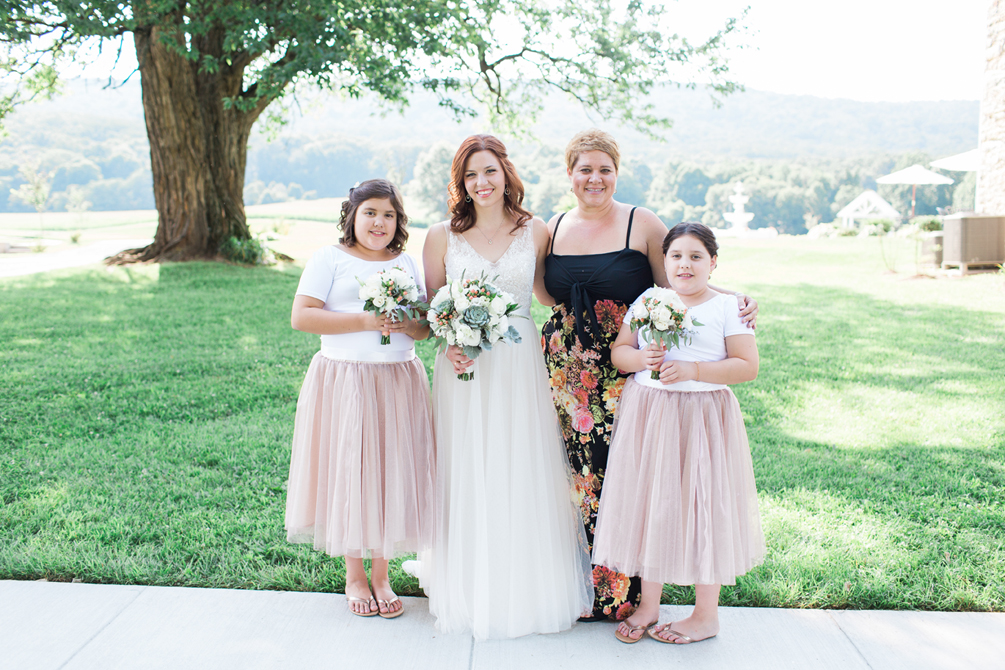 Fun fact: I was Tyna's (the flower girls' mom) flower girl when she got married! So happy to have the girls be mine!! <3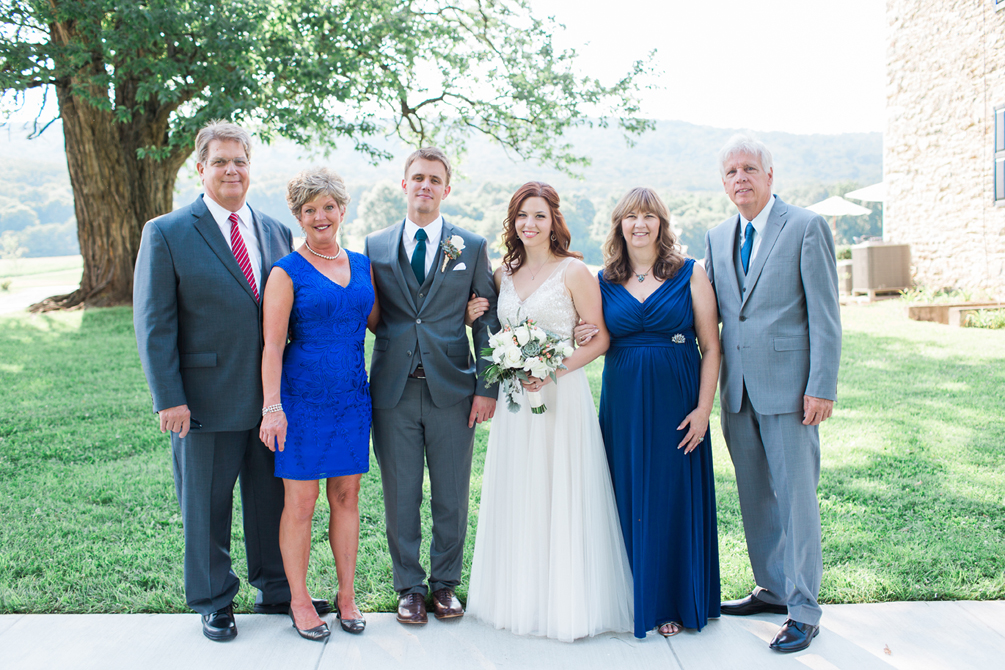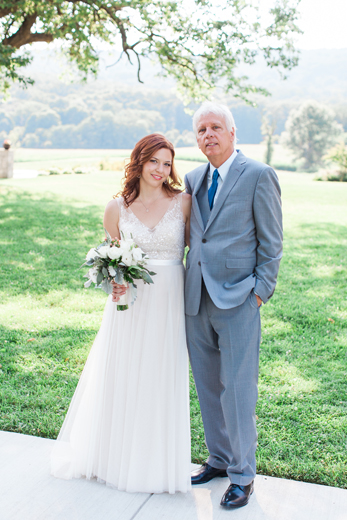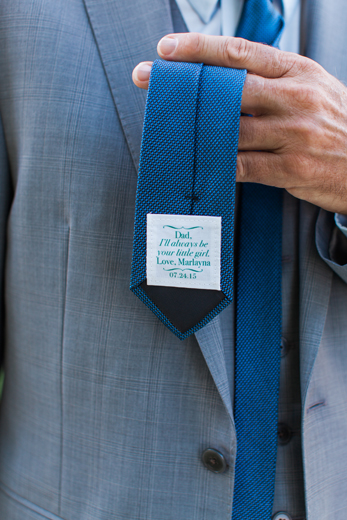 A little patch for Dad's tie, and a little shade-wearing so no one can see if you're tearing up ;)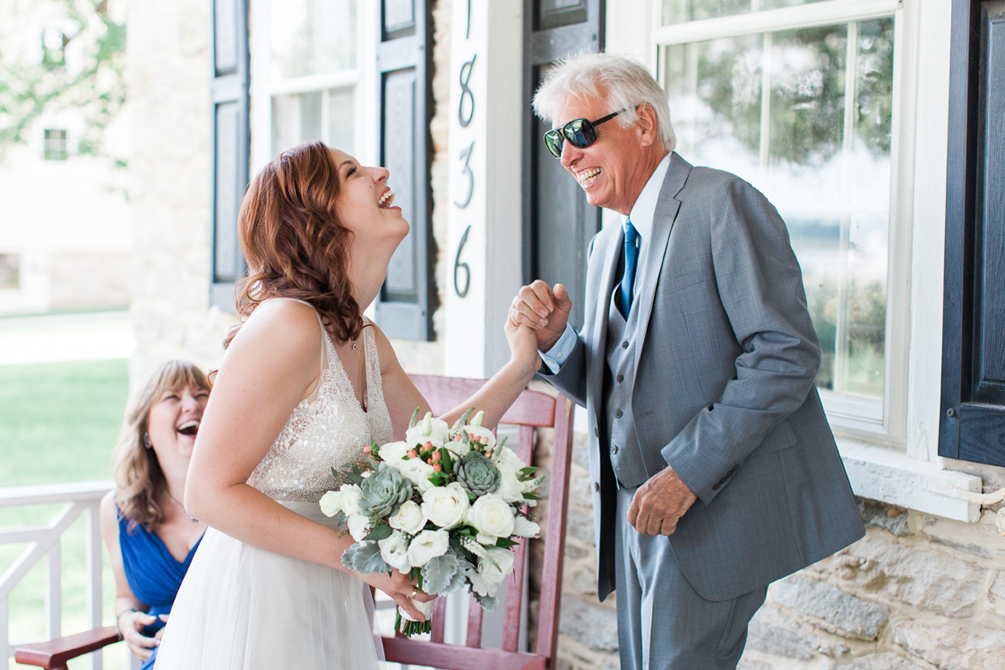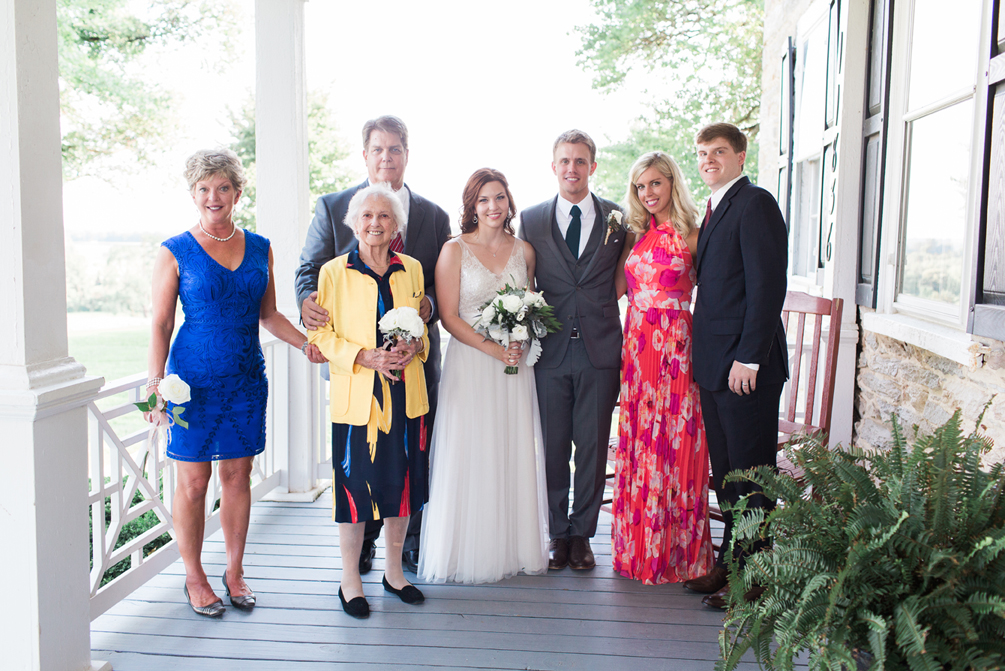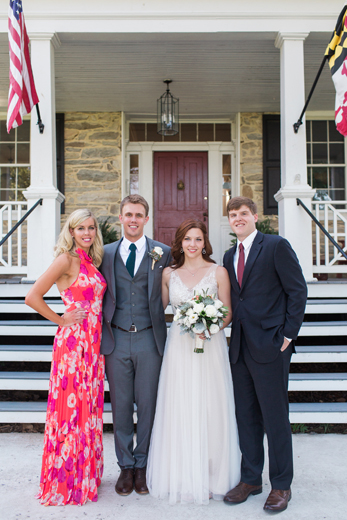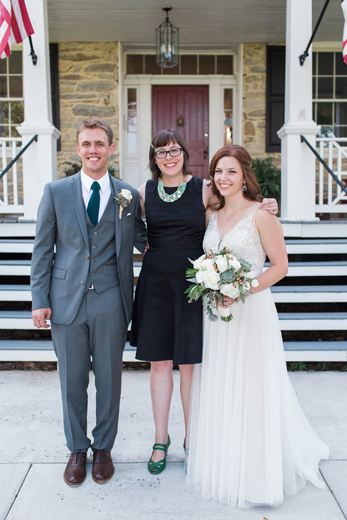 With Adam's Sister & Brother-in-law, and with the very best Officiant we could ask for!! <3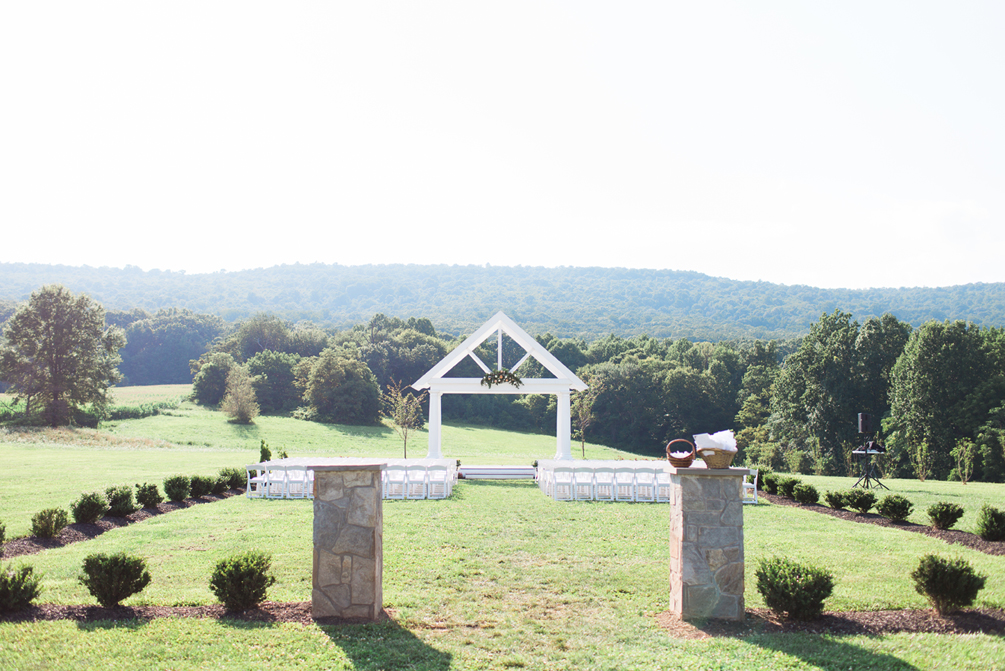 Ahh could look at this view all day. Such perfect weather & scenery.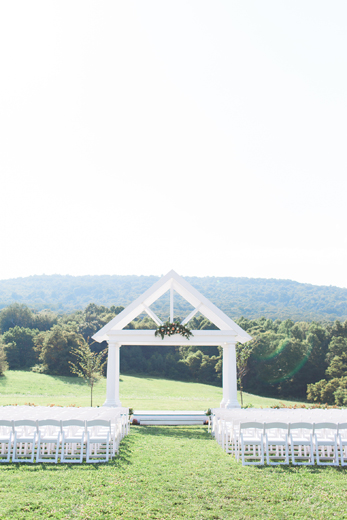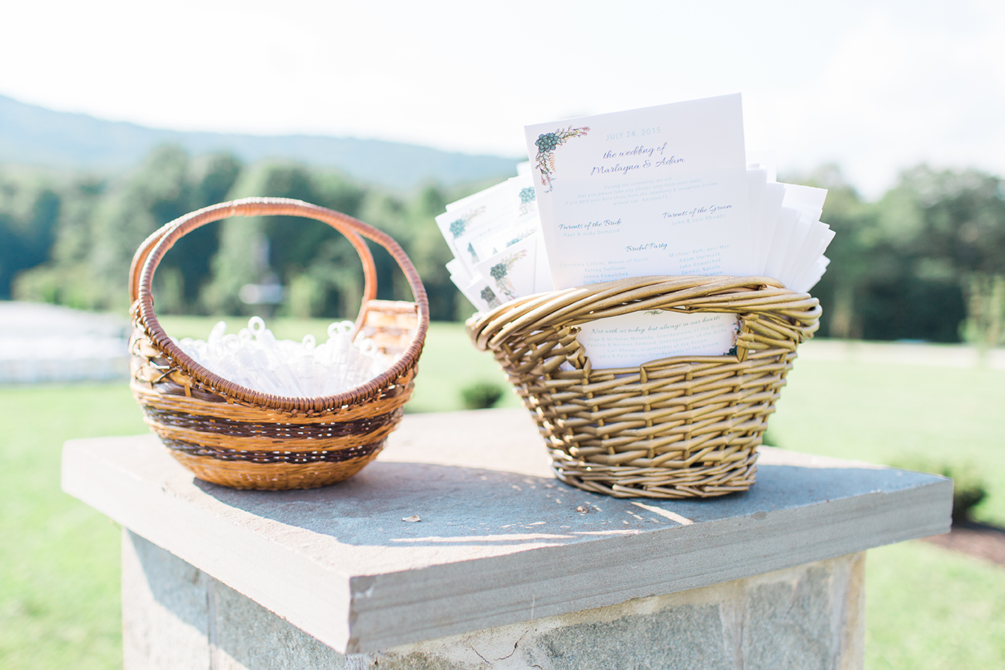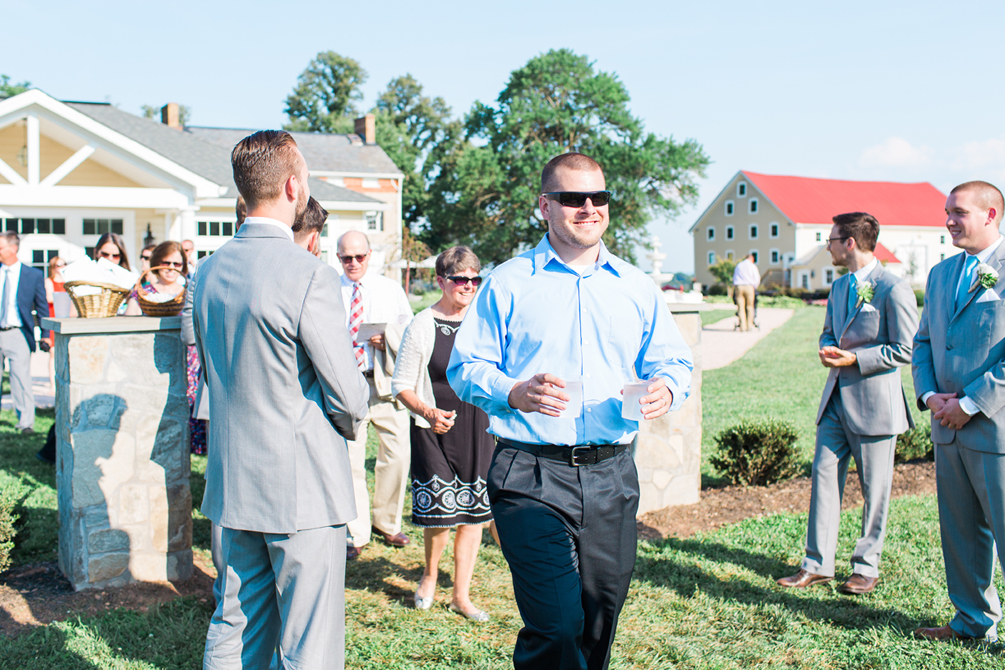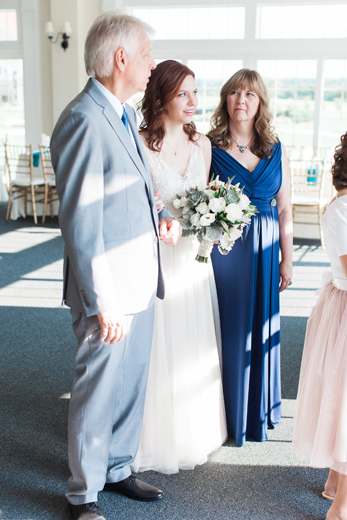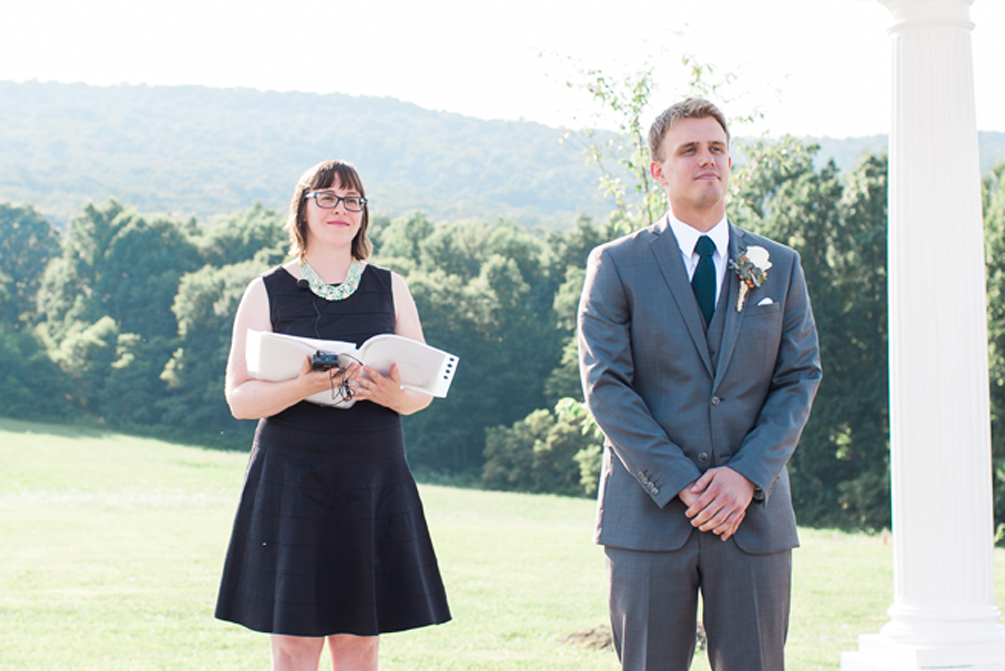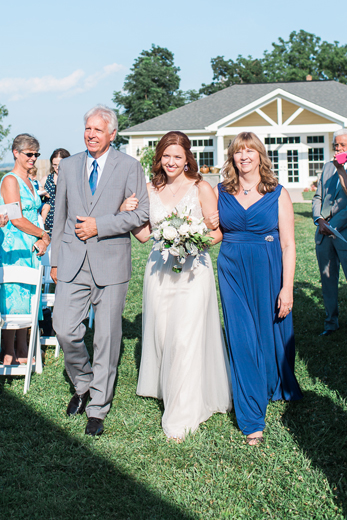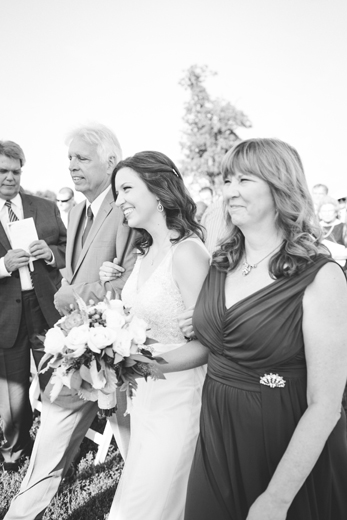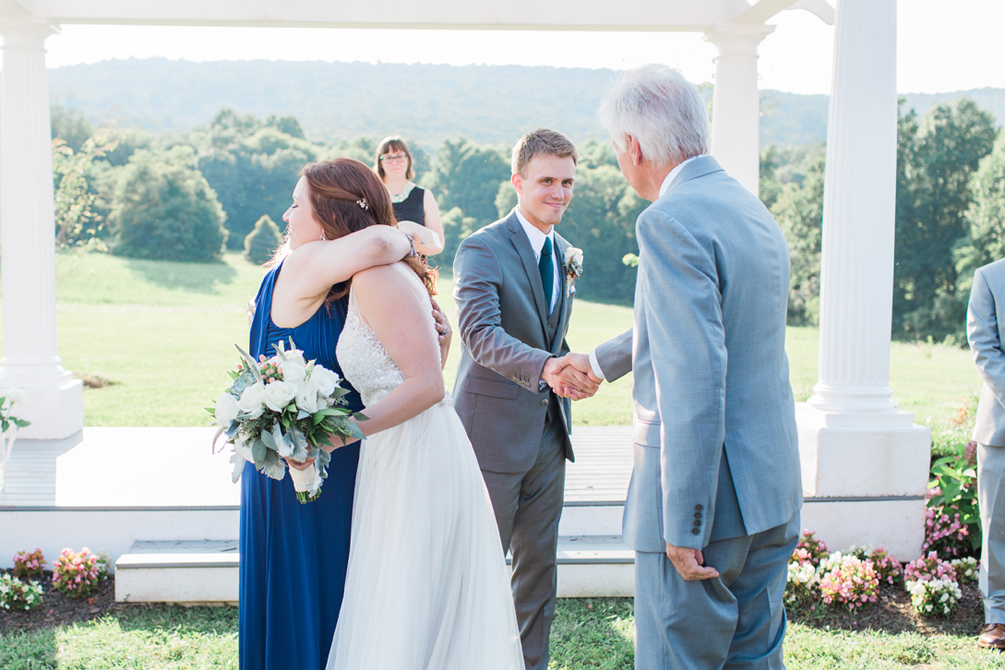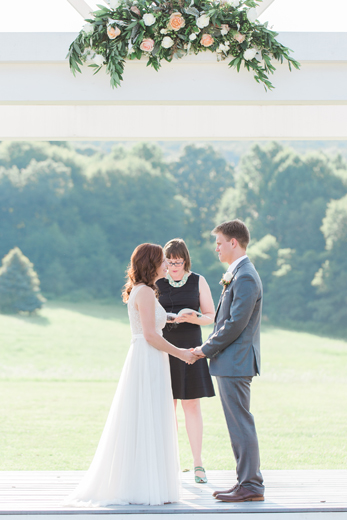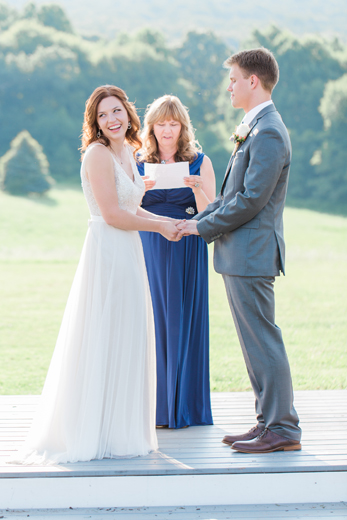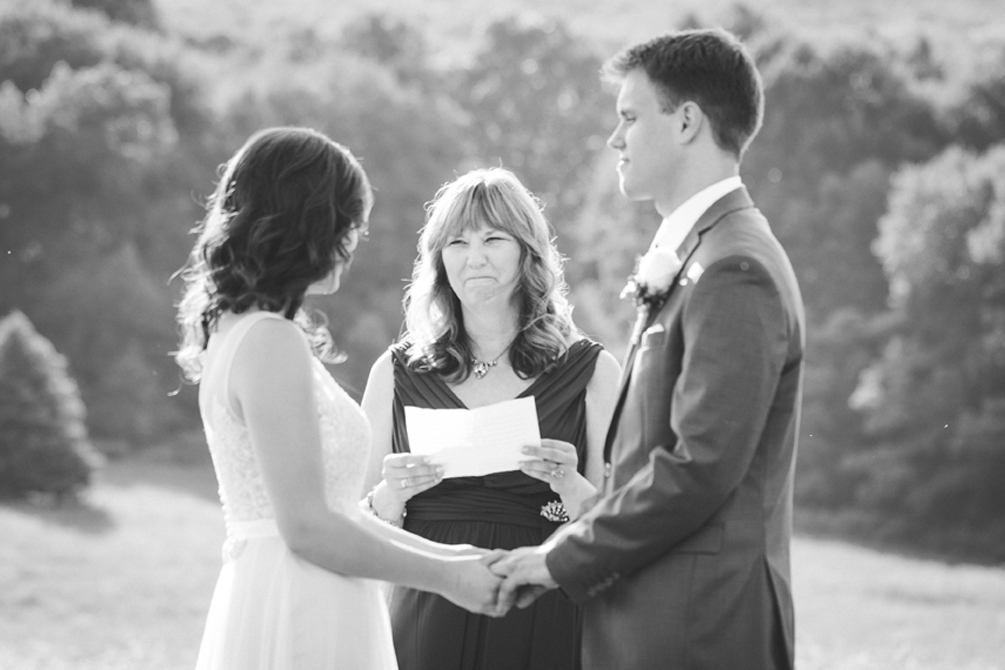 So sweet & emotional.. mom did a reading for us but we somehow didn't anticipate the tears! Our reading was a passage we both found and loved from Captain Corelli's Mandolin by Louis de Bernieres:
"Love is a temporary madness; it erupts like volcanoes and then subsides. And when it subsides you have to make a decision. You have to work out whether your roots have so entwined together that it is inconceivable that you should ever part. Because this is what love is. Love is not breathlessness, it is not excitement, it is not the promulgation of eternal passion. That is just being in love, which any one can do. Love itself is what is left over when being in love has burned away, and this is both an art and a fortunate accident. Those that truly love have roots that grow towards each other underground, and when all the pretty blossom have fallen from their branches, they find that they are one tree and not two."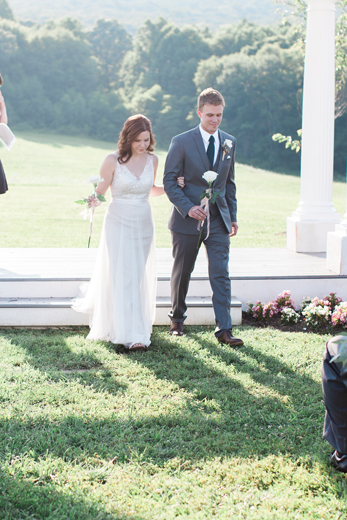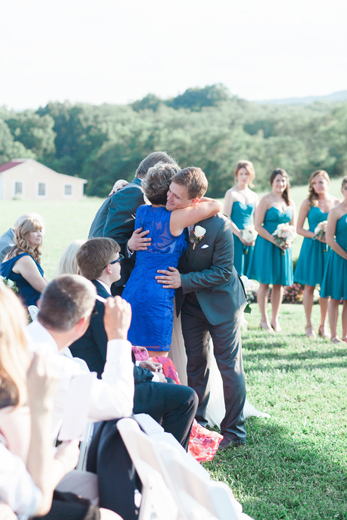 & Then we got to surprise the parents with flowers for being our biggest supporters :)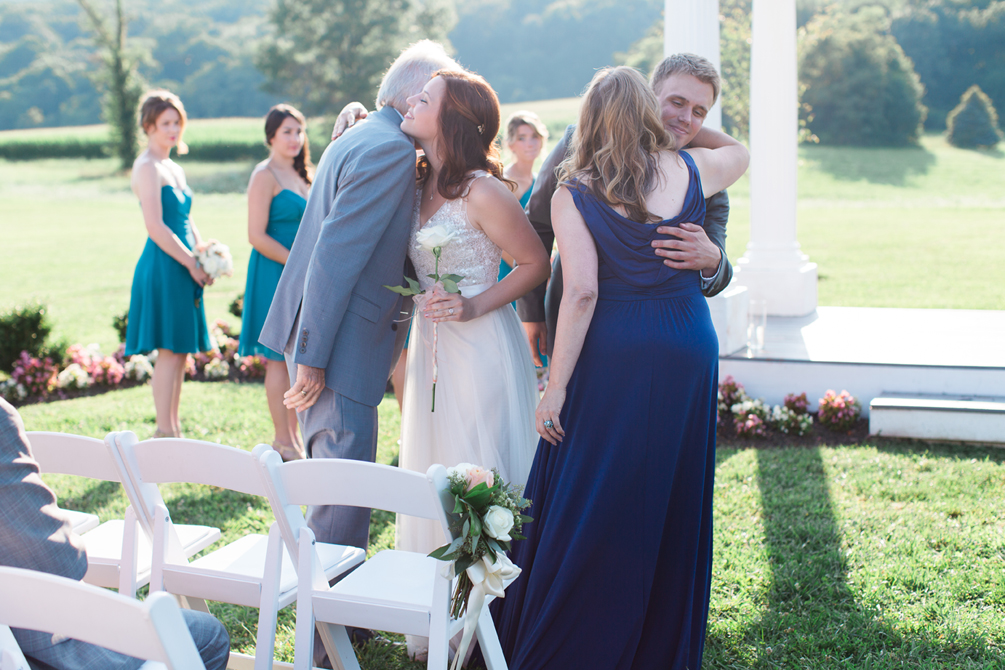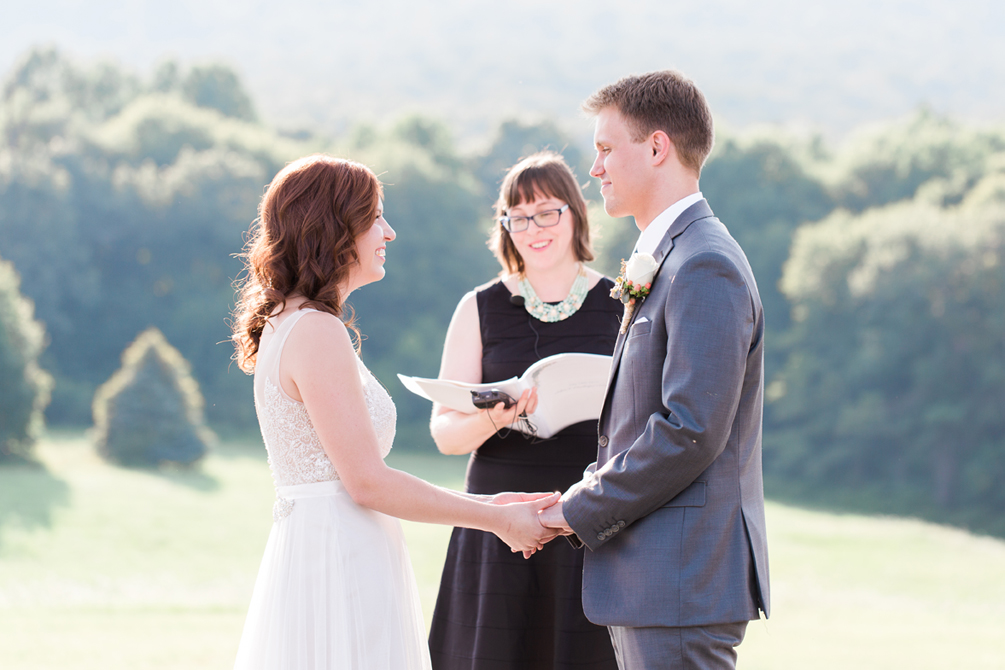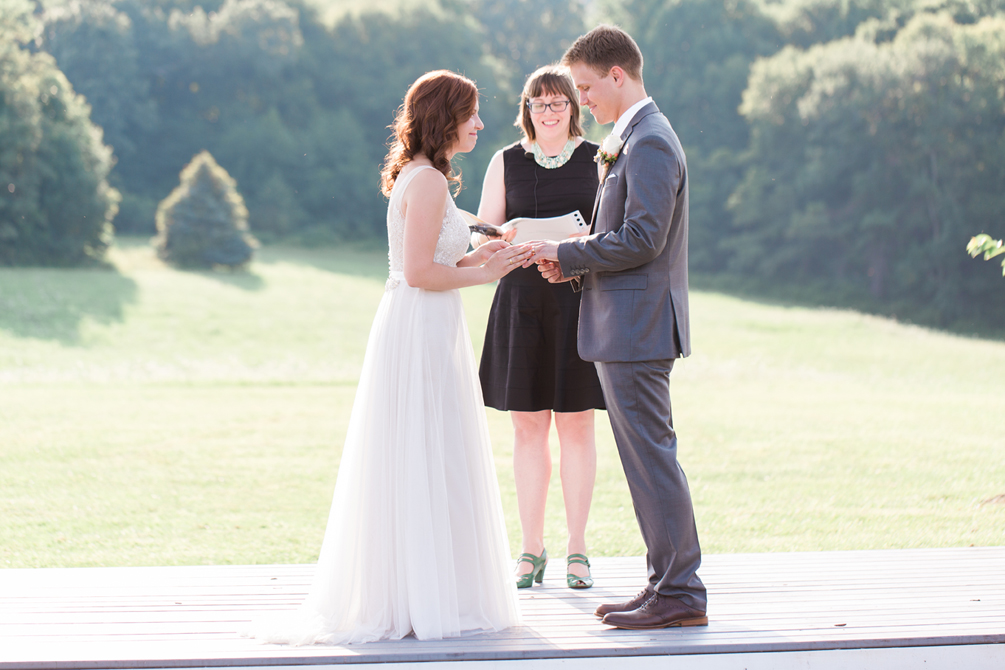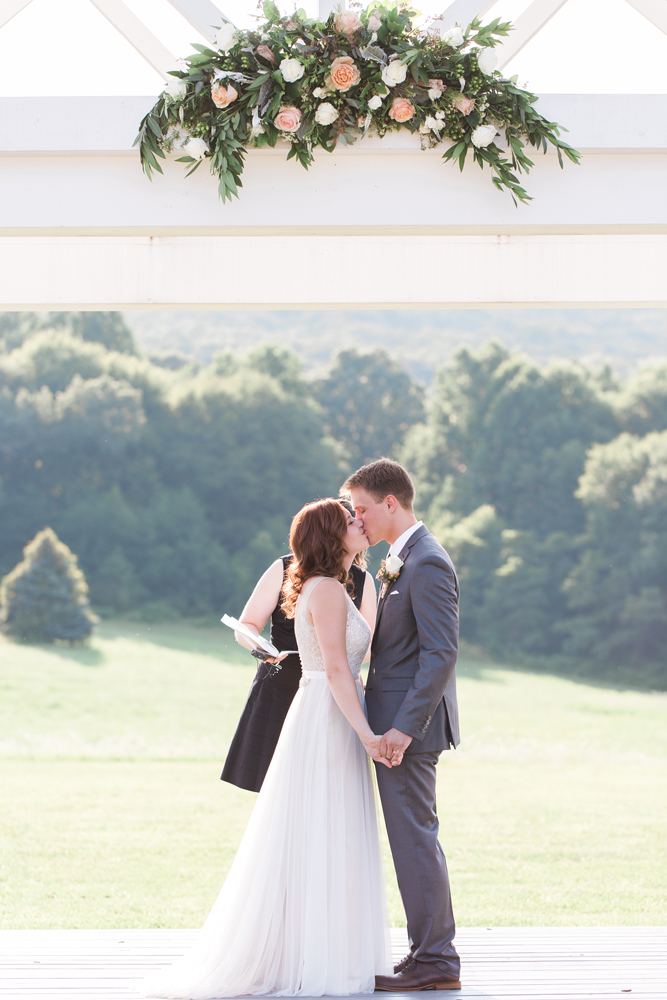 & Then, we were MARRIED! :)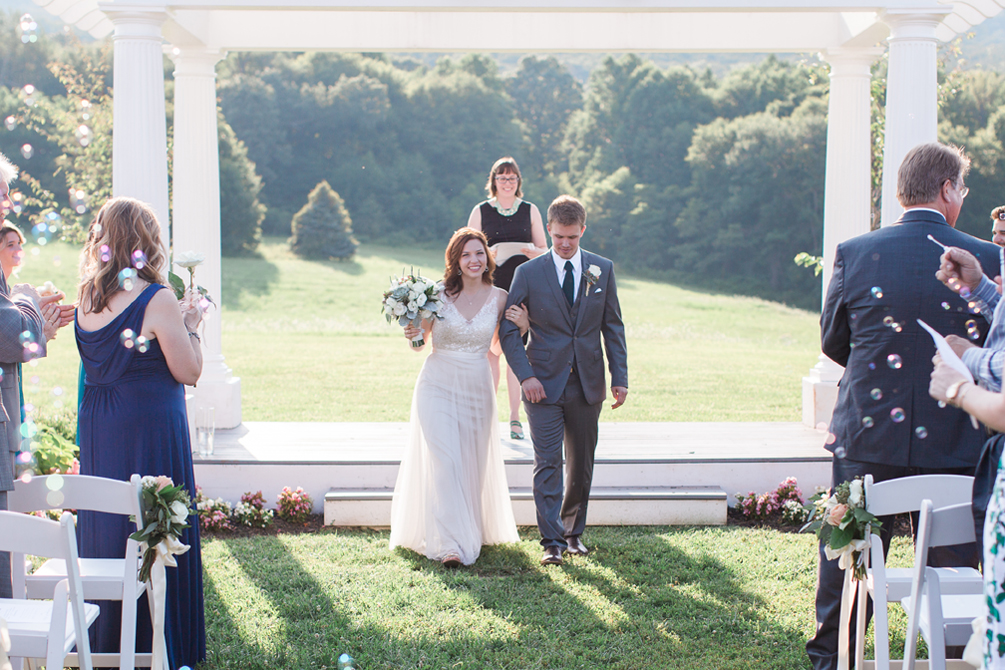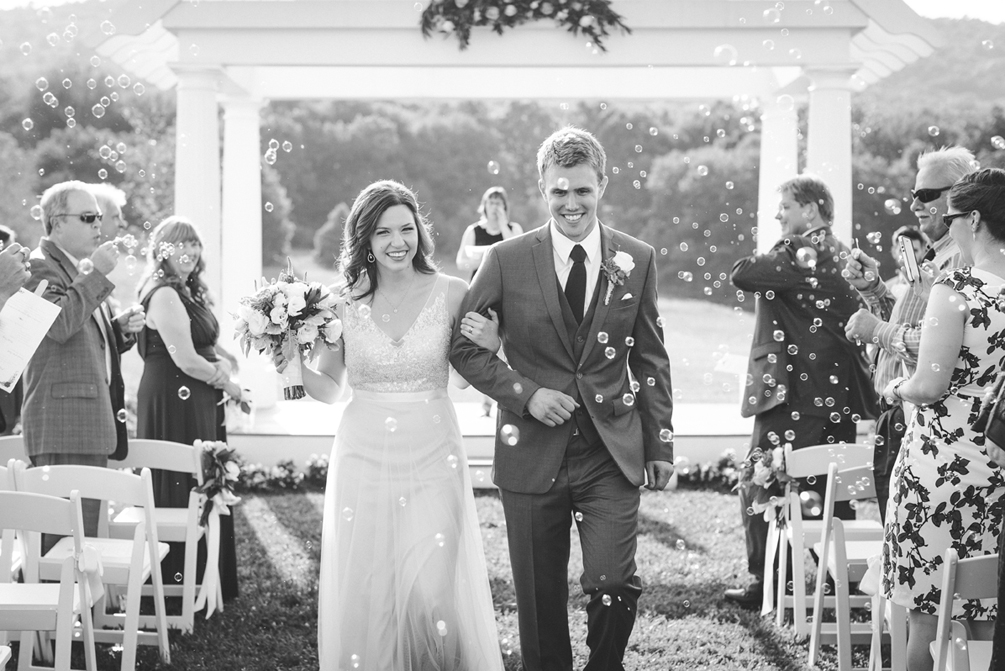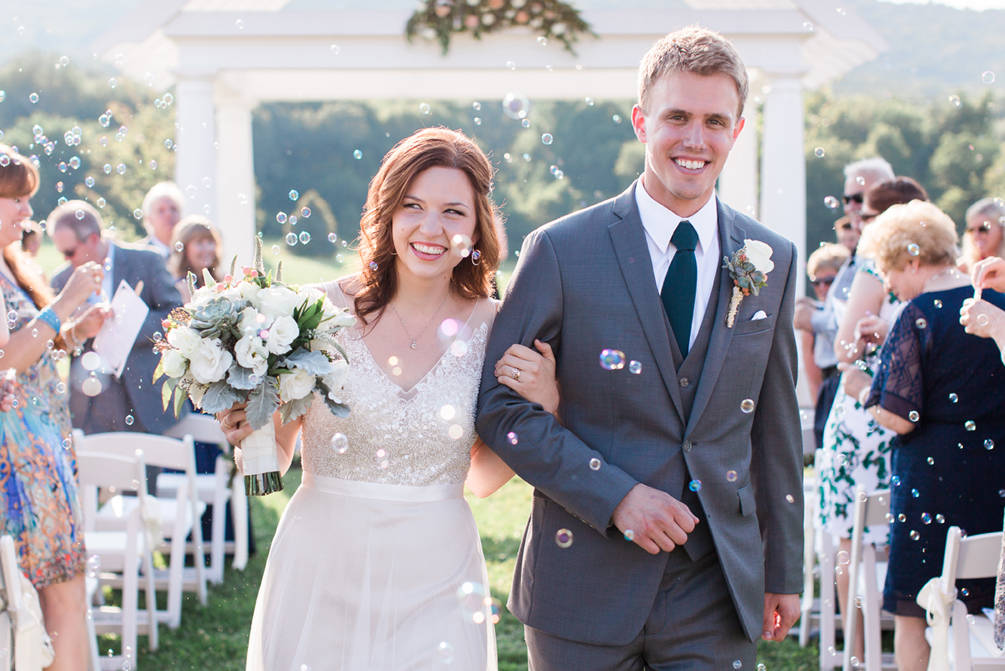 Absolute favorite!! The bubbly send off was so perfect, thank you Katie for these stunning shots!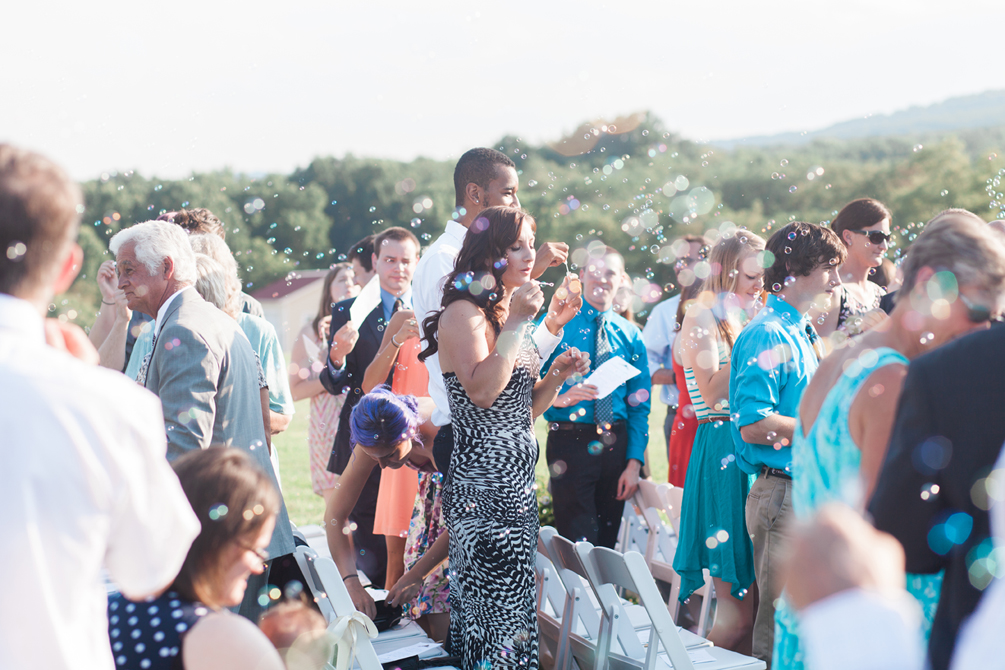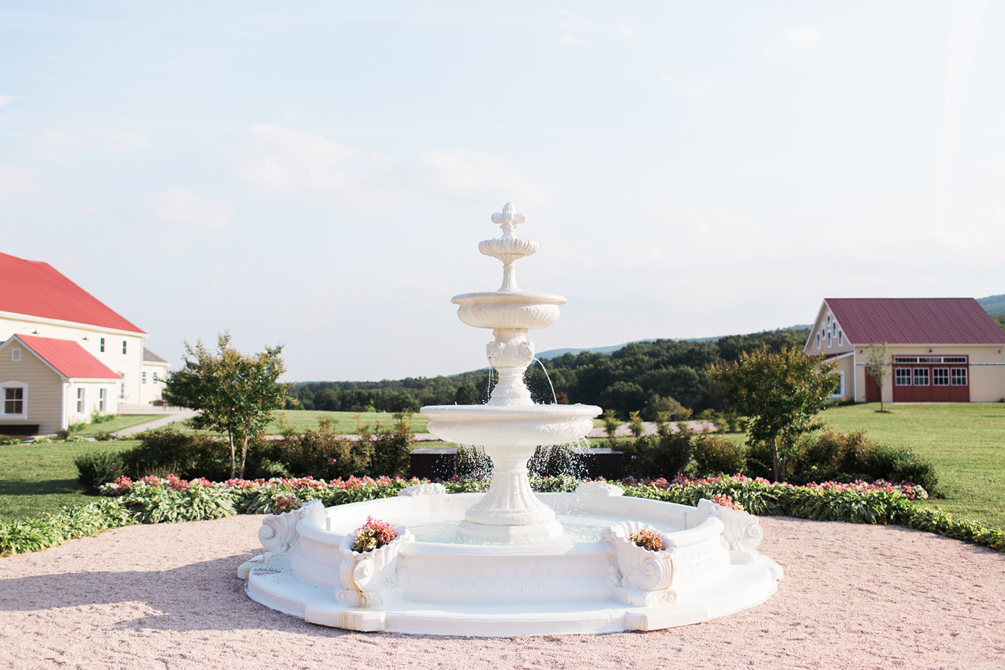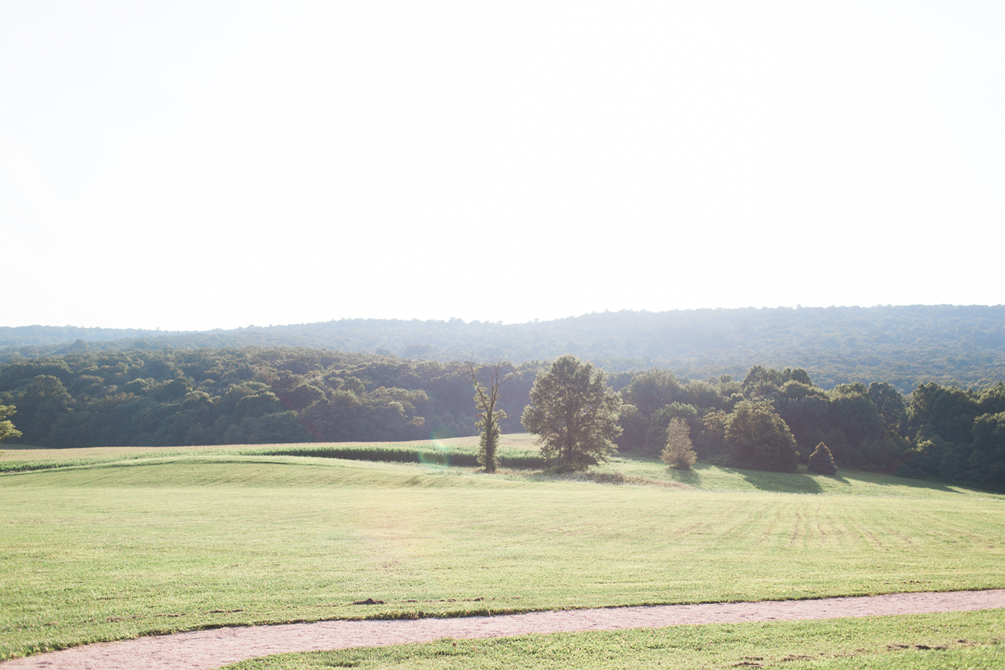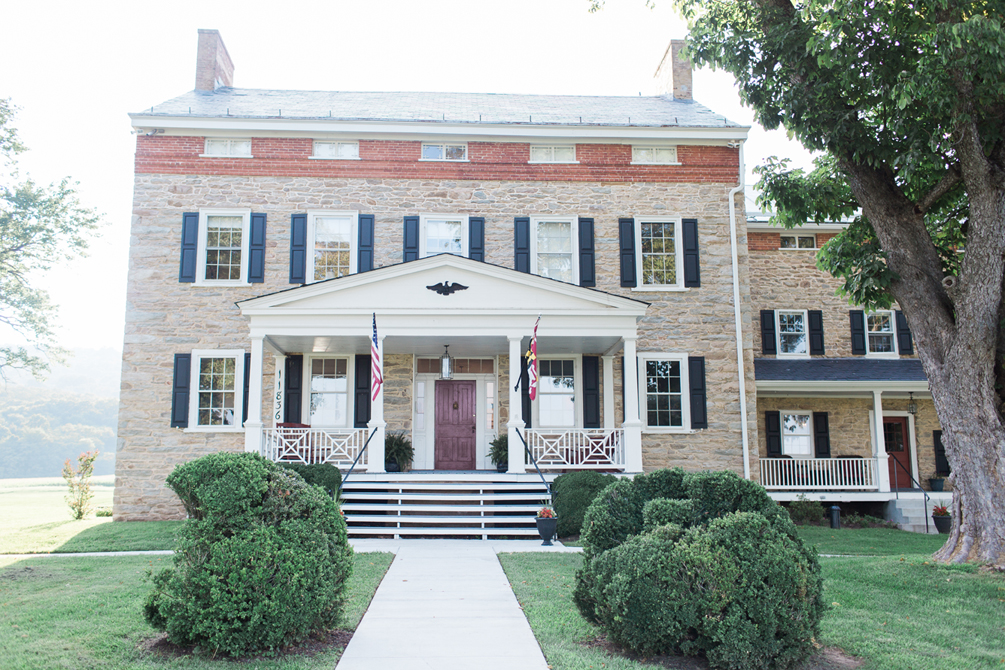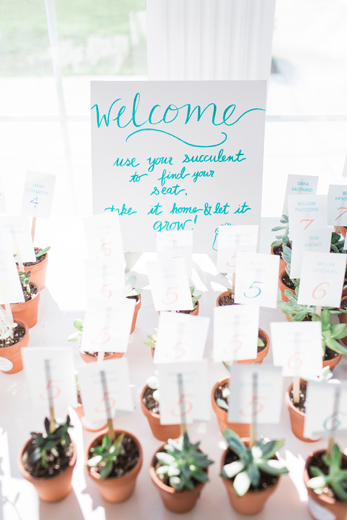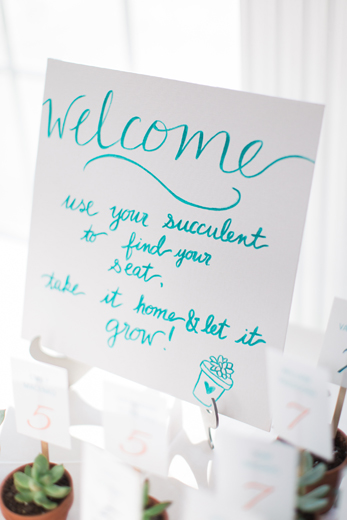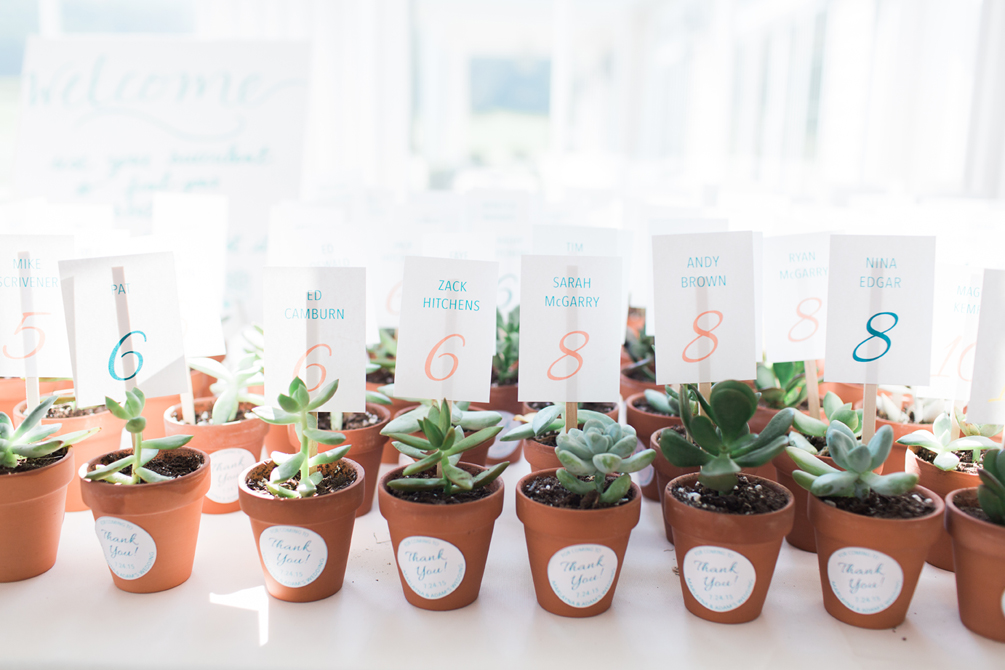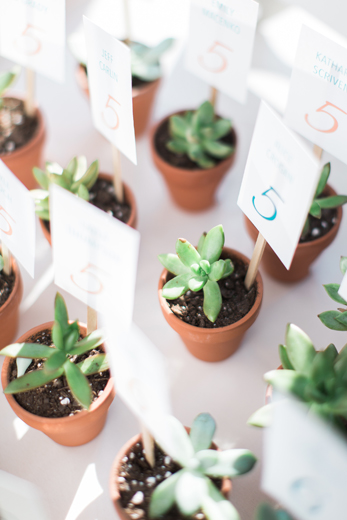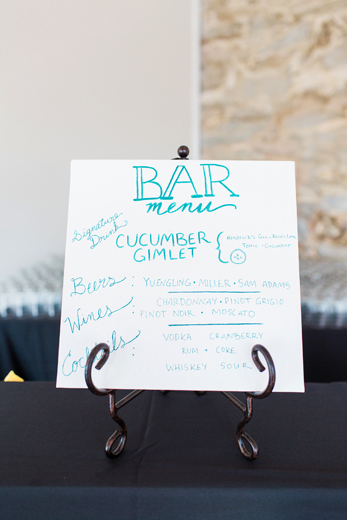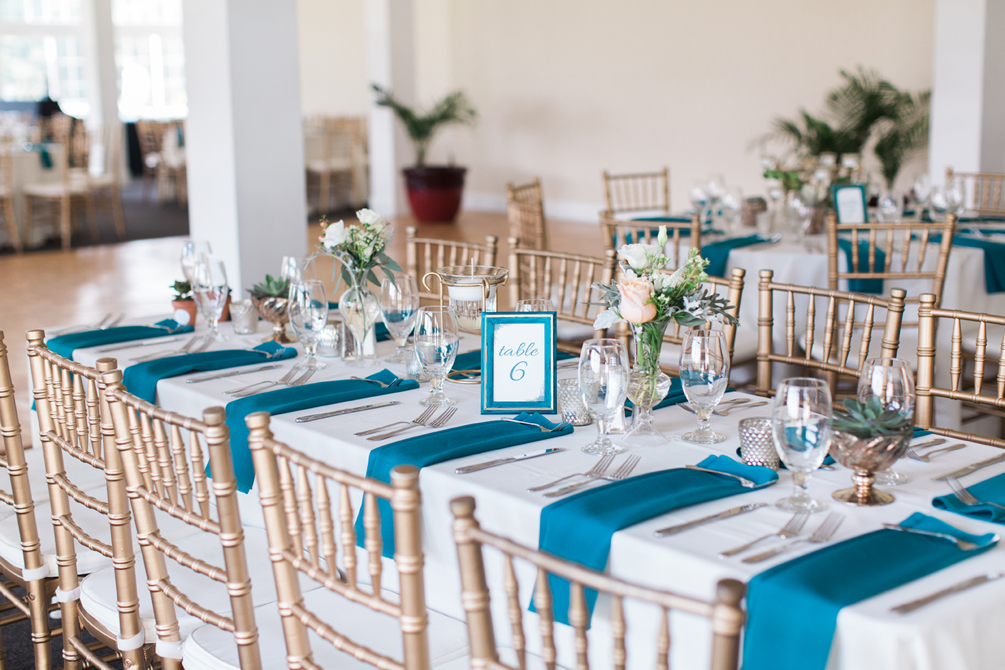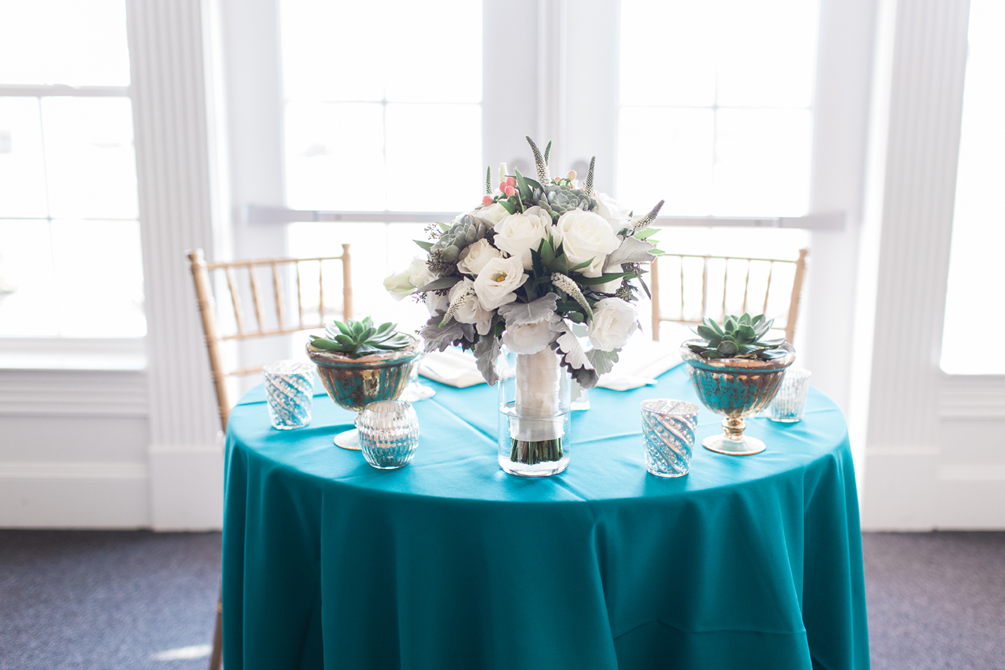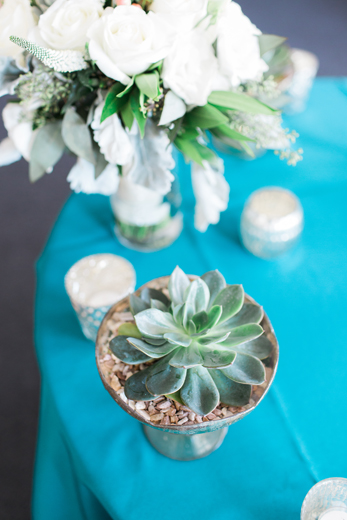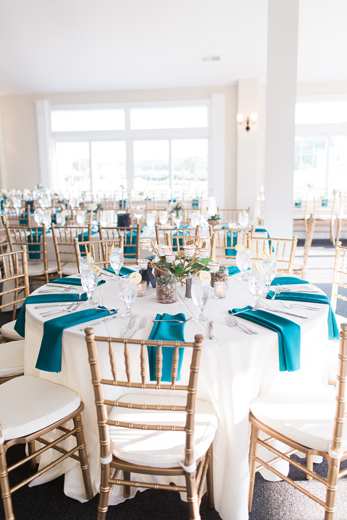 Hahah.. yes that's right friends, we had CAT CAKE TOPPERS!! :D And they were purrr-fect!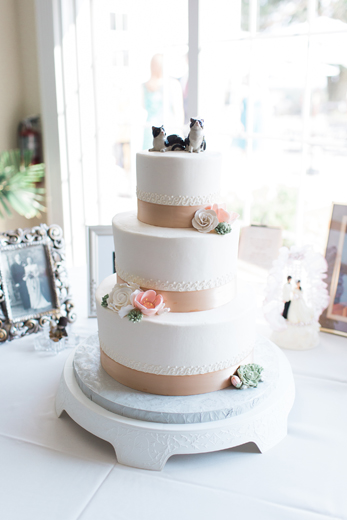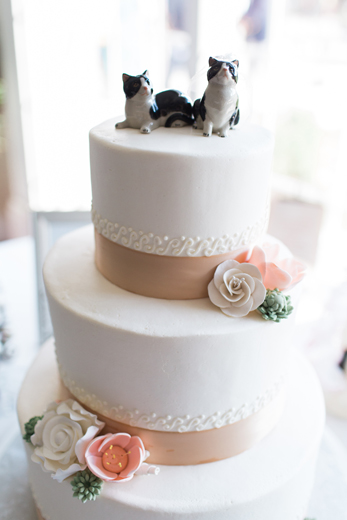 But also so happy to have our parents & grandparents' wedding photos and cake toppers surrounding our cake too! All the love!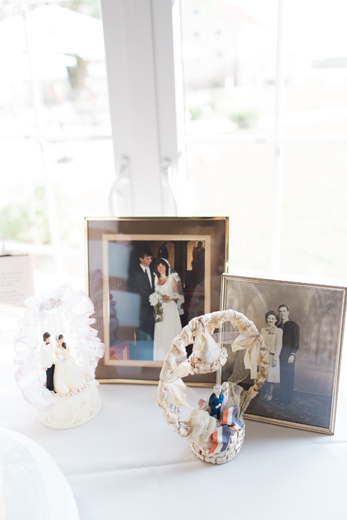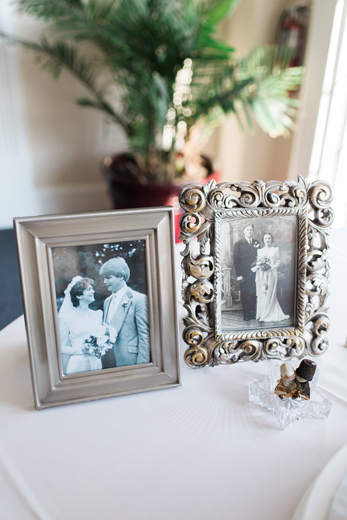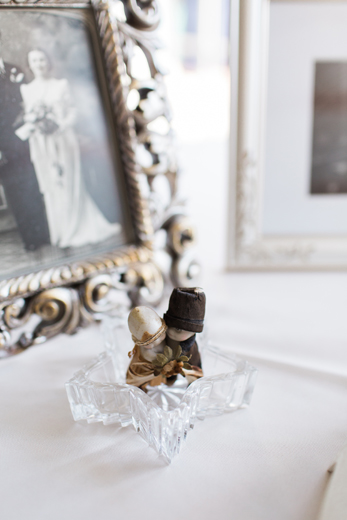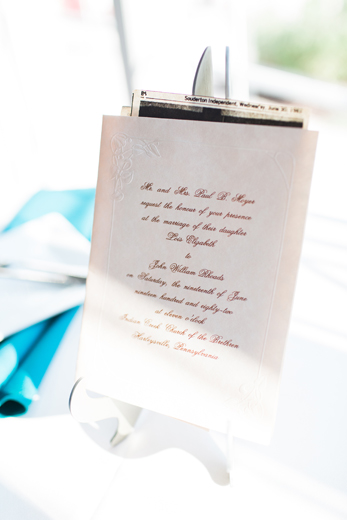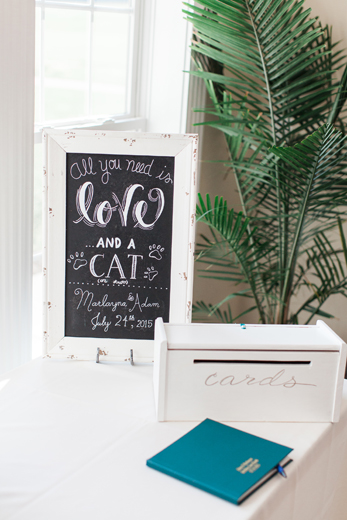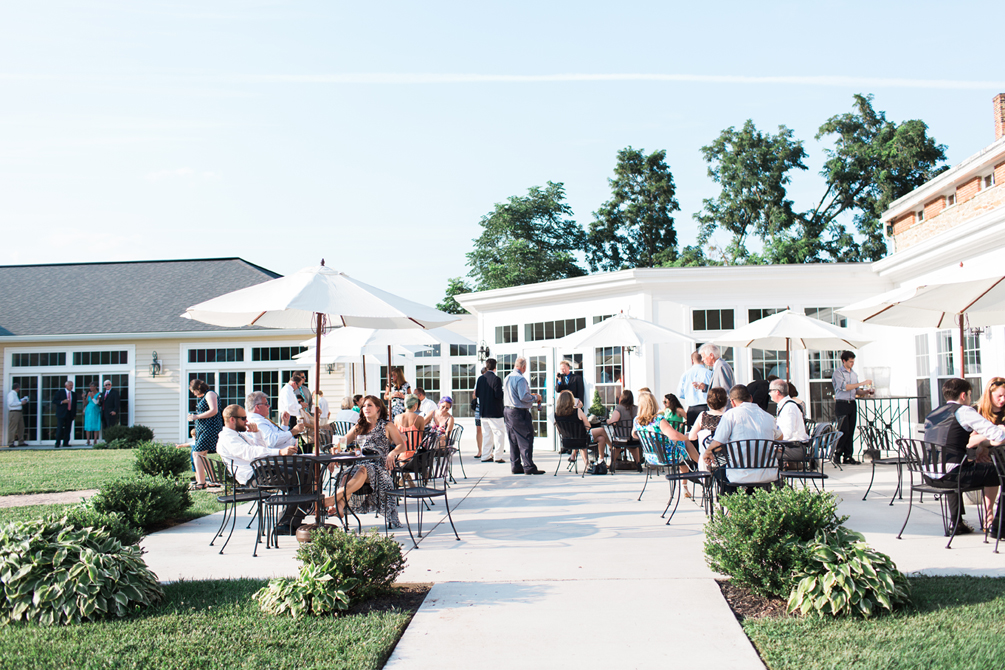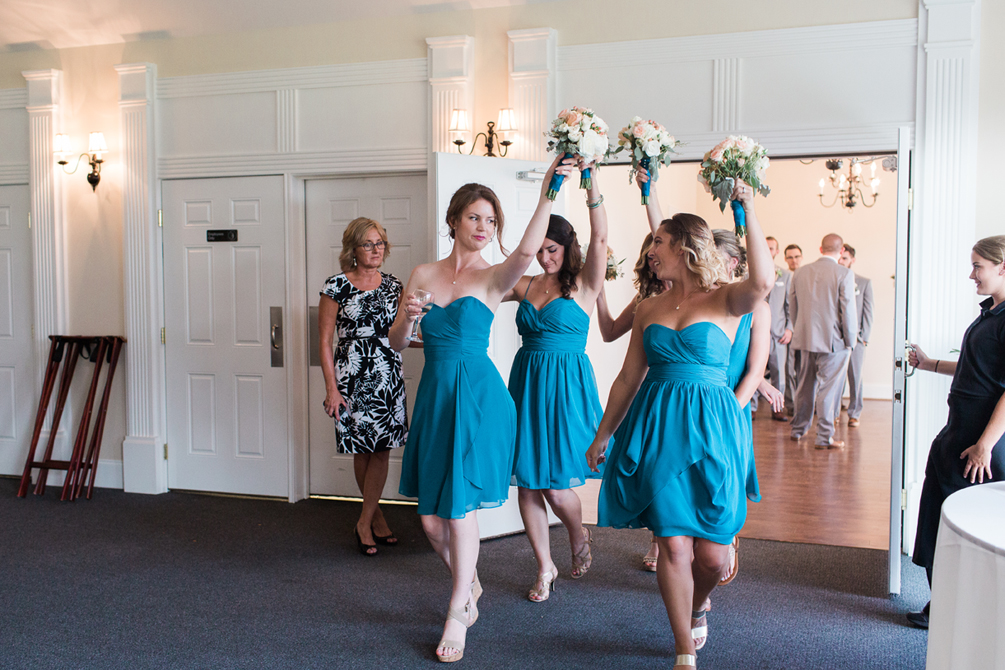 We had all the bridesmaids, and then all the groomsmen, enter in together! So much fun haha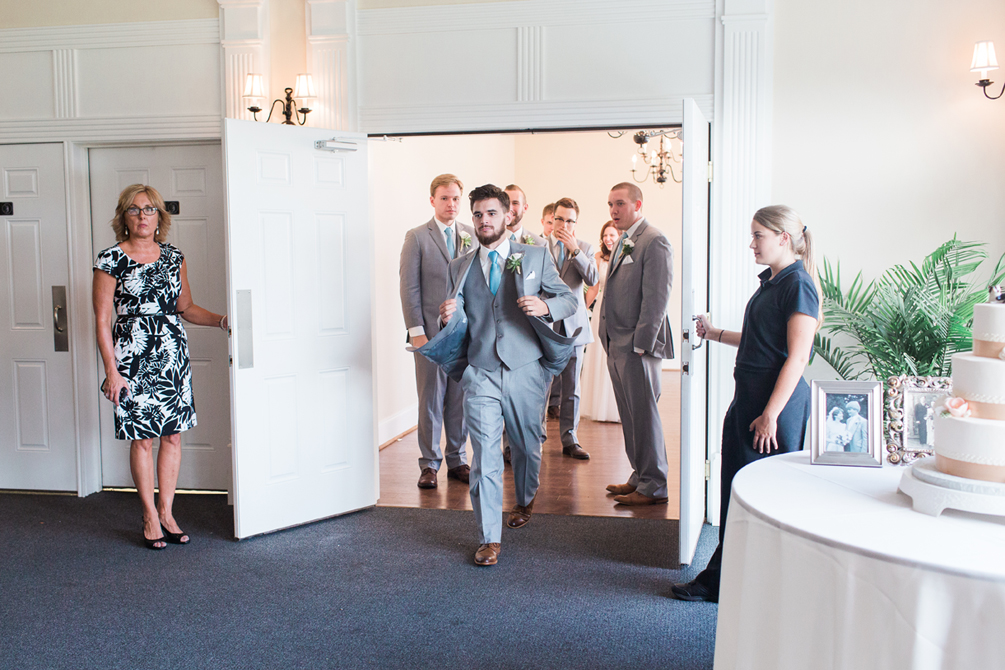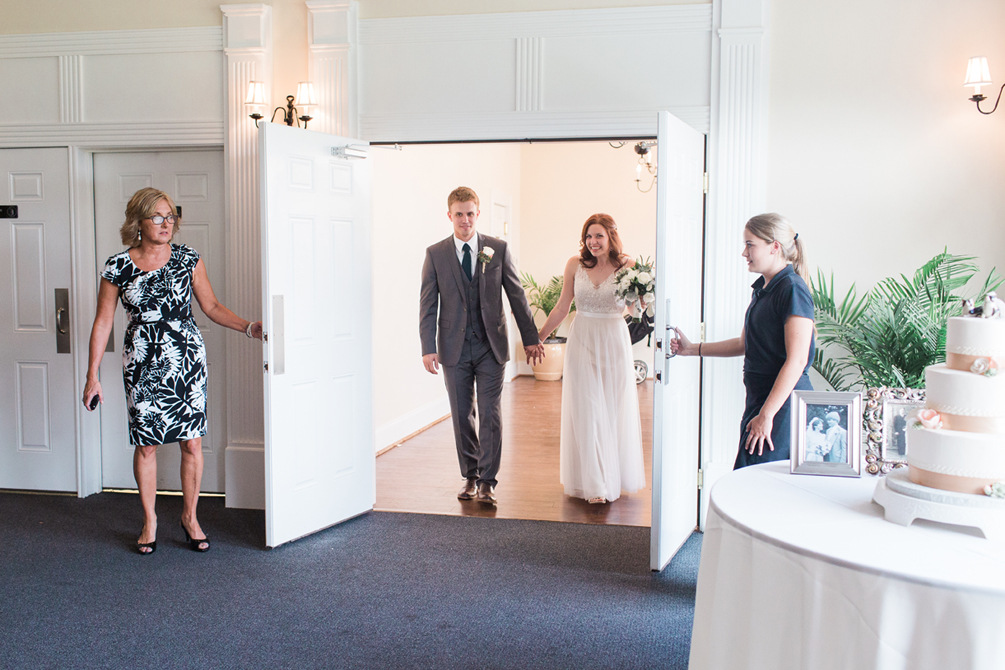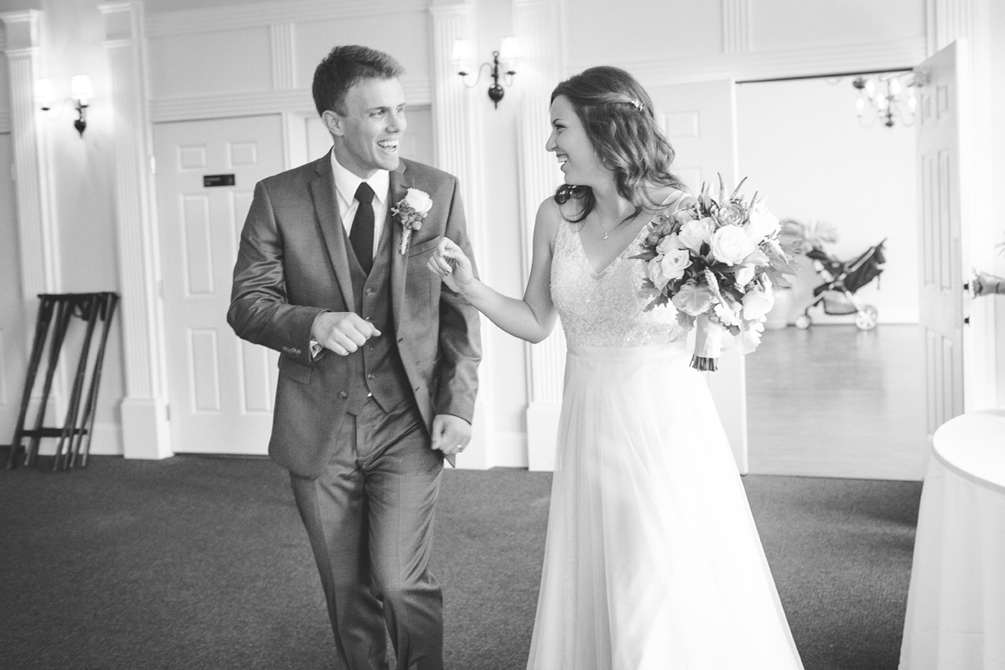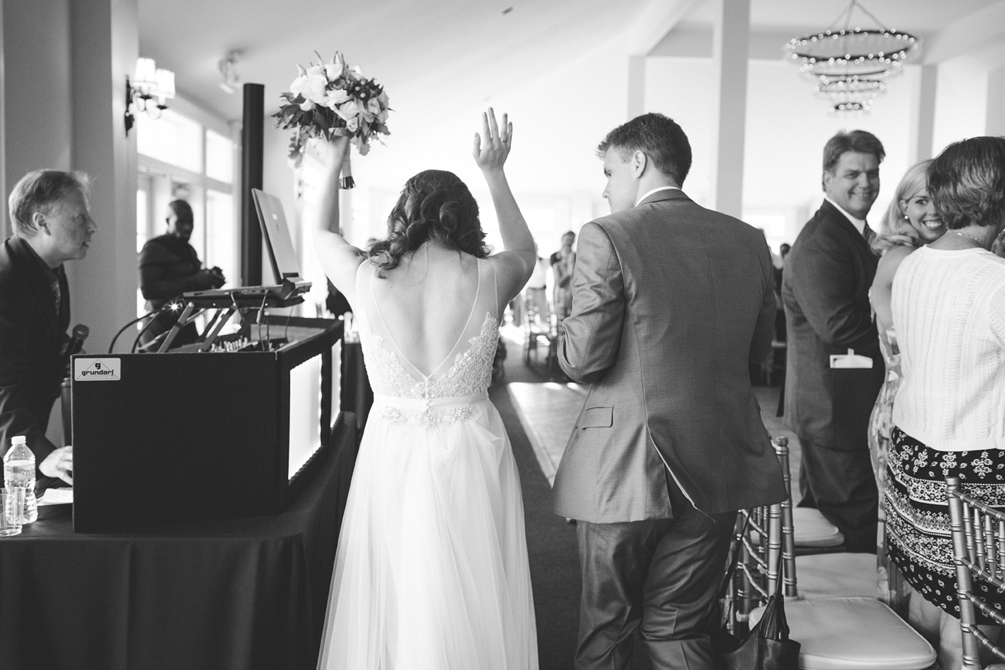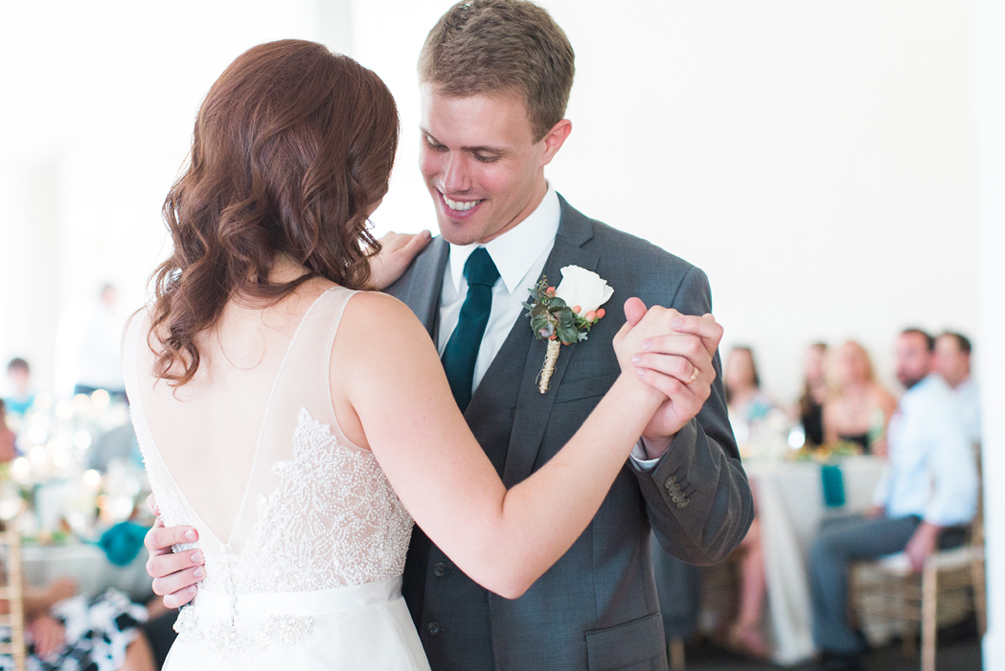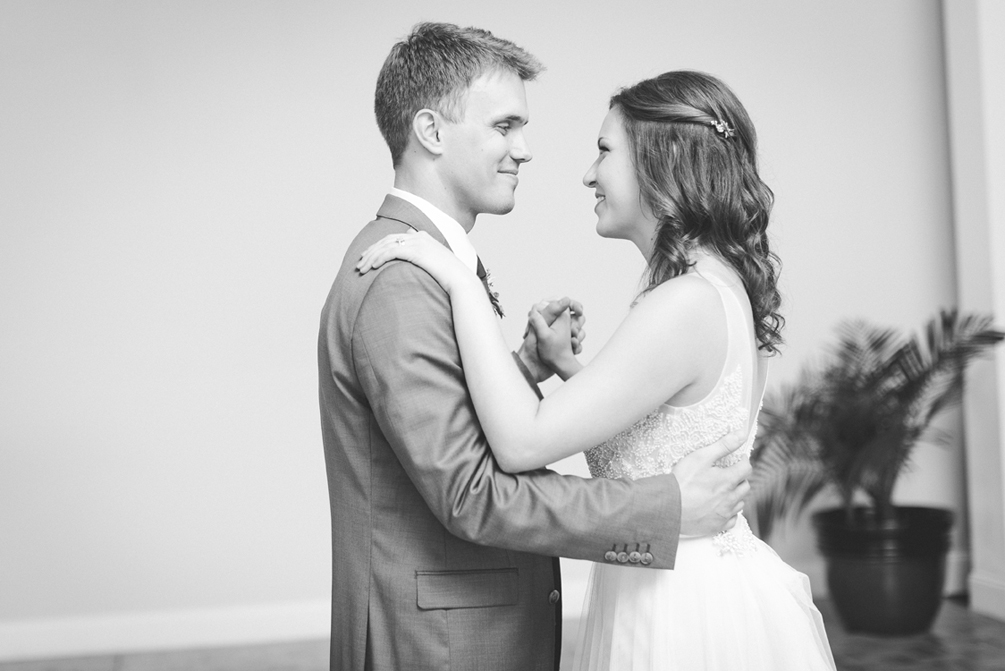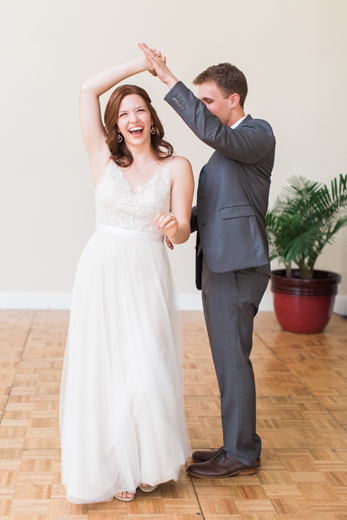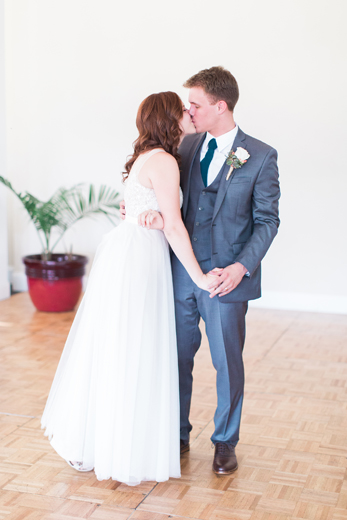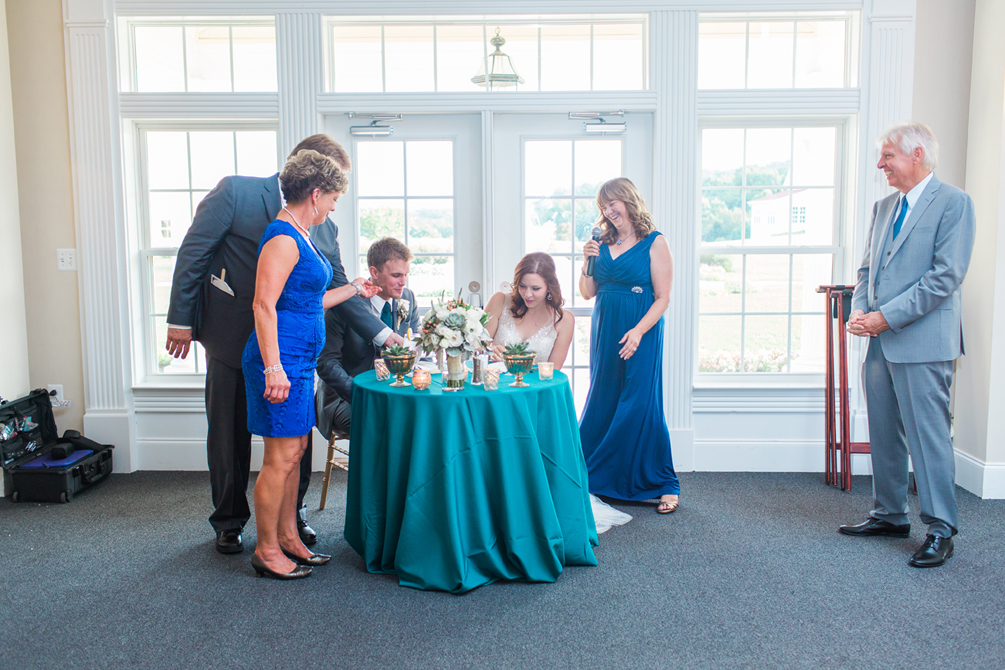 Our parents shared a parent-blessing with us, and we enjoyed toasts from my beautiful MOH Christina, Adam's Best Man Mike & a dinner blessing from Adam's Uncle Marty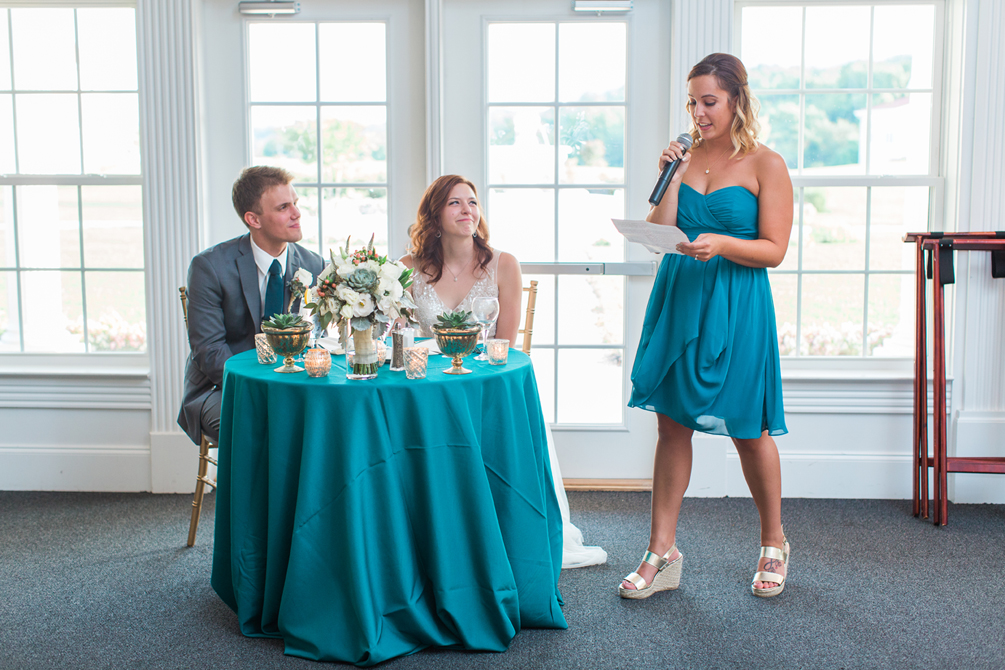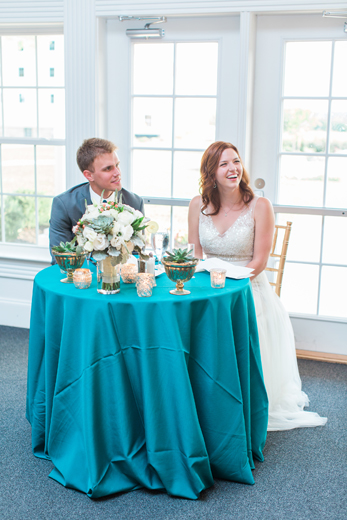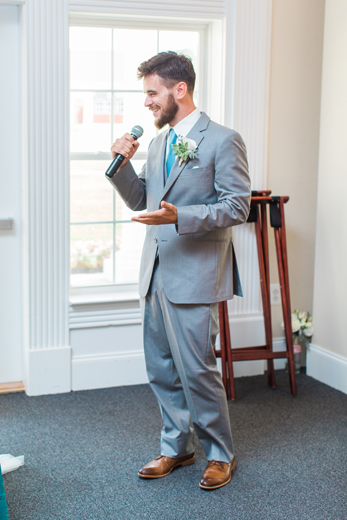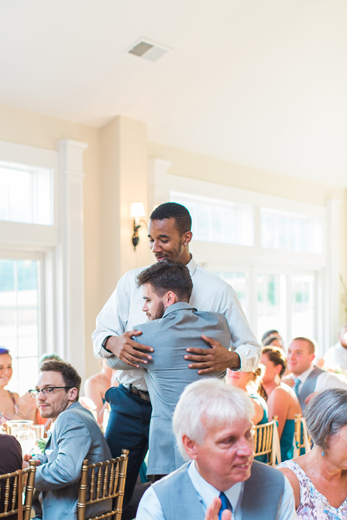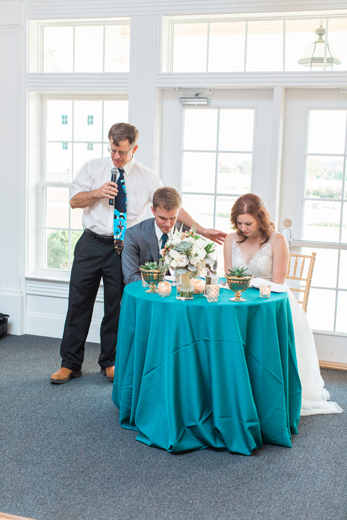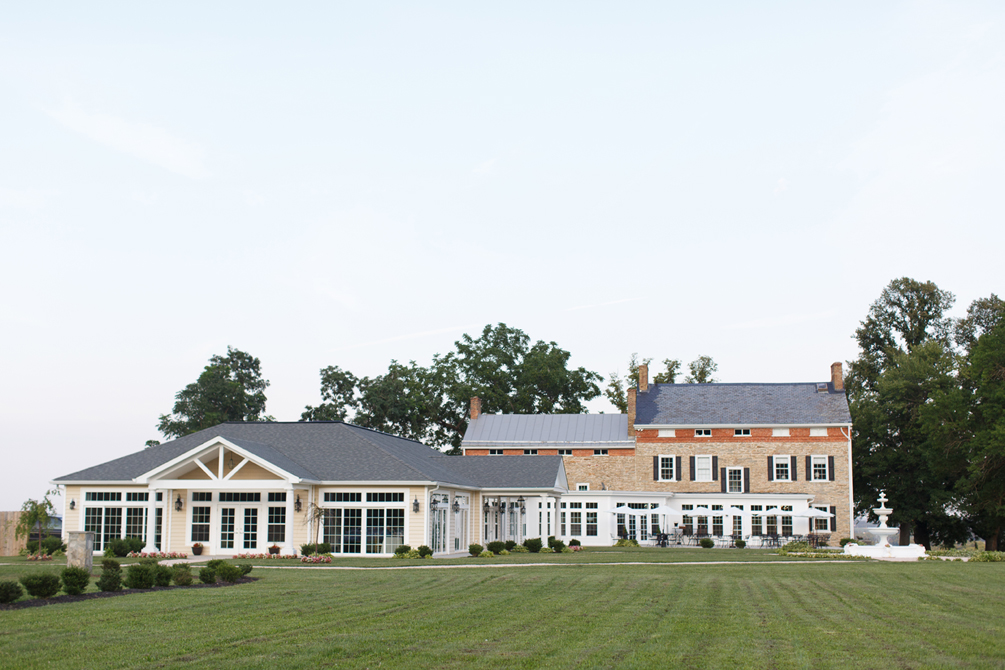 Ahh so BRIDE TIP: Definitely do plan to schedule time to get more photos taken at sunset if you can! So many favorites here :)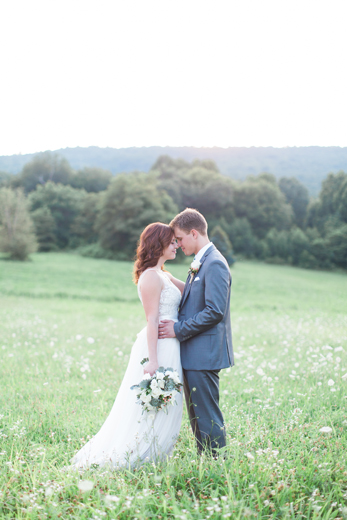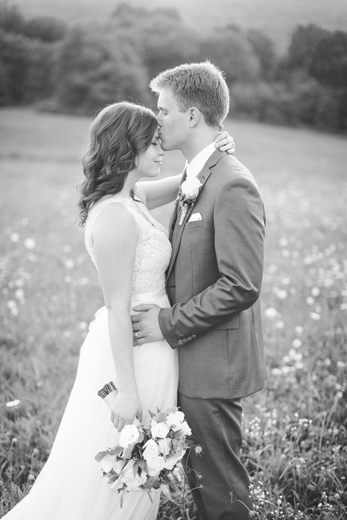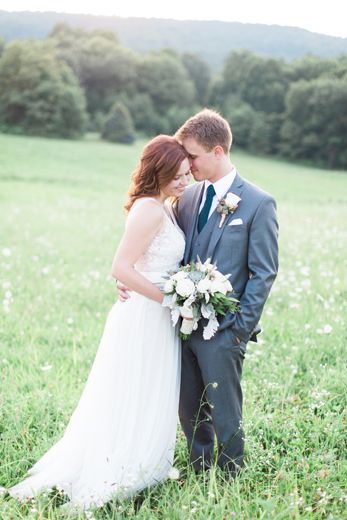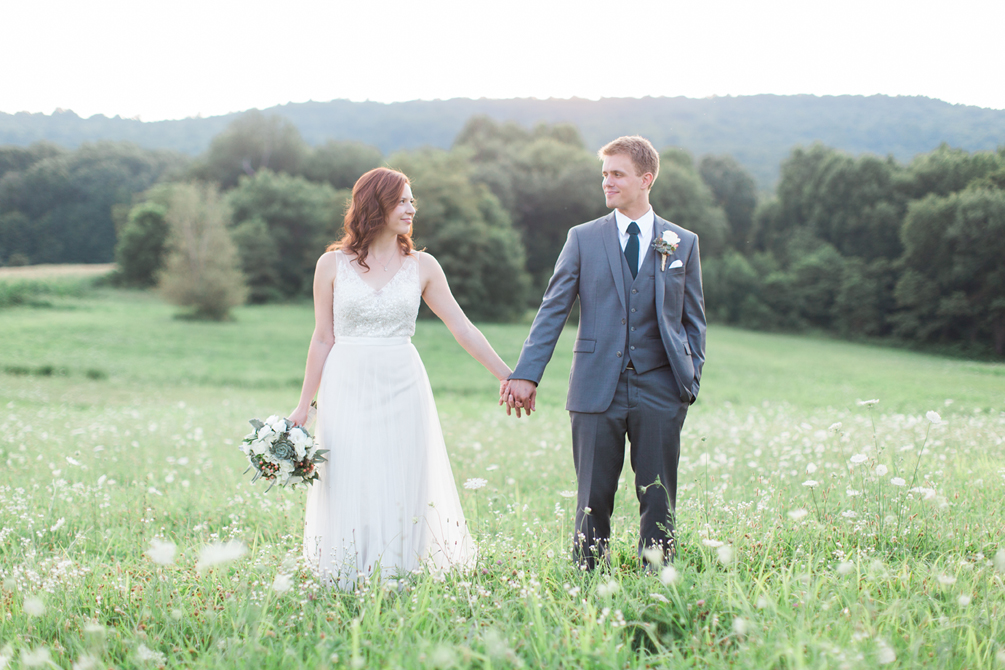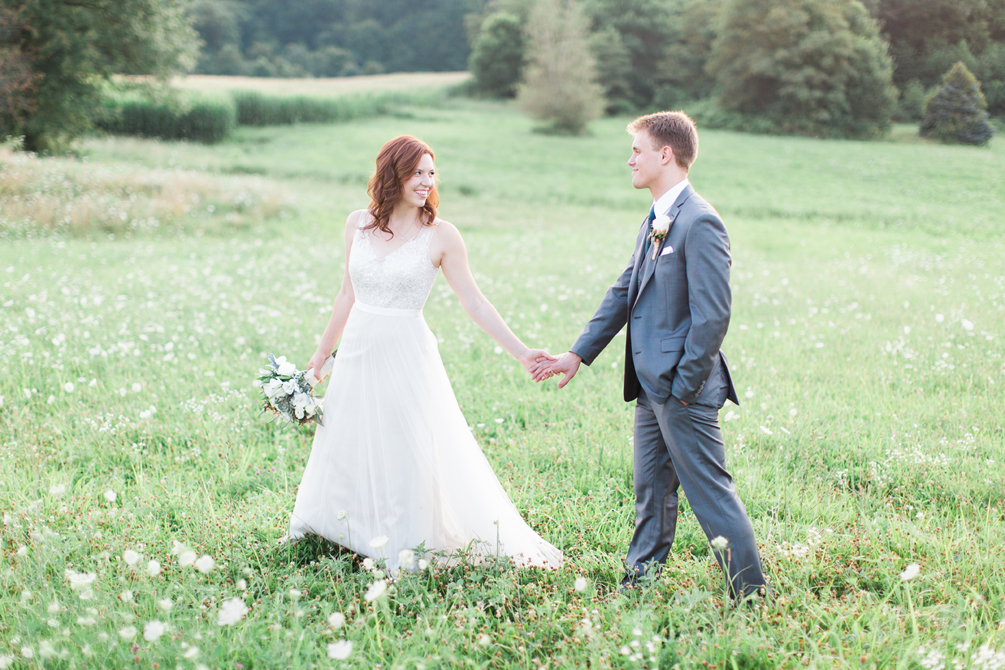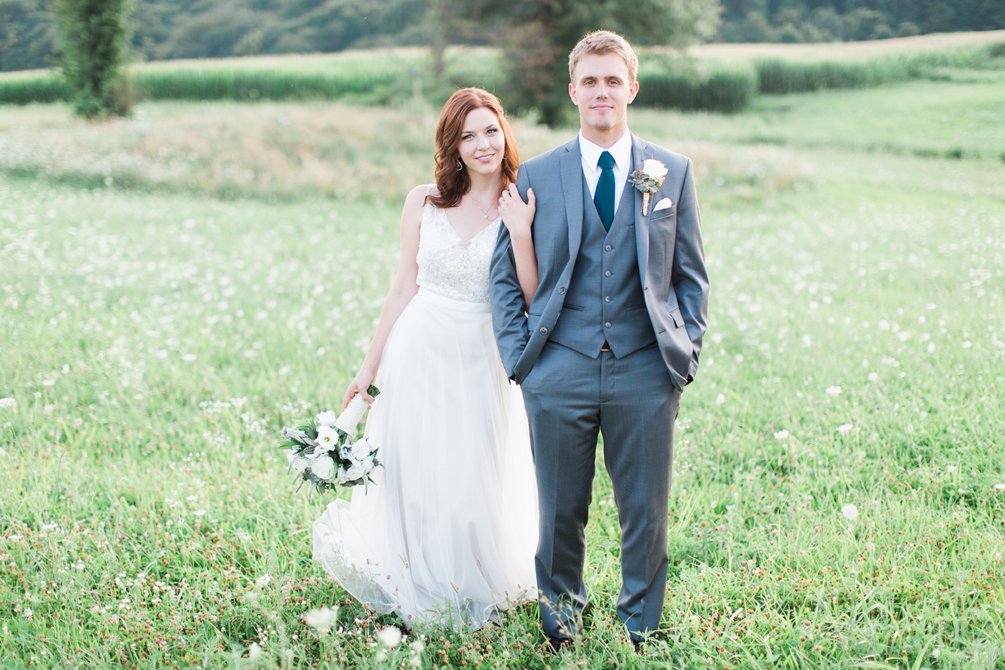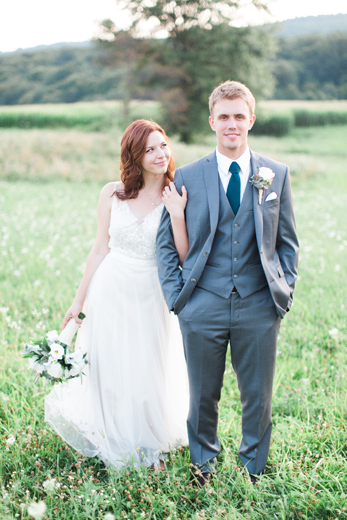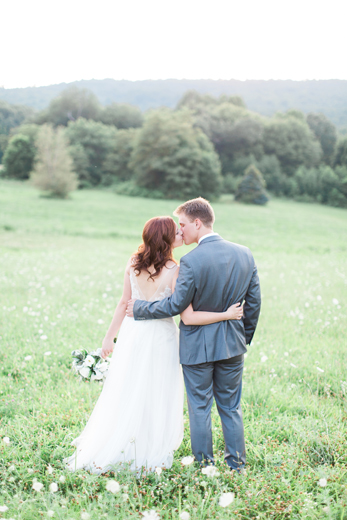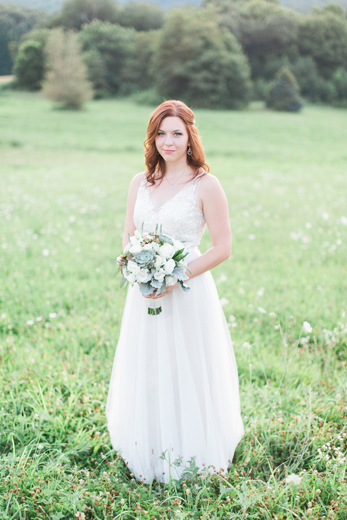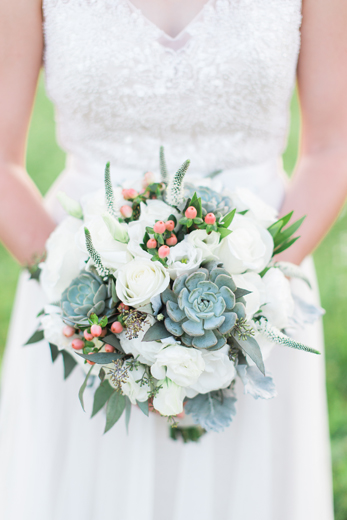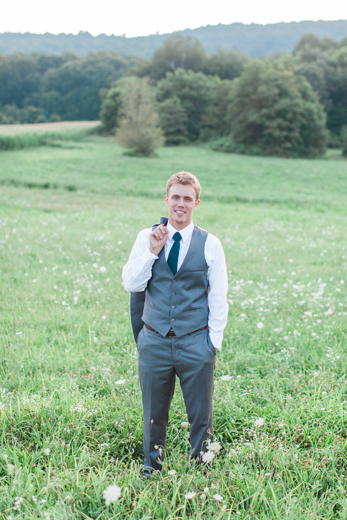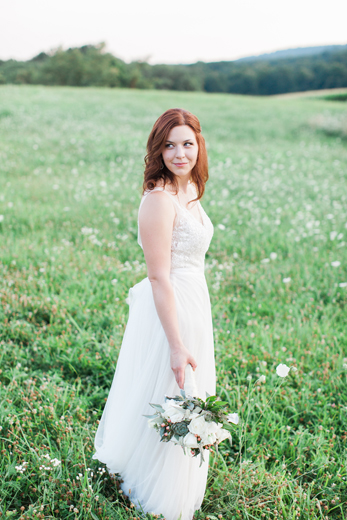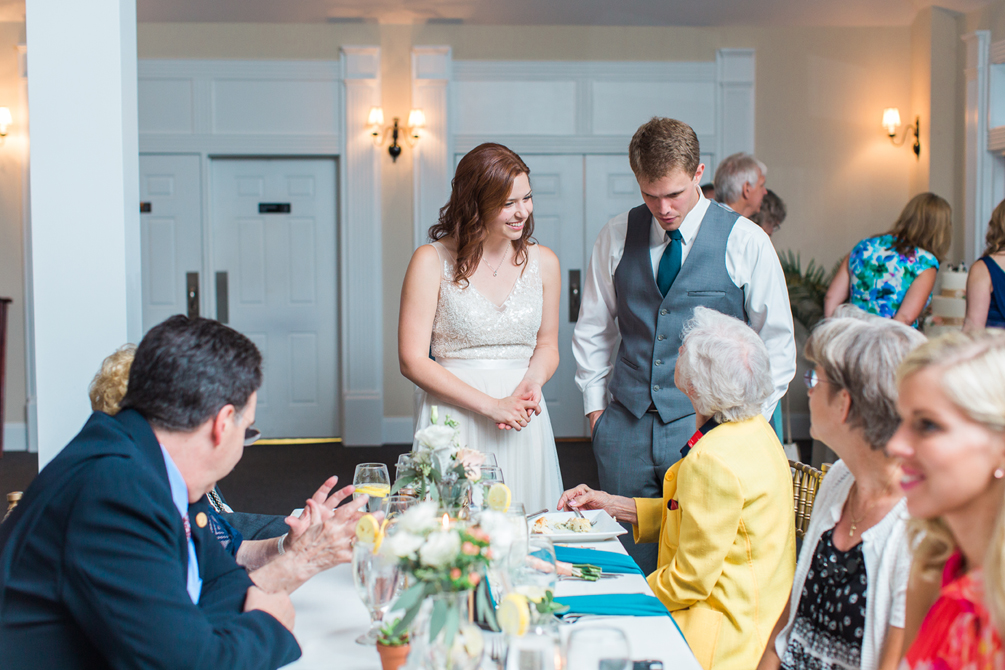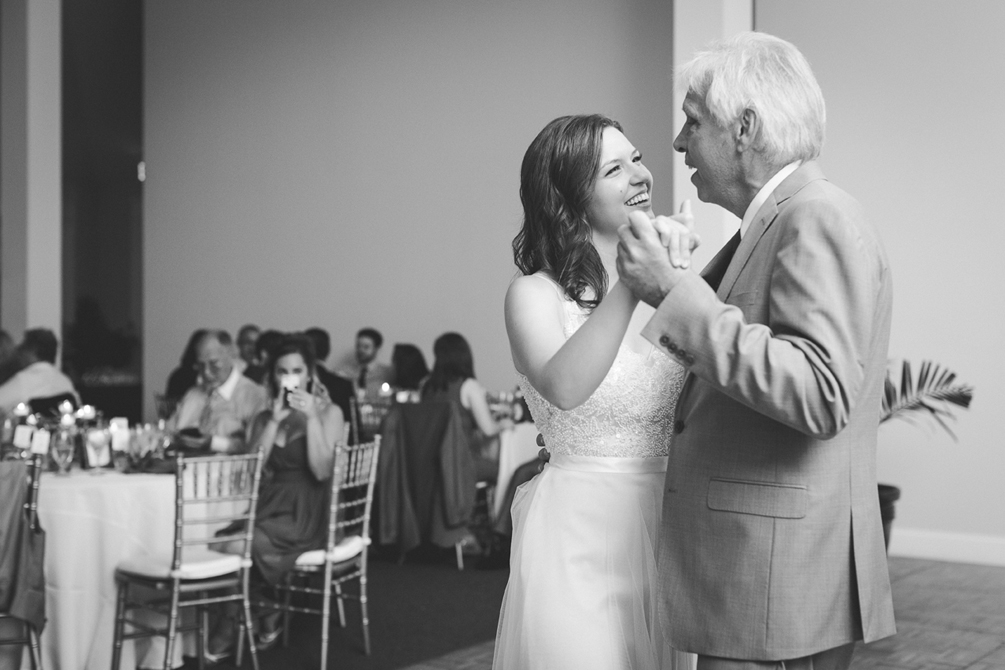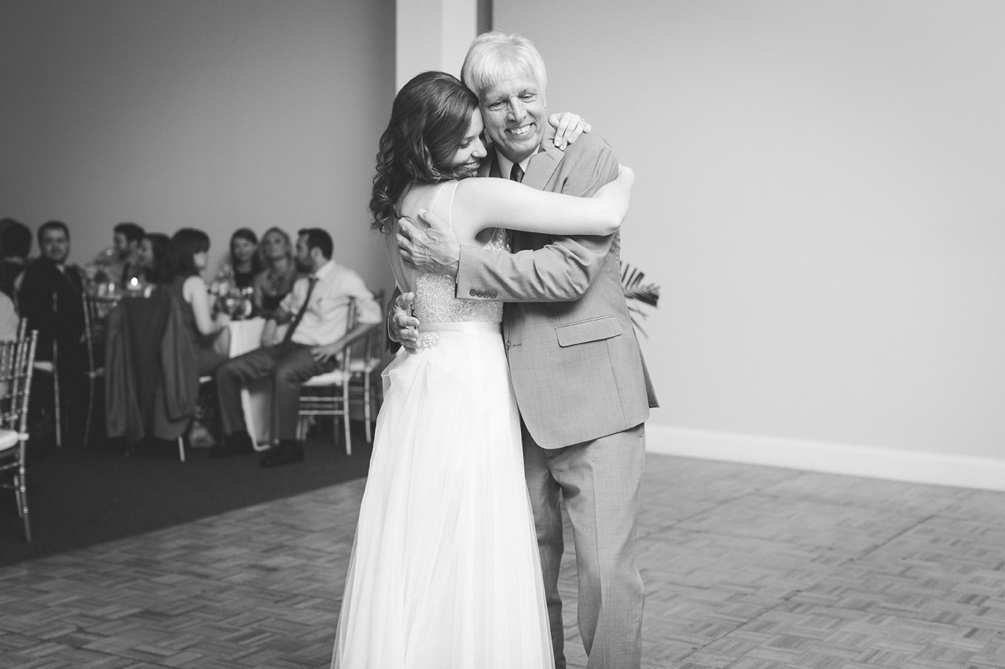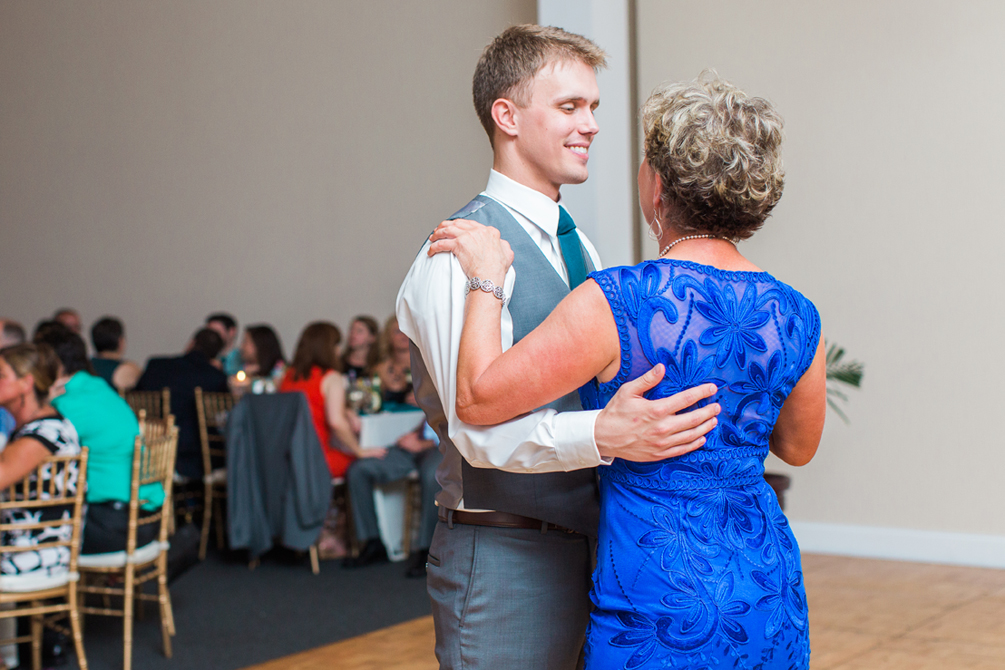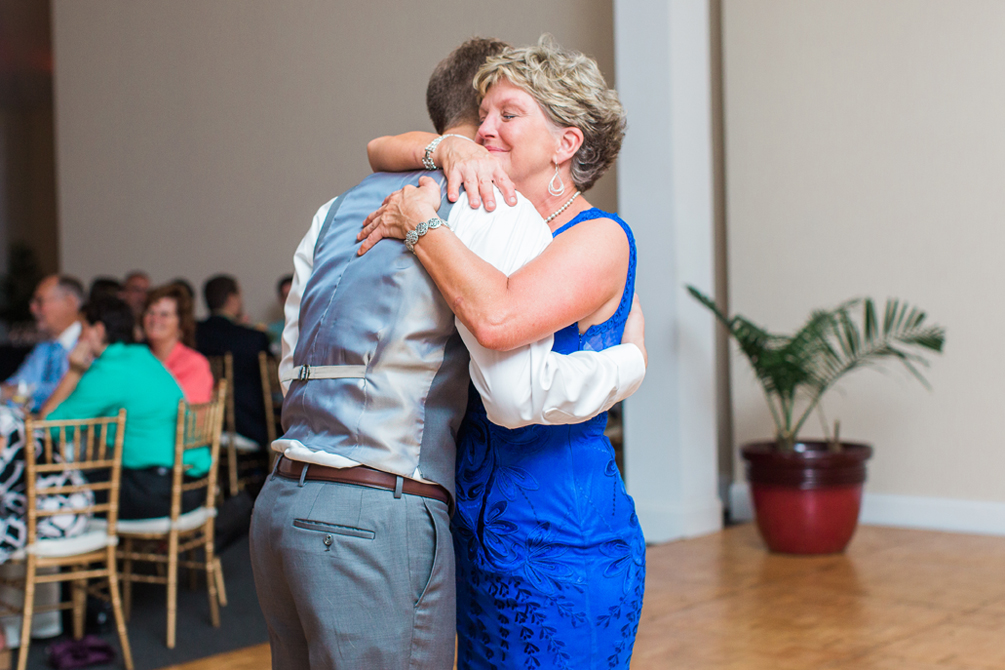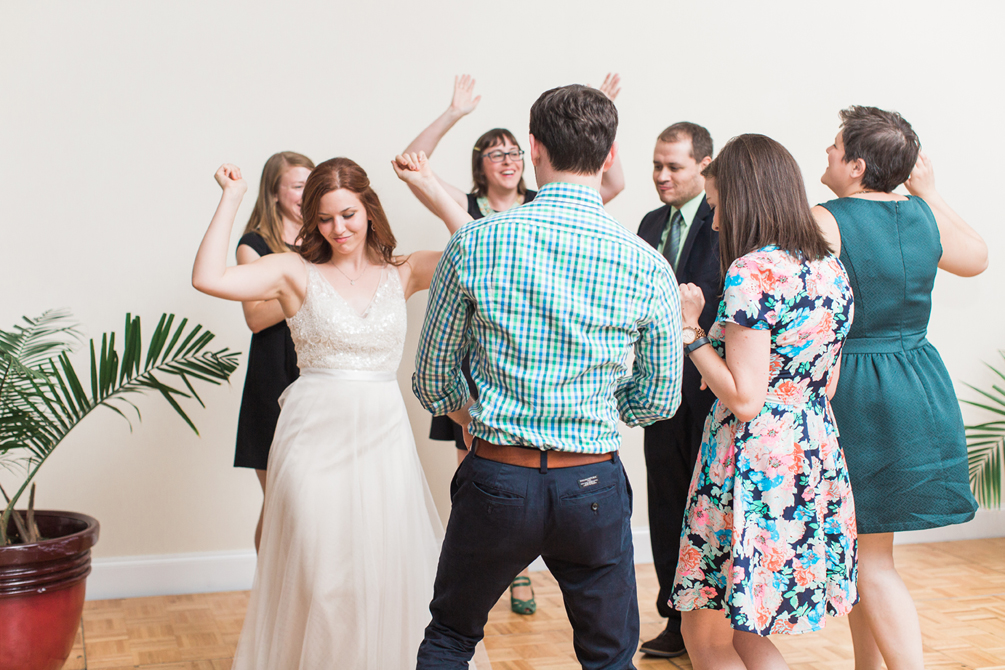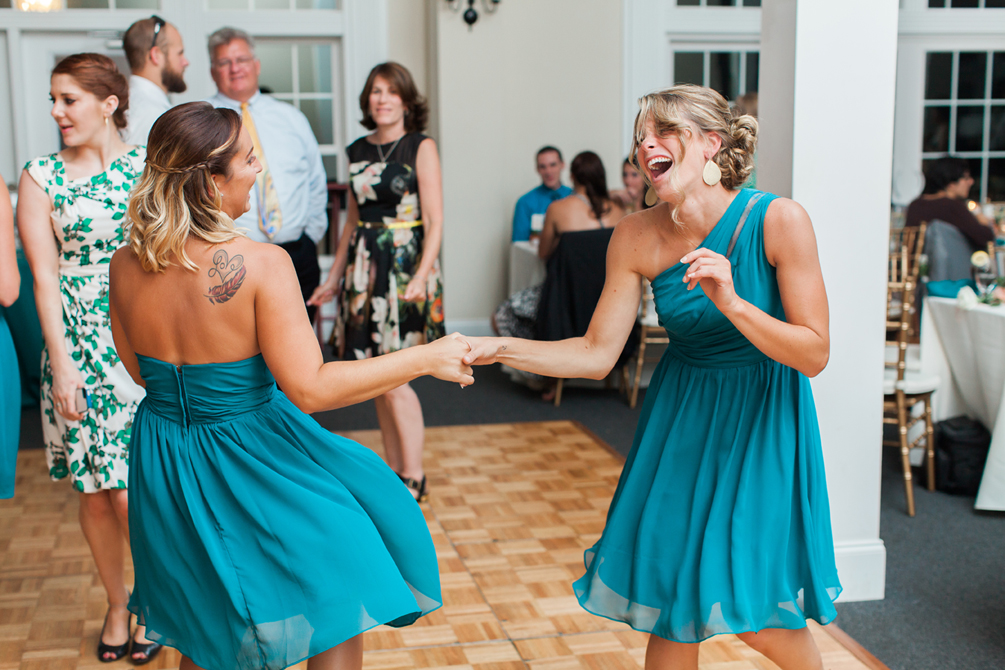 So many happy candids! The reception was so much fun!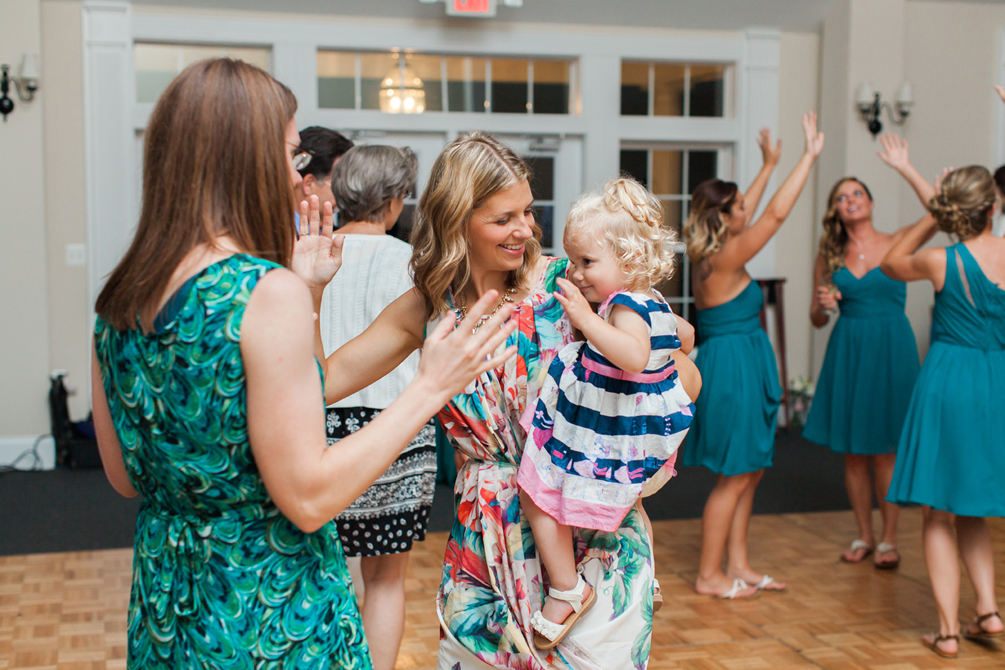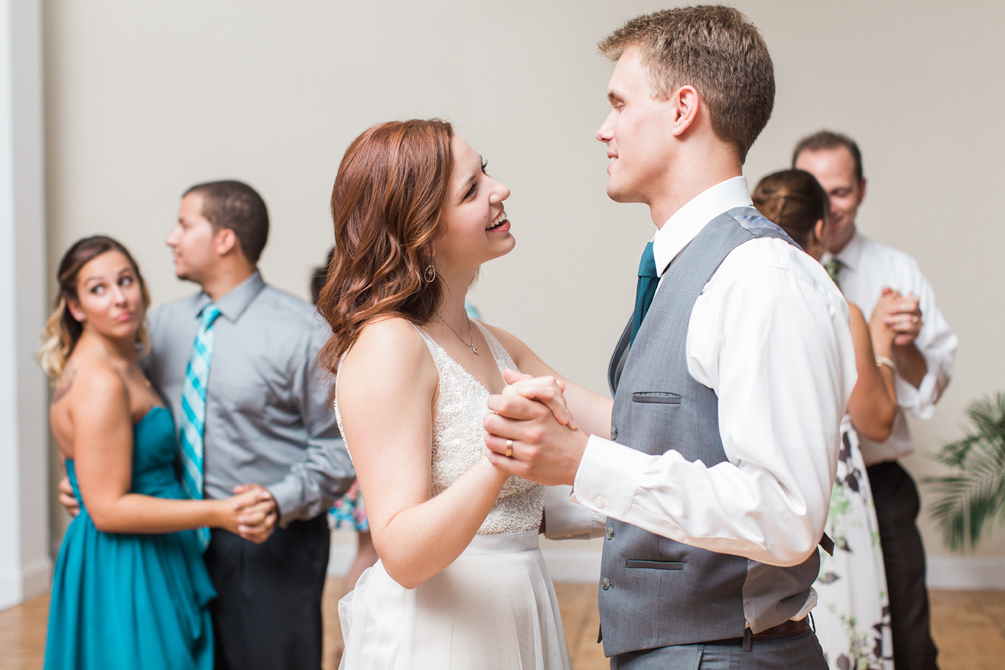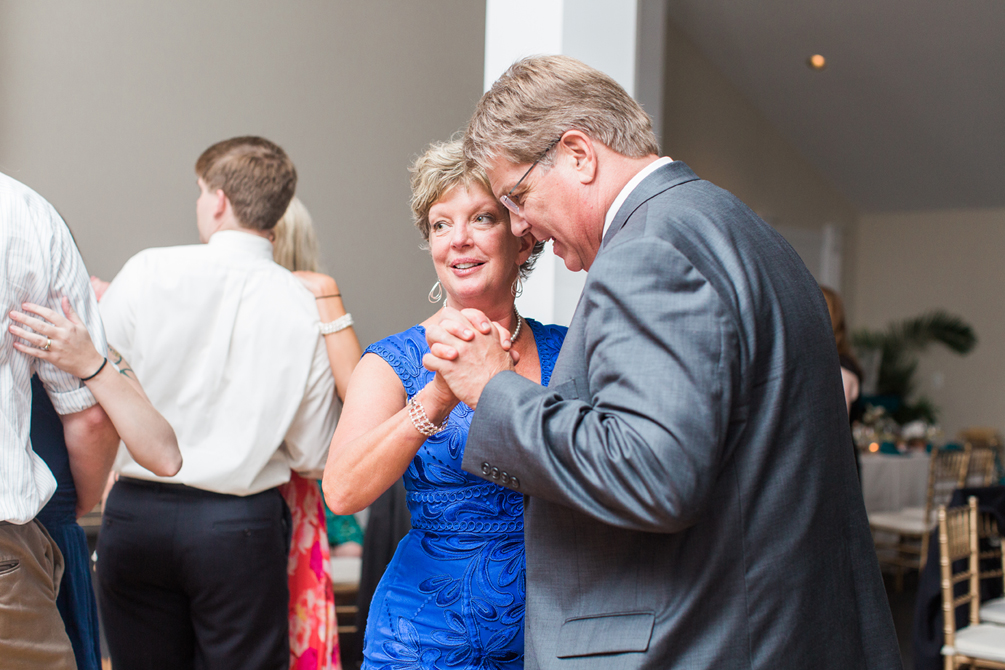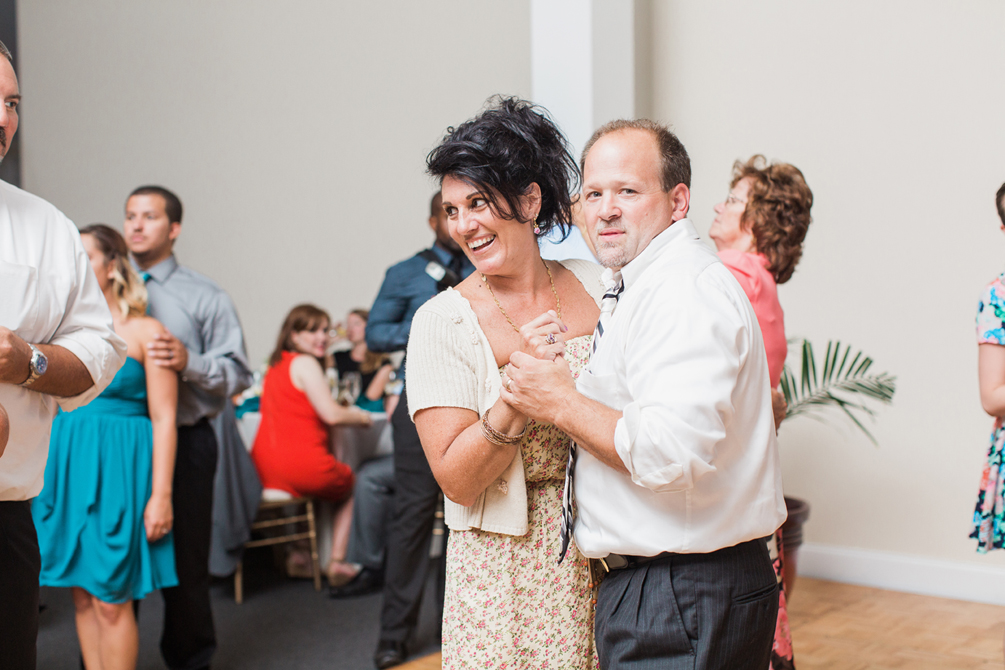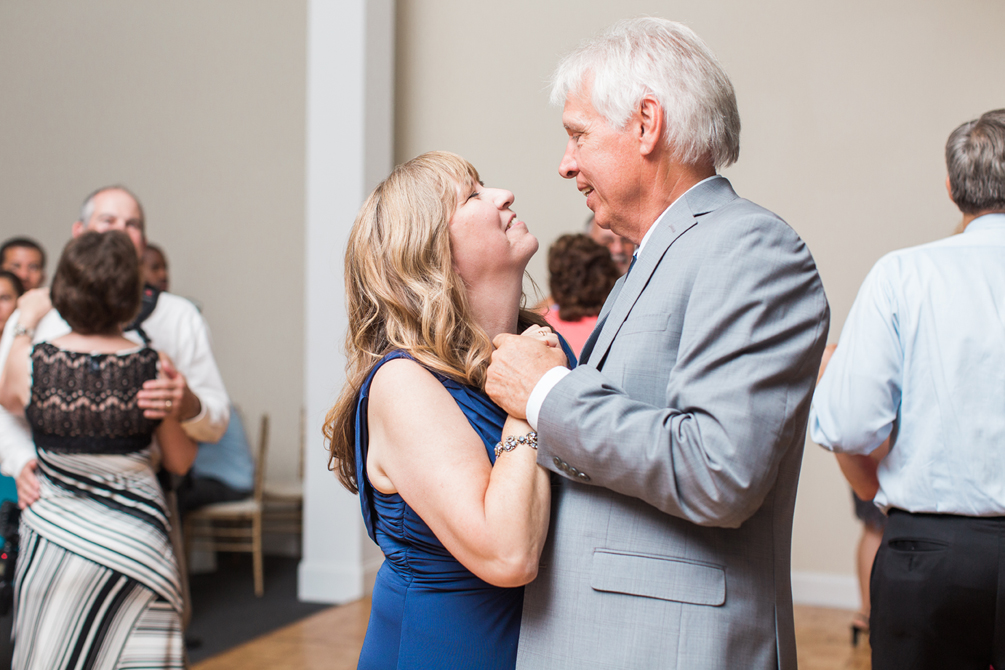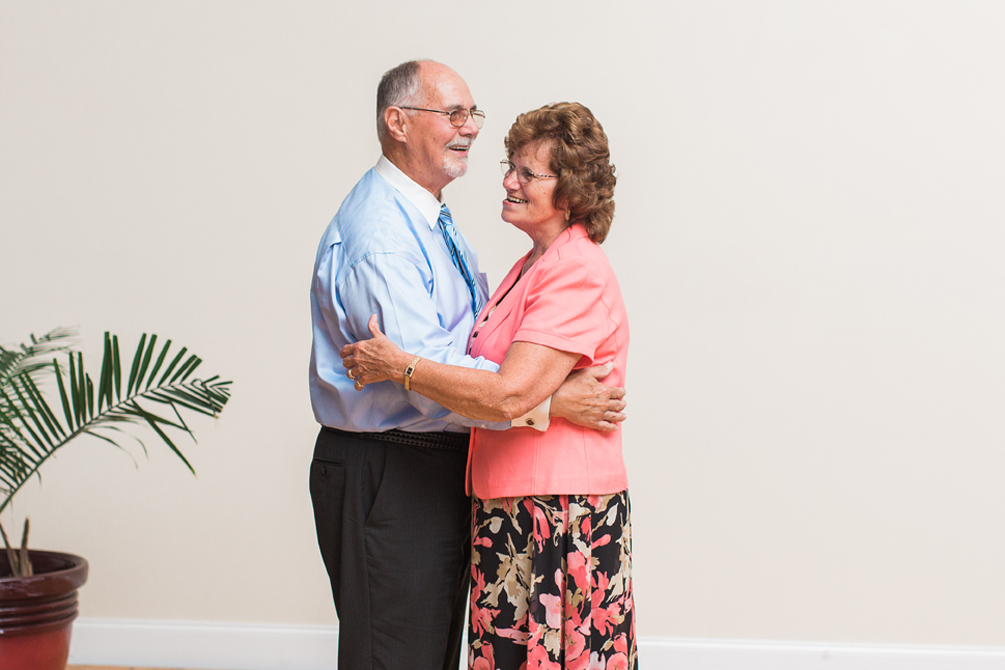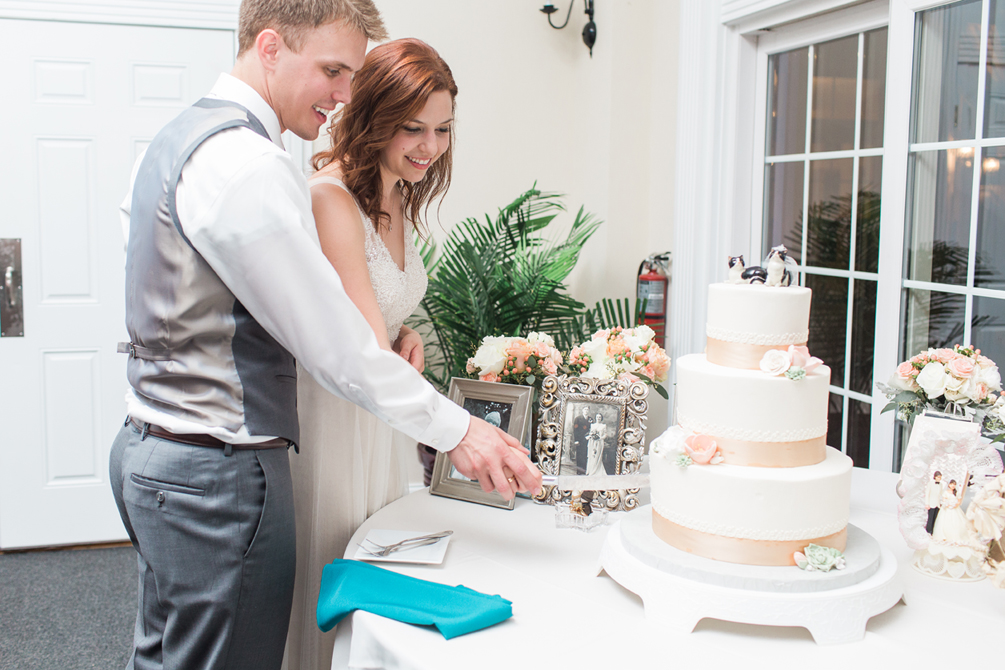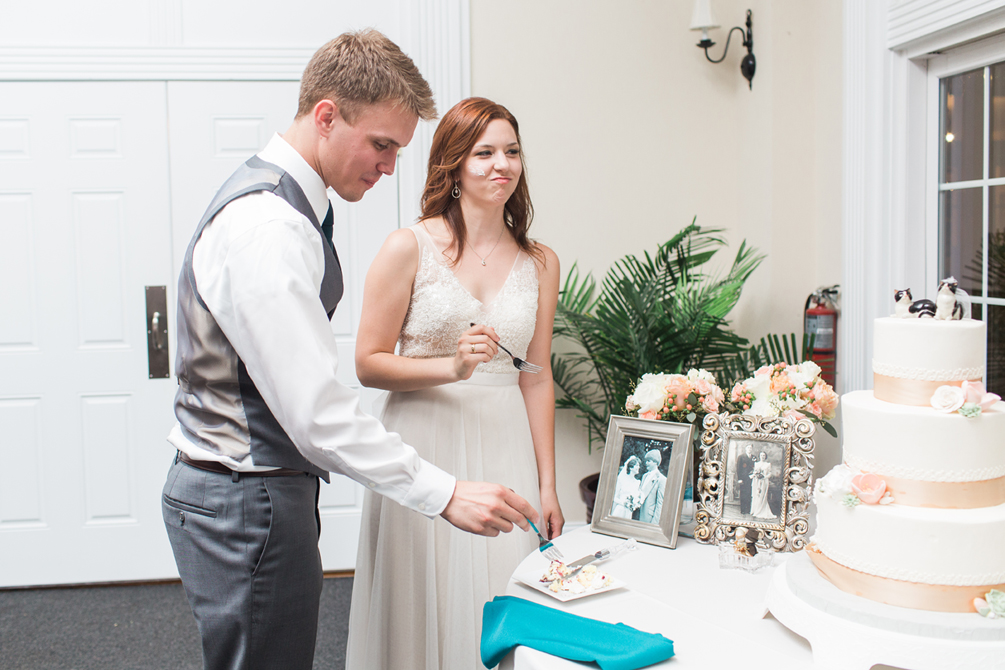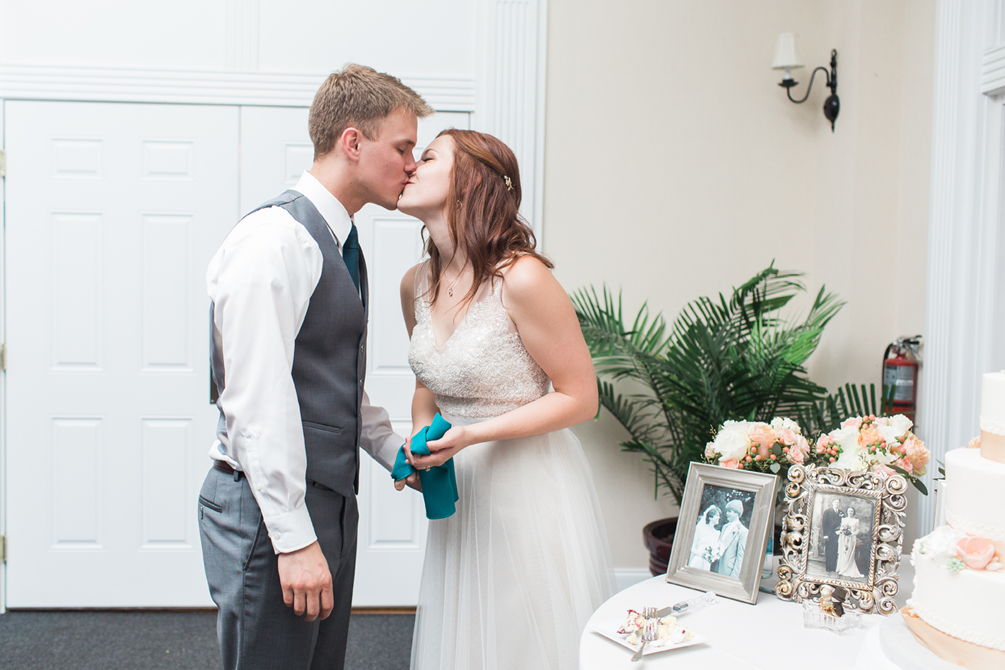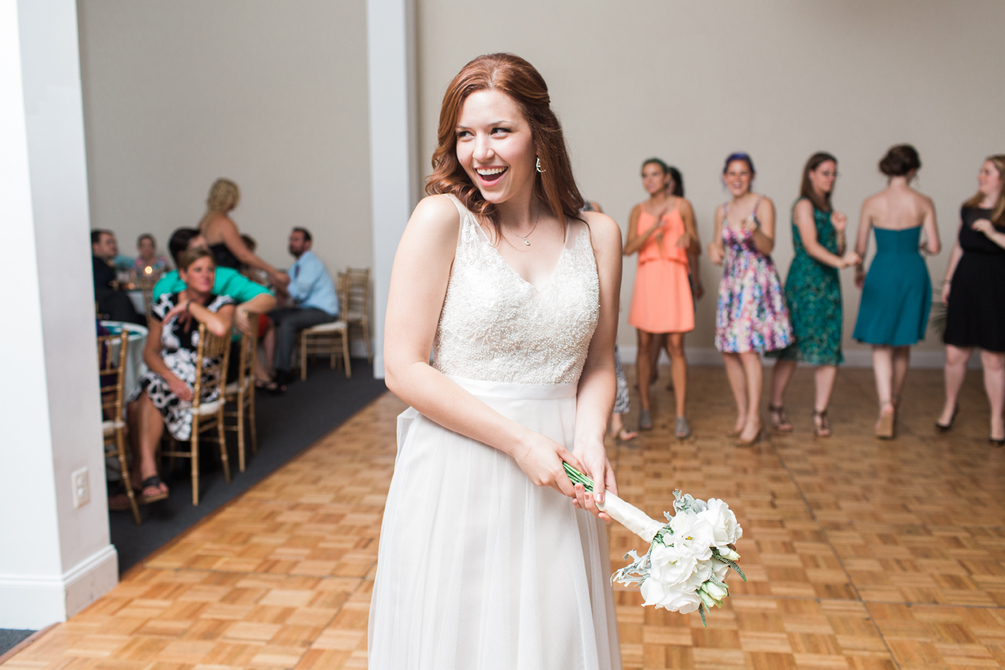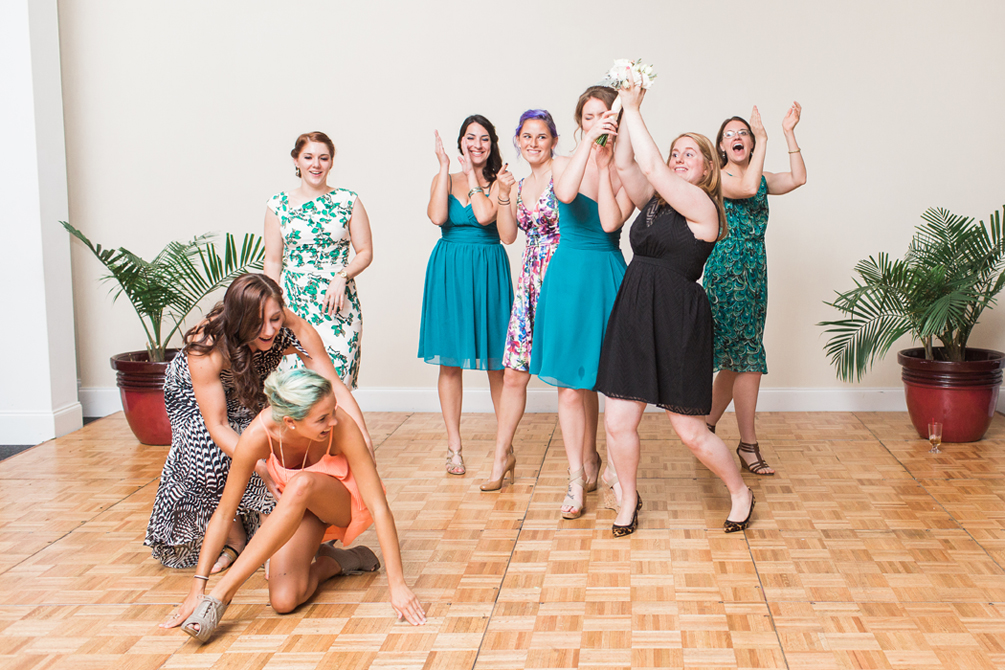 Watch out y'all.. bouquet tosses get cut-throat around here! bahaha <3
We even got to surprise my cousin Darcy for her birthday, which was the same day as our wedding!! :)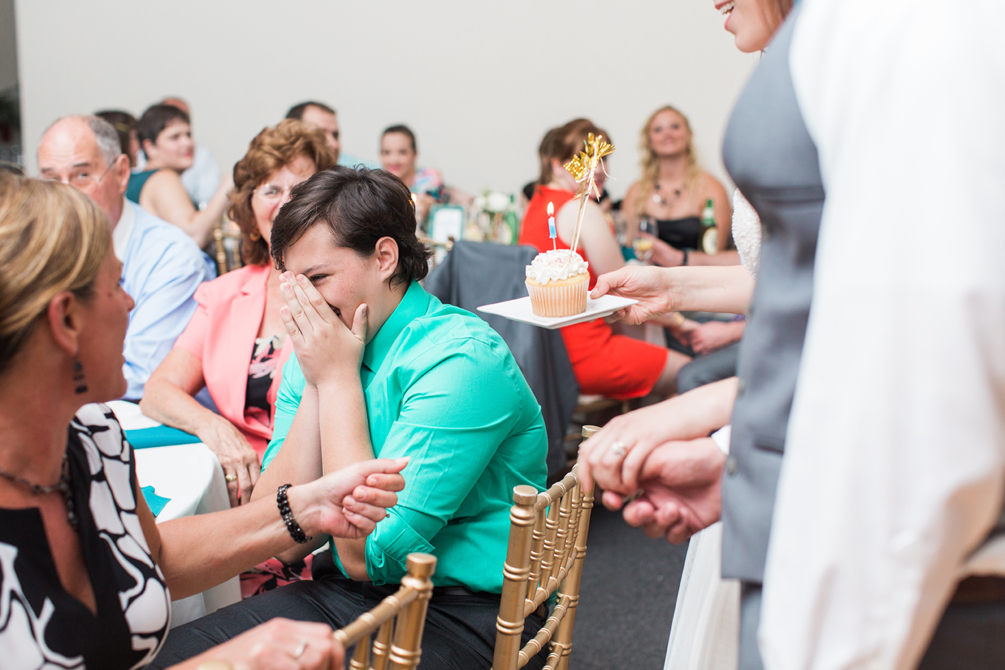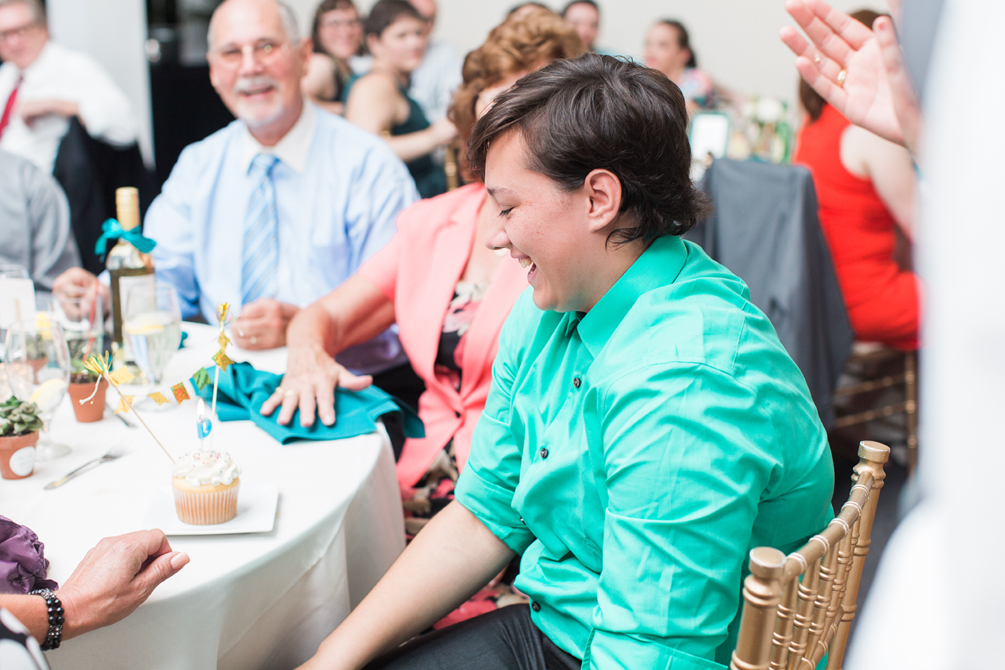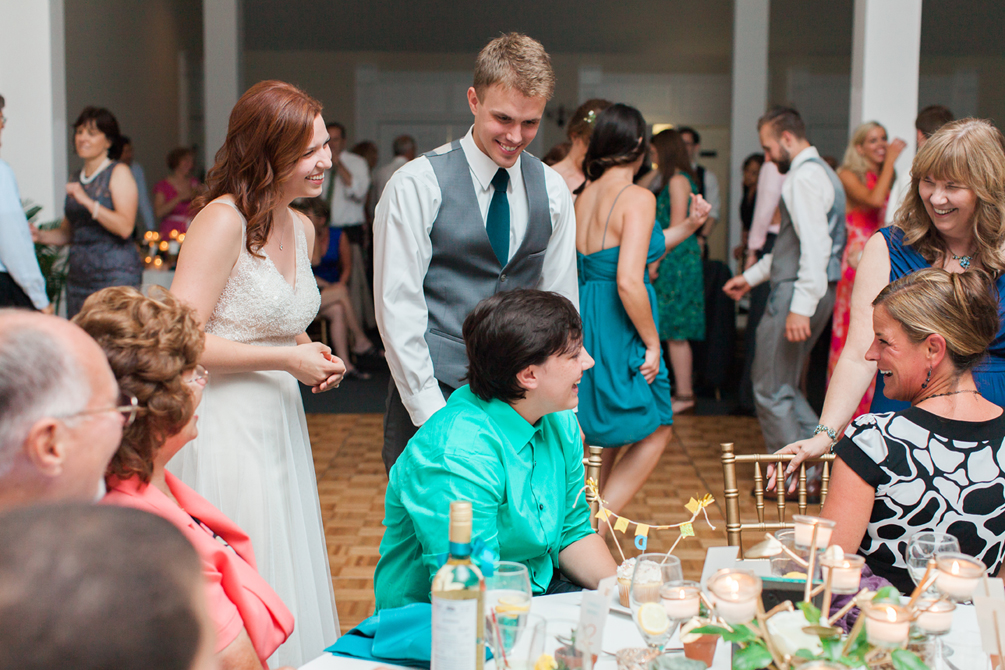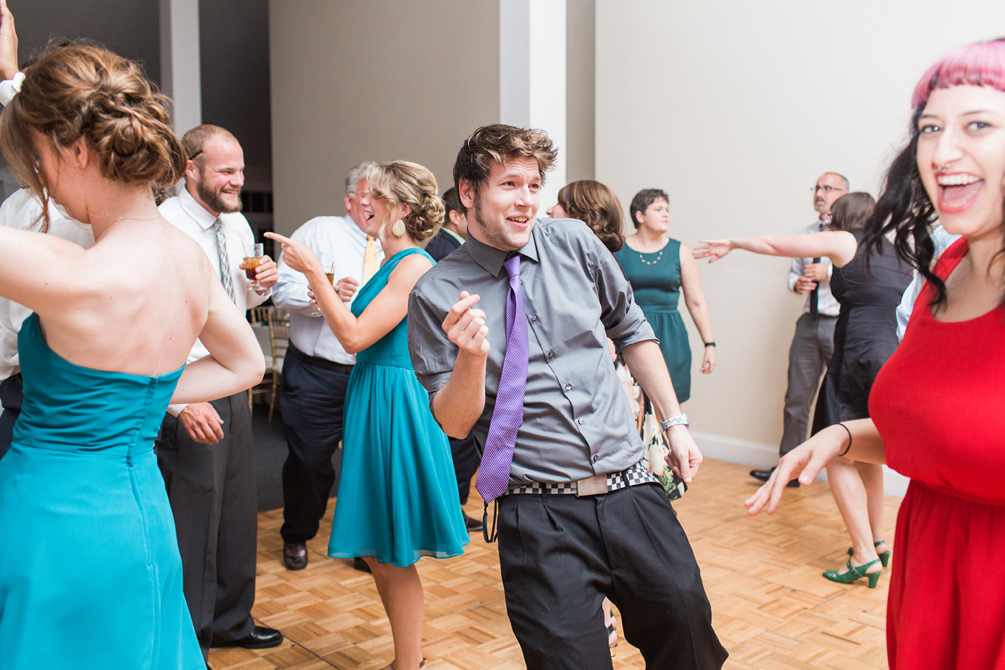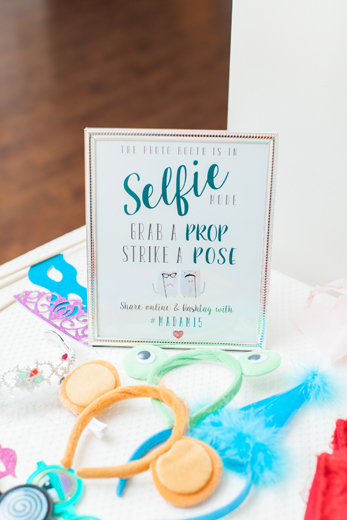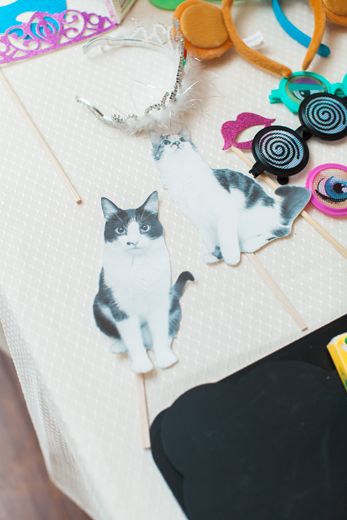 Yes.. those are our cats on sticks.. bahah photo booth props!
Thanks to Britney & Shawn for running our photo booth and for the cutest photo booth sign I've ever laid eyes on!! Plus.. UMBC photo friends pic!!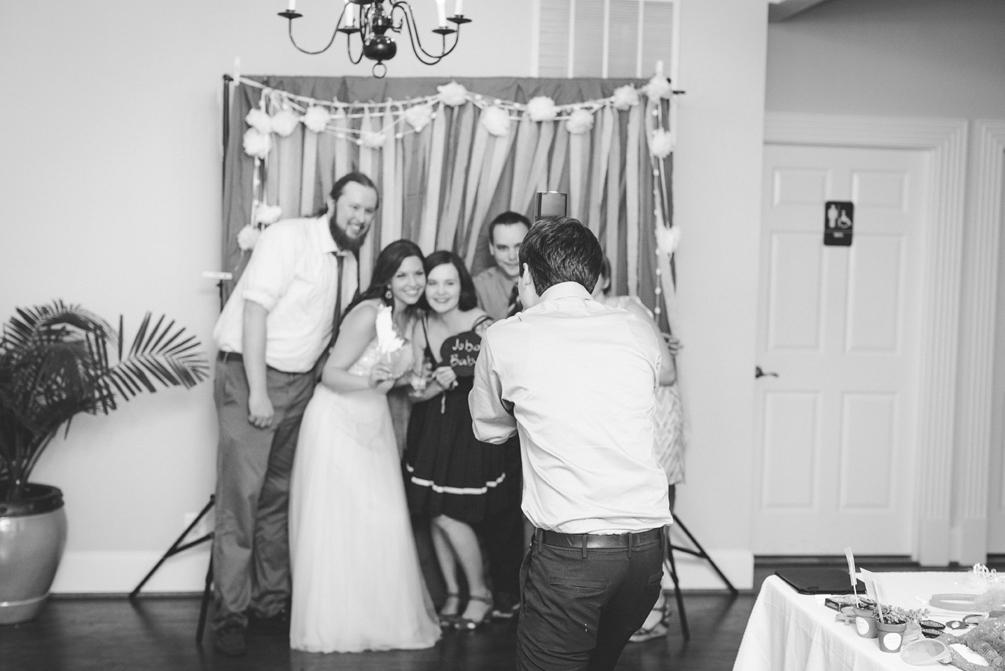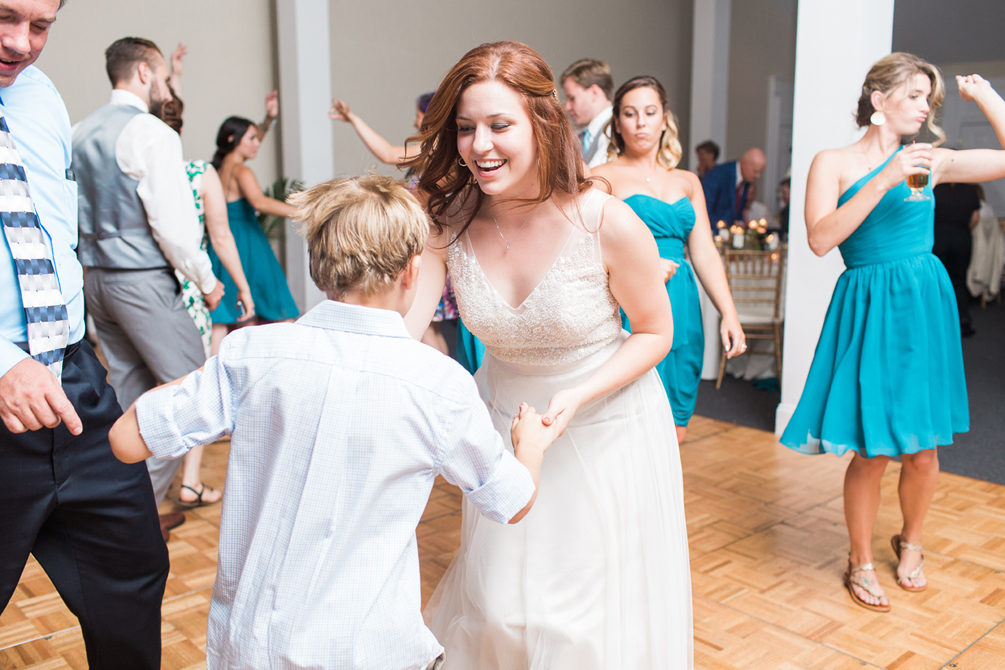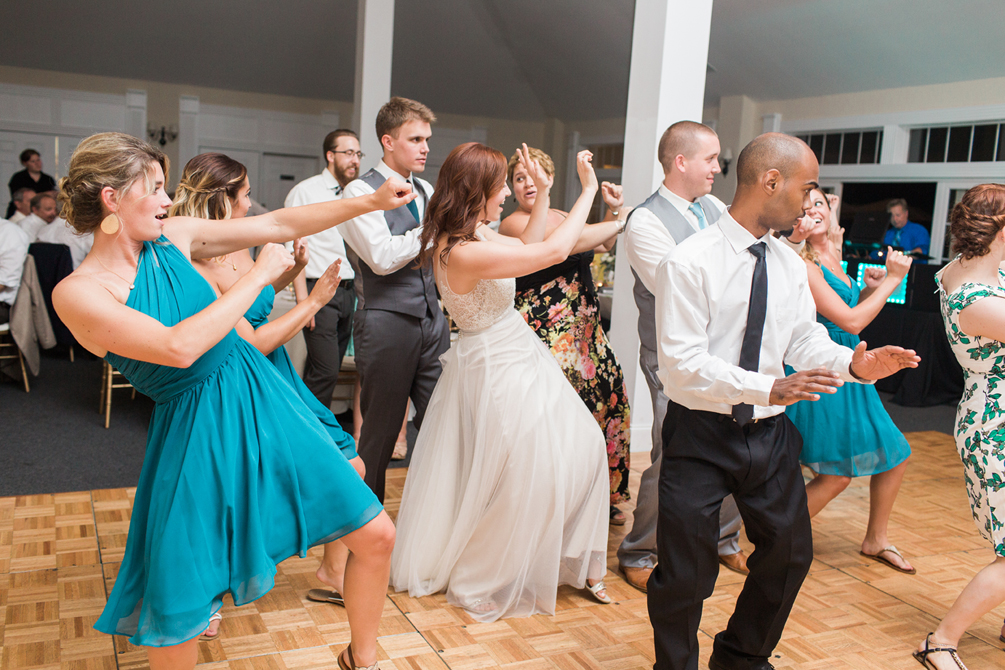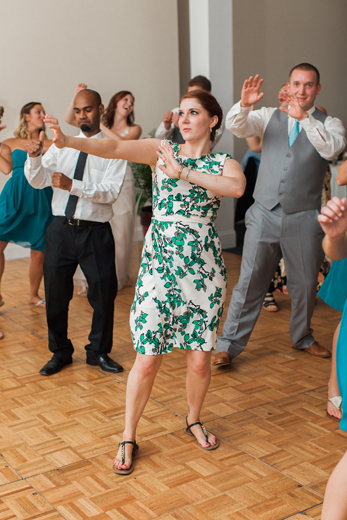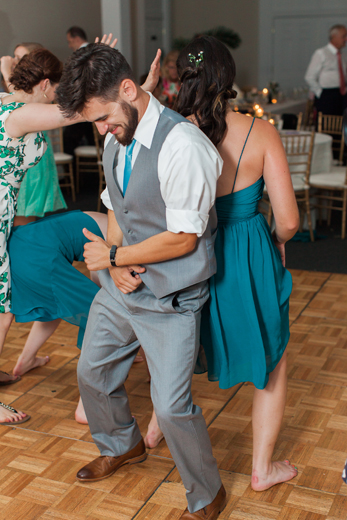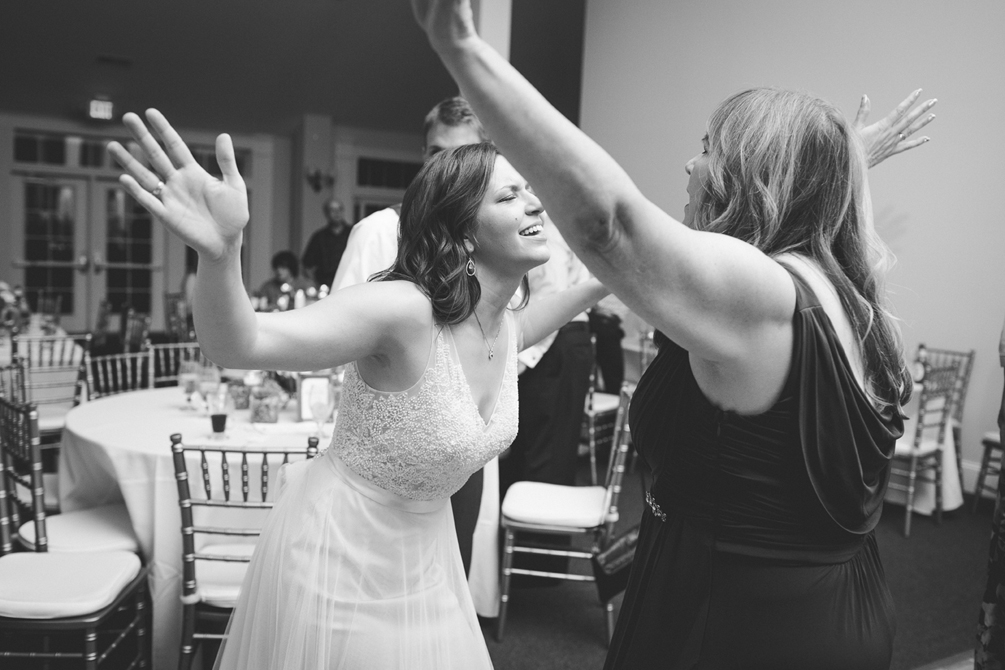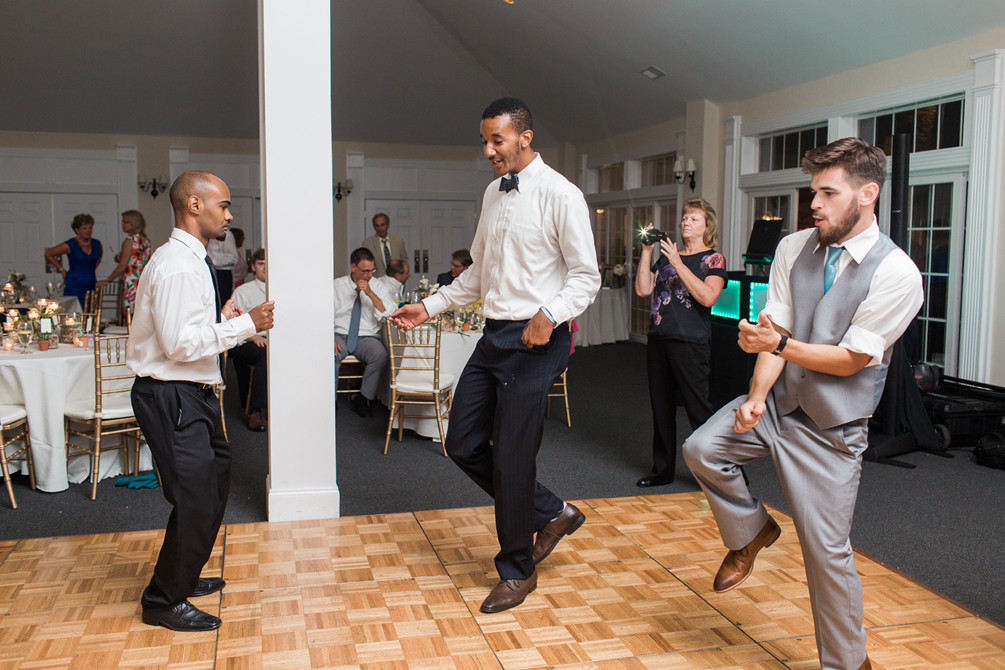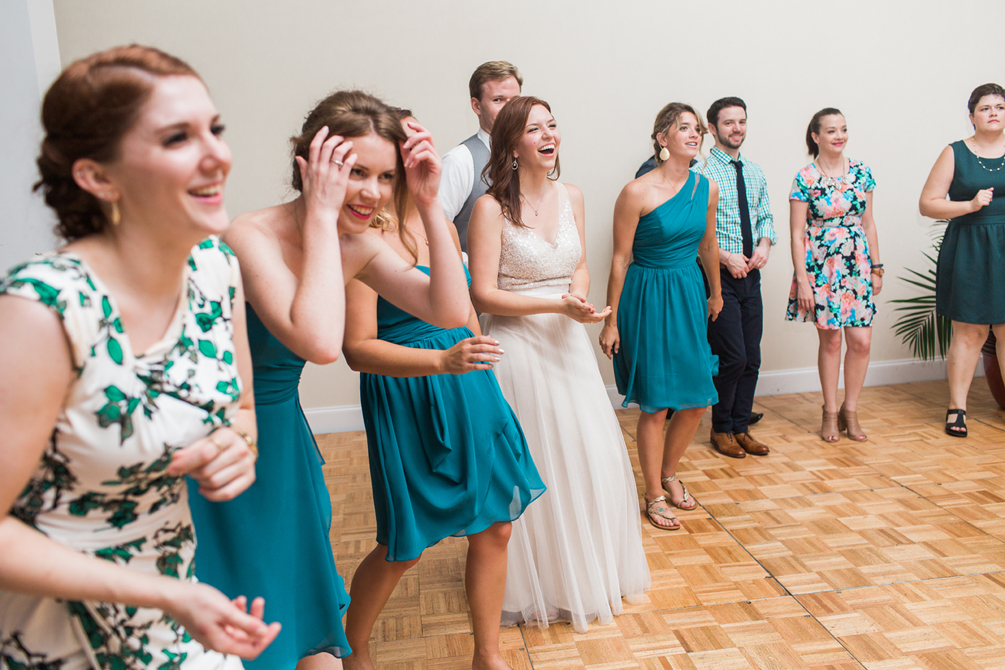 Dance circles are ALWAYS my fave! also this is my signature move.. you're welcome.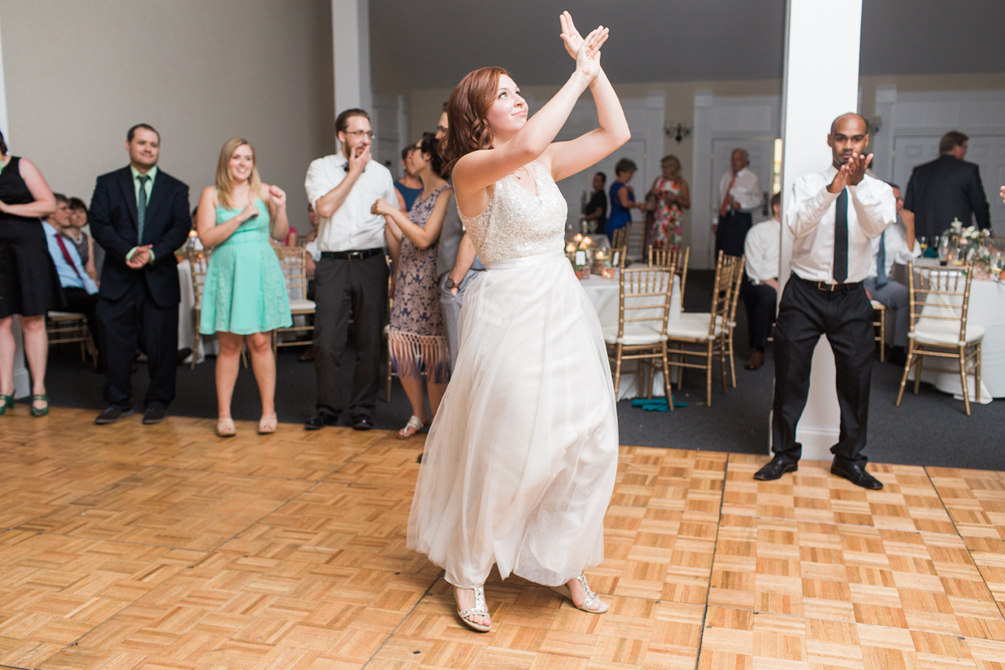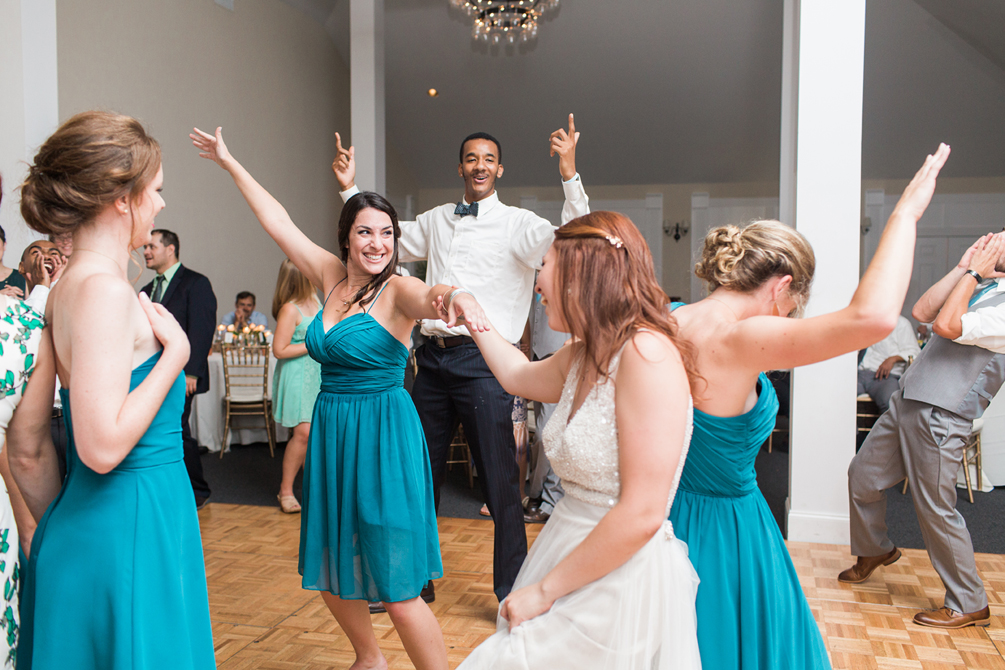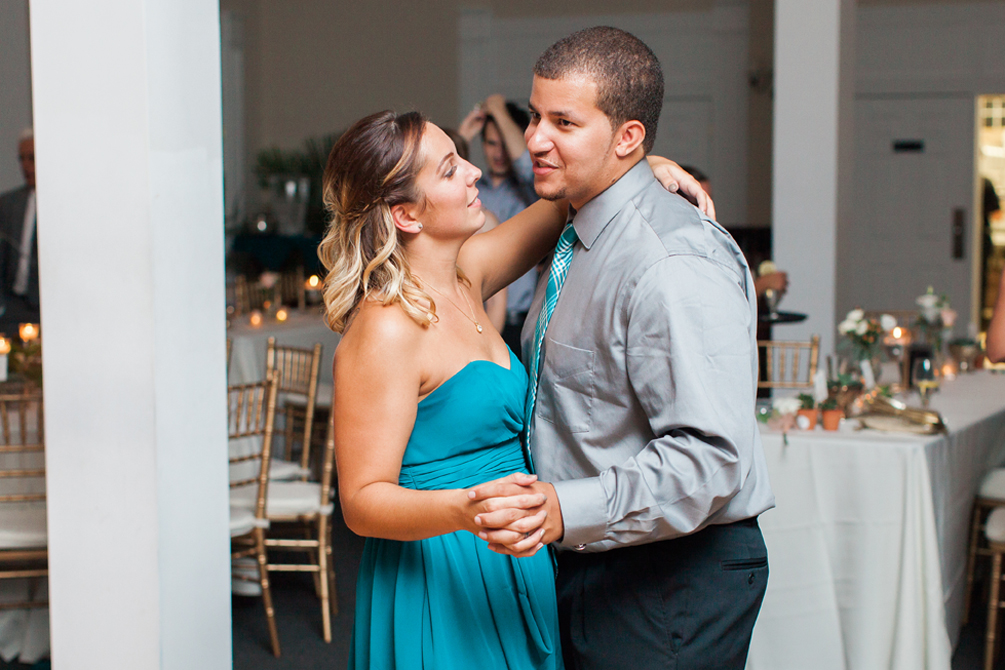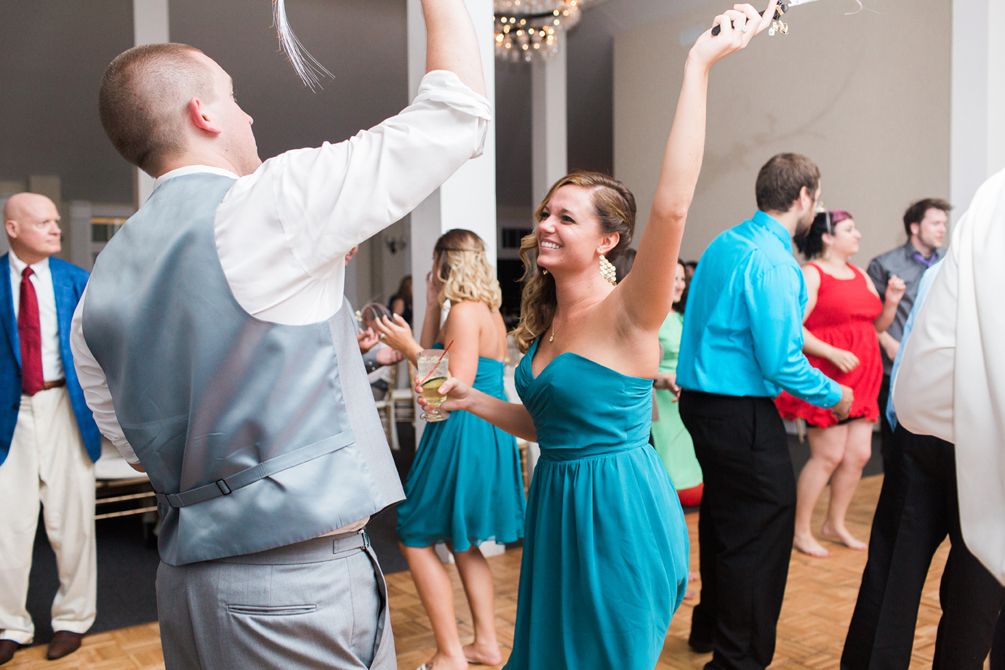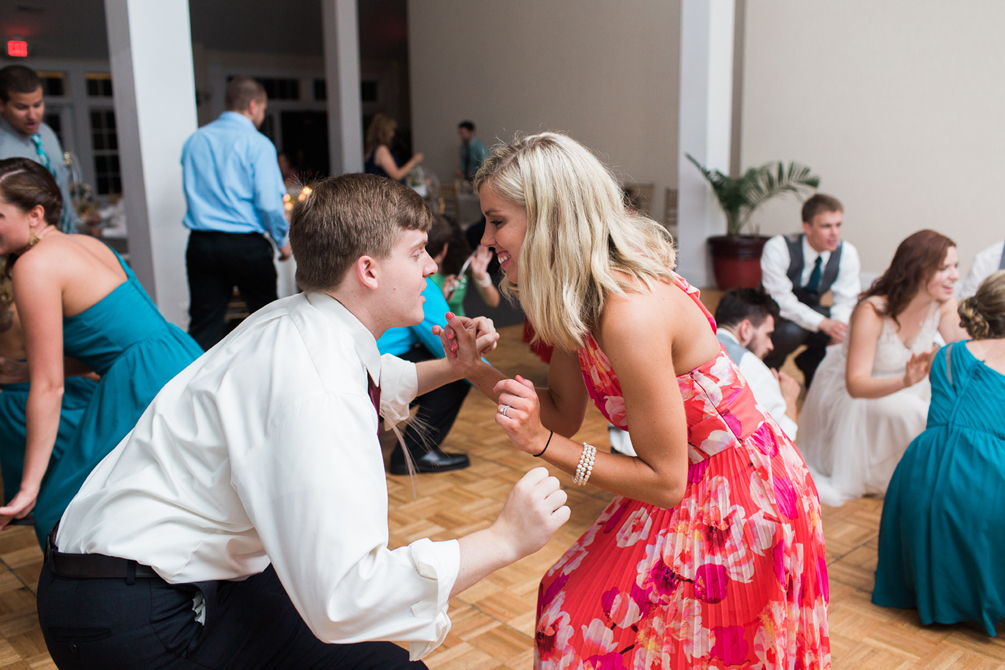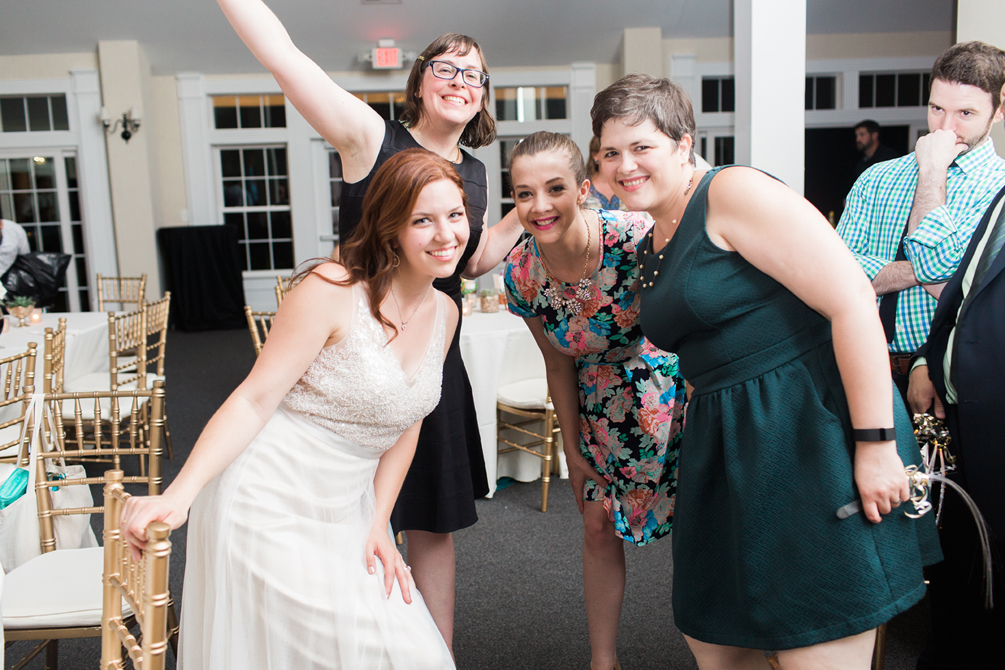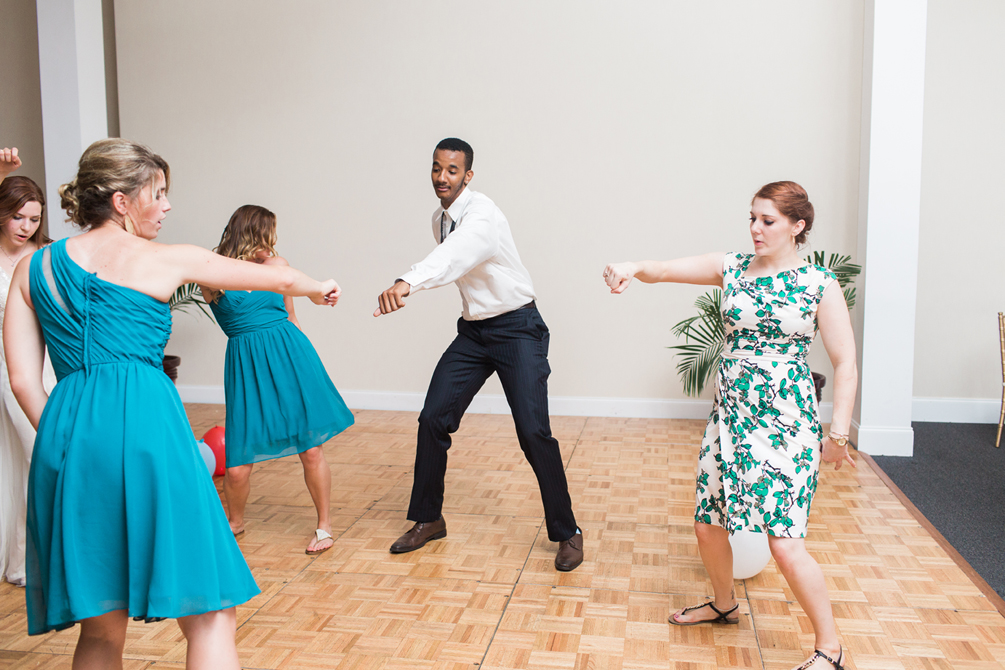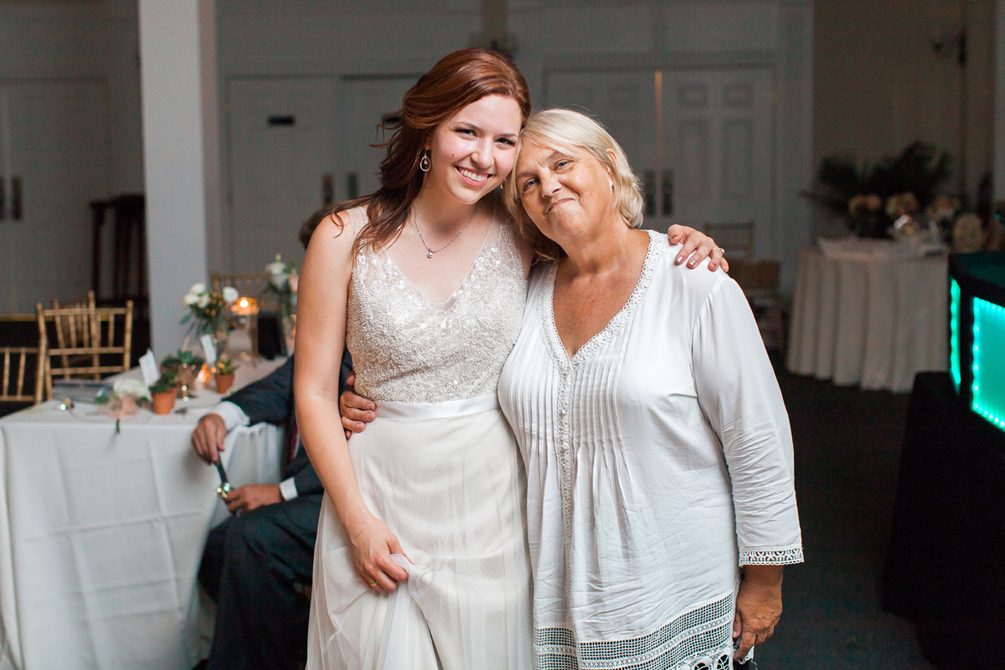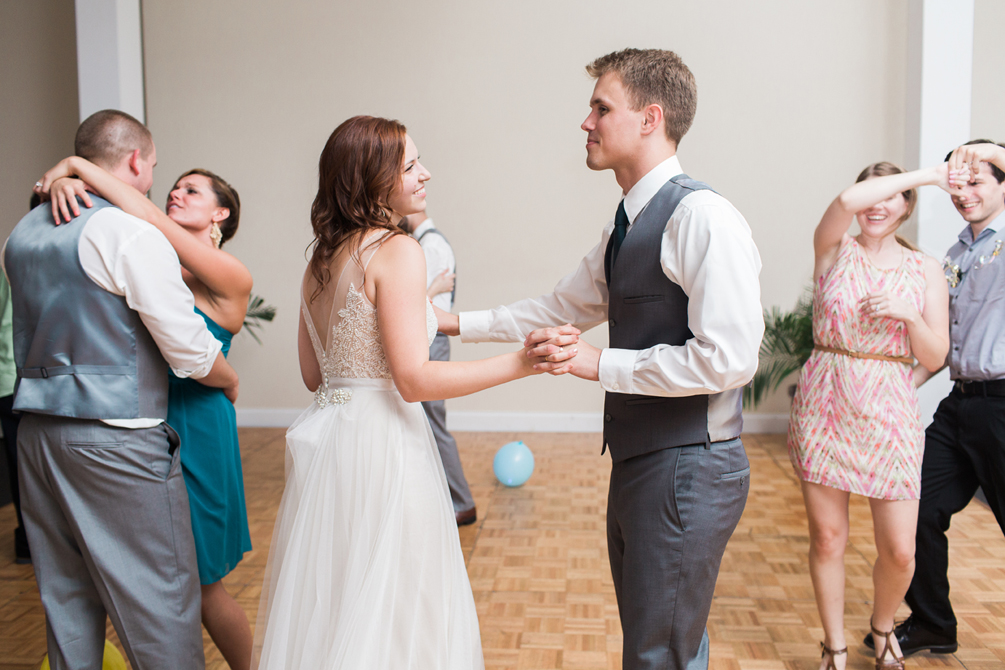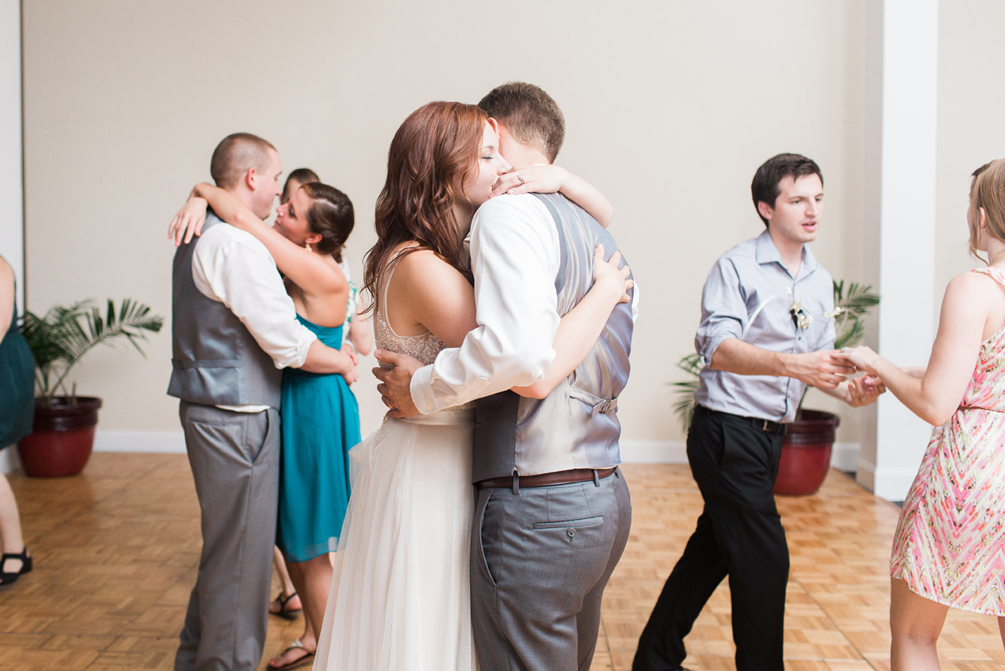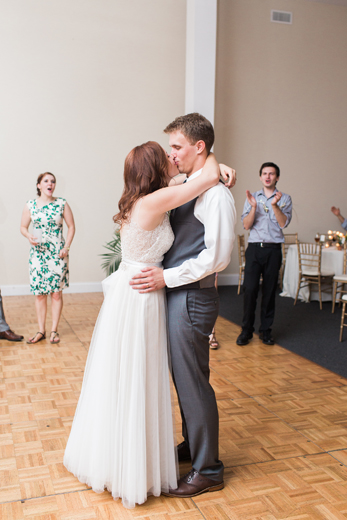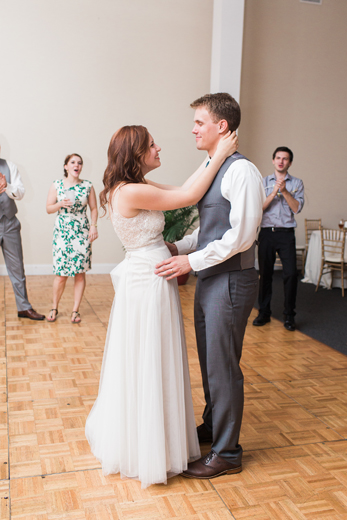 We made it!!! Husband and wife at last! THE HAPPIEST DAY! <3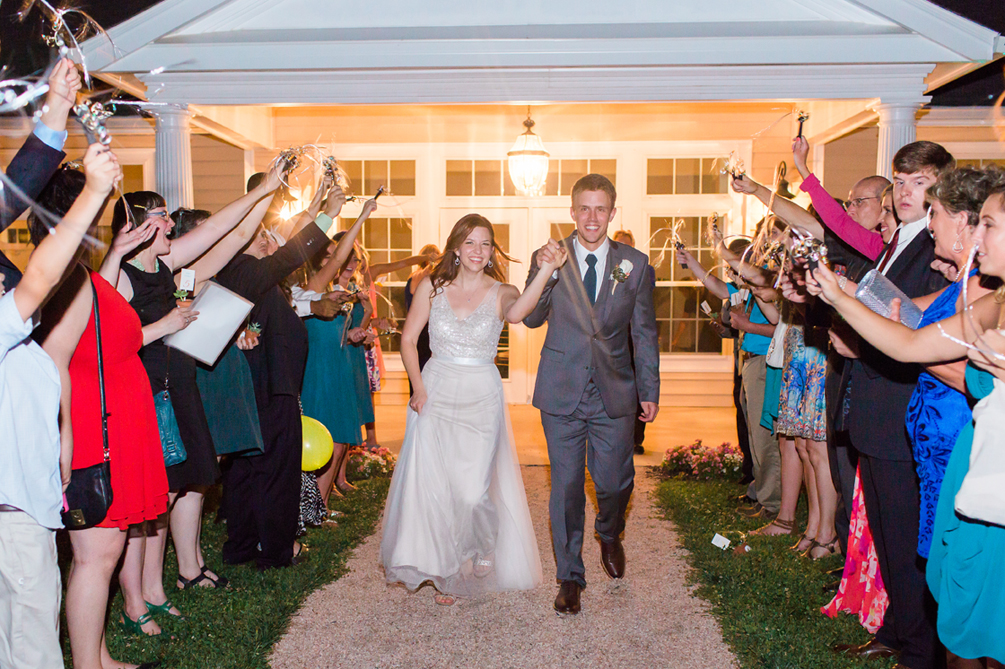 P.S. When you're not allowed to use sparklers for your exit… this is called attaching fiber optic globys clips to a stick with sparkly ribbon.. voila! hahah
THANK YOU again and again, to all our family and friends and vendors for making this such a perfect day!