Brianna & Joe | Herrington on the Bay Wedding
They say rain on your wedding day is good luck, so I'm gonna say Brianna and Joe are two incredibly lucky people! I remember how uncertain the weather was that day, but that when it came time for their first look, the clouds held off and Brianna and Joe were able to enjoy a sweet moment together on the beach at Herrington – and thank goodness! Because when it was time for the ceremony, the rain decided to make itself a guest! Fortunately though, Brianna and Joe truly are lucky to be surrounded by great people, including their MOH & Best Man who held umbrellas over them throughout their vows! Talk about dream-team!! Their vows were sweet and from the heart, calling back to when they first met way back when, working at Friendly's in Bel Air. Every little piece of the day really came together, and I was in LOVE with all the gorgeous details! Brianna was a stunning bride and I was LOVING life getting to photograph her in her blush-toned dress! She's also a designer, and created the invitations herself! Every bit of the day was beautiful. Oh and since the theme of this post seems to be about how lucky they are.. Brianna & Joe even got a bonus treat at the end of the night! Fireworks!!! Herrington on the bay is able to host two weddings on the property, and the couple across the water had chosen to have a fireworks display… which meant Brianna and Joe and their guests were able to enjoy as well (thank you thank you, other-couple!!!). This was so much fun! They ended the night with a sparkler exit and spent their honeymoon in Hawaii… all in all, a pretty perfect day! Congratulations you two, and thank you for letting my mom and I celebrate with you!!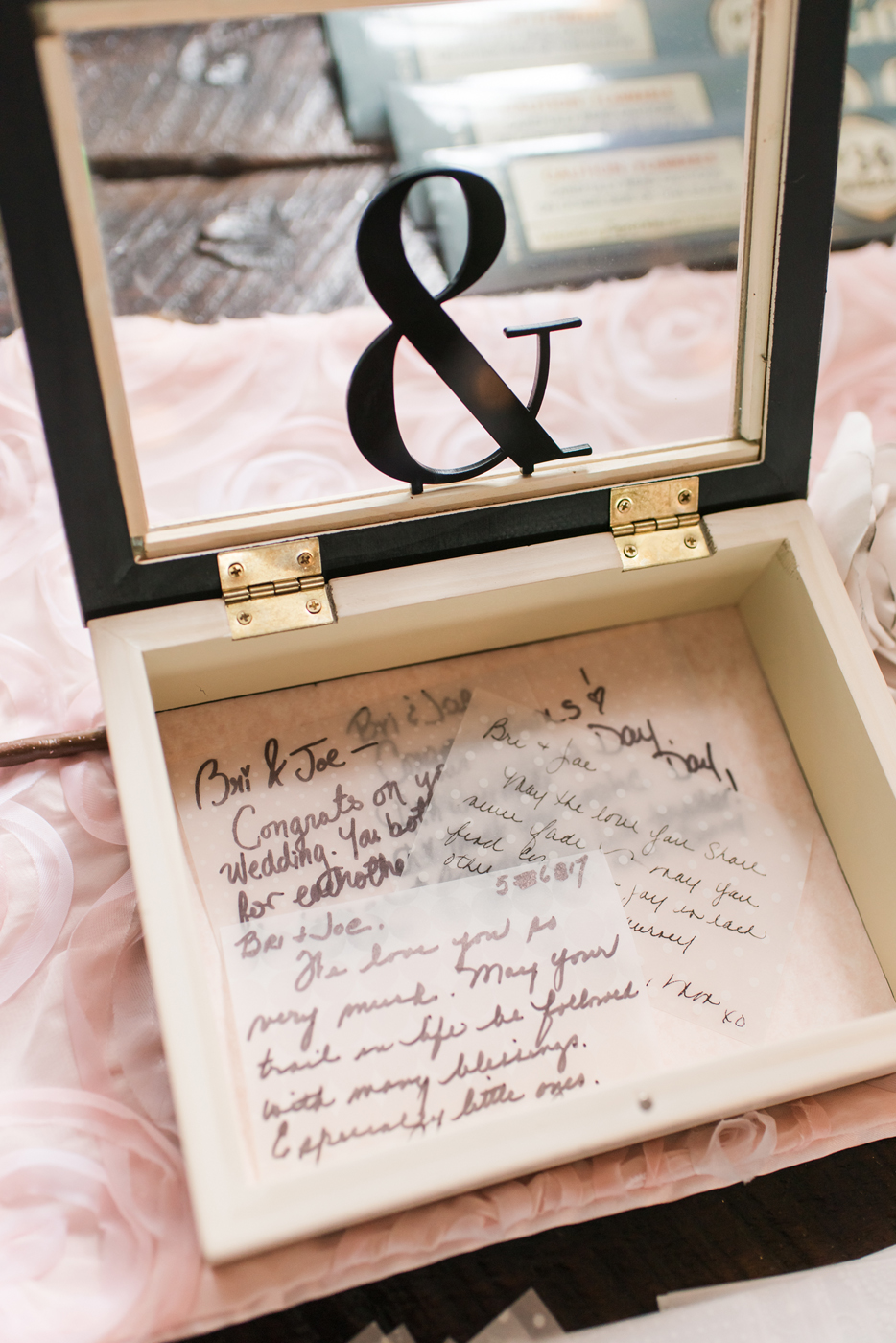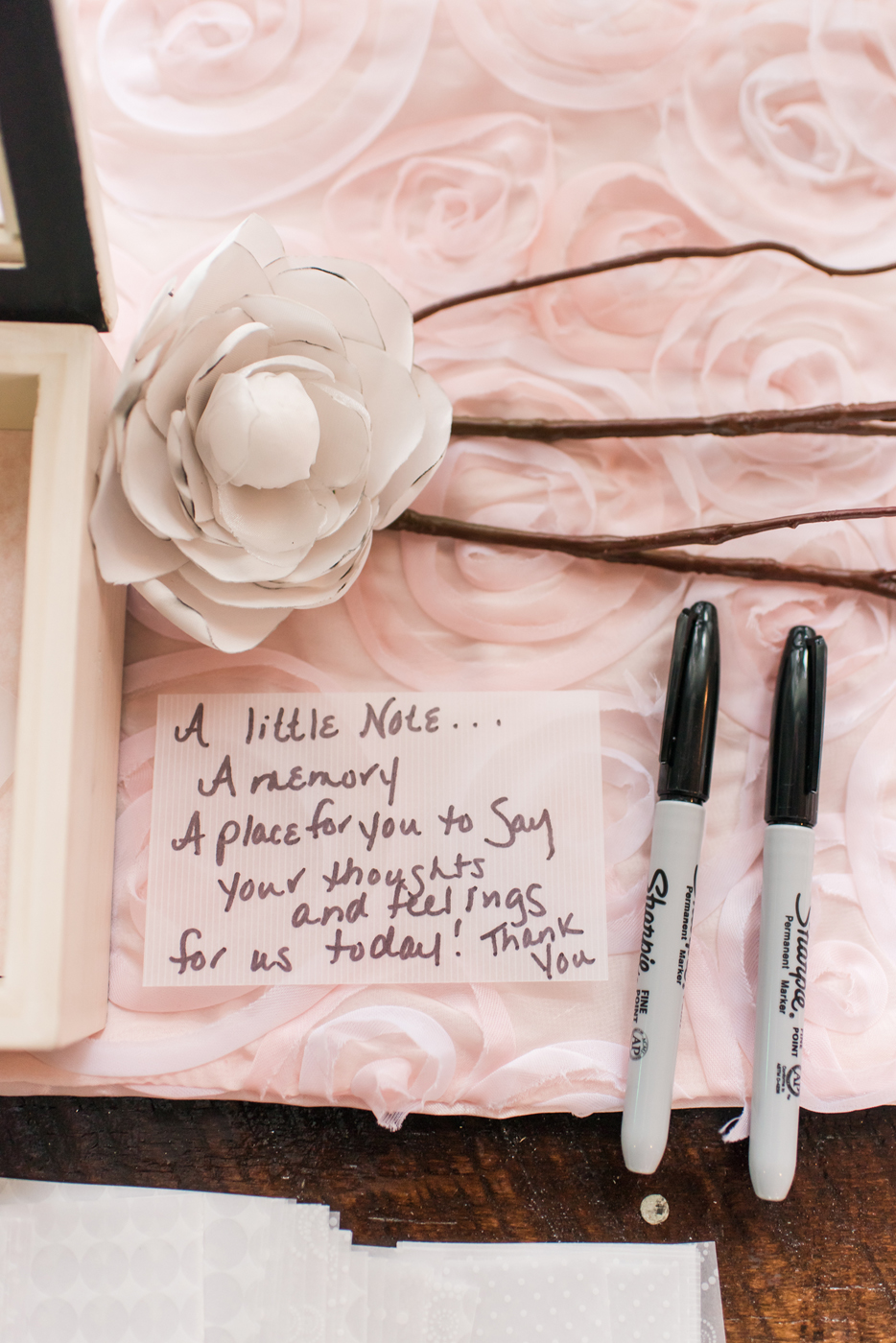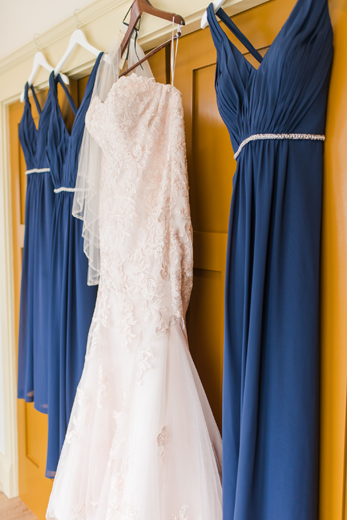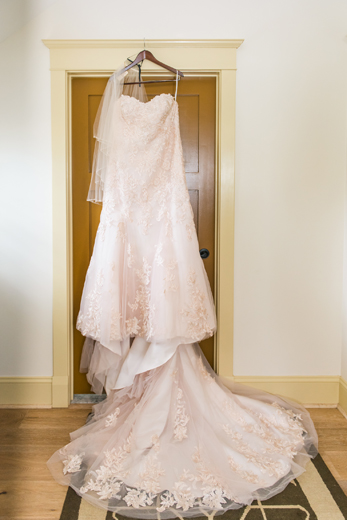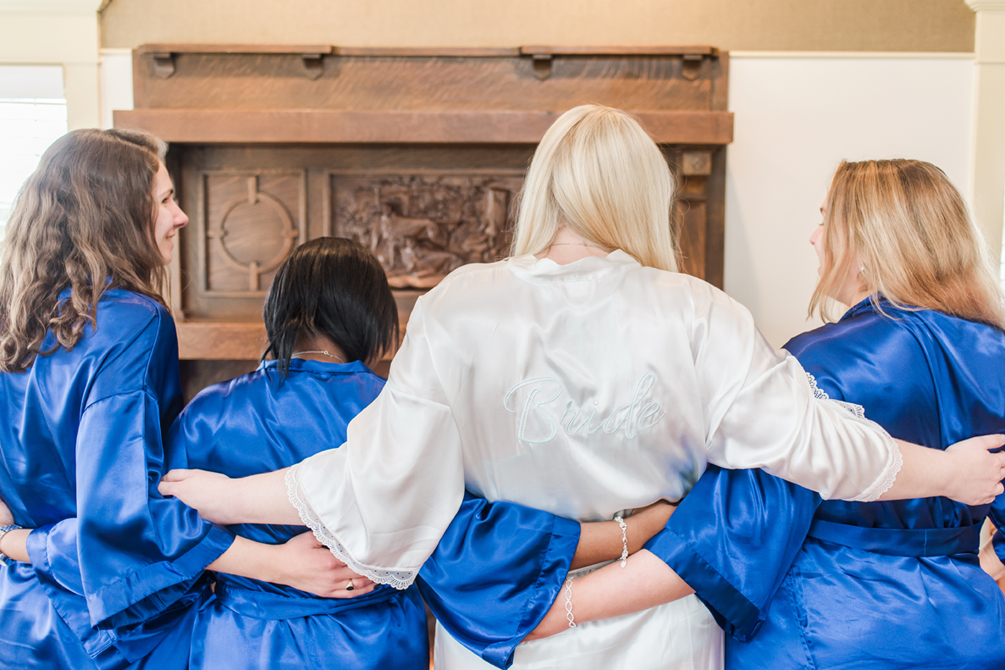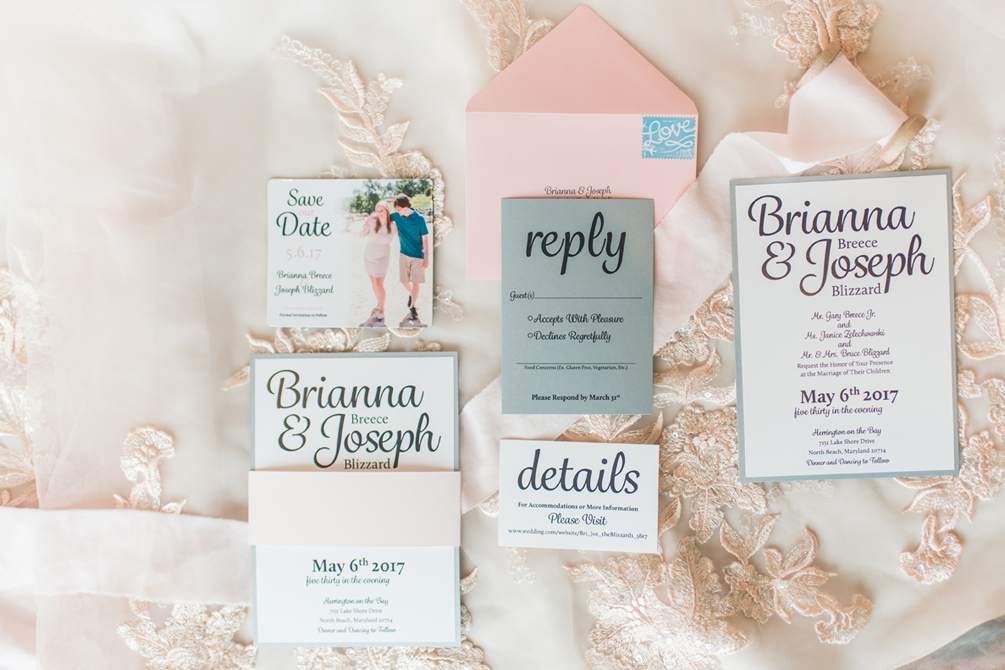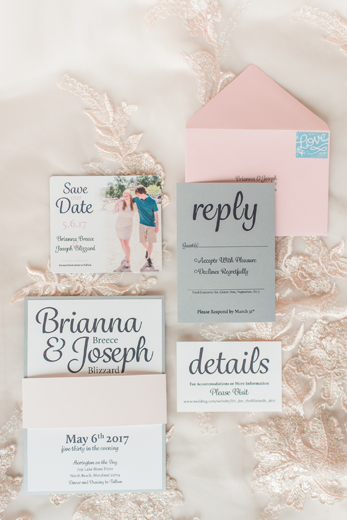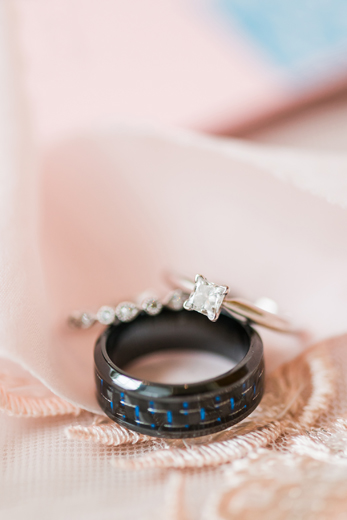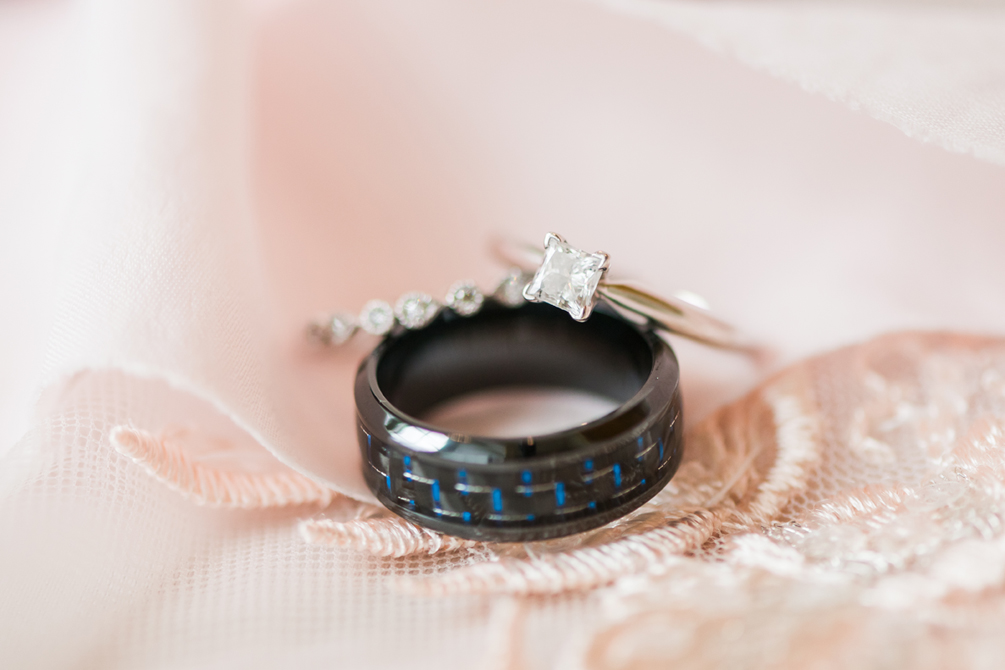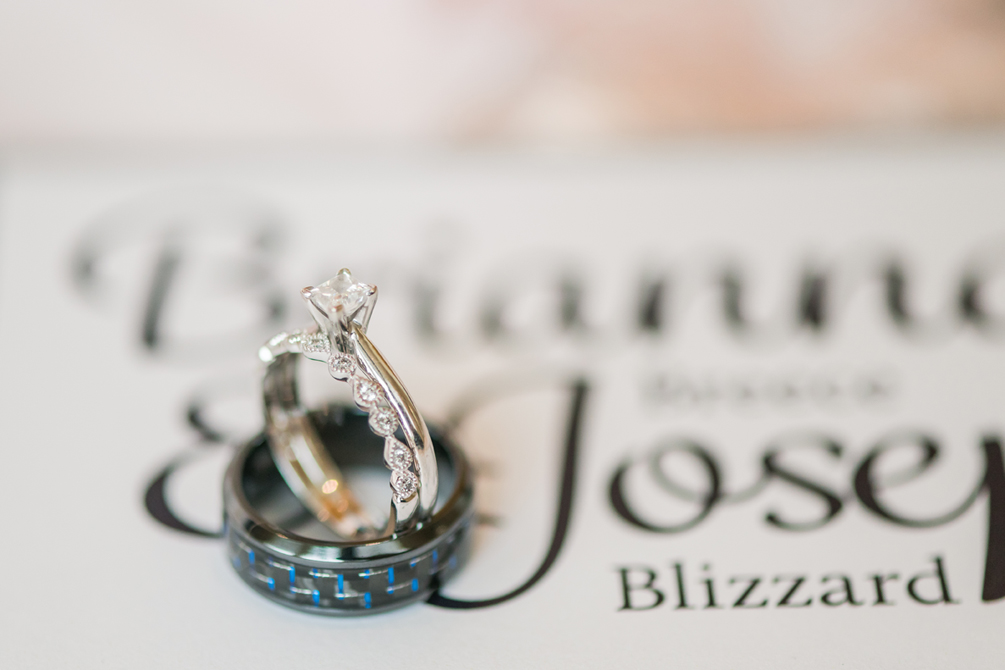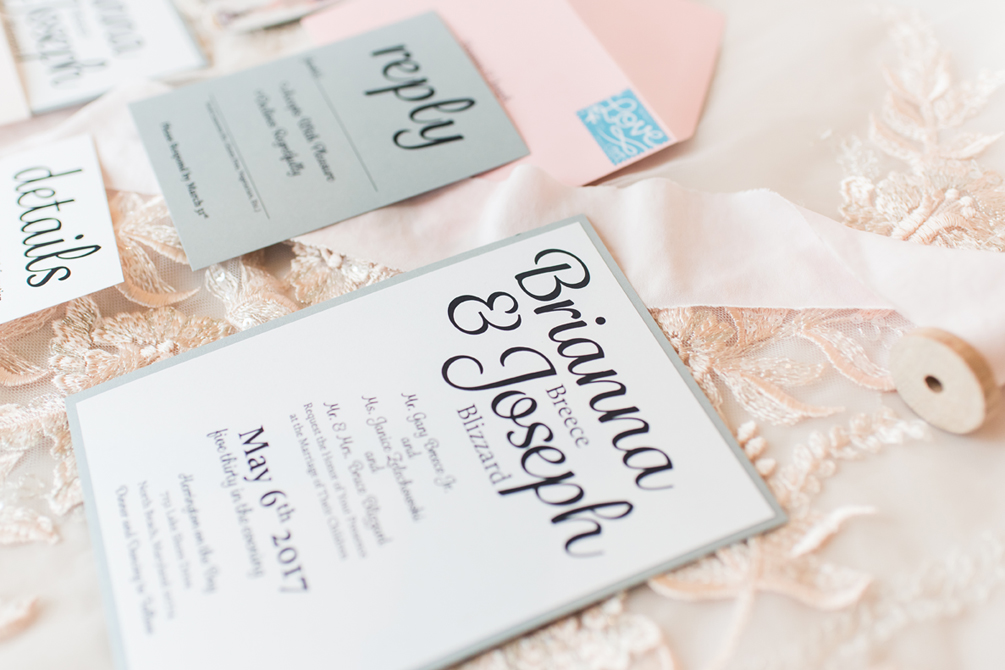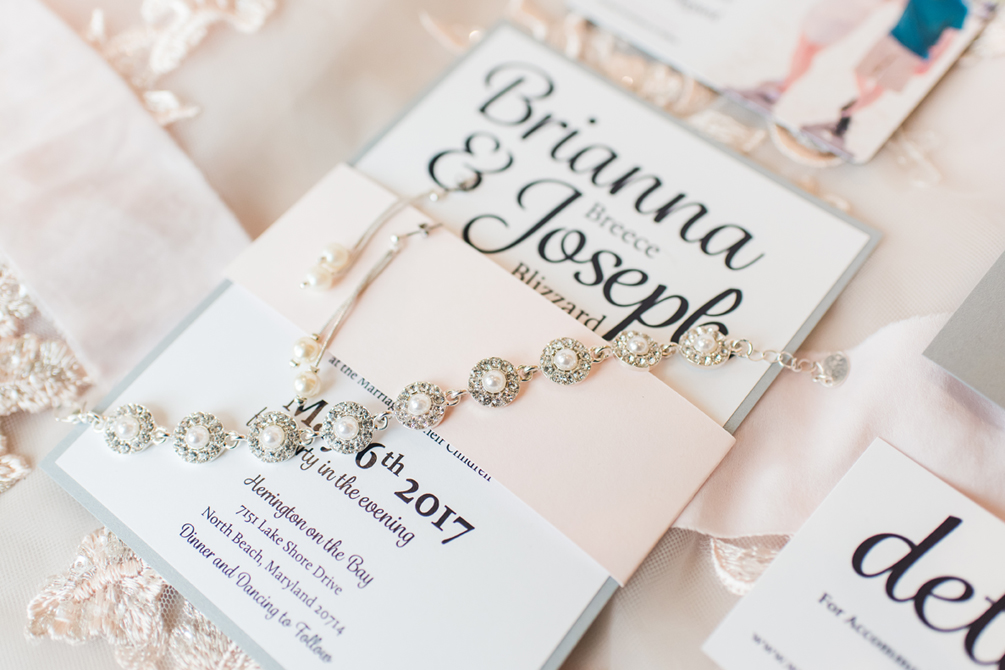 So many pretty details! Photographer's dream!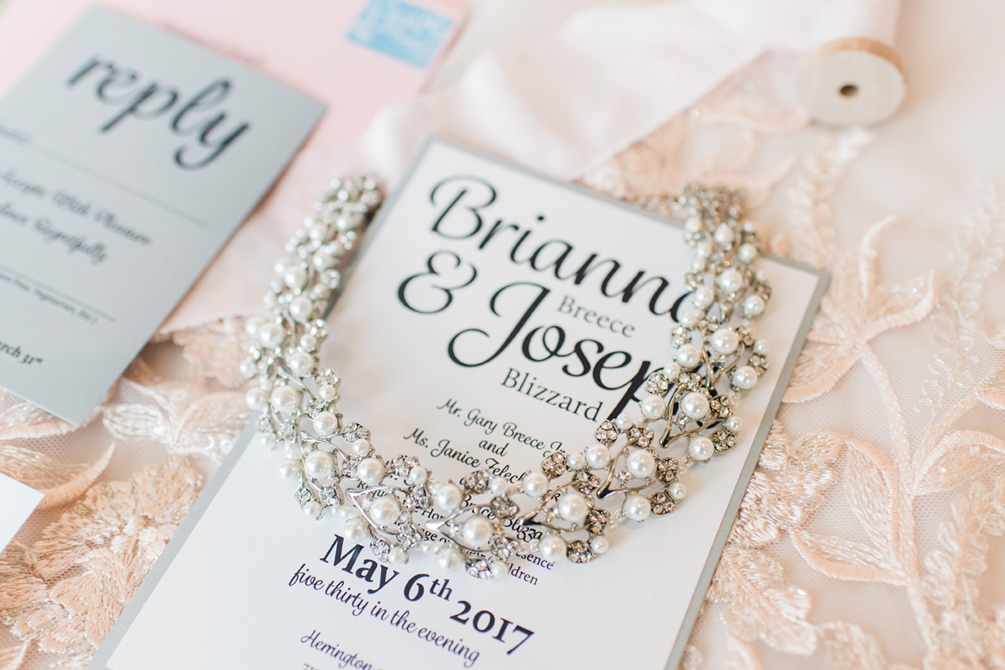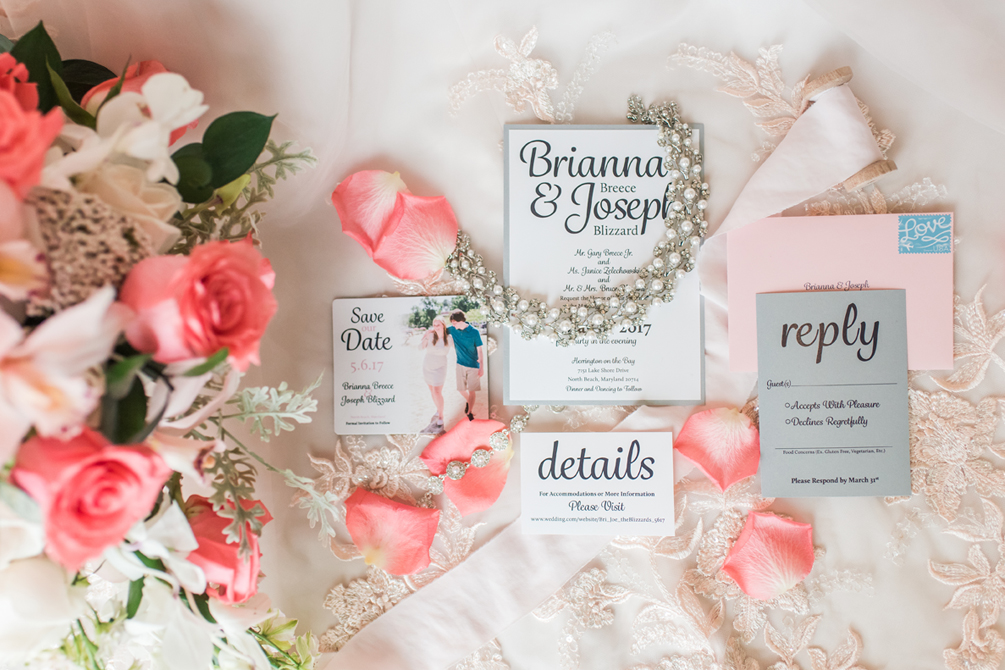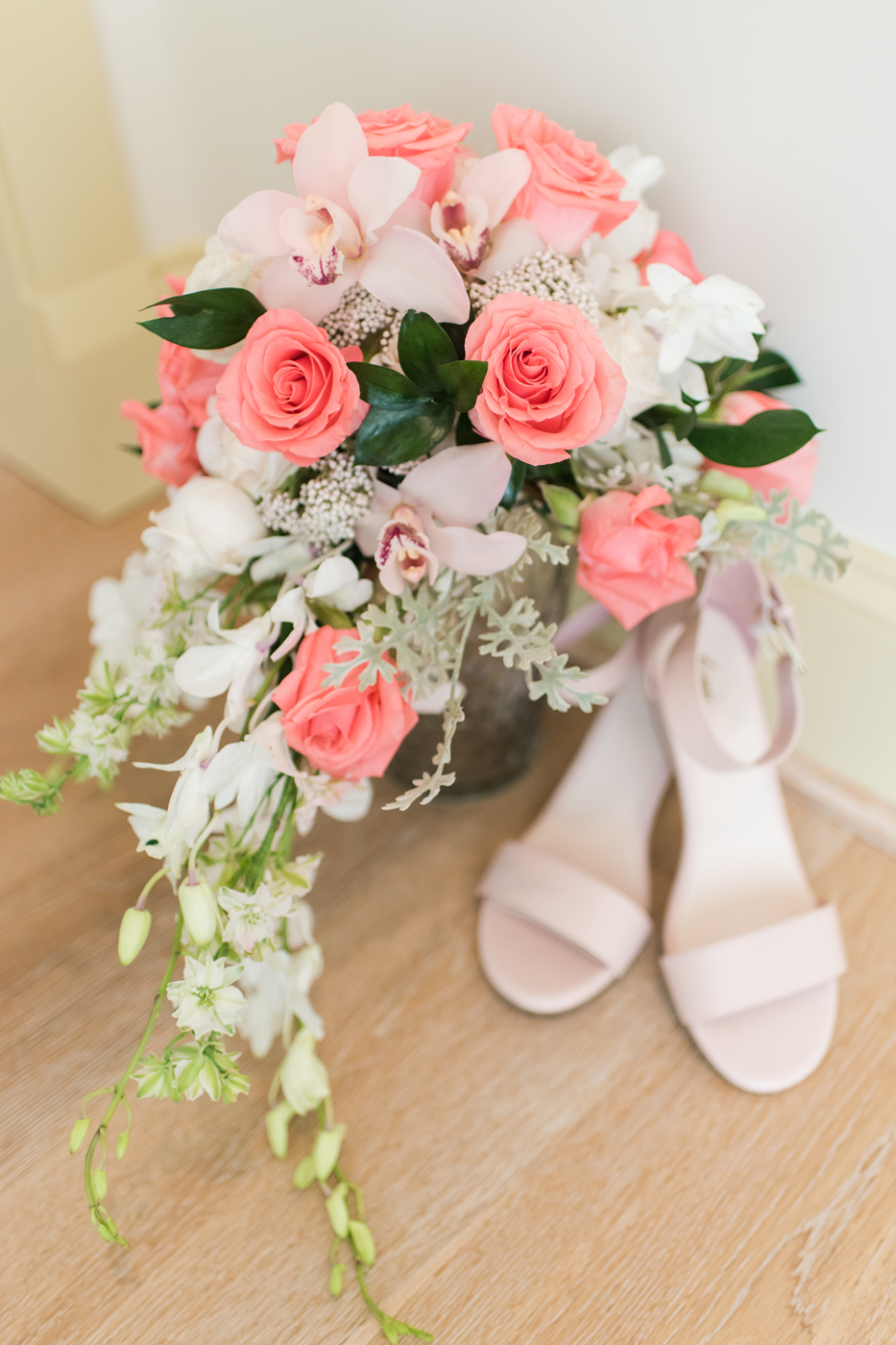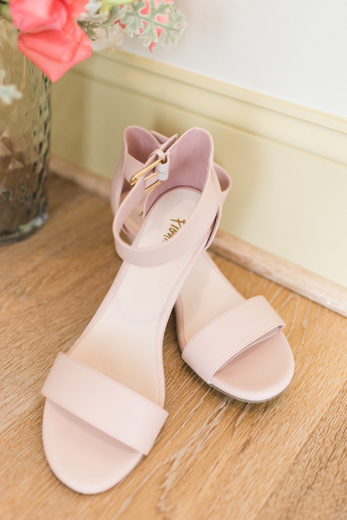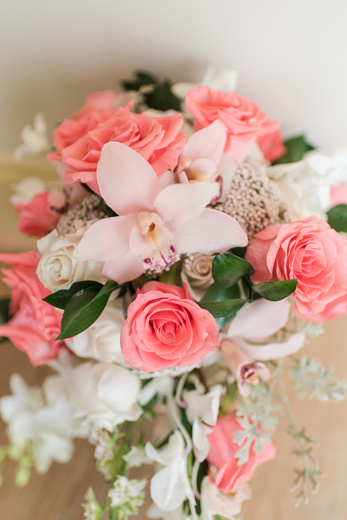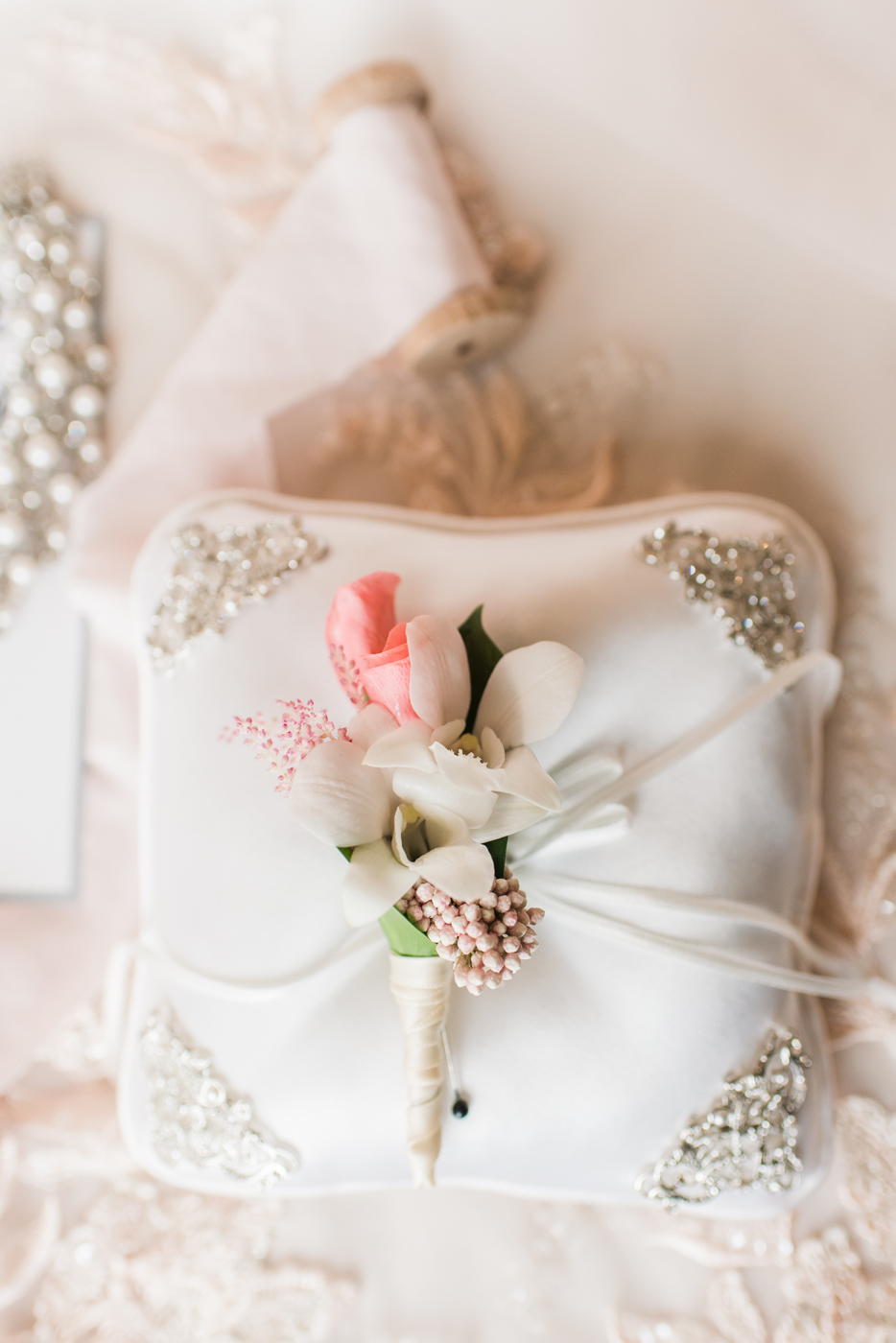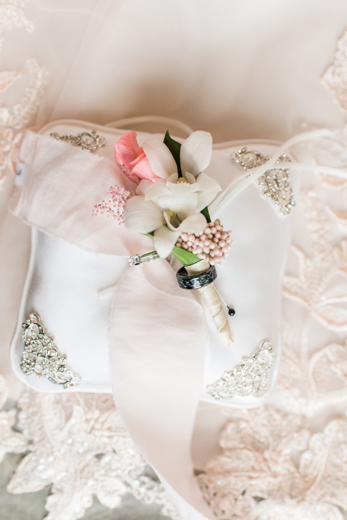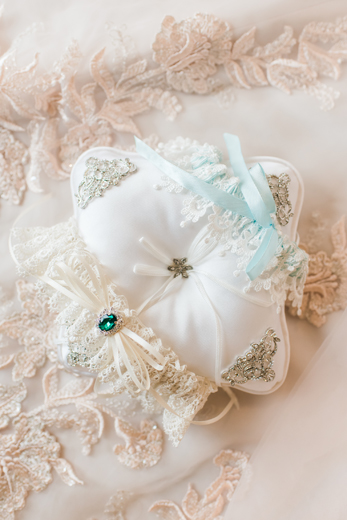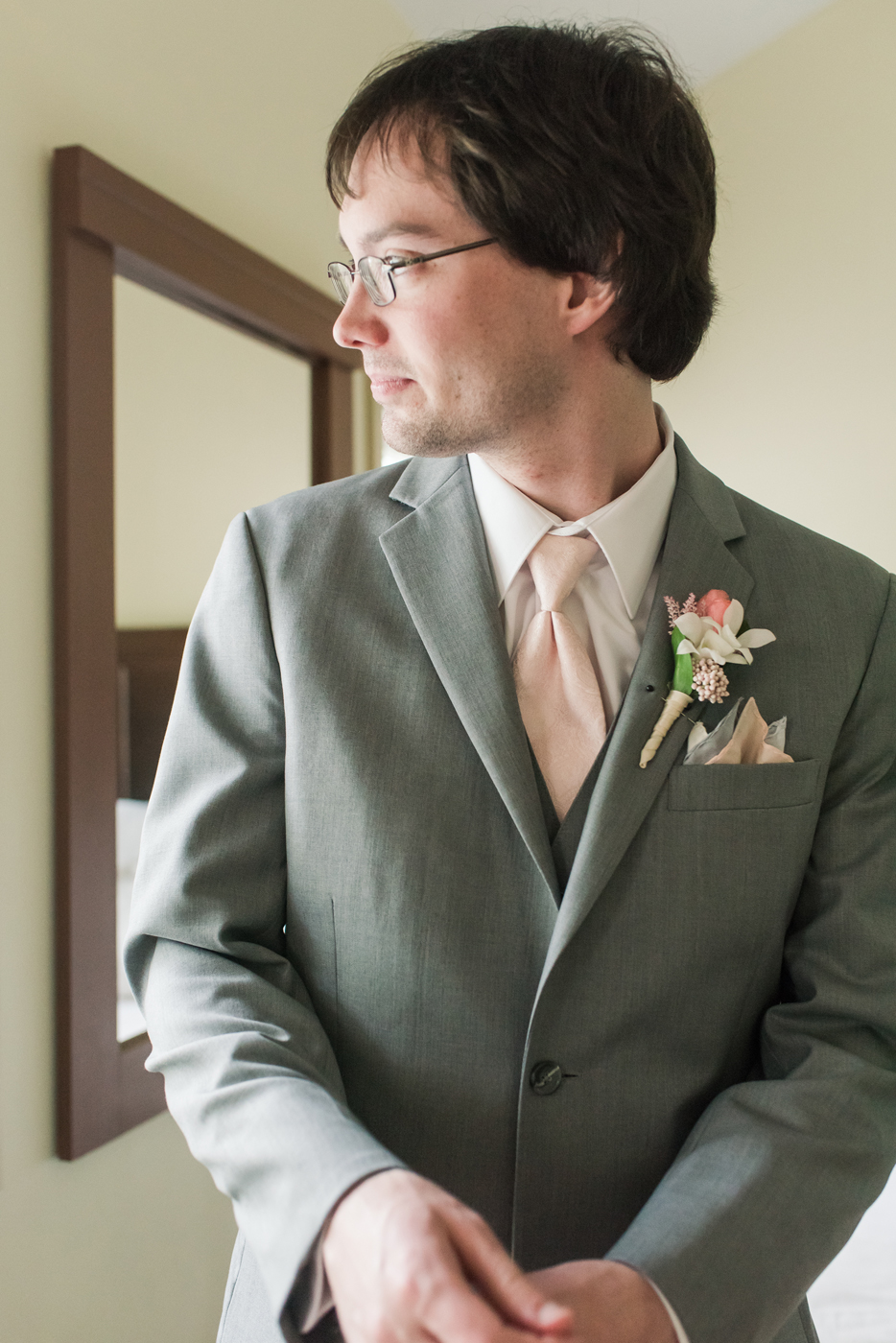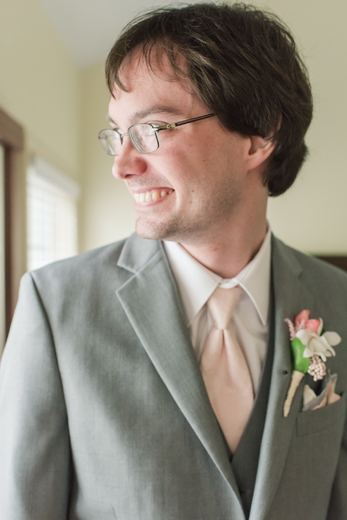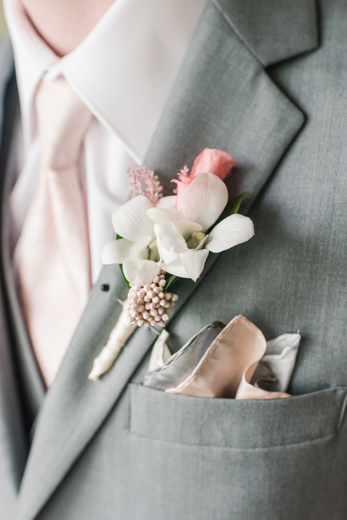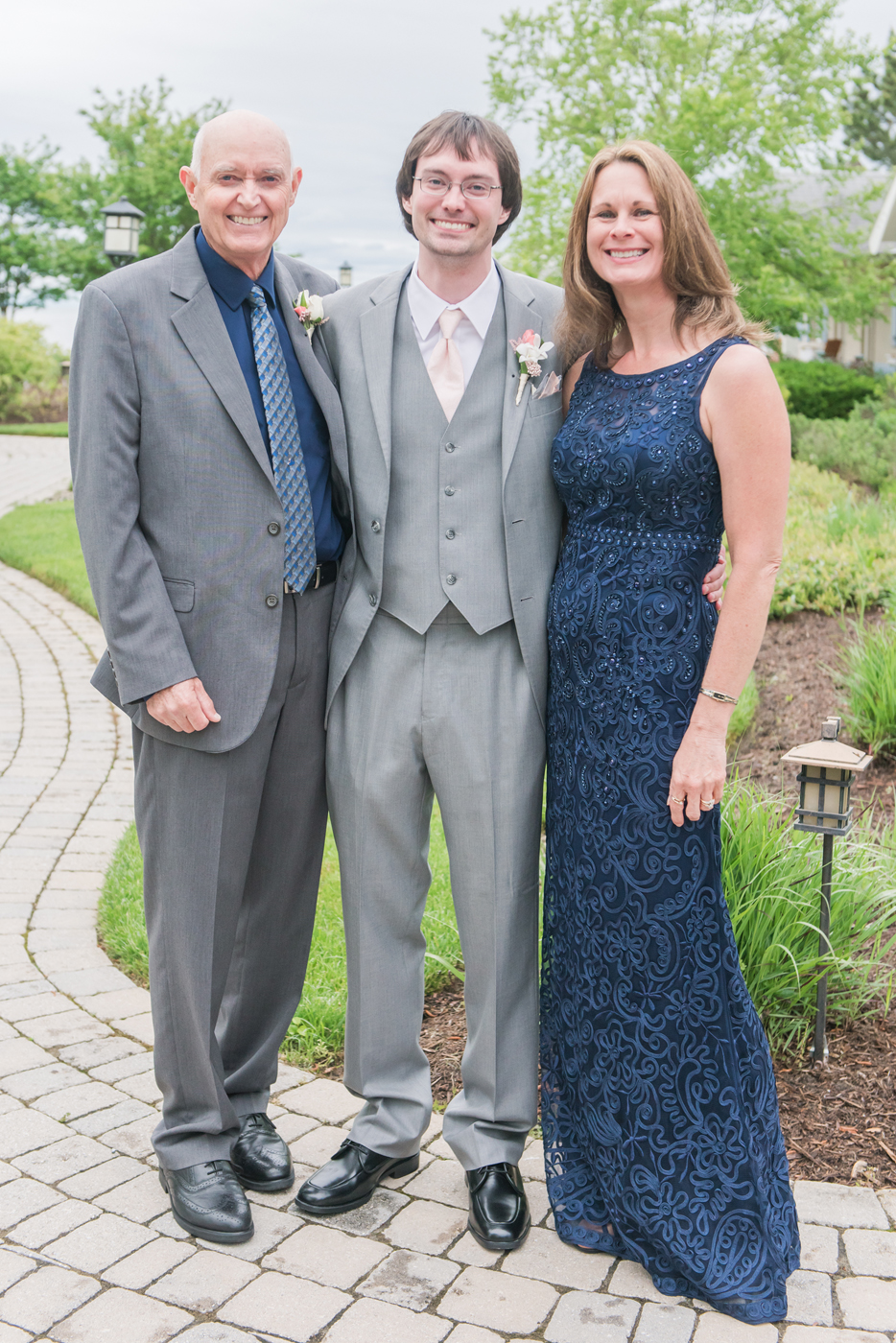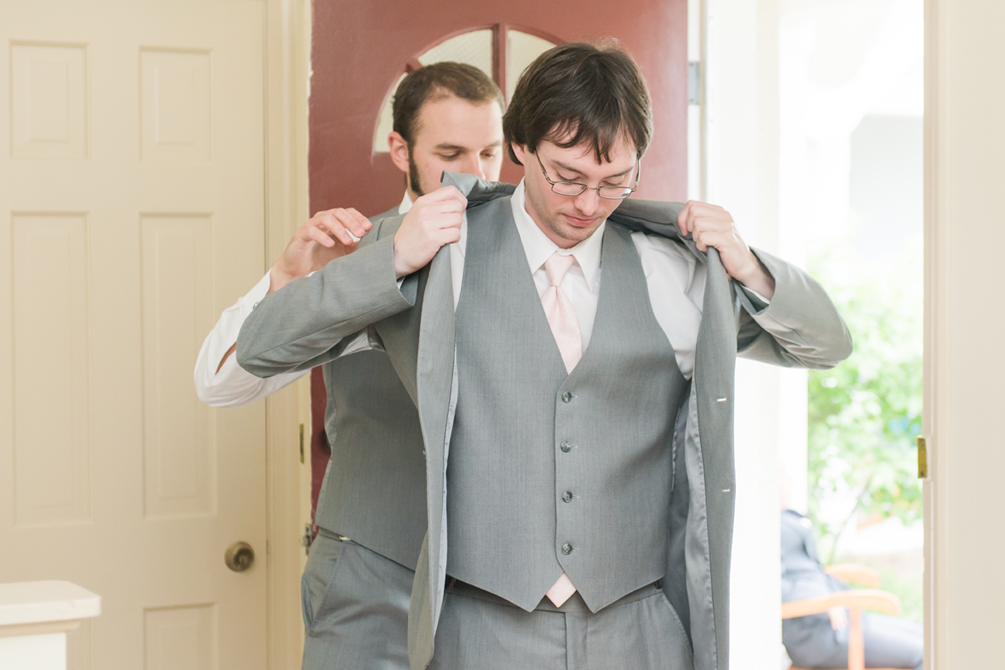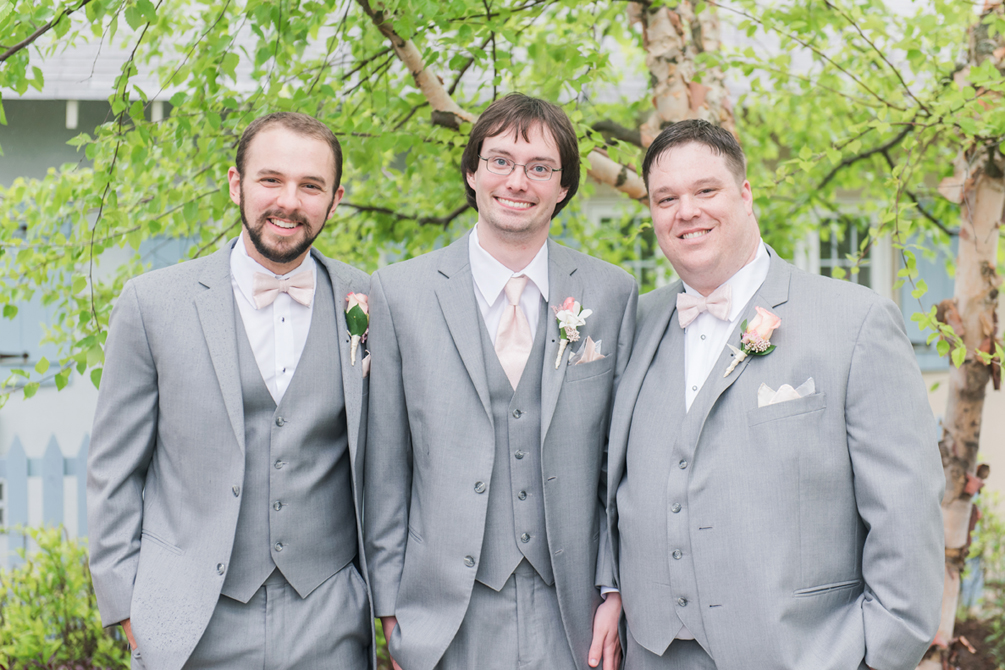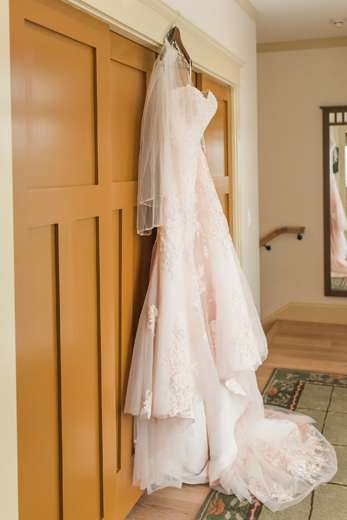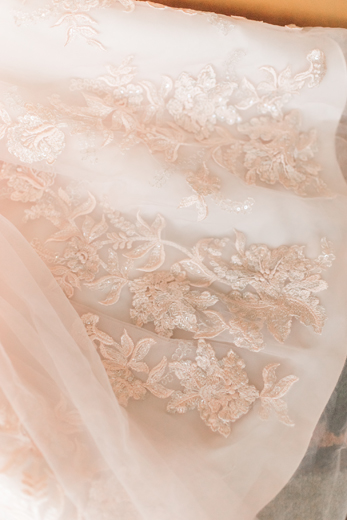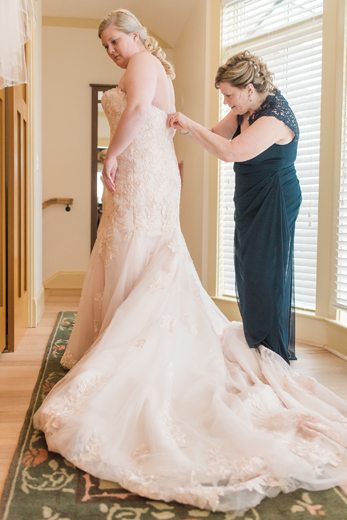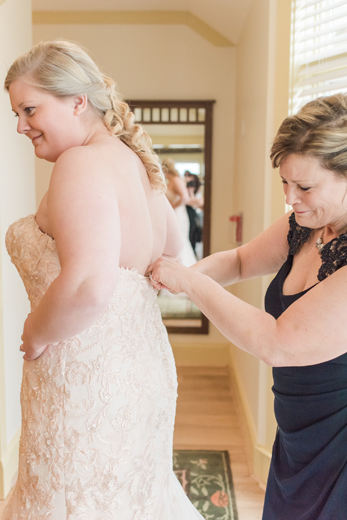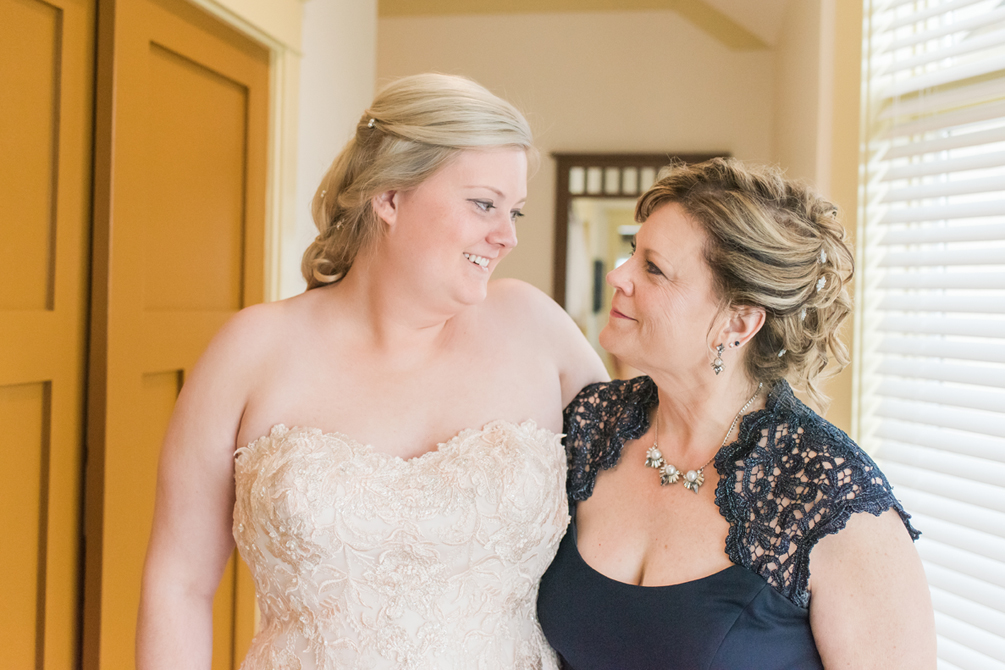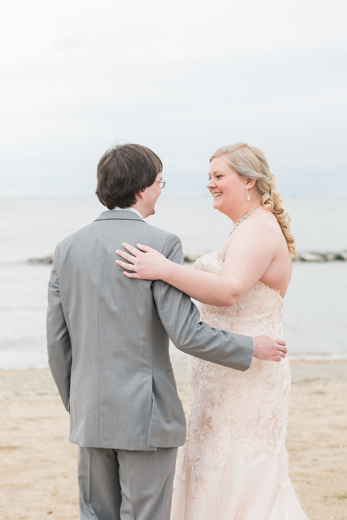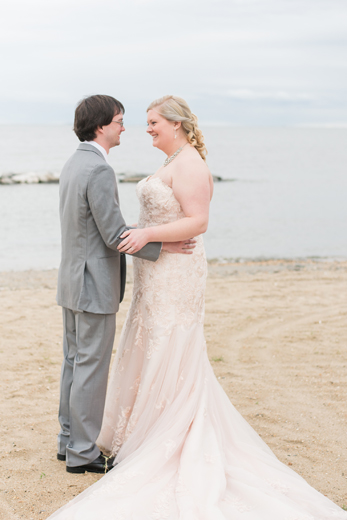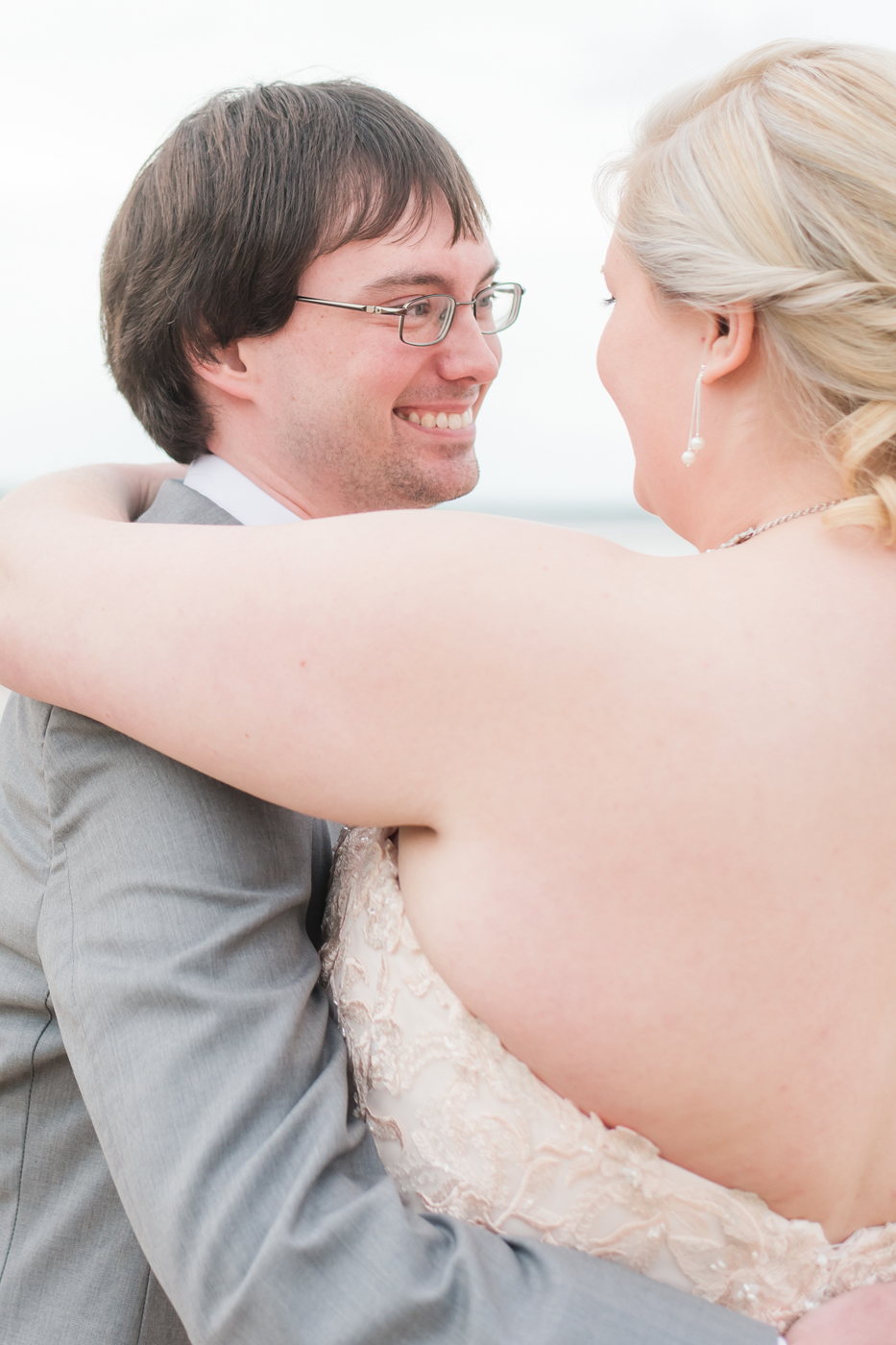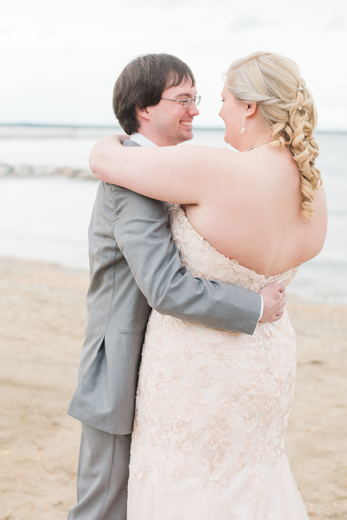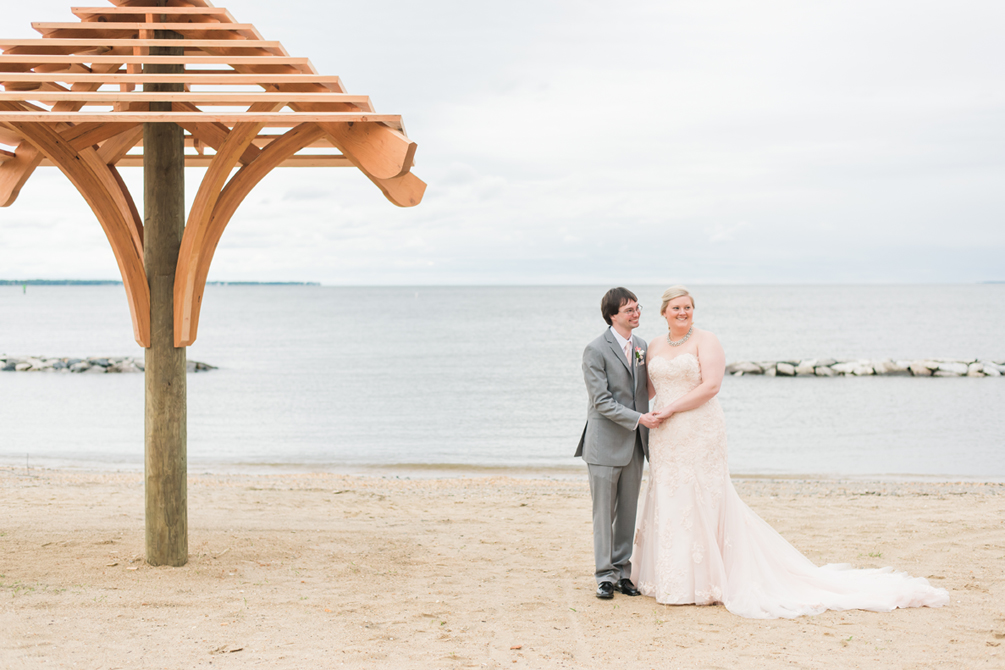 So stunning!!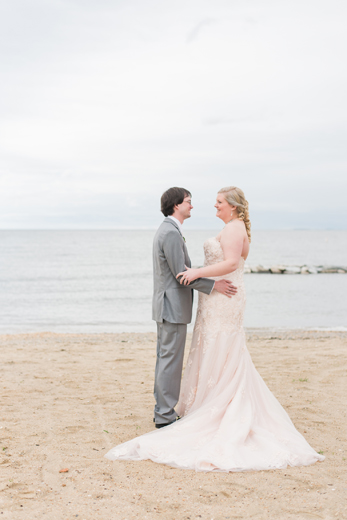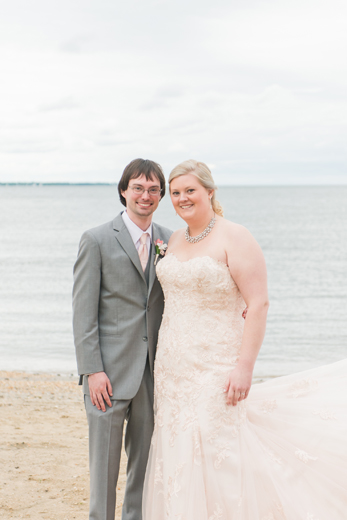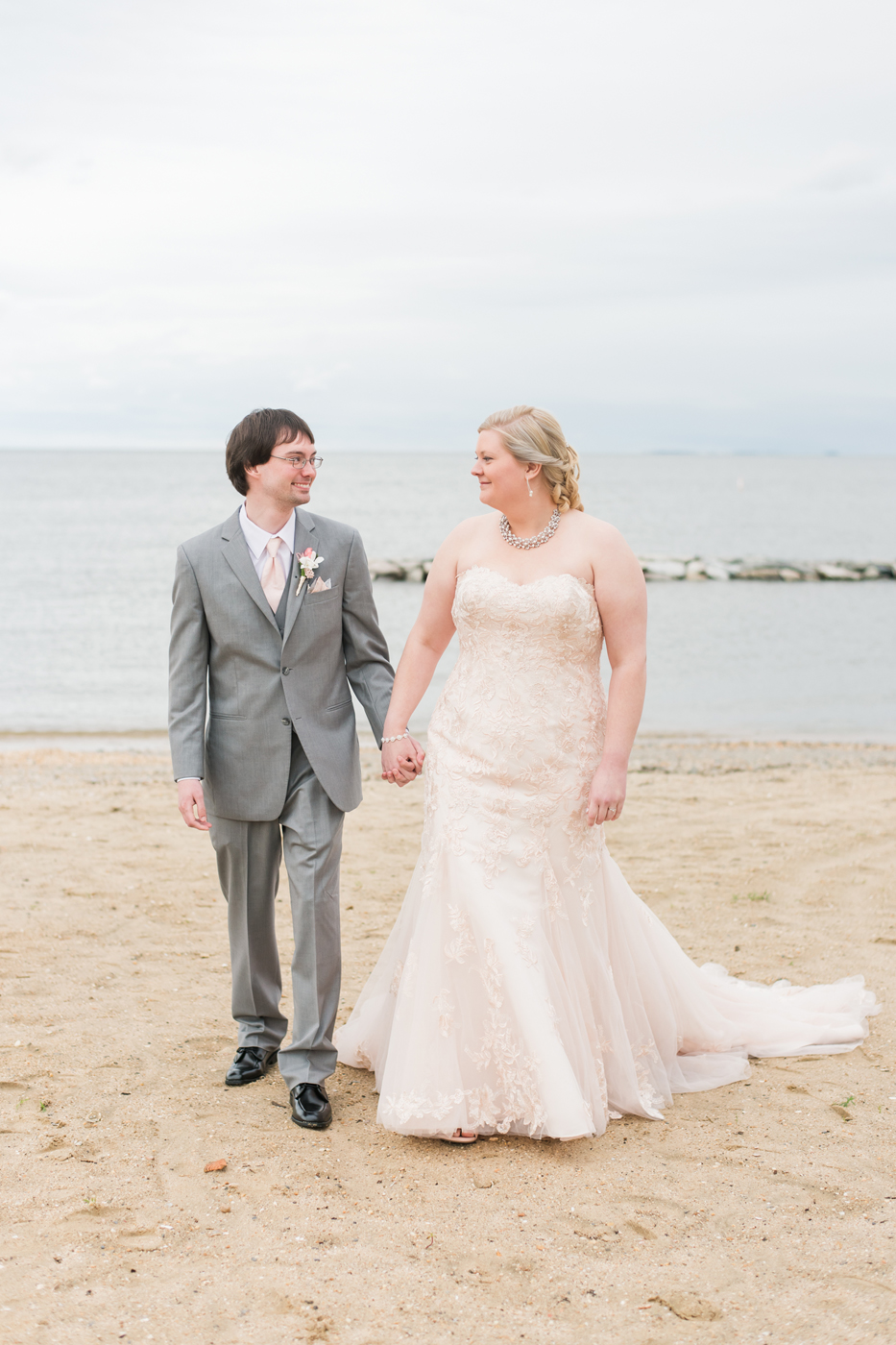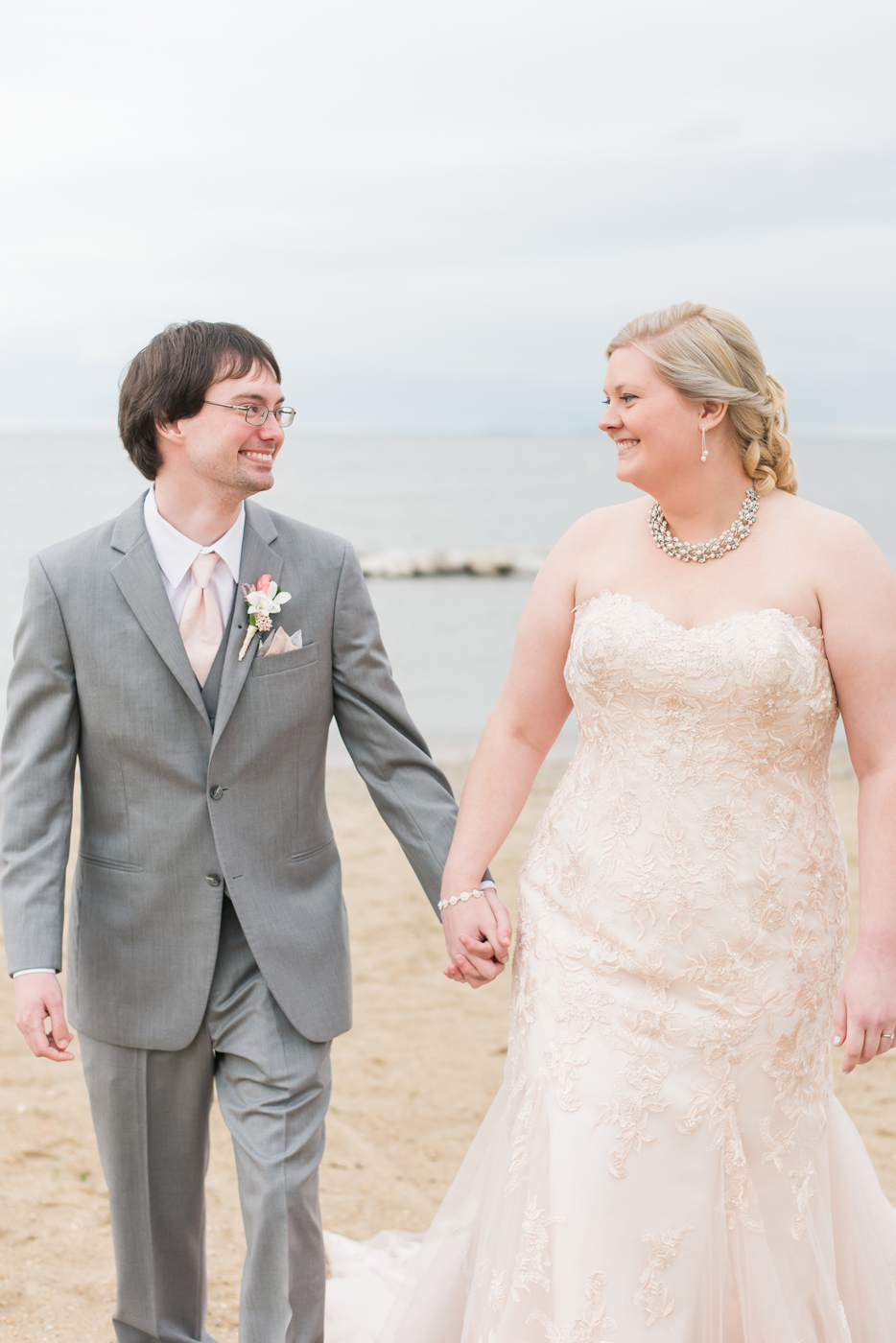 I'm really just obsessed with all of these from their first look!!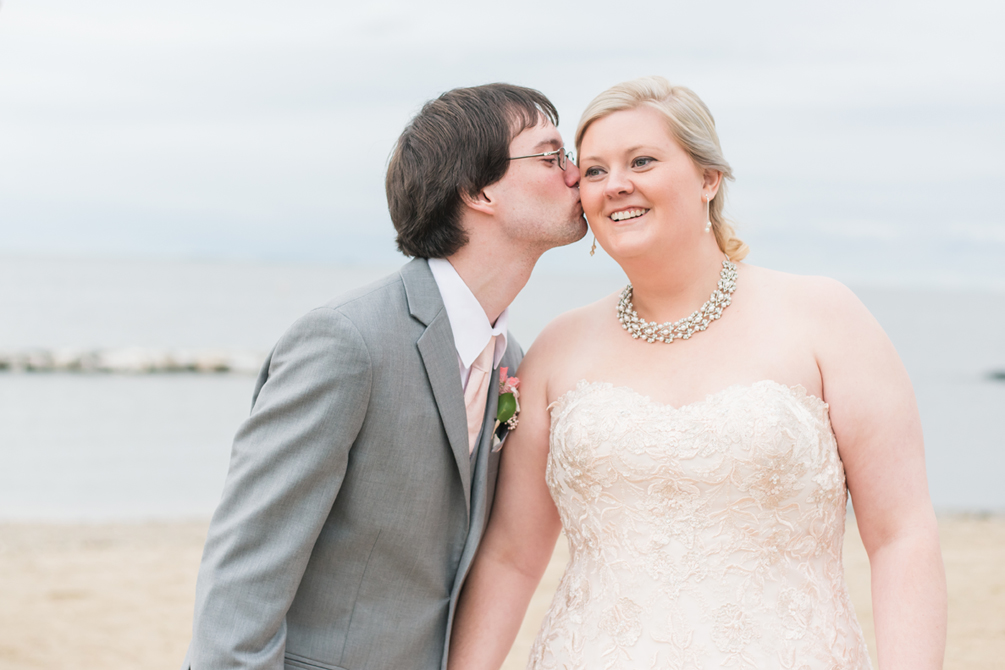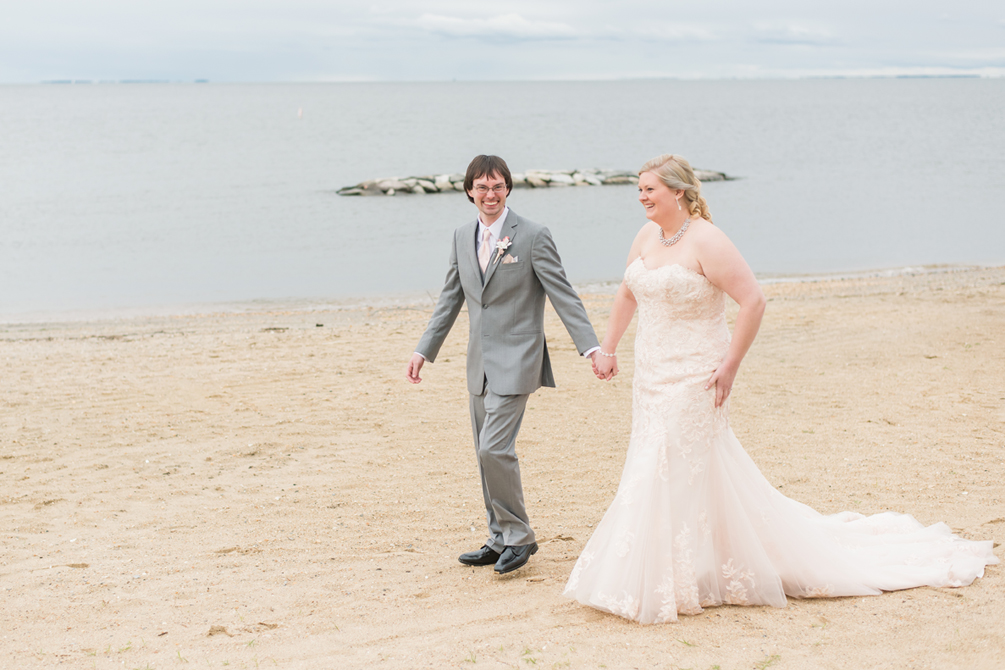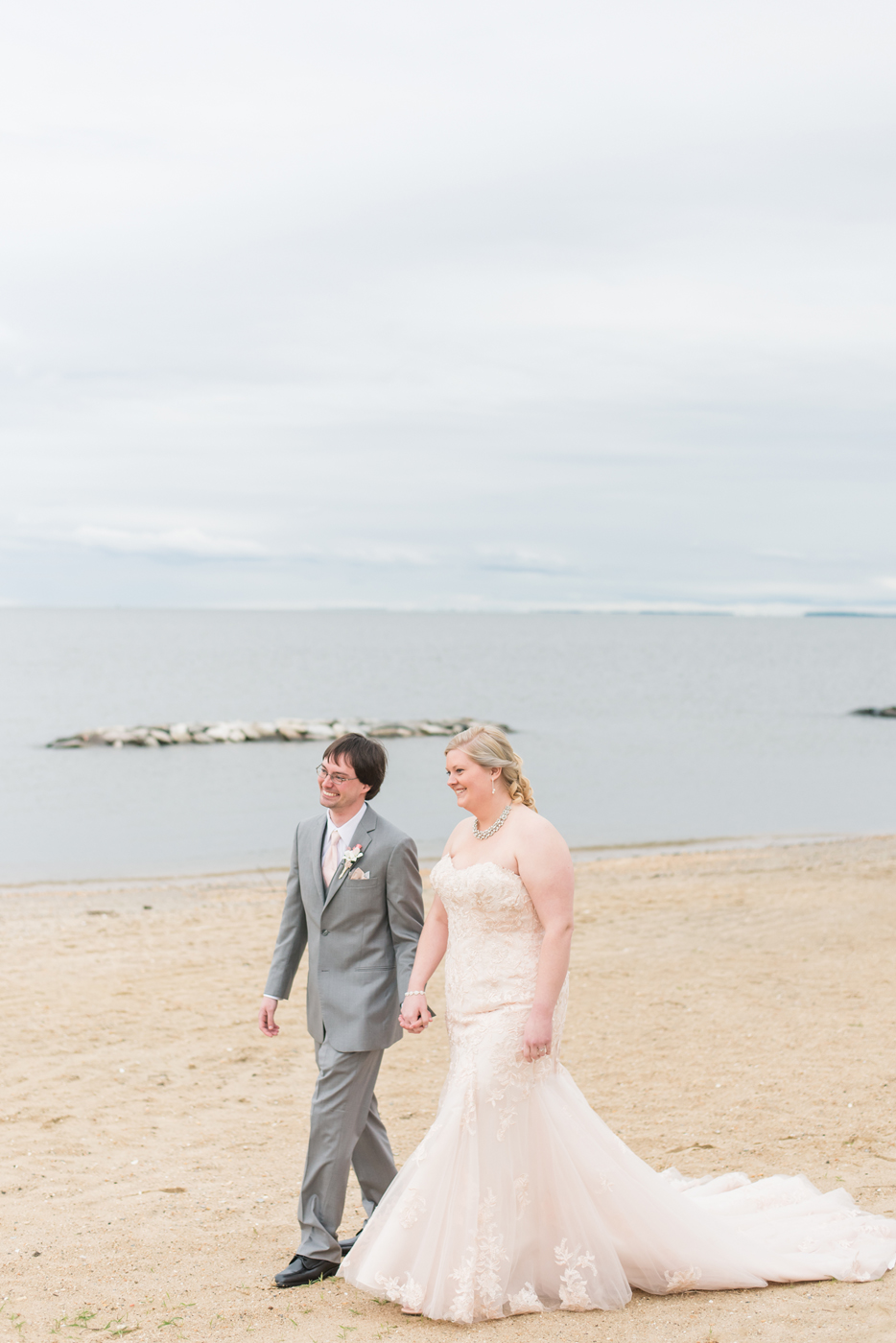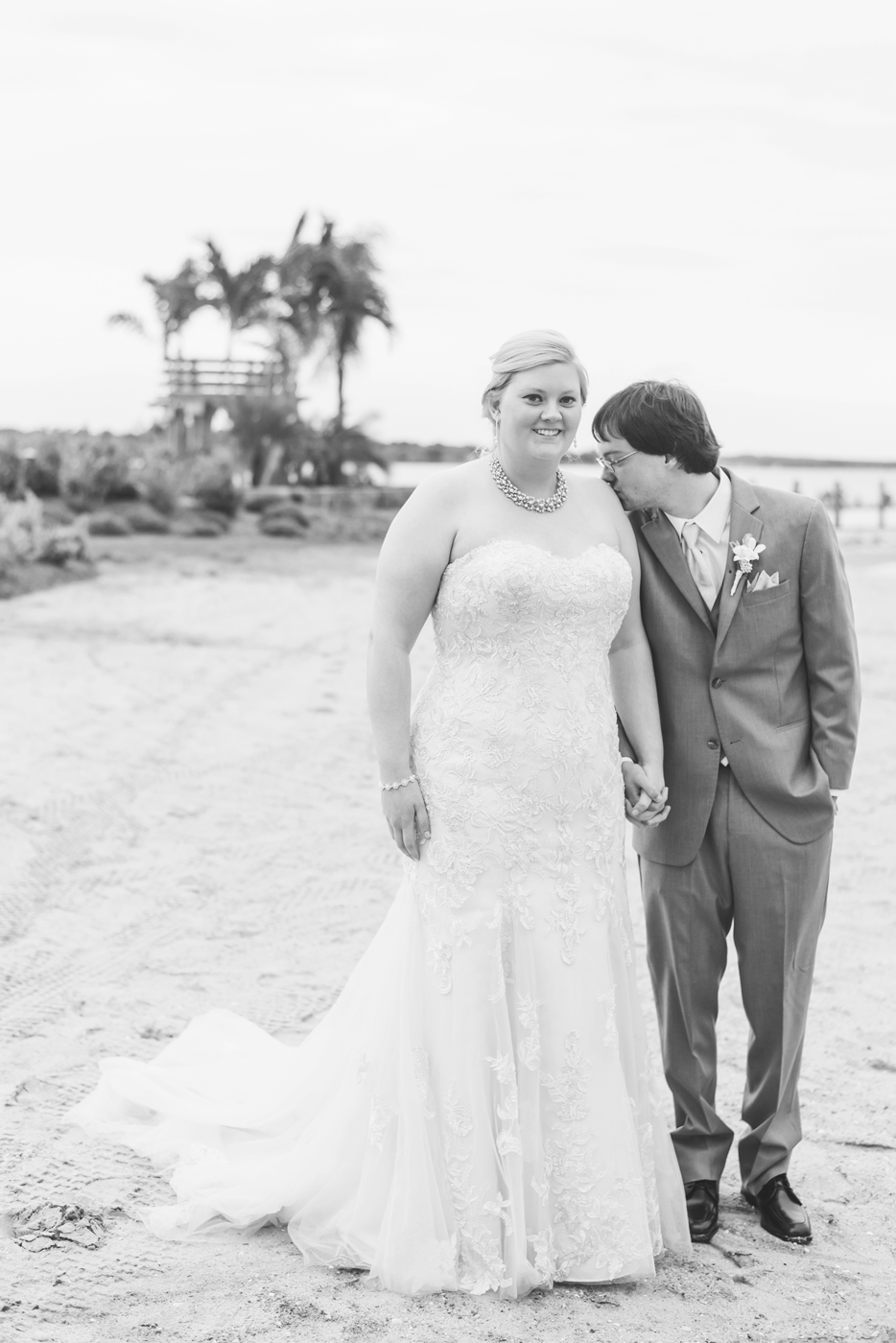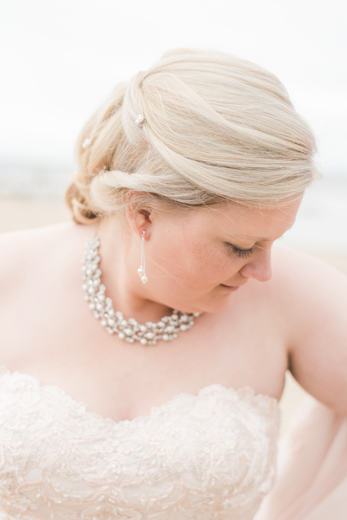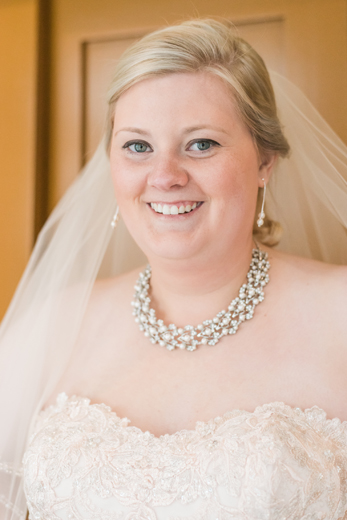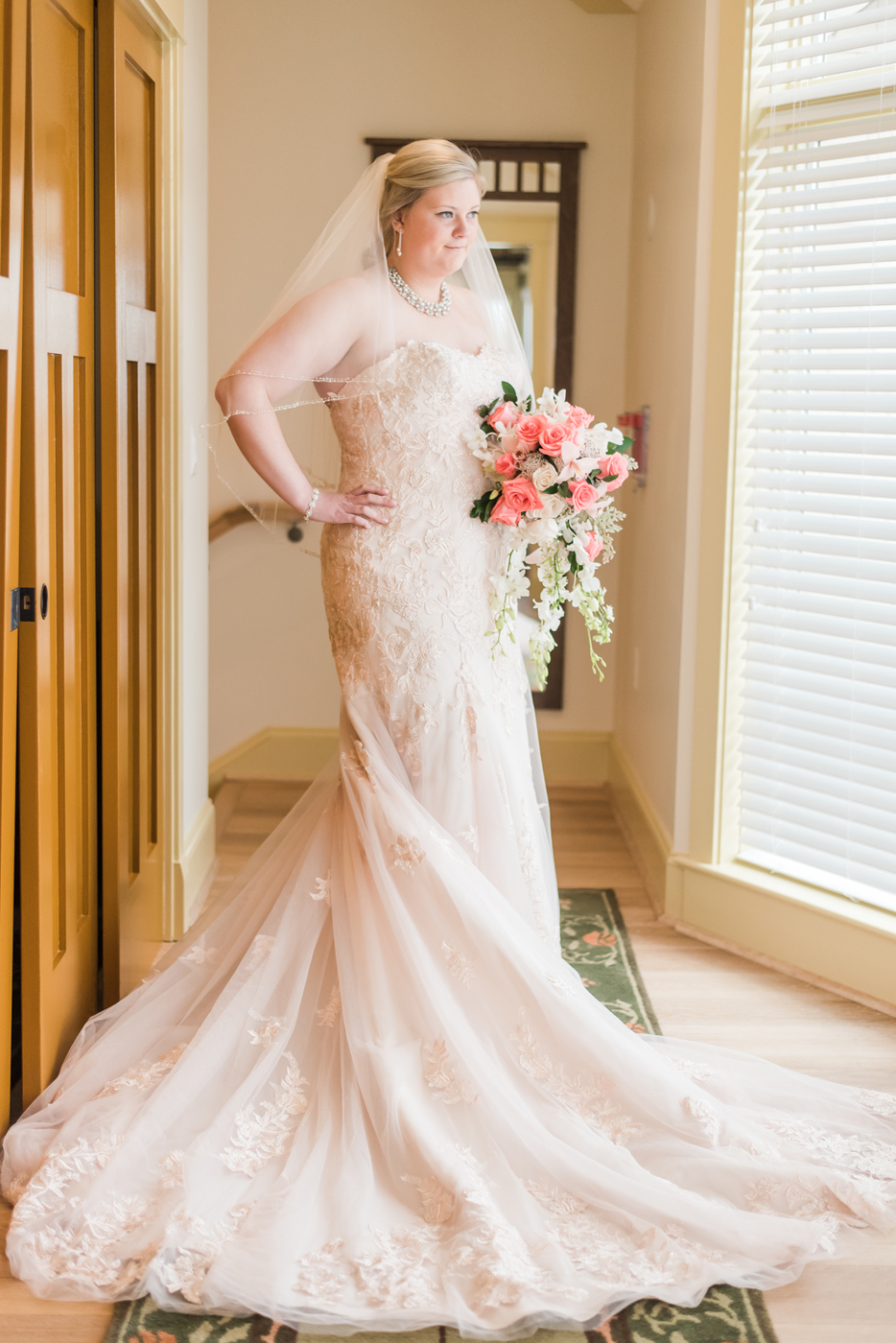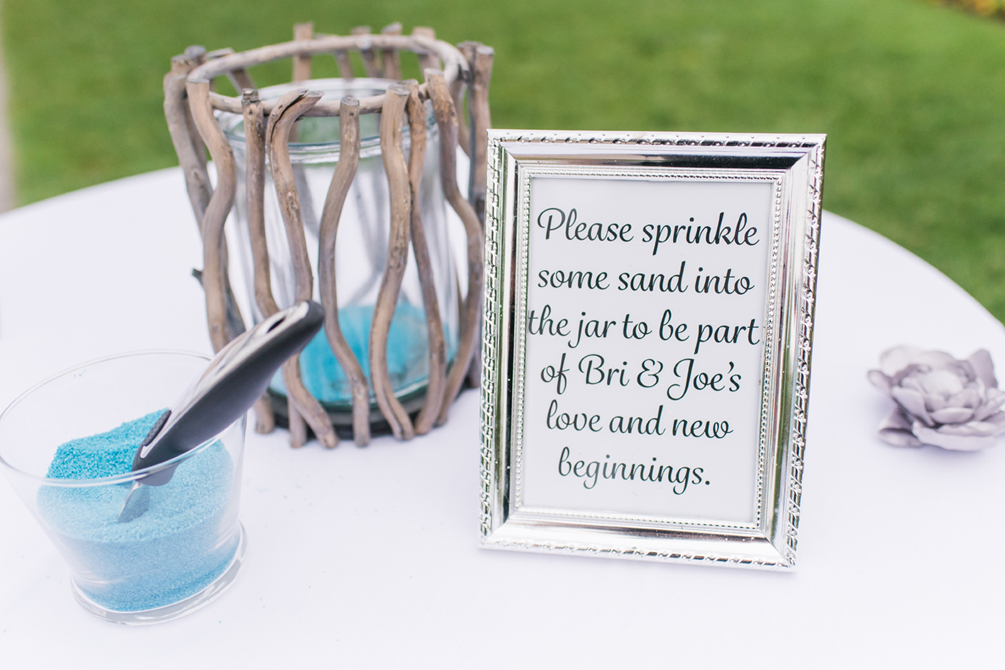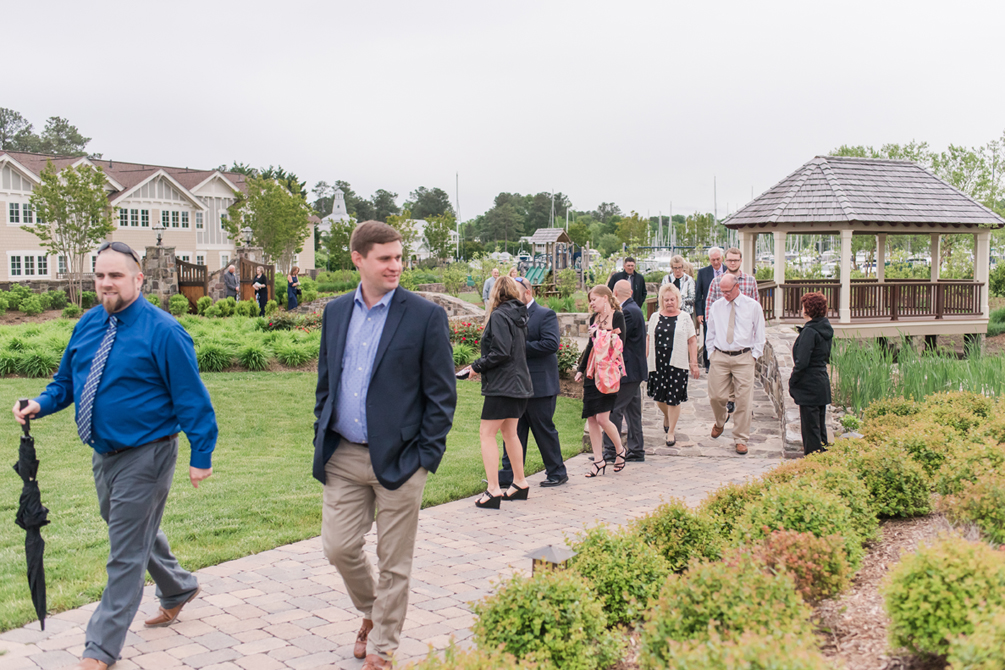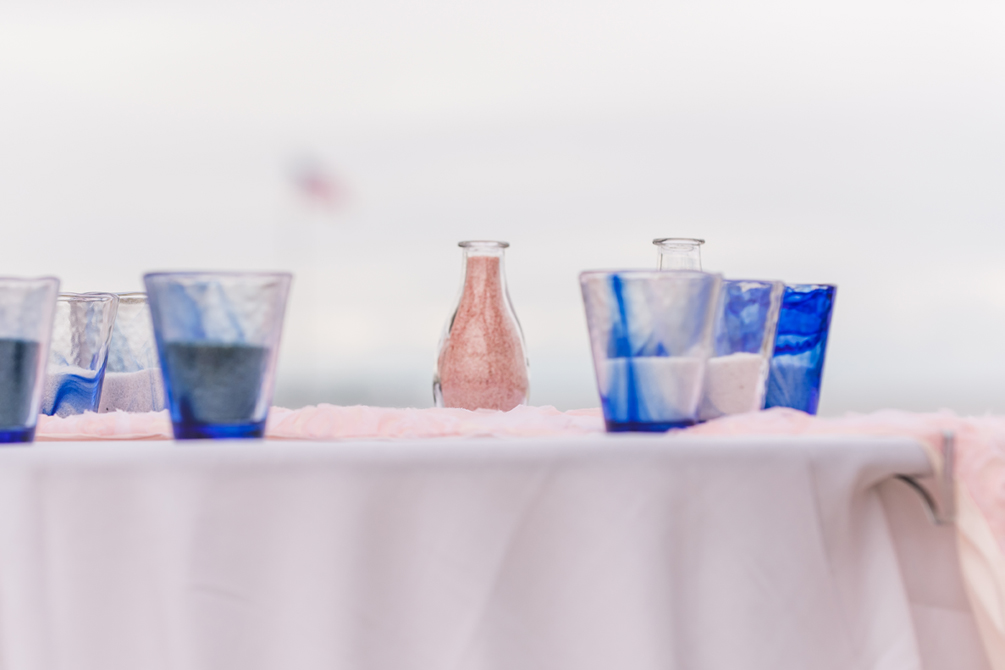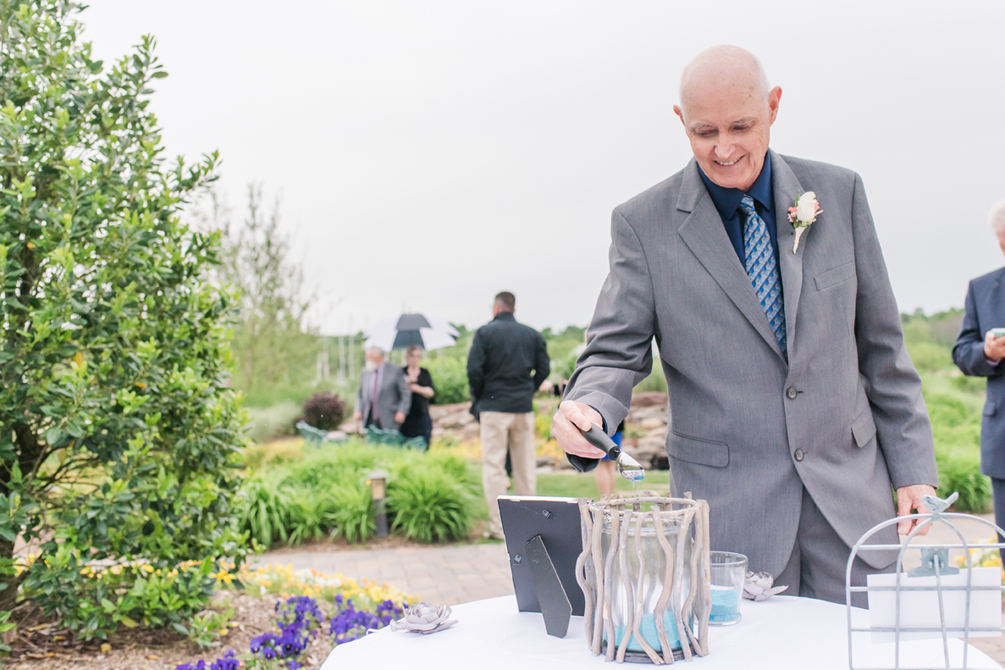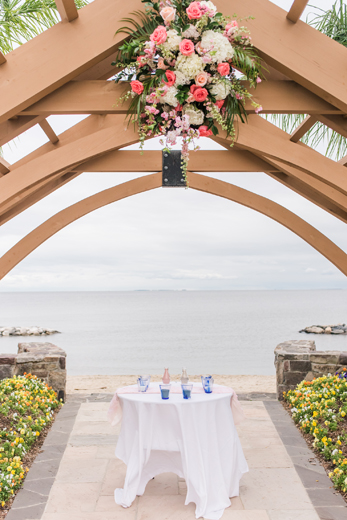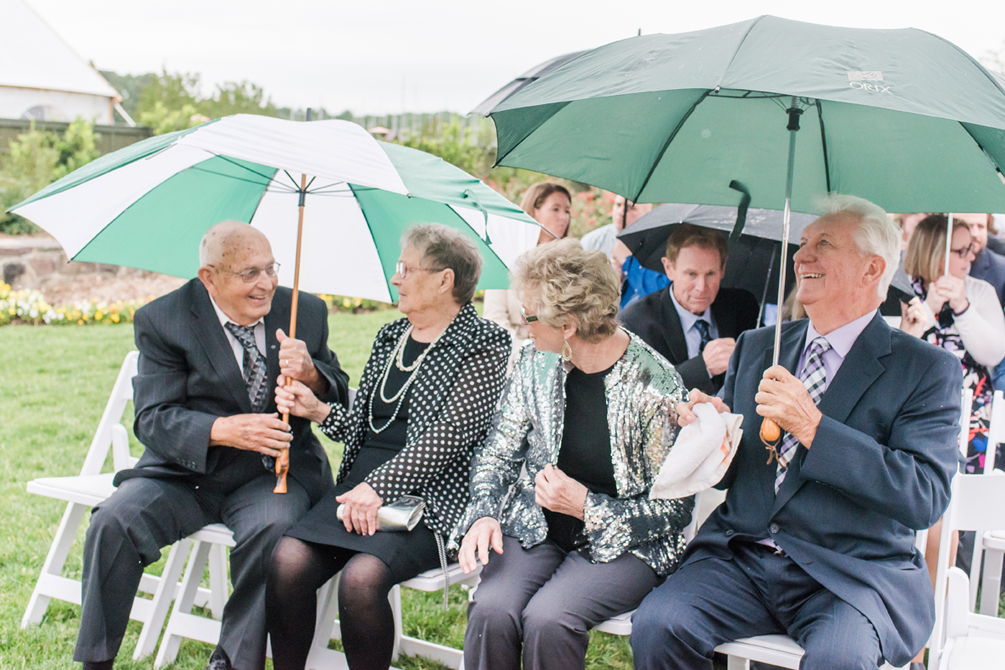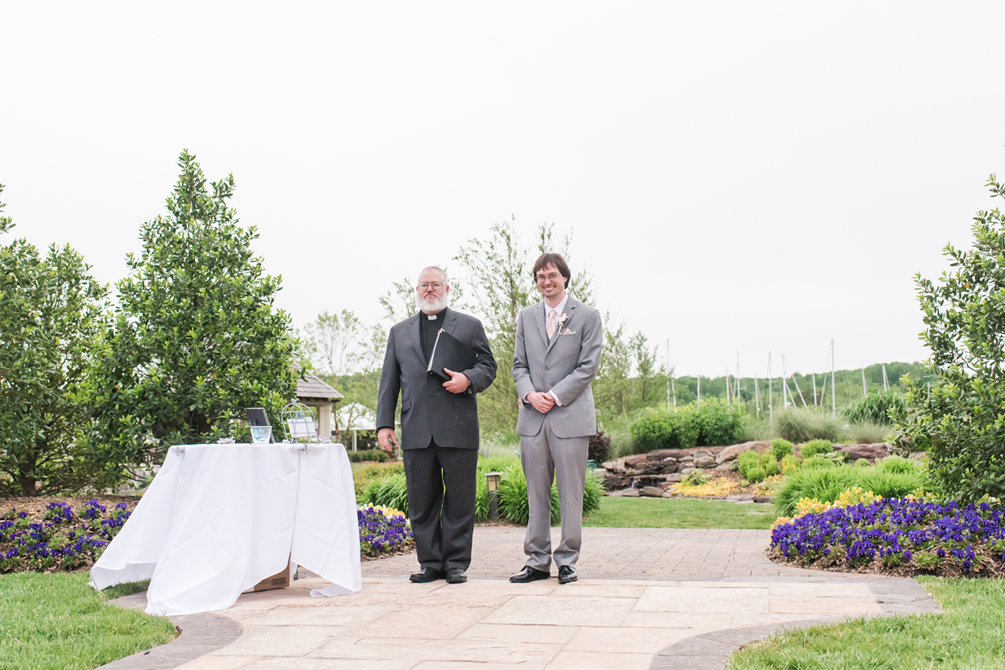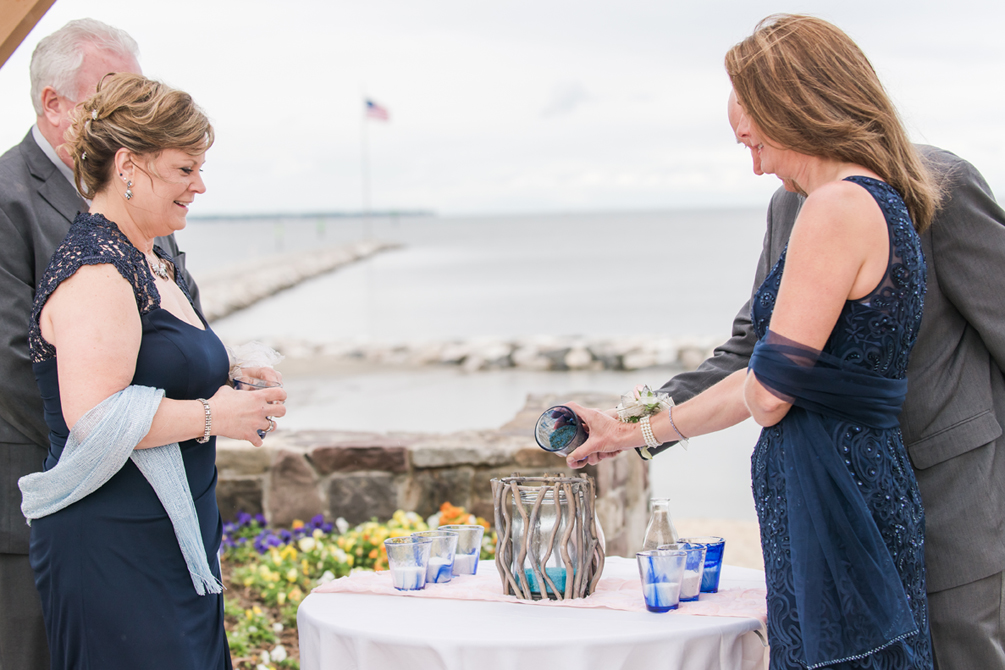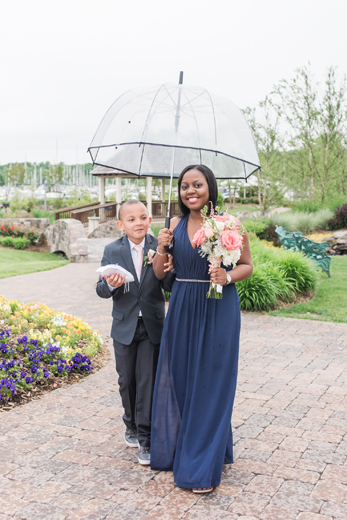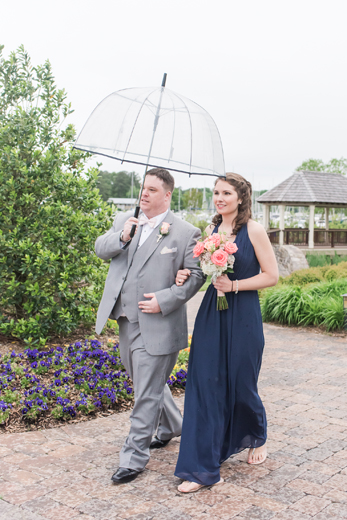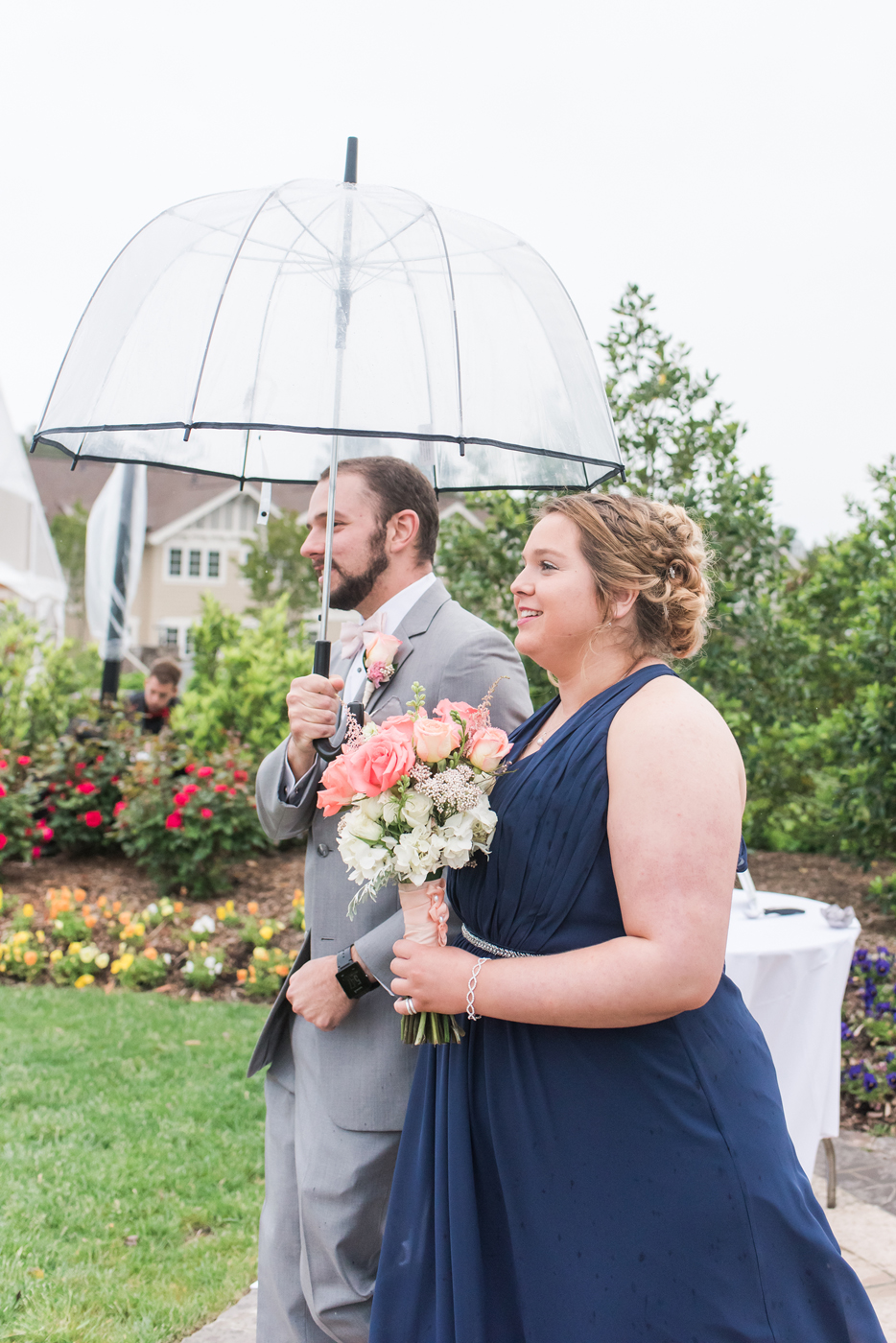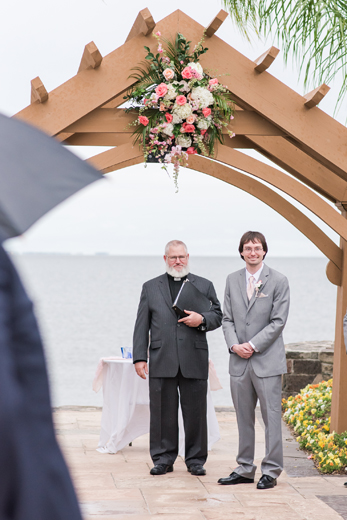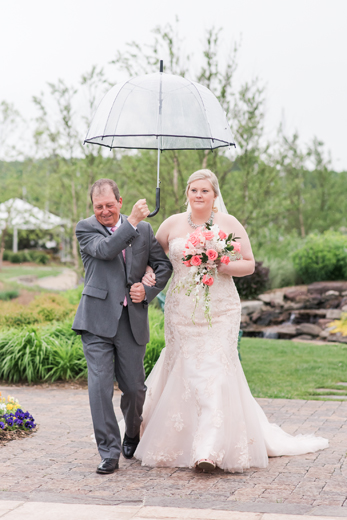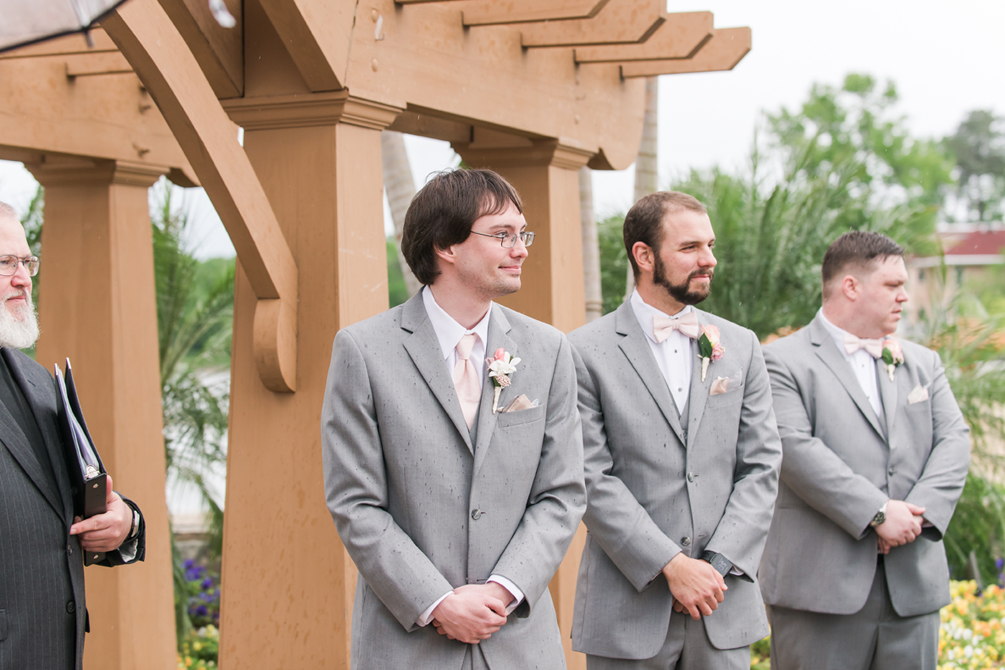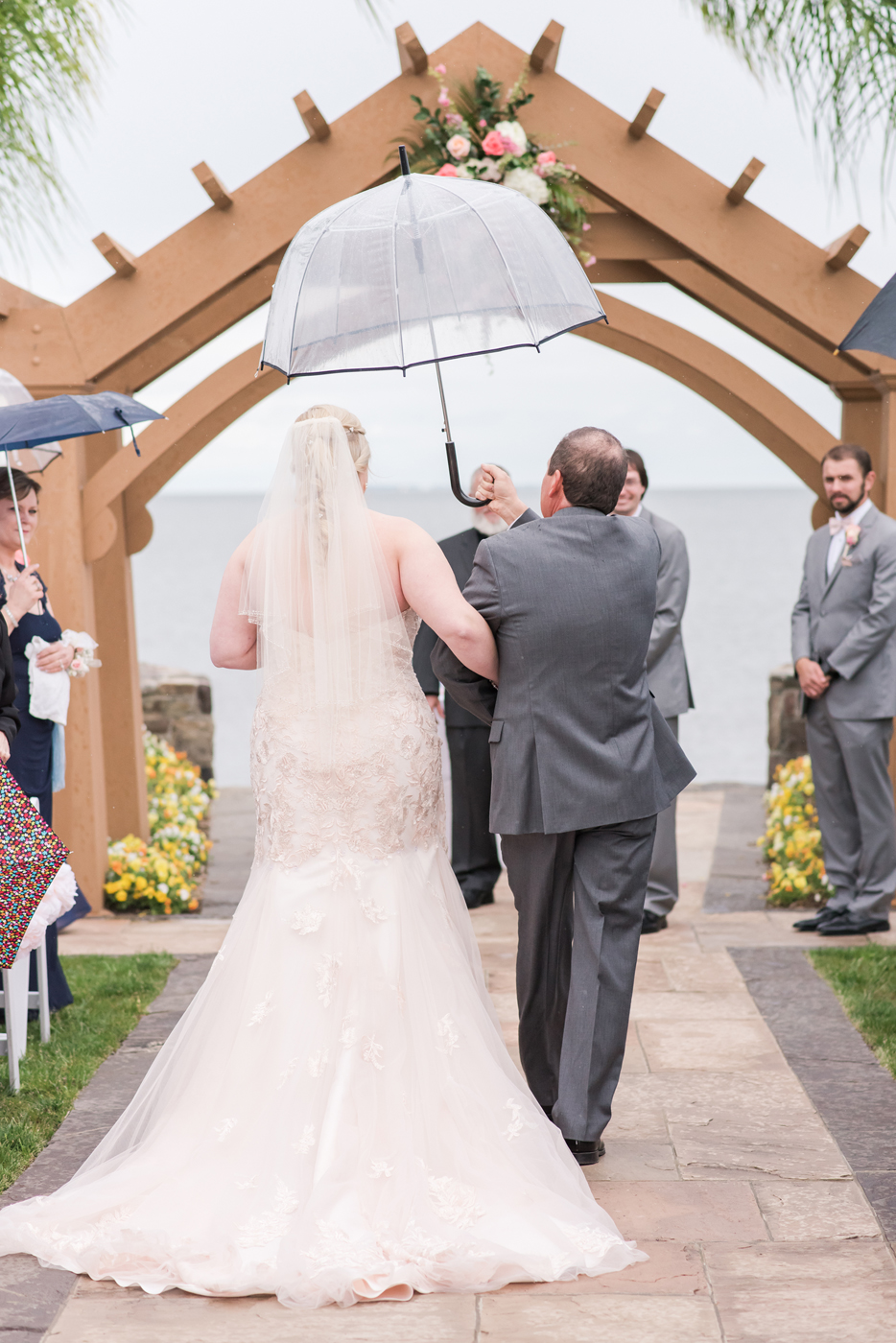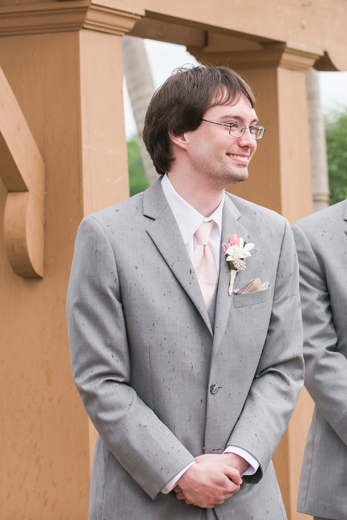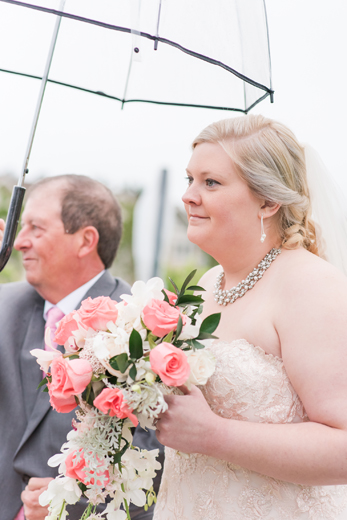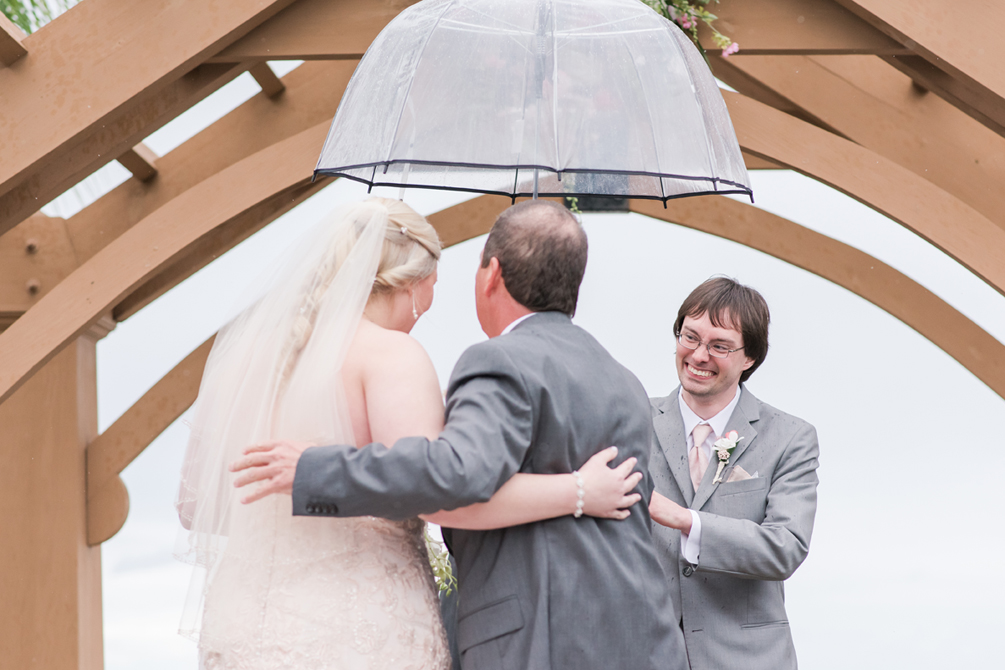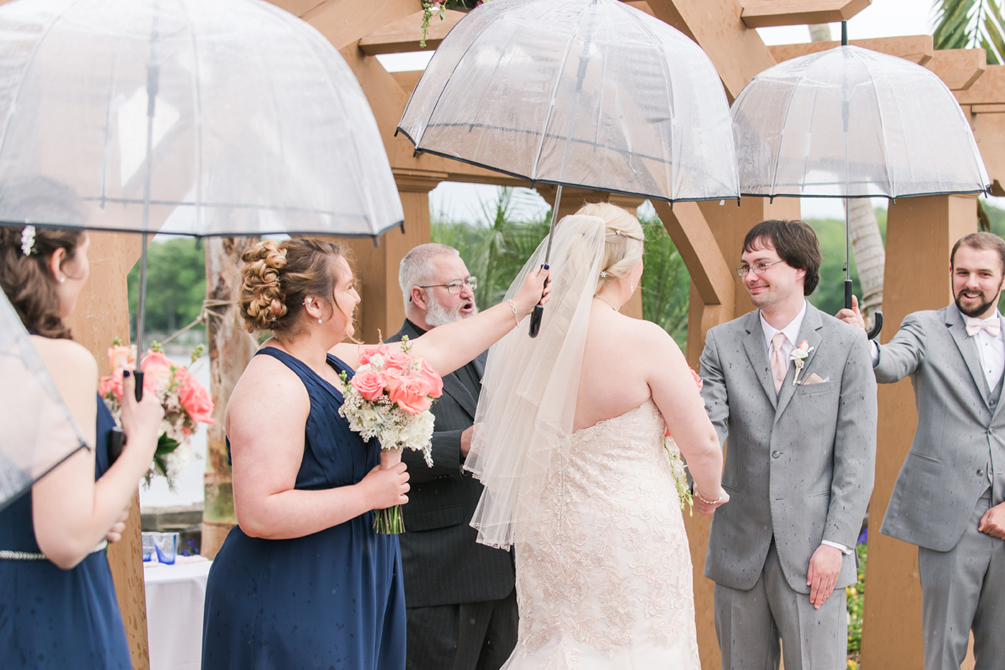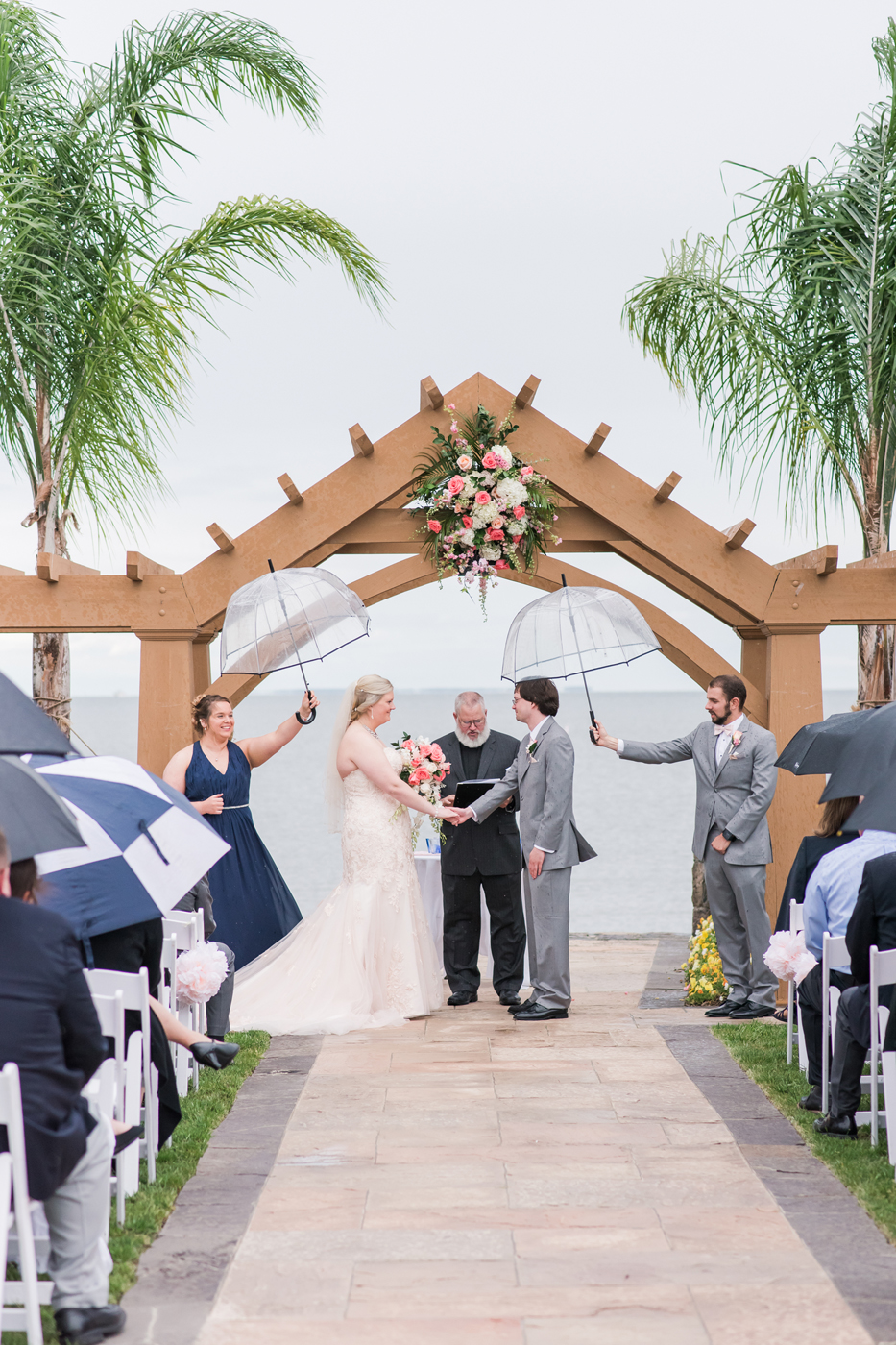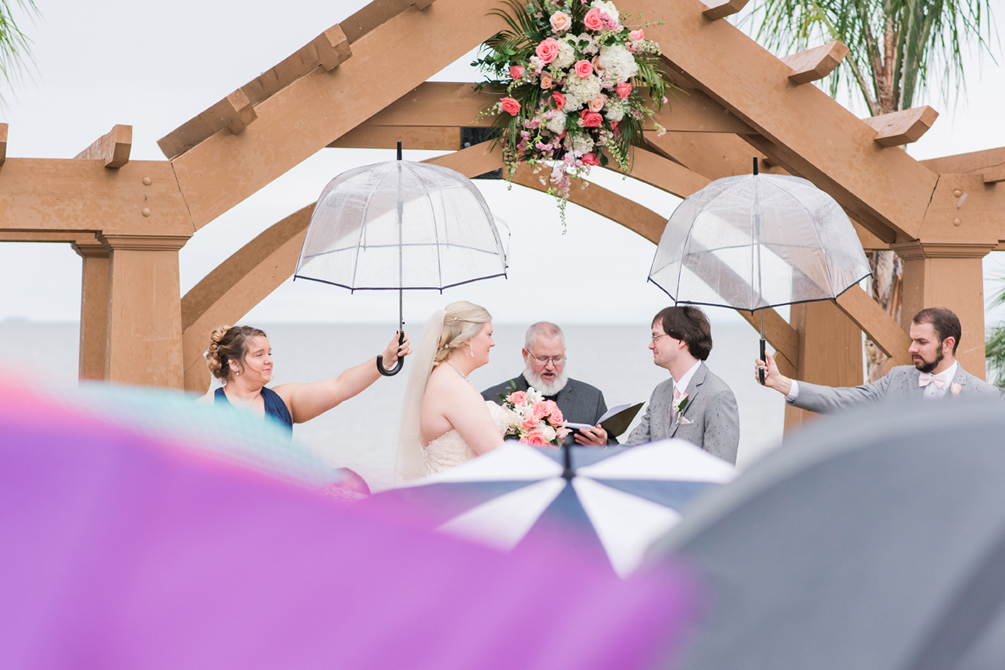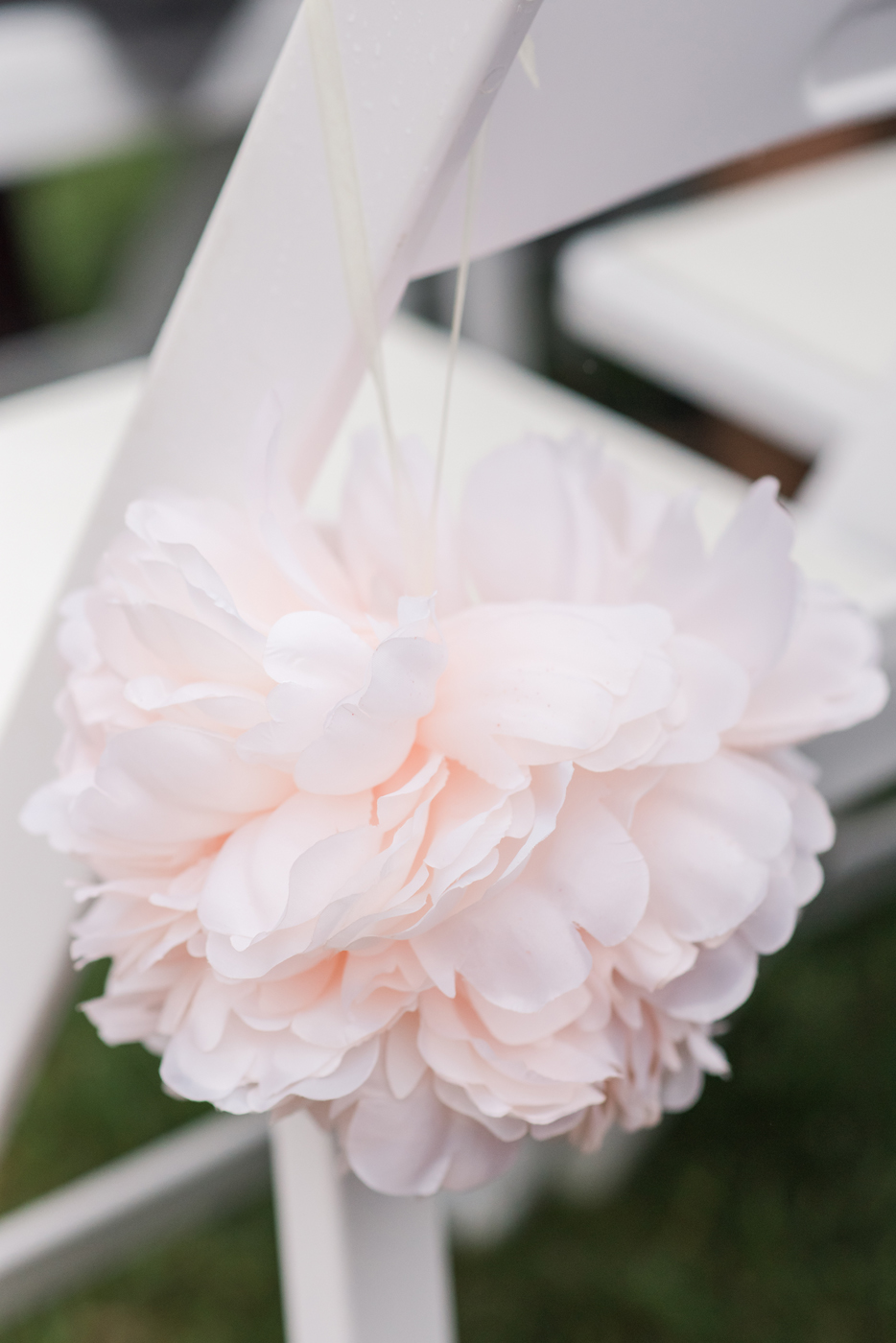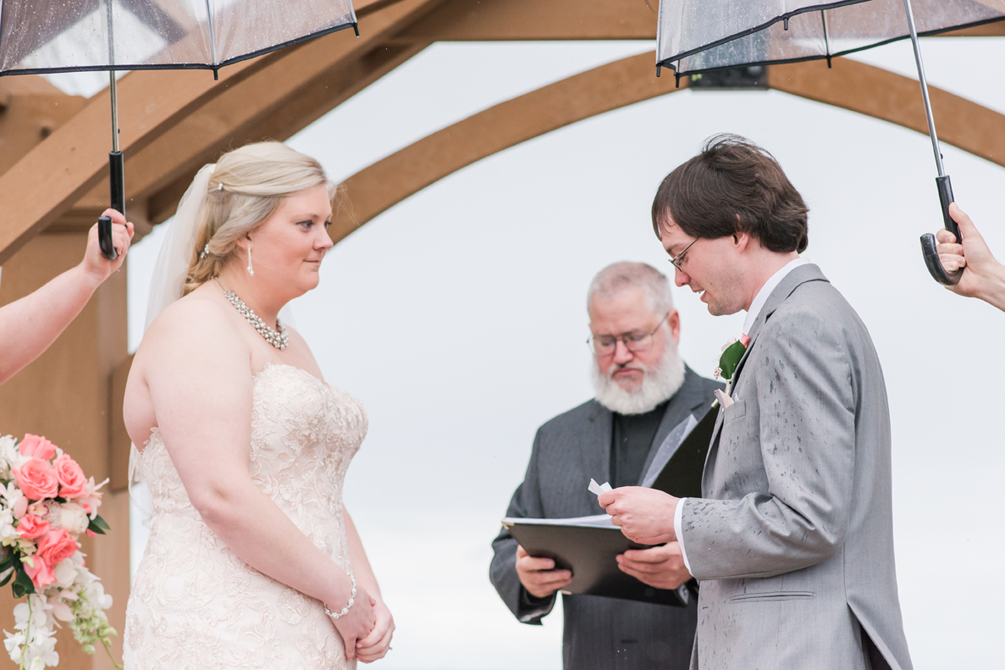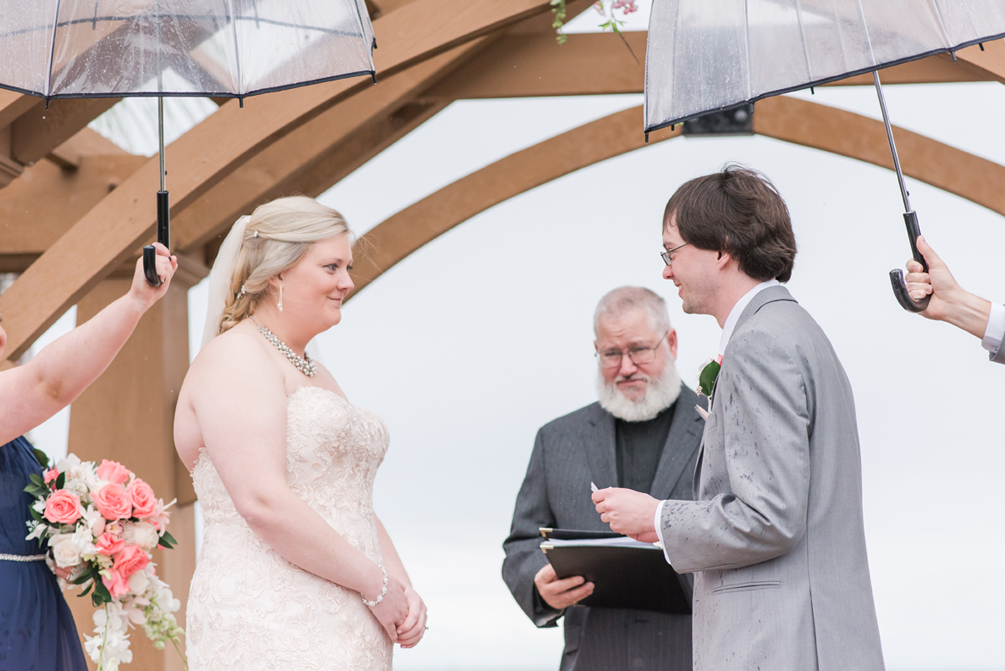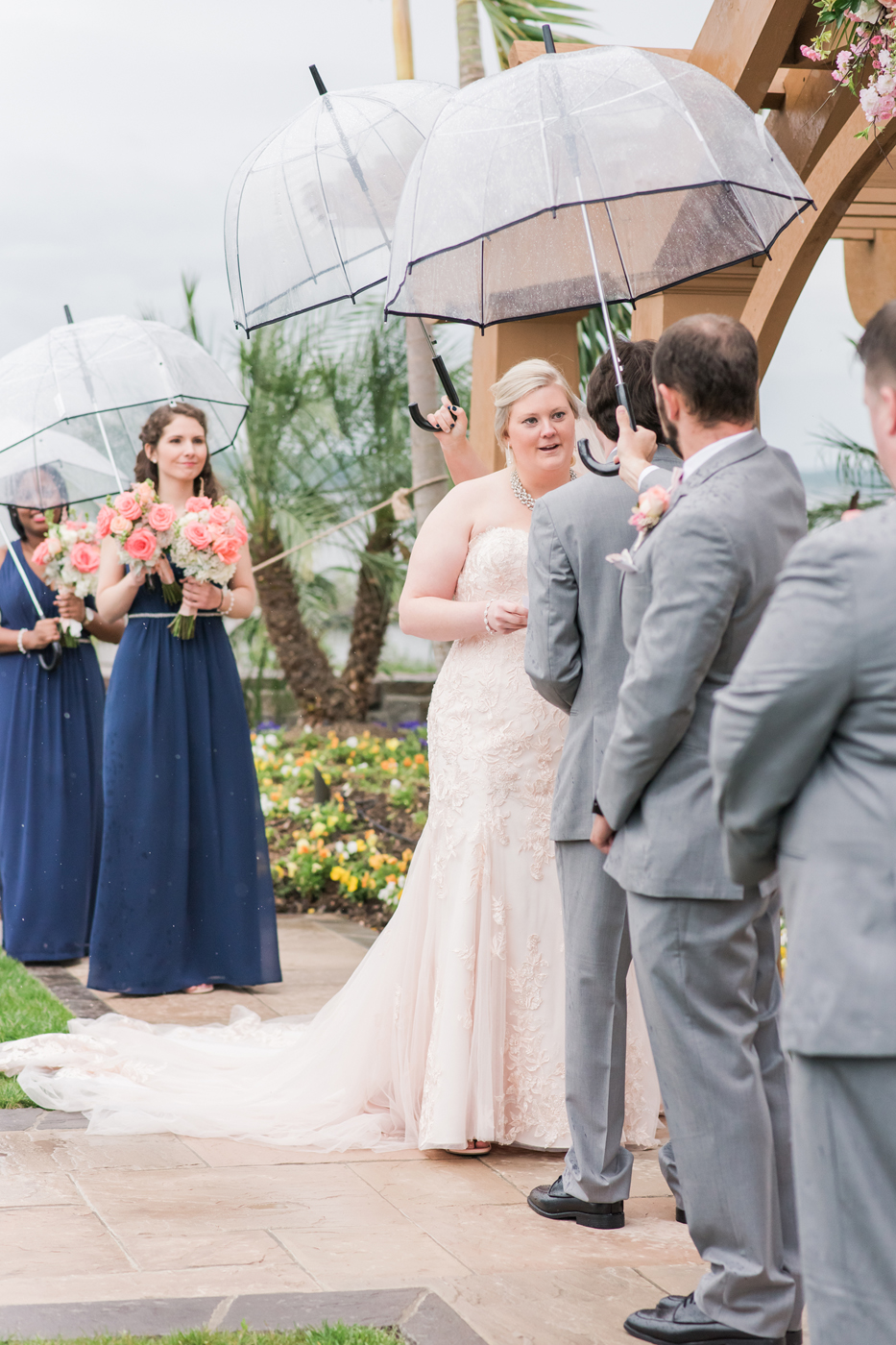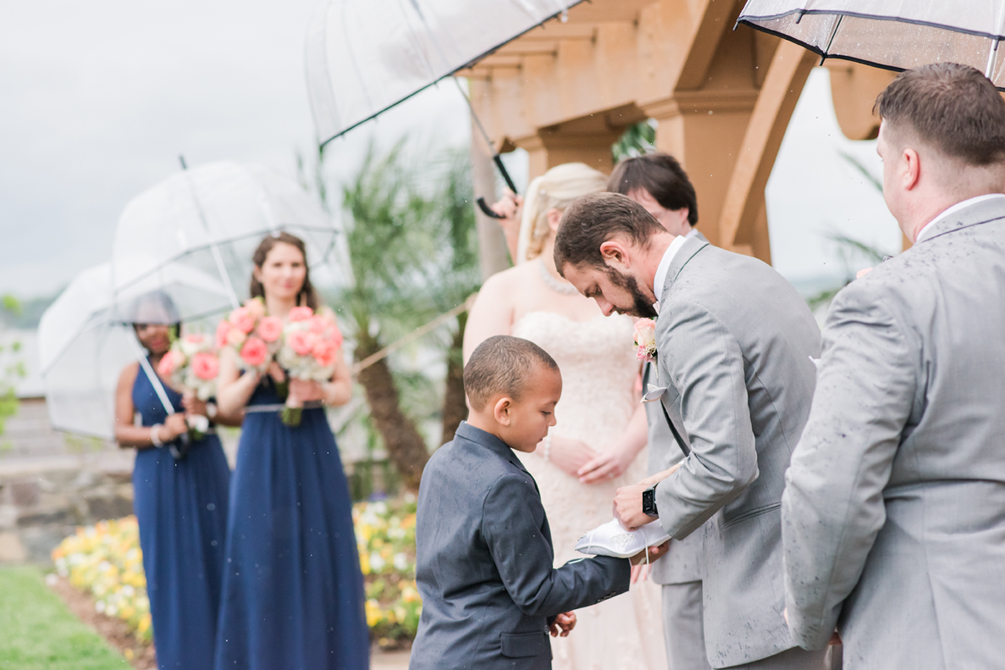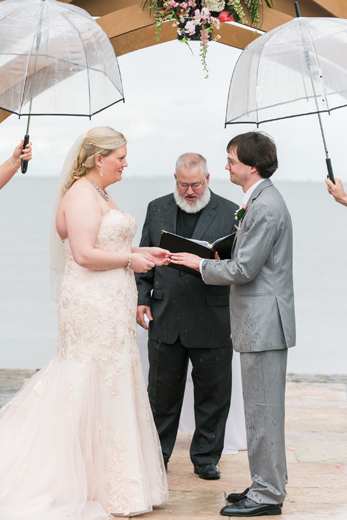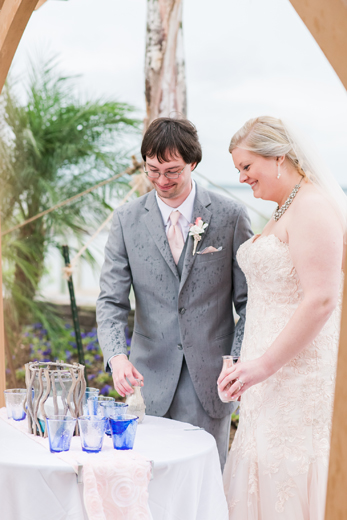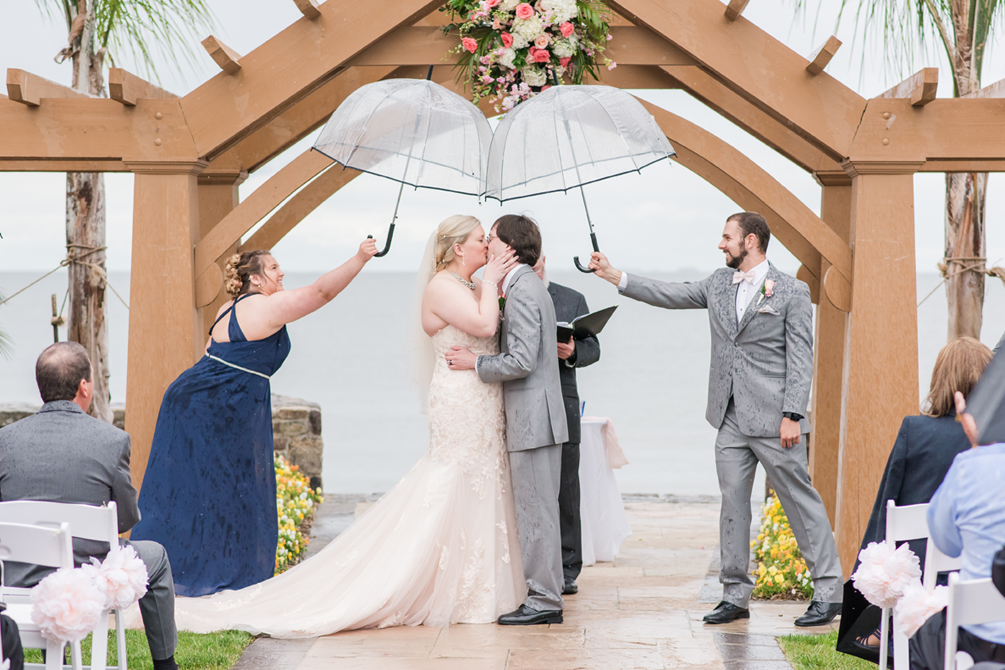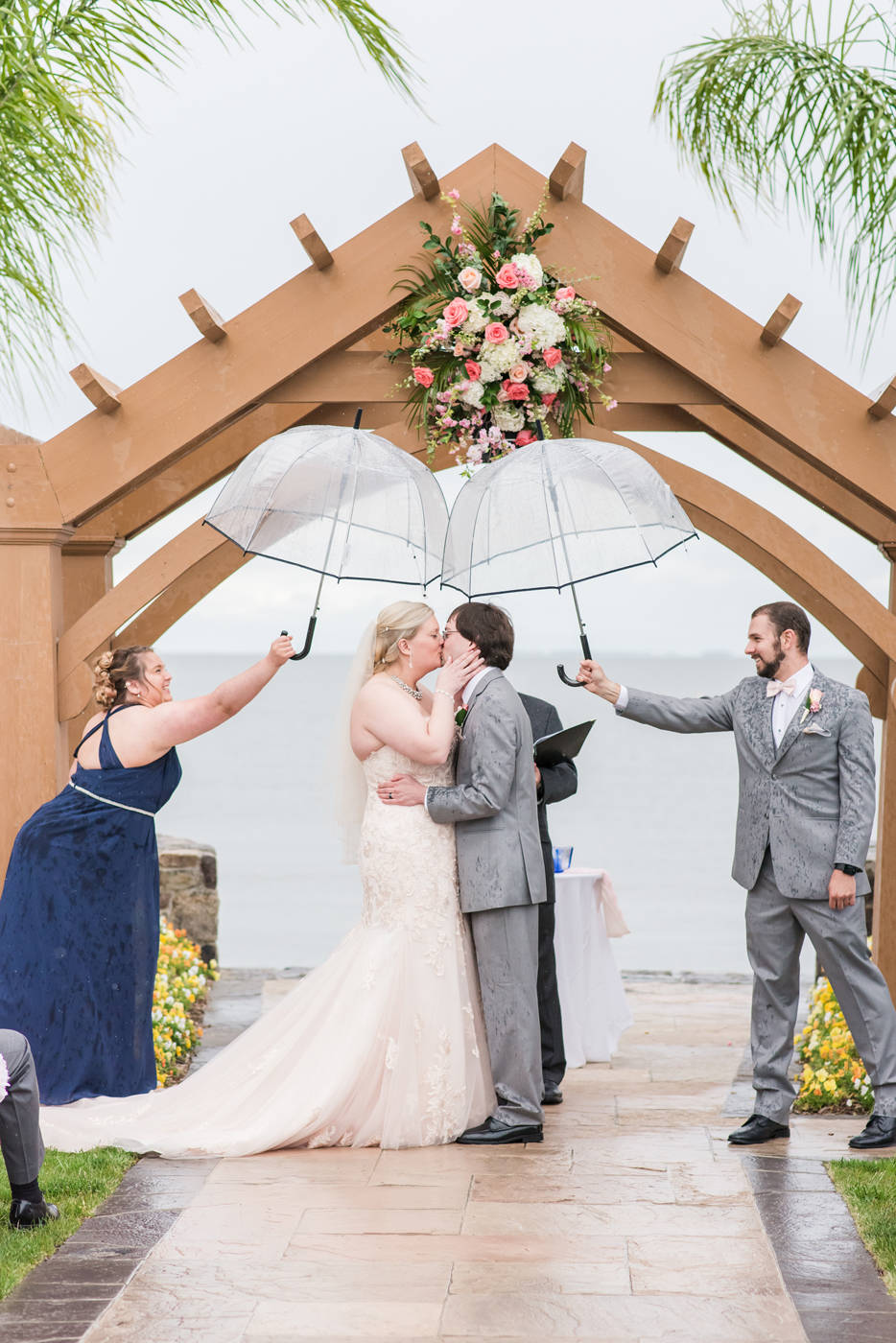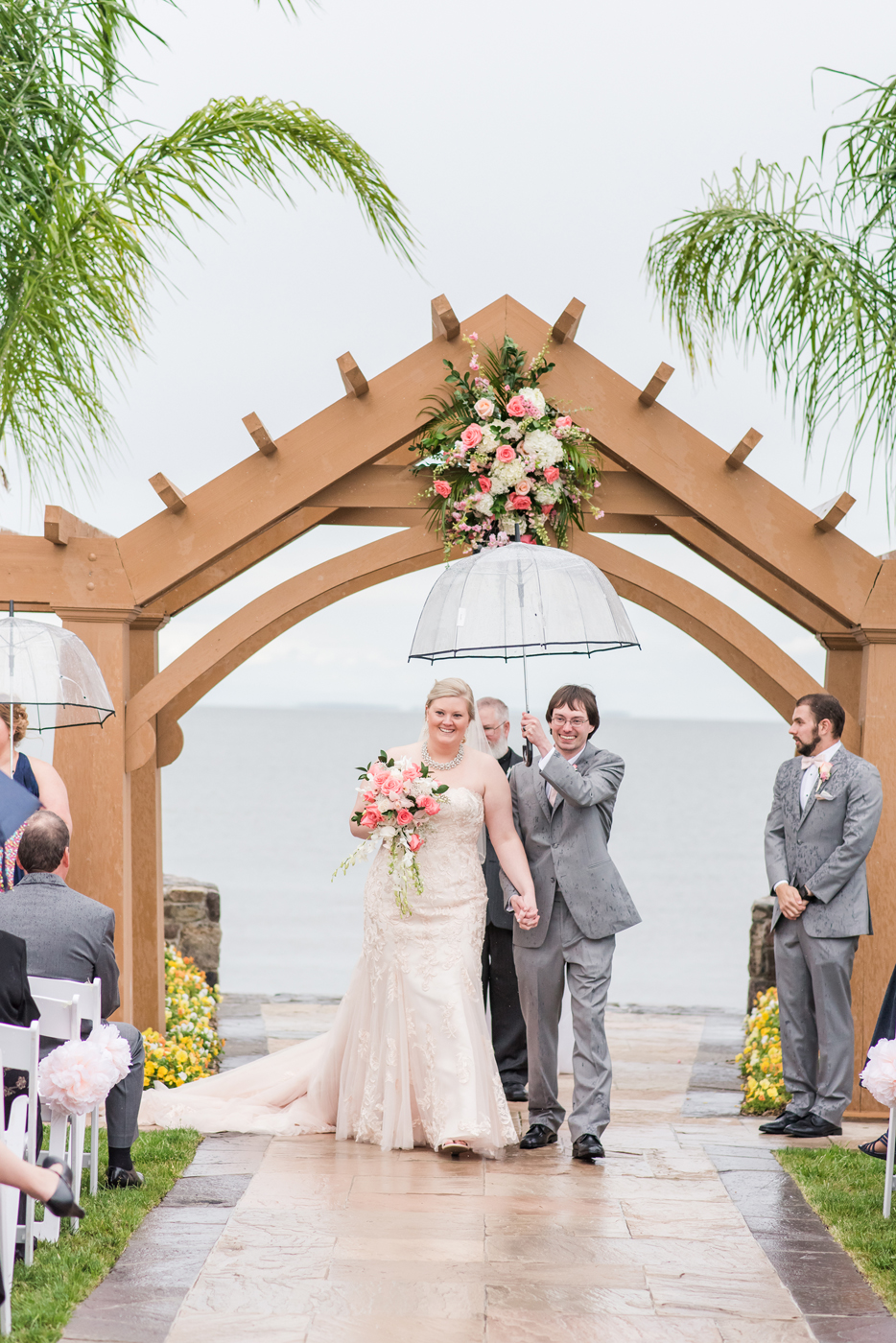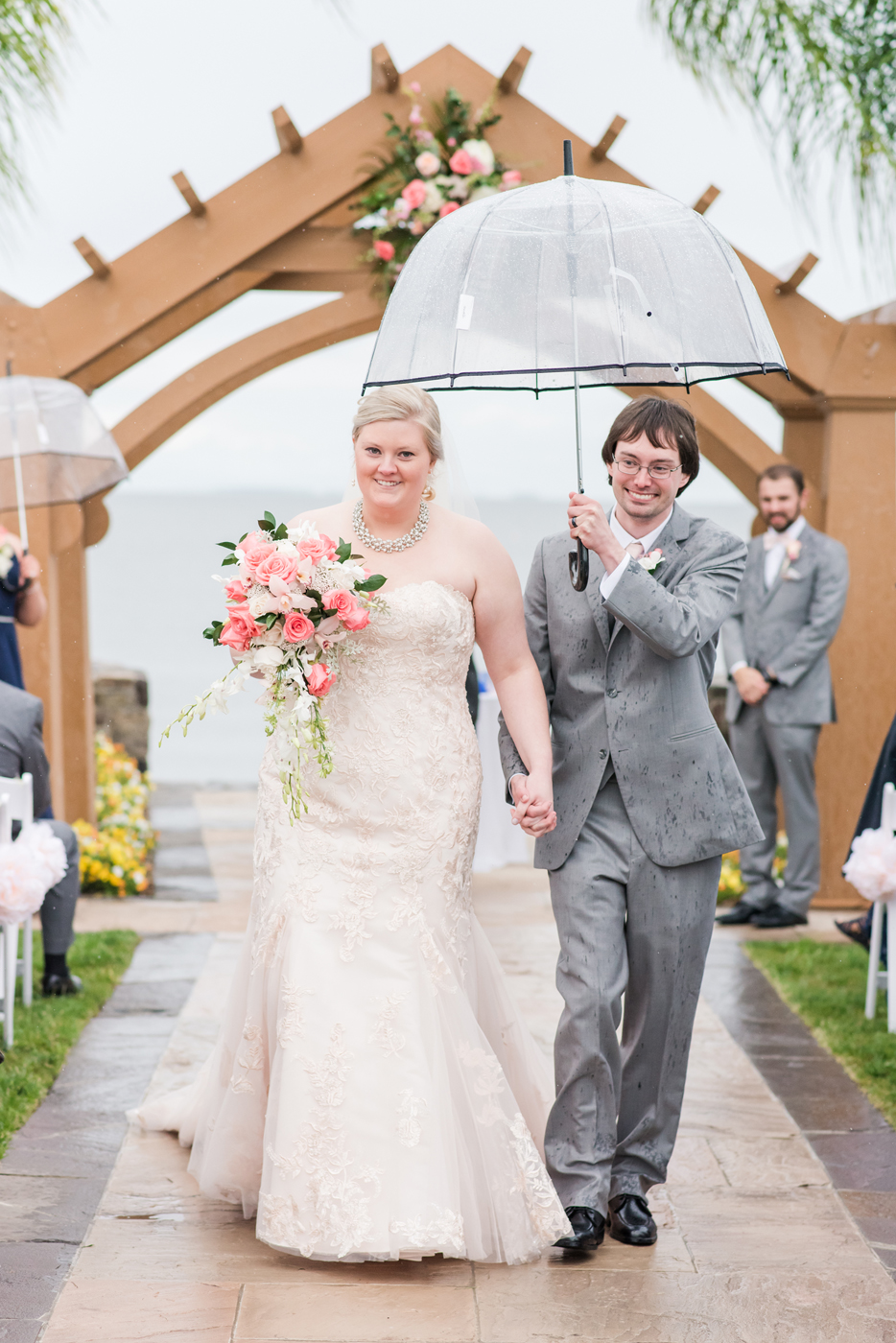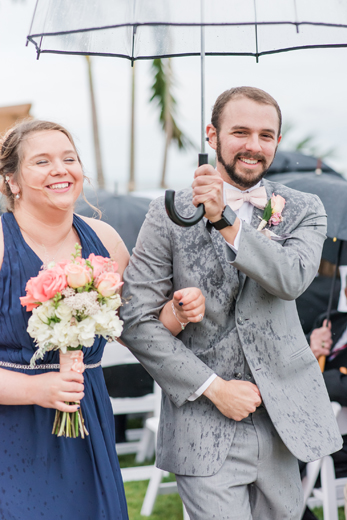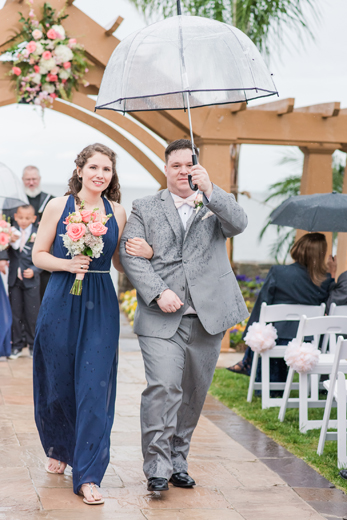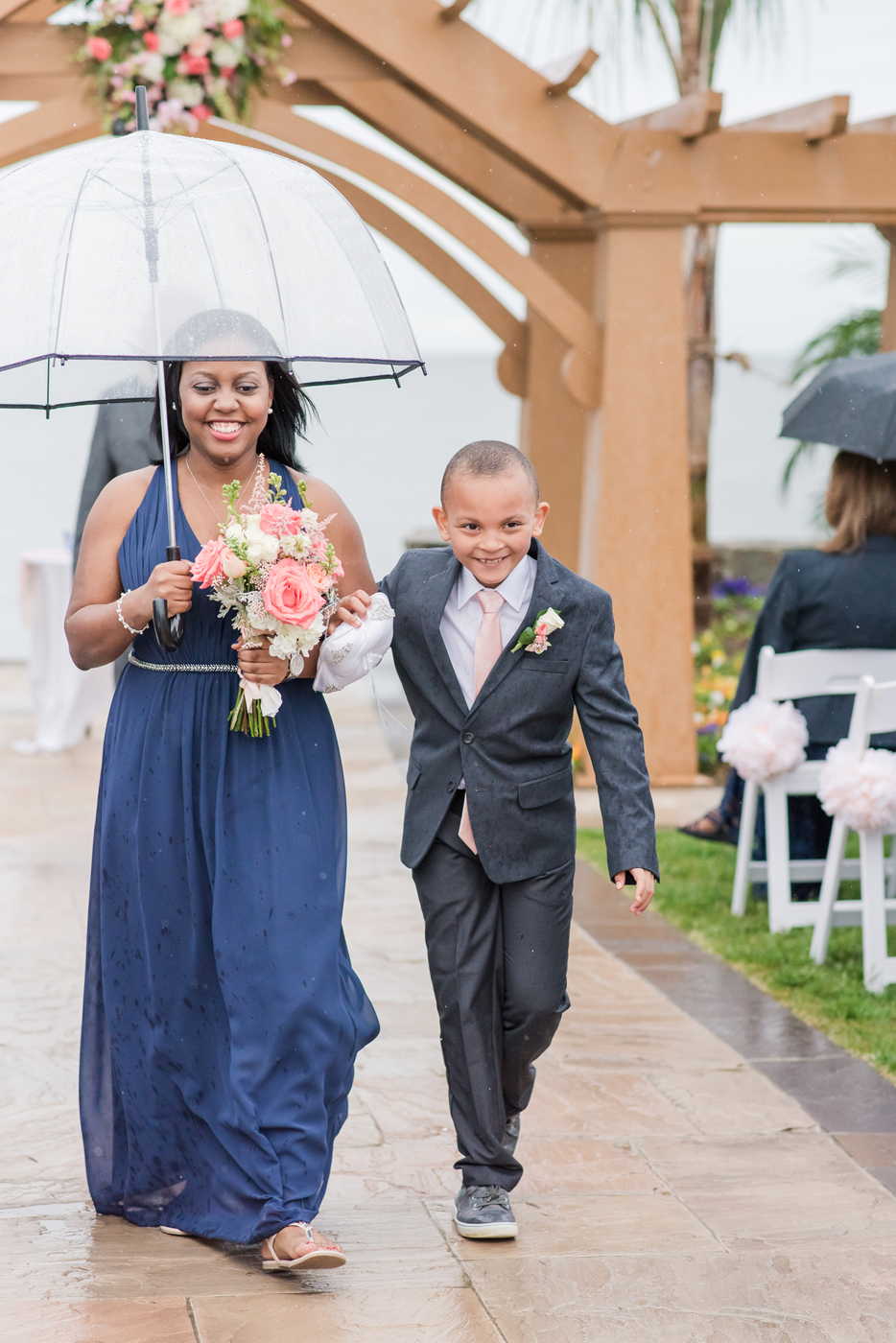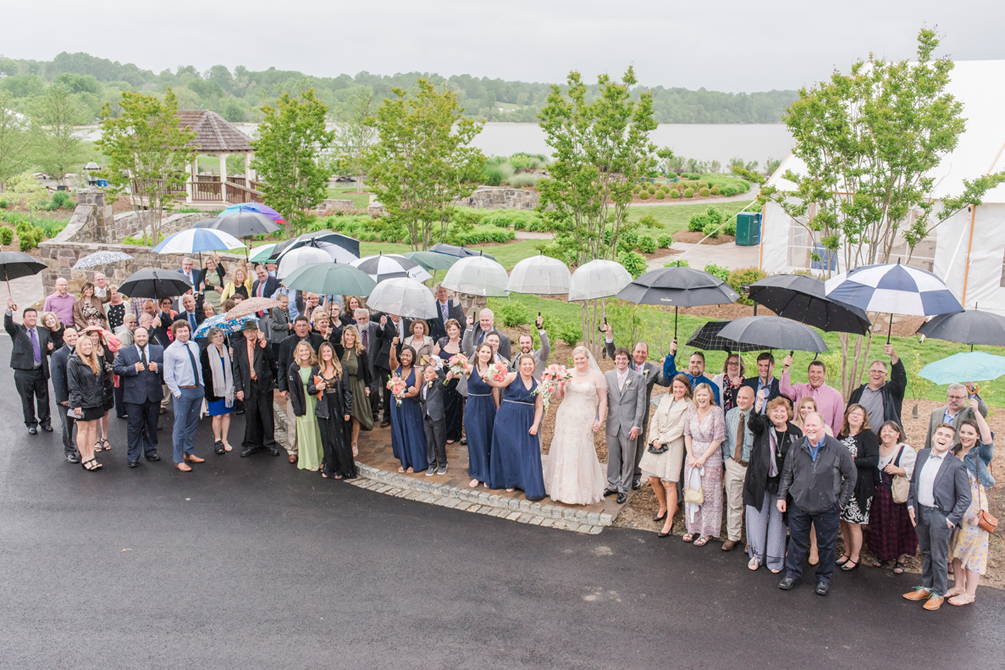 The best guests ever who were willing to stick it out in the rain for this one!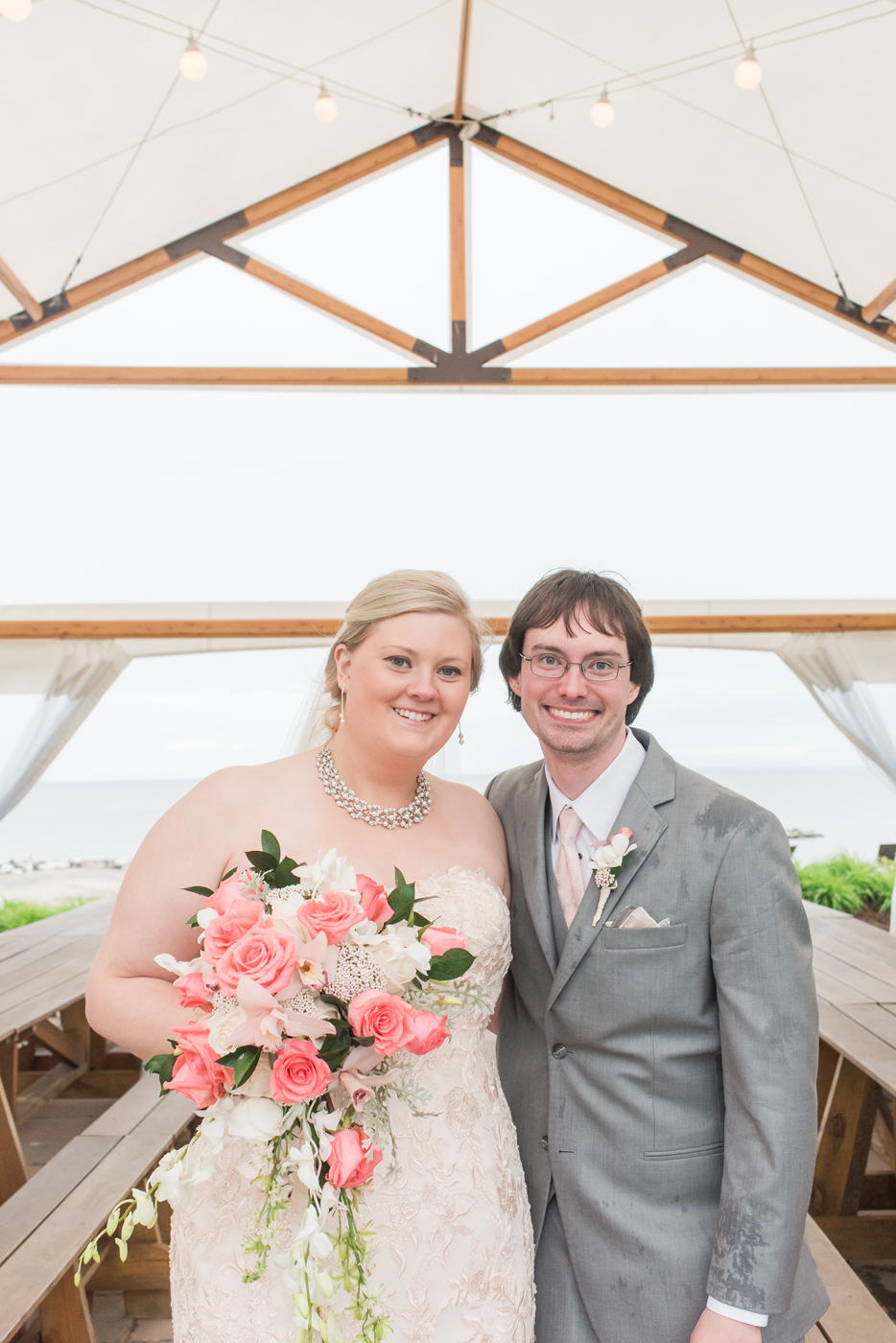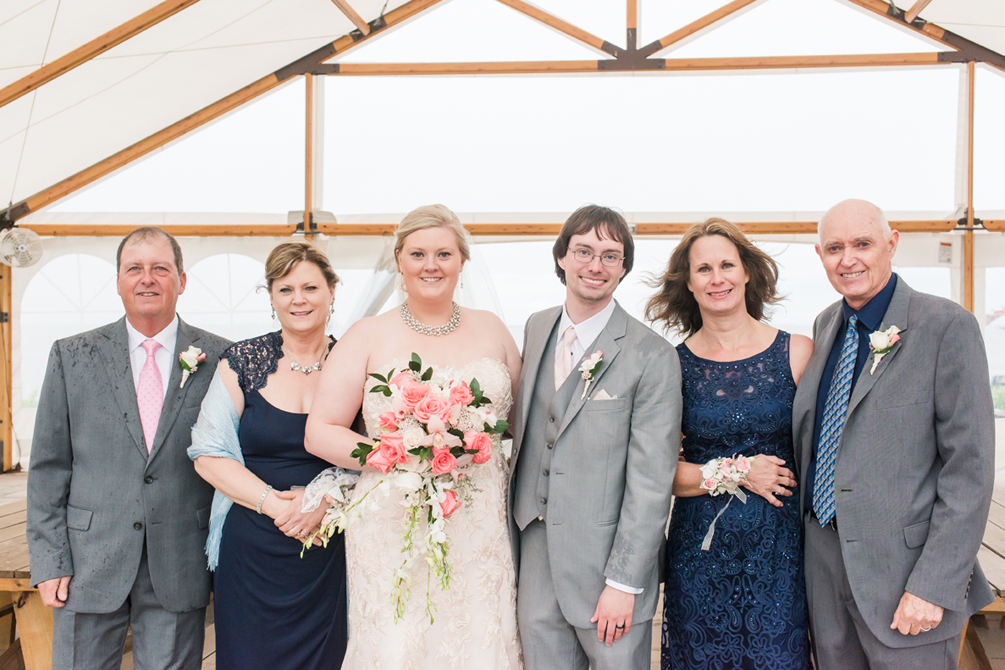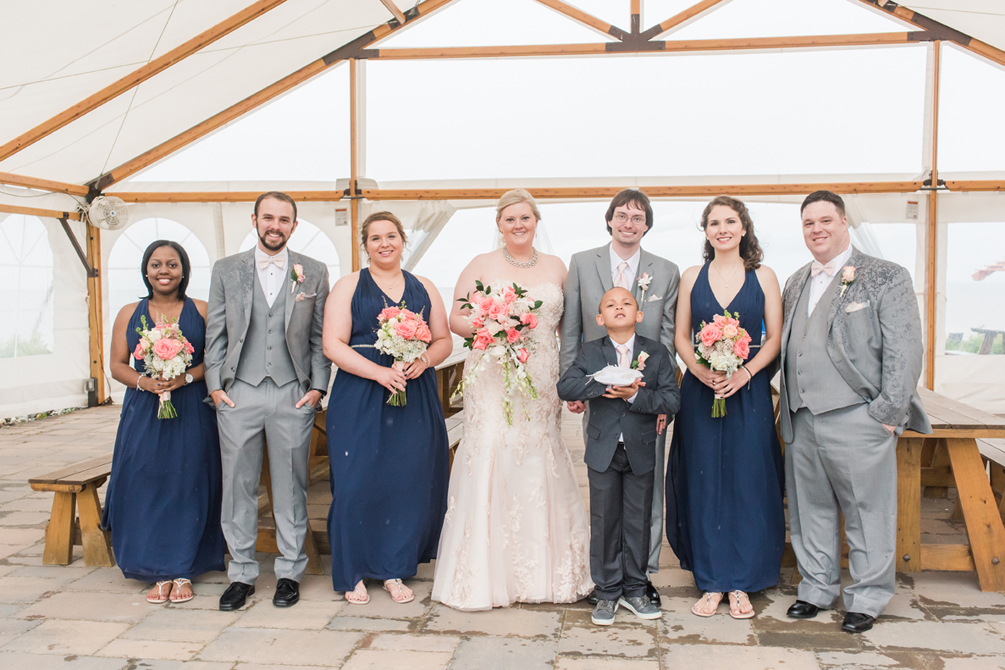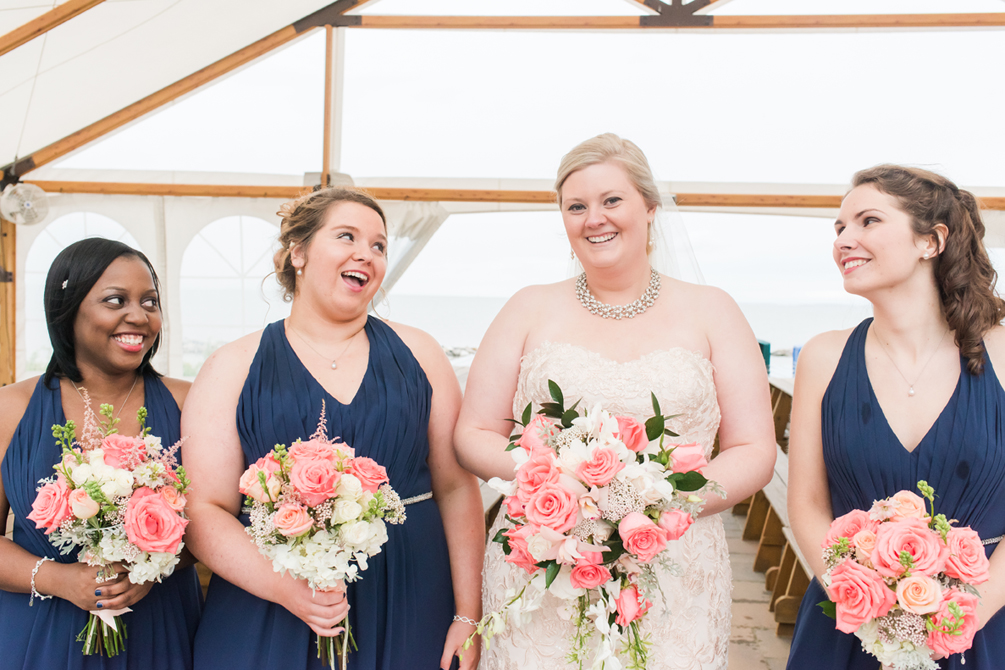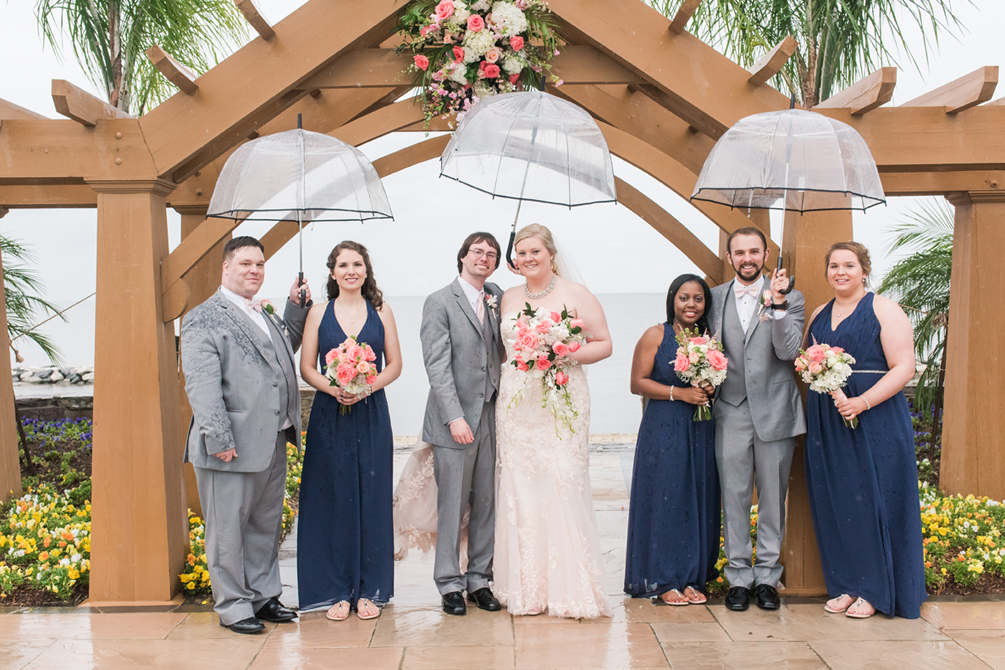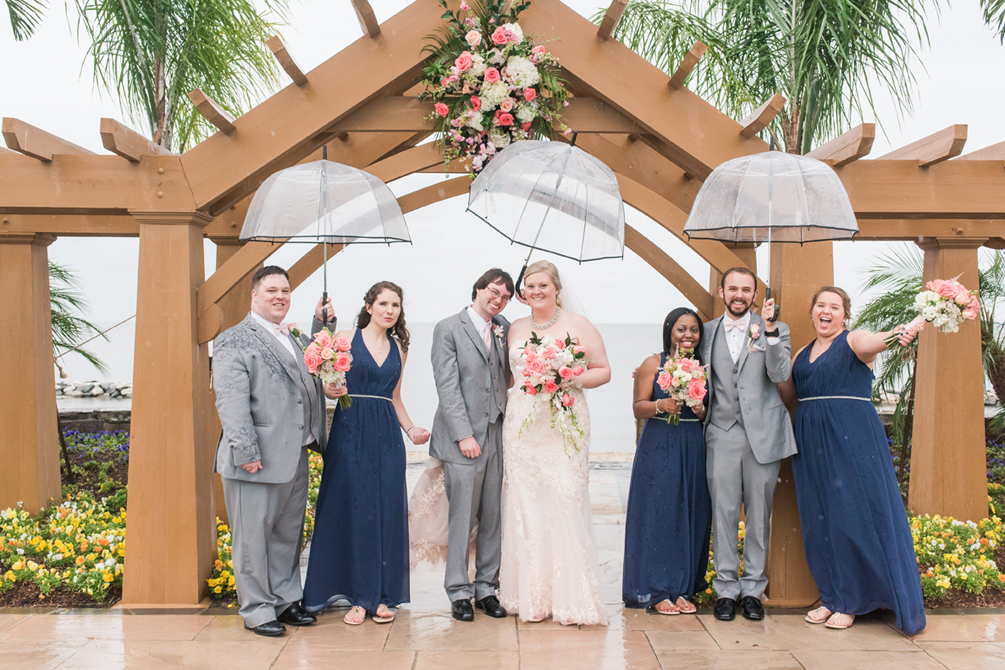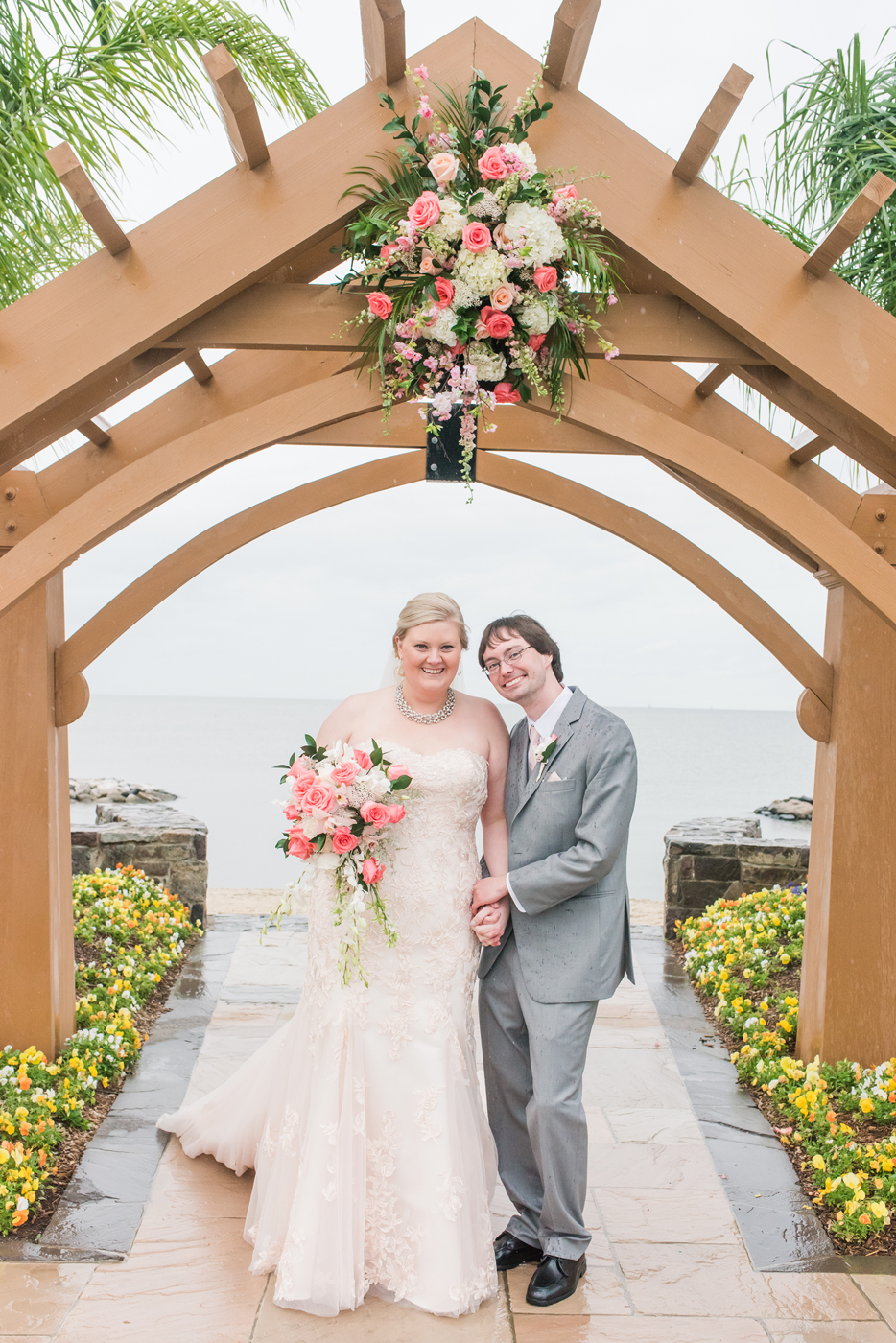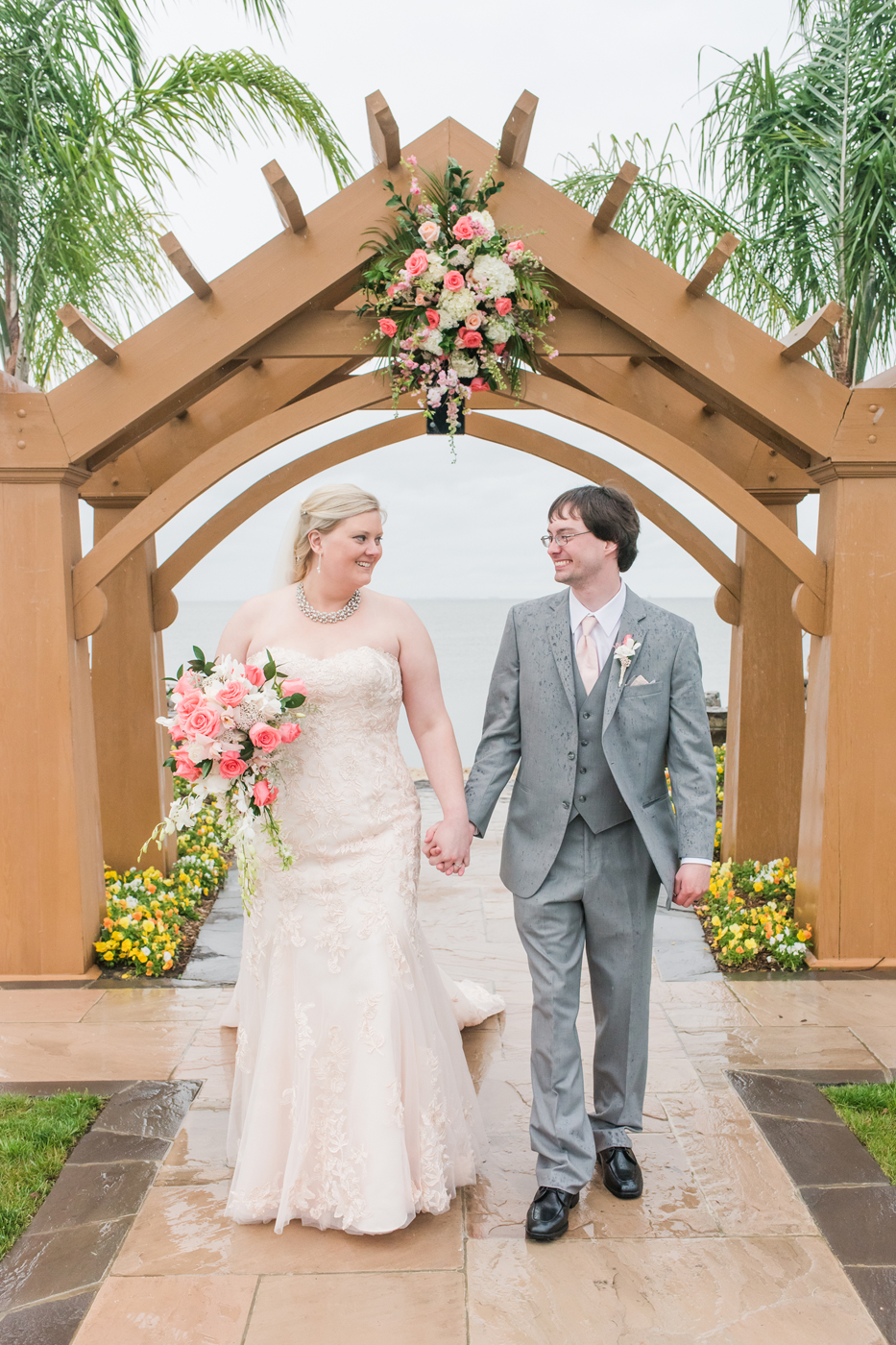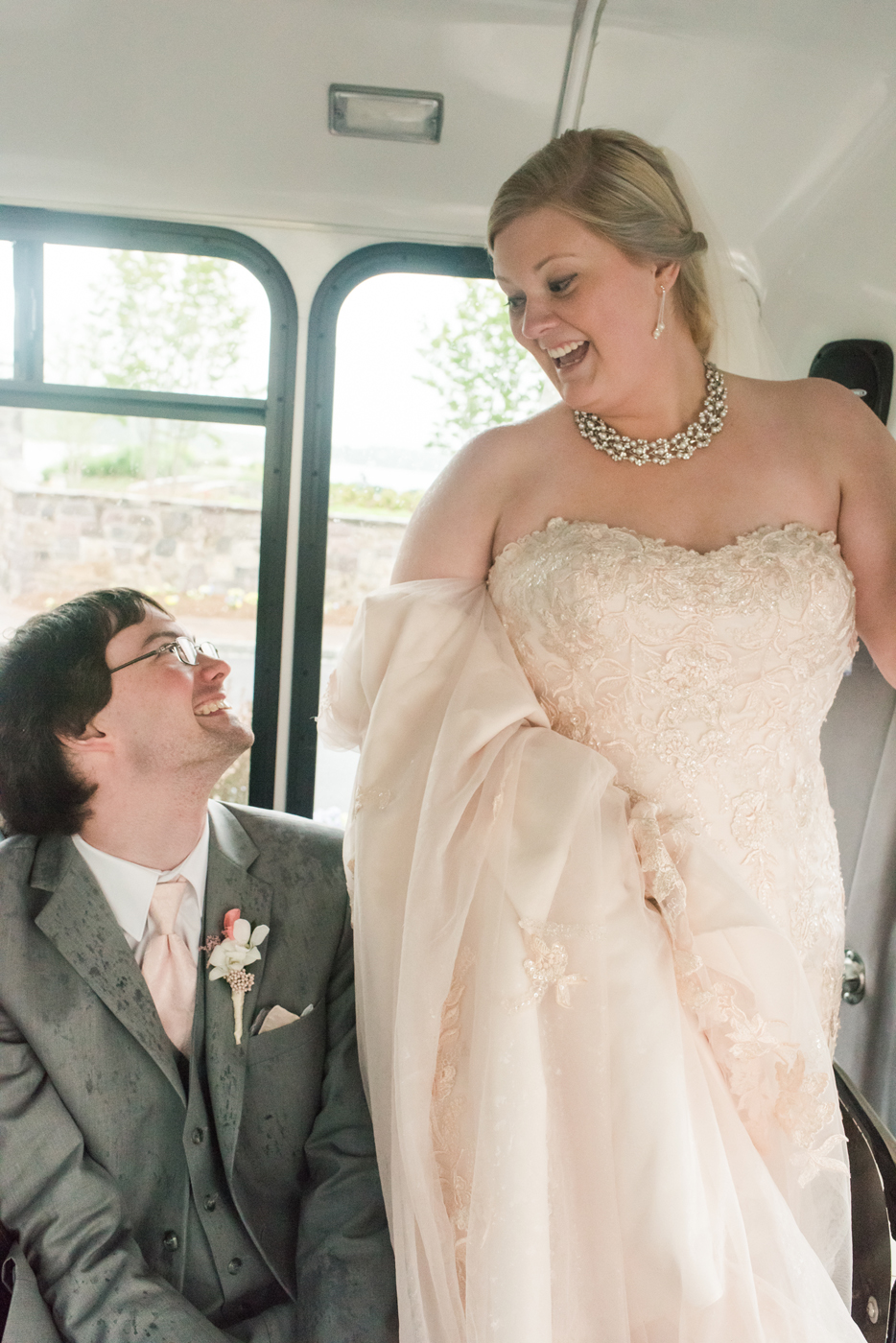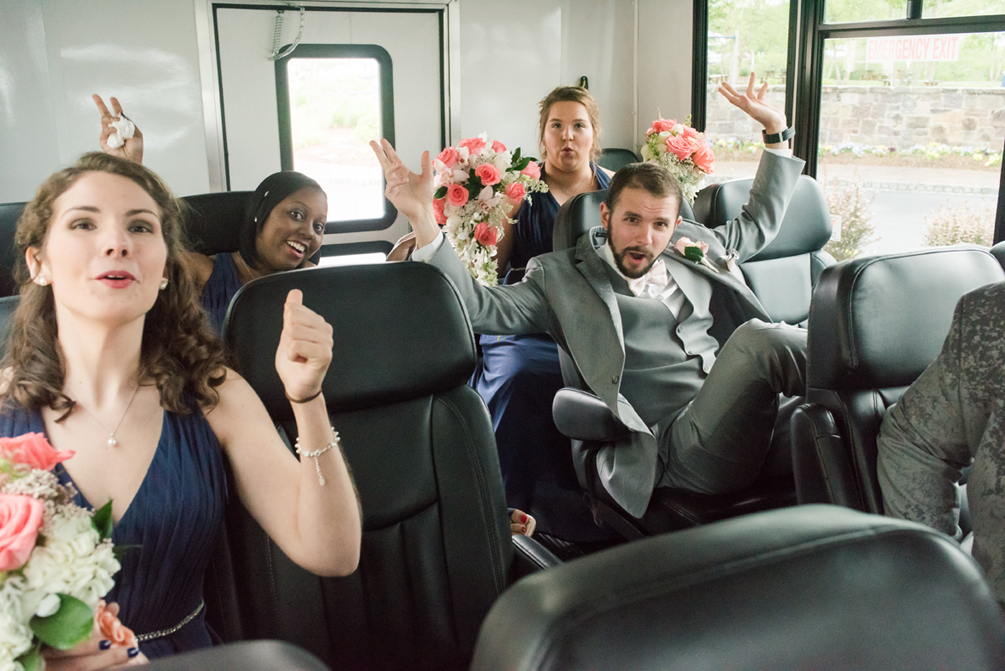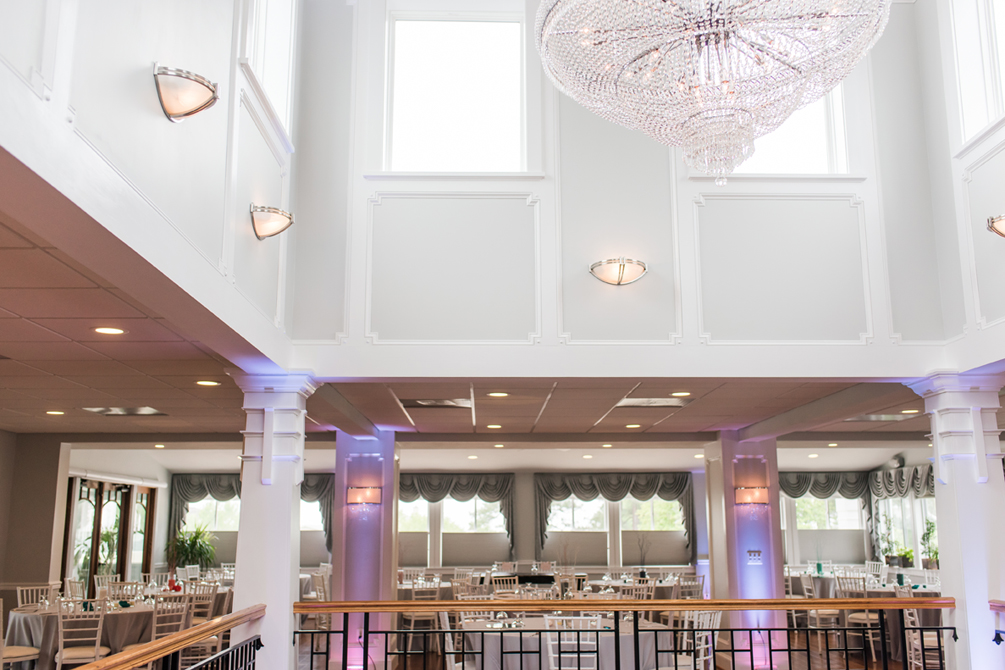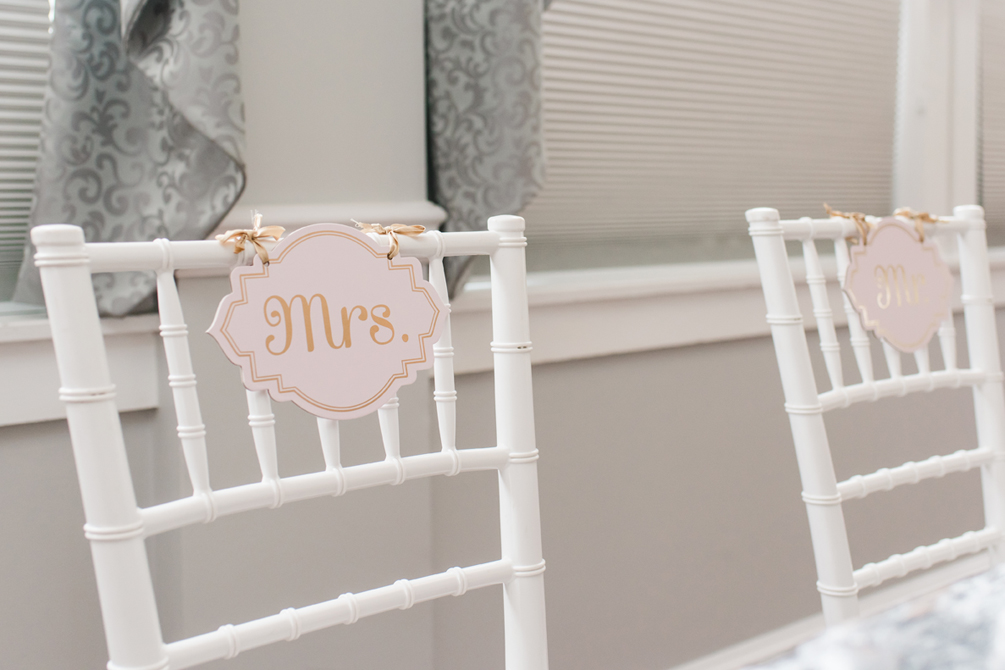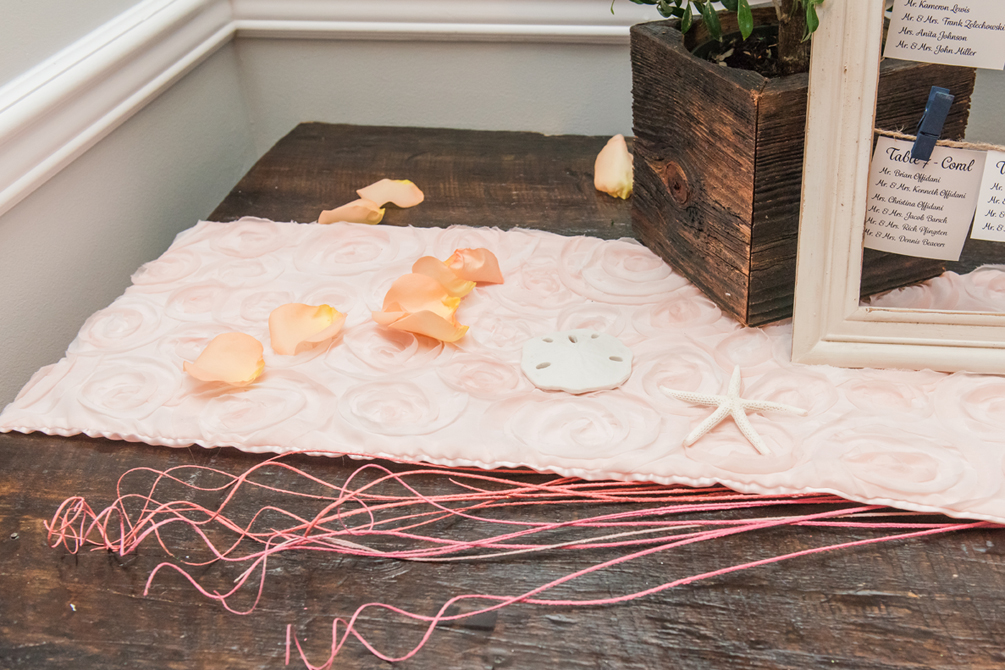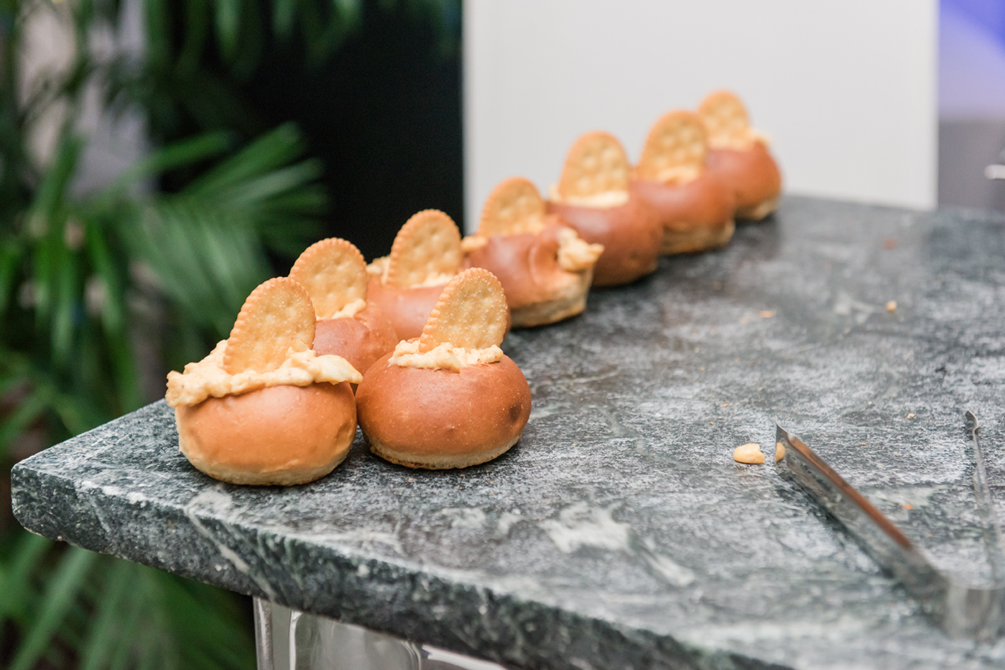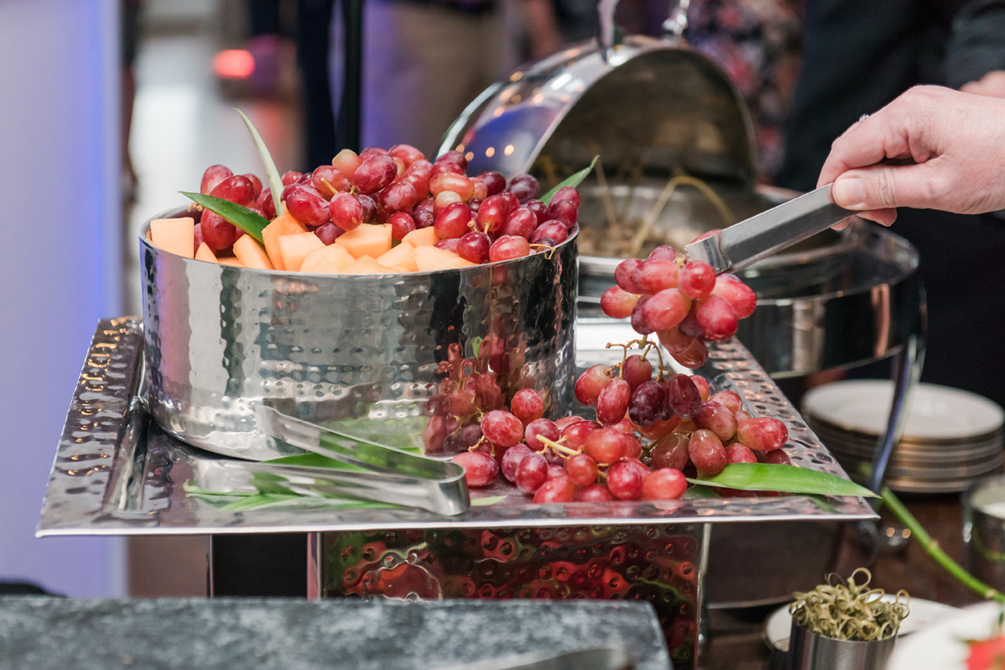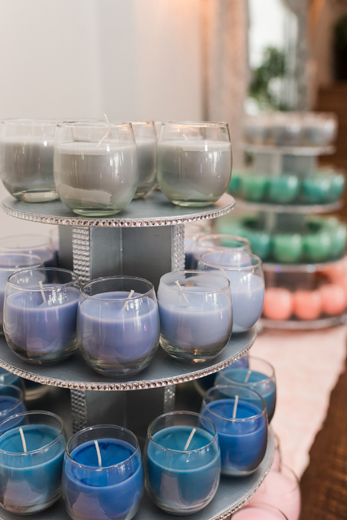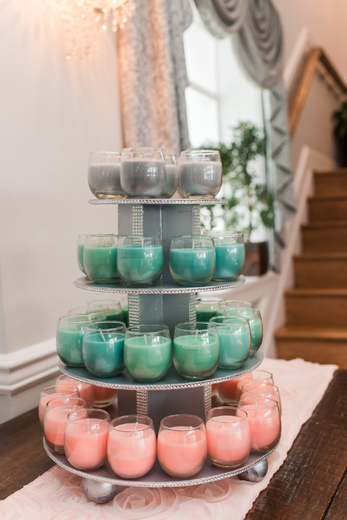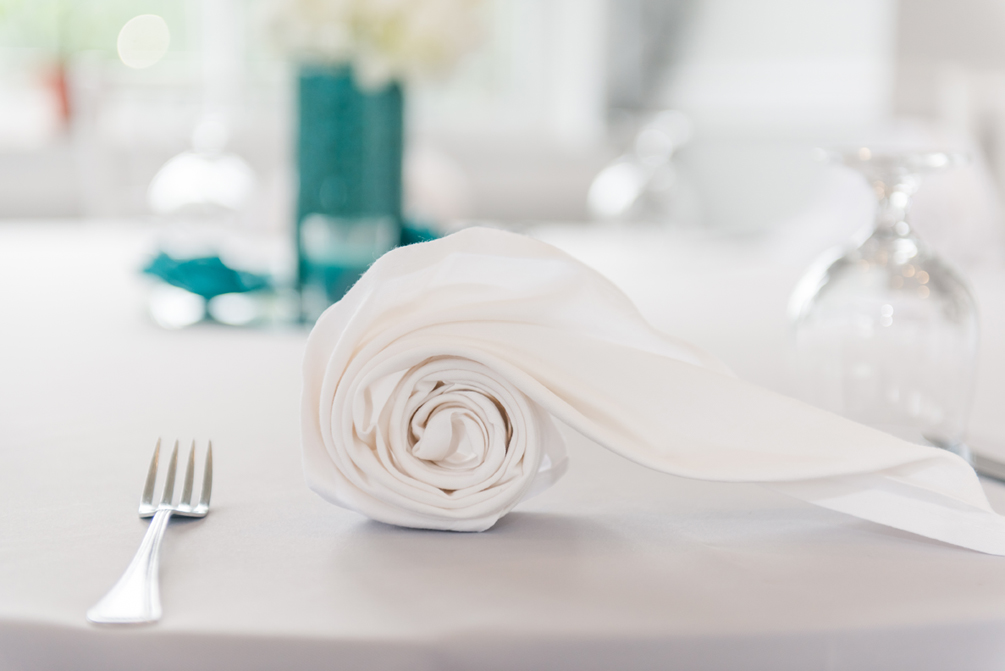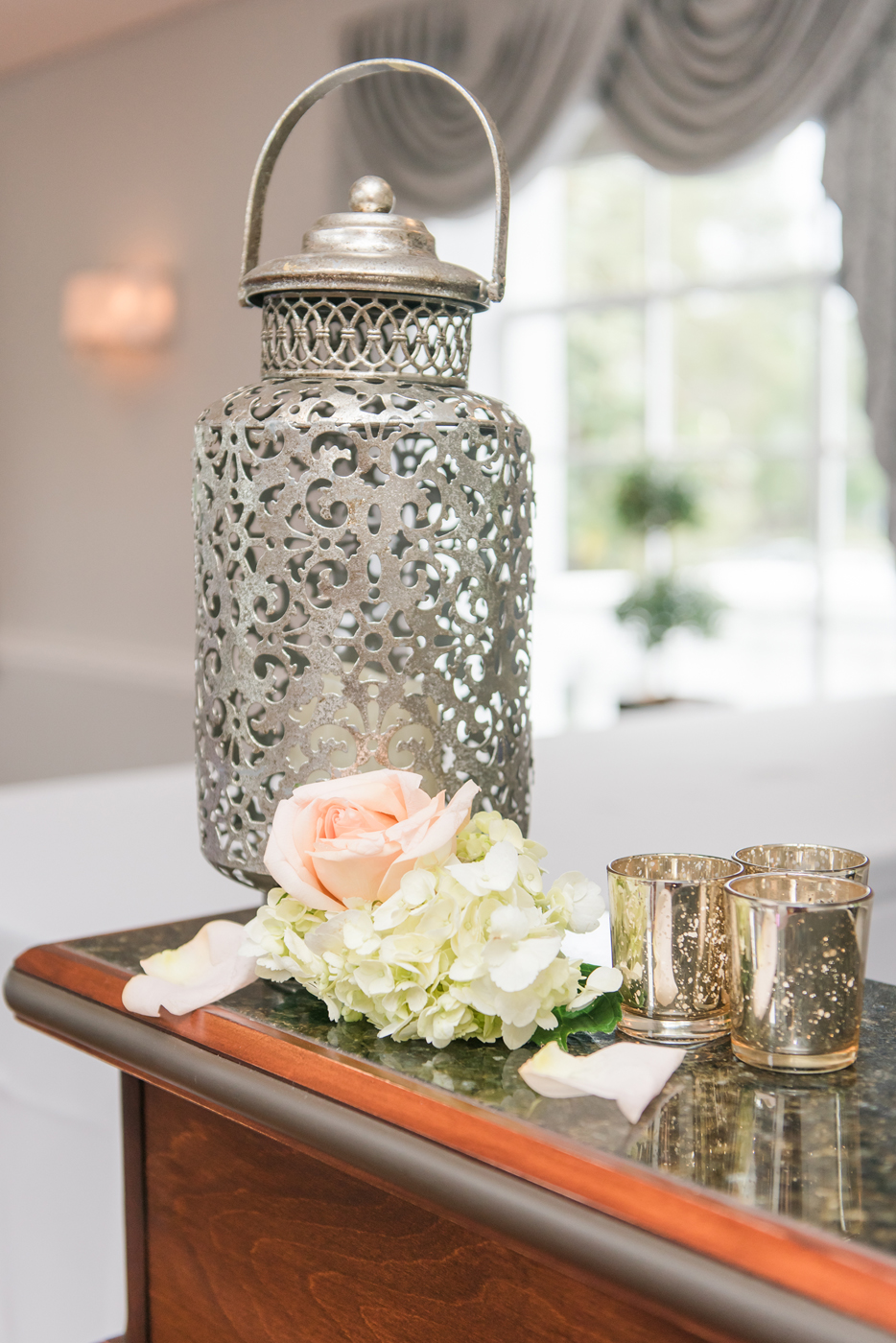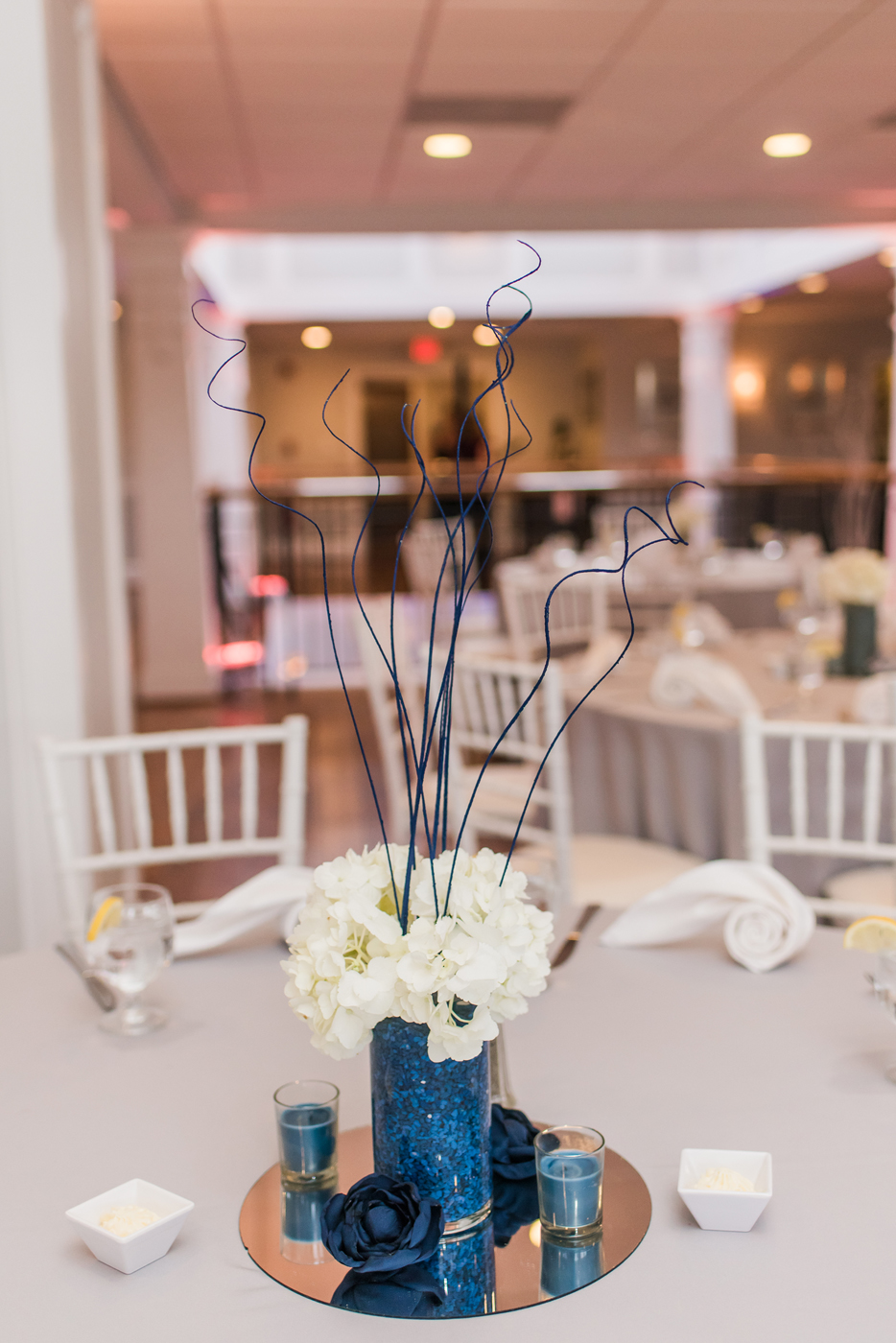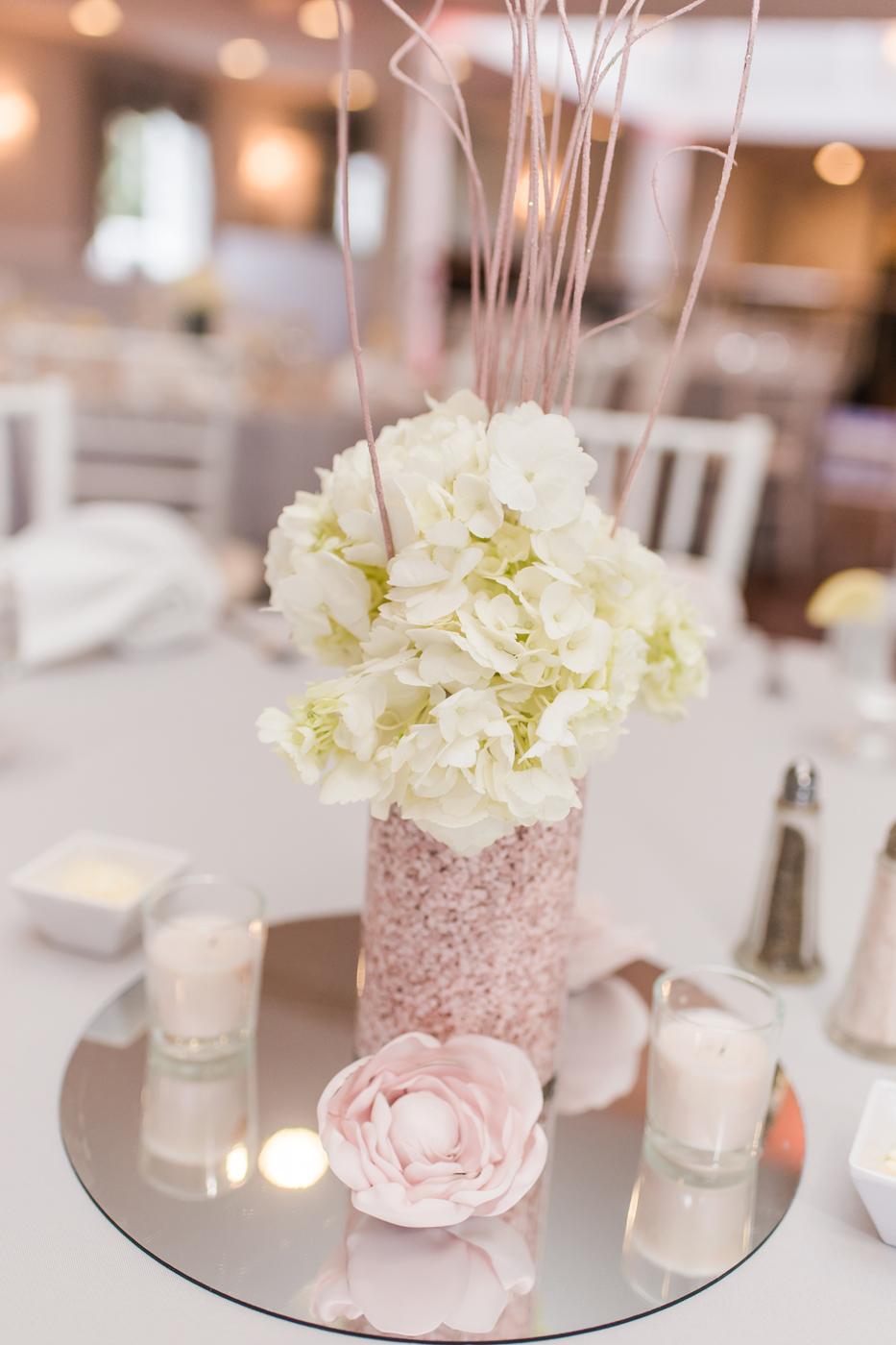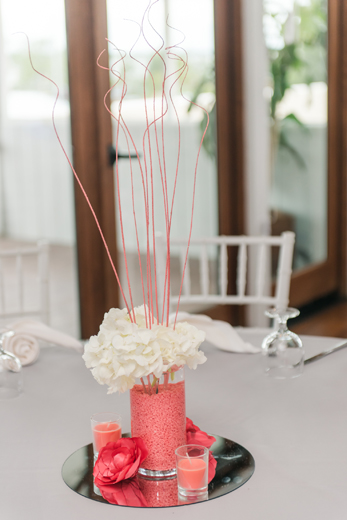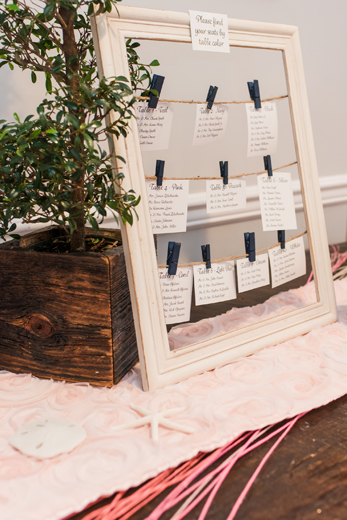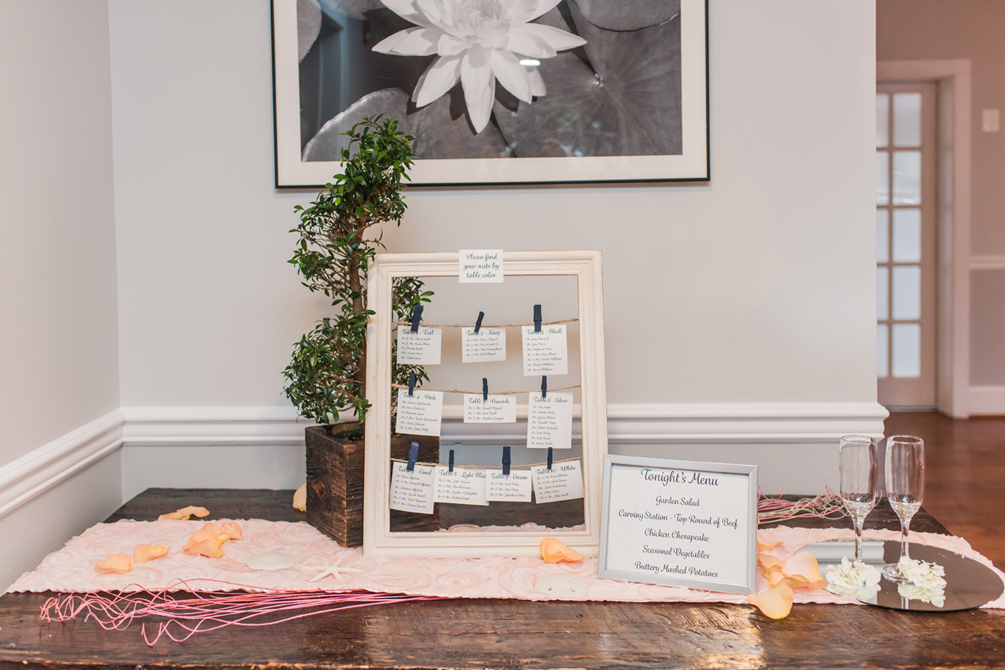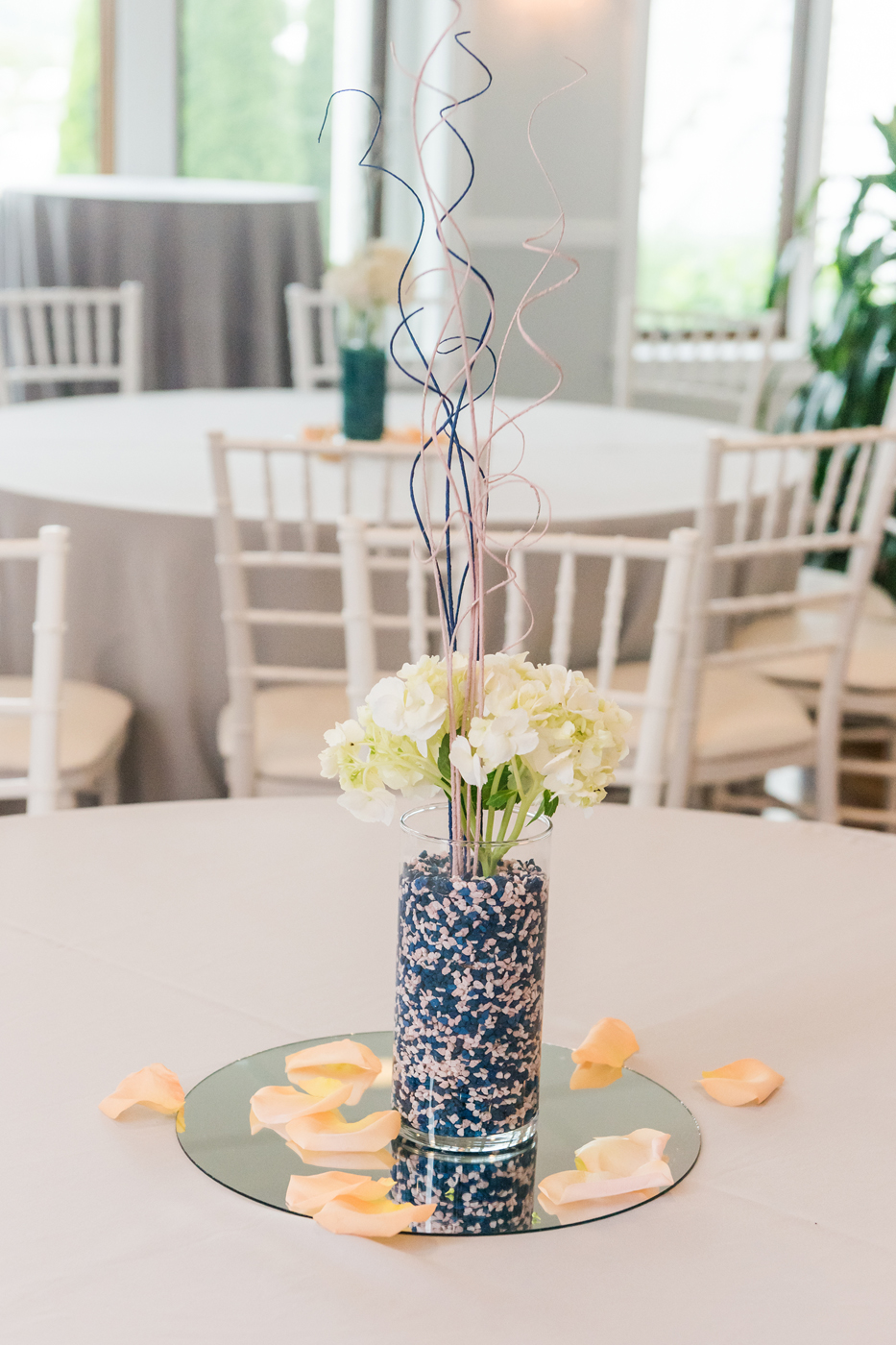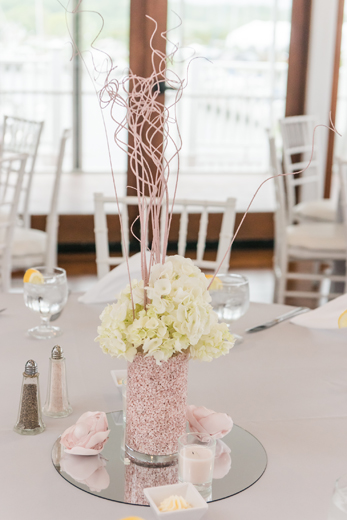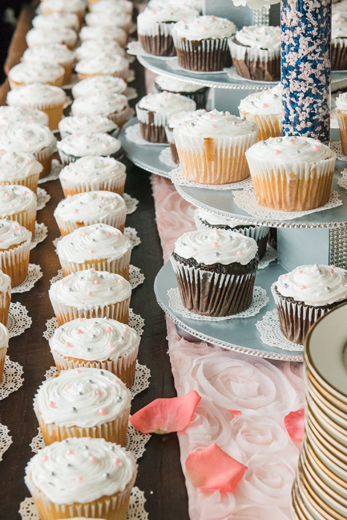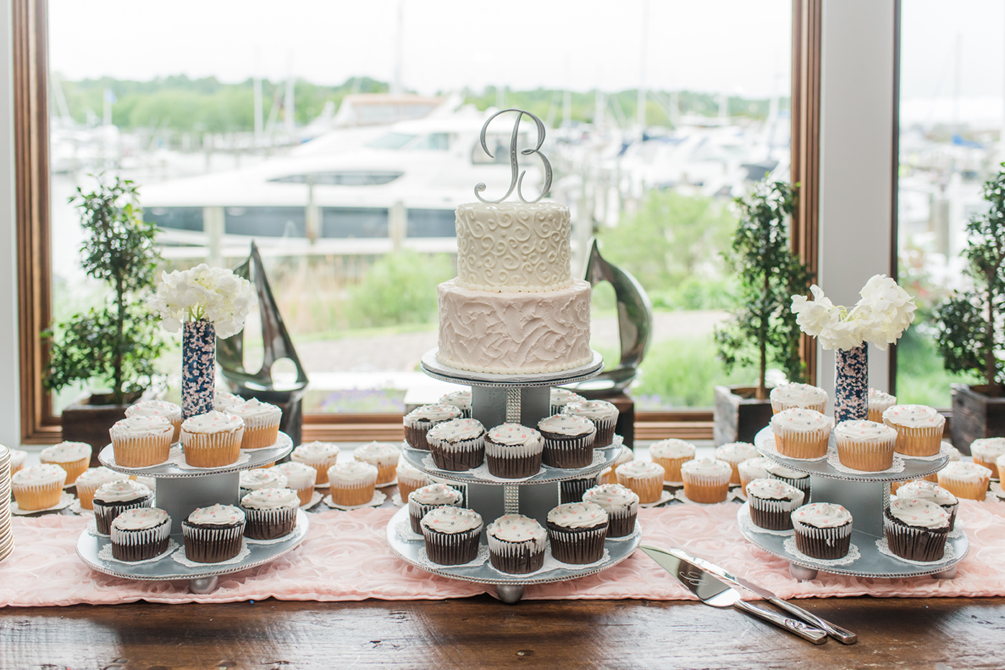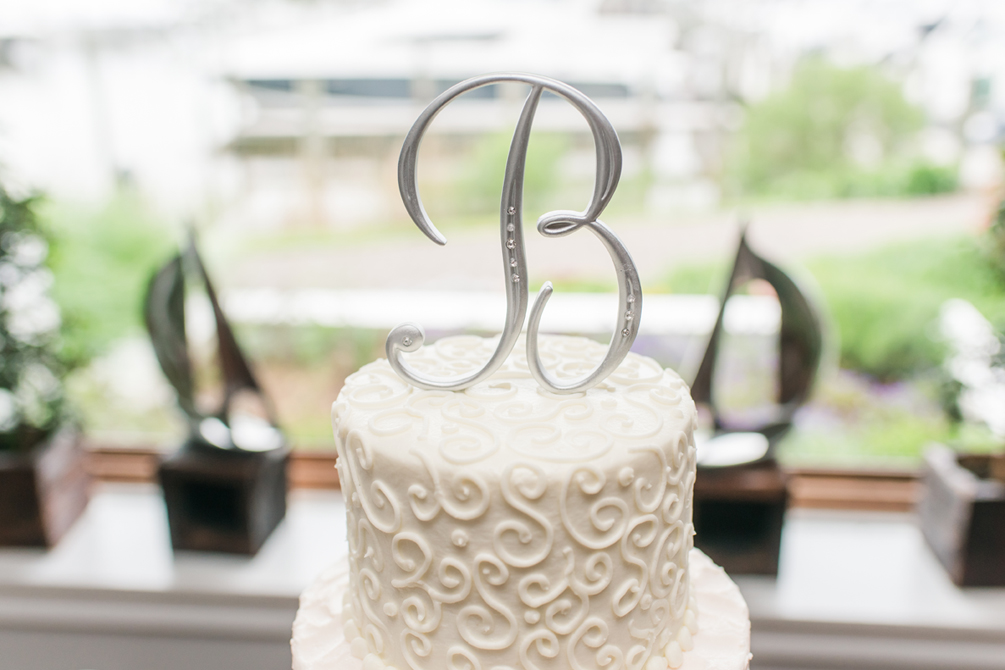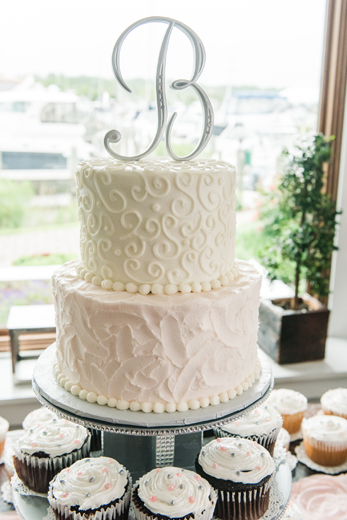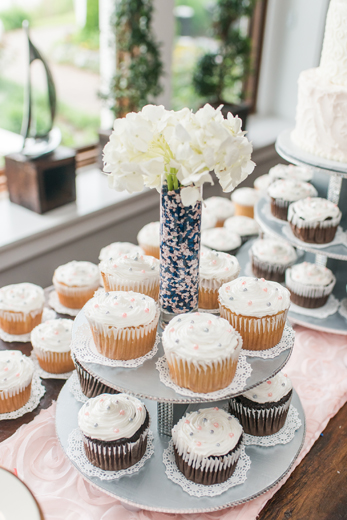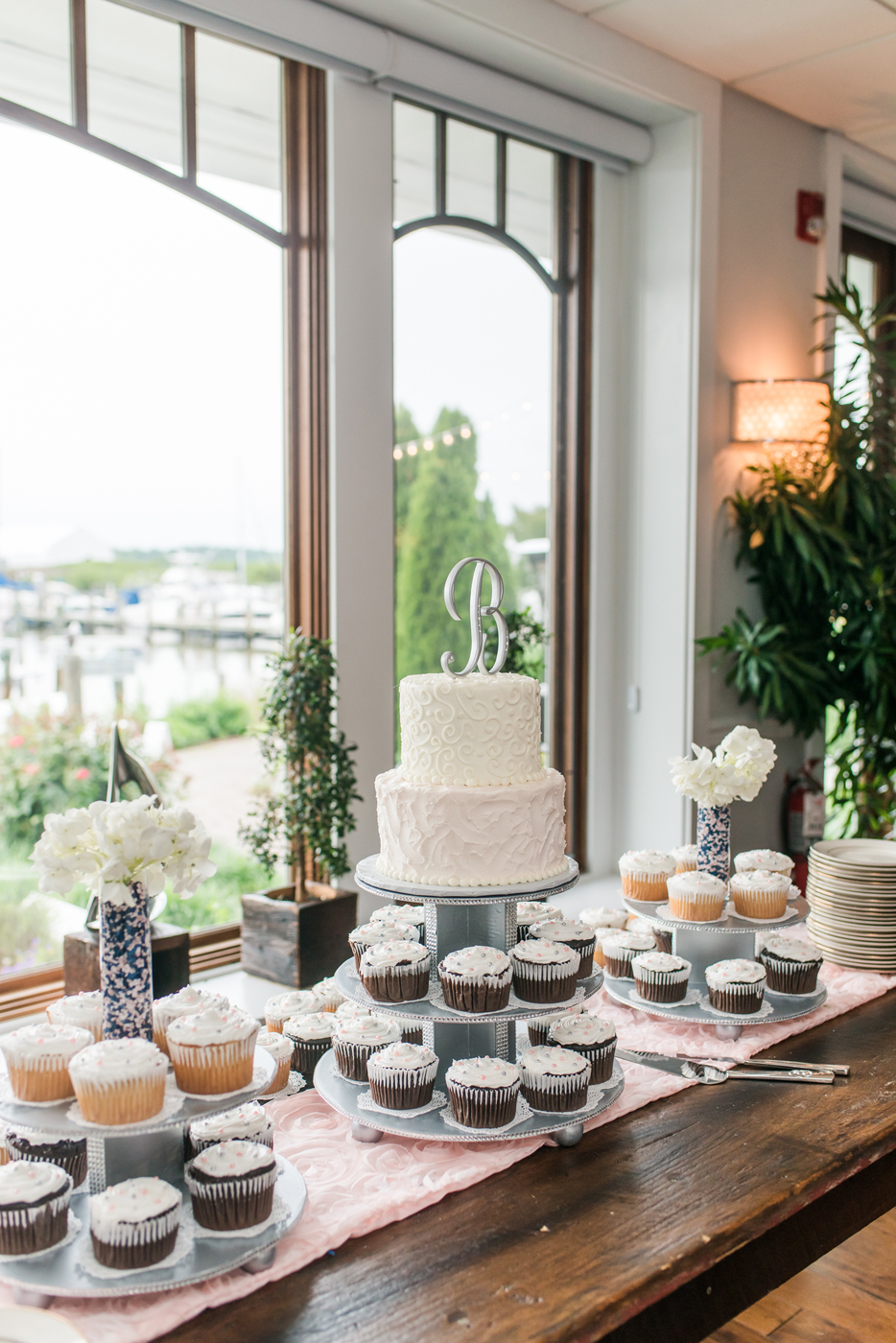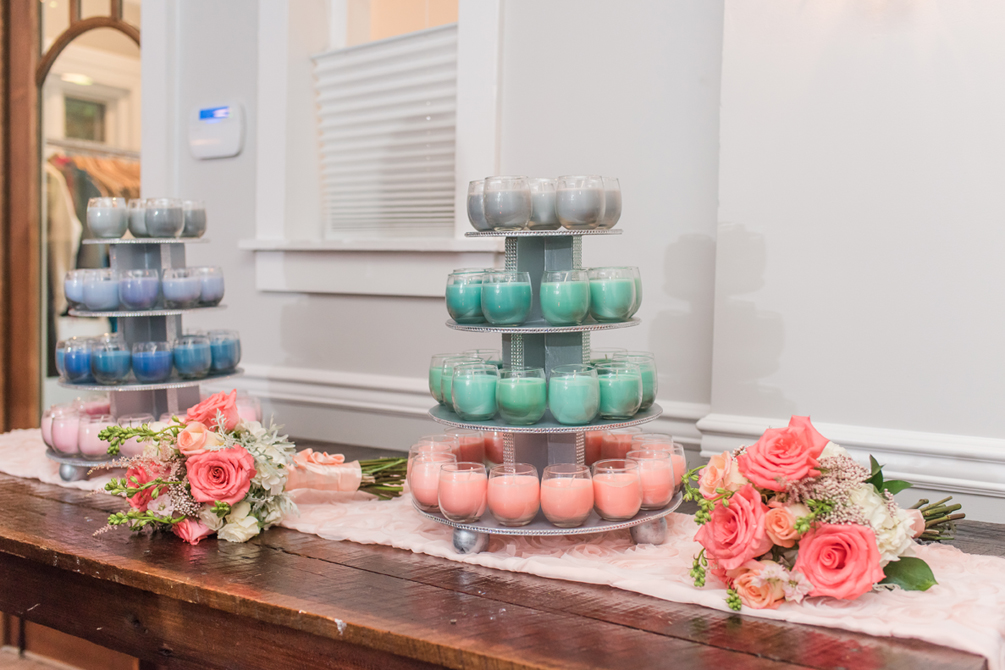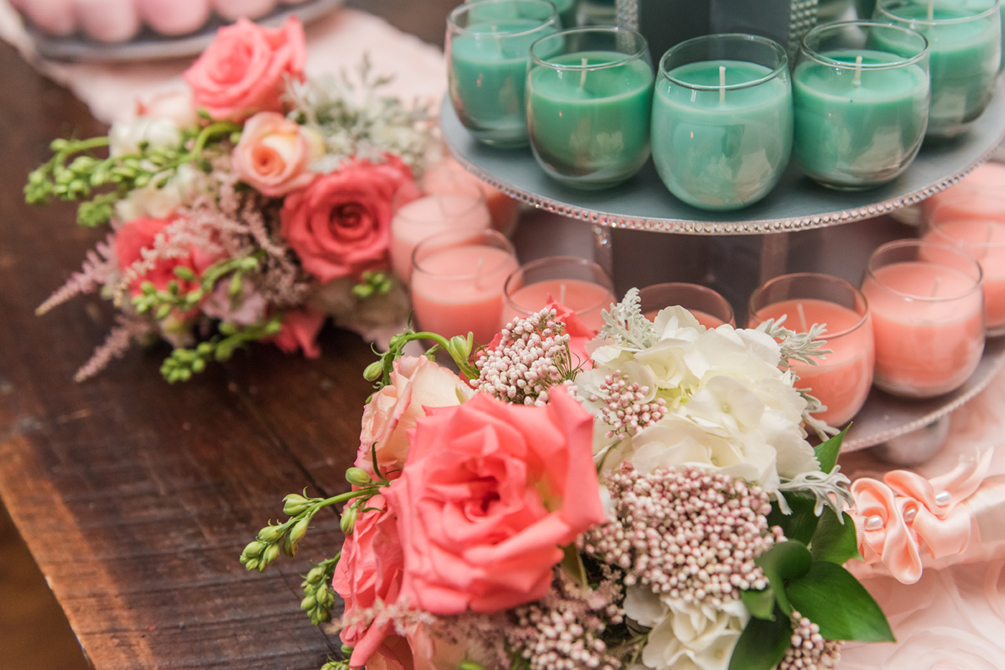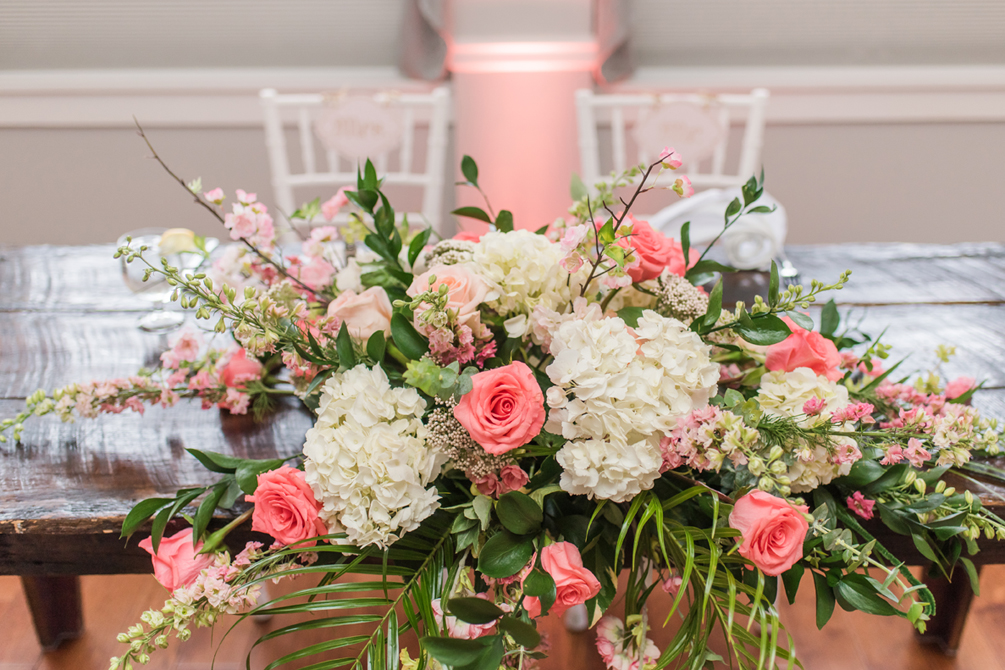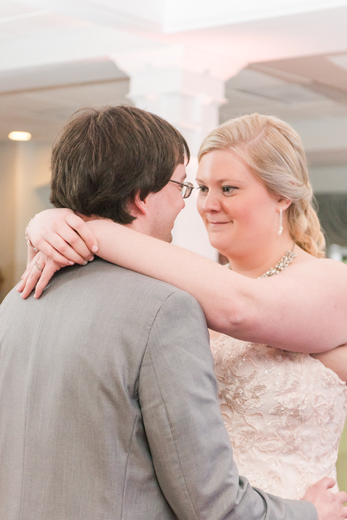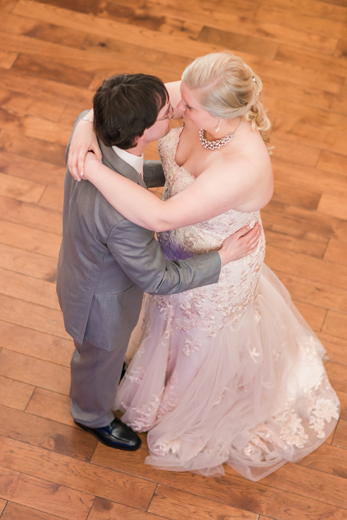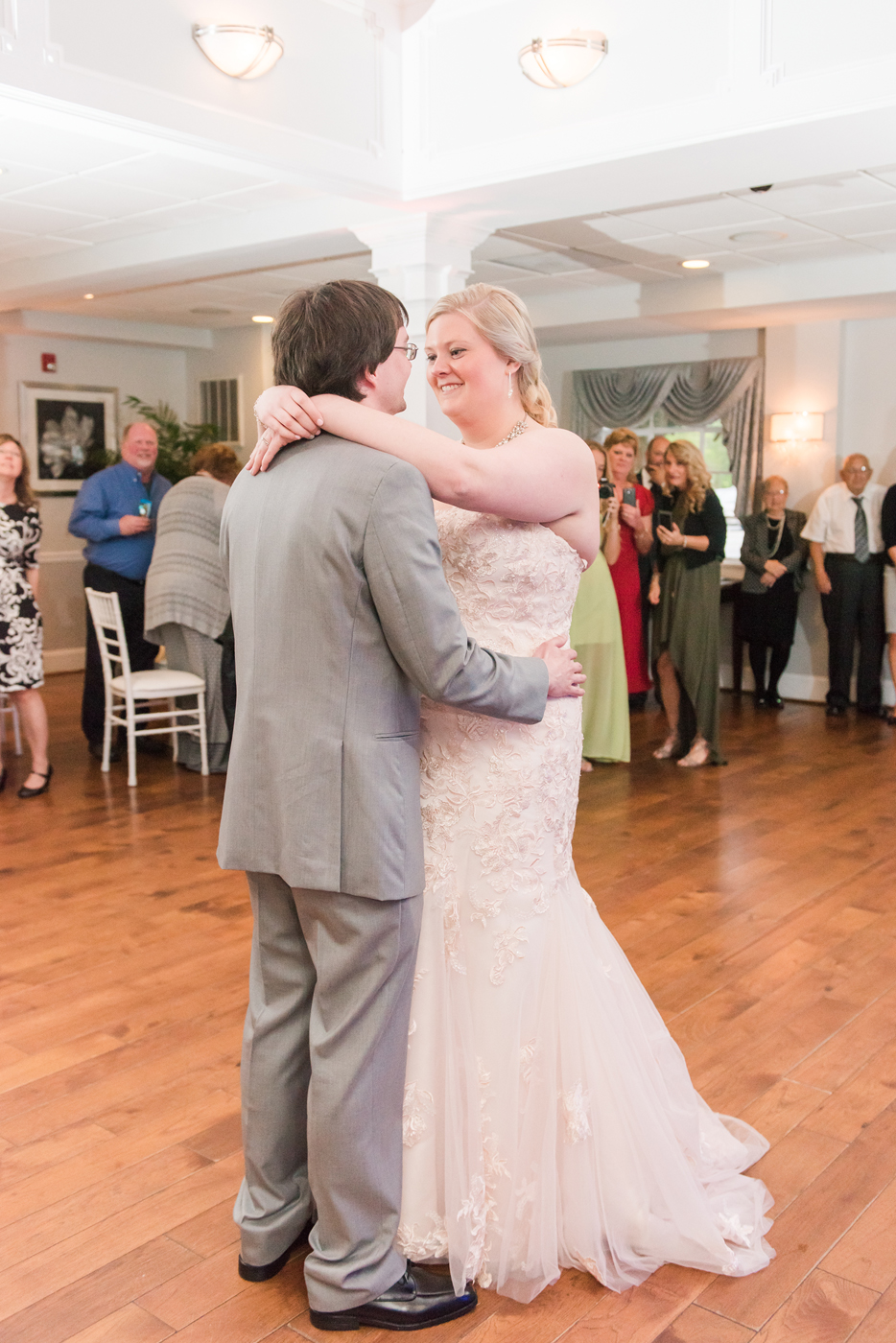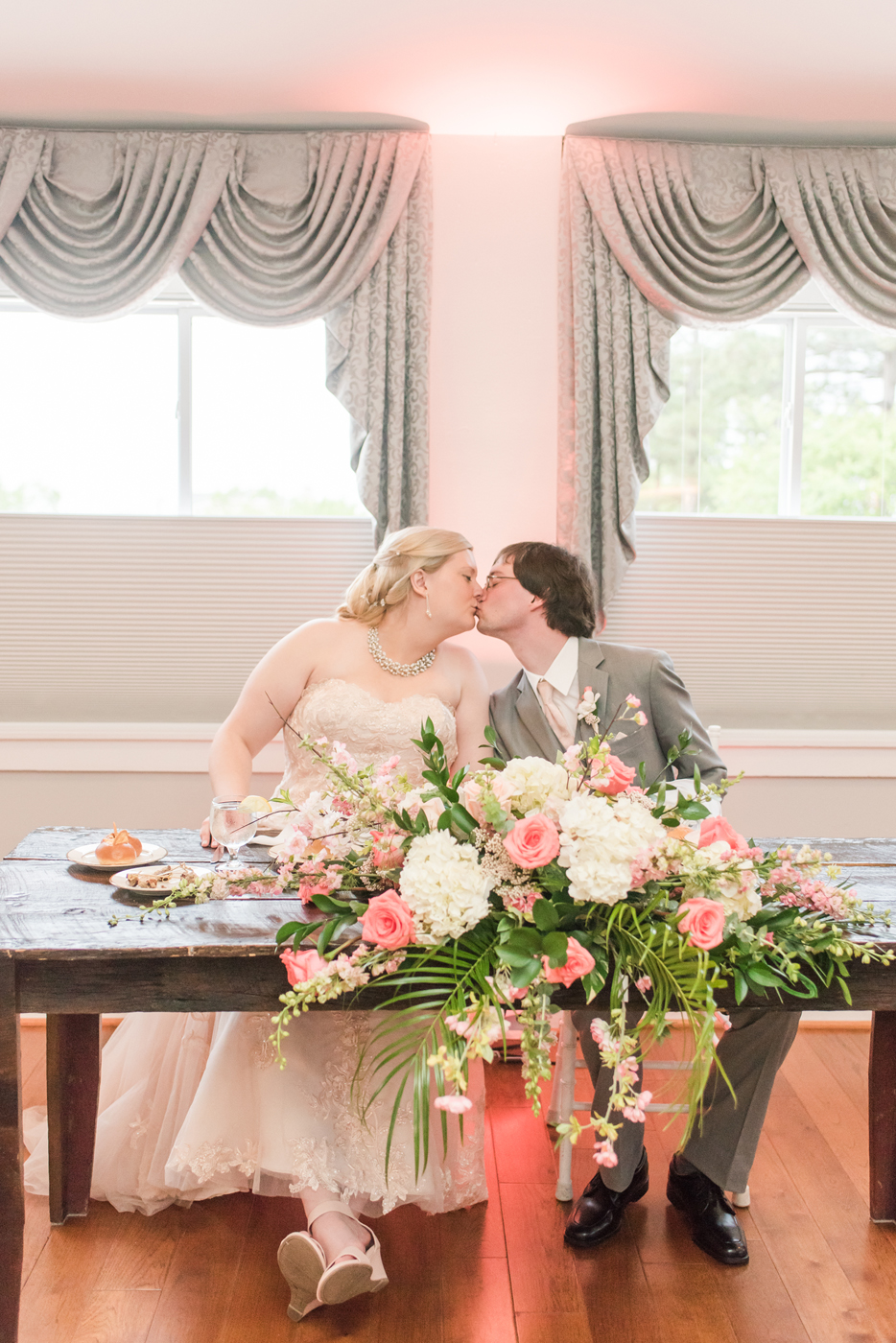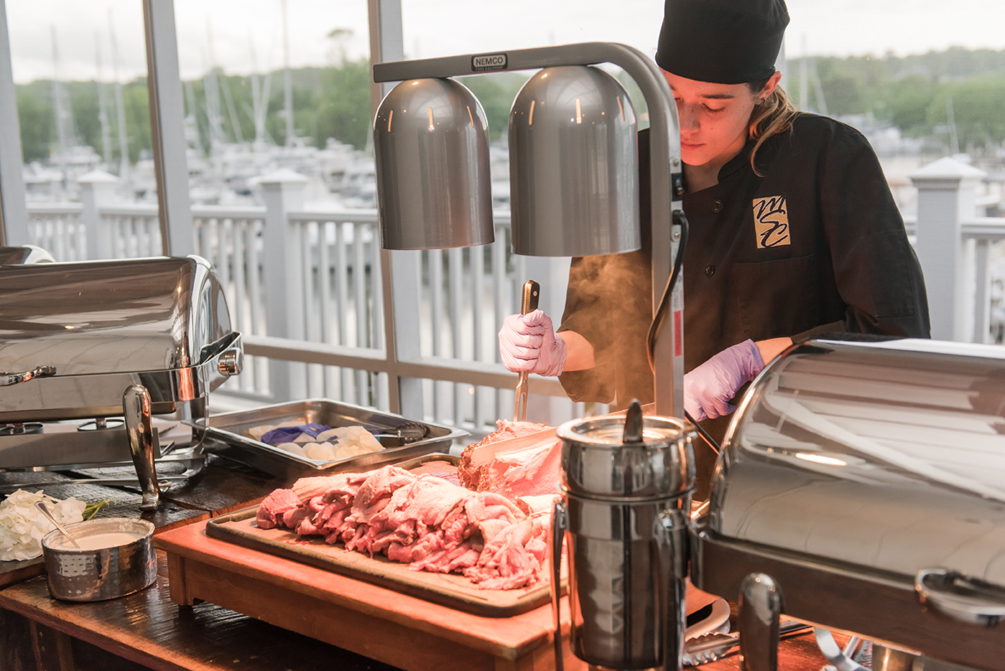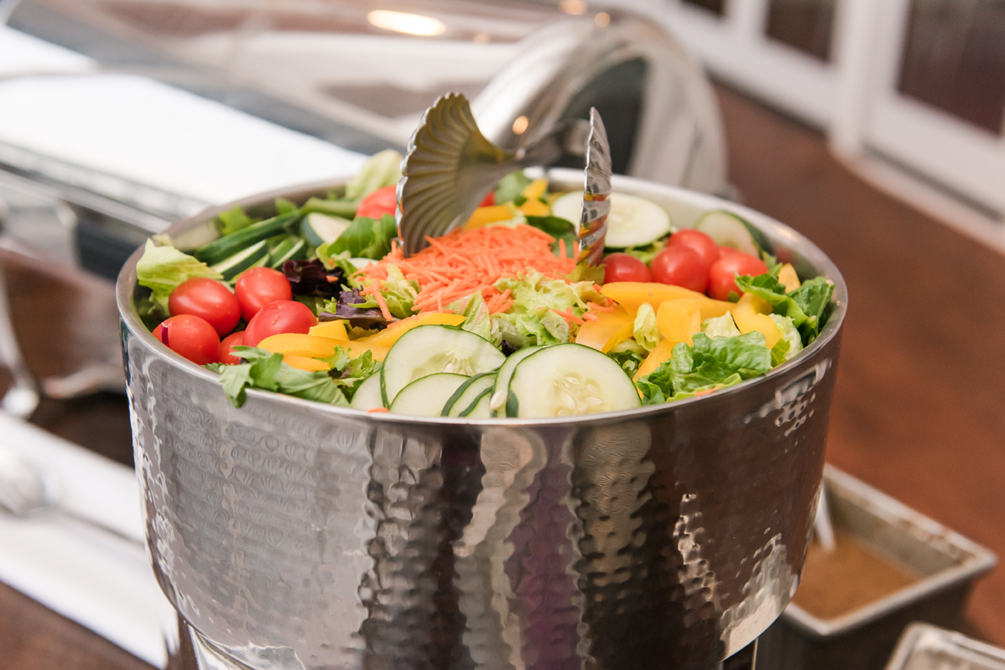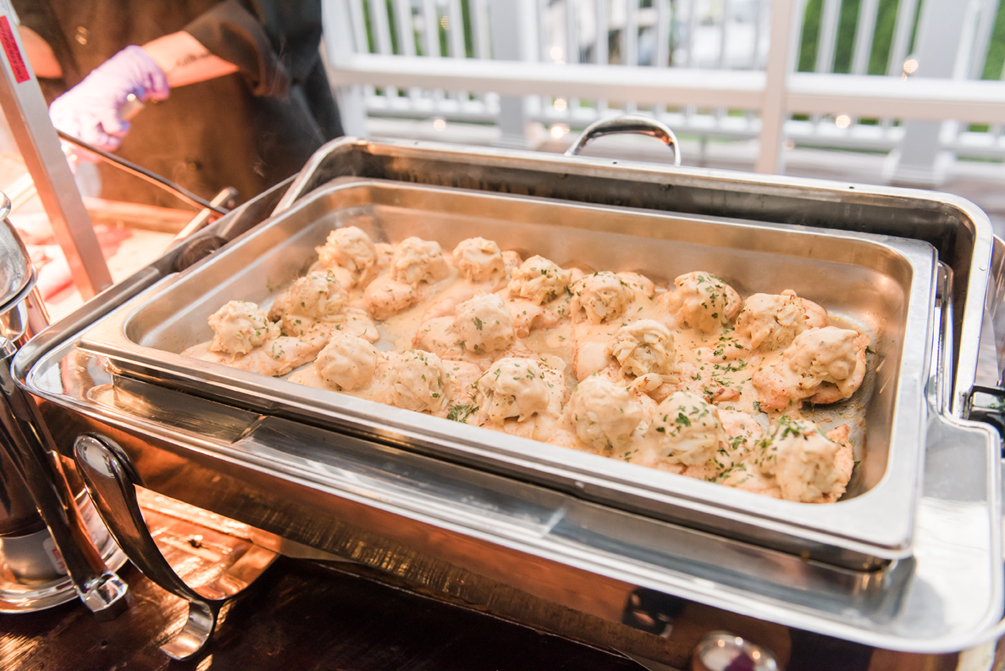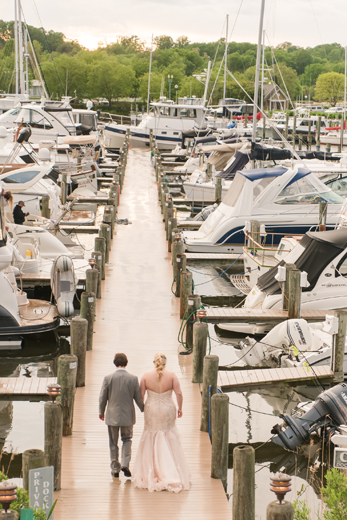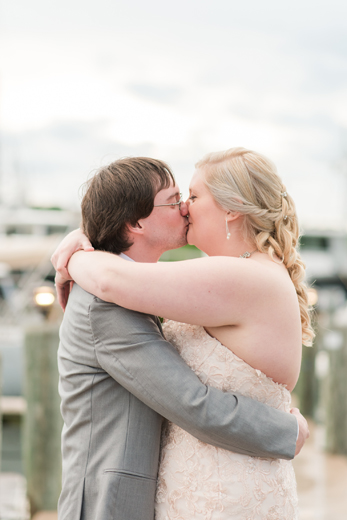 Shortly after dinner started, we looked out to see that the clouds were breaking and a perfect sunset was settling over the docks! LOVE these shots!!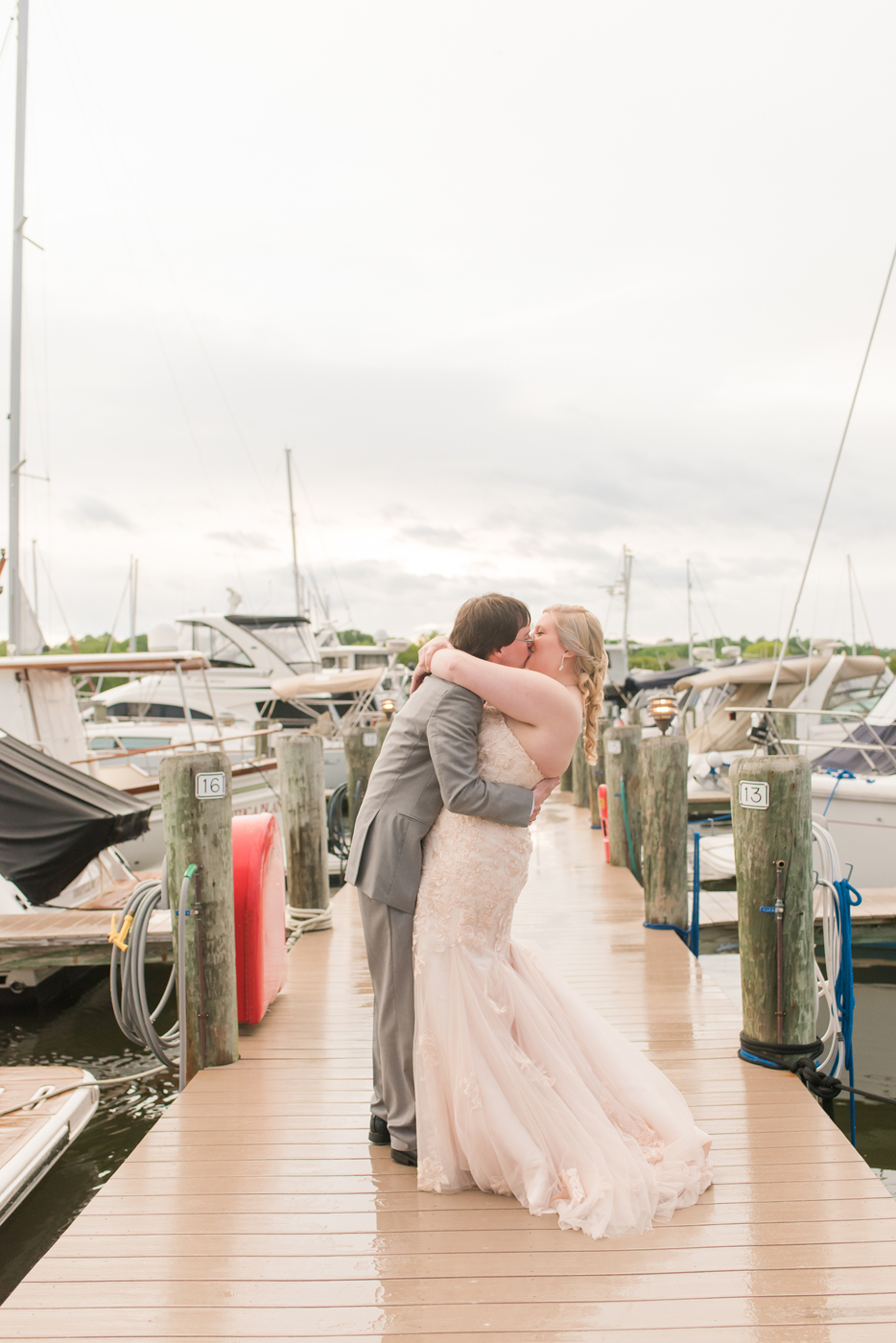 Does it even get any more romantic than this?!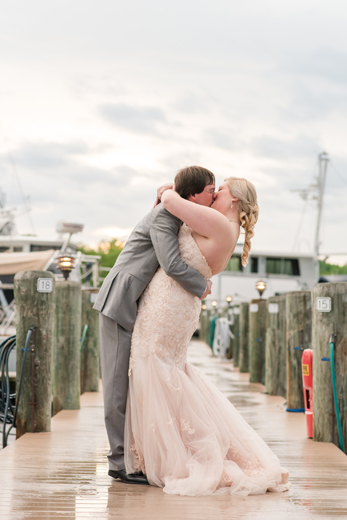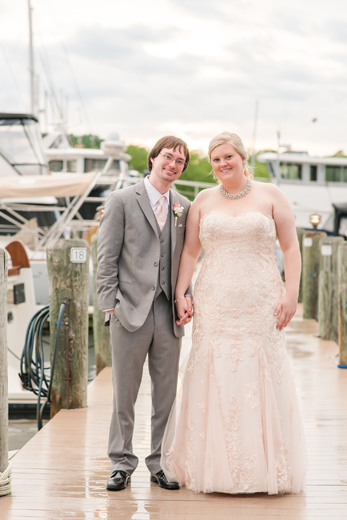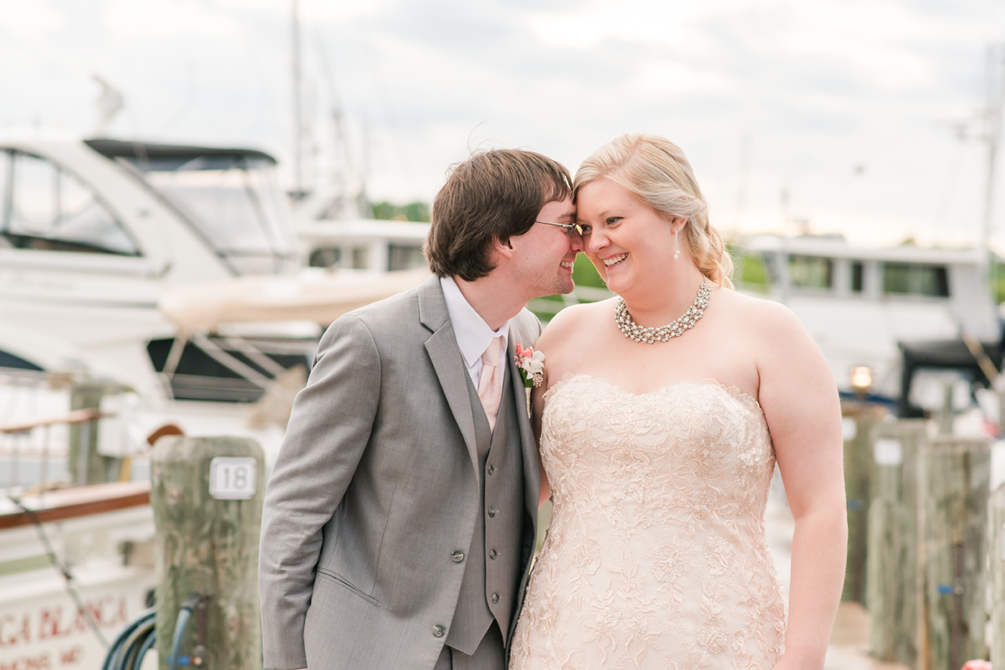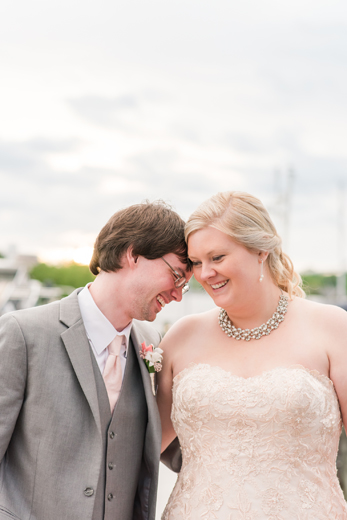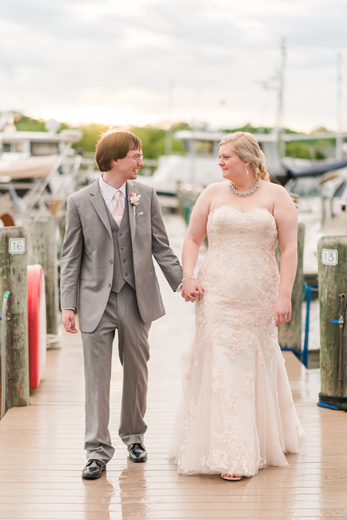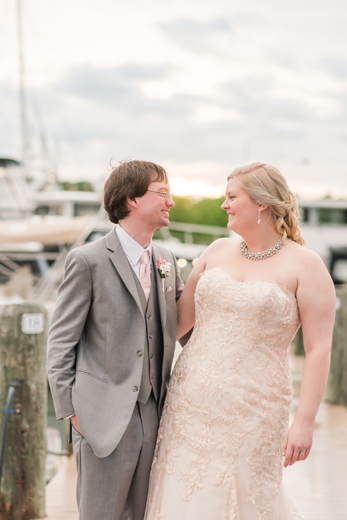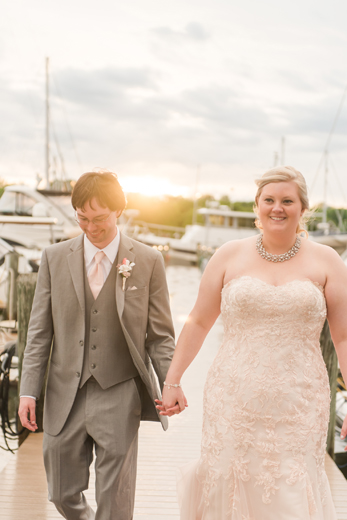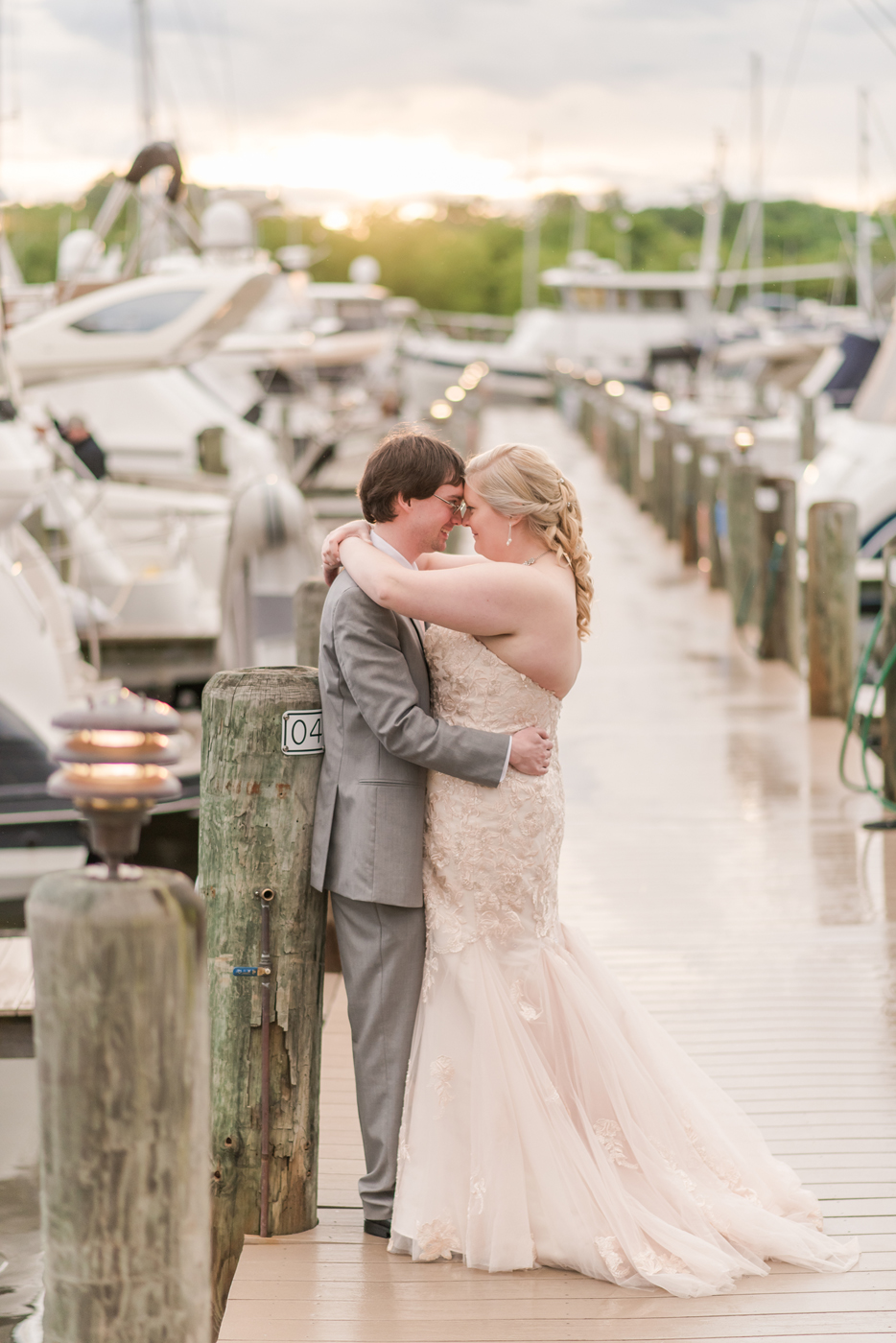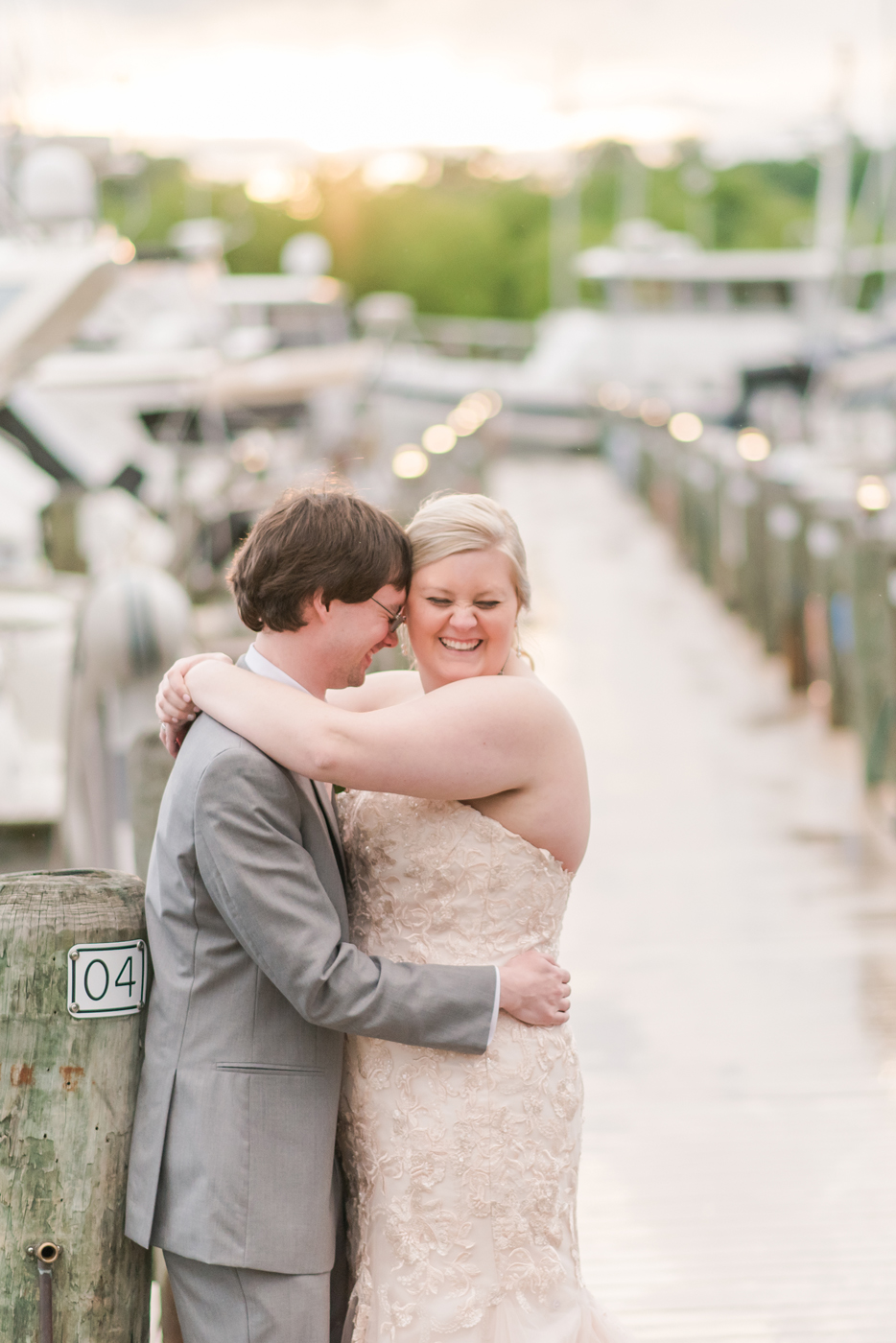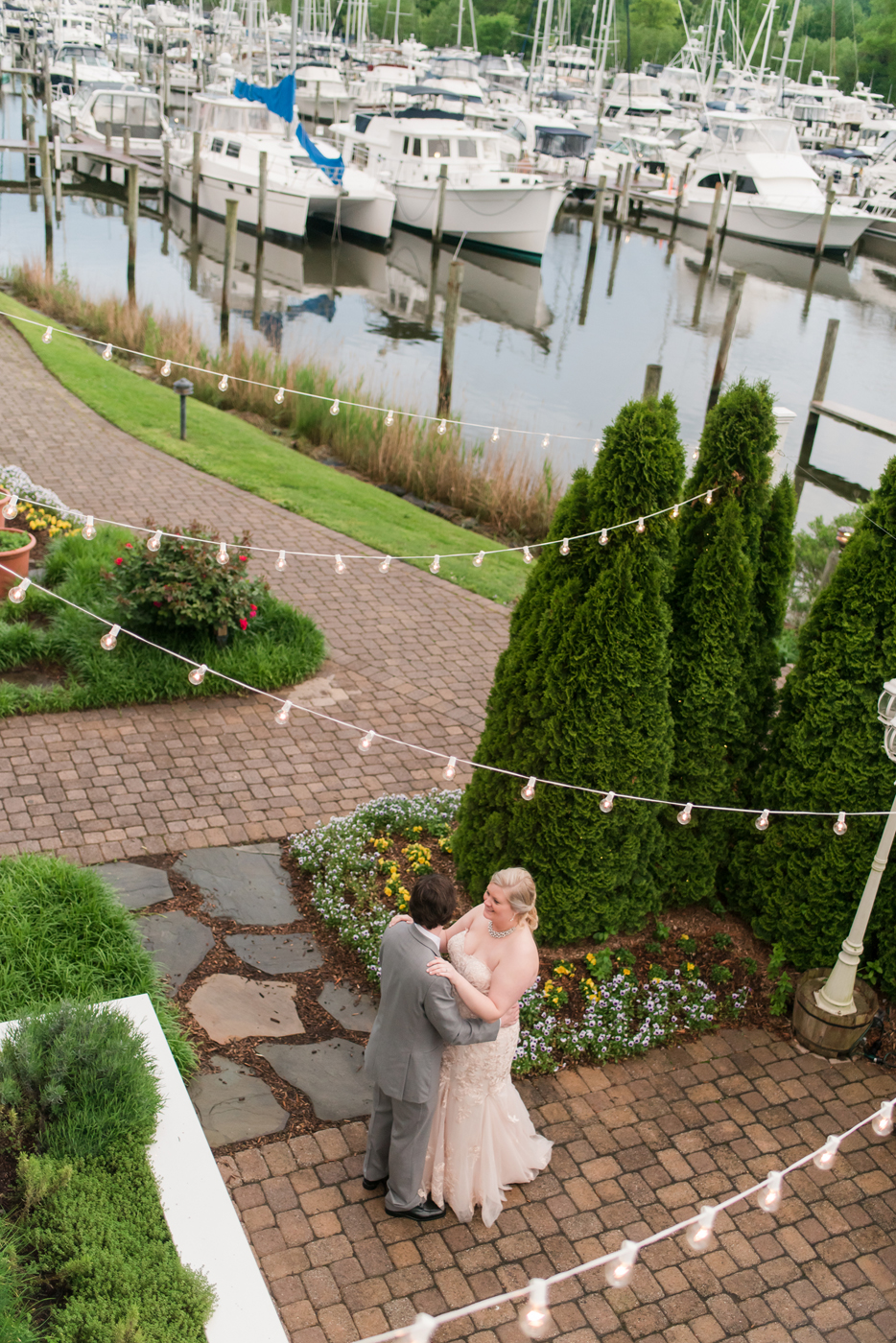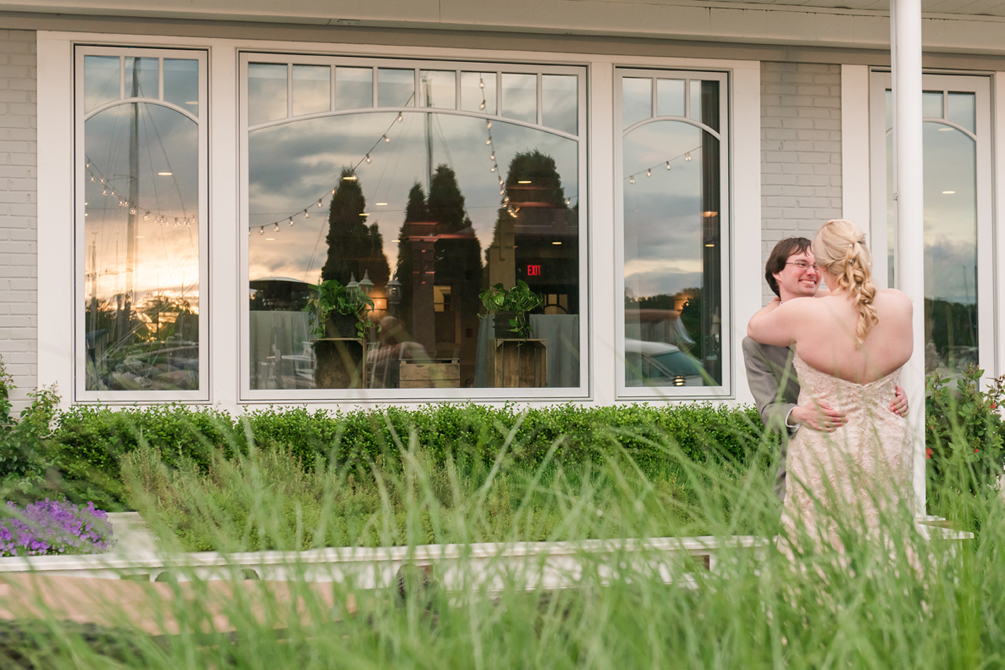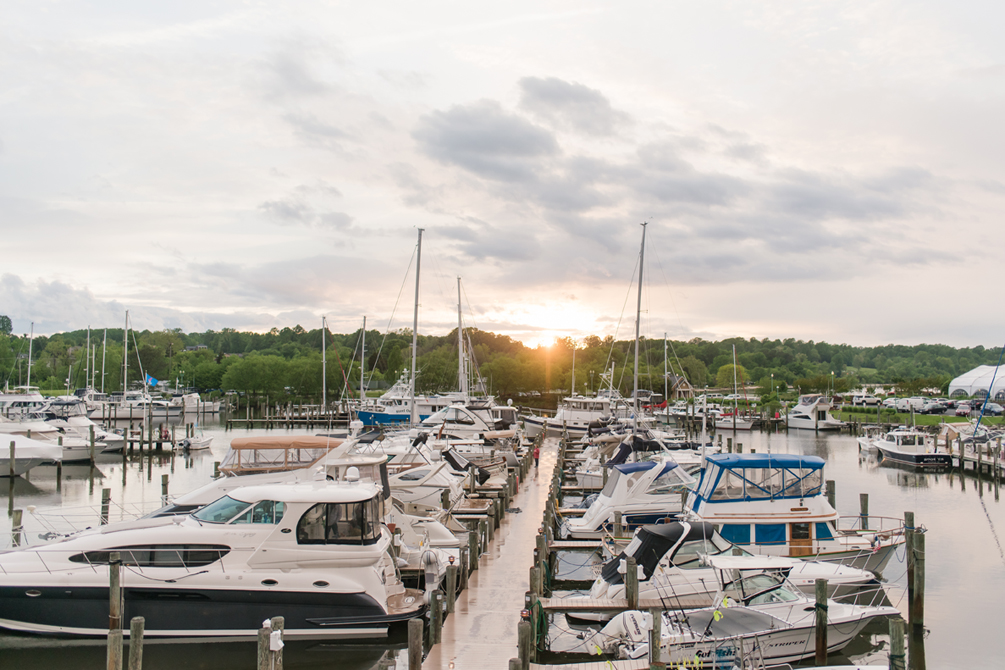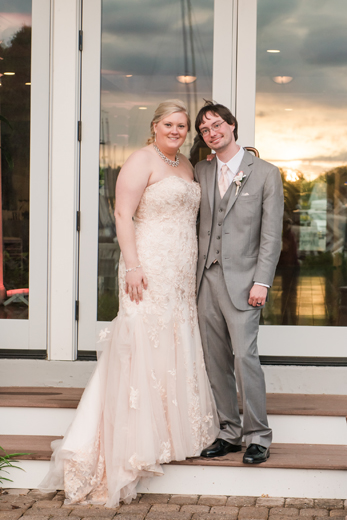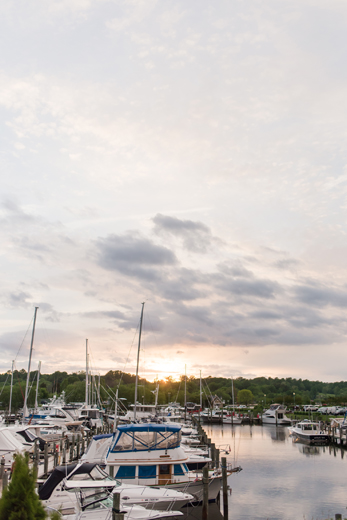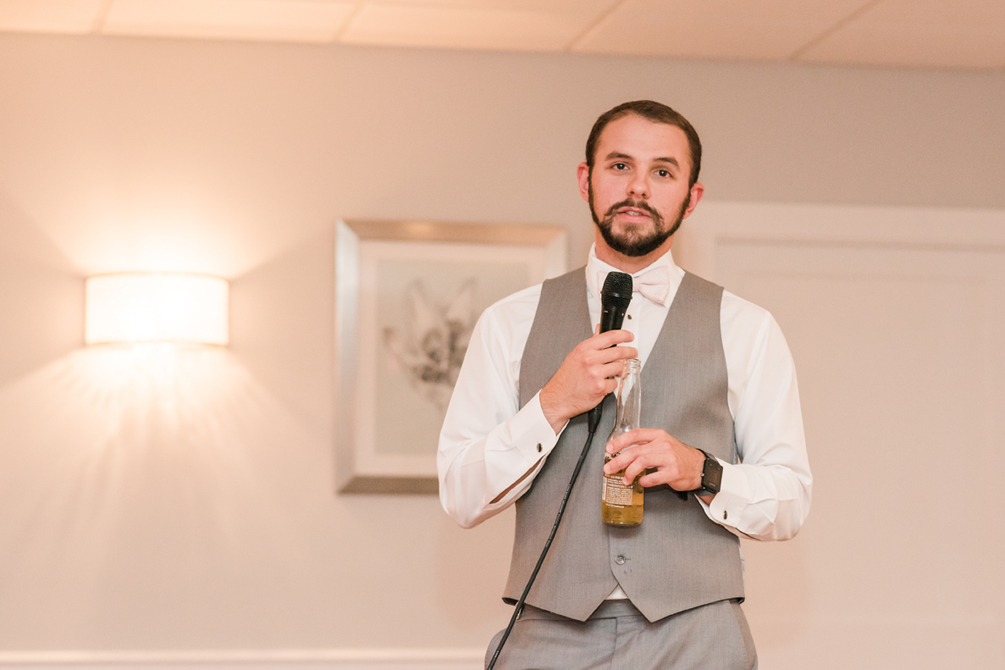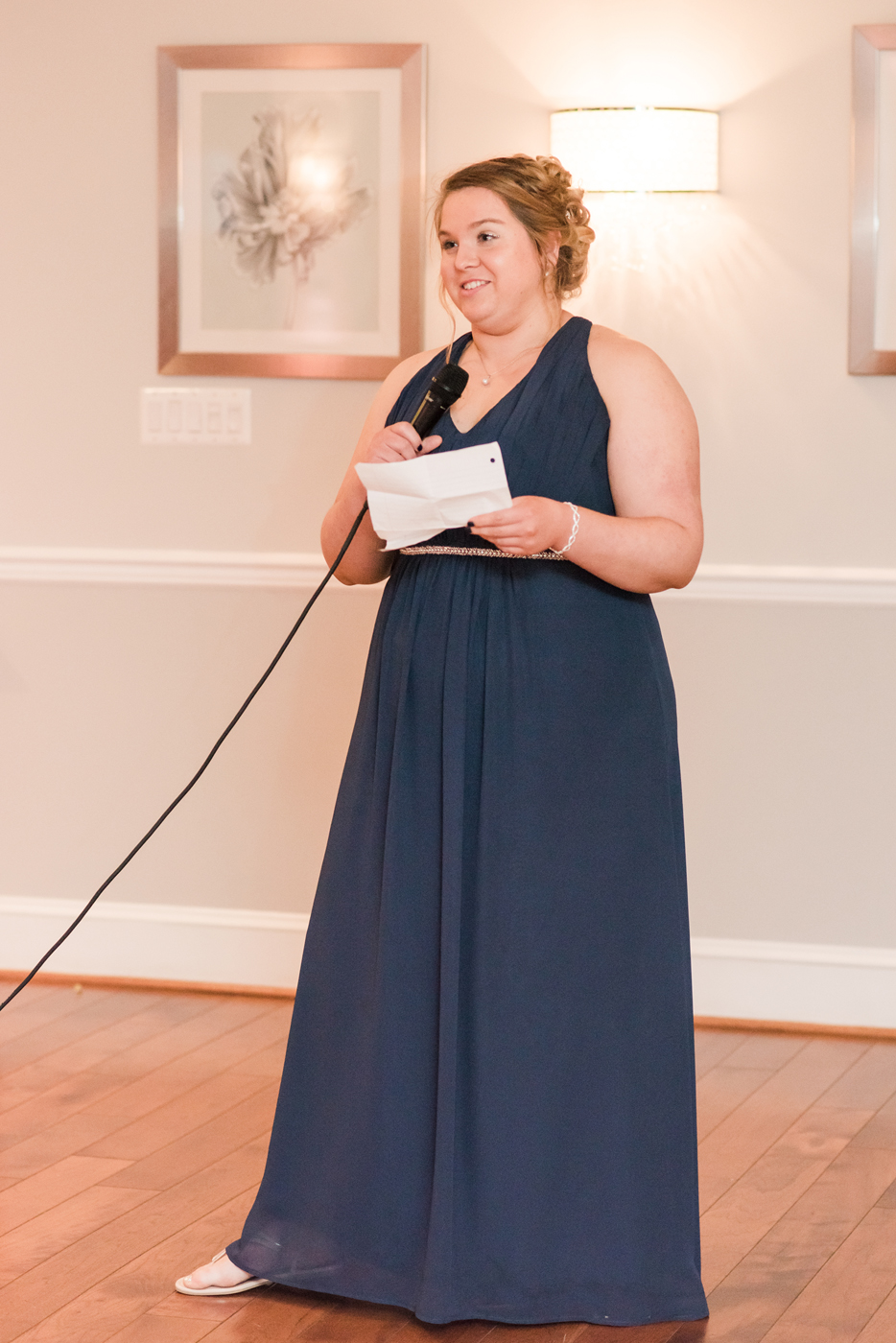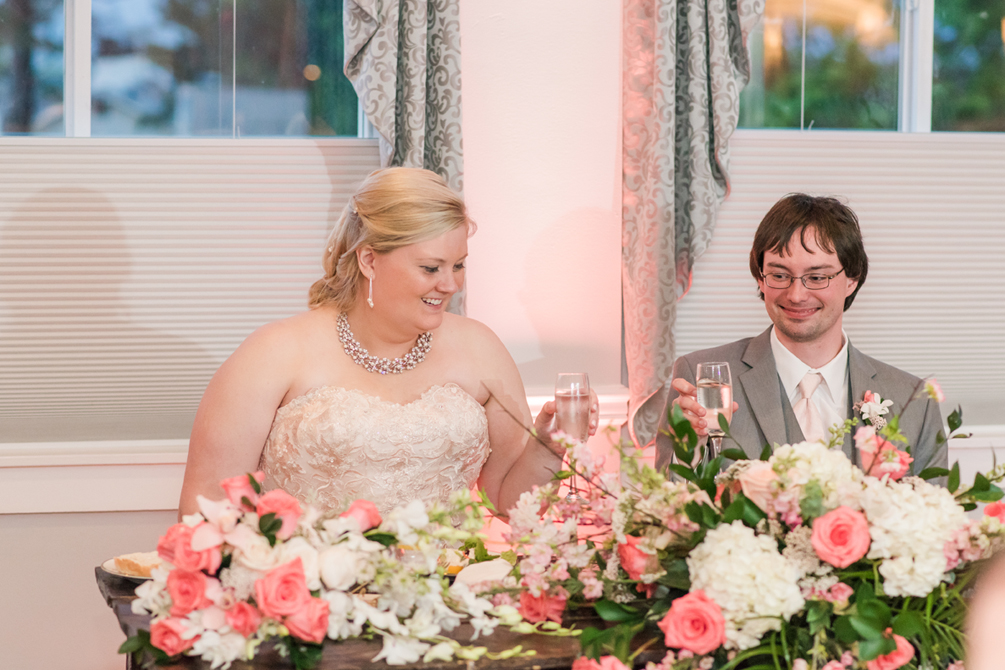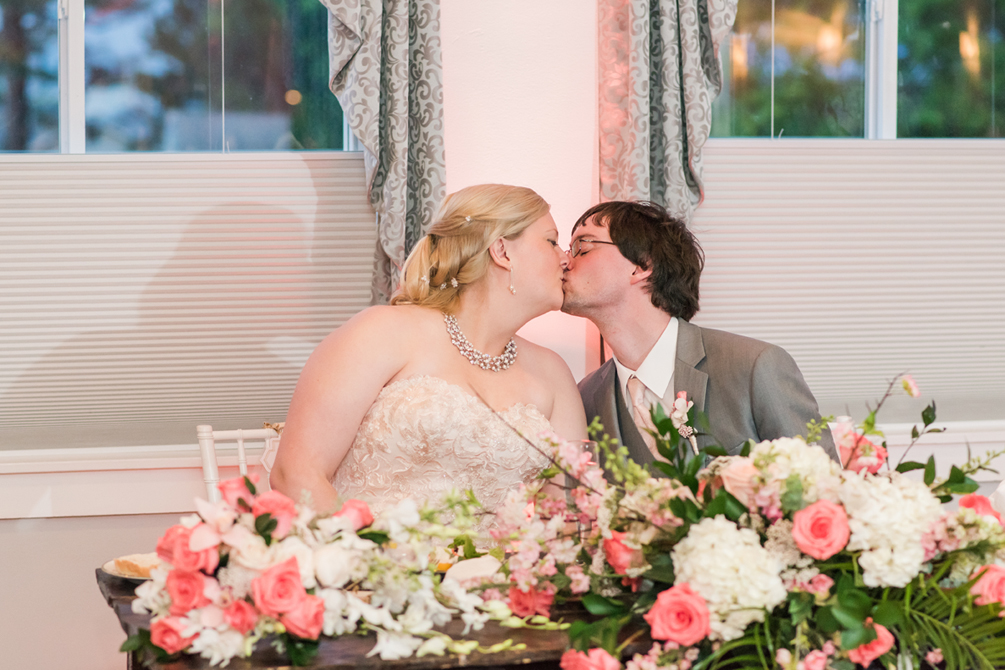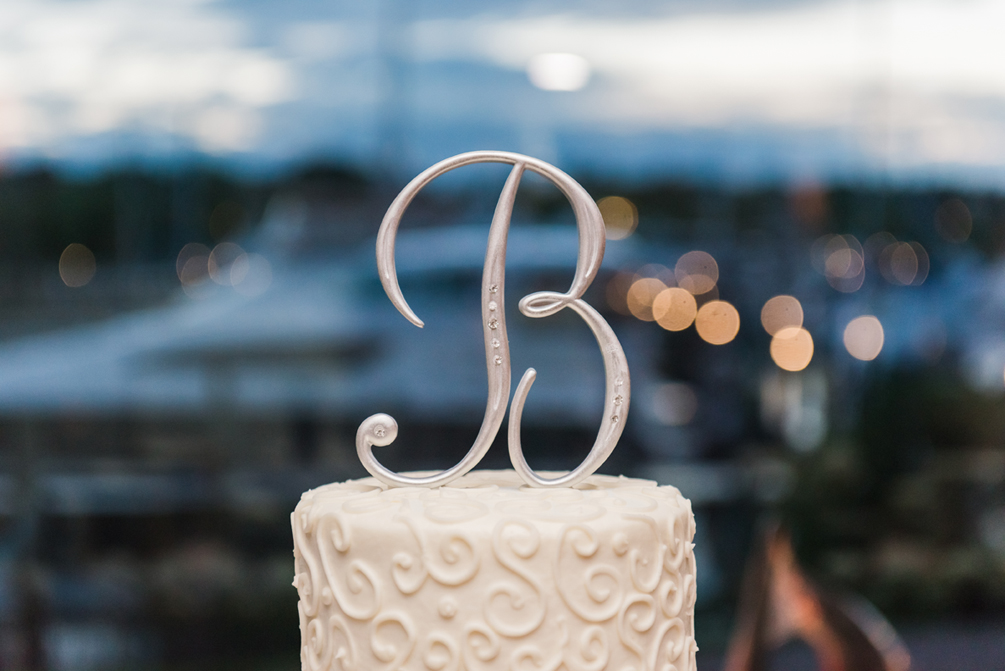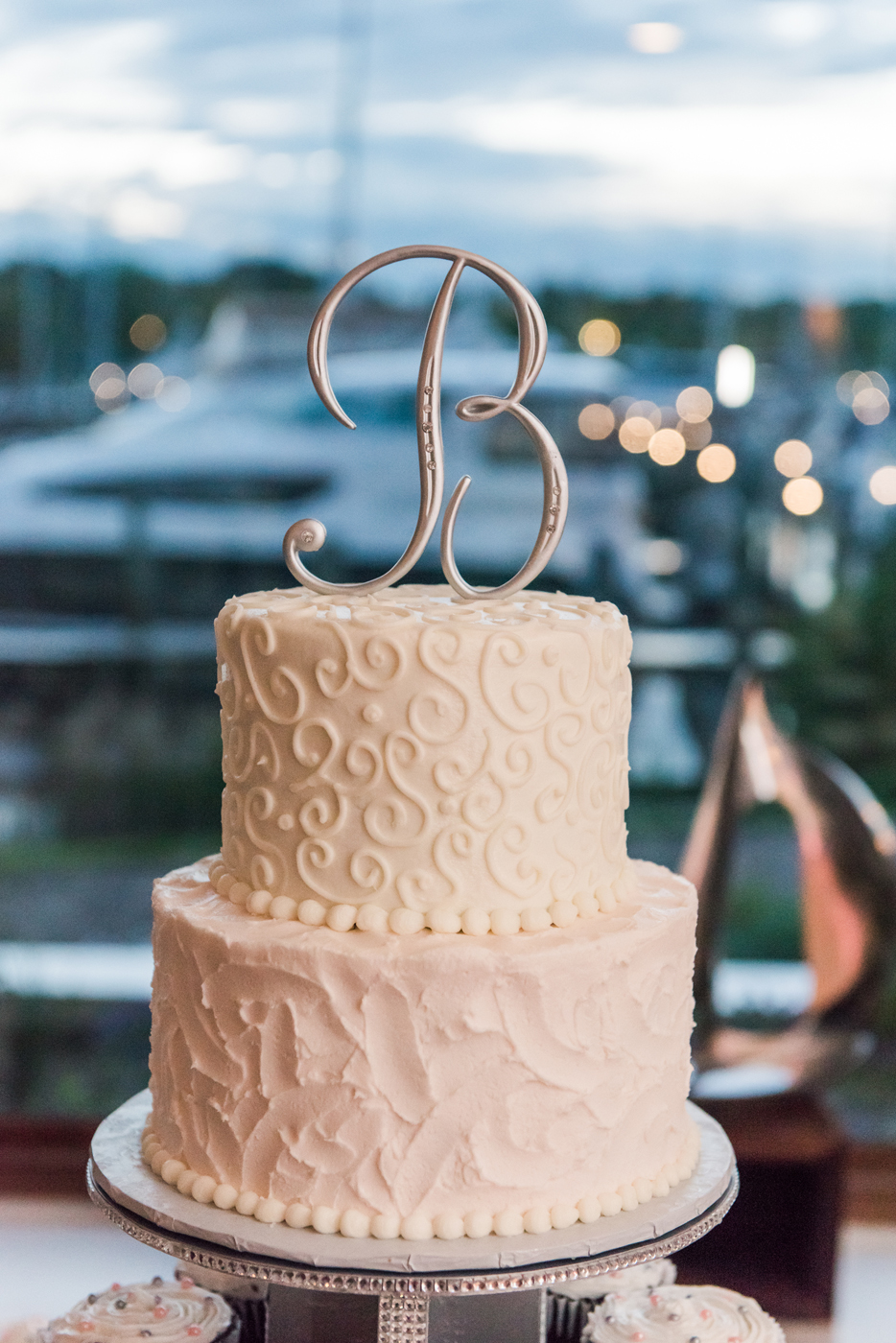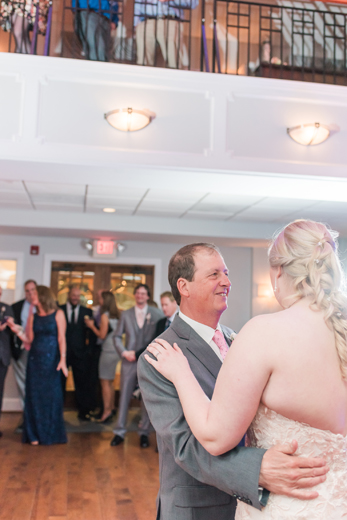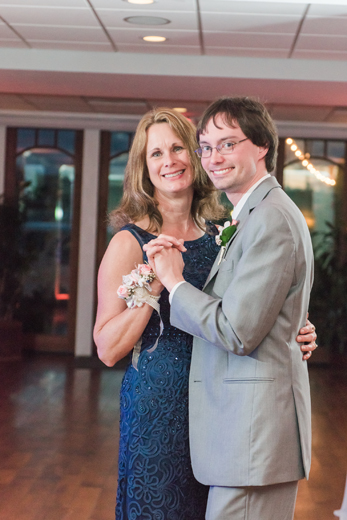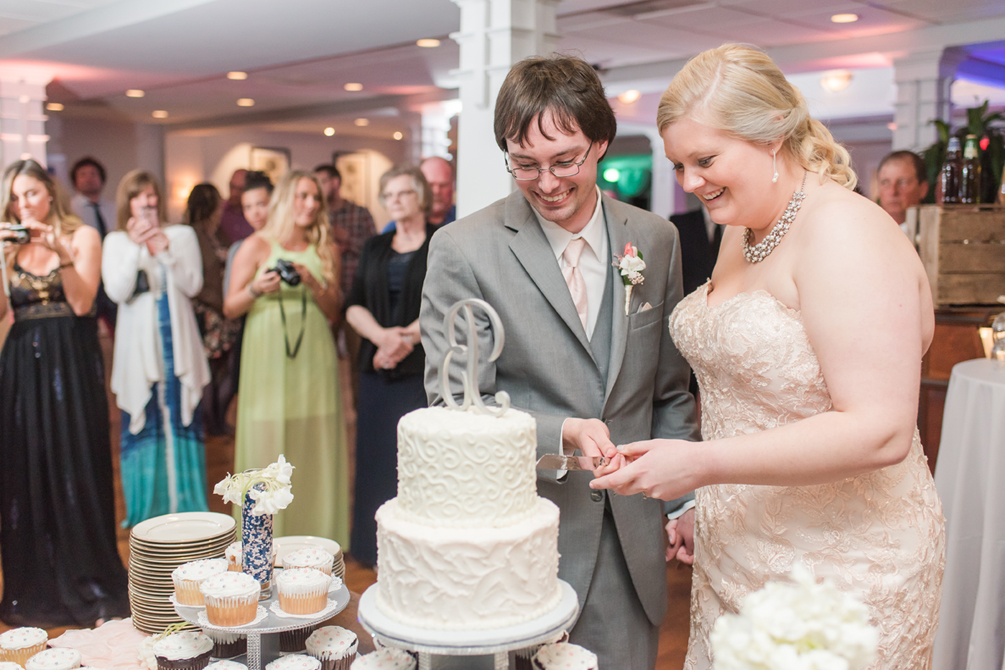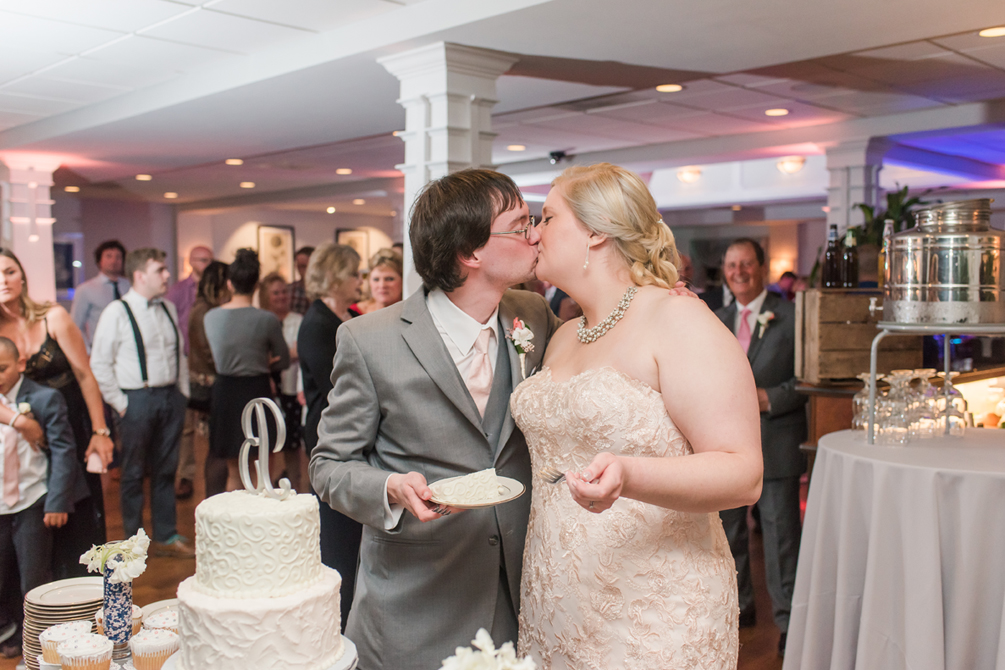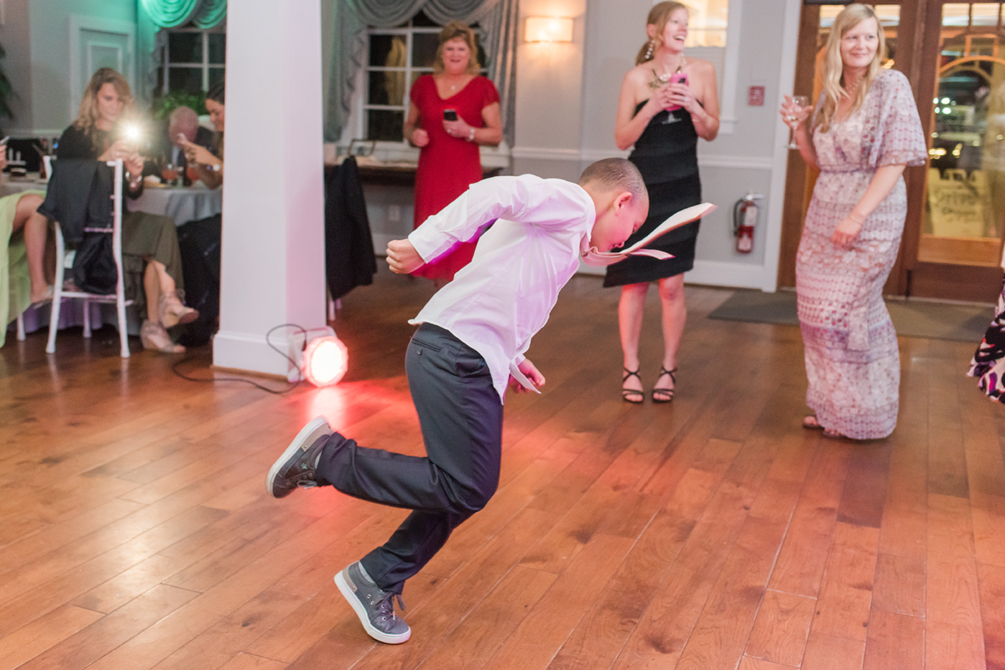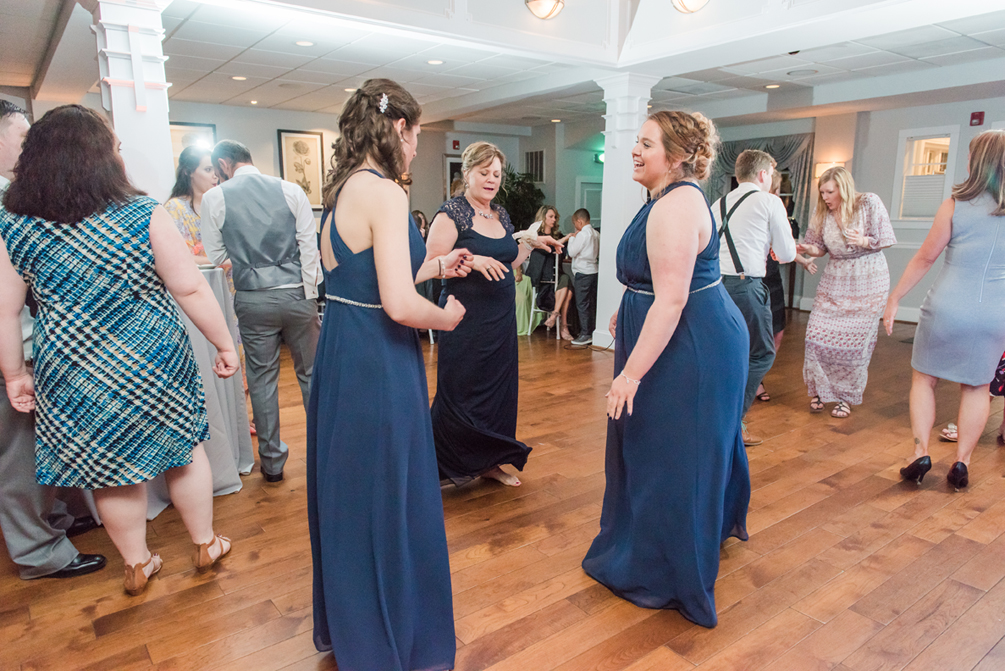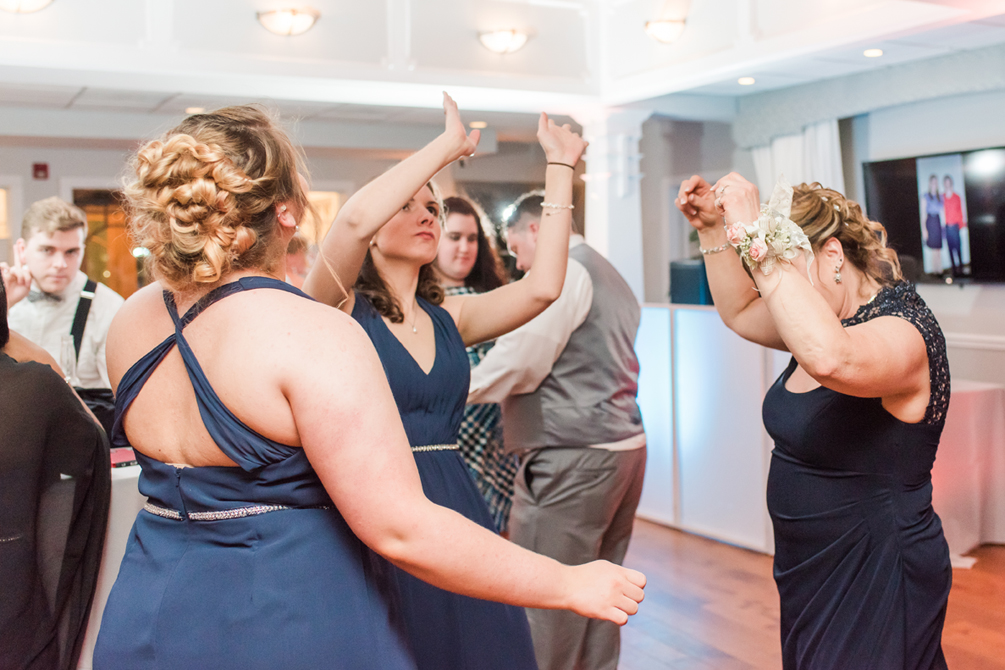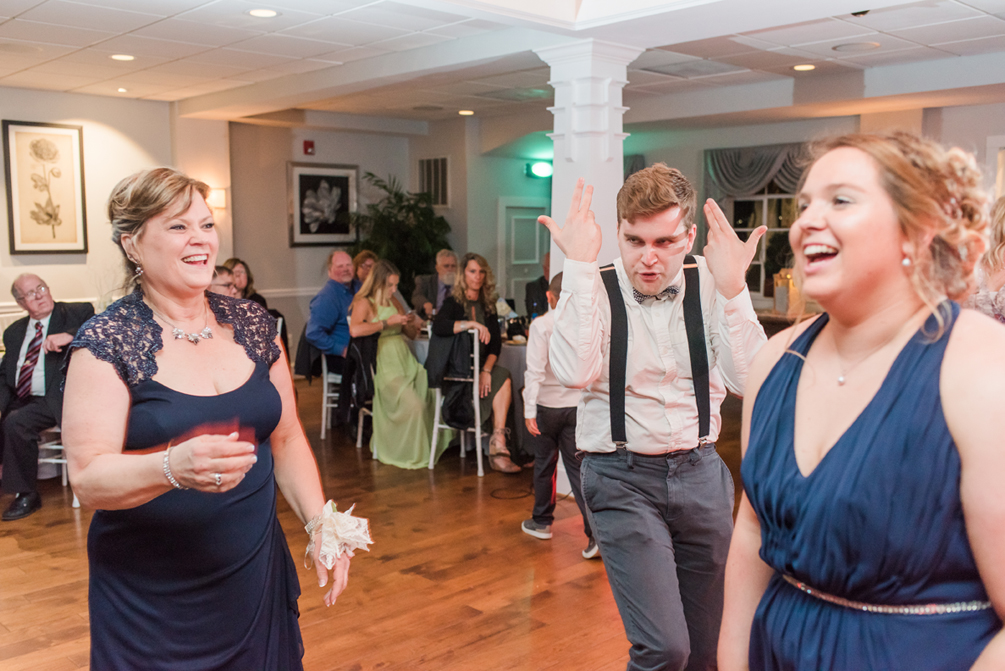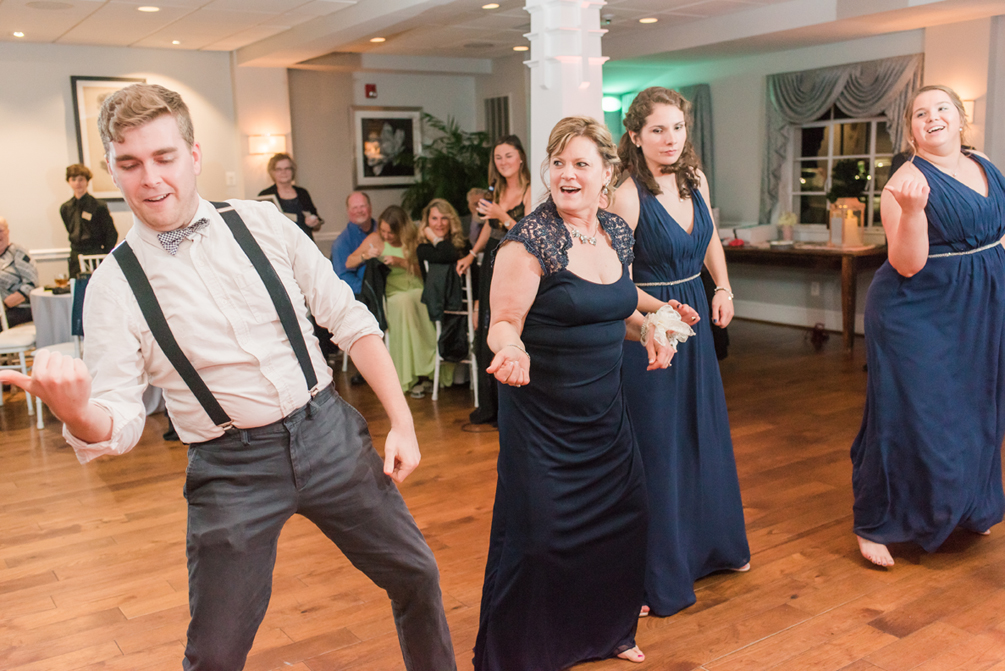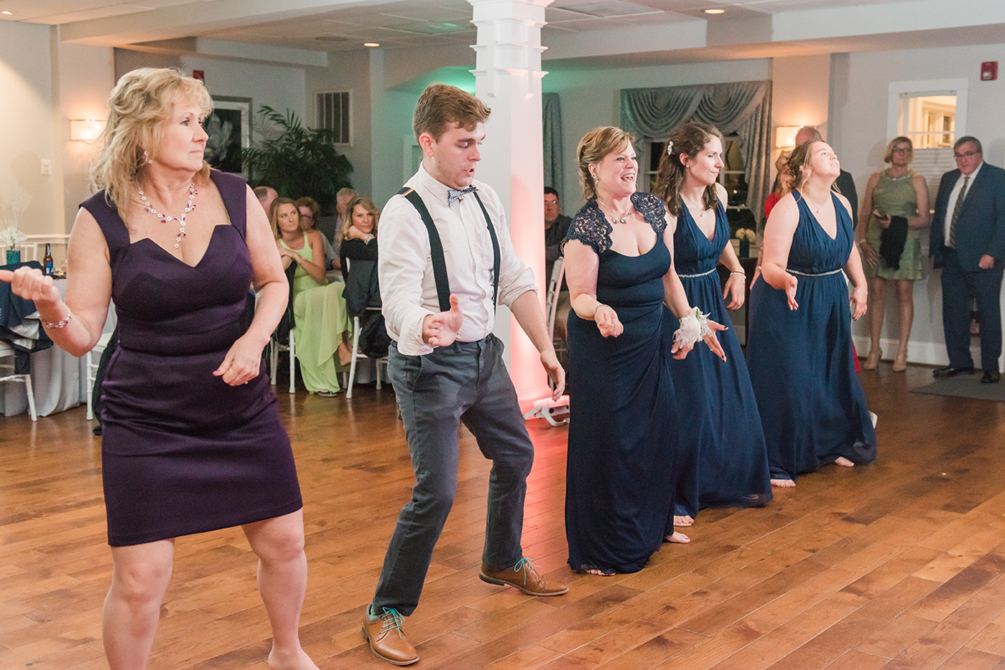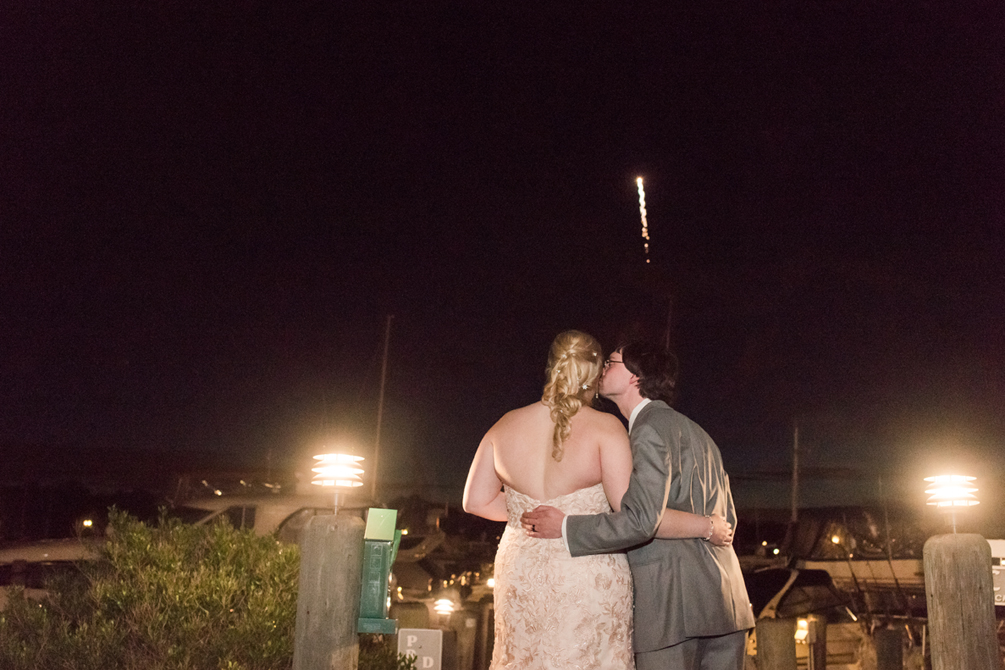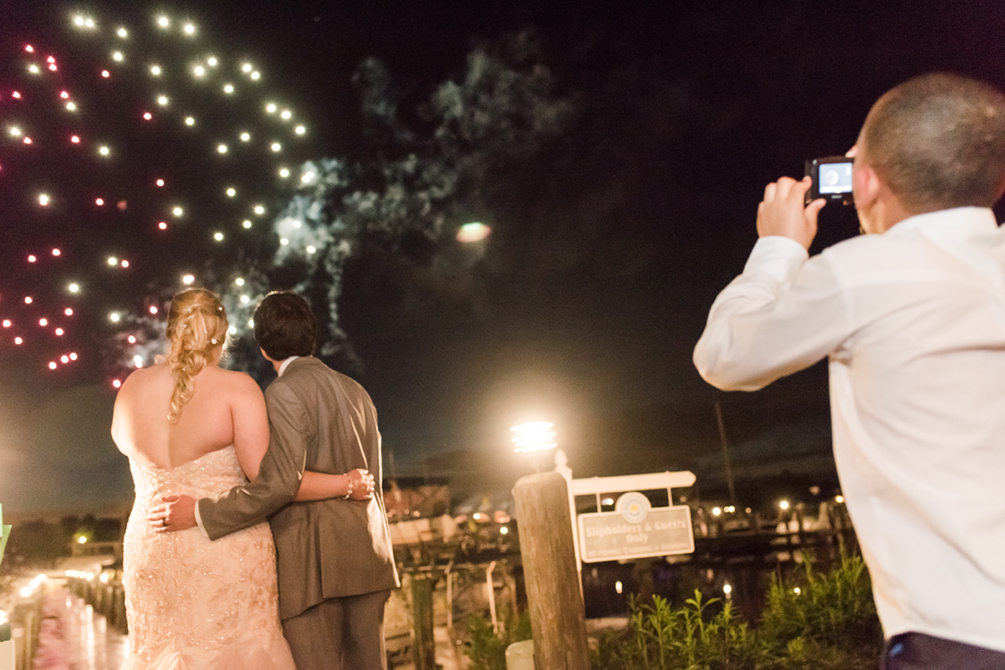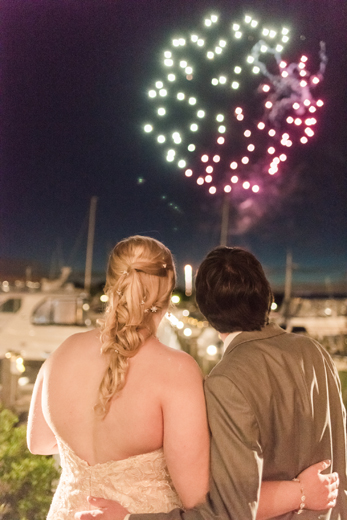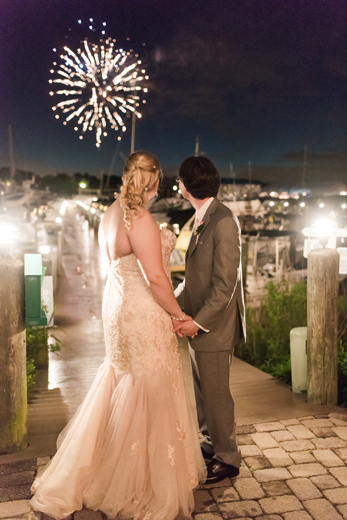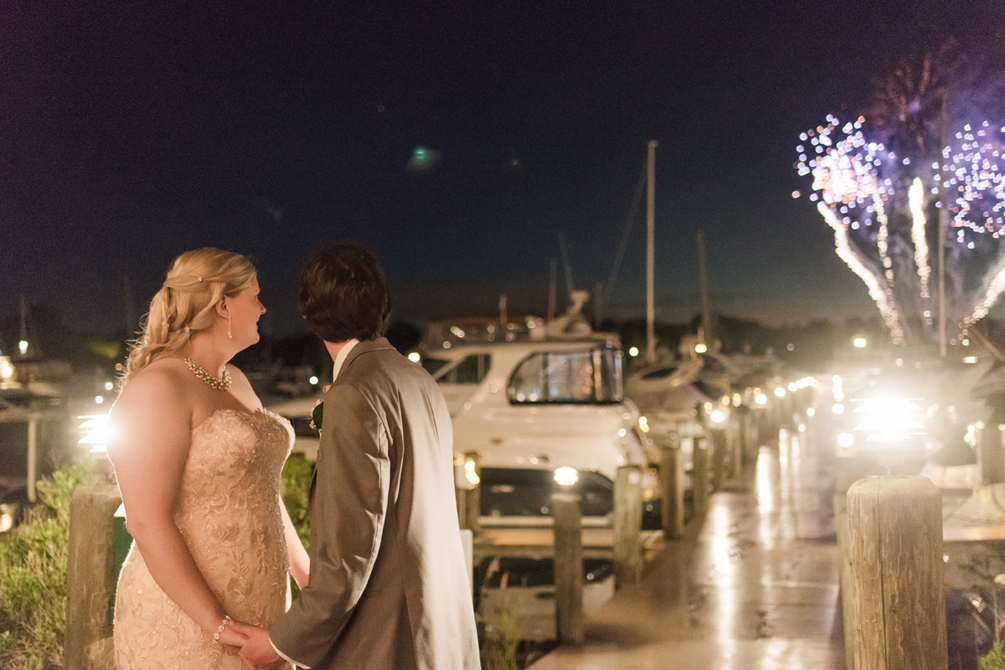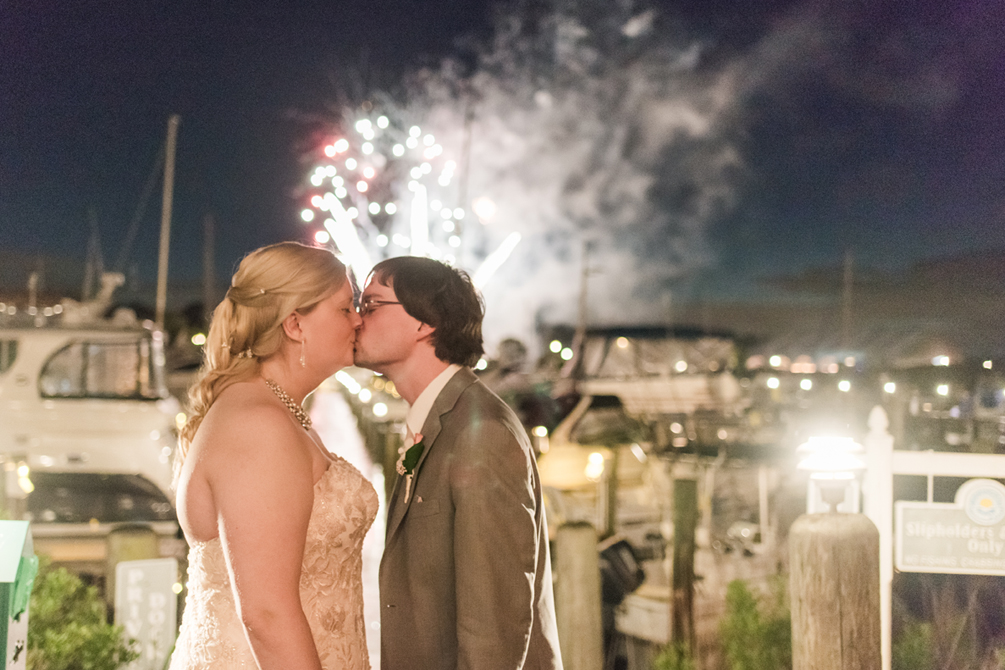 I may have taken… a LOT of fireworks shots! haha :) Such a fun moment for them!!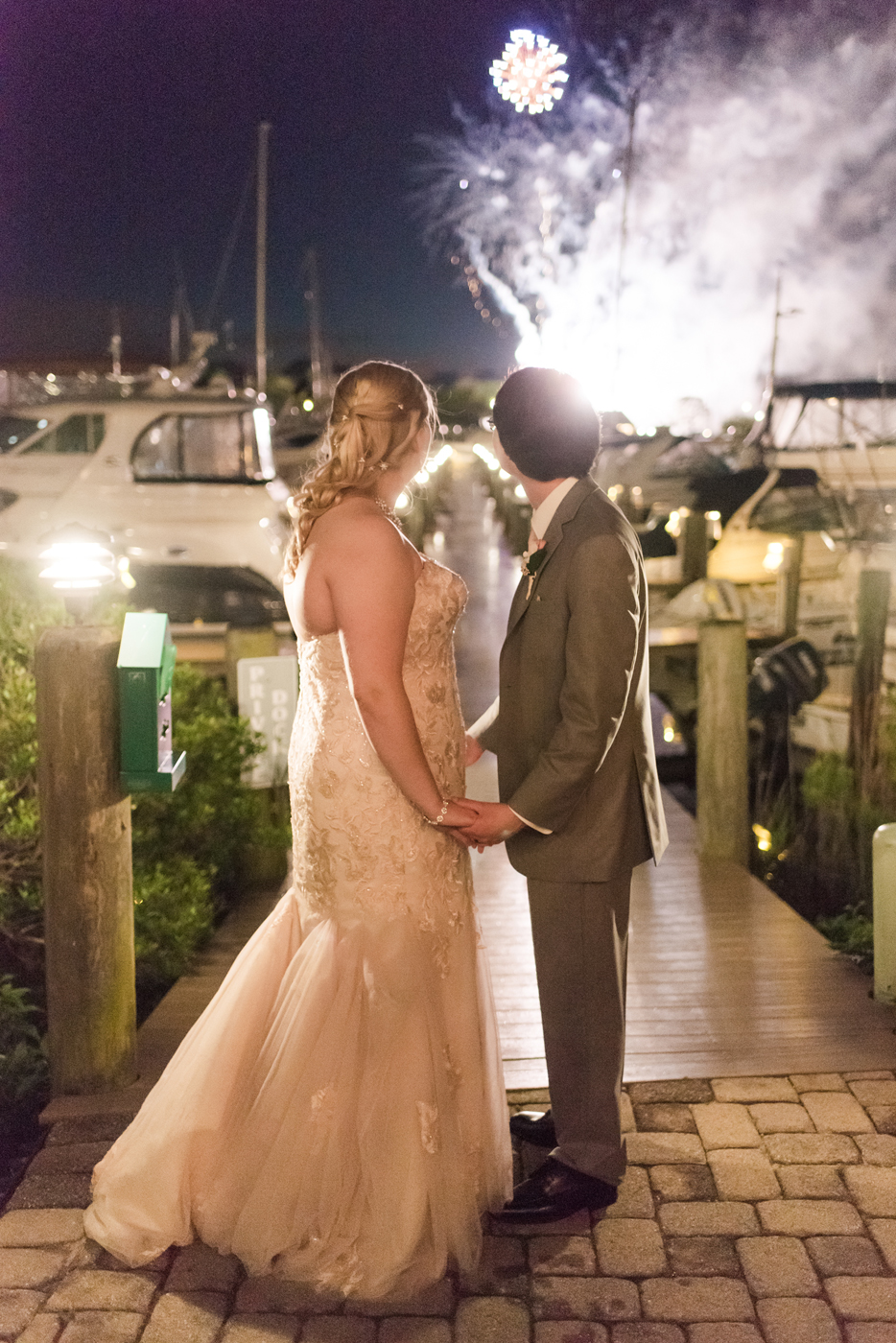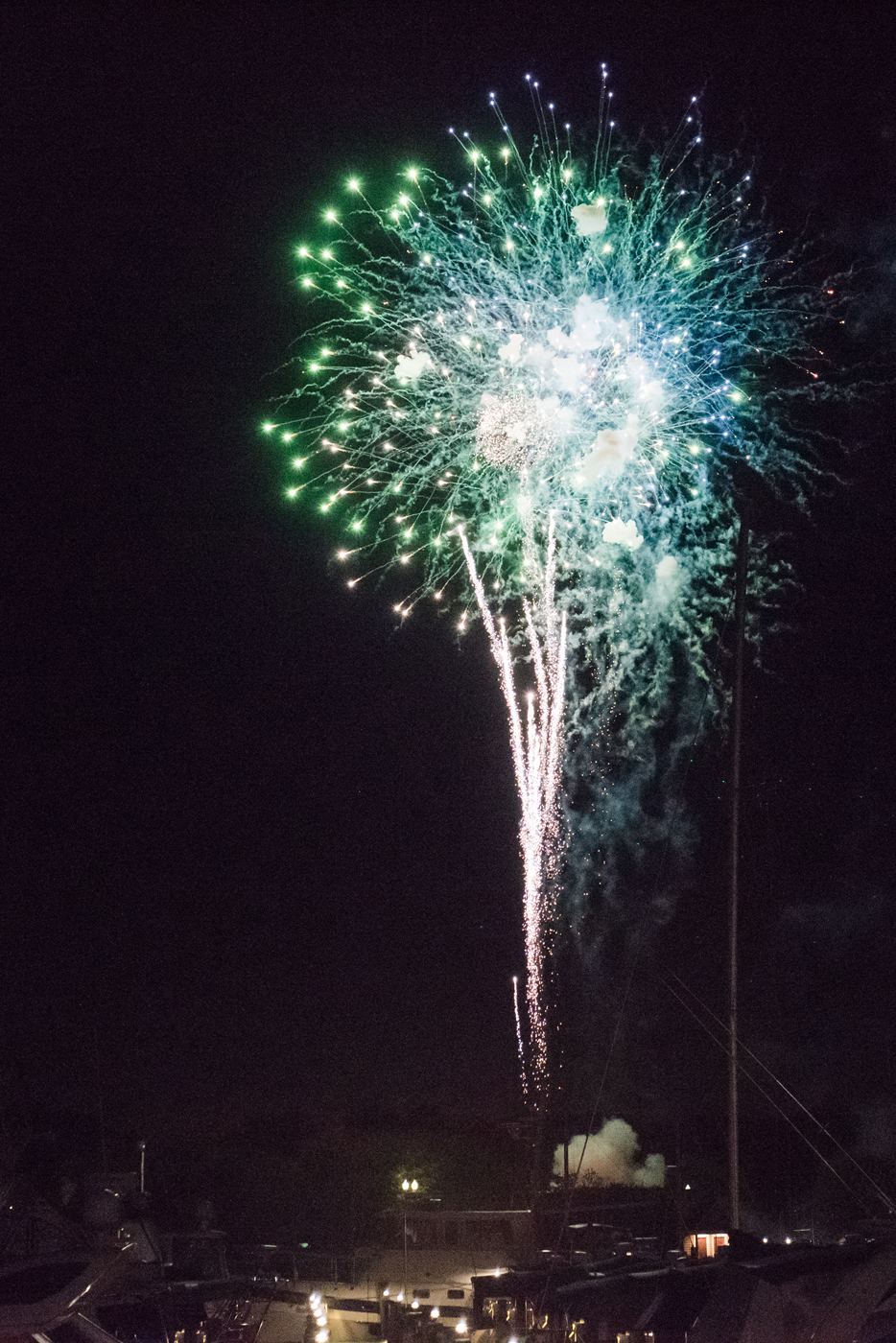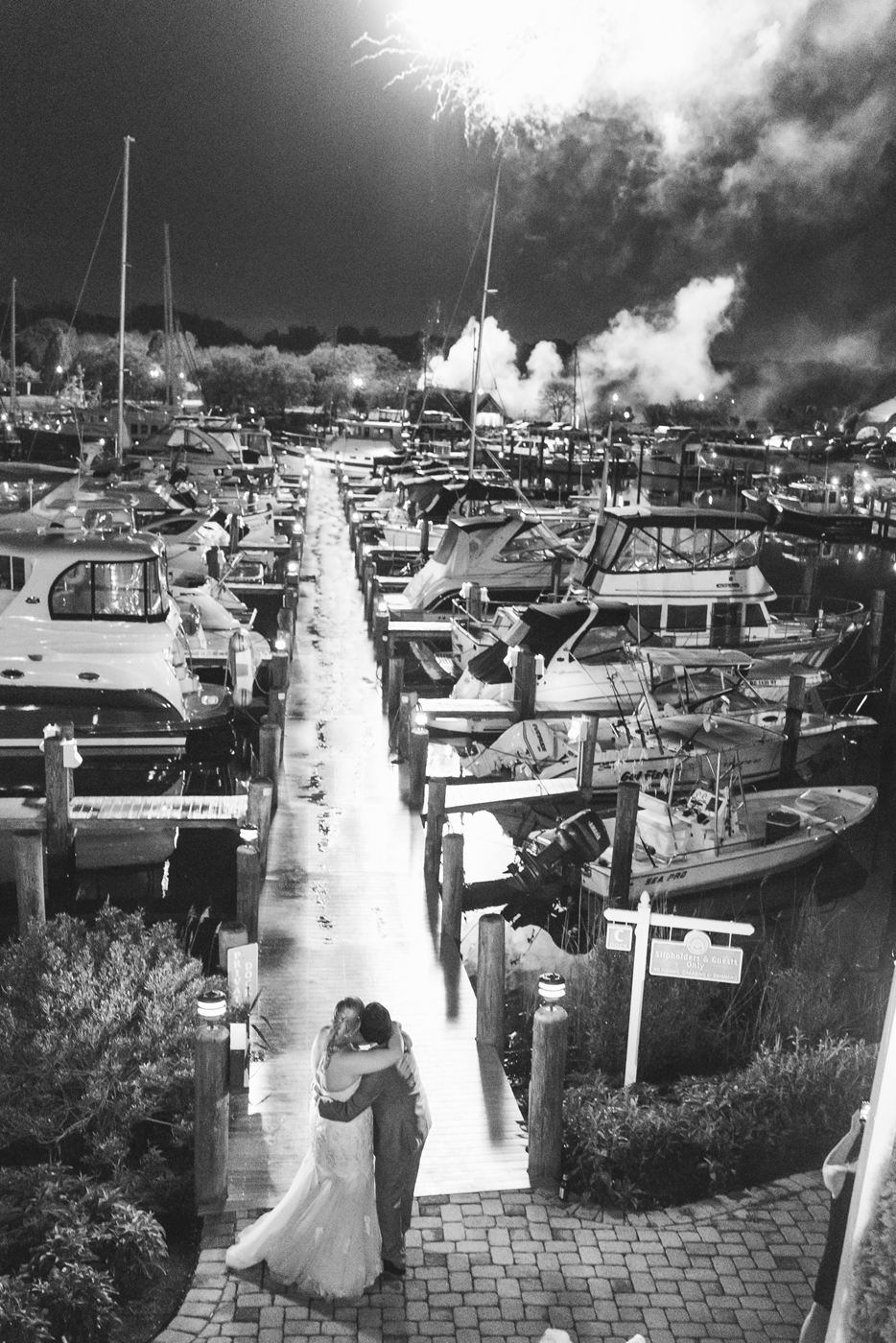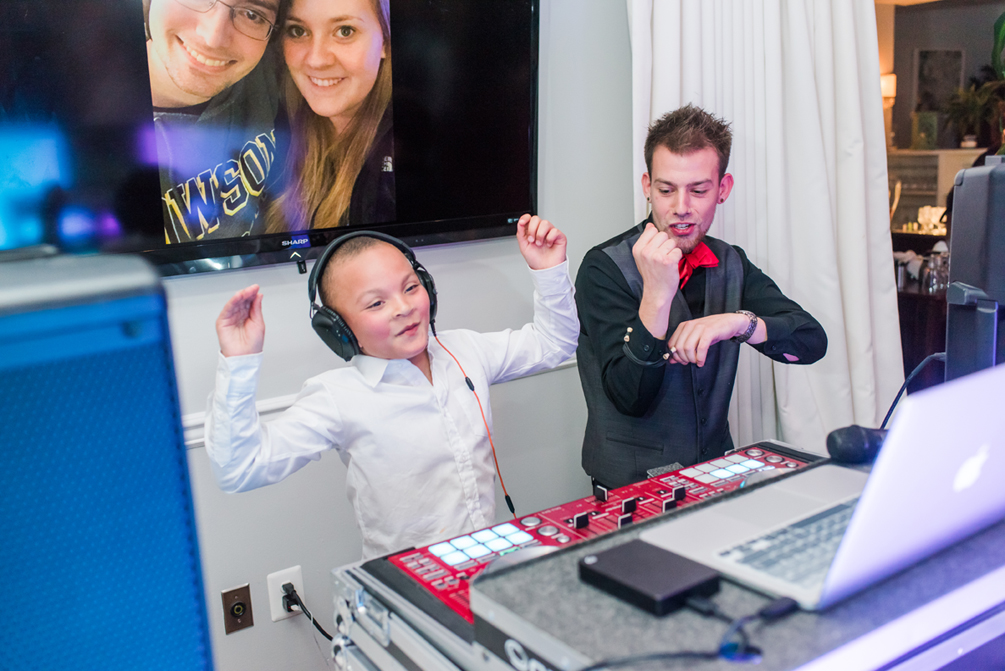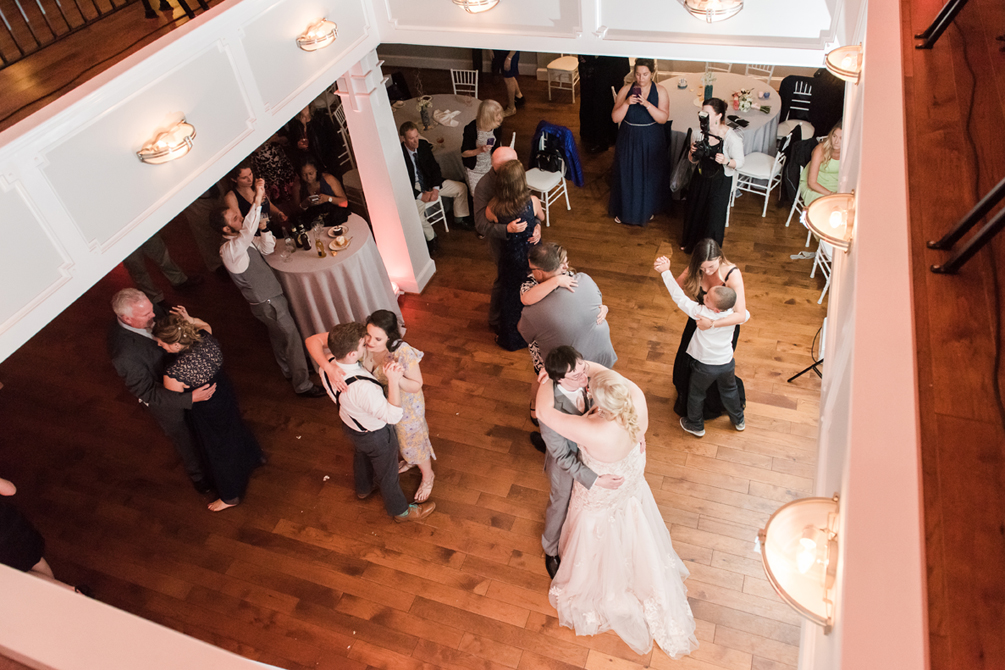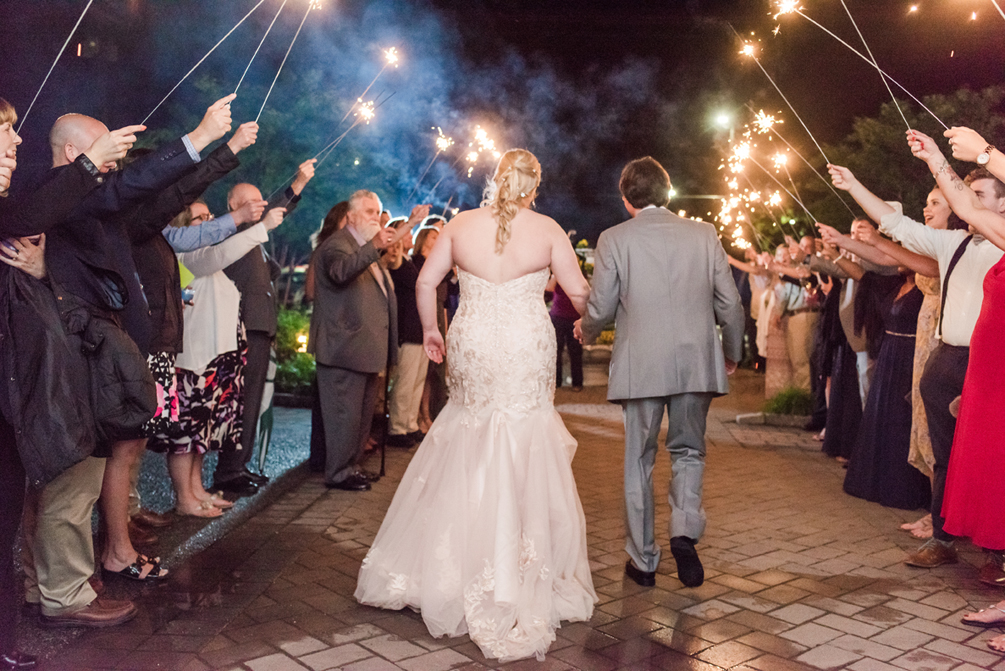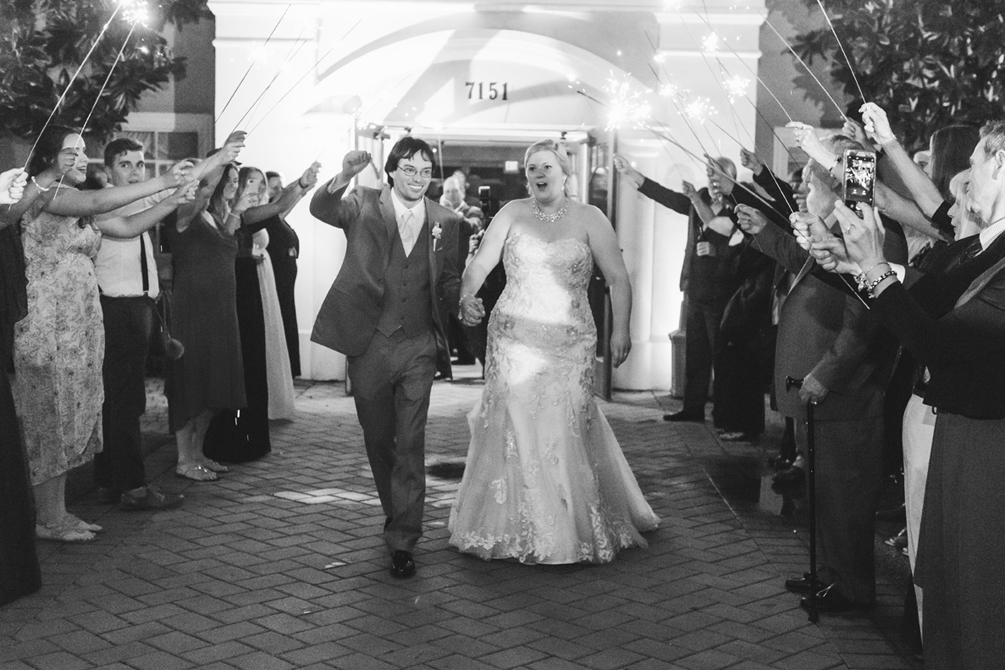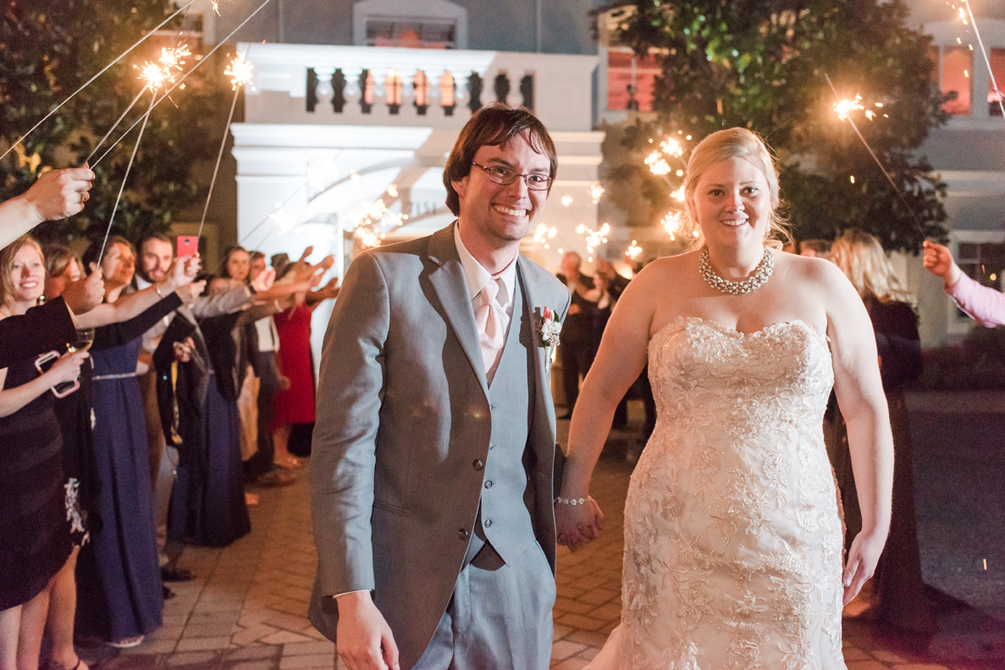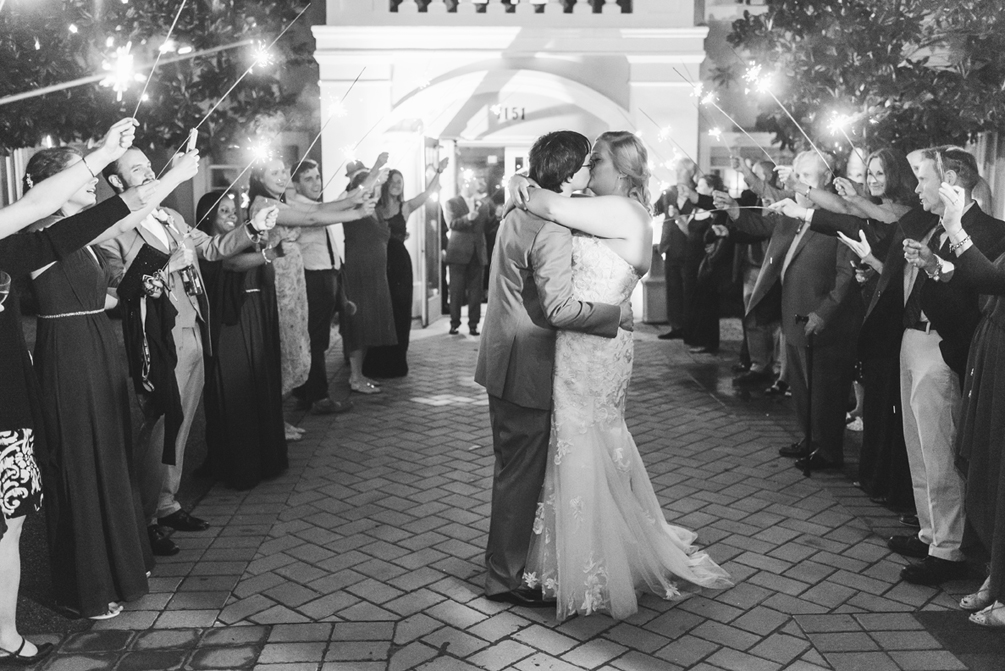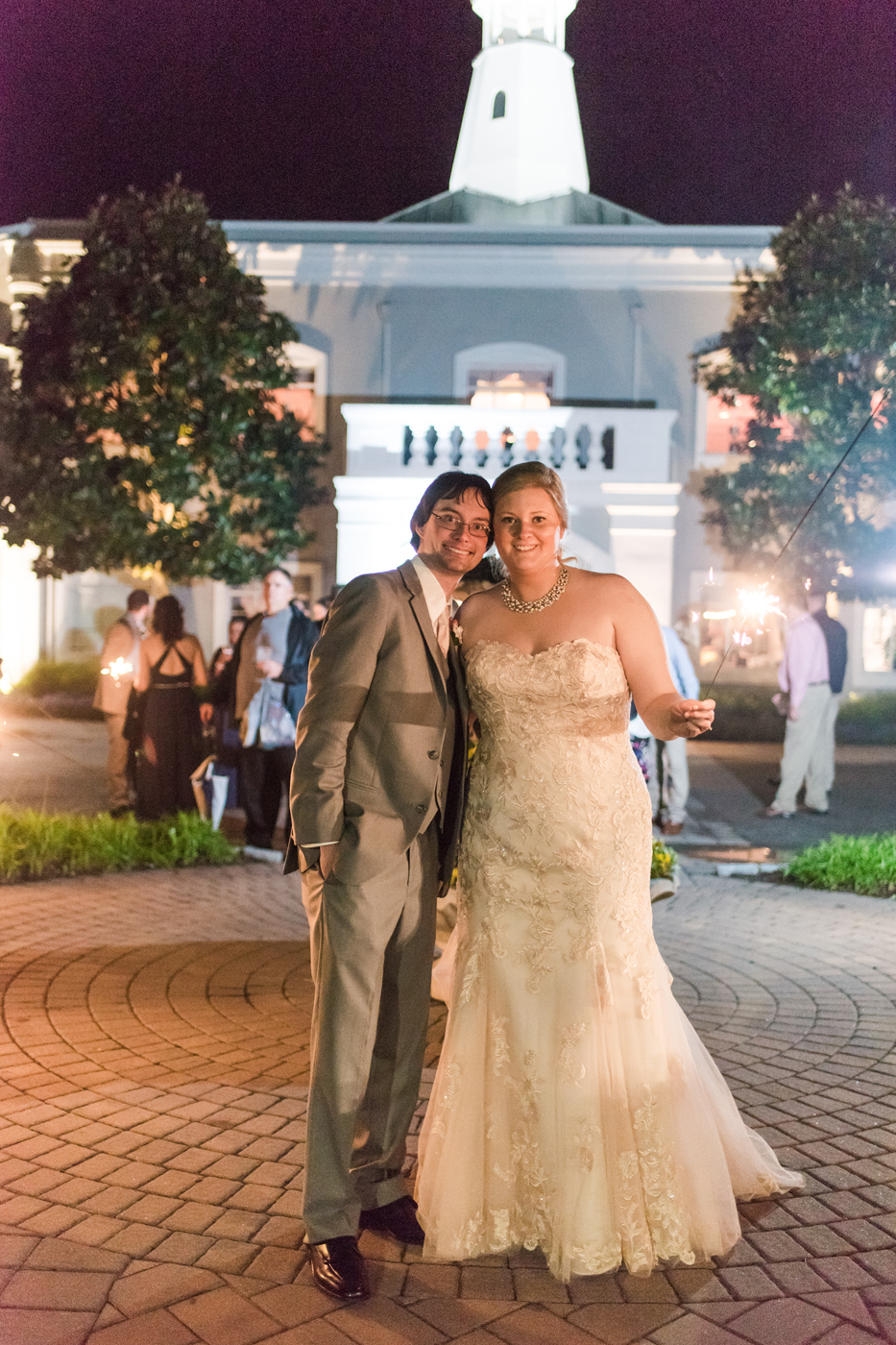 Congratulations you two!!
VENDORS THAT HELPED MAKE THIS DAY GREAT:
Ceremony and Reception Venue: Herrington on the Bay
Catering: Herrington on the Bay
Cake: Sweet Sue's Bake Shop
Cupcakes: the bride's grandmother, Patricia Zelechowski
DJ: Korey with a K
Hair and Makeup by Rachel McMillan
Officiant: Steven Weeks
Florals: Creative Floral
Dress: Essence of Australia from Amanda Ritchey Bridal
Bridesmaids gowns: David's Bridal
Invitations: Designed by the bride!
Coordinator: Adria Moore