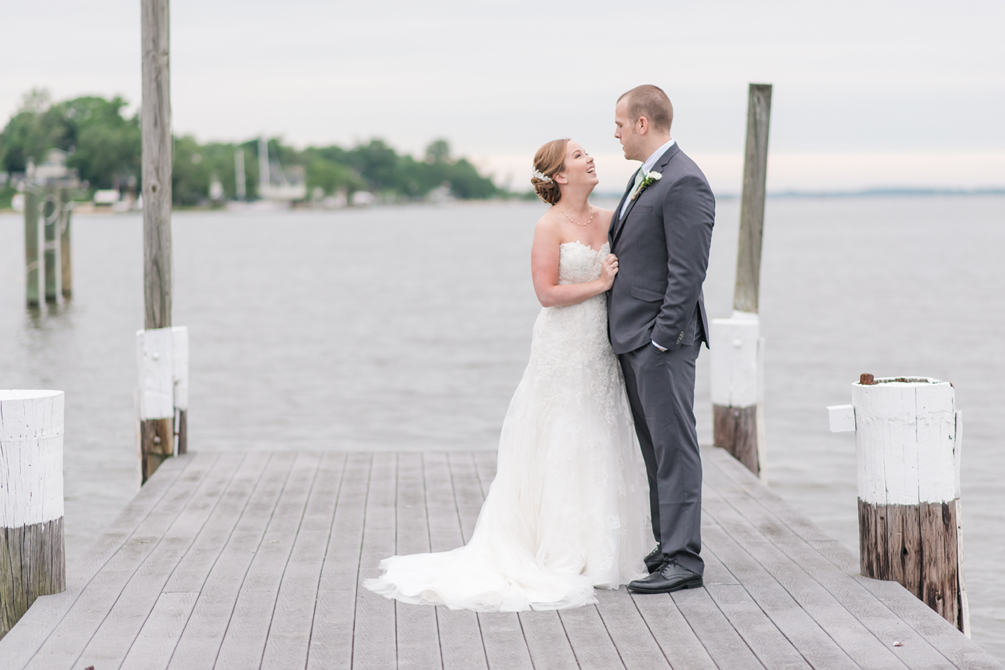 It's not unusual for me to get a little teary eyed during wedding ceremonies. Well, Kristen had me tearing up before the day even really began! Getting to witness these kinds of emotions as it all starts to hit a bride – all the love that the couple is surrounded with – it is such an honor. Kristen & Chad are the most easy-going and kind-hearted people, and they are surrounded by equally caring friends and family! I had been looking forward to their wedding so much, especially after getting to meet up for their Fells Point engagement session over the winter. Since they live in NC, it was great just to get to catch up with them again on their wedding day! They had the cutest nautical details, and their venue is actually one that Adam and I had considered when we were looking for our own wedding! So I definitely knew it was going to be fun to photograph there :) Like the majority of my weddings this year, there was some potential rain in the forecast but we got super lucky and it only sprinkled a bit before the ceremony just before Kristen's first look with her dad. I have so many favorite shots from this day! Make sure to scroll all the way to the end too for sweet portraits under the string lights (my favorite!!) Ahh, Kristen & Chad, I am so so happy to have had the chance to celebrate your wedding with you! It was such a great day! Congratulations!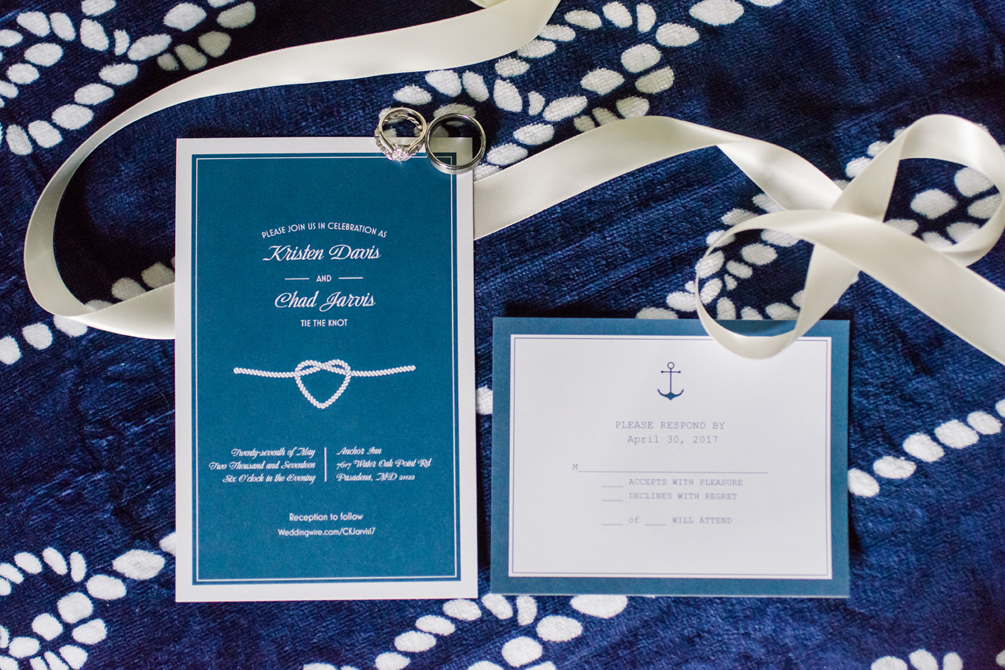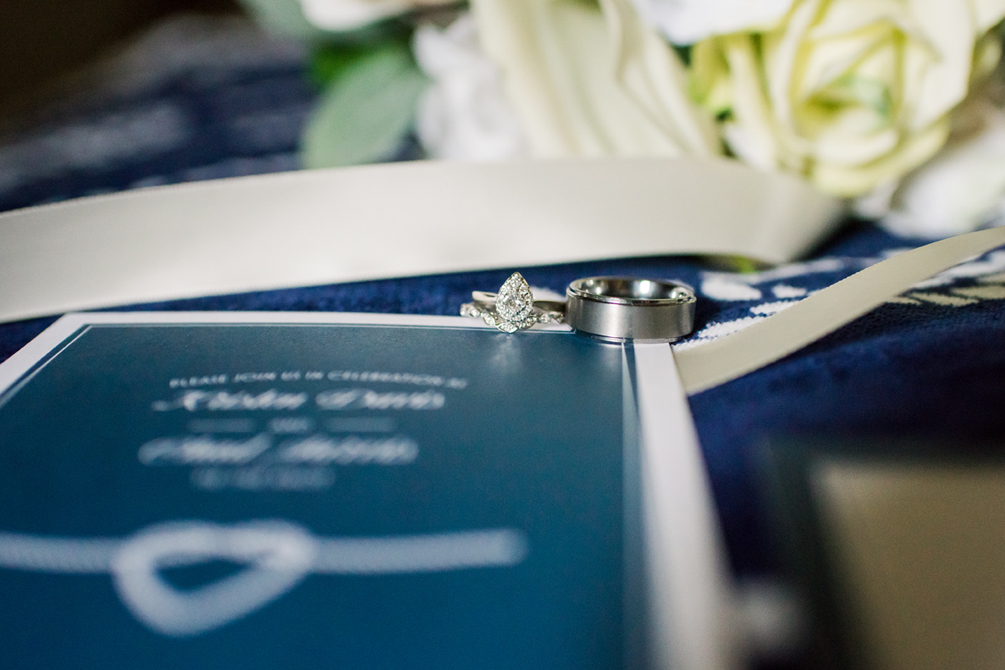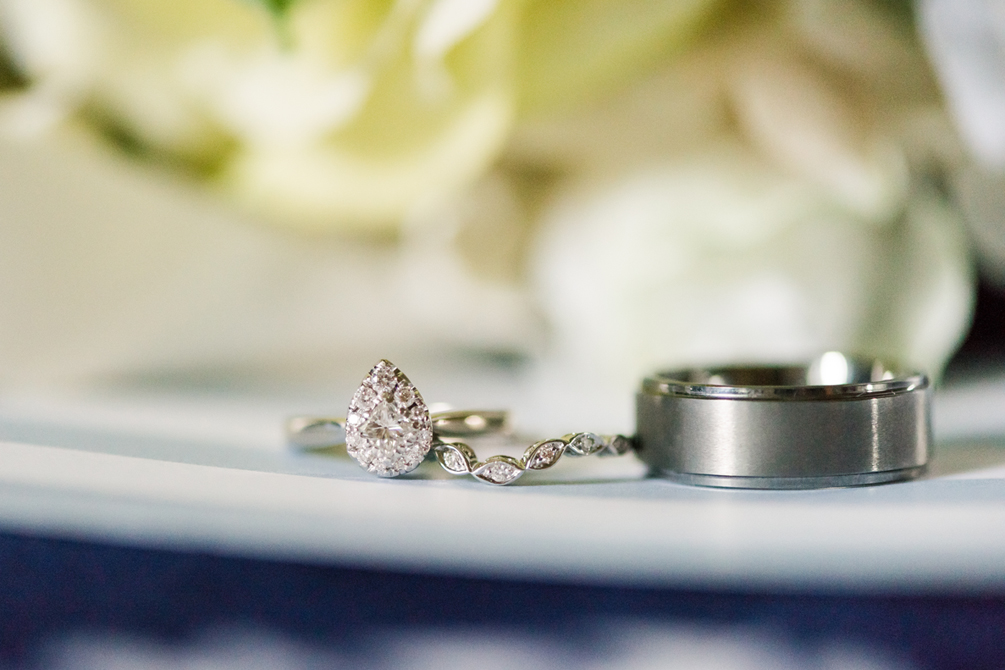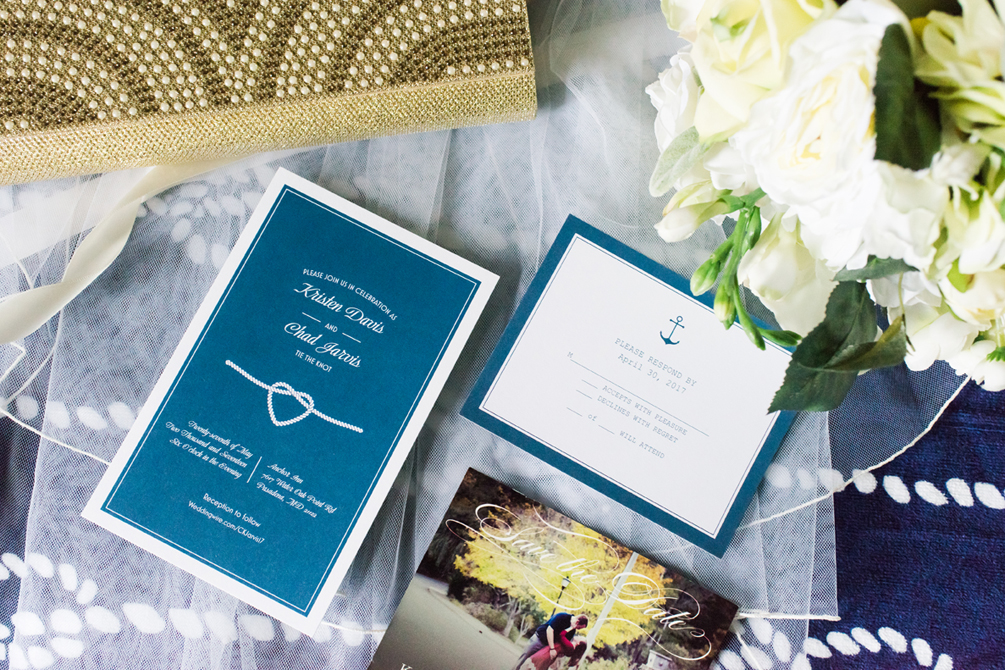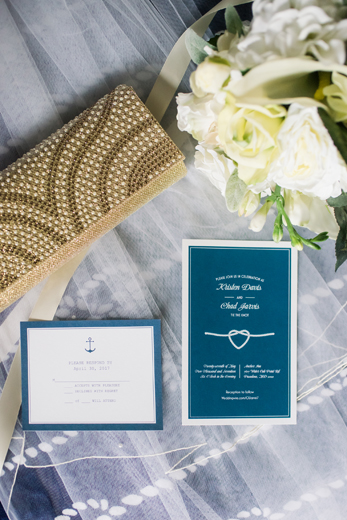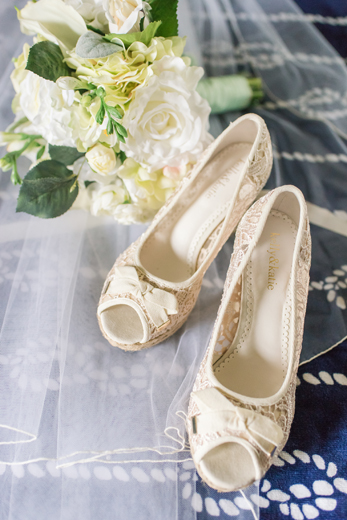 Kristen's veil had been her mom's for her parent's wedding day! Such a beautiful detail!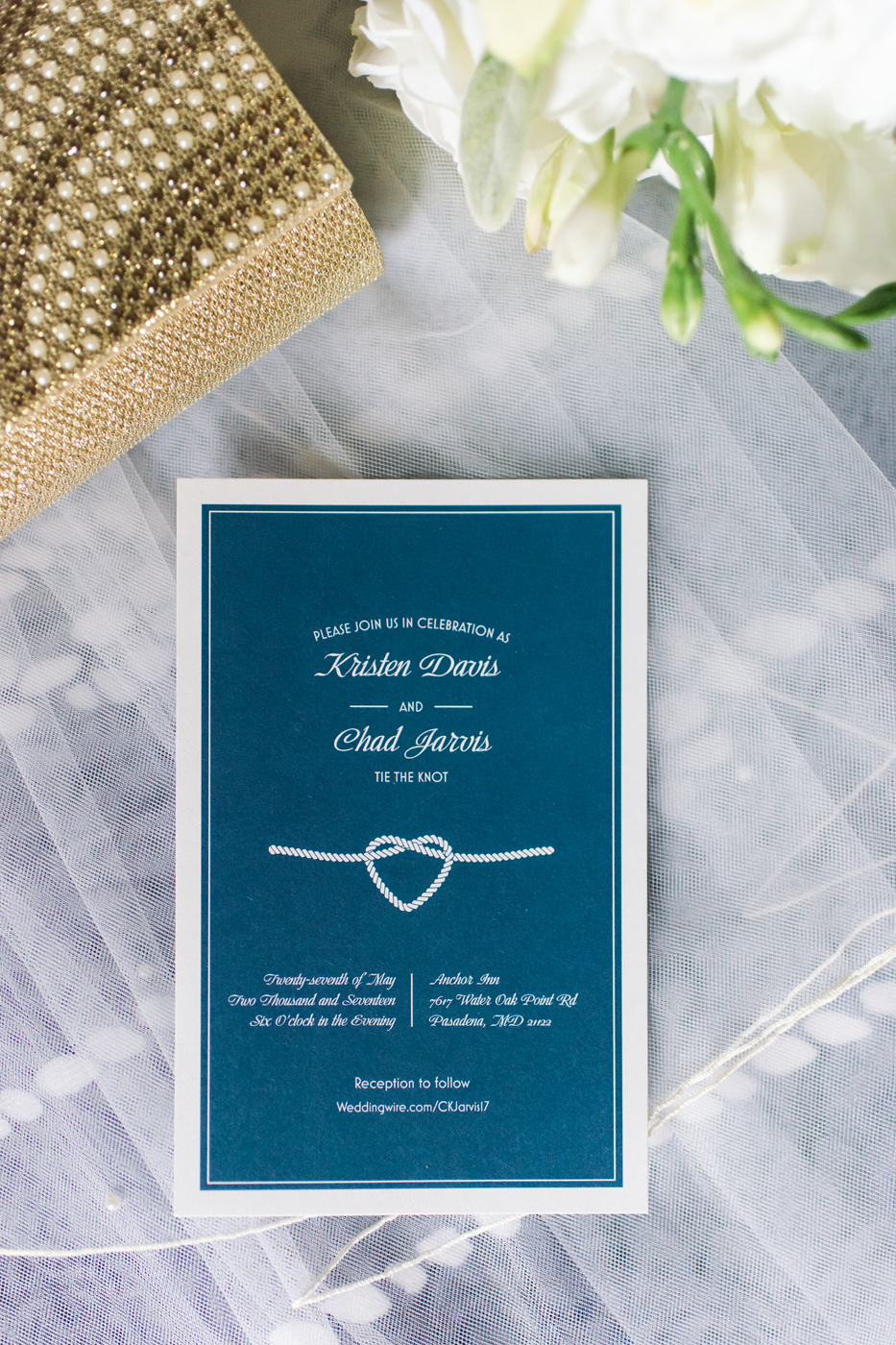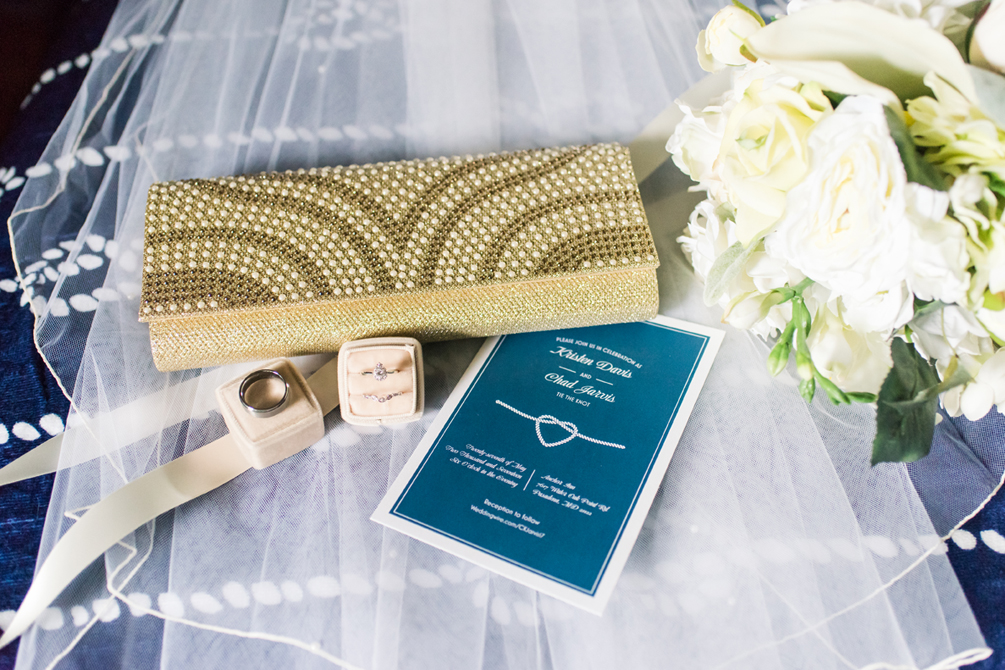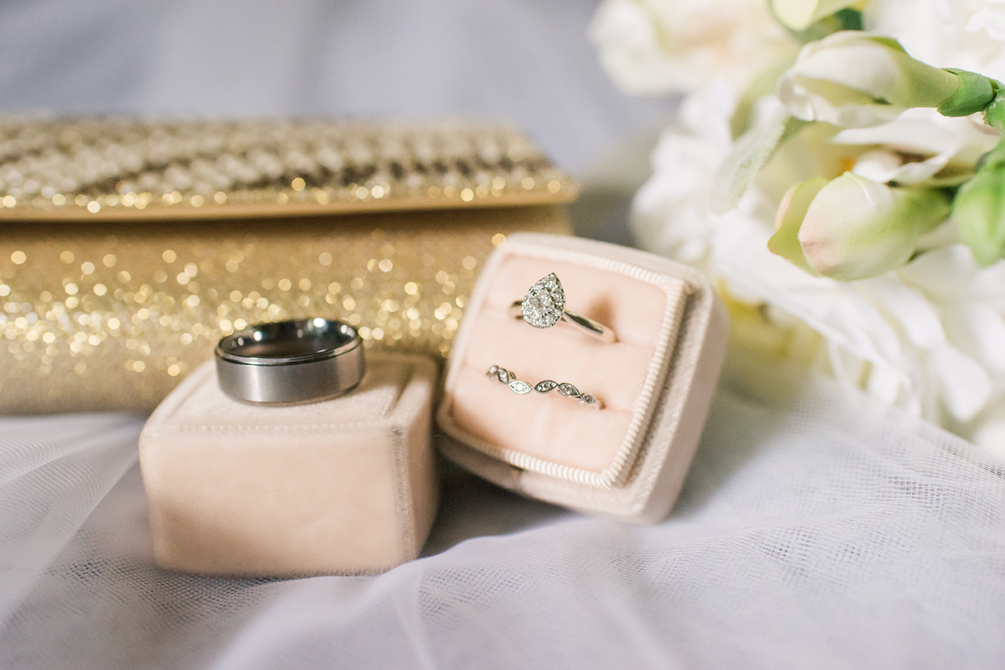 LOVE Kristen's rings! The teardrop shape is so pretty and that band is gorgeous!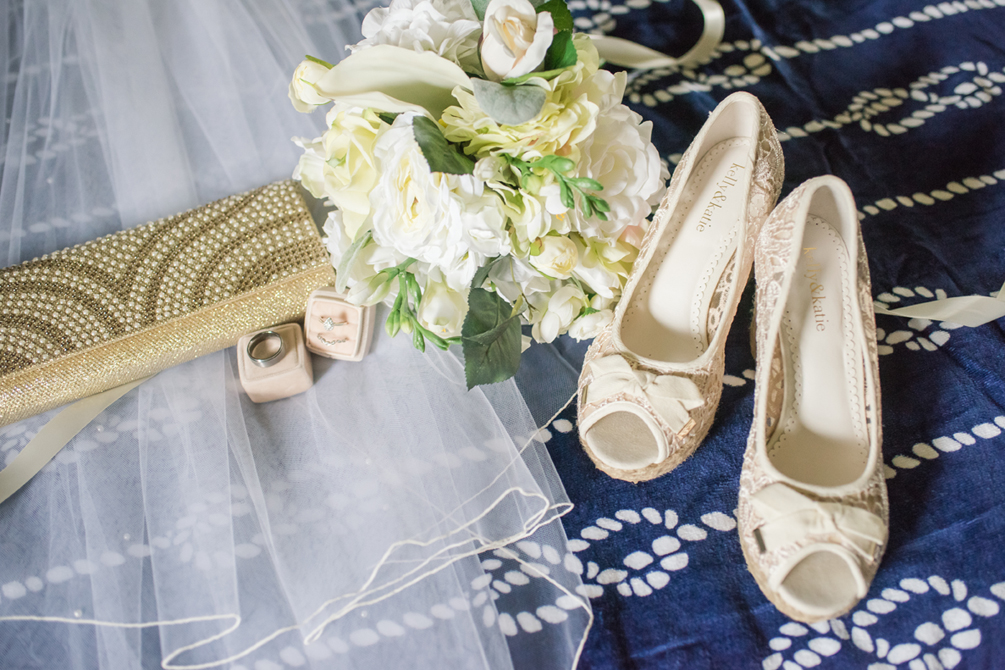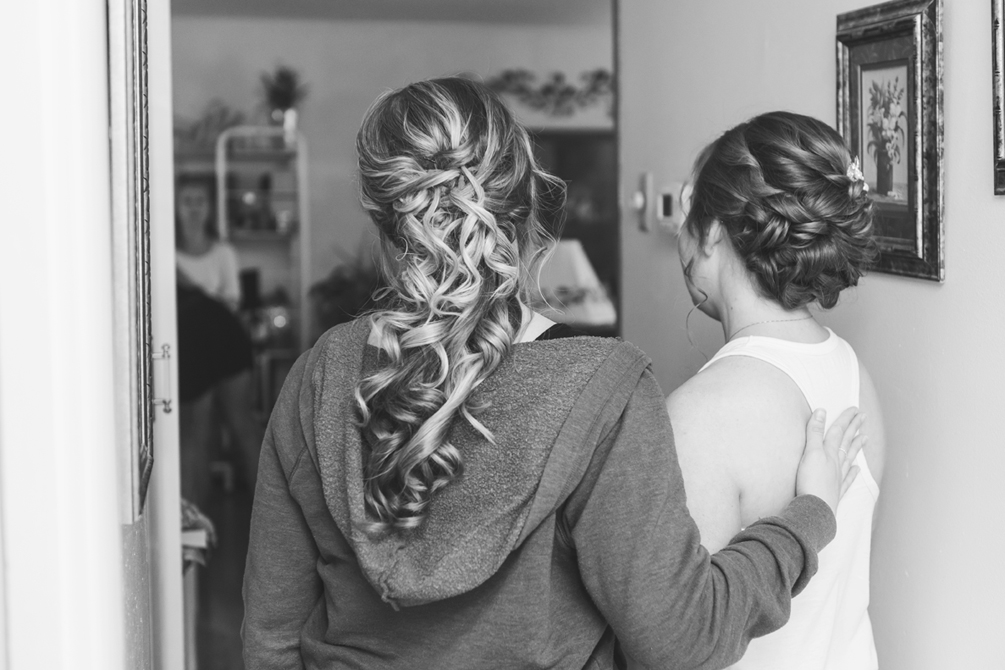 So many happy and tearful moments. Kristen is surrounded by some truly wonderful people.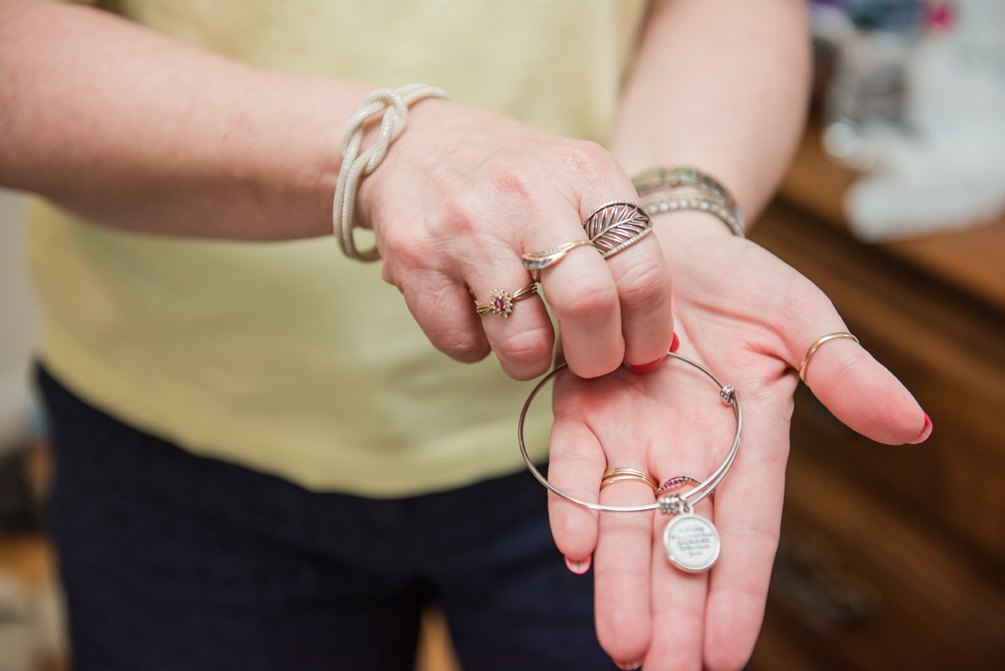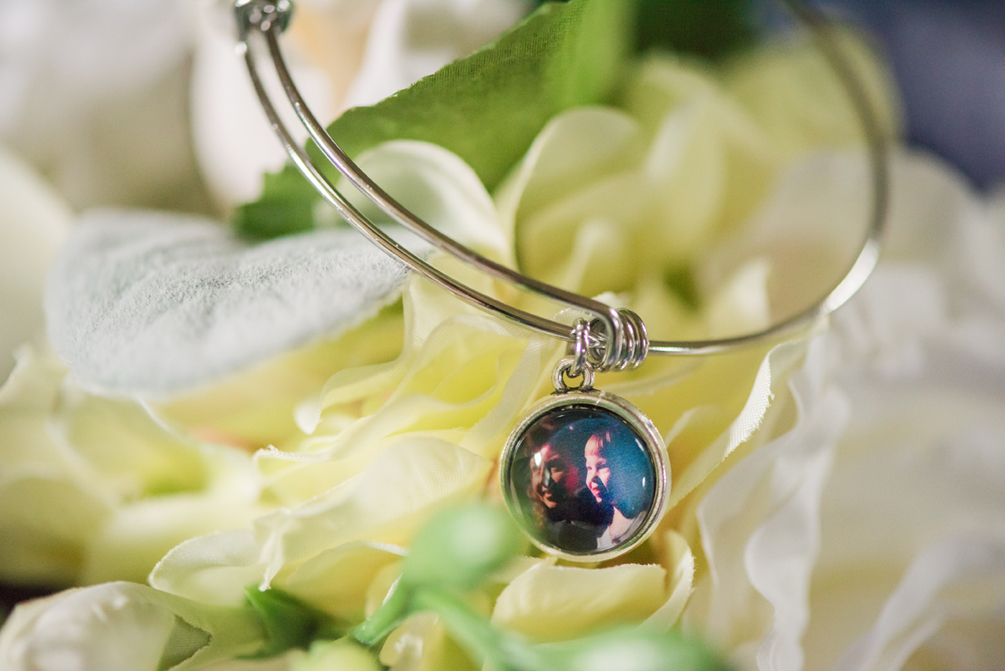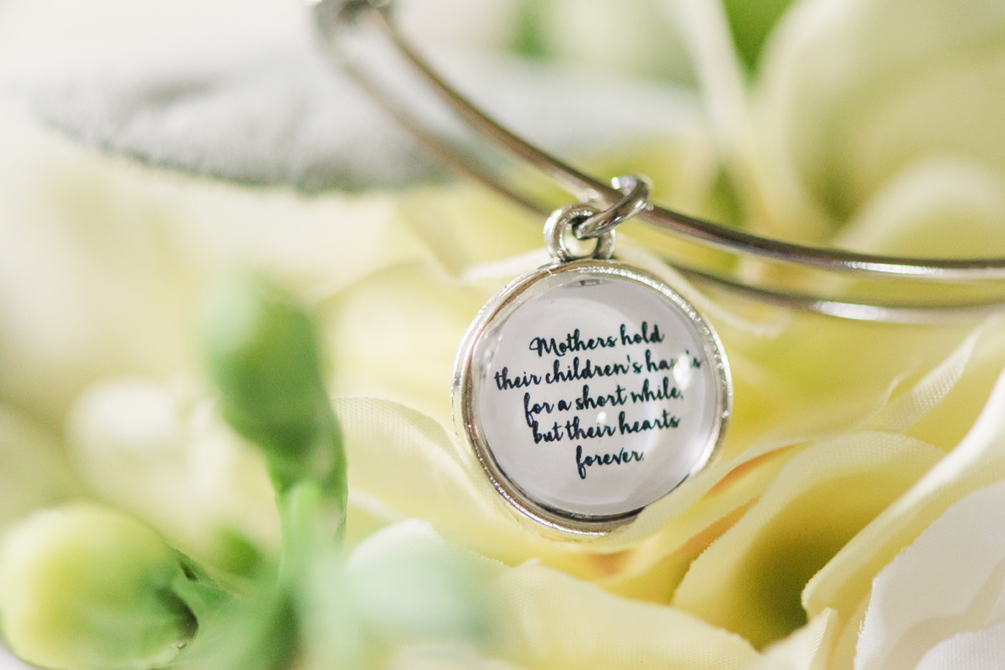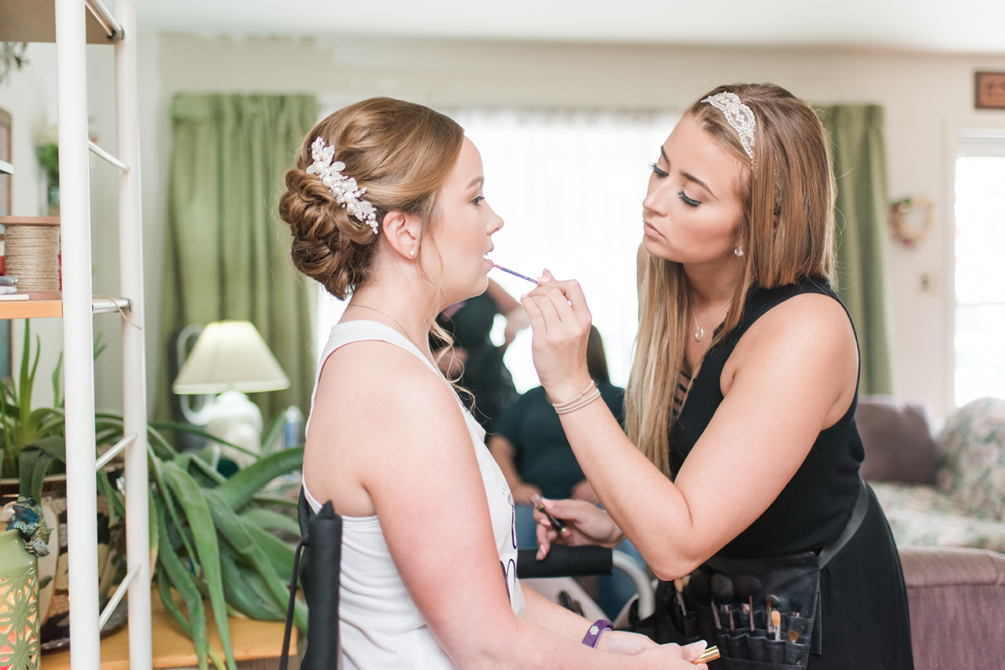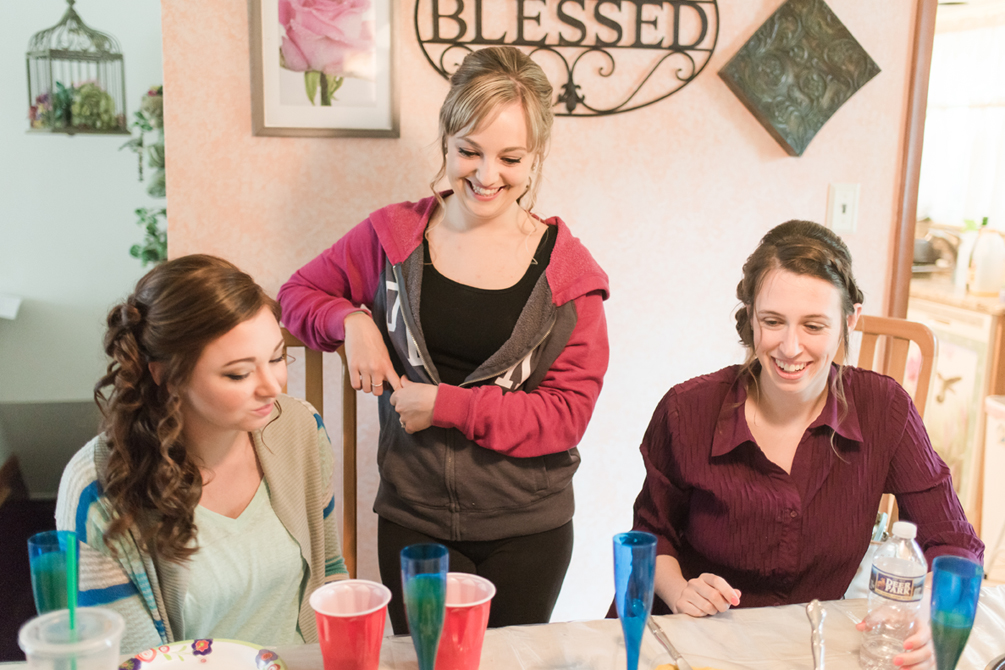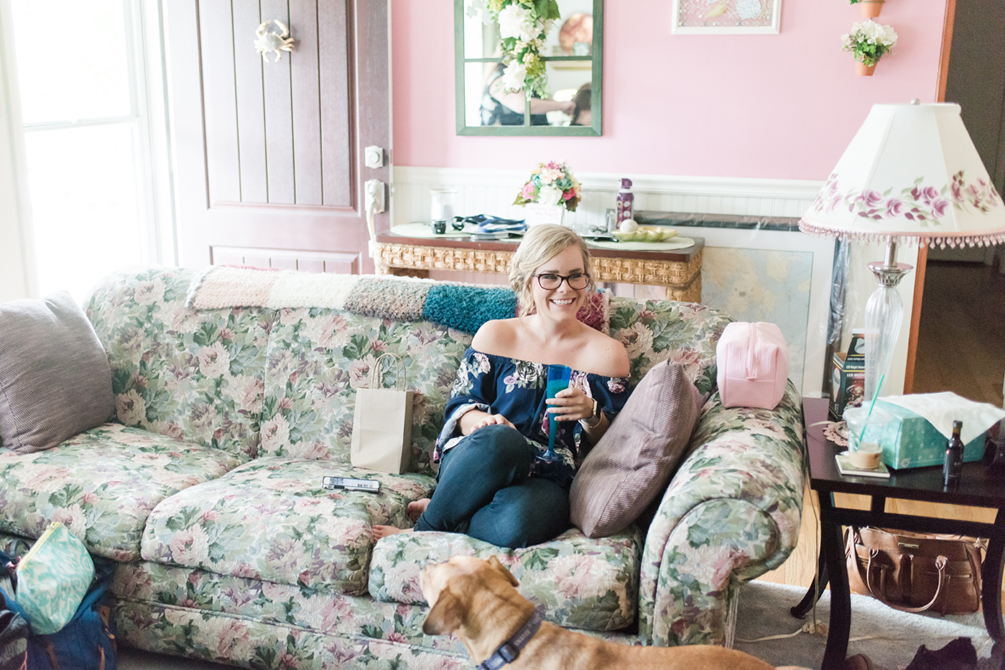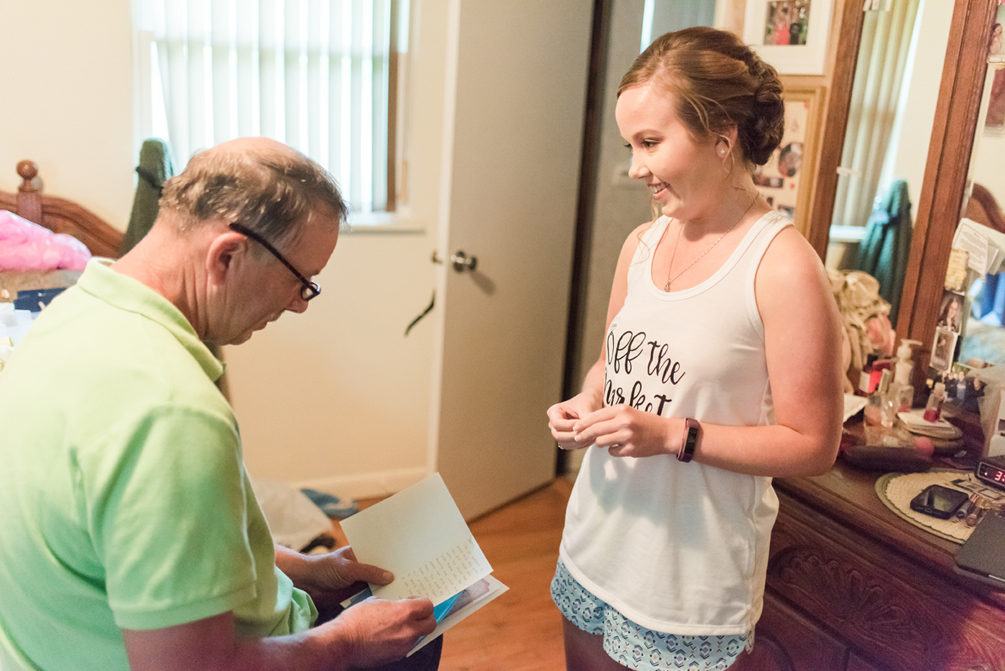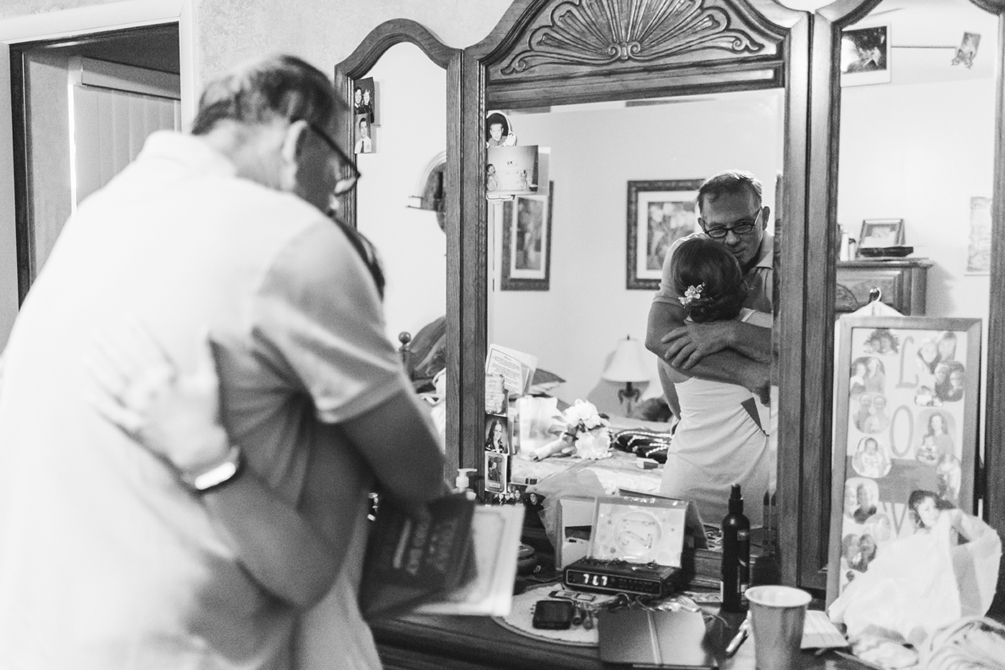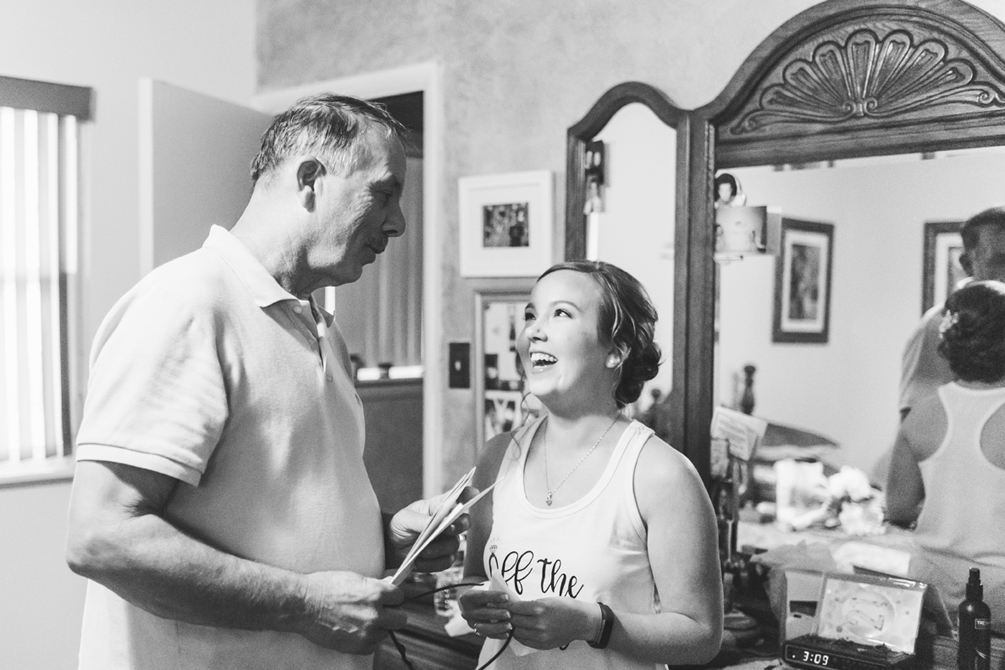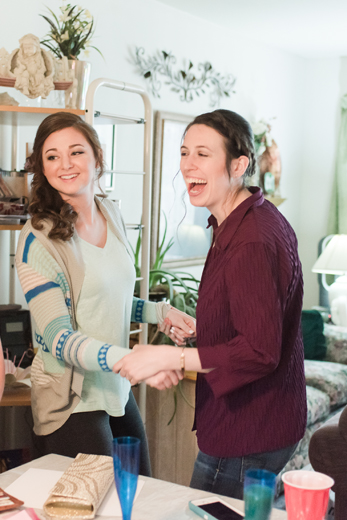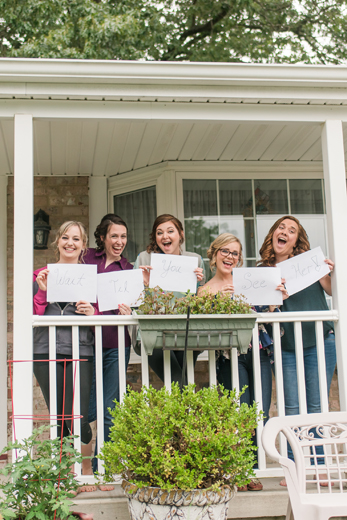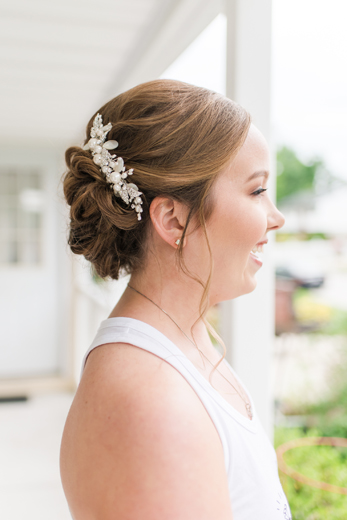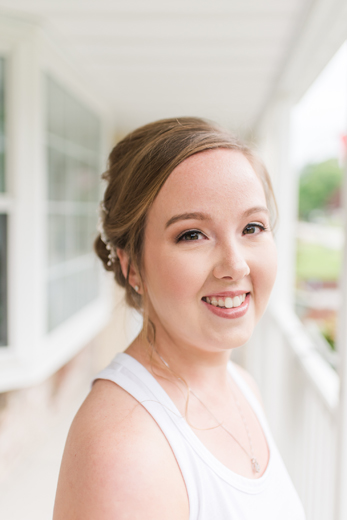 So pretty Kristen!!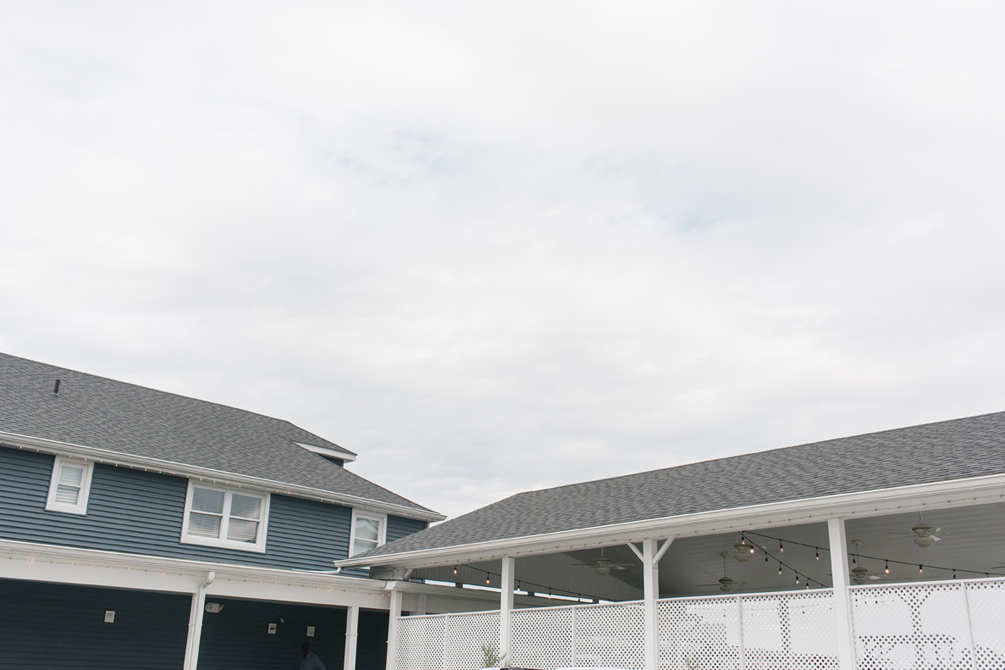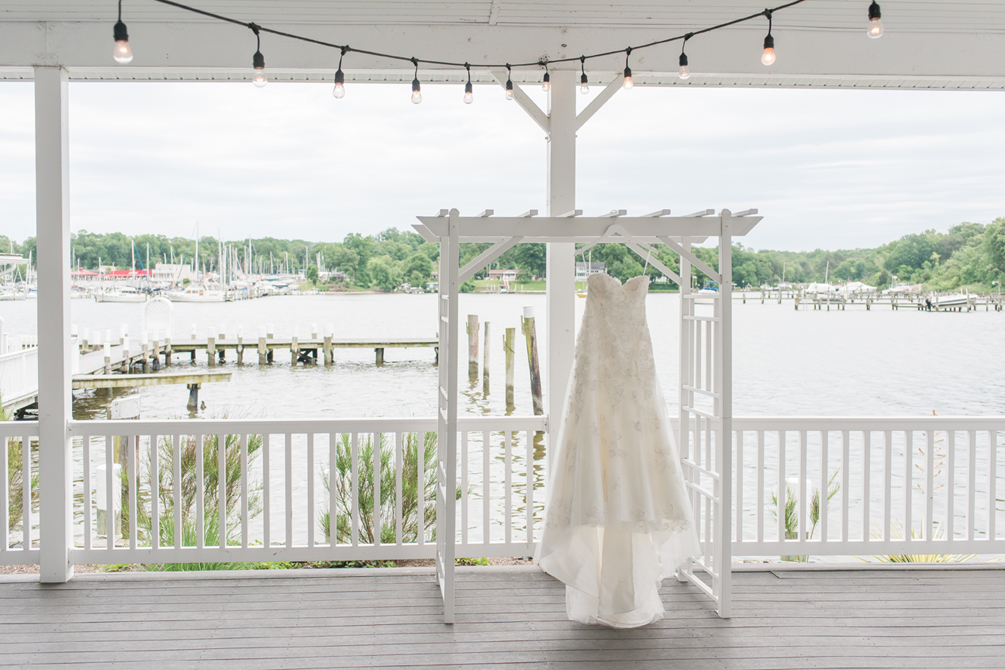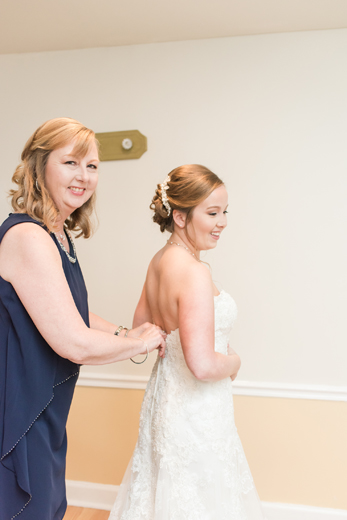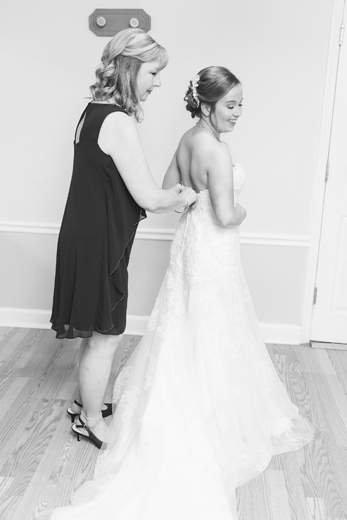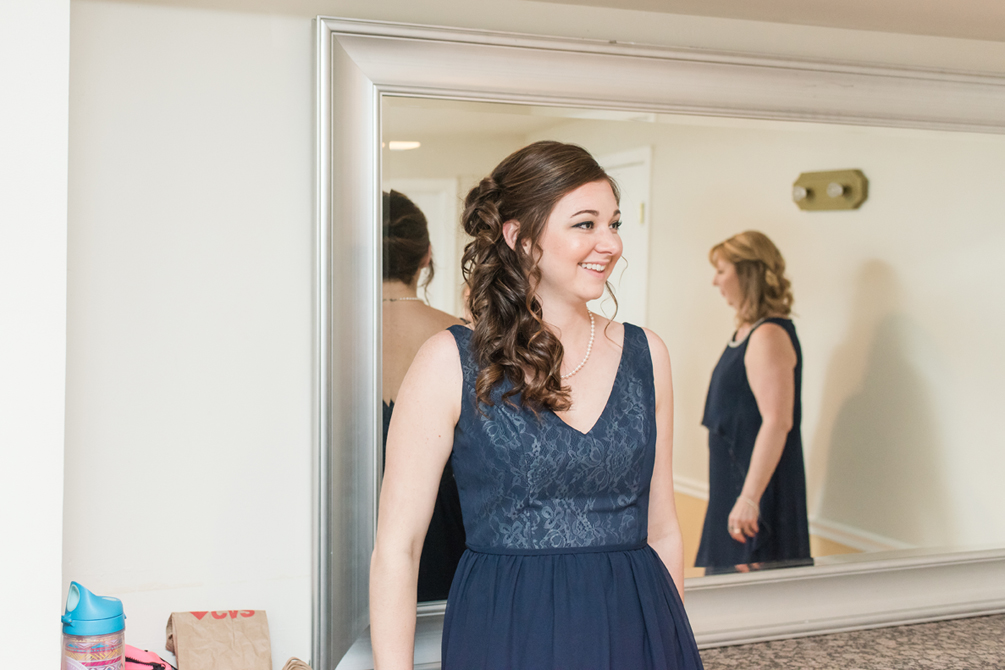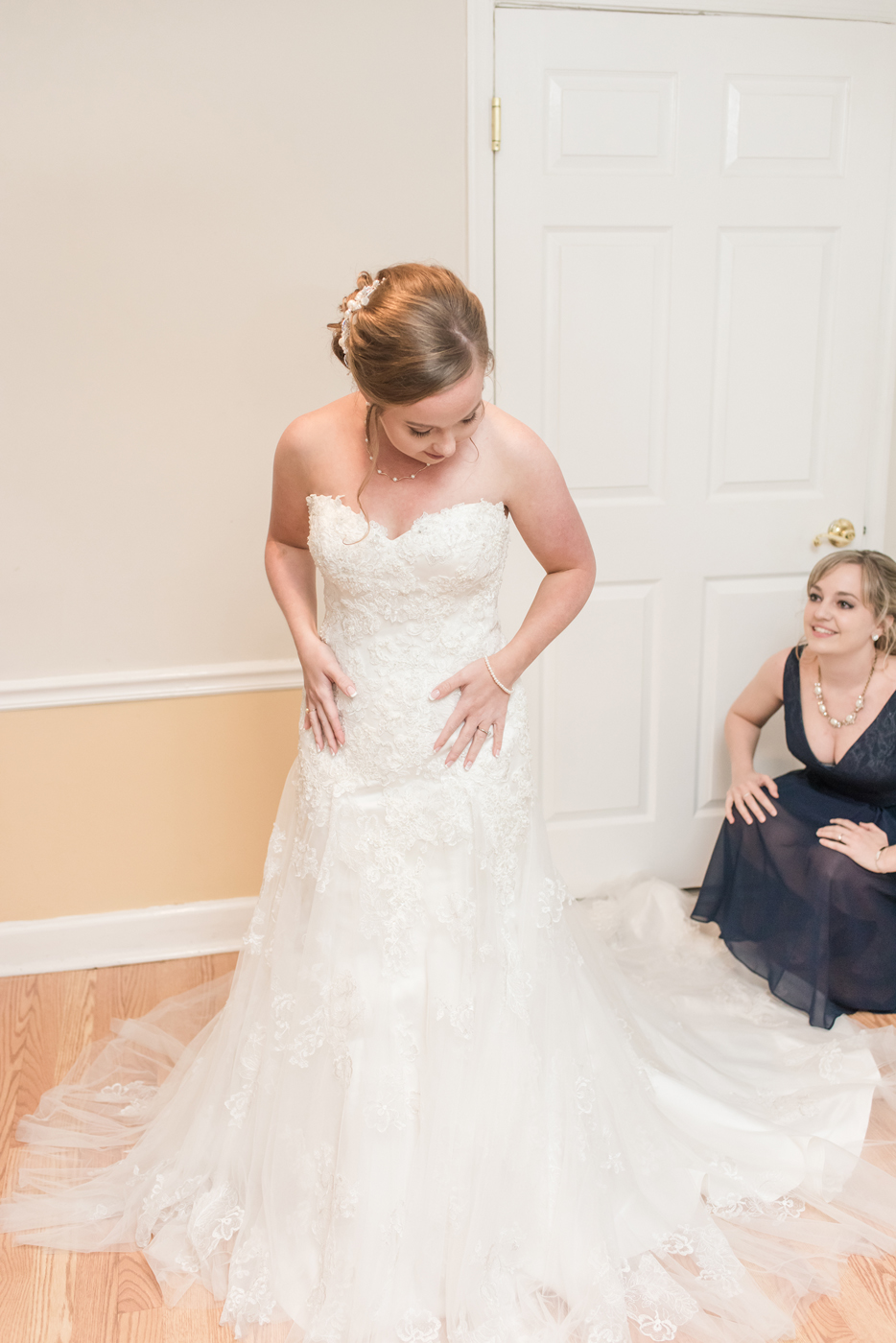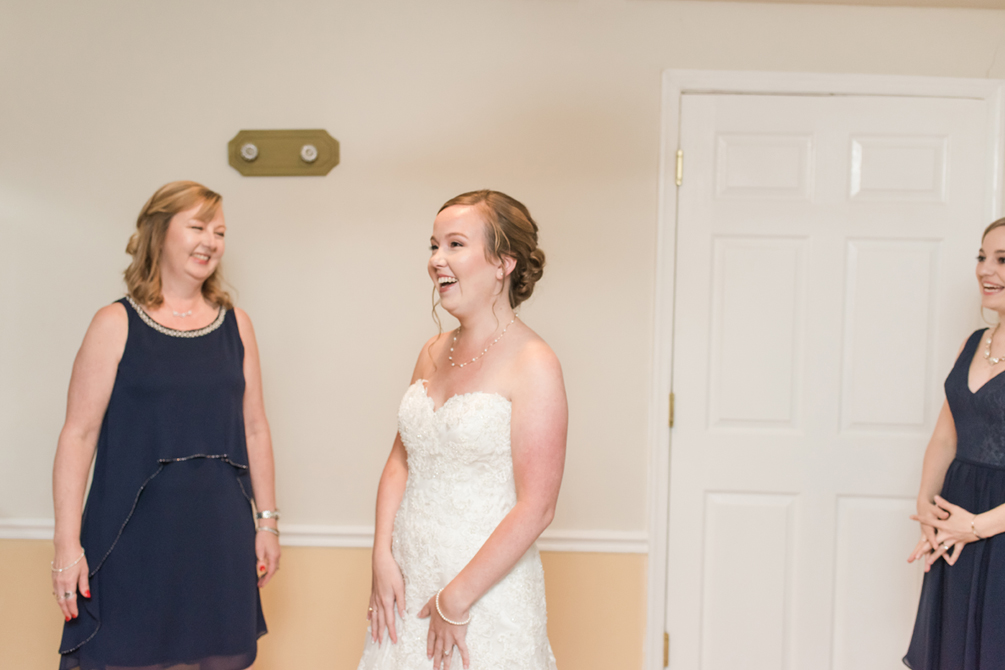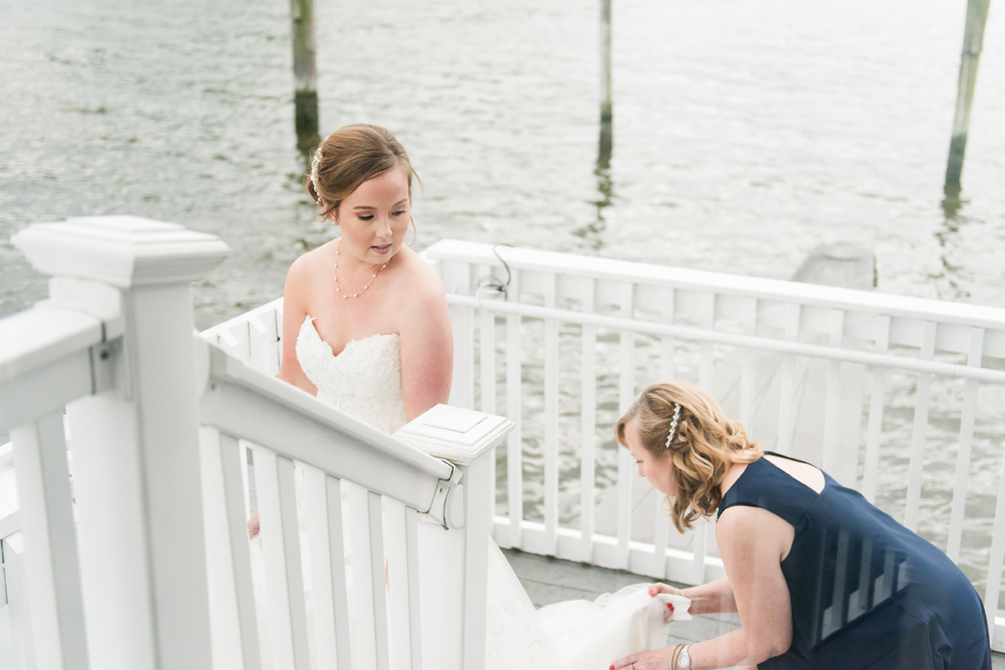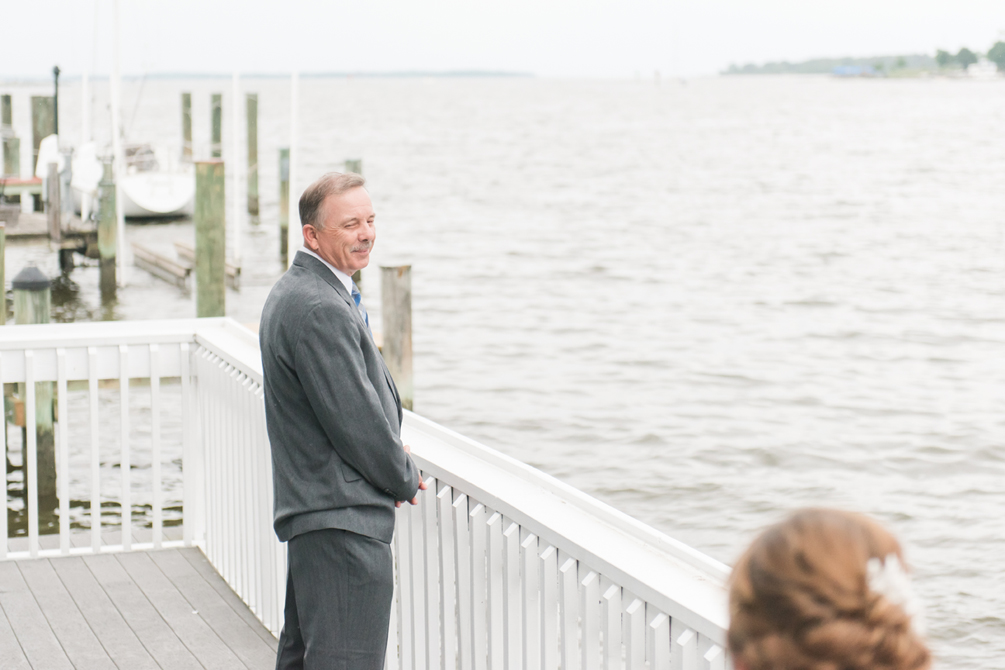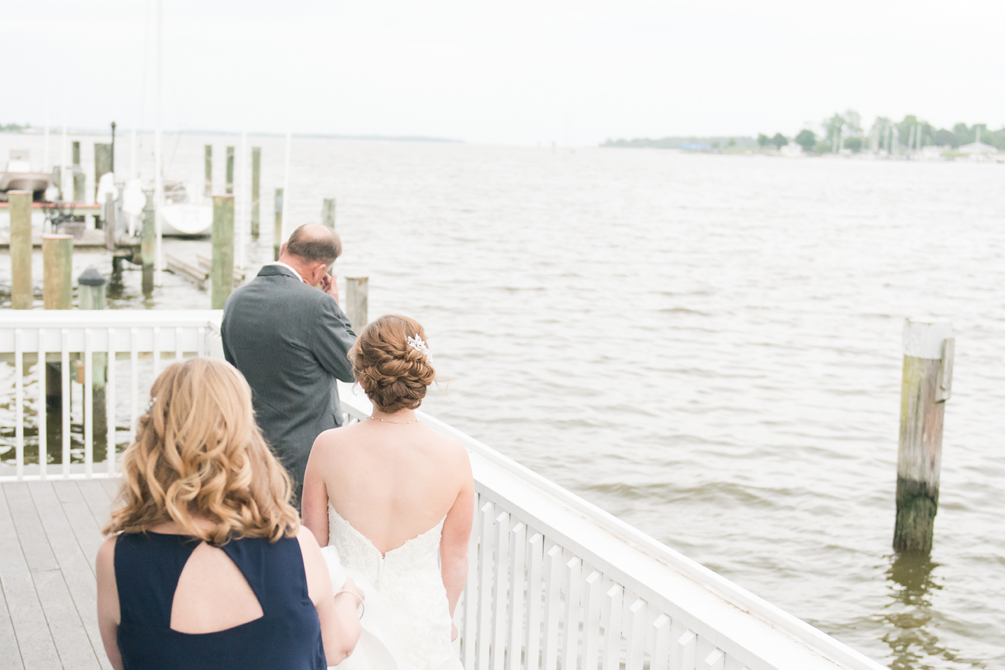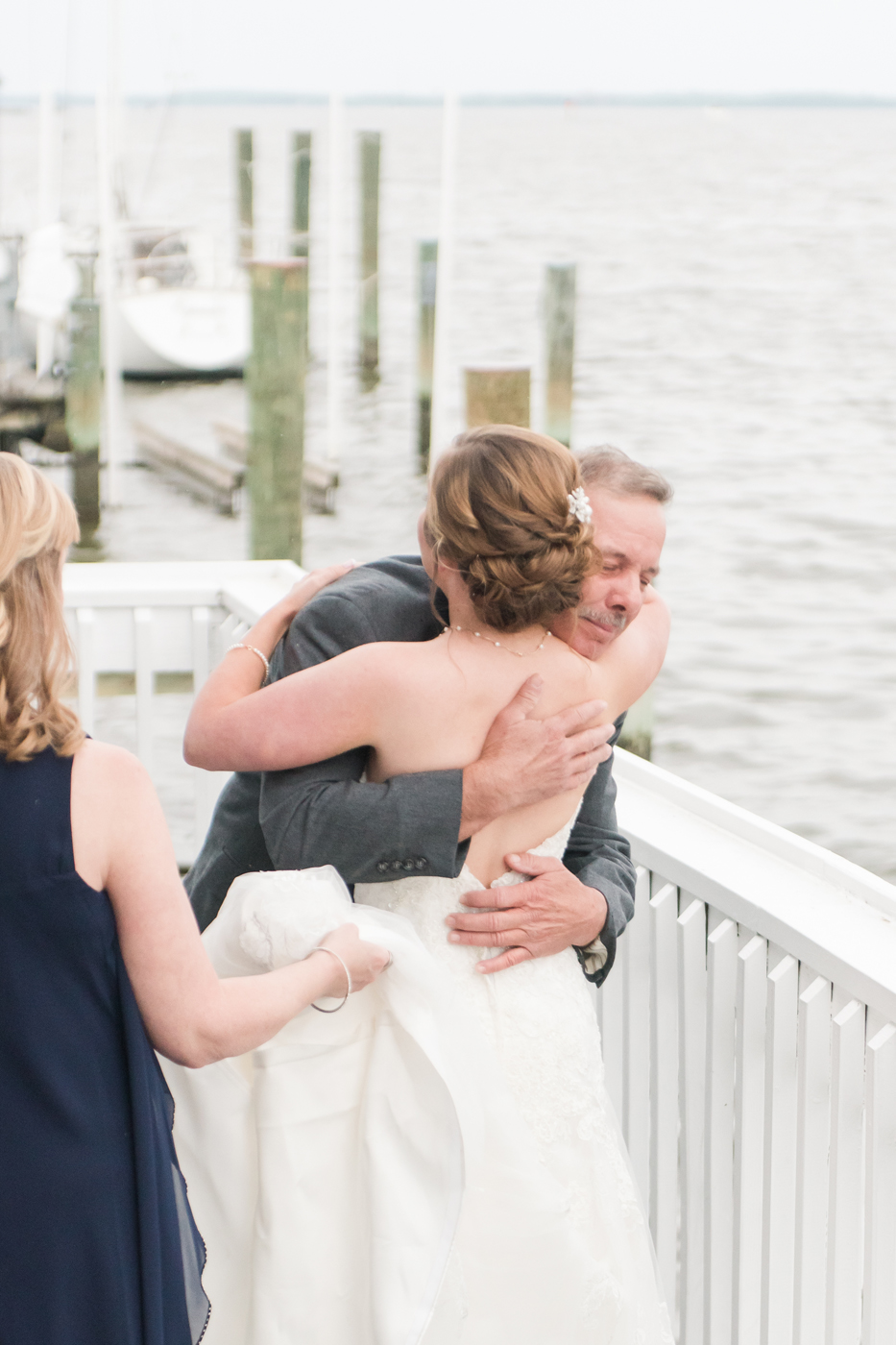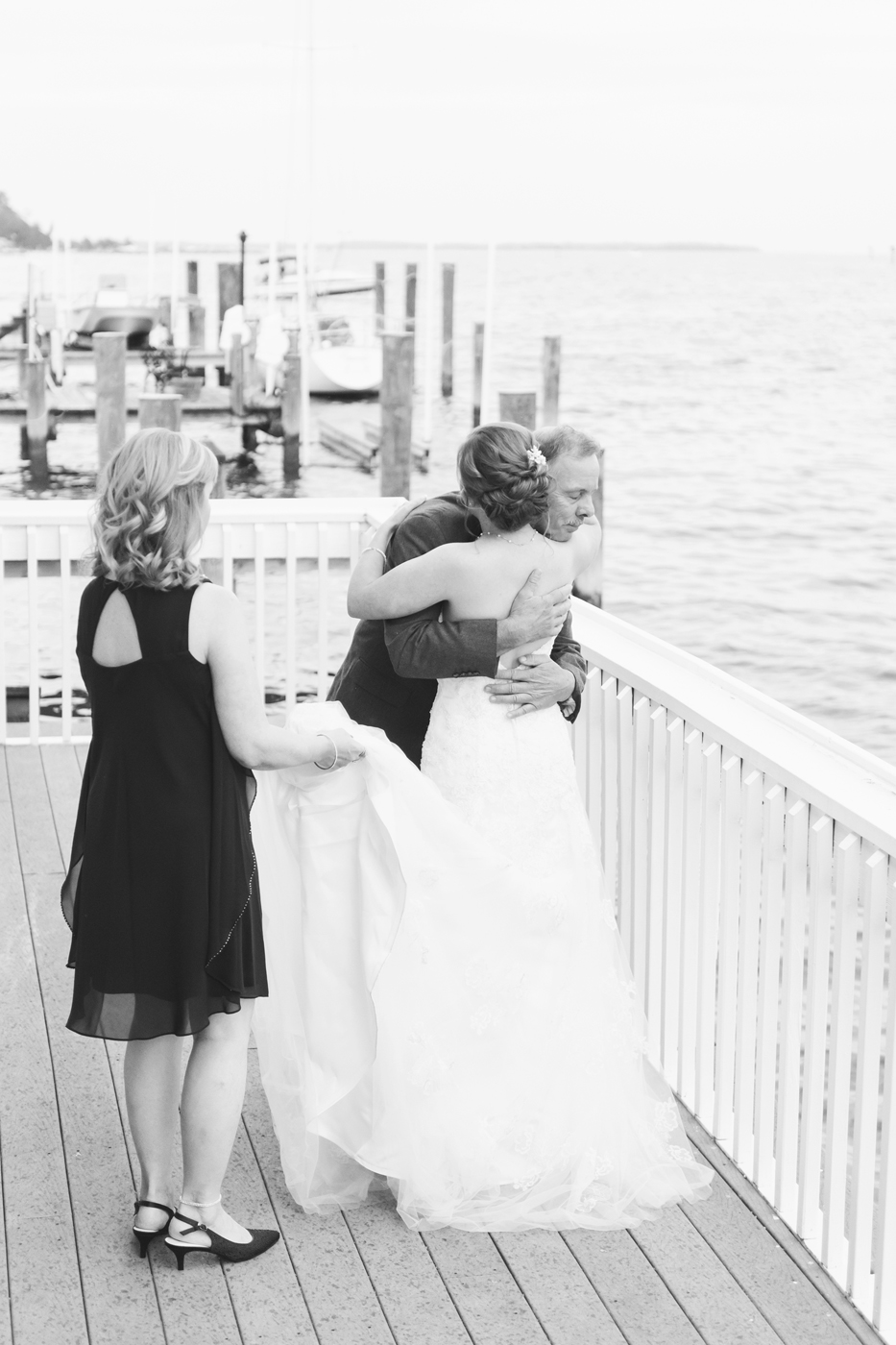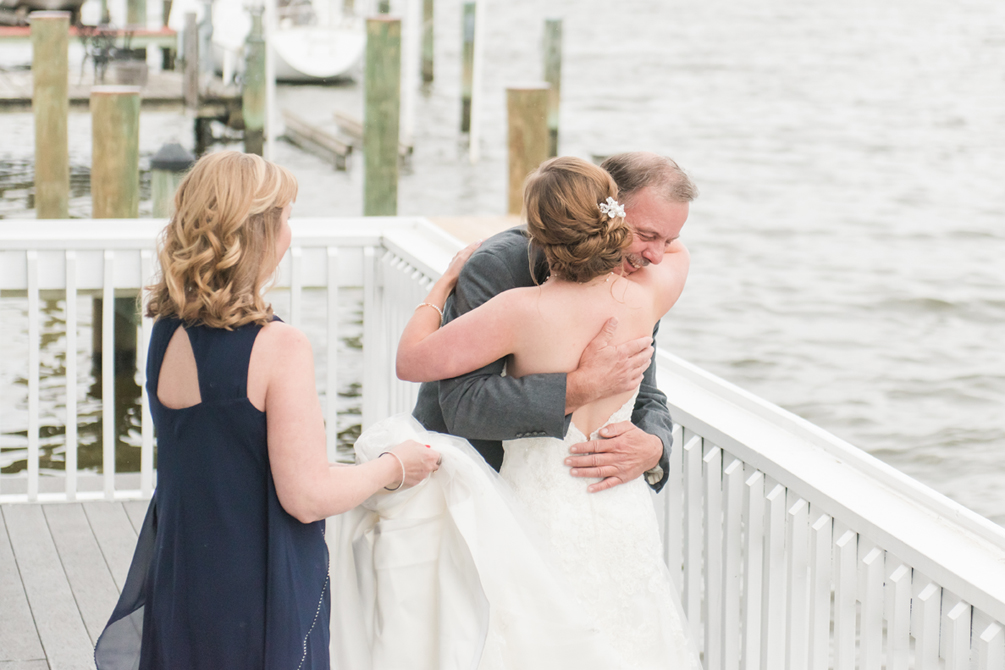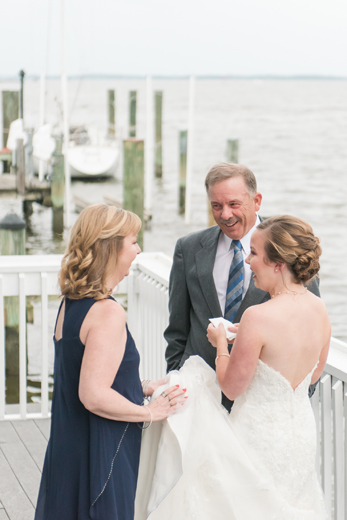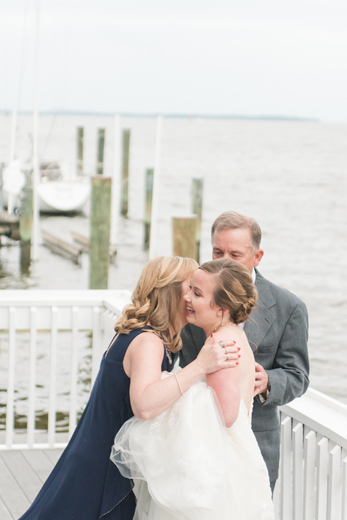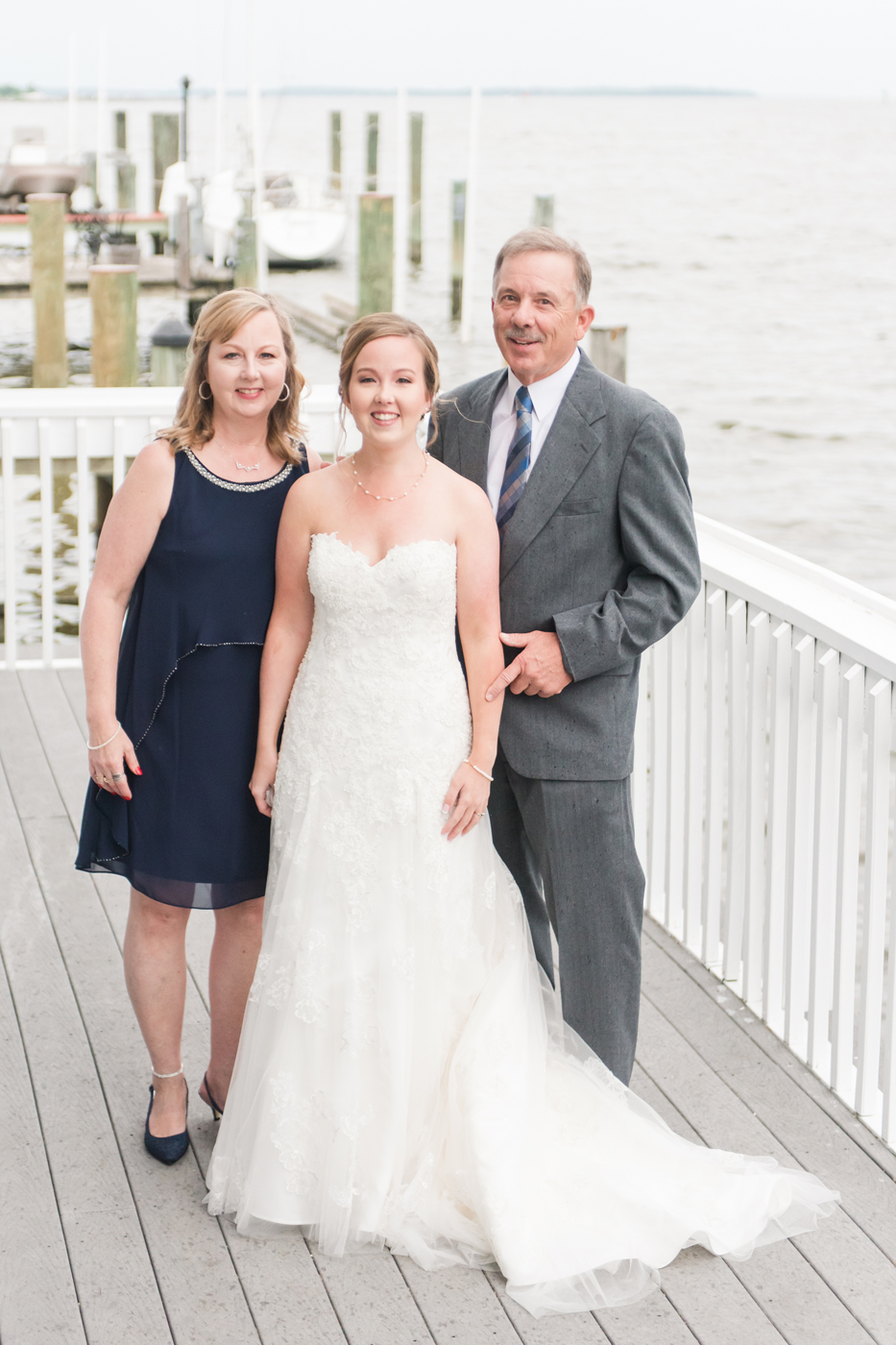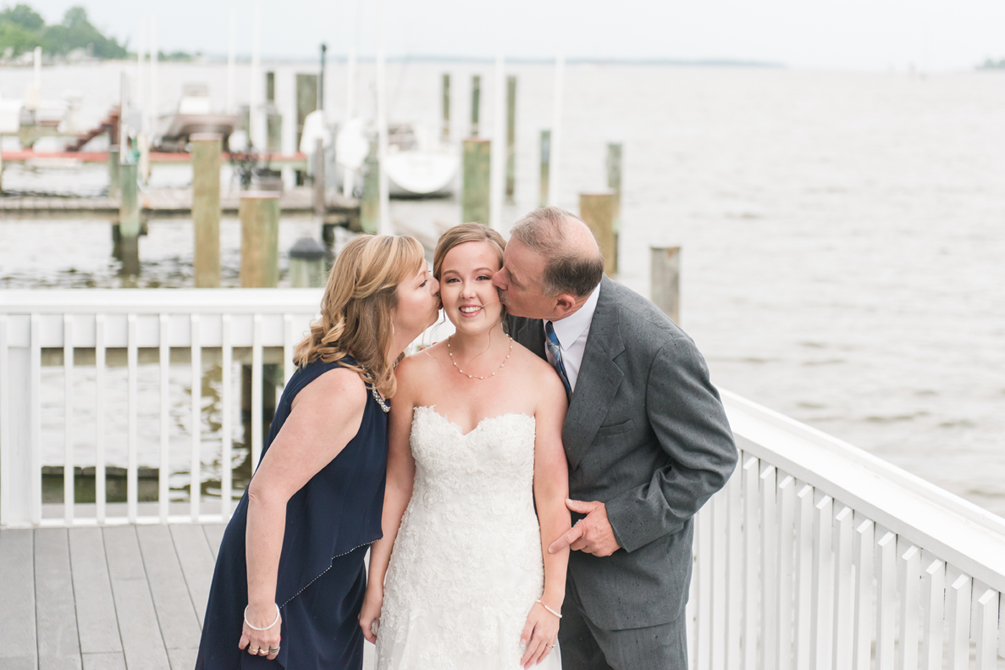 I really adore Kristen and her family! There is SO much love and kindness – and her parents are just as sweet as she is! I love how in-love they are too :)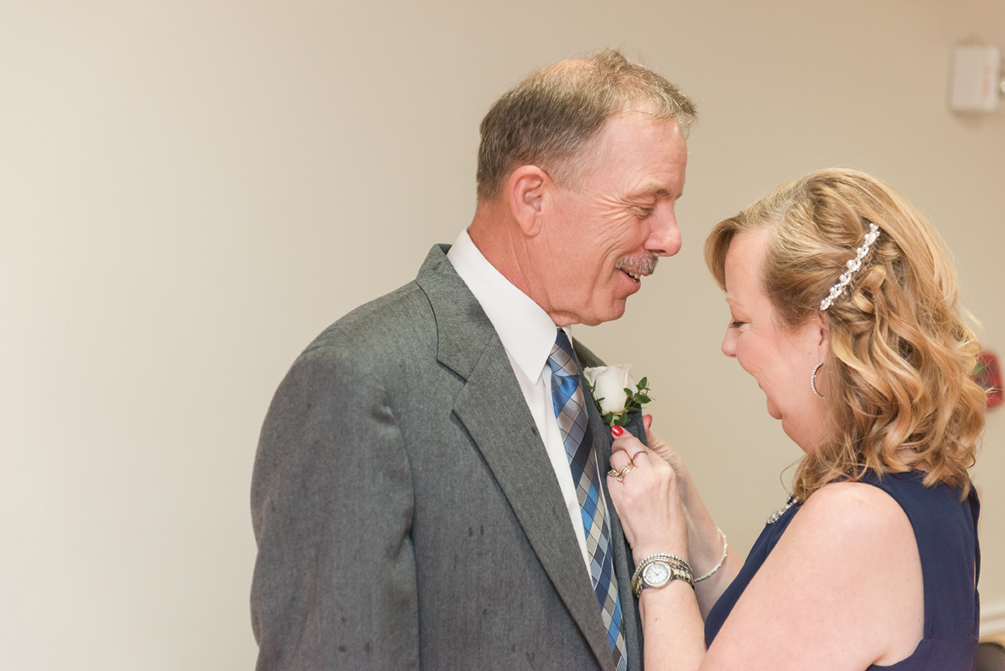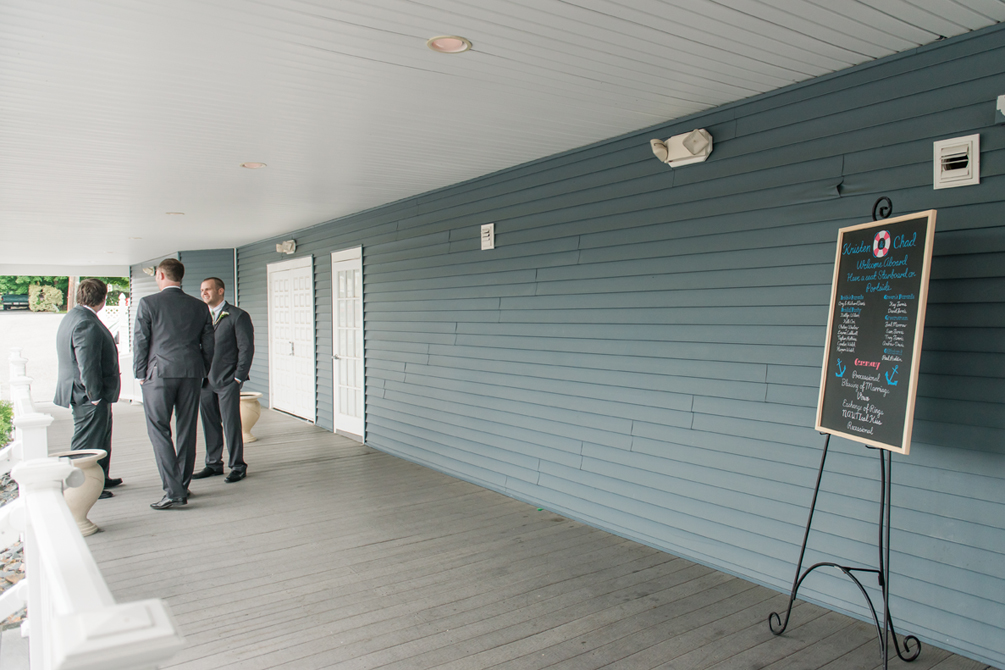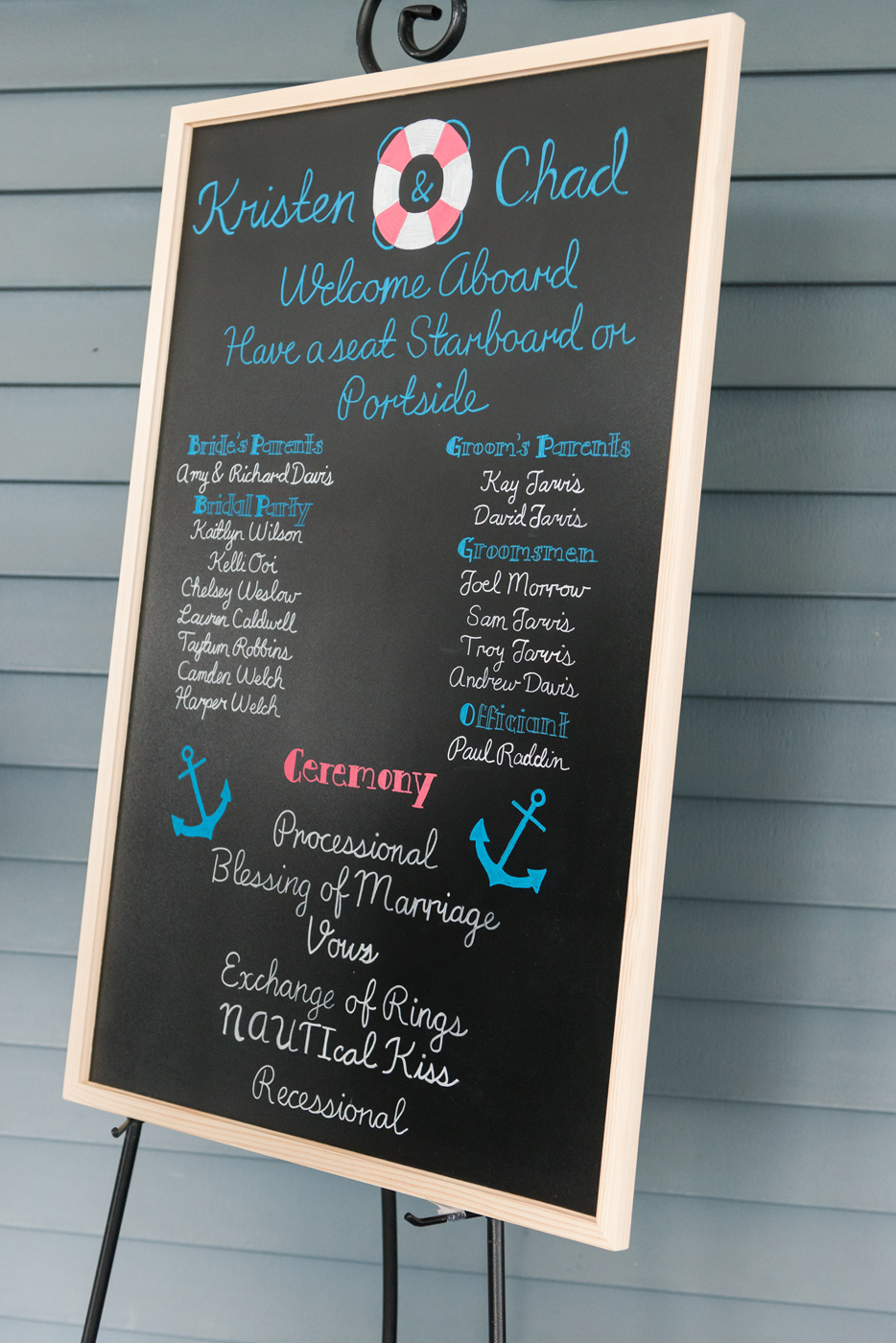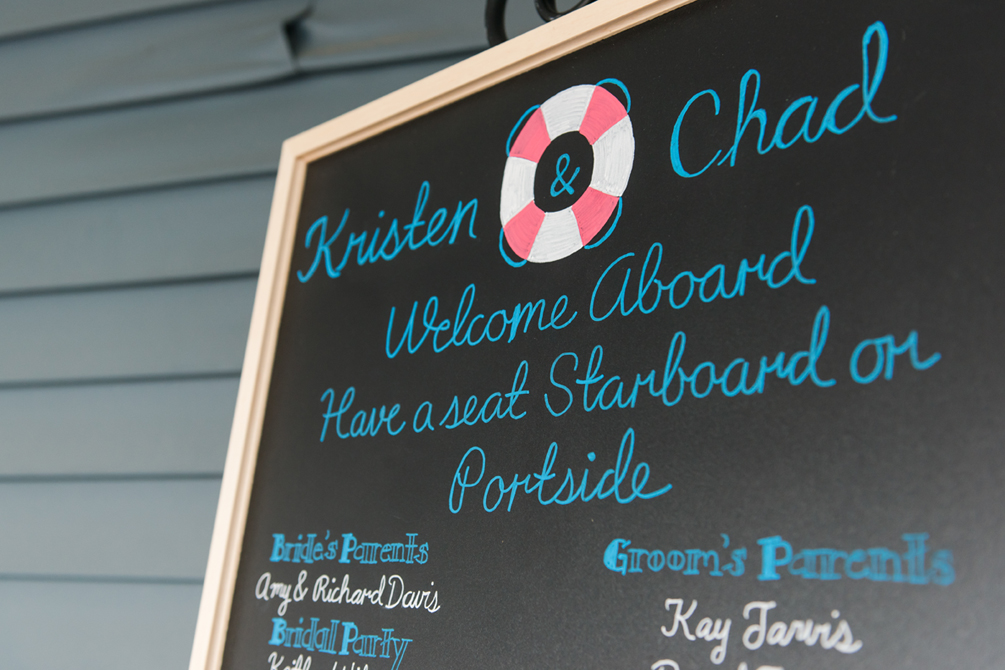 Lookin' sharp and wedding-ready!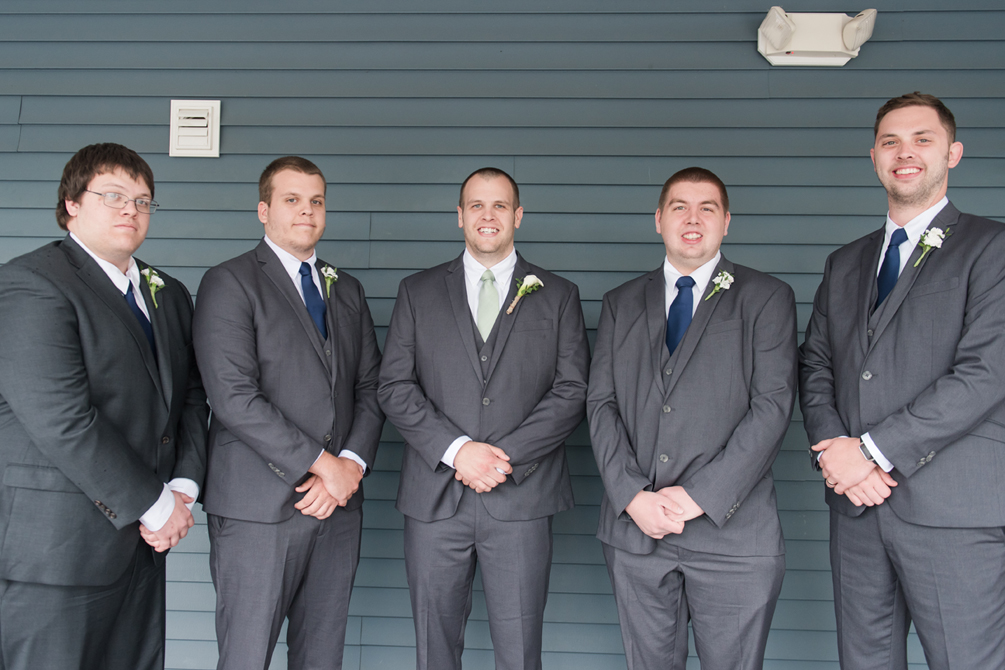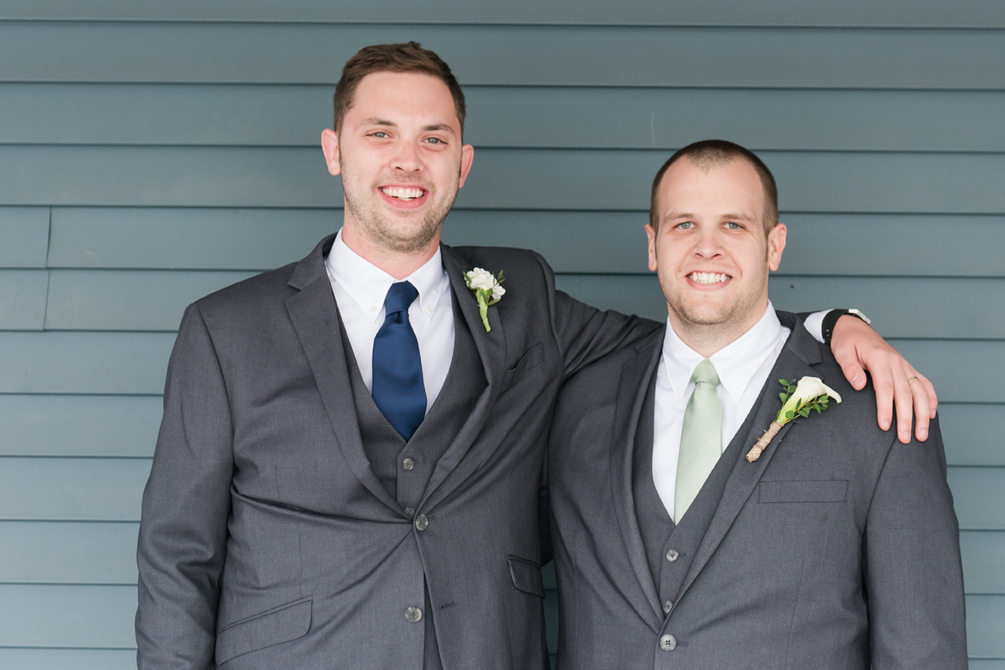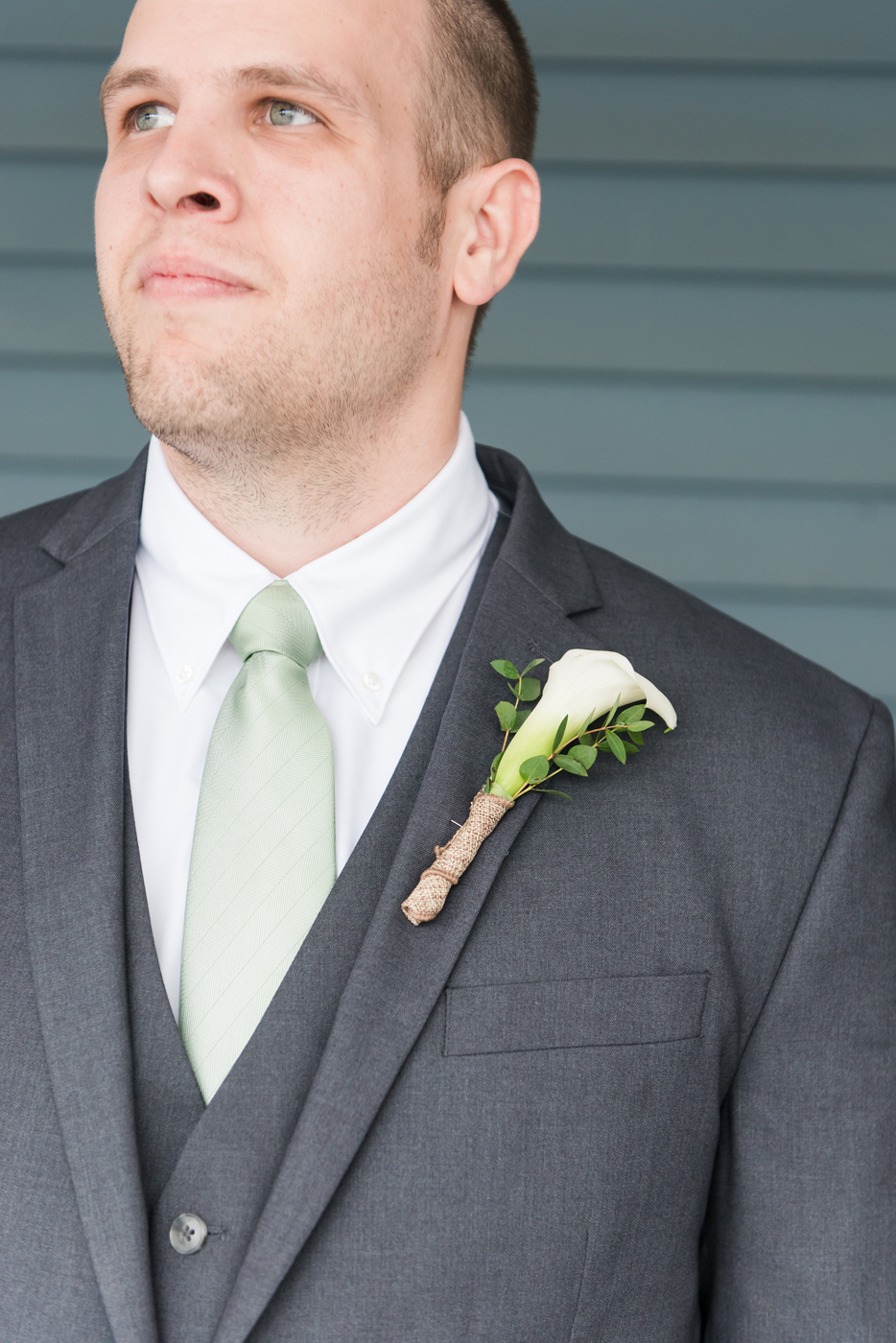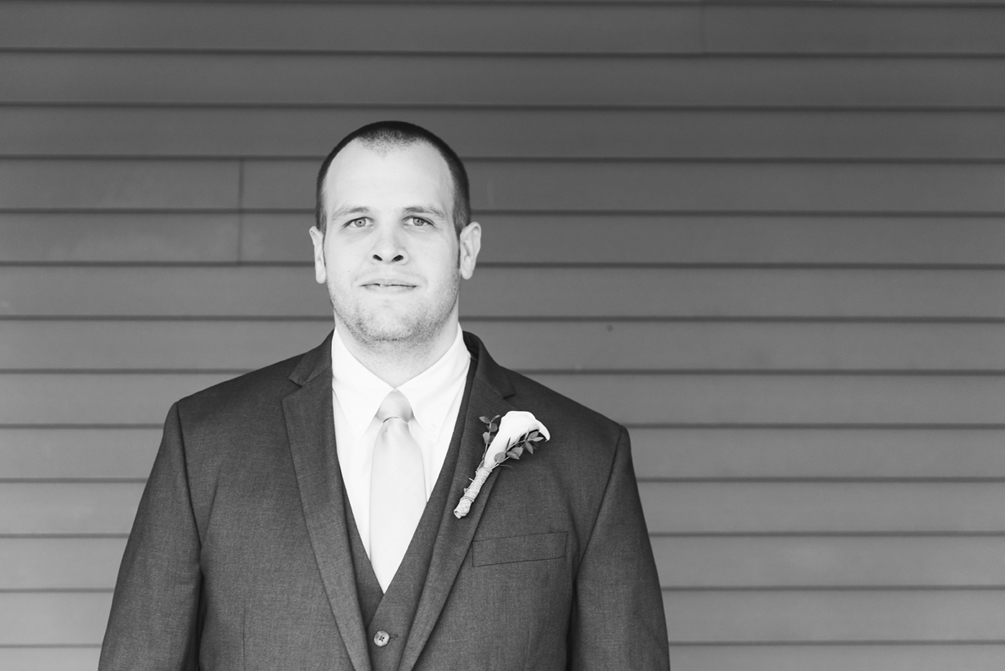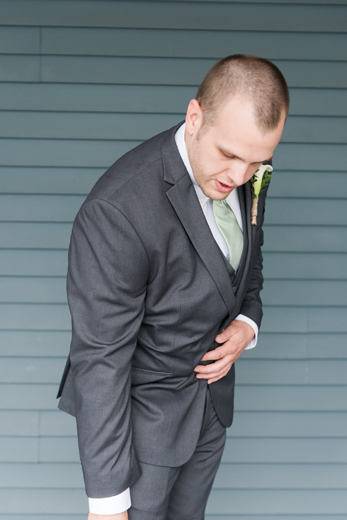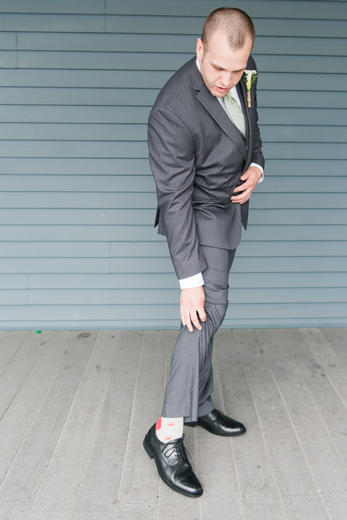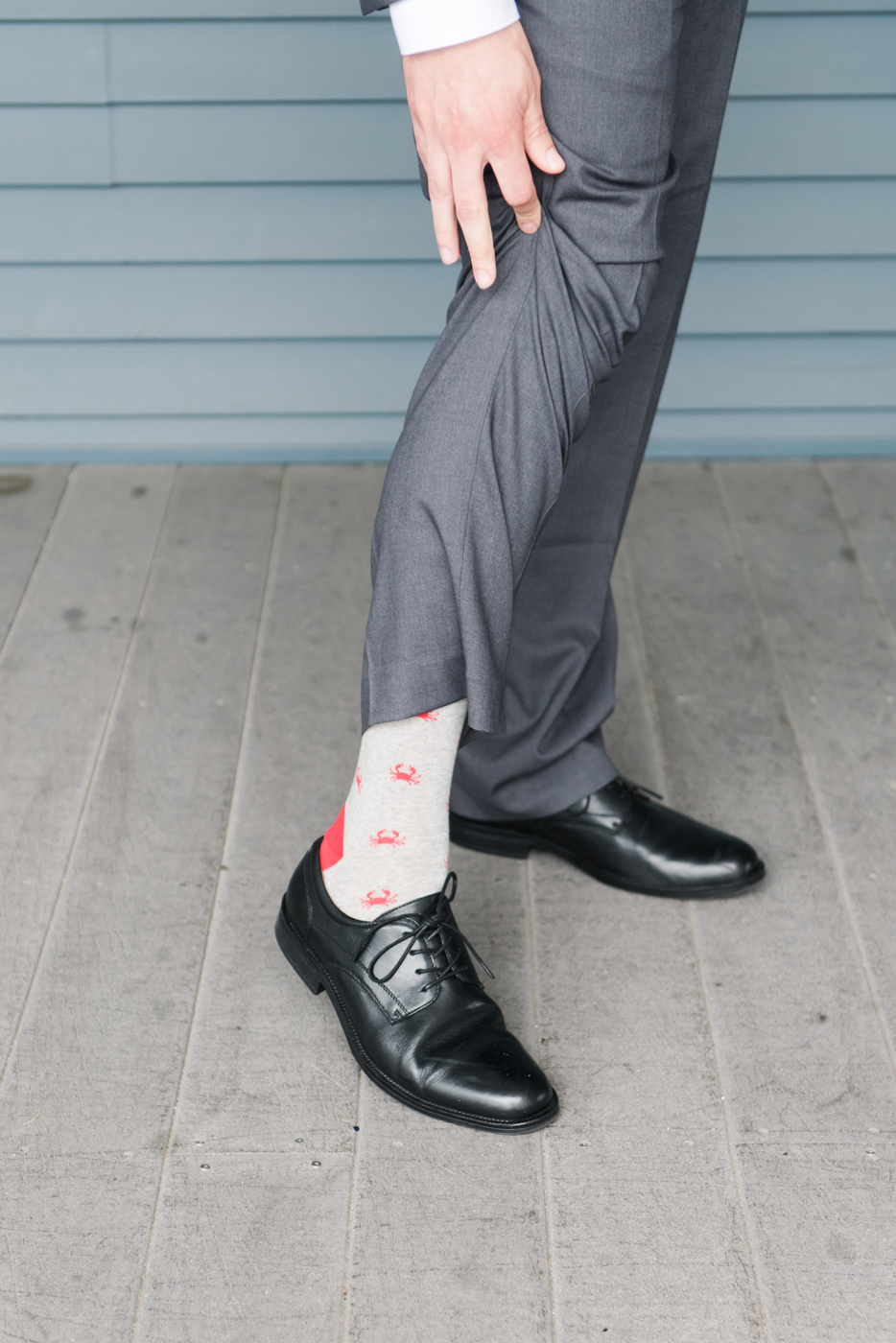 THESE SOCKS! I kinda want a pair! haha I've come to terms with the fact that I'm pretty in to all things Maryland and crab related. These were such a great touch!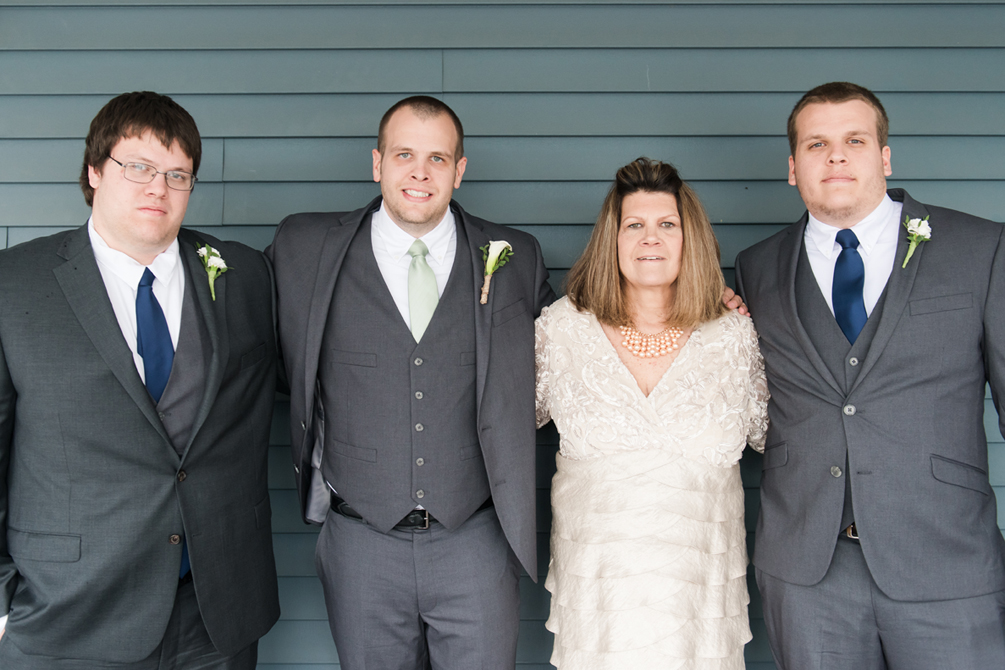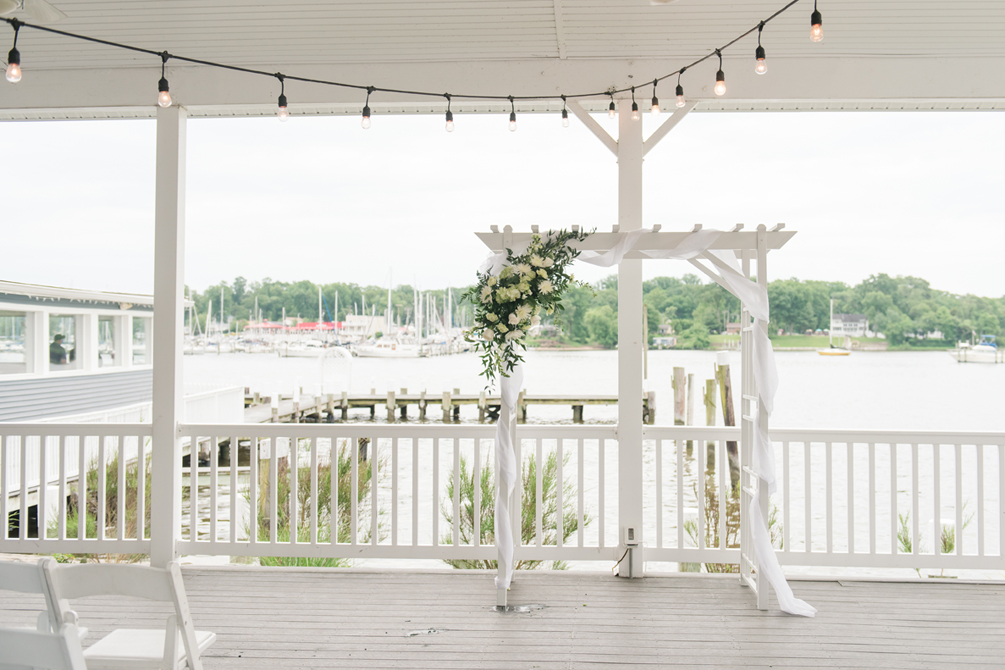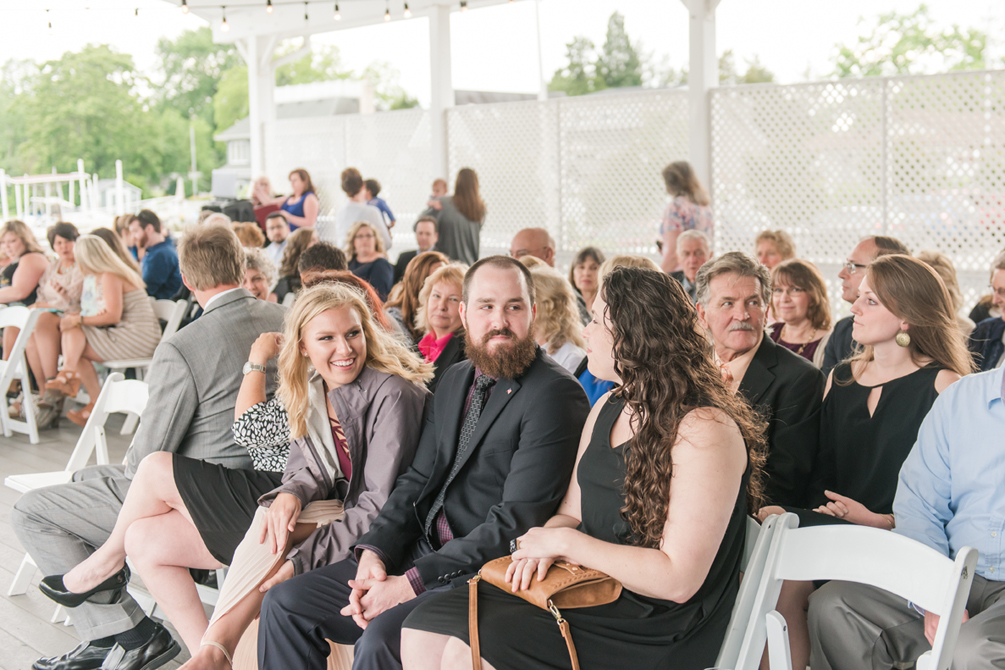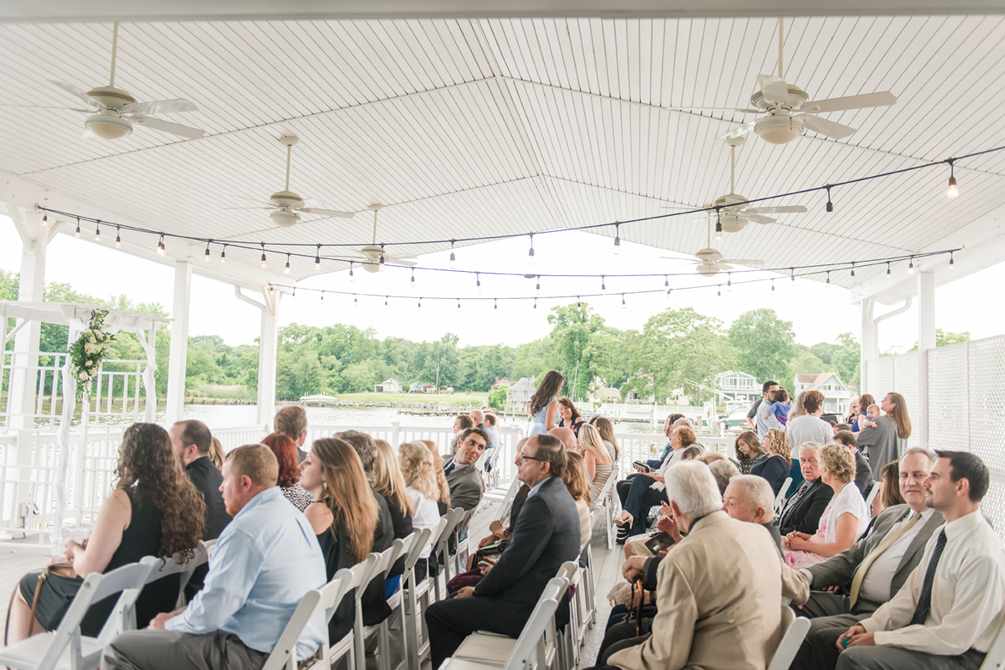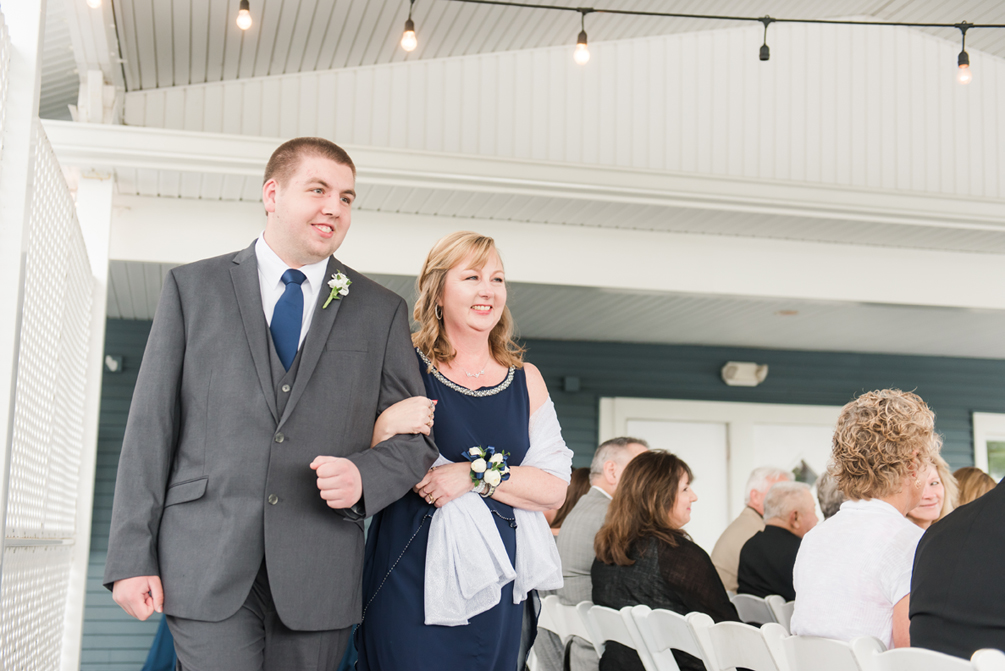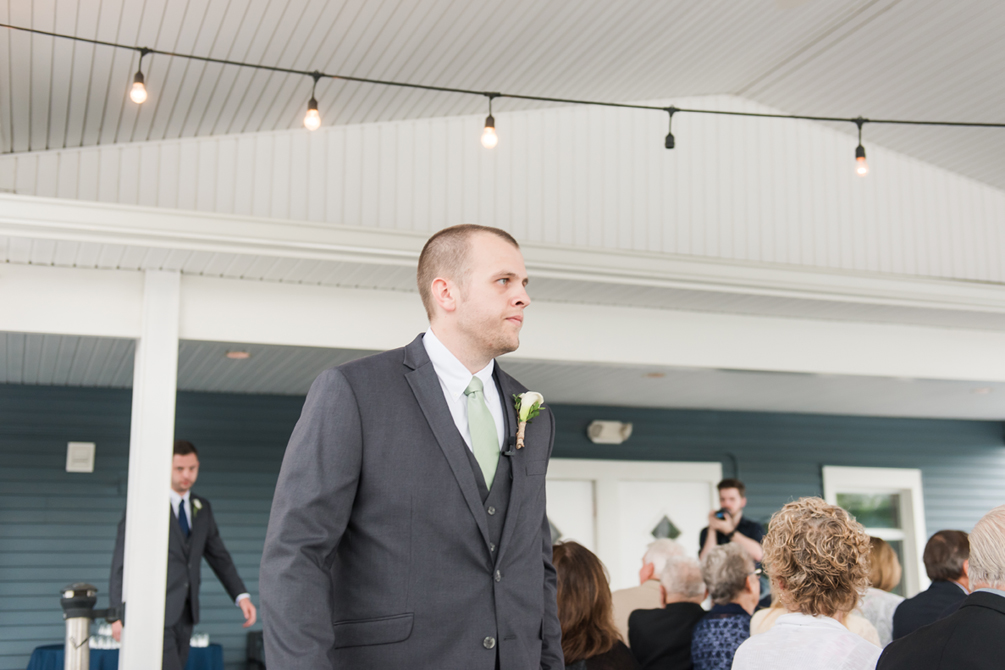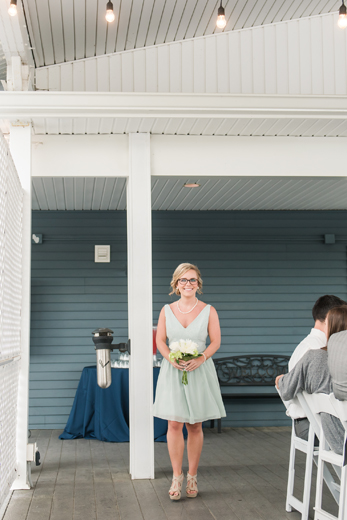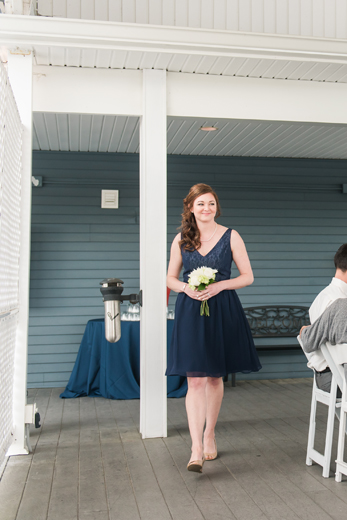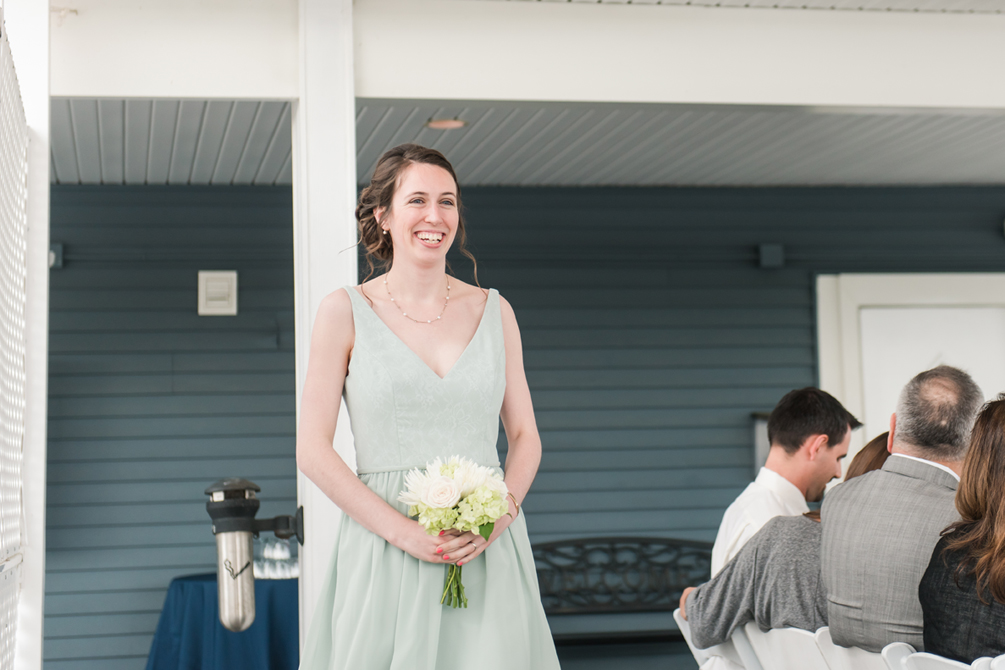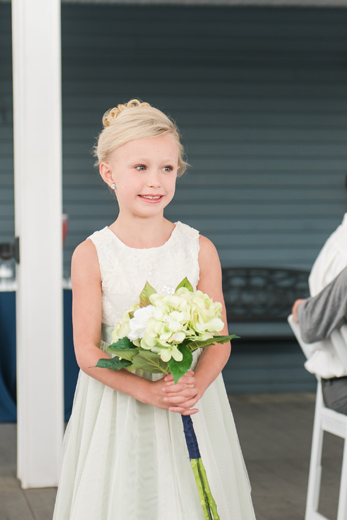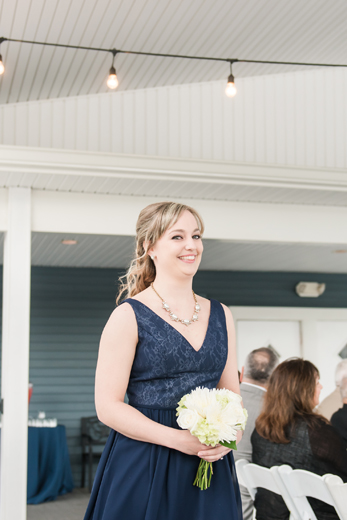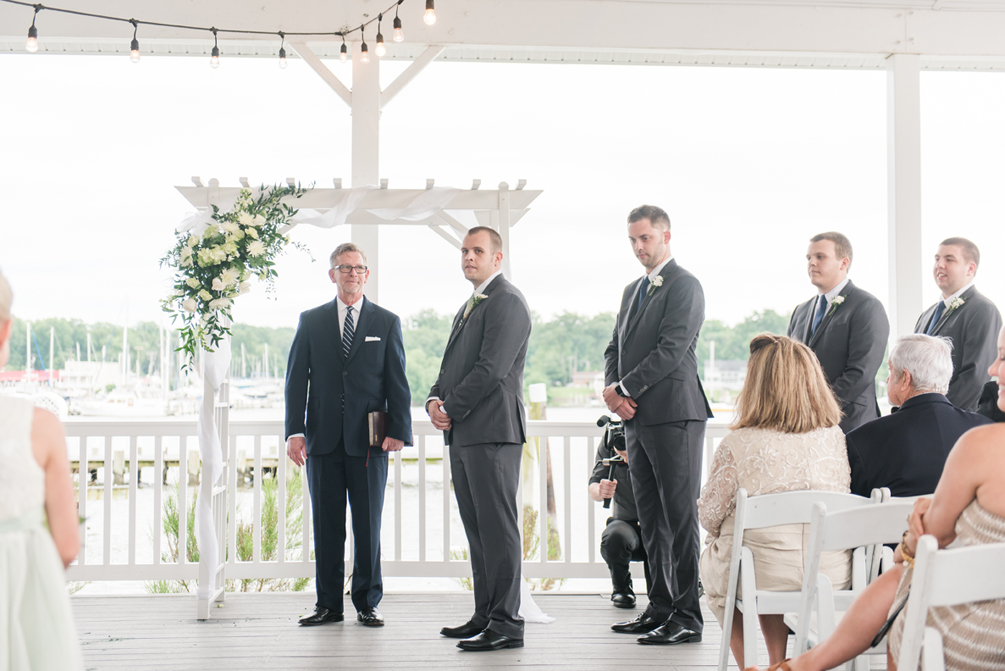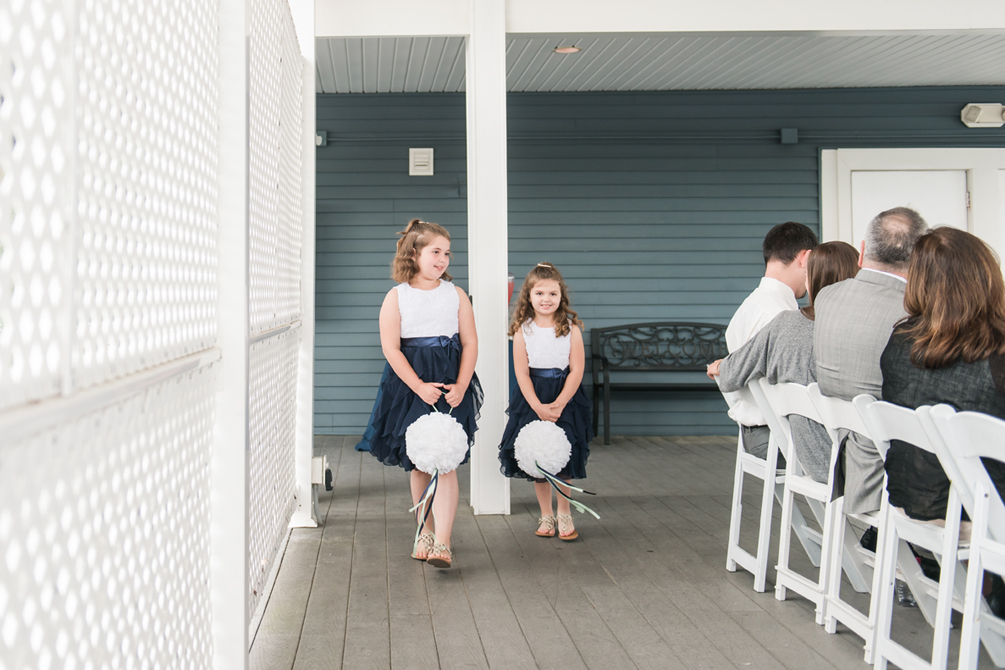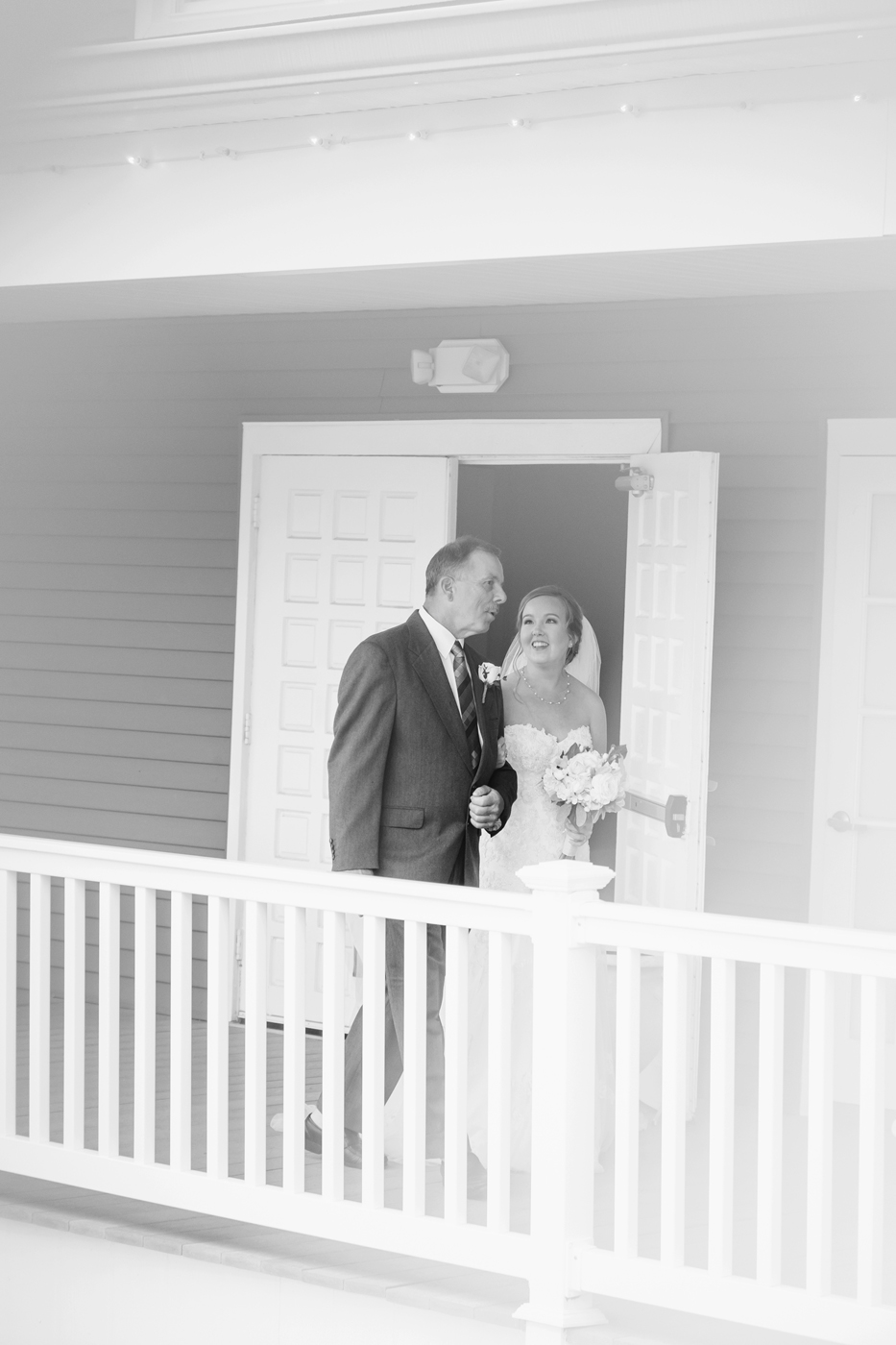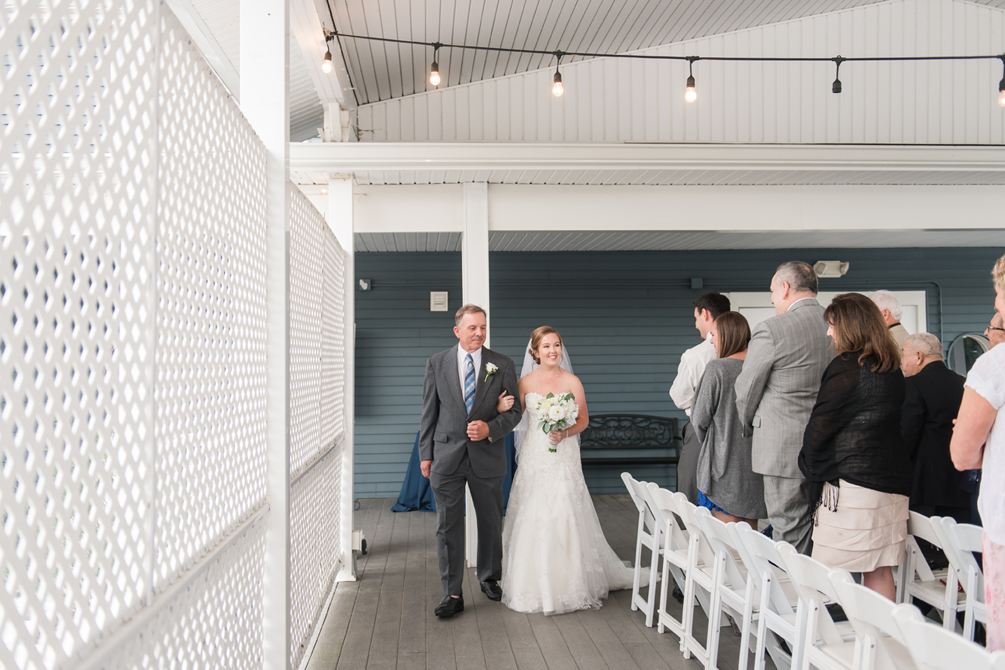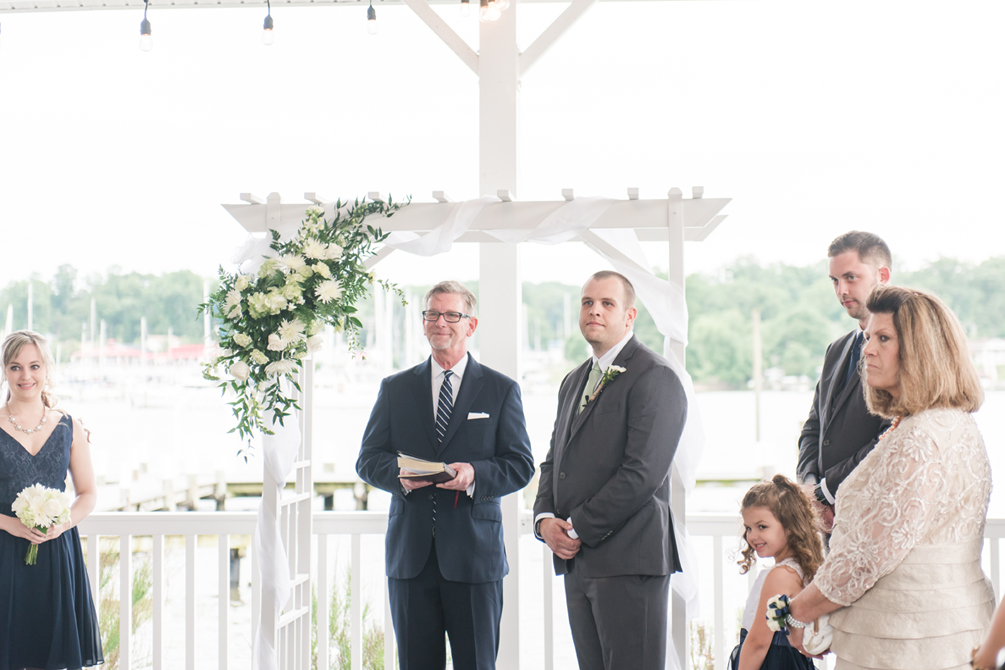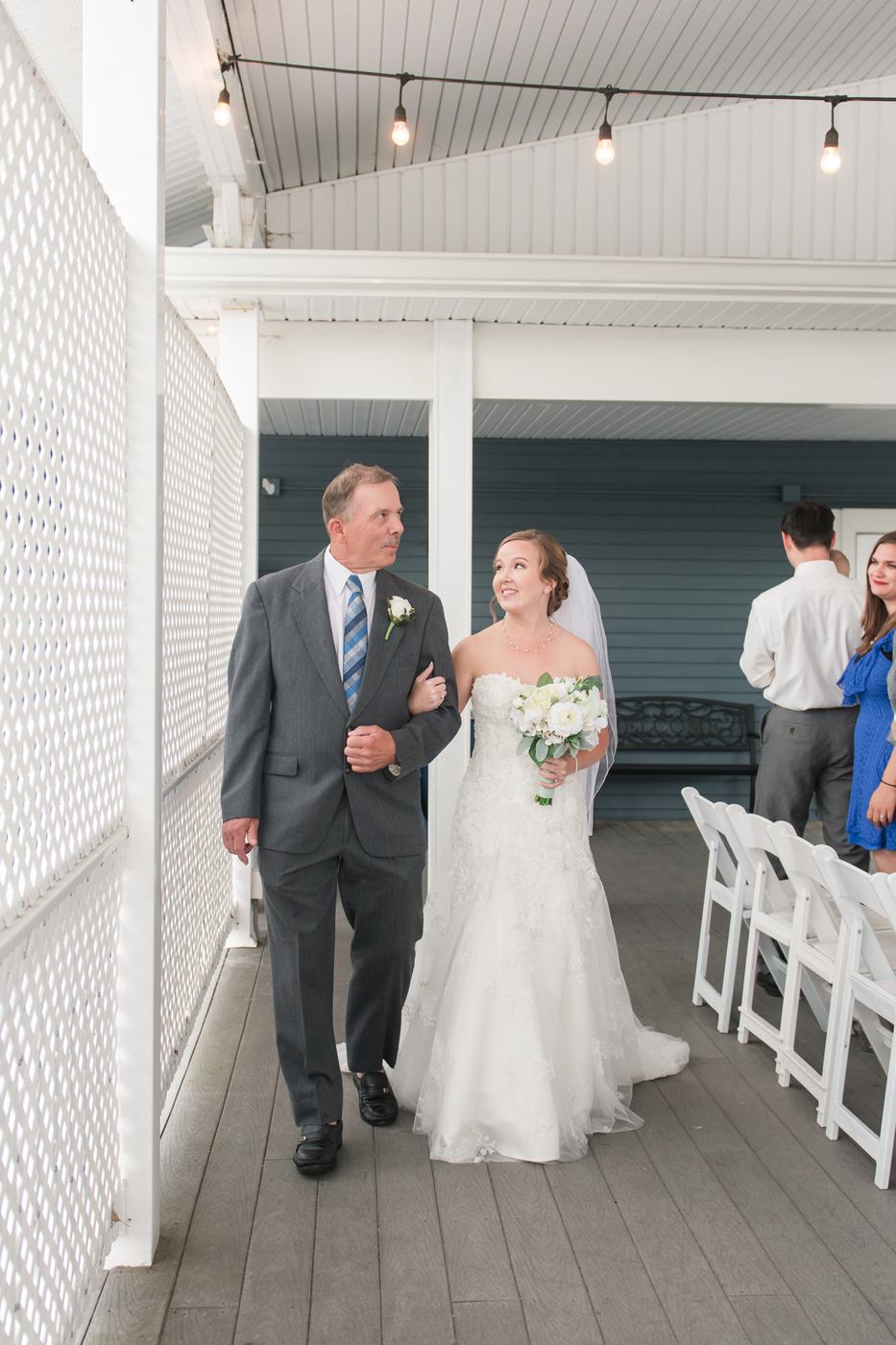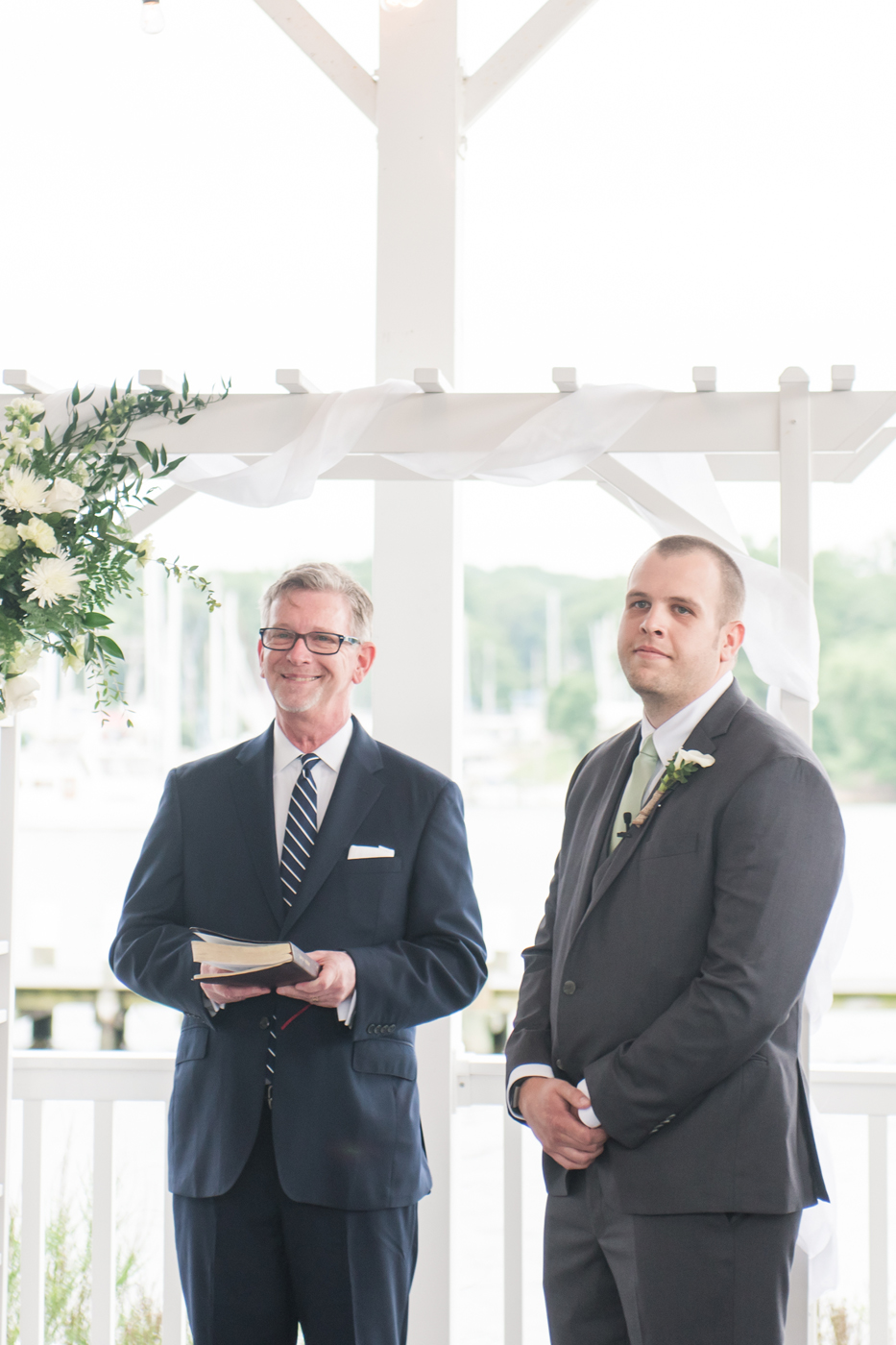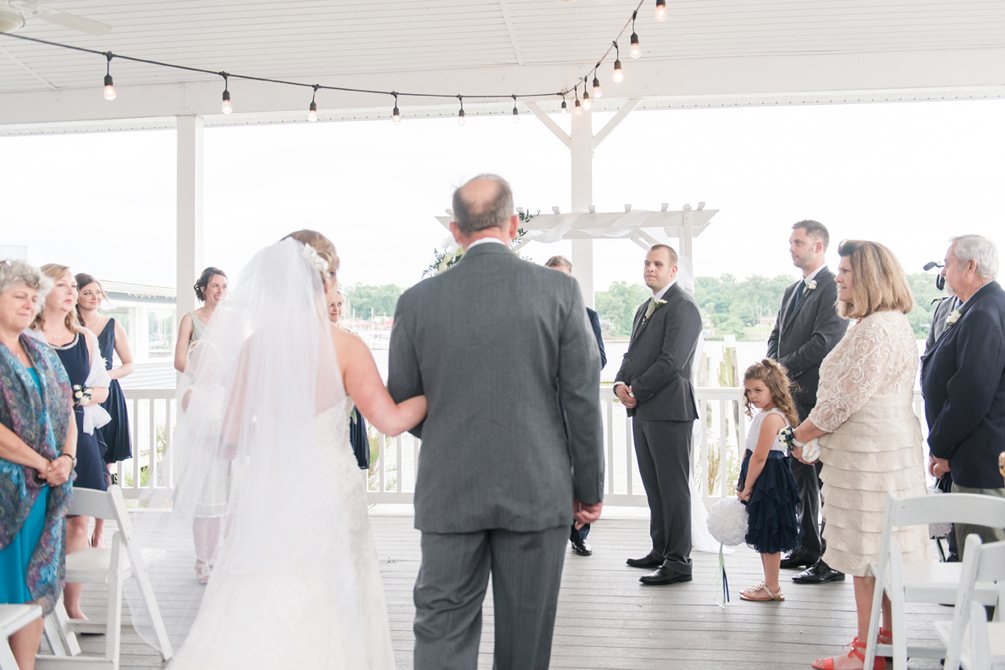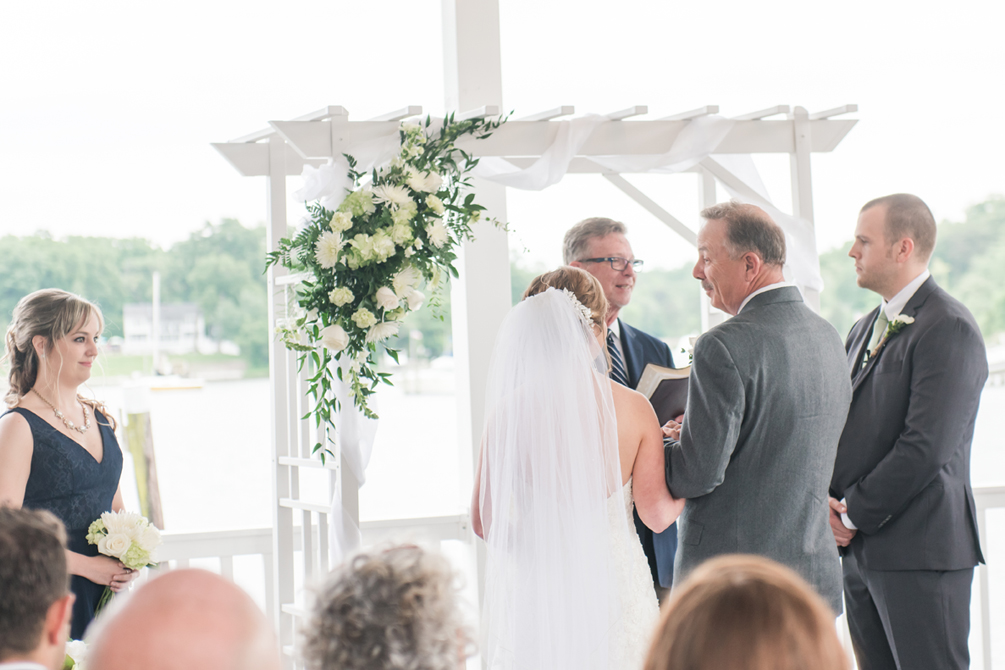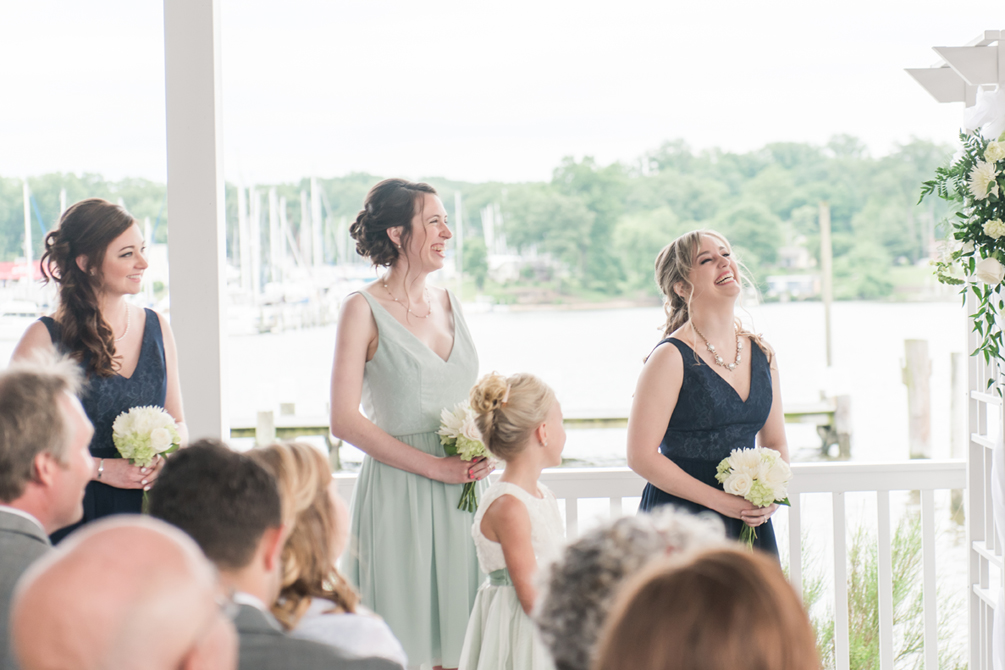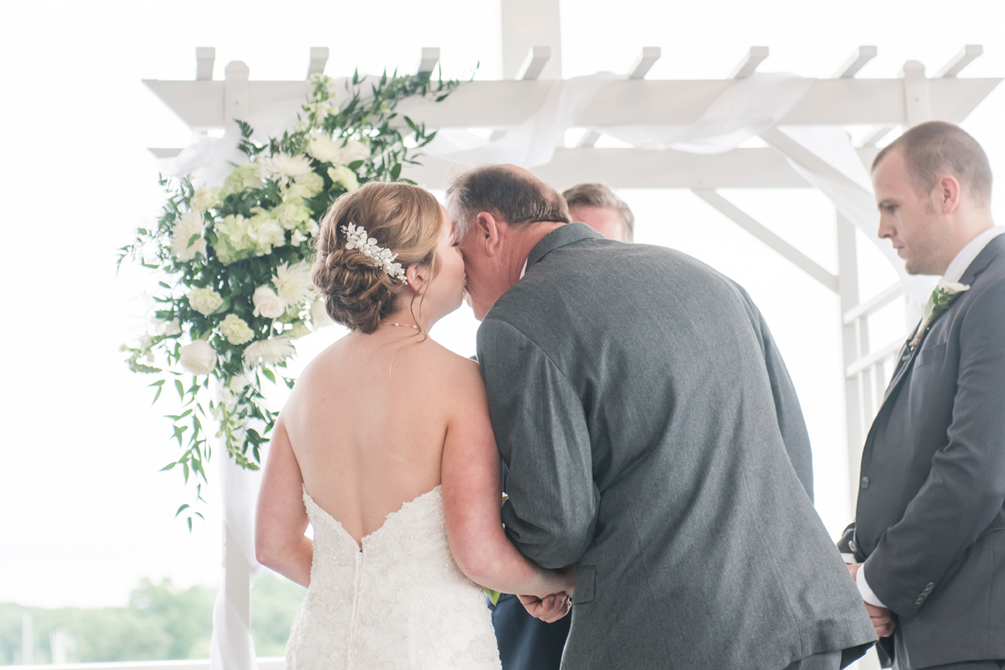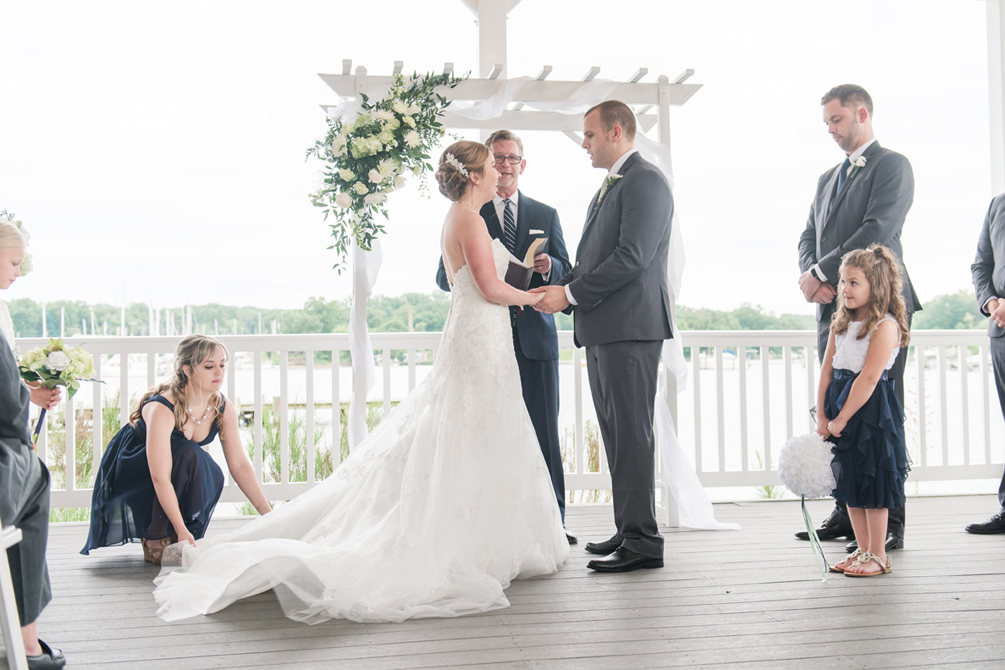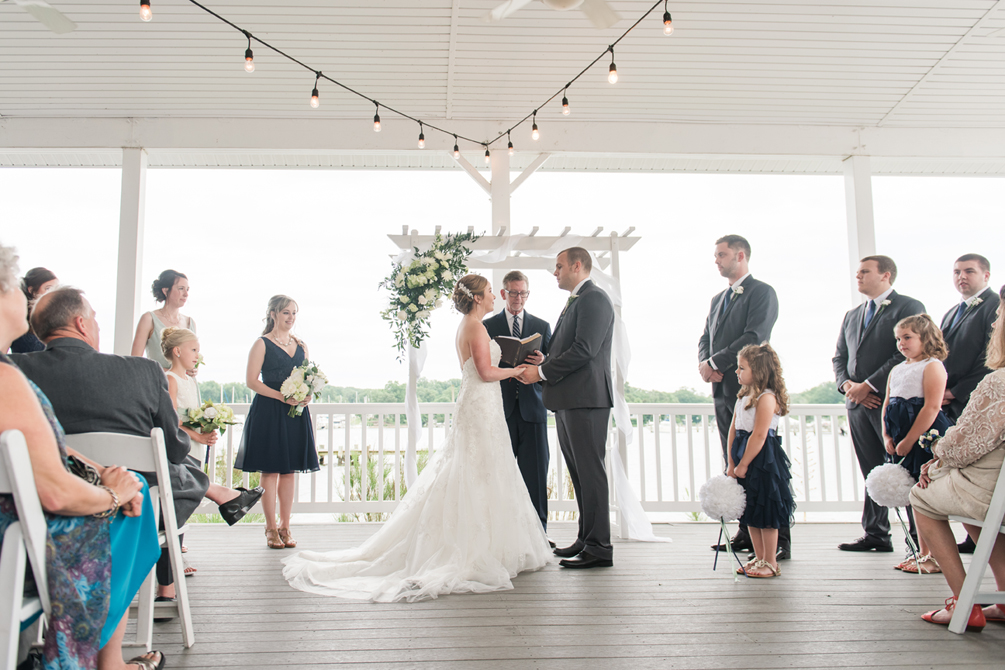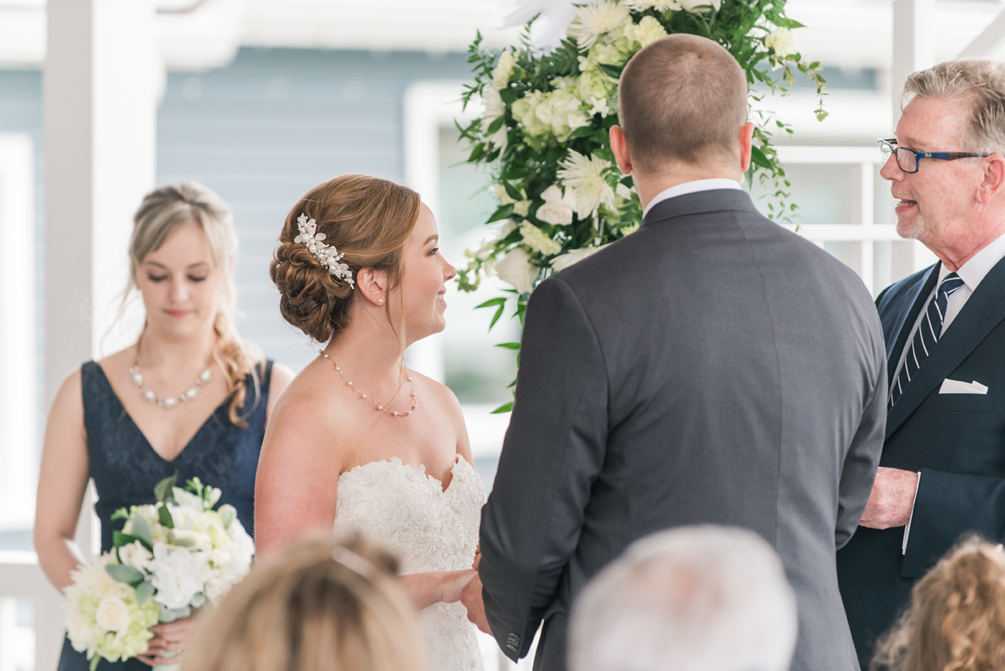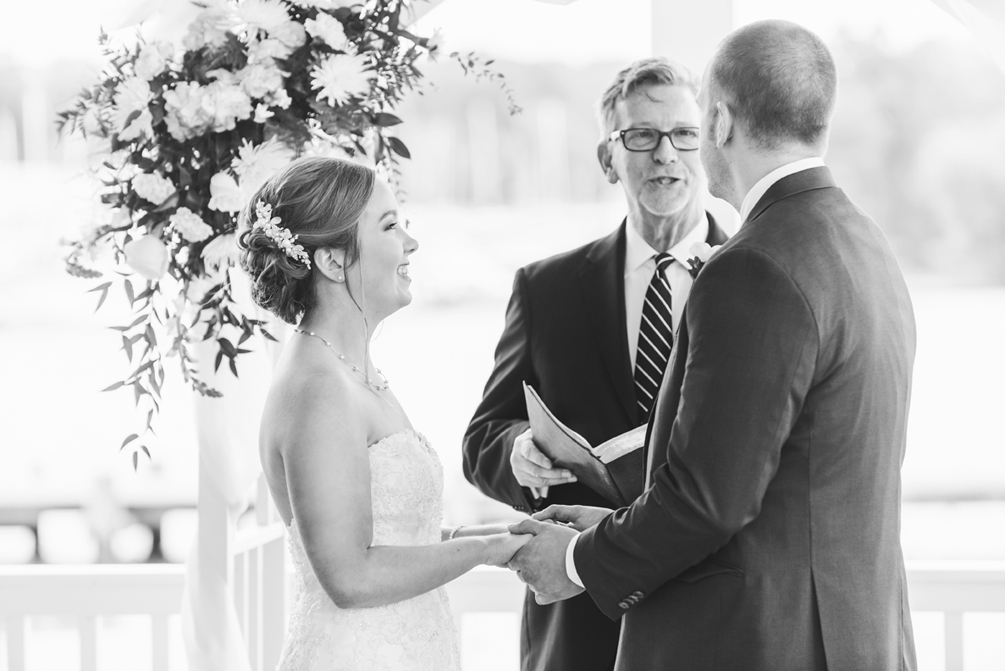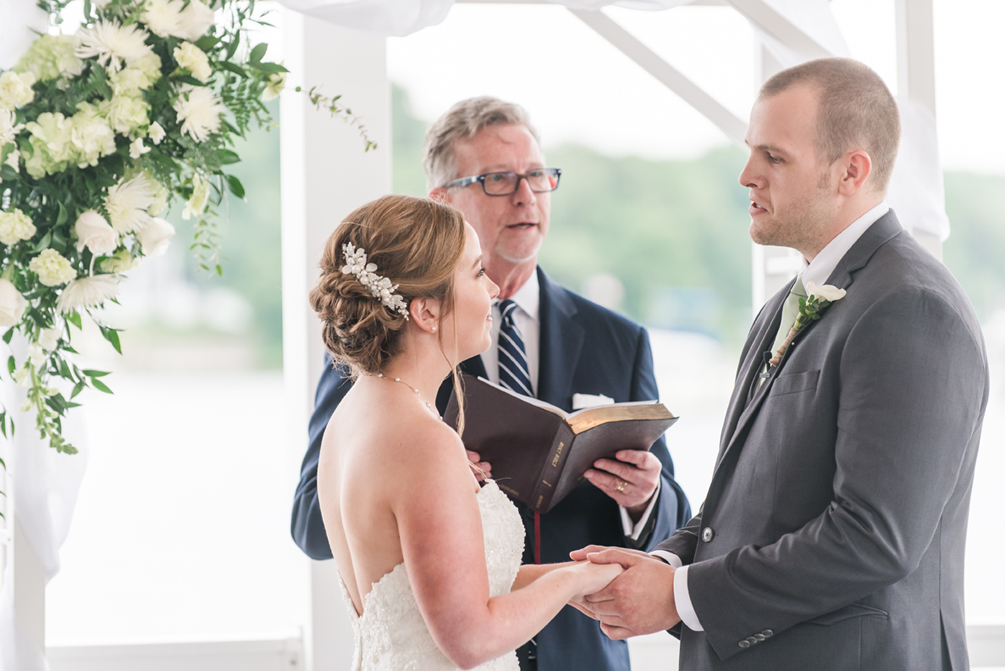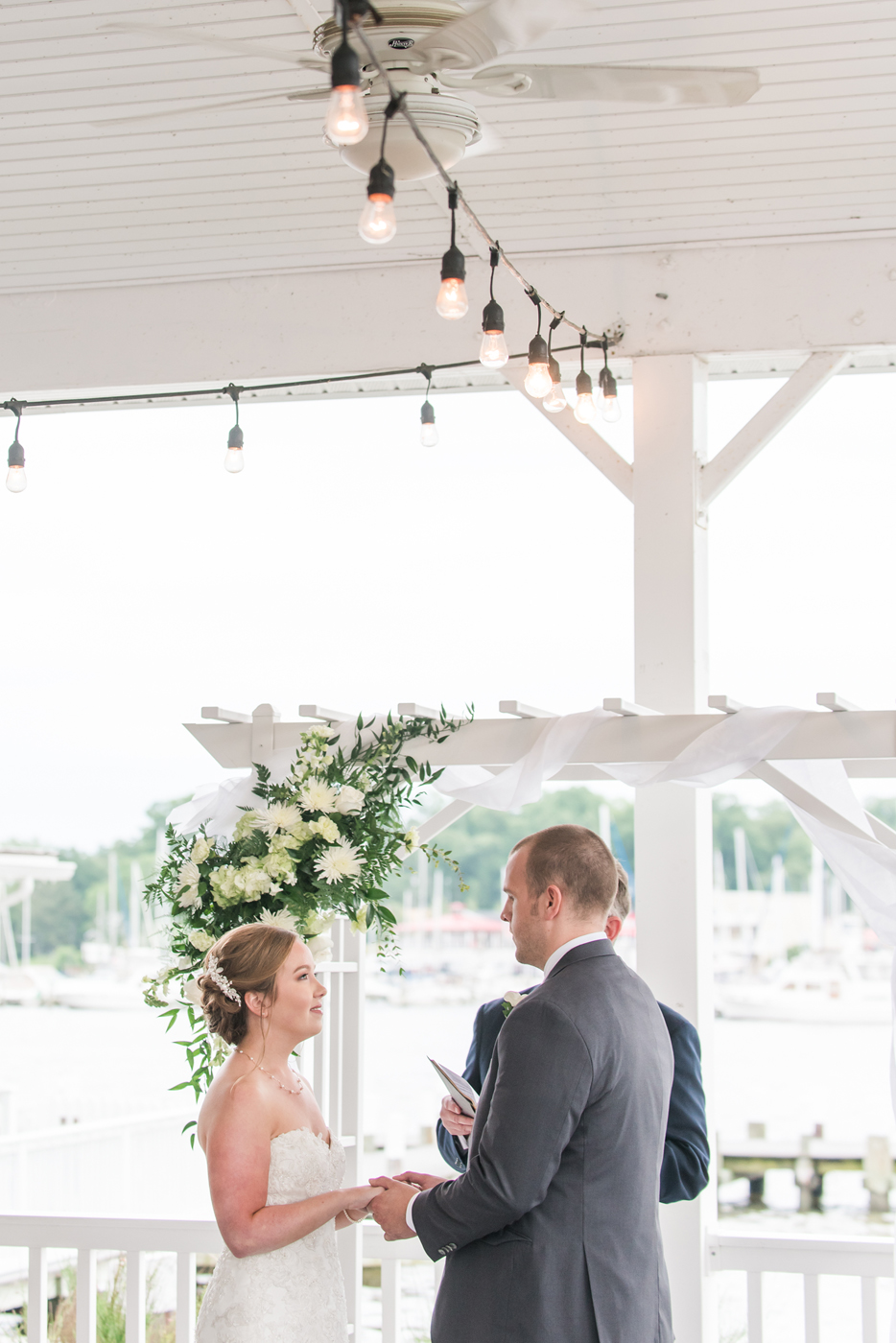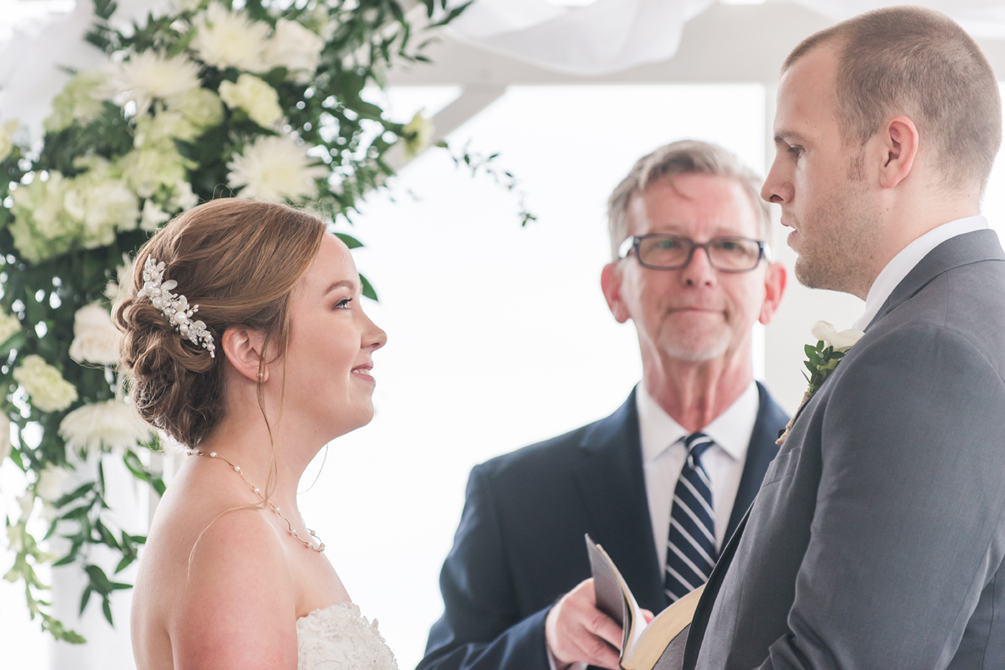 So beautiful!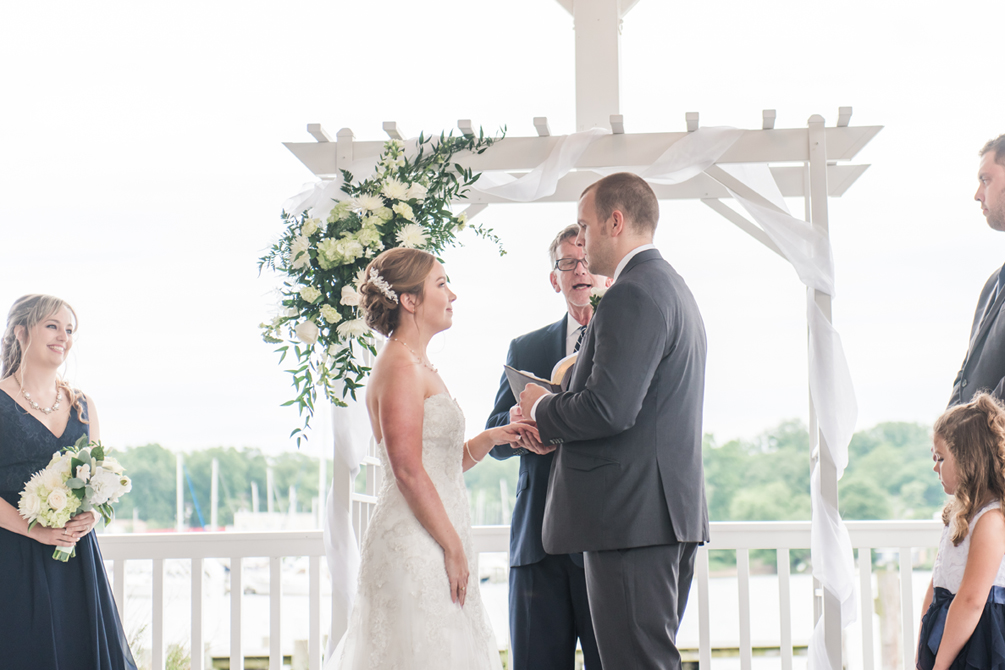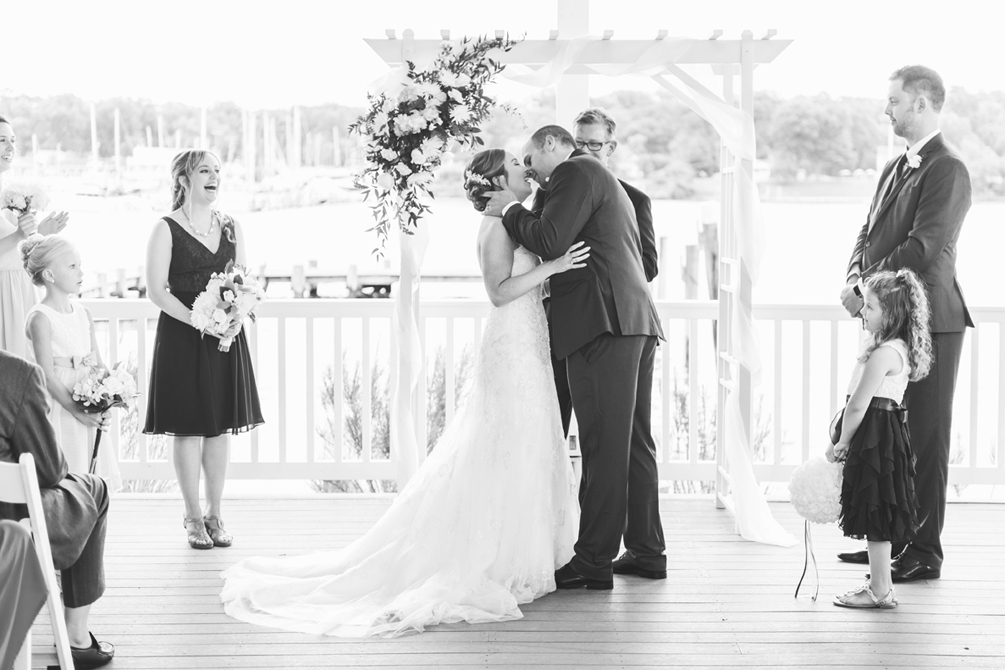 MARRIED!!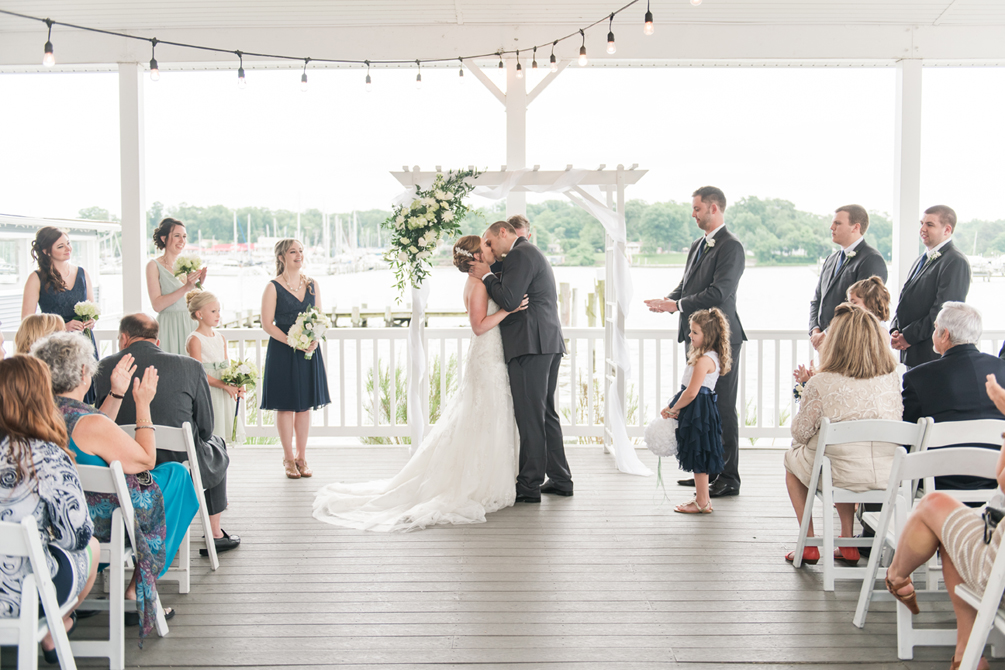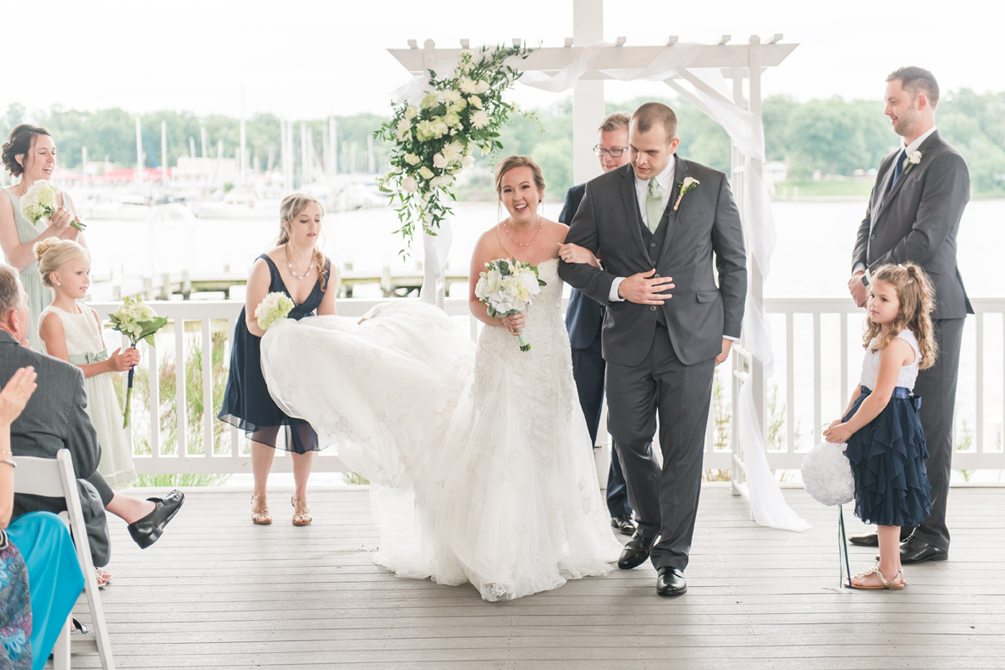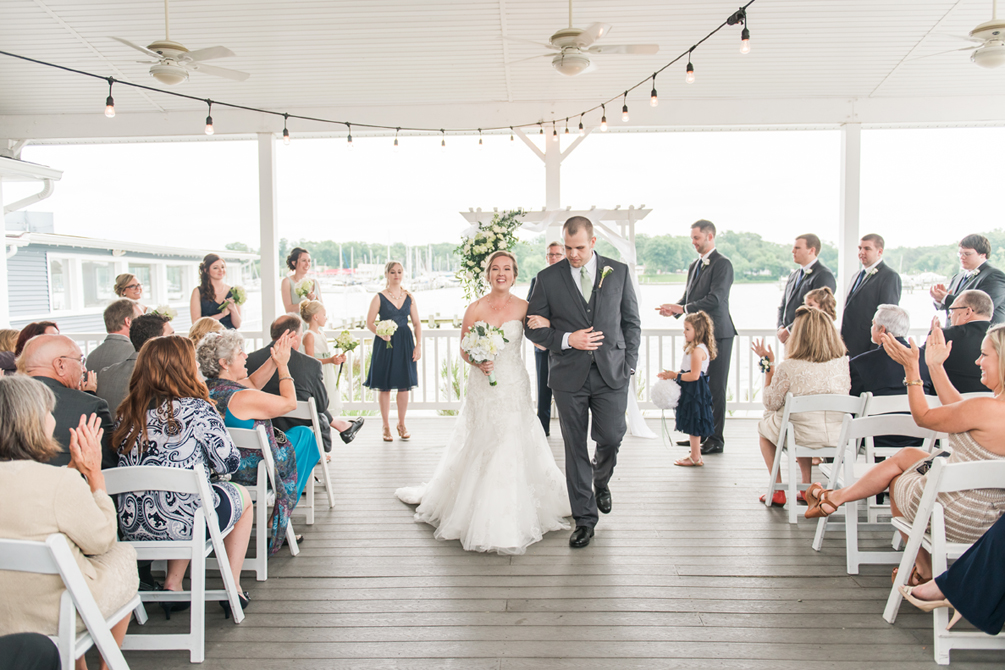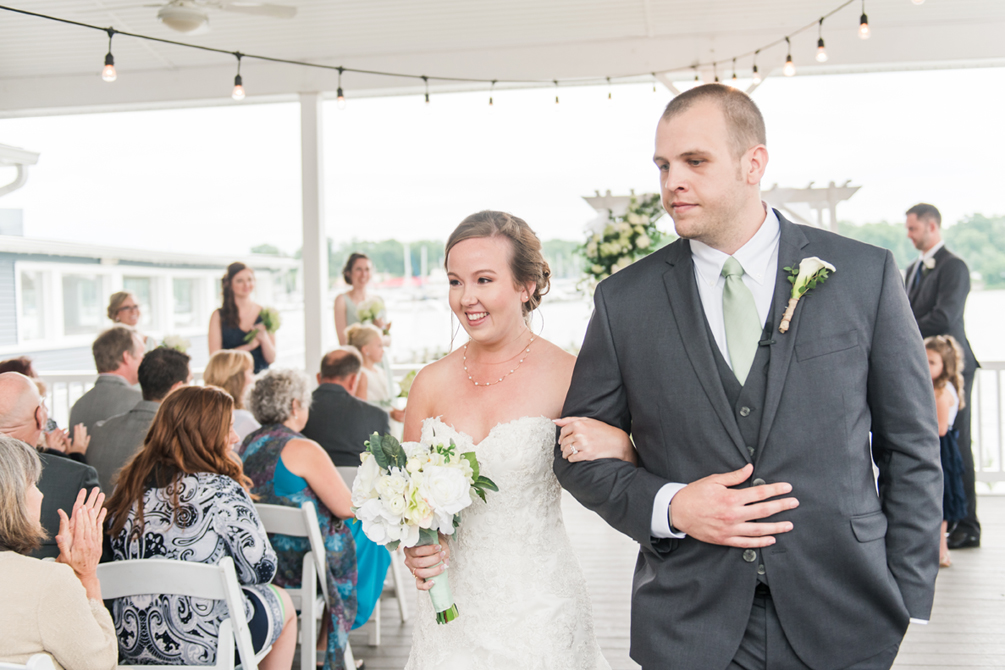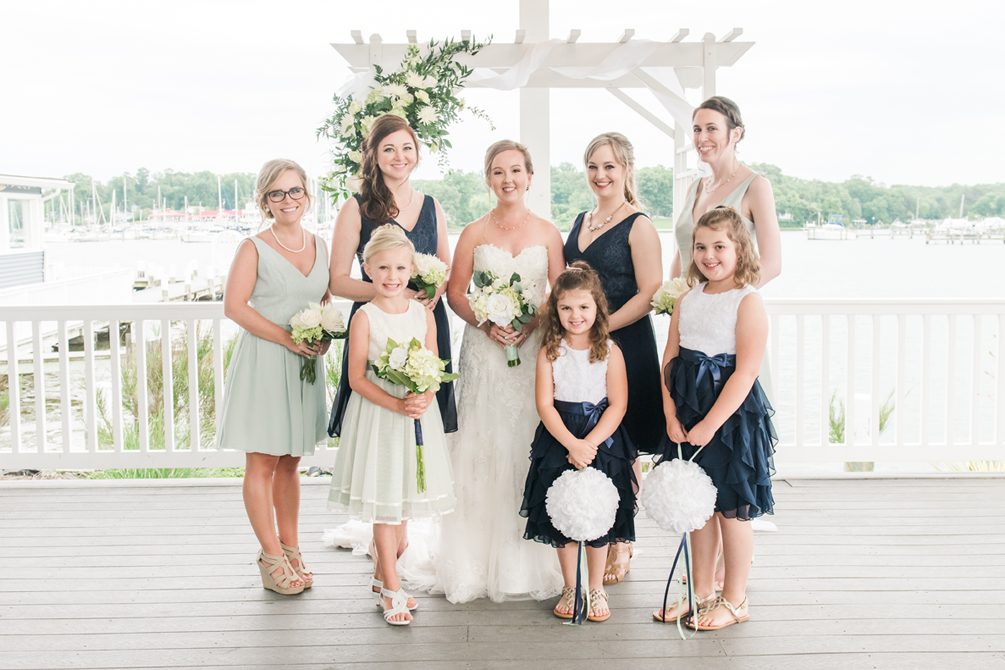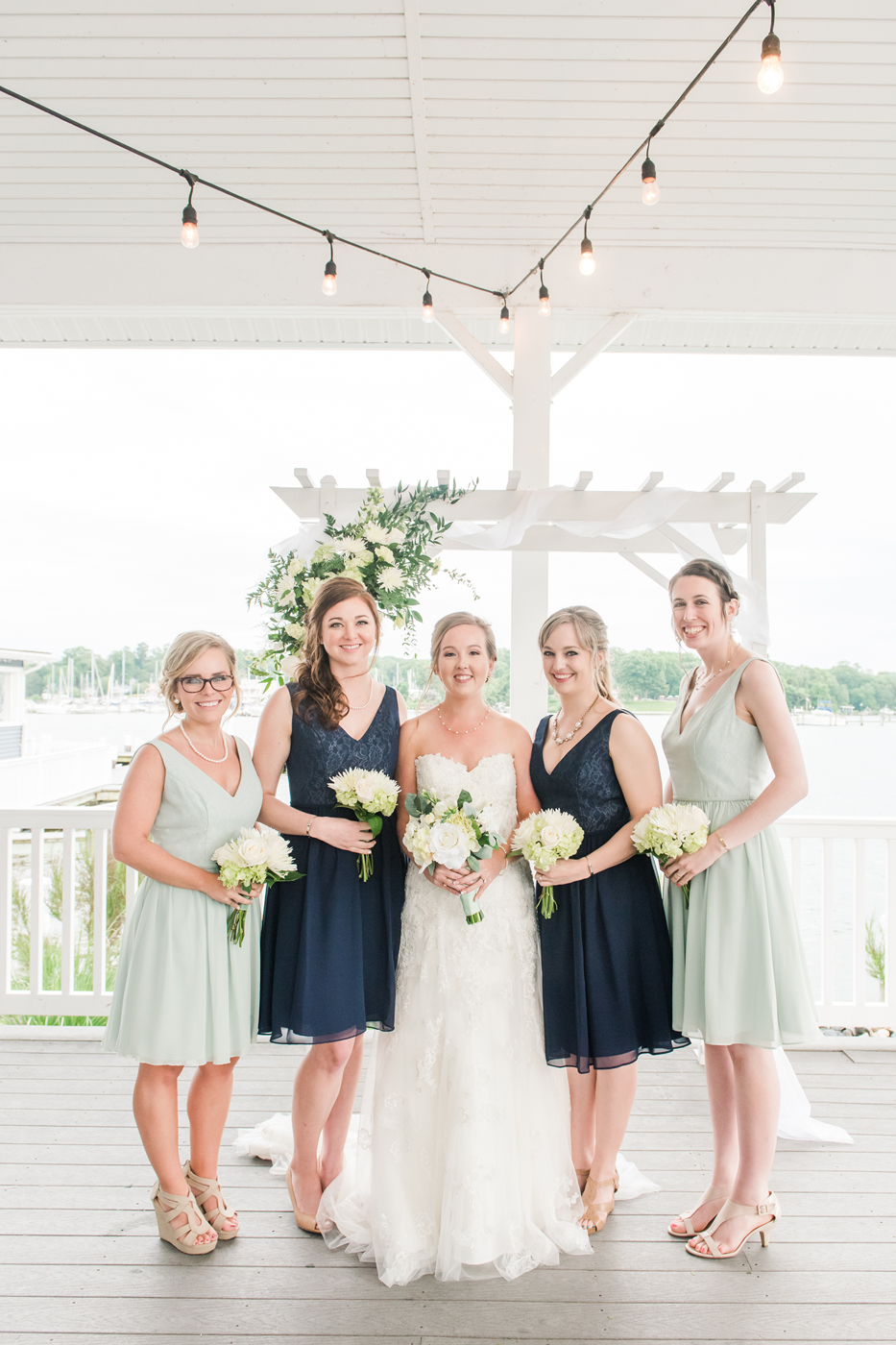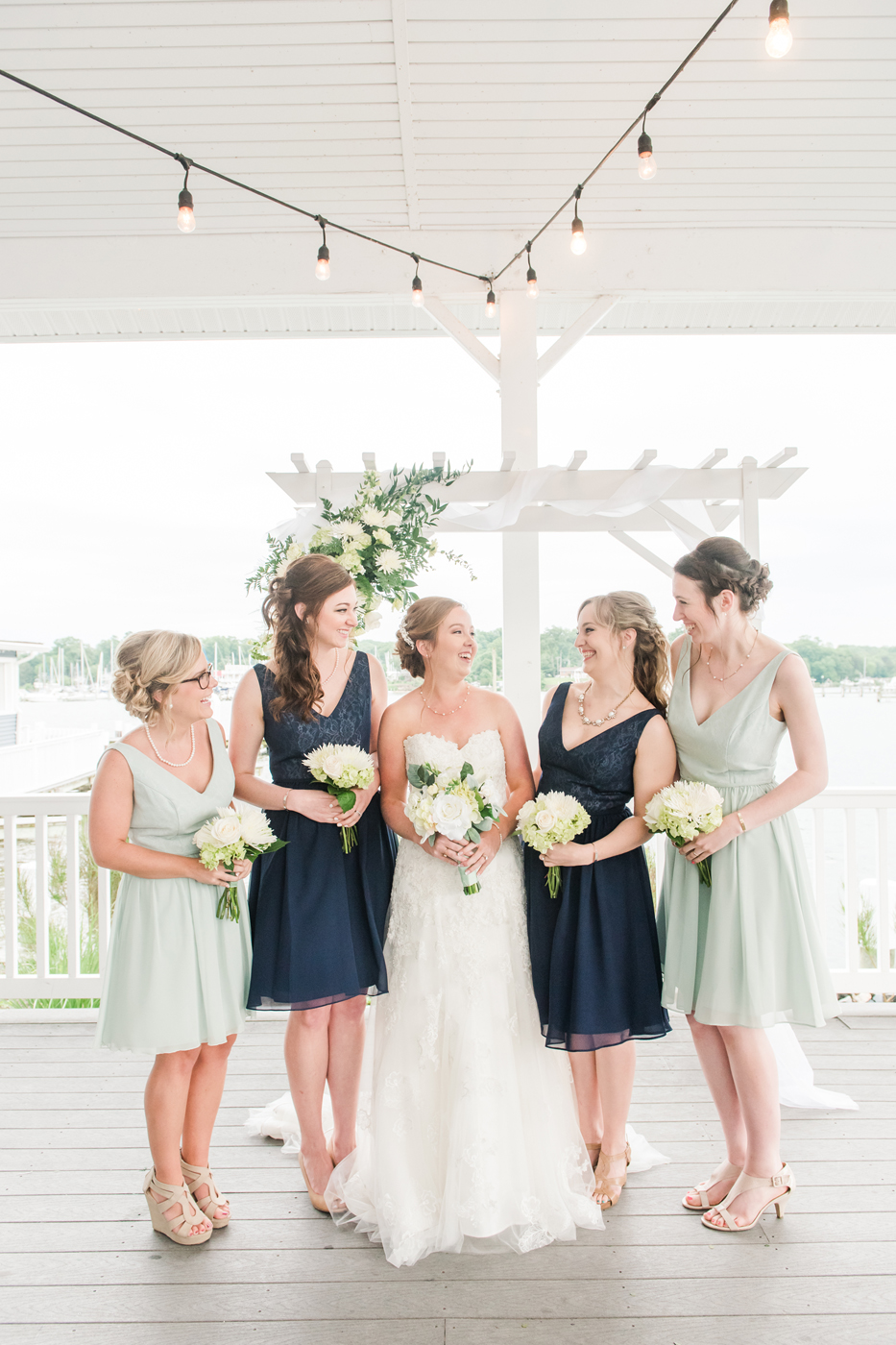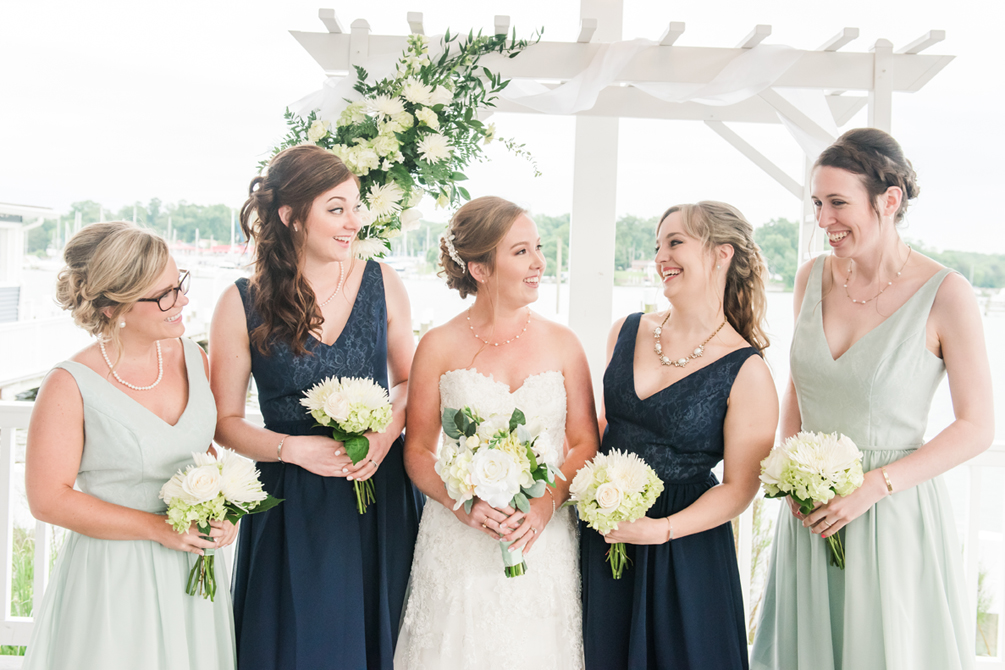 Loved the navy and seafoam colors – such a perfect summery vibe! What a great looking bridal party!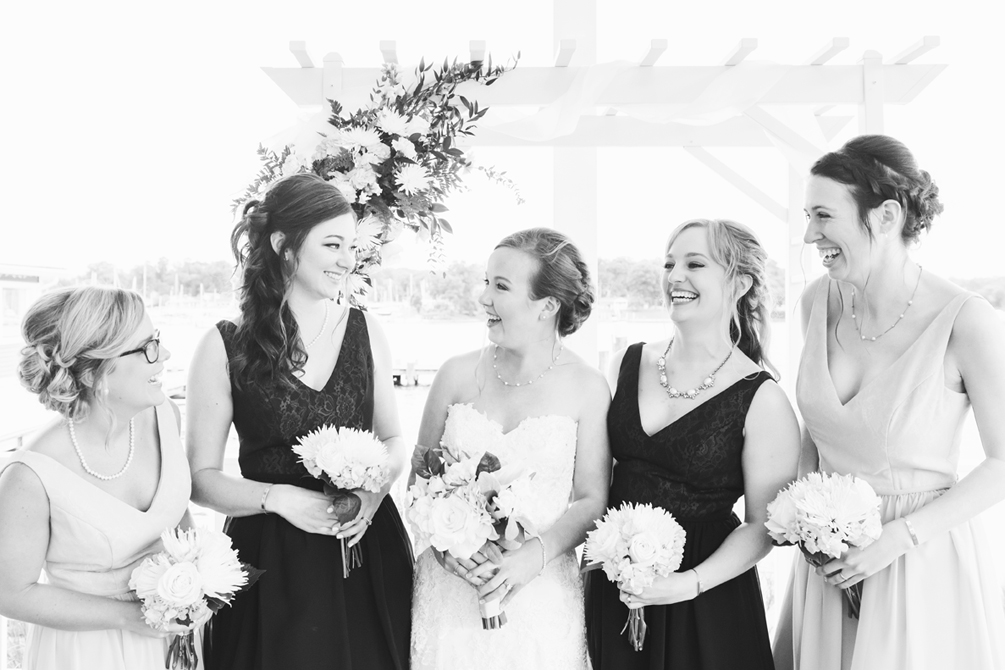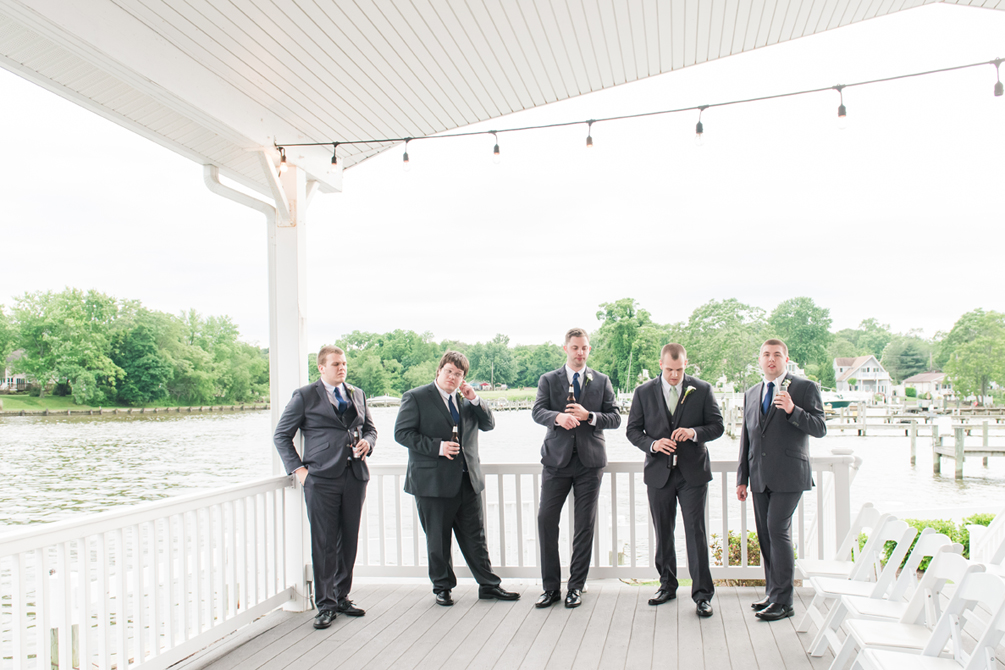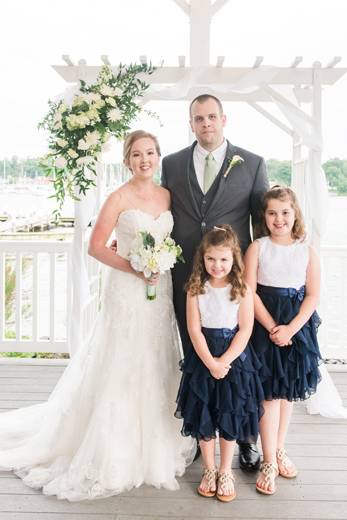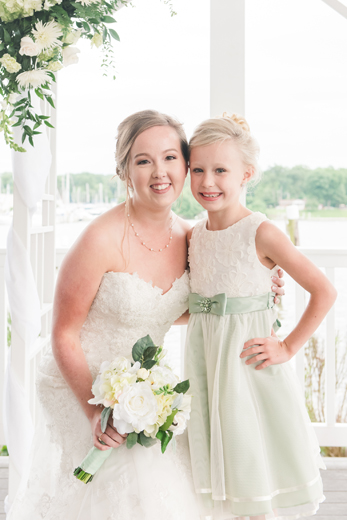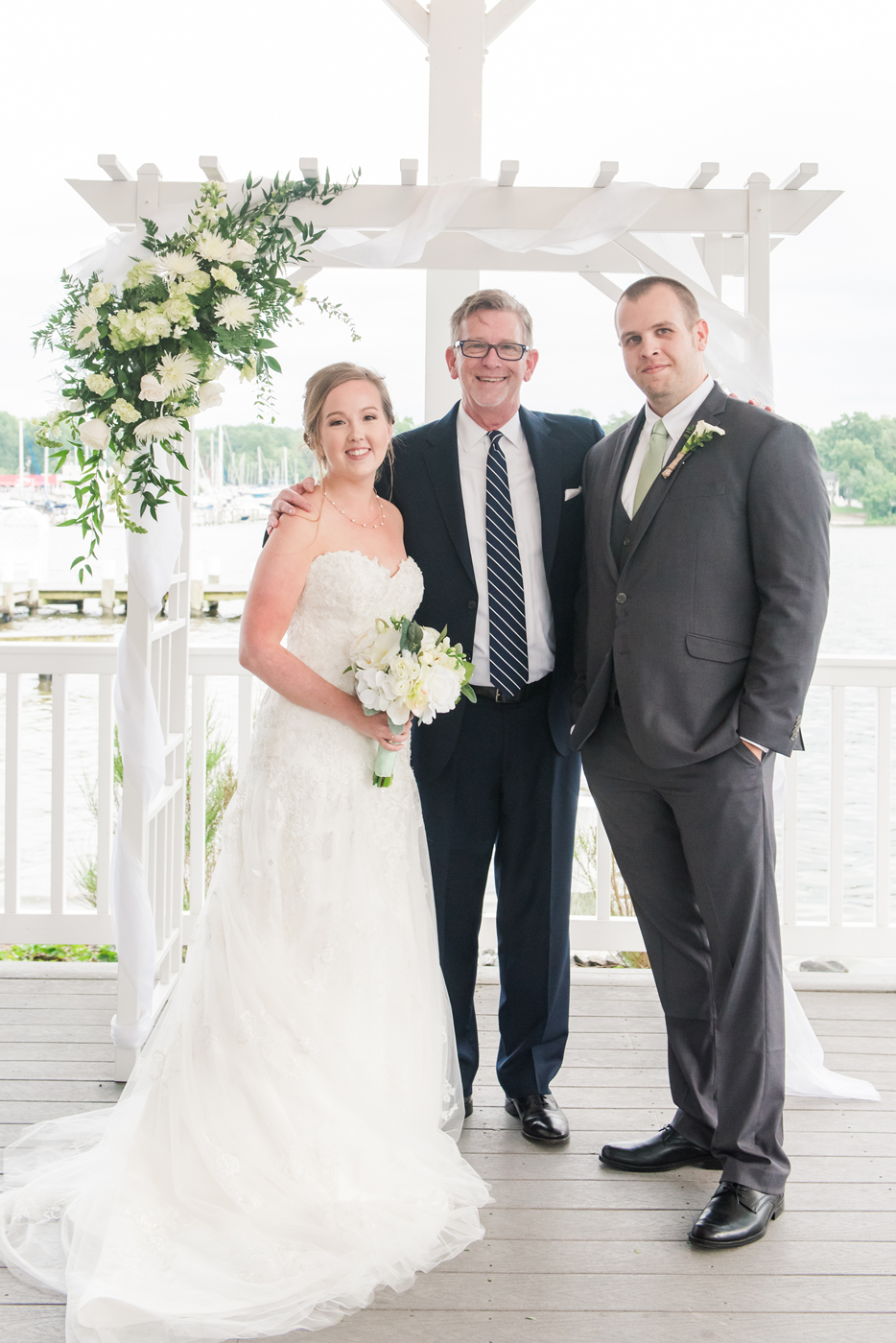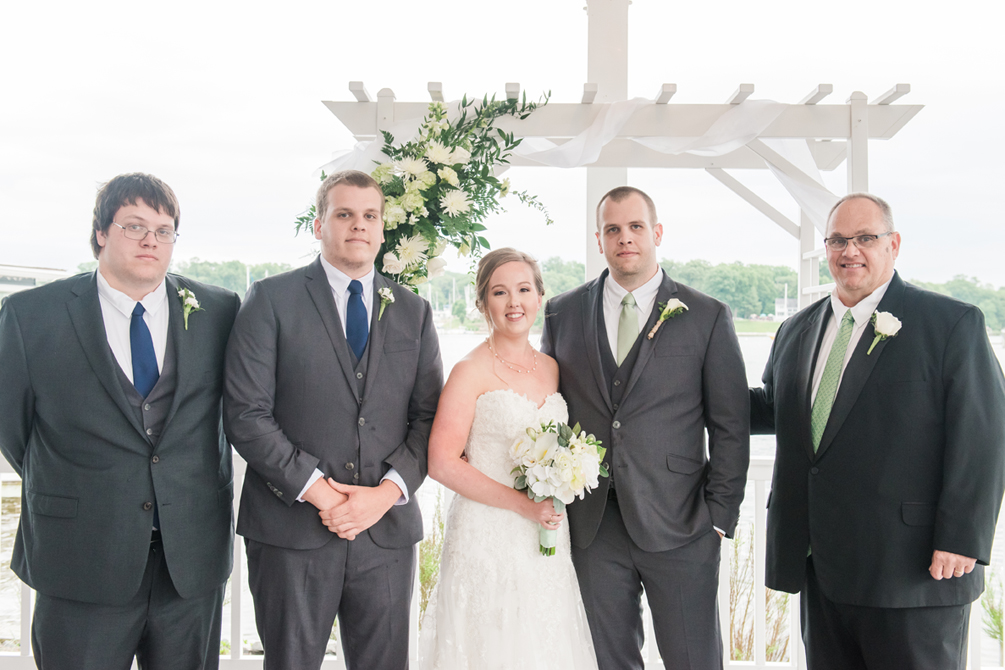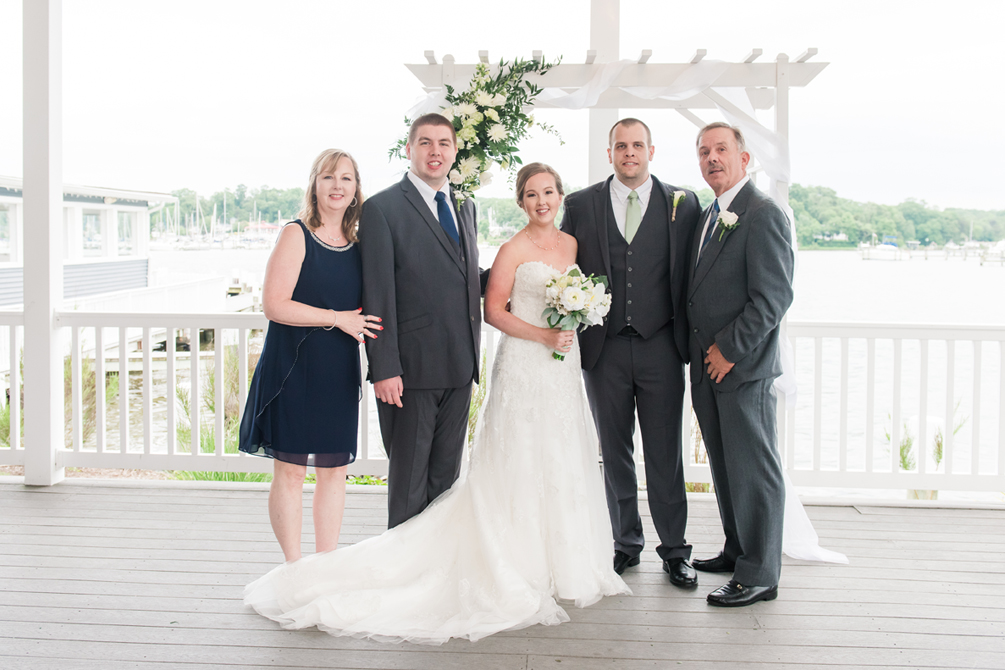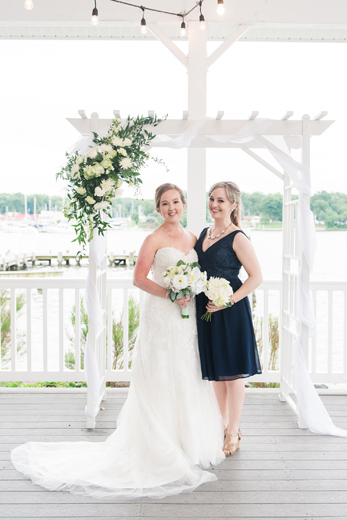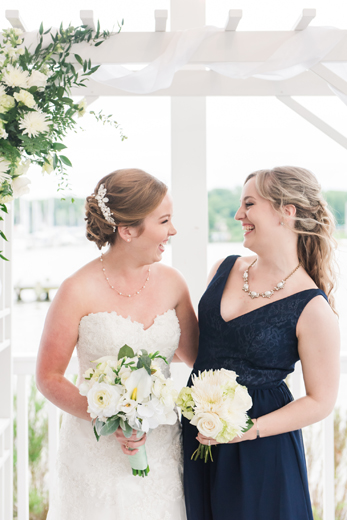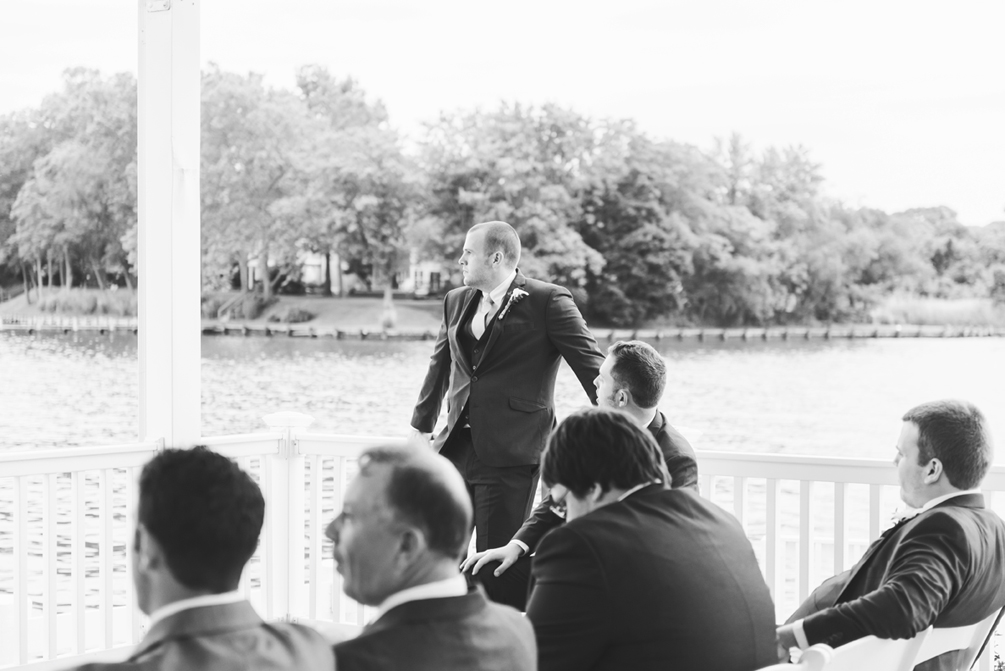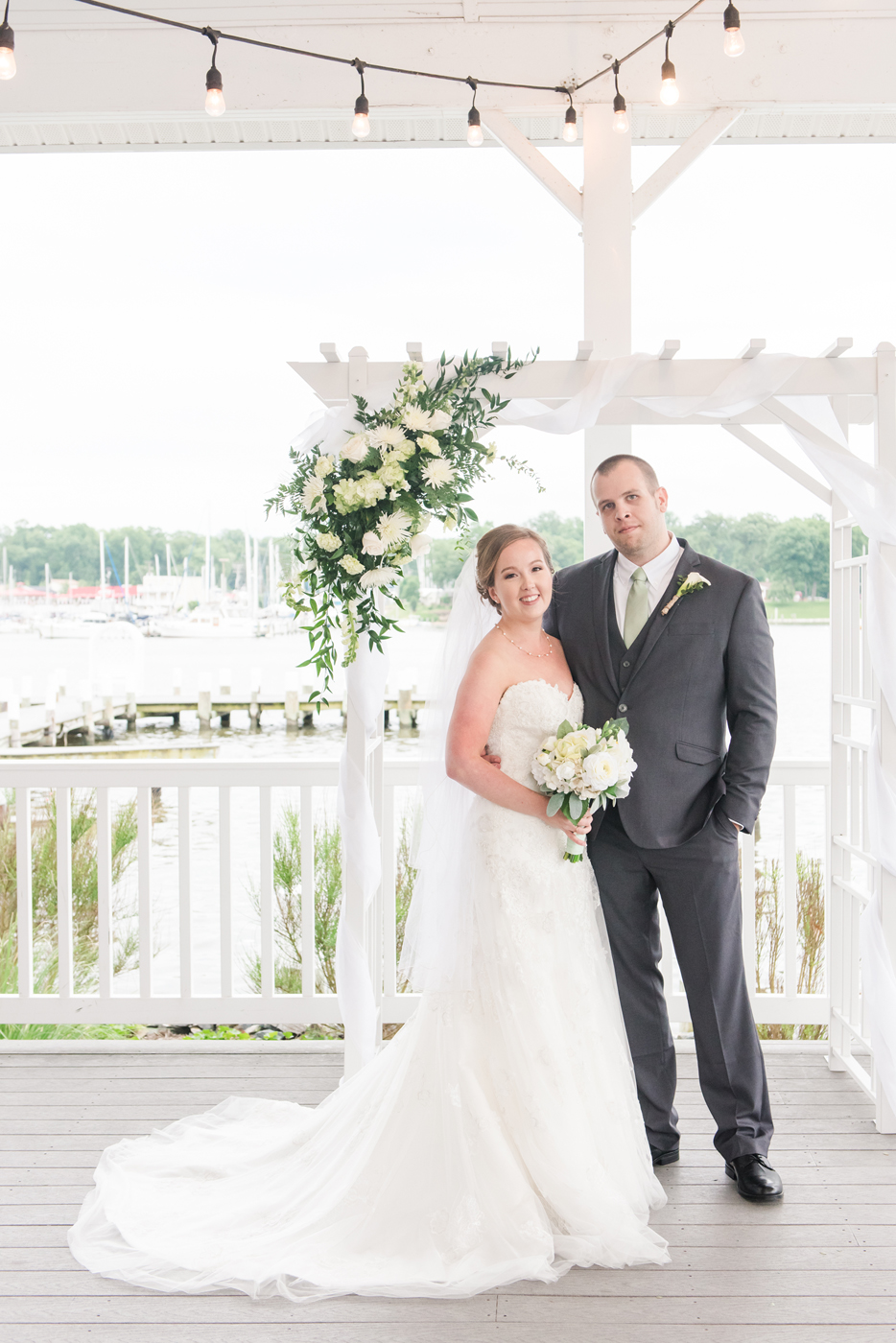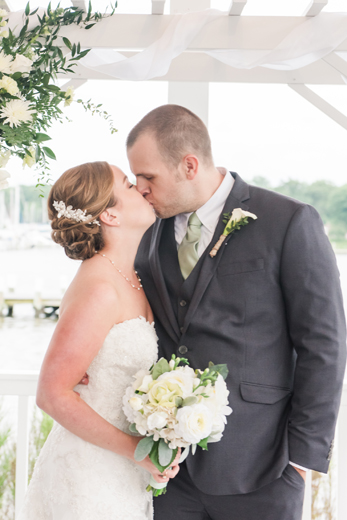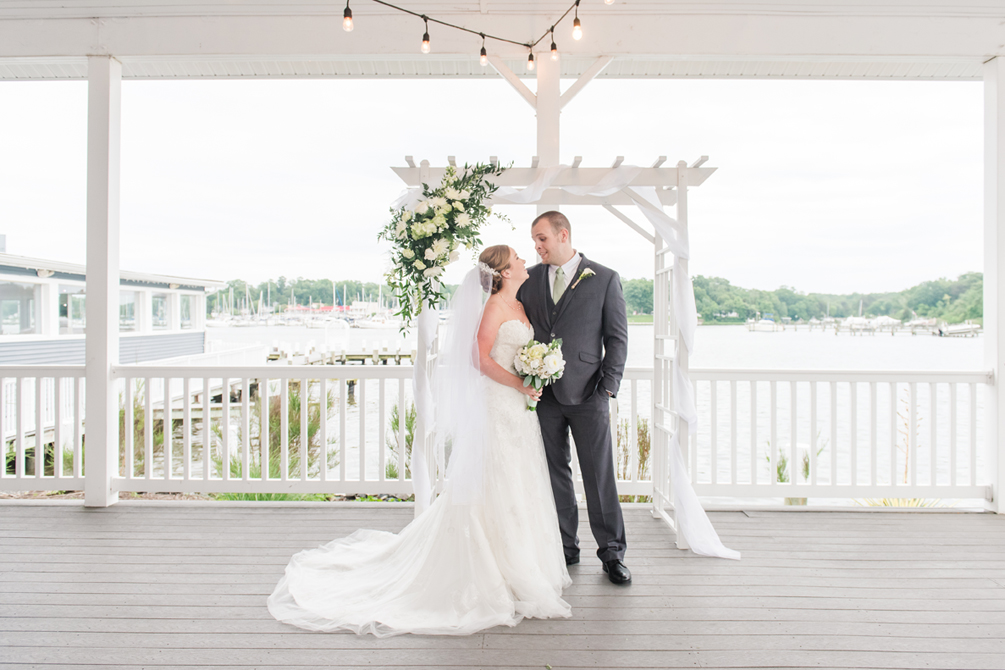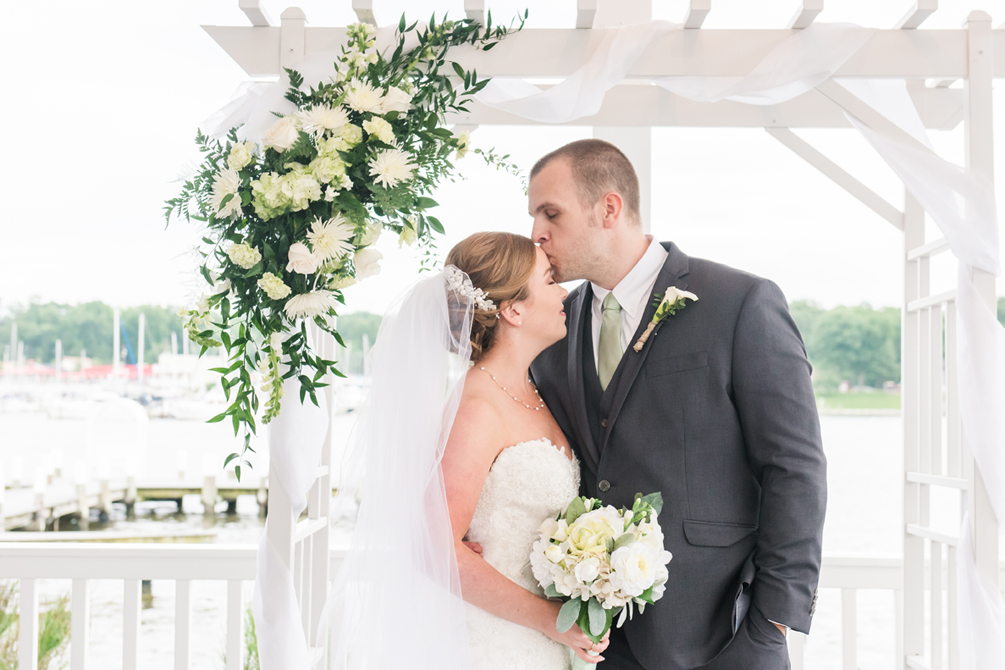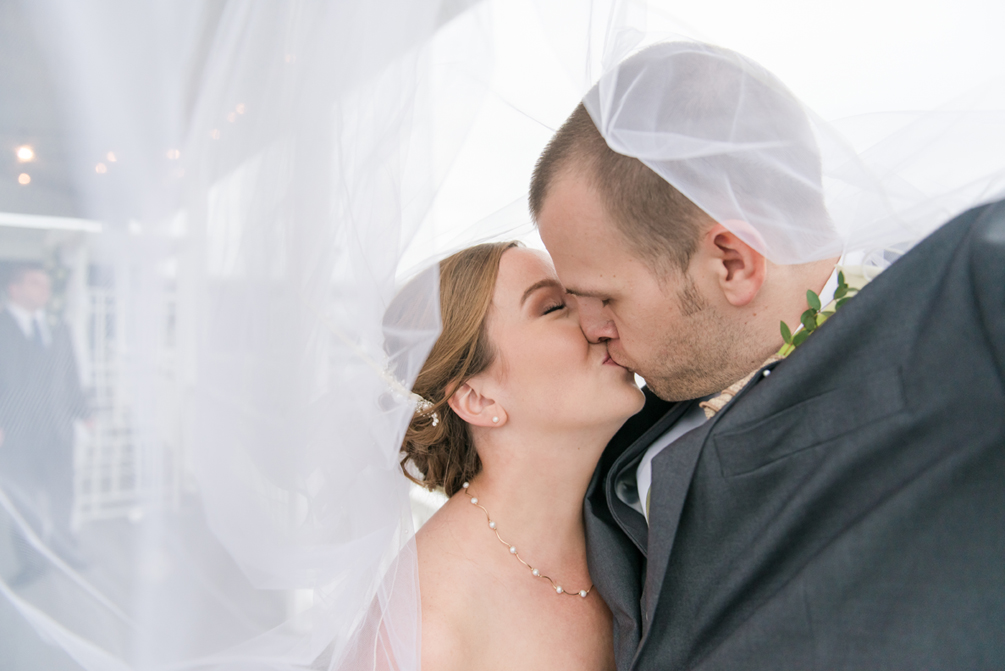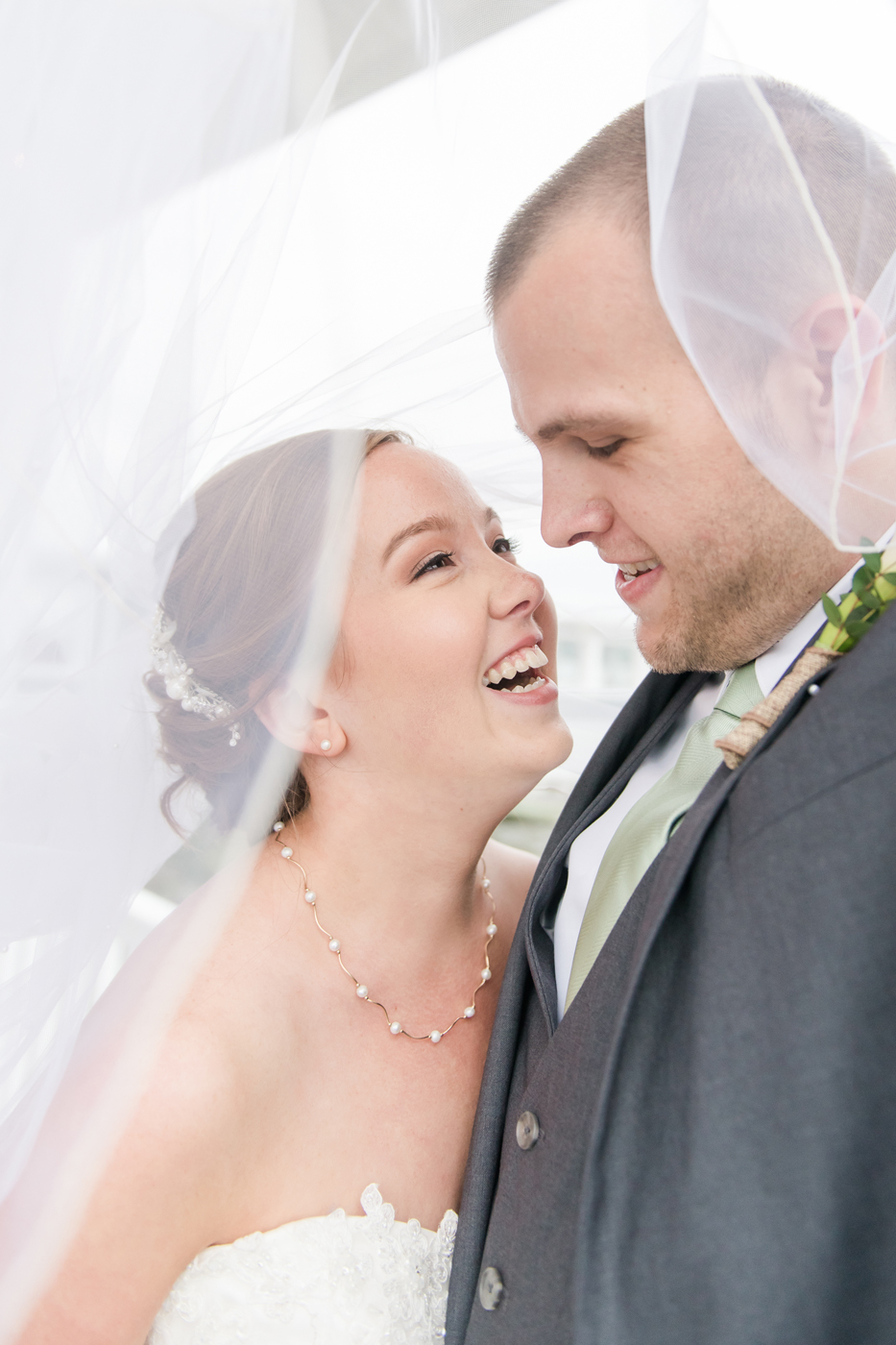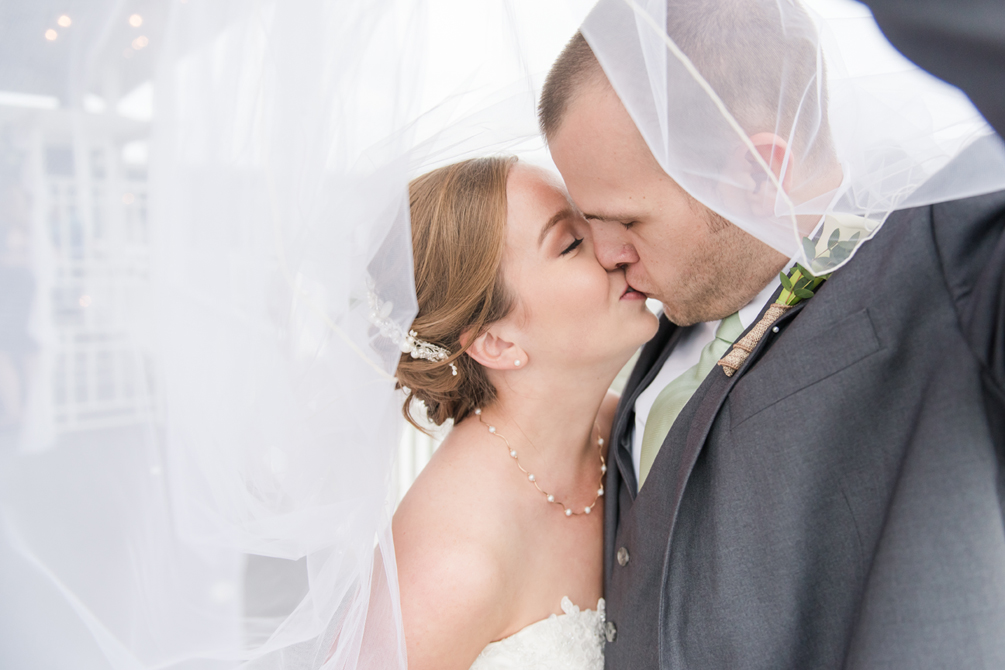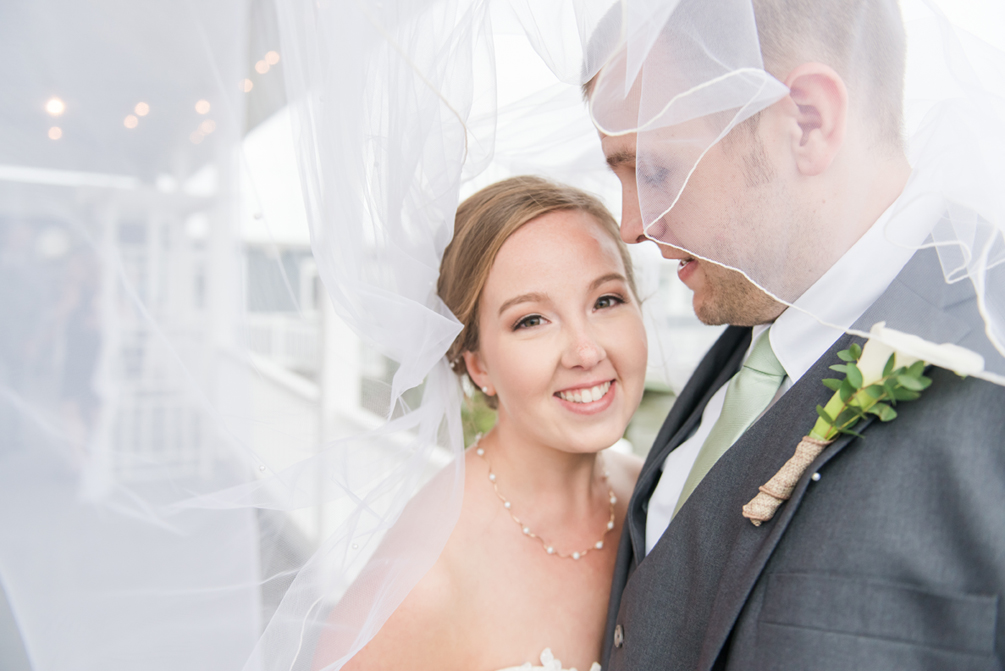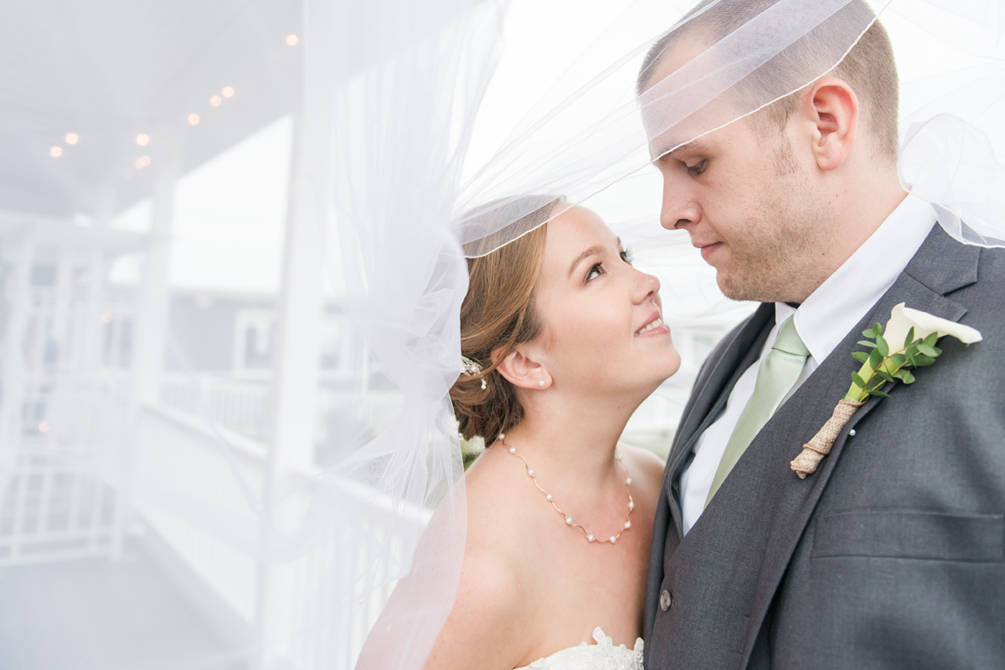 I seriously get chills looking at these! SO much happiness! Kristen & Chad you two are adorable. I'm so happy for you both!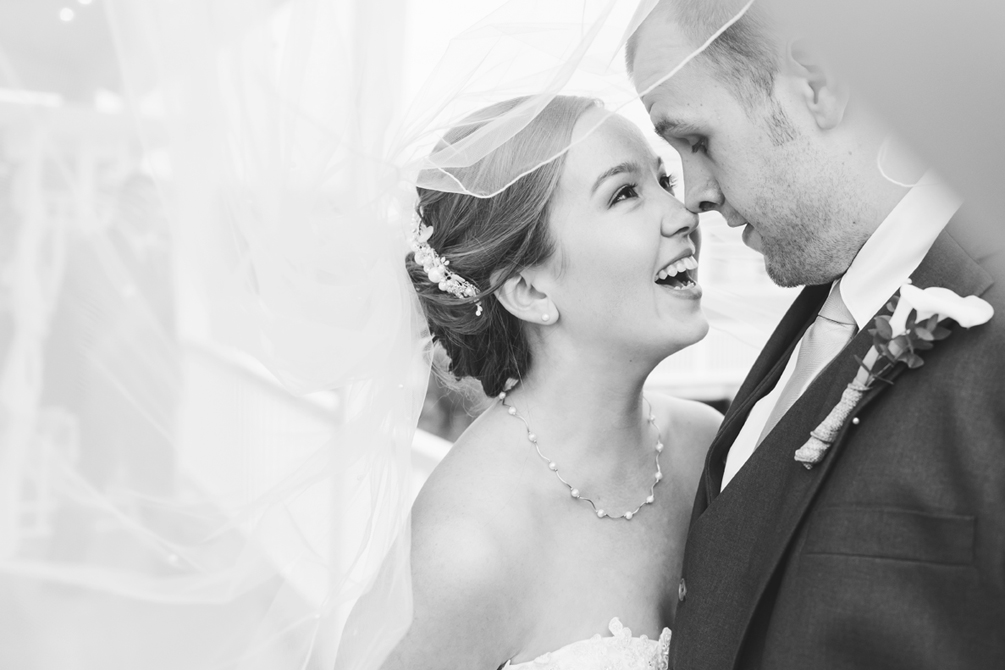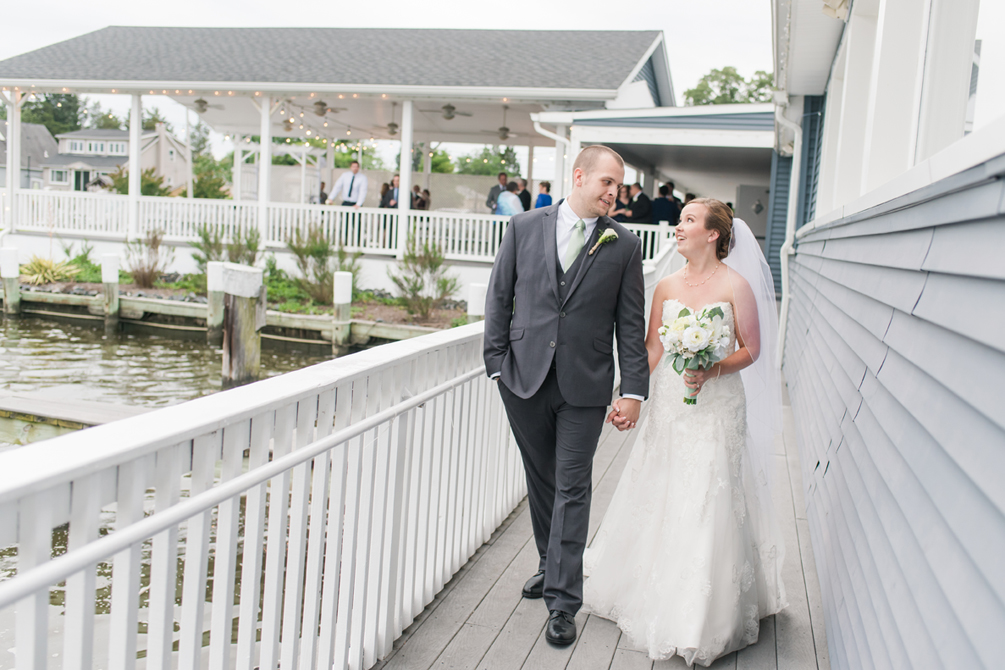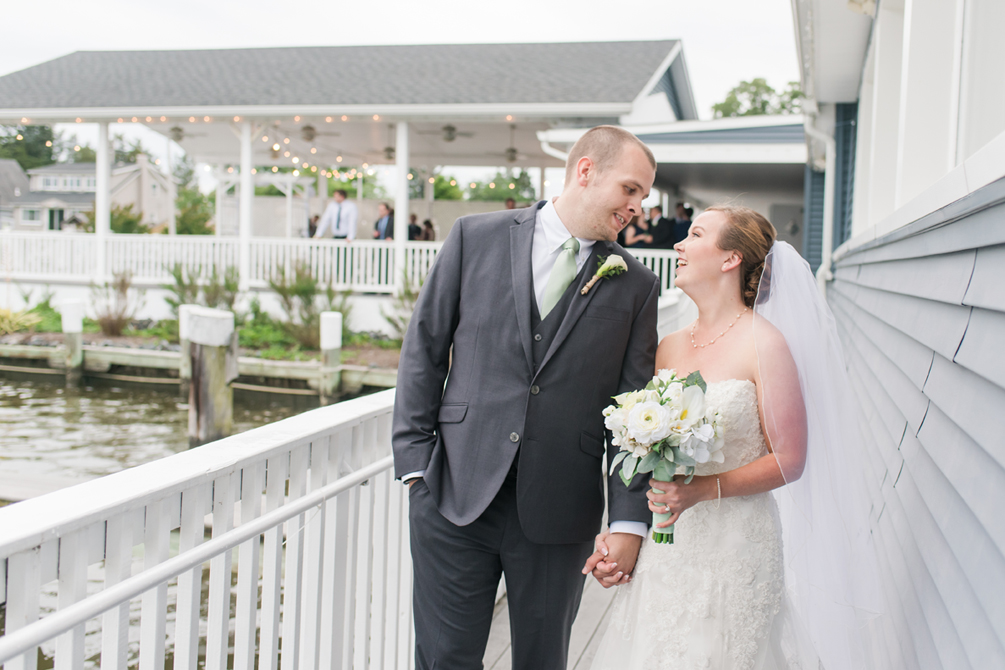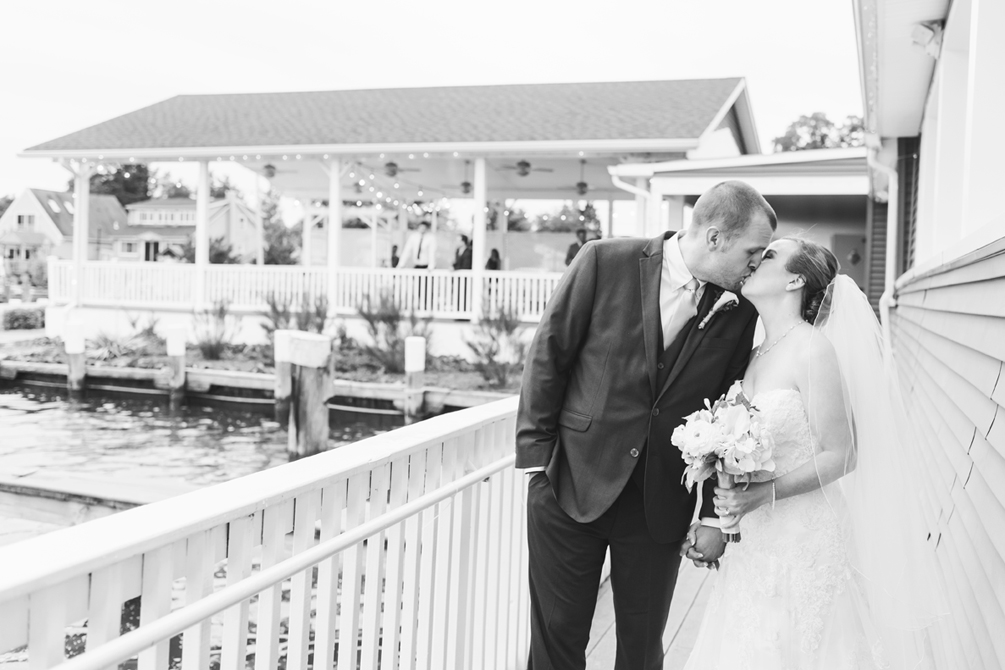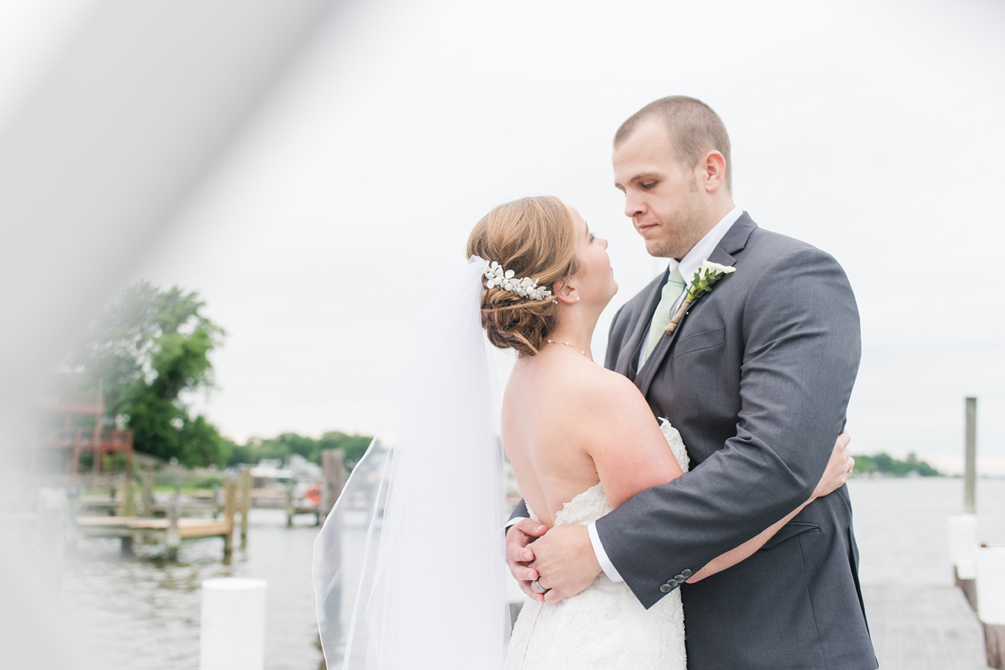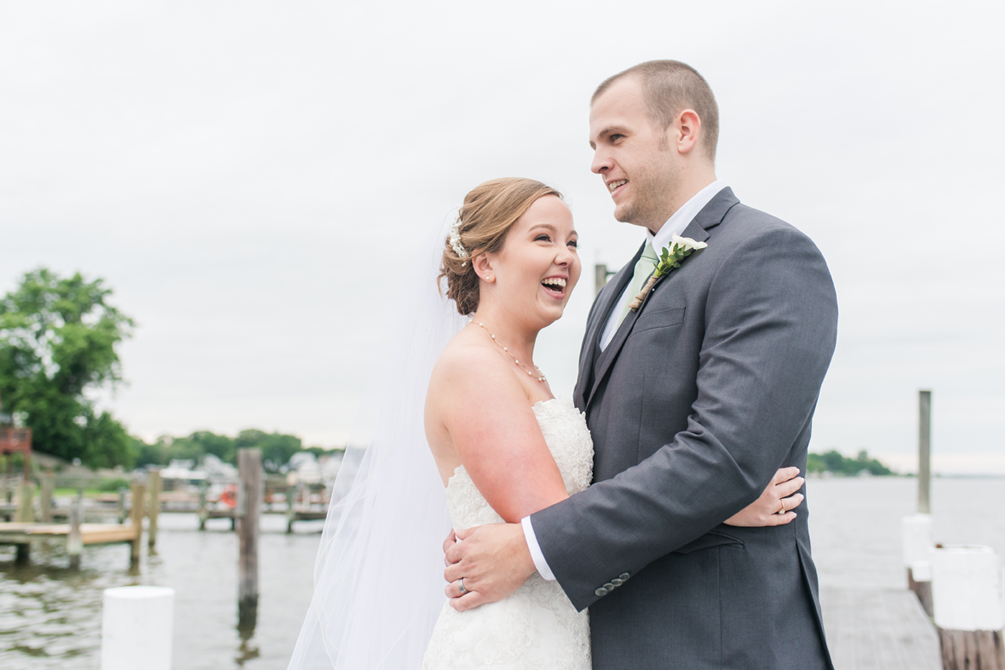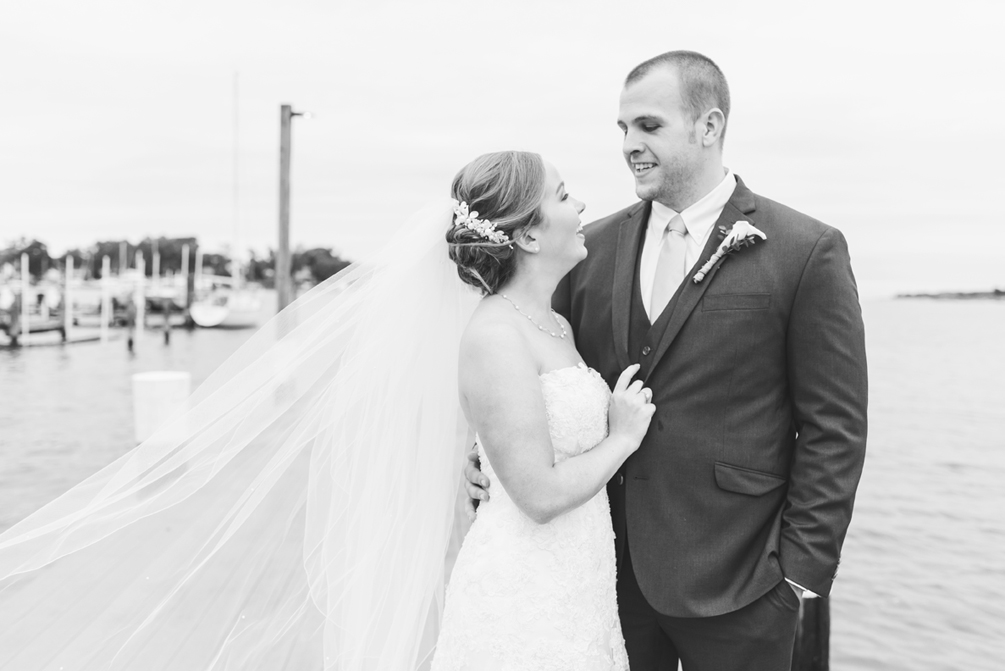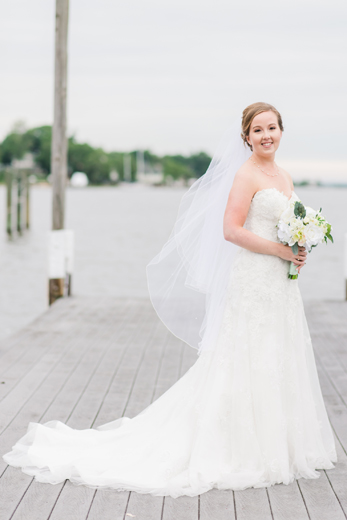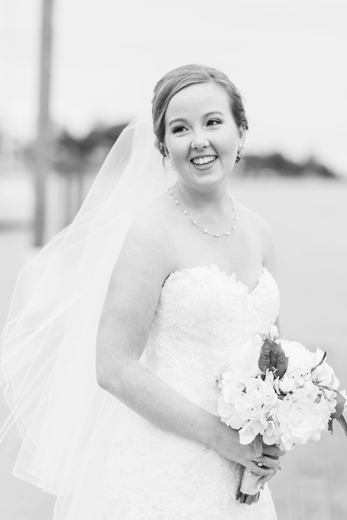 Oh my gosh Kristen you are such a stunning bride!!!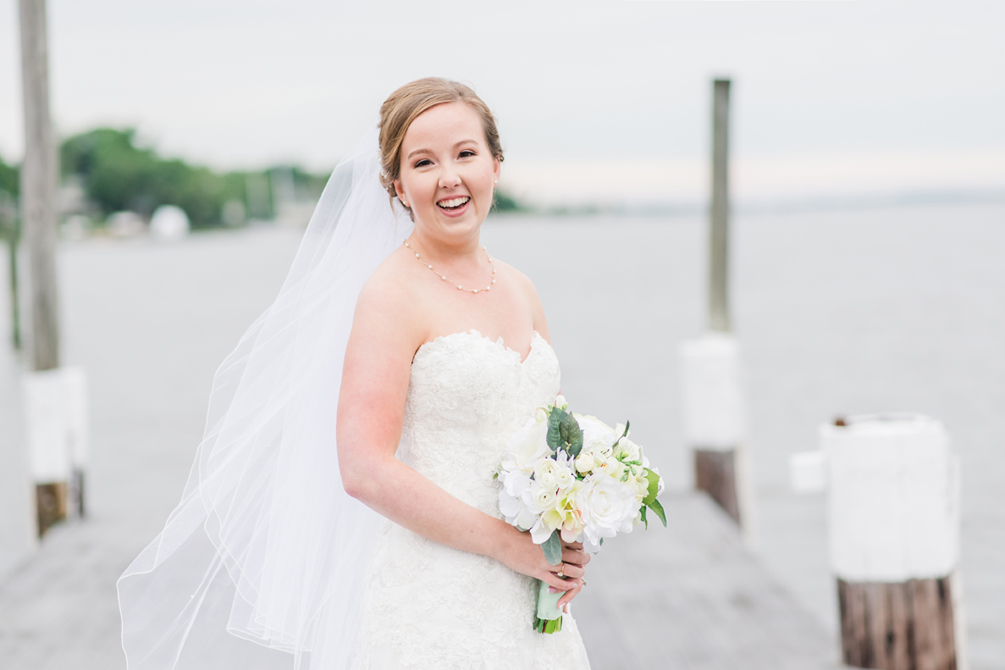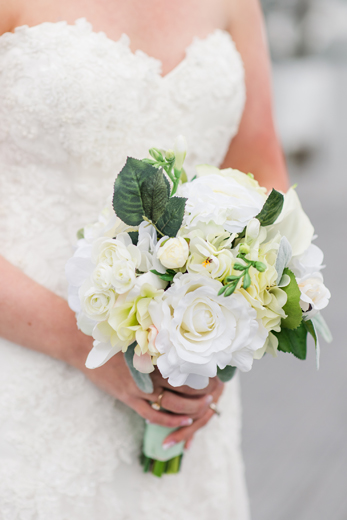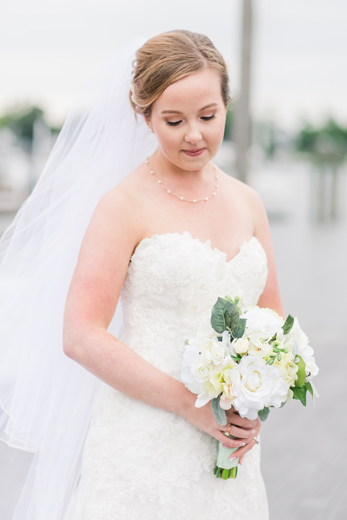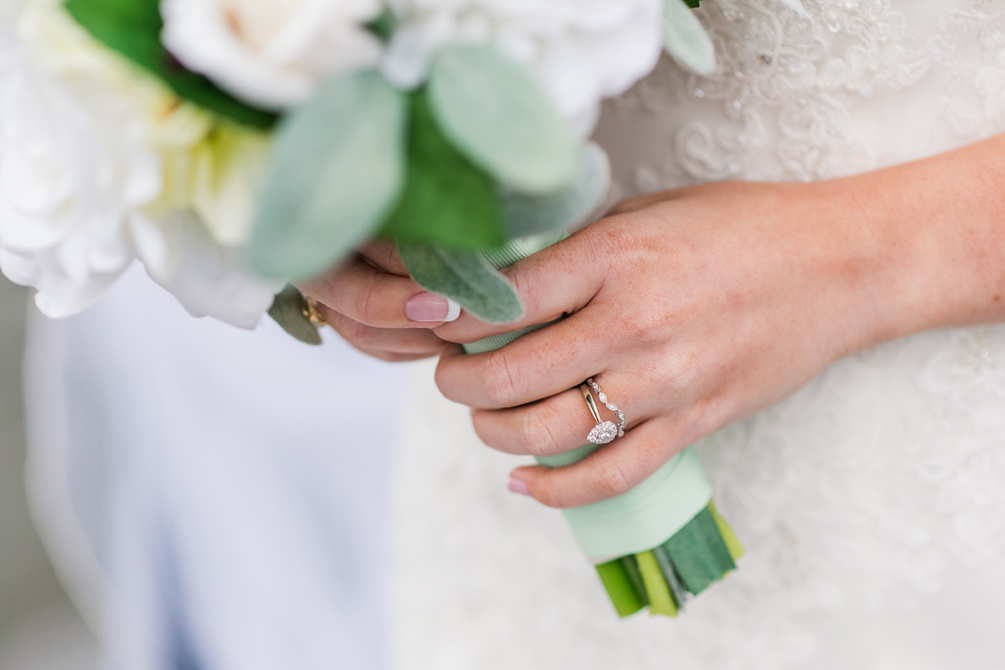 LOVE the rings together!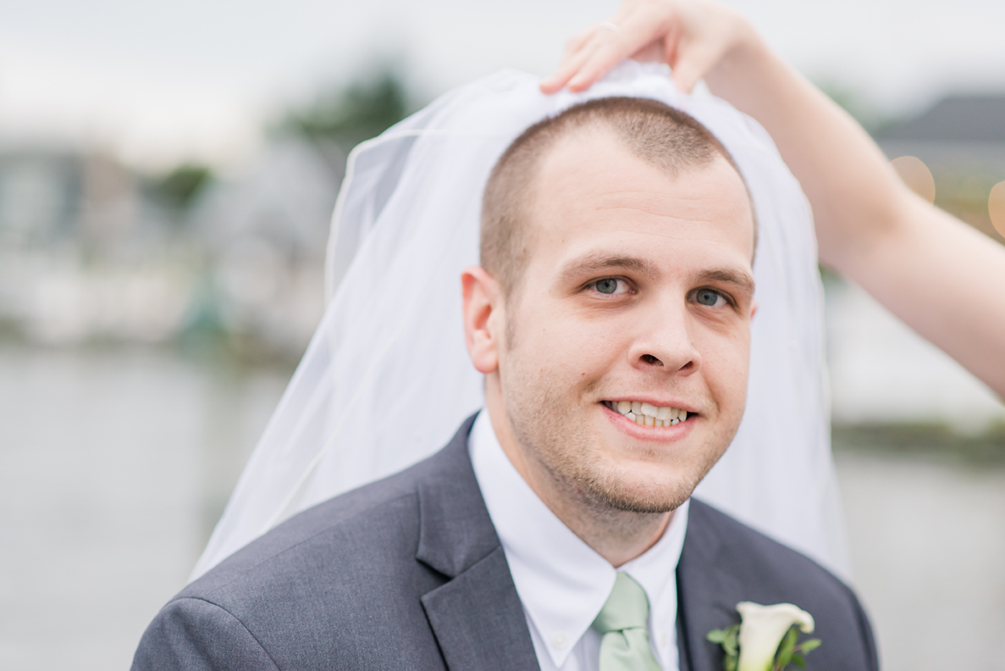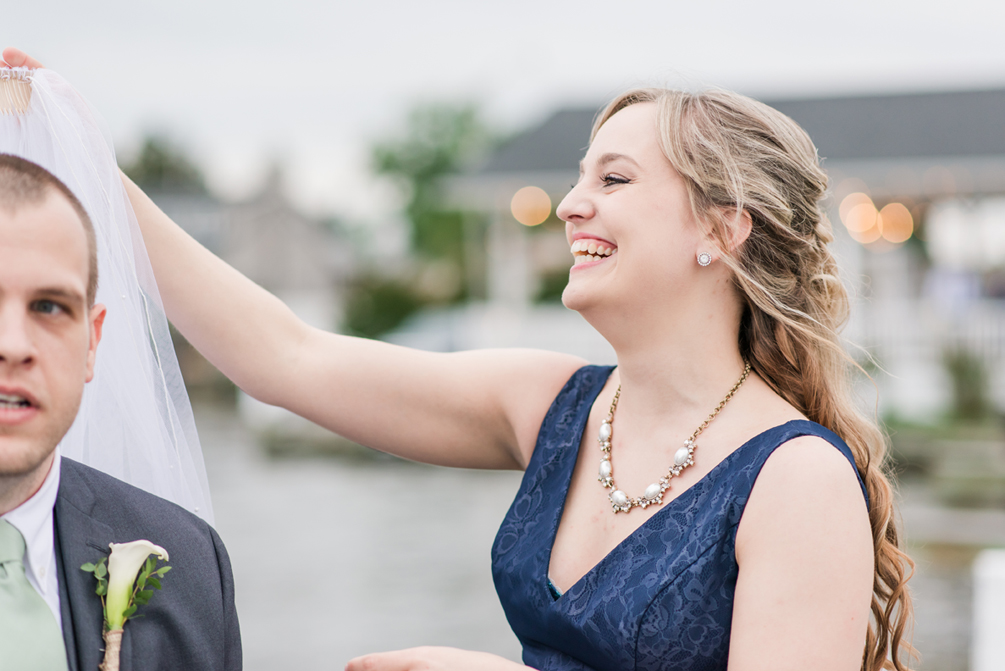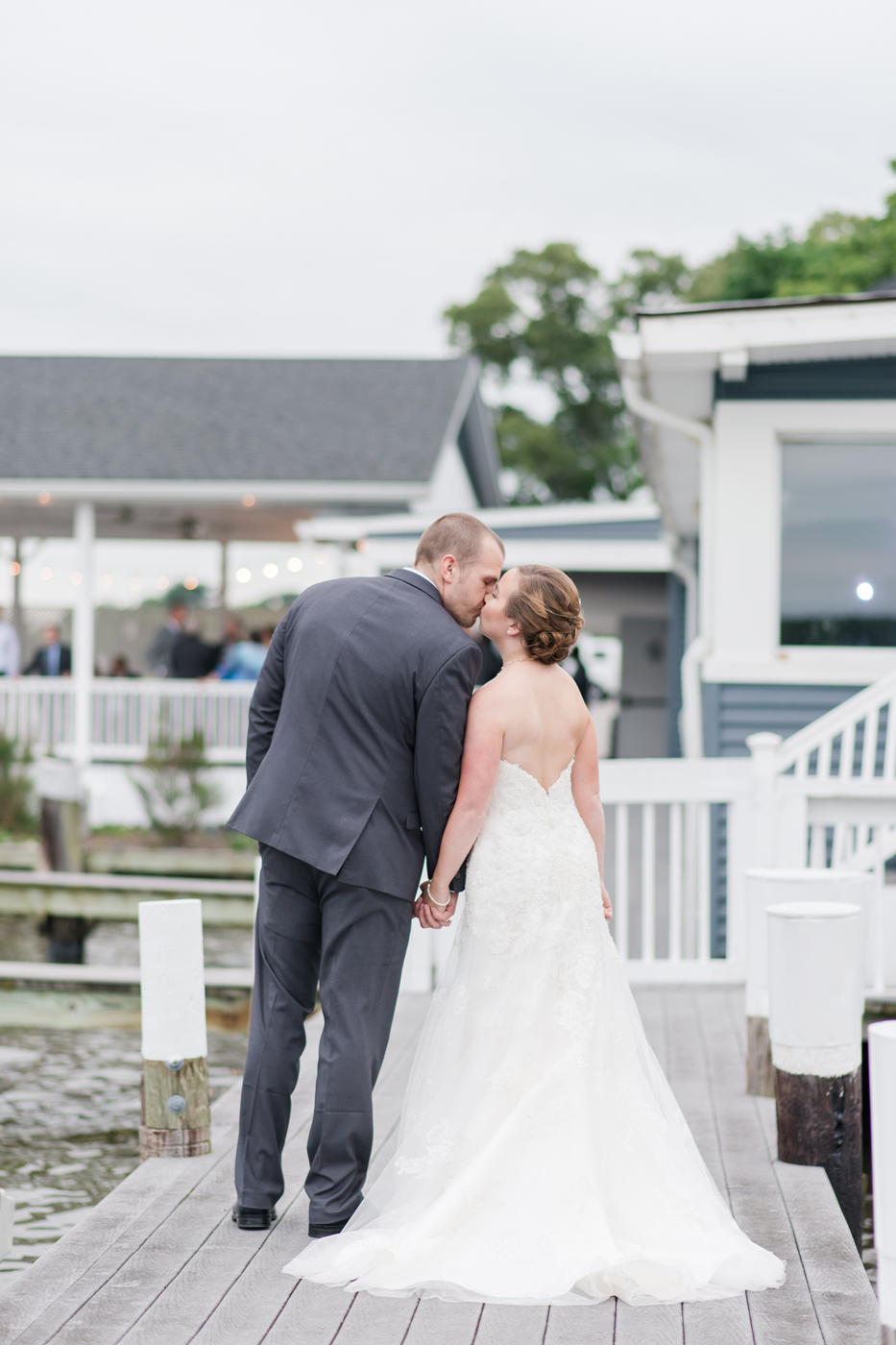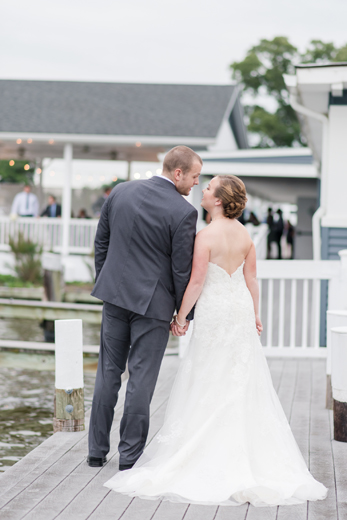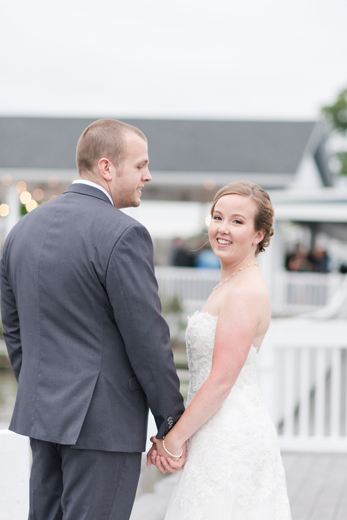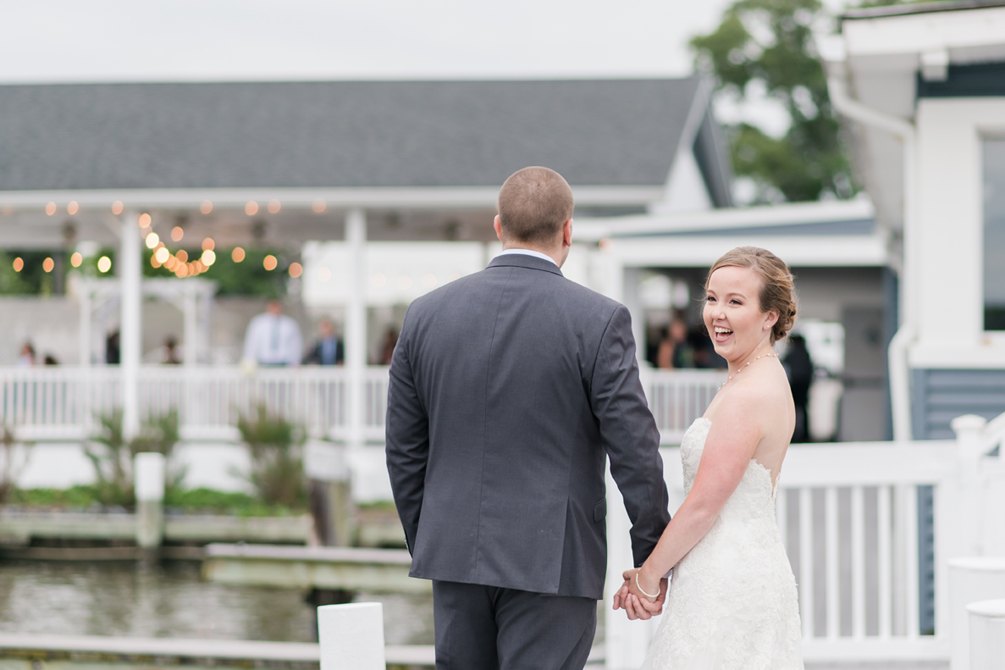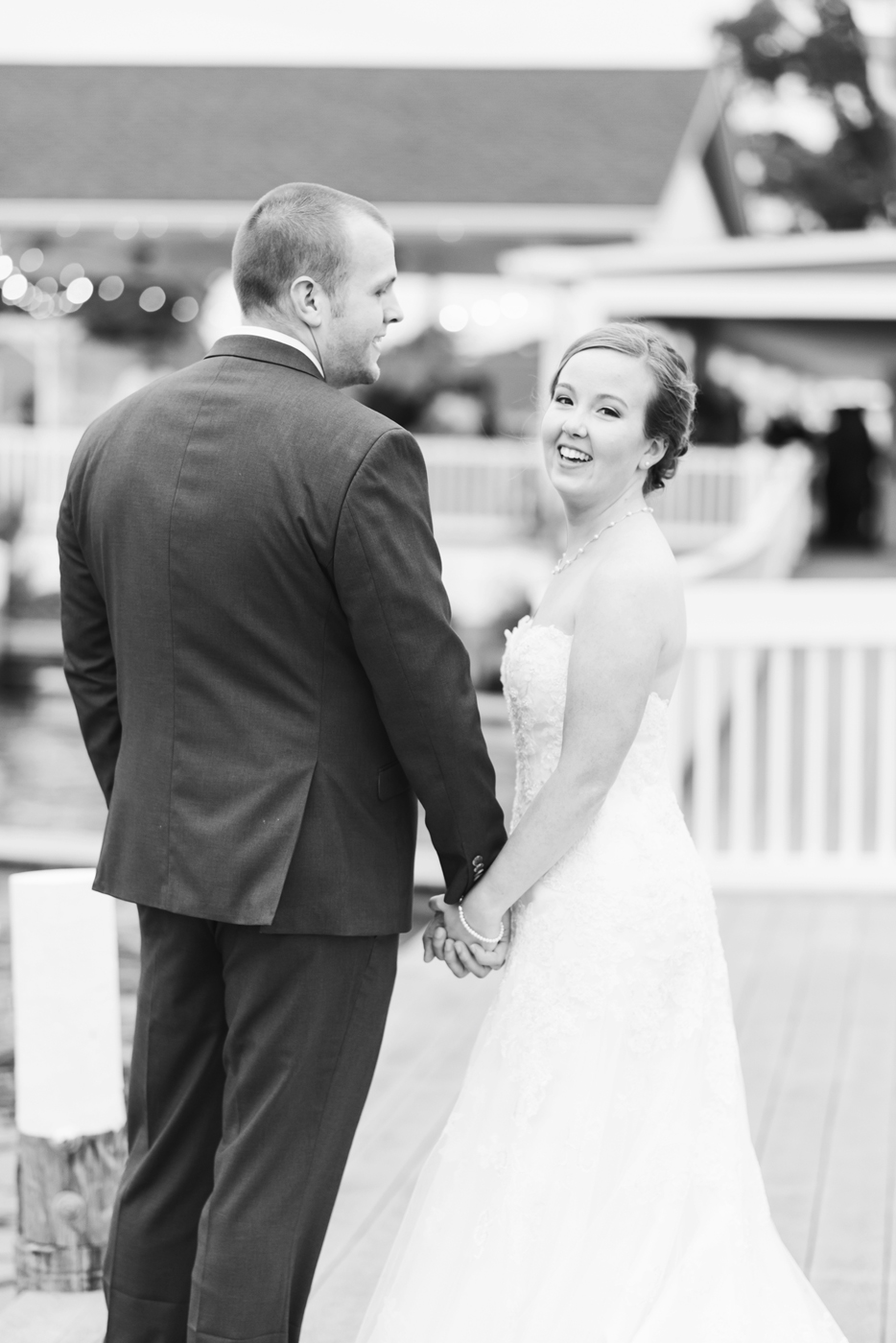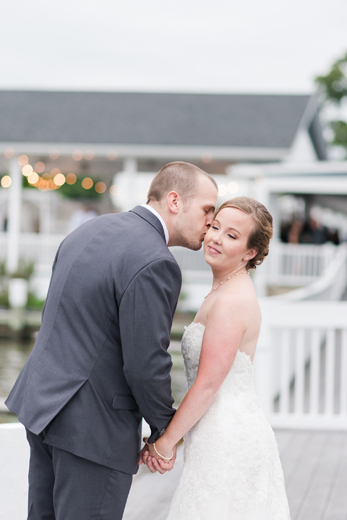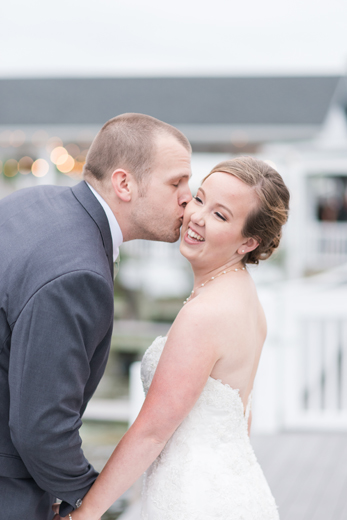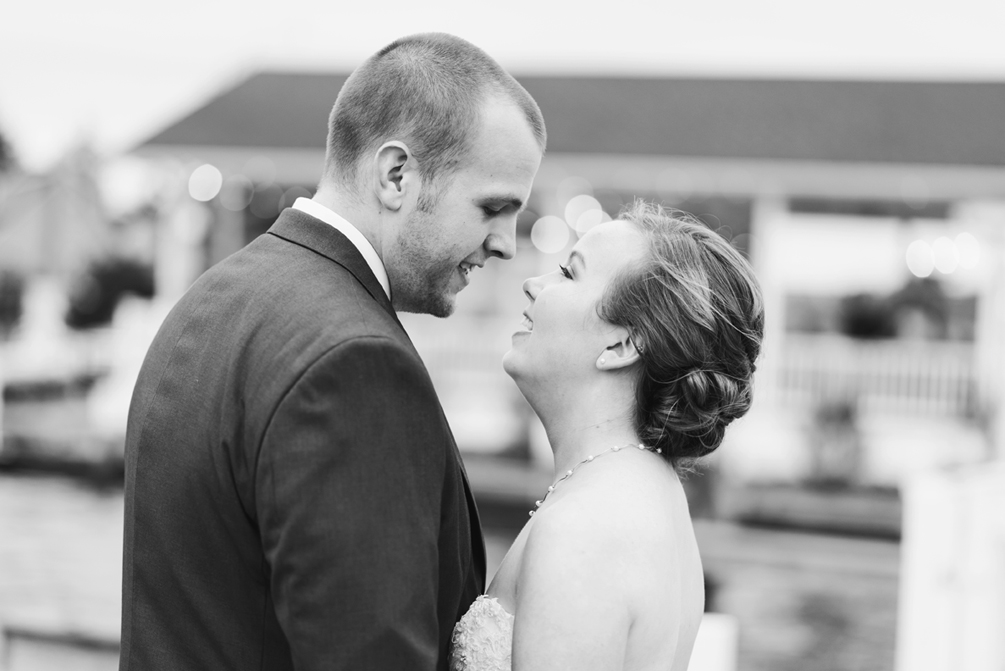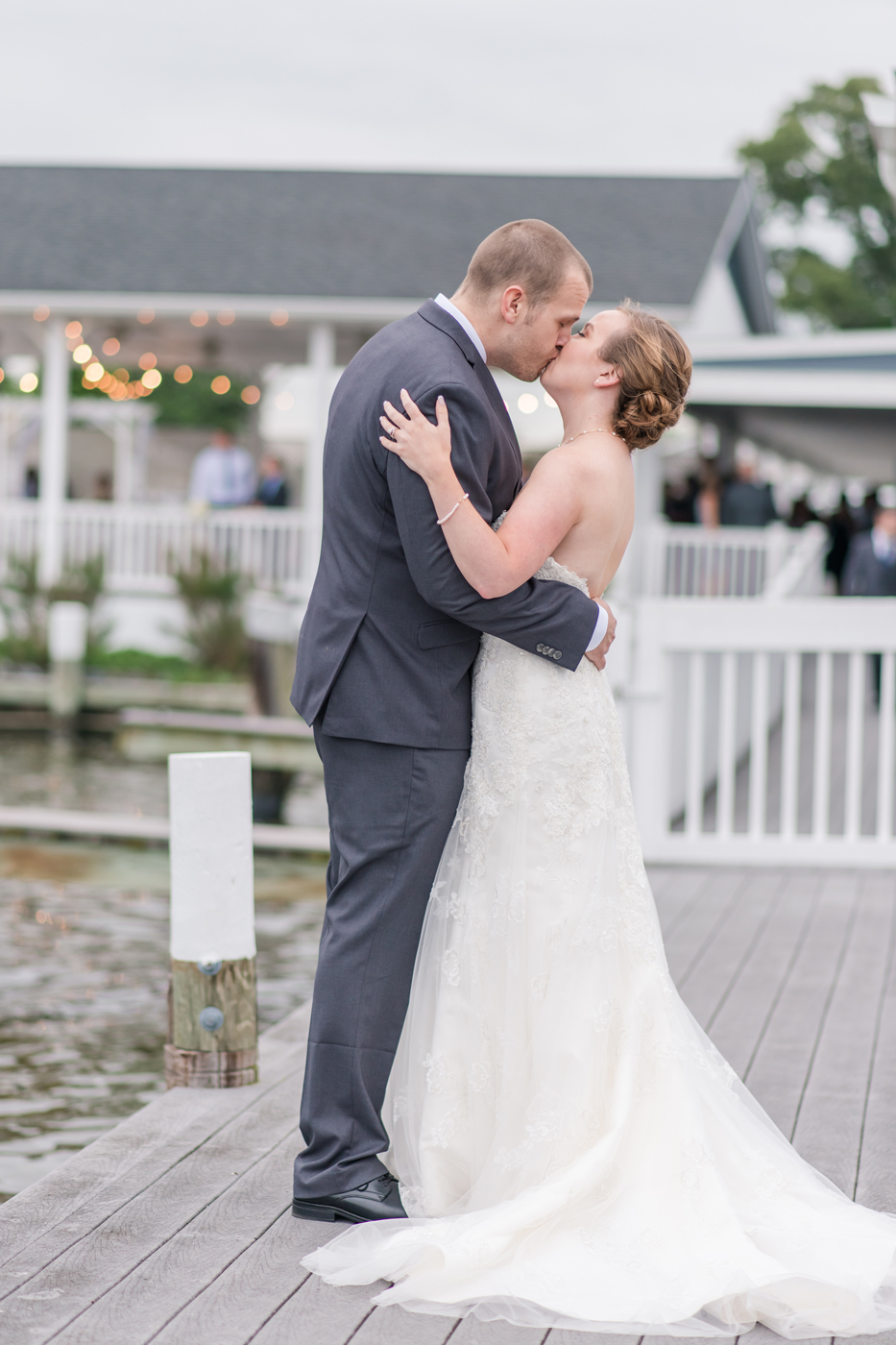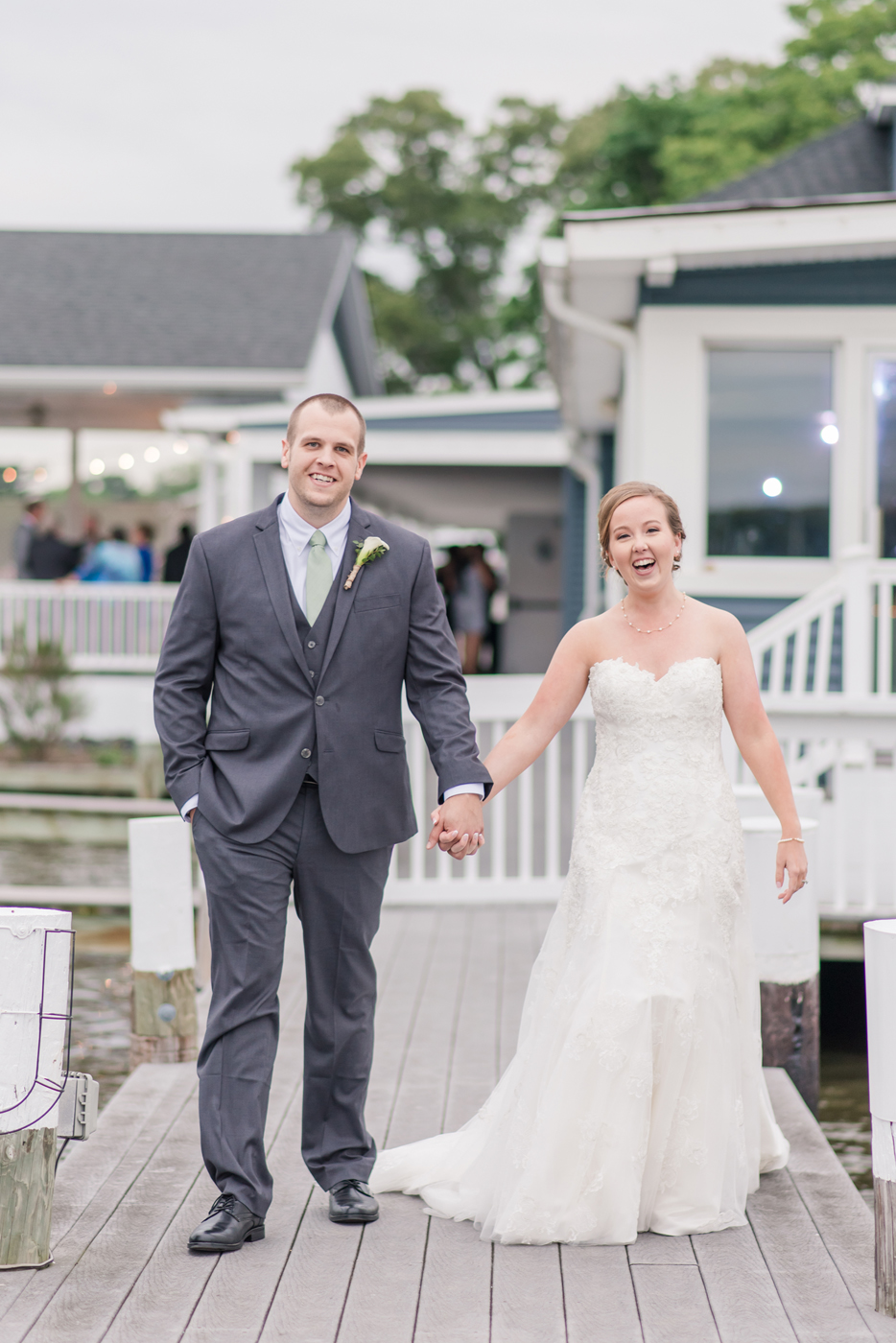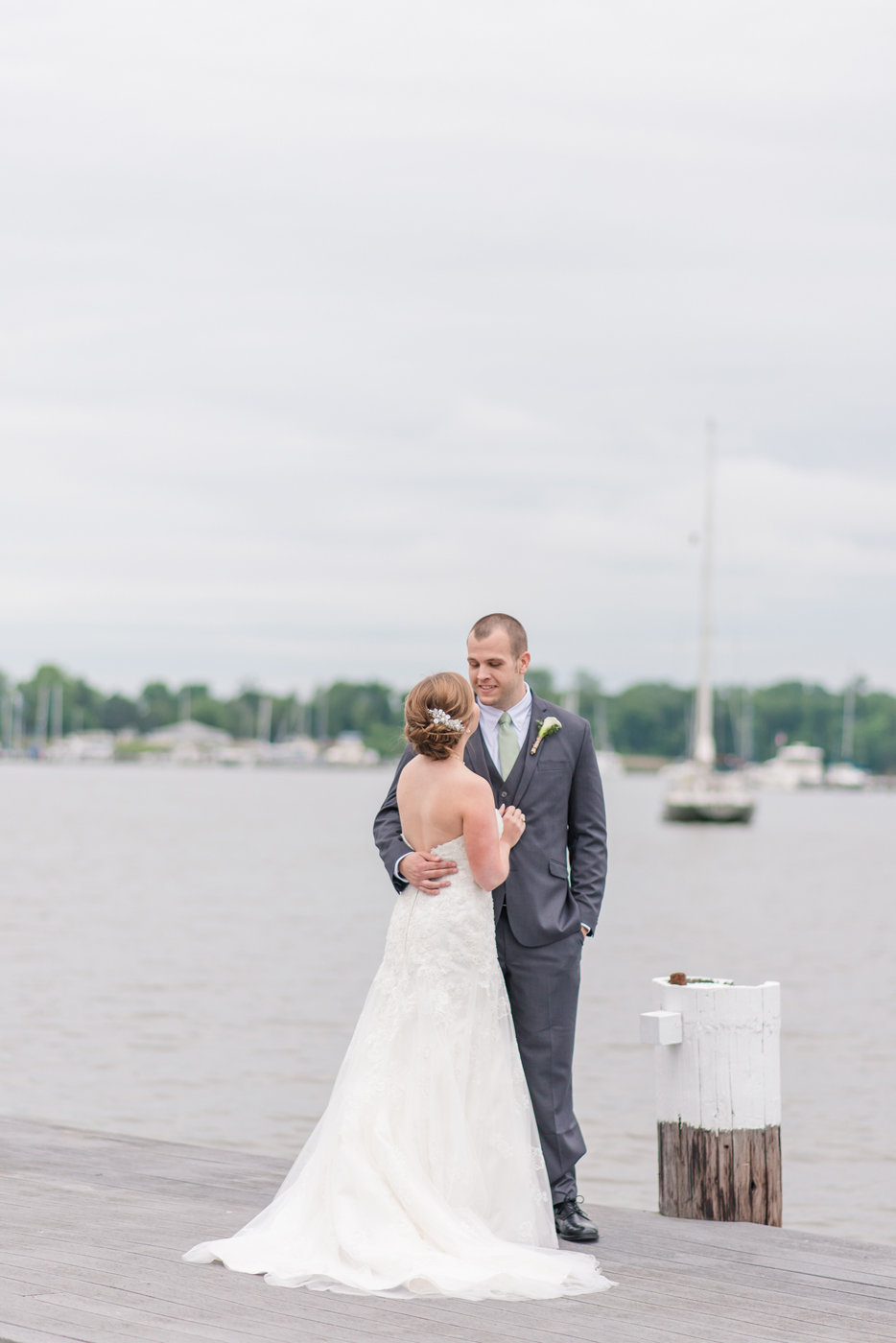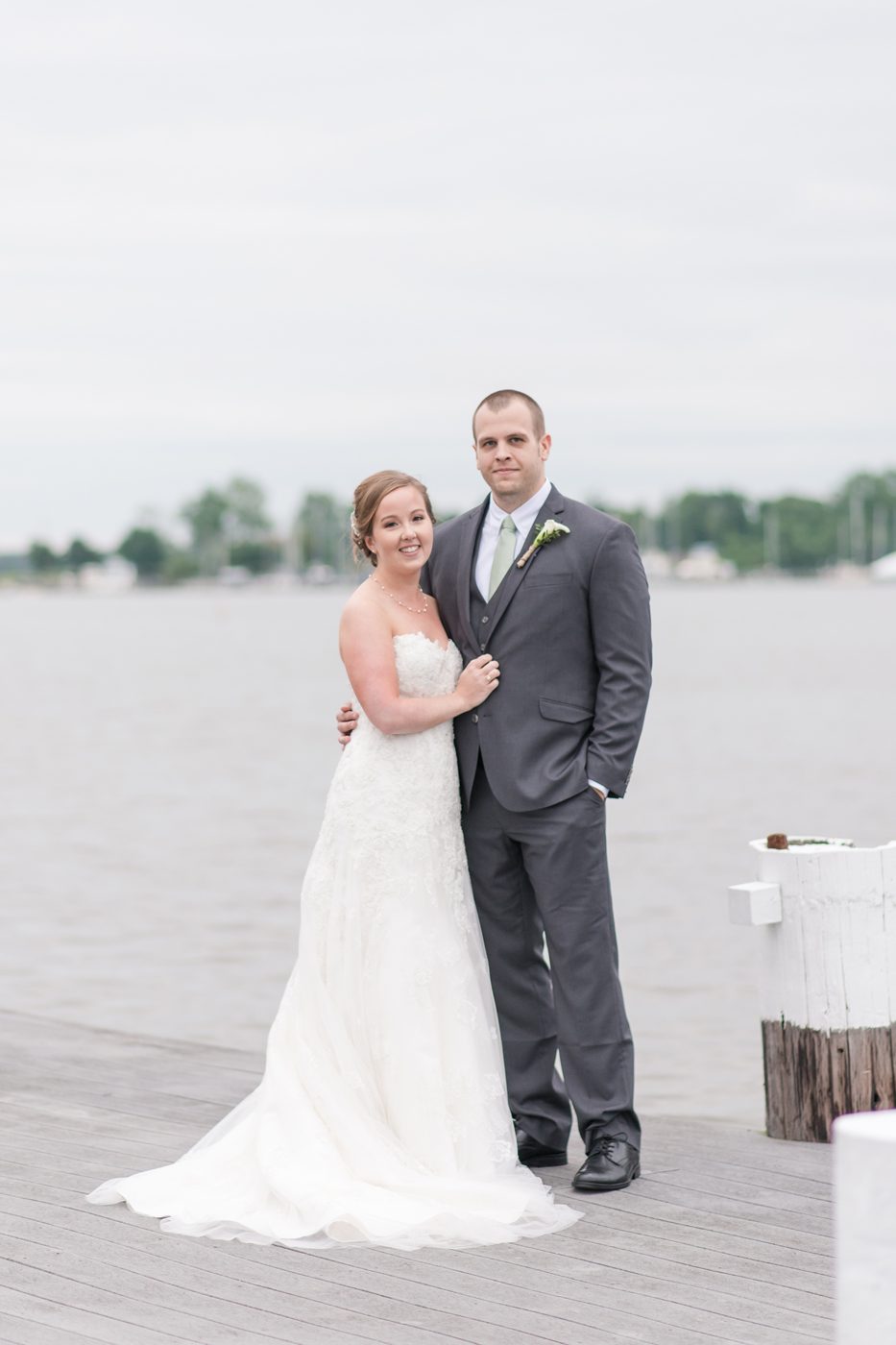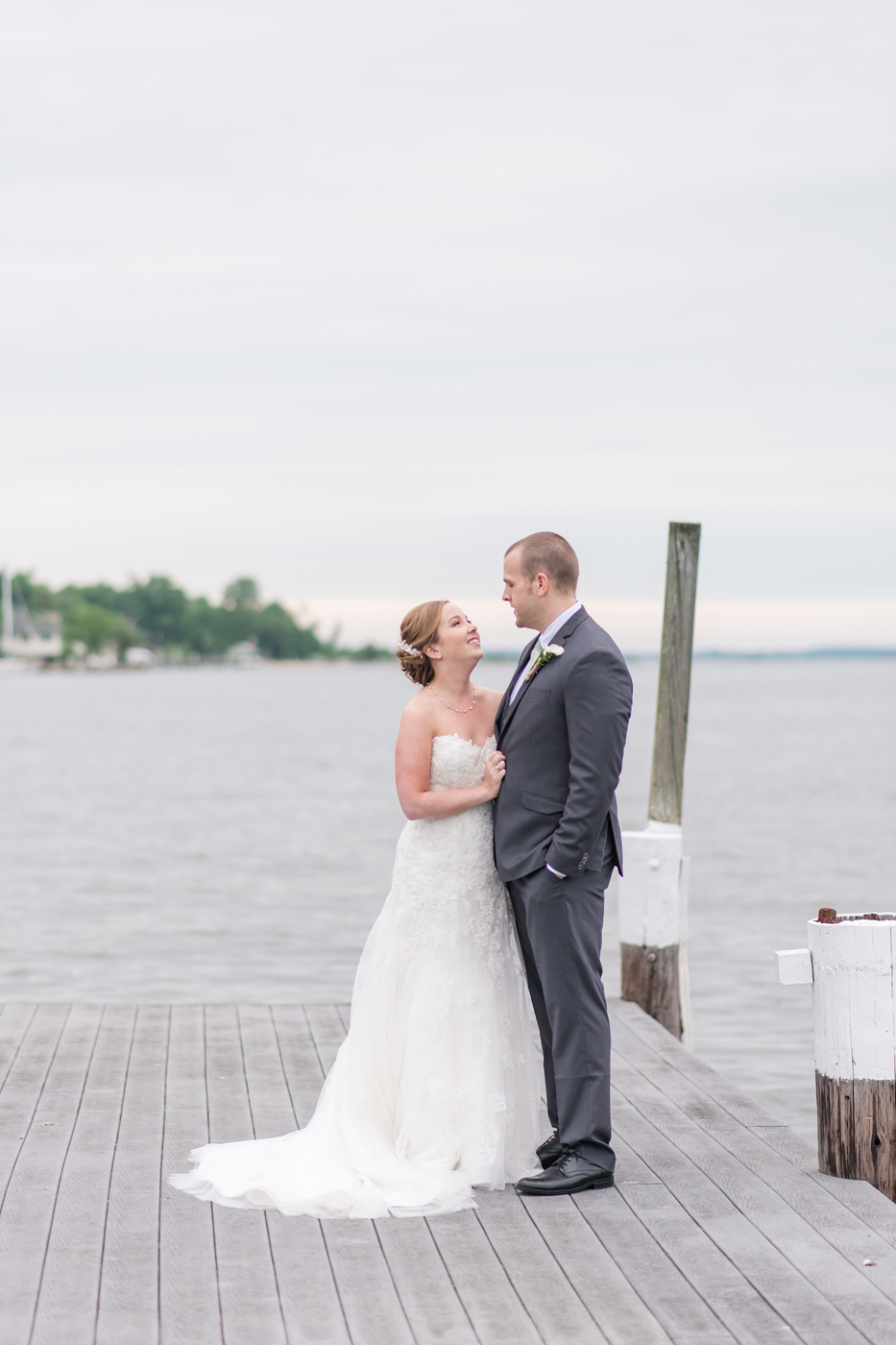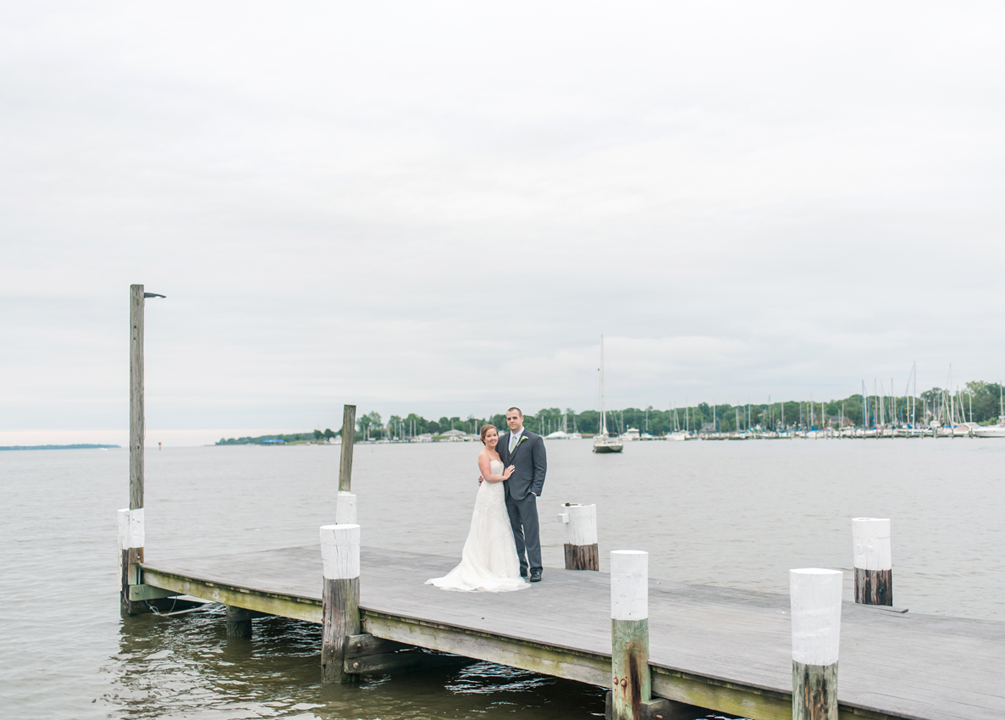 Soooo full disclosure and a funny story… in that photo above you can see the resting place of my 85 mm lens! Whoops. Note to all photographers shooting on docks, despite your best efforts to be careful and thus set your bag down, make sure your bag isn't over-stuffed, causing one to roll out, hit the dock, and plop into the water!!! ACK. I have to say, I'm pretty glad that at least we were able to get photos with it before it left us! And sometimes all you can do is laugh because it's just so crazy!! (And in the scheme of things, not going to impact the rest of the party!) But also, when I say that Kristen's parents are the sweetest they really are. They went BACK to Anchor Inn after the wedding to try to find it! Oh my gosh I was so overwhelmed with gratitude. Apparently the water is pretty deep though and it's pretty gone, but you guys. This family is just the sweetest. So again, thank you so so so much for your kindness!!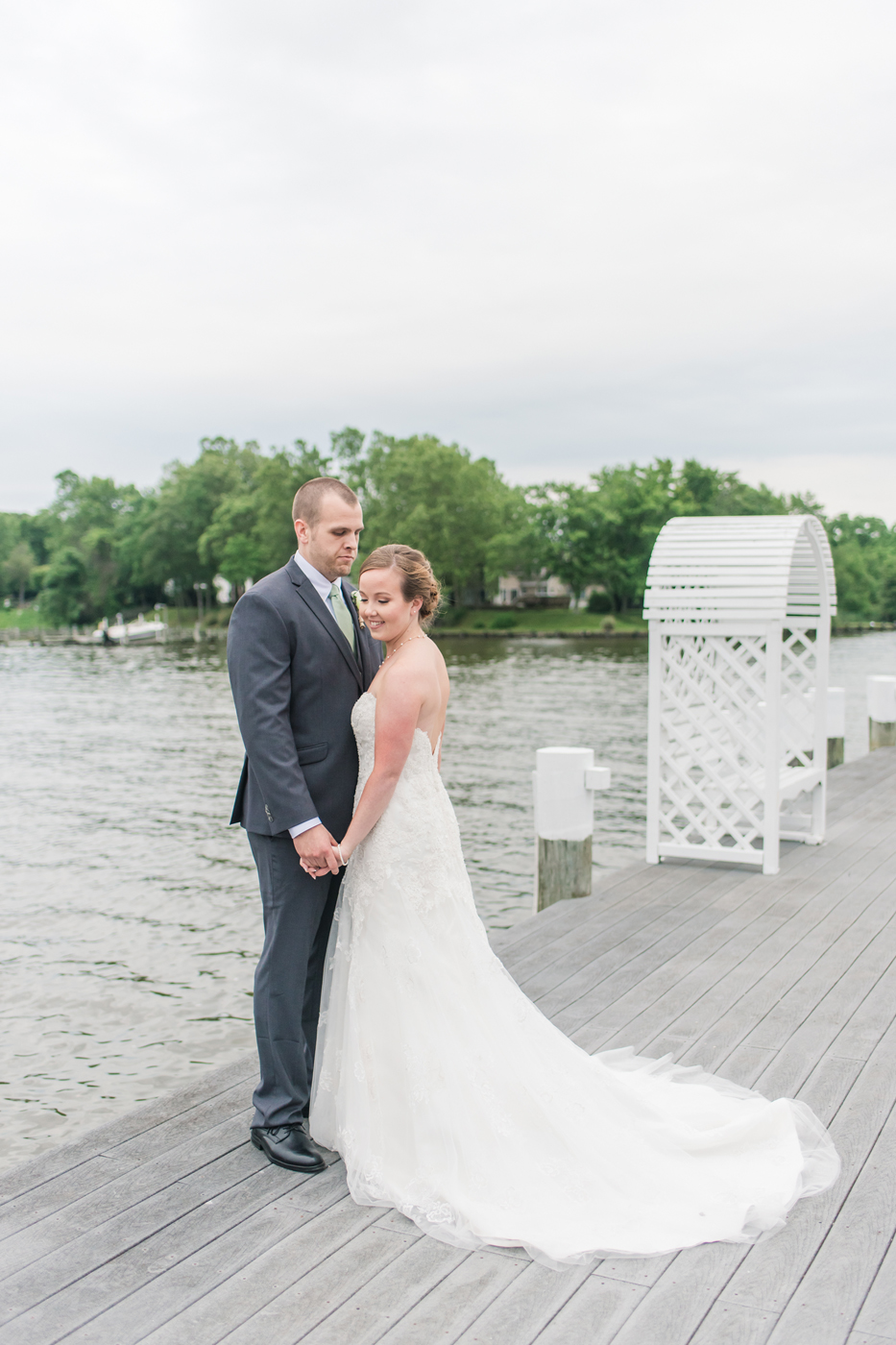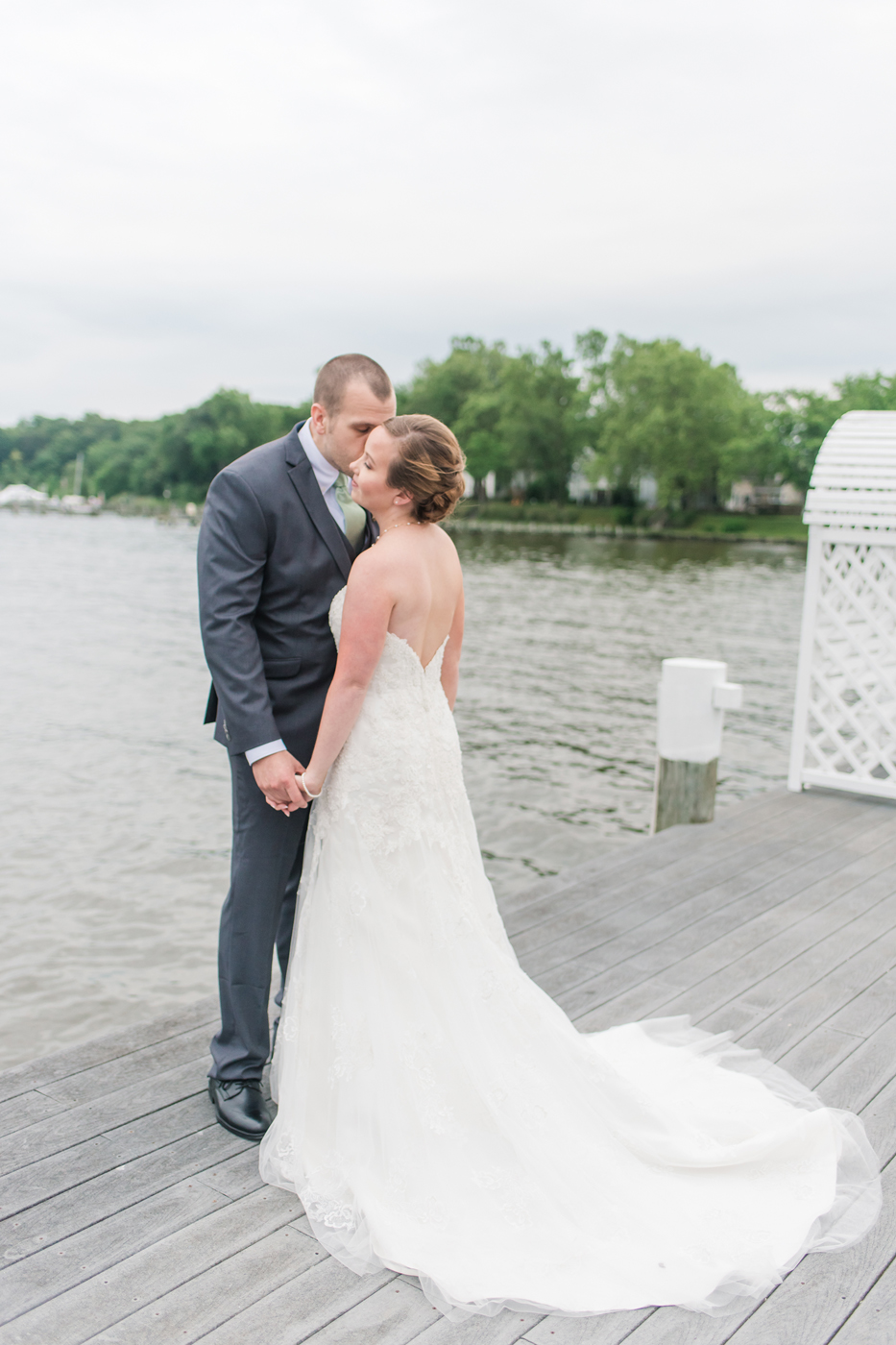 So gorgeous. You two are so cute!!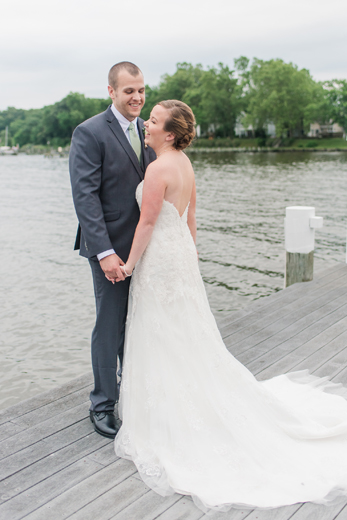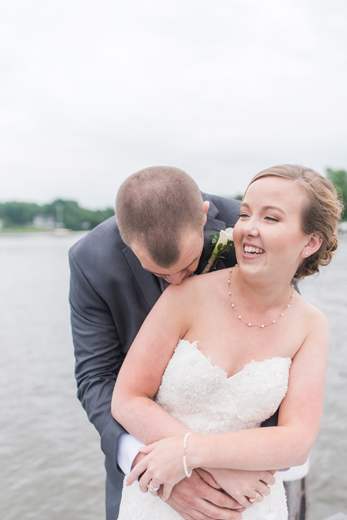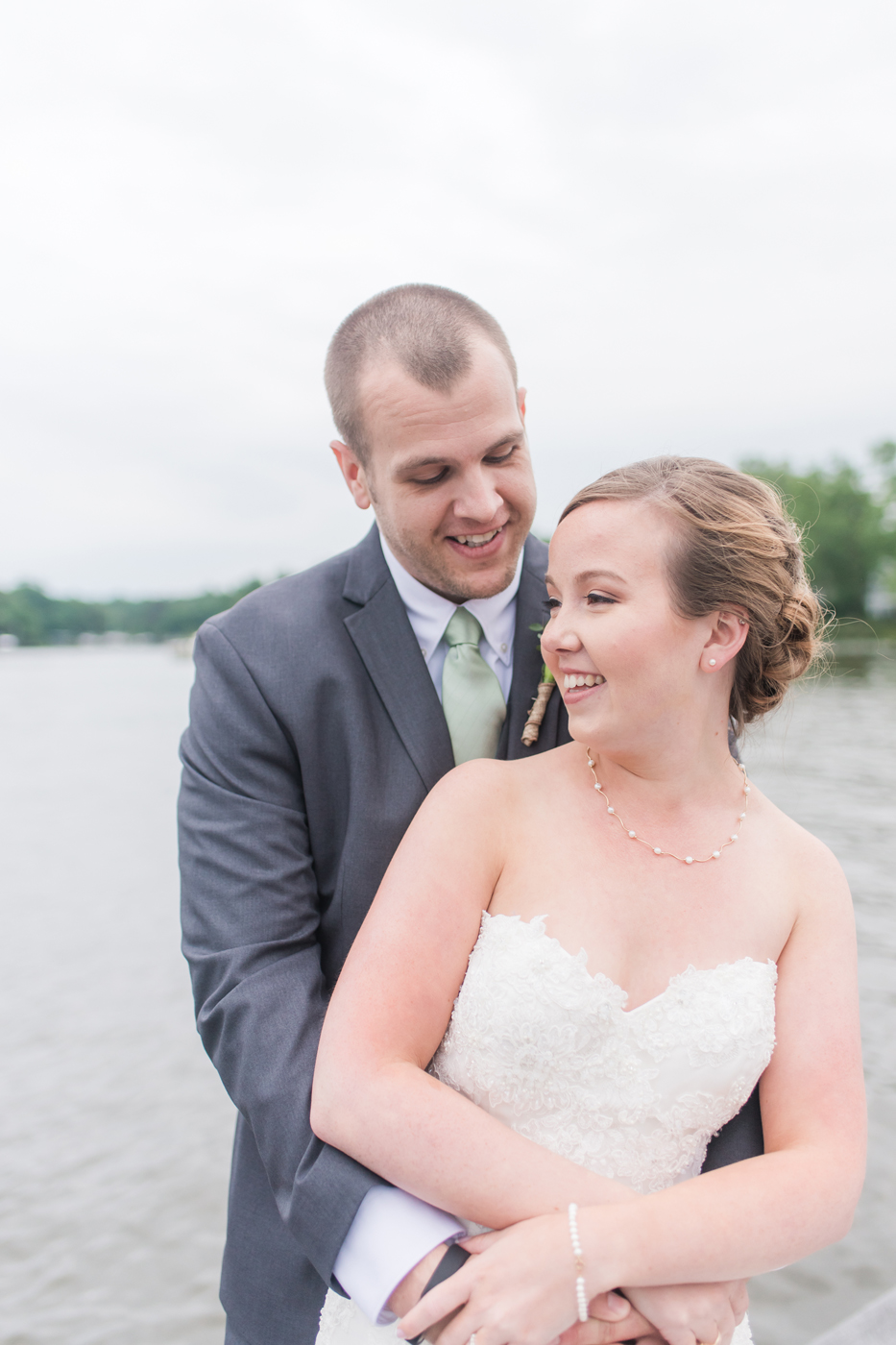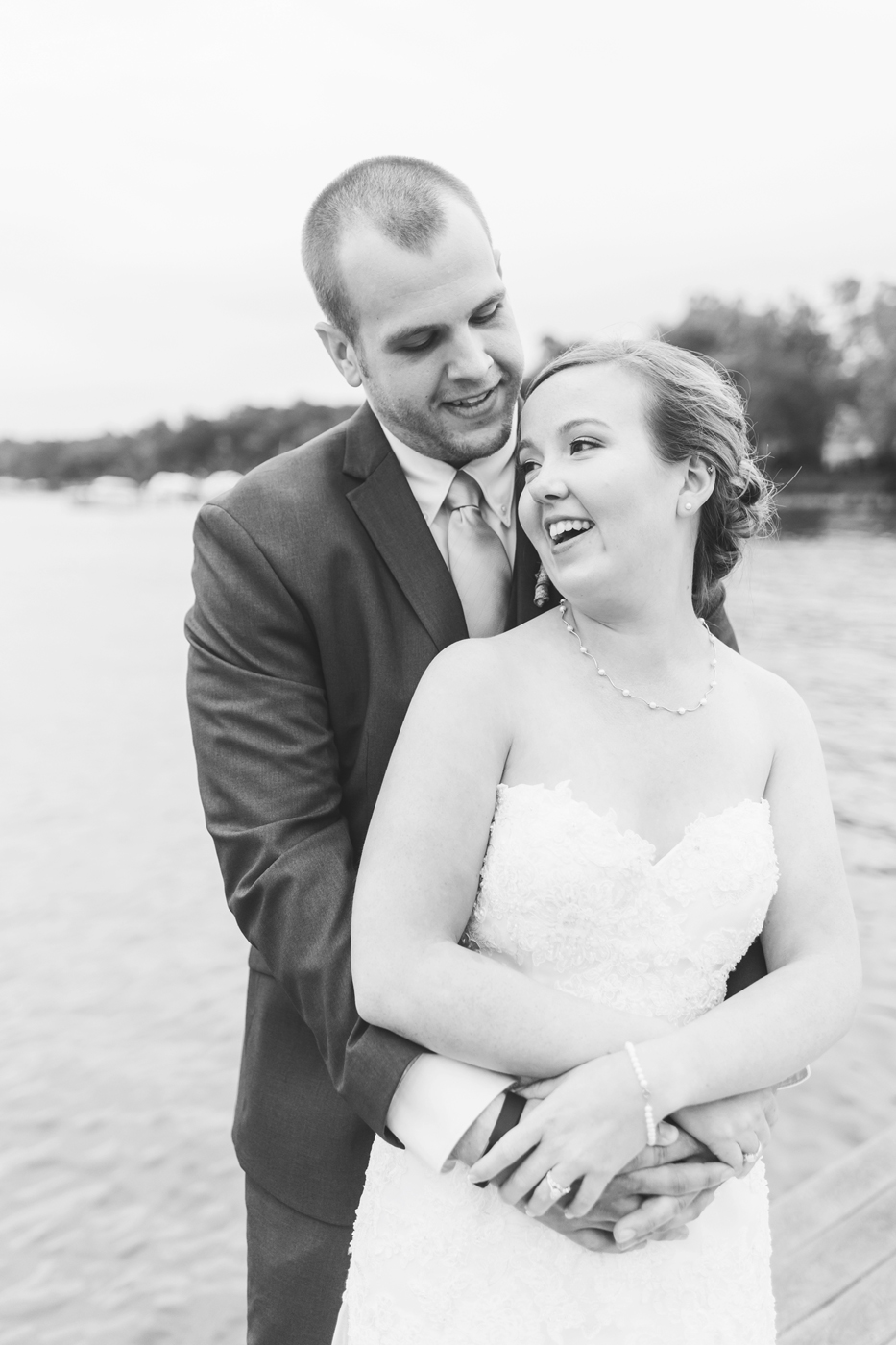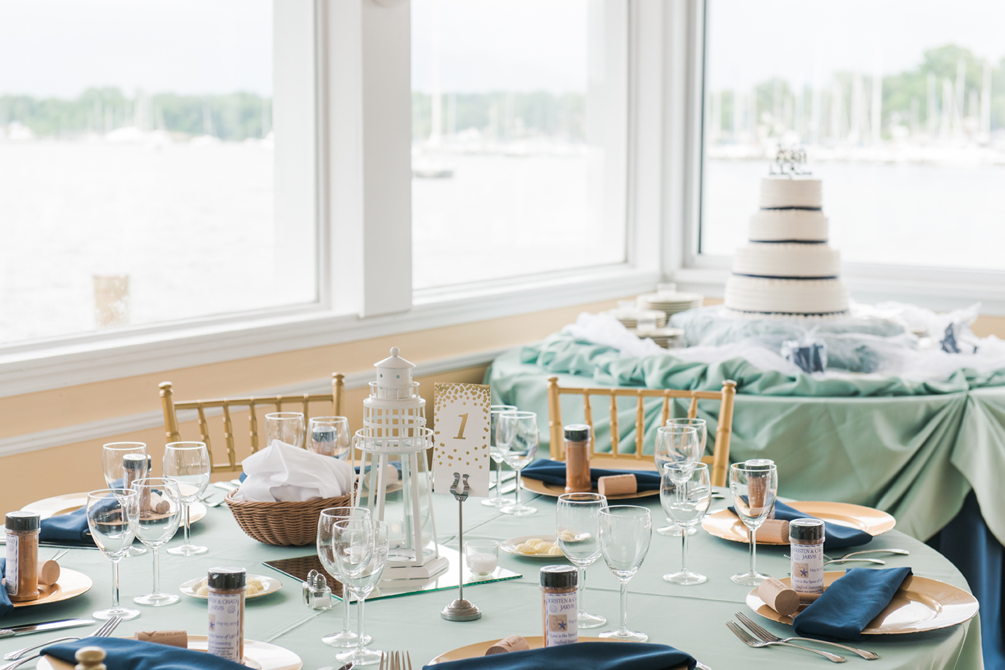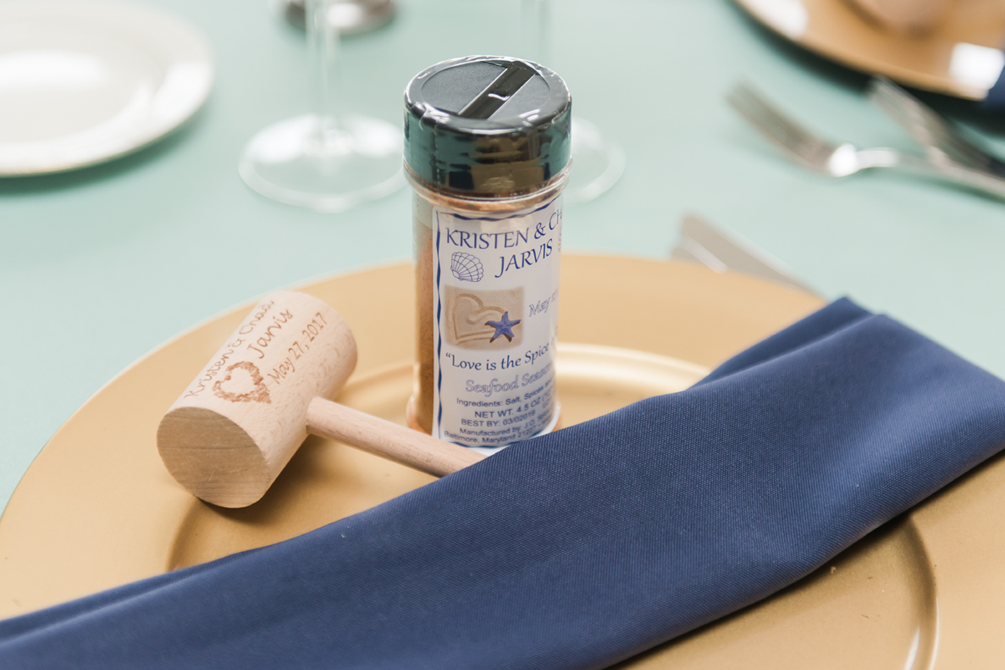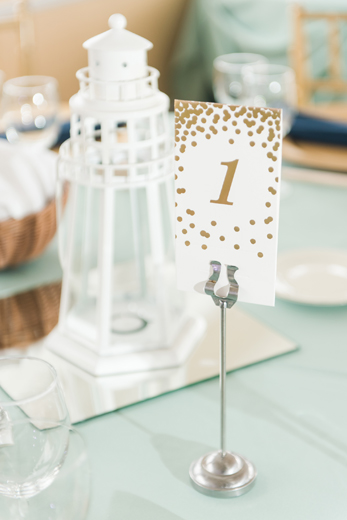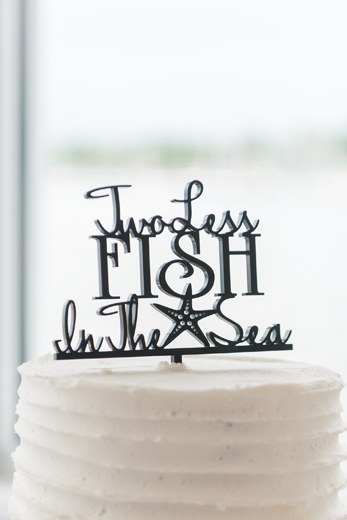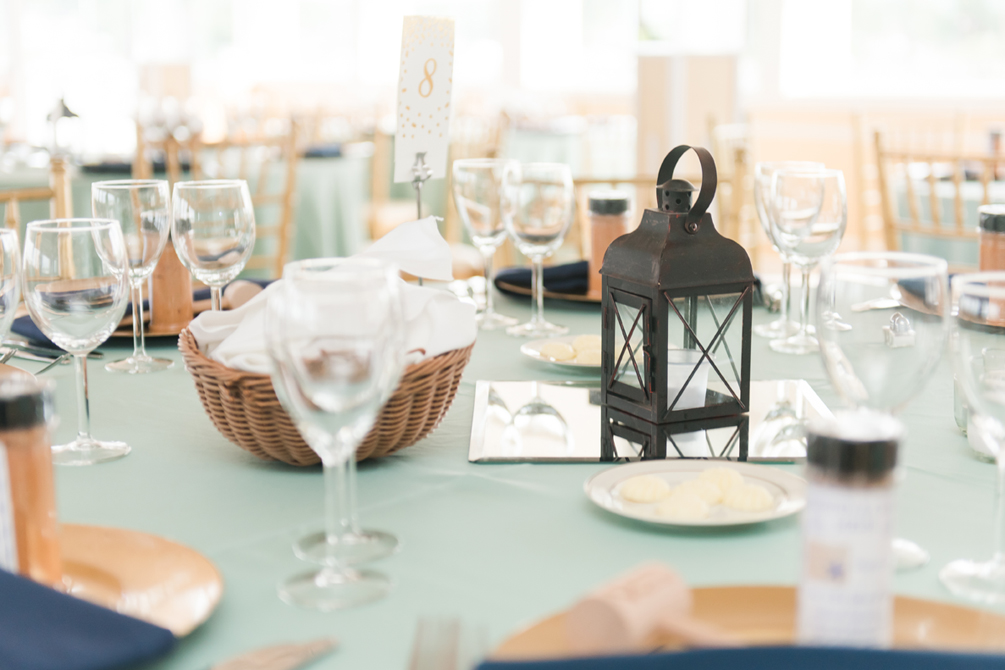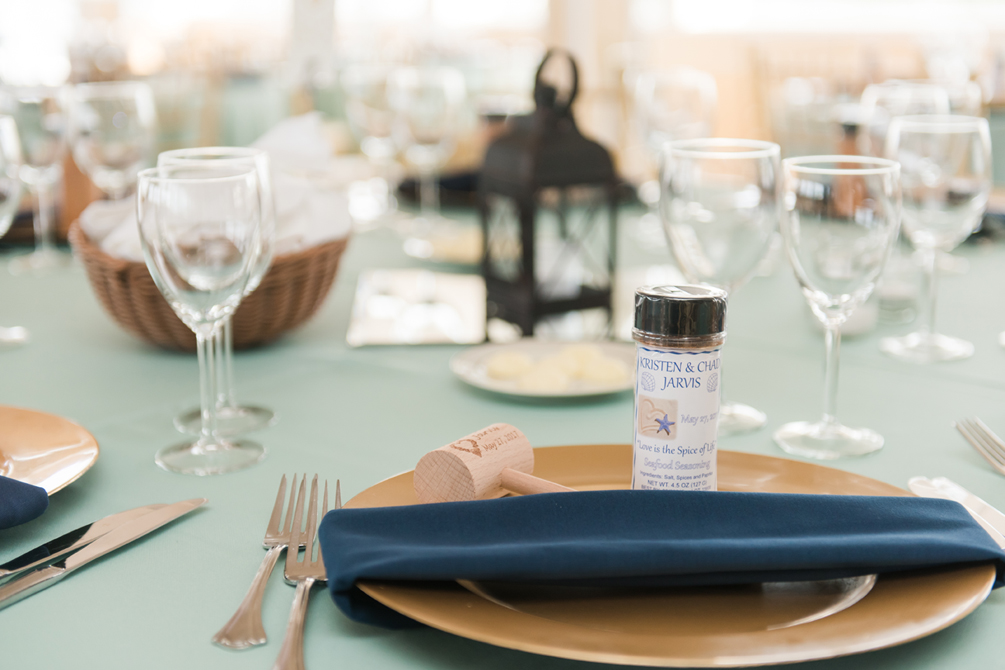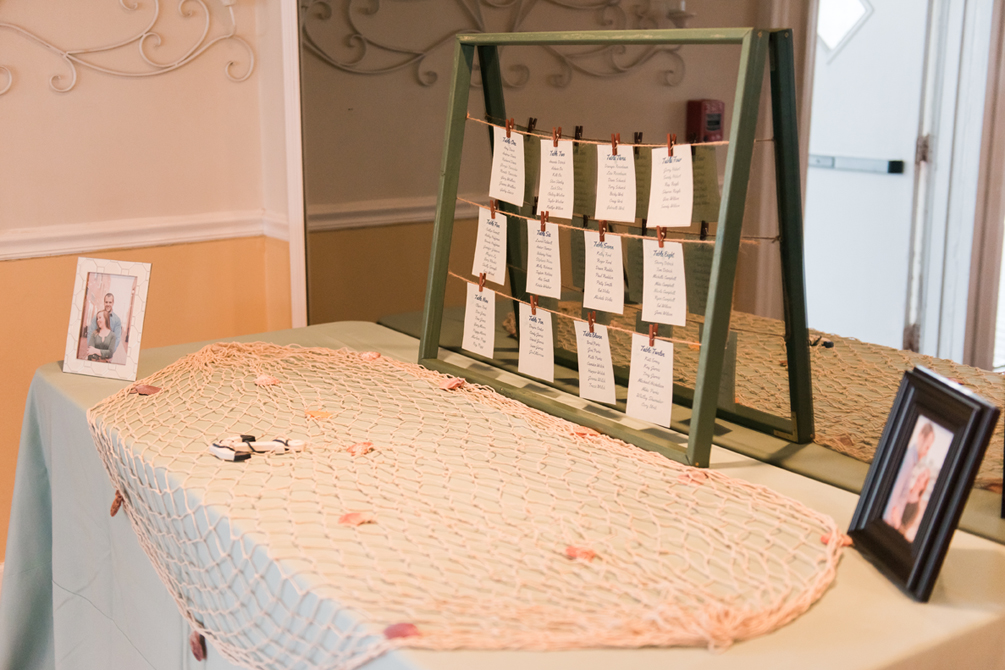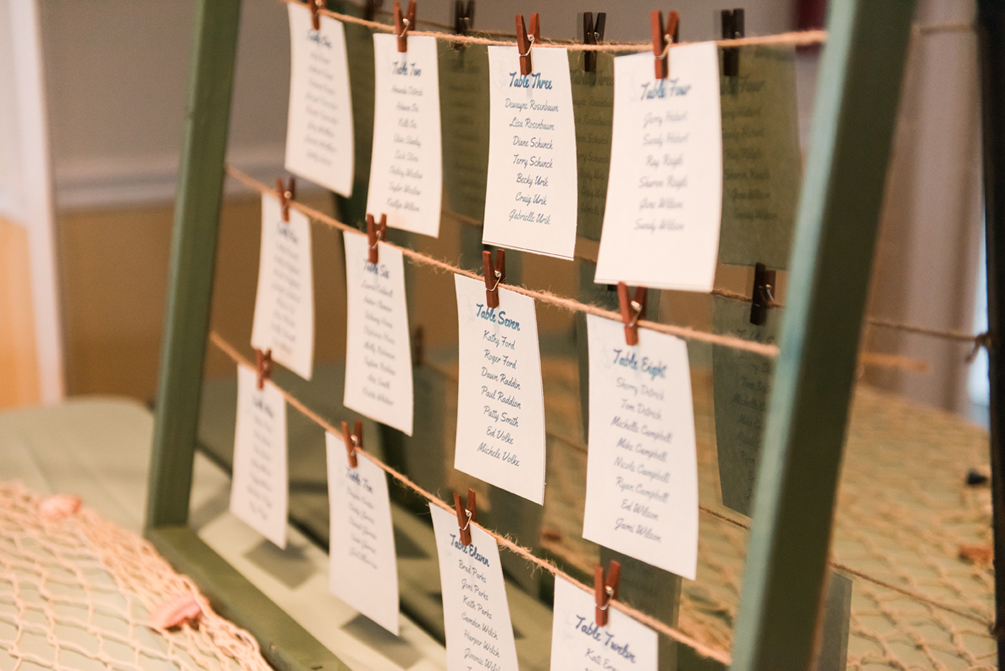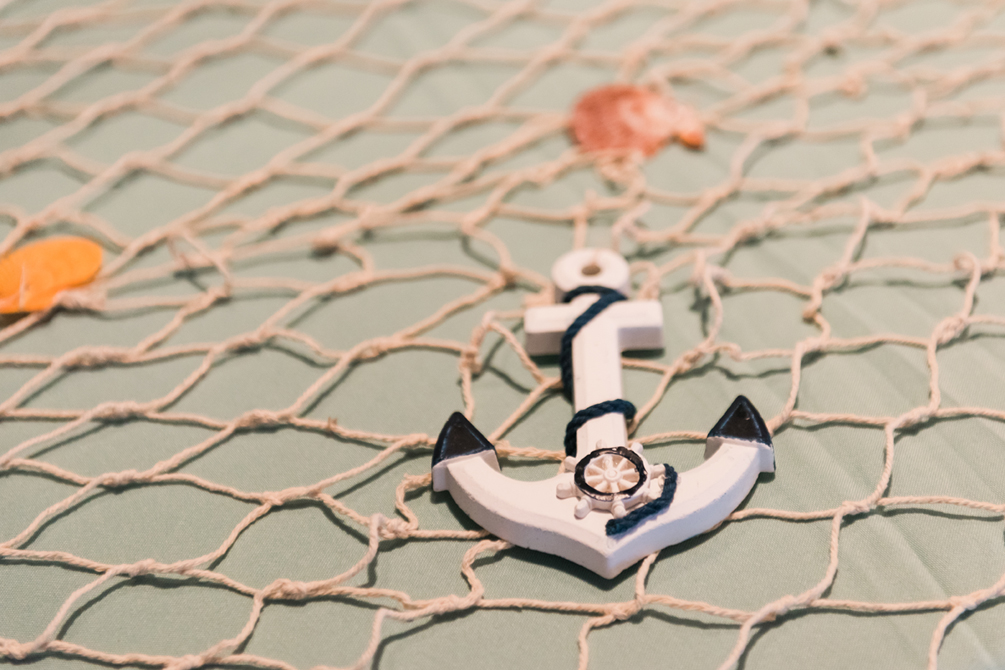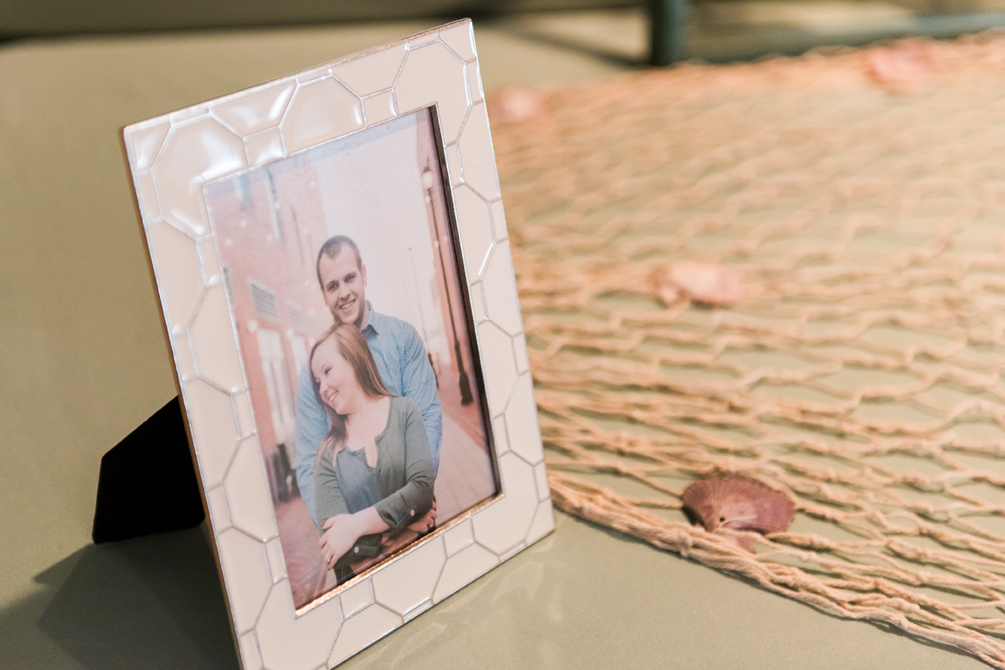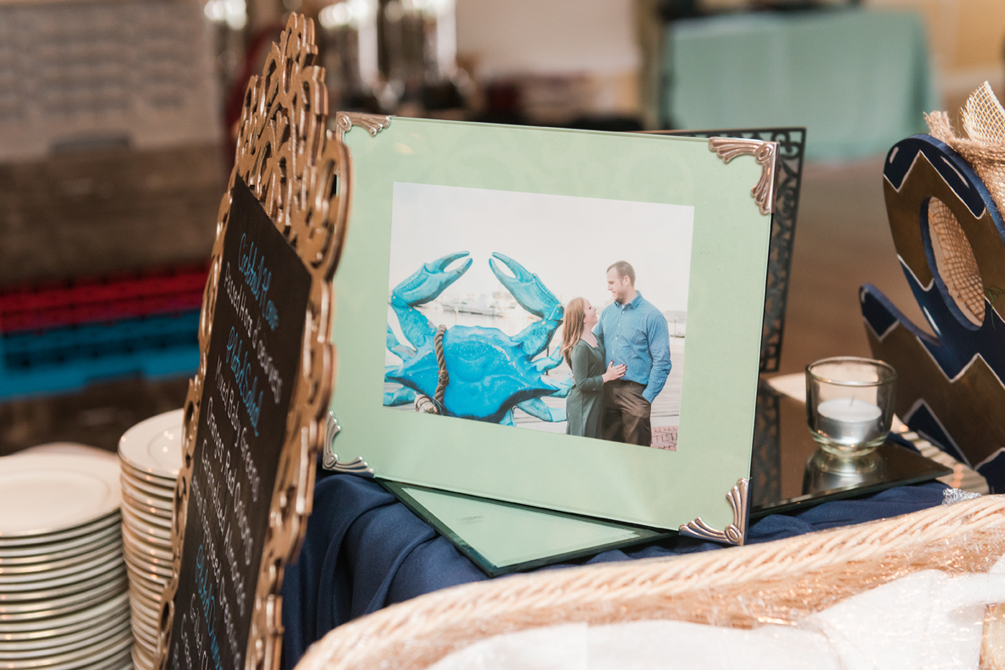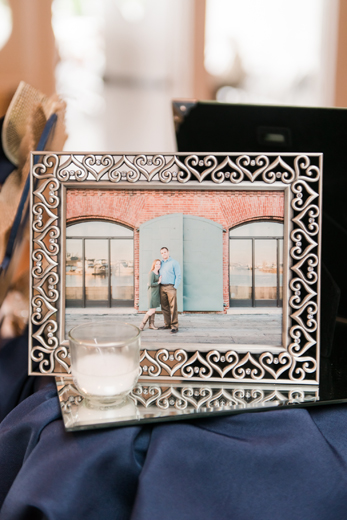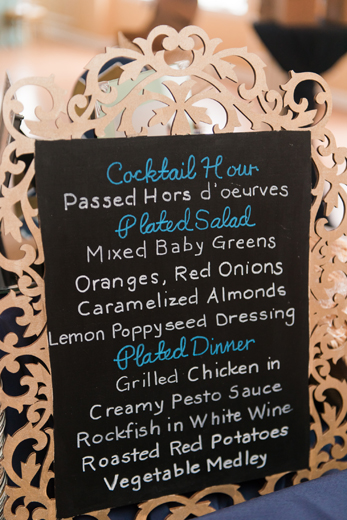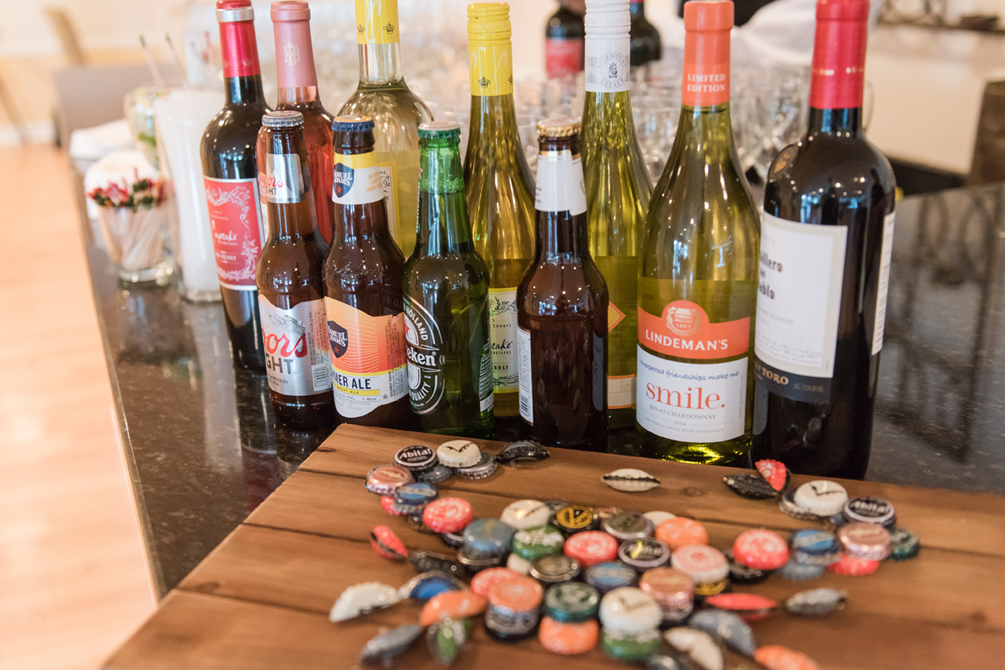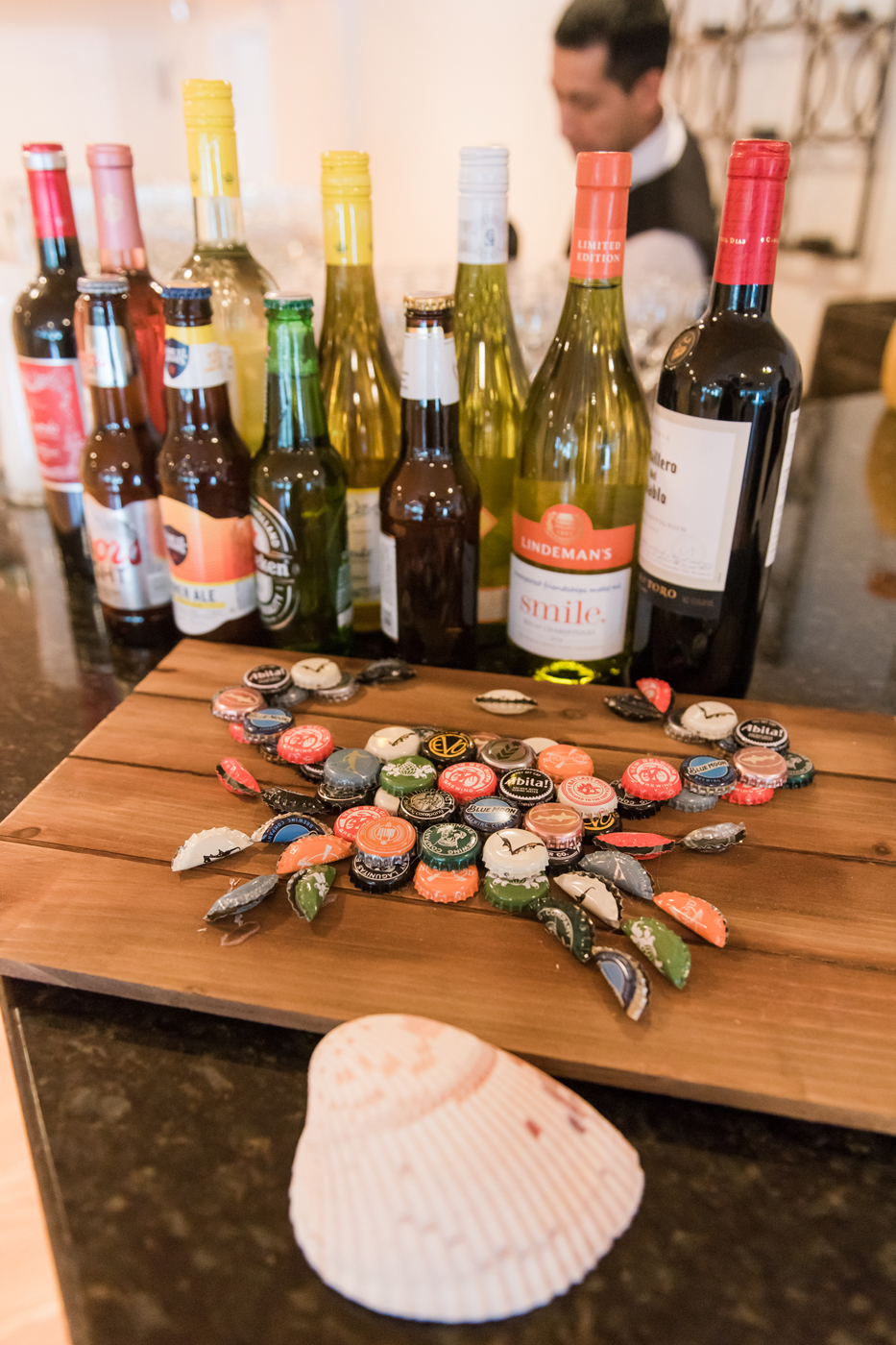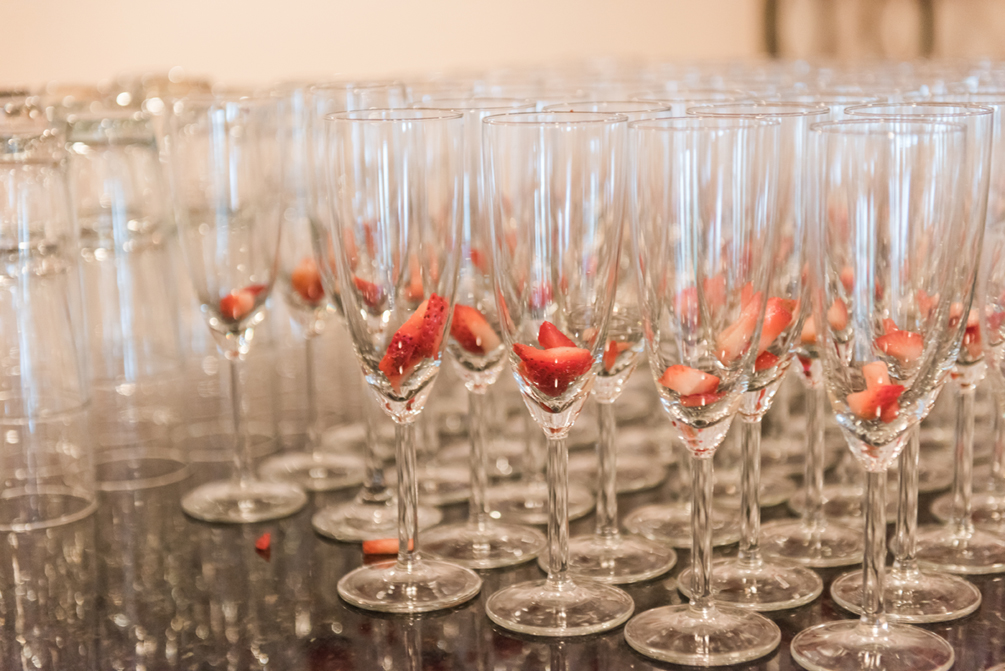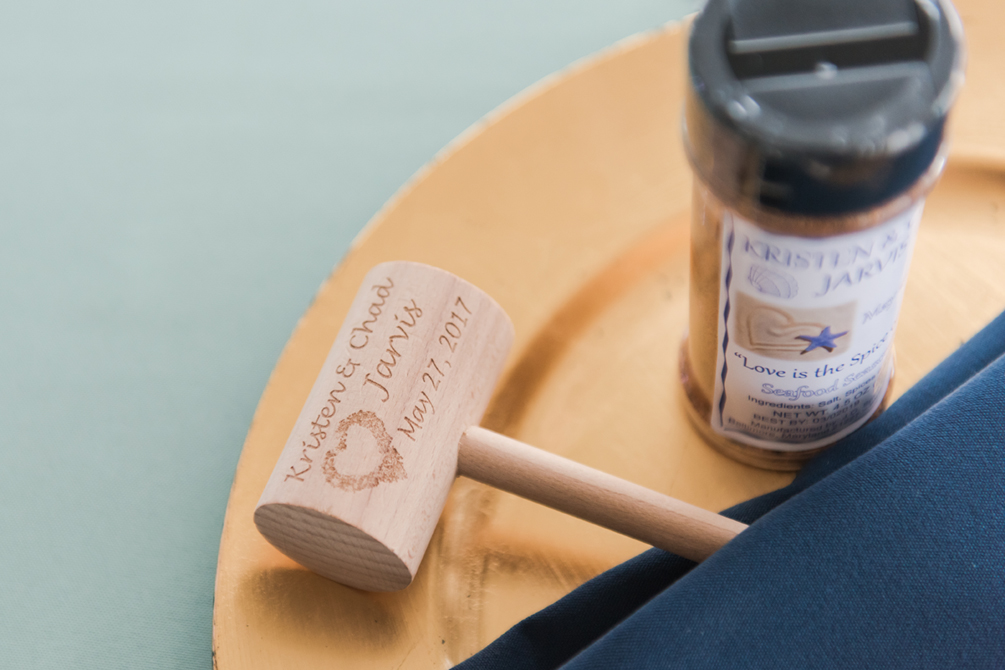 Seafood spice and personalized crab mallets! Perfect Maryland favor!!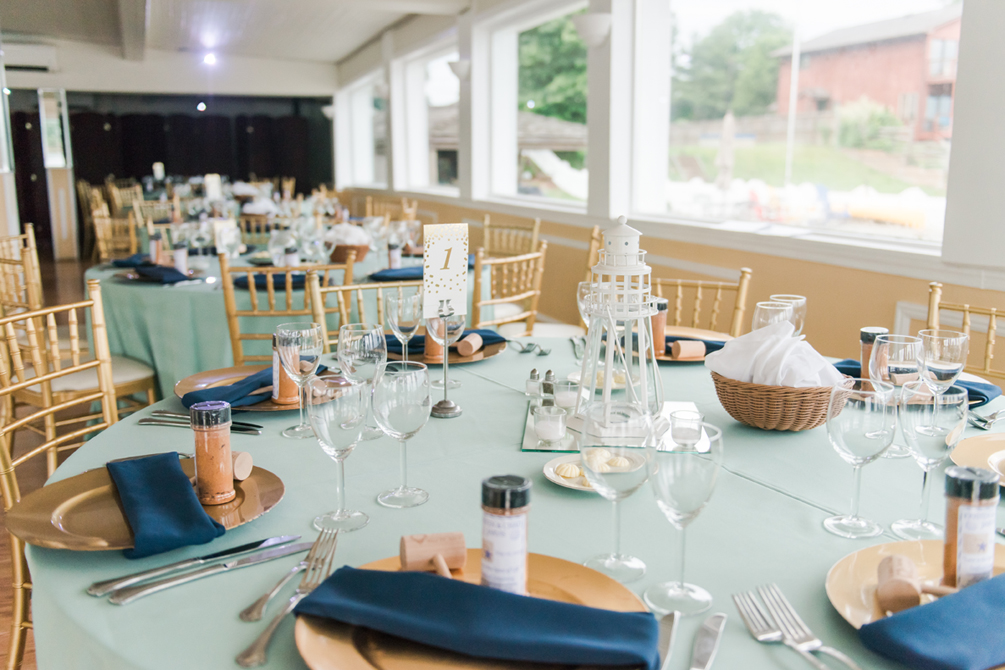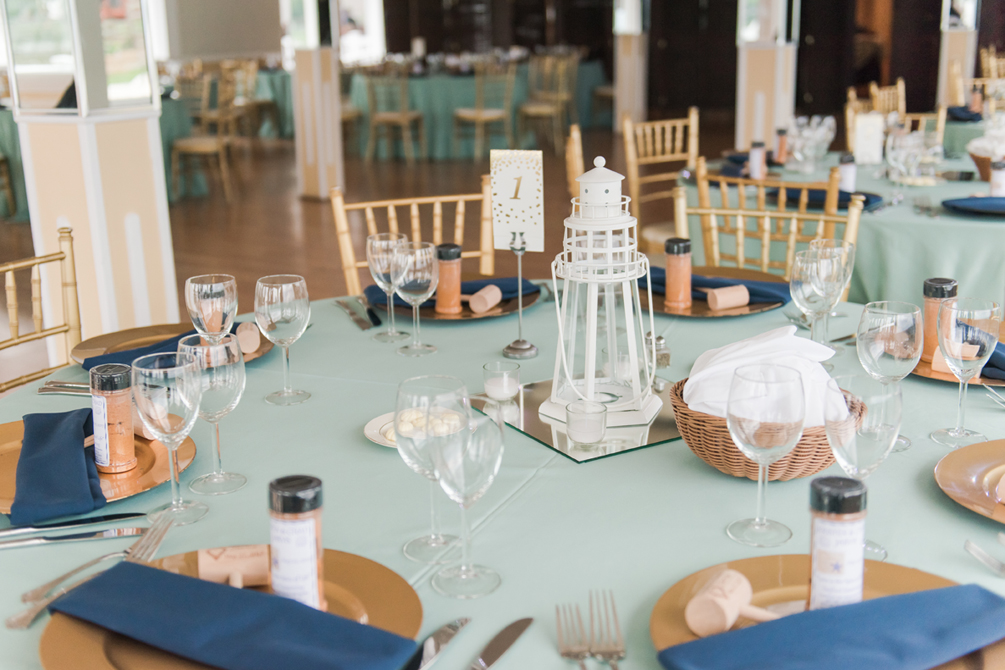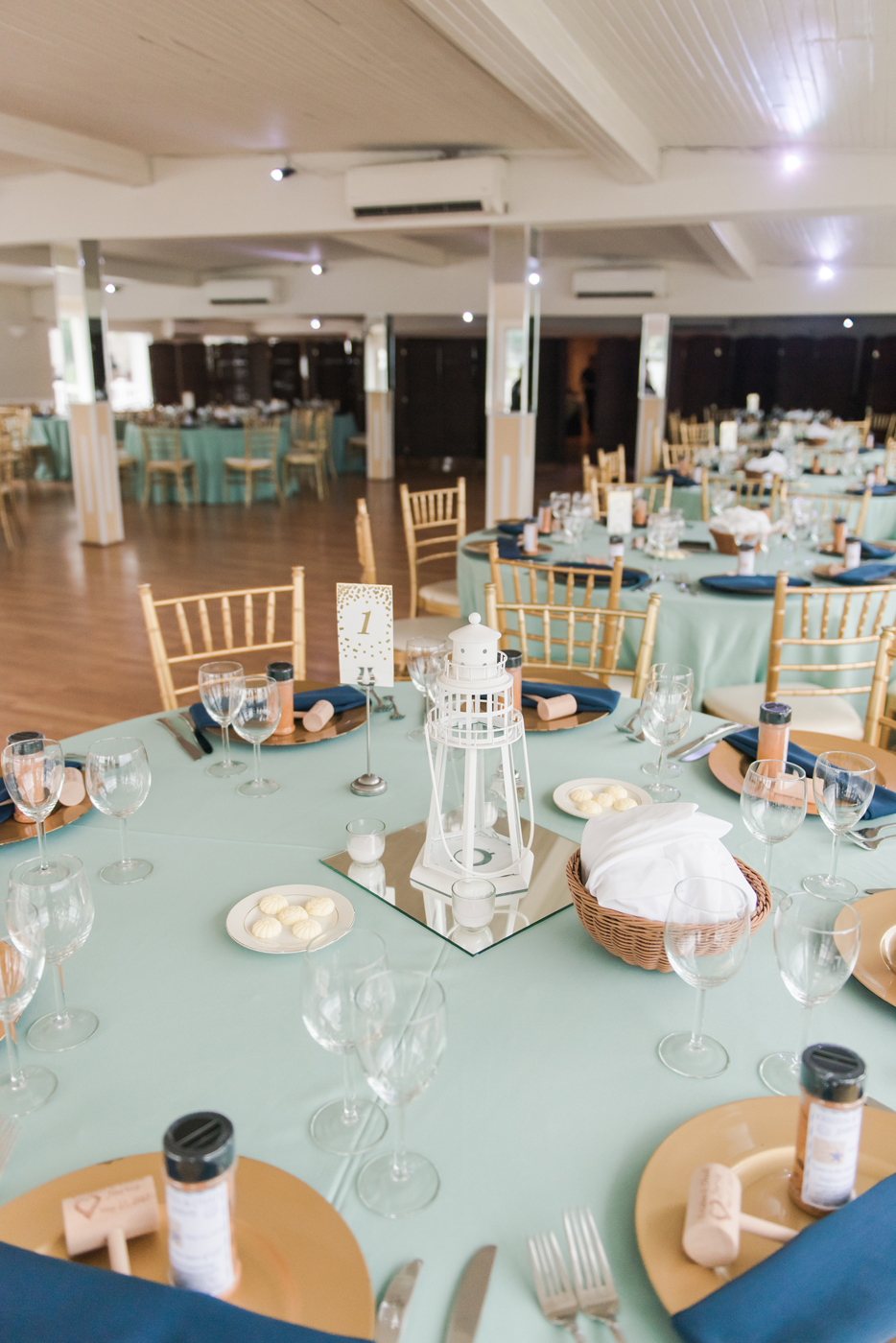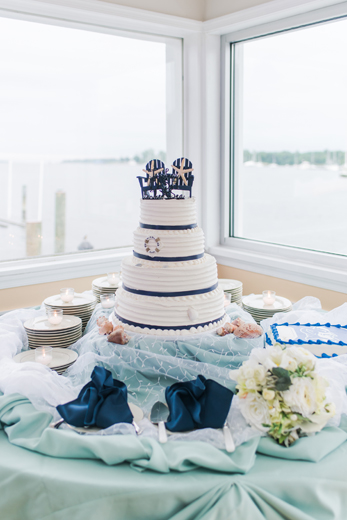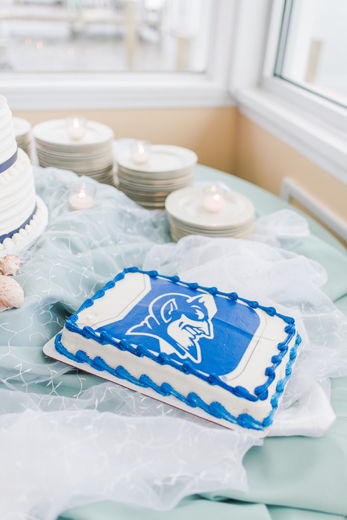 Chad even got his own groom's cake! :)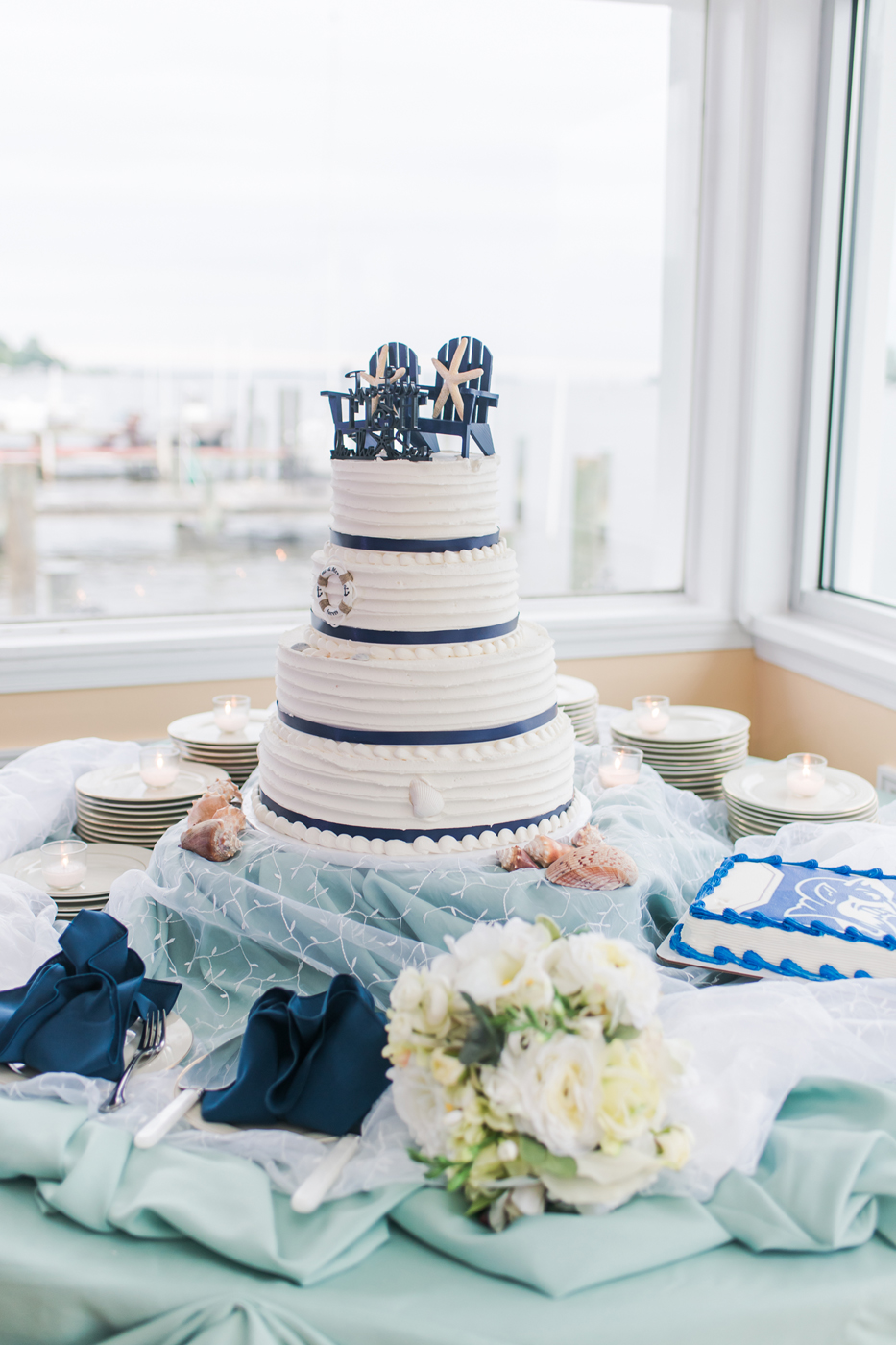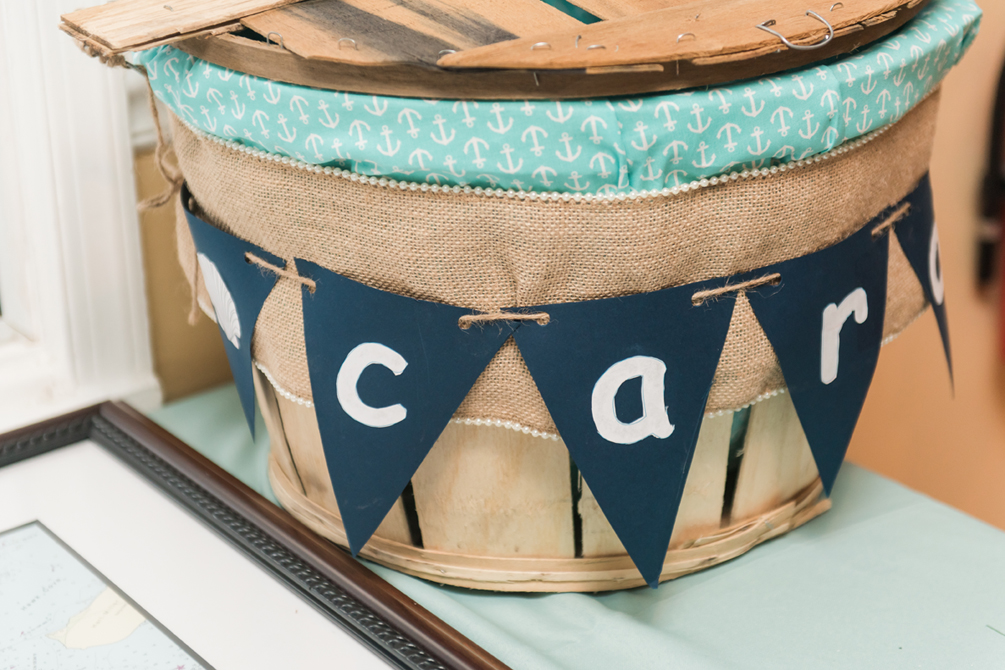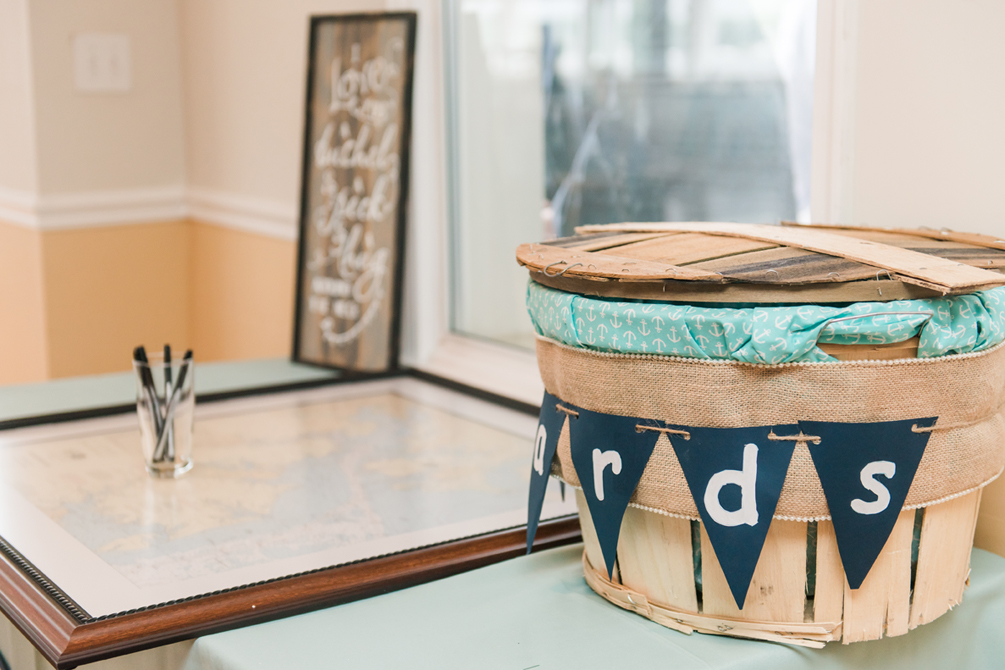 Seriously obsessed with all this Maryland-goodness!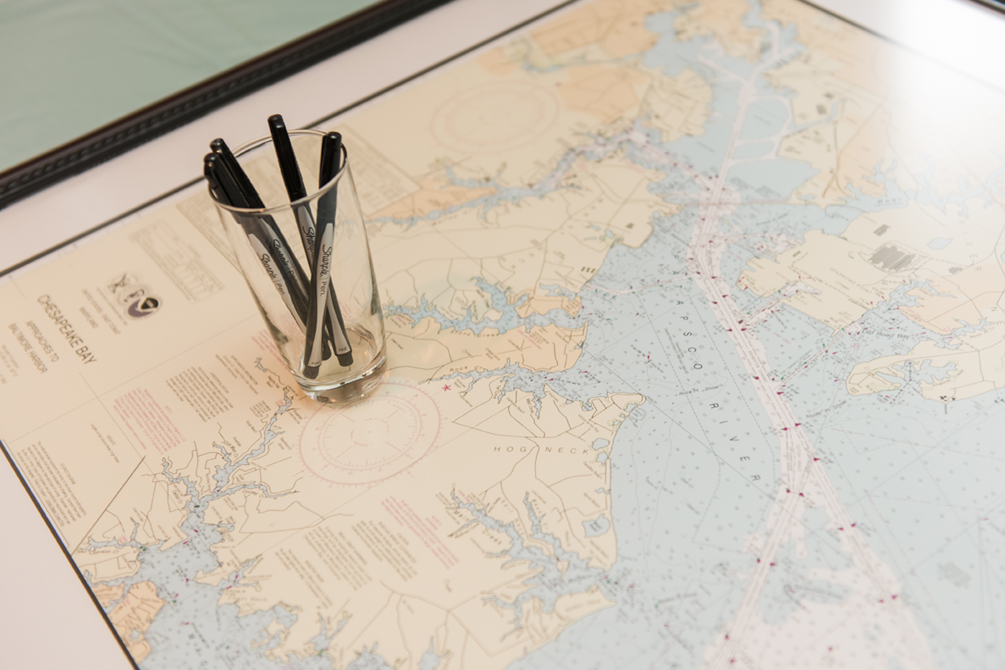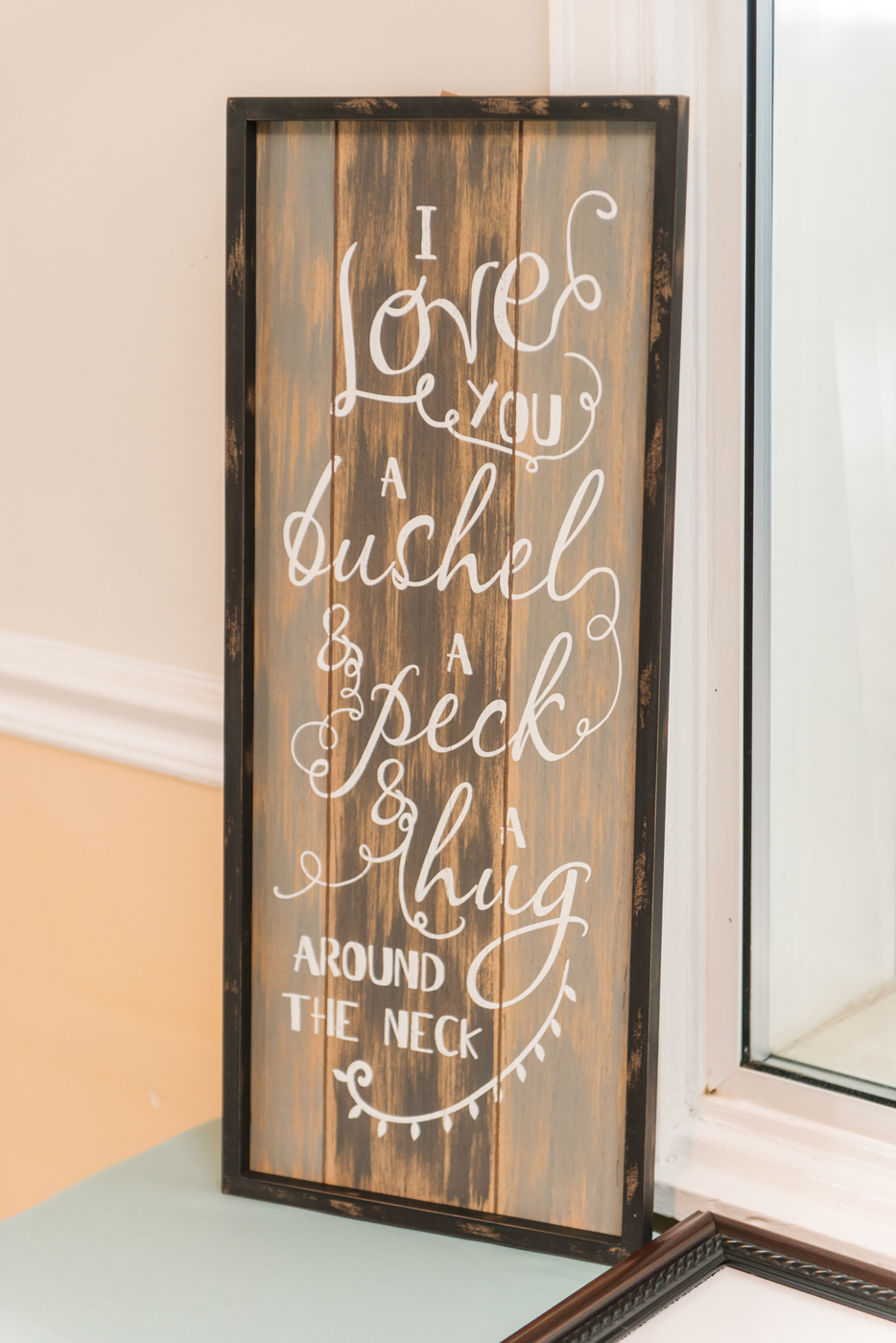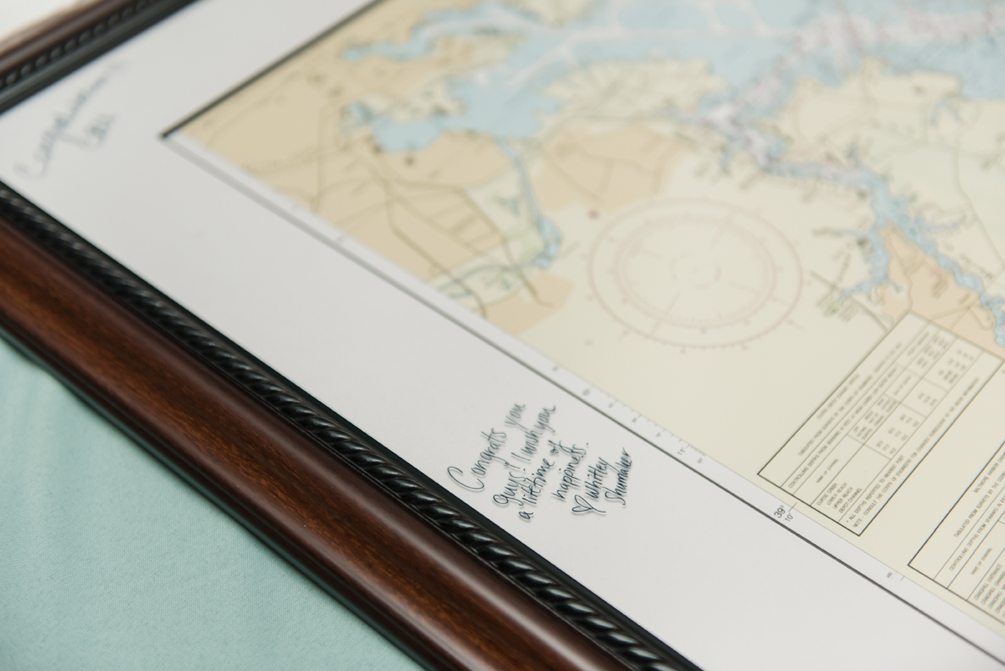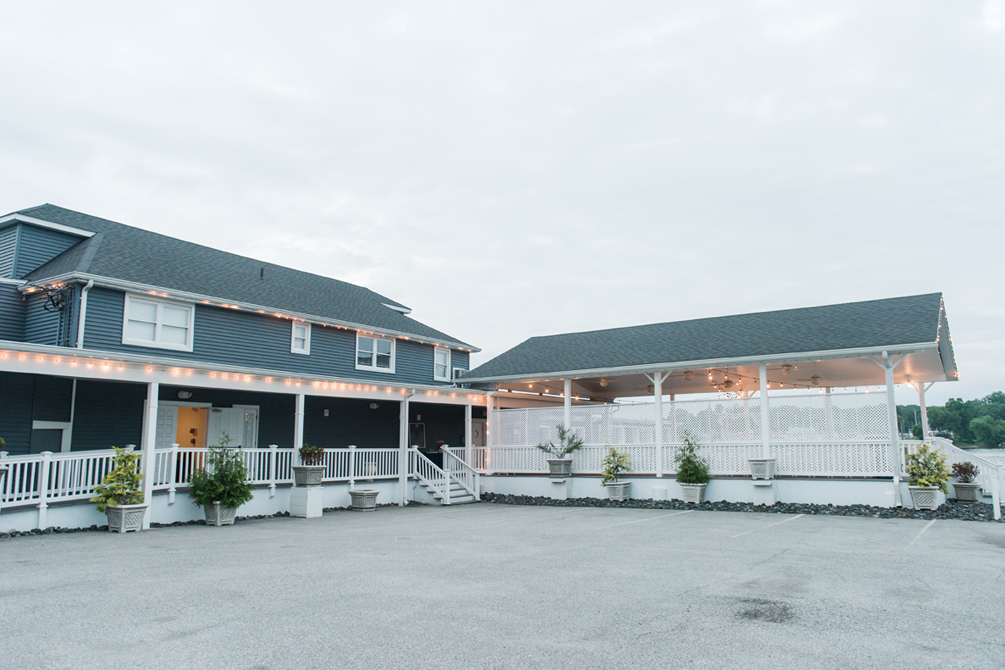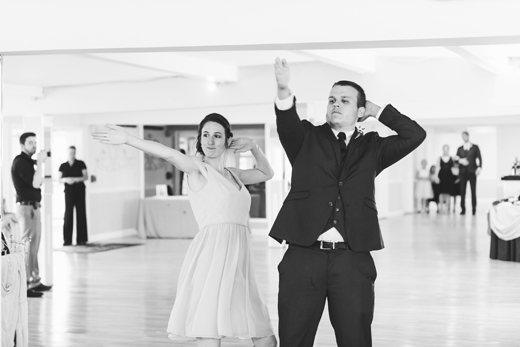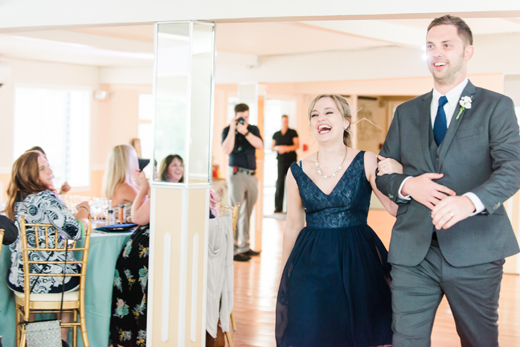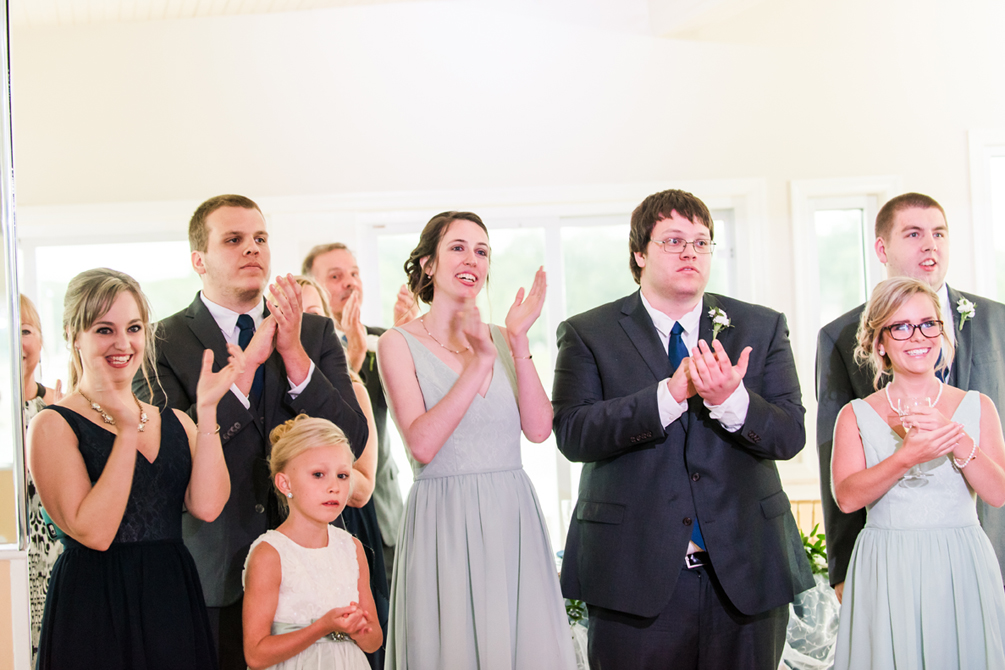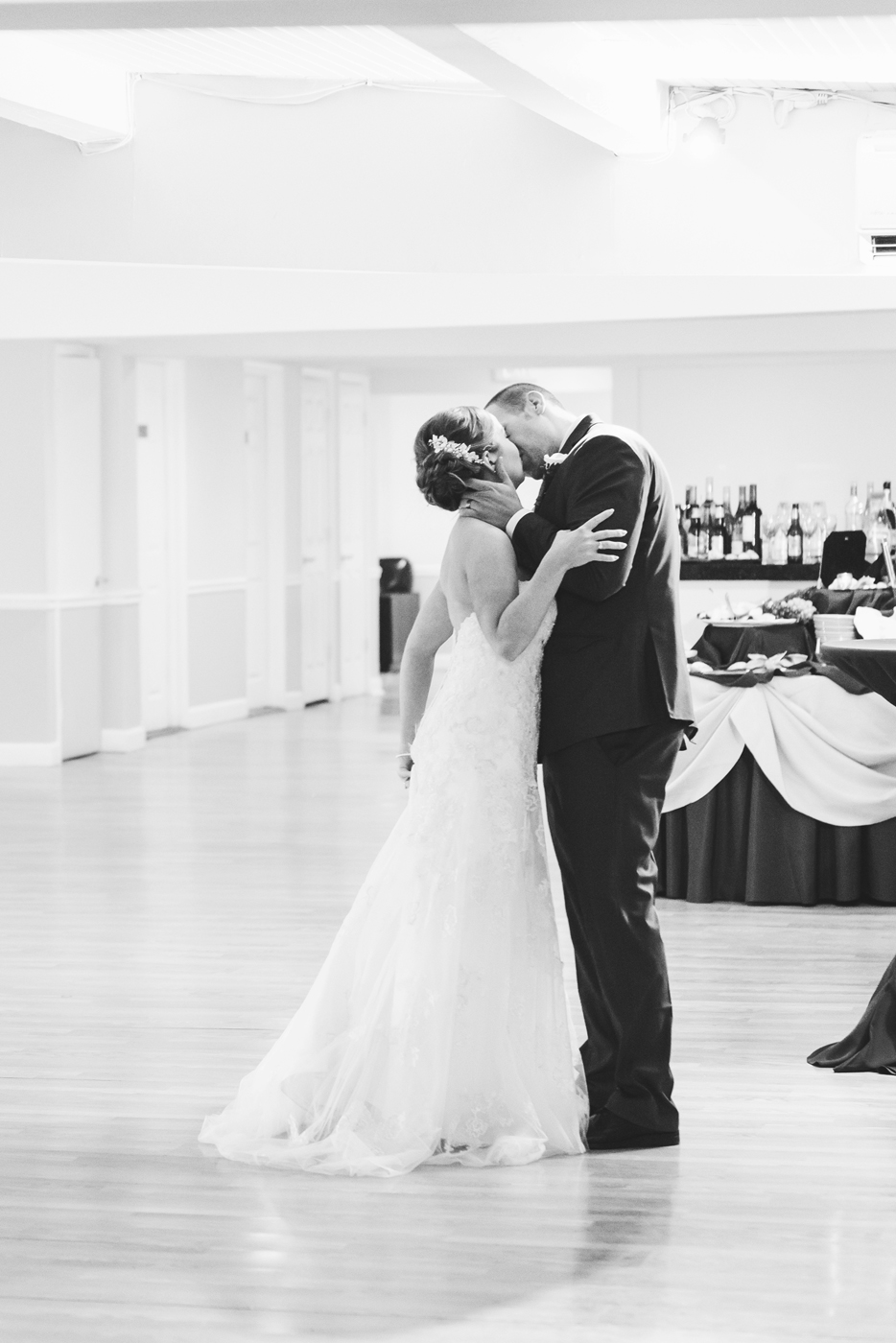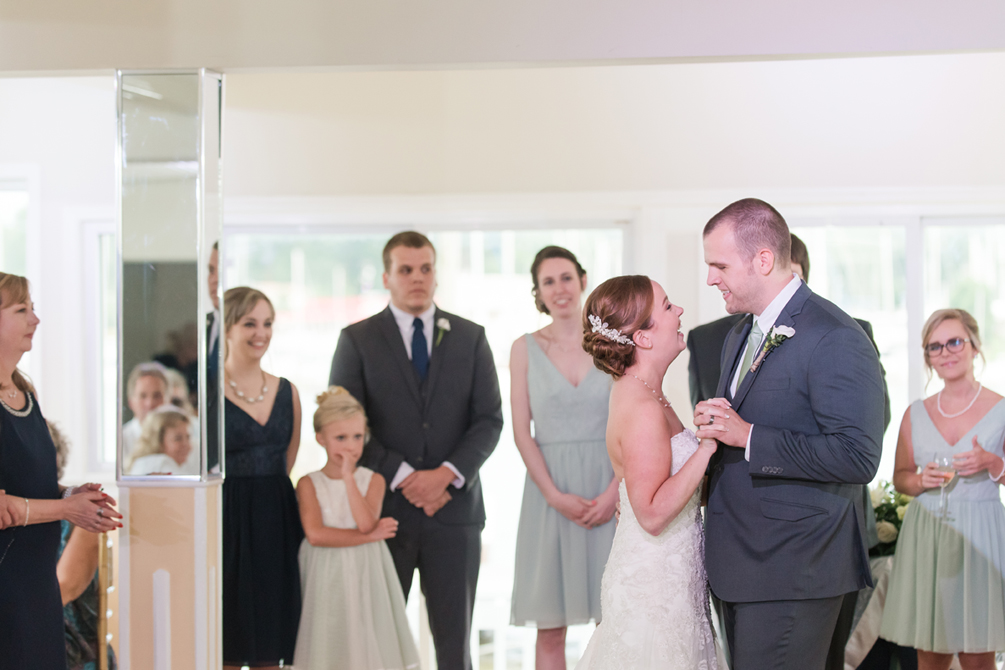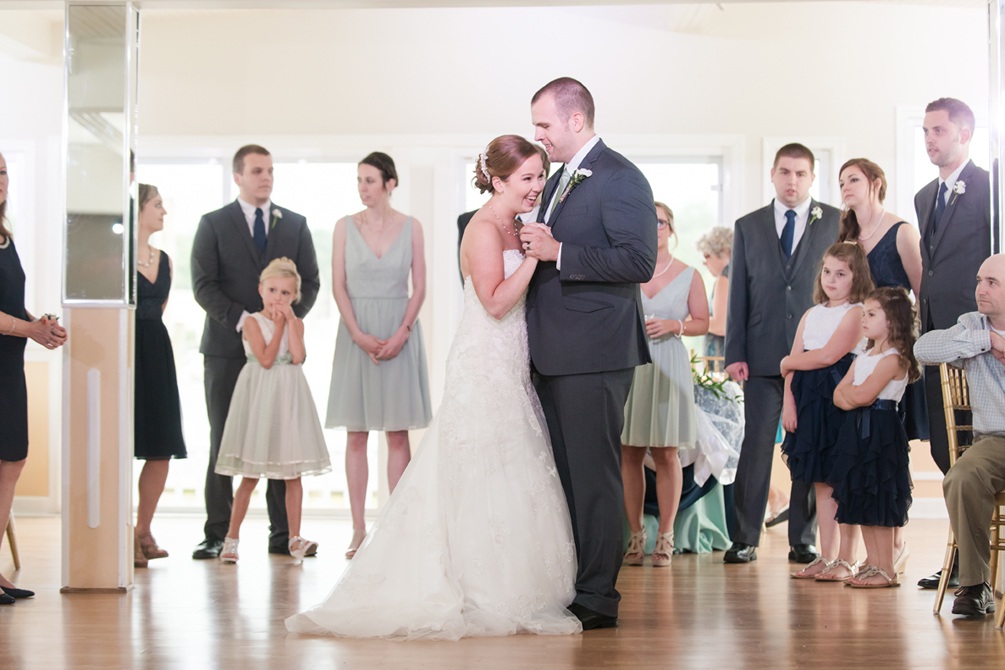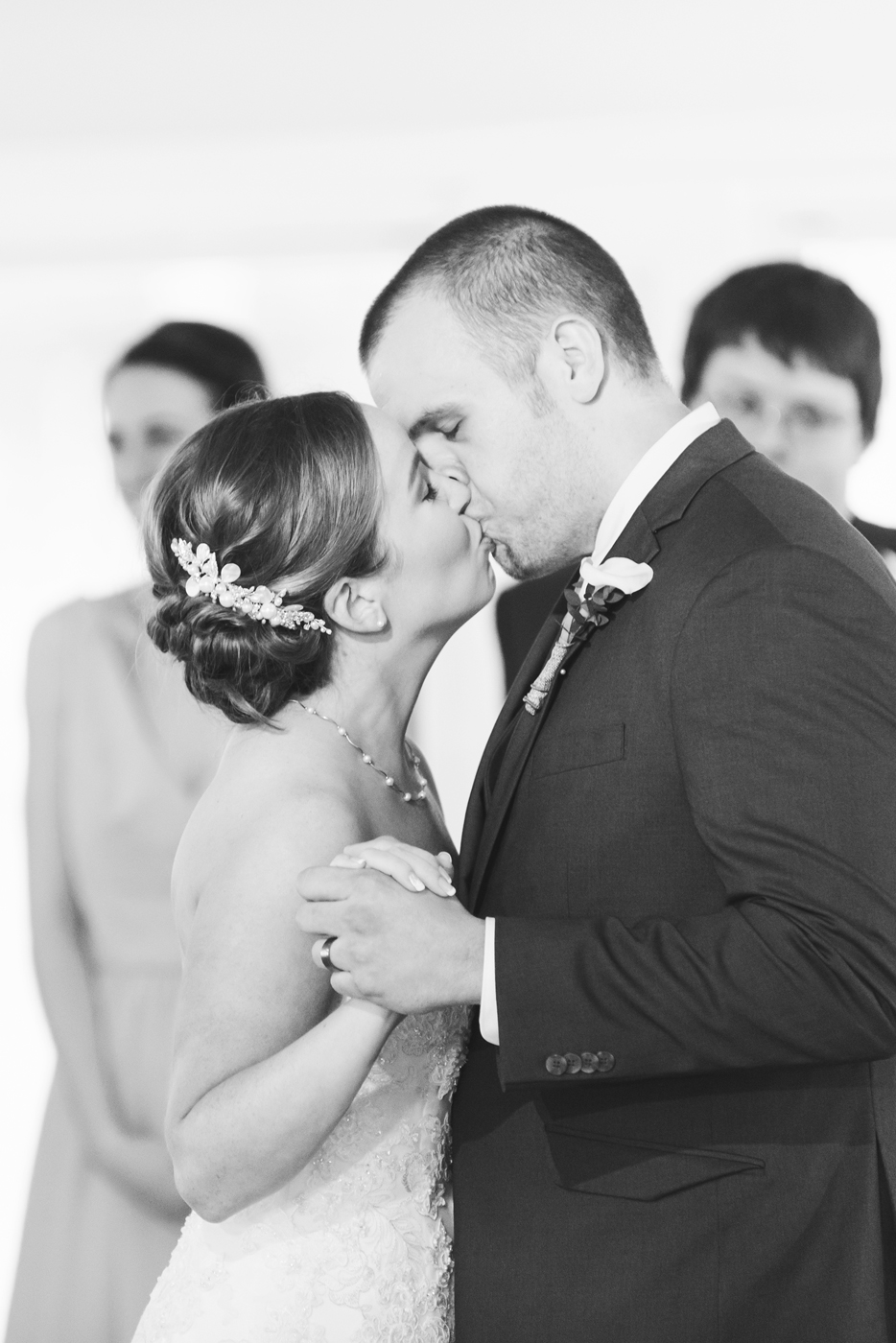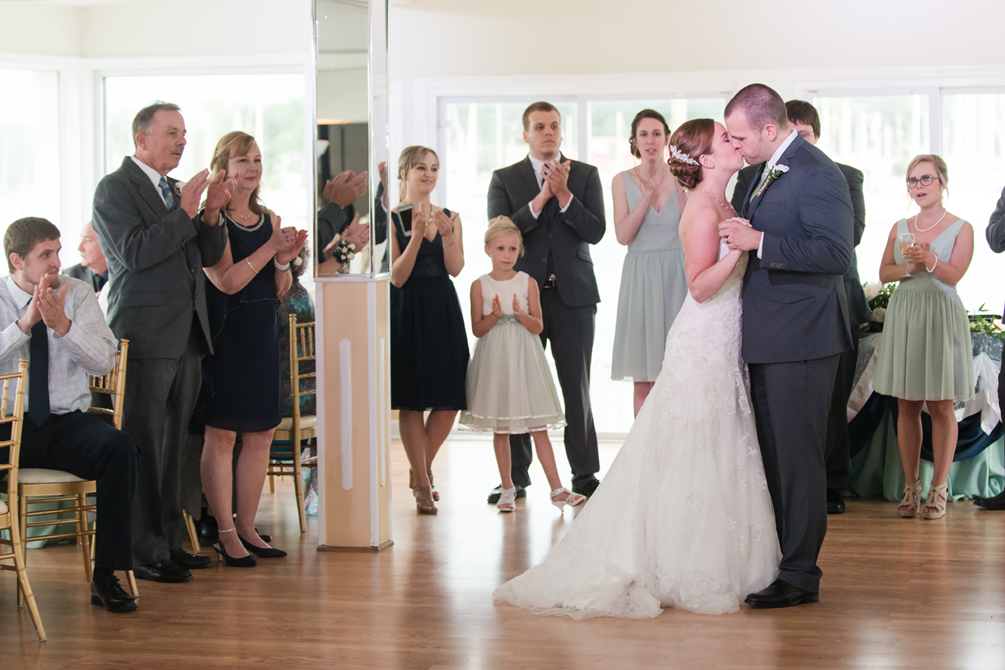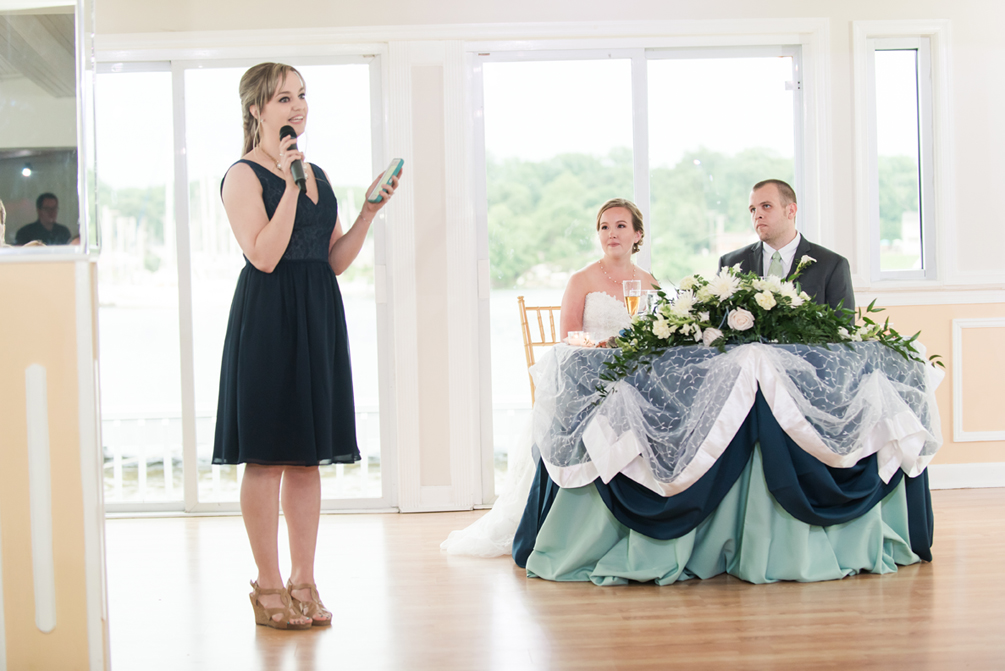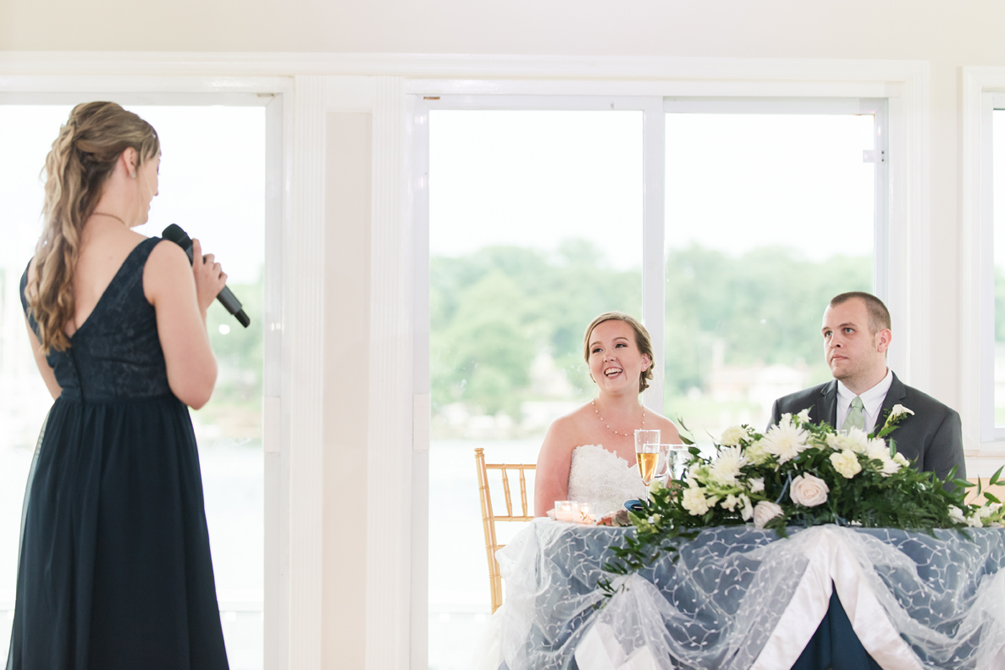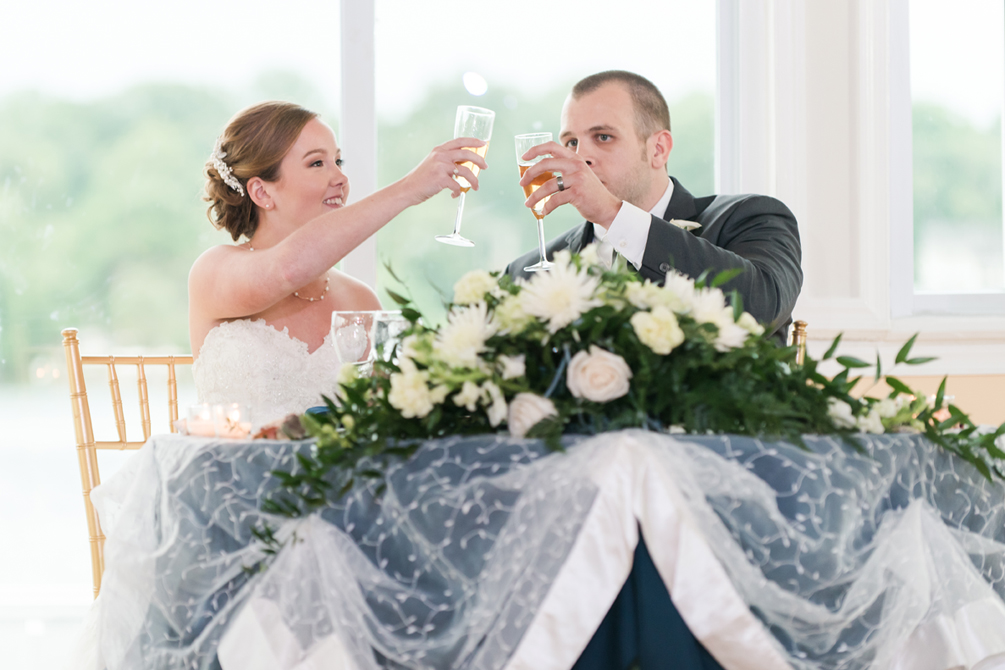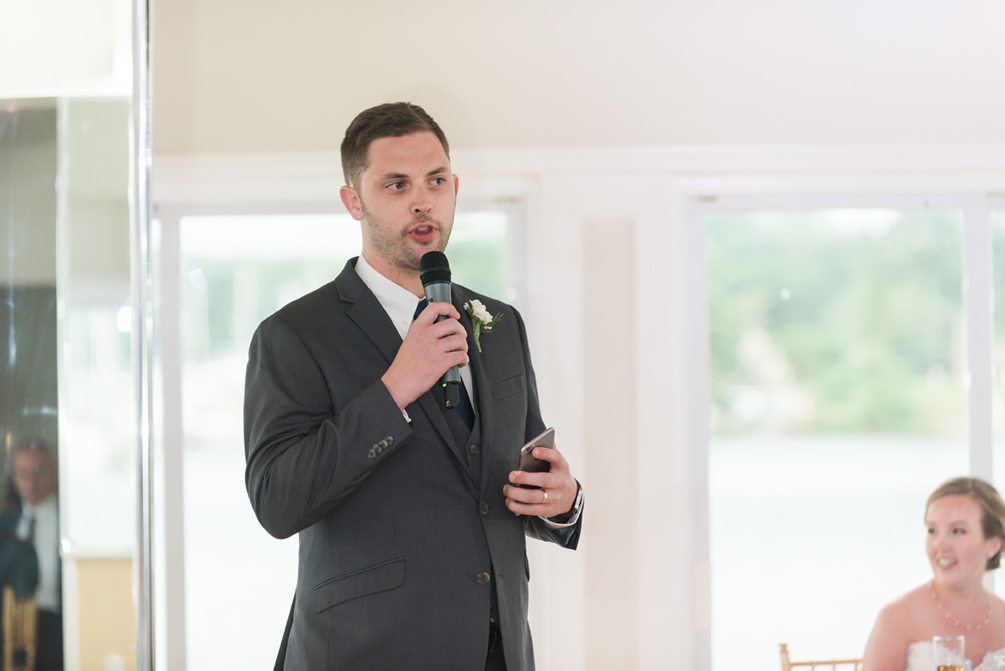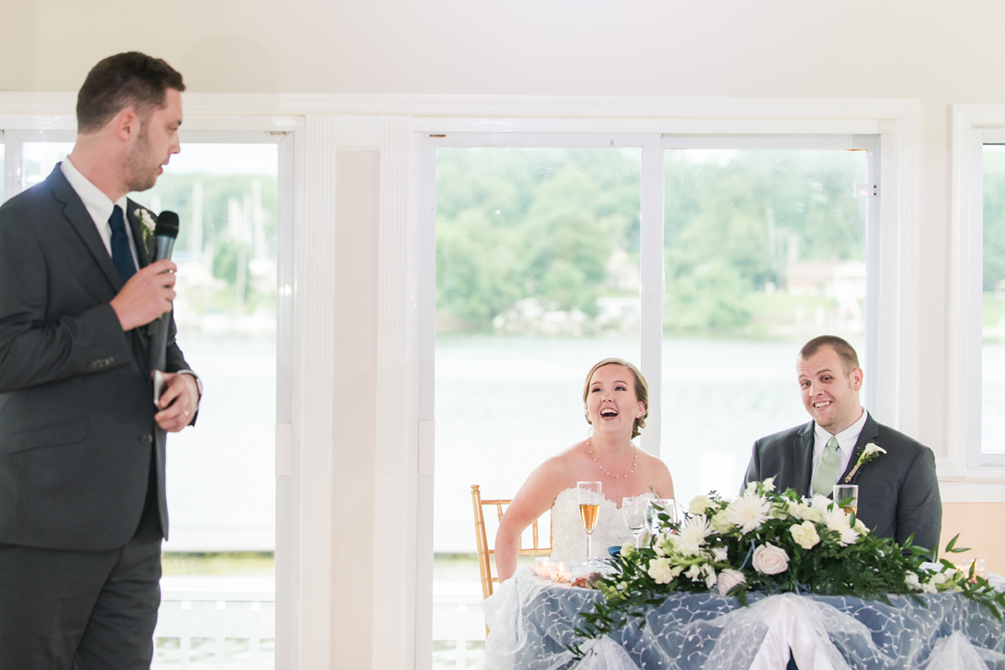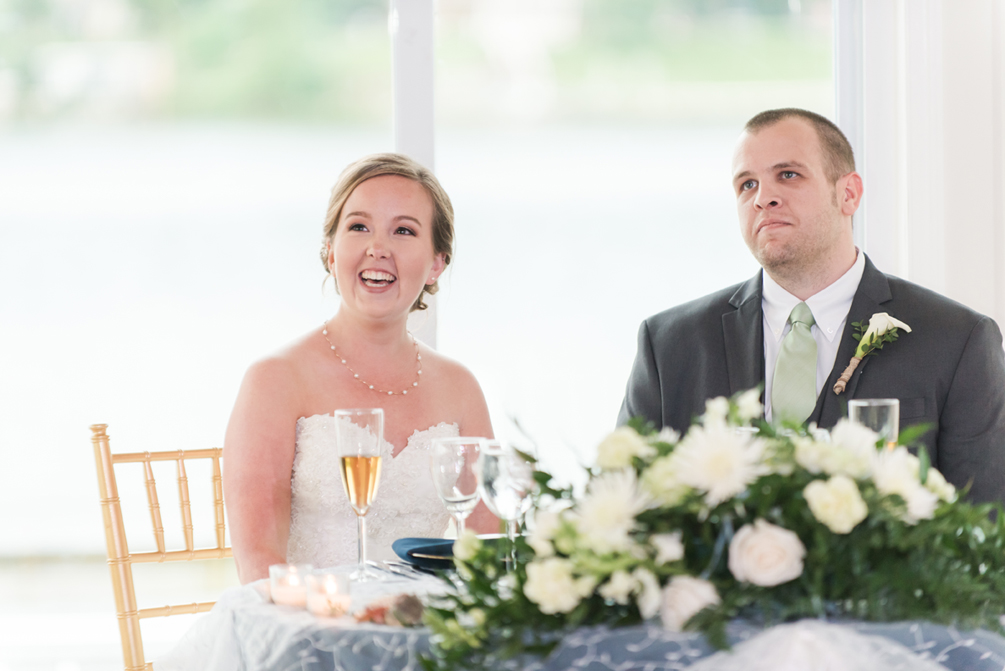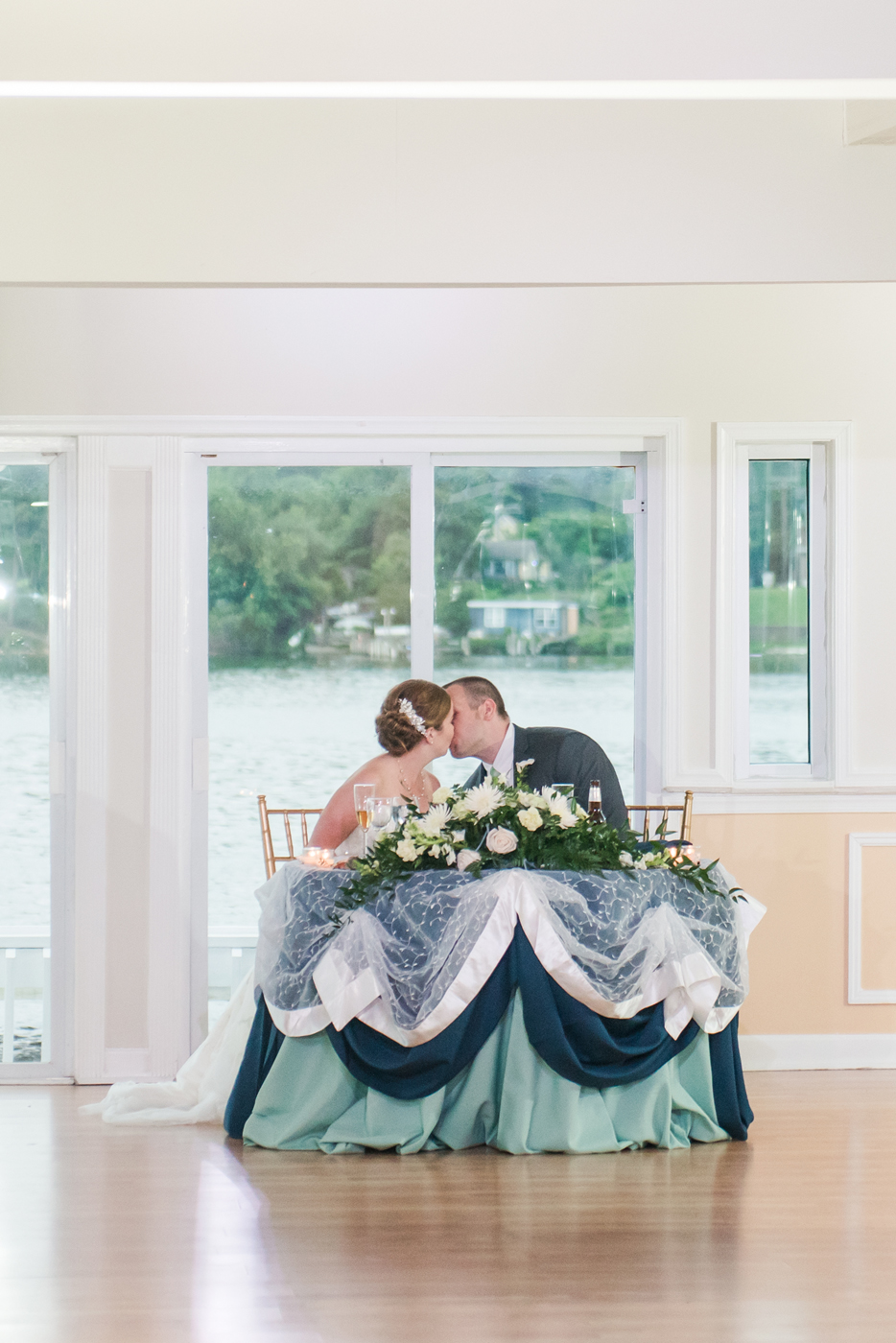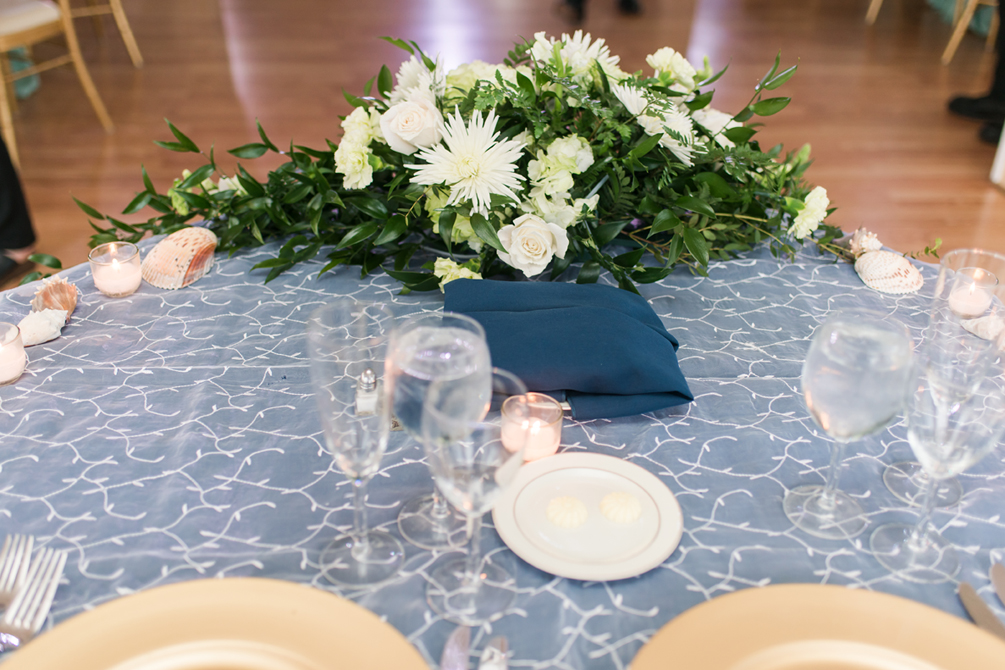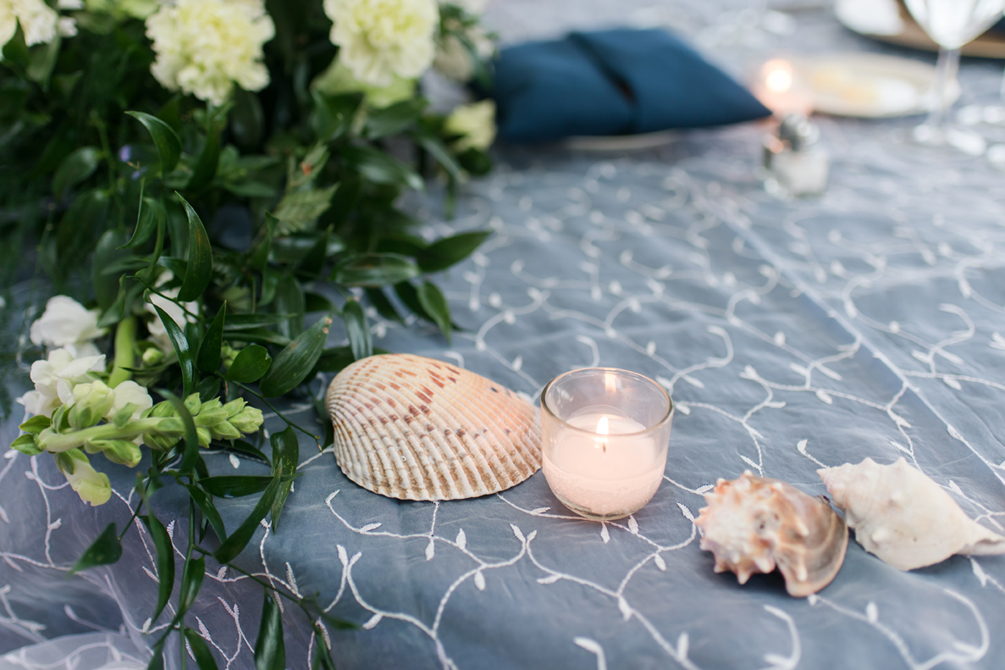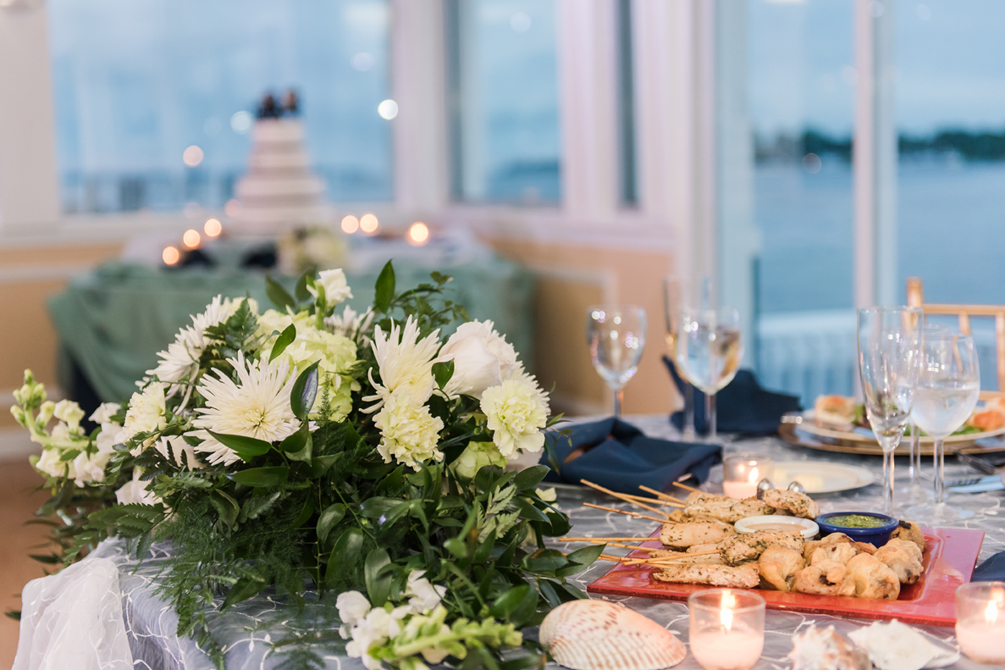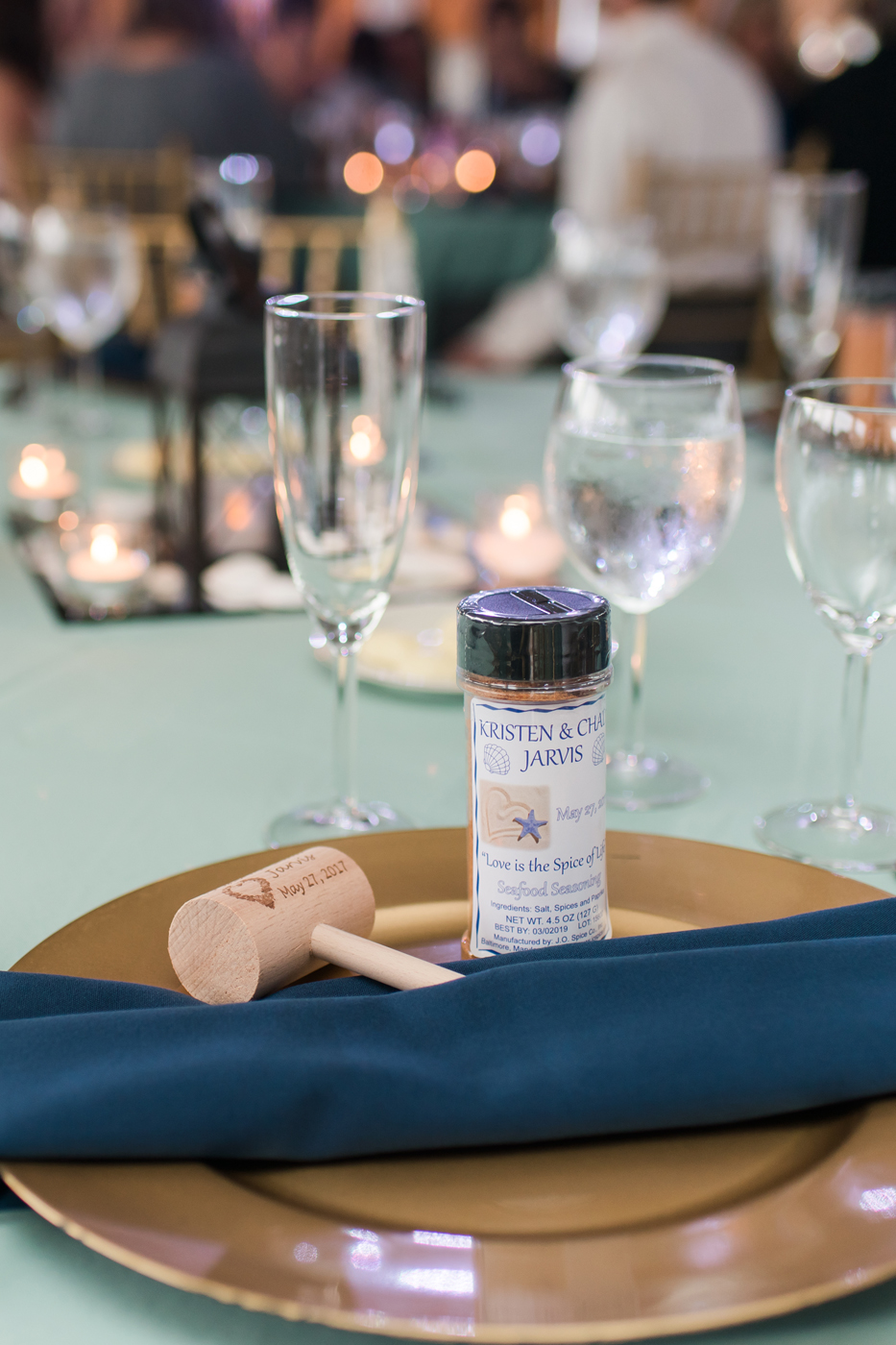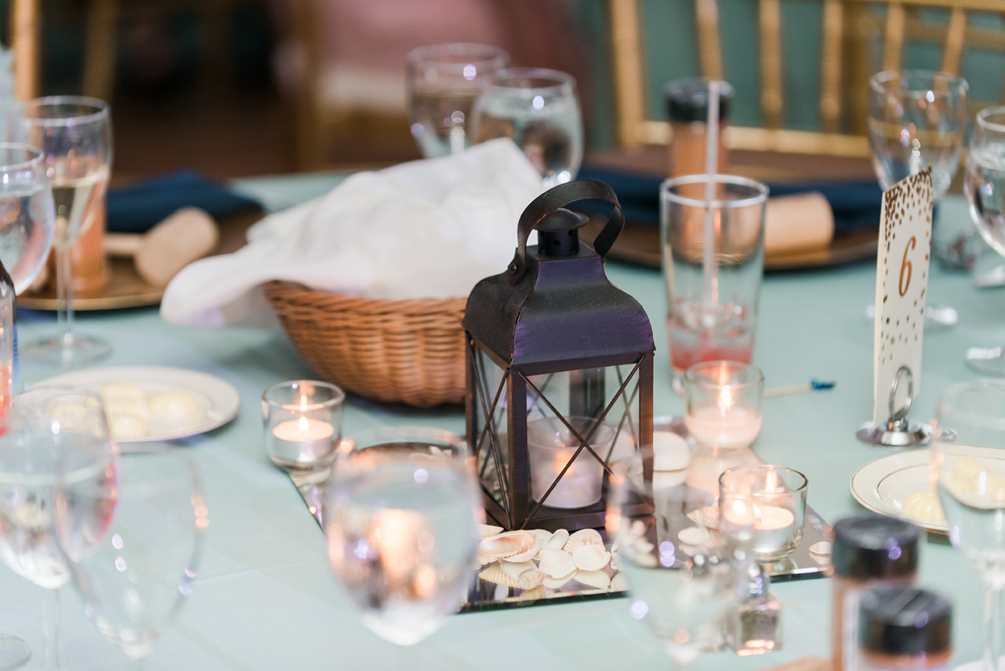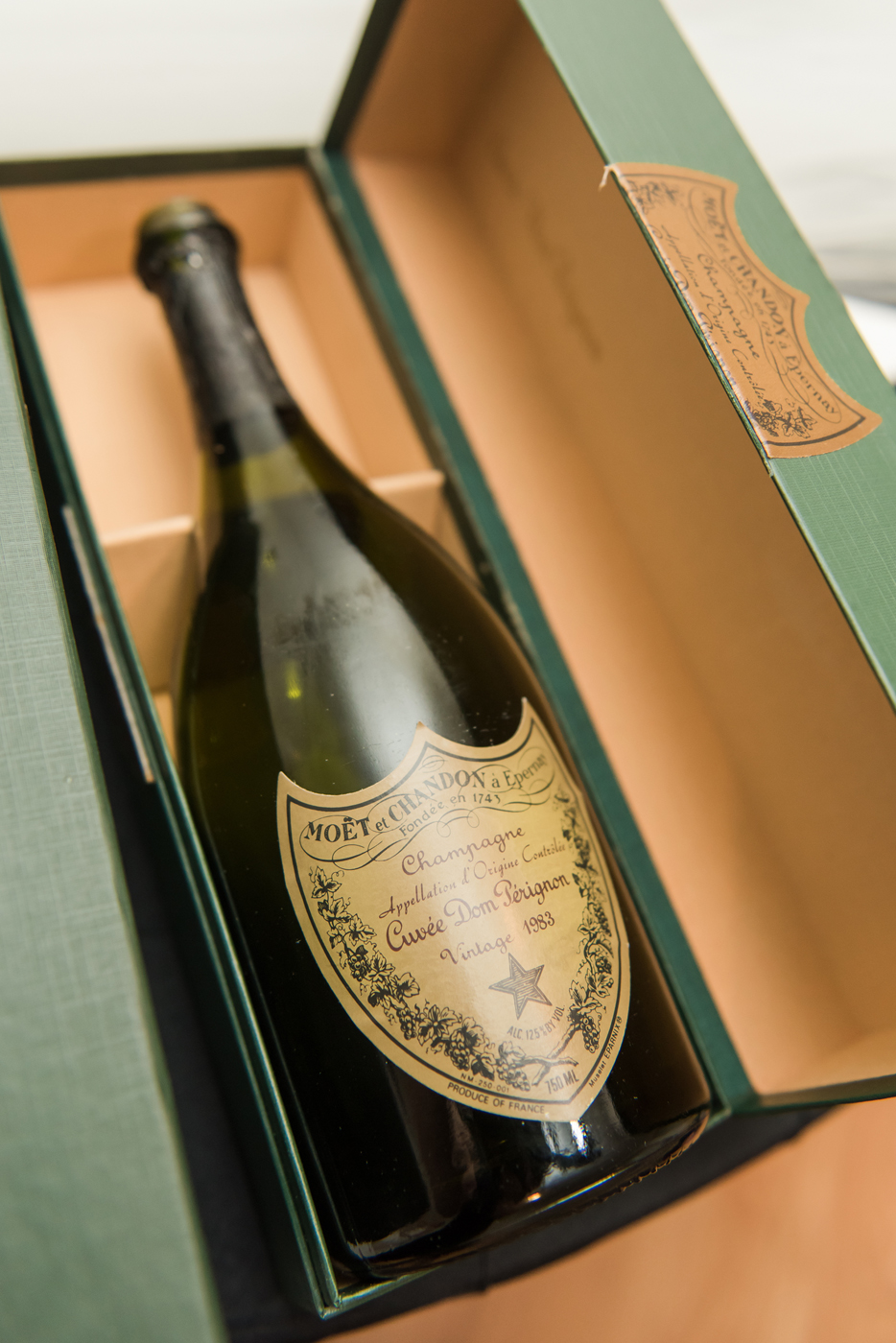 Nothing helps you celebrate quite like 1983 DP!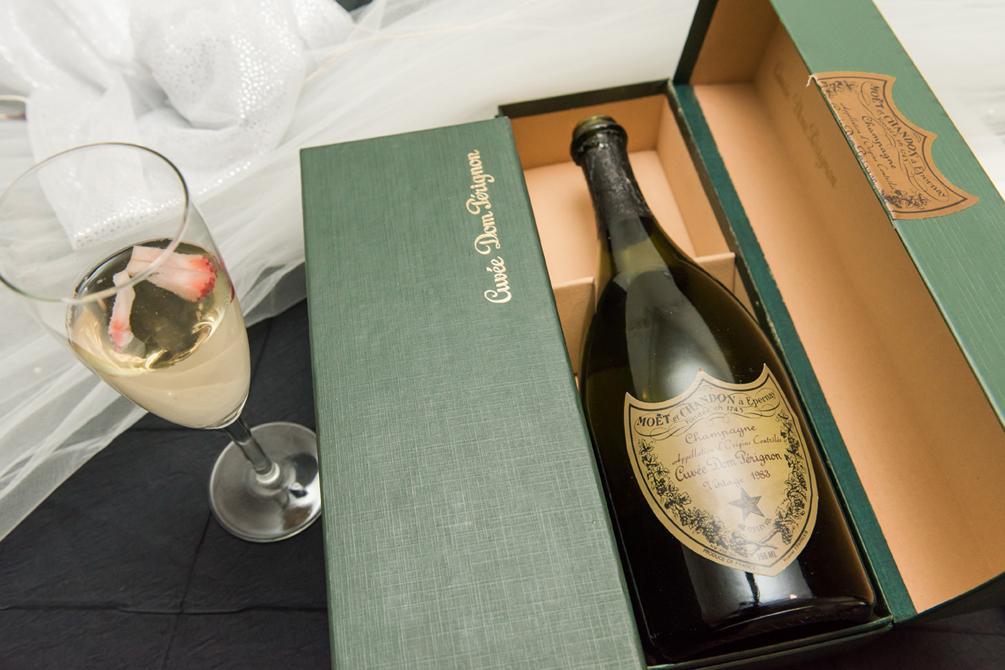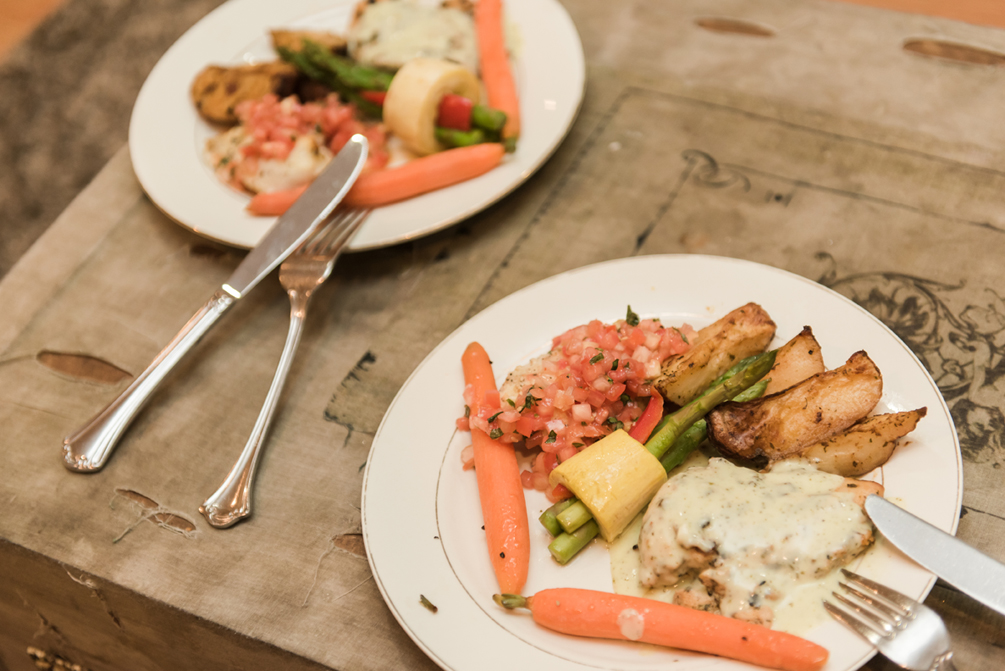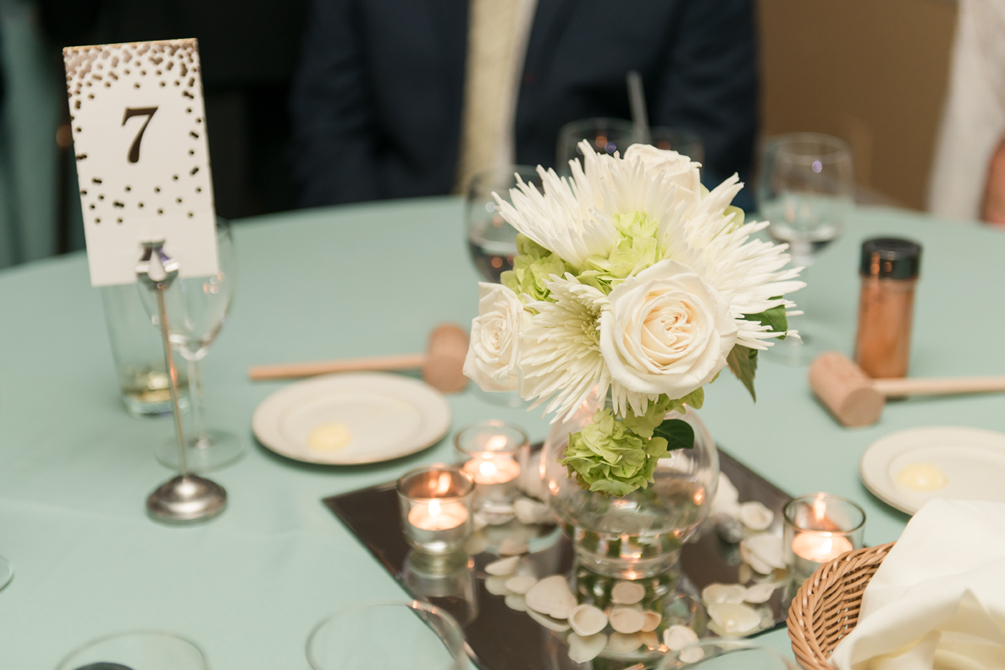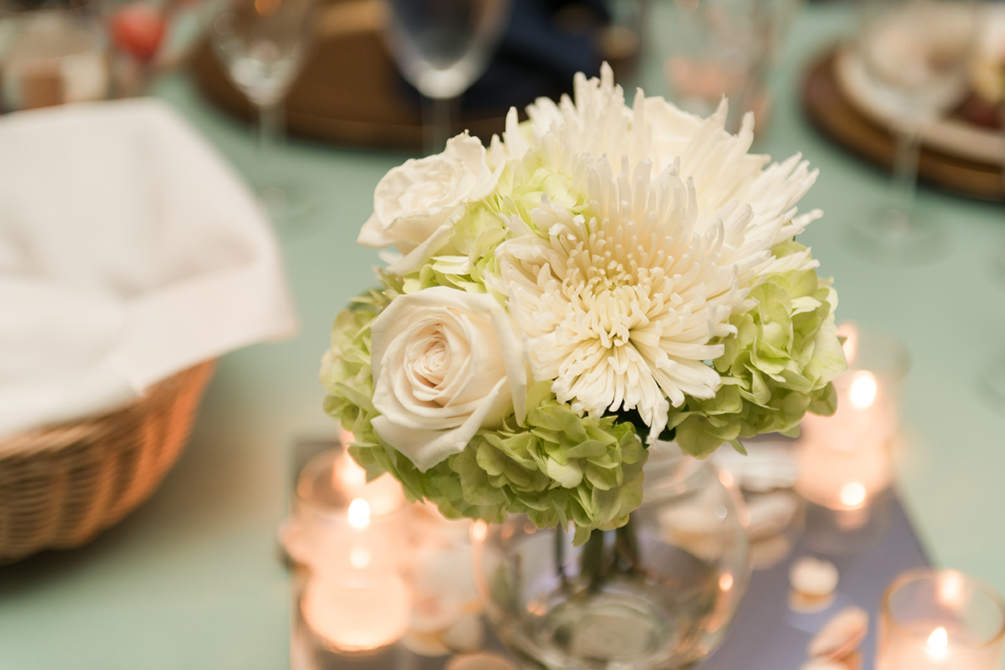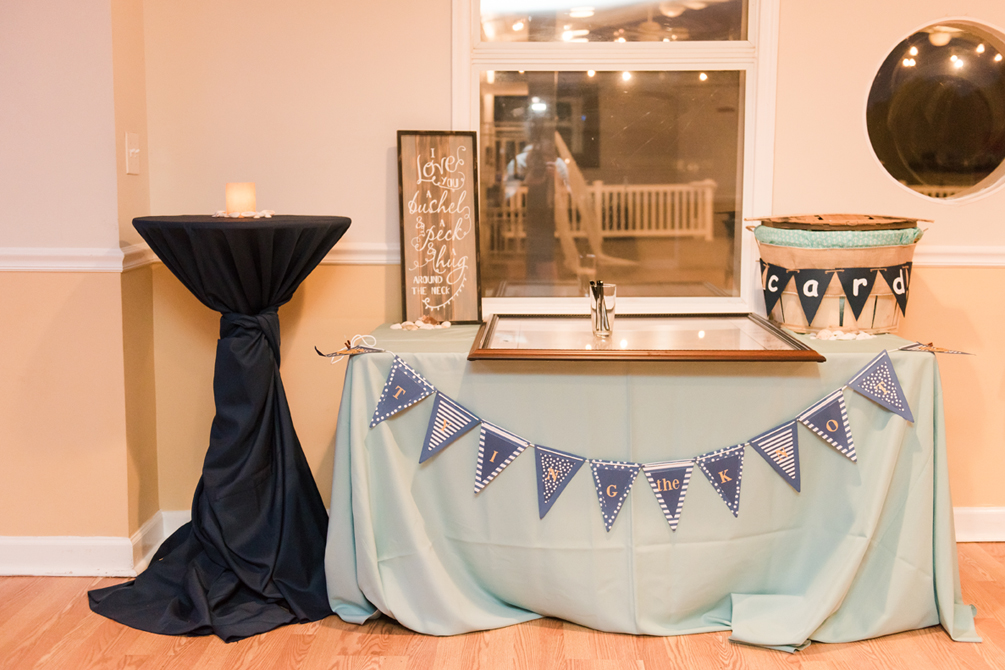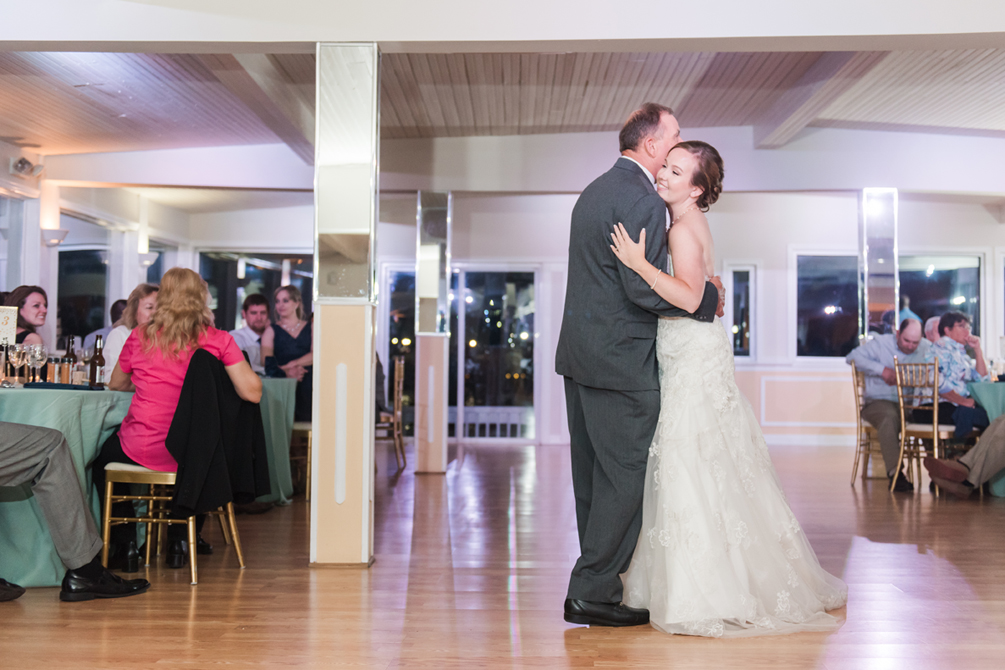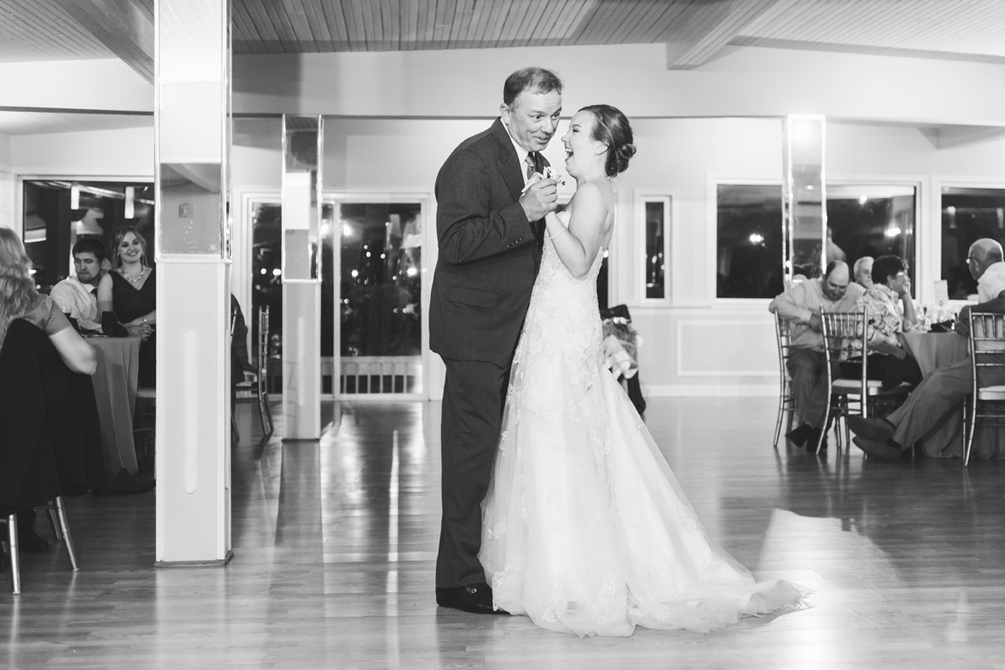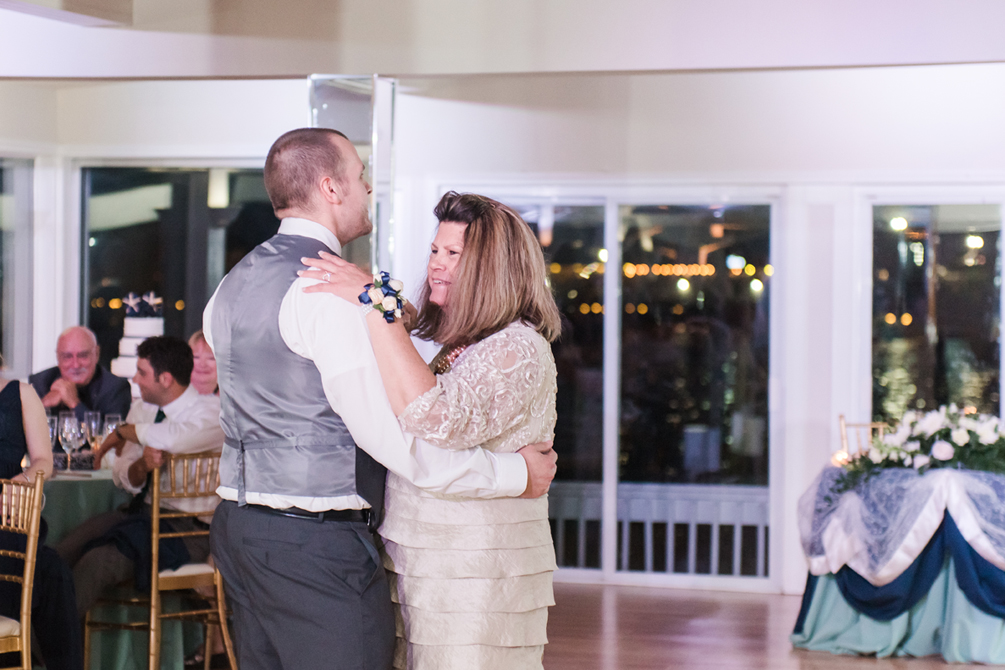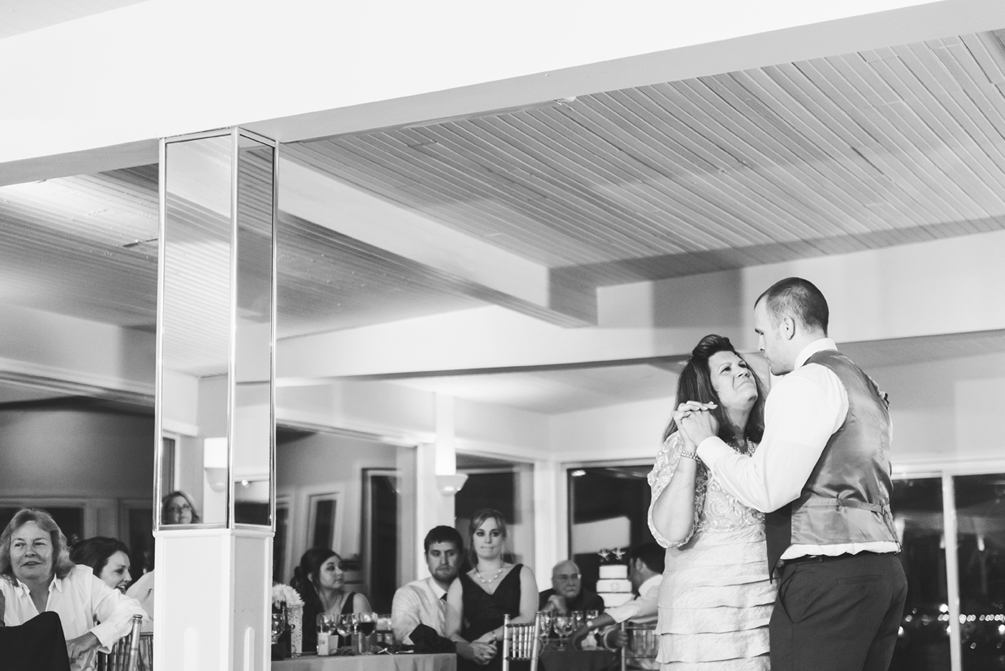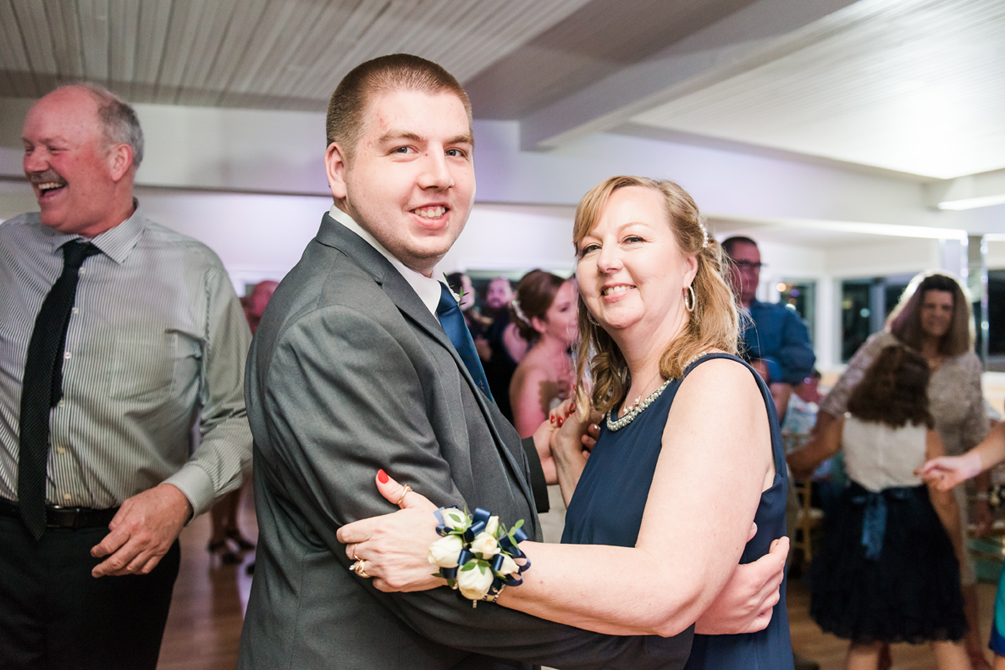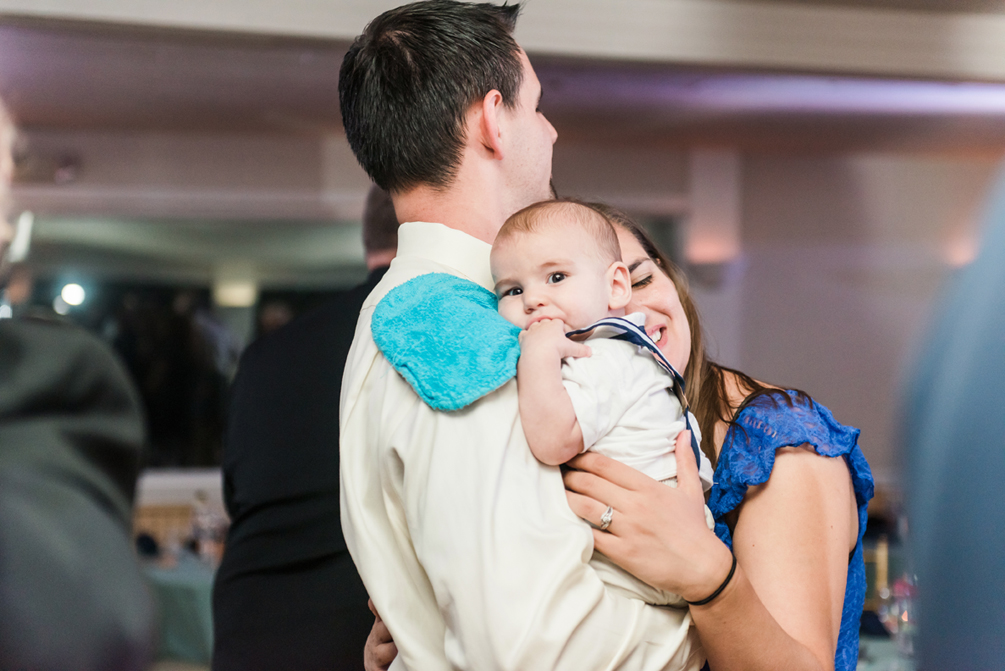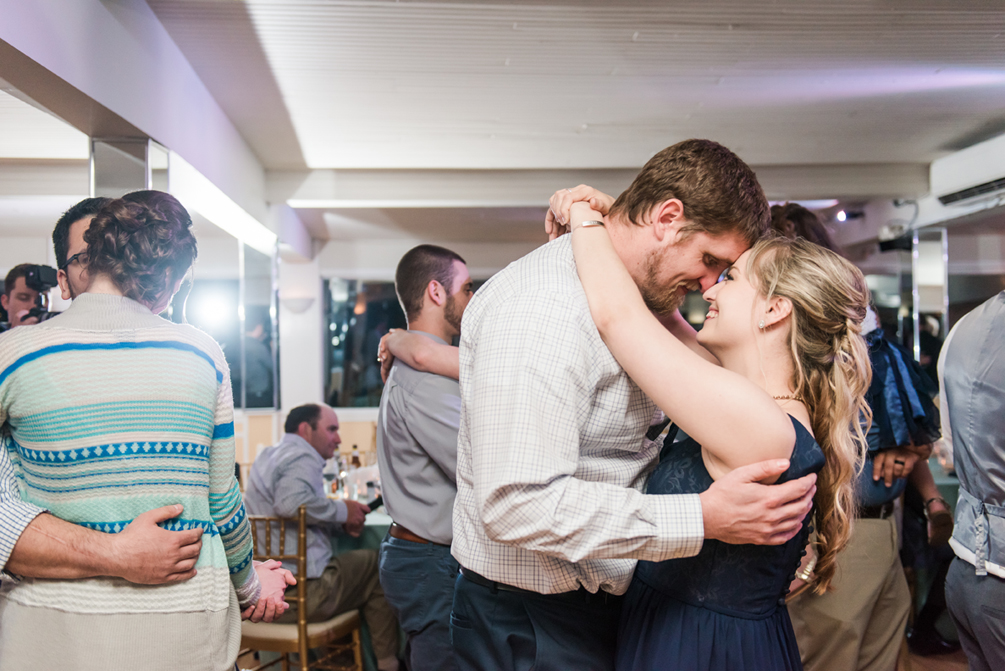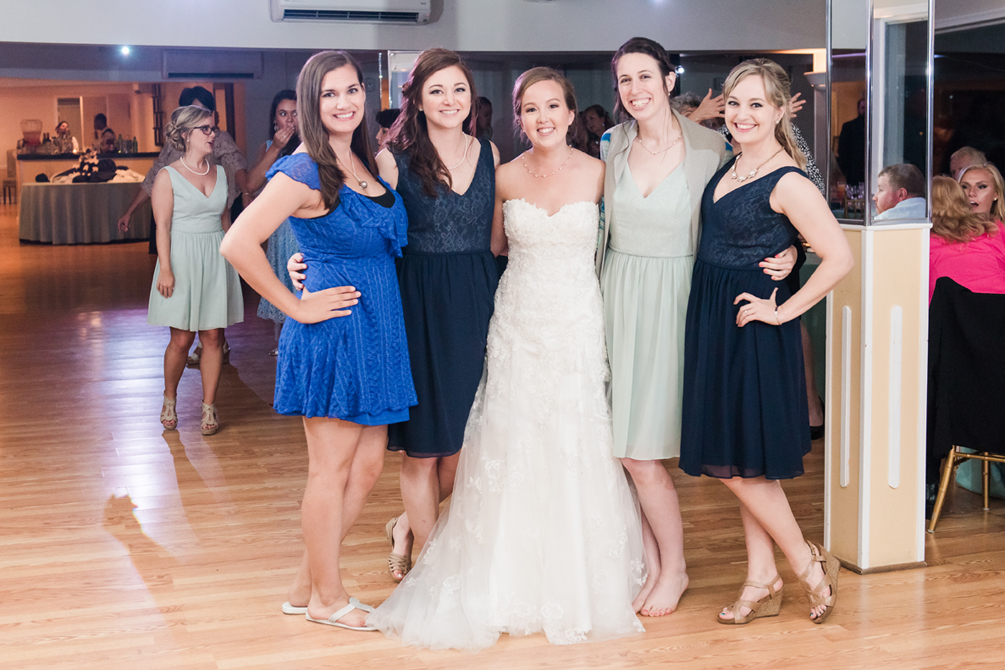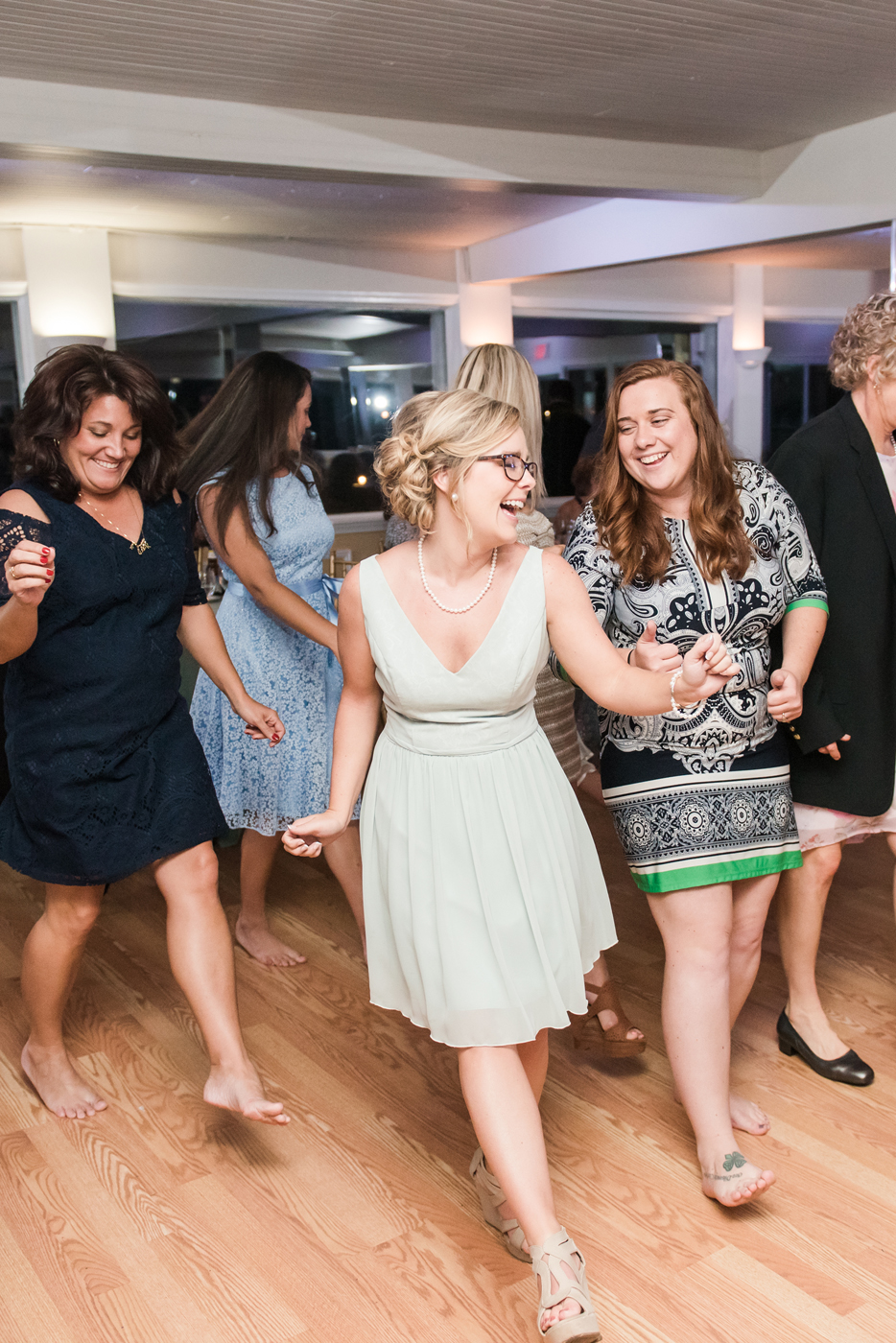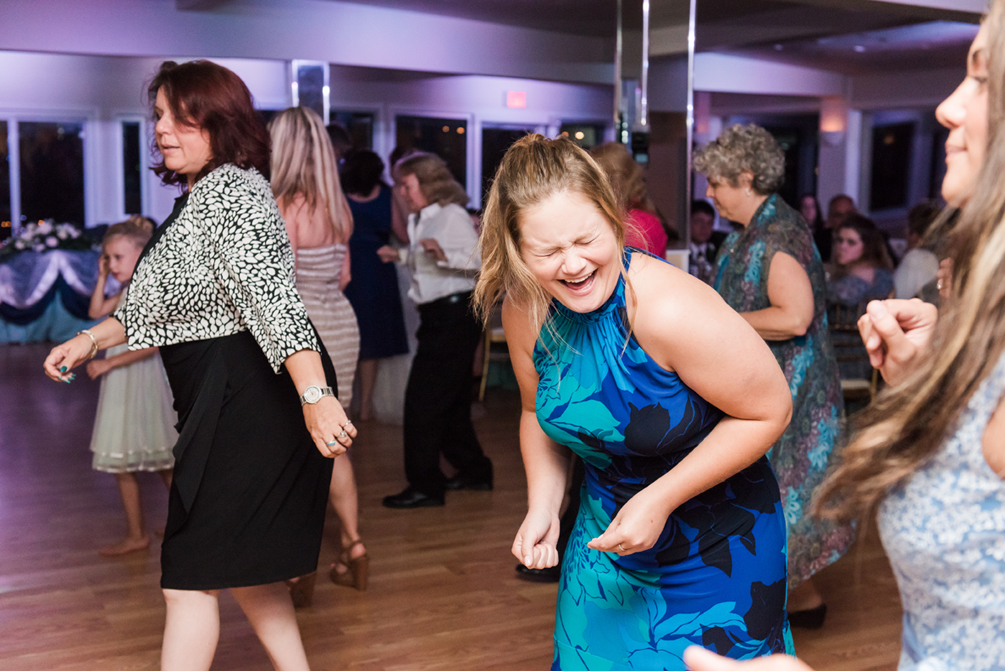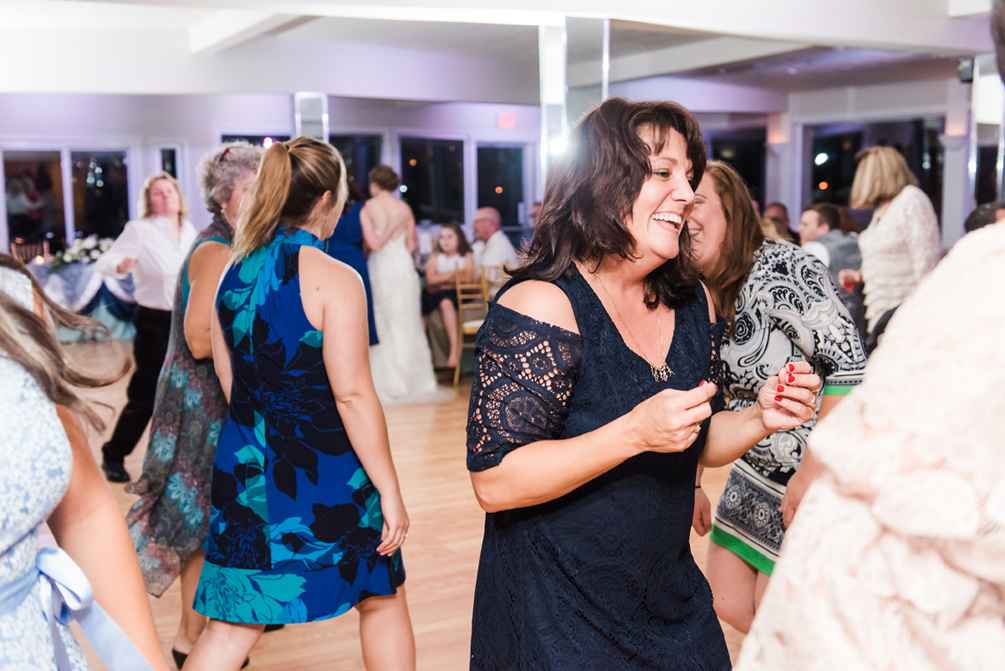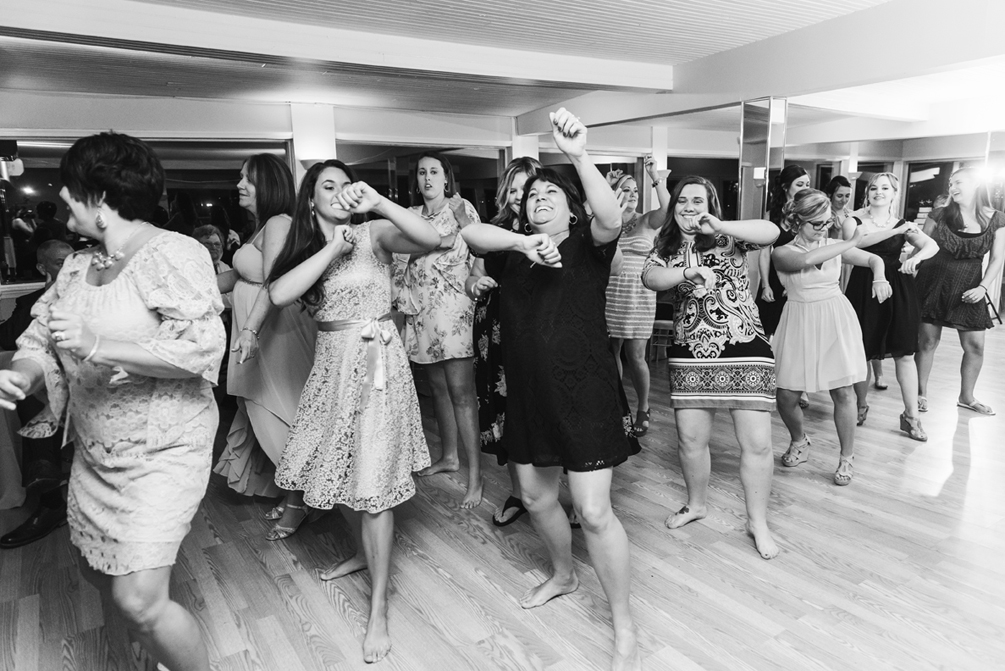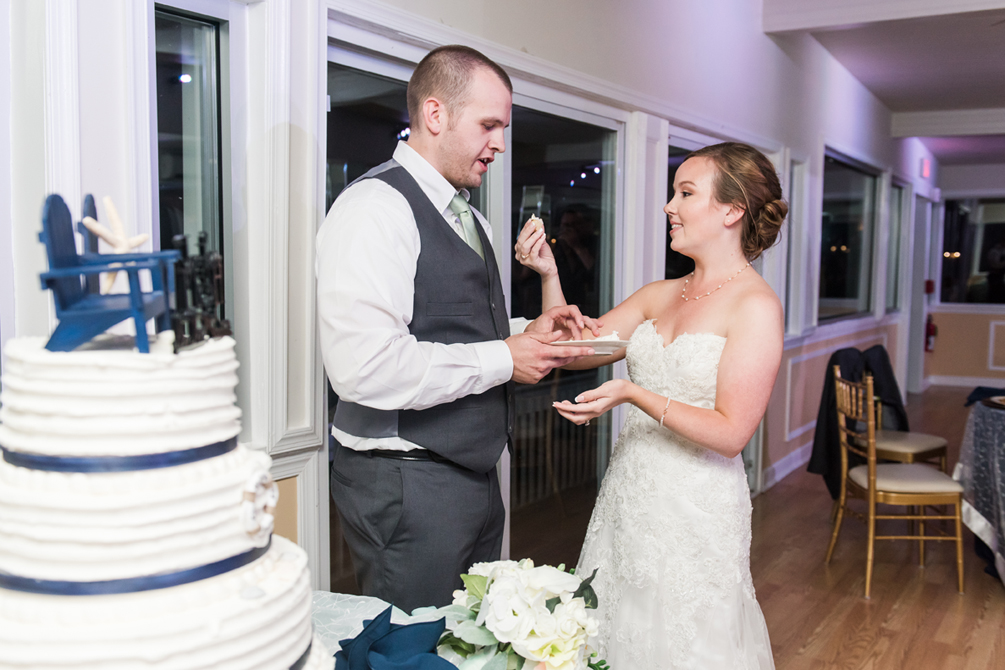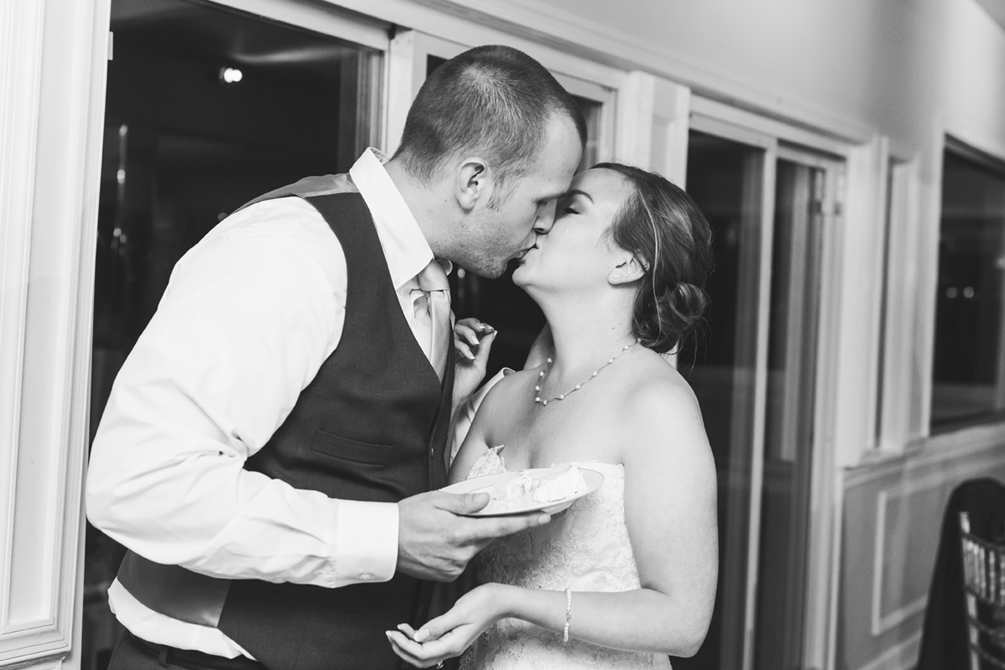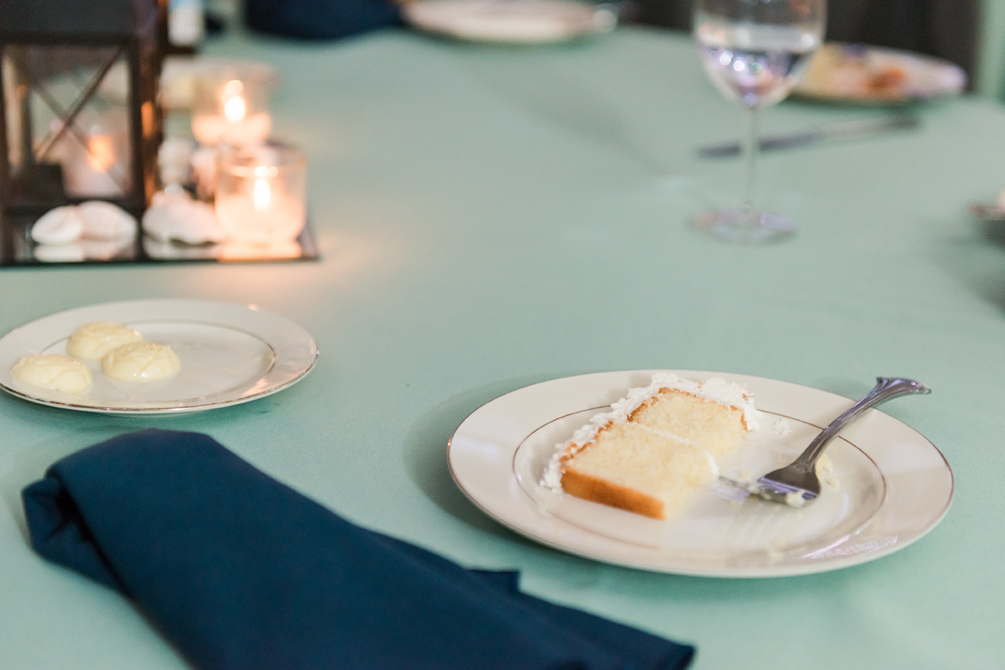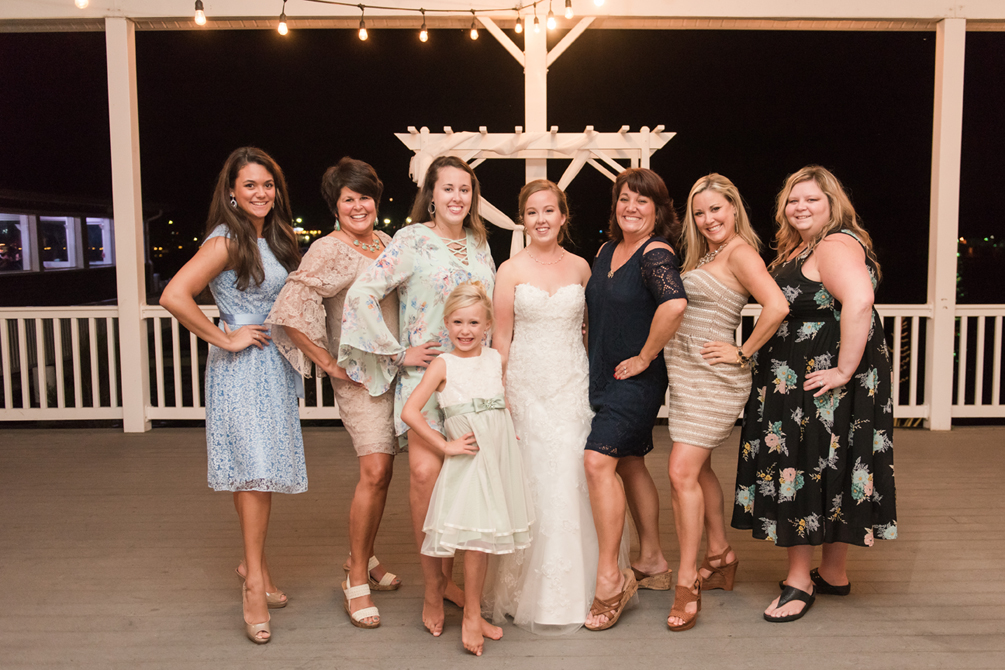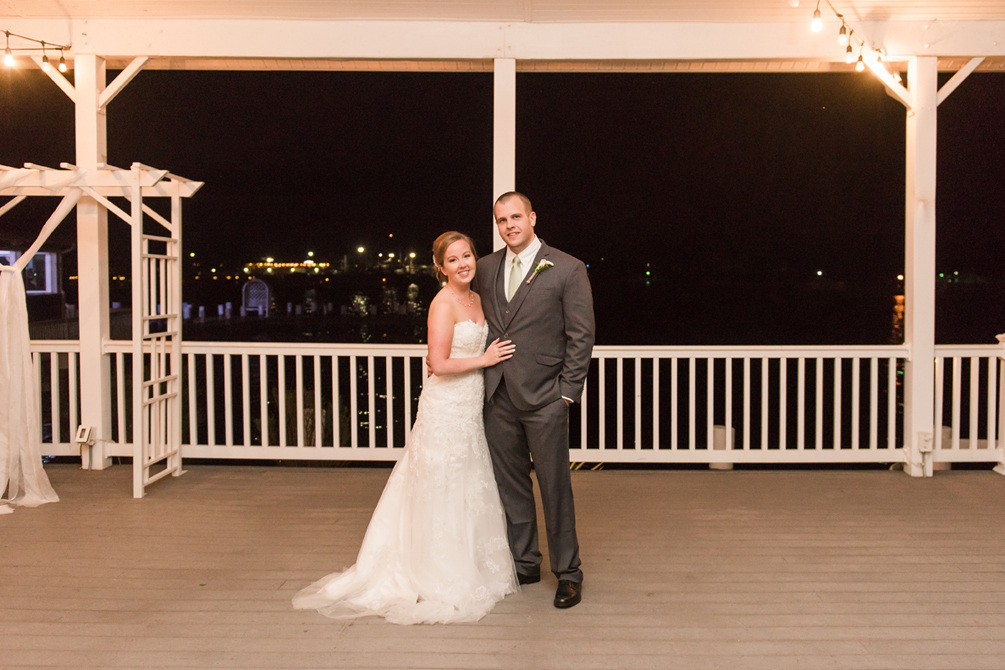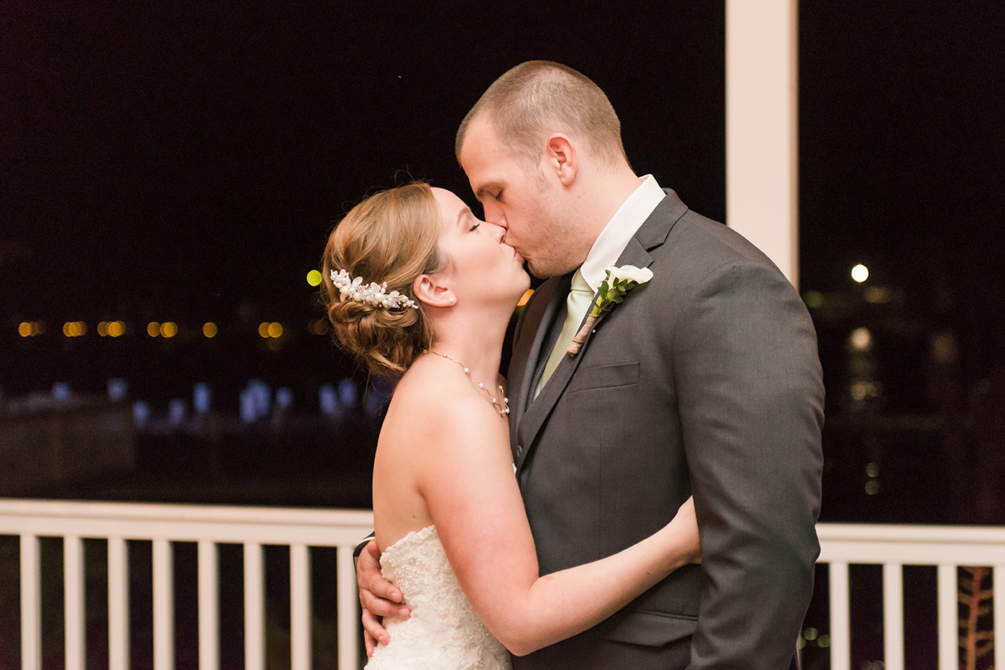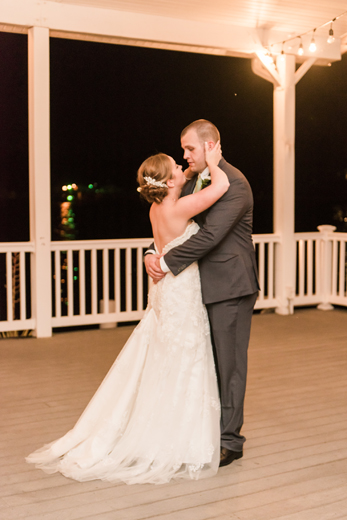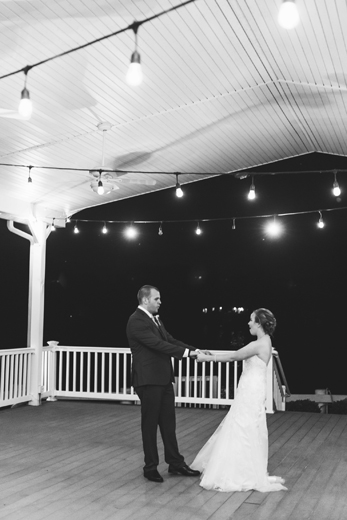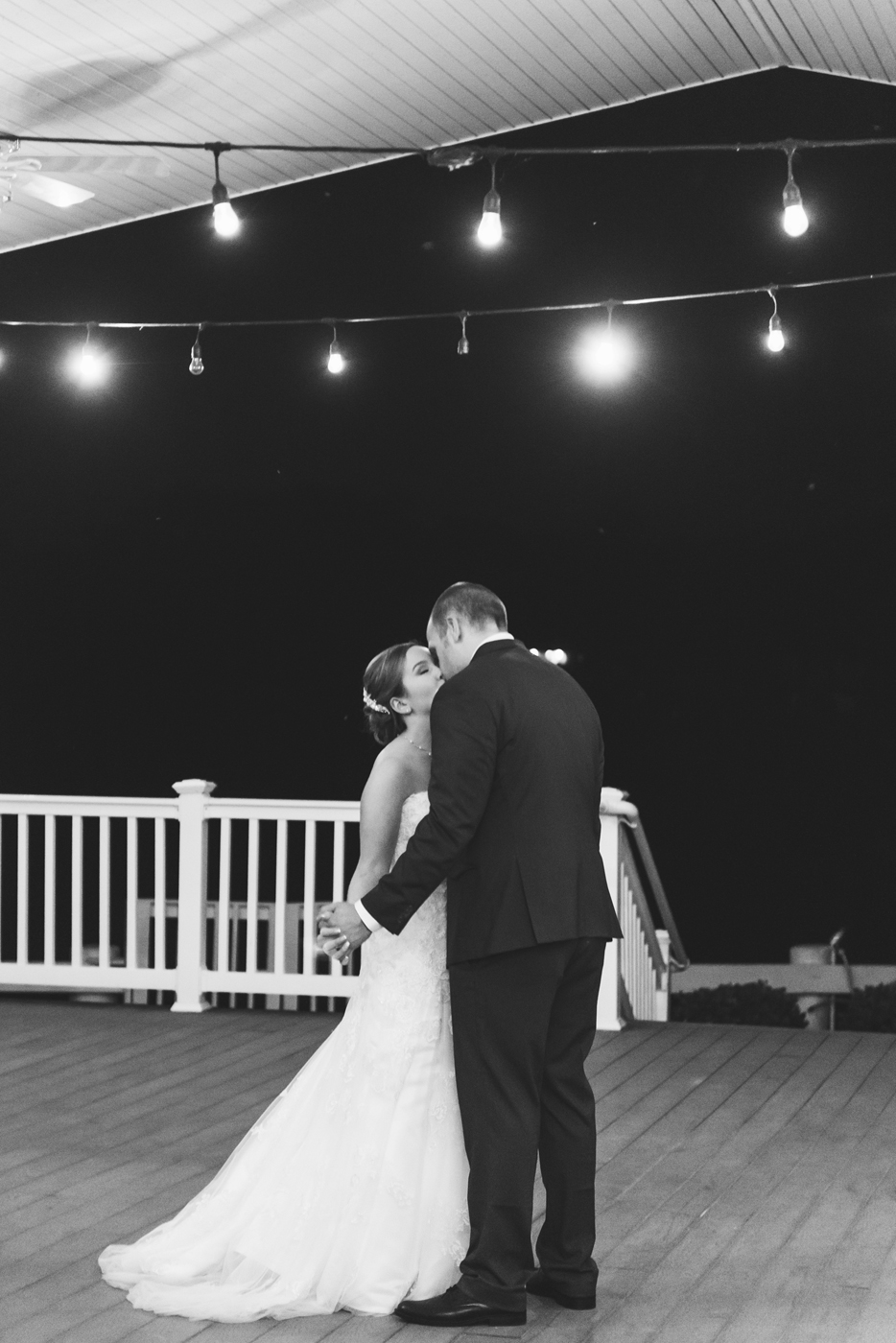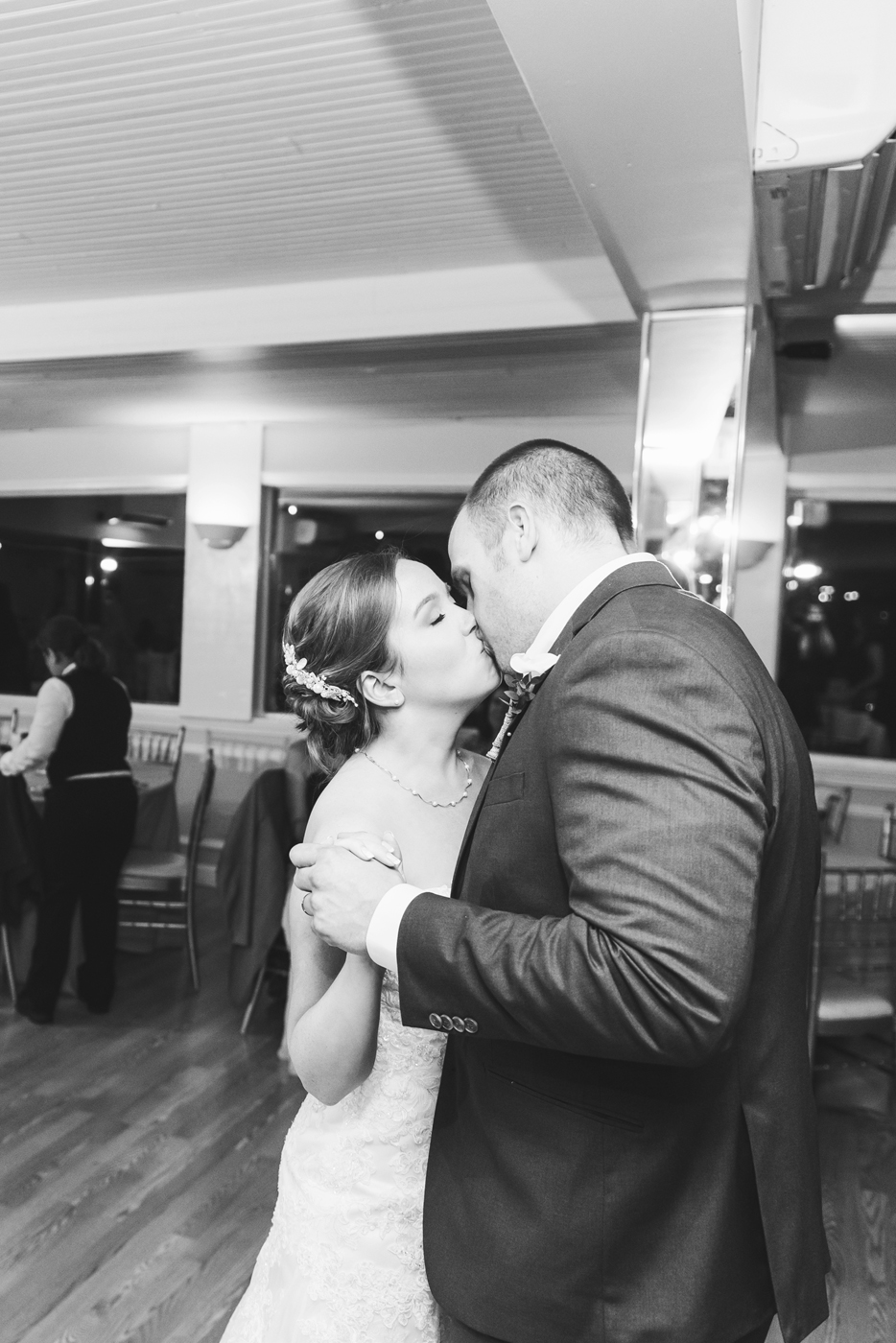 VENDORS WHO HELPED MAKE IT HAPPEN
Venue: Anchor Inn Pasadena MD
Caterer: Catering by Uptown
Cake: Lauer's Bakery
DJ: Limelight Karaoke
Officiant: Paul Raddin
Florals: Maher's Florist
Hair: Avie Smith from Fine Designz Salon
Makeup: Lindsey Warner
Wedding Gown: Casablanca Bridal
Bridesmaids: Alfred Angelo
Invitations: Vistaprint
Videography: Brett Bye Videography
Coordinator: Jamie O'Connor