John & Kathy's Eastern Shore Wedding at Swan Cove Manor
It's a little unusual for me, but John and Kathy's wedding day was actually the first time I got to meet them in person! With them living in California (and despite my best efforts/wishes to travel out that way earlier this year) we got to know each other via skype, emails, and phone calls before the wedding. Yet, meeting them in person, they greeted me with huge hugs and lots of smiles and it instantly felt like I've known them way longer! John is actually the cousin of Mike, mine and Adam's friend (and best man from our wedding!) – and I'm super grateful that Mike connected us for their wedding day! It was incredible! Despite the iffy forecast and a little rain (which this wedding season, I feel like I've become super prepared for at all times! haha), they were able to have their ceremony outside under this gorgeous huge tree overlooking the water at Swan Cove. Ahhh!! And just wait til you see these ceremony photos! The love between these two is just beautiful – they were giddy laughing and smiling at each other the entire ceremony and there were so many happy-tears! Kathy and John truly have an amazing bond and relationship – even with getting to see them in person for just one day, I can't stop admiring how happy they are! Thank you Kathy and John for letting me celebrate with you two and your families and friends! Your day, and your love, are so beautiful! Congratulations!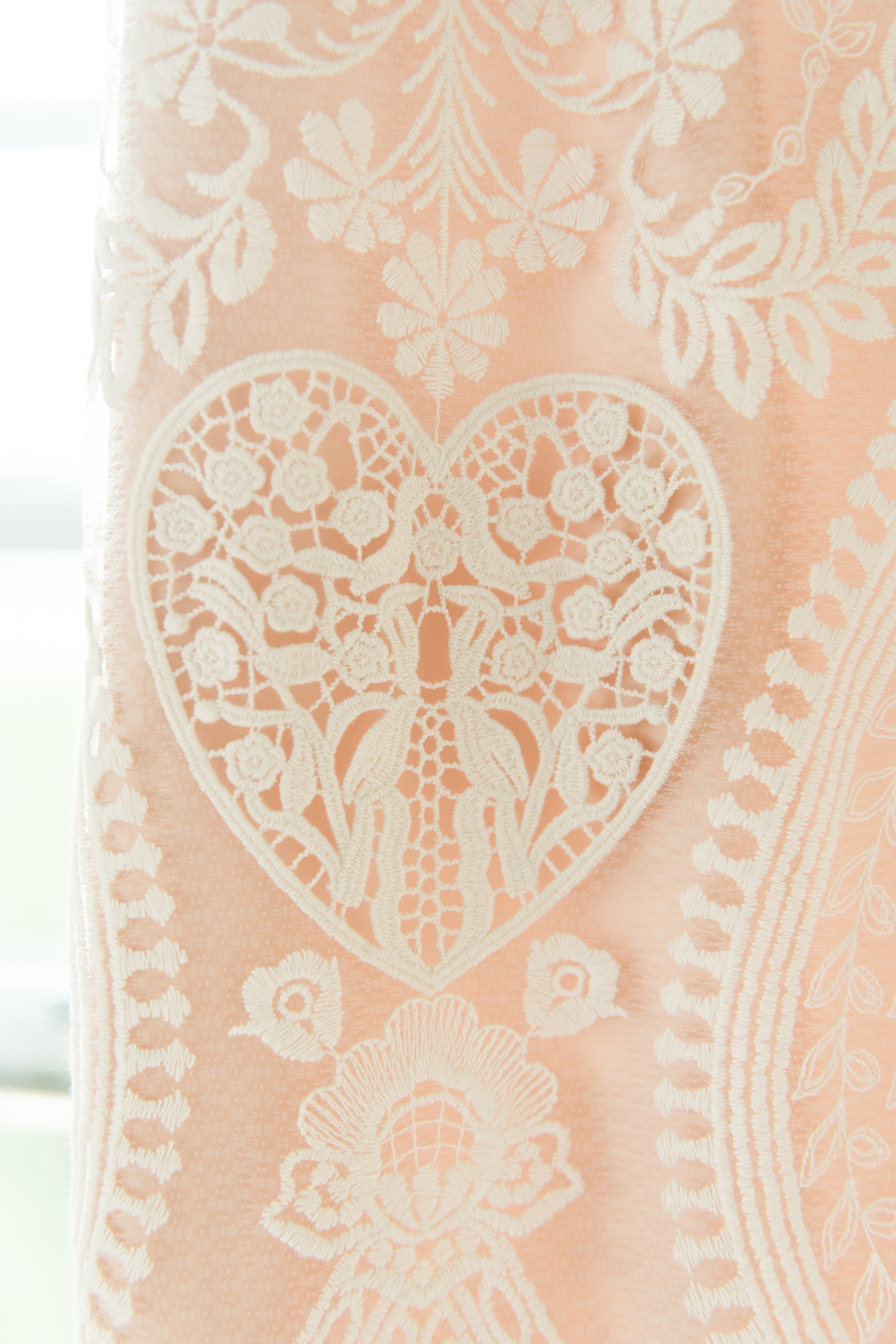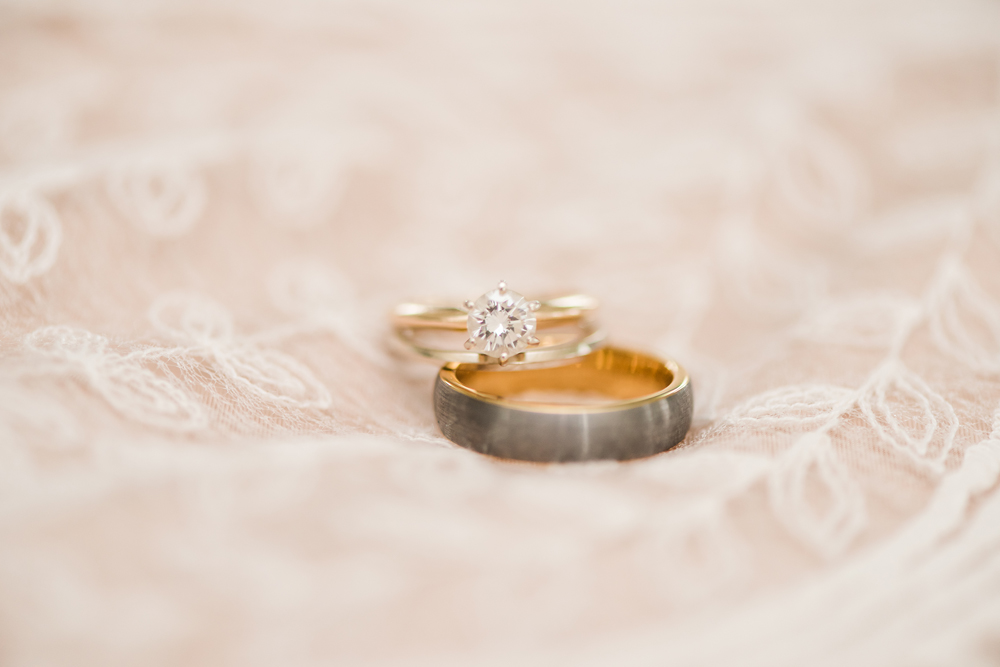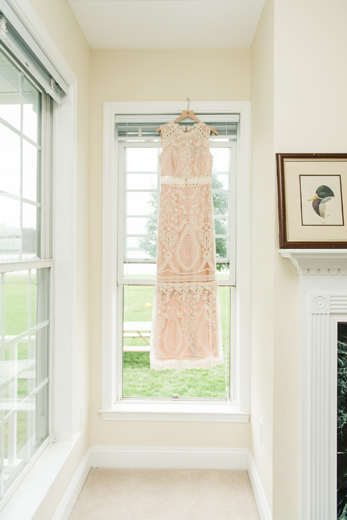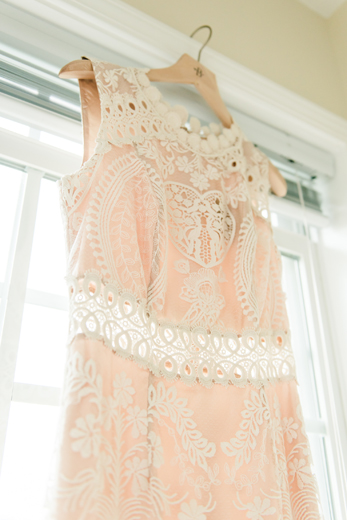 Oh by the way, when I see "BHLDN" listed under the bridal gown section of my pre-wedding questionnaire I get REAL excited. And this one was AMAZING. Those details!! Perfect bohemian style.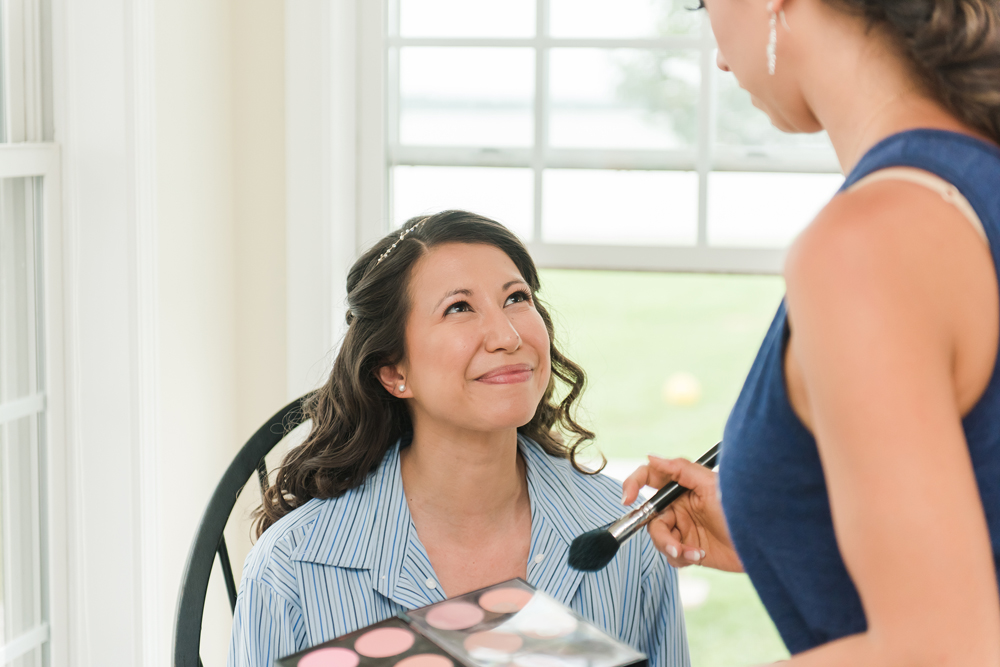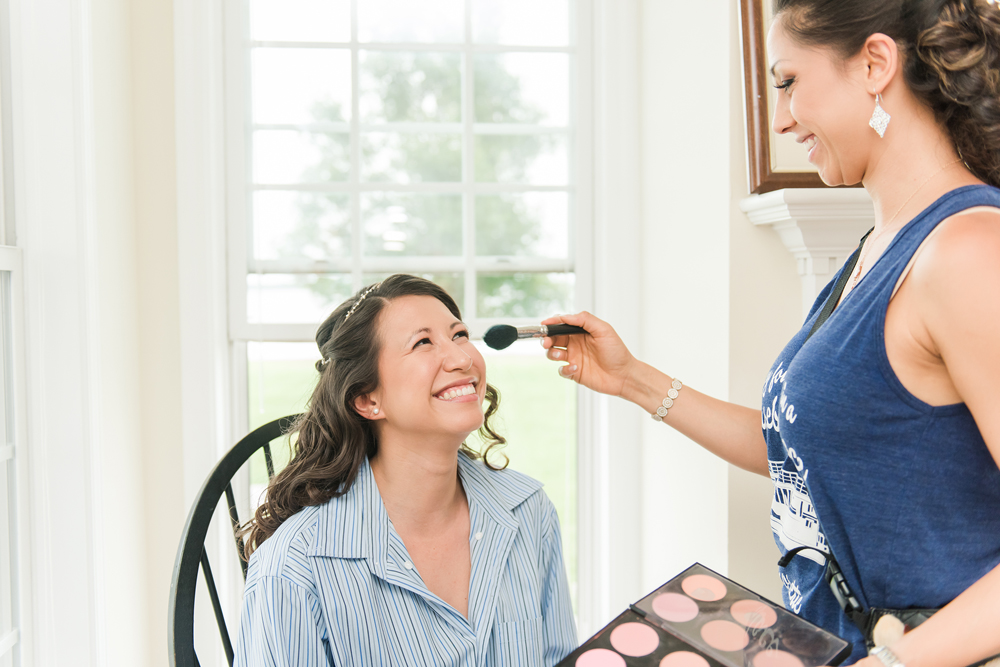 When your sister is Anne from Charlottesville Makeup Artist, you know you're gonna be lookin' flawless!!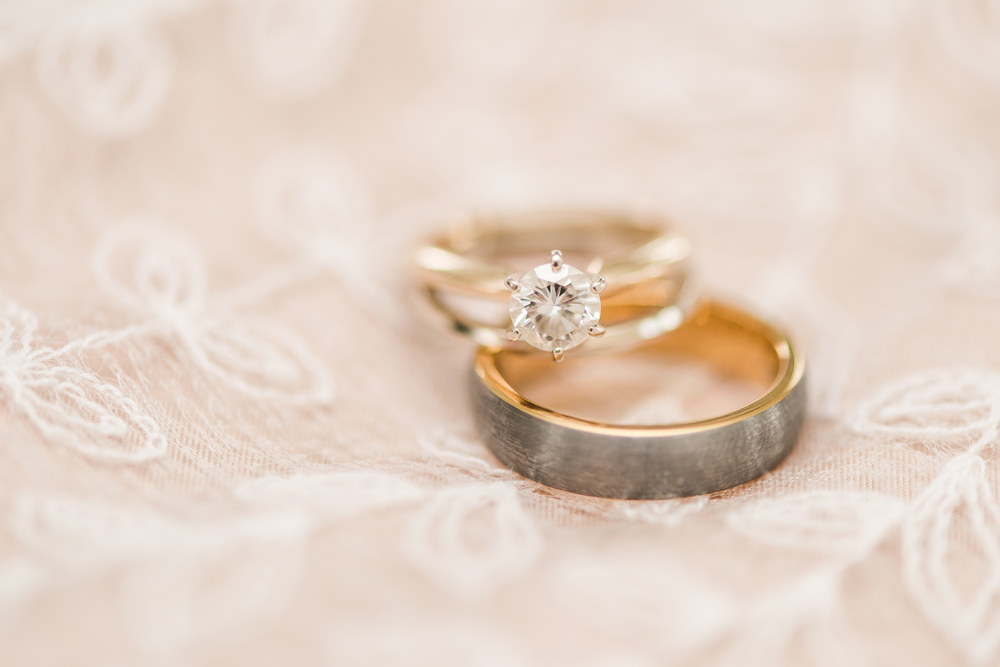 Kathy's gorgeous engagement ring is a family heirloom. It's breathtaking, and I love John's unique band too!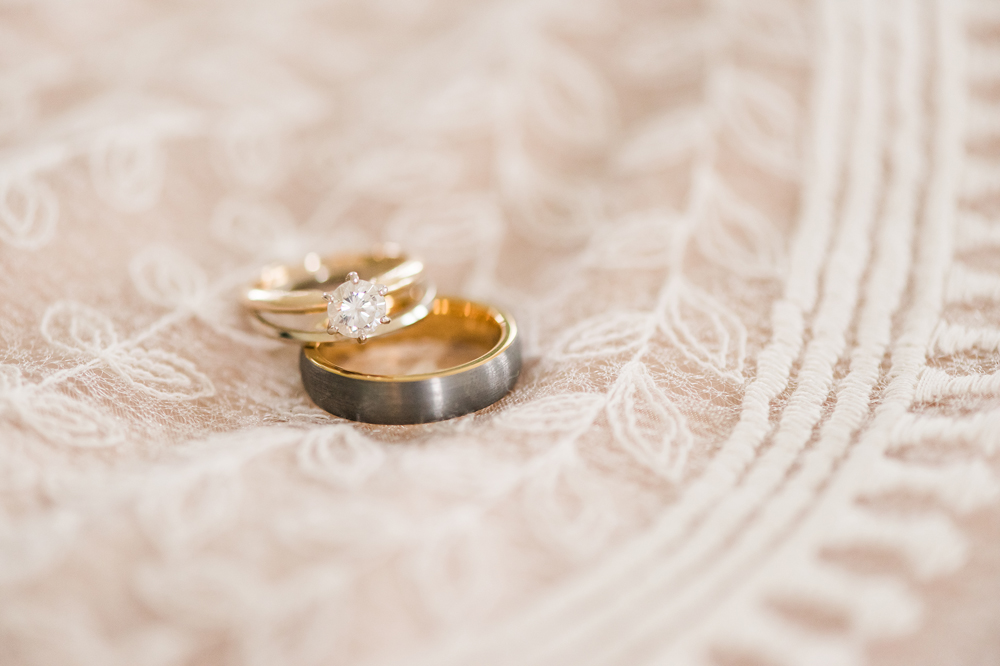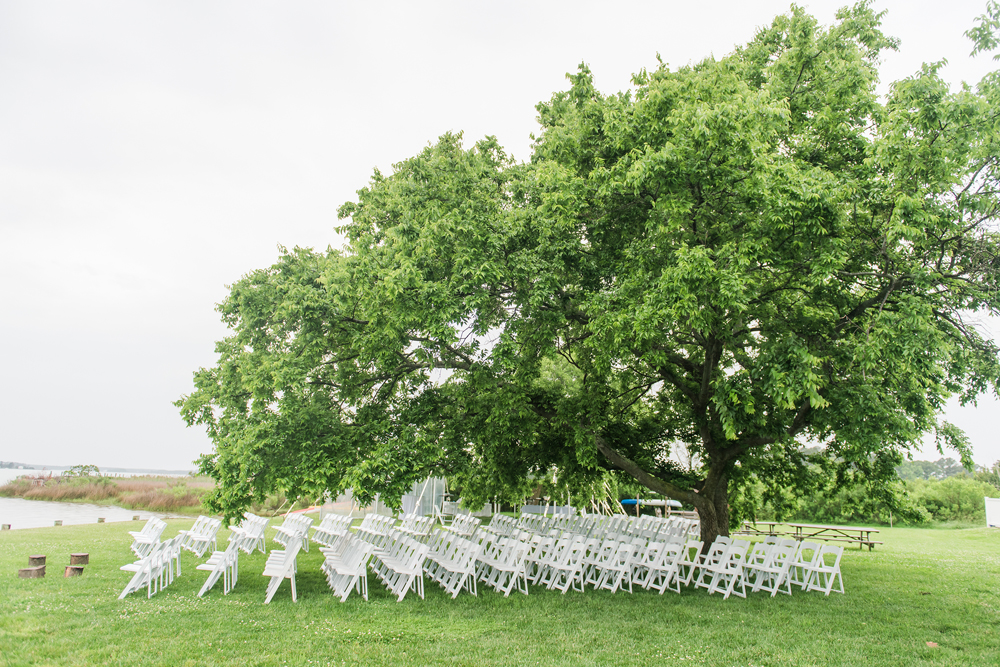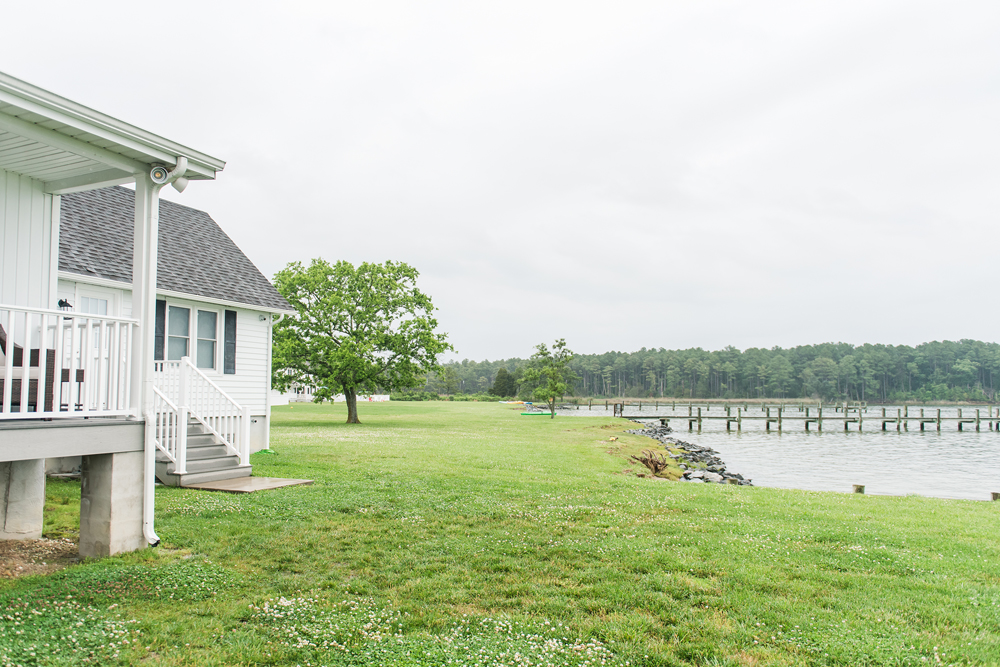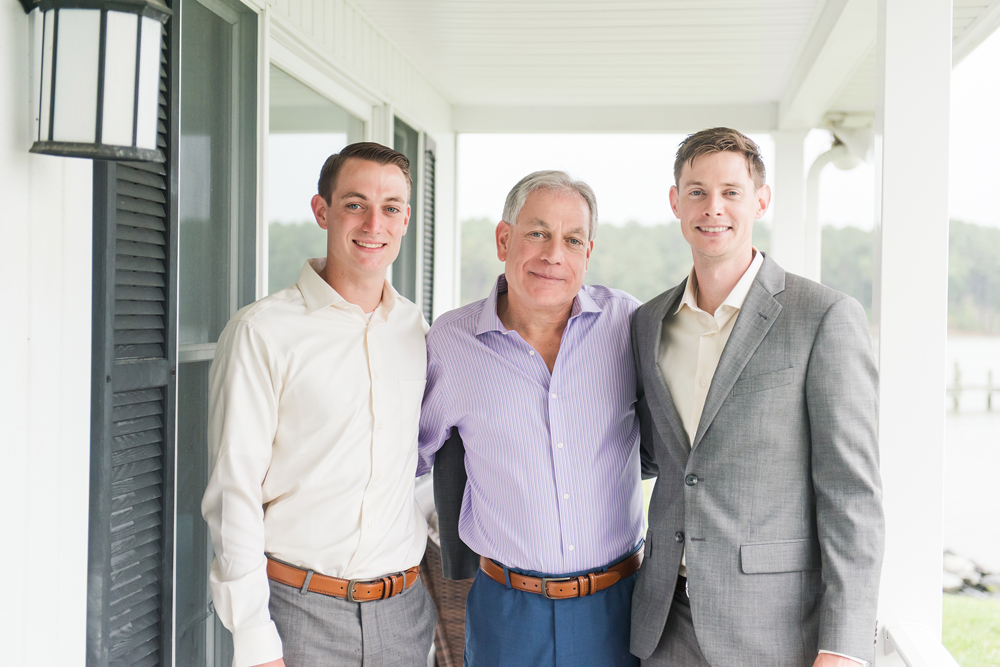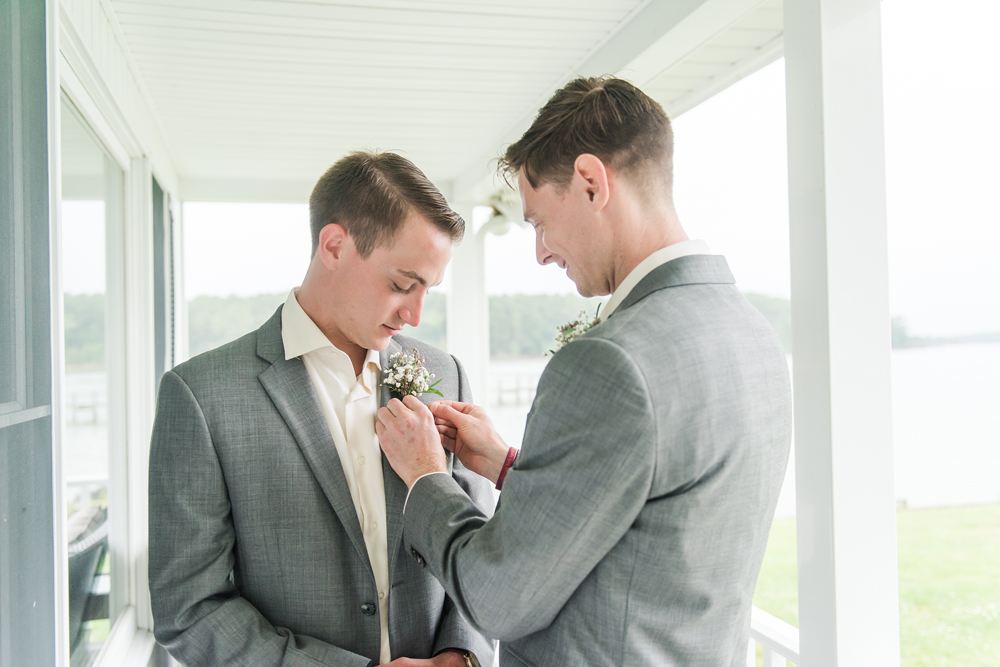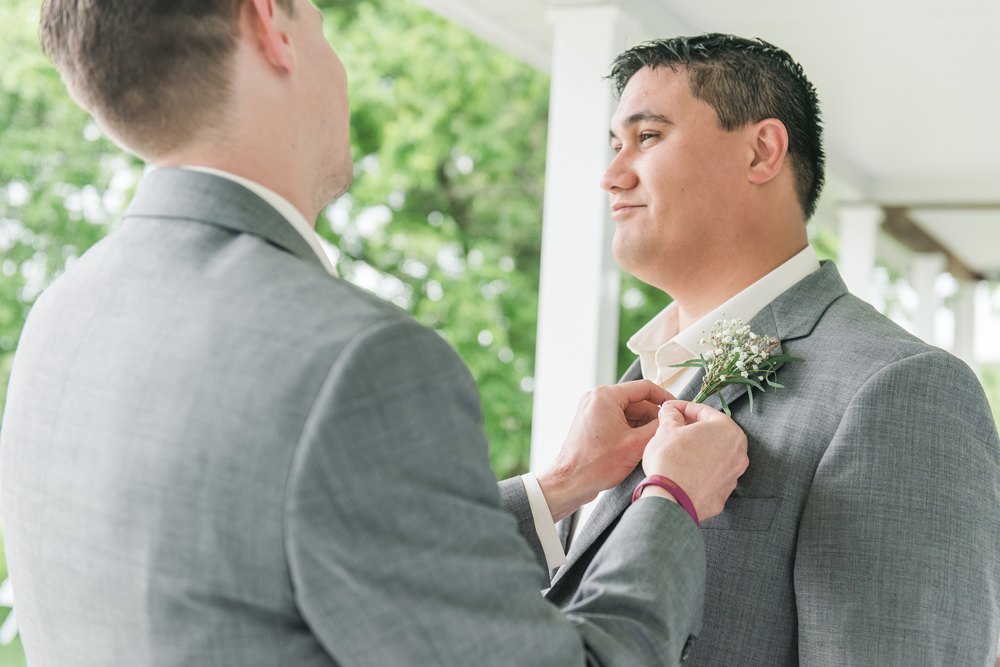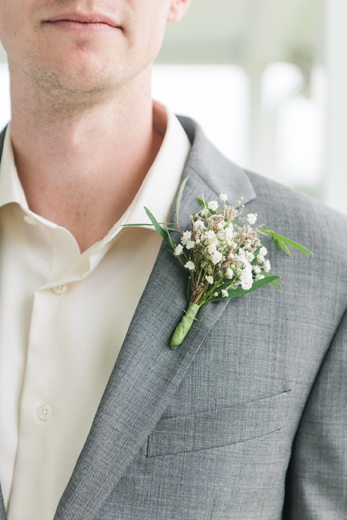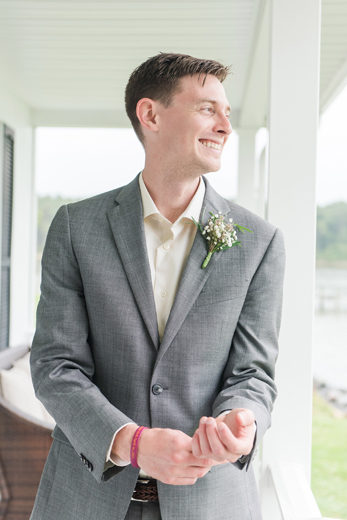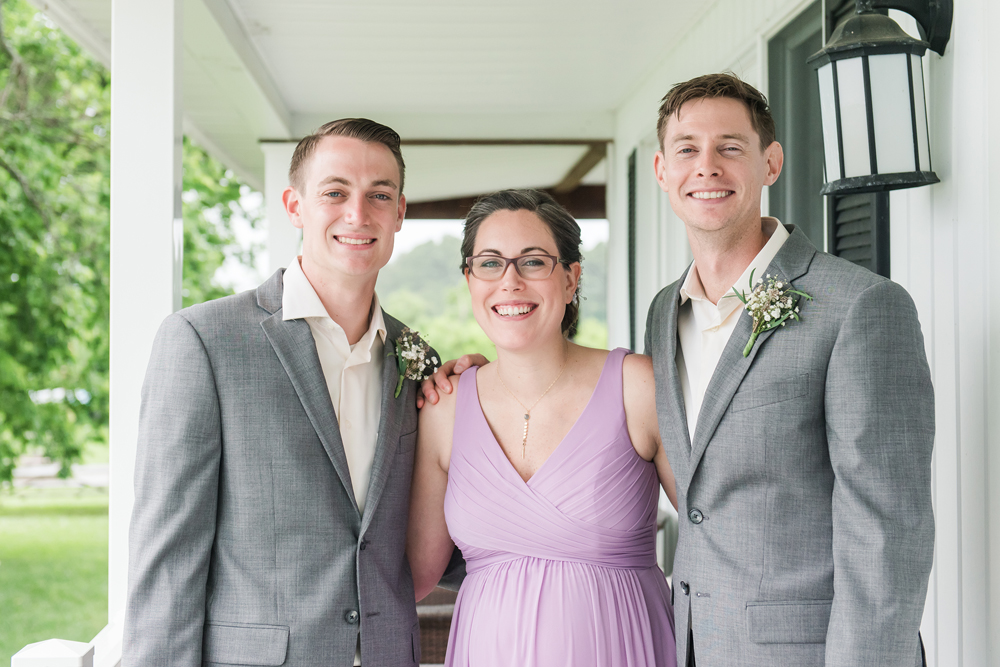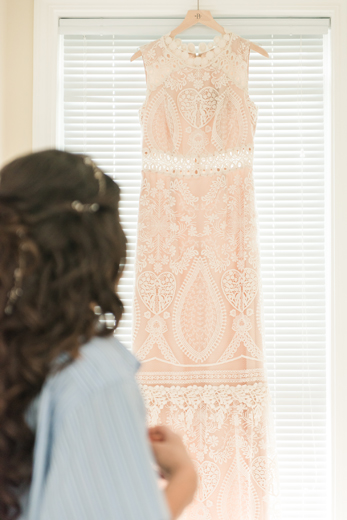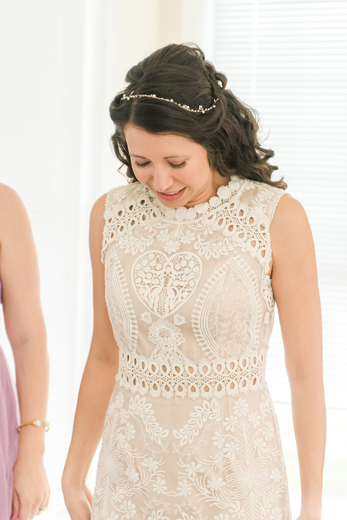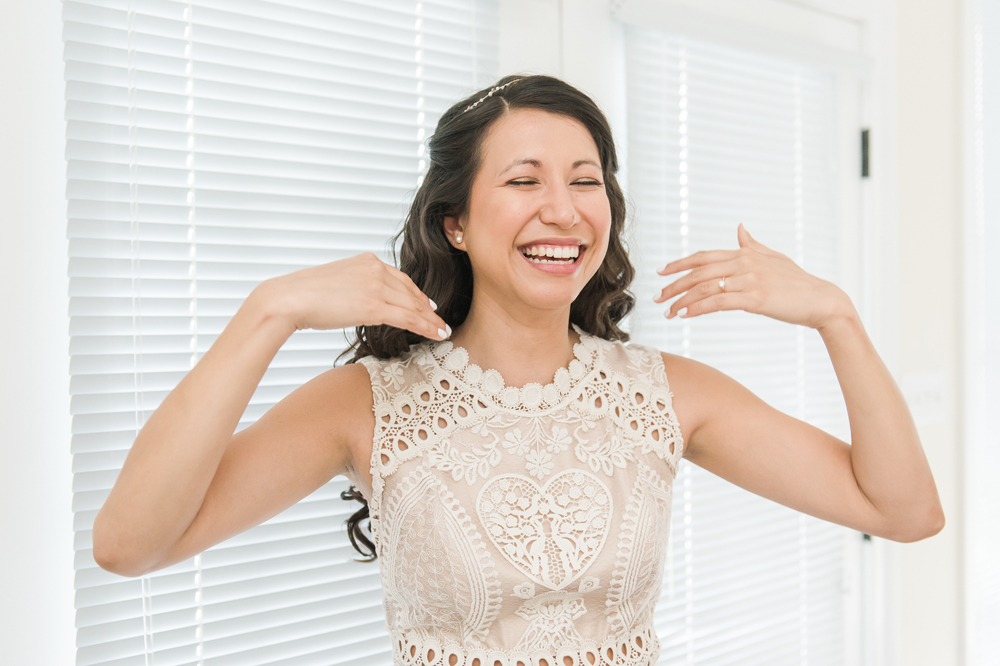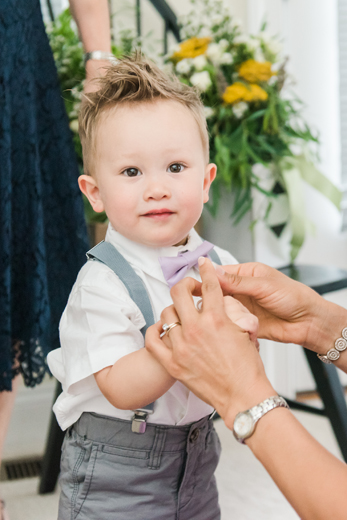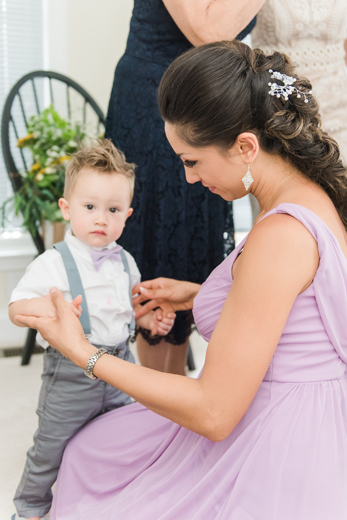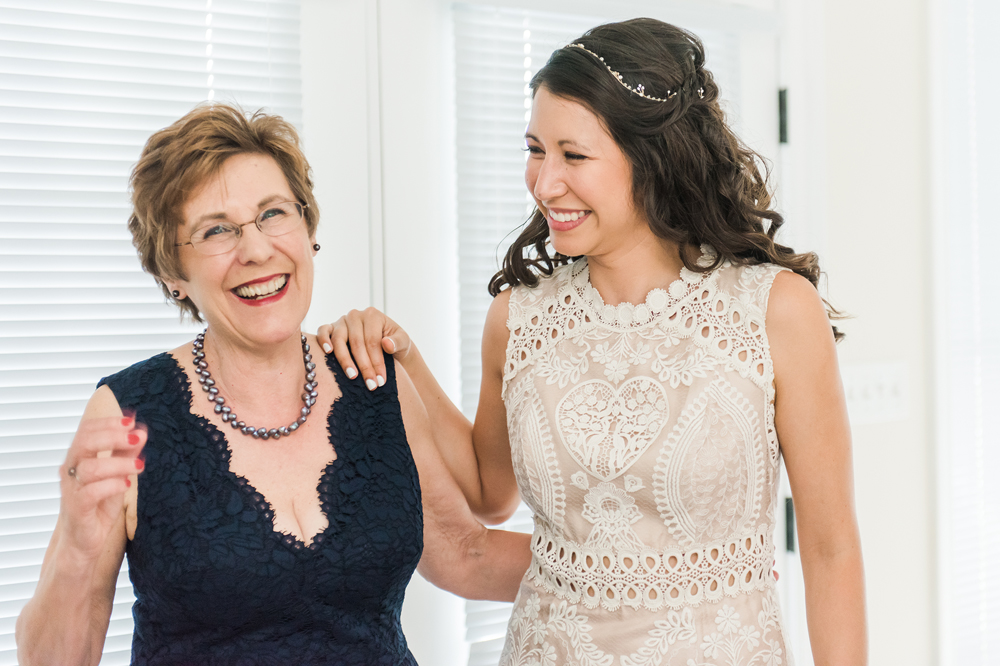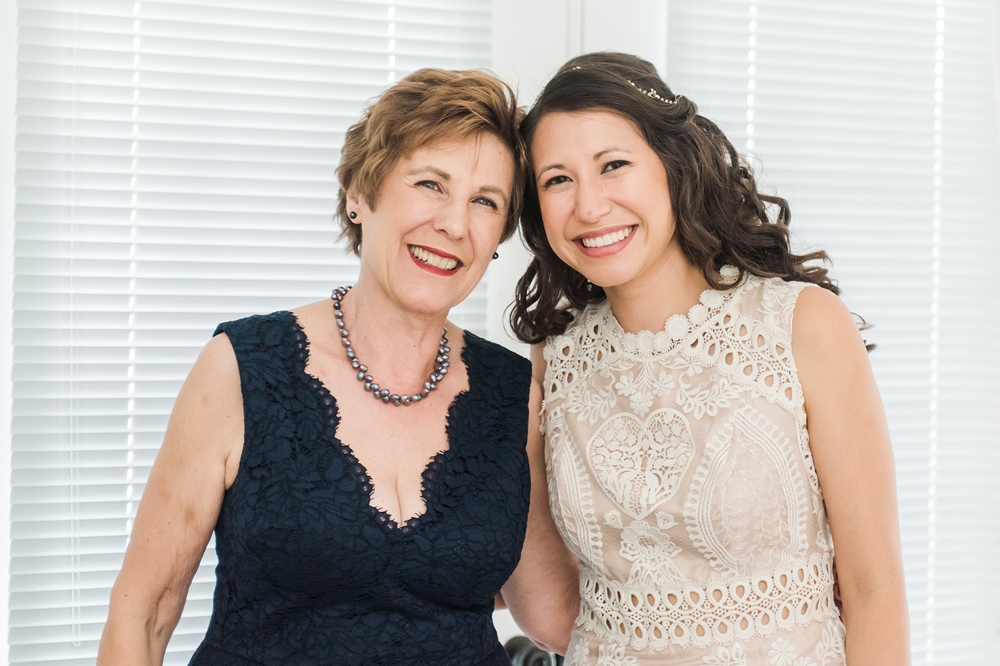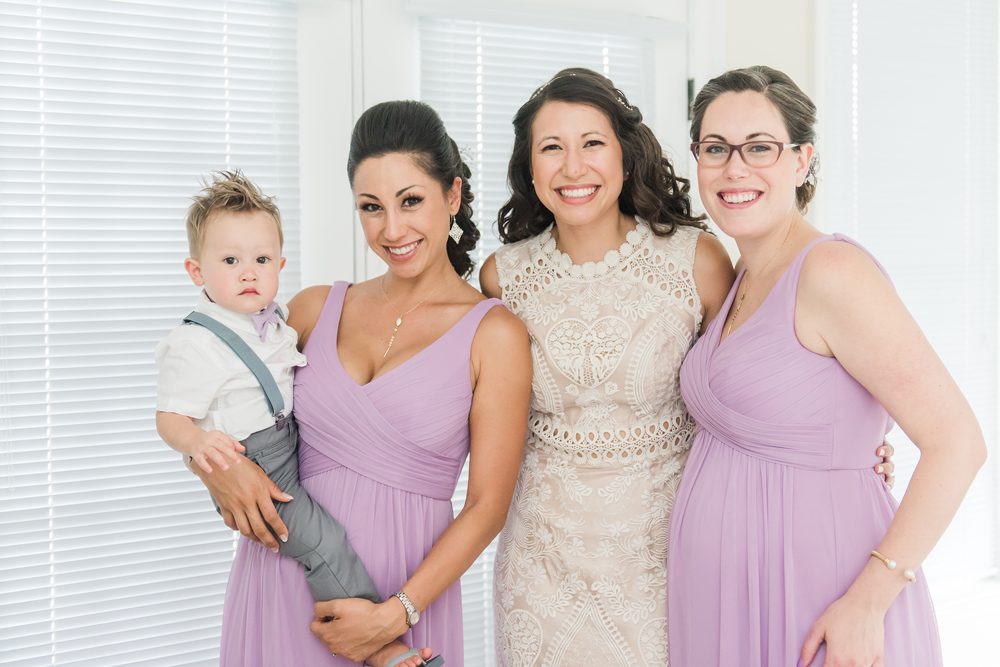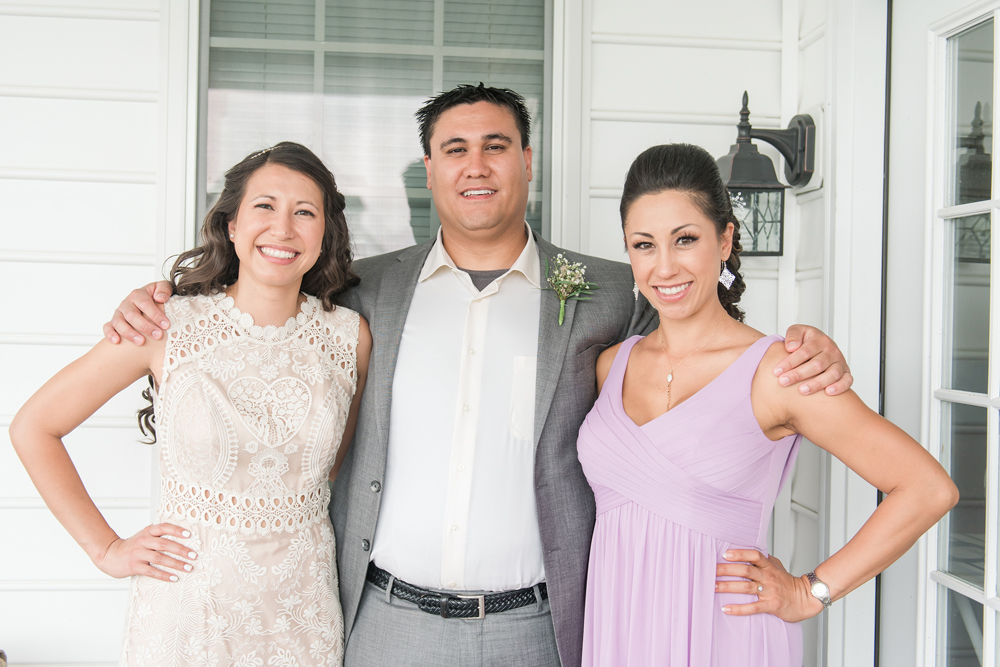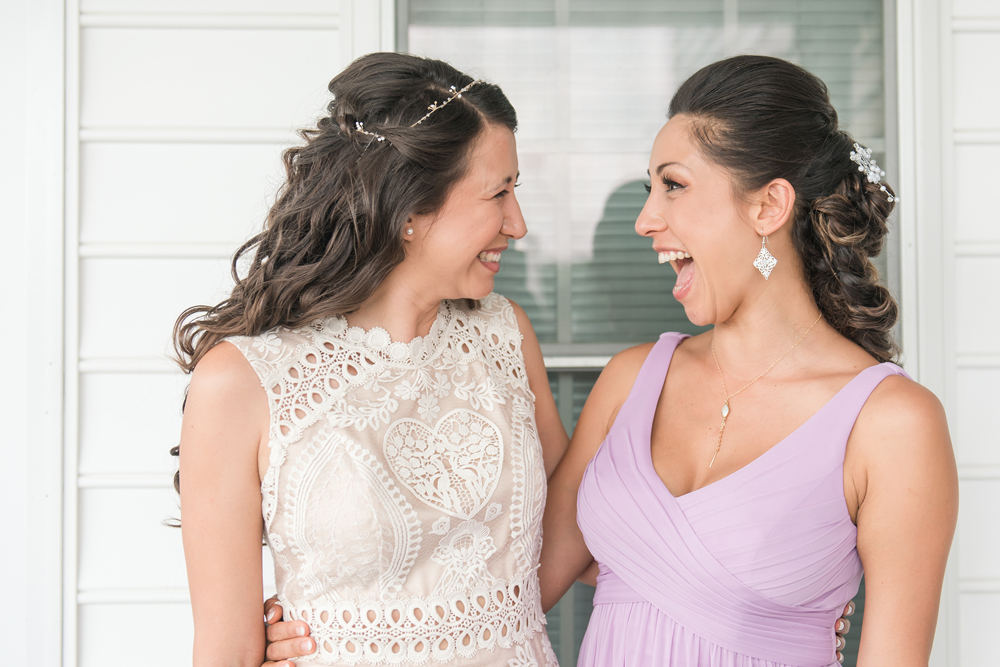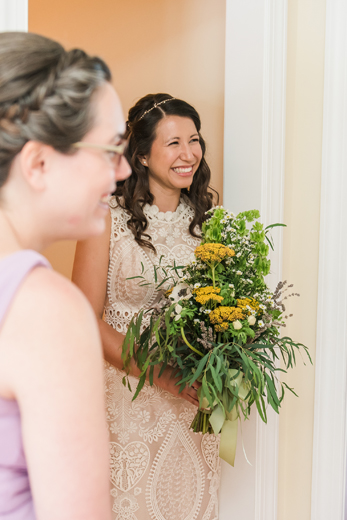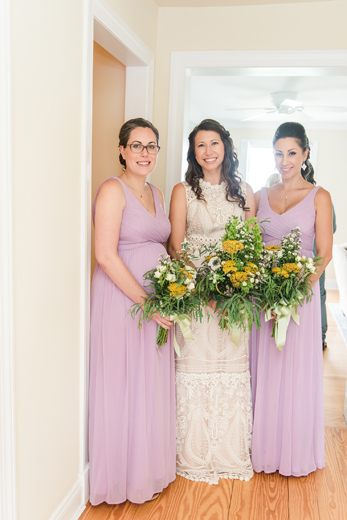 First look time!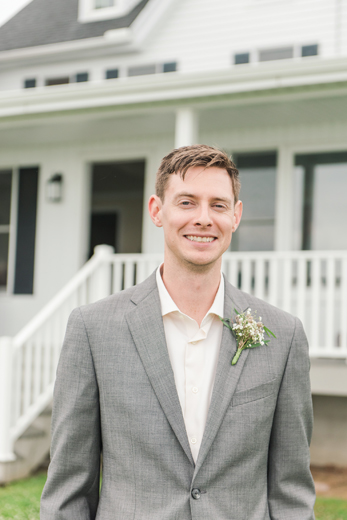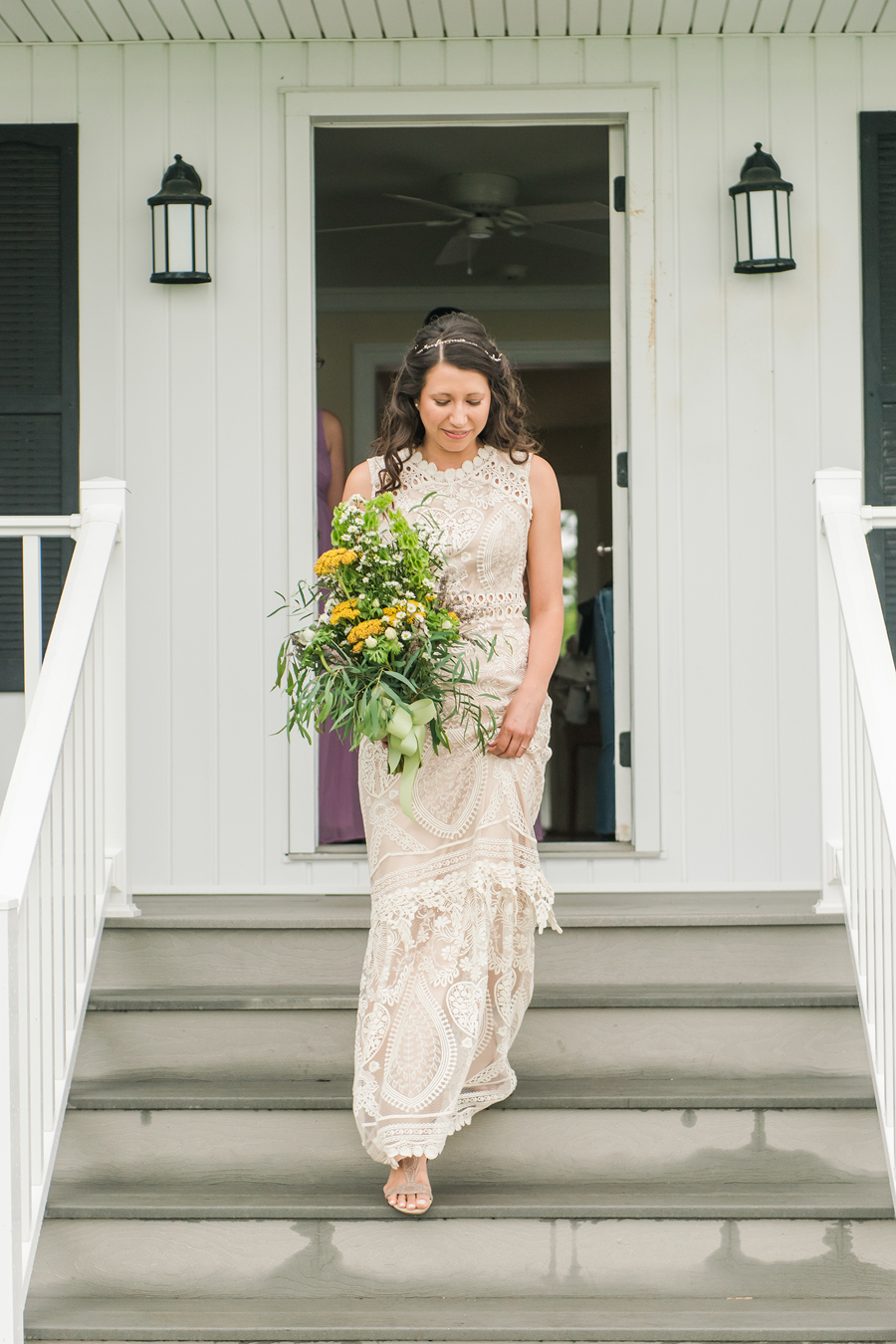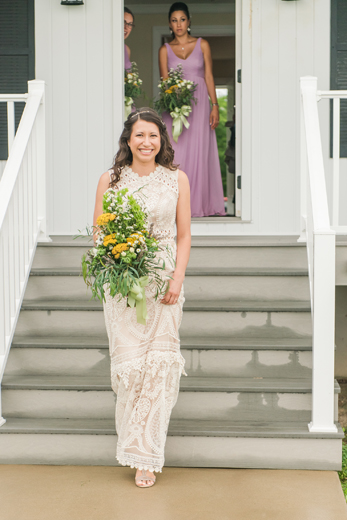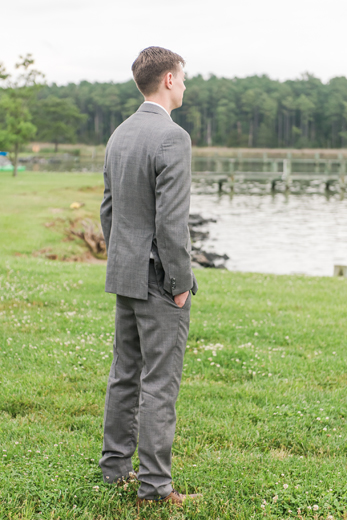 So many sweet emotions!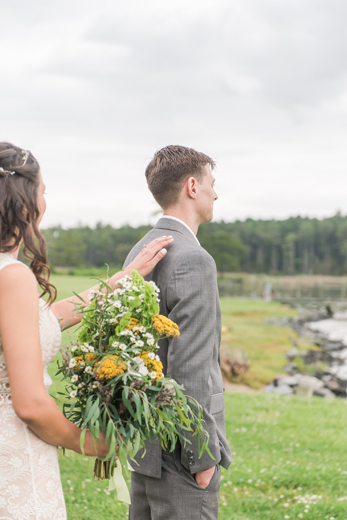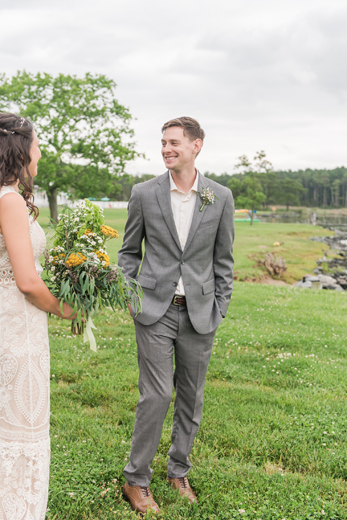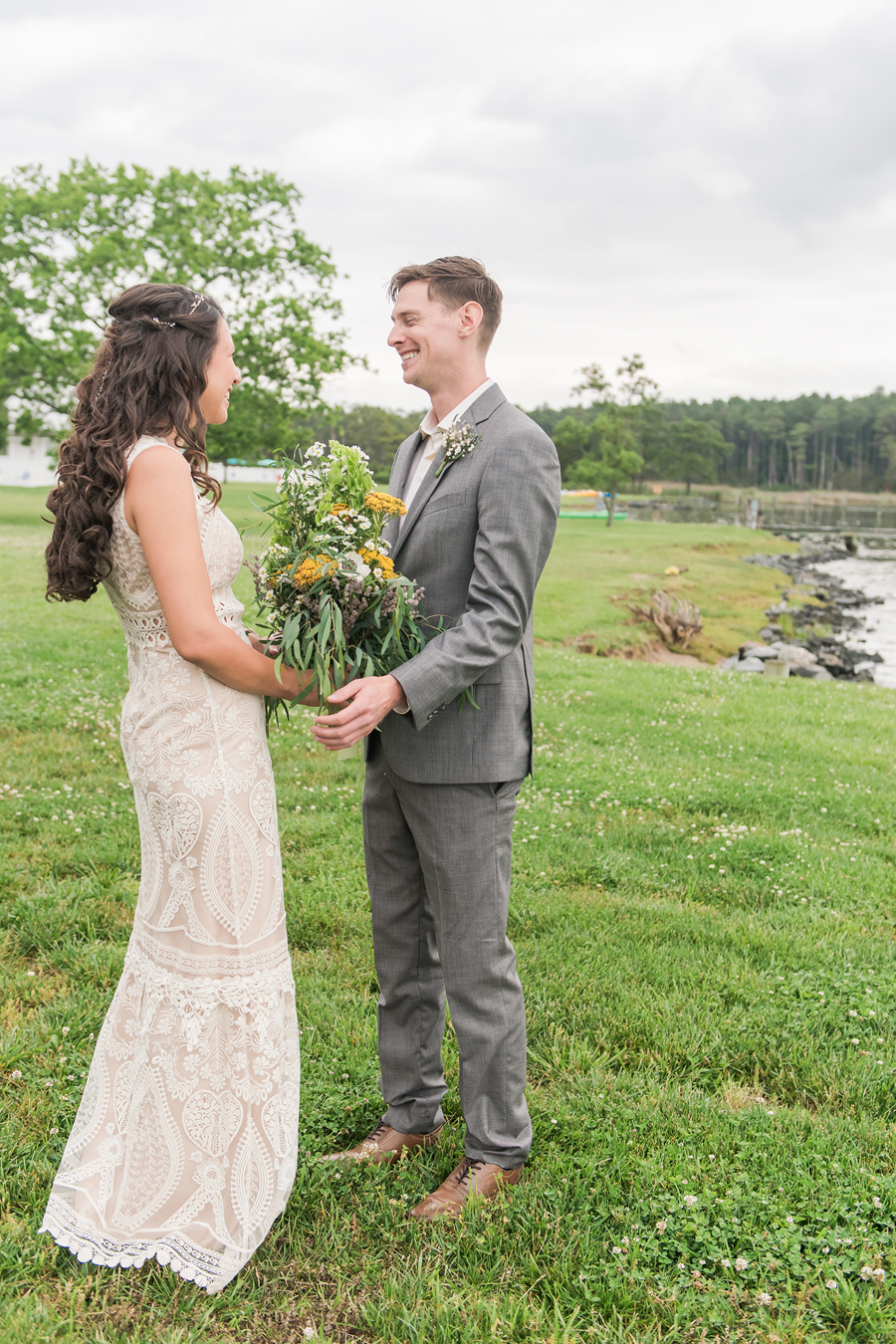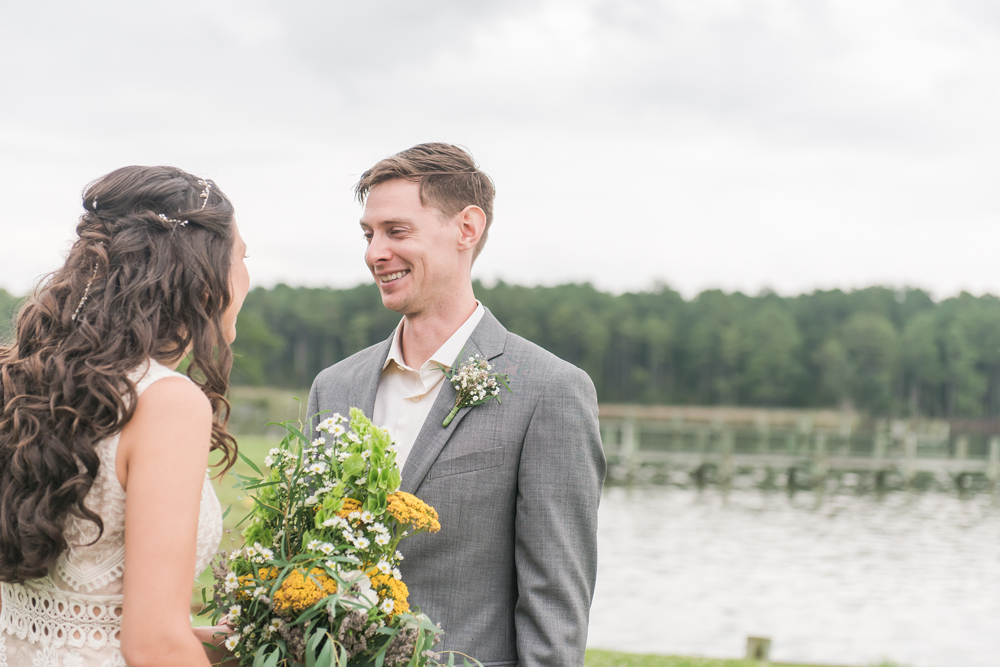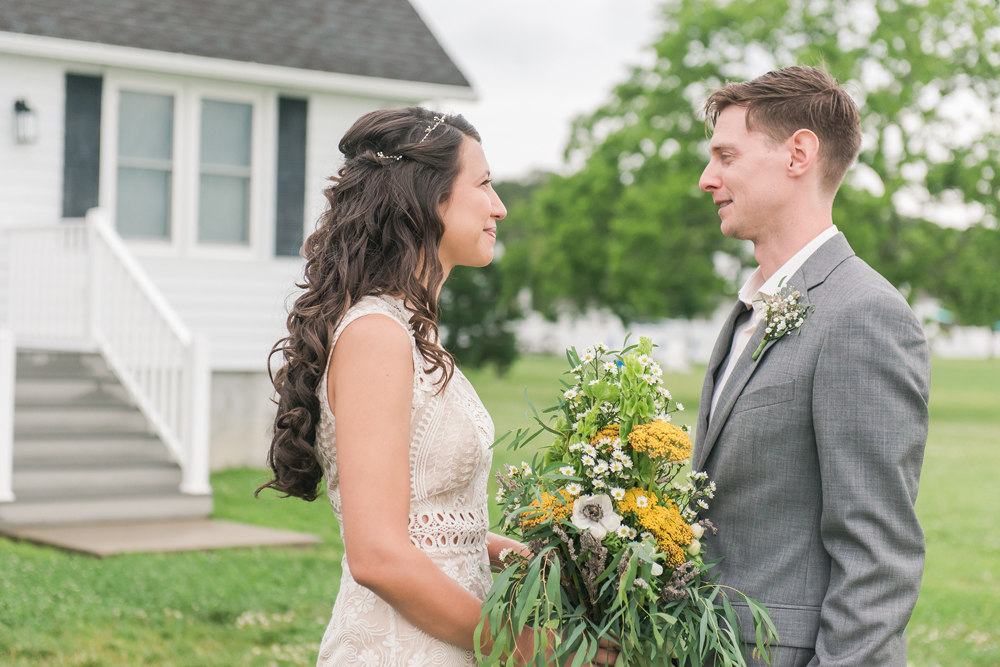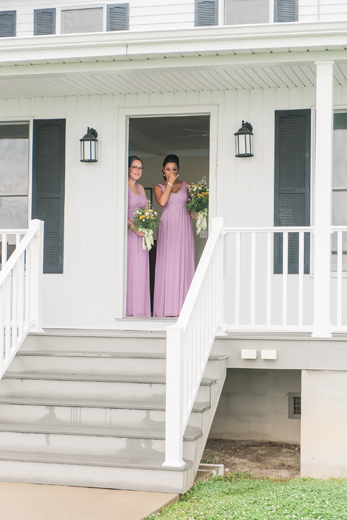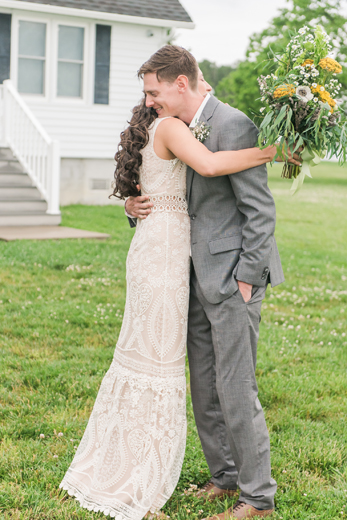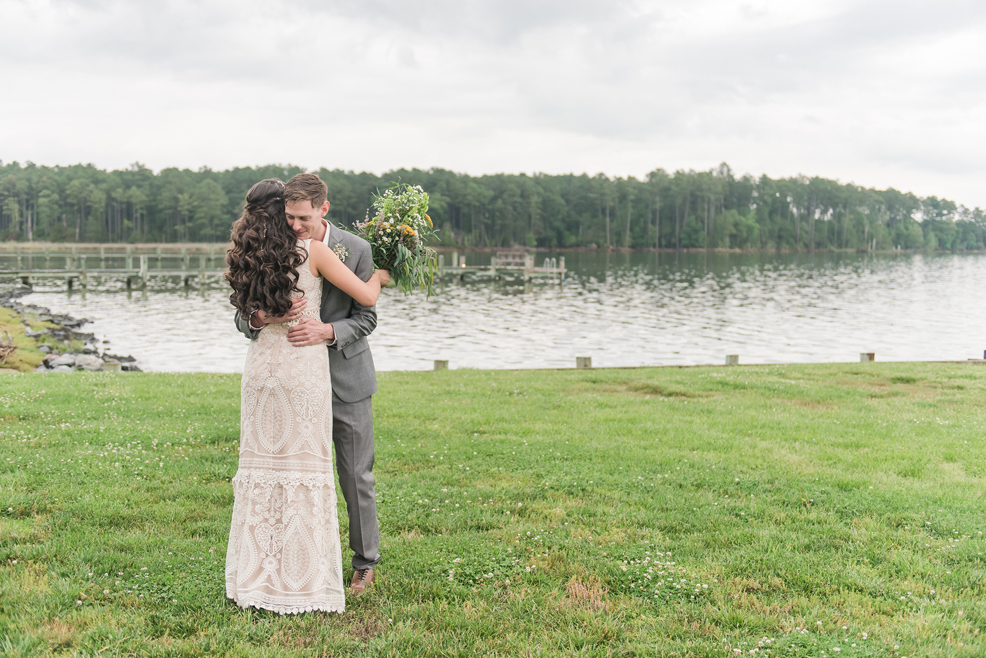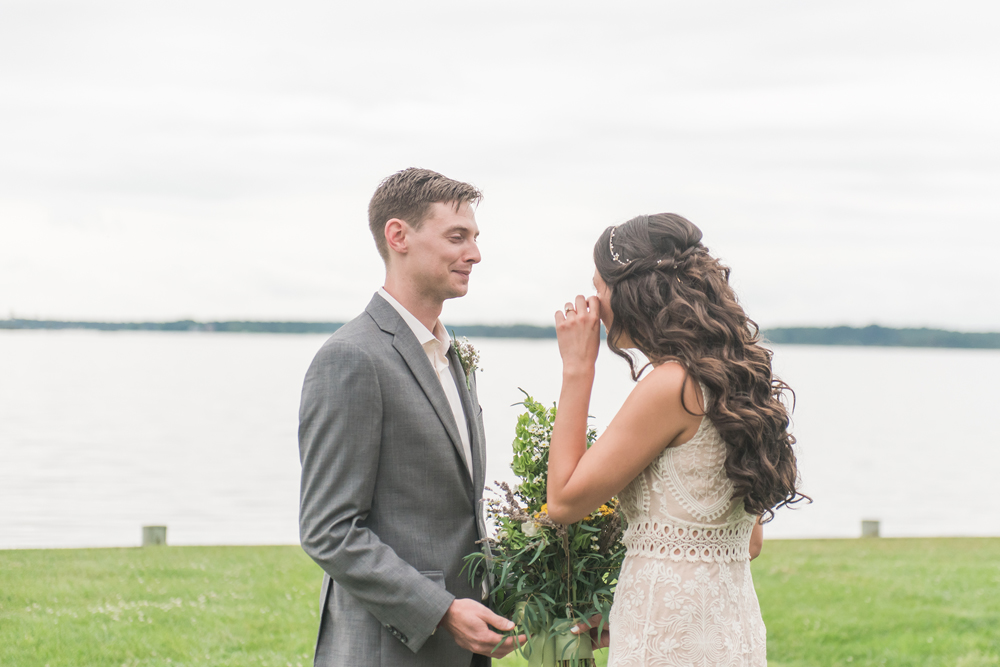 Lots of happy tears! Ohhh these two are the sweetest. I love their love!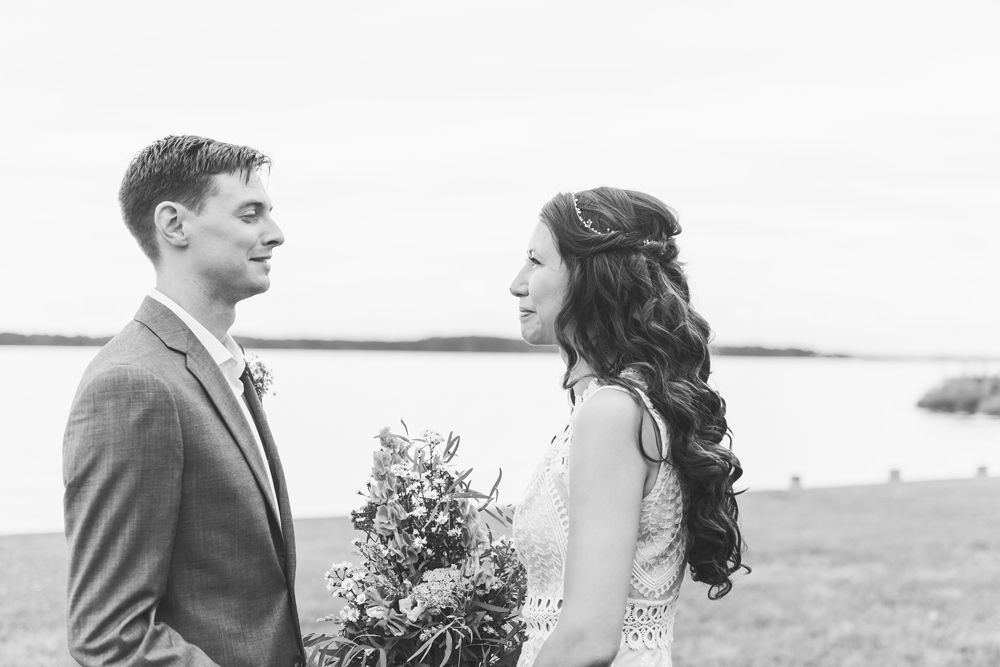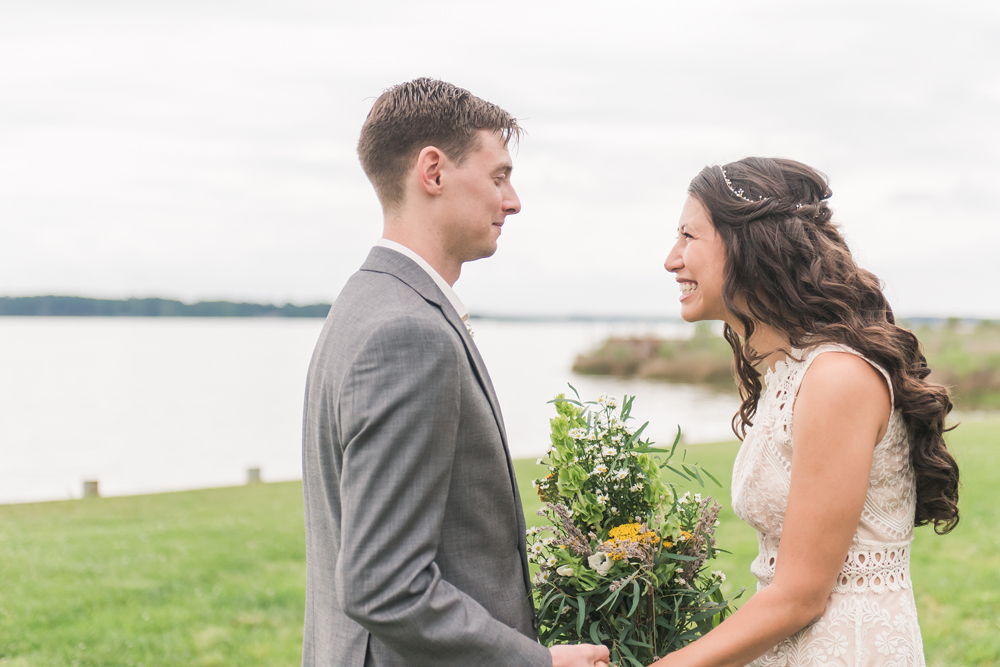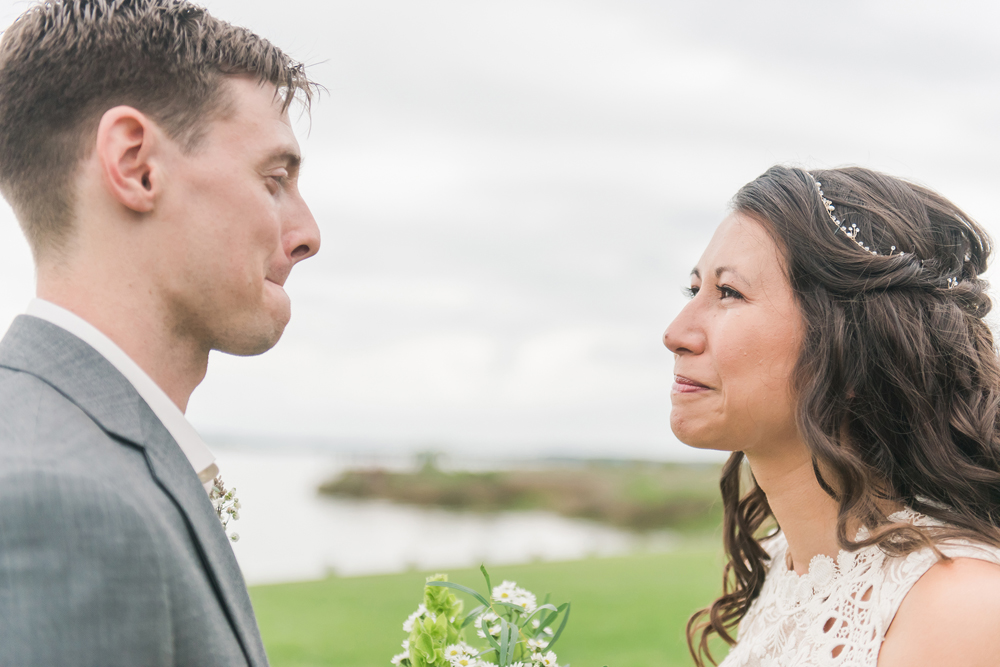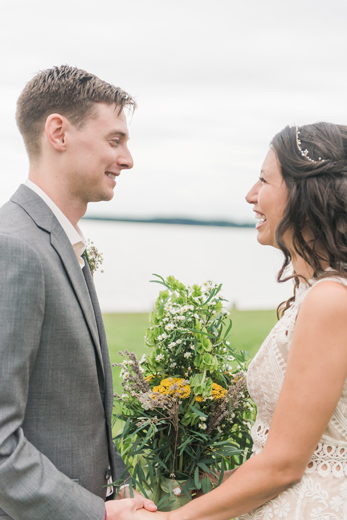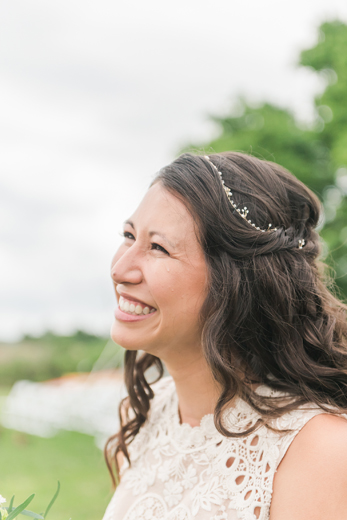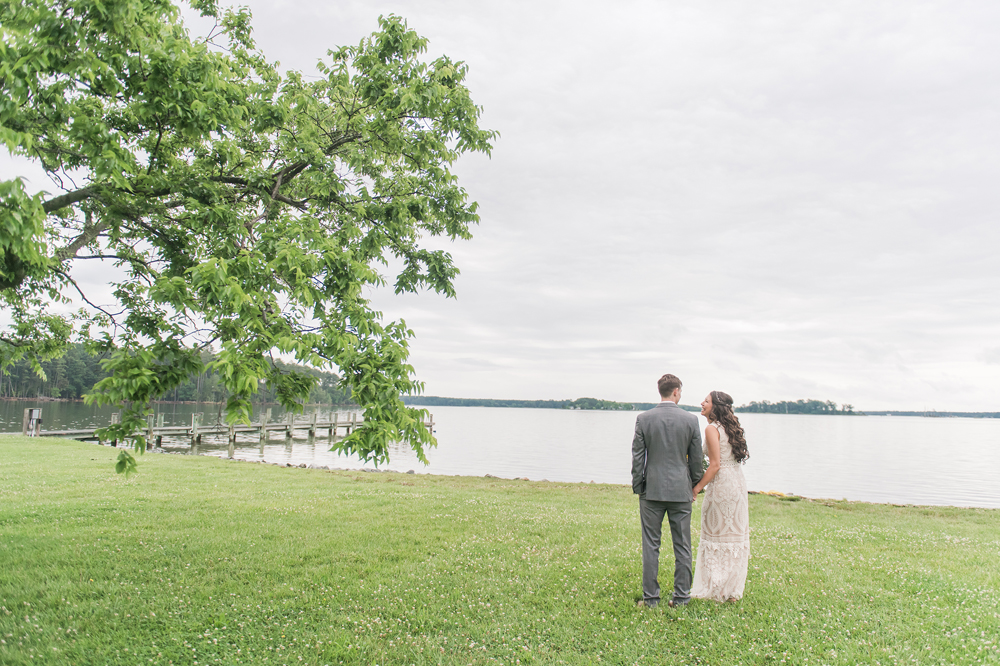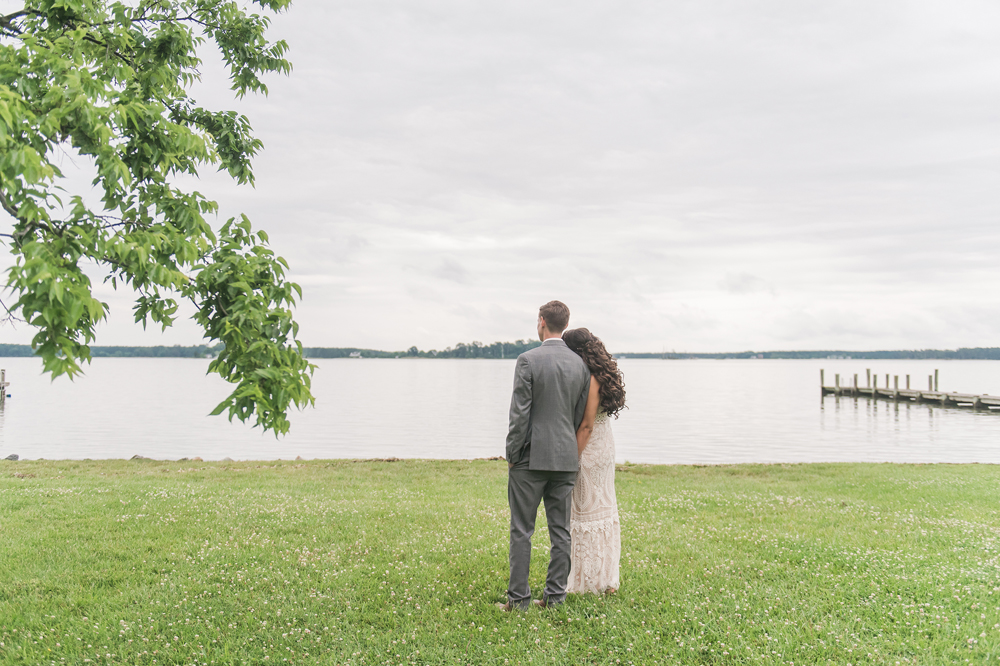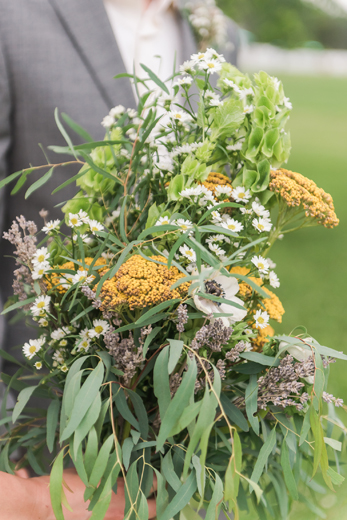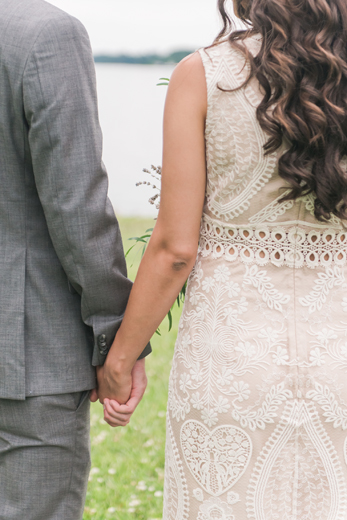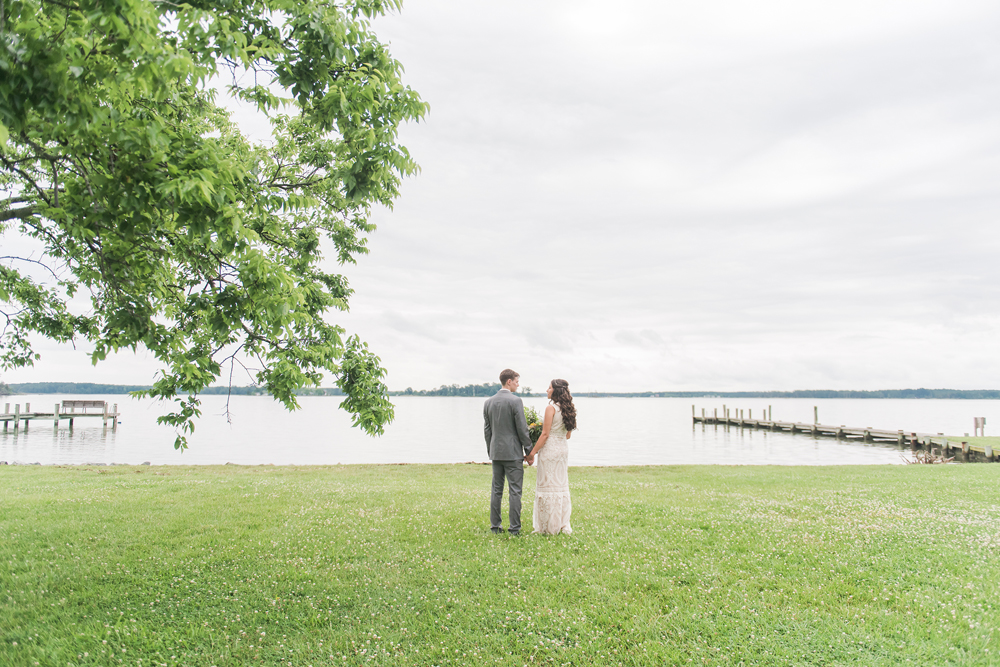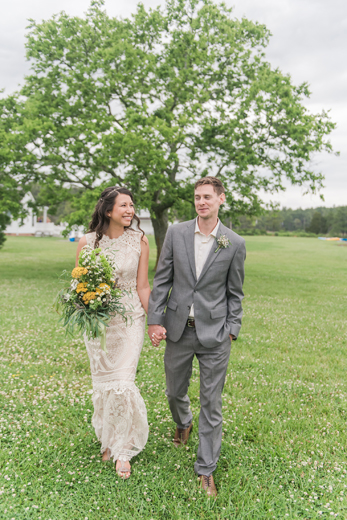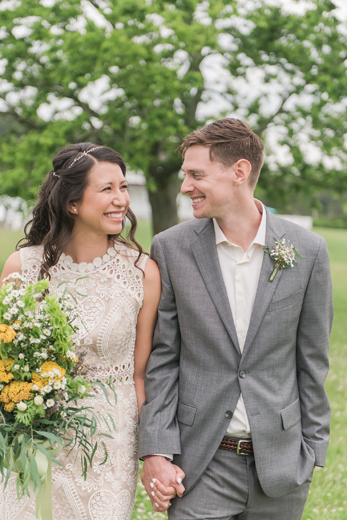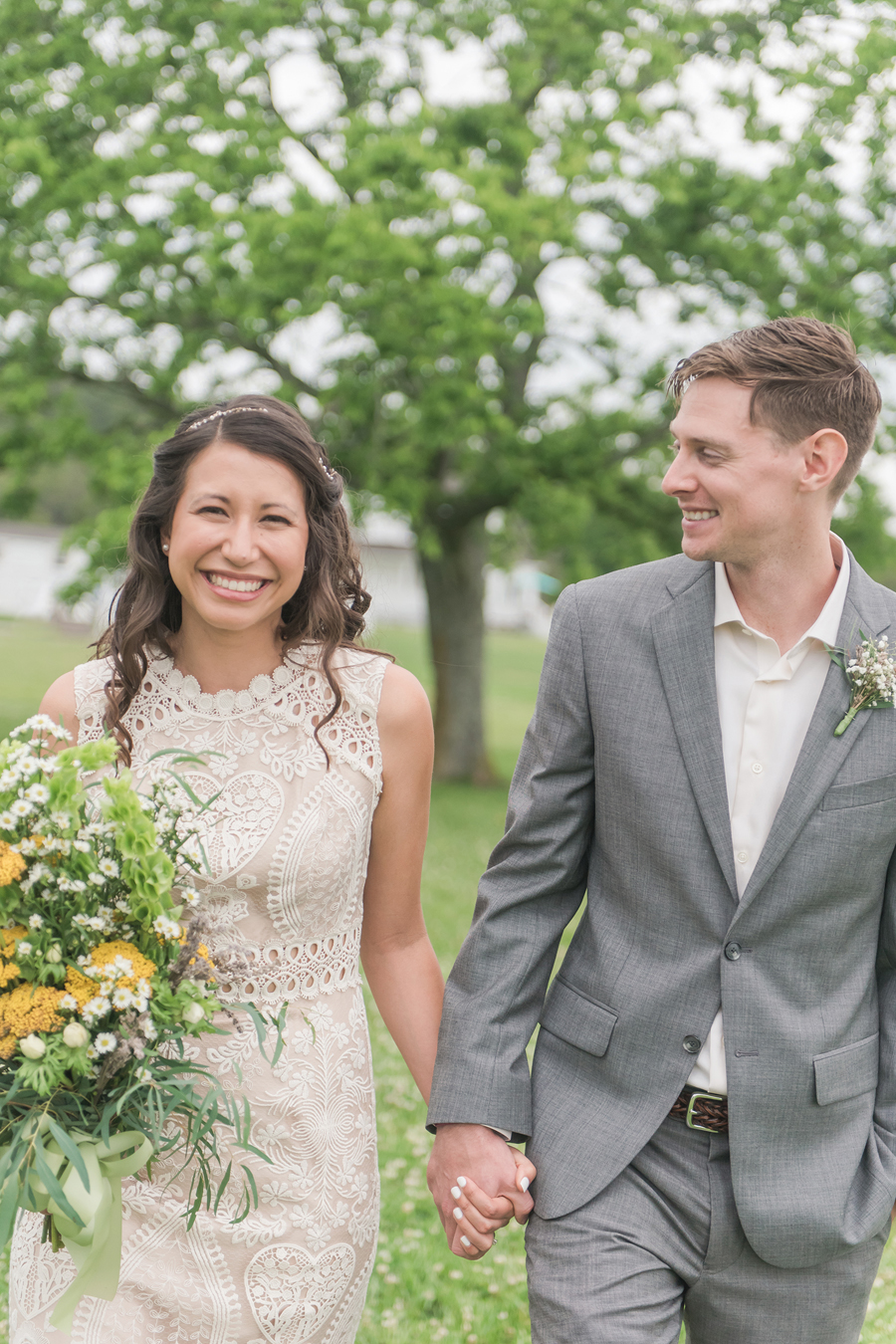 Oh my gosh you two are adorable!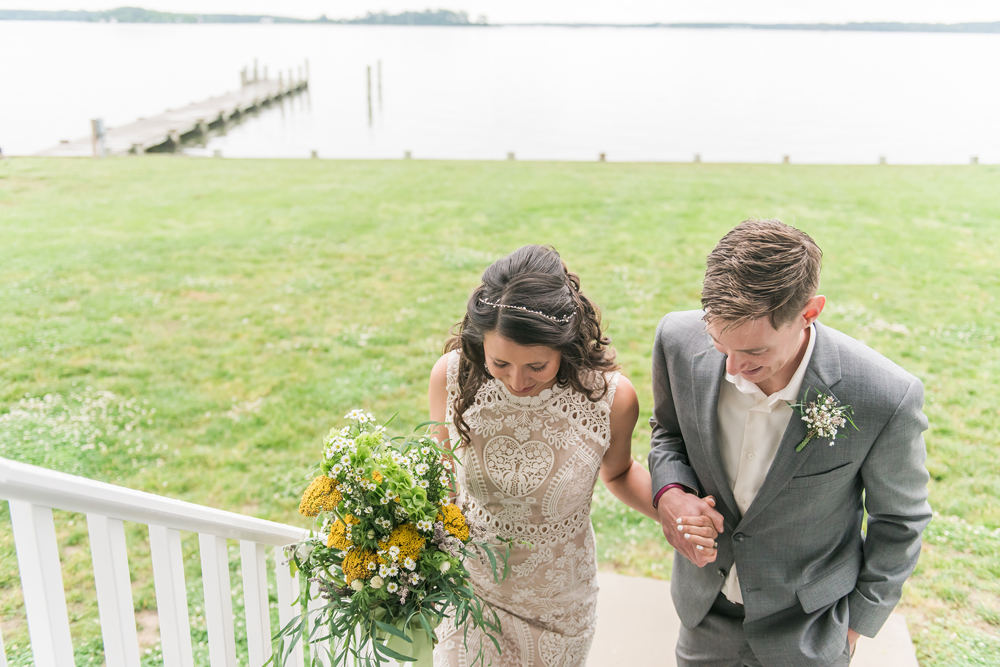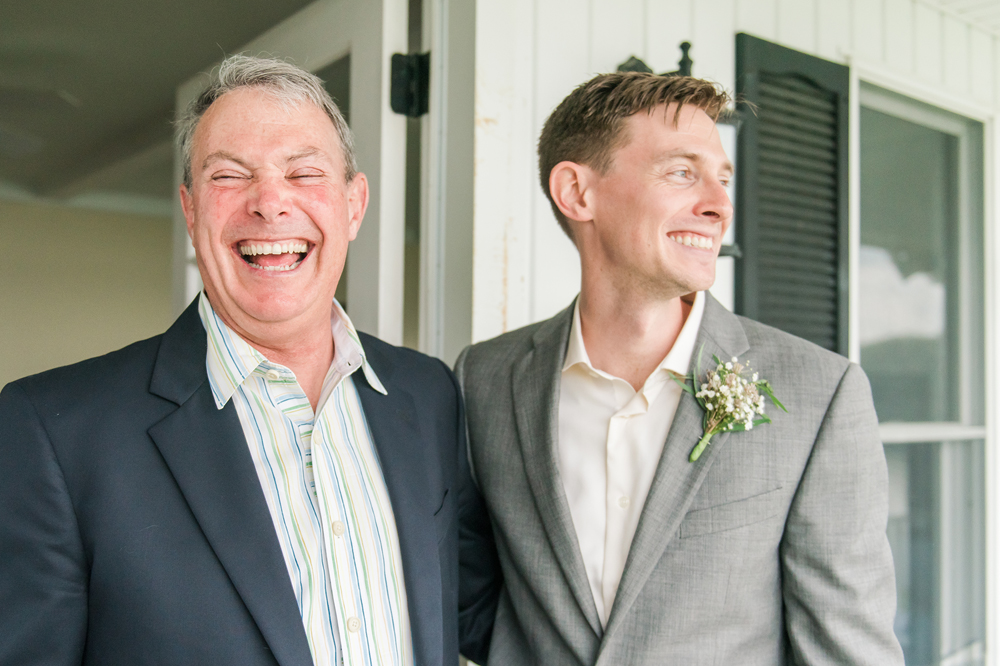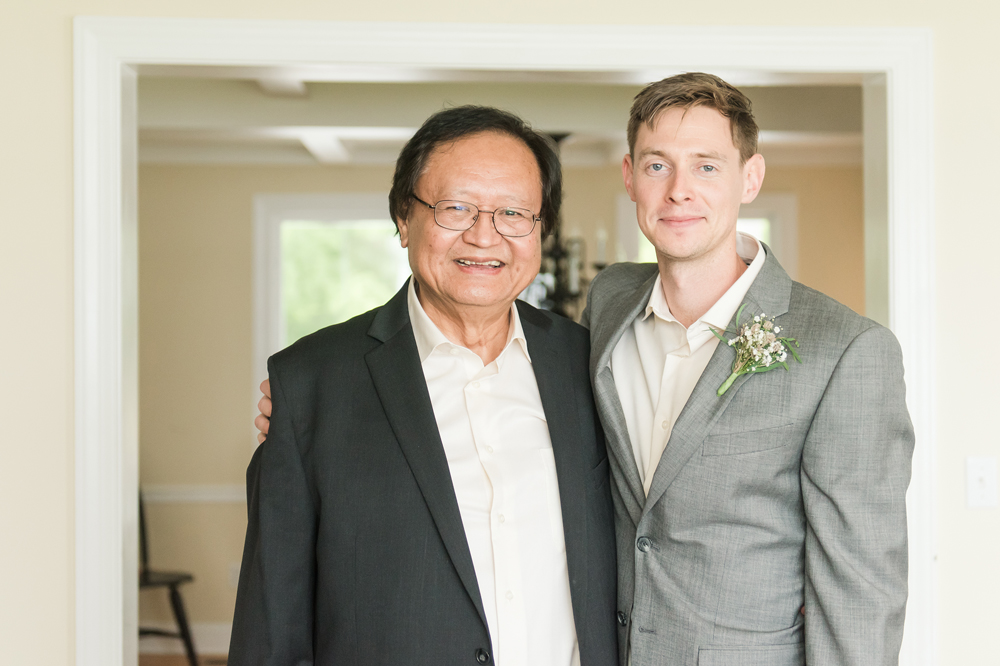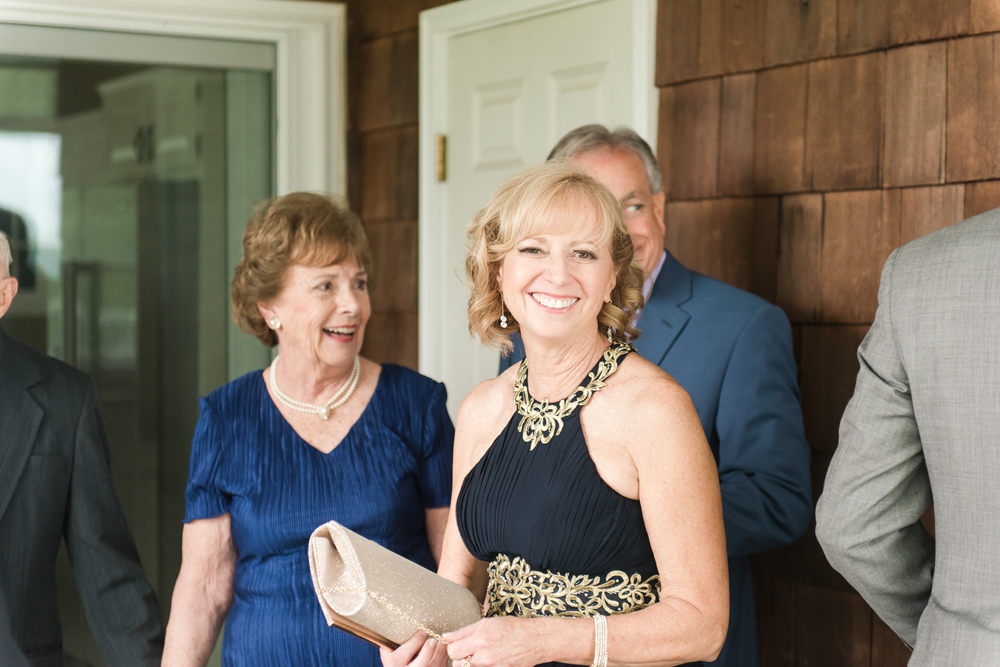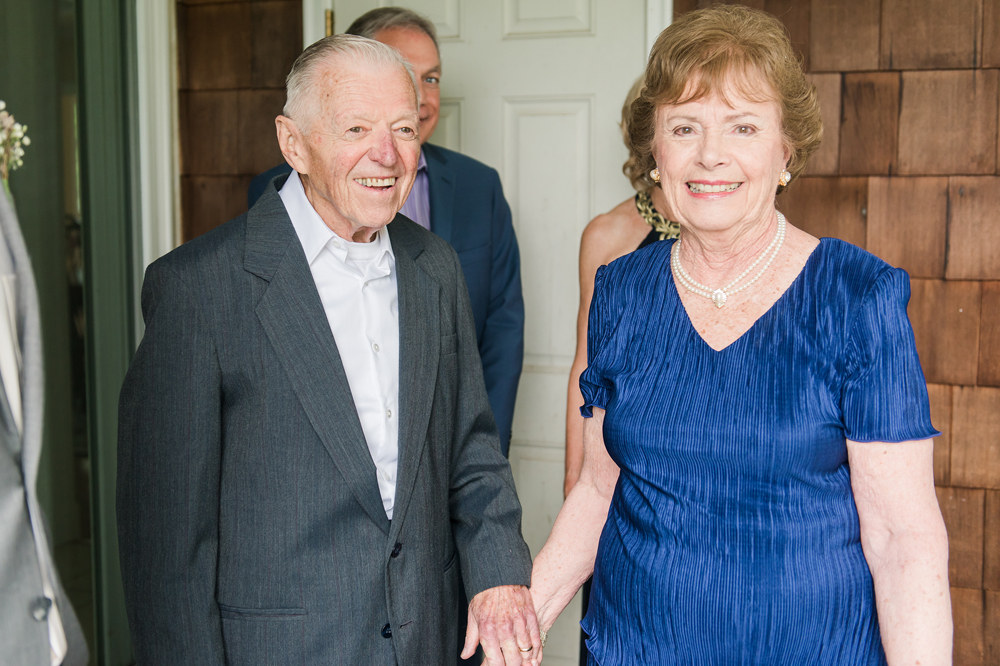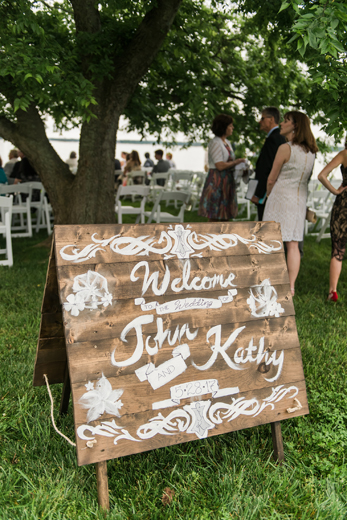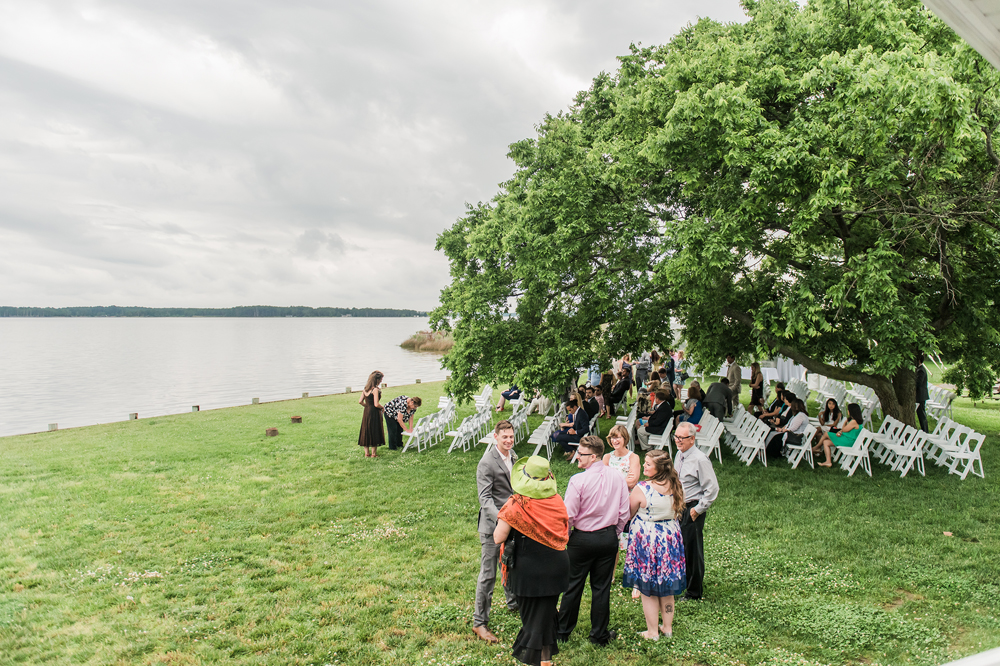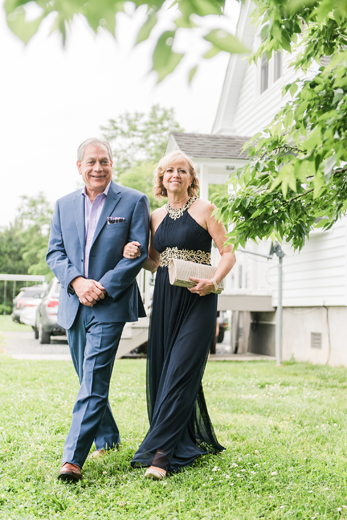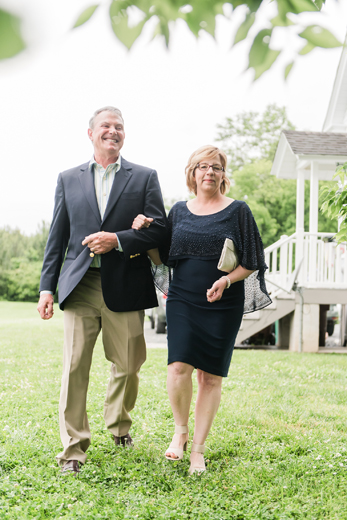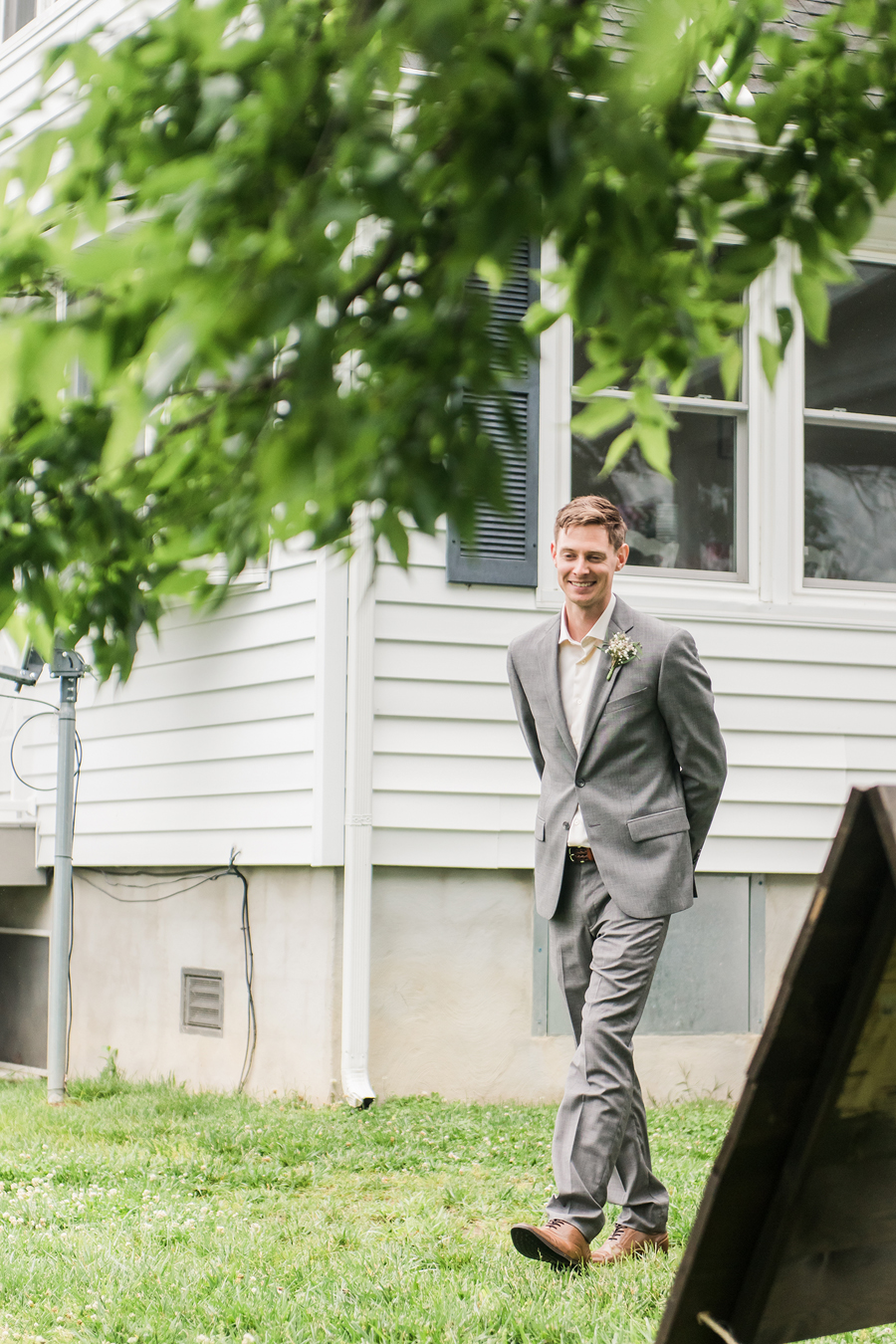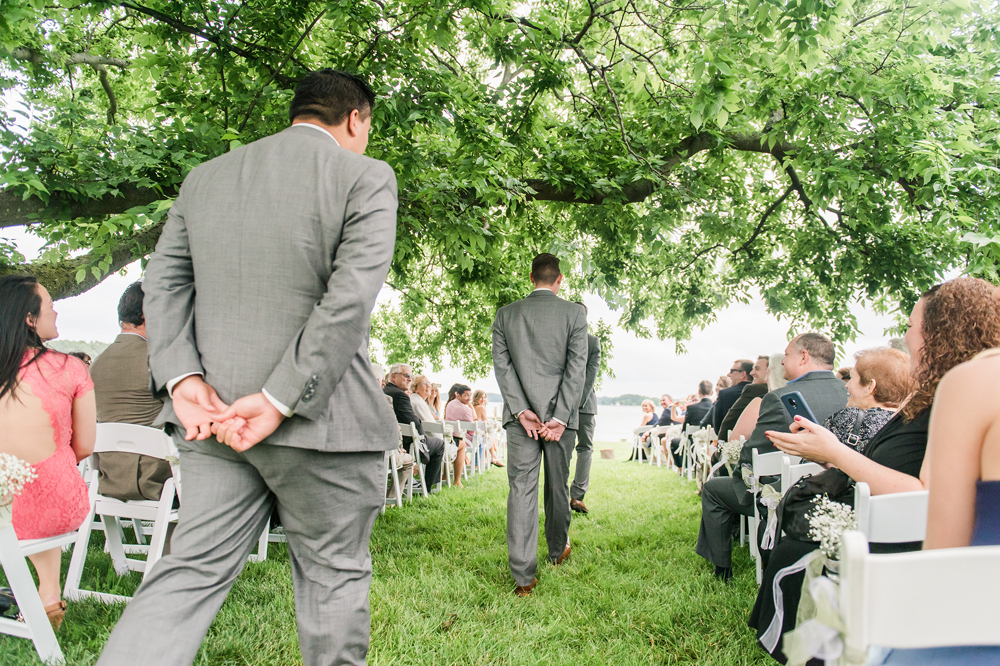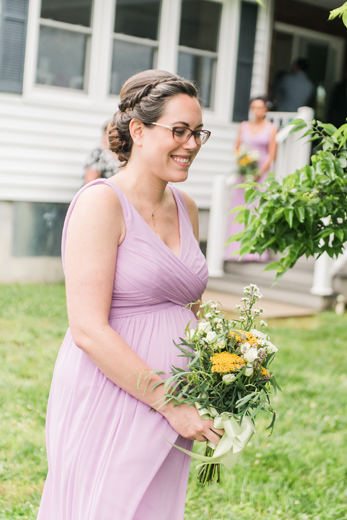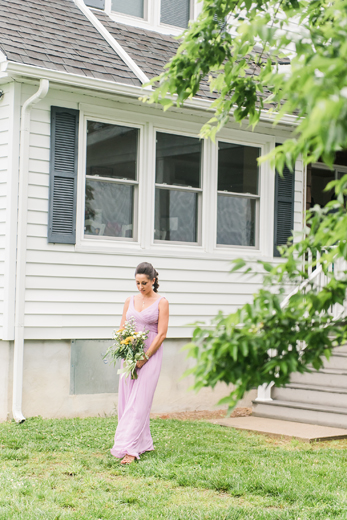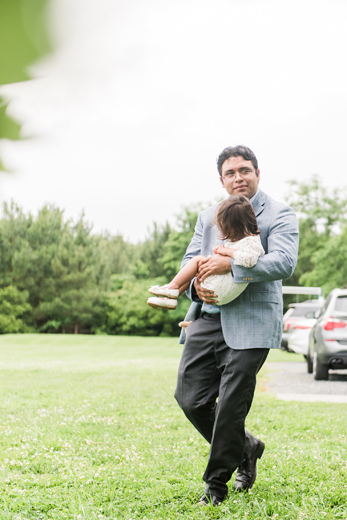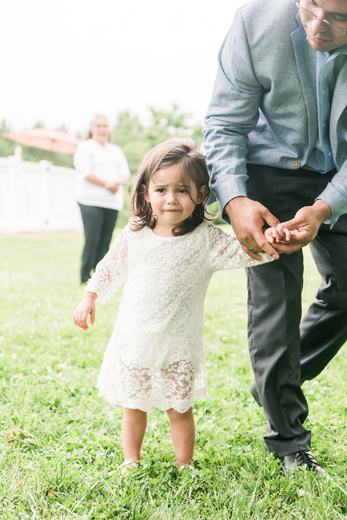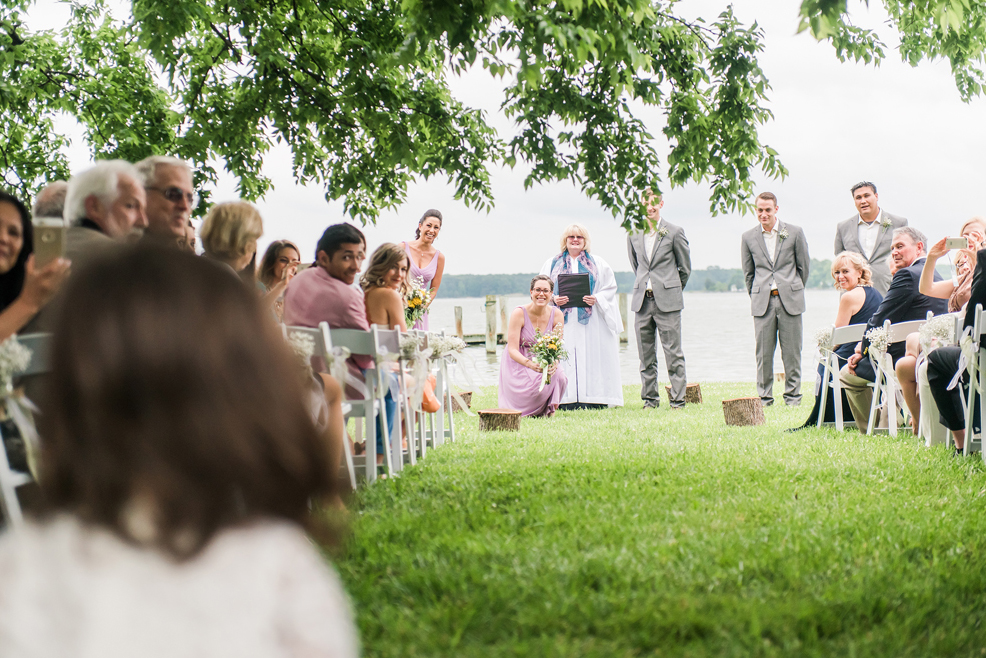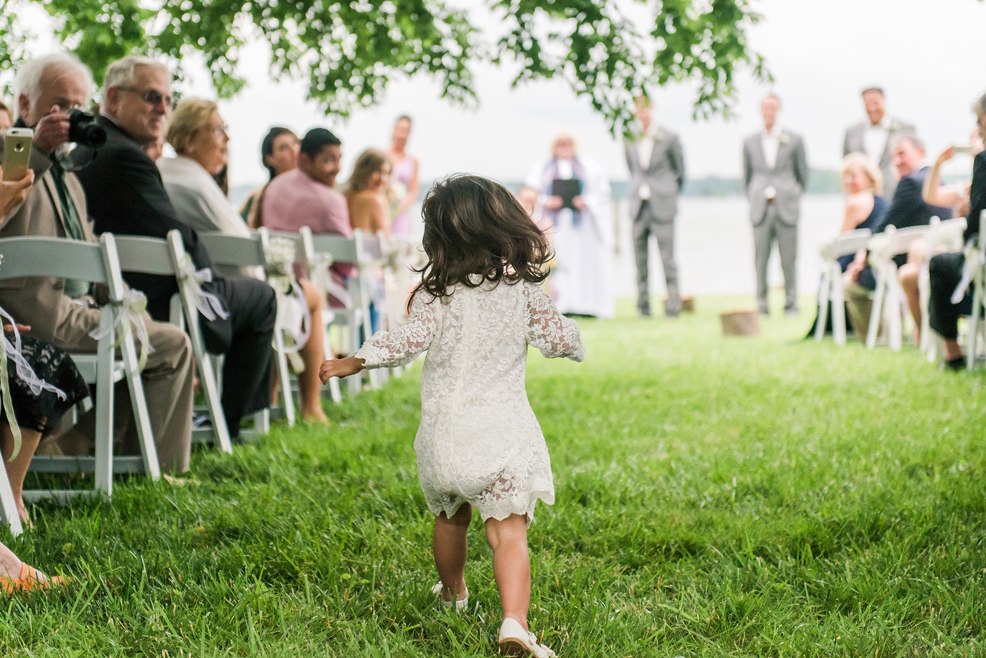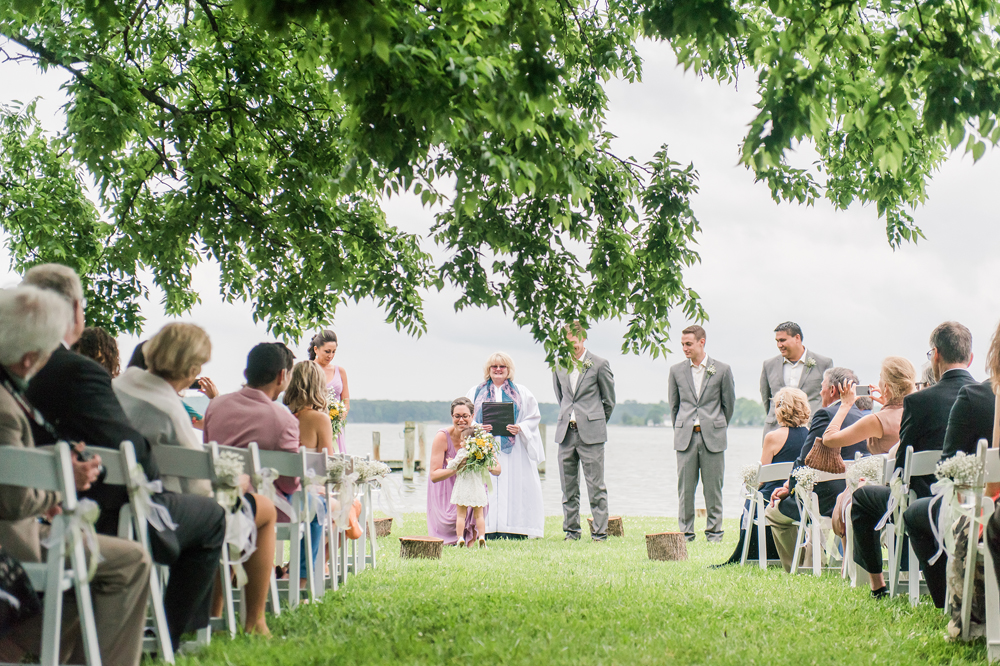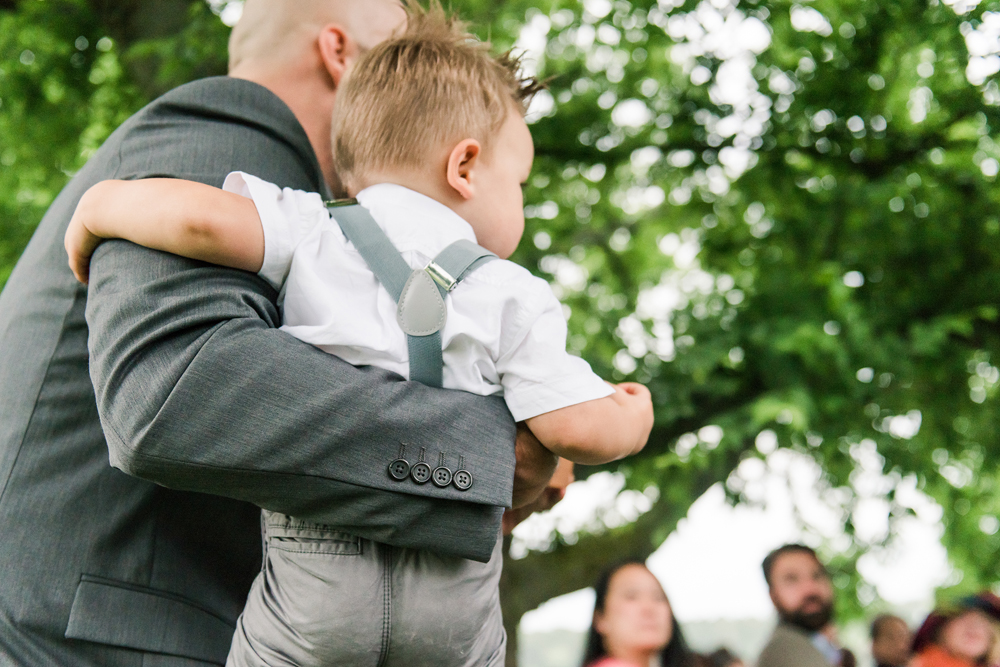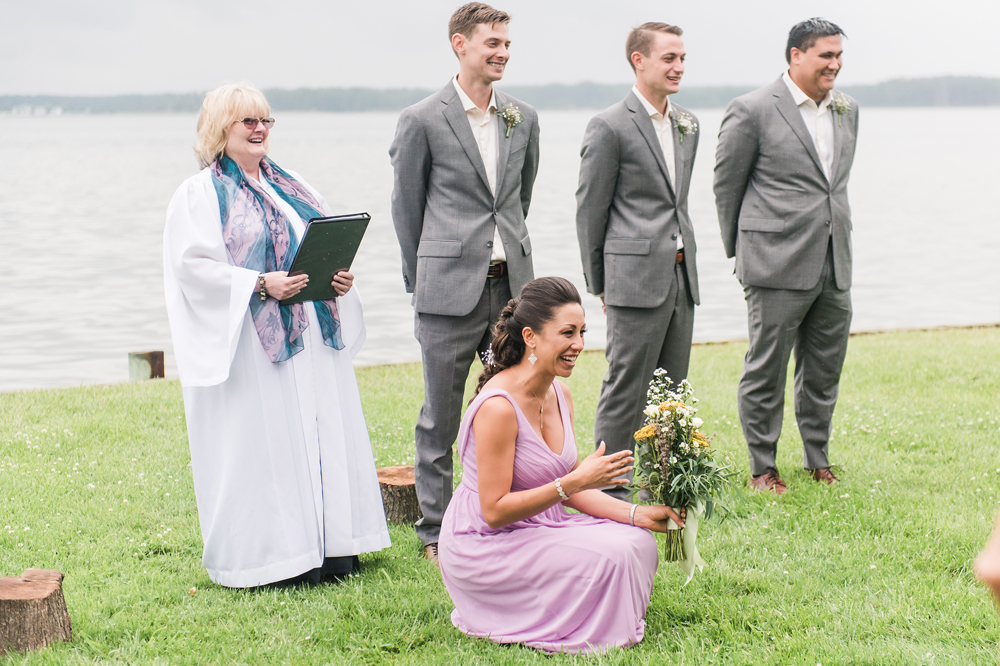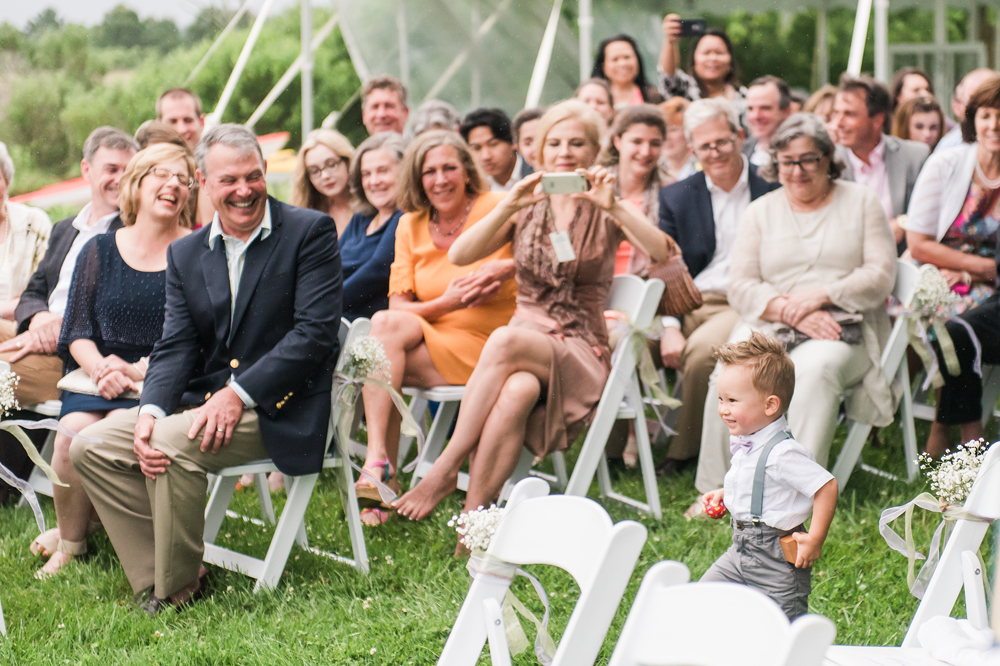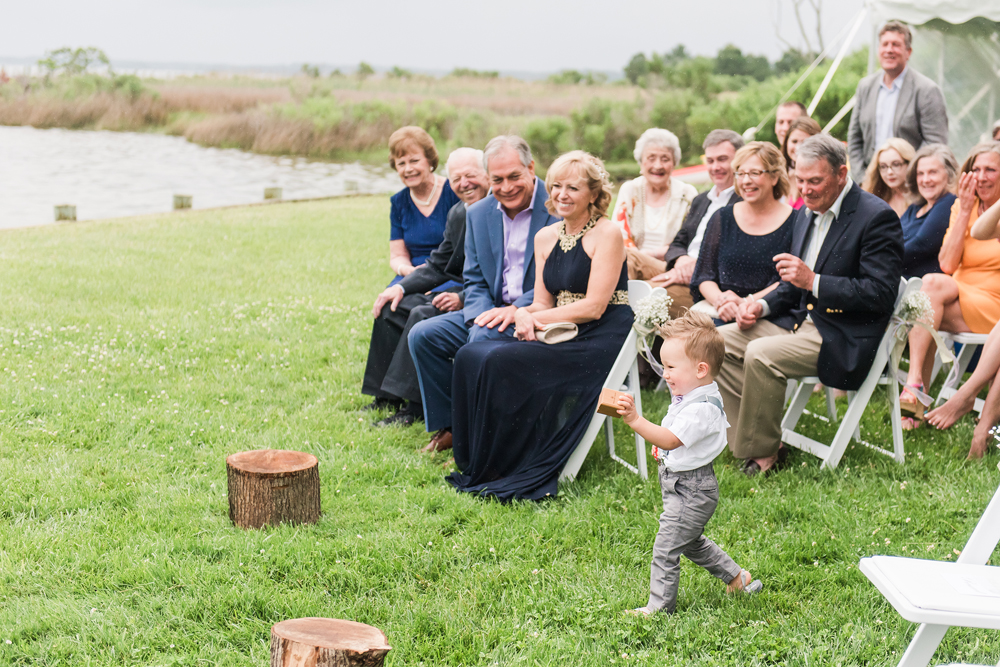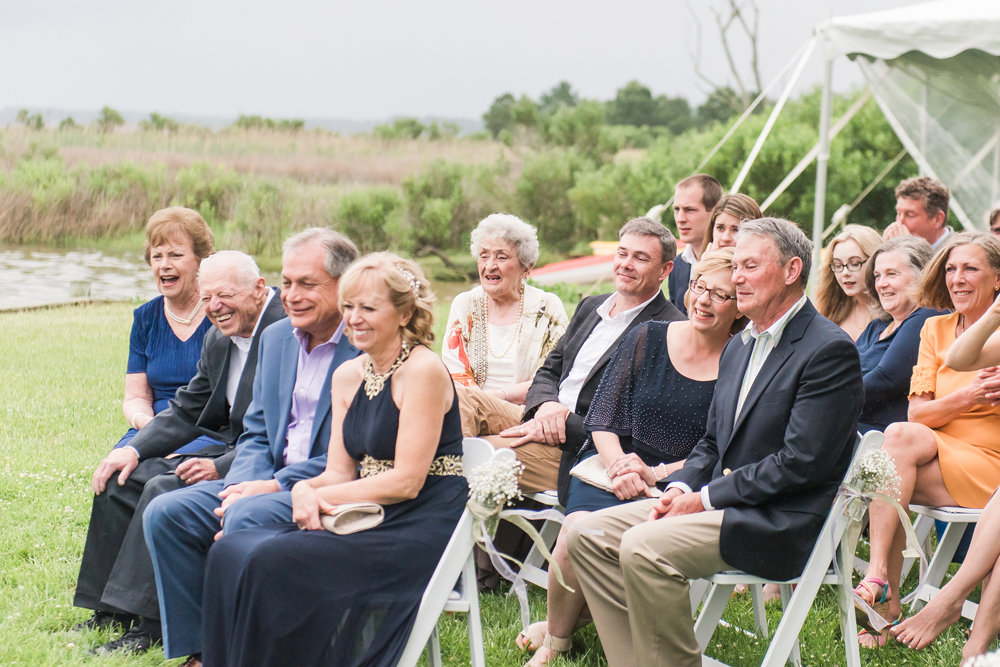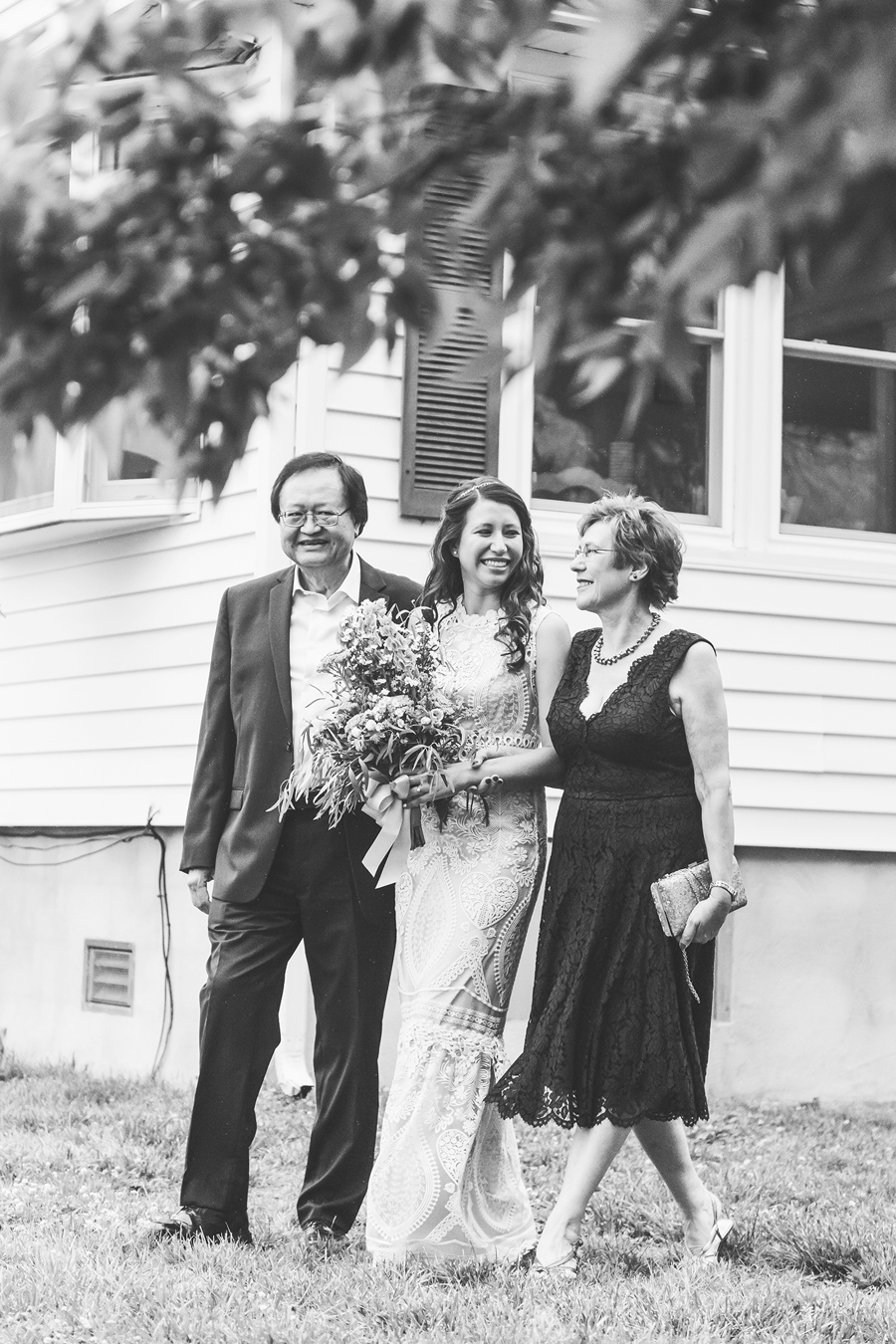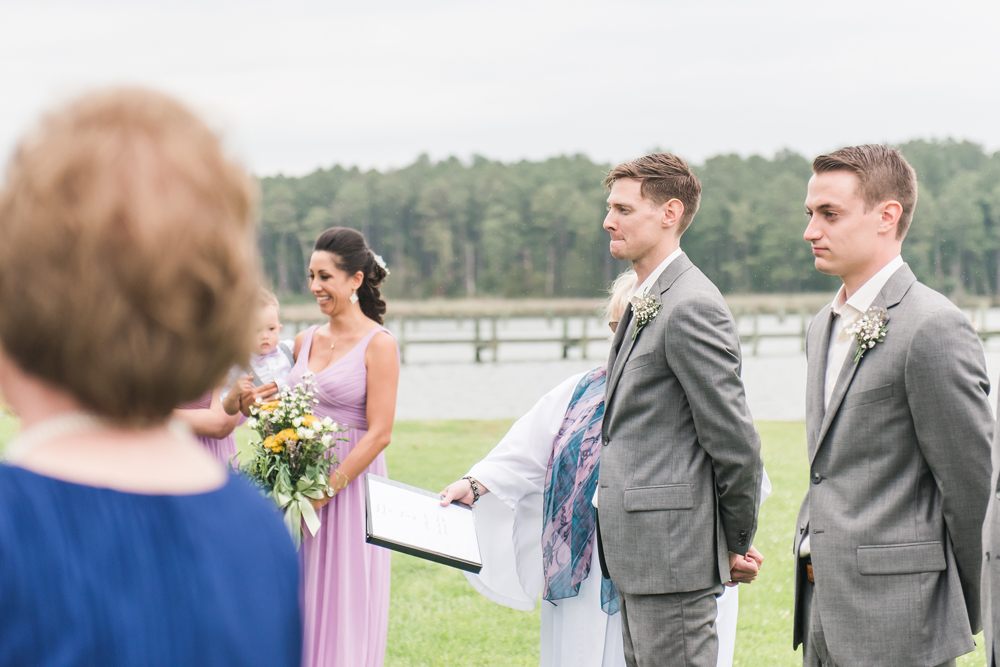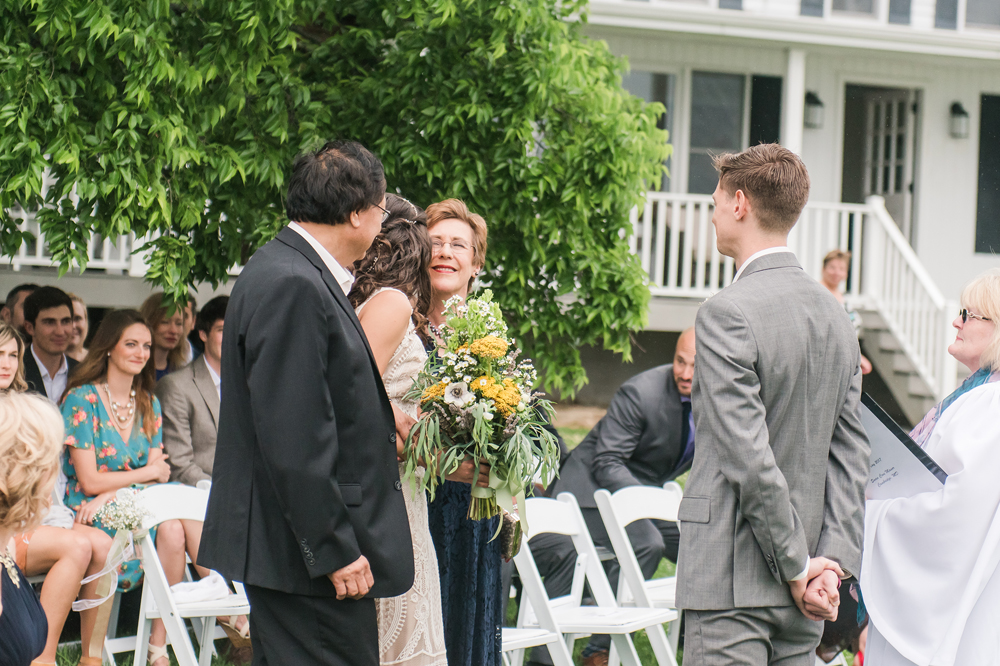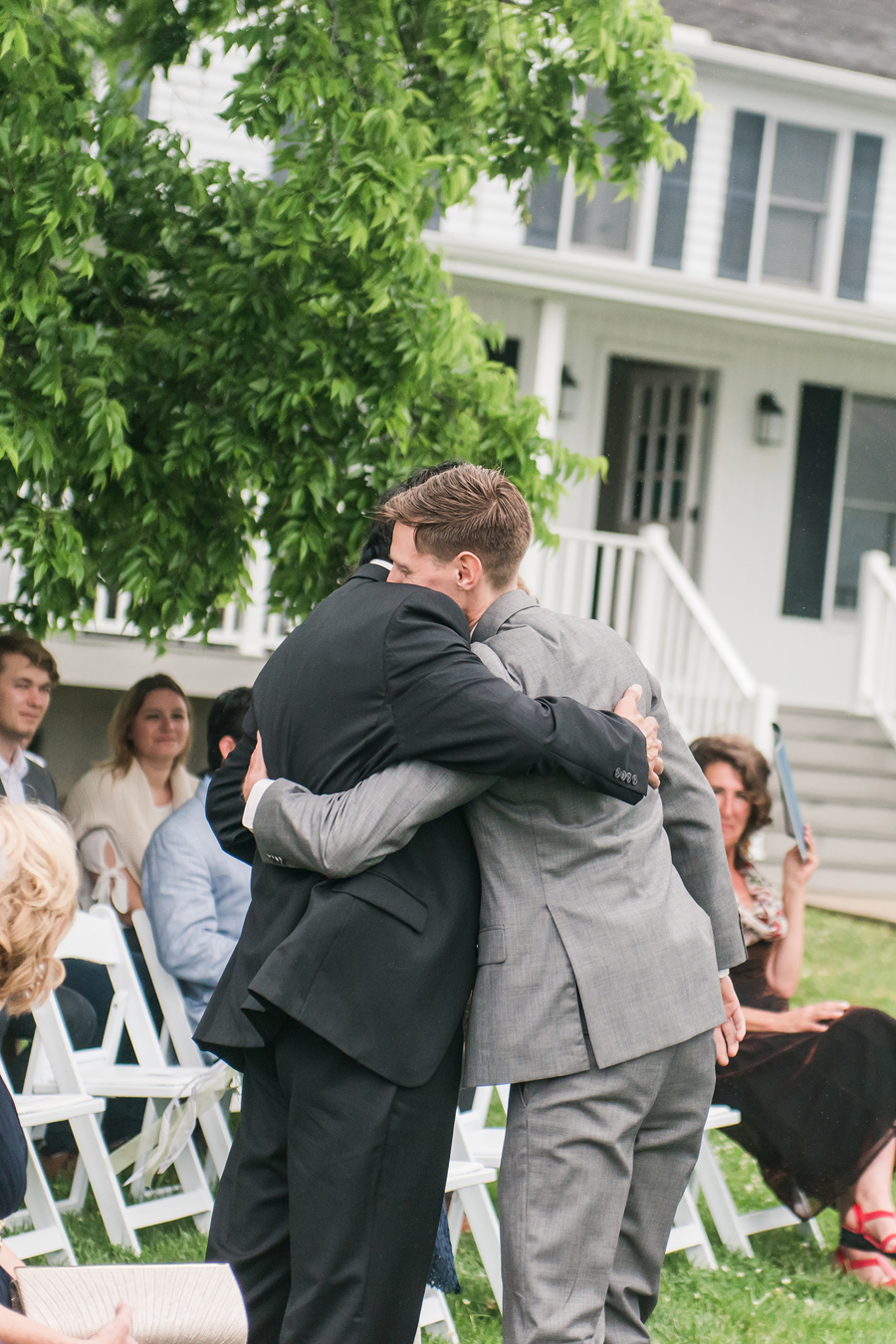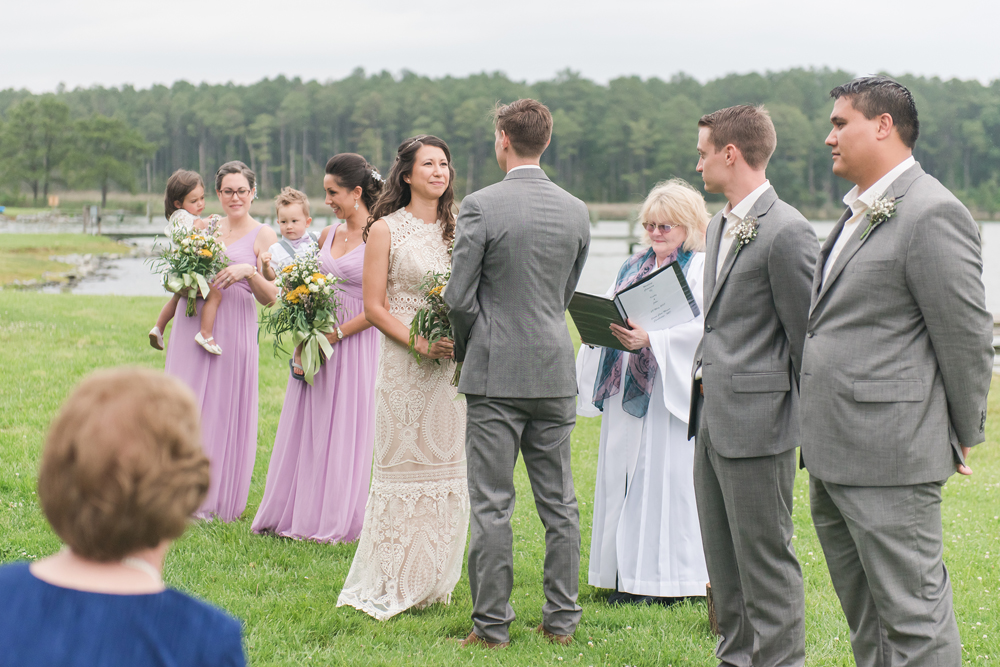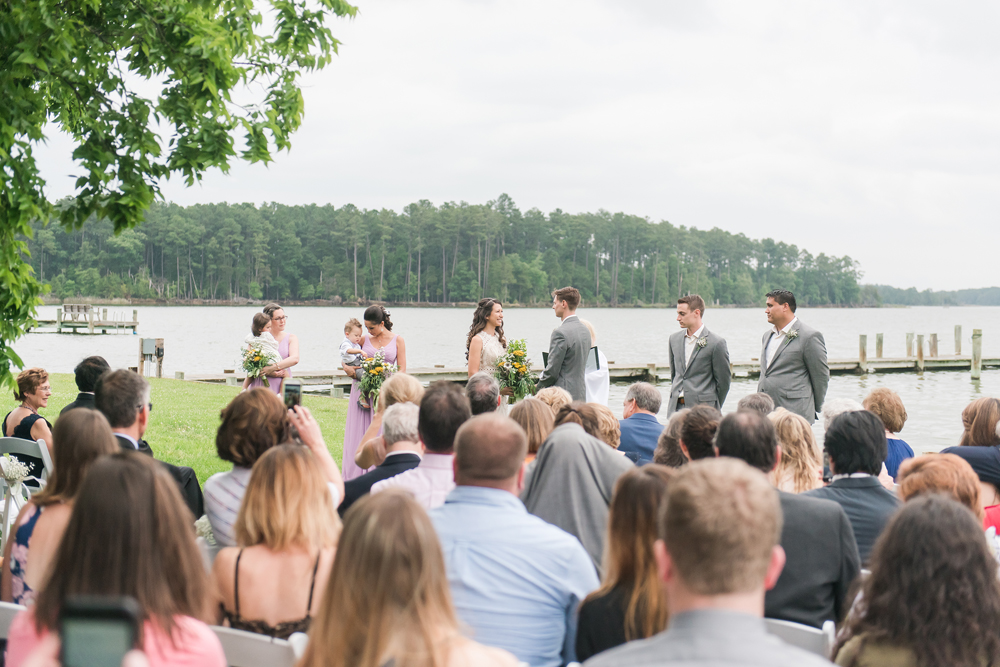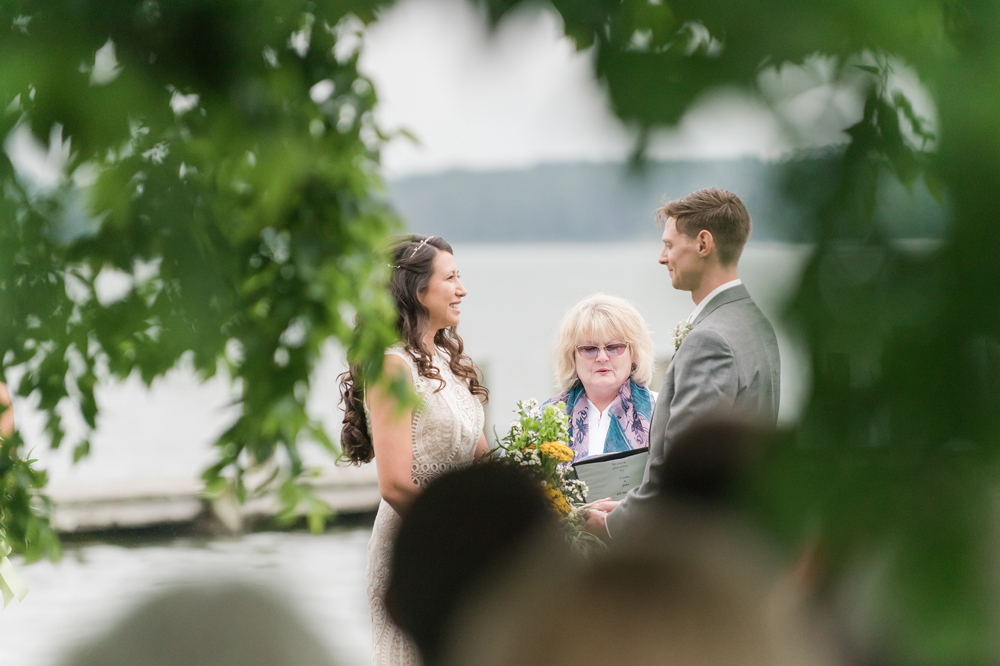 Kathy and John got married under a beautiful tree, overlooking the water at Swan Cove. Such a pretty ceremony and so so sweet!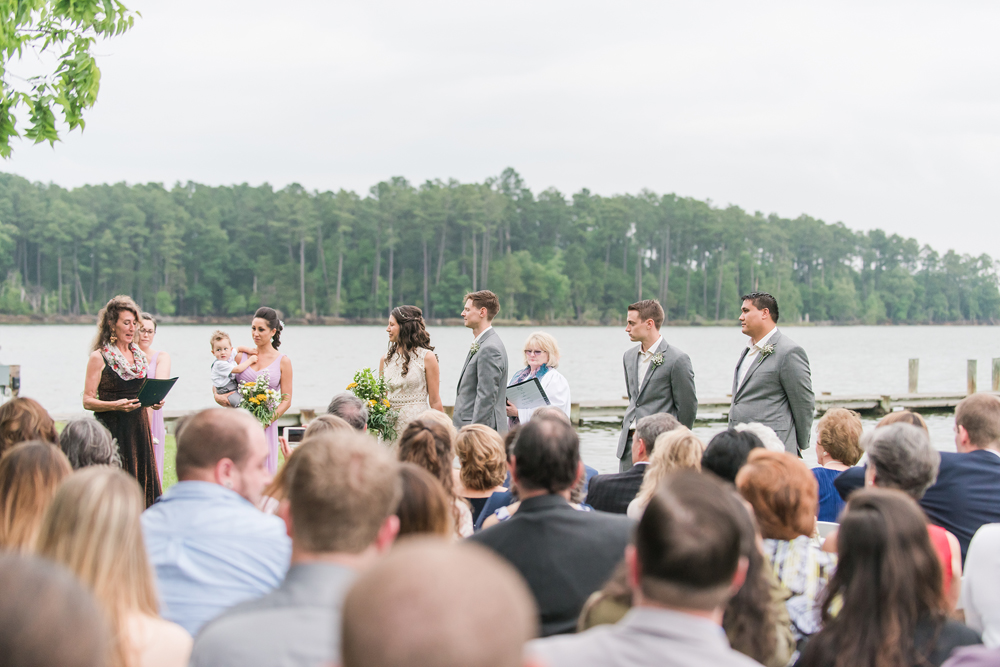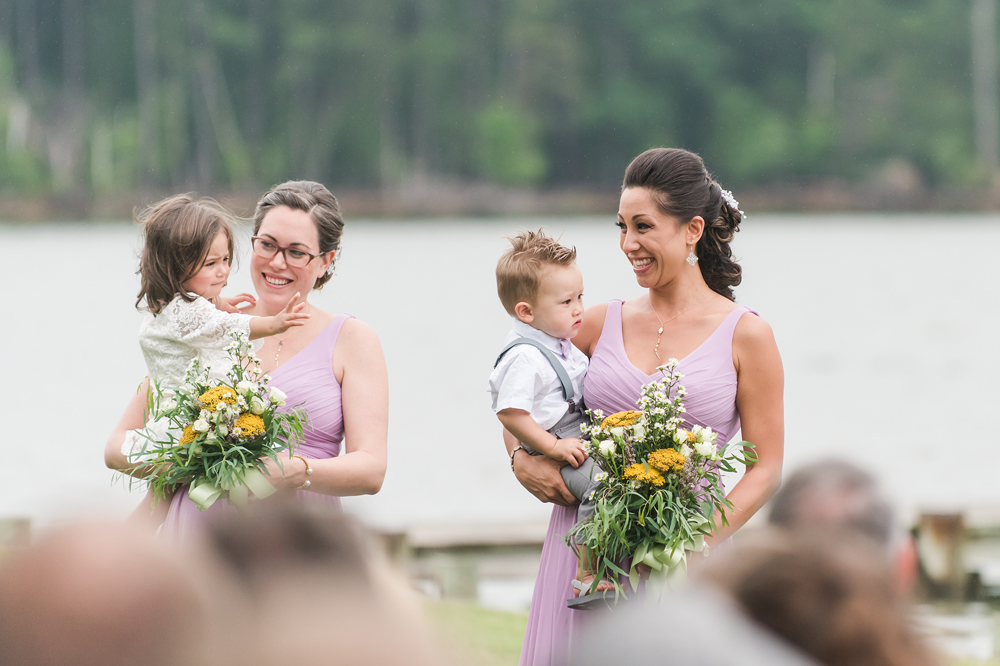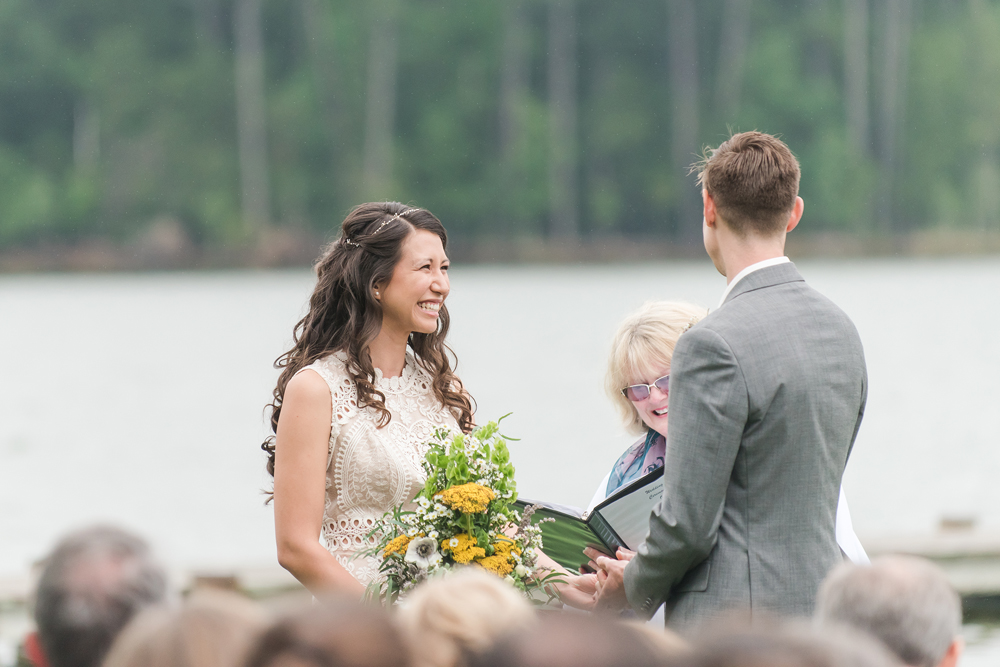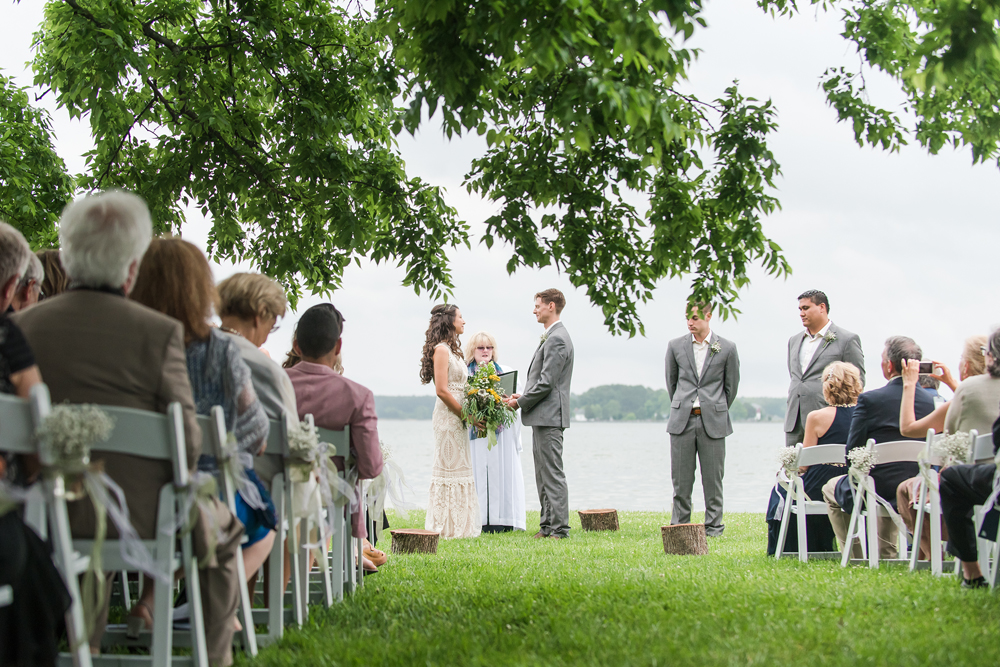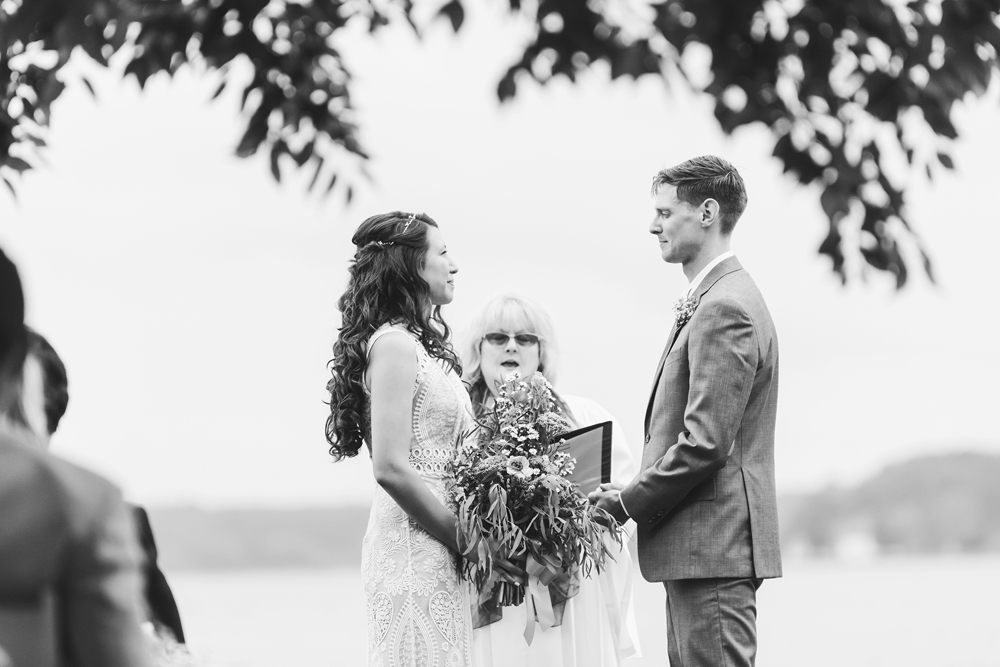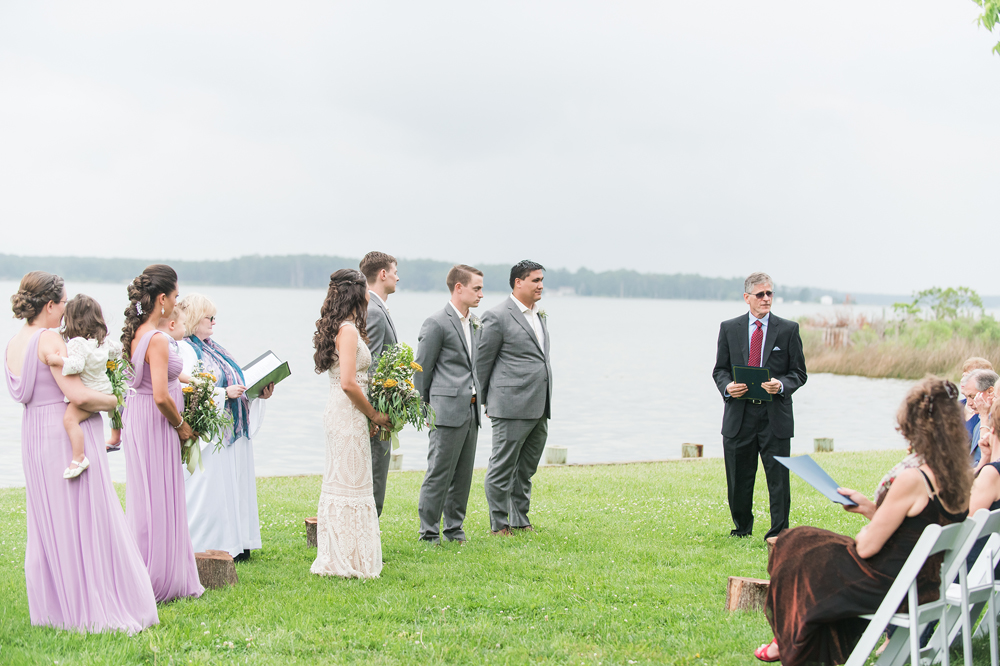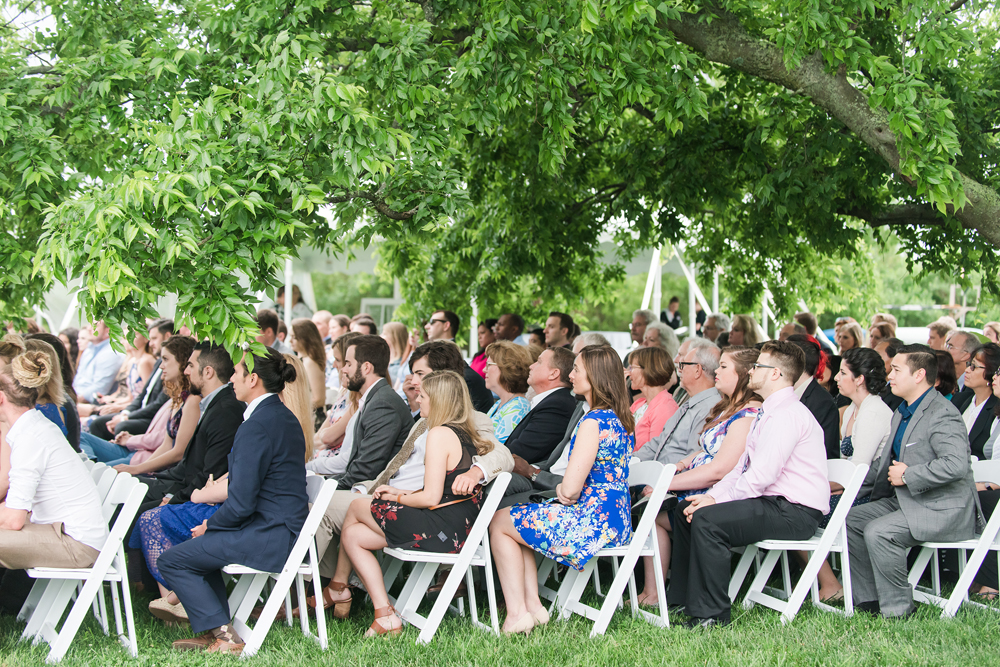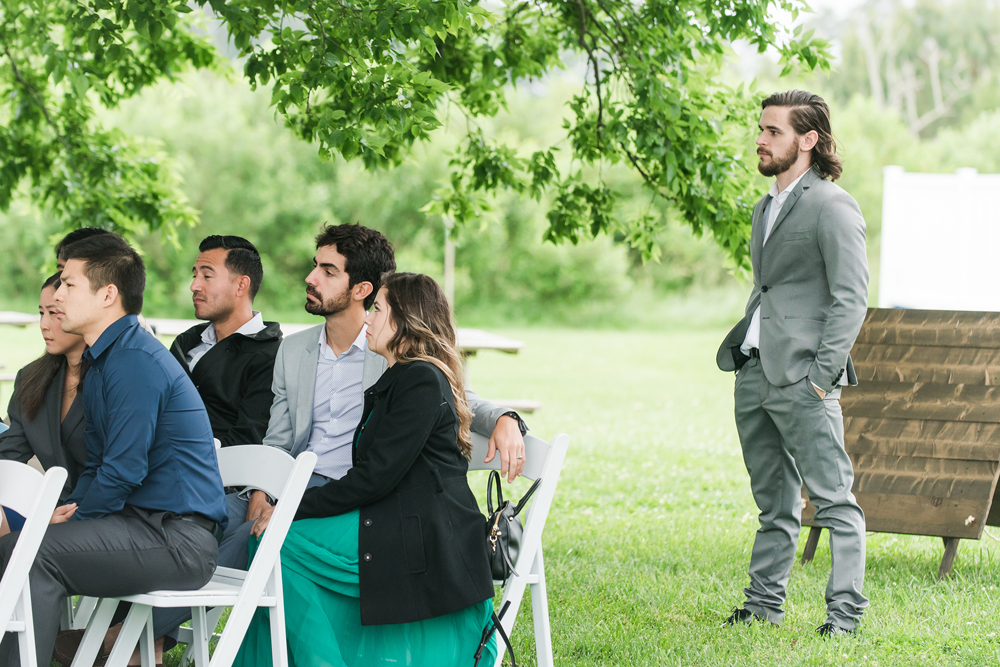 Mike, listening in as his dad recited a reading :)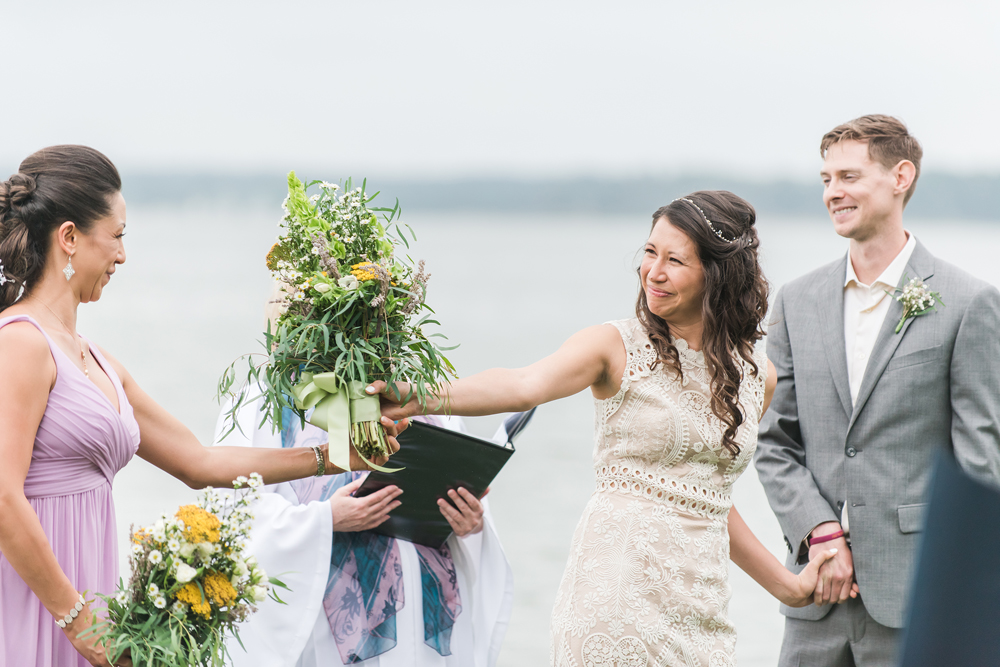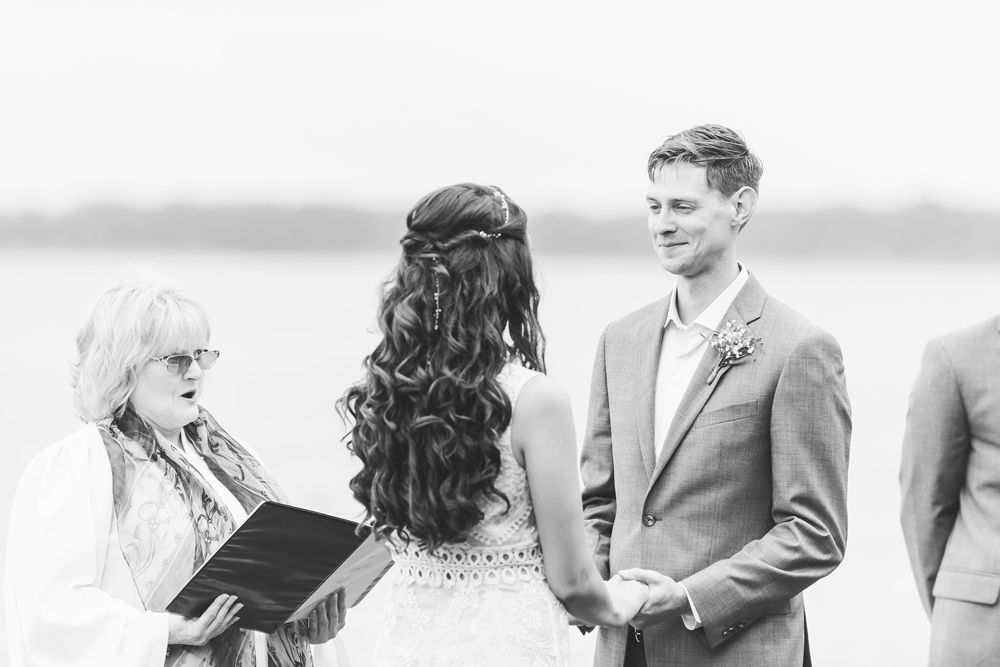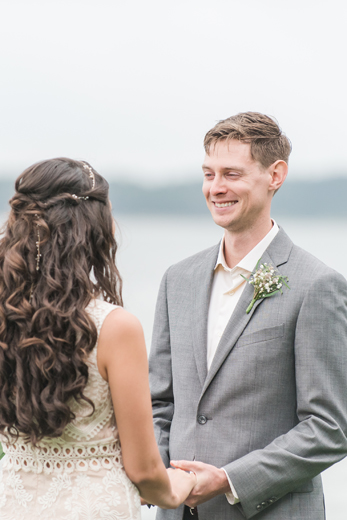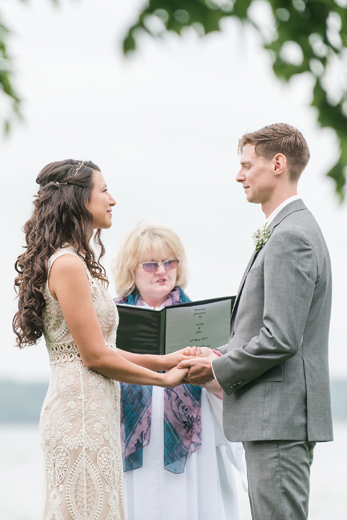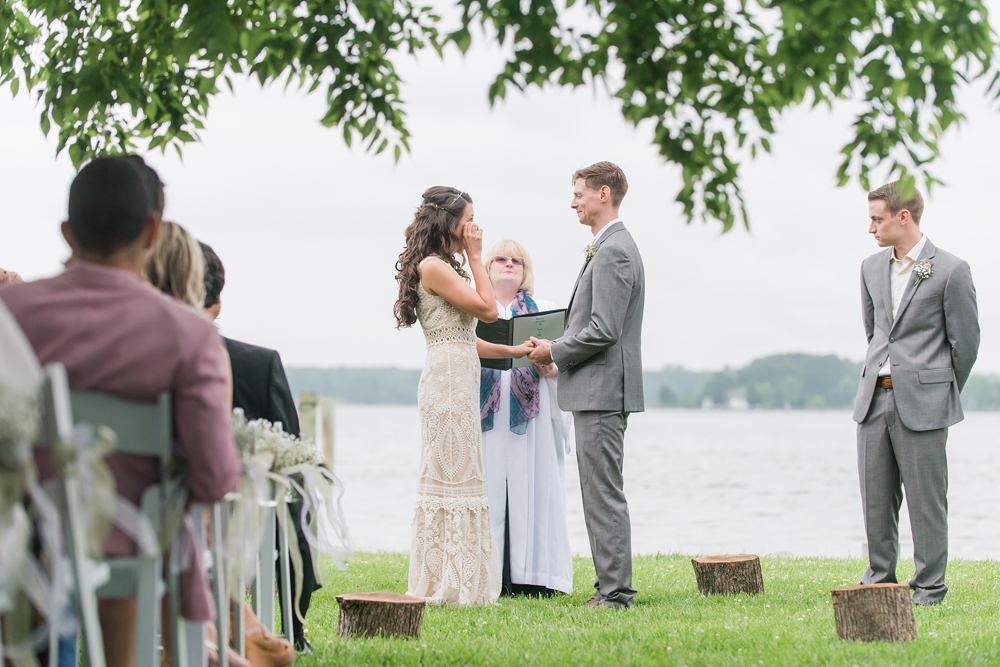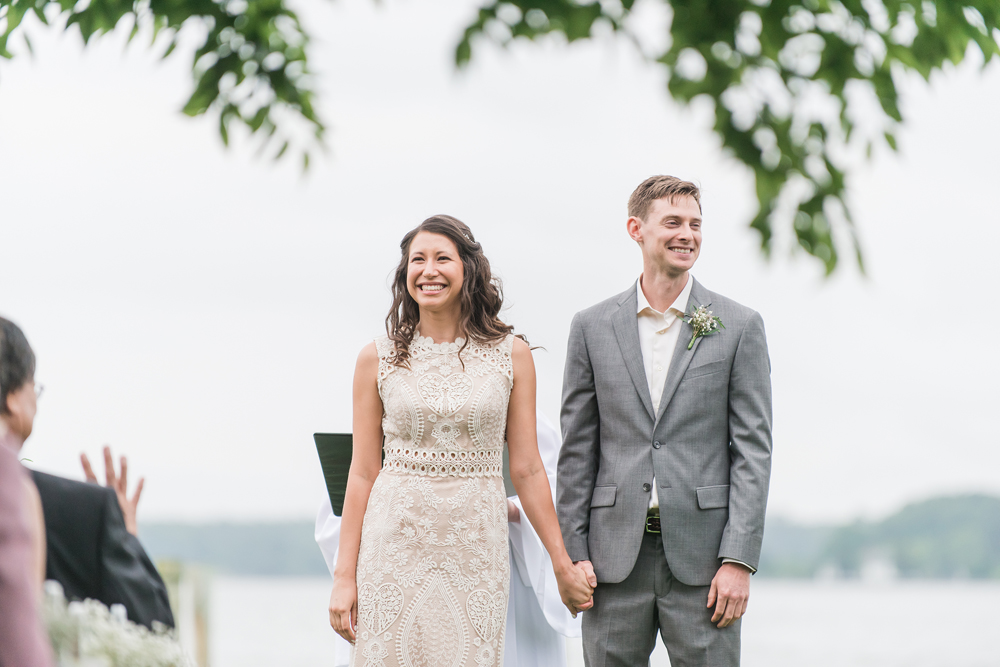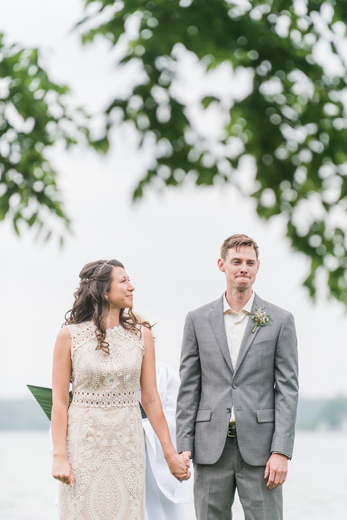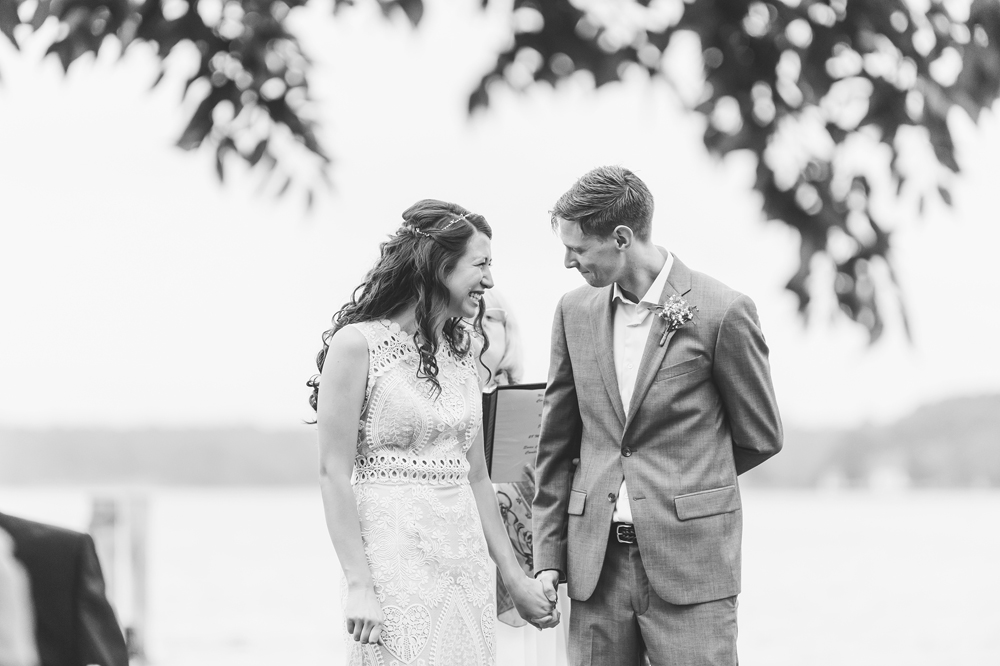 You guyssssss!!! Oh my gosh. this shot makes me wanna cry you two are so cute!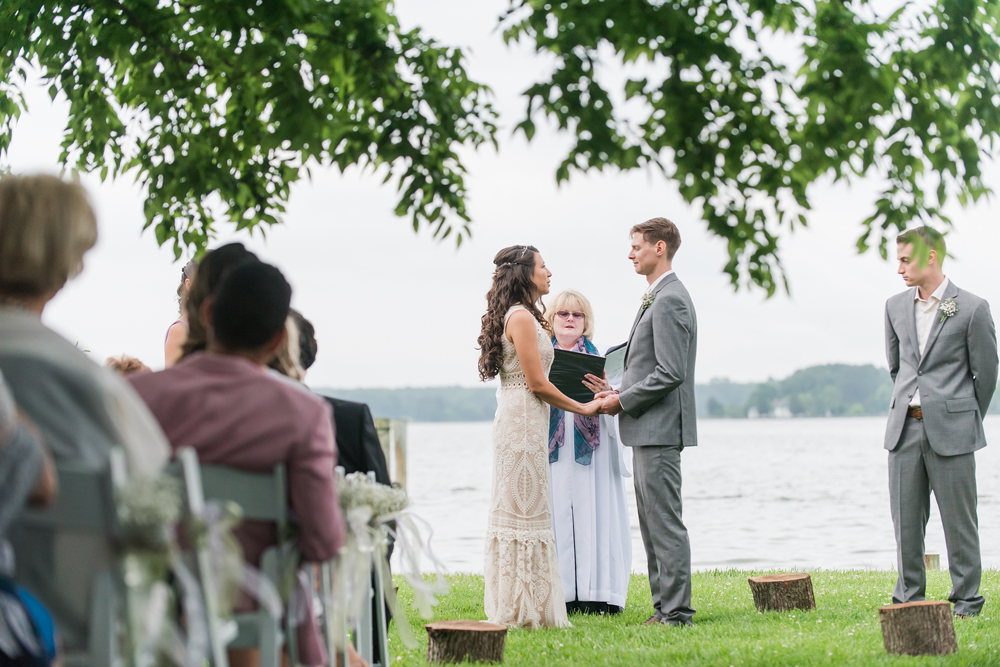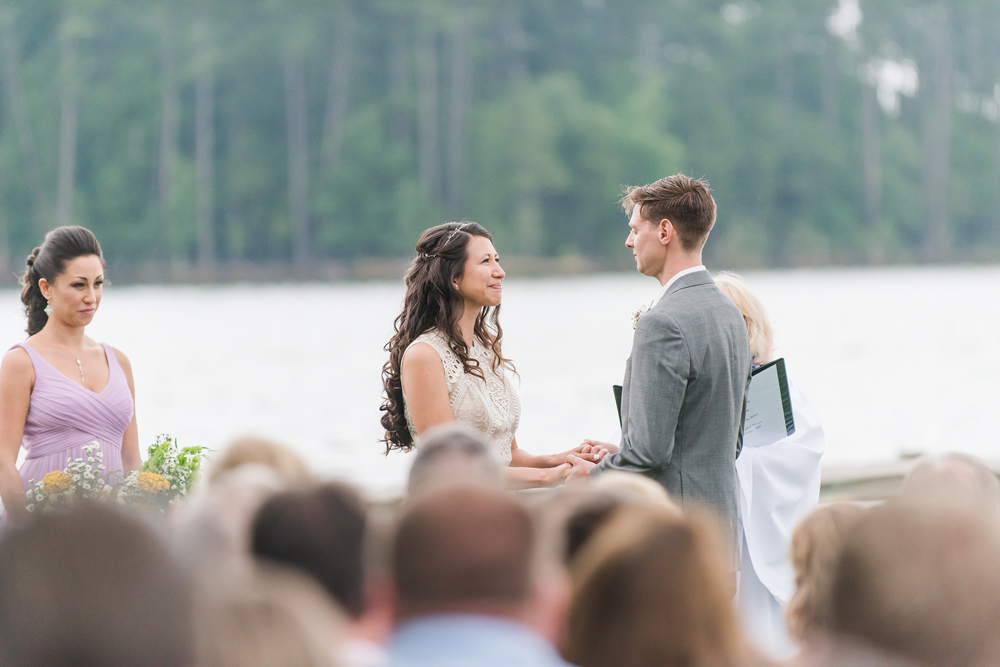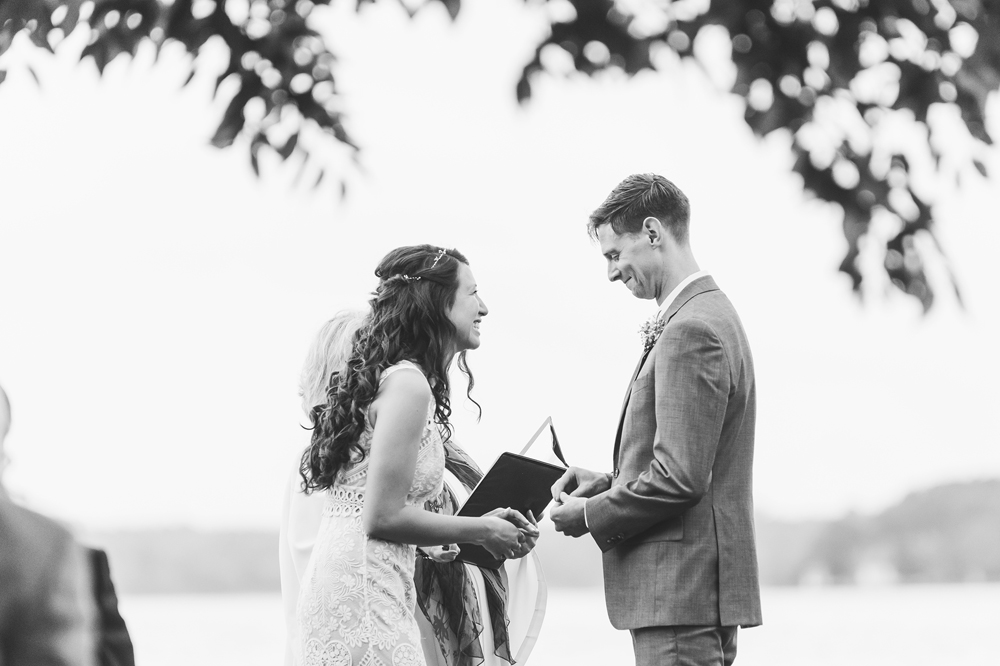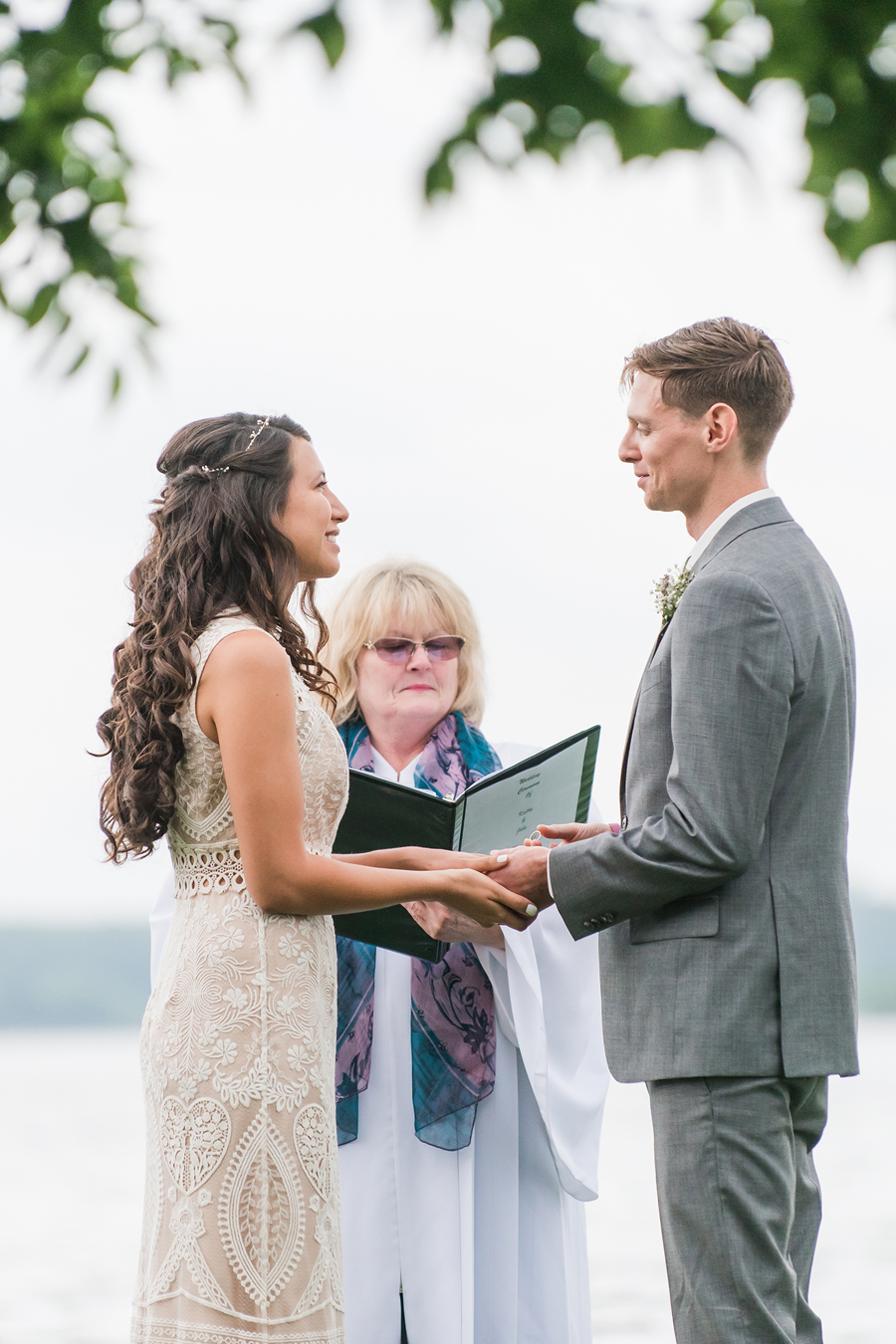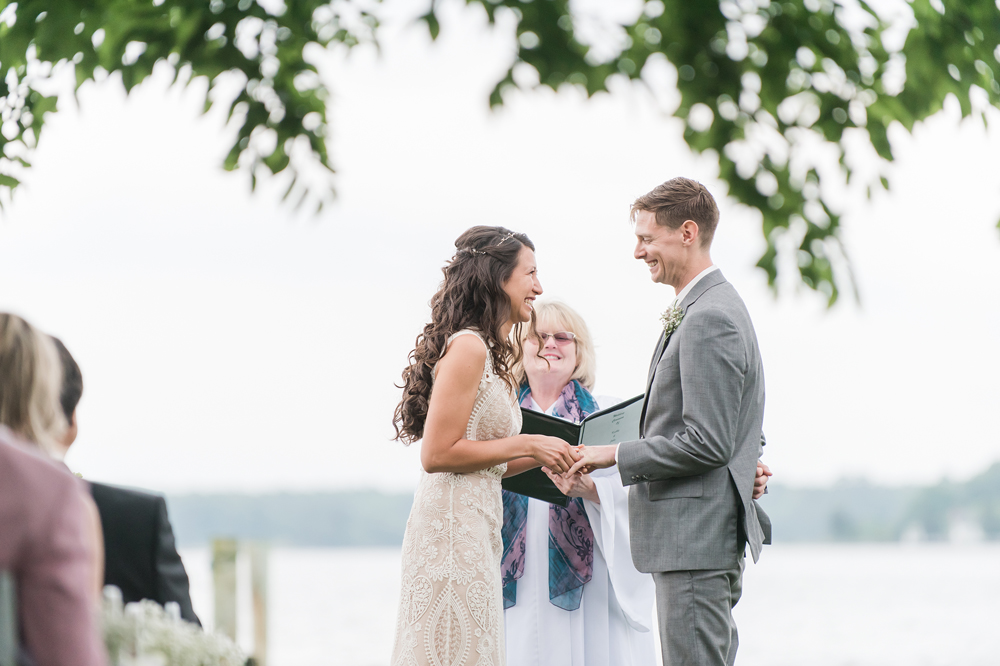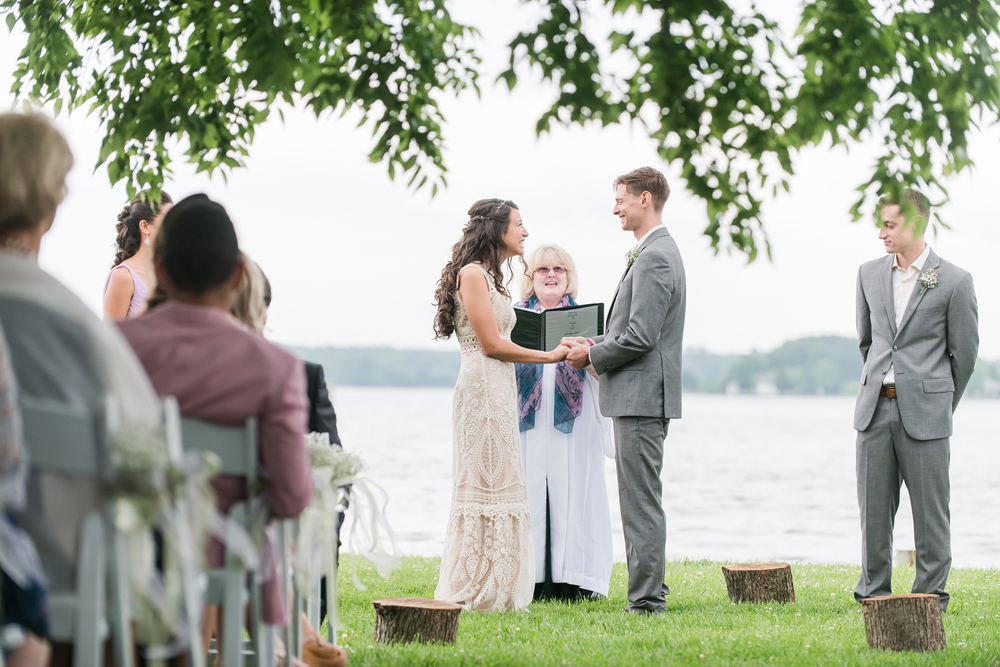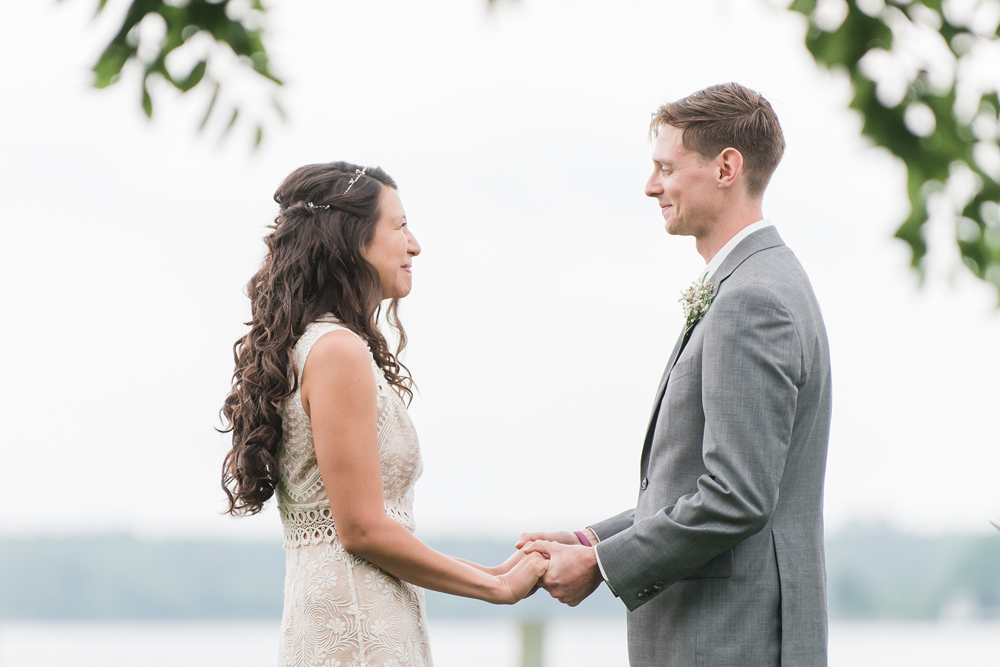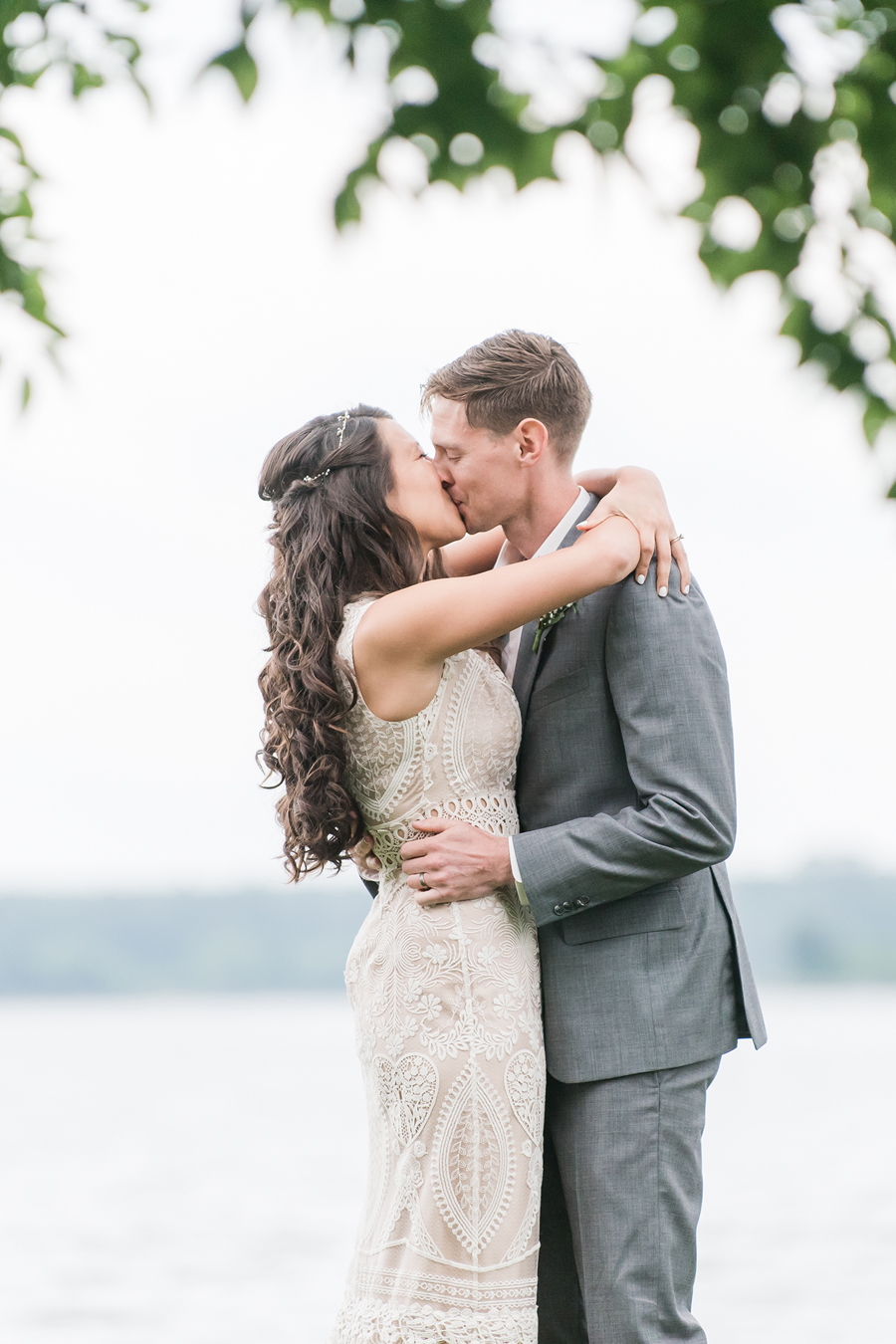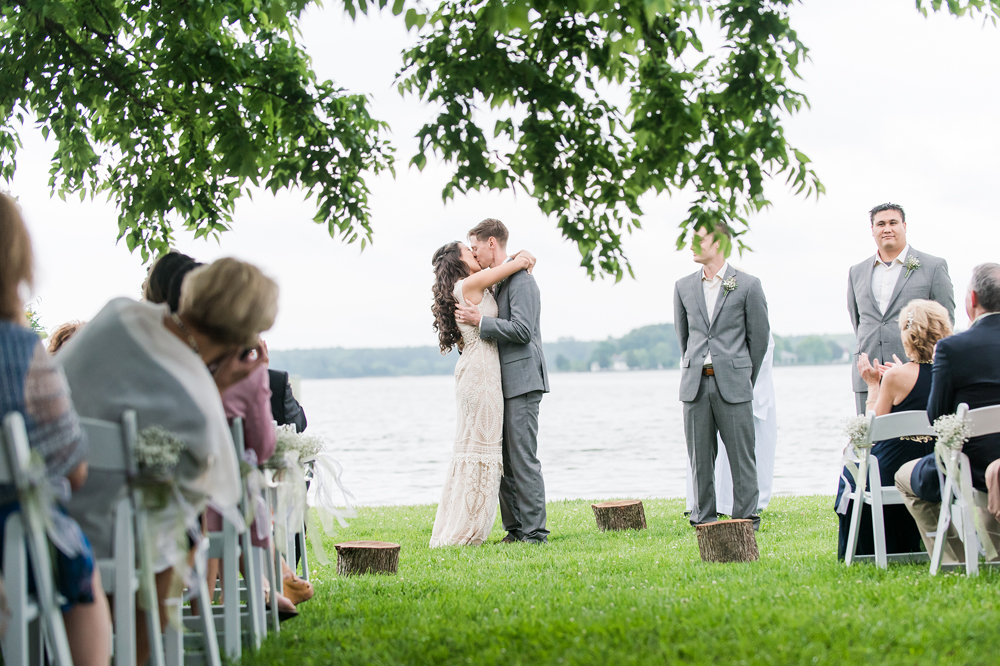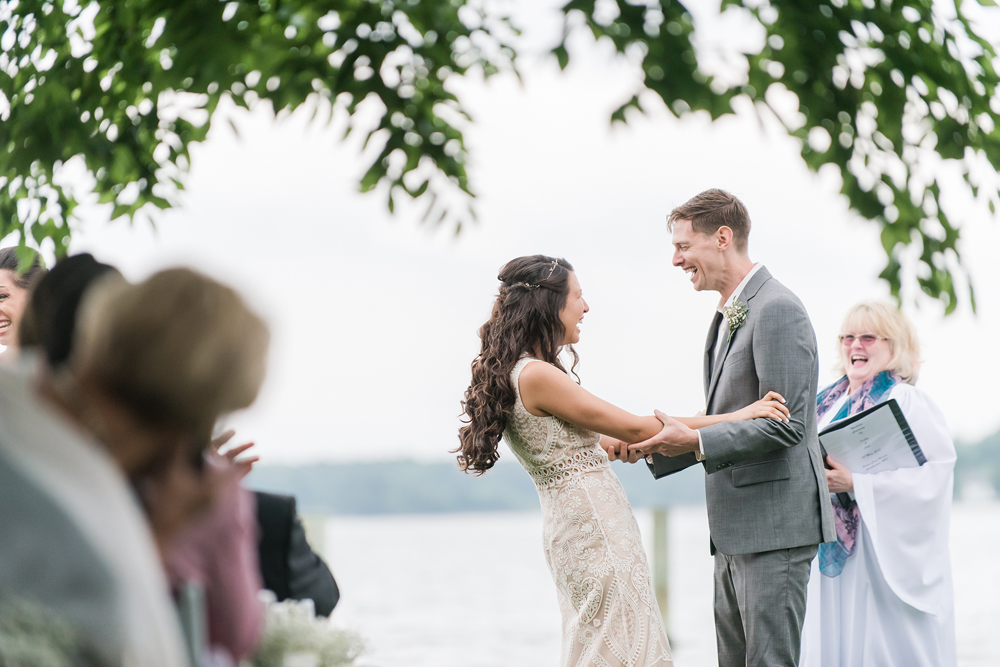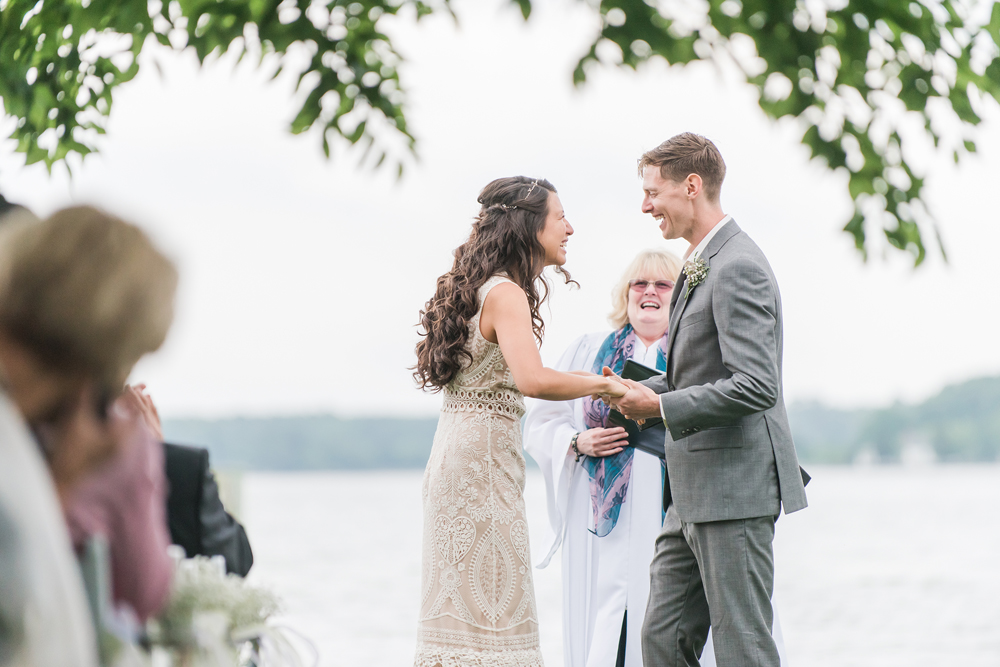 Married!!!!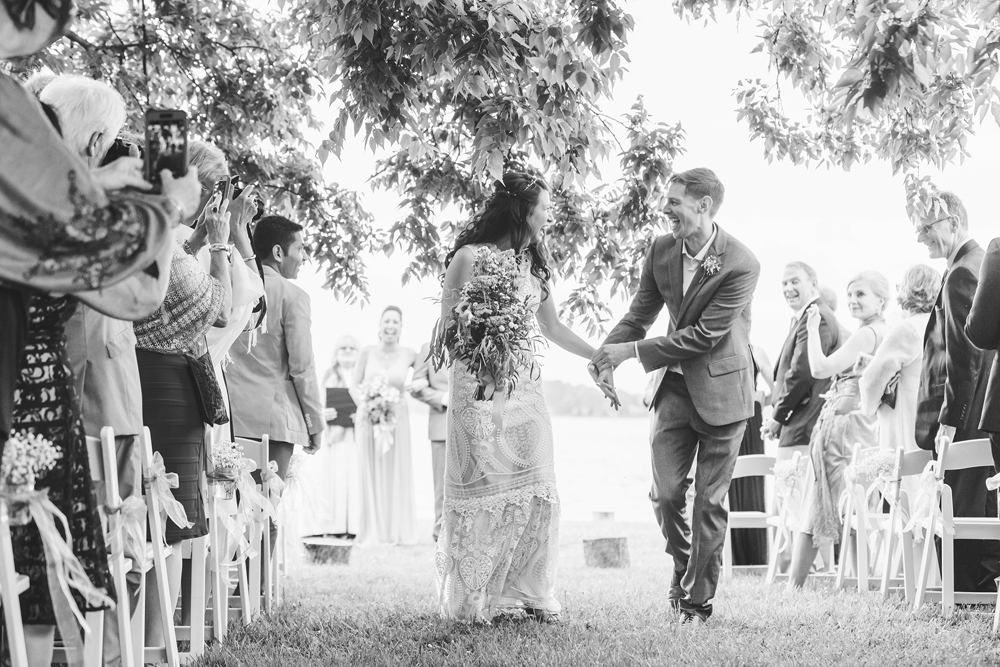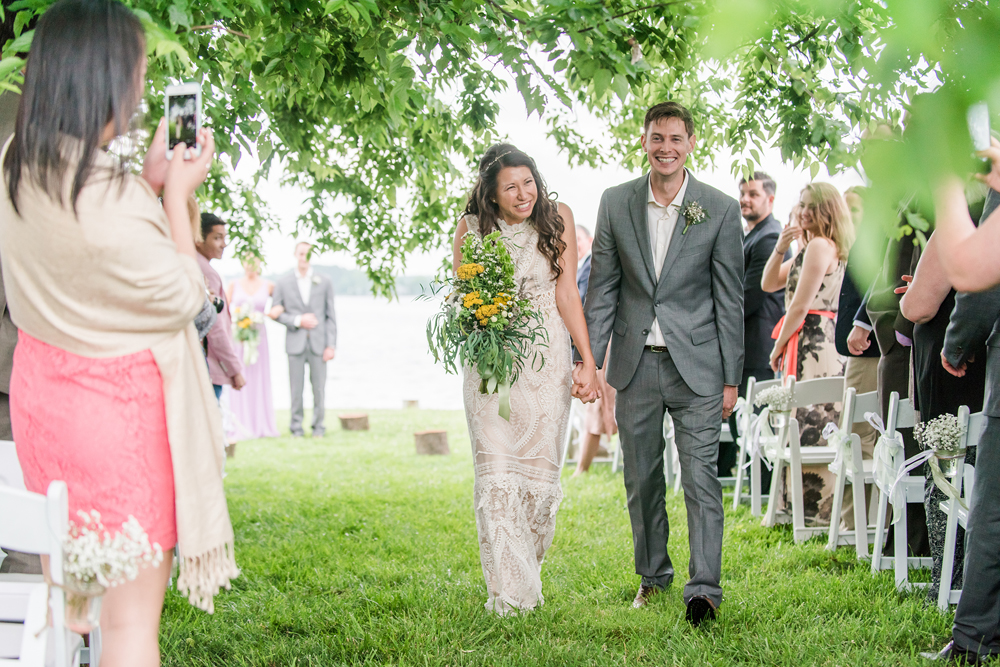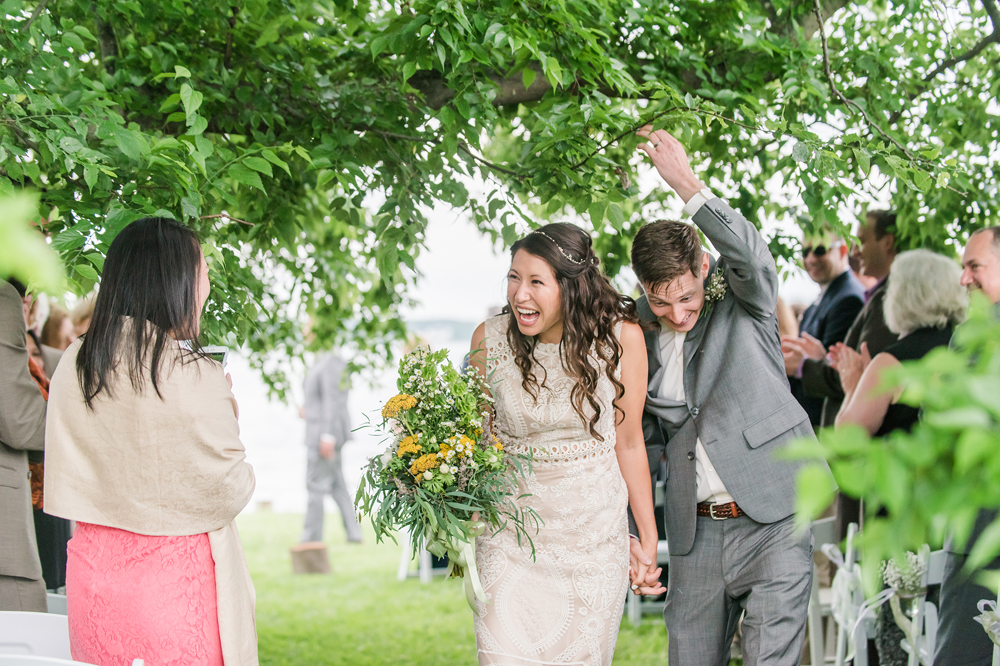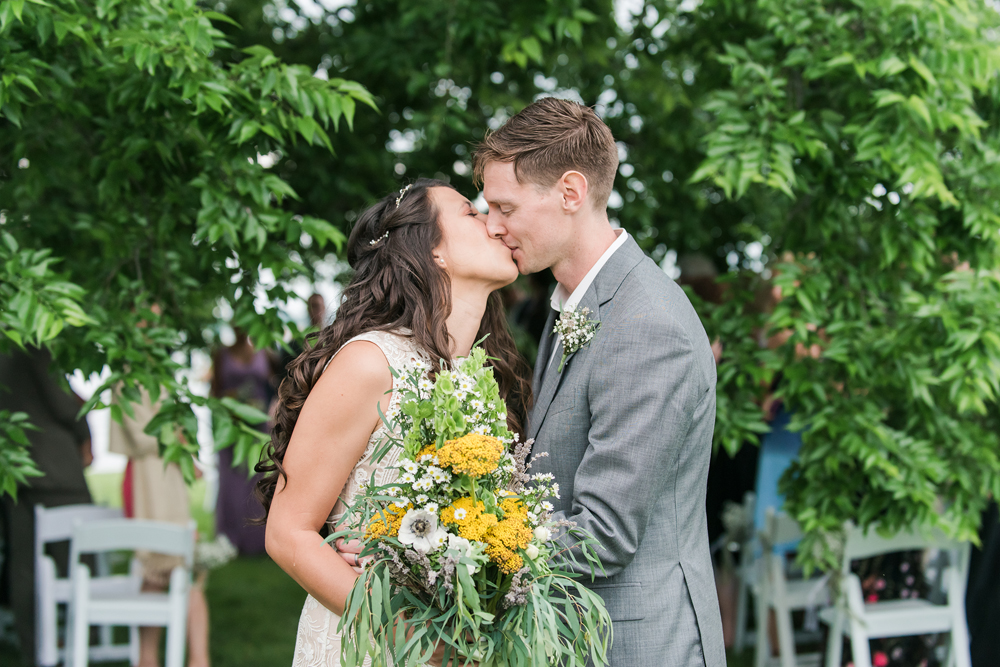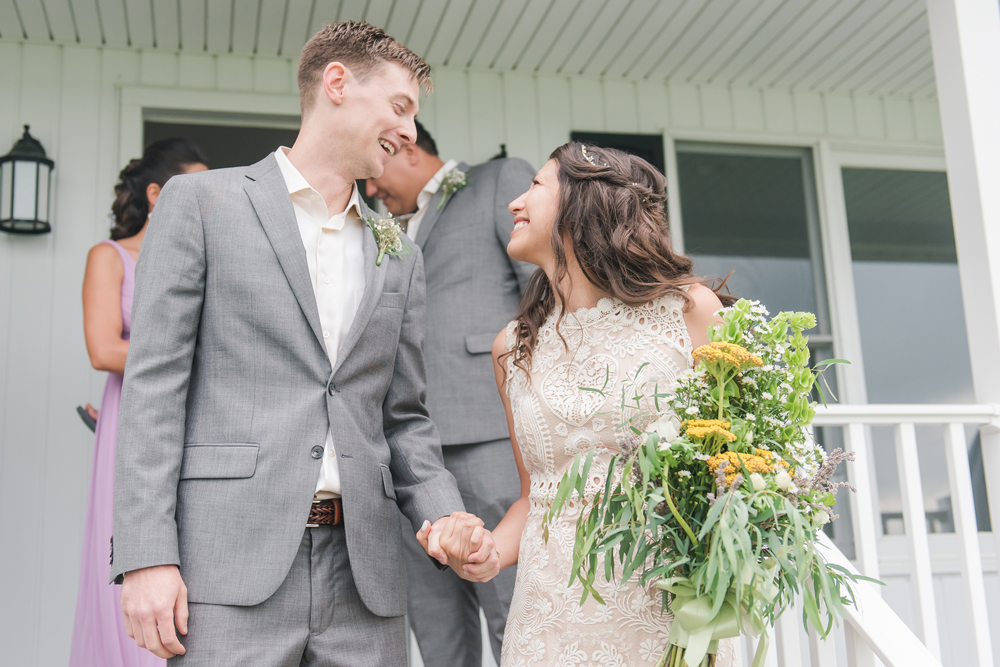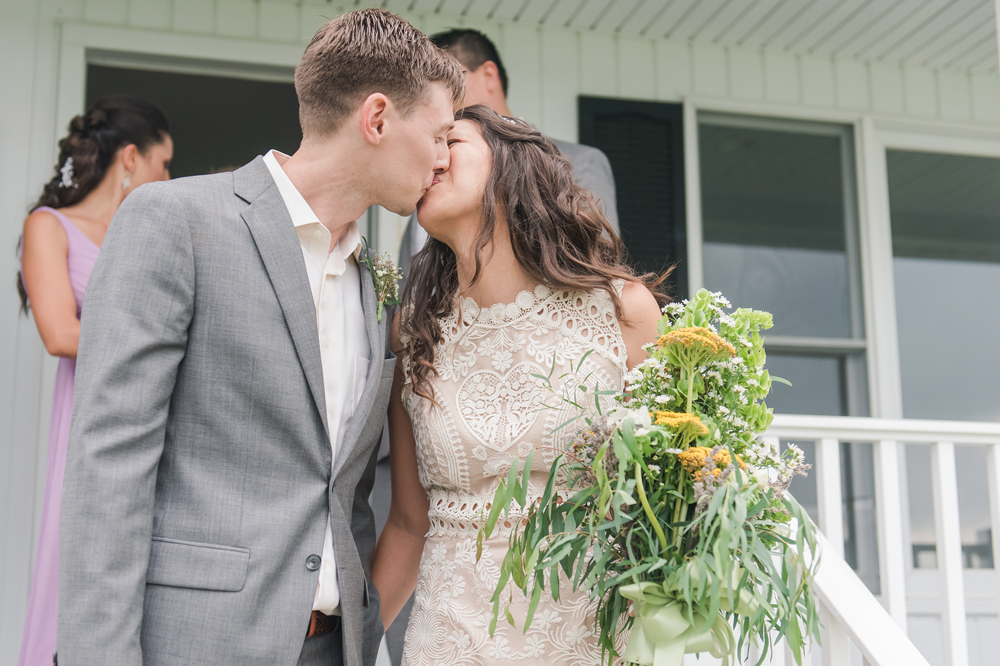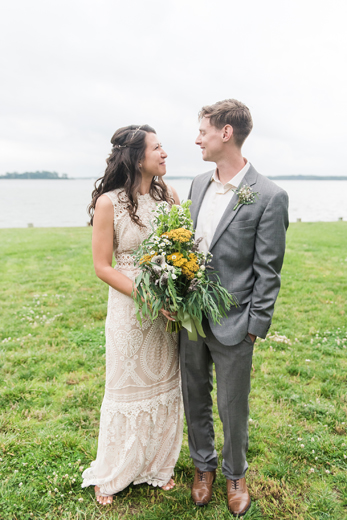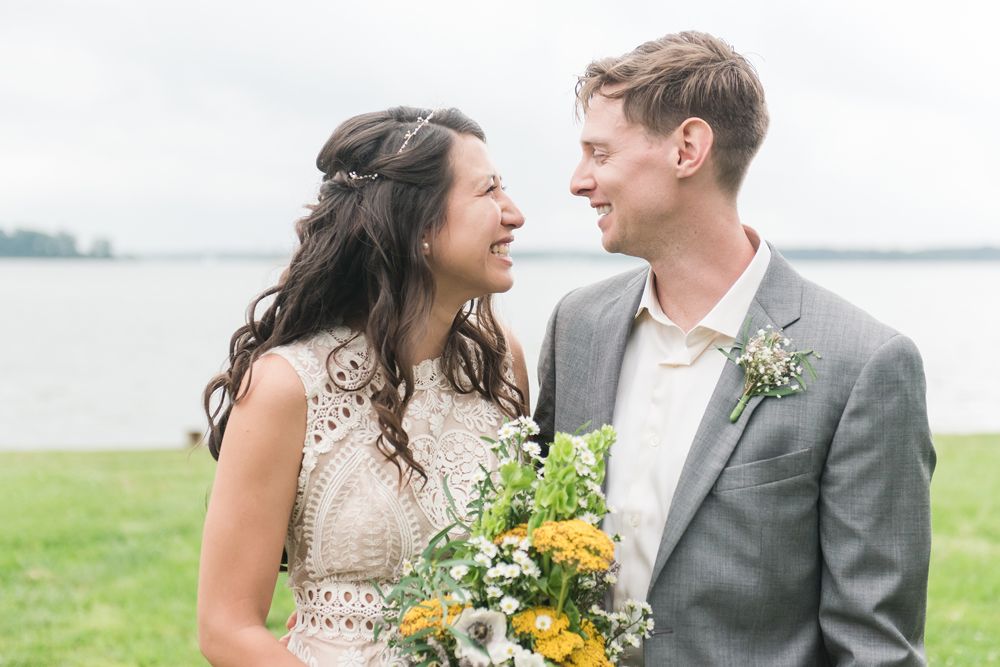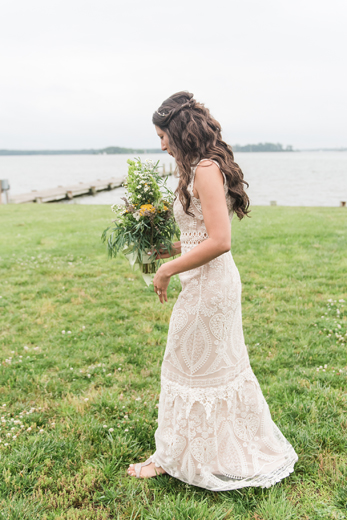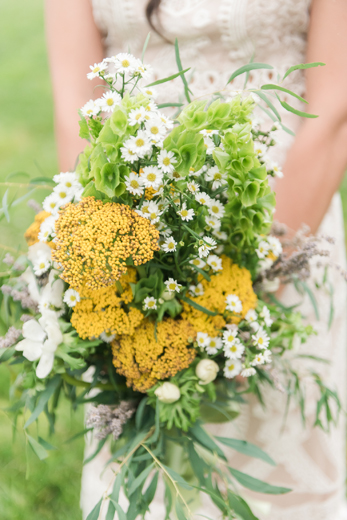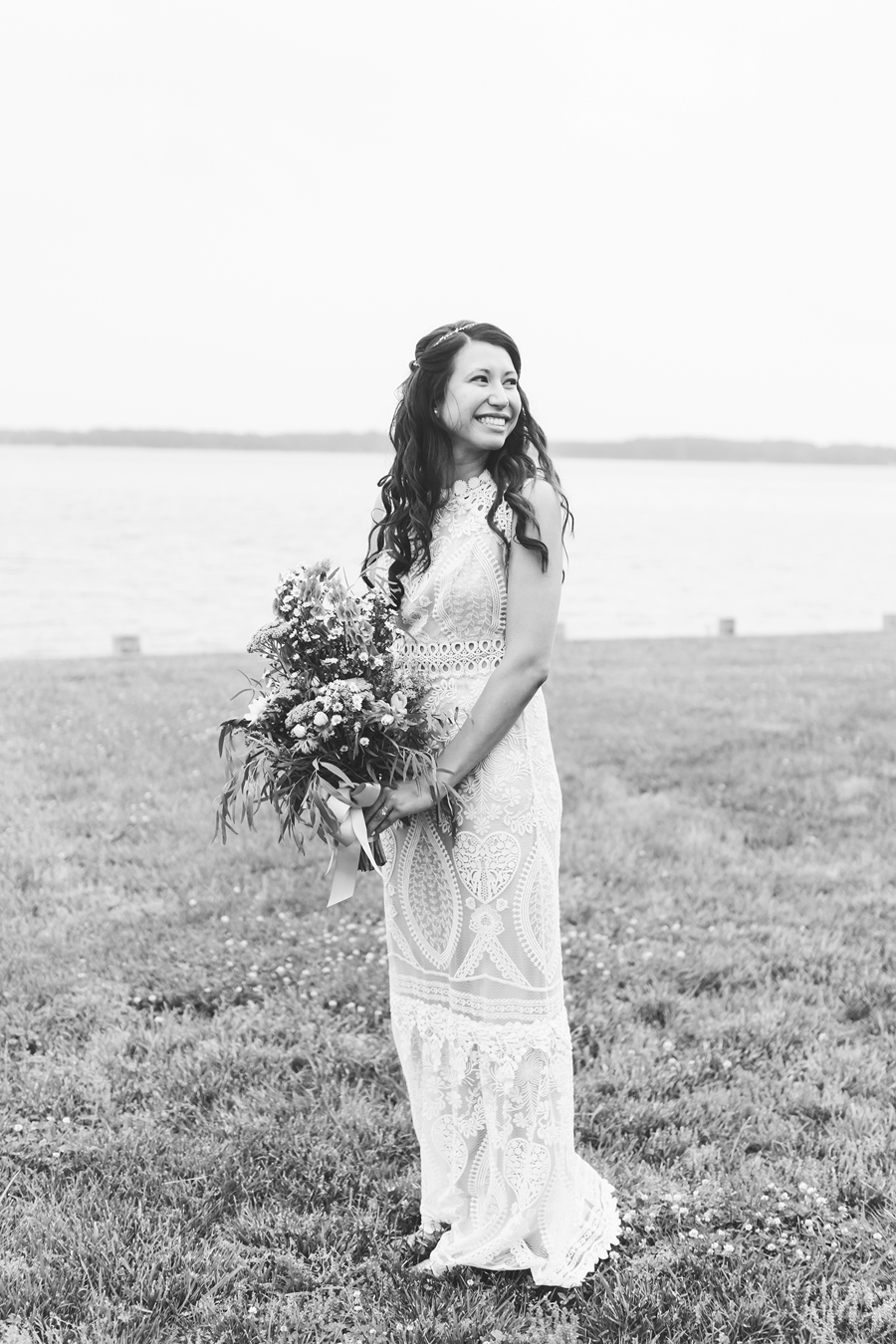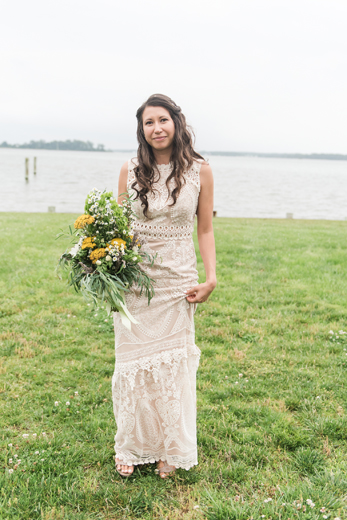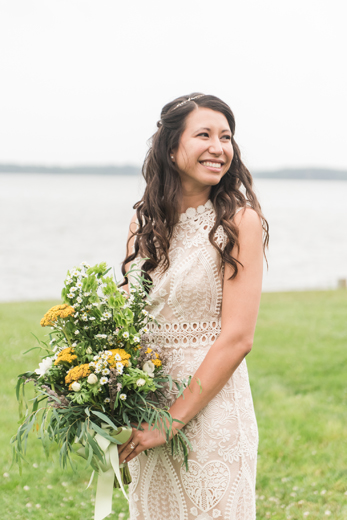 Kathy you are stunning! Love your wedding look so much!!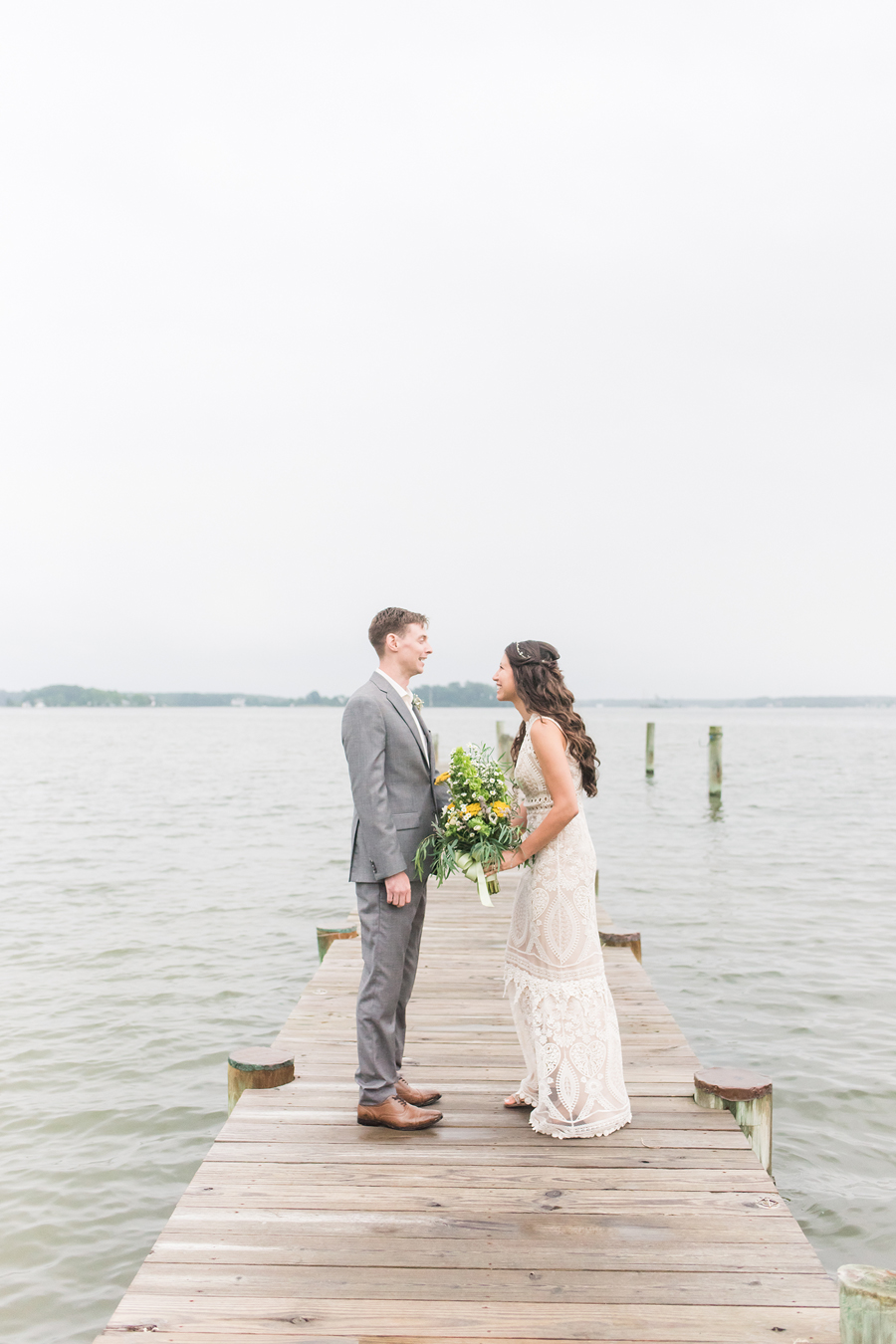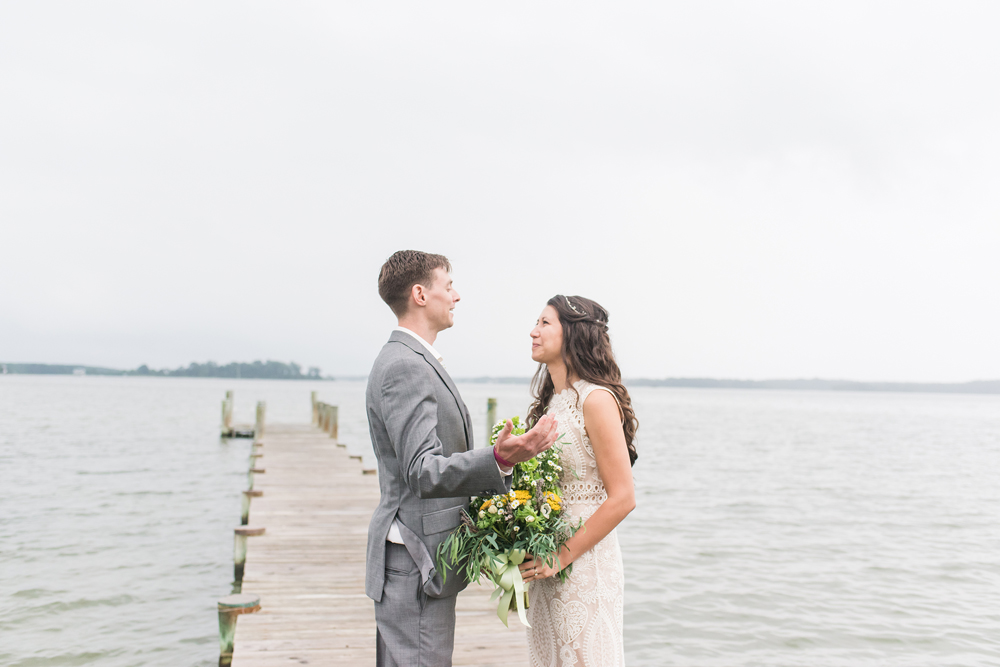 If you're following along from my previous post.. despite losing a lens via photos on a dock the day before.. I still braved it for photos with these two! hahah Seriously though, I left my bag on dry land this time! ;) Ahhh and I love these!!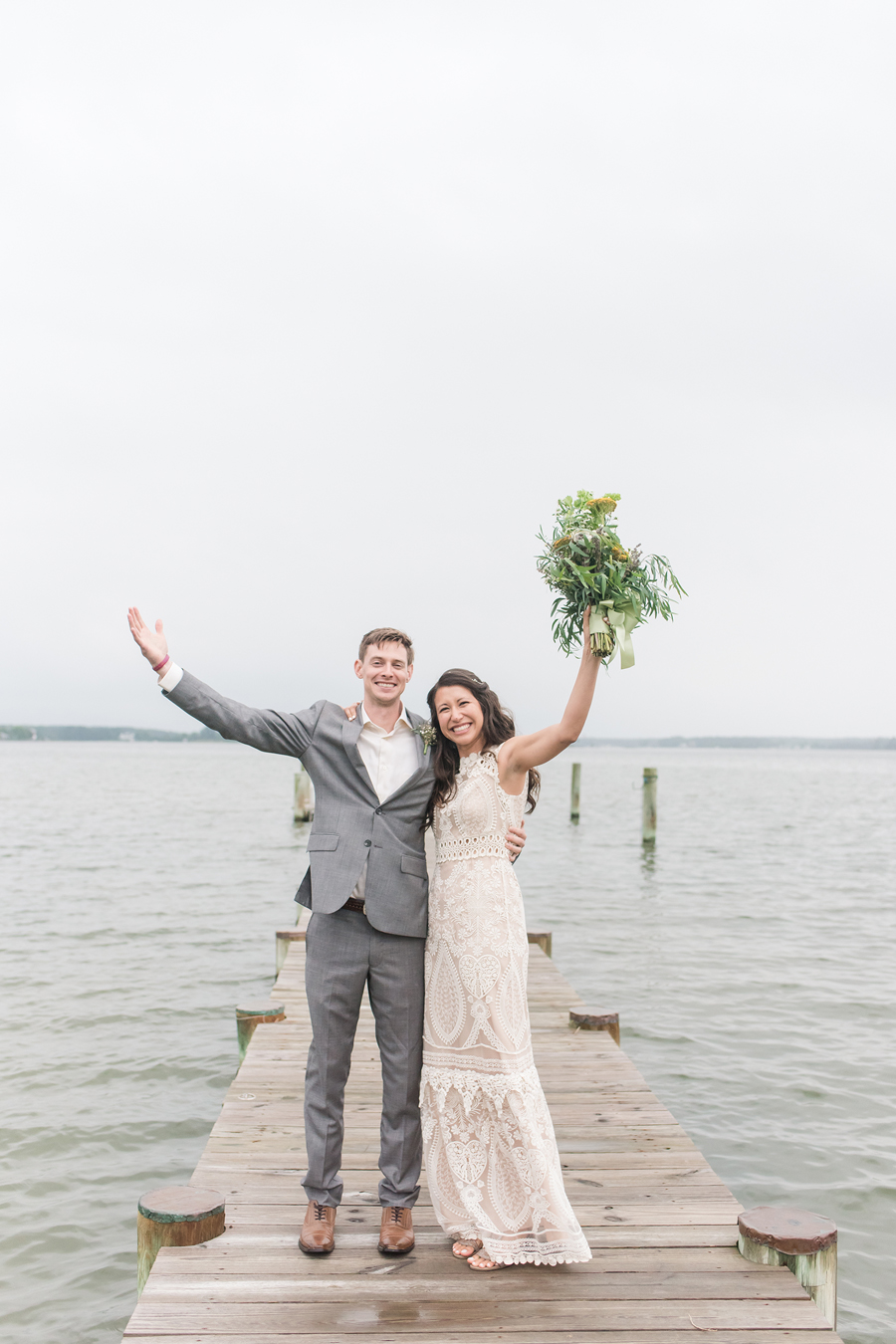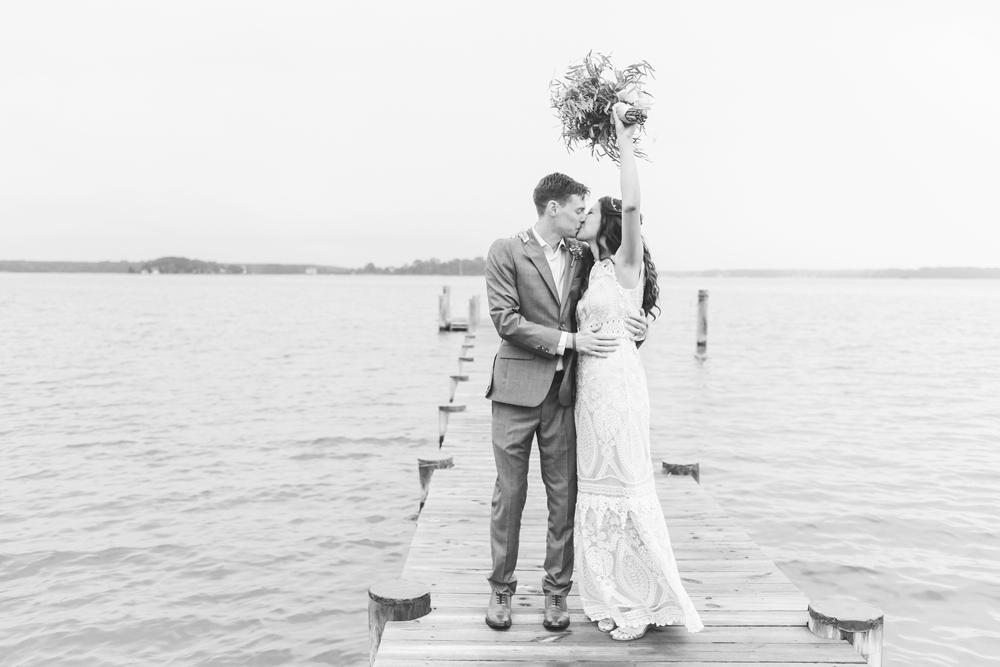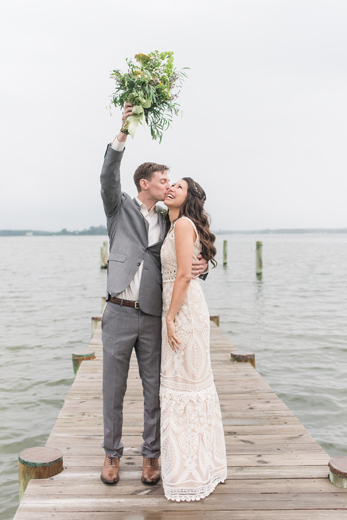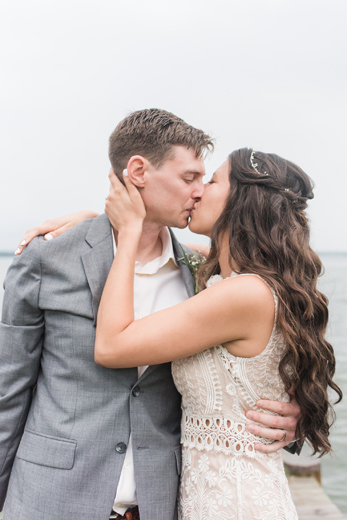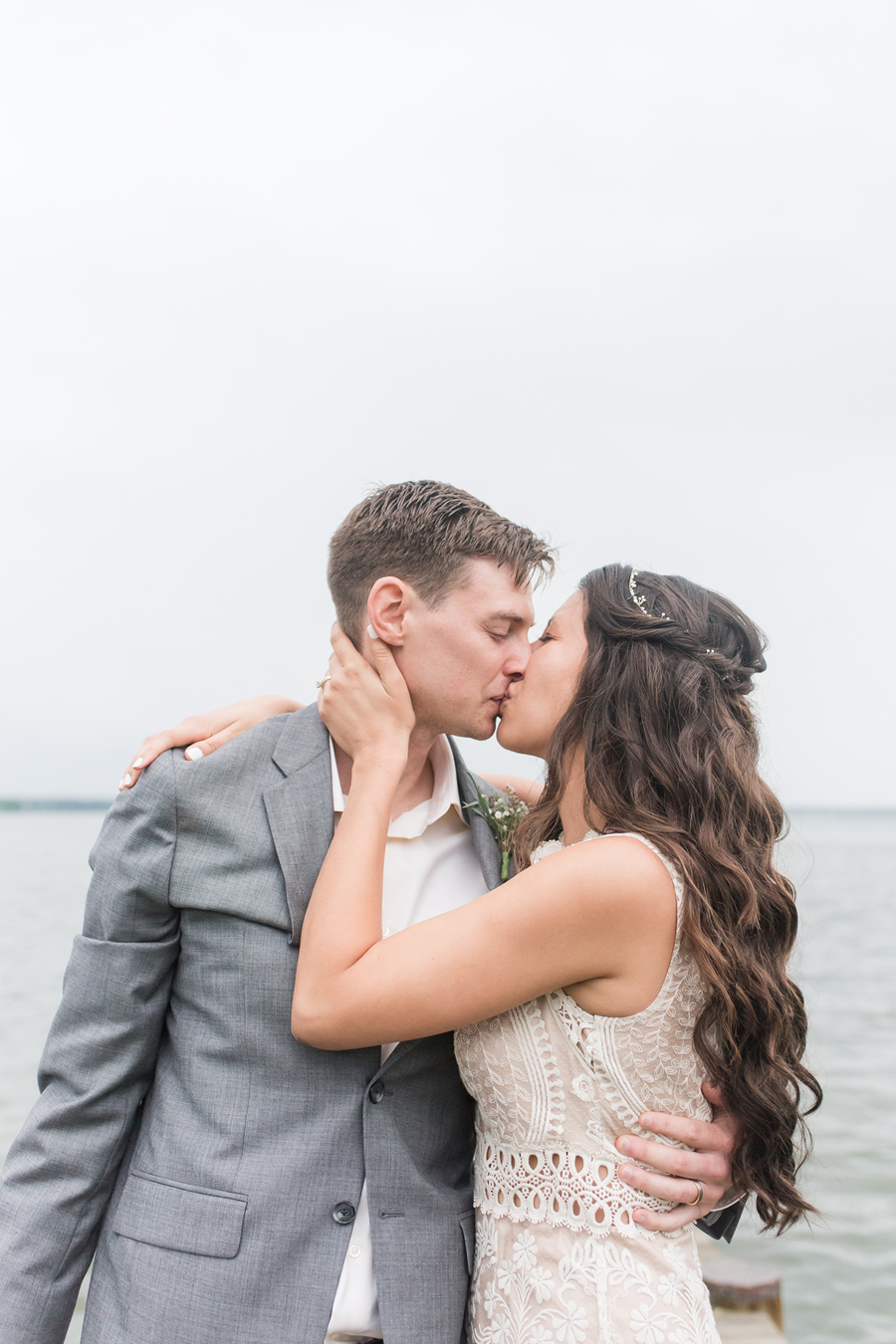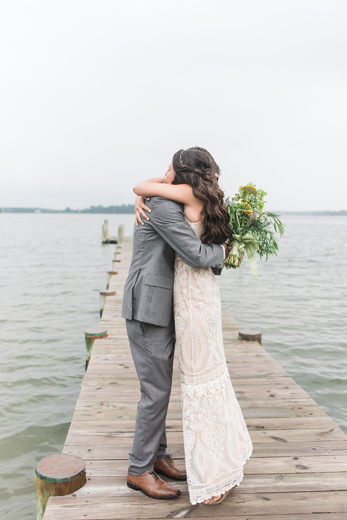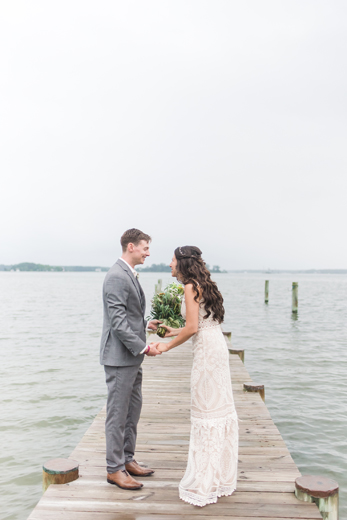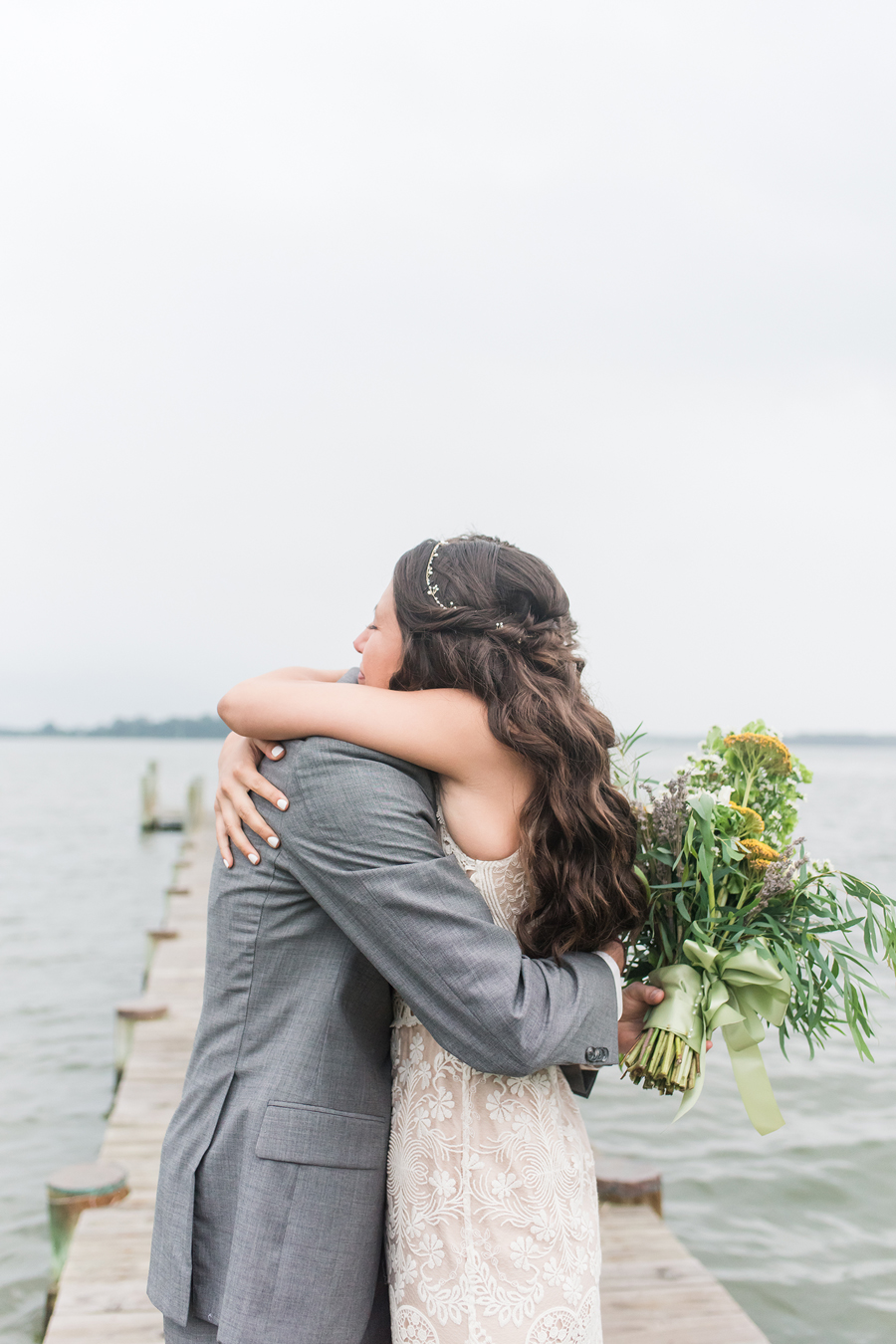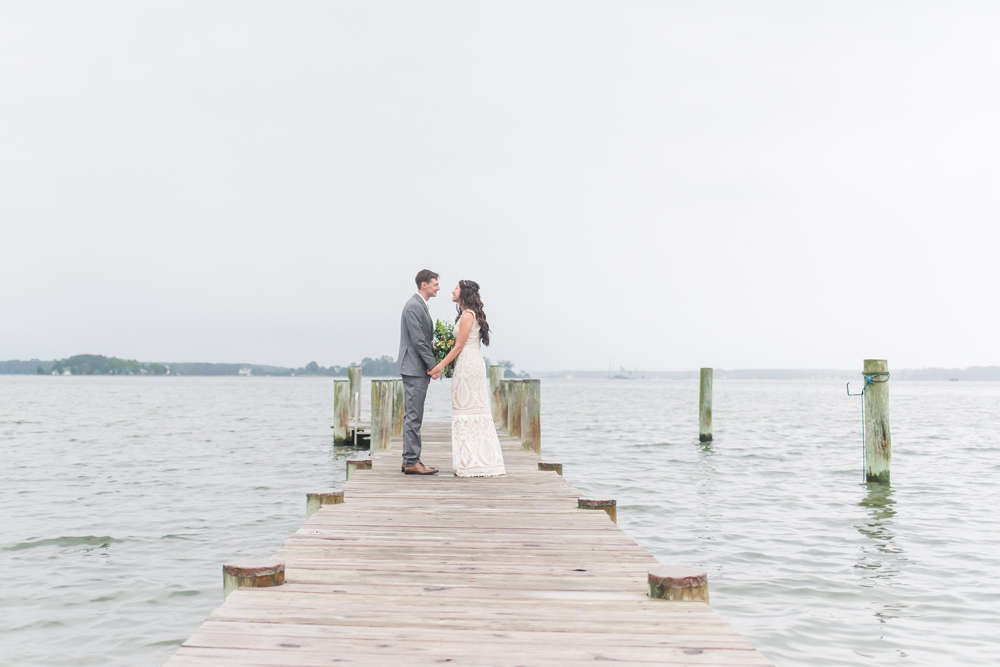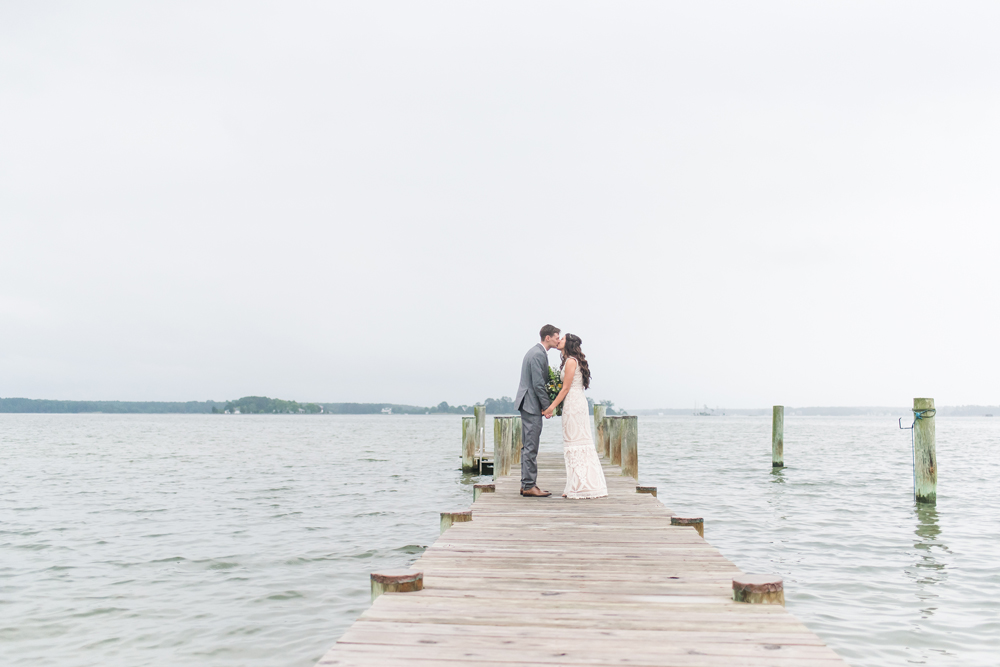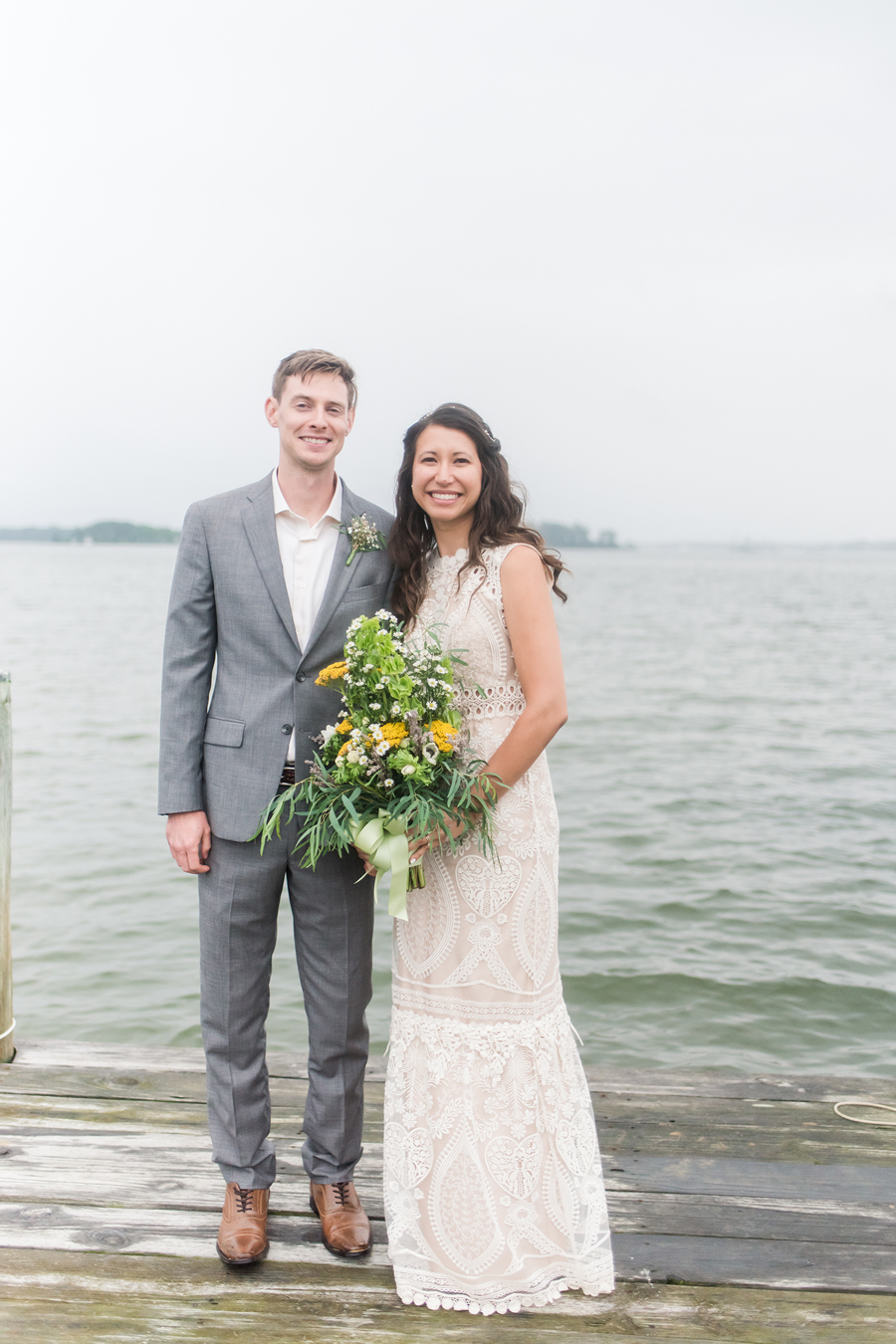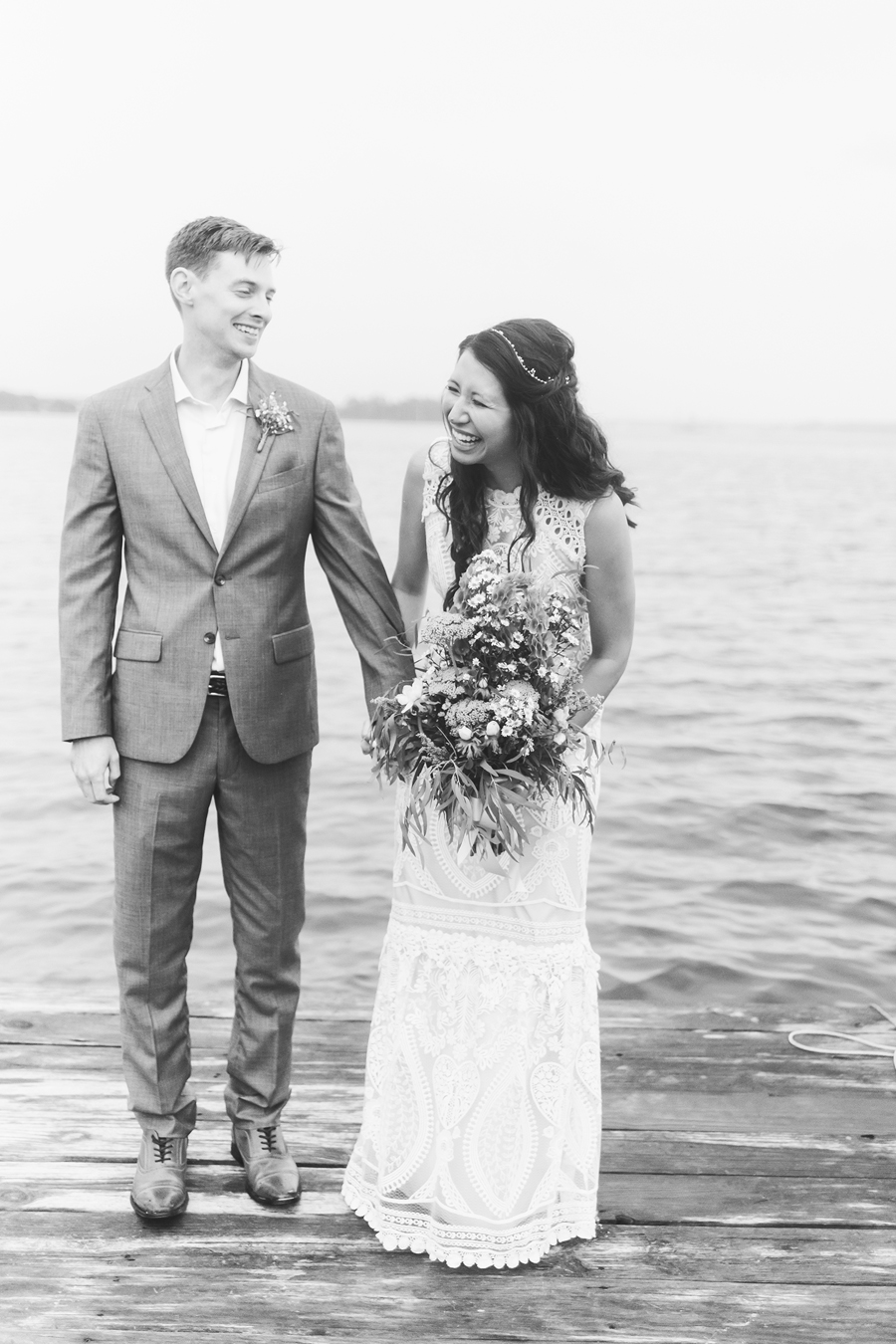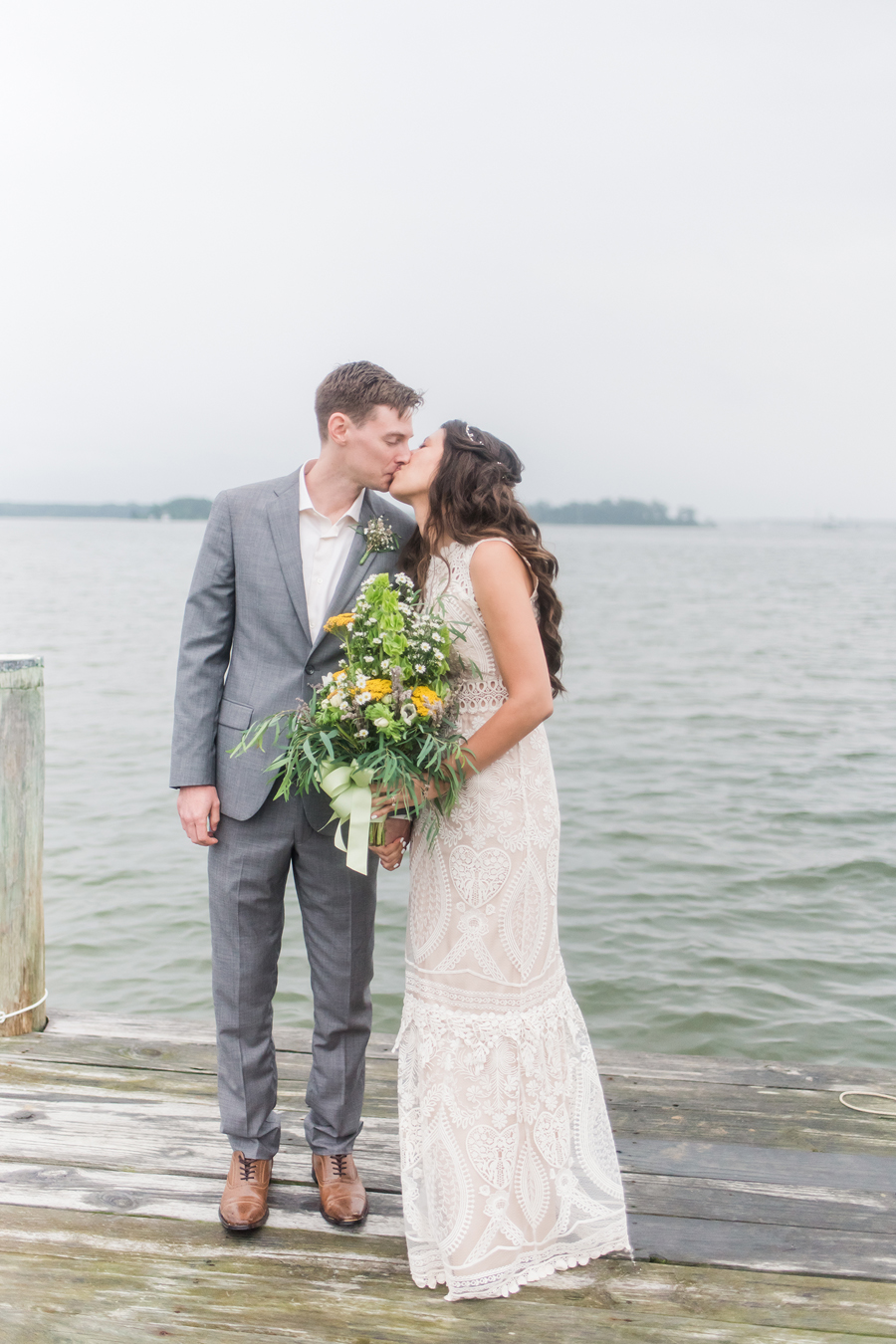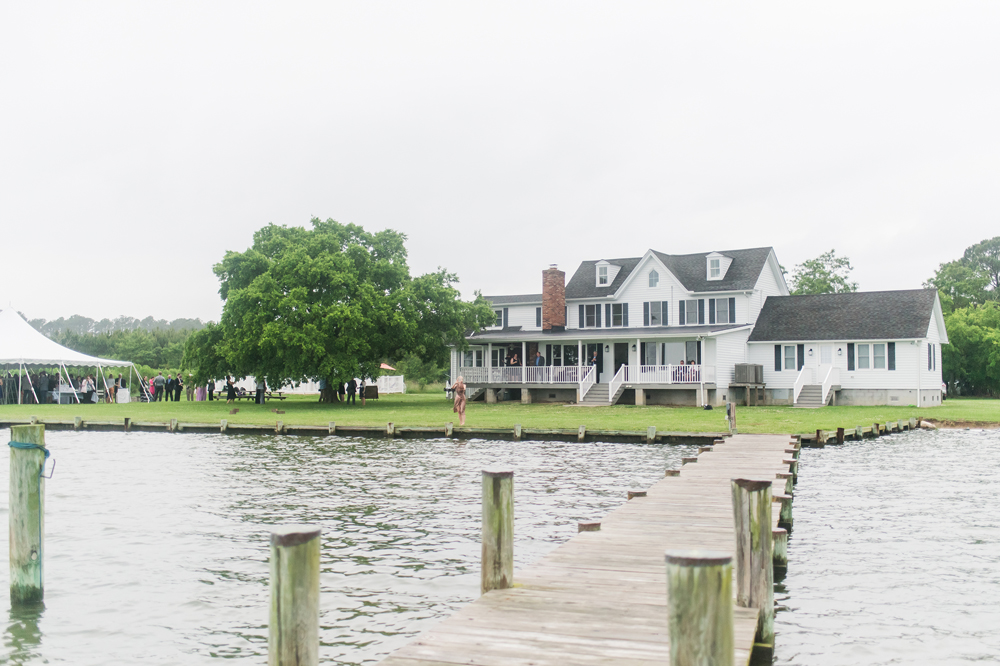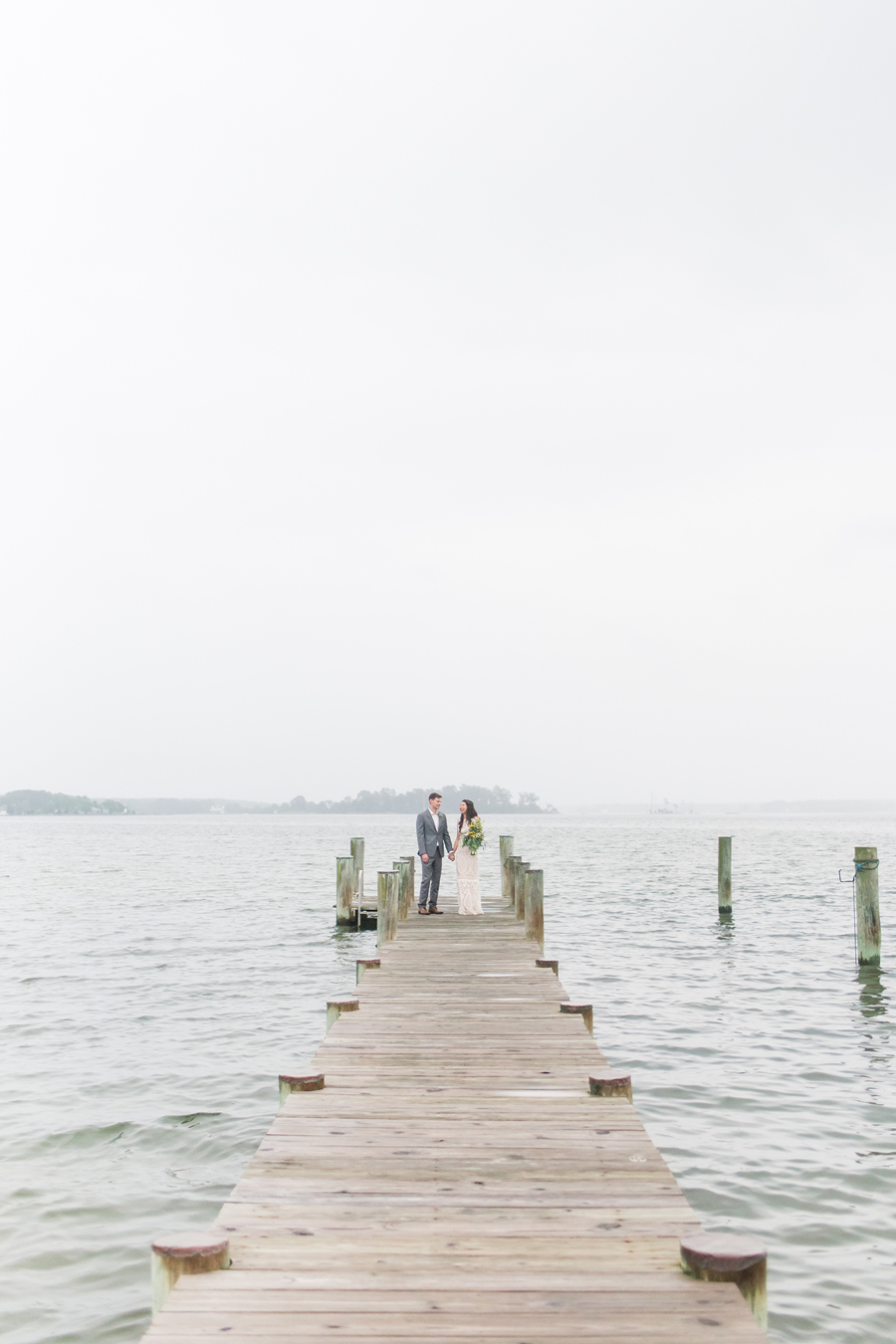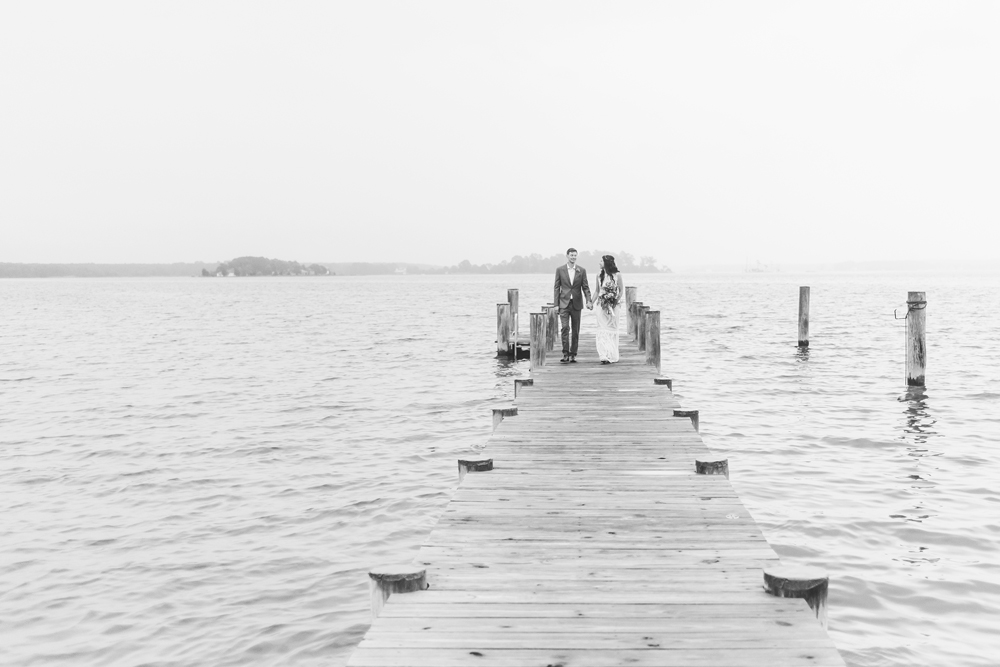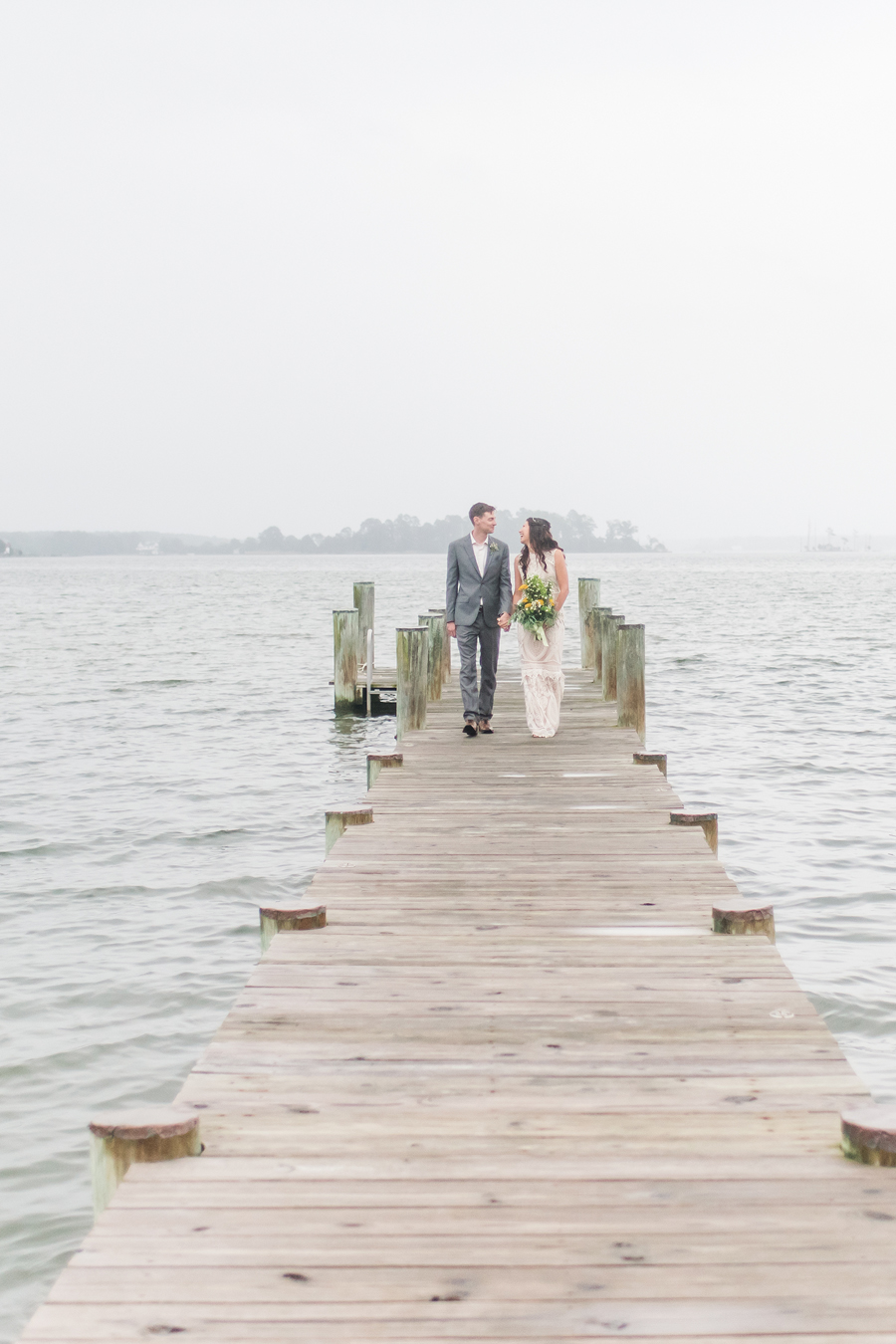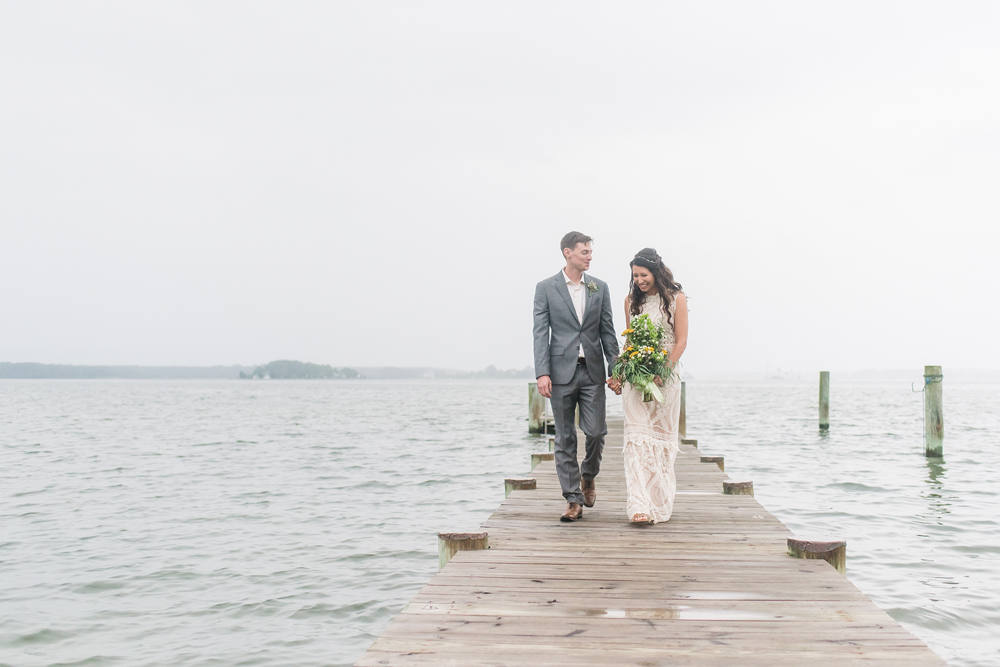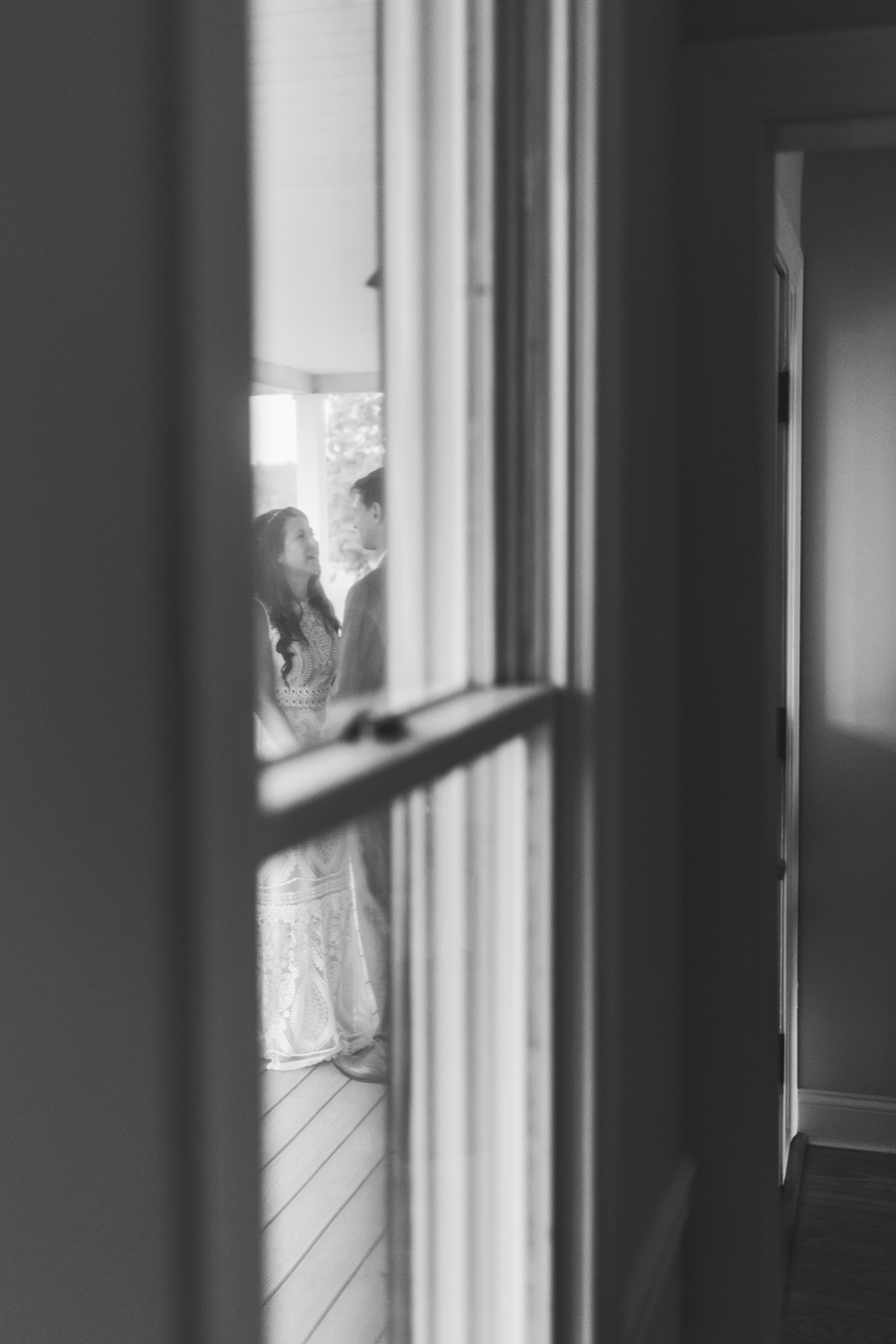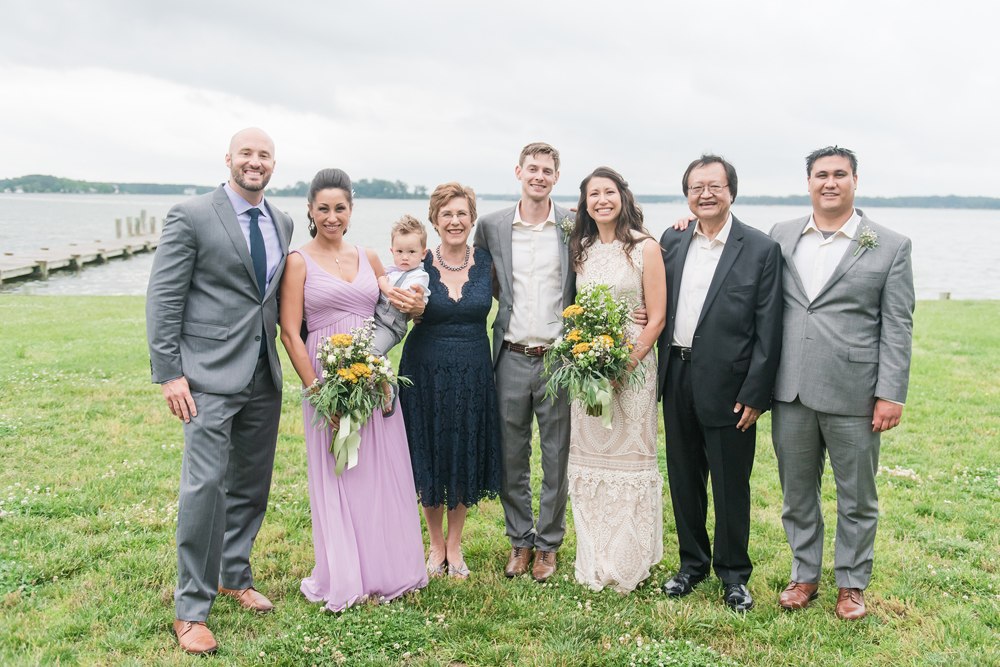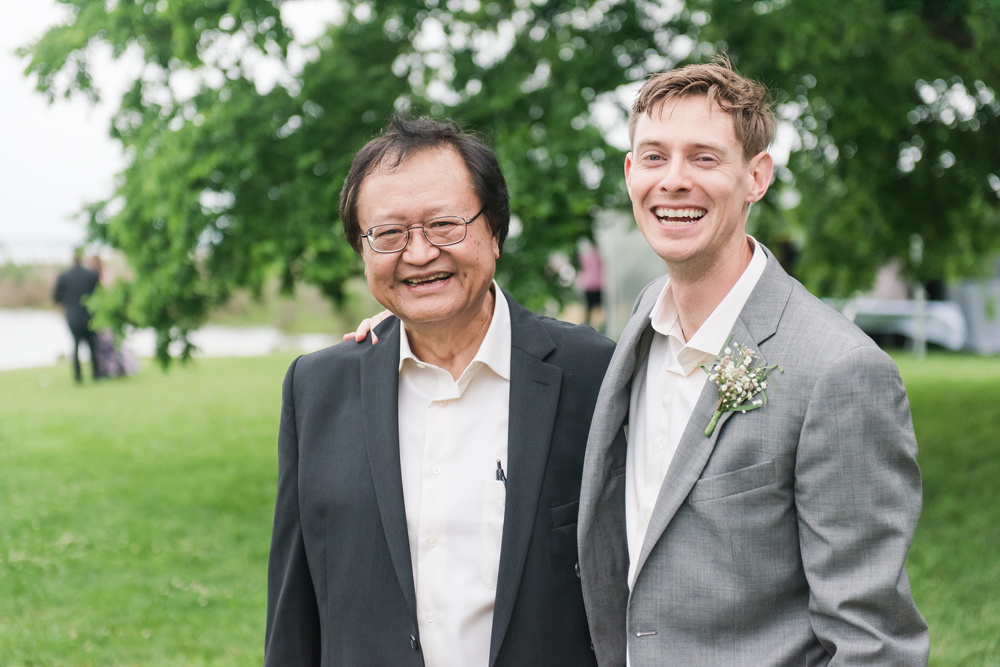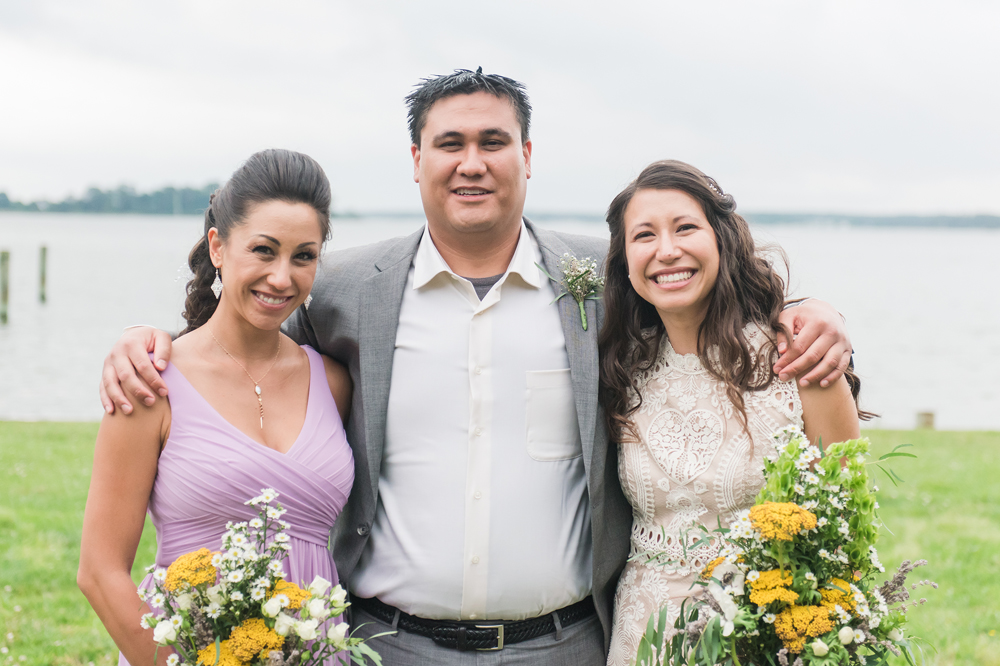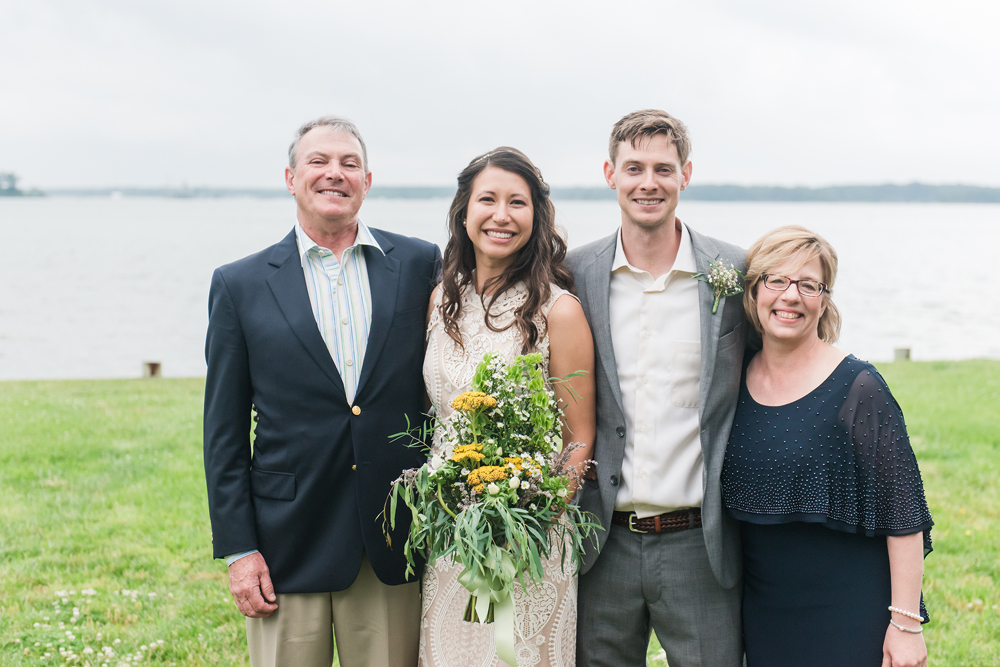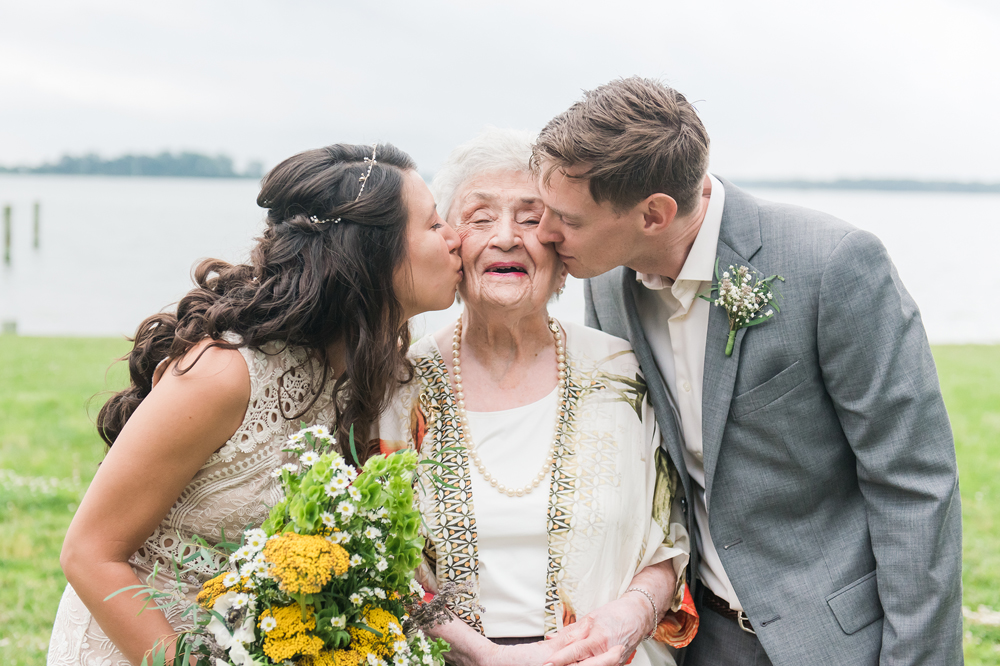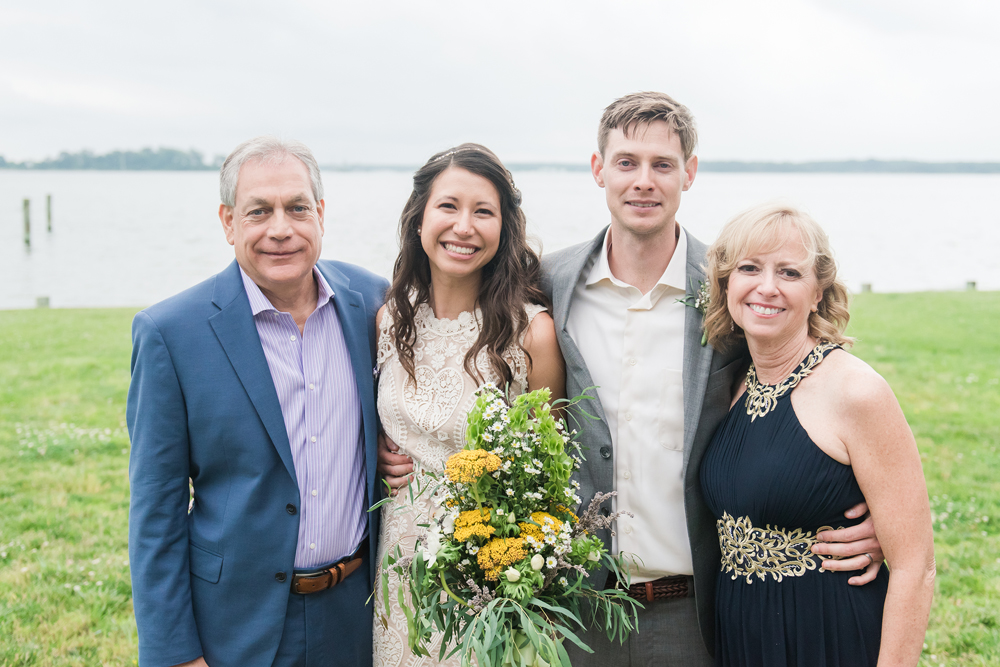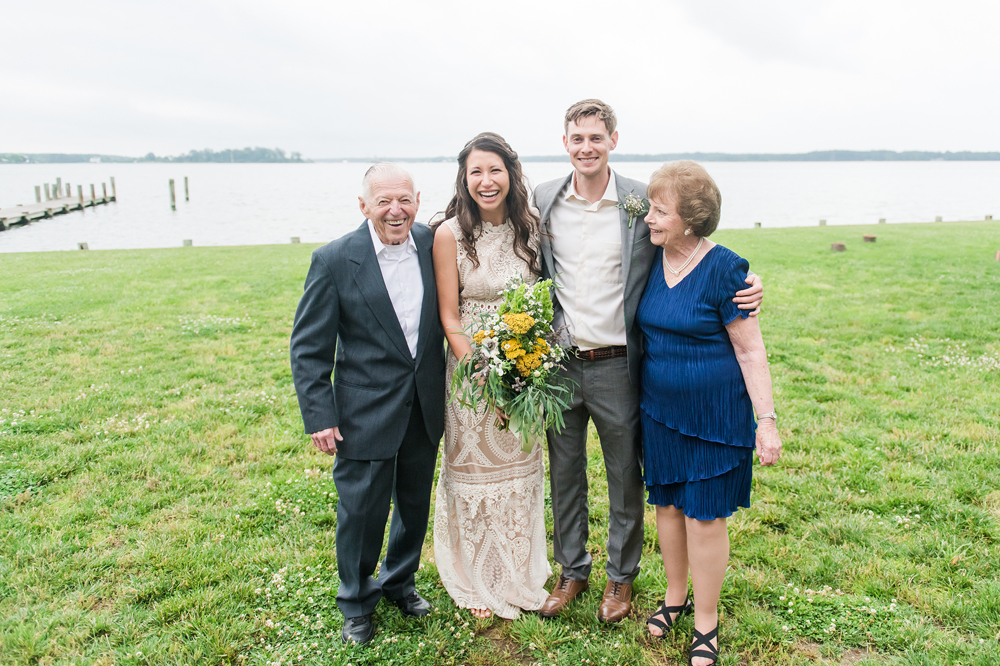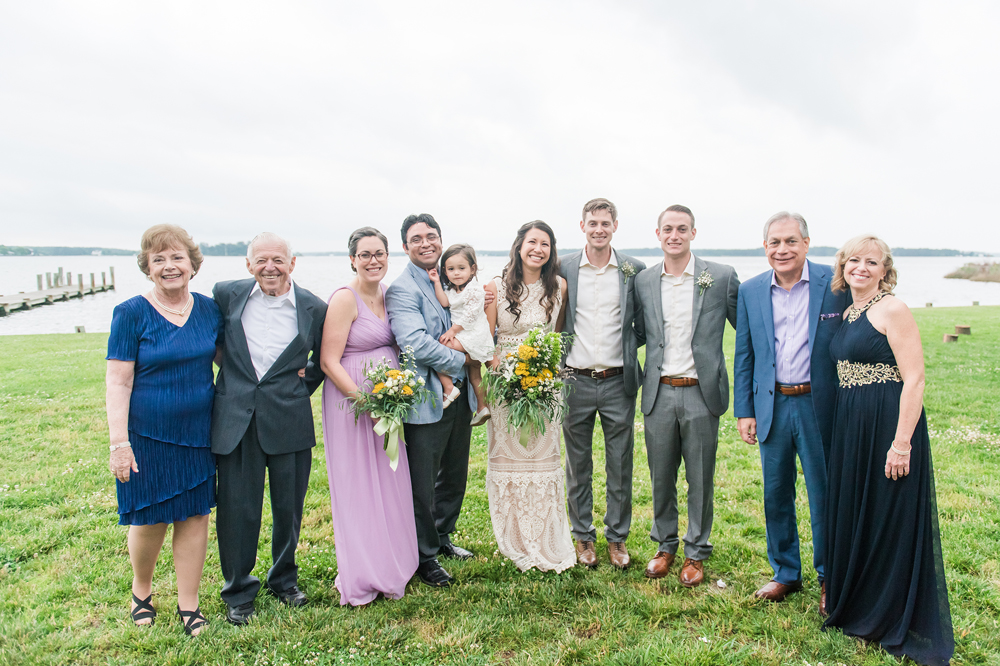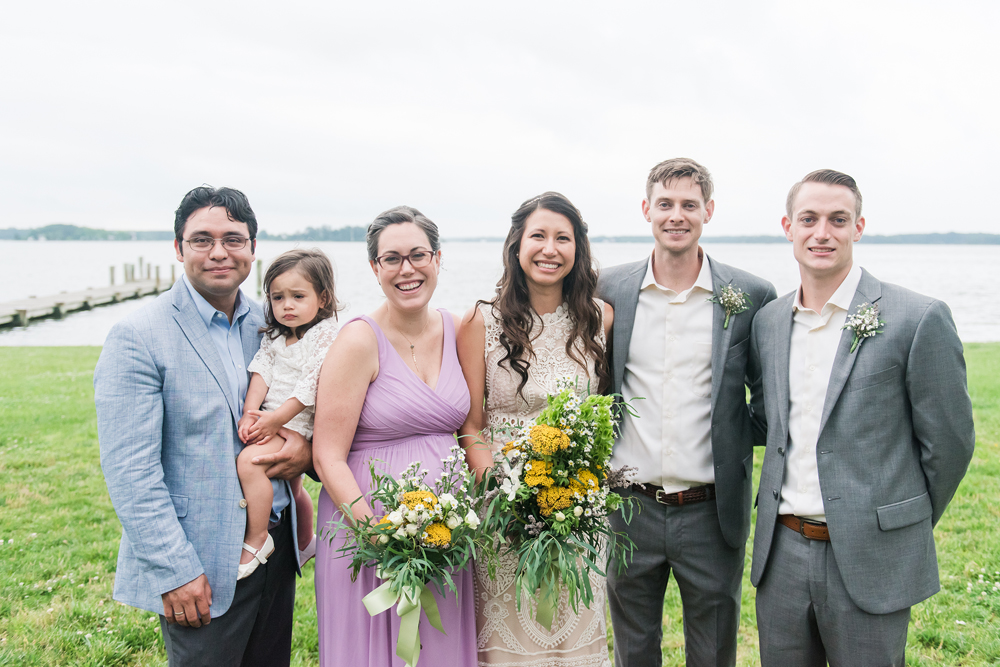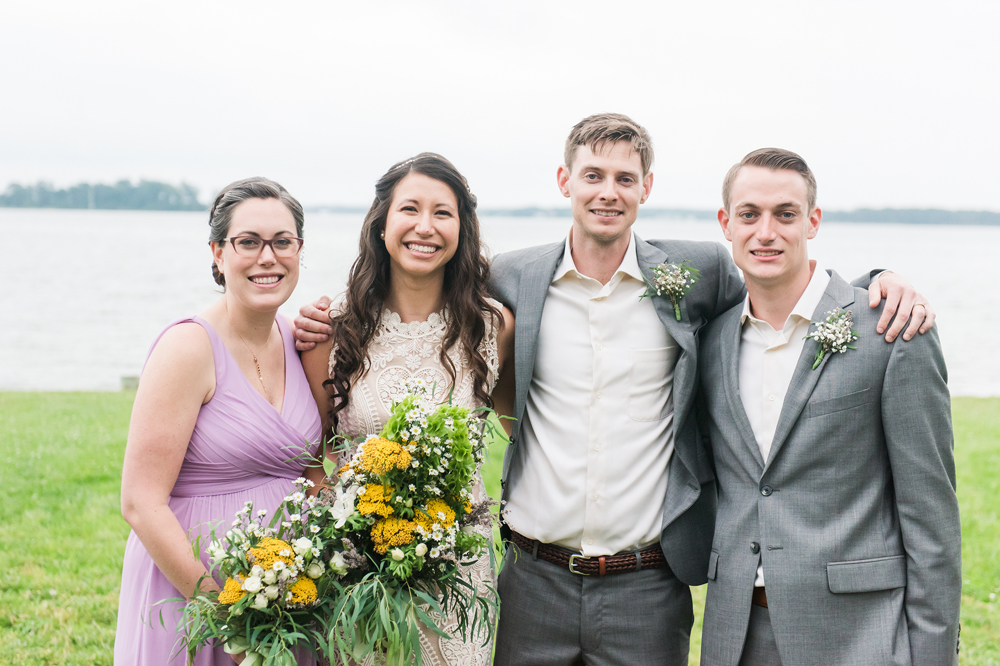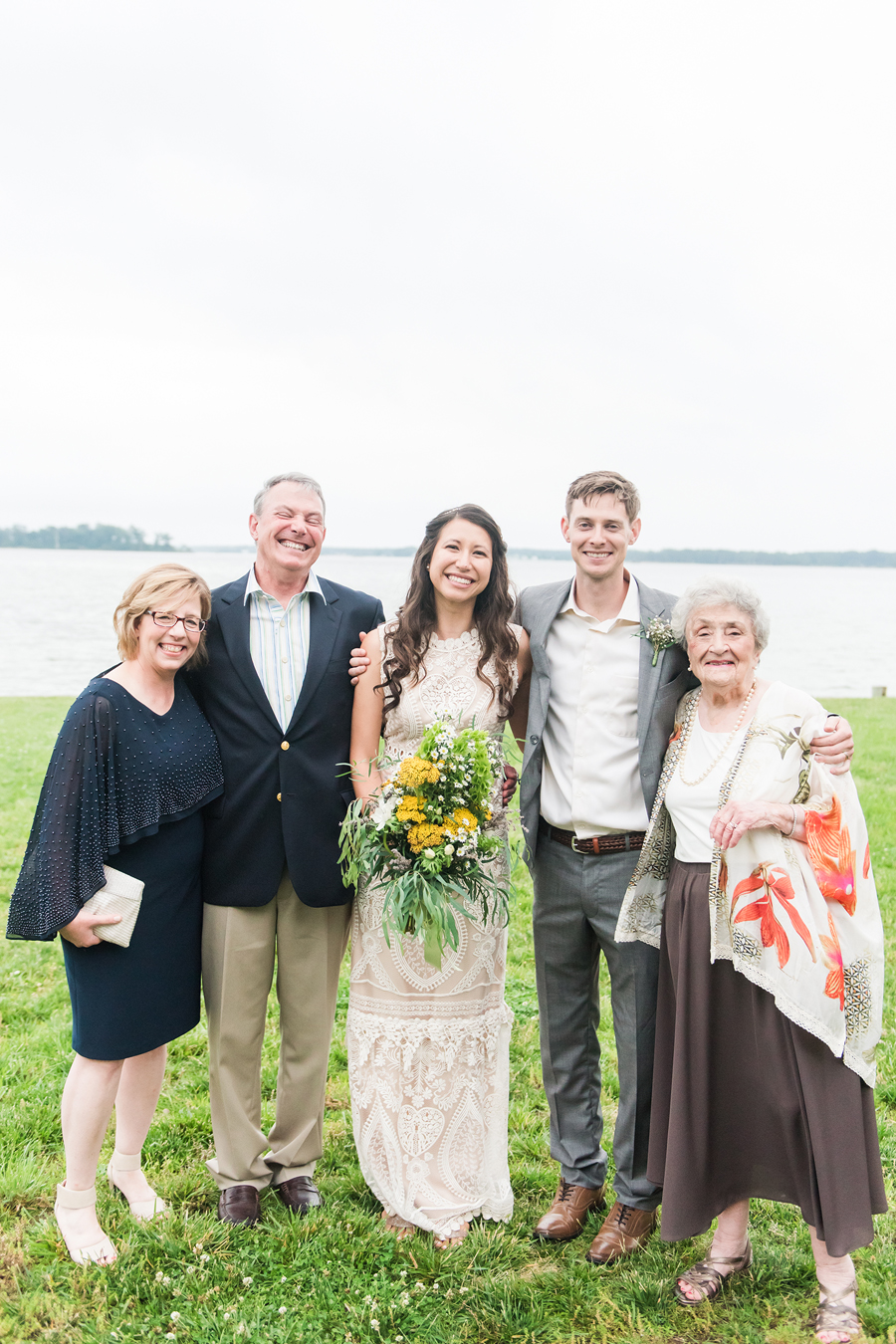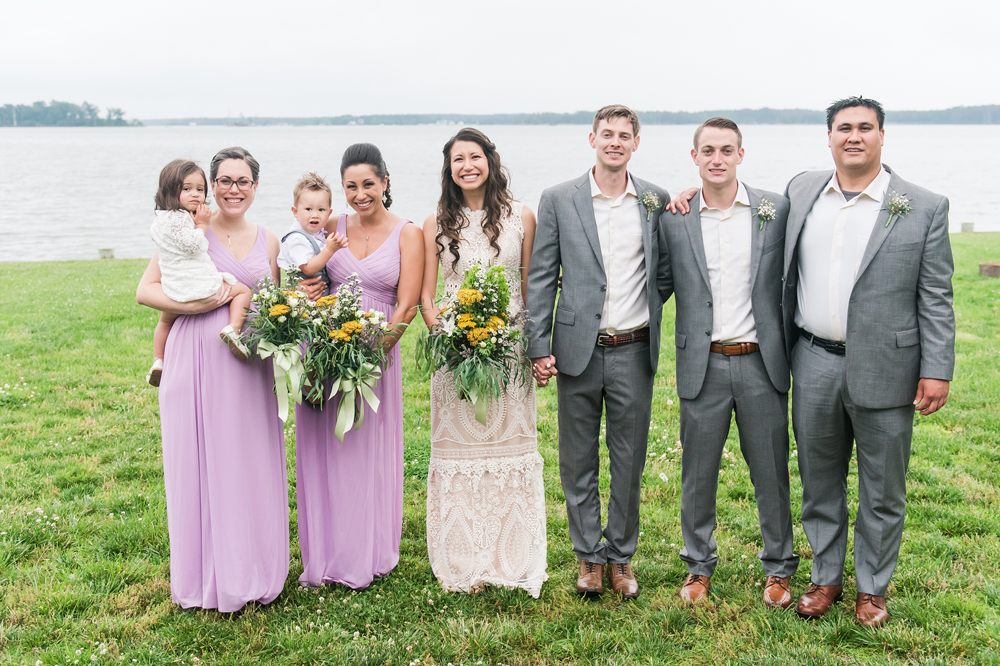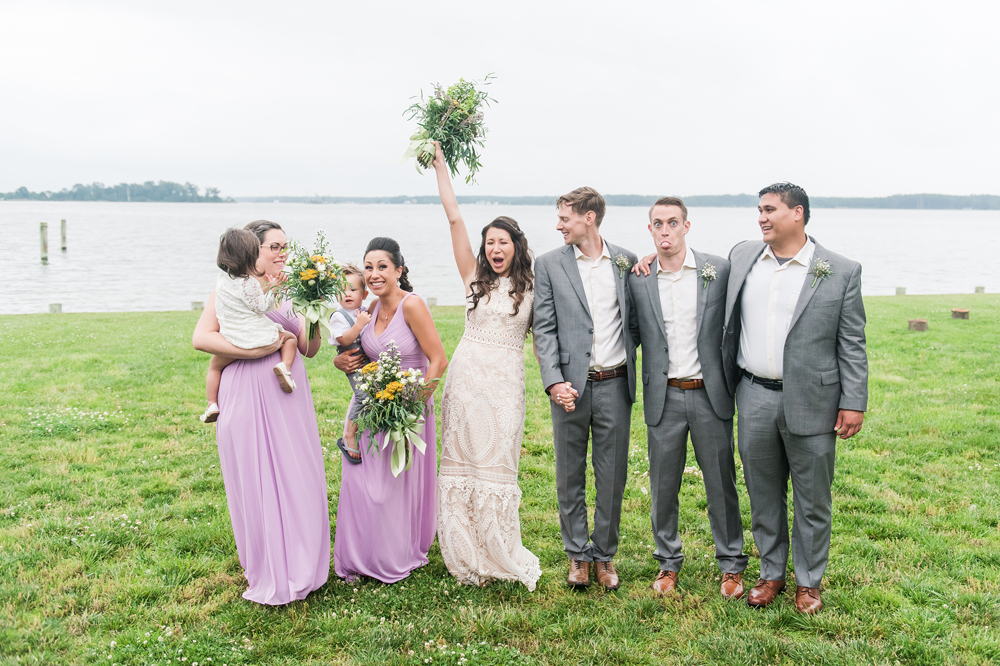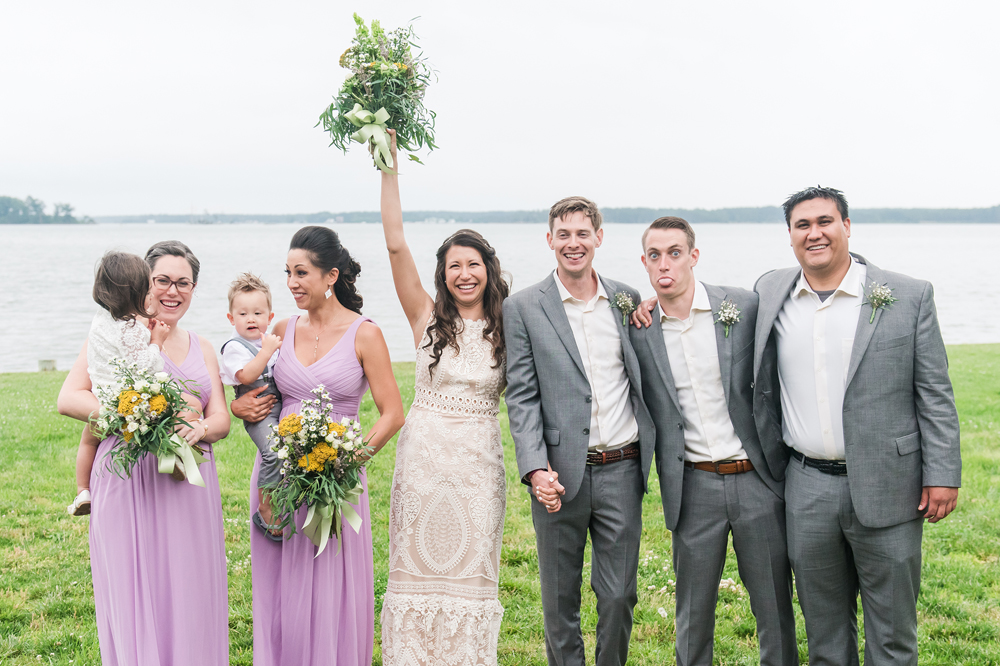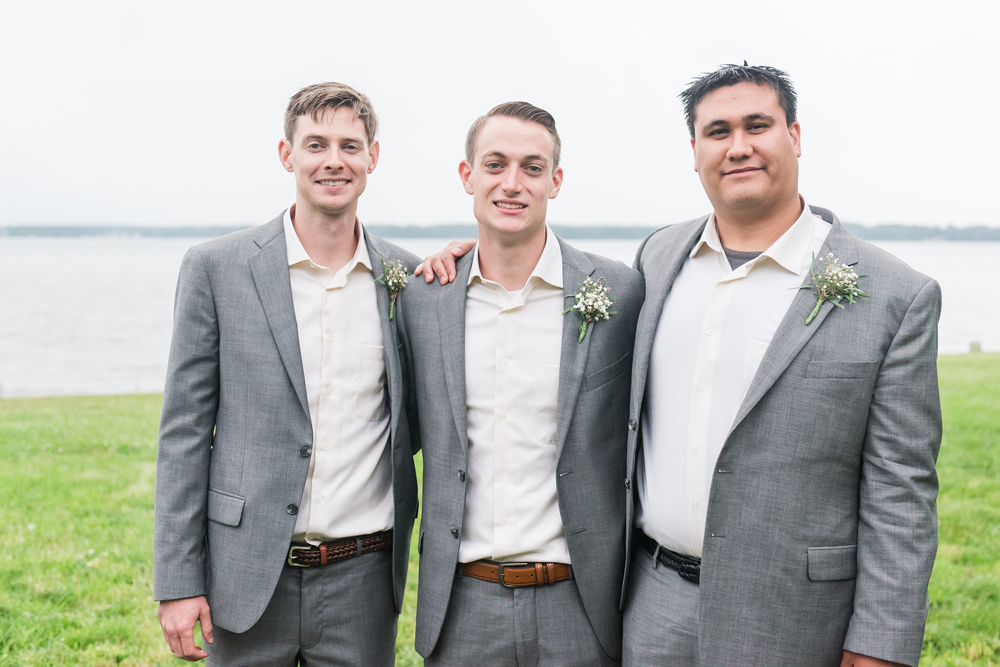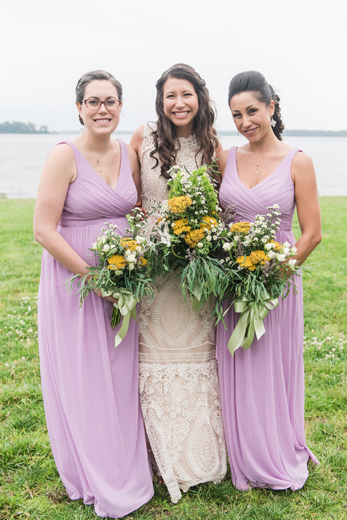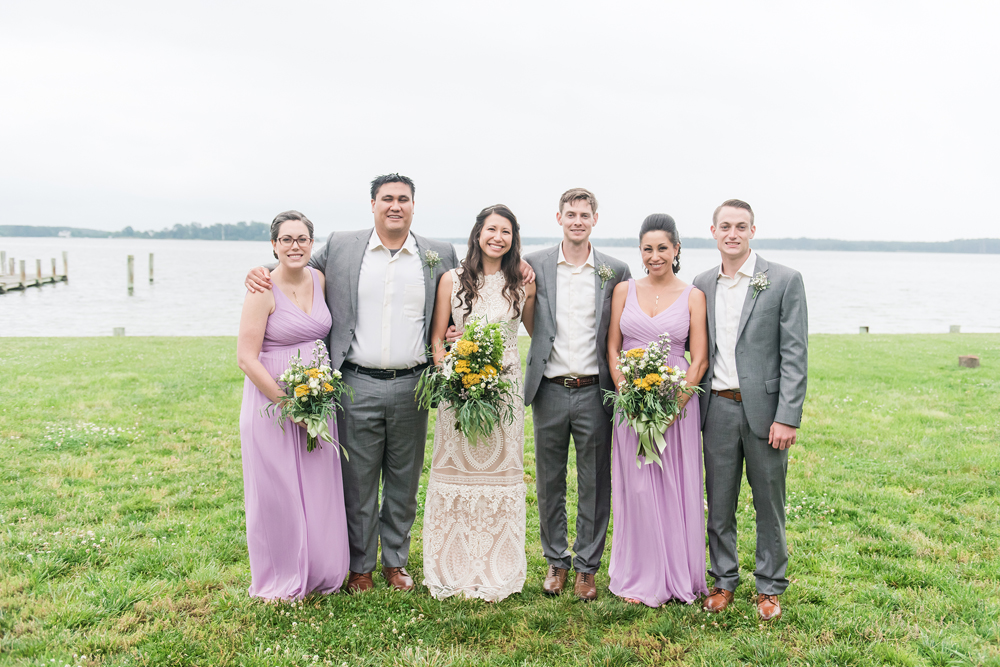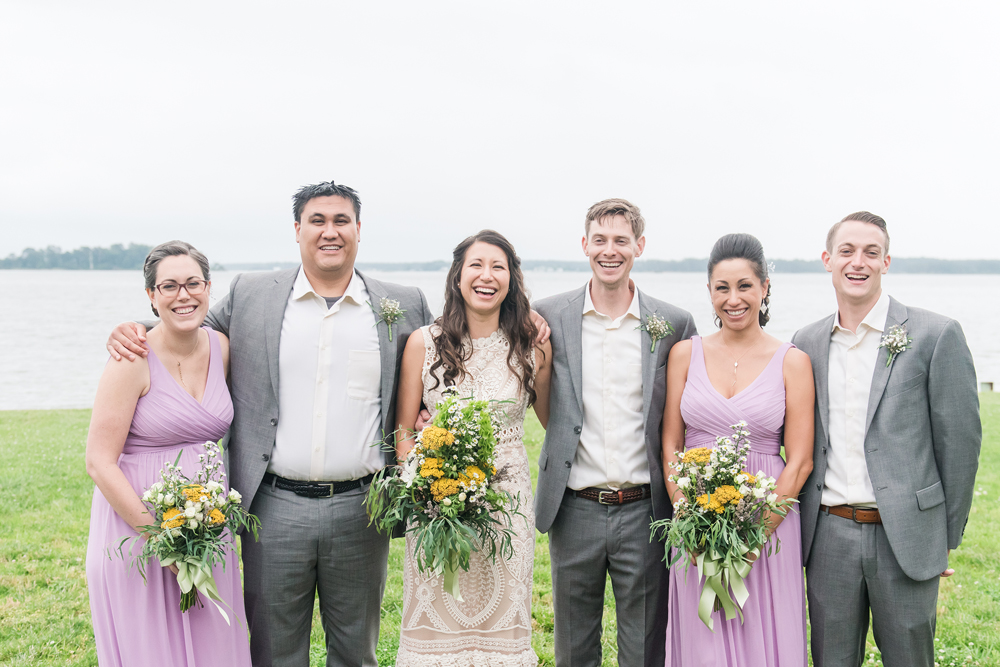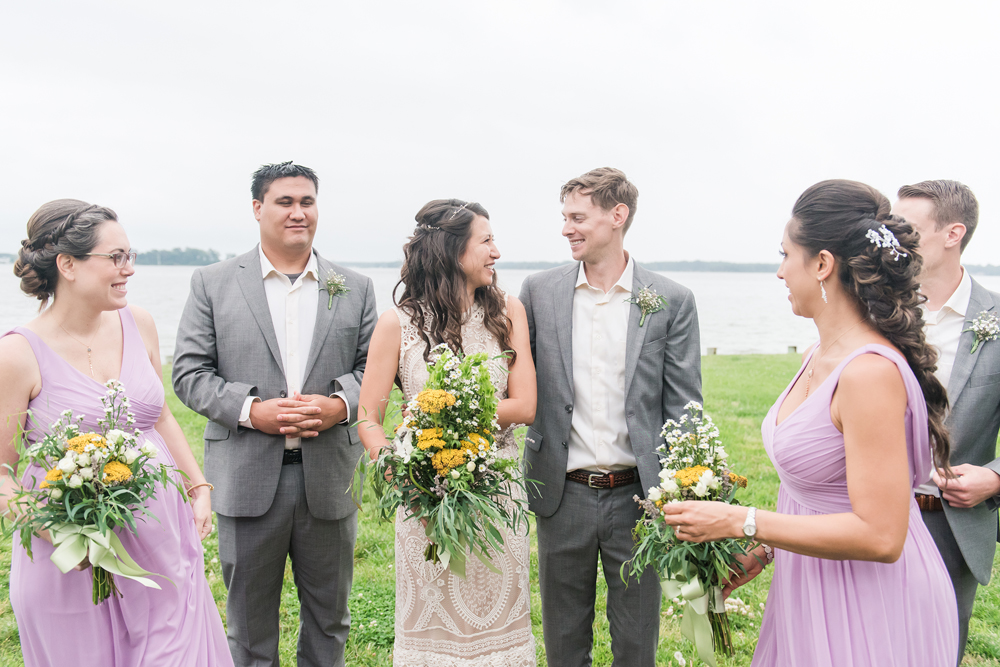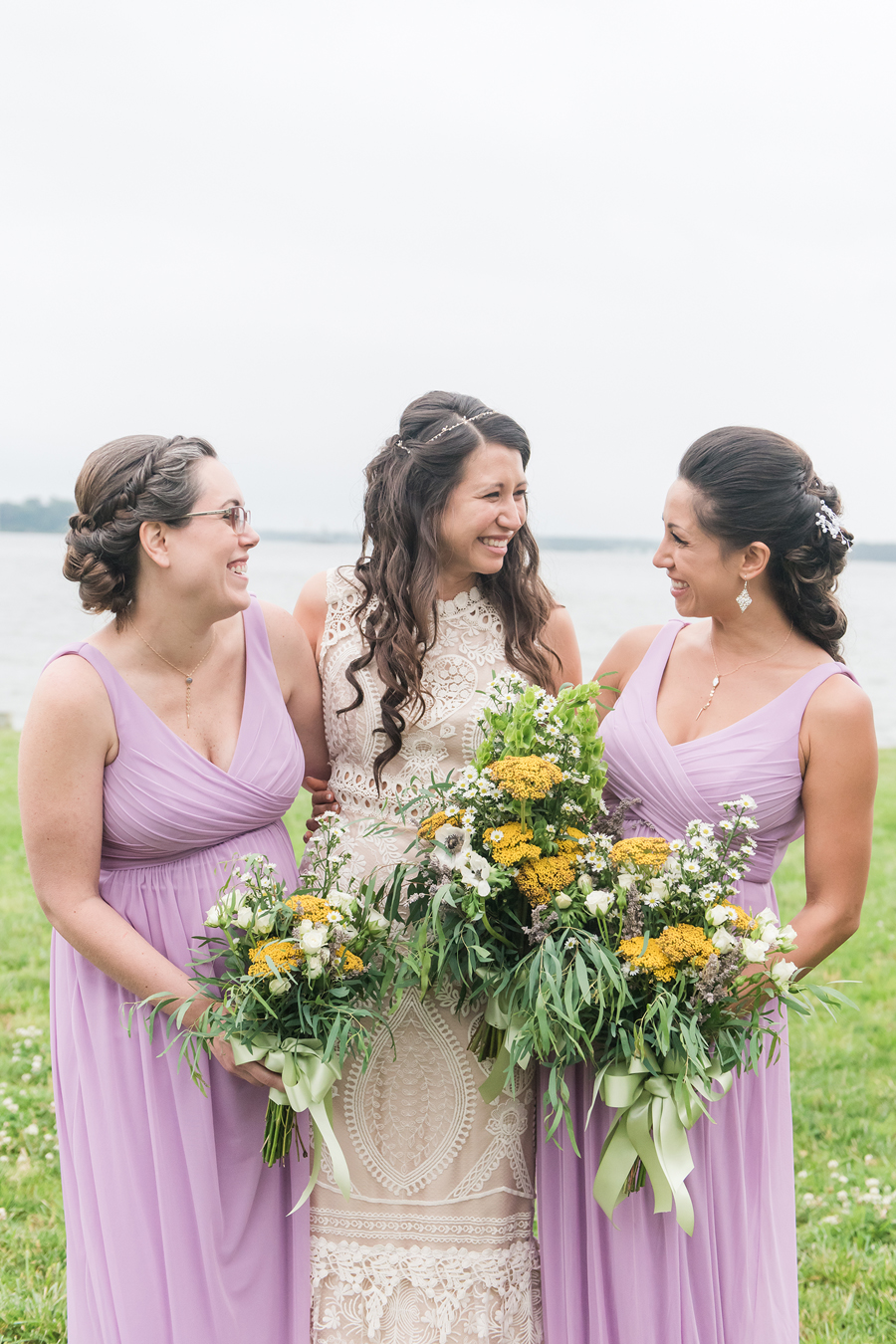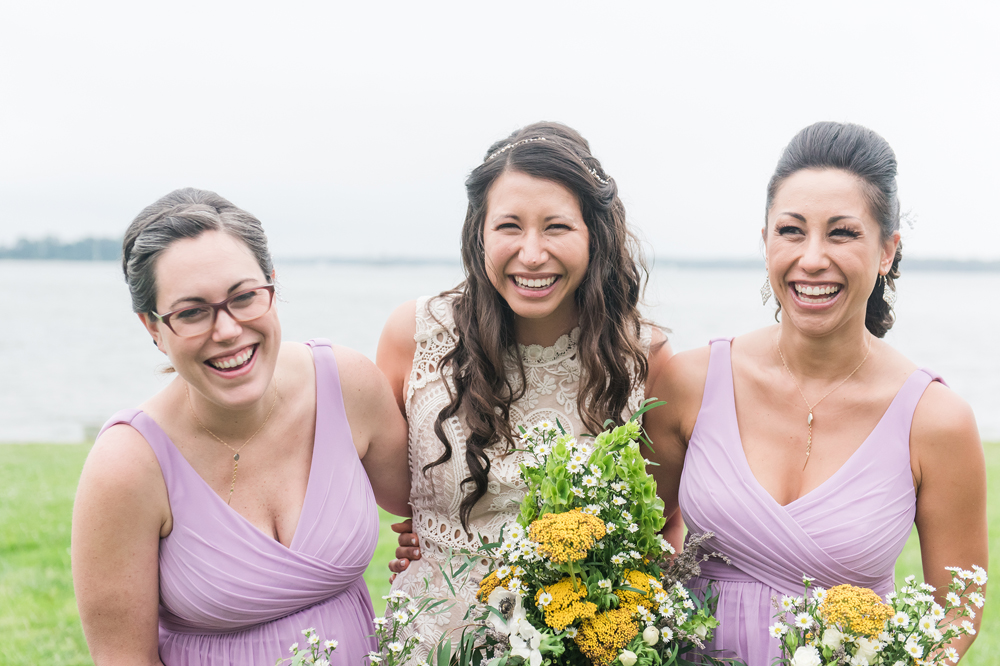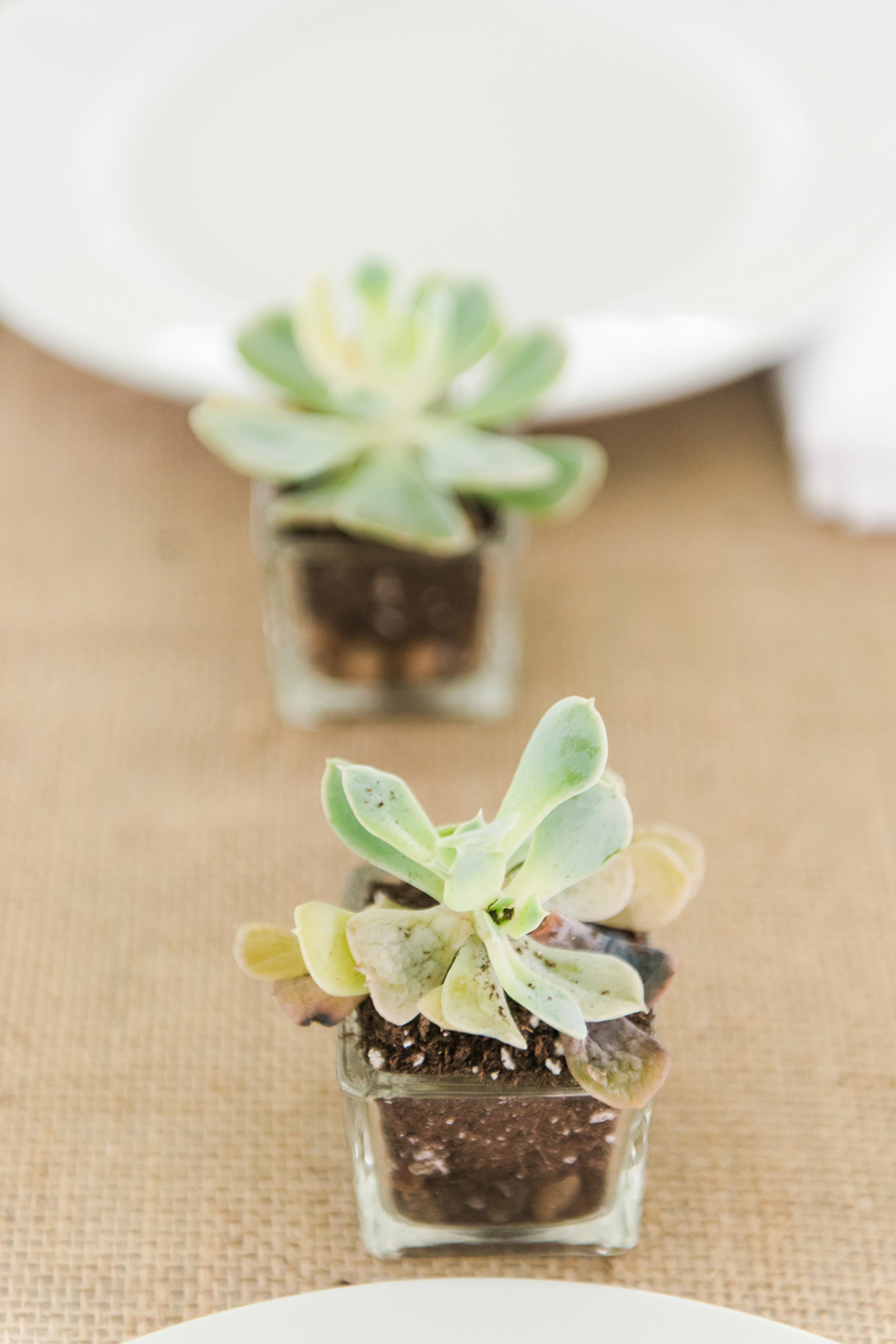 Making my succulent-loving-self VERY happy!!! We did succulents as favors for our wedding too so this was awesome!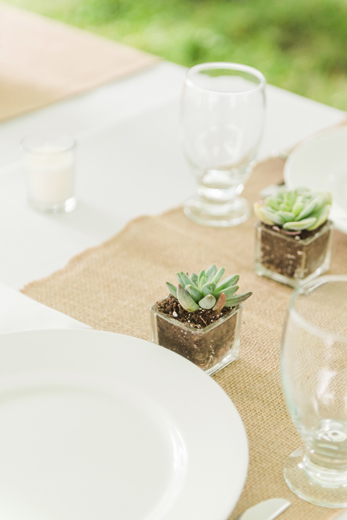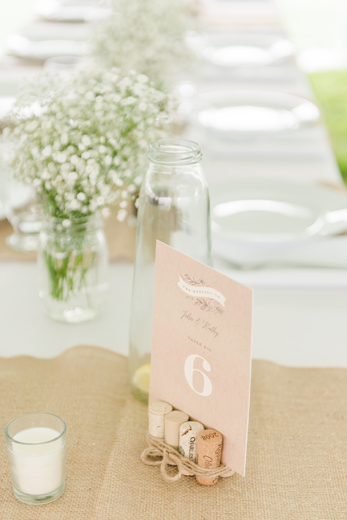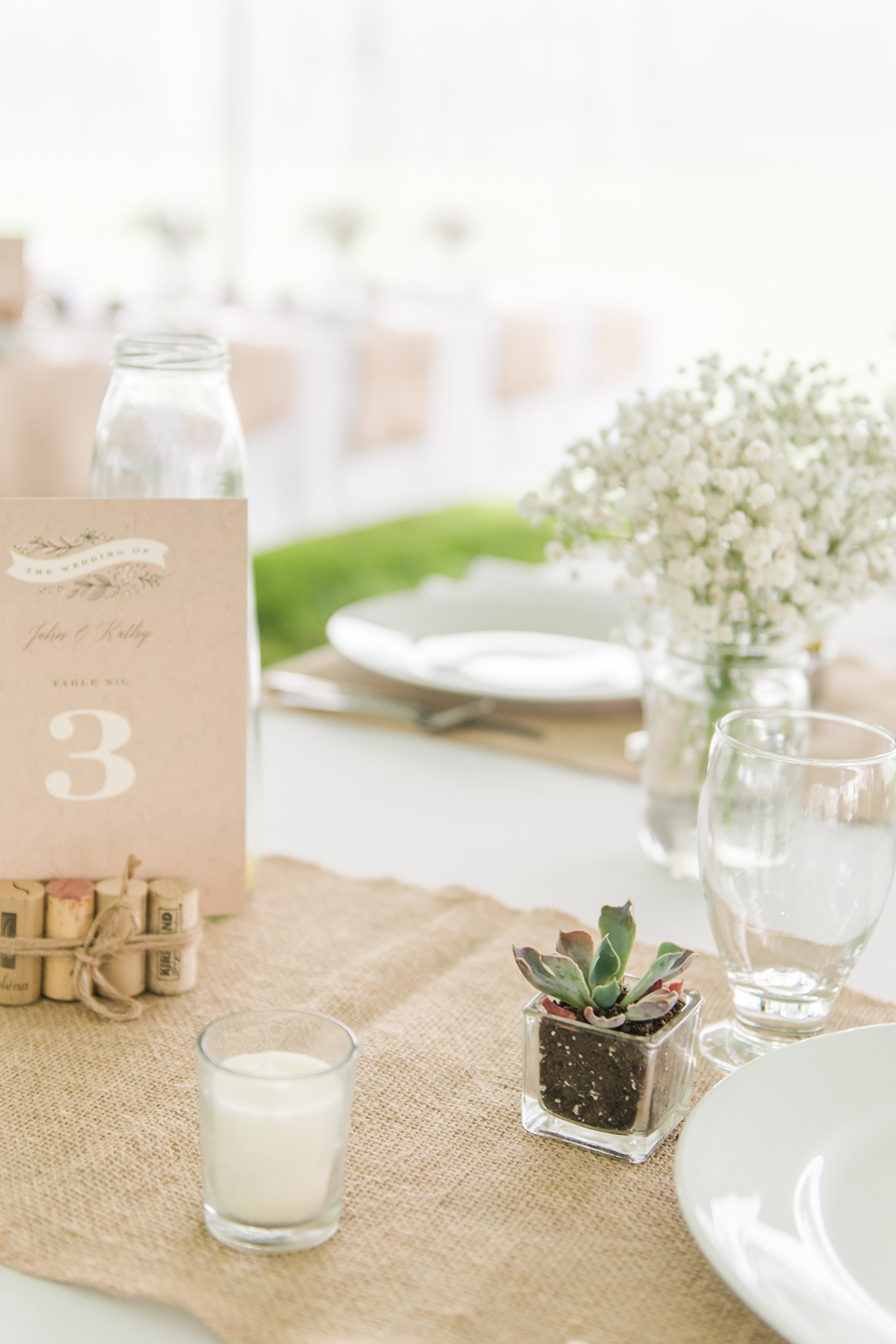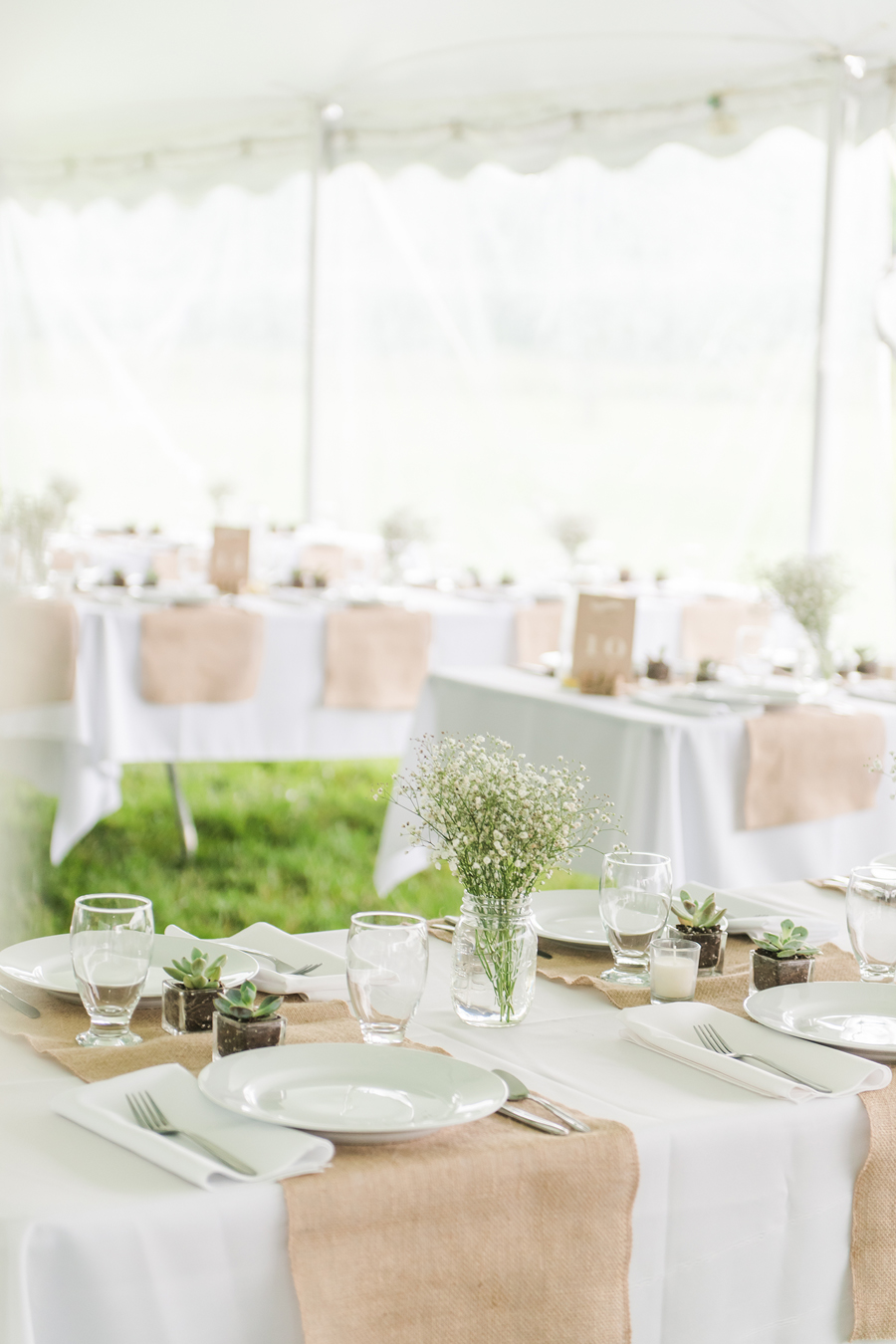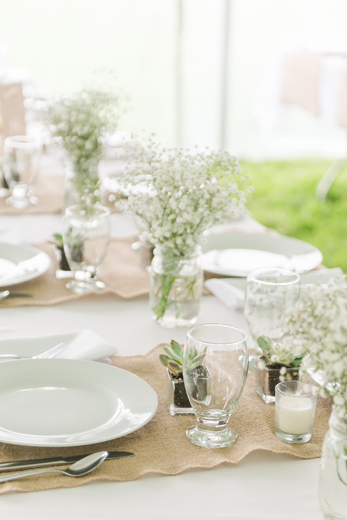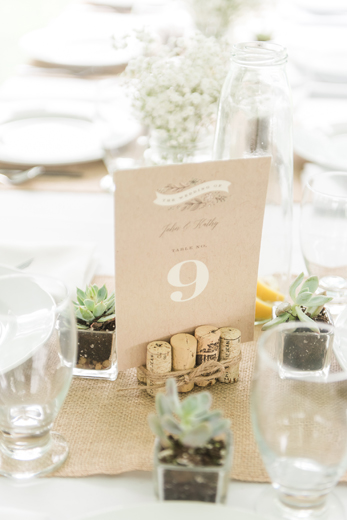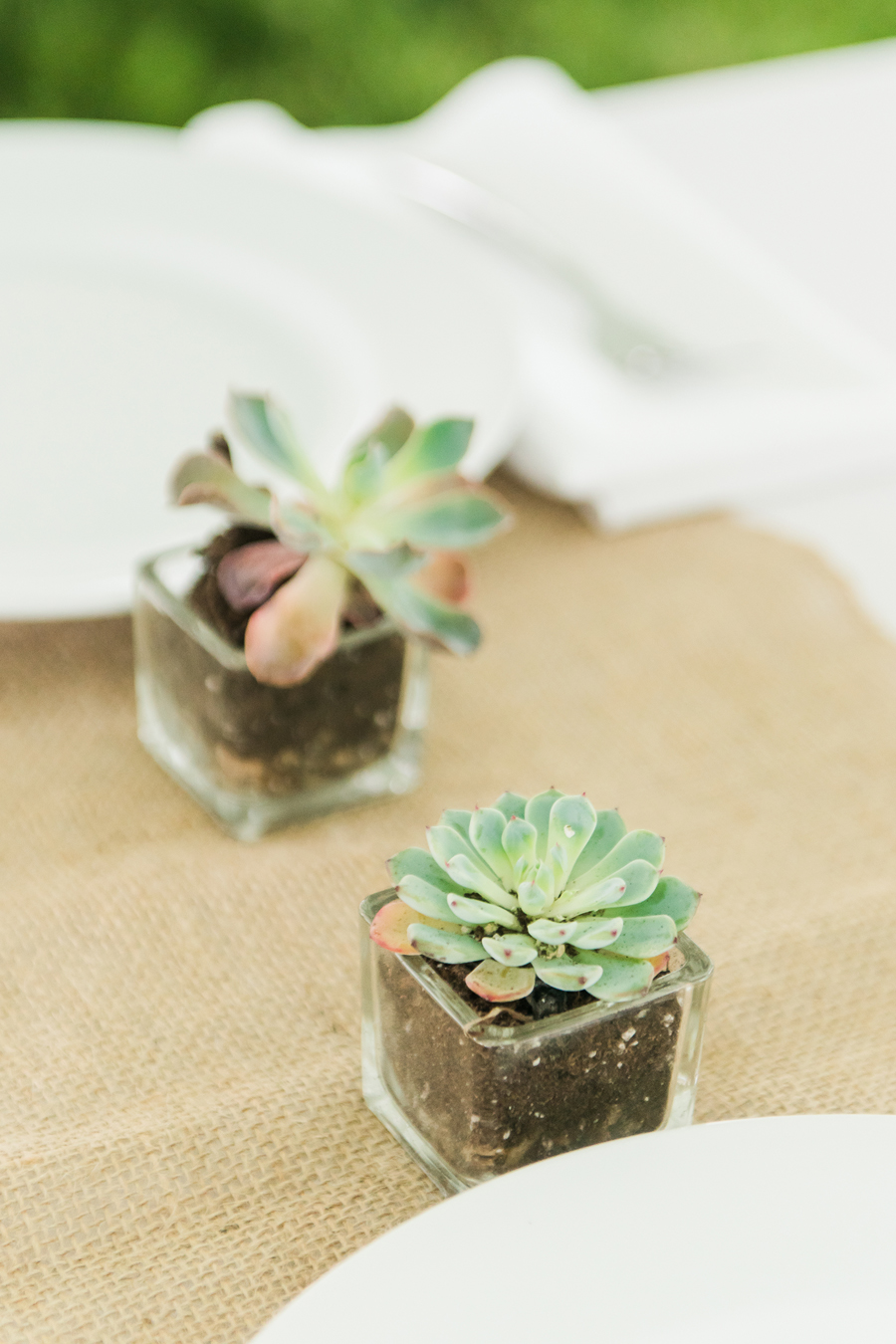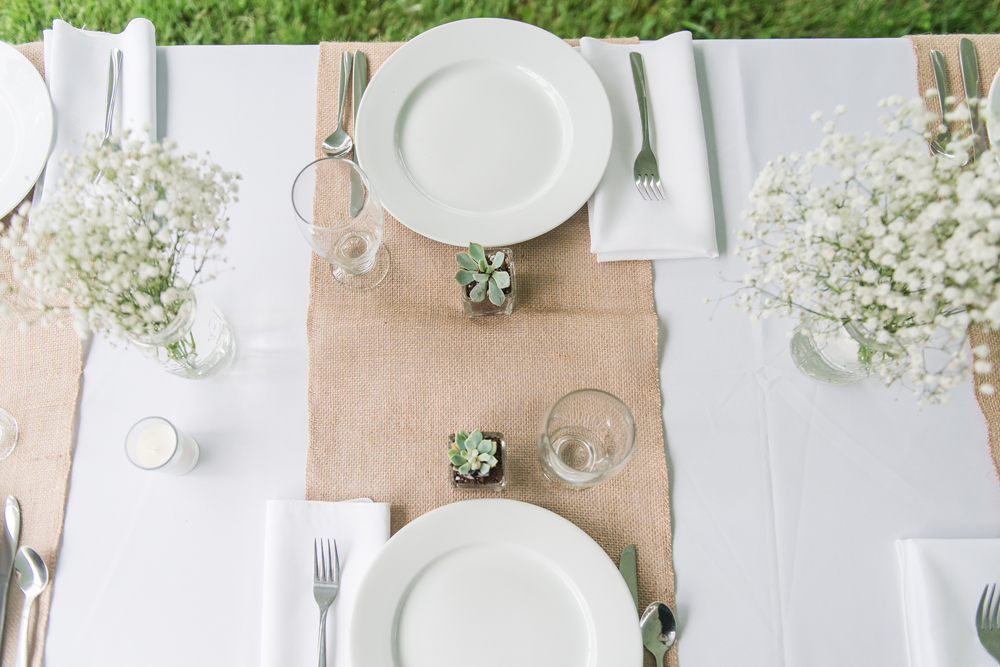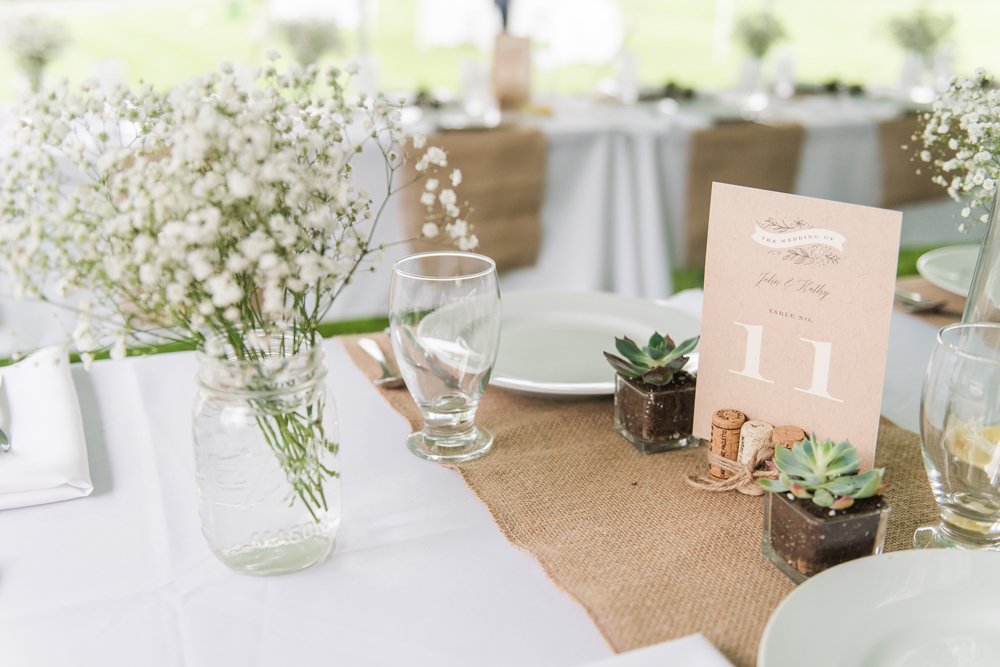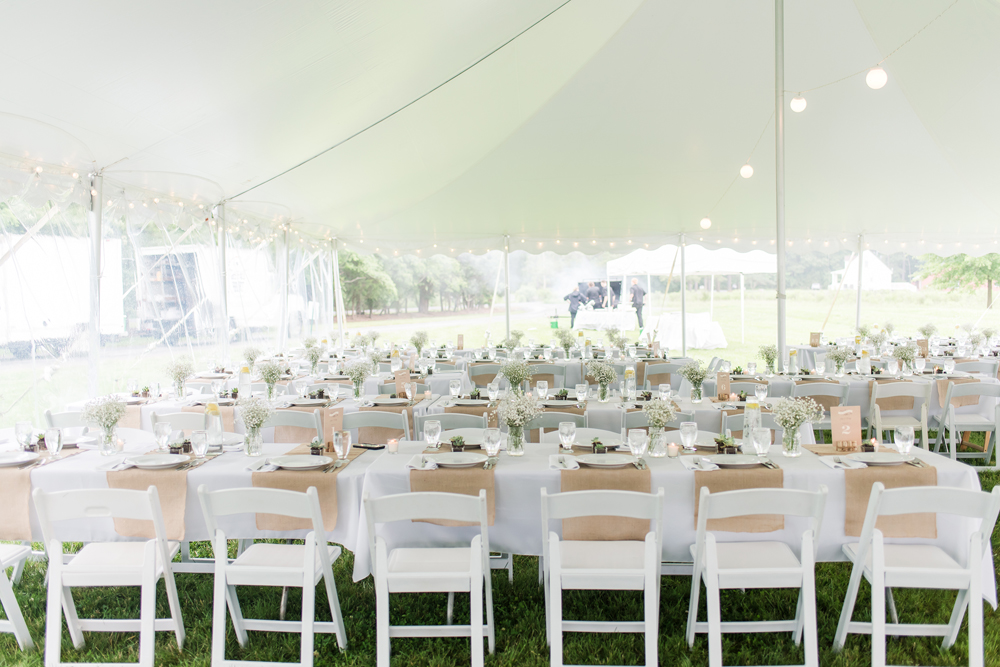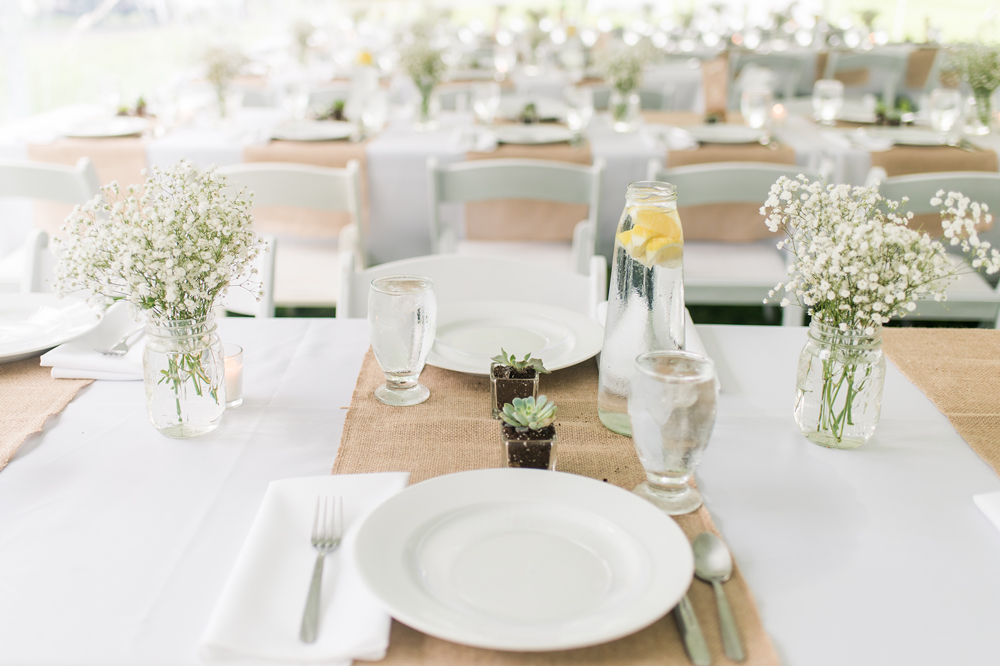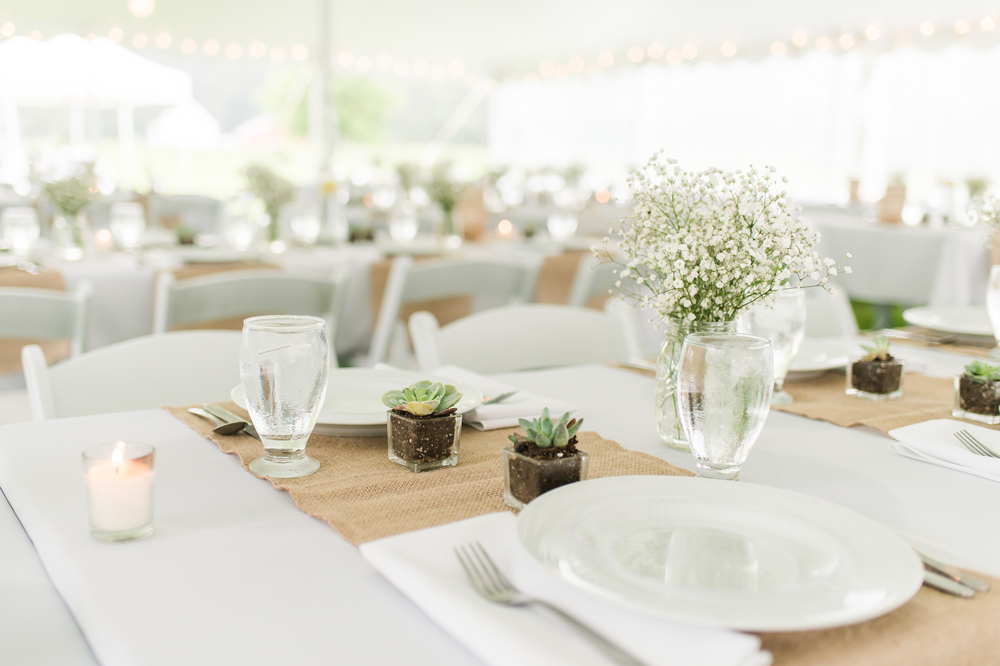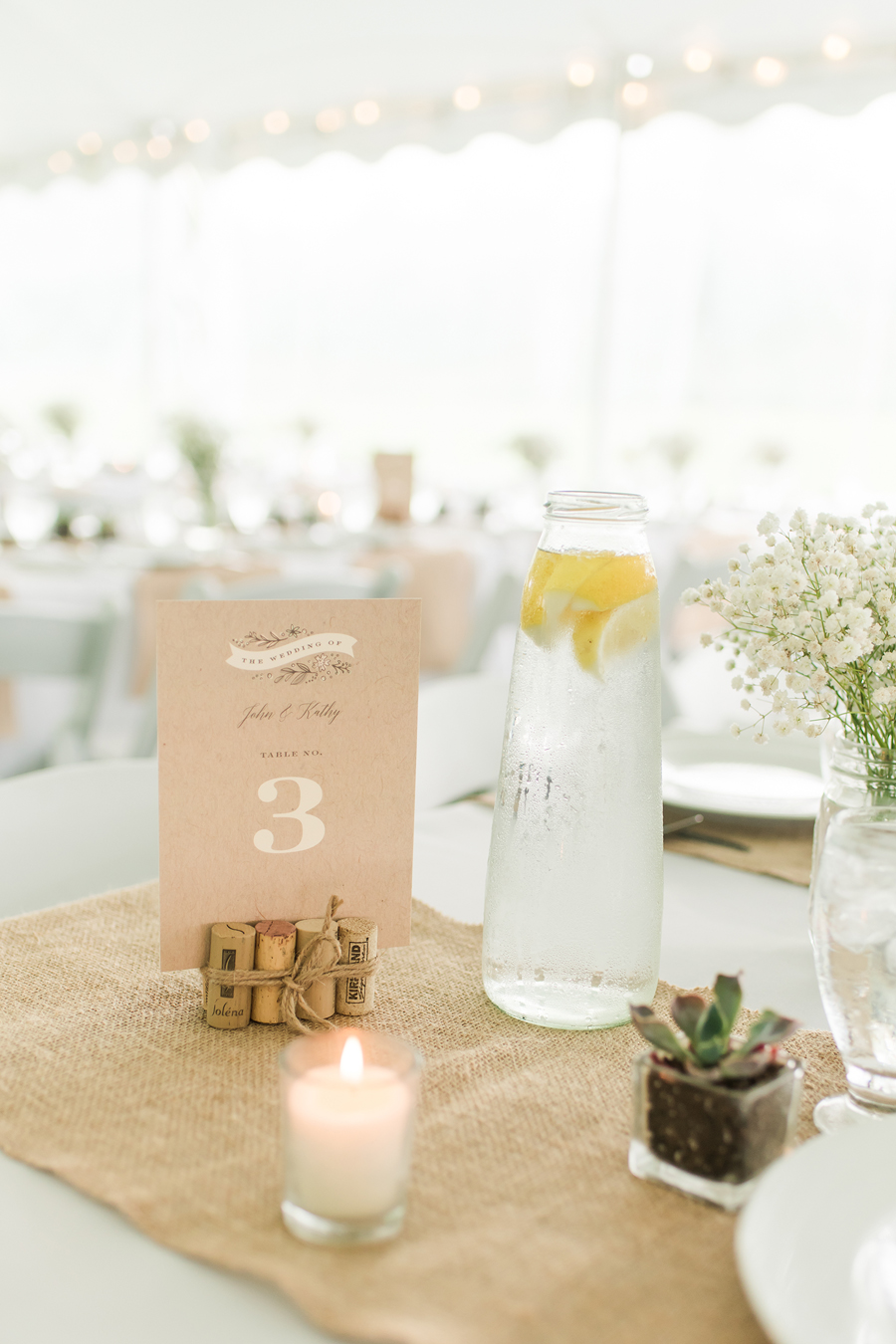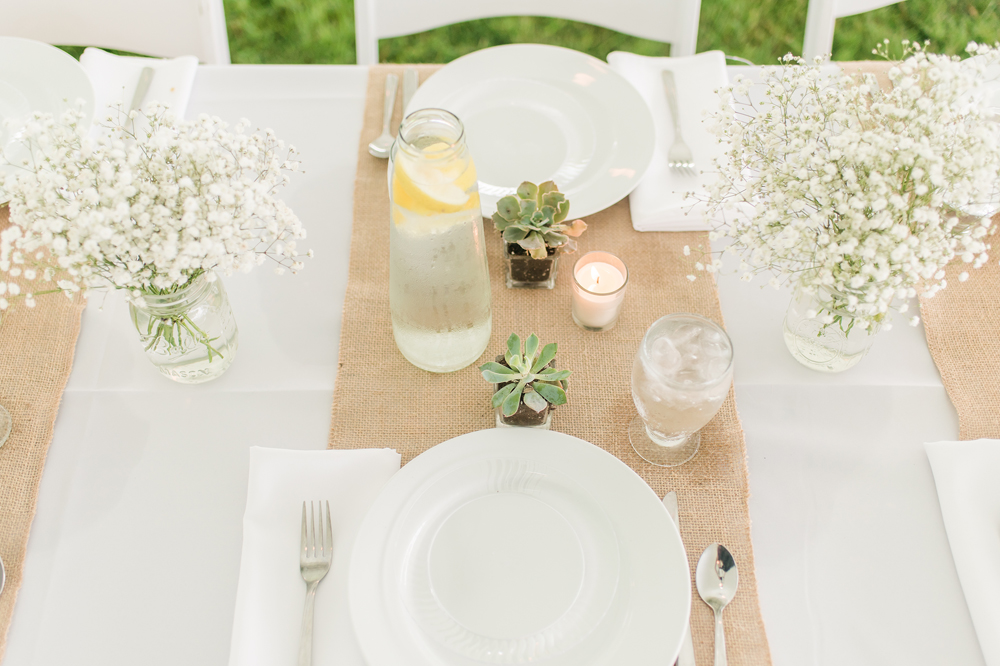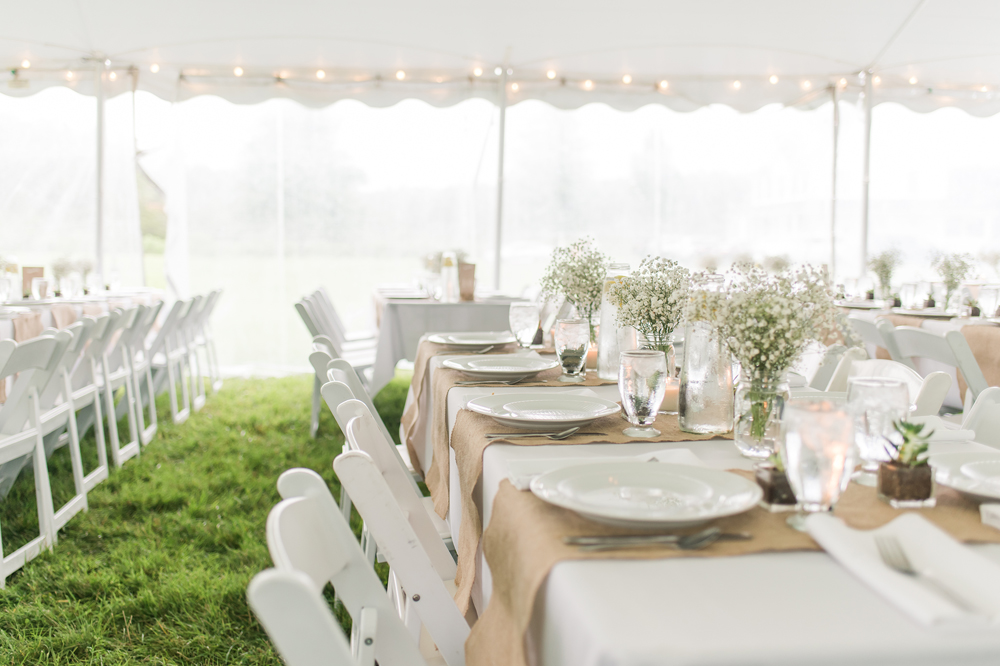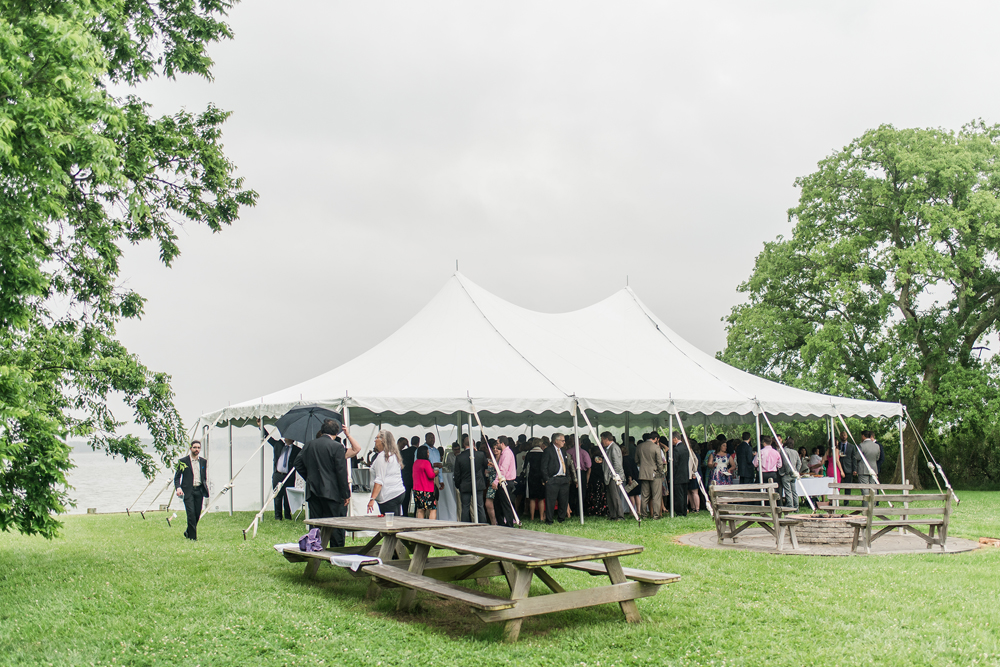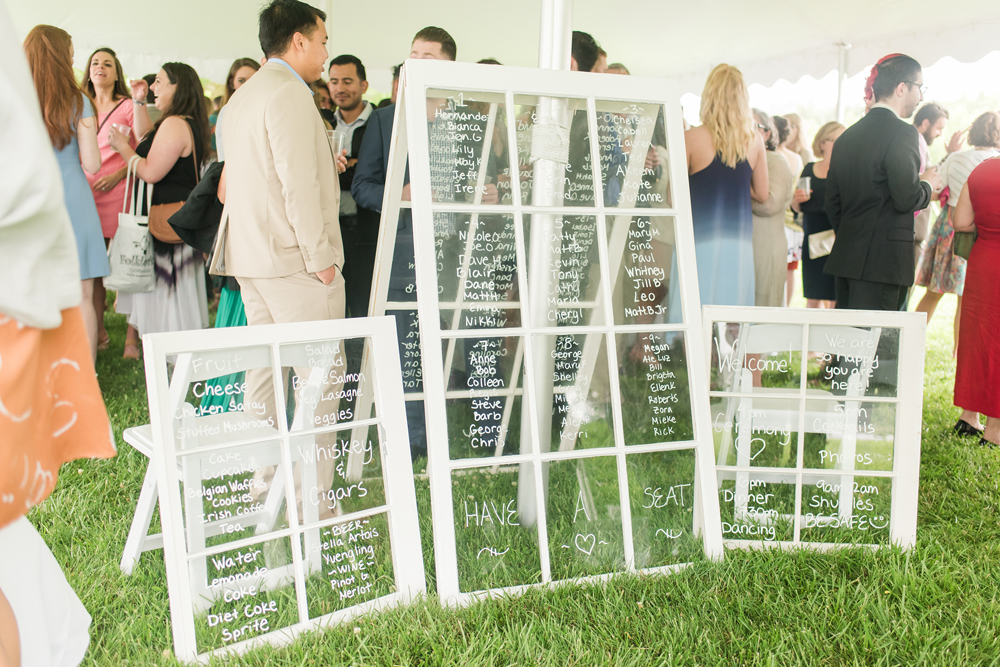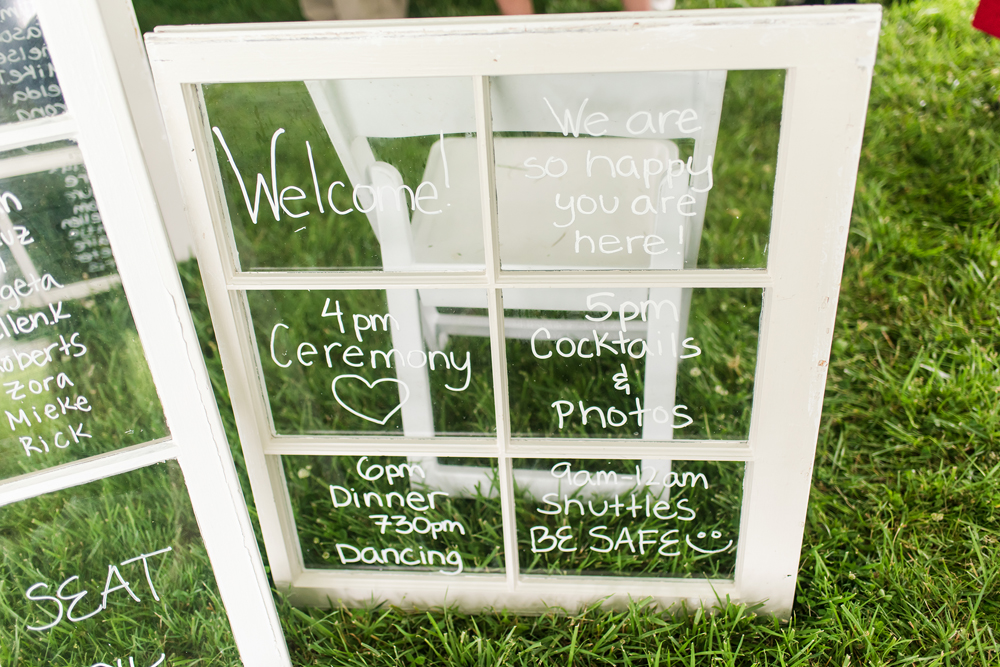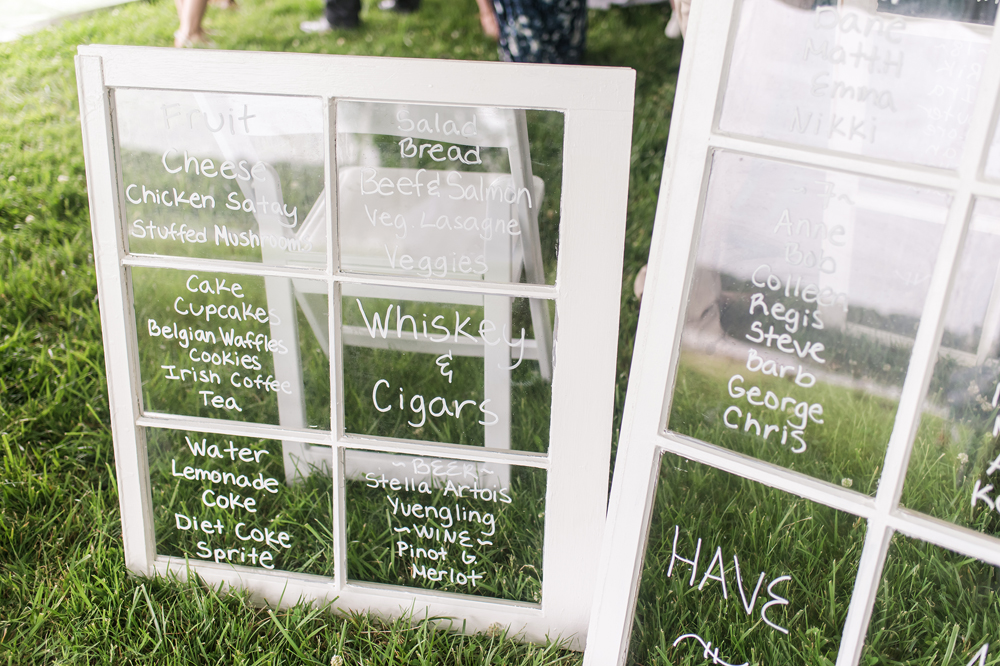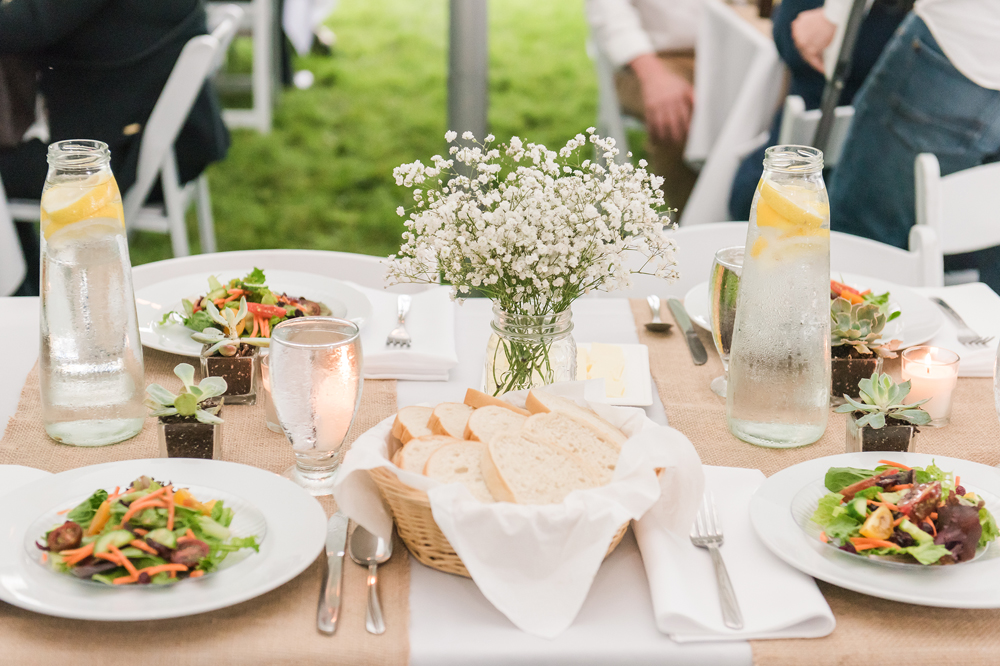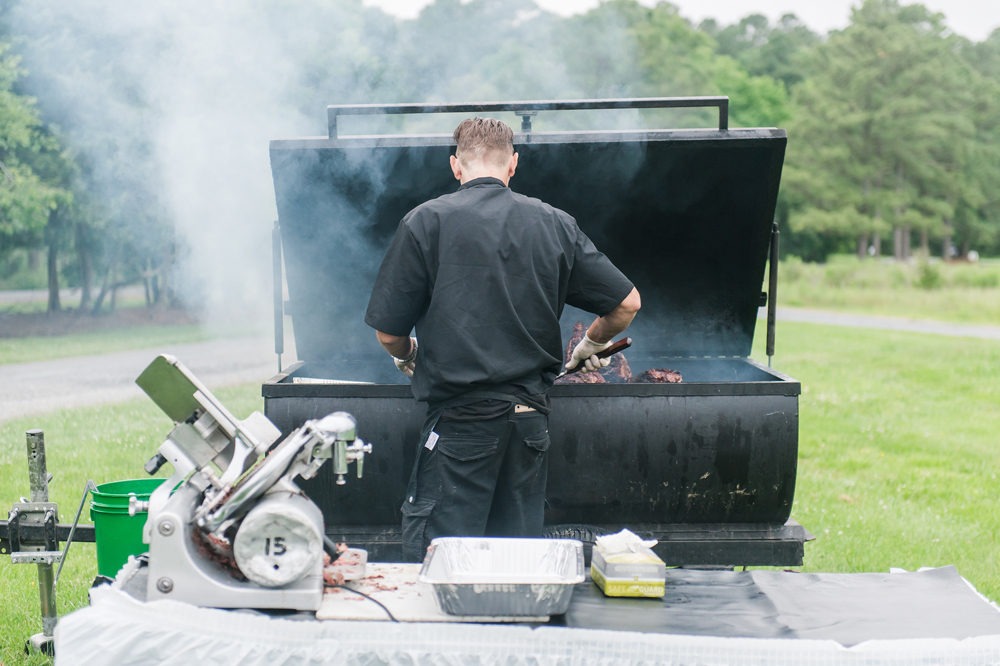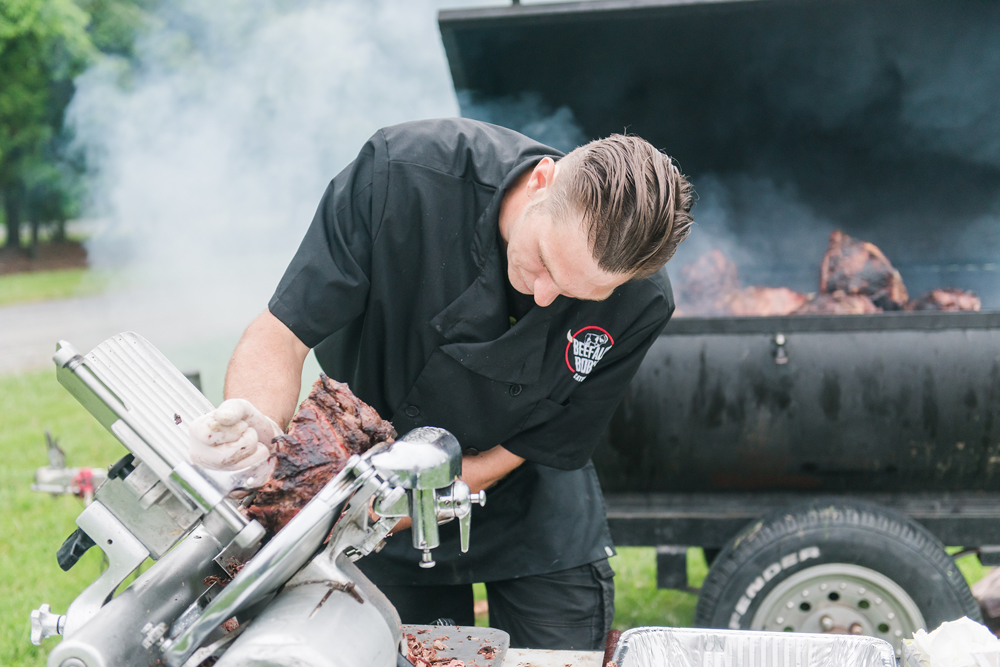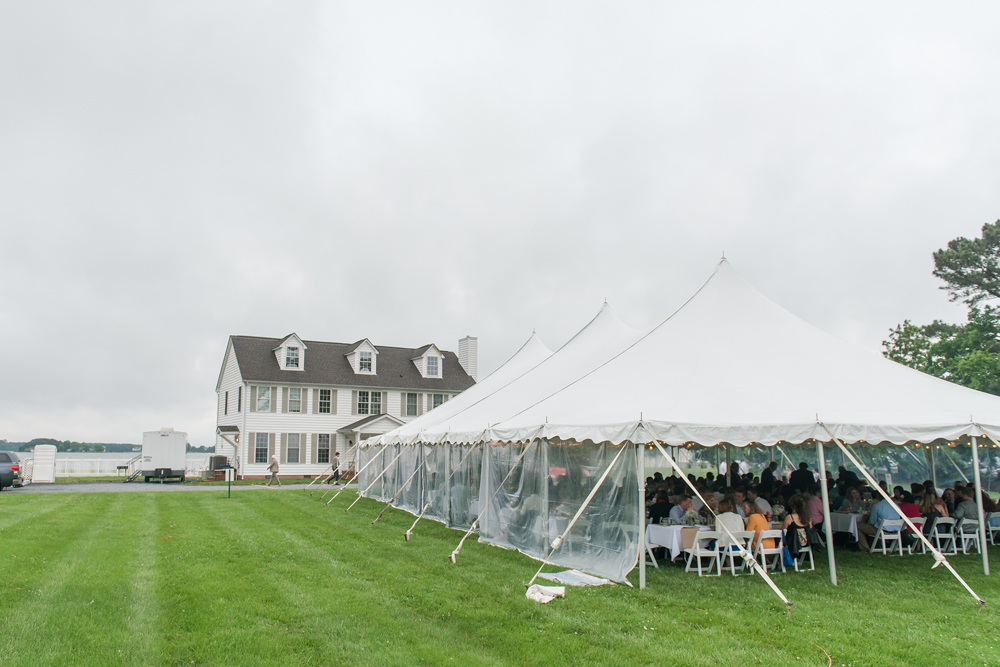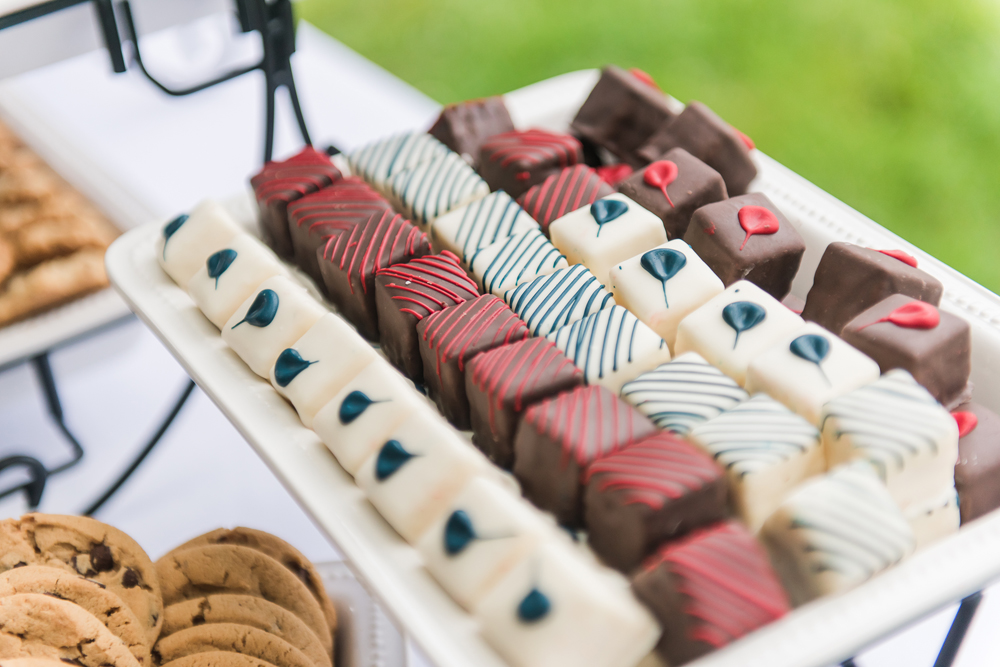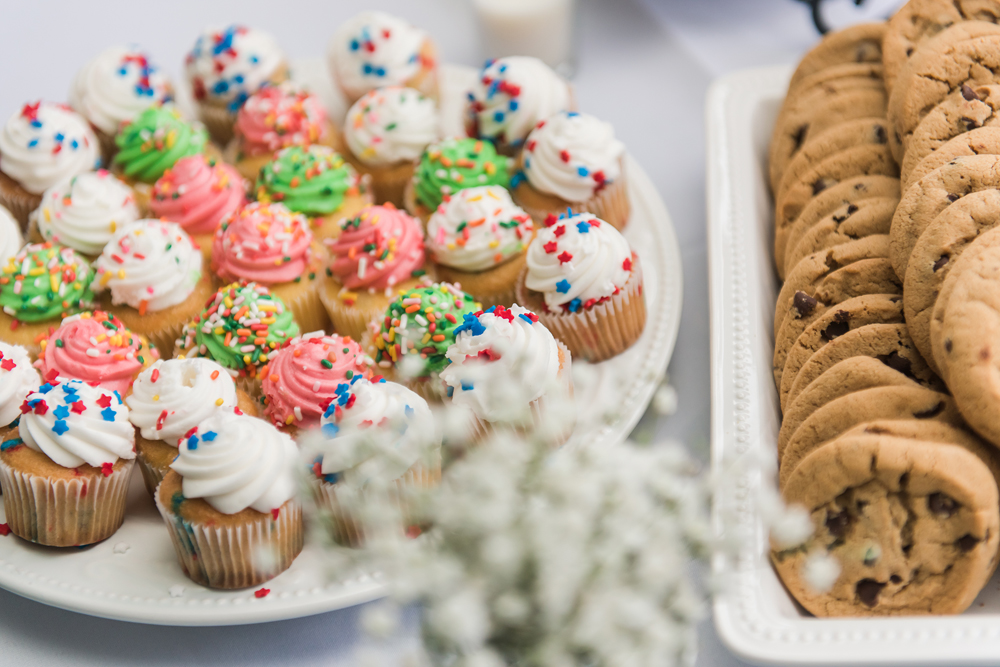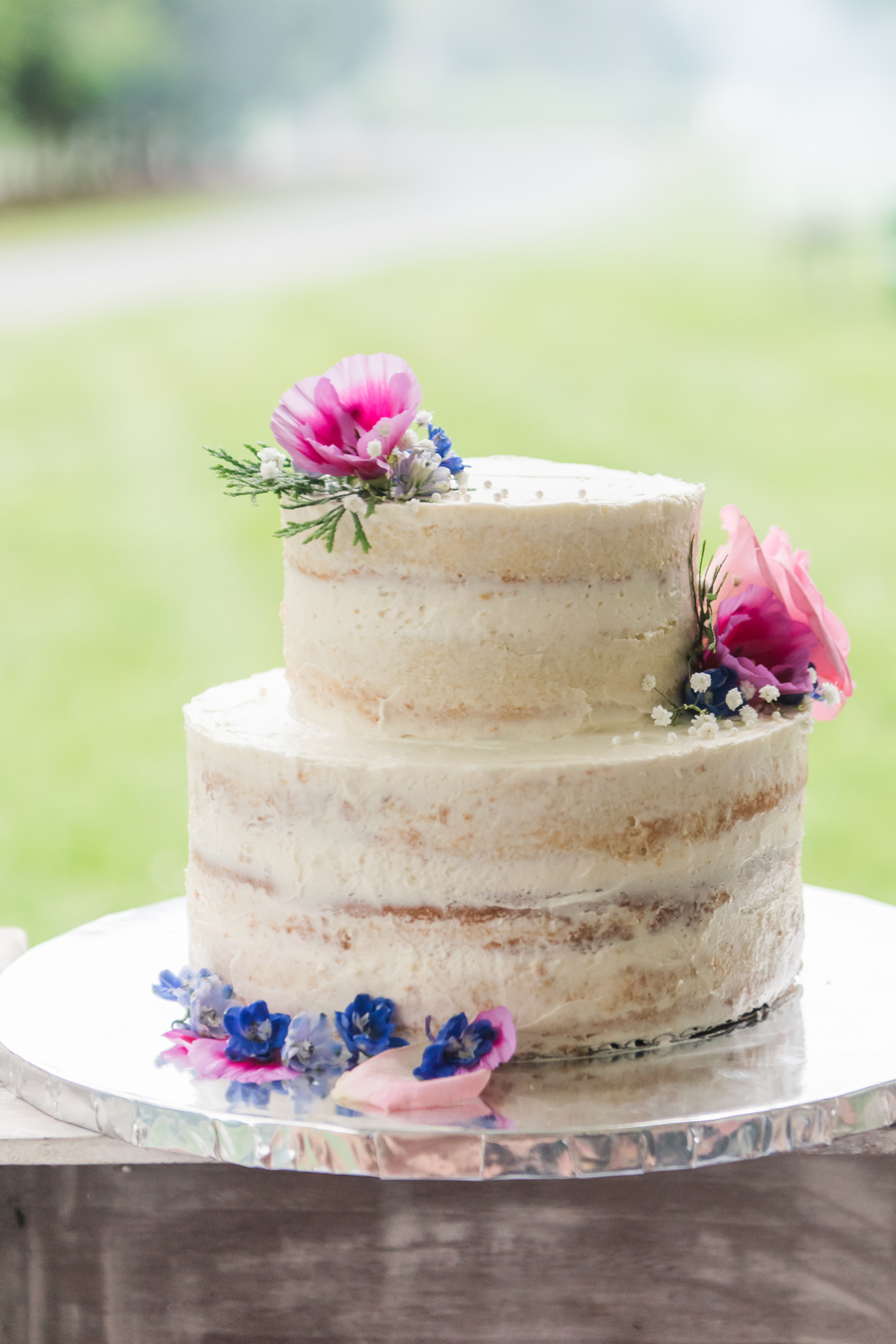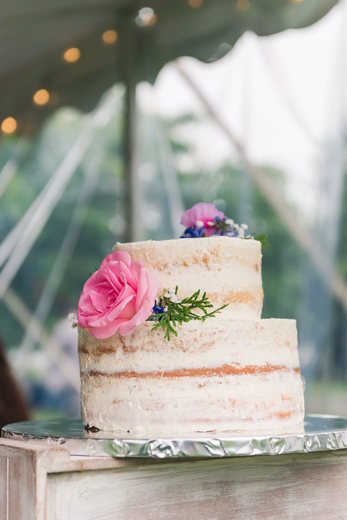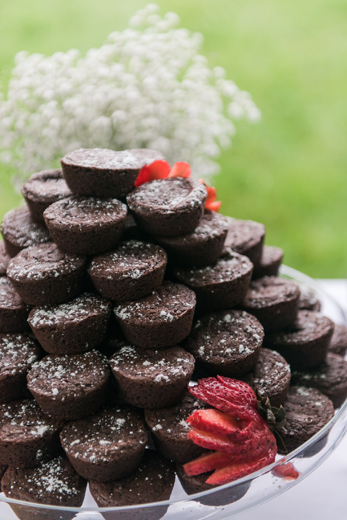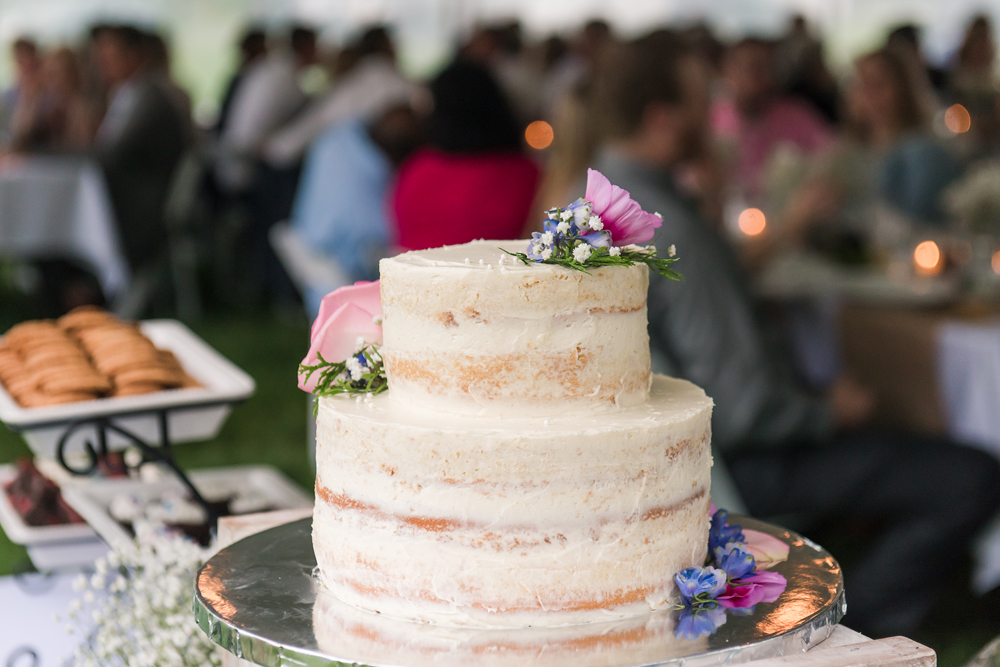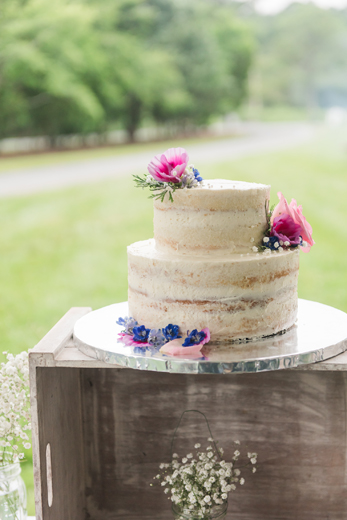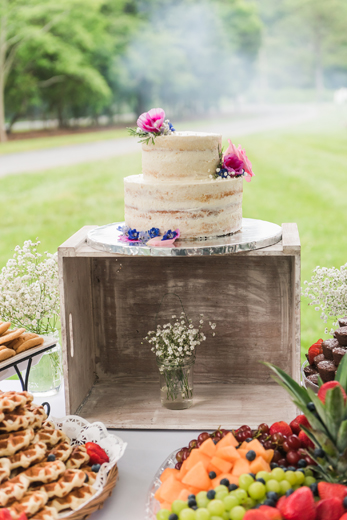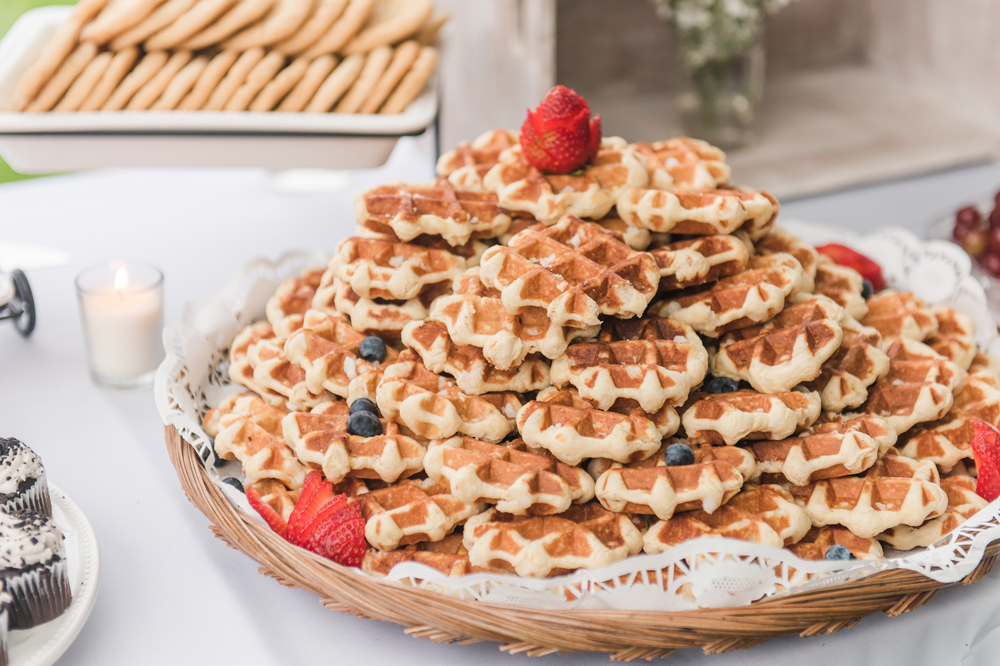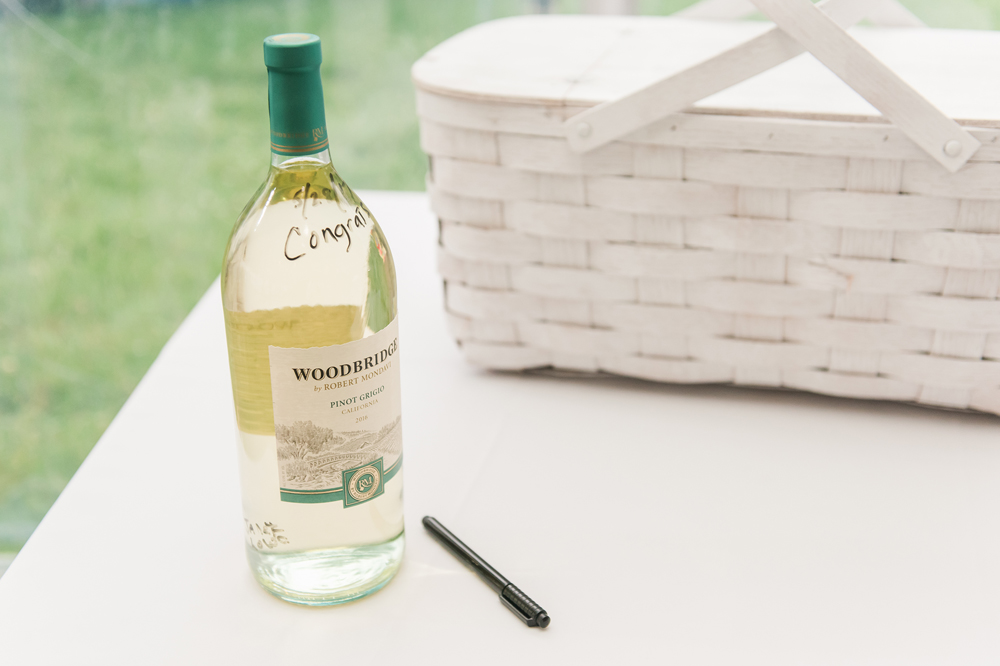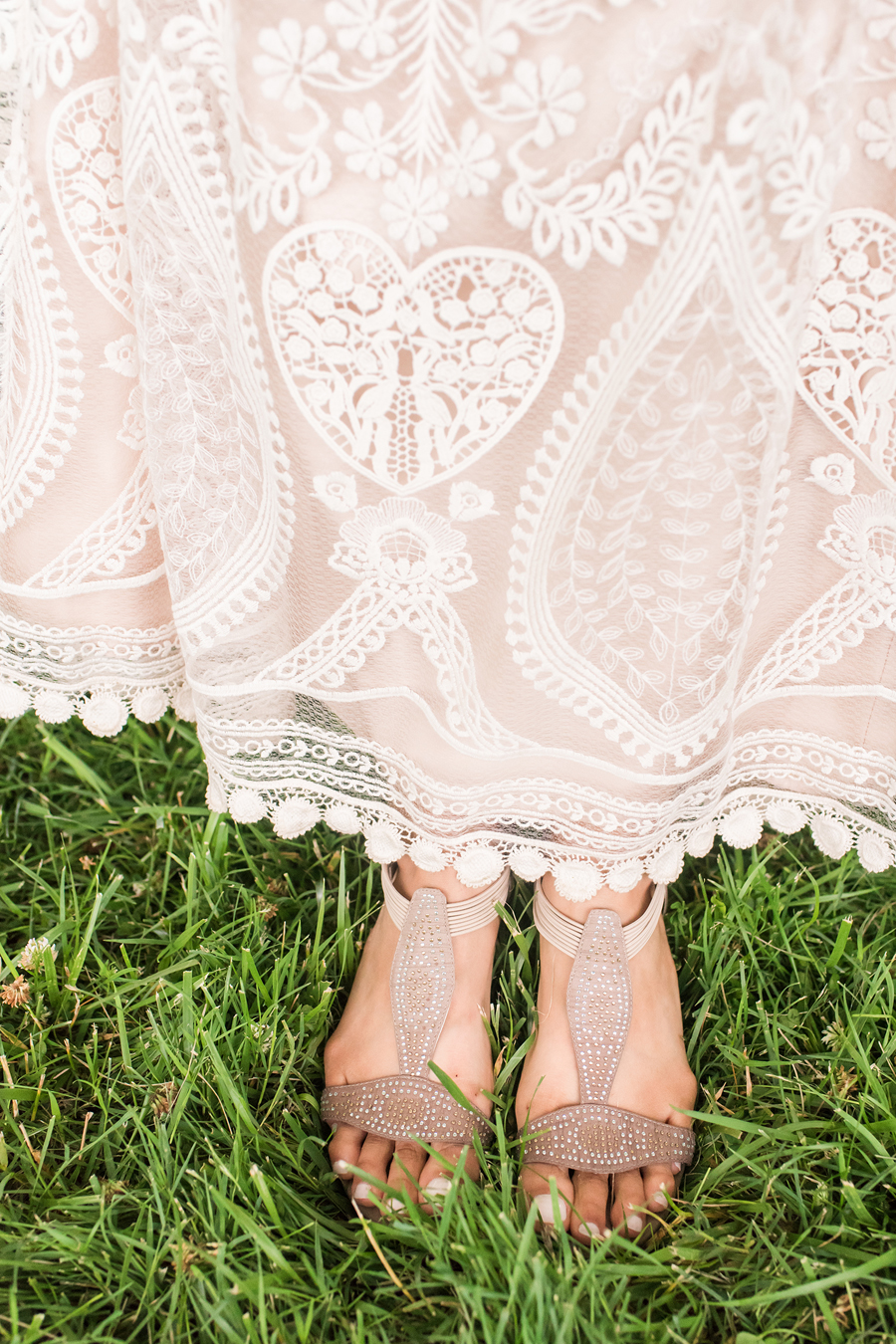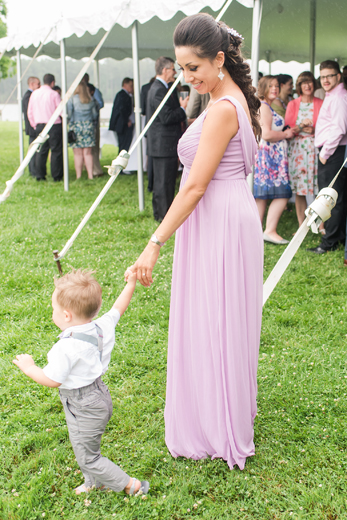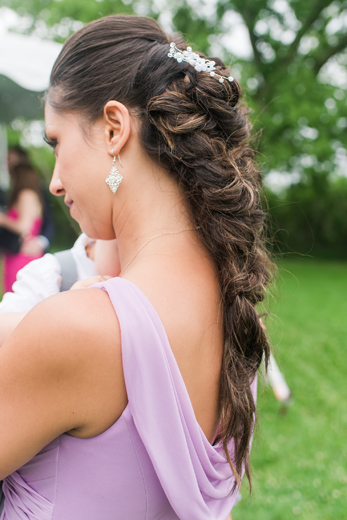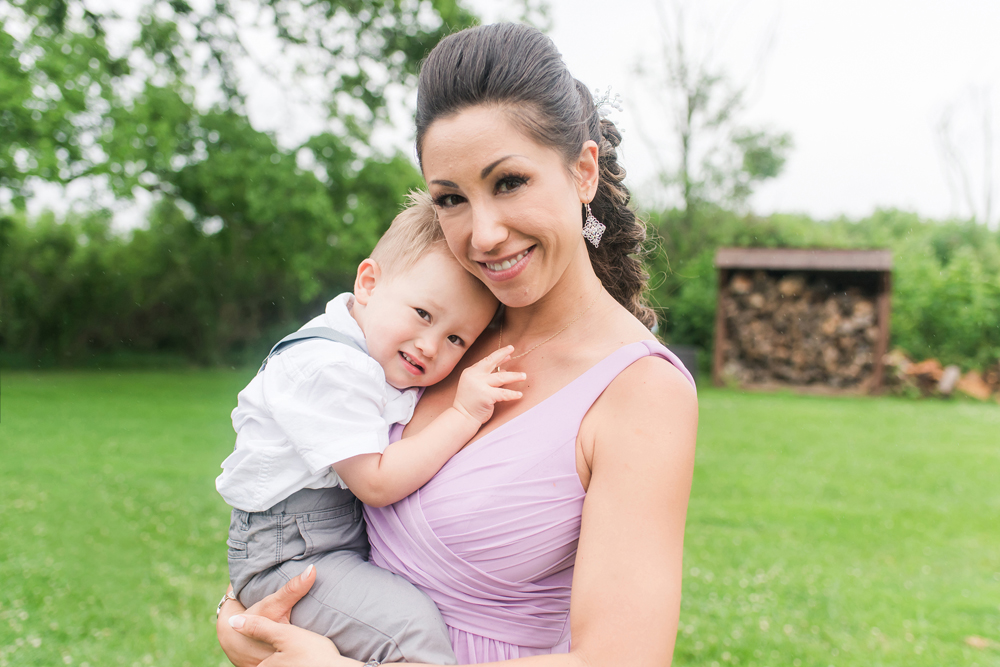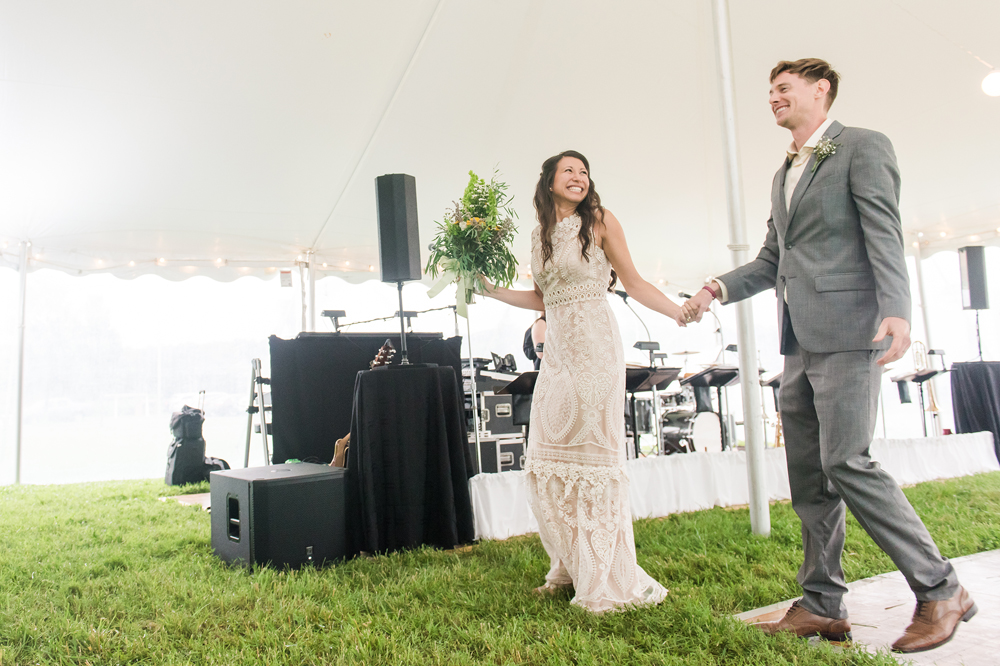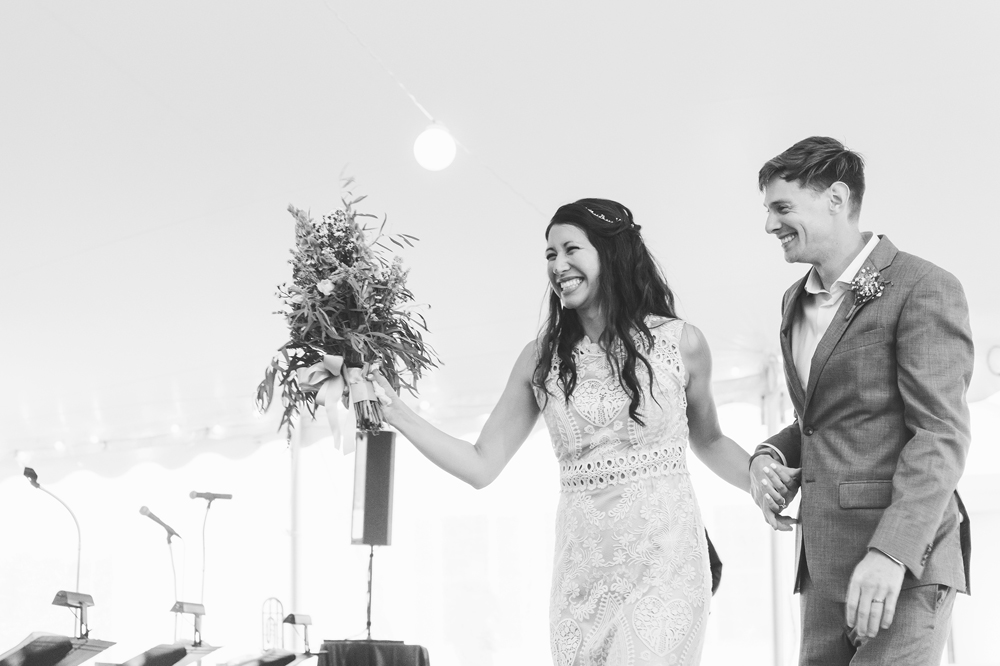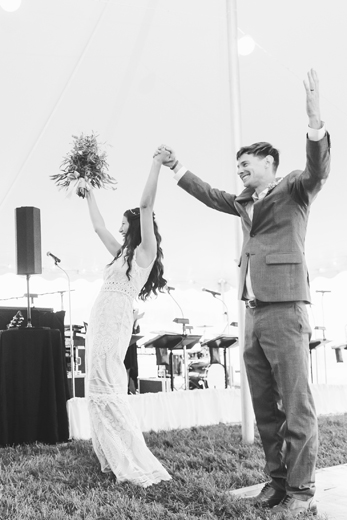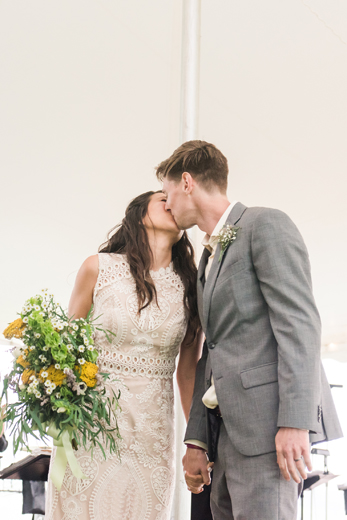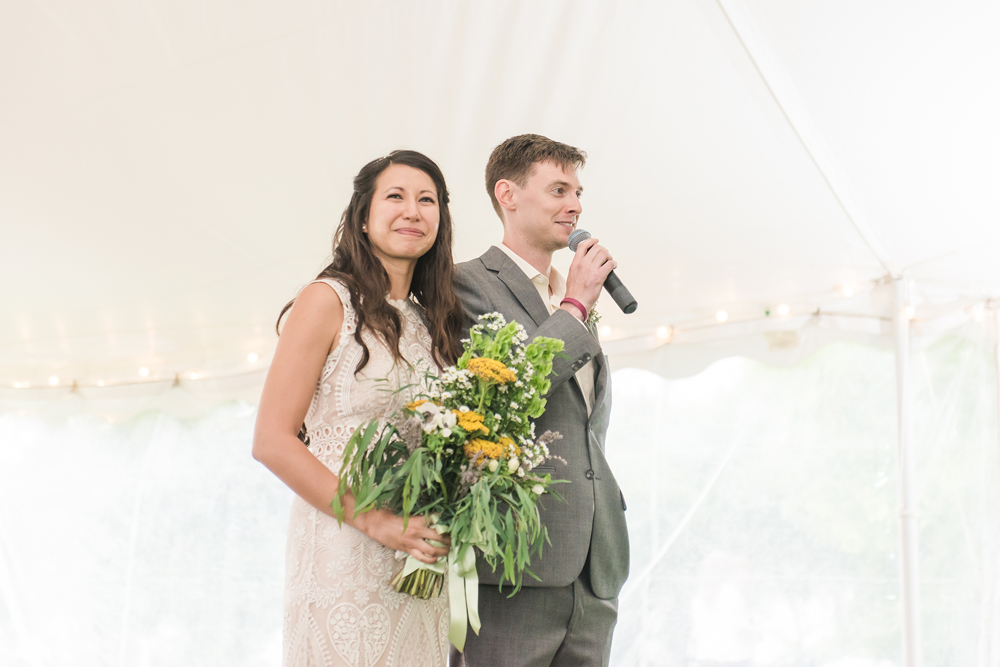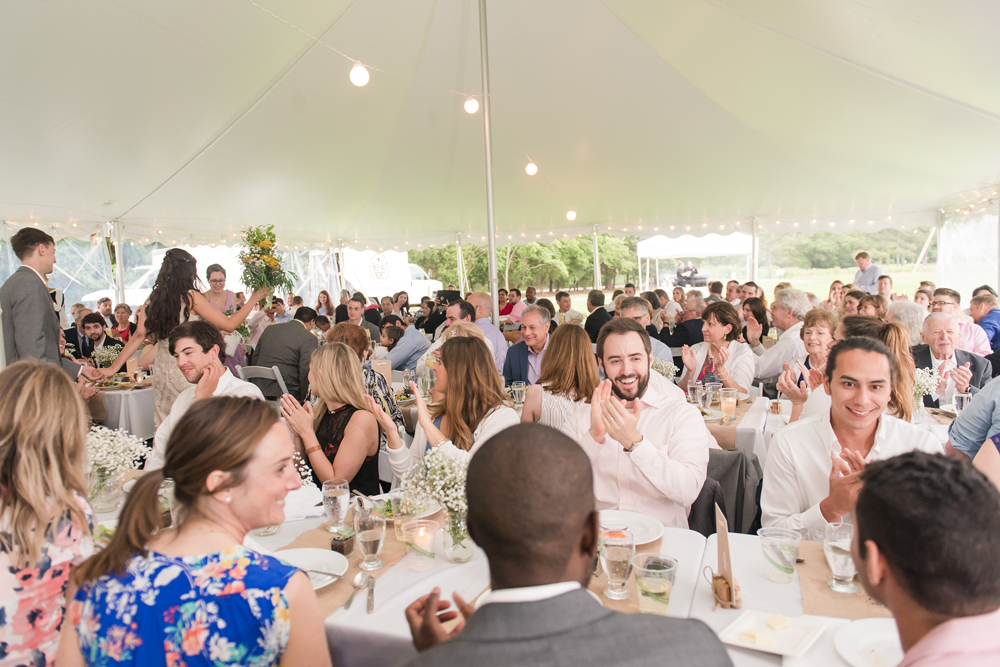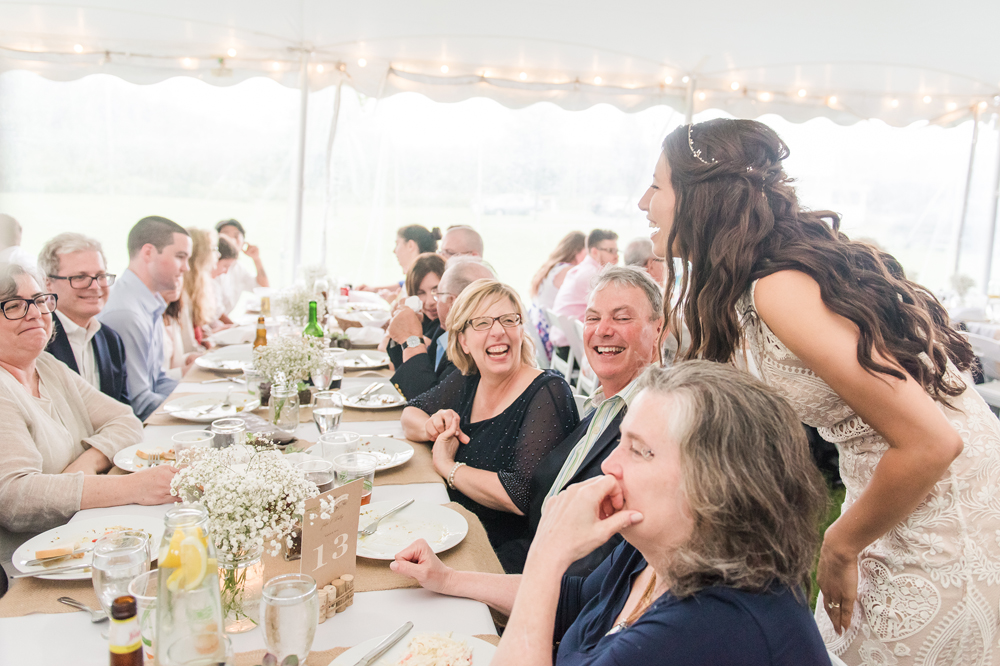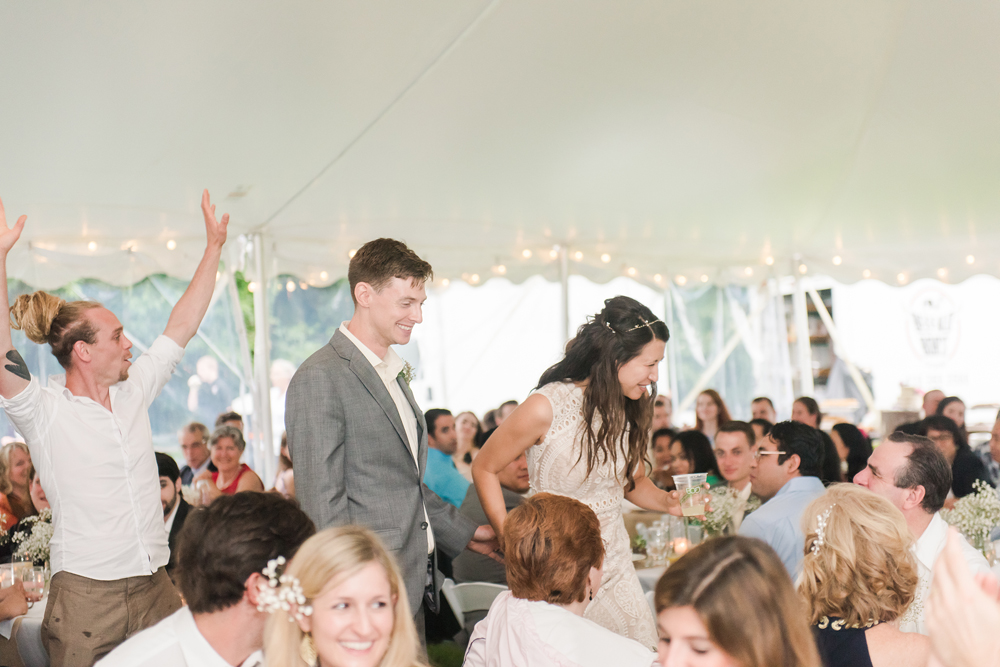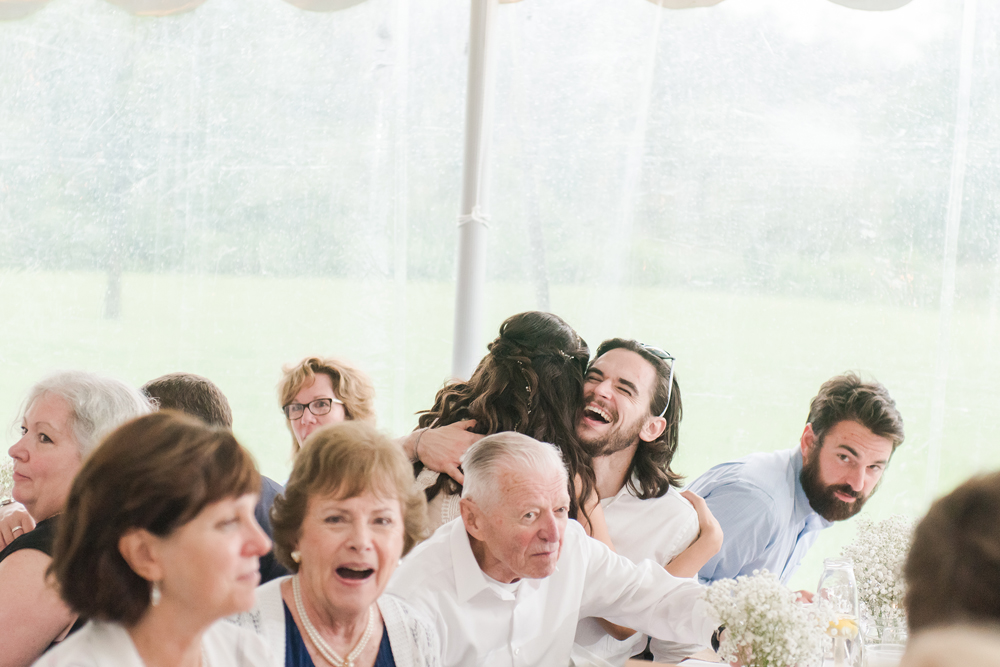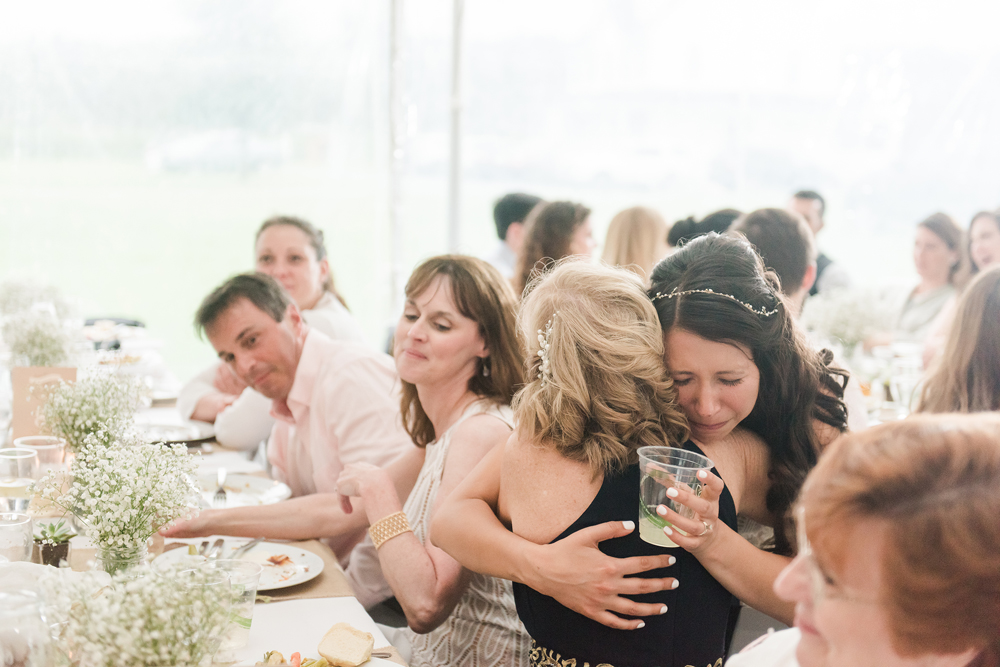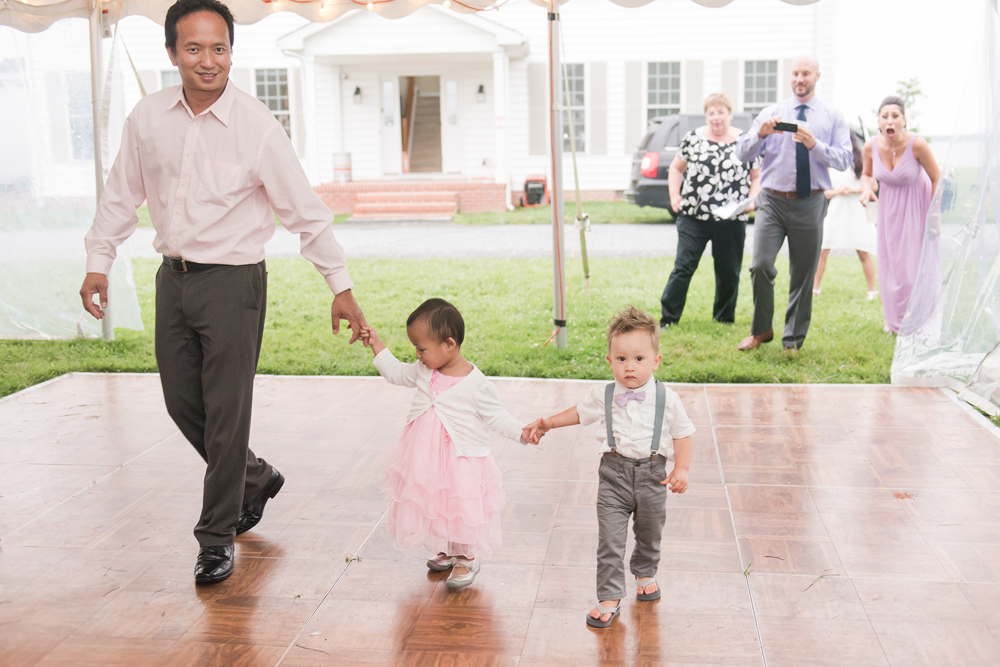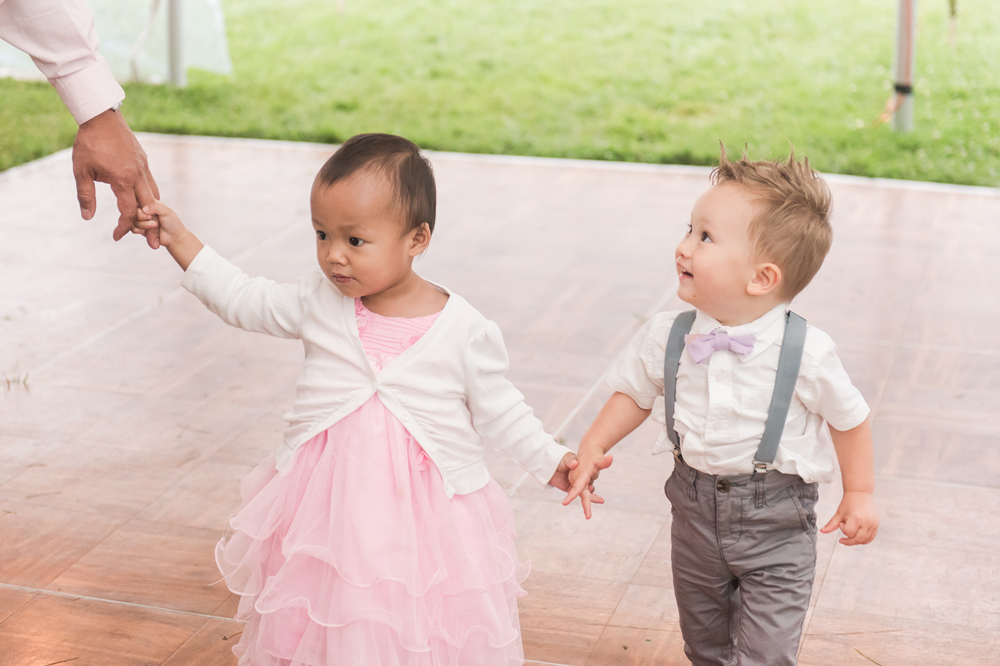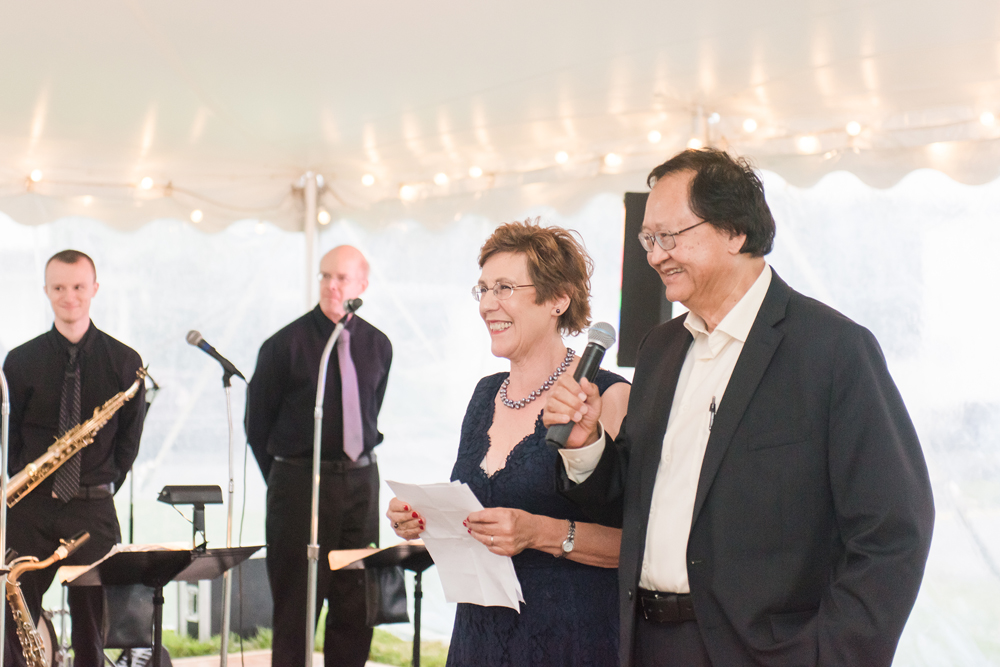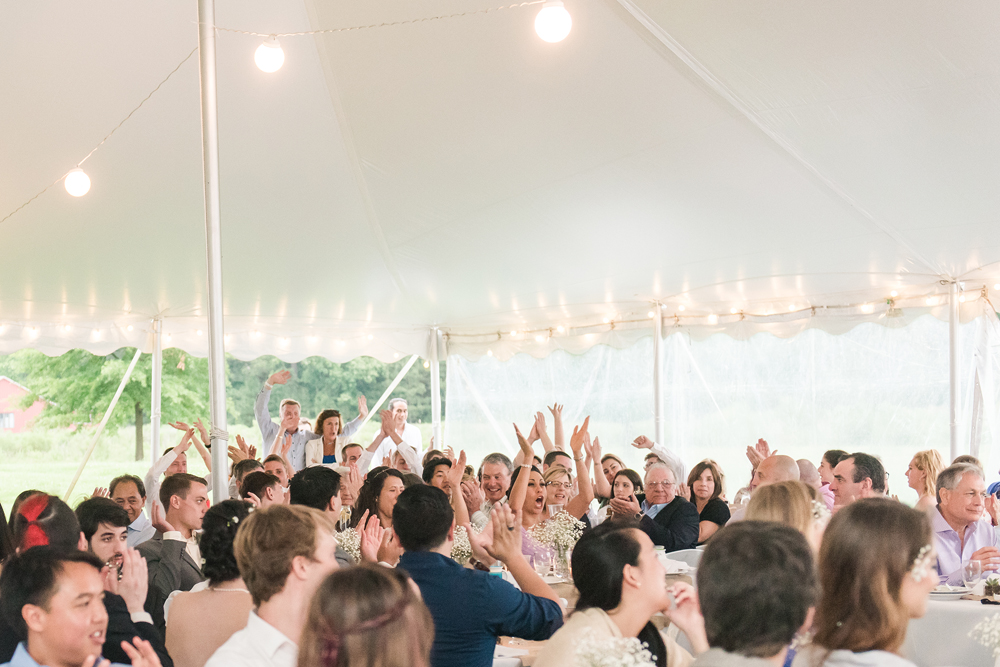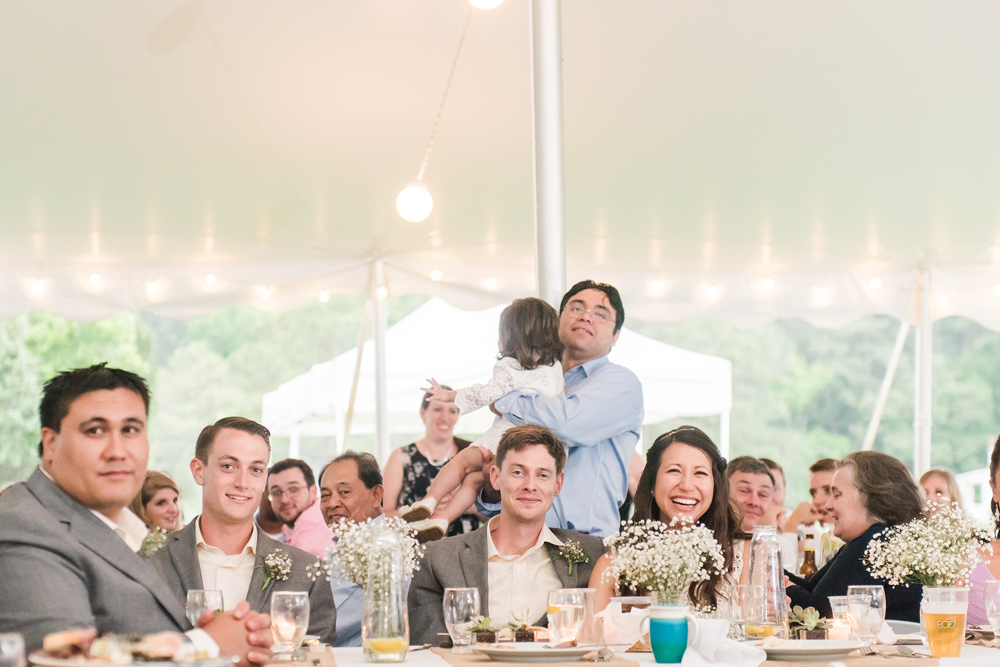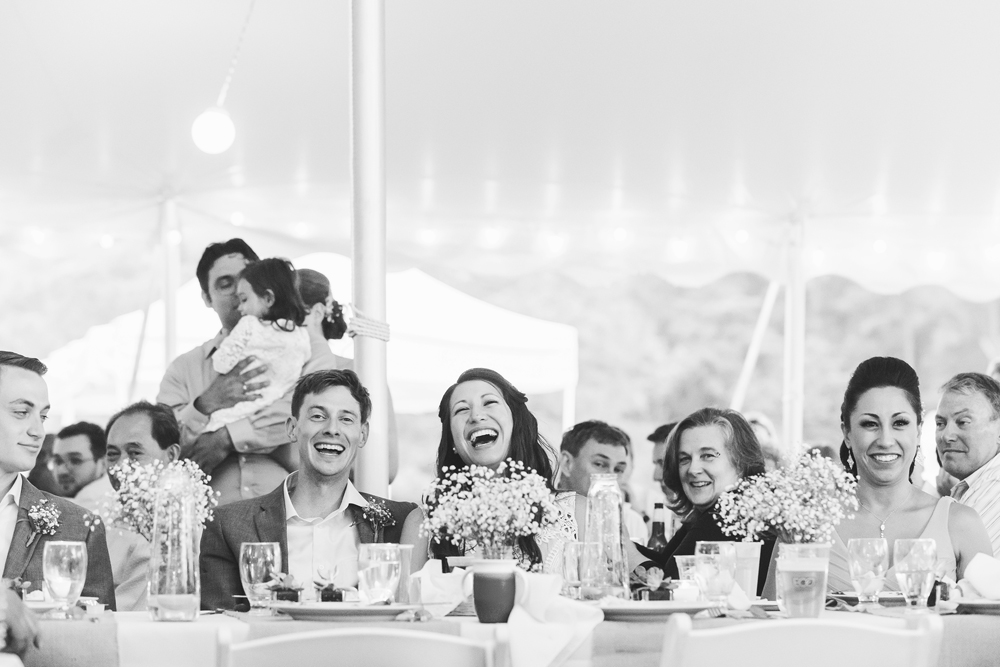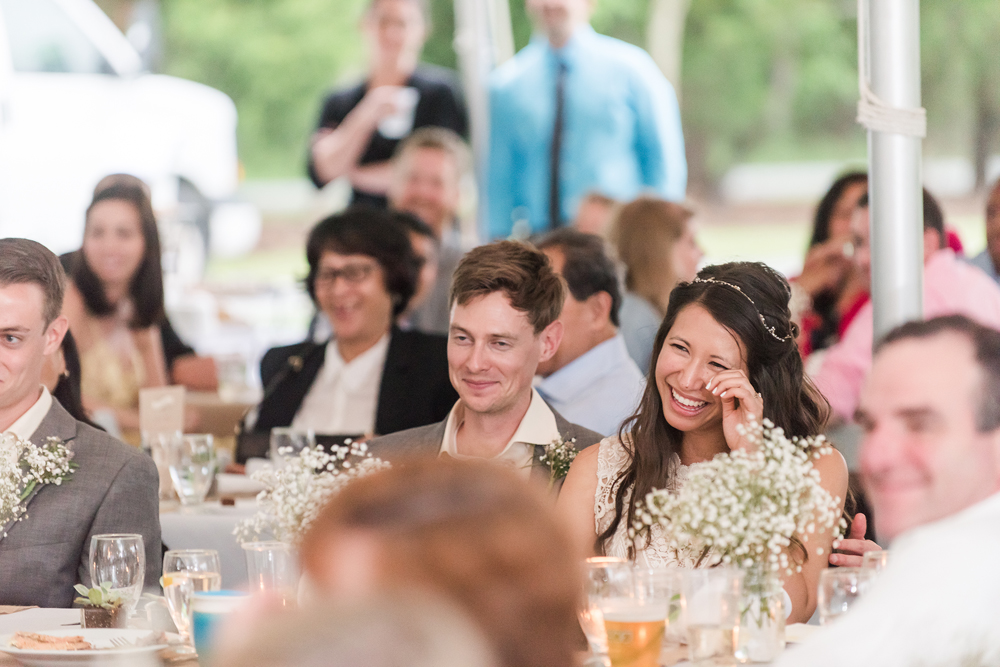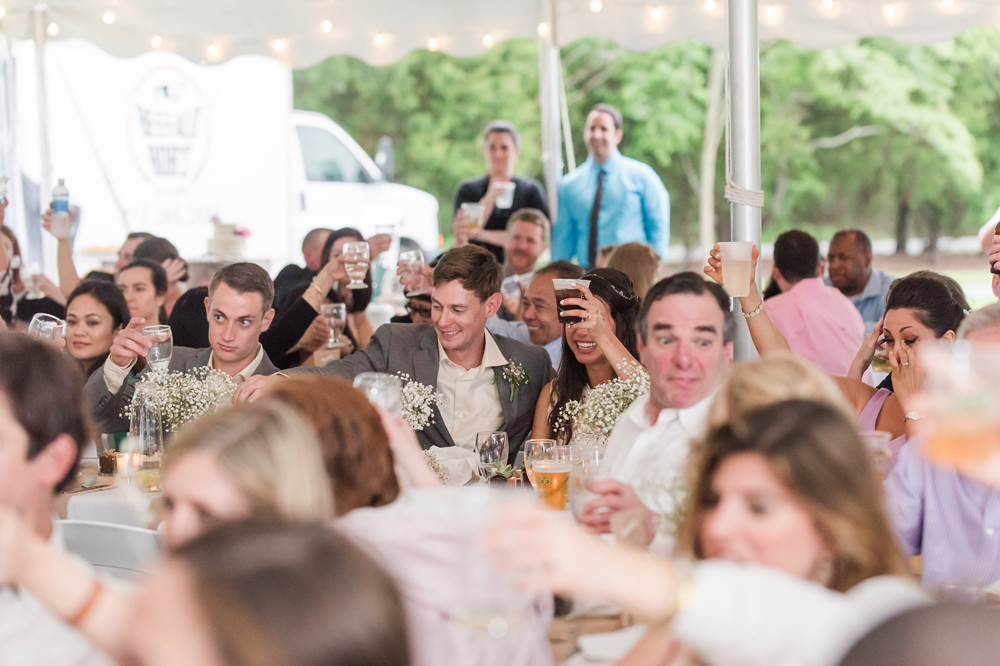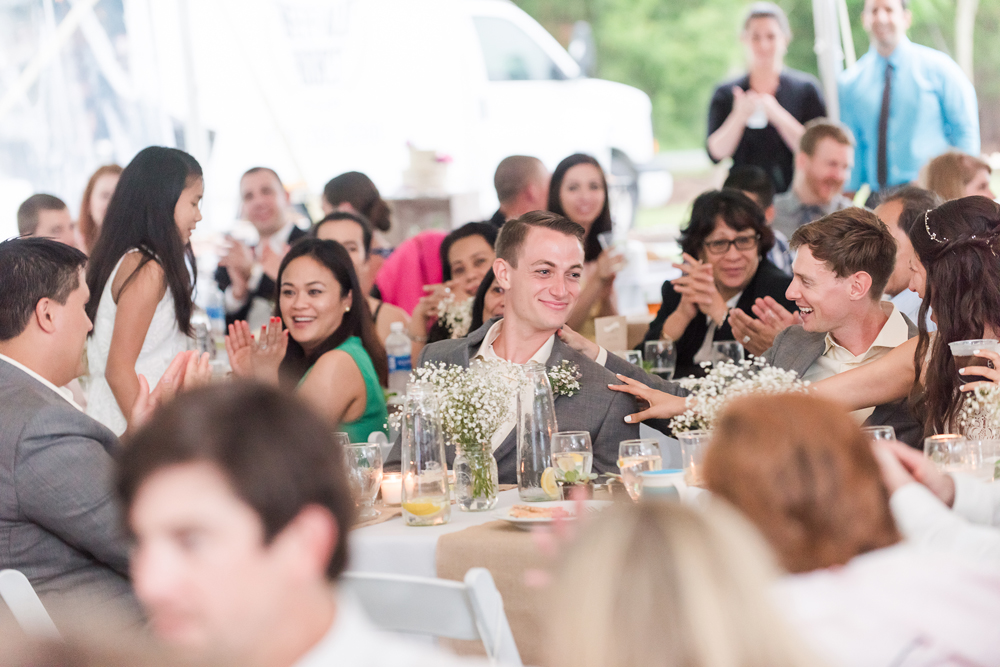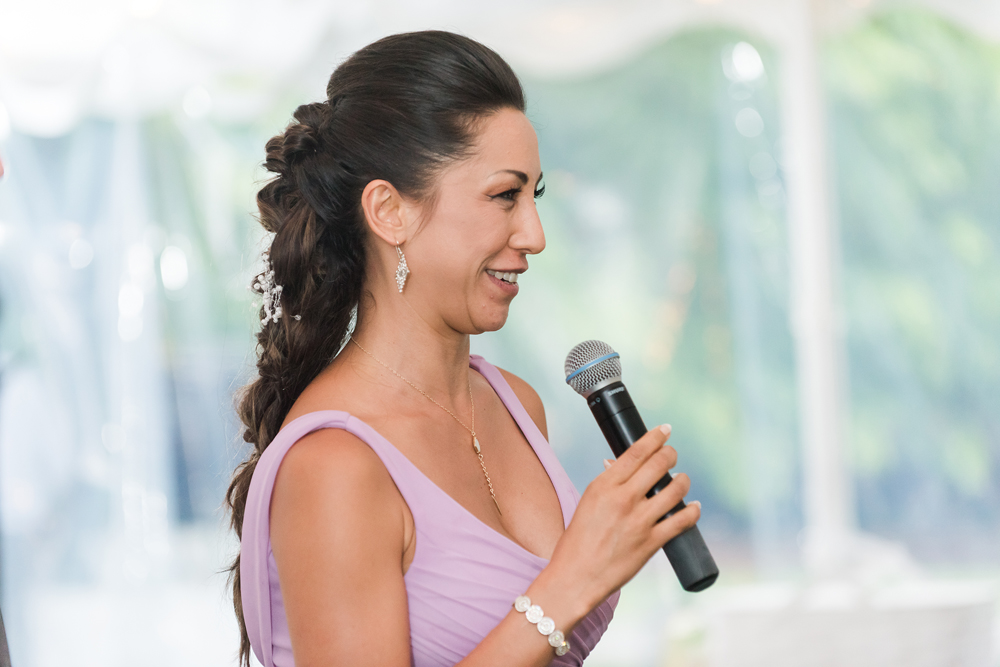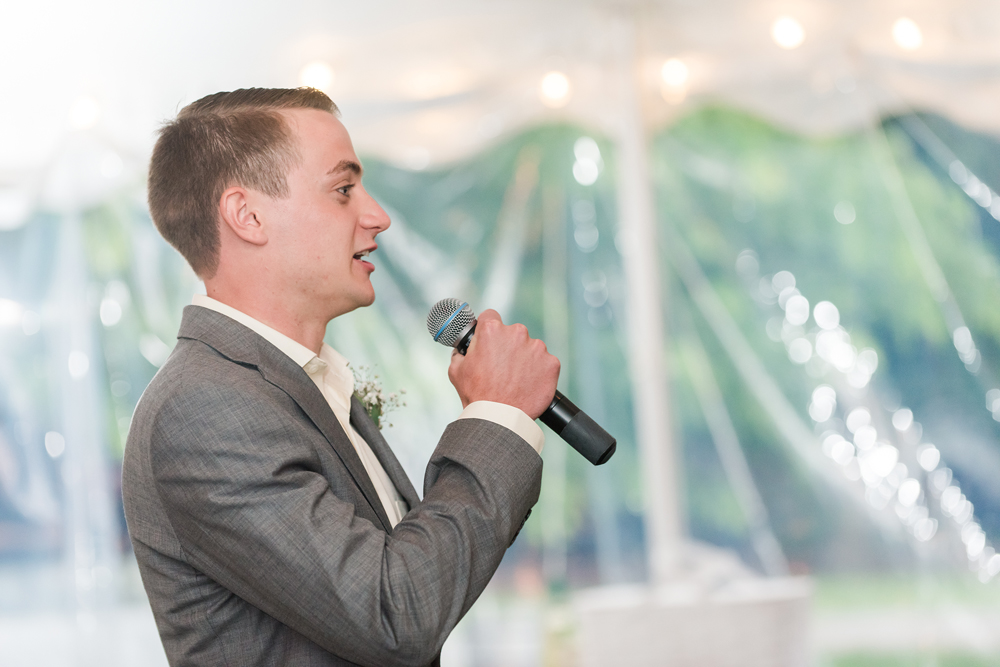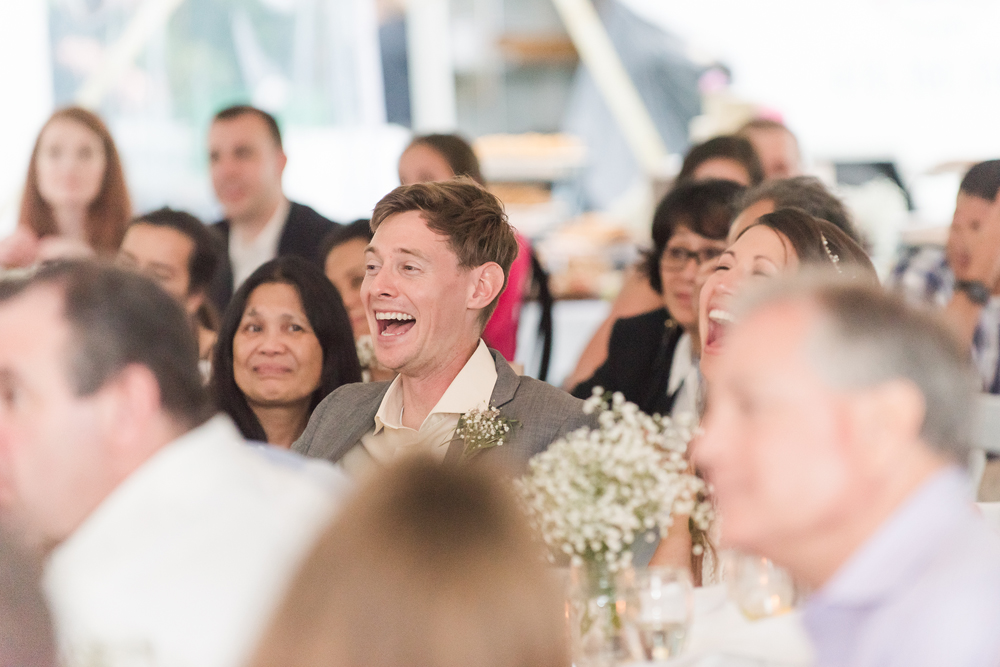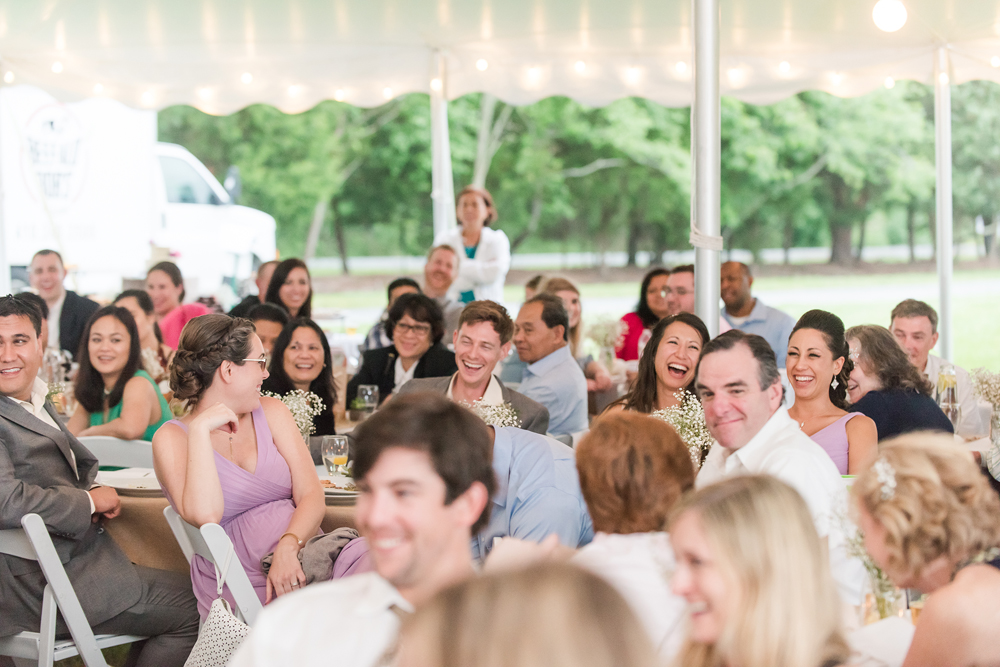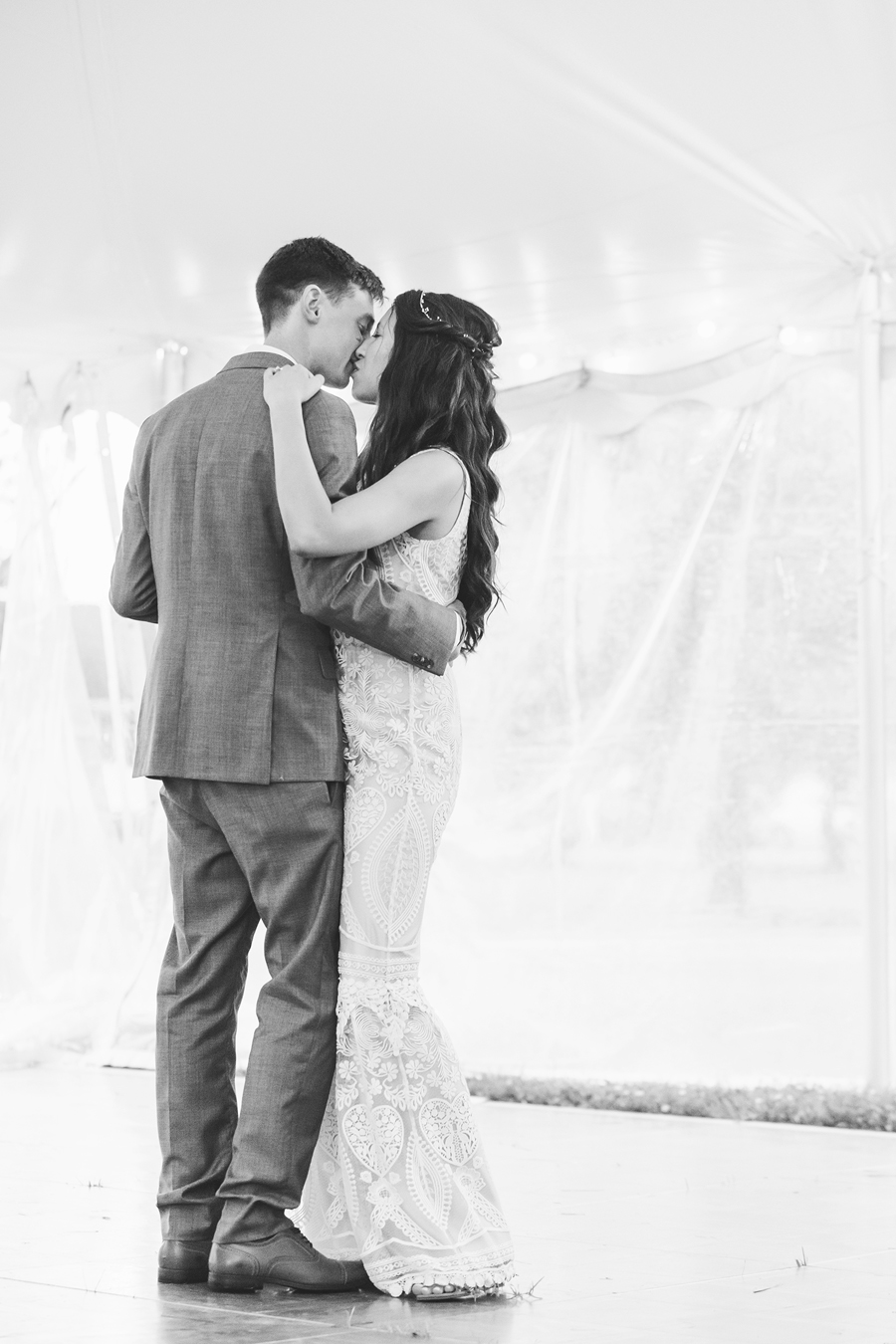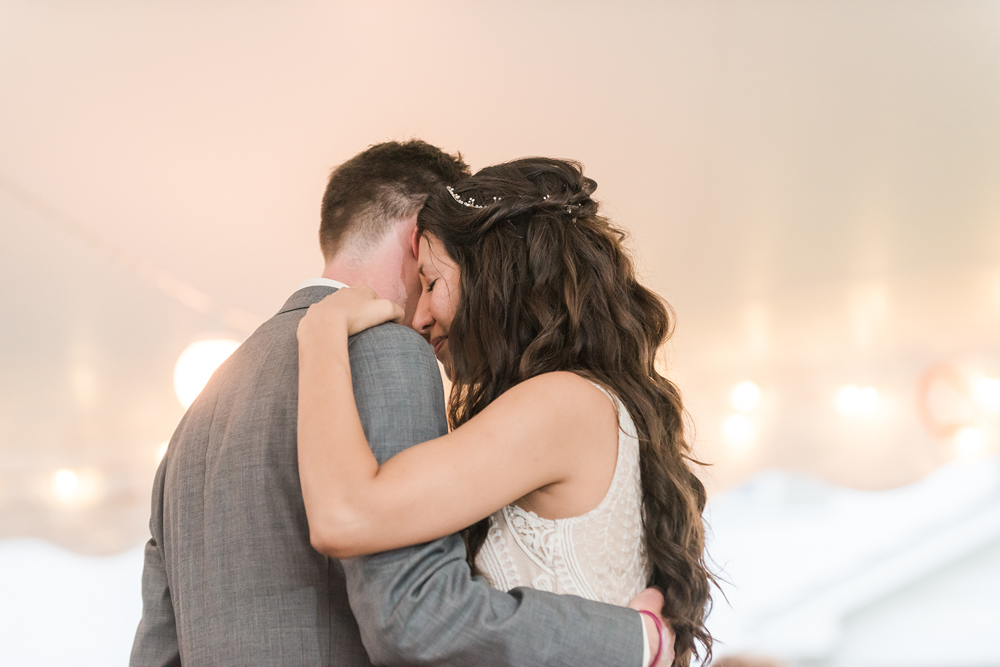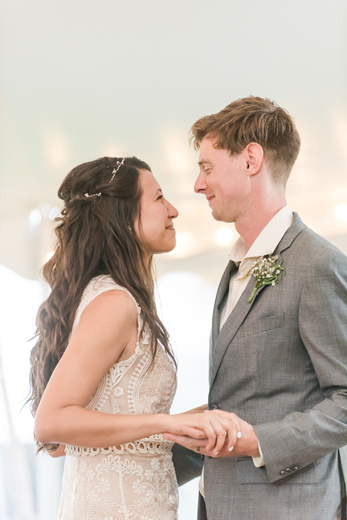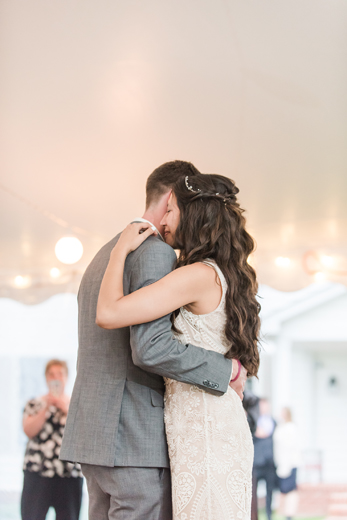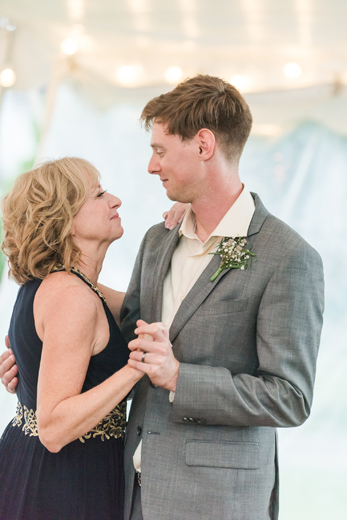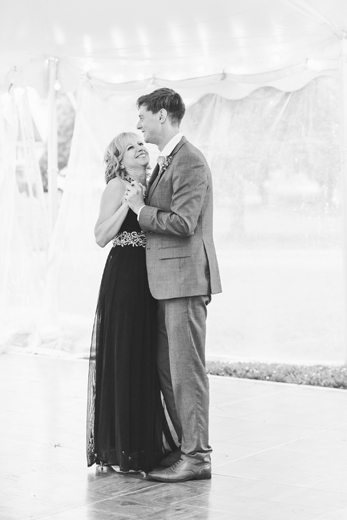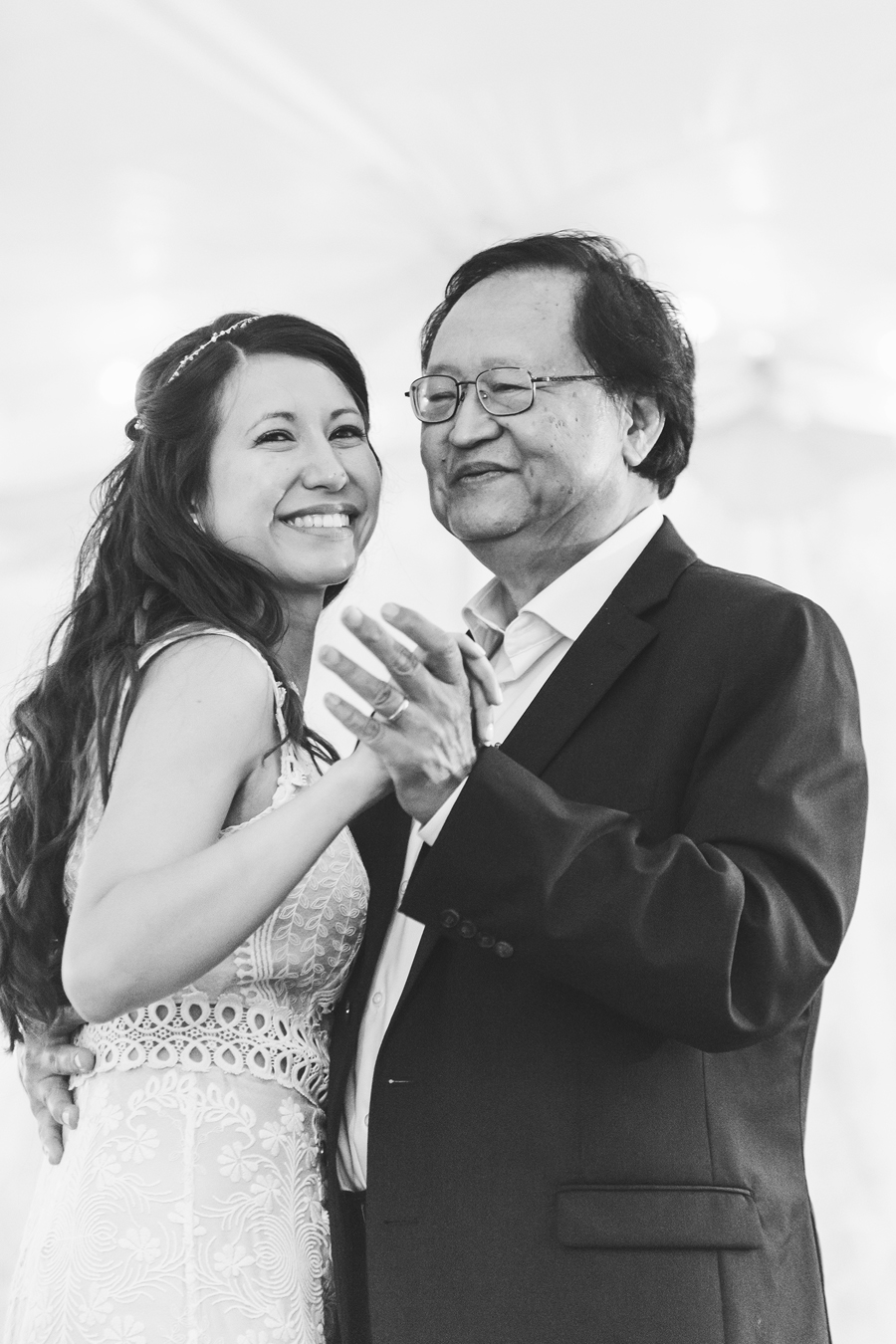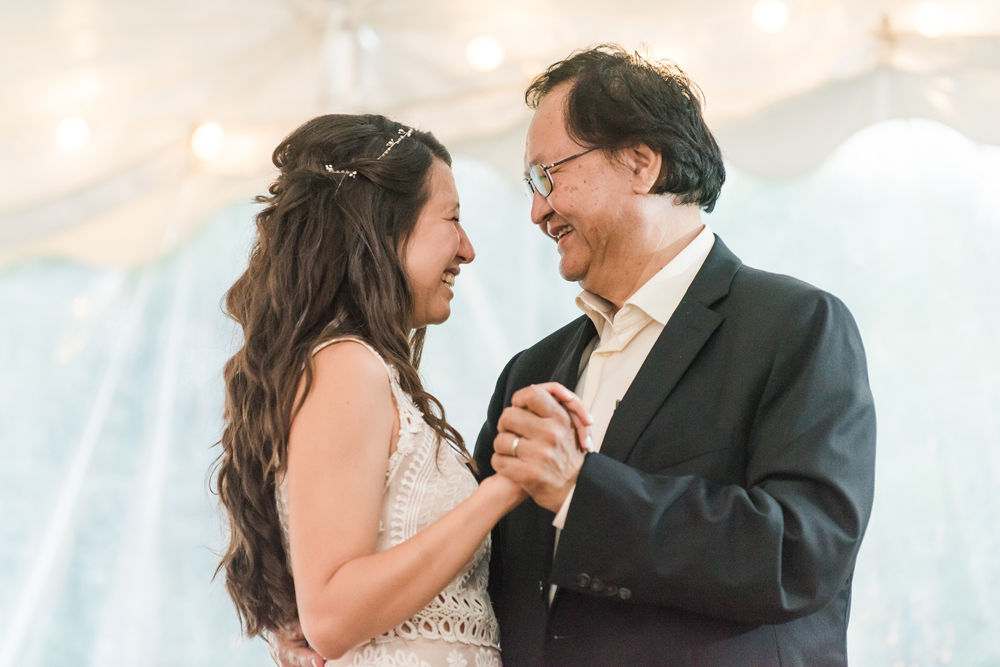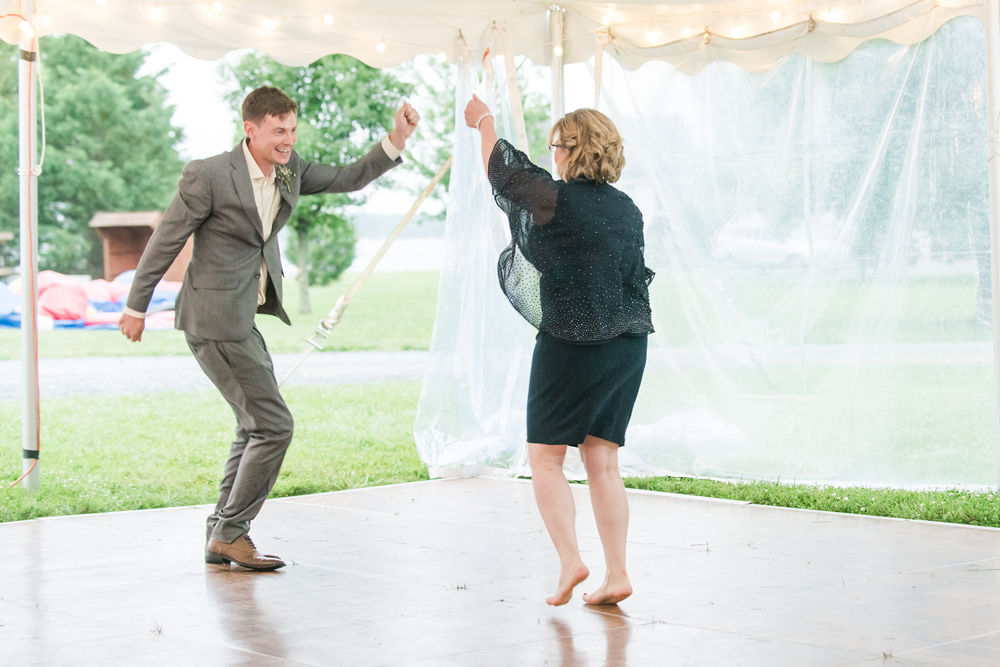 John's dance with his stepmom was a fun upbeat dance that got everyone on the dancefloor! Loved it!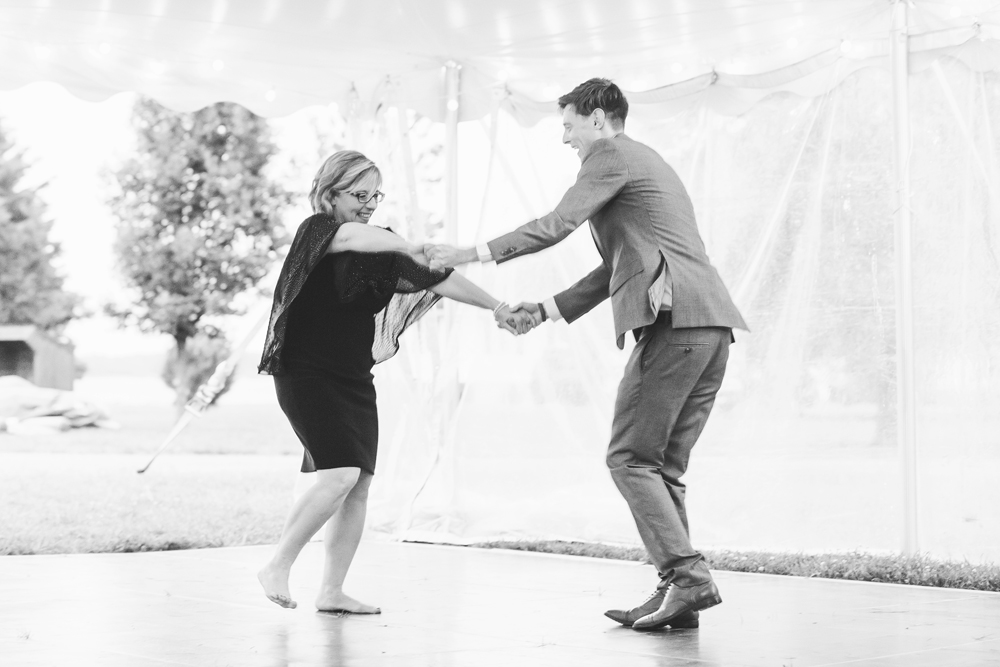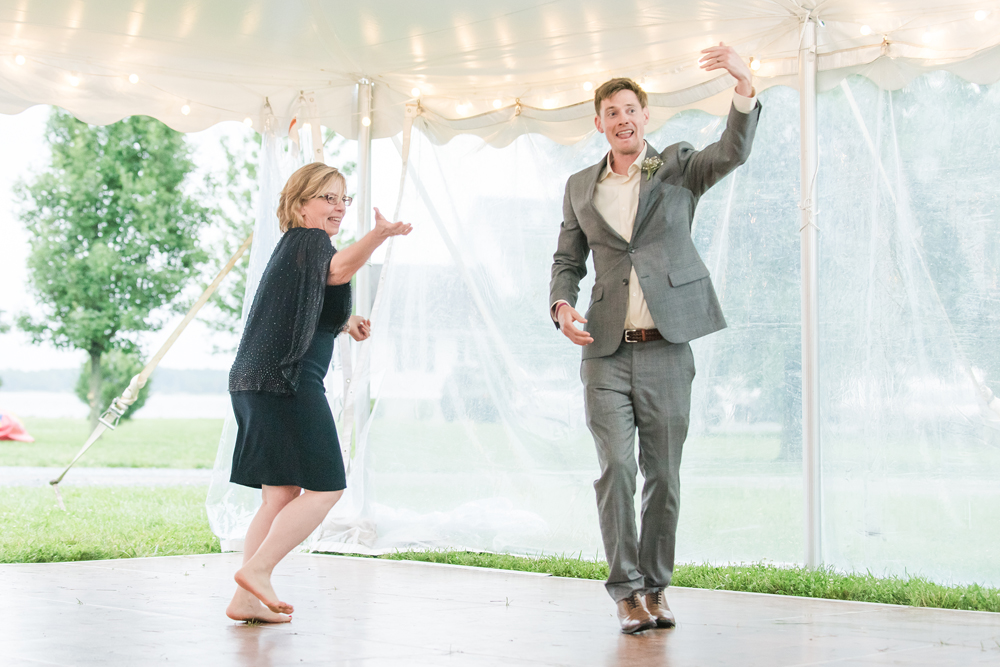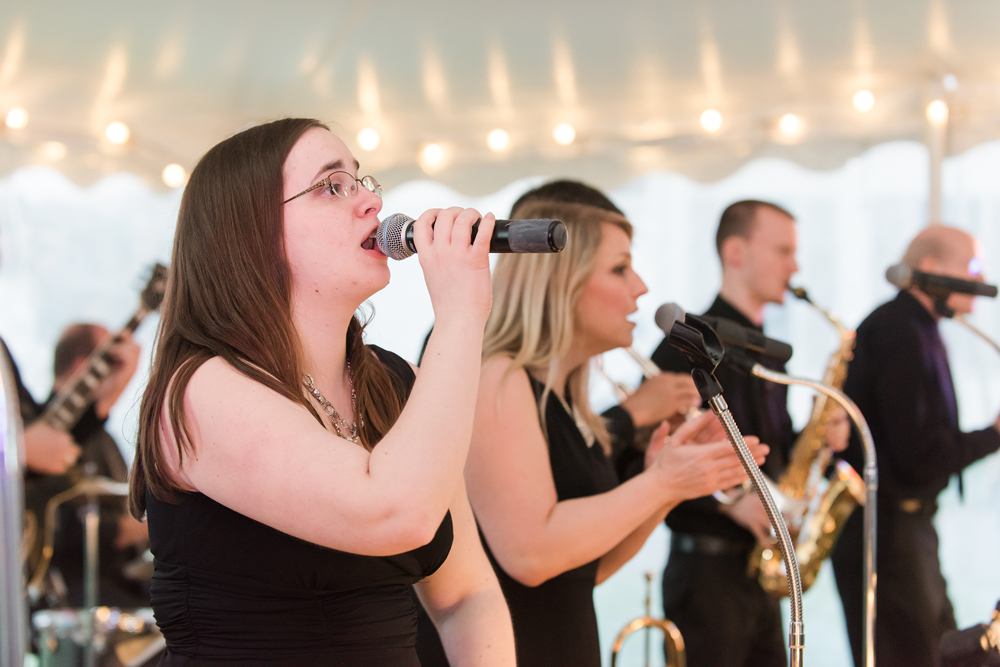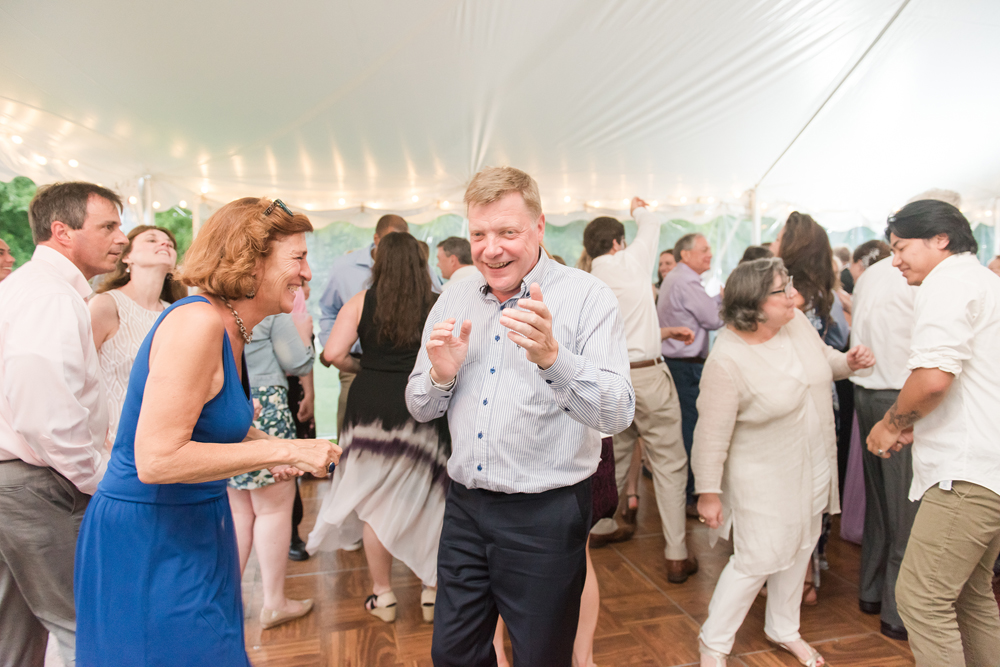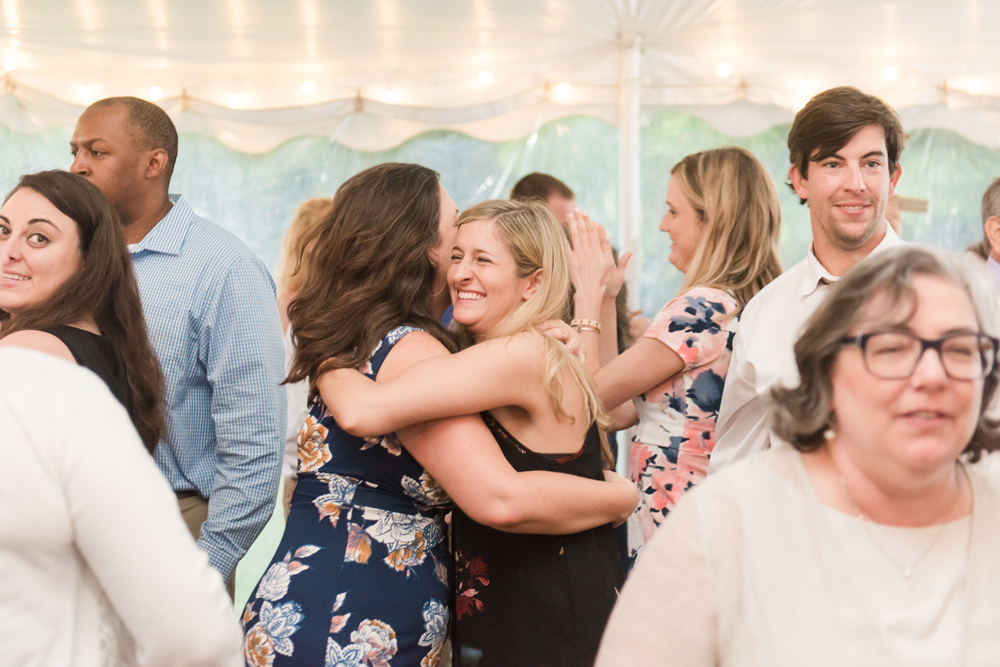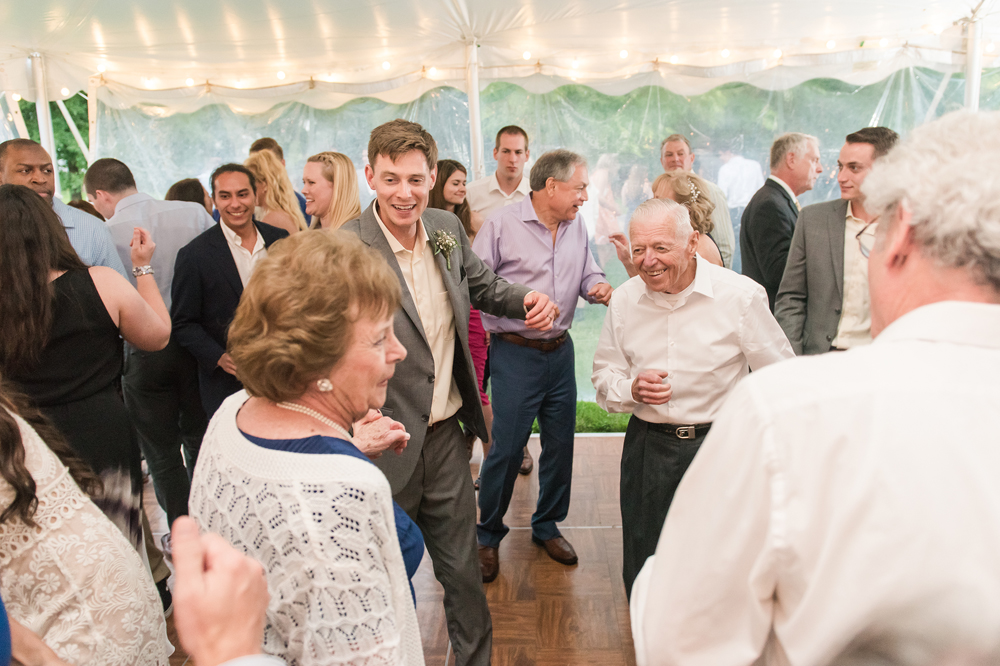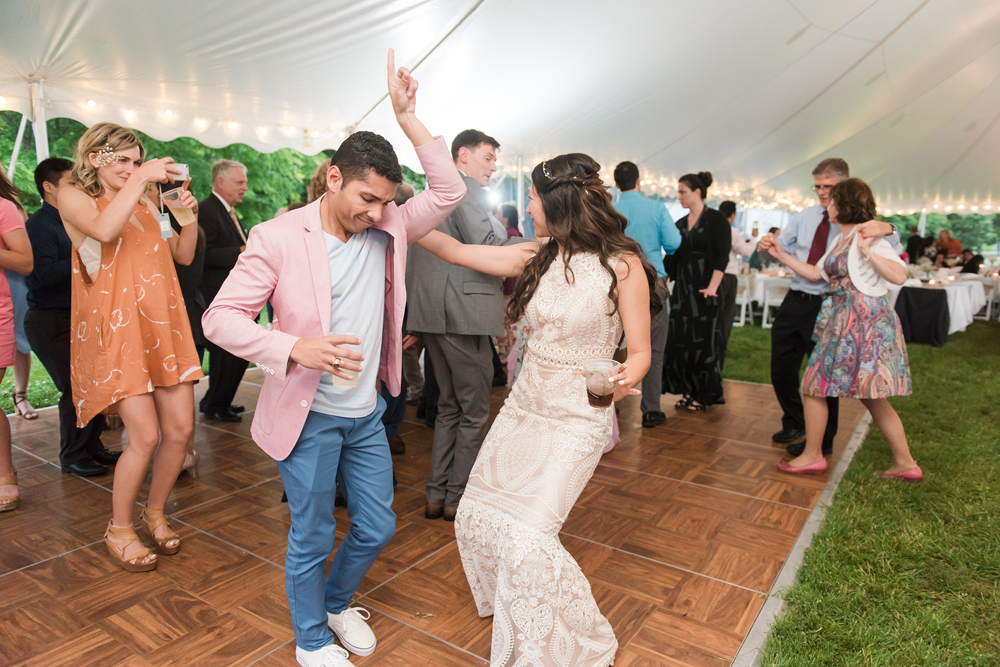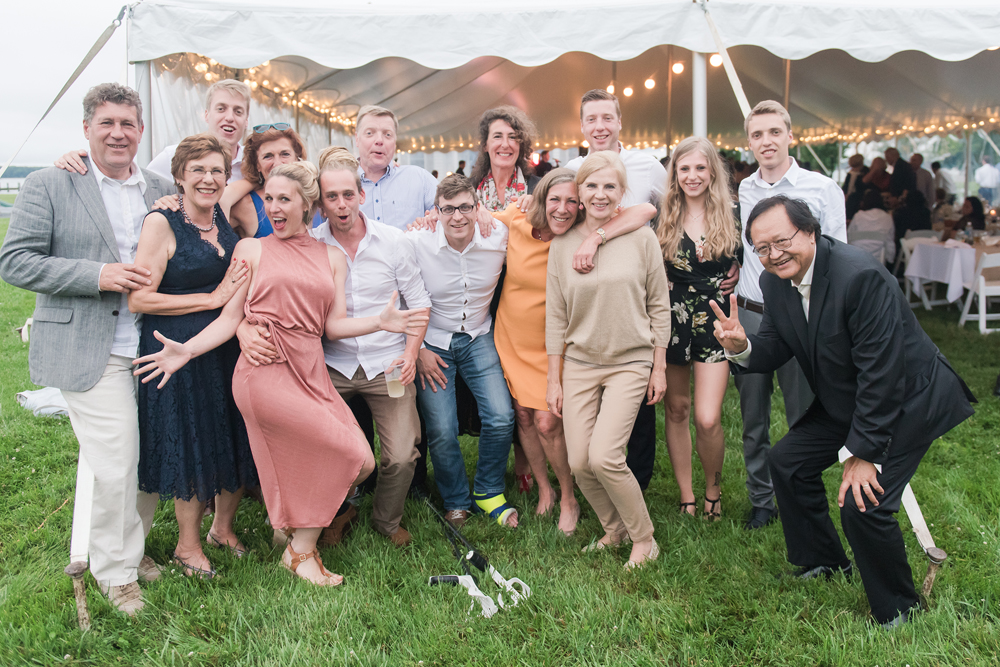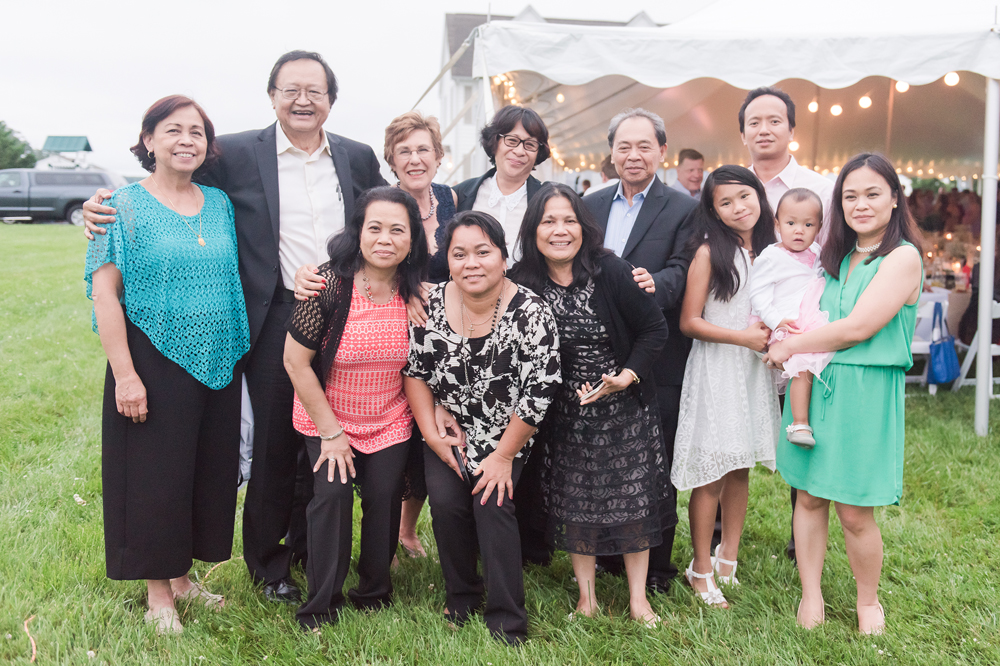 Some of John and Kathy's guests traveled from places as far as Belgium and the Philippines!! Such a fun group!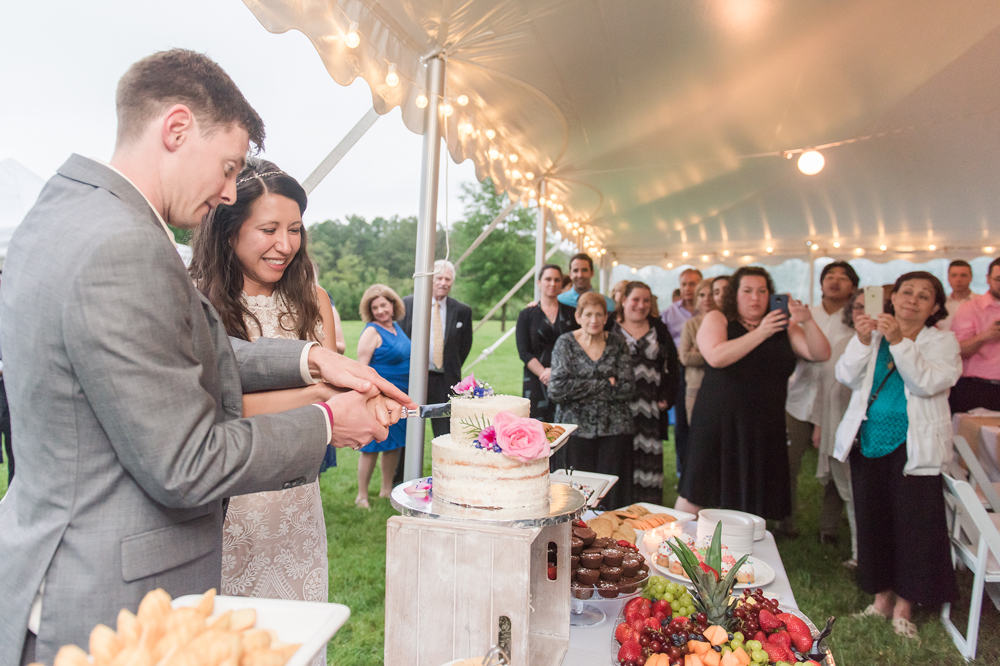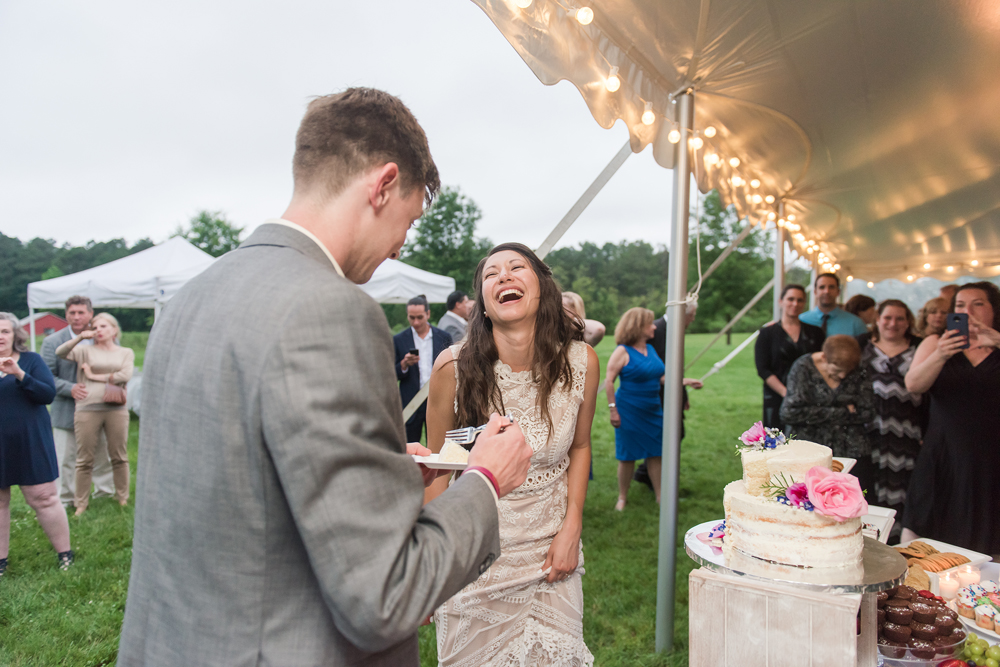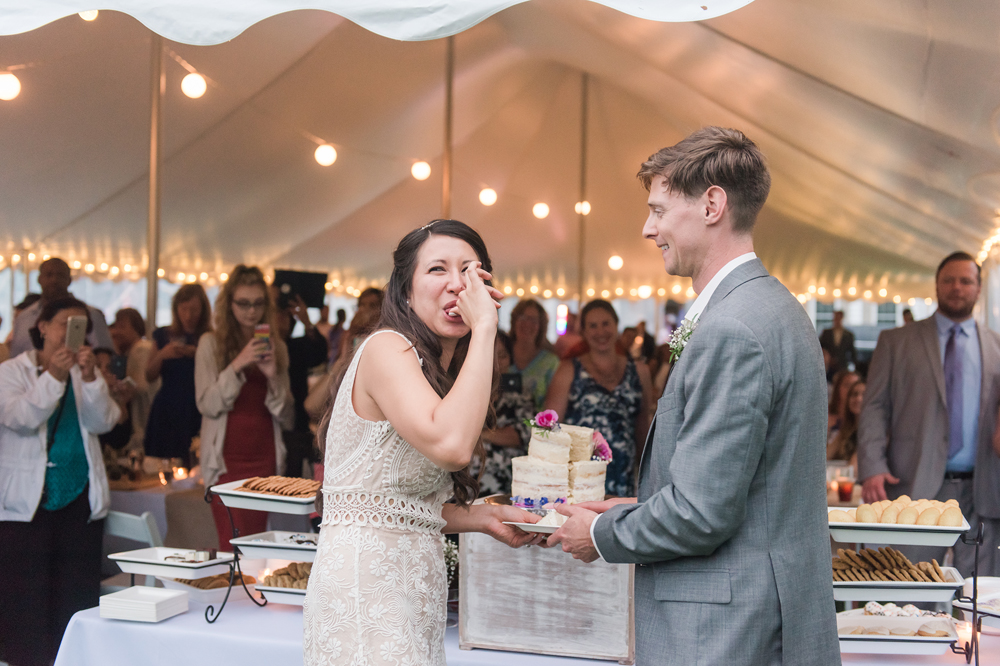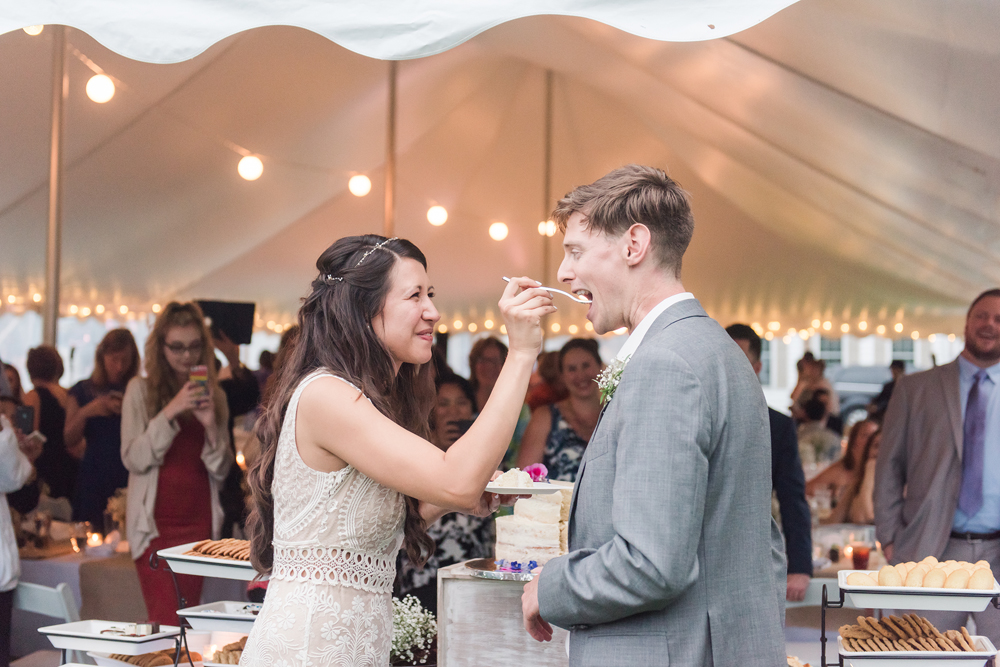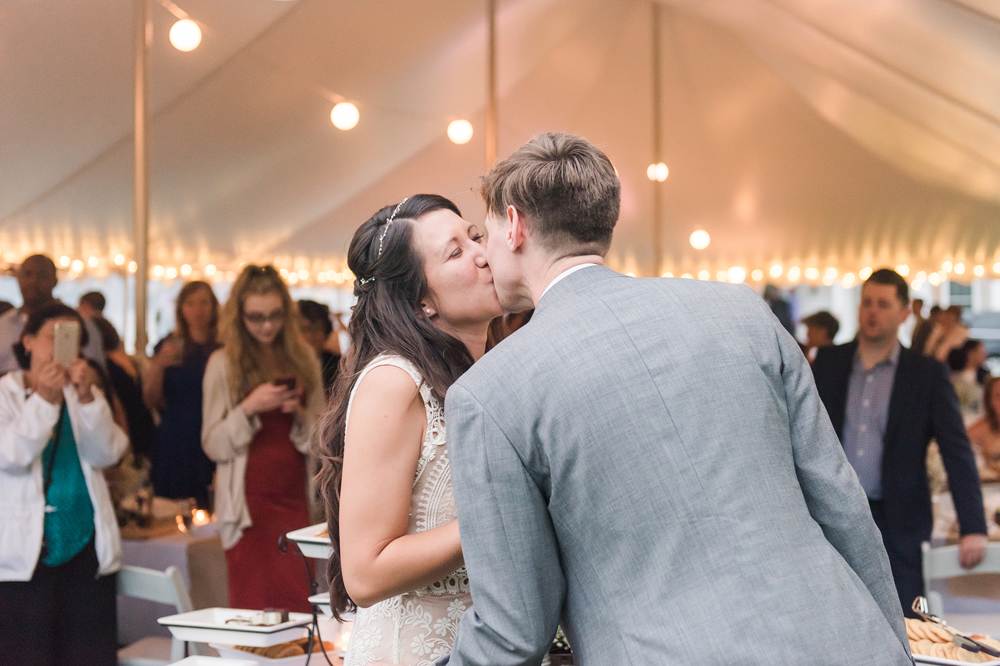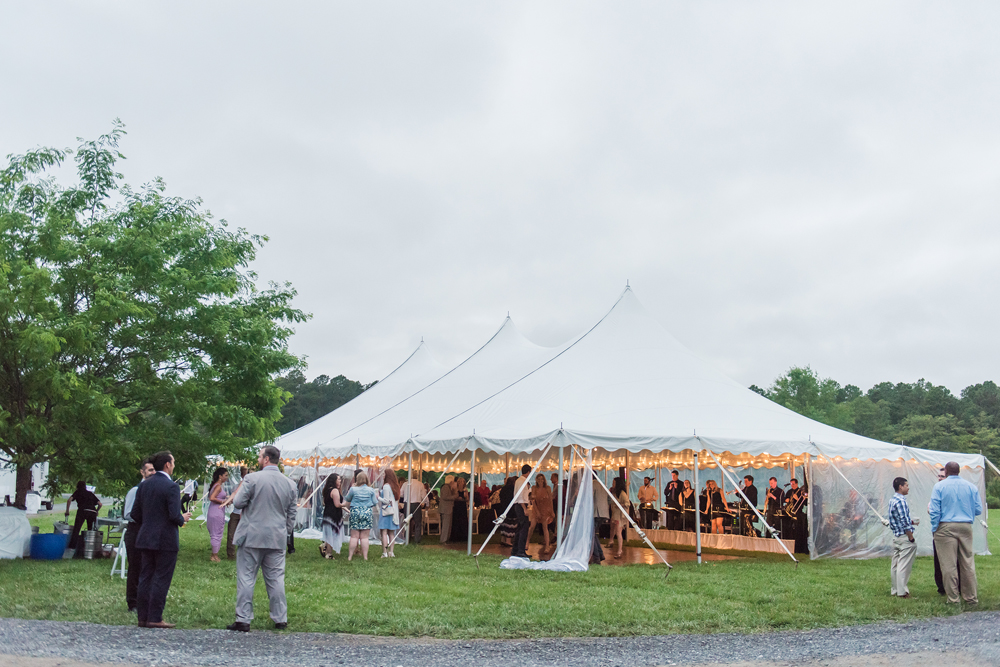 Congratulations again John and Kathy! I've loved getting to know you both and getting to see you so incredibly happy on your wedding day!!
VENDORS WHO HELPED MAKE IT HAPPEN:
Venue: Swan Cove Manor
Caterer: Beefalo Bobs
Cake: Groom's Cousin (Nina Bernick)
Band: Retrospect Band
Officiant: Reverend Mary Powers
Florals: Swan Cove Flowers
Hair and Makeup: Charlottesville Makeup Artist (Anne Kibler, MOH!)
Dress: BHLDN
Invitations: Minted
Coordinator: Life of the Party!!! Event Planning and Design (Karen)
Rings: Beyond Earth & Family Heirloom