Ahh this day! So many smiles and definitely equal parts happy-tears and tears from laughter!! It was SUCH an honor to photograph these two as they said I do! (Jen and I actually went to UMBC together and met in our photo classes!) :) You'll notice pretty quickly that Jen & Danny have a love of Baltimore and all things Maryland, which means I was in detail heaven! :) We did their engagement session around the city too, hitting landmarks like Camden Yards and Visionary Art Museum, so I loved seeing them incorporate their love of the city into their day as well.
Their ceremony and reception were at the gorgeous Renaissance Hotel at the Inner Harbor – and the weather that day started off with a few clouds. Well, an hour or so in, it was DOWN POURING! There have been a lot of rainy day weddings for me this year, and they've all gone down beautifully, but I don't think I've ever seen a more calm bride than Jen!! She calmly sat, getting her makeup done & looking out the window to all that rain and was just smiling away. I absolutely loved seeing them so blissfully happy all day long!
Jen and Danny were married by a friend, and their ceremony couldn't have been any sweeter and more personalized! They shared their own vows and laughed about Danny's love of the O's, to how many pets they've taken into their home and love, to how they actually first met back in kindergarten! I don't think there was a single dry eye between Jen and Danny and all their guests (okay okay, me too!!). This day truly was such a fantastic celebration to be a part of, I am so happy for you Jen and Danny! Congratulations x1000000!! You're married!!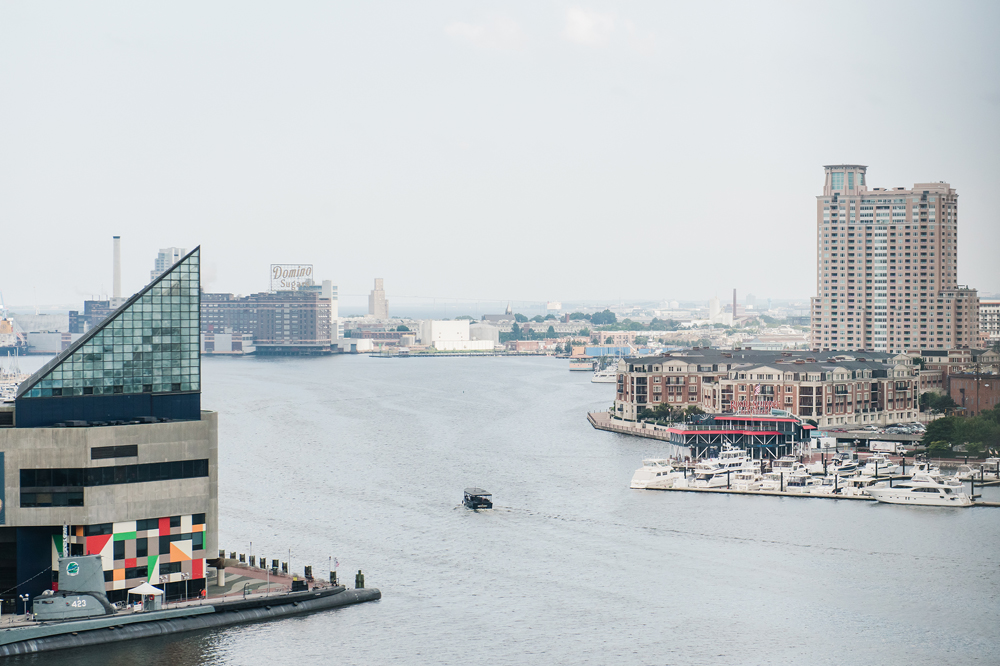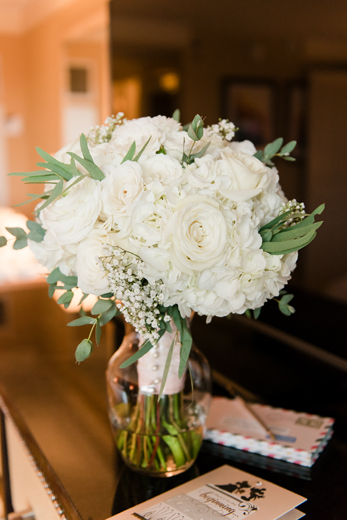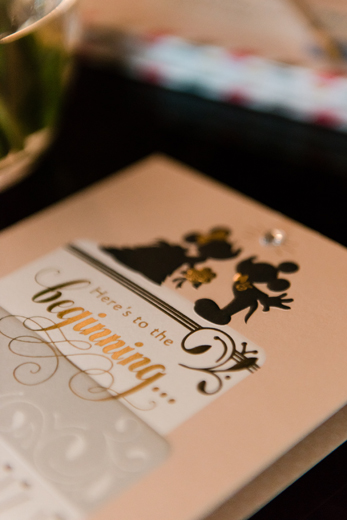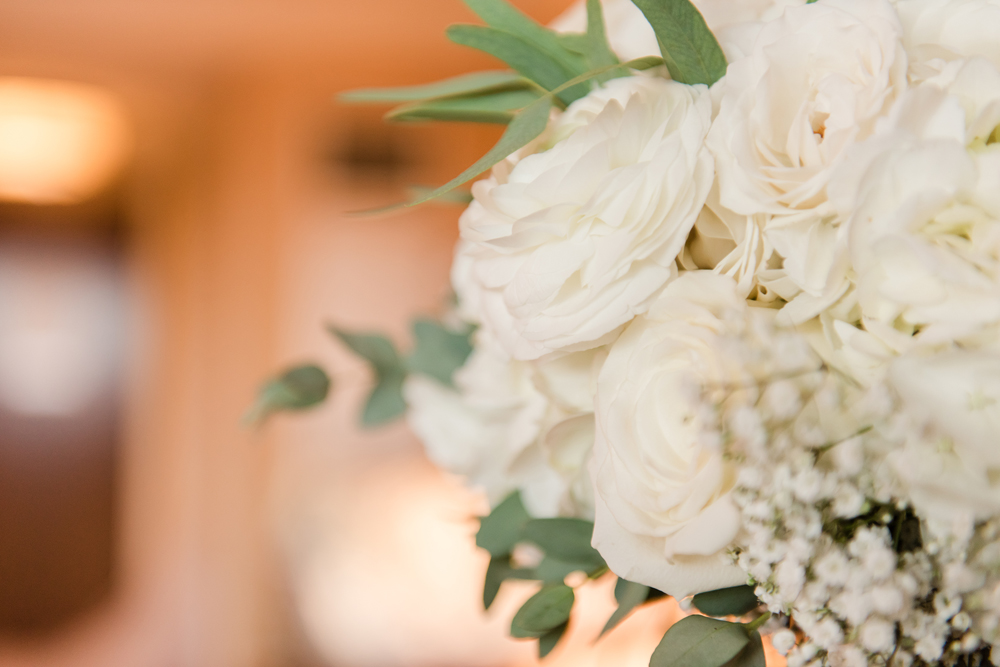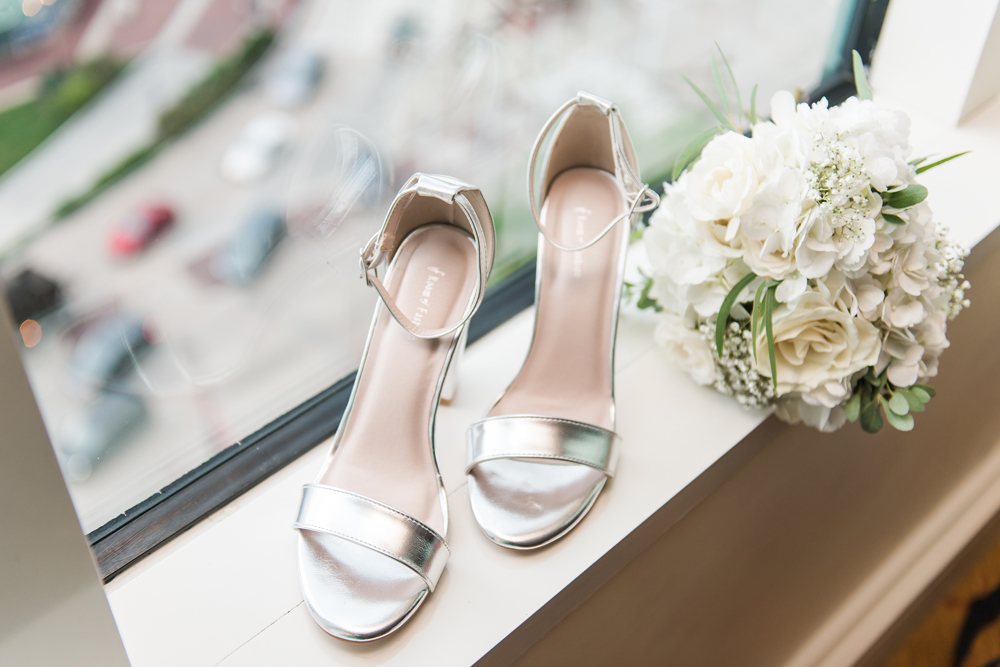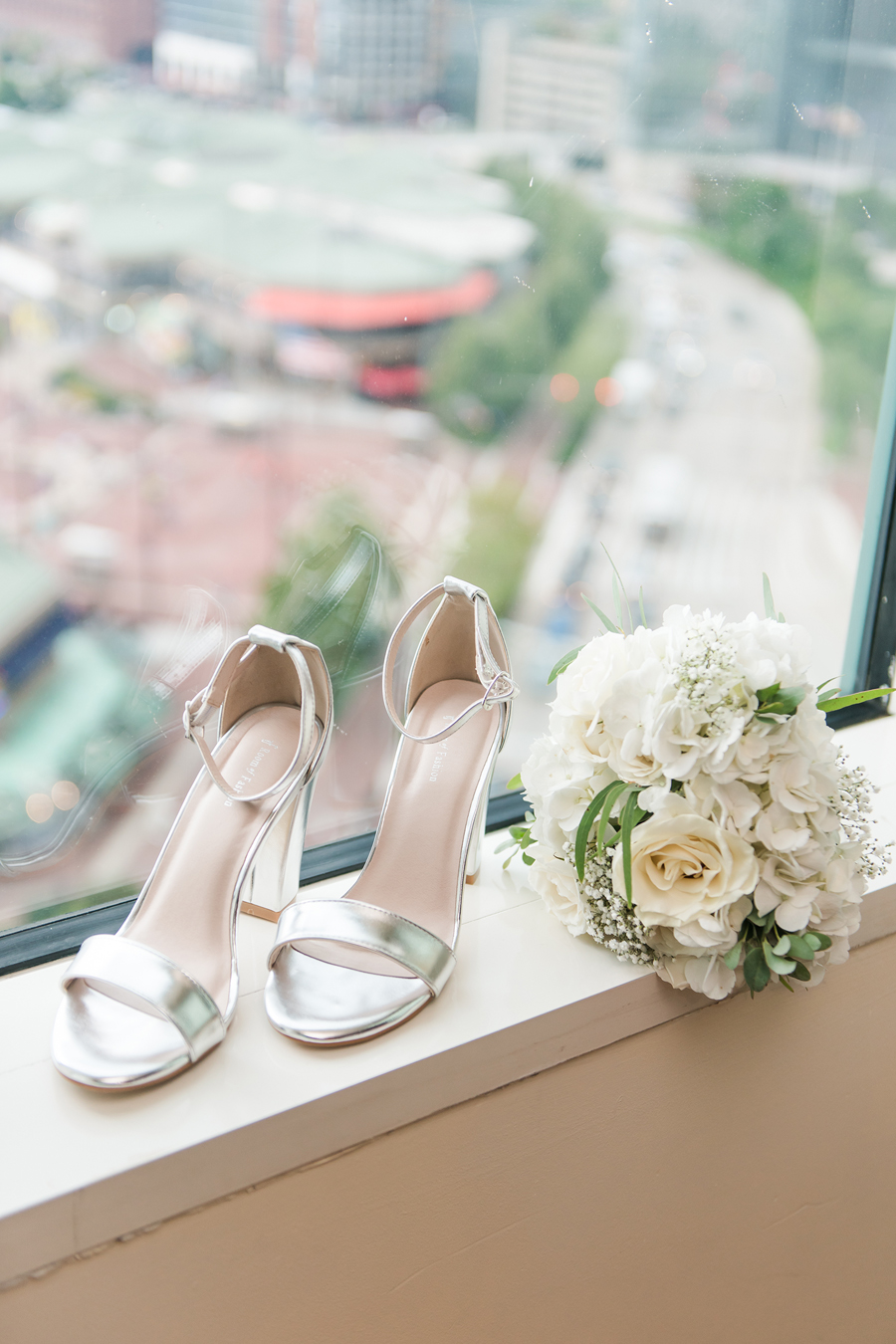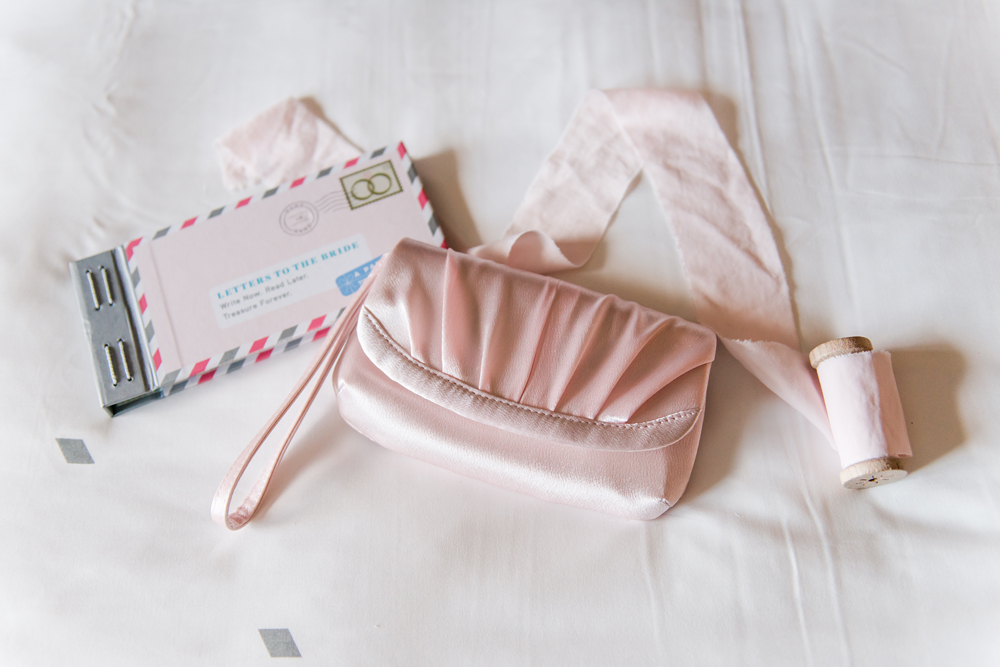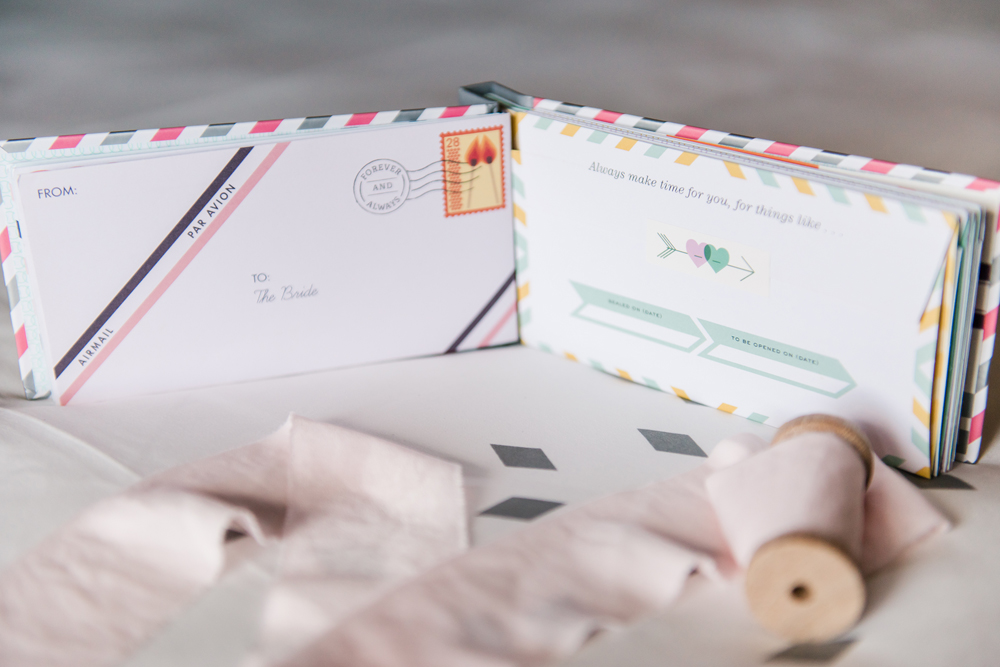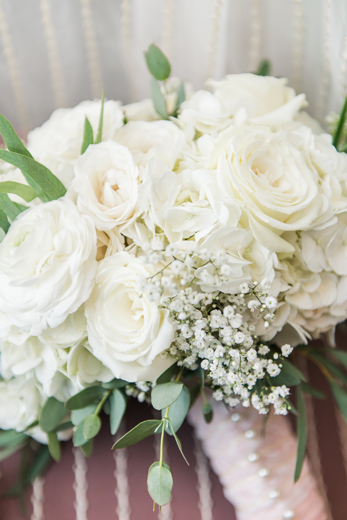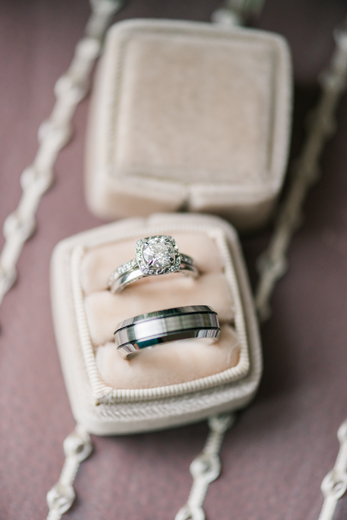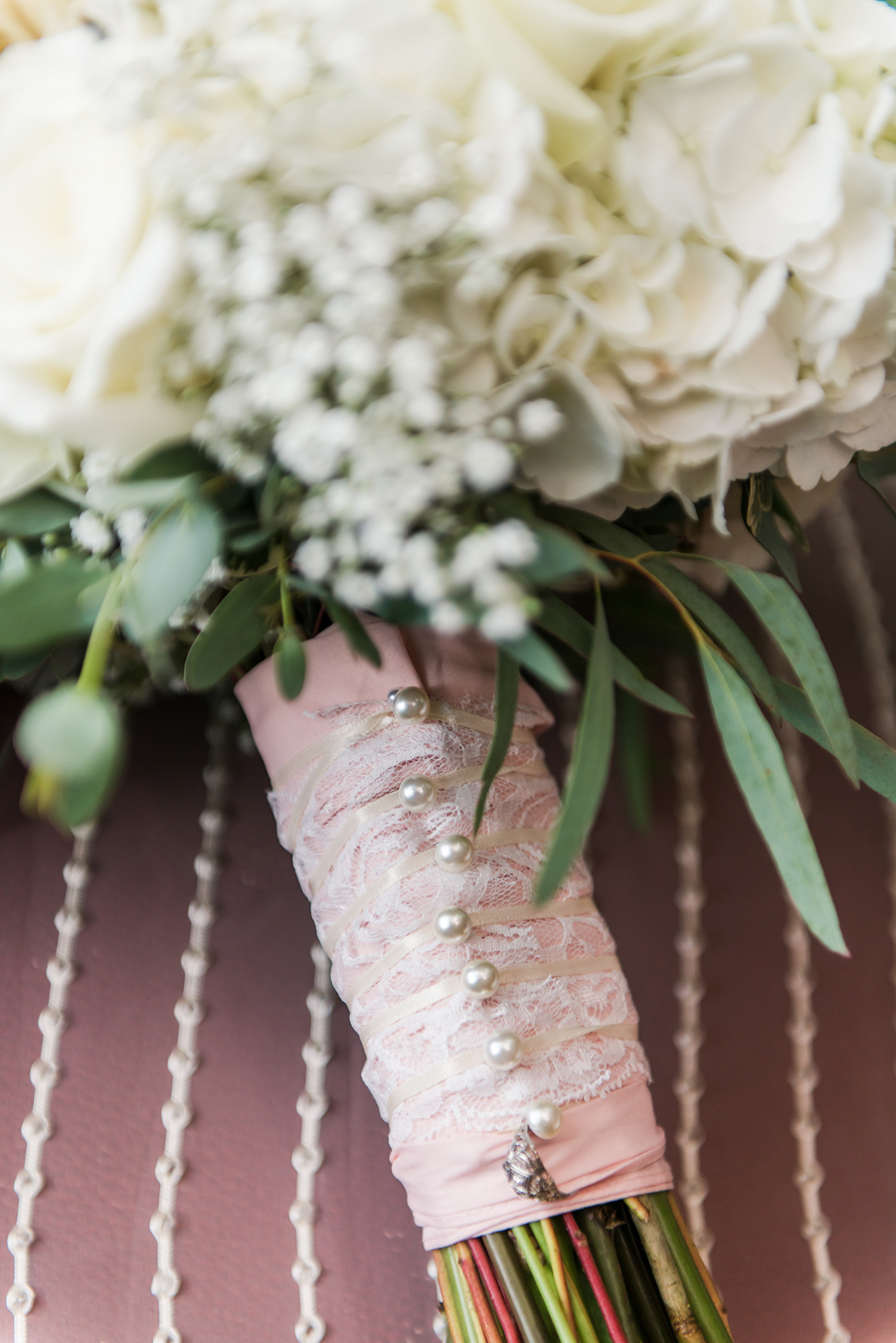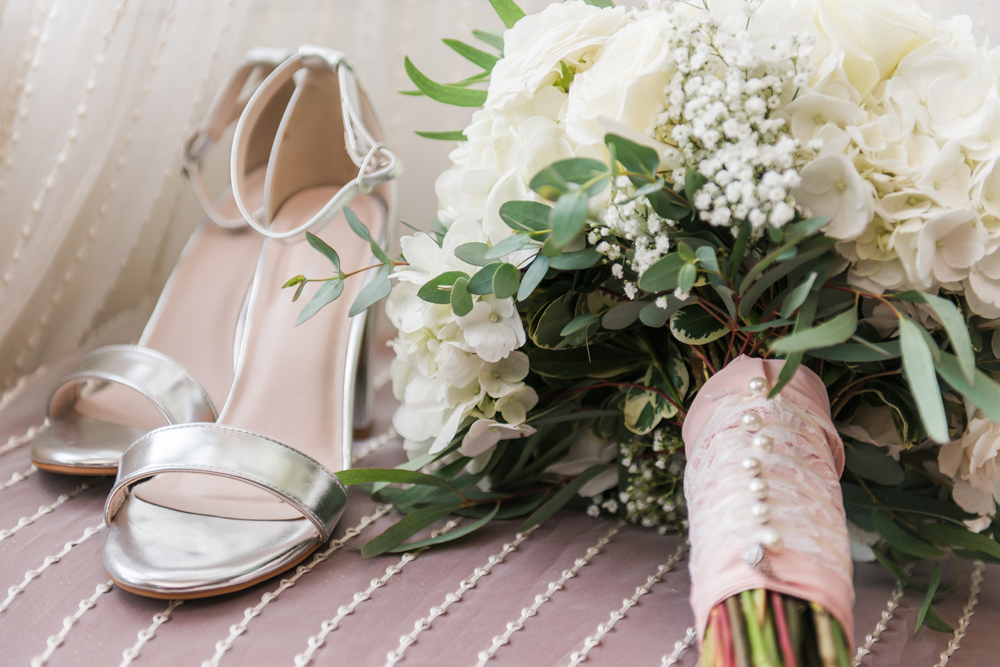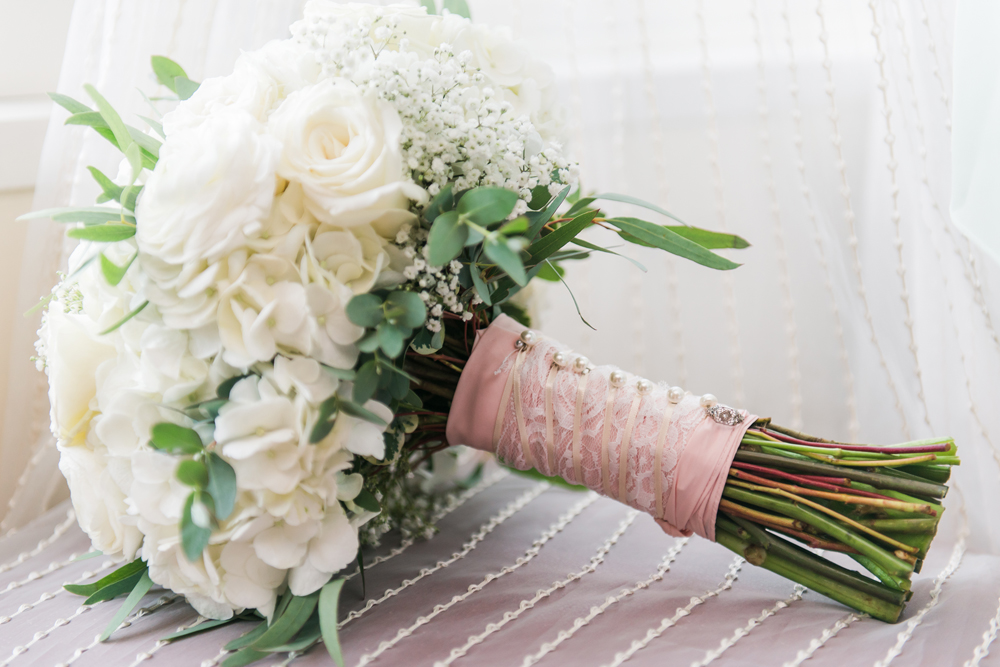 You may have seen my post on Instagram about Jen's bouquet – so many sentimental details incorporated! The pink "ribbon" was a remnant of Jen's dress, the buttons from her mom's wedding gown, and the ring is her grandmother's!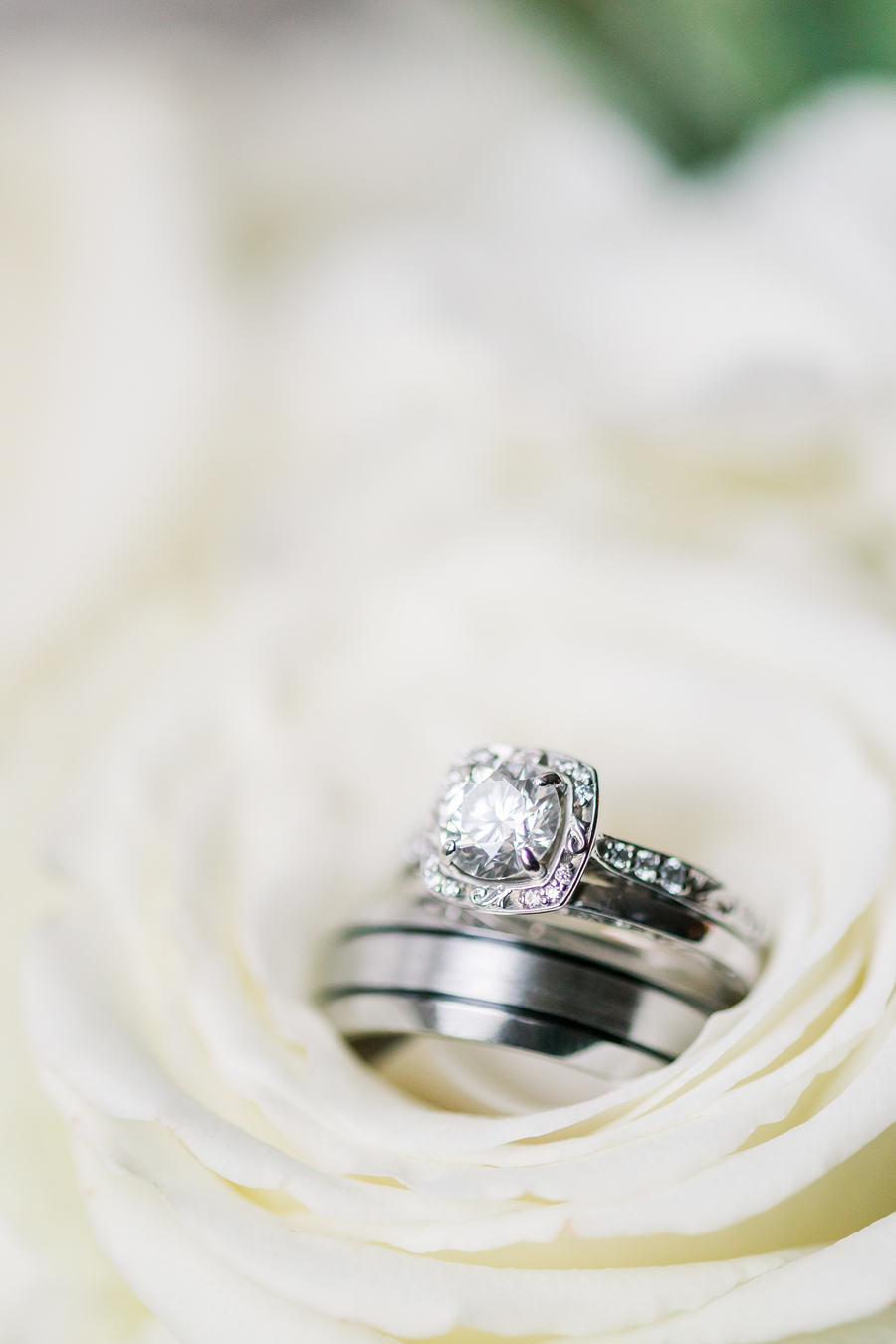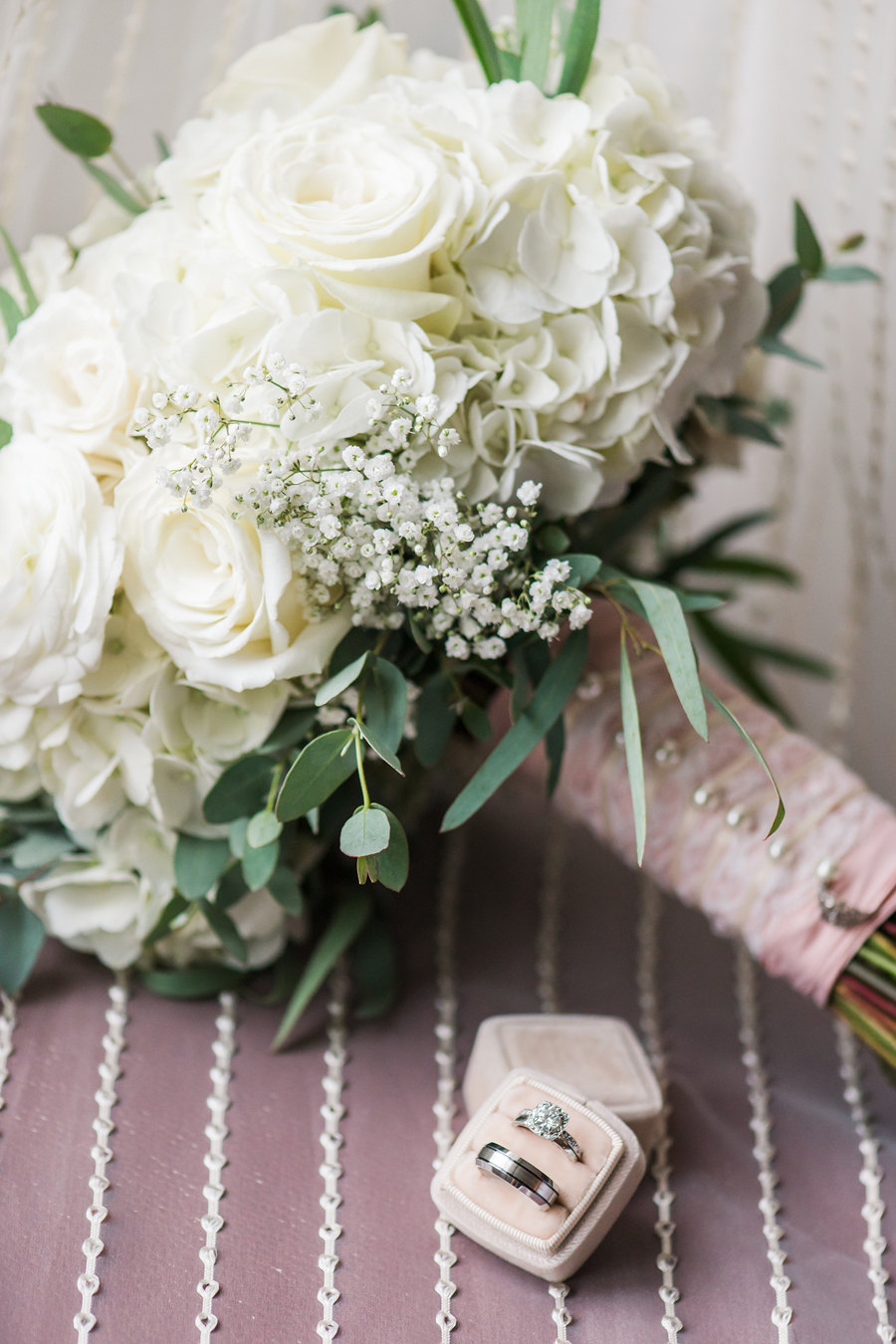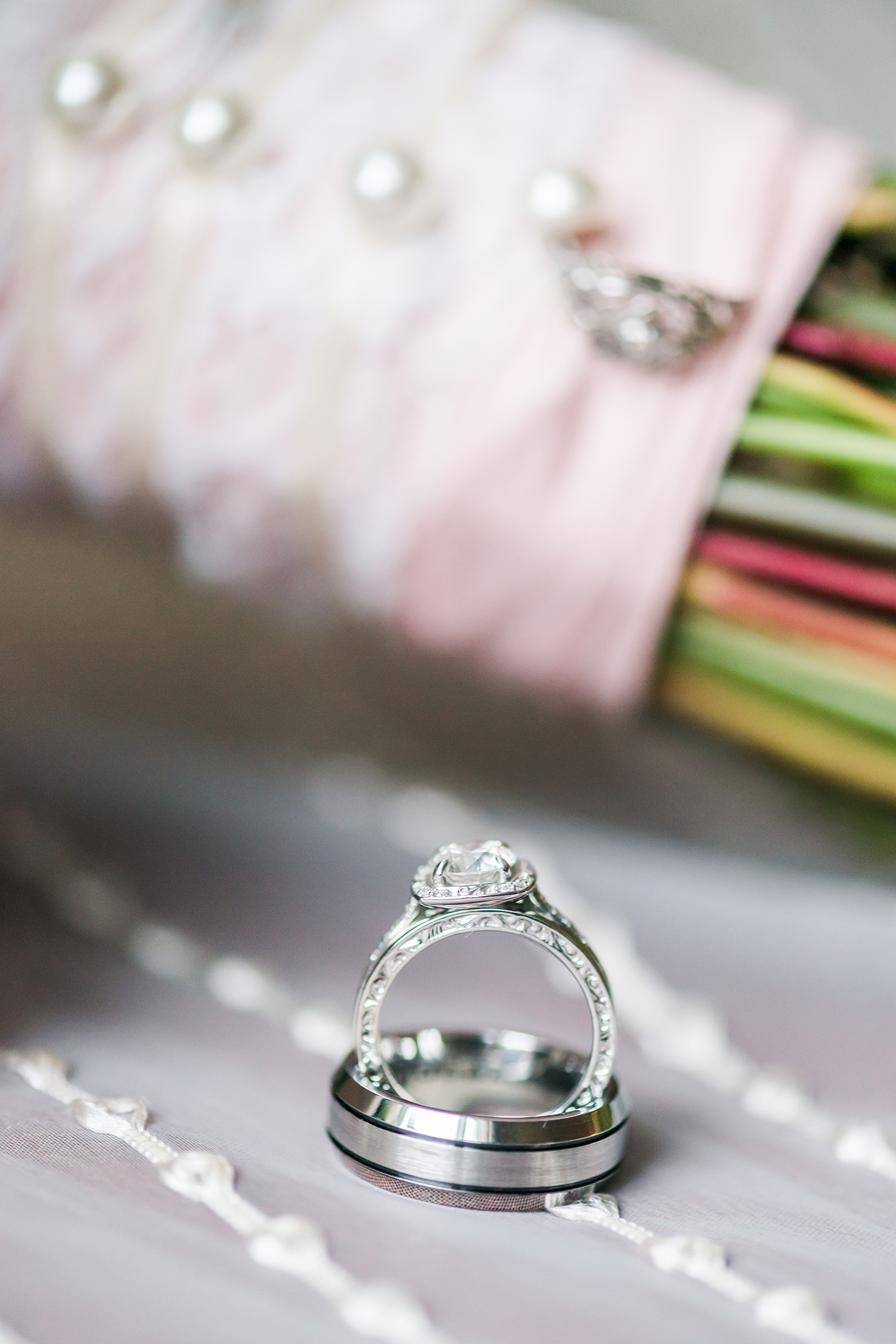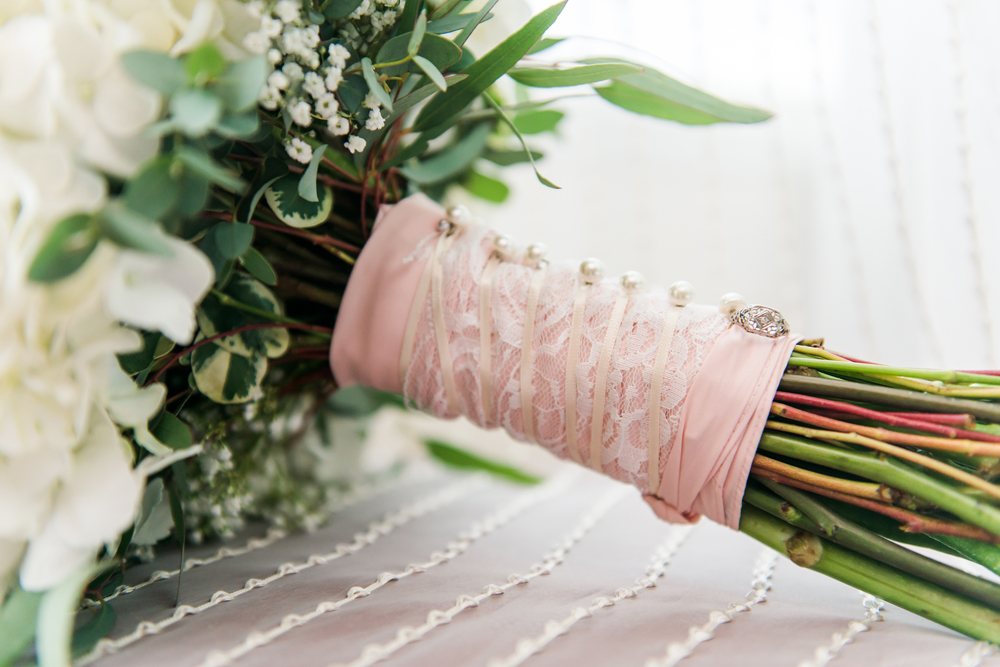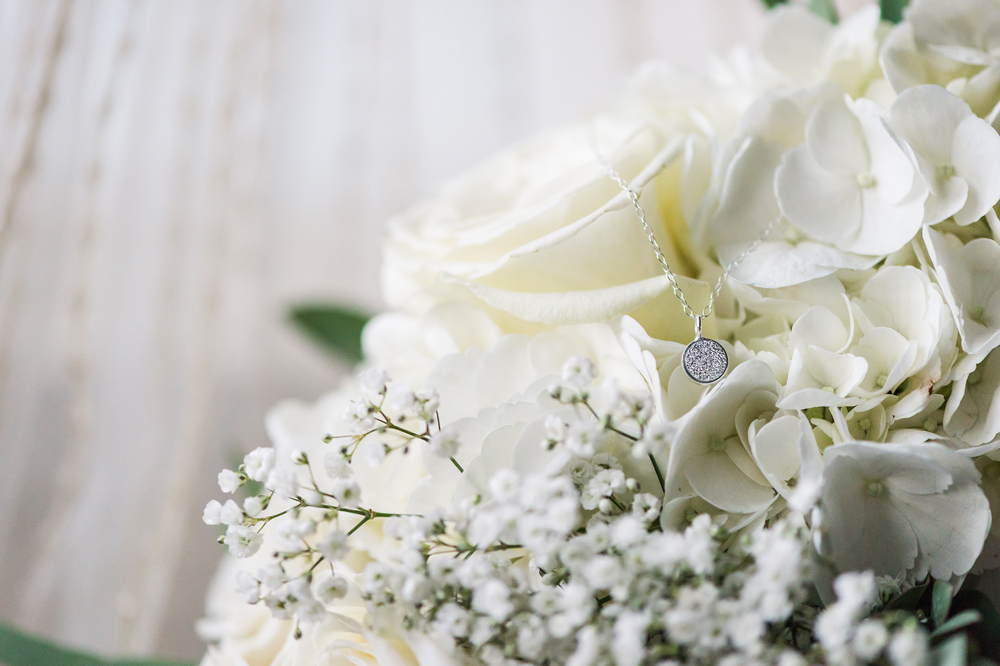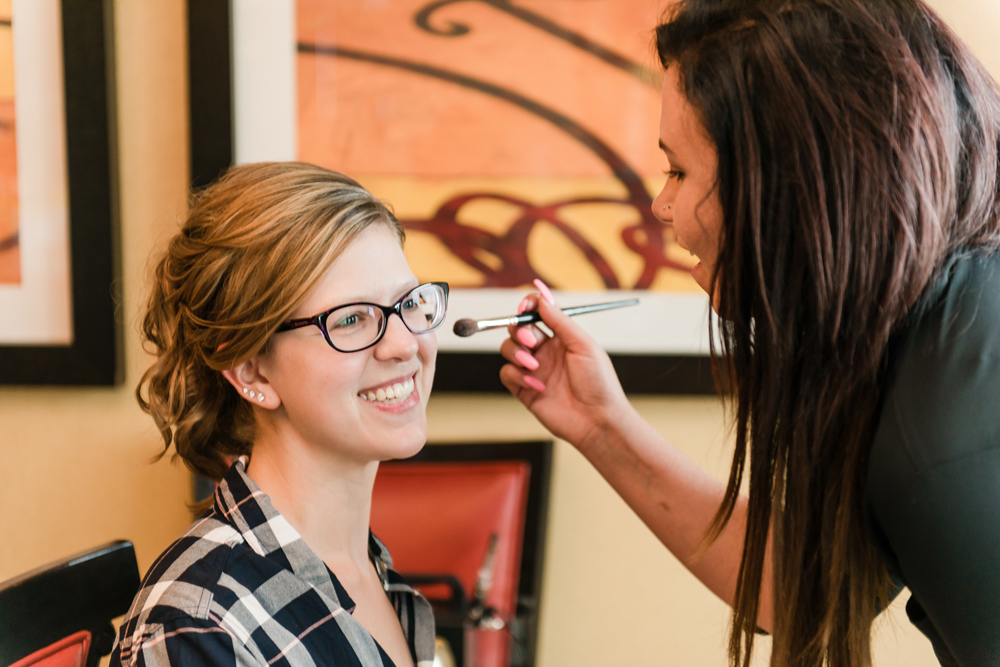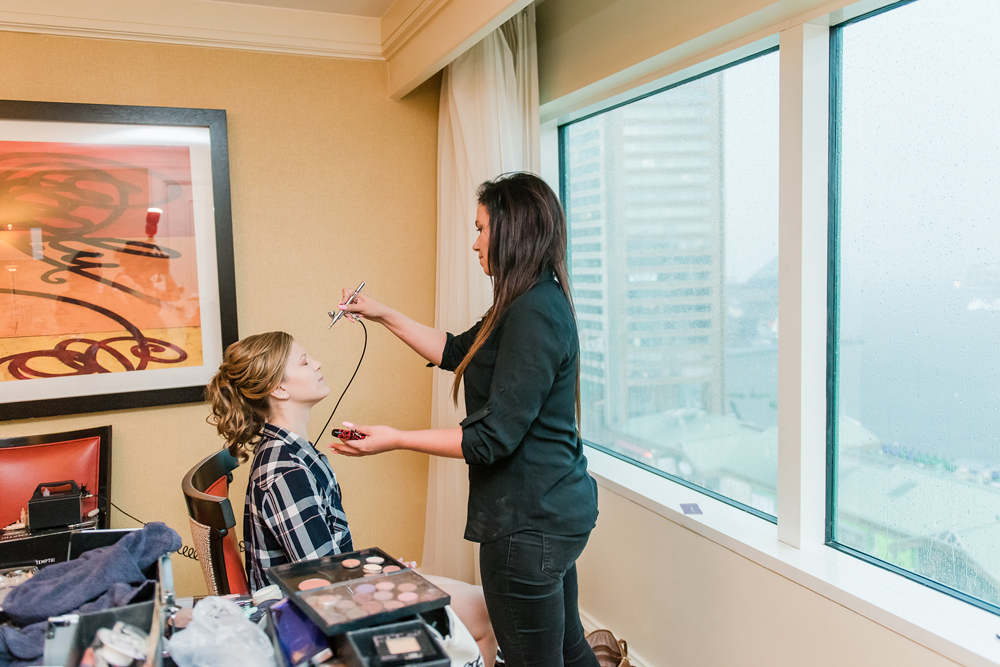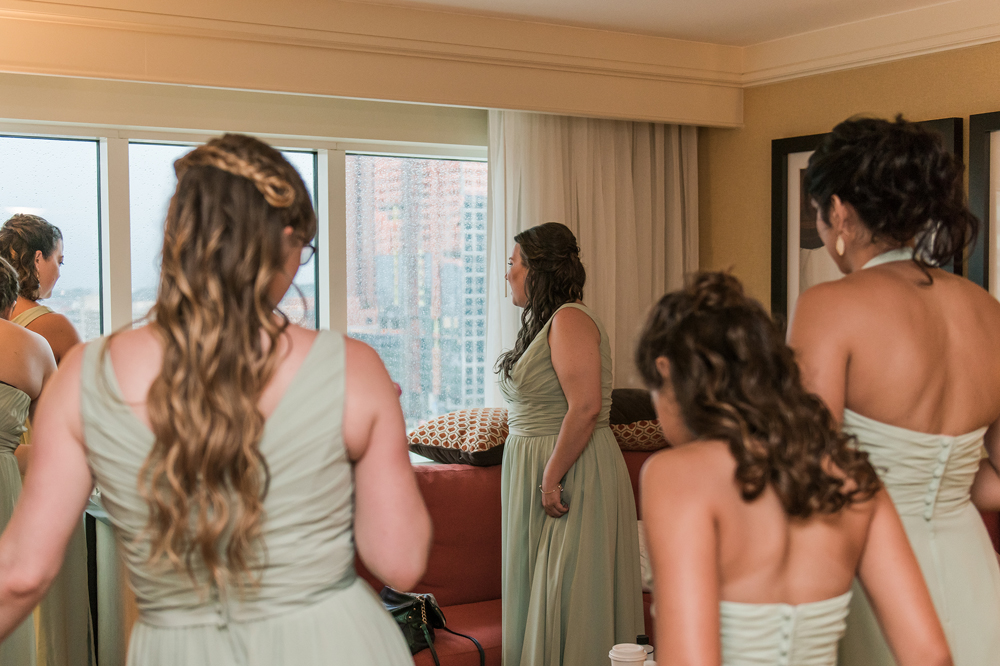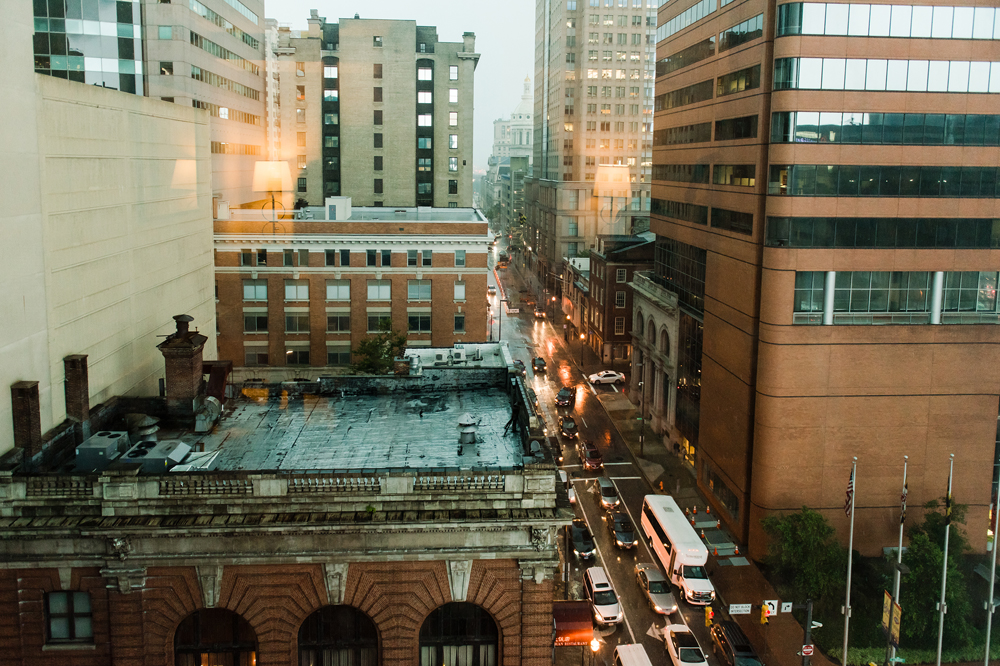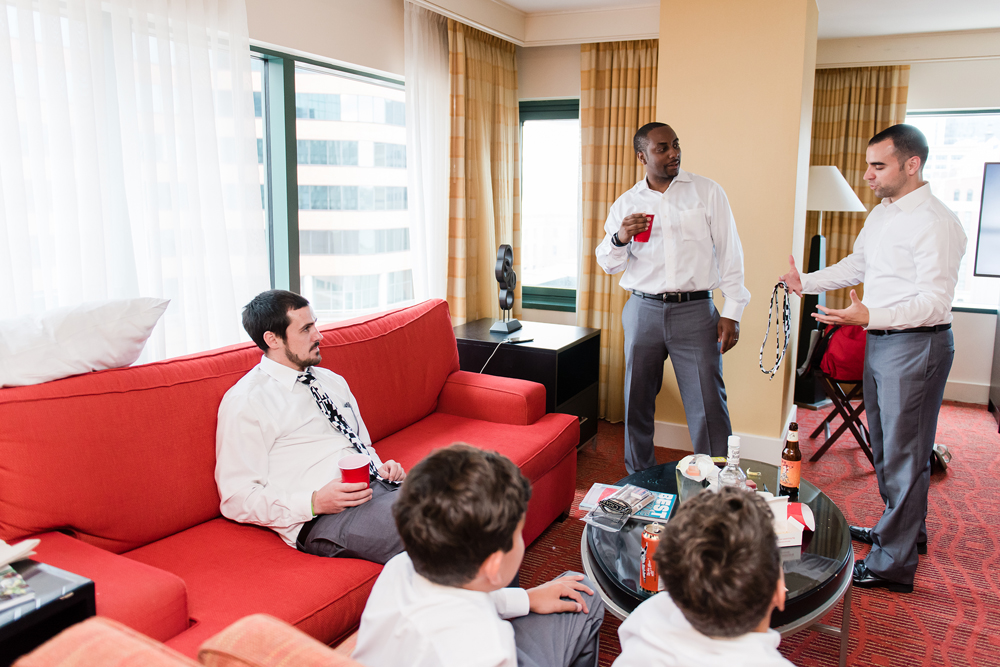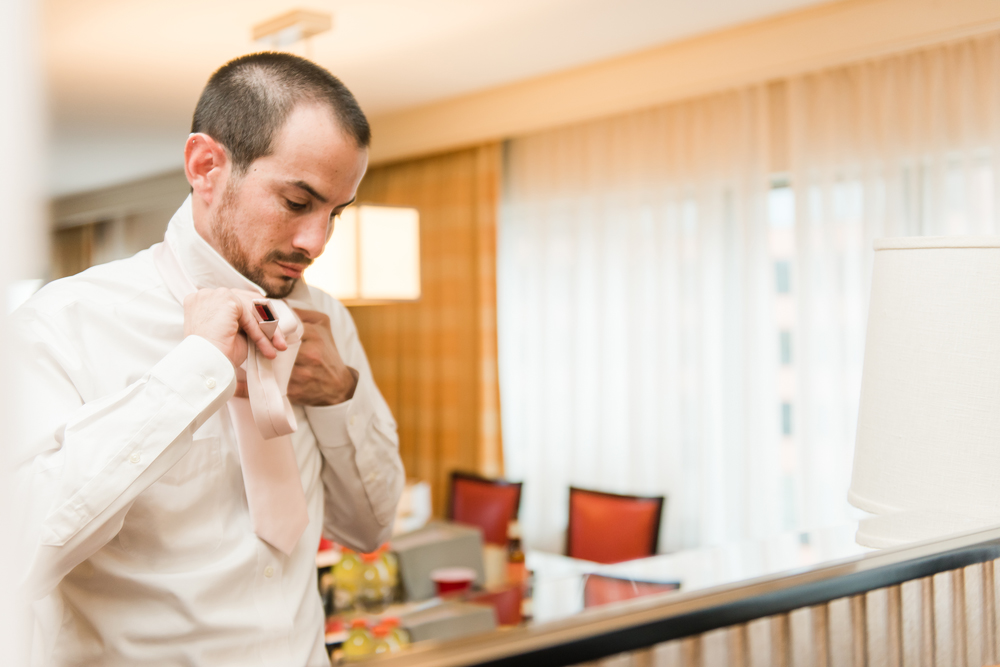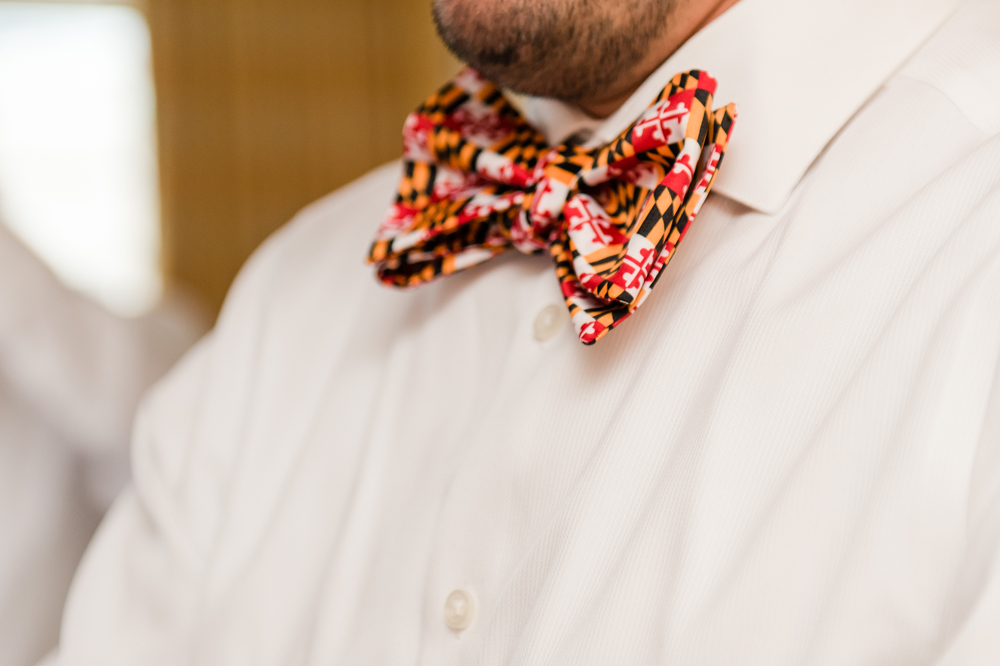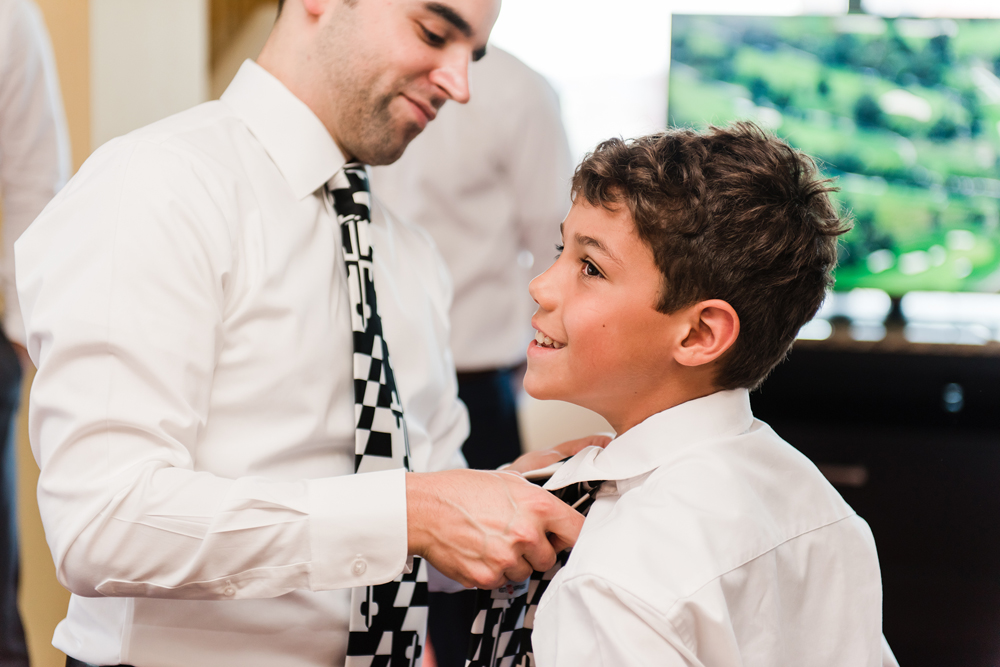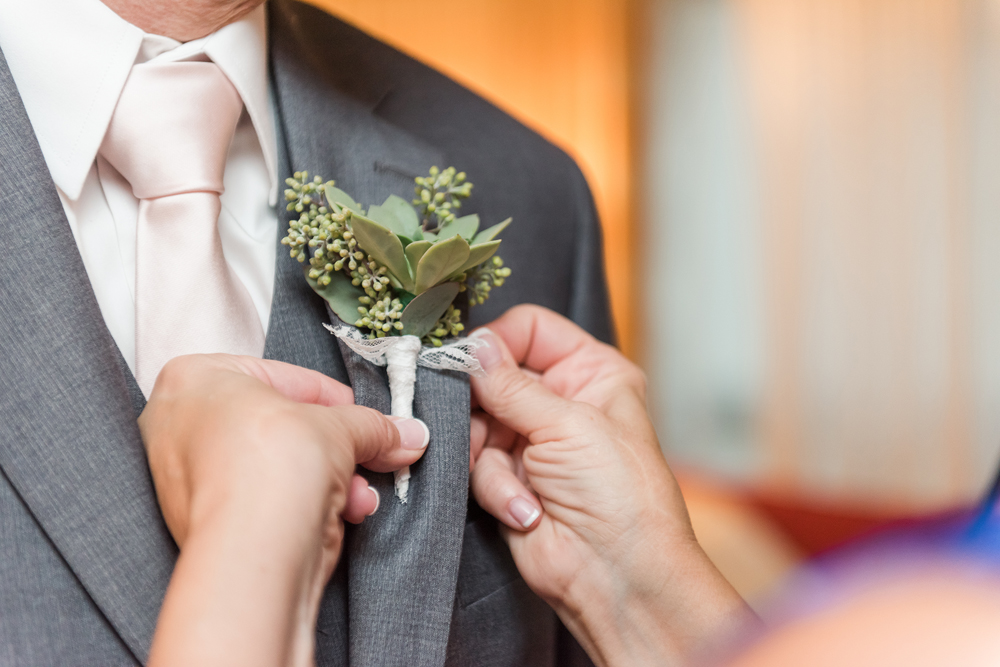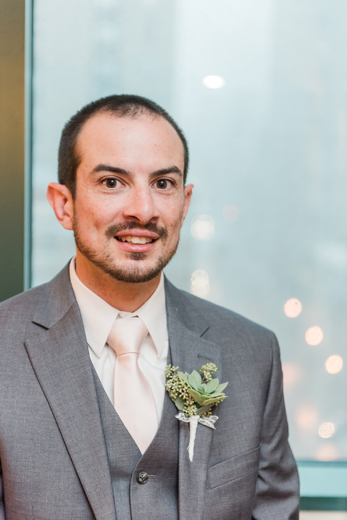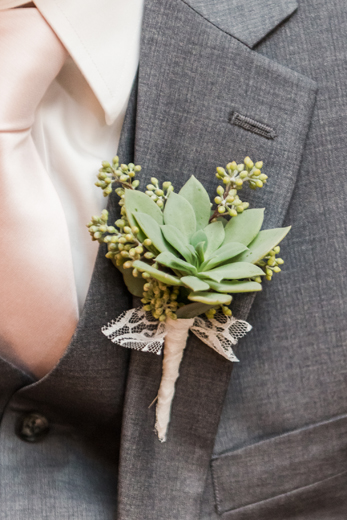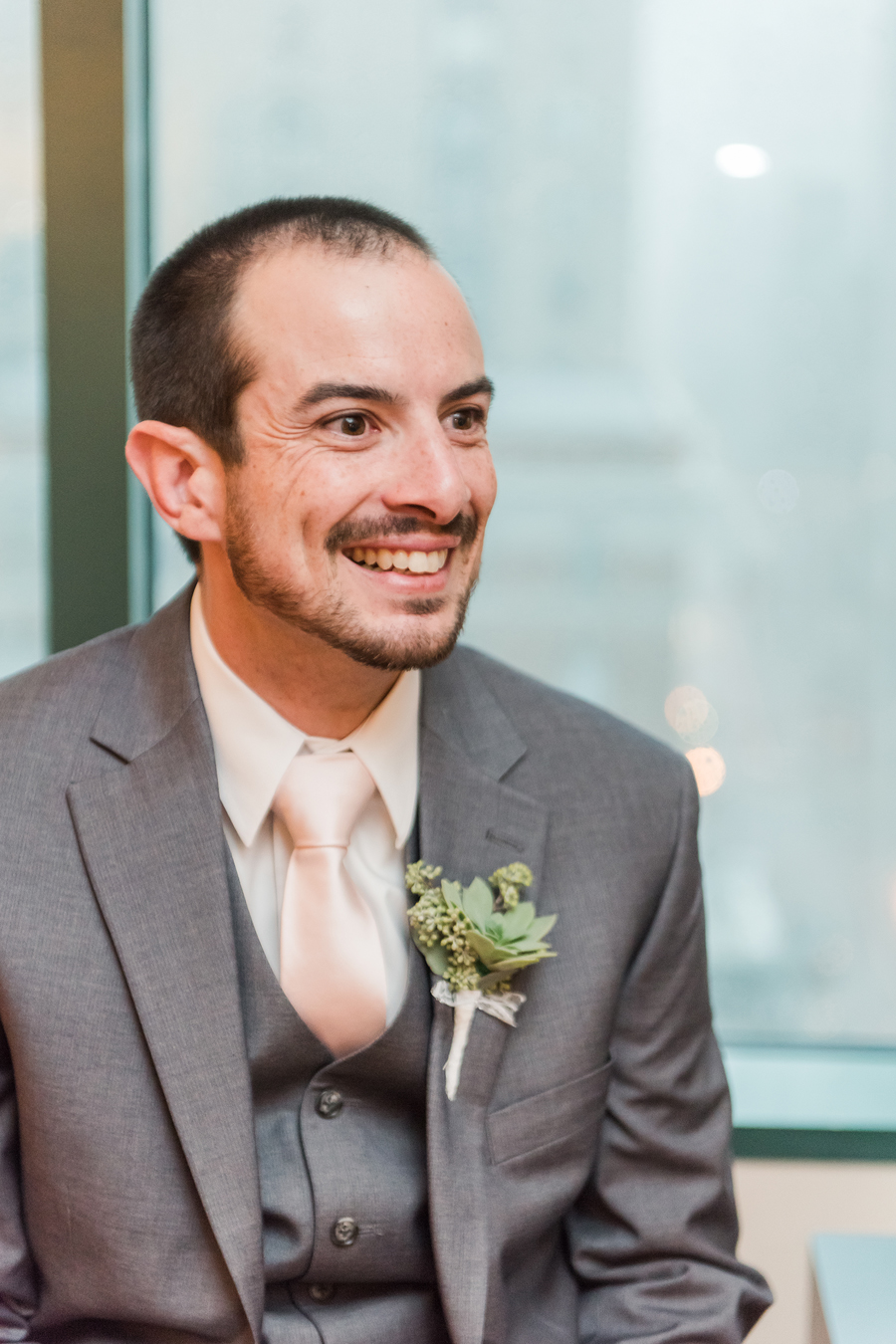 Succulents and Maryland-themed details – yes please! Danny looking so happy and handsome here!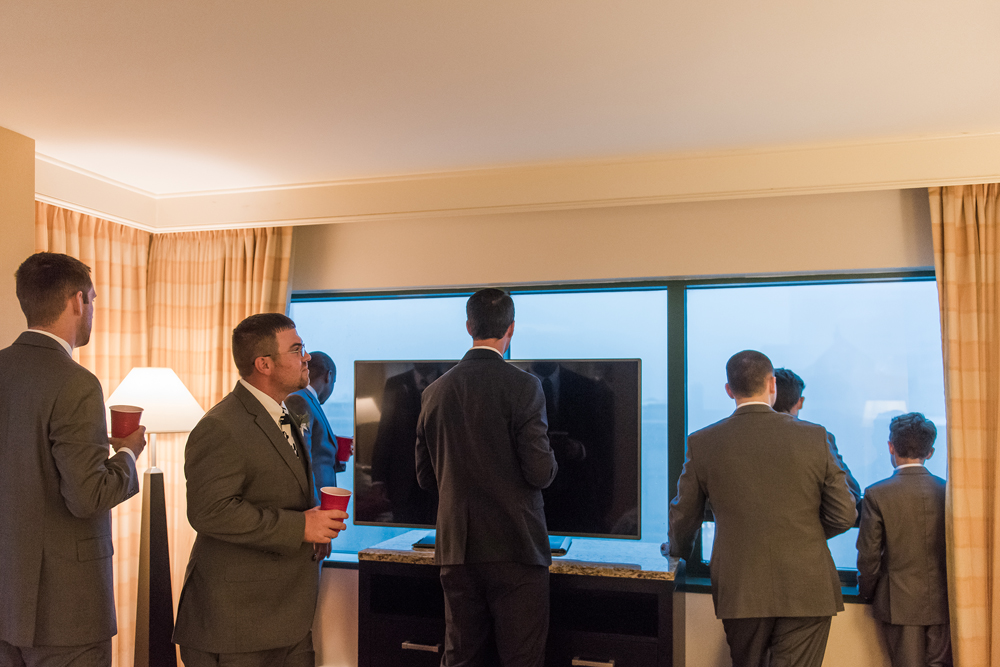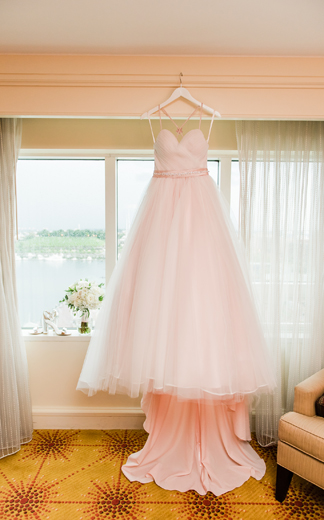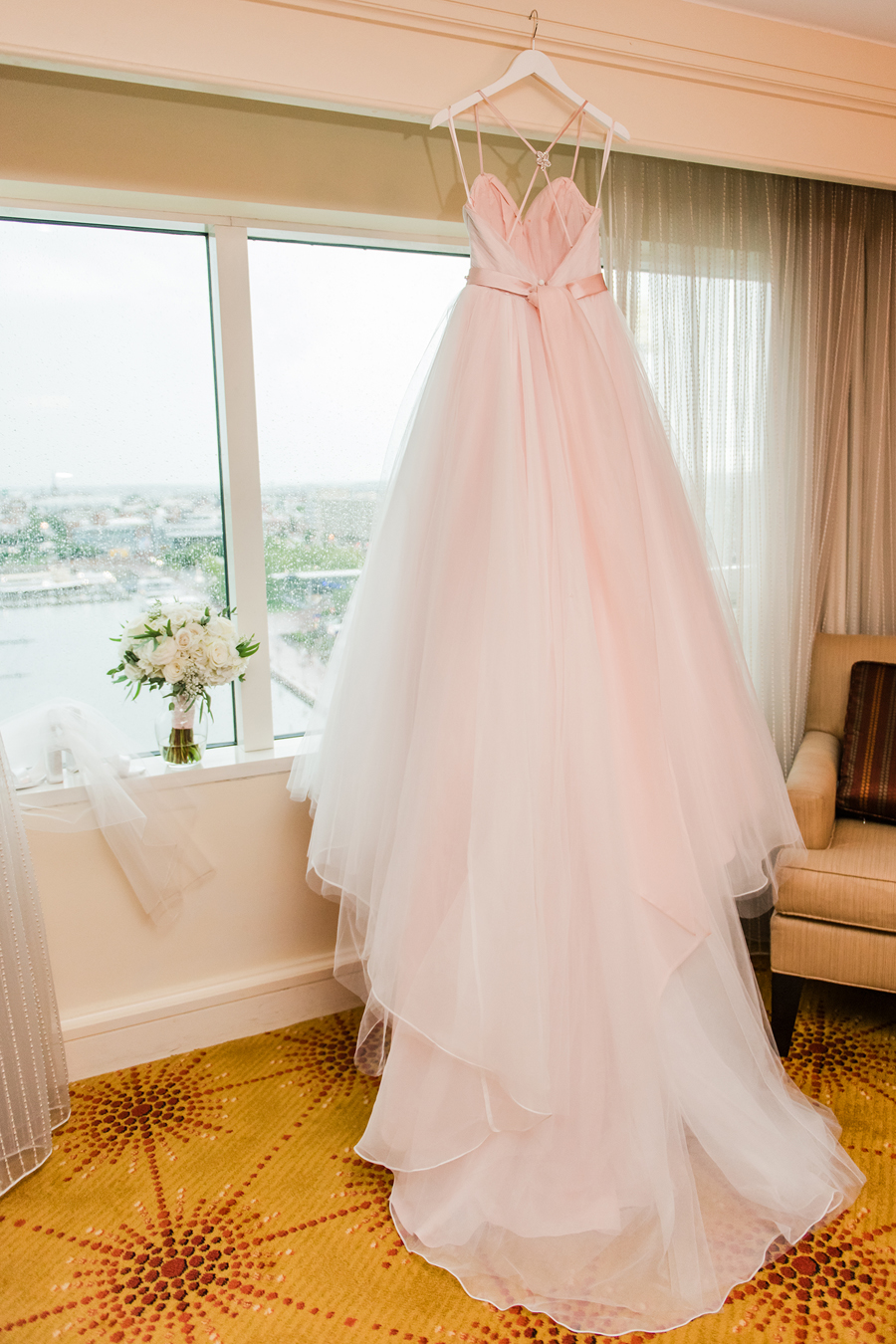 Oh my gosh.. THIS GOWN. I couldn't get enough of the blush tones and the great ball gown style! And just wait til you see Jen in it! :)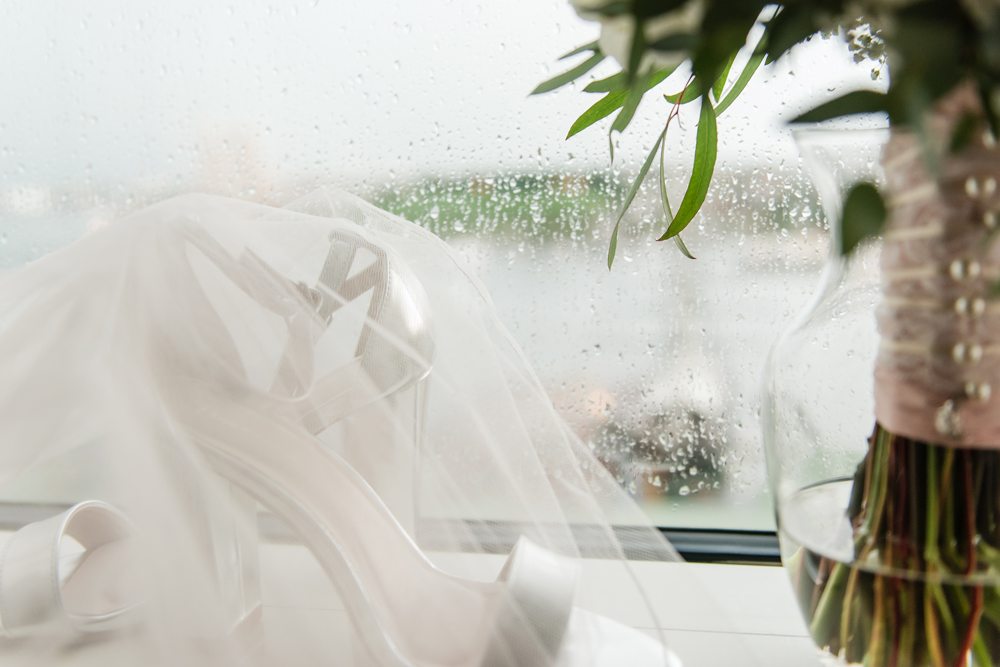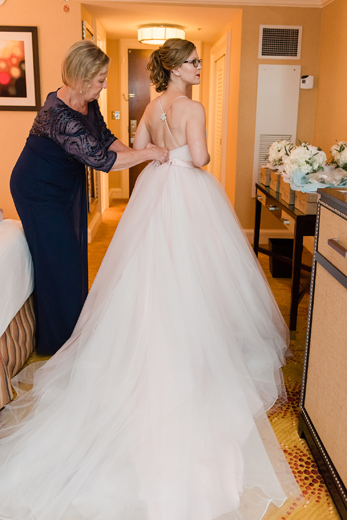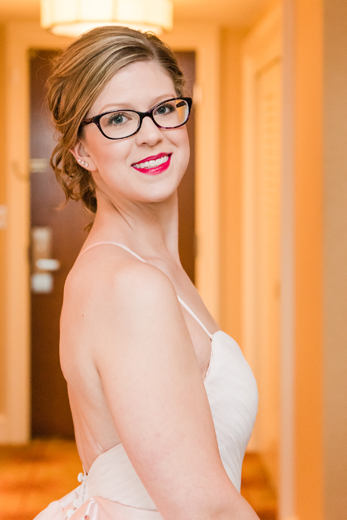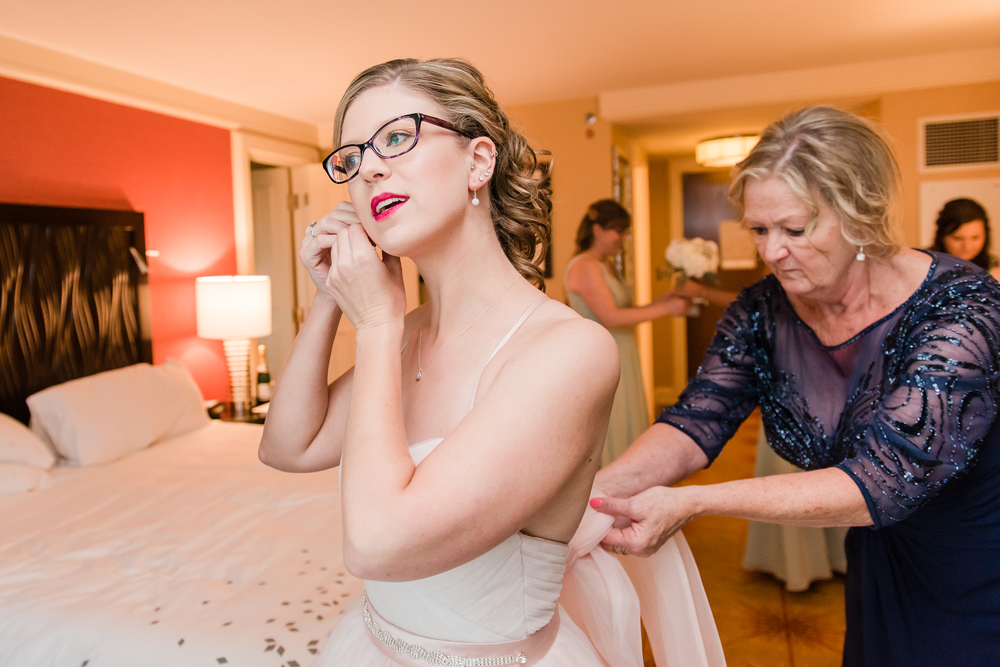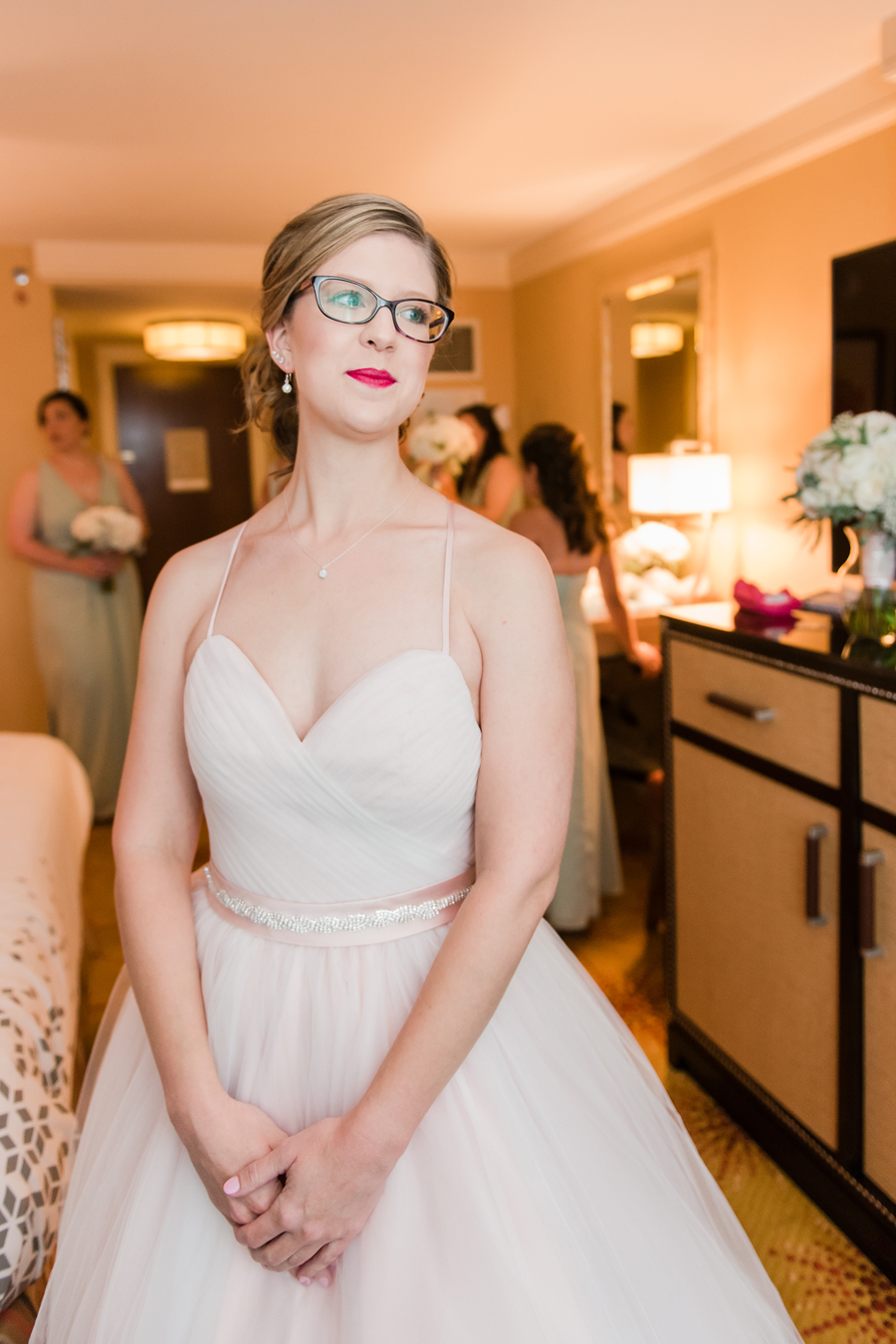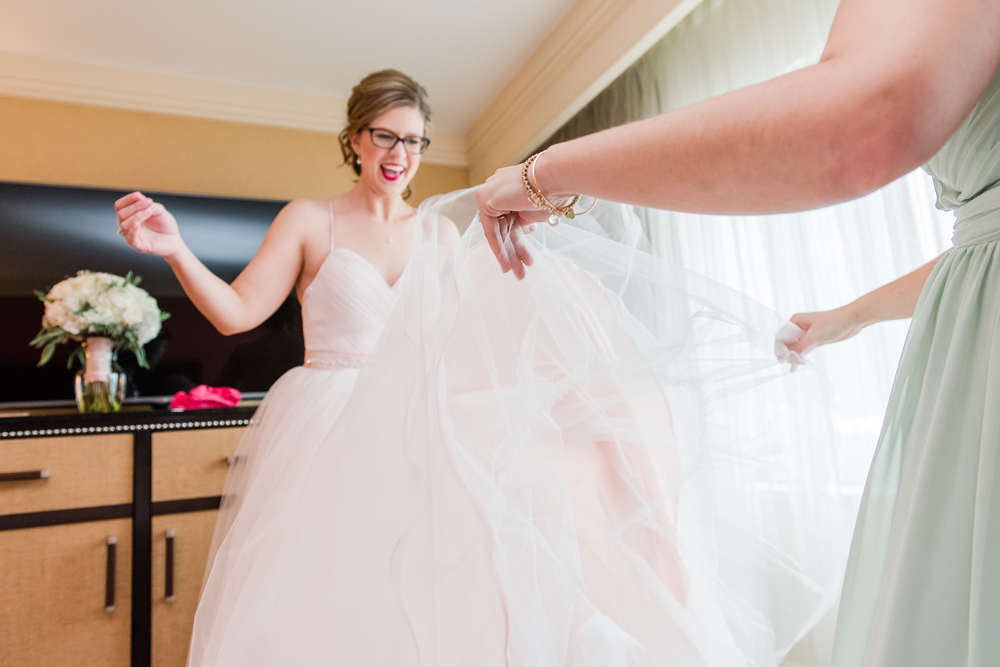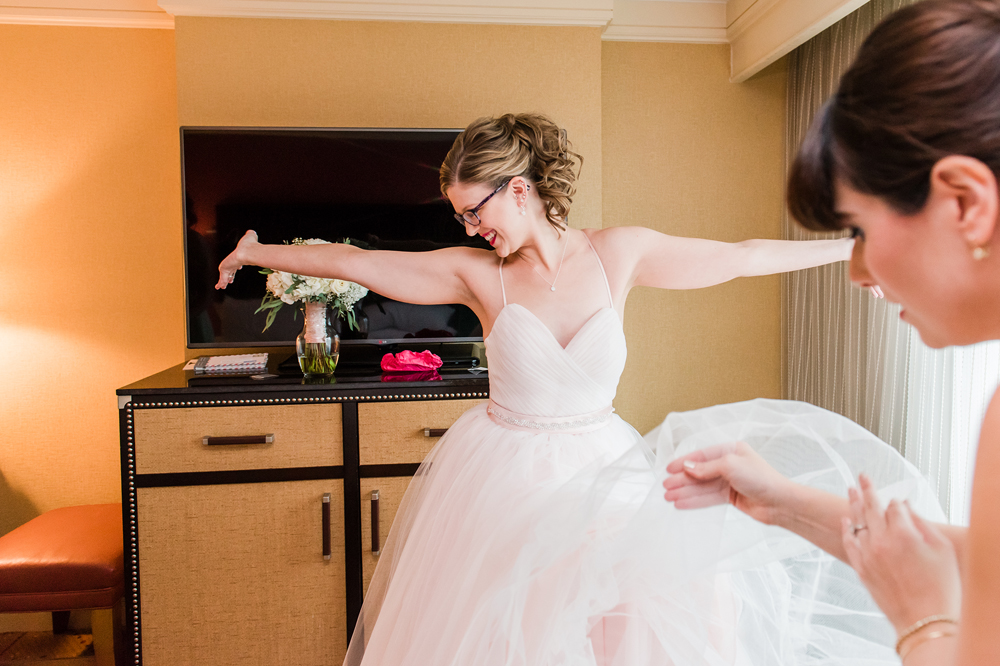 SO HAPPY!! :)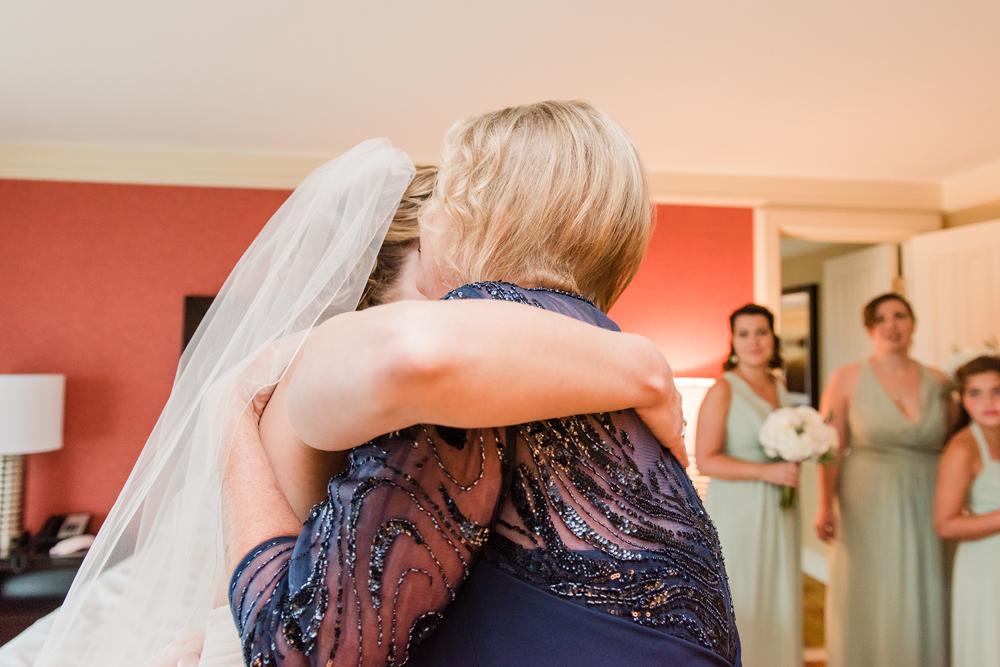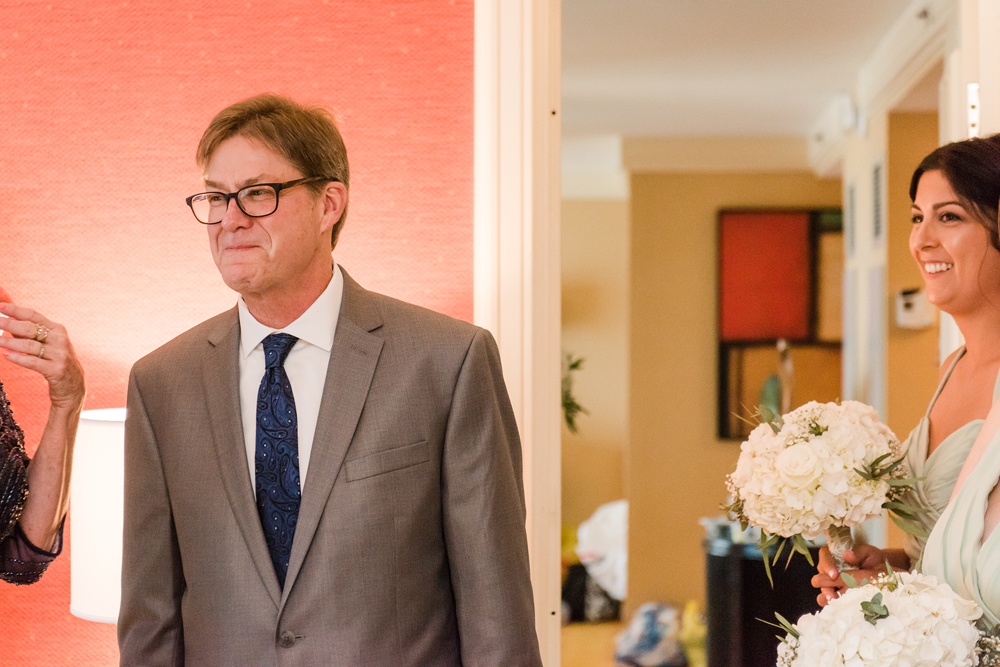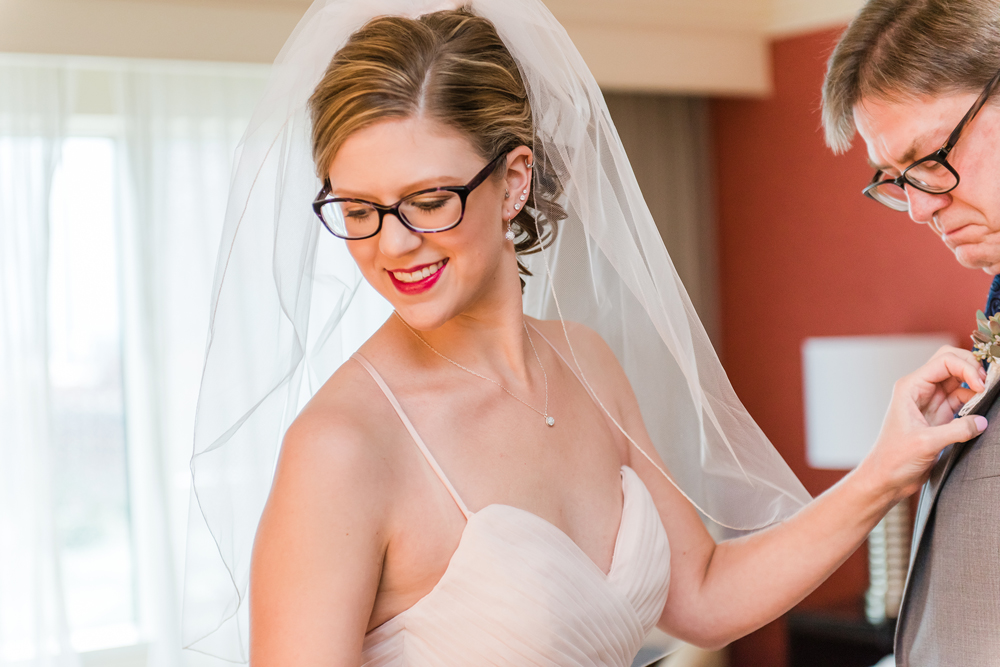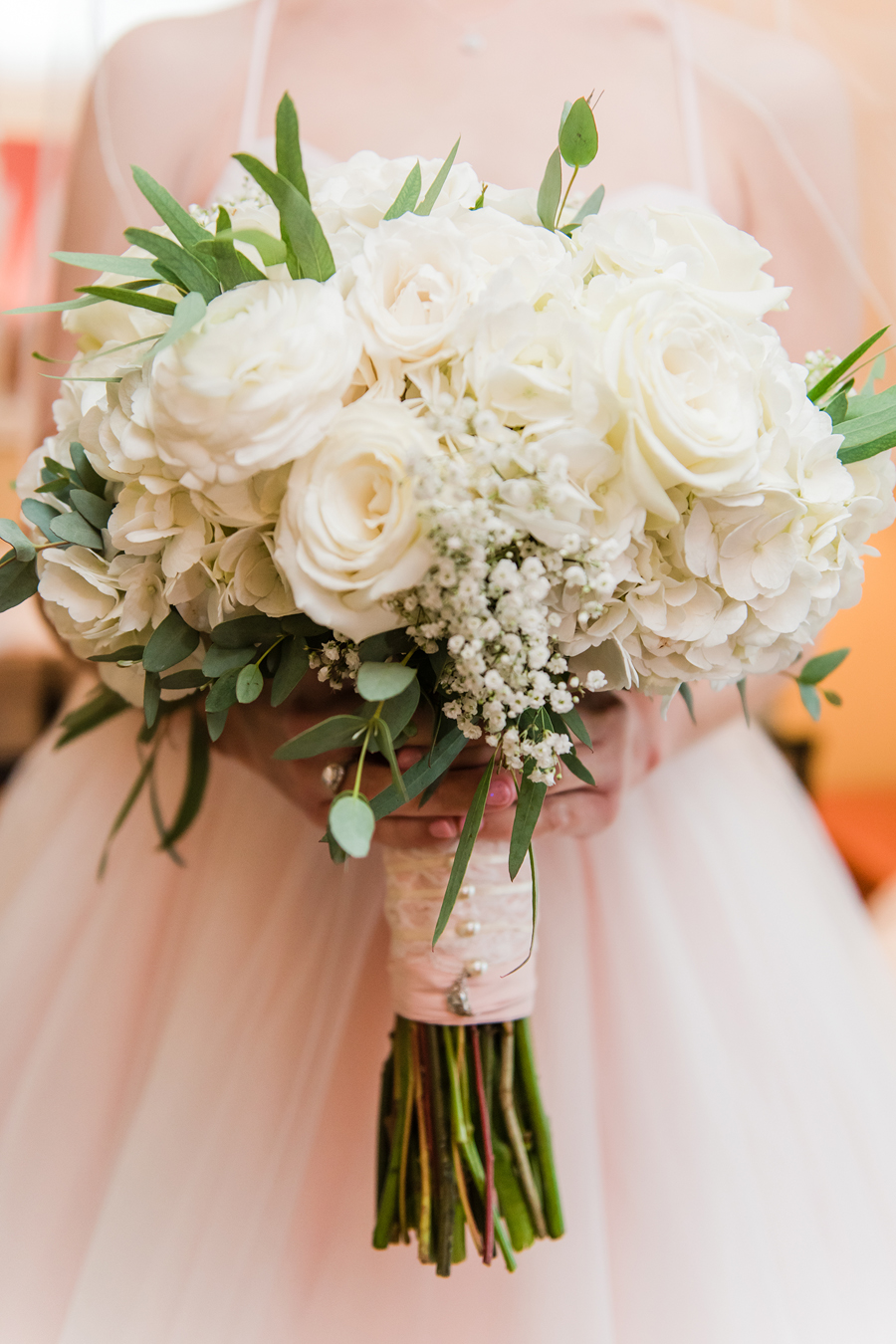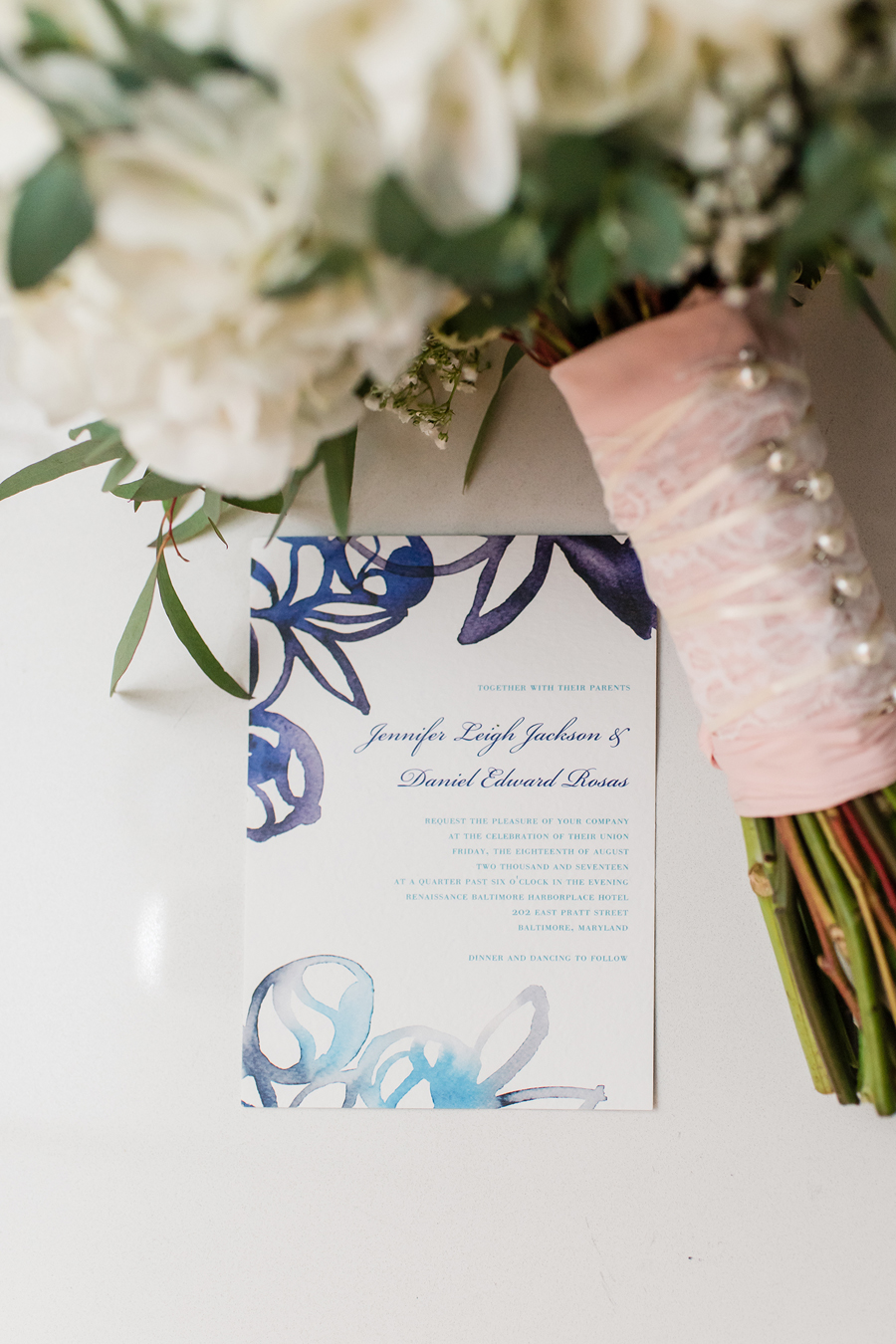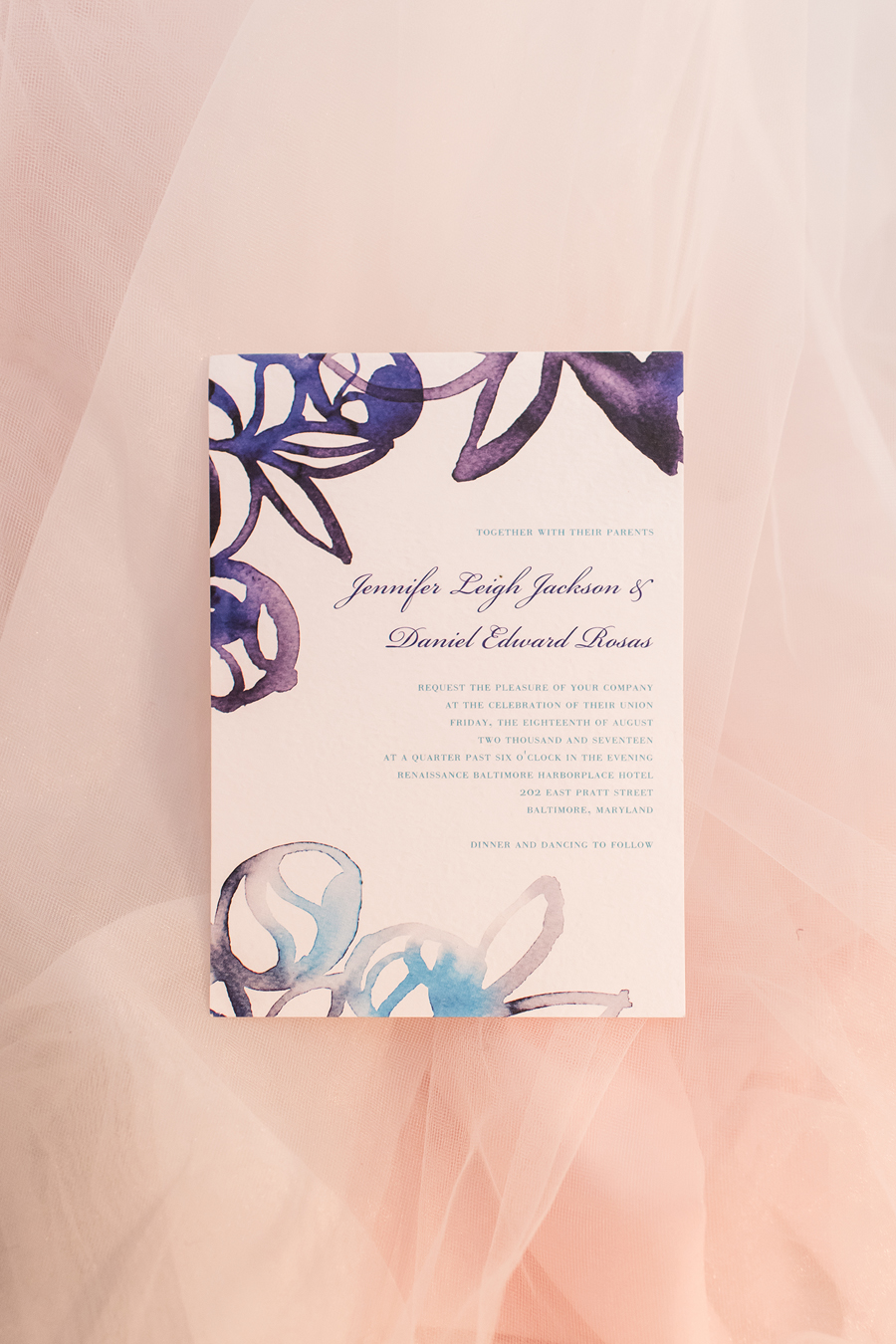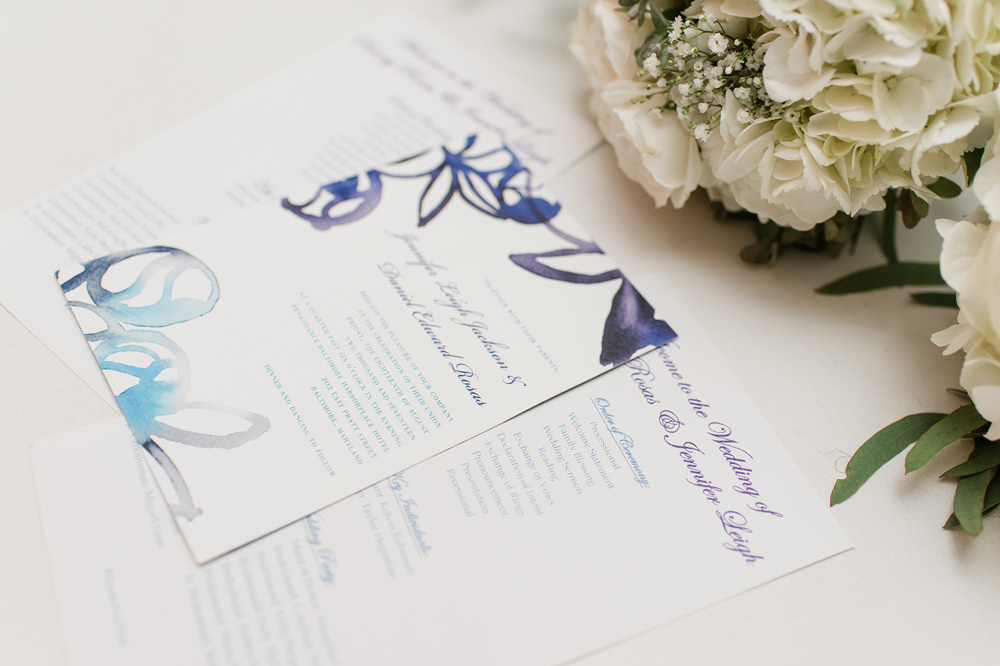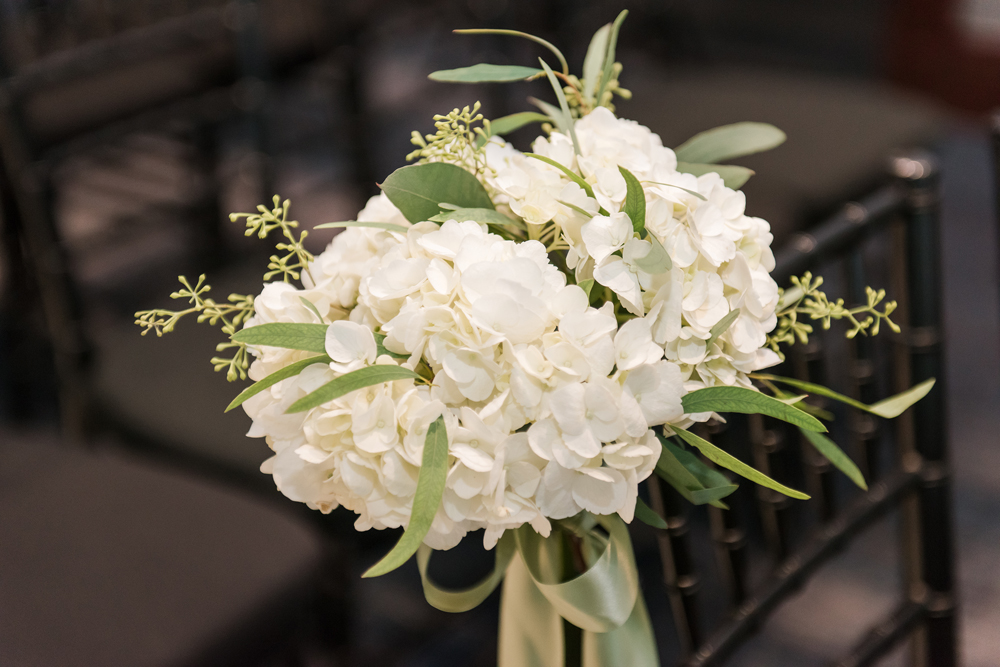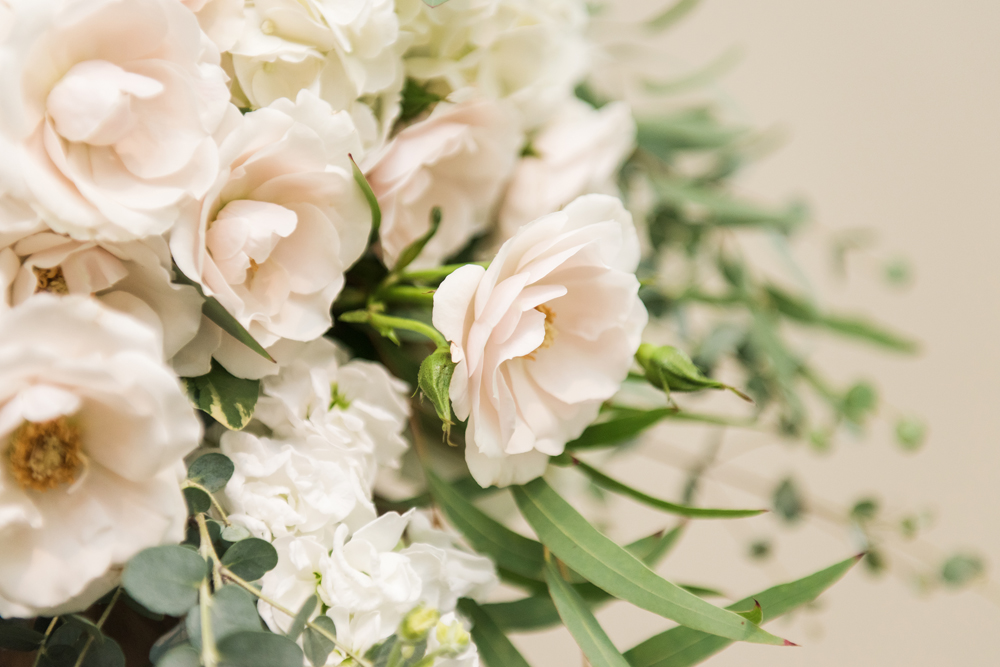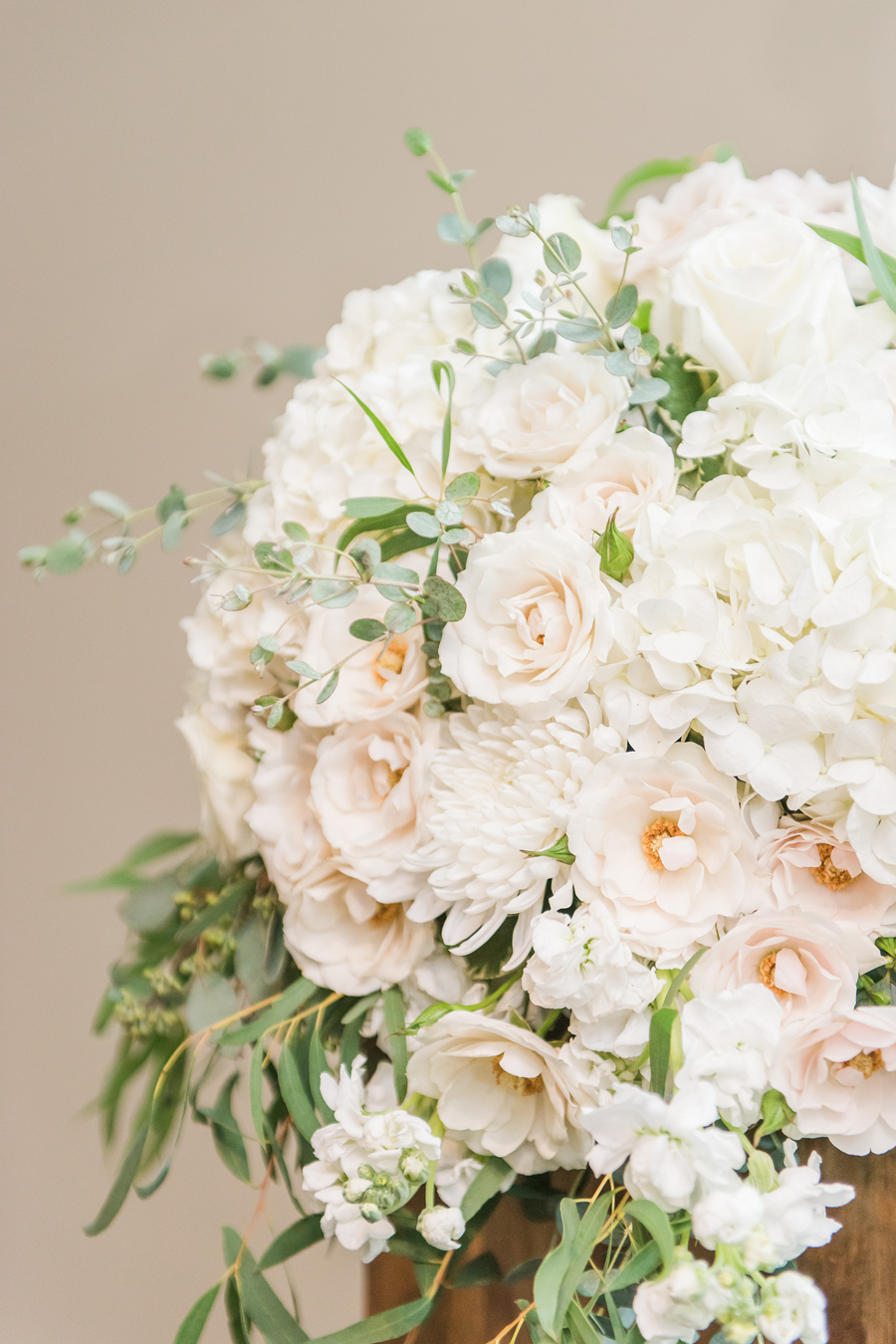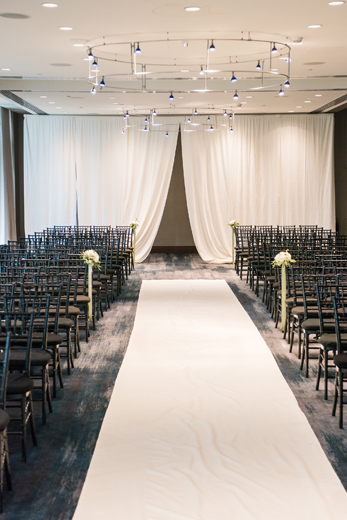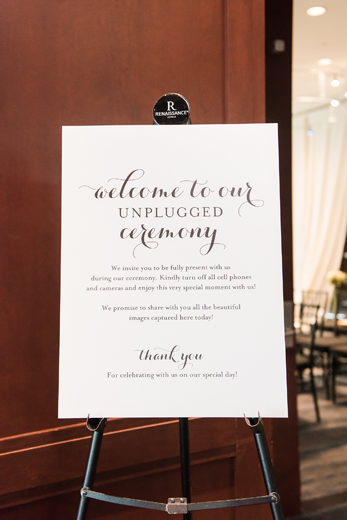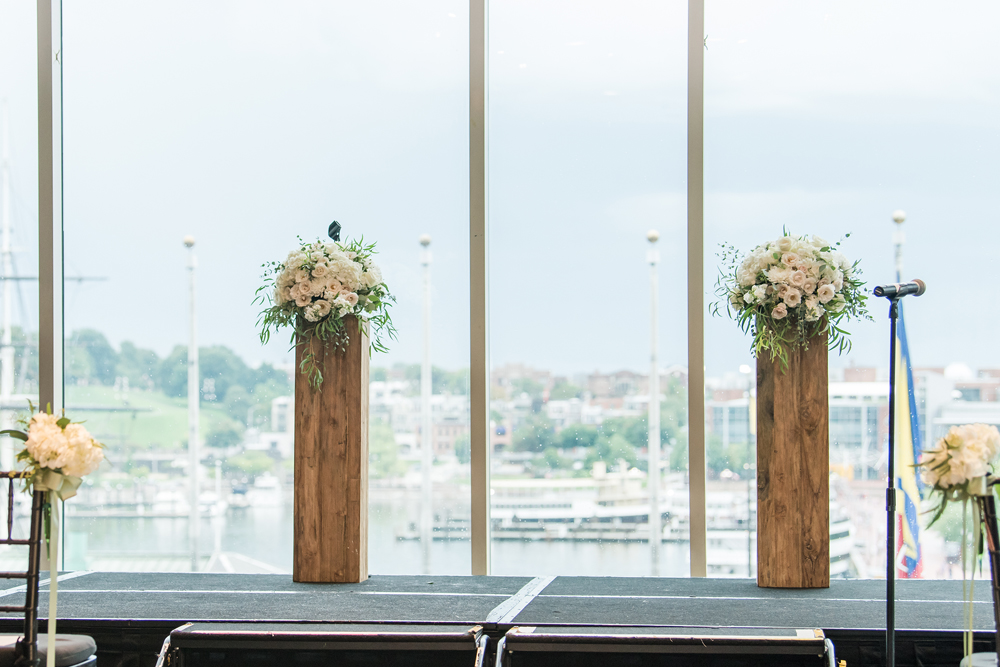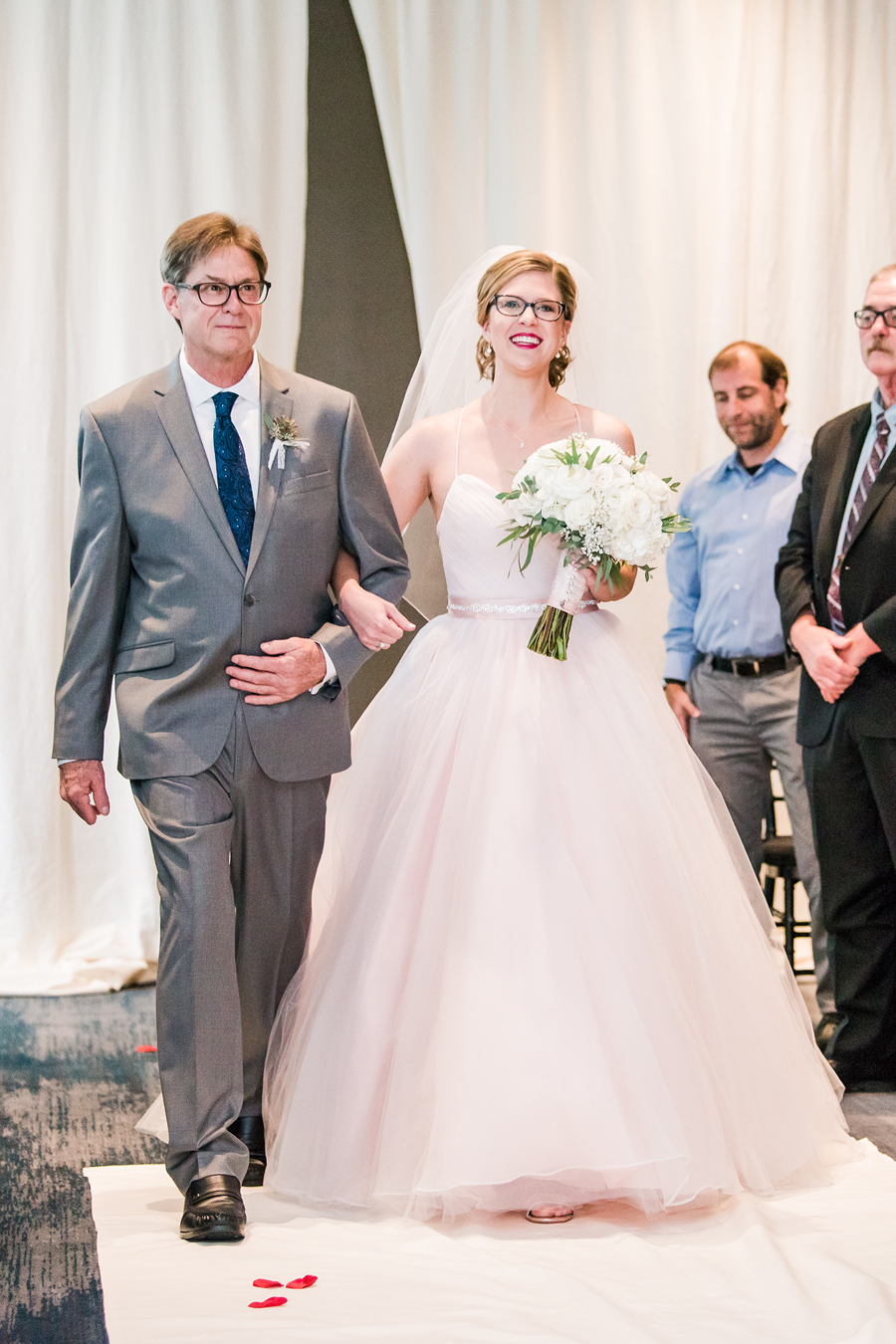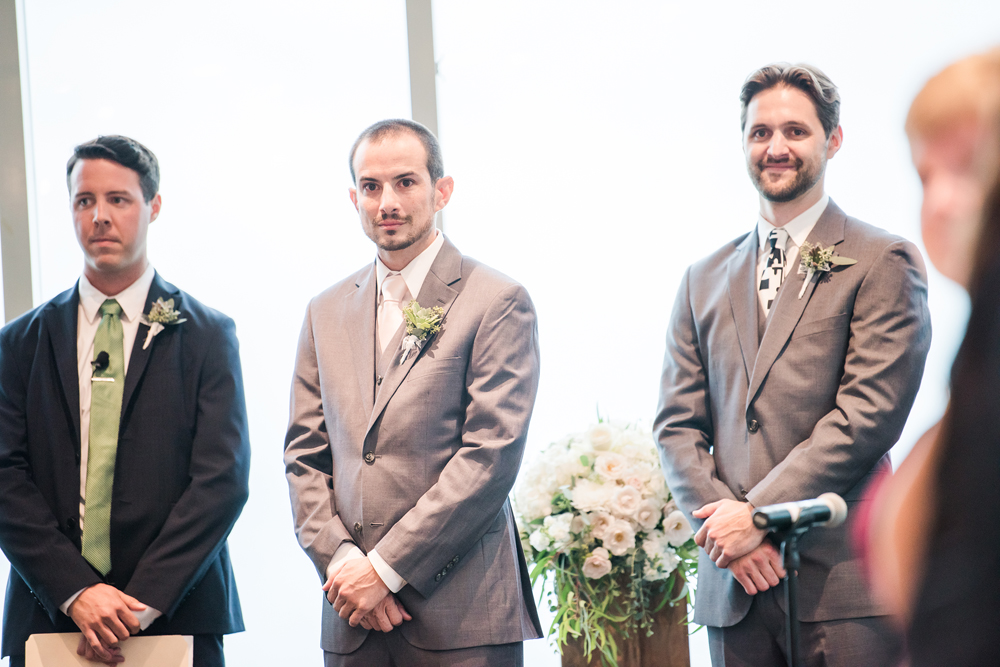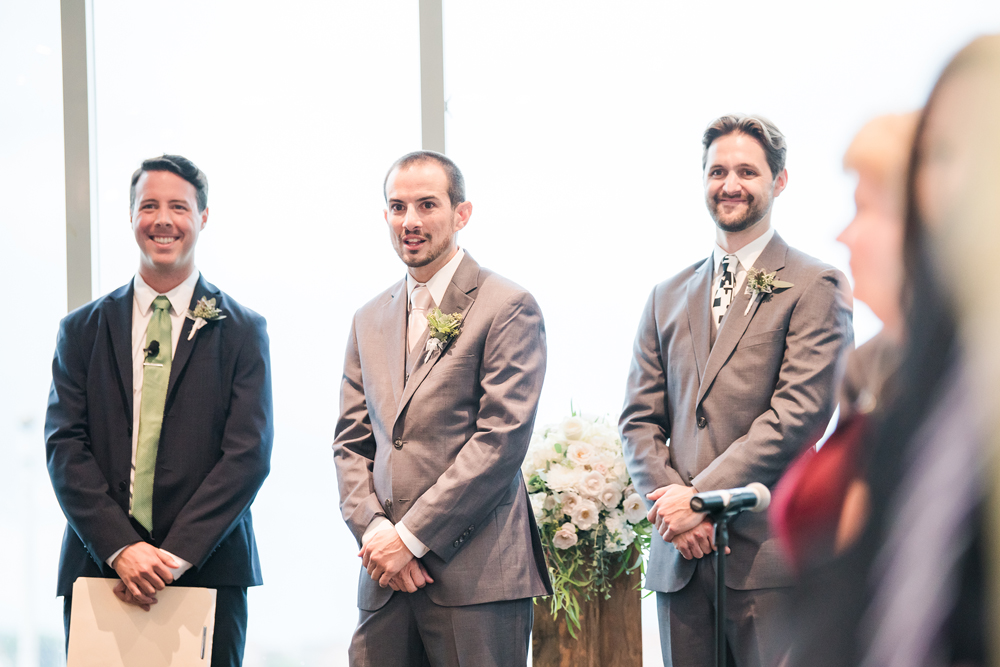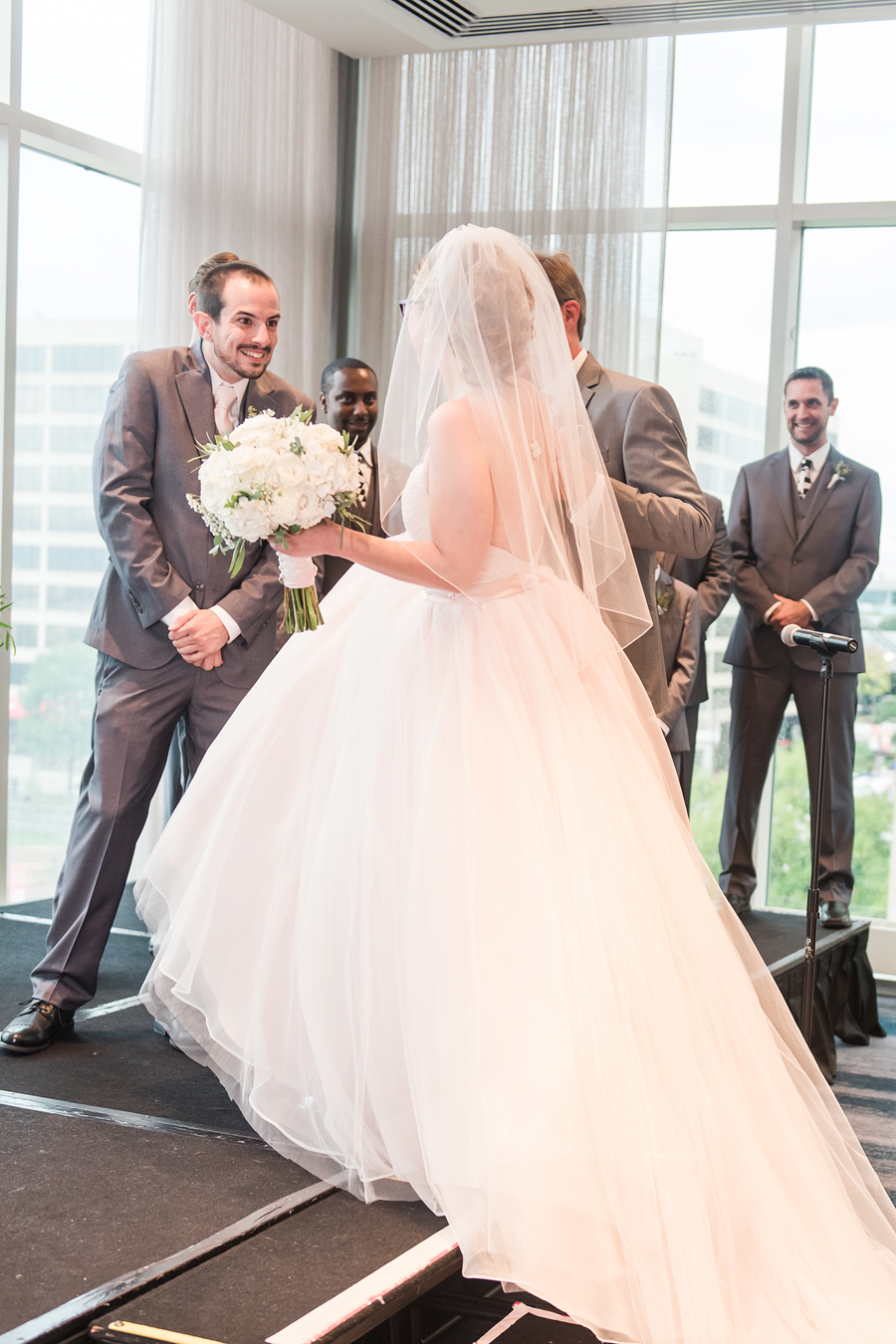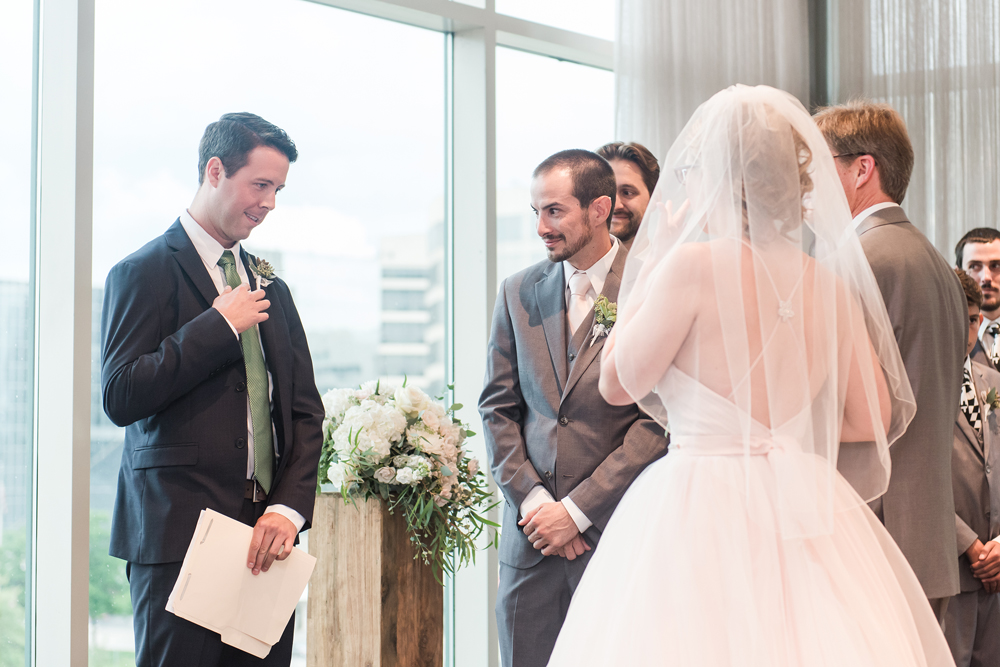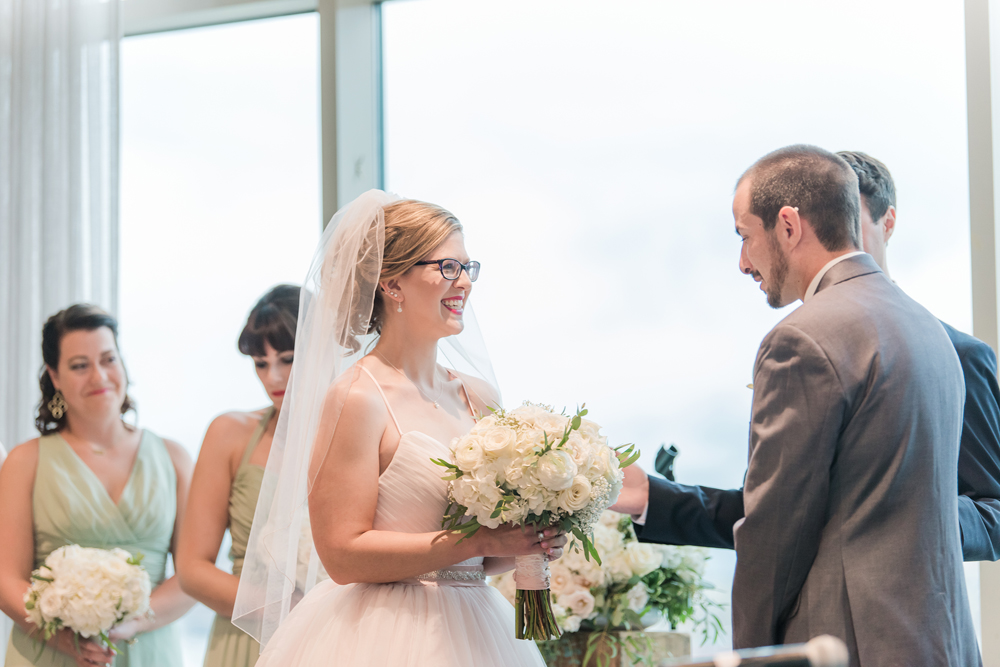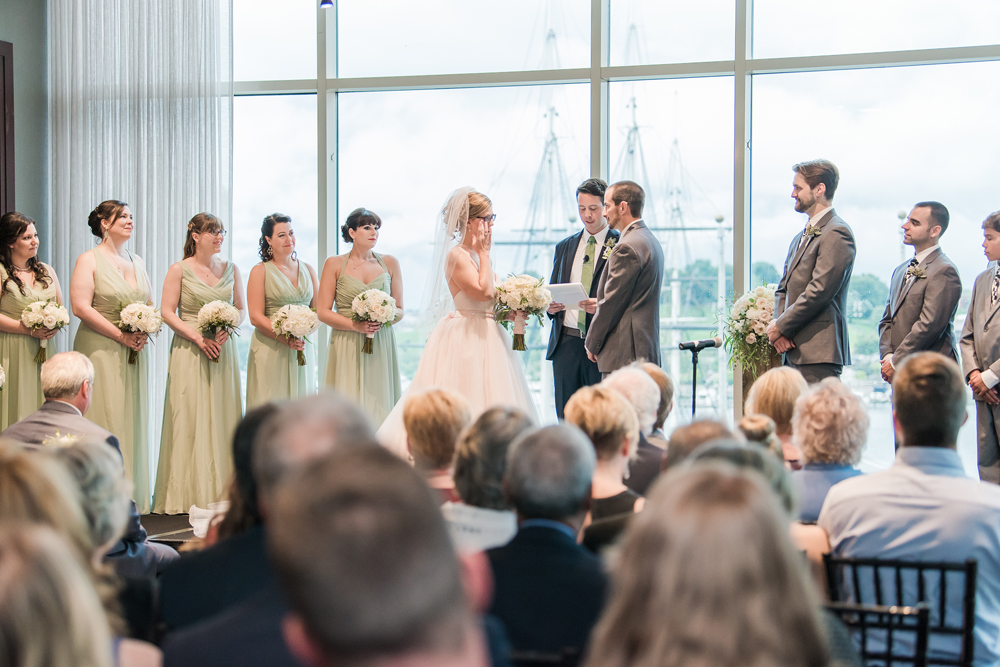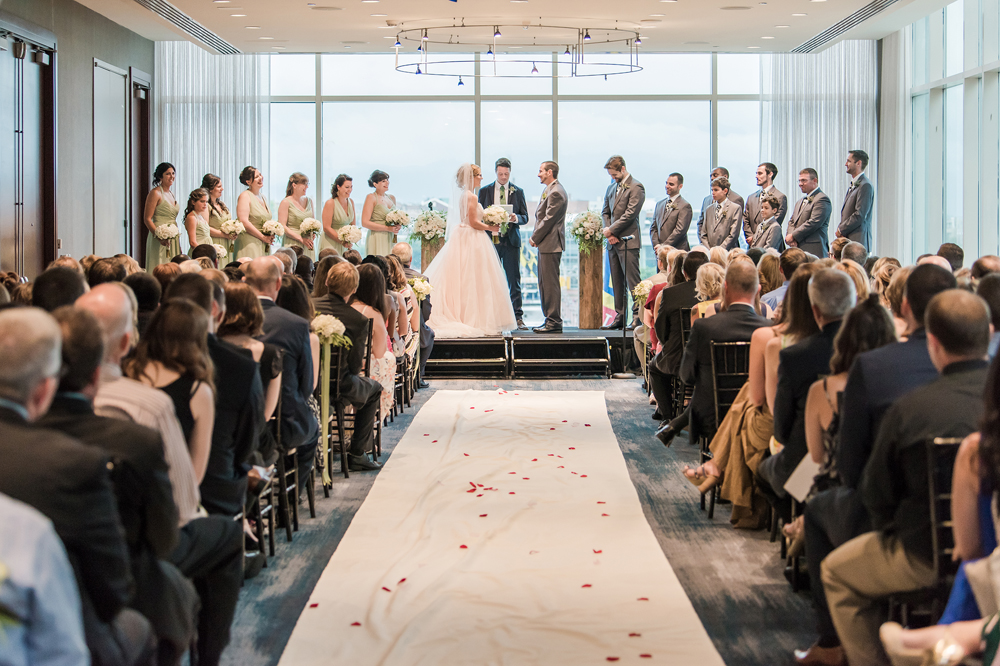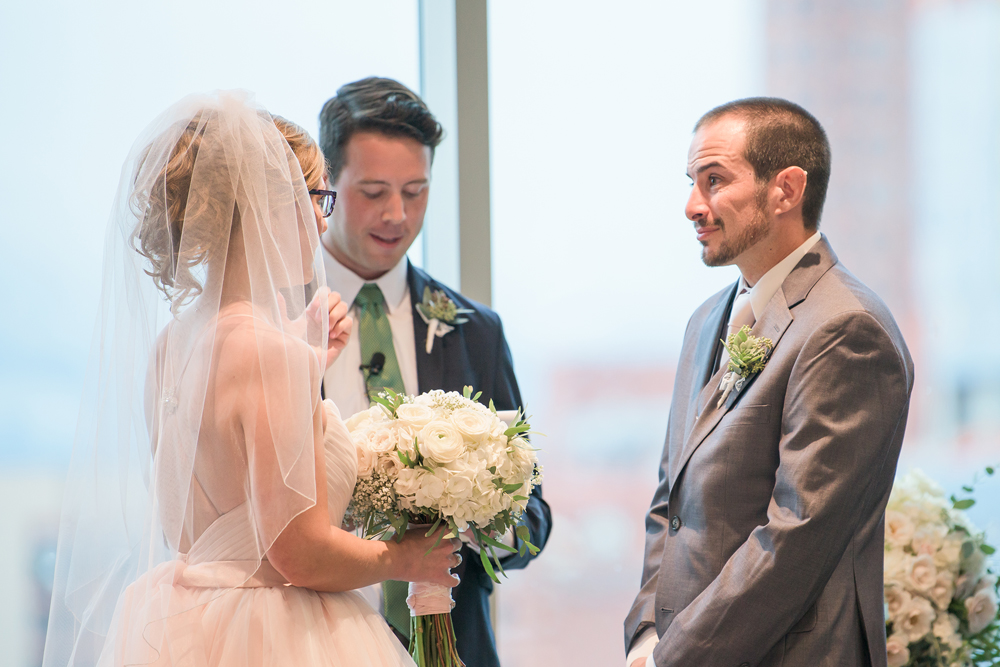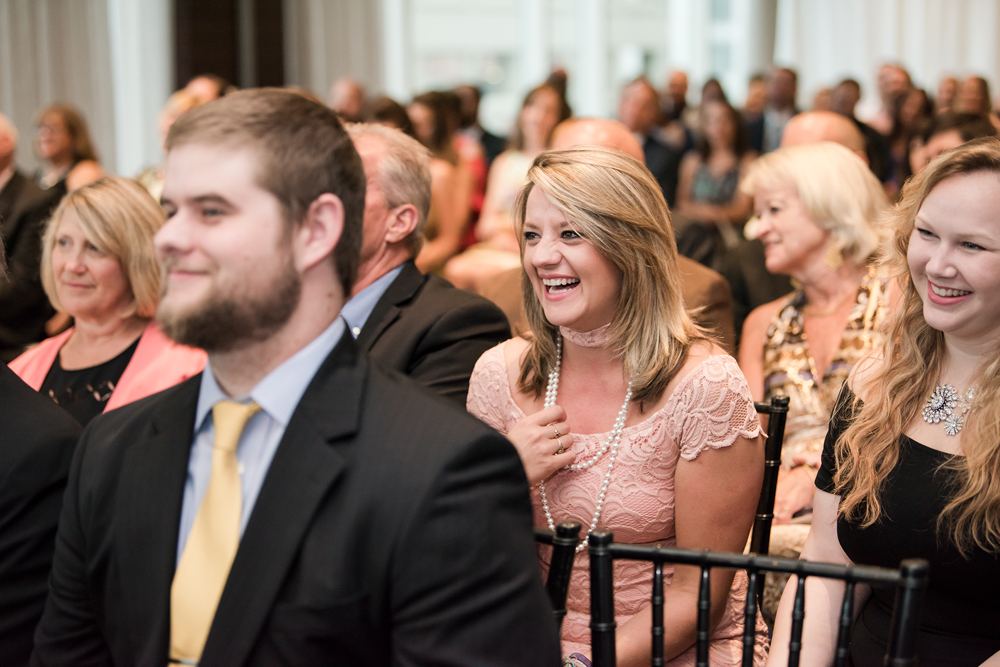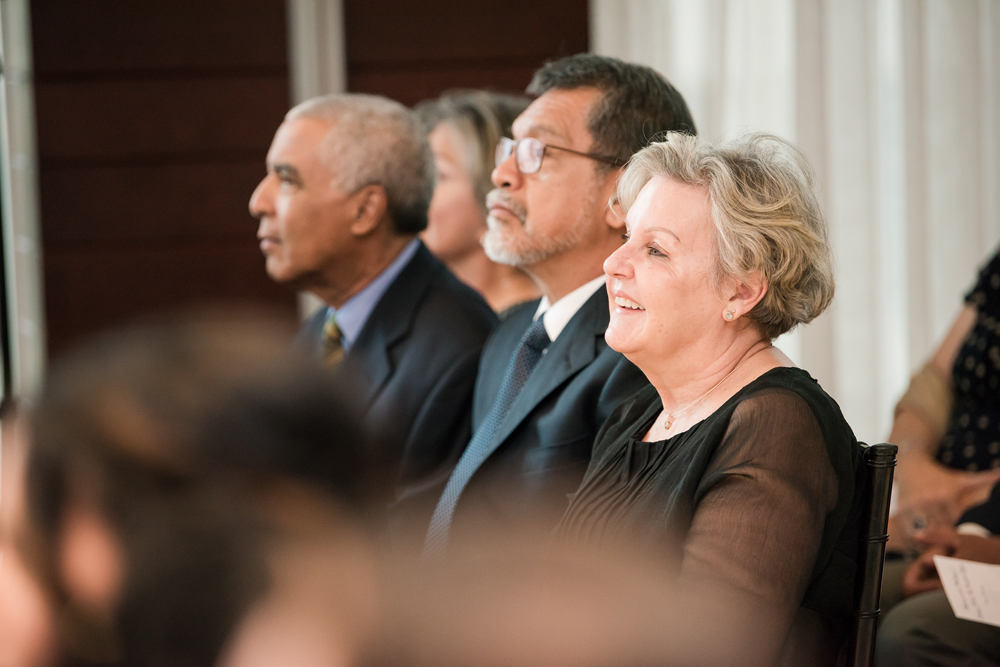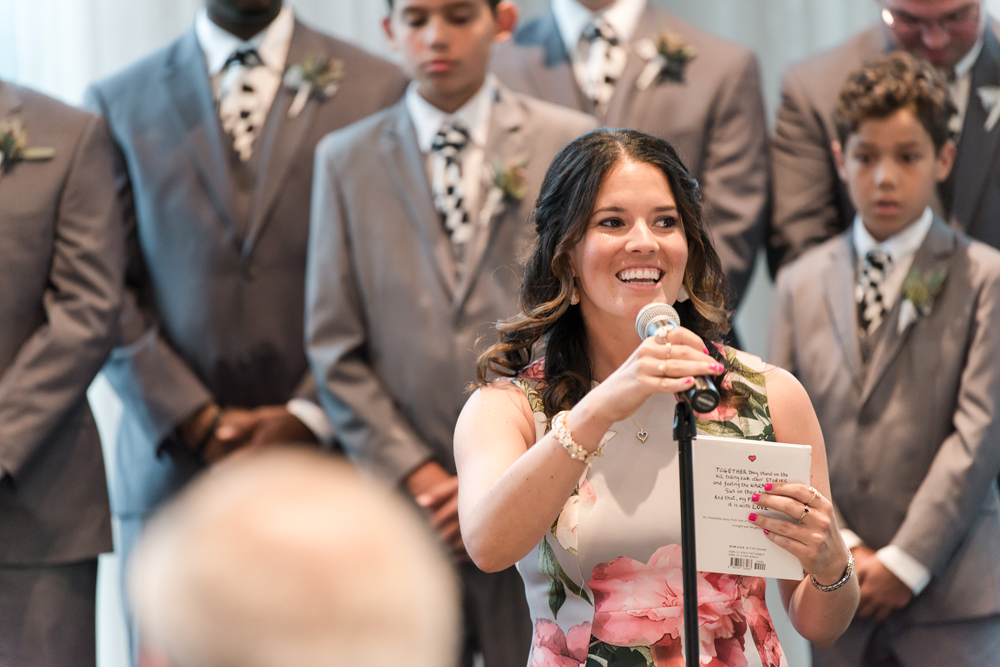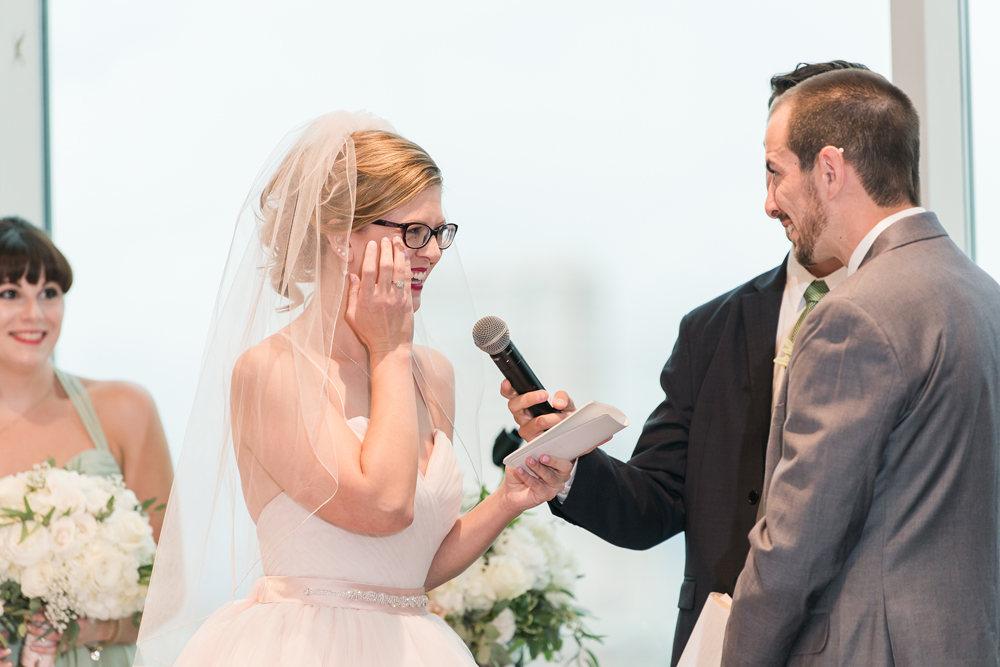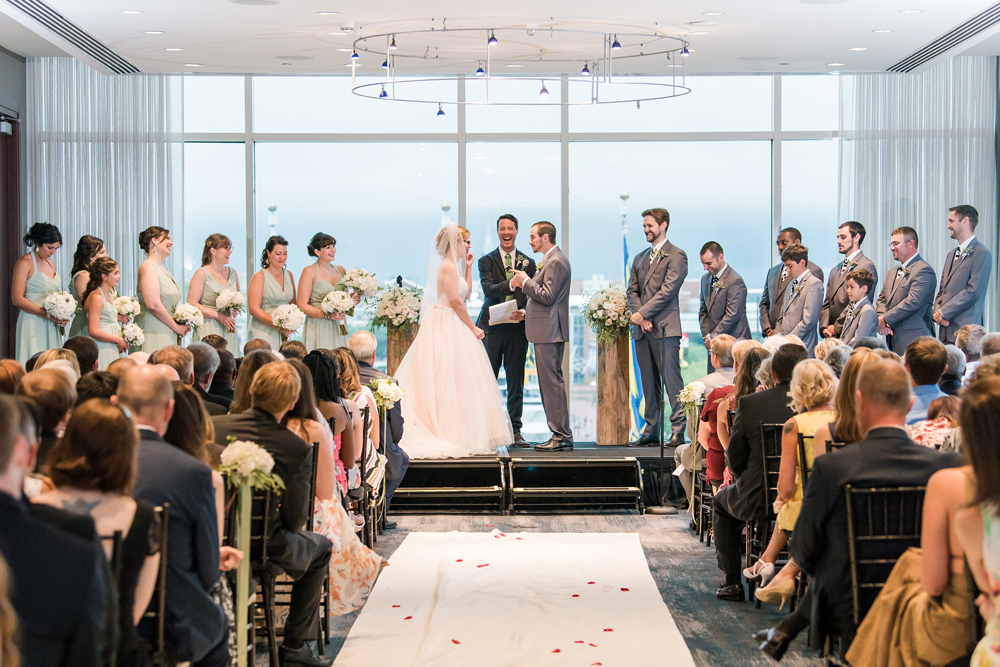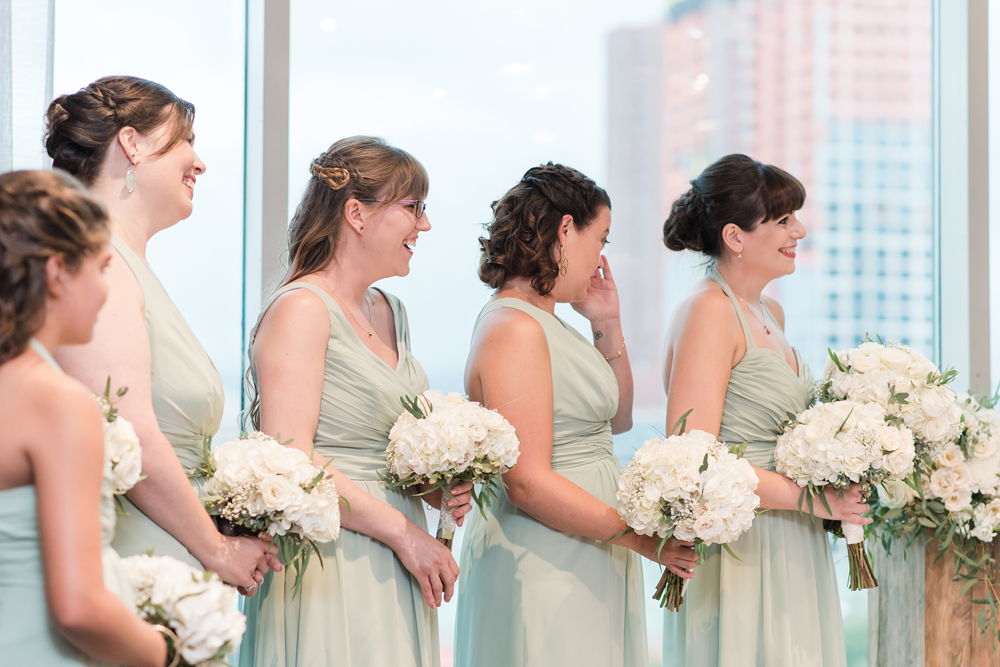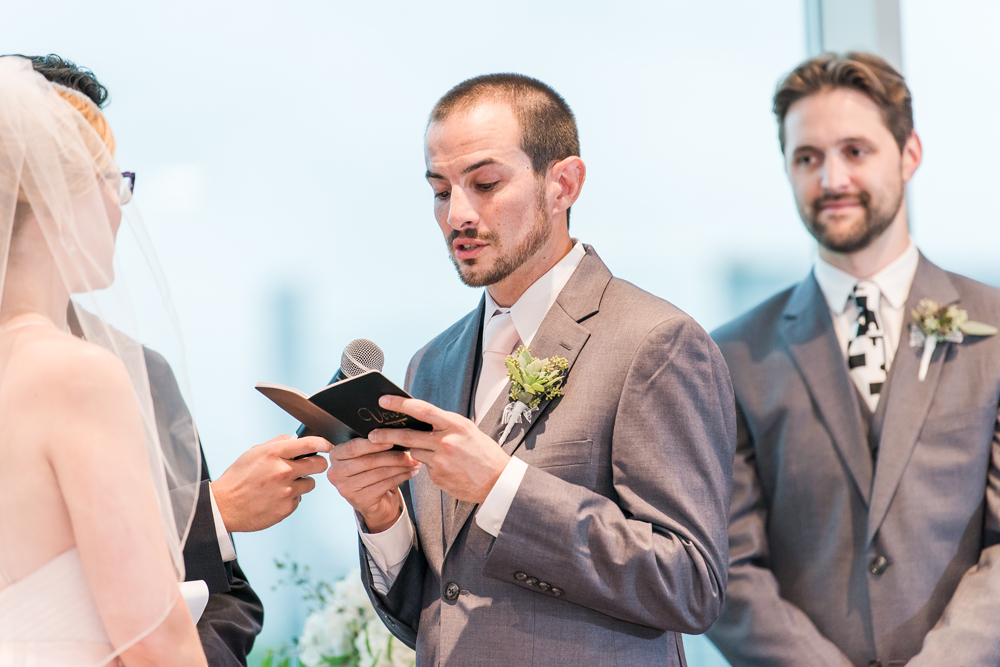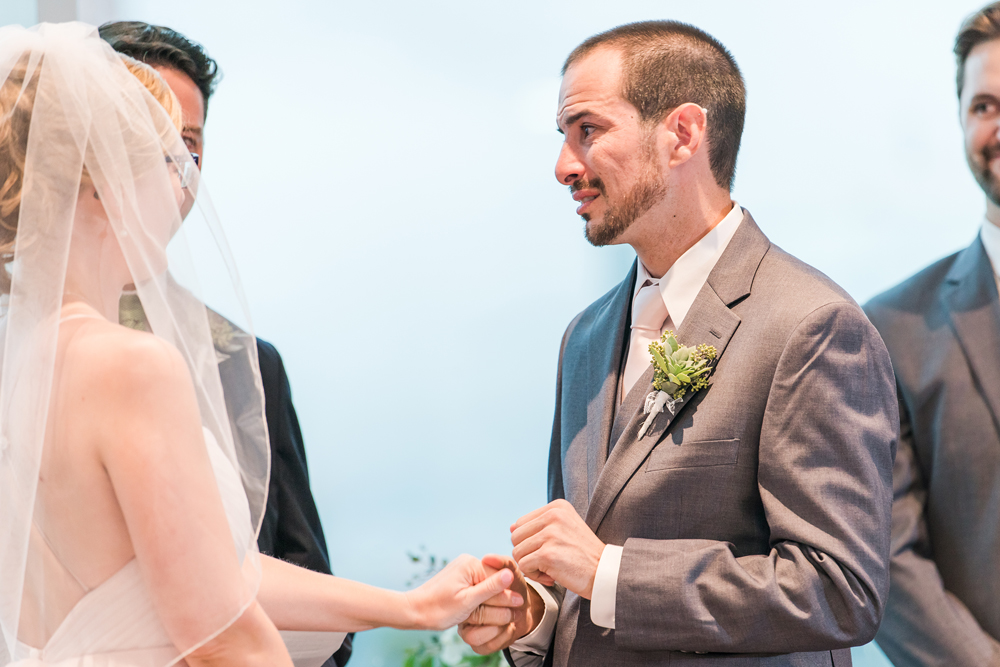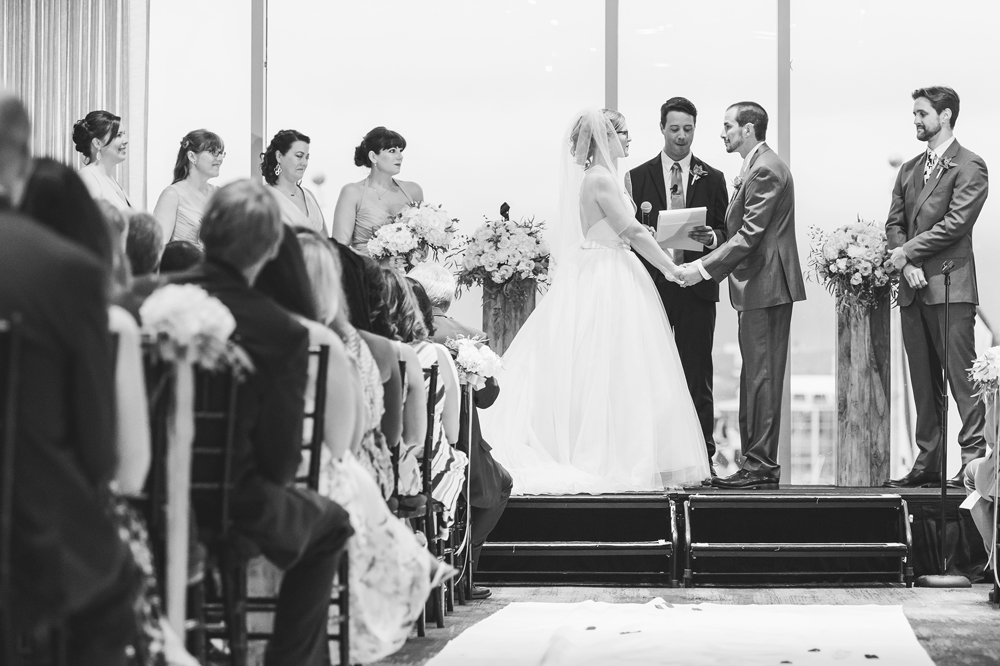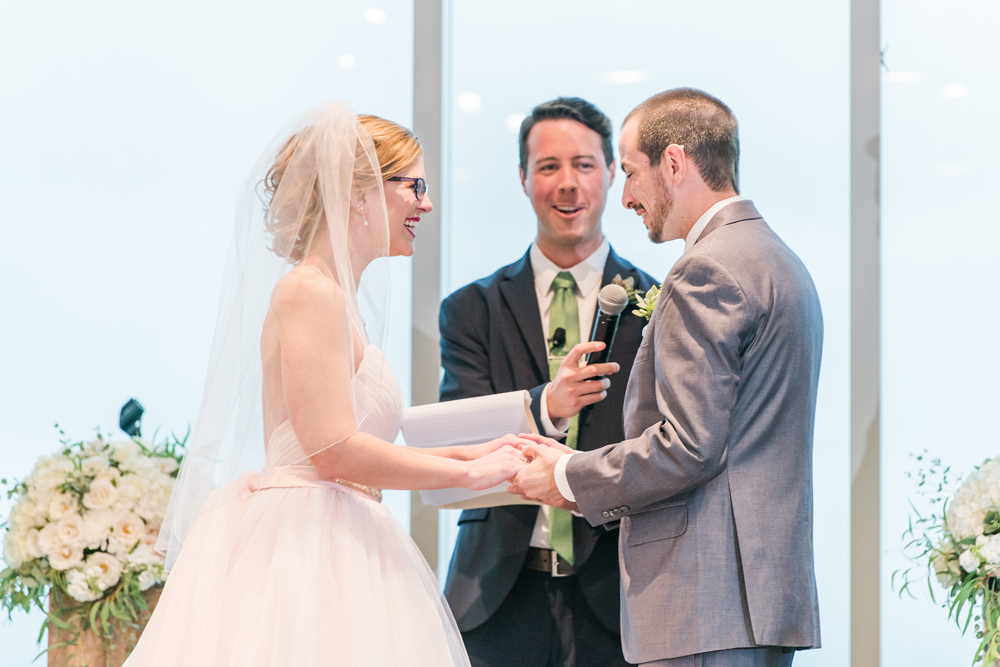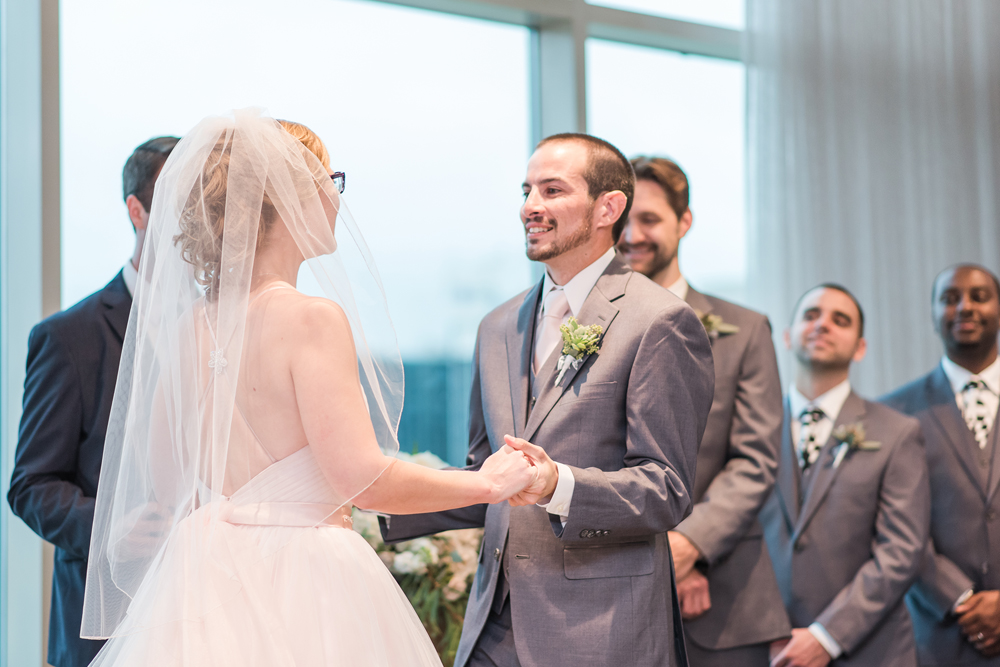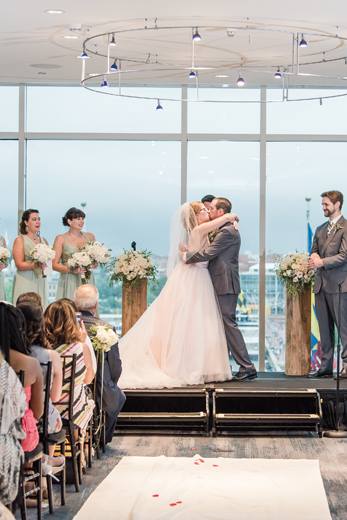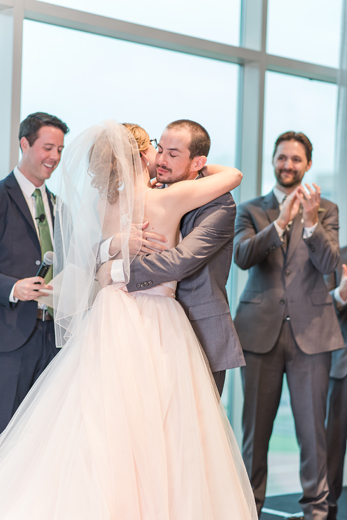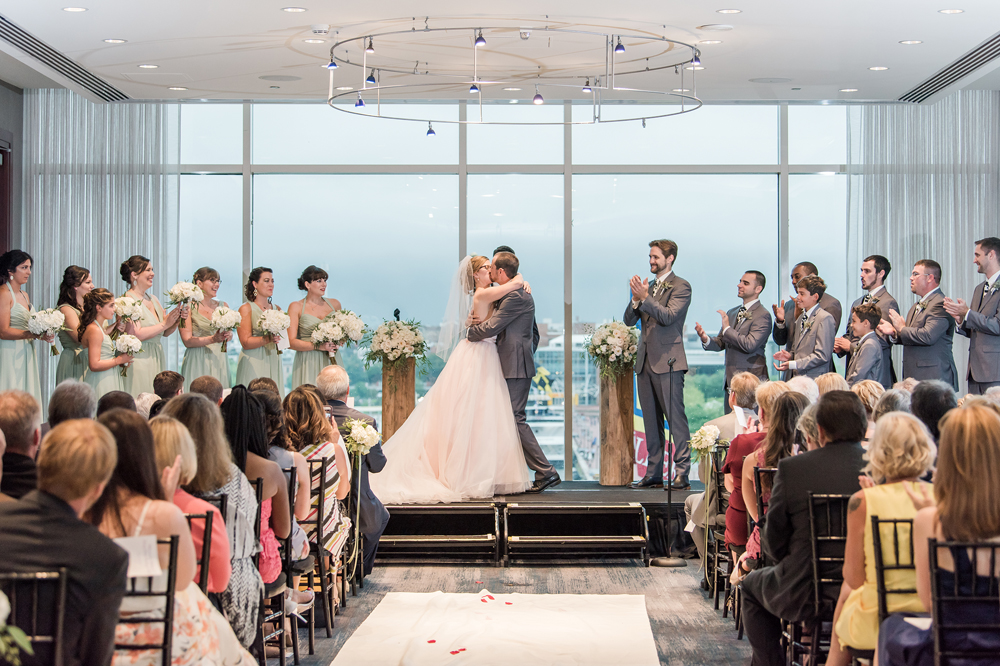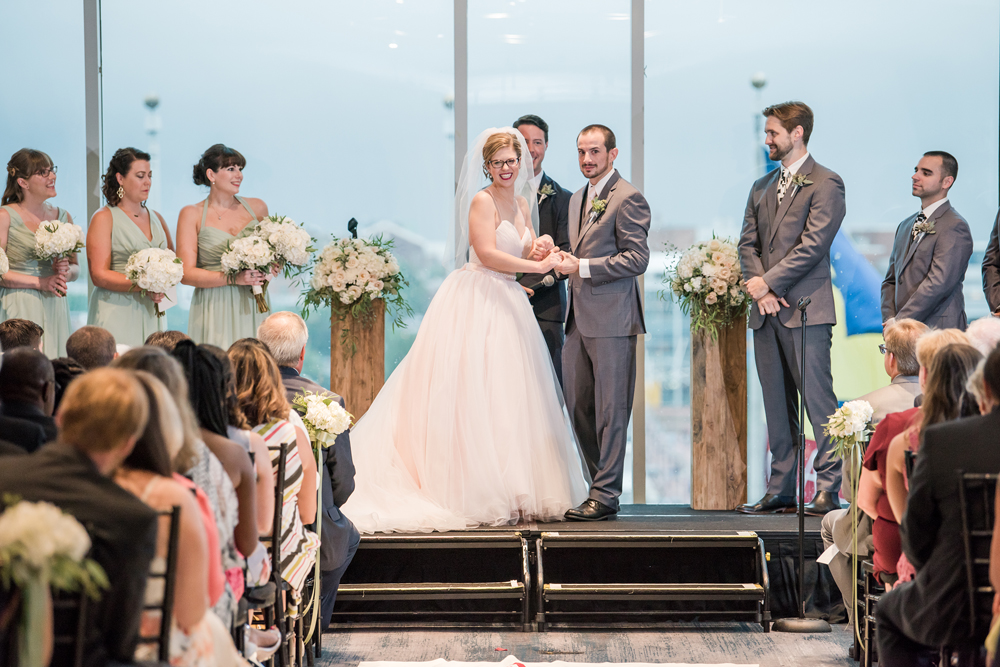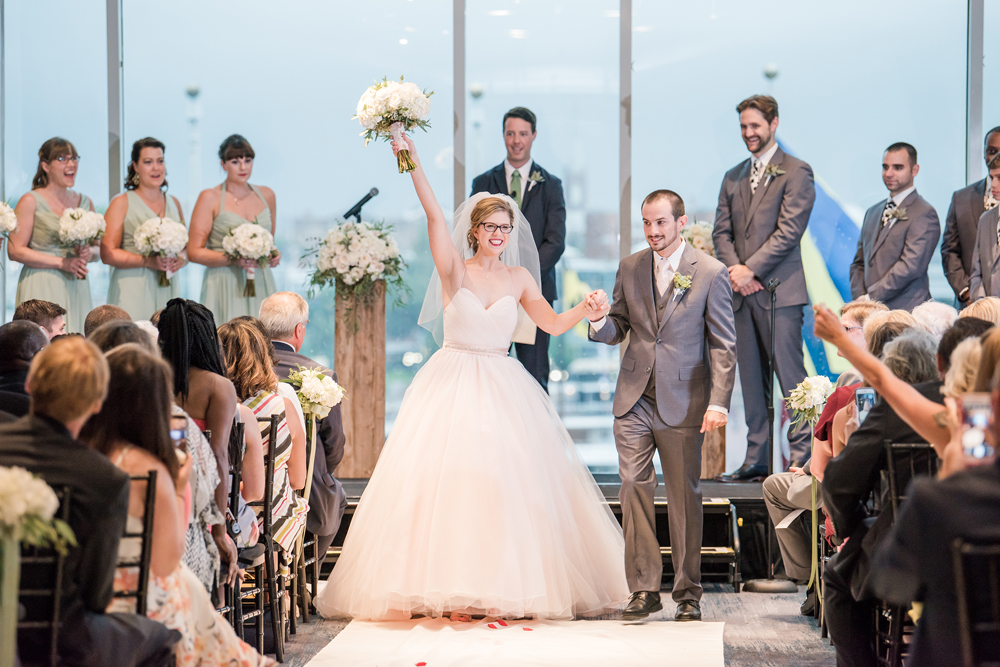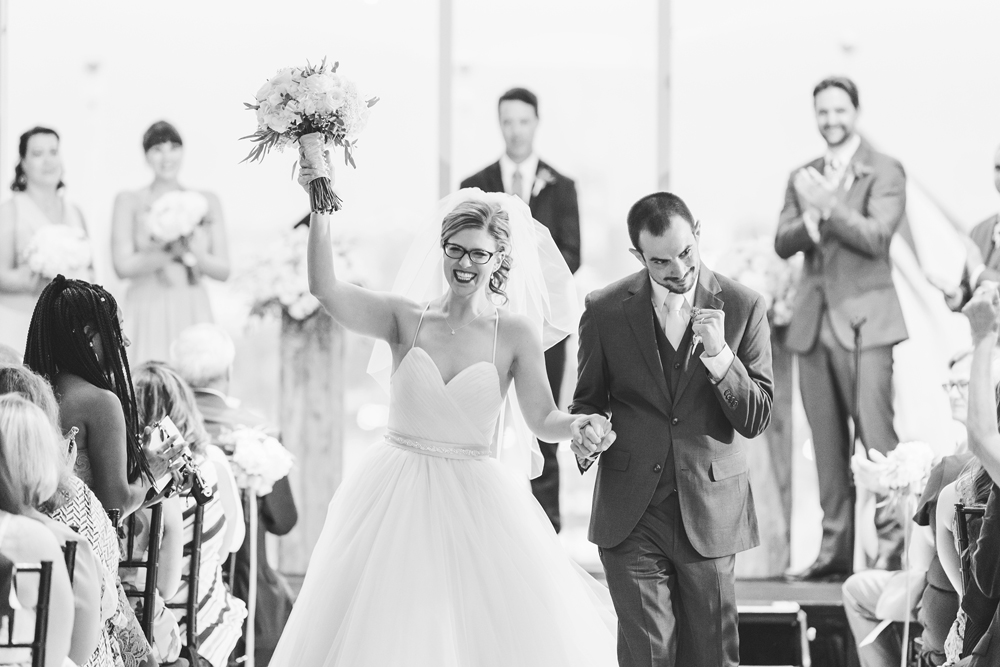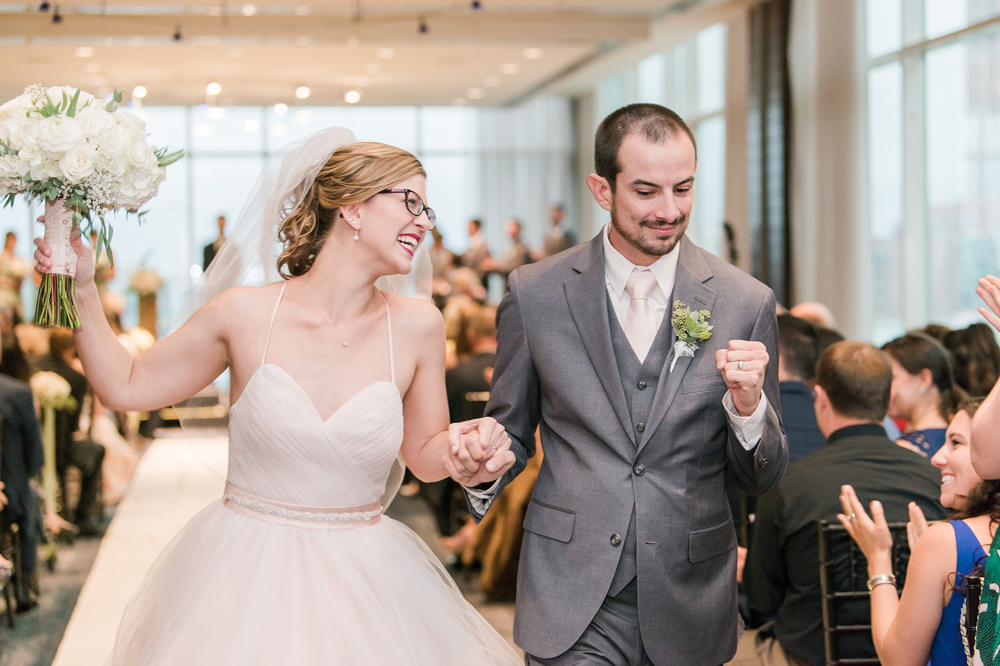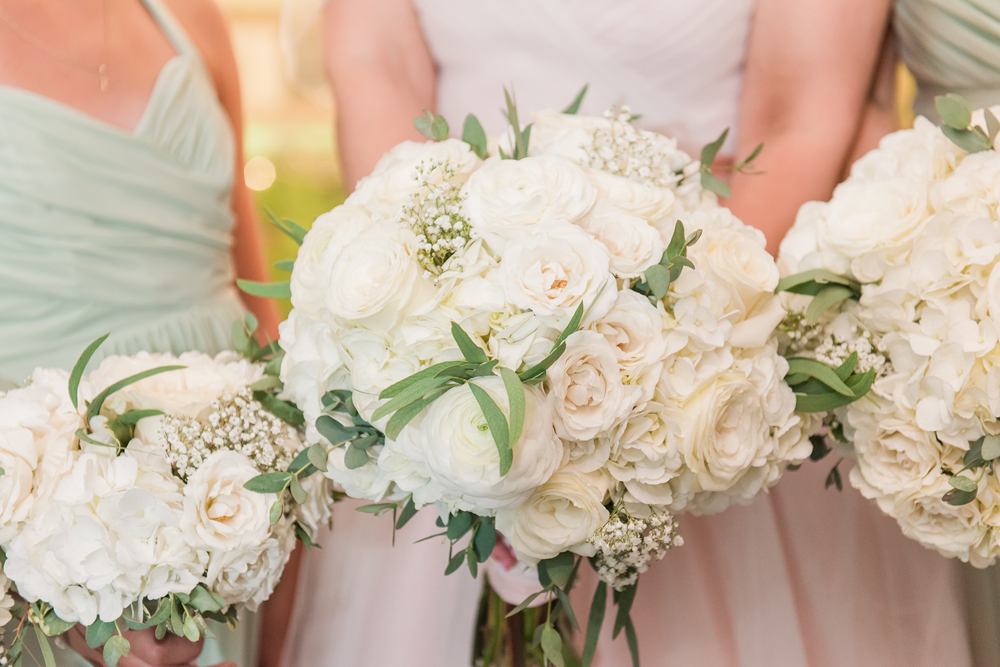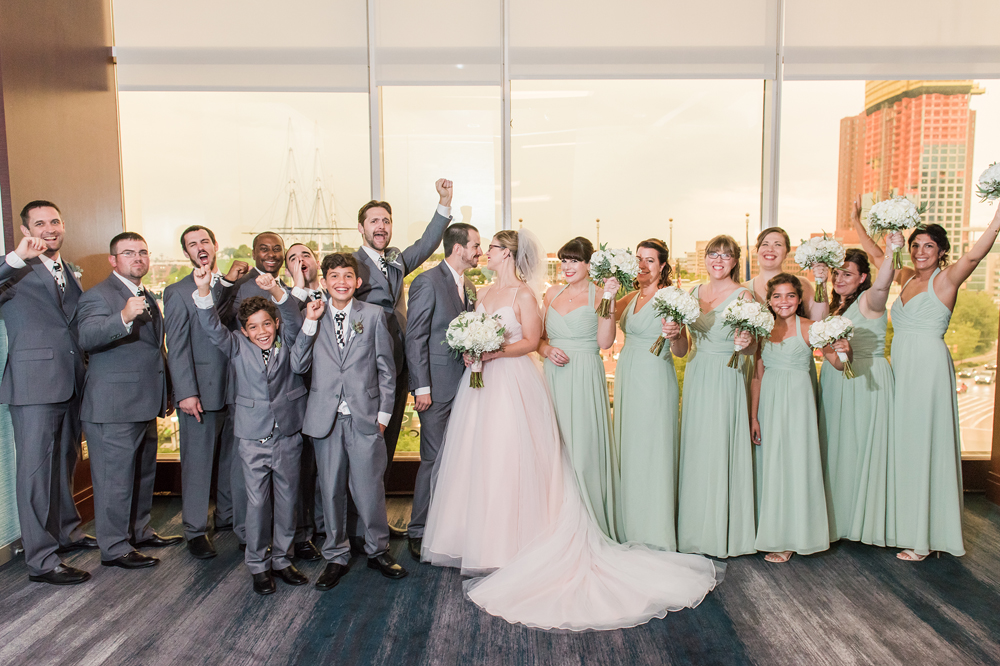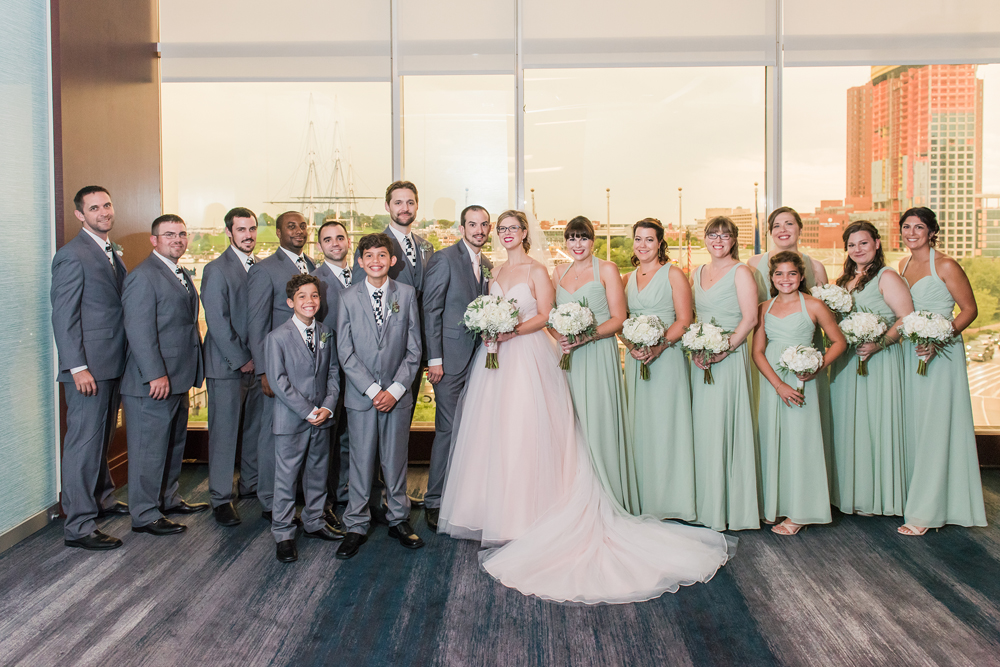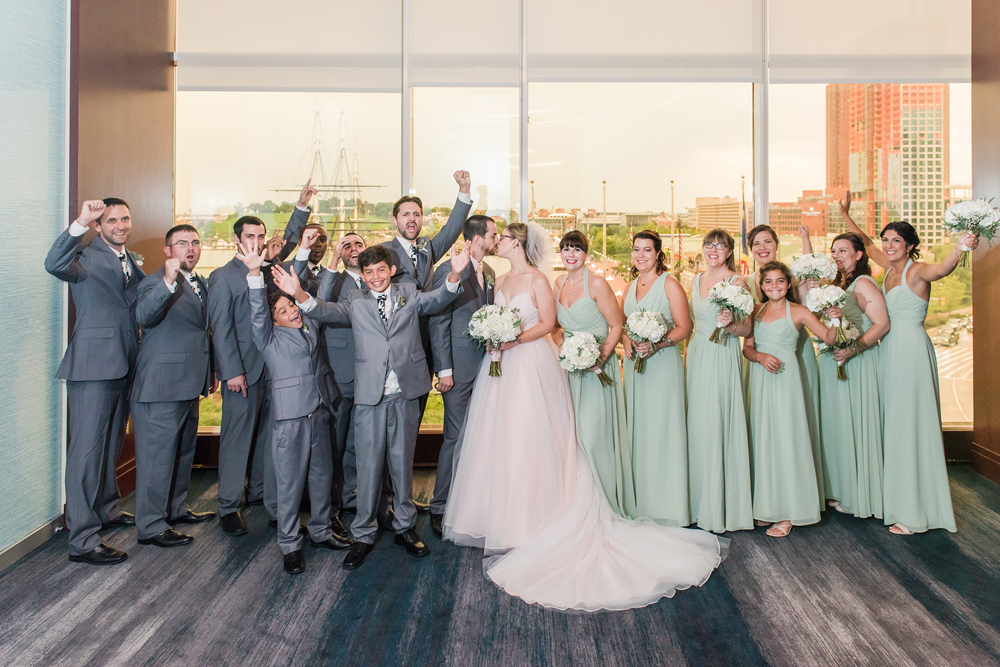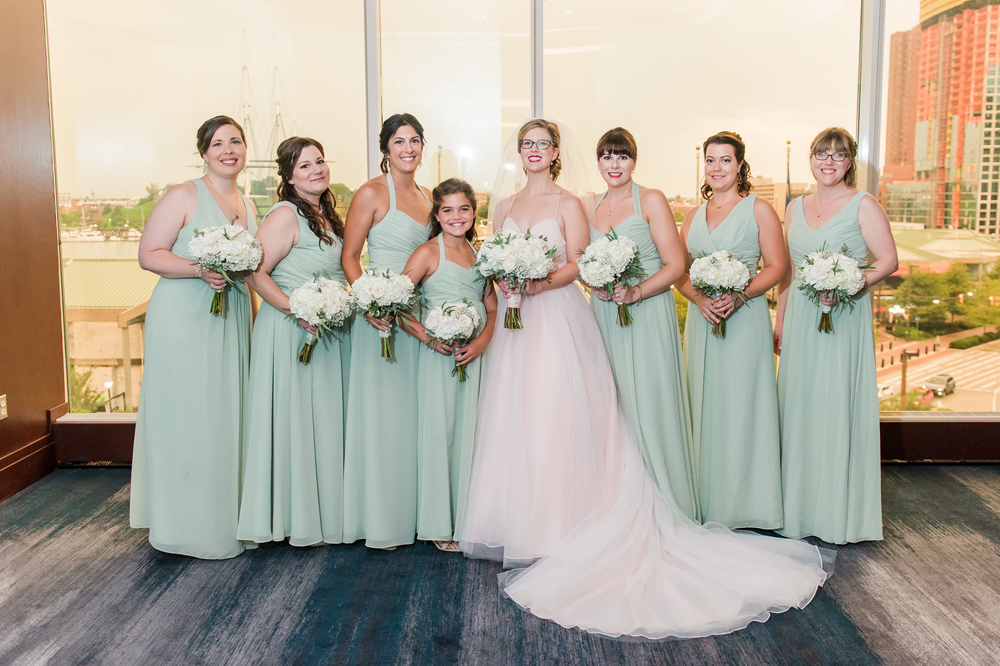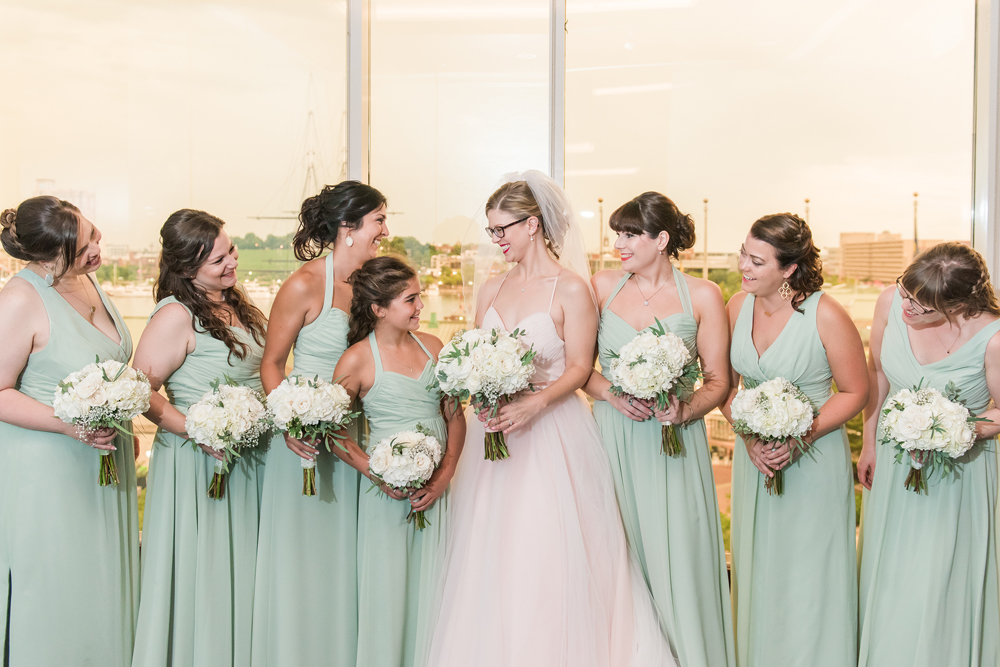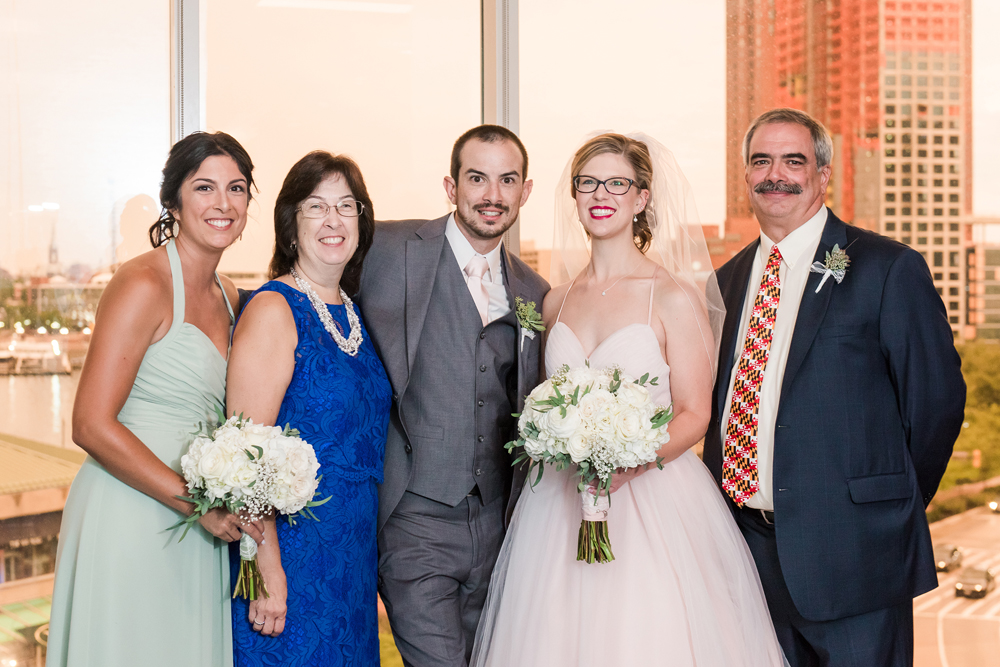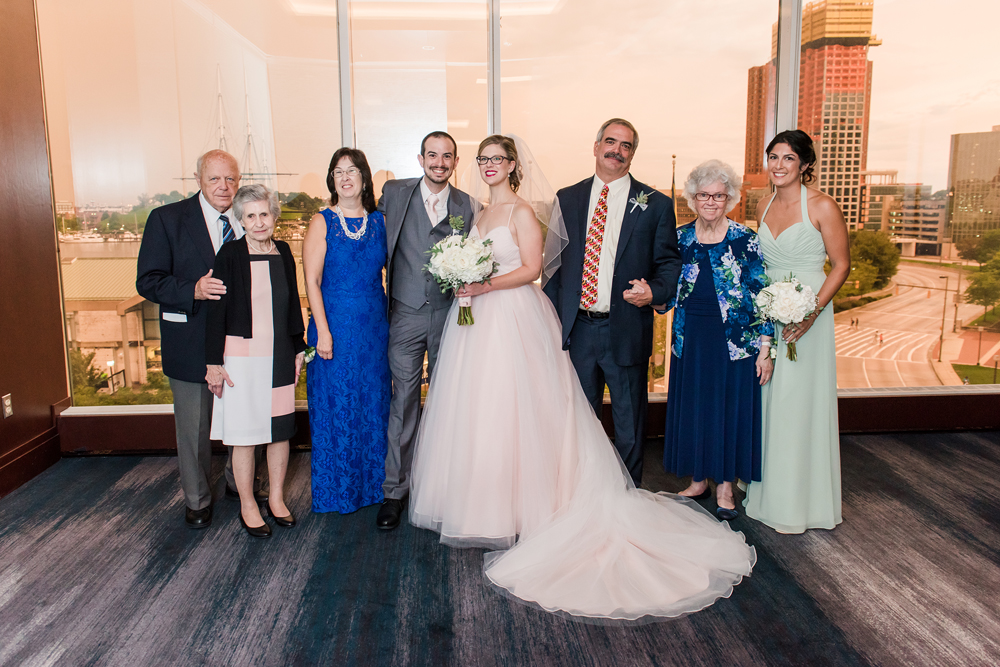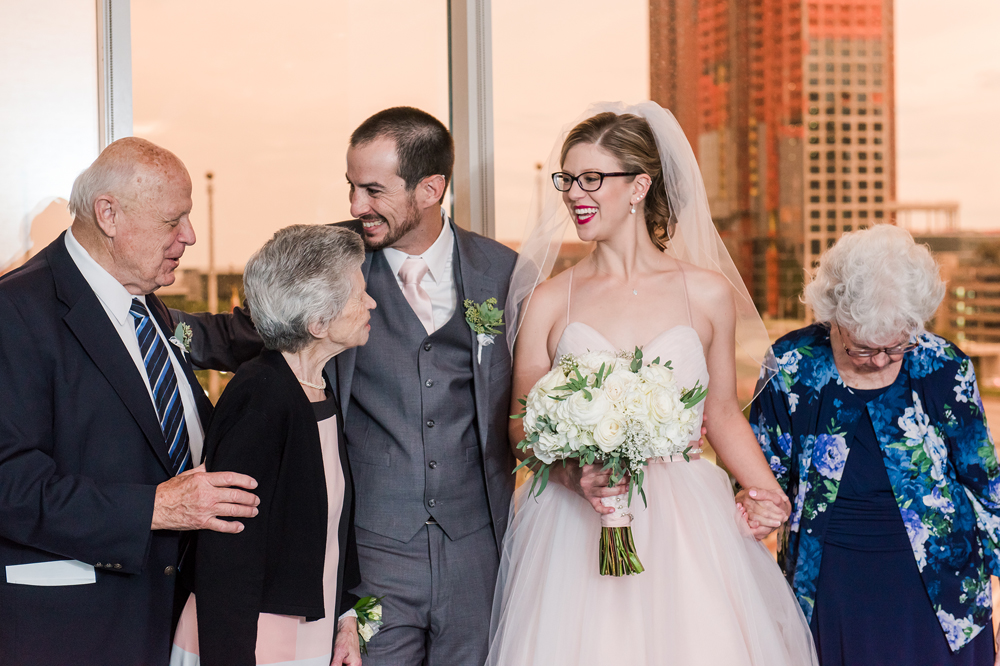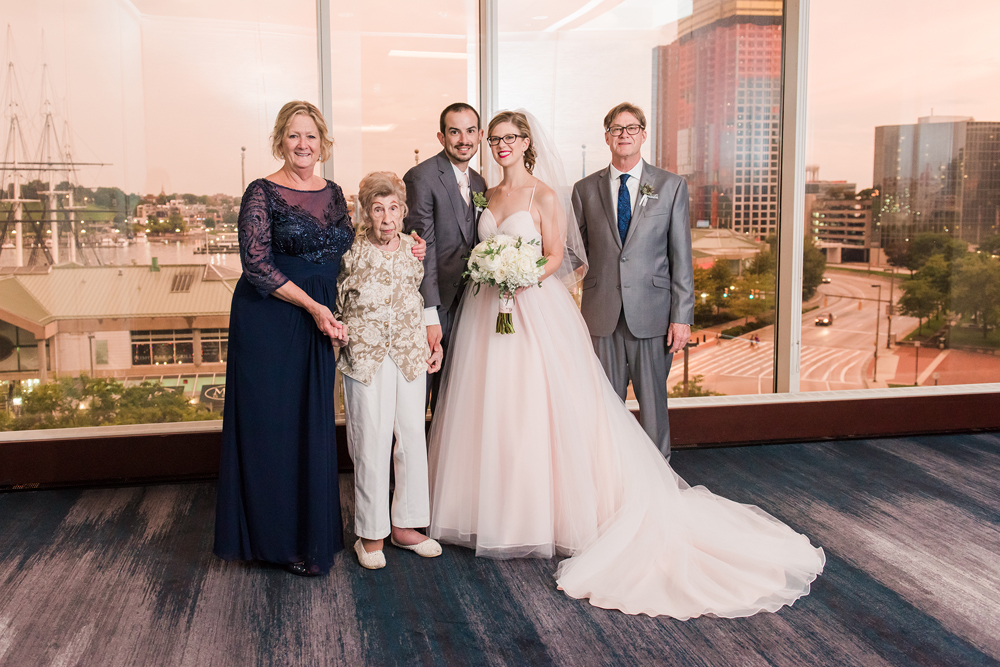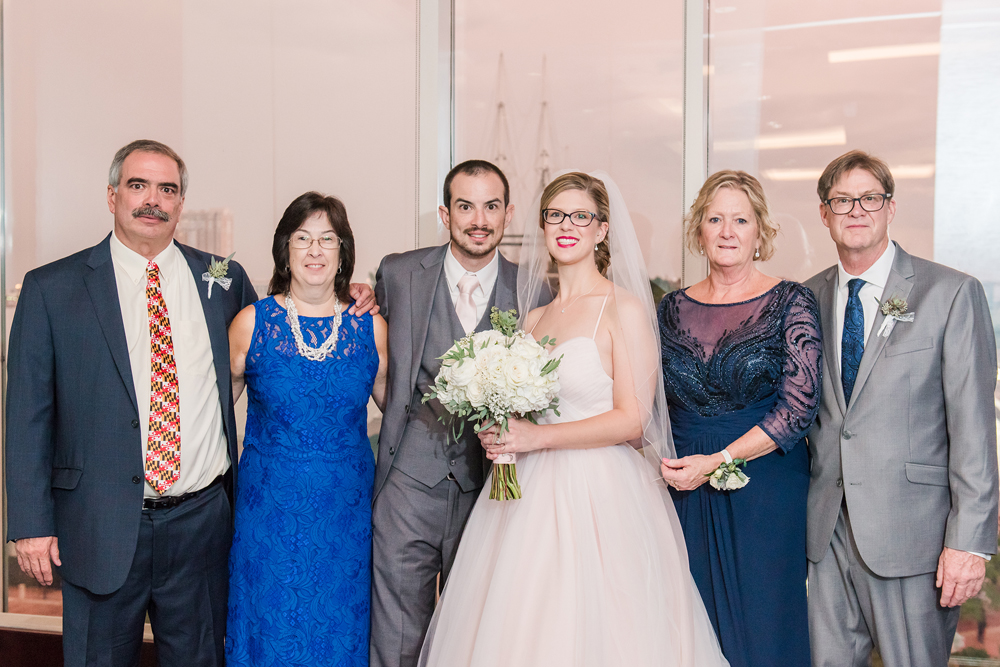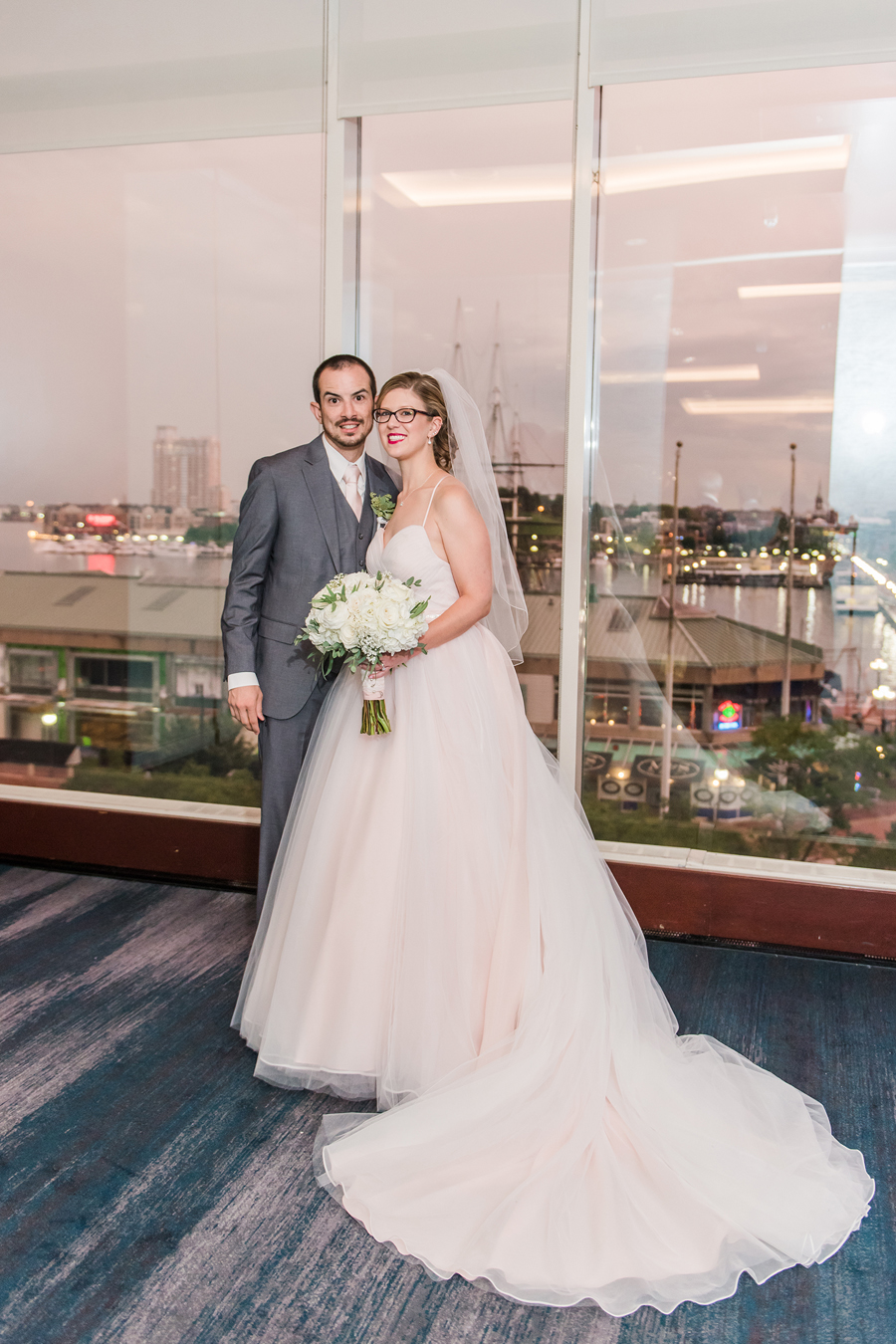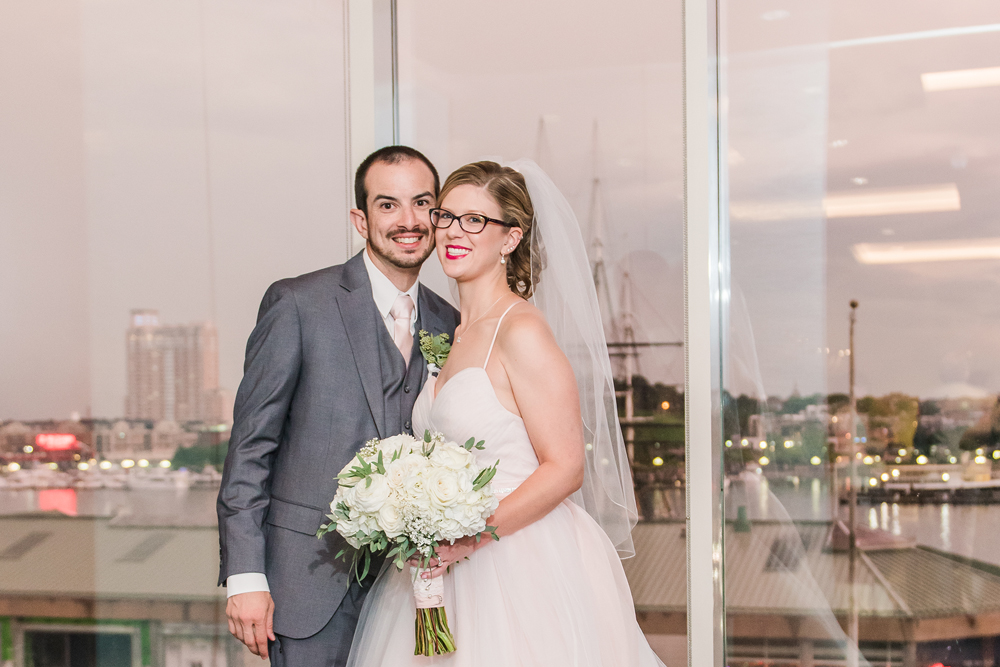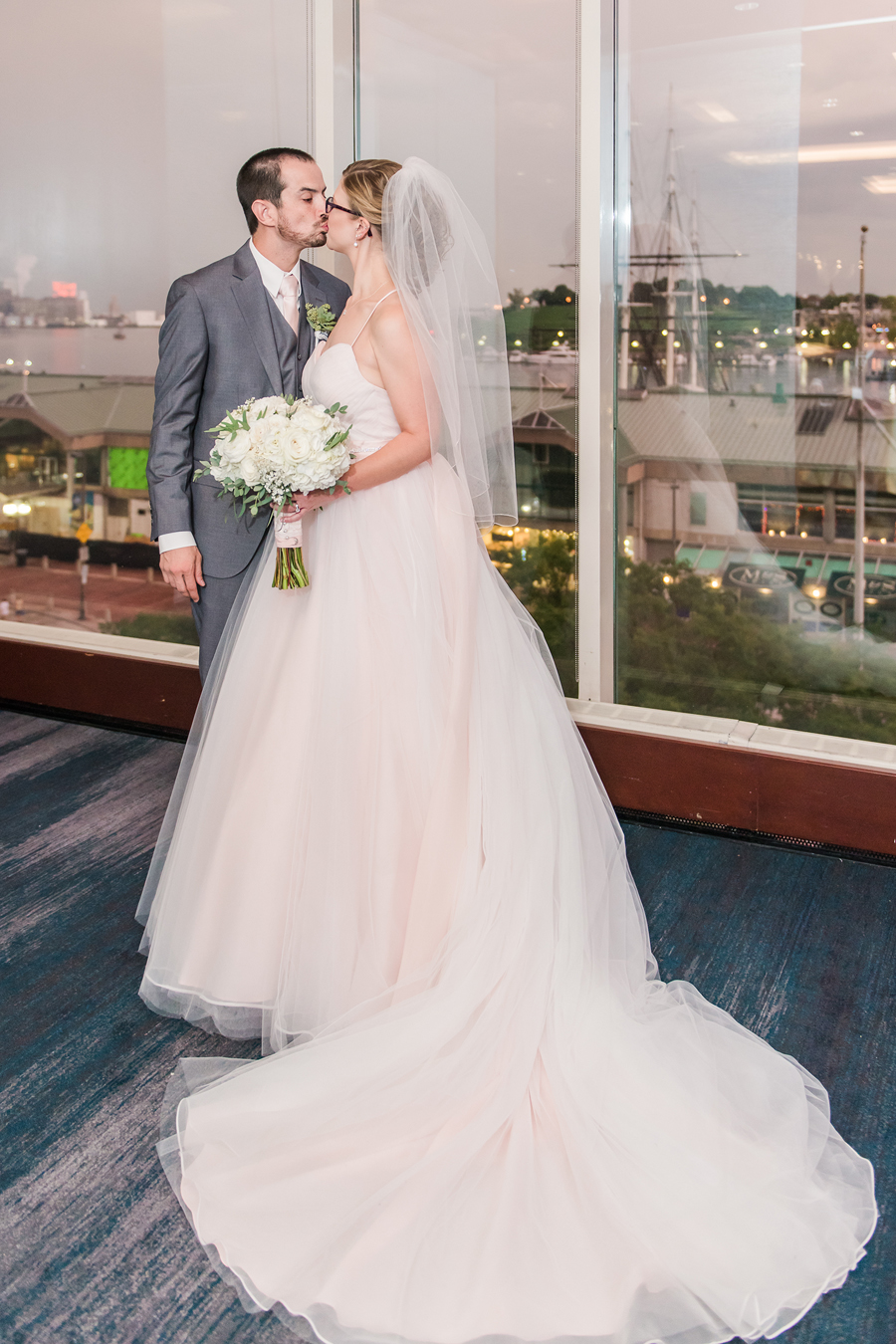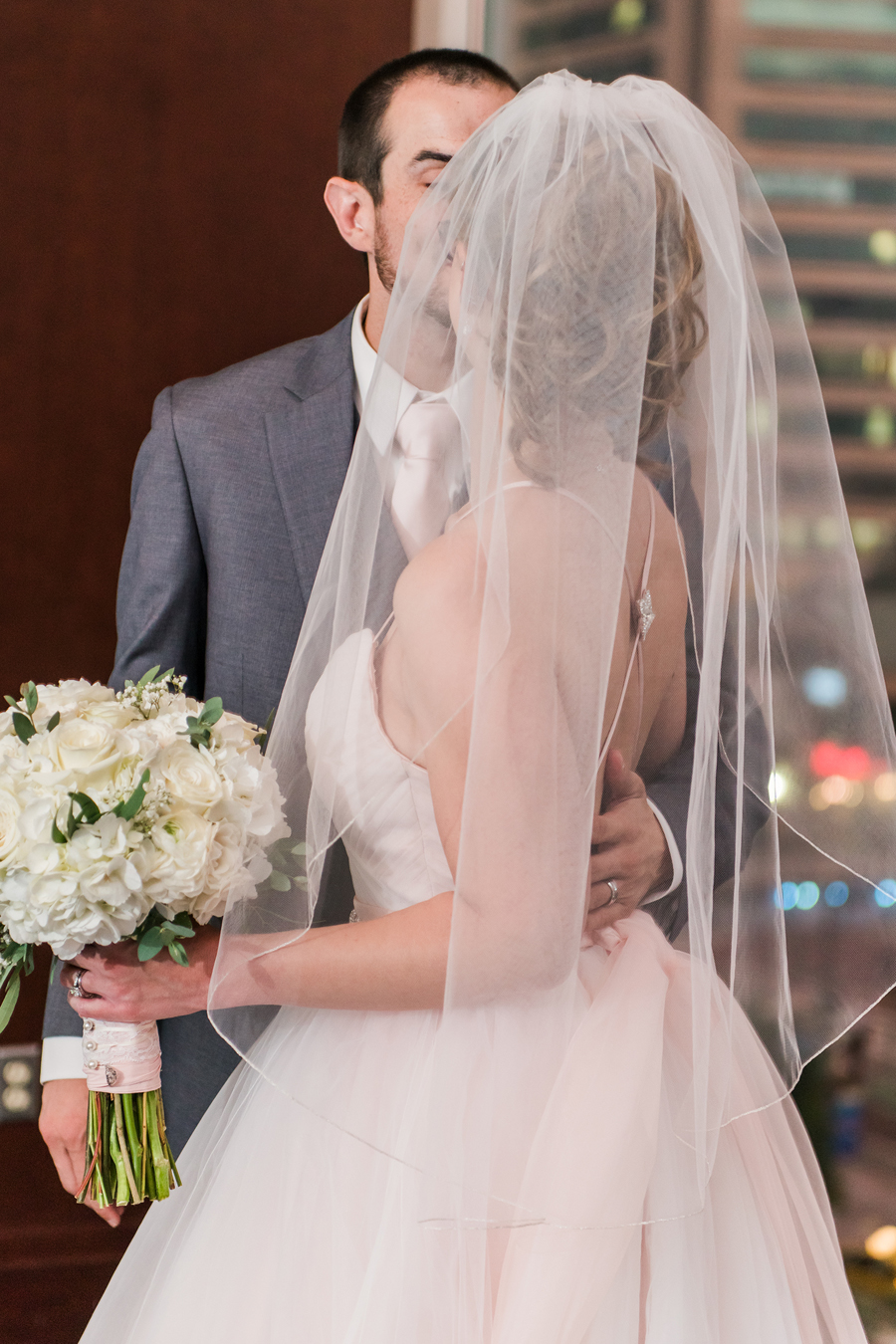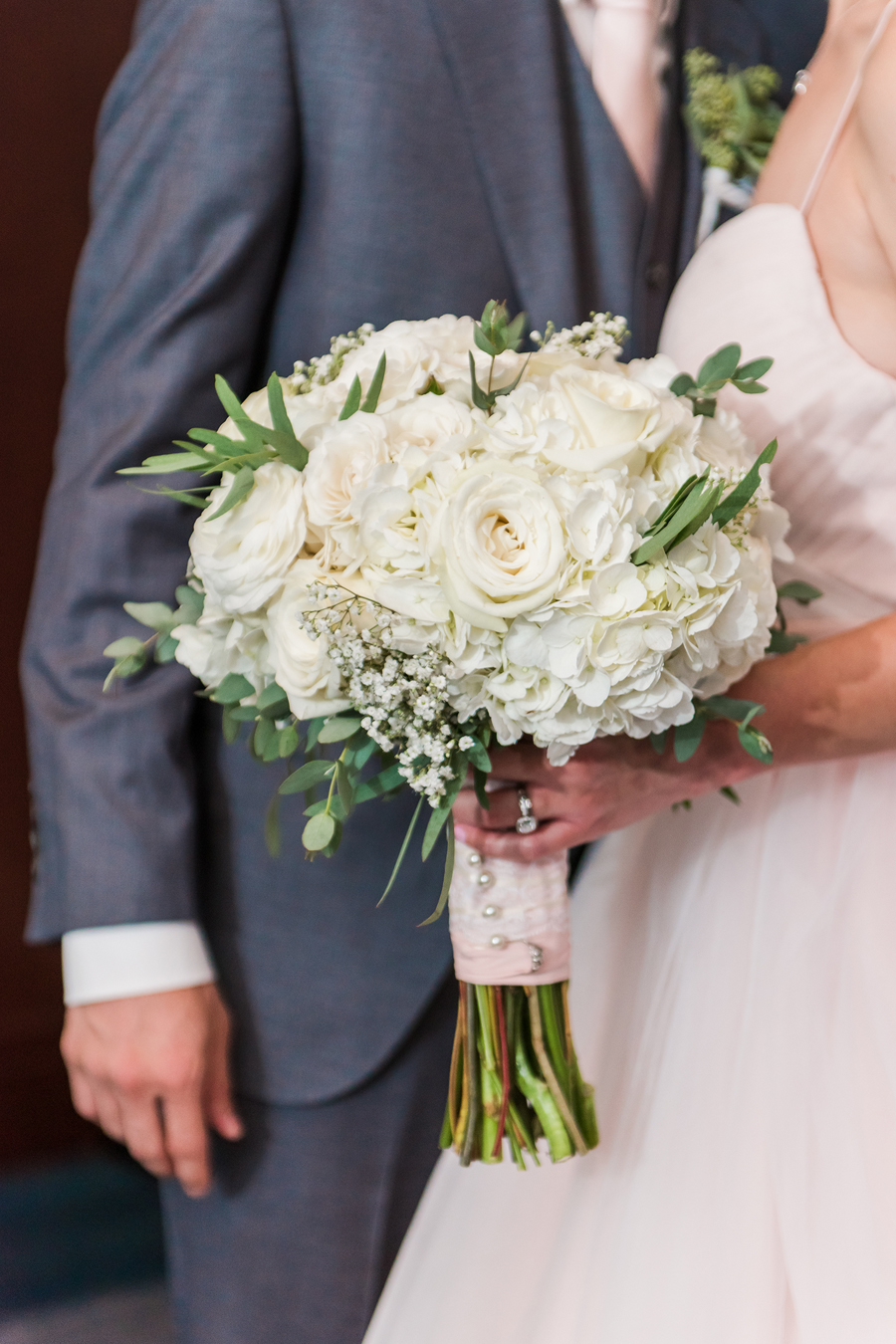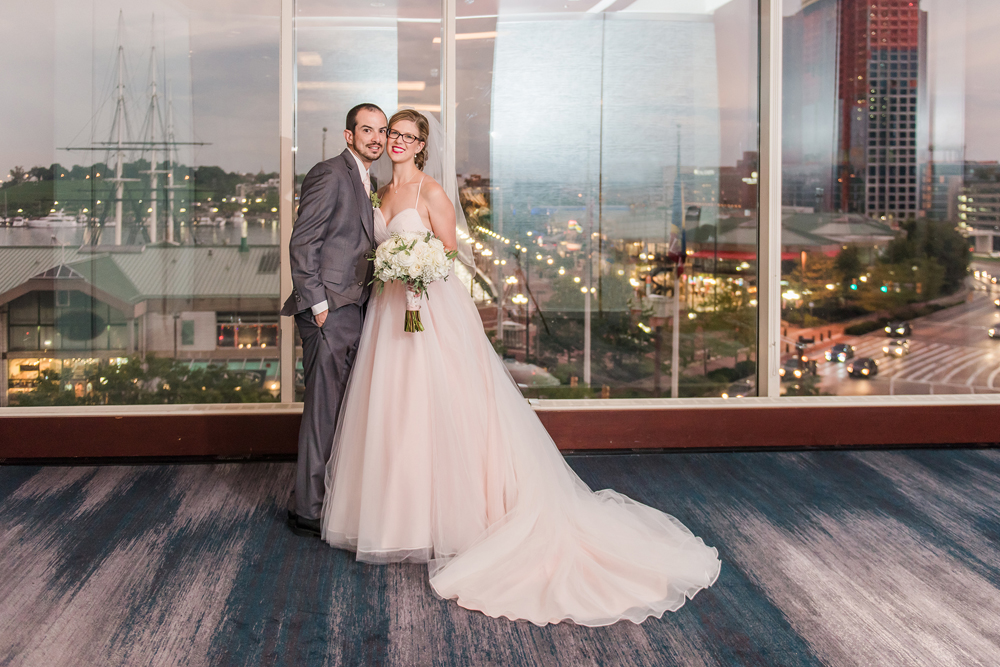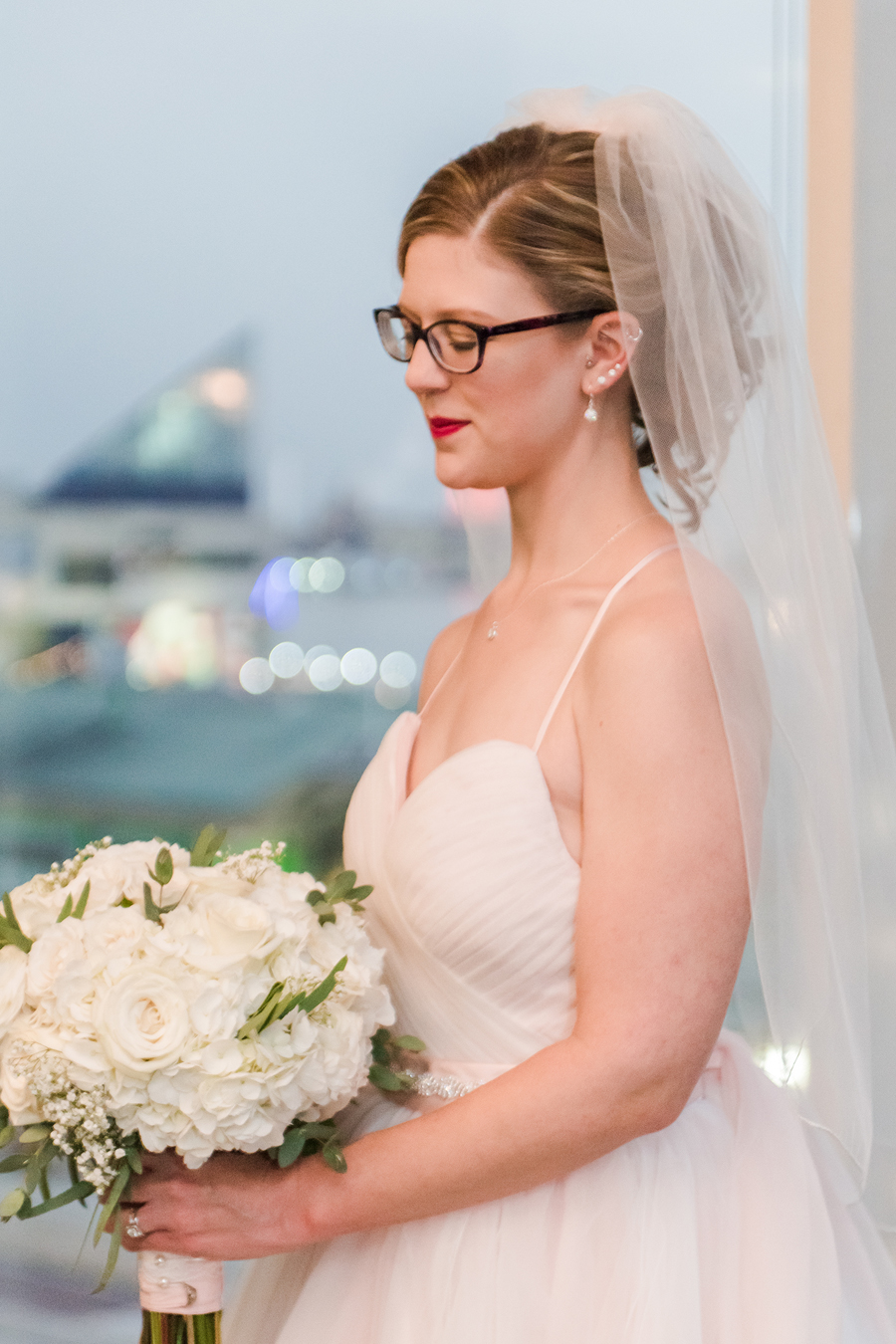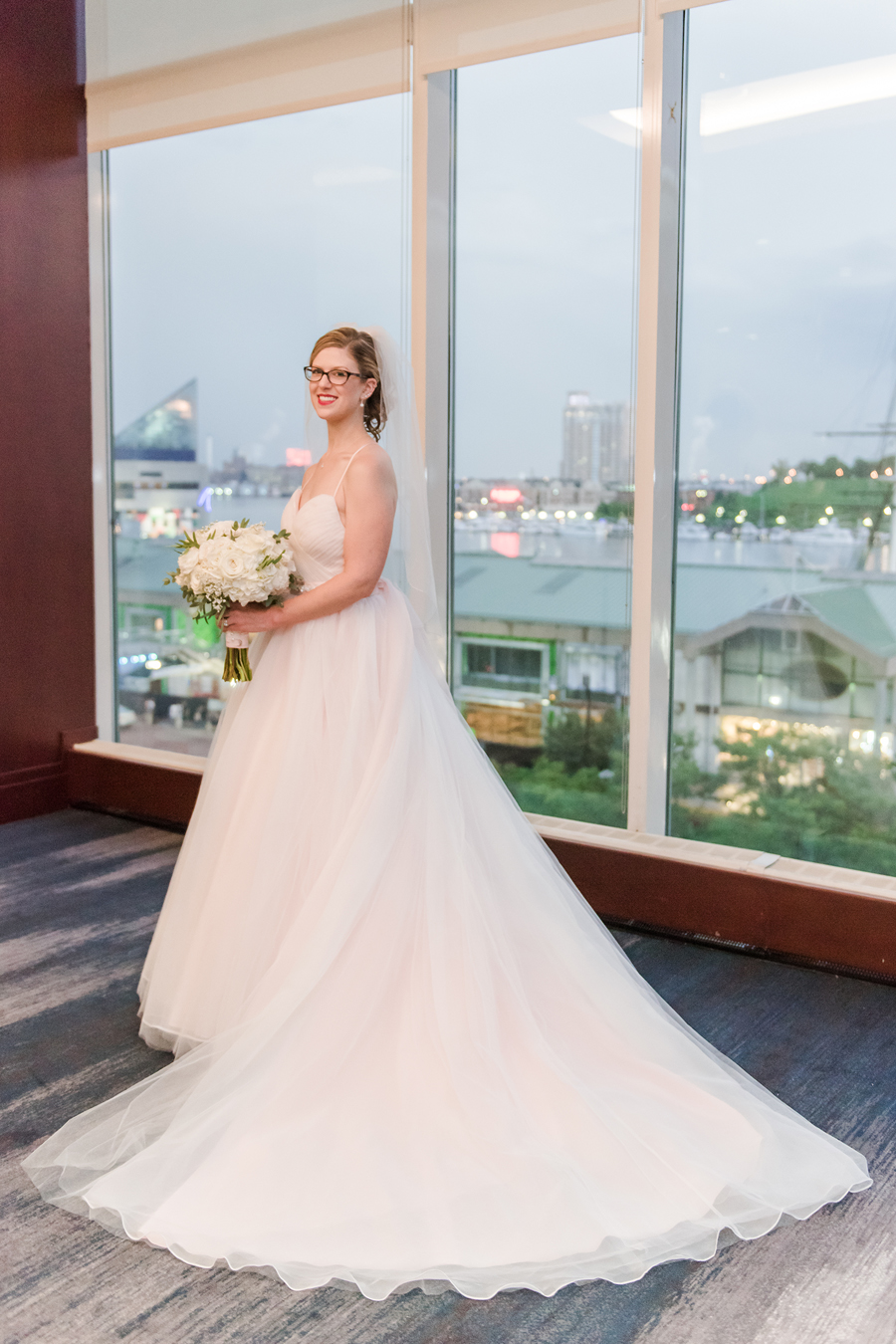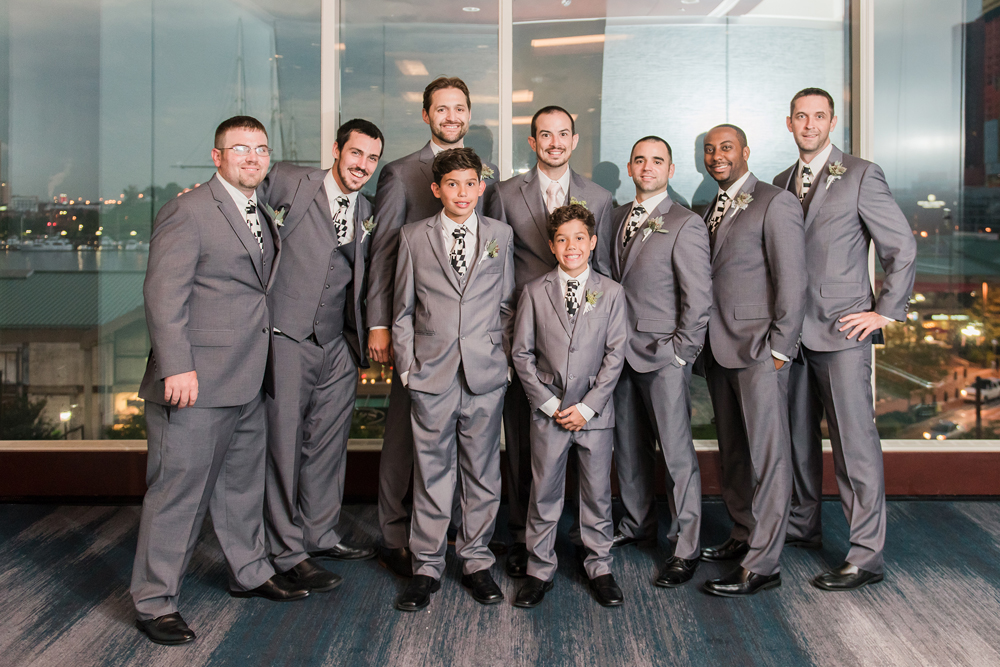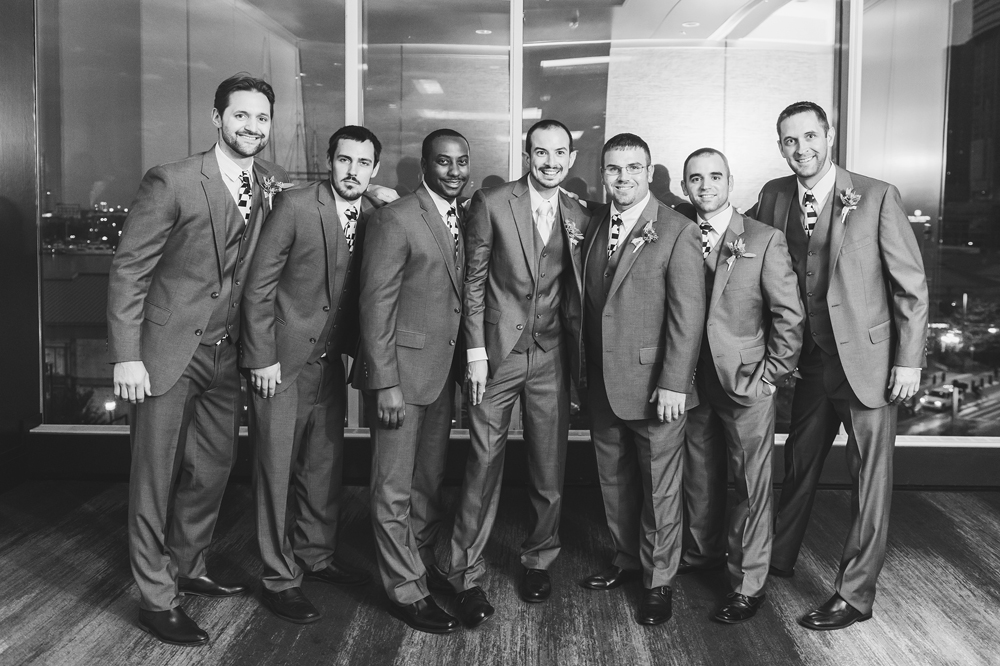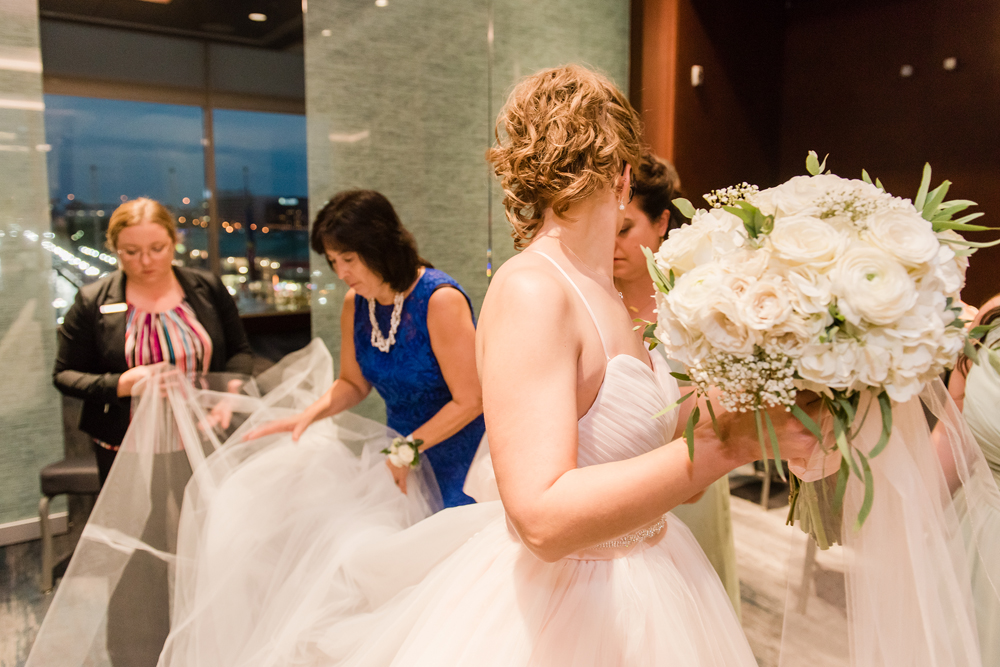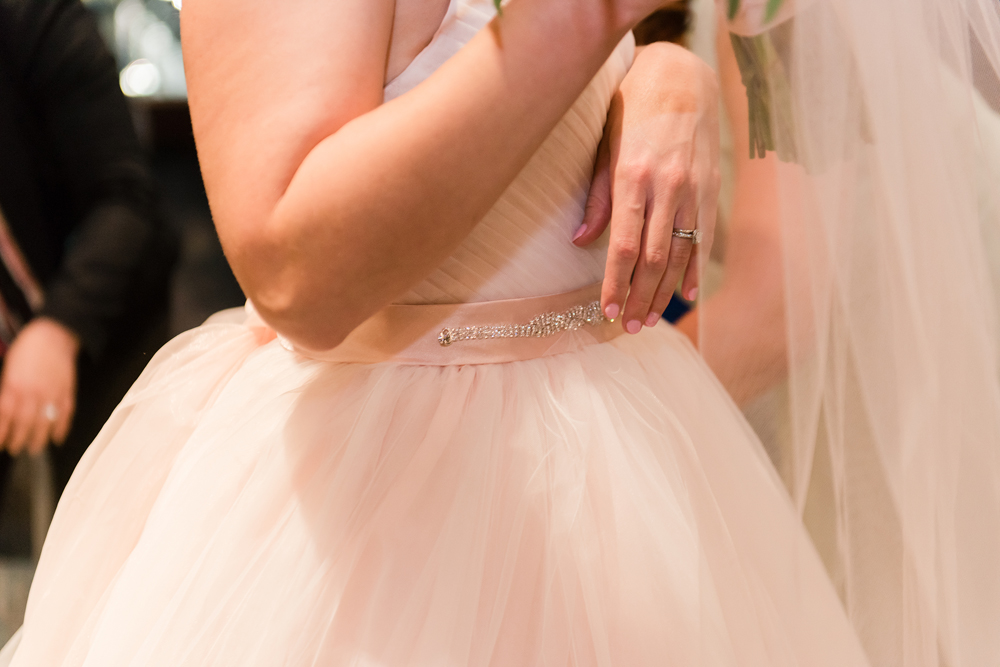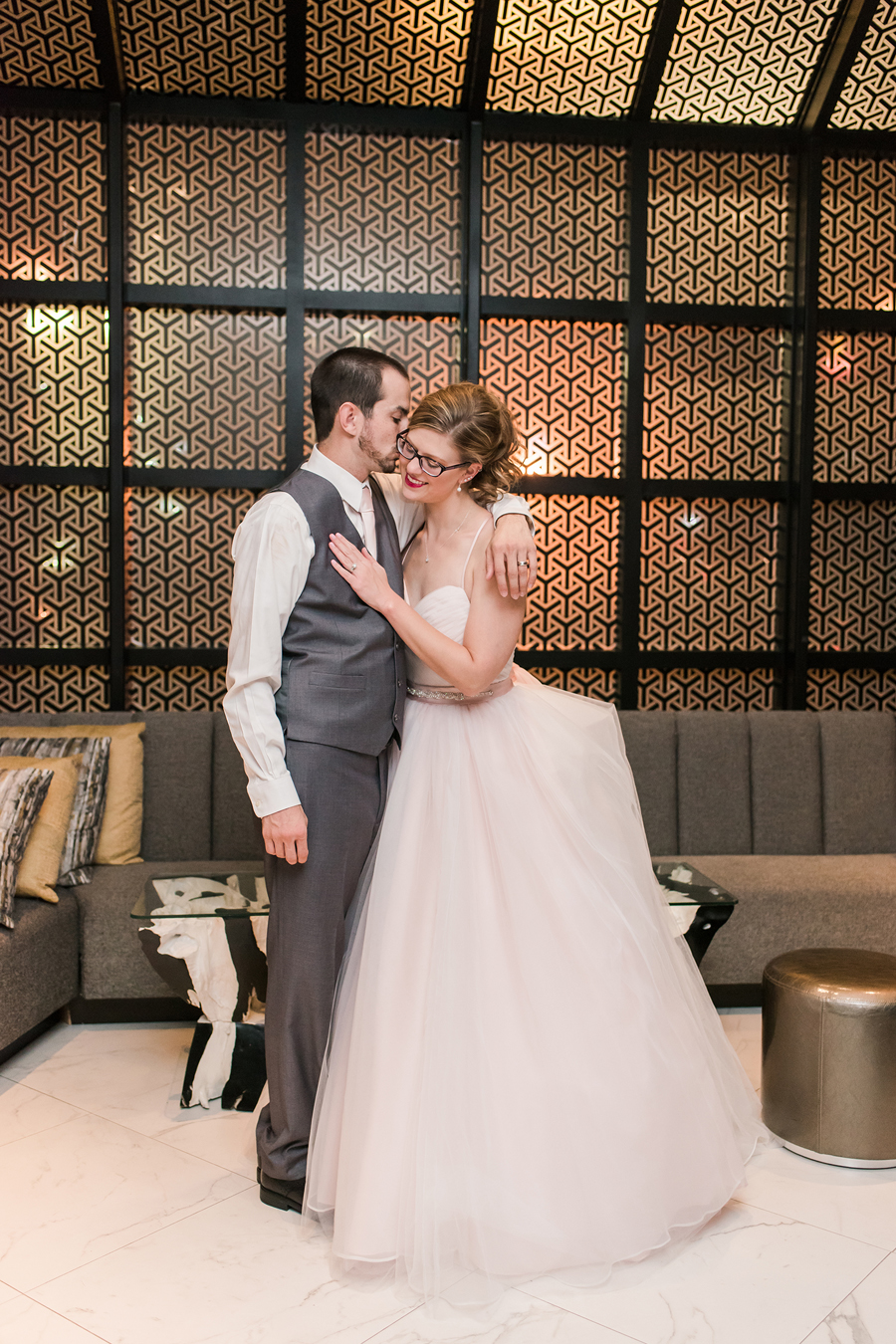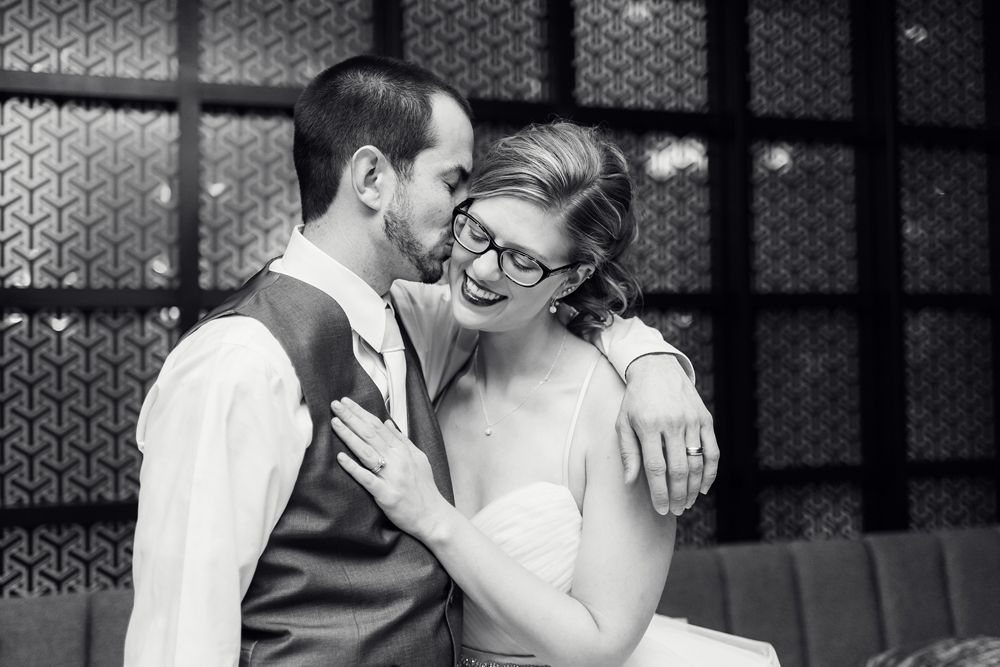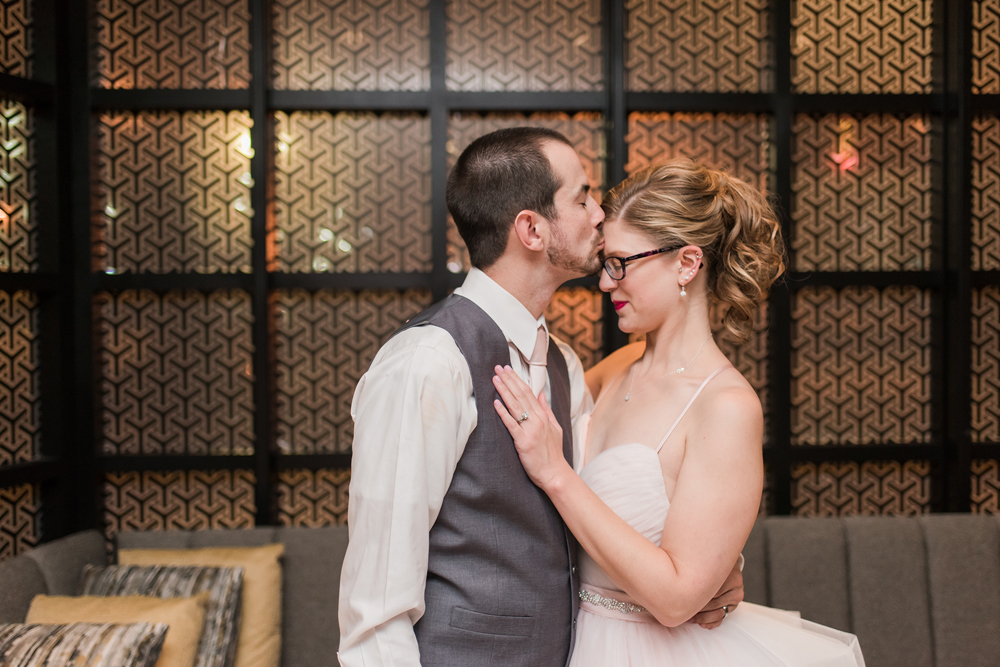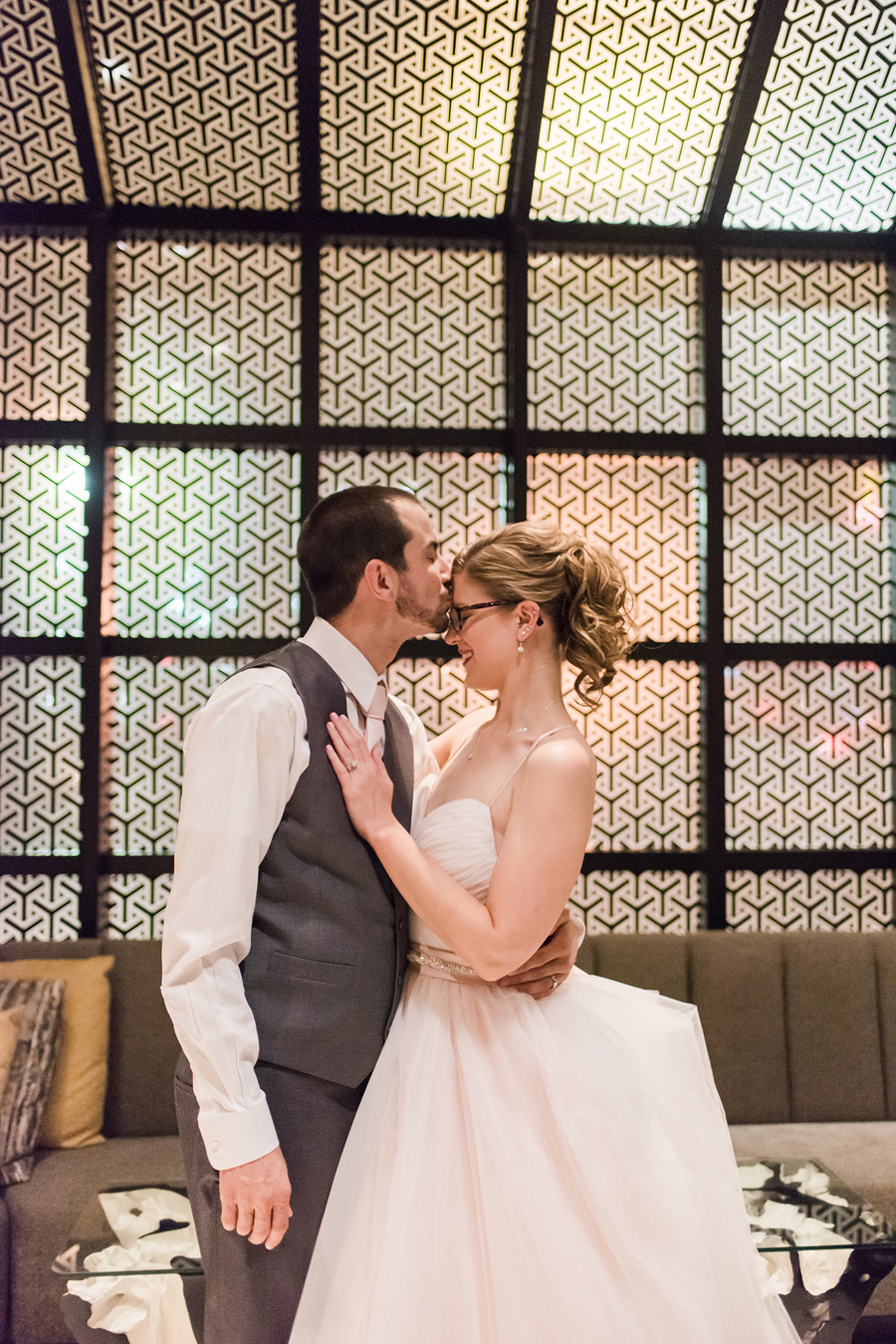 SO many favorites! I just loved this space and Jen and Danny in it!!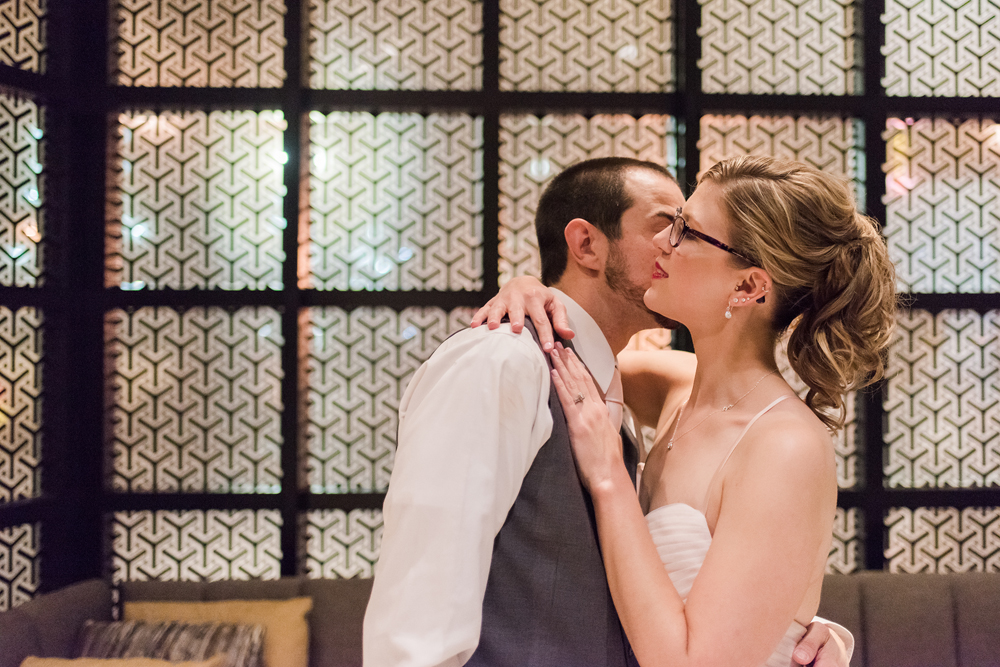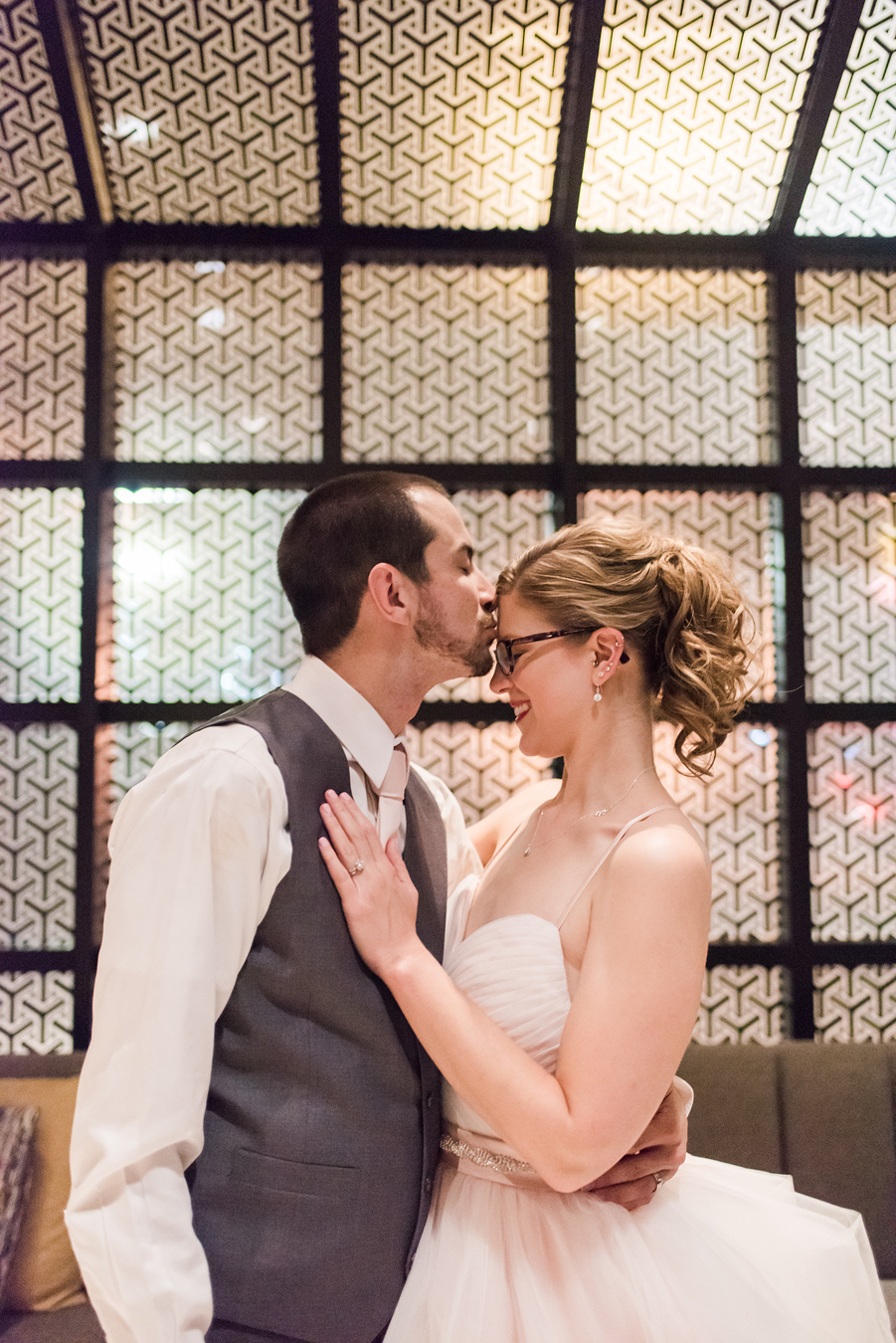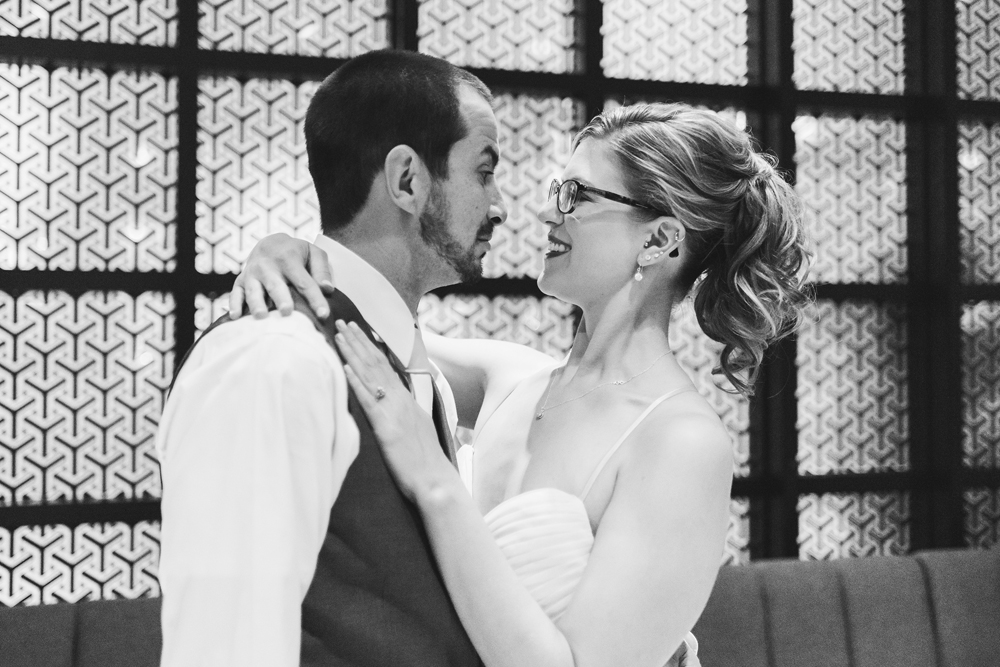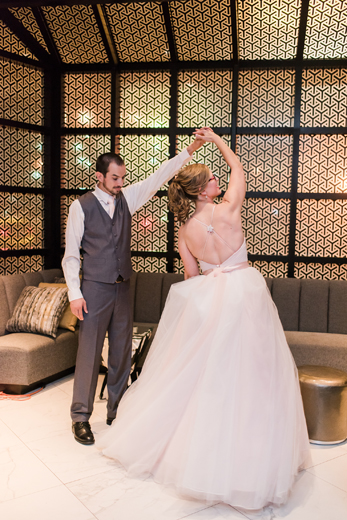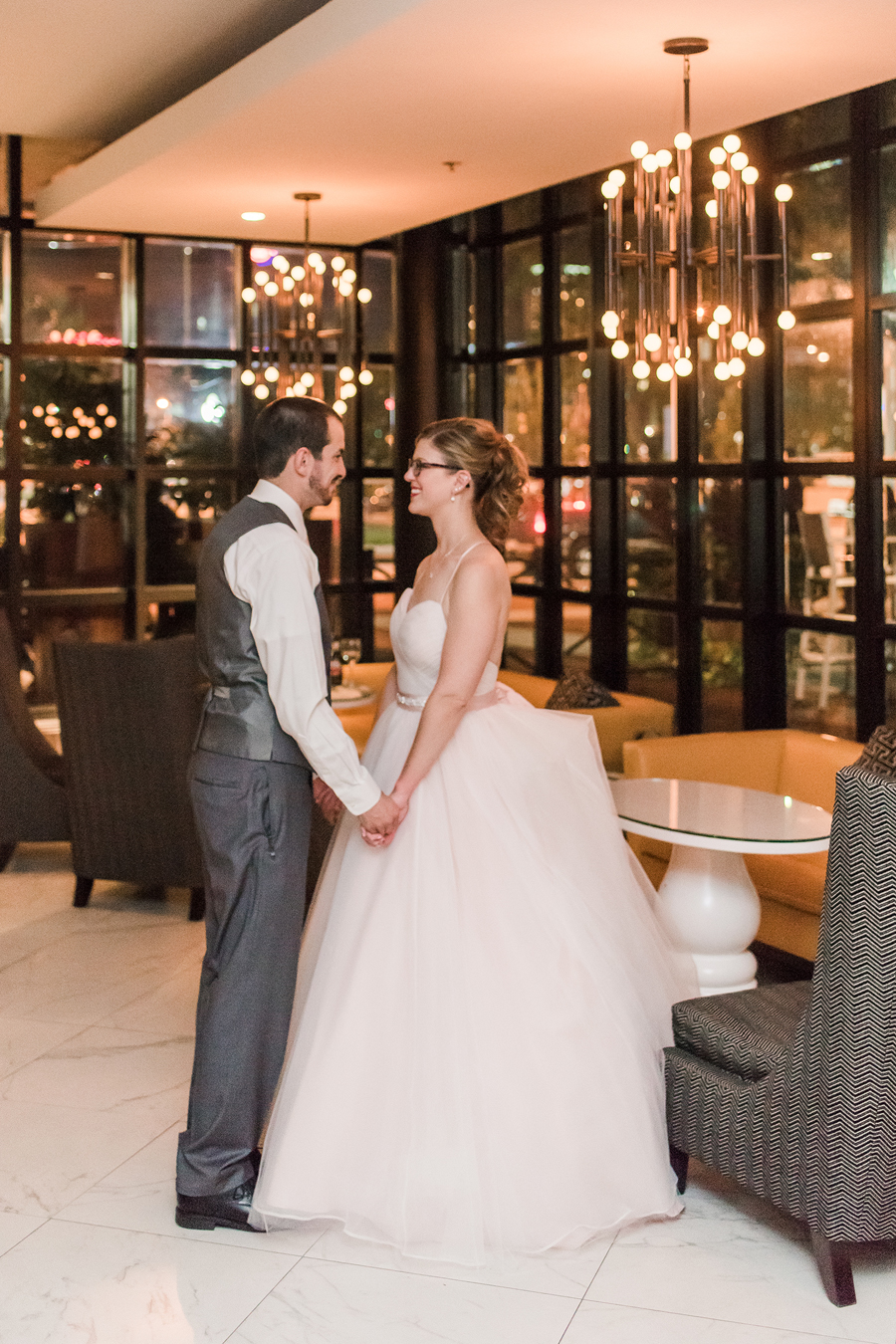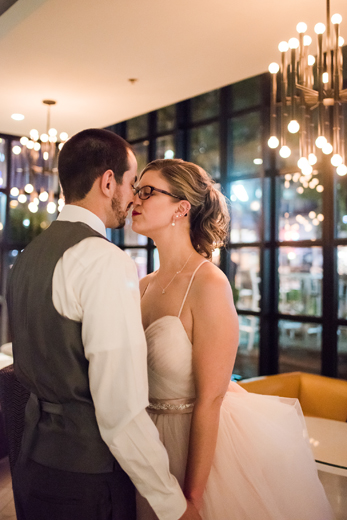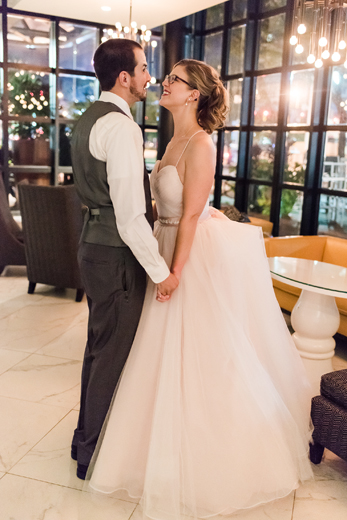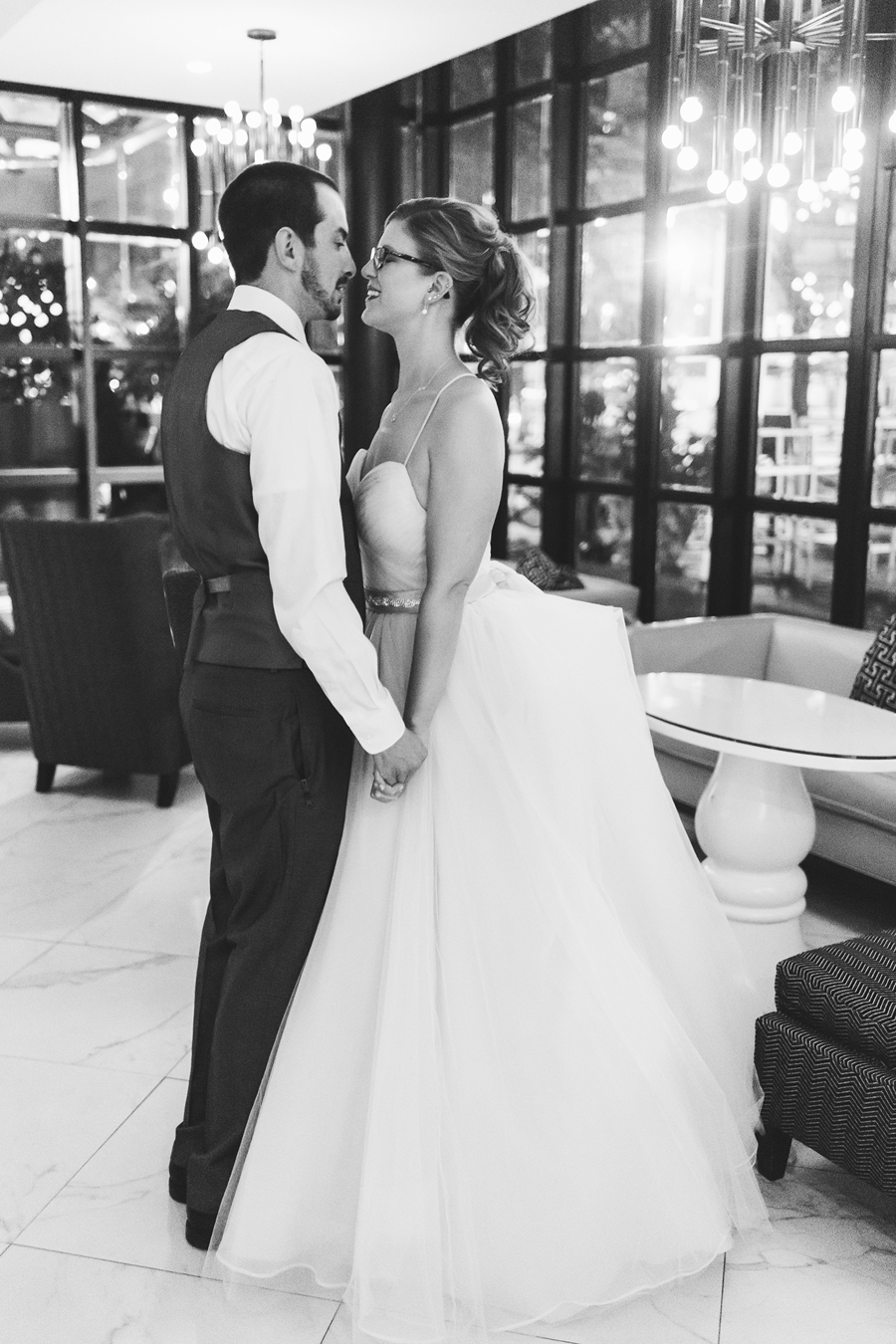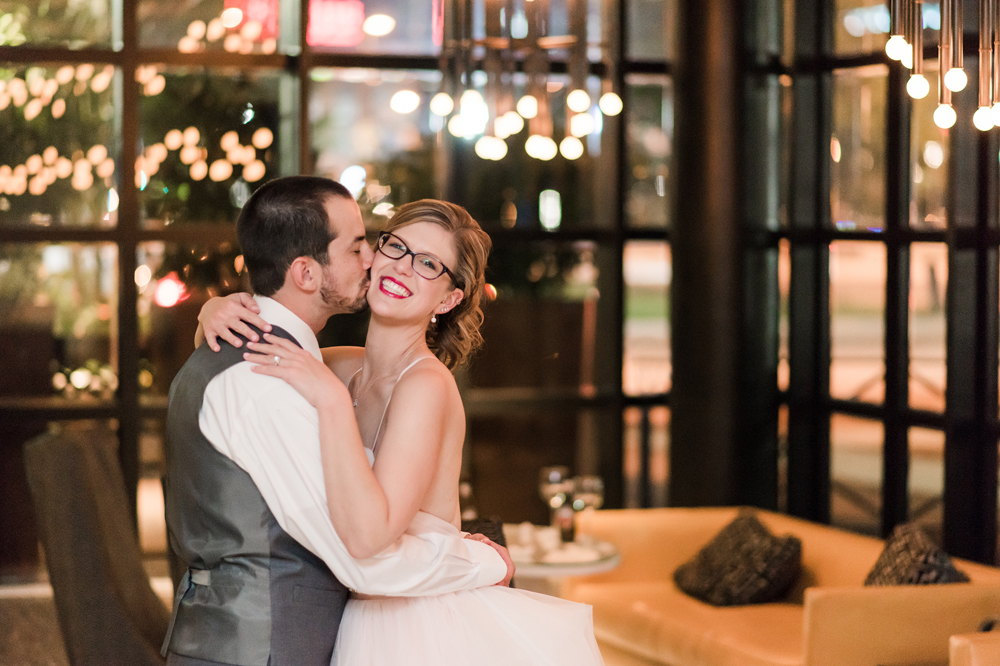 You two are perfect!! So happy for you!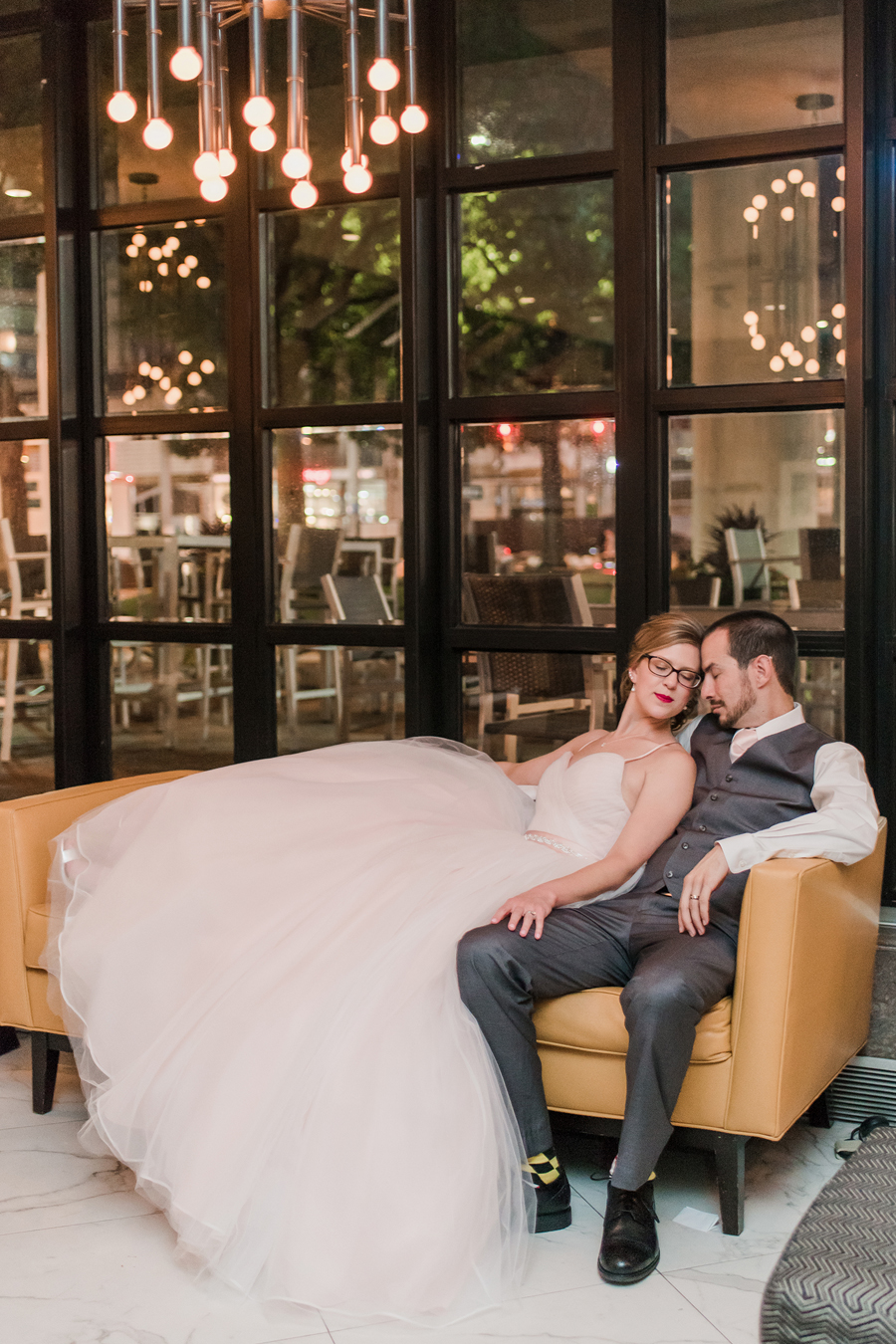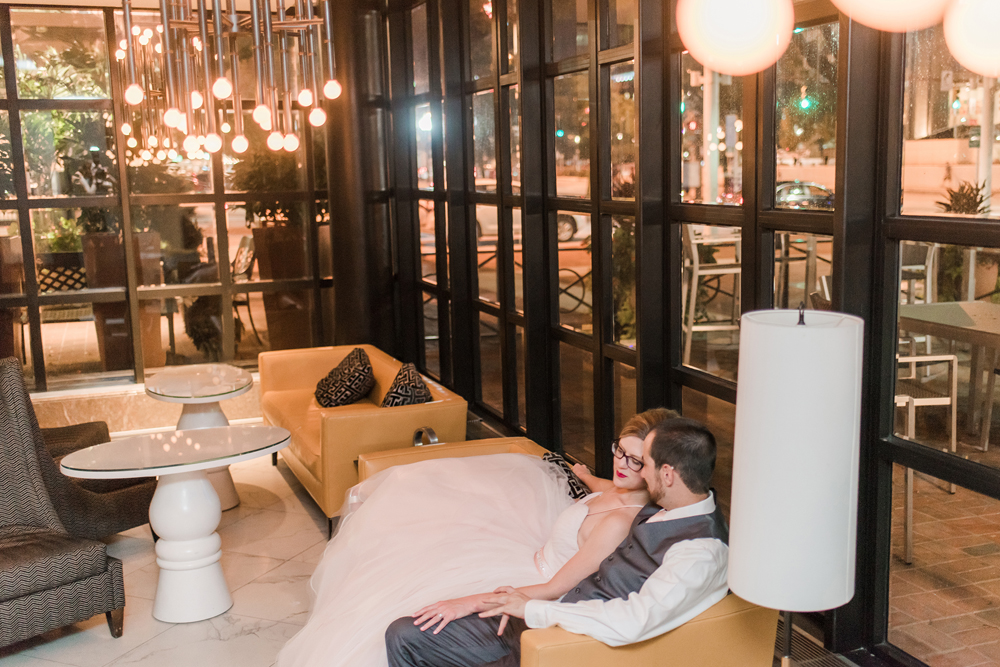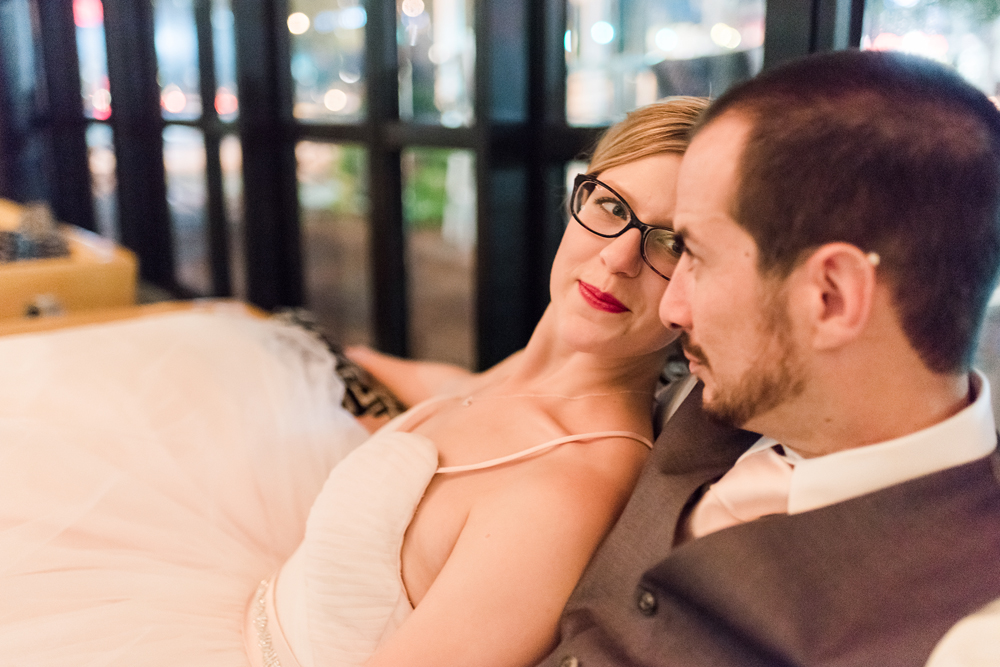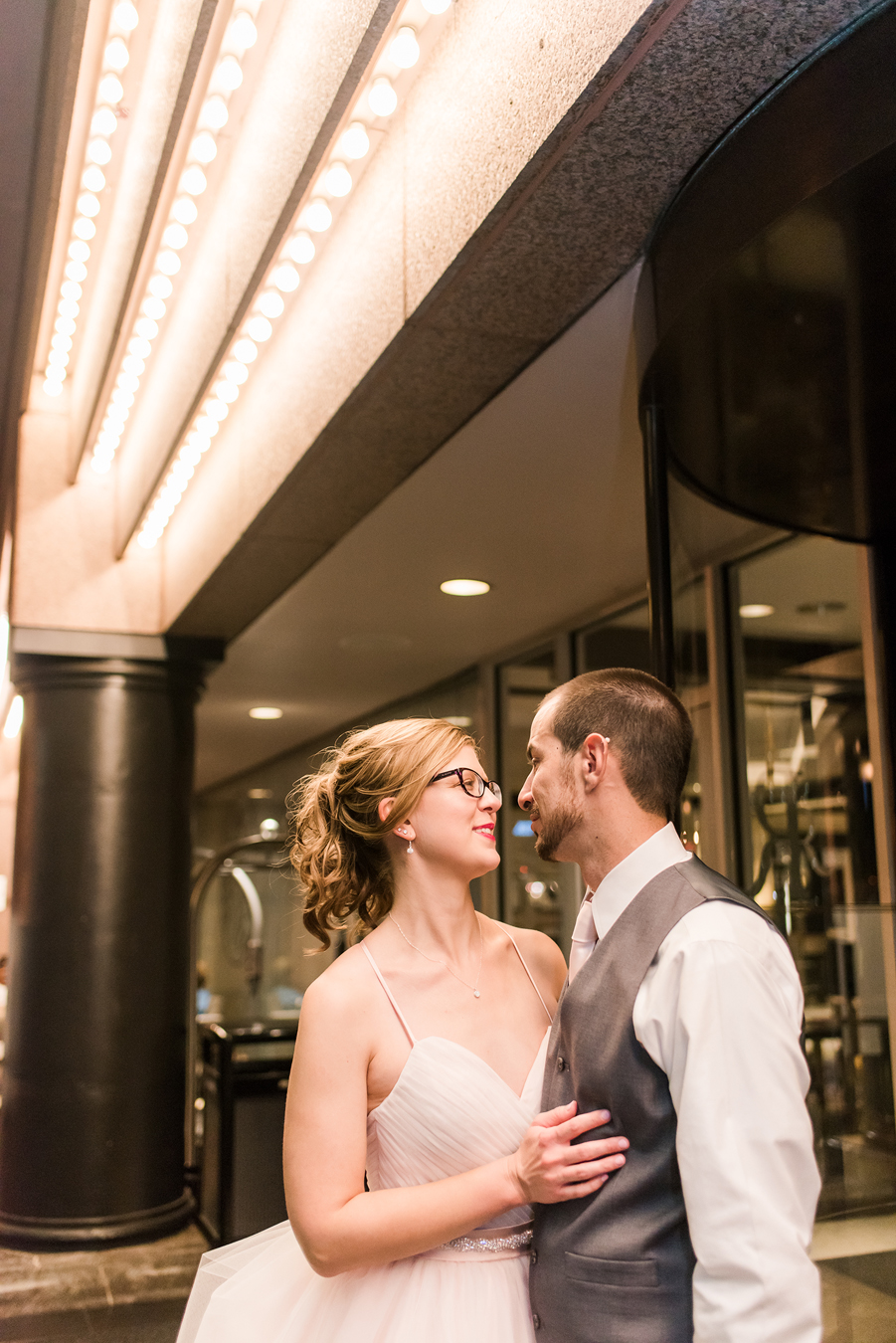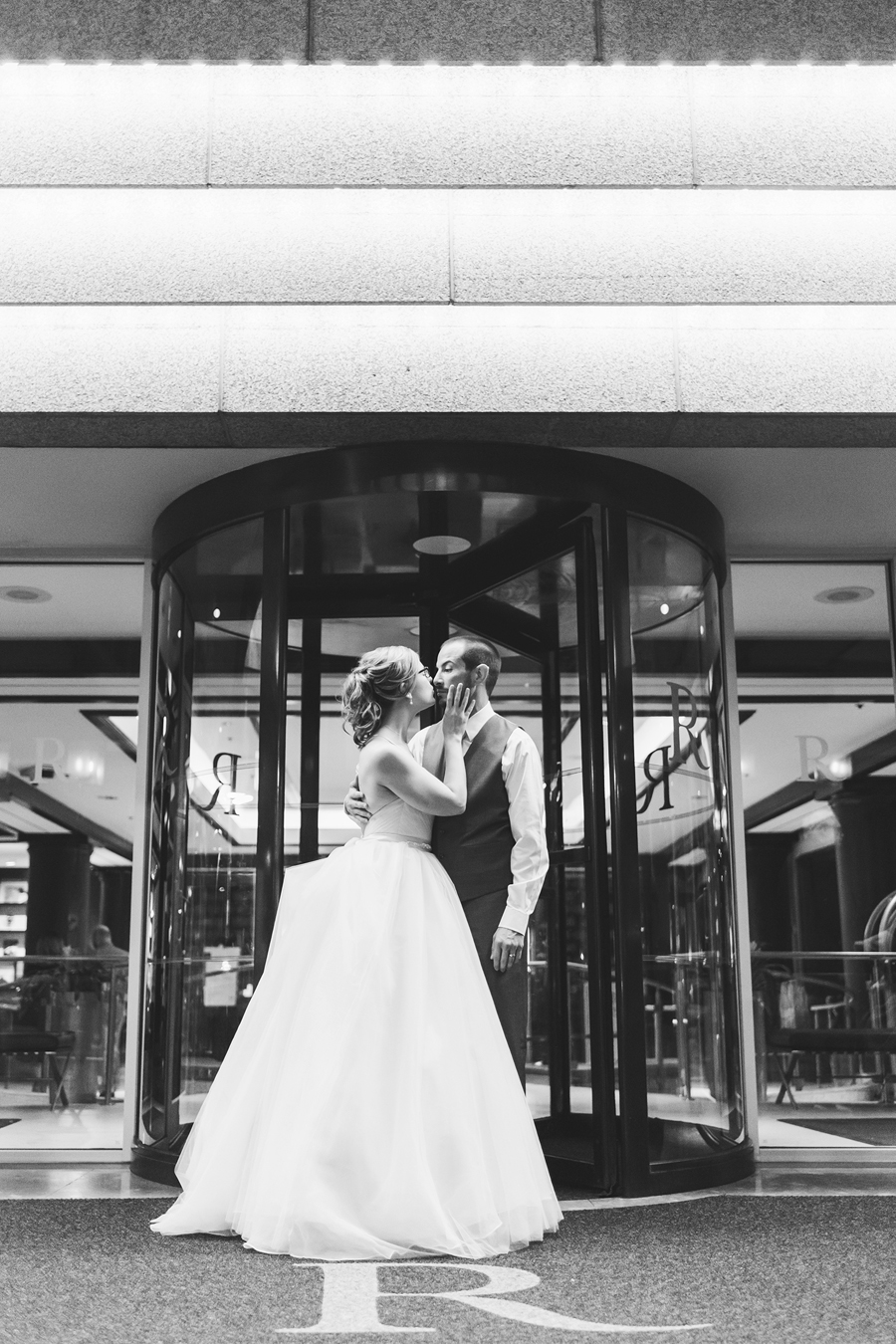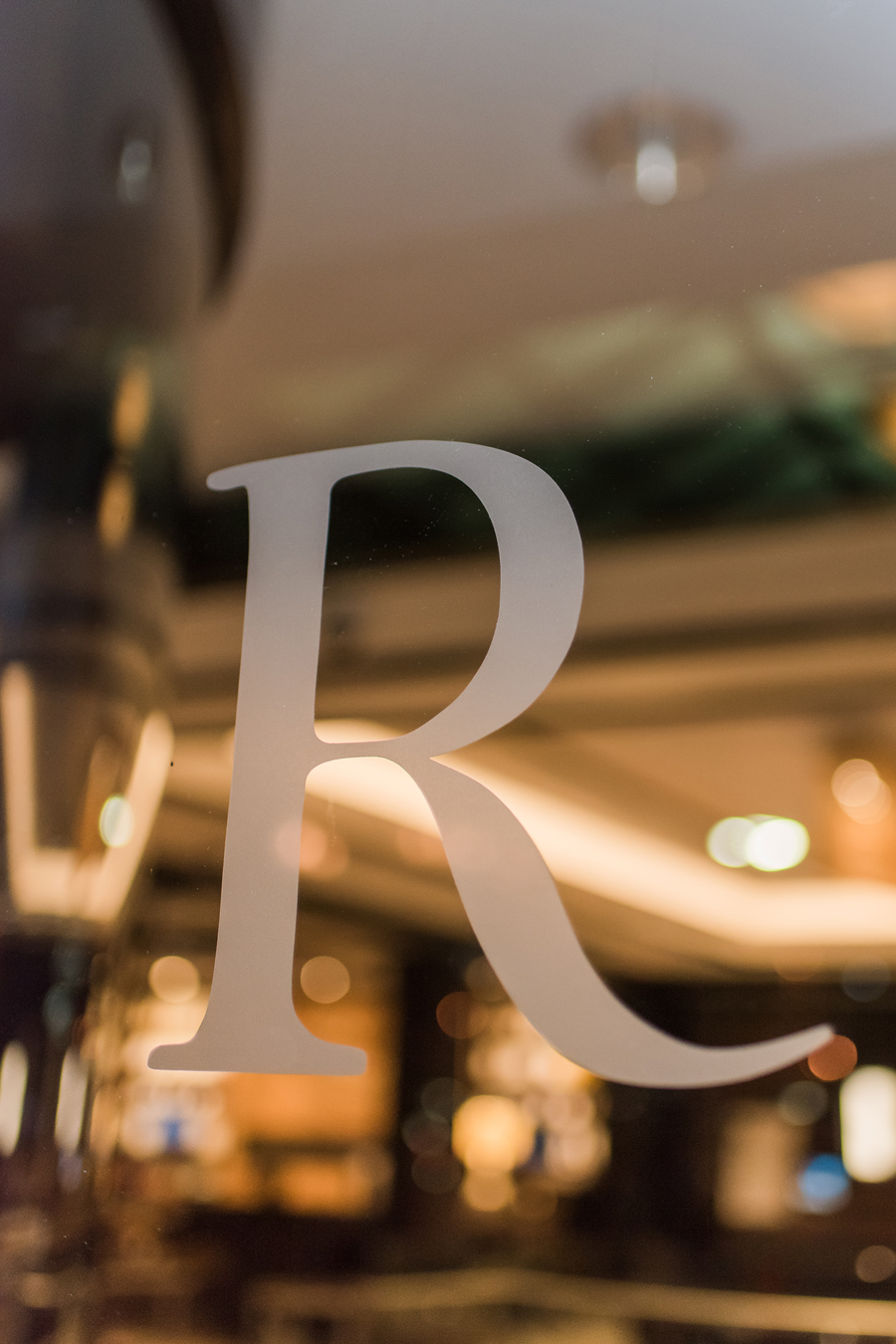 When the hotel name and your new last name conveniently start with R! :)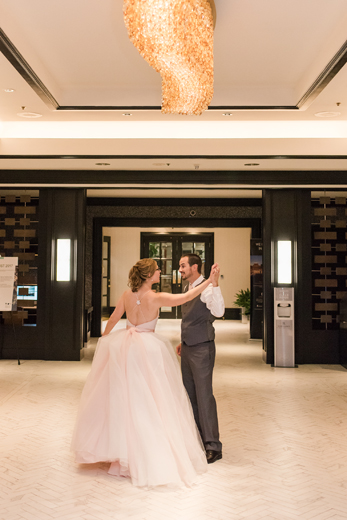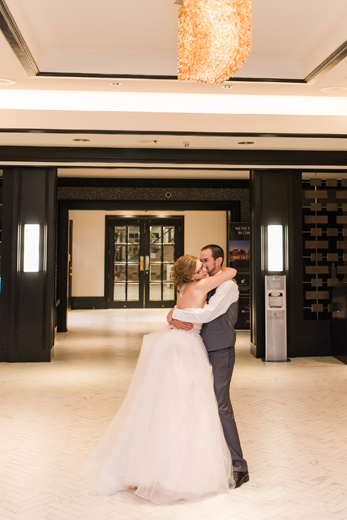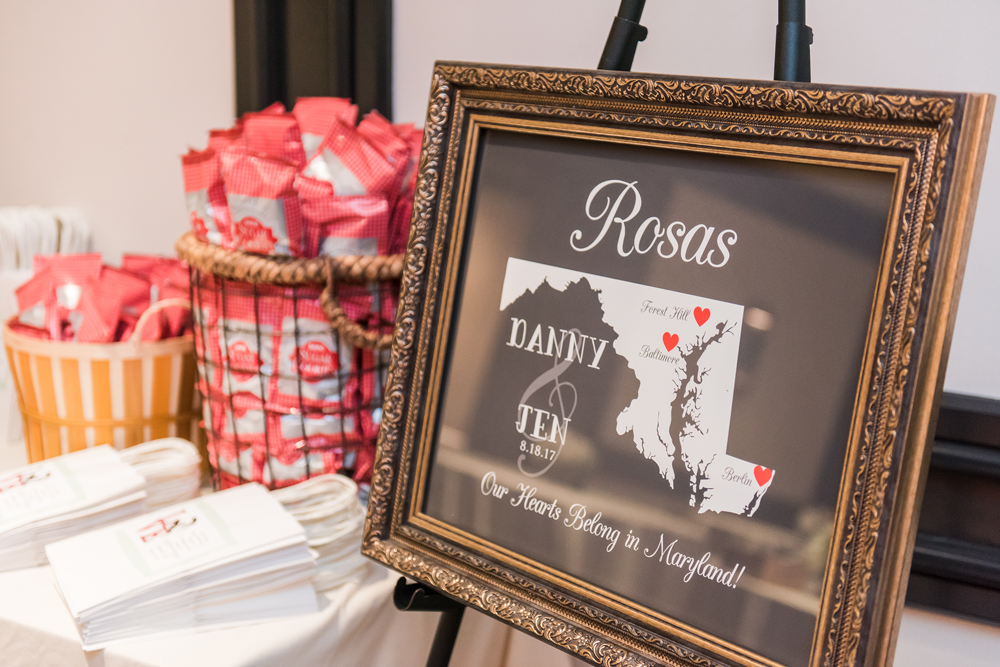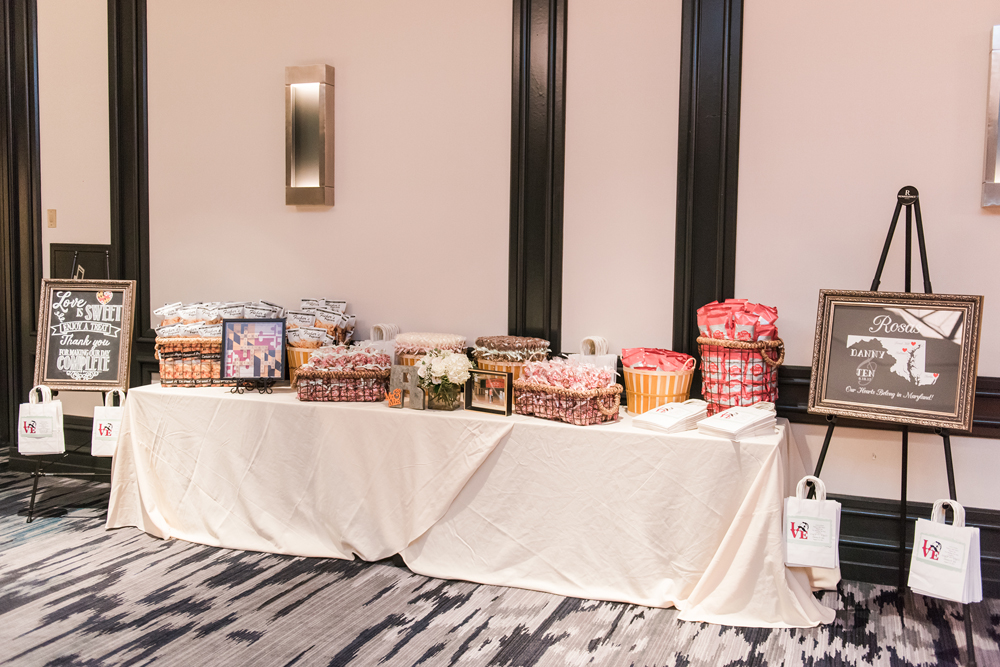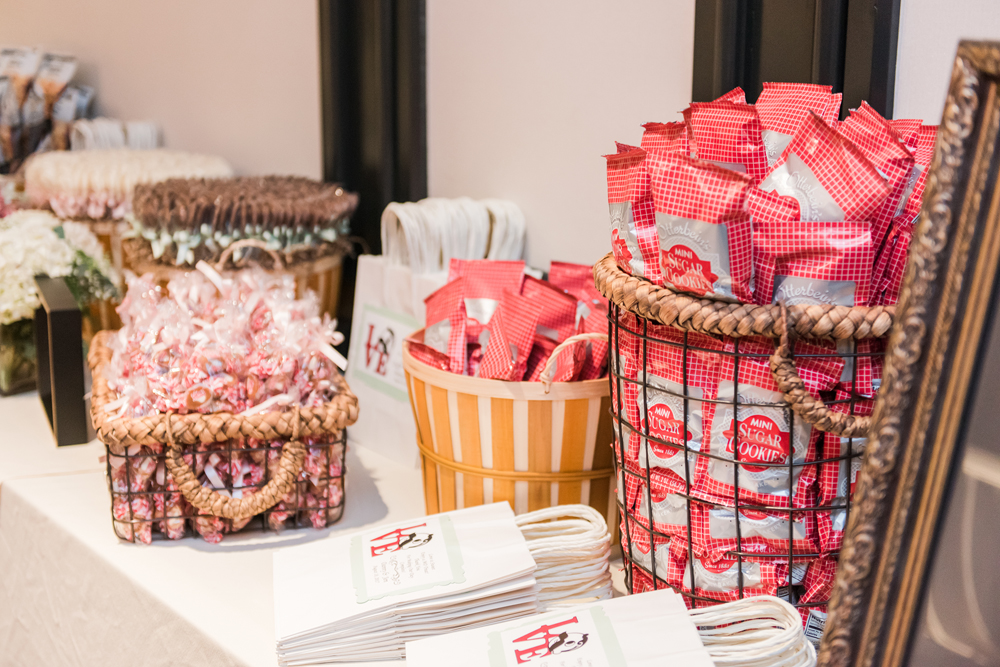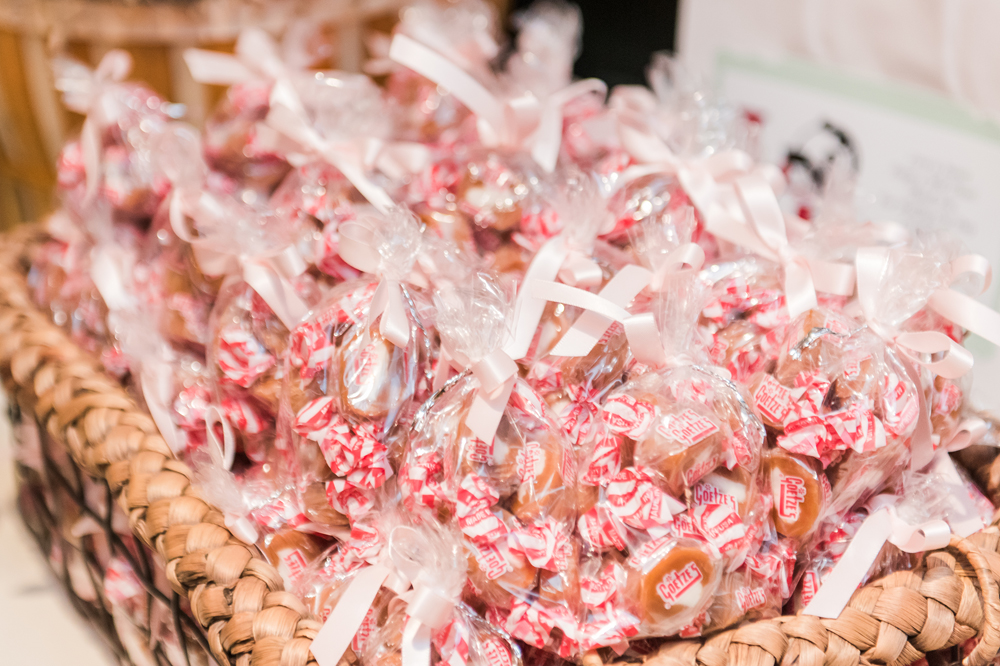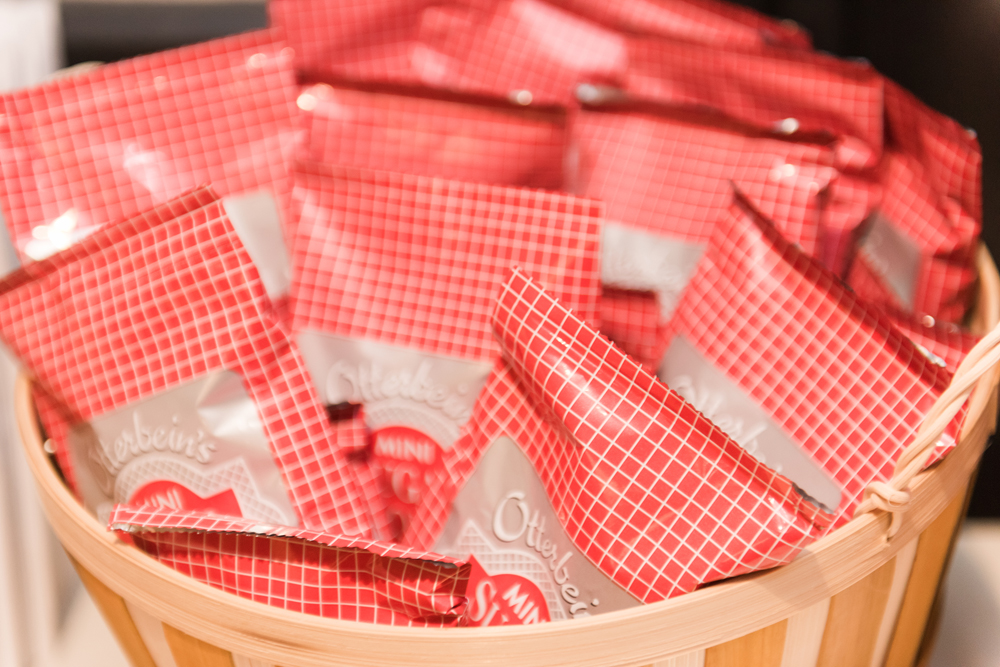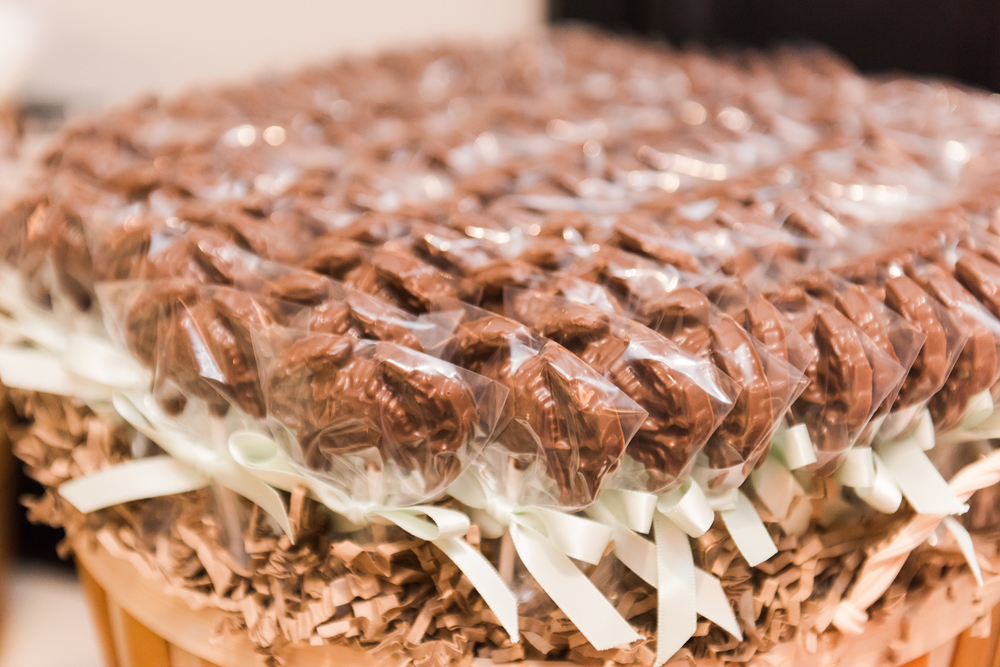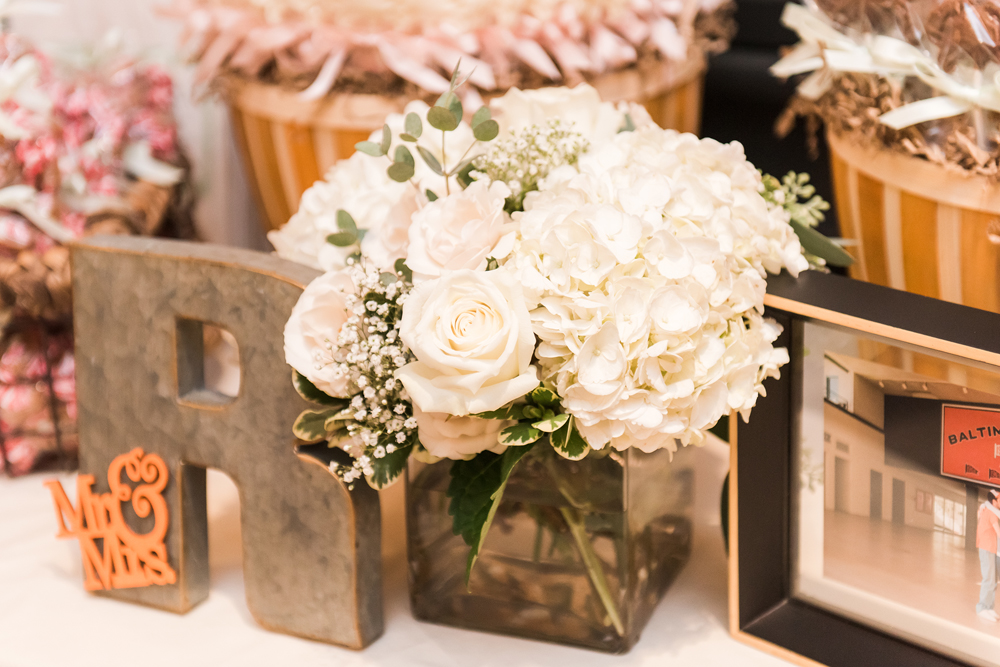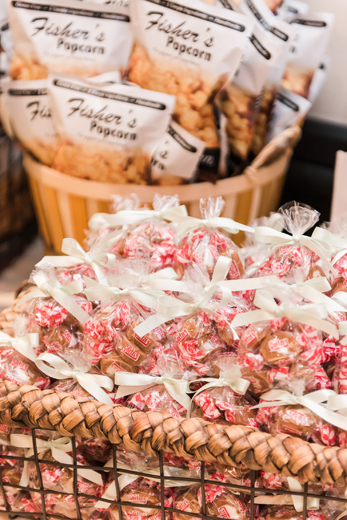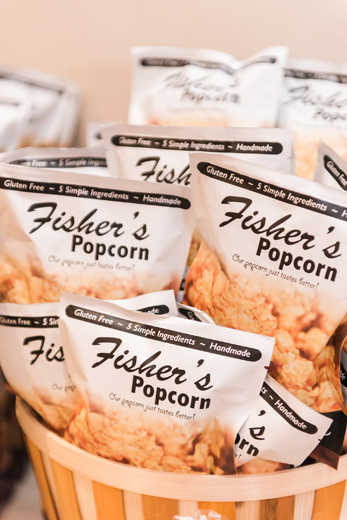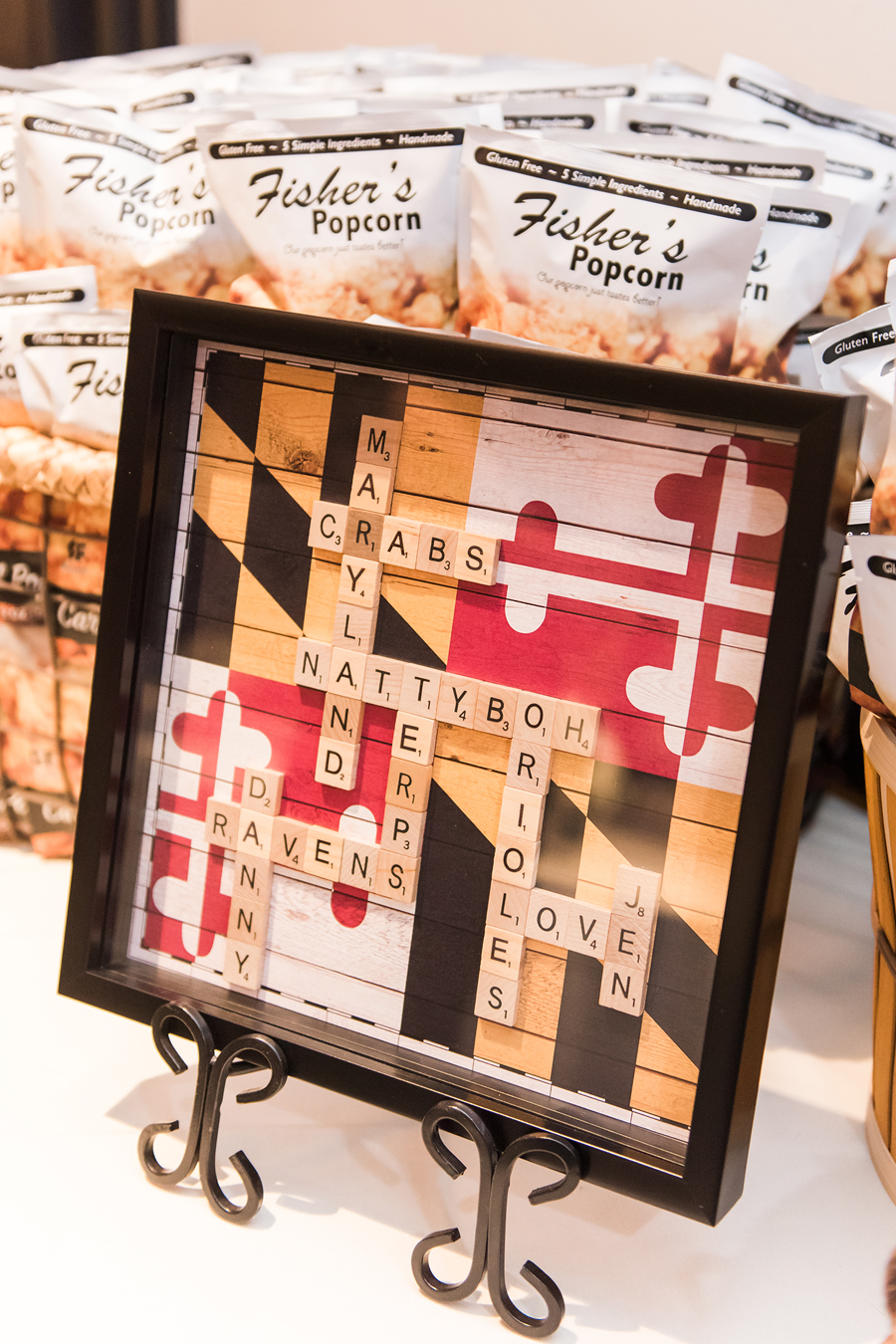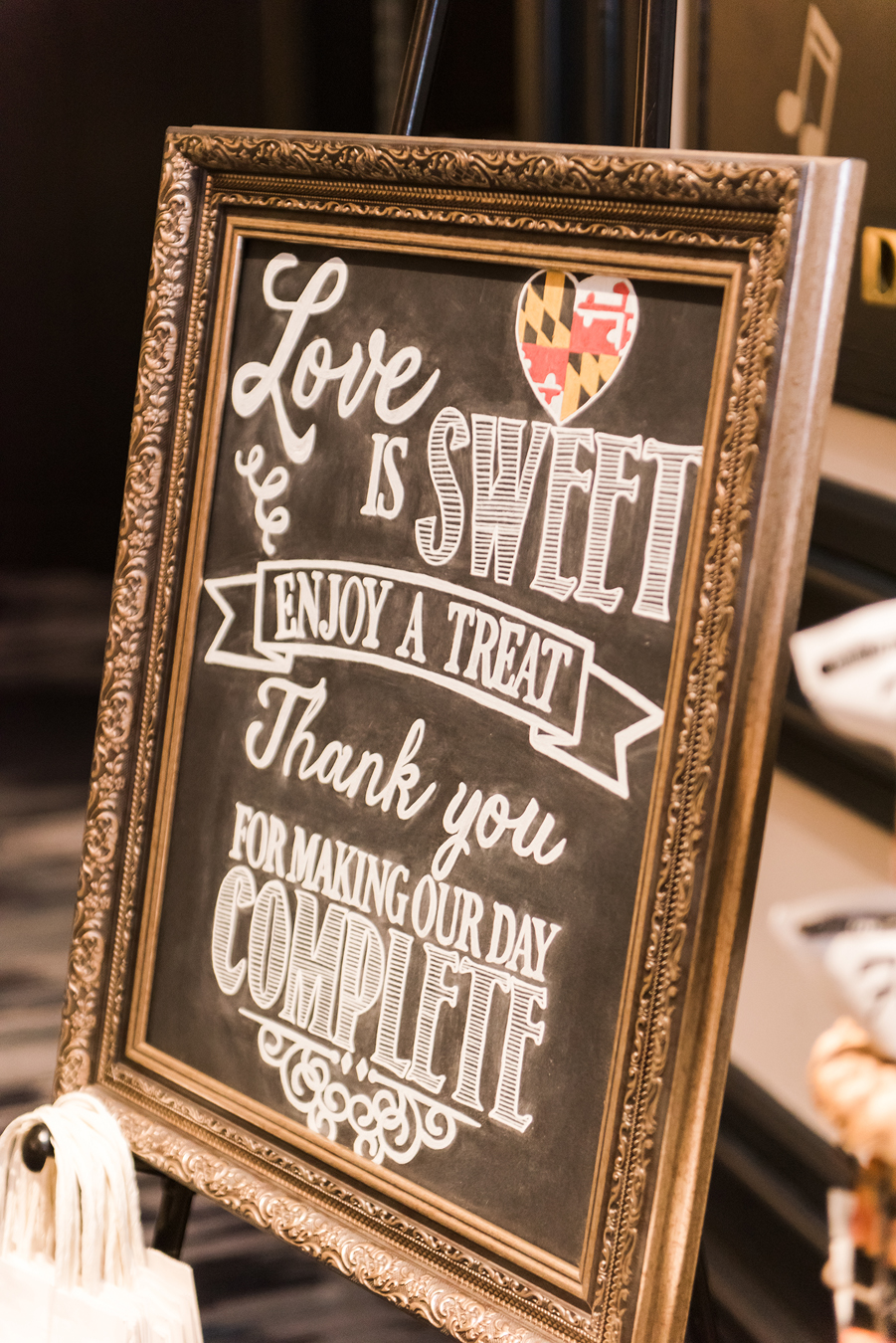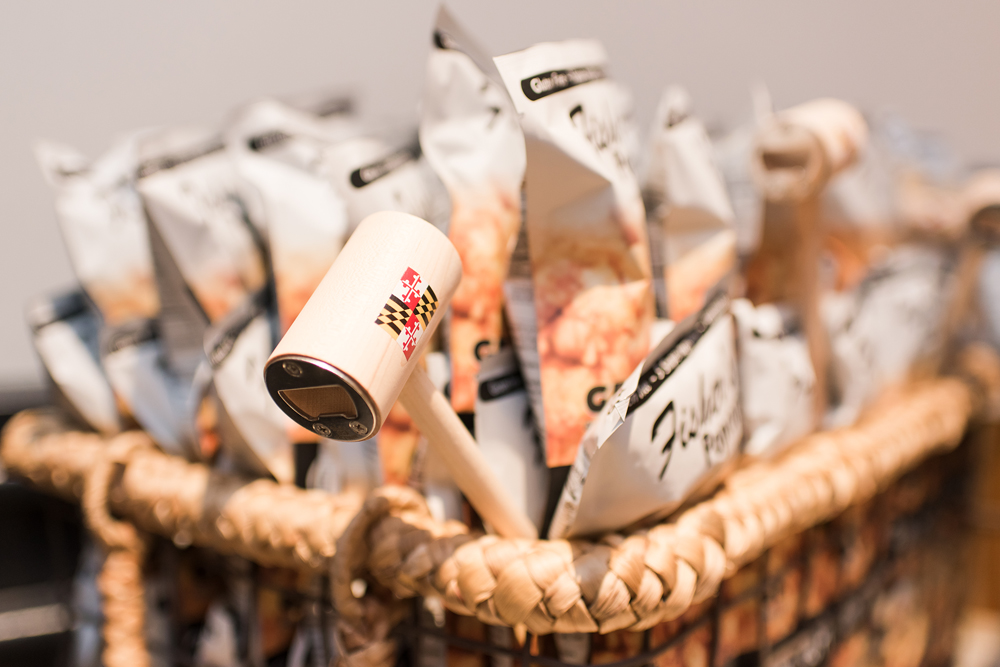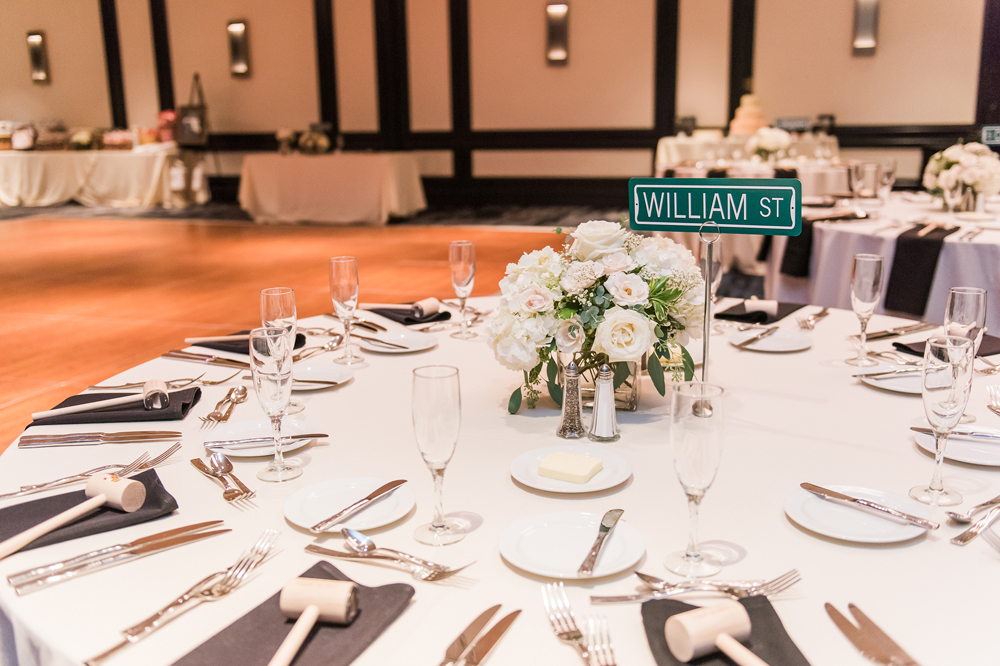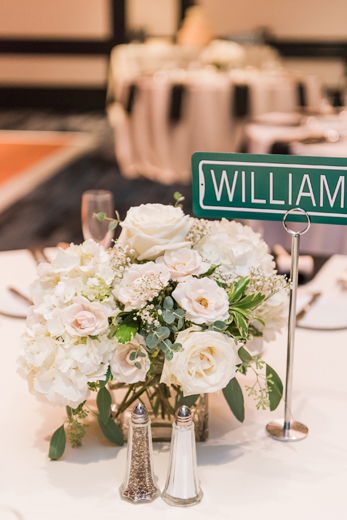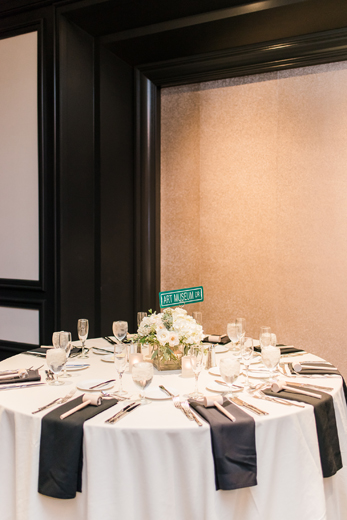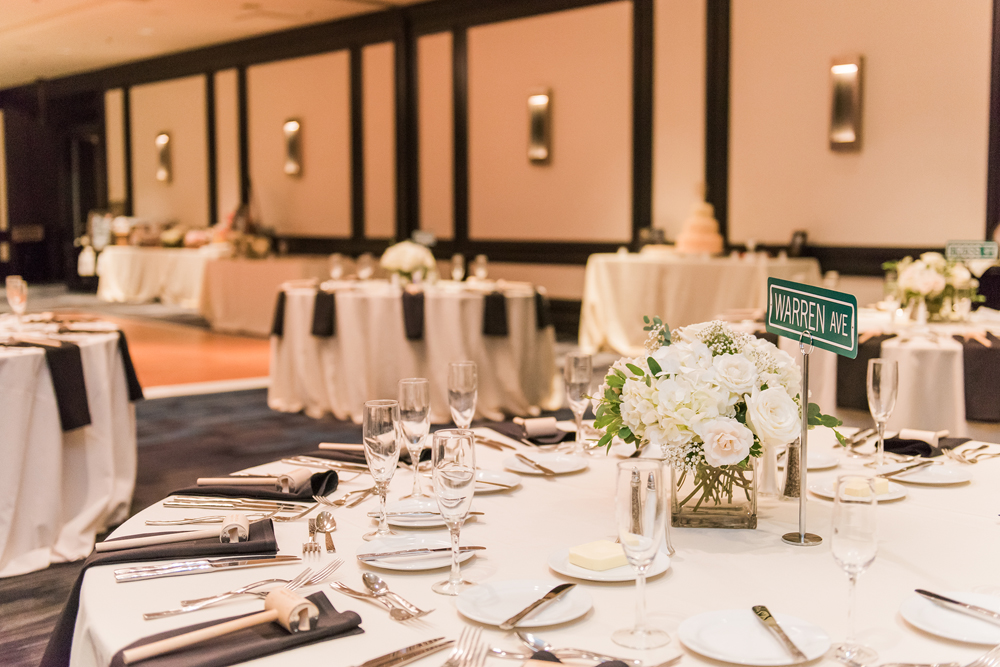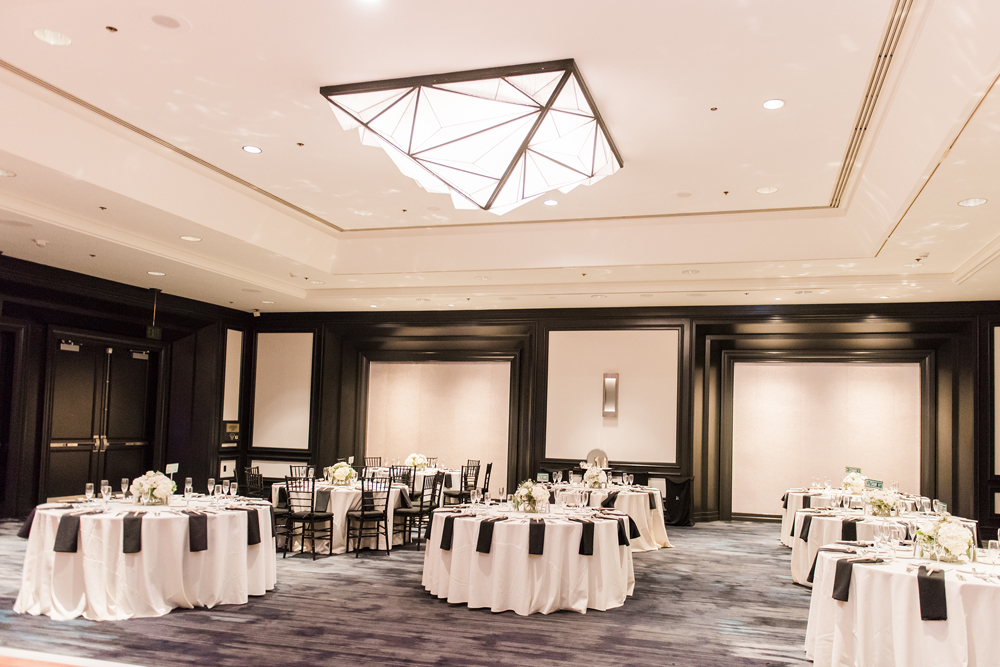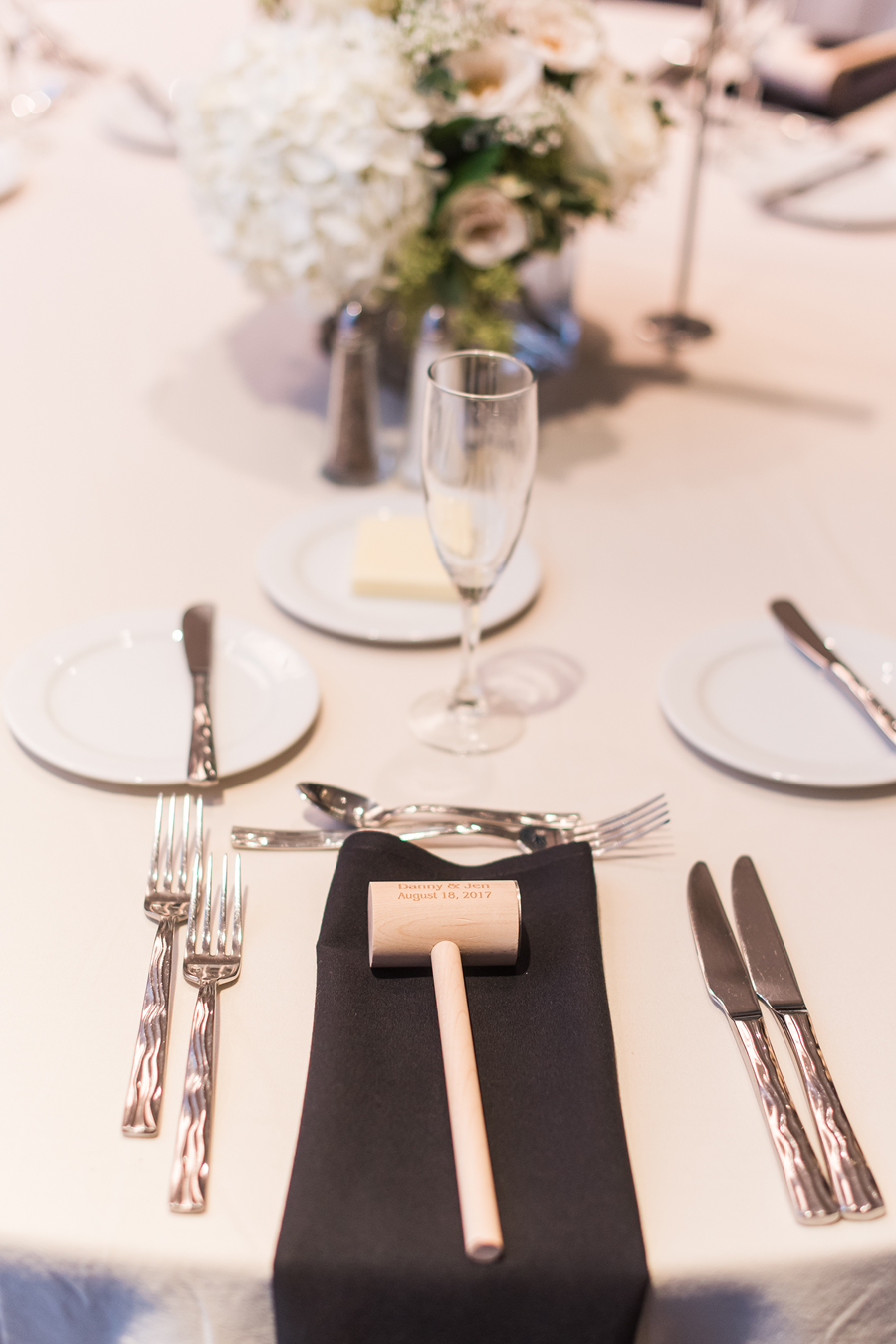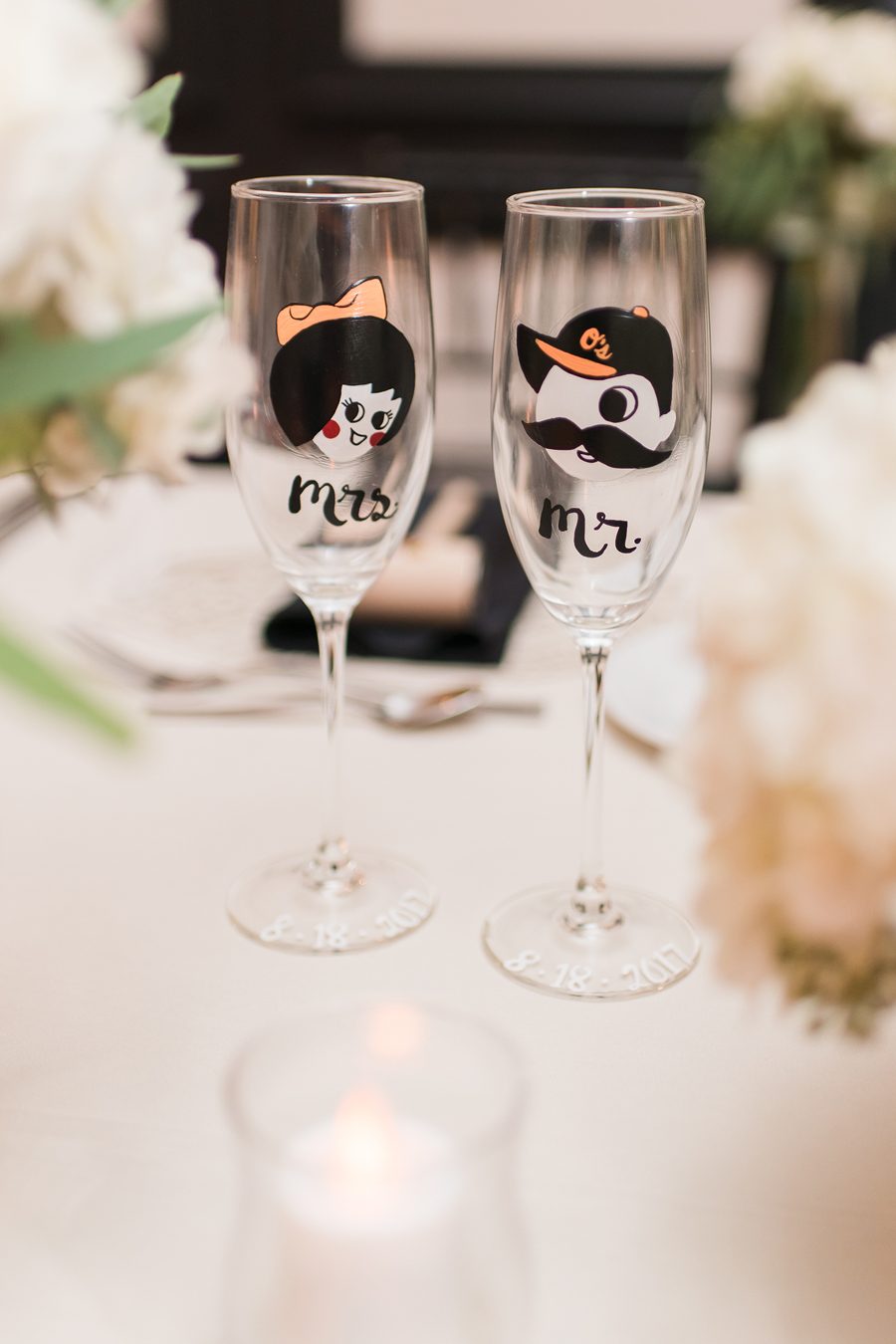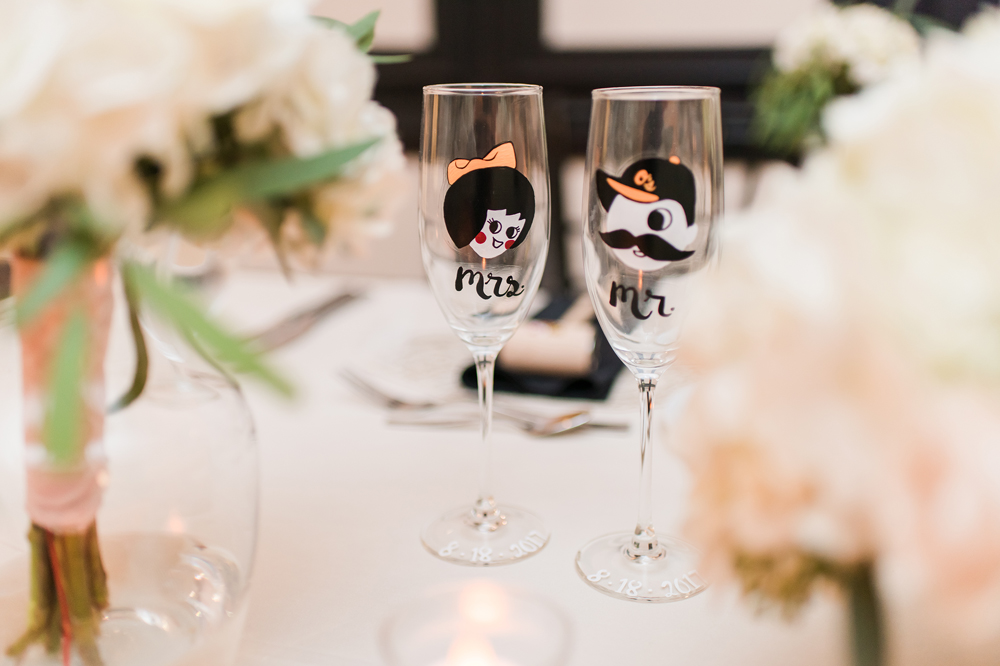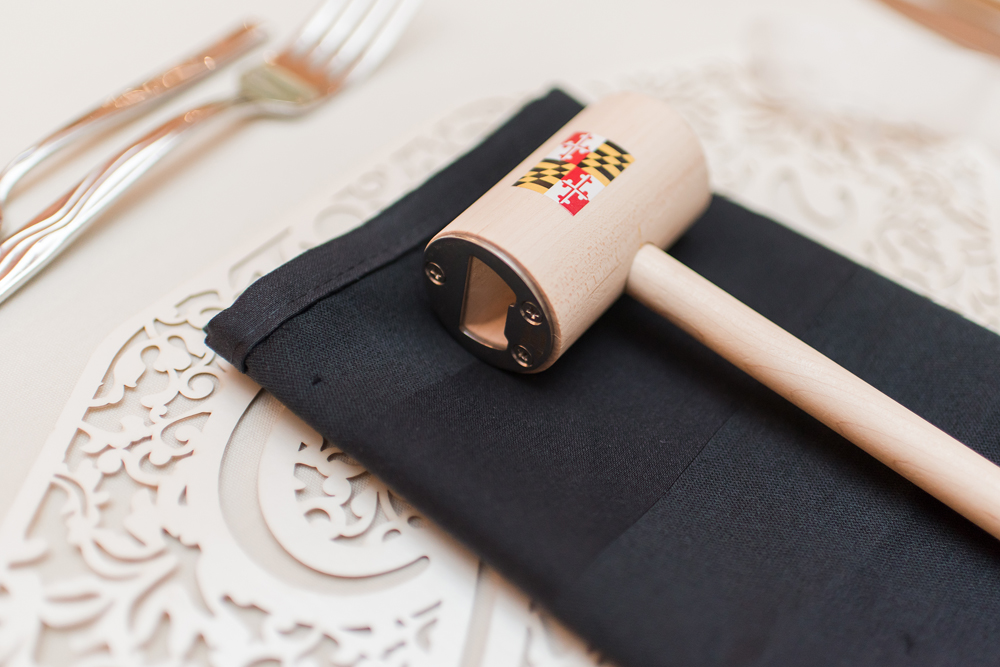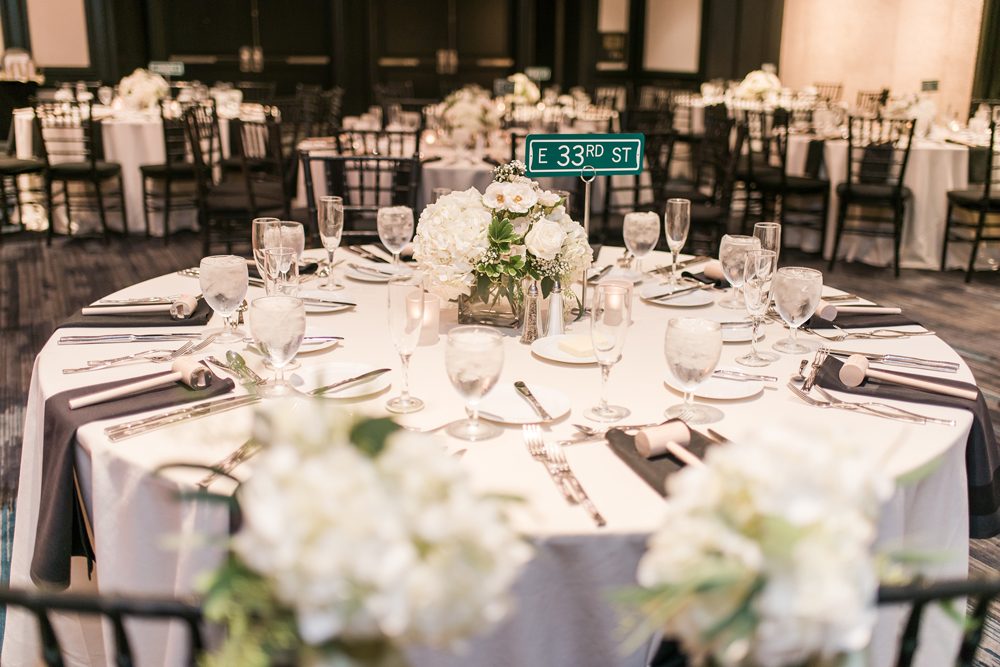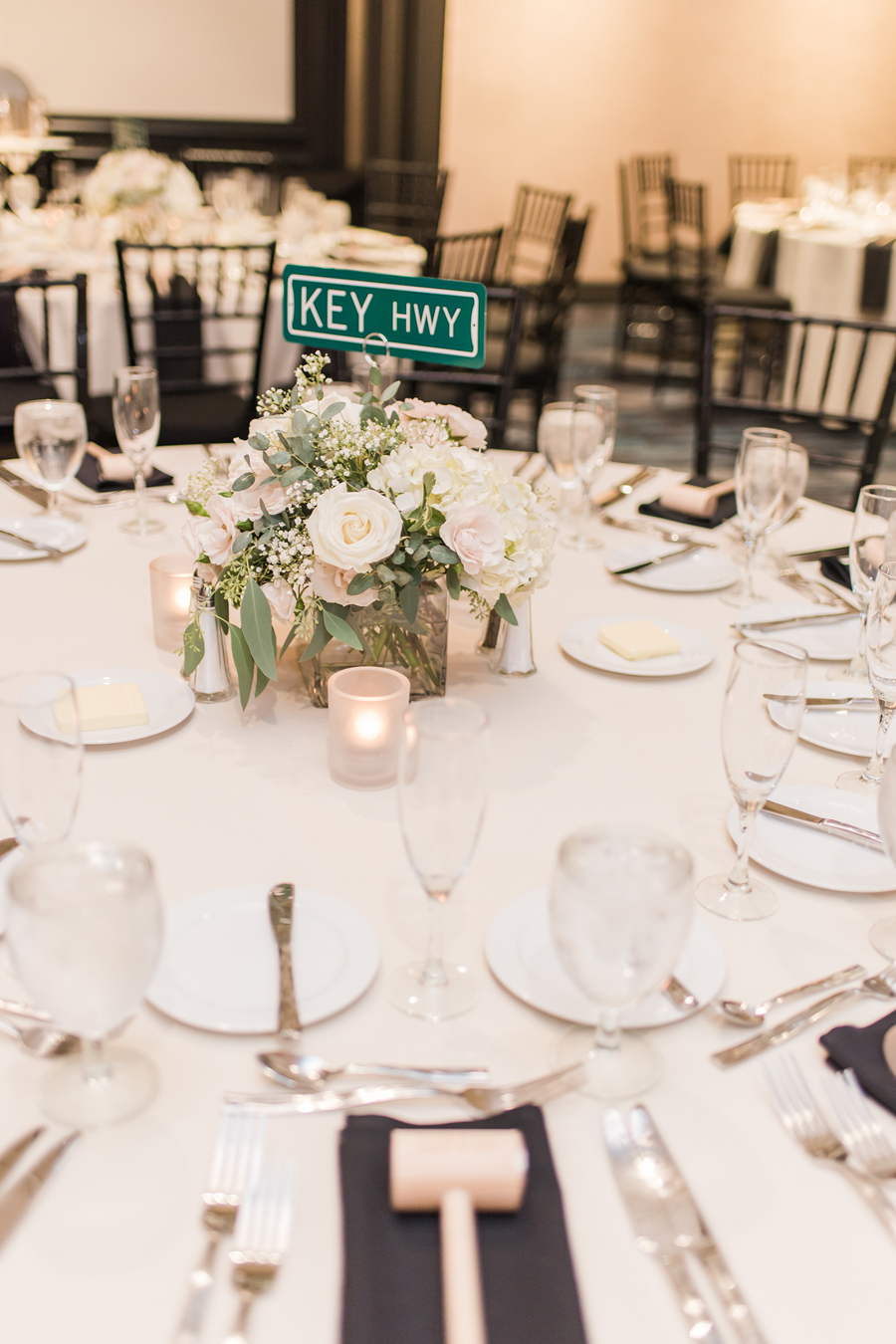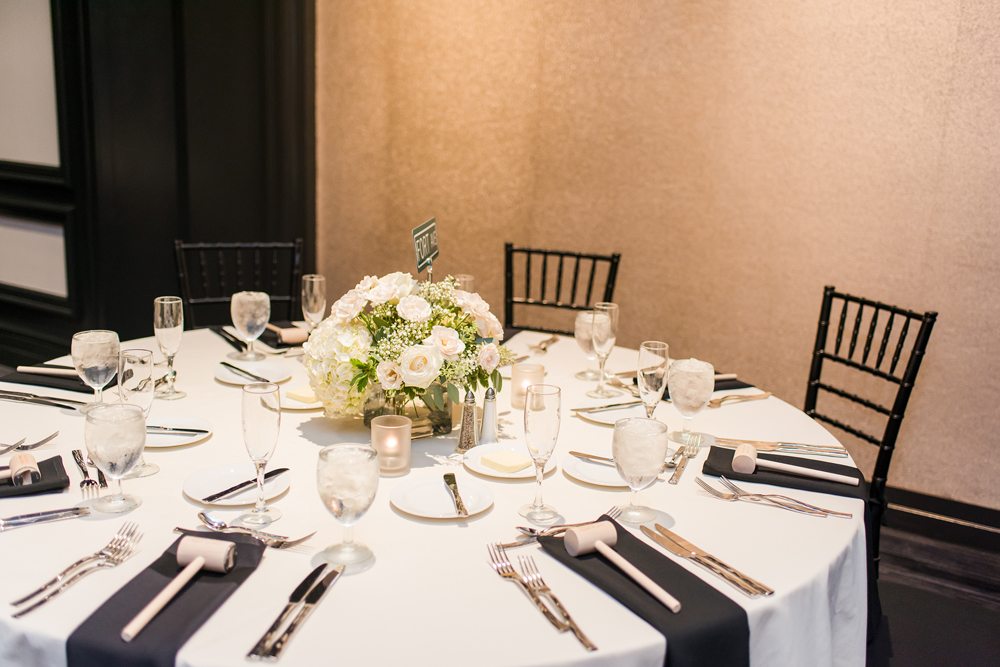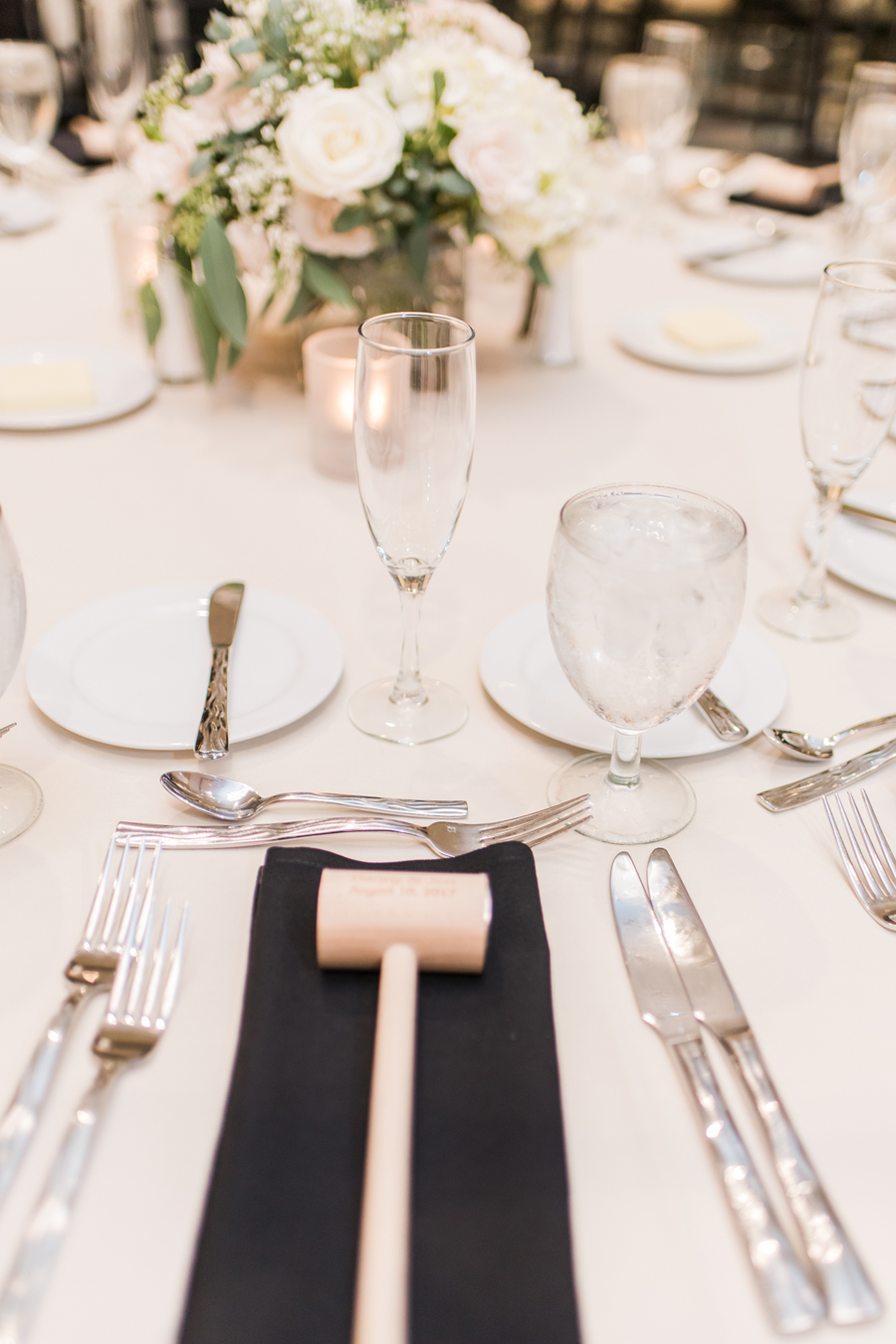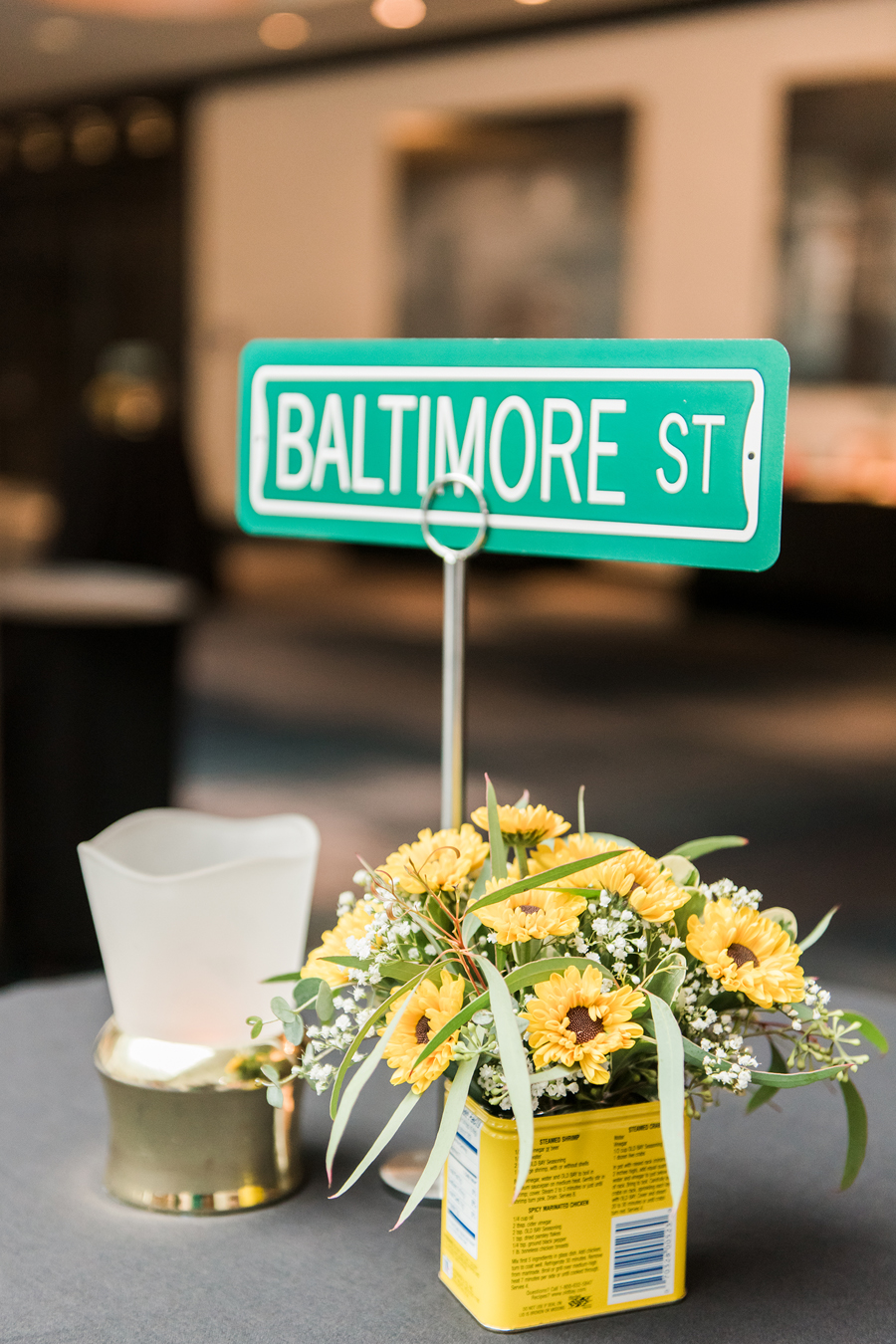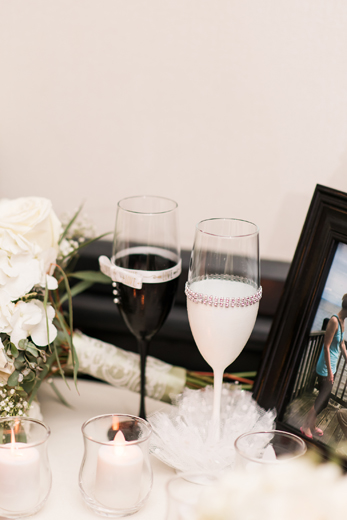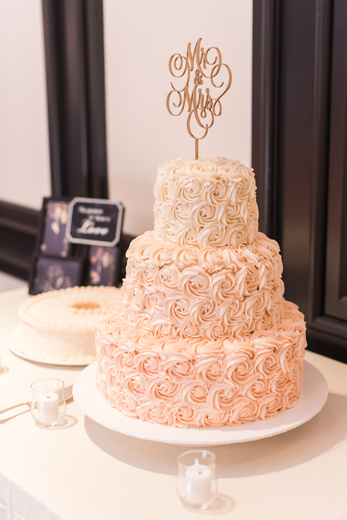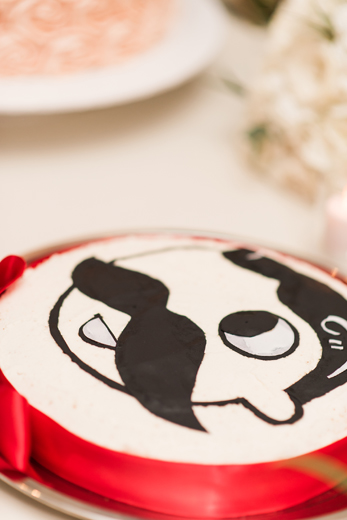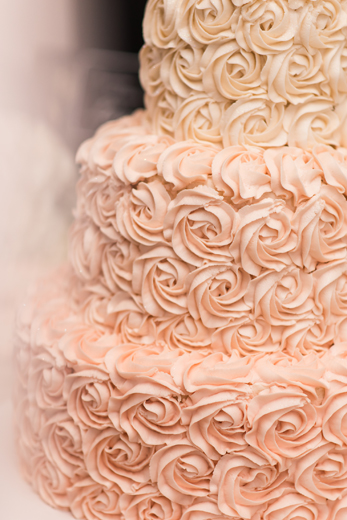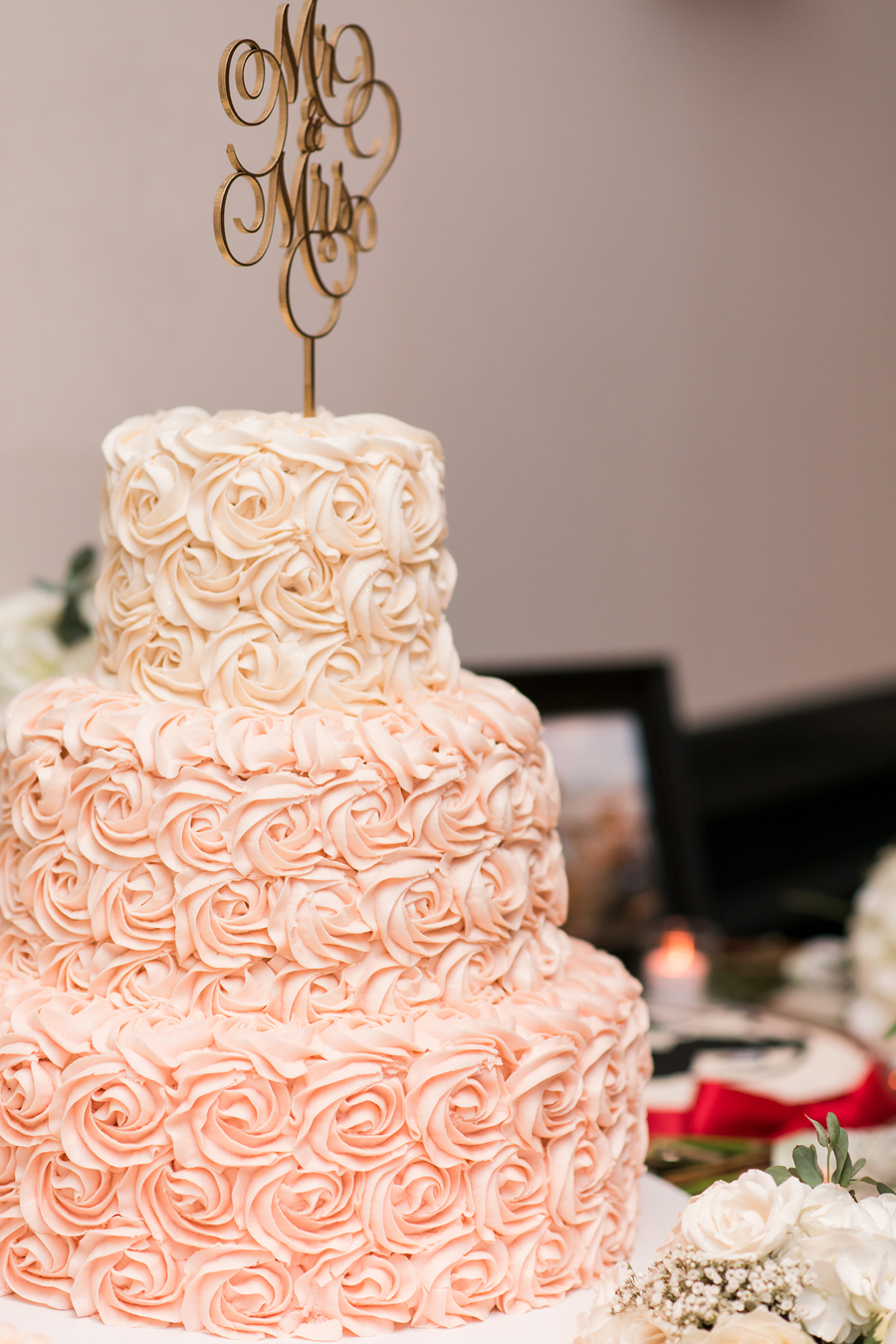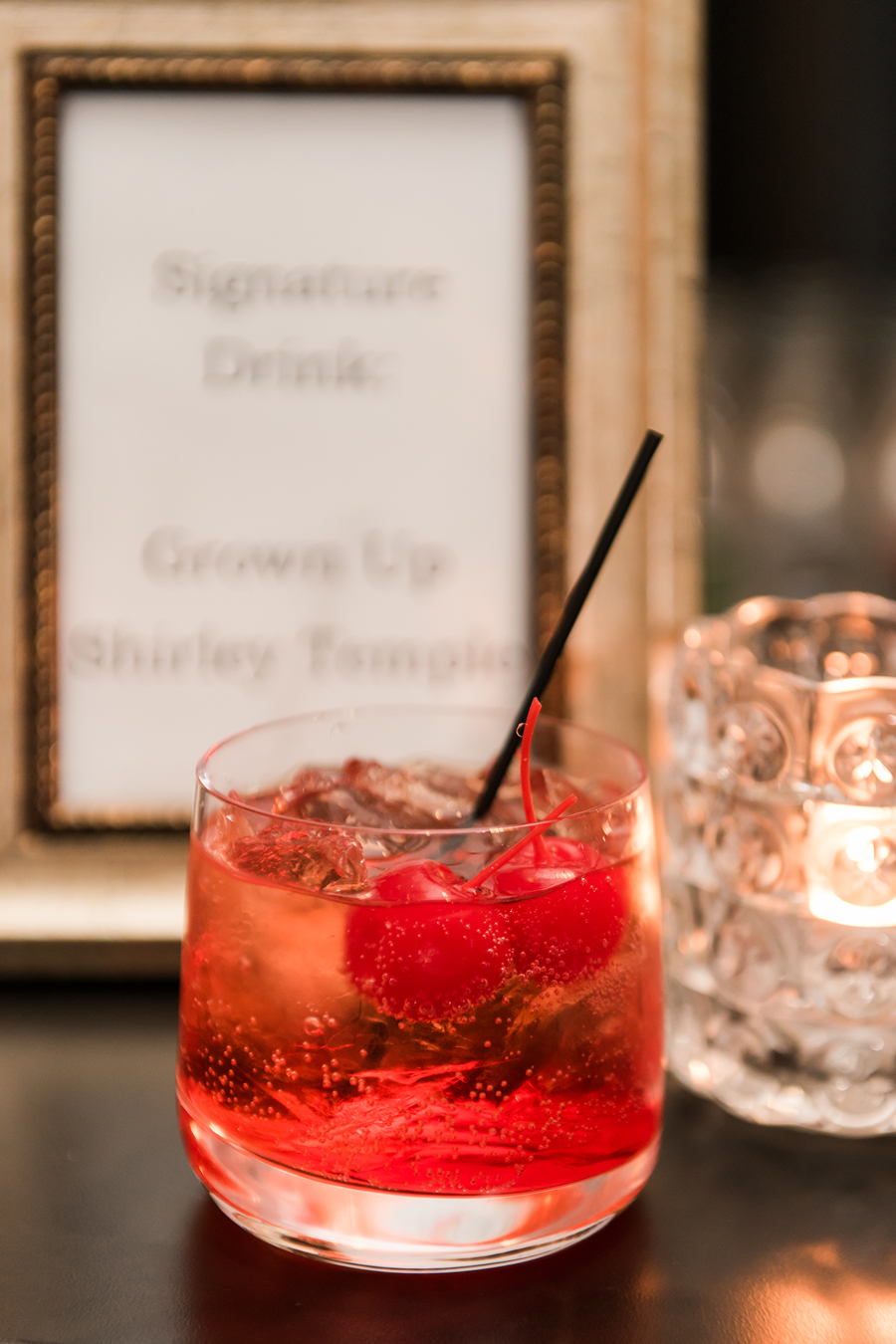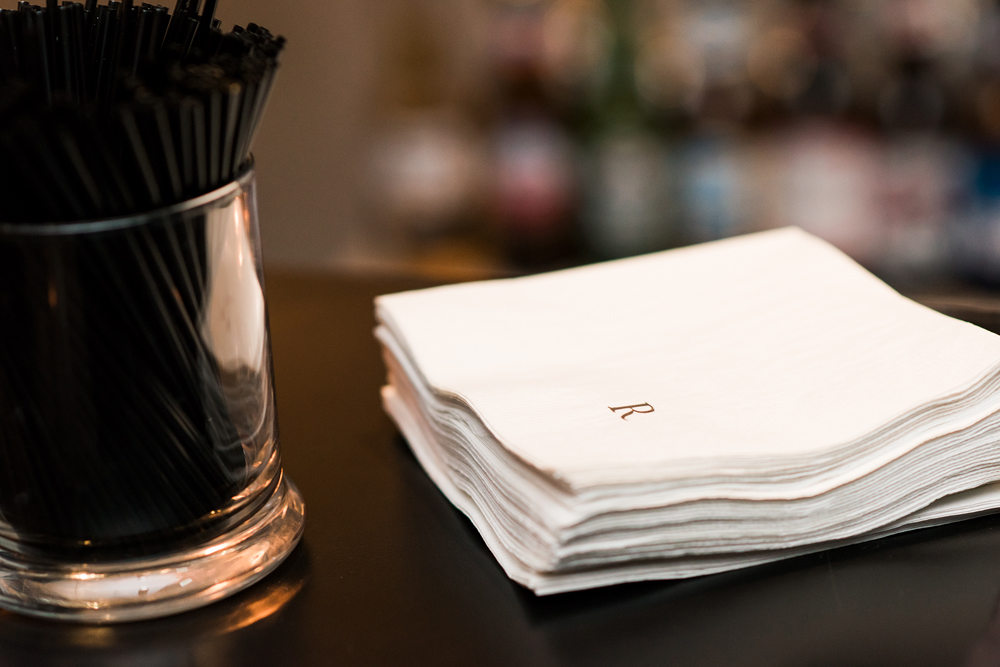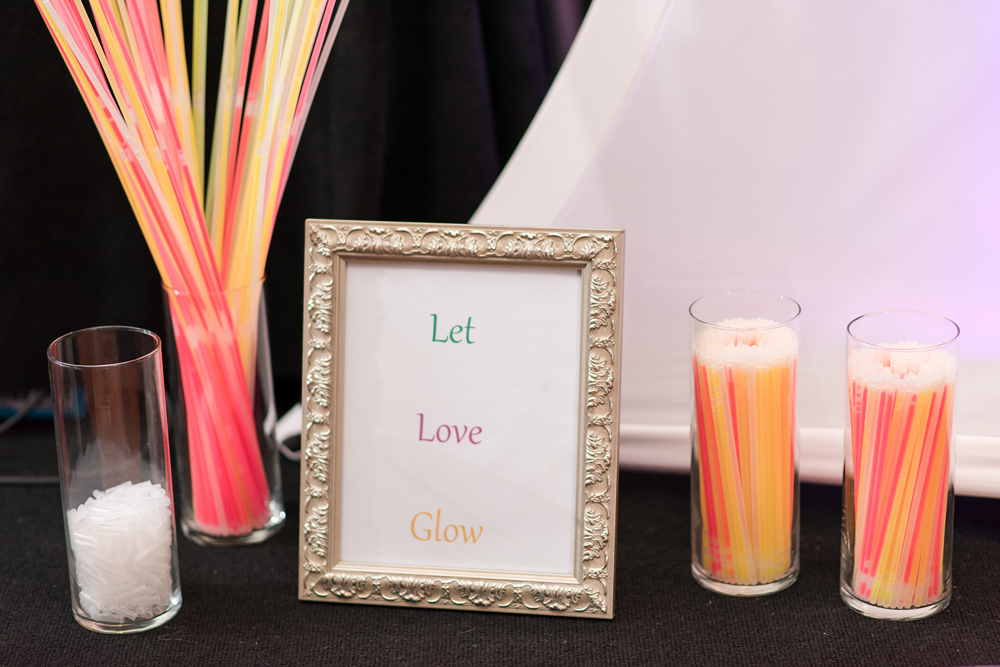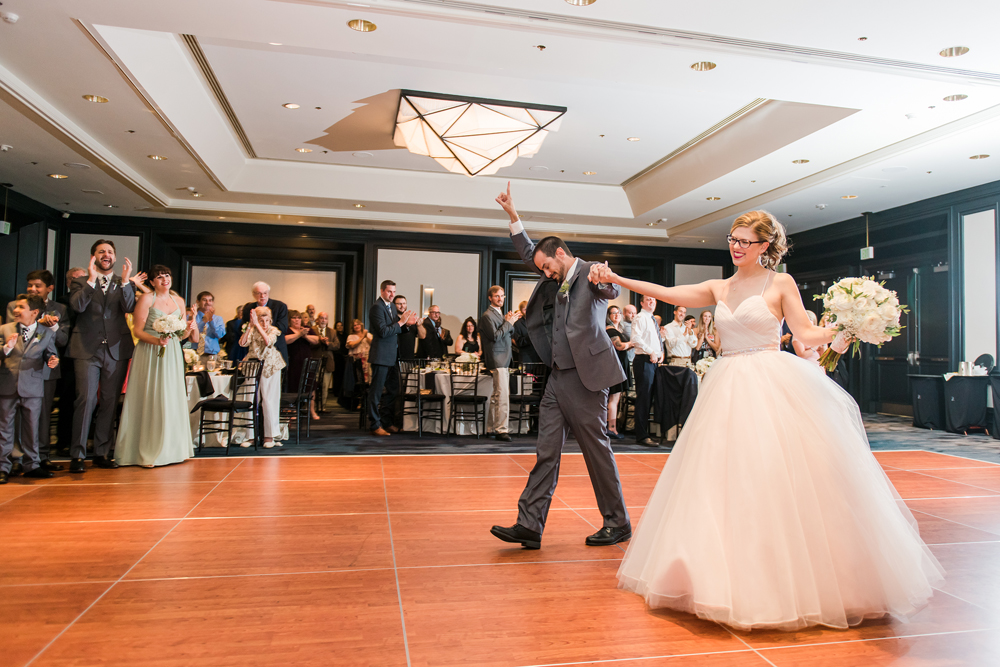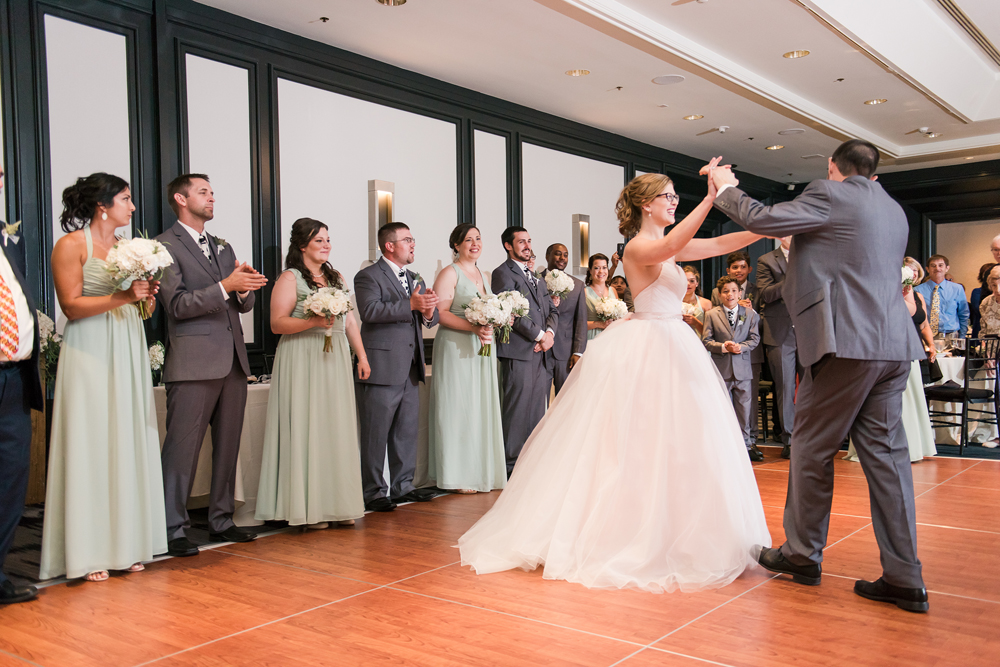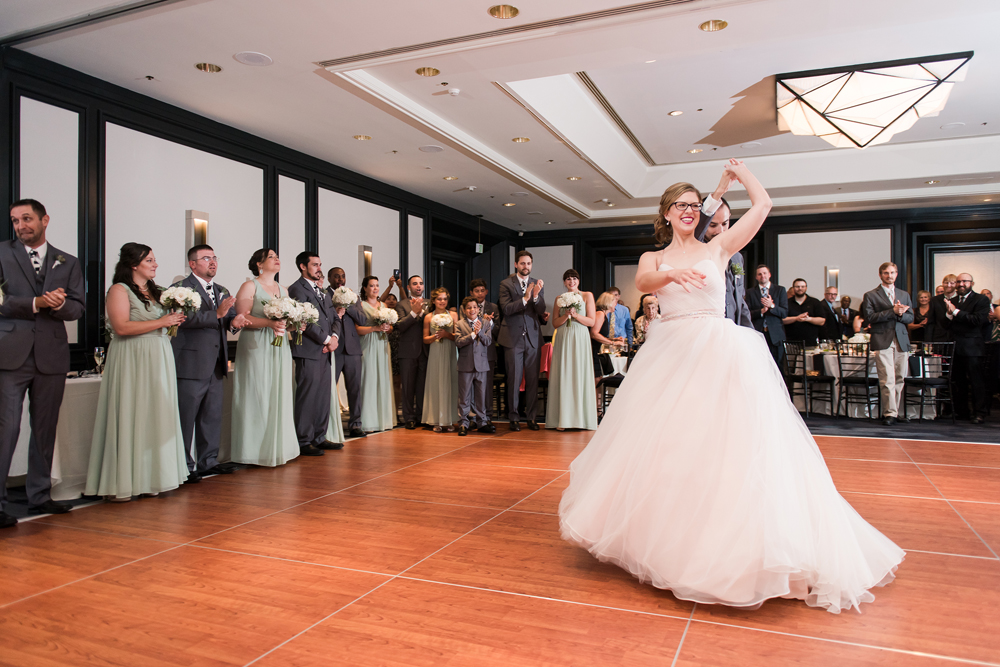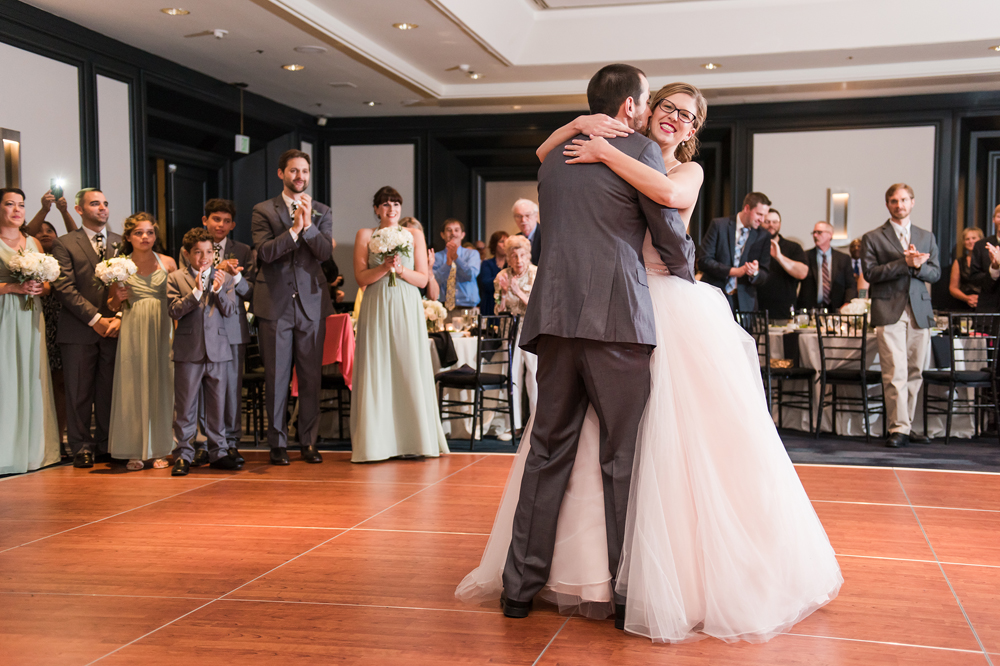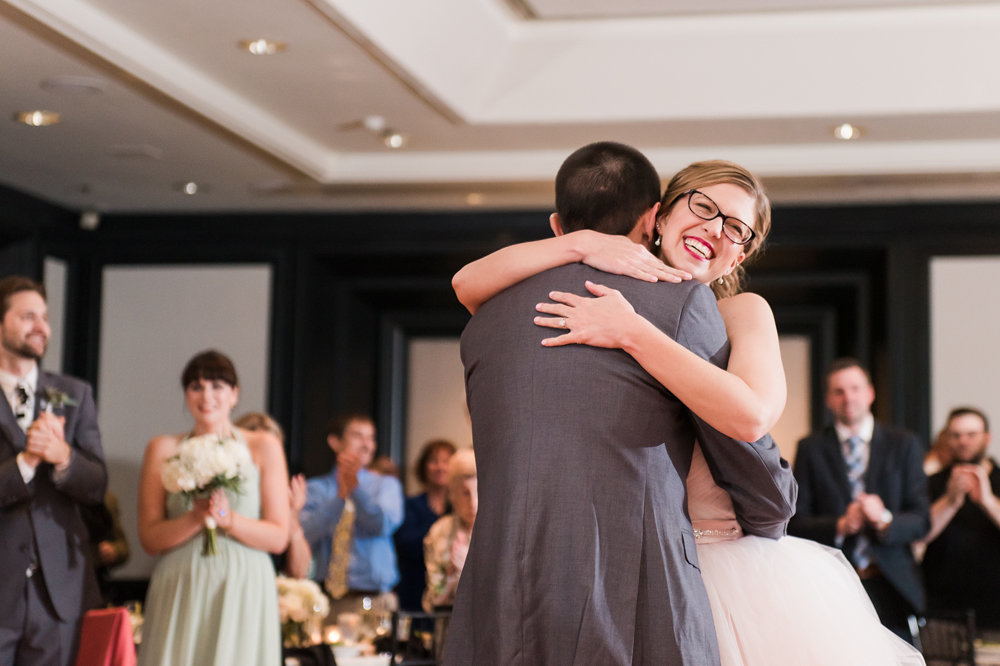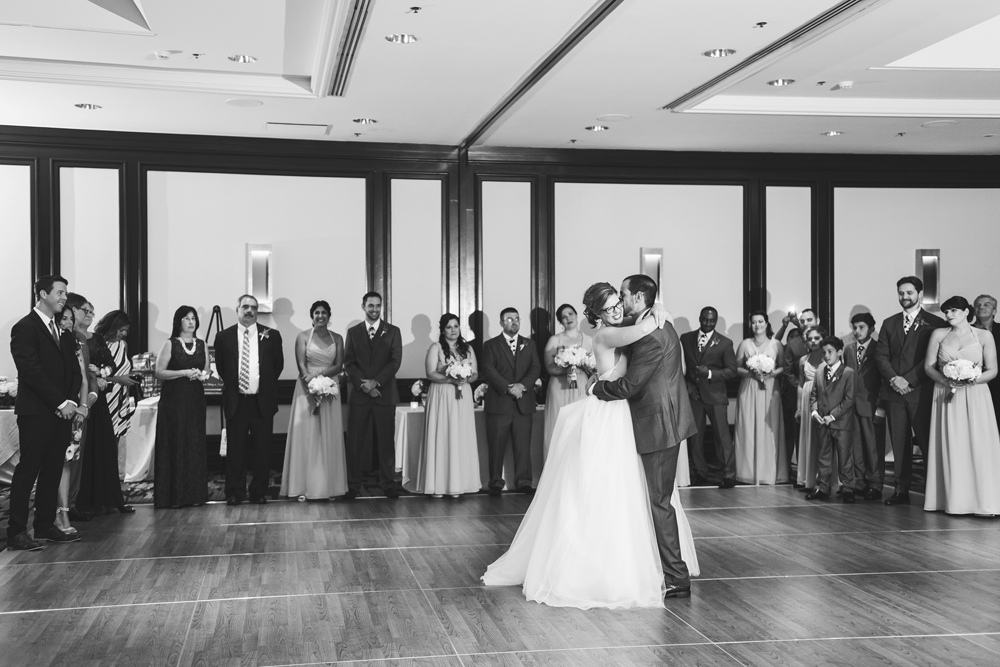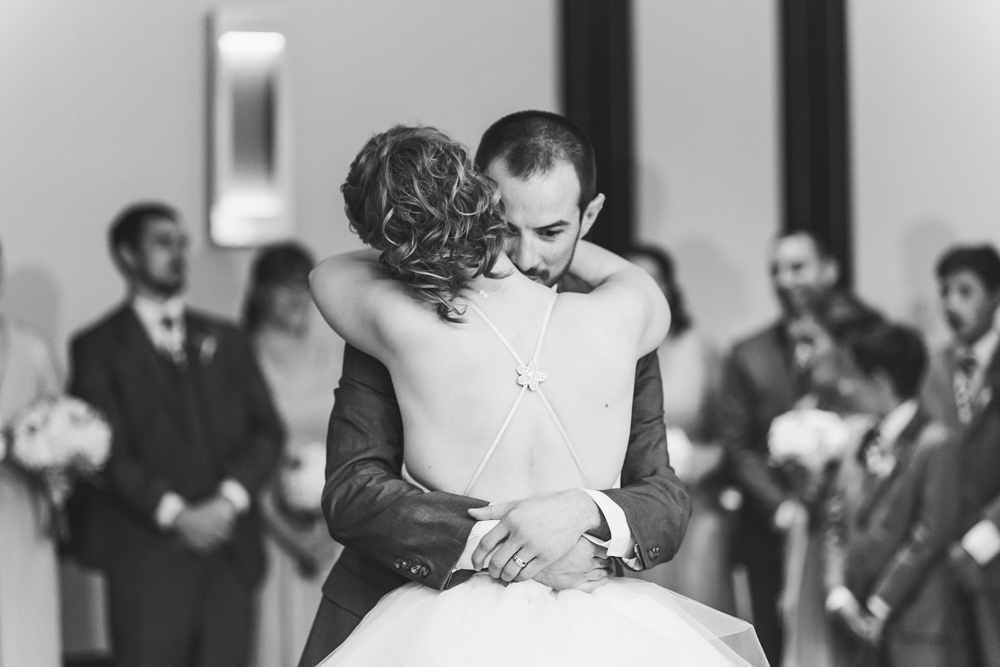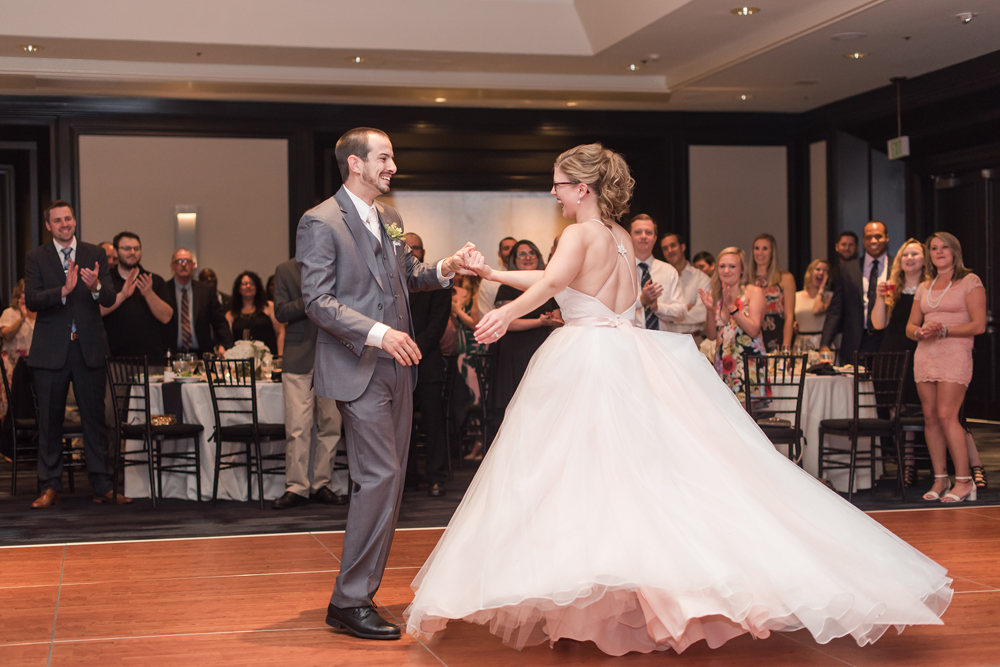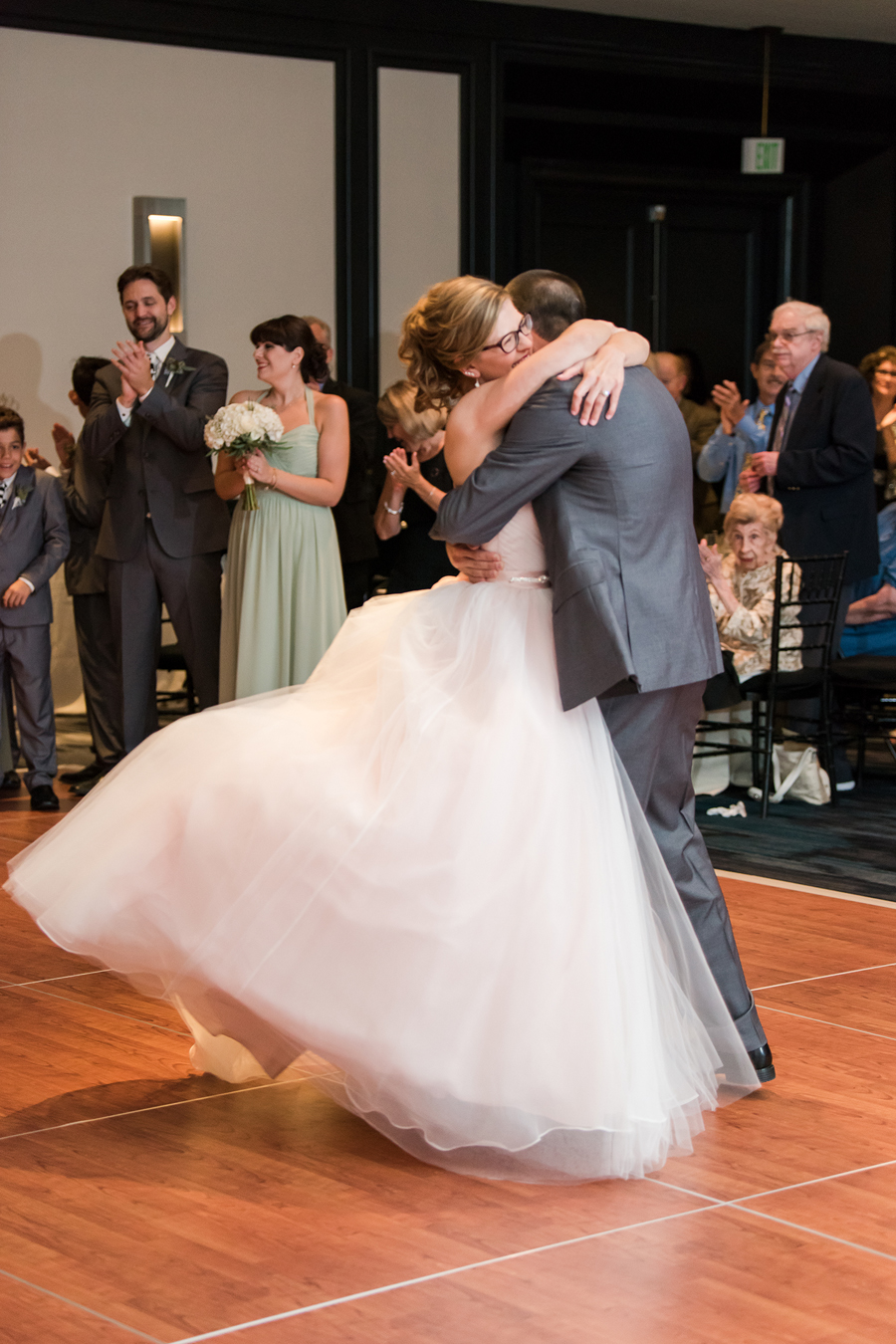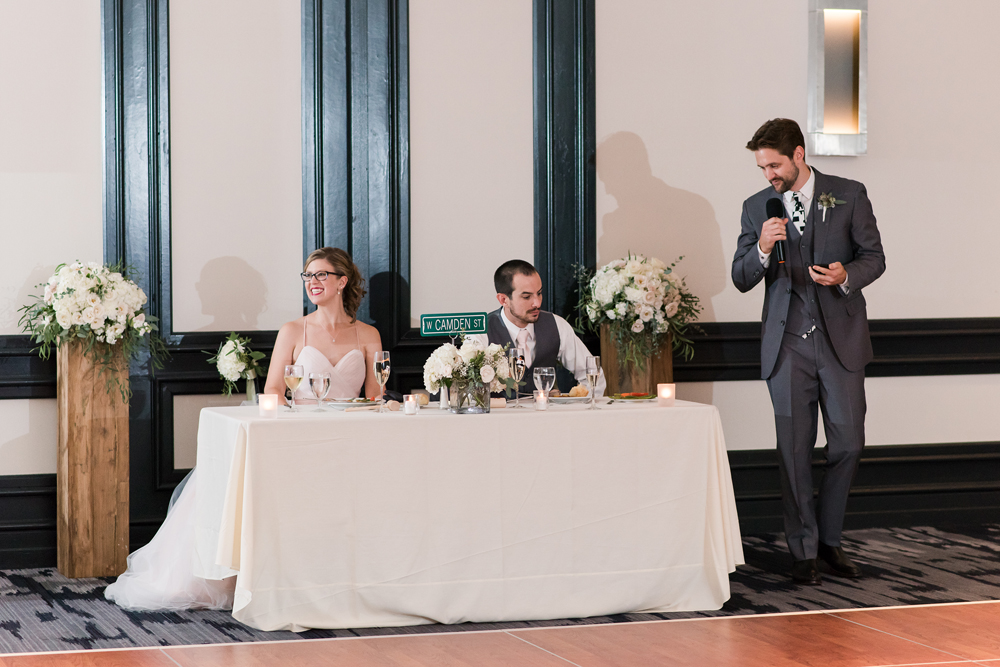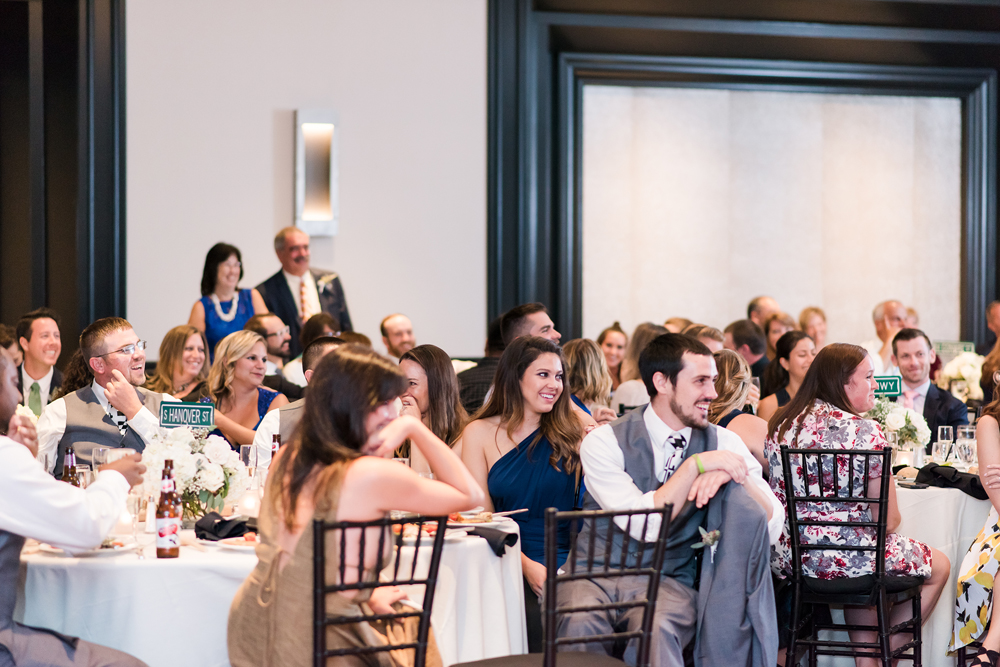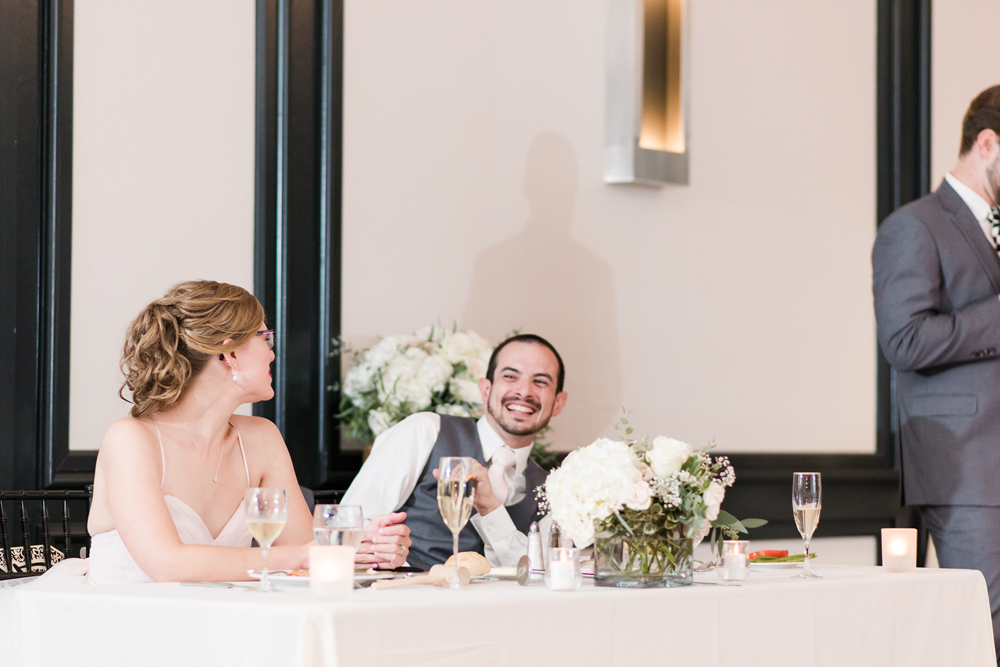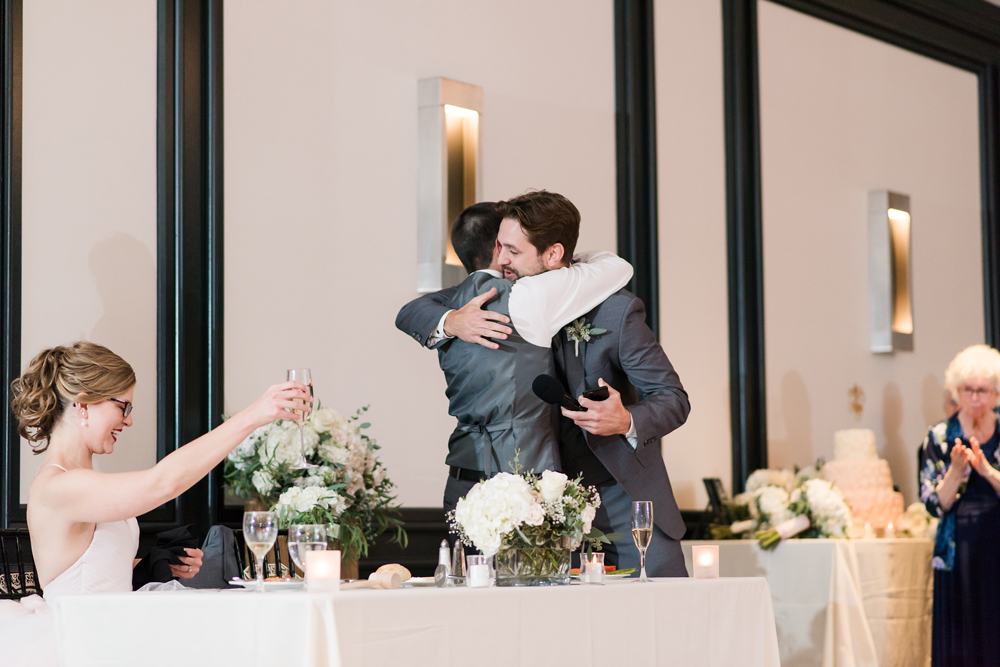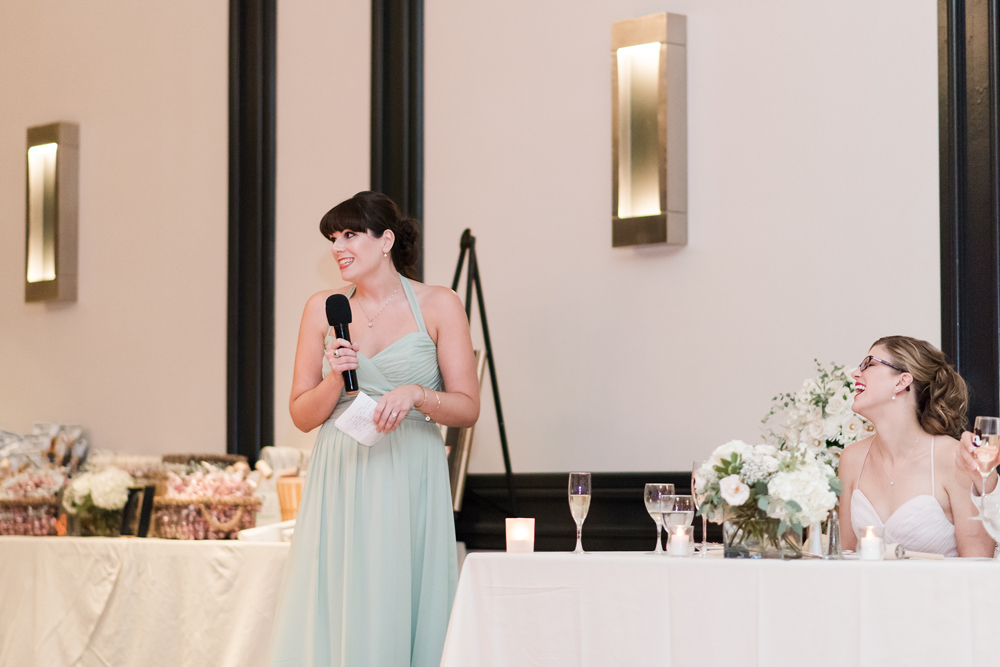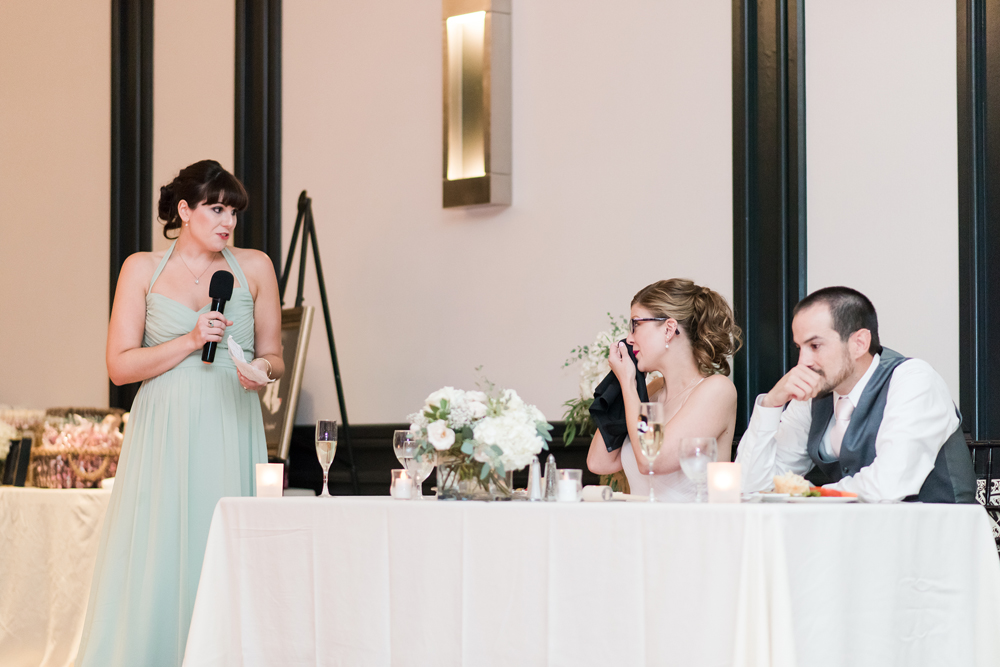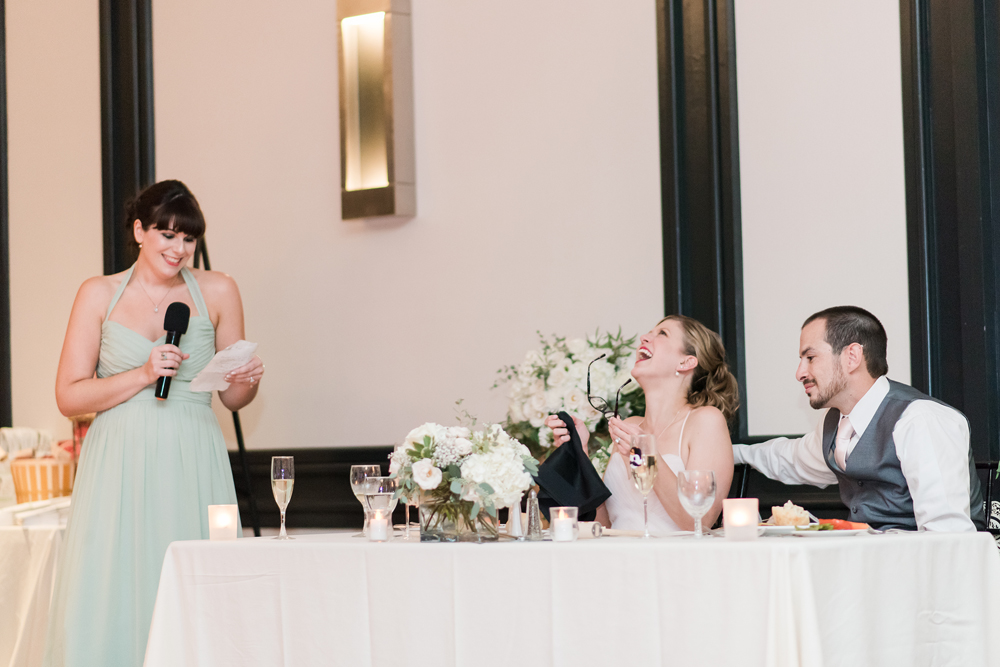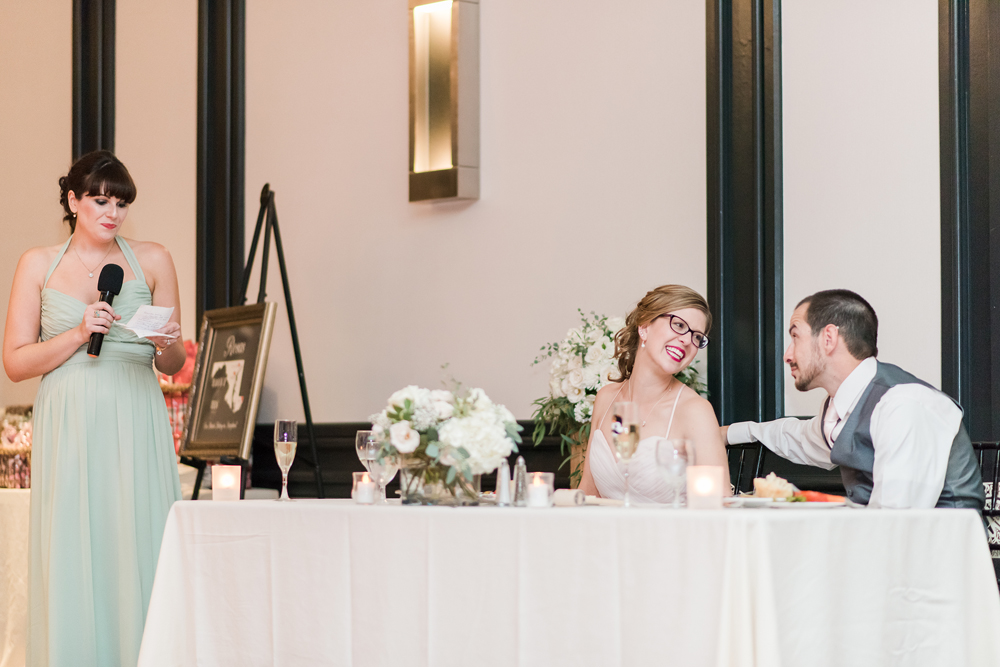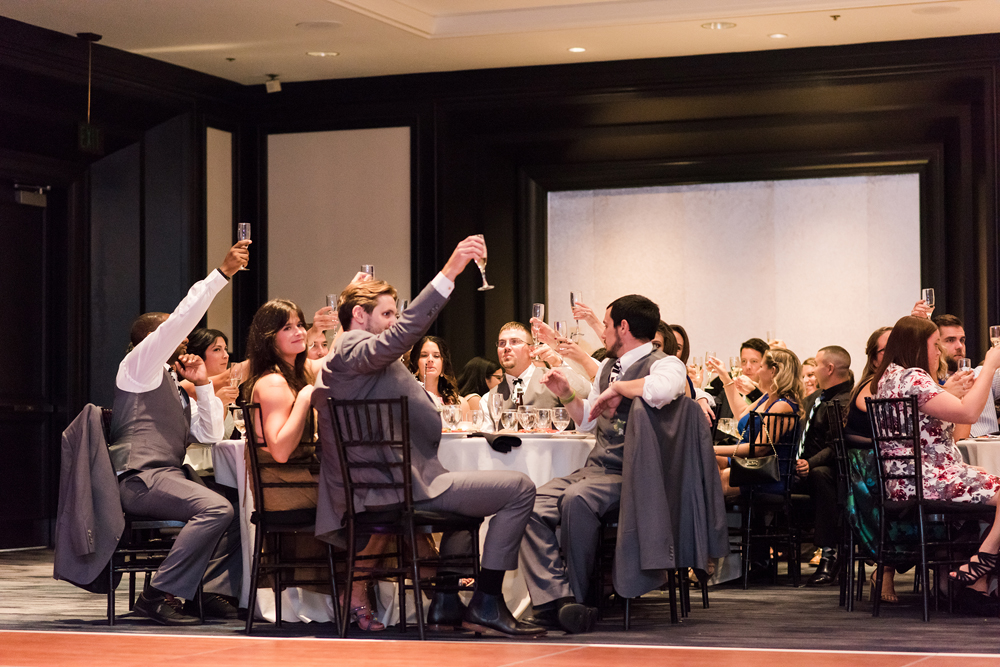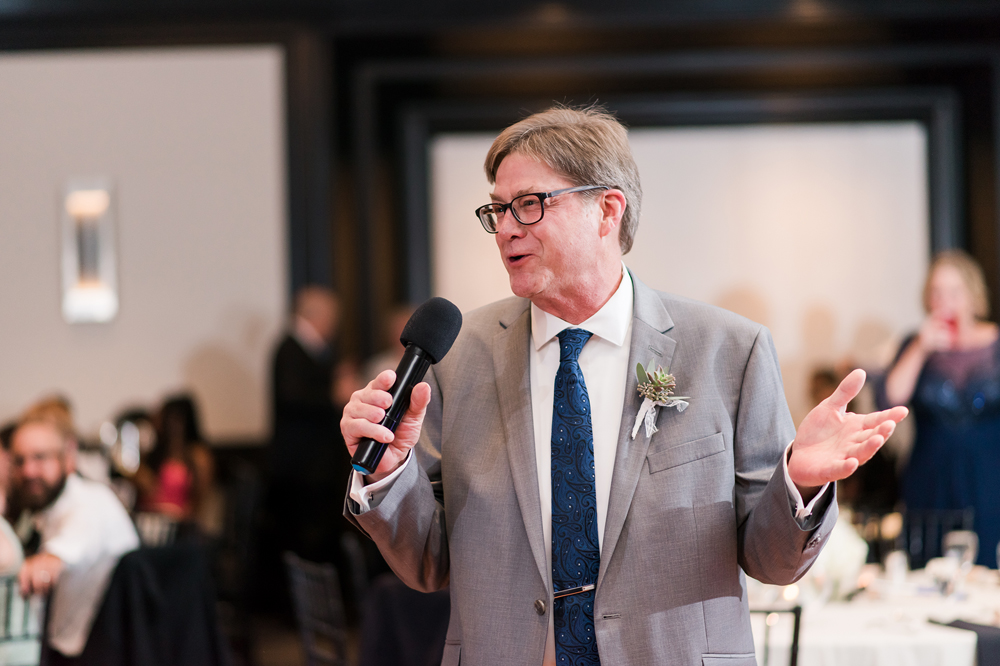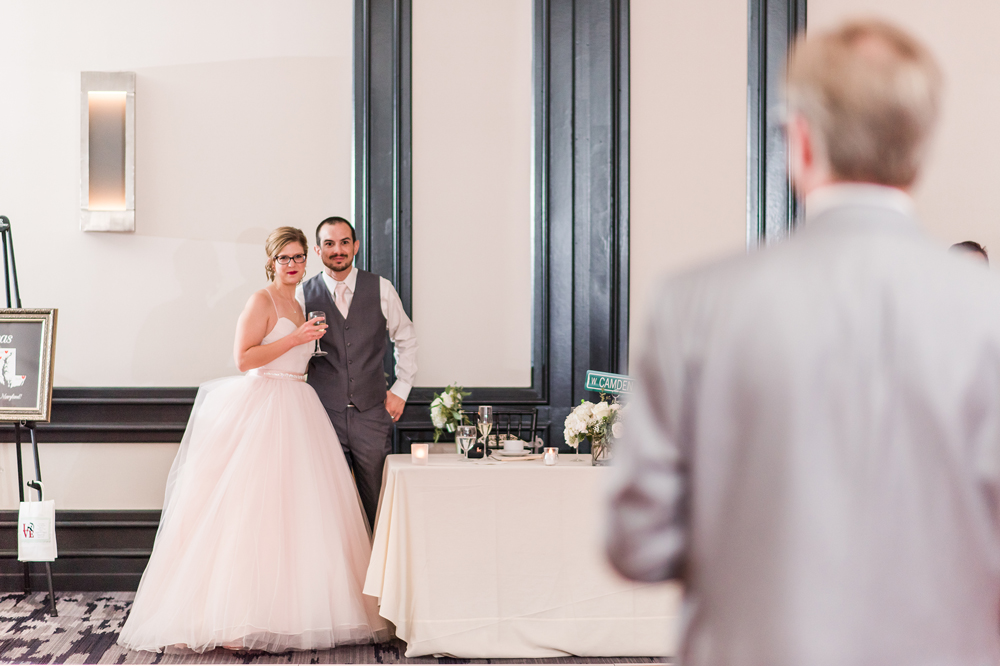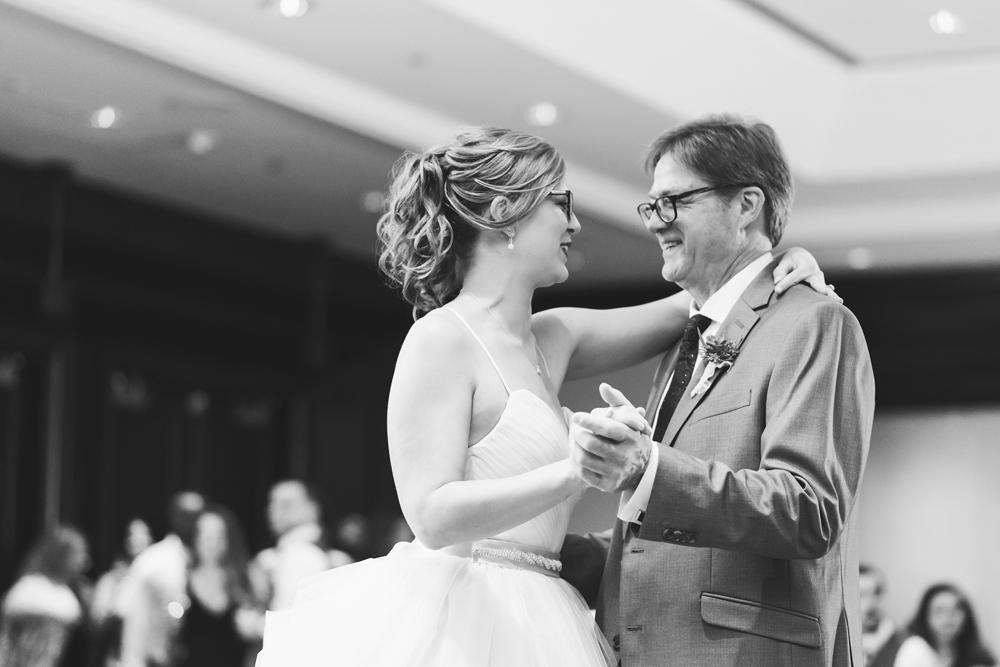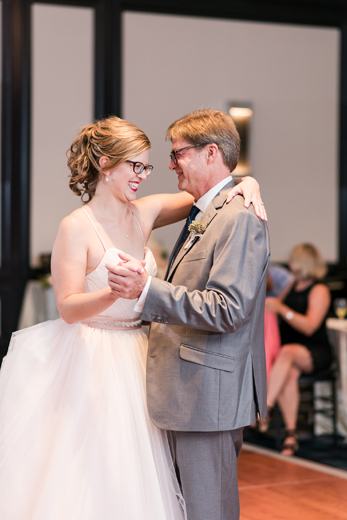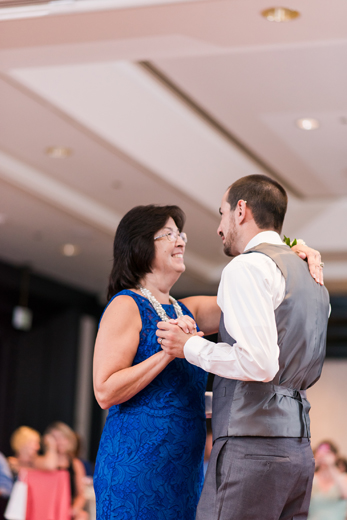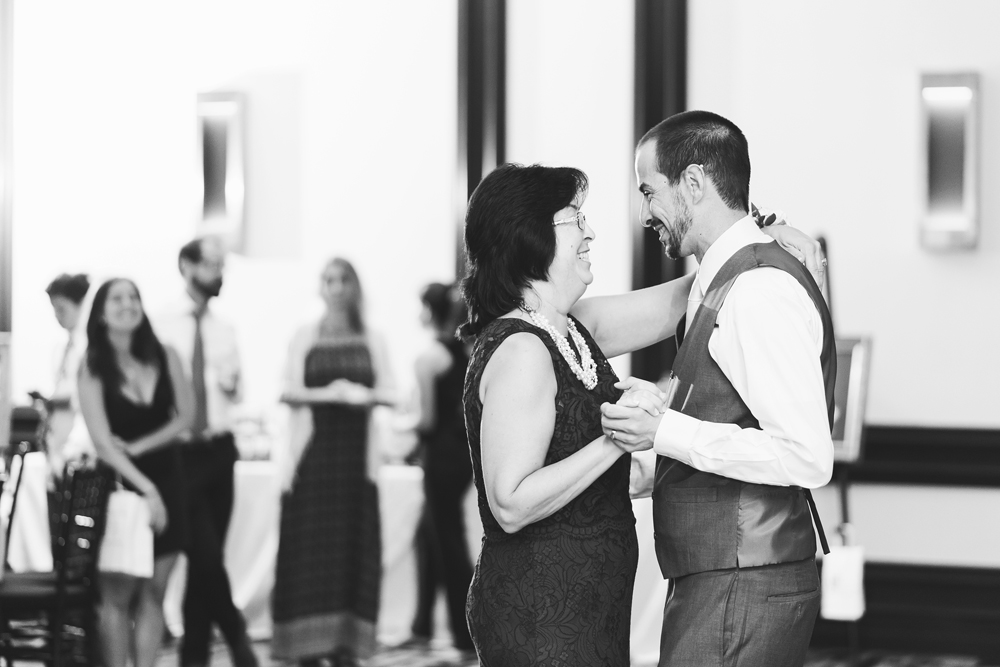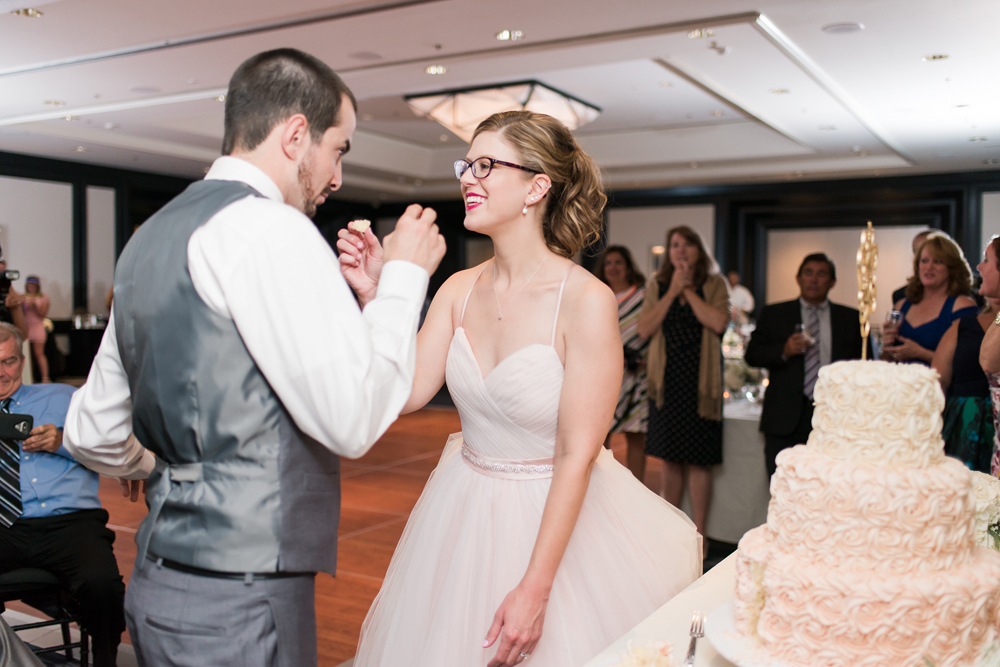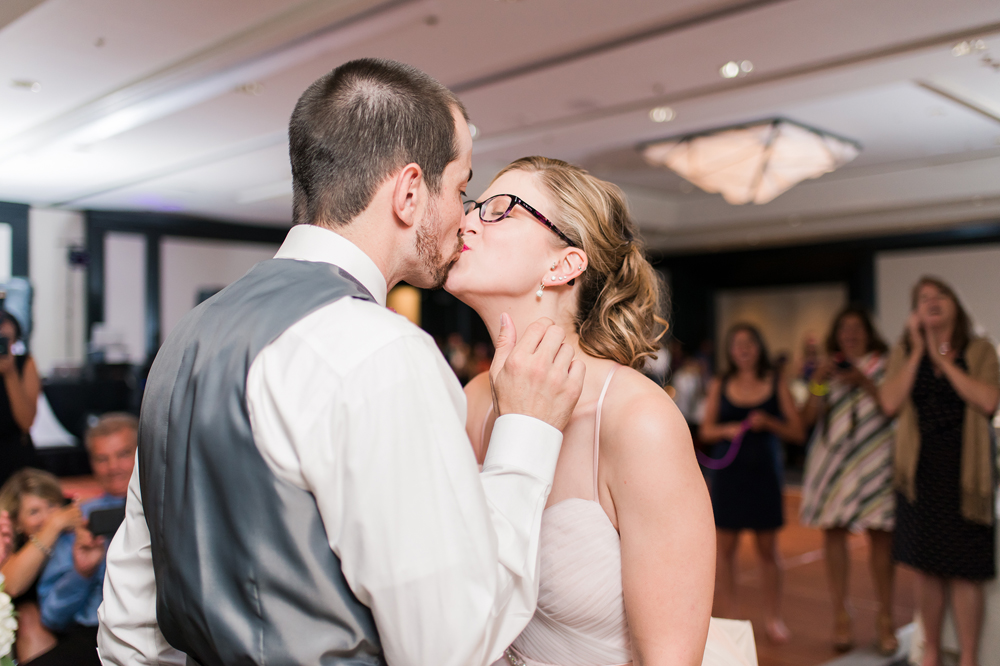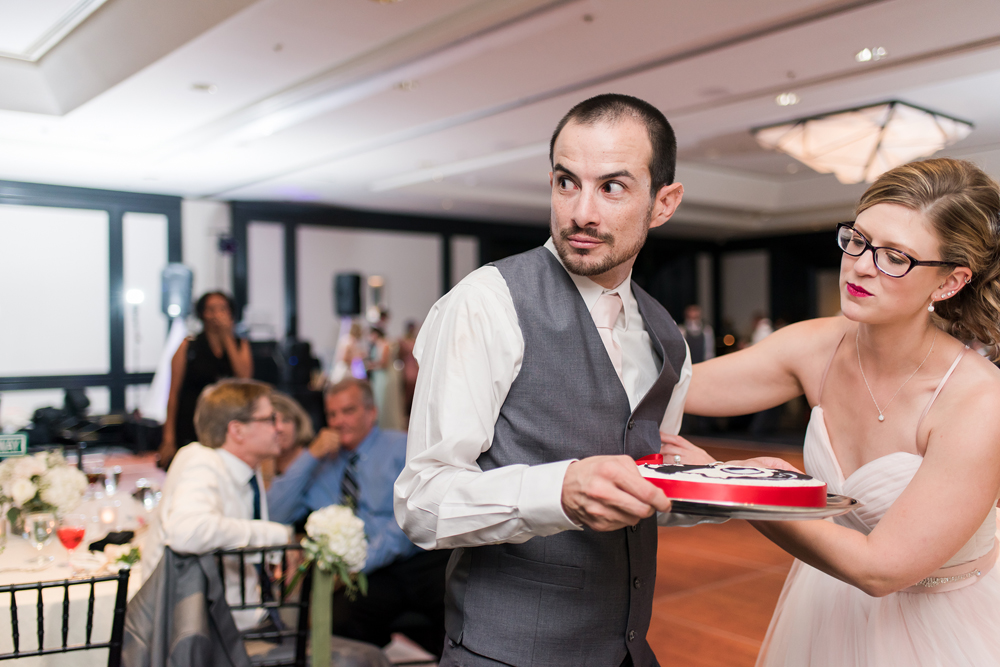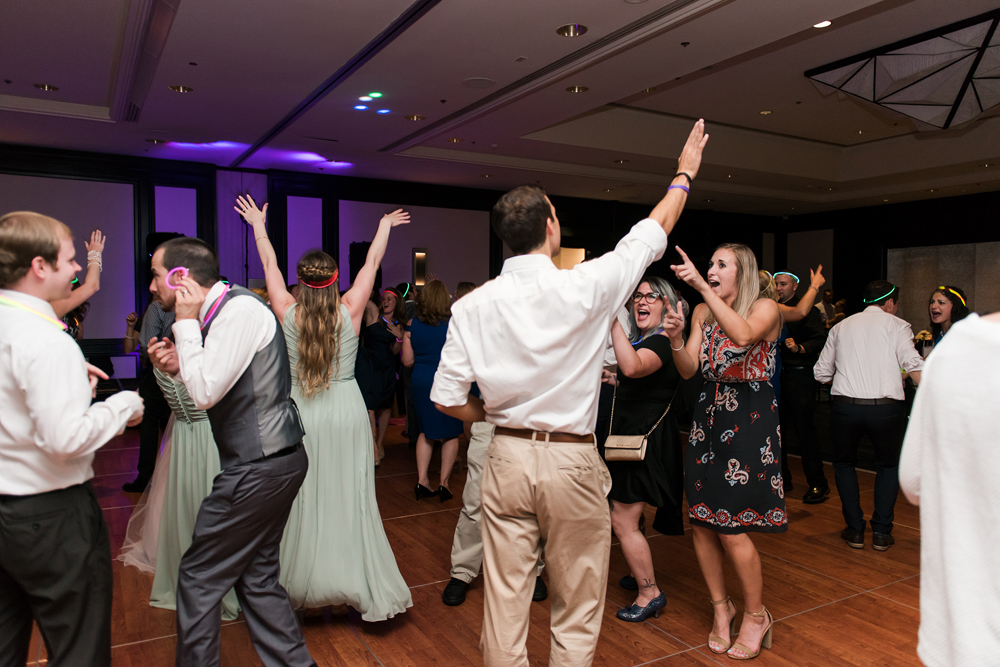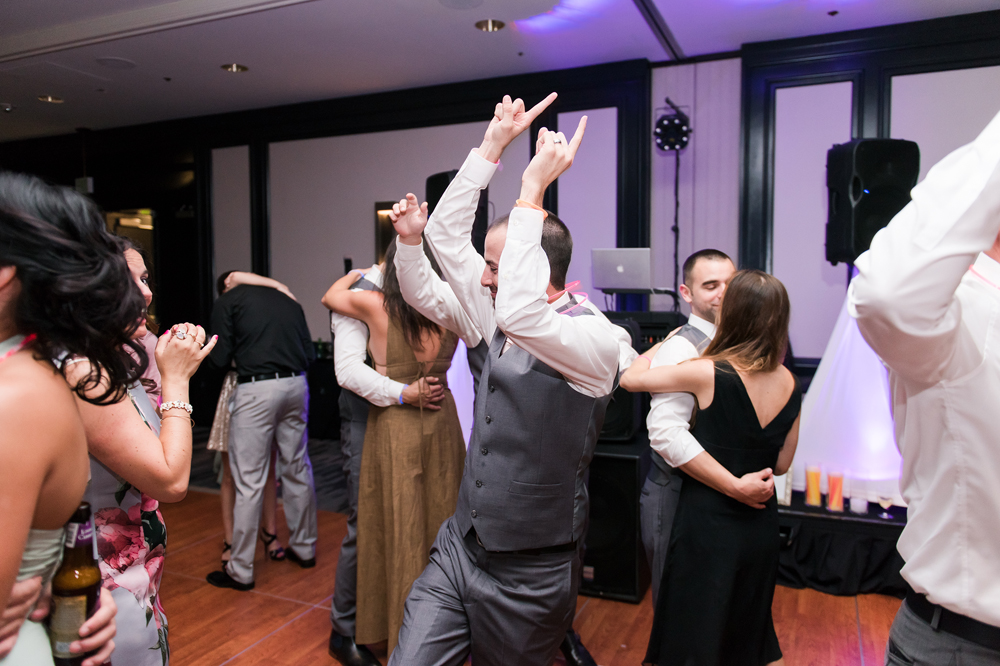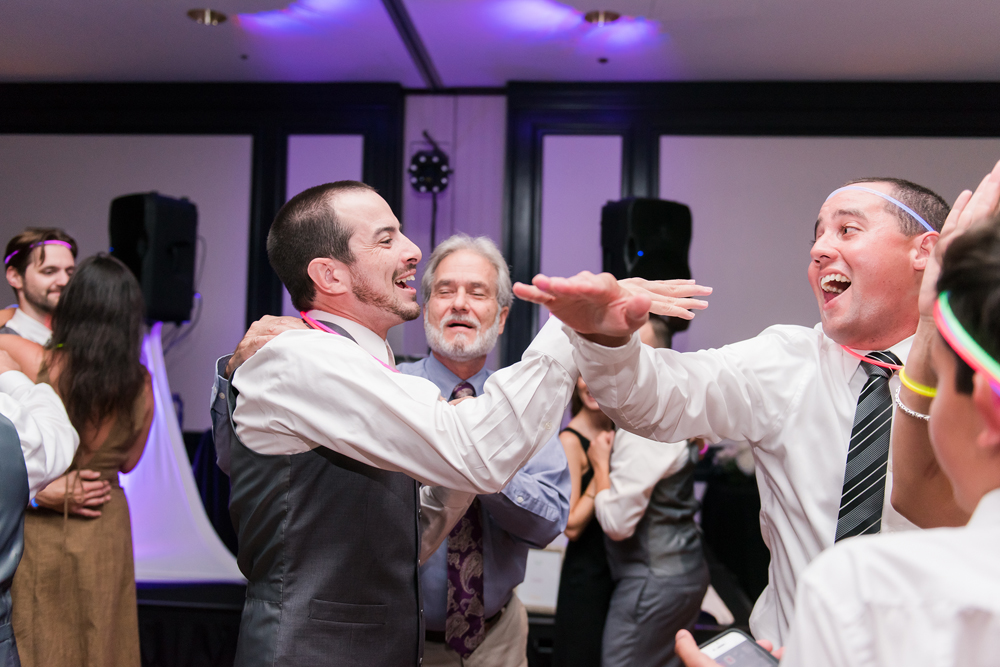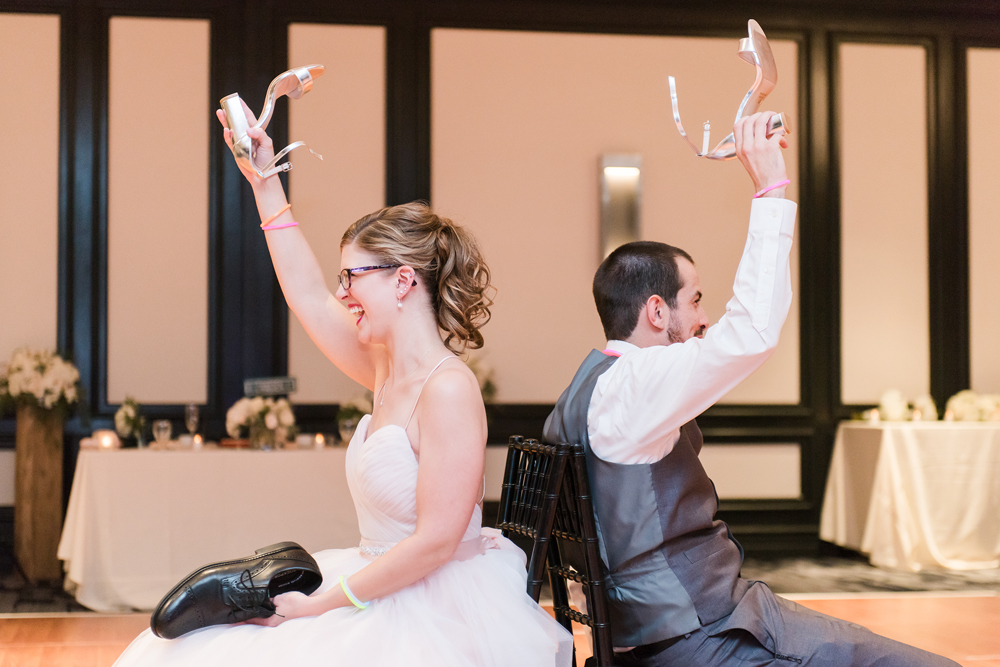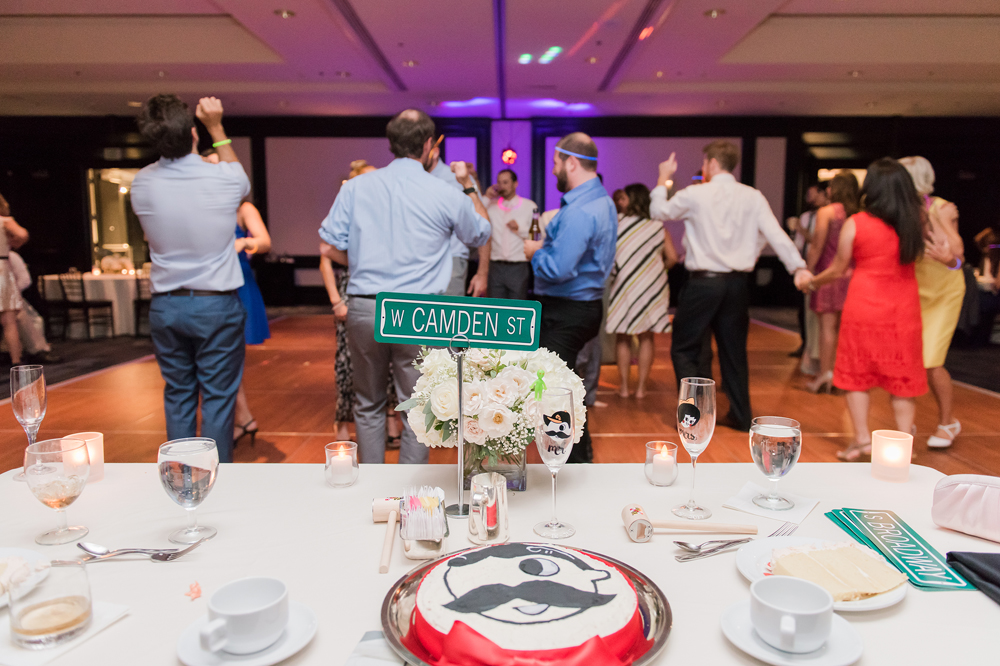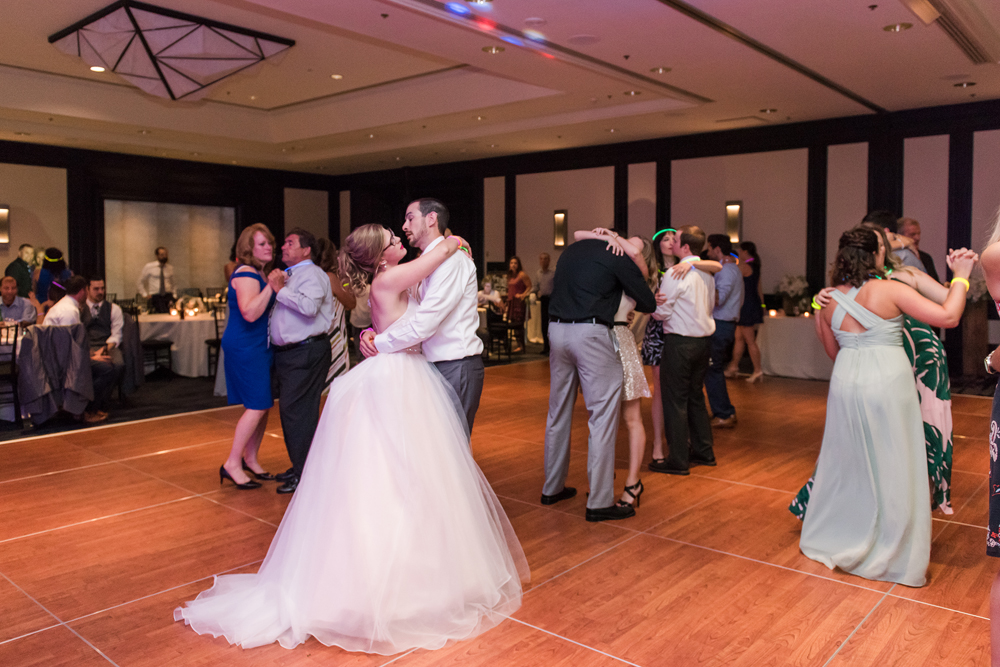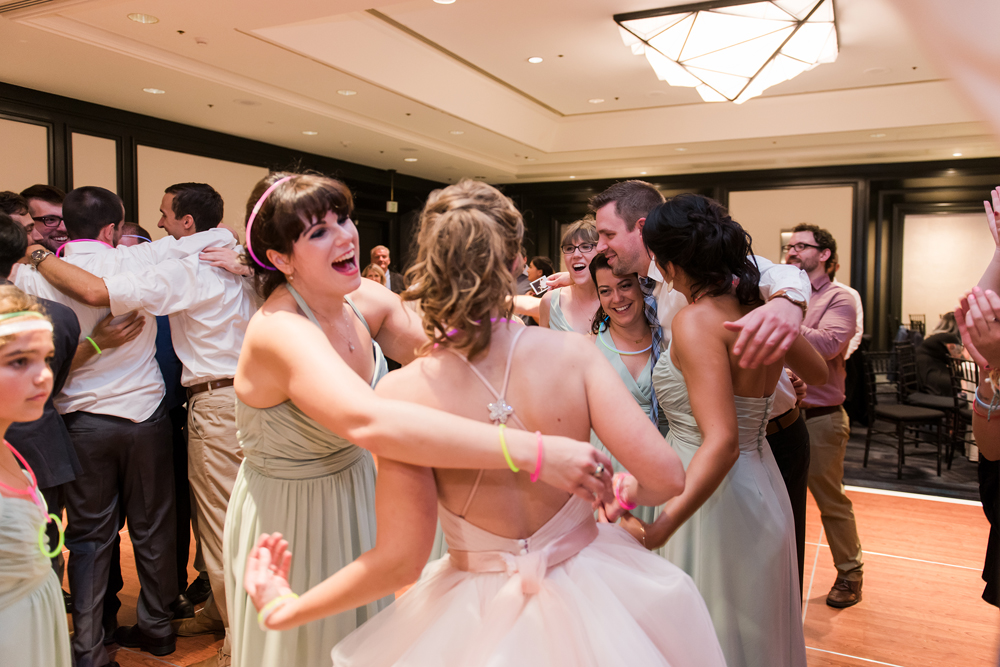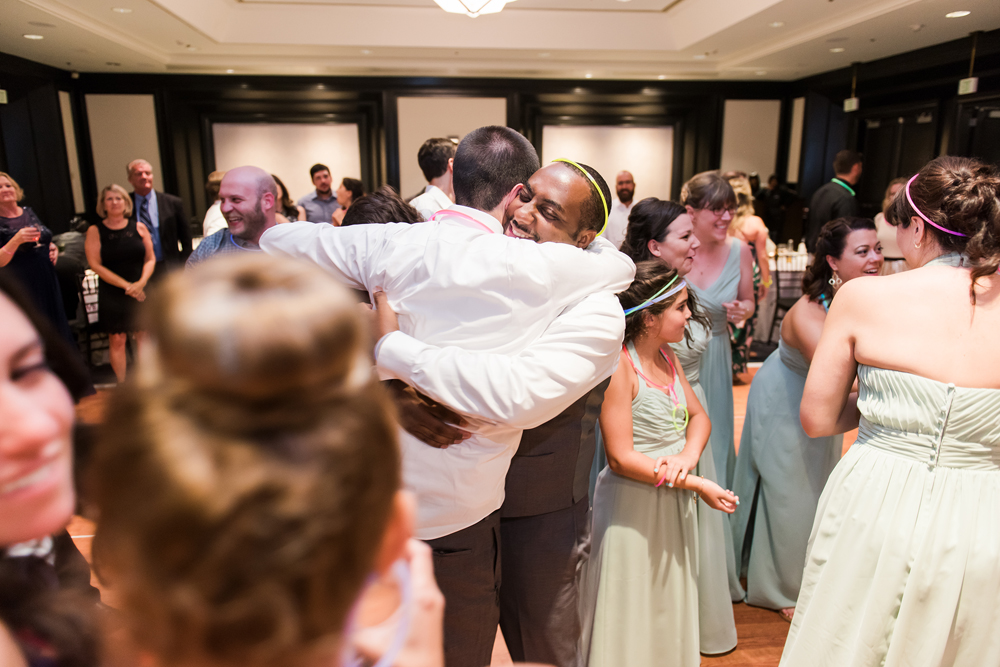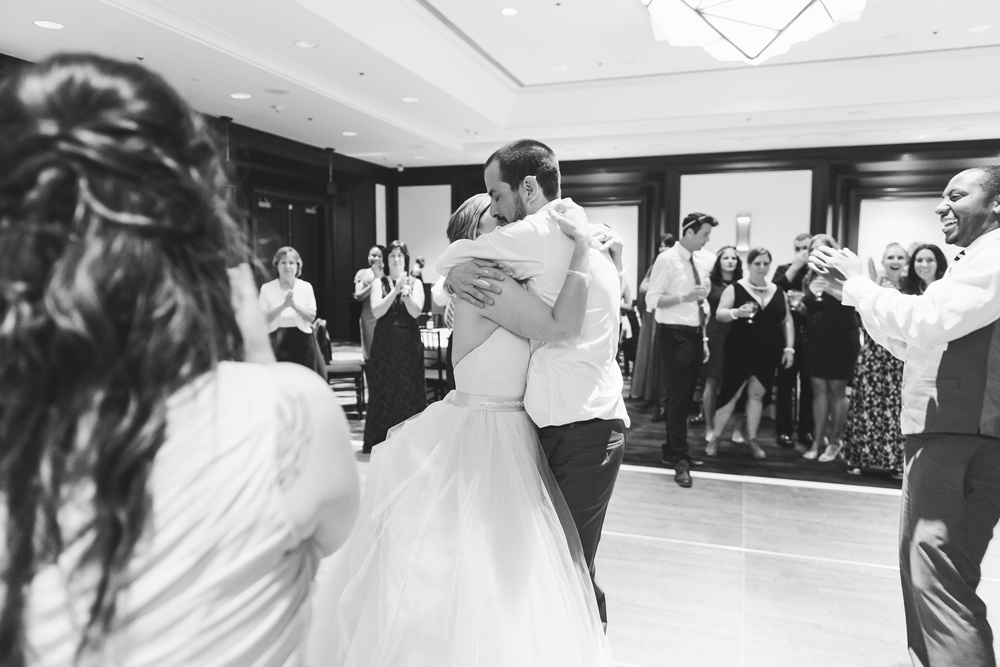 Congratulations you two!! Couldn't have asked for a sweeter day to celebrate your marriage!!
Vendors who helped make it happen: Renaissance Hotel | Cake by Groom's Family | DJ: One Rock Studio | Officiant: Kelvin Robinson | Radebaugh Florist | Hair and Makeup by Aubrie Quinn and Danielle Pierce from Salon 1401 | Dress: Custom Morilee from Stella's Bridal | Rings: Tiara Jewelers, Blue Nile, and MOH's Aunt