There are countless reasons why I love sharing this session! For starters, Julie and Julia (aka The Julies!!) are such an easy going and down to earth couple. They're the kind of people you can hang out with over beers (and we have!), and who clearly complement each other so well. Oh and yes, they did just move to Hawaii over the summer (actually just days after their session!) – which means that we're planning a round two for their photos when I'm in Maui this October!! Yessssss!!
So while we did their photos on a gorgeous day back in the spring, I'm happy to be sharing their session at last tonight in part because of the location we chose. Ellicott City was hit with yet another massive flood this May, and Main St took a pretty big hit again, after many business had just reopened after the 2016 flood. Fortunately, many of them were determined to not let this shut down Main St, and reopened as soon as was safe. And on Friday July 20th, Ellicott City's Main Street will be officially reopened!! YAY!
I'm so glad we were able to capture photos of these two around these beautiful areas, hang out over a beer at Manor Hill Taphouse, and I absolutely can't wait to see them again, both in Hawaii and next Spring for their wedding here in Maryland! Congrats you two – thank you for being awesome (& for all your Hawaii-tips! ;) ) It's going to be an awesome year ahead!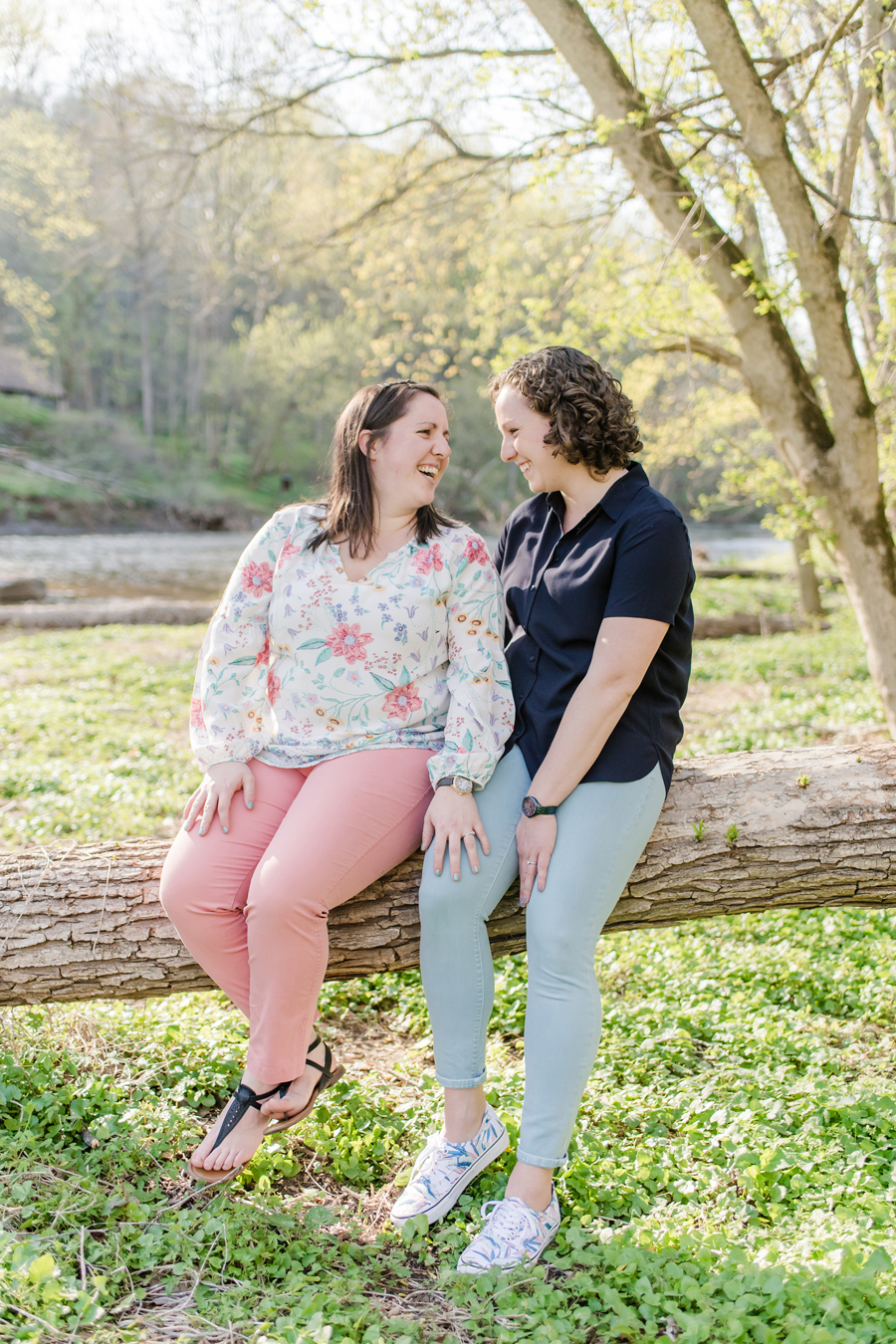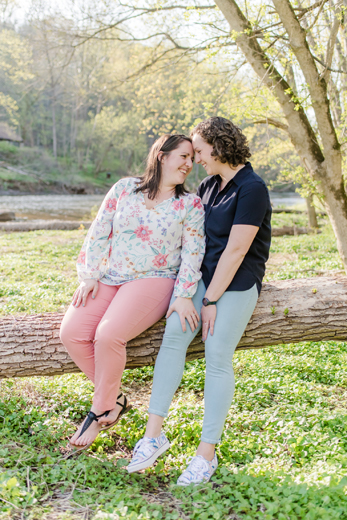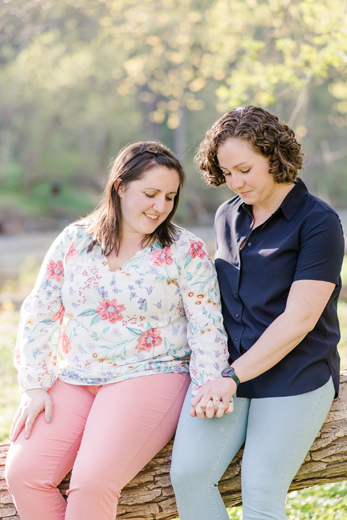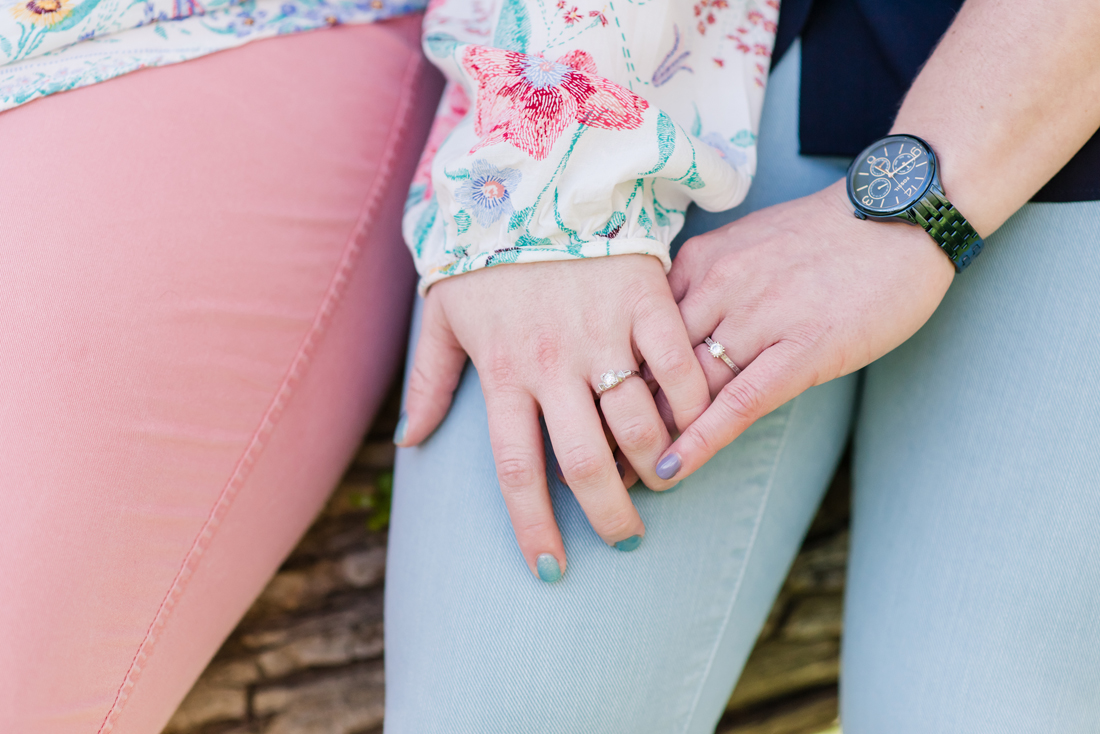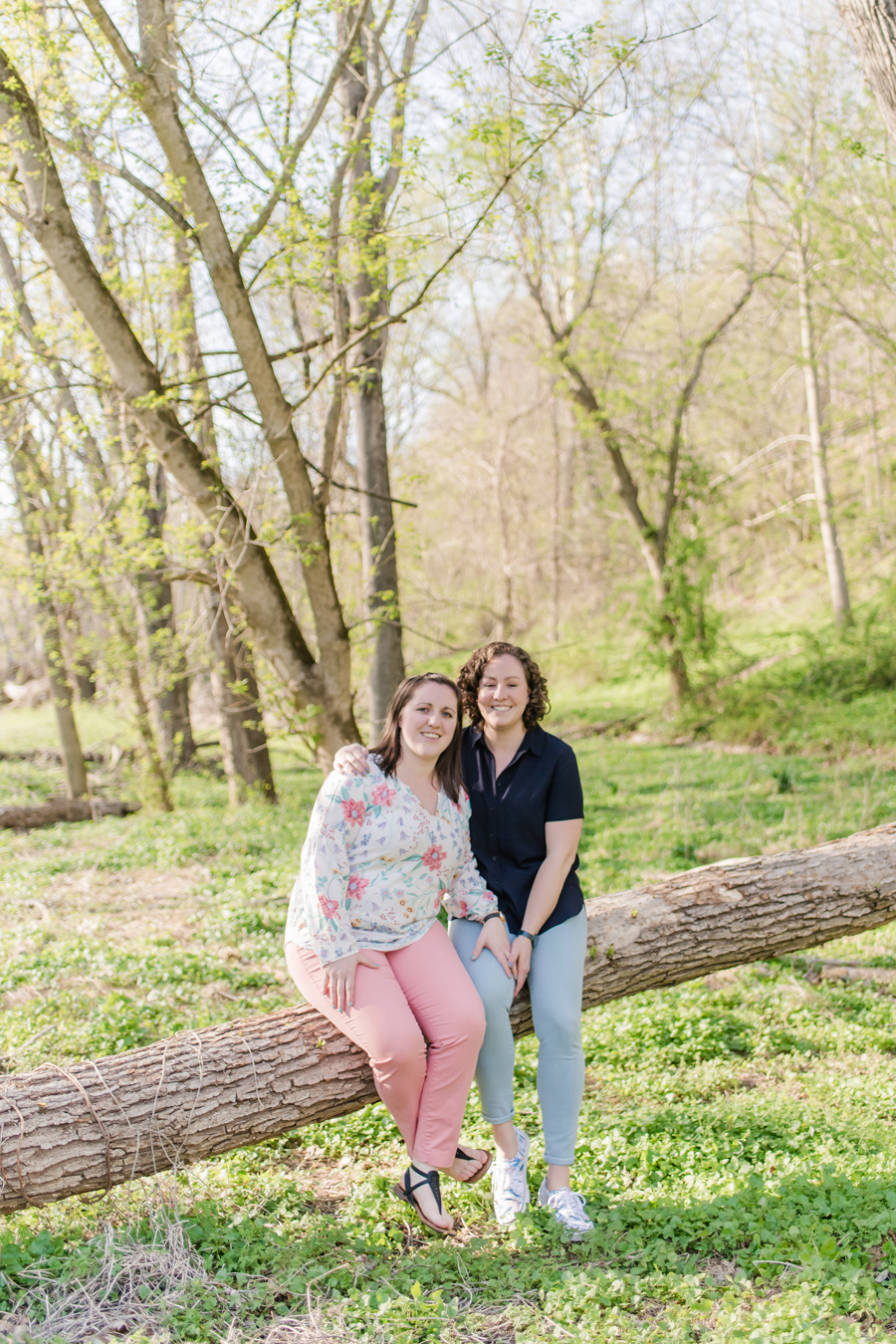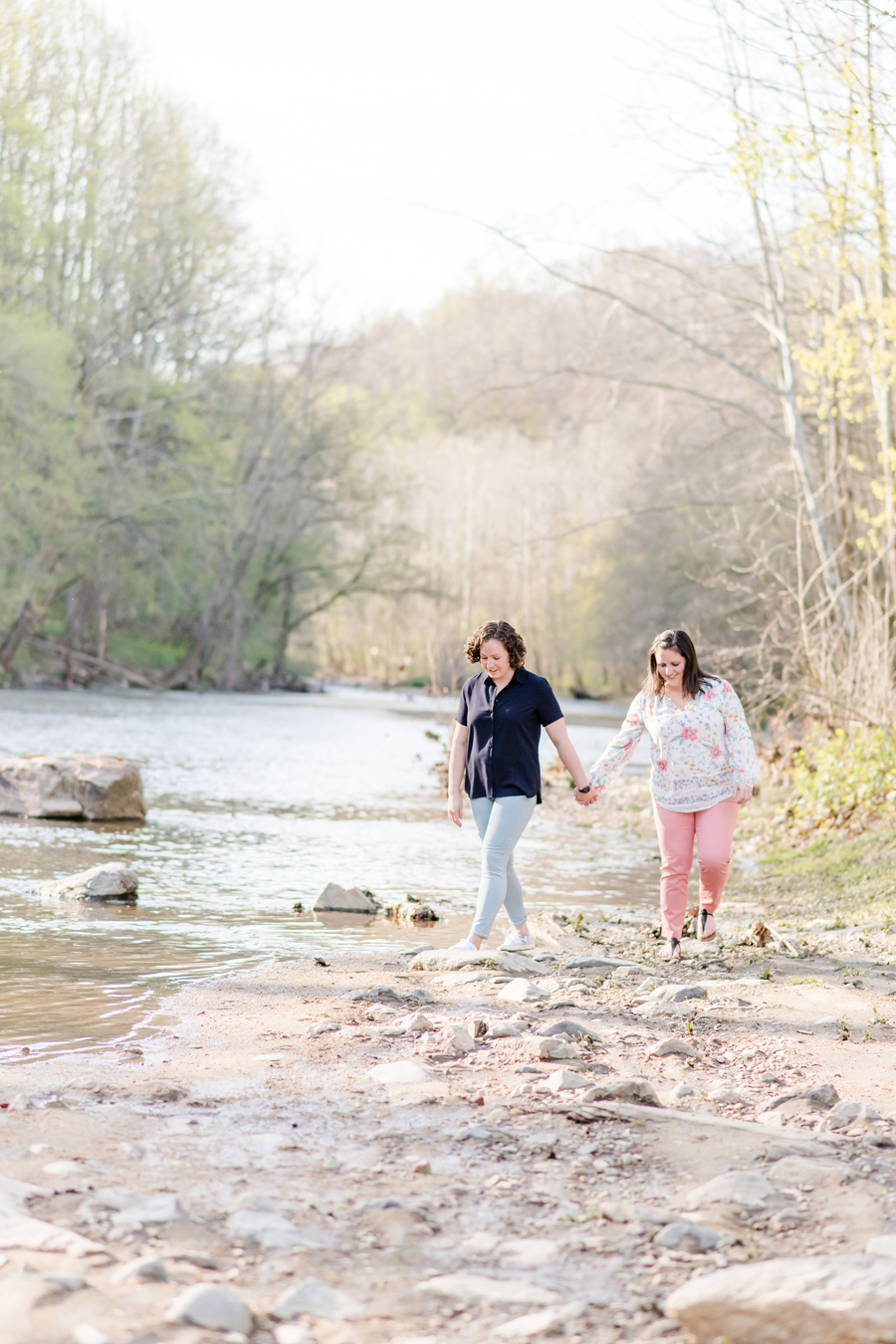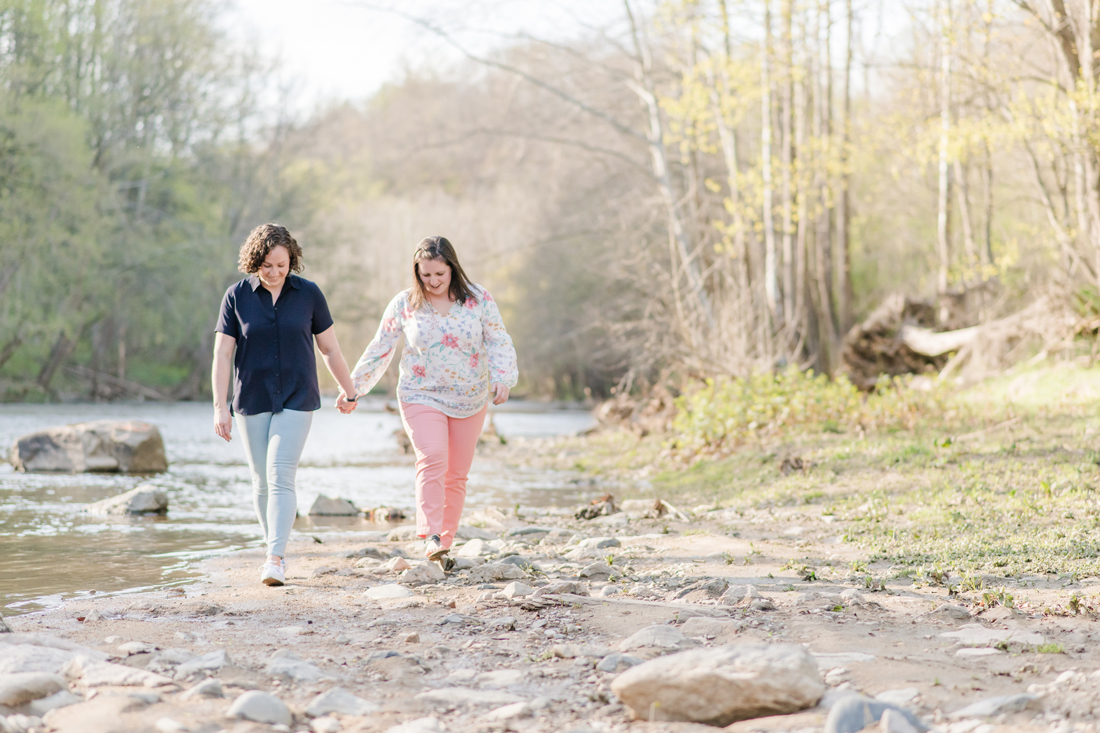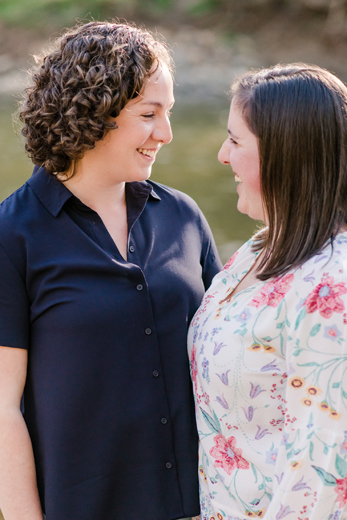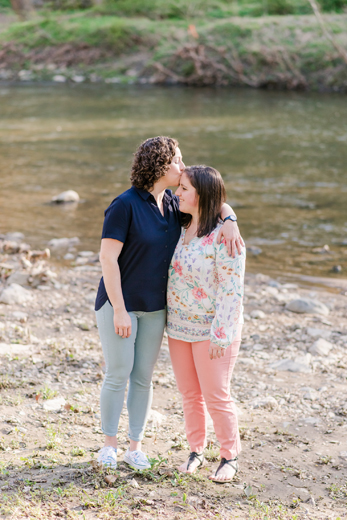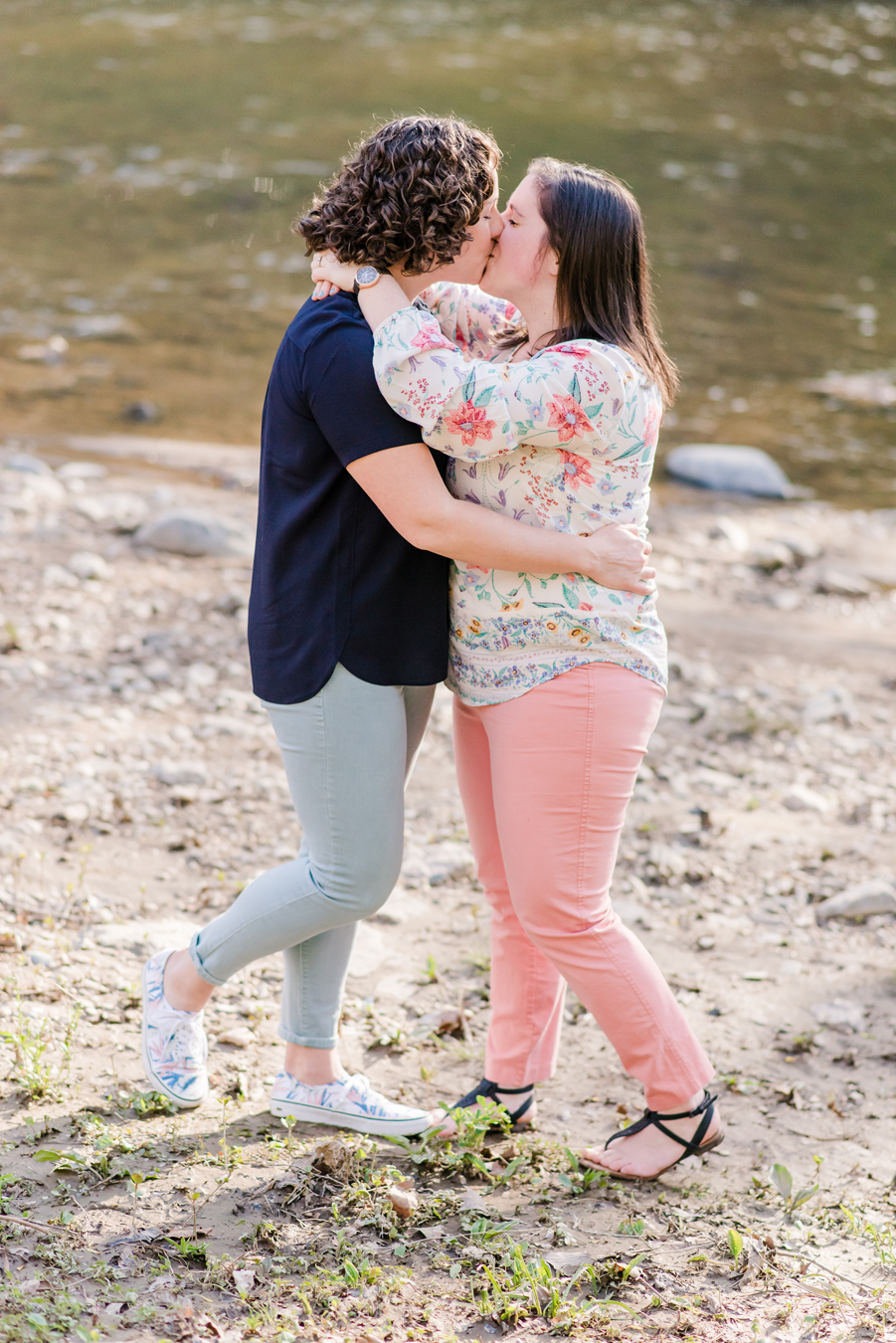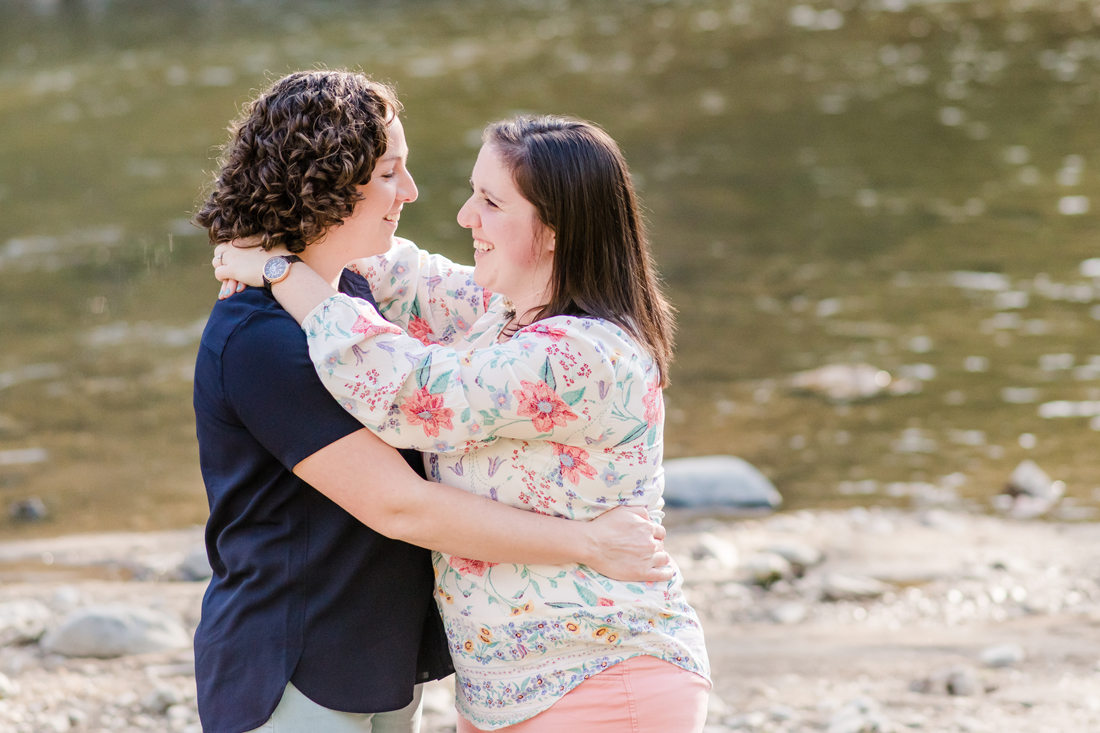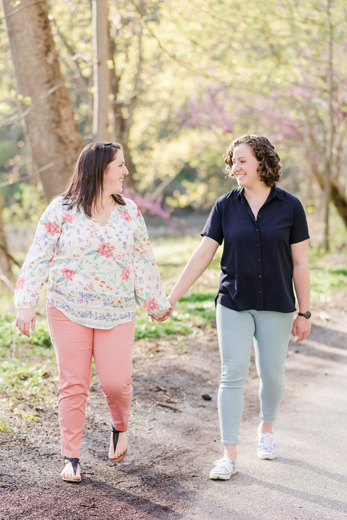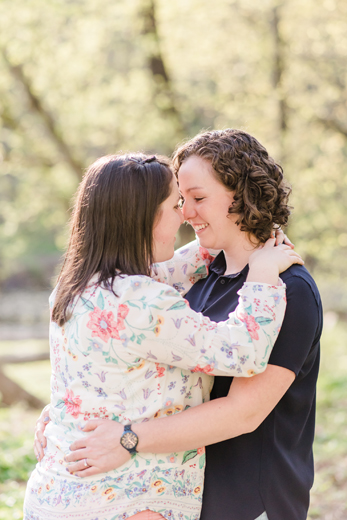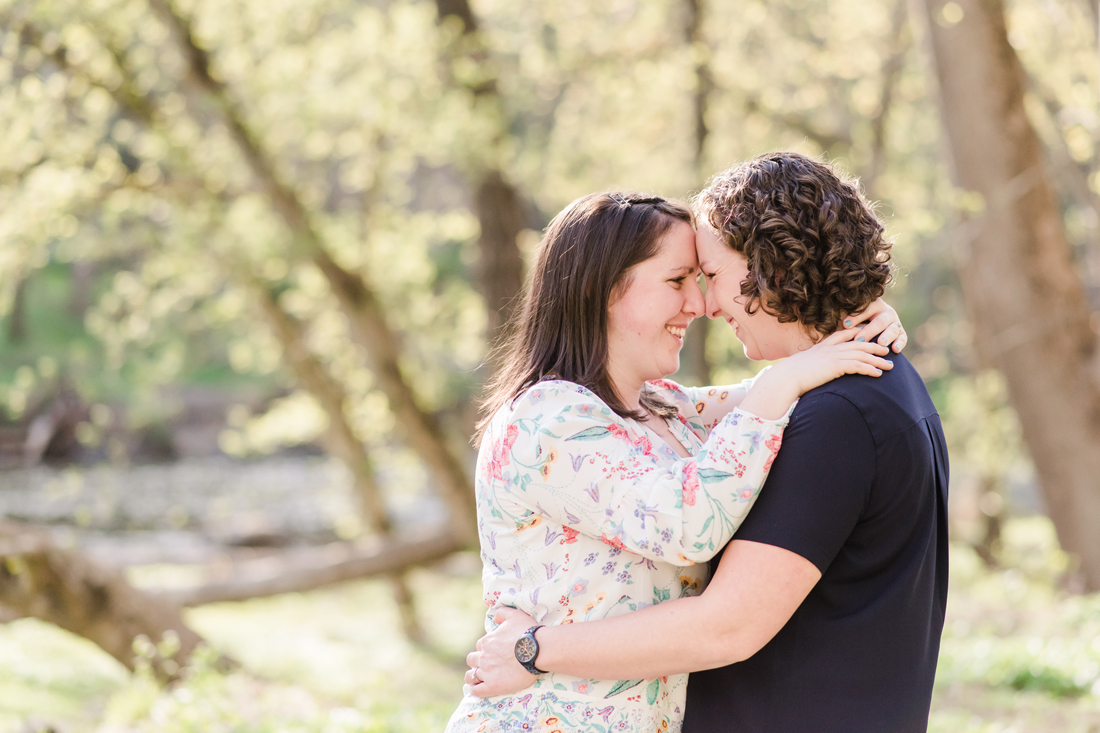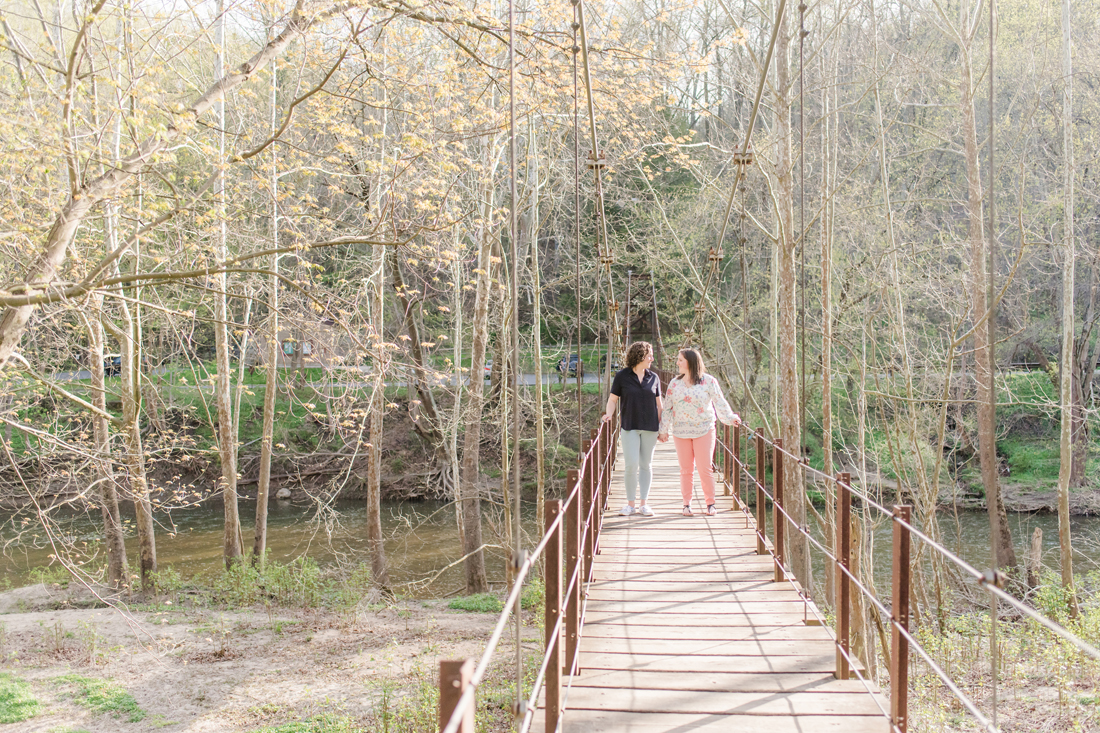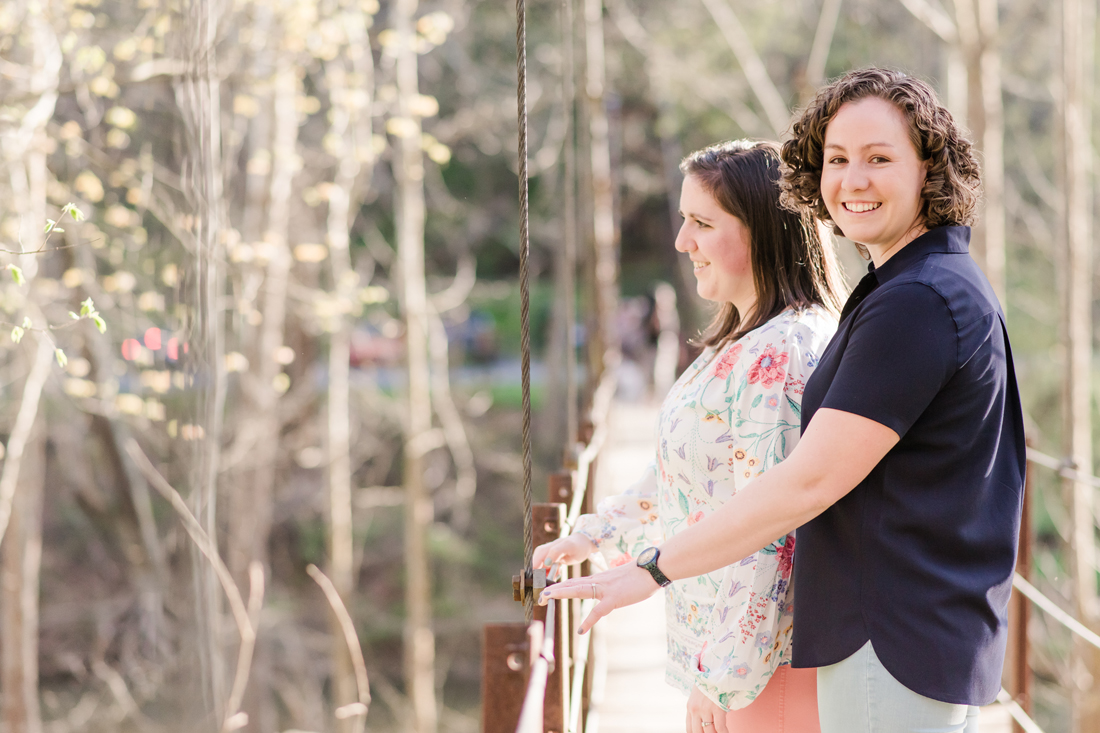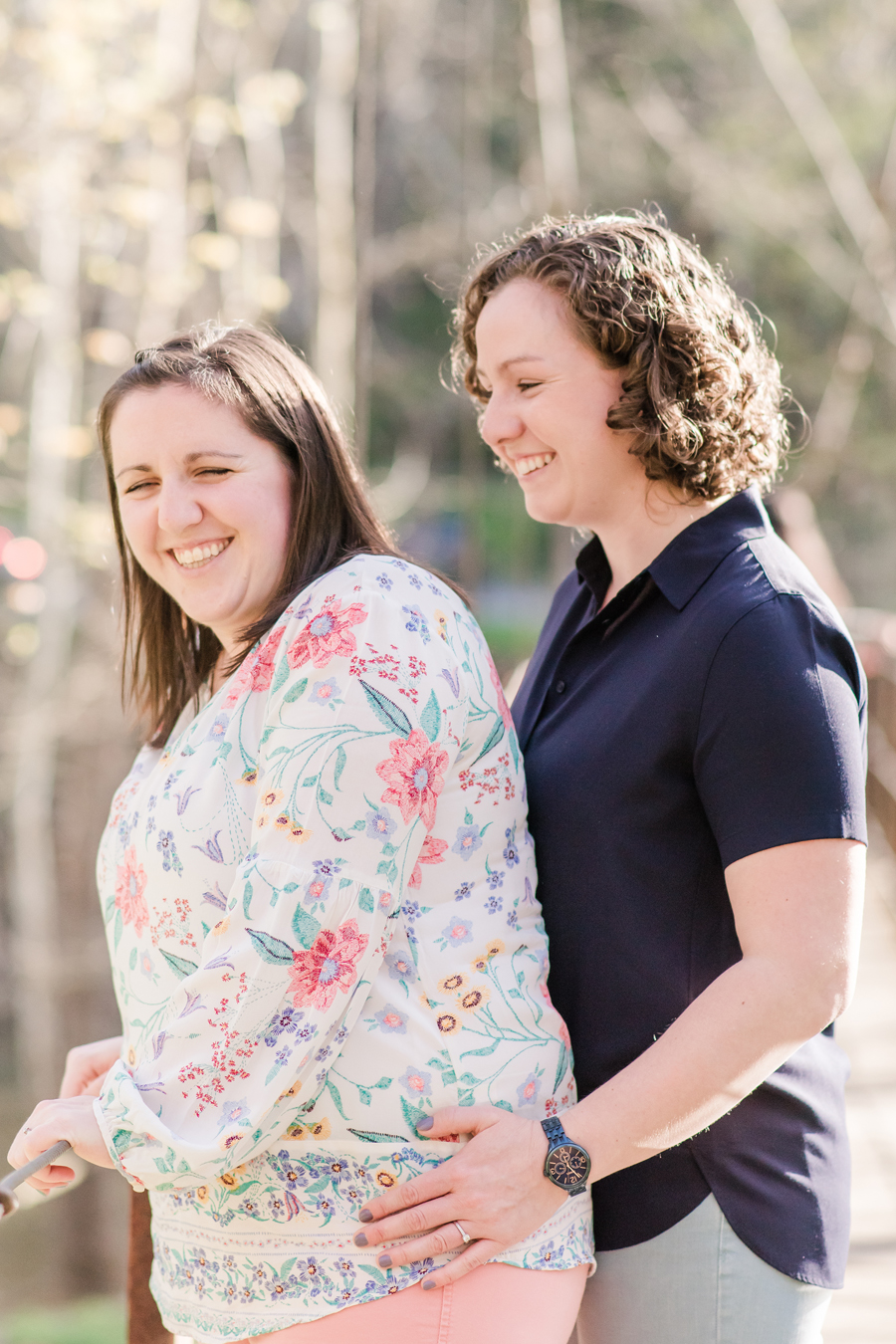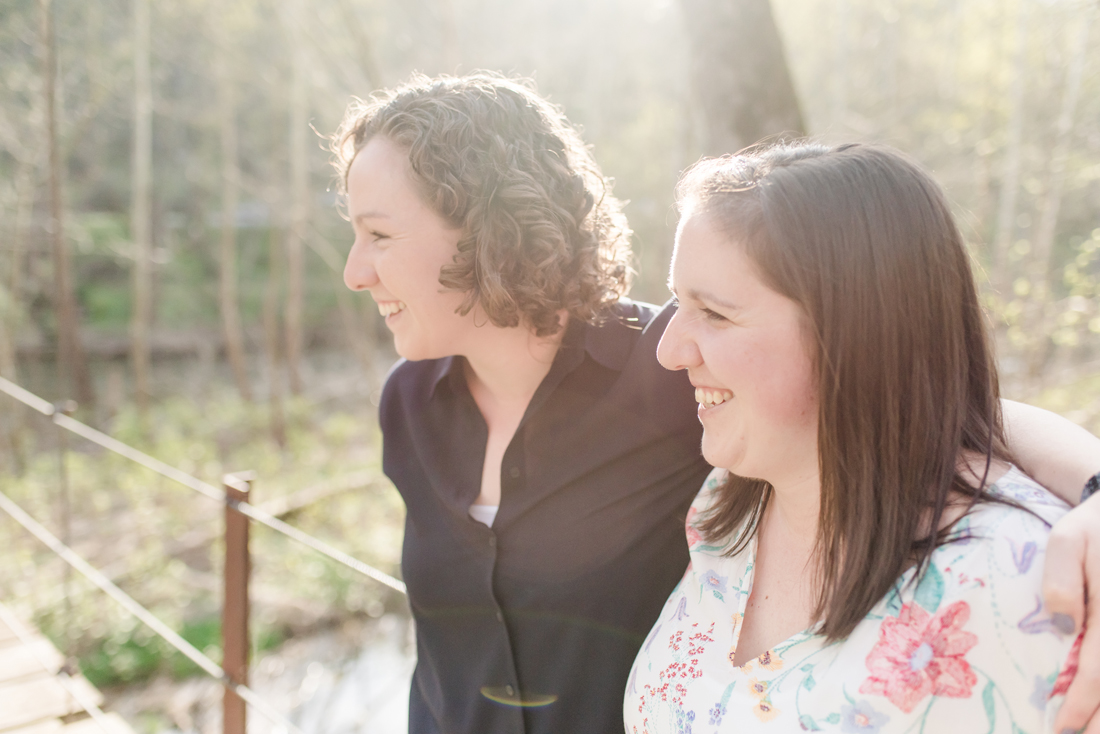 Love how natural these two are!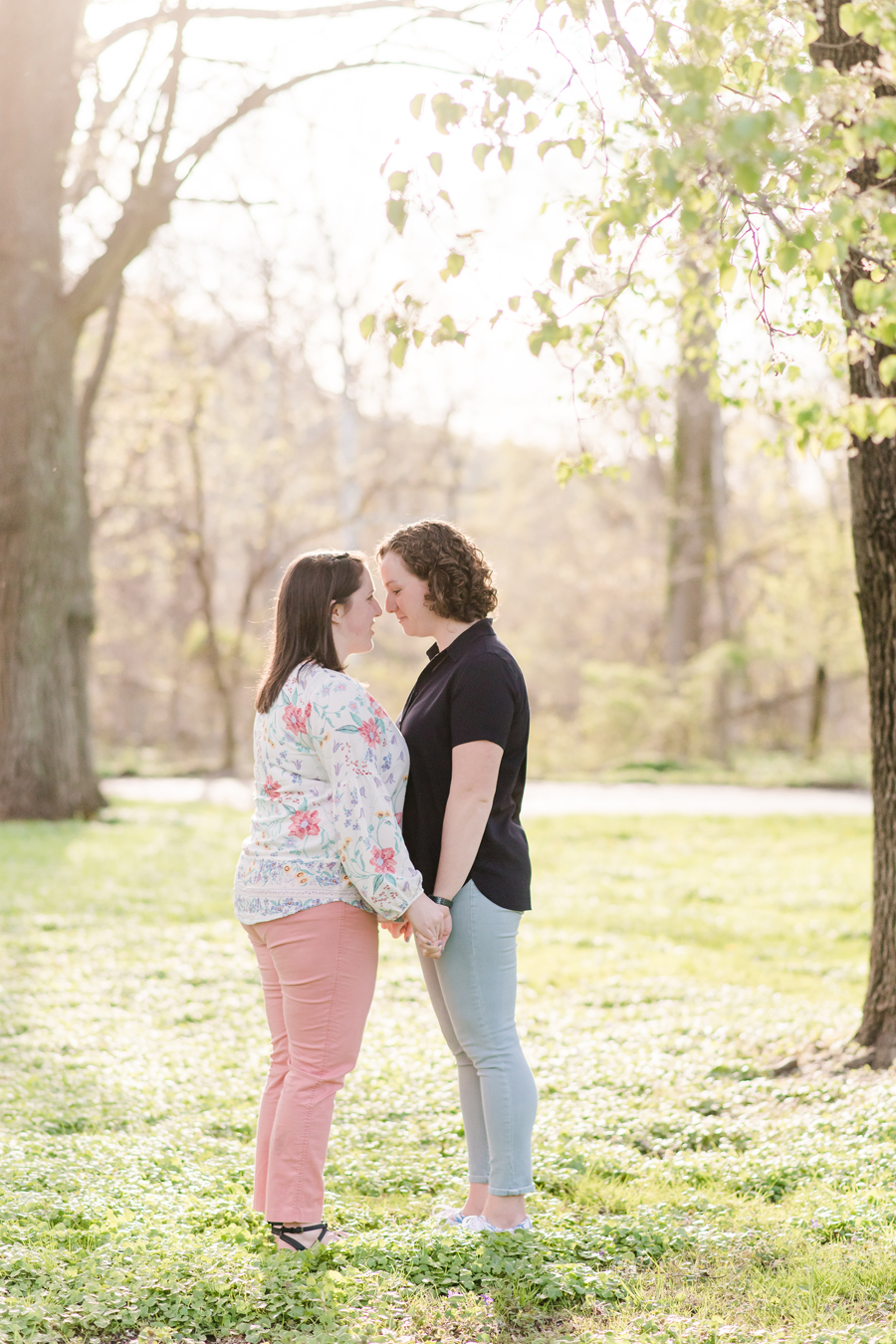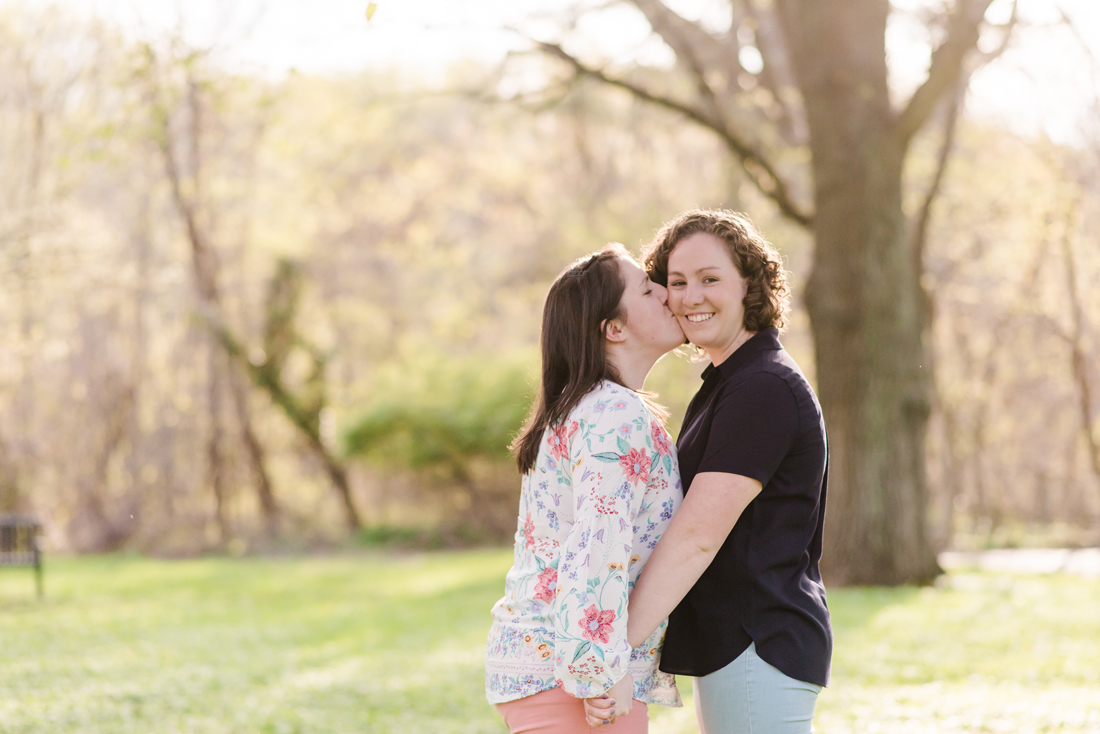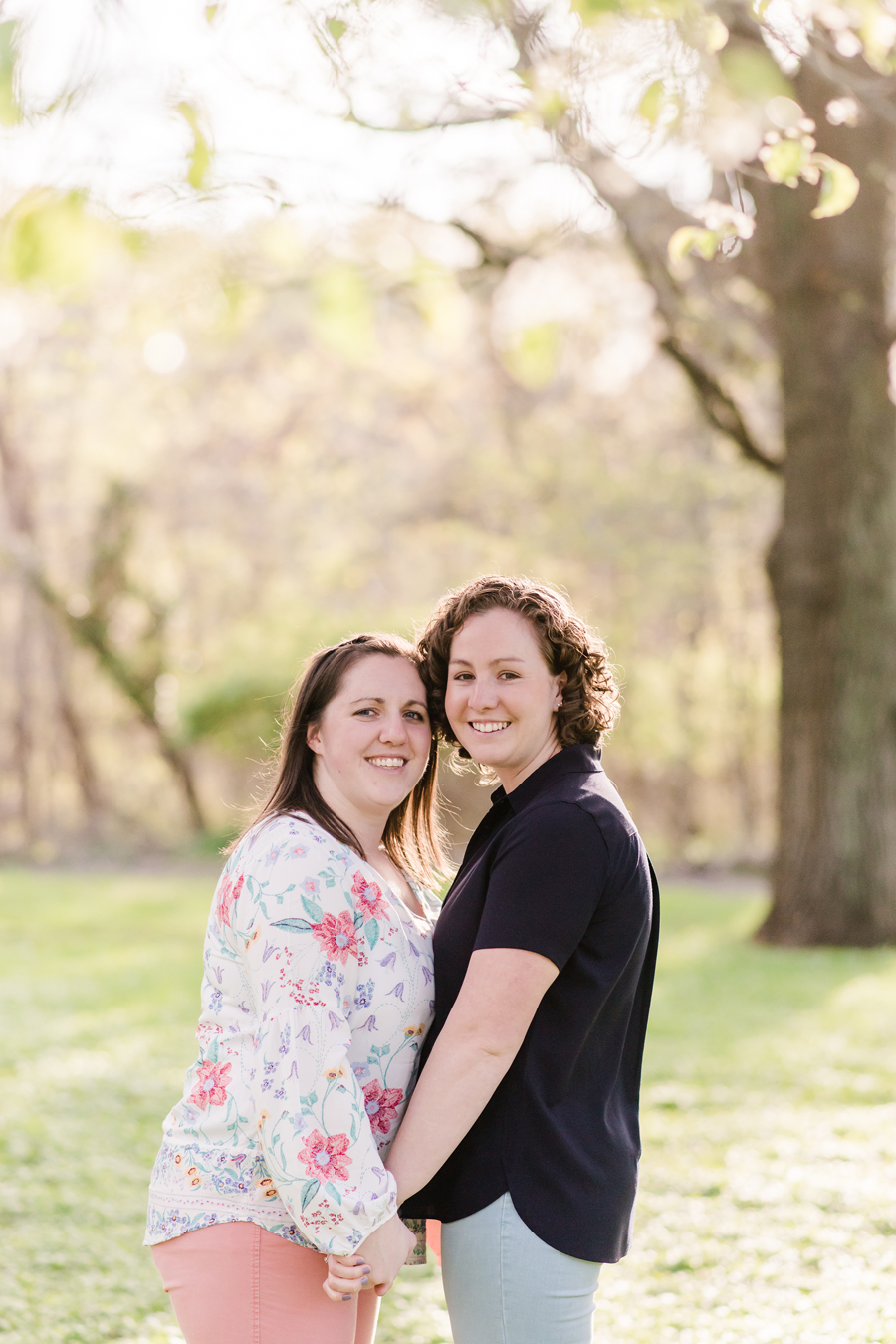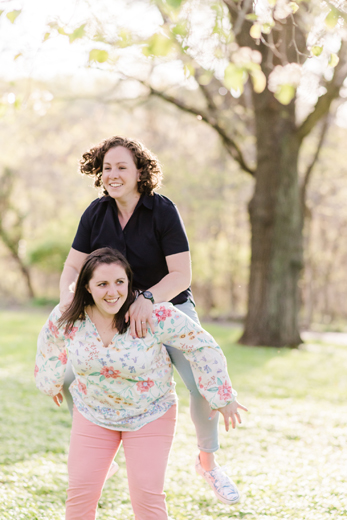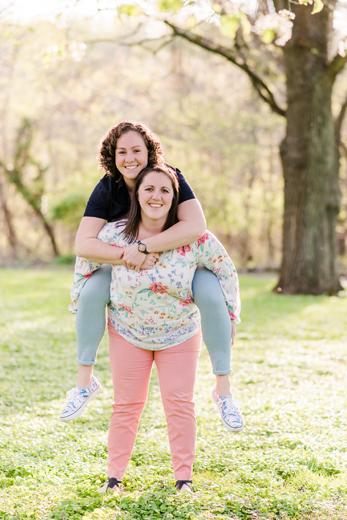 Inspired by a photo from Julie's parents doing the same pose! haha we couldn't resist :)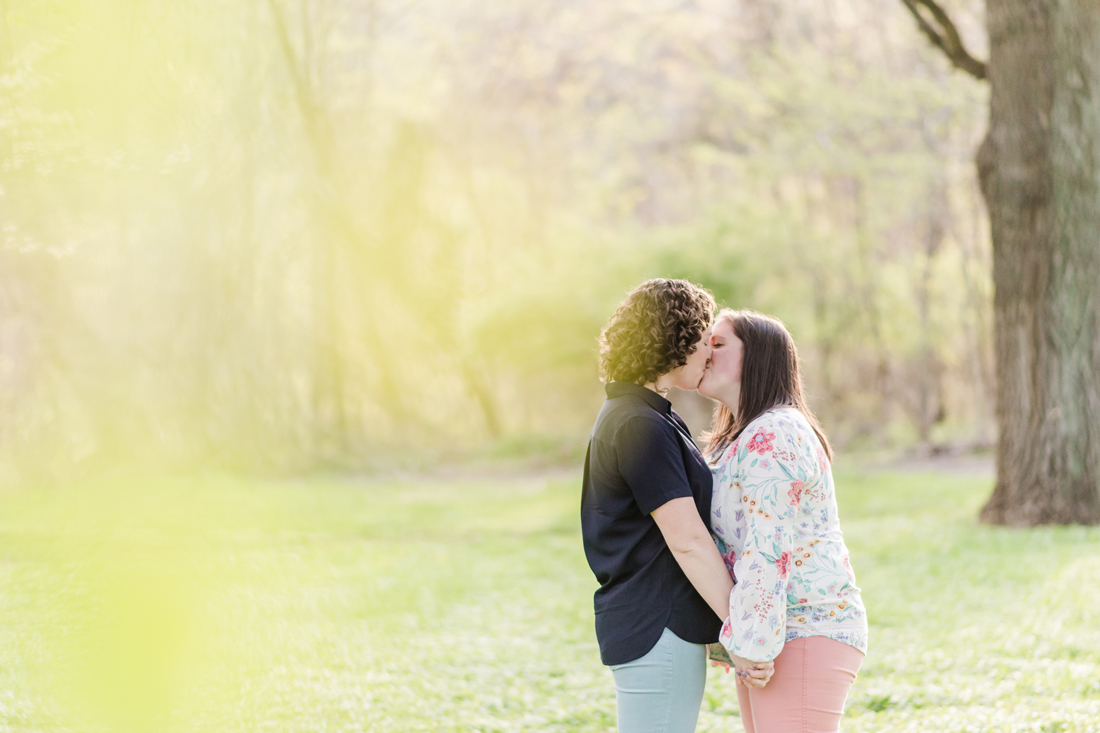 Love these!!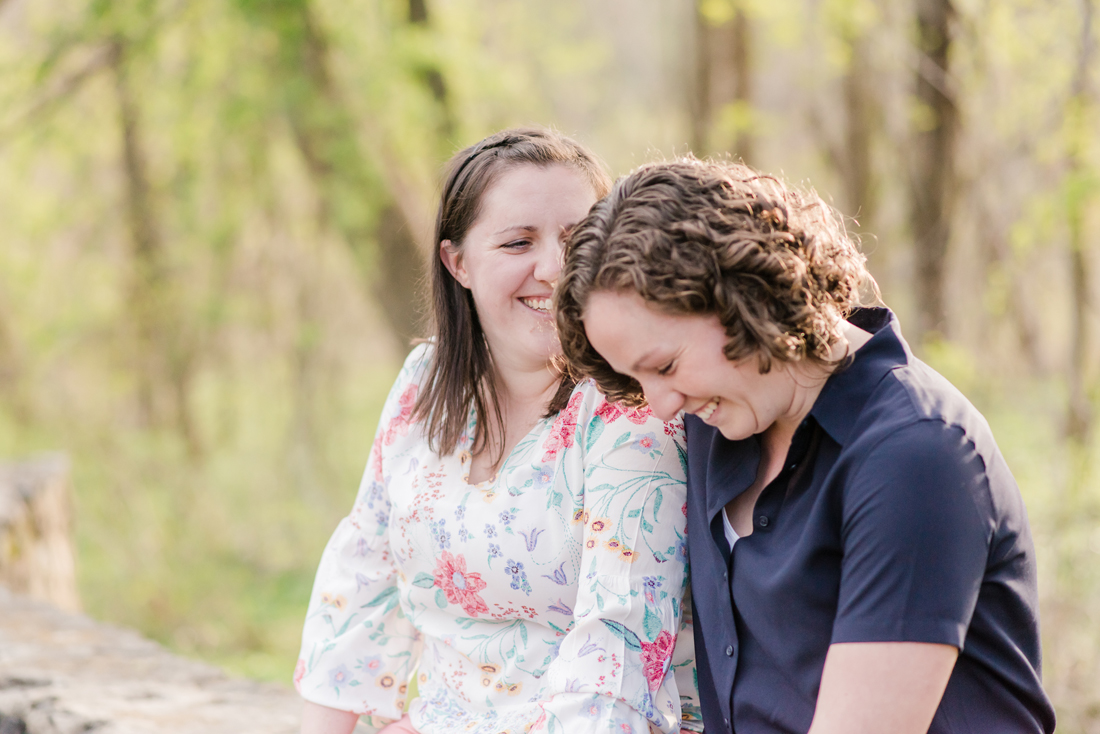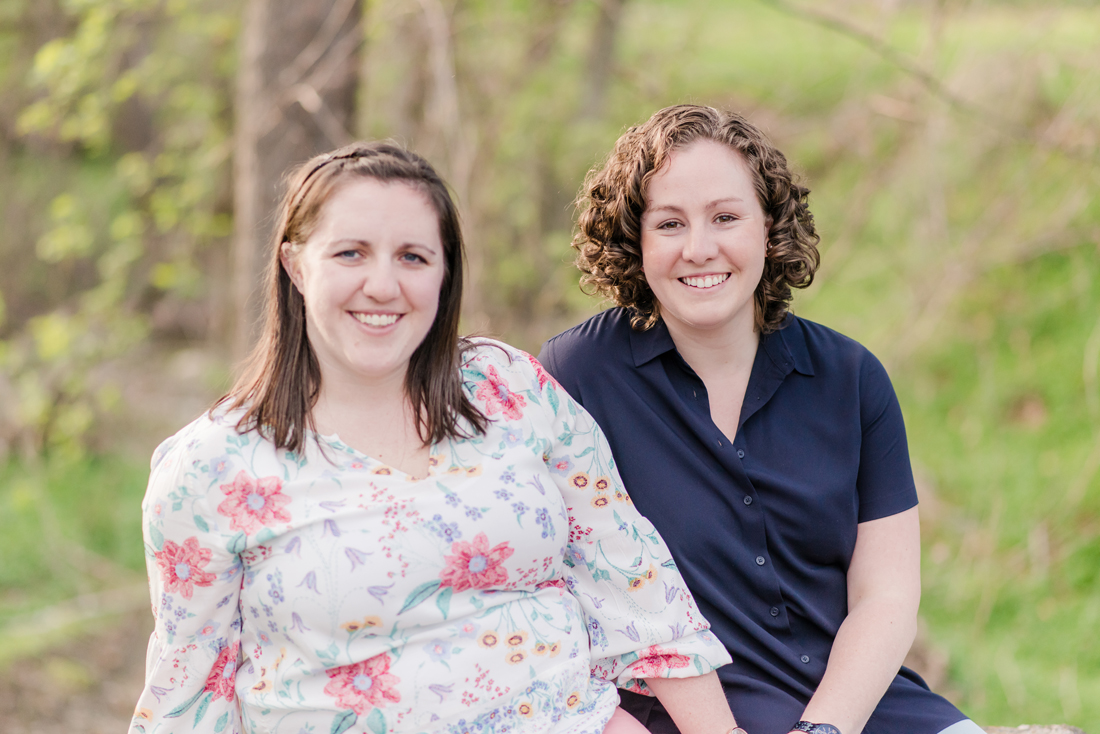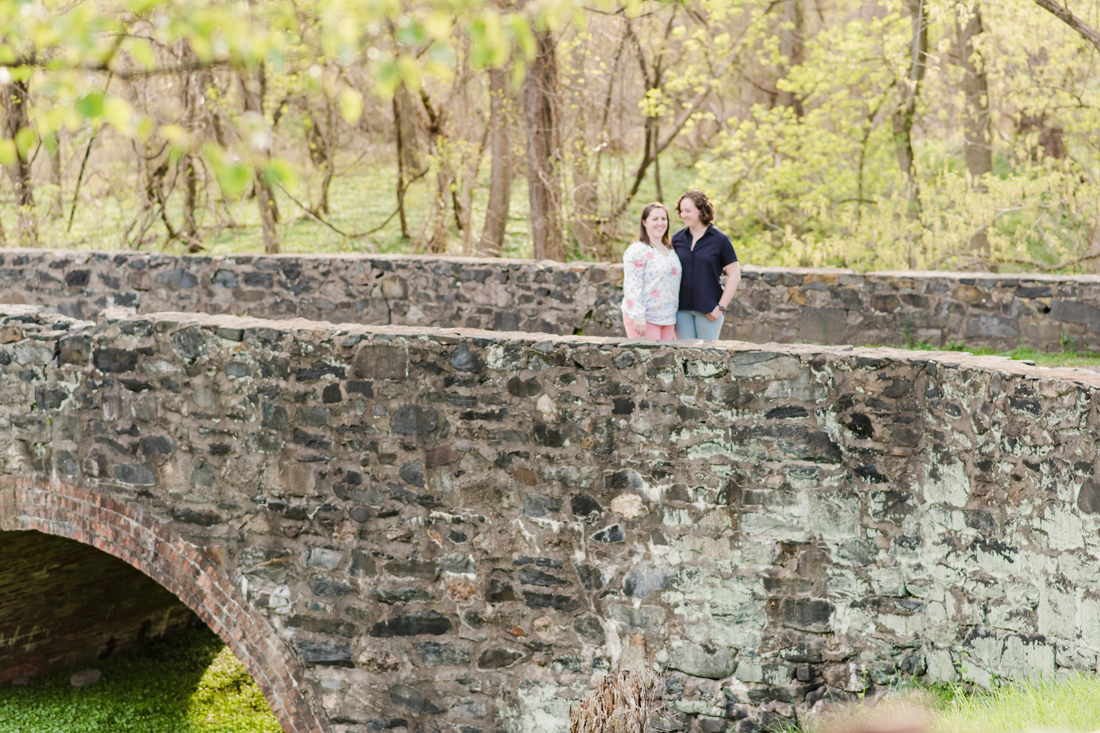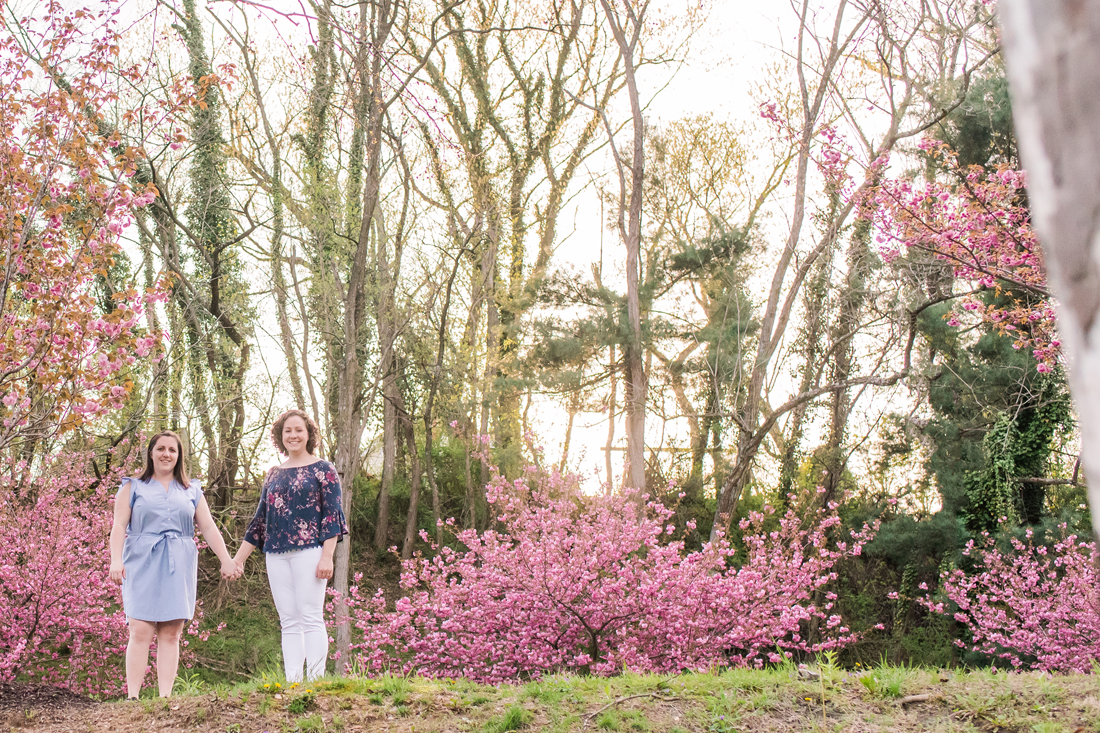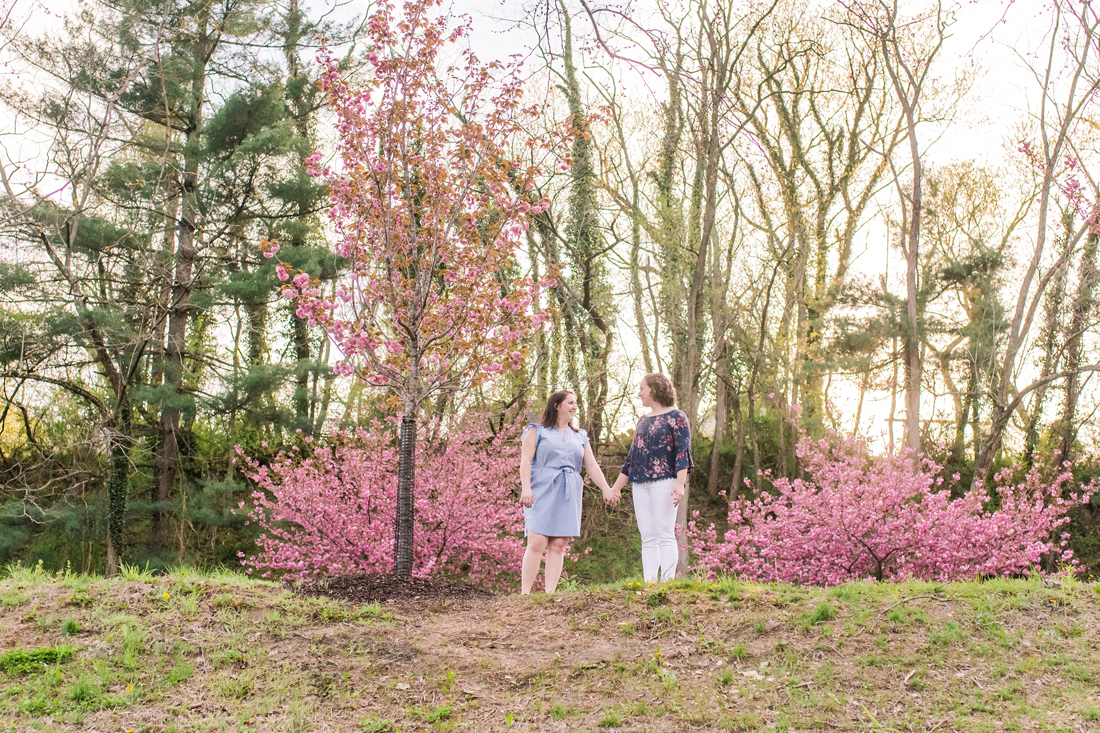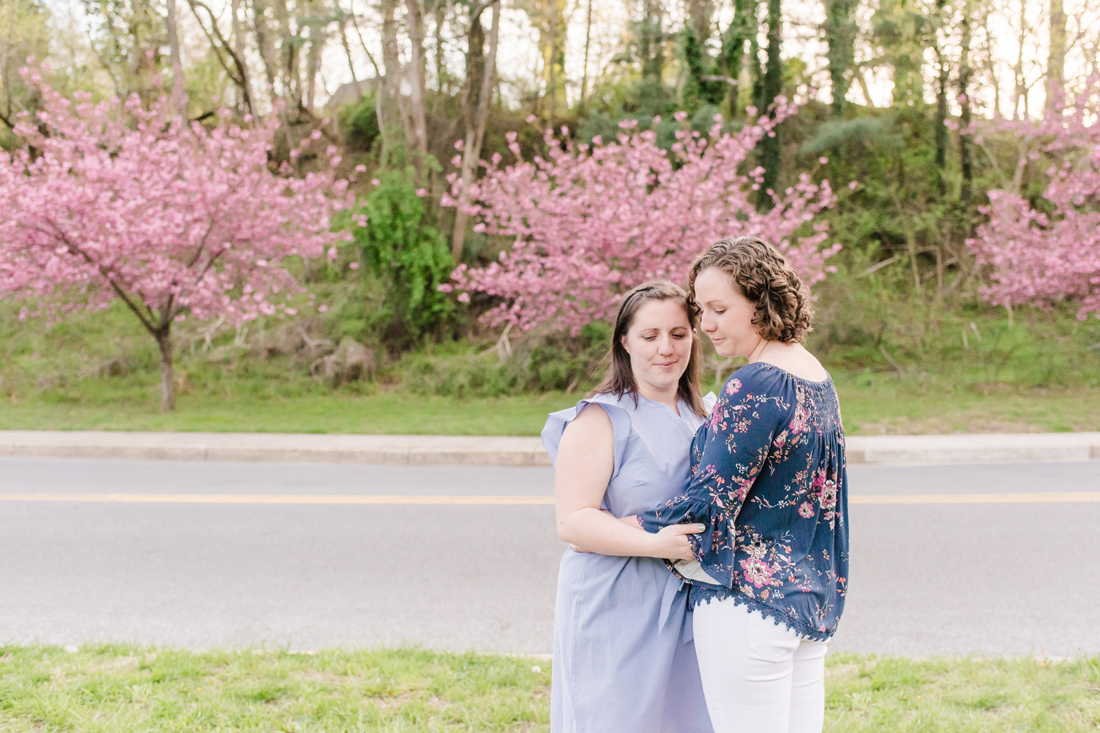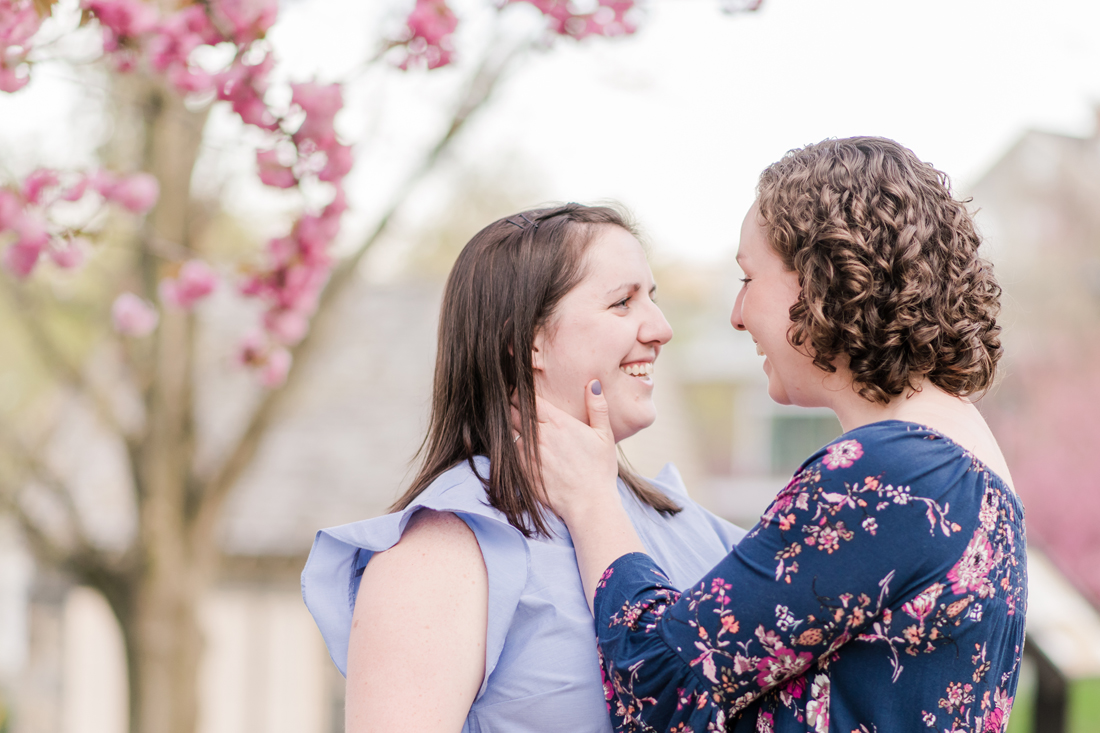 When your top and the blooming trees match perfectly!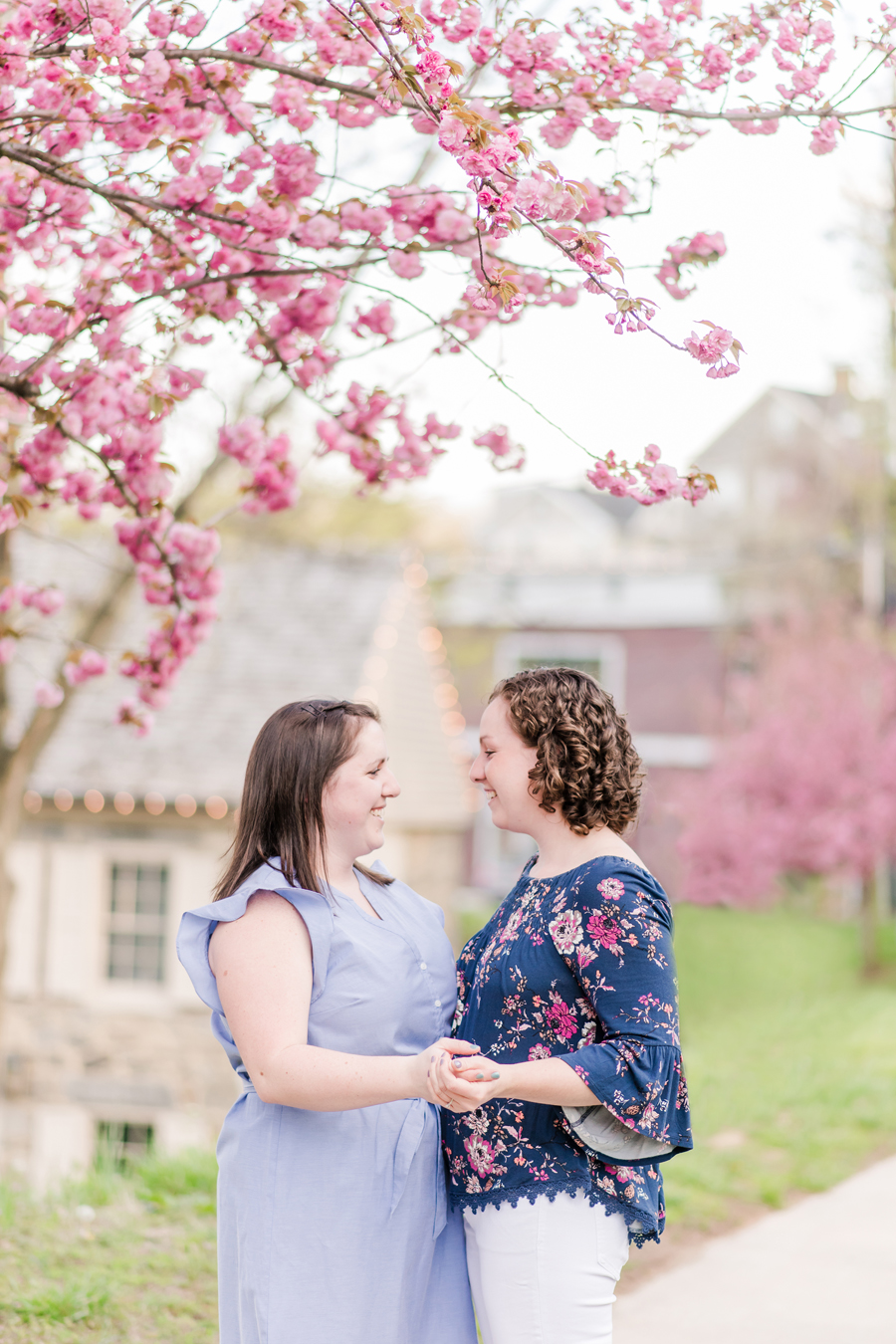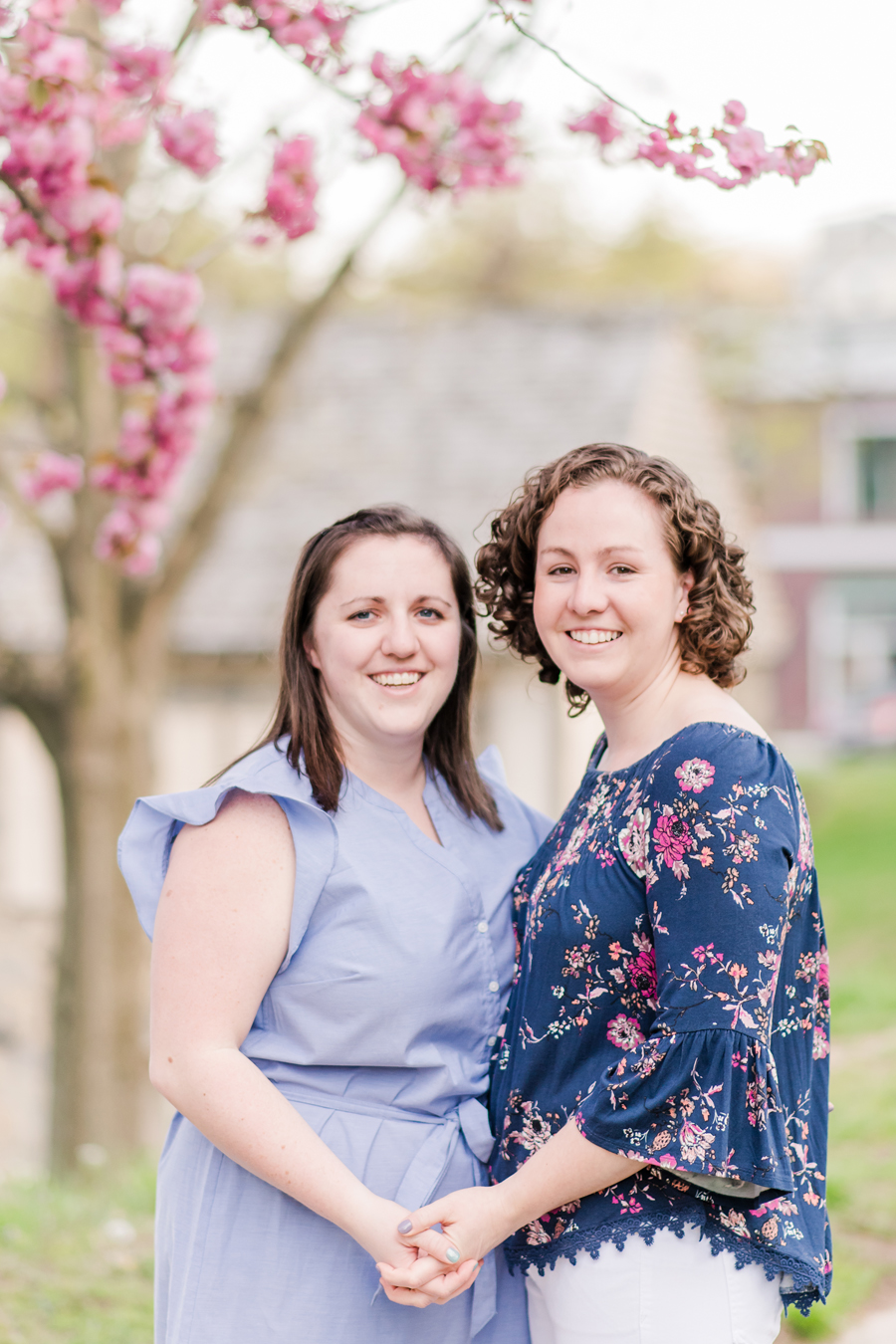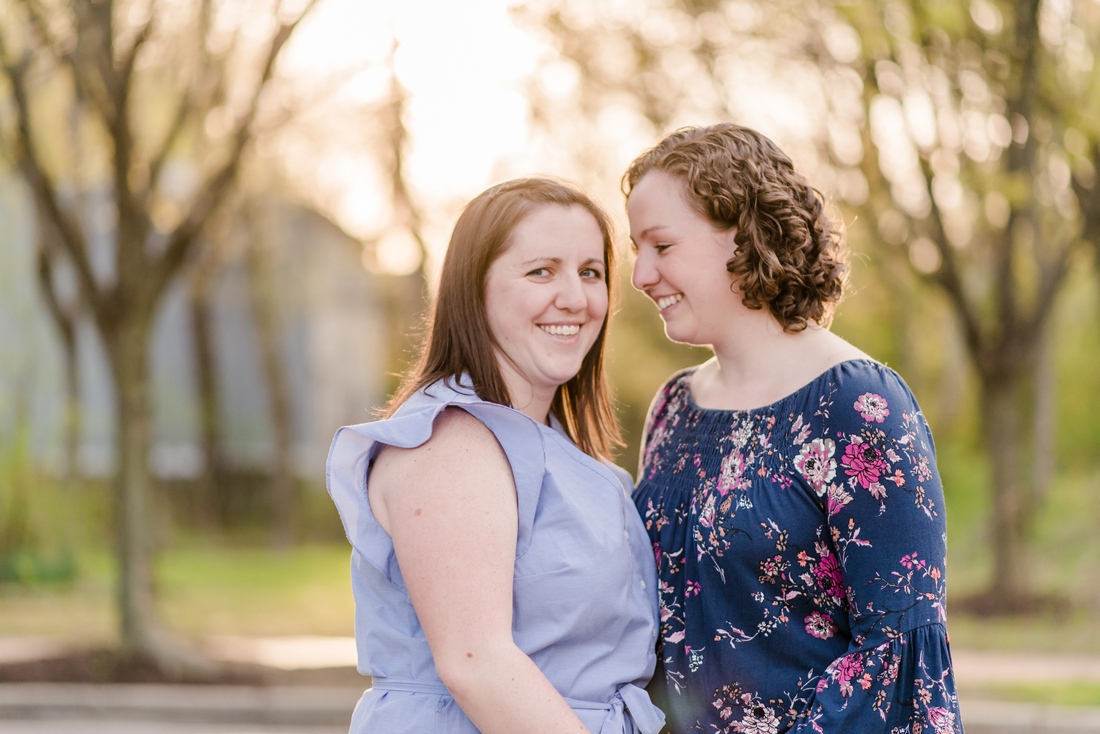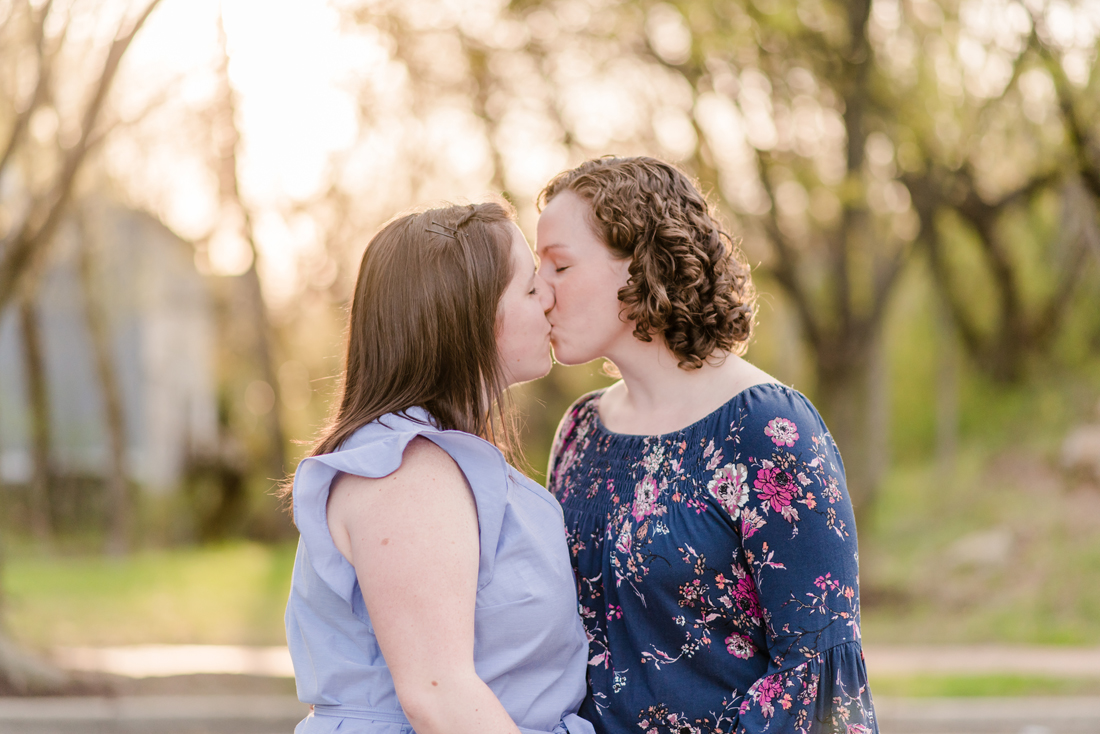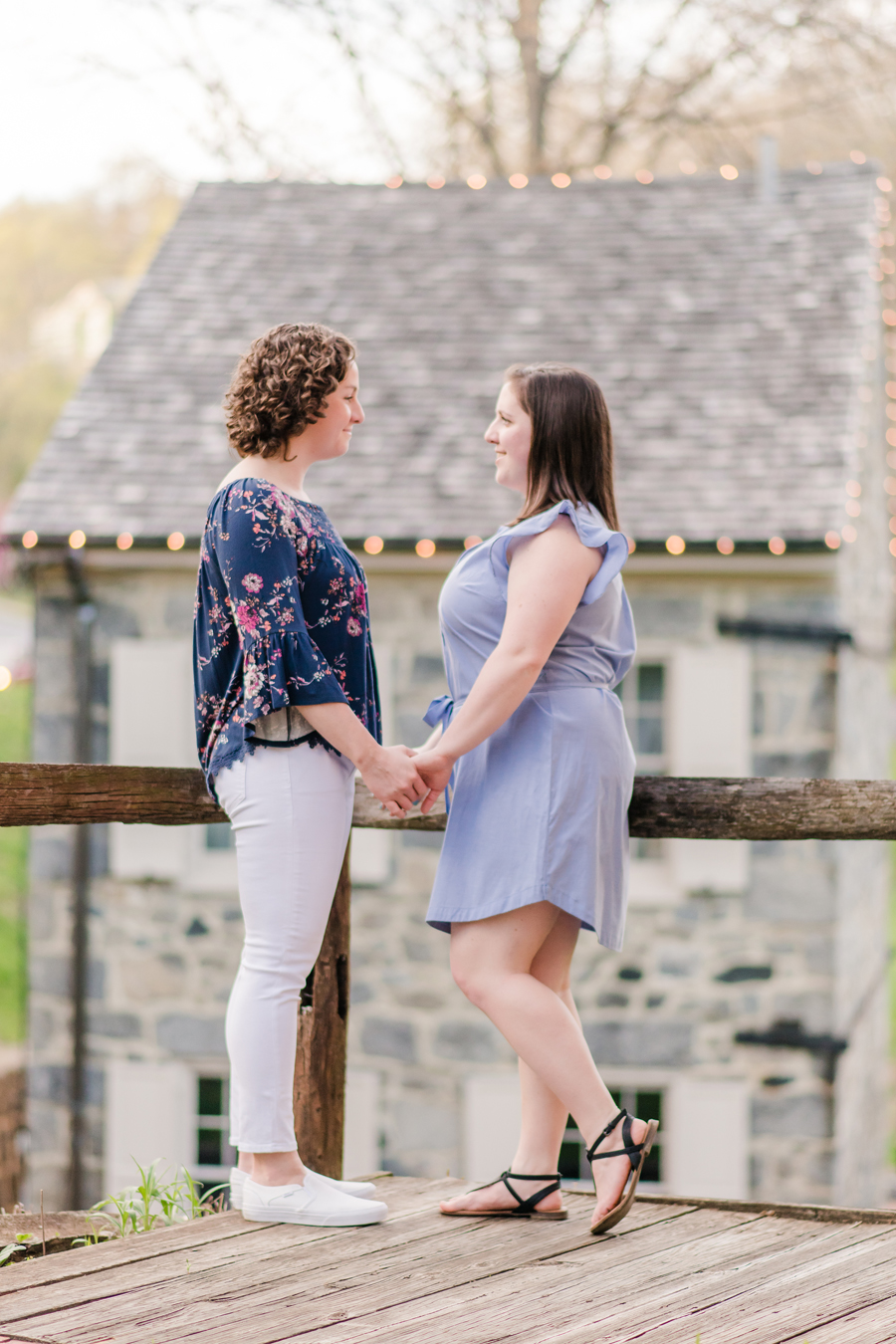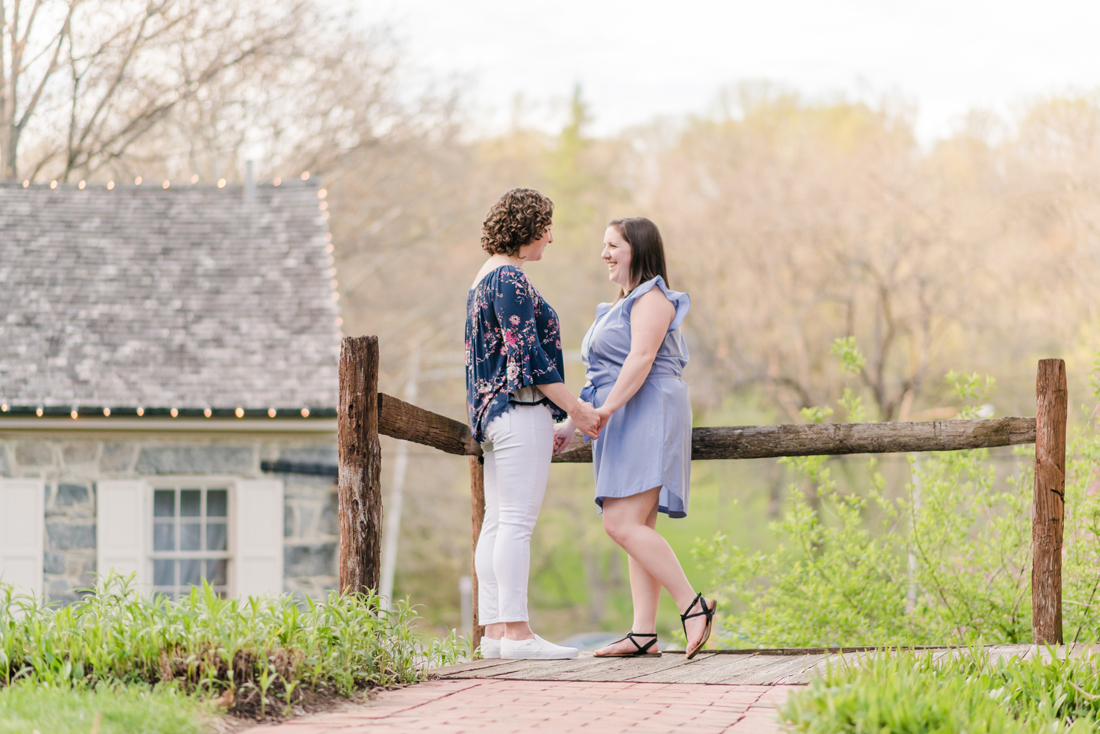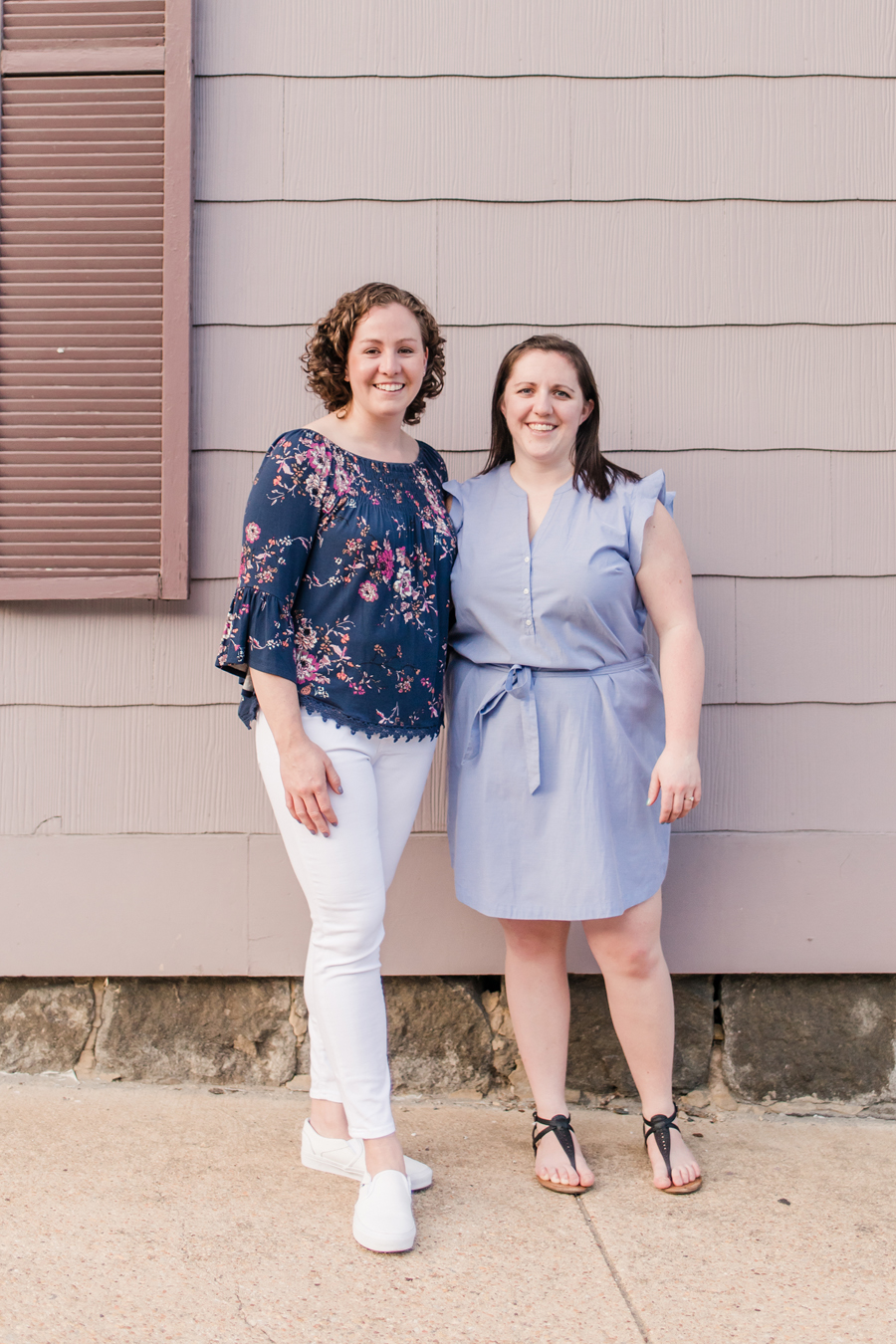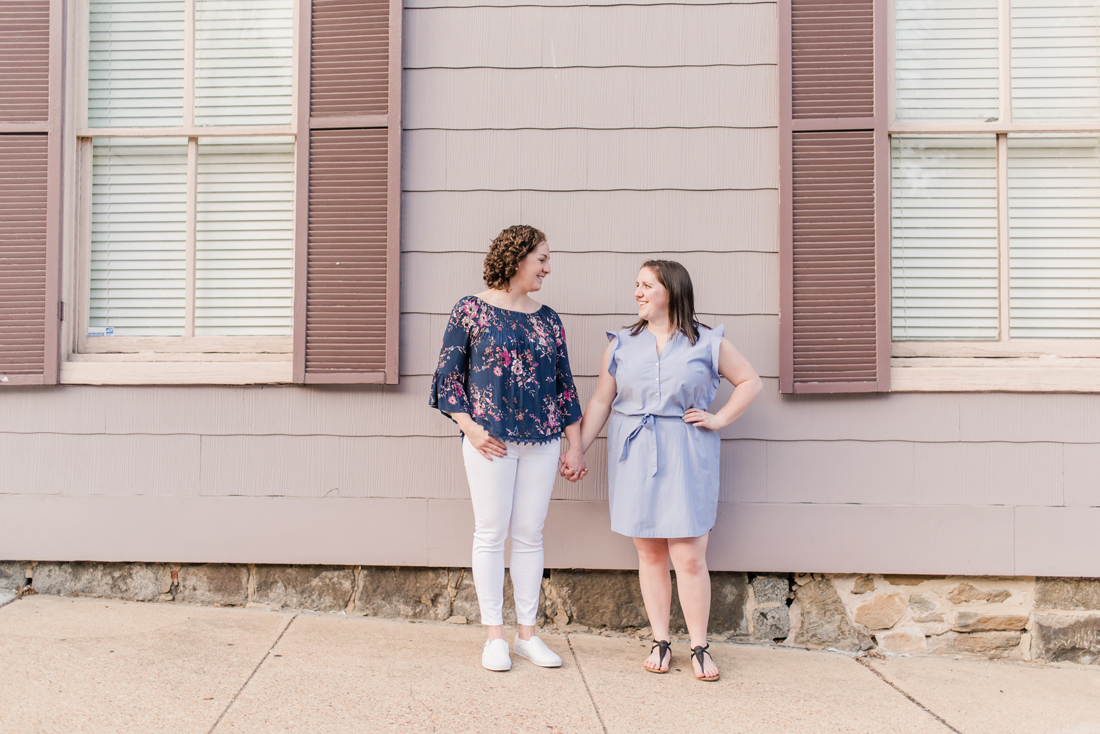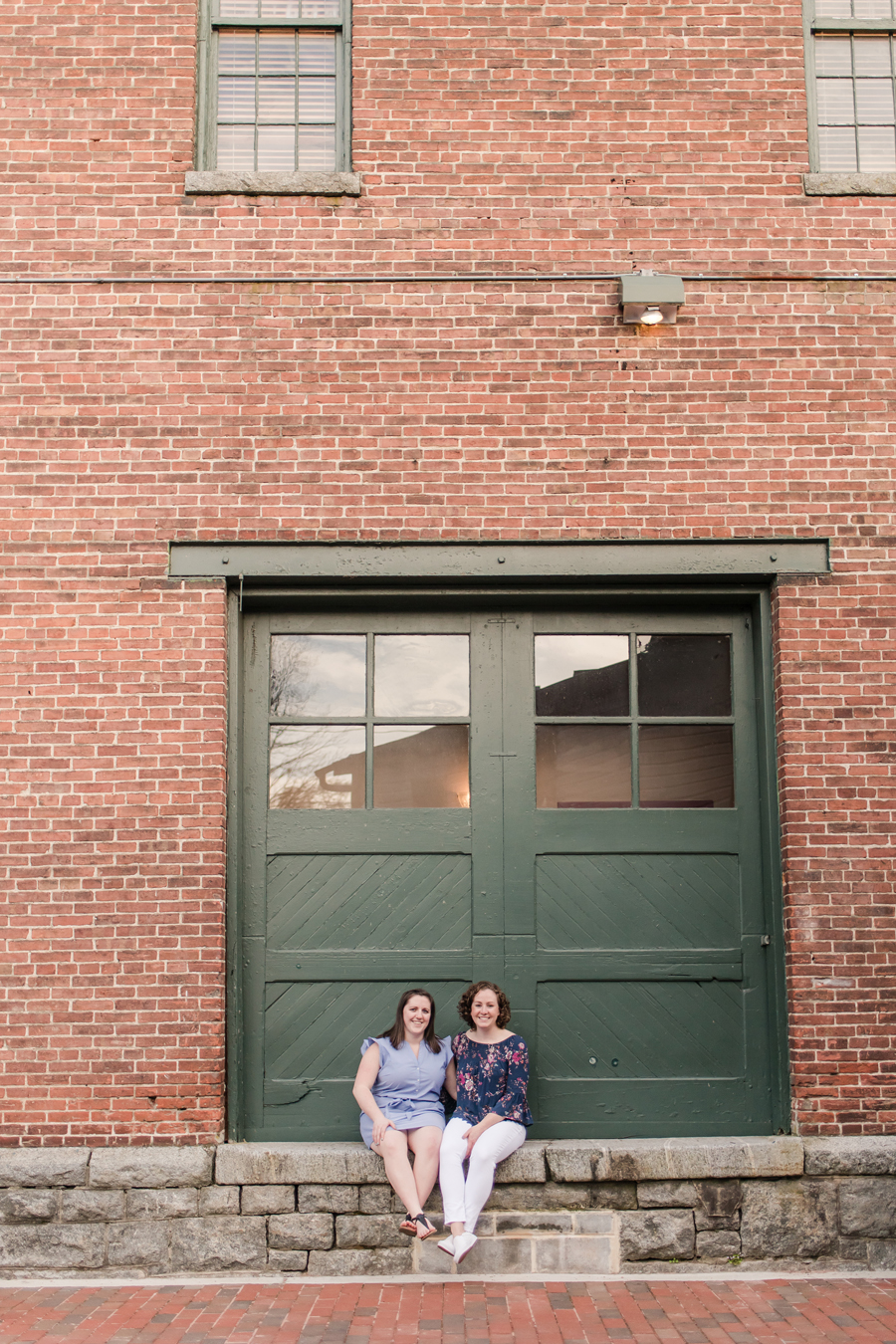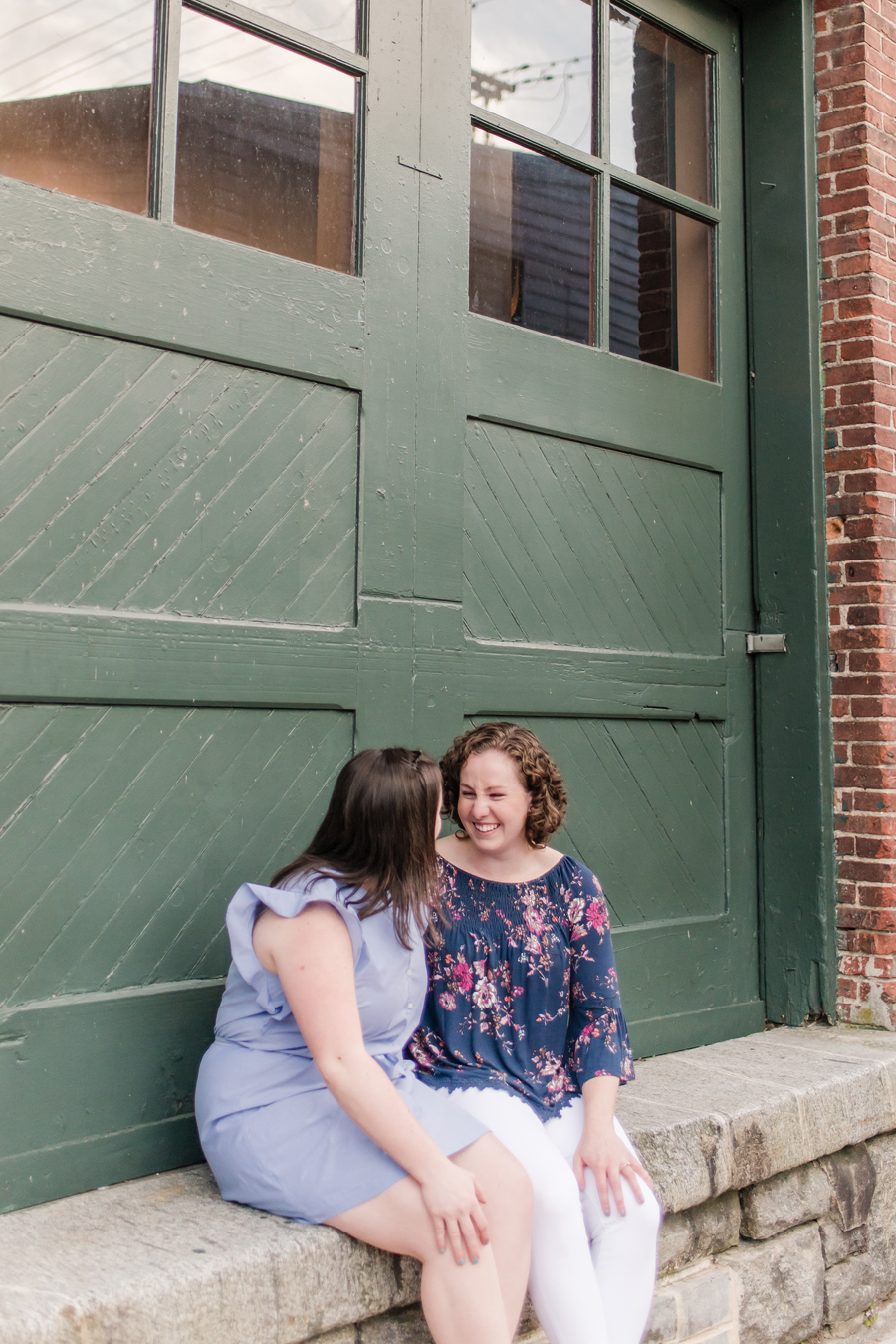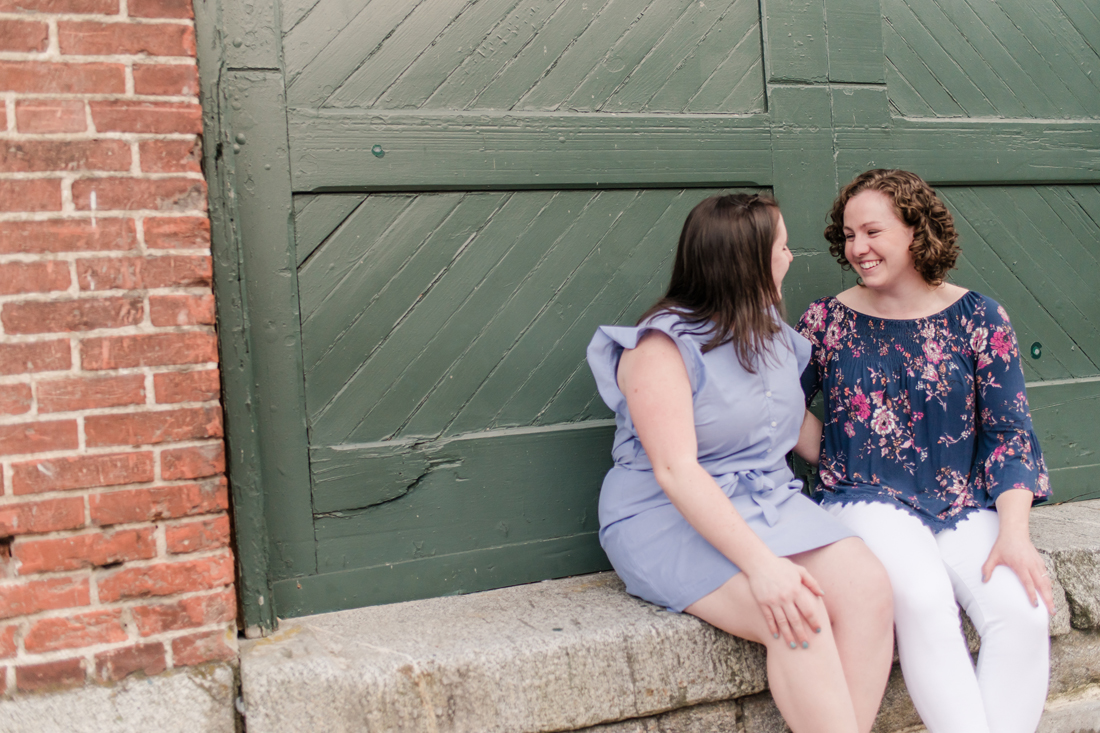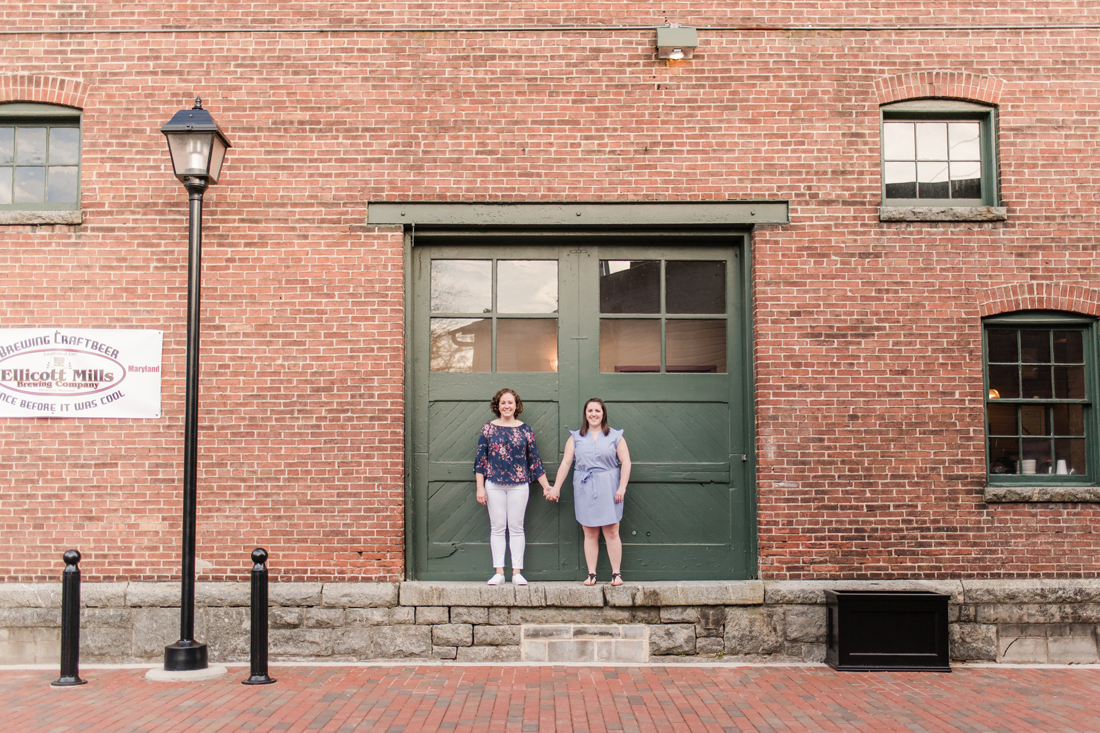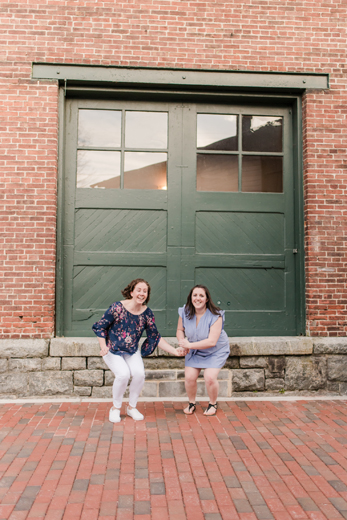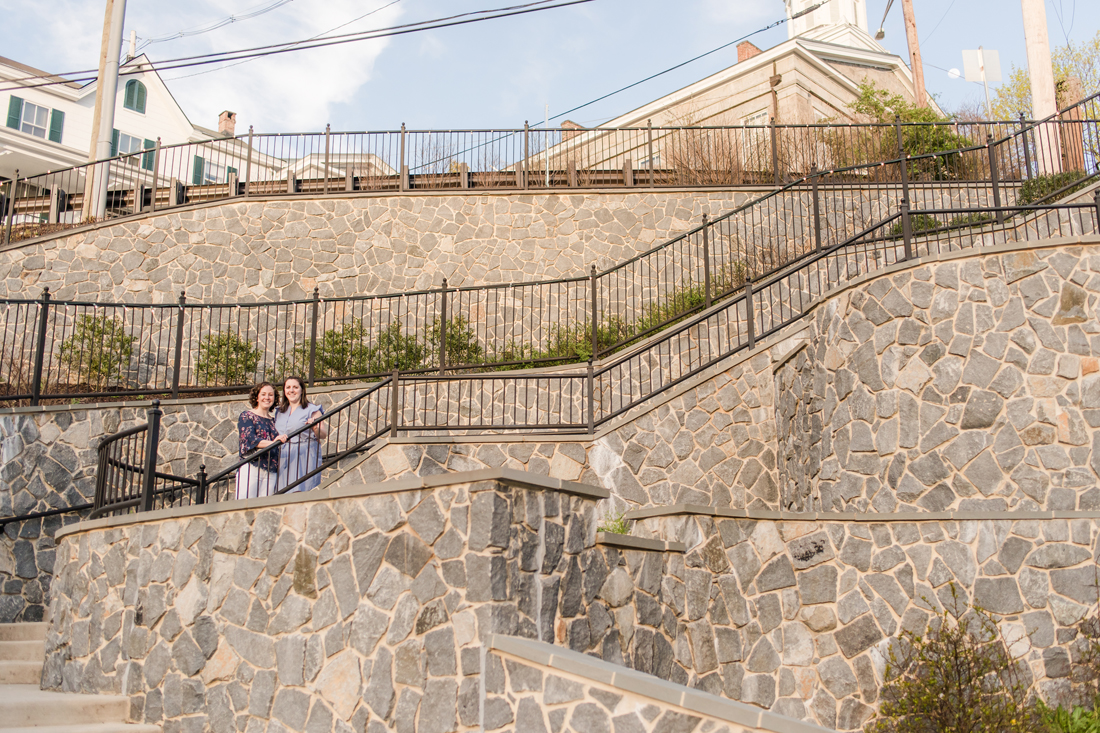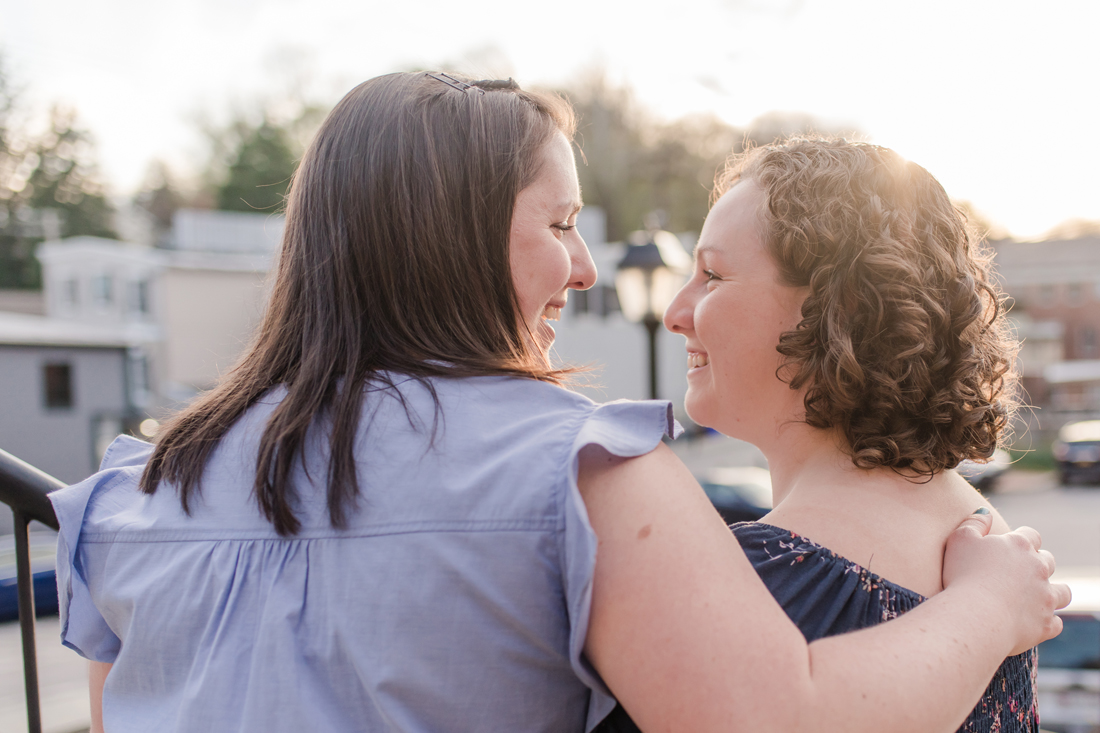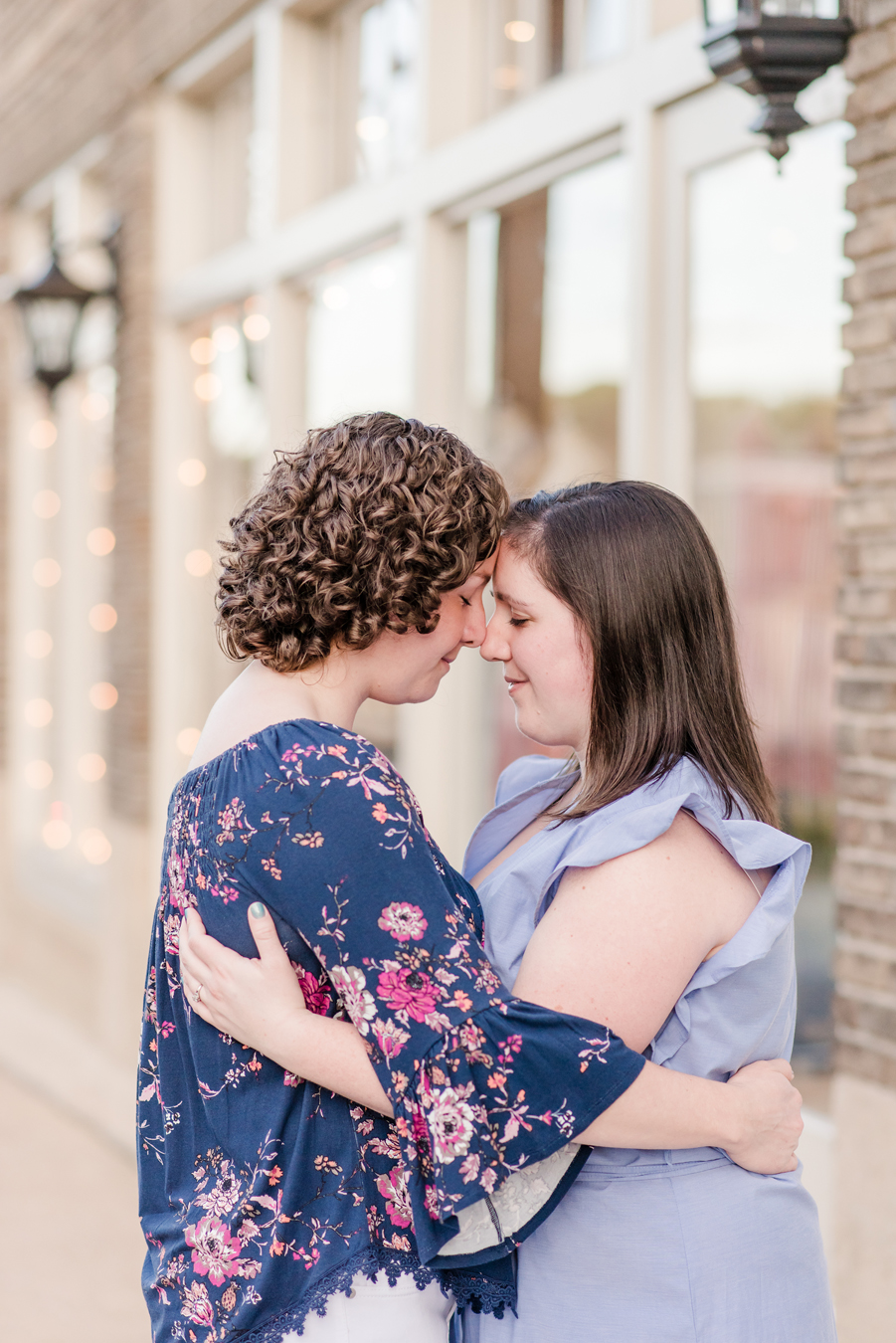 Favorites!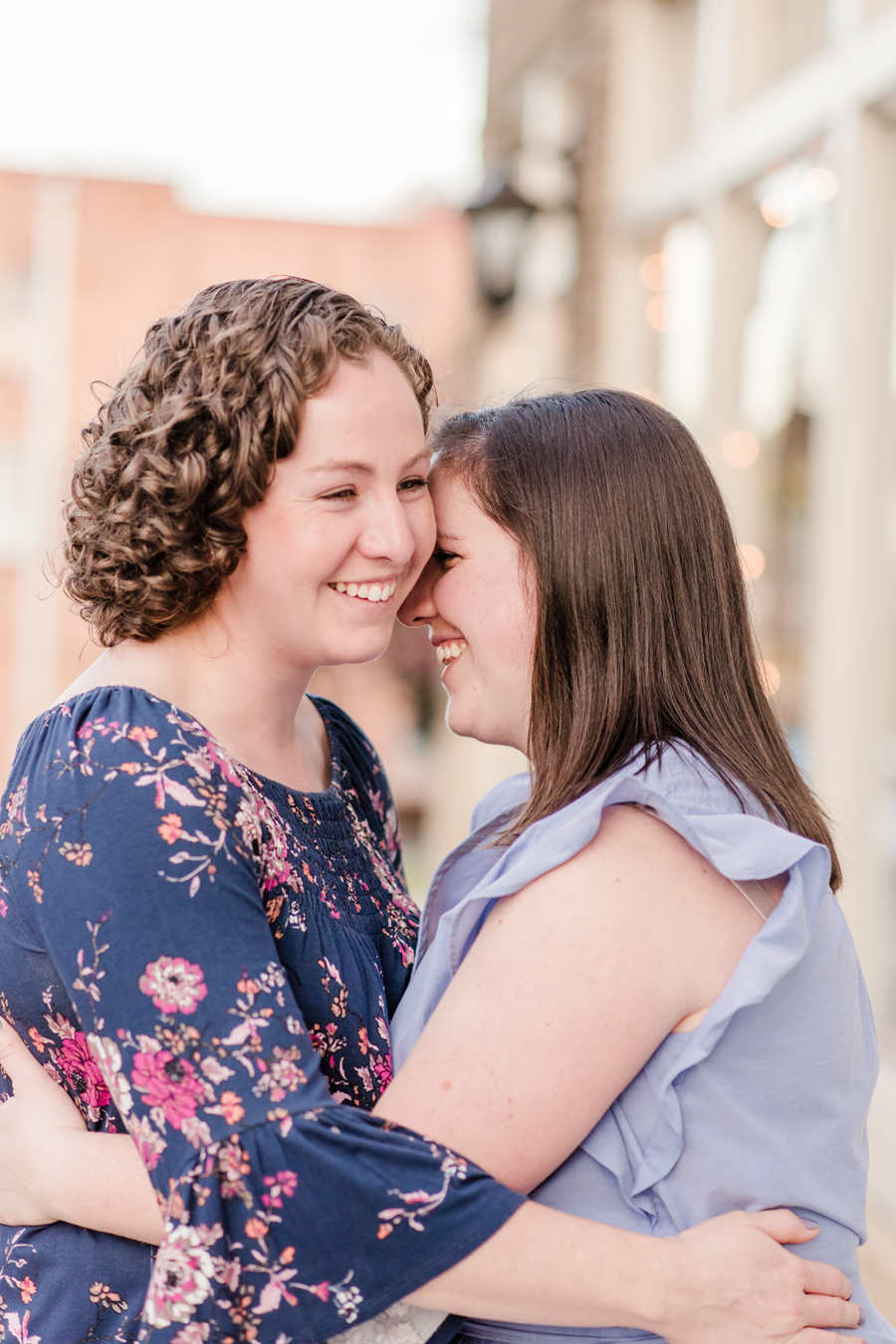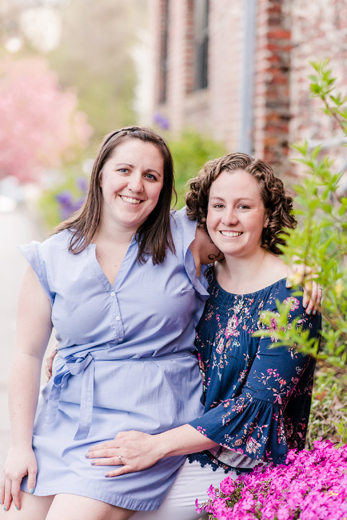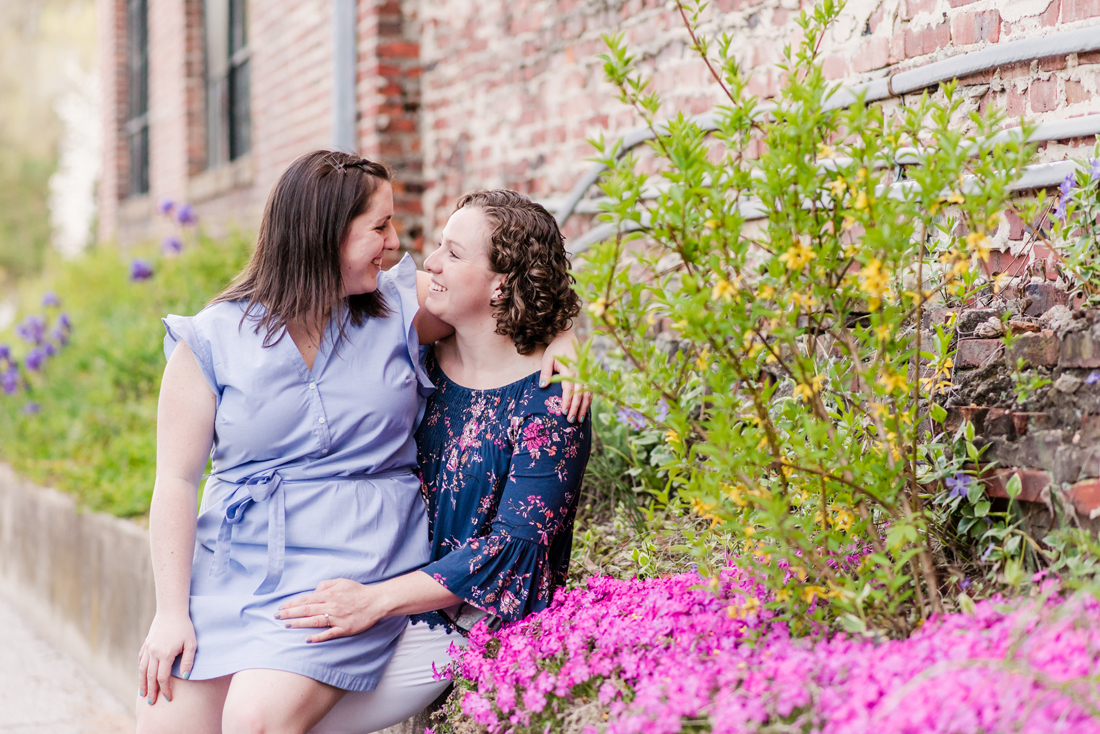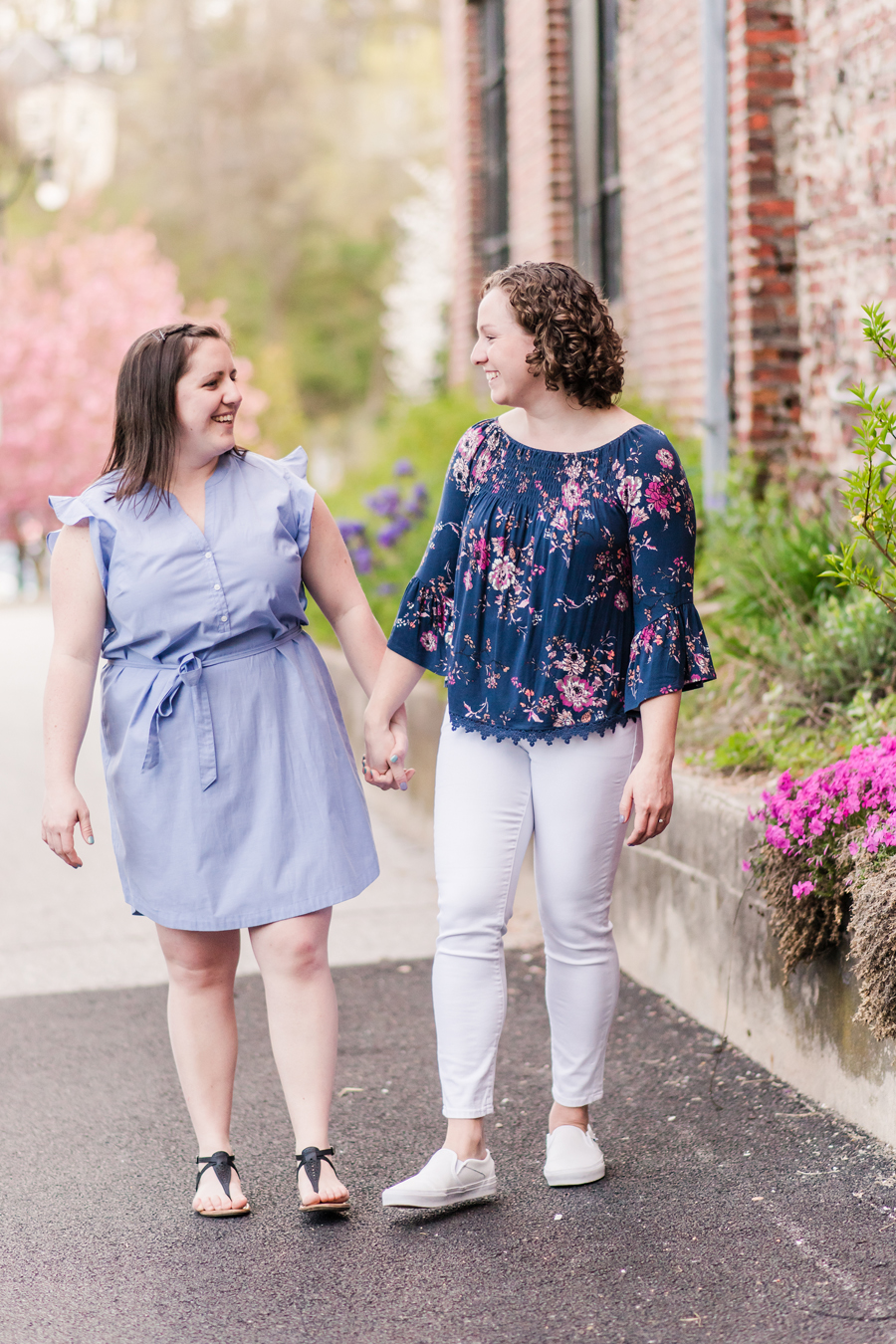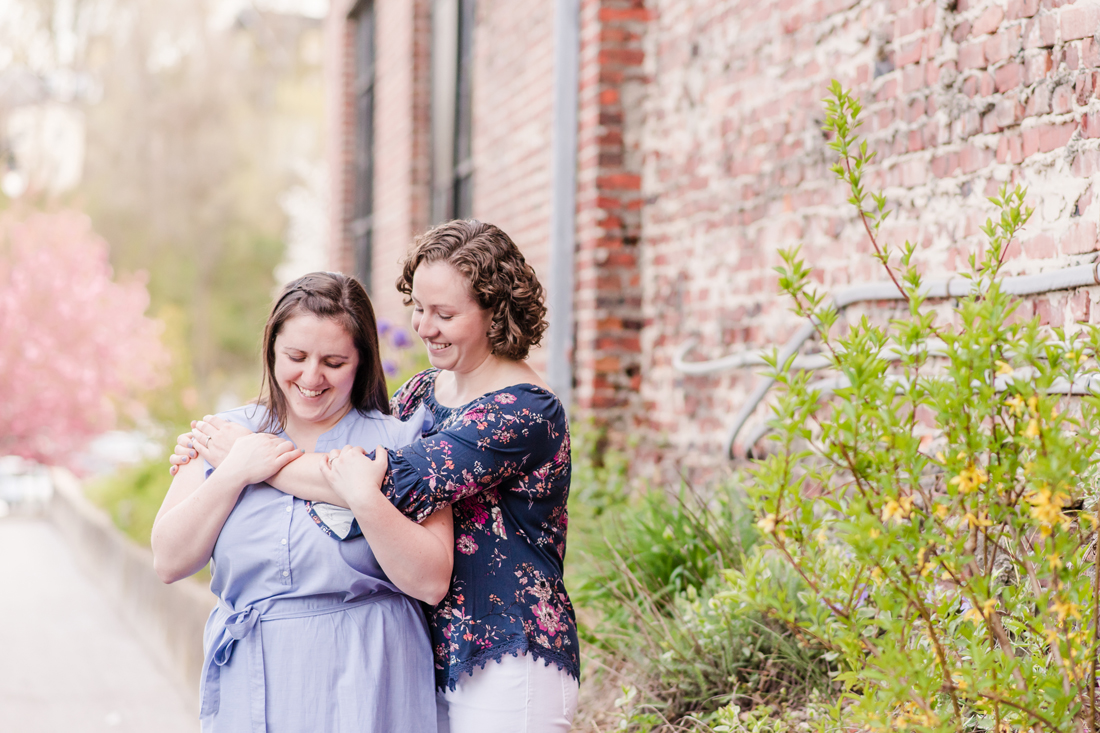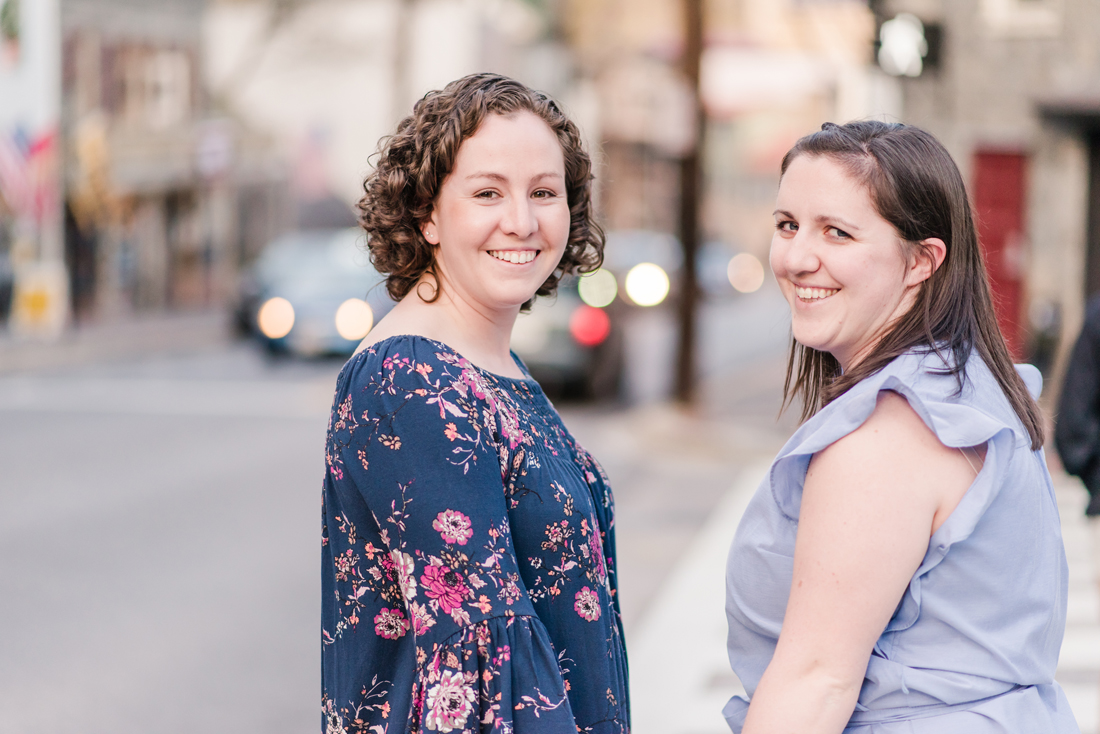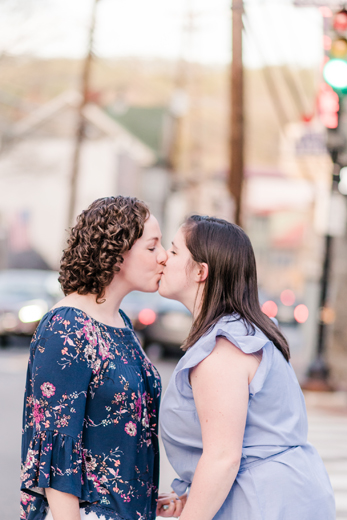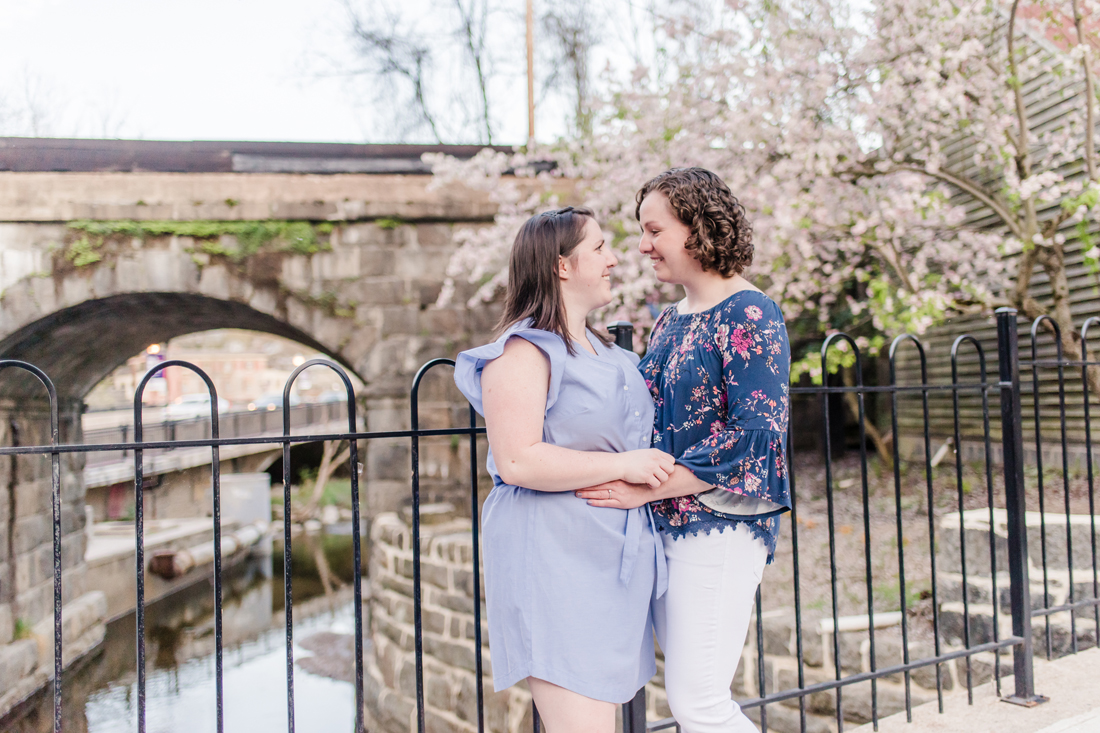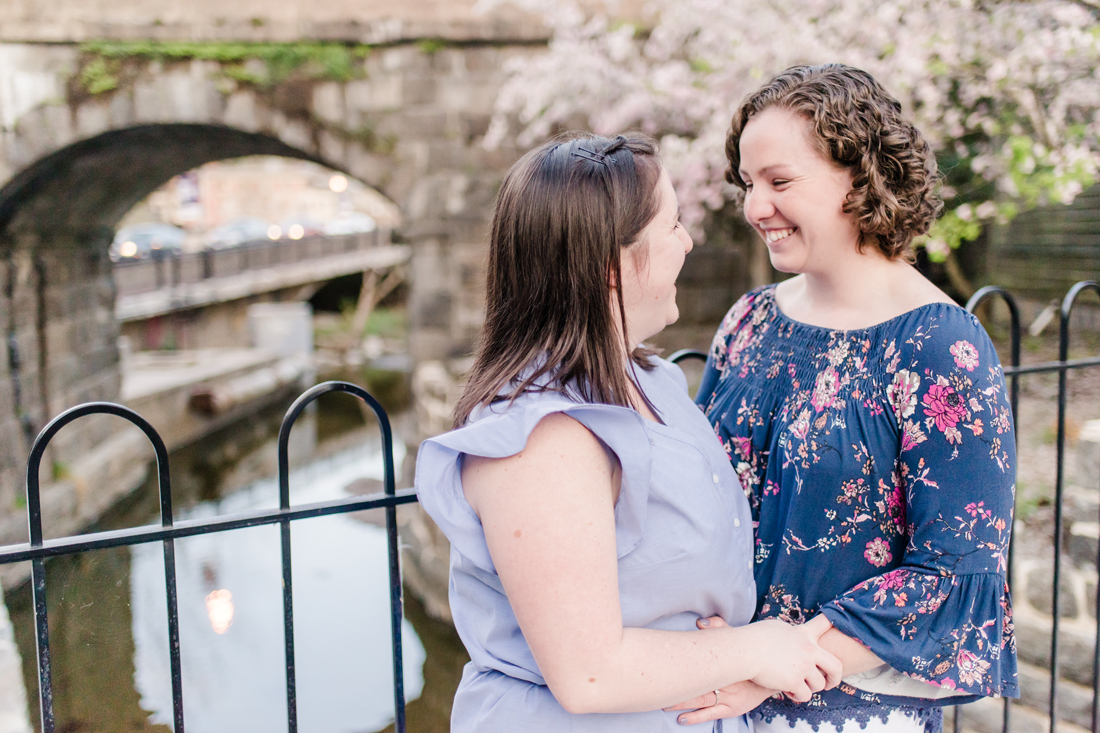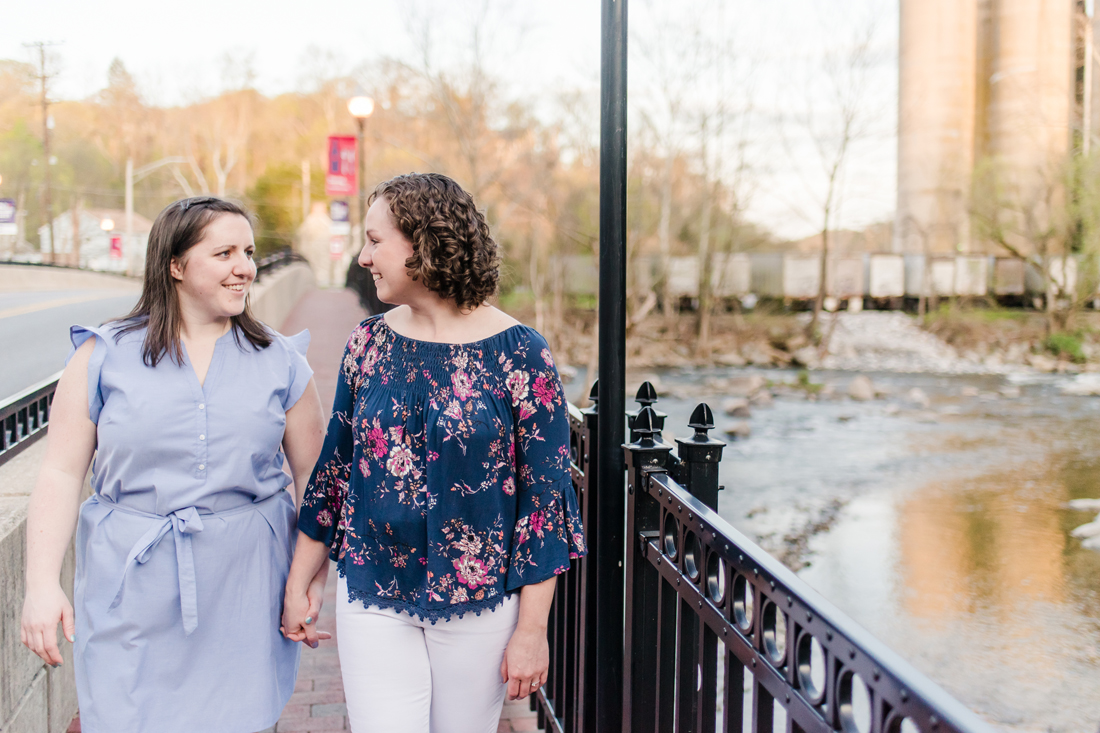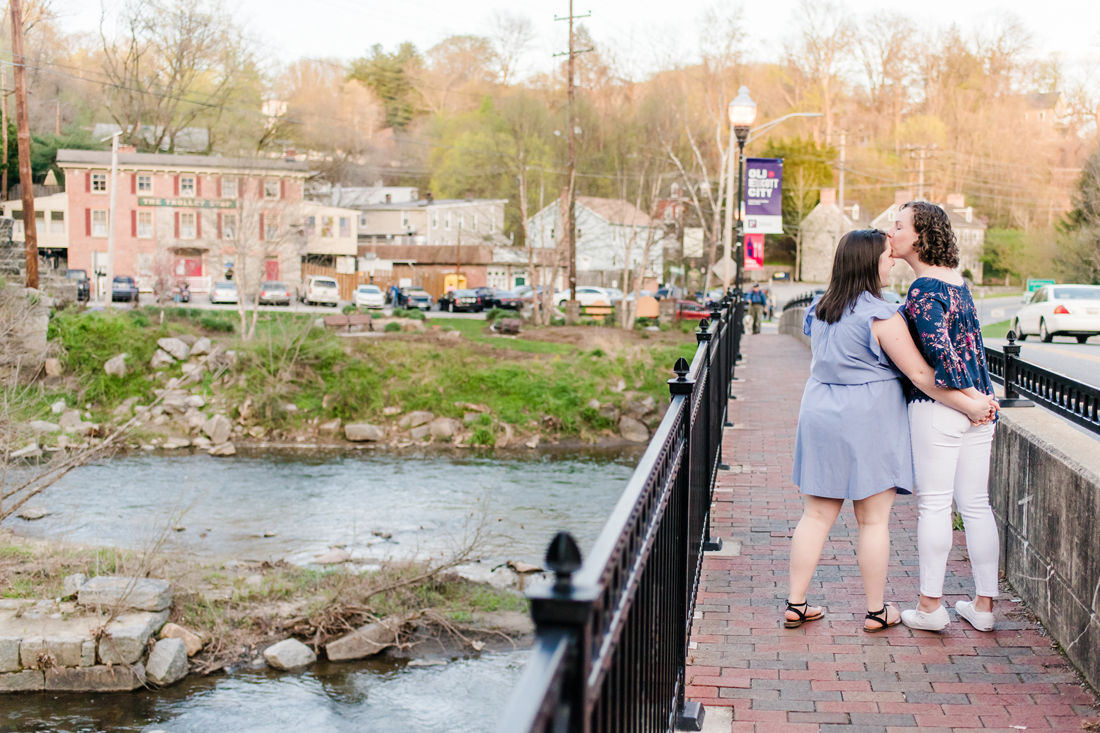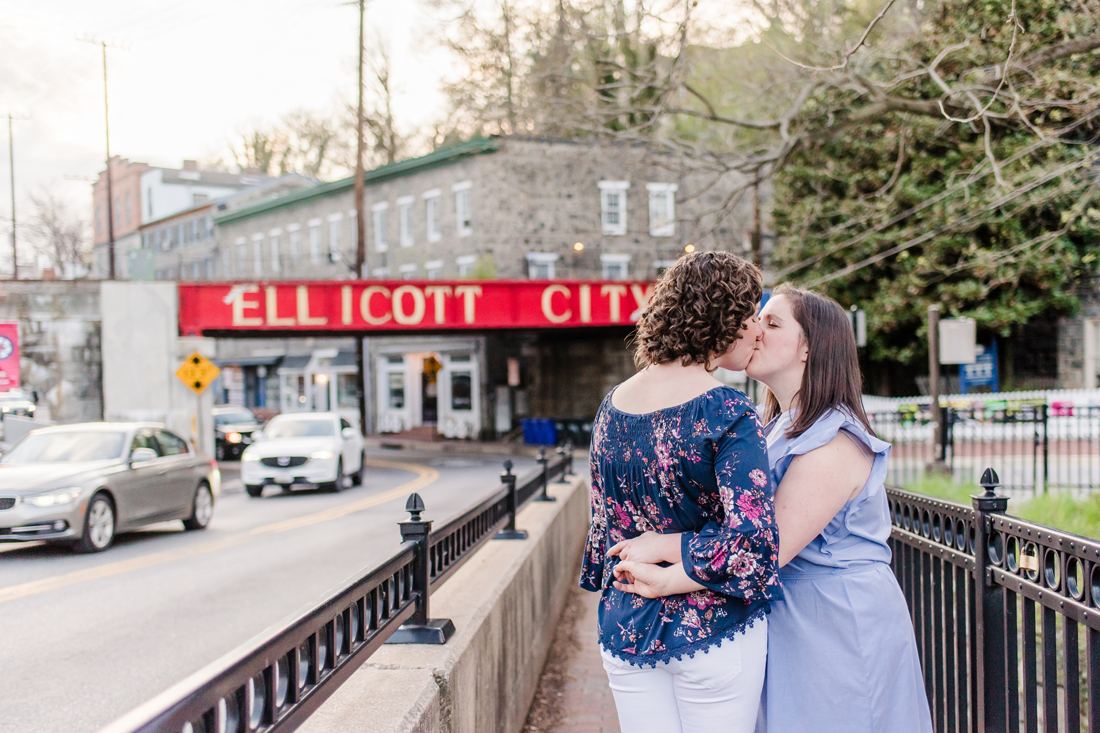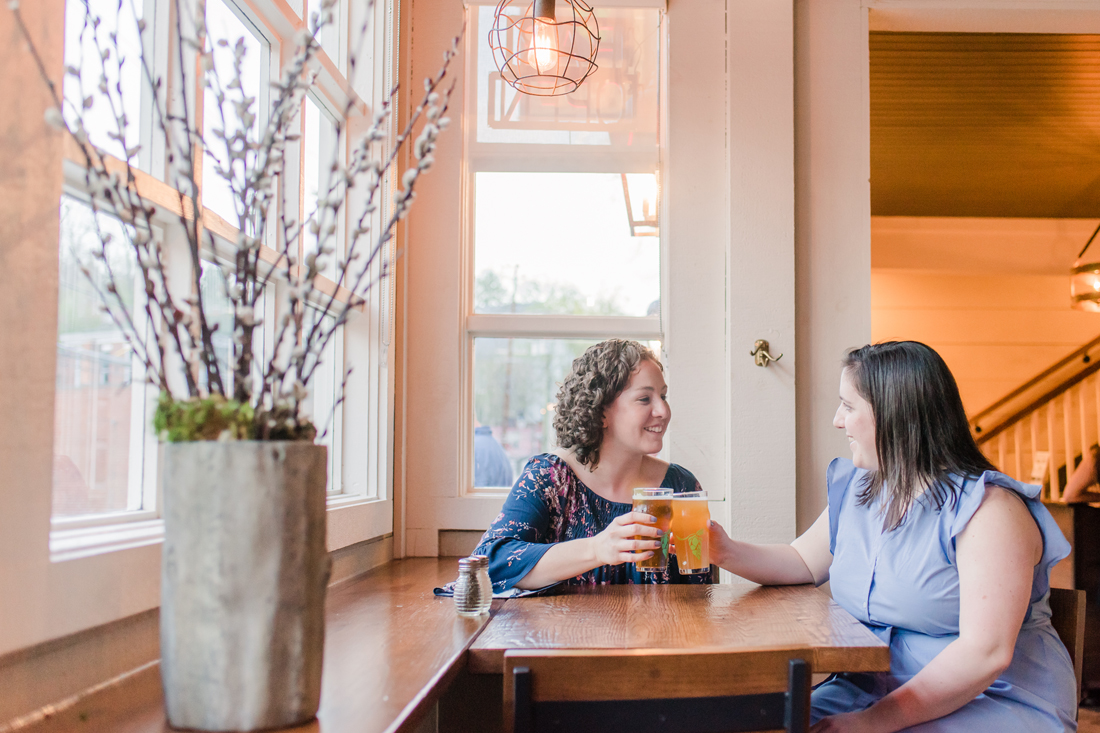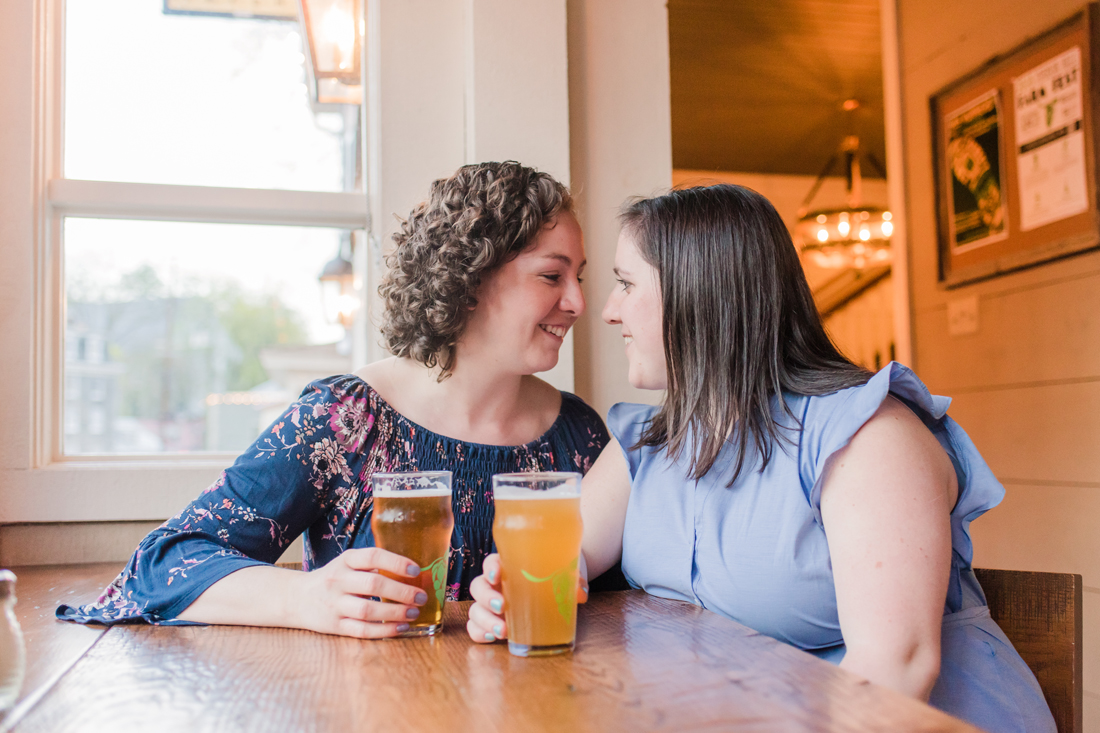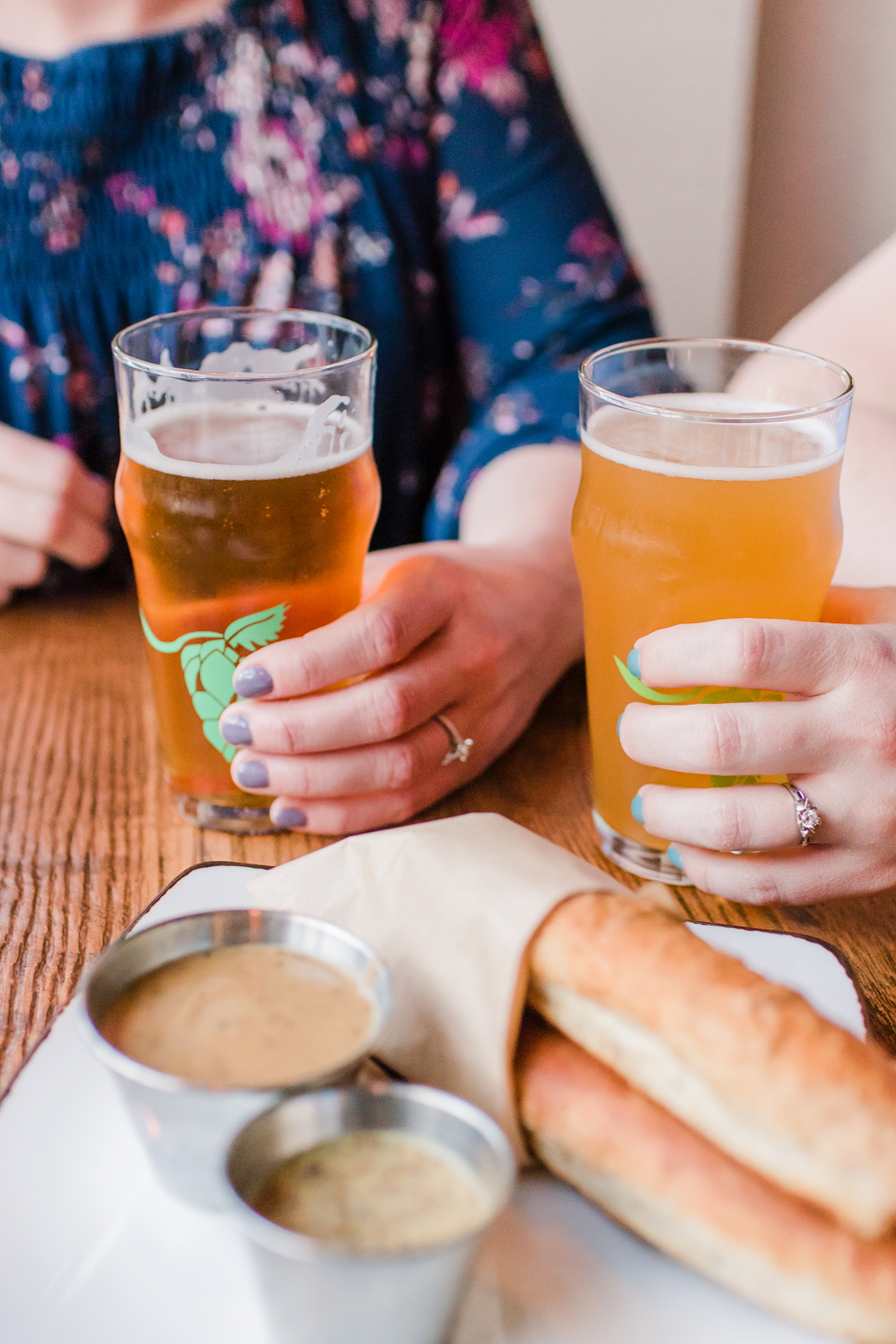 CHEERS! And congratulations again! Can't wait til next May!