Last fall, Davia and Craig actually said their "I dos" in New Orleans, just the two of them! This year, they'll be celebrating their wedding anniversary with an awesome party with all their family and friends! And in the meantime, I'm so so happy they opted to do a couples' session before their wedding/anniversary celebration in November!
These two are seriously a photographer's dream! Not only did they select 3 amazing locations around Howard County, but they are just so. dang. FUN to hang out with! Seriously, we were cracking up constantly during this session! These two have this unique ability to be totally silly and goofy one moment, and then adorably sweet and romantic the next. It was awesome getting to spend the evening with Davia and Craig – and I even got to meet their beautiful cat Quorra, who they have miraculously TRAINED to come to them and do little tricks! Yes, they have trained a cat, can they get any cooler?!? :)
We started the session at Patapsco Female Institue, a venue I've been dying to return to since doing a styled shoot there a couple years ago! It's an awesome setting and the perfect place to kick off the session. We then took photos around their apartment in Columbia, and rounded out the session at Manor Hill Brewing (special thanks to Manor Hill and Mike Buscher for helping us set this up!!). It was such a fun and unique session – so happy we could take these, Davia and Craig! And so excited to get you back in front of the camera in just ONE MONTH!! :)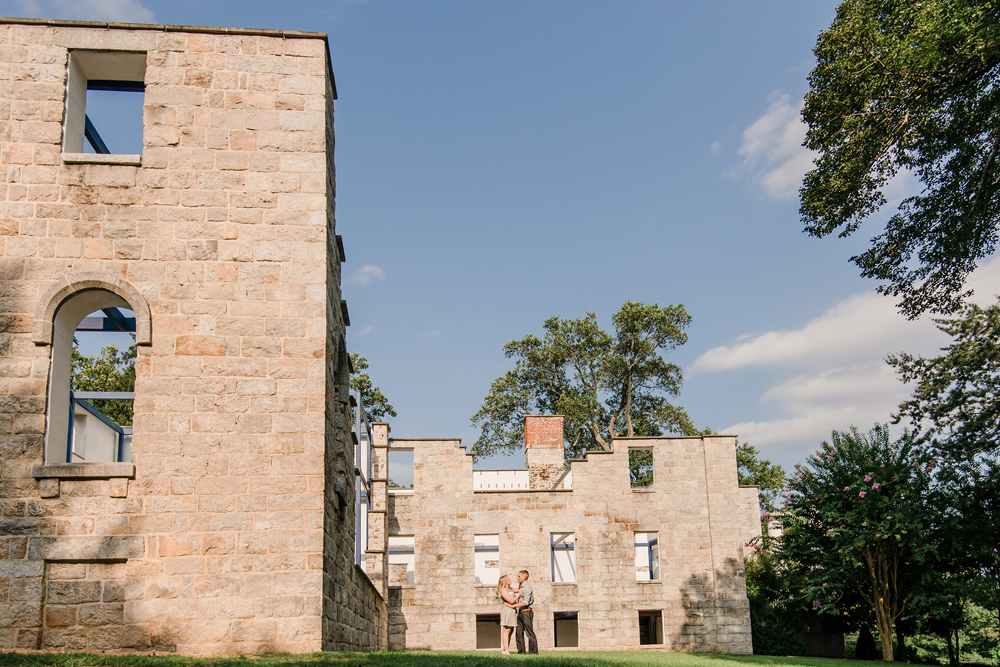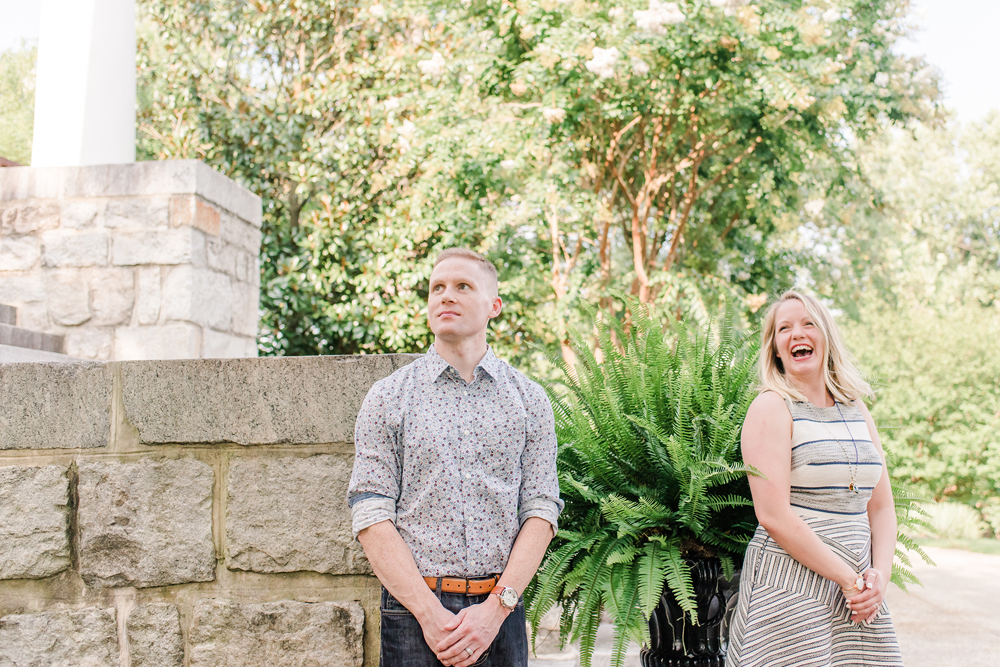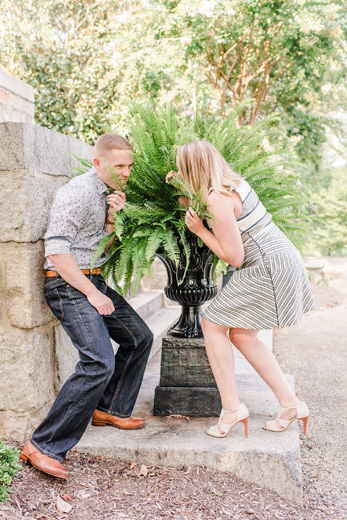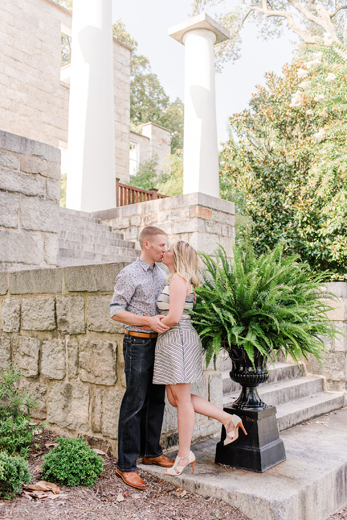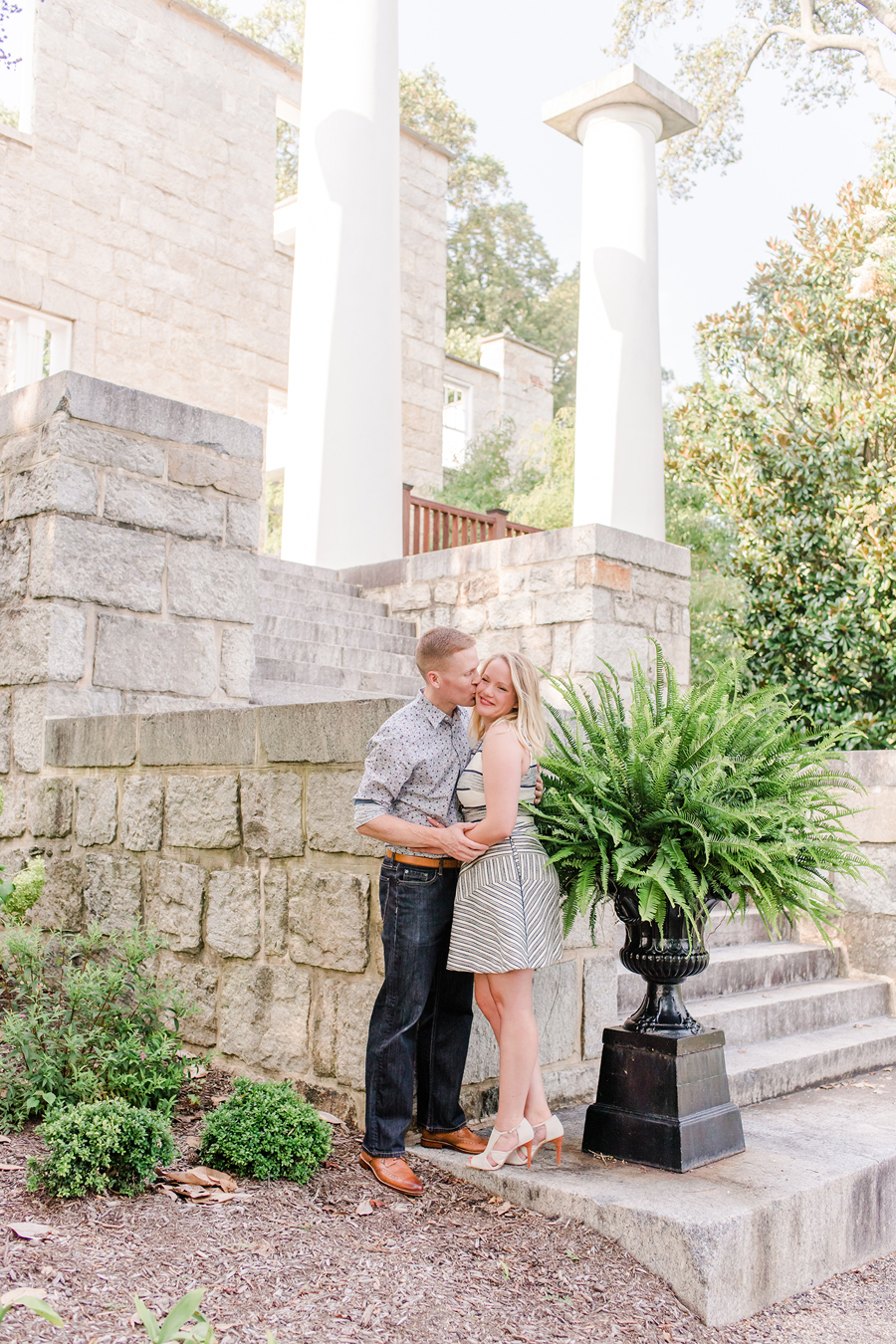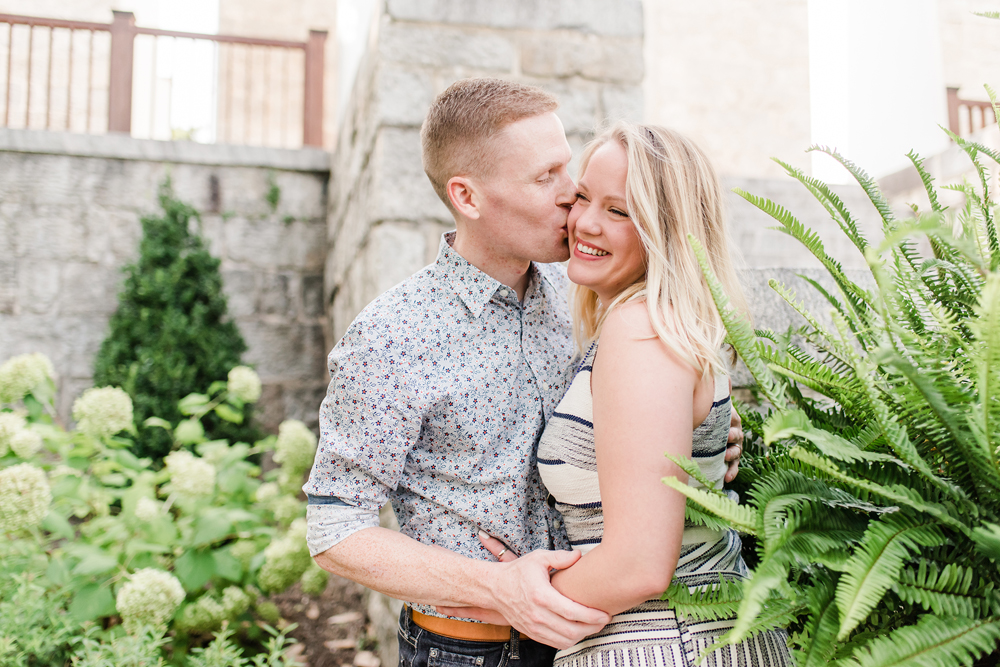 Seriously, they said they weren't theatre kids, but they could be right?!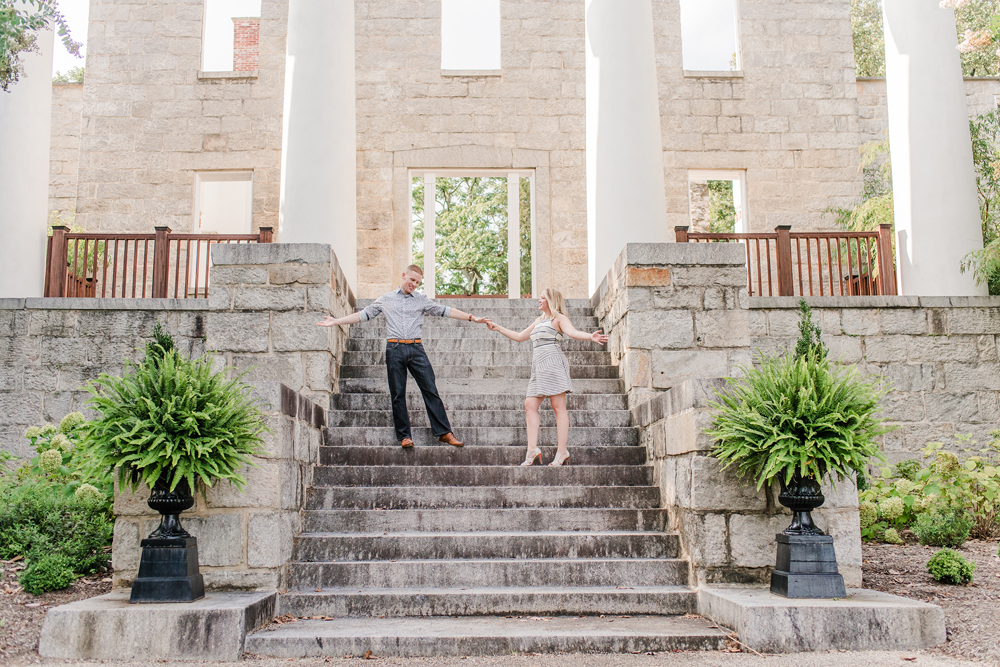 So dang cute!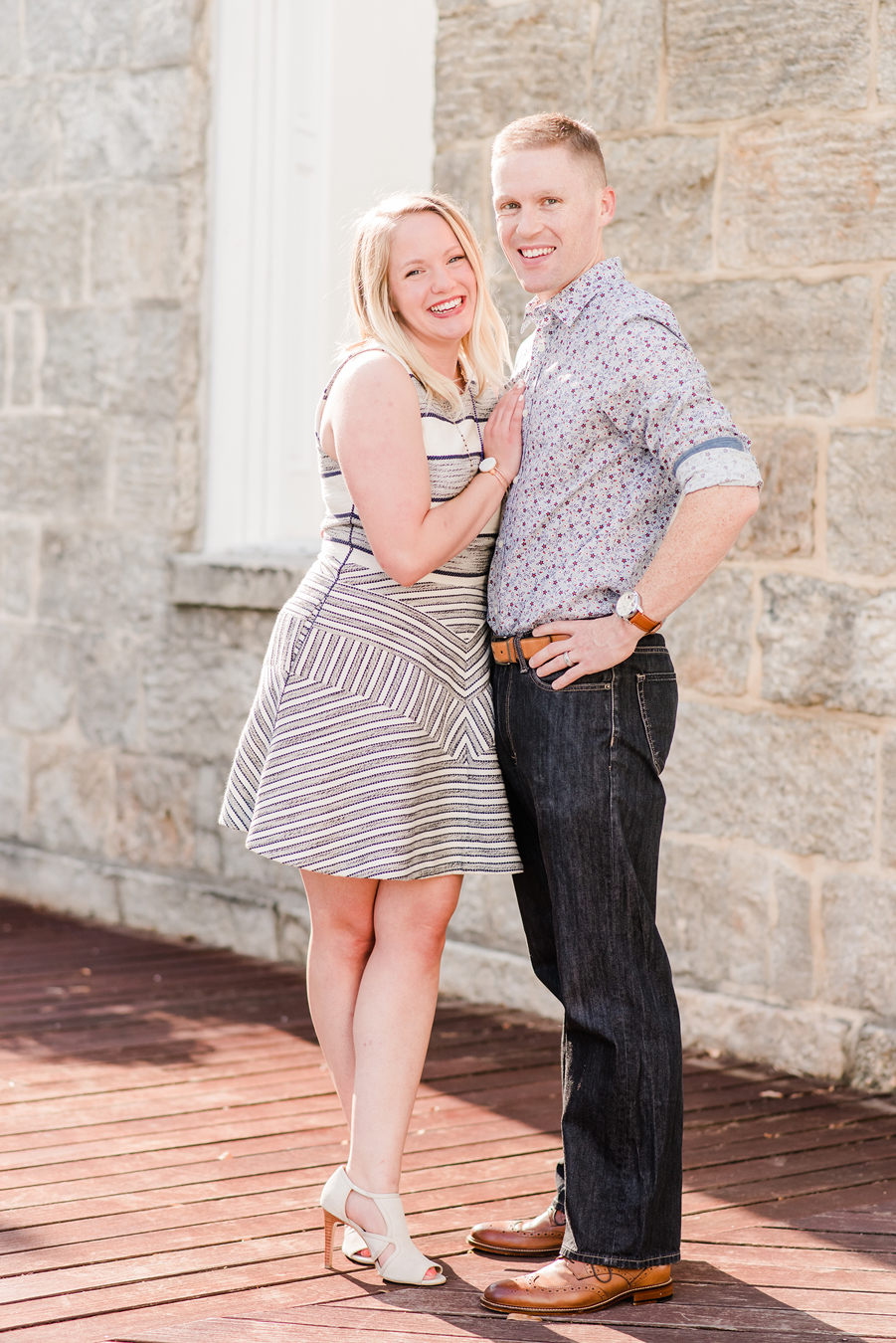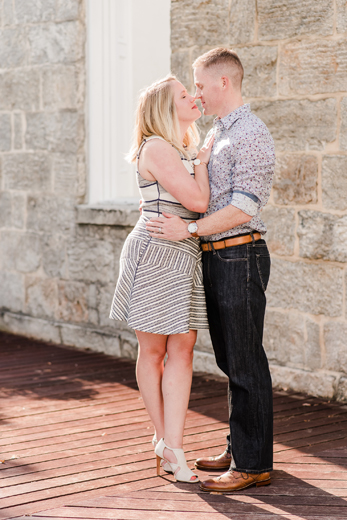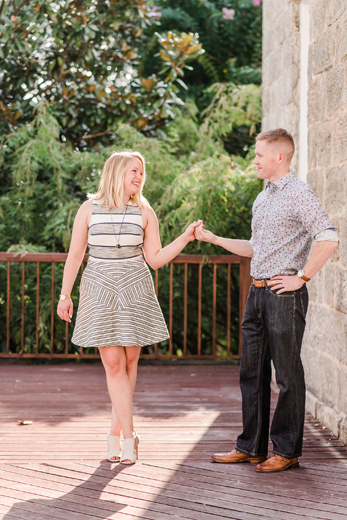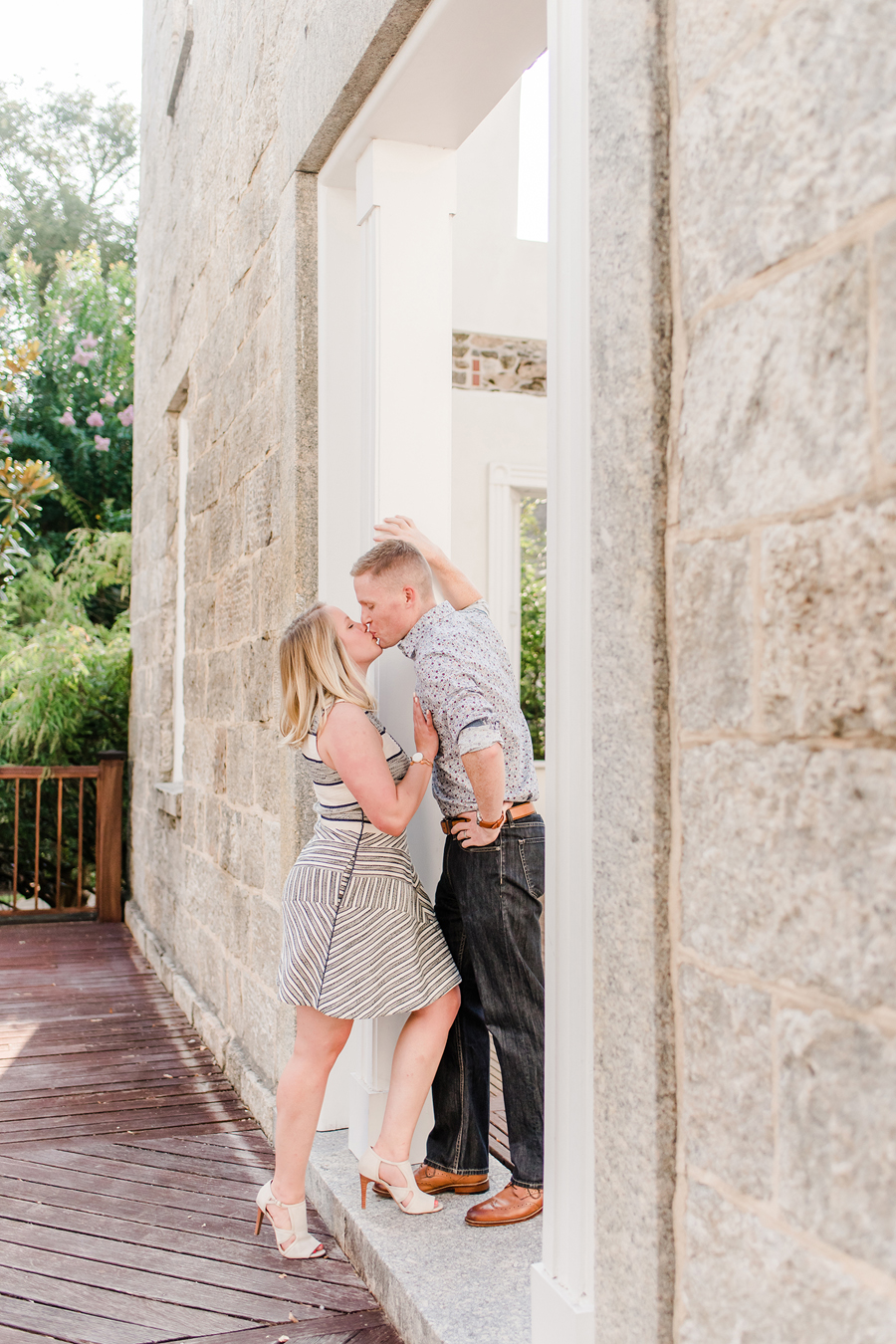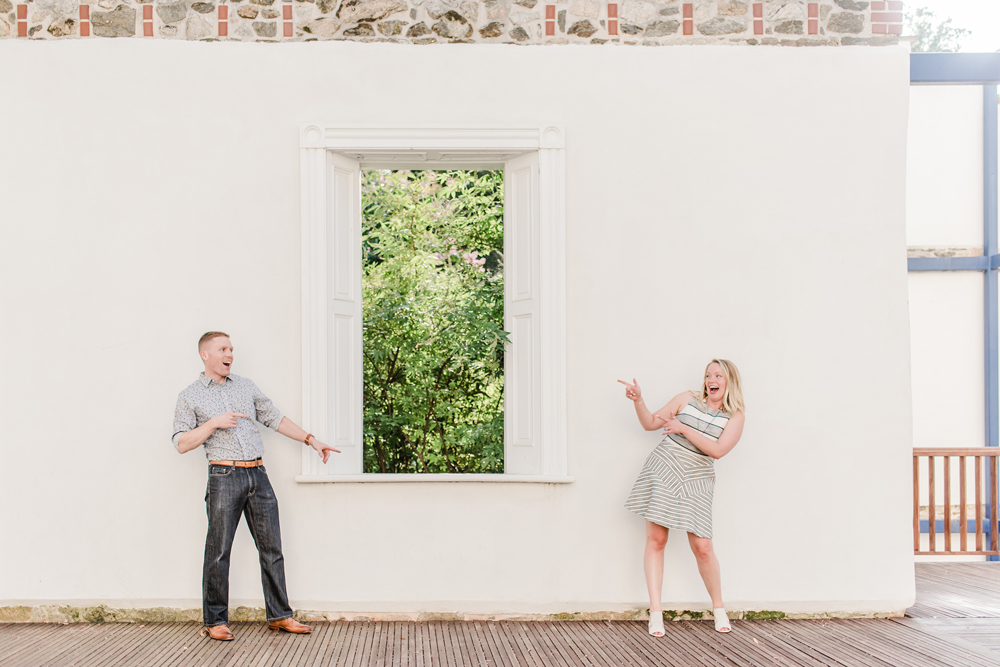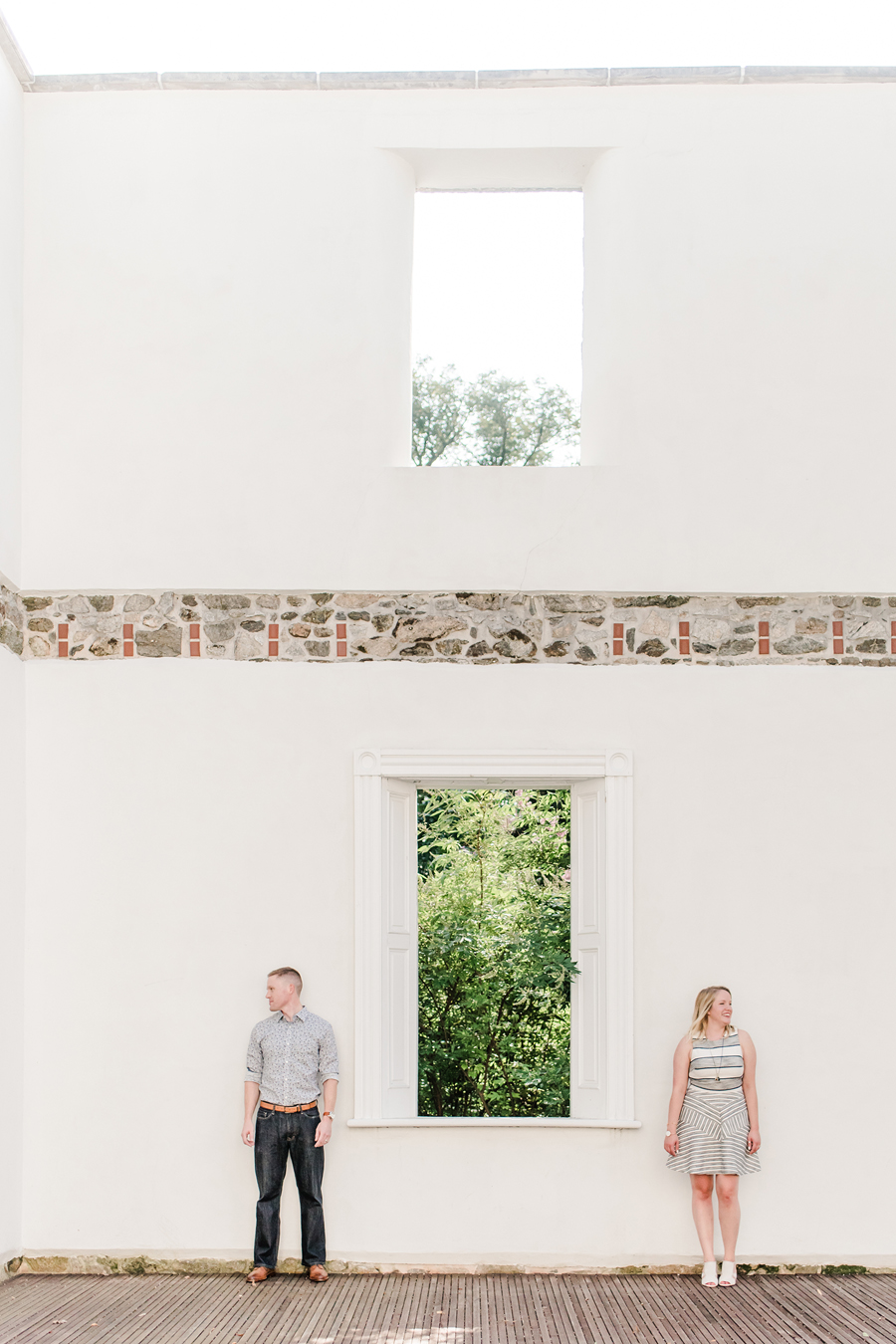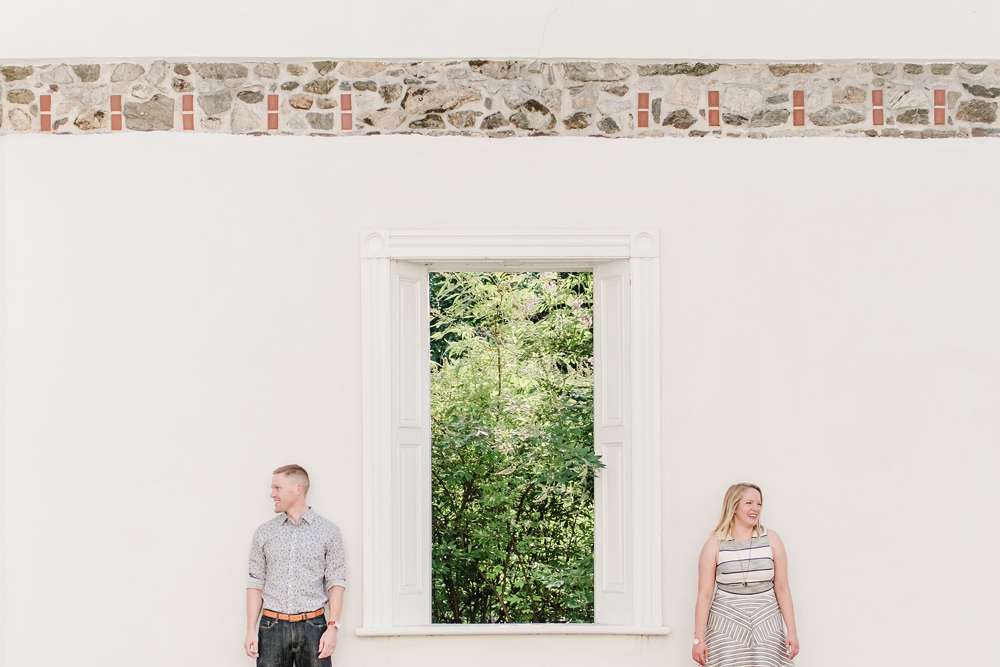 I love these!!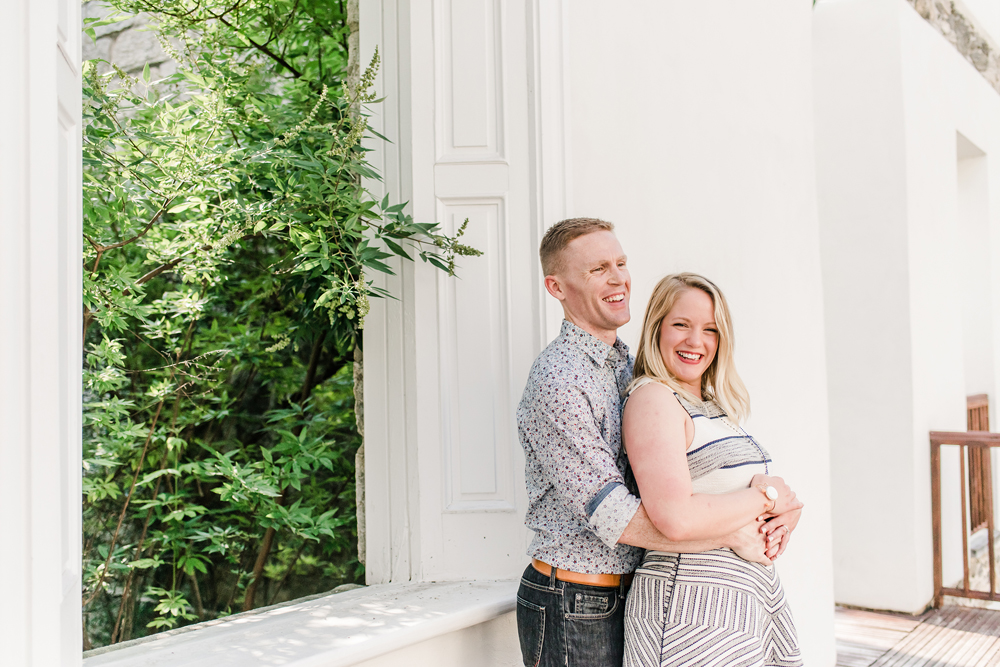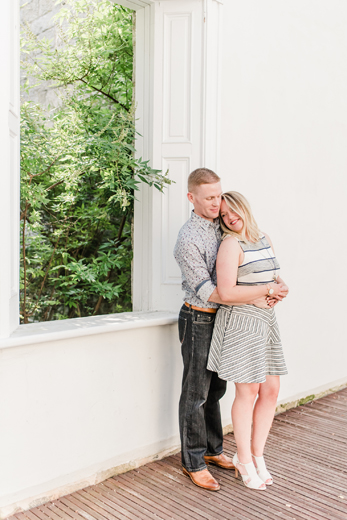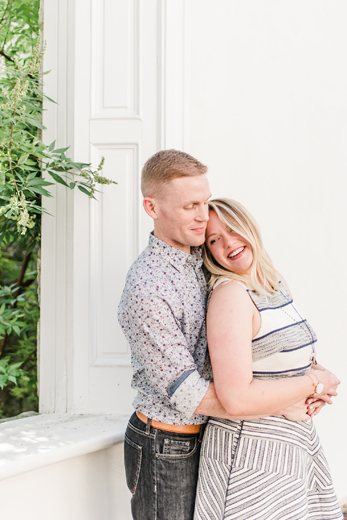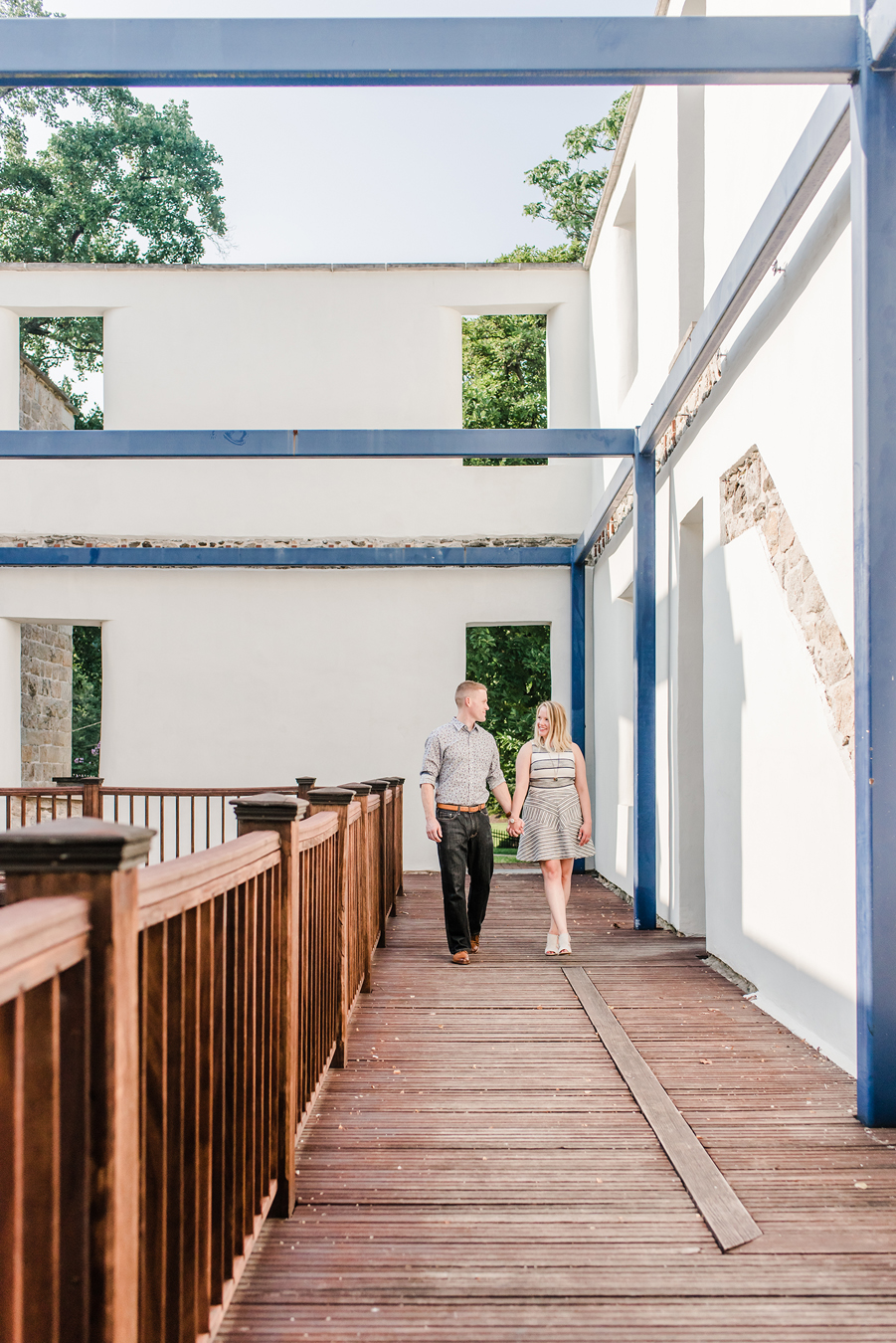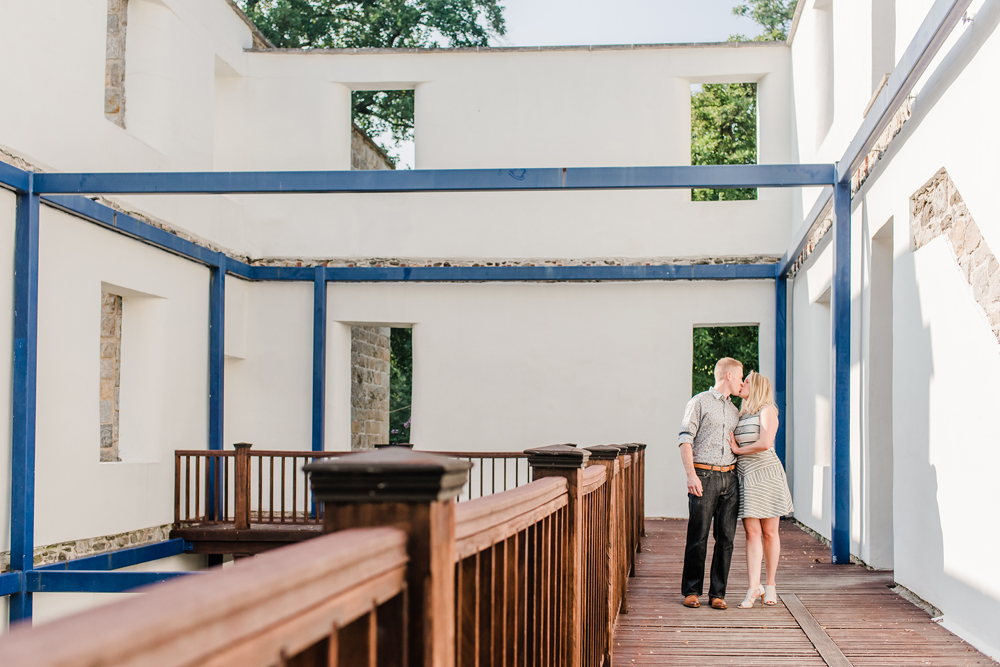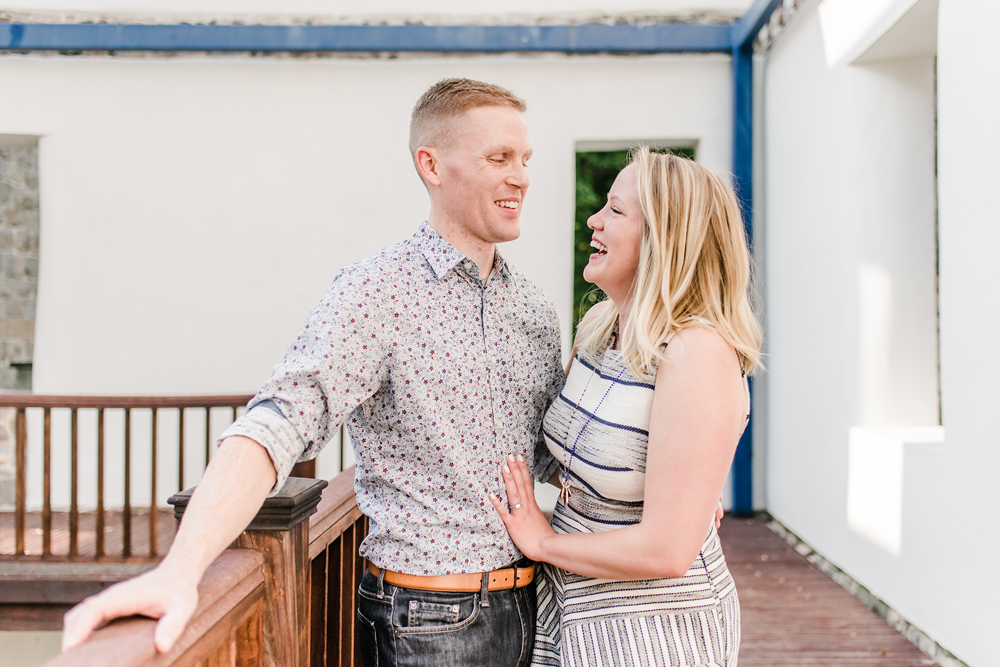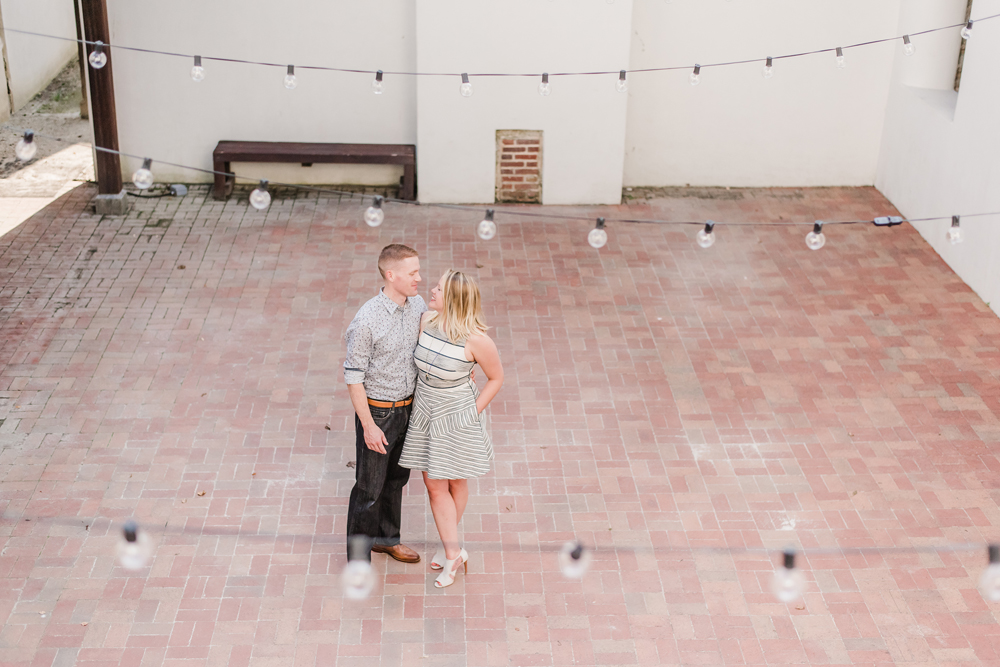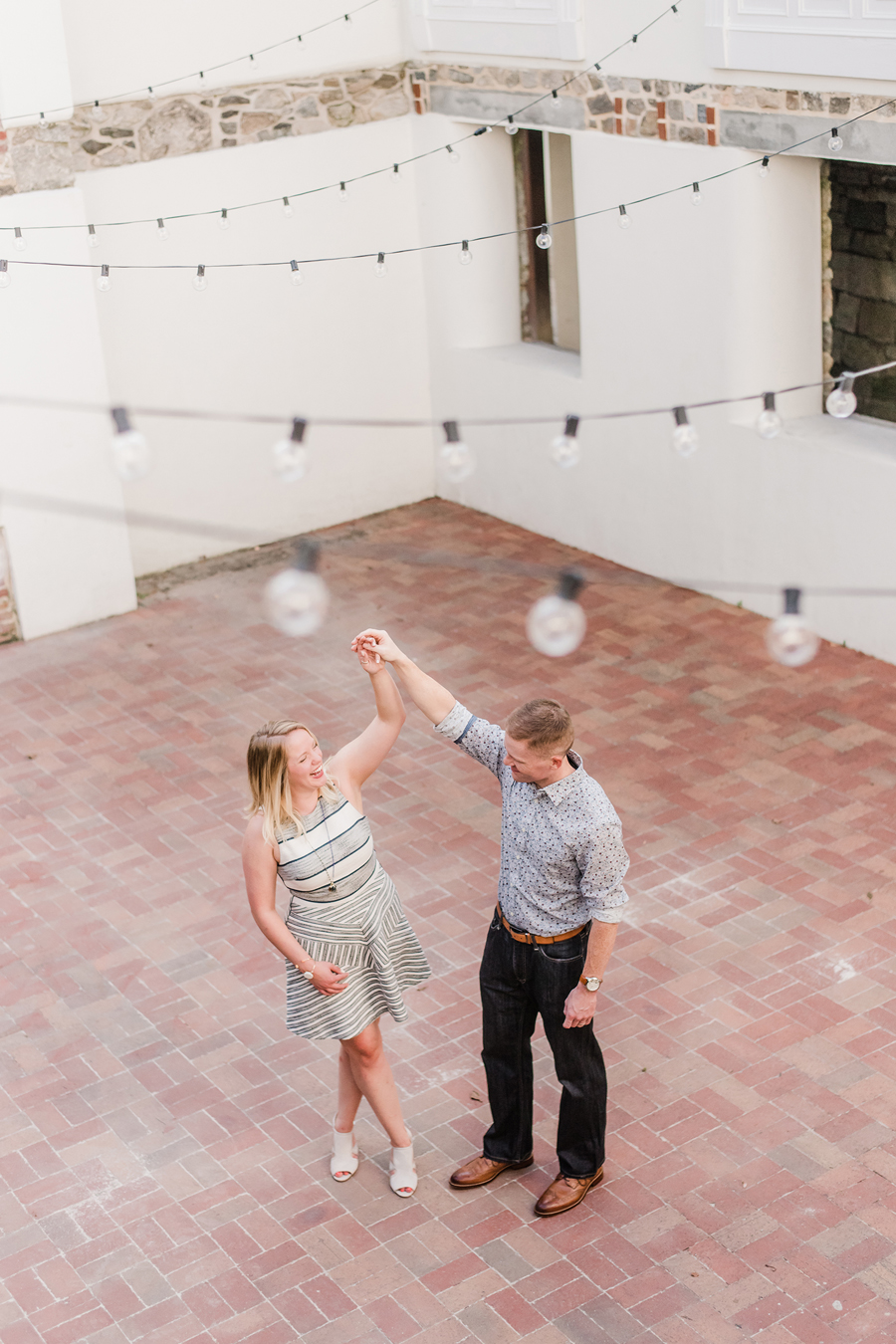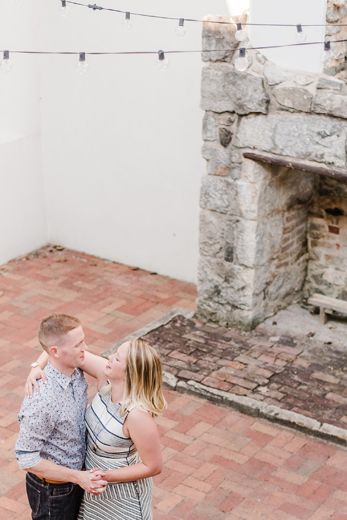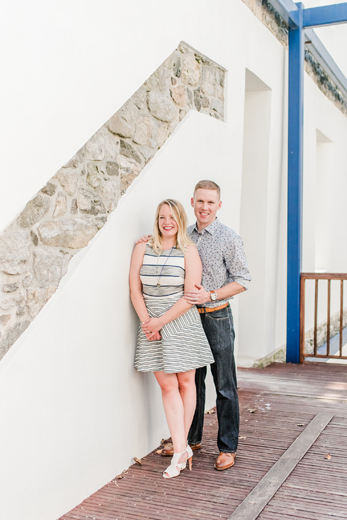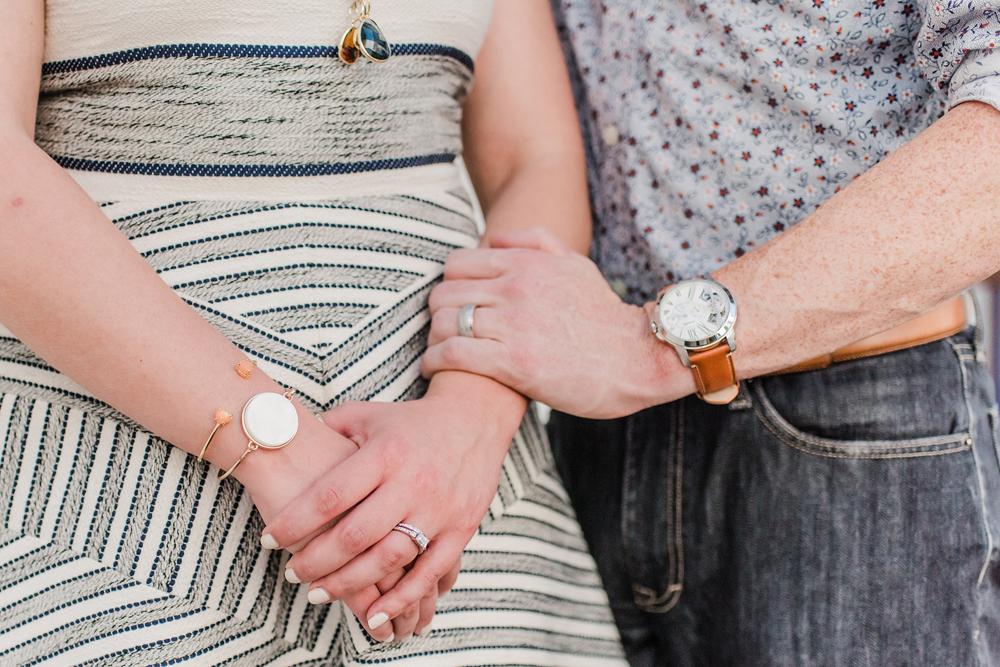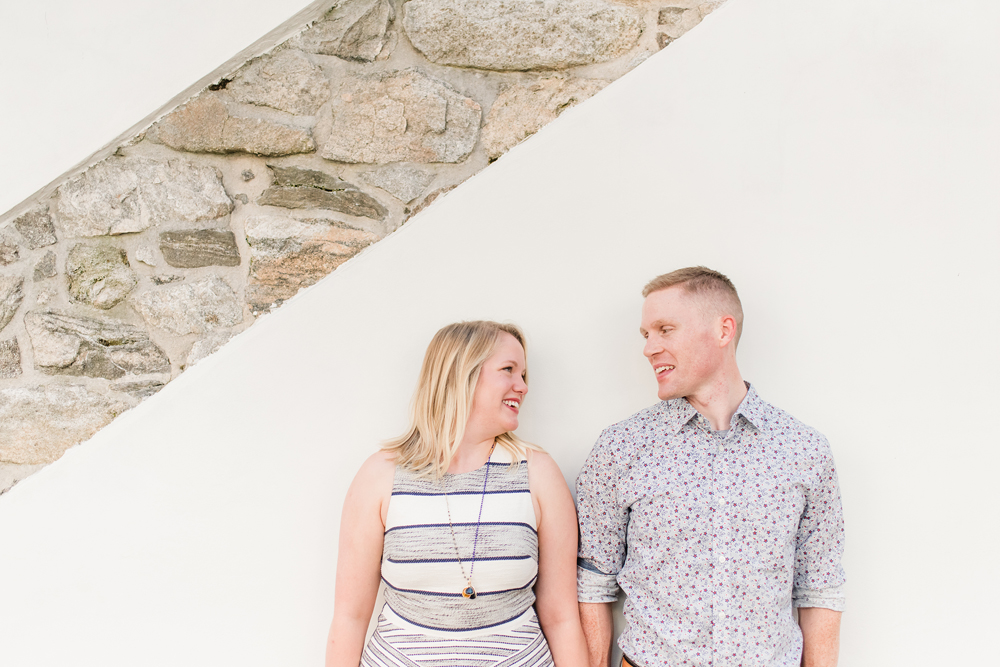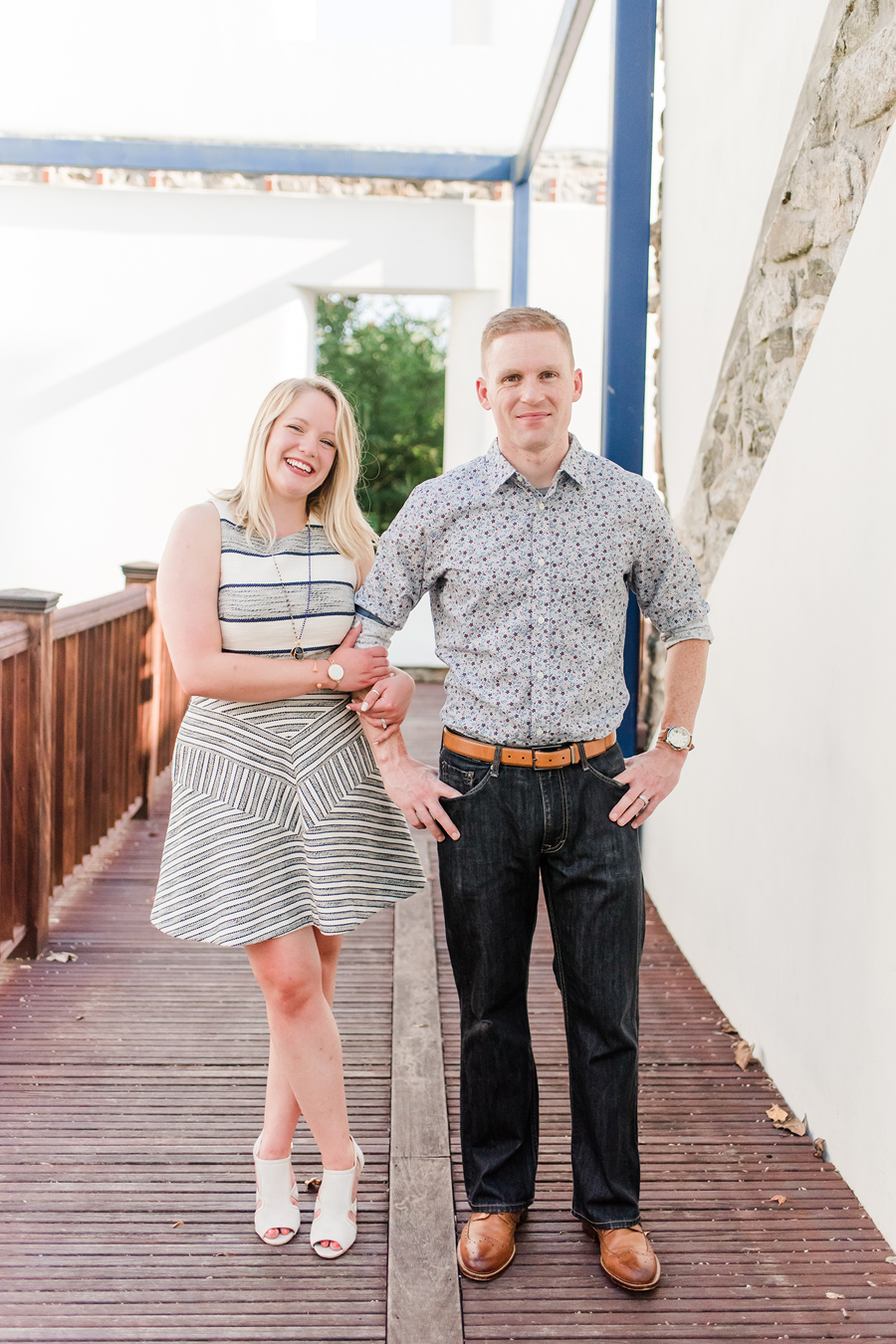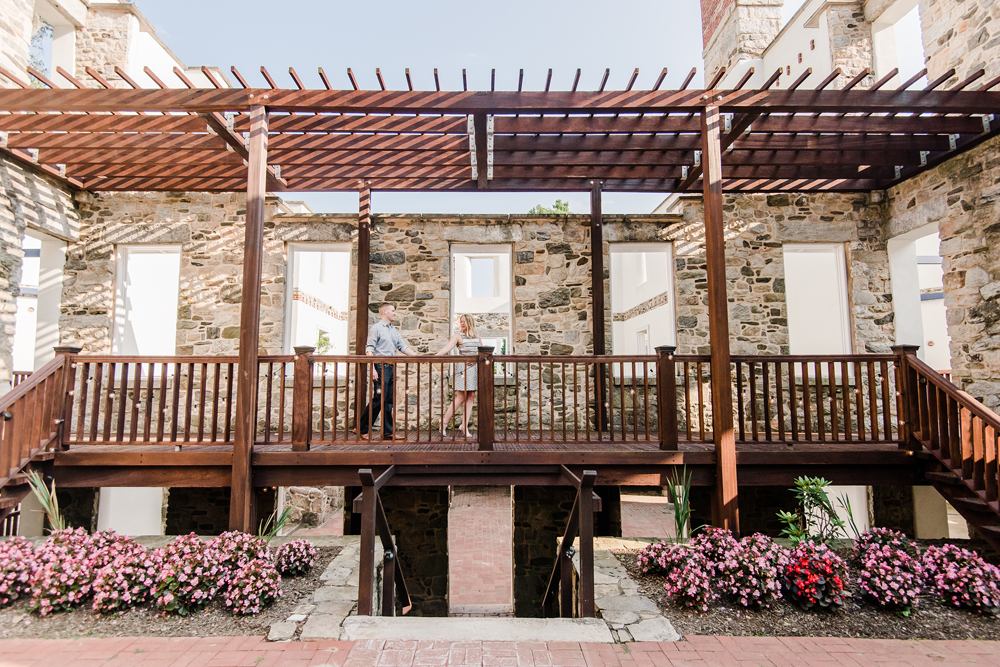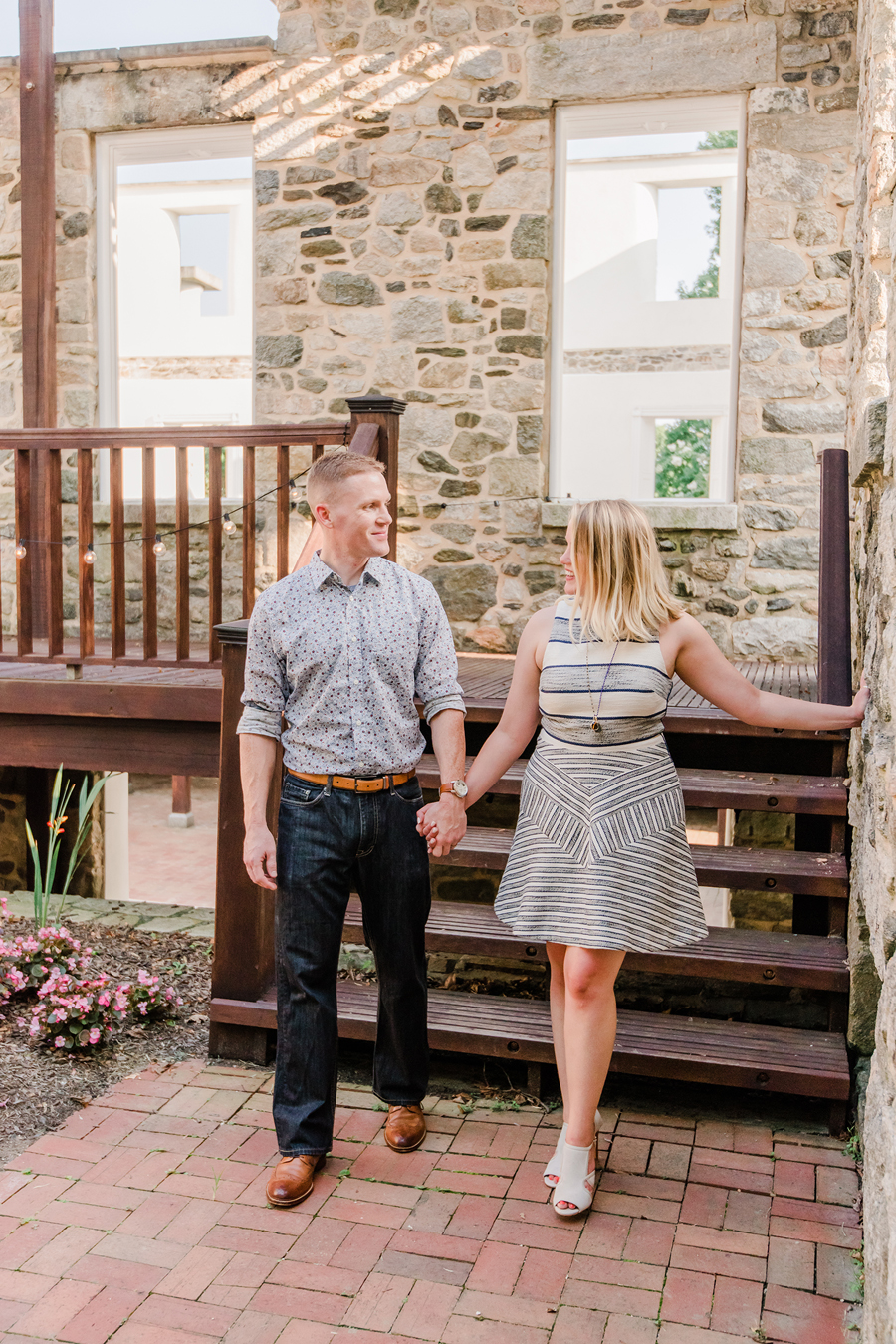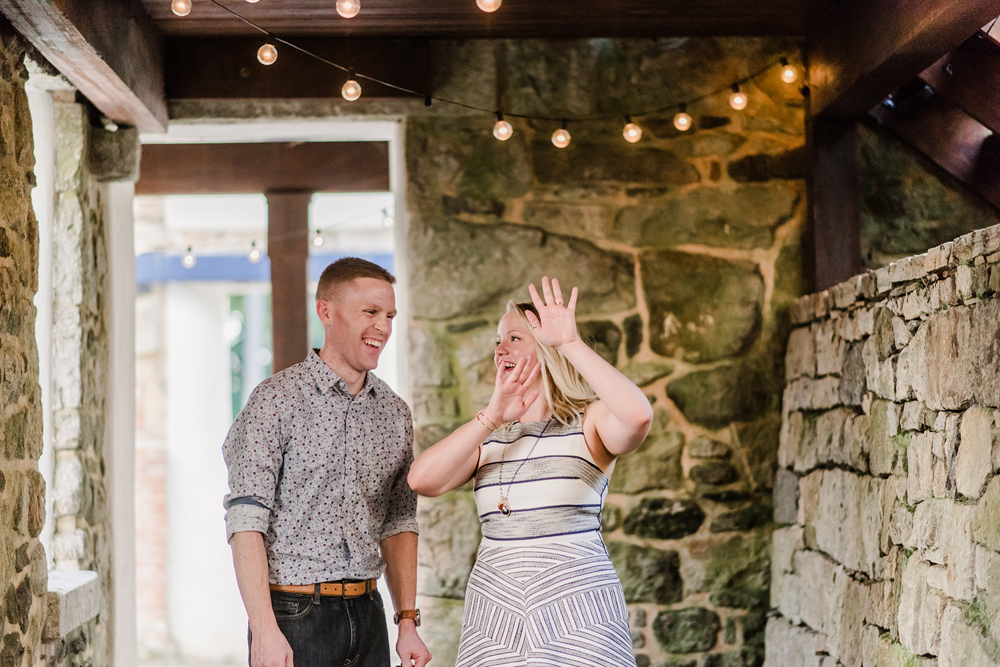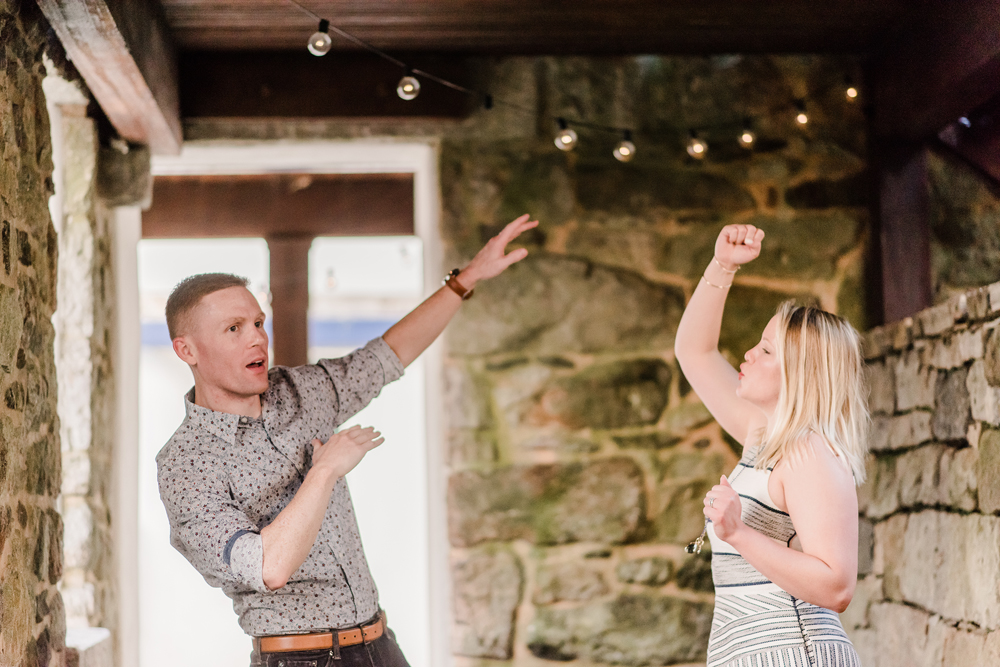 Just exchanging dance moves of course ;)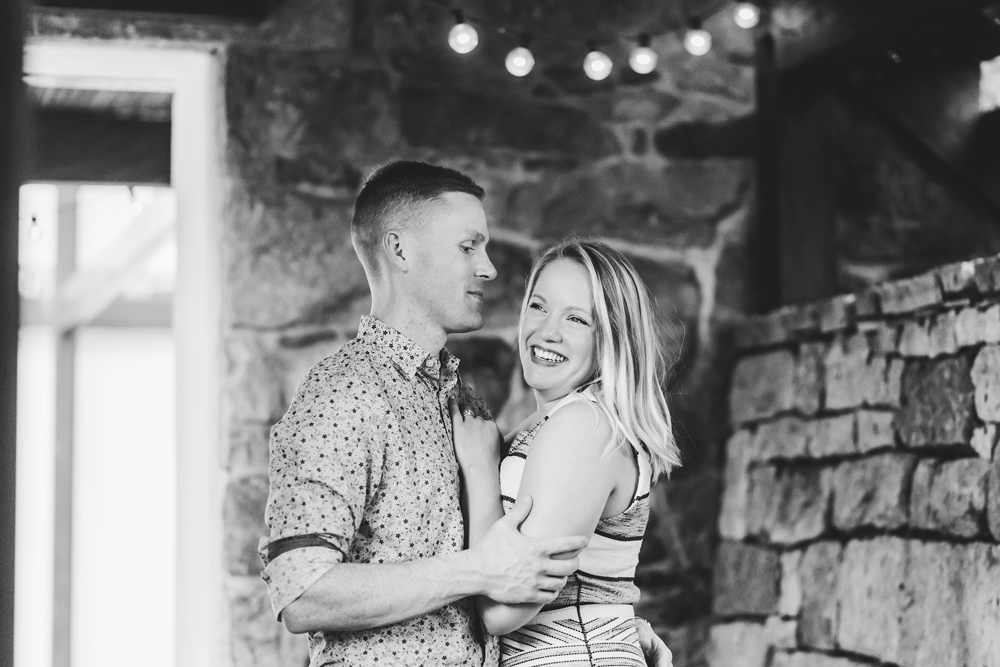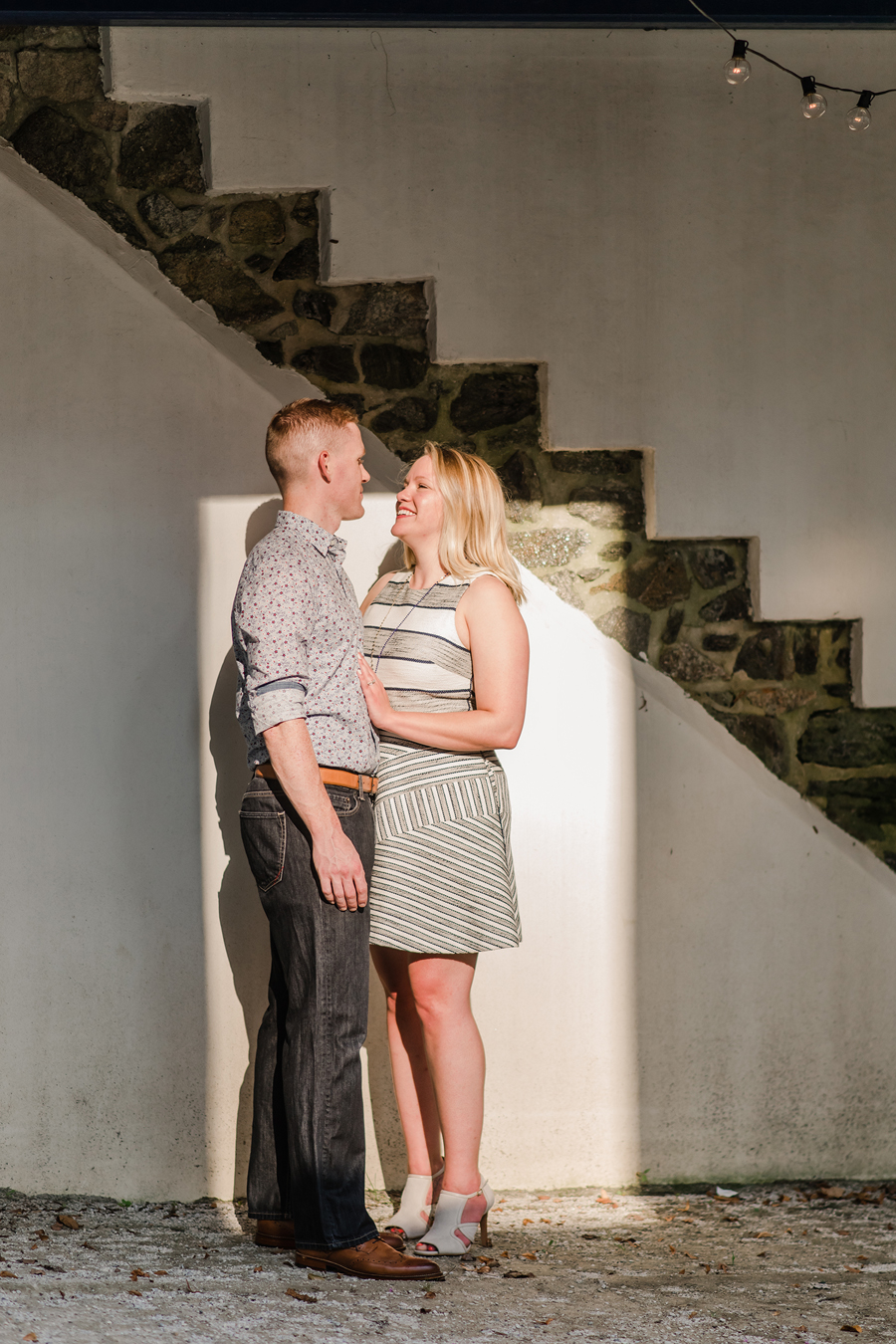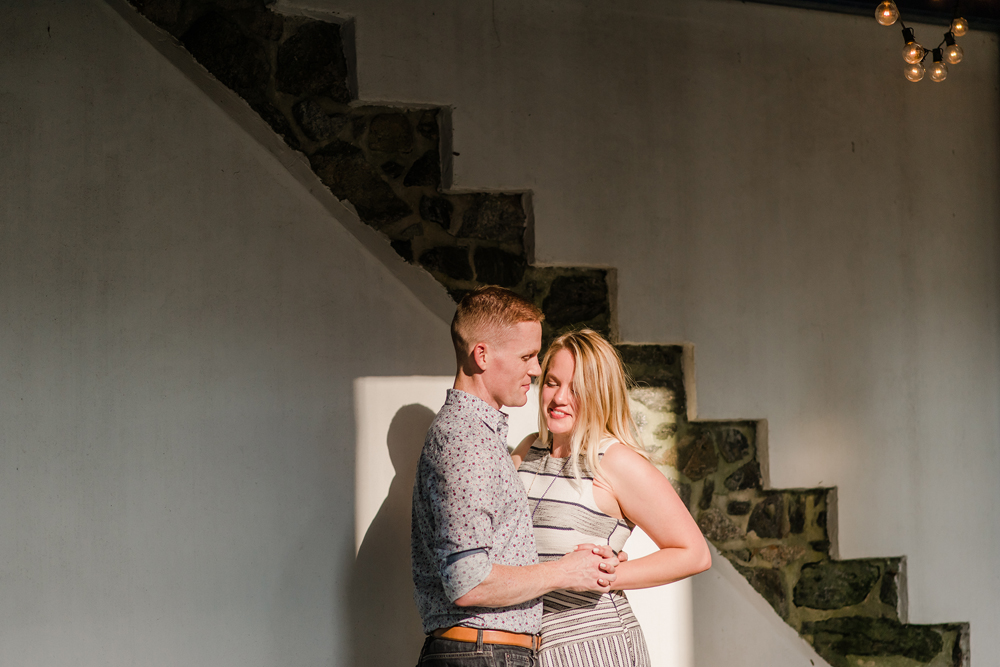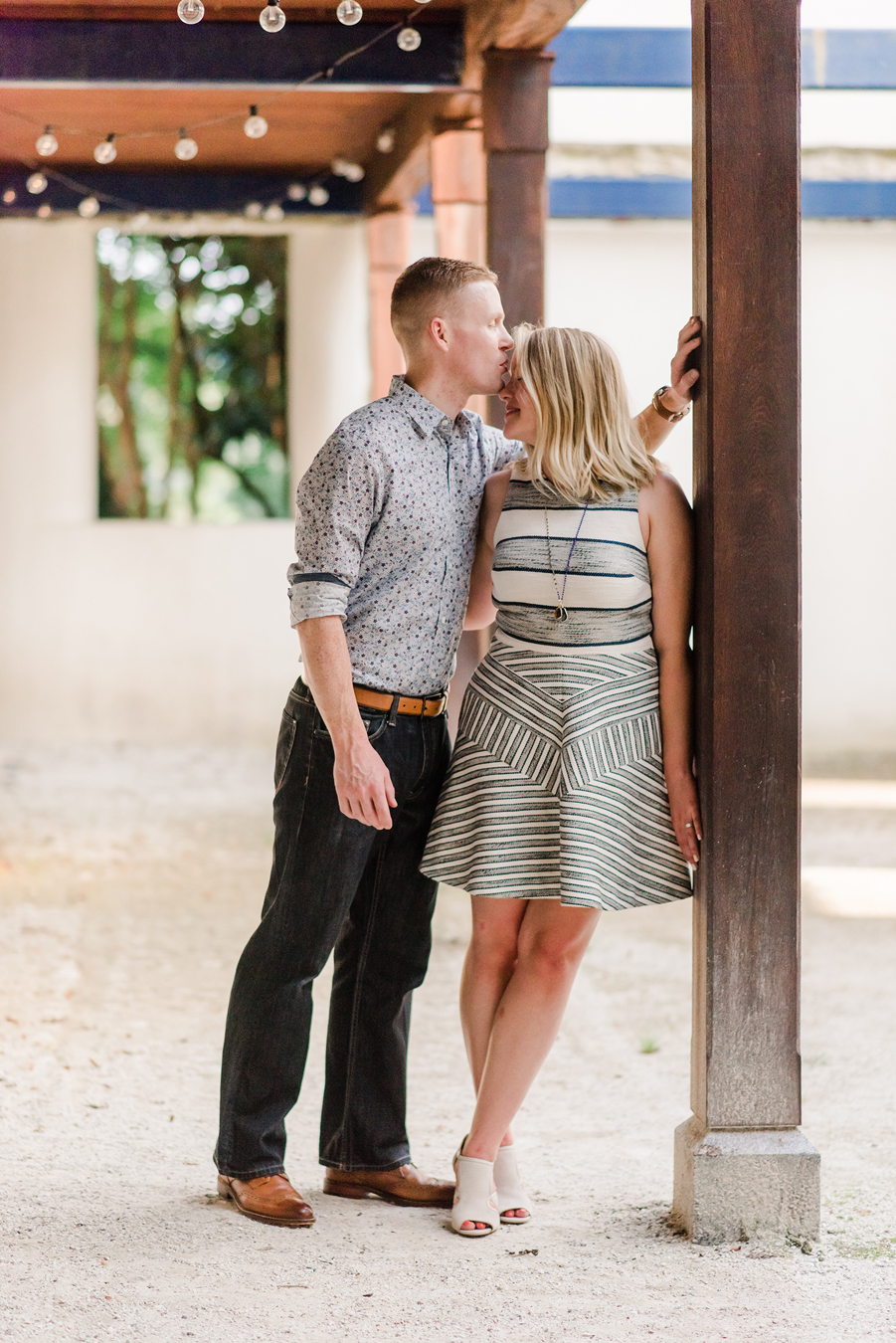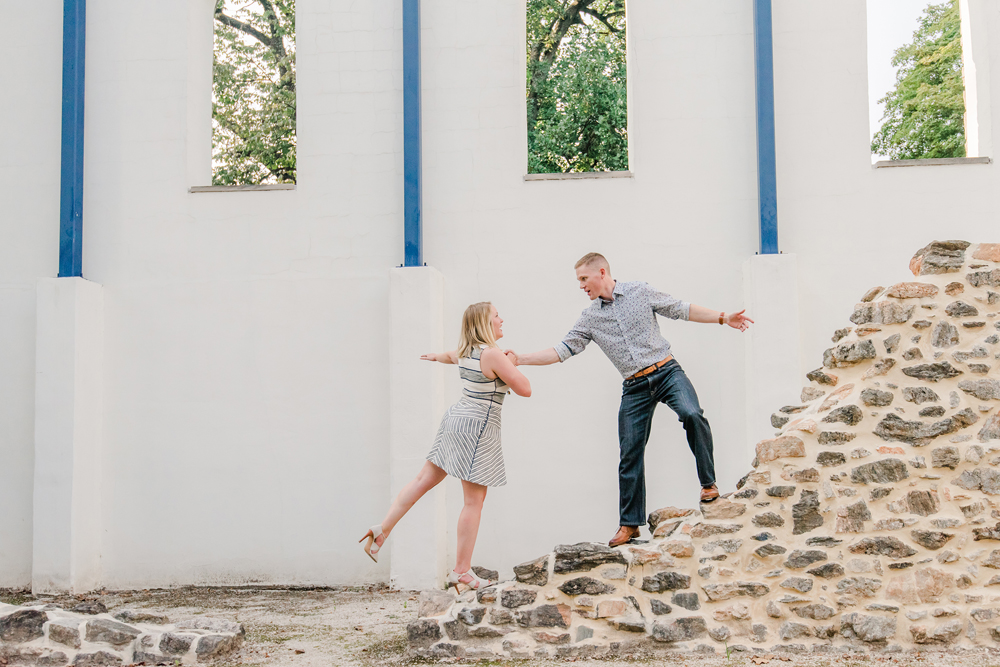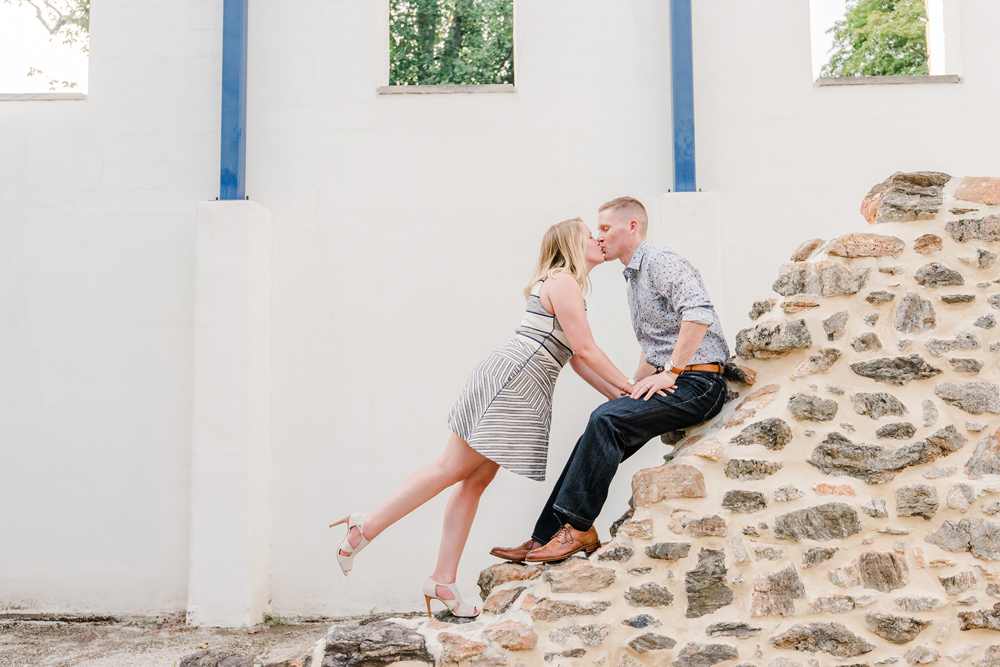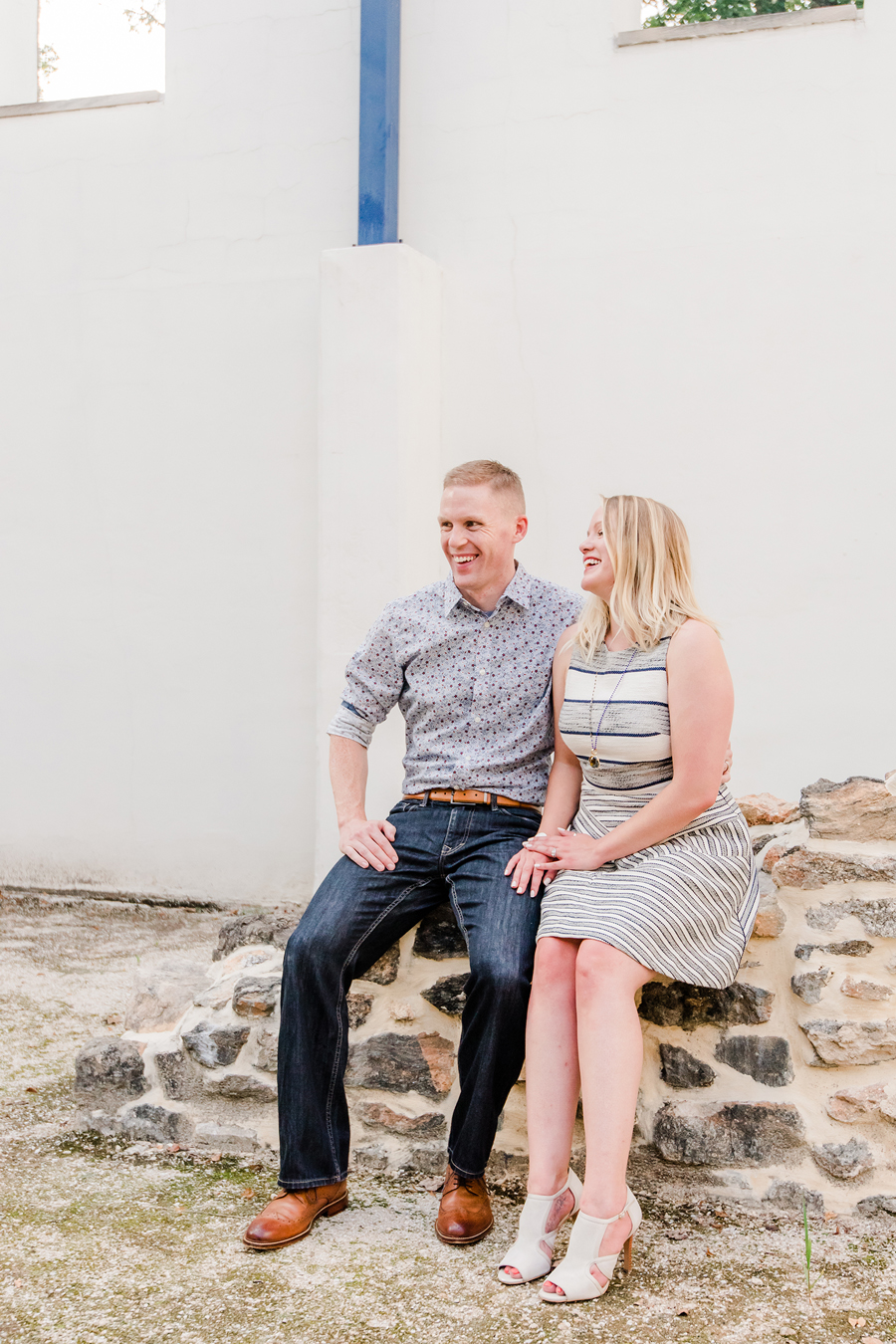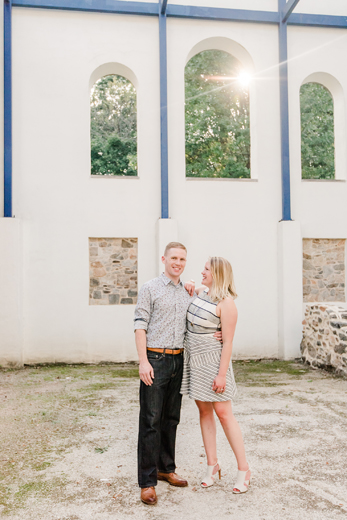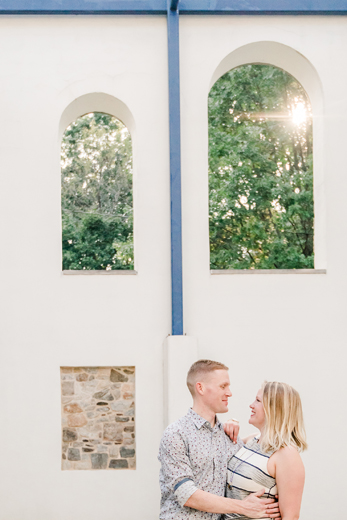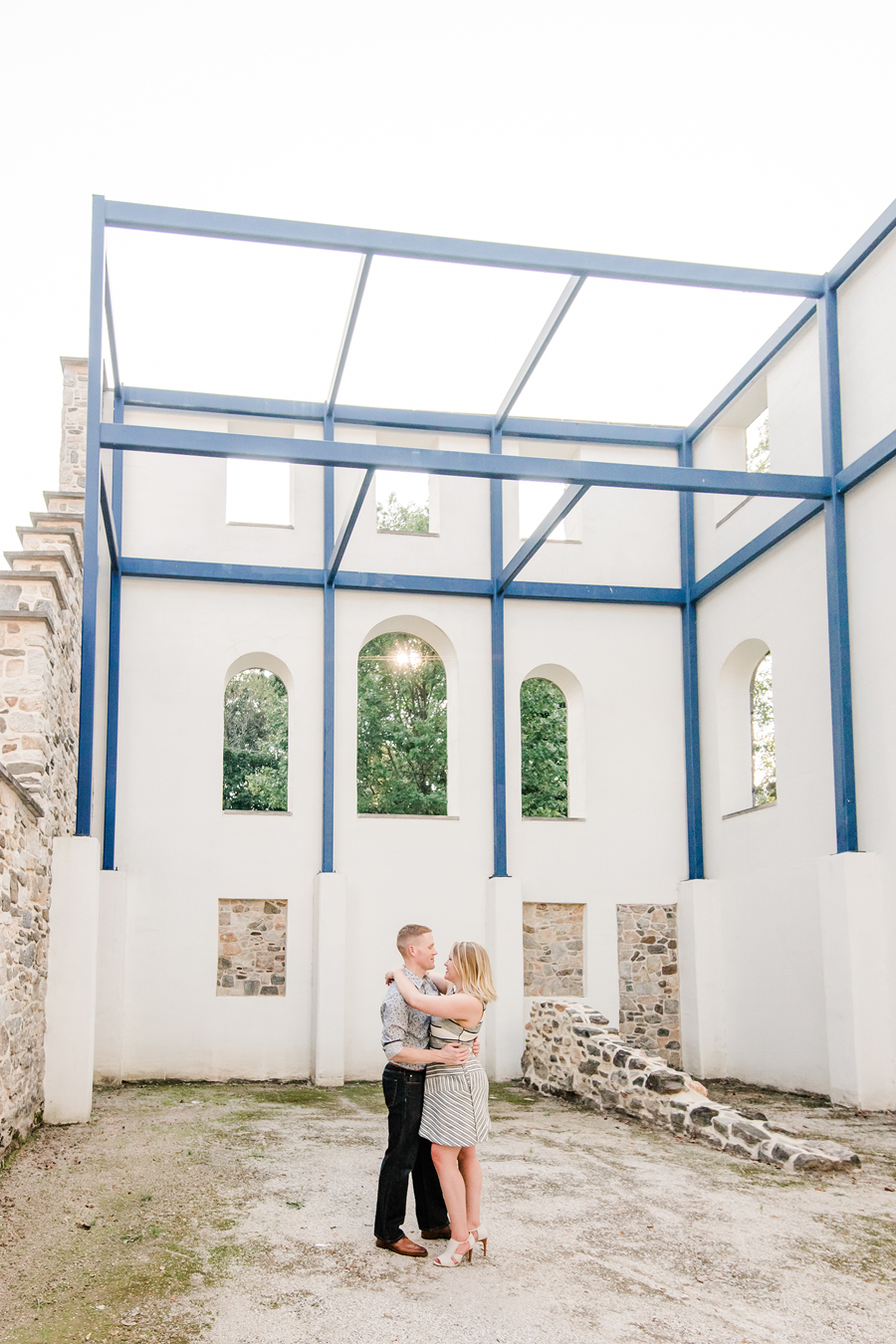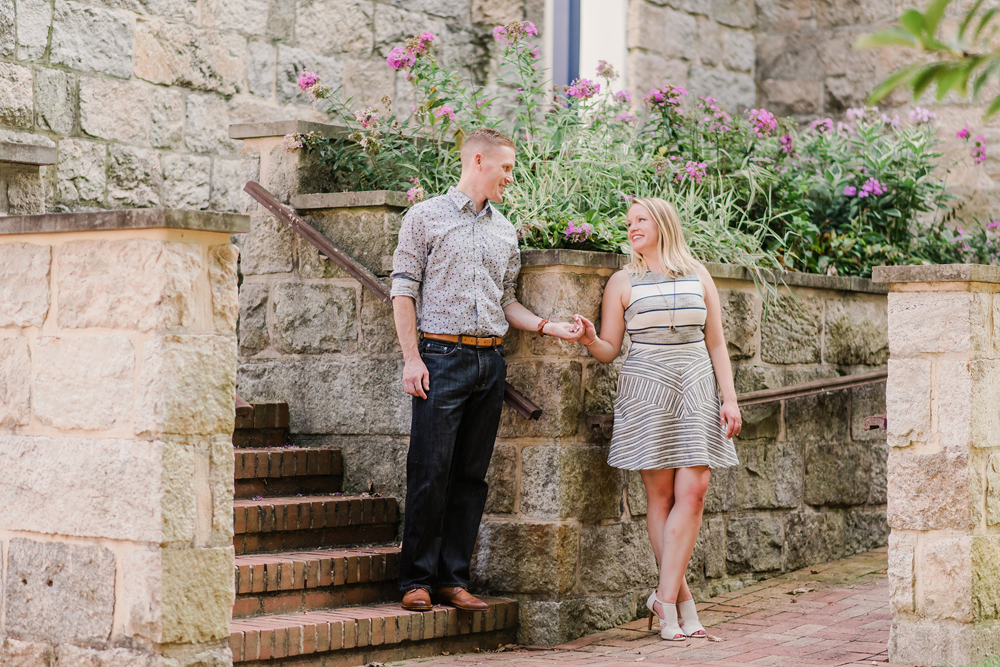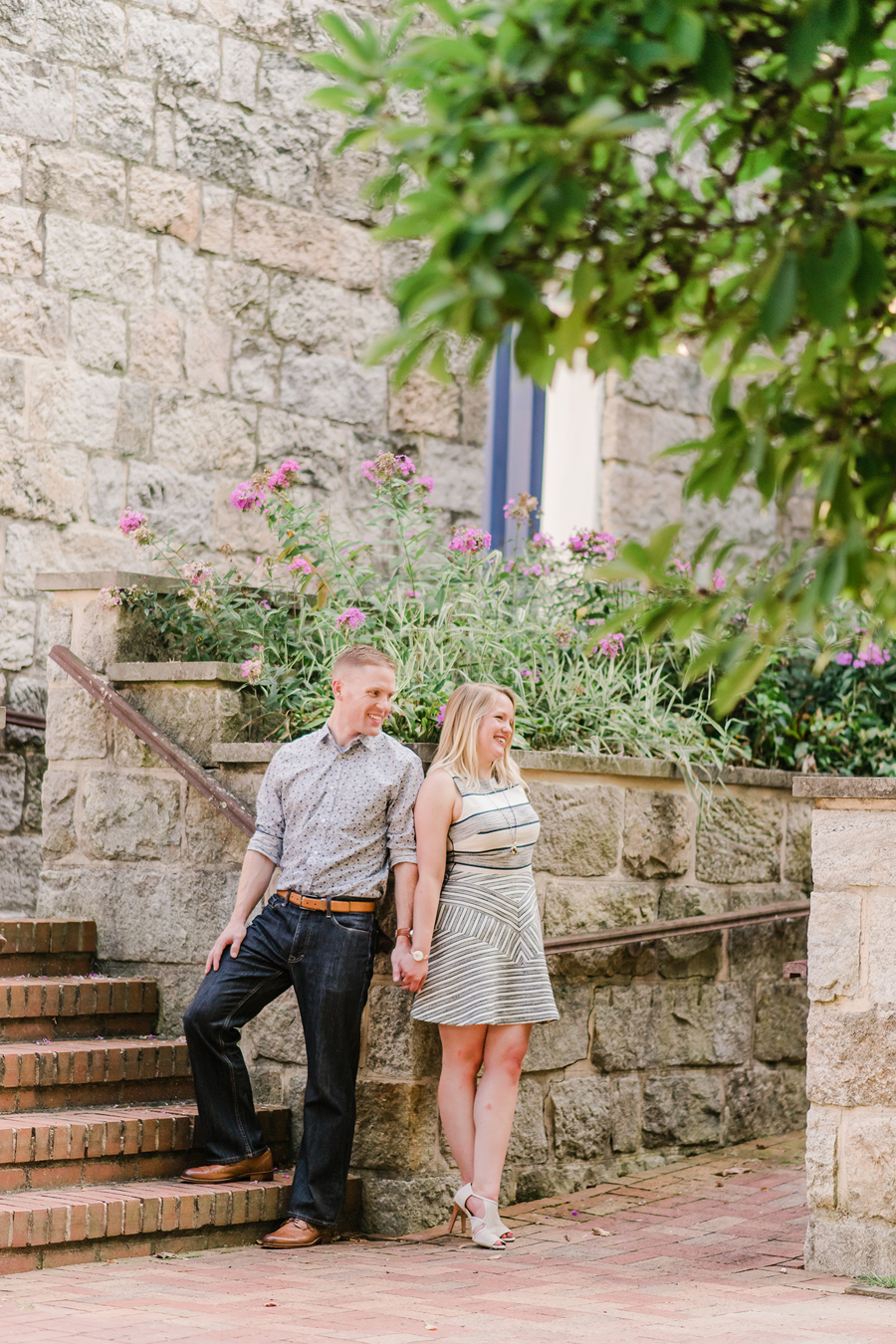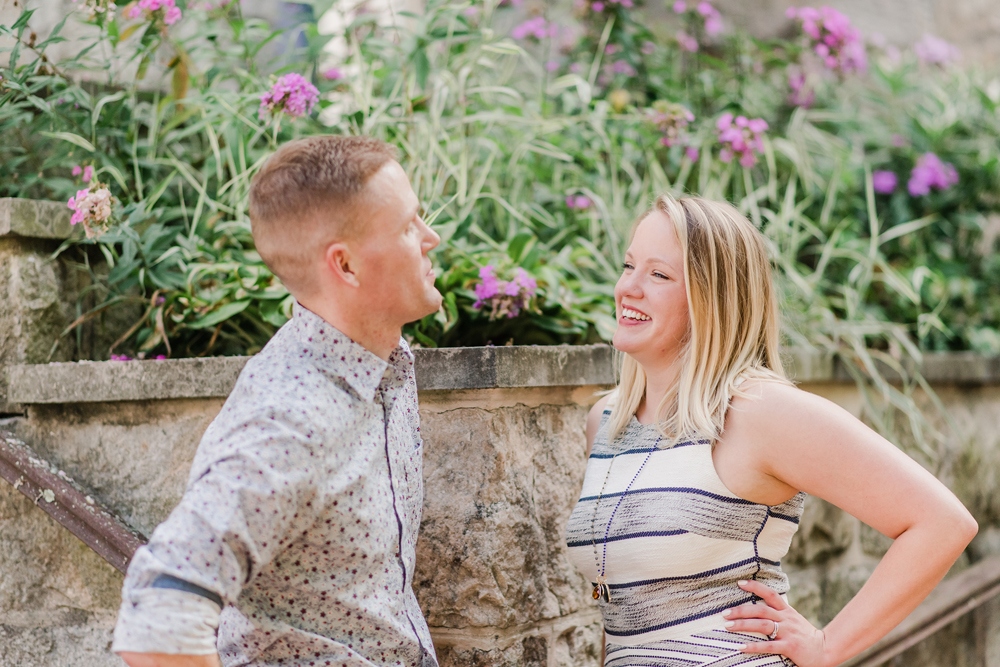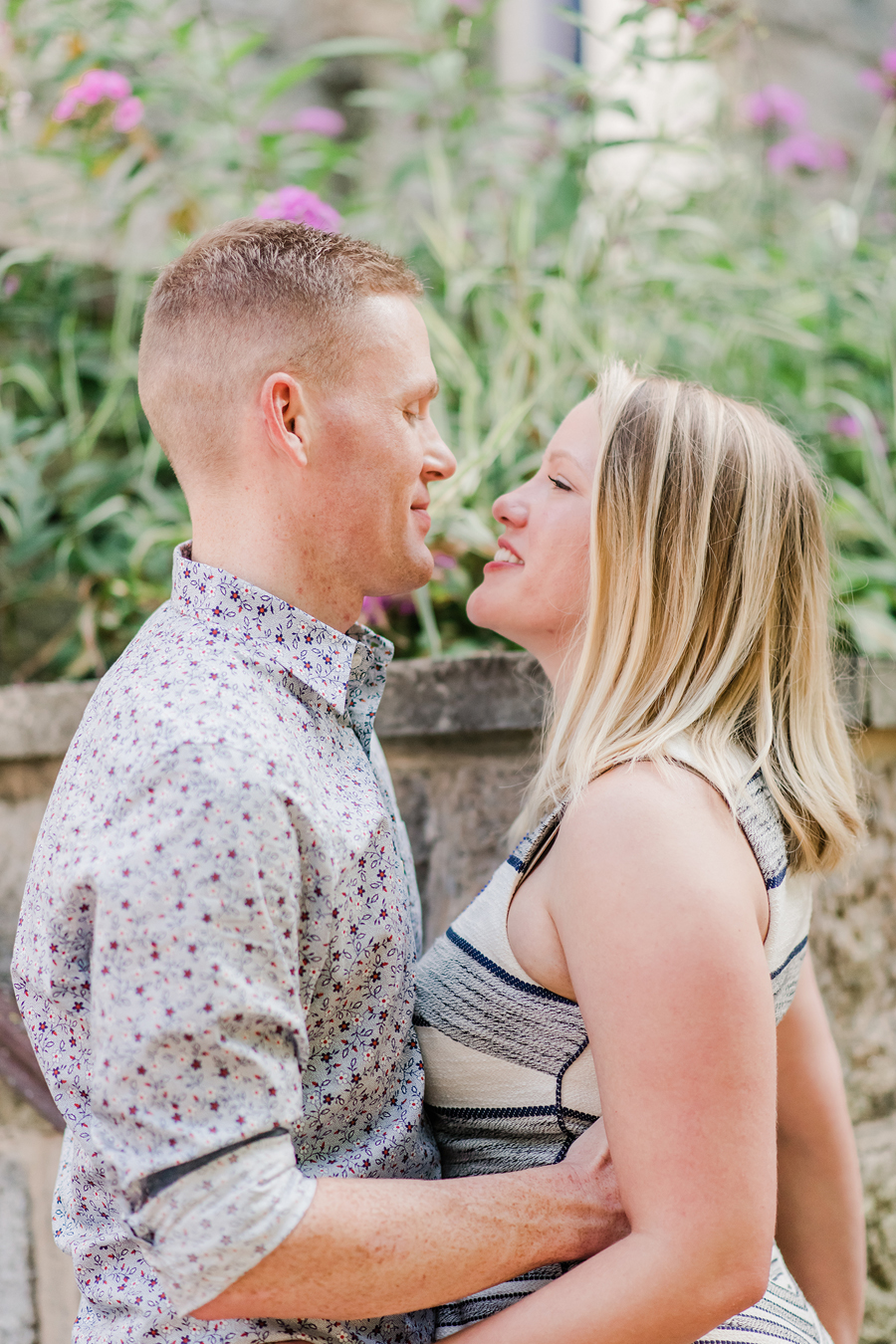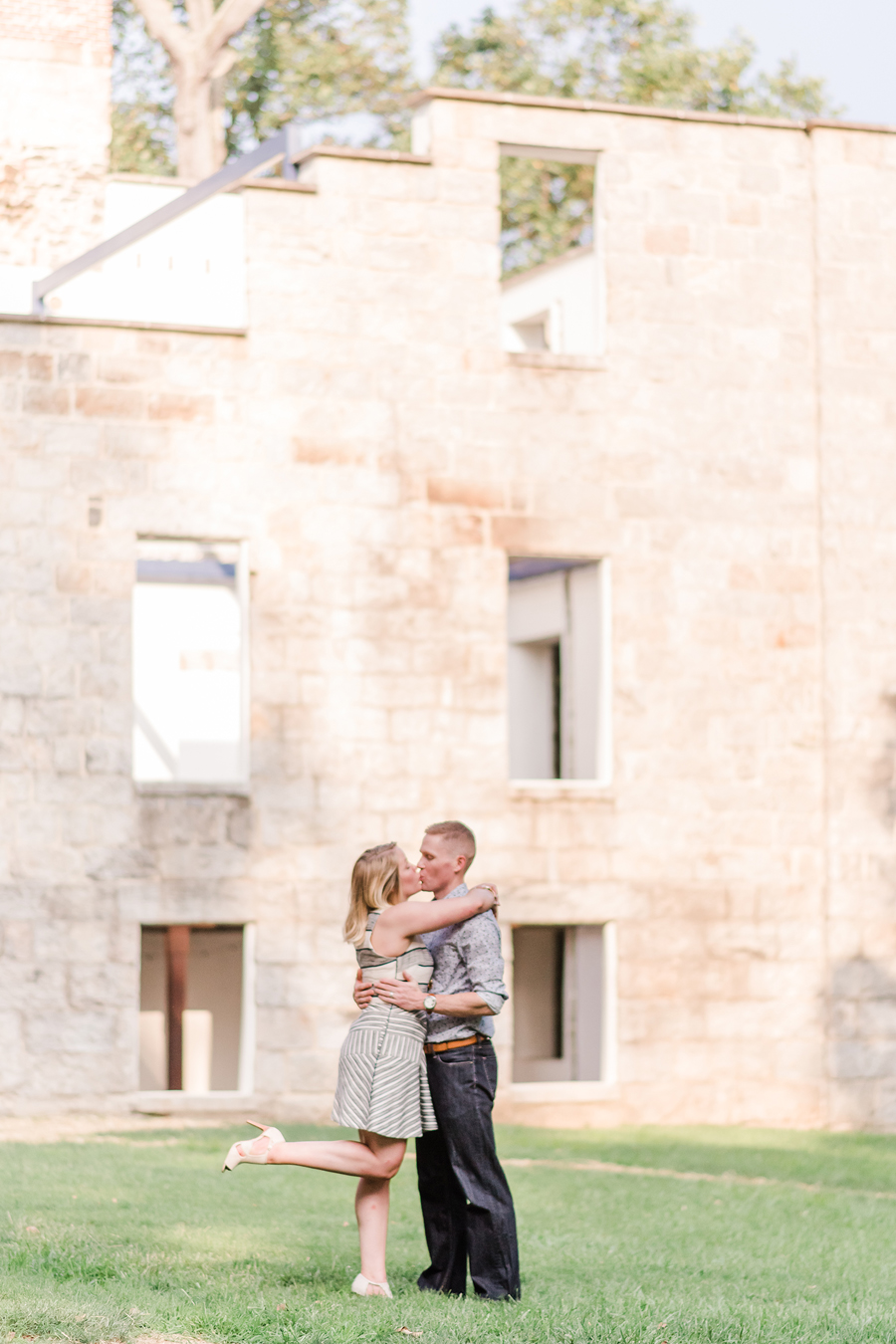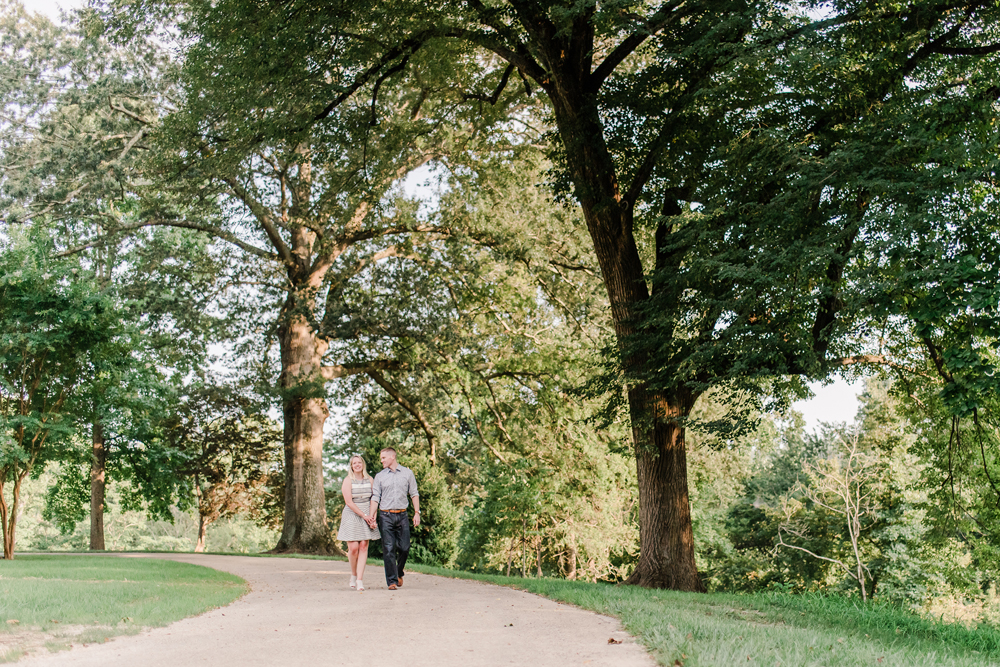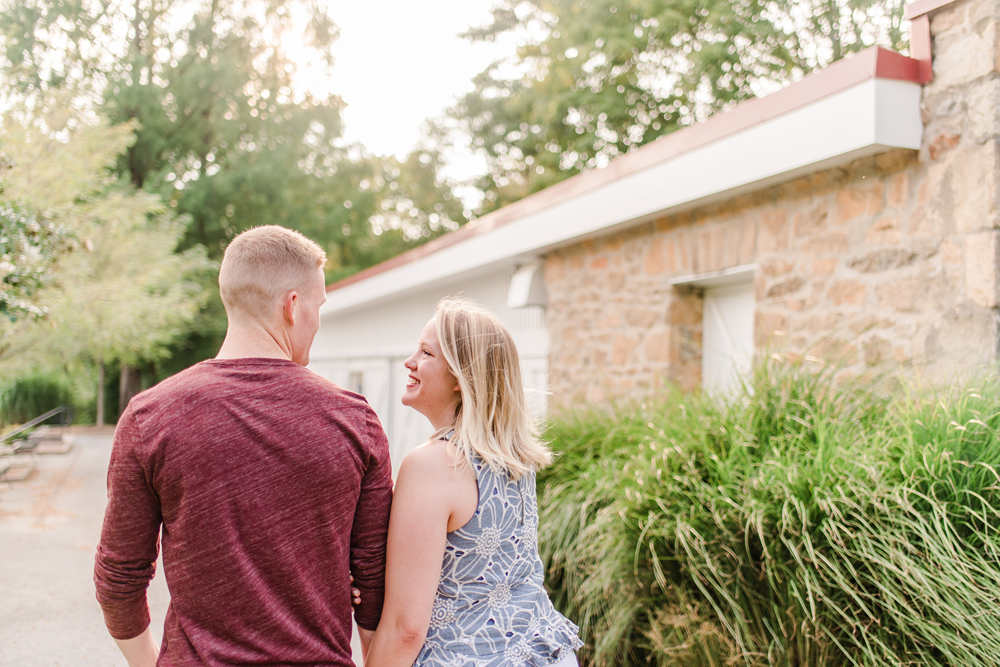 Also I've decided that Davia needs to update my whole wardrobe because I LOVE her outfits!!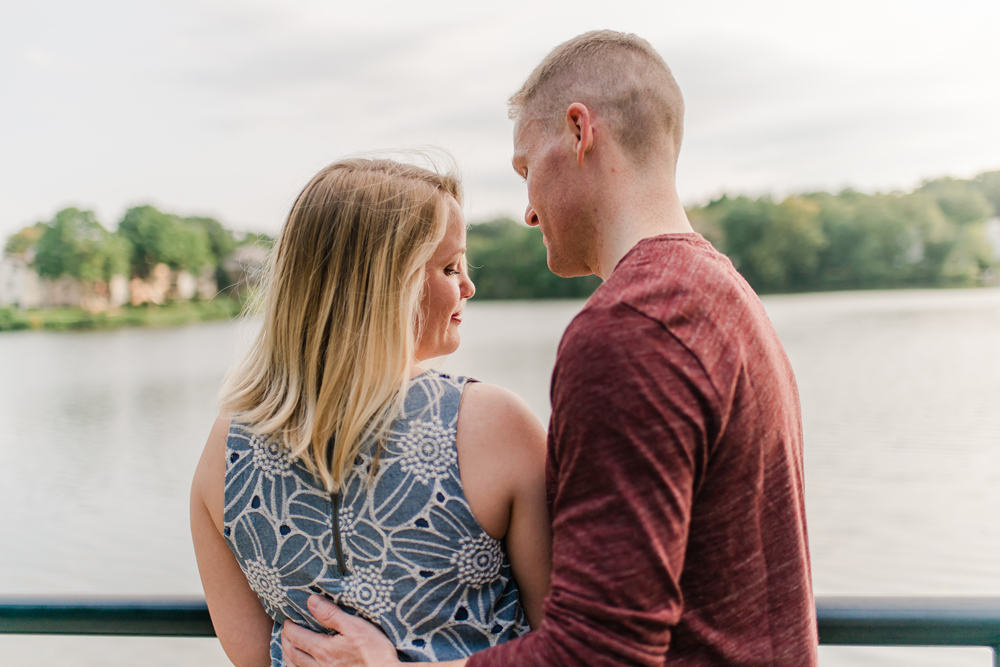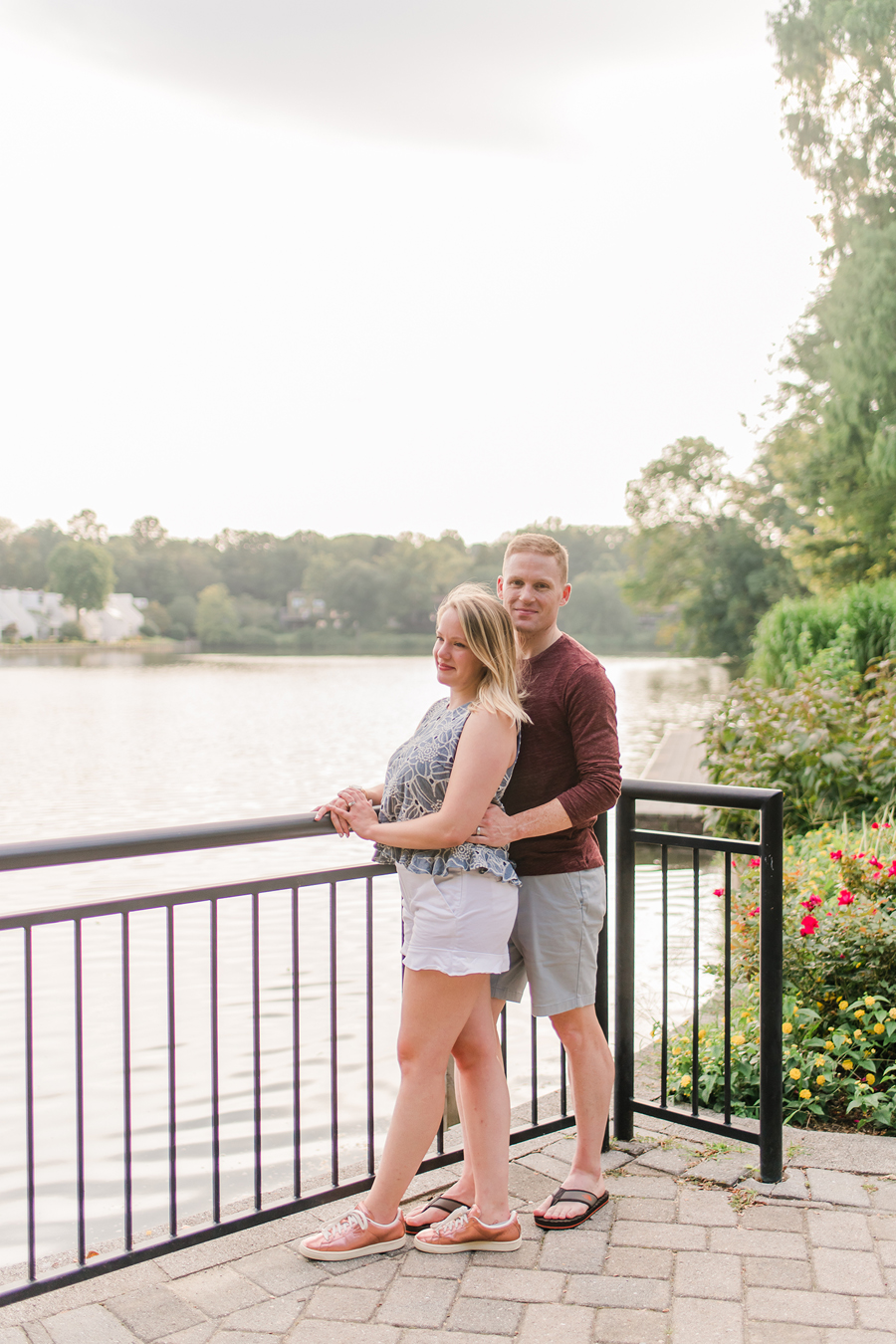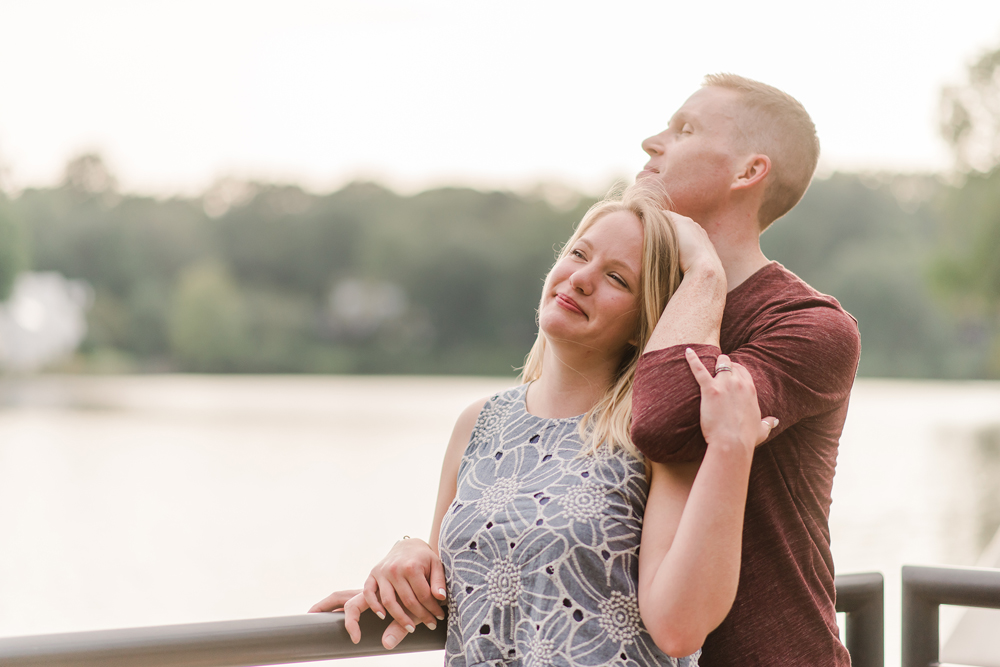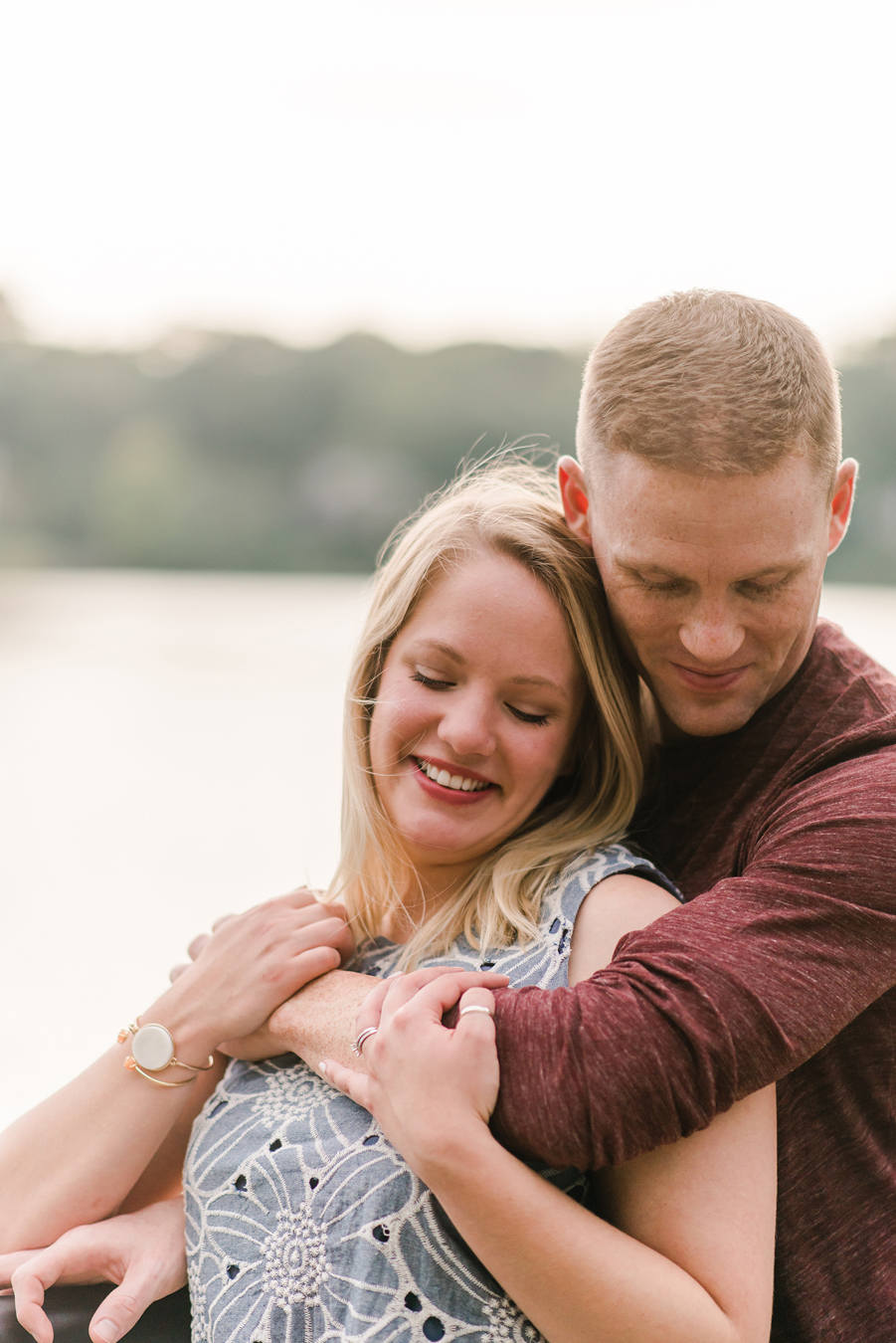 We've lived in Howard County for like 6 years (whoa what?!) and I had never been to Wilde Lake! It's so pretty!!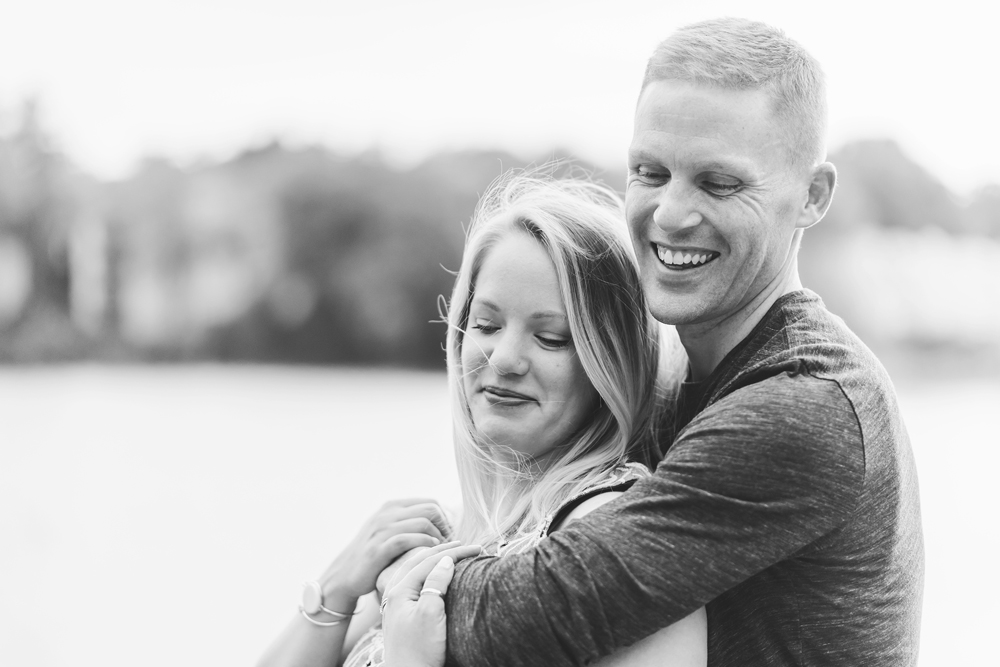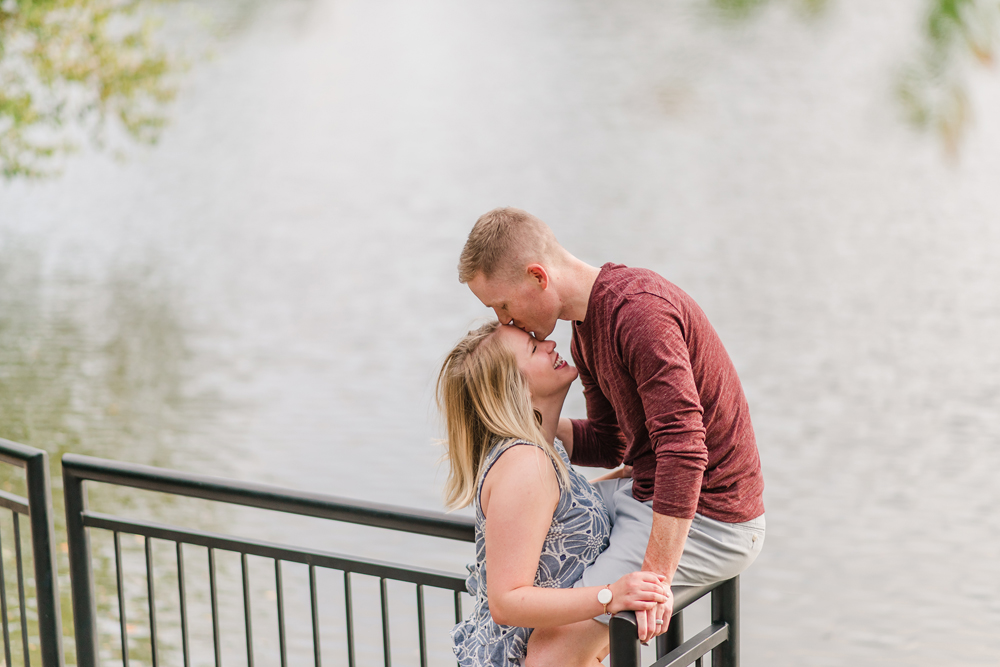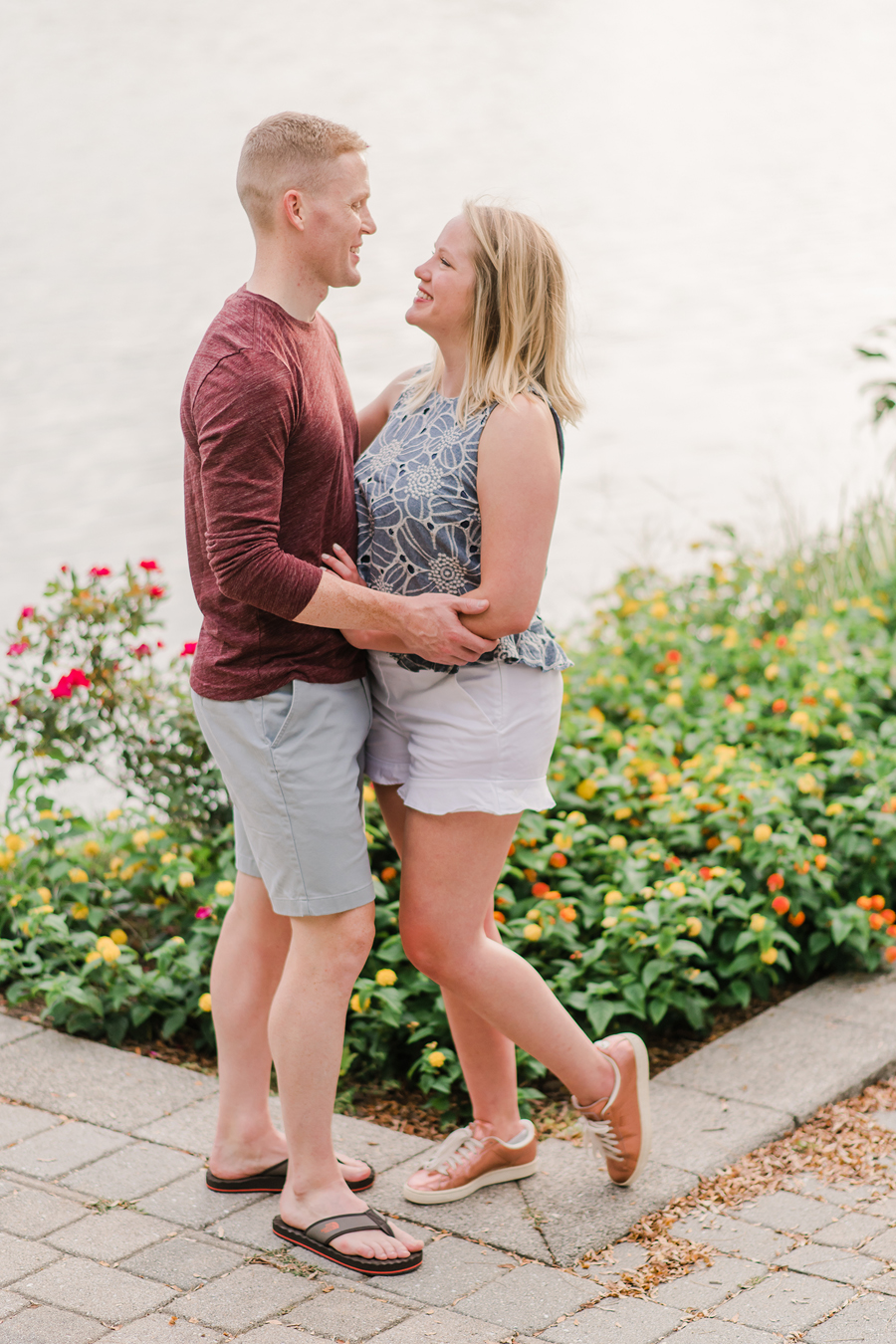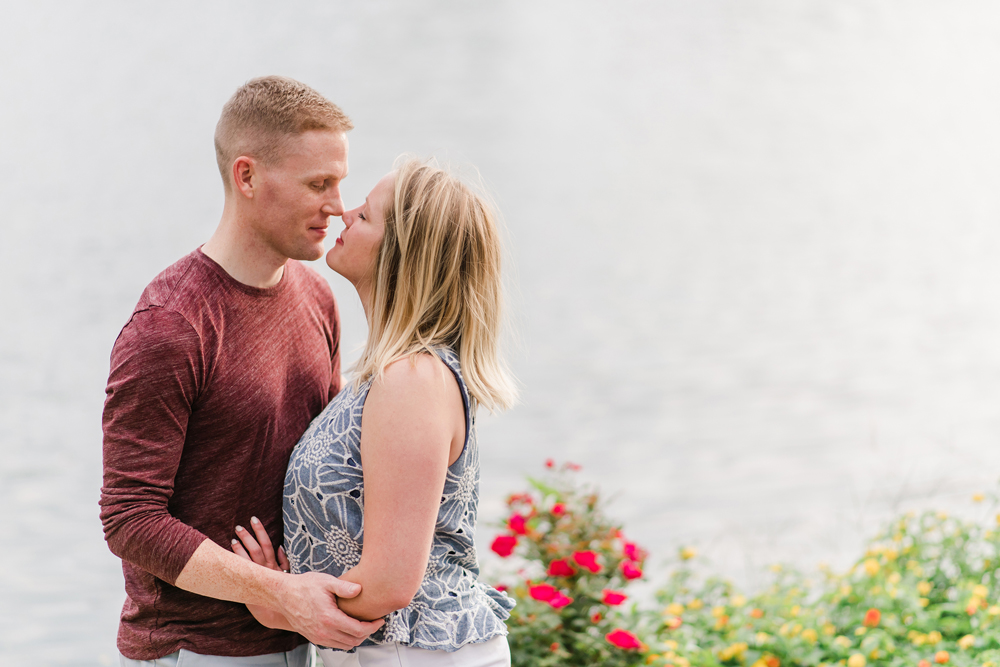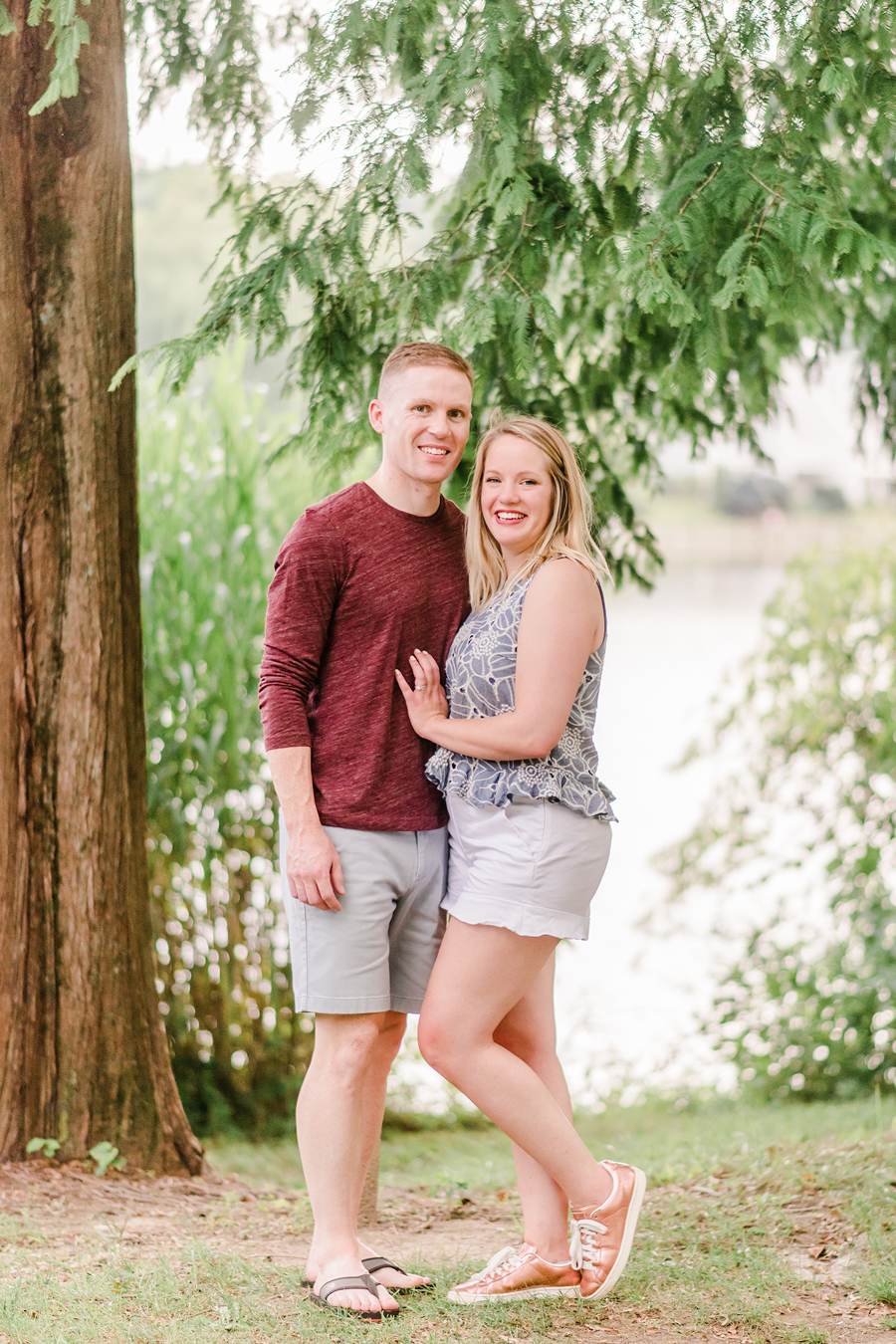 Freakin adorable!!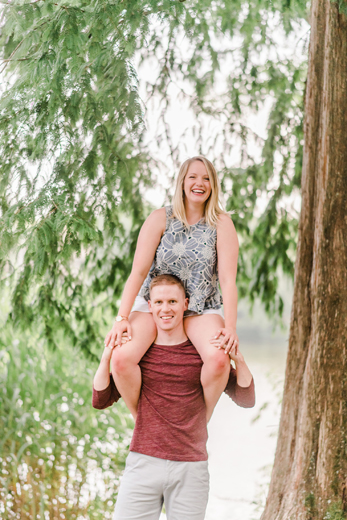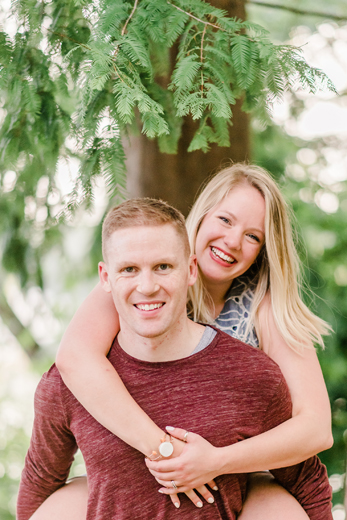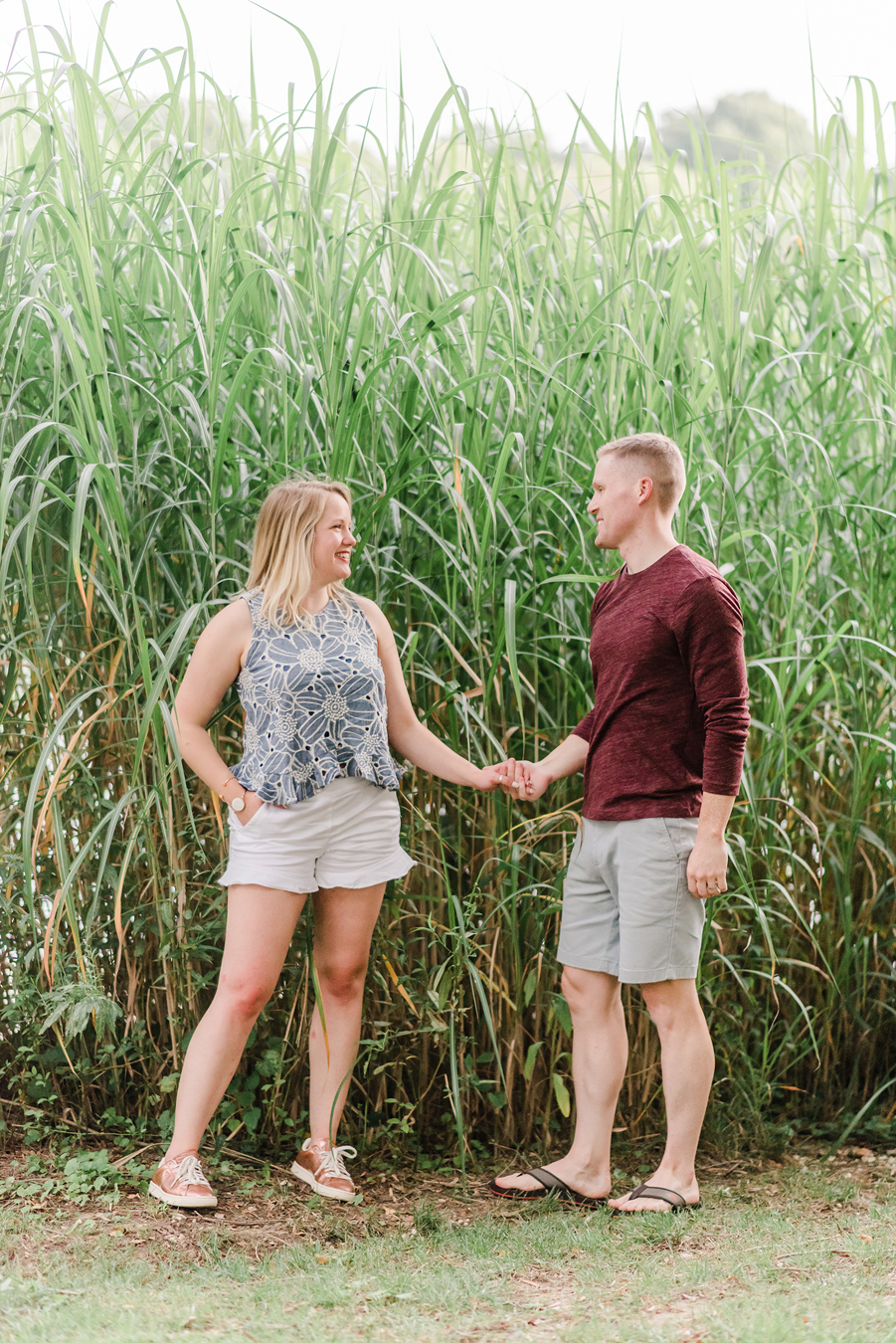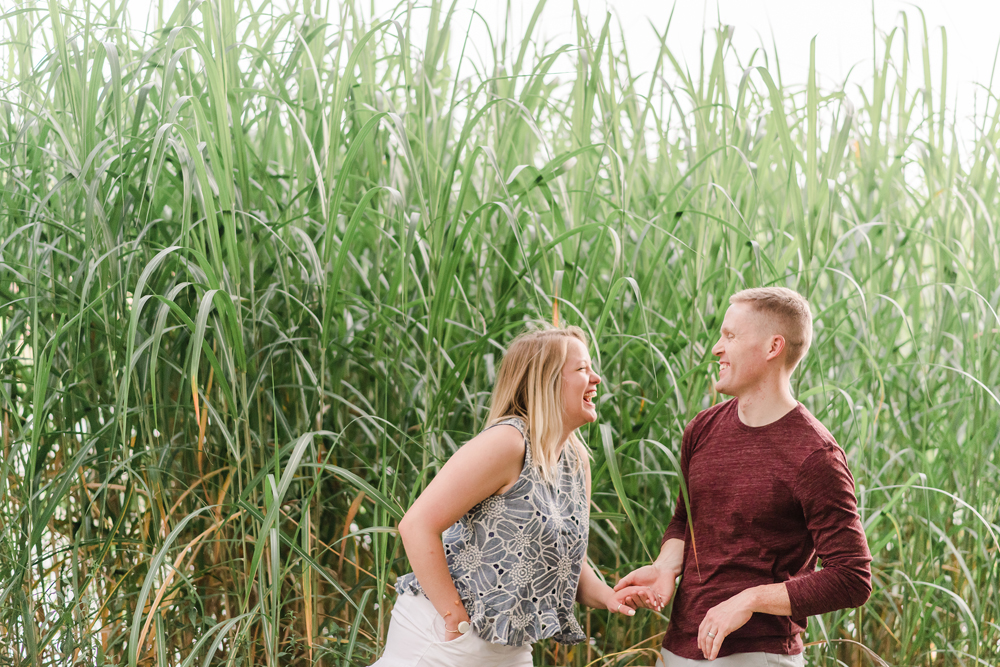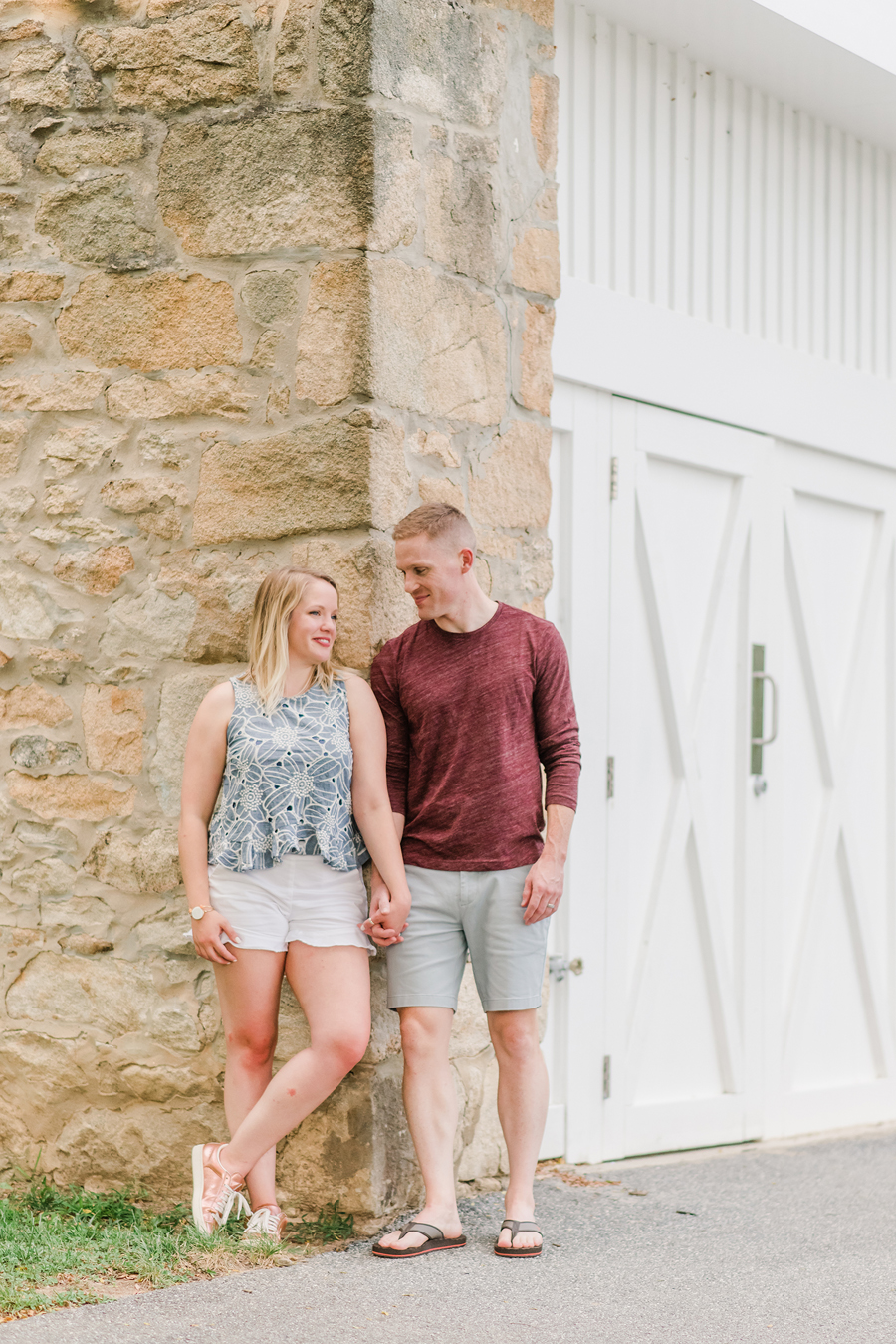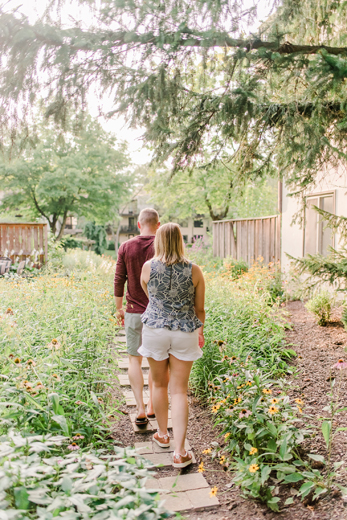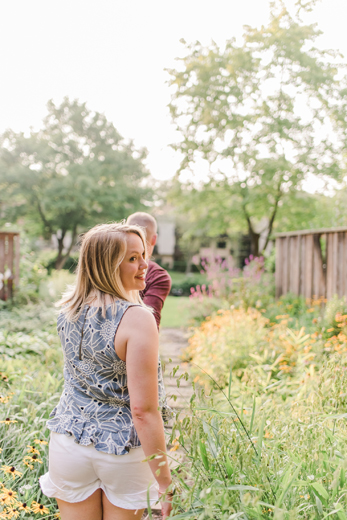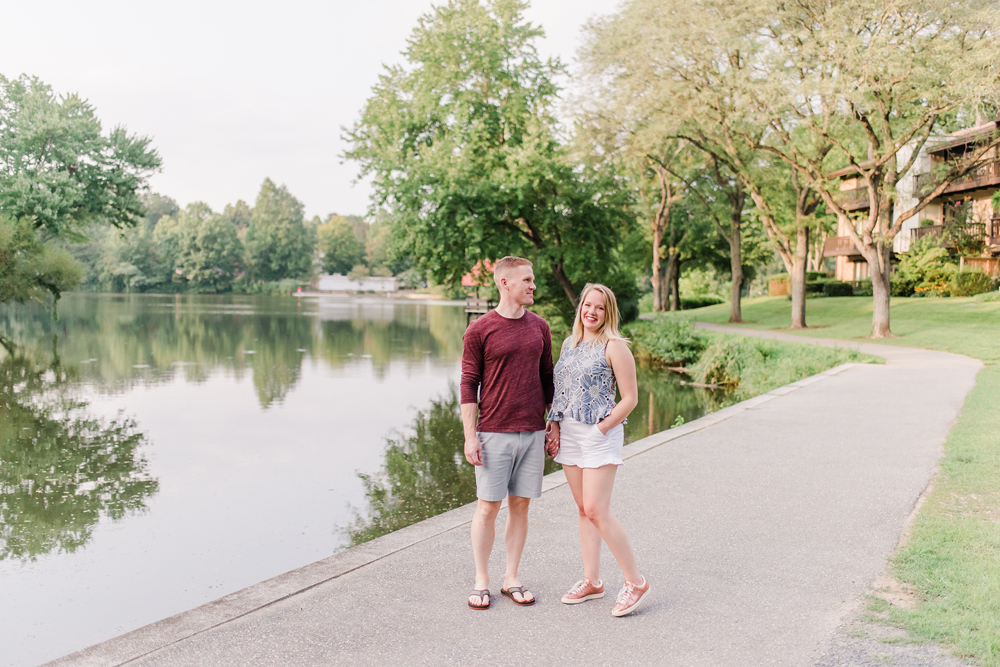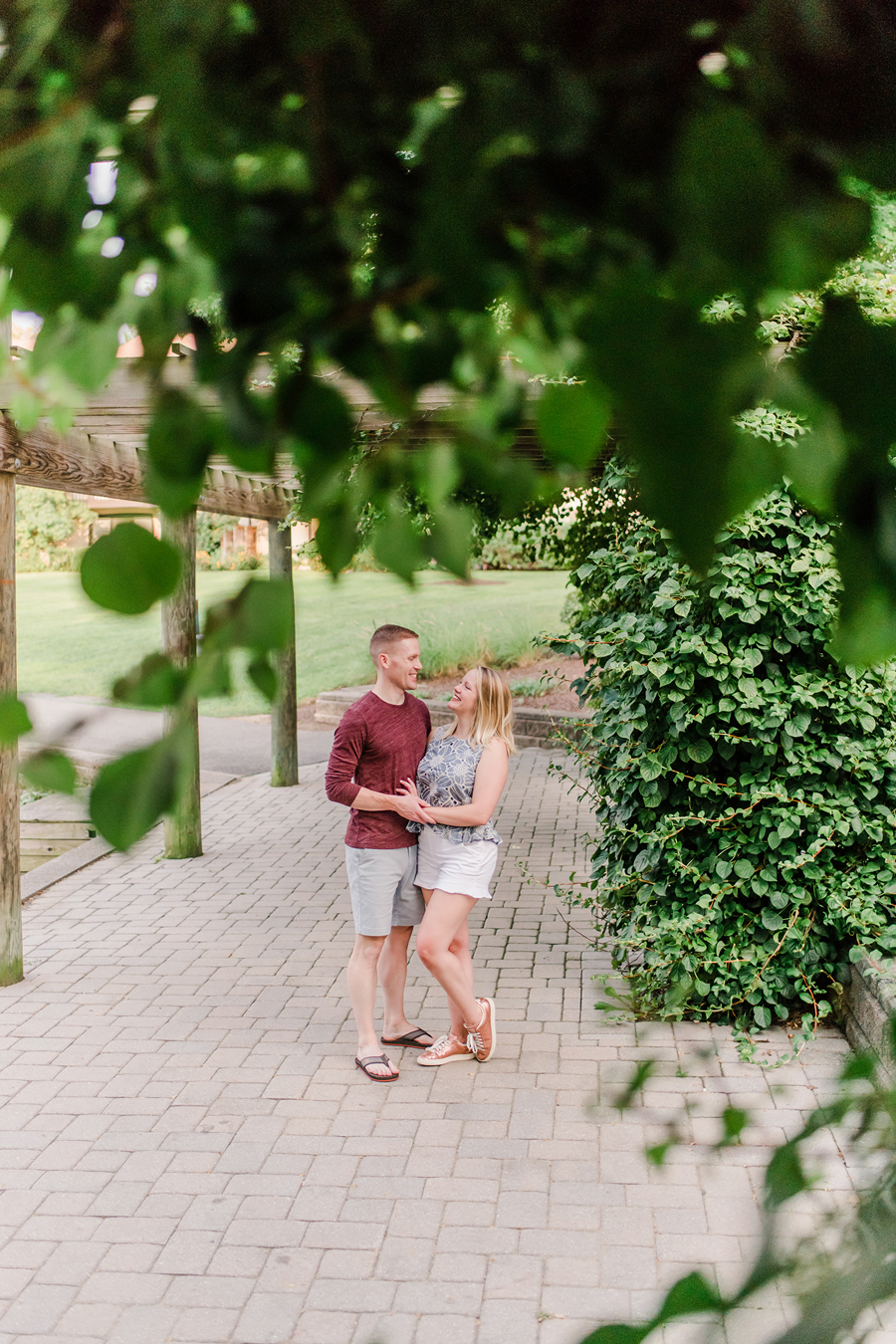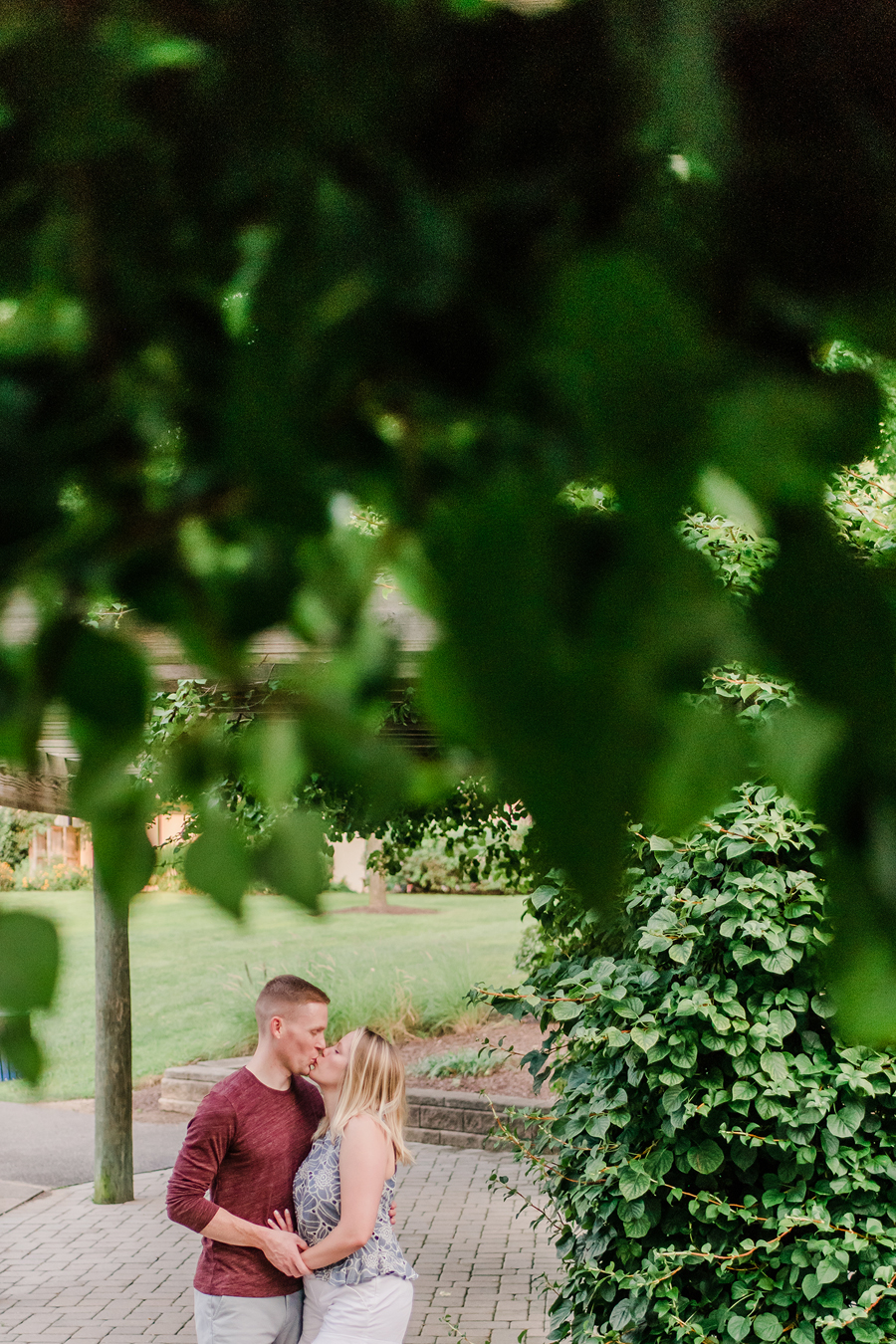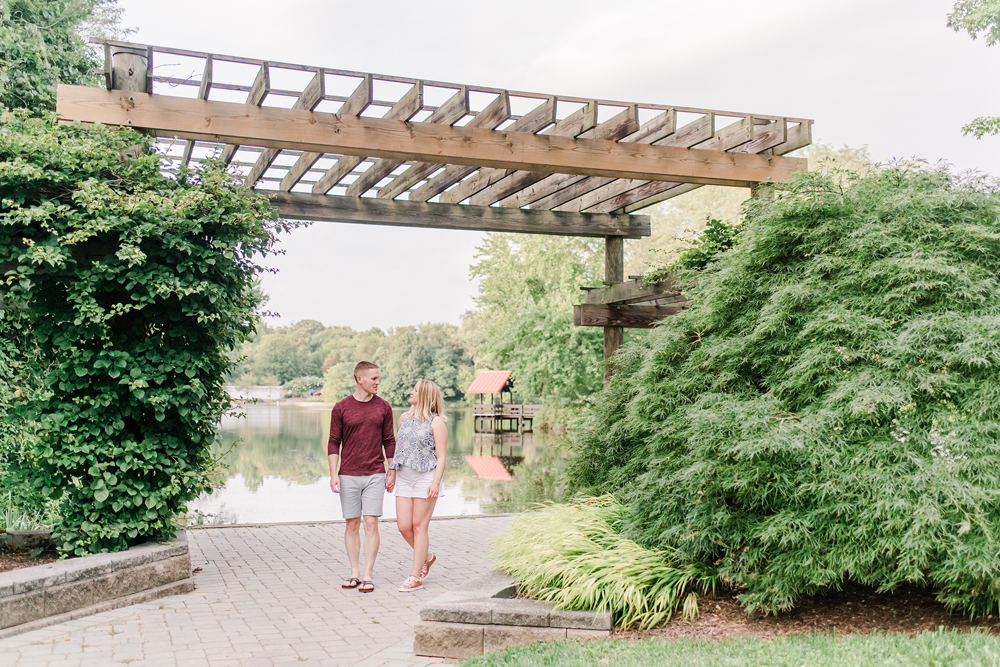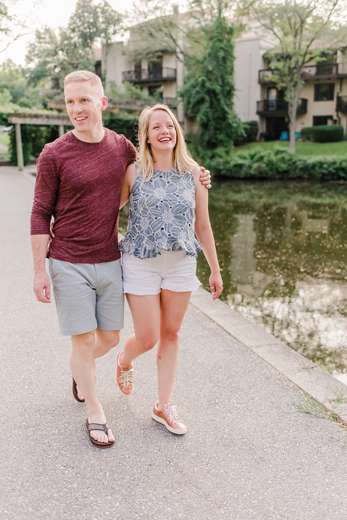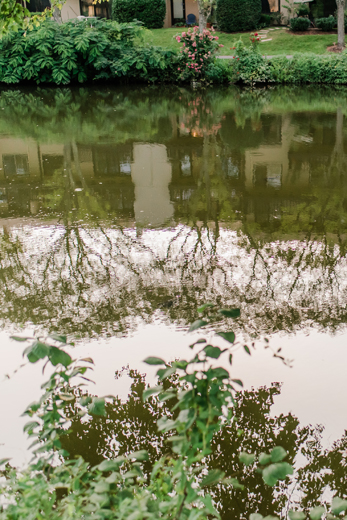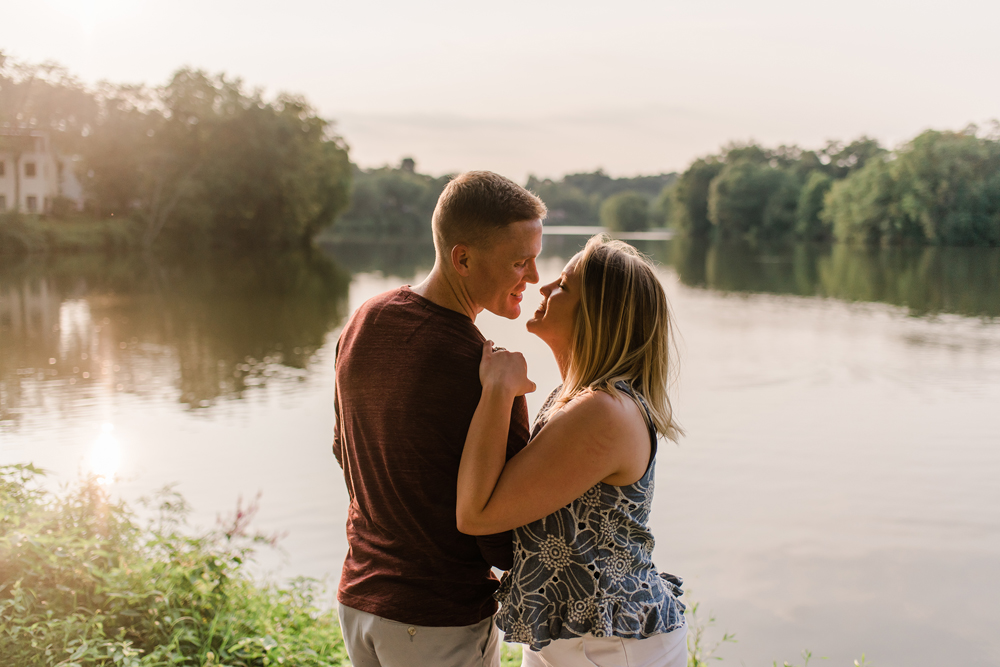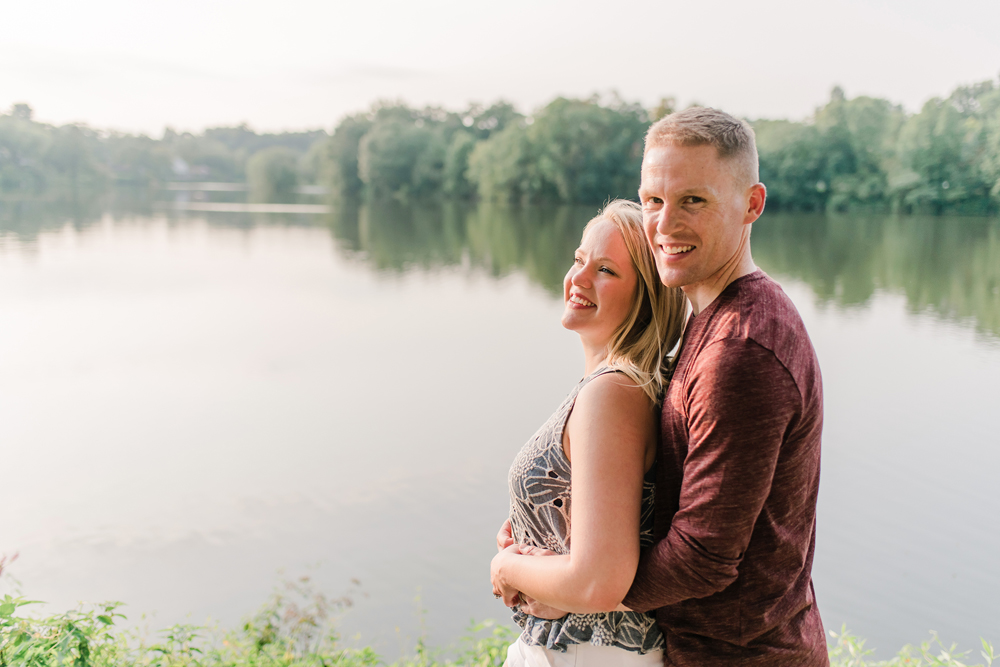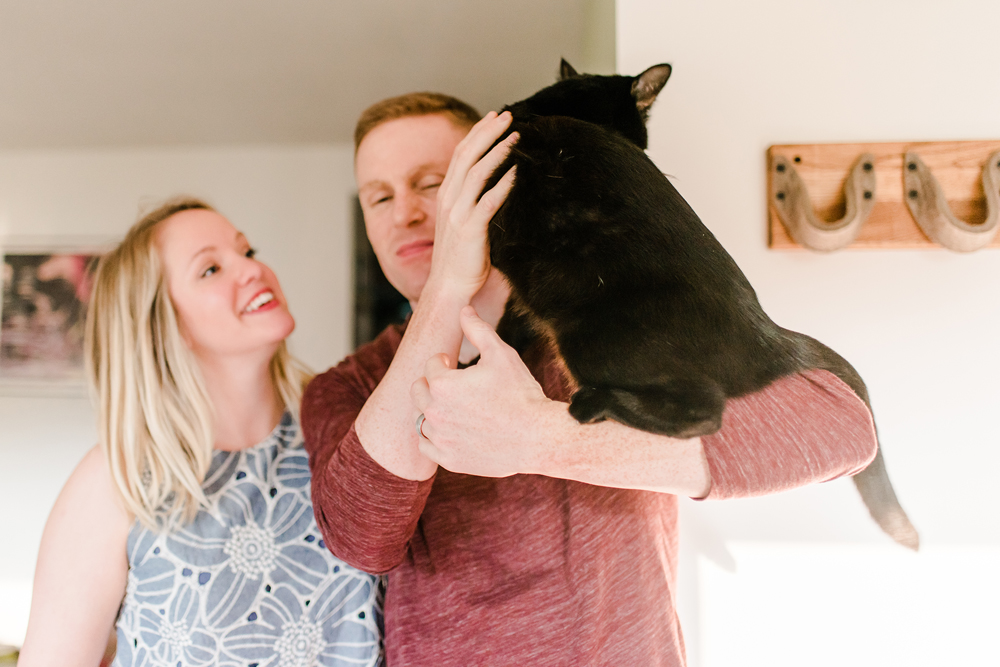 Quorra was very thrilled we included her! hahah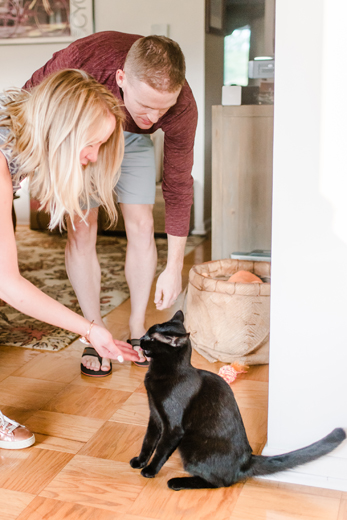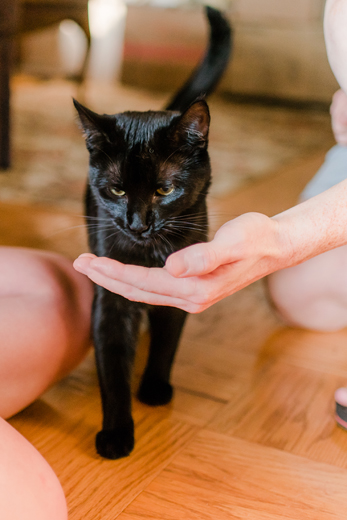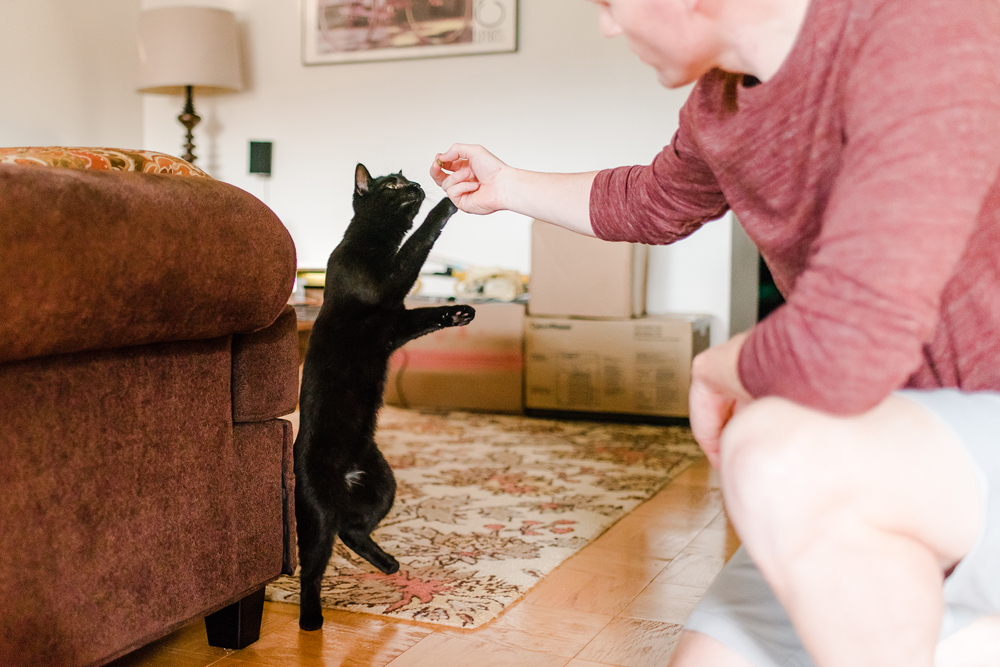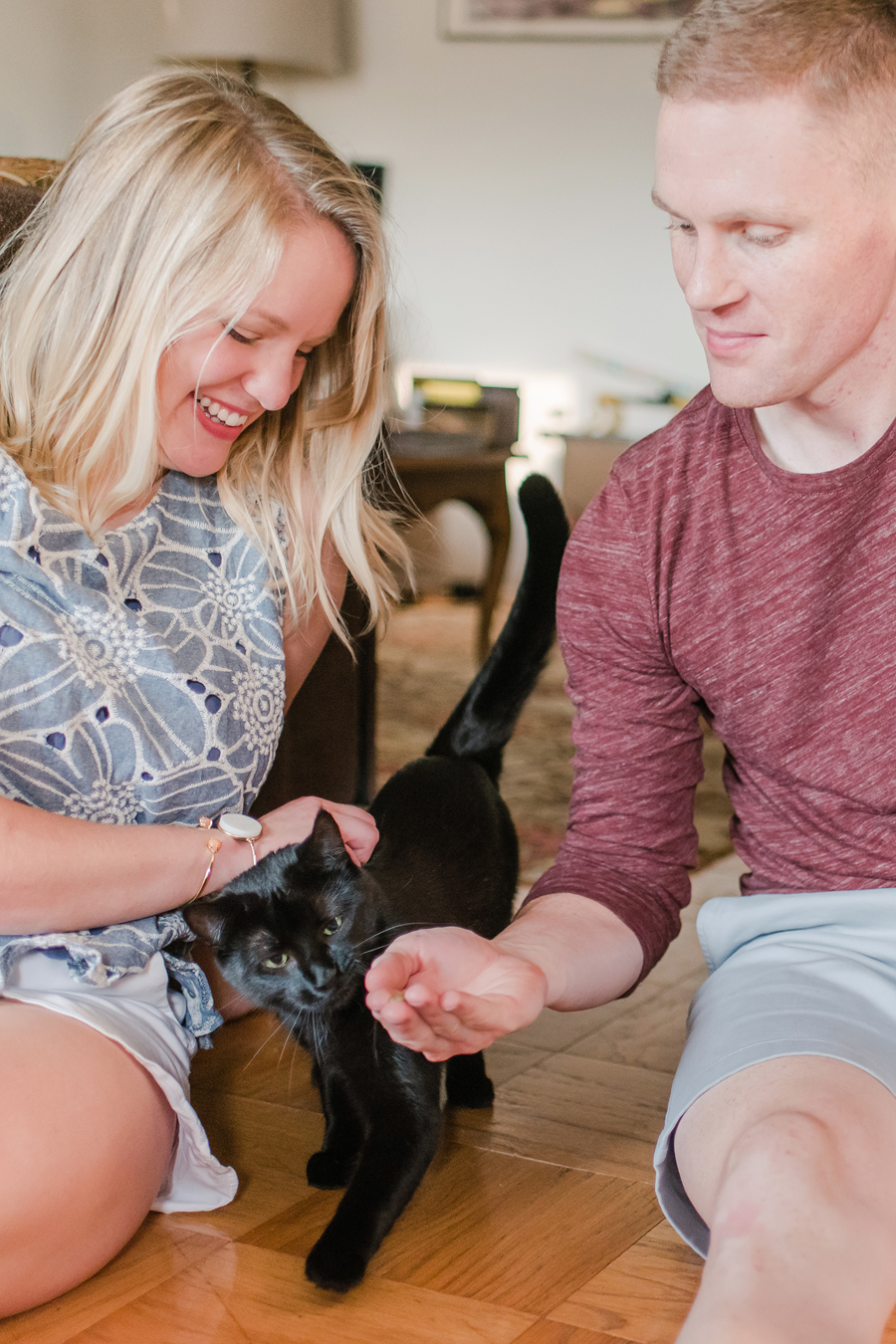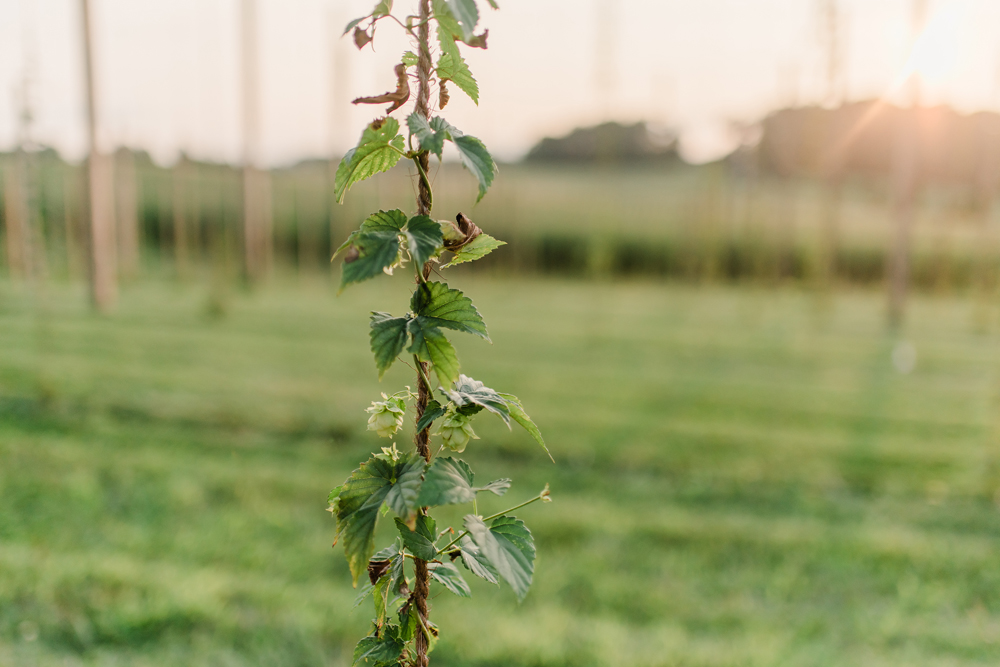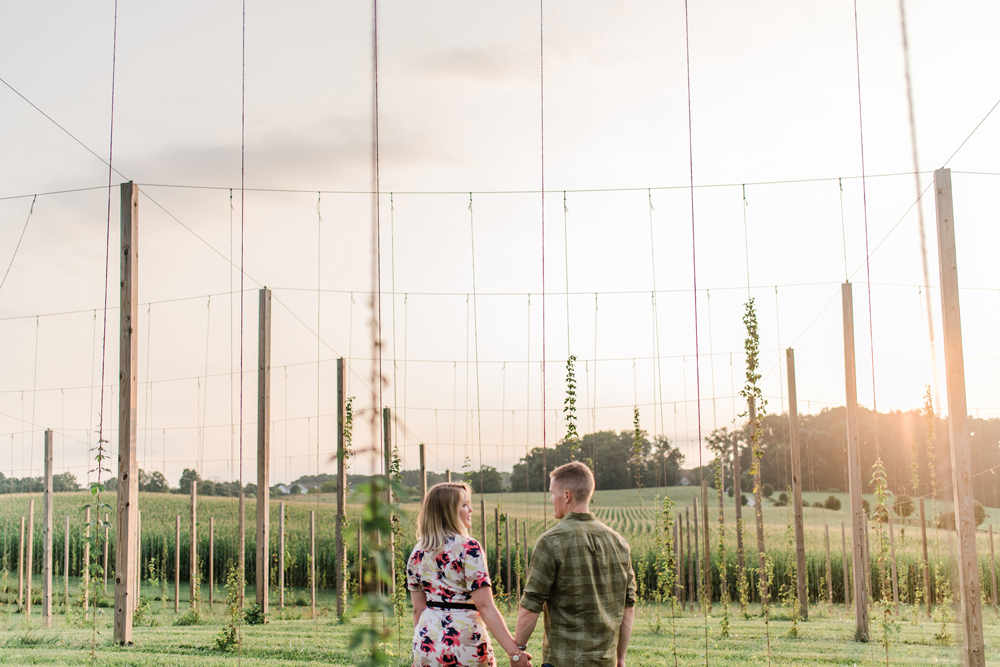 How magical is this?! Photos in hops fields are my new fave thing!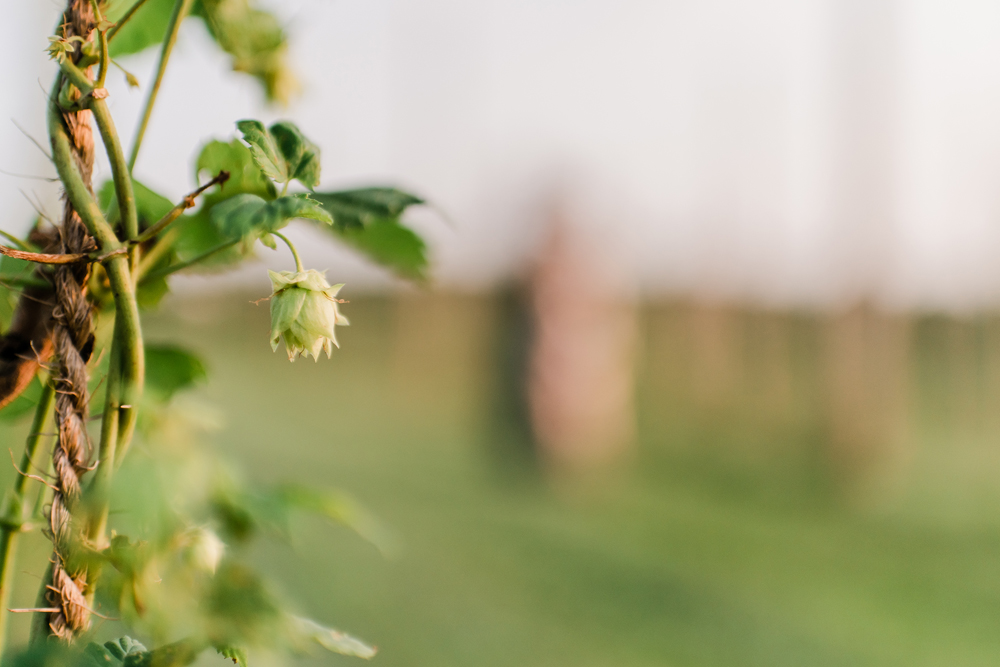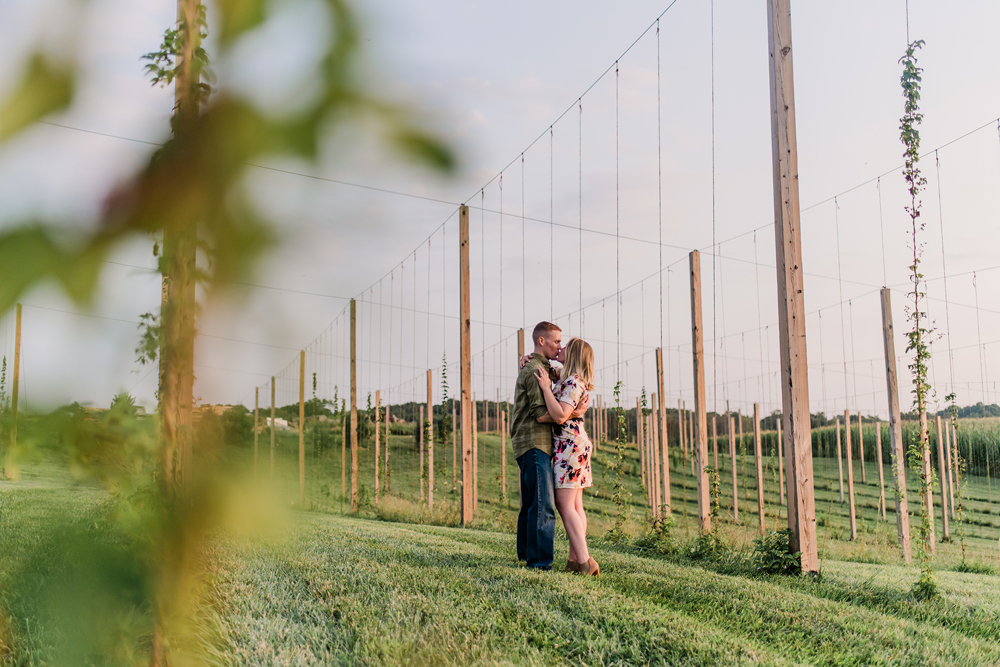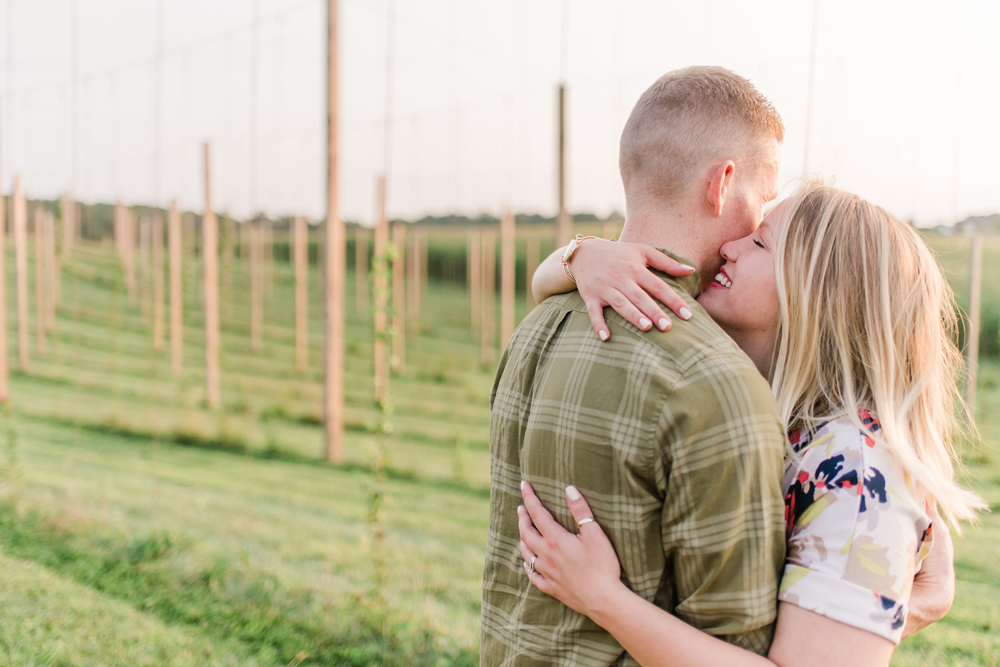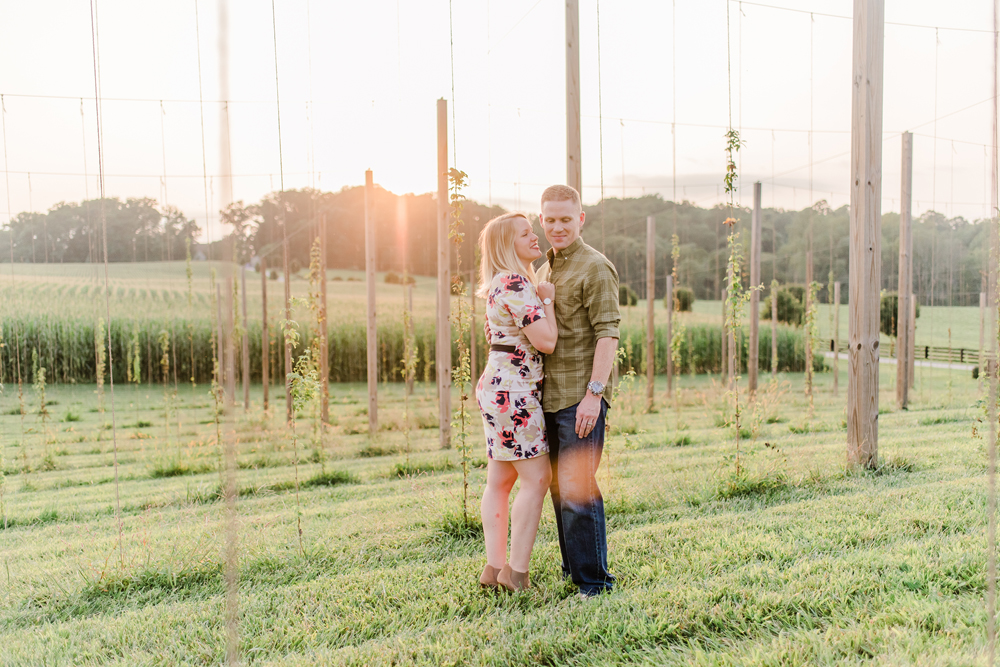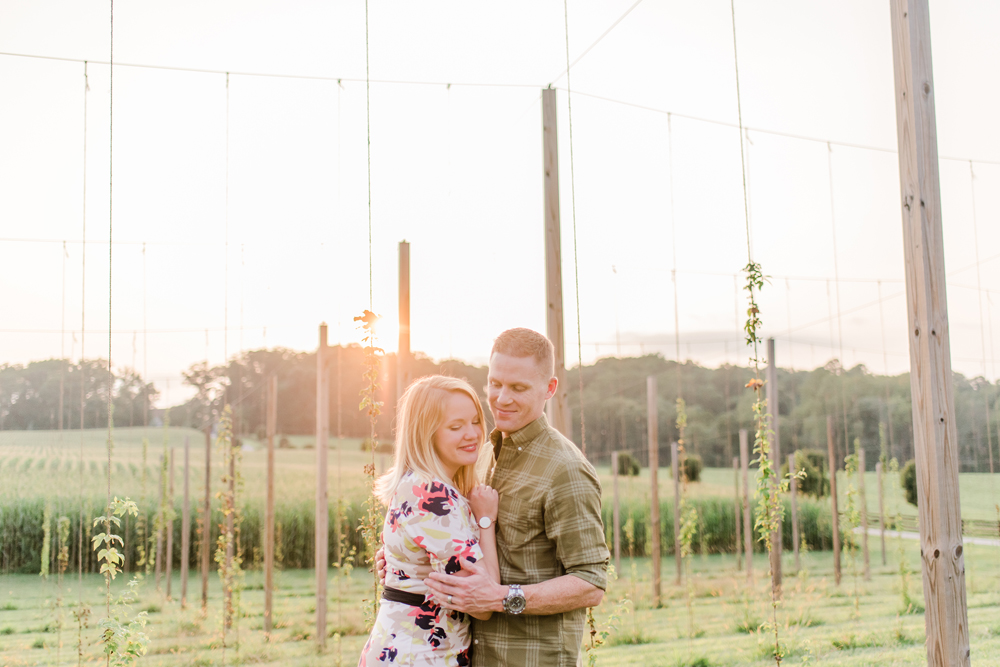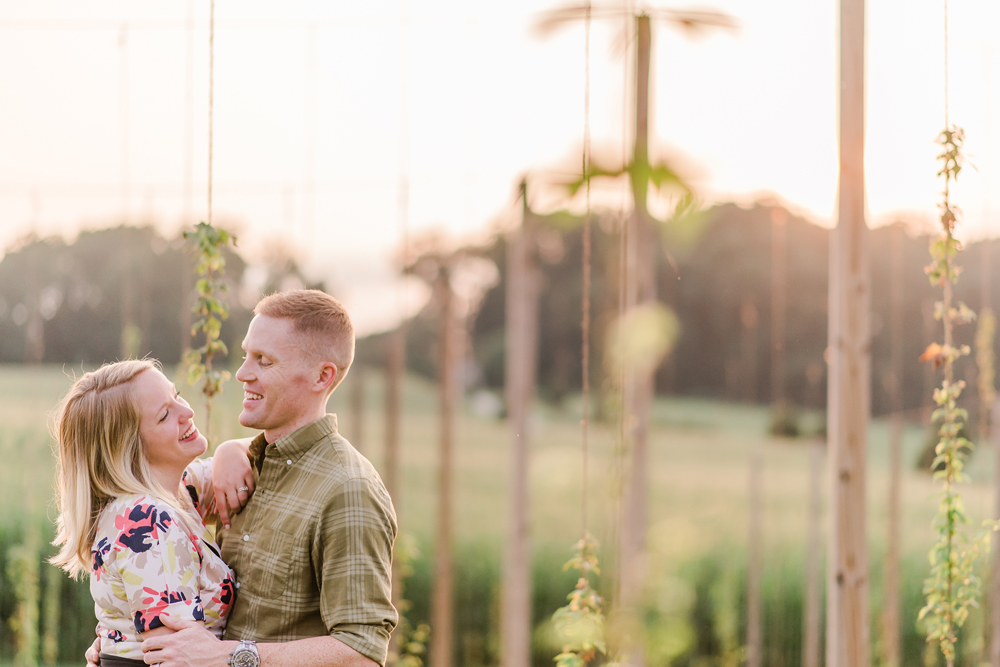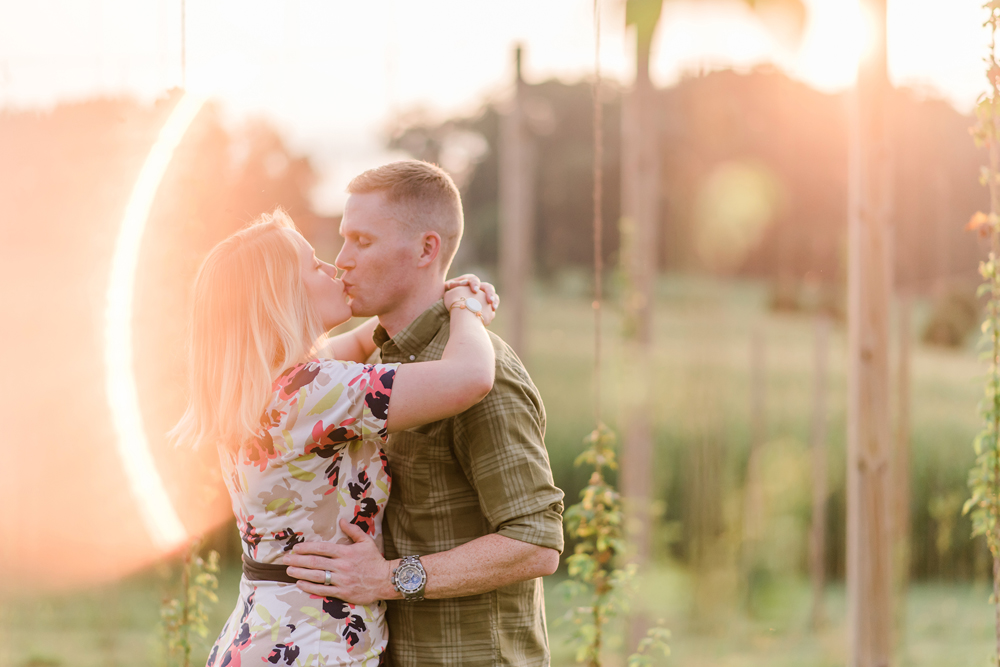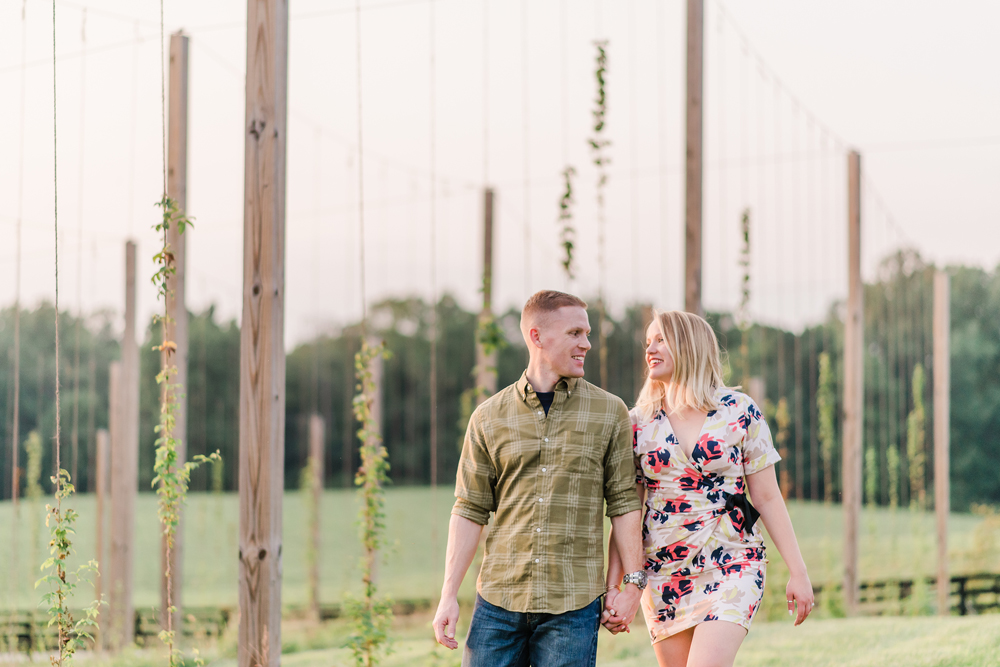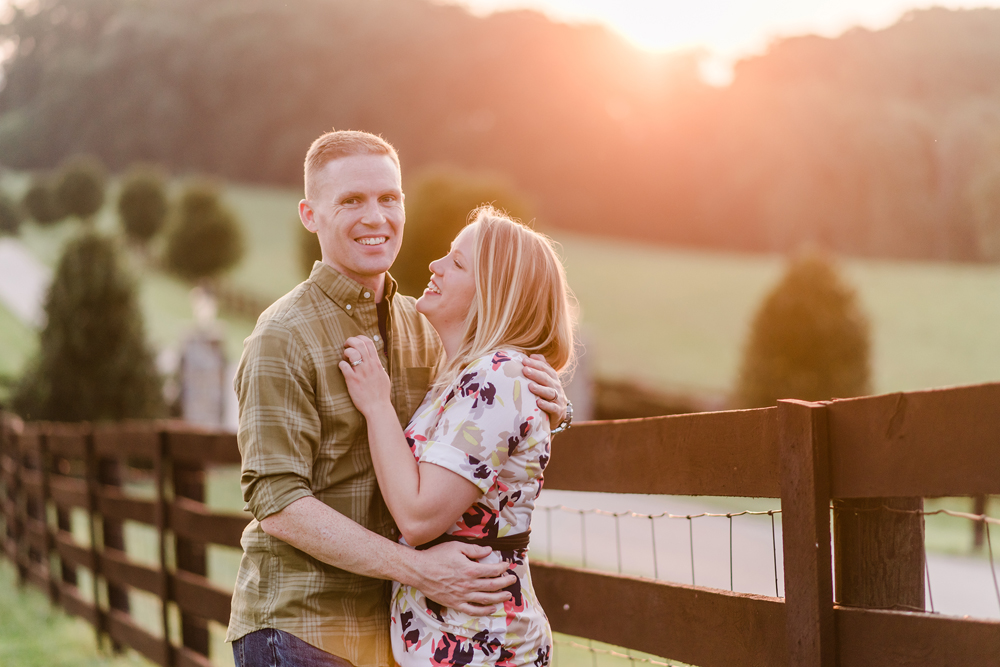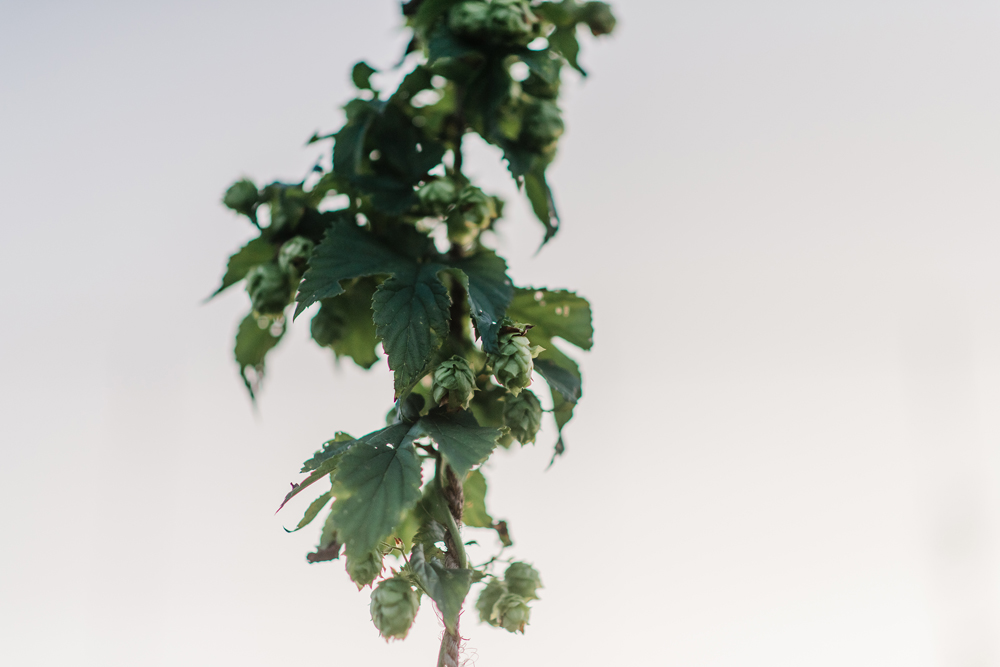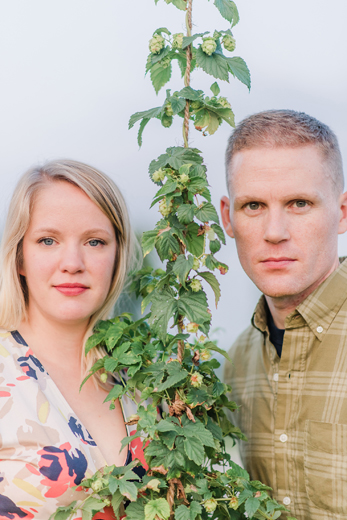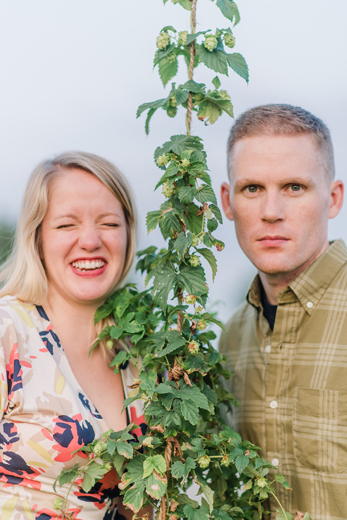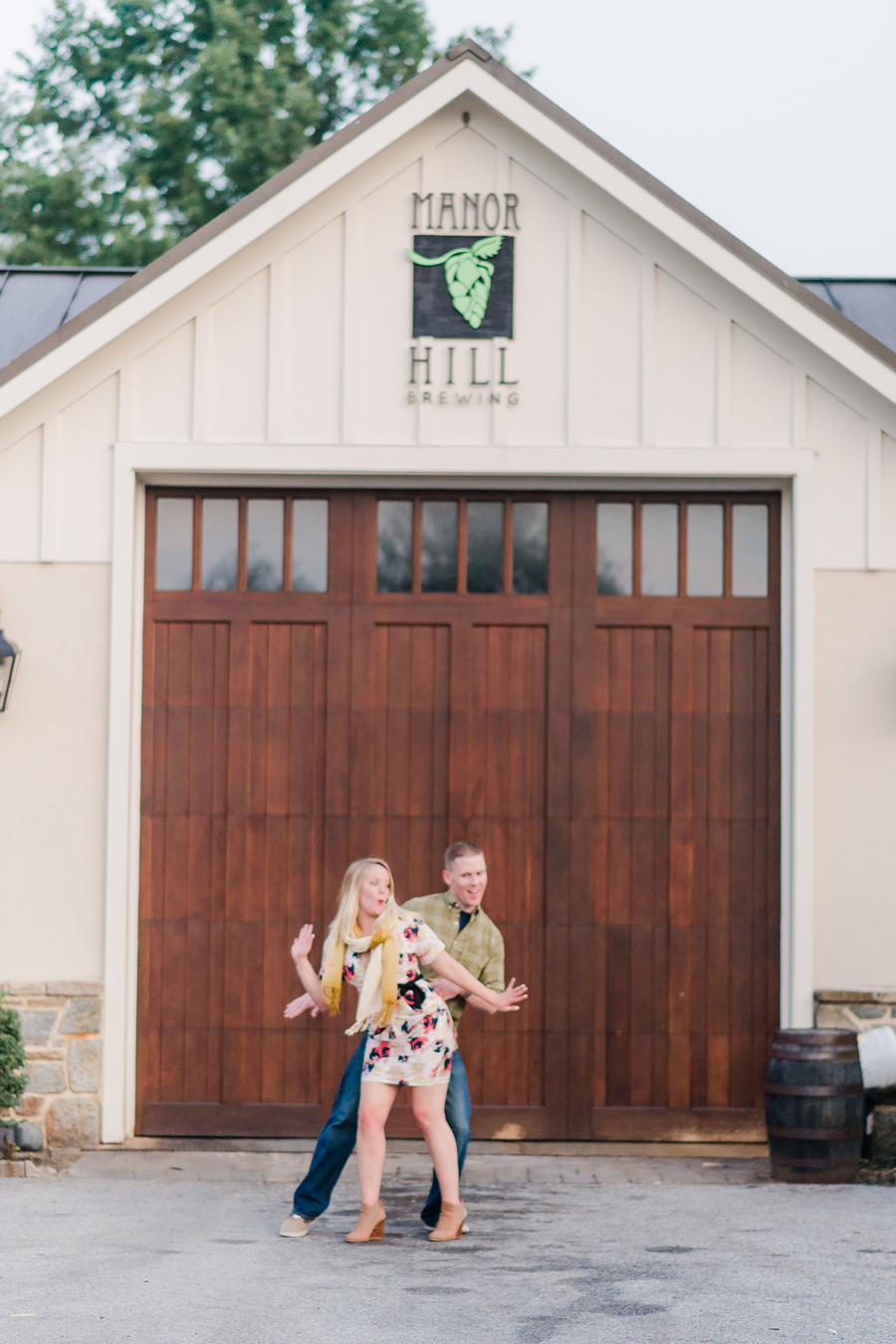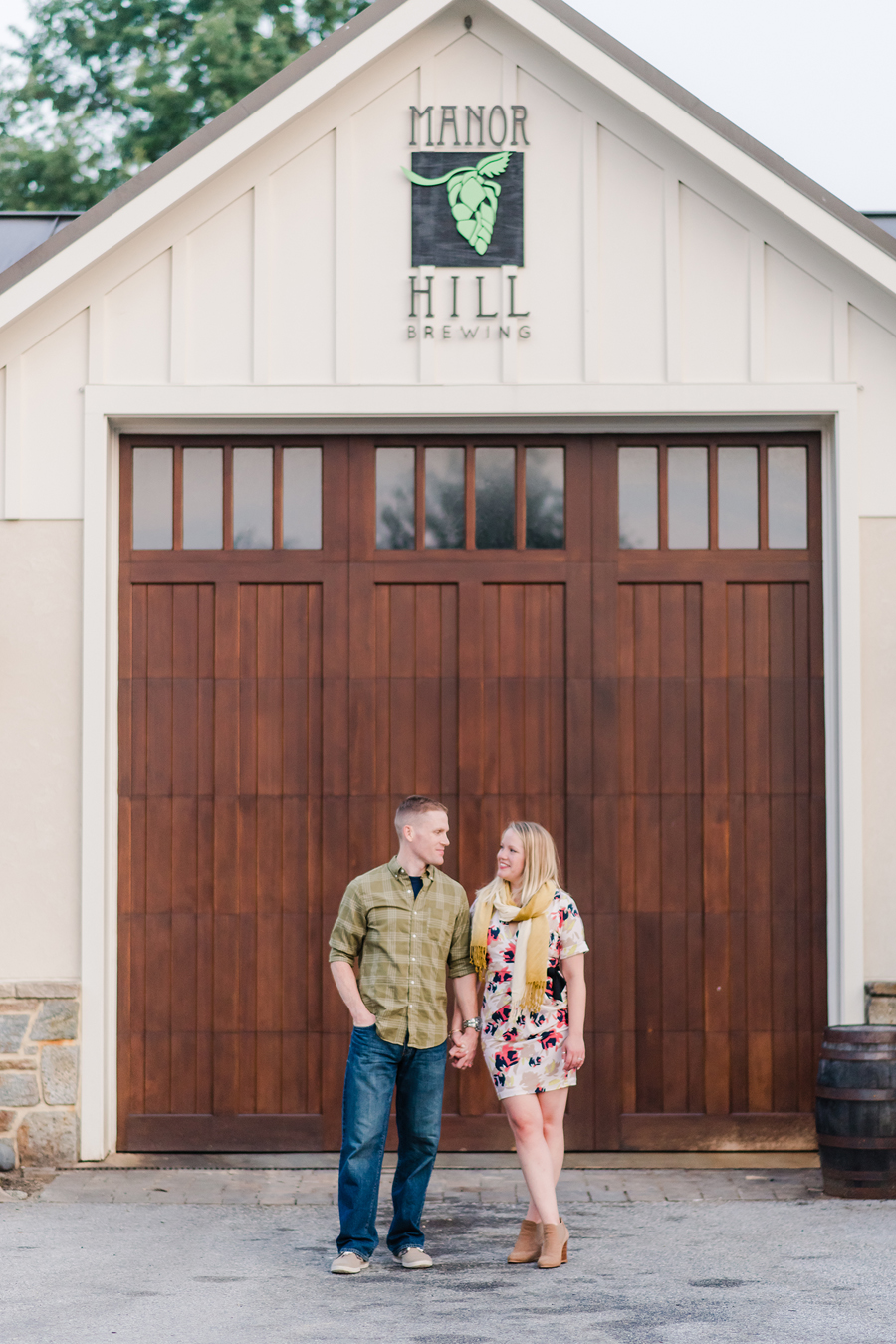 Forever silly and so much fun :)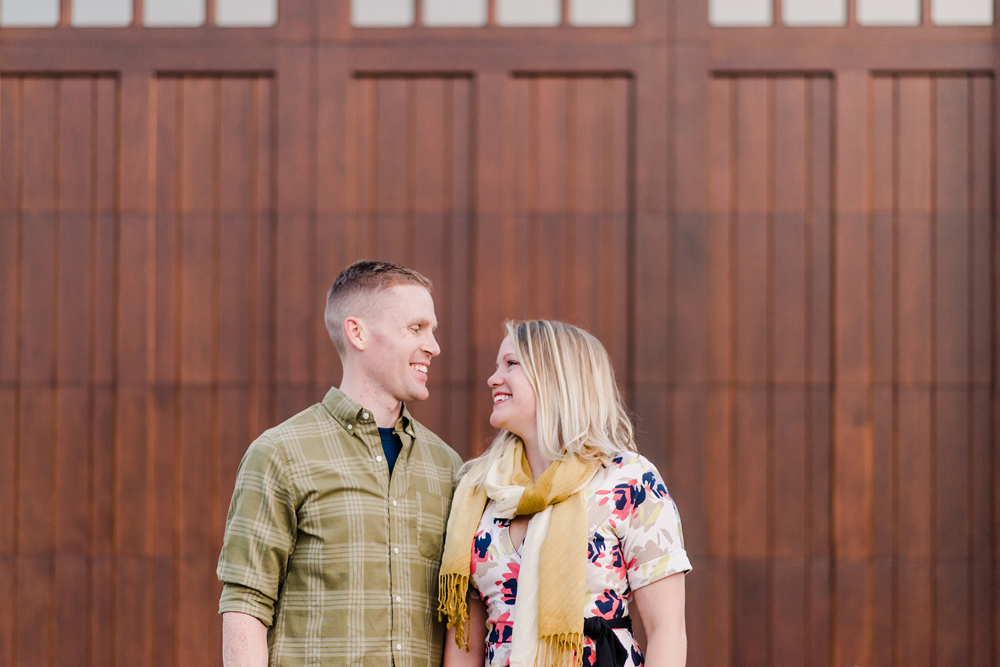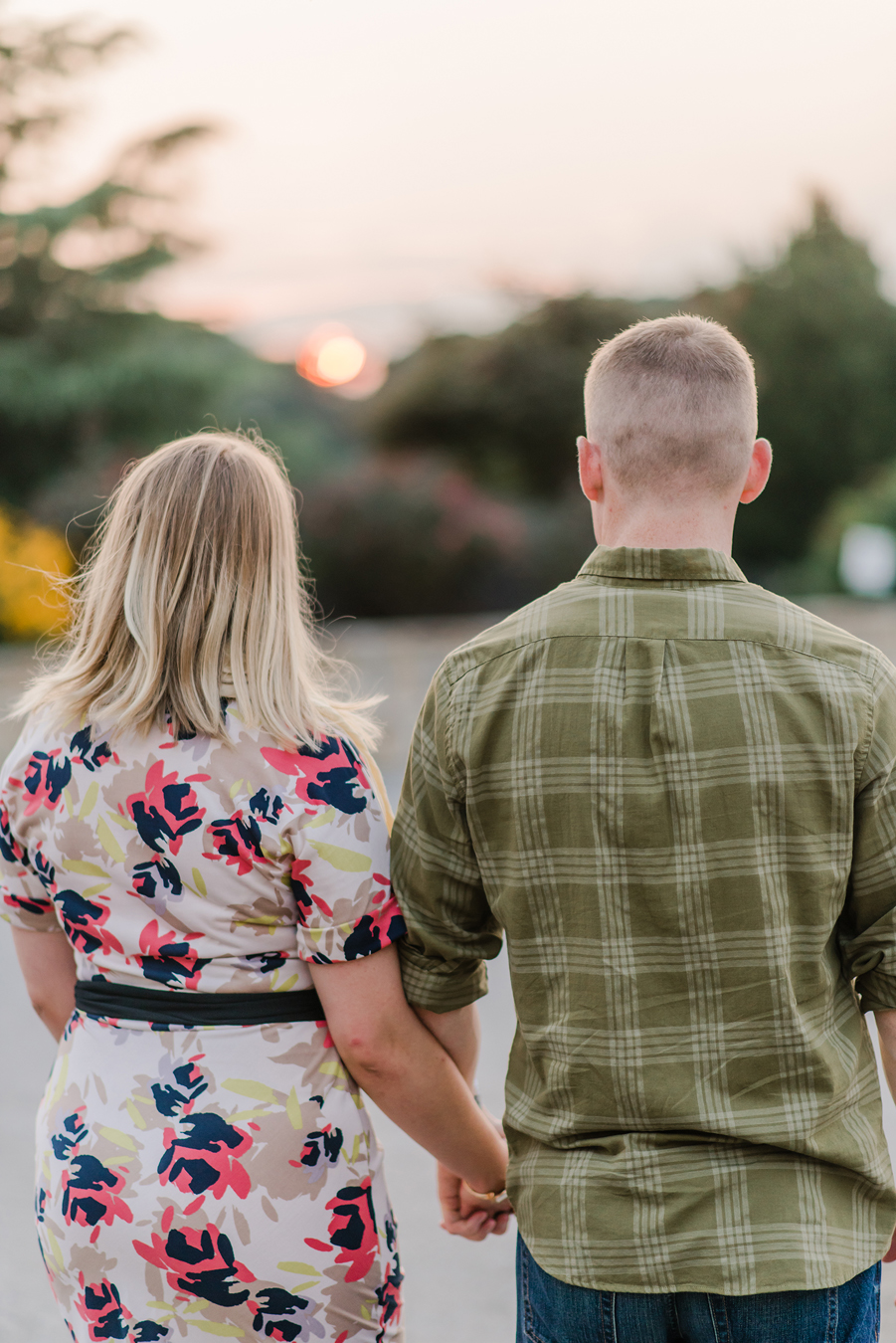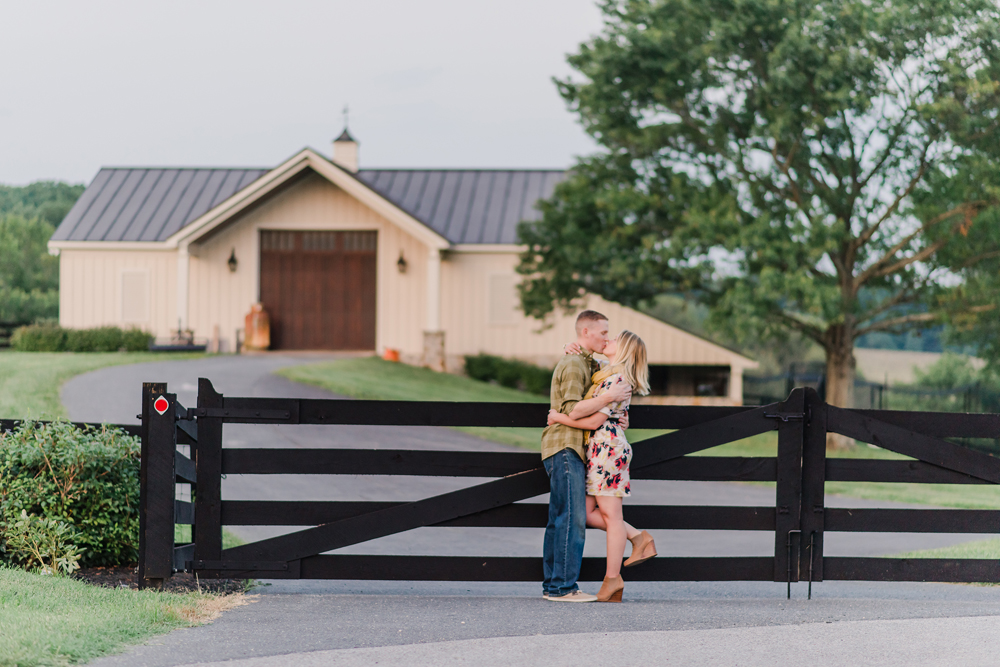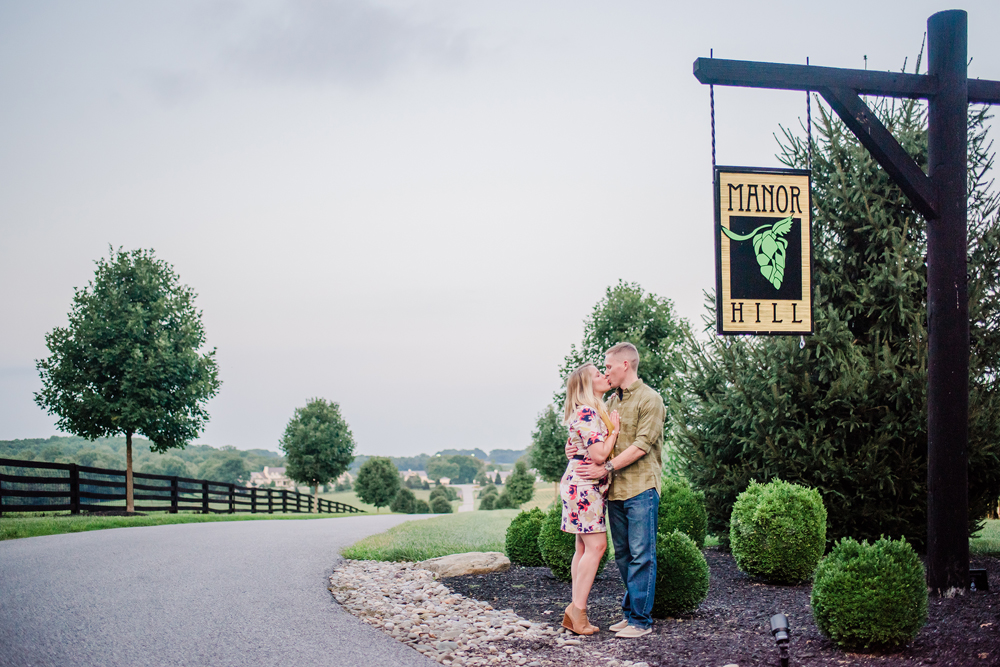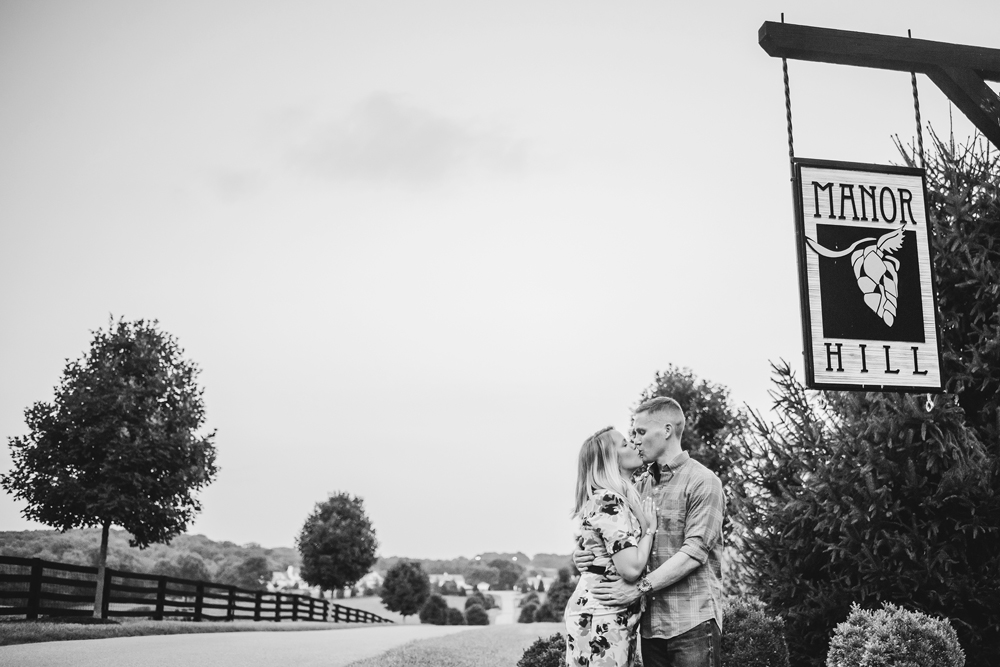 Yay! Can't wait to celebrate these two again next month! Congratulations Craig and Davia!!