Ahh! This session makes me smile for a million reasons! For one, I've known Madeline and Shane since college, and while they didn't start dating until graduation, they've always been two awesomely smart and fun people and so I'm seriously happy that these two are together, and are making it official this winter!! :) Since my mom (my second shooter!) and I were already on our way to Delaware for one engagement session, we made it a road trip weekend and headed to Brooklyn (fun fact, it's where my mom grew up!). I always love a good excuse to travel, and getting to do that for Madeline and Shane's engagement session was the perfect reason! Brooklyn has SO many great spots to photograph, and we totally tried to take advantage of as many as possible. So so many favorites from this fun session with two adorable people! Love how they make each other smile and laugh and am counting down the days til we get to photograph them again!! Two and a half months to go!! Congratulations Madeline and Shane!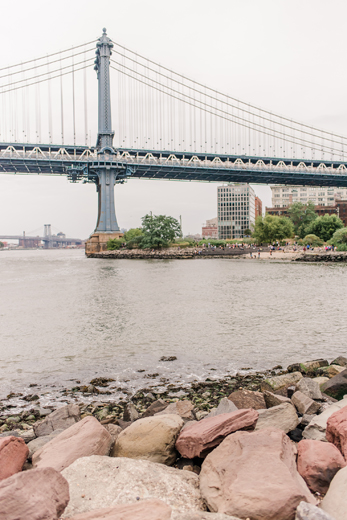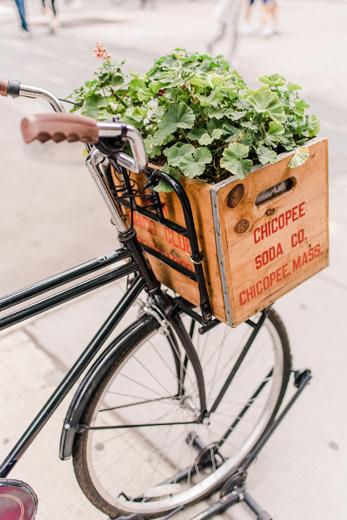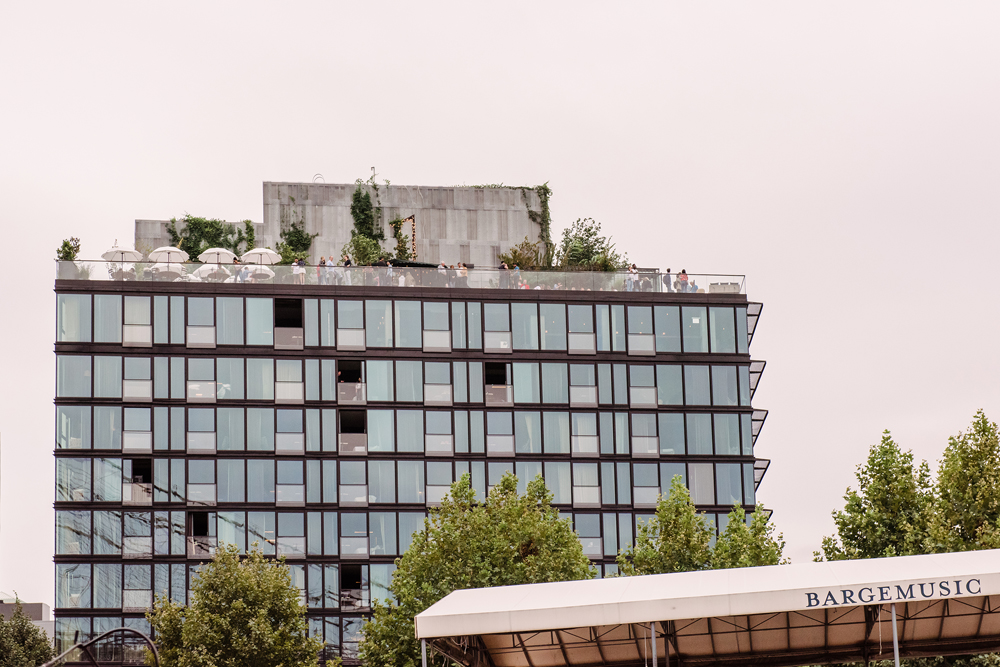 When you spy a cool new rooftop bar… you figure out how to make it happen so you can take photos there ;) Thank you 1 Hotel!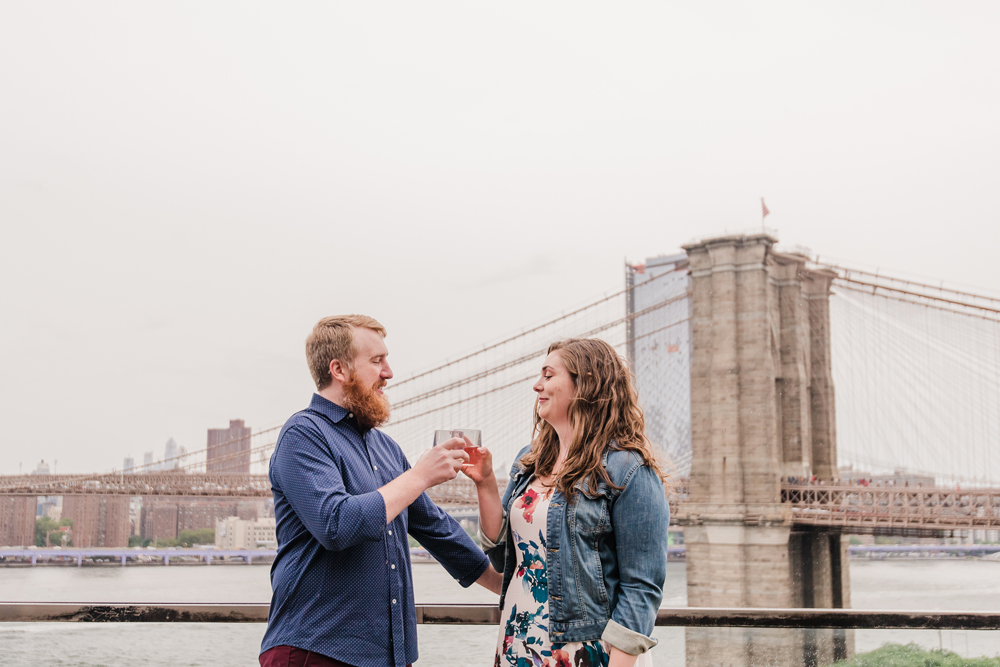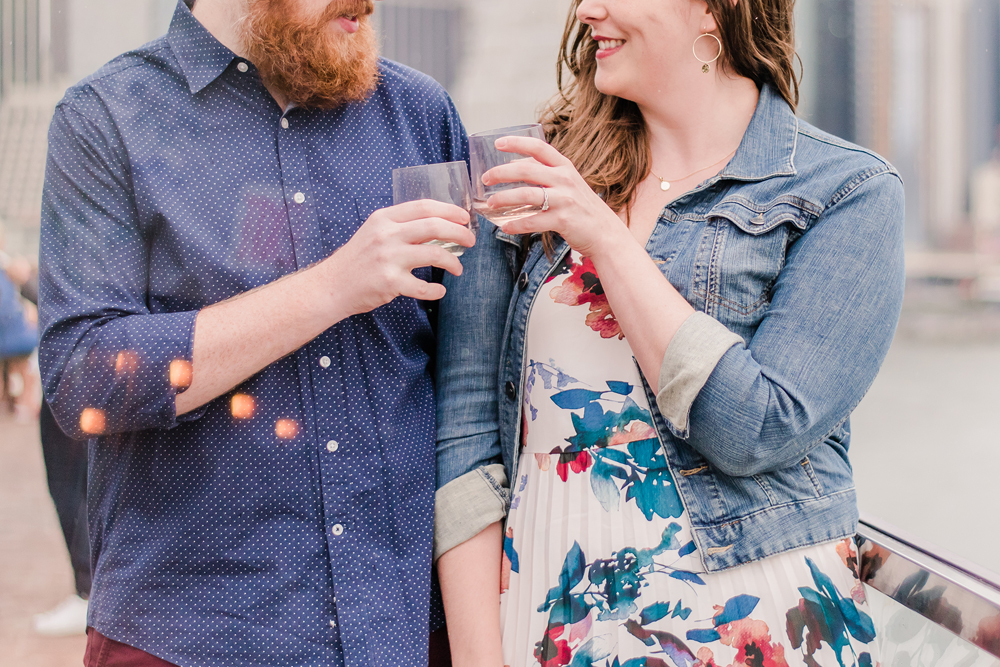 Cheers! The perfect way to start off your session!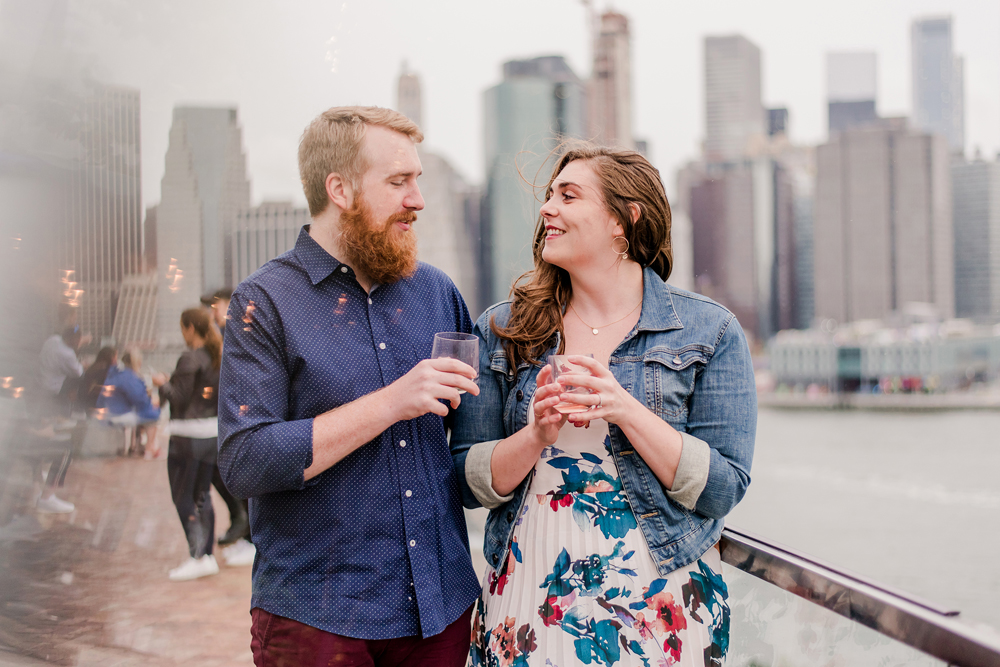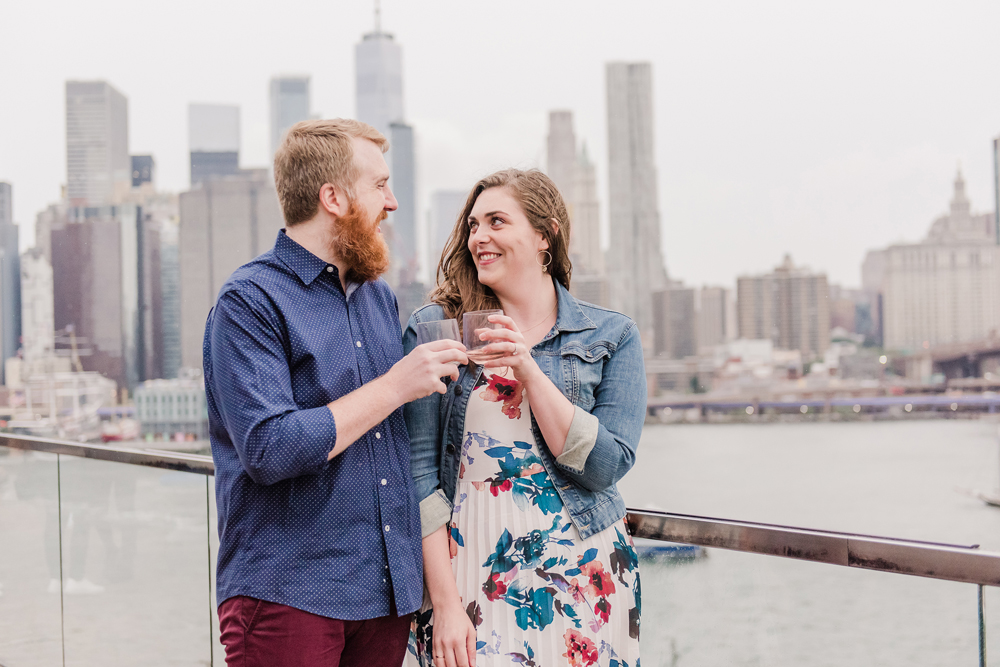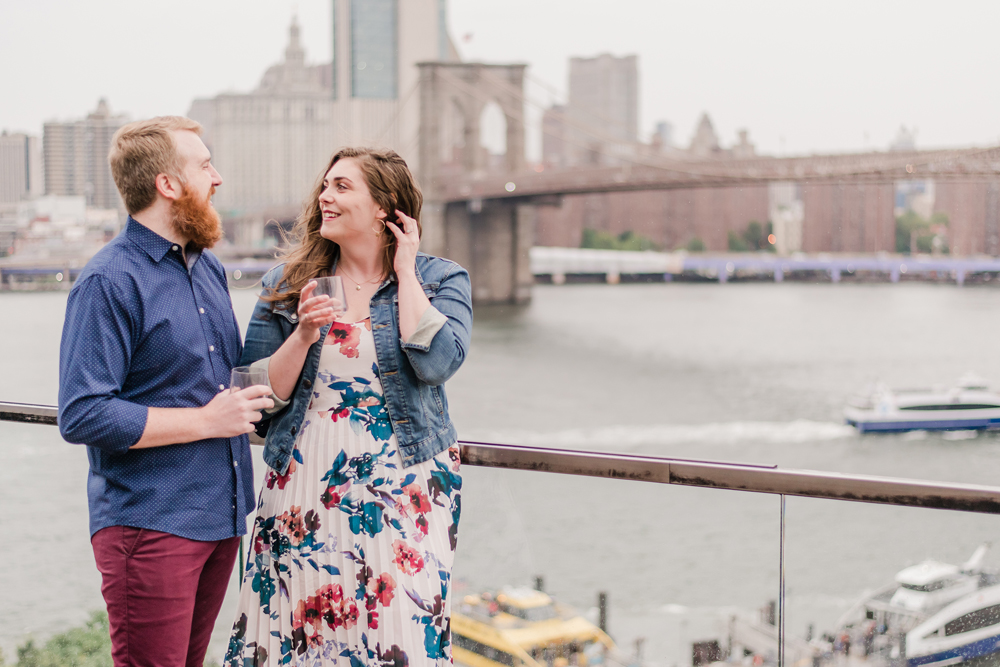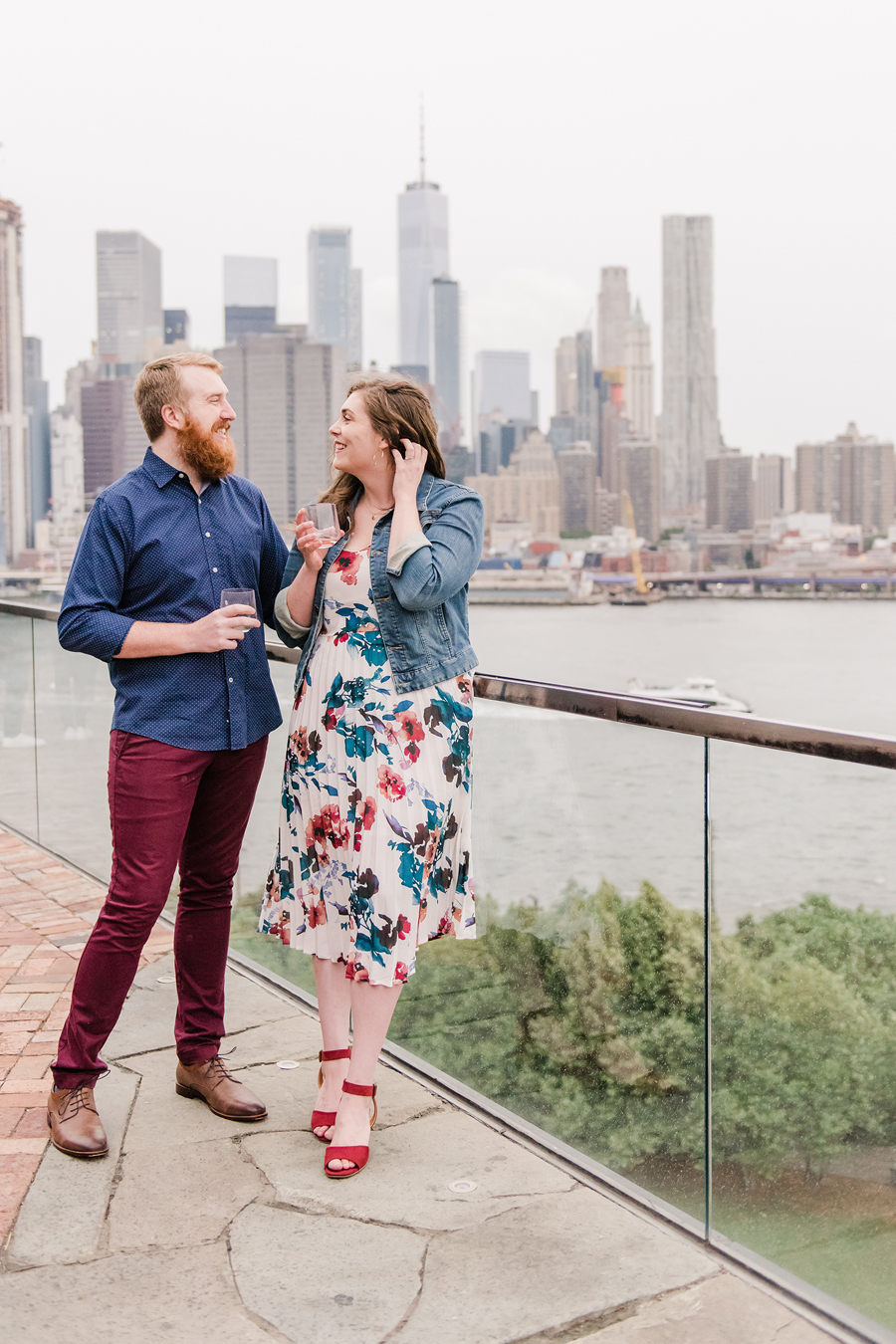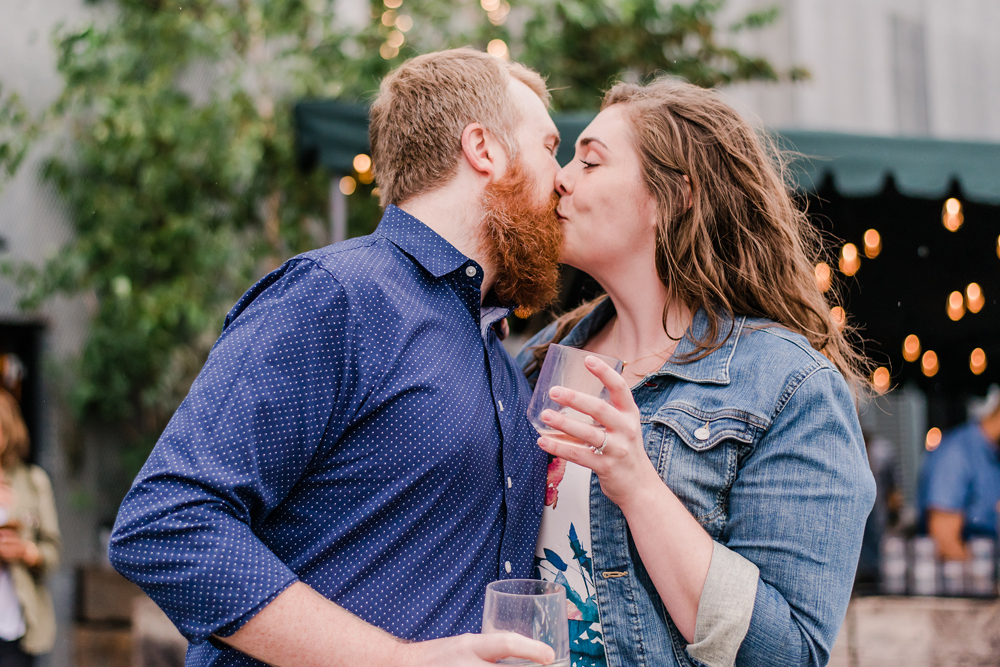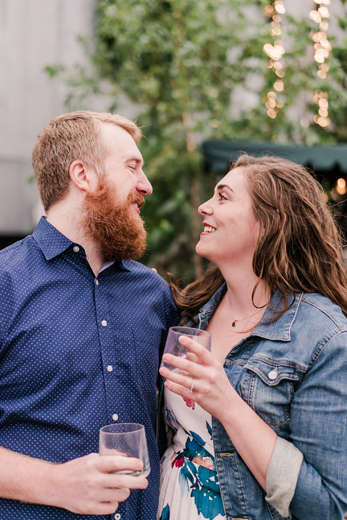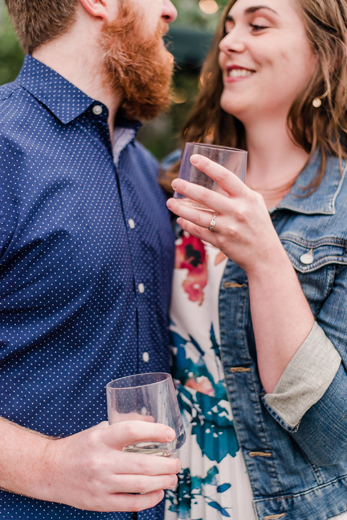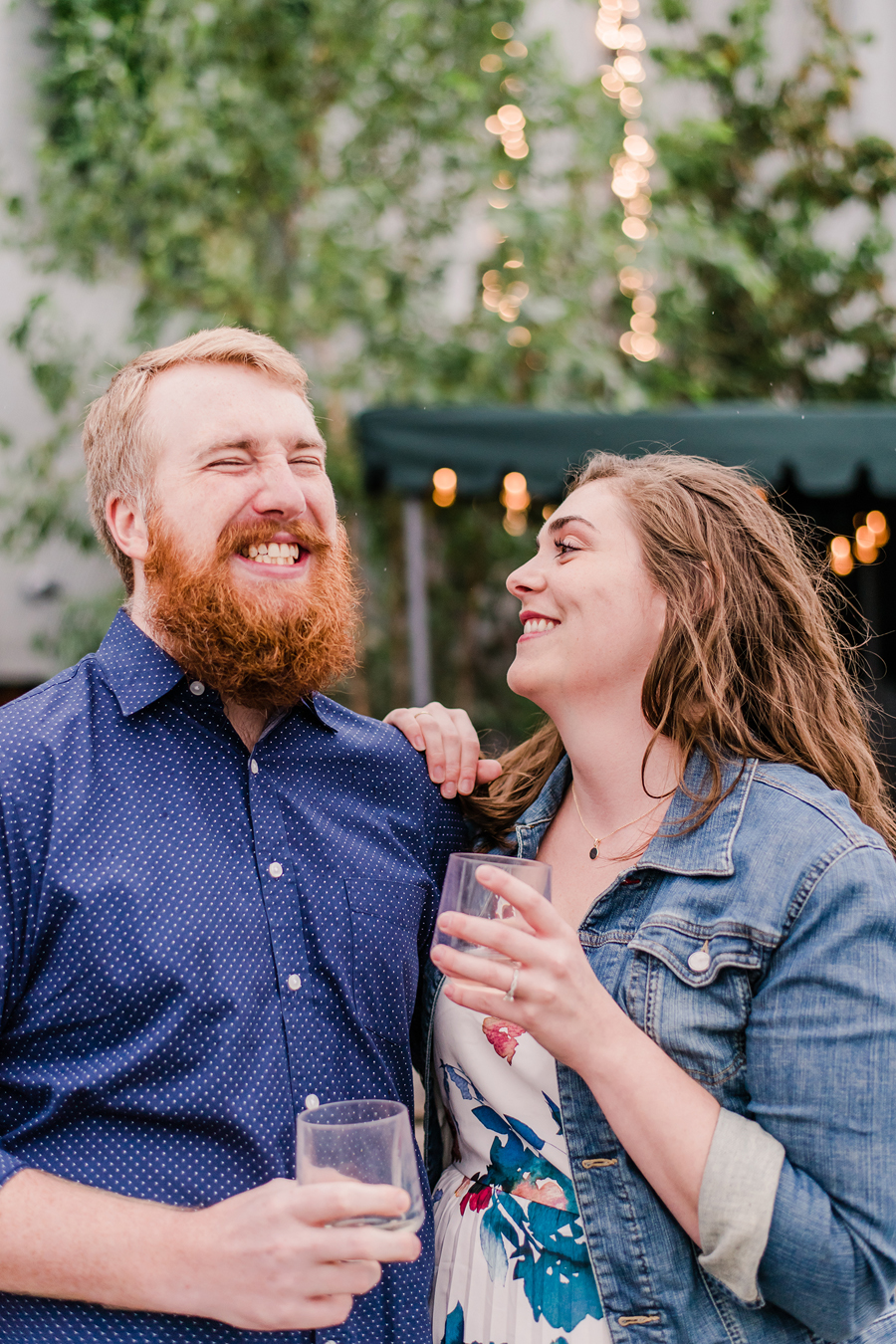 Seriously, how adorable are they?!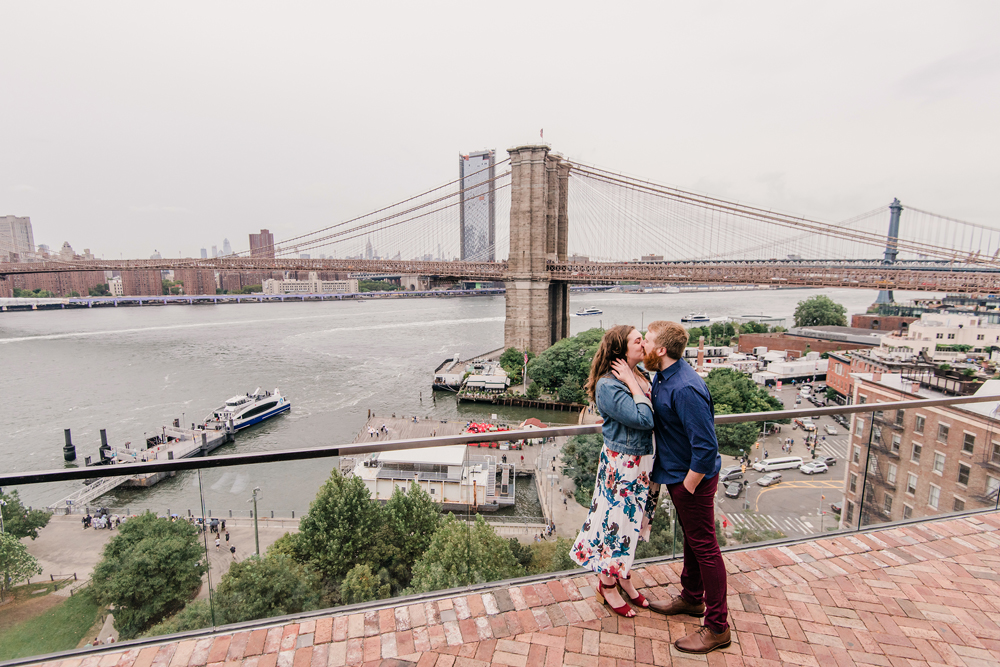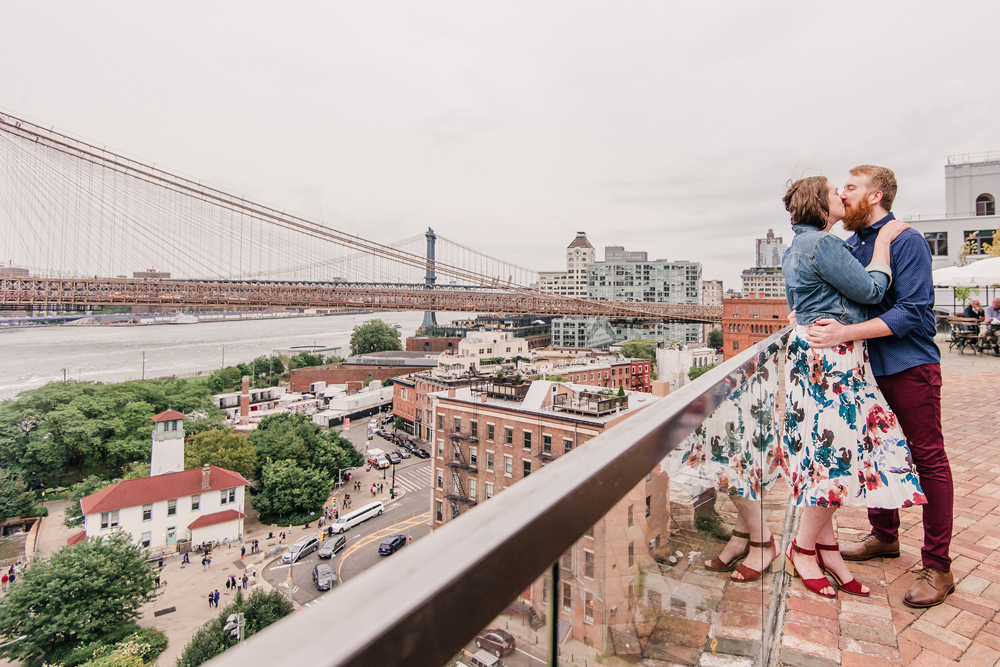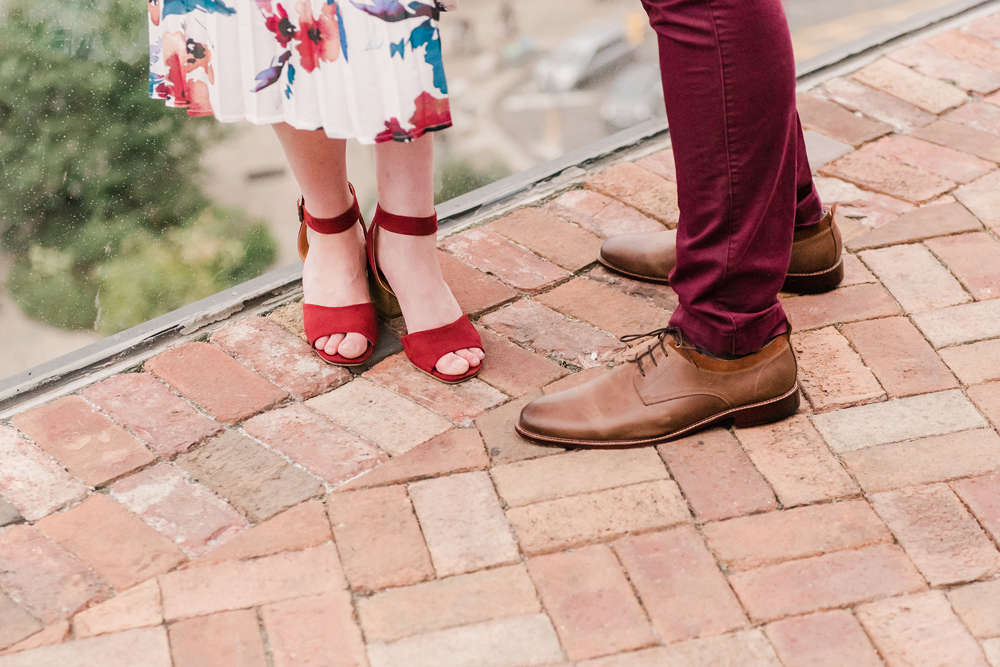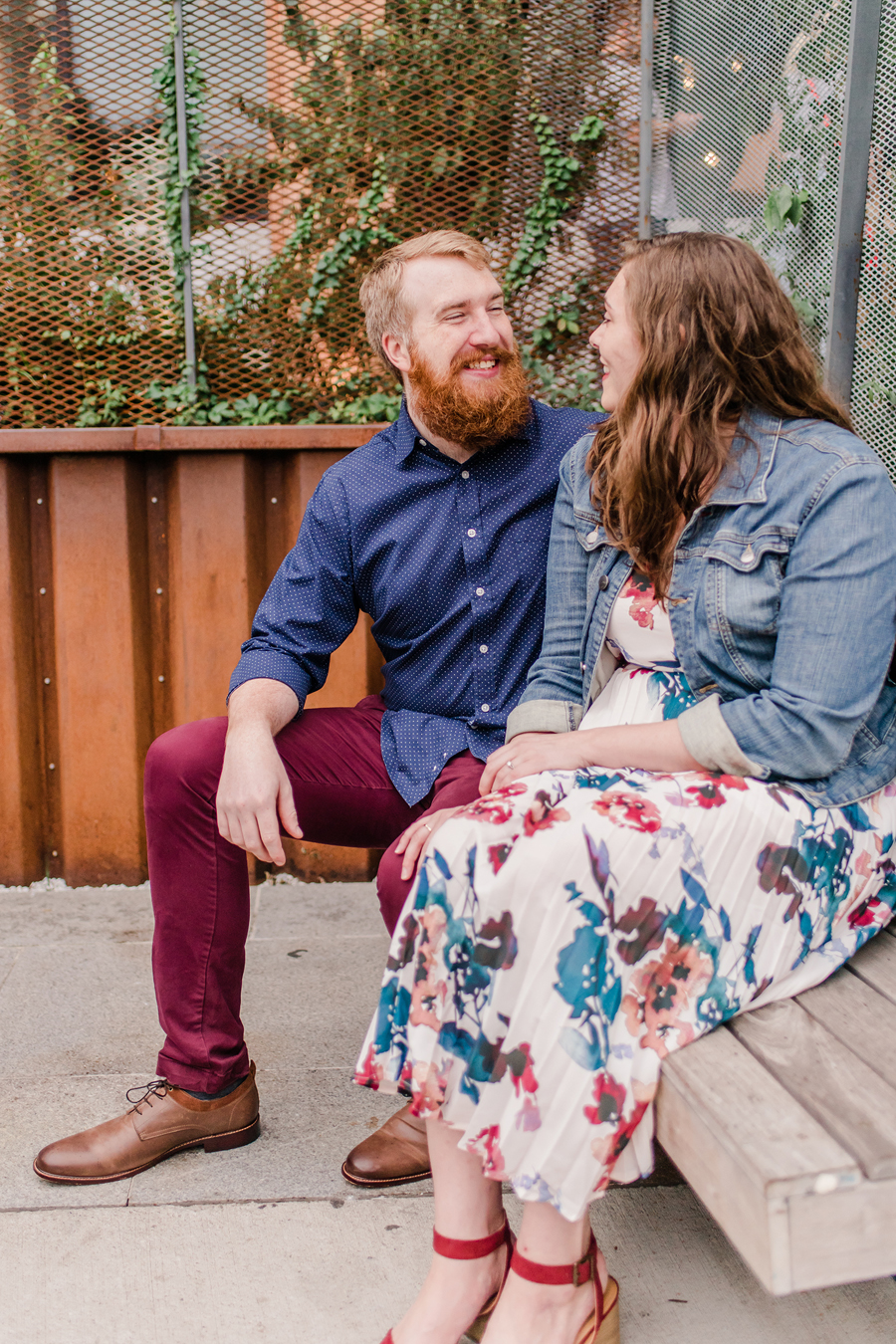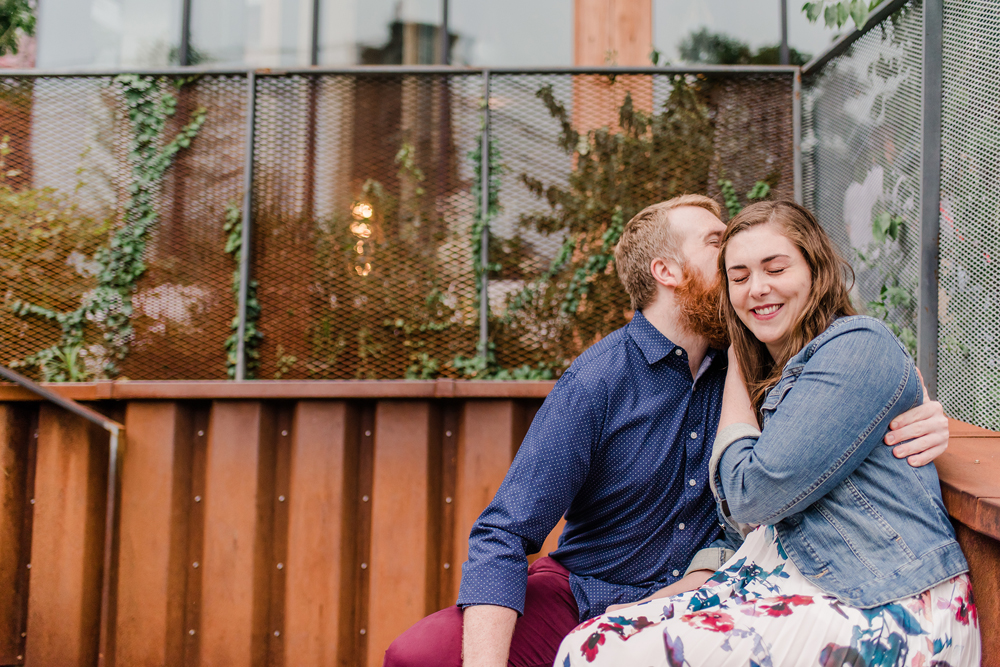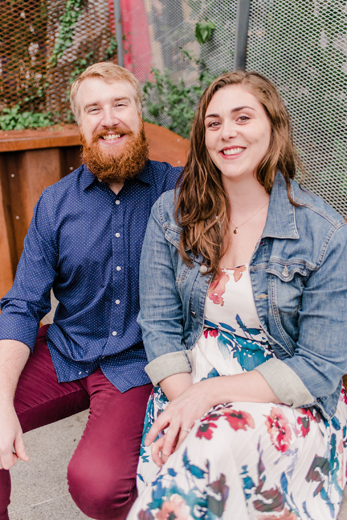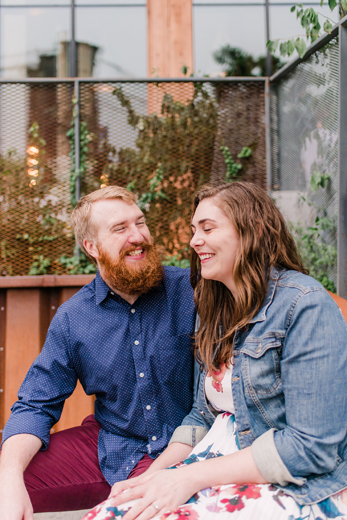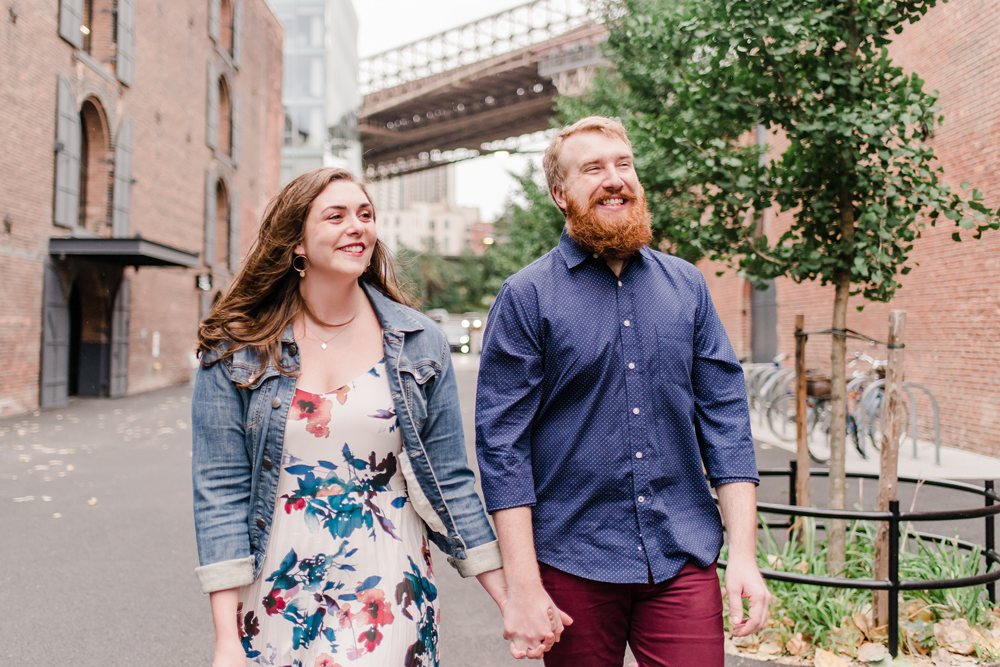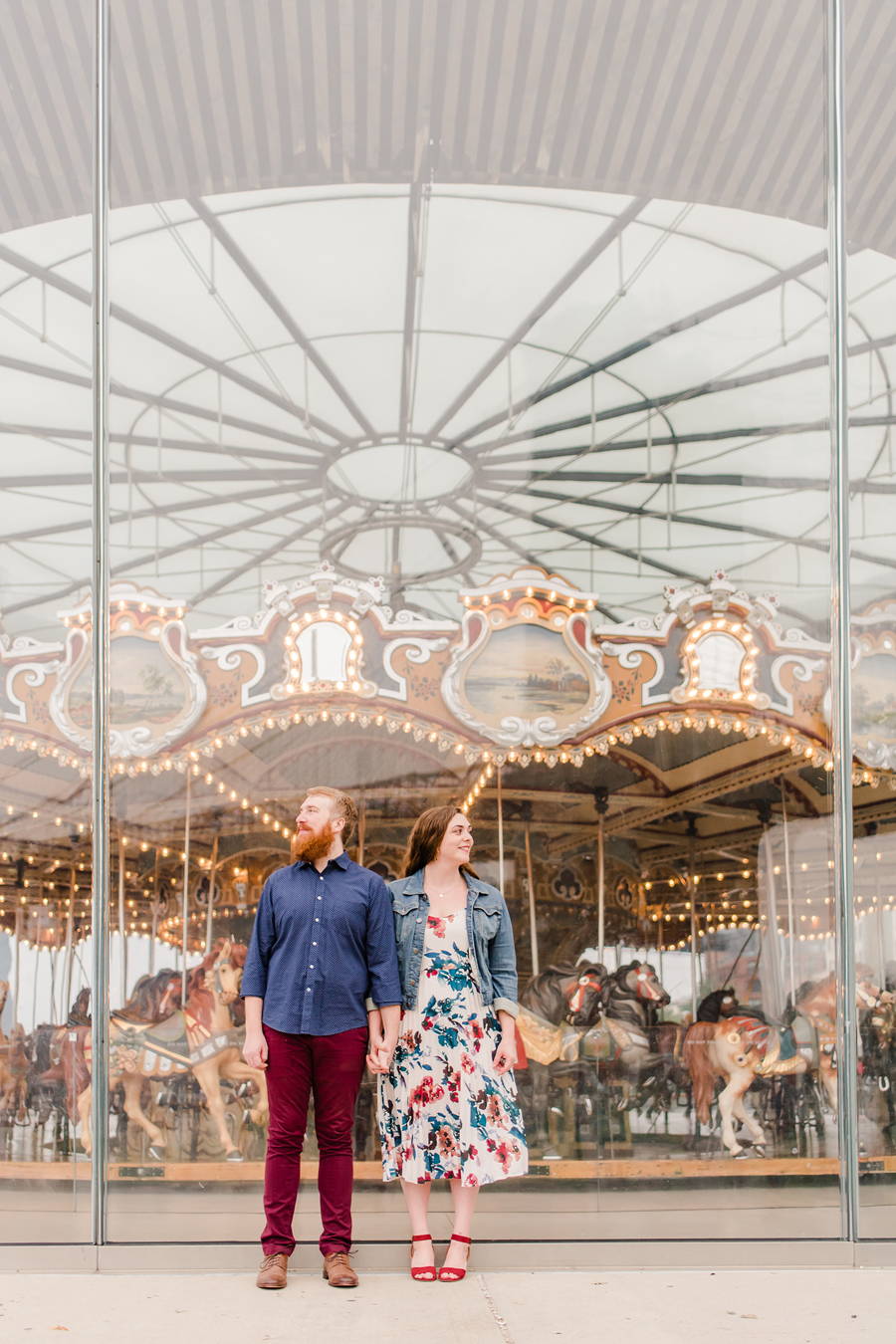 Couldn't resist this classic carousel! Oh and by the way, how perfect are their outfits? Amazing outfit inspiration right here!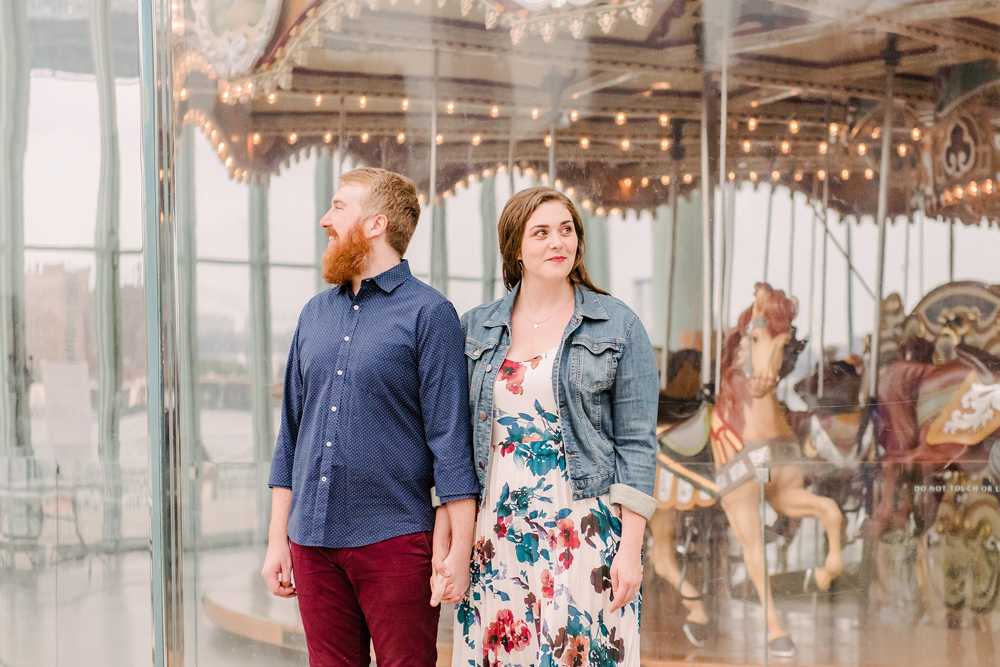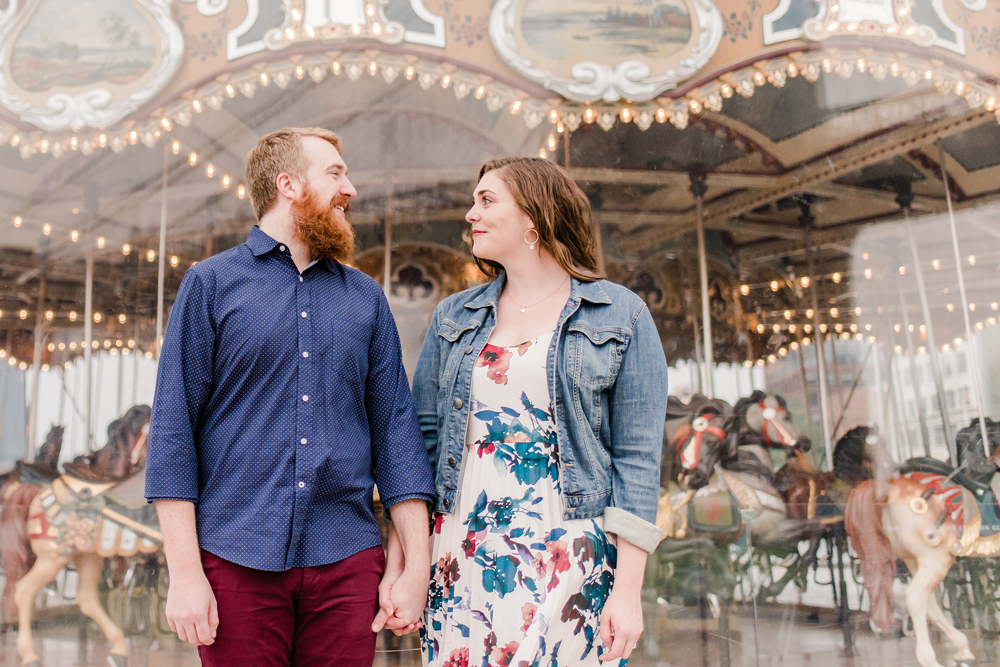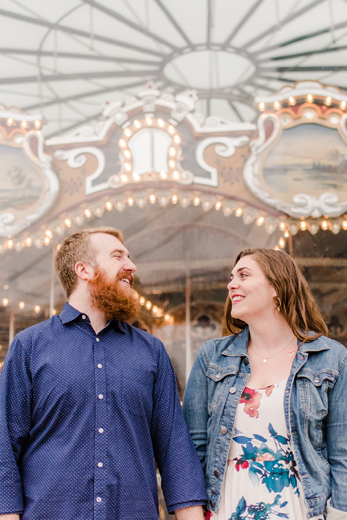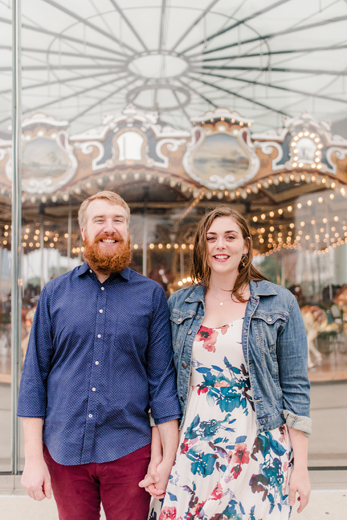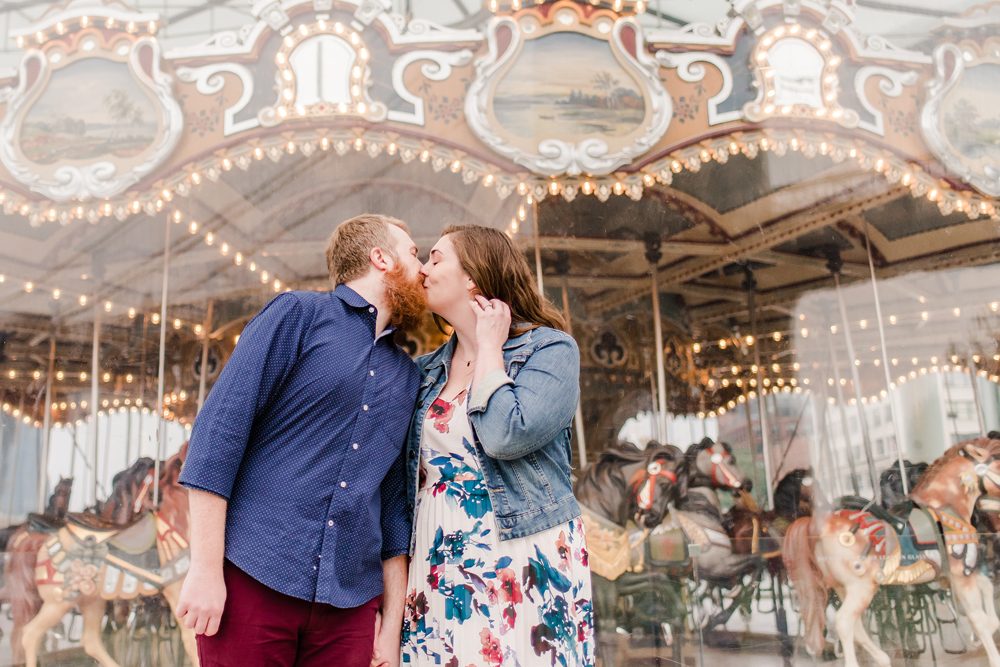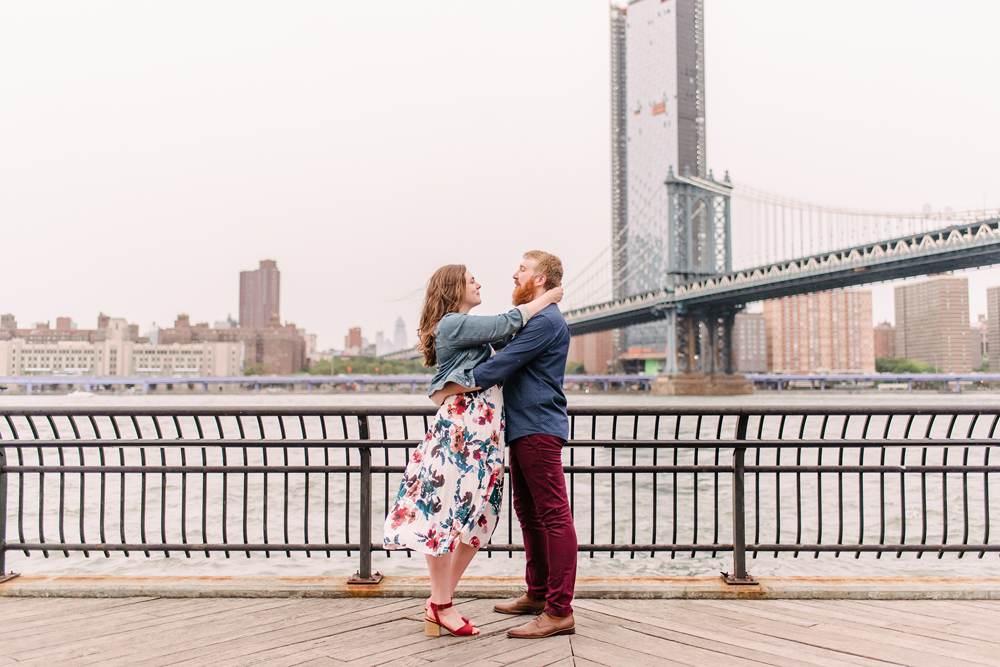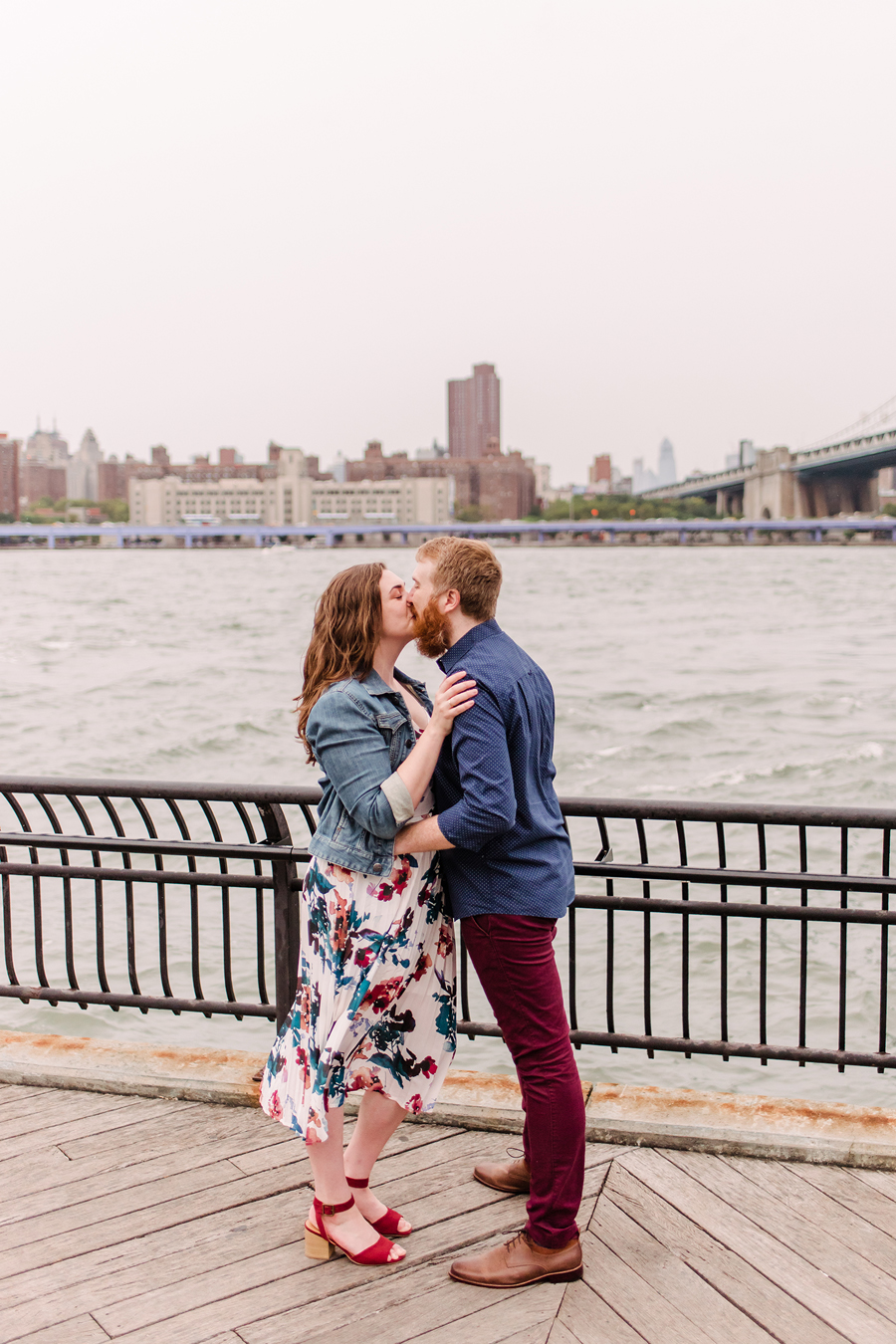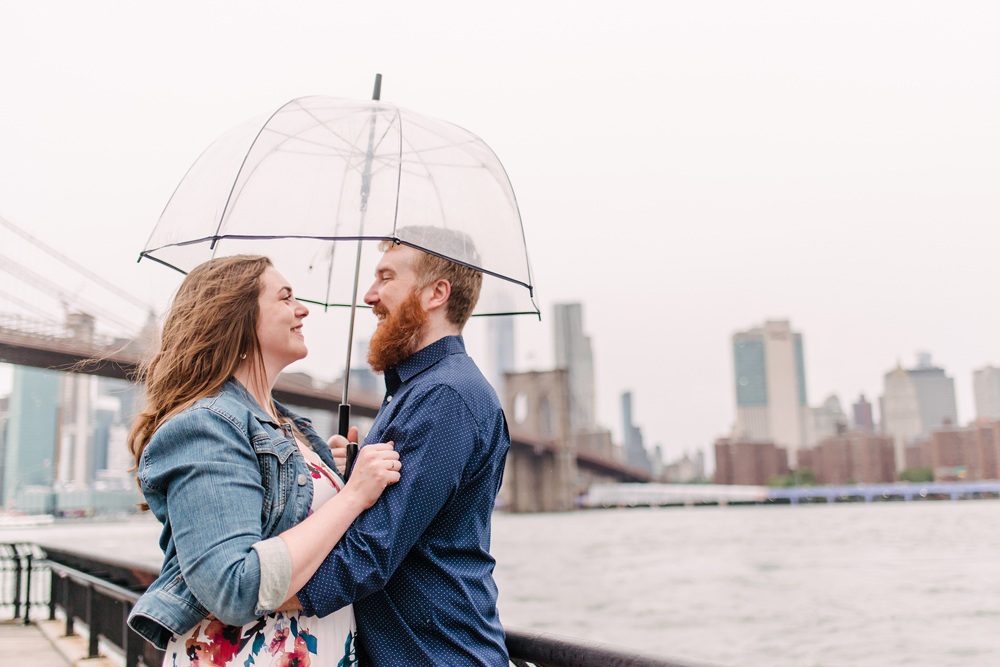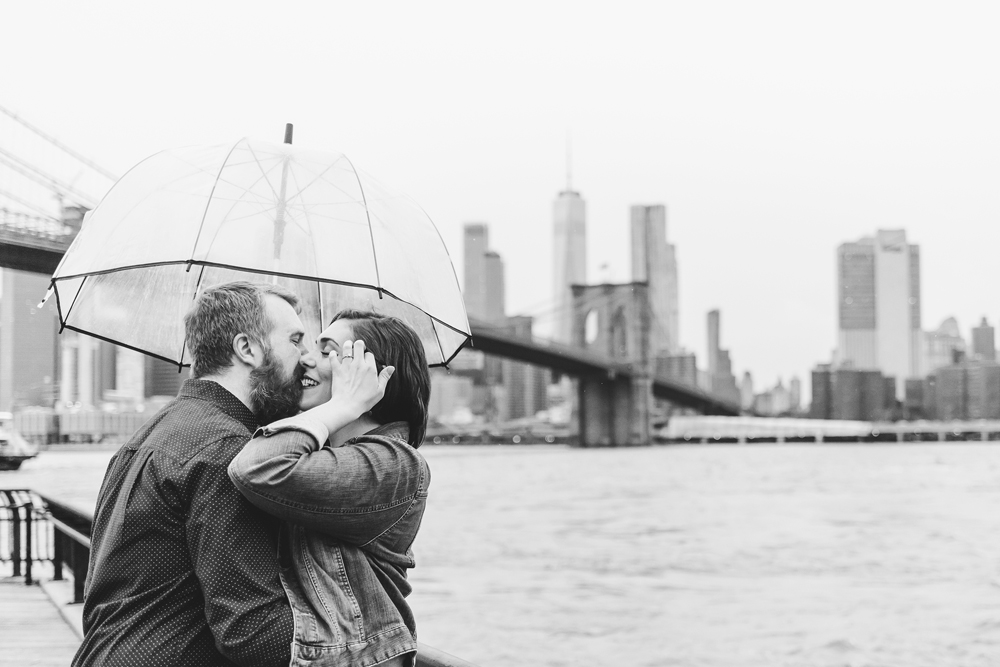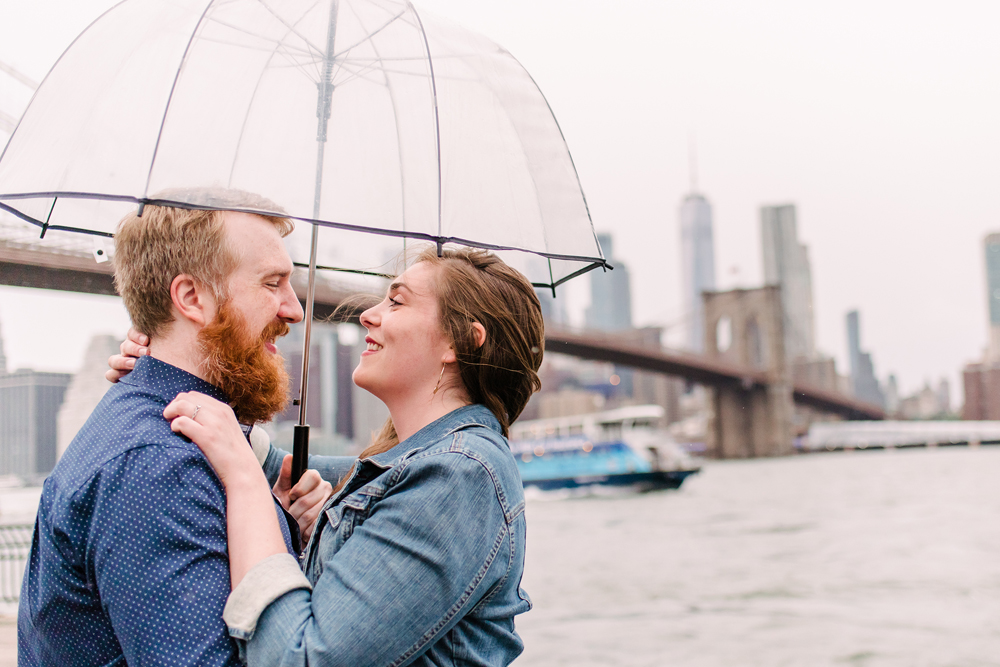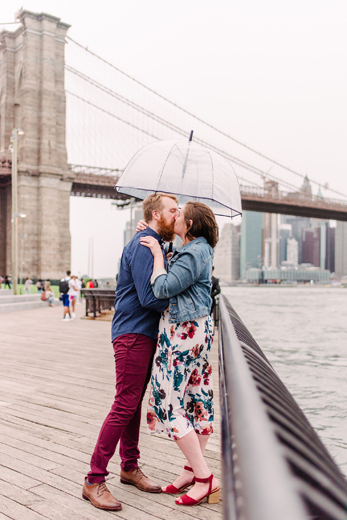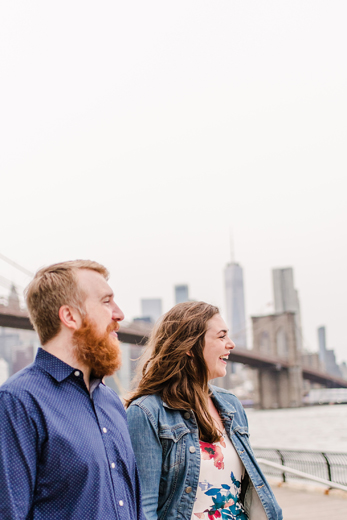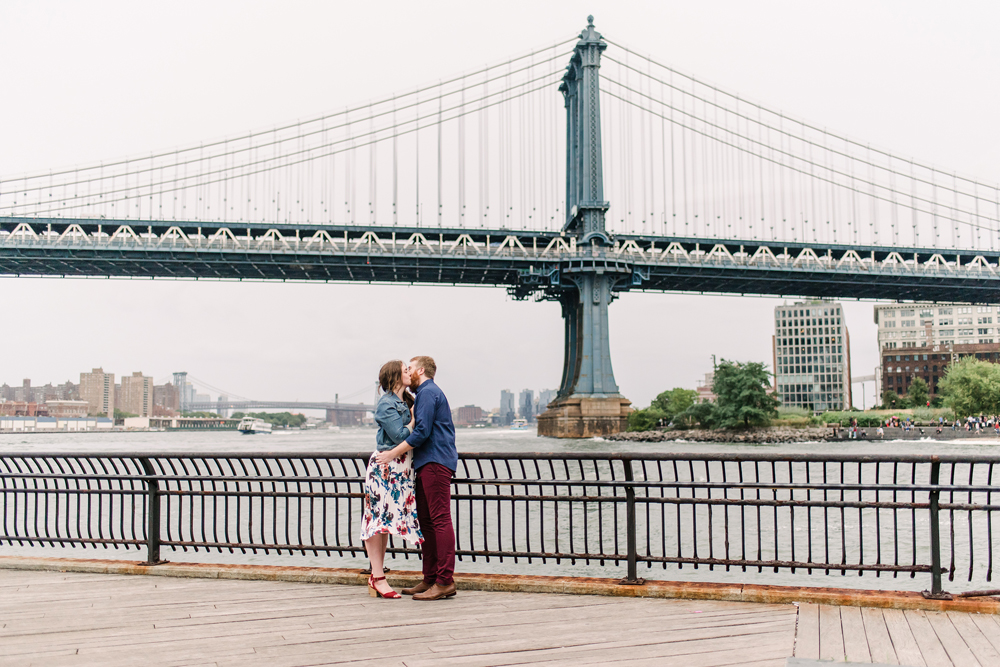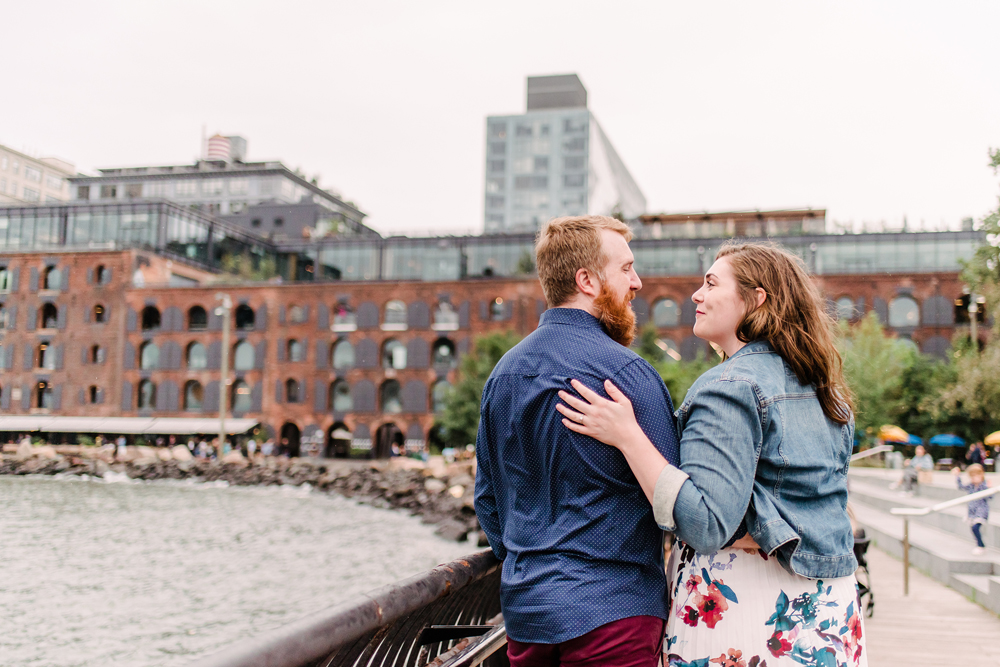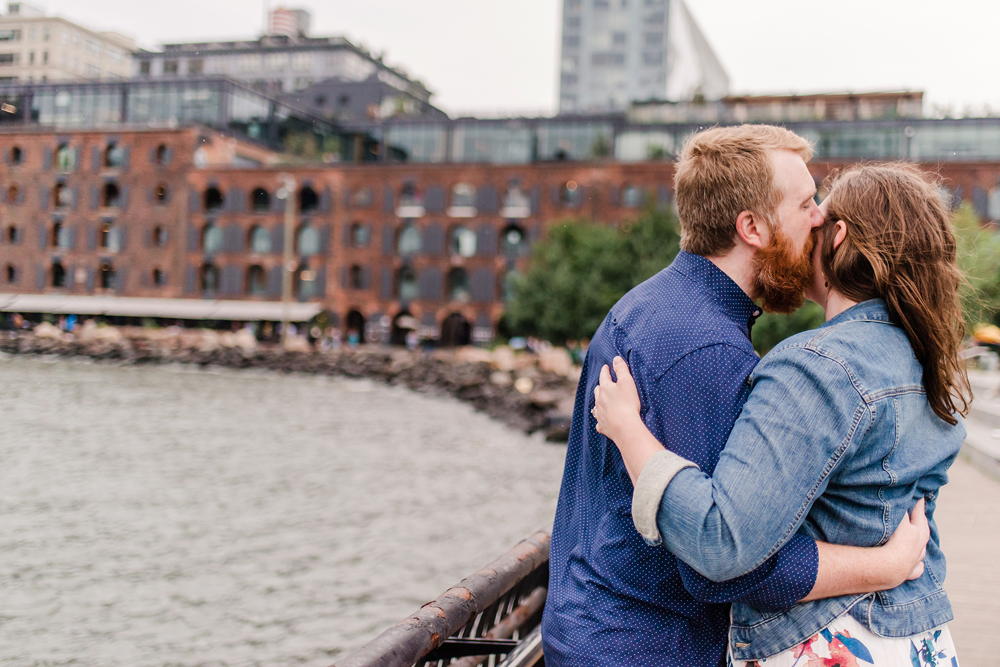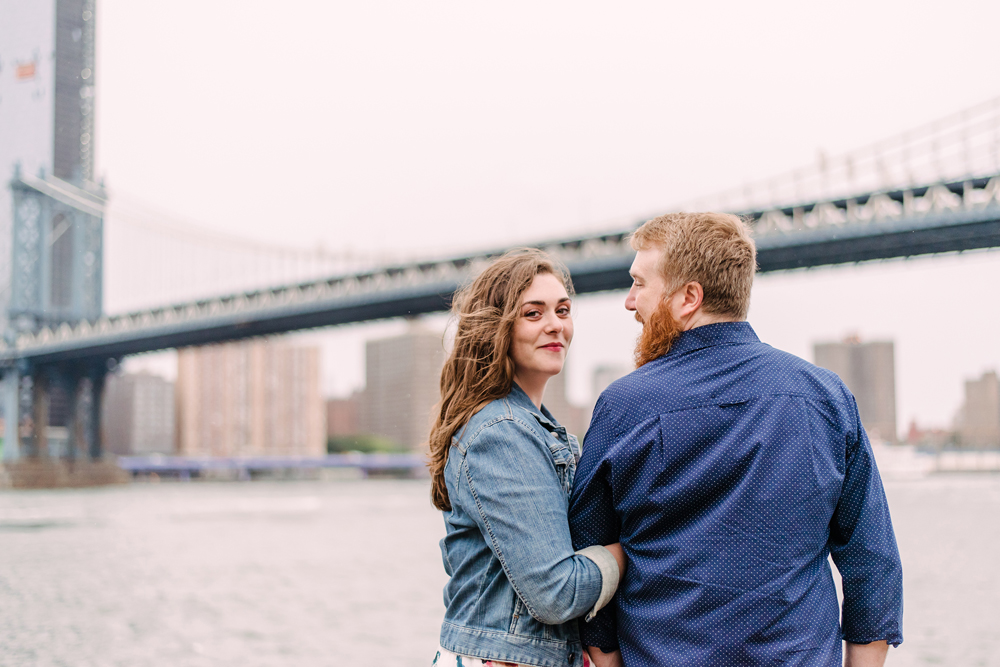 So gorgeous, Mao!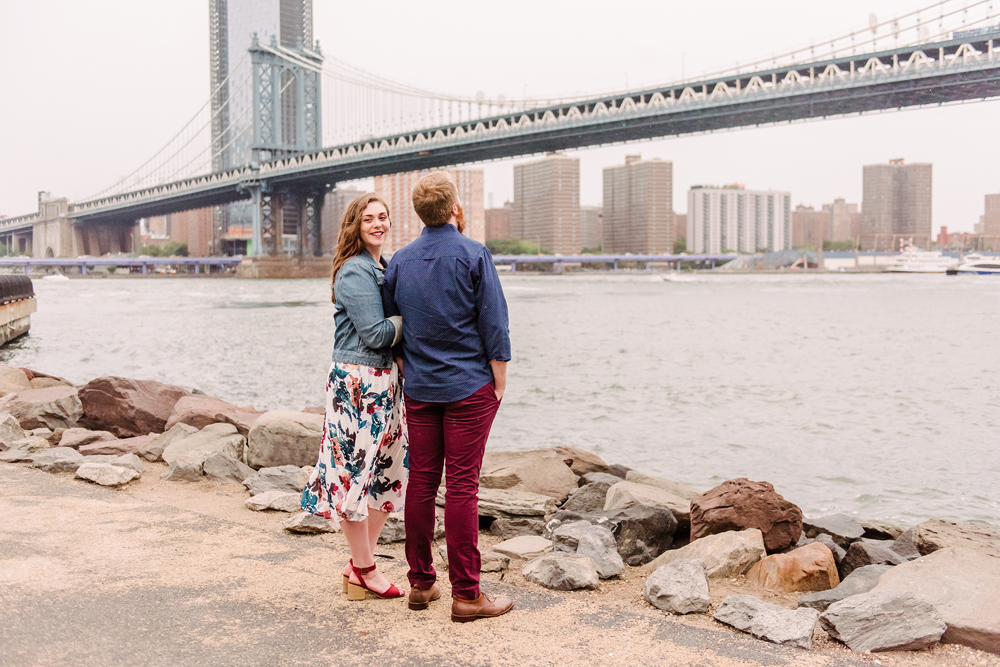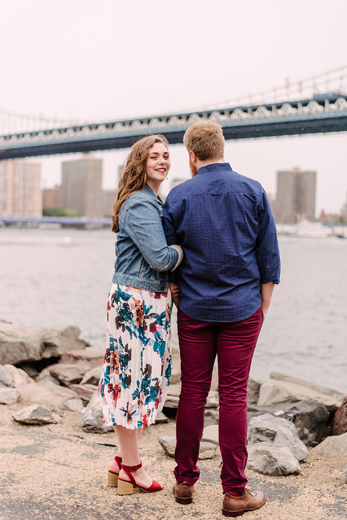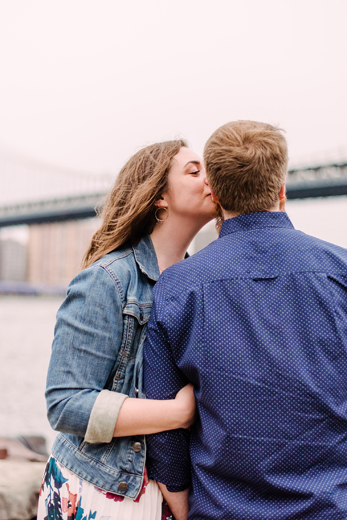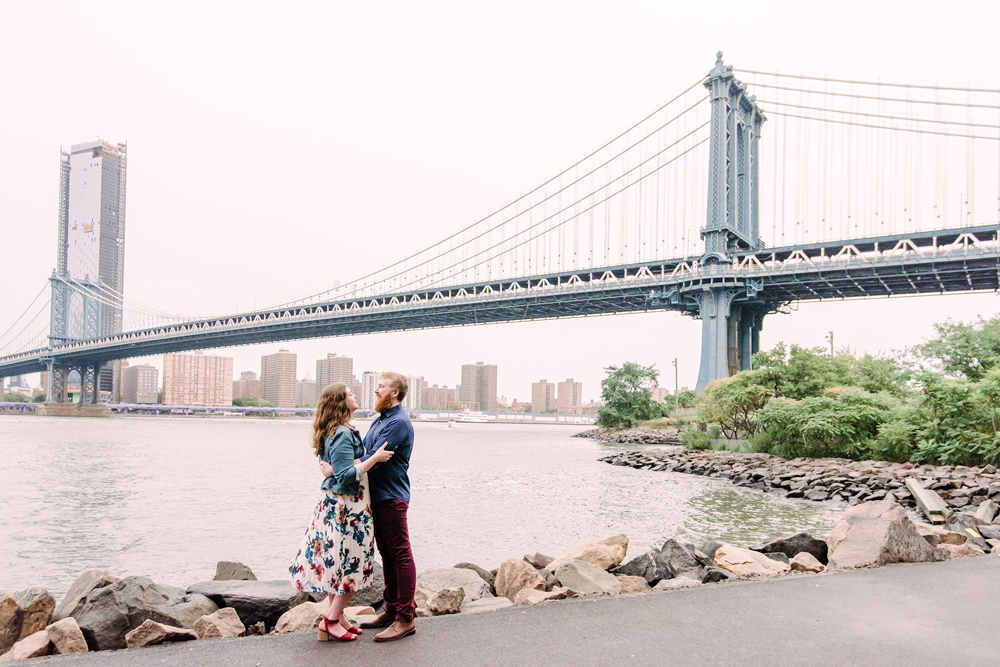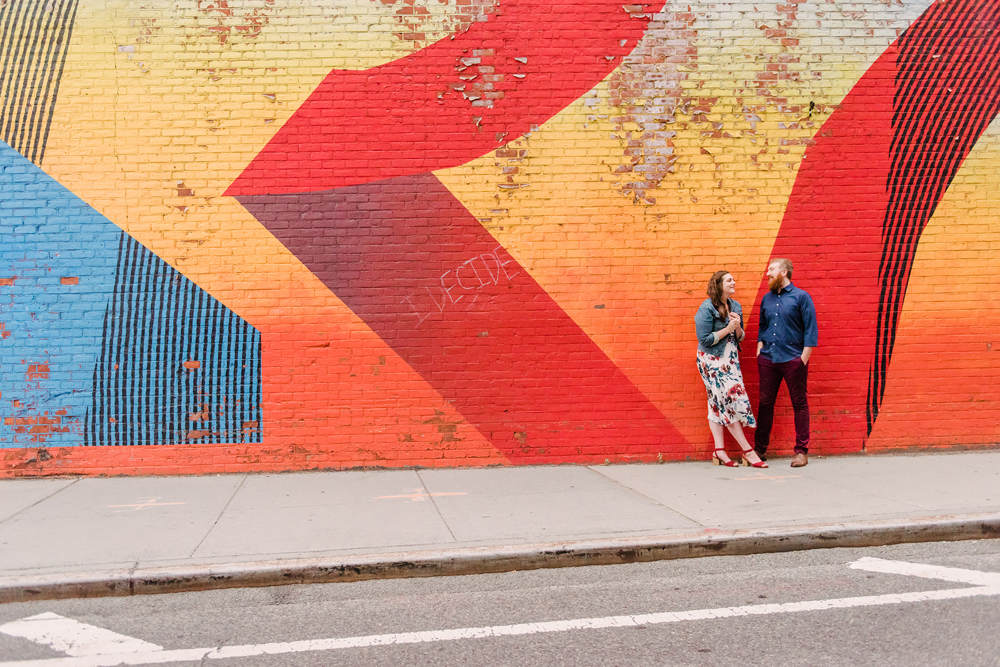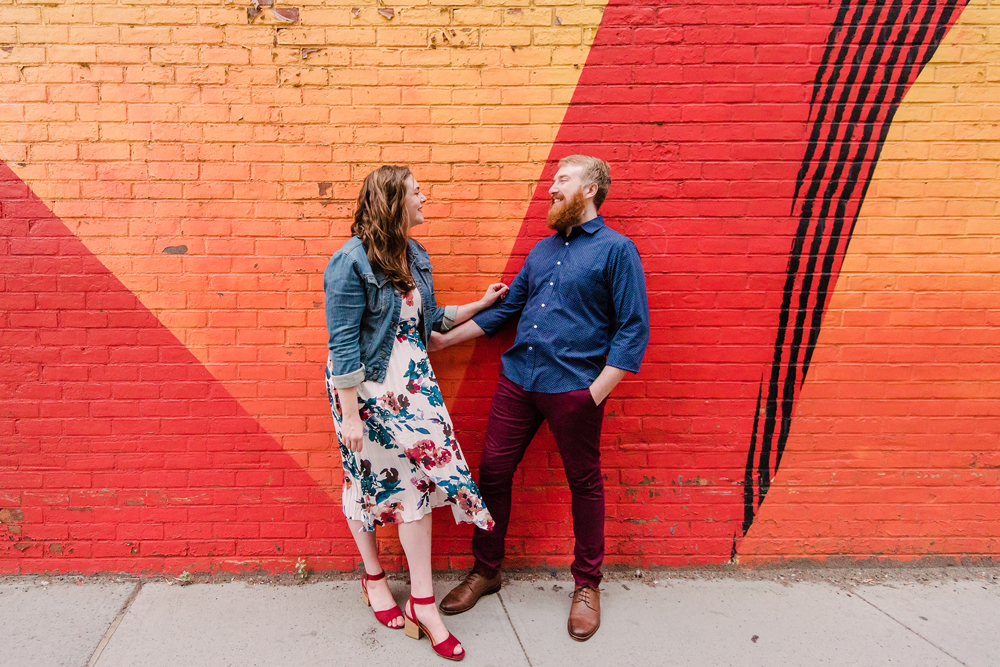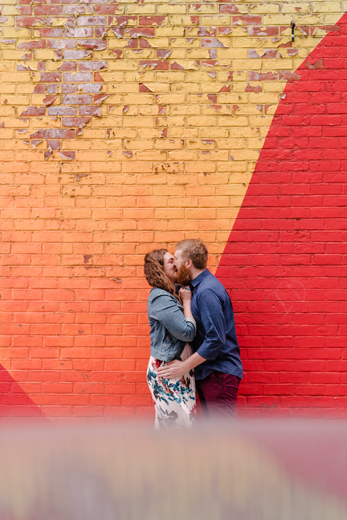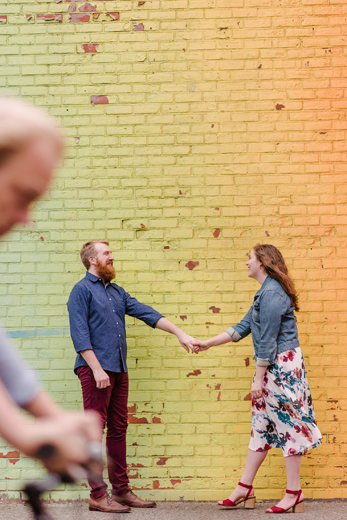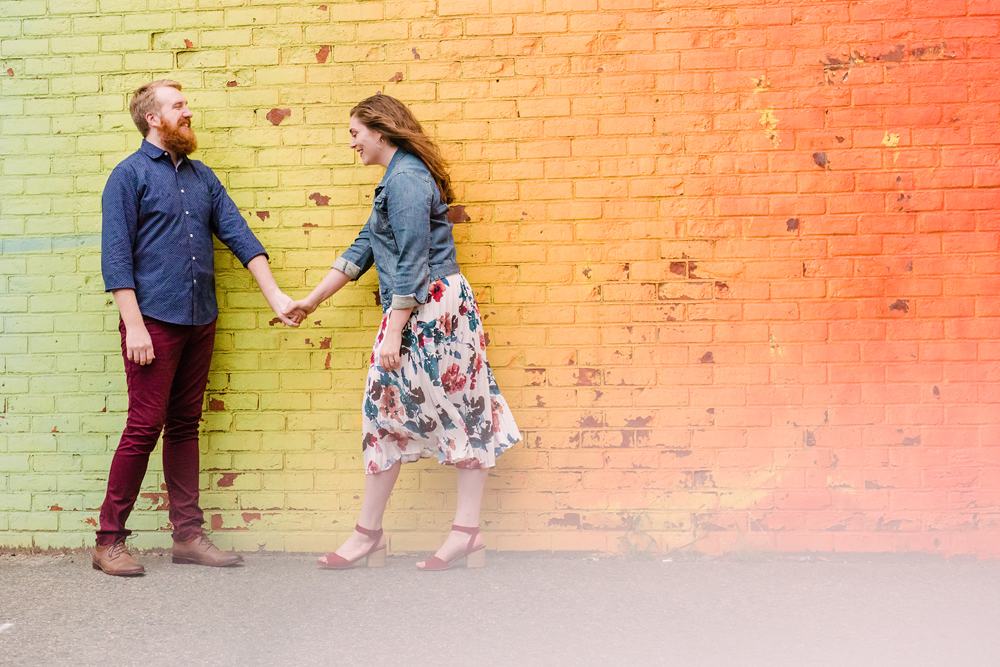 Omg this wall! I've totally been a fan and wanted to do photos here for years! So happy we could make this happen!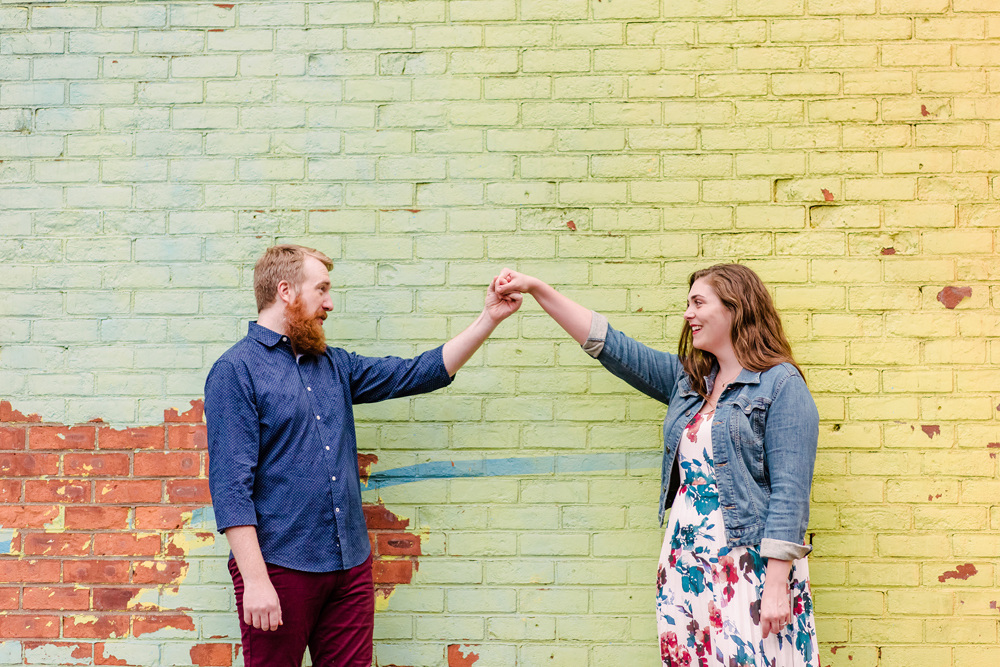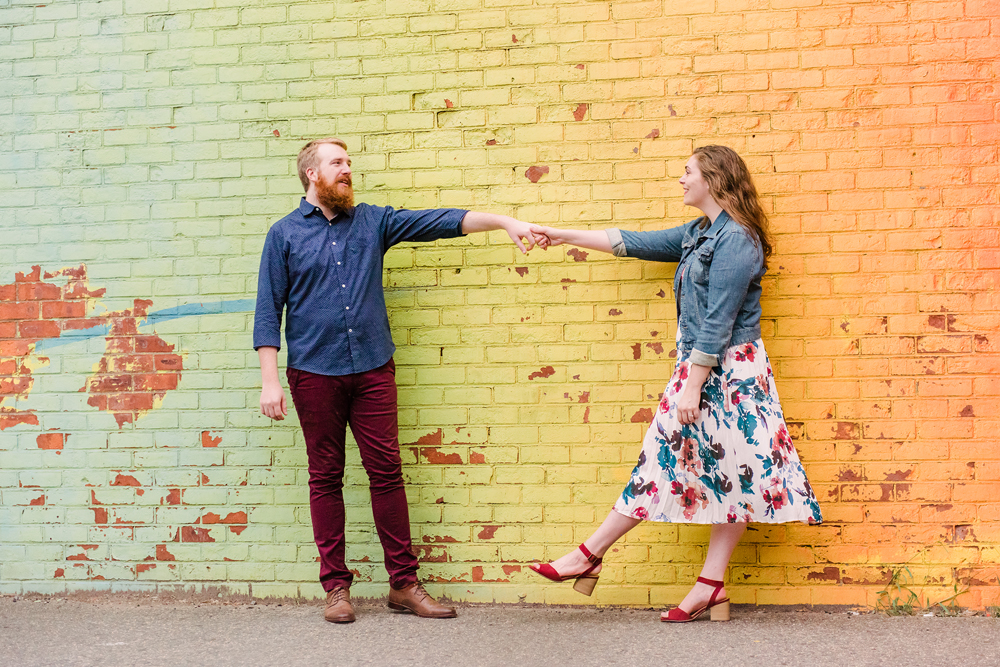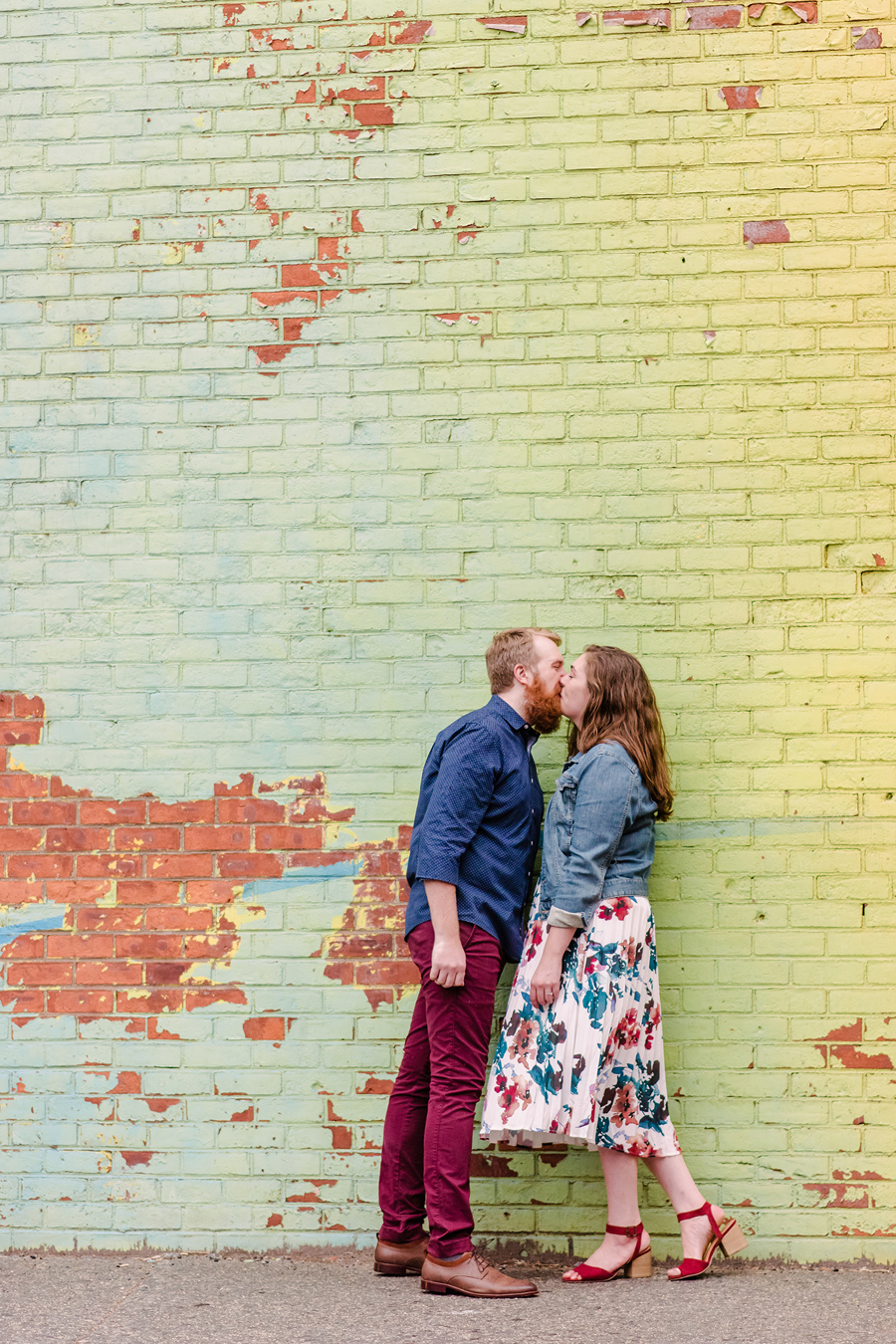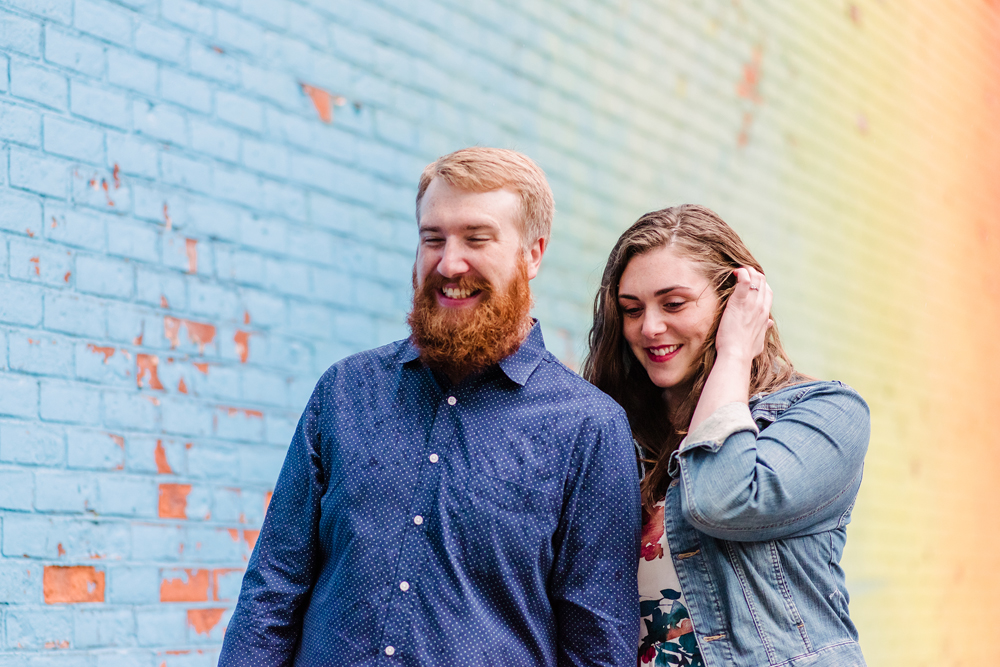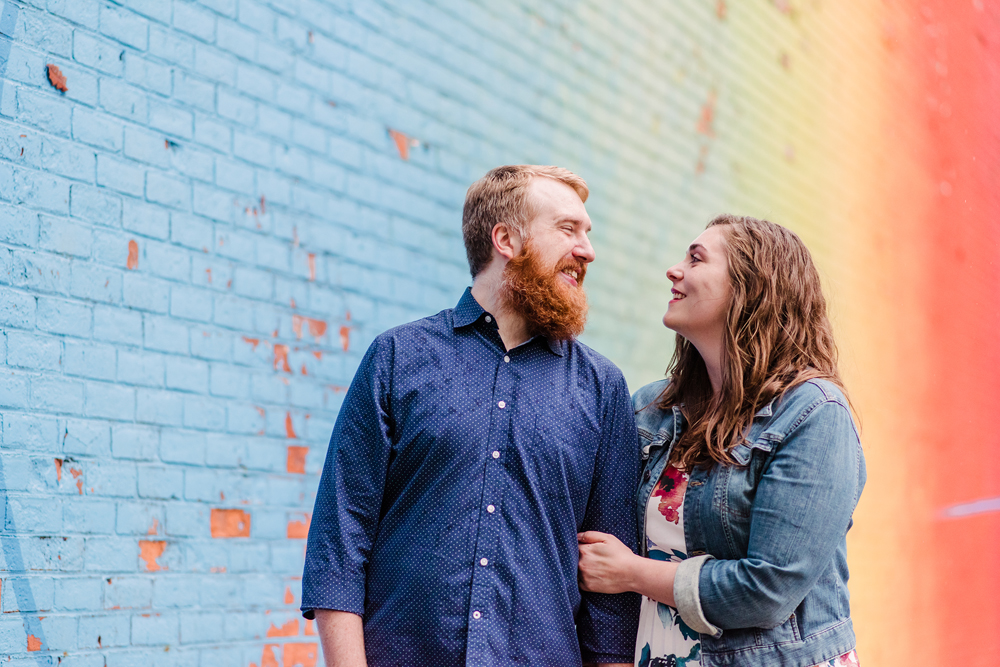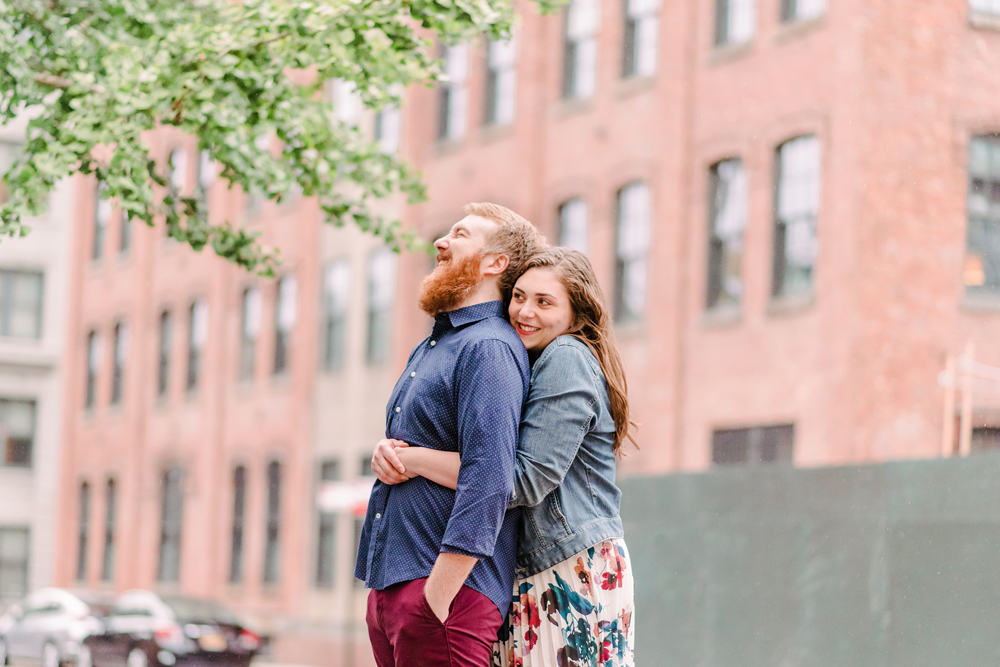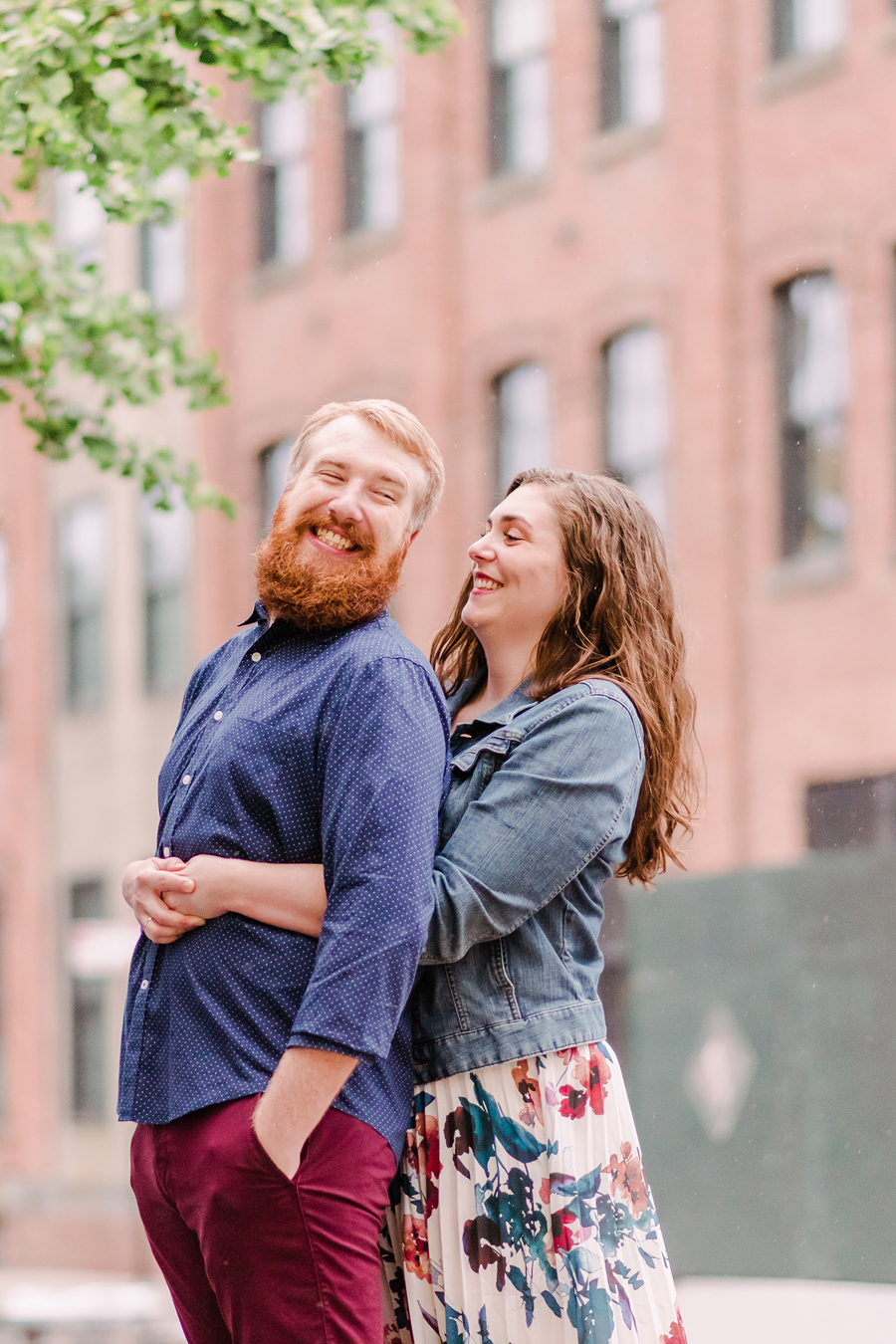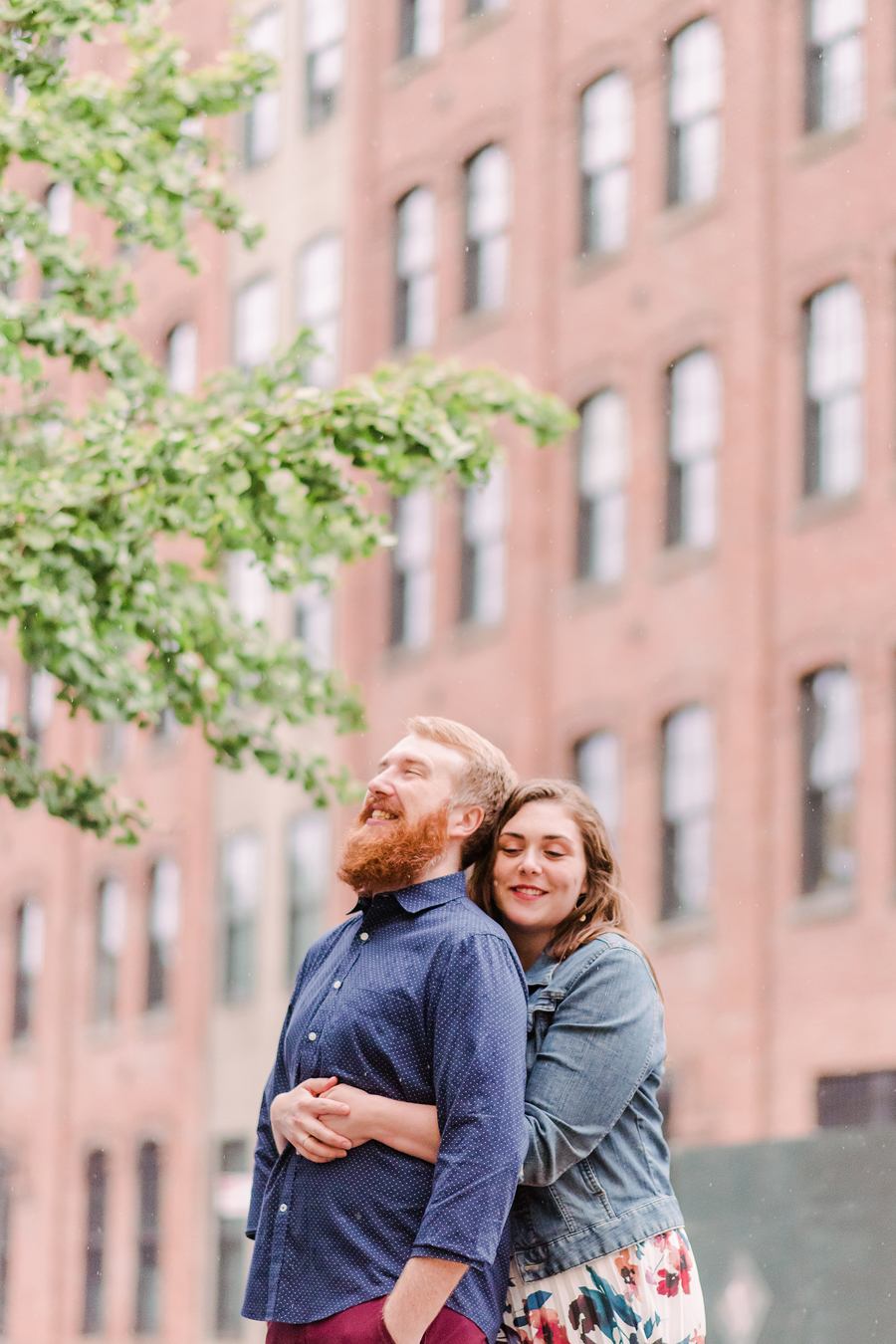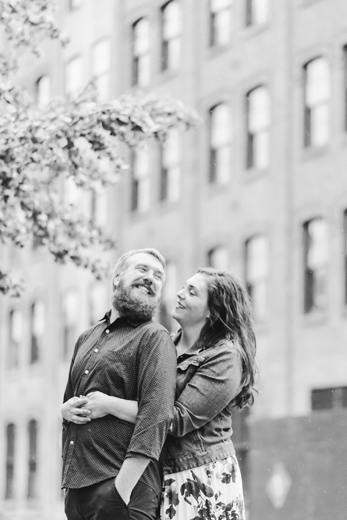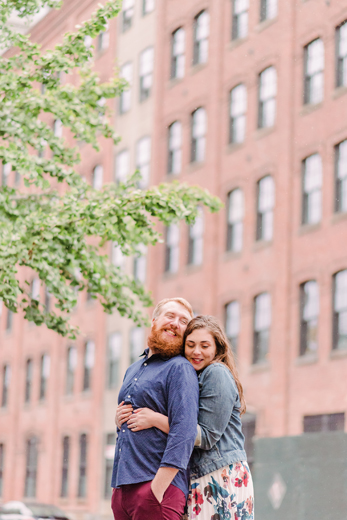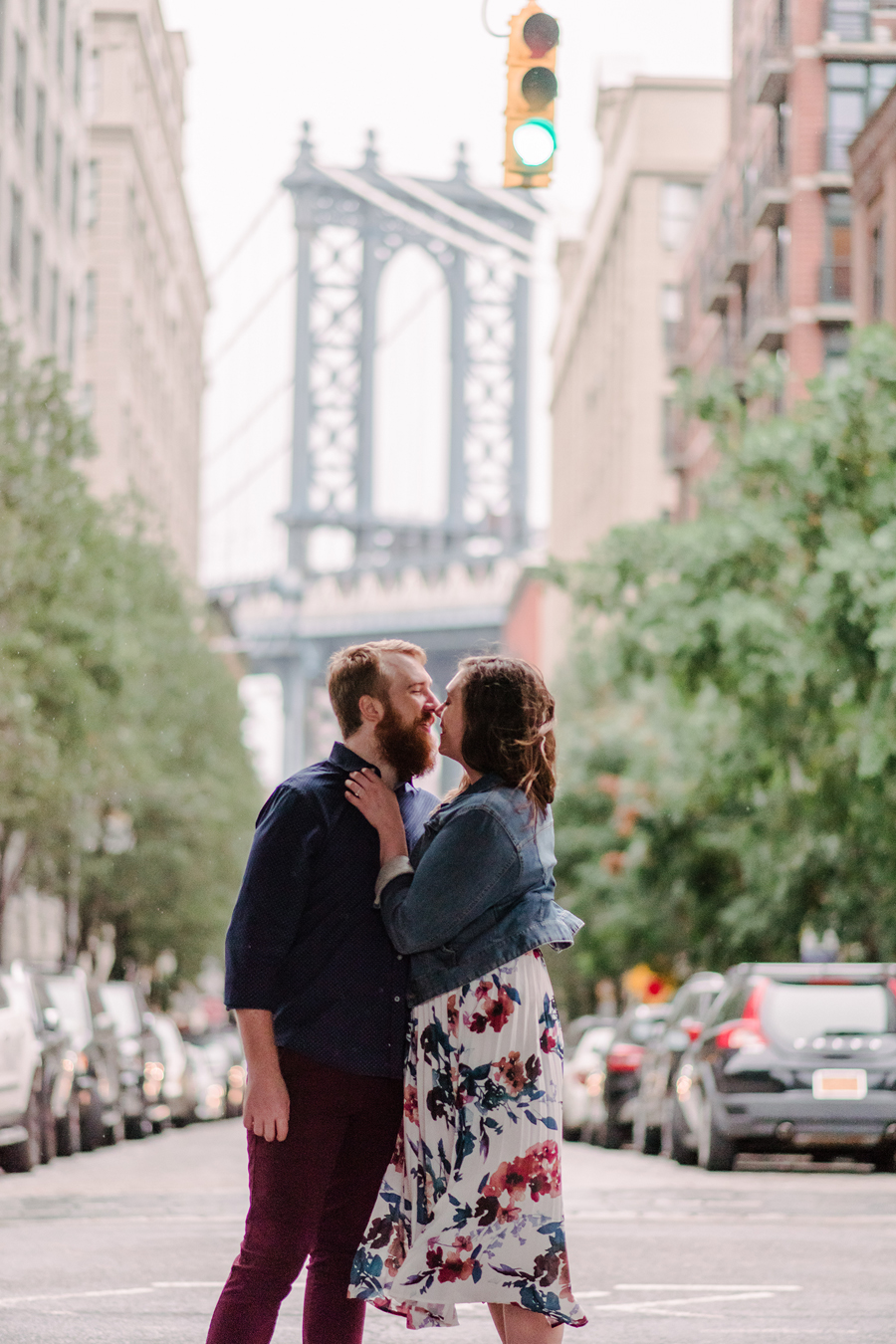 Okay pretty sure these two should be on a movie poster!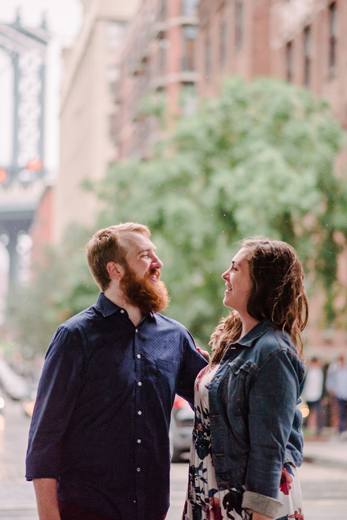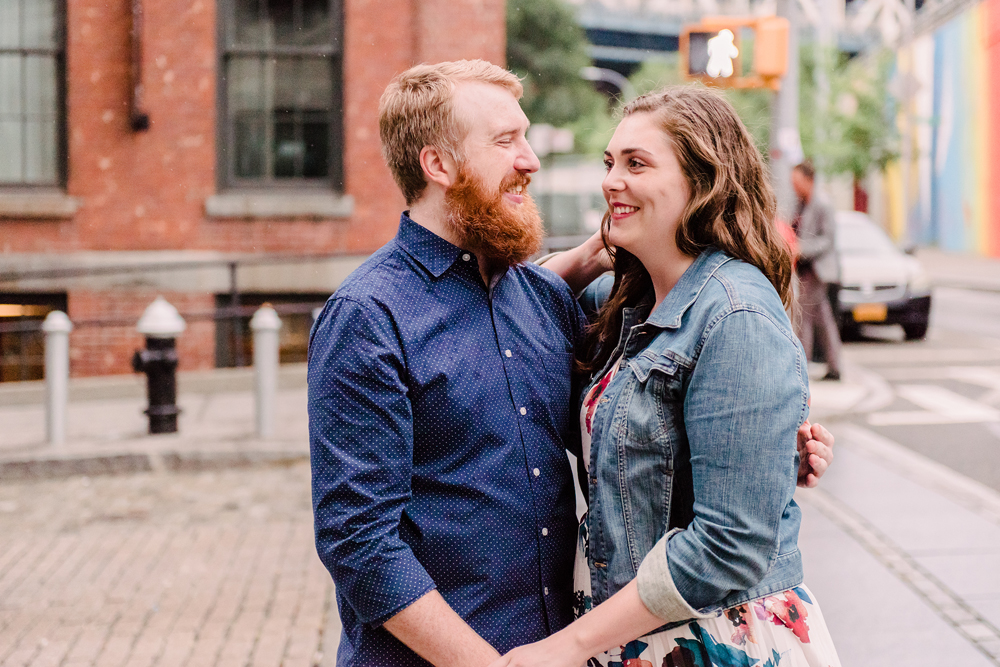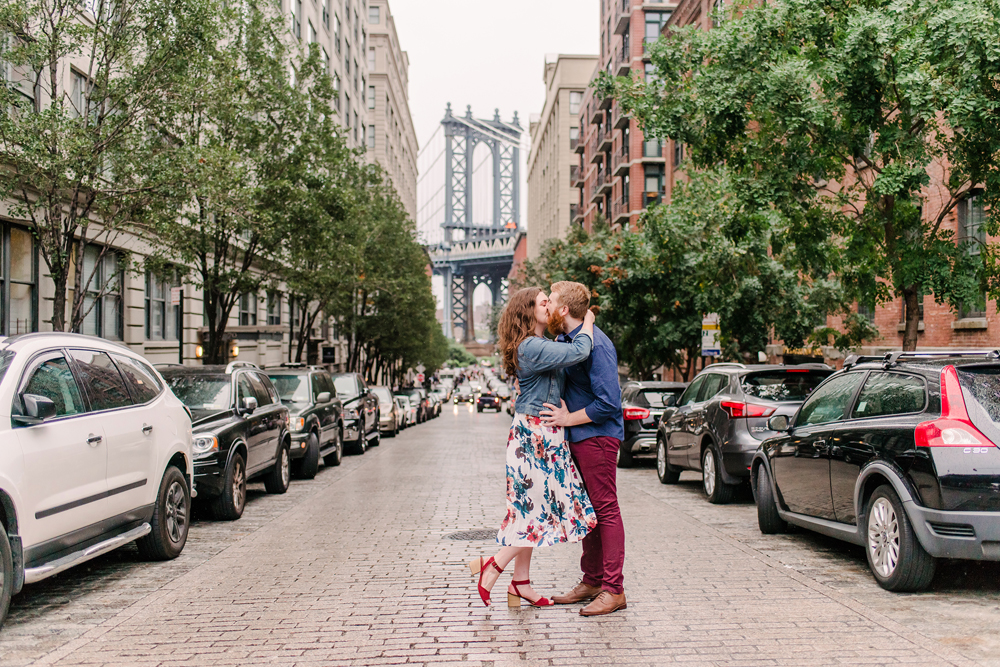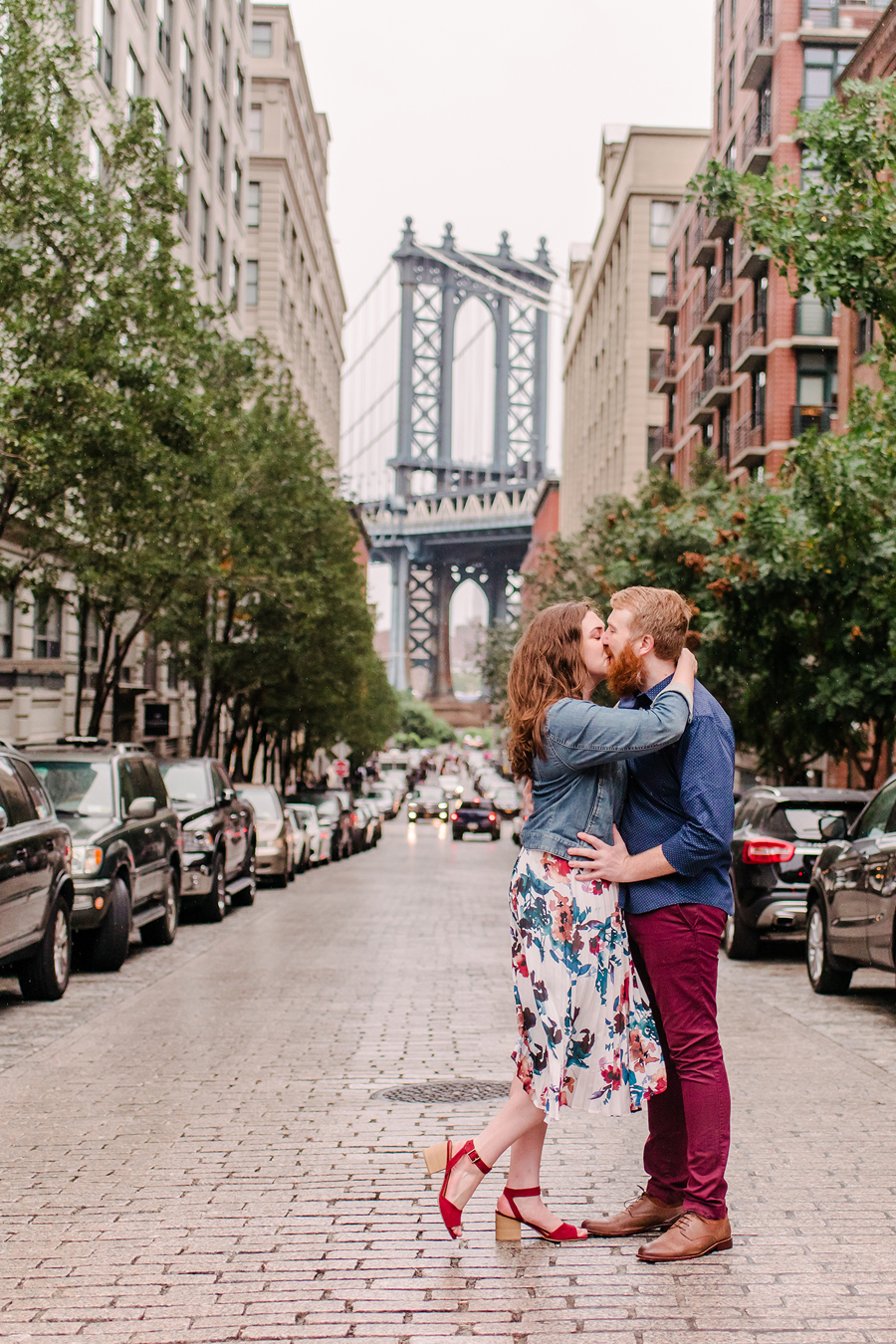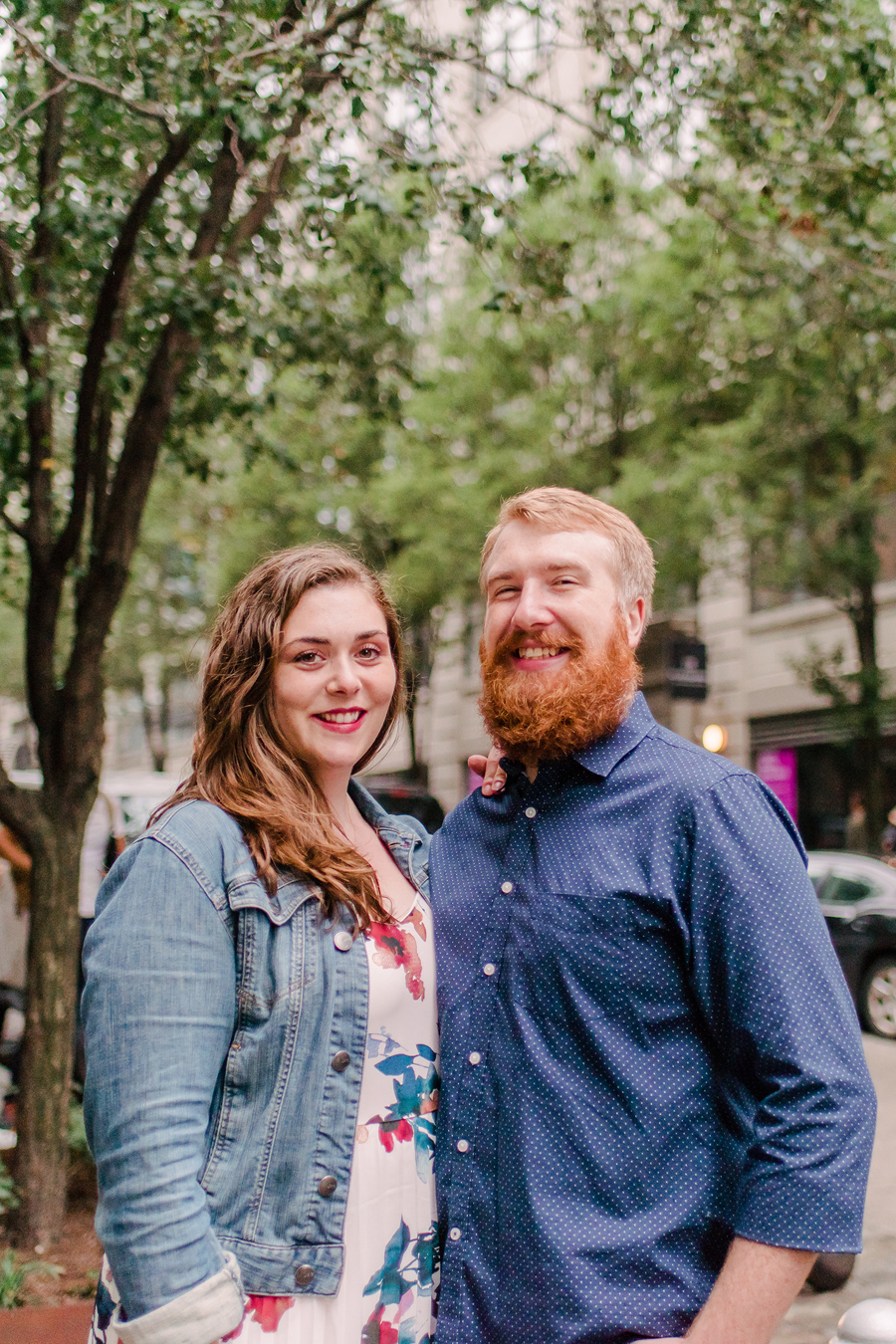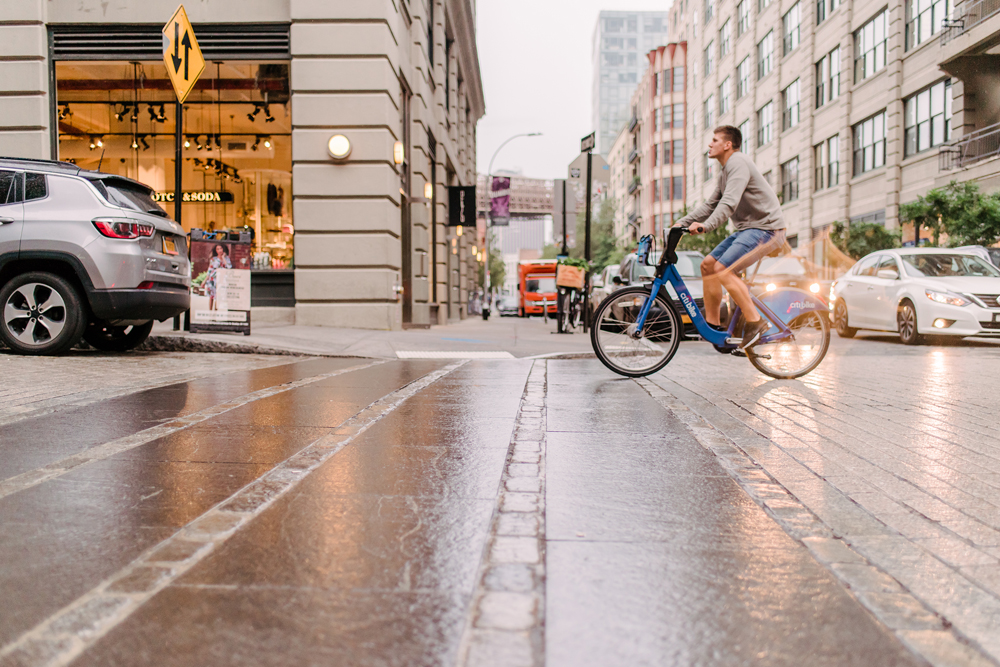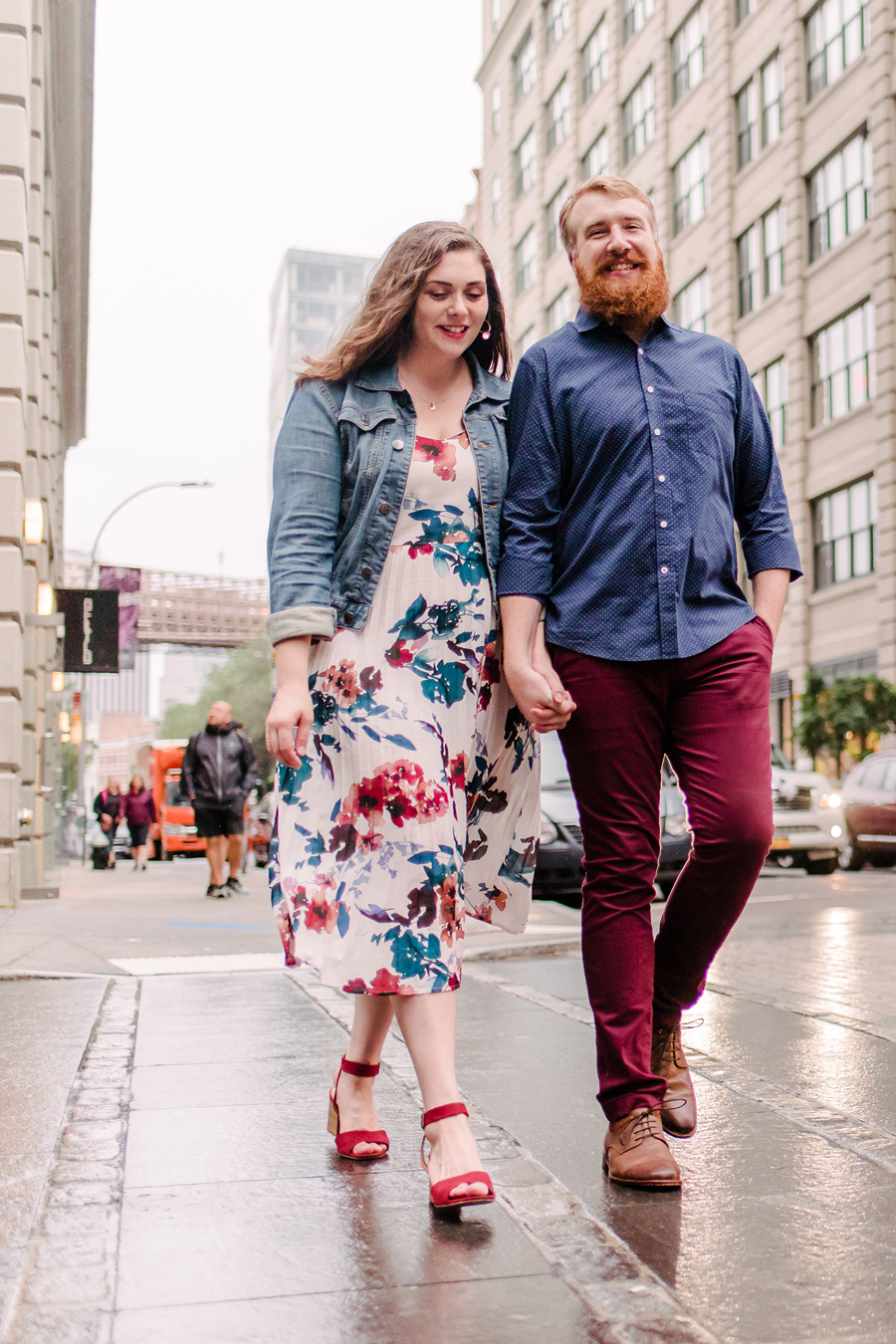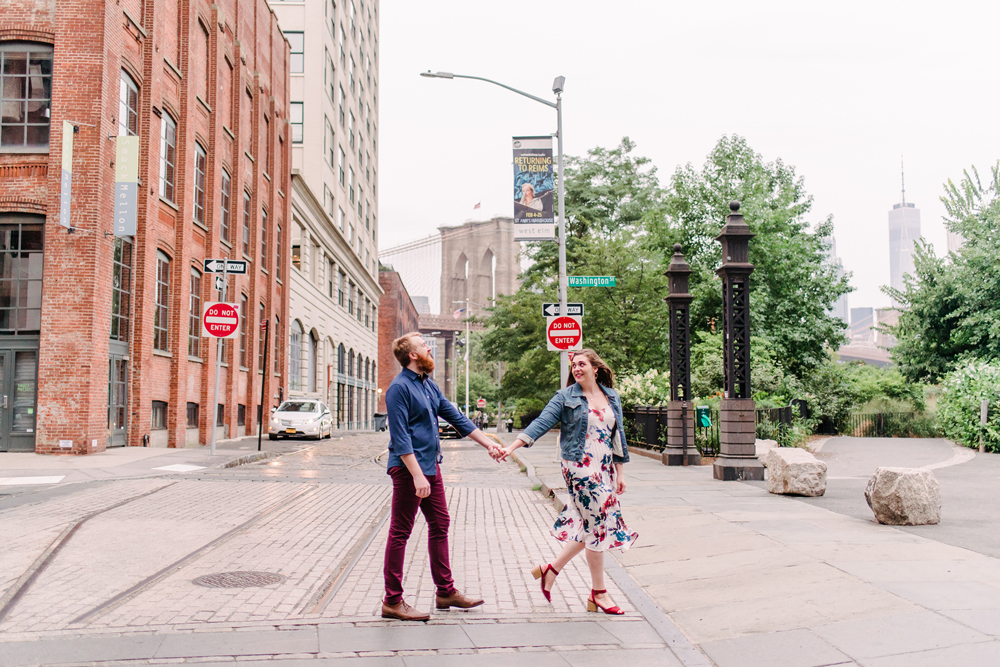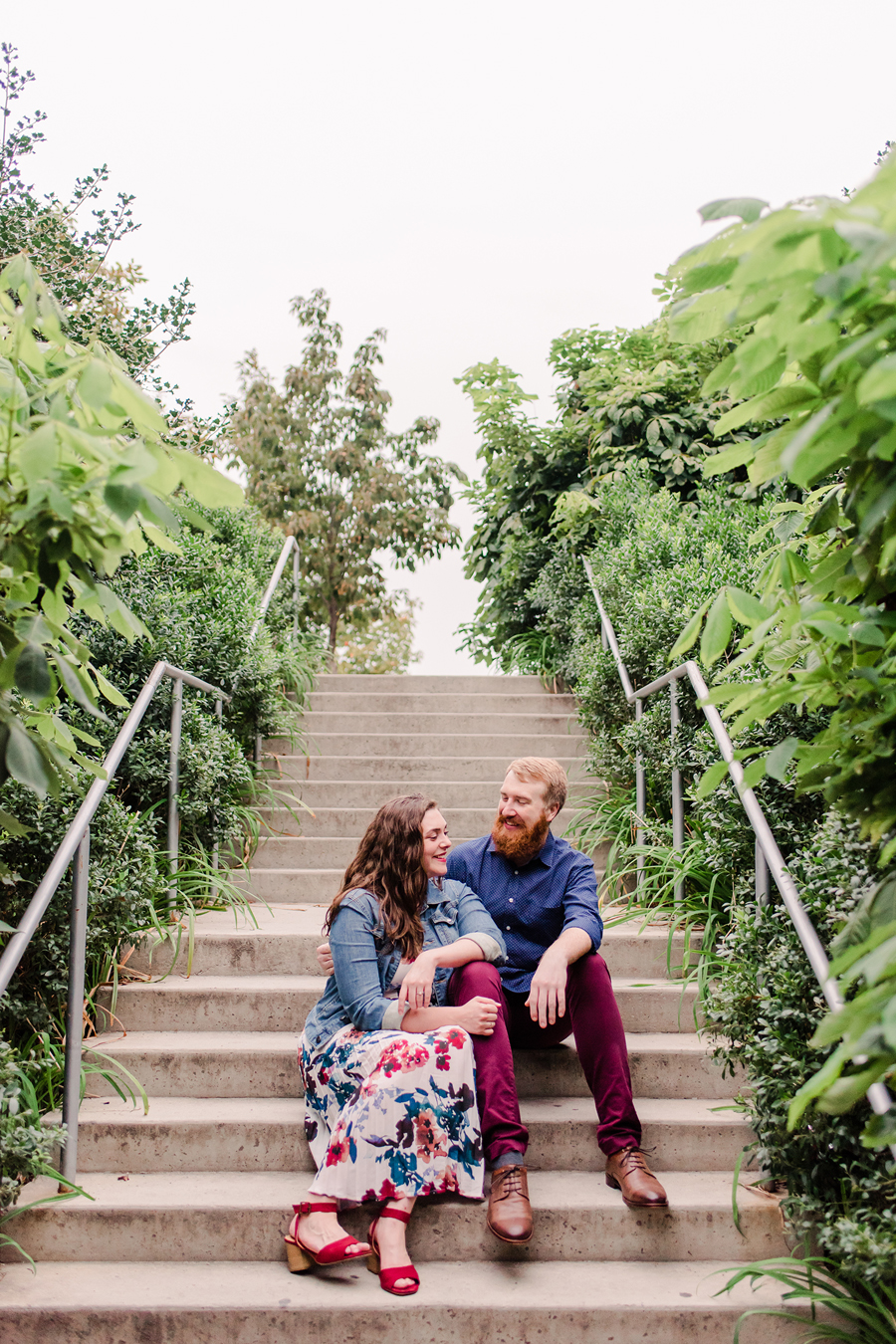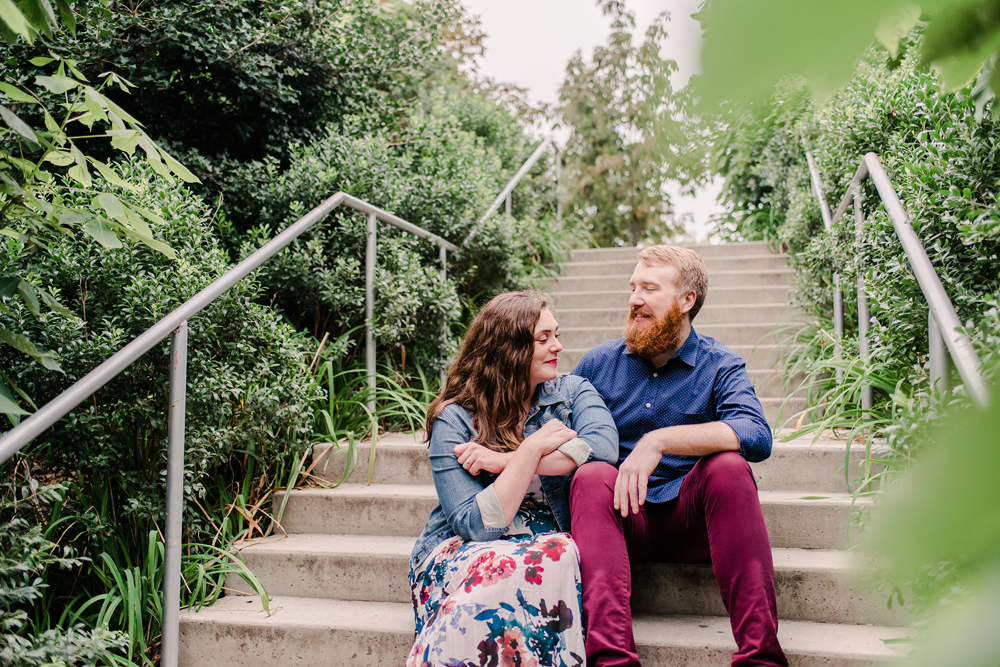 Me: Okay think back to your first date..
Them: It was probably Salsa Ritas on campus… haha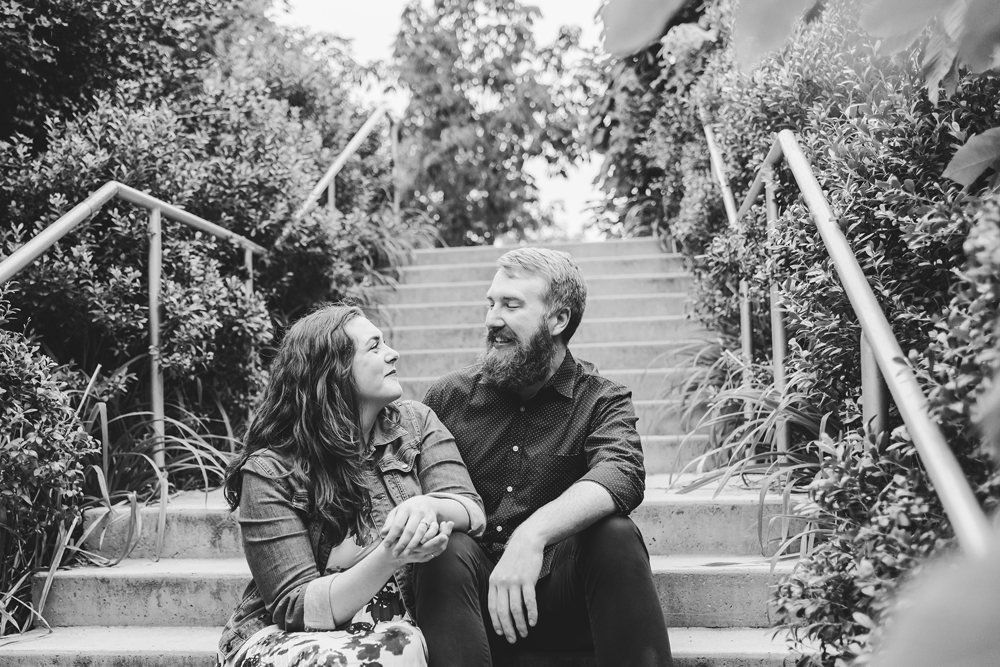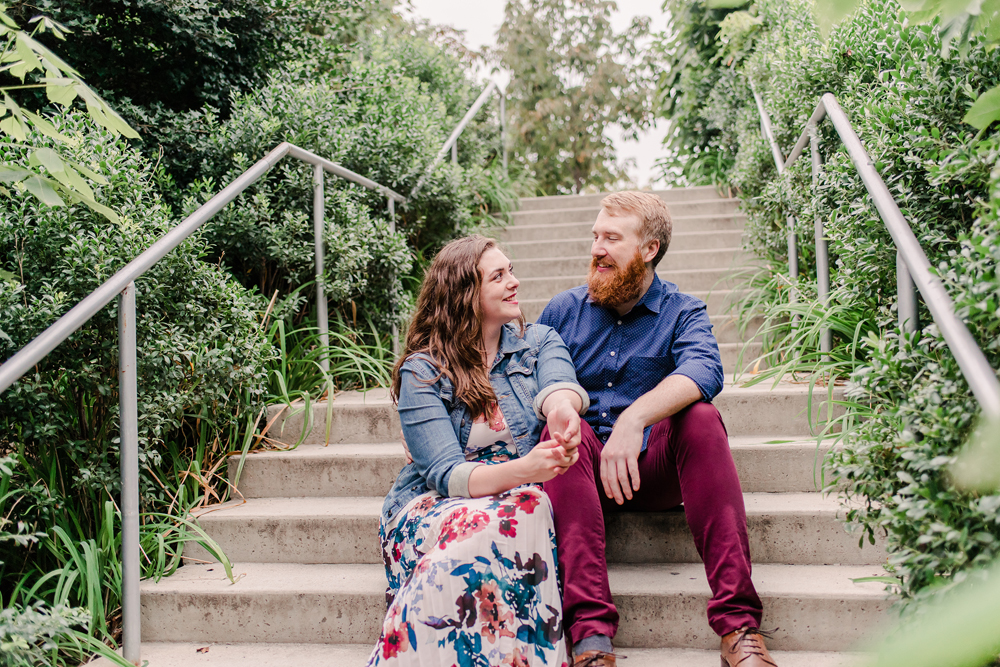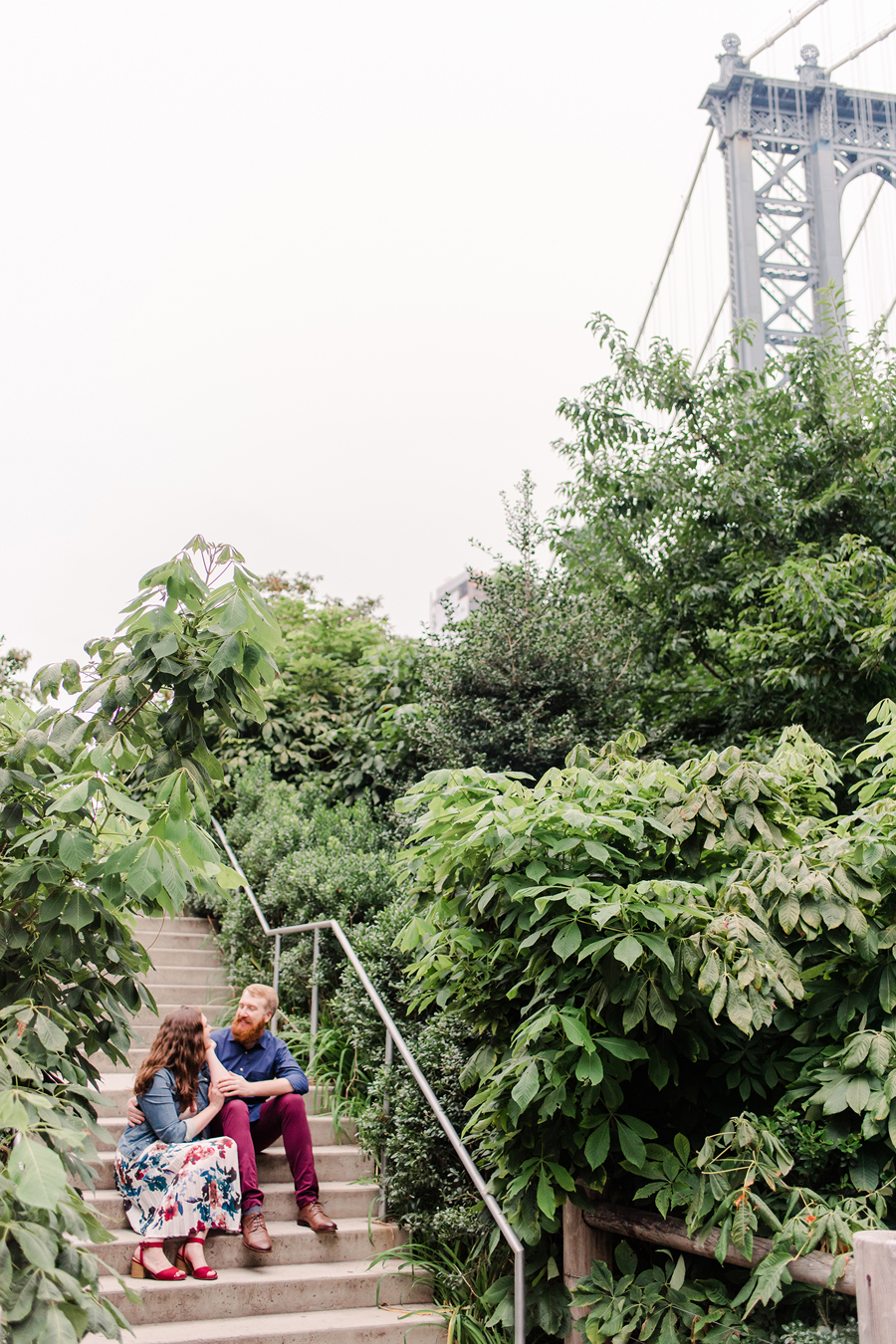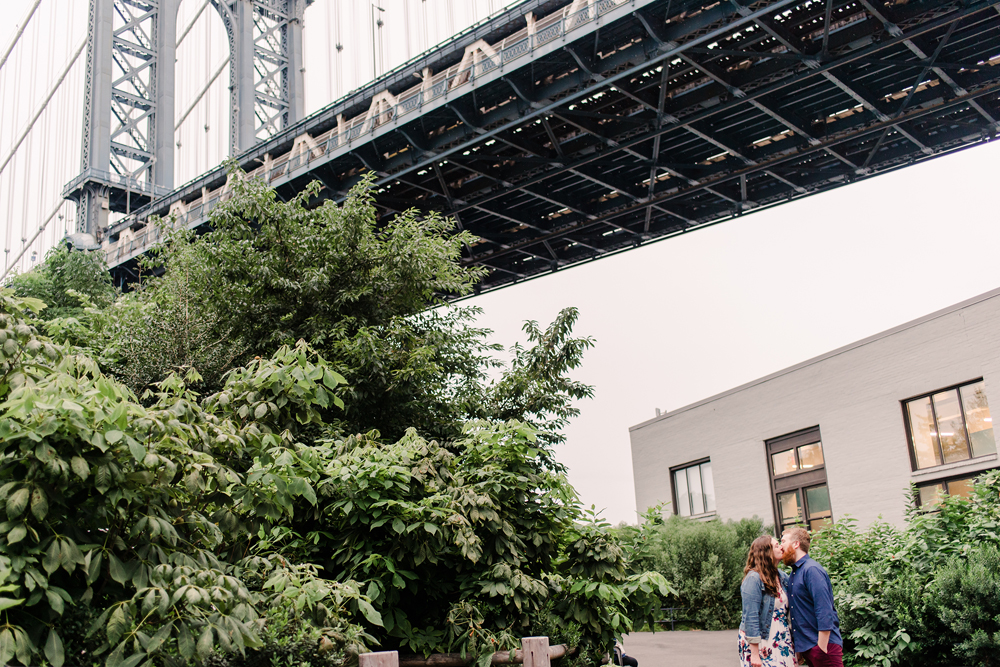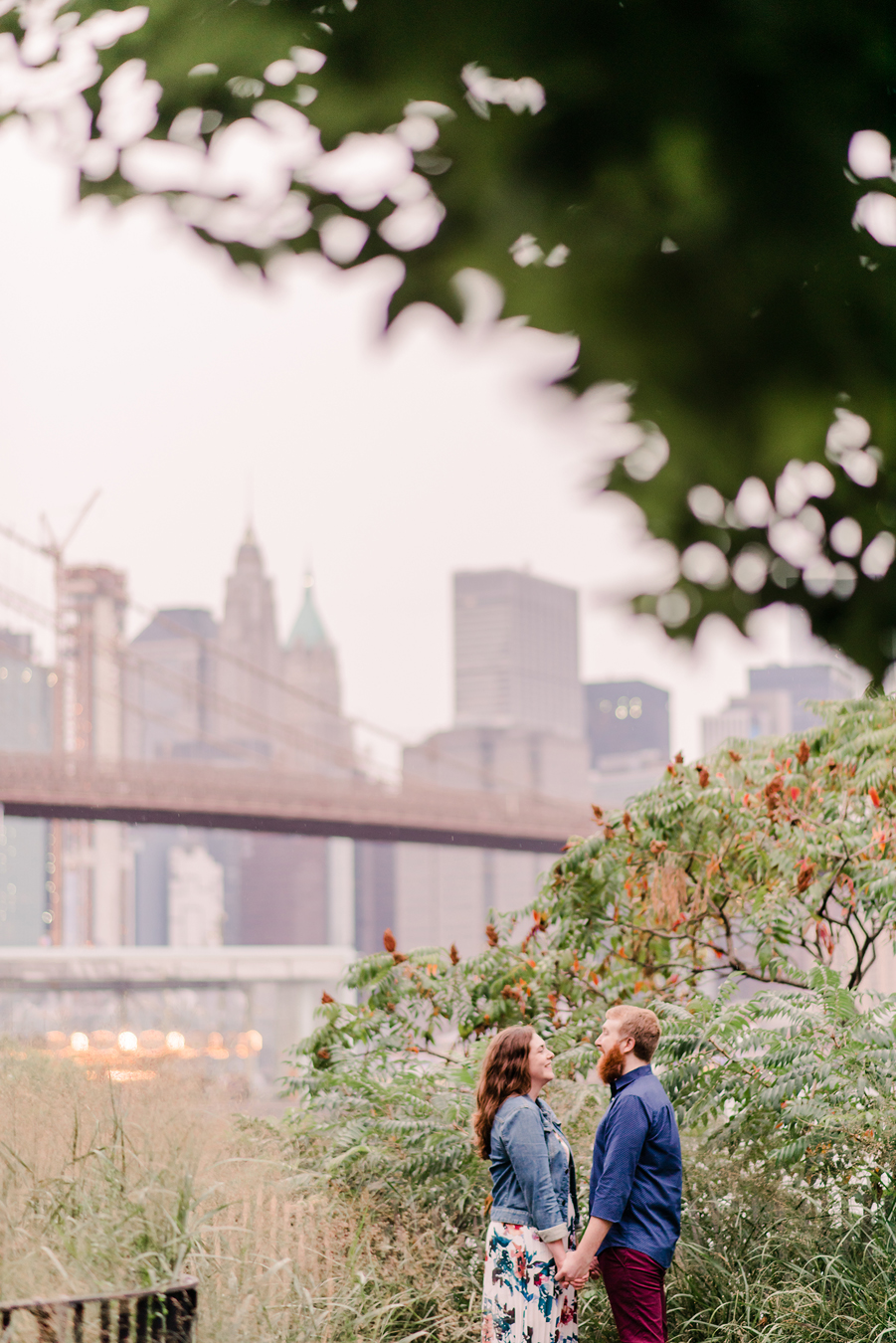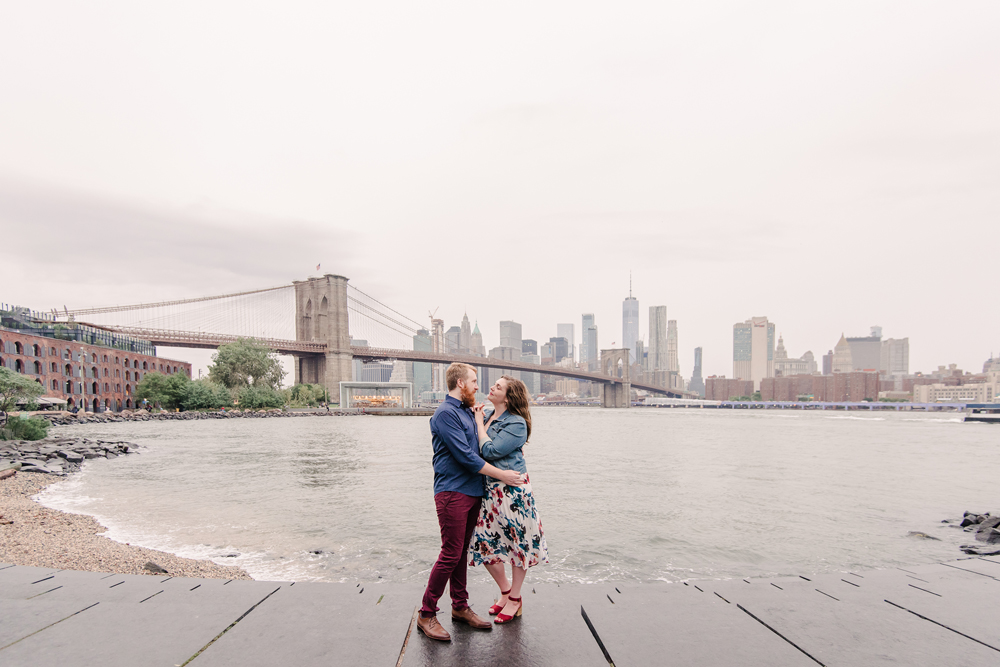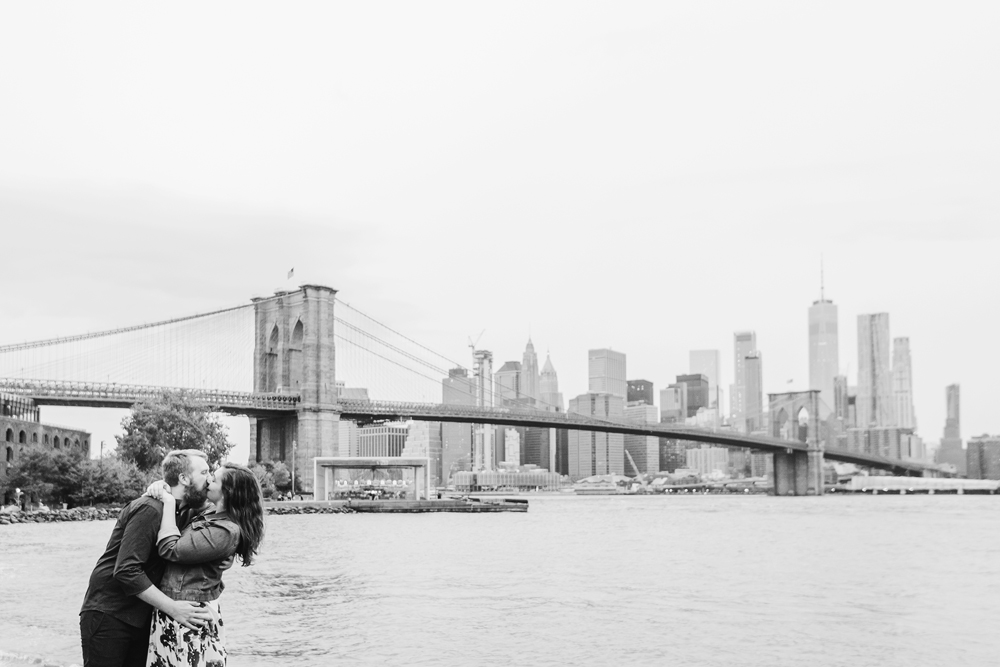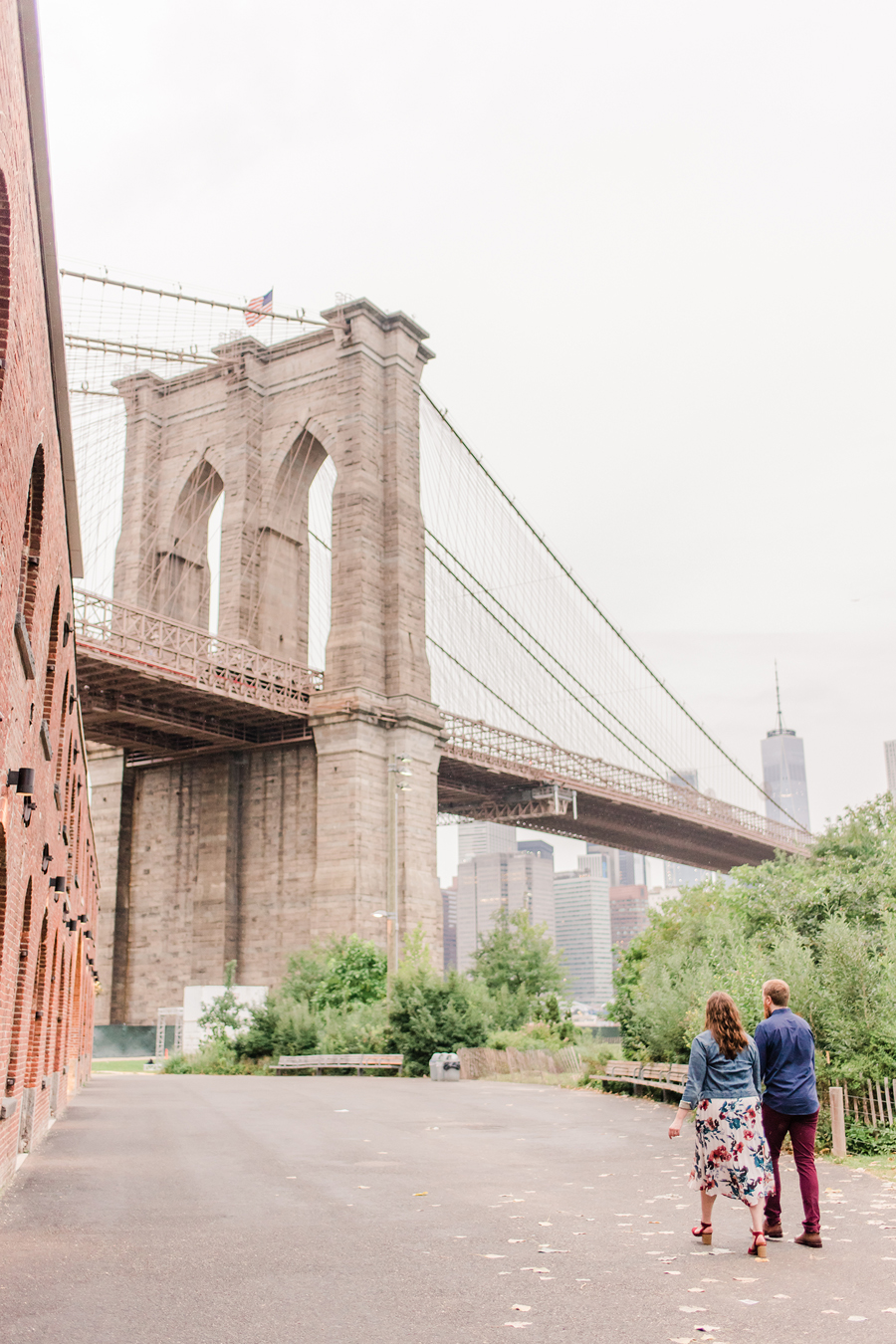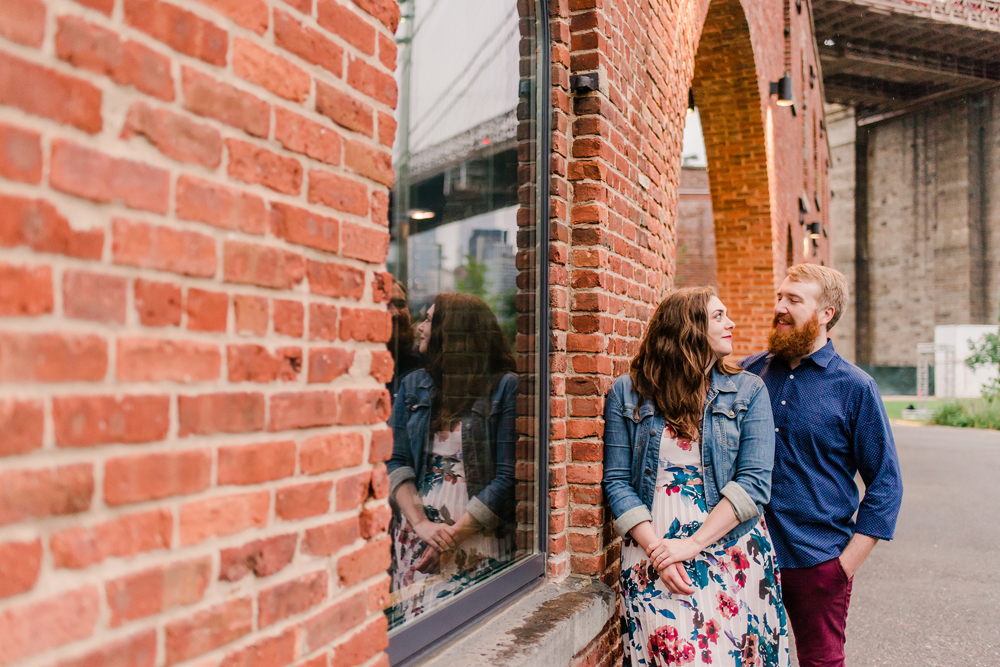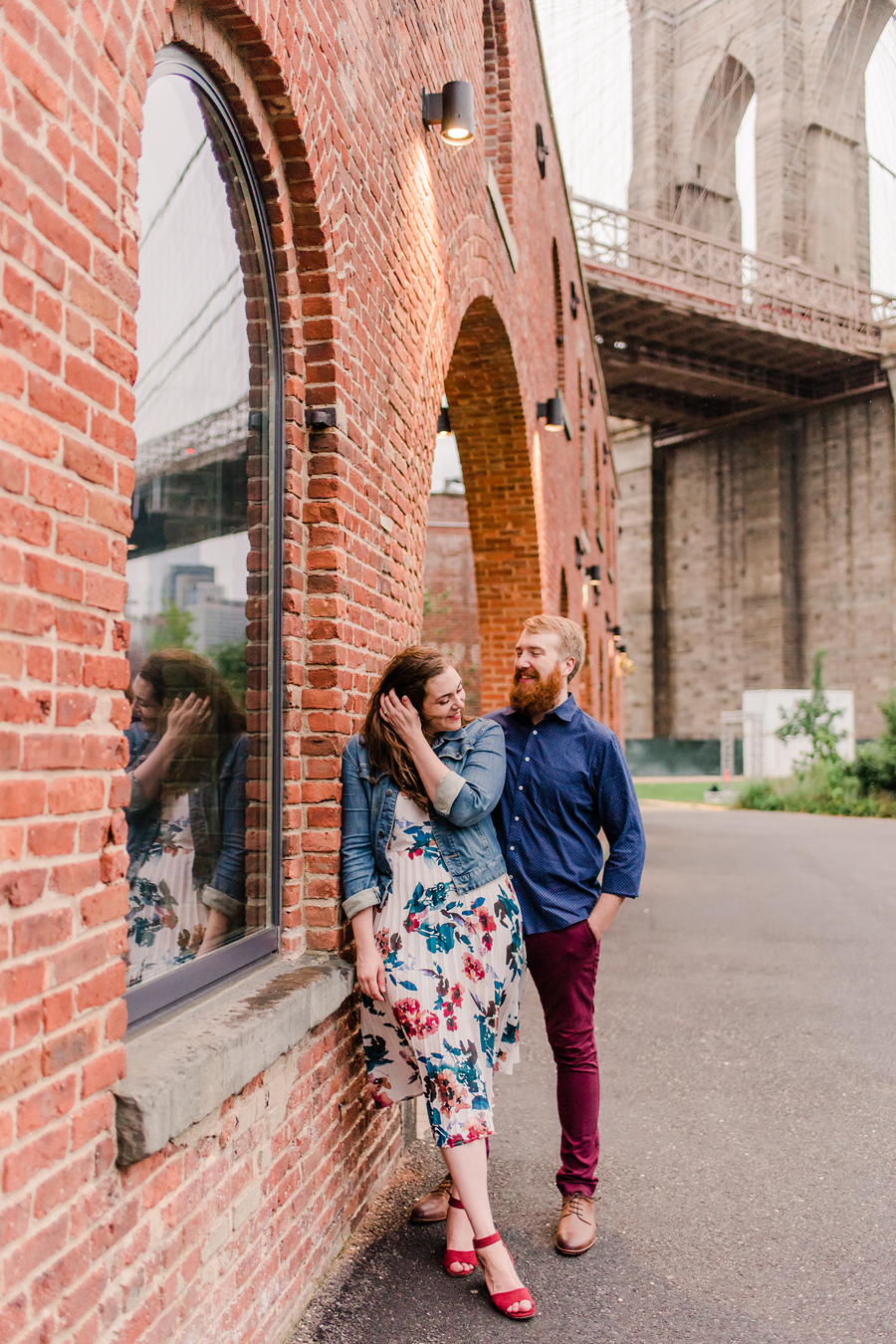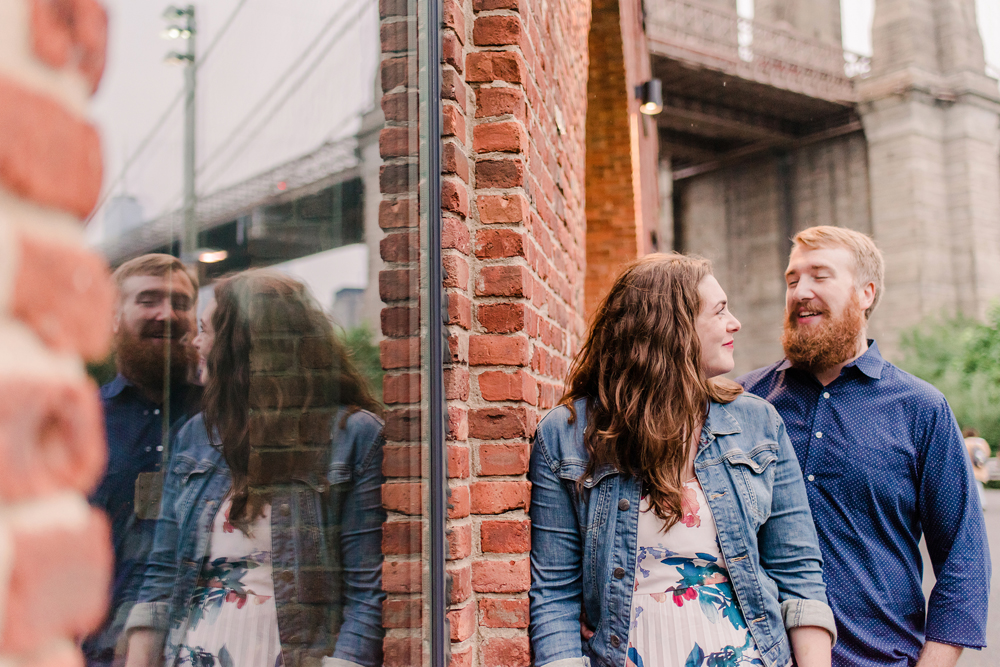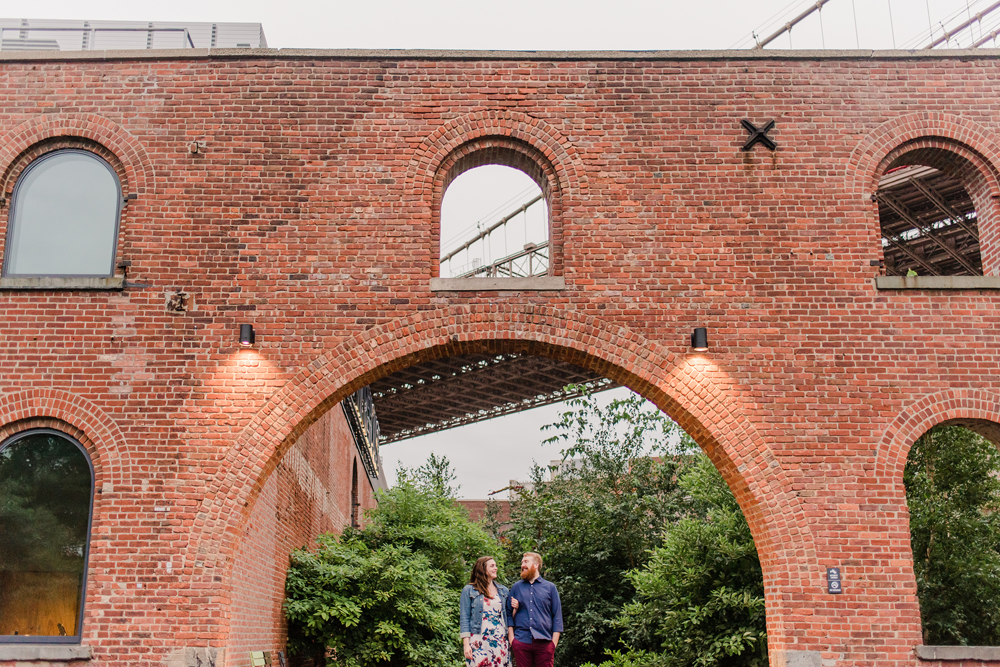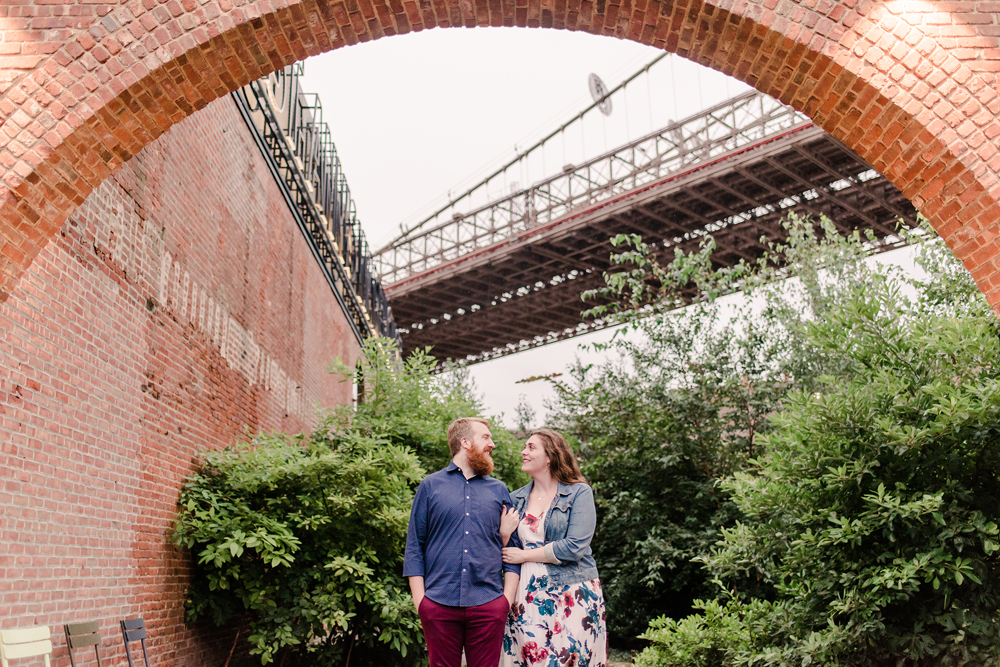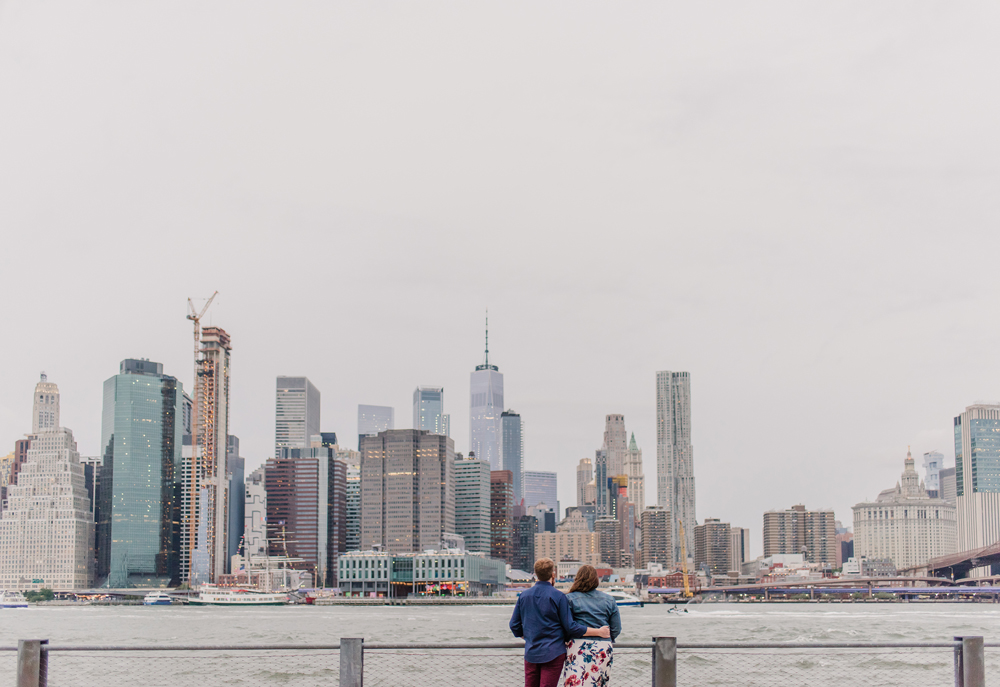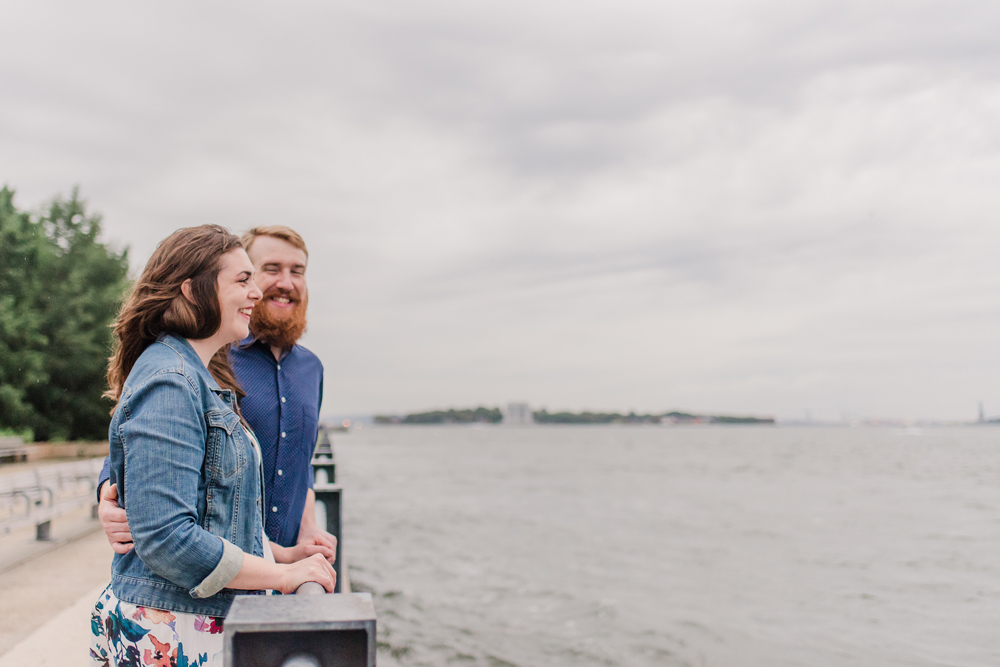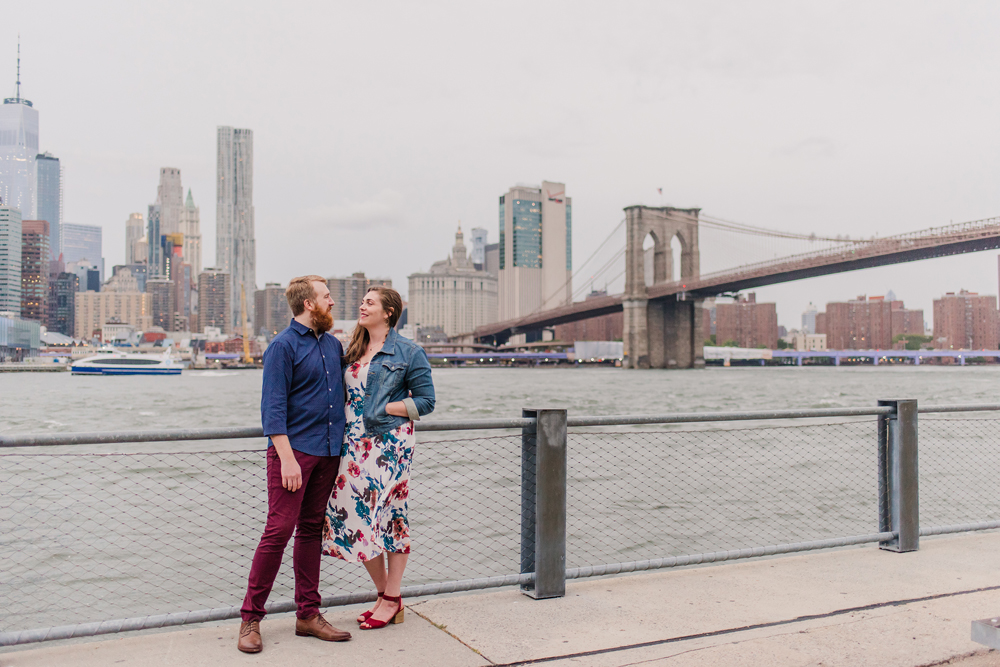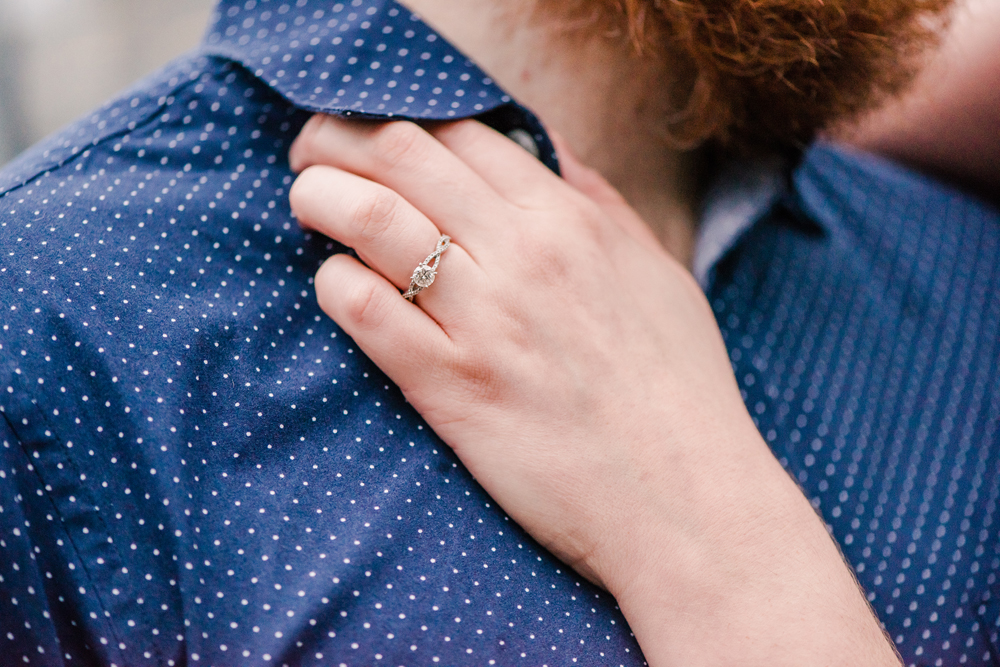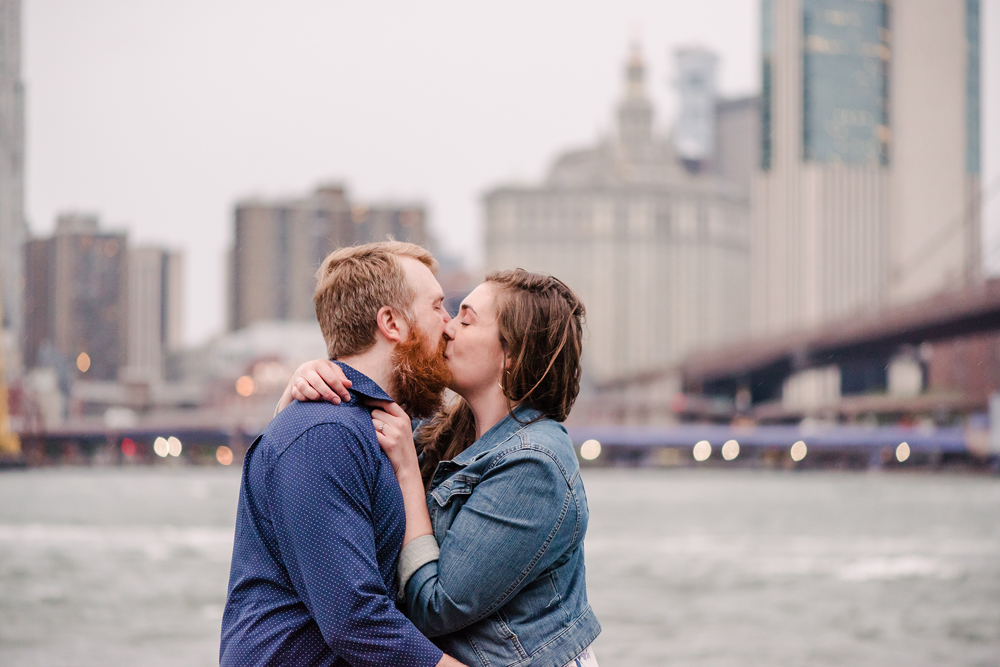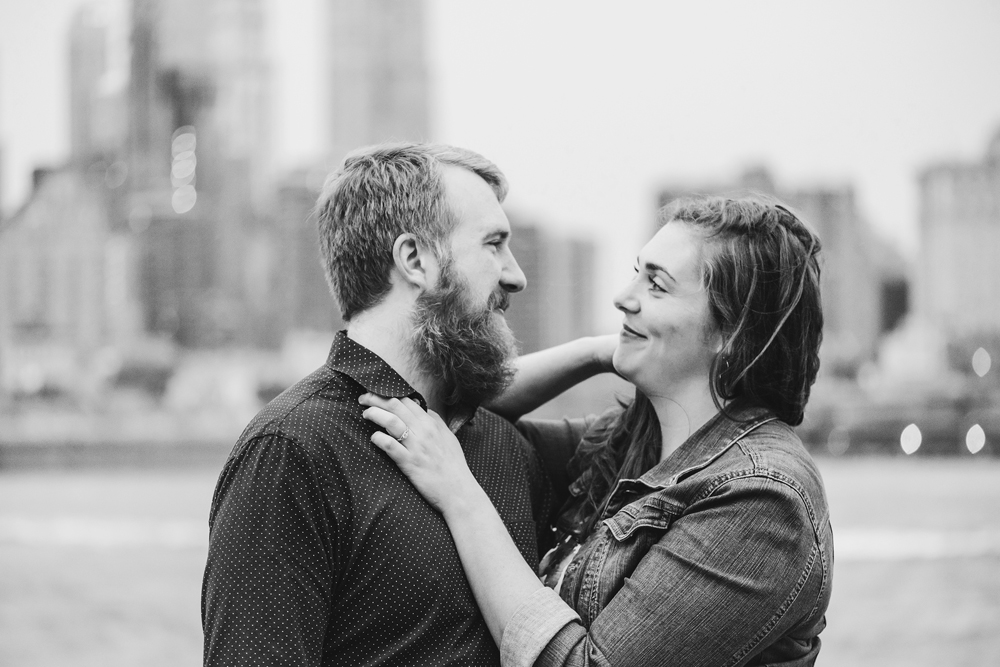 Ahh! Congratulations again you two!! SO excited for you both! Thanks for being the perfect couple to photograph all over Brooklyn Heights!!