Is it time to get married? *The planchette moves to YES*
I mean, this is basically what happened right?! ;) Jenna and Christian dreamed up a seriously fun wedding celebration this September. As big fans of Halloween, they made sure to make their wedding an elegant and fun version of the holiday! Jenna opted for a black wedding gown with the COOLEST sleeves (I'd be swinging my arms around all night!), and they asked their guests to wear all black as well! (Don't worry, I got the memo and wore black too! haha). From their Ouija invites, to the Ouija cake, to the actual Oujia board we brought with us for portraits at Strathmore, this day had all the perfect touches of a spirited and romantic celebration! We had the most perfect weather that evening, and these two kept each other (and myself!) laughing the entire time during portraits. Such a happy occasion and so fun to be a part of – and how could I resist sharing it on the blog as we approach Halloween!
Congratulations Jenna & Christian! Thank you for letting me be a part of your wedding day!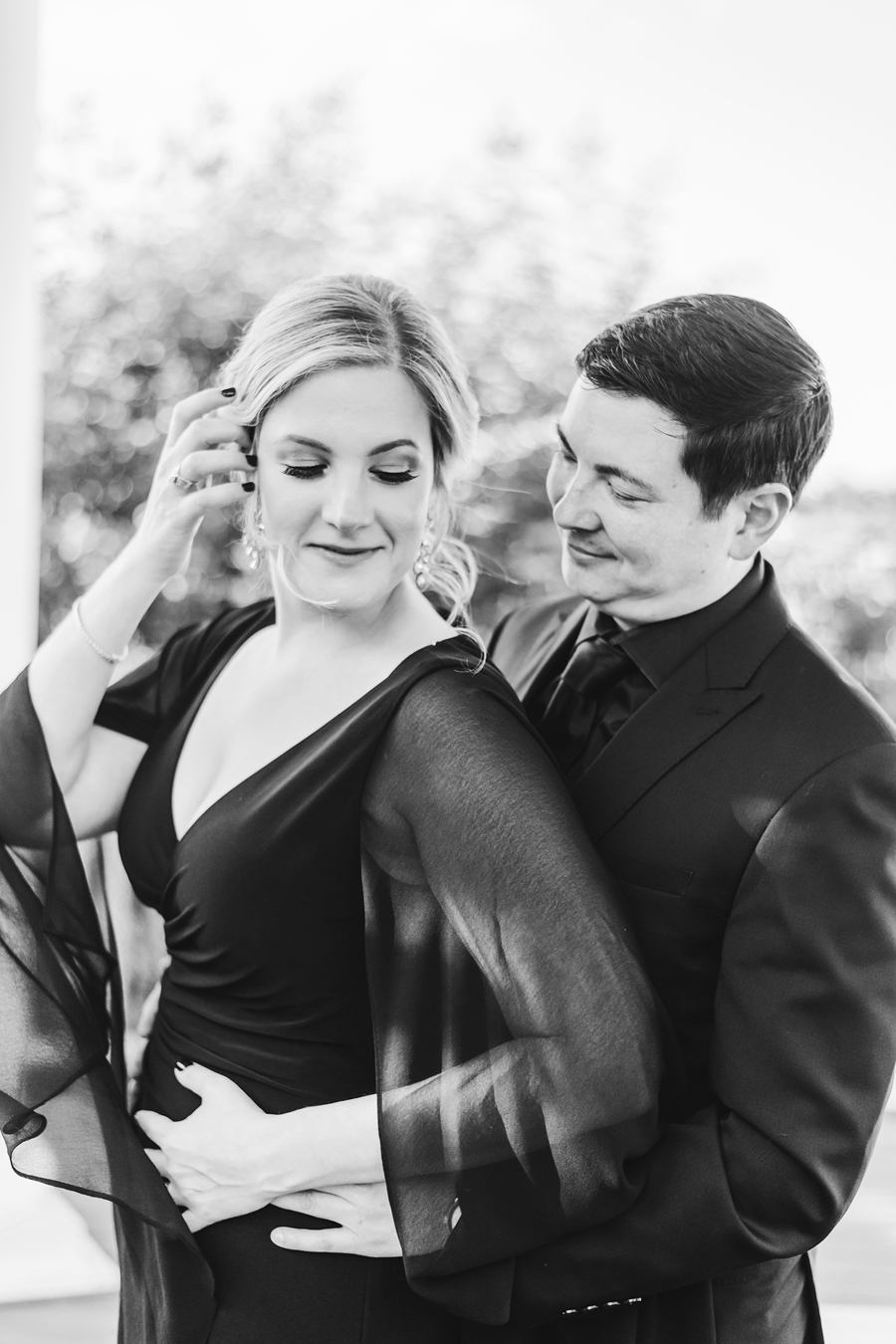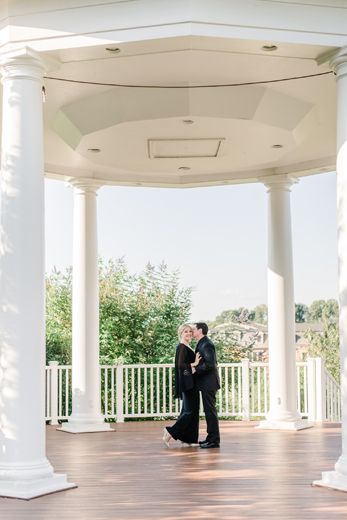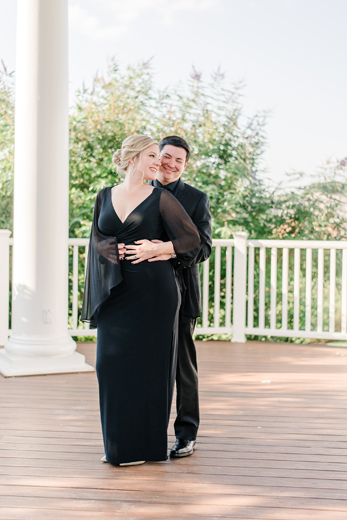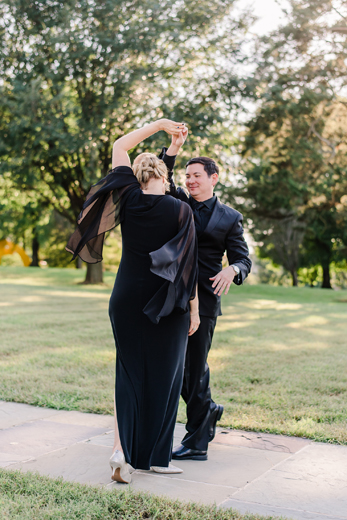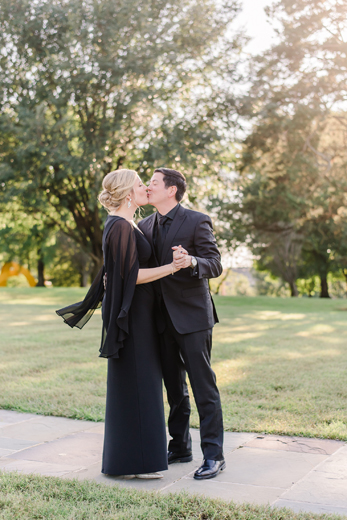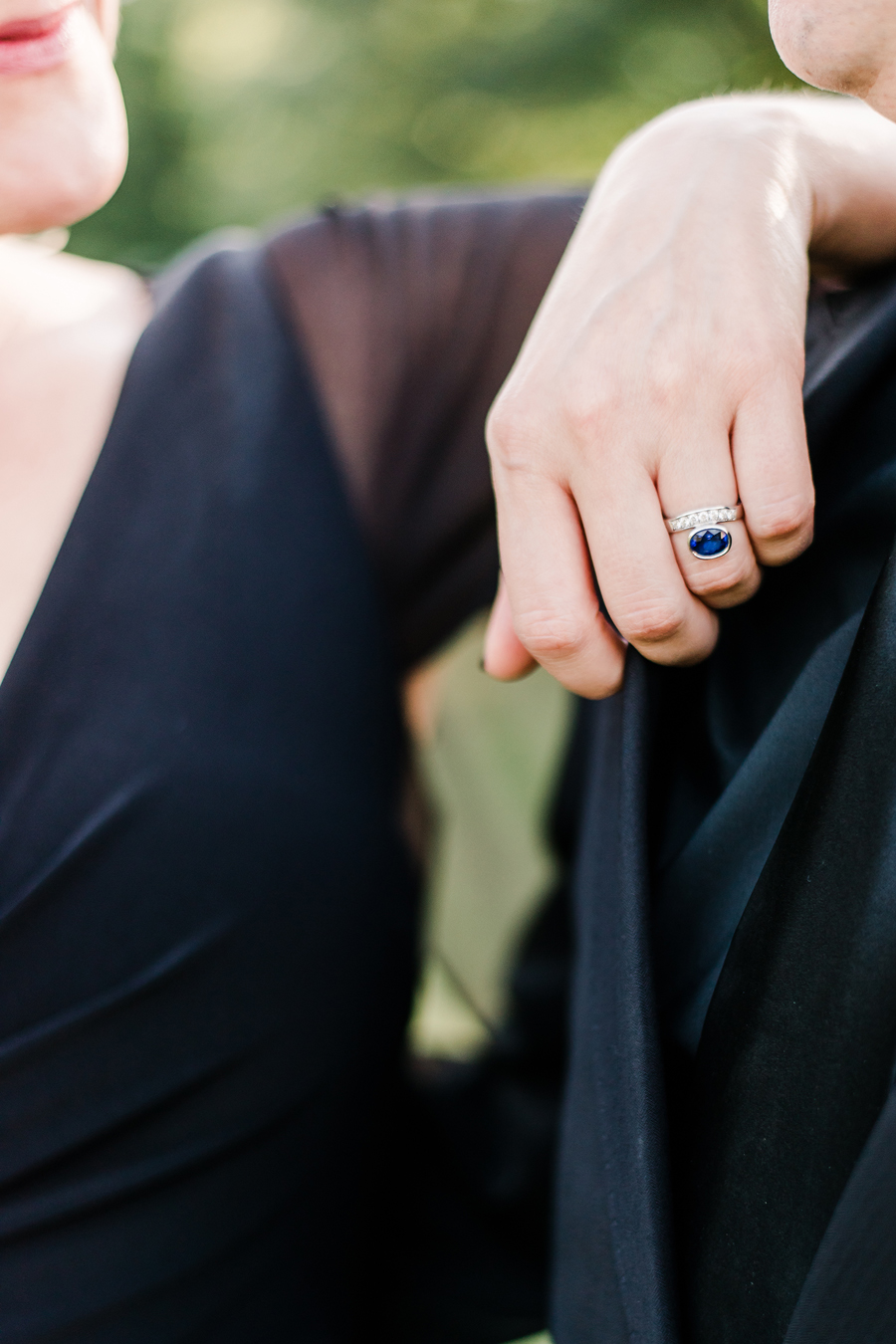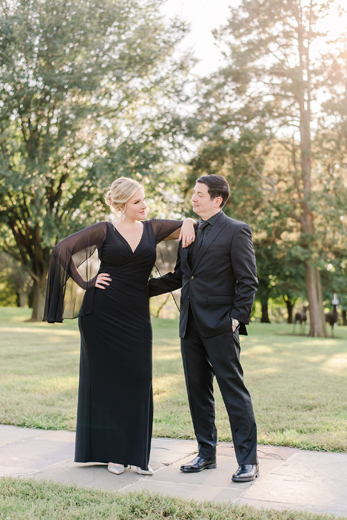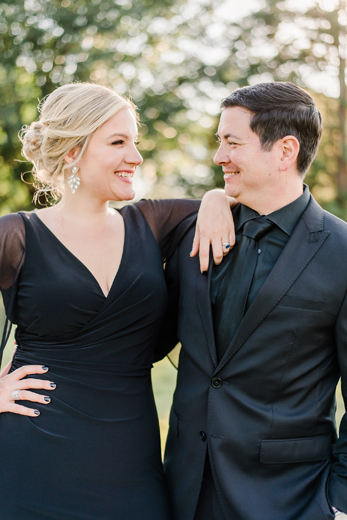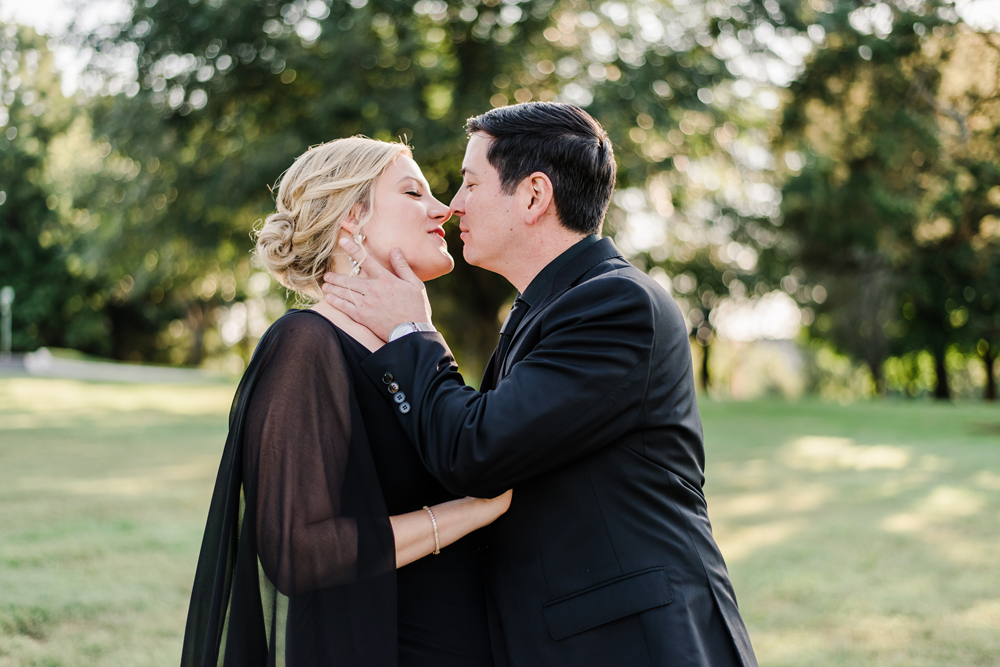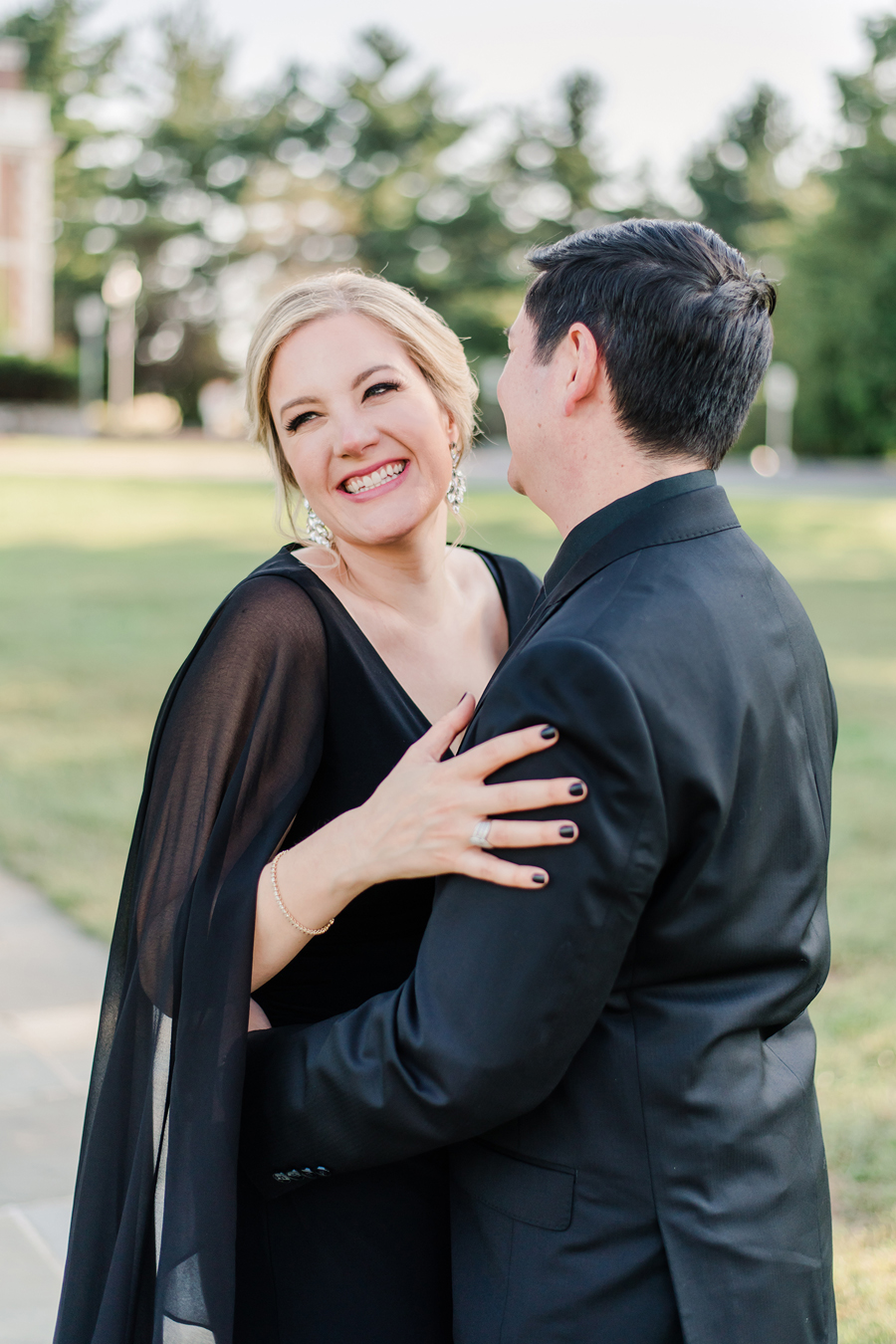 LOVE! These two knew just how to have fun taking photos – silly right into being romantic! Love all of these!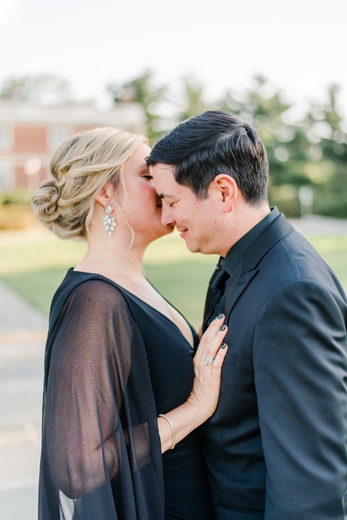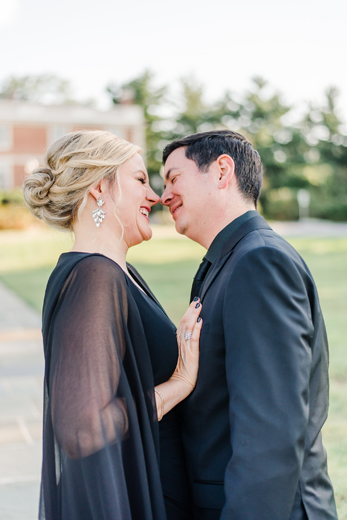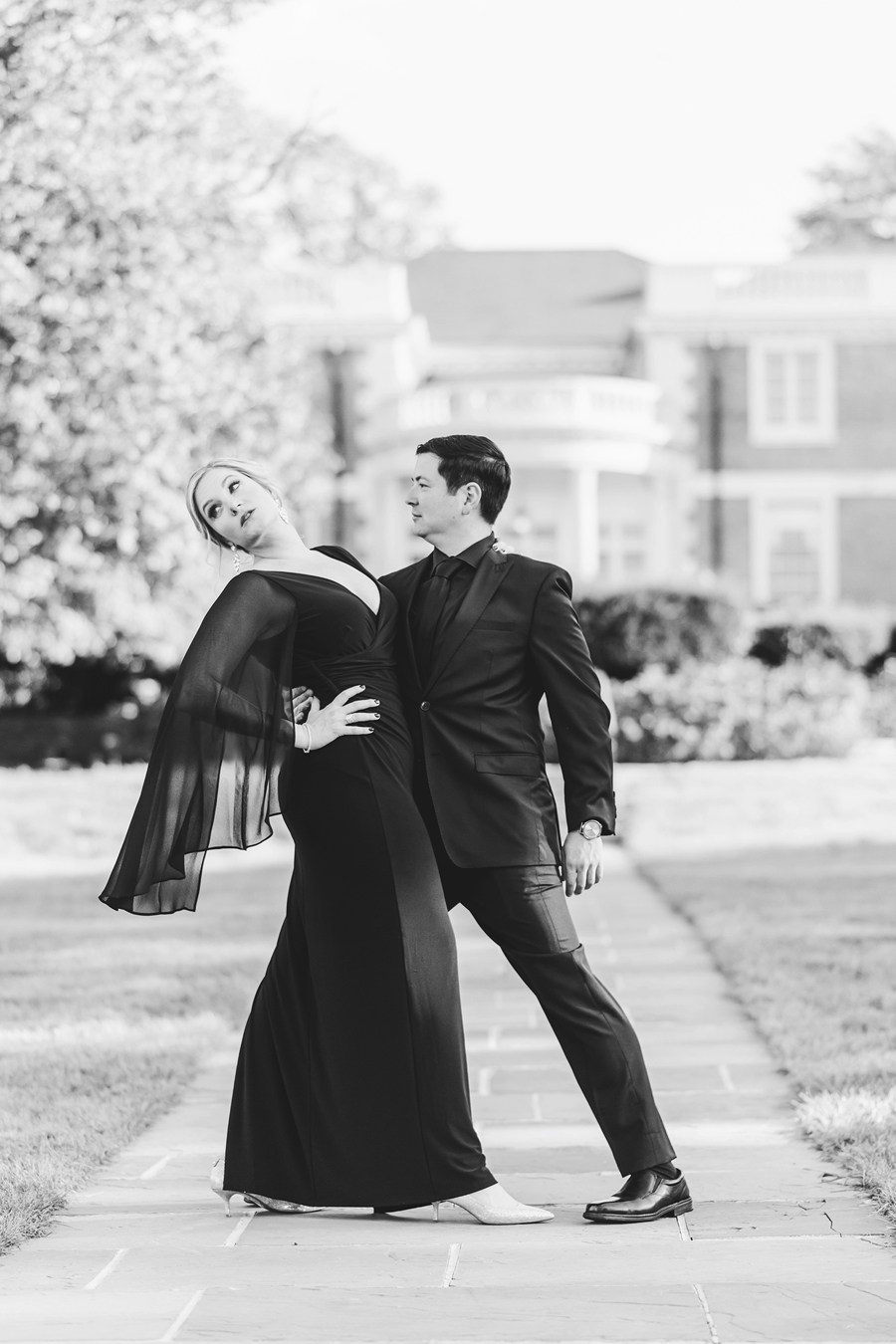 Channeling your inner Morticia and Gomez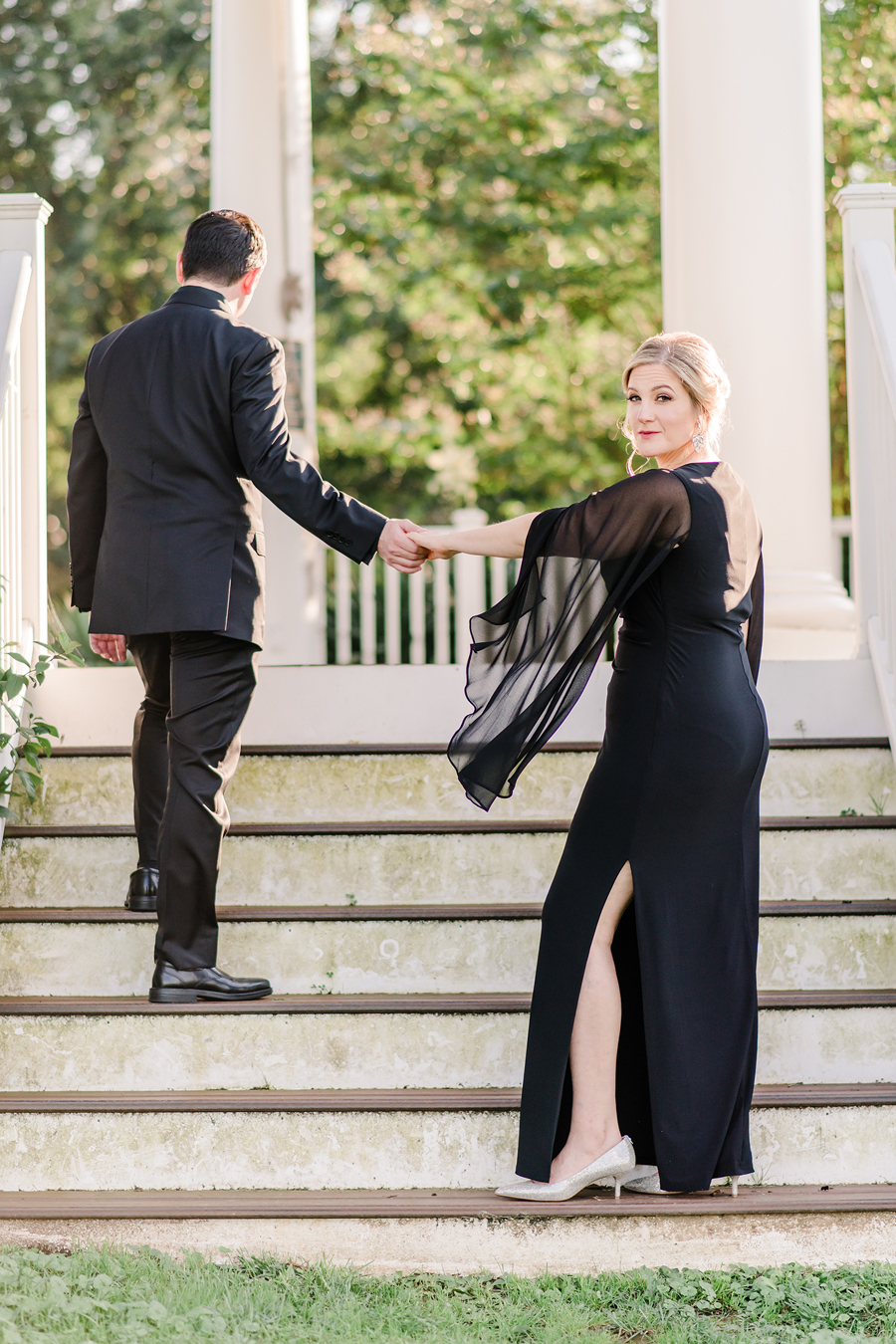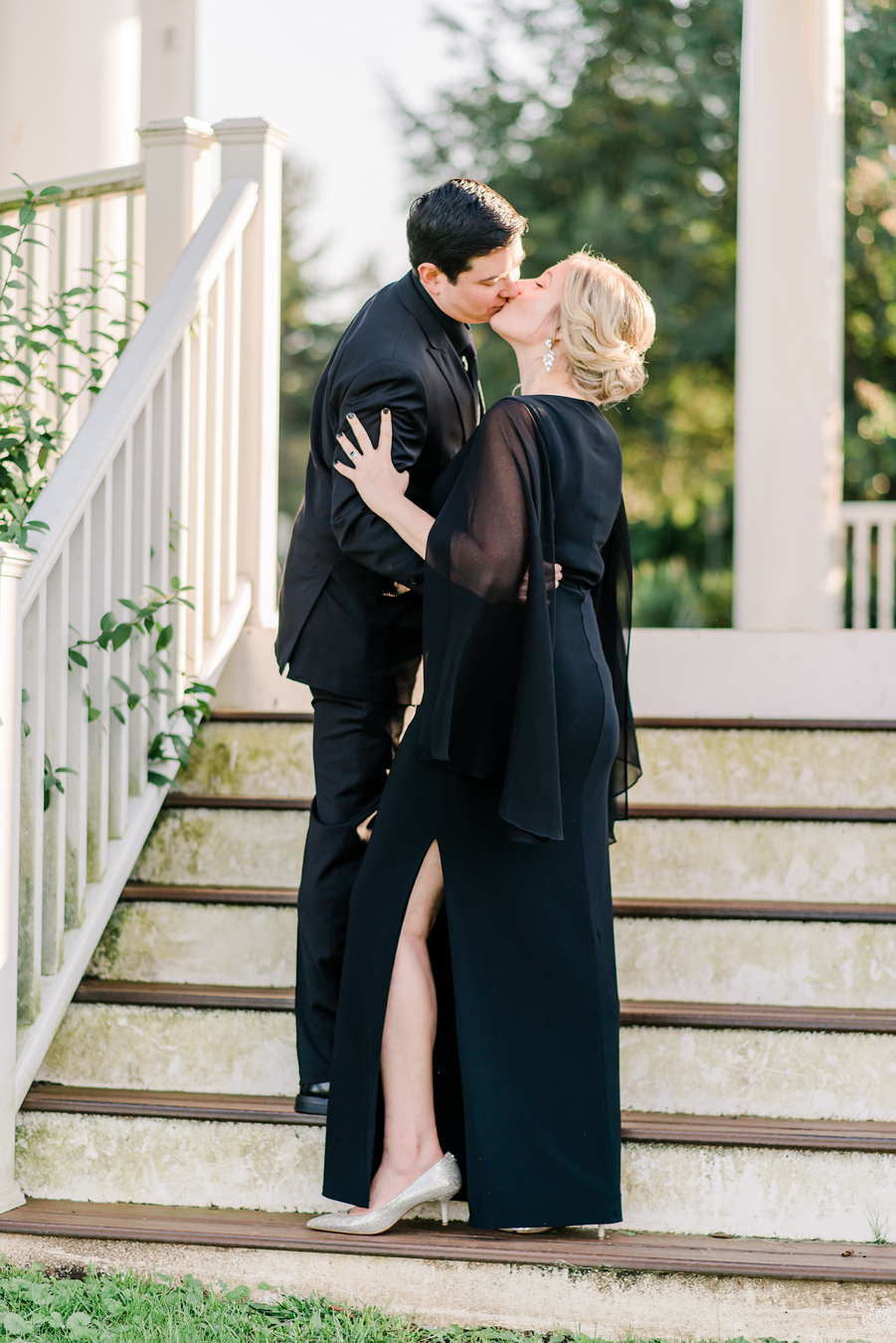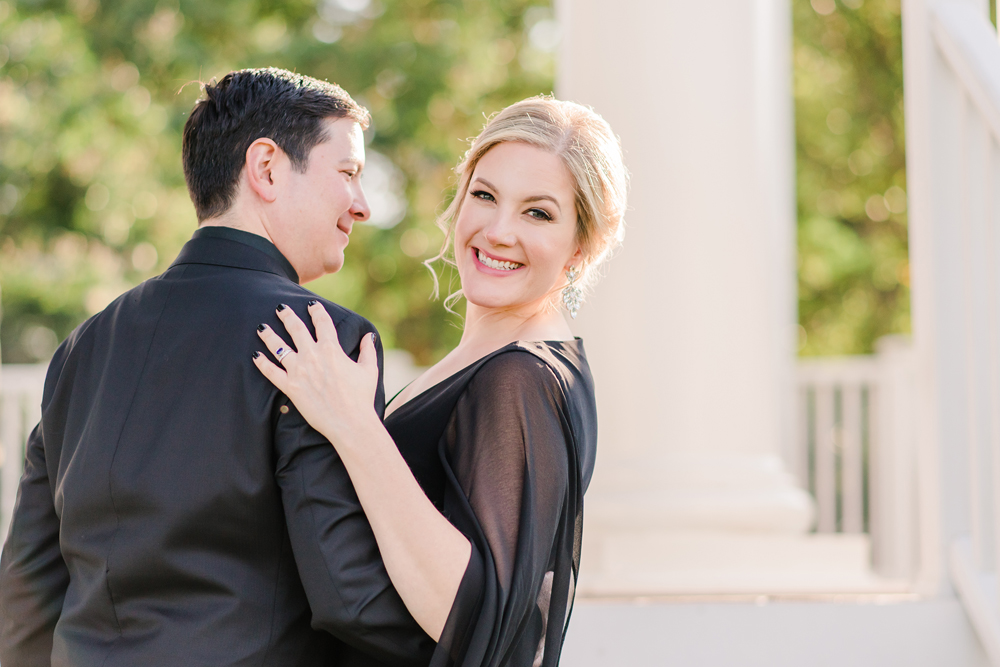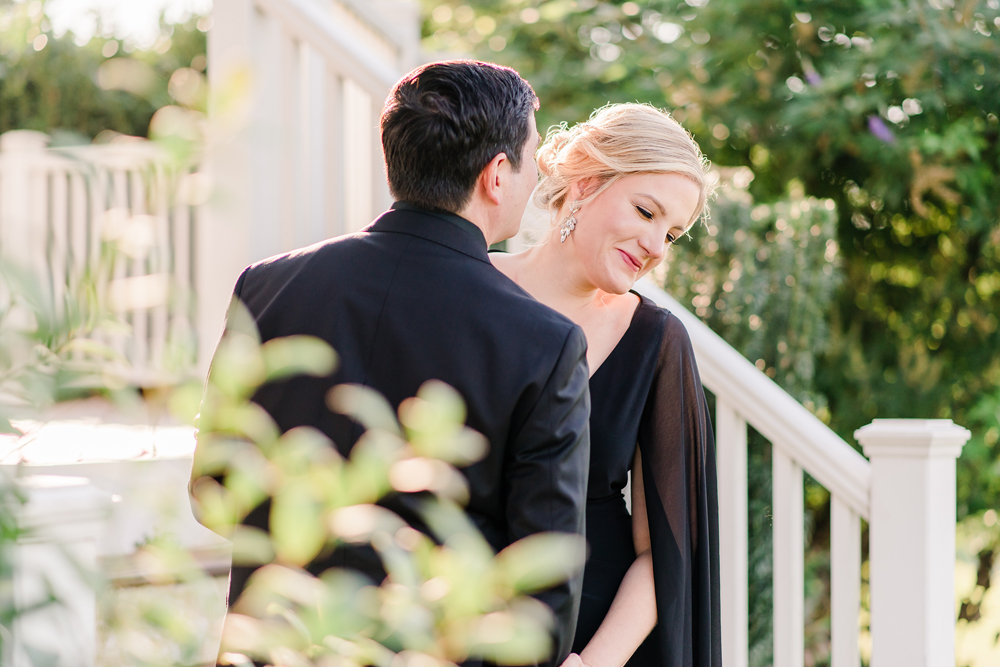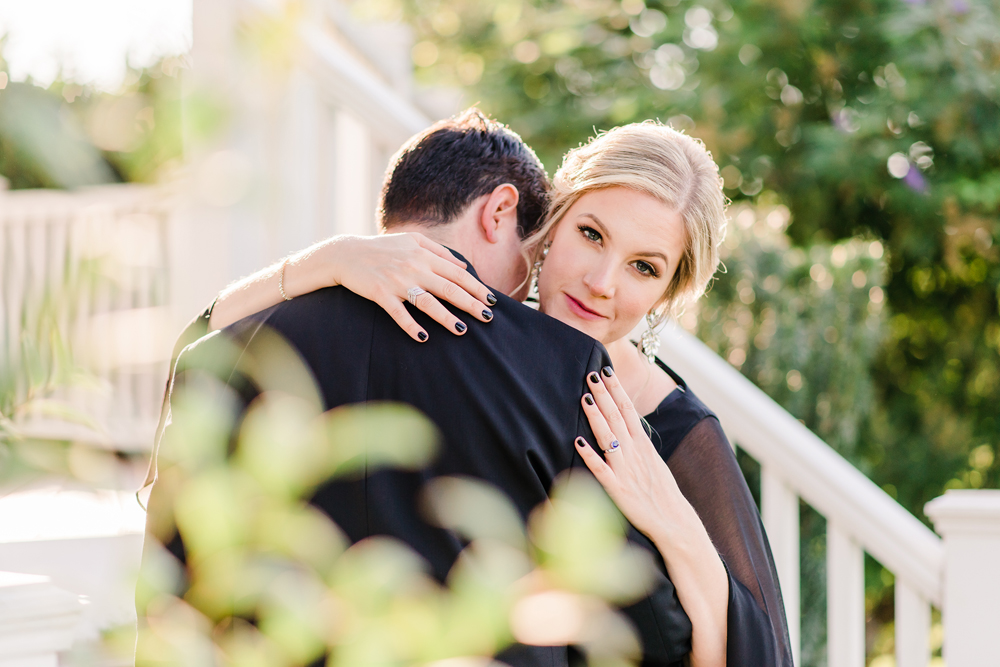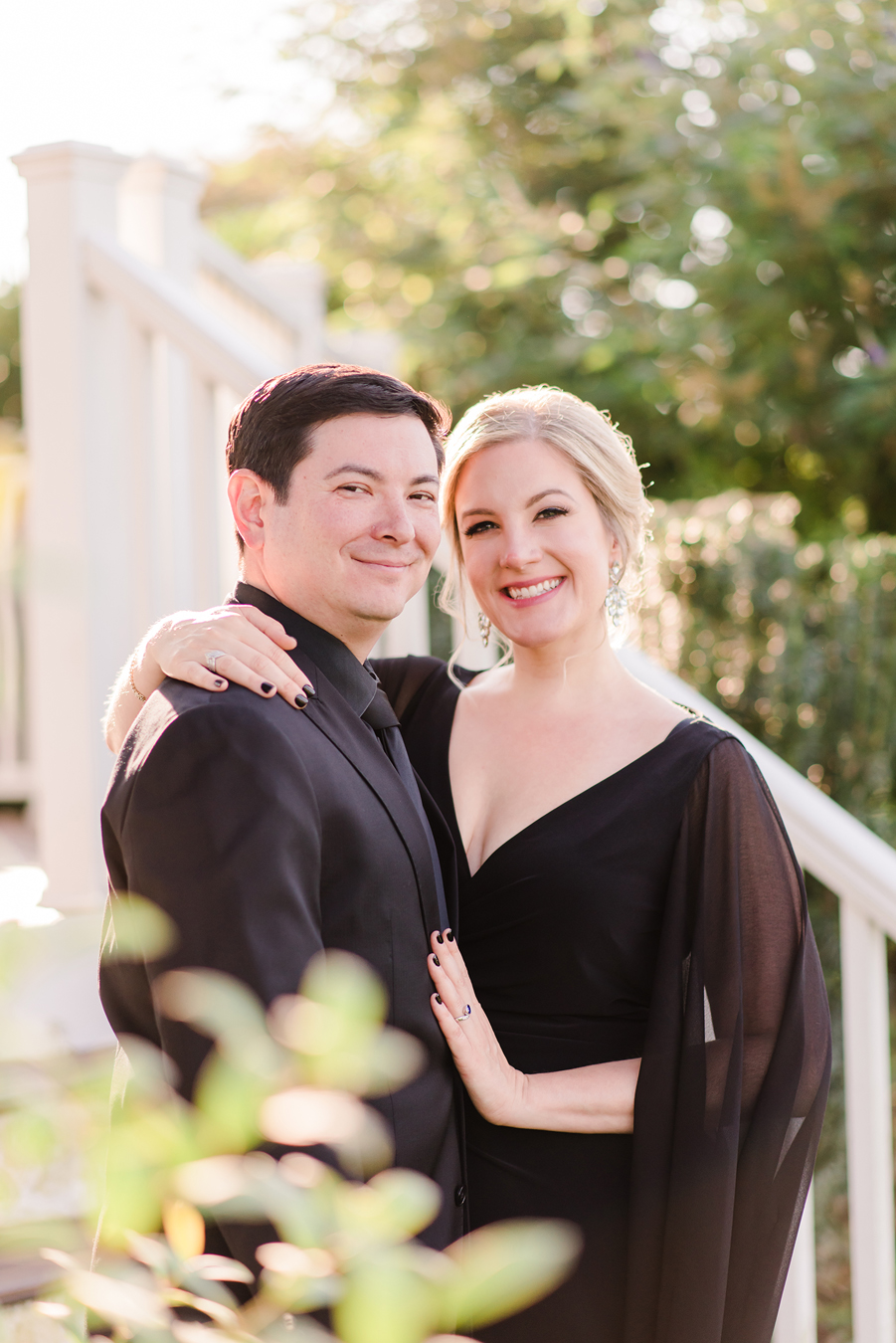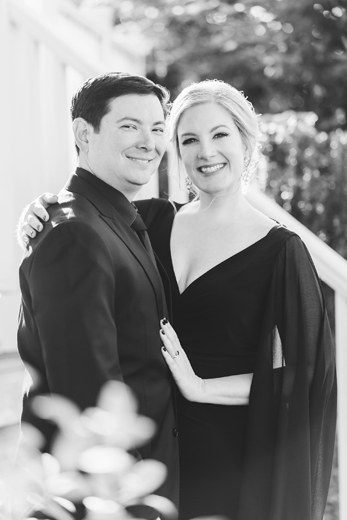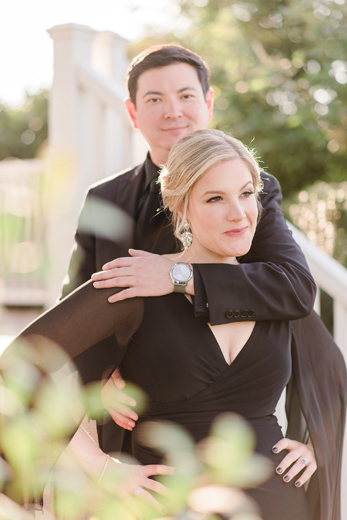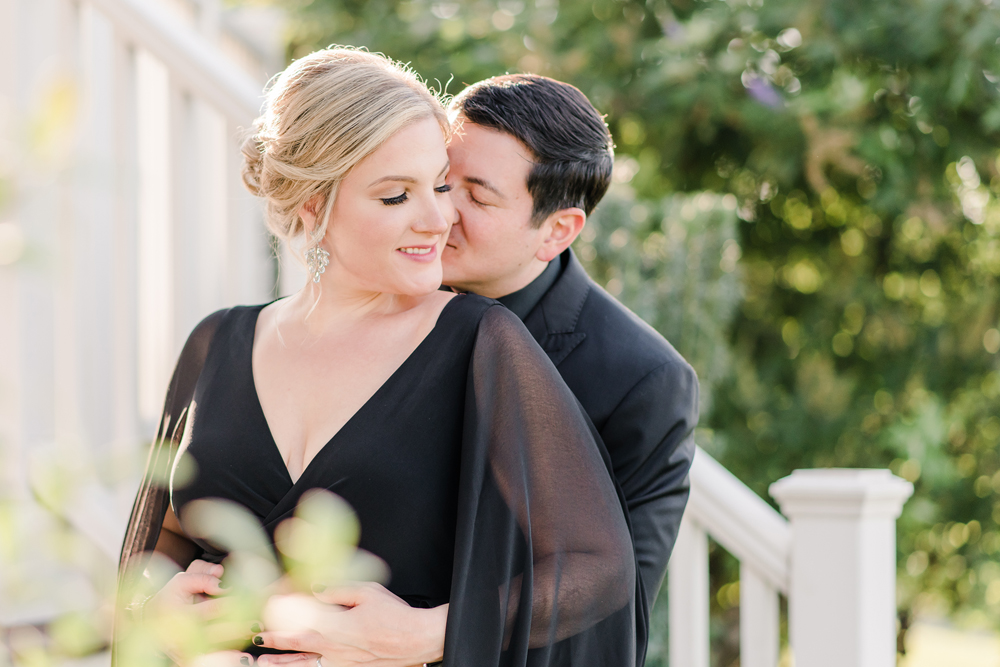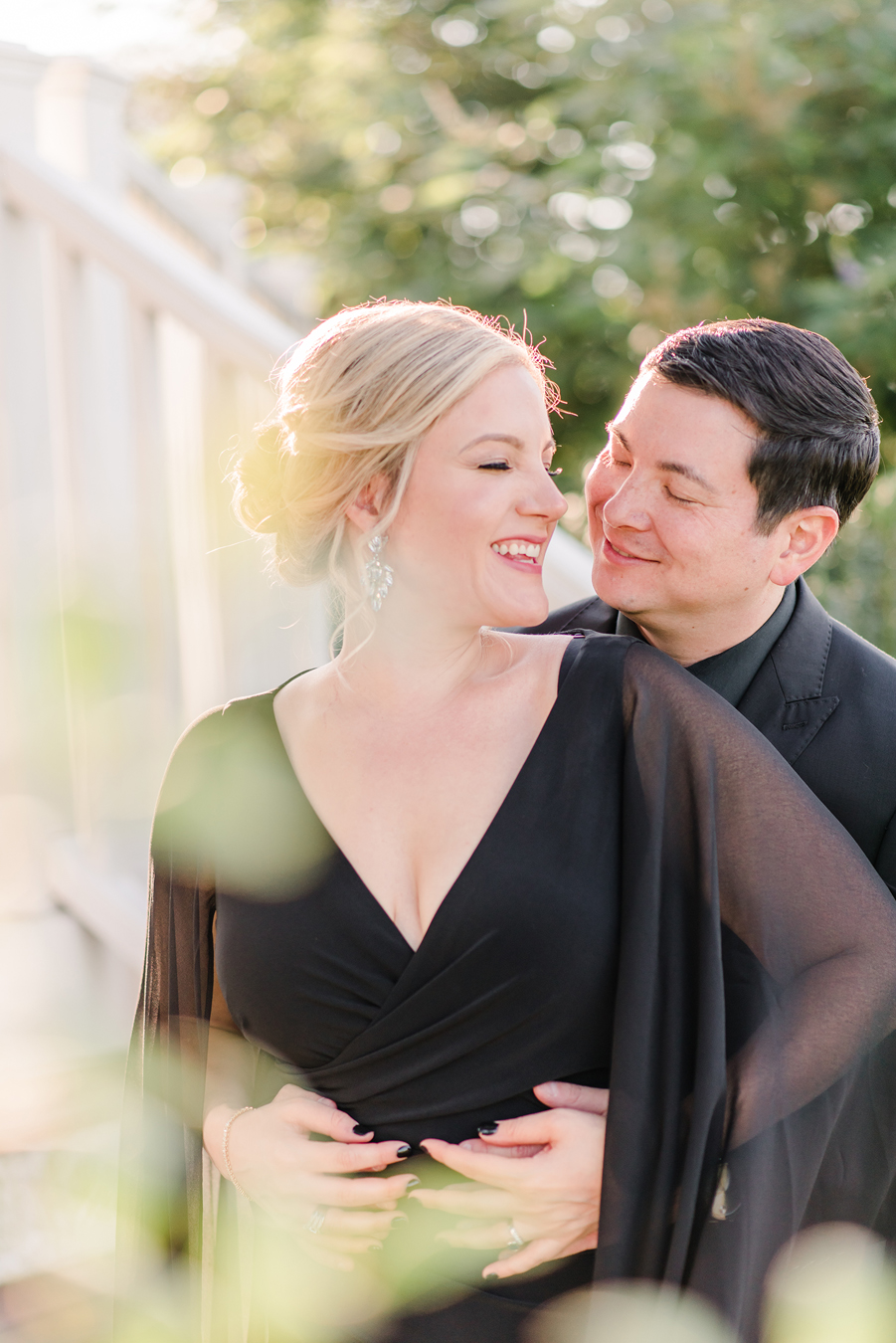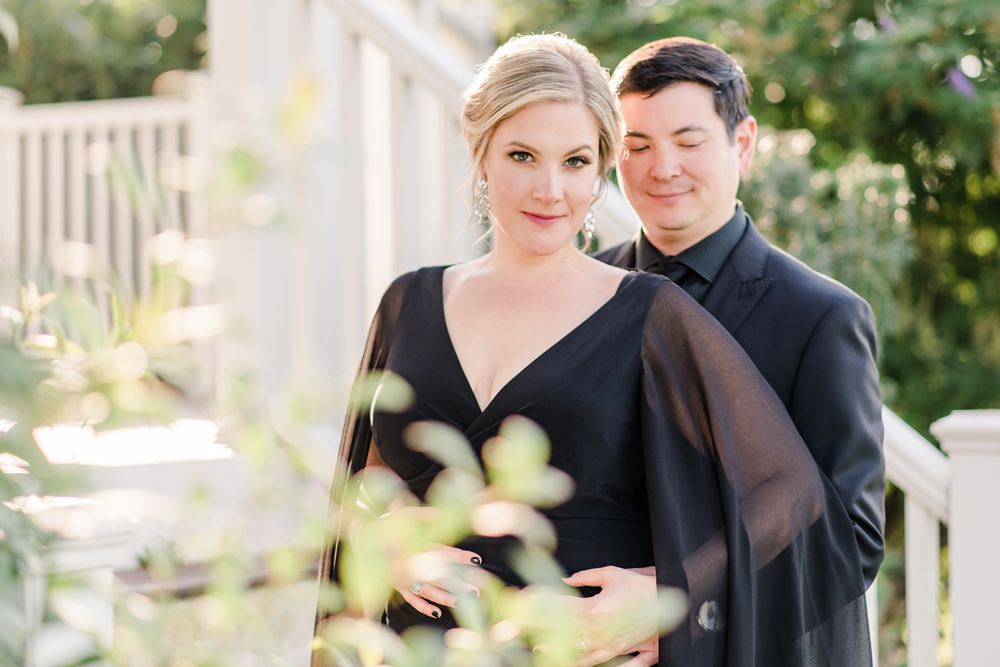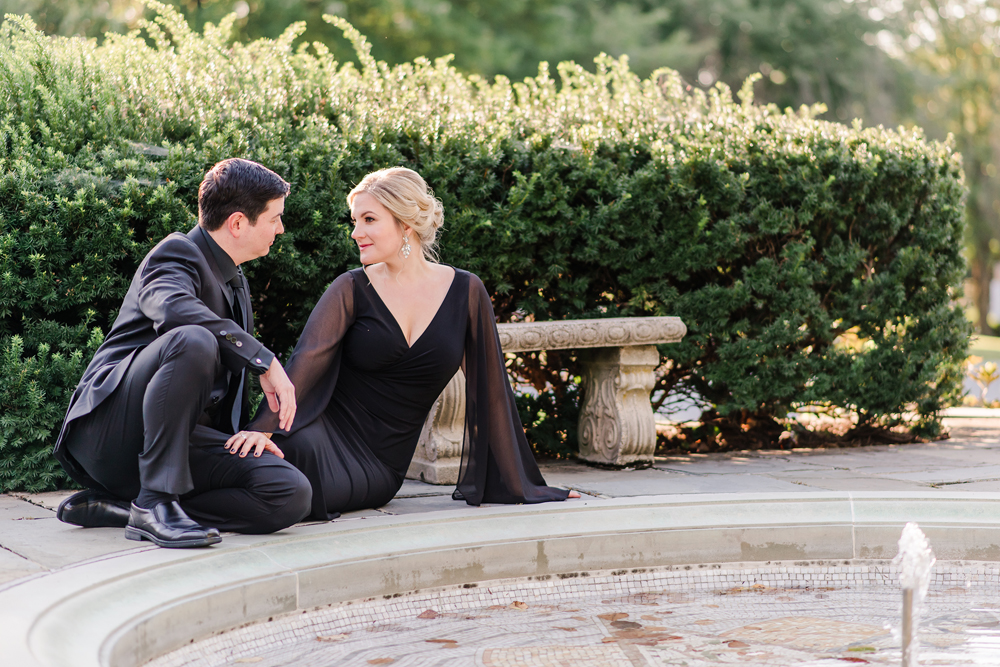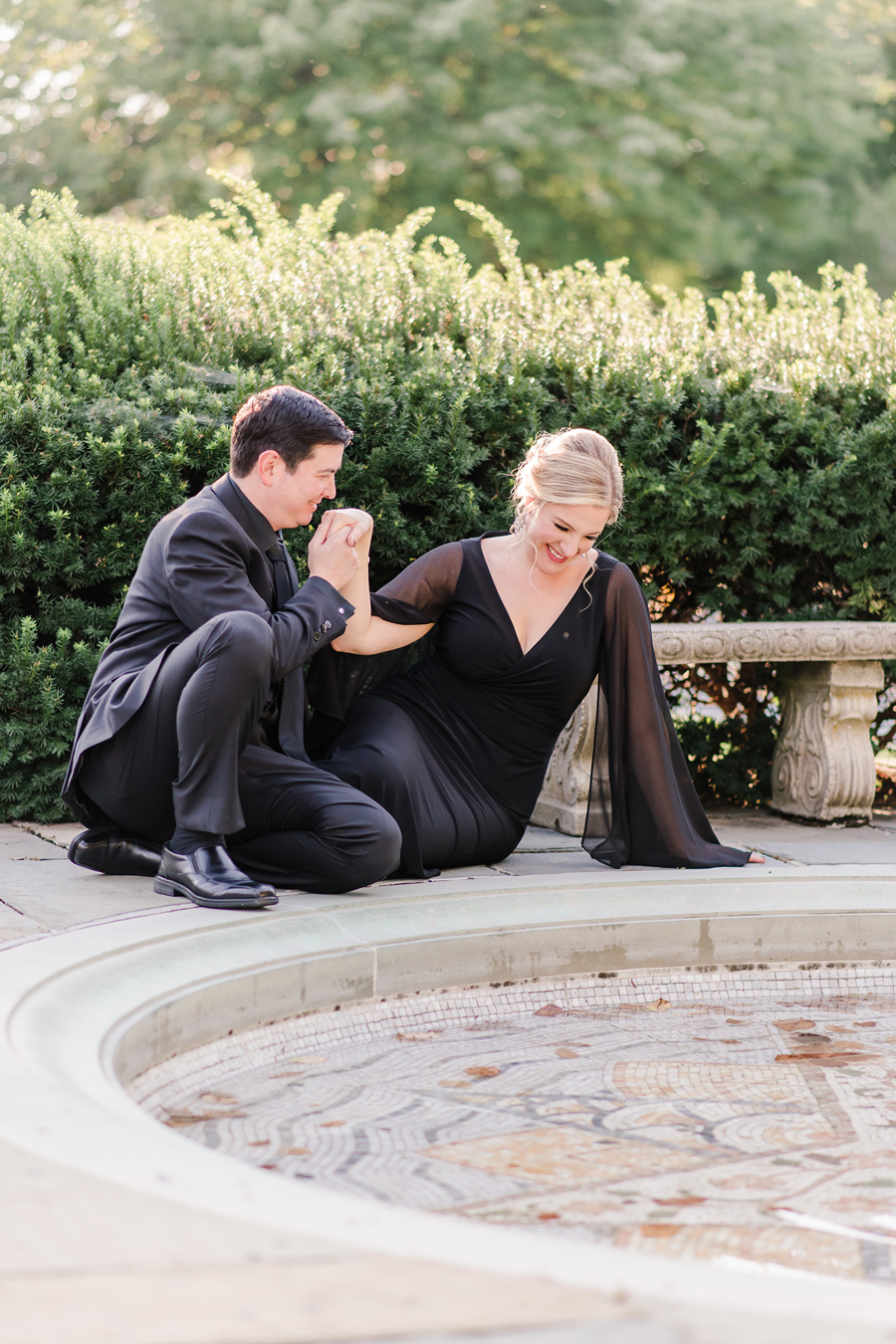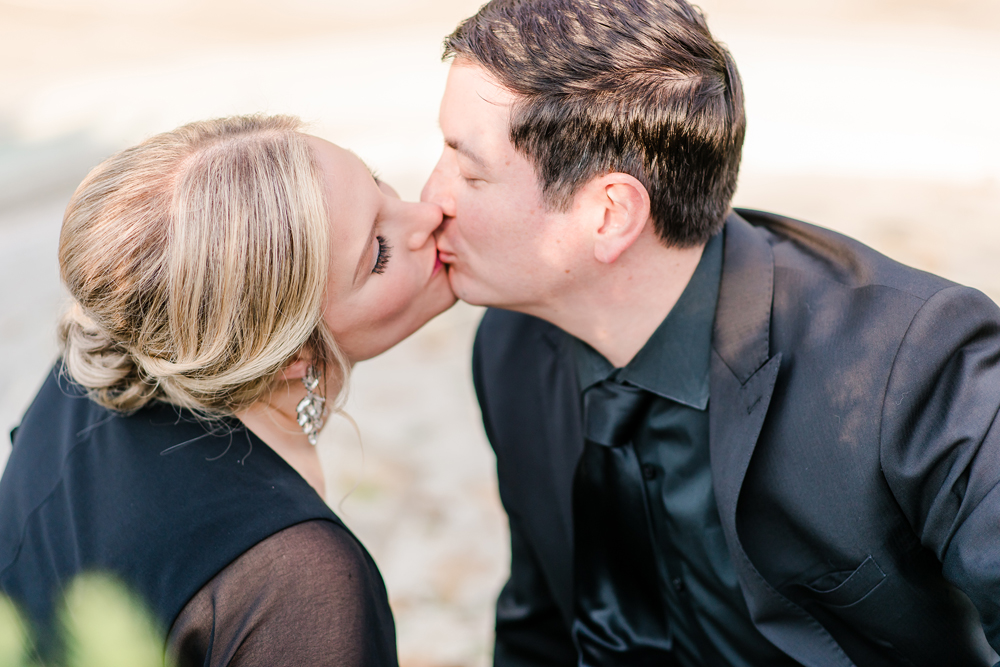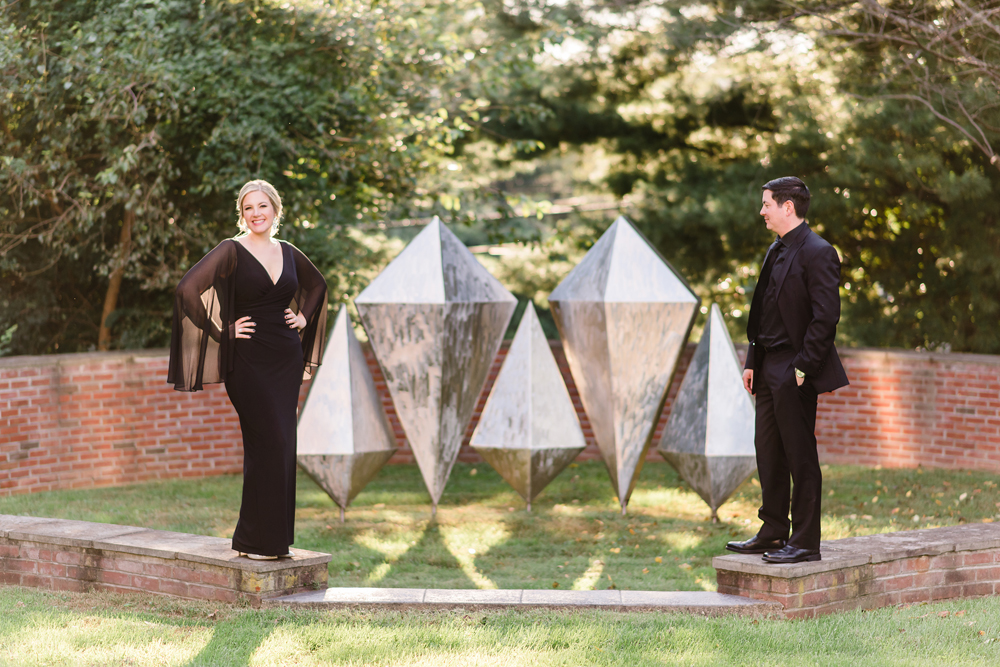 How cool and perfecting Ouija/Halloween-y was this sculpture?! I couldn't resist some fun shots here!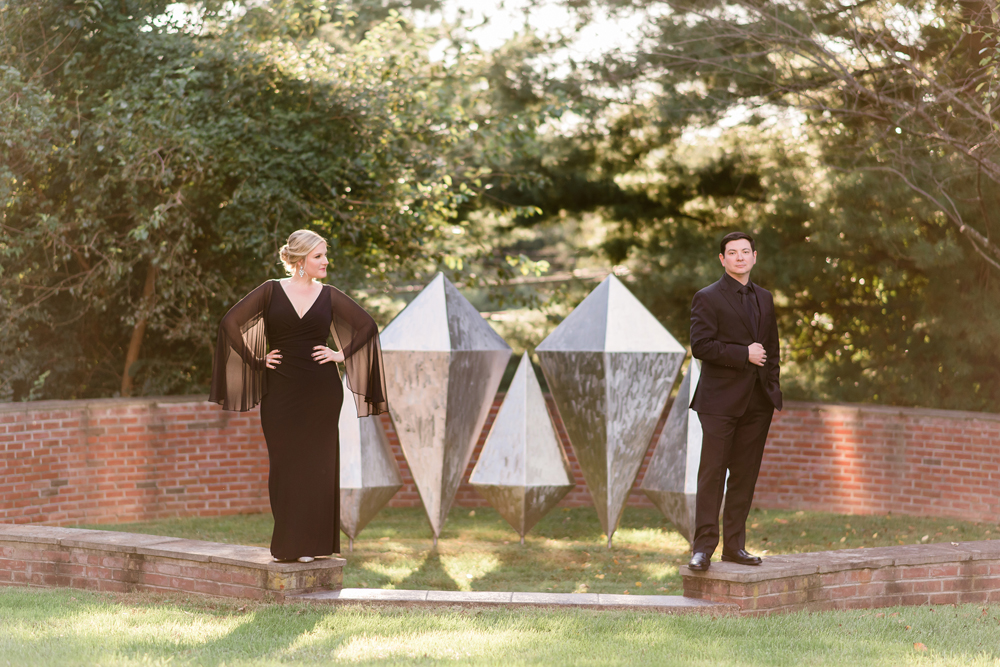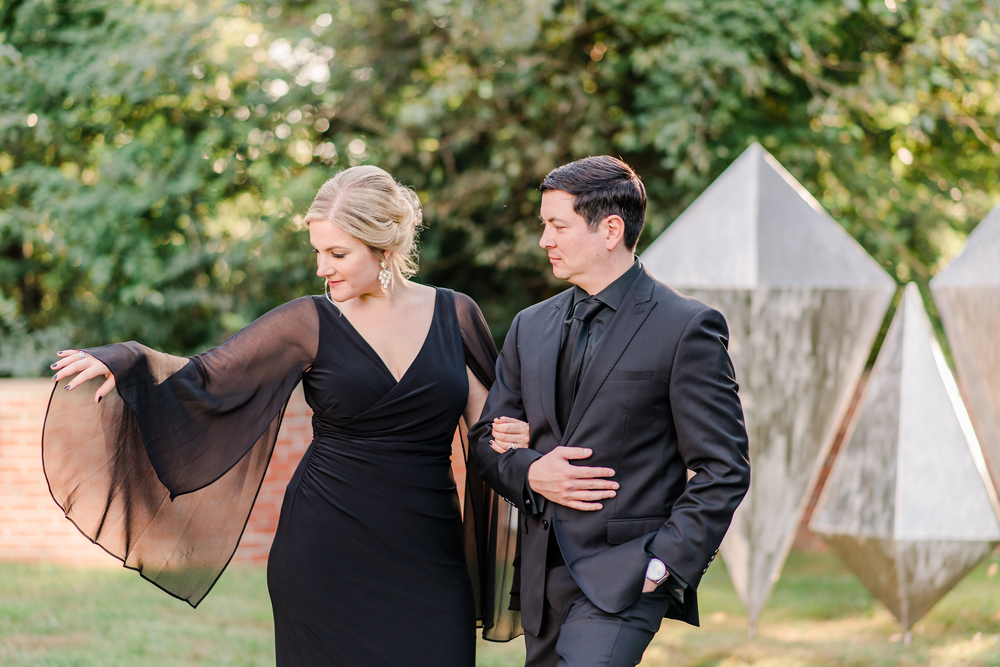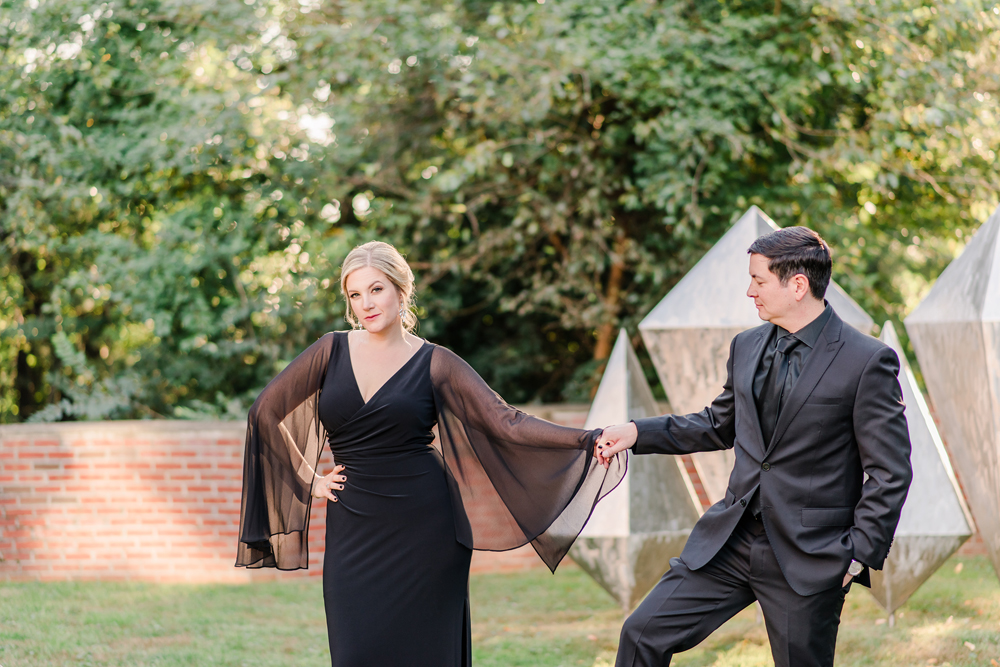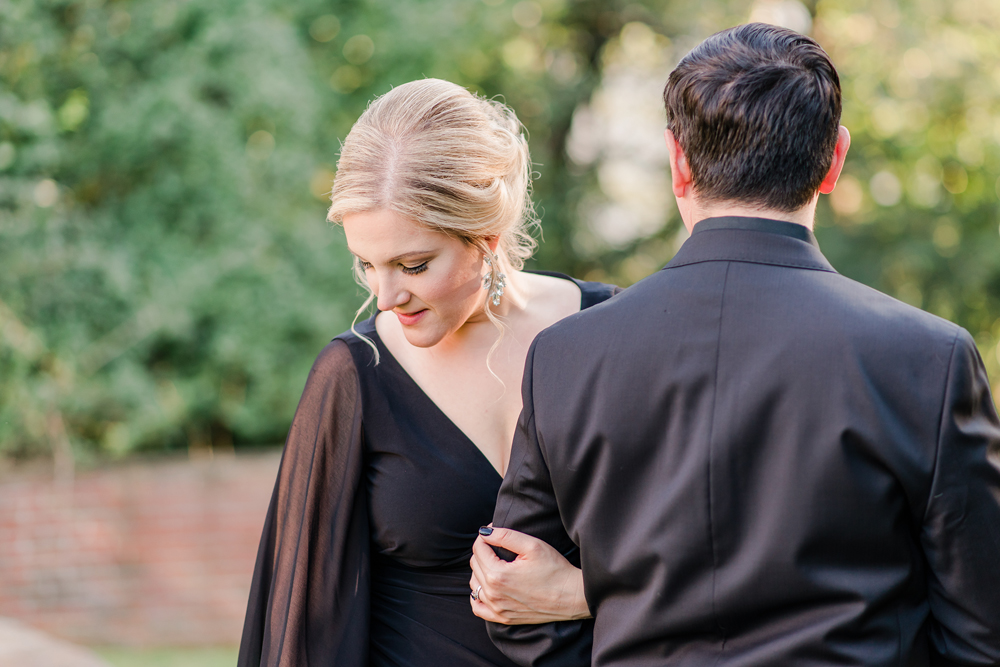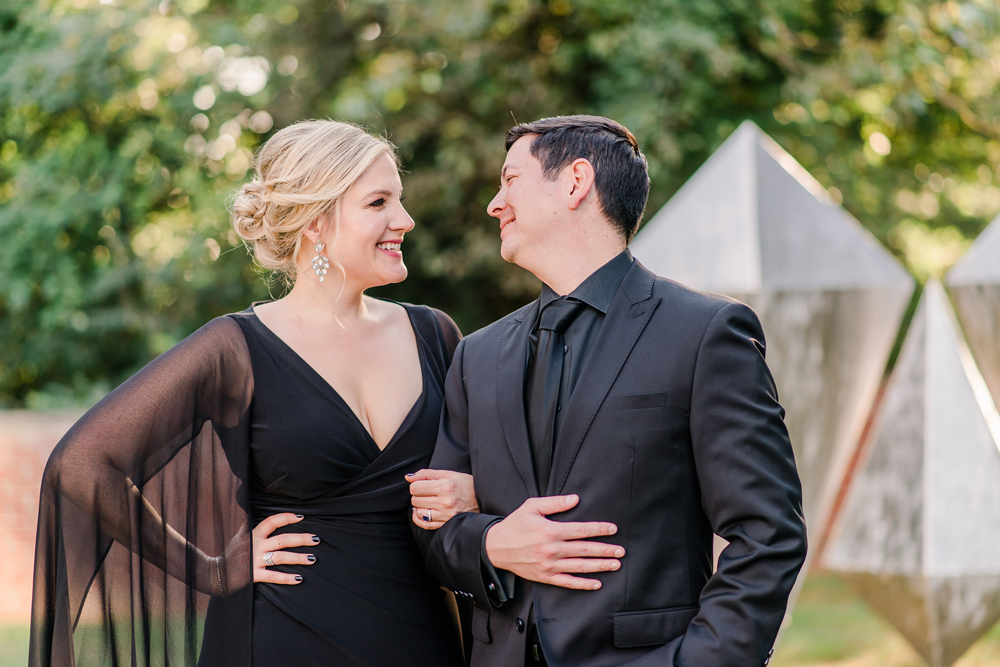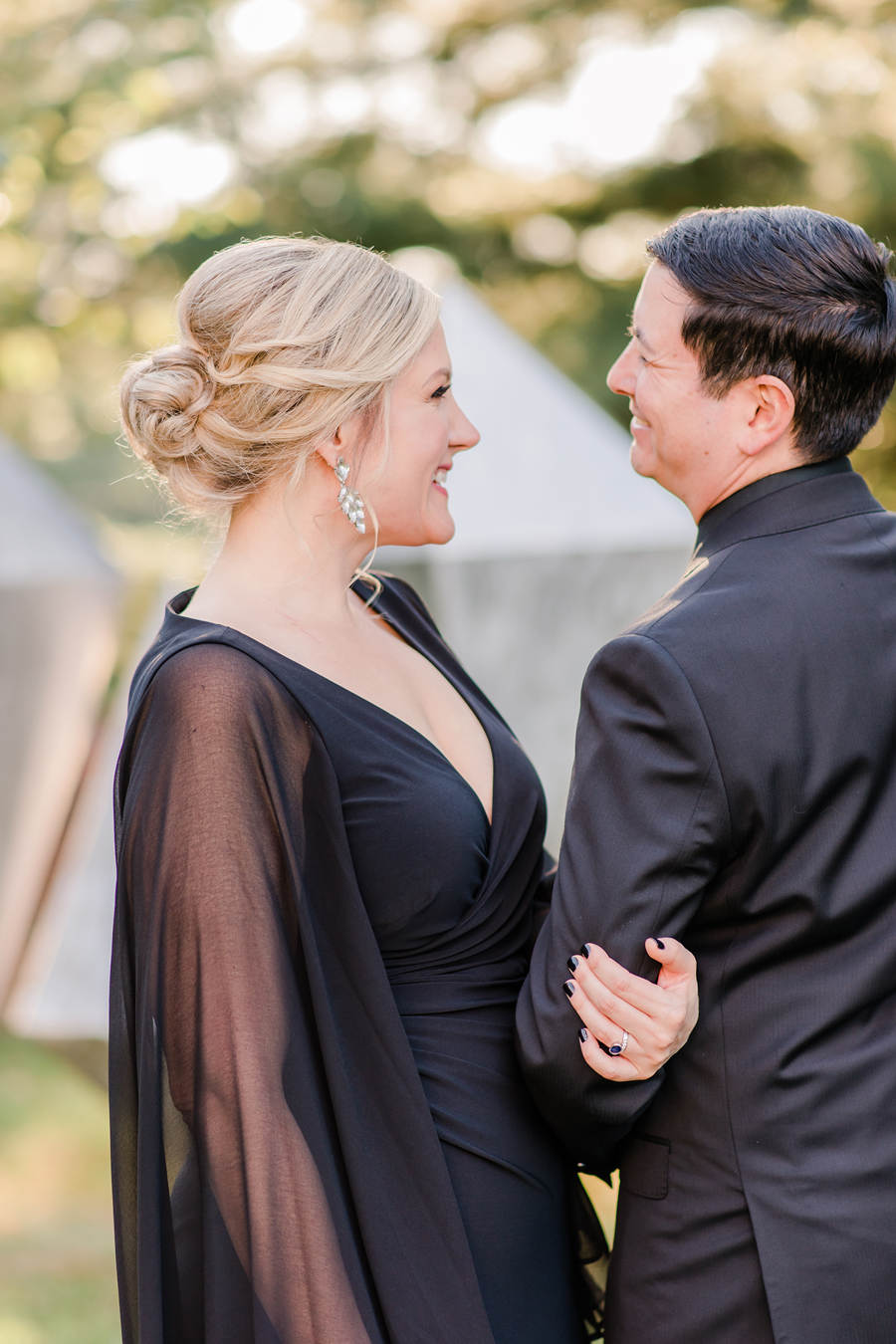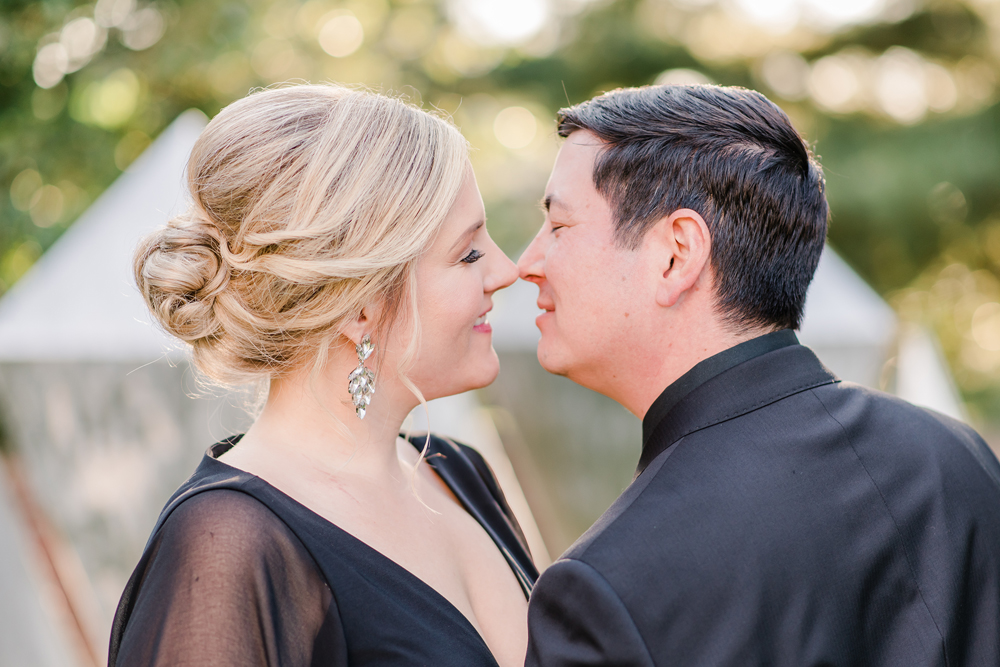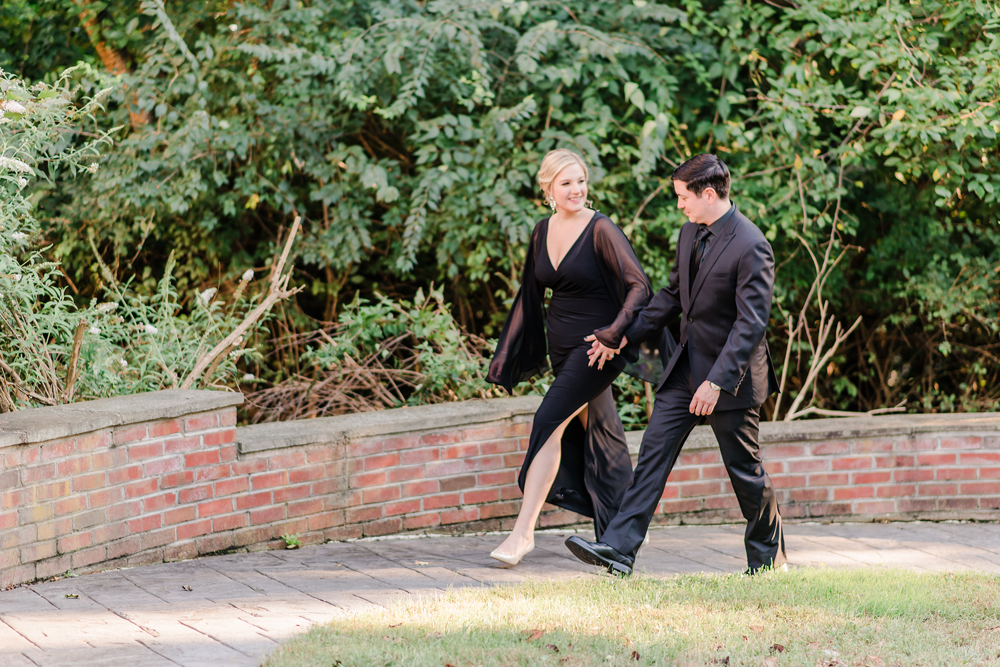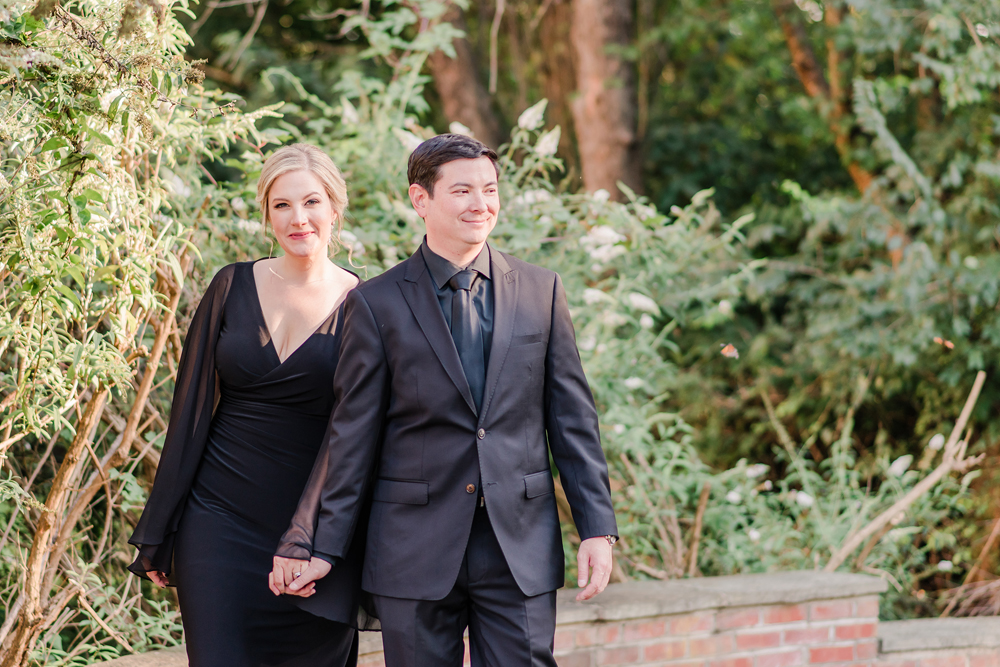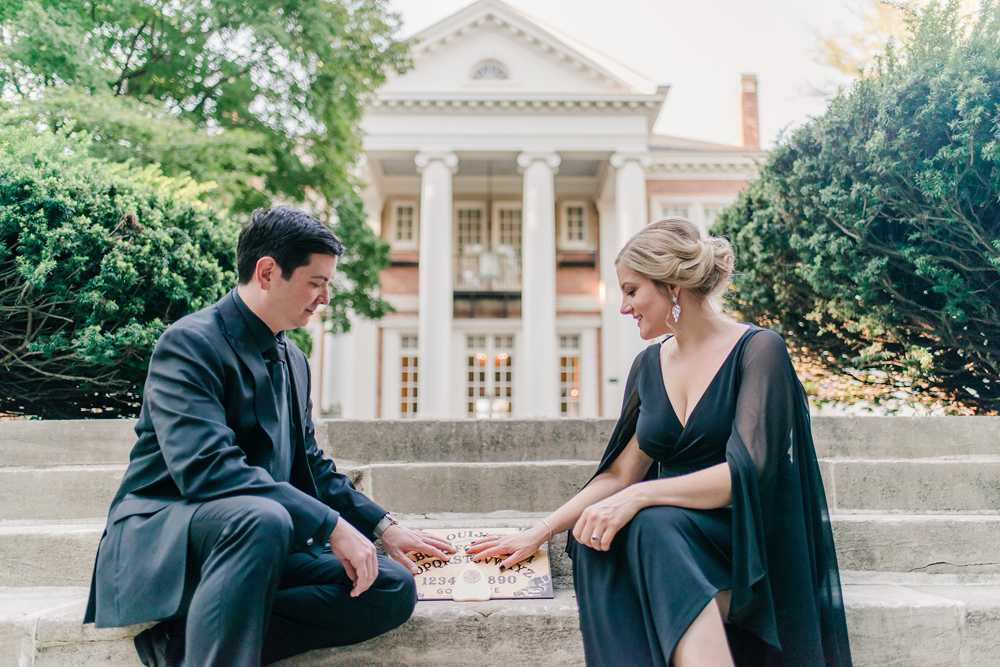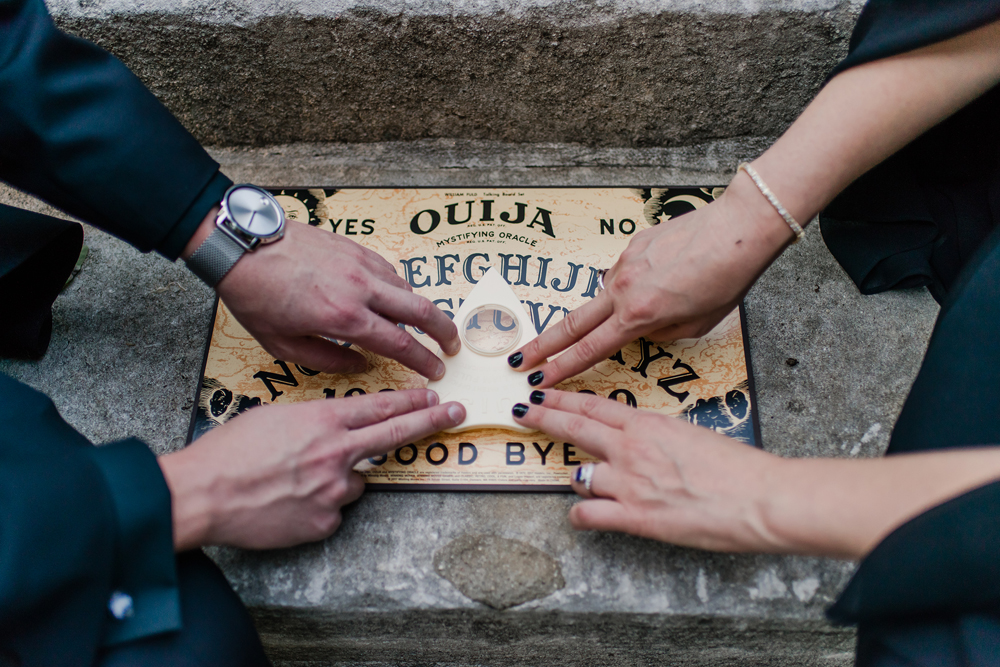 Ready to ask some questions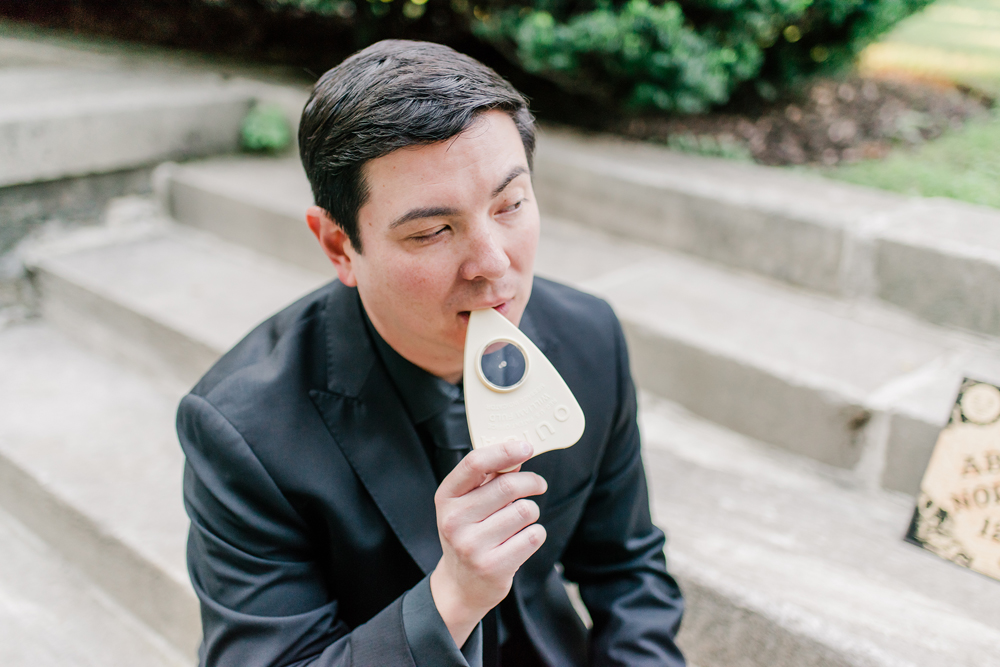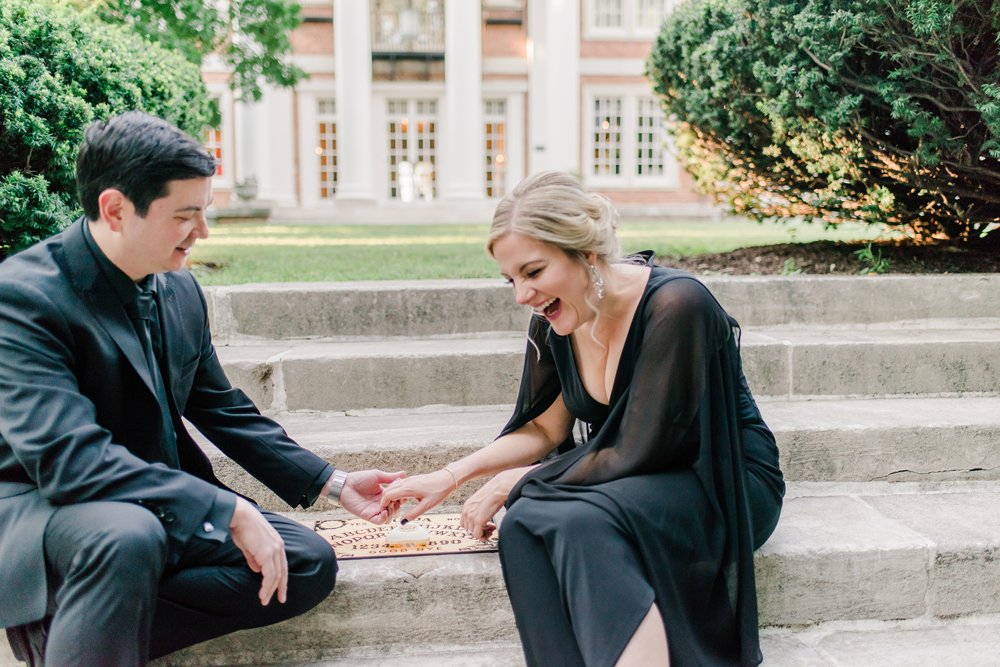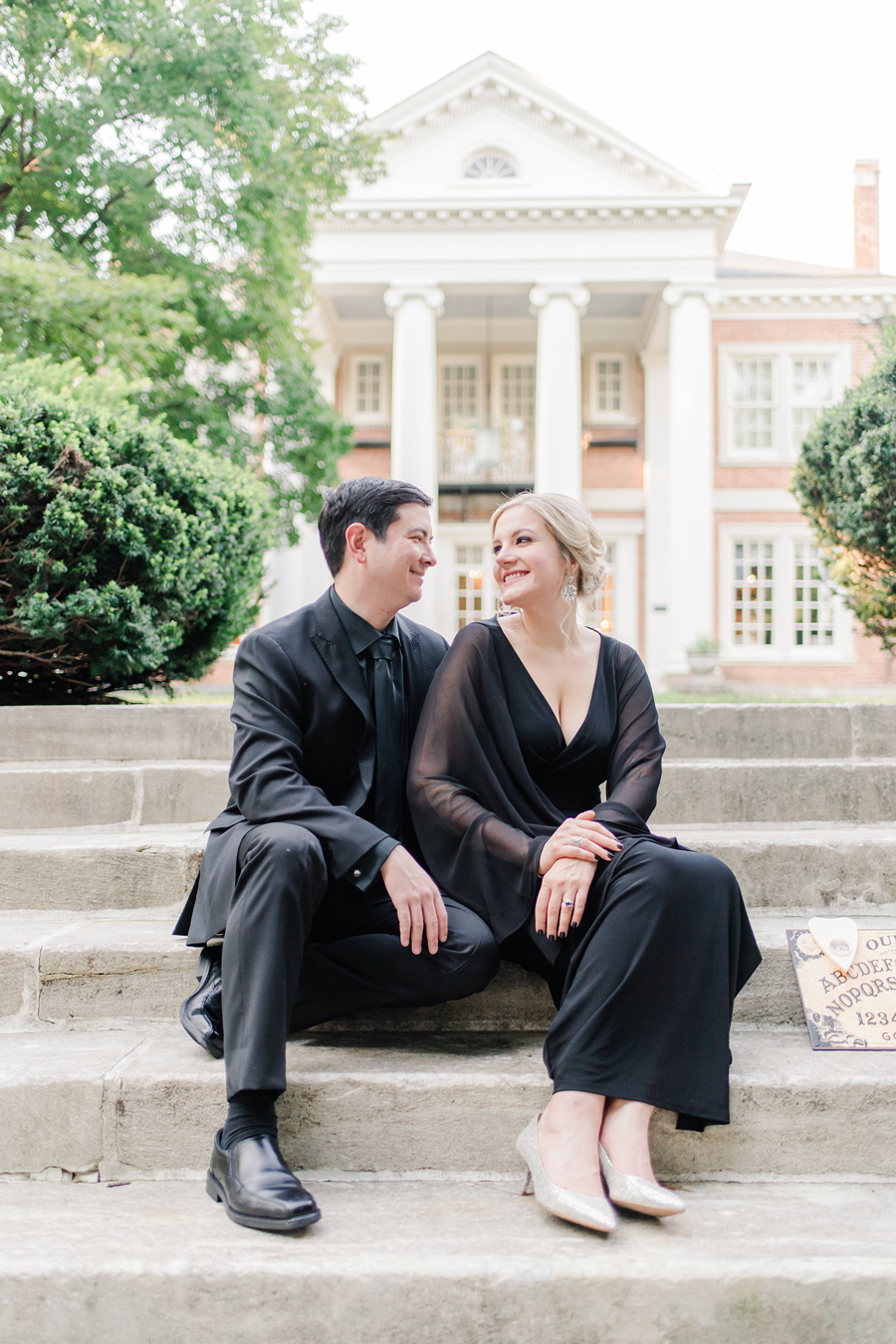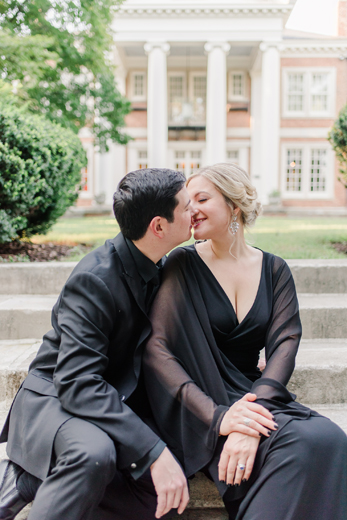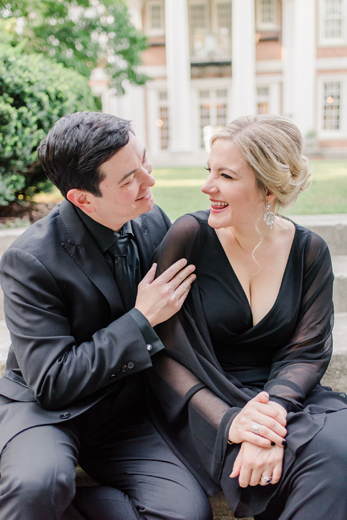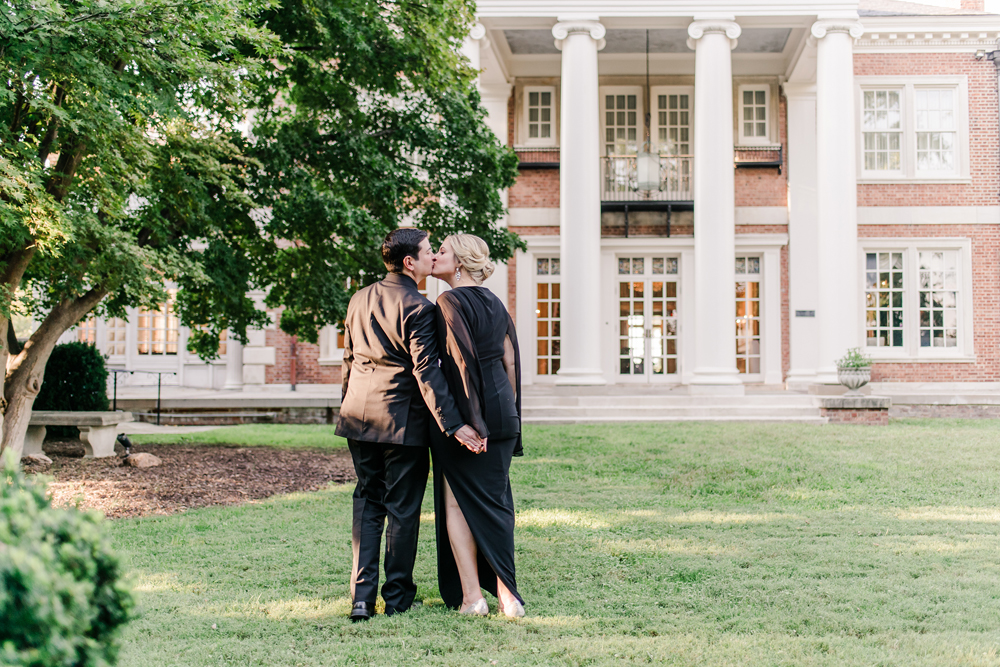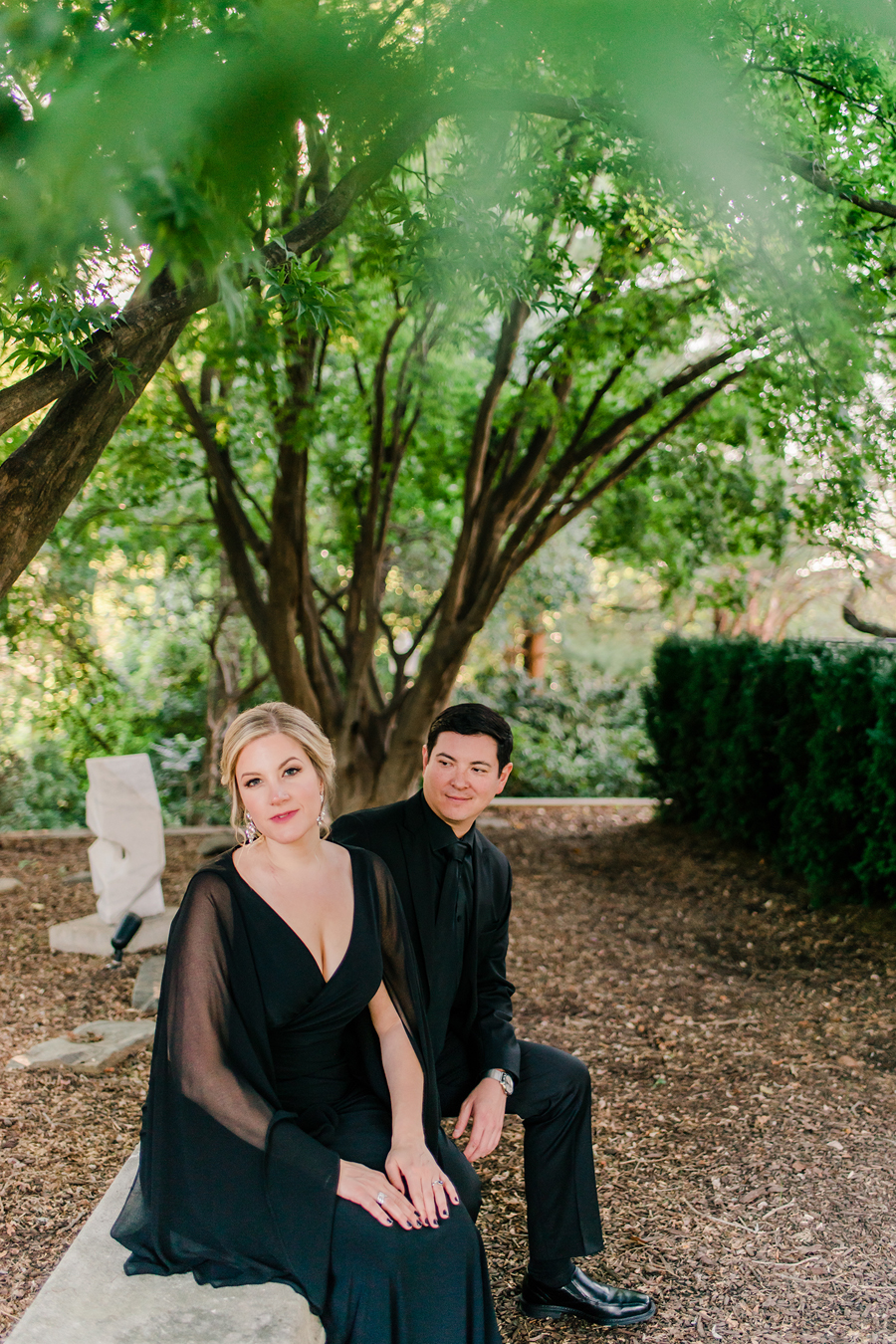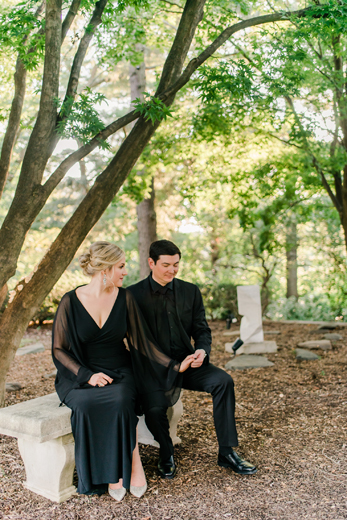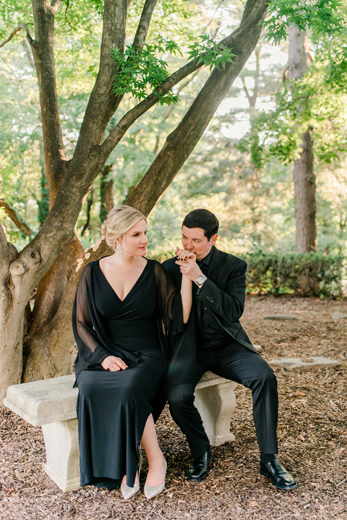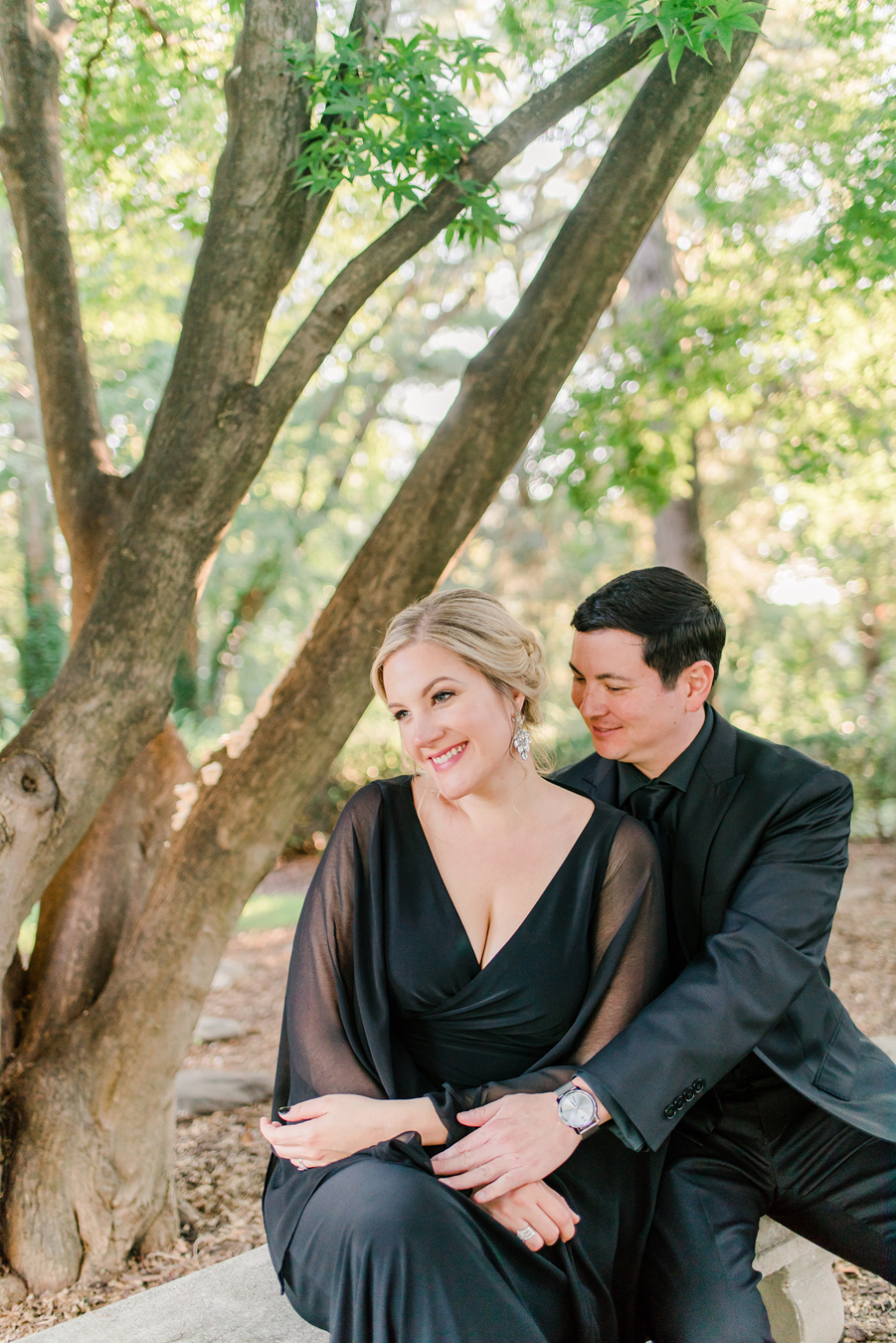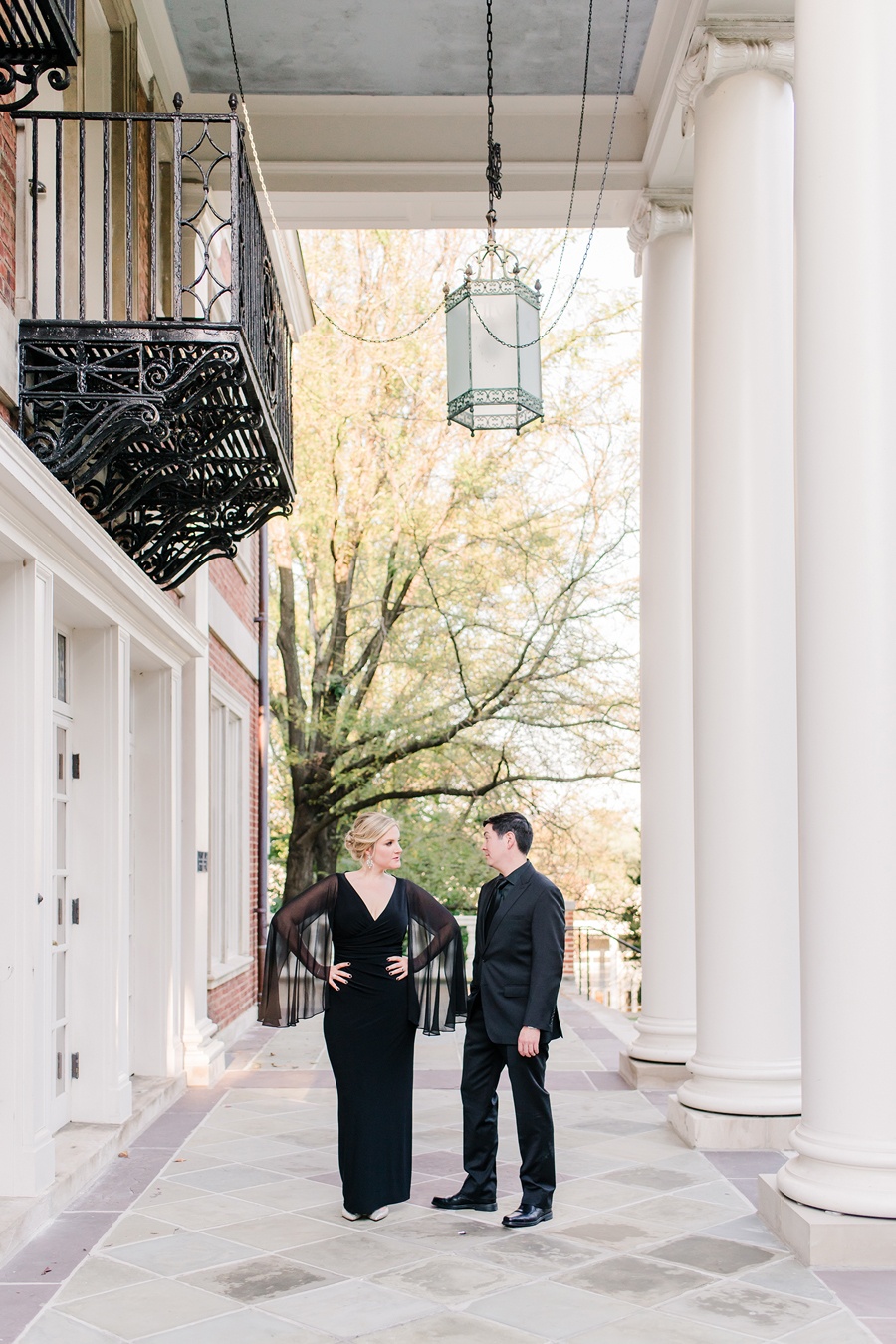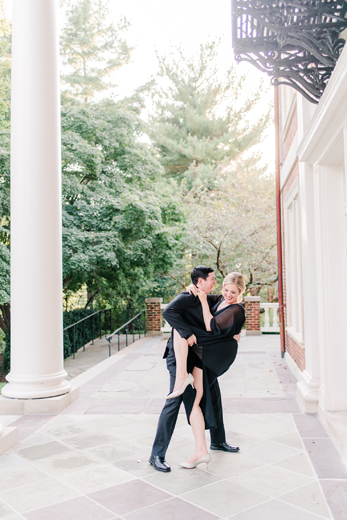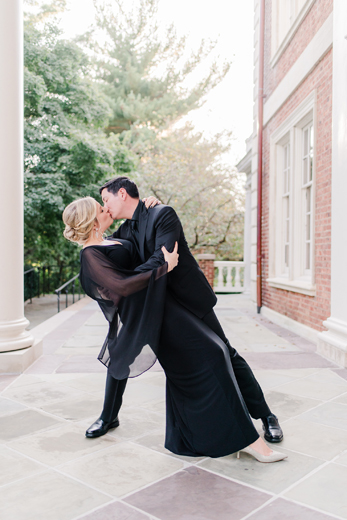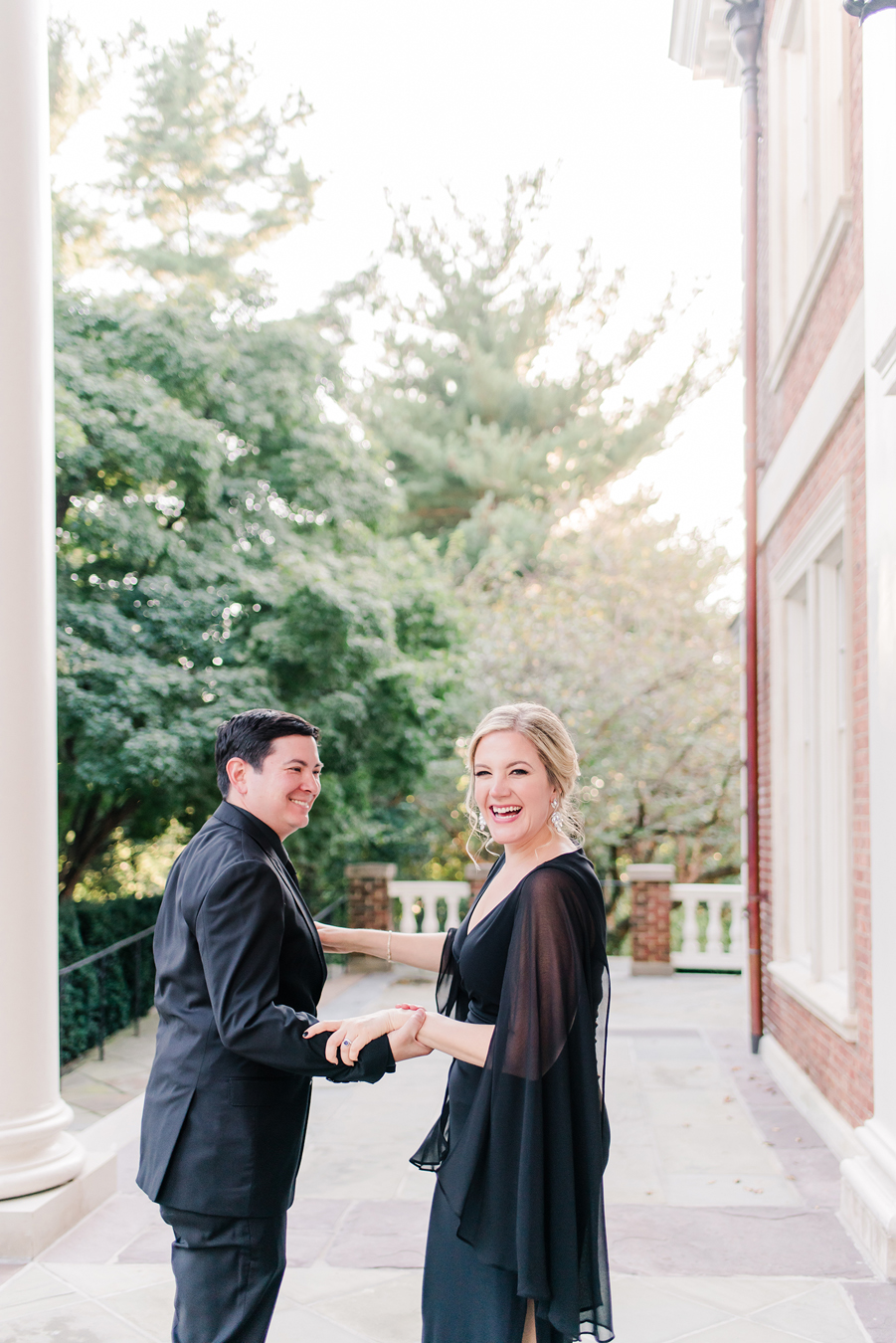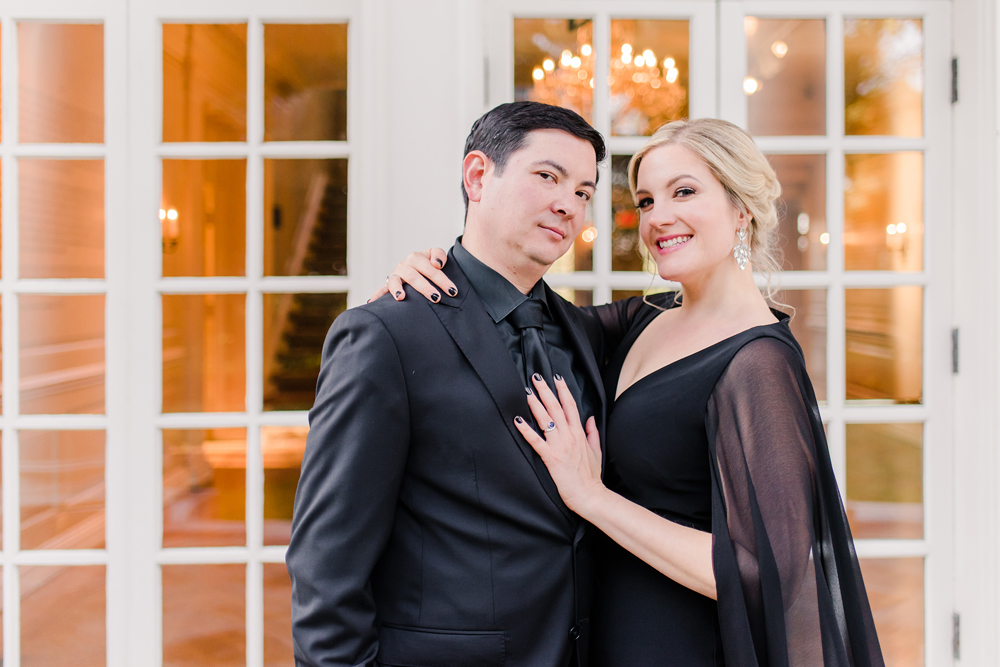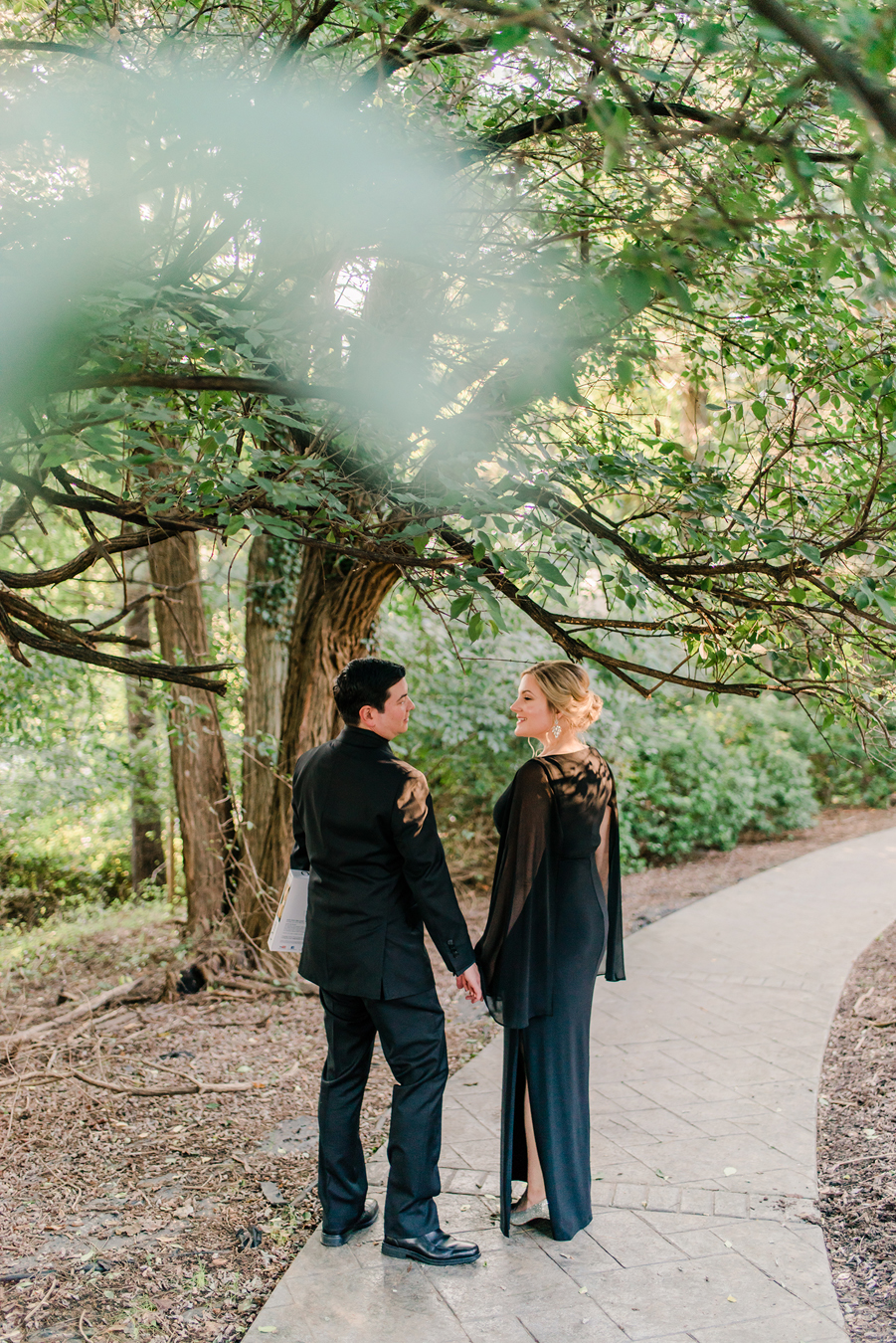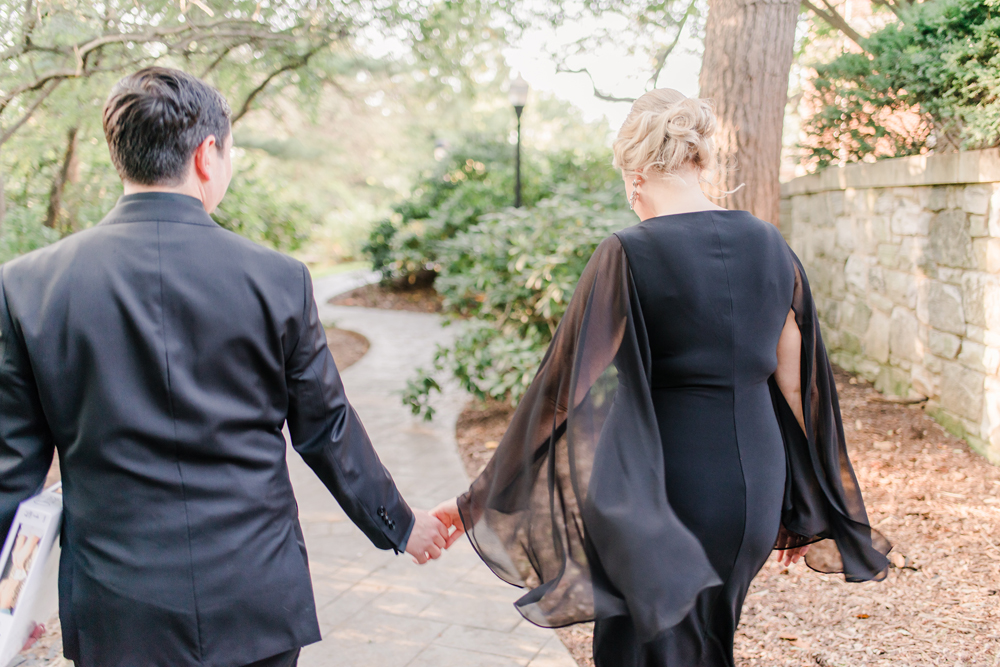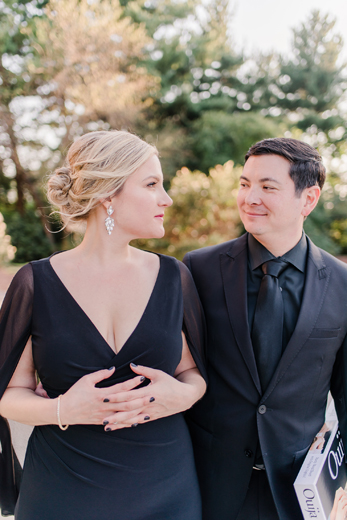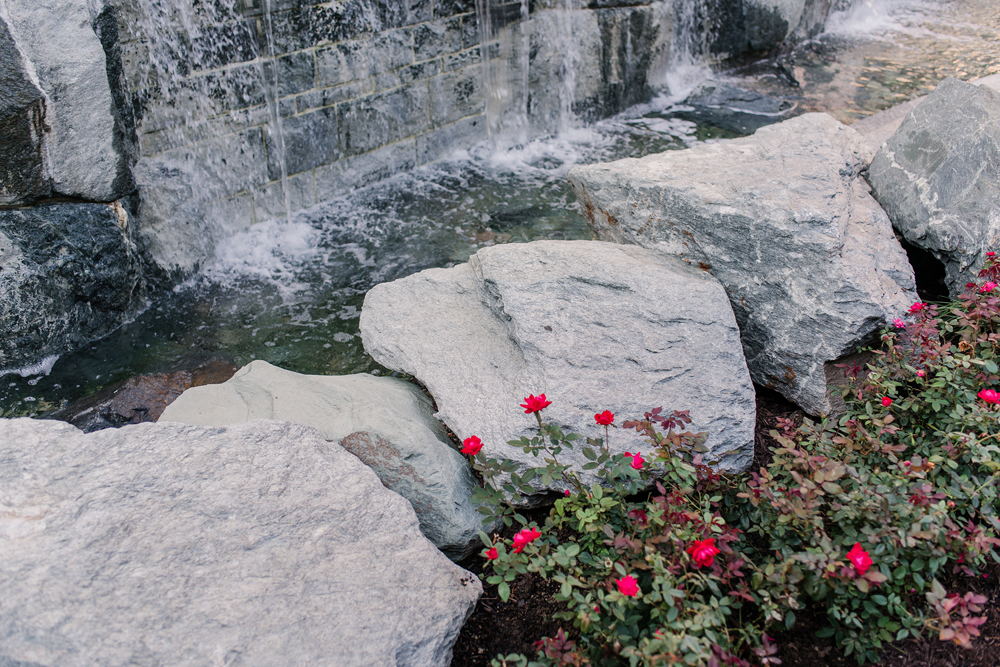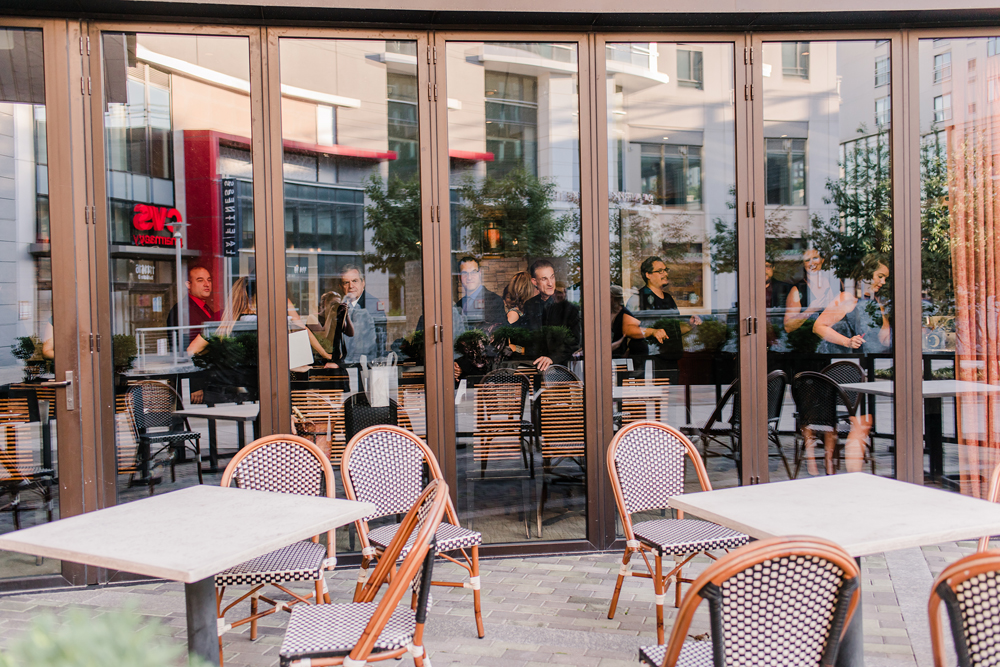 Their ceremony and dinner took place at Season 52 in Rockville, and this private room was the perfect spot for it!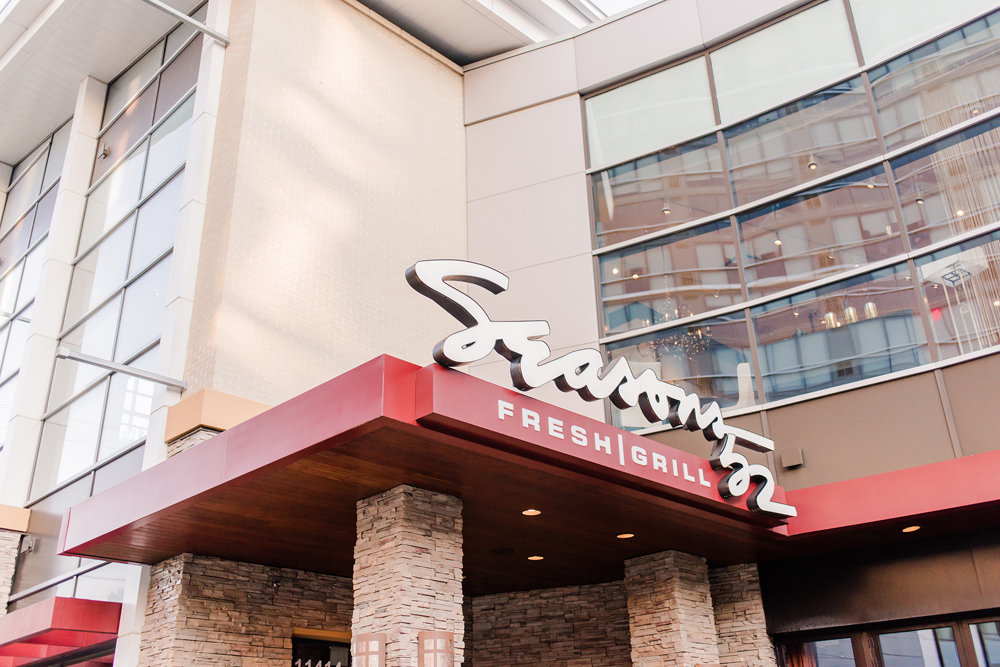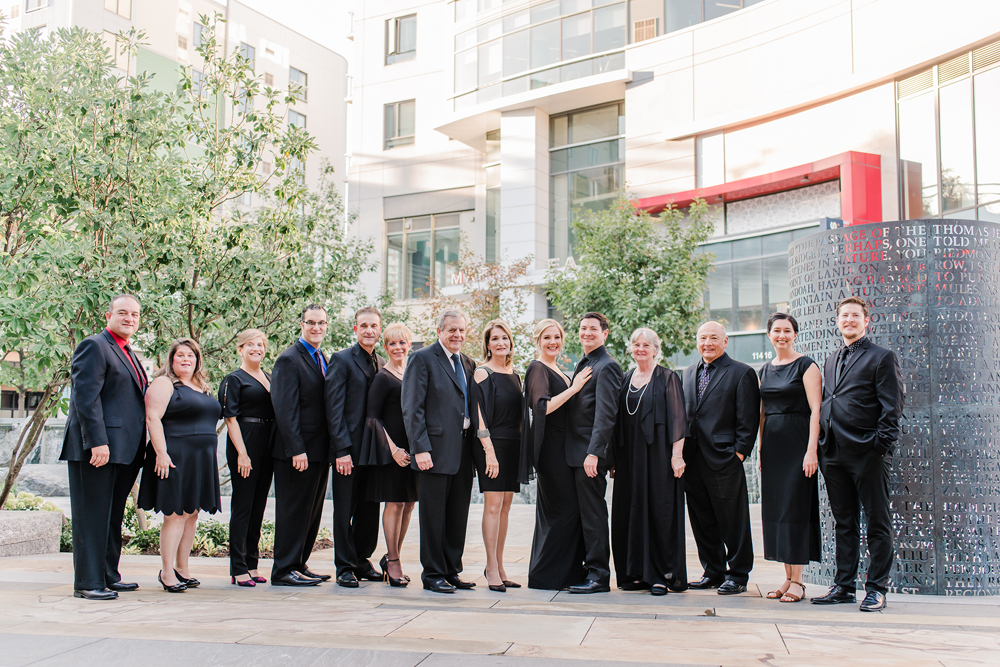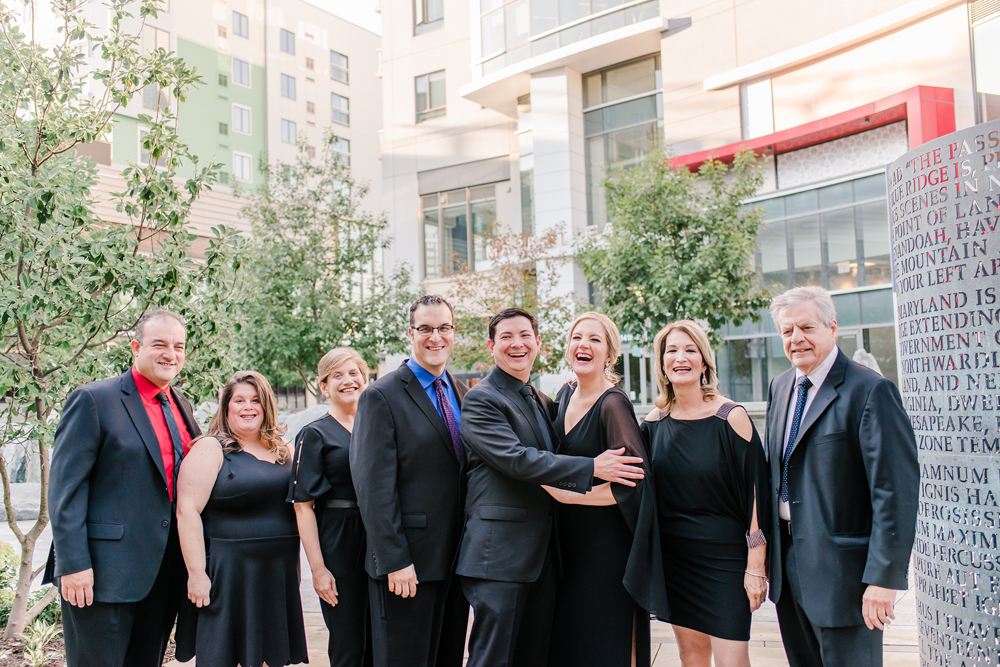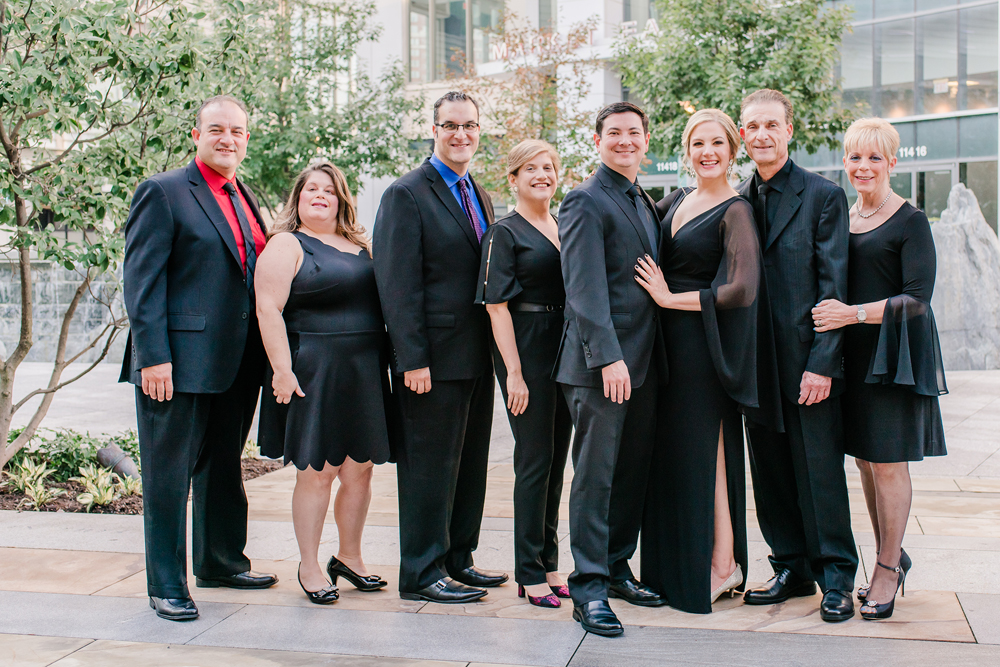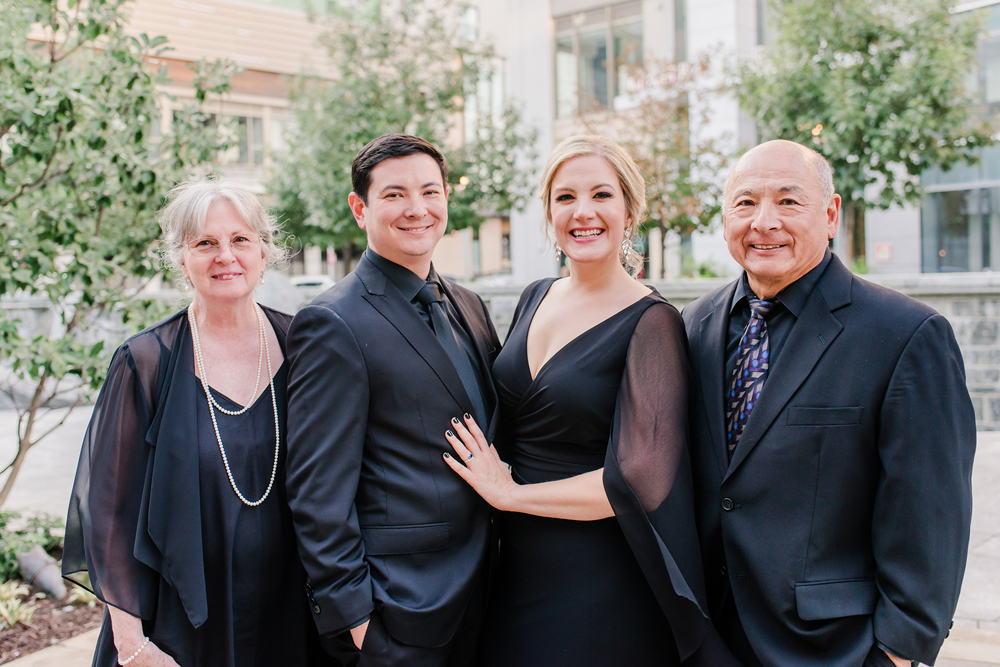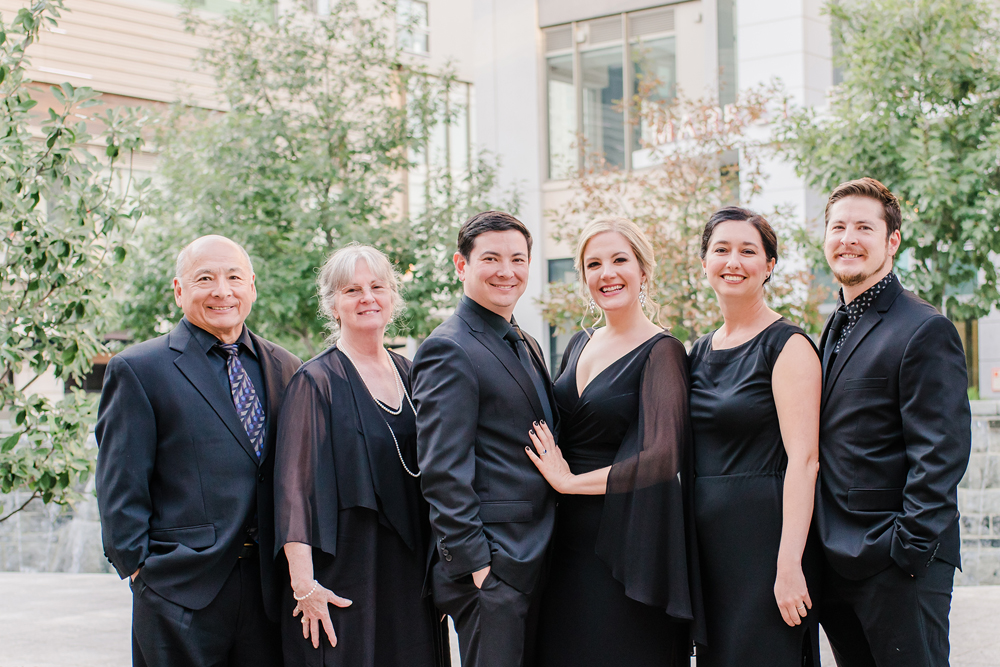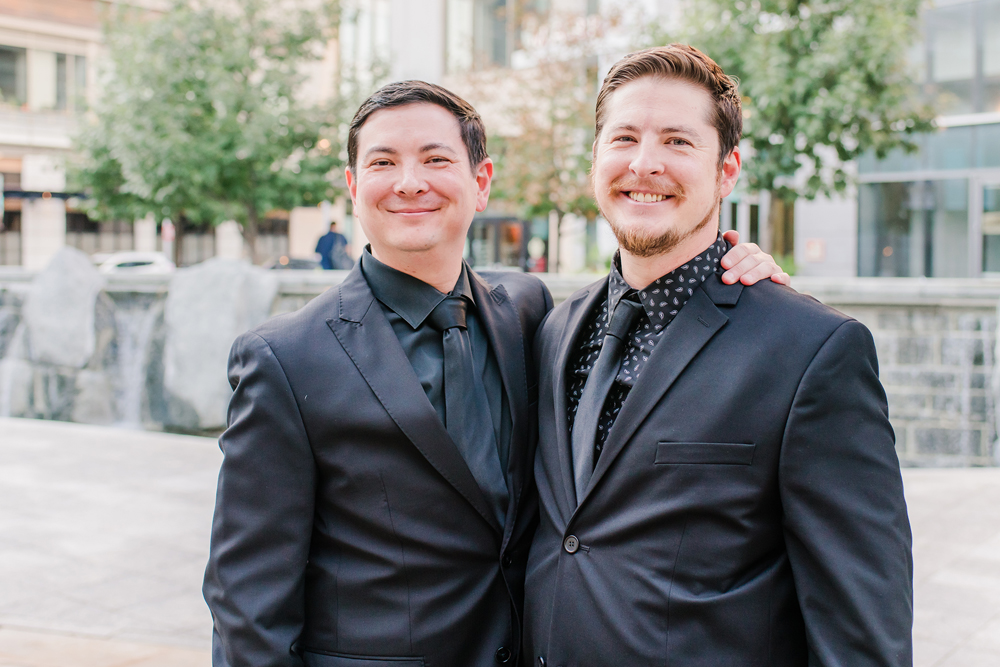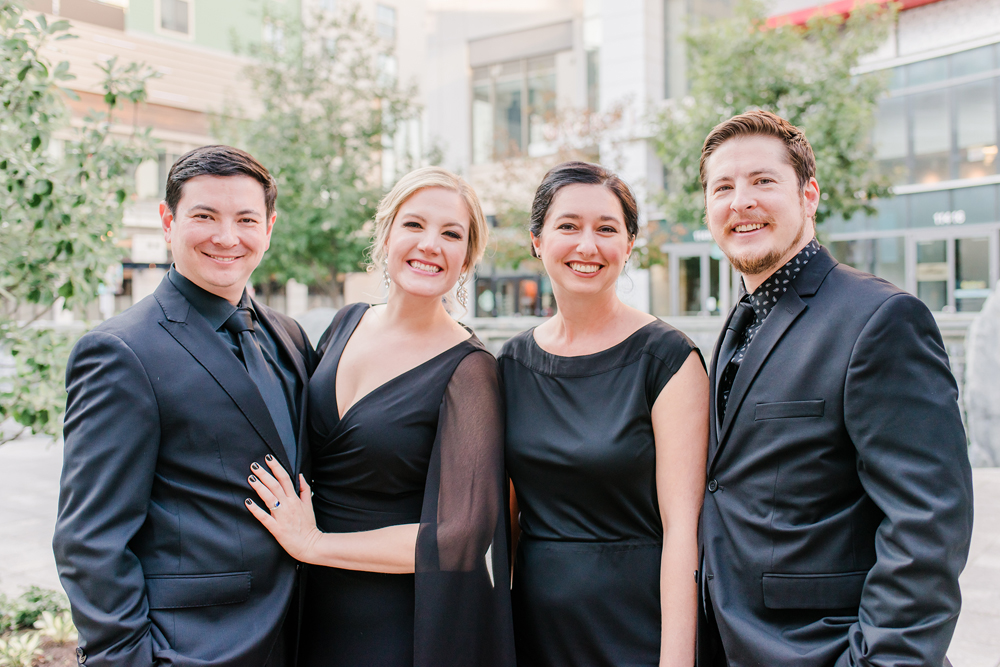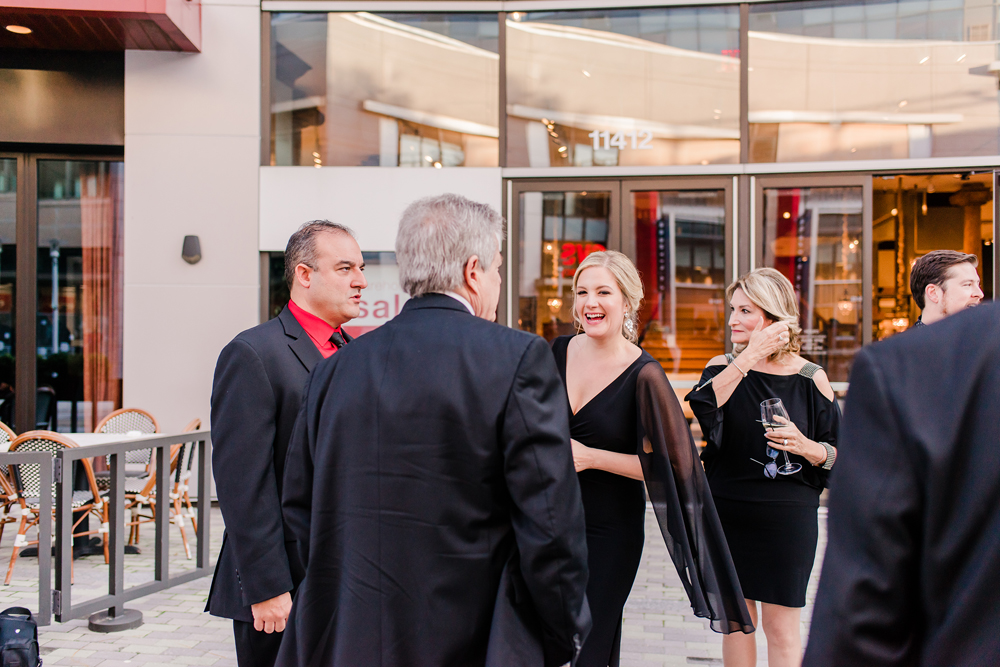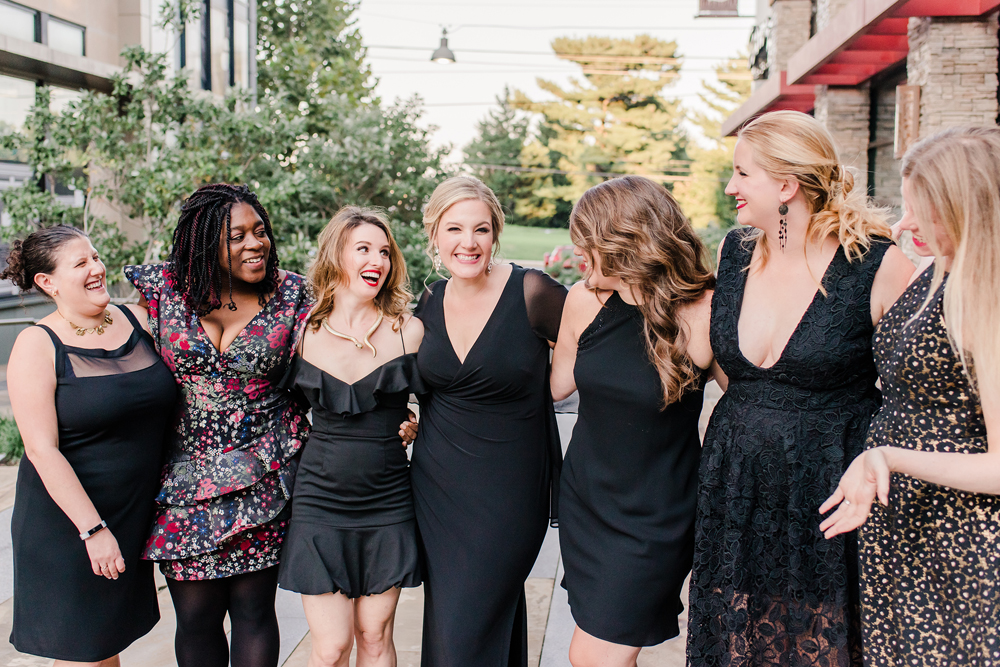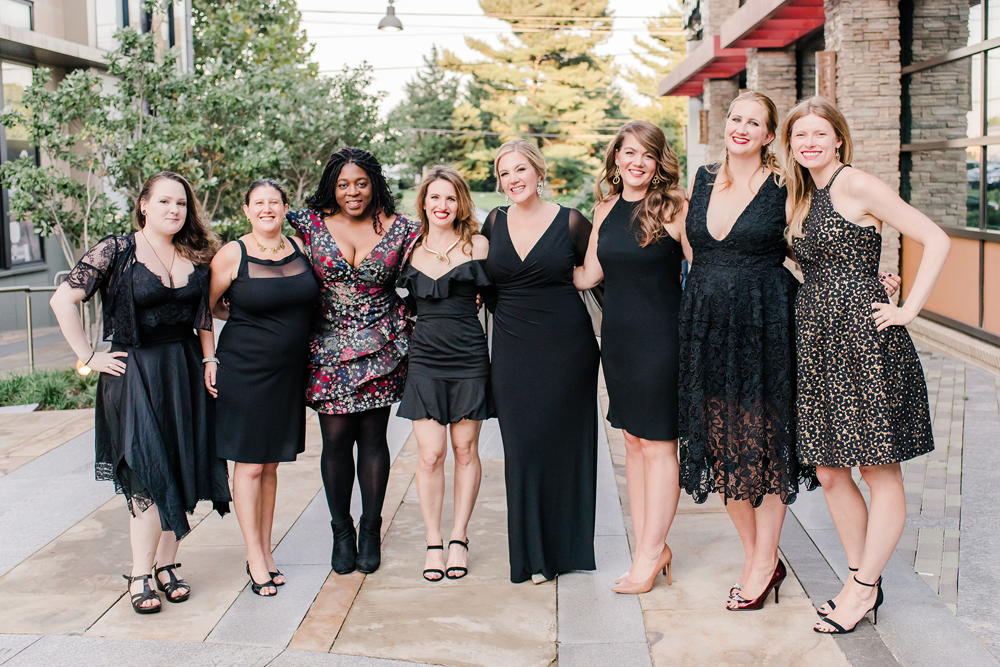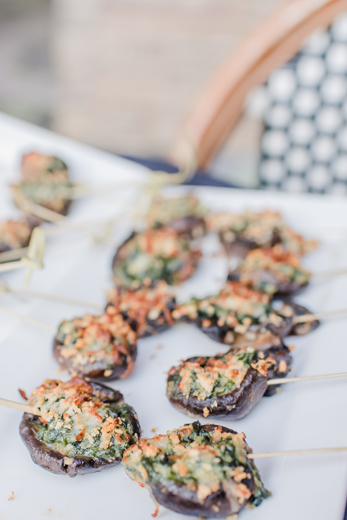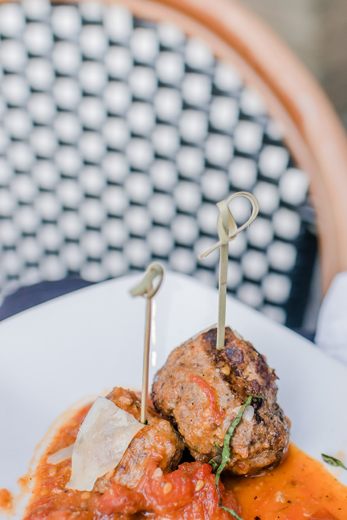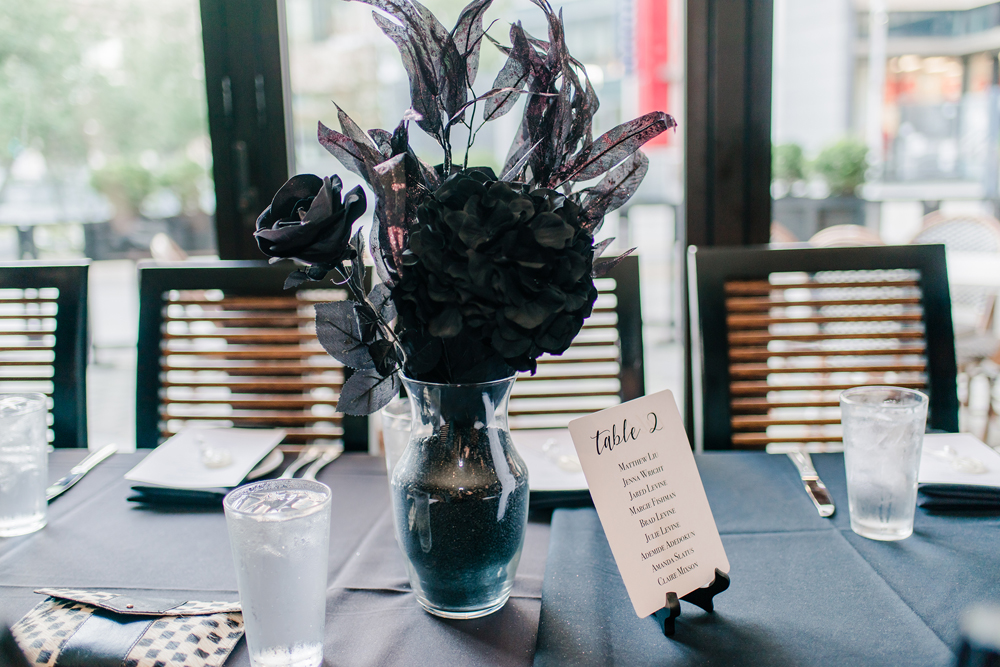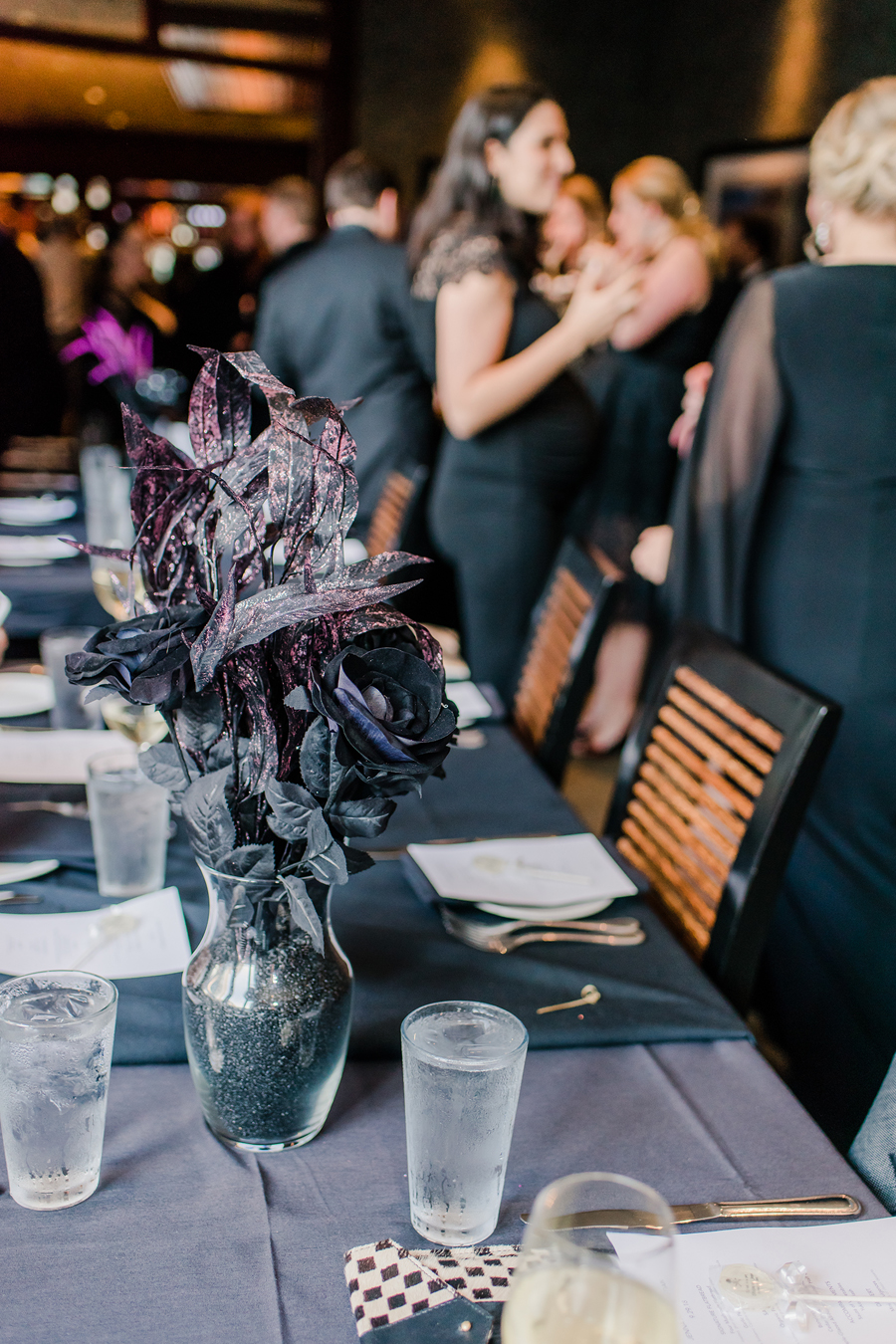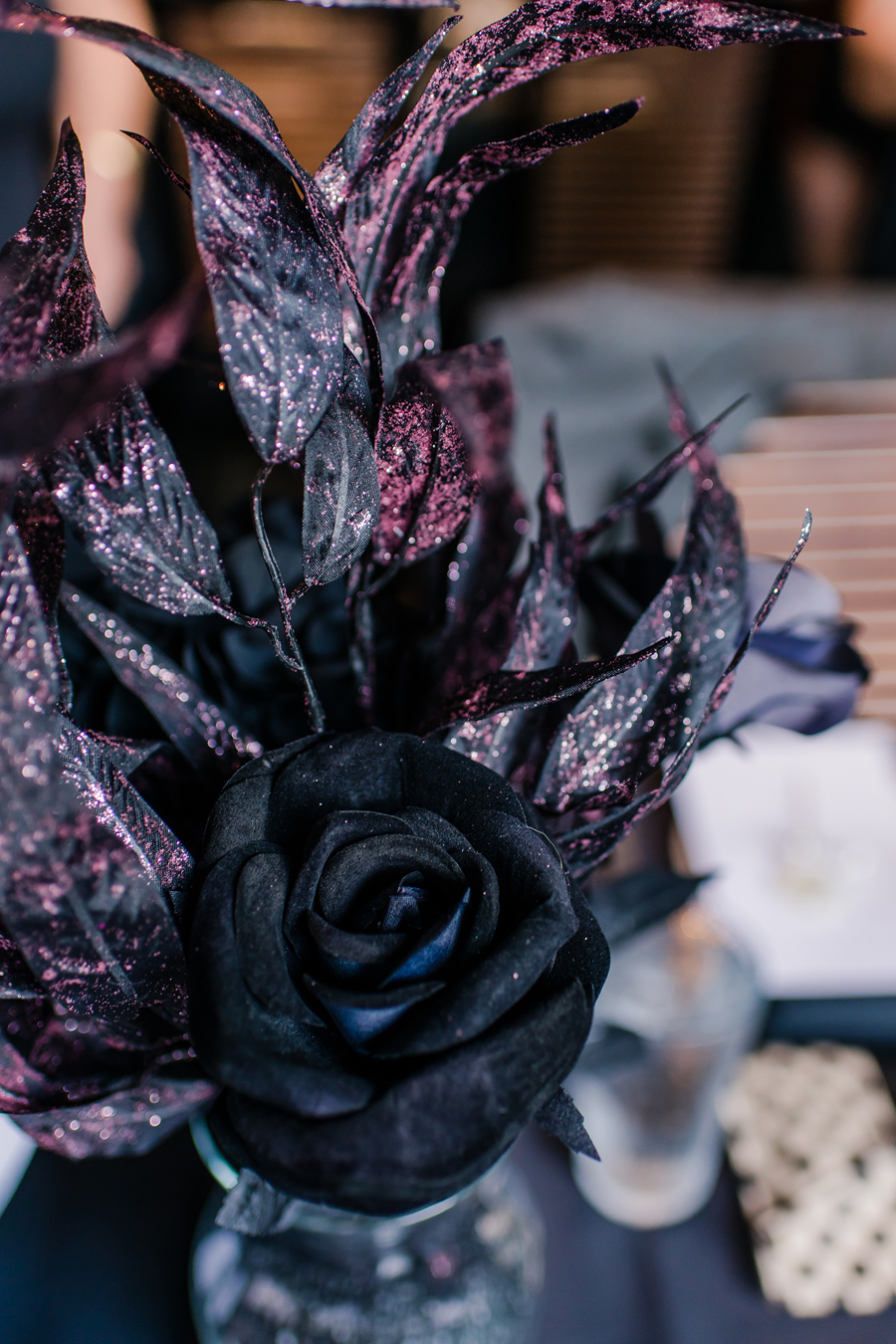 Loving all these Halloween details.. handmade centerpieces and "Til death do us part" lollipop favors!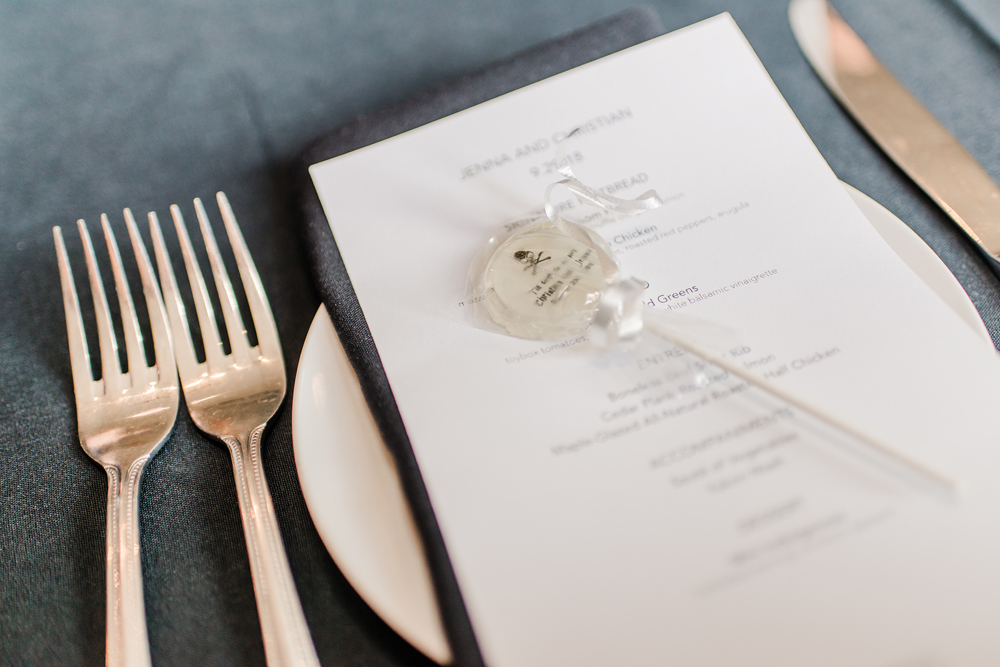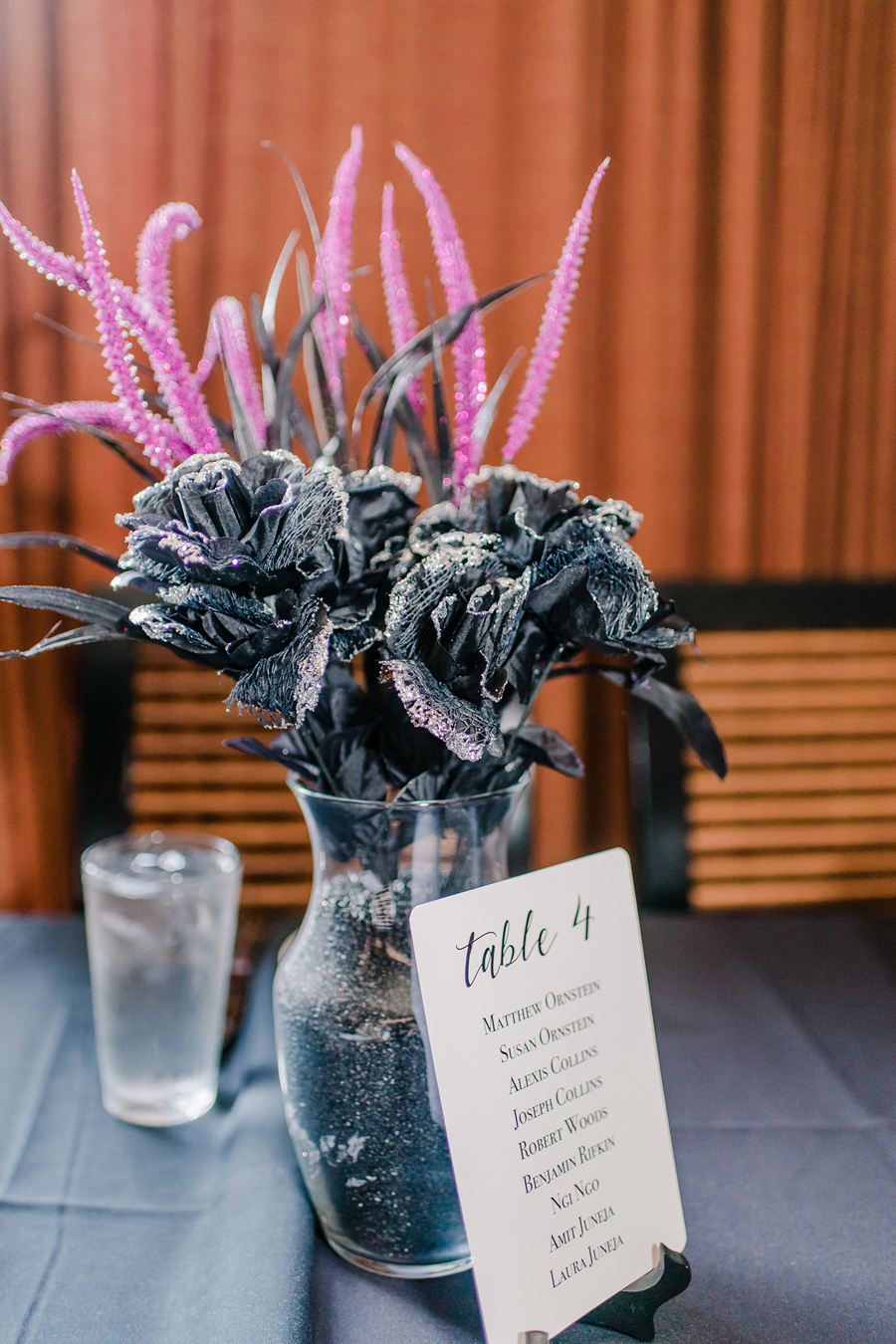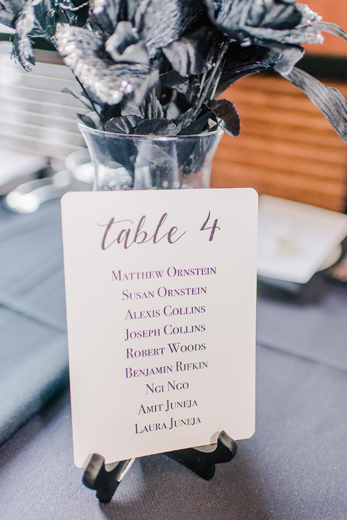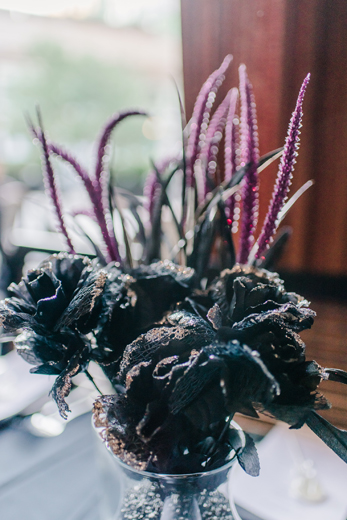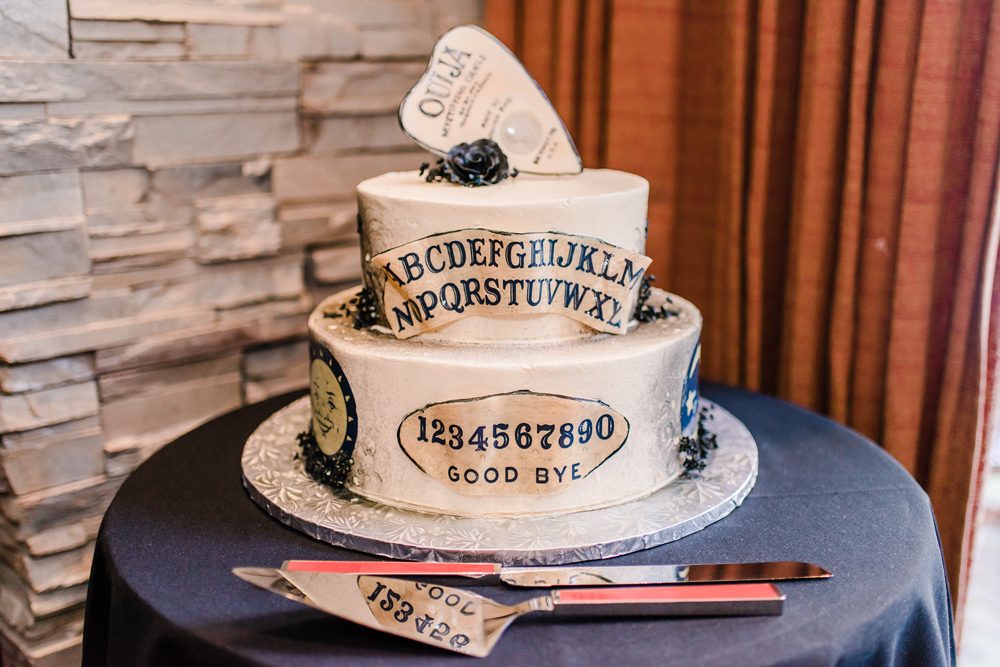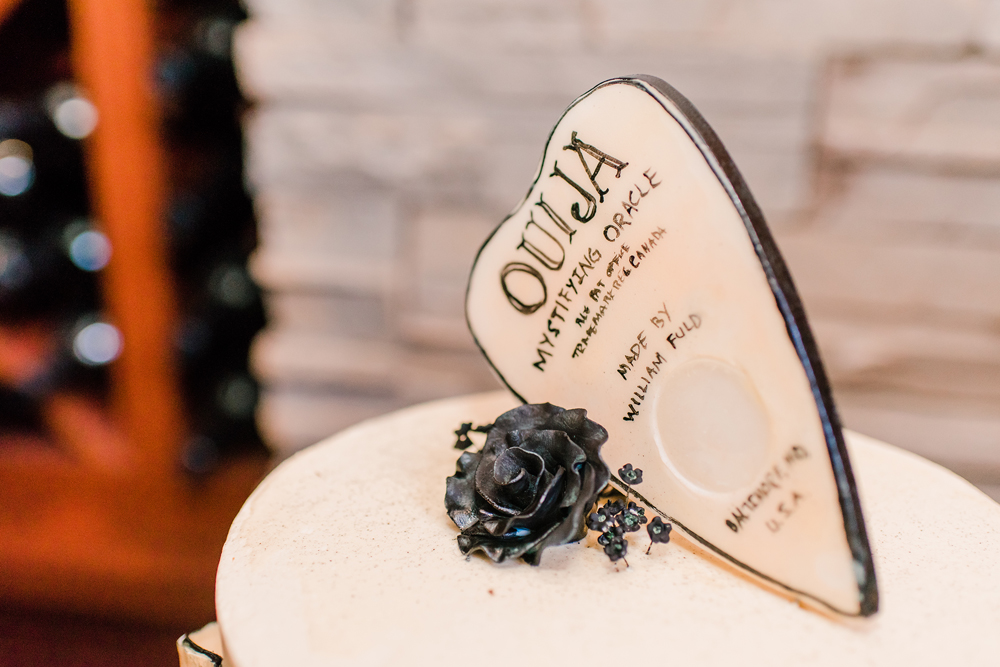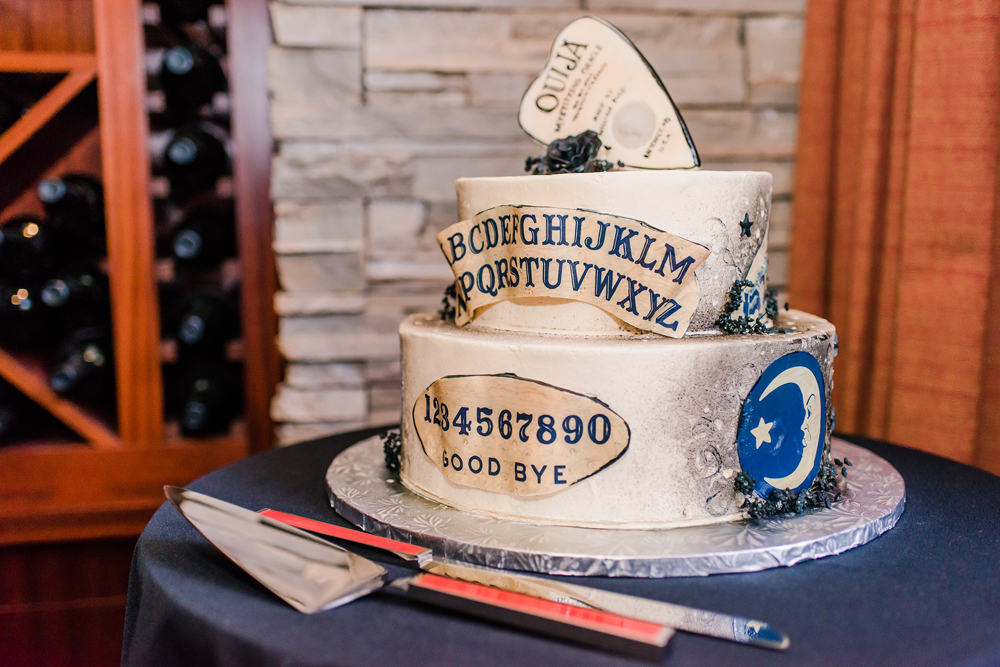 This incredible cake!! Amazing!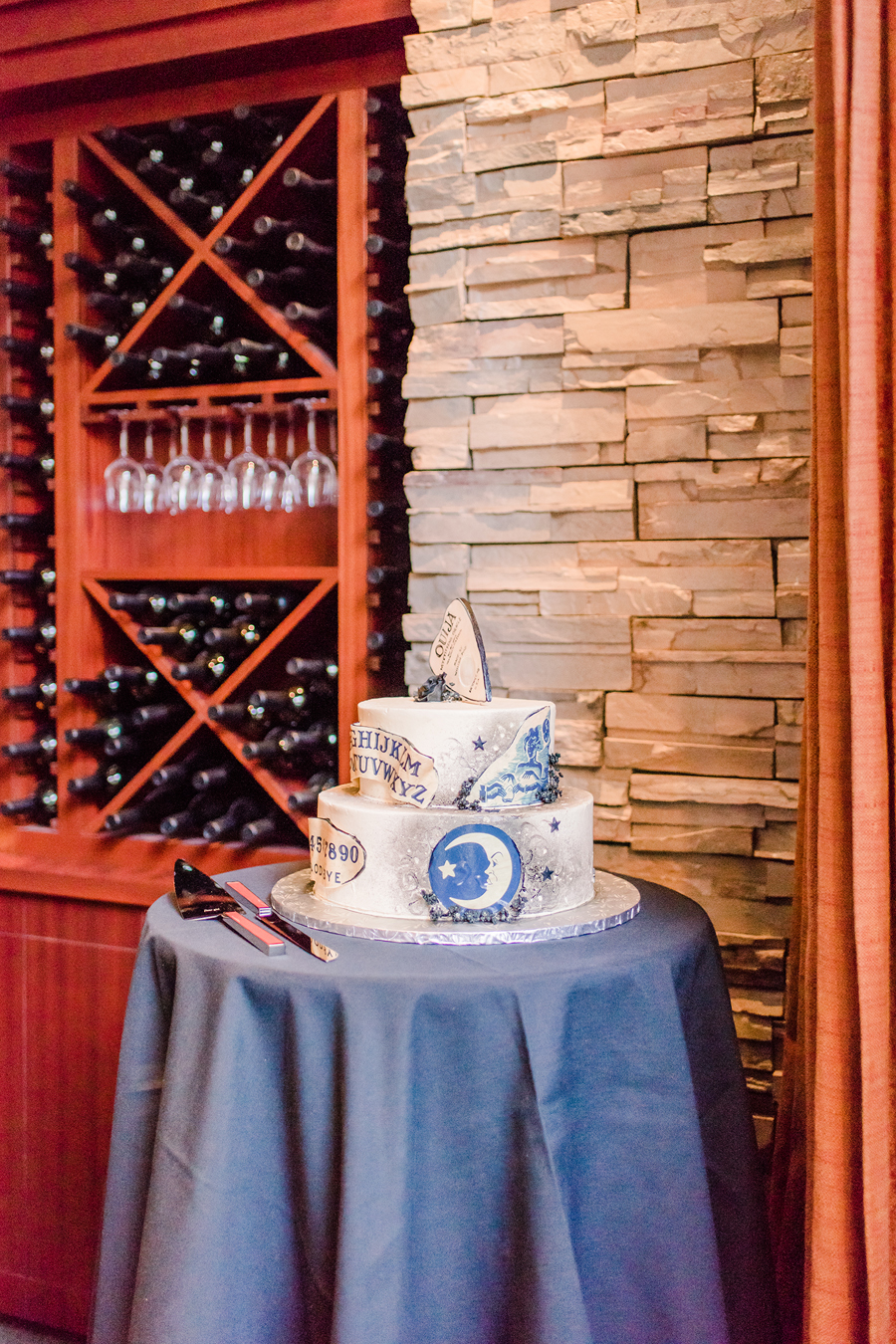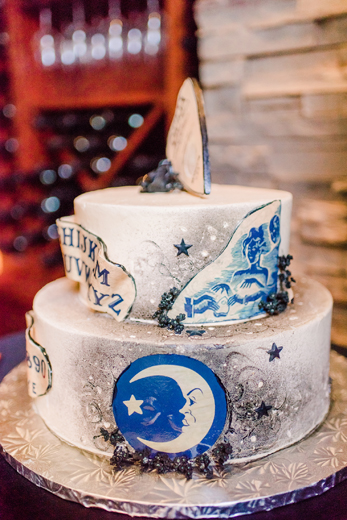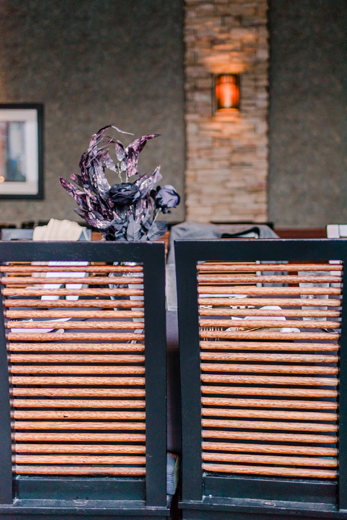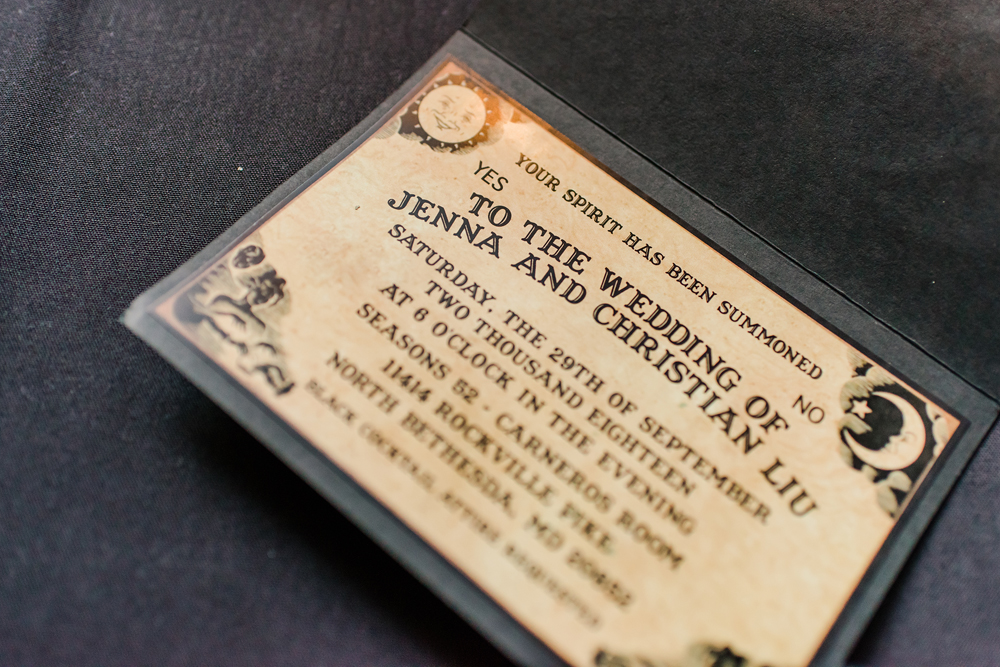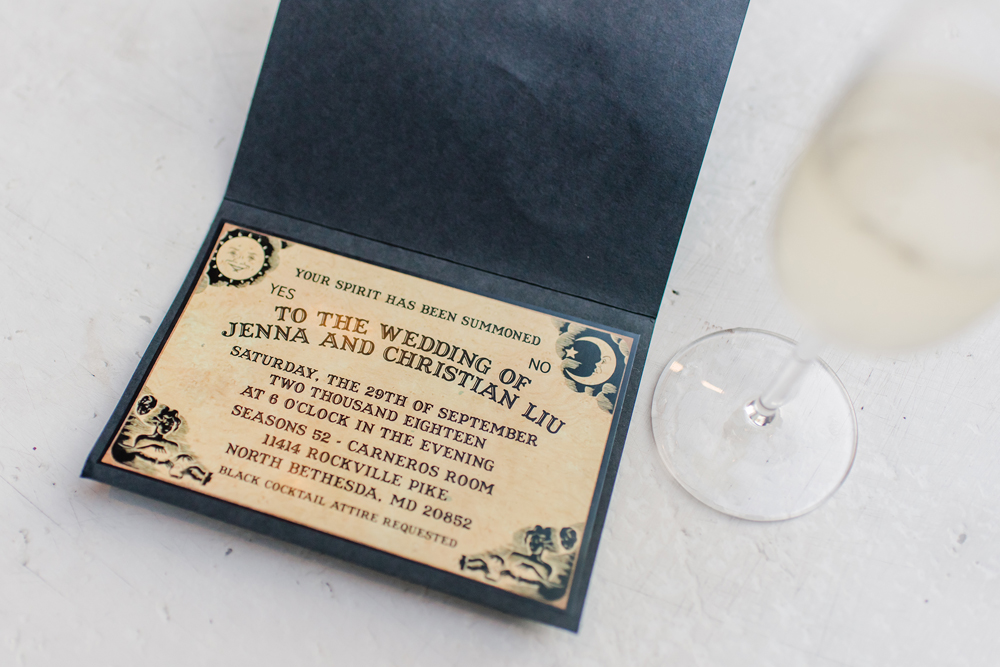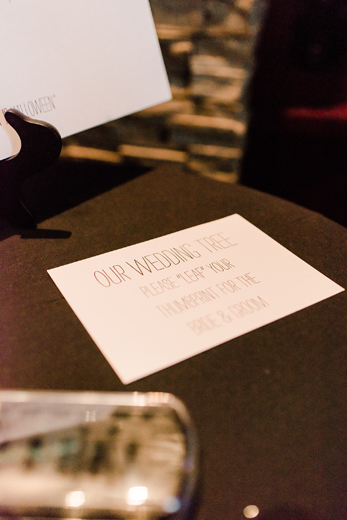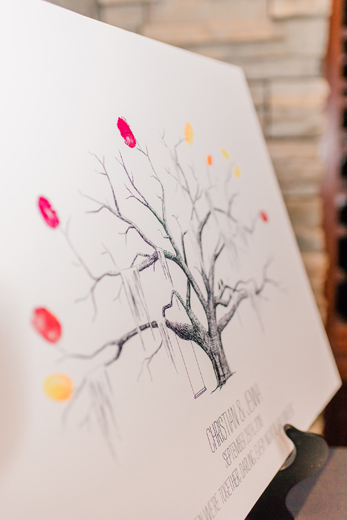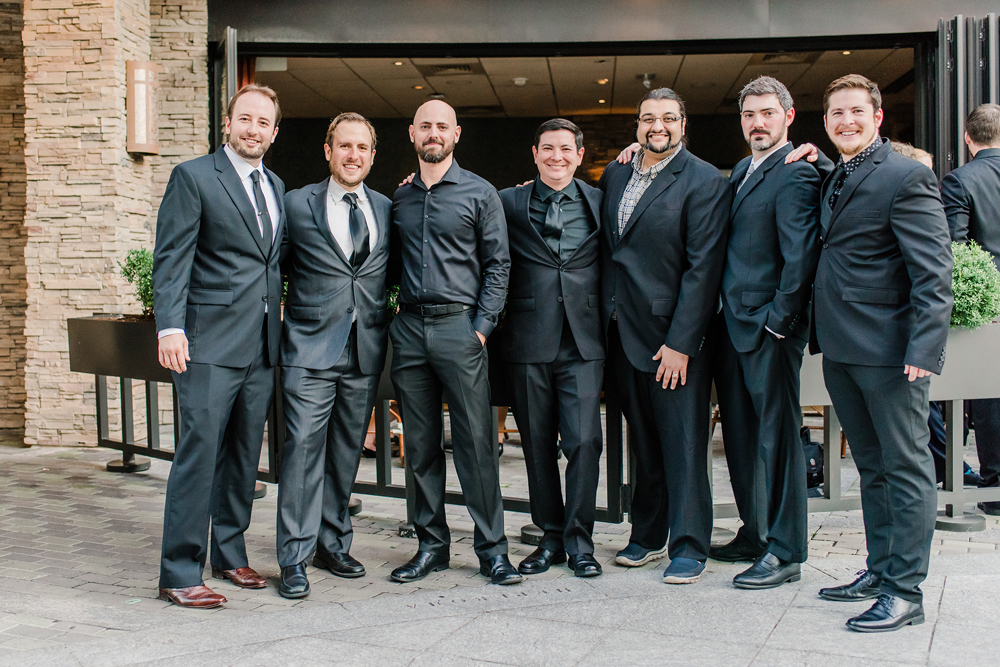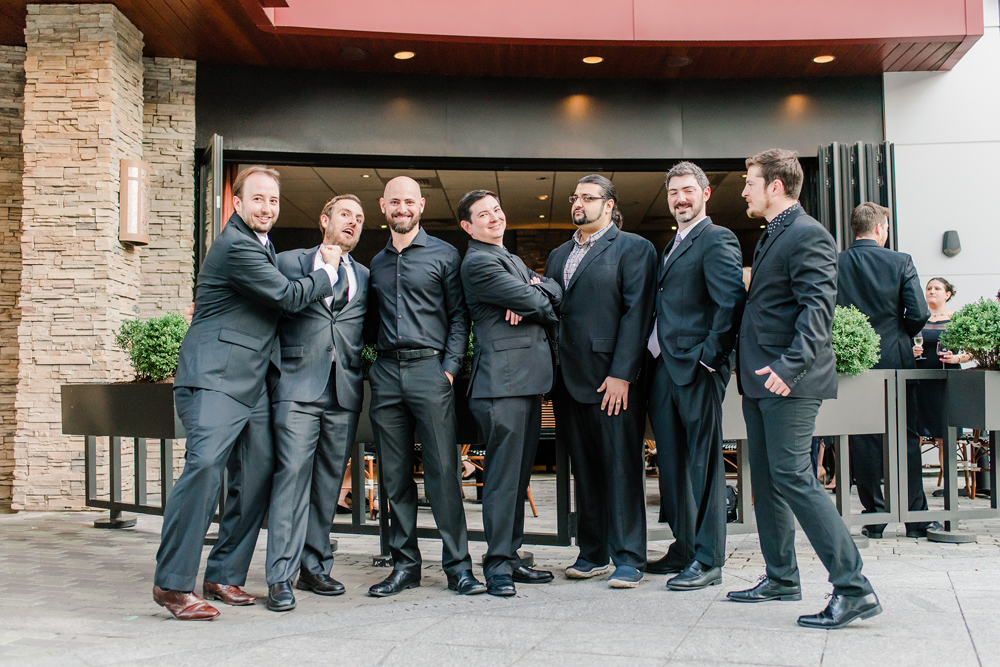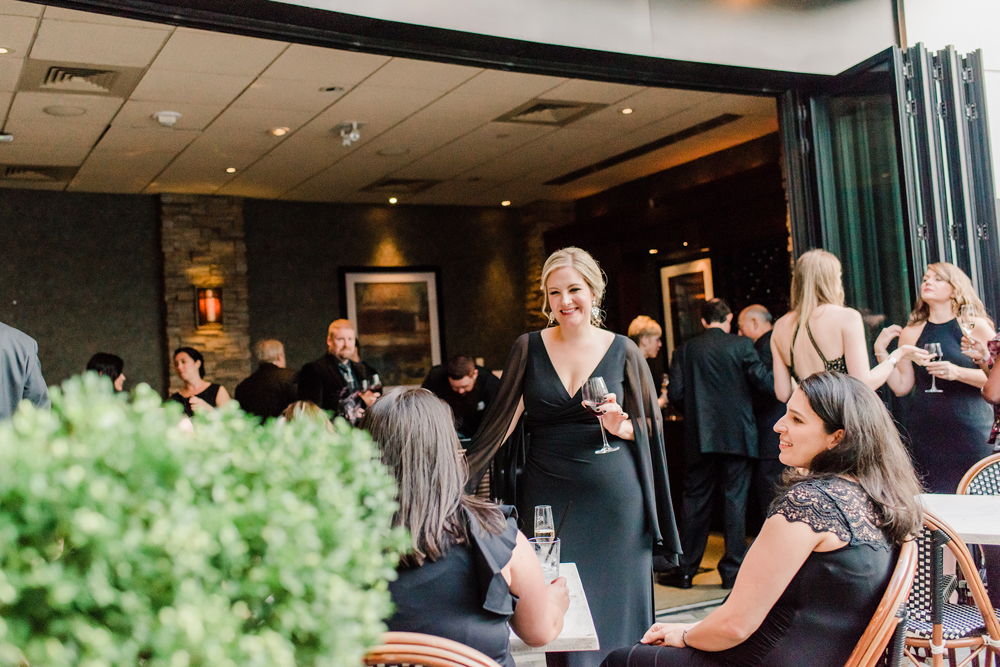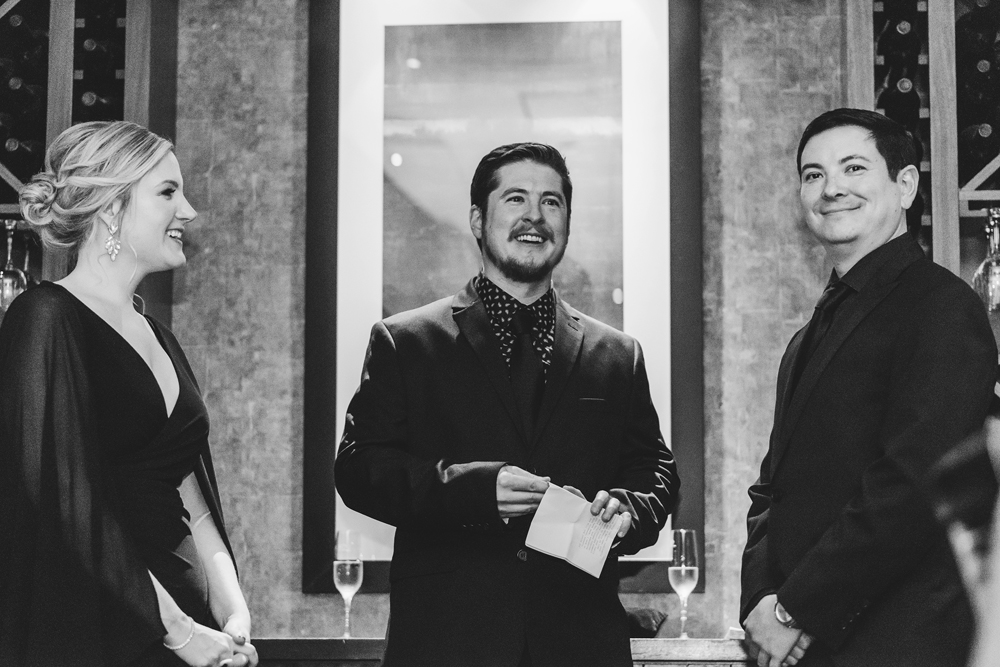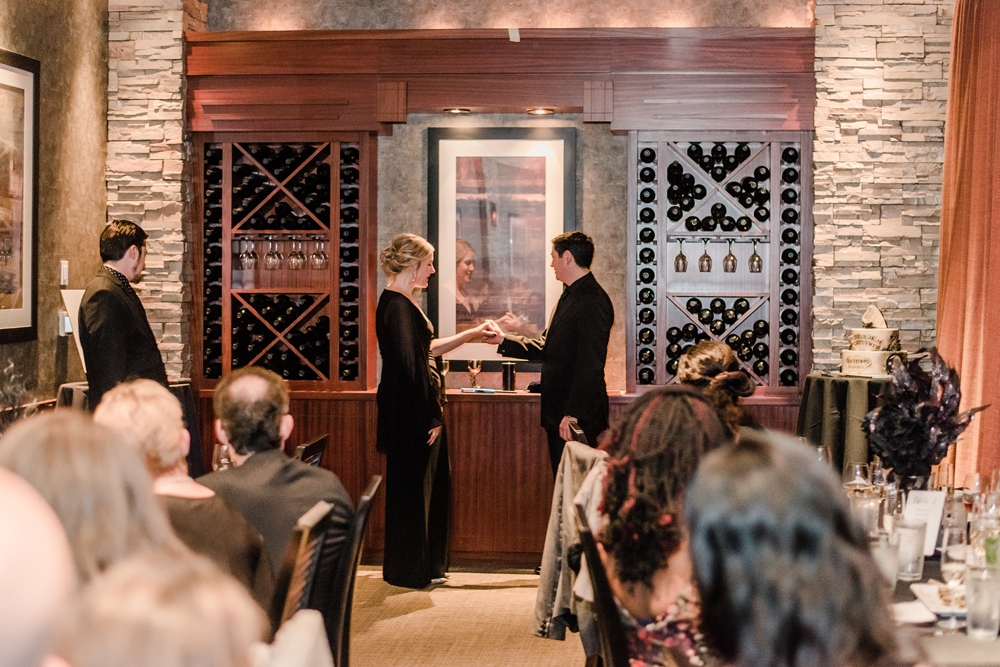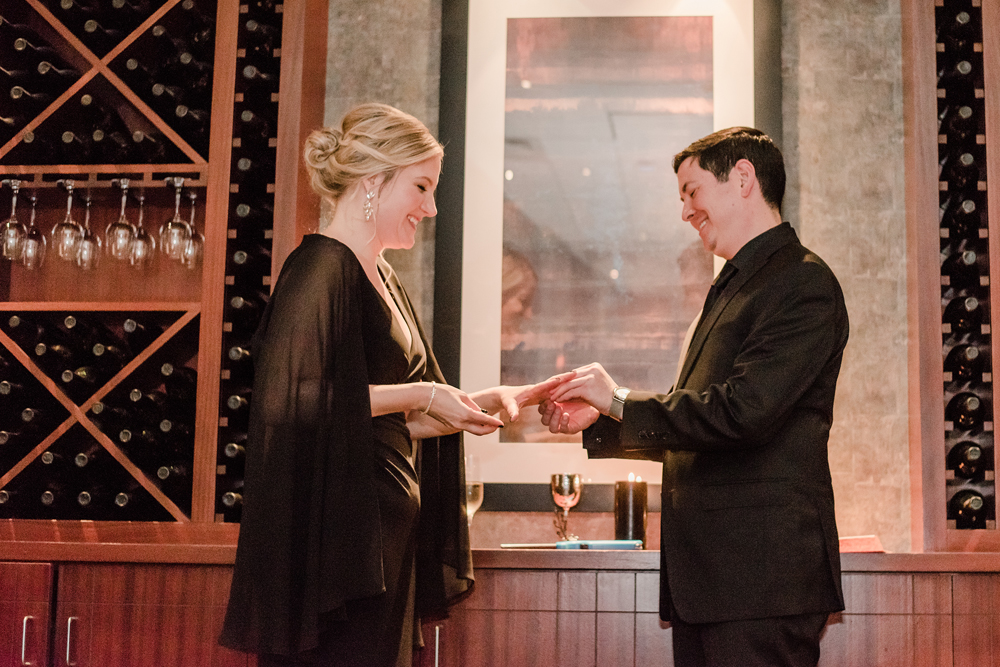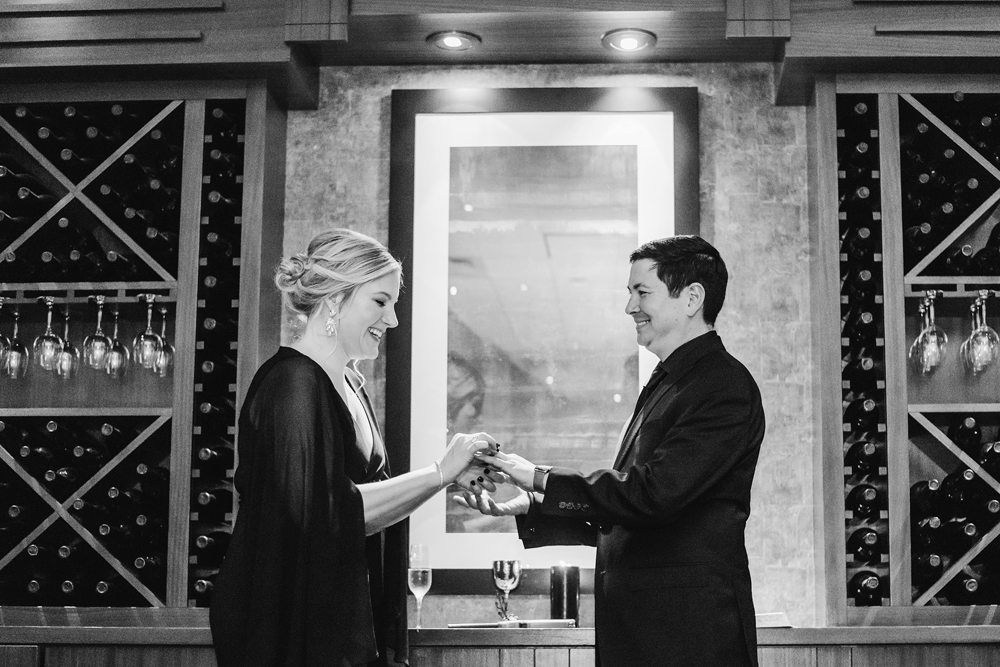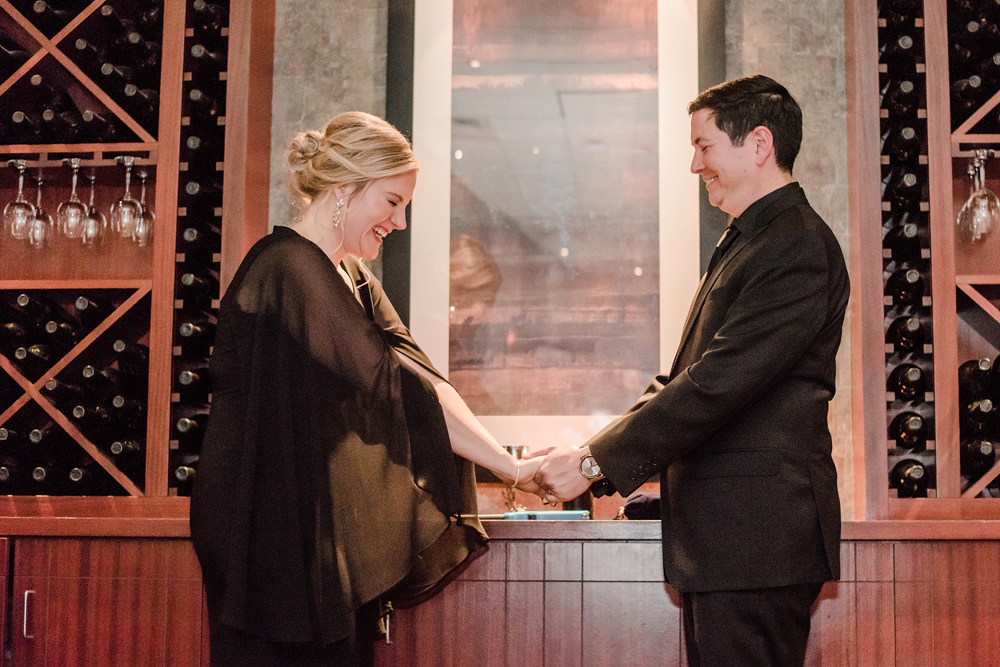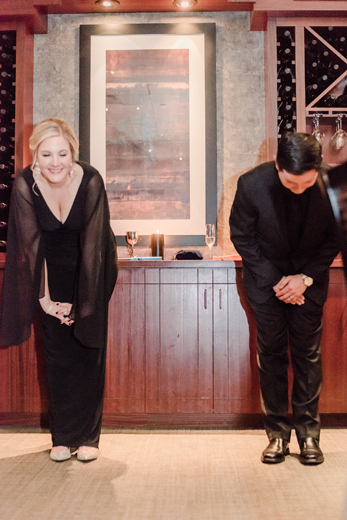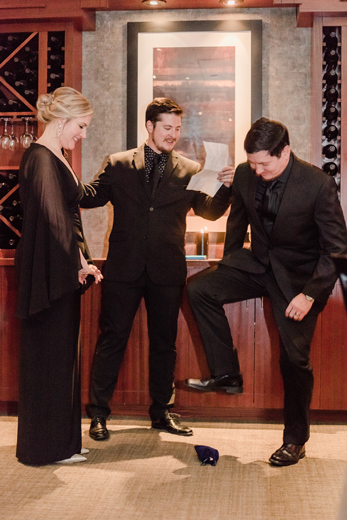 They incorporated traditions from each of their families cultures – bowing and breaking of the glass!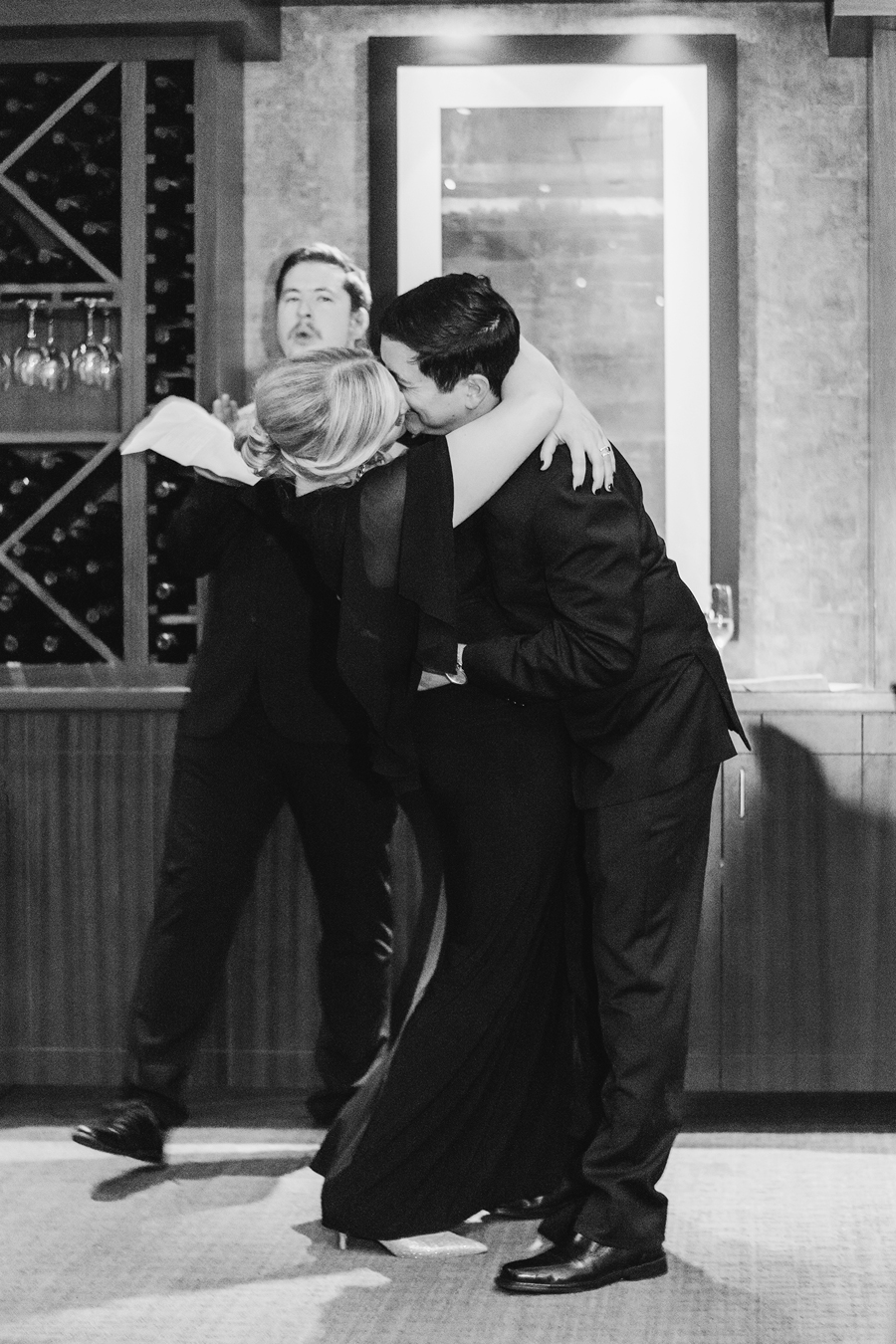 Married!!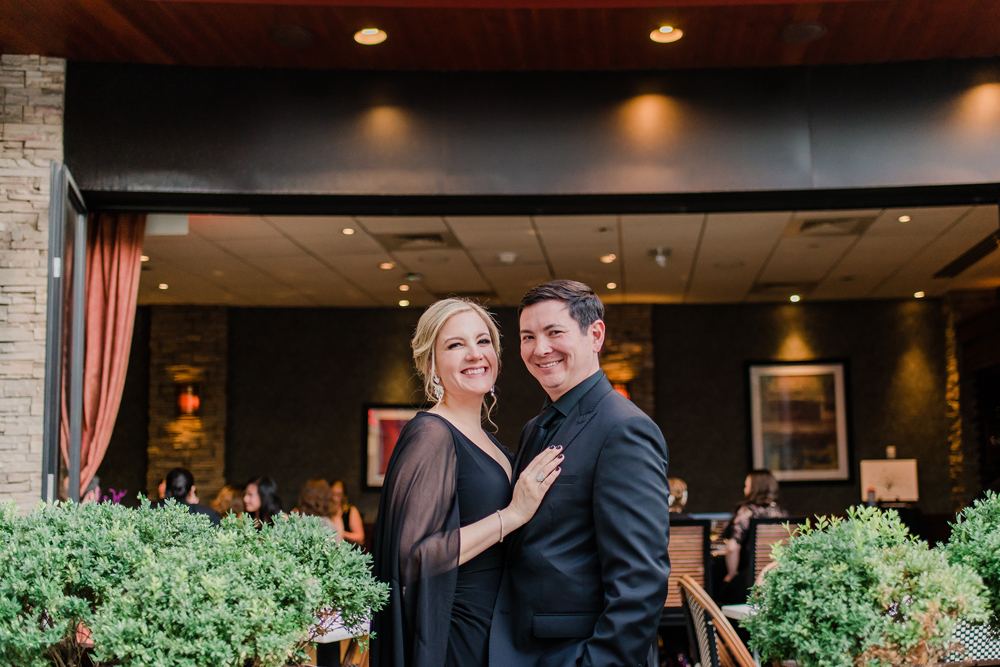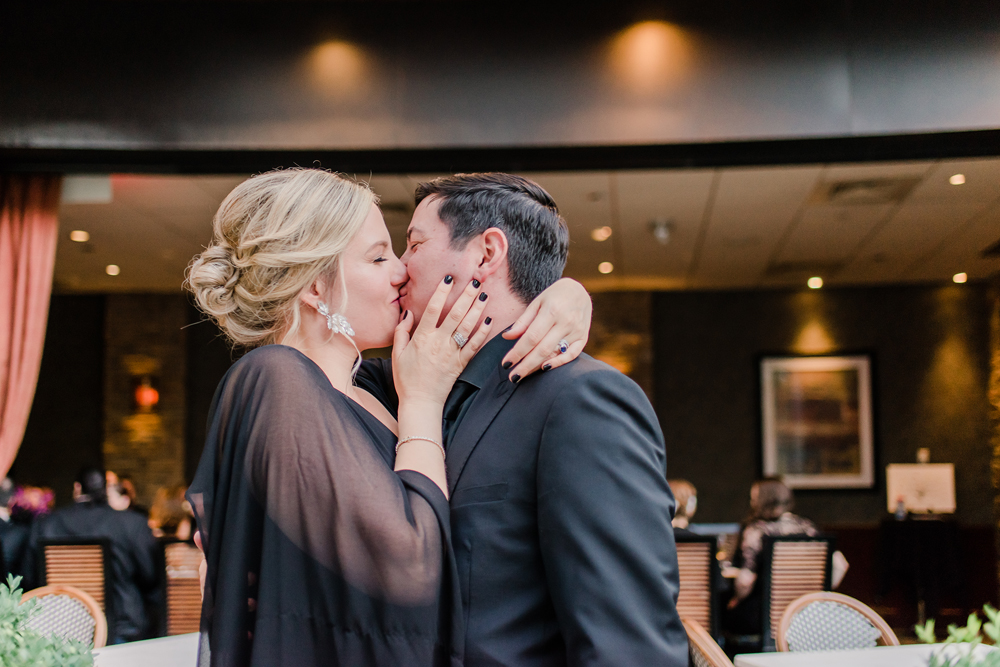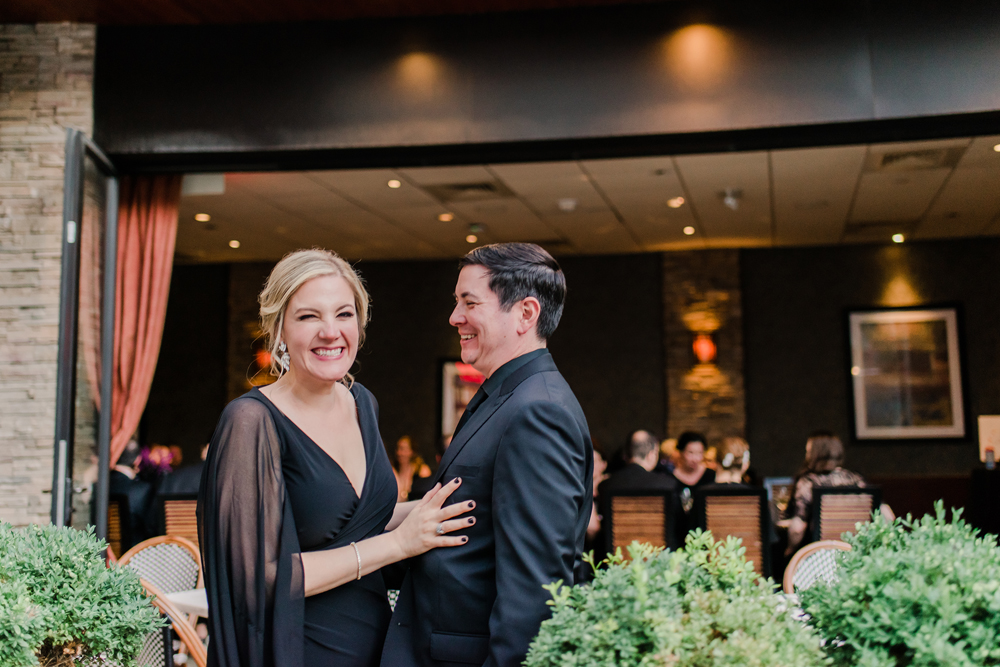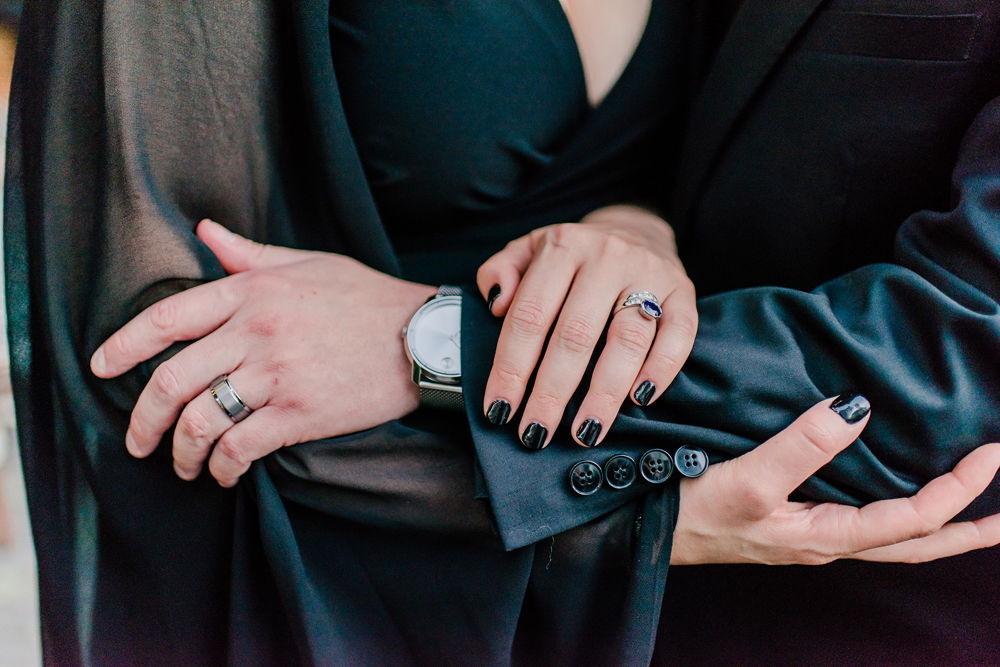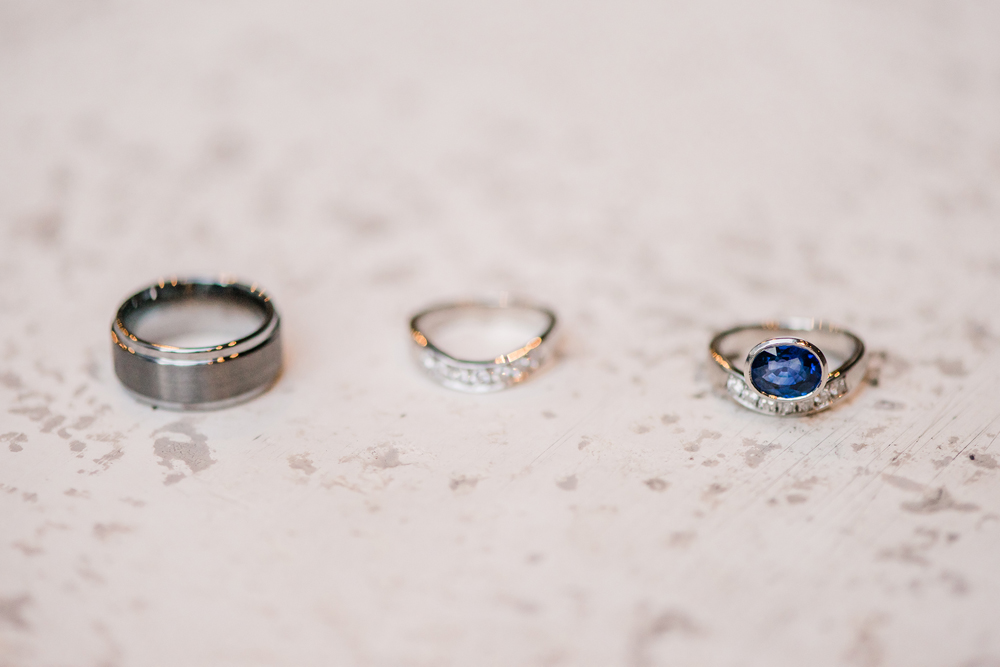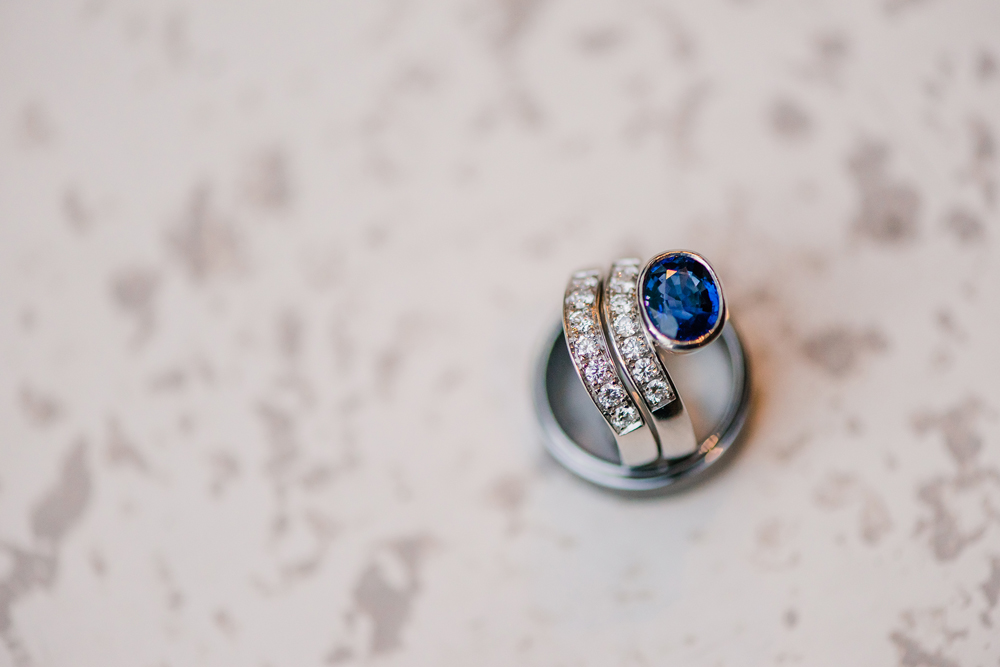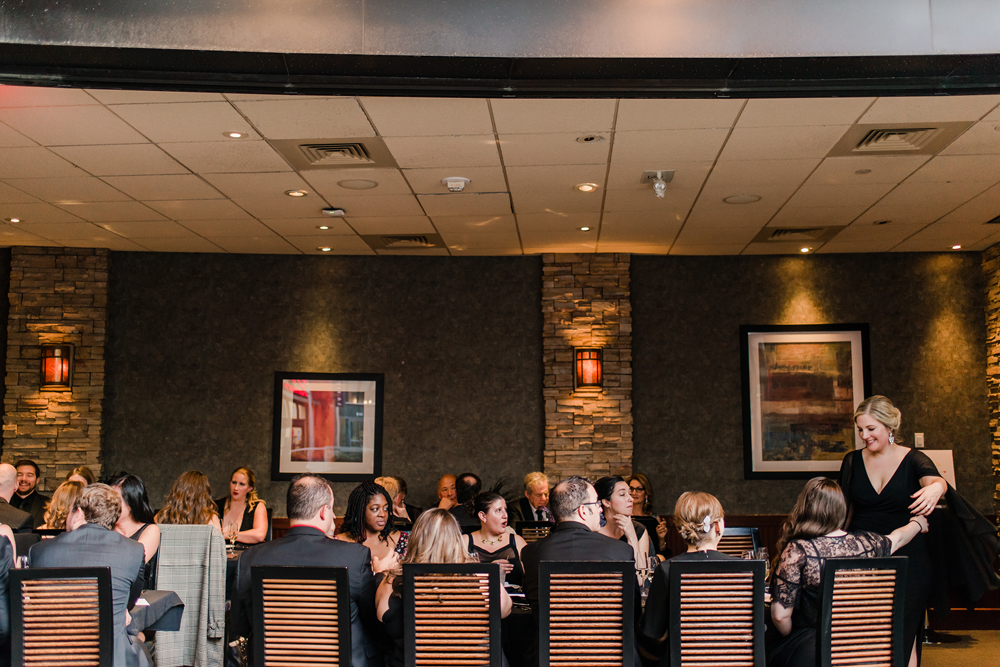 Such a beautiful and fun day, congratulations again you two!! Enjoy married life!!
Vendors who helped make it happen: Seasons 52 | Creative Cakes, Inc. | Officiated by Christian's brother Matt | BeGlammed | JMK Goldsmiths | Kaufmann Jewelers | Ralph Lauren | Calvin Klein