Talk about a fun "flashback Friday!" This beautiful wedding day has been in the blogging queue for way too long so I'm even more excited to be sharing all my favorites today at last!!
Getting to document Madeline and Shane's wedding was the biggest honor – I've known them both since our college days at UMBC, which is also where they met, and became great friends. It wasn't until almost graduation did they finally decide to make it official and start dating! This winter, after all these years together, they got to make it official again and get married with over 200 guests of family and friends cheering them on! It was a perfect celebration for this adorable pair, and they were smiling the whole day! From their sweet first look to a grand finale kiss from the top balcony in their venue, the Assembly Room, every moment was filled with happiness. Not to mention, there was a really fun surprise during the toasts! Their MOH, Sara, who we also met at college, brought in UMBC's current group of Cleftomaniacs, the campus's co-ed acapella group (which you may be able to find in UMBC's next alumni magazine!! ;) ) Such a fun and happy day. Congratulations Madeline & Shane – and happy just about 6 months of marriage!!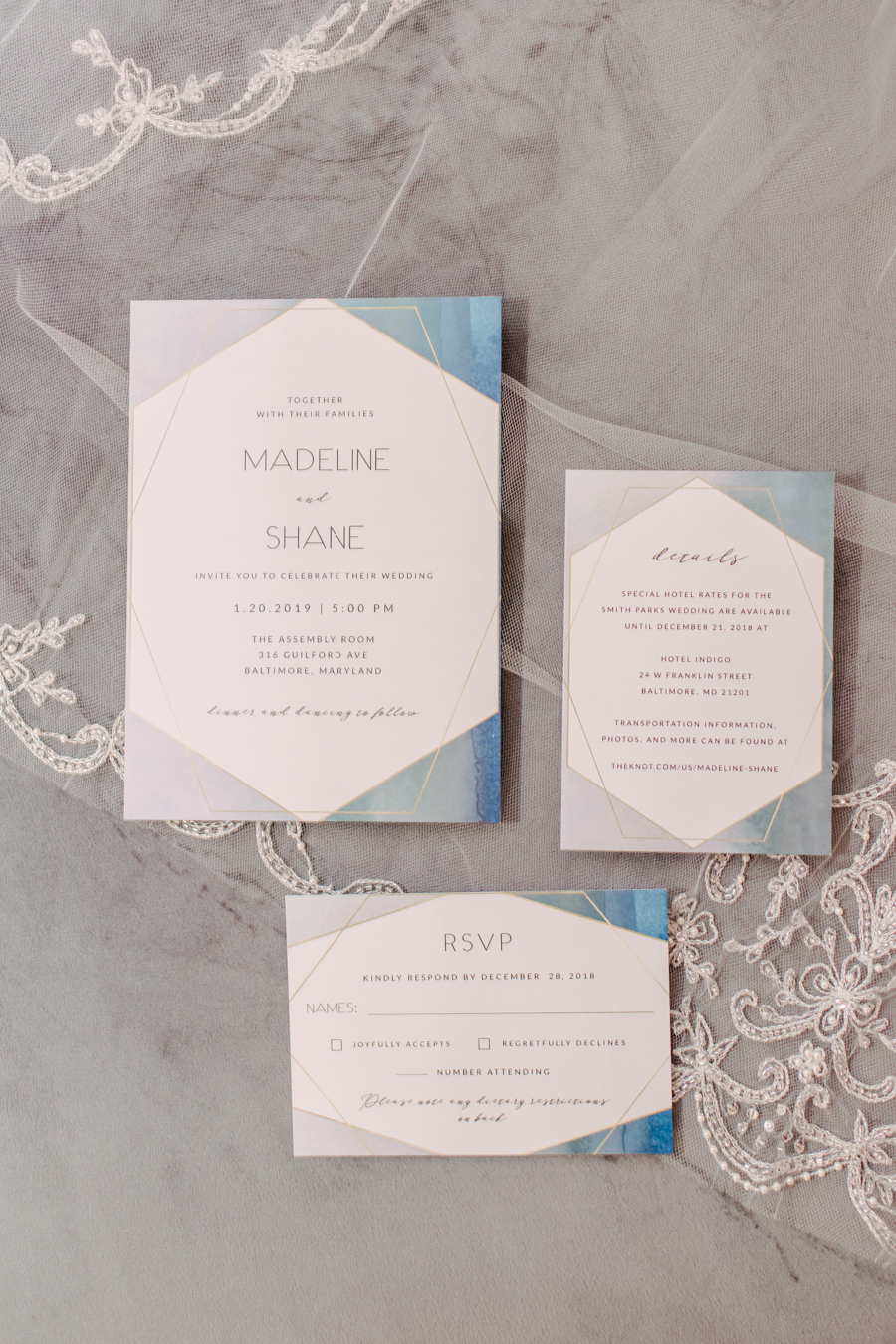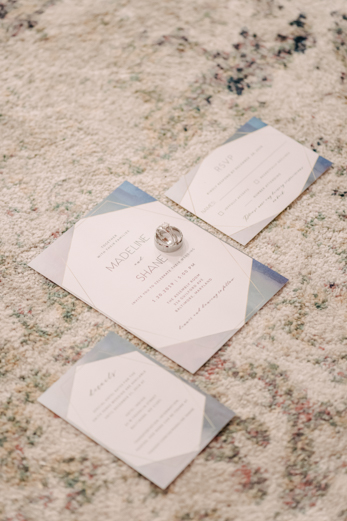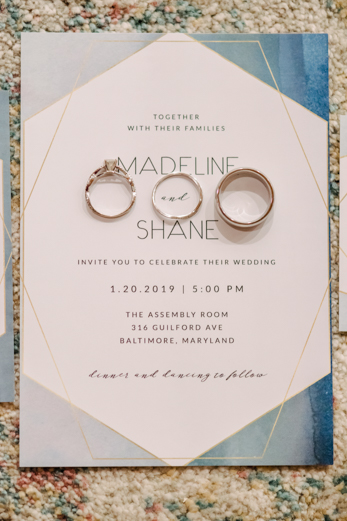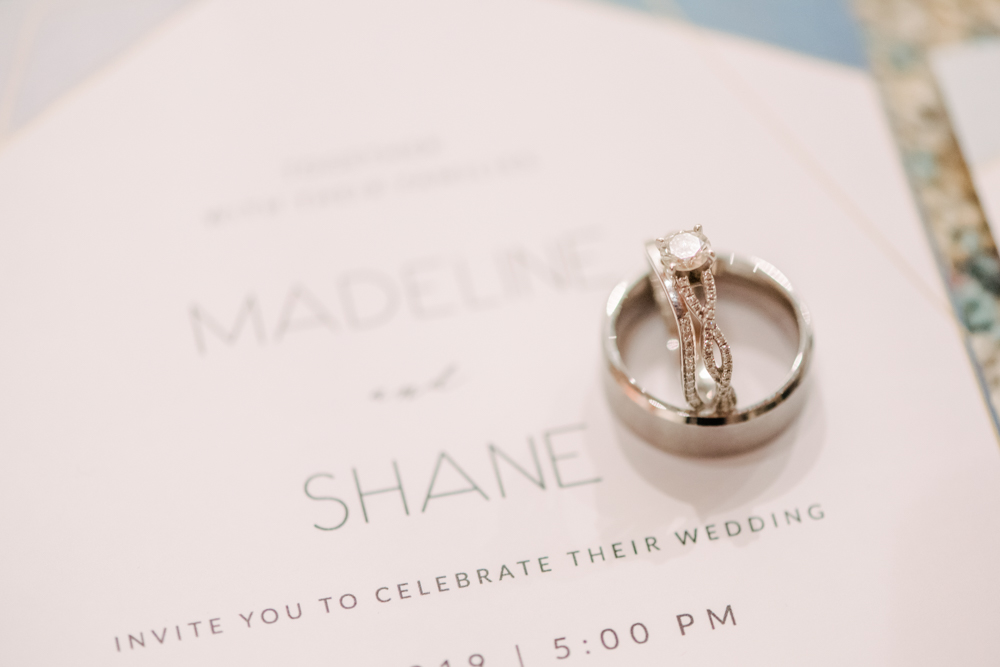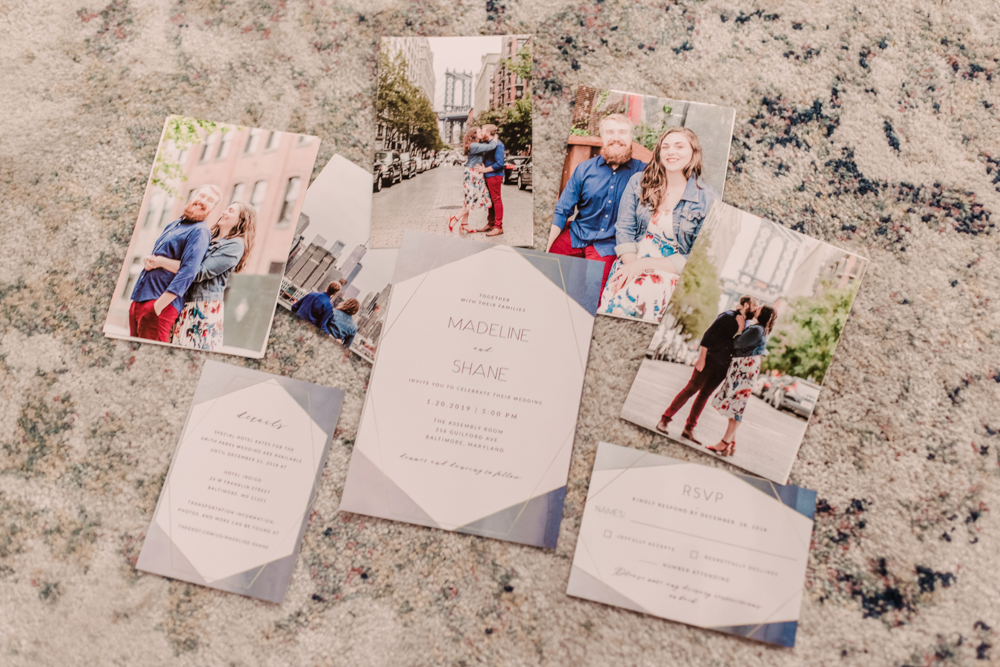 Loved seeing photos pop up from their gorgeous Brooklyn NY engagement session!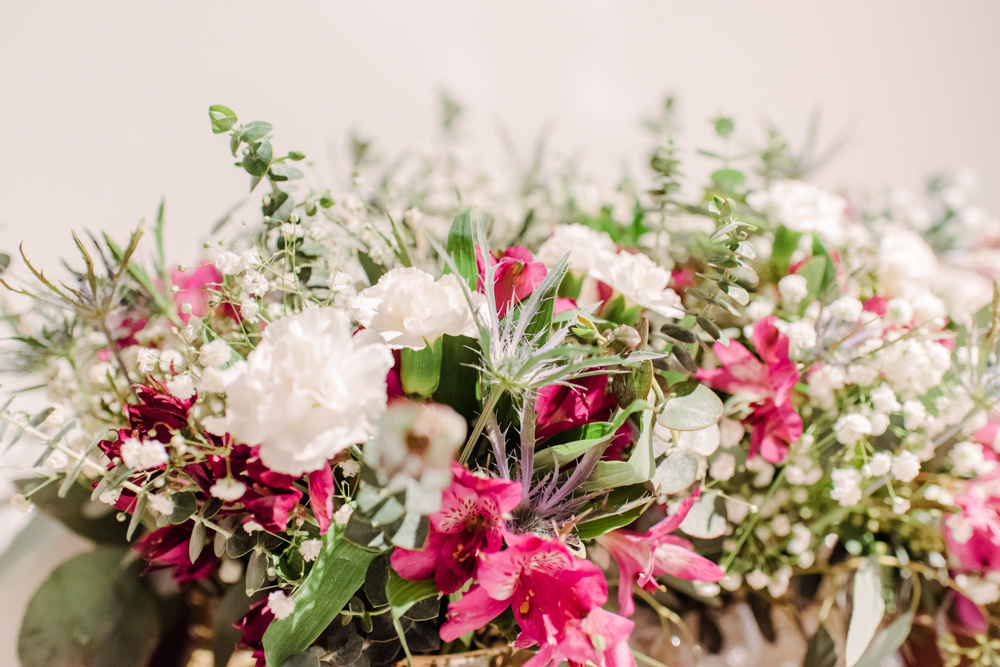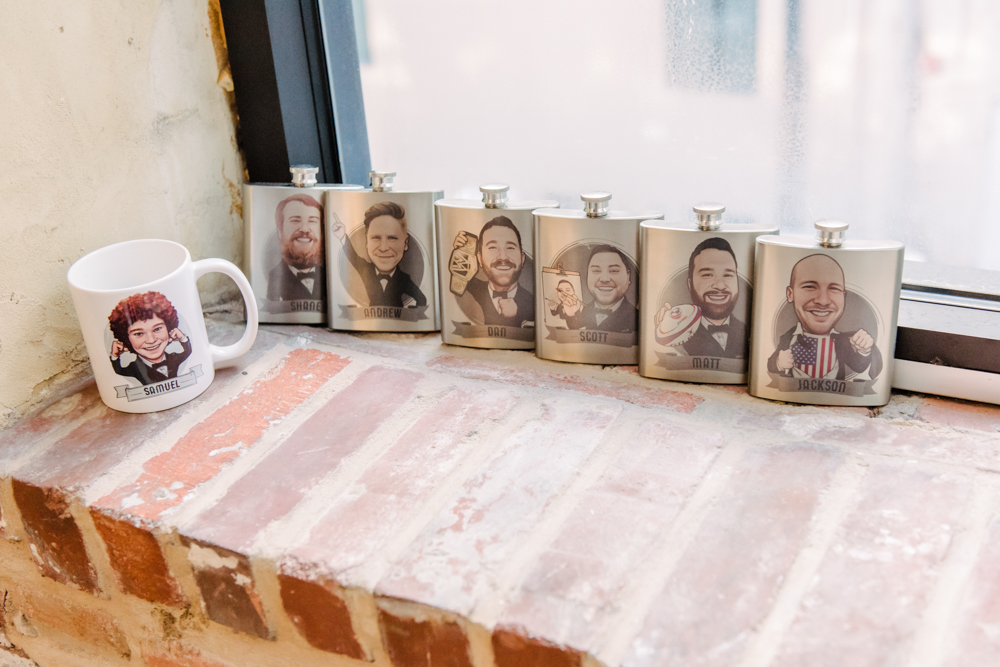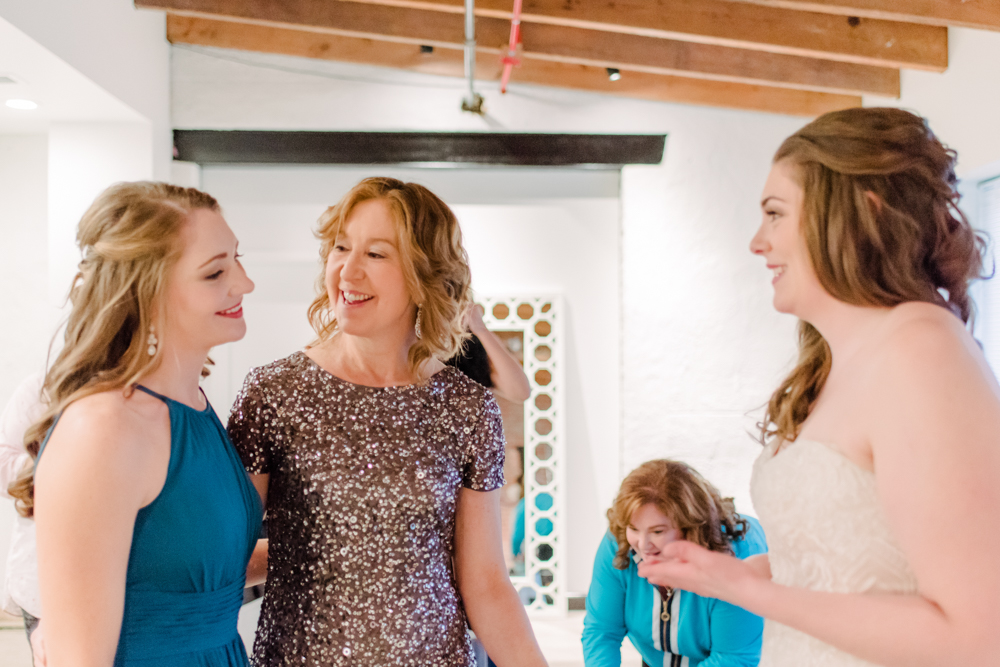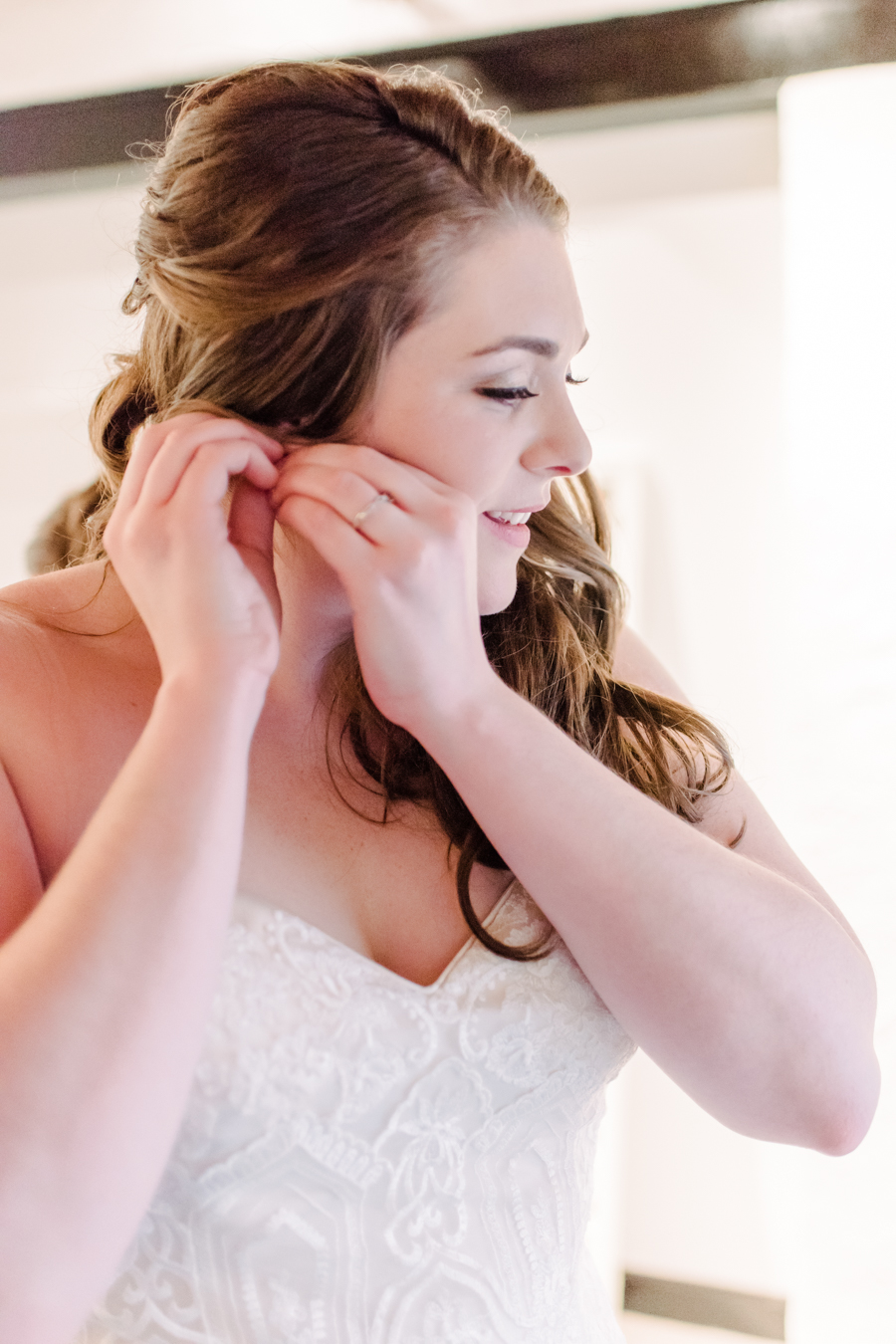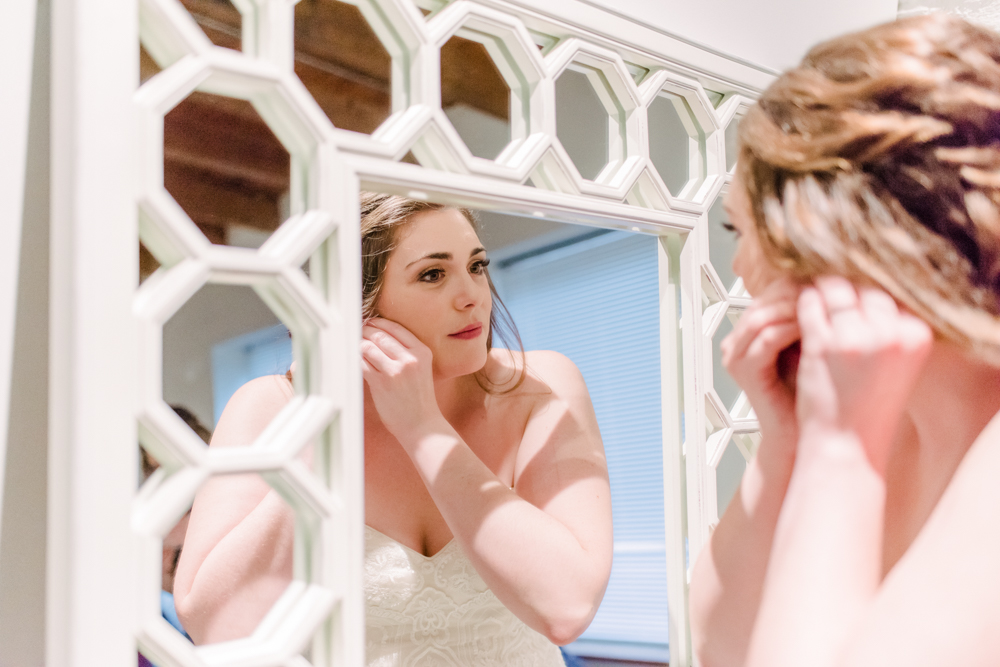 This group of guys was obviously way too much fun!! :D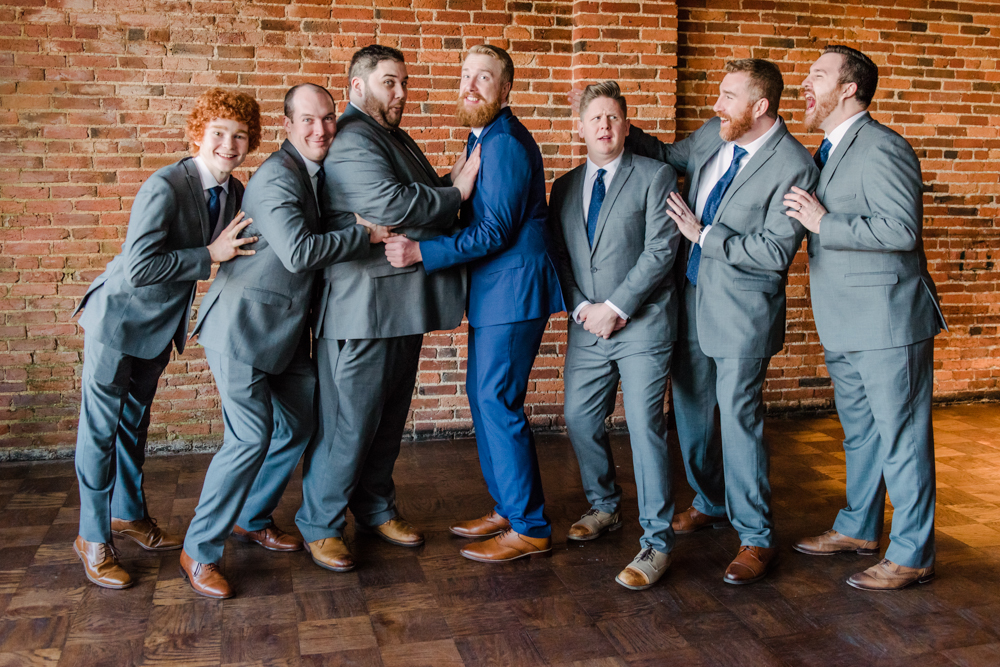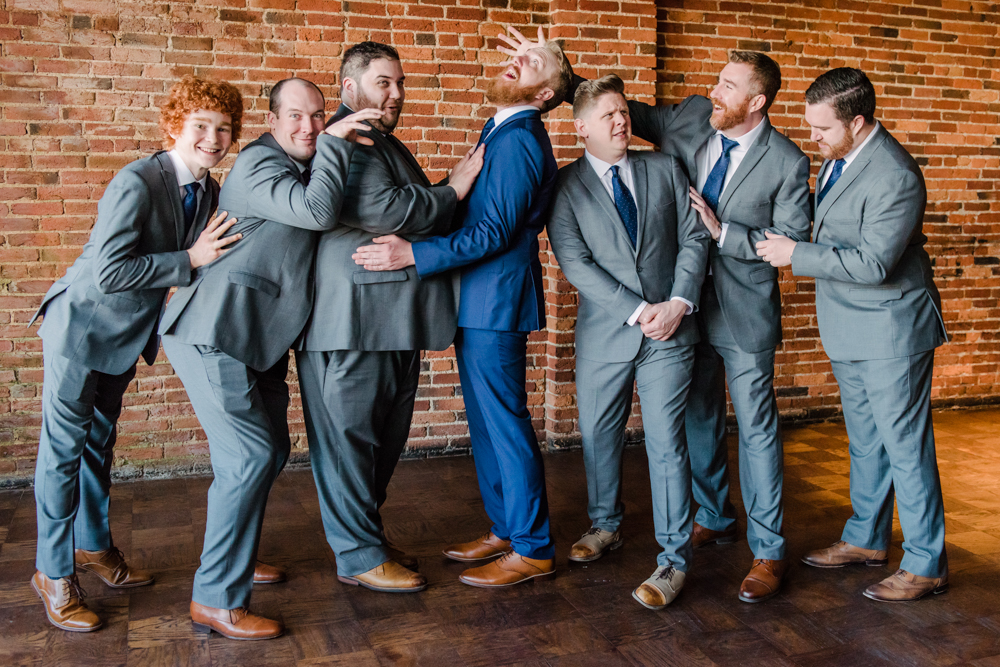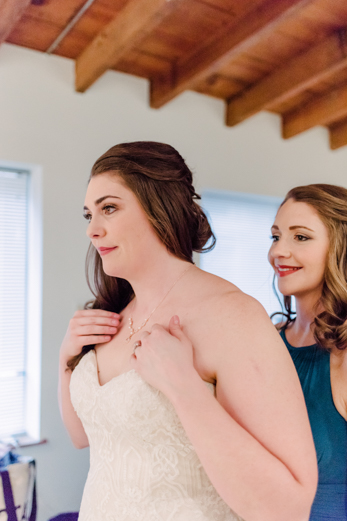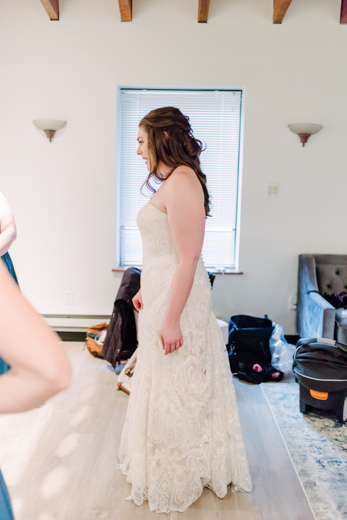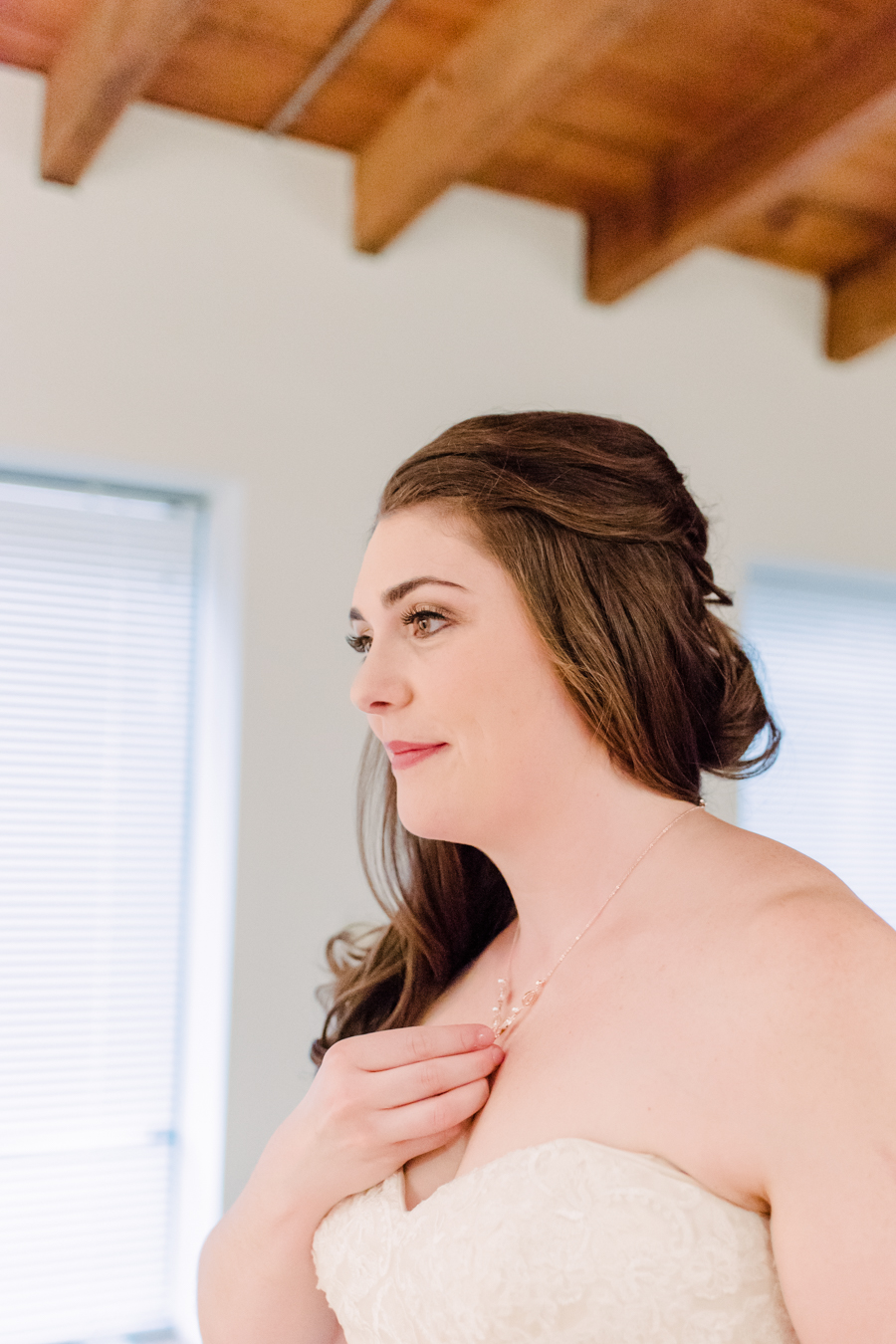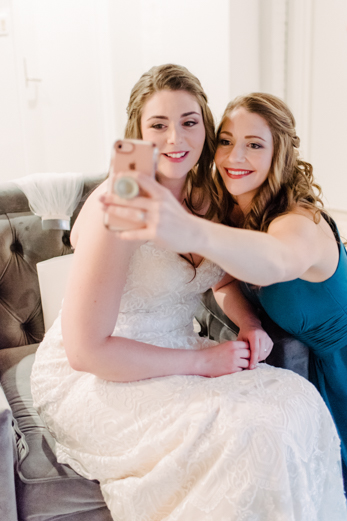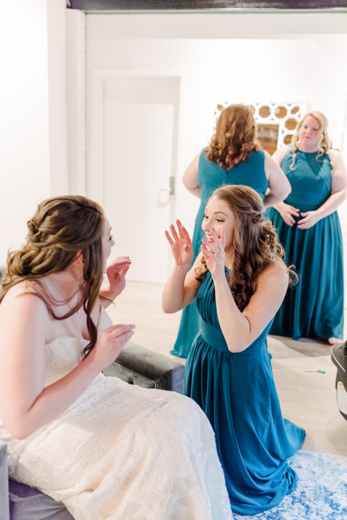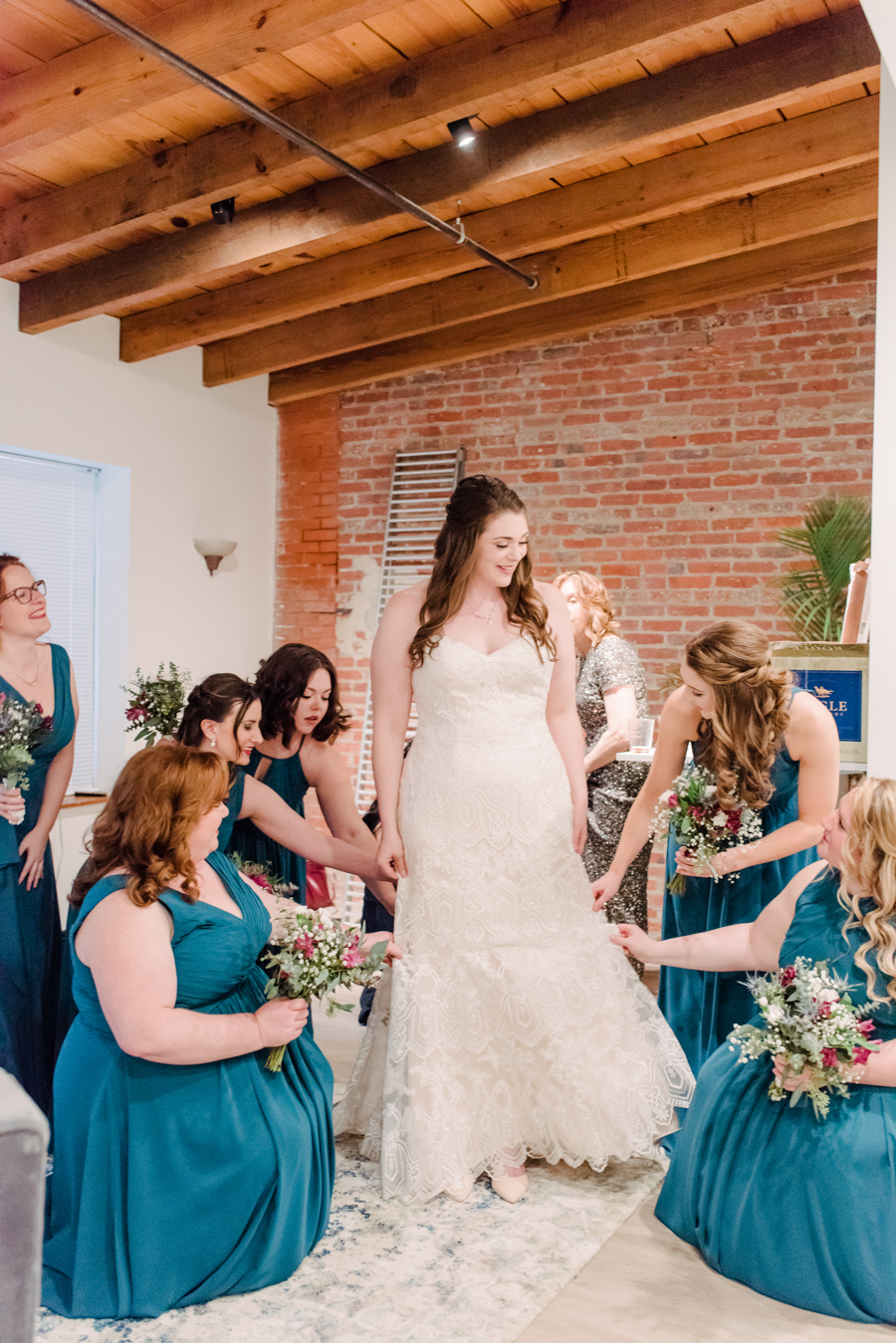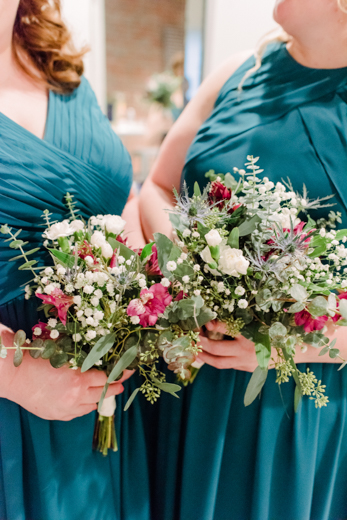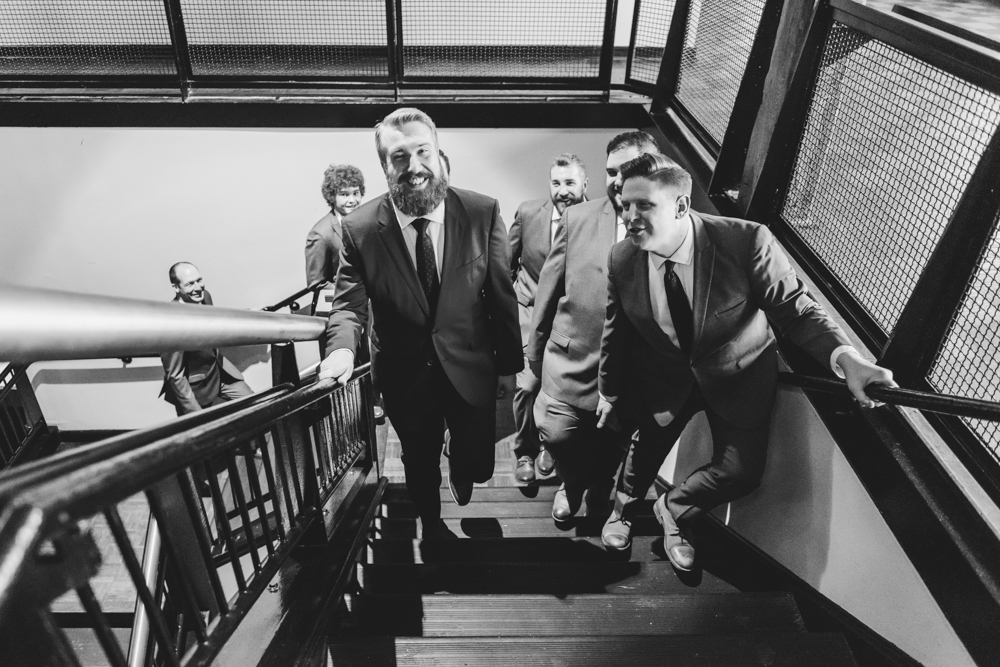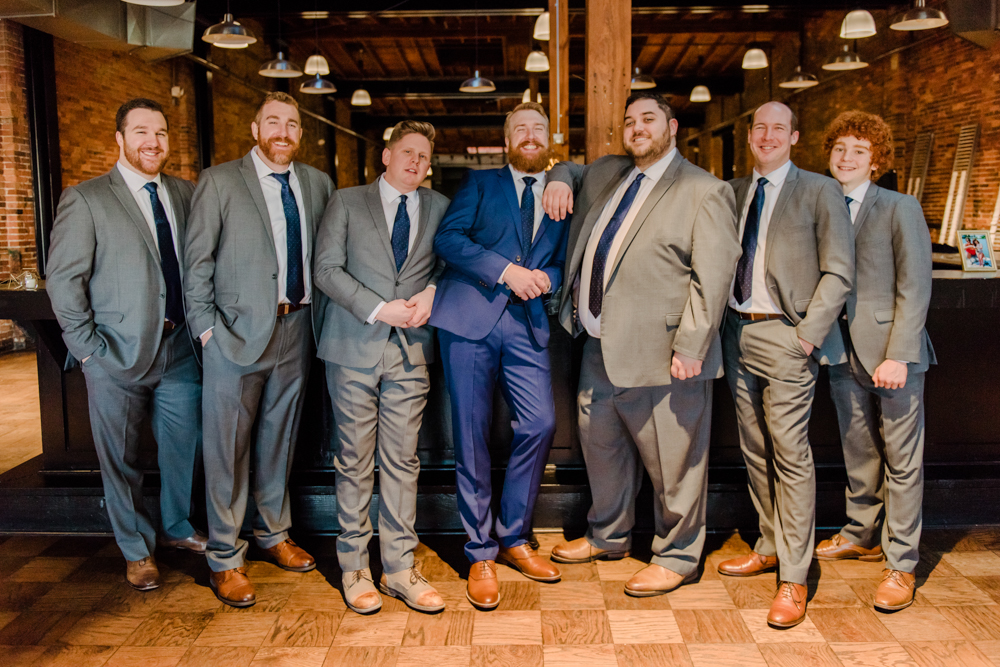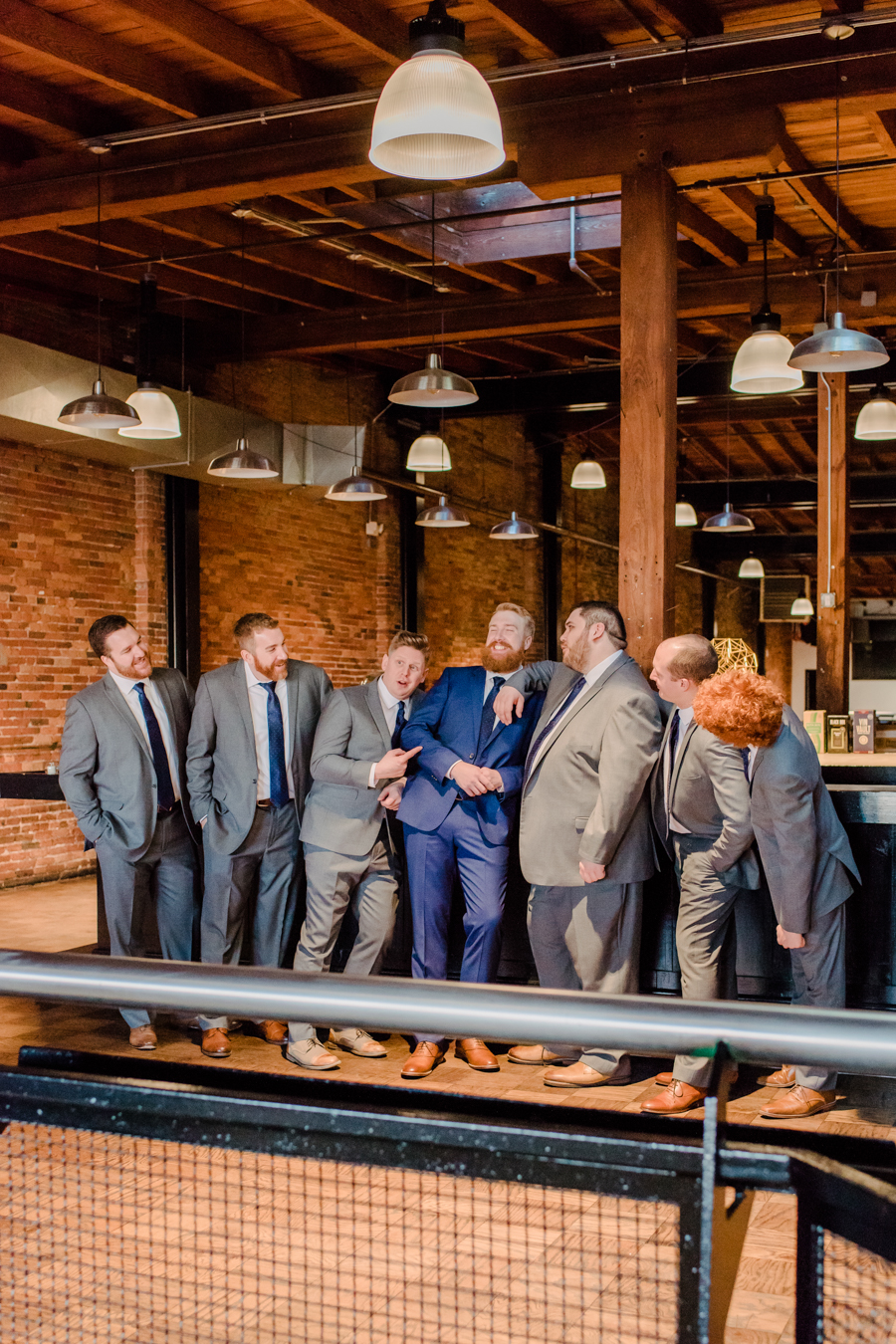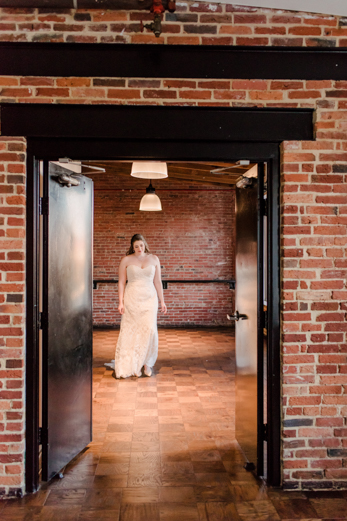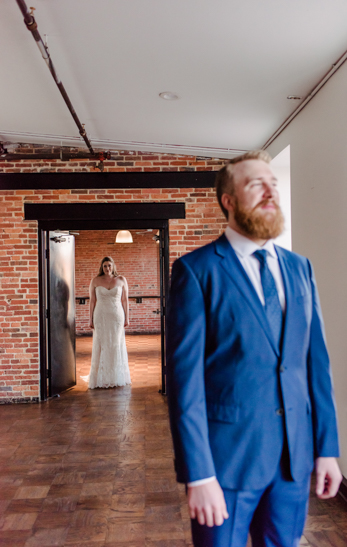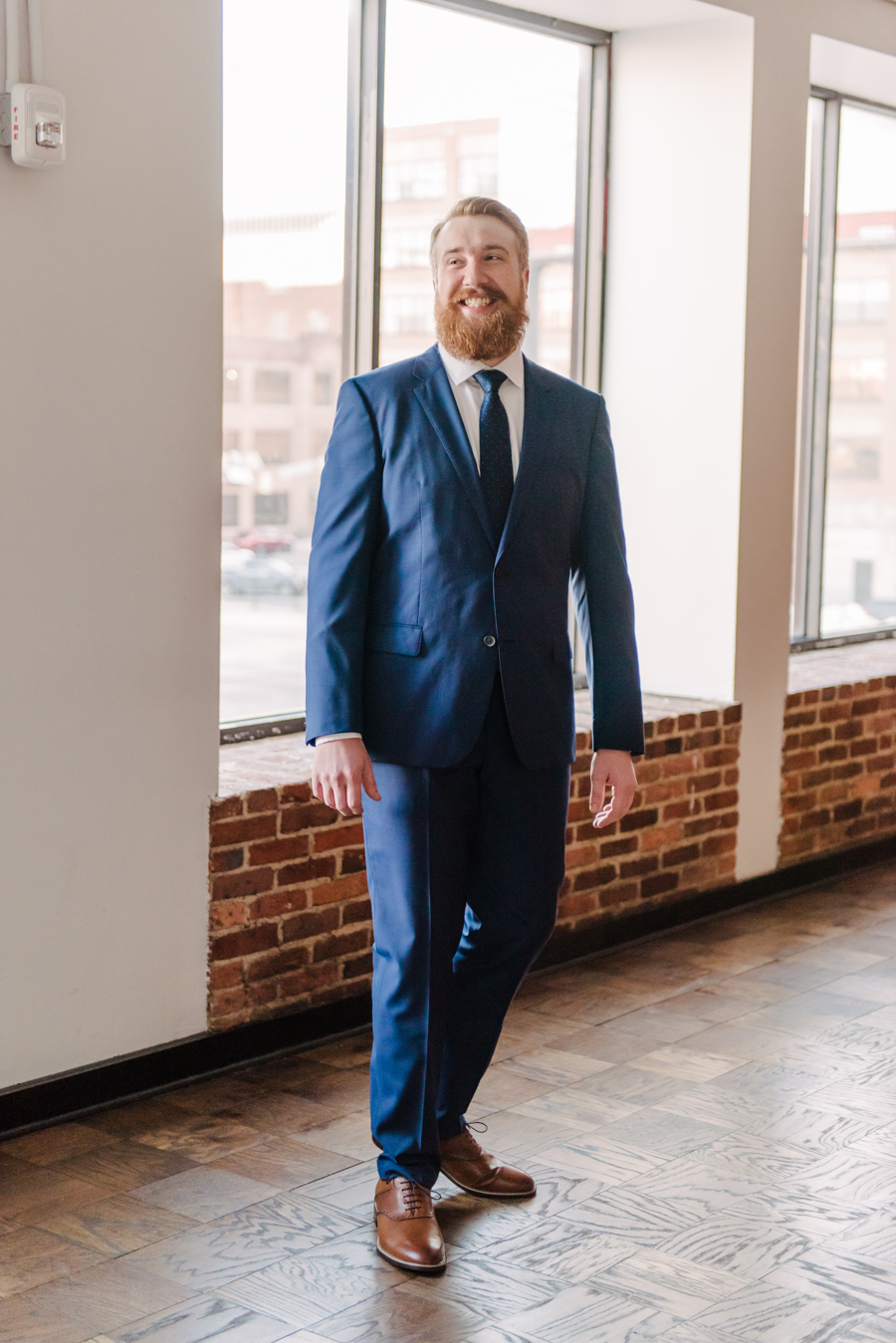 First look!! How sweet are their reactions?!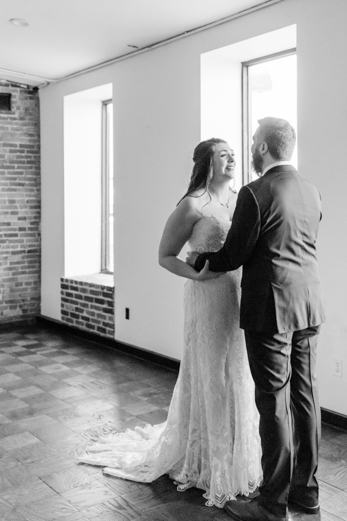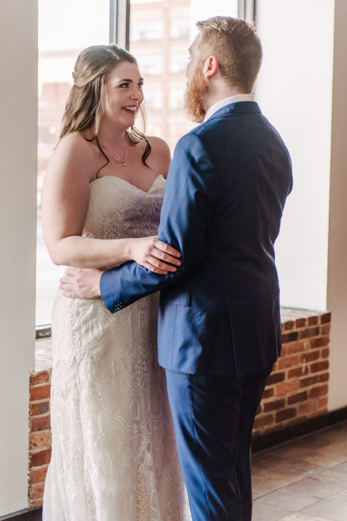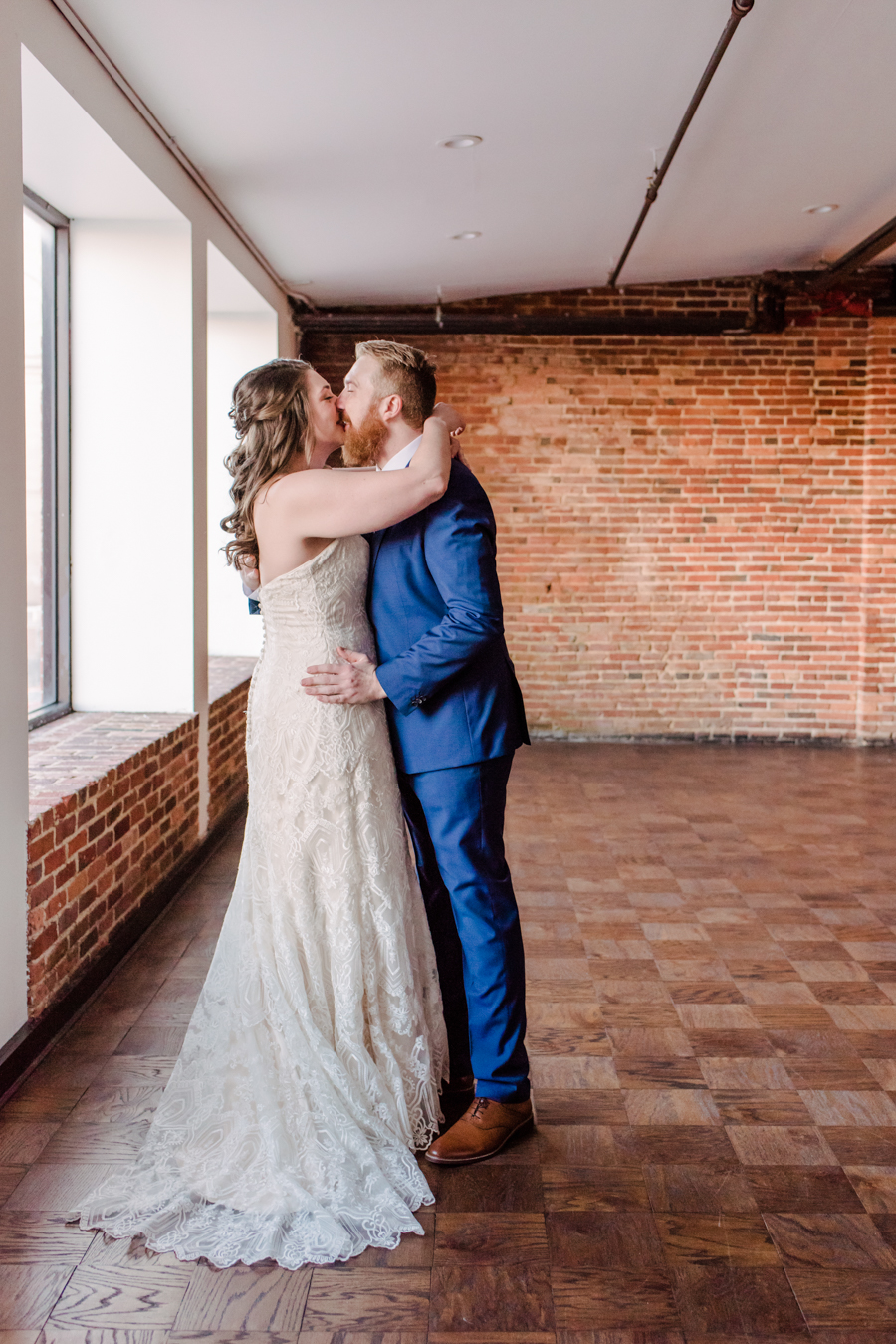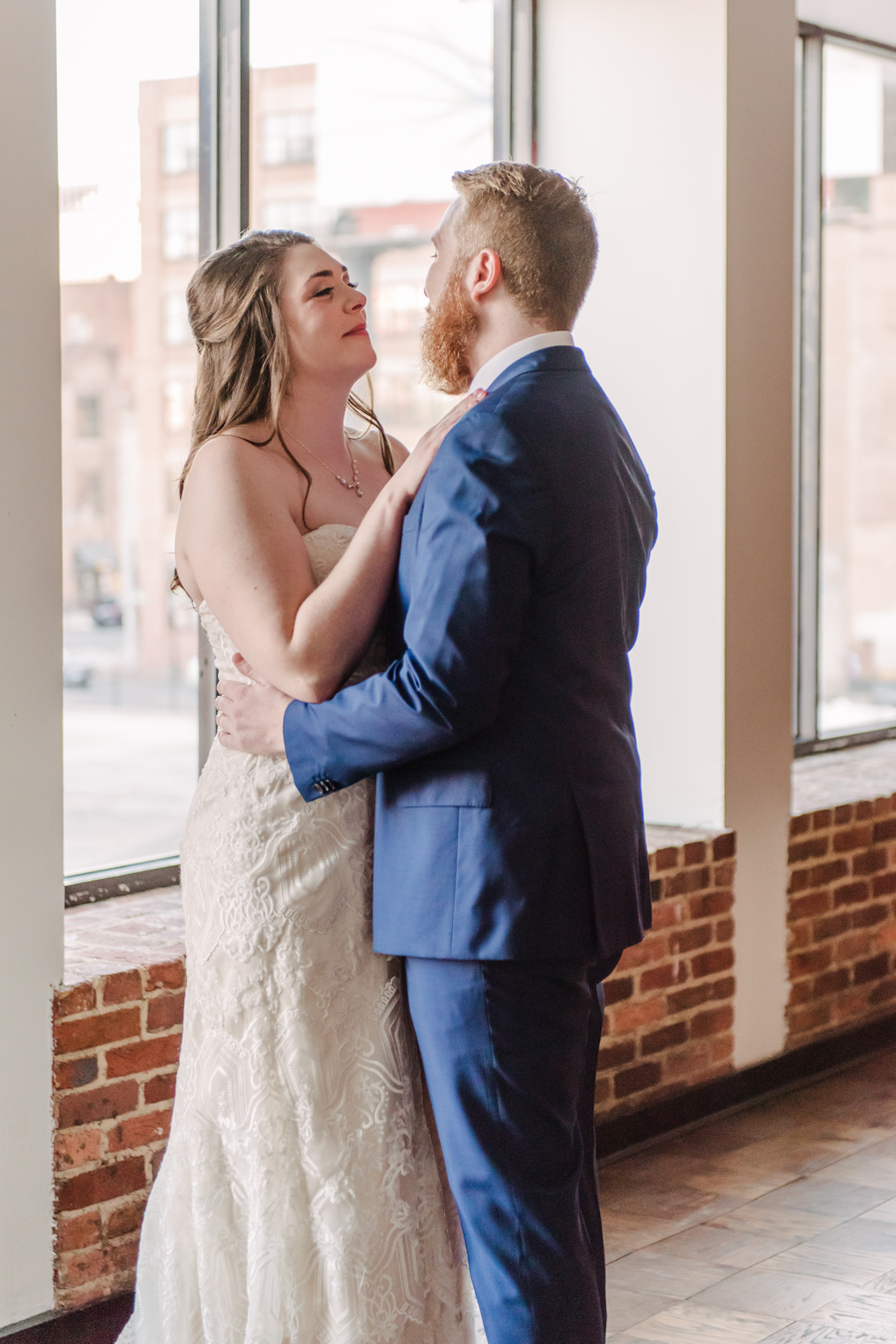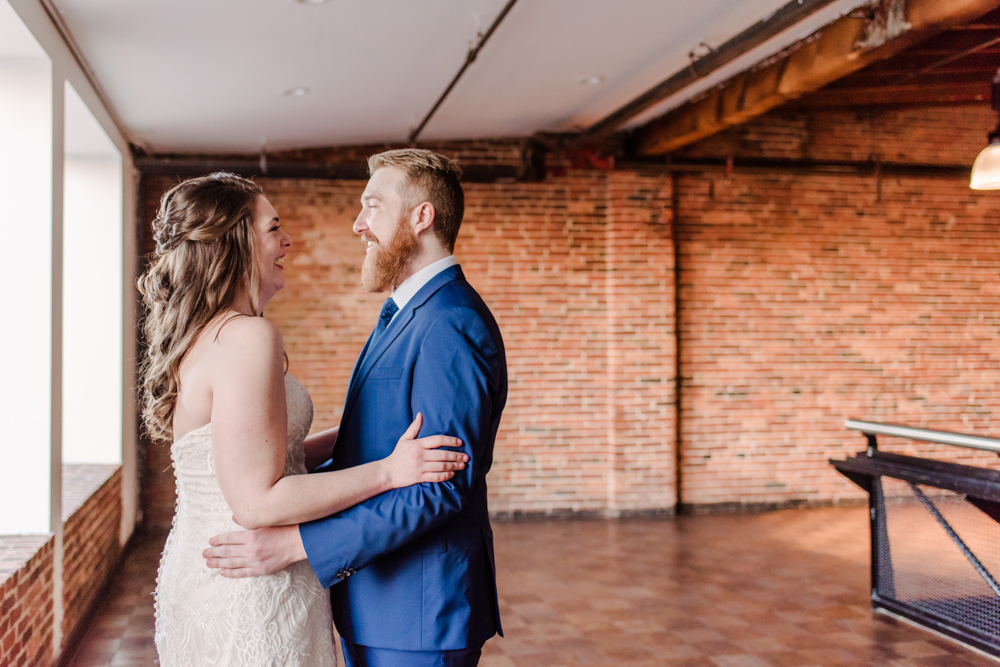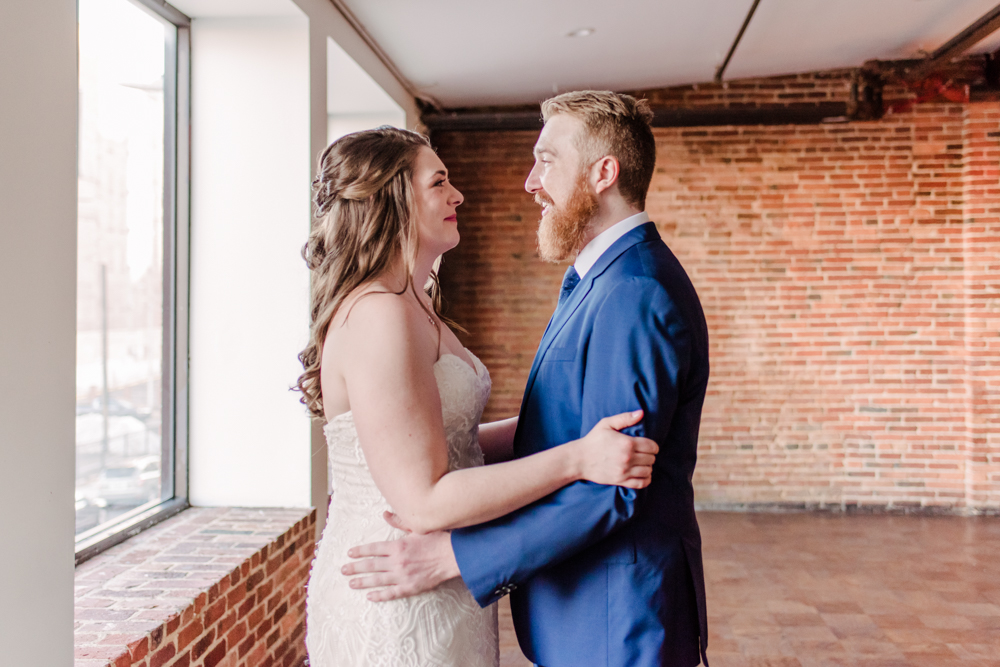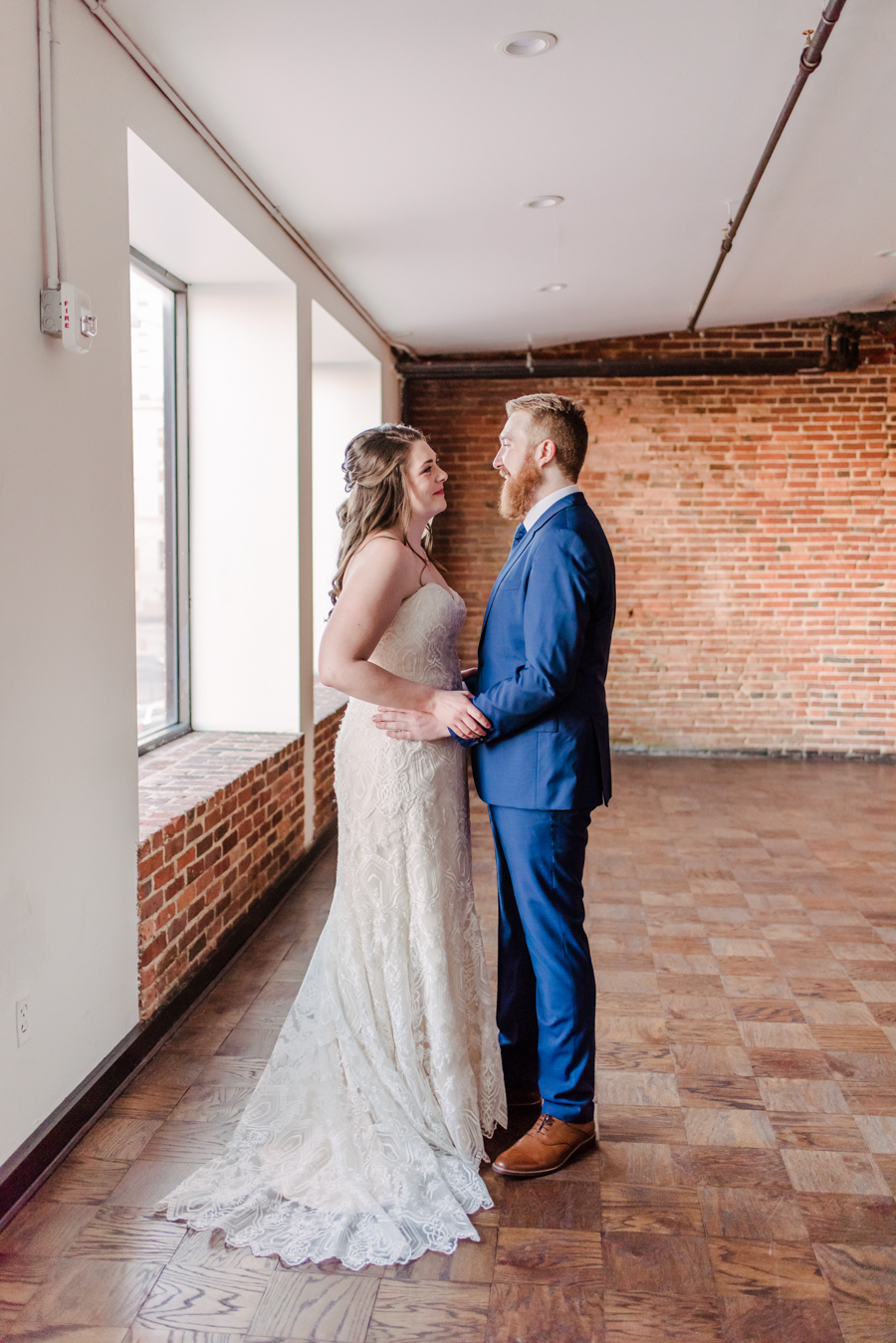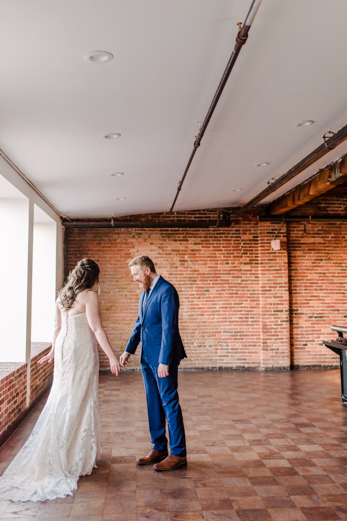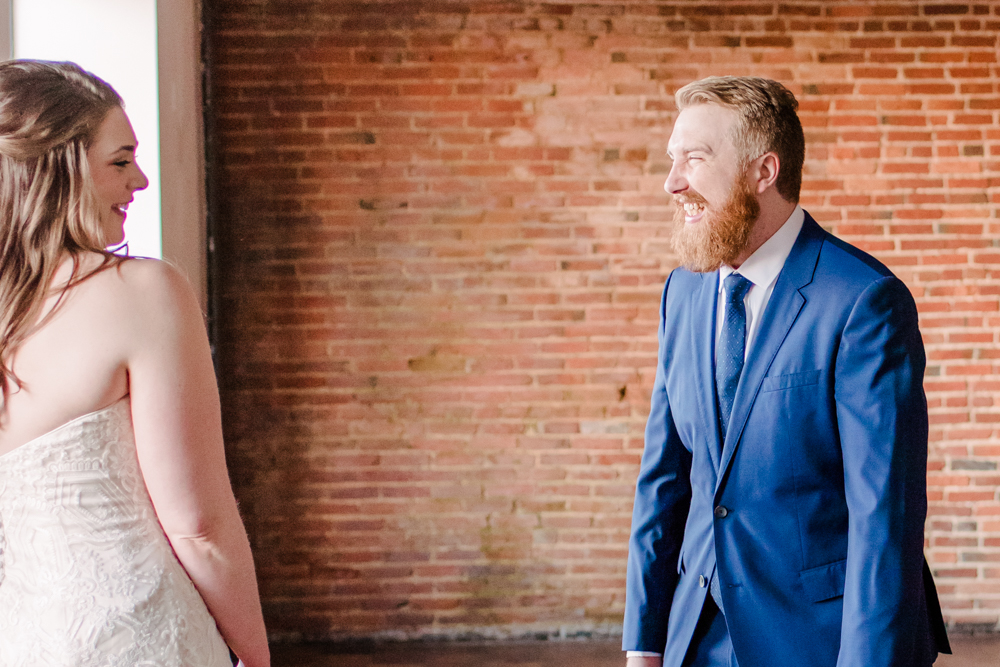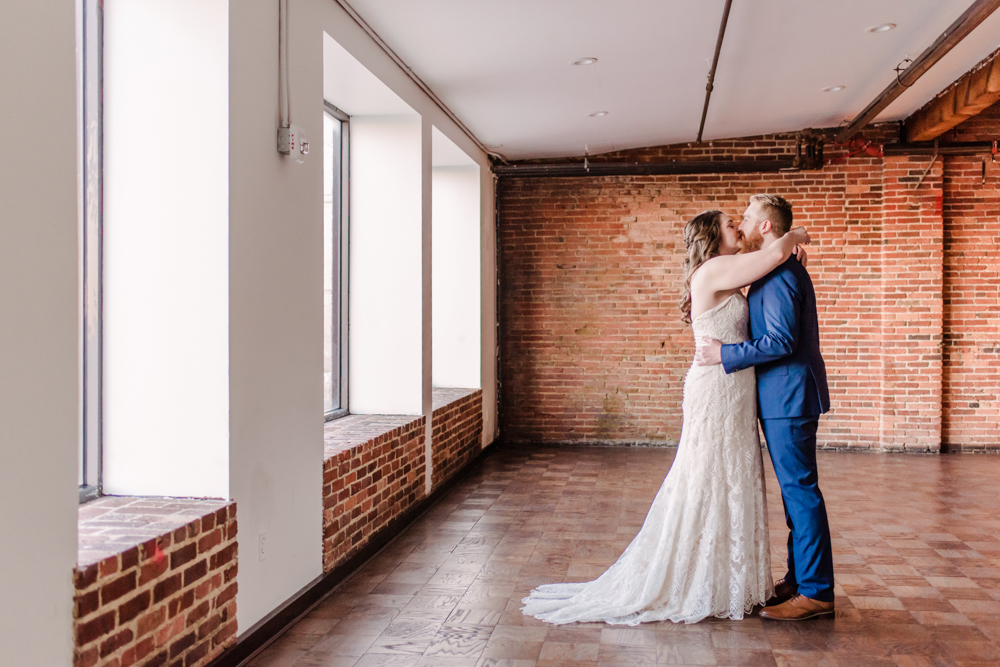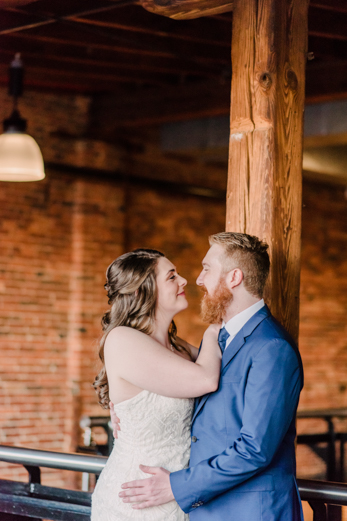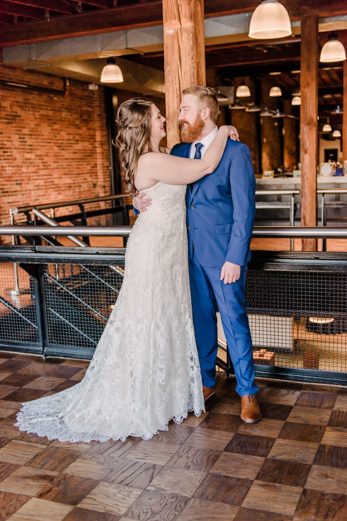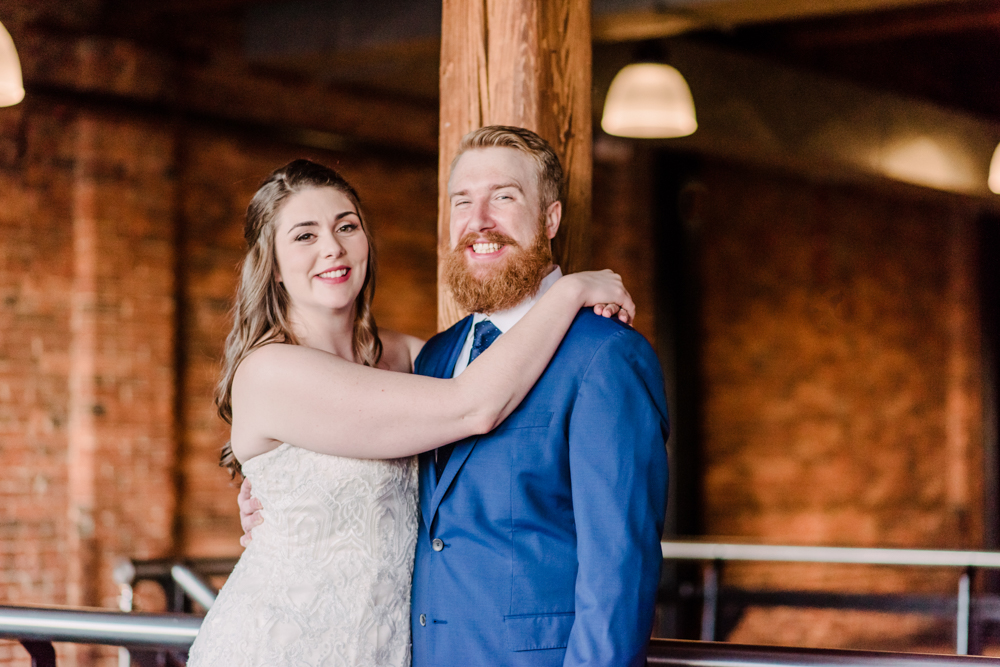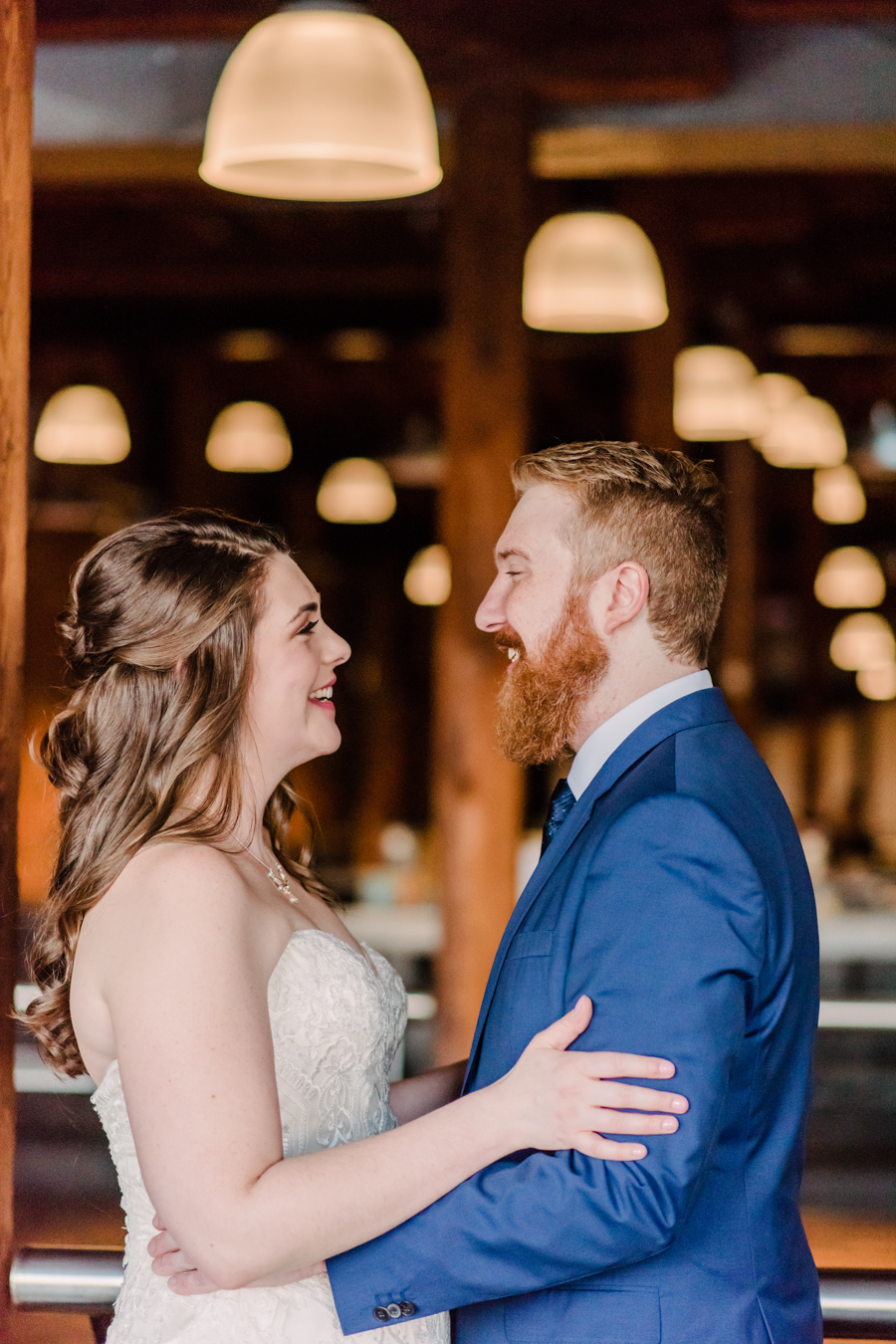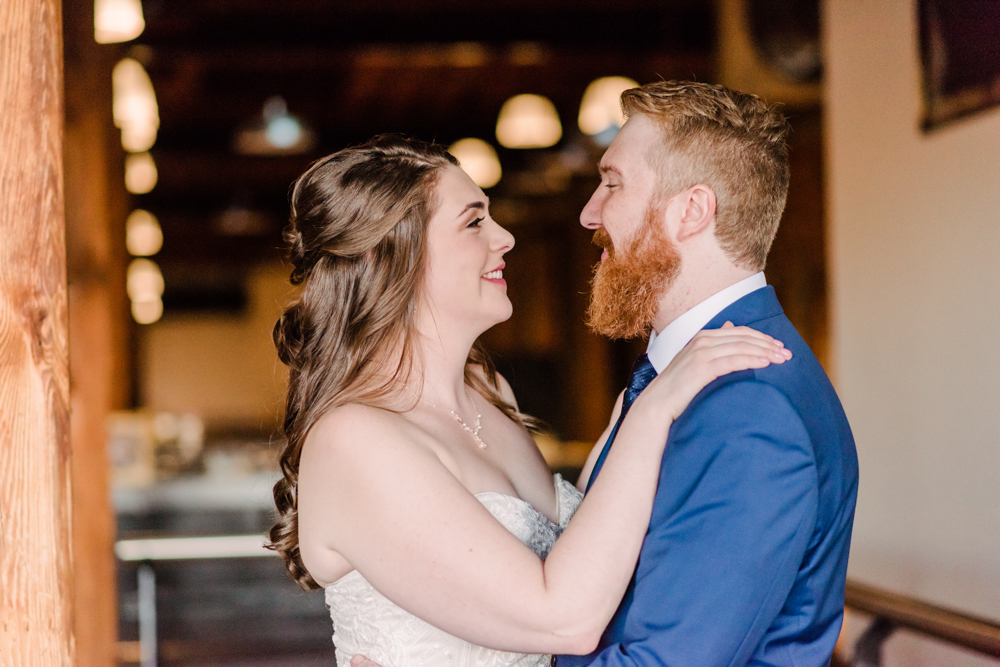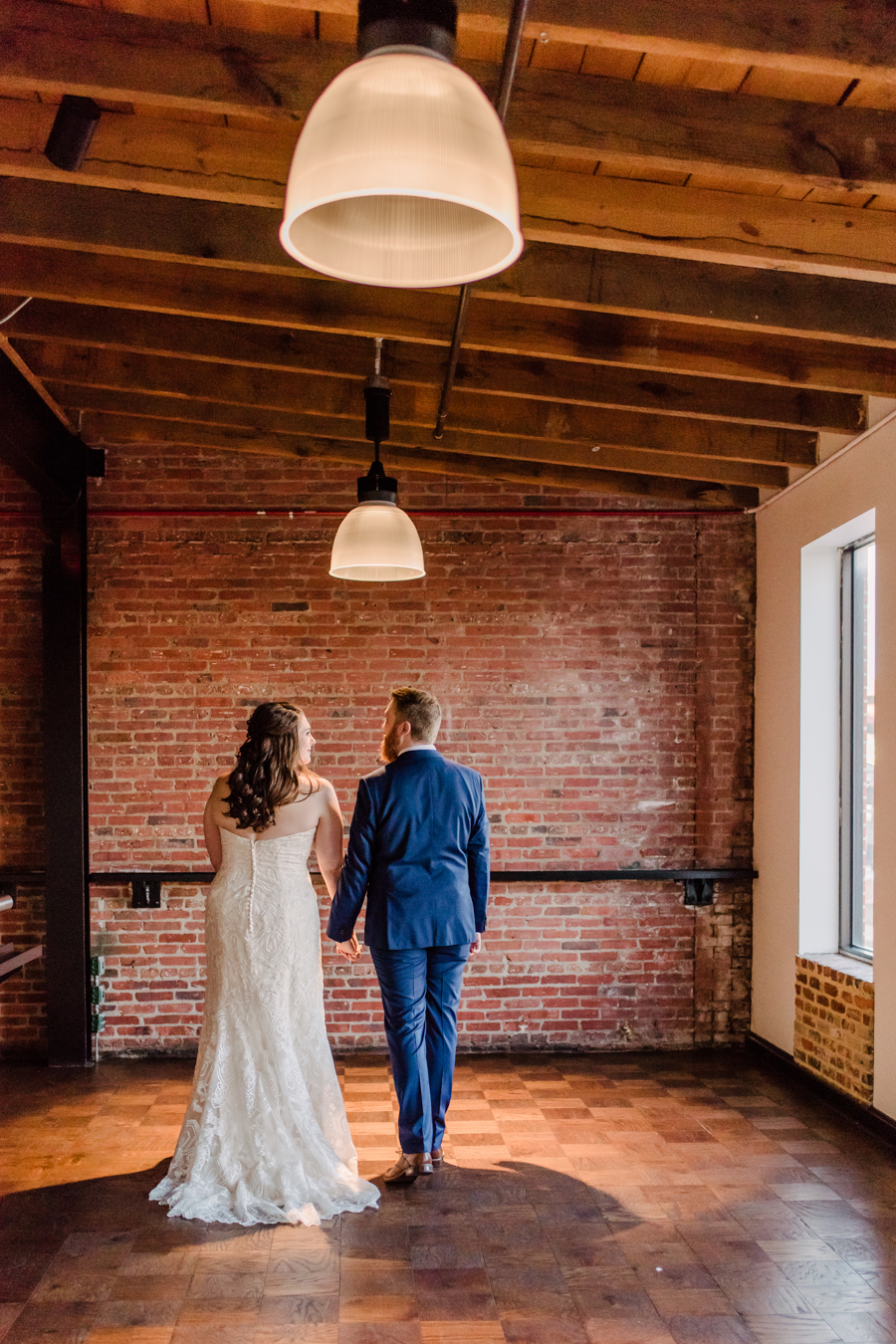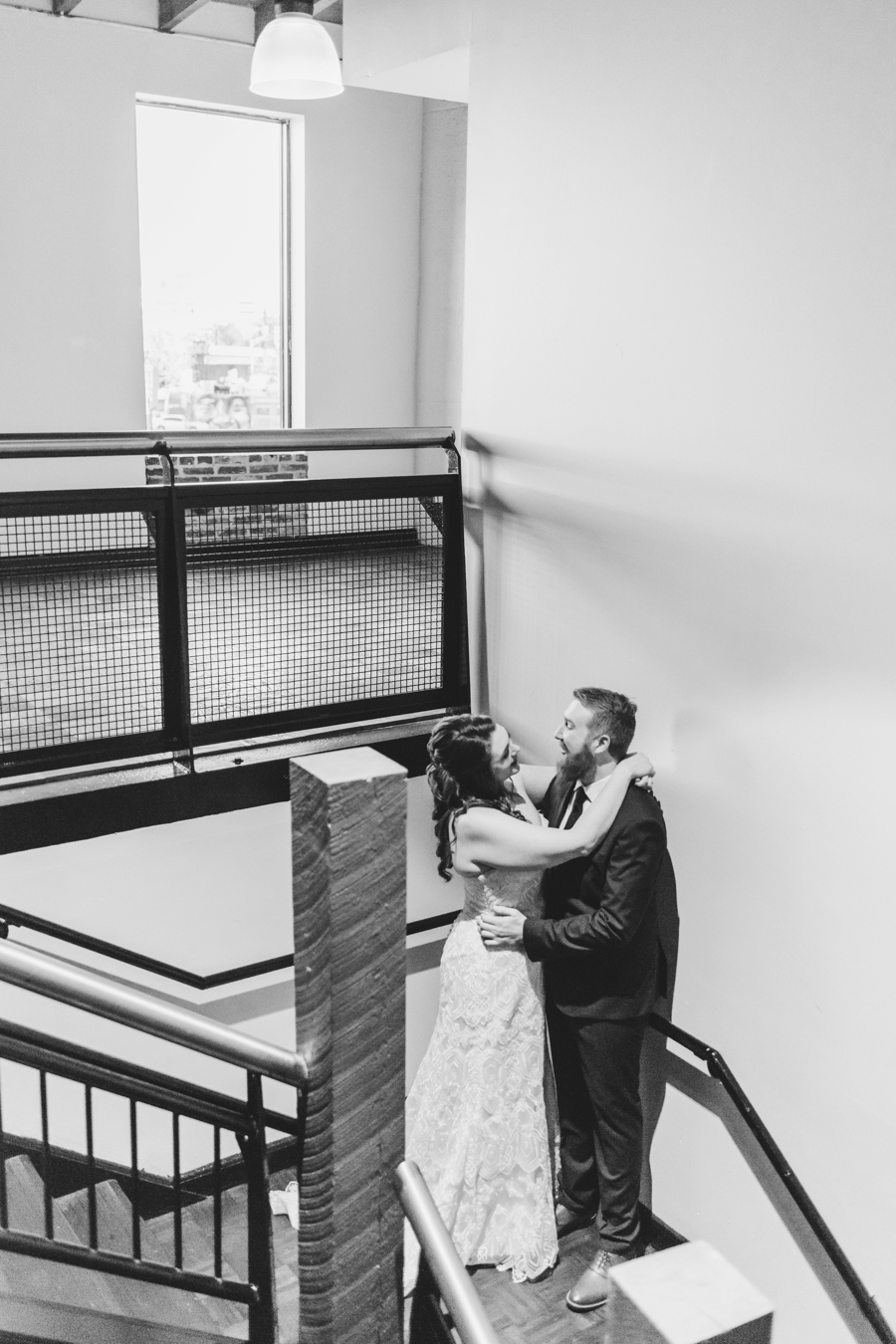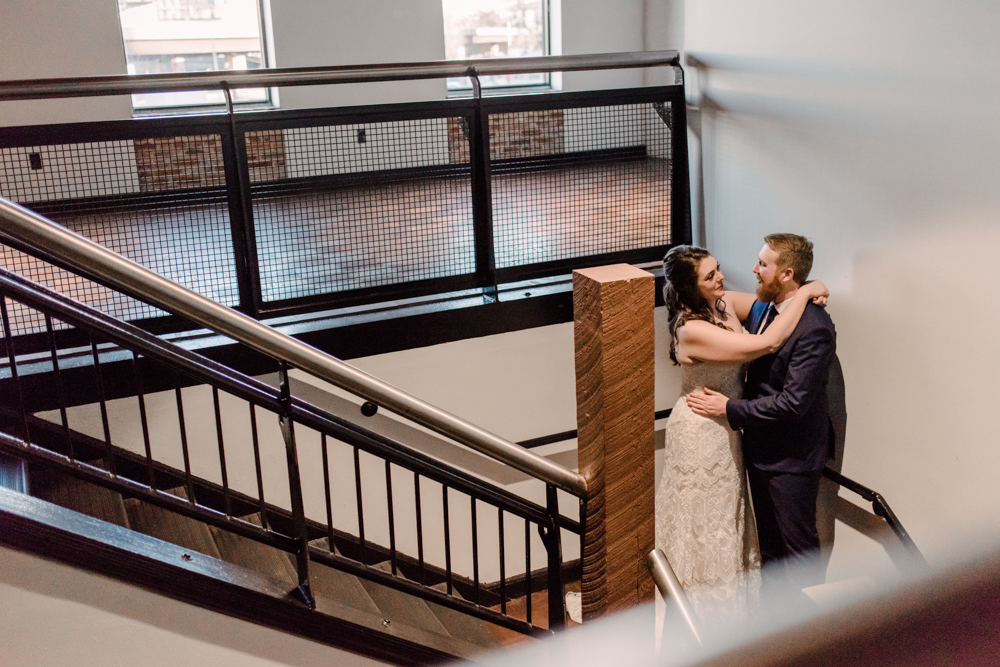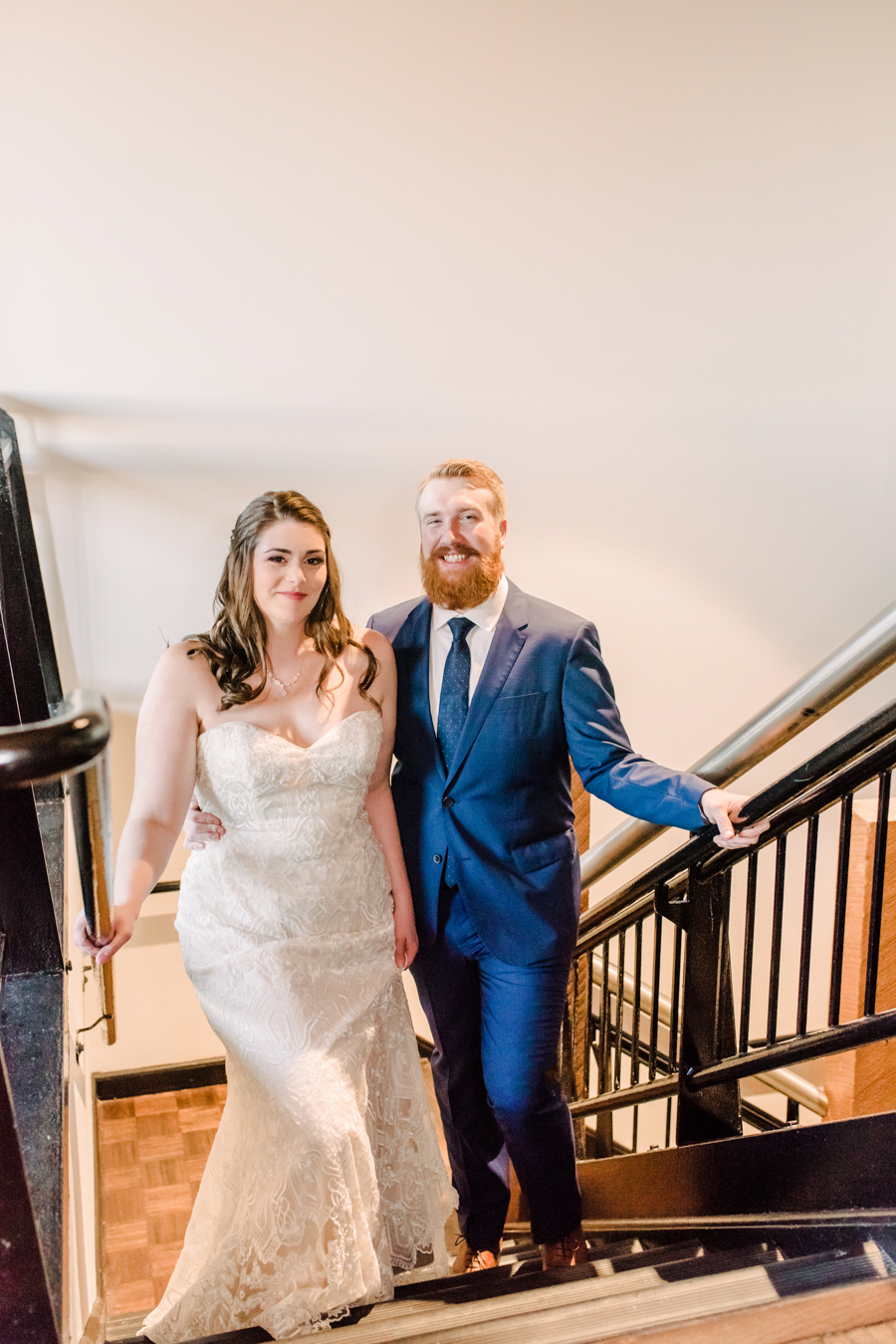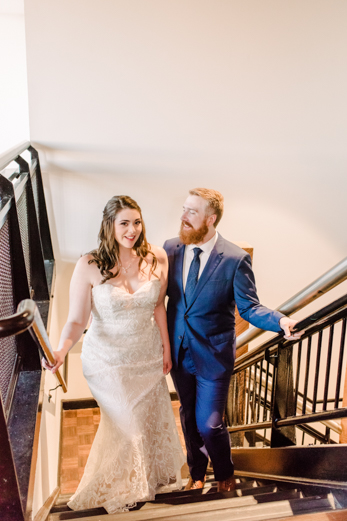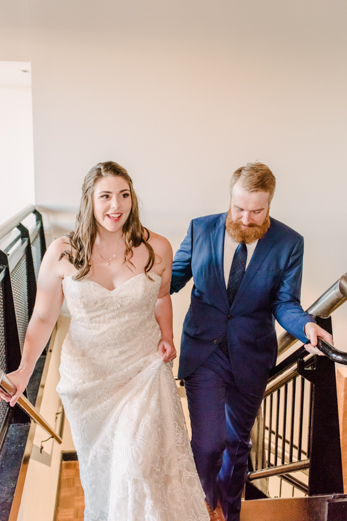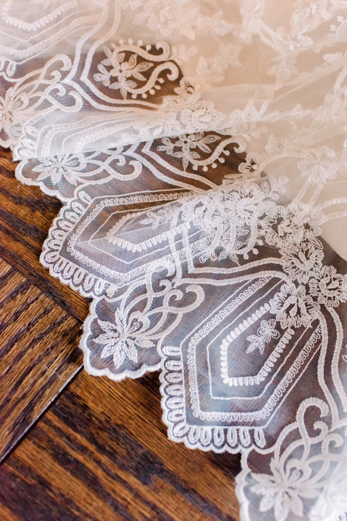 Loved all of their geometric/industrial vibes – Madeline's gown could not have been more perfect!! And she was the most gorgeous bride!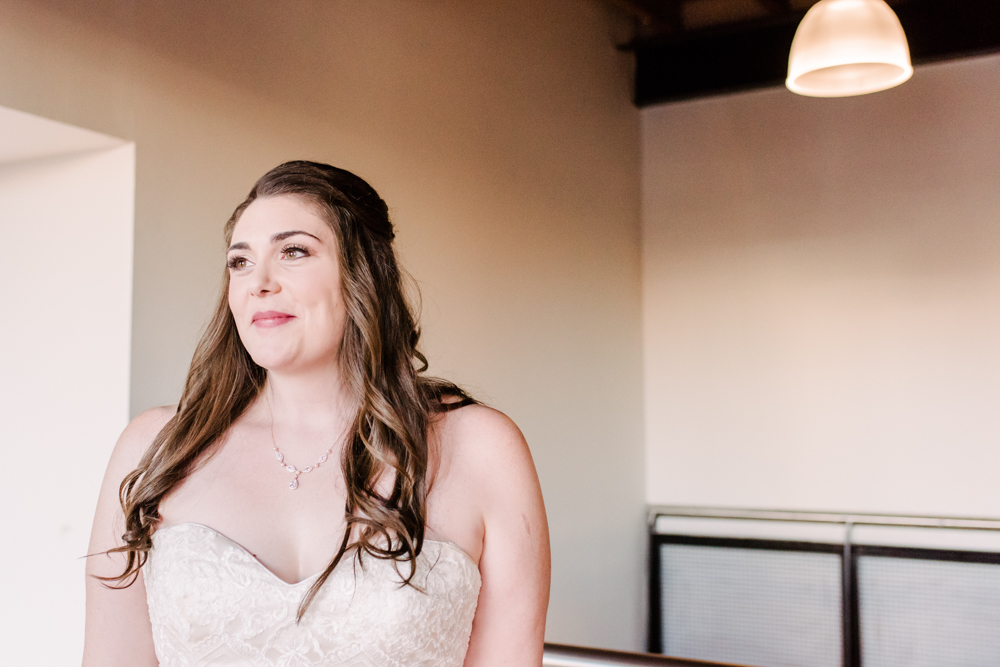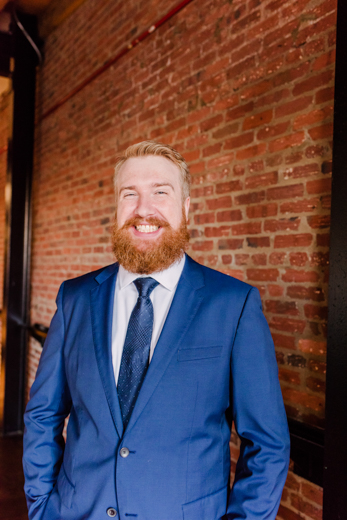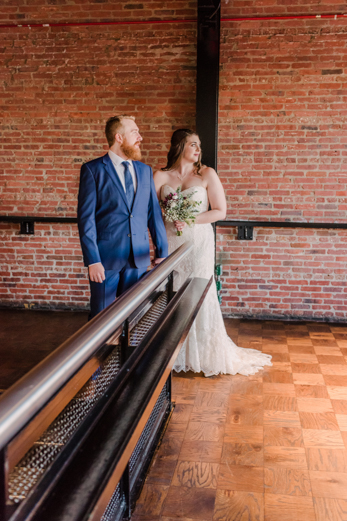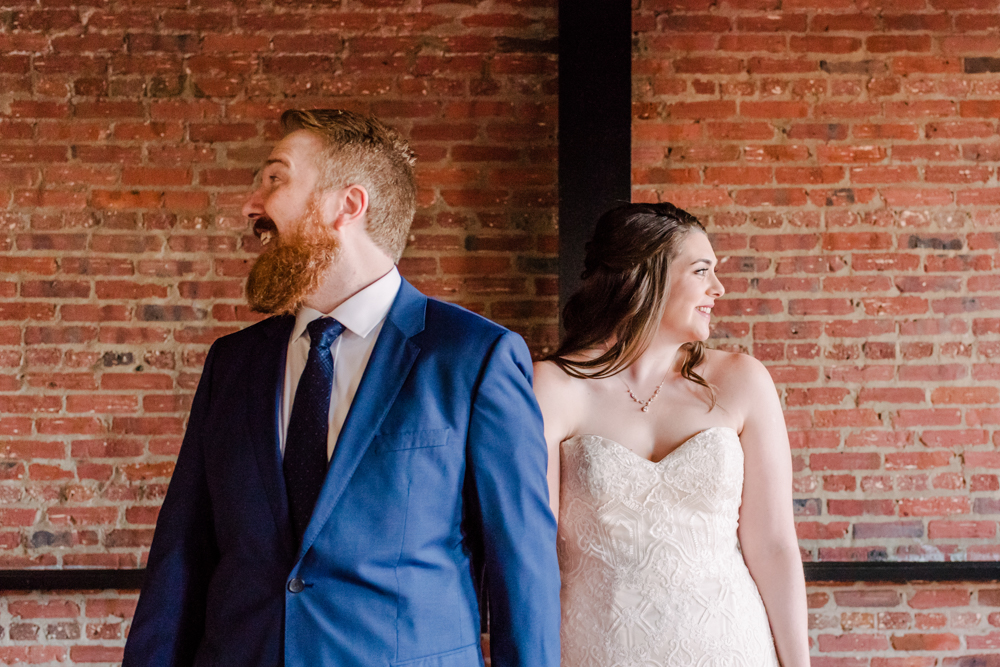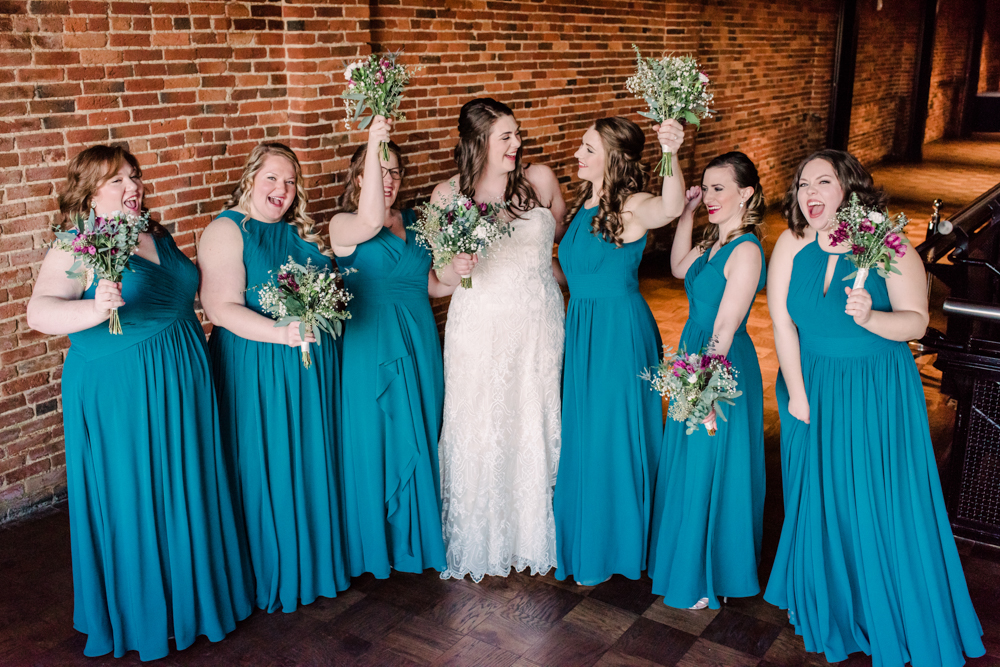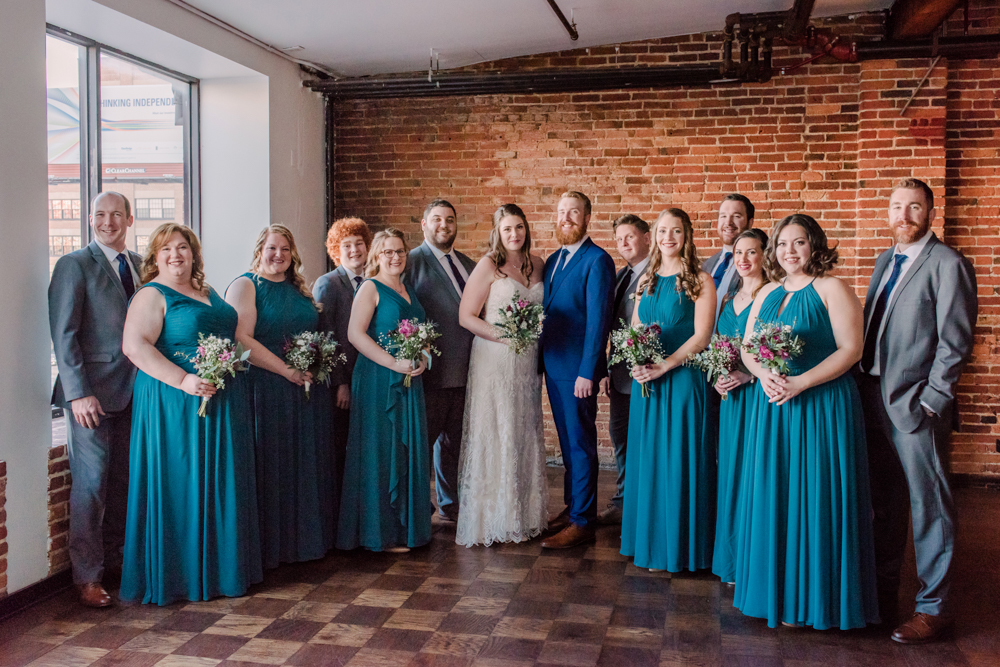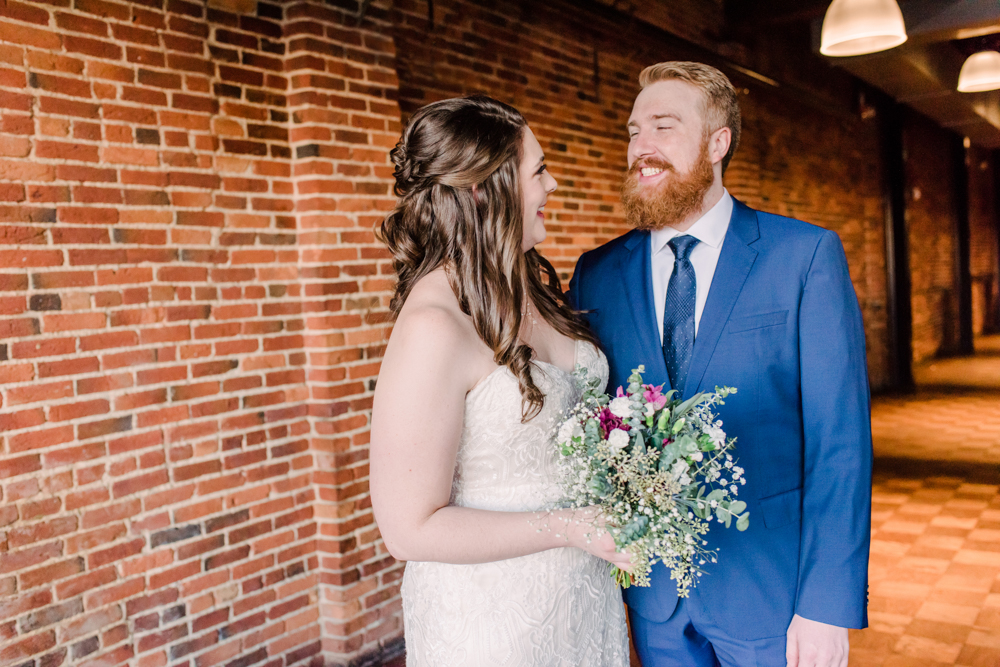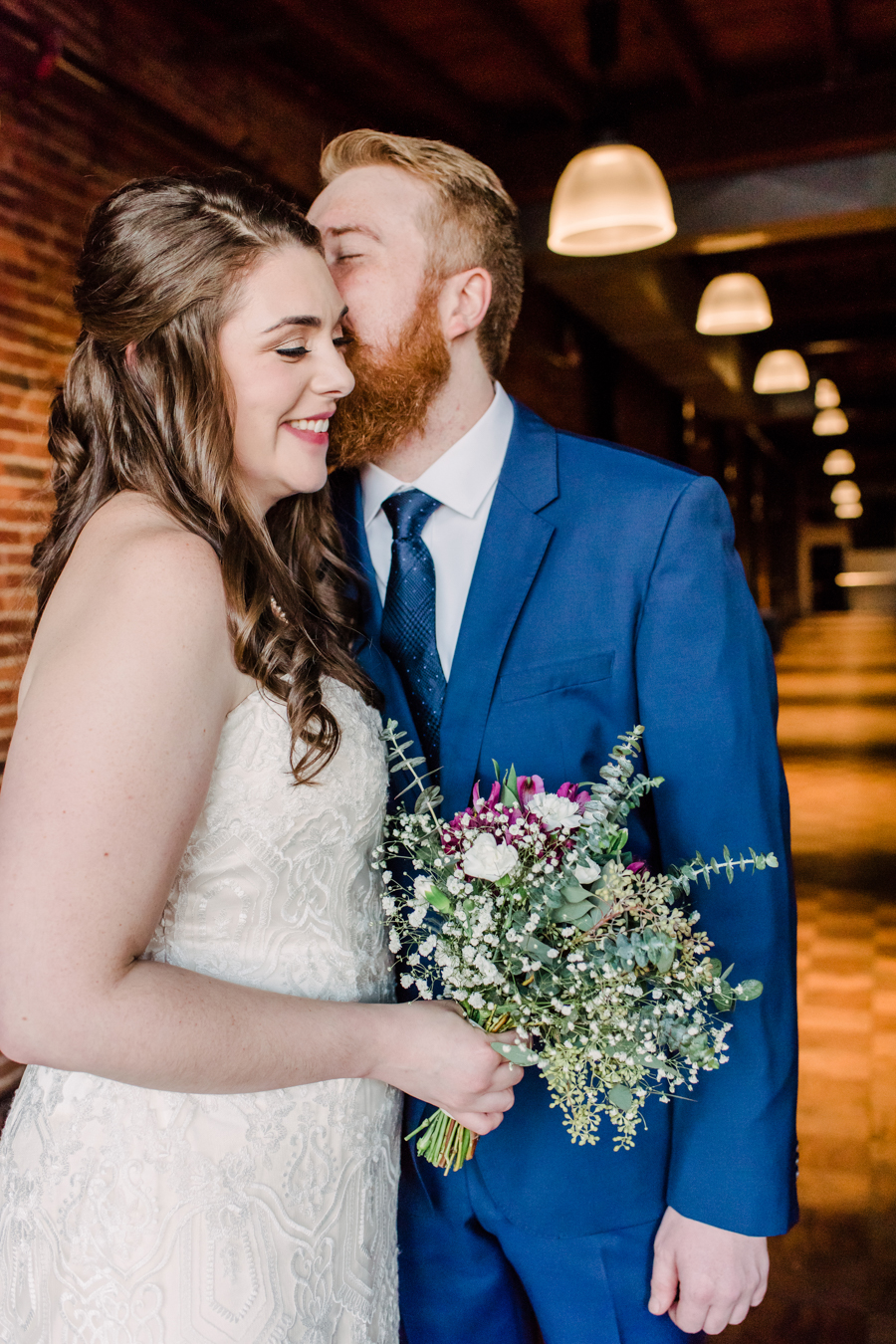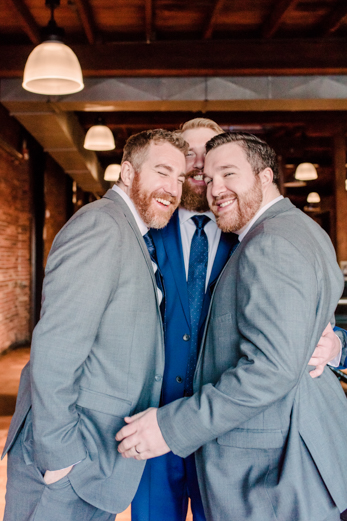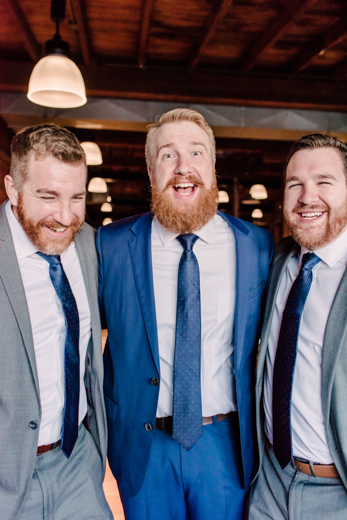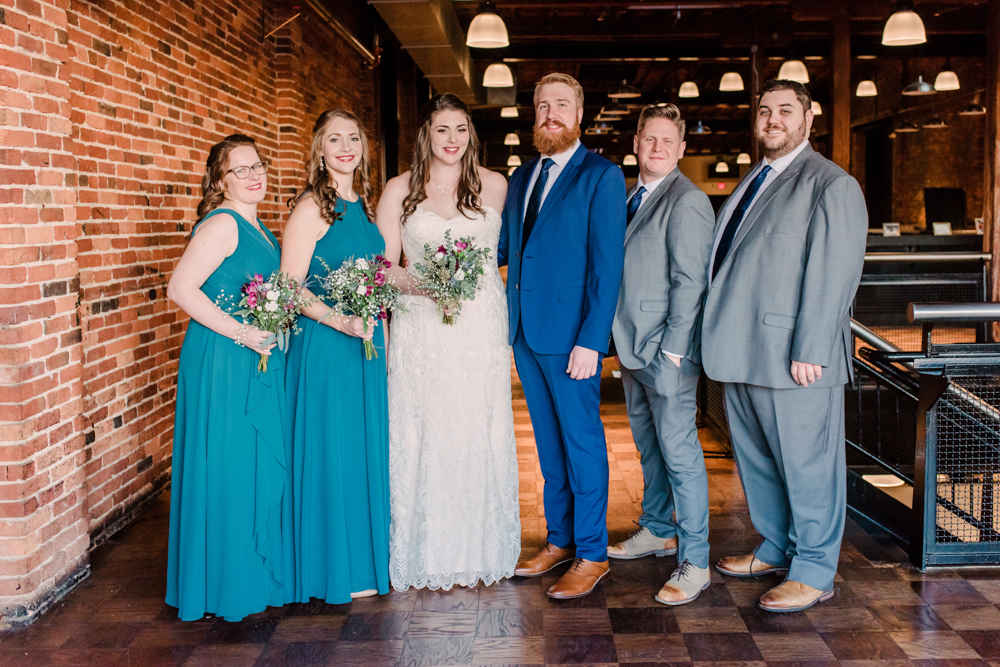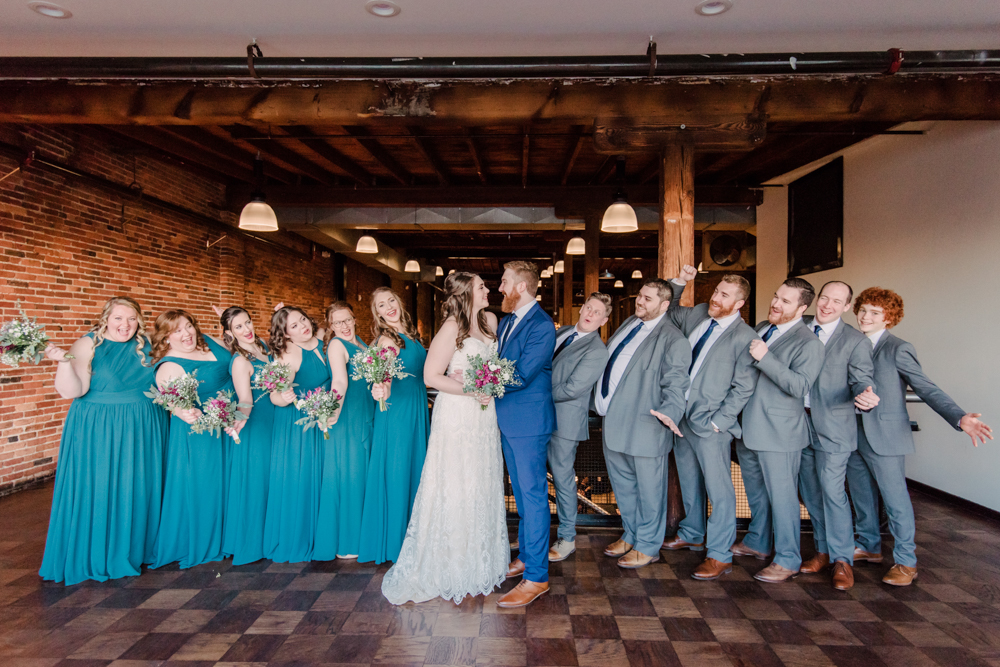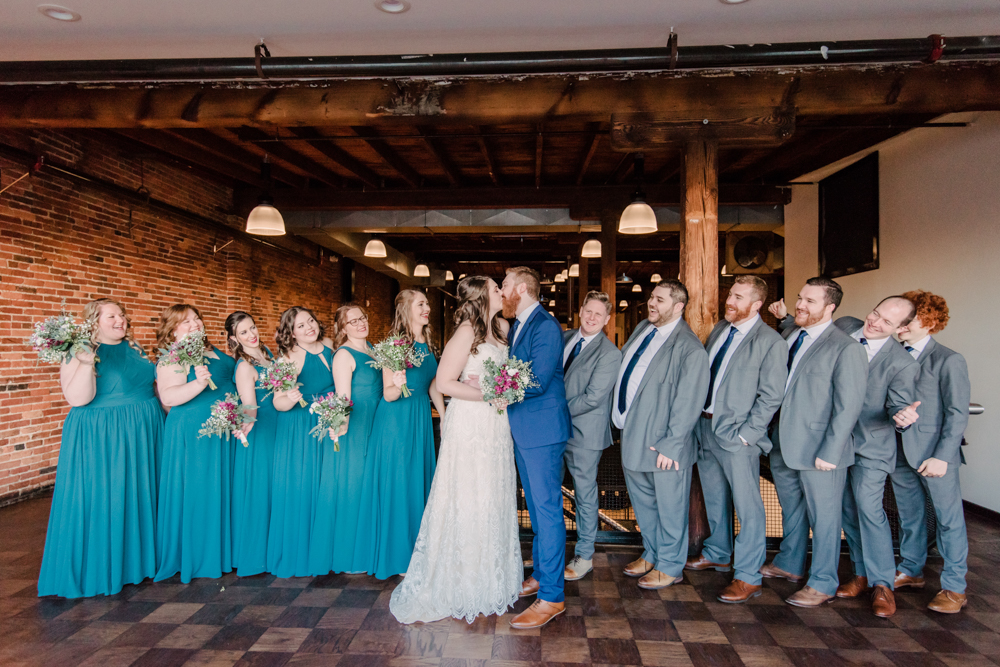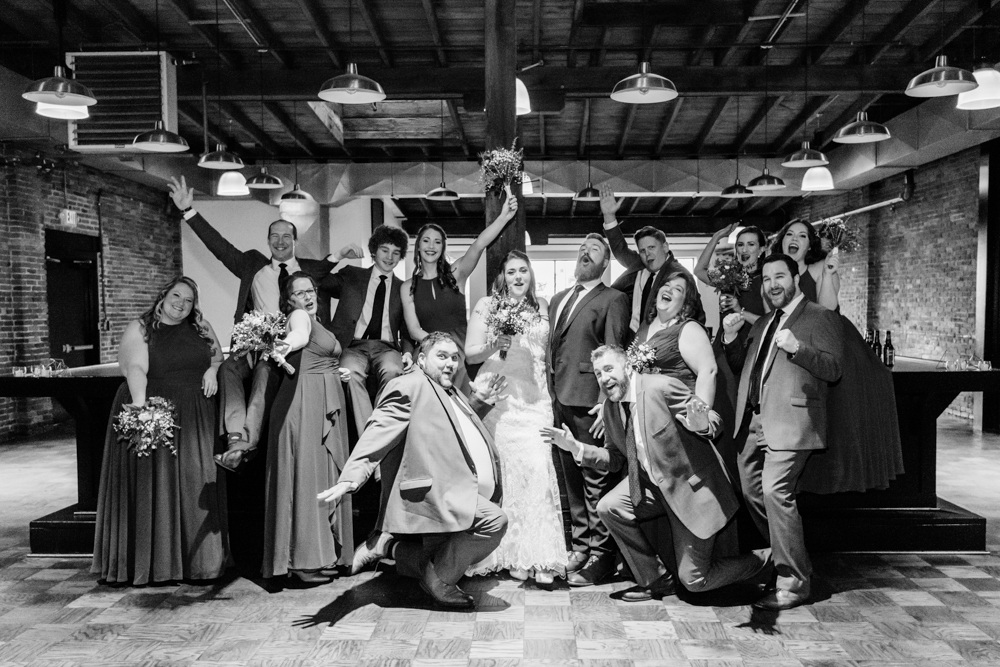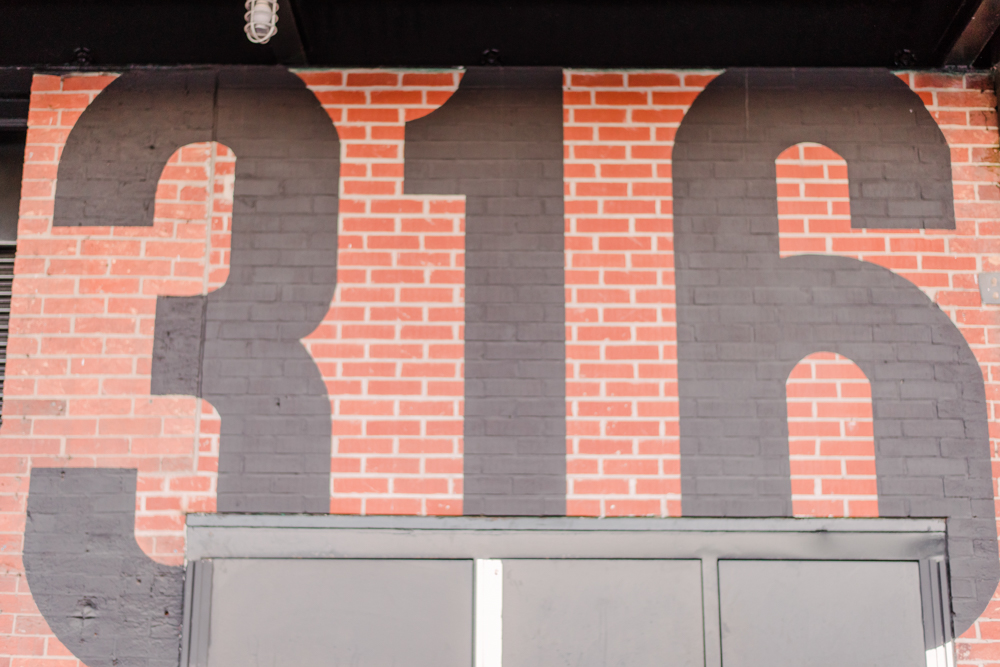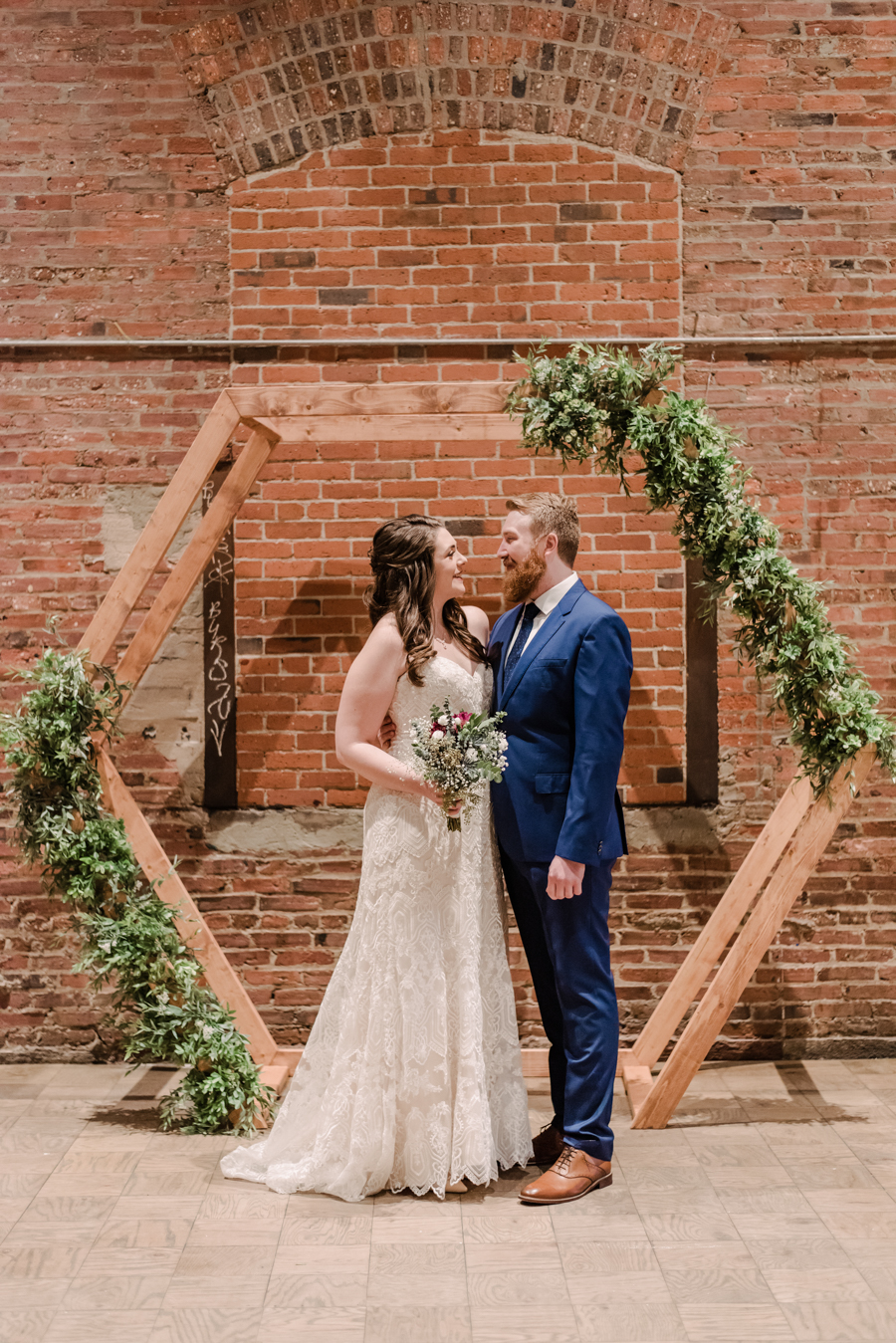 Obsessed with this ceremony arch that Madeline's stepfather made!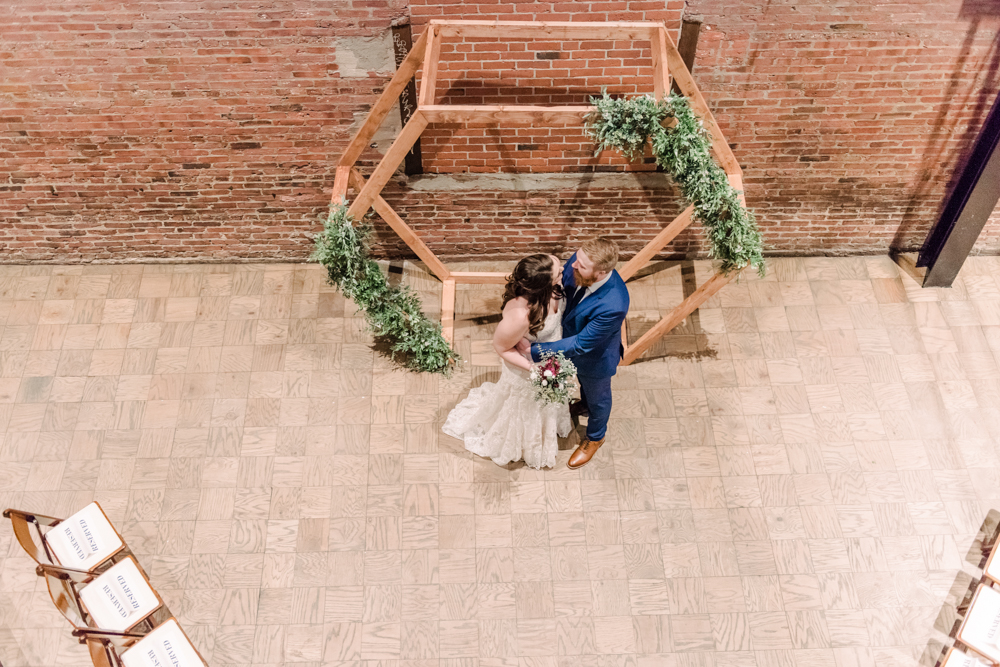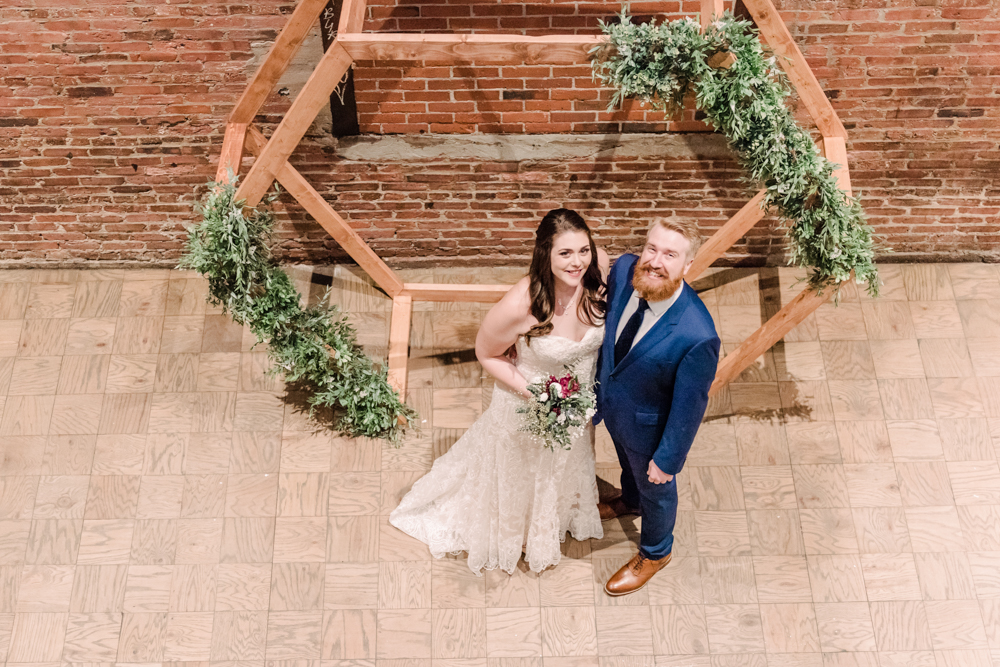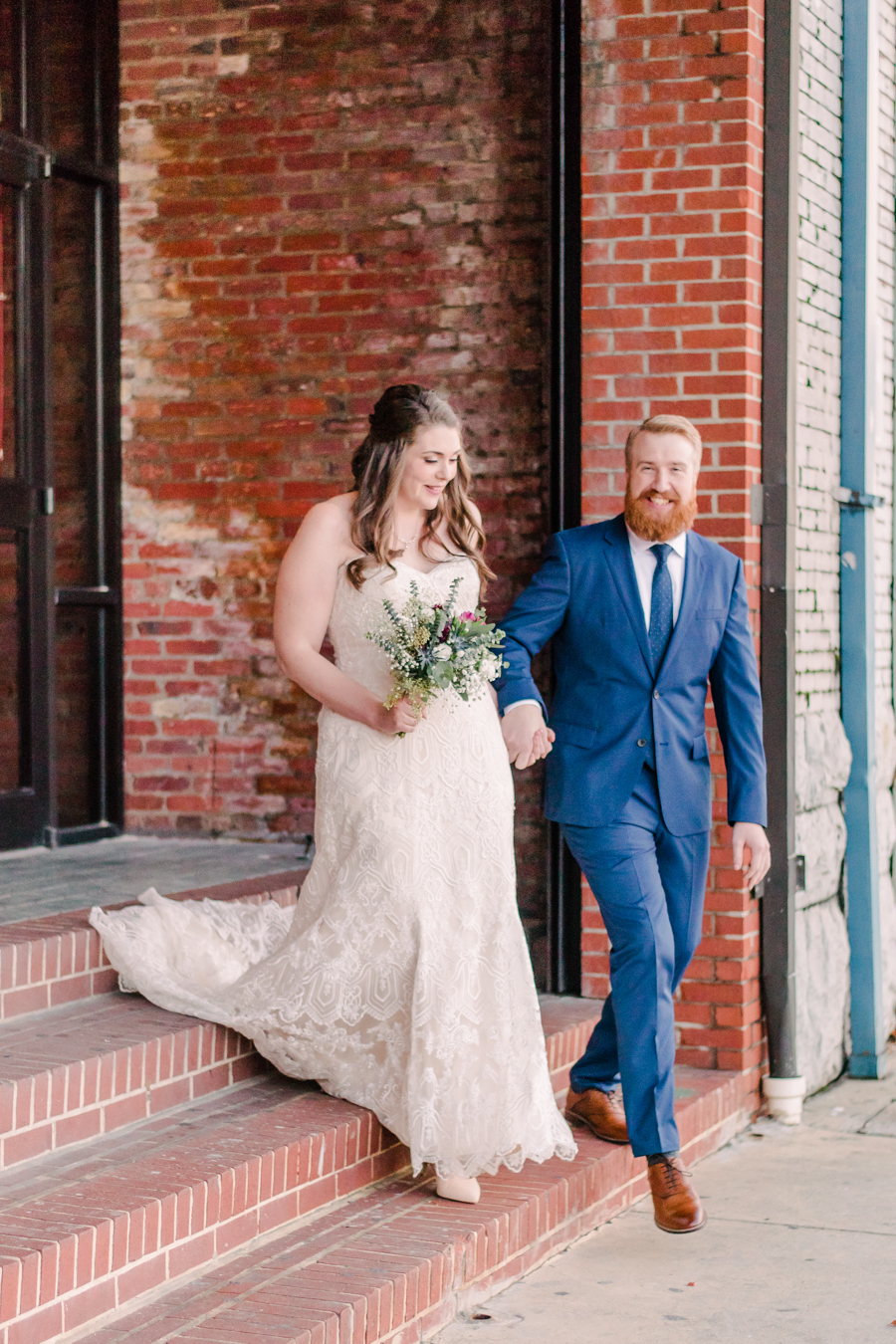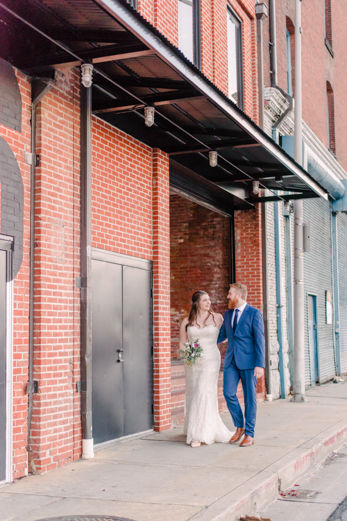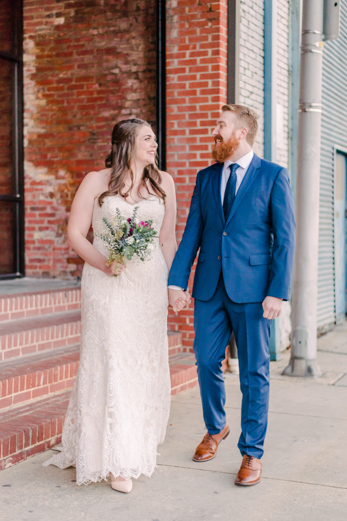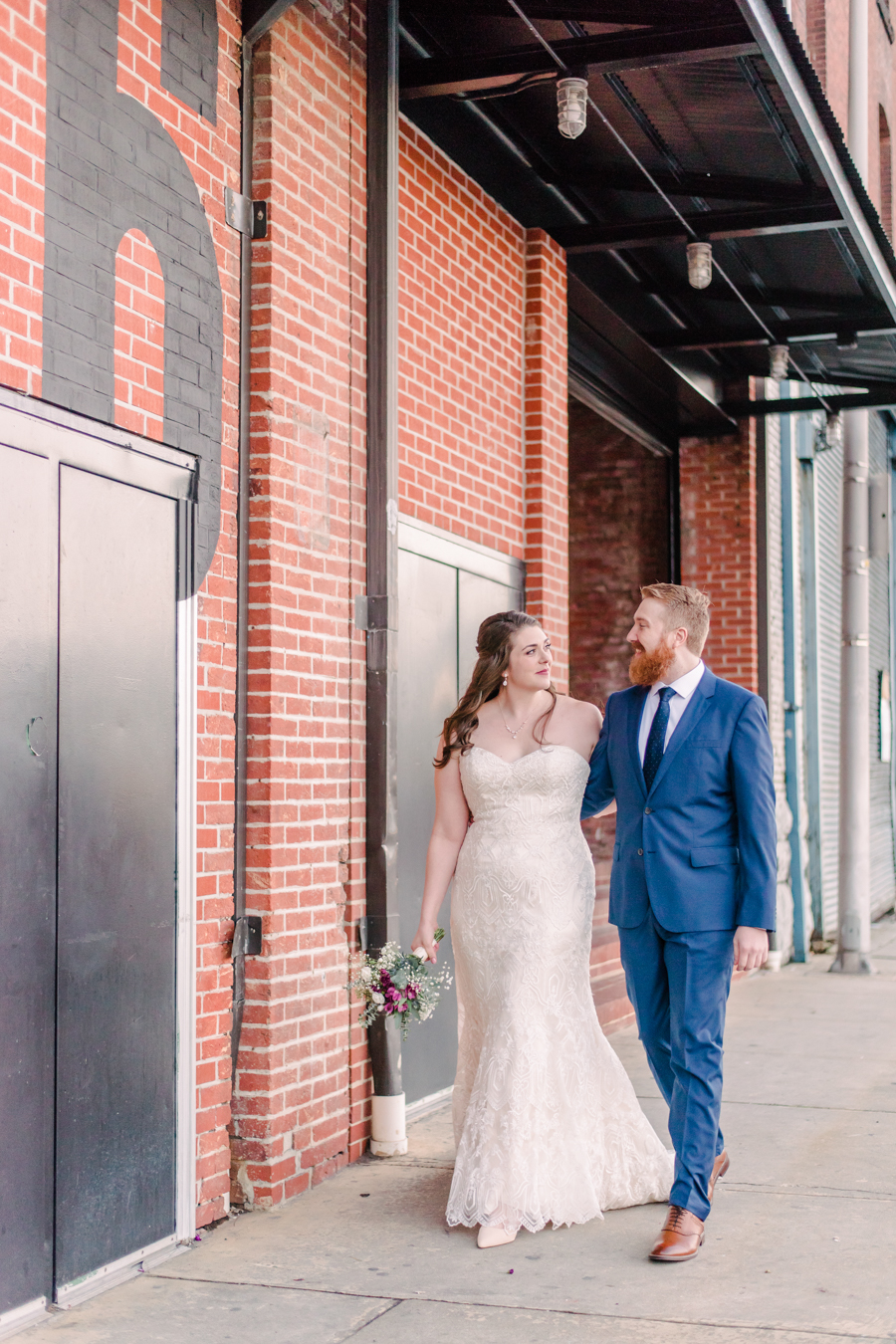 So many favorite portraits – you'd never know it was January and freezing cold out!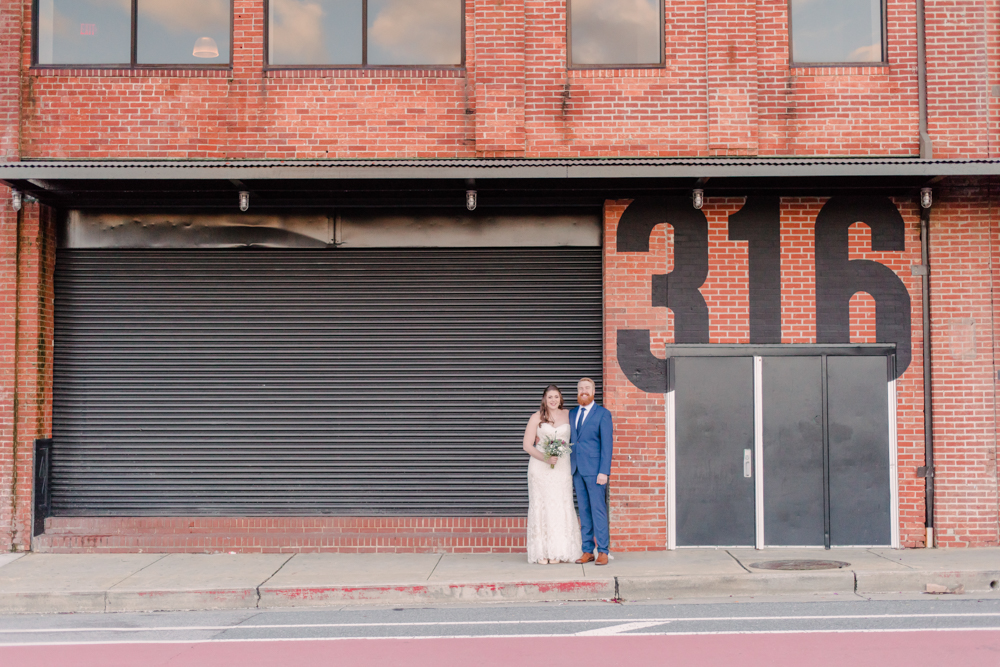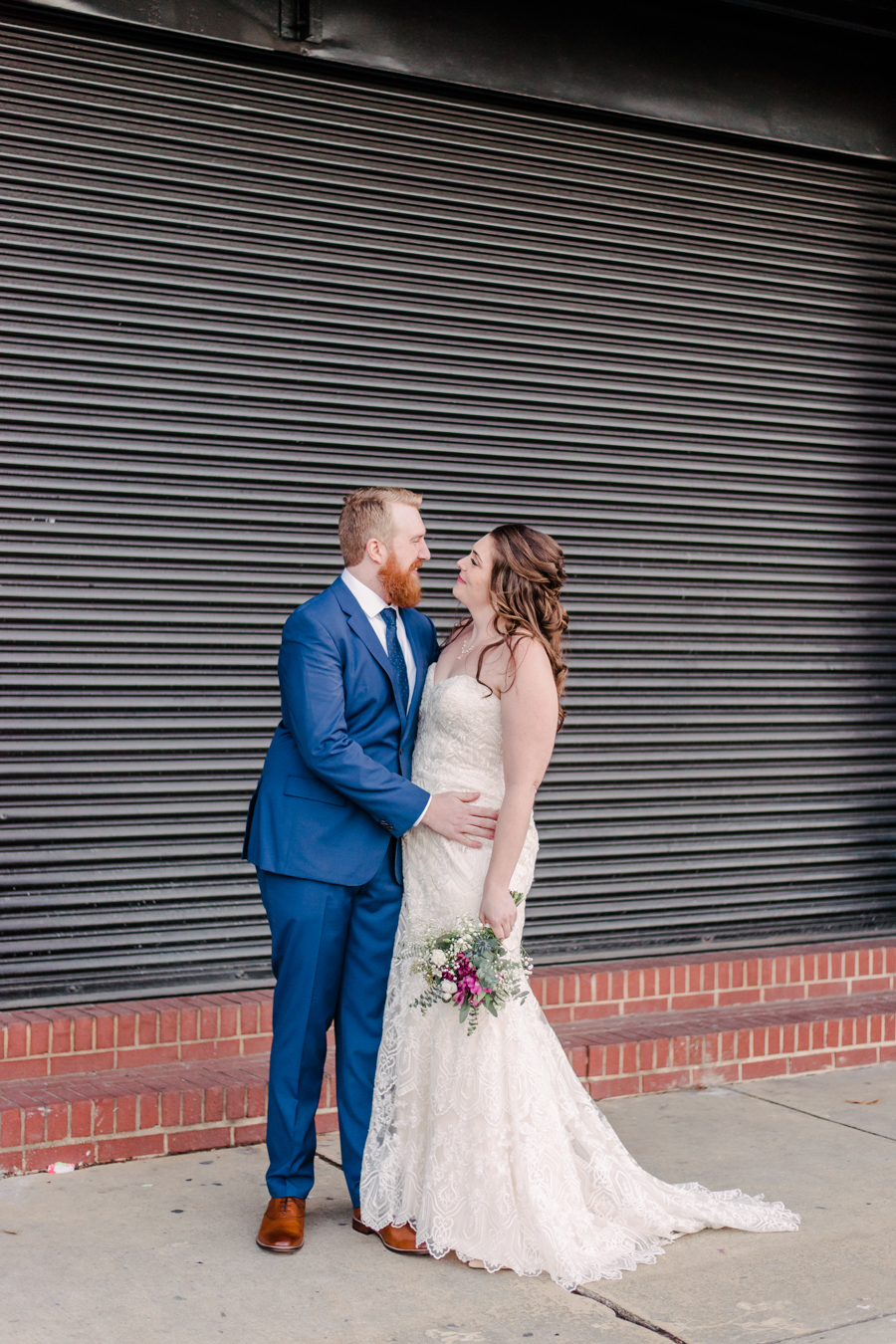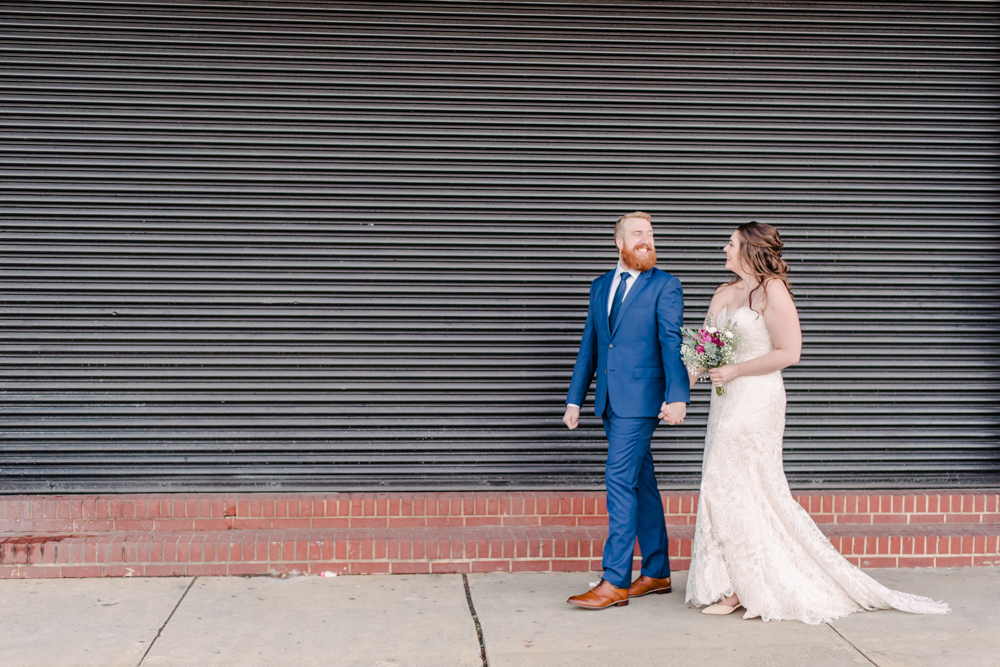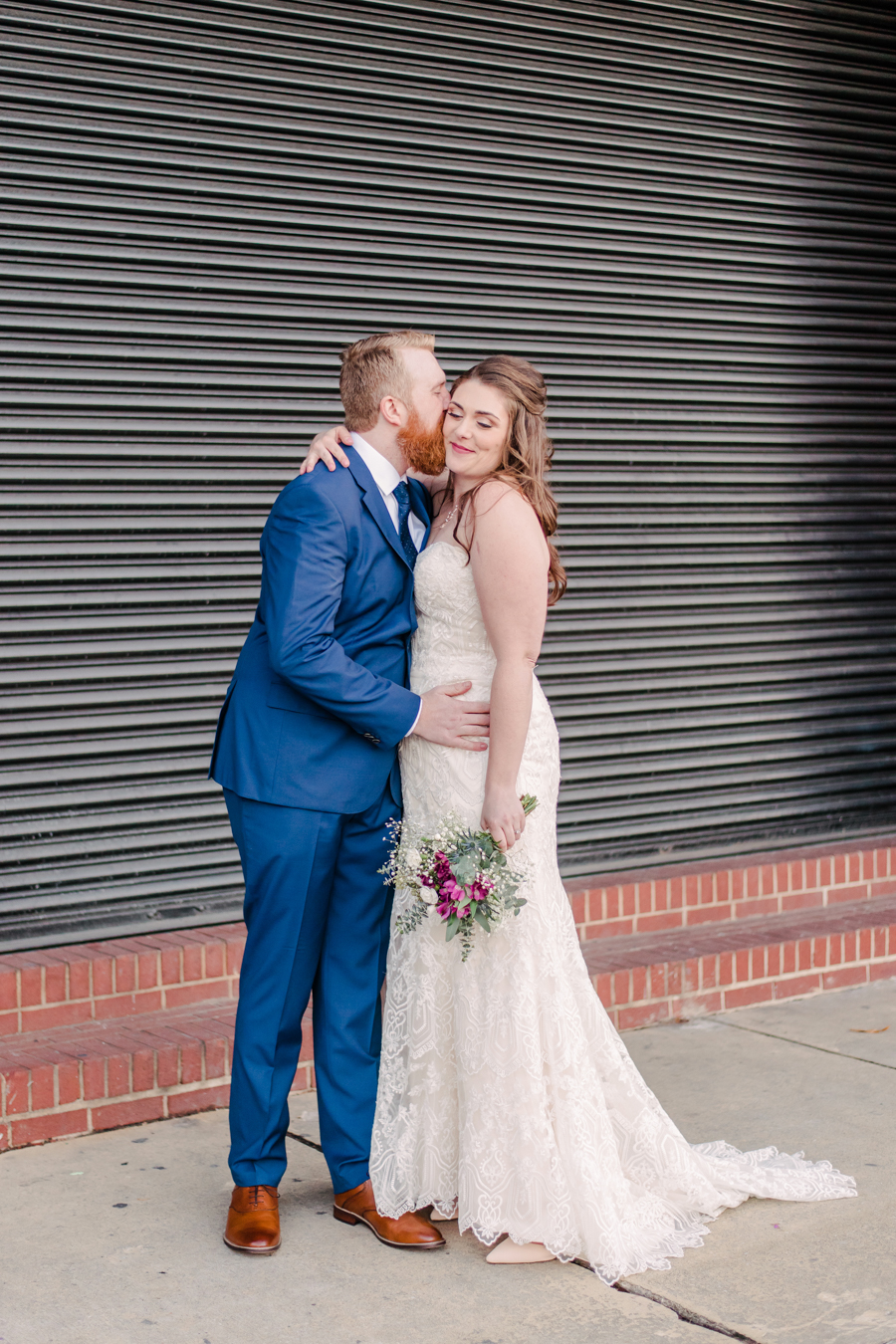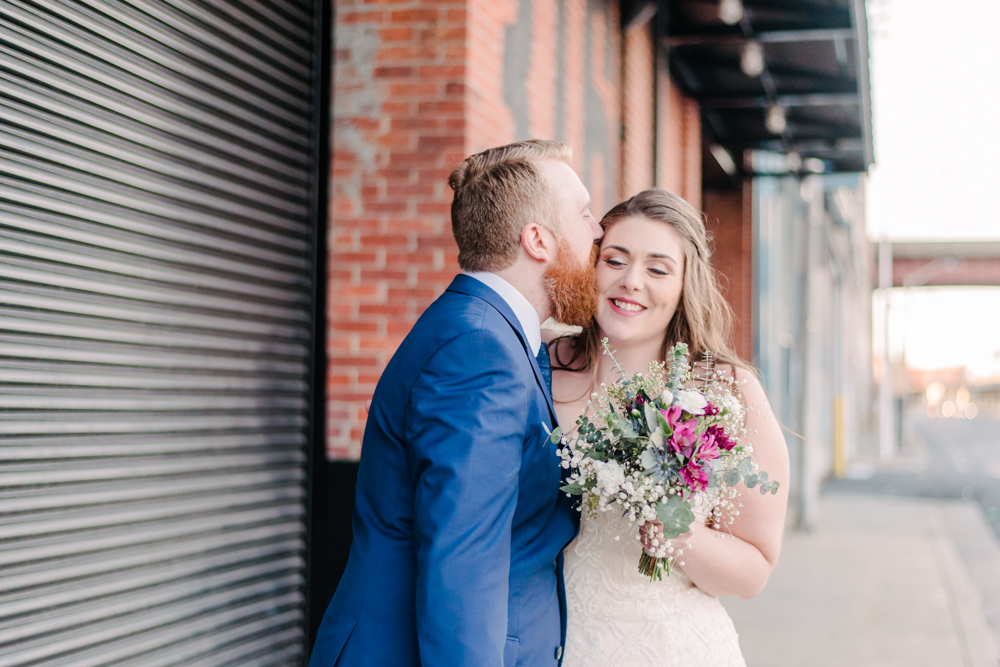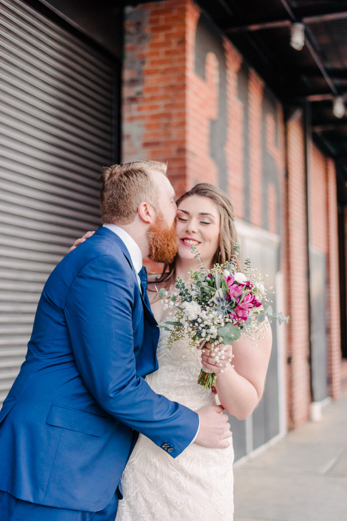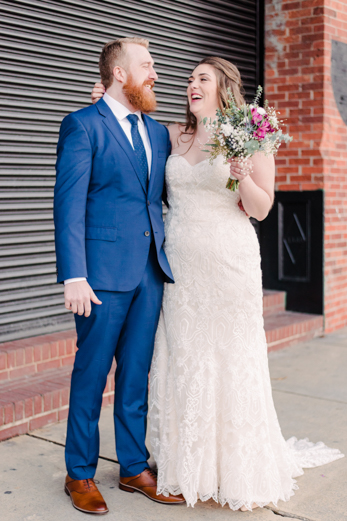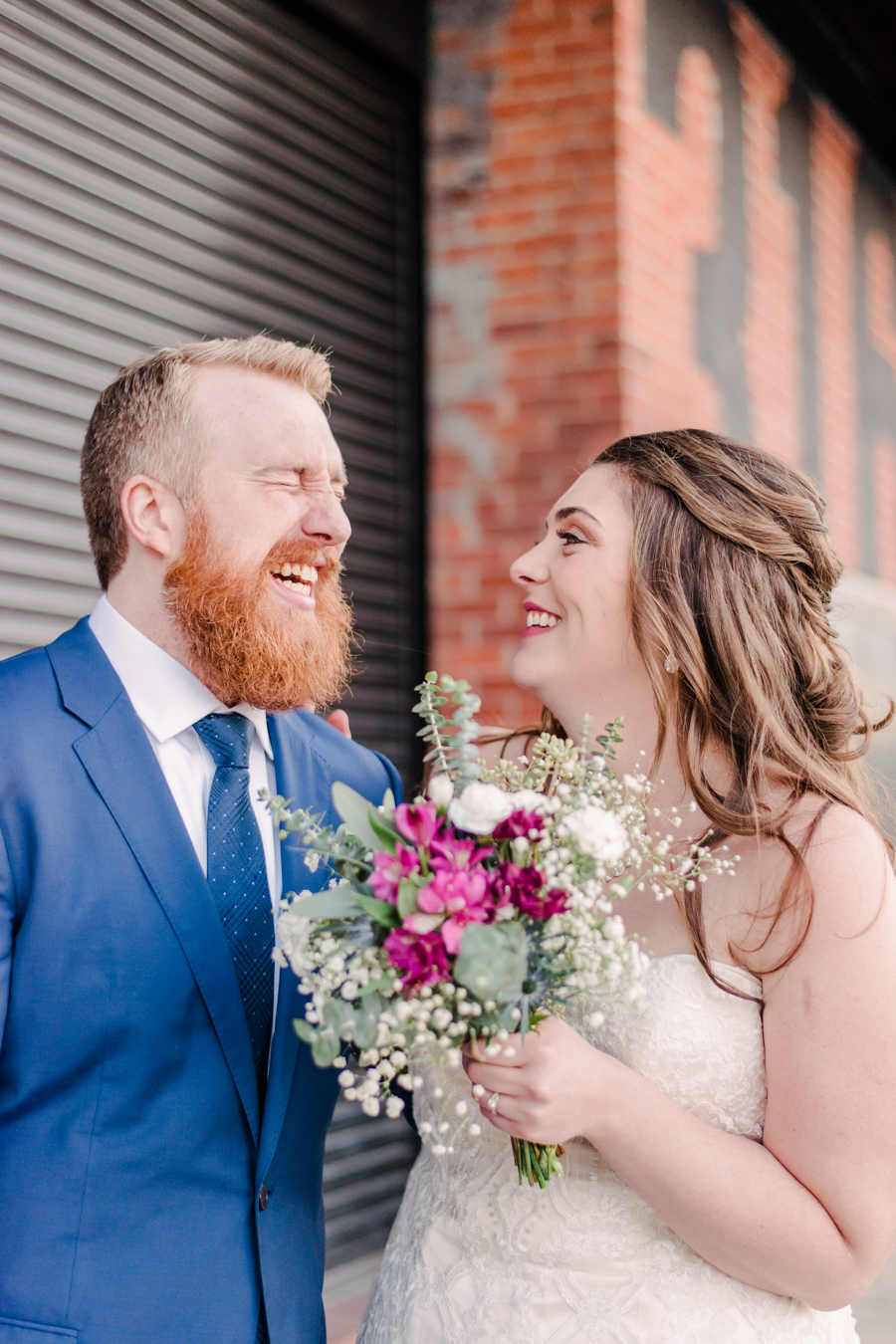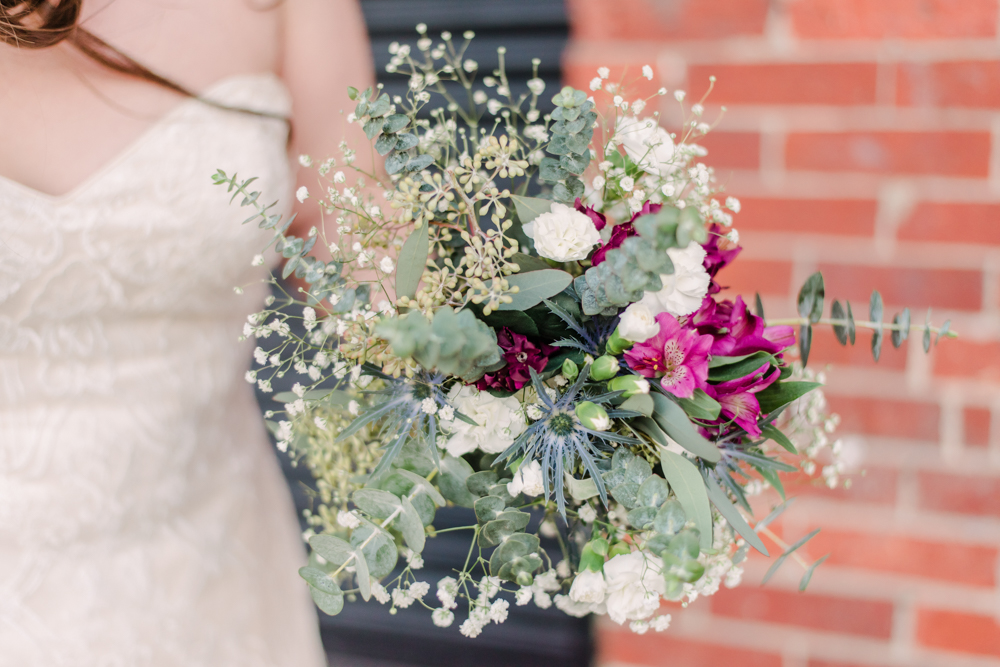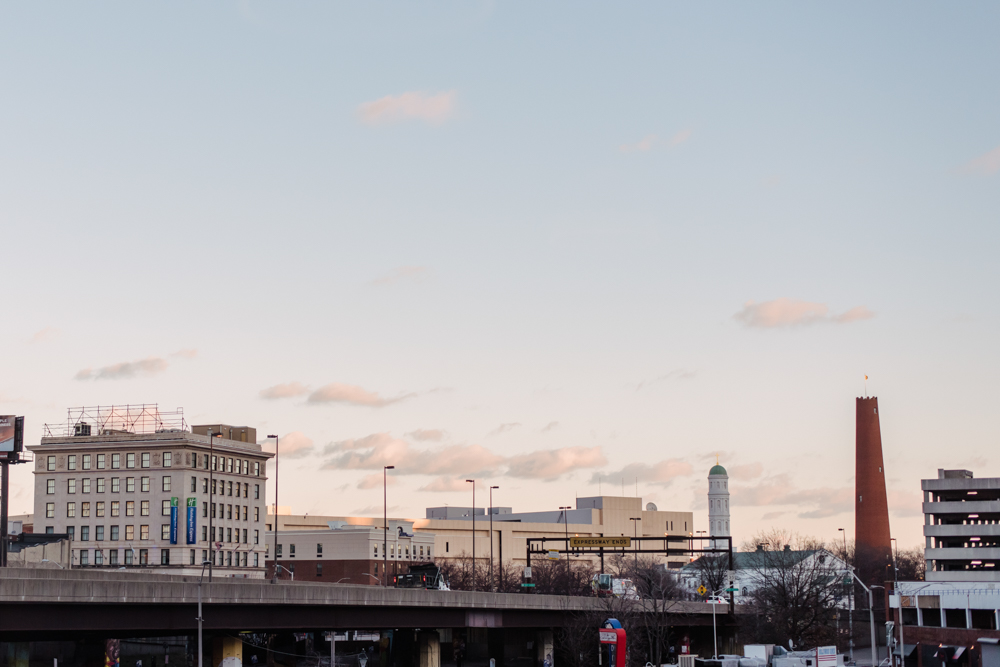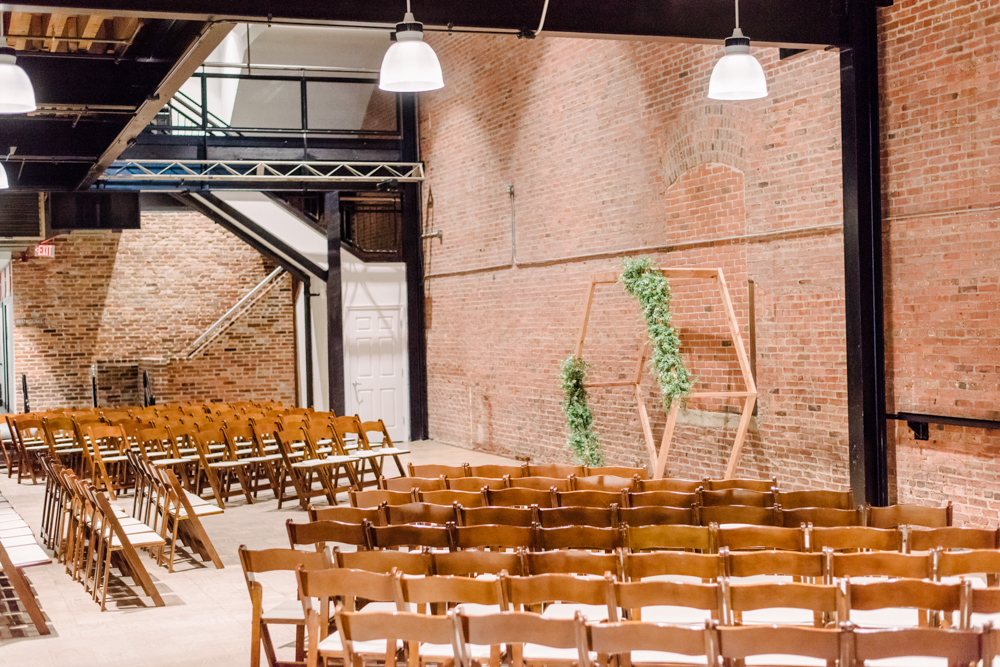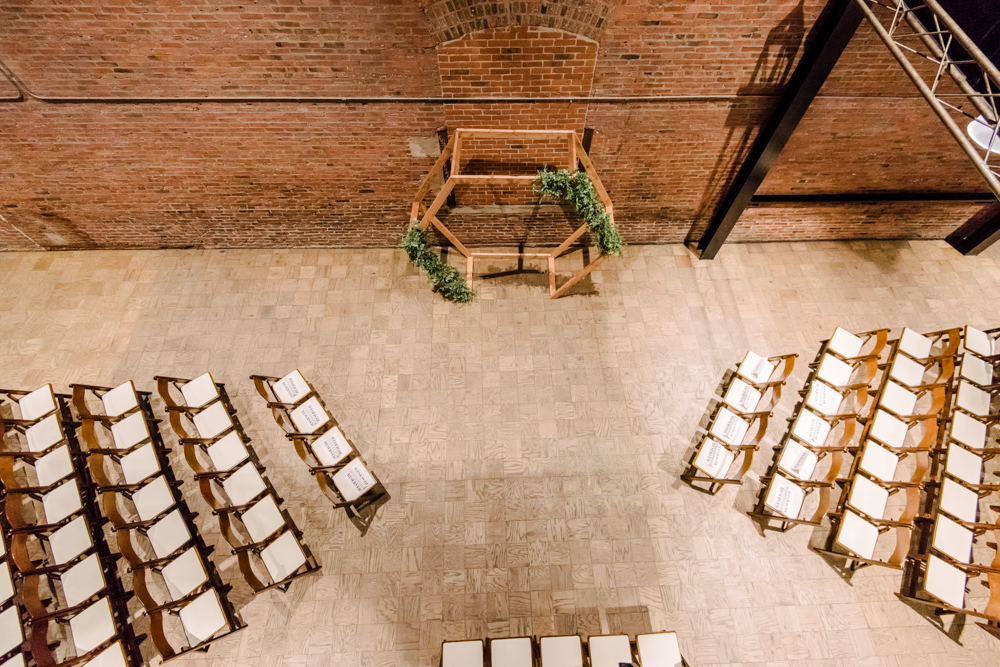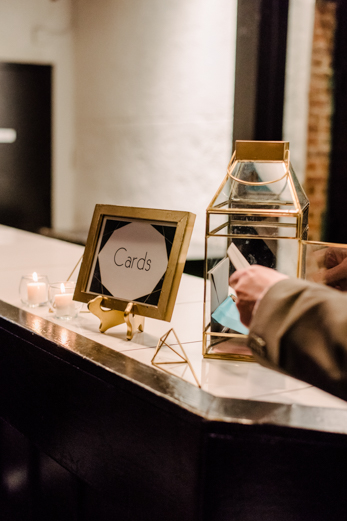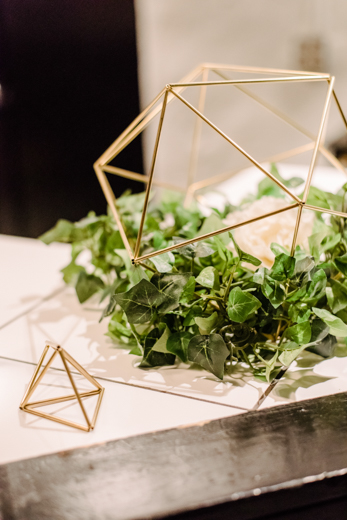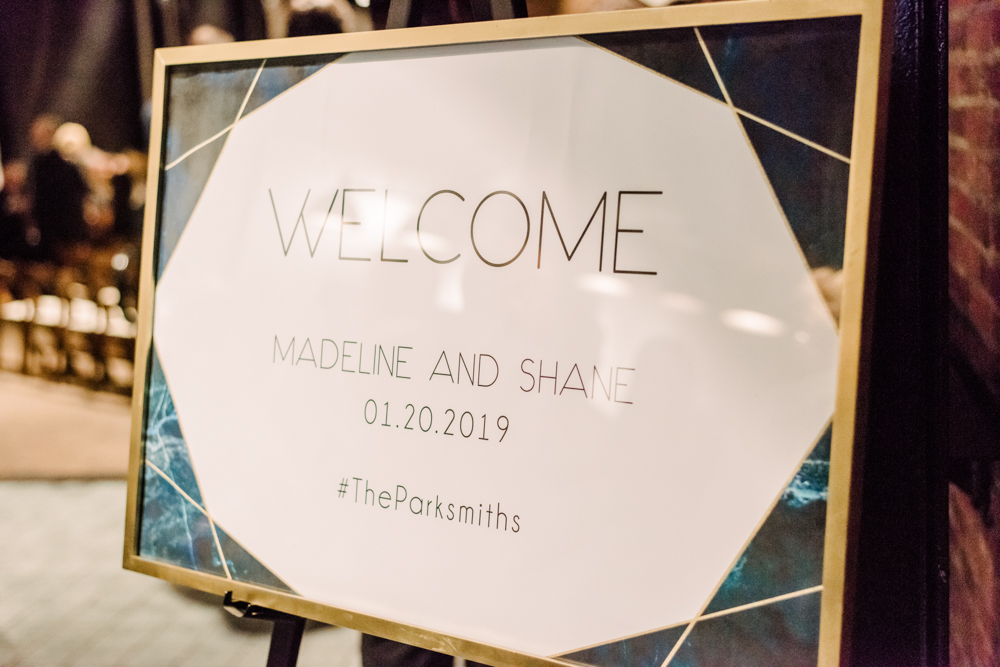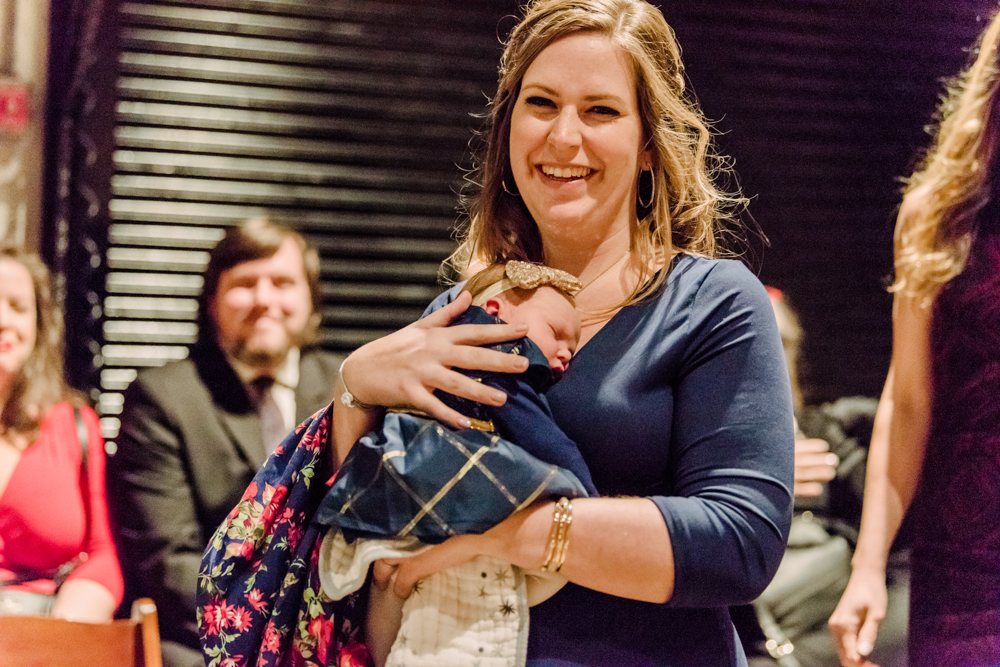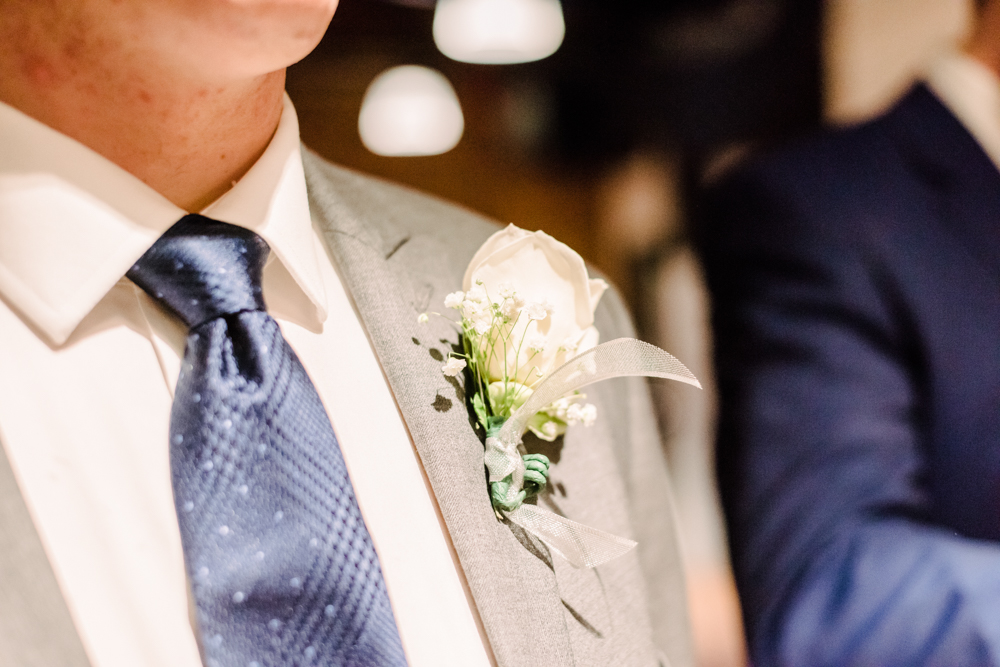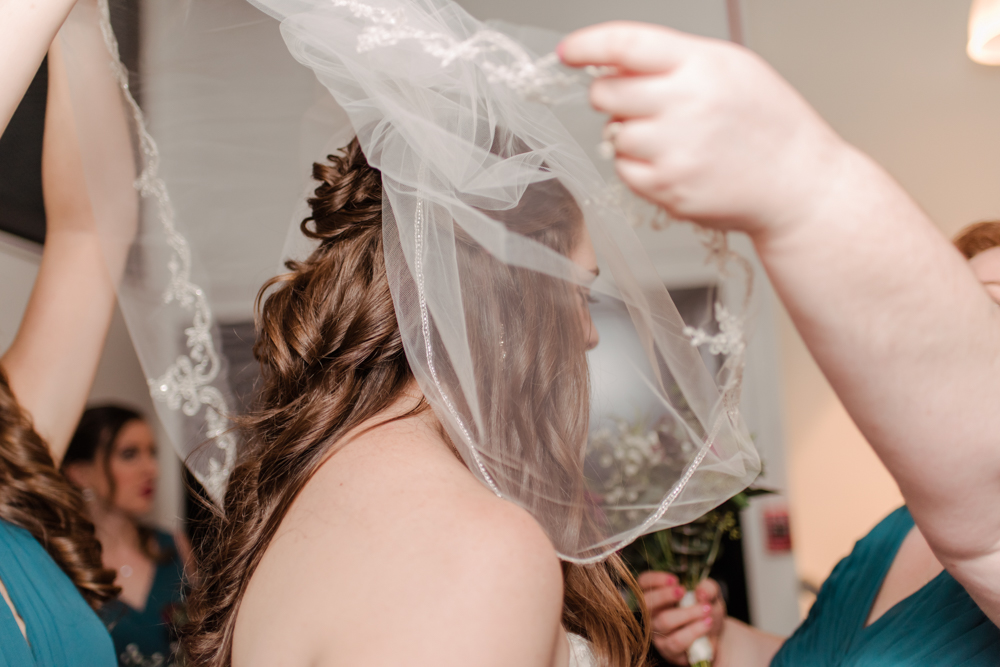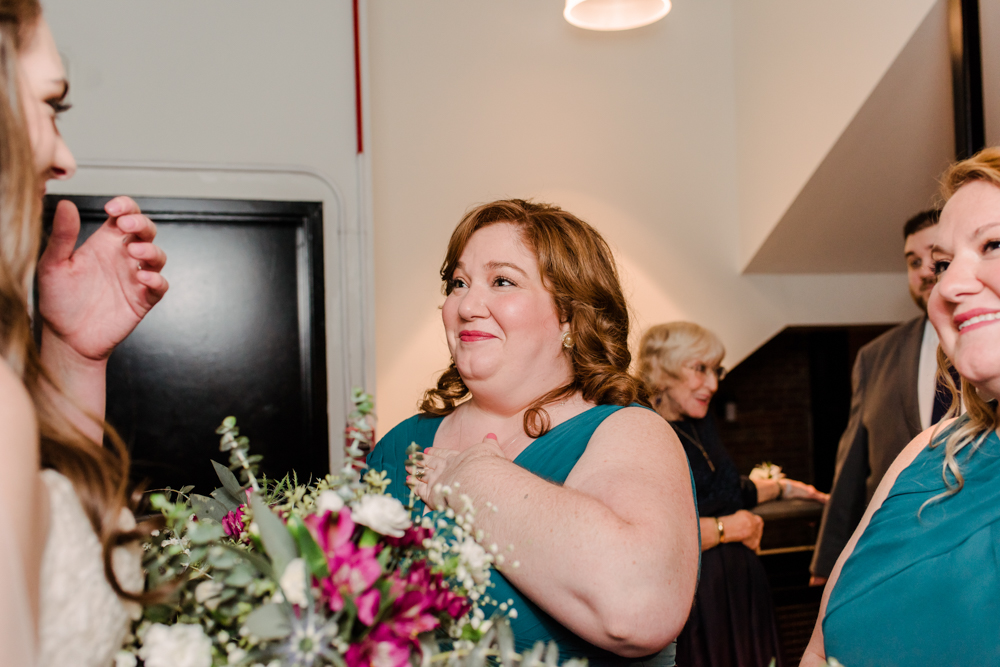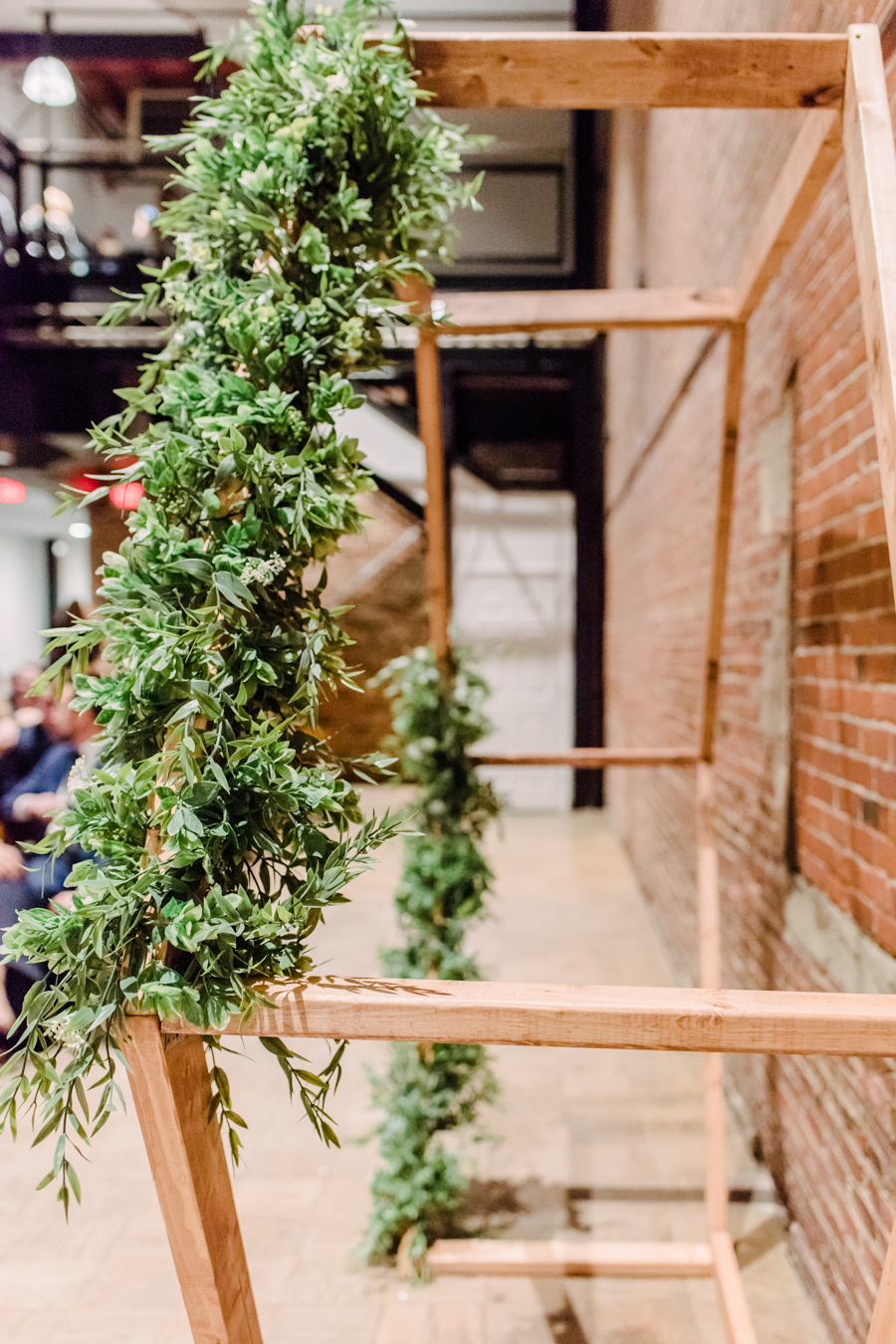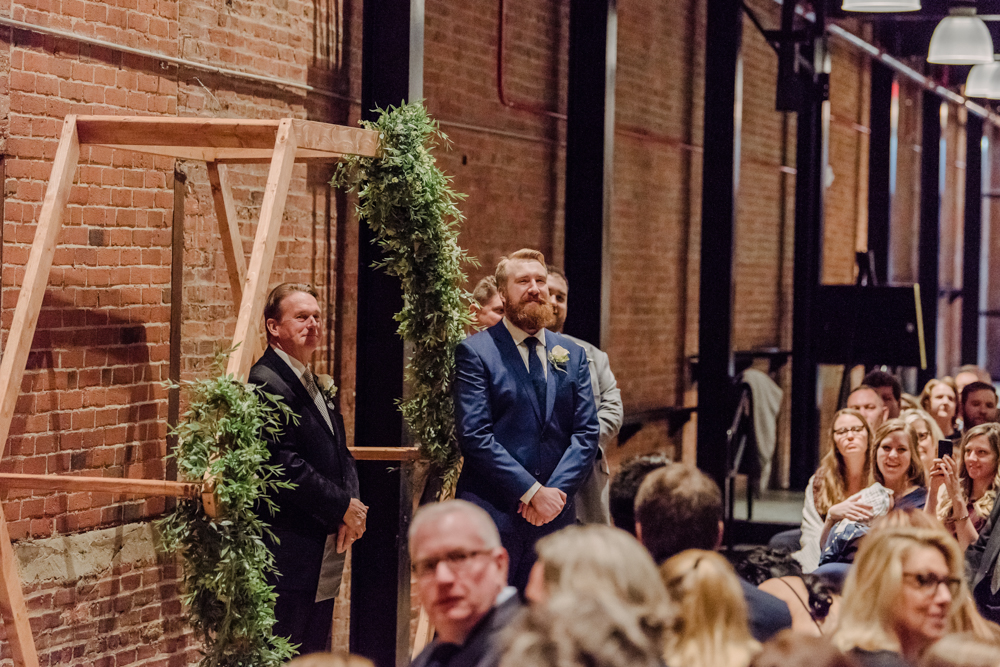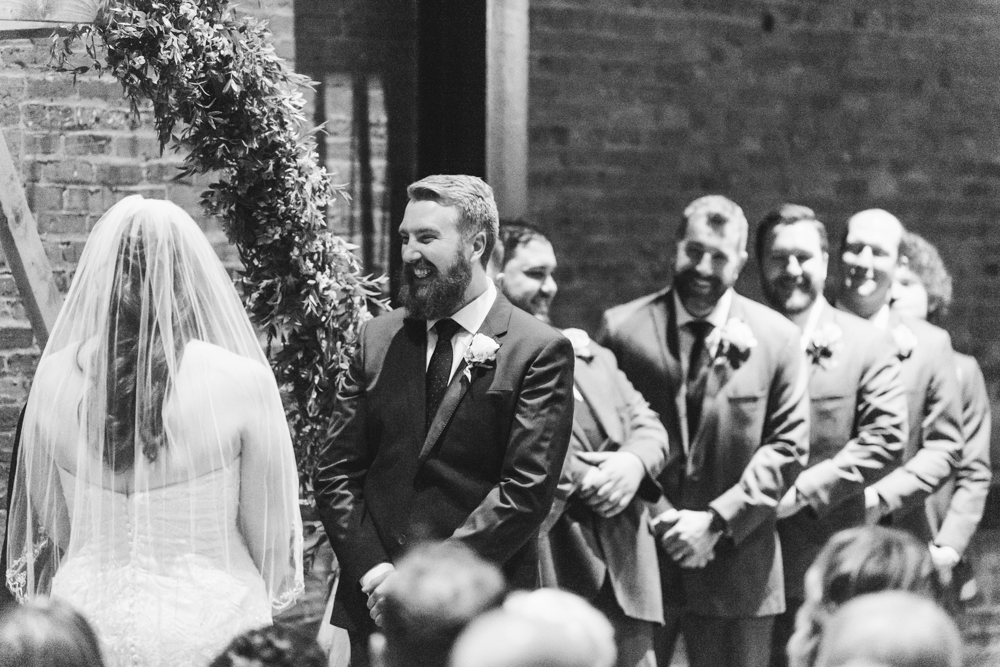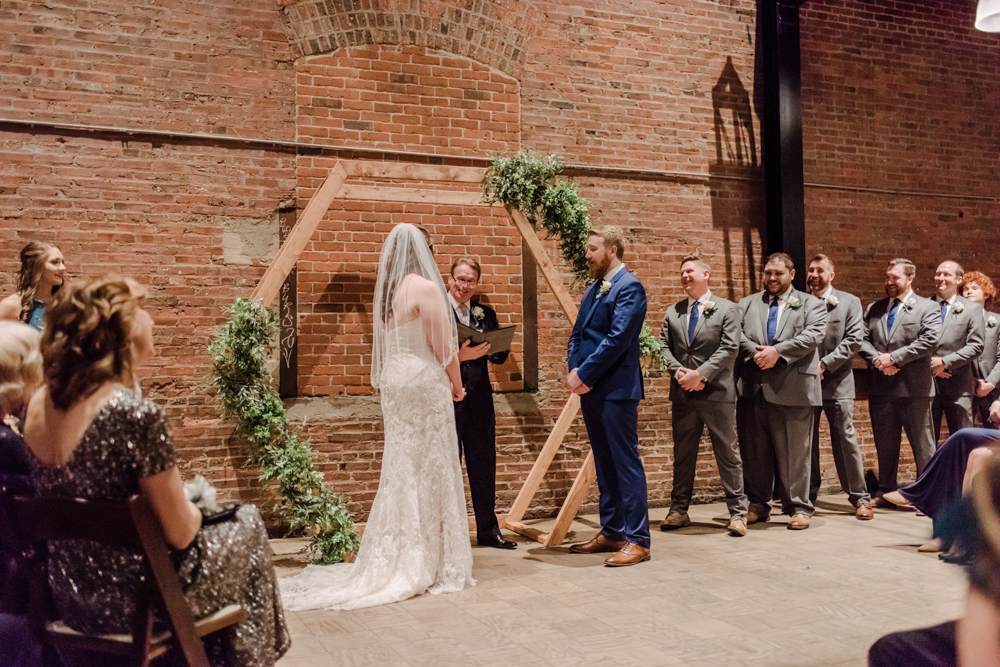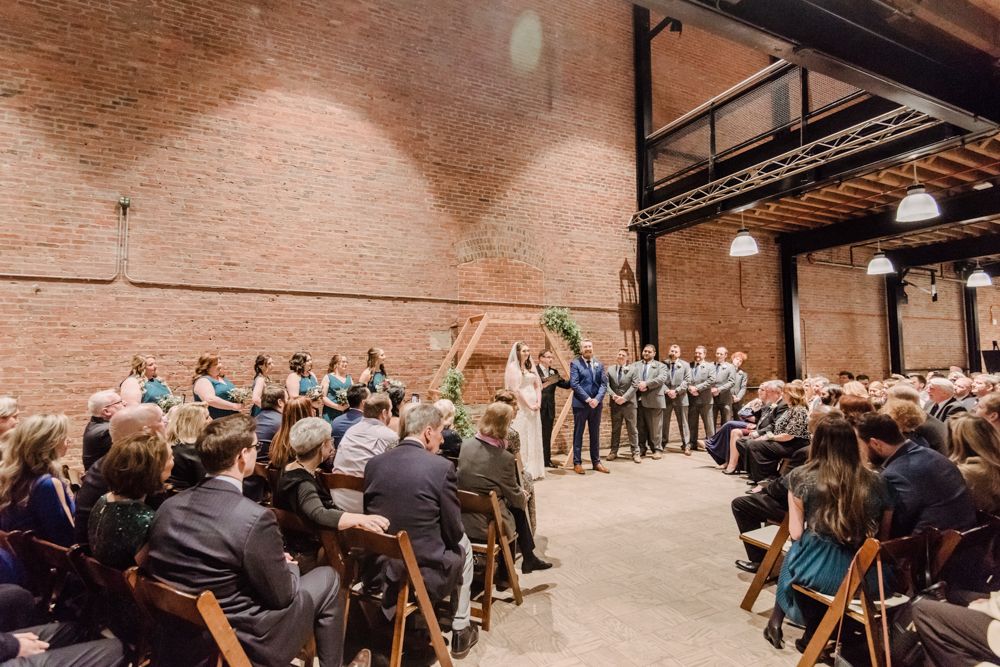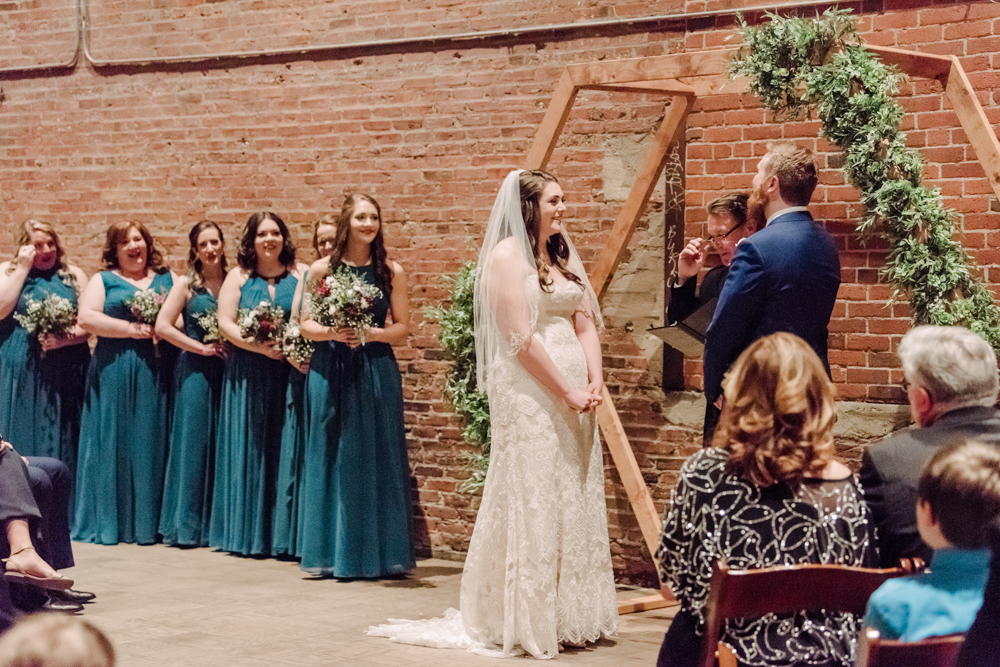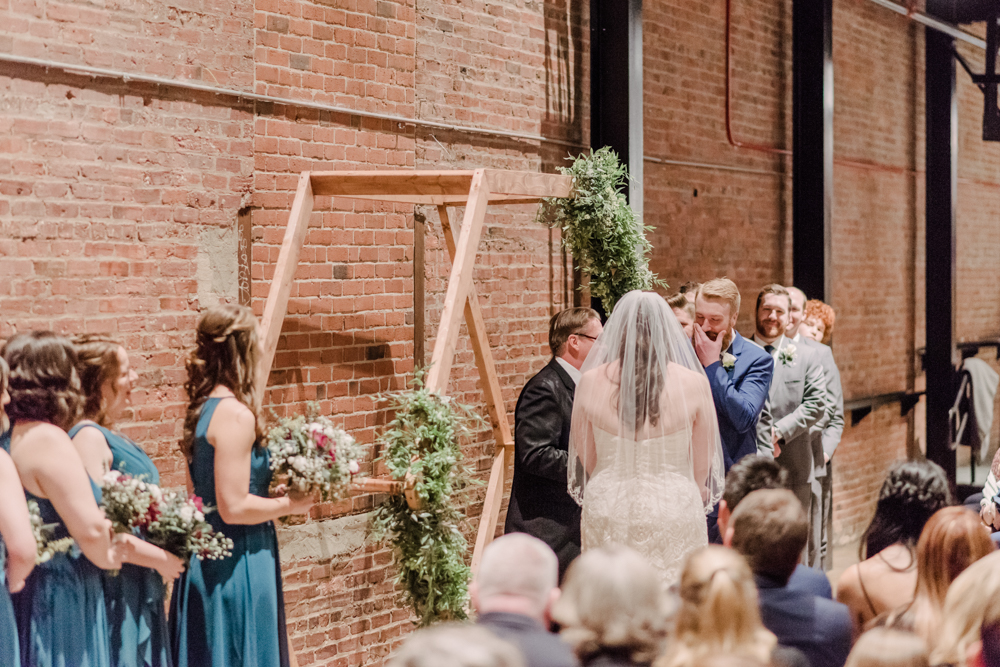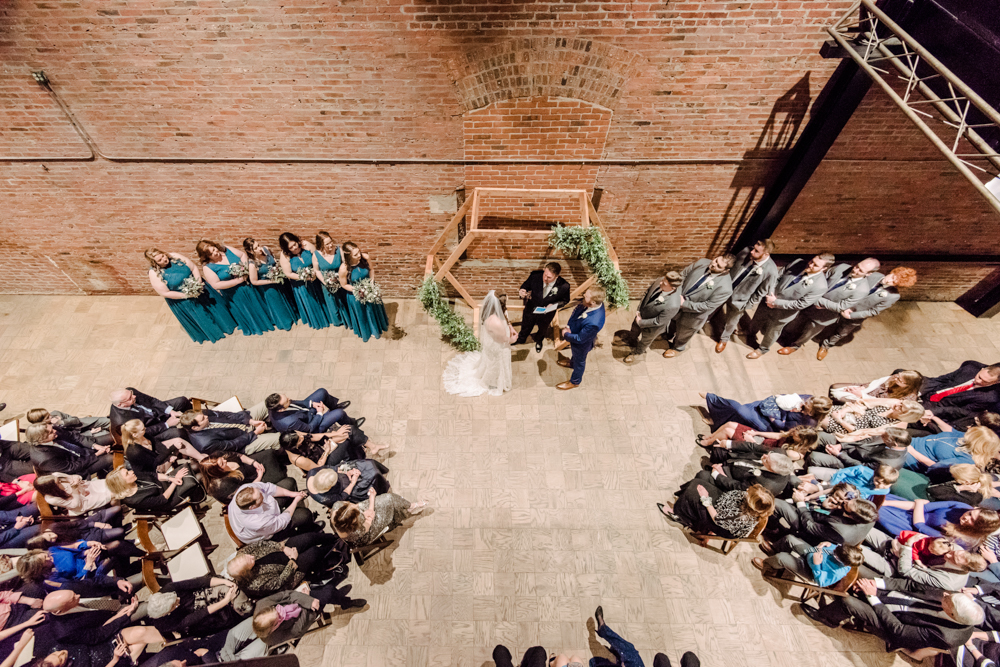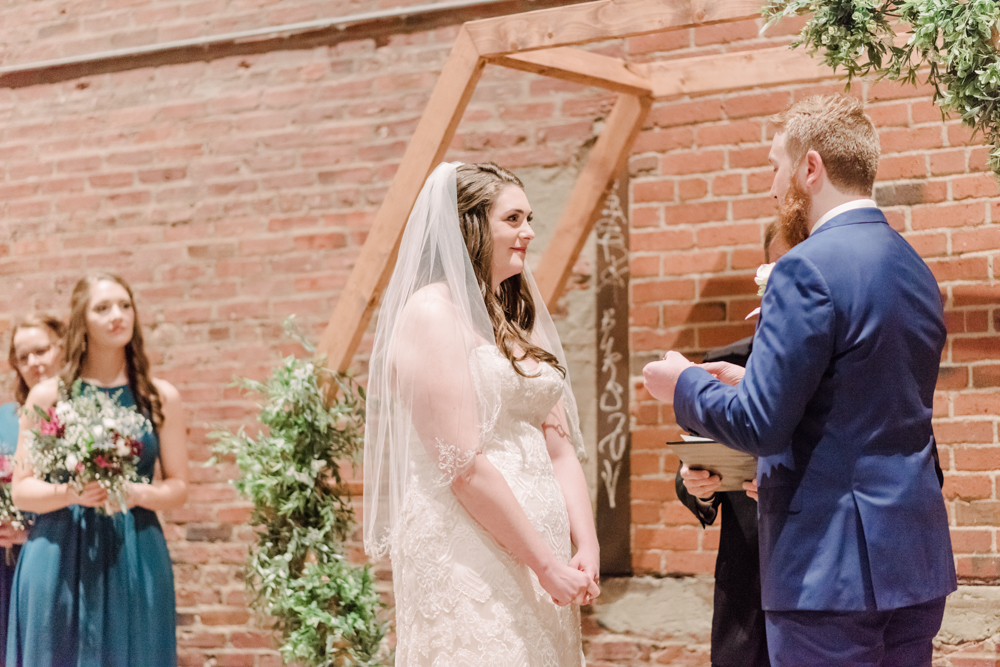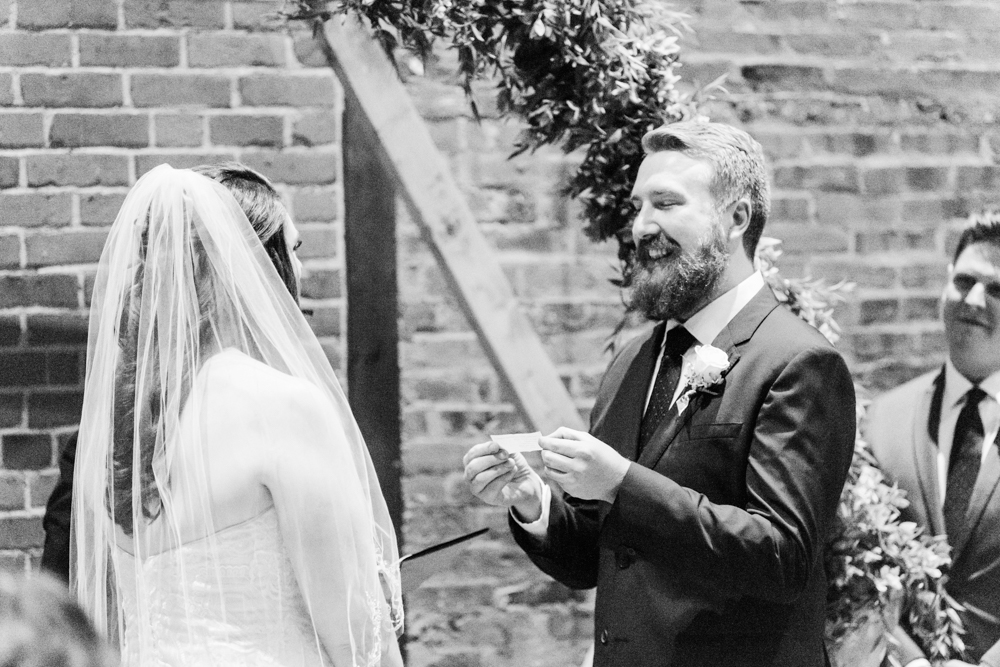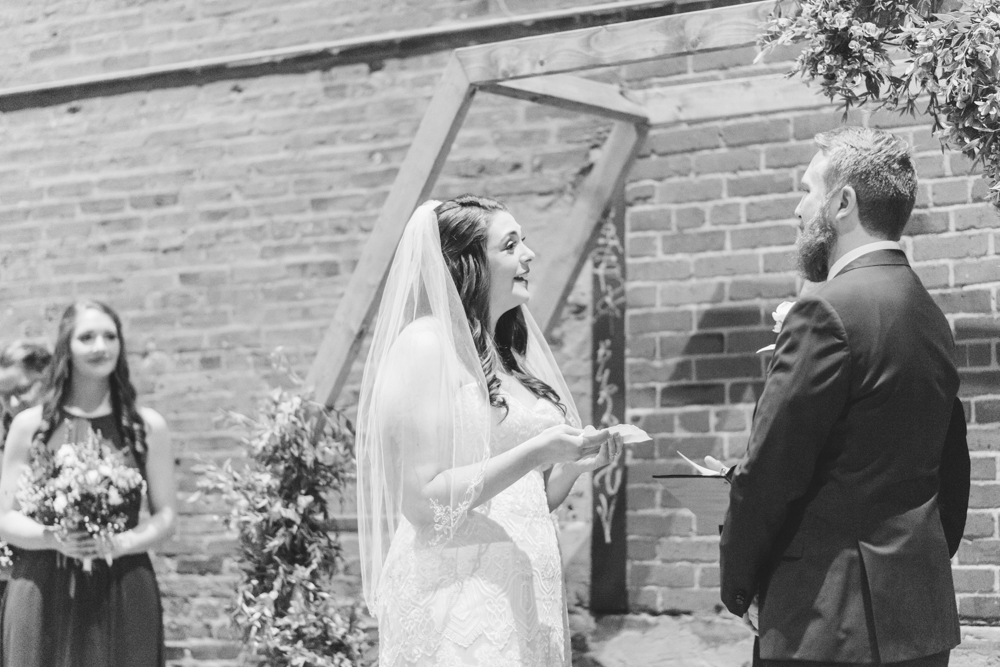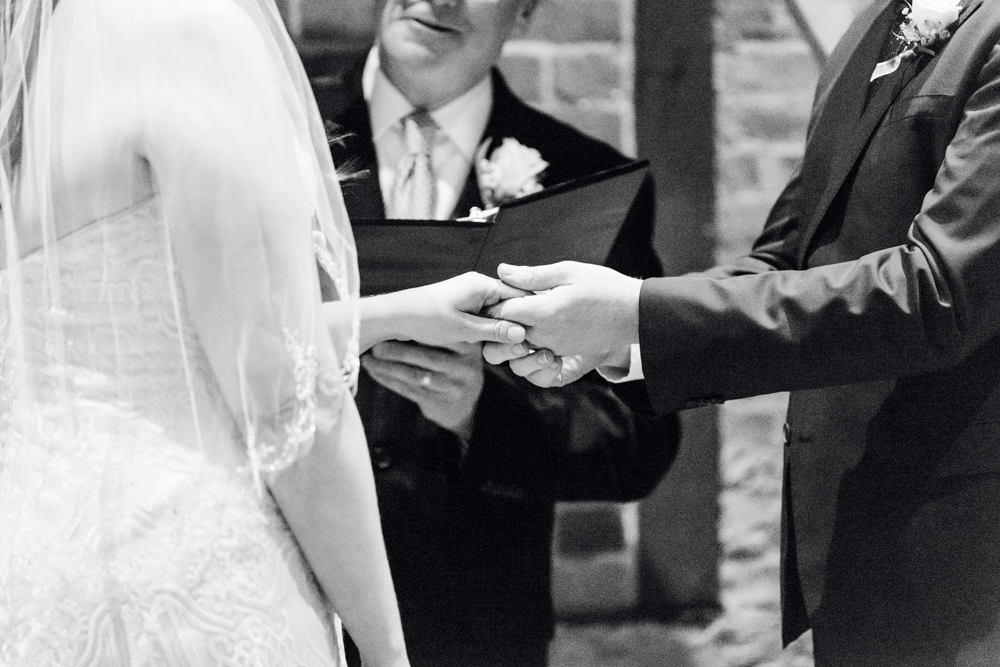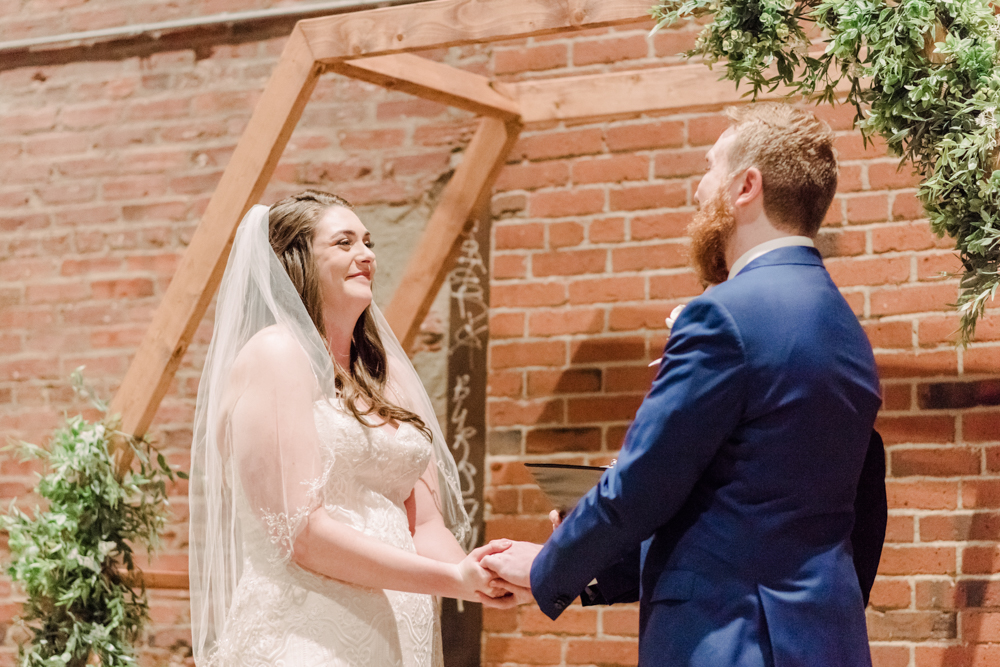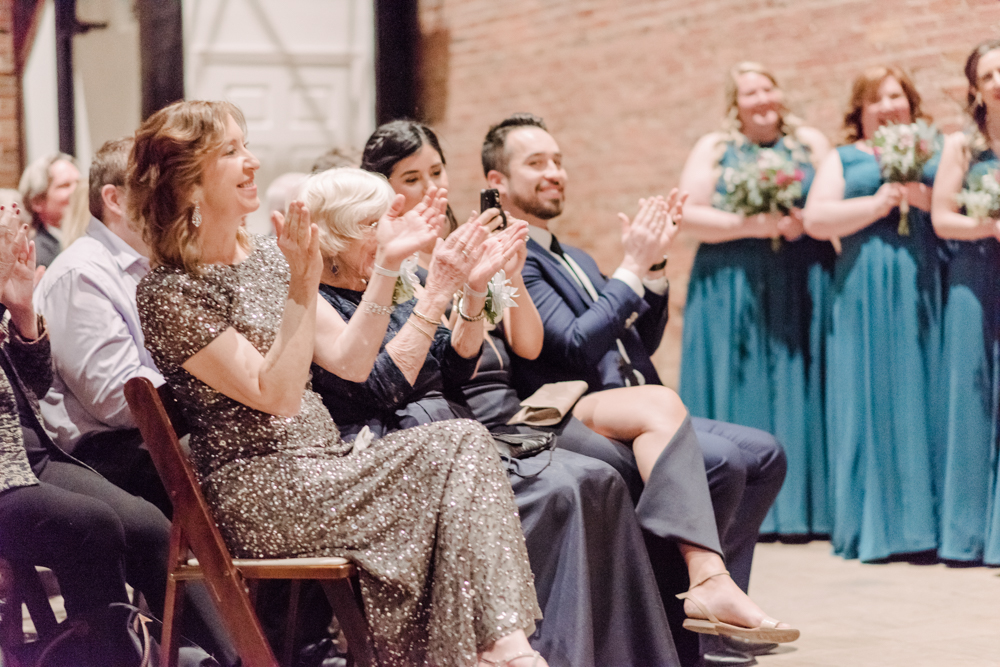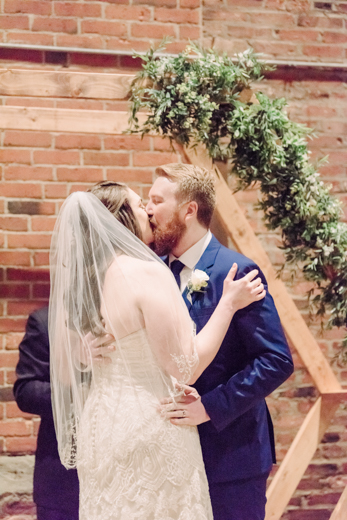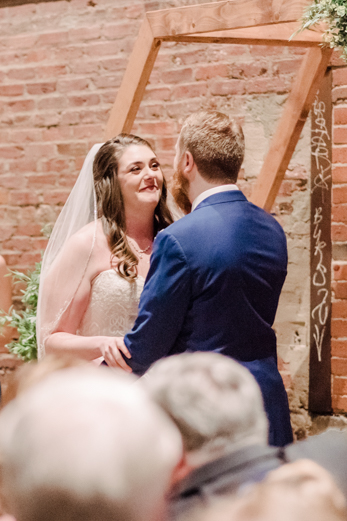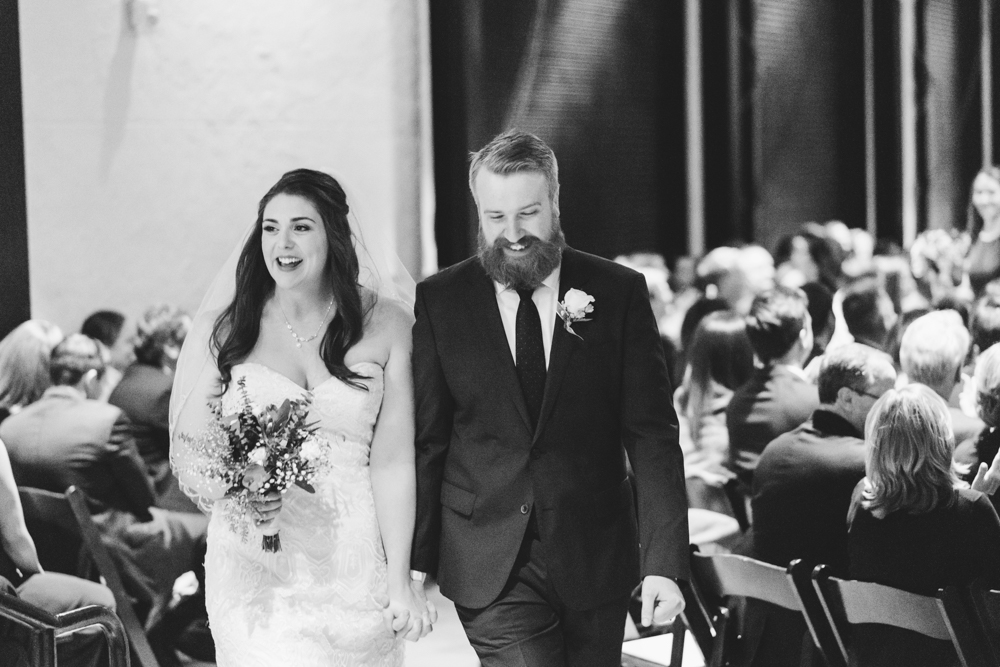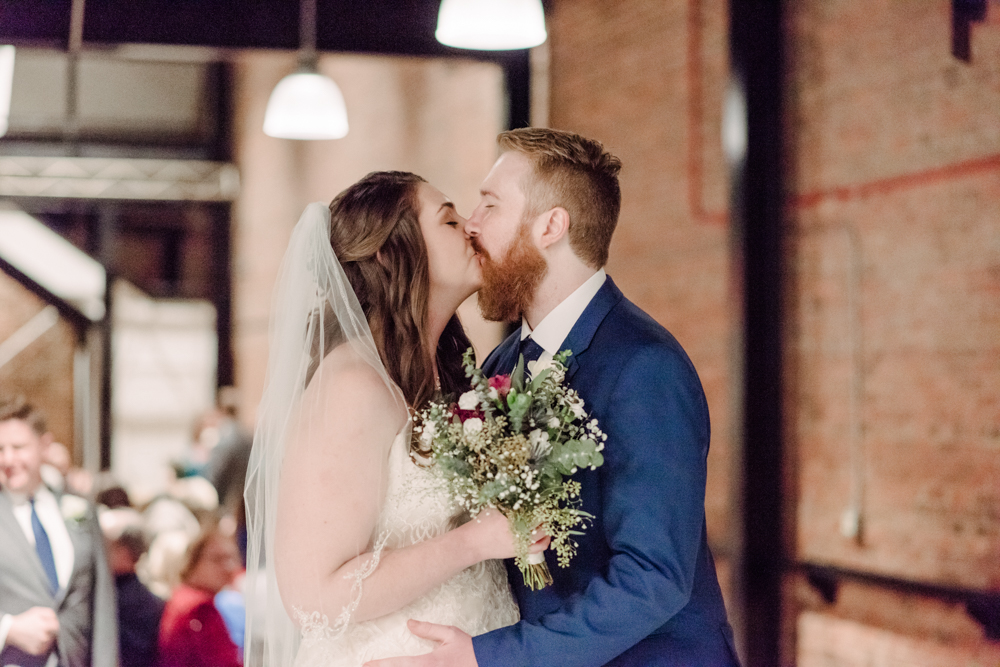 Married!!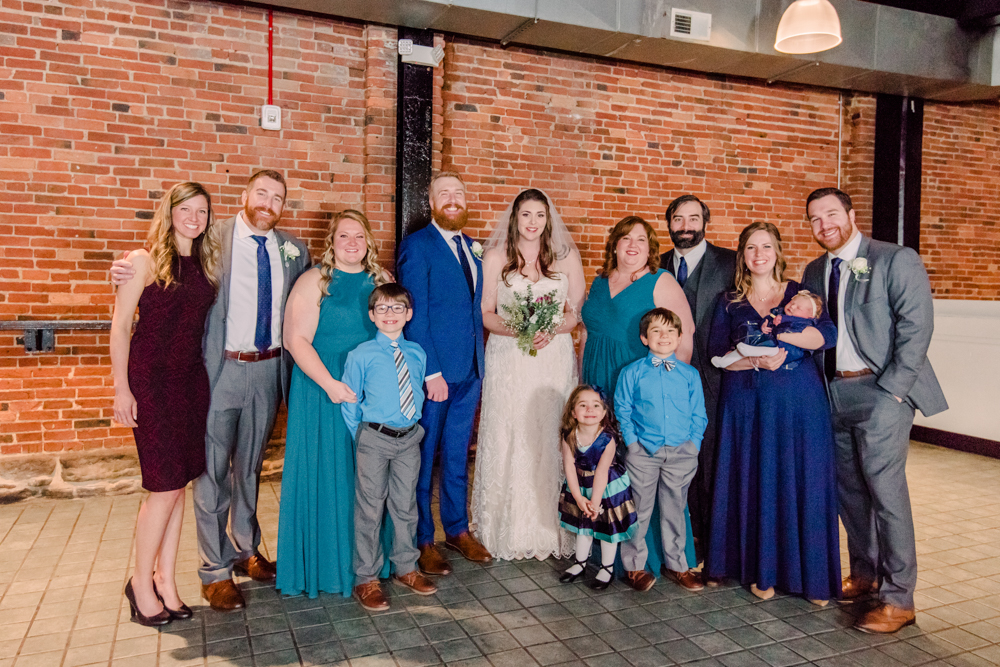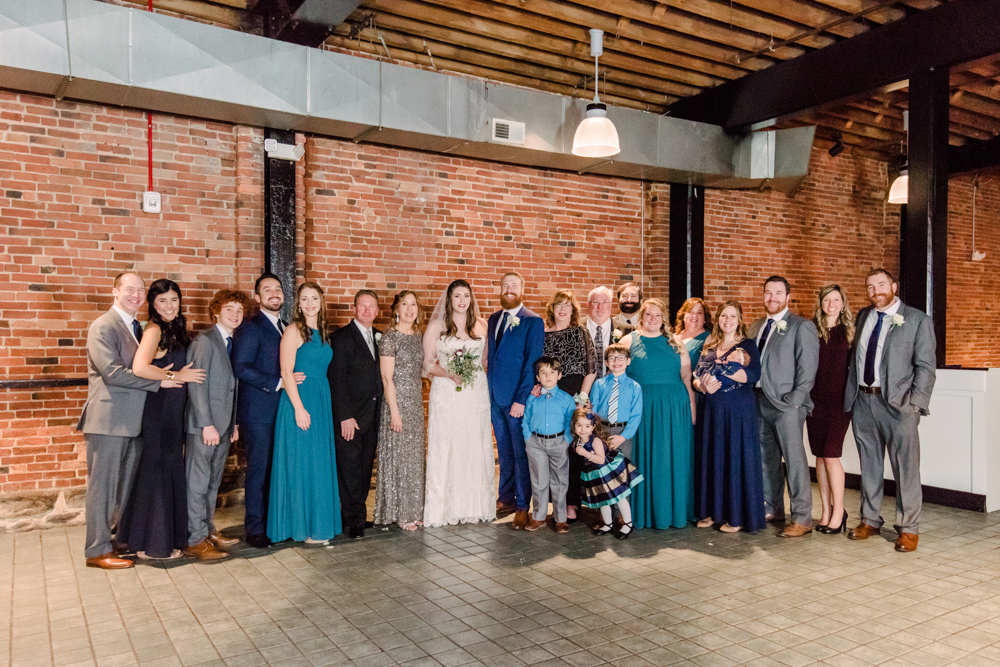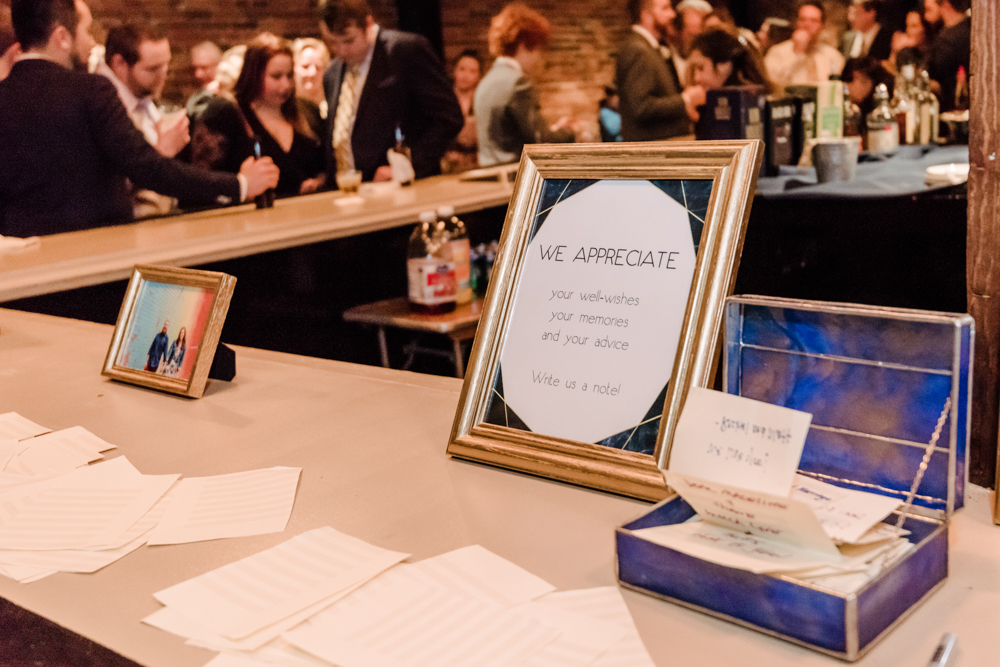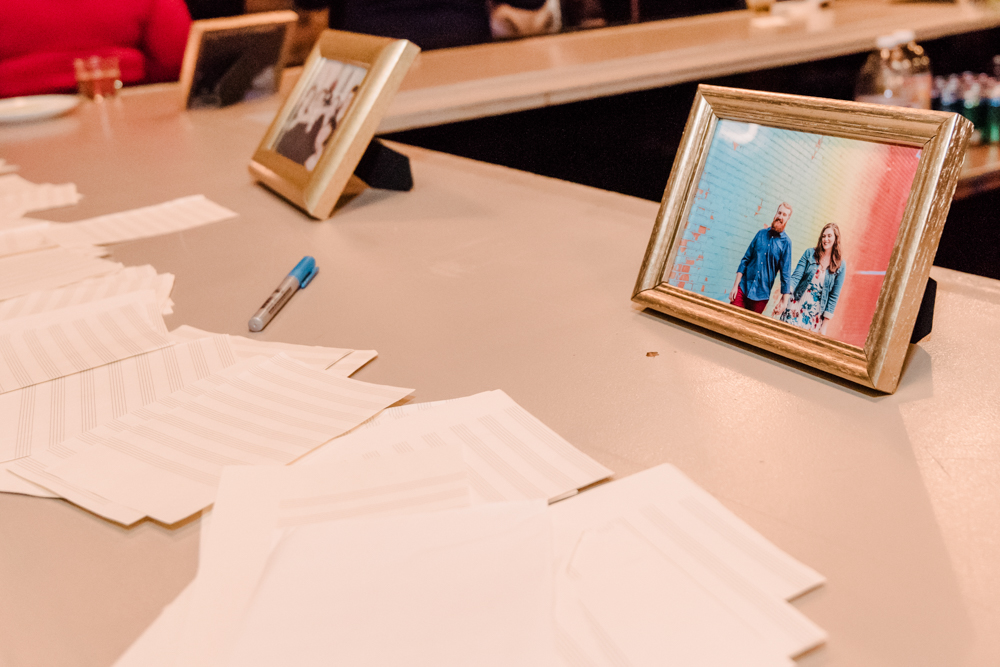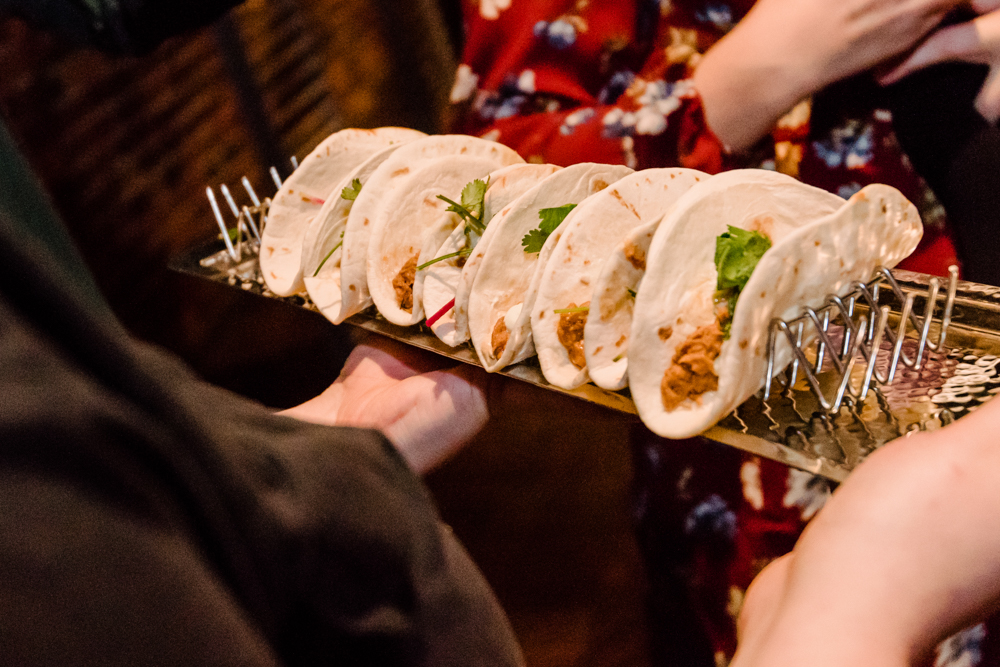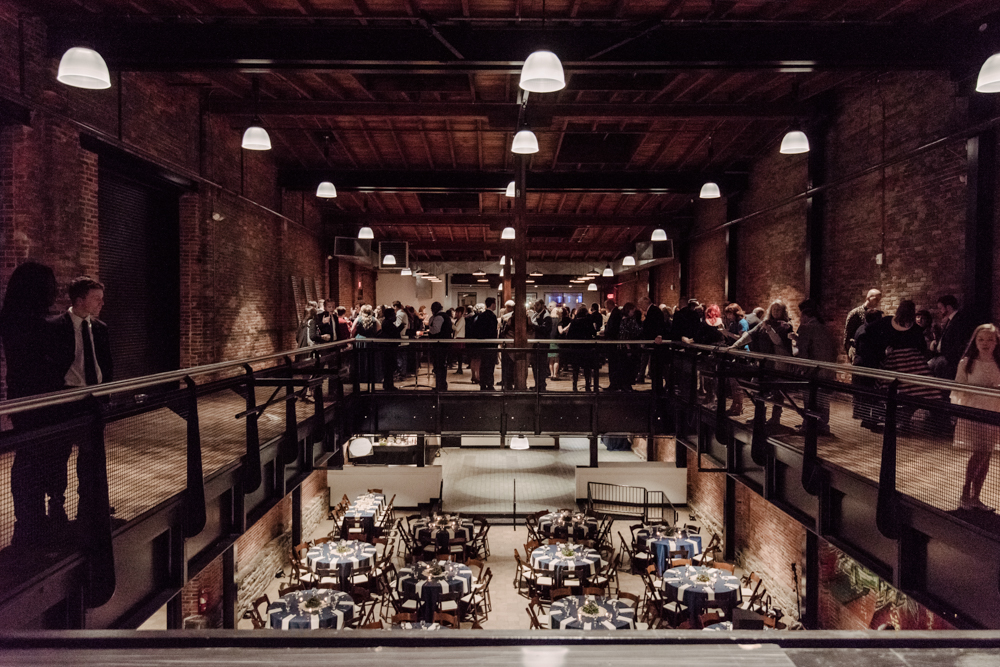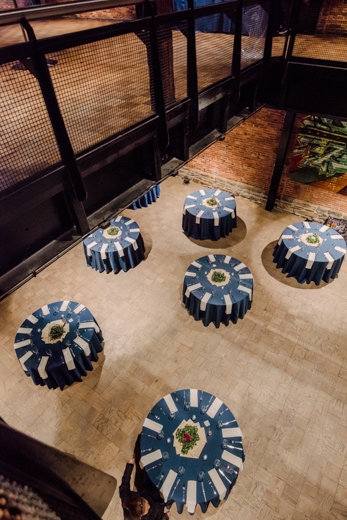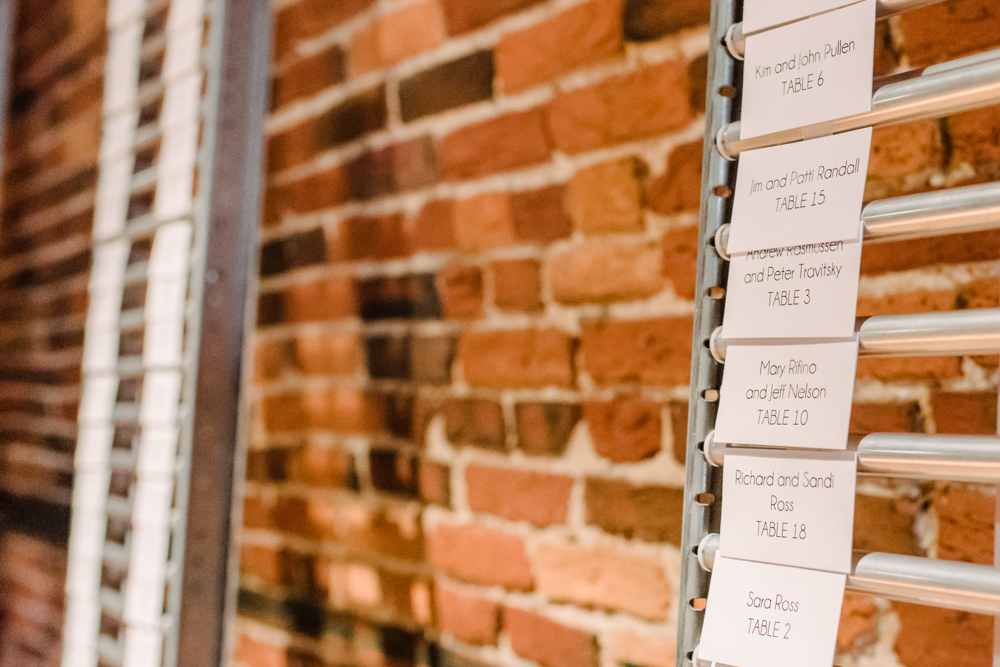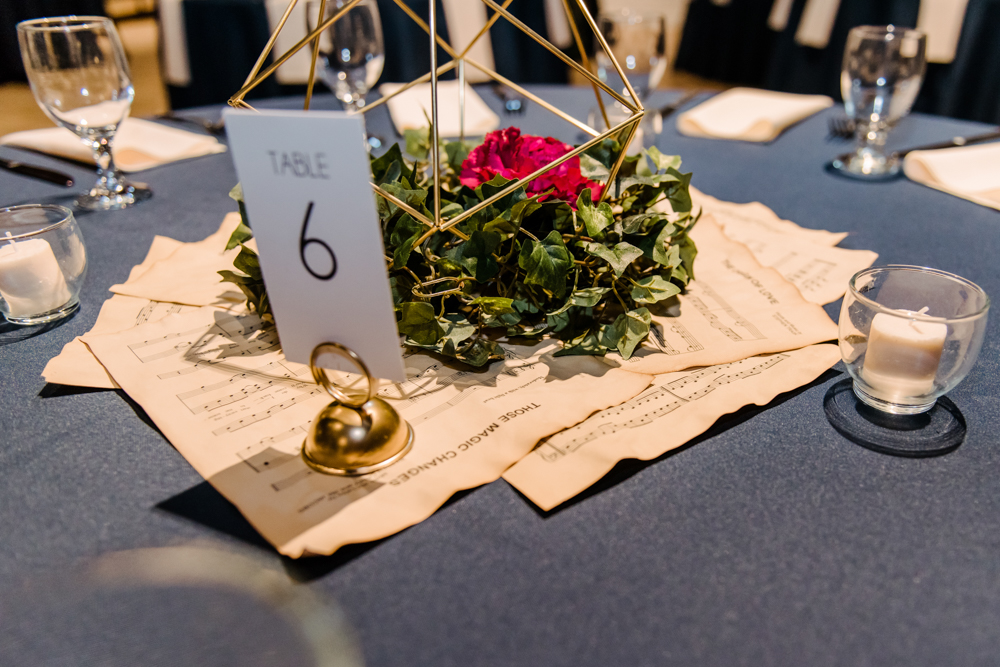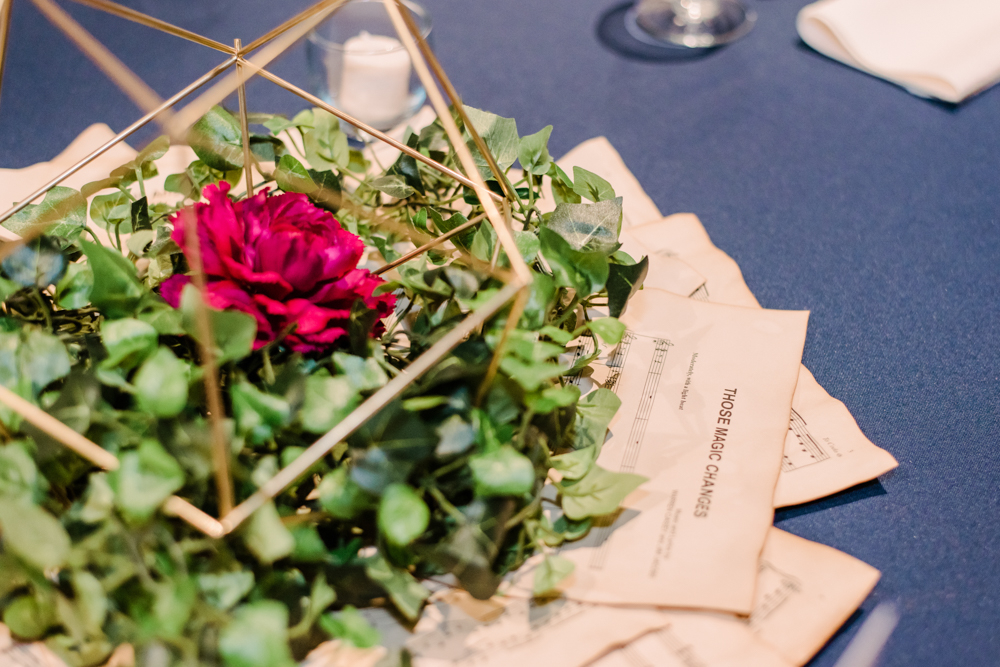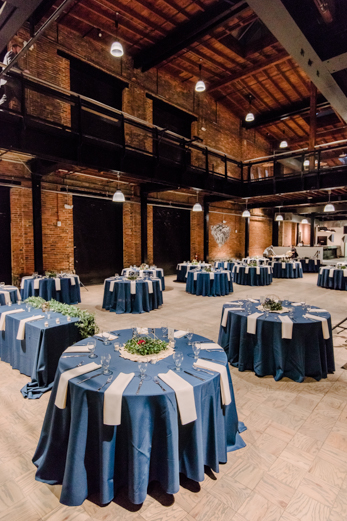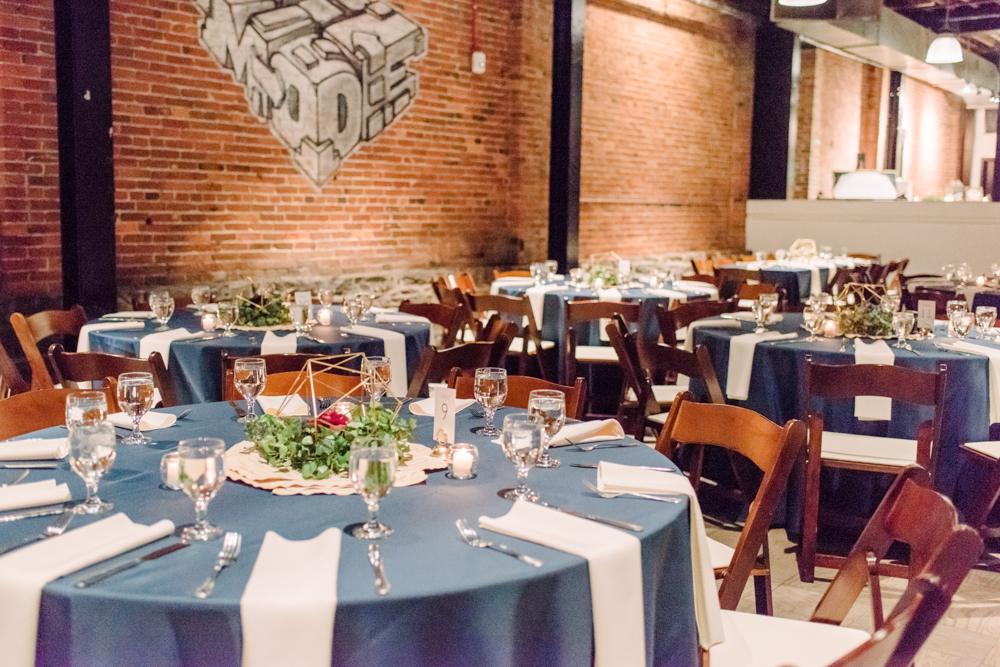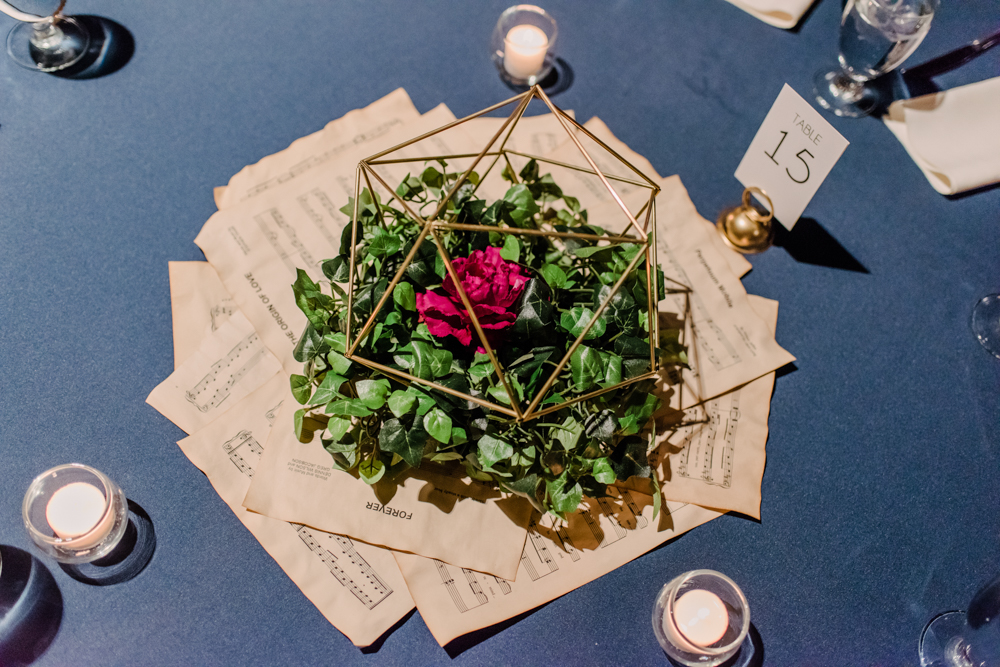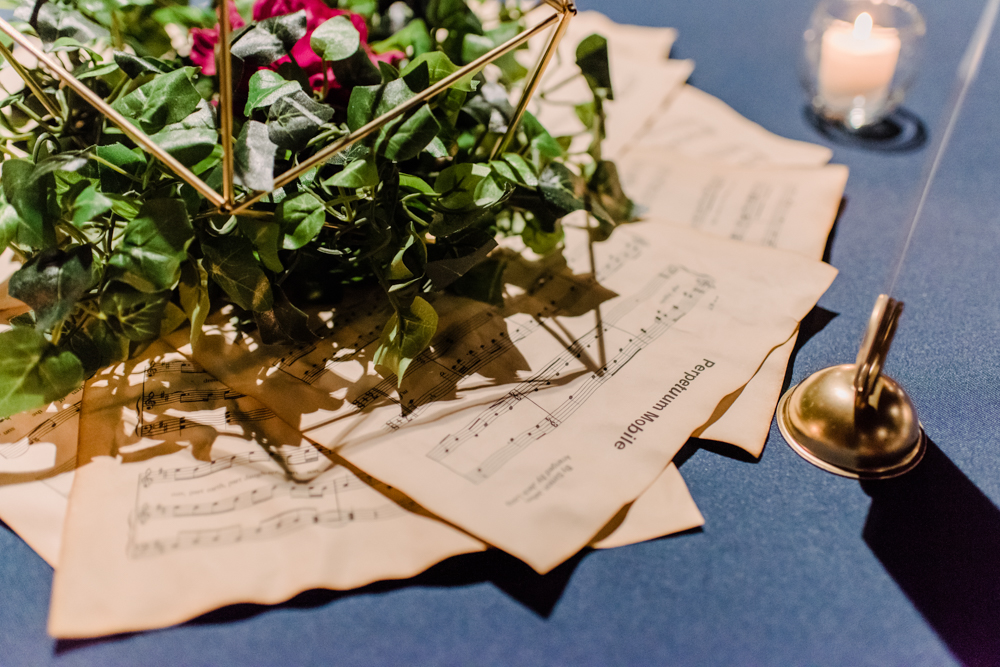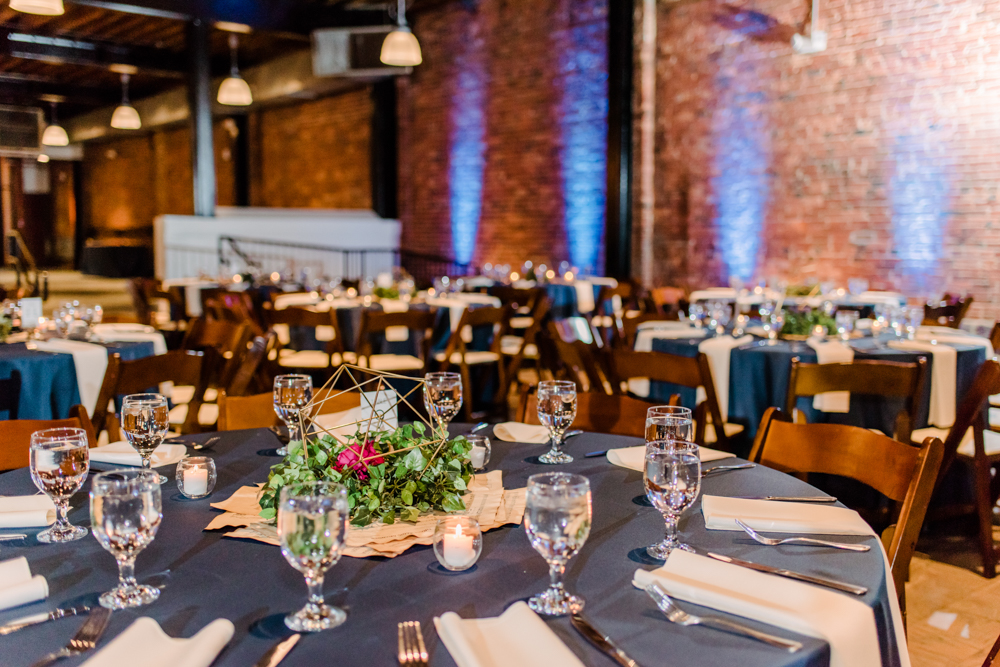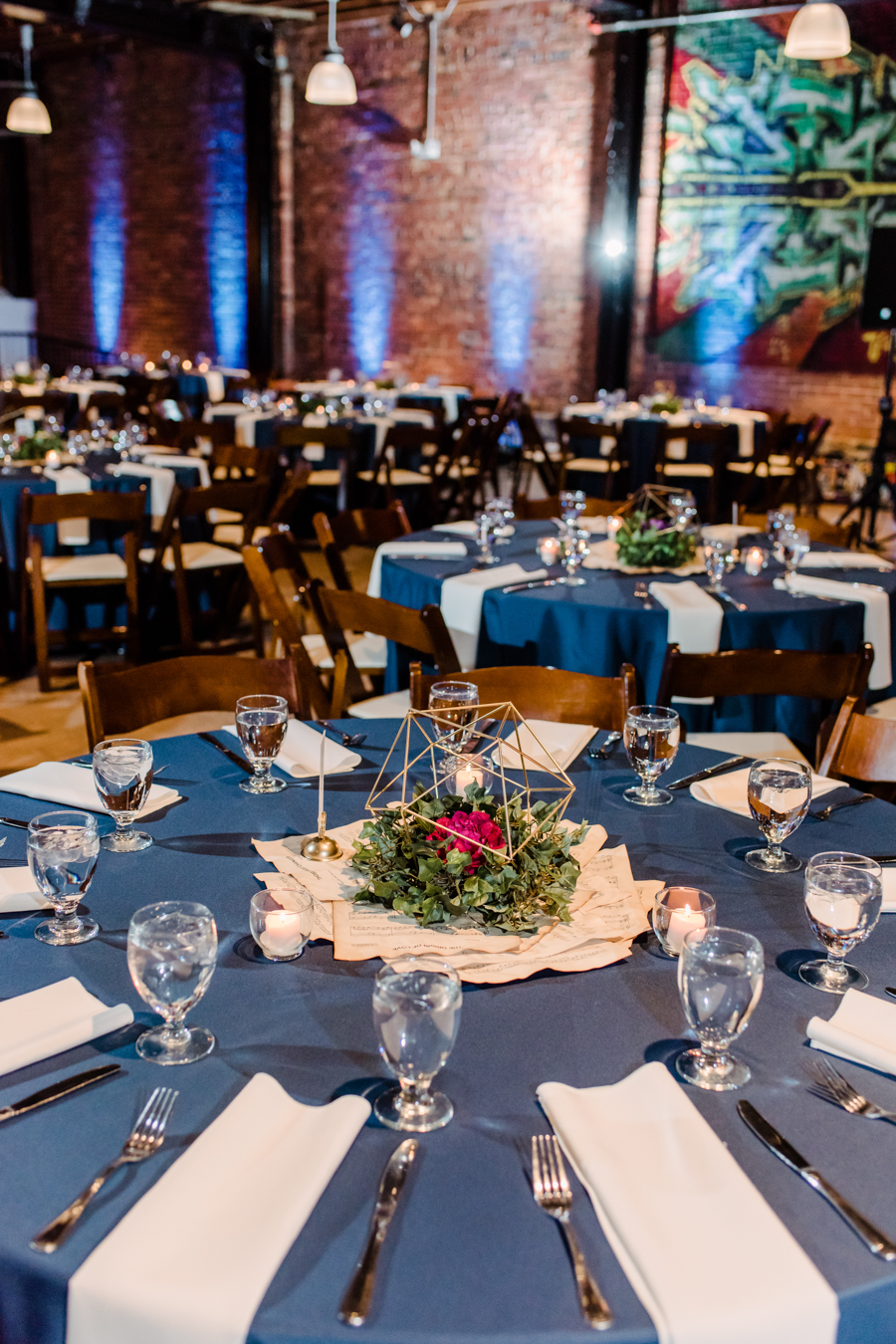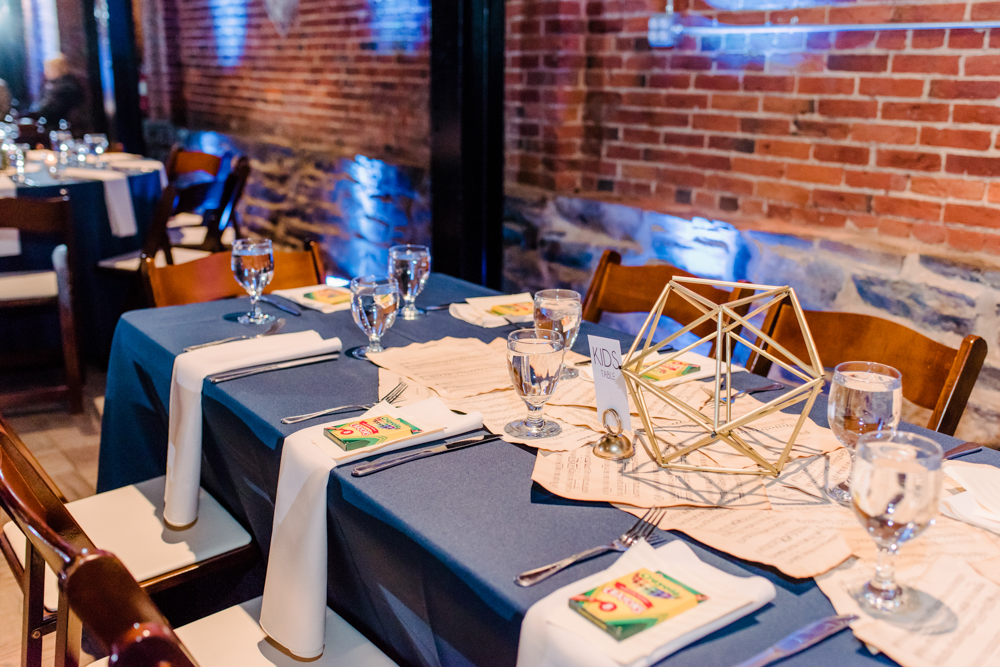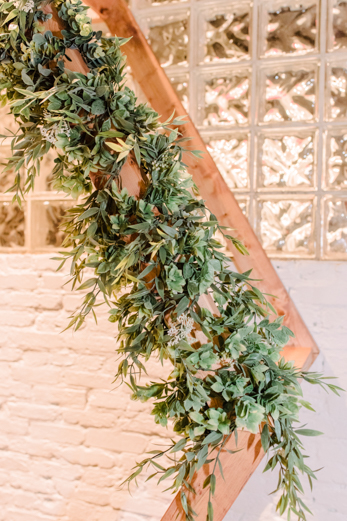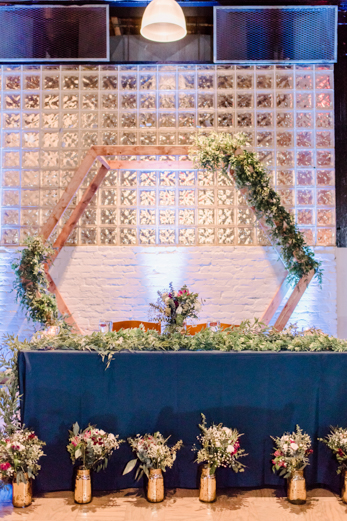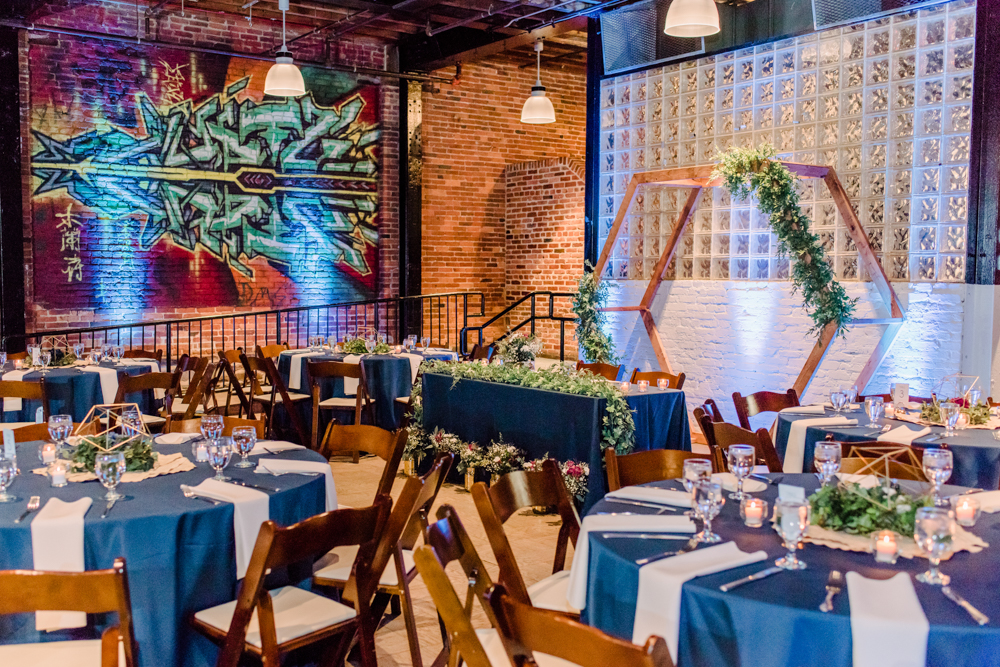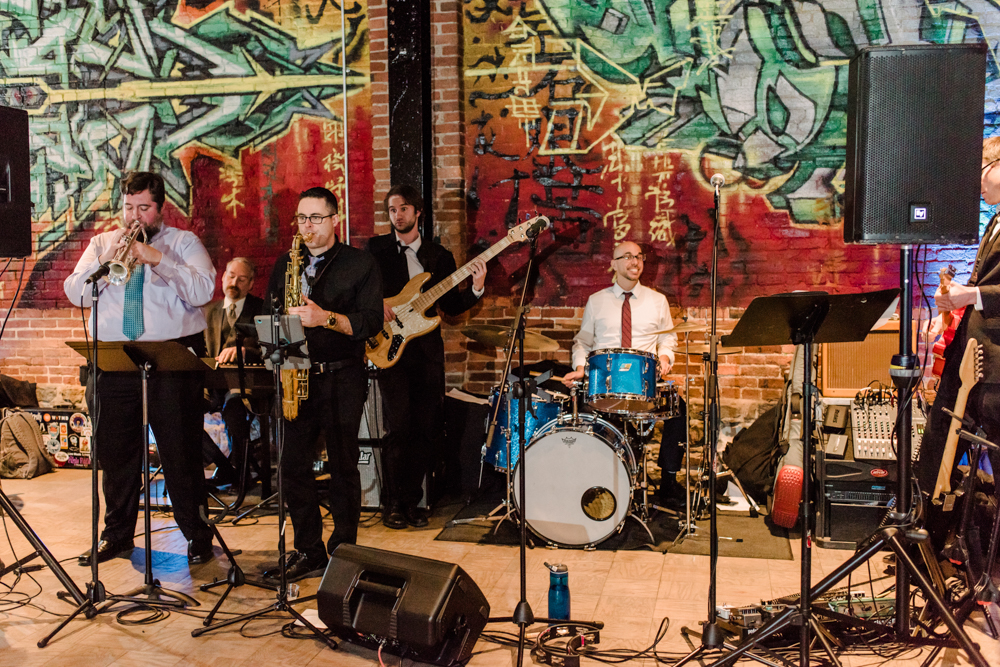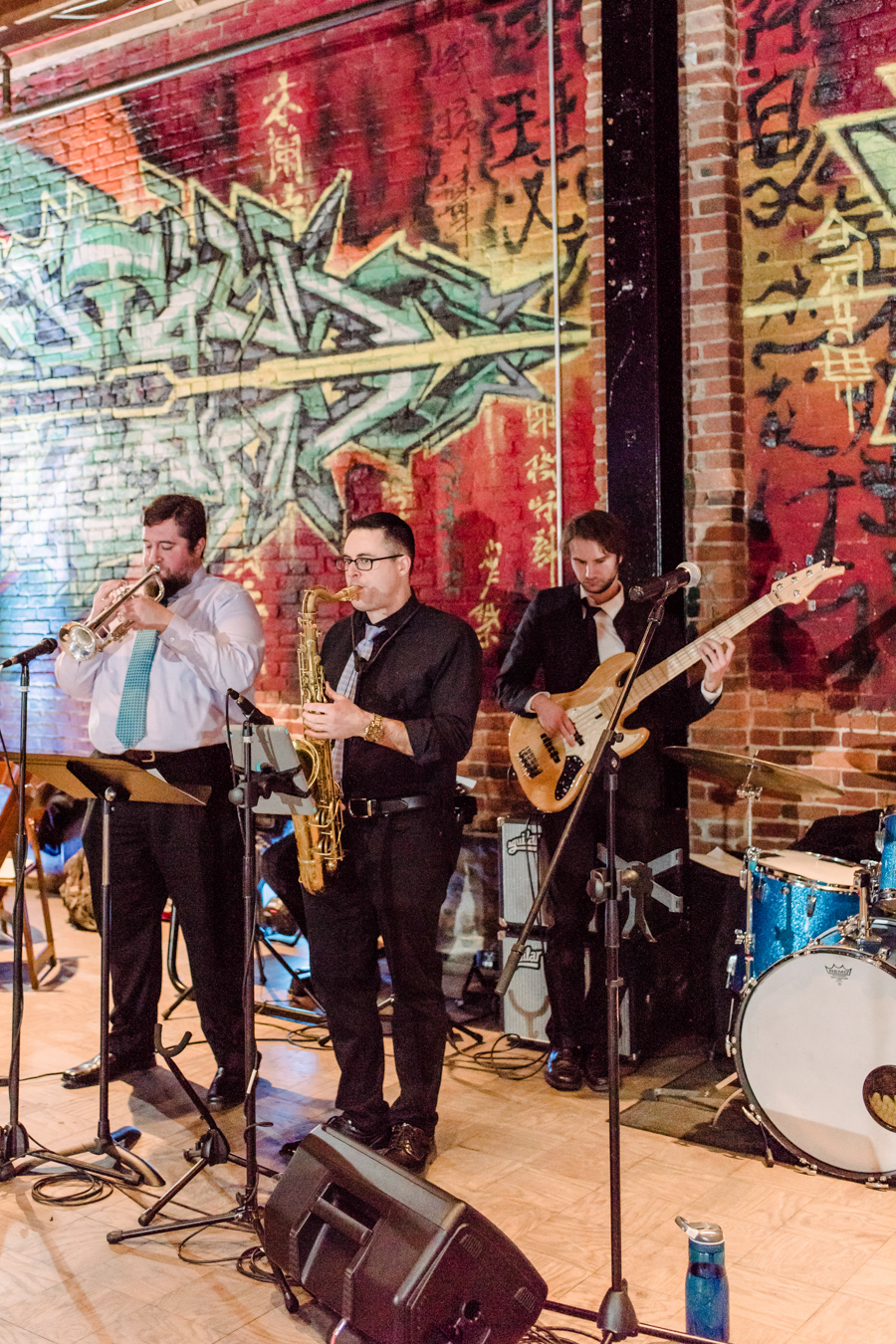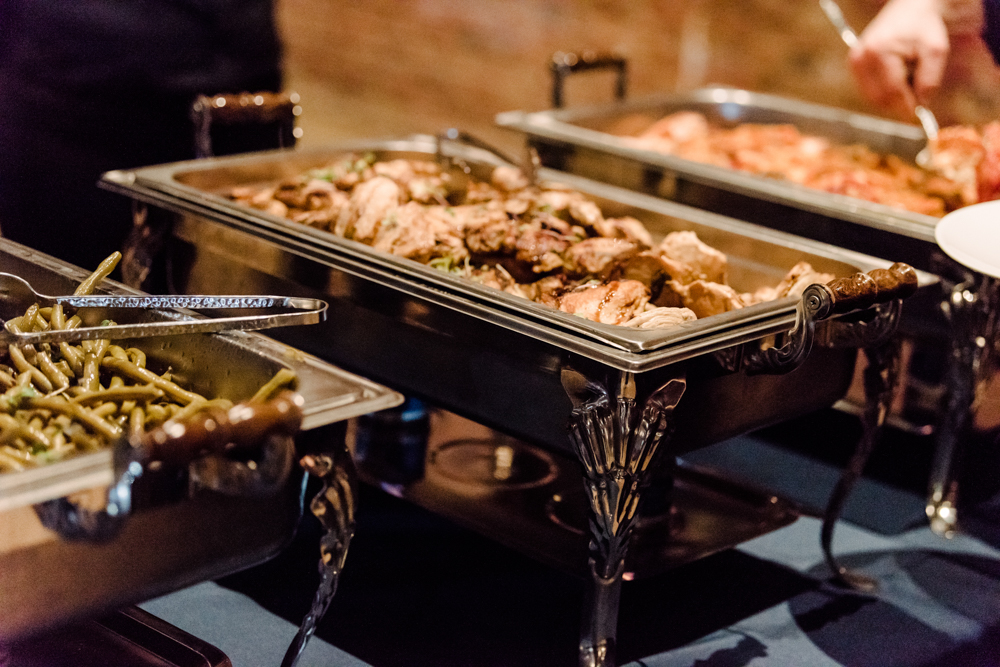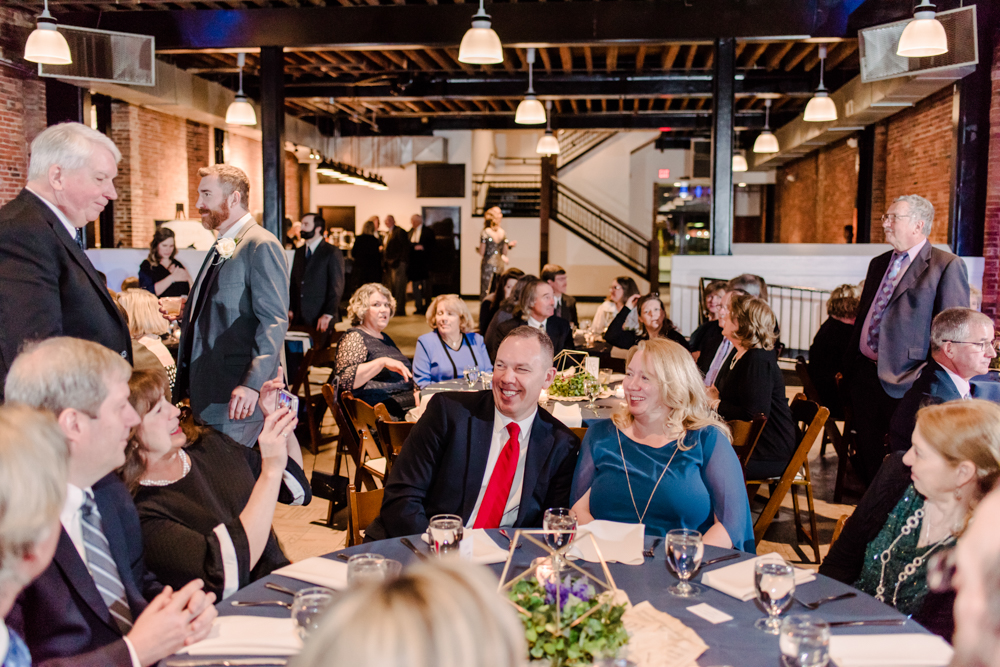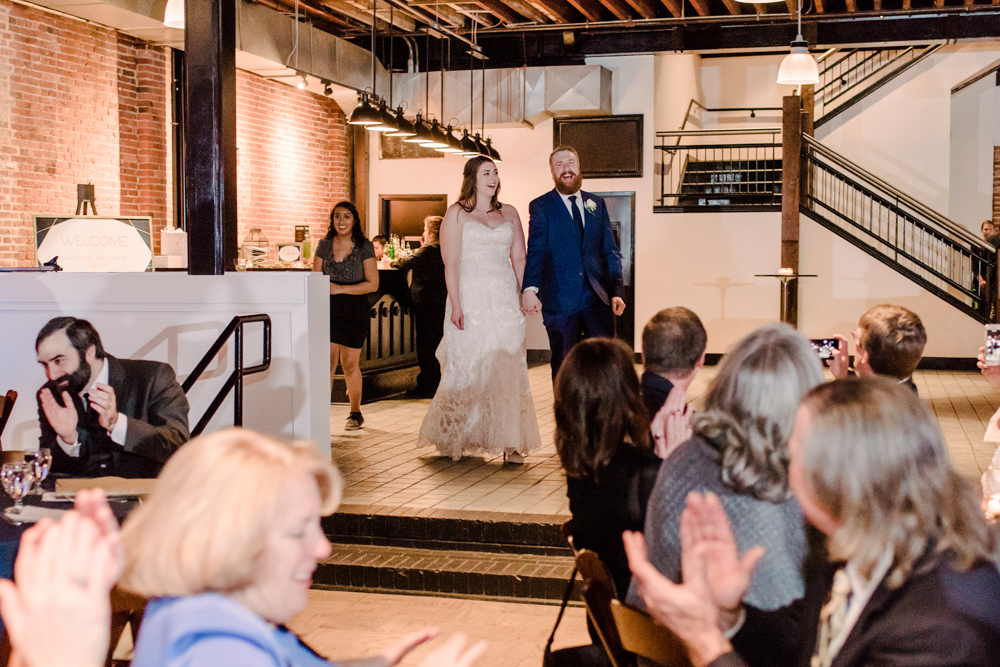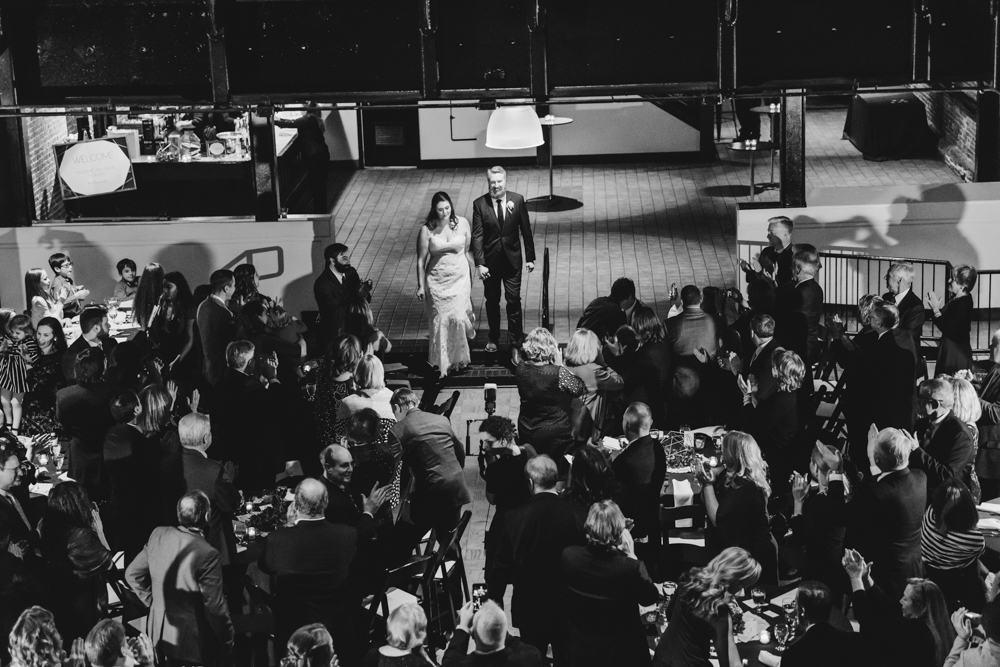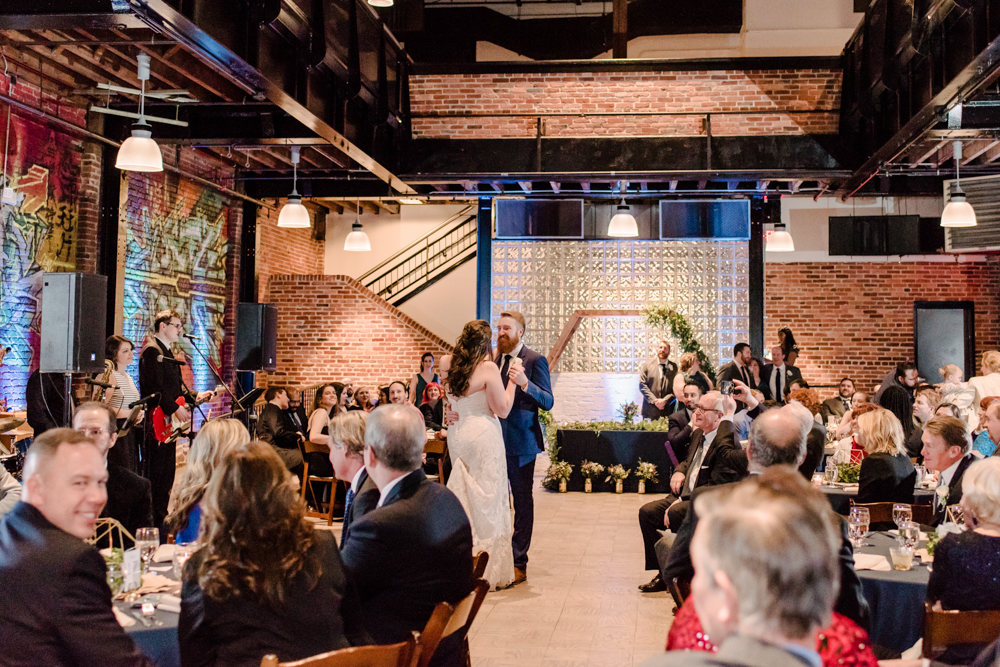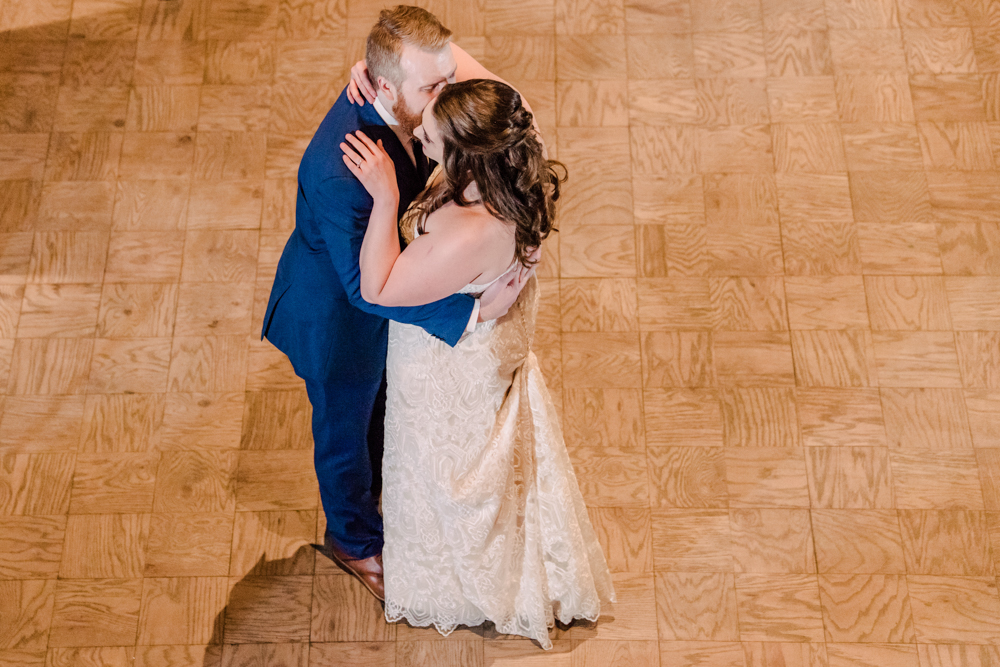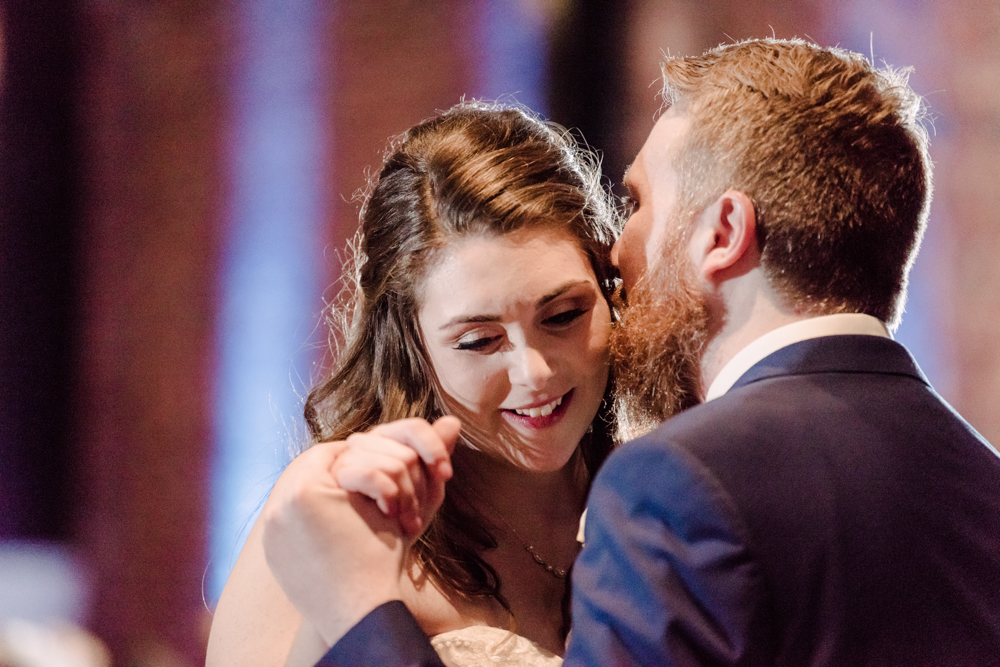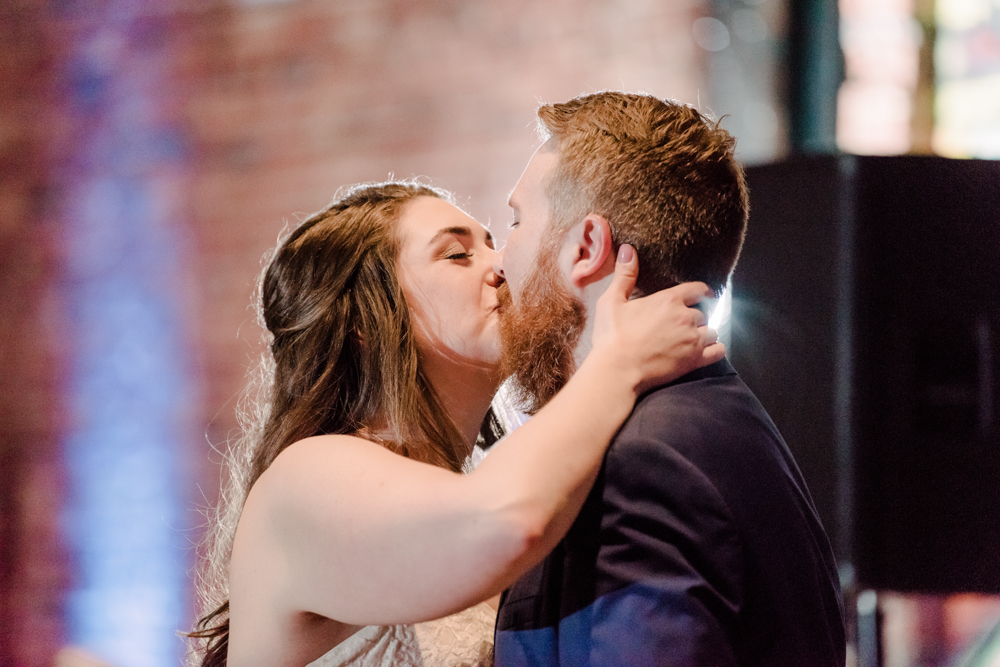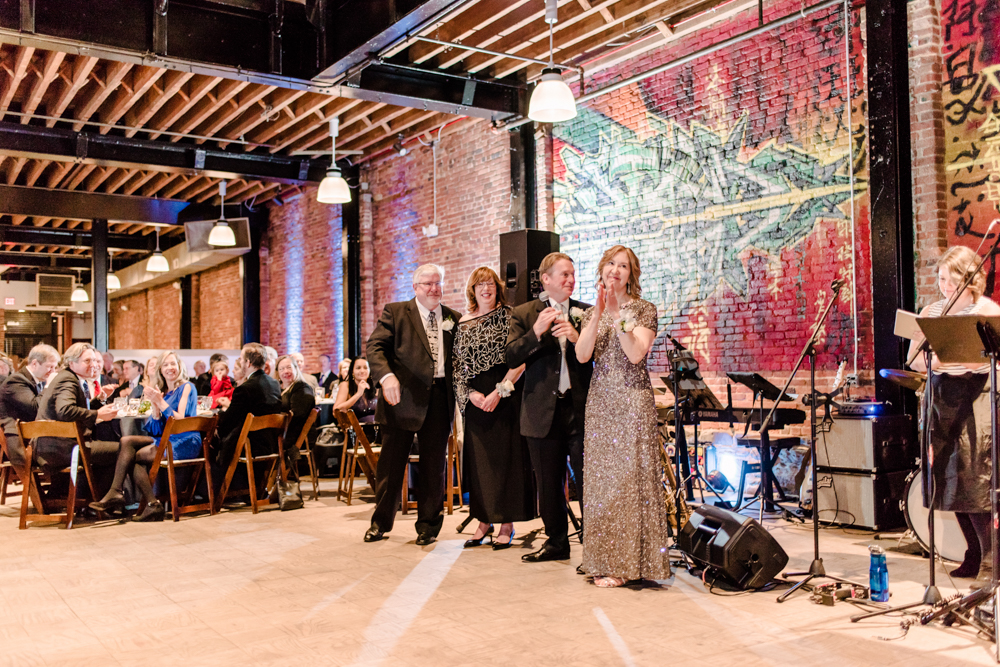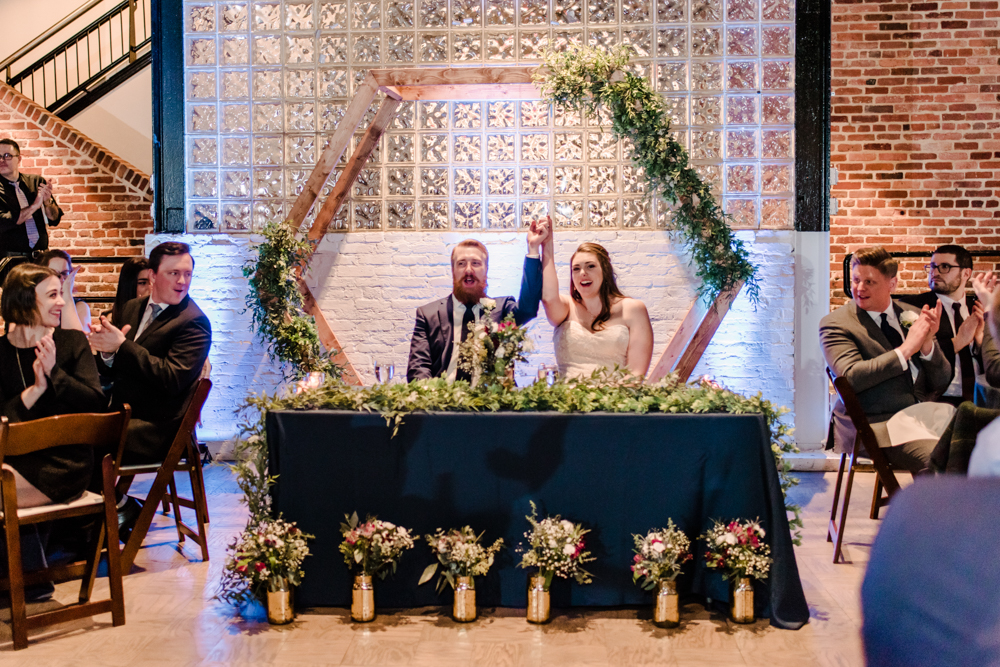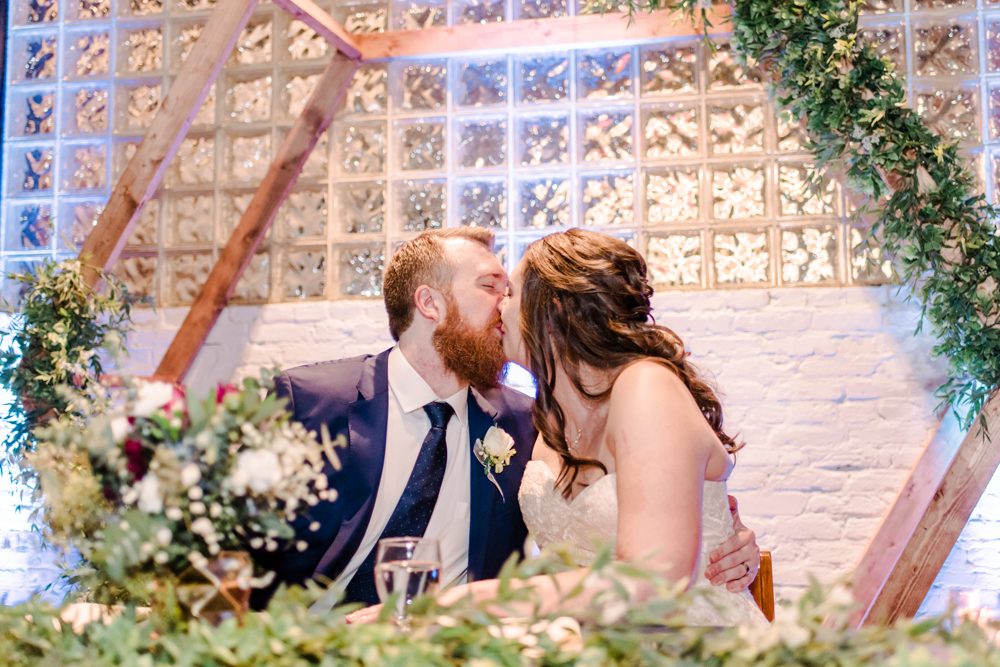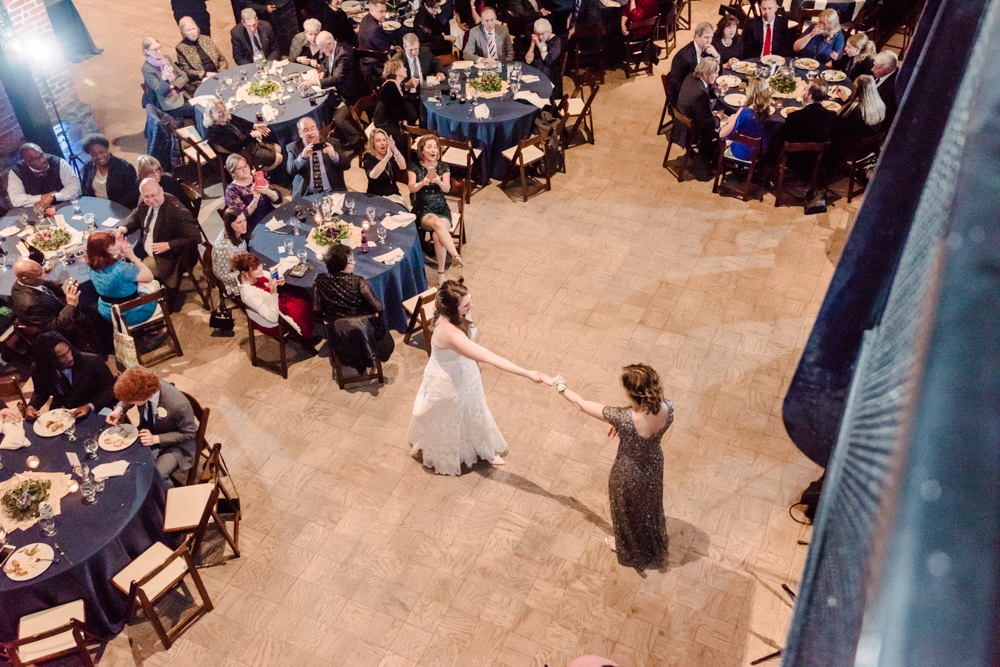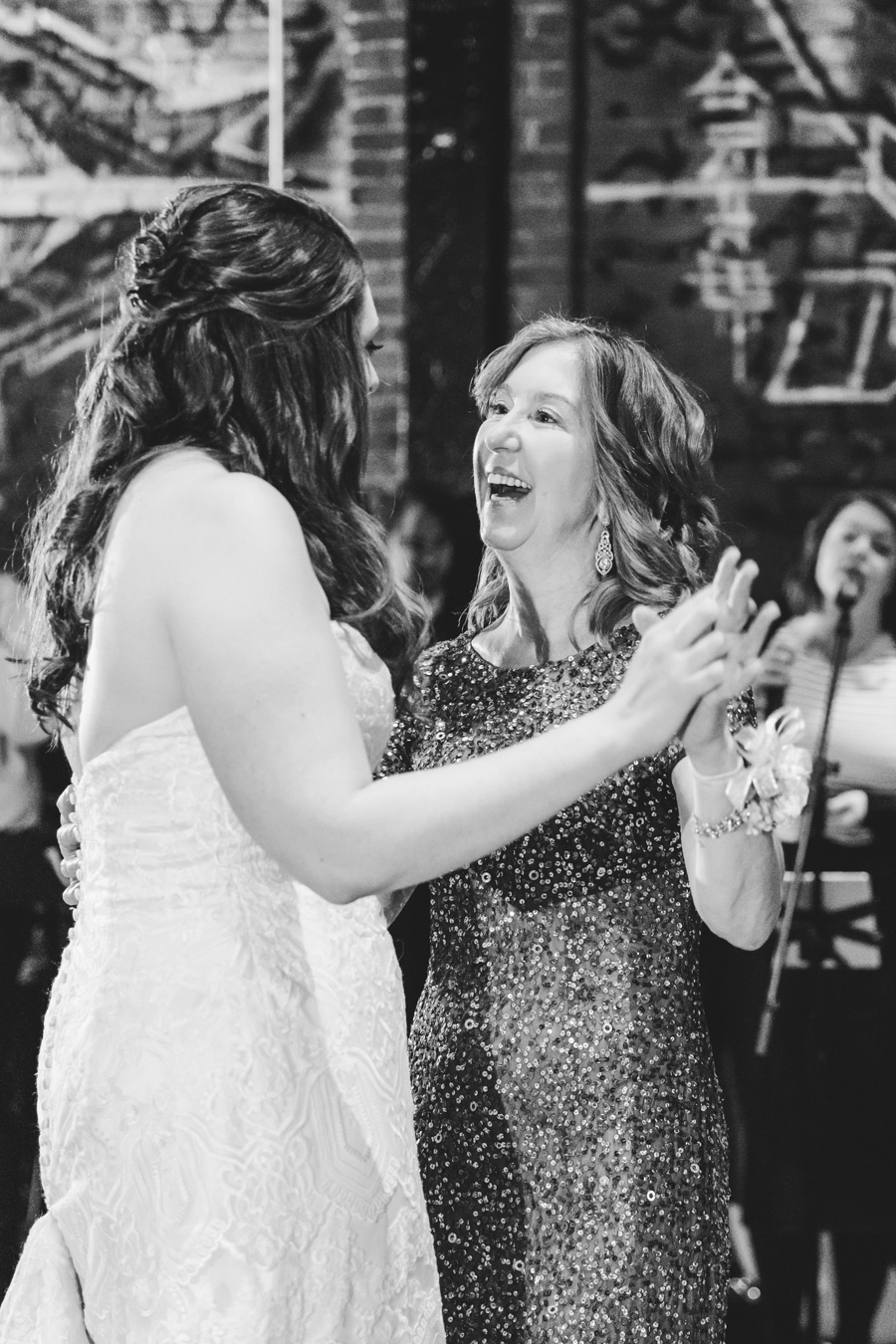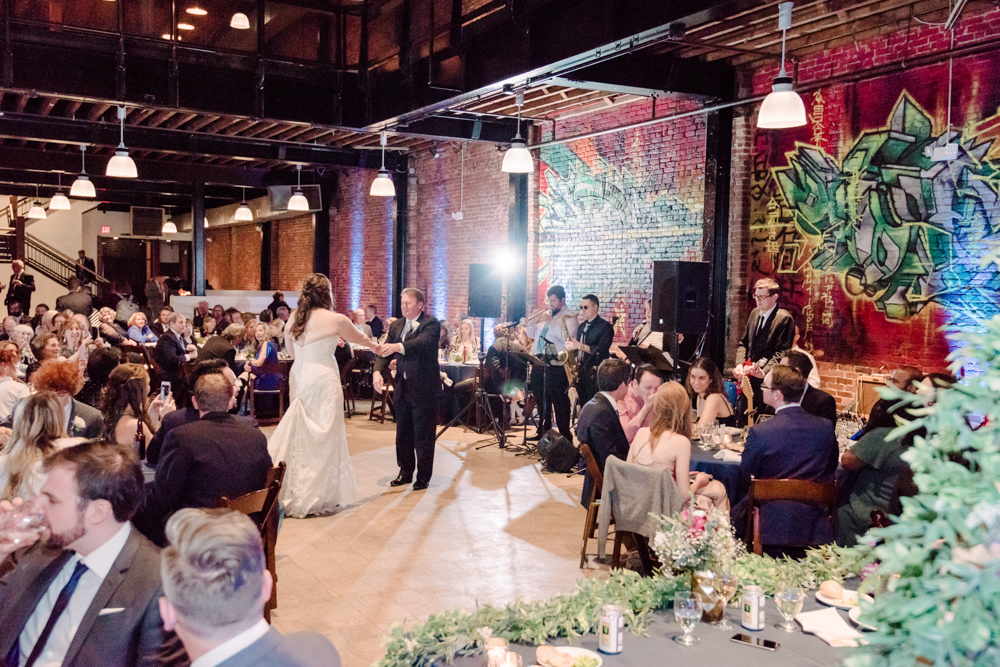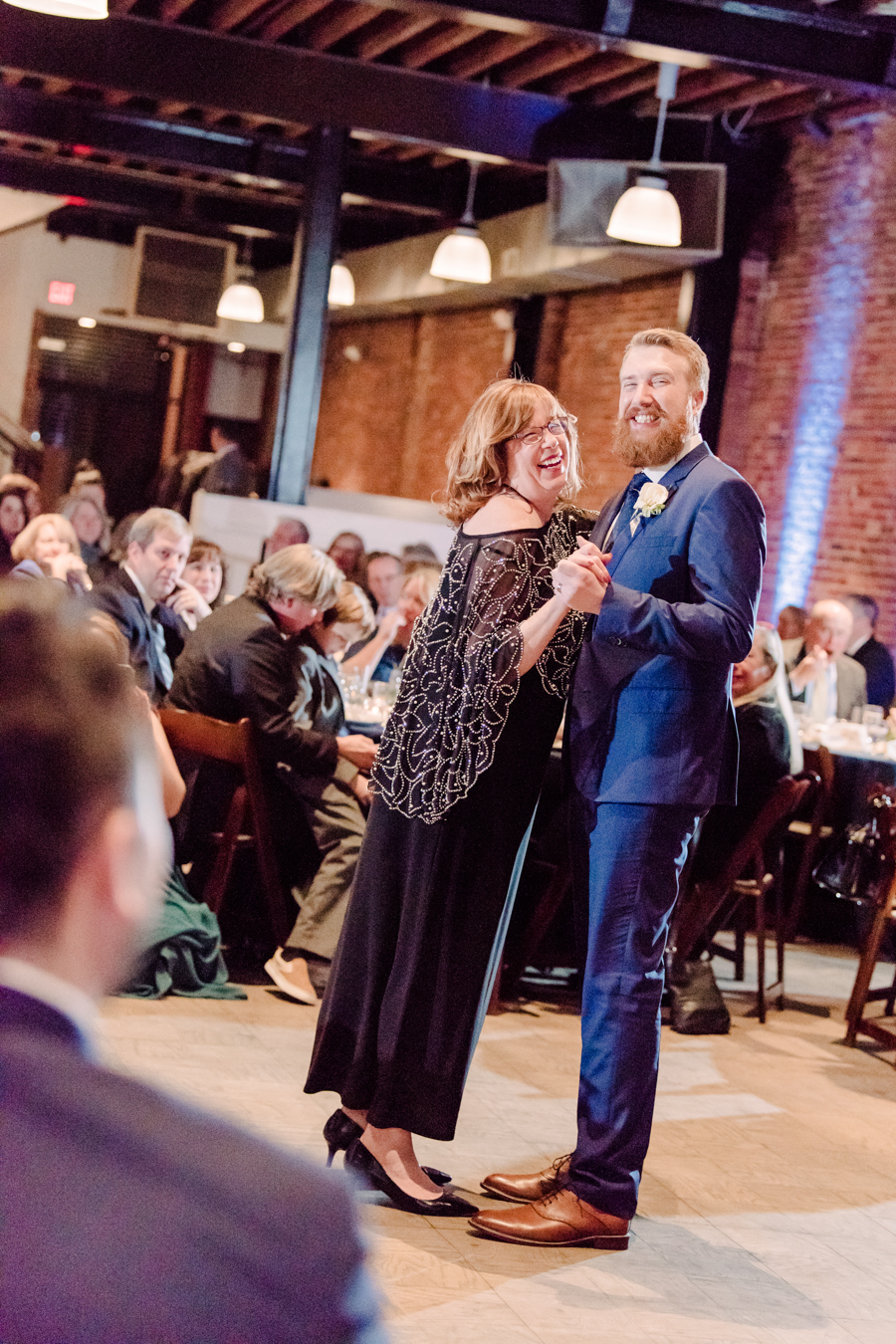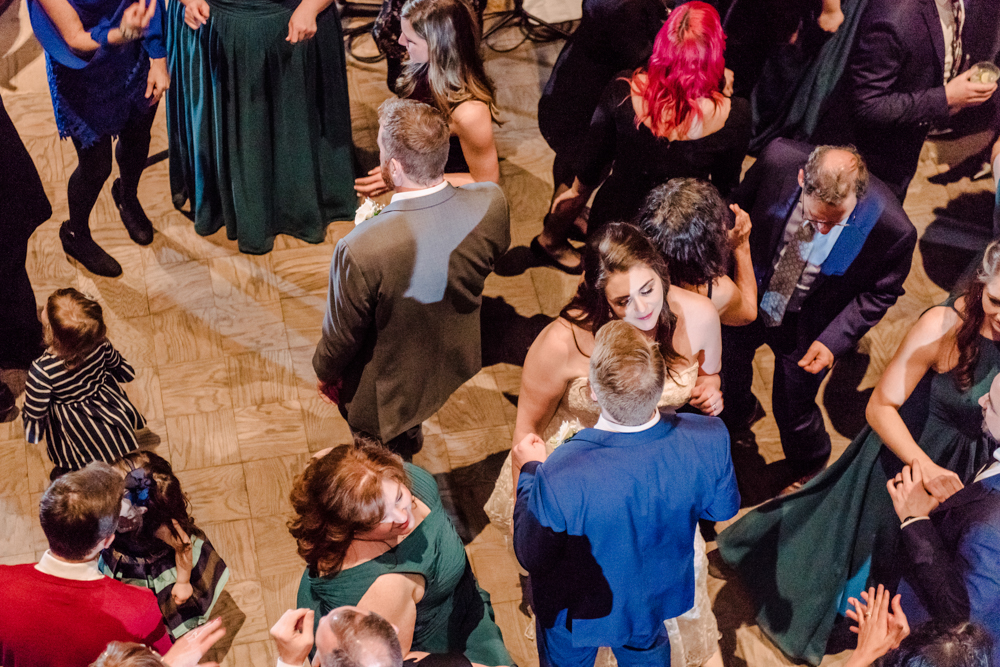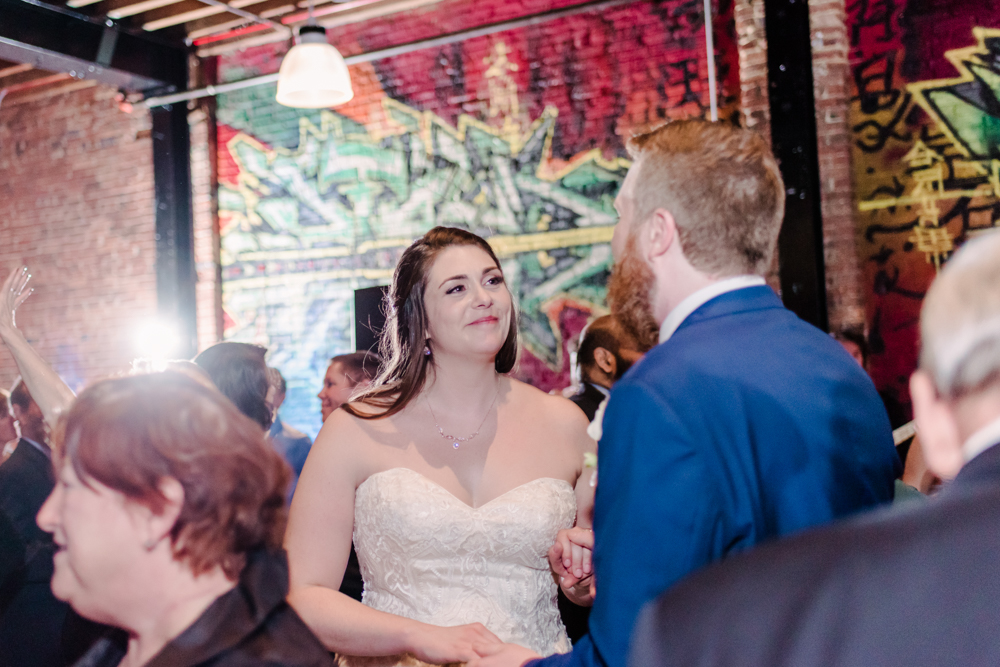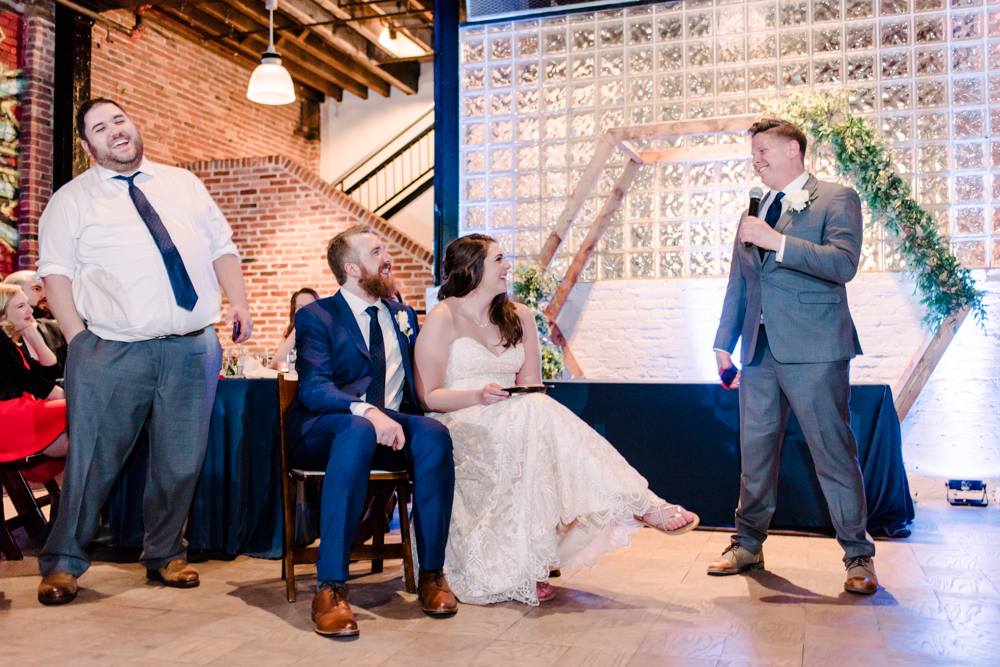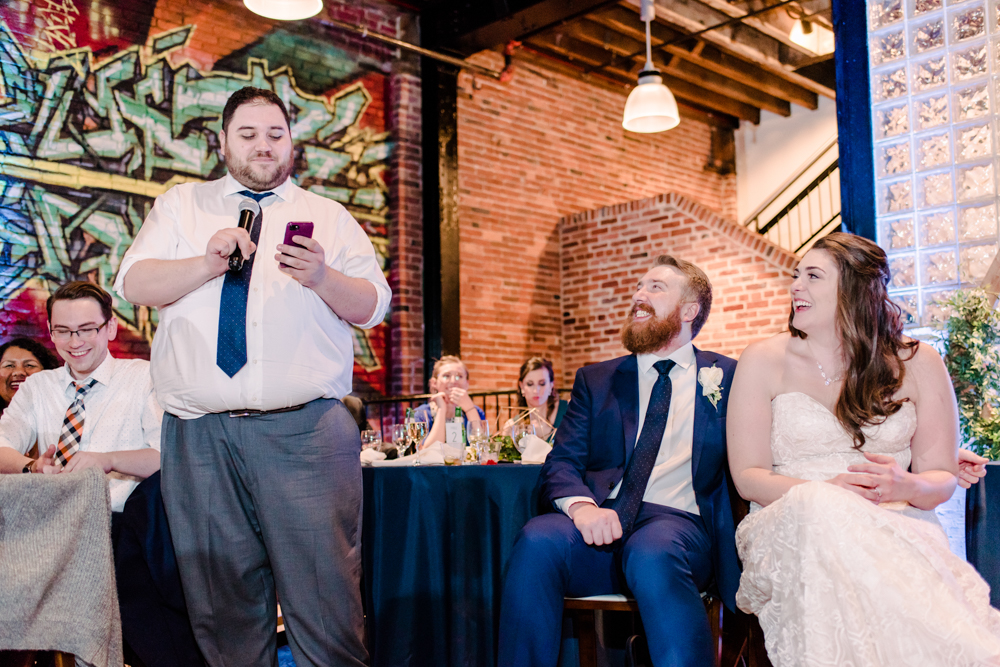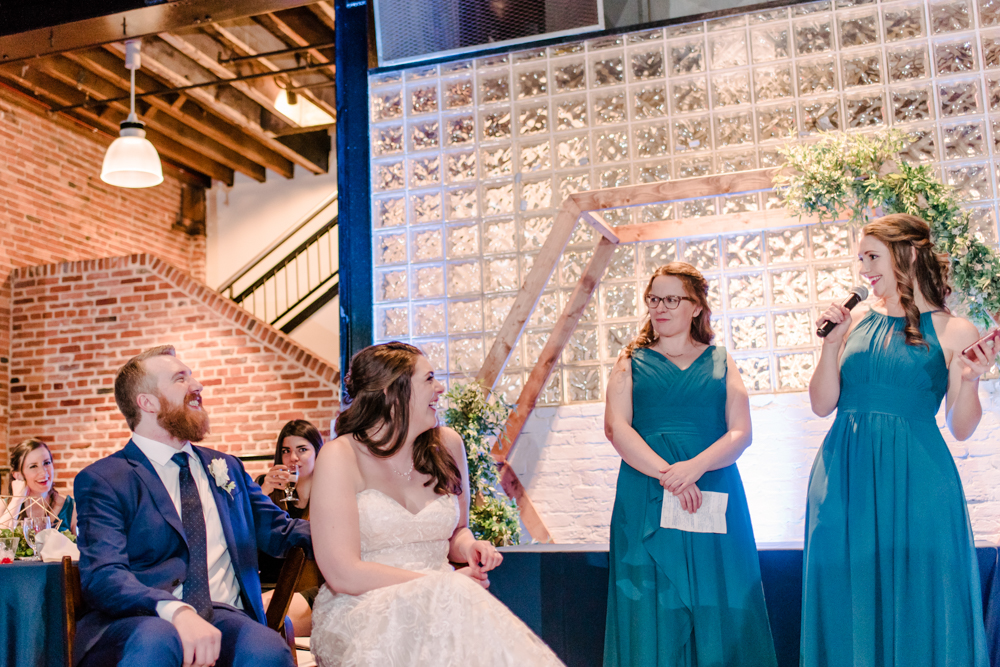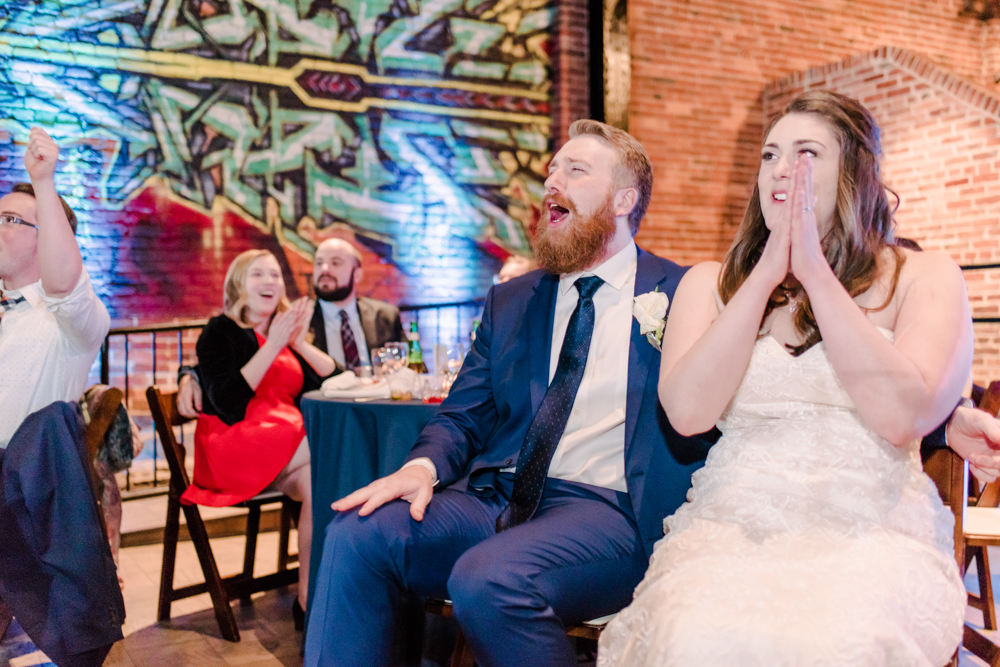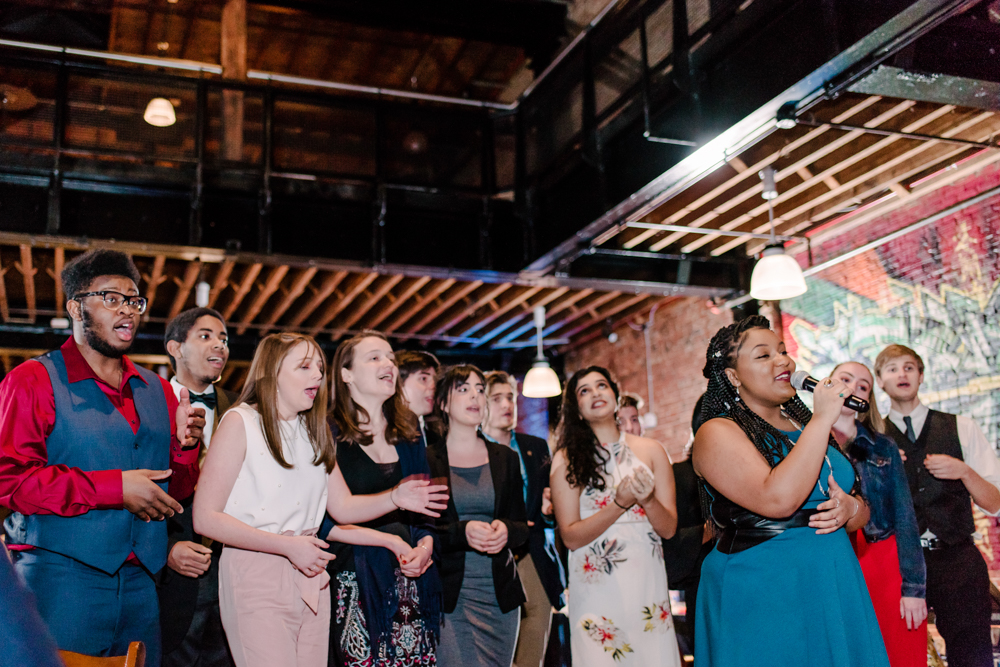 Surprise visit from the Cleftos!! So talented!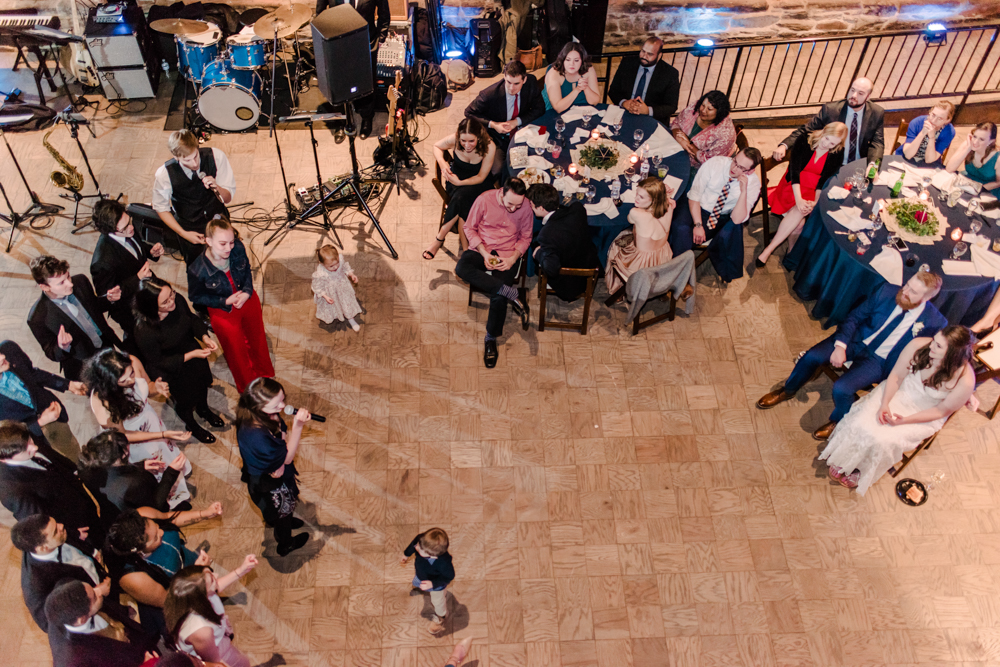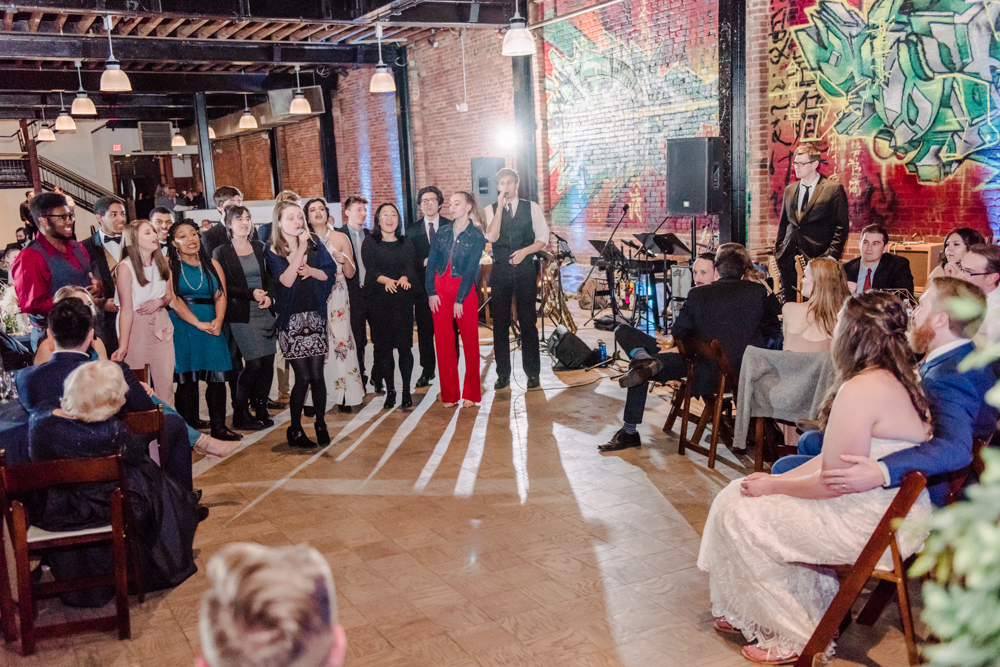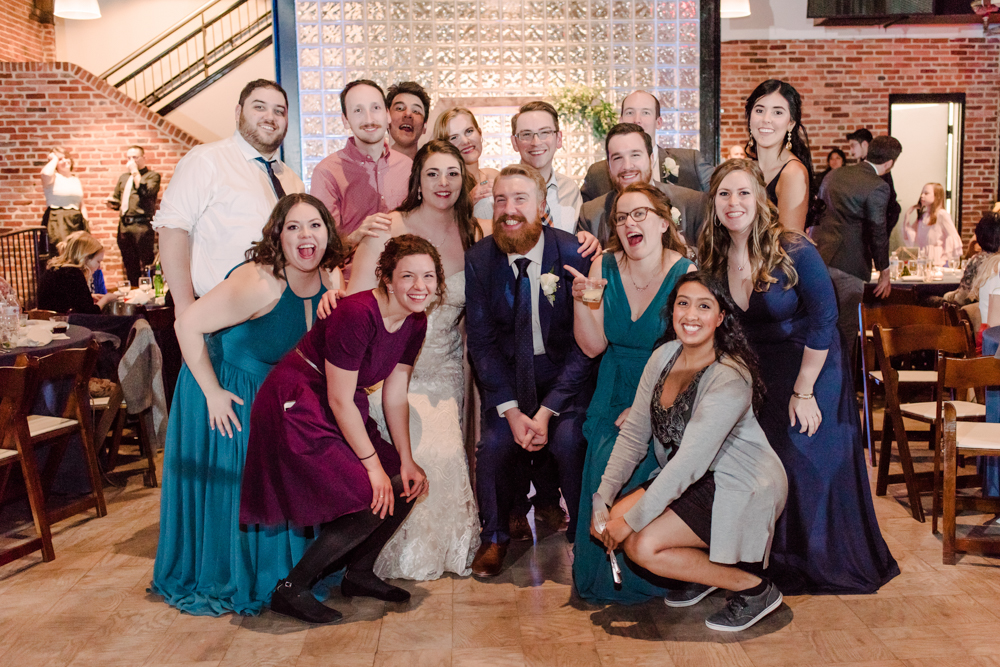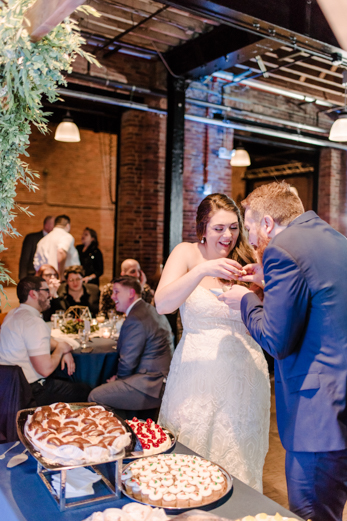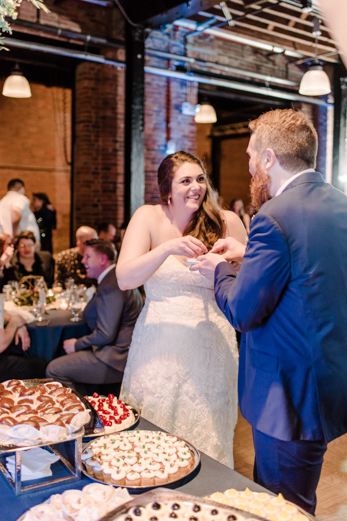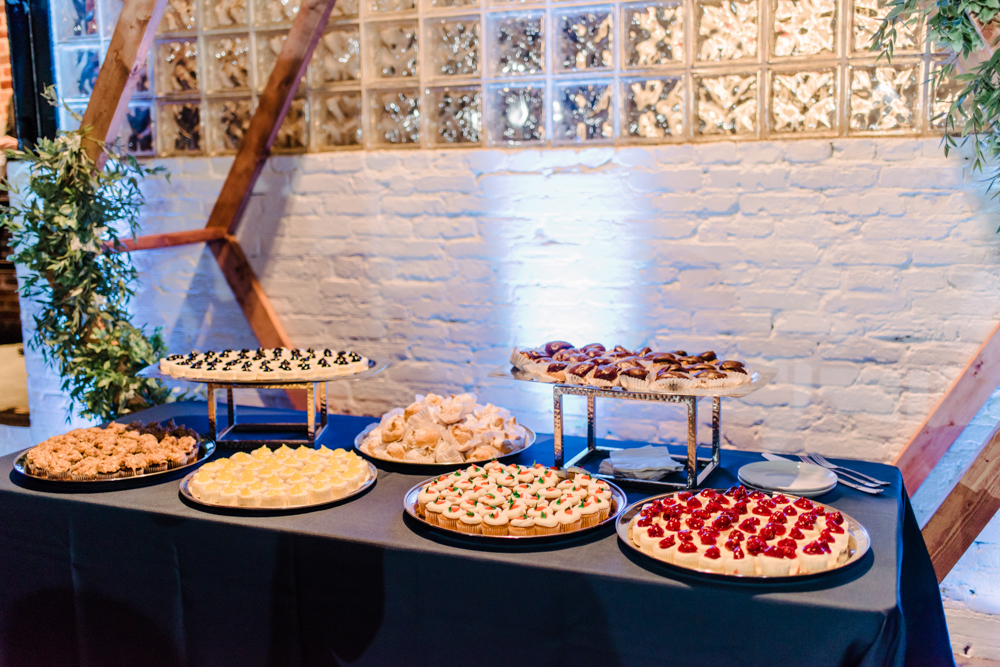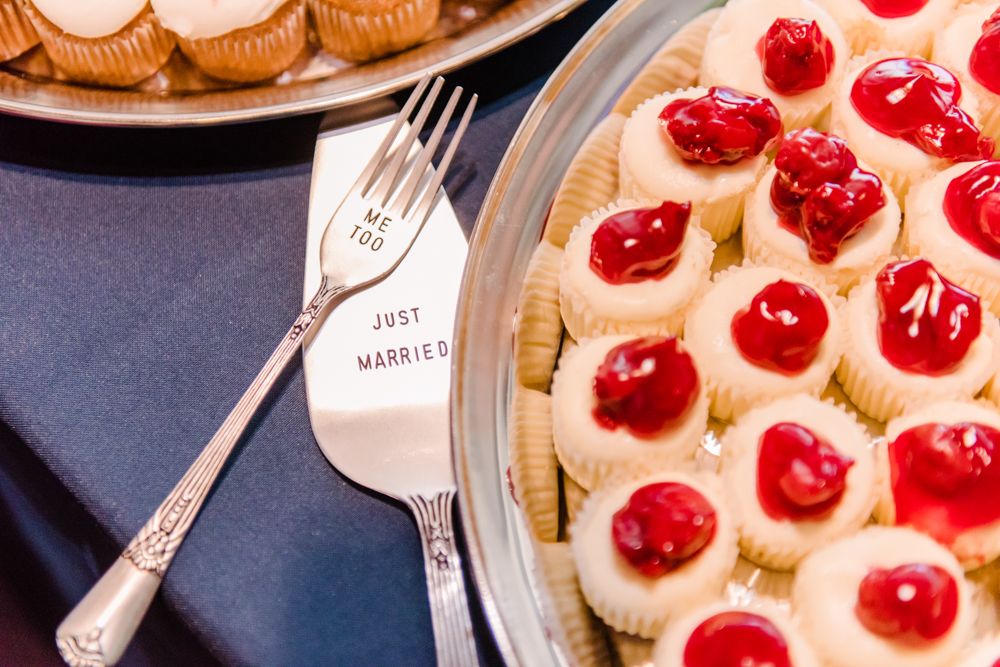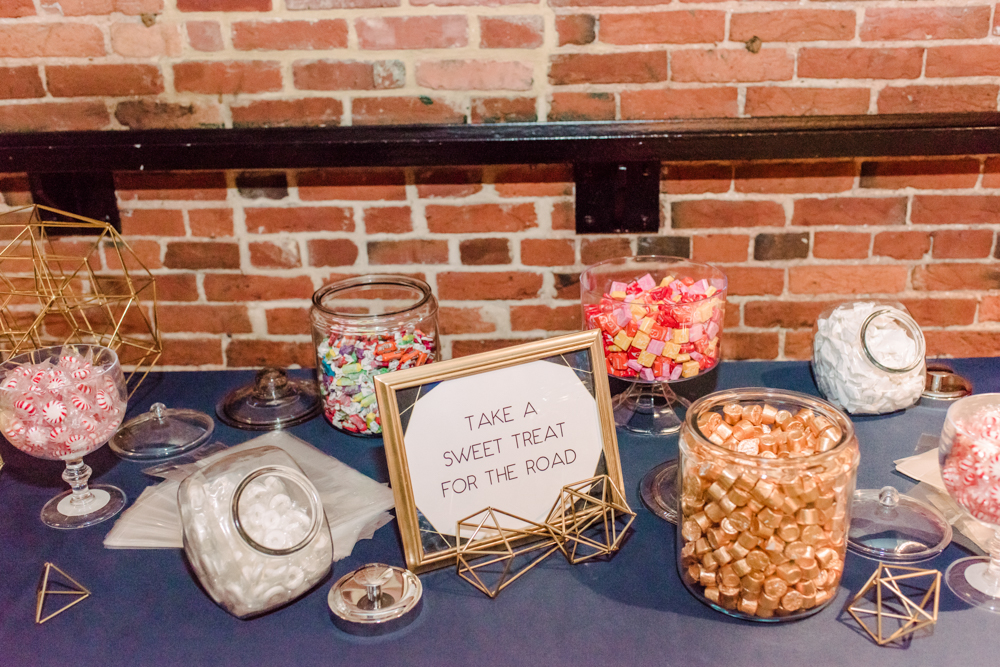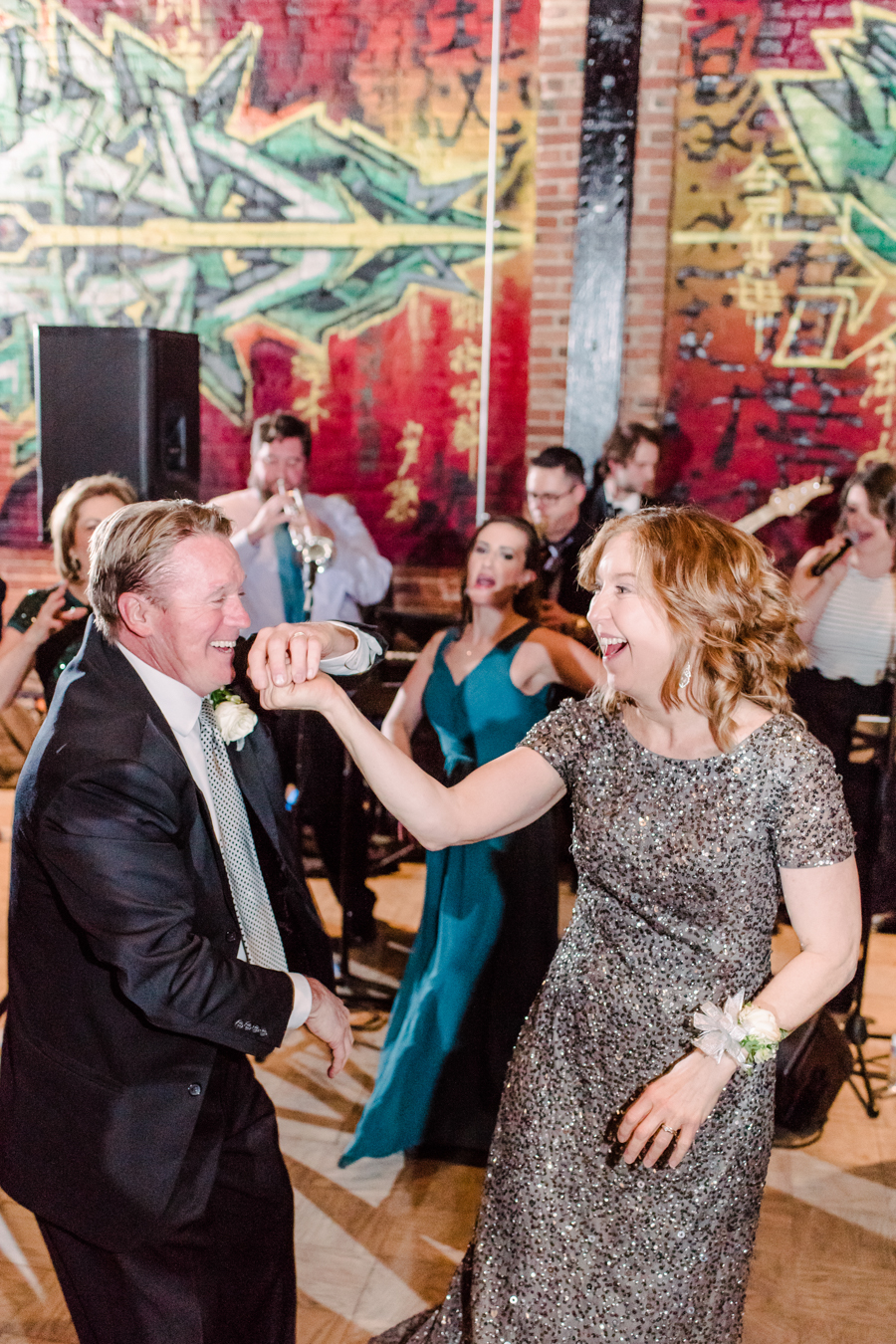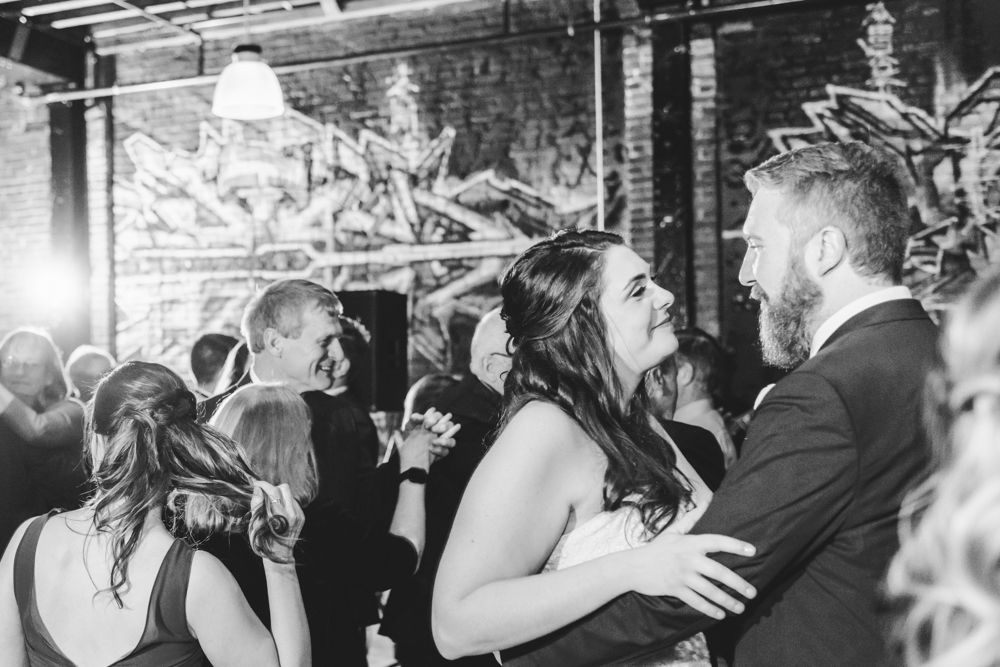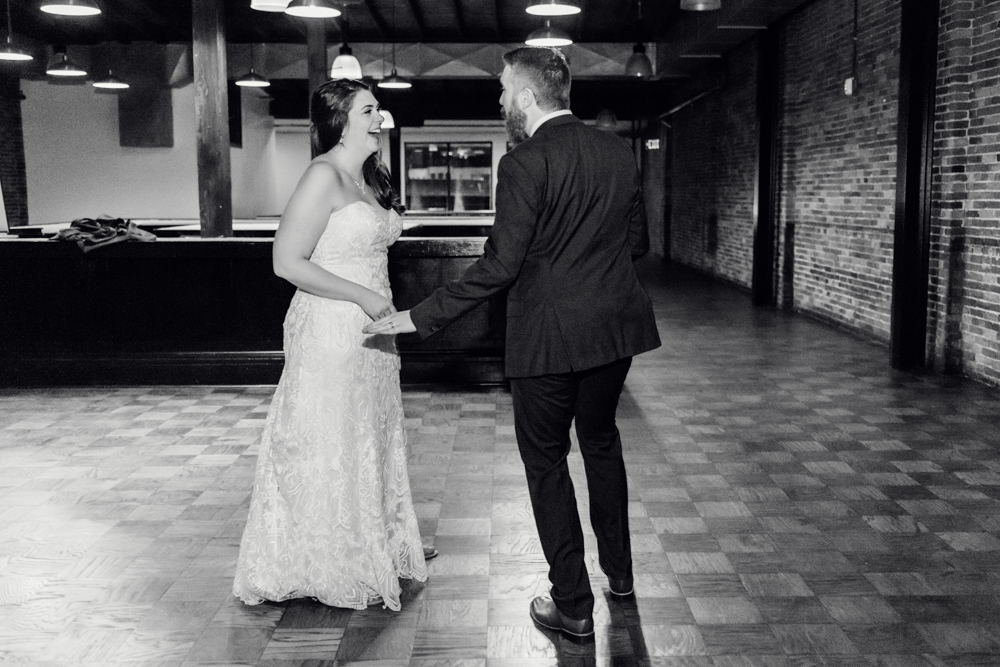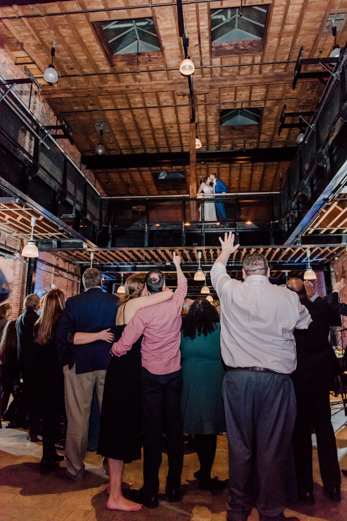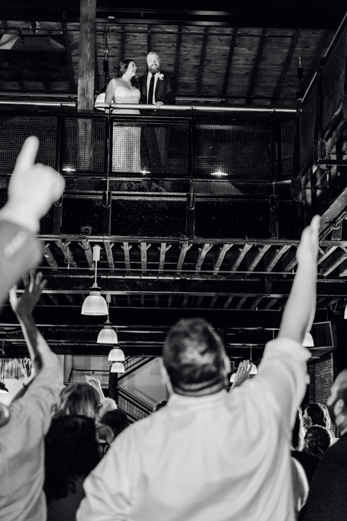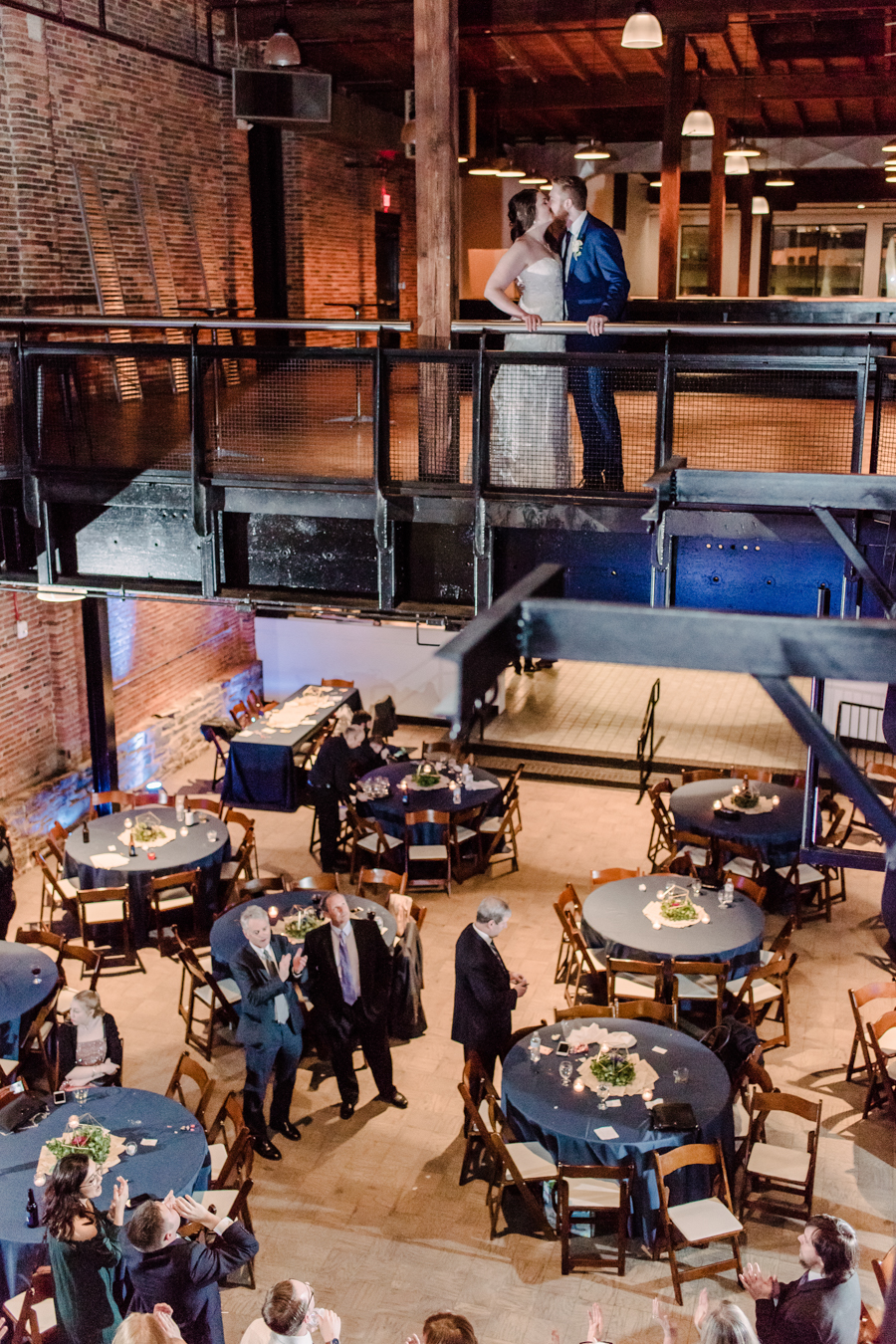 Congratulations Madeline and Shane! It was such a joy to be a part of your day!
Vendors who helped make it happen:
The Assembly Room | Eleven Courses | Woodlea Bakery | Bachelor Boys Band | Dorsey Beauty |Maggie Sottero Designs | Generation Tux | Tsai-Ann Yawching | Judy Demond