It was months ago when Kevin and I first started planning. He knew his turn for their planned date days was coming up, and would be perfectly timed with the arrival of a certain piece of jewelry! So he let Christina know that they'd be checking out the Rawlings Conservatory in Baltimore before heading to brunch on a Sunday in April…
Cue me, literally, hiding in the bushes, waiting for their arrival! After watching other photoshoots and other guests mingling through the space we picked, miraculously just before Kevin and Christina arrived, the palm room cleared out! Giving them the perfect spot for Kevin's proposal! It was so sweet to get to capture this moment for them, and to take a few portraits around the conservatory afterwards. You can see how giddy and excited they are and how in love these two are, and I am so excited to share these today.. because we're just one year away from their wedding now!!!
Congratulations Kevin & Christina, thank you for letting me be a part of this sweet moment! Can't wait to celebrate with you two again in a year!!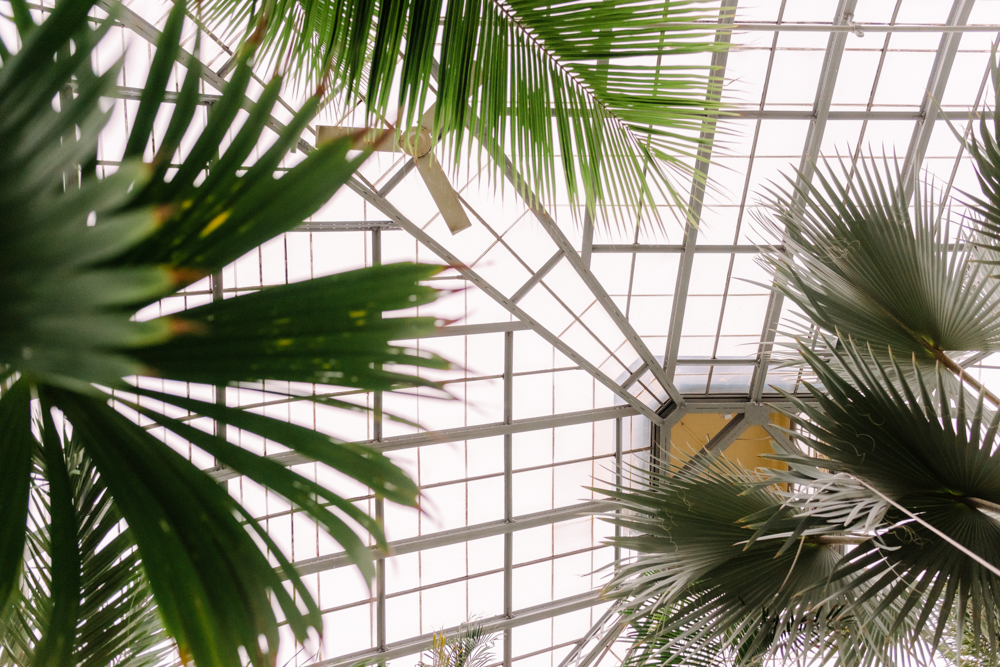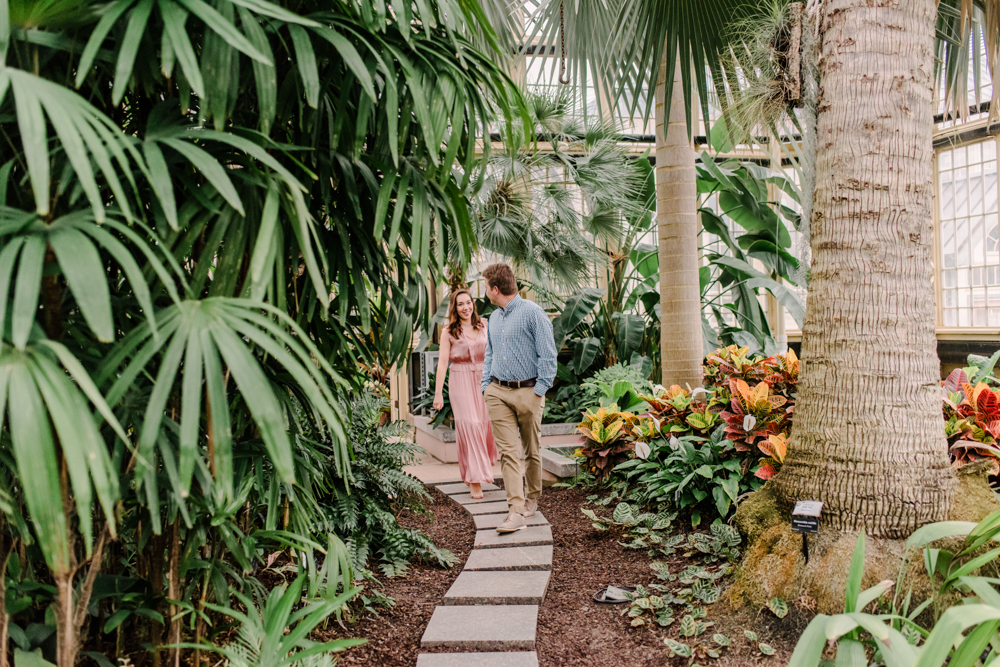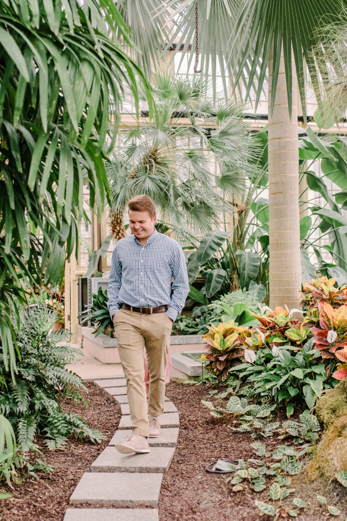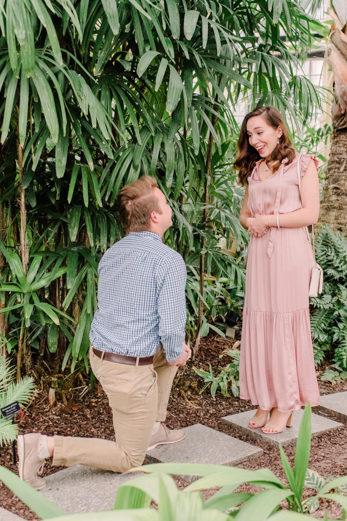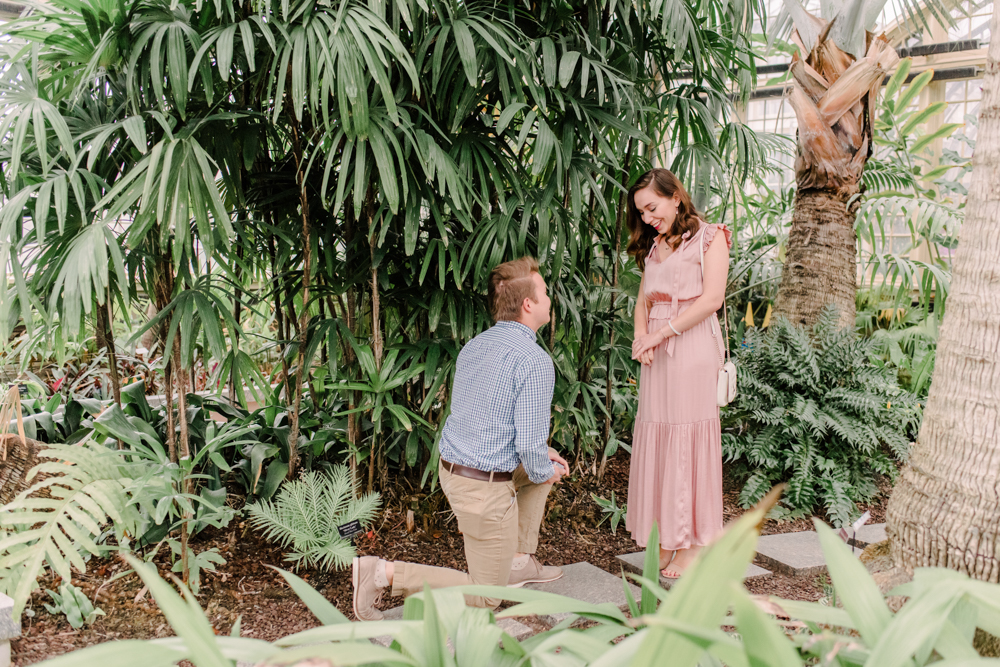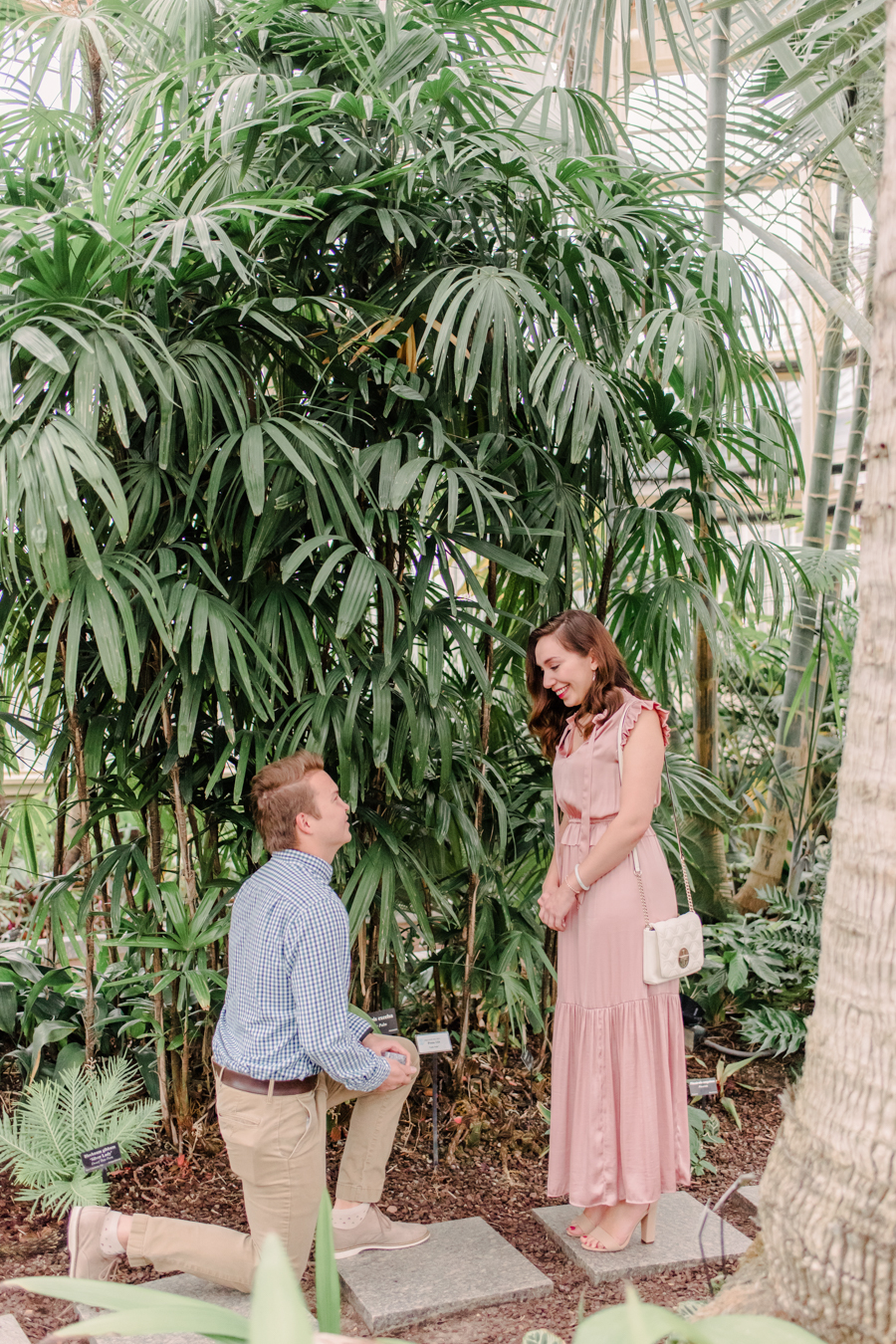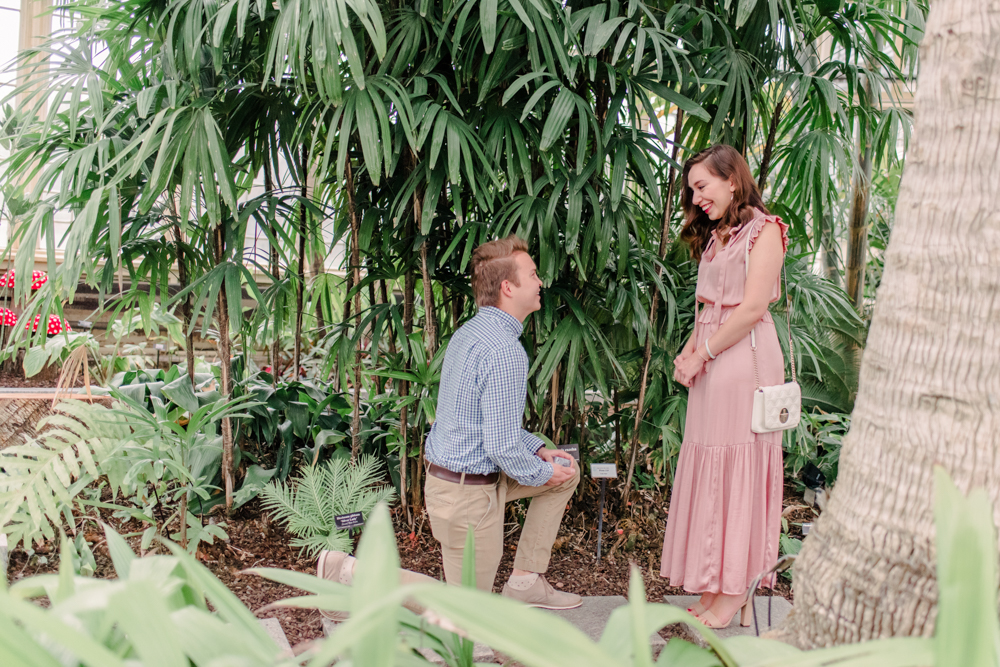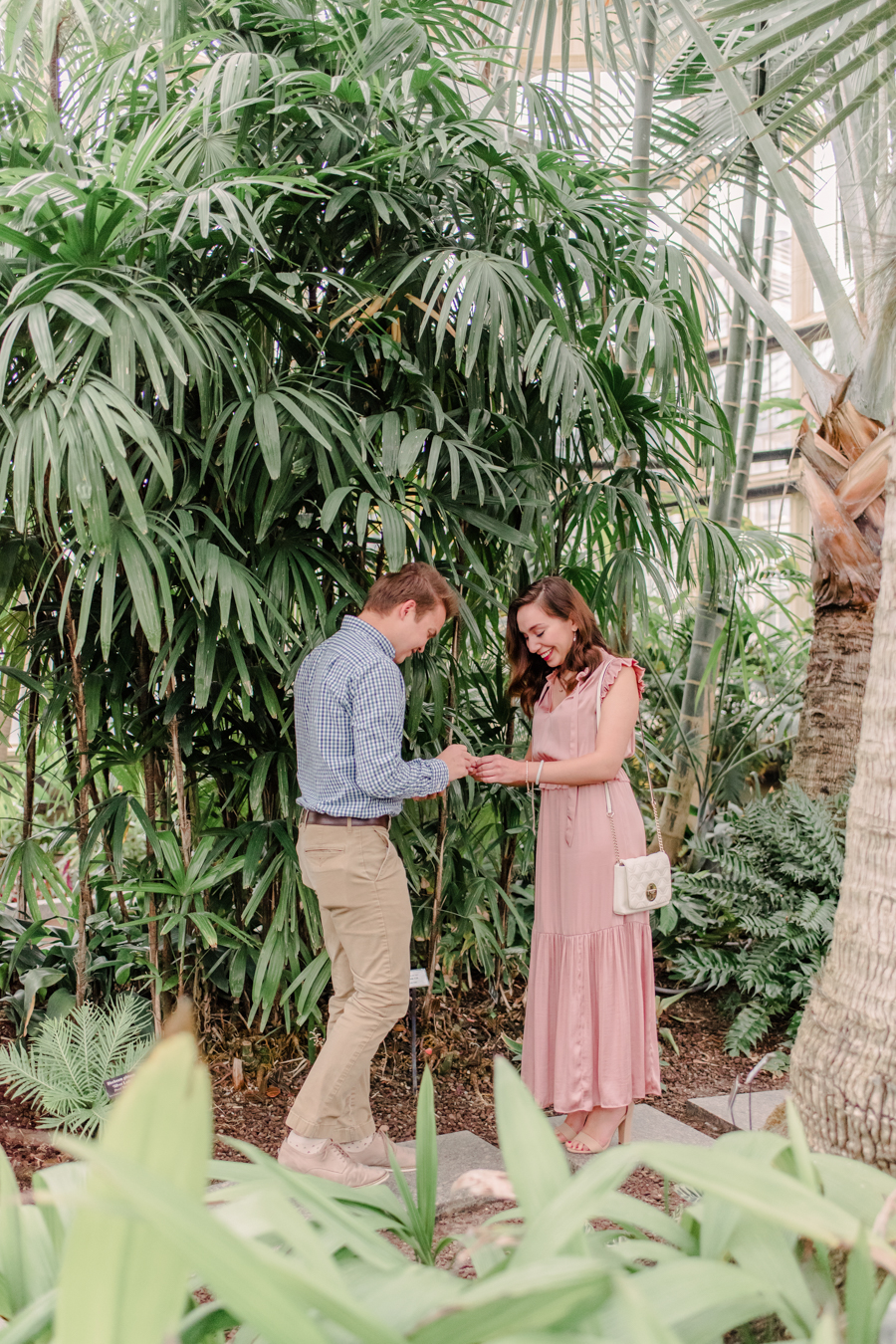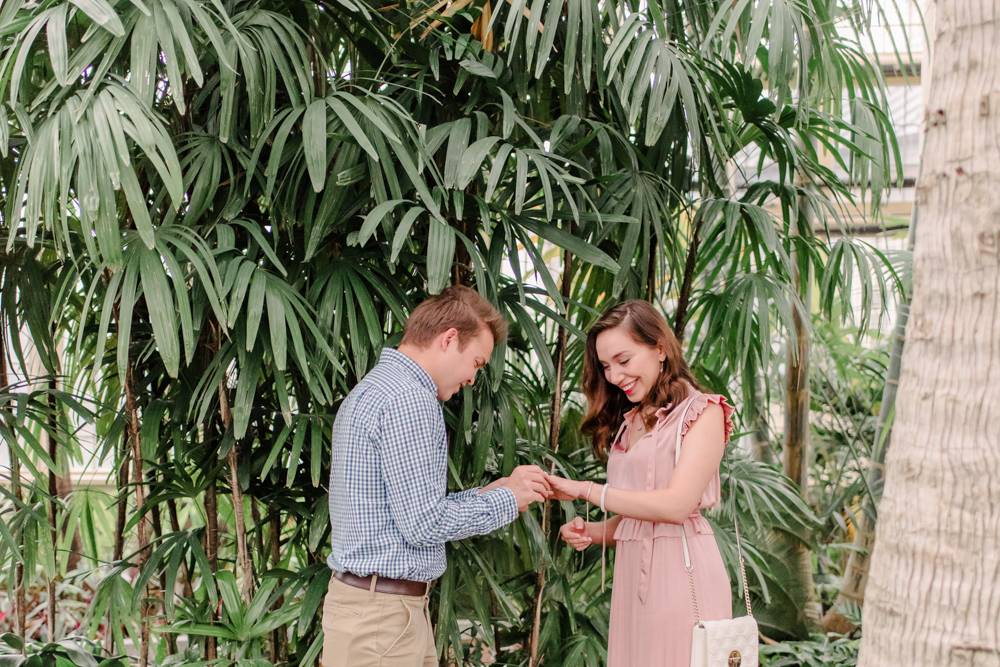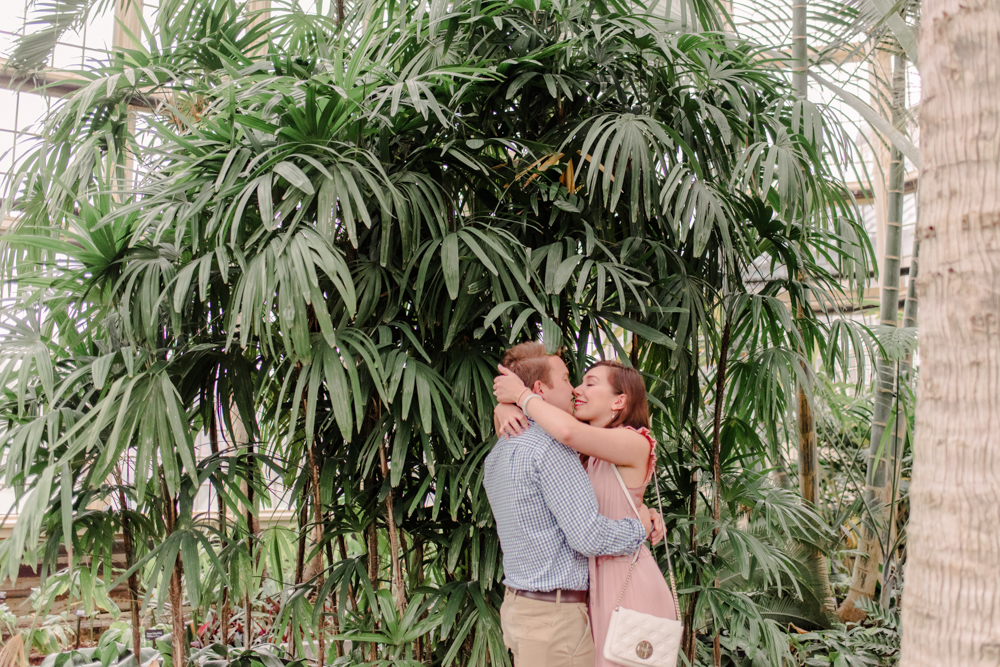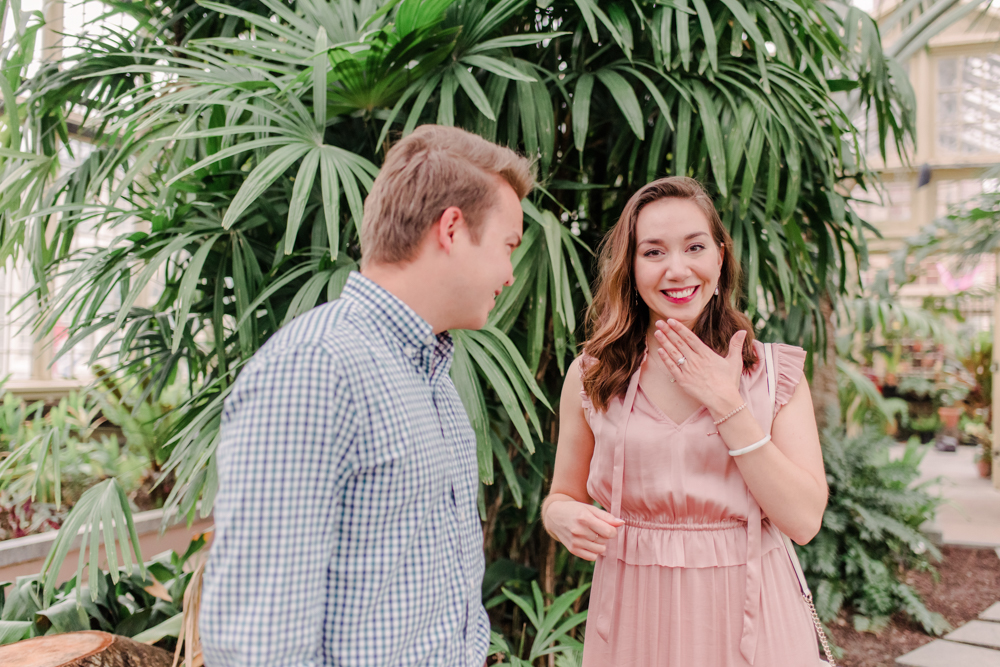 So cute and happy!!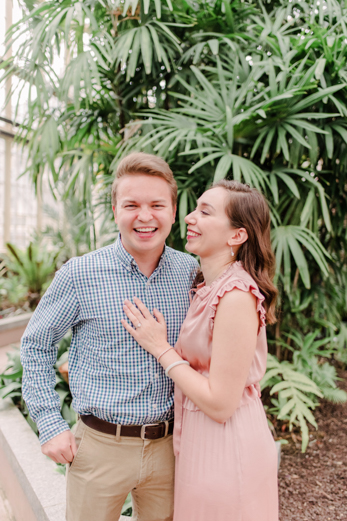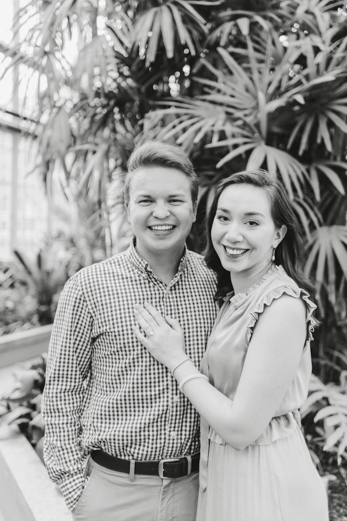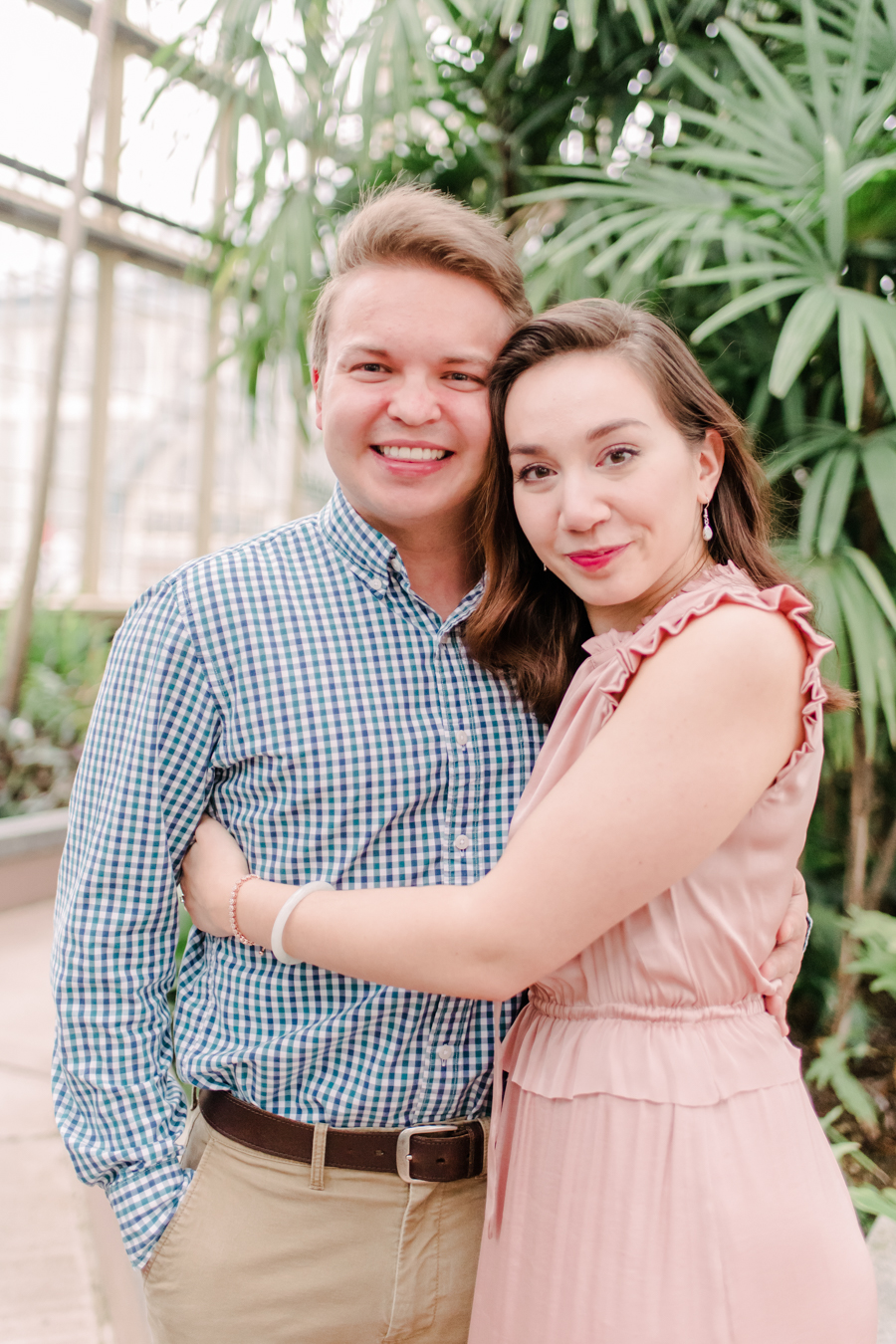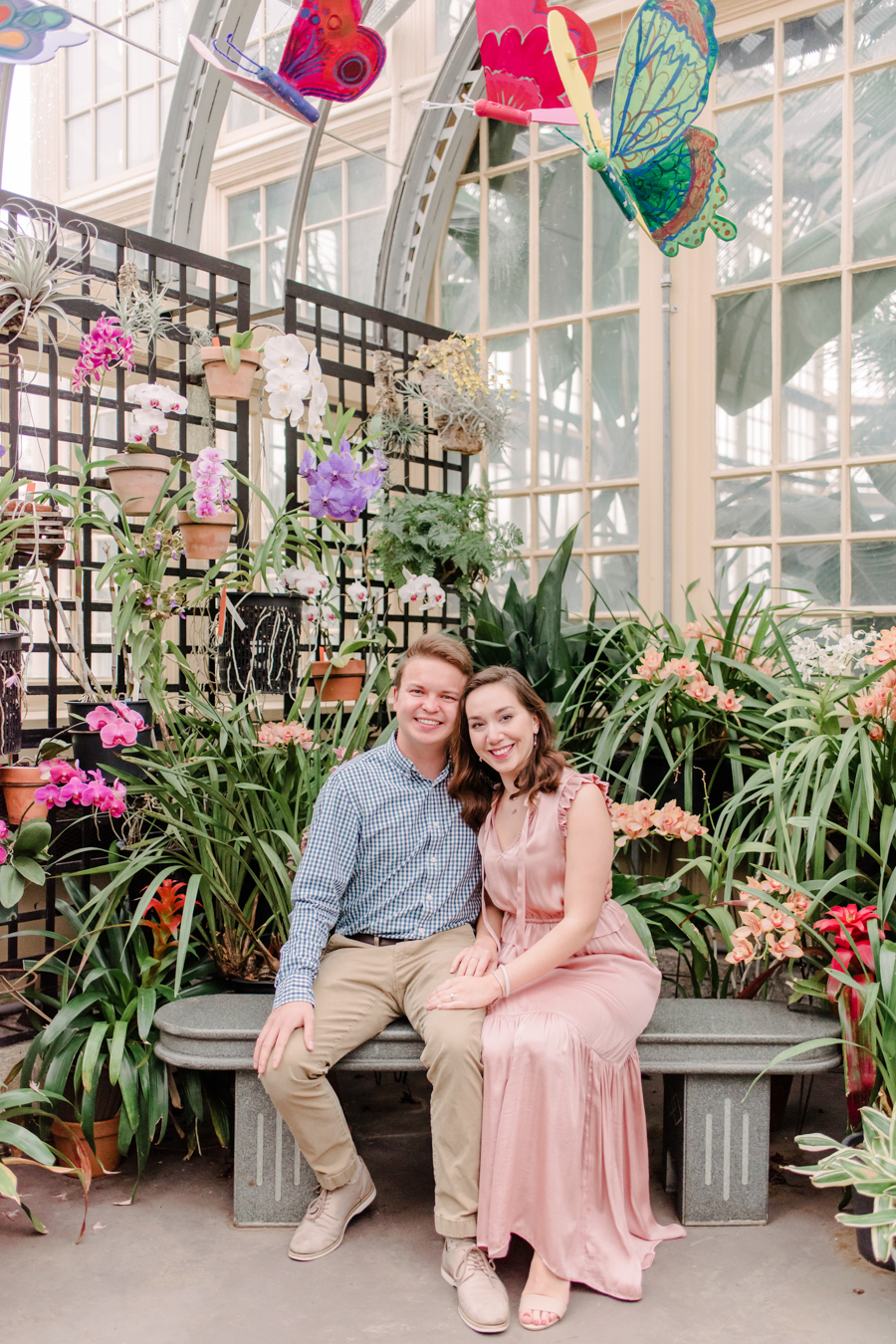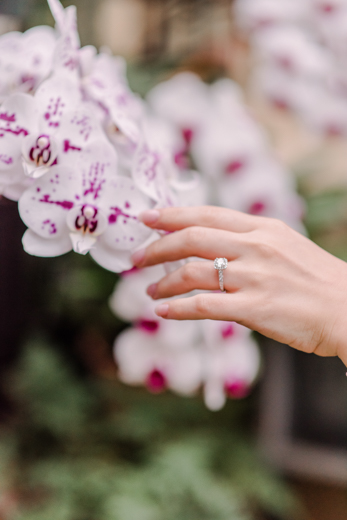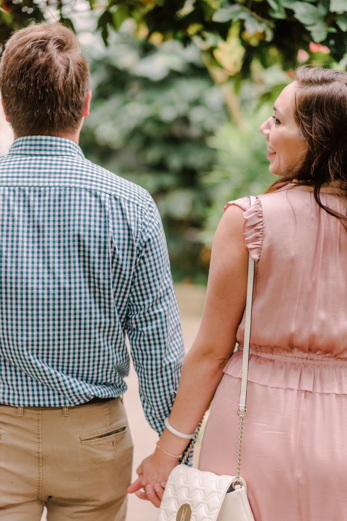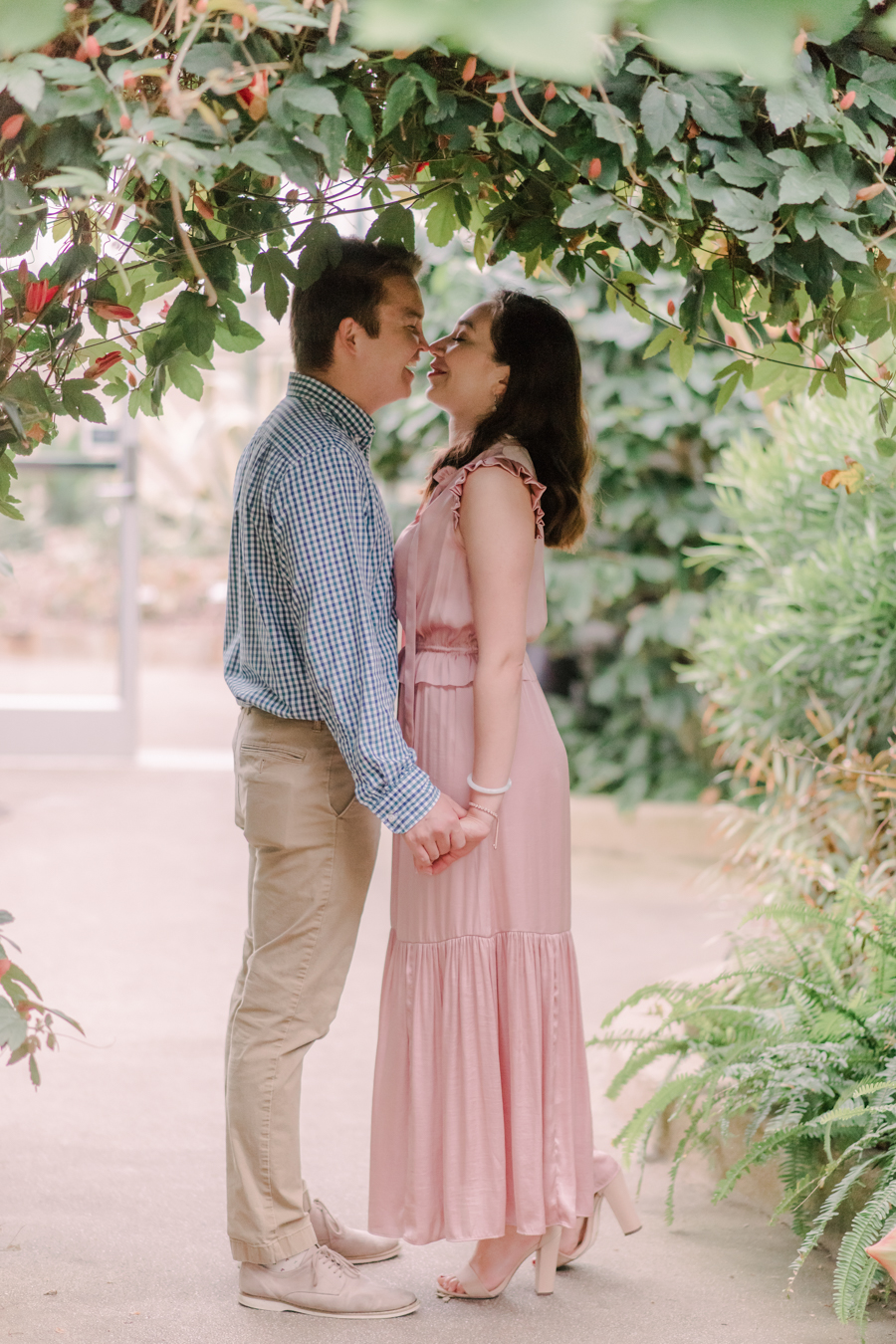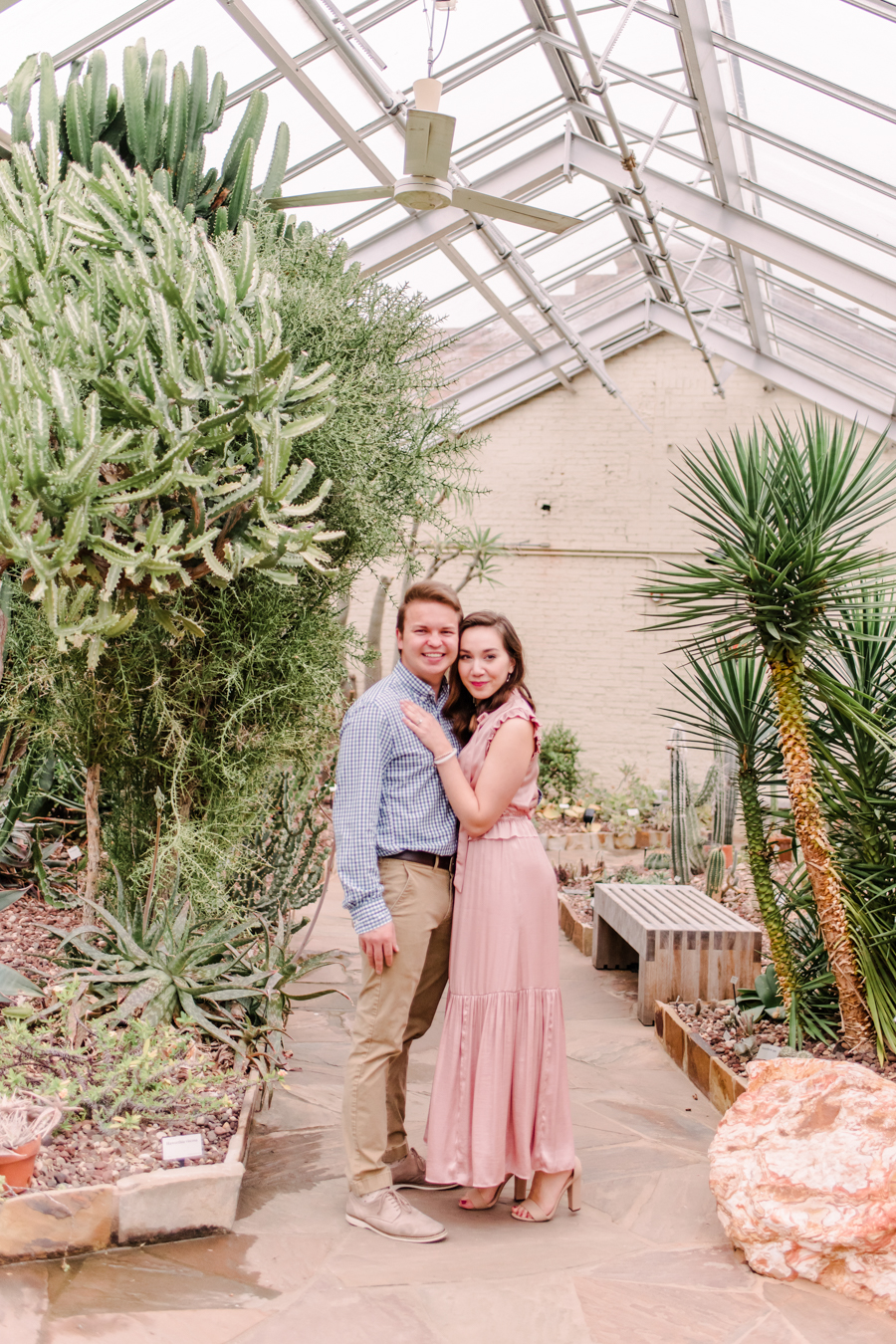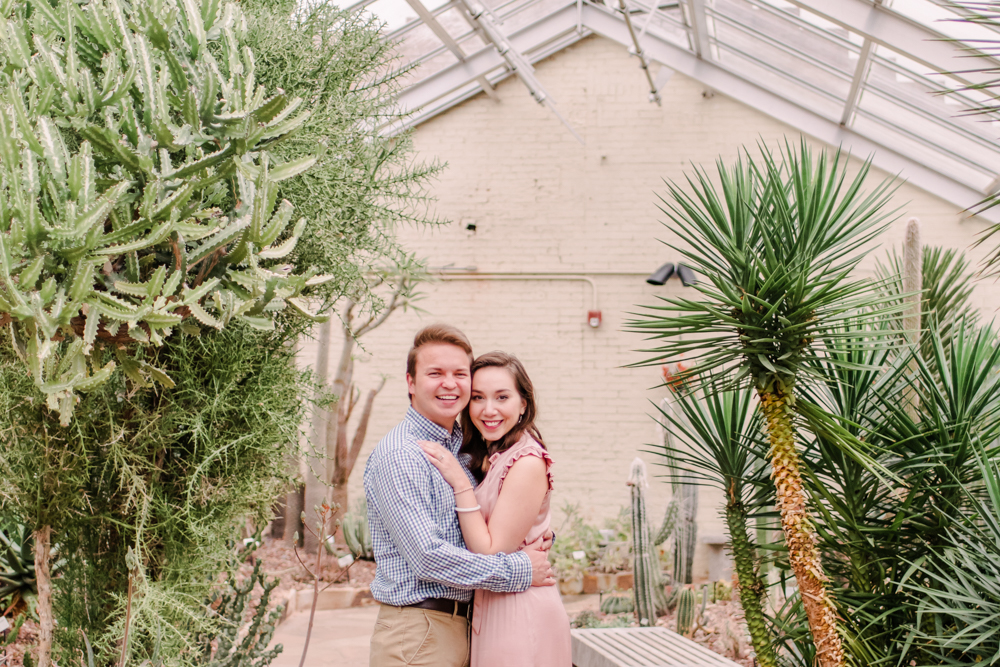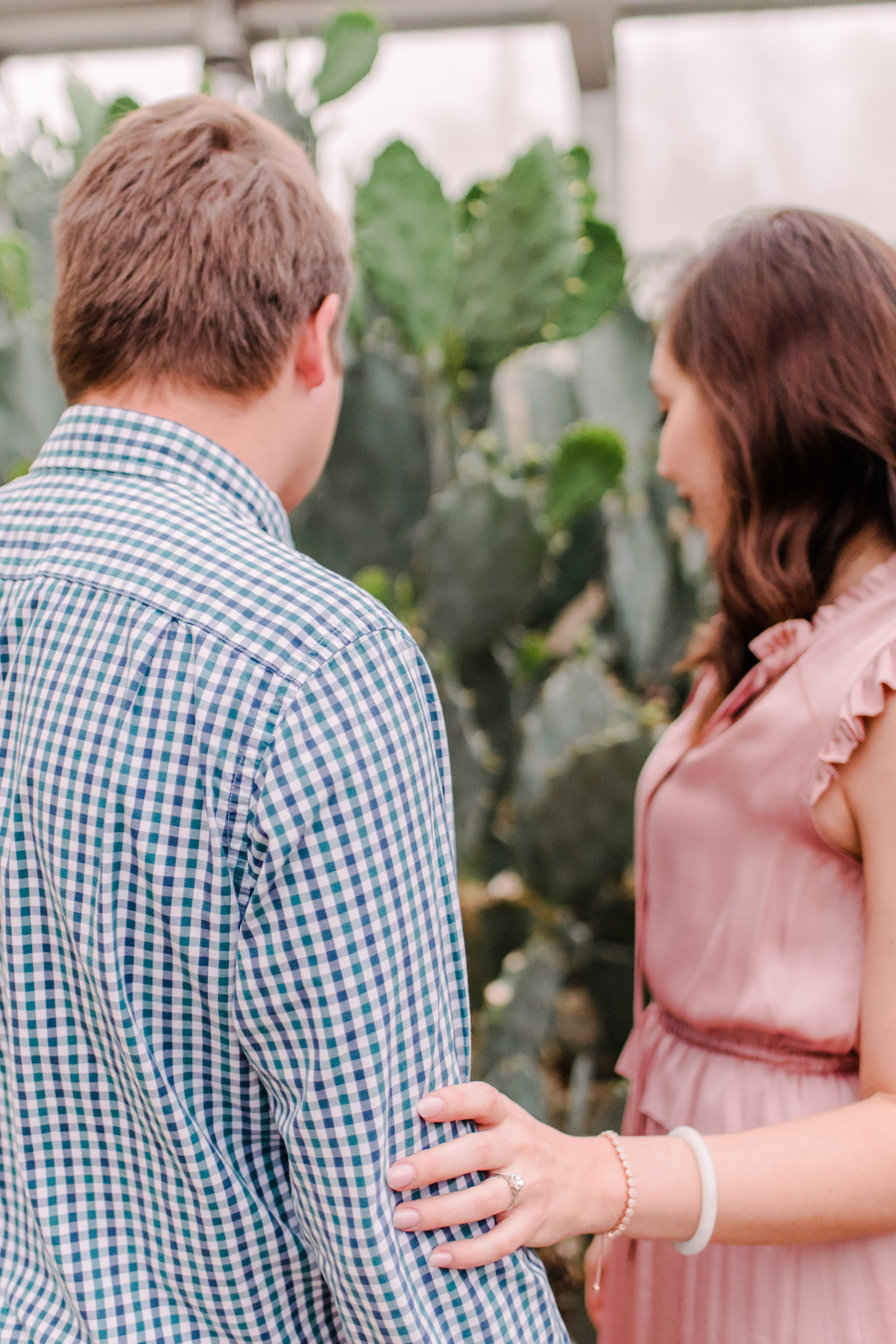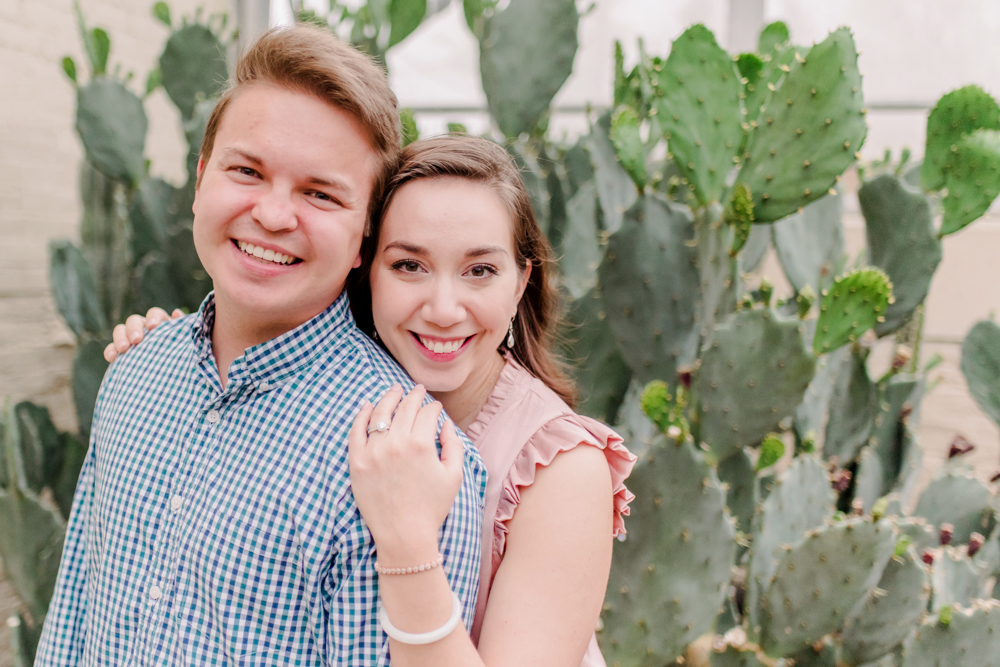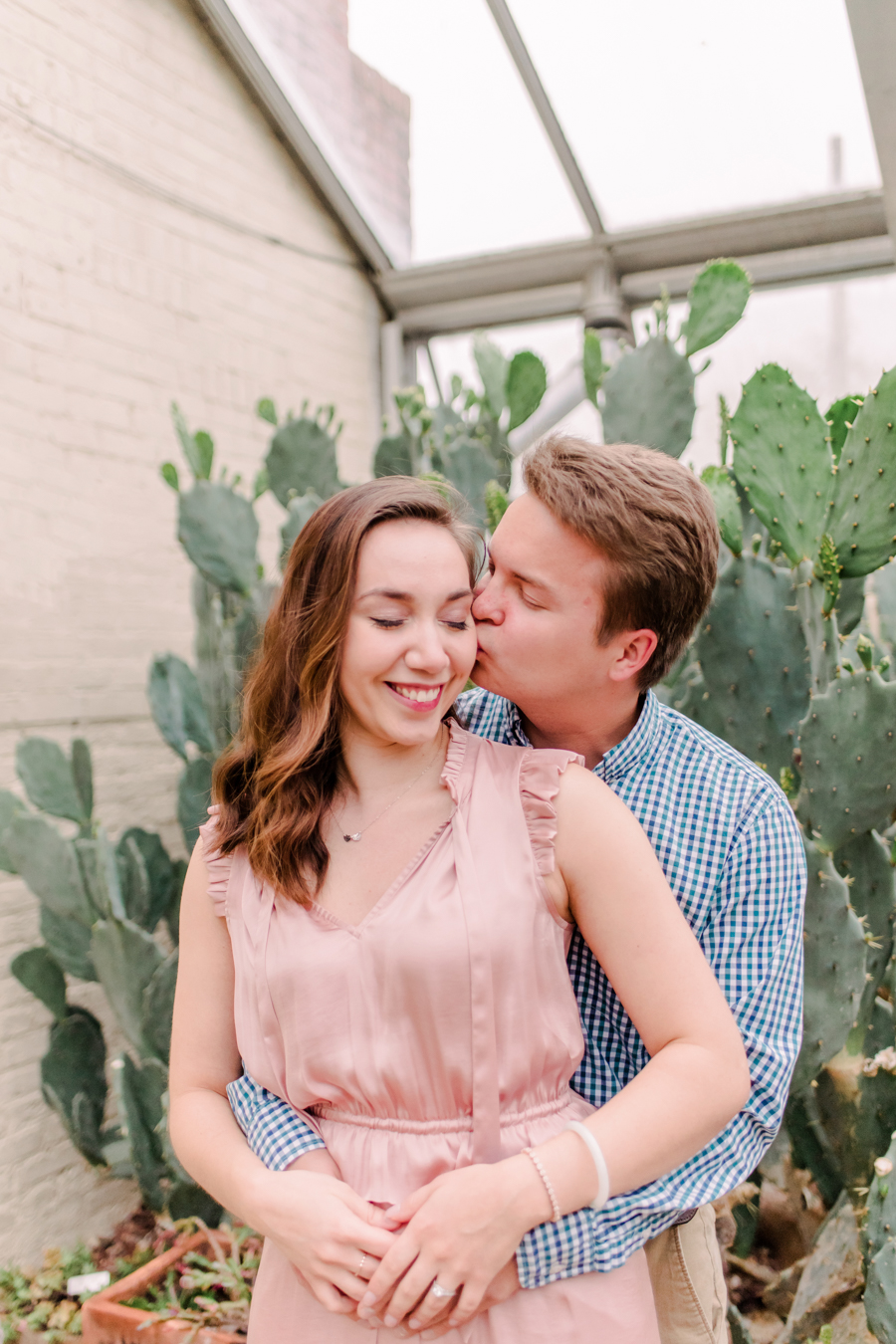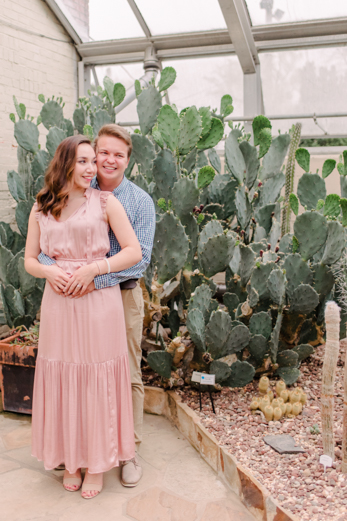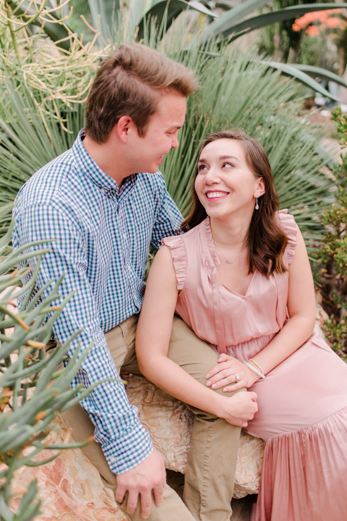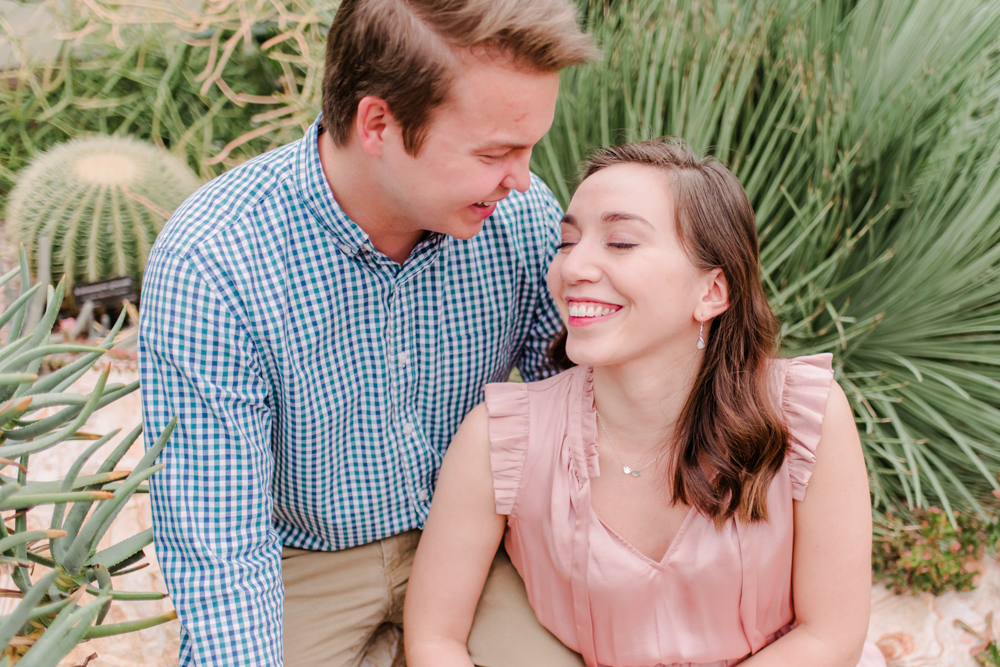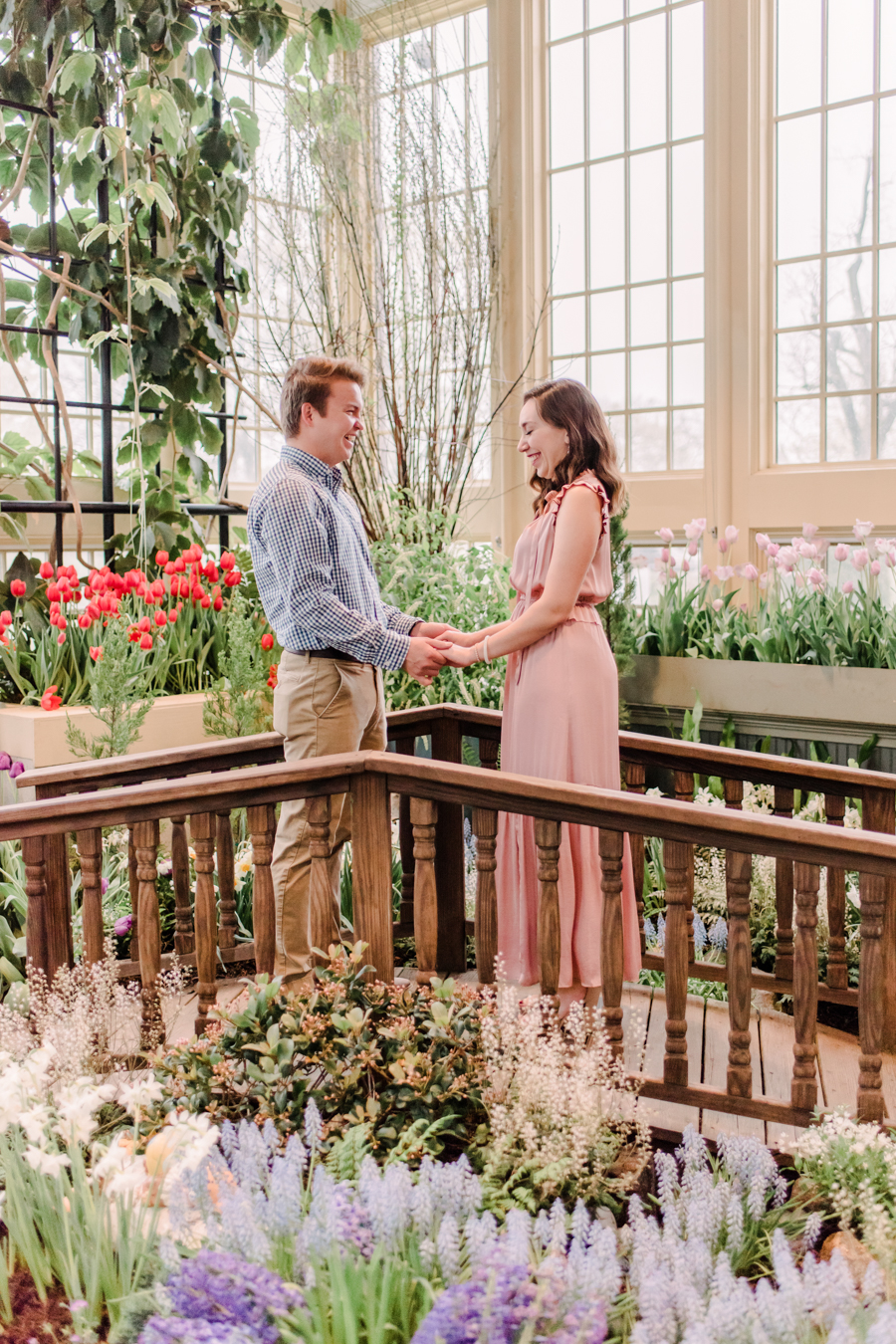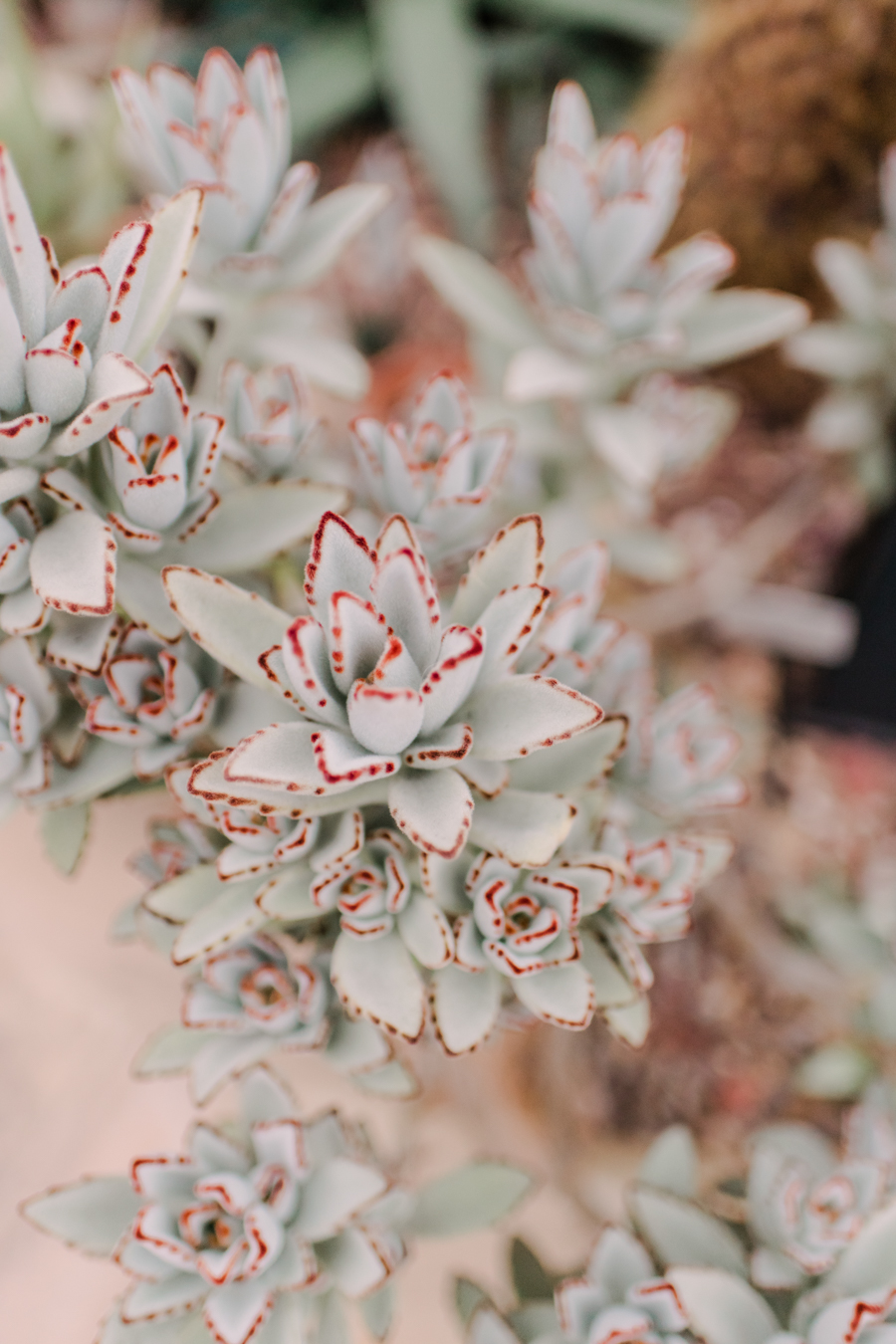 The Conservatory is such a gorgeous space!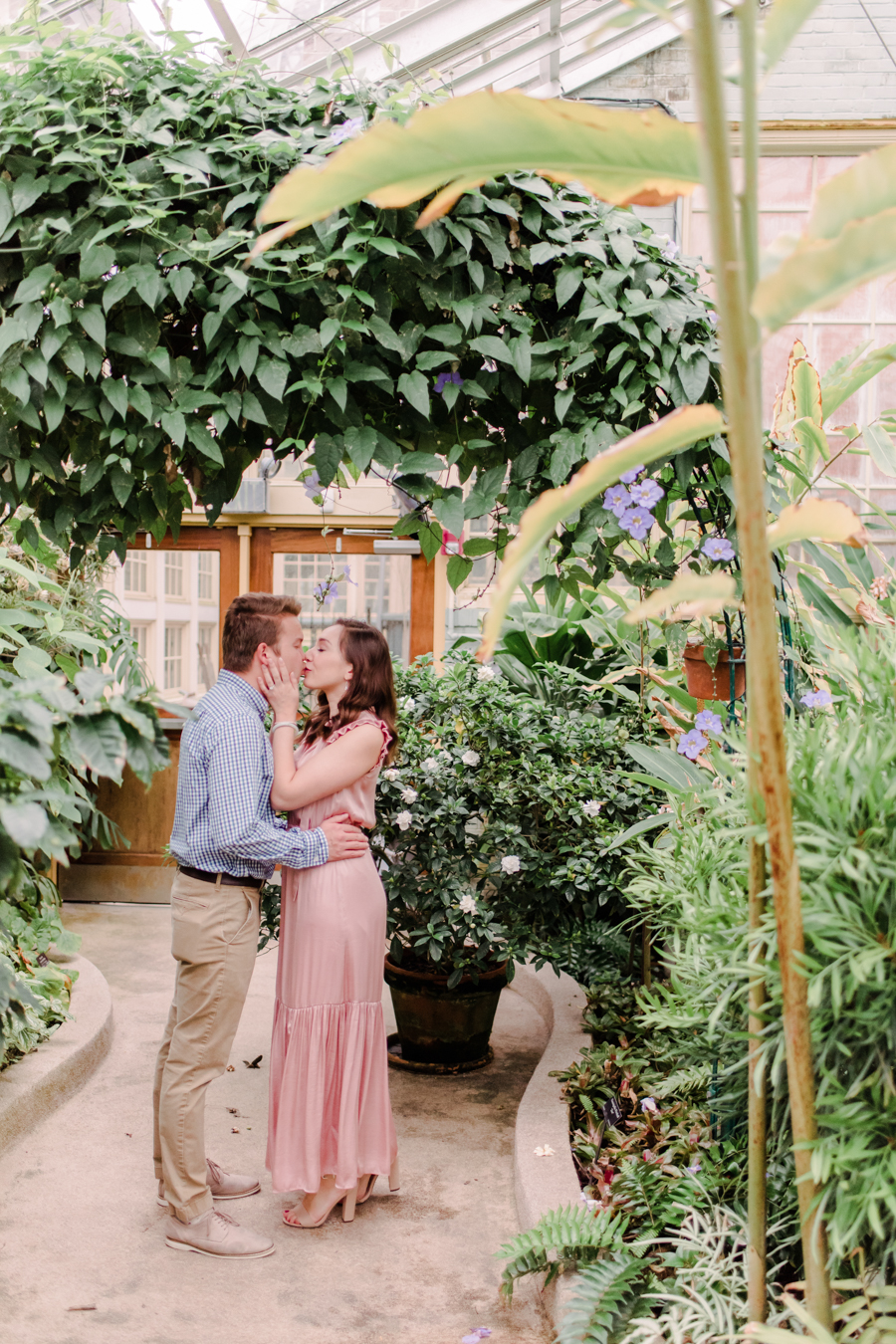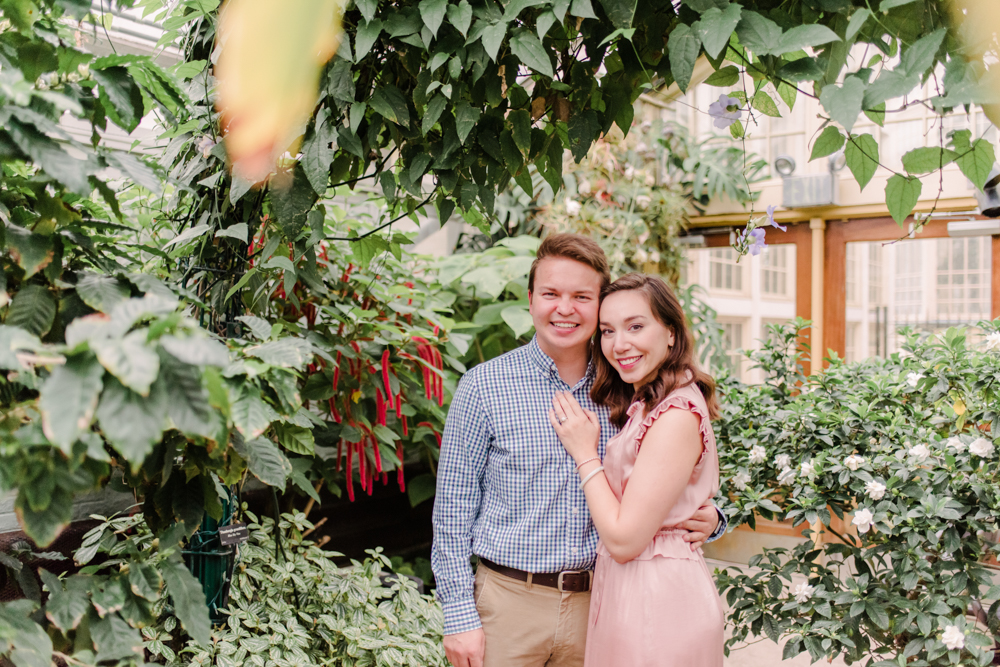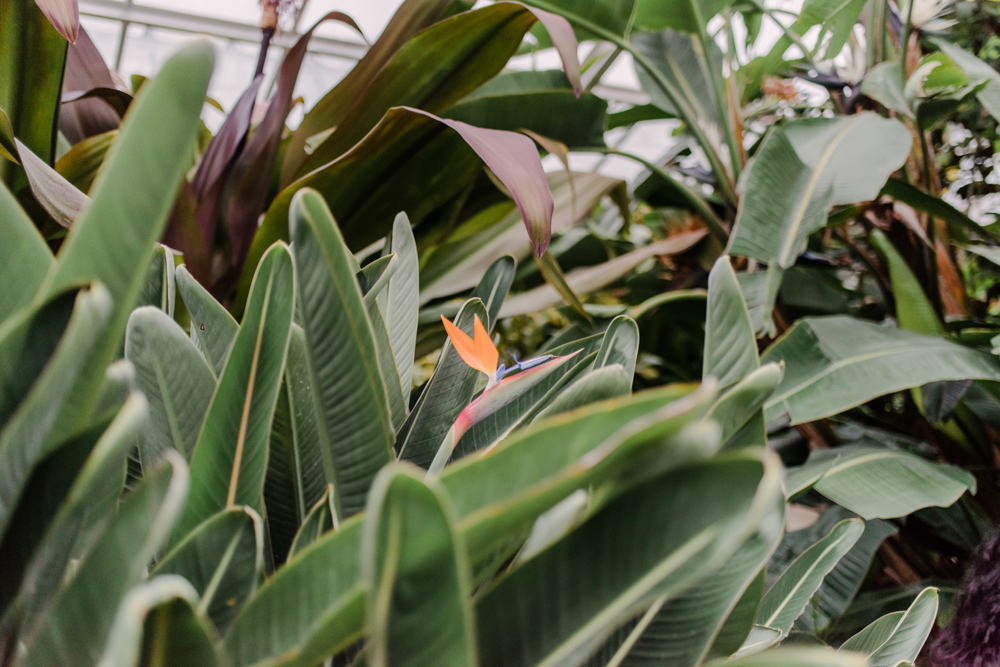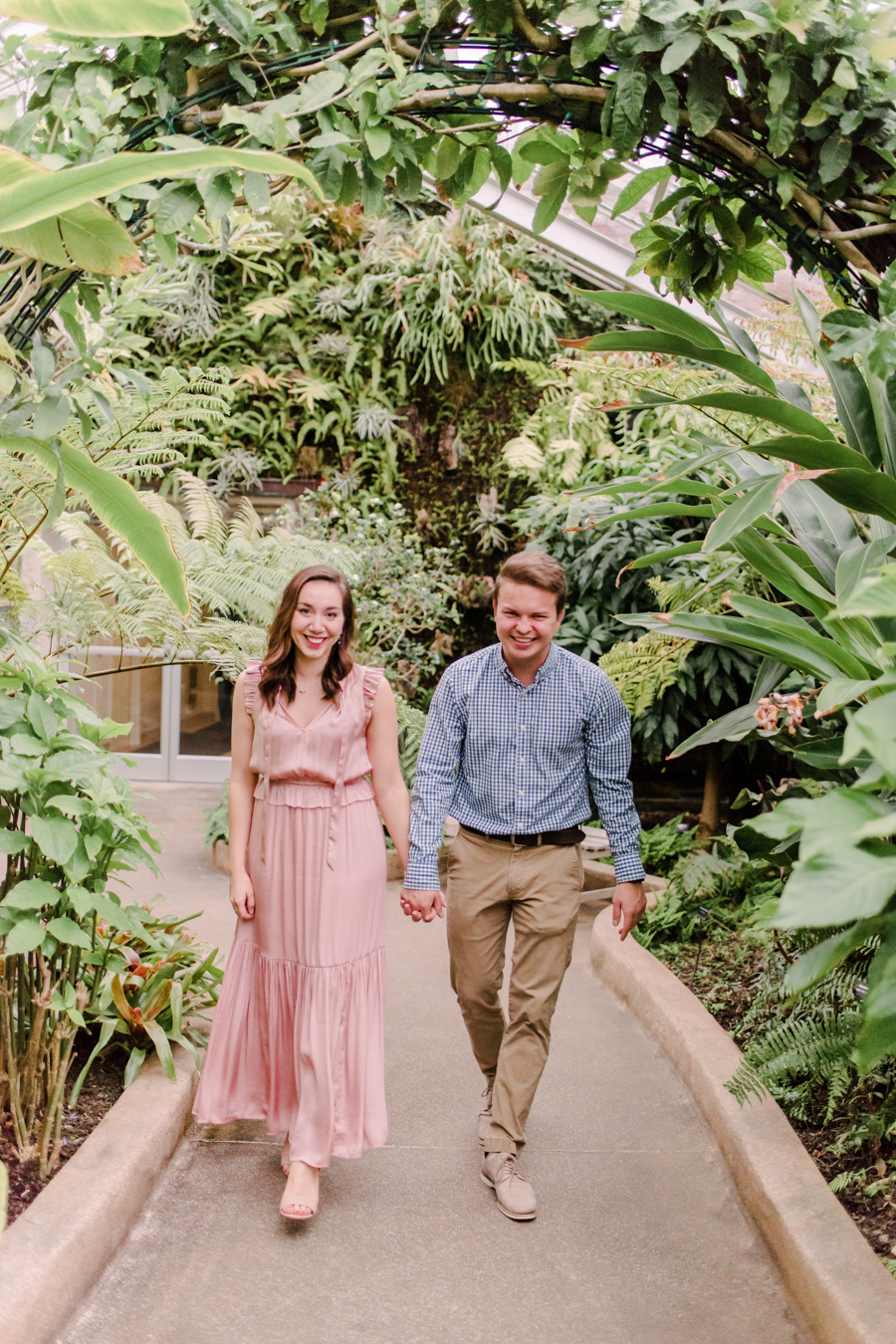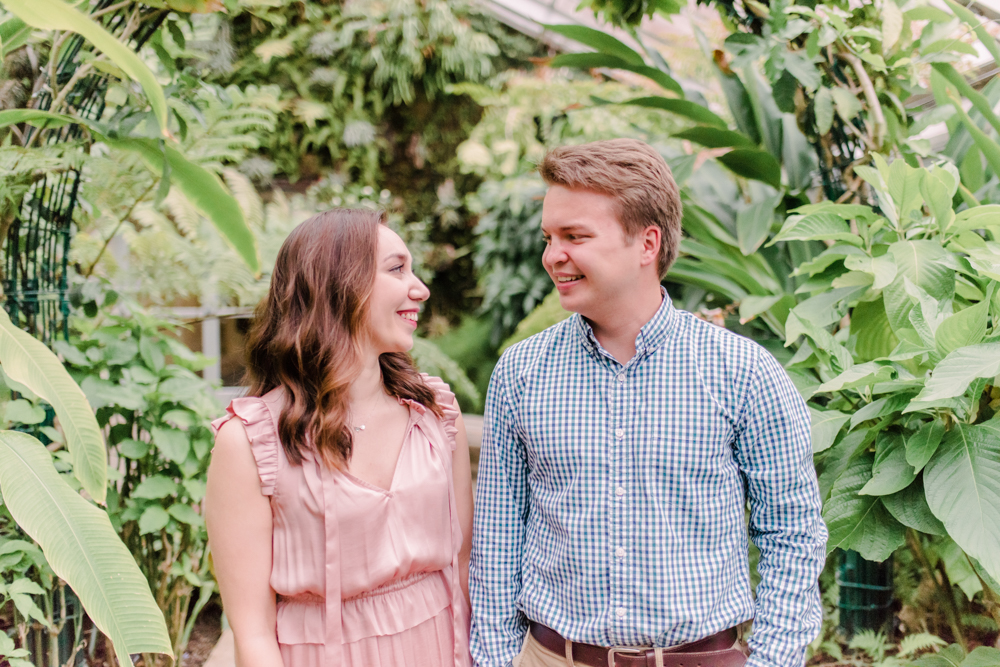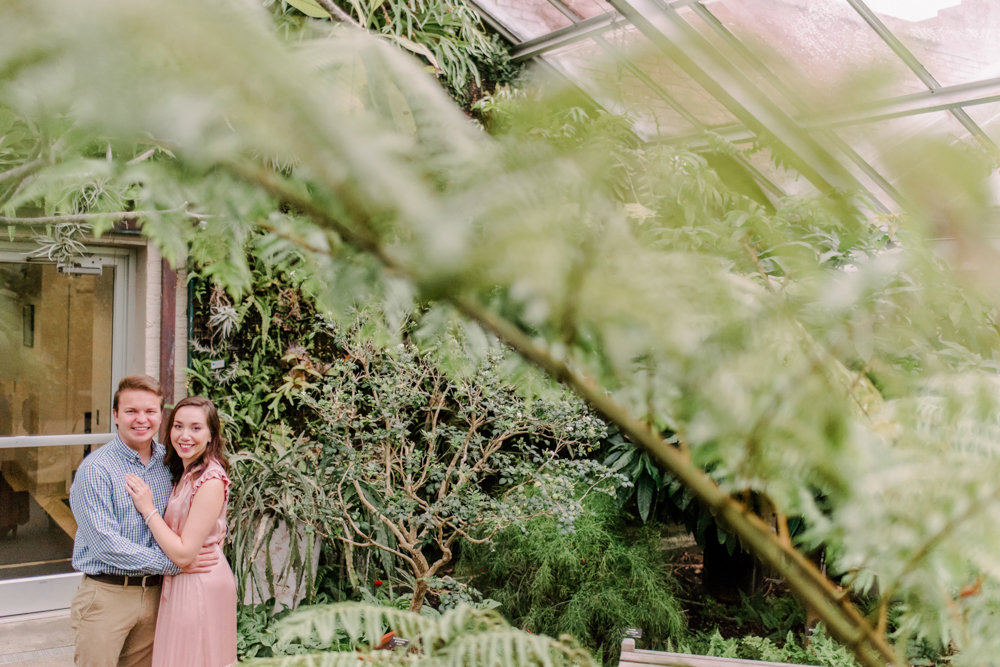 Obsessed! These two were all smiles!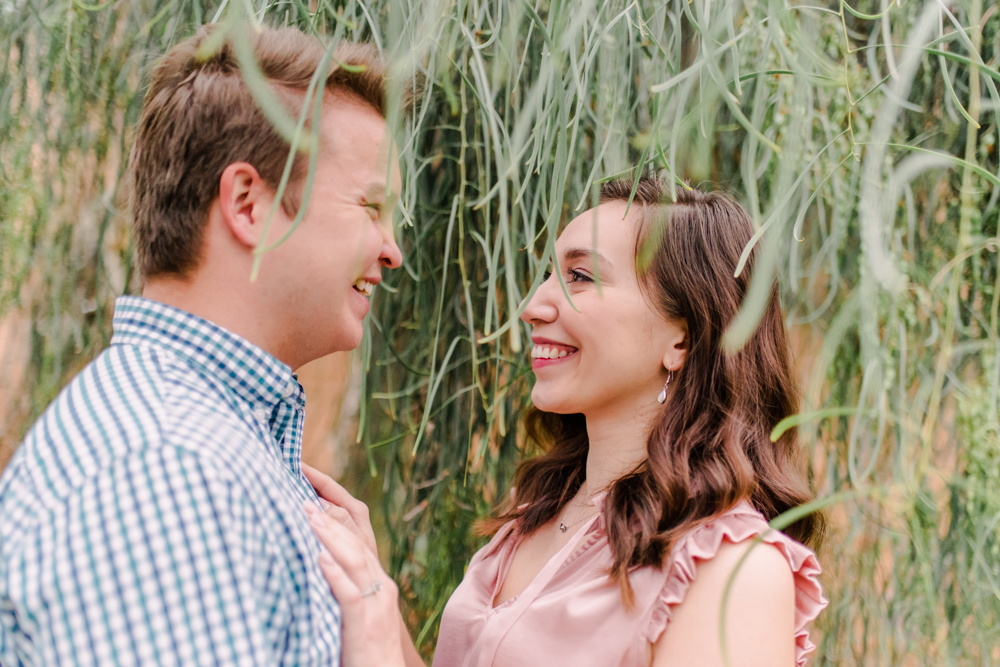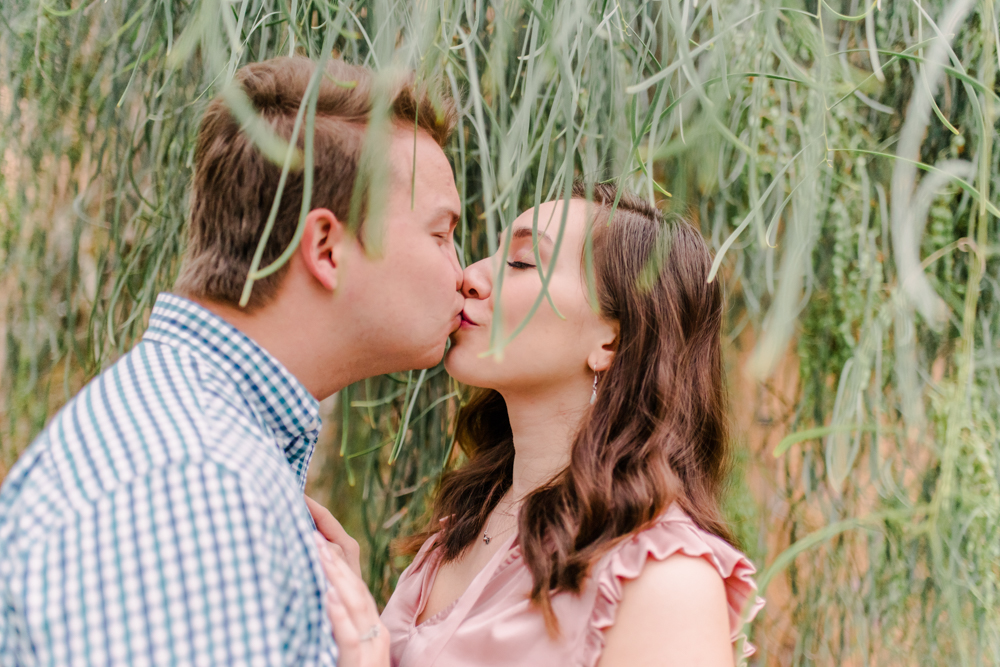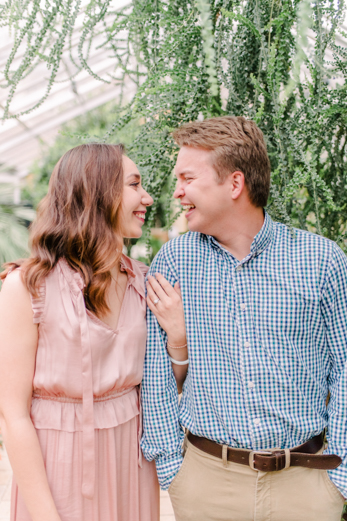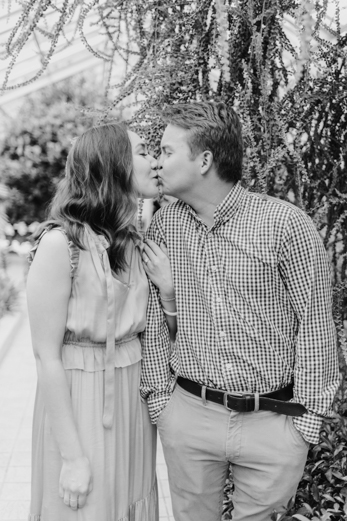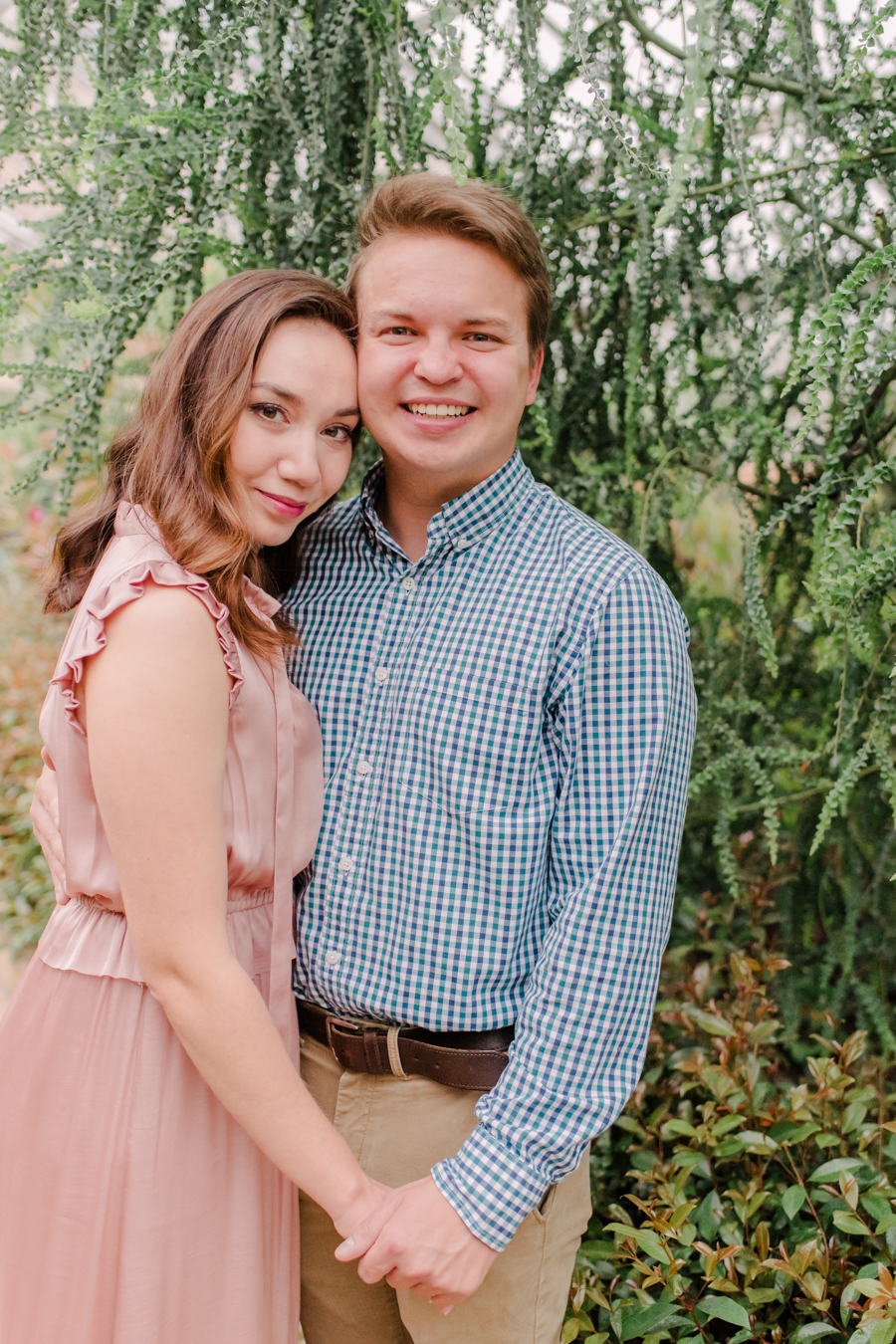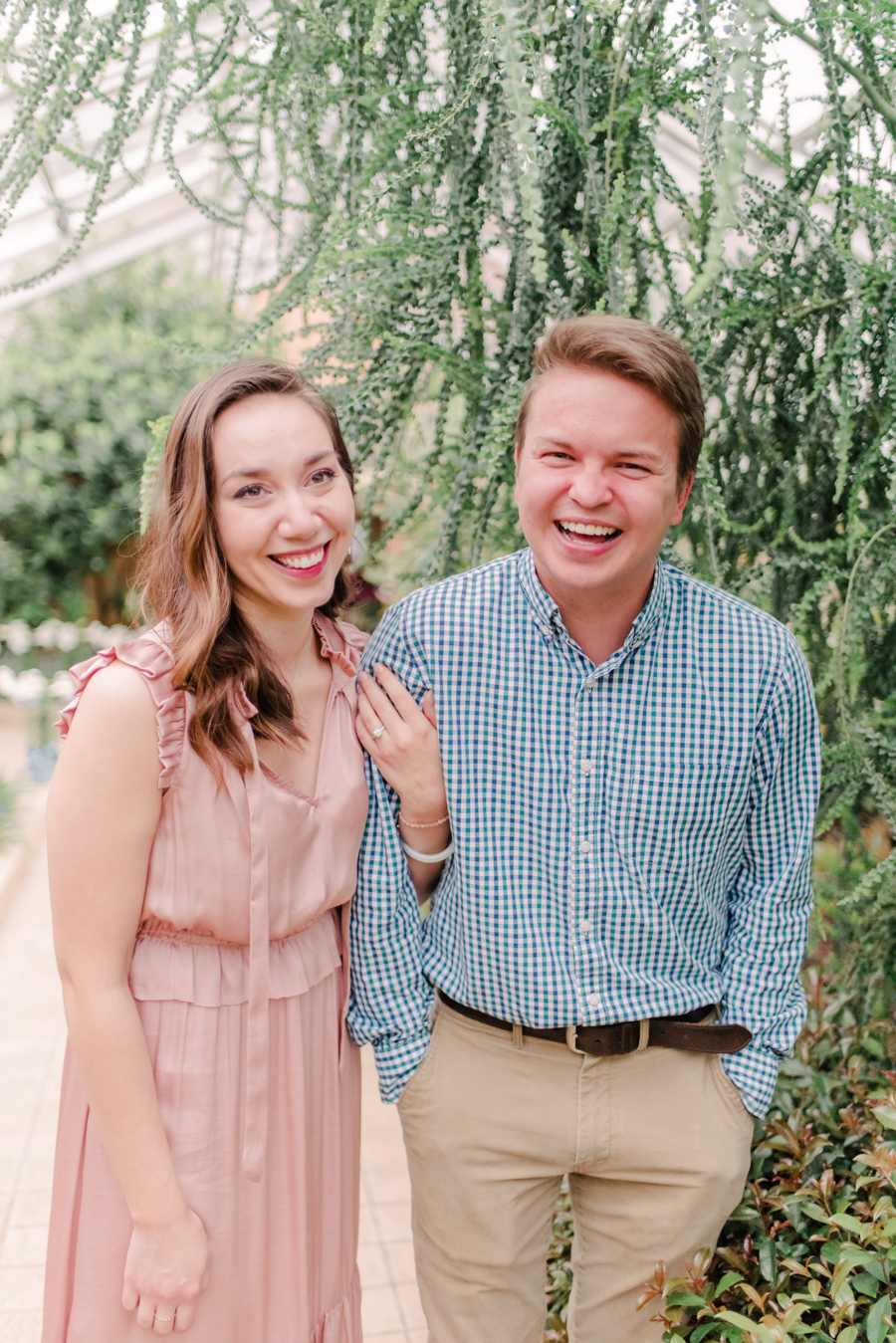 Seriously so much happiness!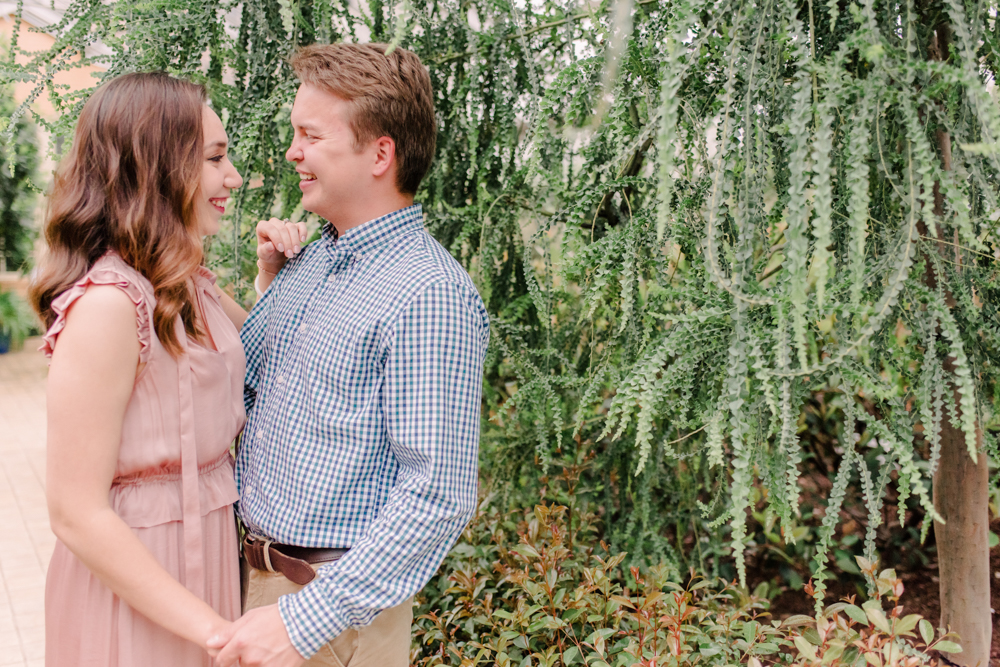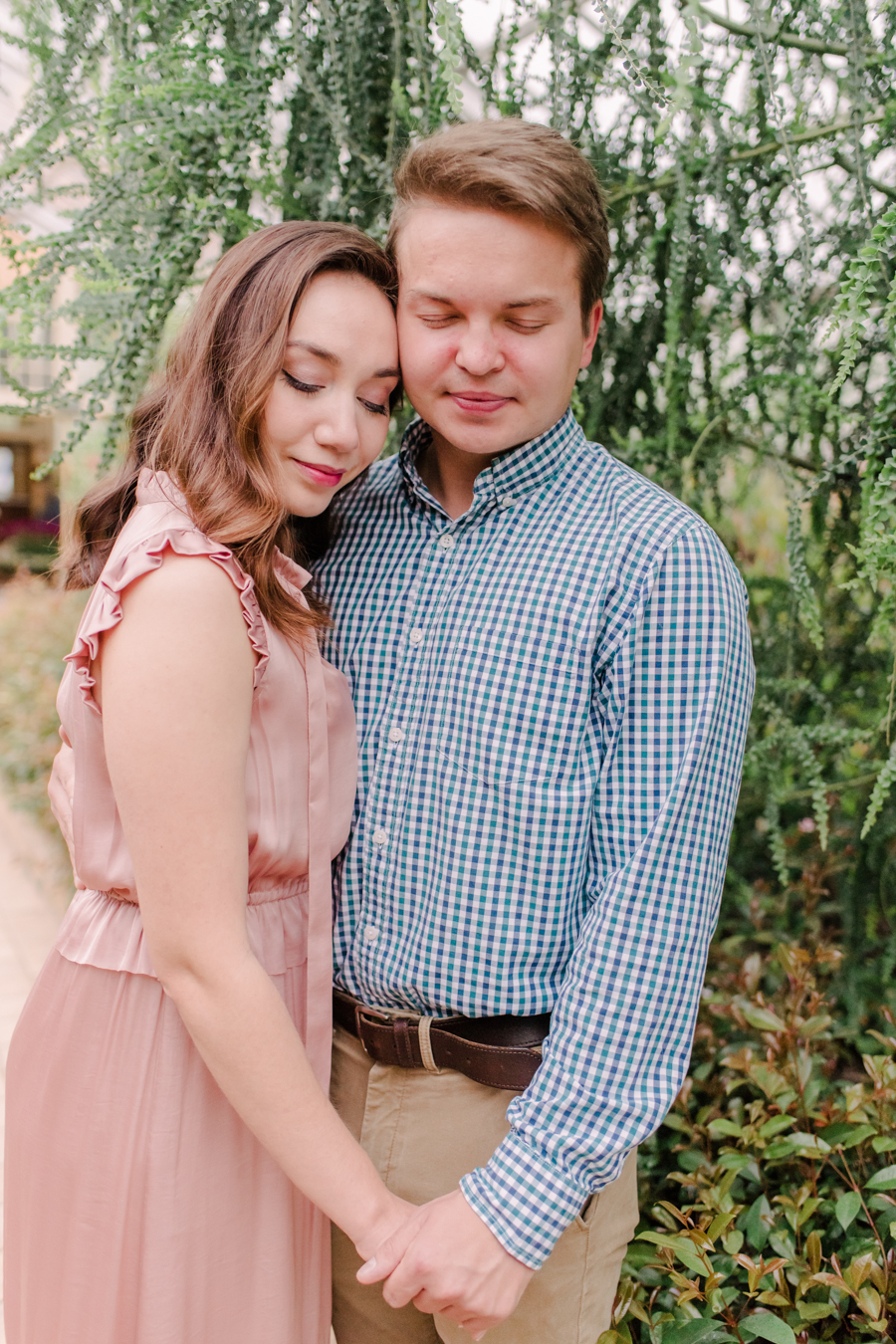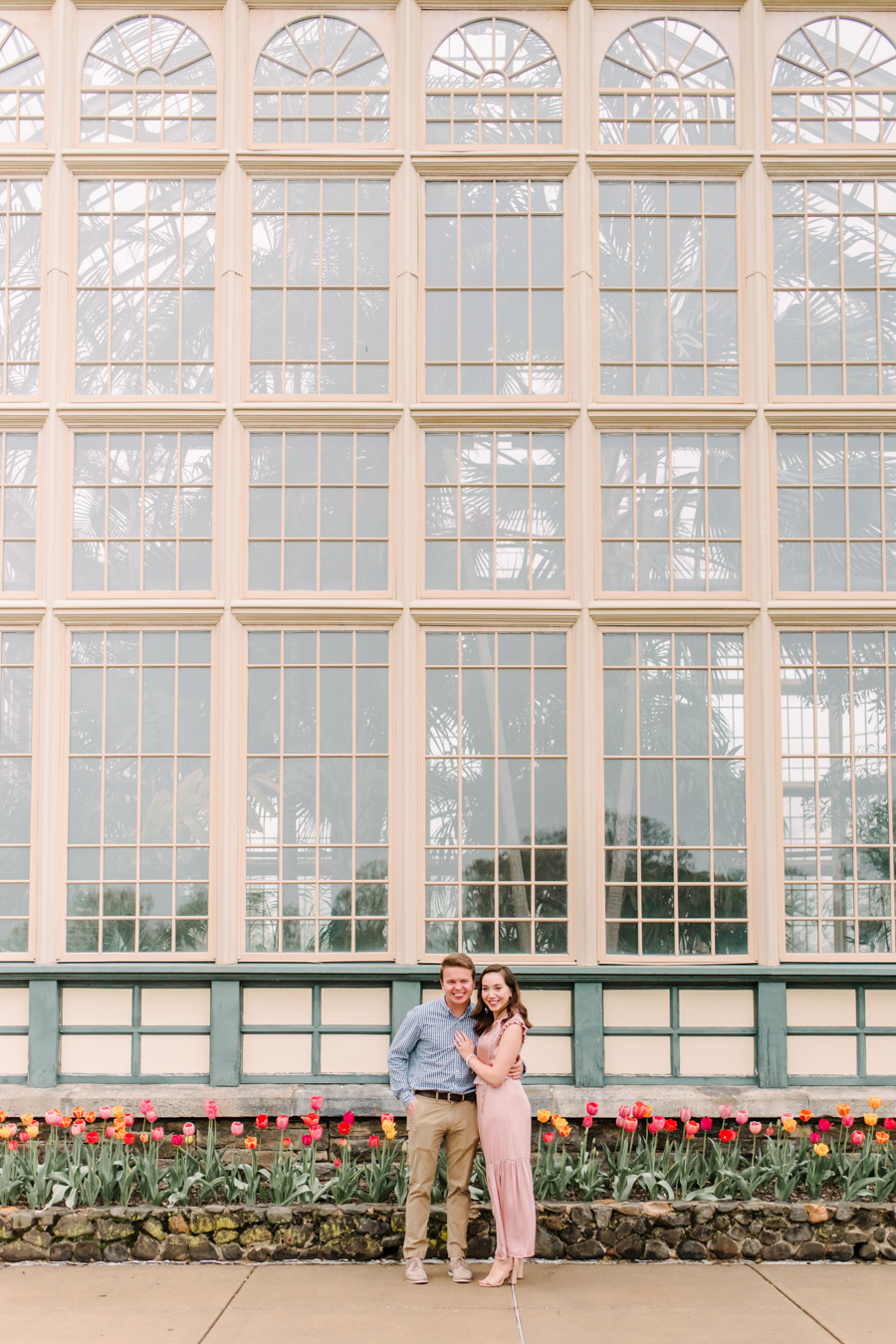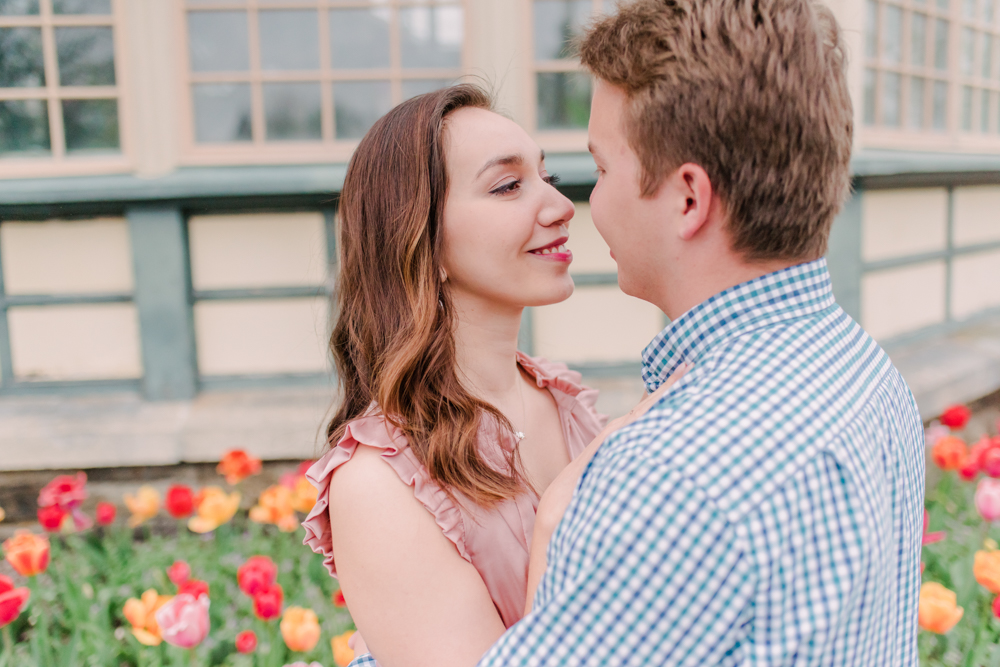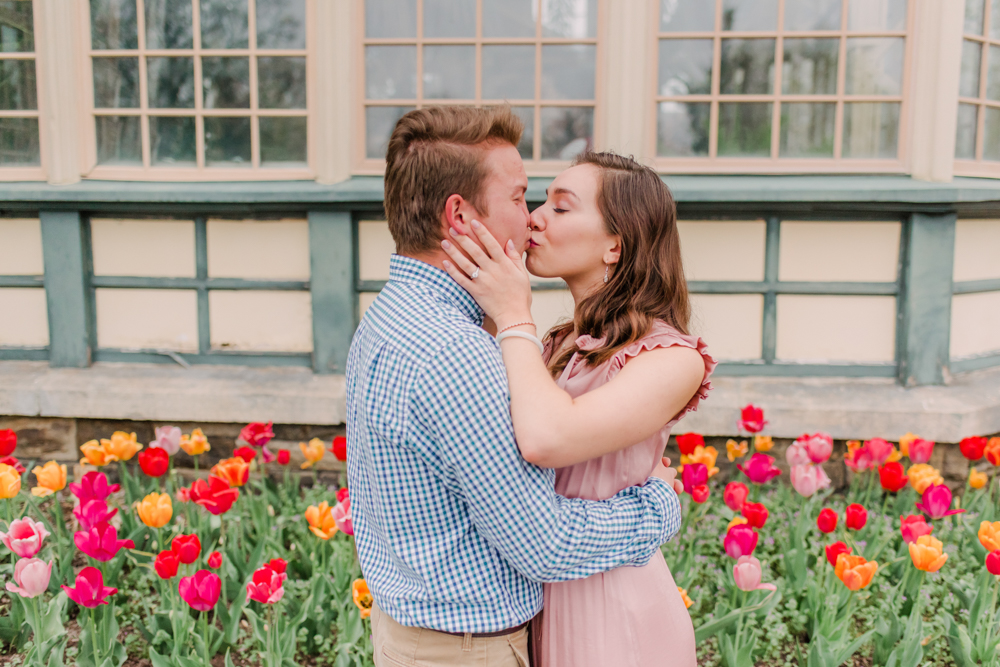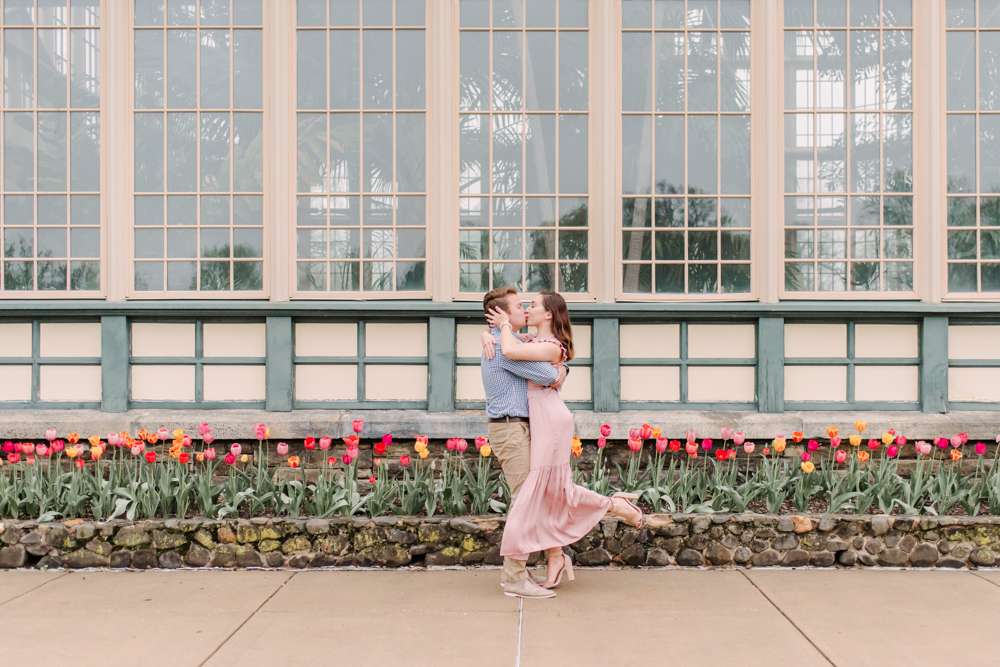 Congratulations you two!!