Erica & Ben are getting married! | Baltimore Engagement Session
Erica and Ben are getting married… in just 5 months!! We are so freaking excited for this one and cannot wait to get to be guests and celebrate alongside them! These are two of the most awesome, hilariously fun, and adorable humans and I'm seriously glad for their friendship – aka our group messages full of memes and weird goofs + lots of hangouts watching Kids Baking Championship (where we challenged ourselves to bake sweet and savory items each week hahah), to just laughing endlessly at our own ridiculousness. I've been friends with Ben since the beginning of middle school (if not even earlier?) and in typical Bel Air fashion we stayed/re-became friends after college too. And I couldn't be happier that he has Erica as a partner. She is super easy to chat with, and her sense of humor is perfectly sassy/sarcastically/exactly my speed. And okay obviously their love for their fur children Mustard and Ketchup is a big win in my book too ;) And speaking of, we even got to include them in their session!! Although Mus was a little more into it (tolerated us) than Ketch, the photos of them in their cute Baltimore home with these two cats are some of my all time favorites.
We got to hop around to a couple spots in the city that meant a lot to Ben and Erica, and had the prettiest sunny winter day.  Plus, as expected, we laughed a ton, and it was the best. I'm forever behind on blogging, but so happy to finally have this one go up!! After several years together (+ several friends' weddings where Ben actually officiated the ceremonies!), we're so dang excited that it's their turn to get married this fall!! Congratulations Ben and Erica! So happy to get to document this time for you!!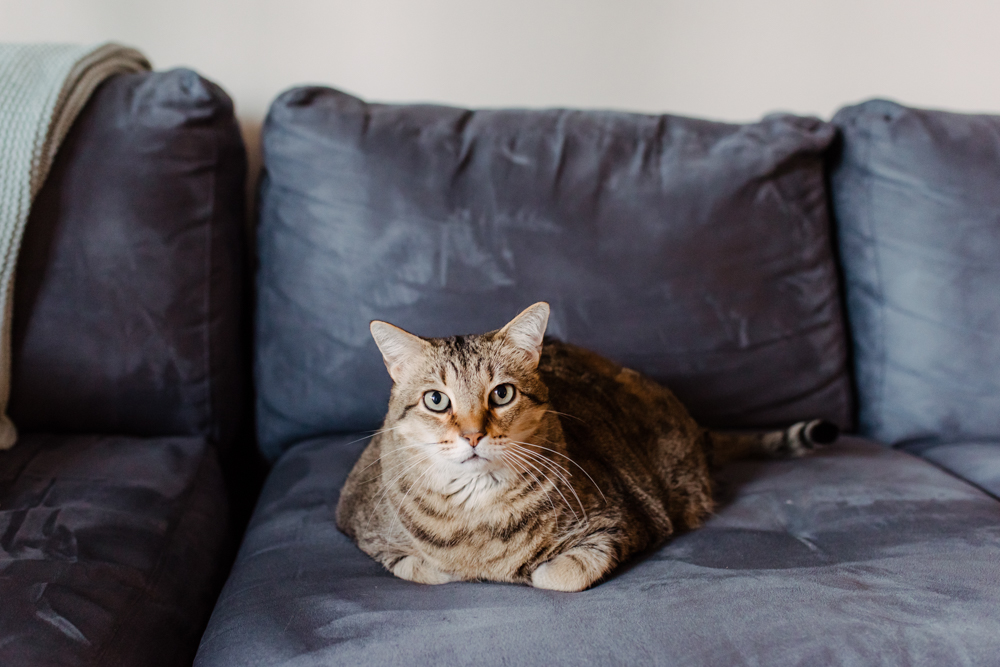 Meet Mus. Super handsome boy.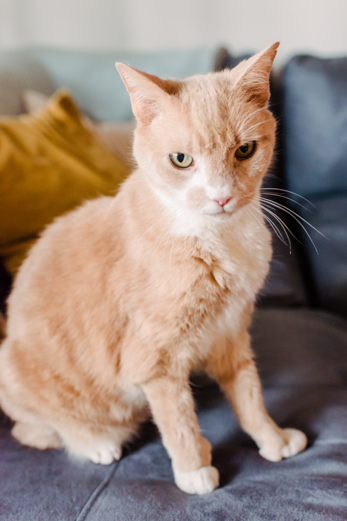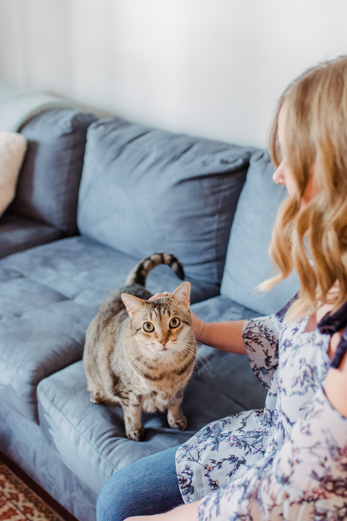 Ketchup was less amused but check the final set of photos in the post for when he finally warmed back up to us!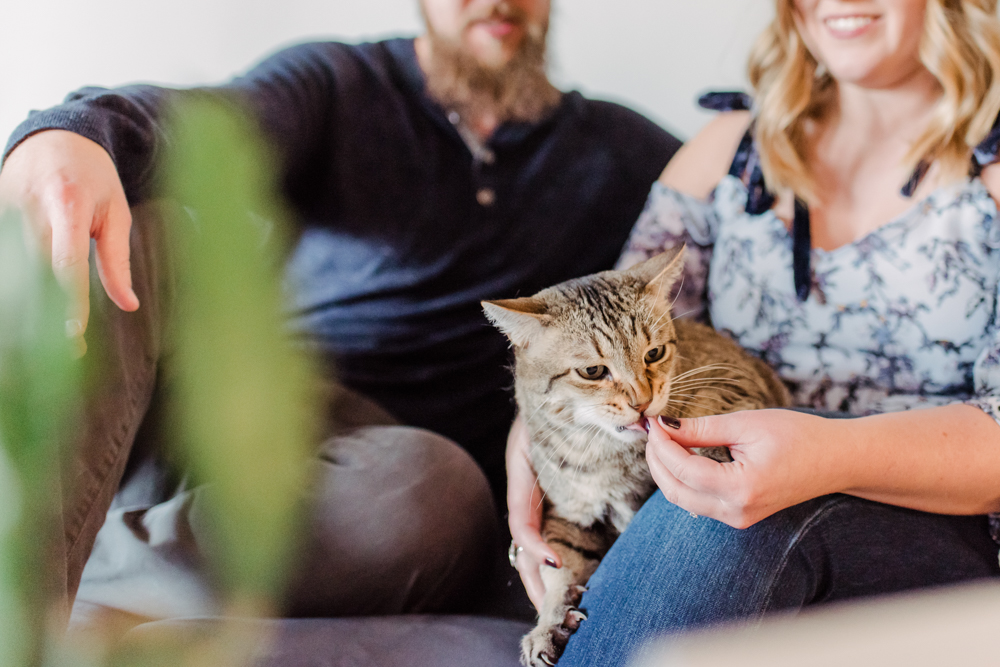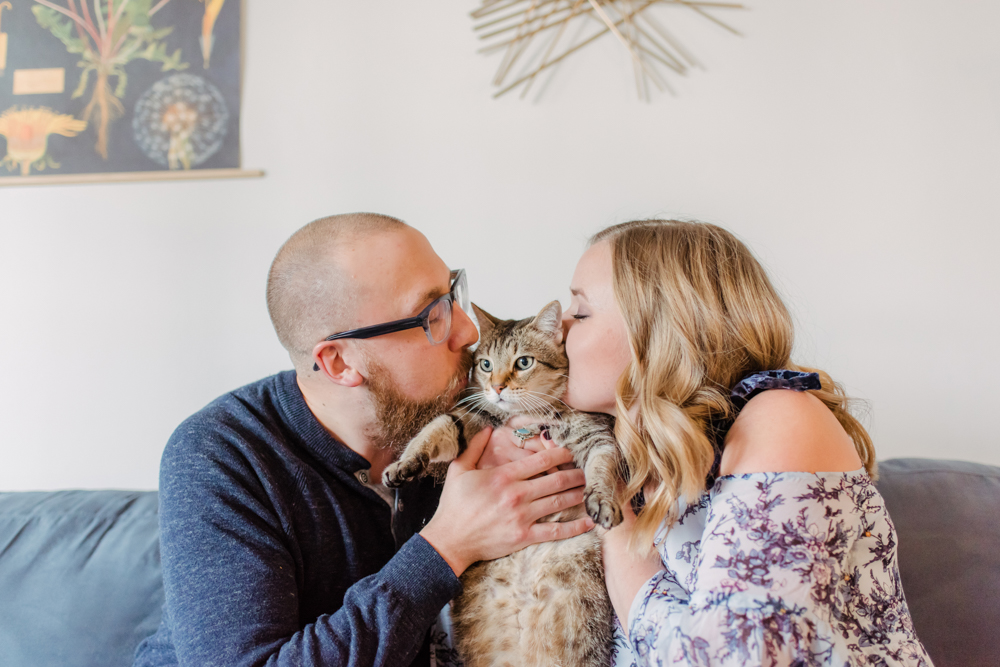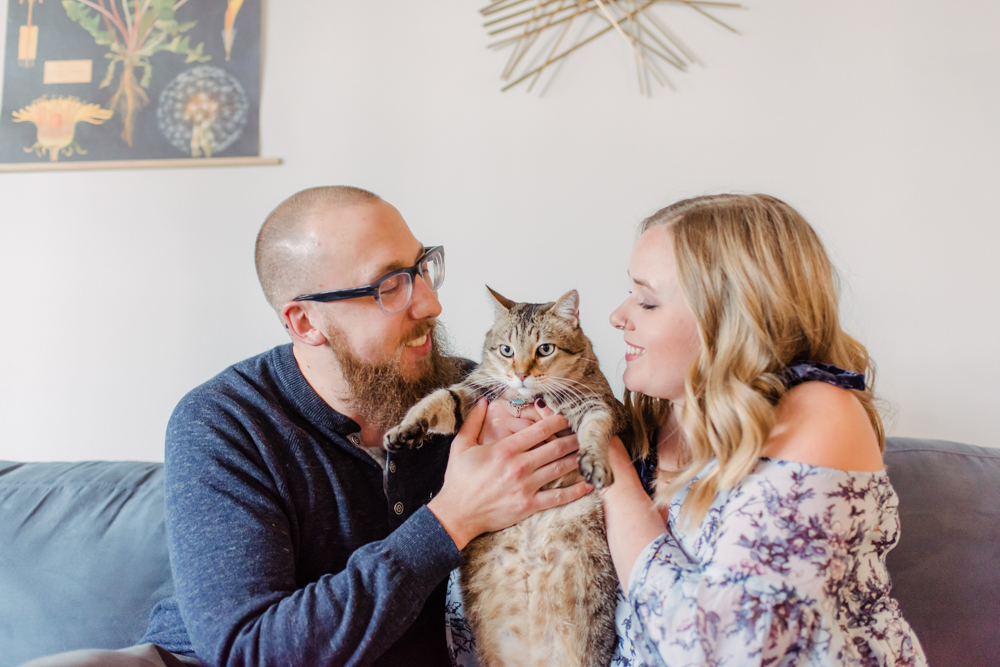 The cuteness!!!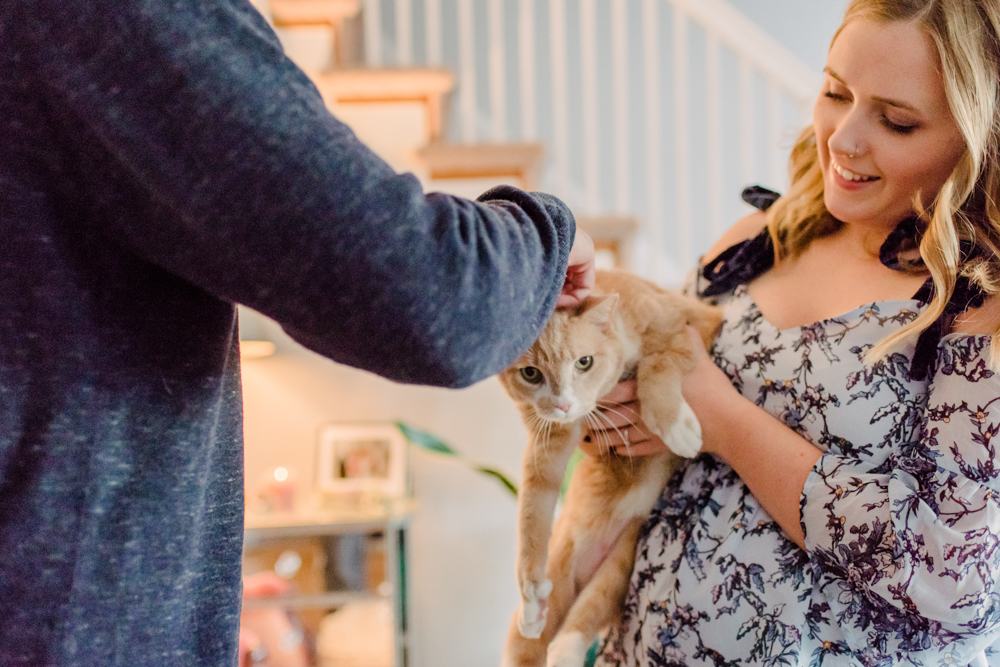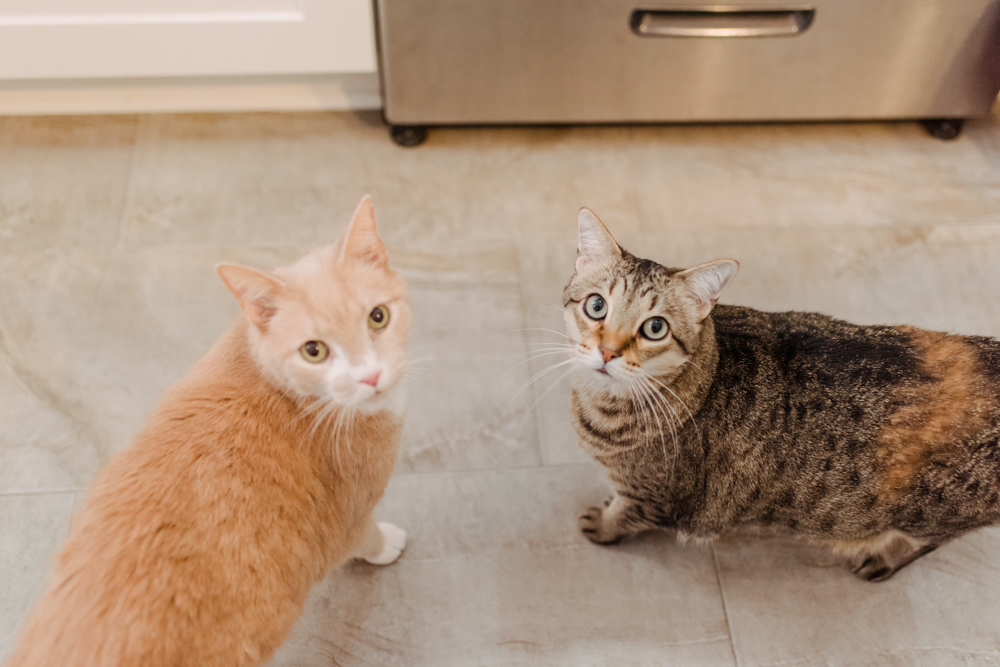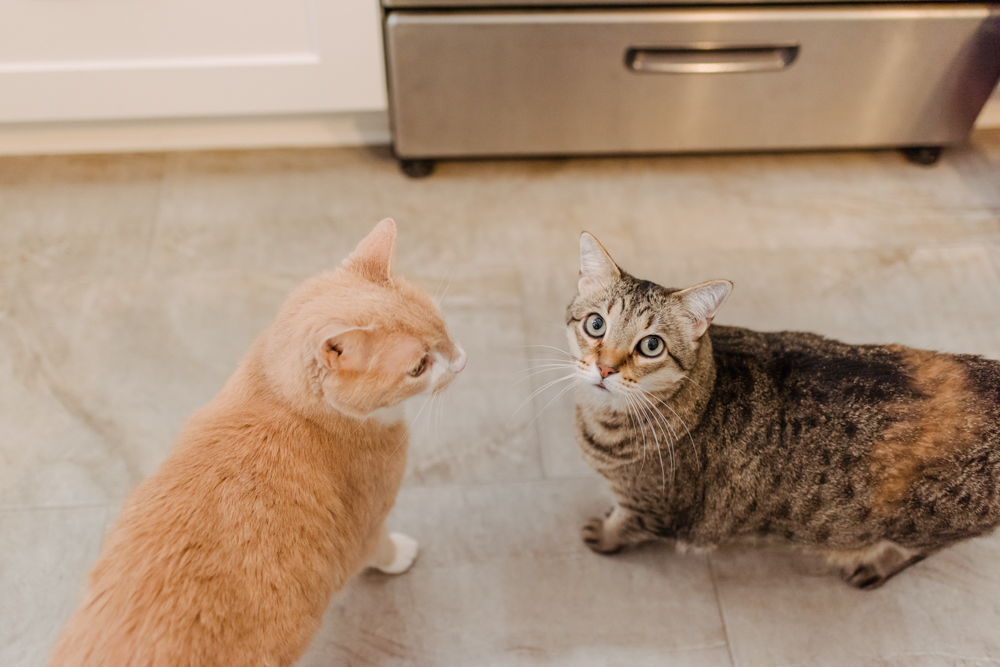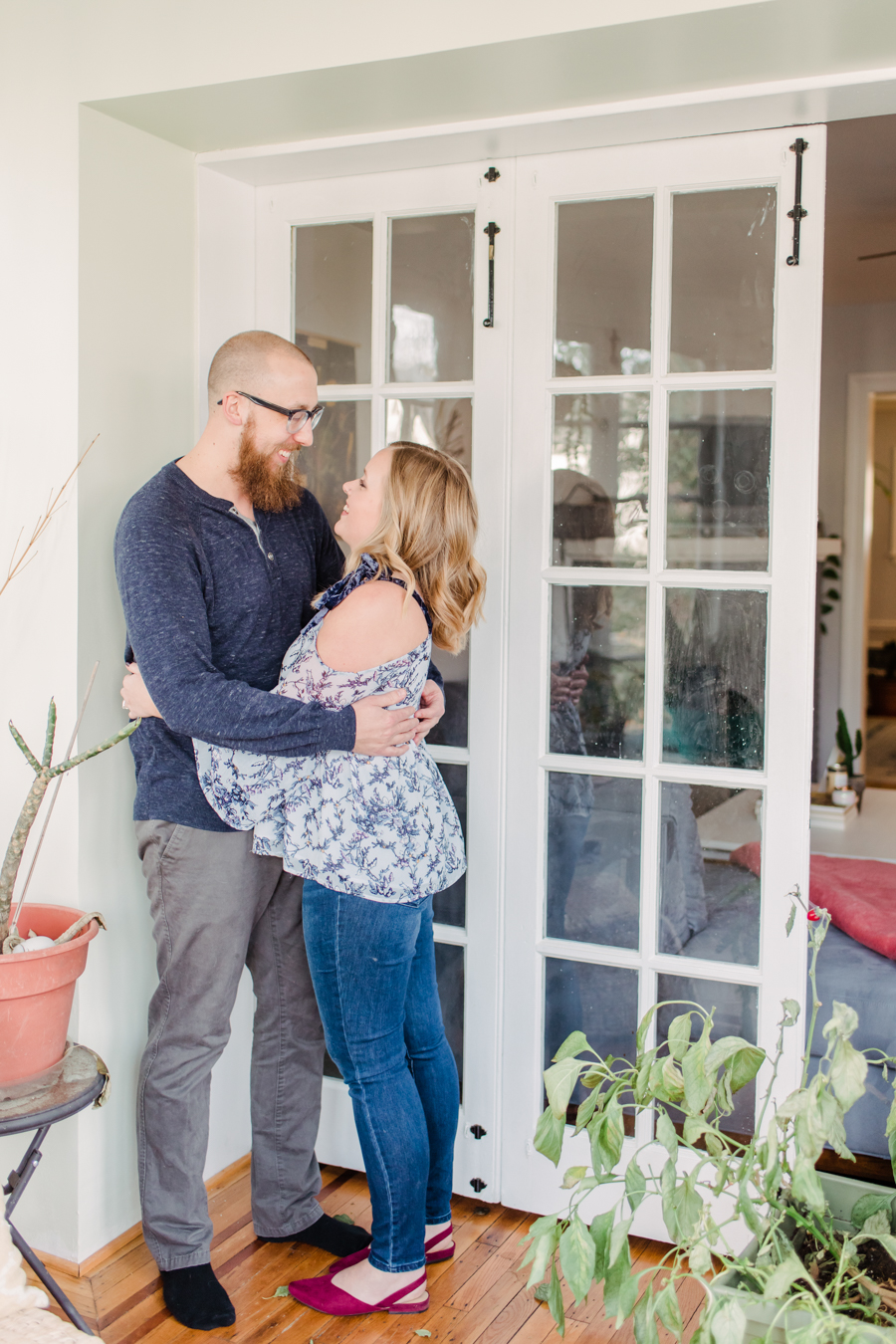 PS their house is the cutest. This little sunroom area is the prettiest little space!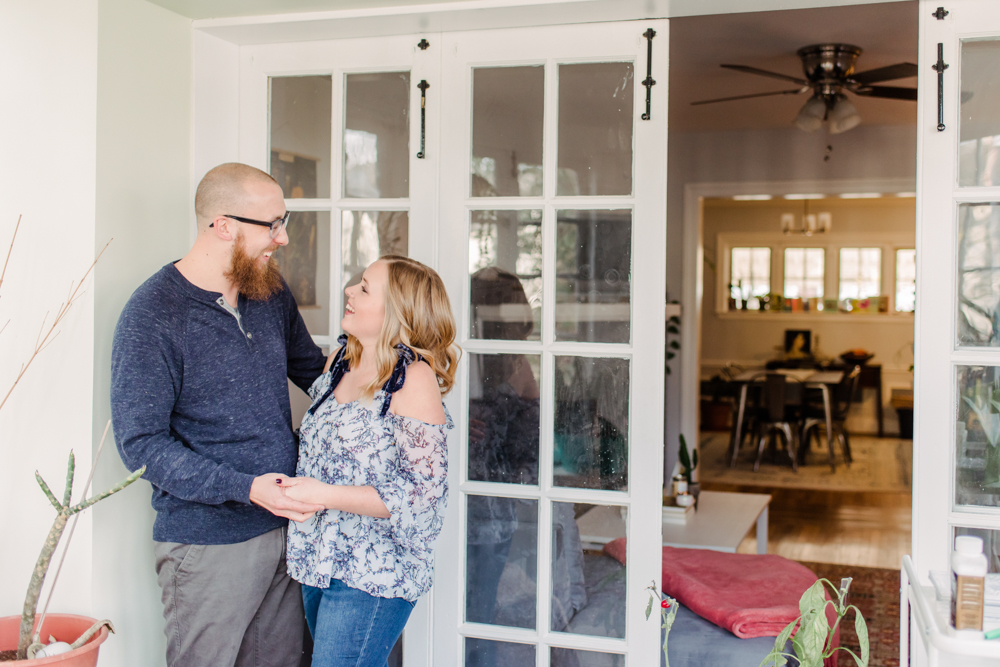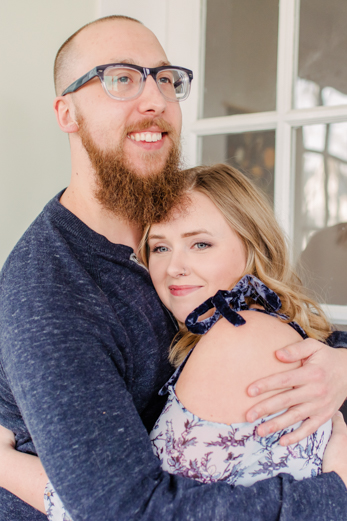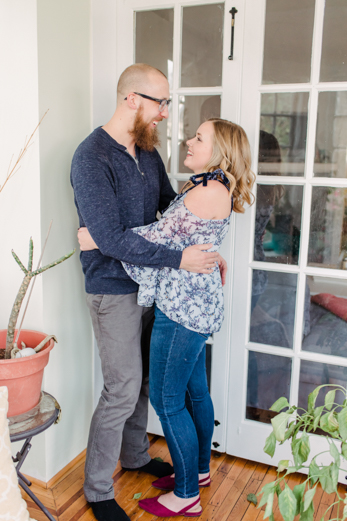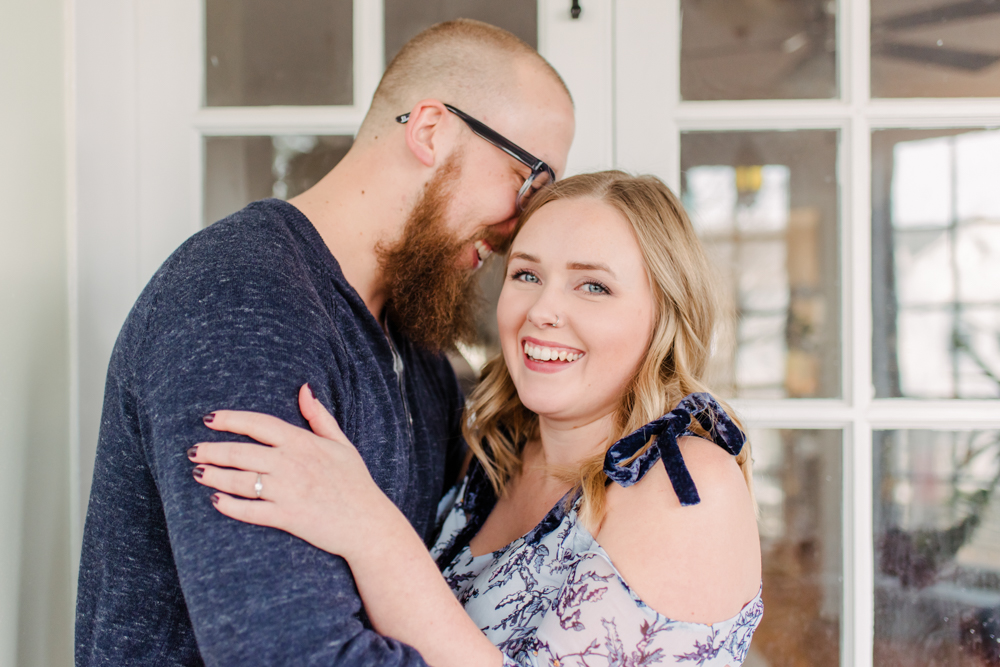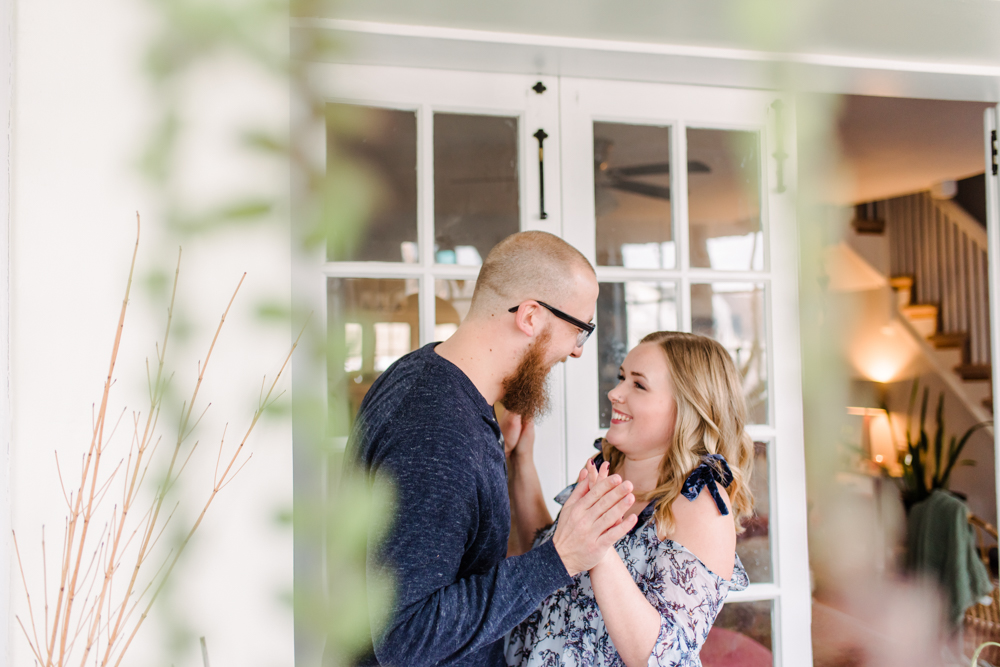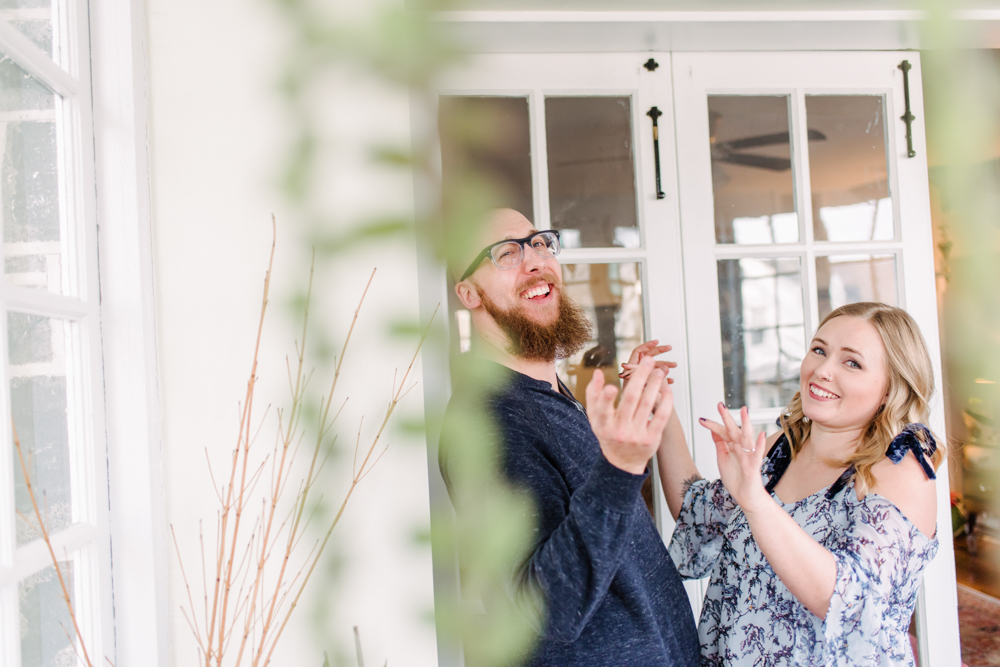 When you spy someone hiding/taking pics of your through the leaves of your plants……… #wasntme #okayitwas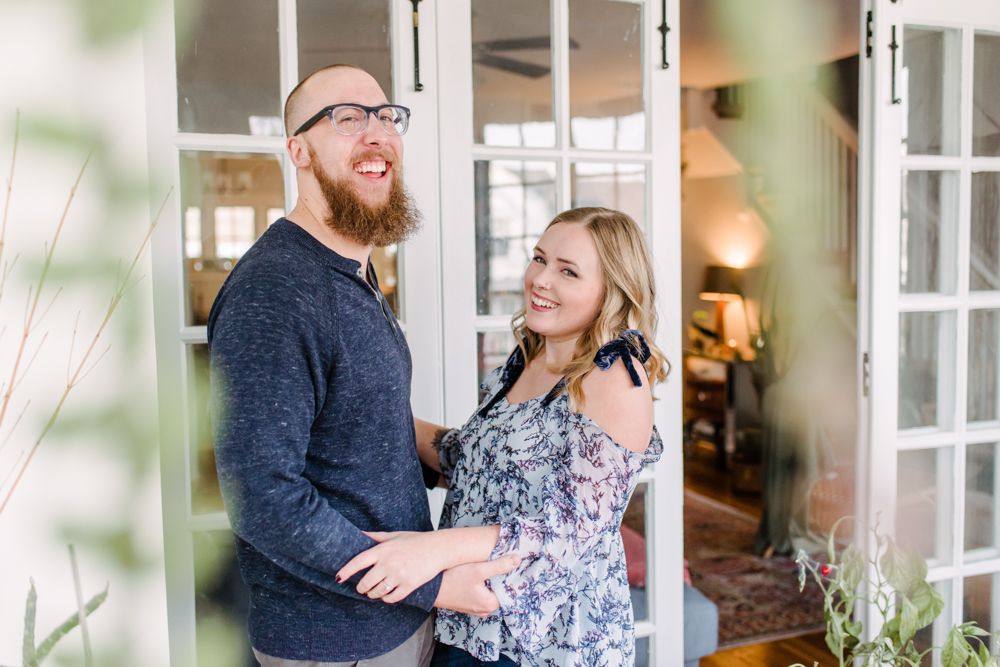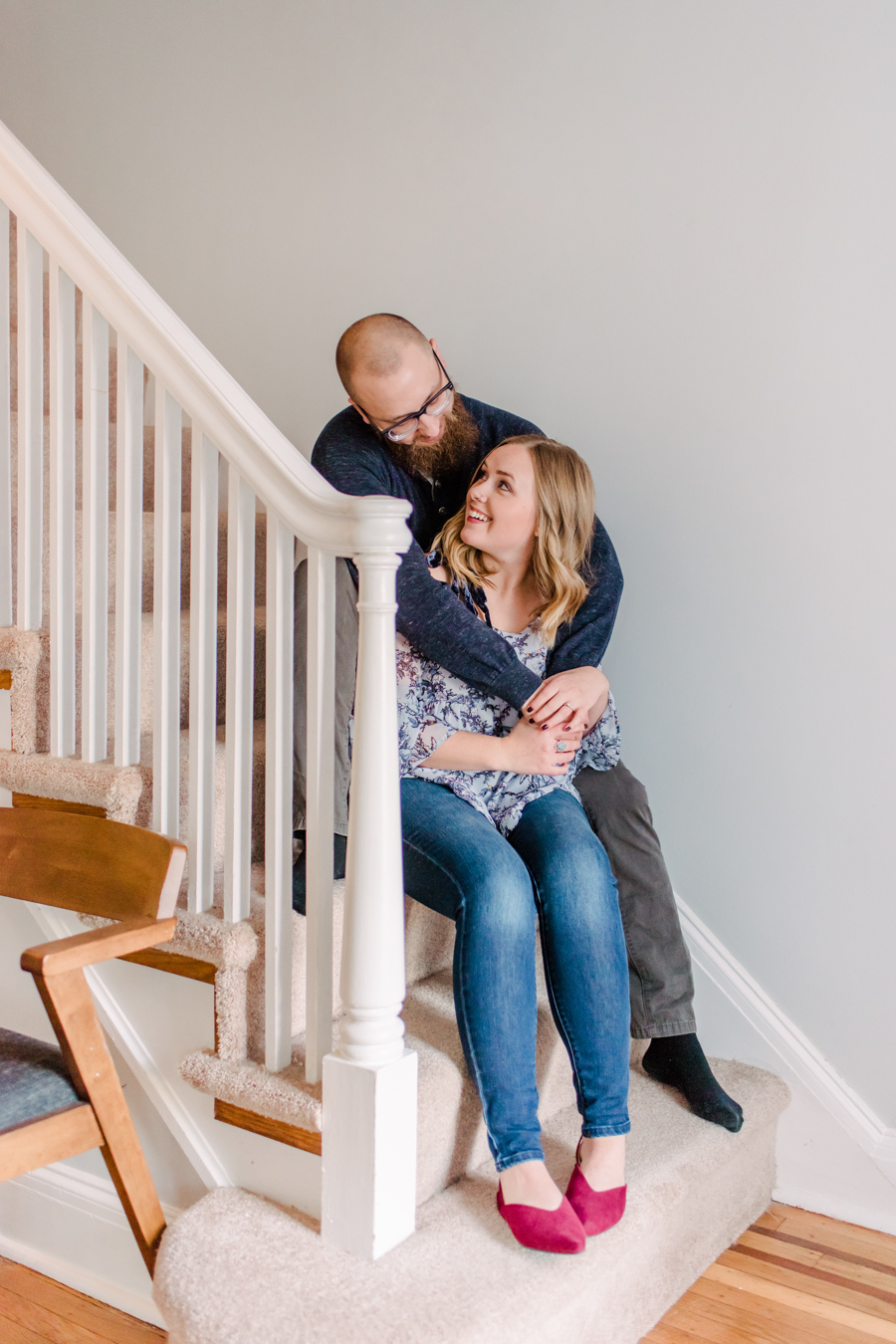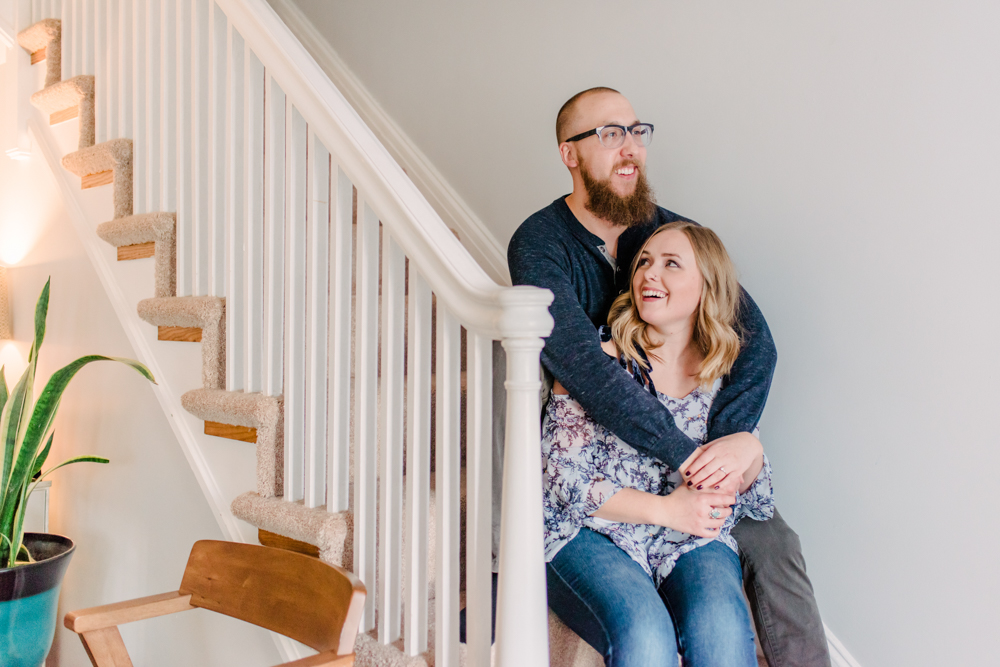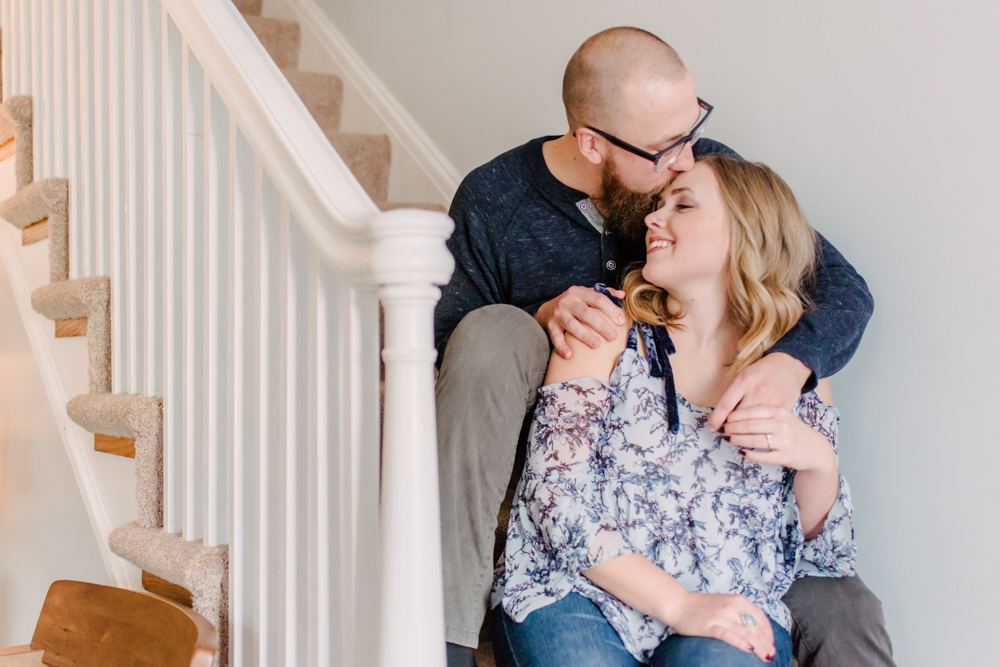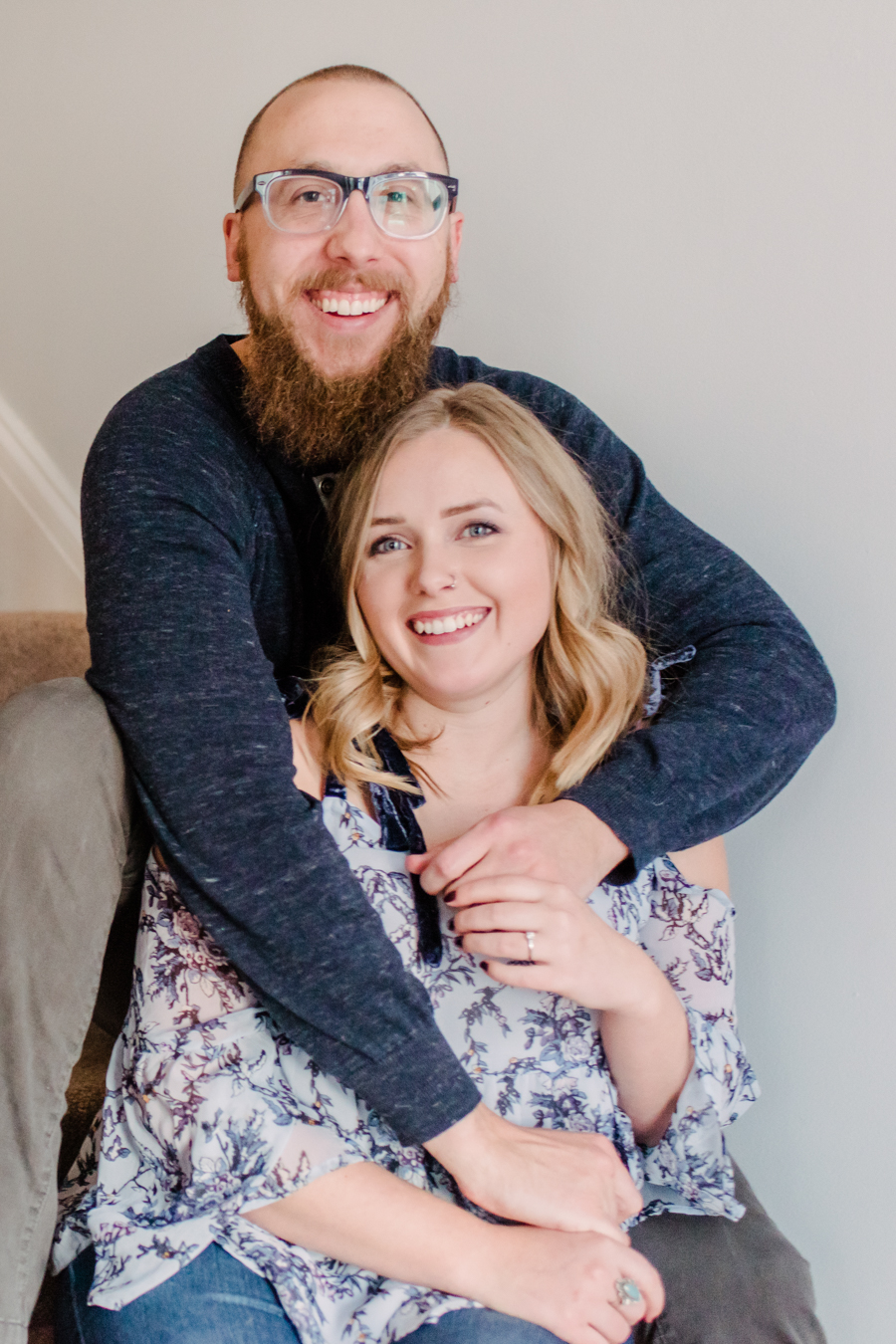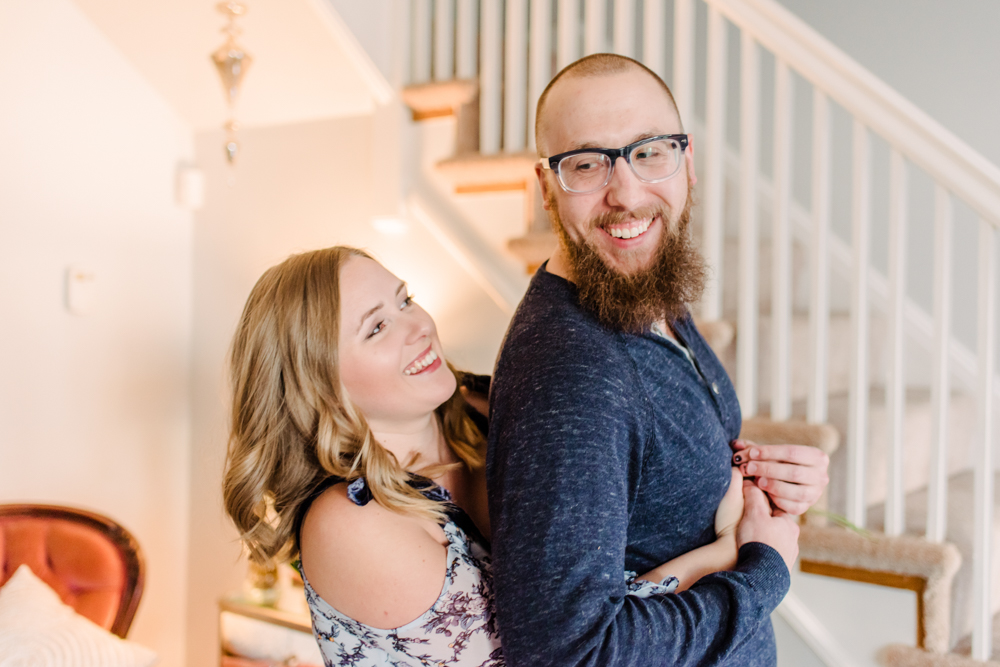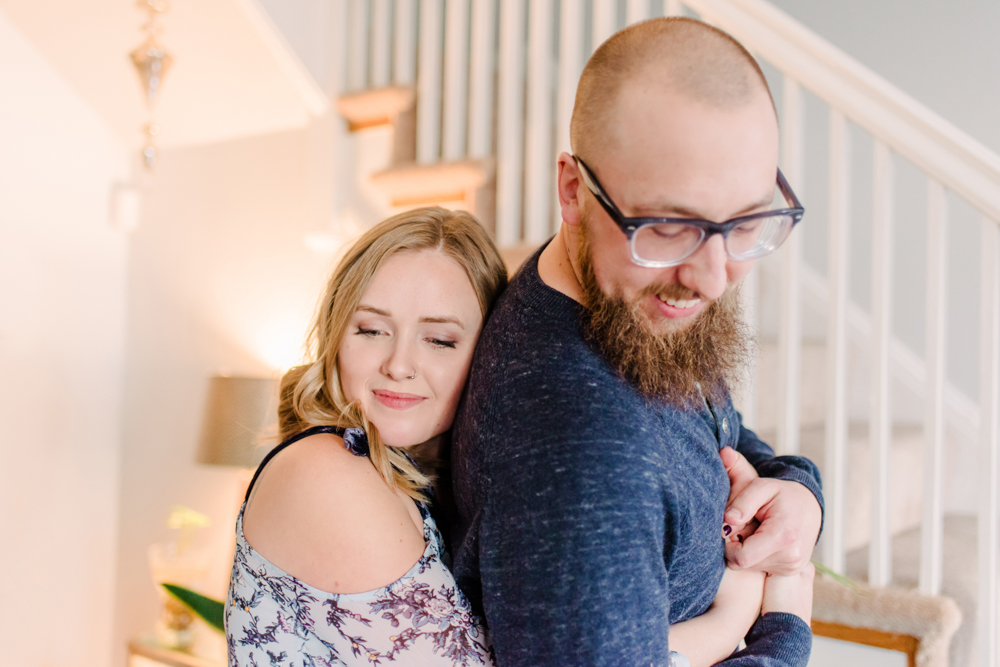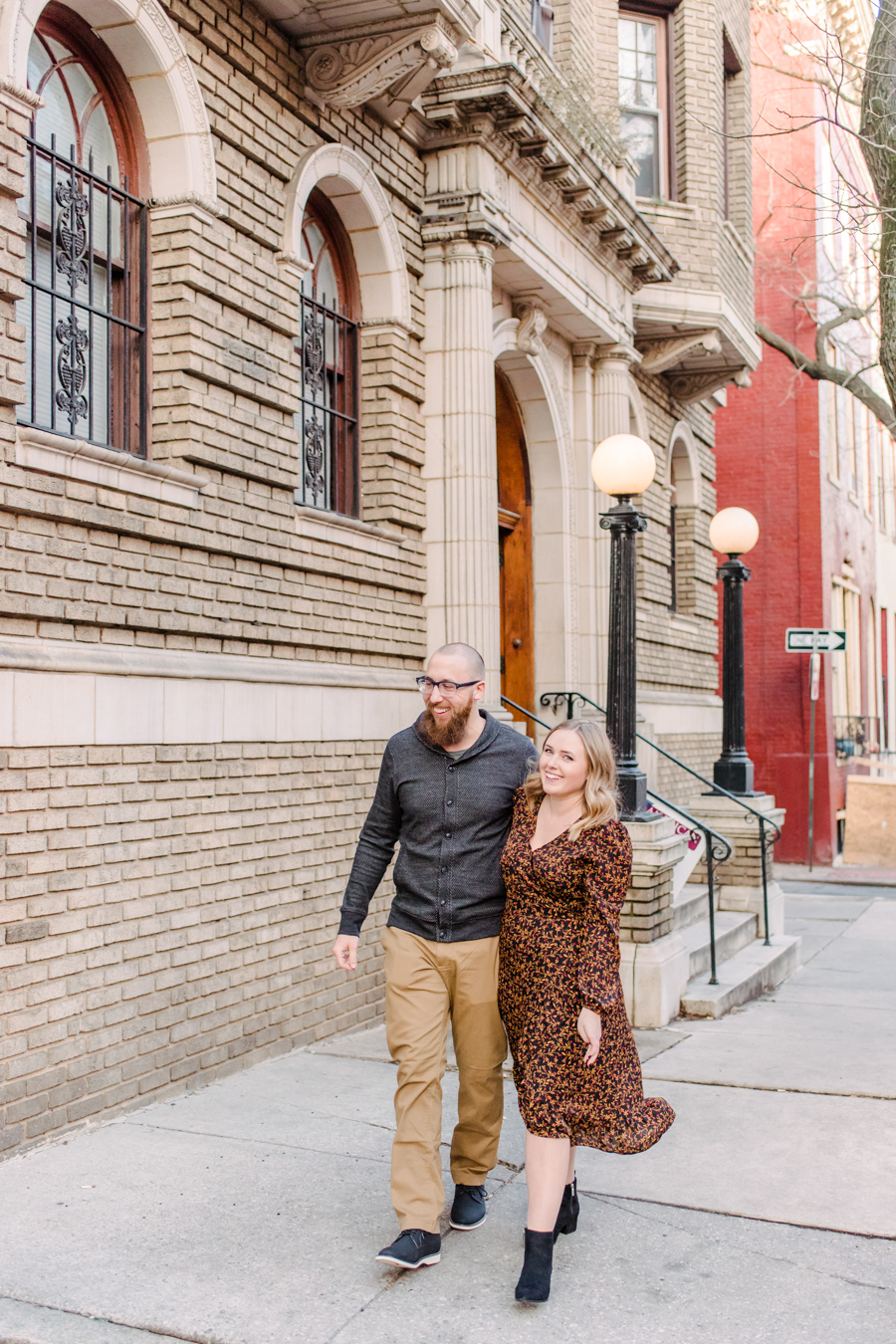 Next stop – their first Baltimore apartment!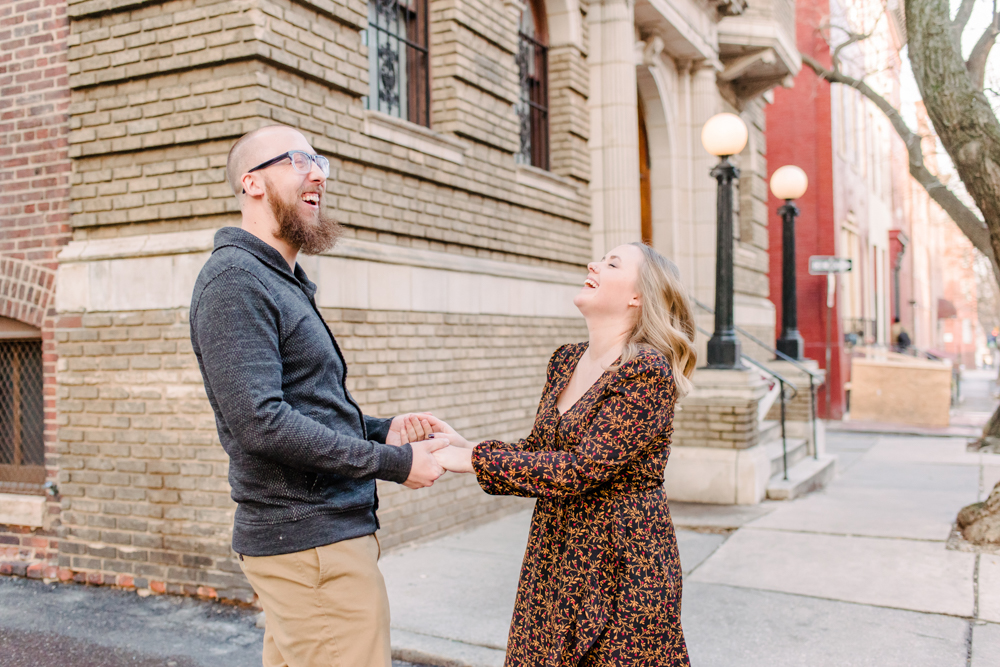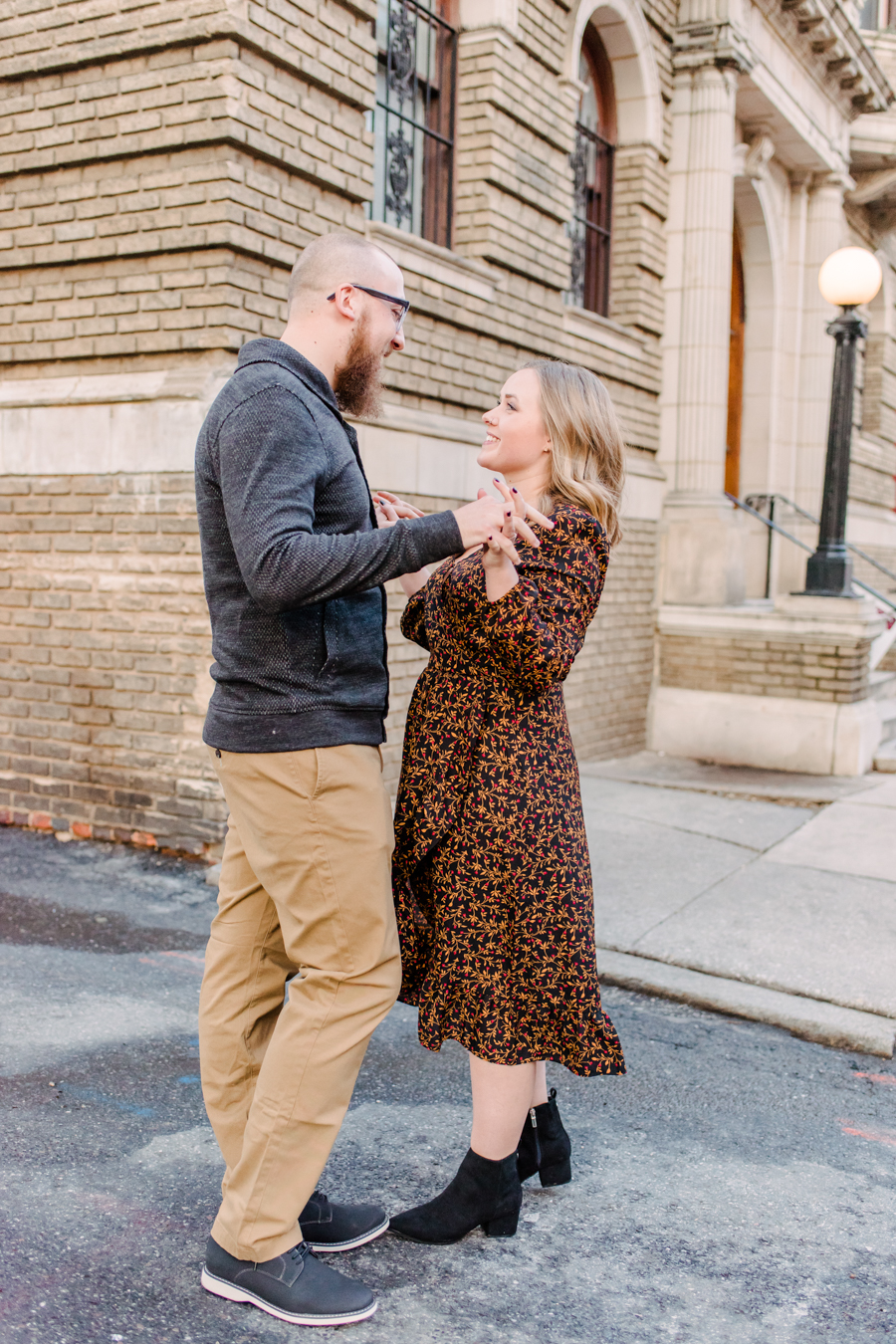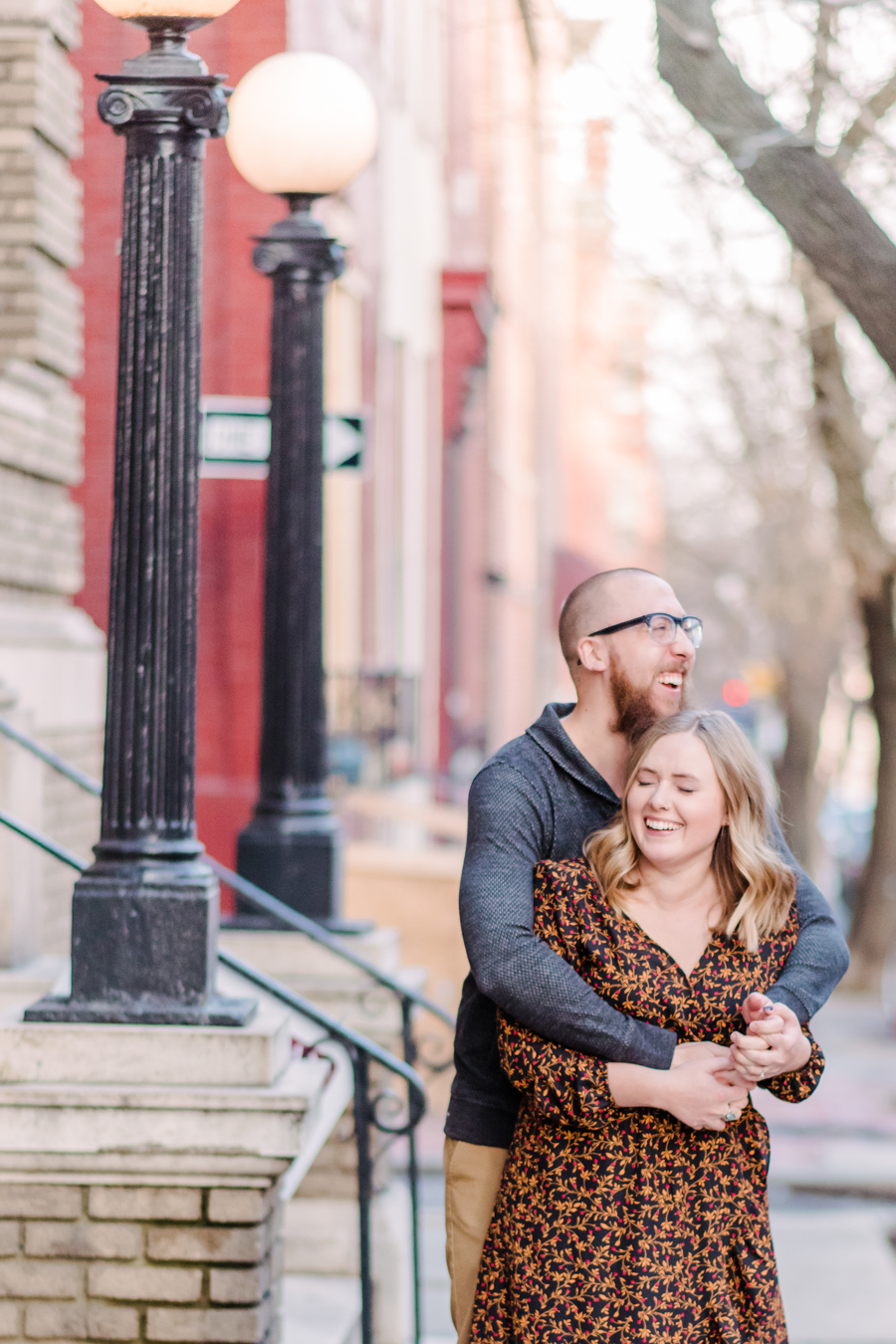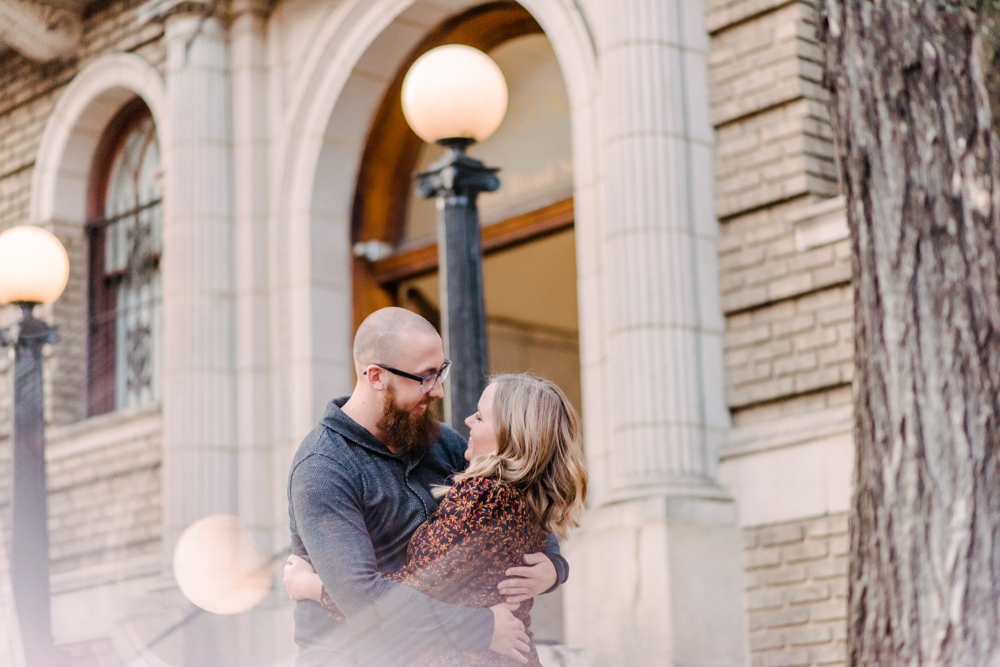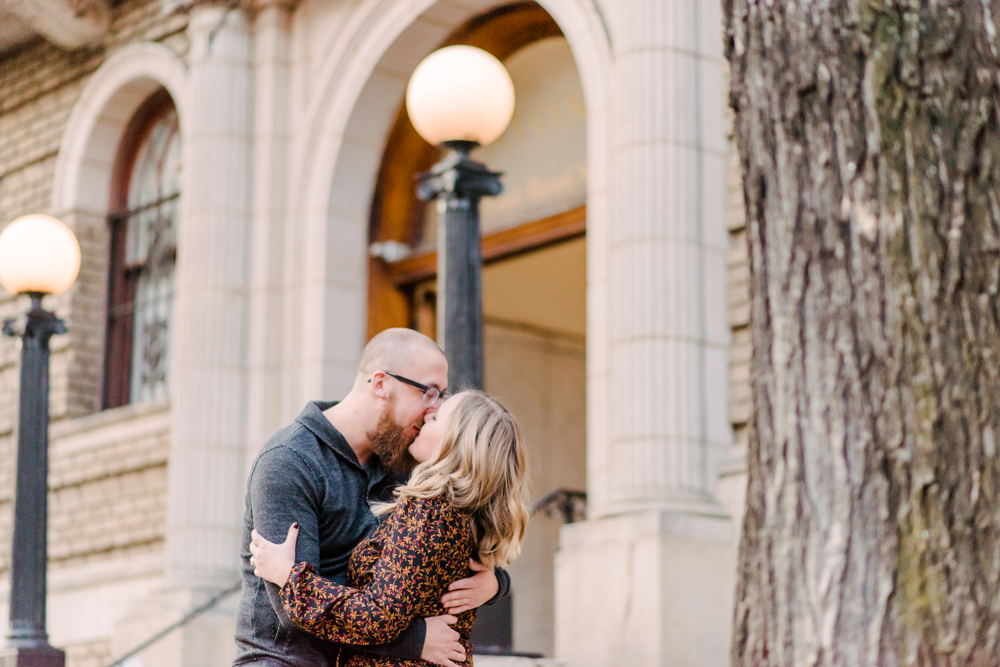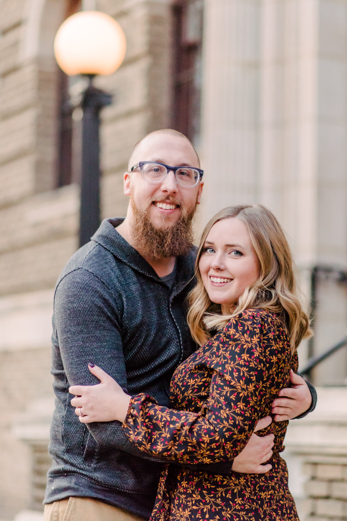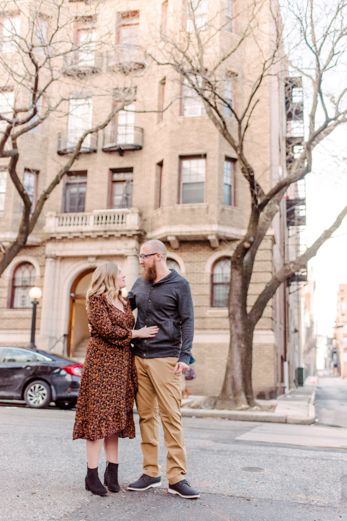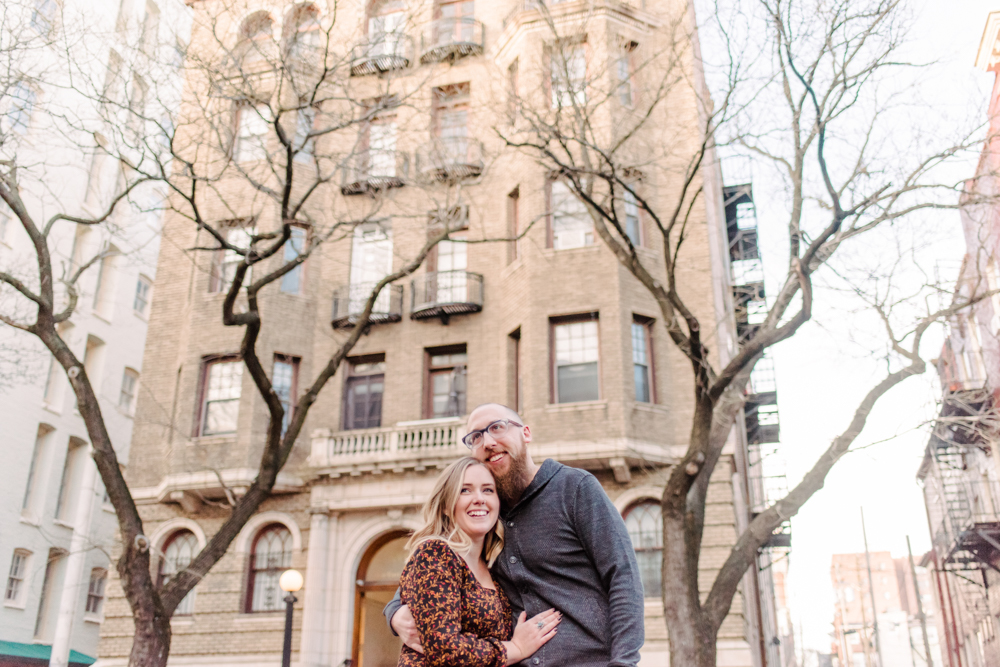 Faaaave!!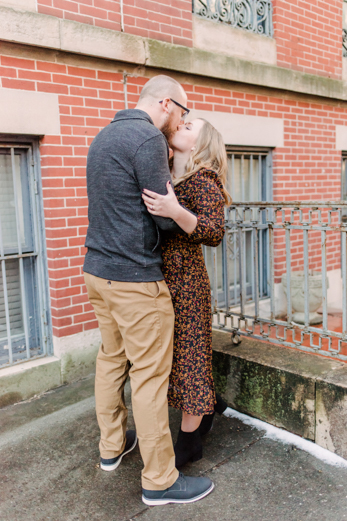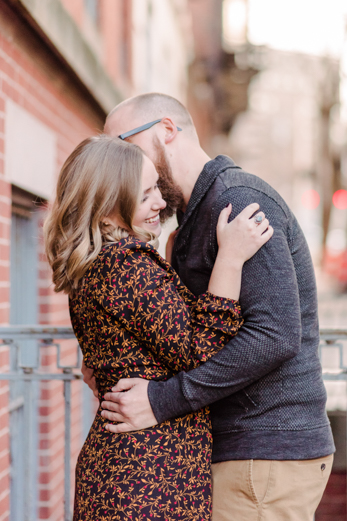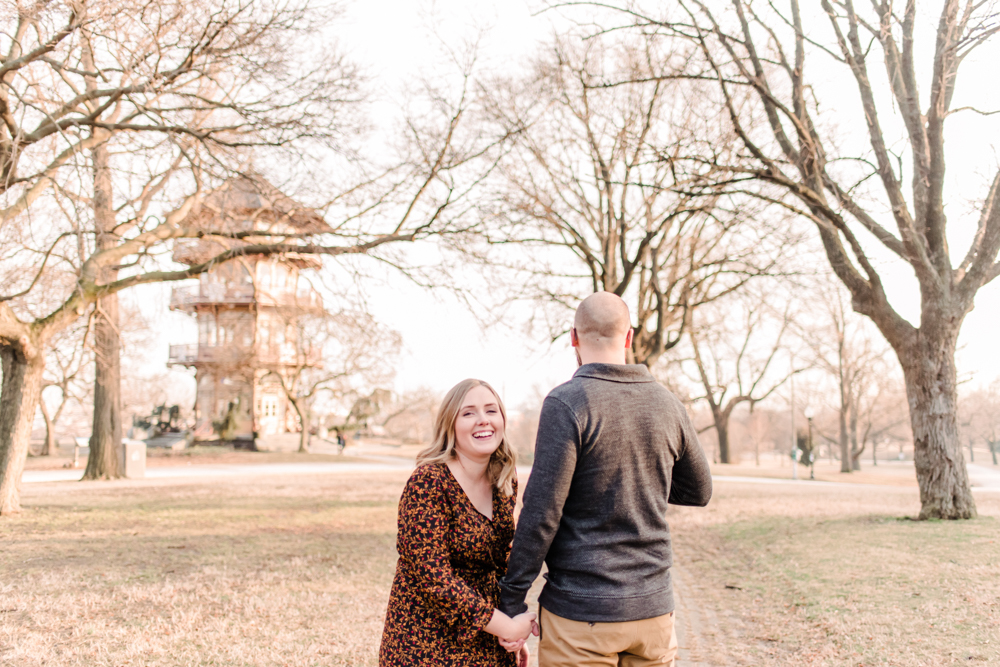 Then we headed over to where Ben proposed! Patterson park!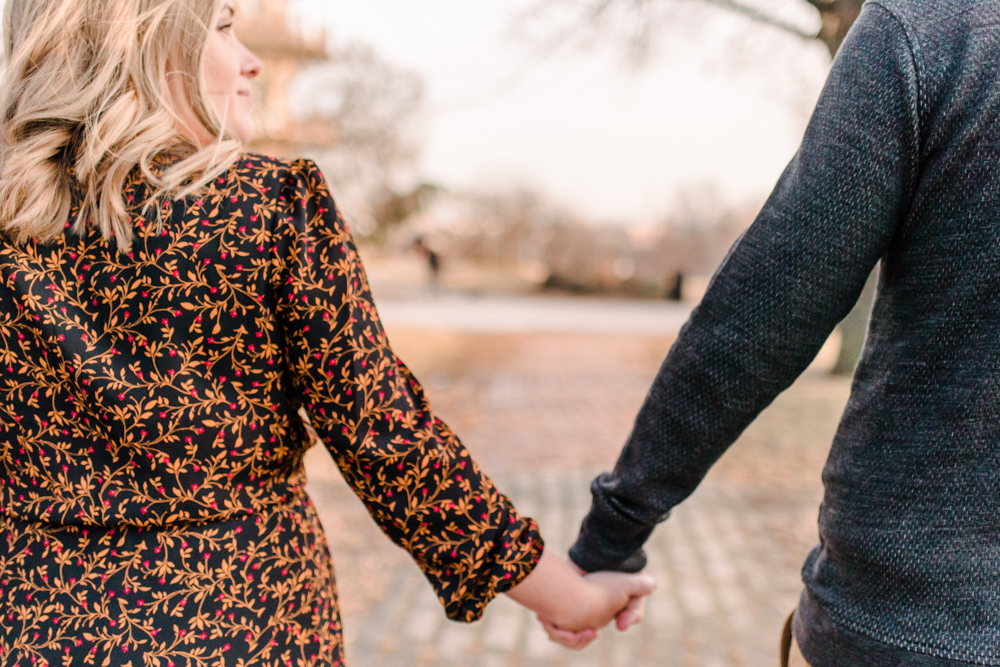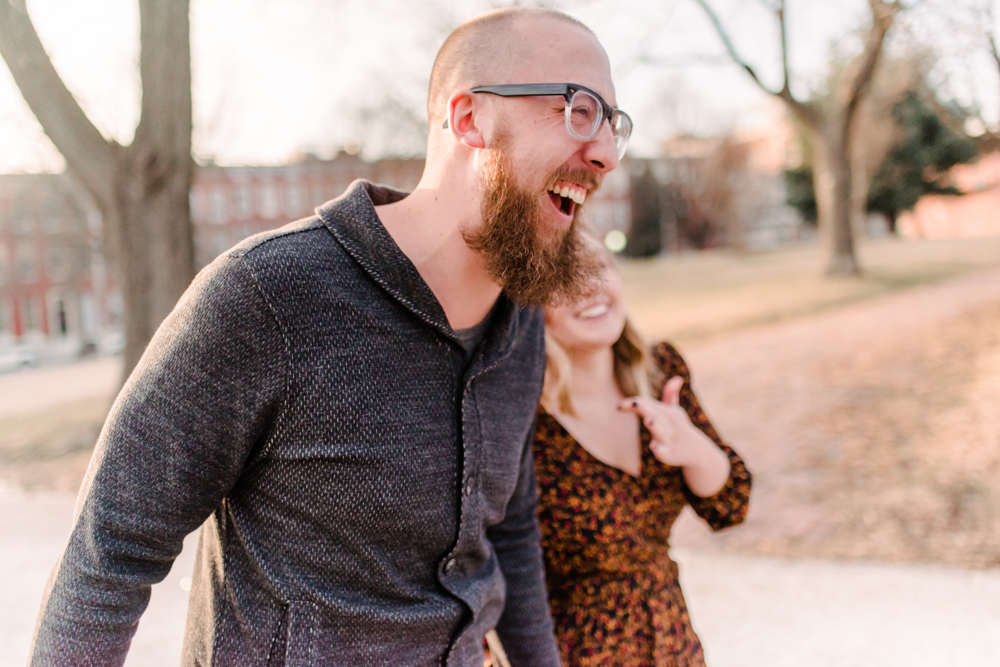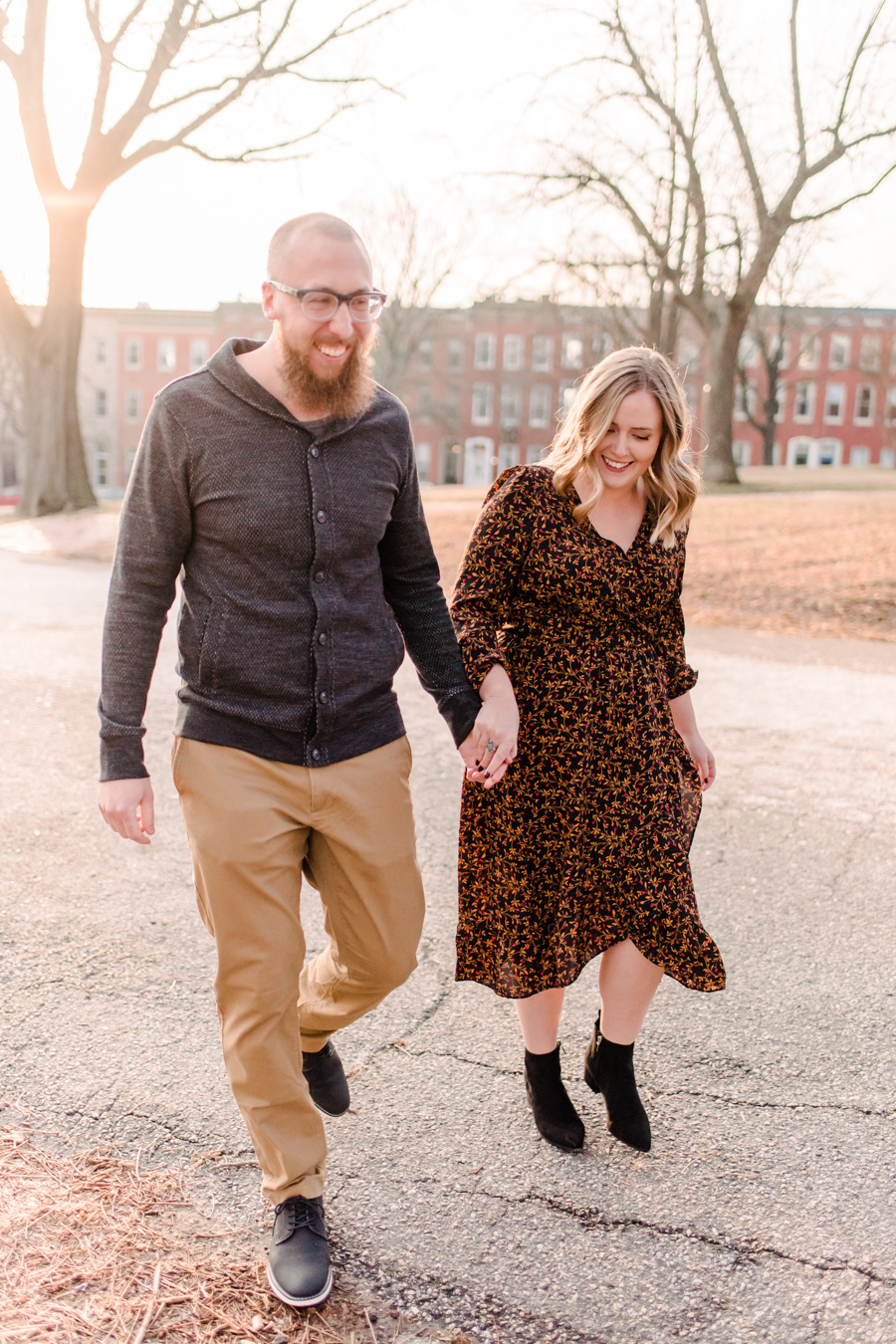 Please always feel free to be silly and have lots of fun at your session!!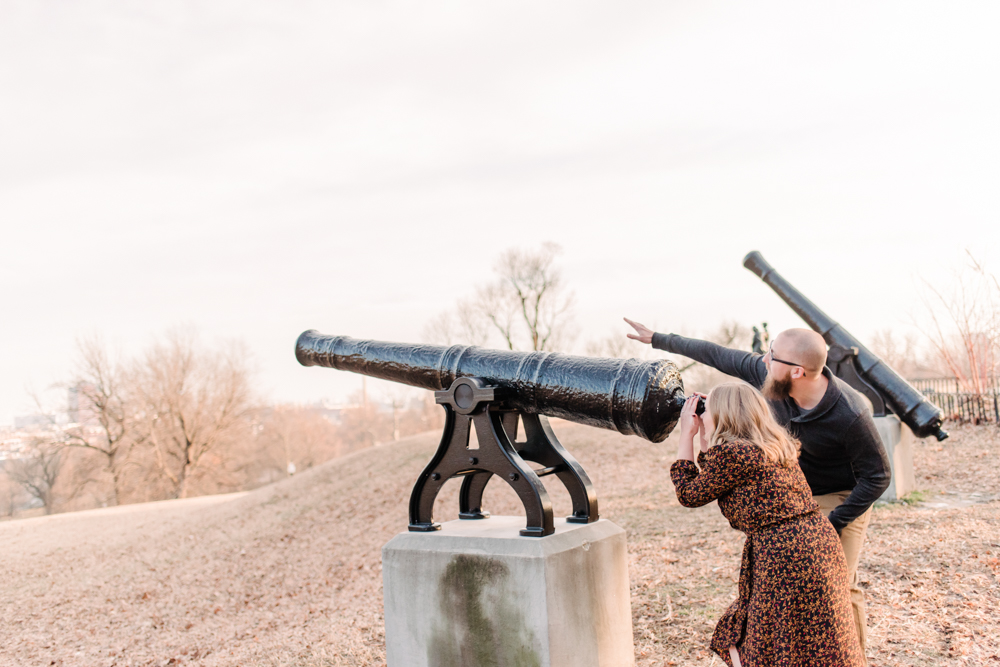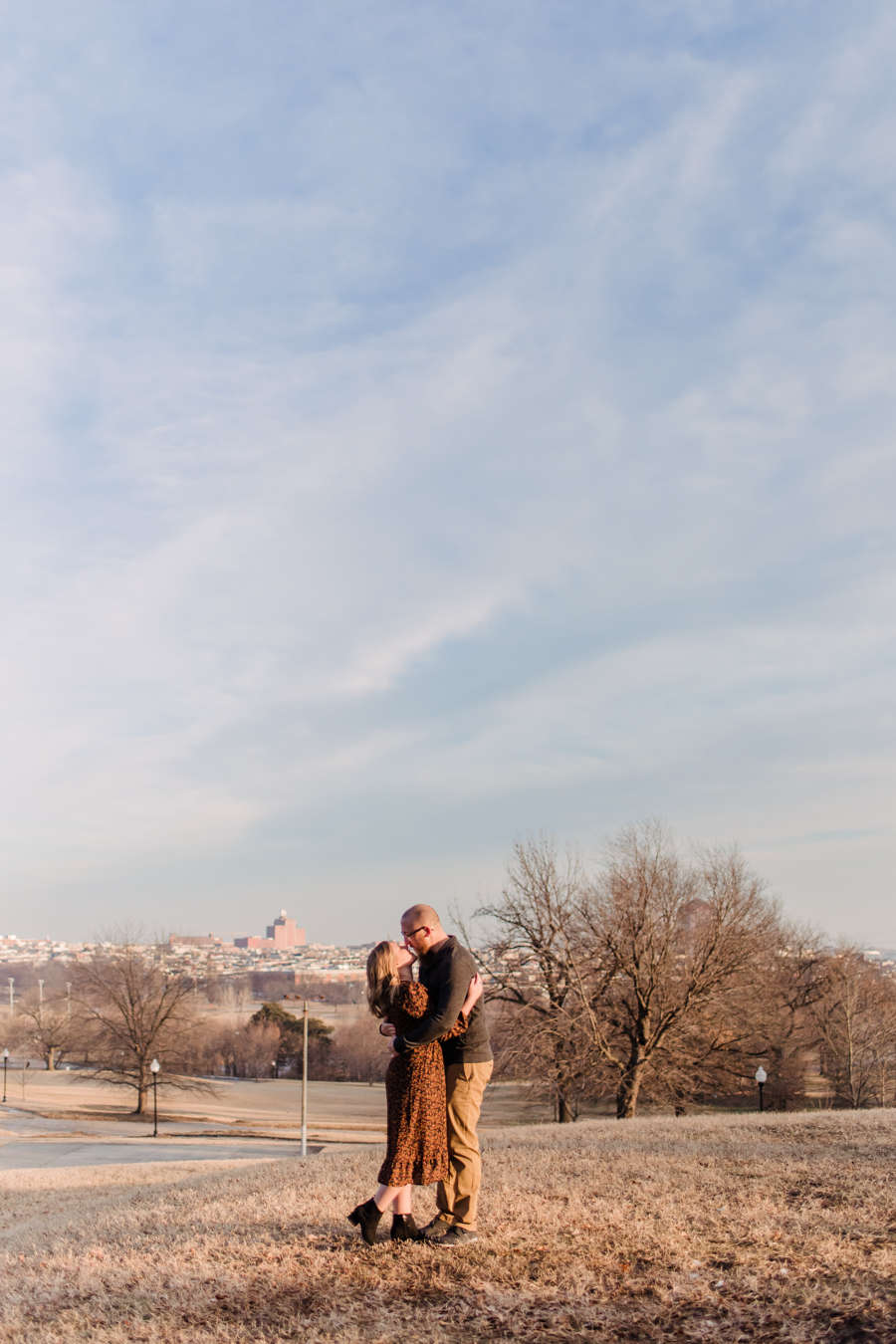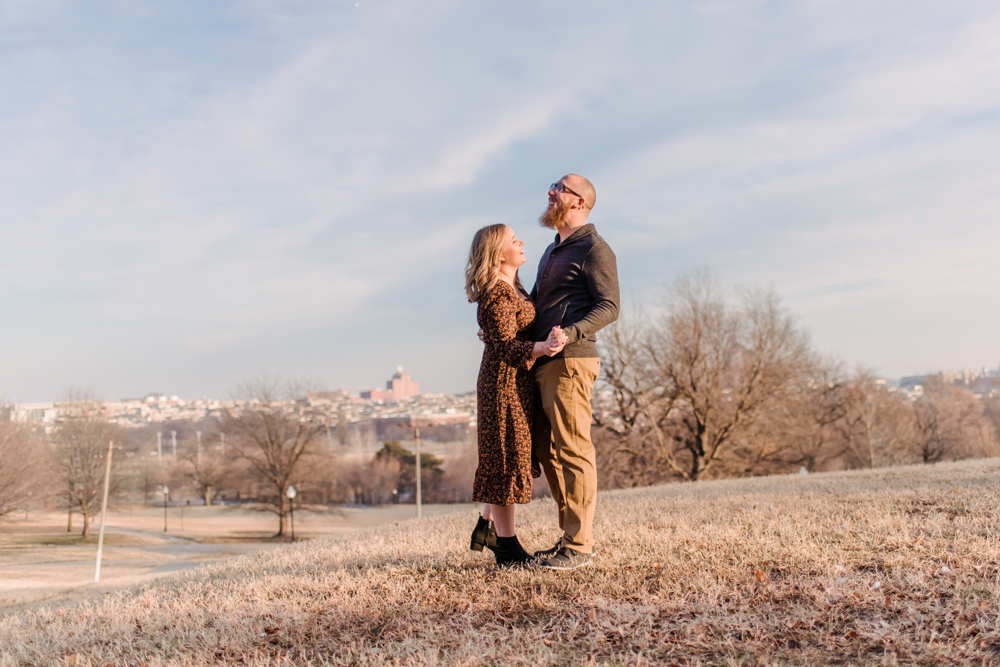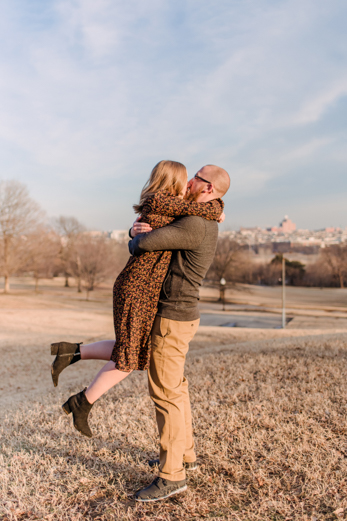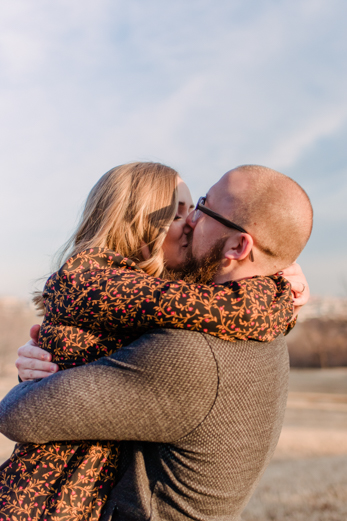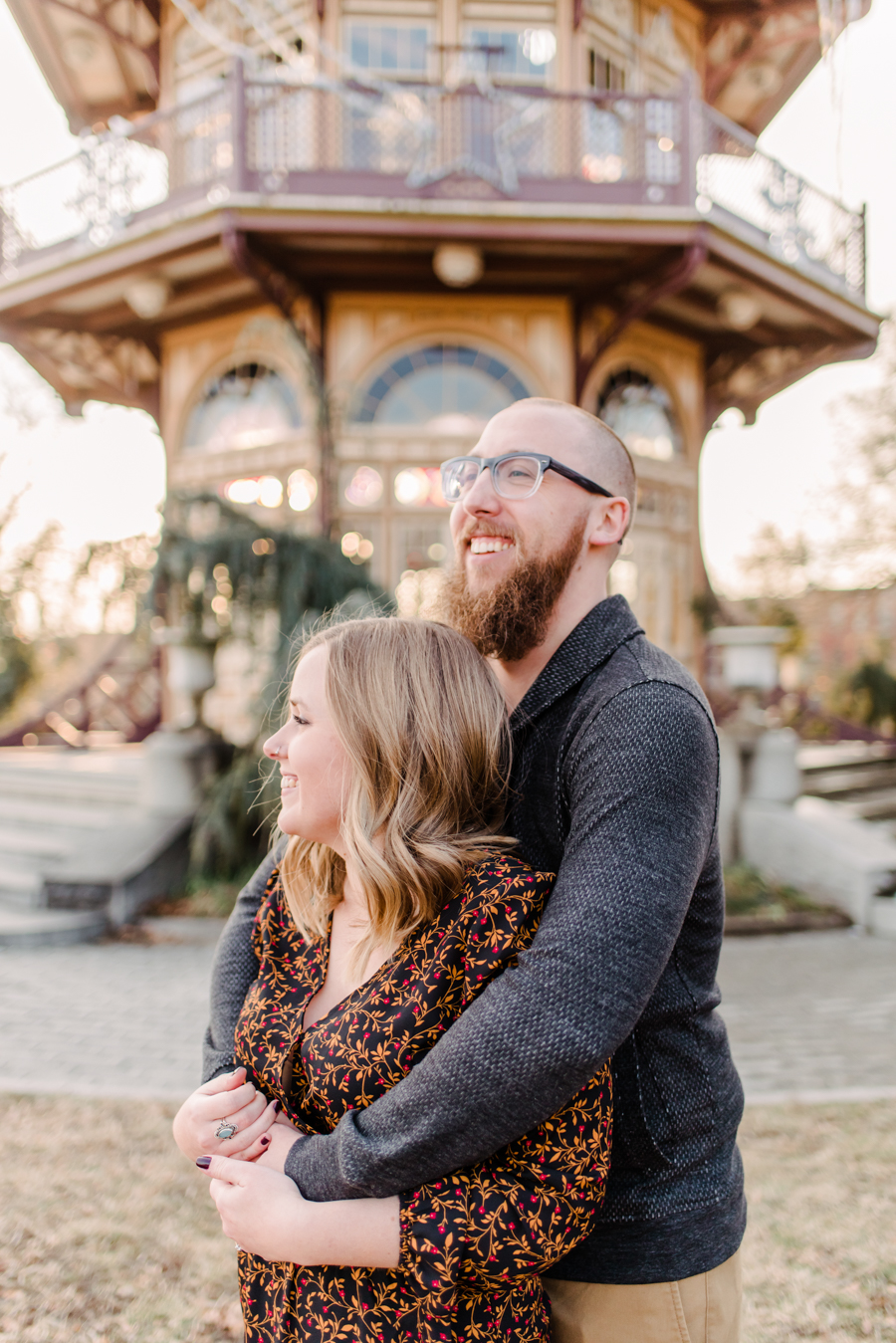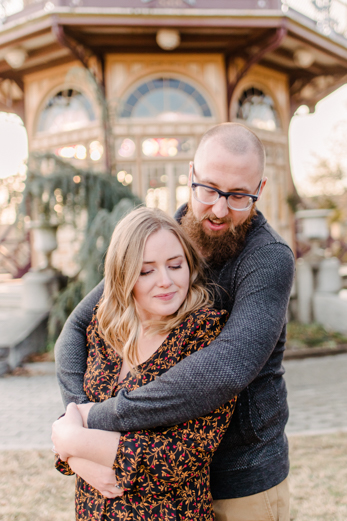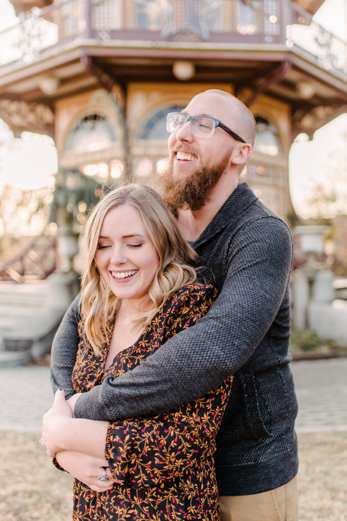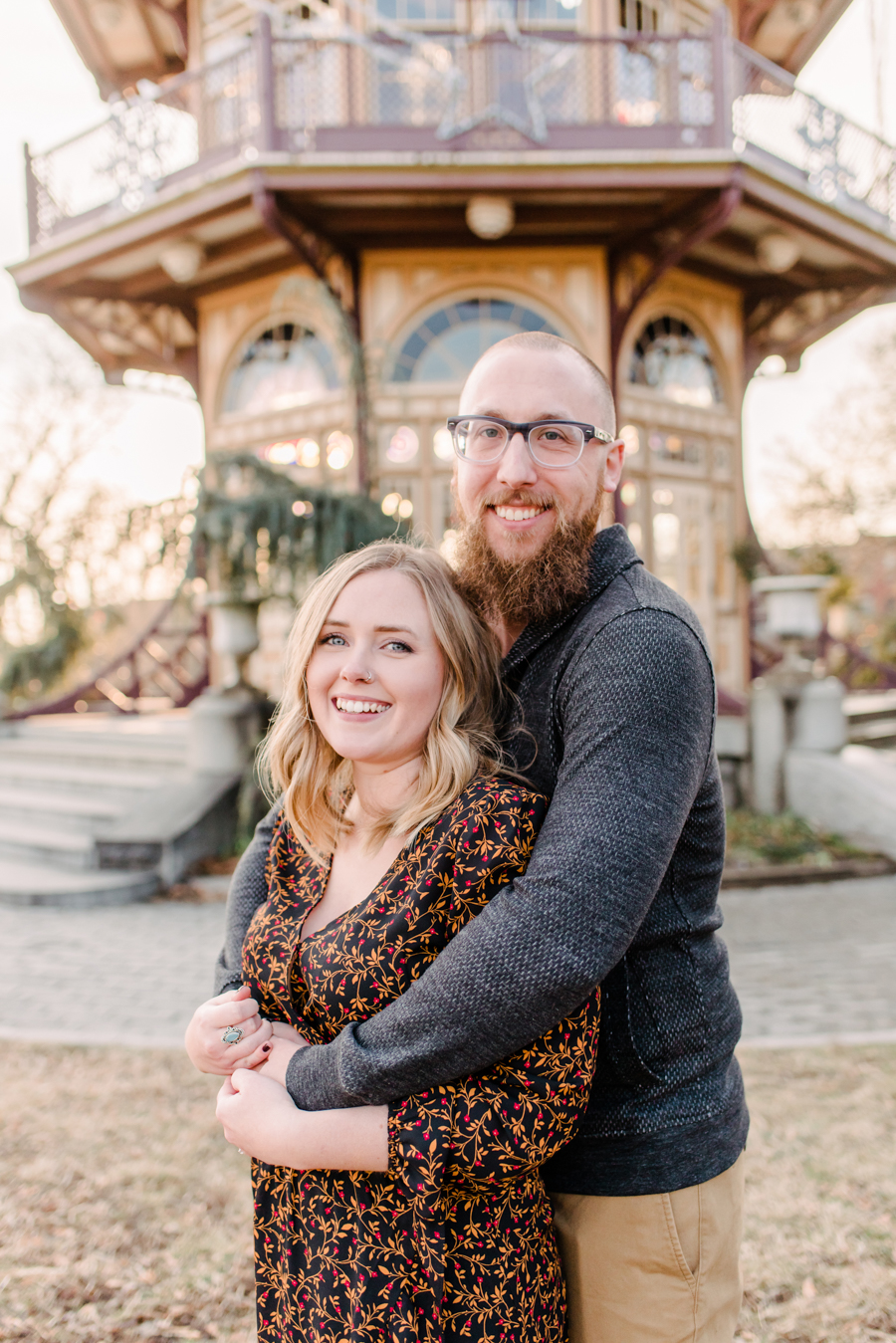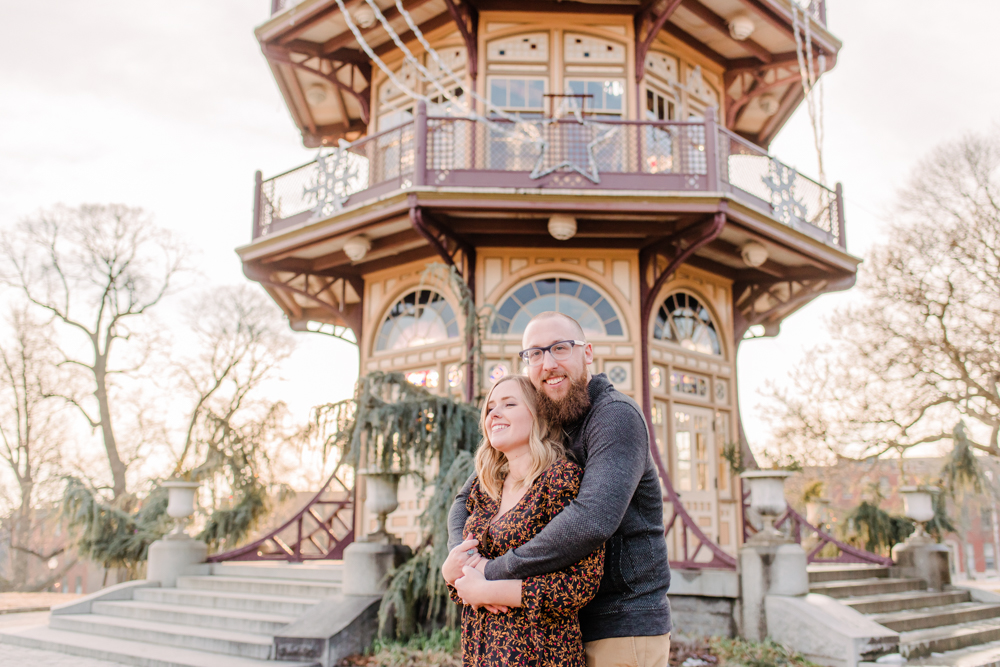 Obsessssed!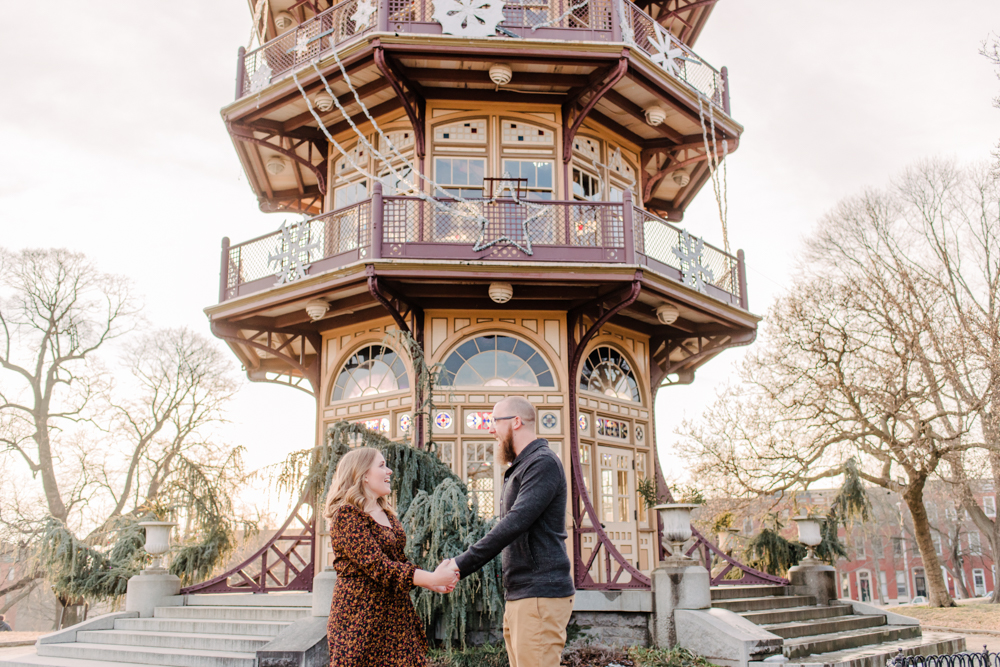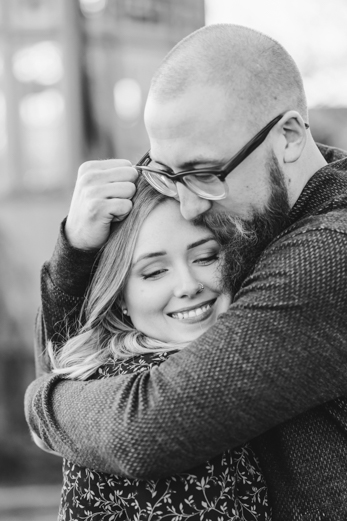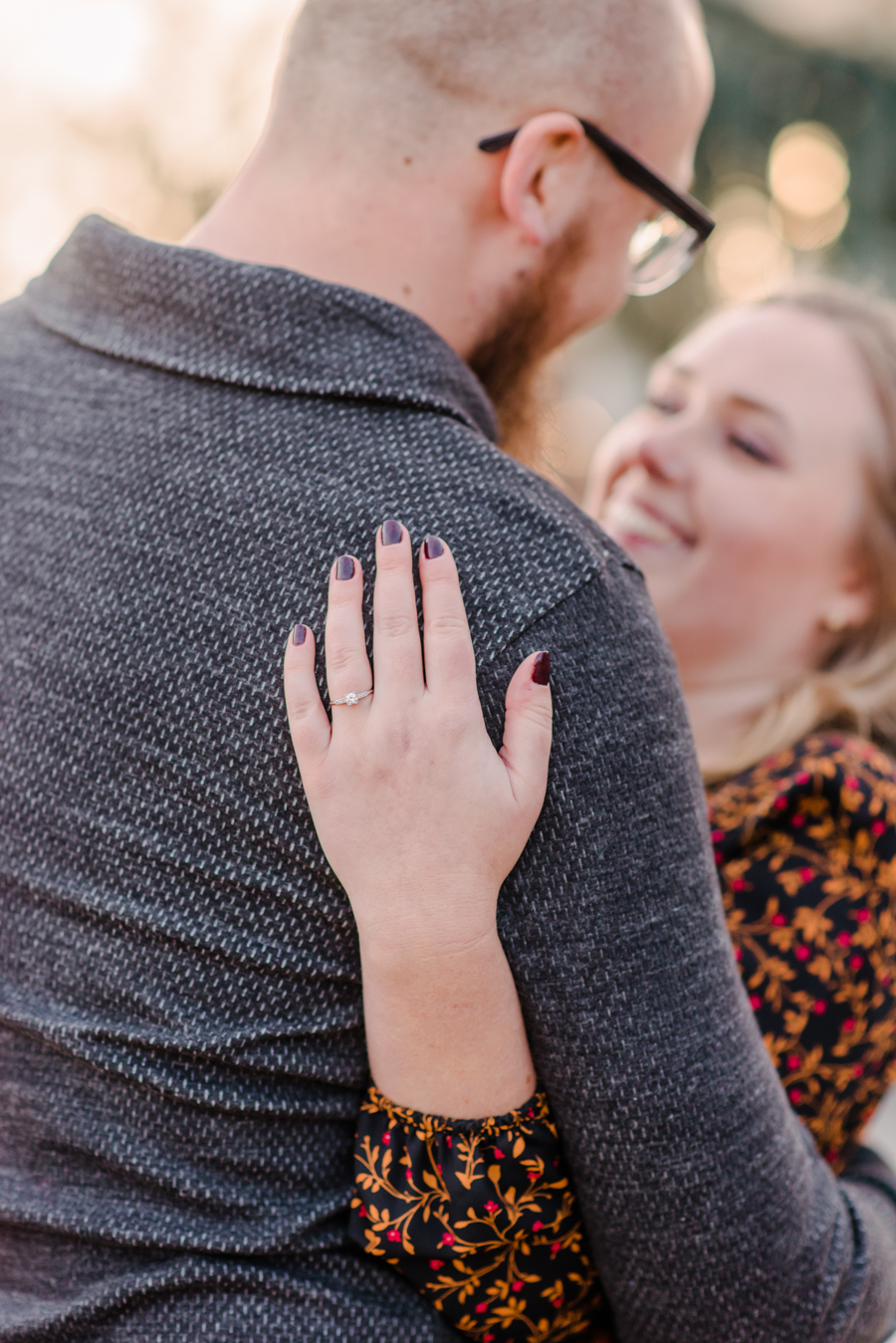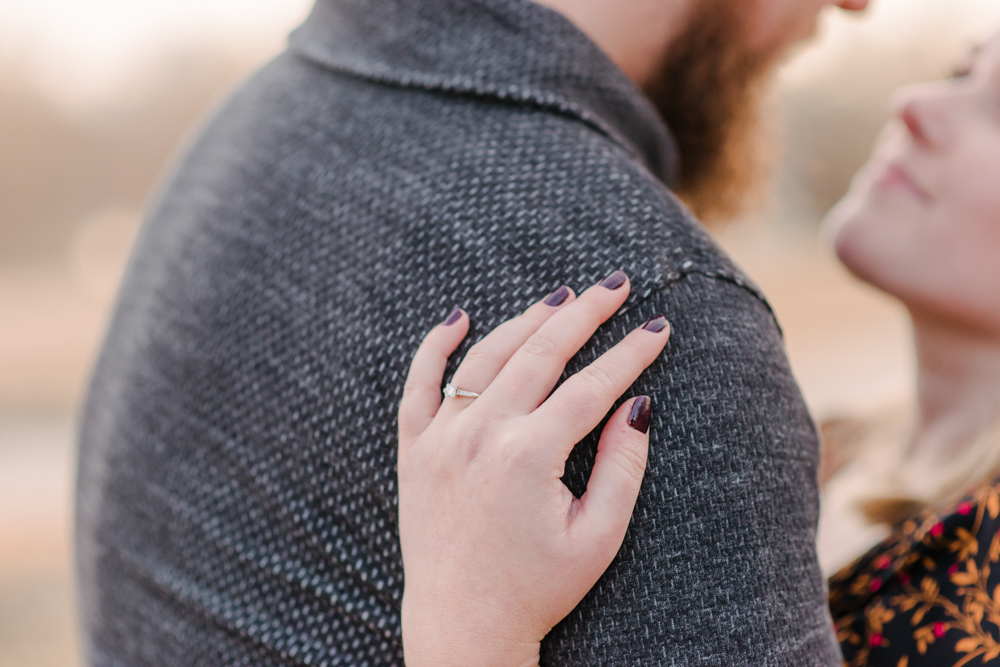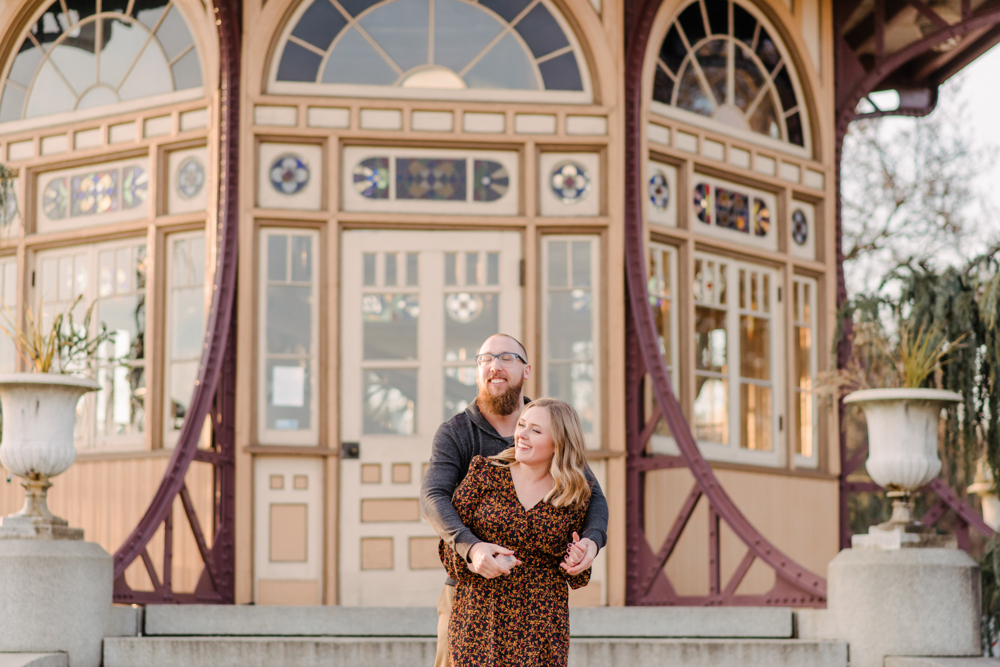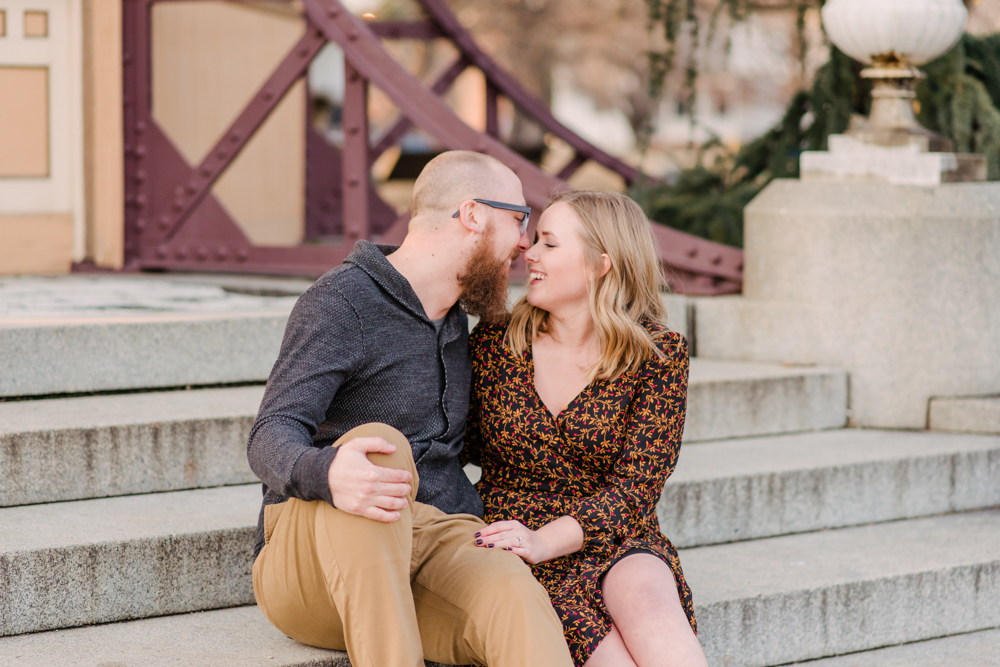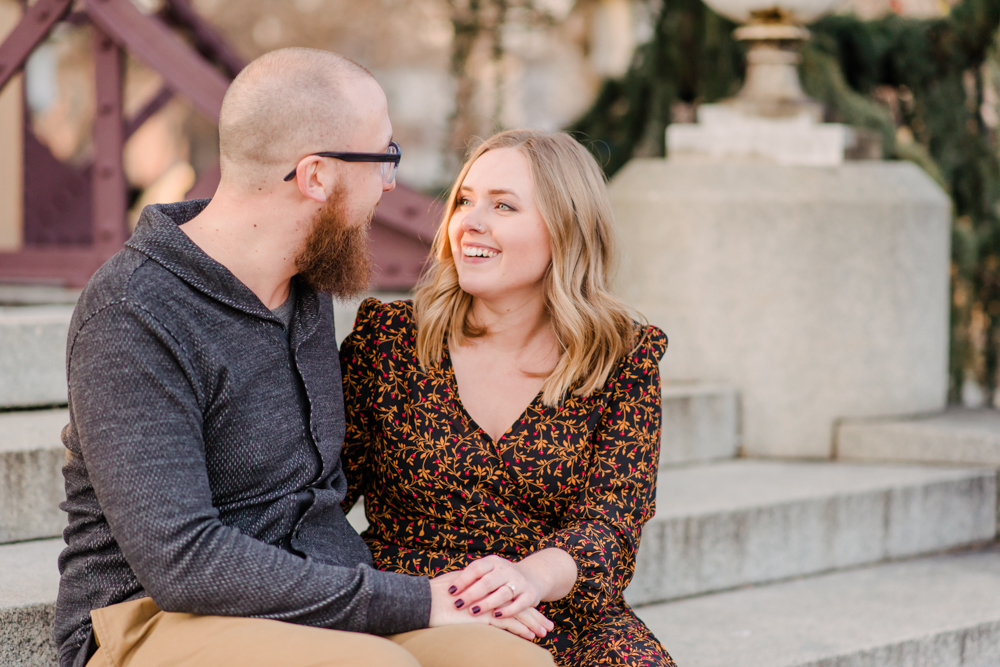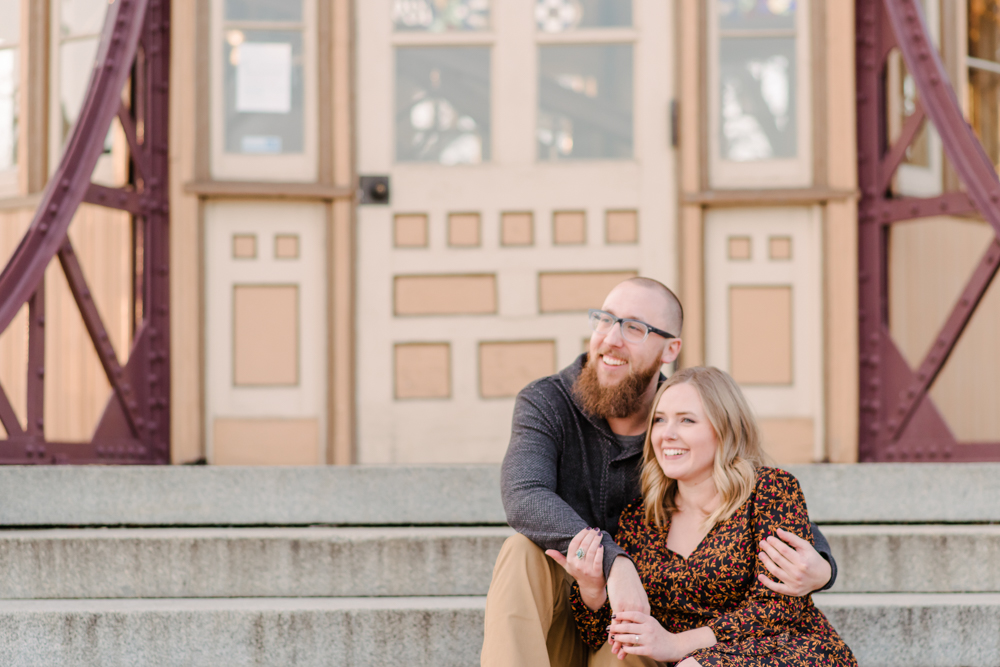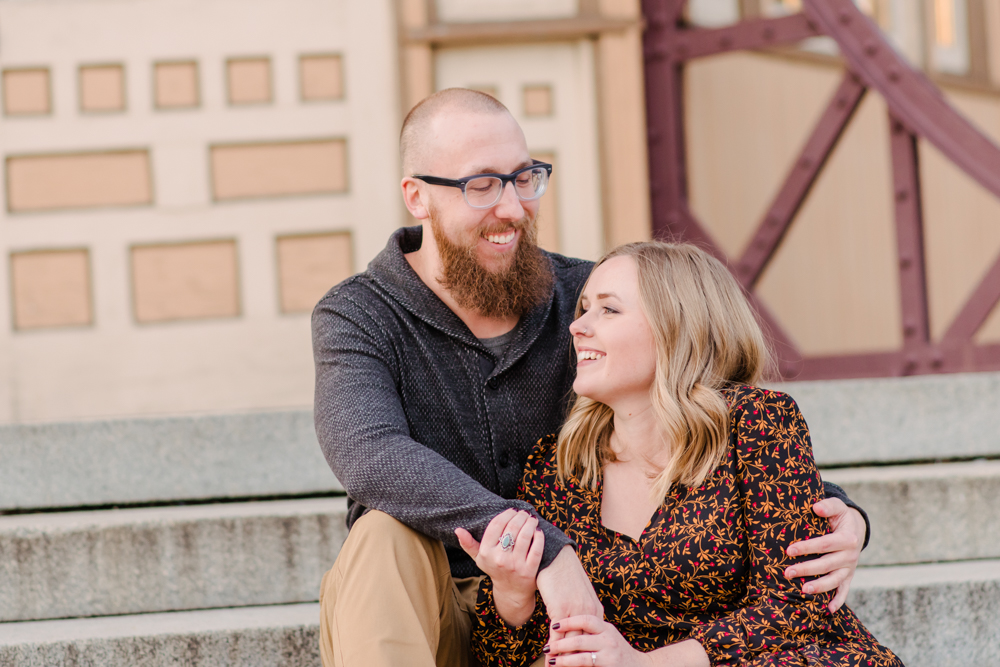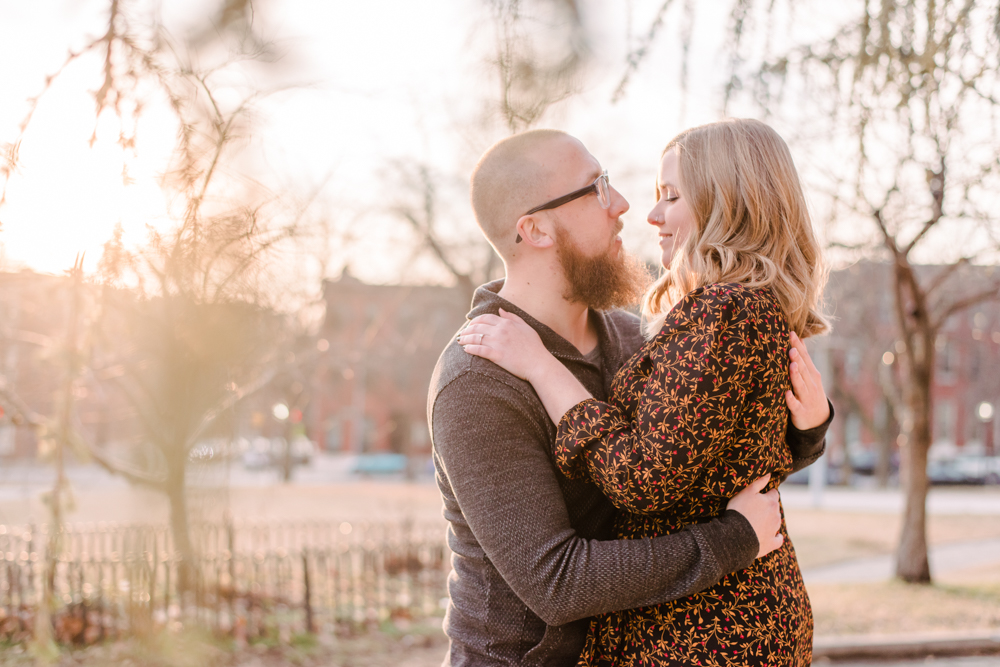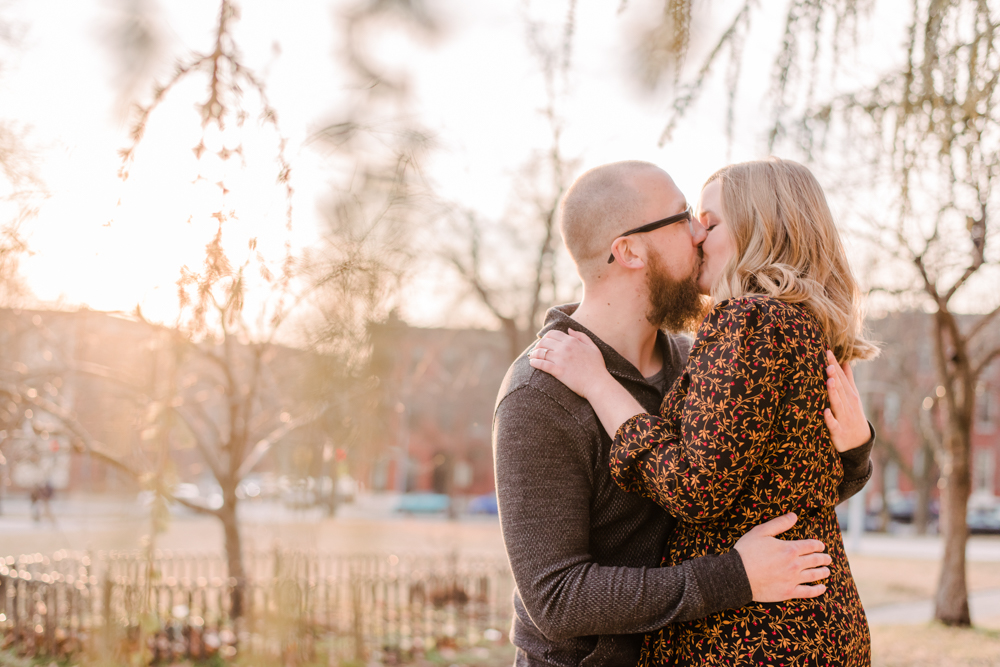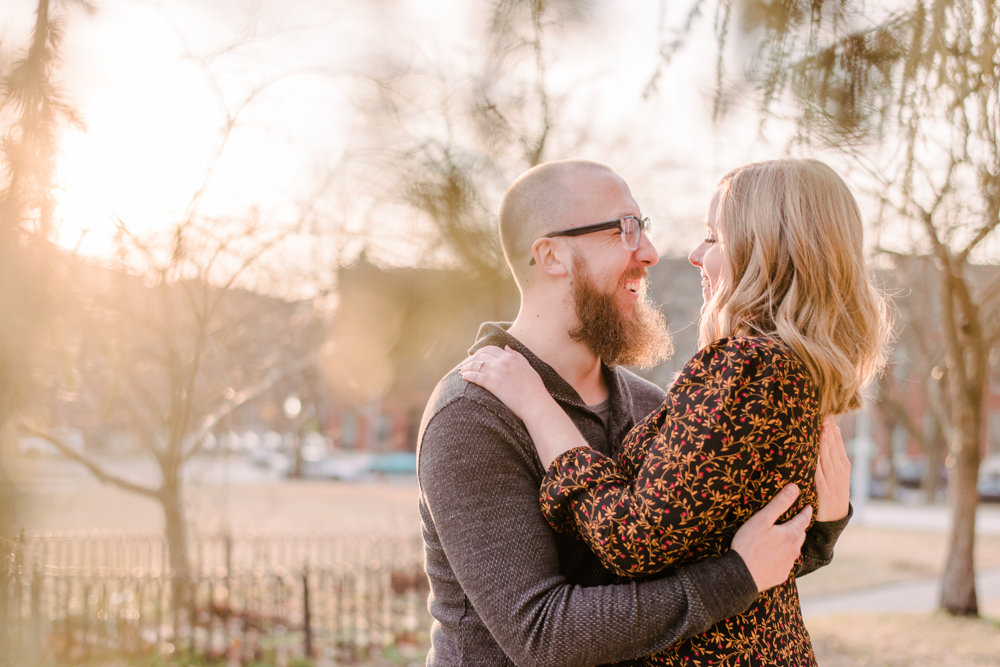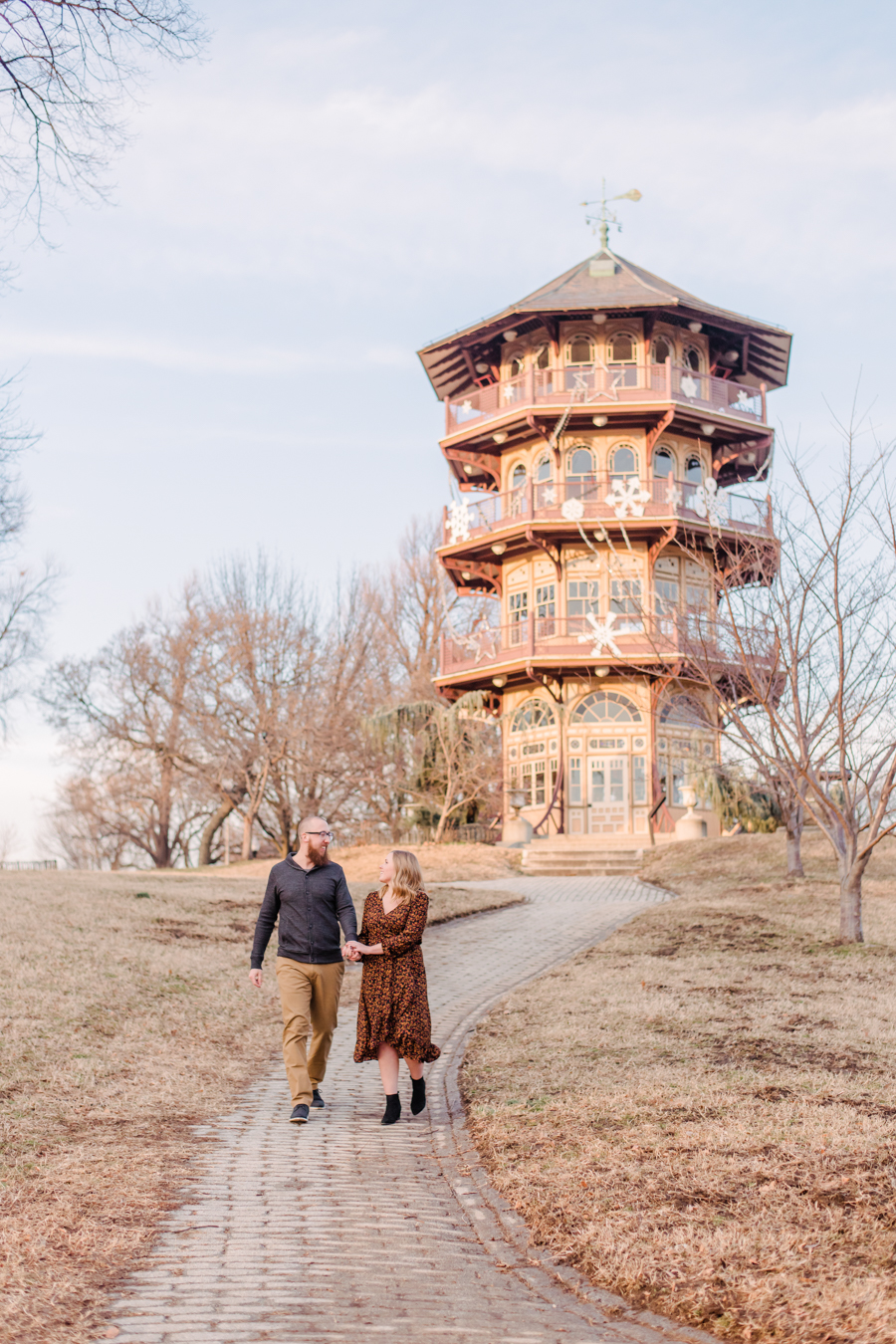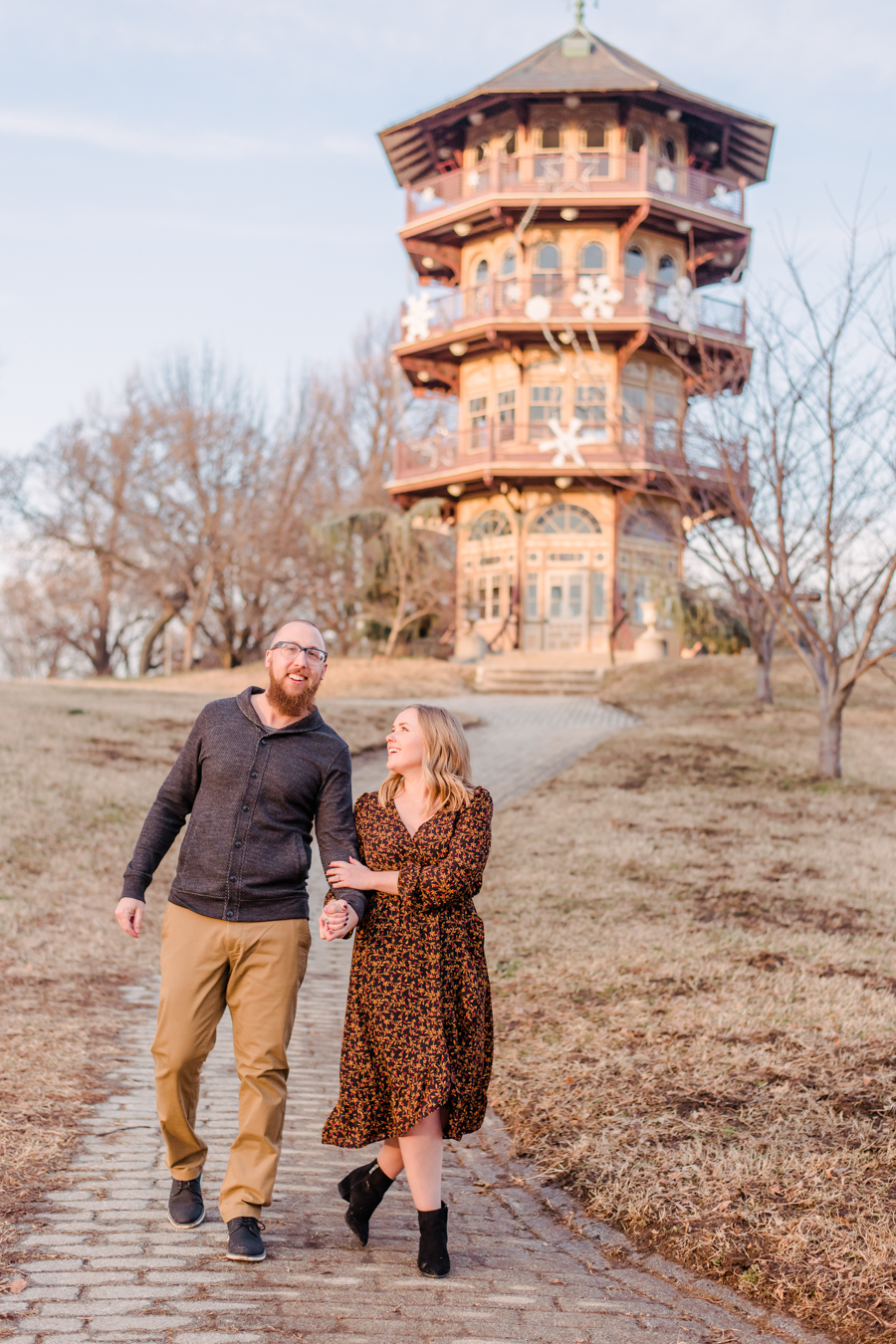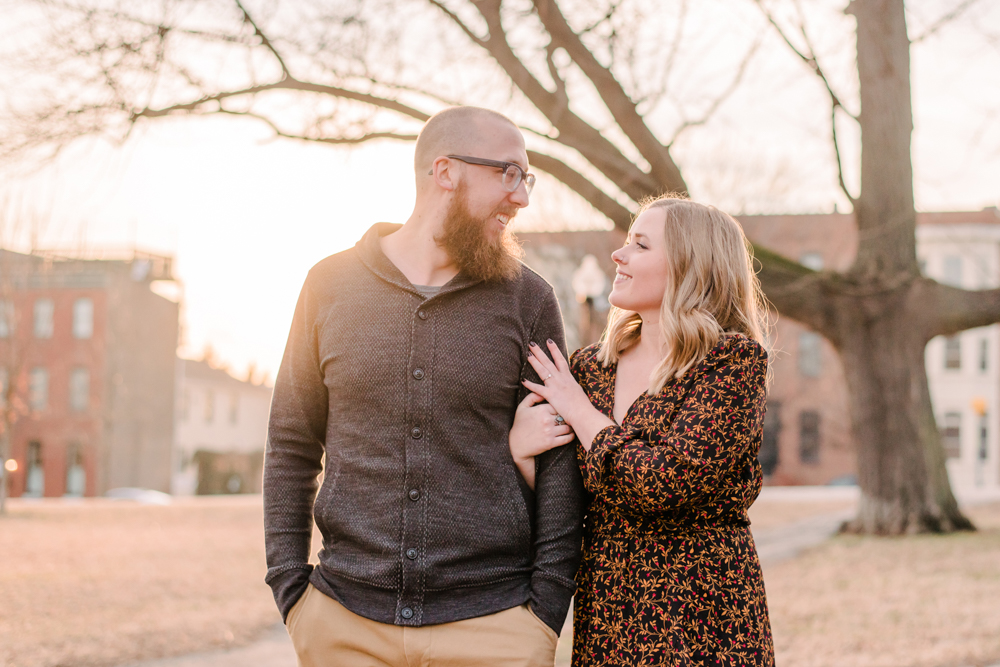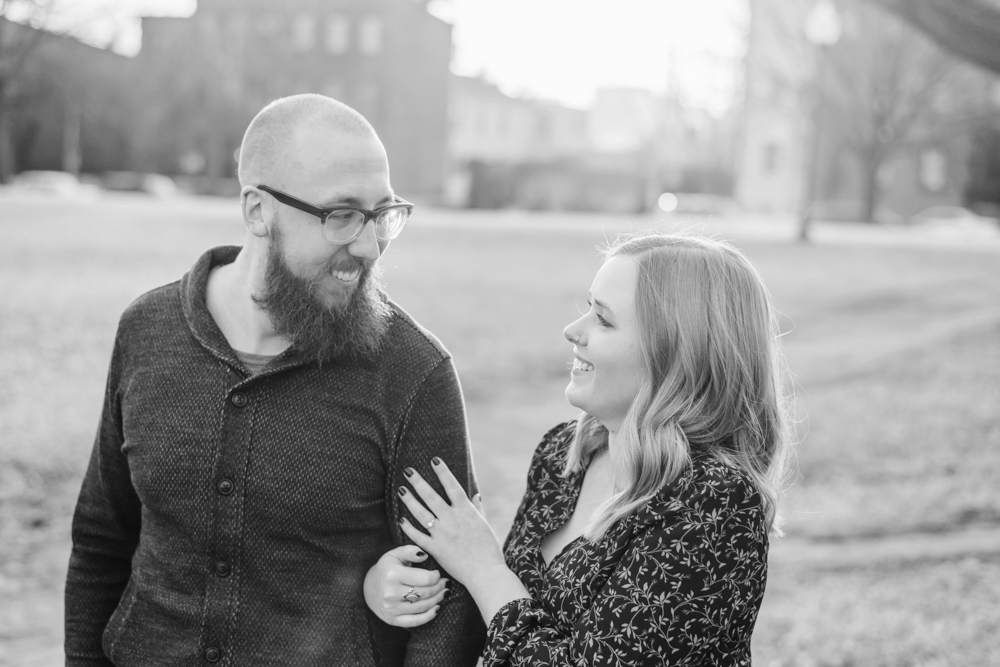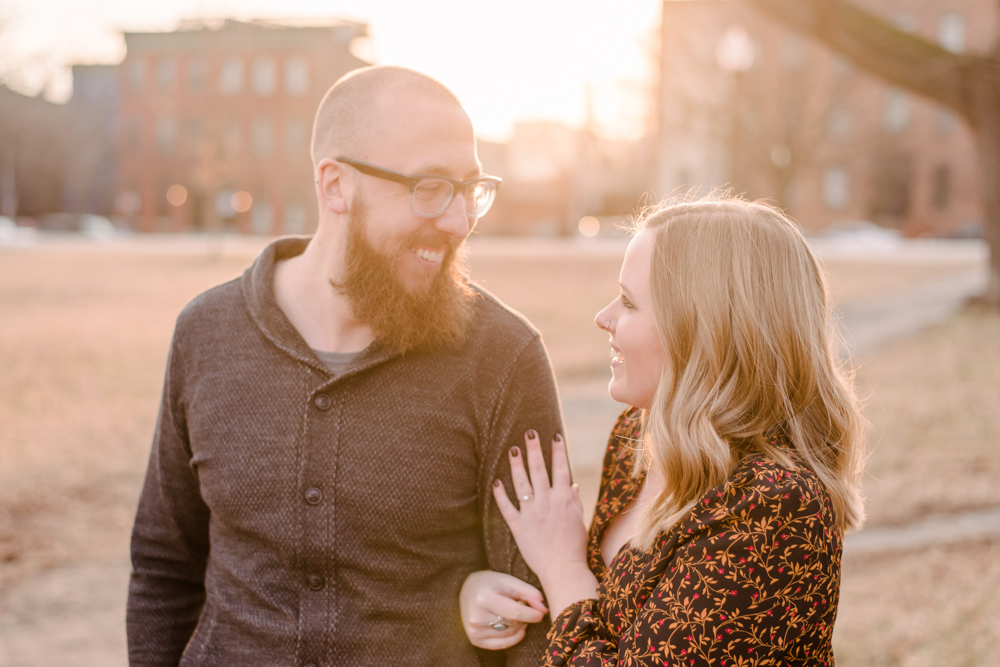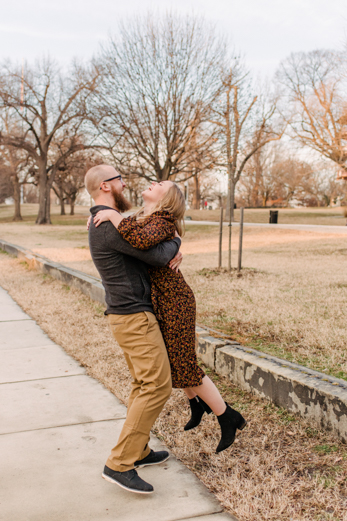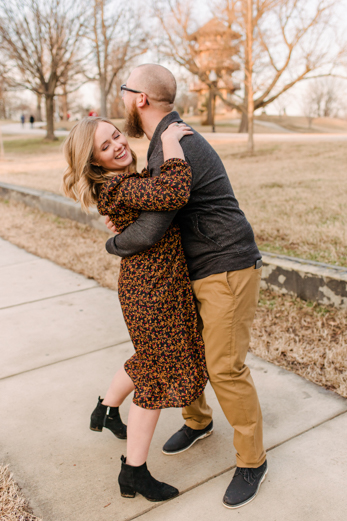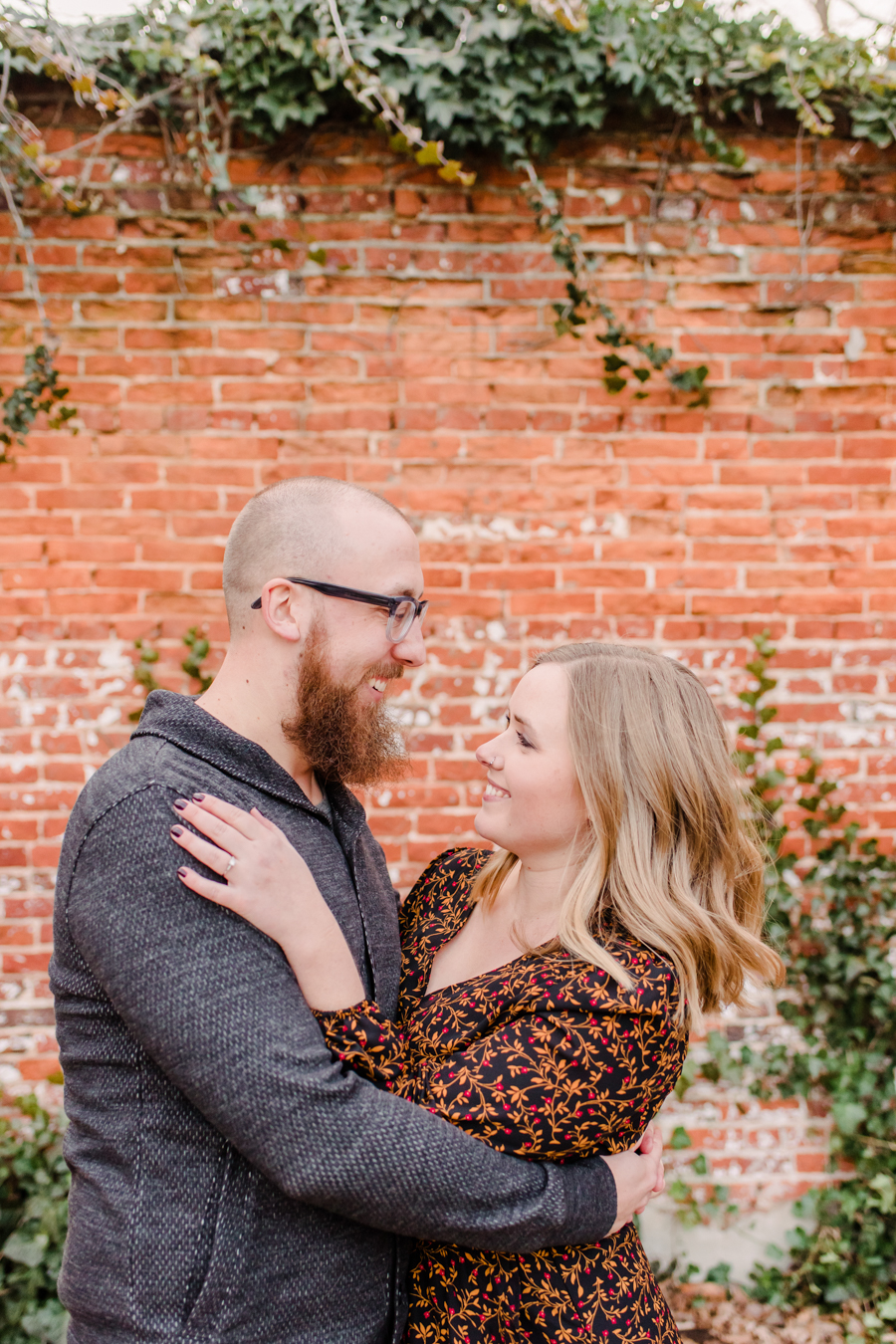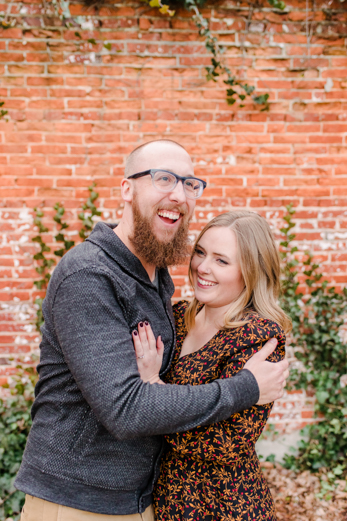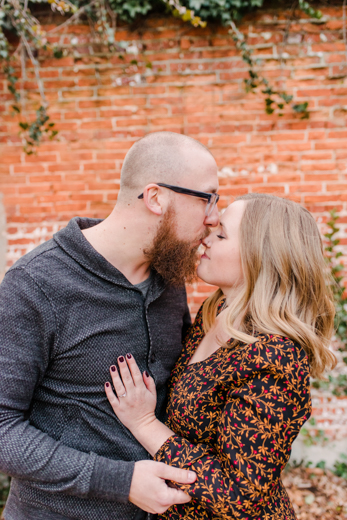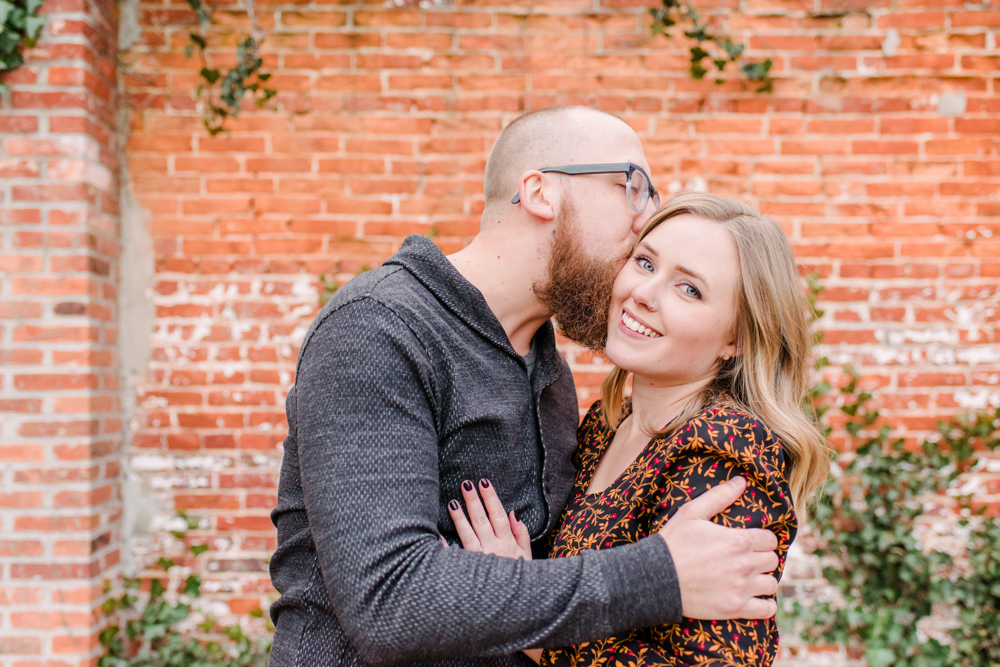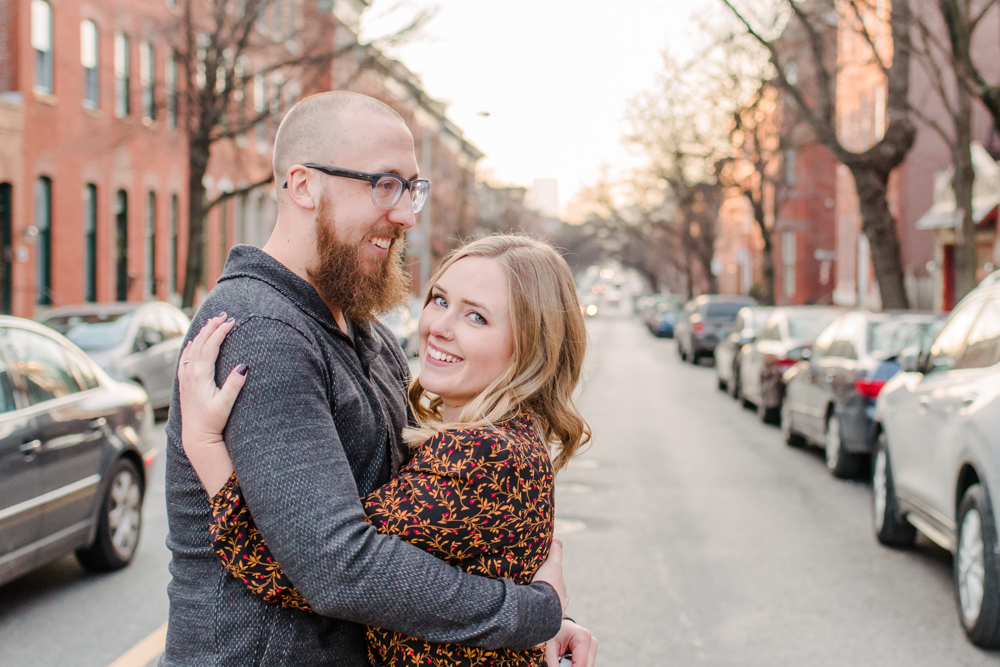 Hey guys wait I wanna take one on this crosswalk! hahaha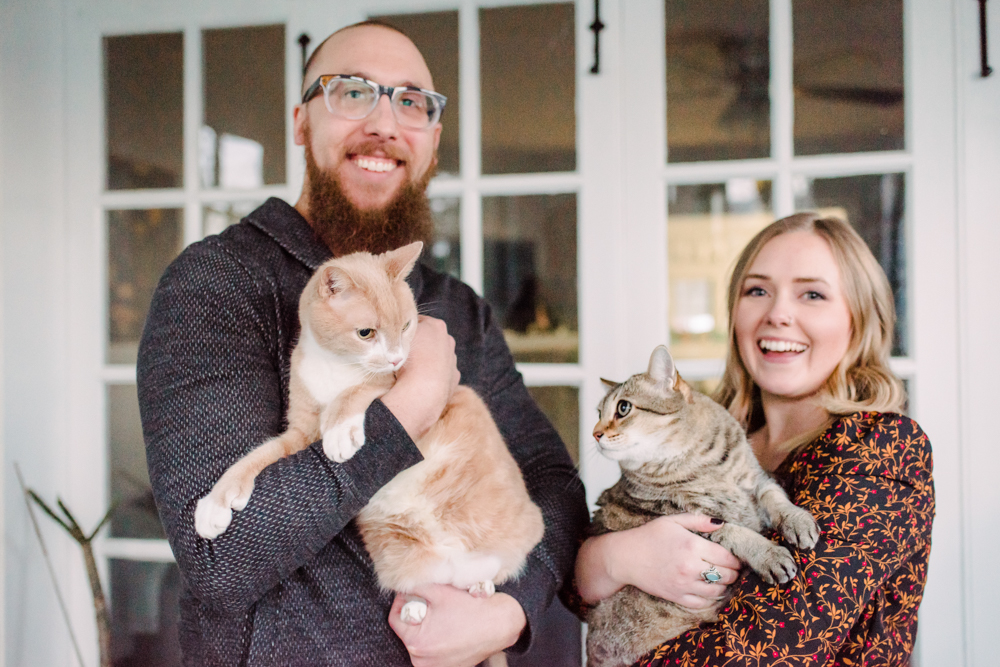 Yup. Family photo for the win. SO MUCH CUTE!!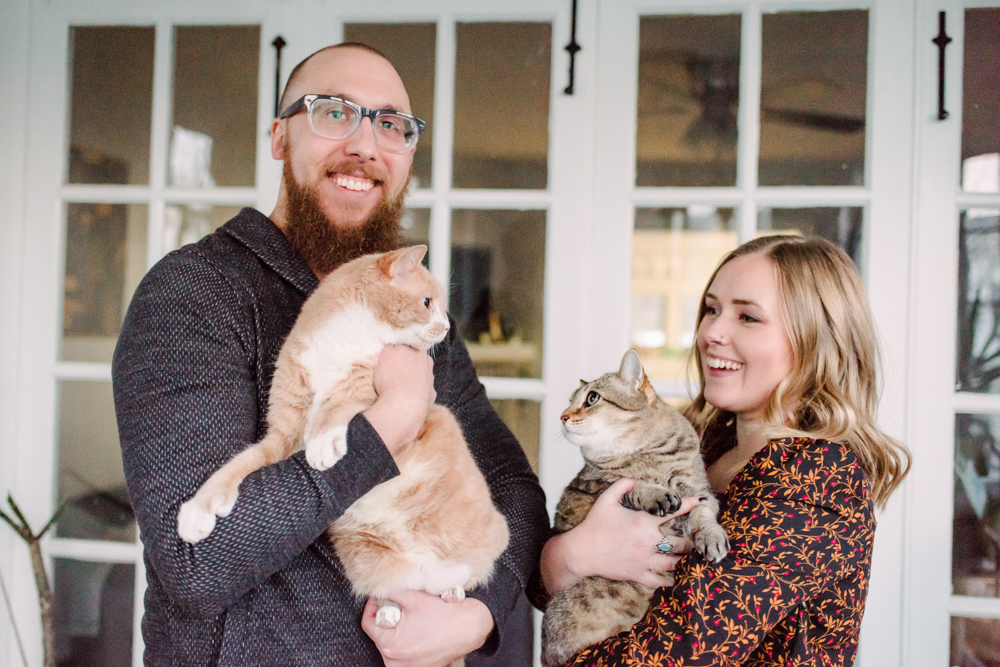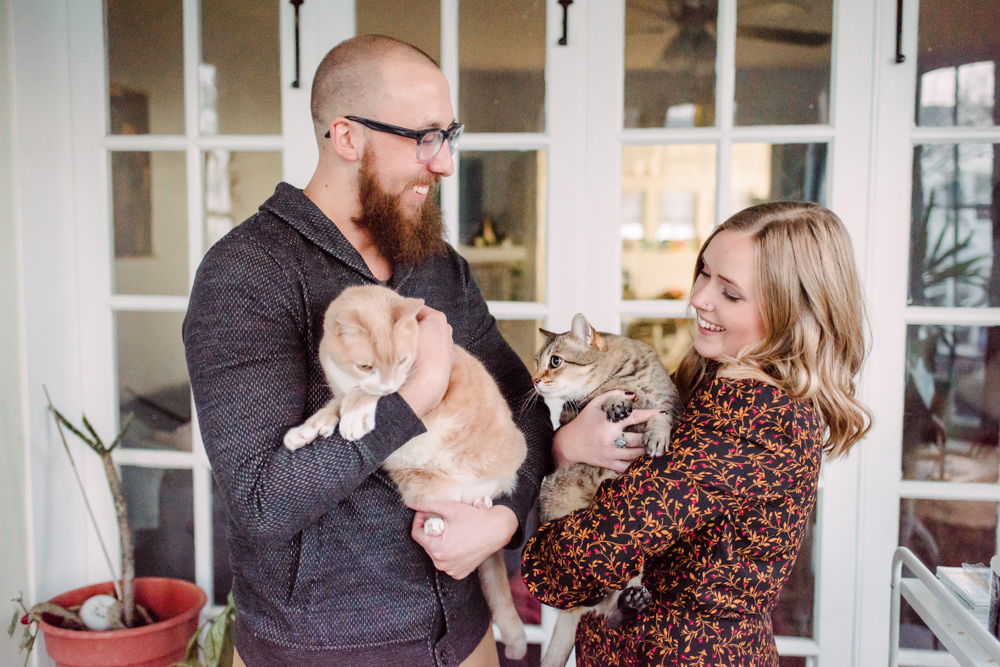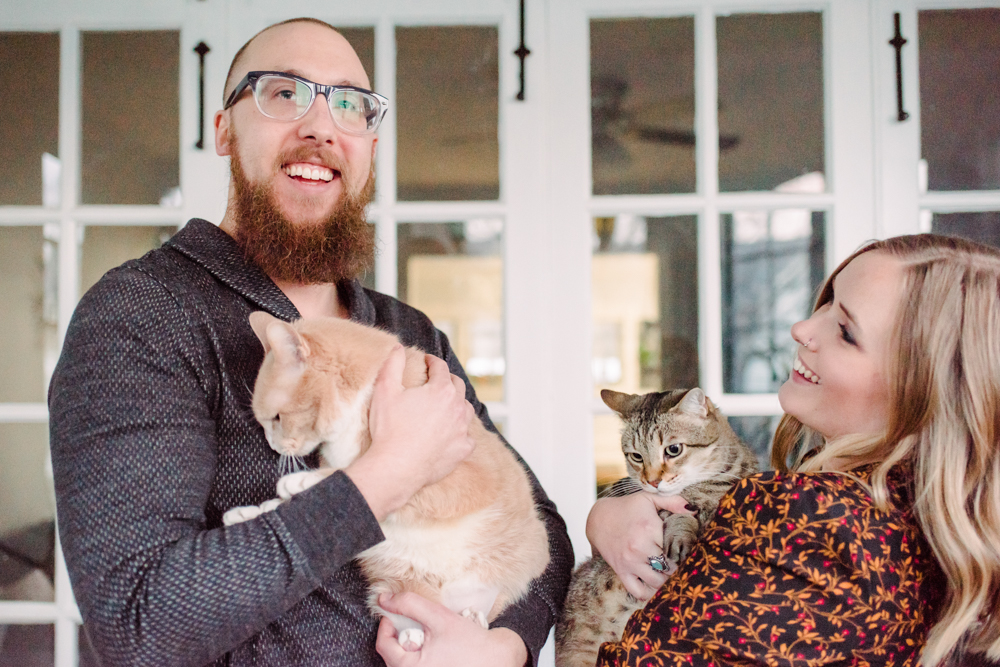 Congratulations Erica & Ben! So happy for you and can't wait for November!!