It's hard to believe this past month has already flown by since the wedding of the Julies!! To say it's been fun getting to know them and be their photographer is an understatement! From meeting at a local brewery to chat wedding ideas (AND HAWAII ENGAGEMENT SESSION IDEAS), literally every piece of their celebration has been a dream! Julie and Julie share so much respect and love for each other and their family and friends, and it was pure joy to celebrate with all of them at the Elkridge Furnace Inn! While I may have gotten to take their engagement session photos both in Ellicott City and Maui Hawaii, they got married at a venue that happens to be about 10 minutes from my house! ;) But regardless of where we were meeting up, it has always been so much fun hanging out with these two and being a part of this milestone! Between their sweet first look (and too many favorite portraits to count), and their personal ceremony, plus a packed dance floor and portraits during an incoming thunderstorm (this is safe right??!), to the dinner they served that reminded them of their favorite places… every bit was a blast. Can't say congratulations to these two enough! We loved being a part of their beautiful day! Congratulations to the Julies!!!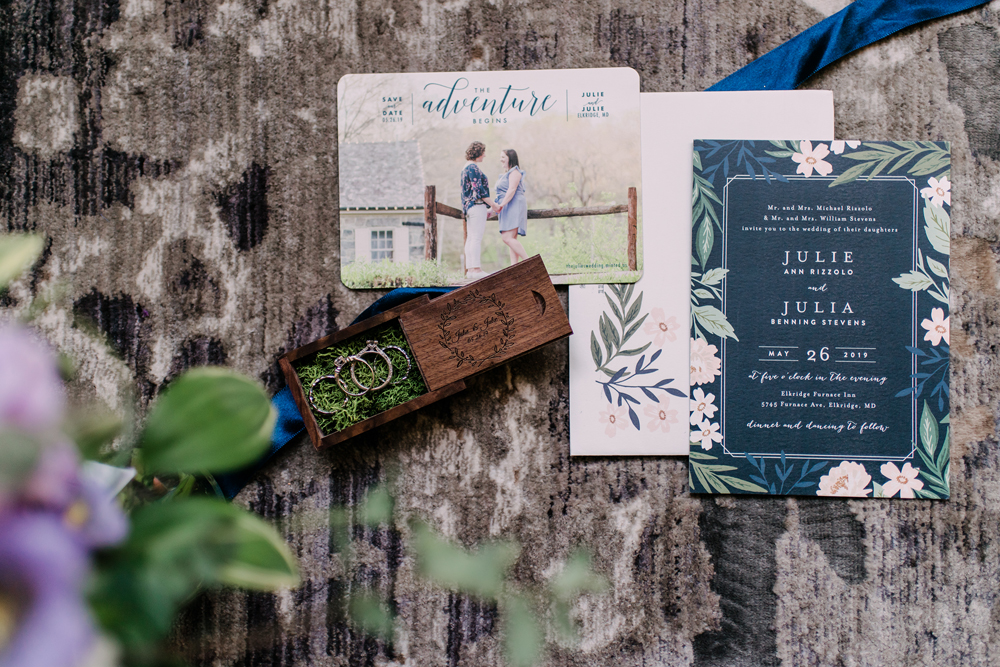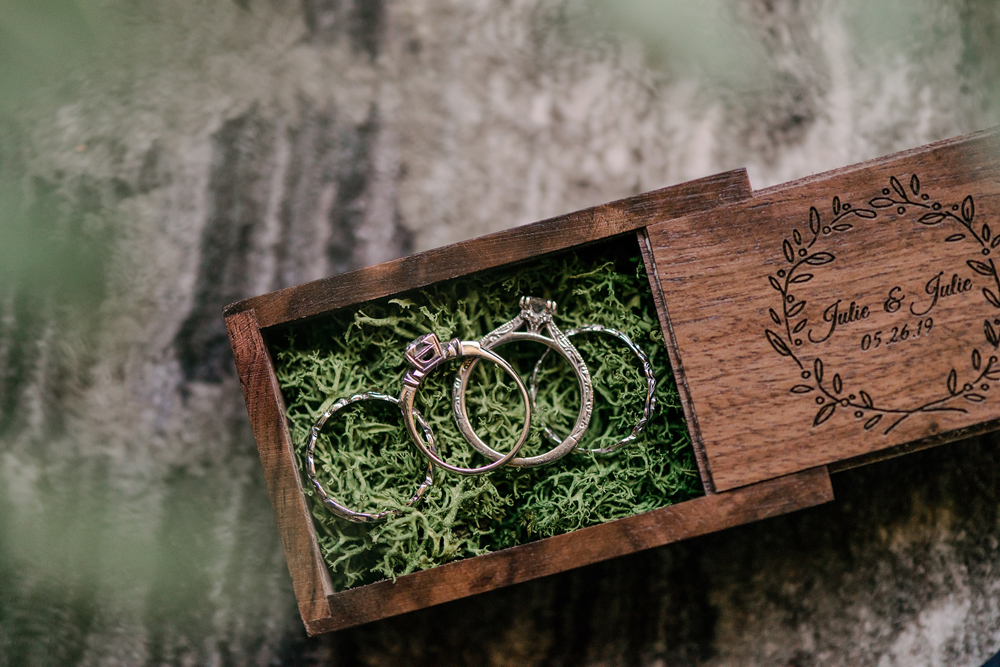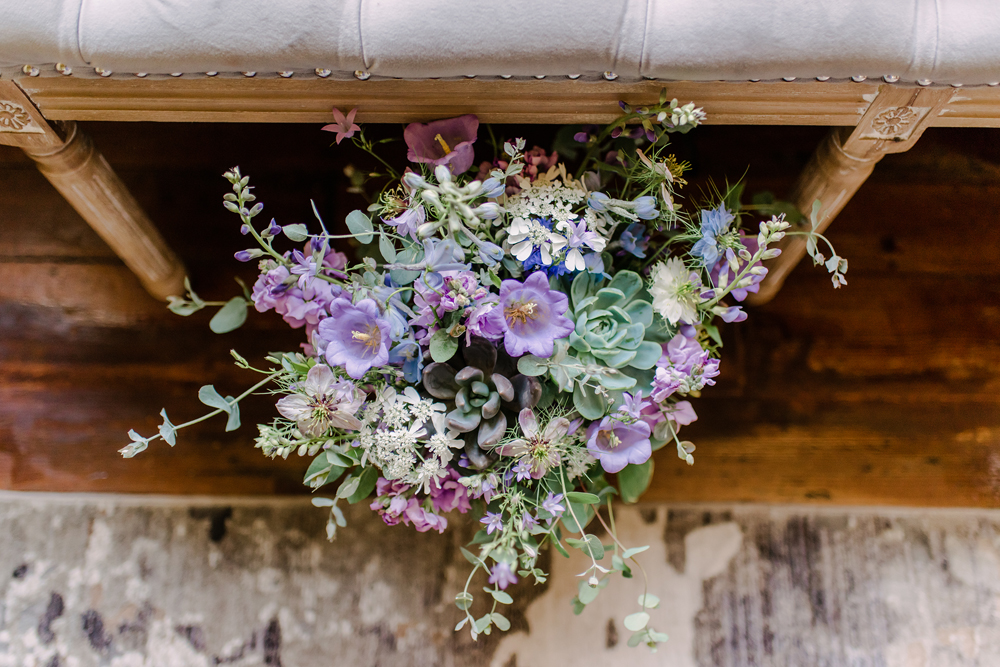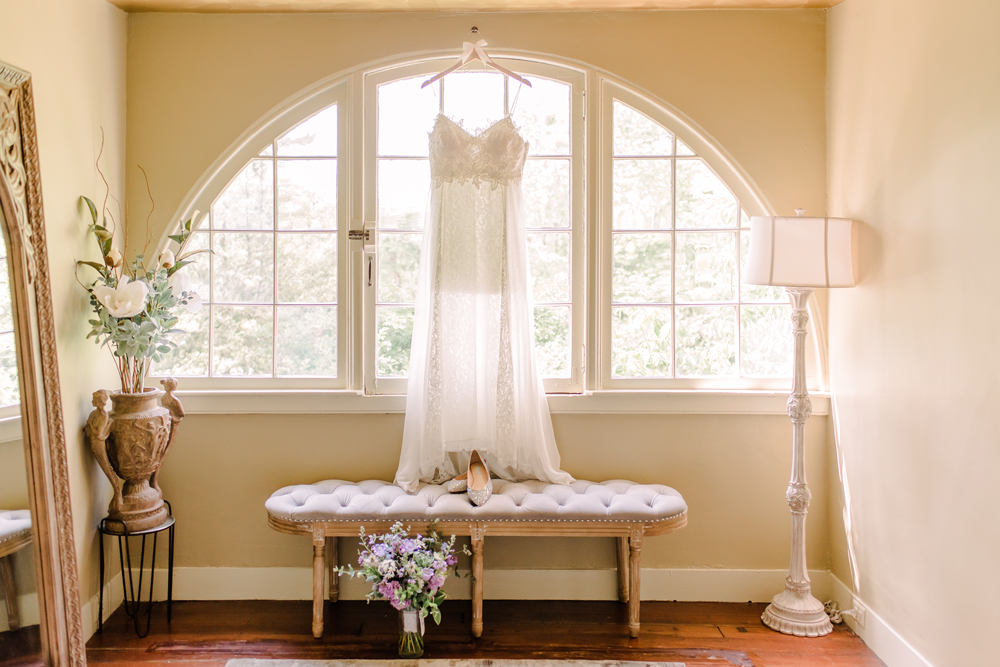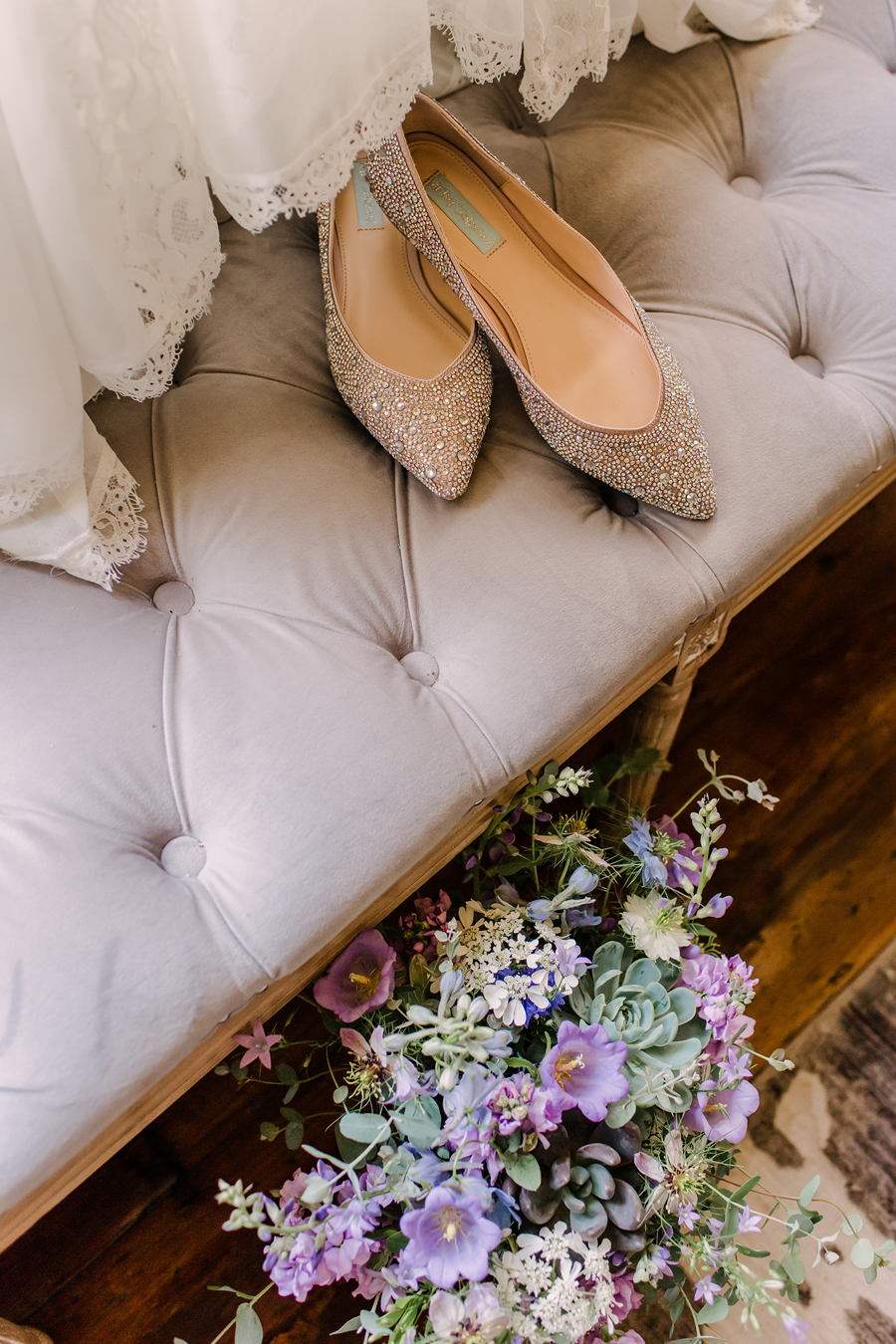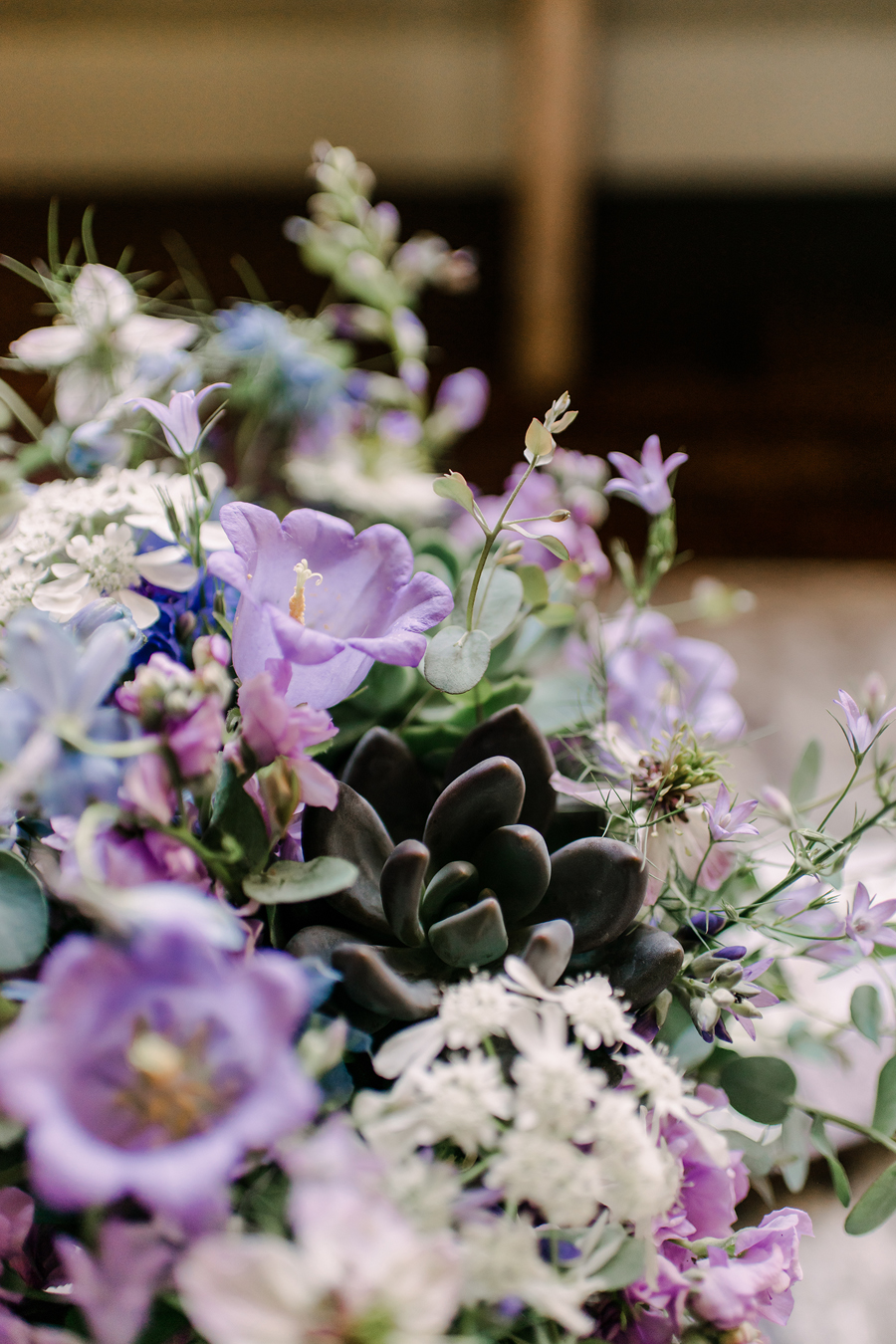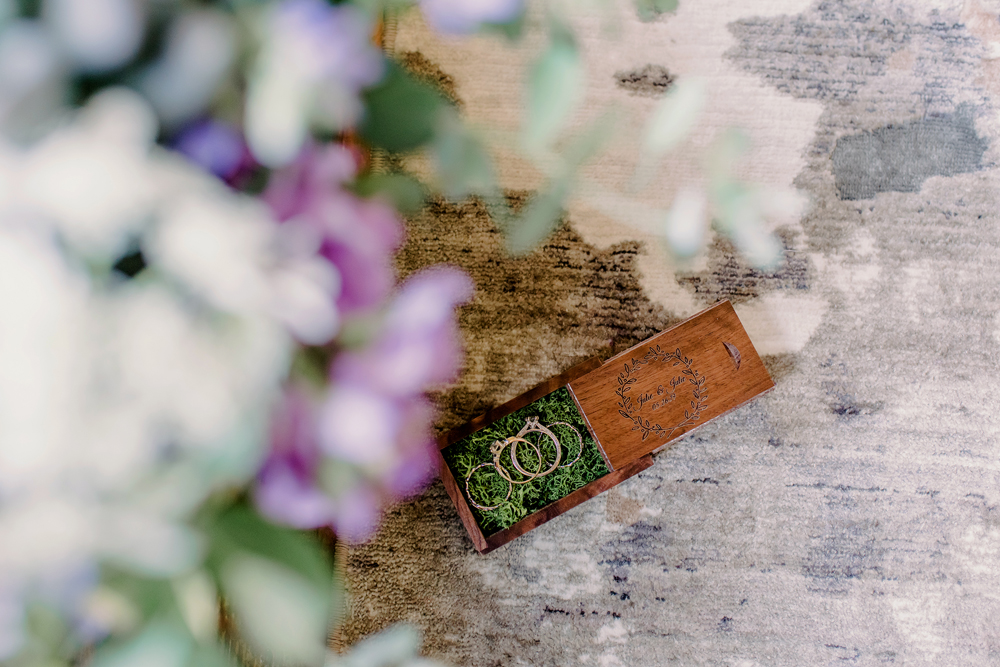 Yes the details were a dream! Such beautiful bouquets from Local Color Flowers!!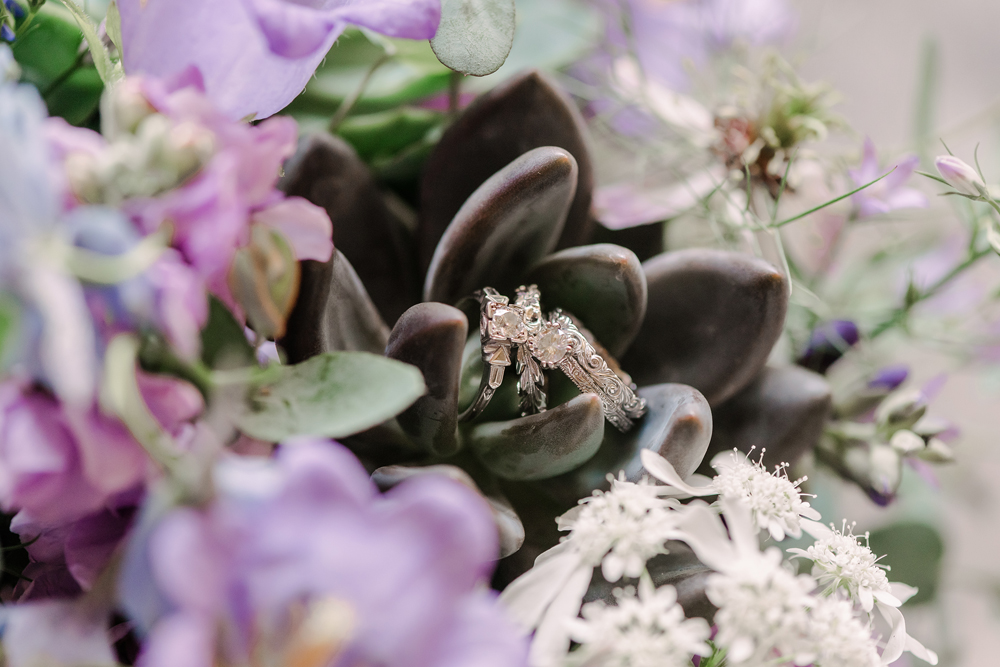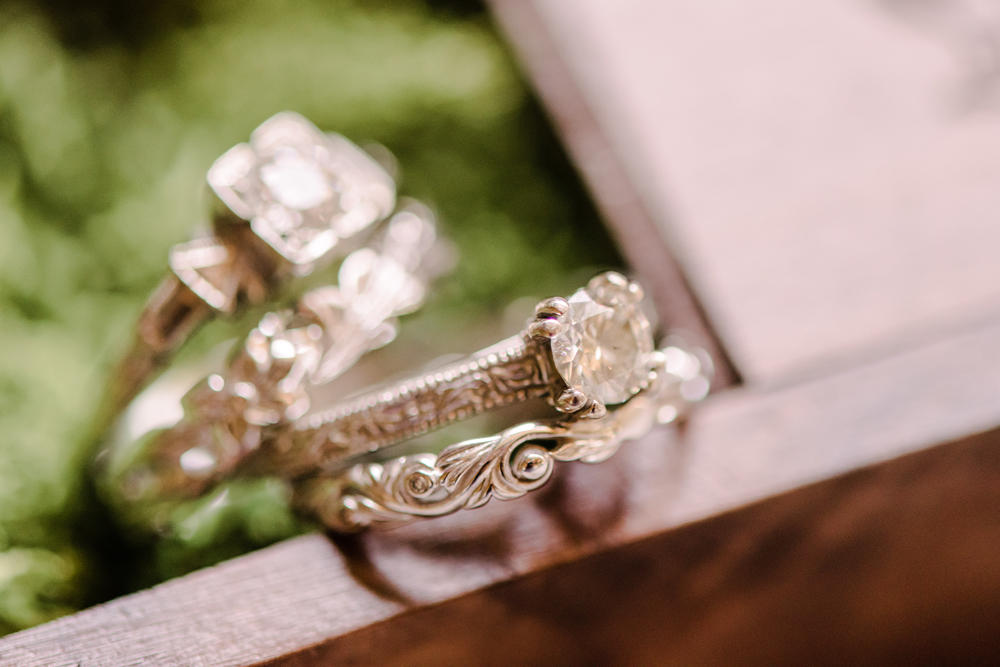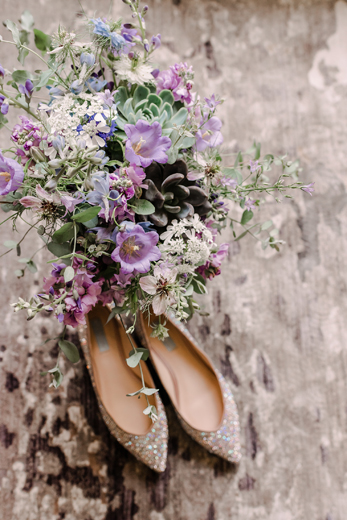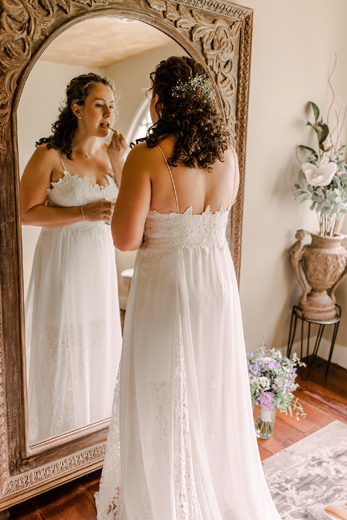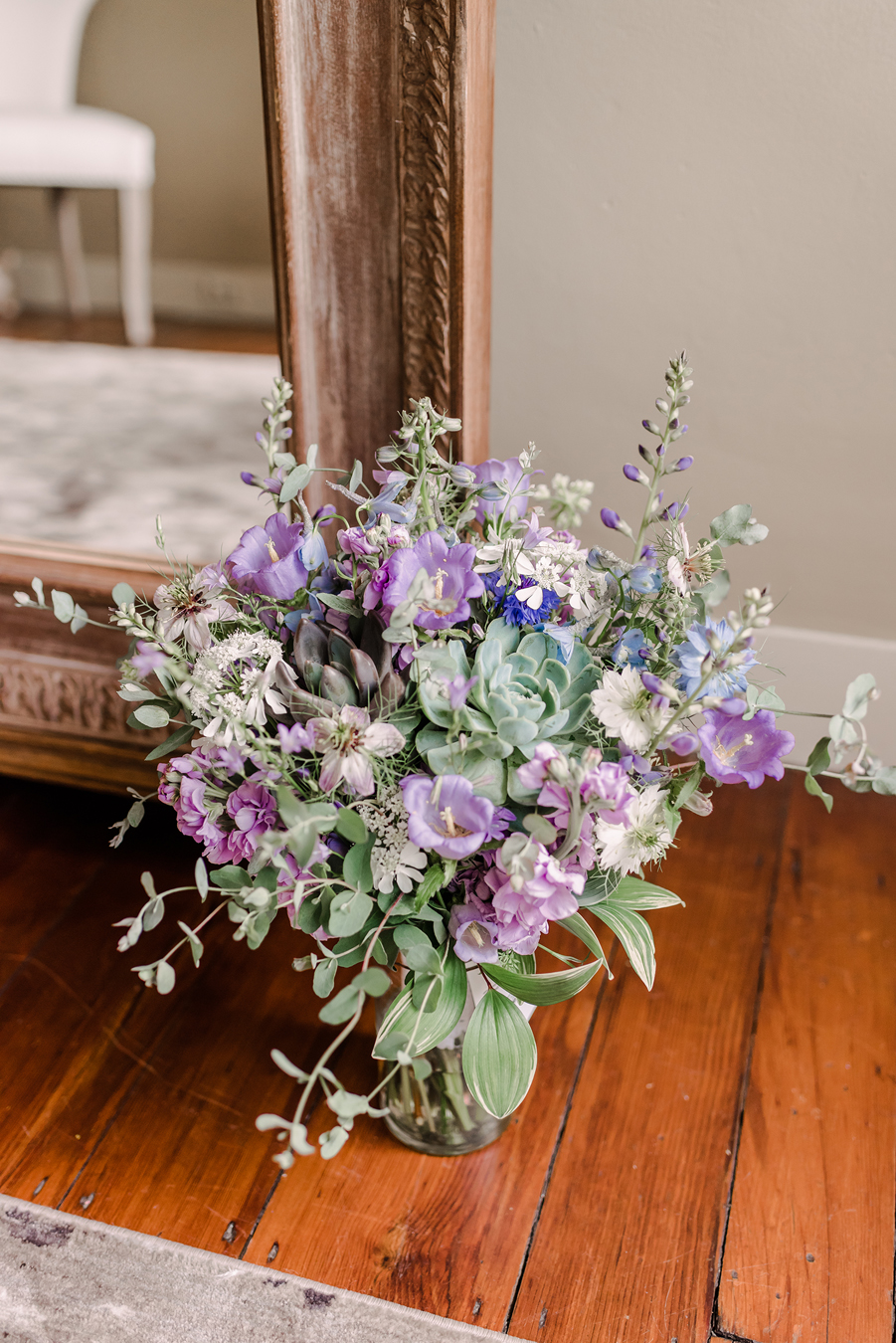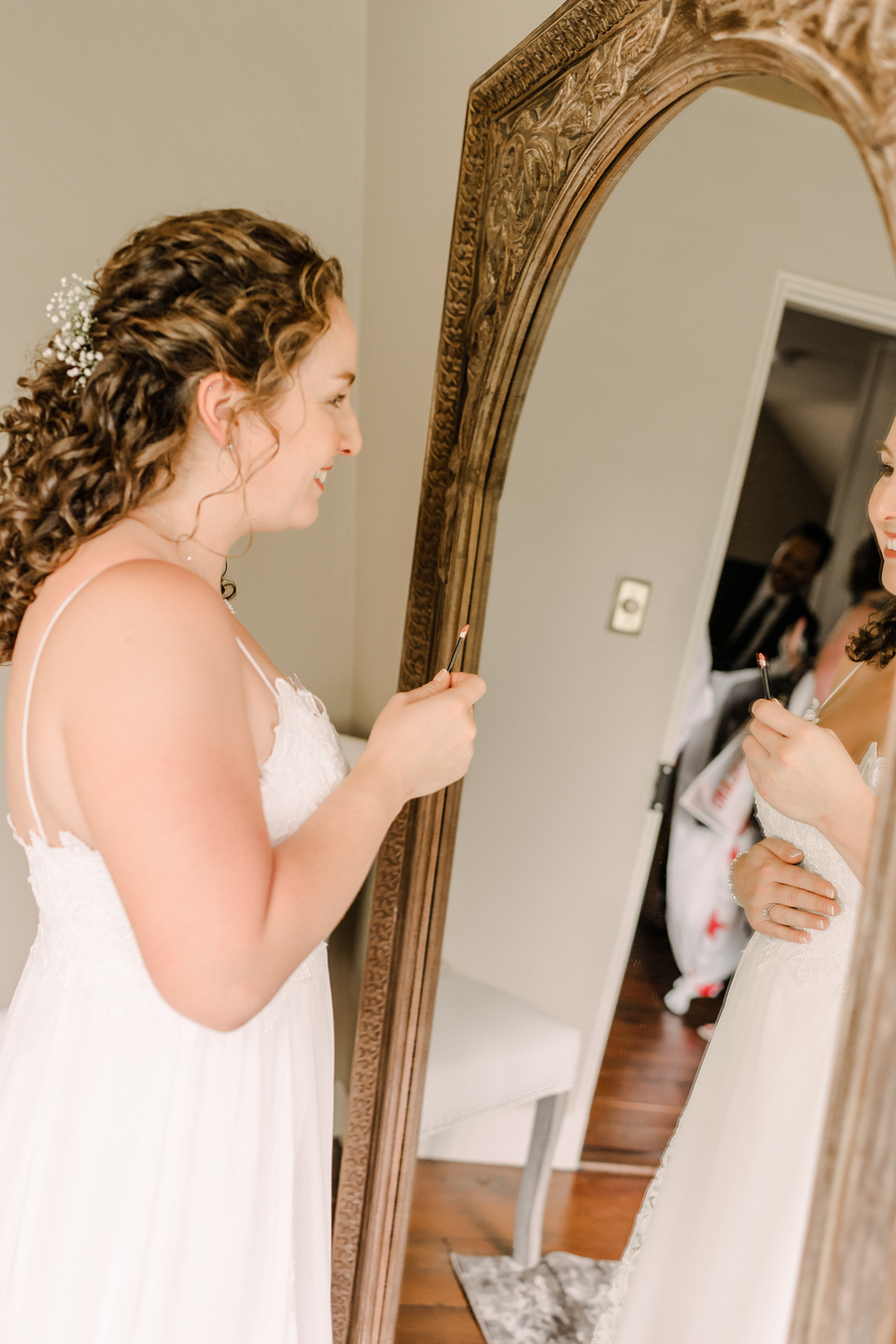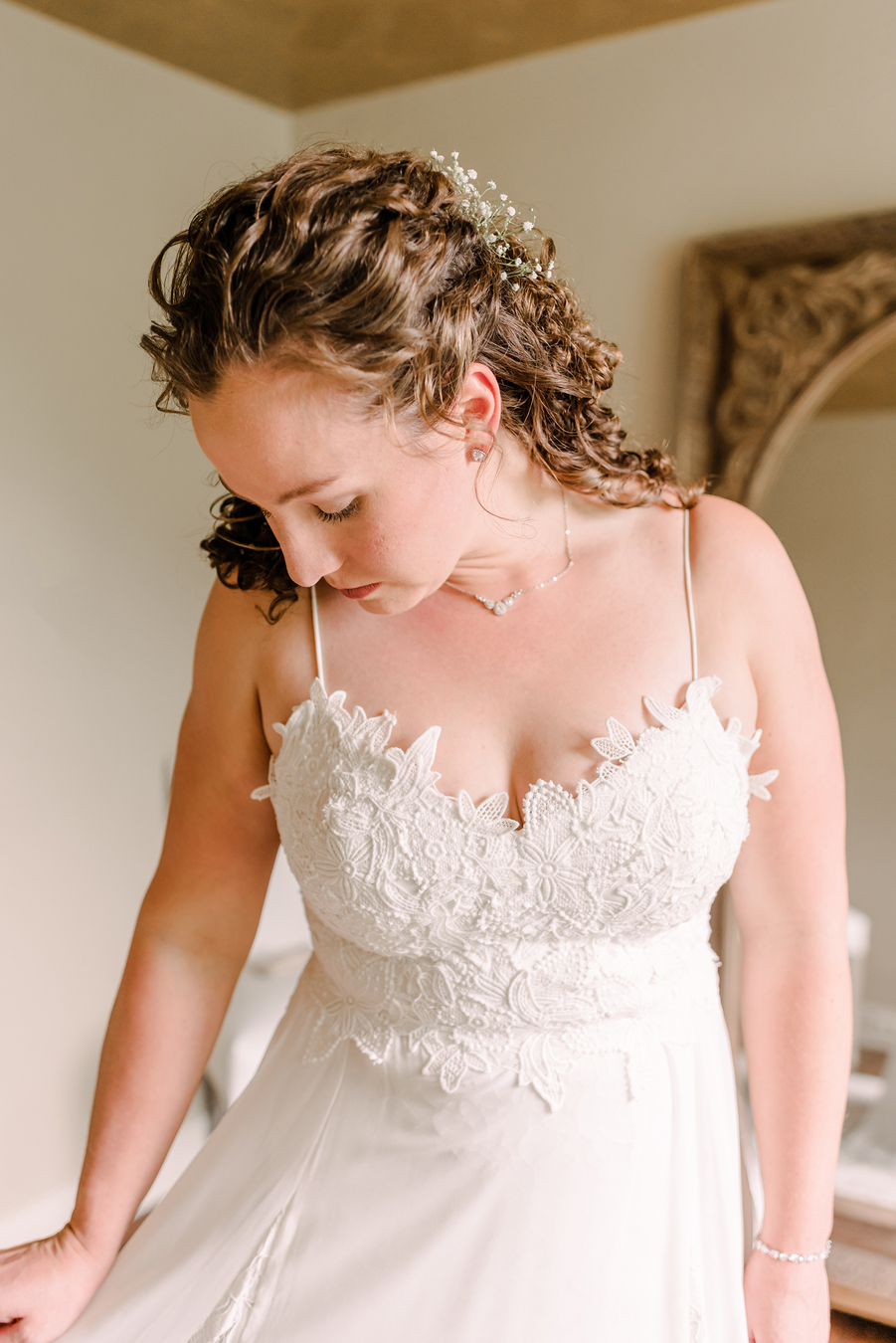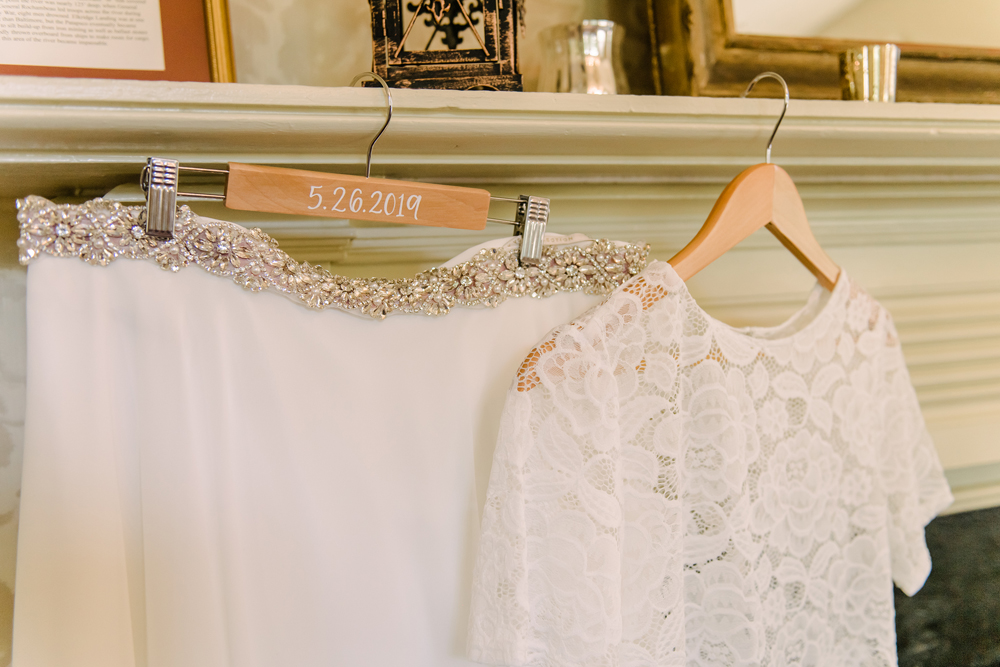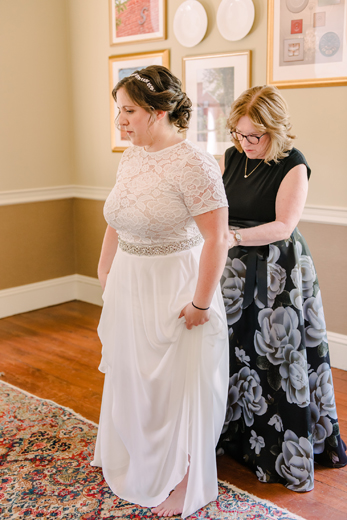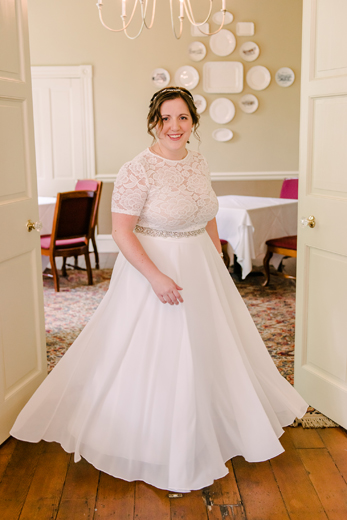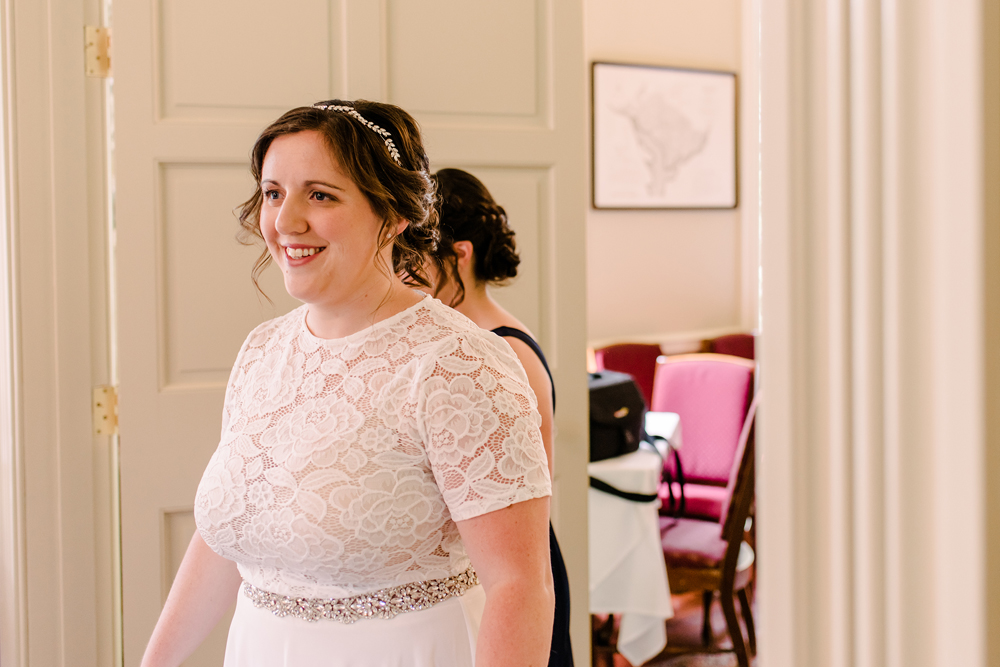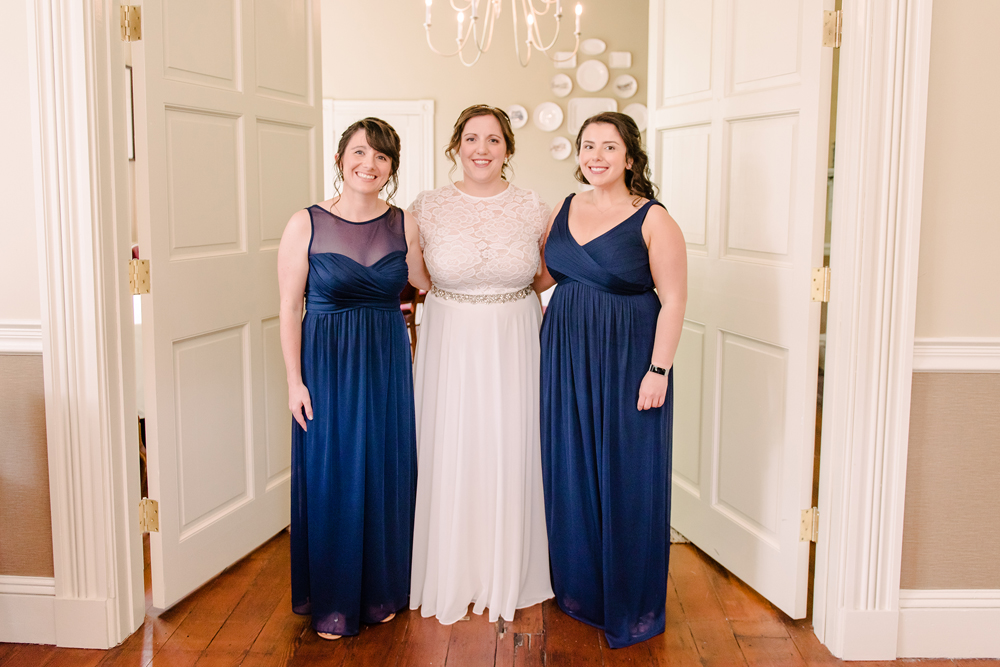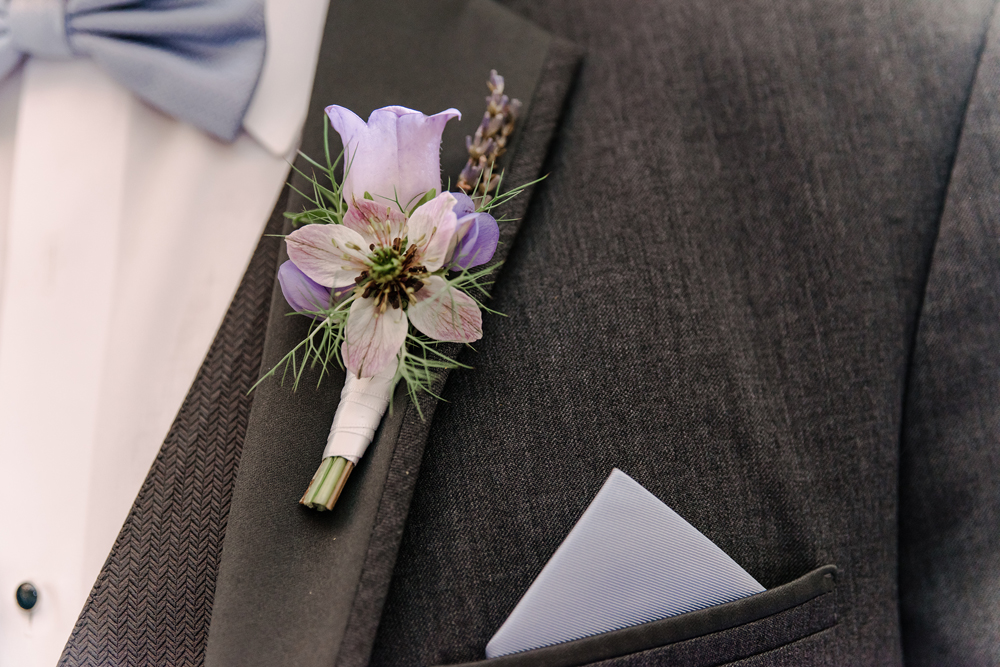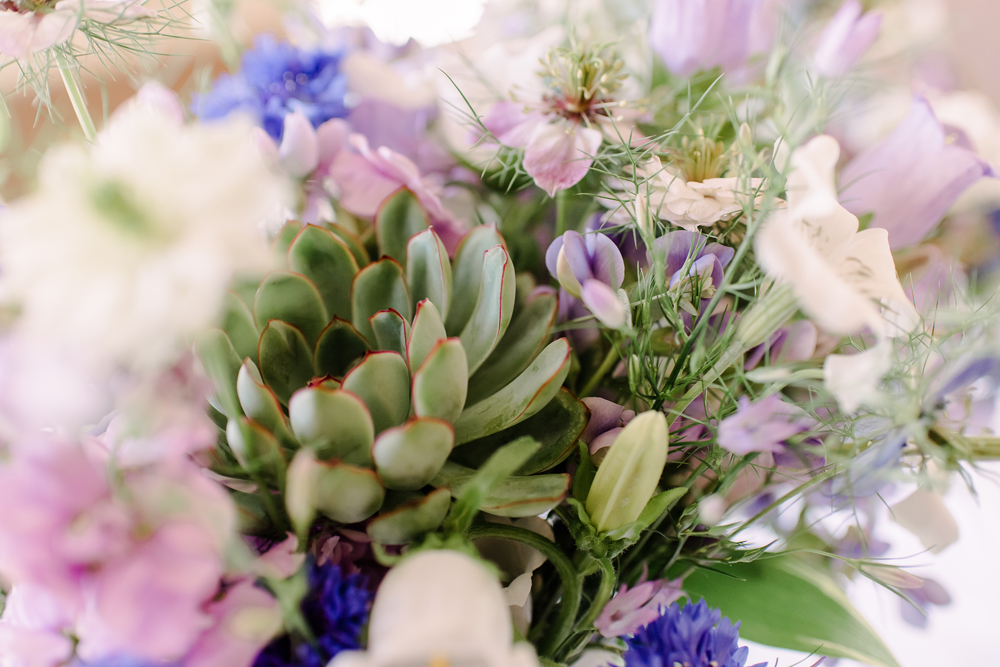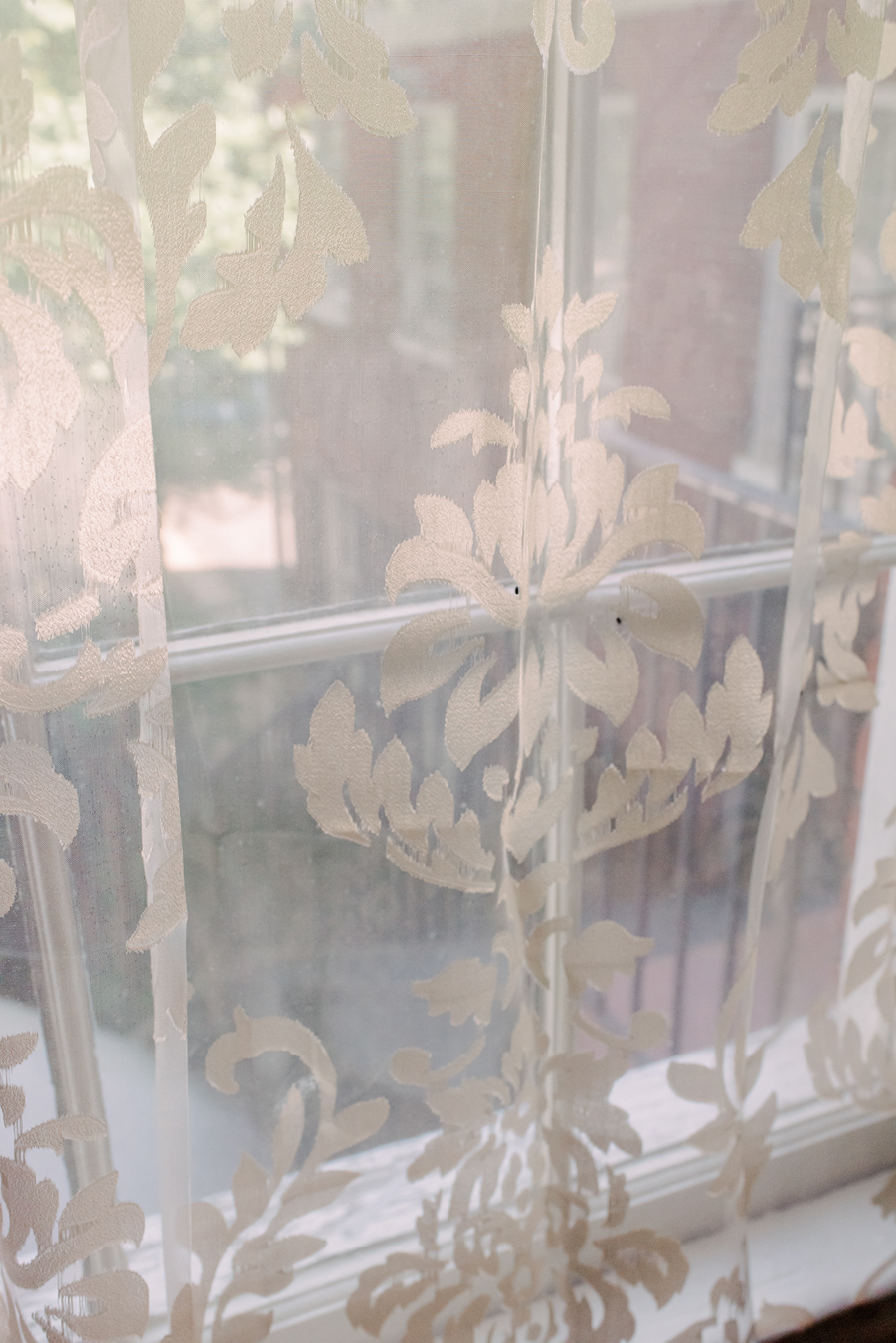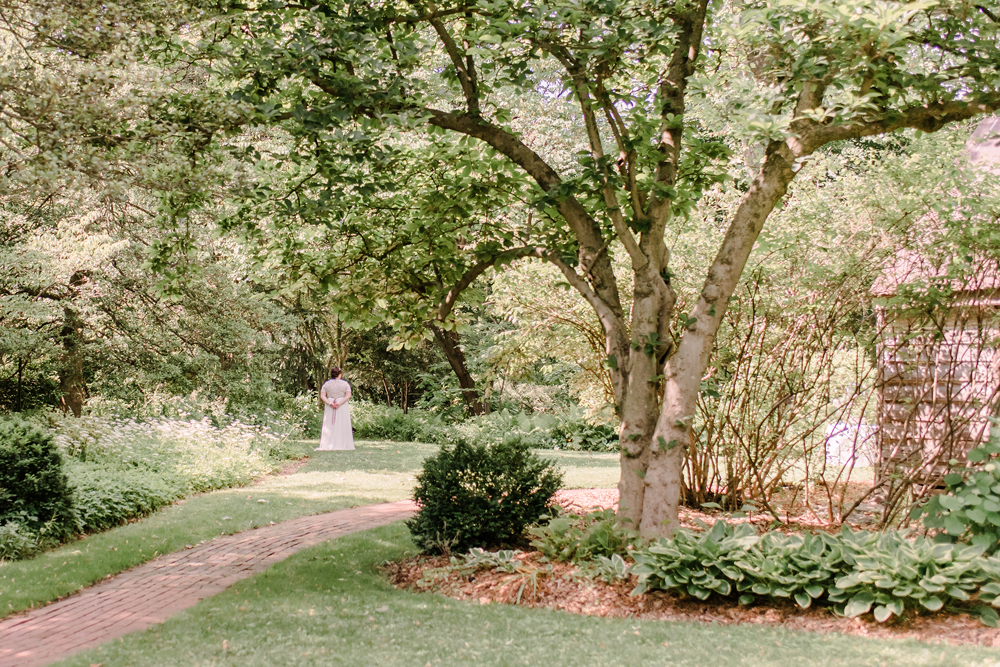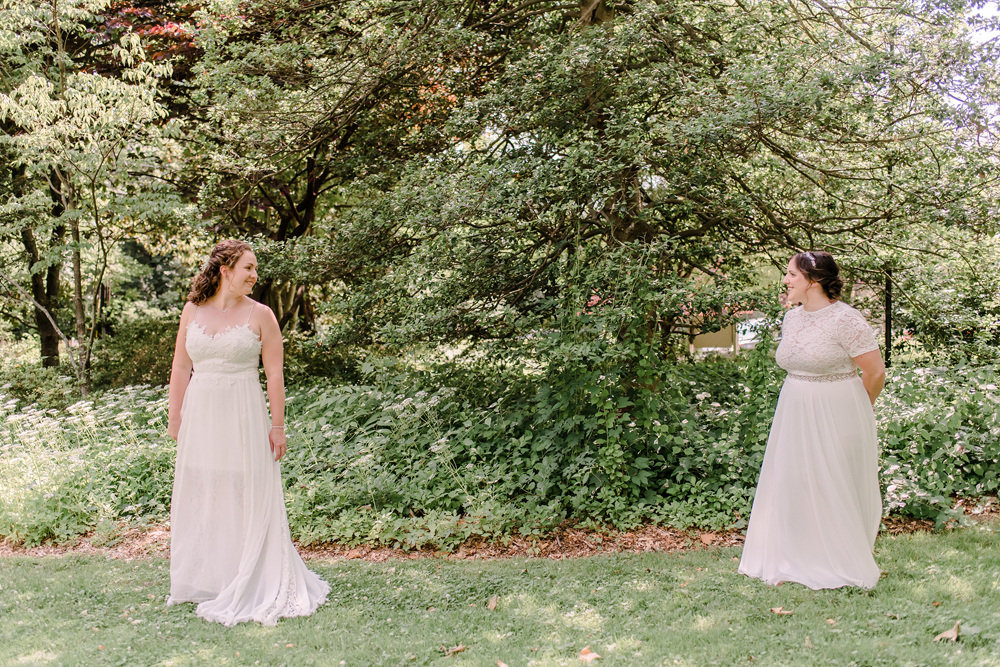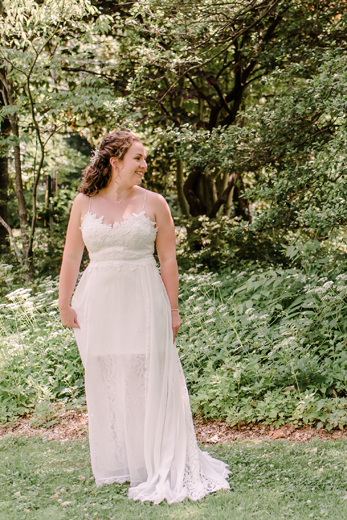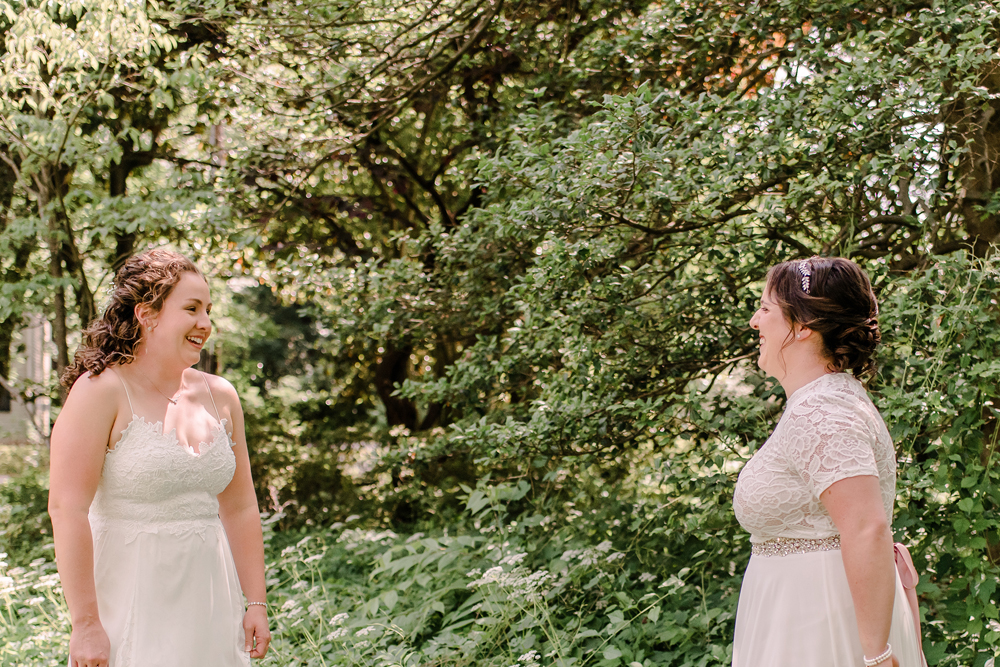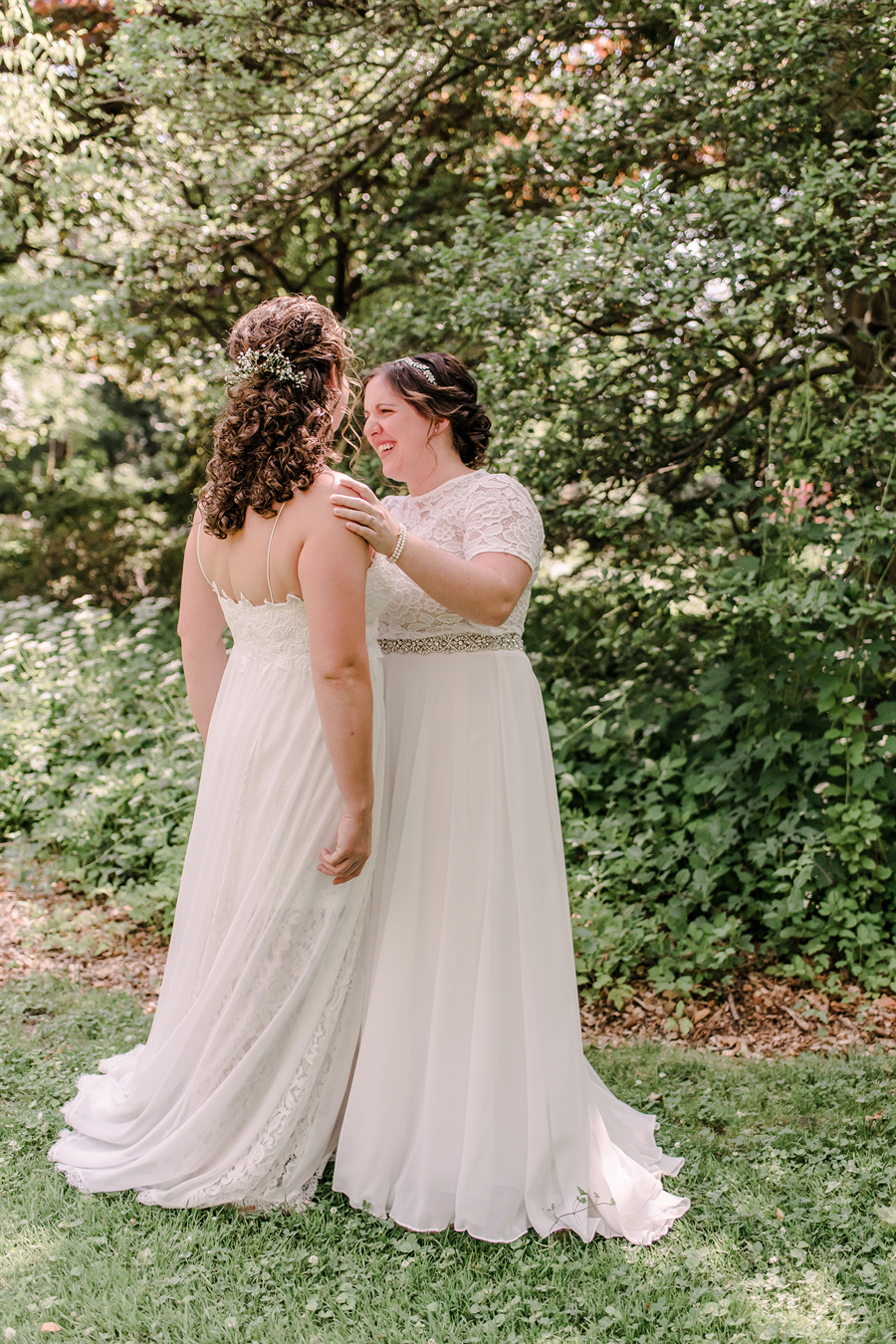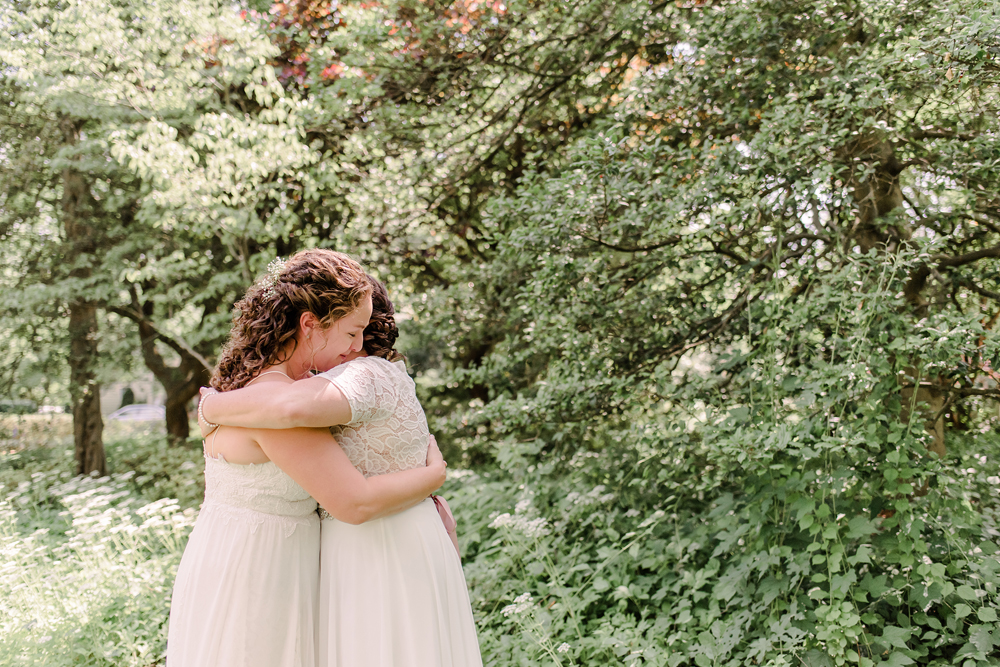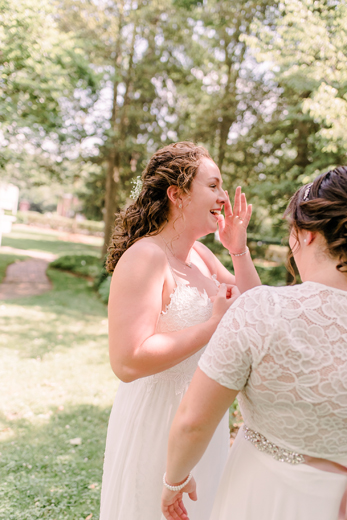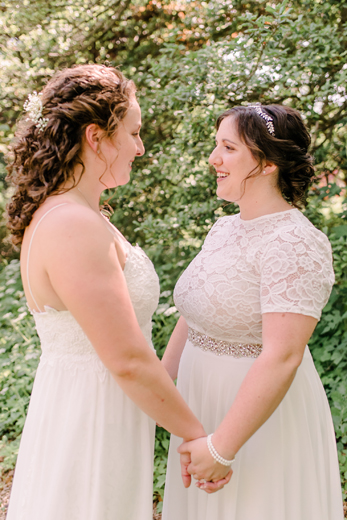 The sweetest!!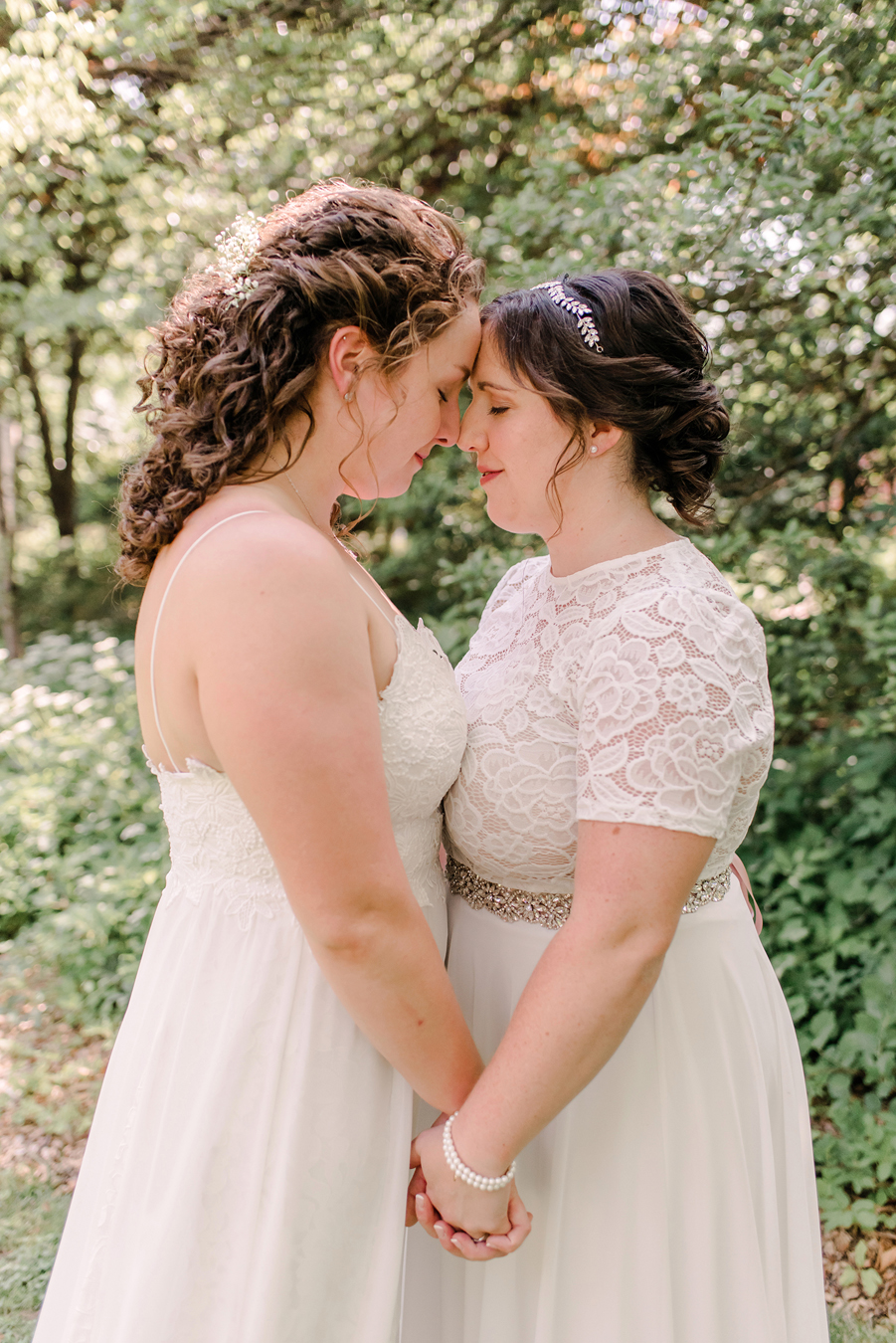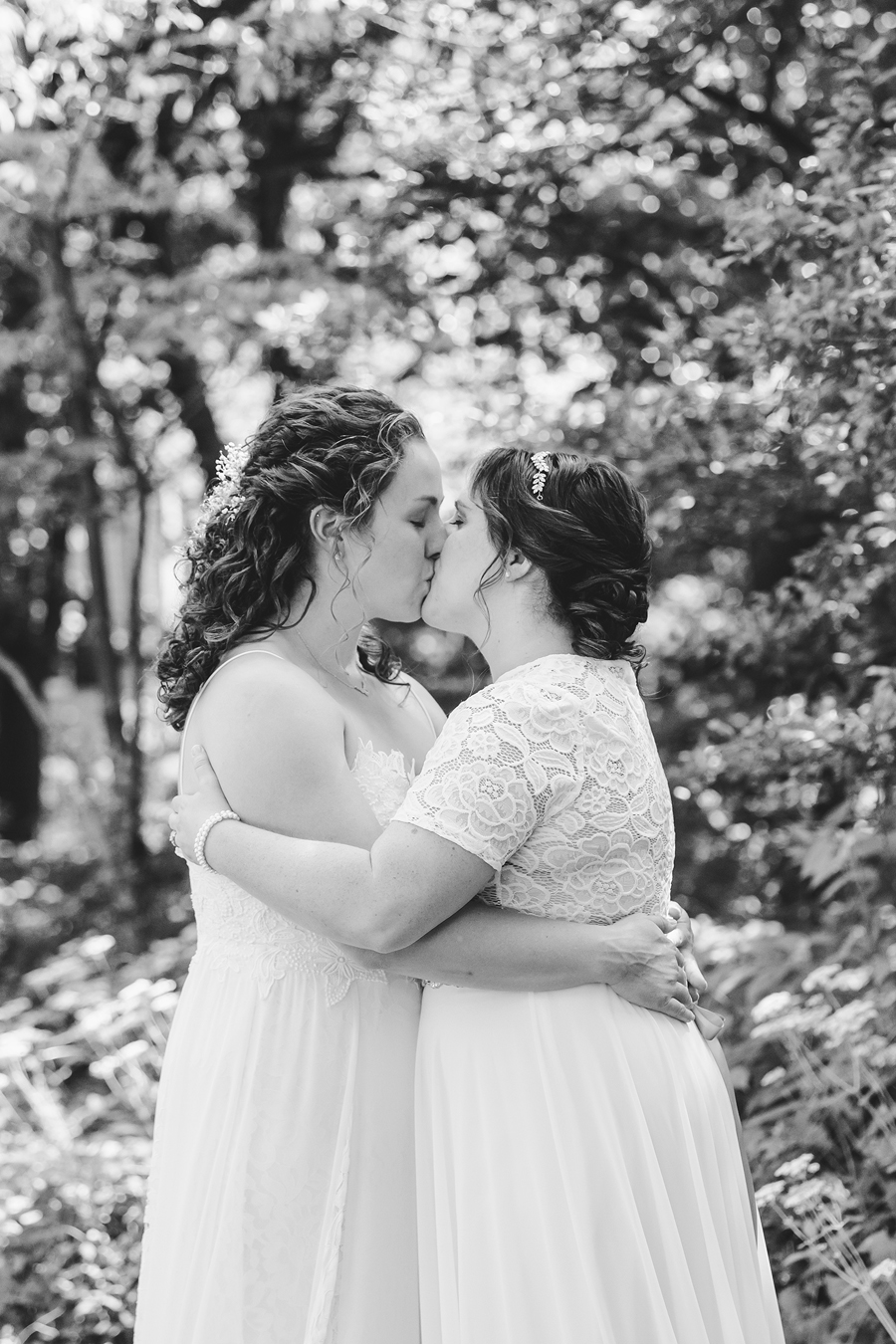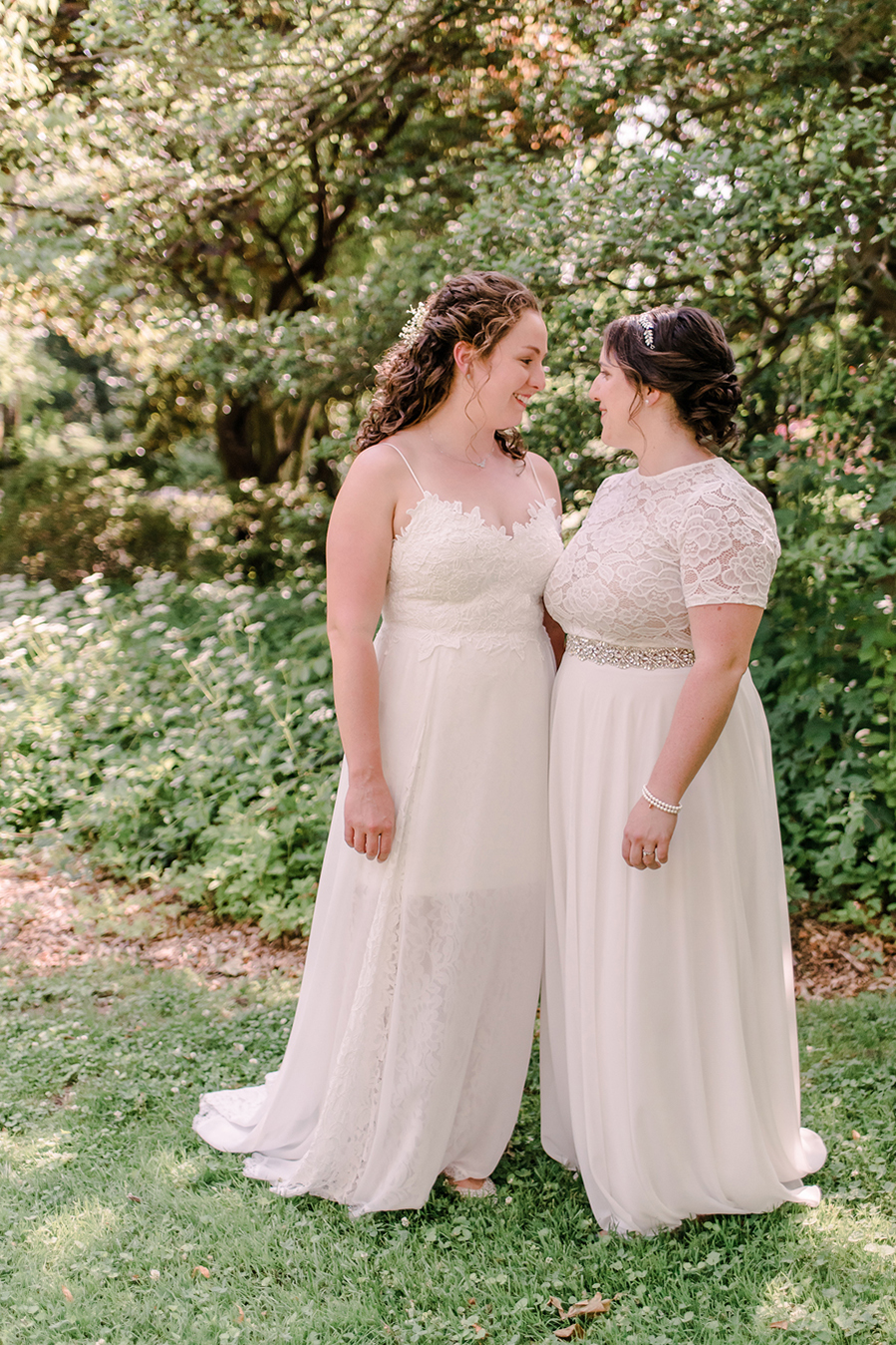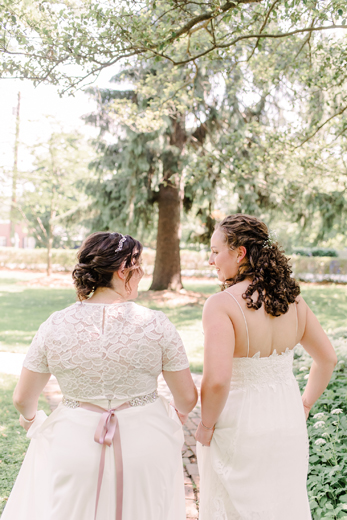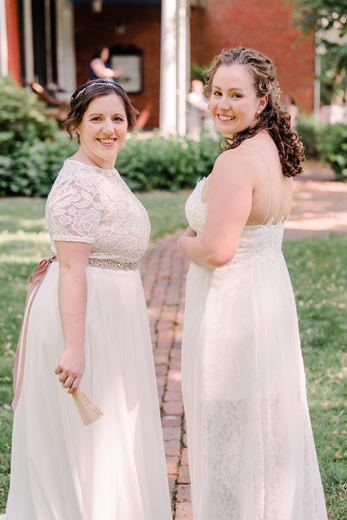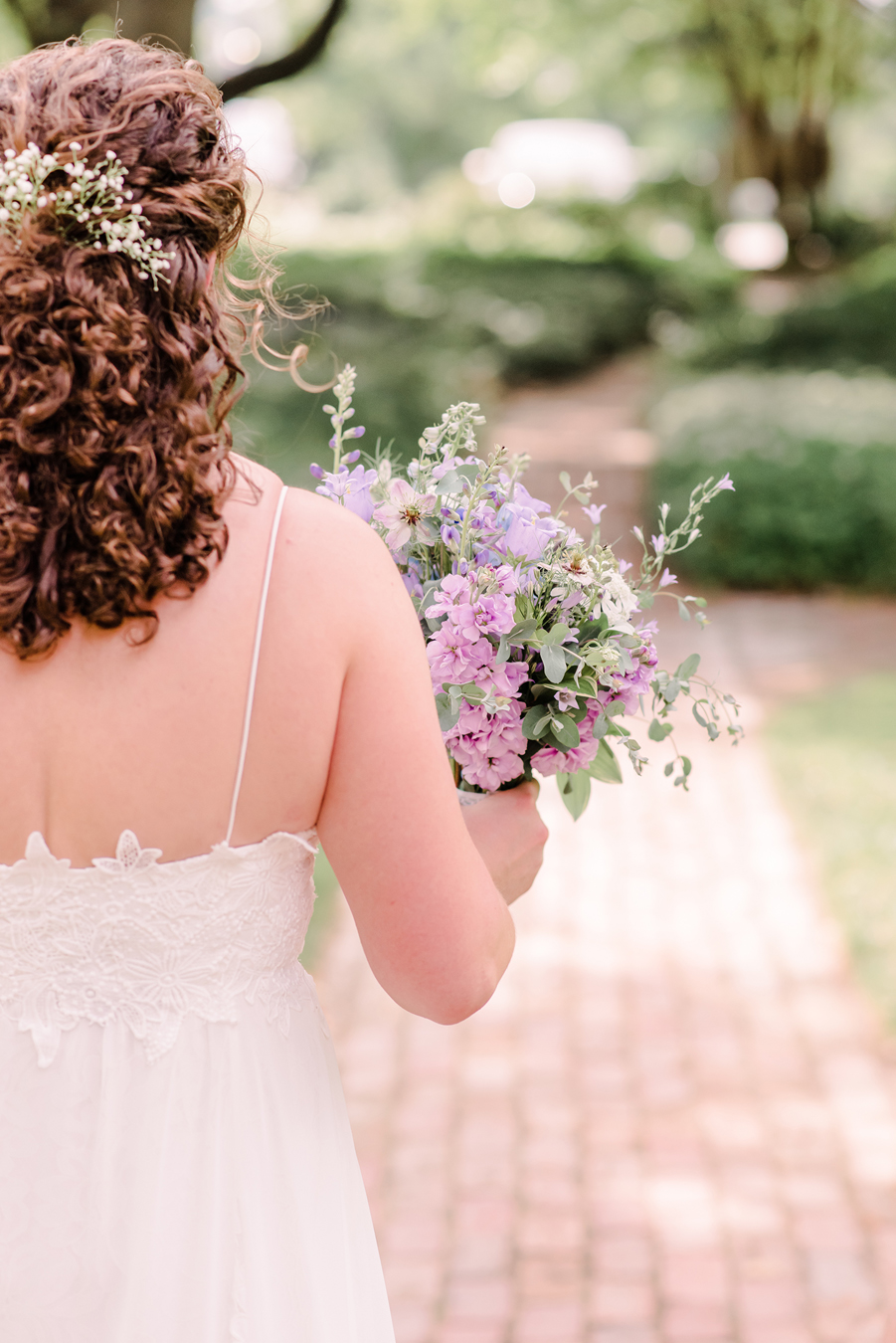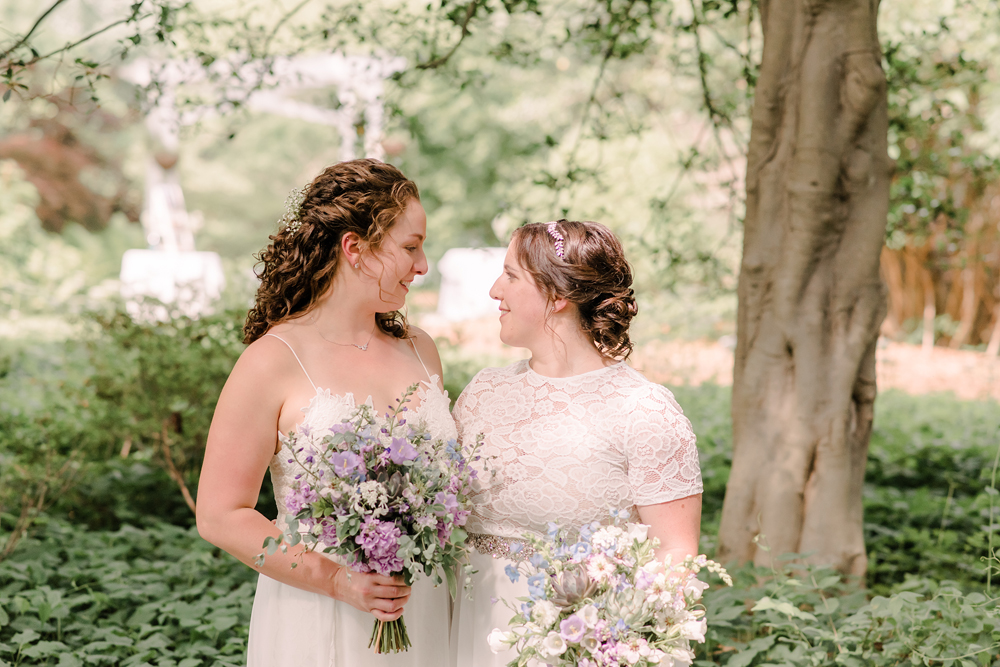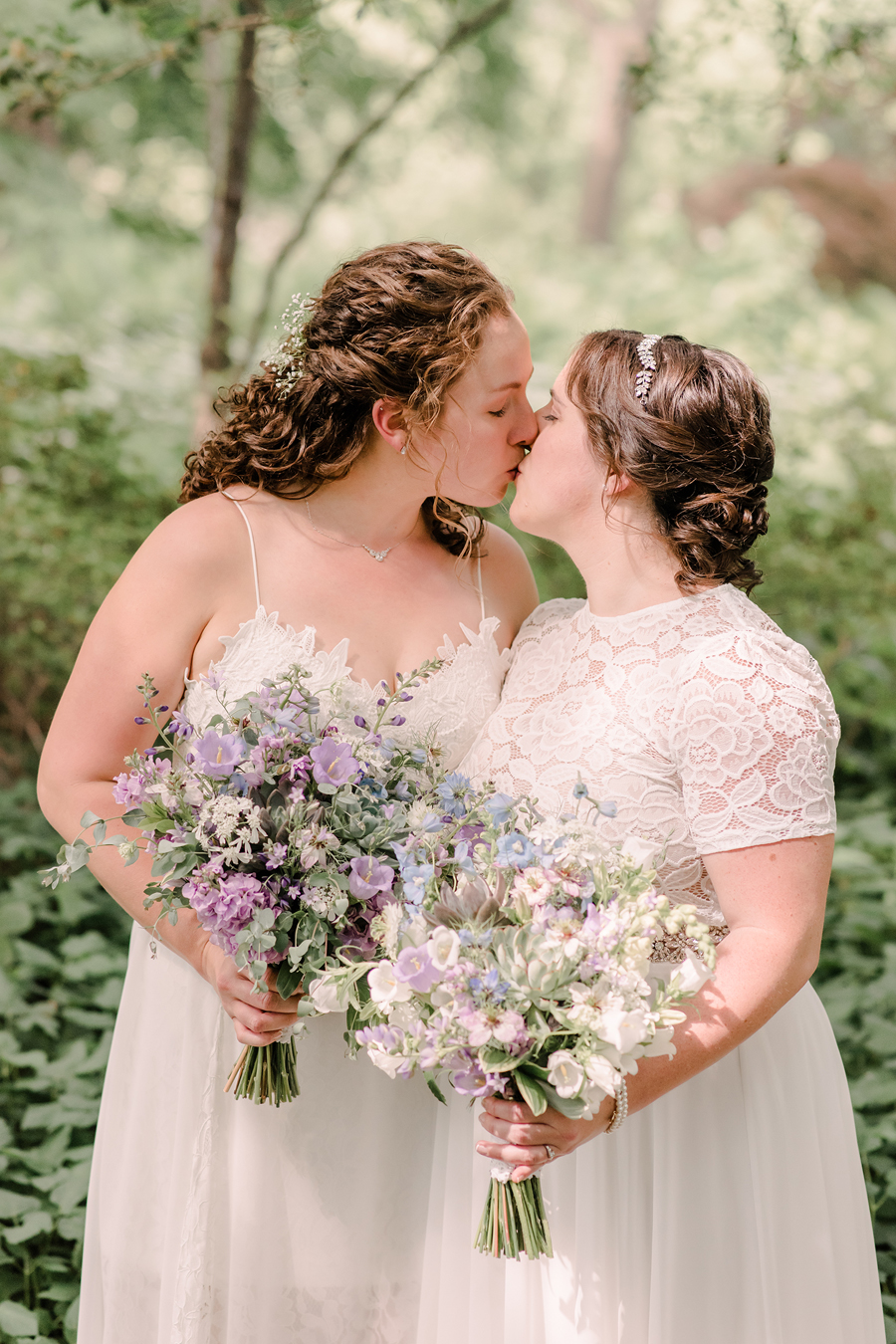 Favorites!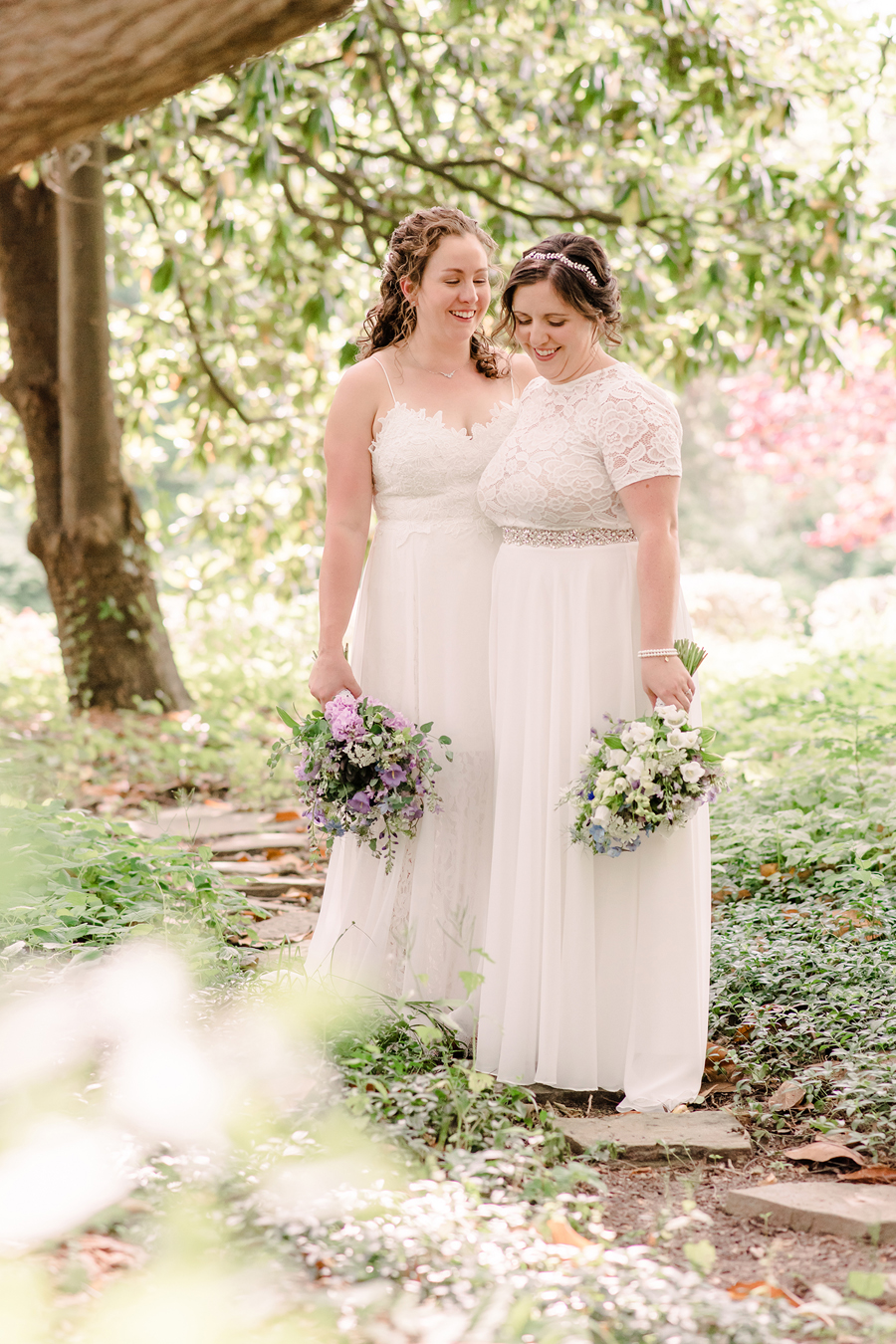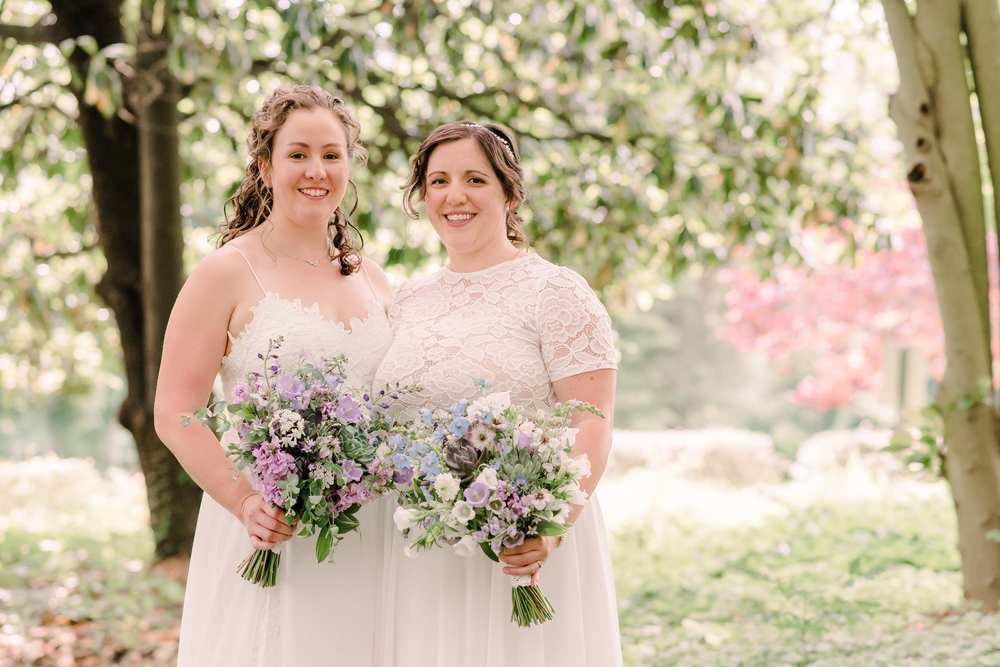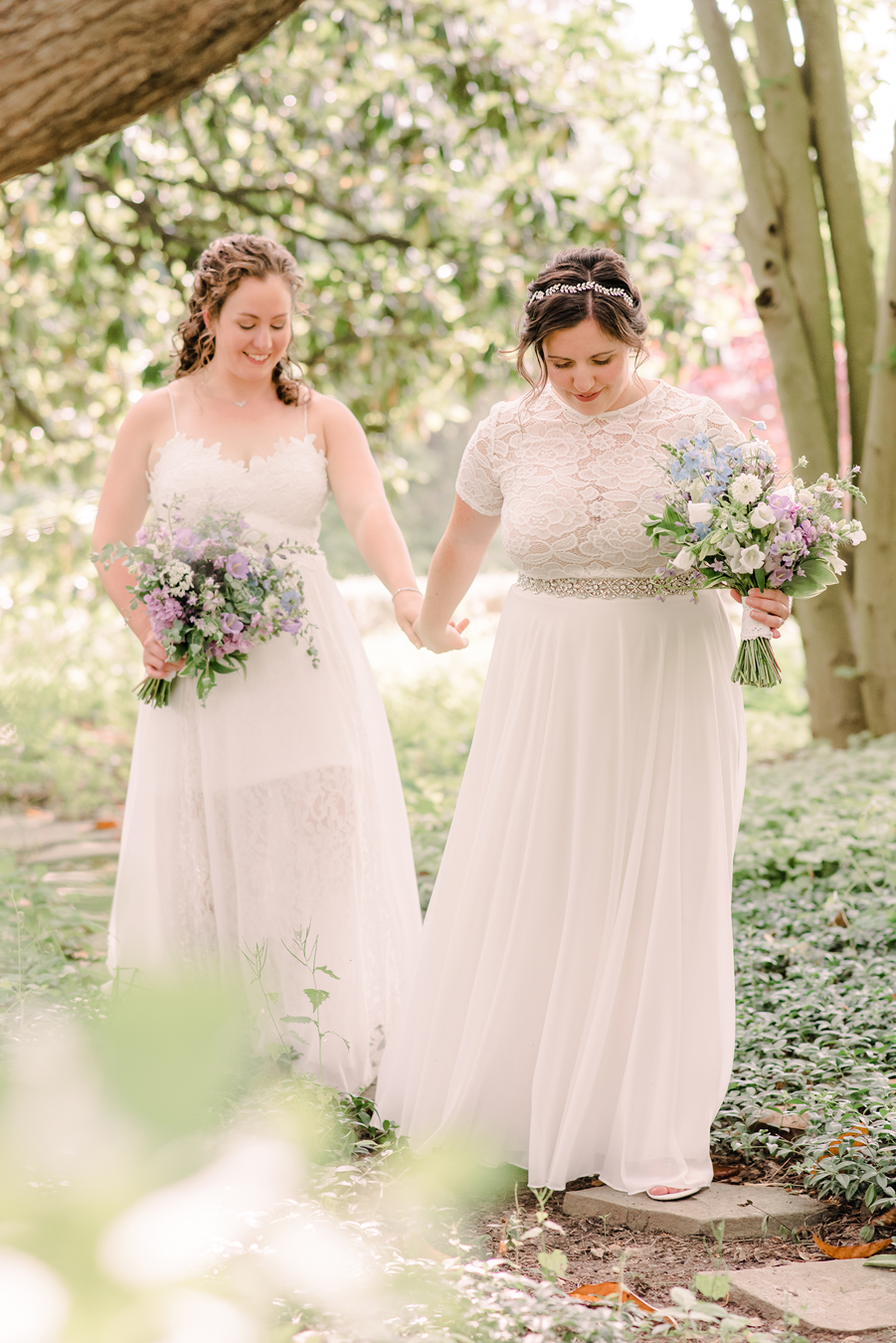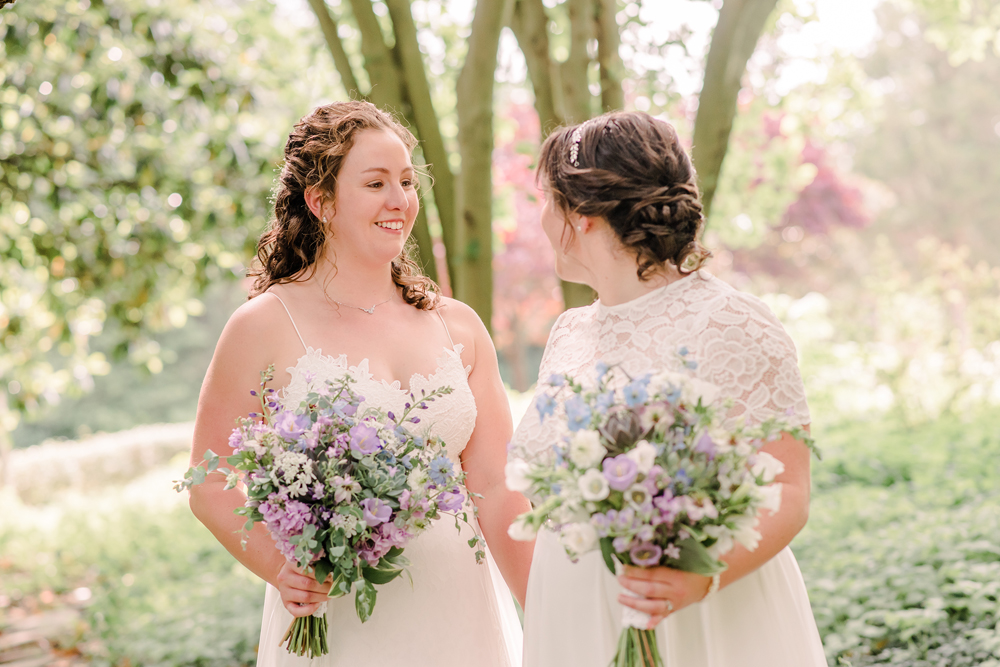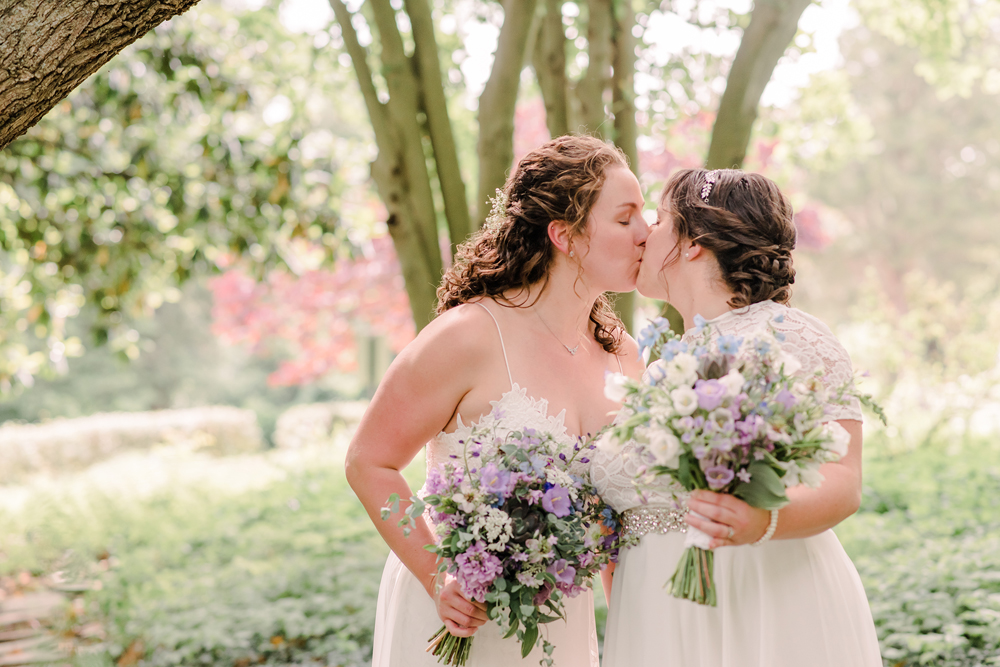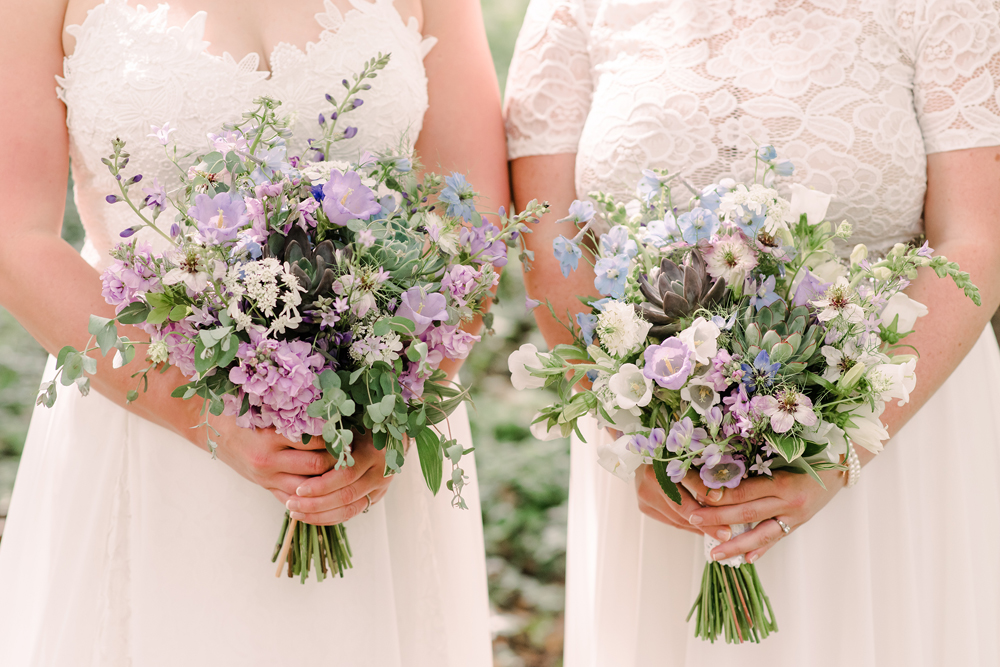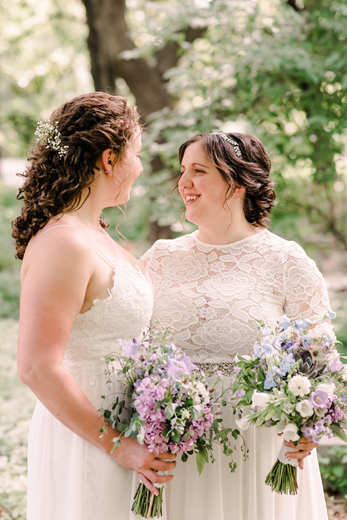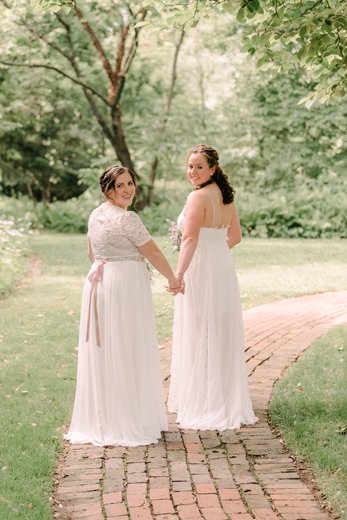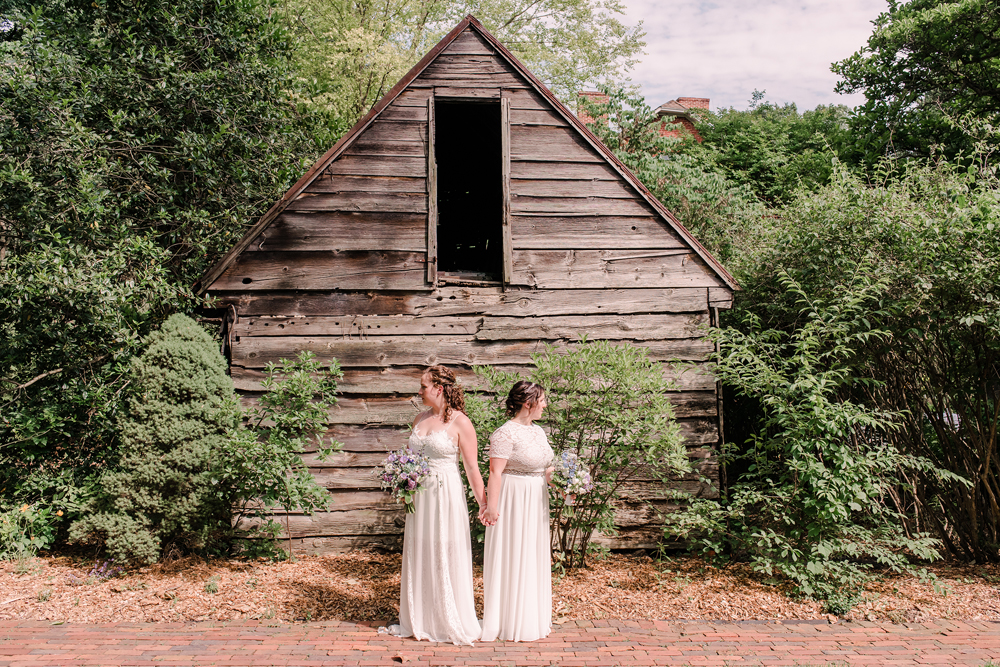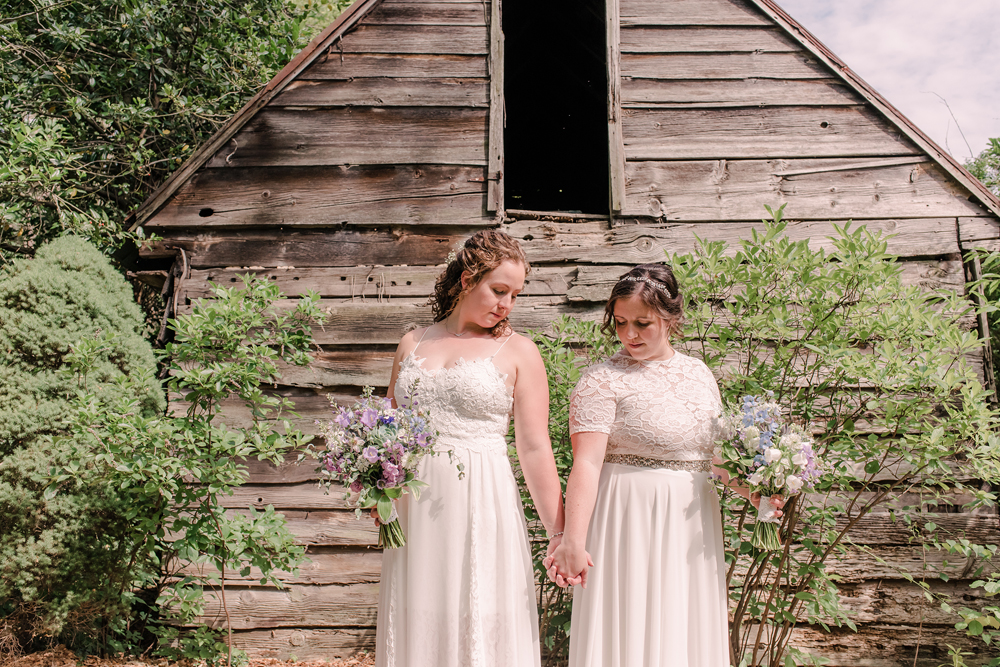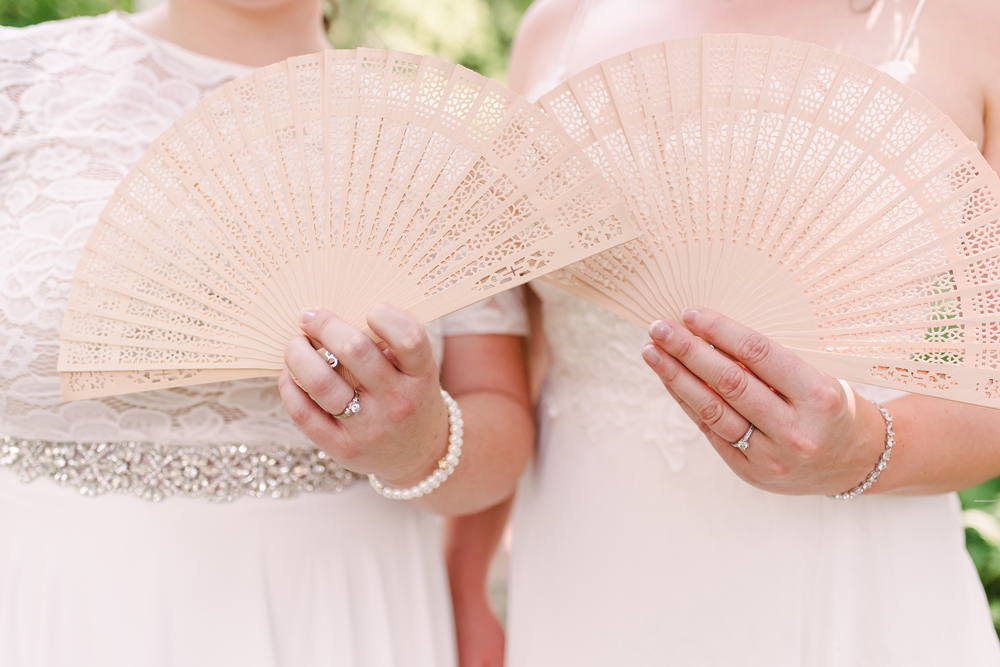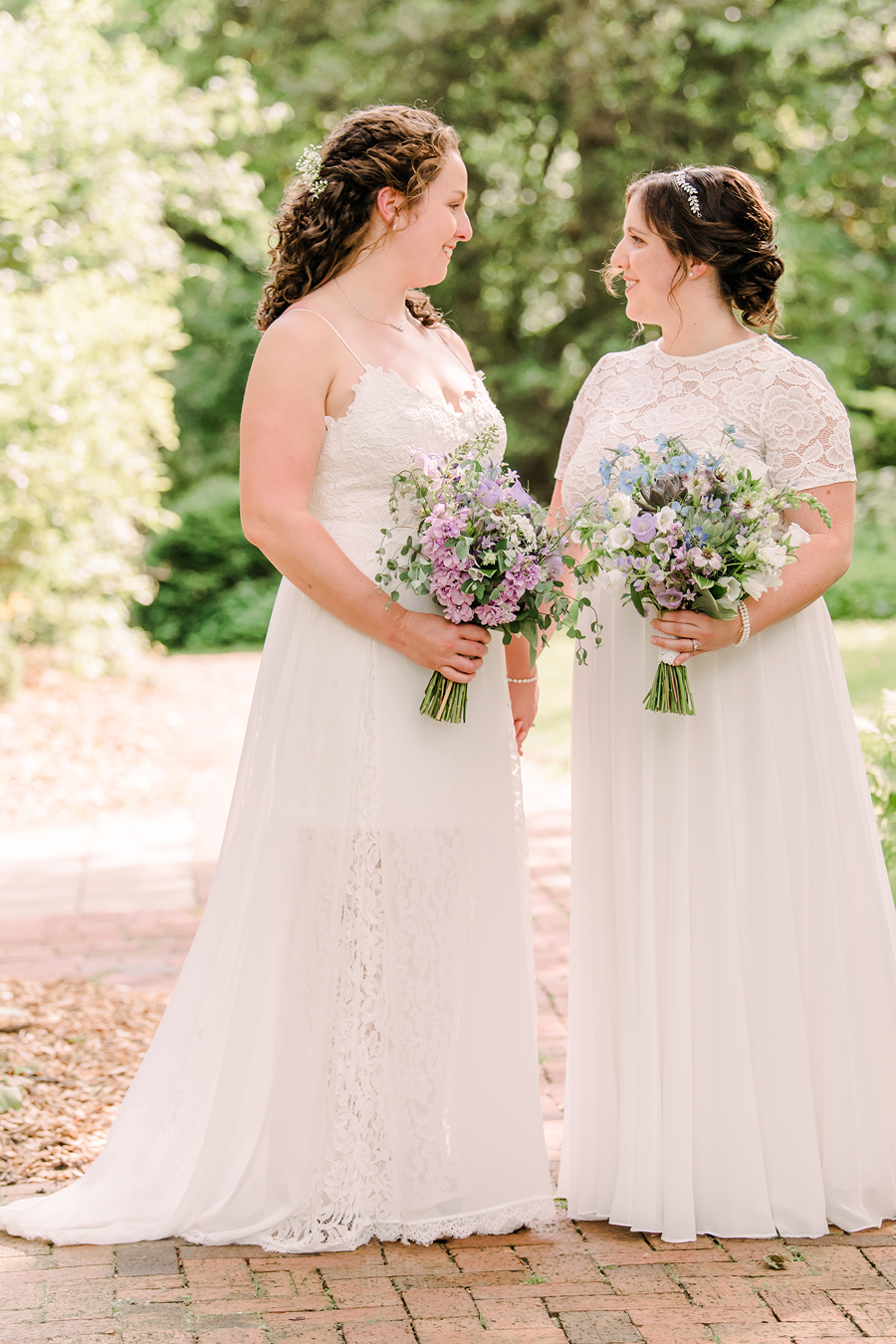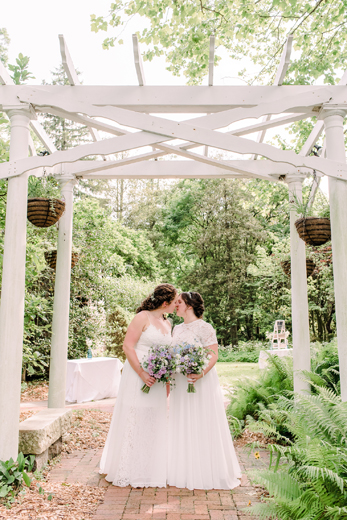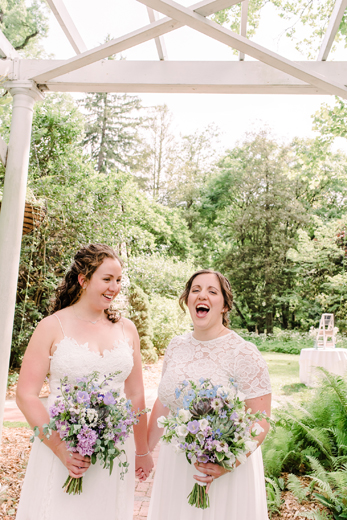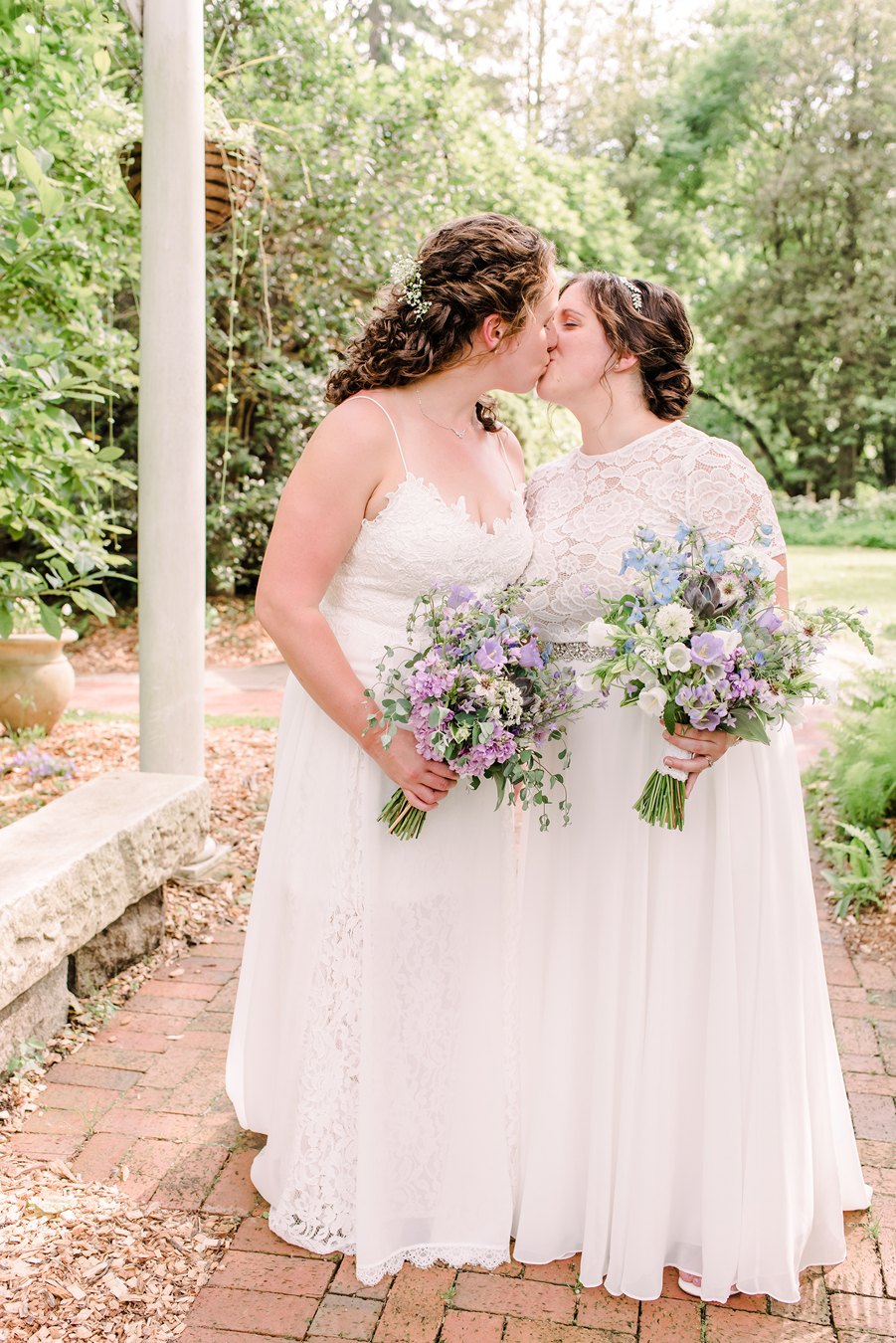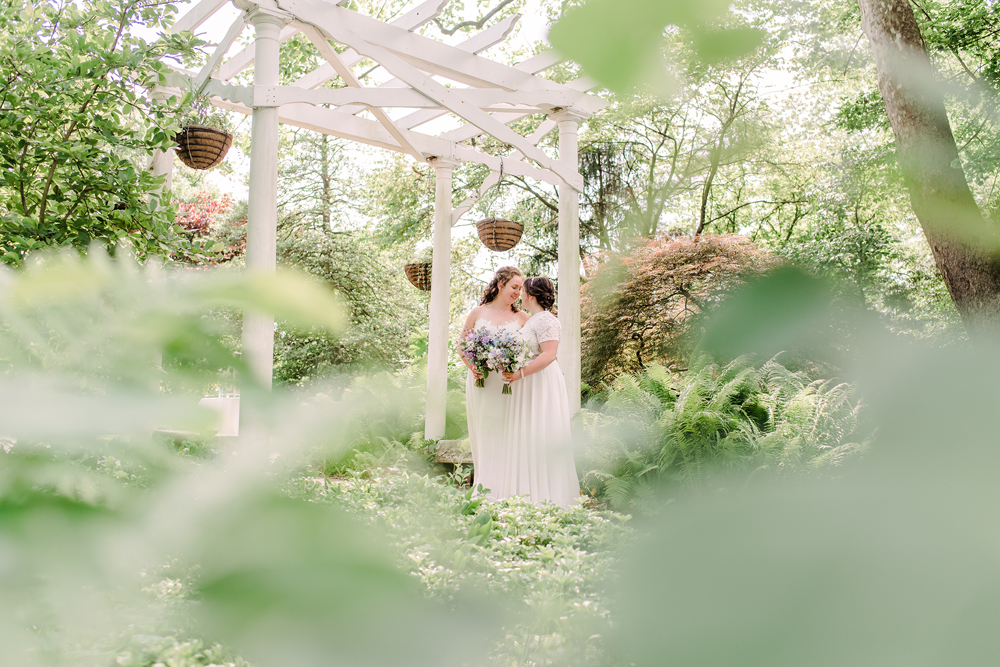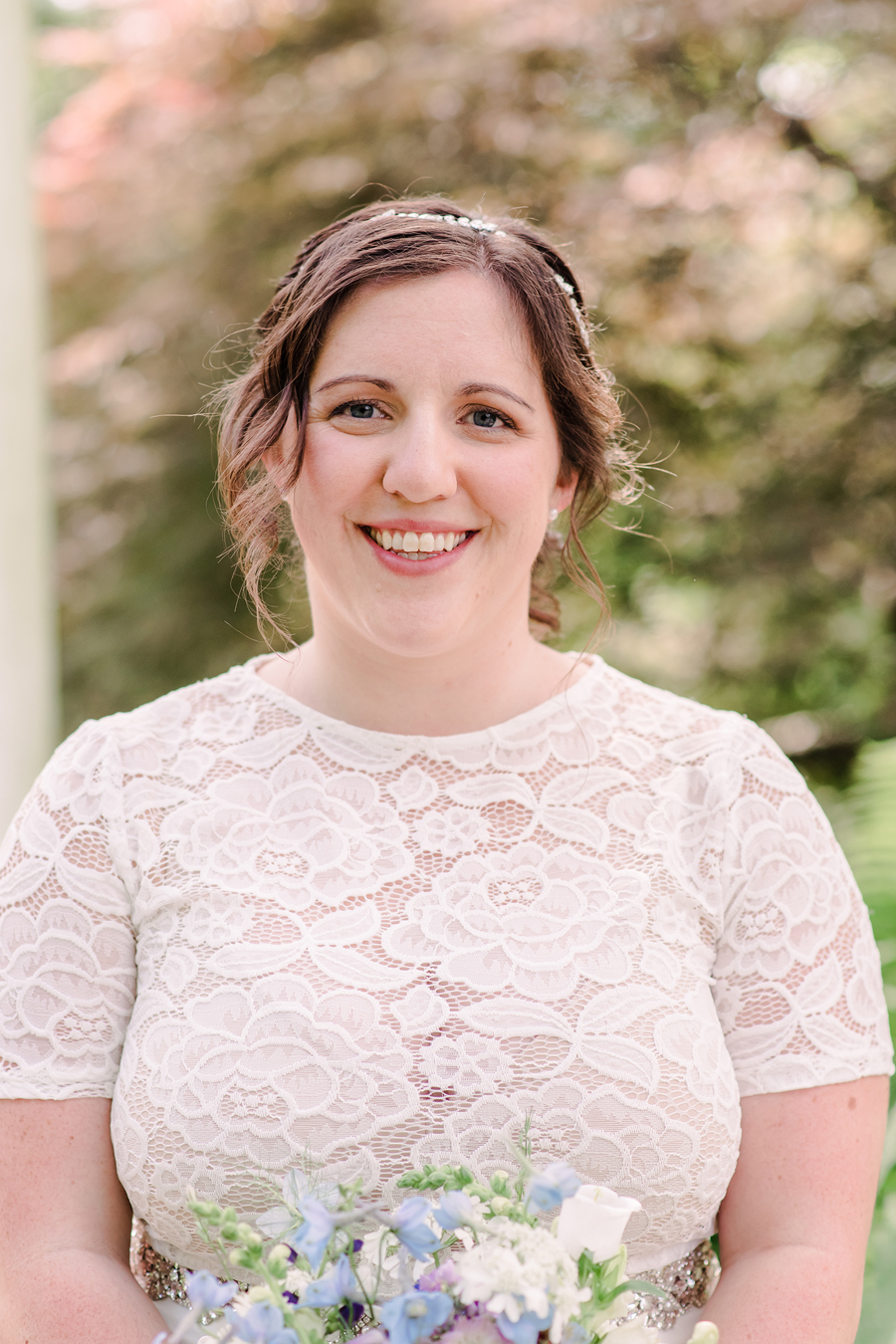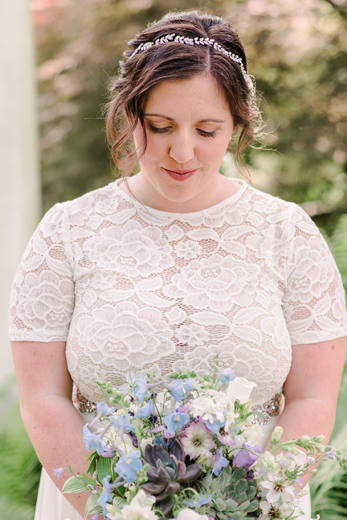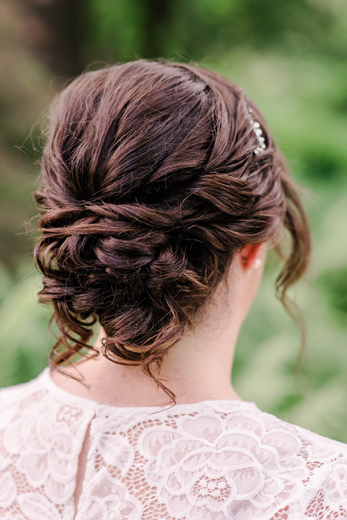 Both Julies were so gorgeous!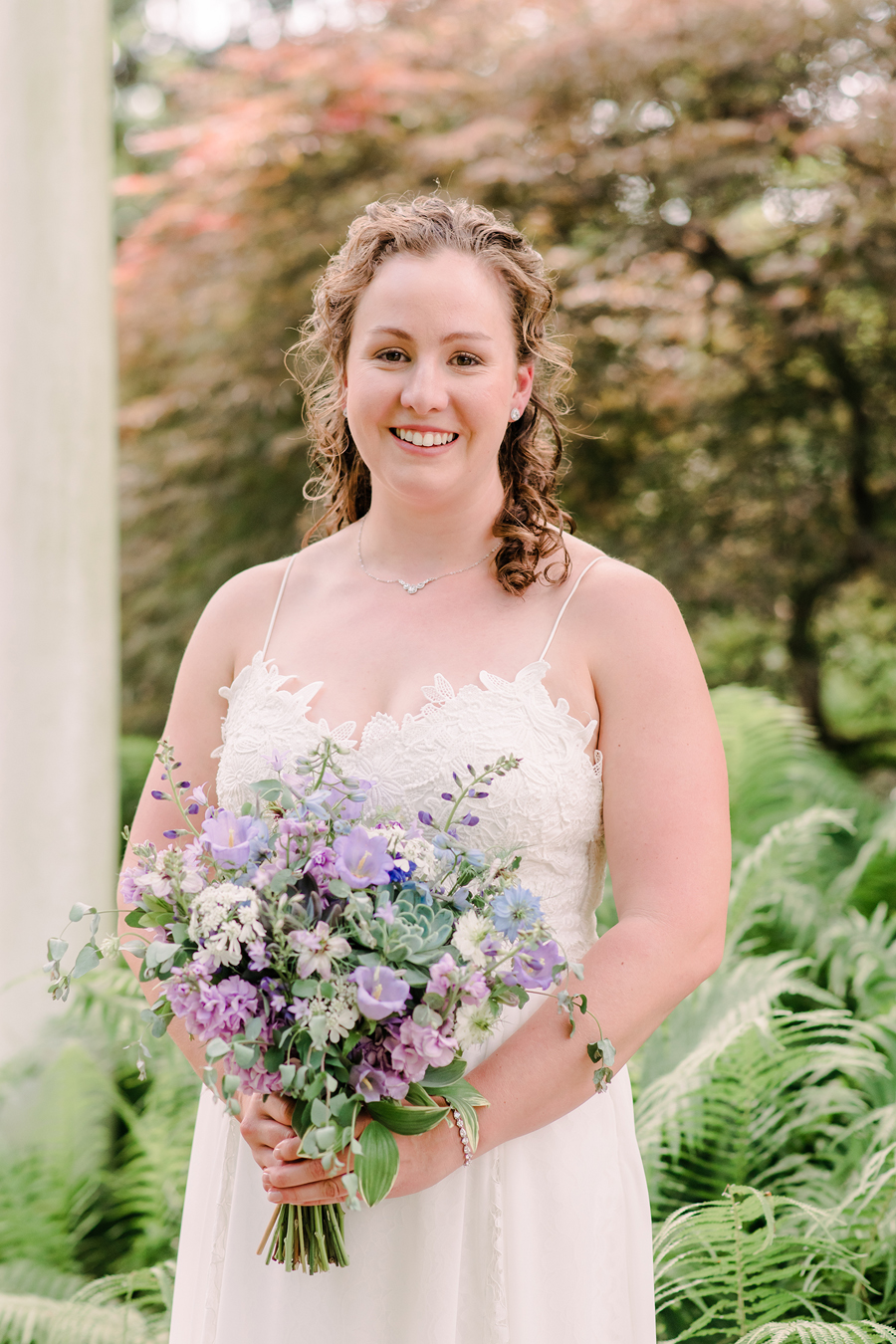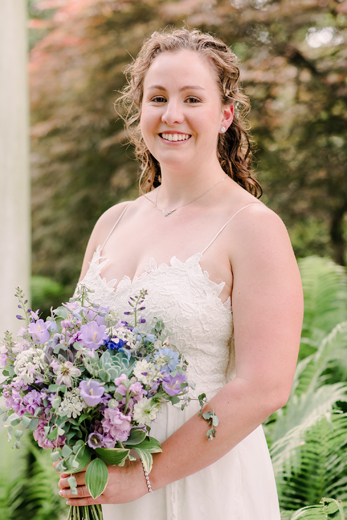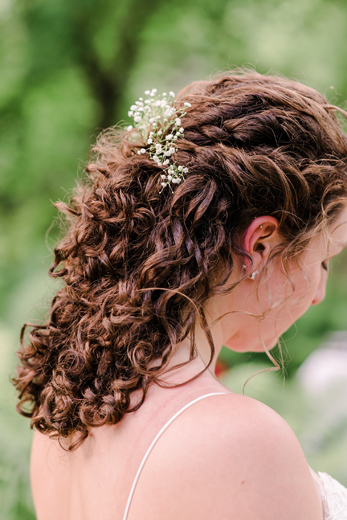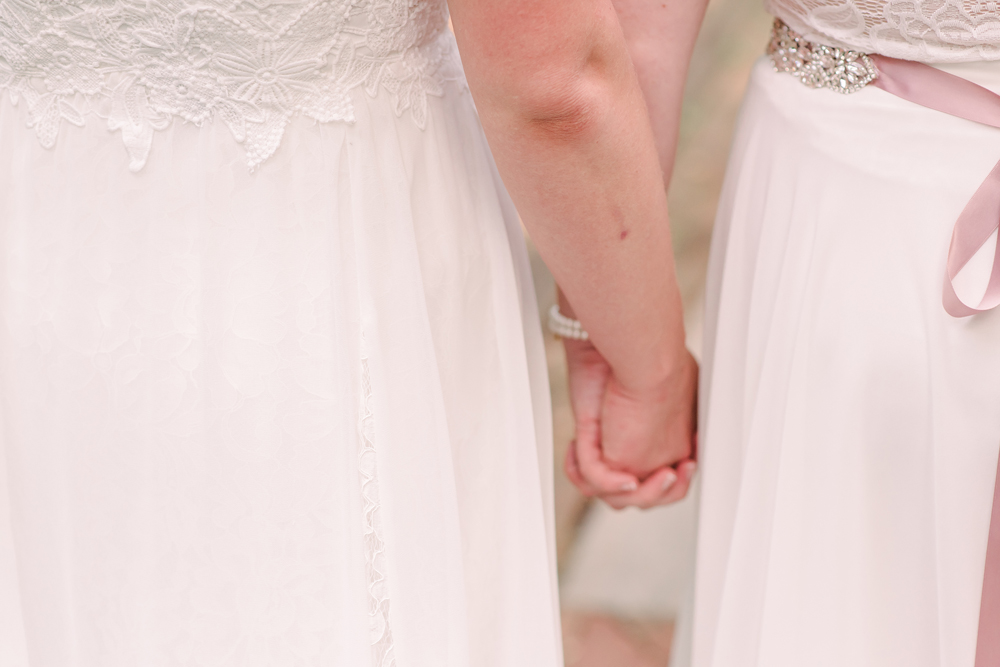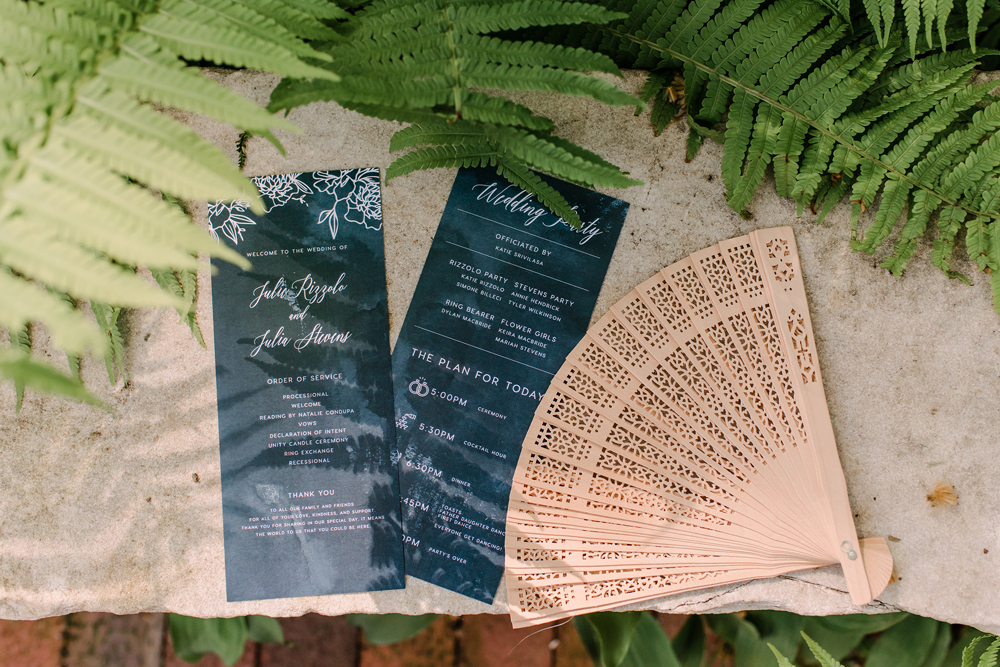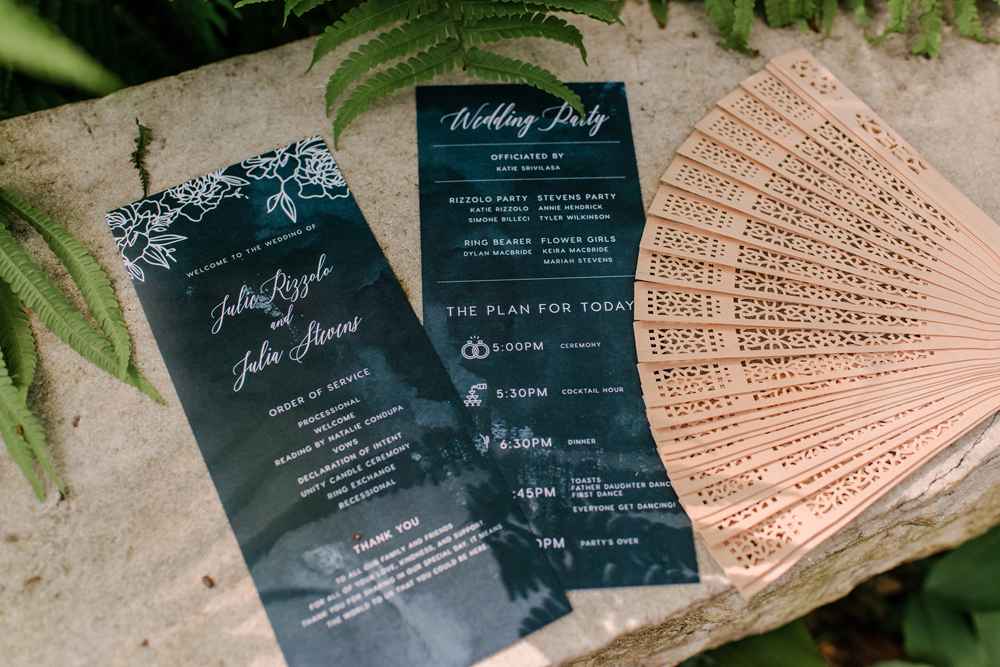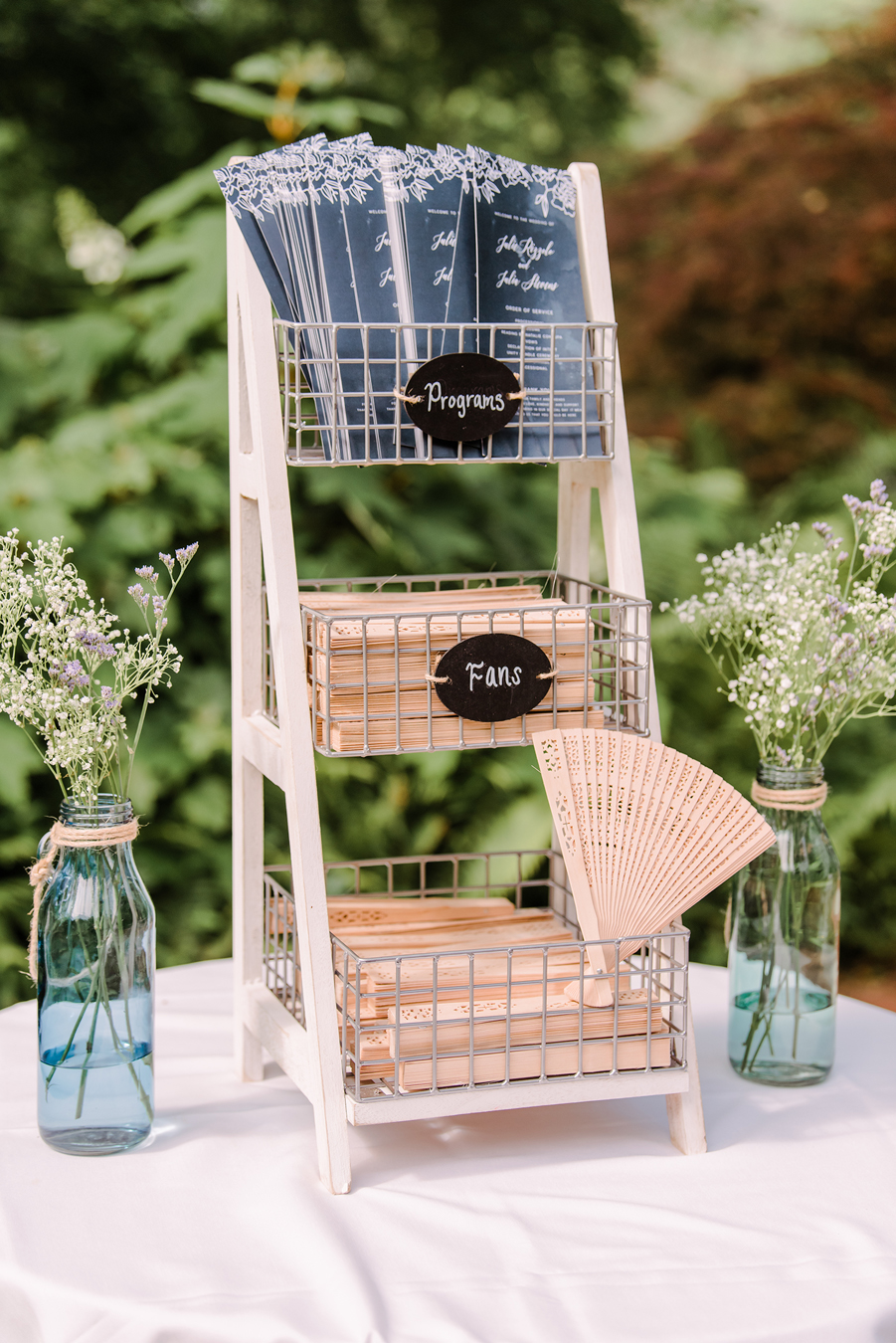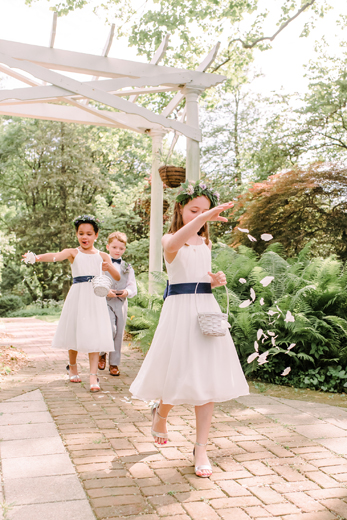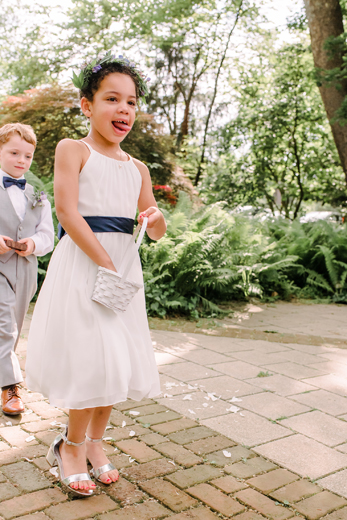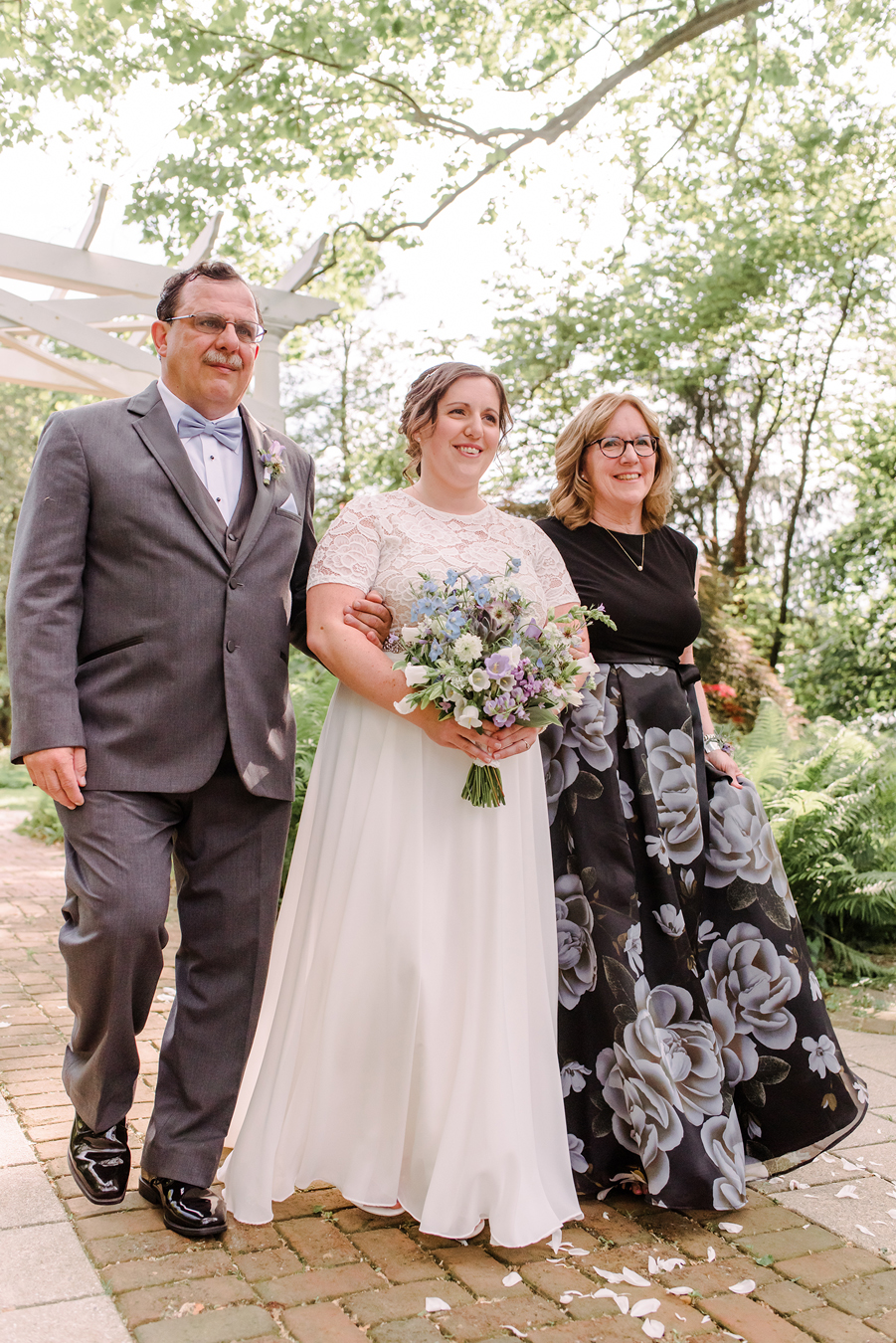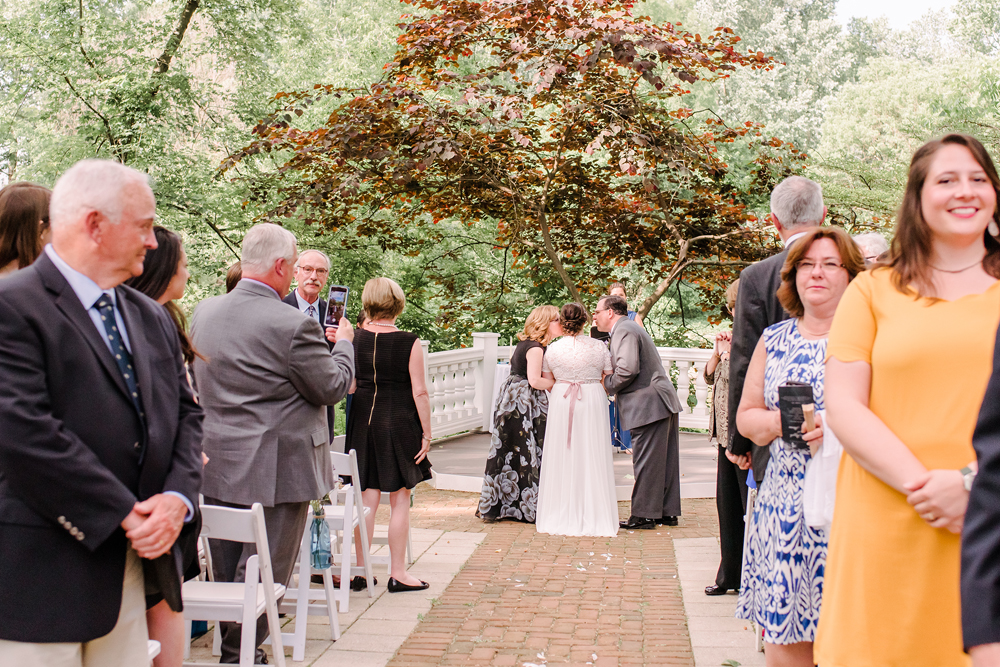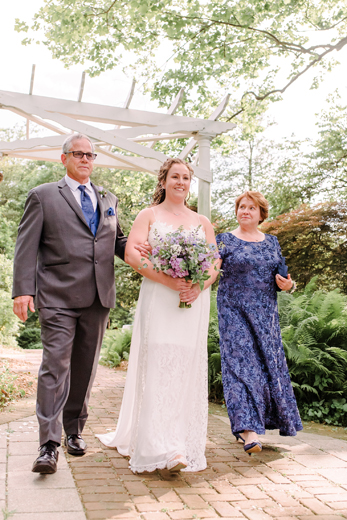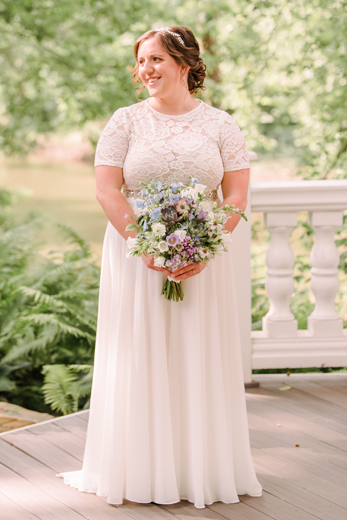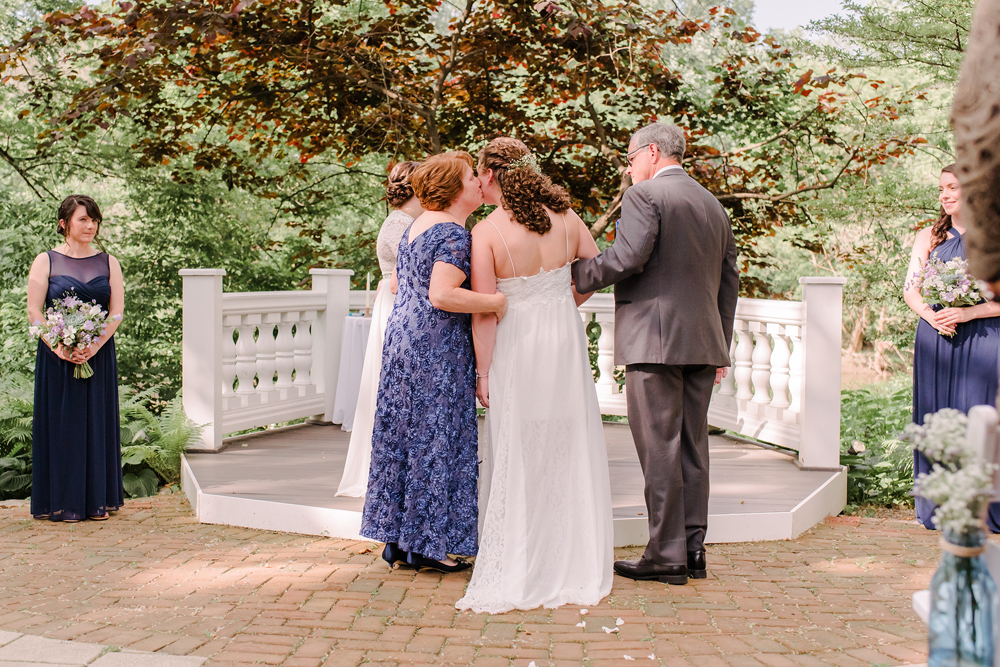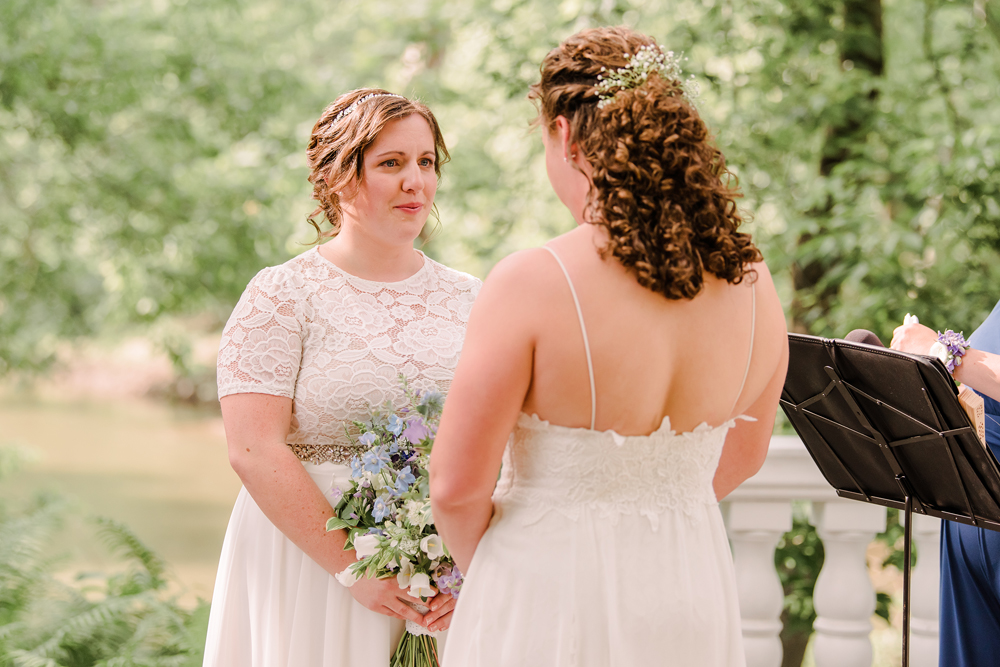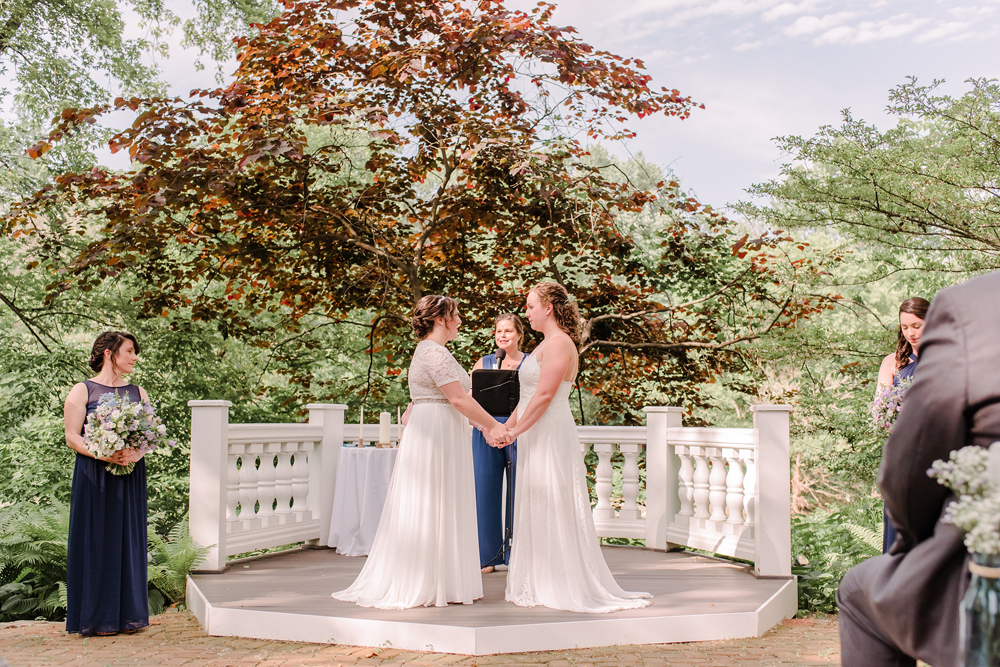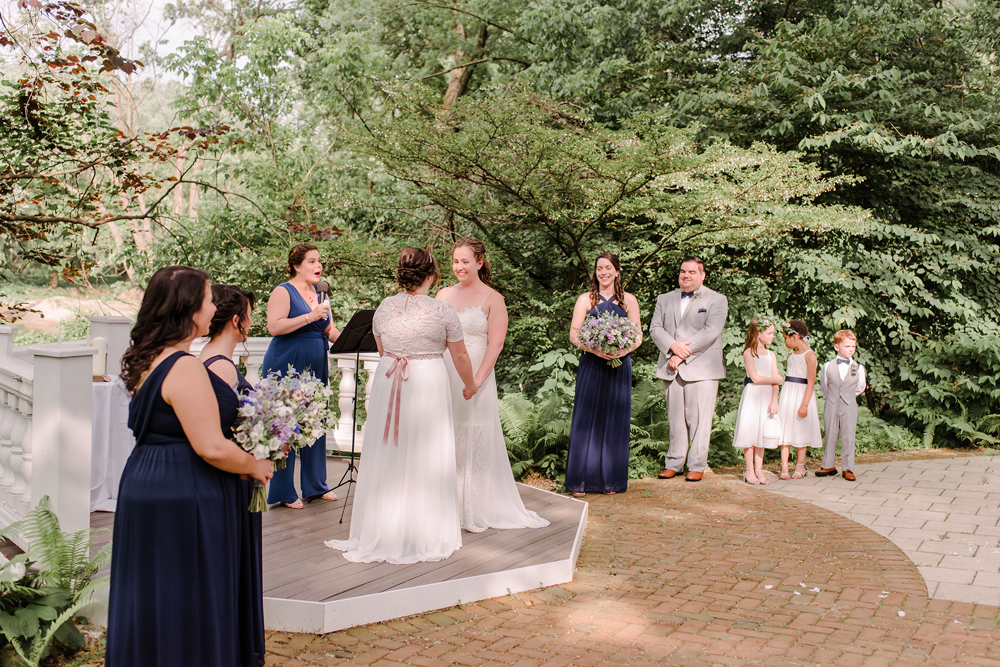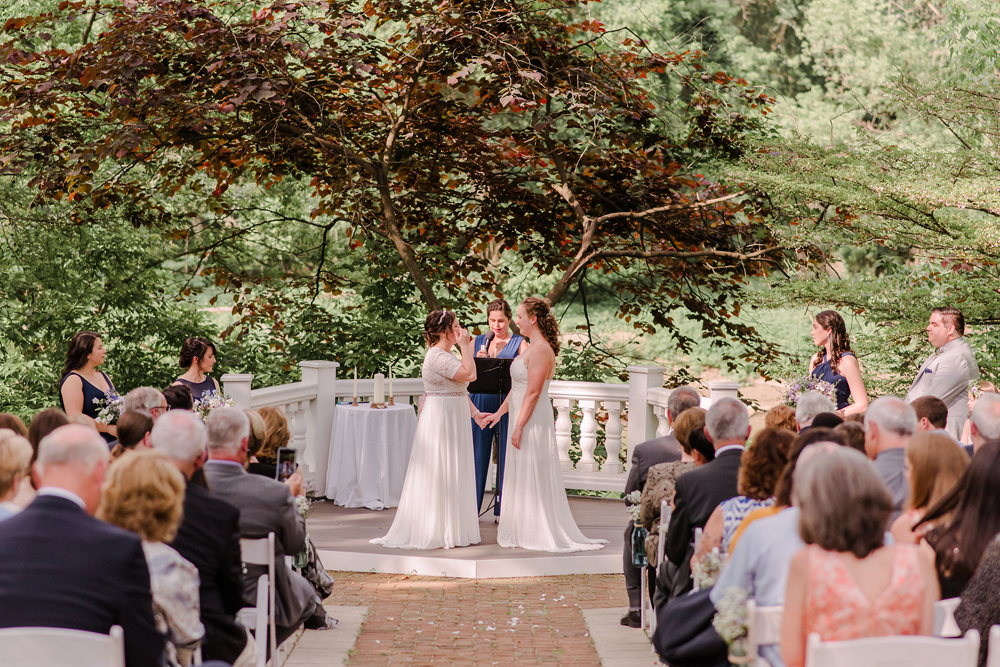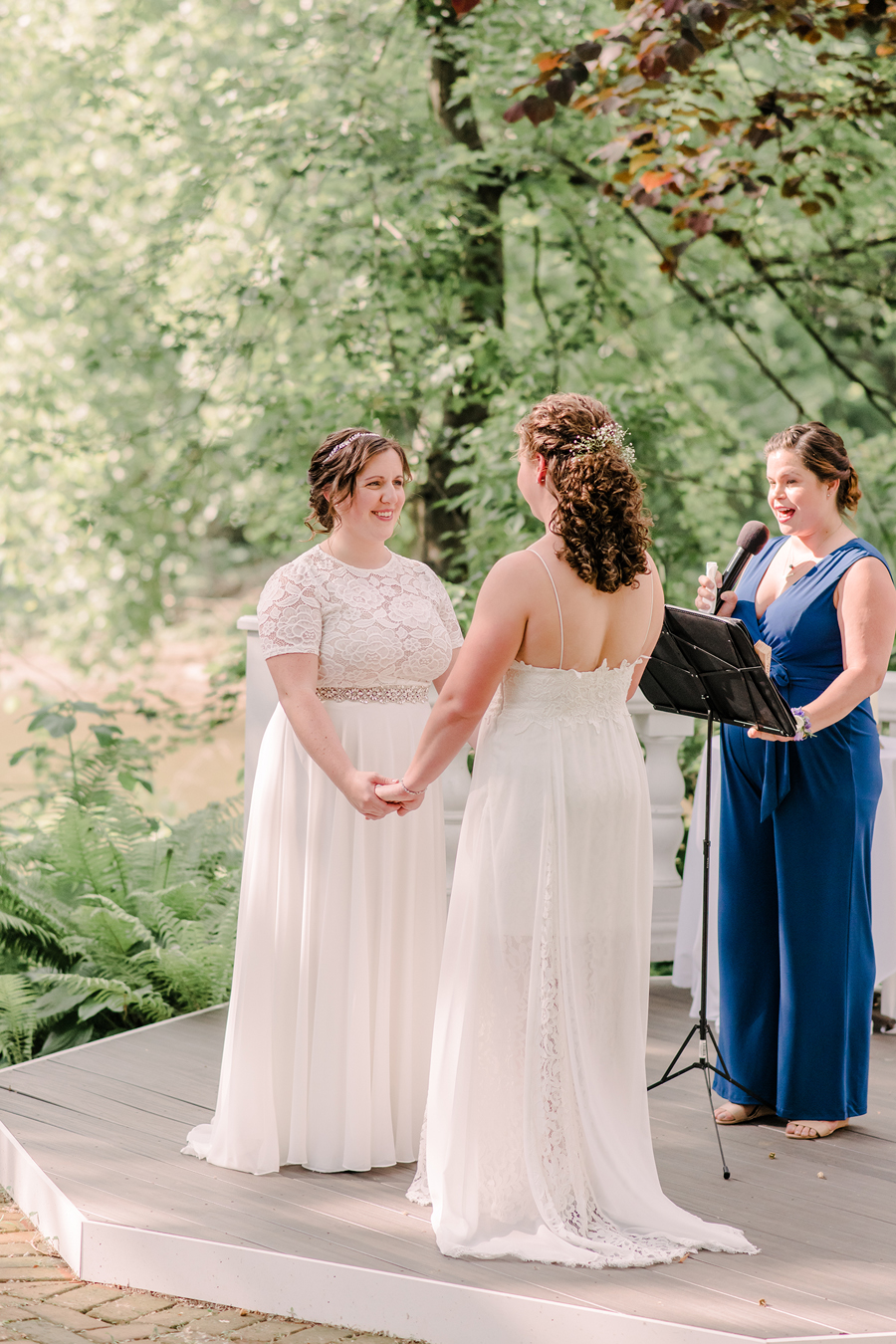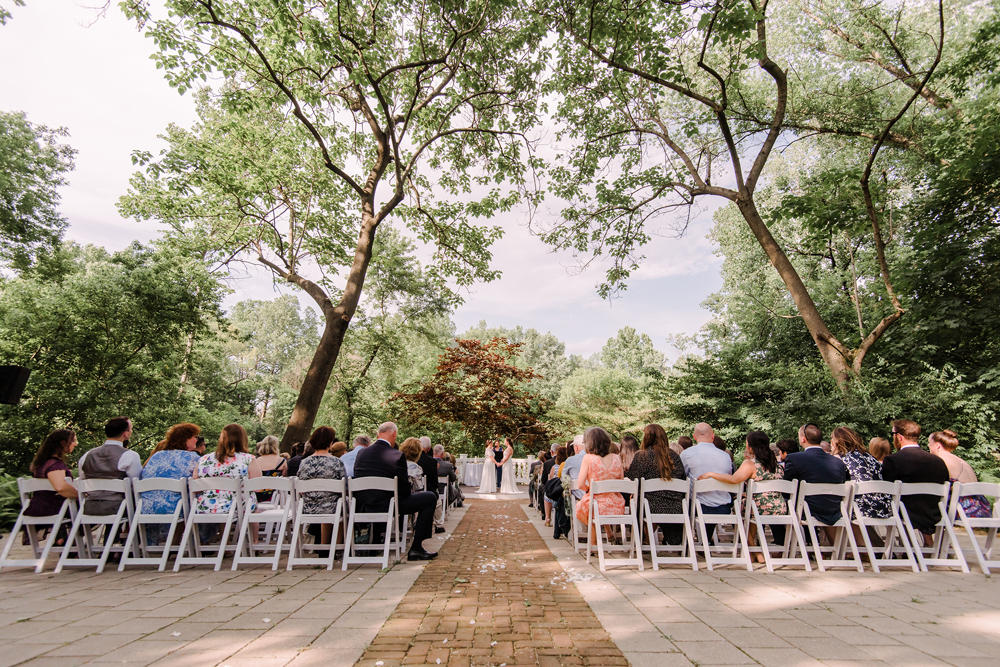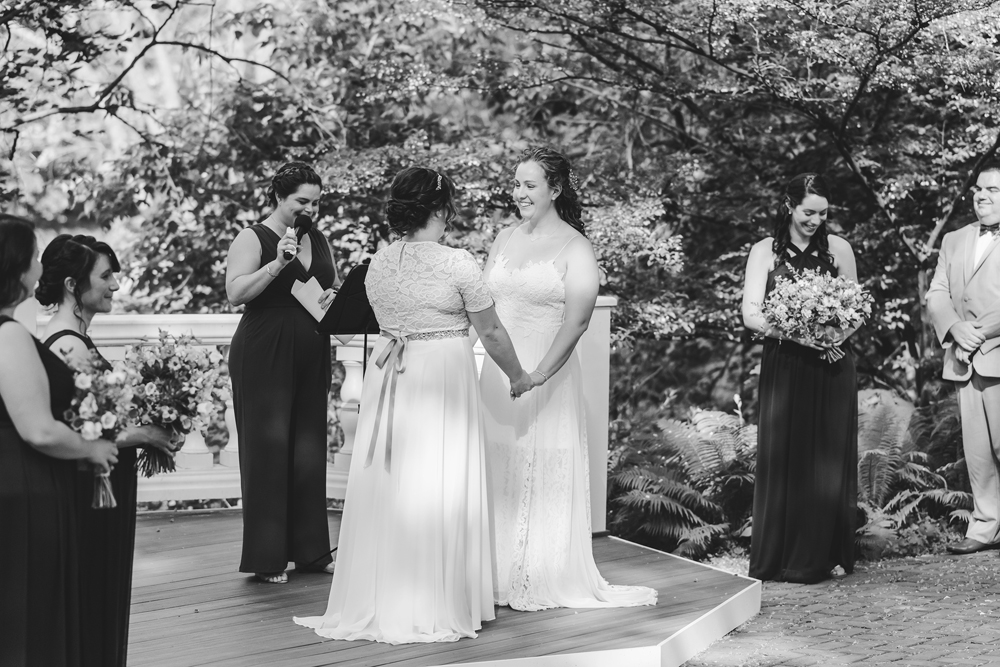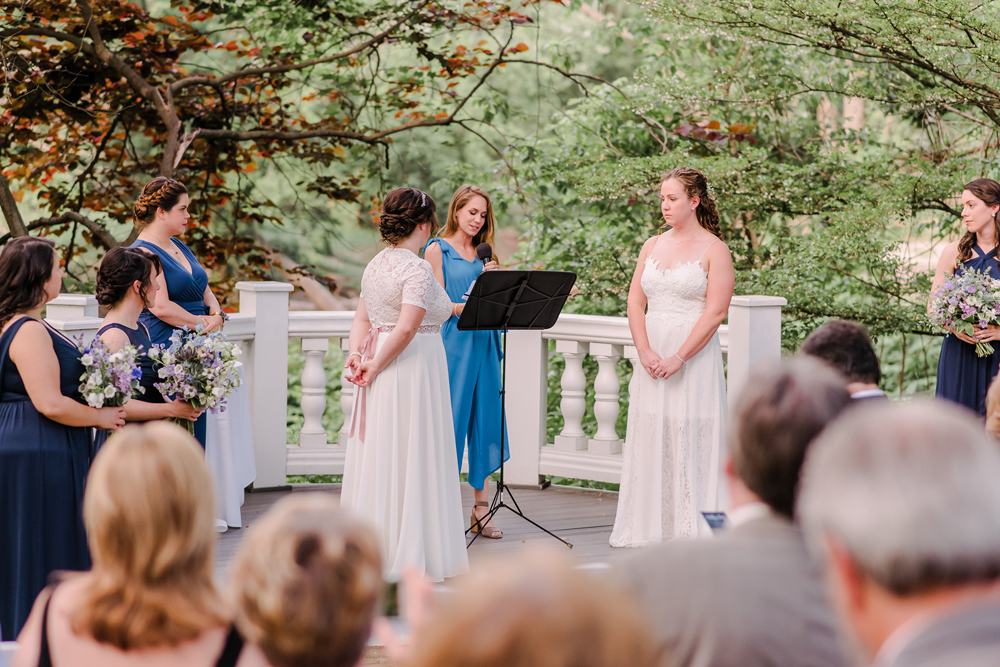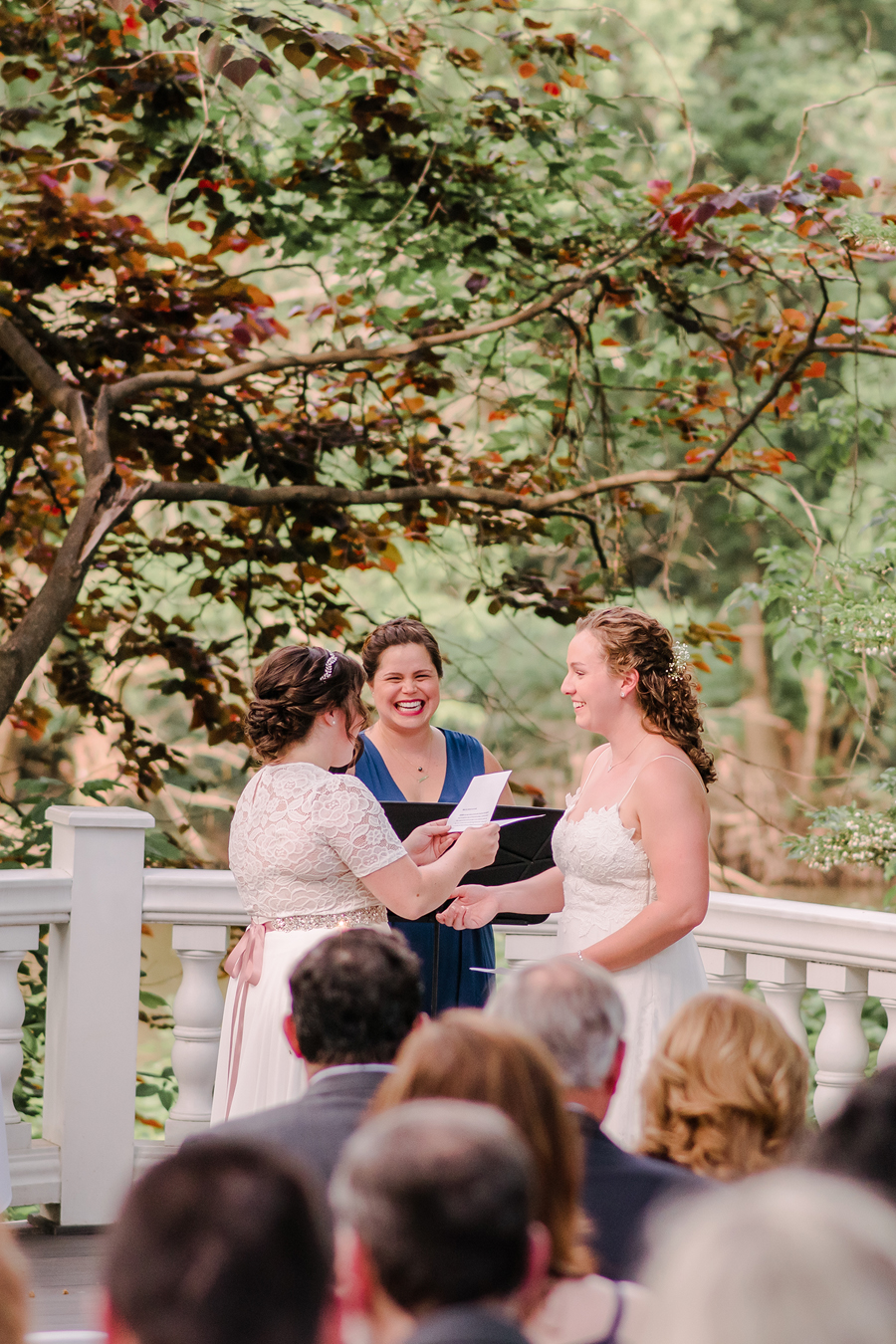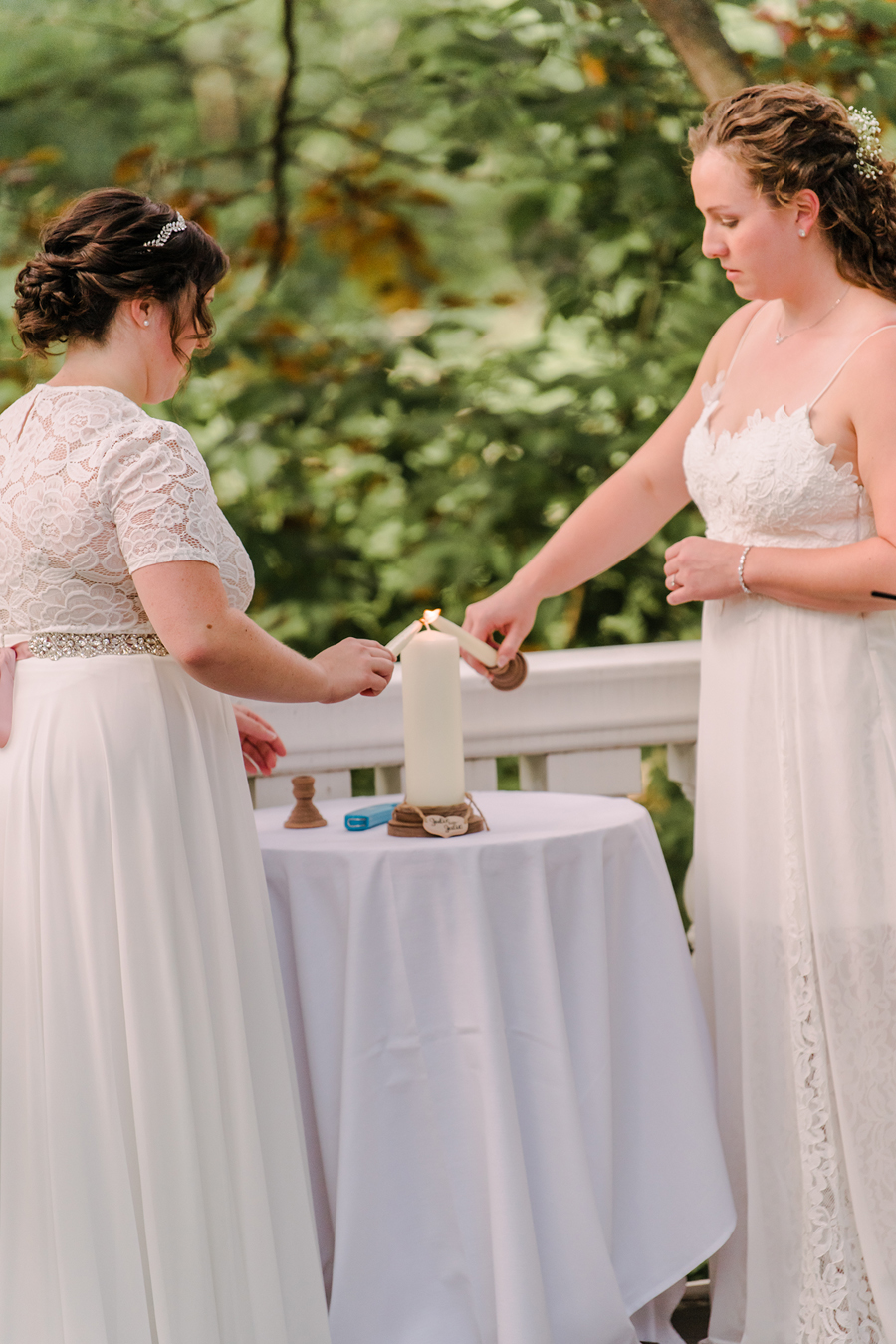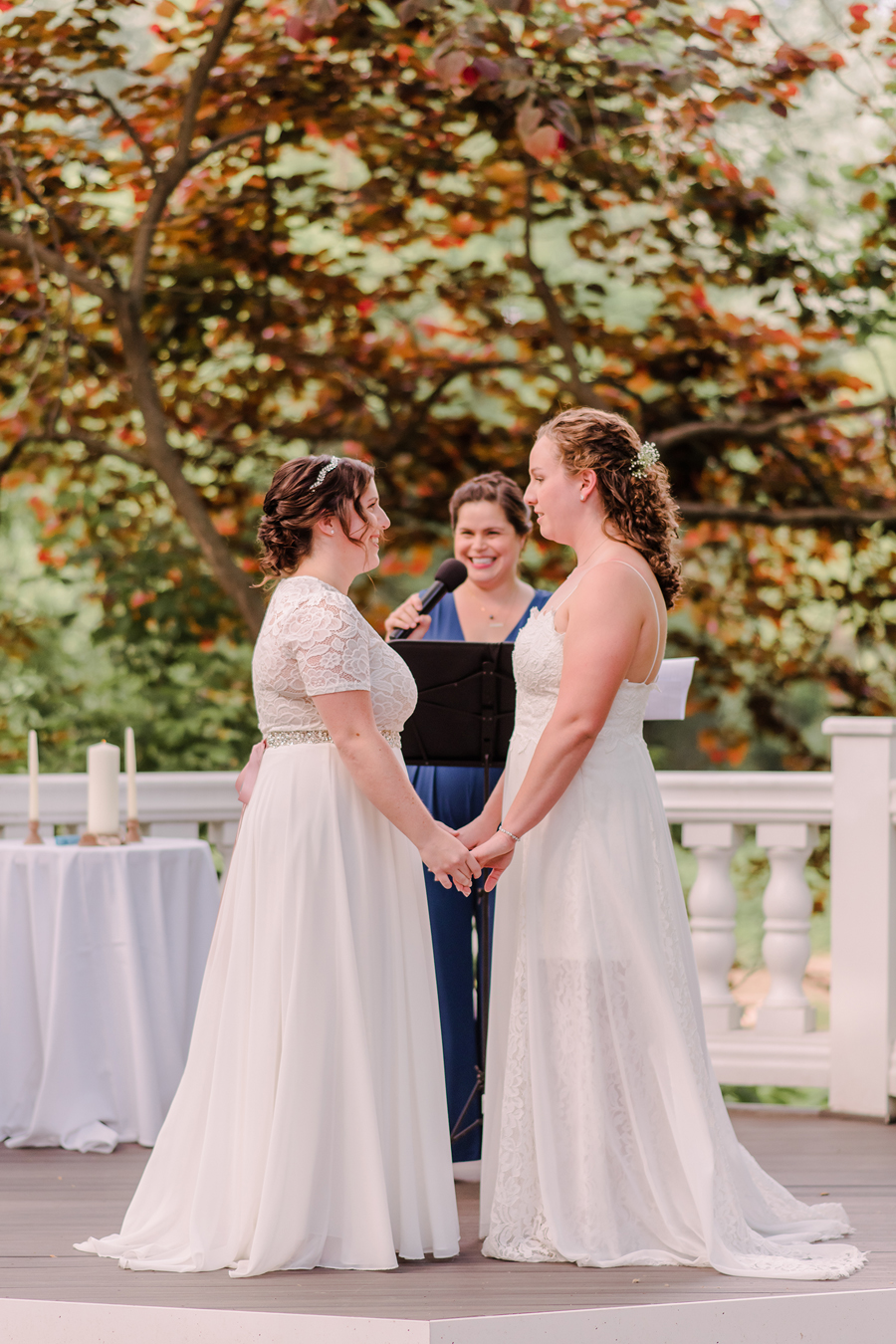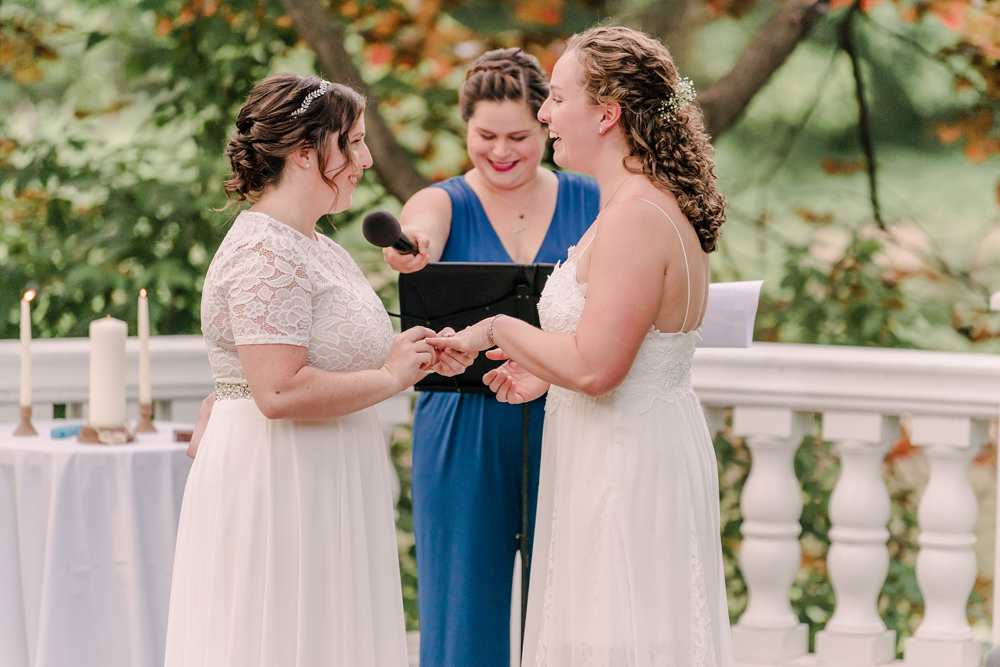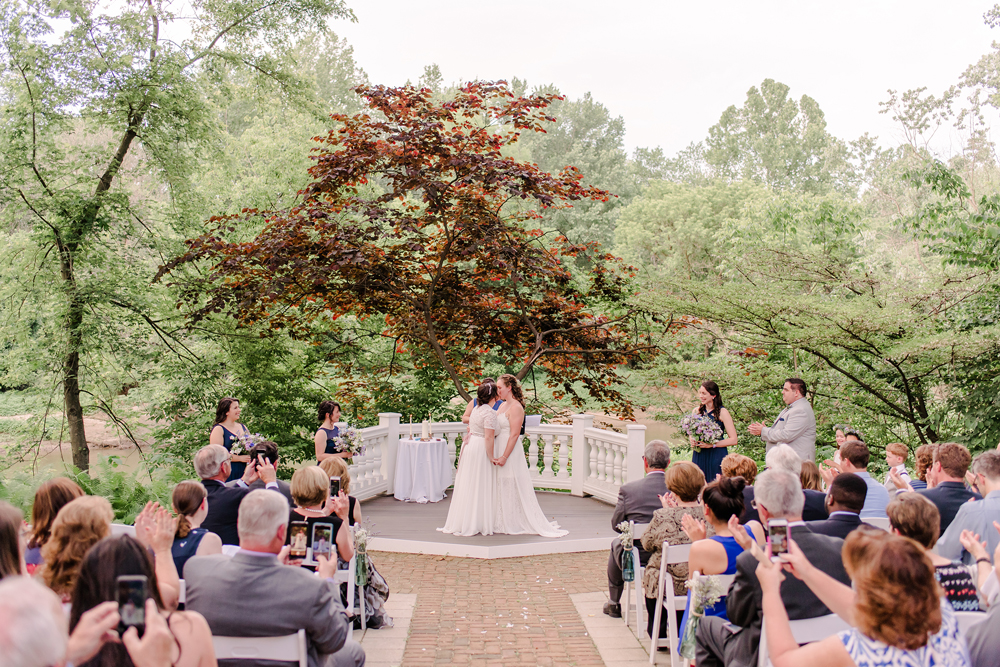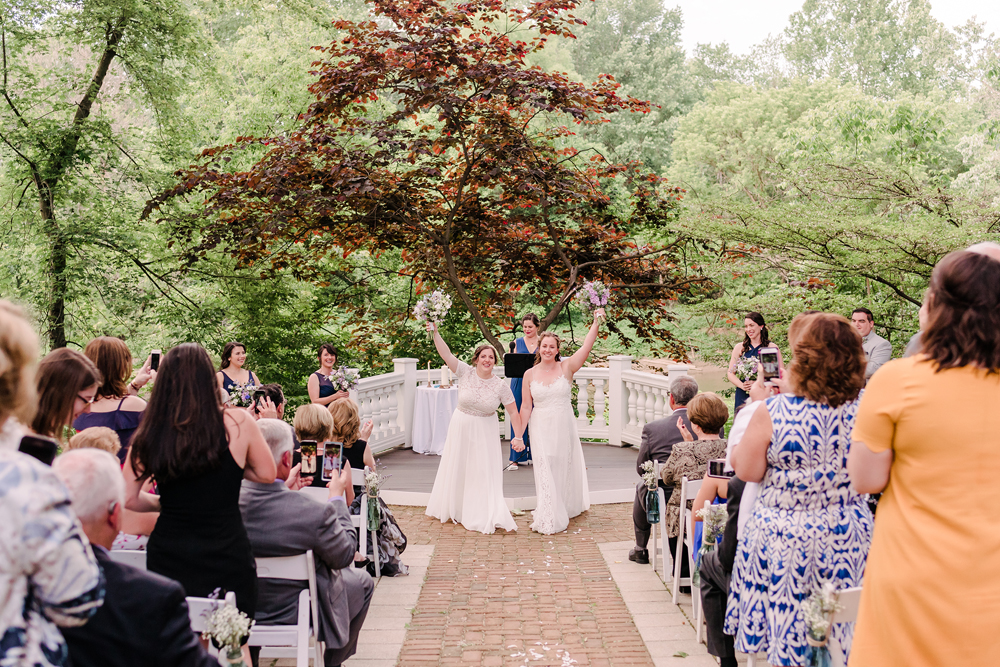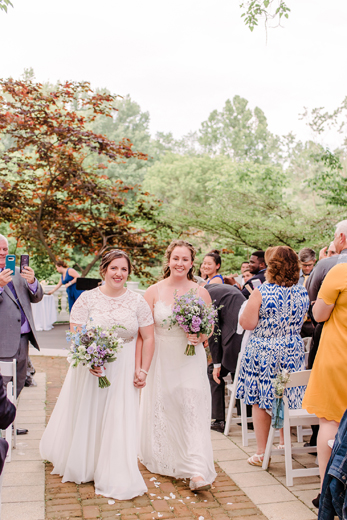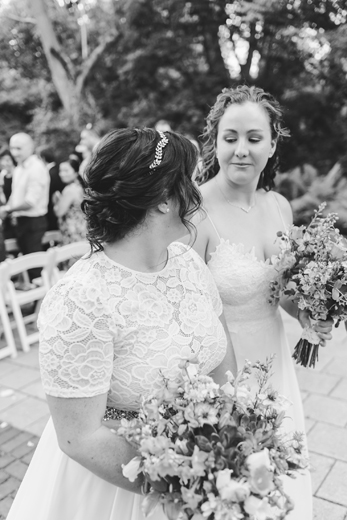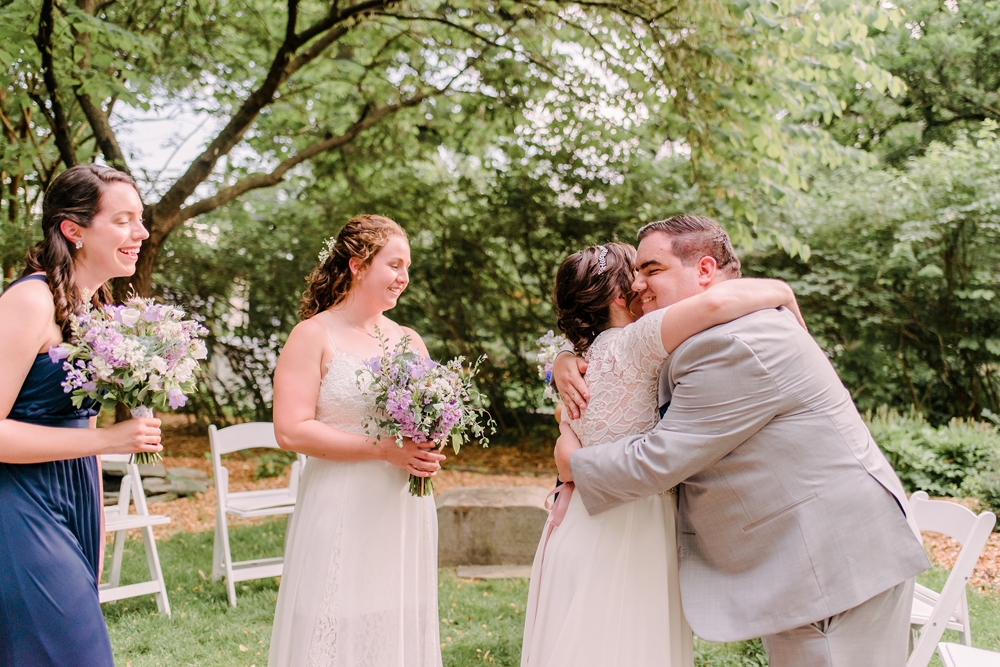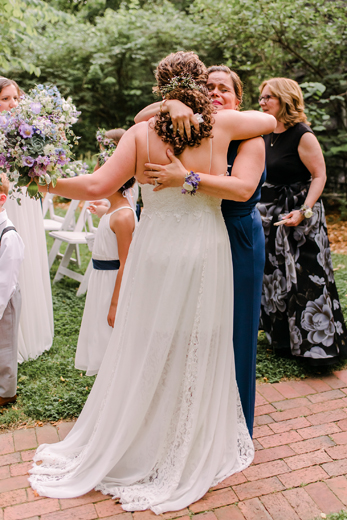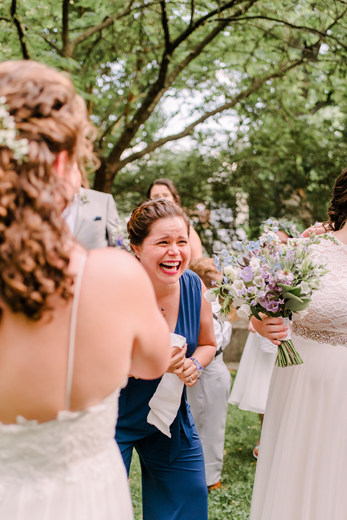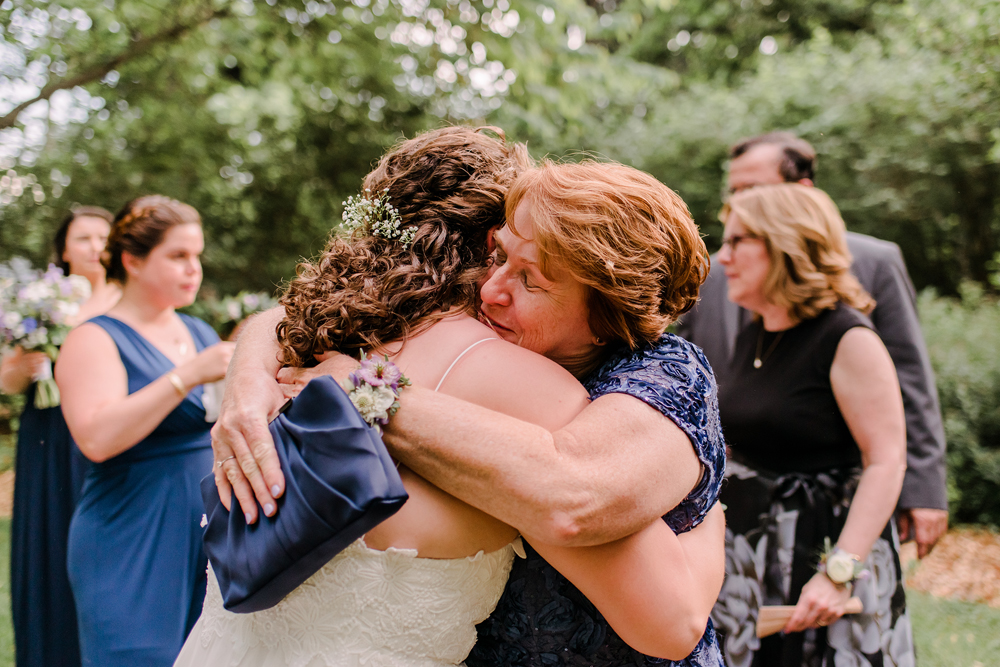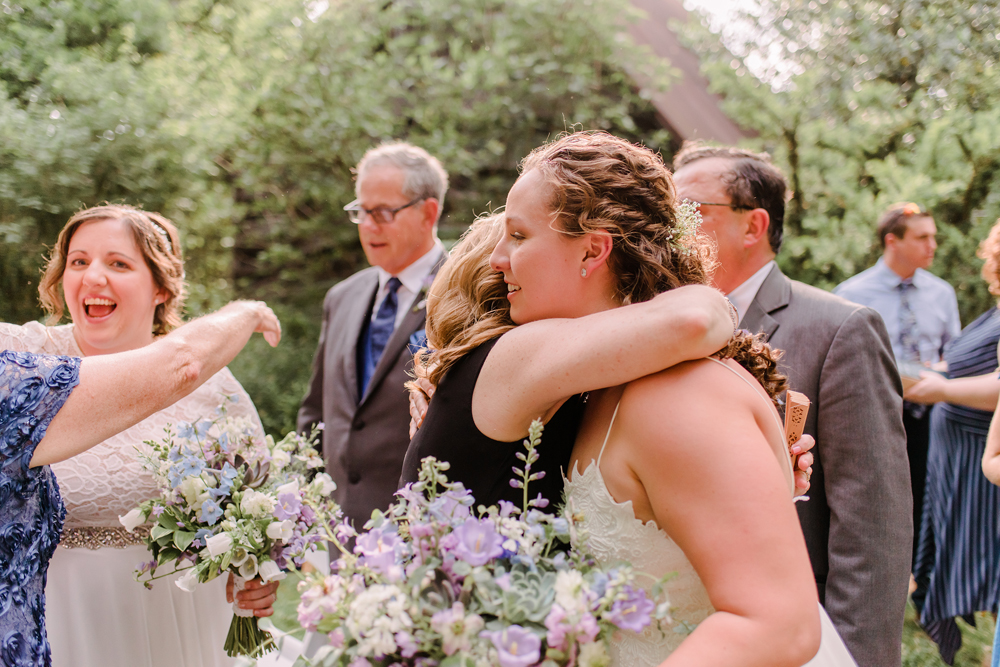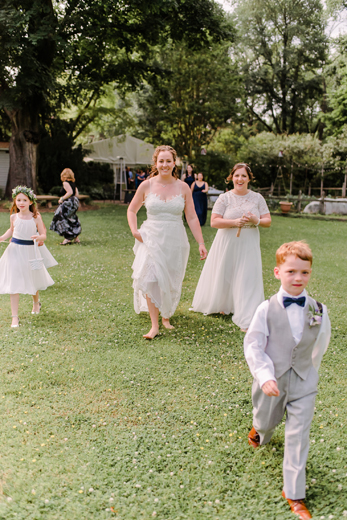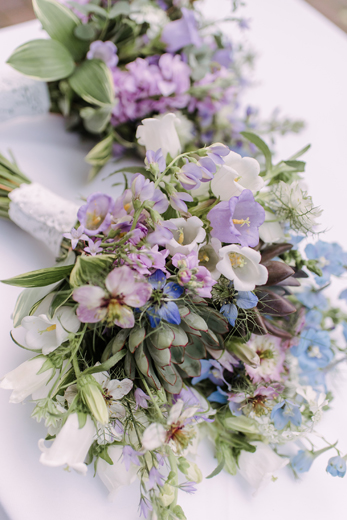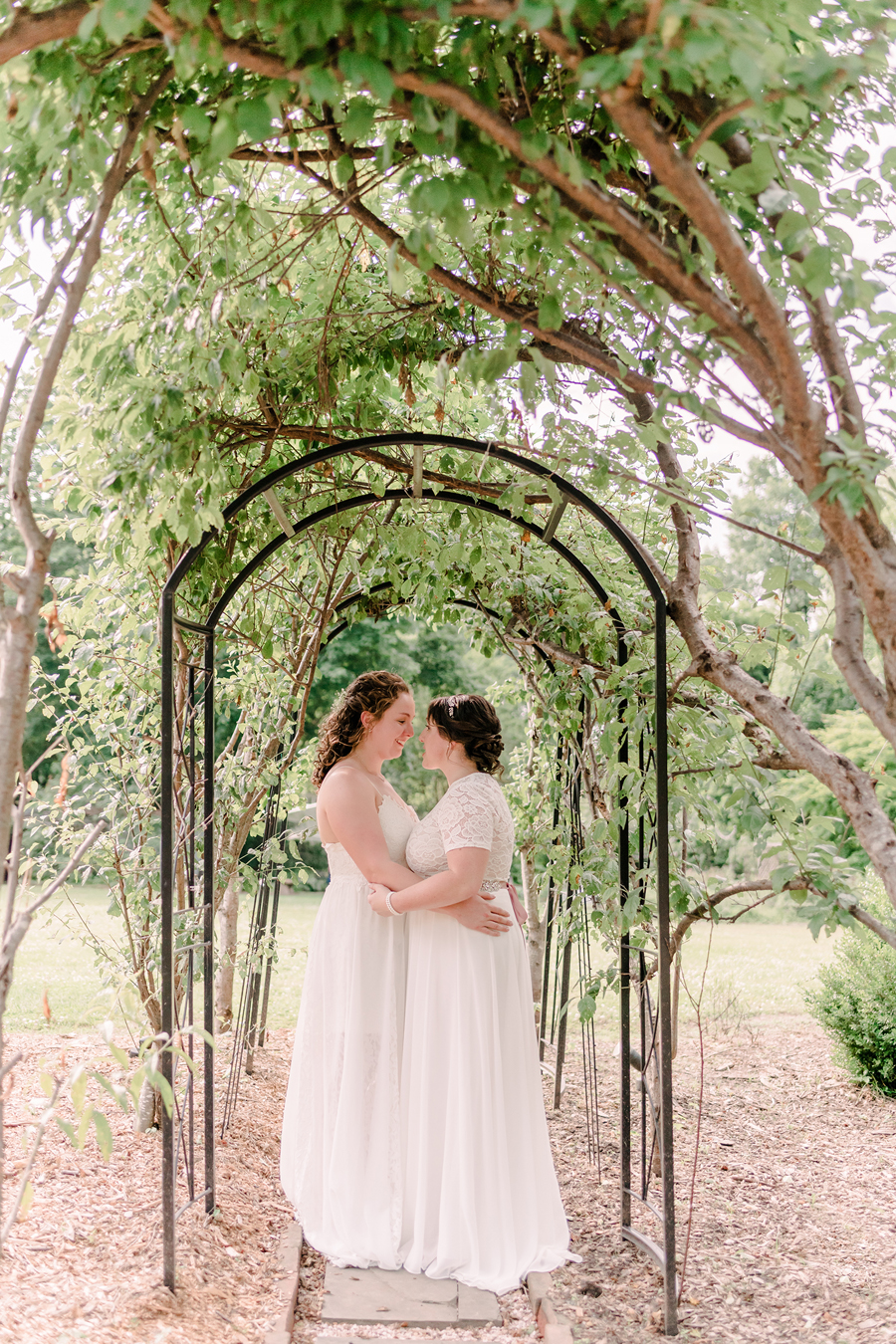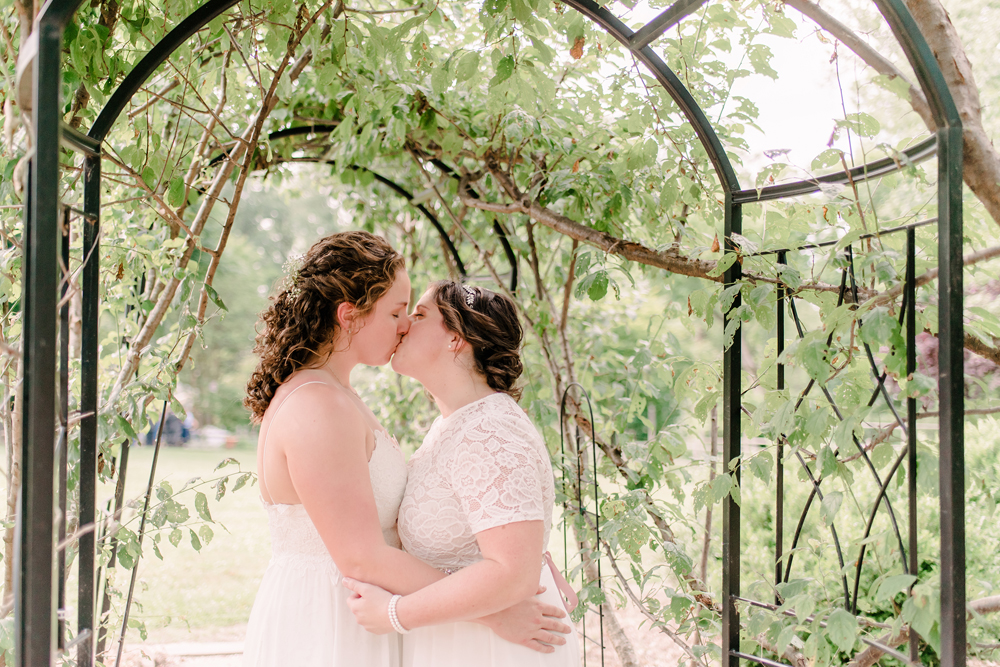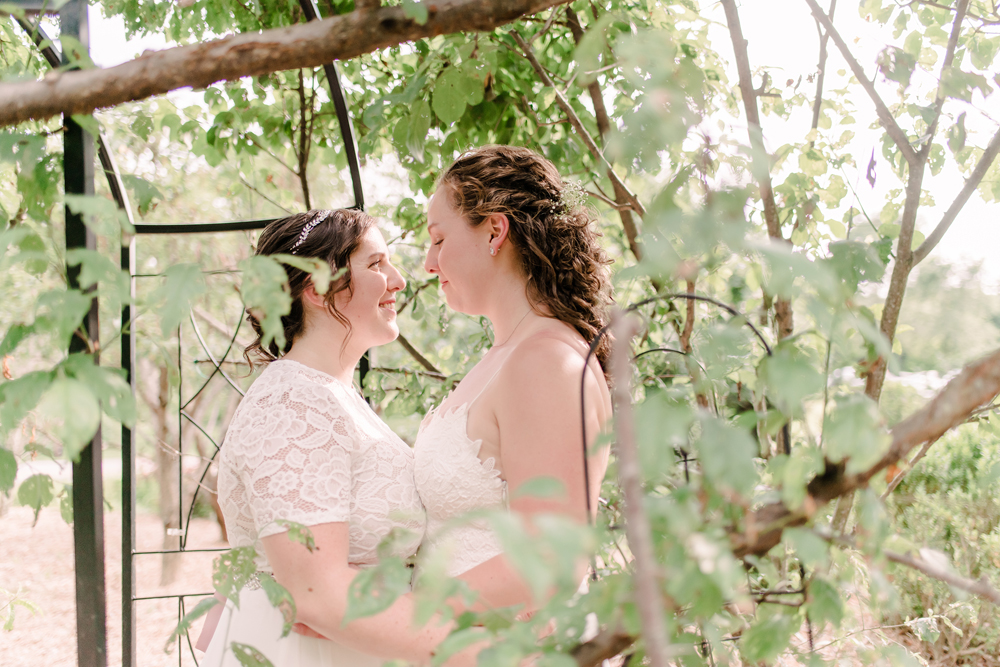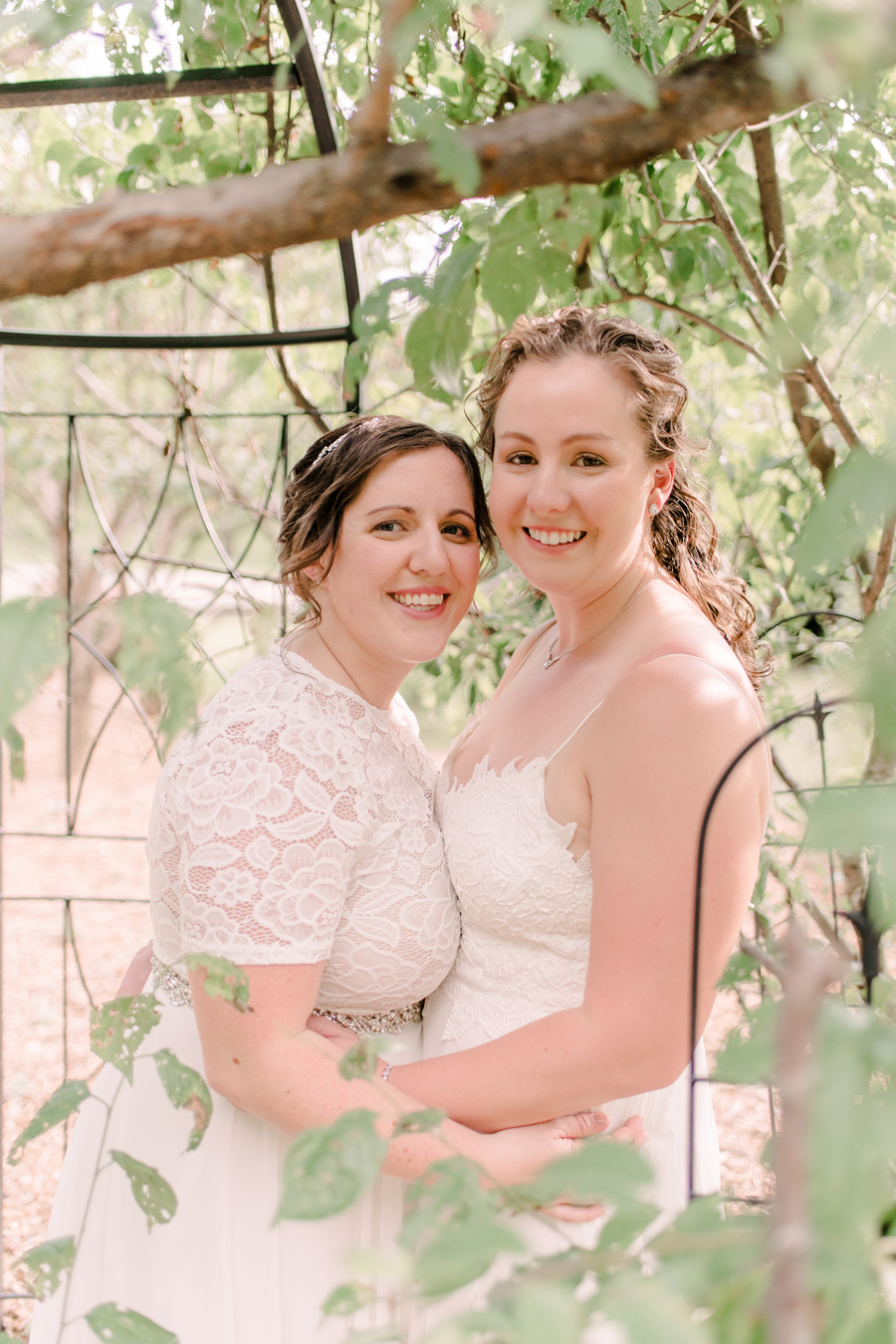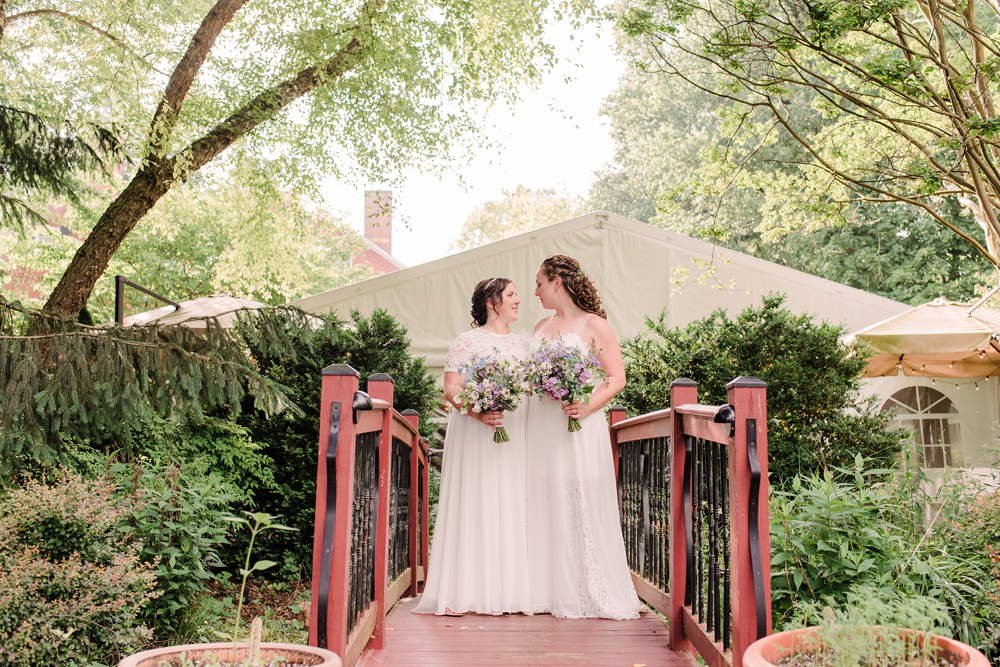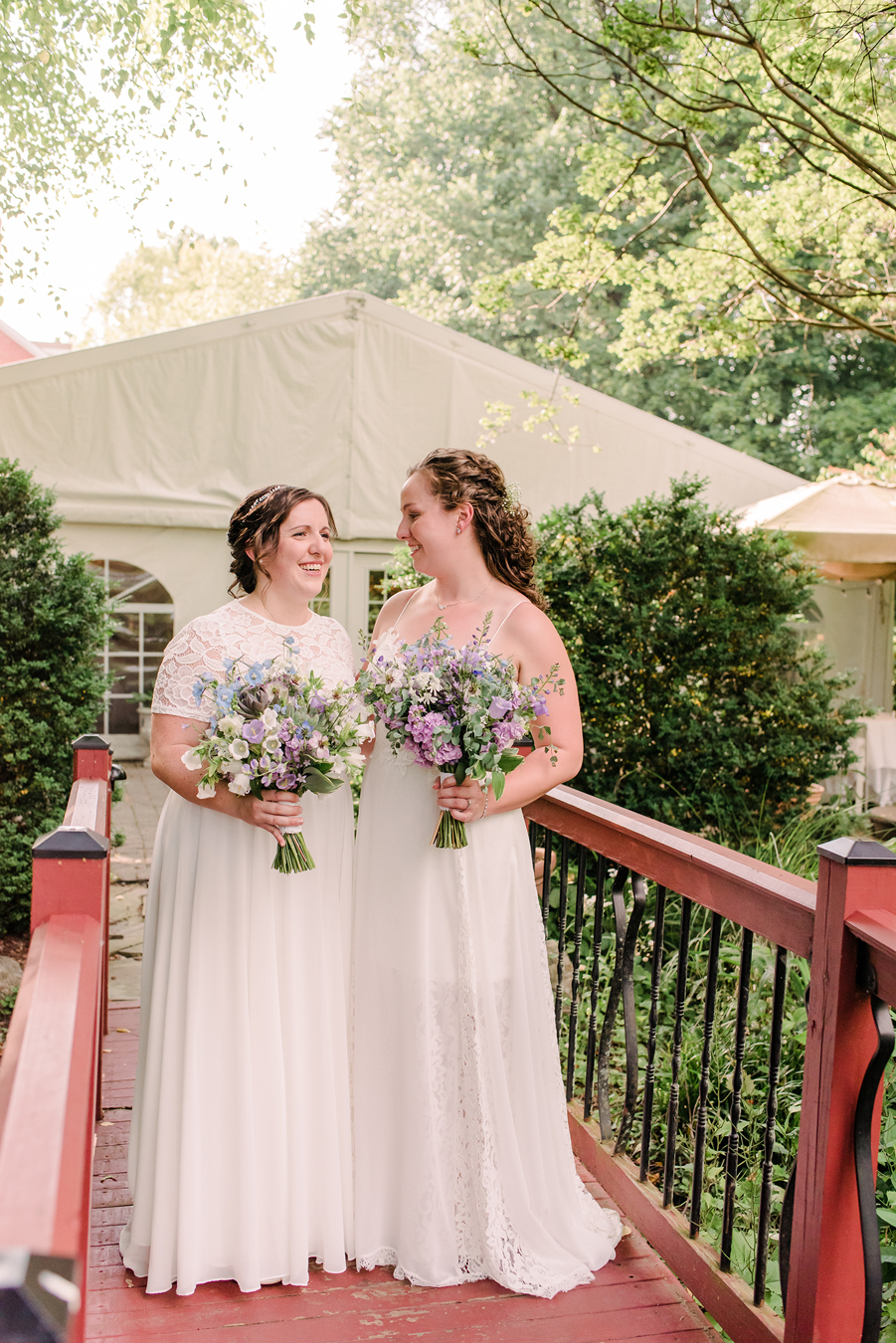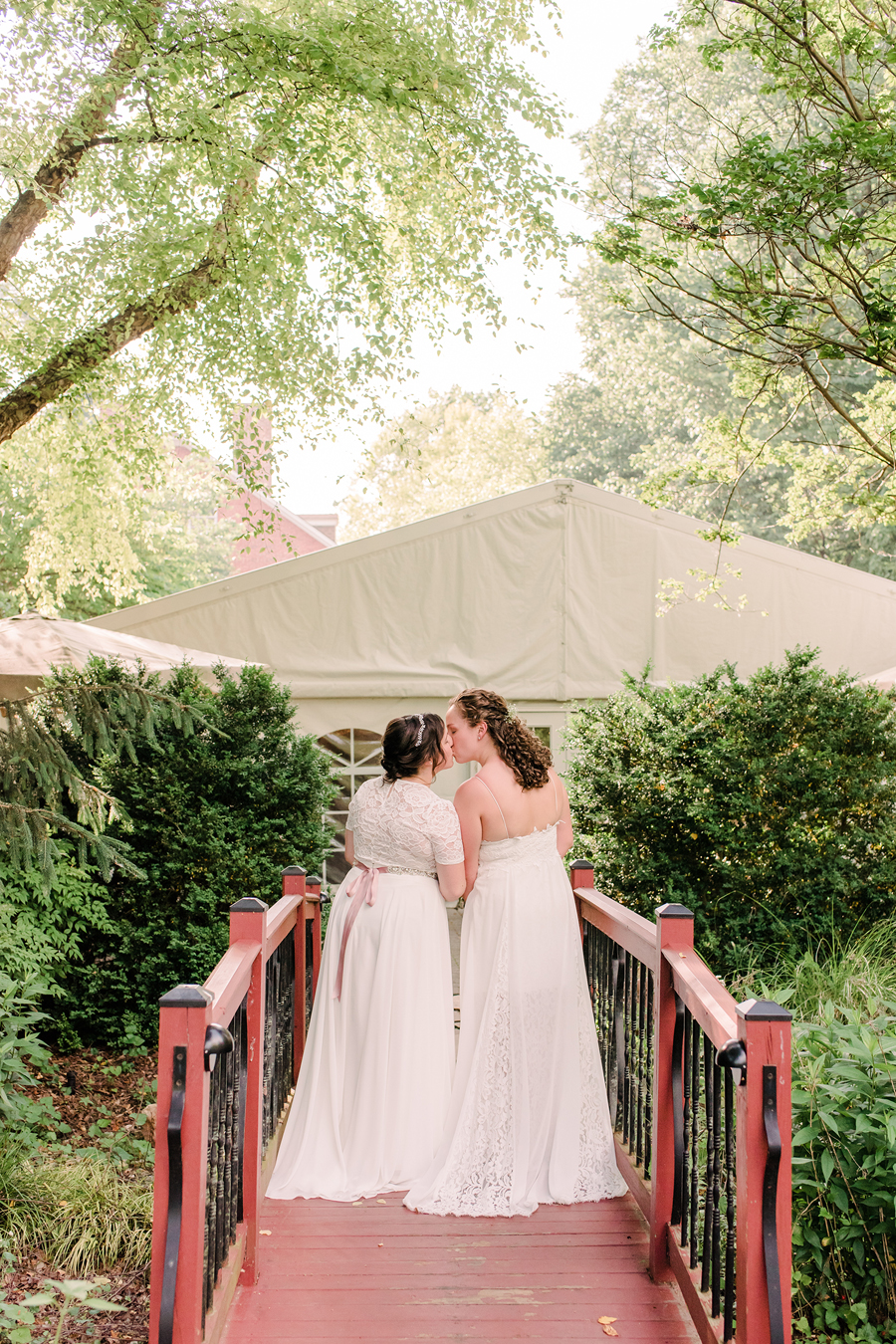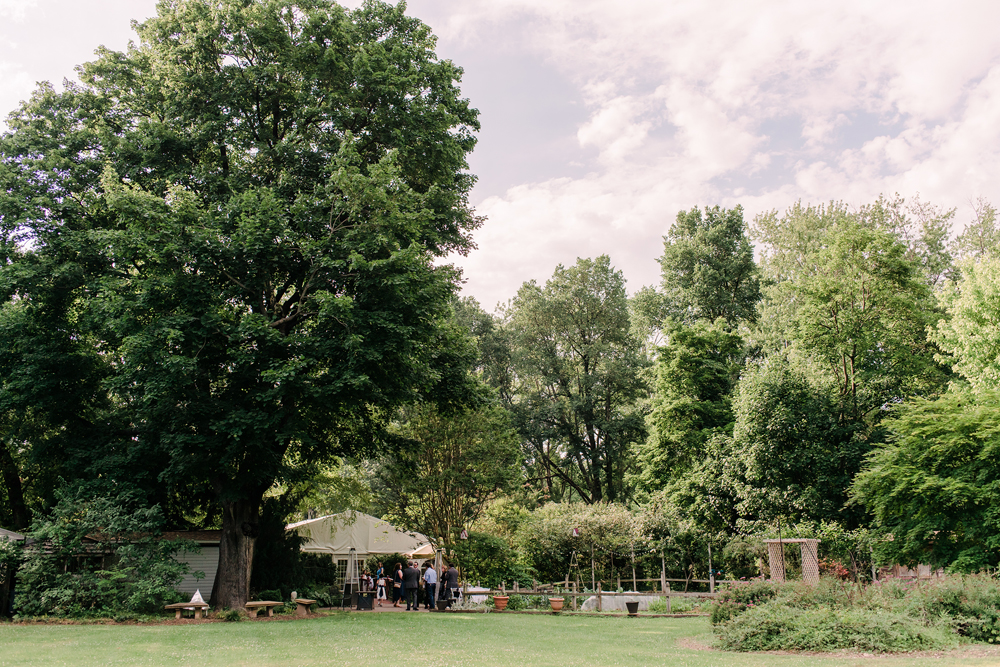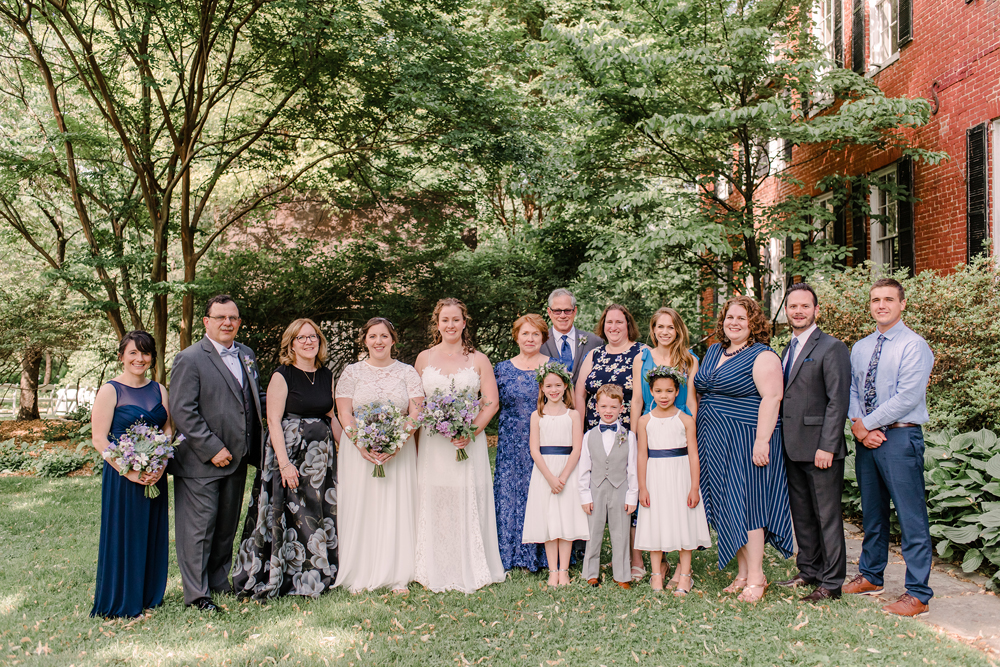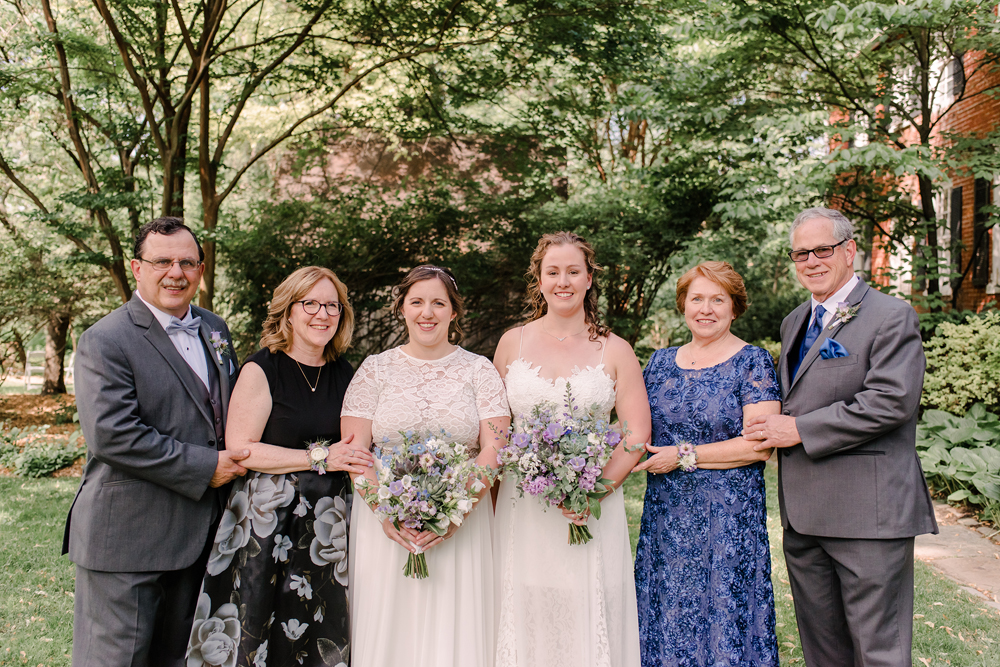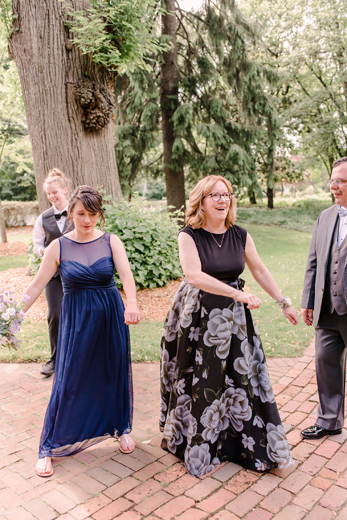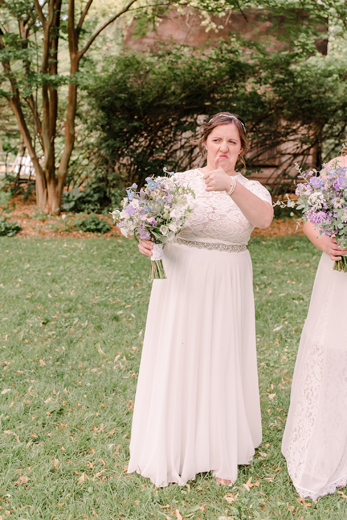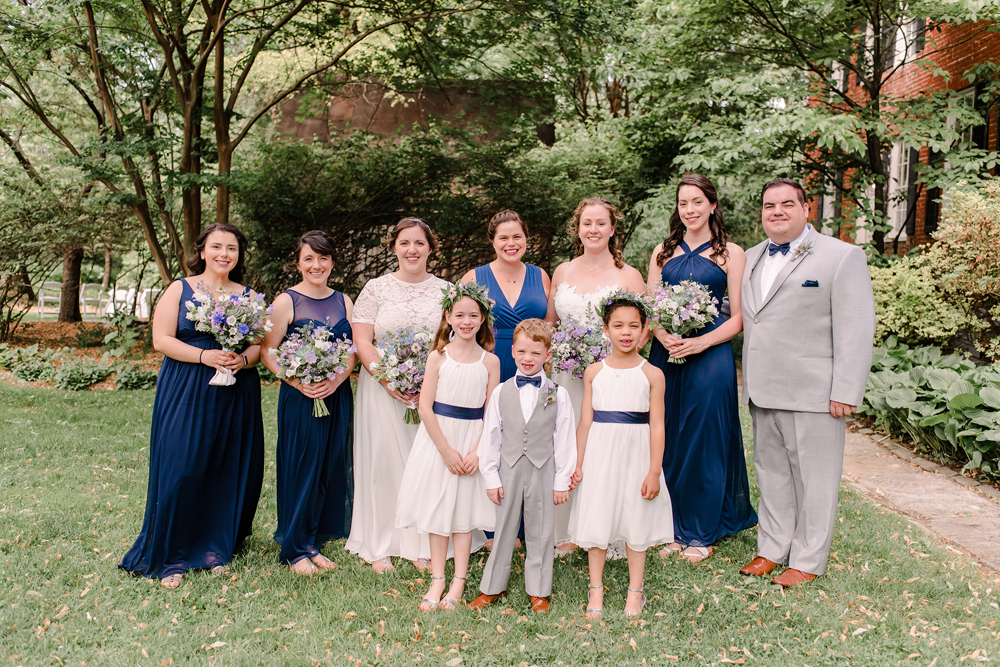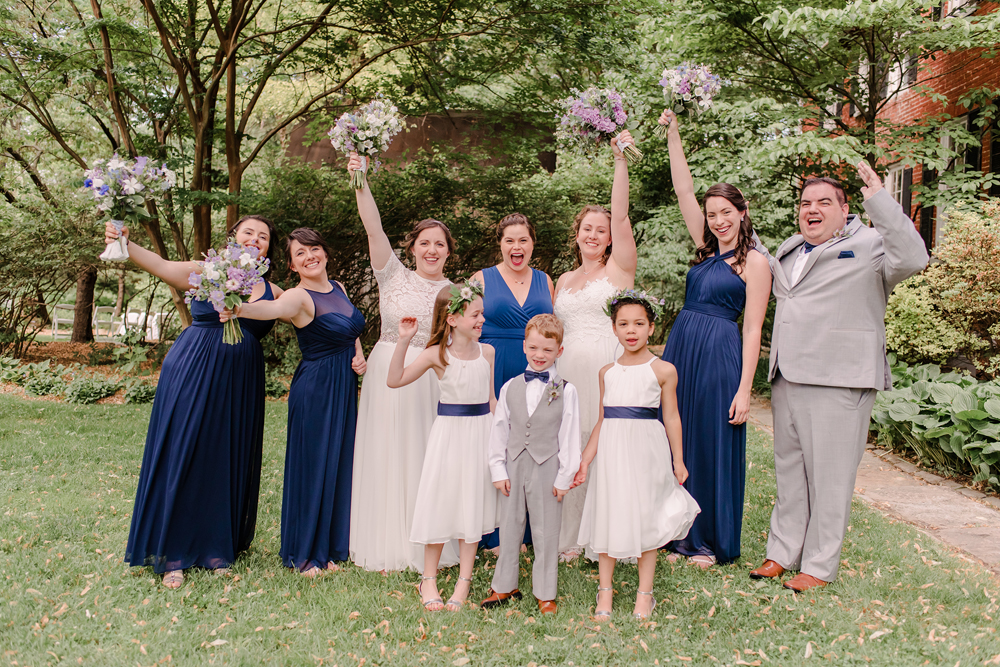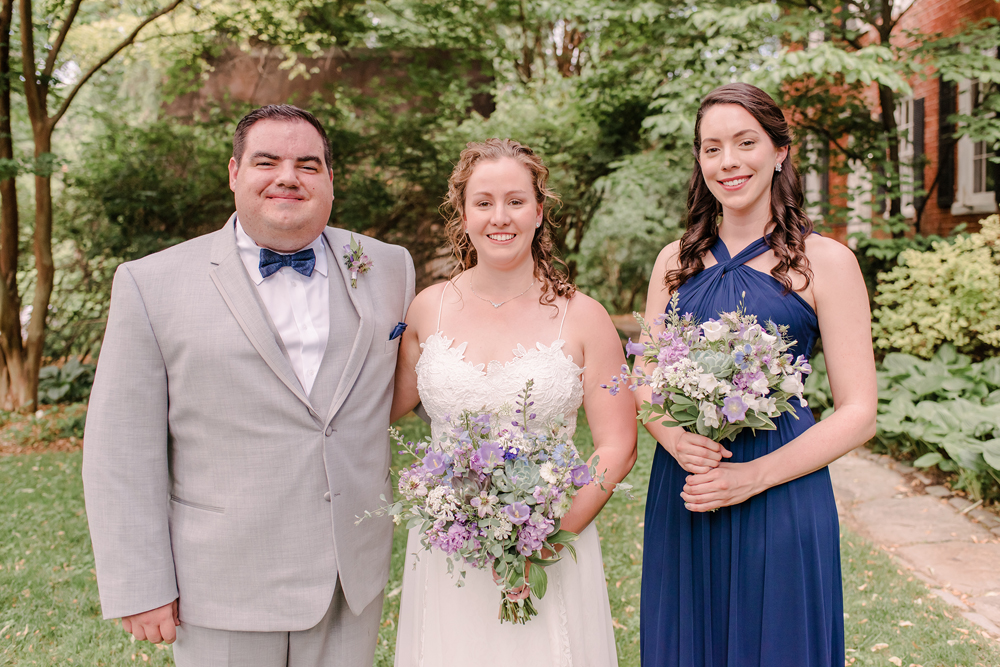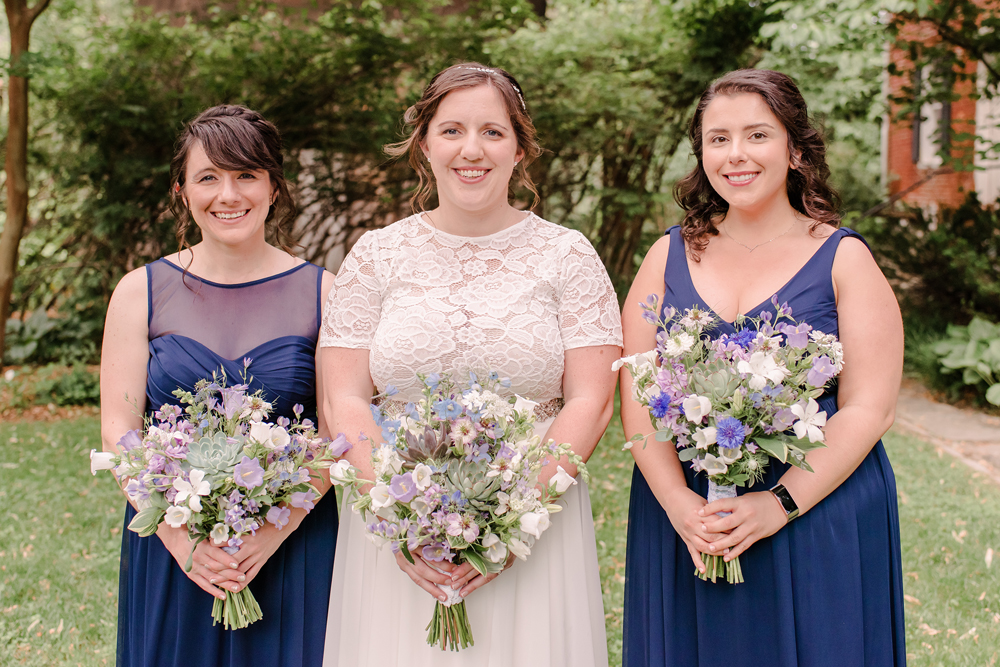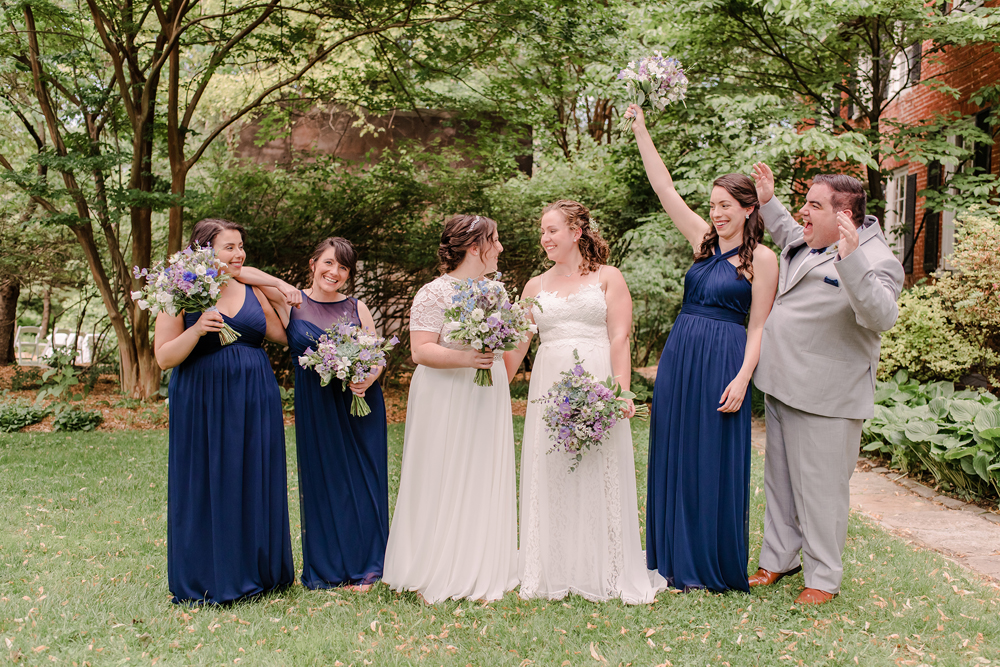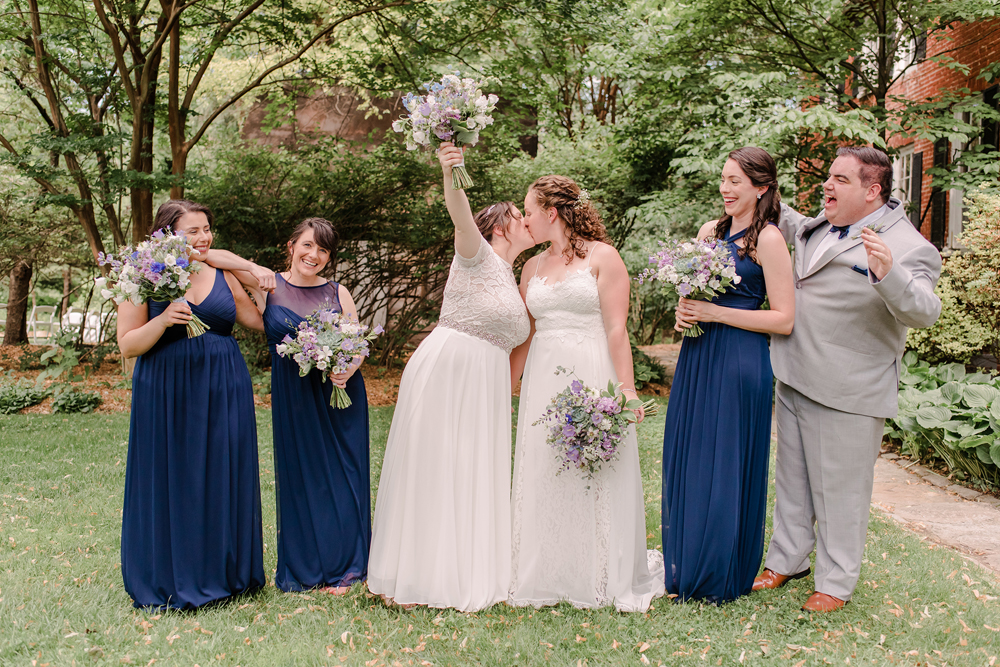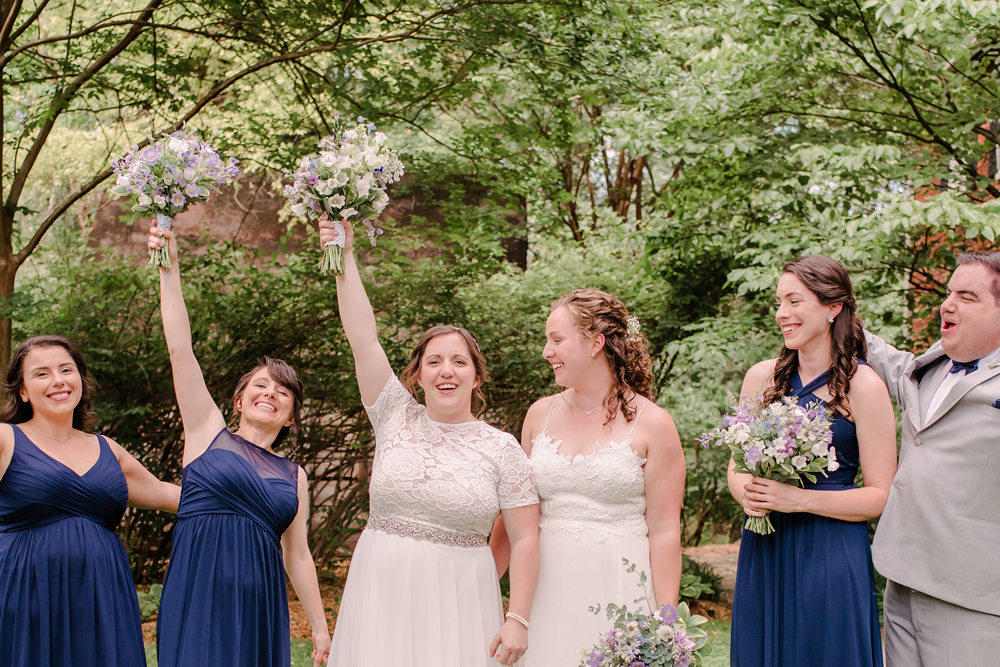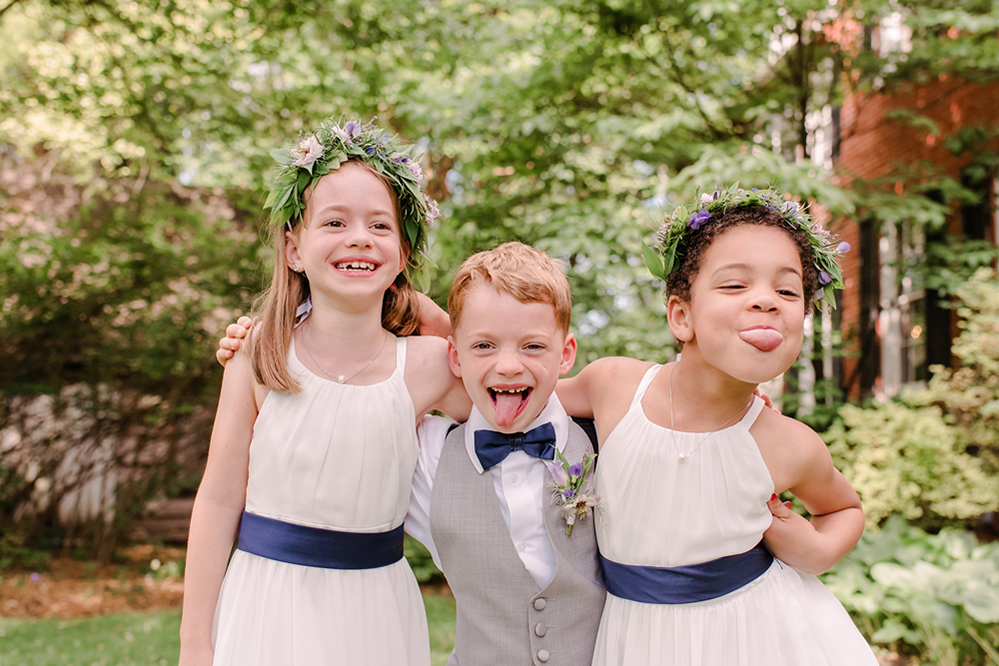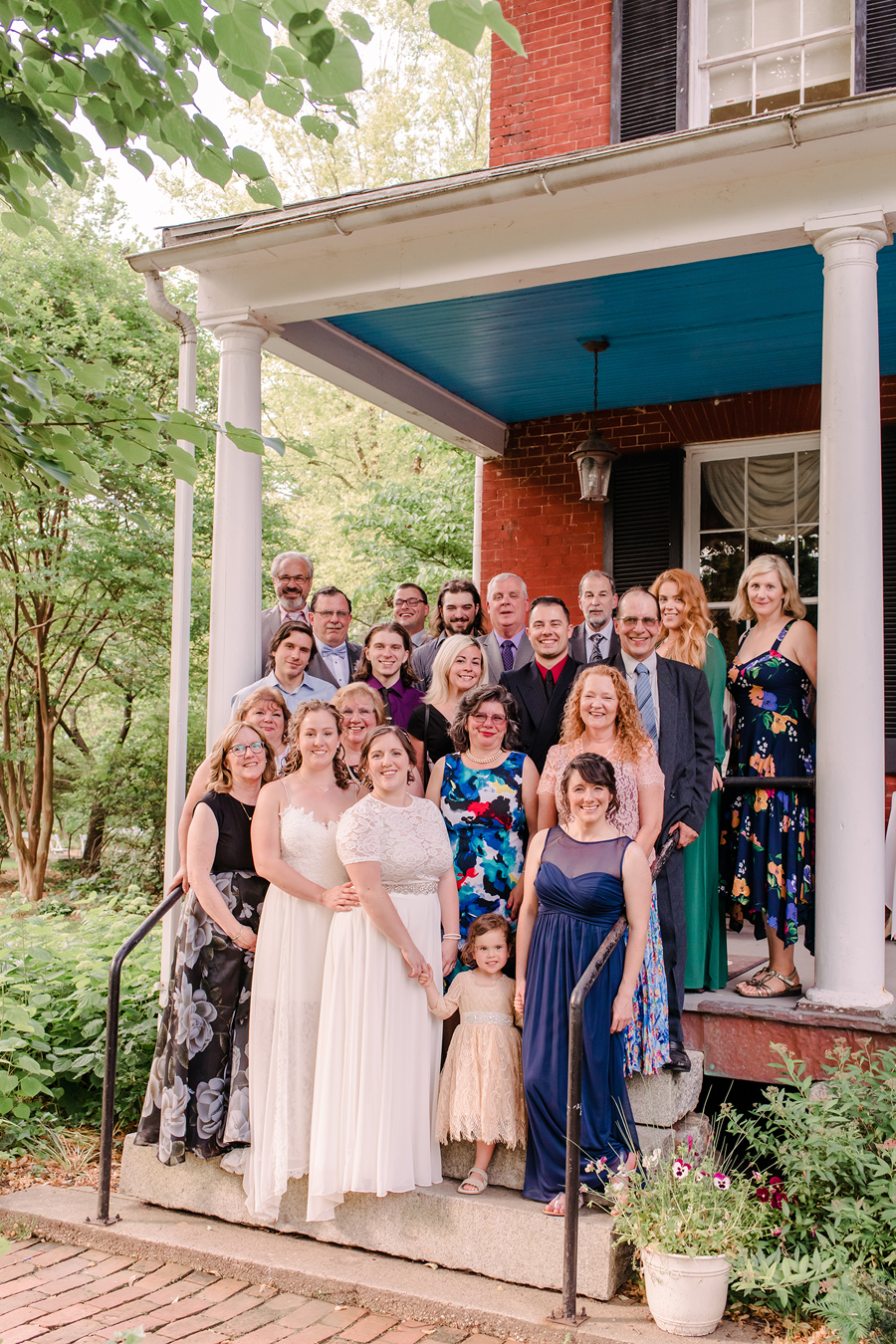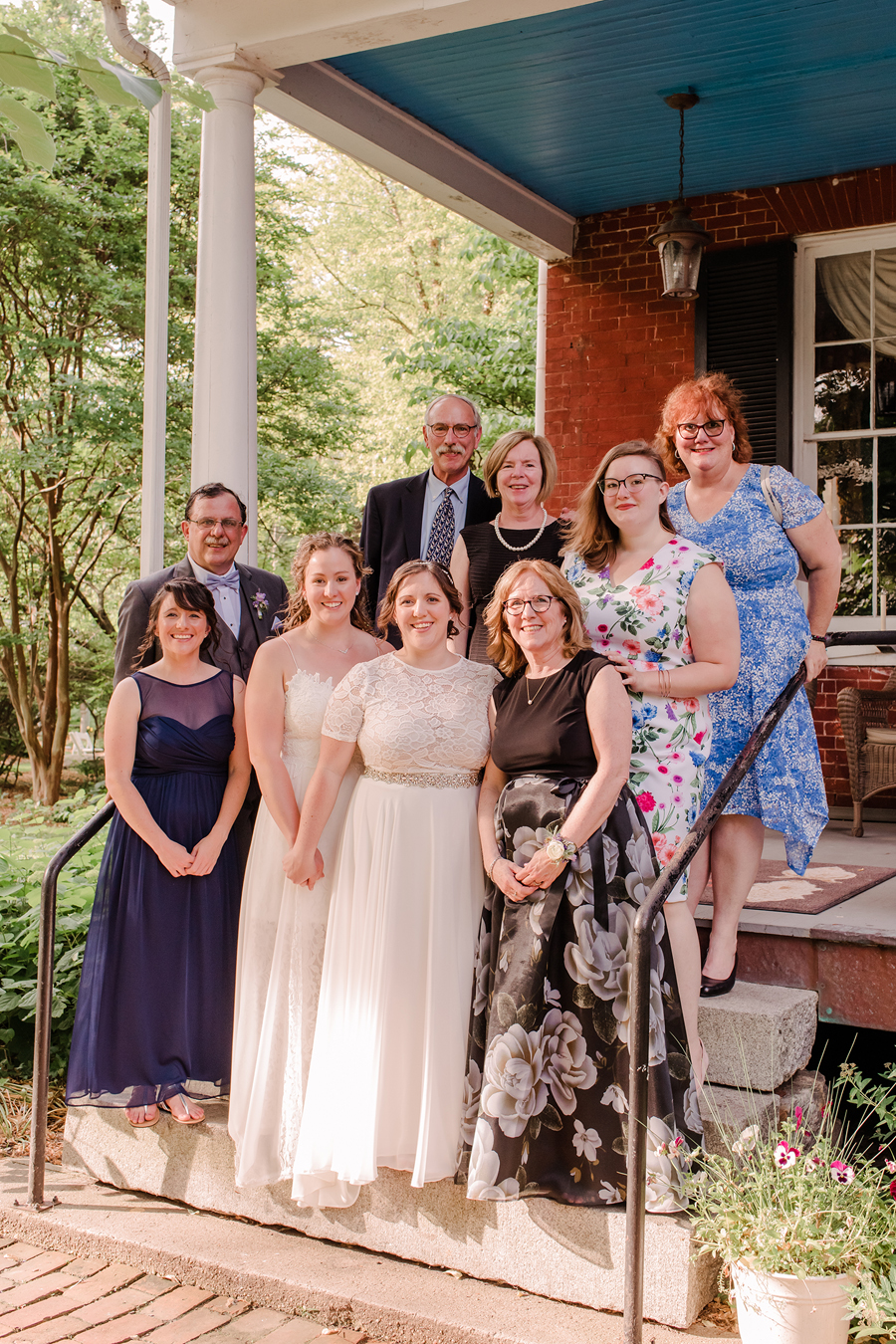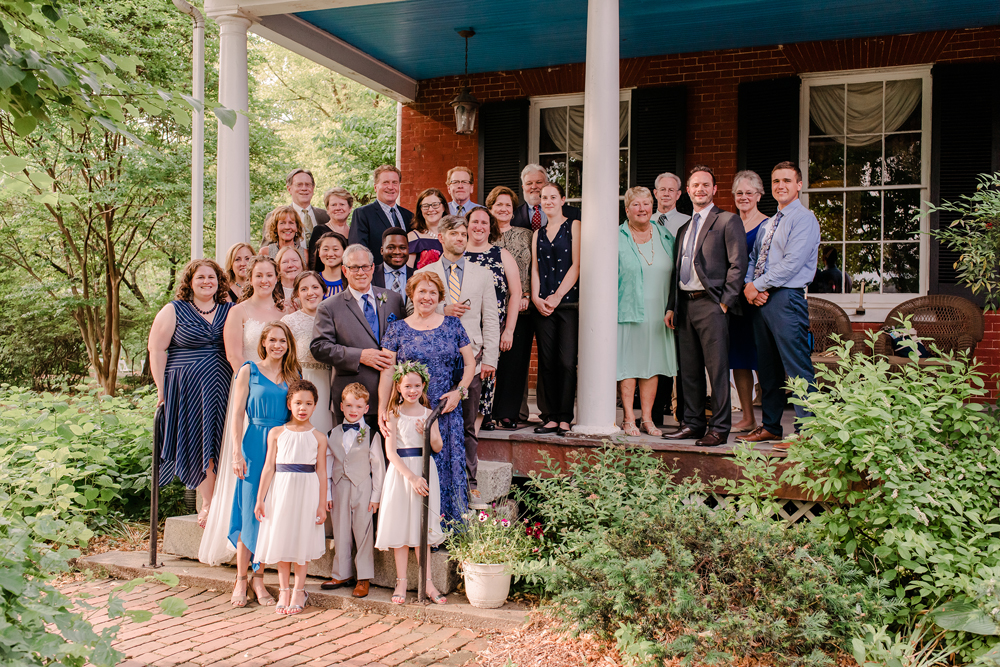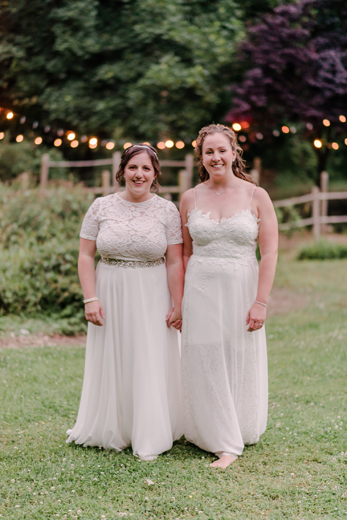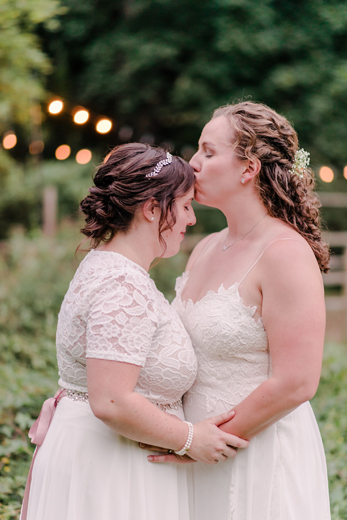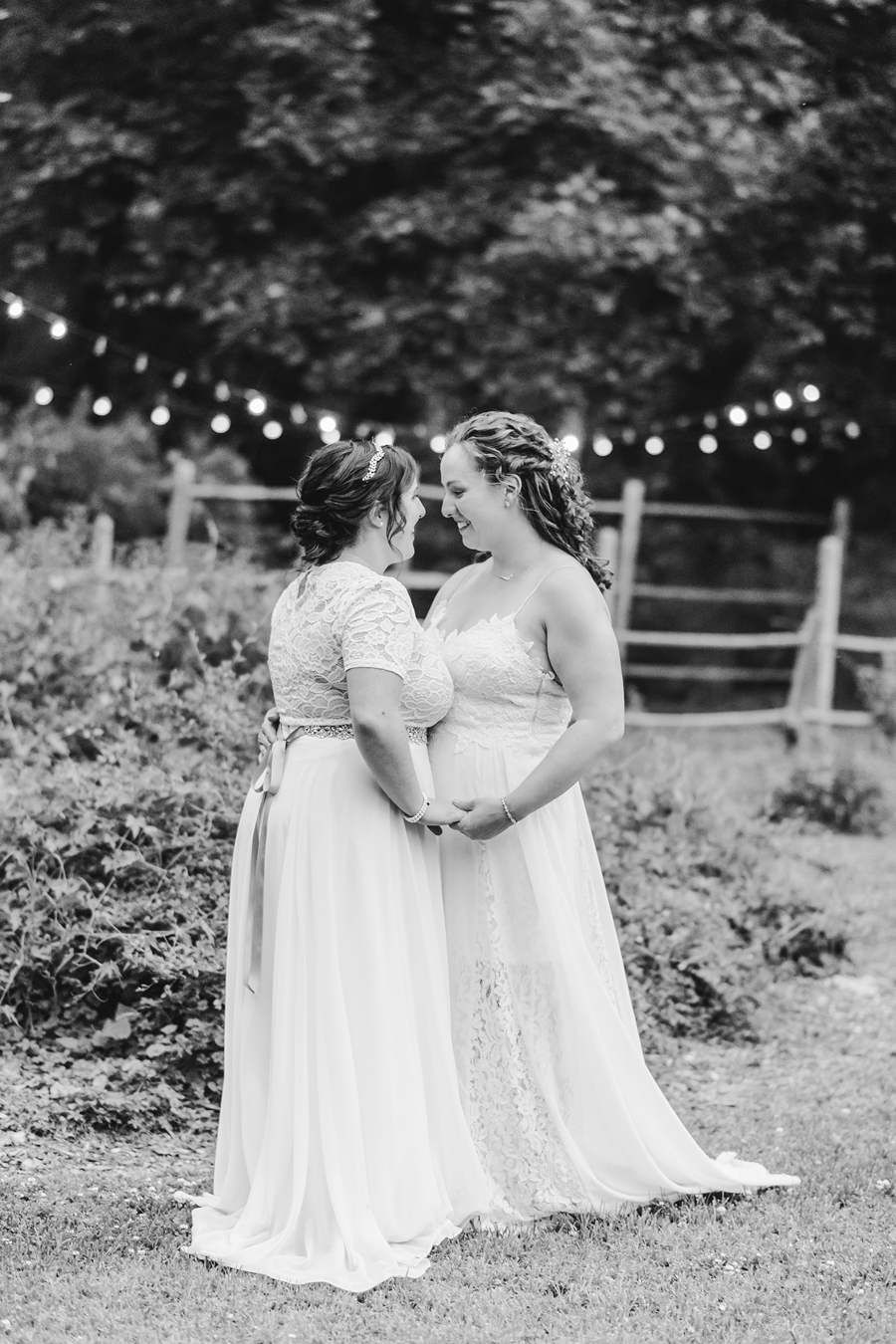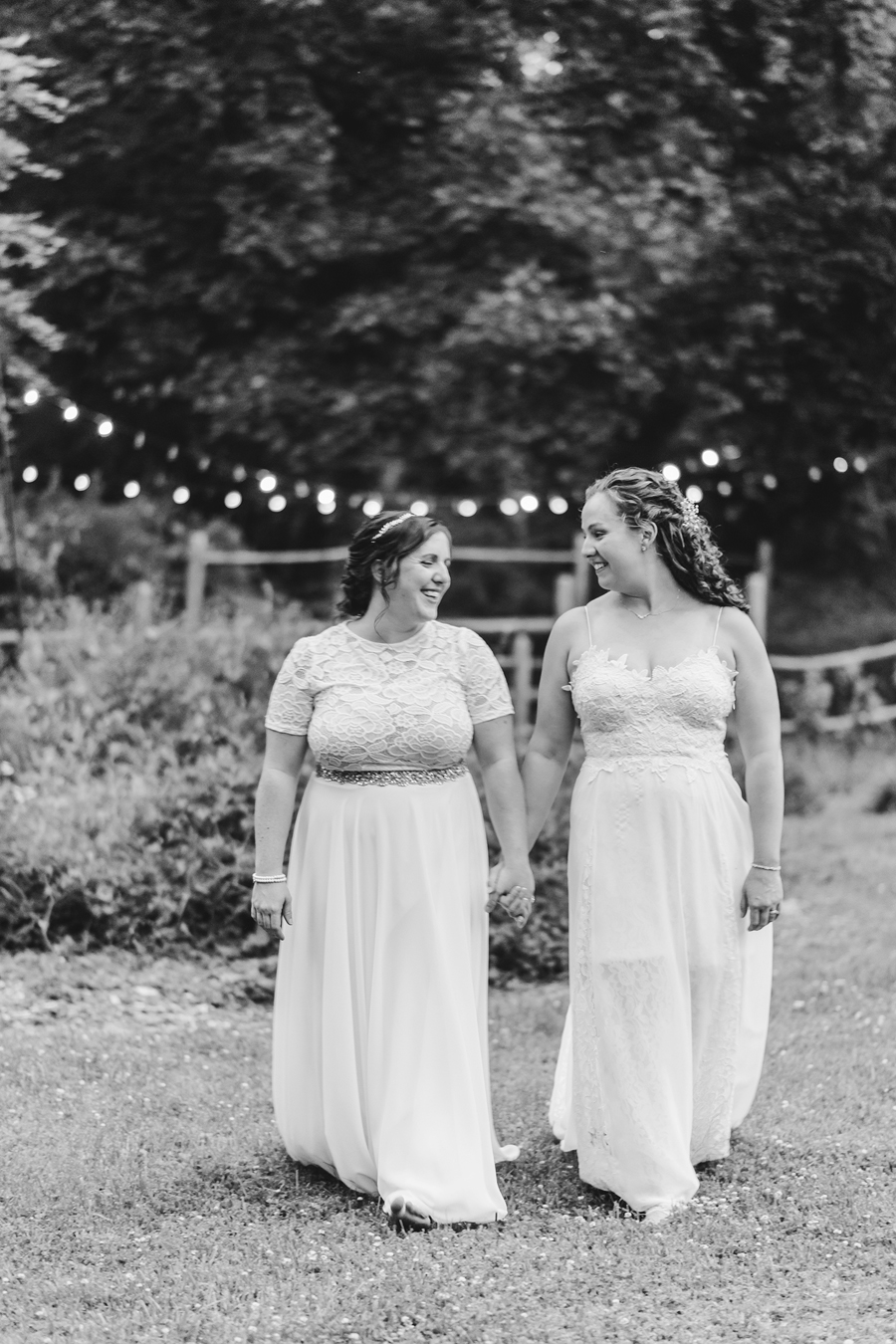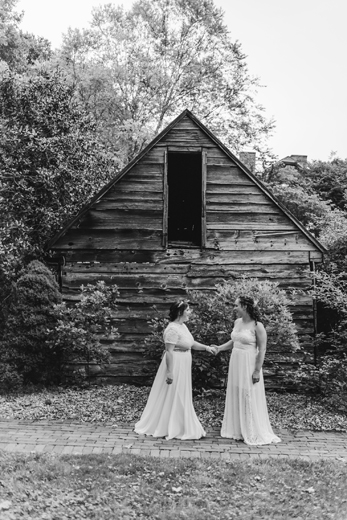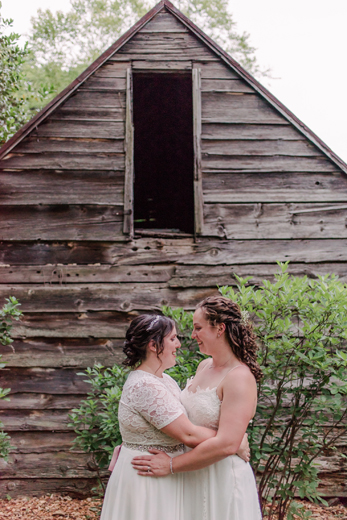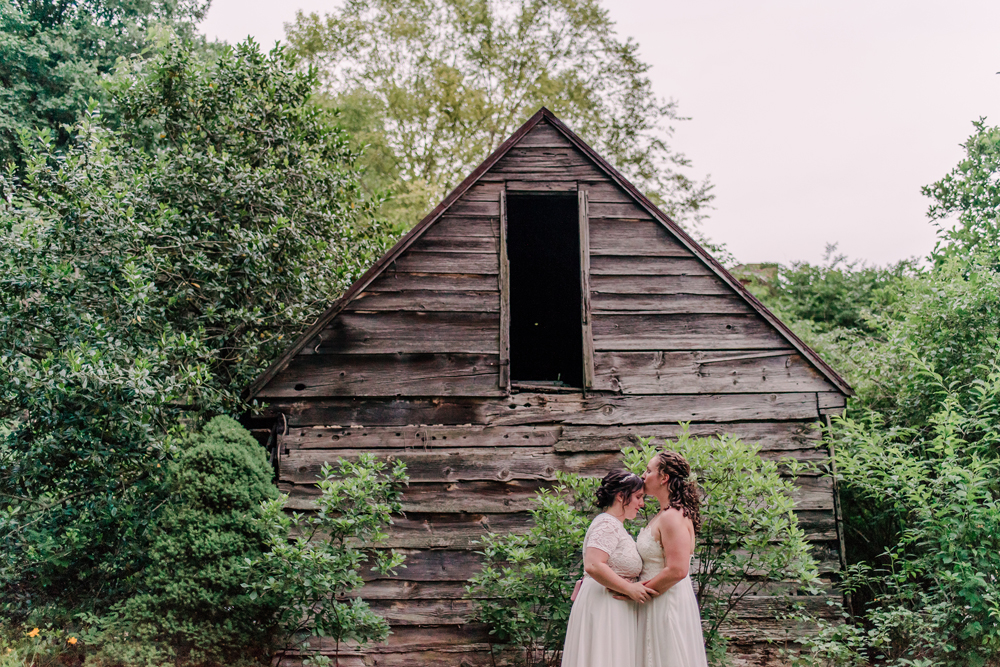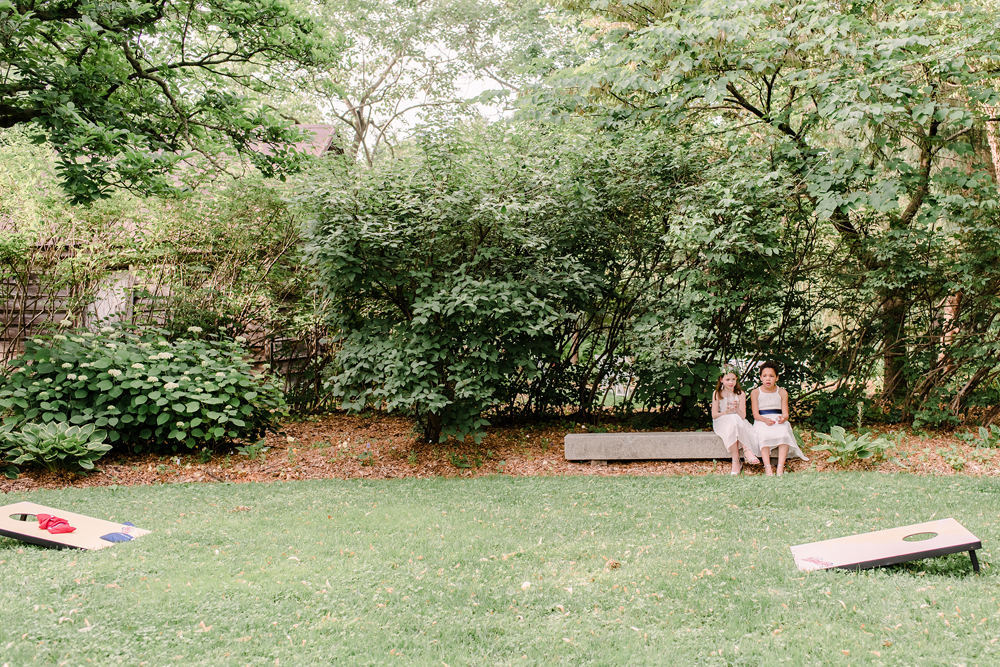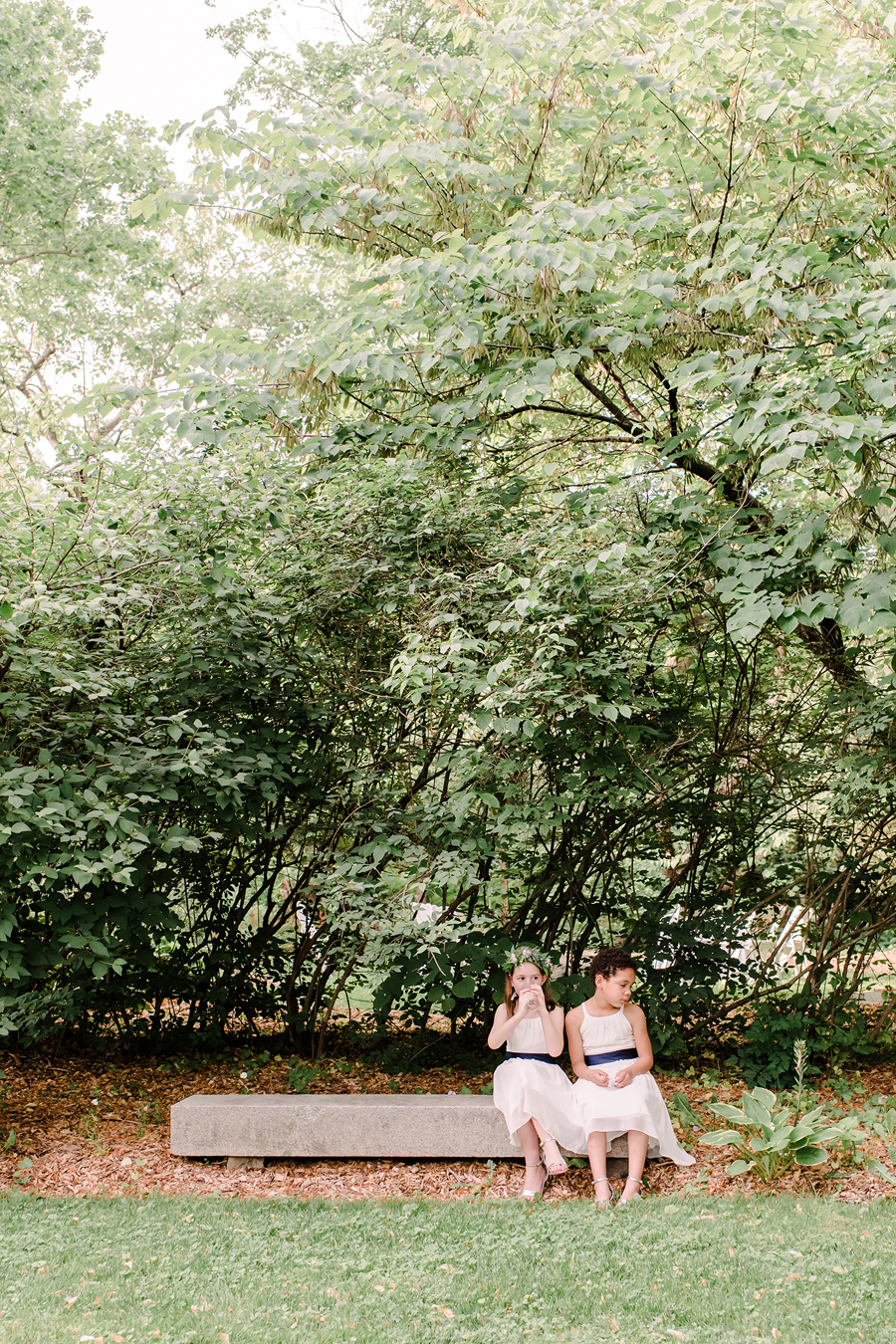 Loved their little flower girls just taking it all in before the reception started!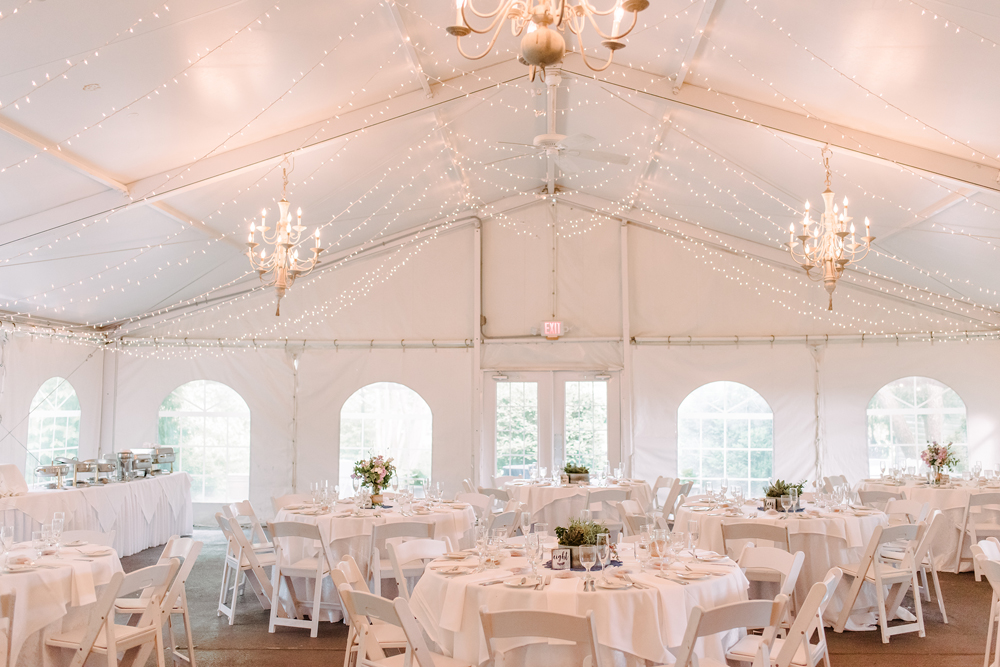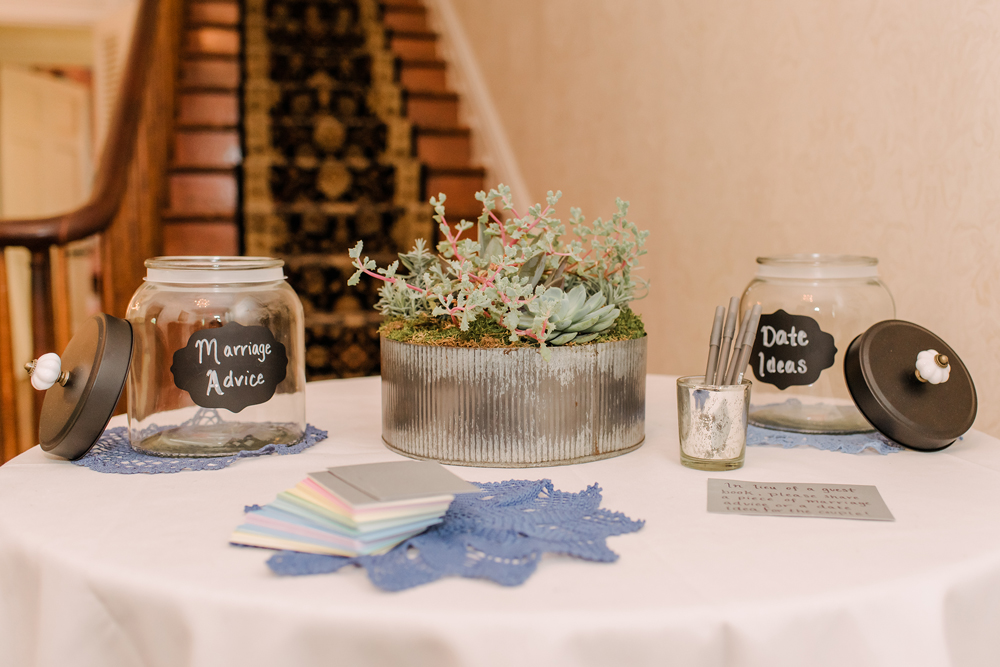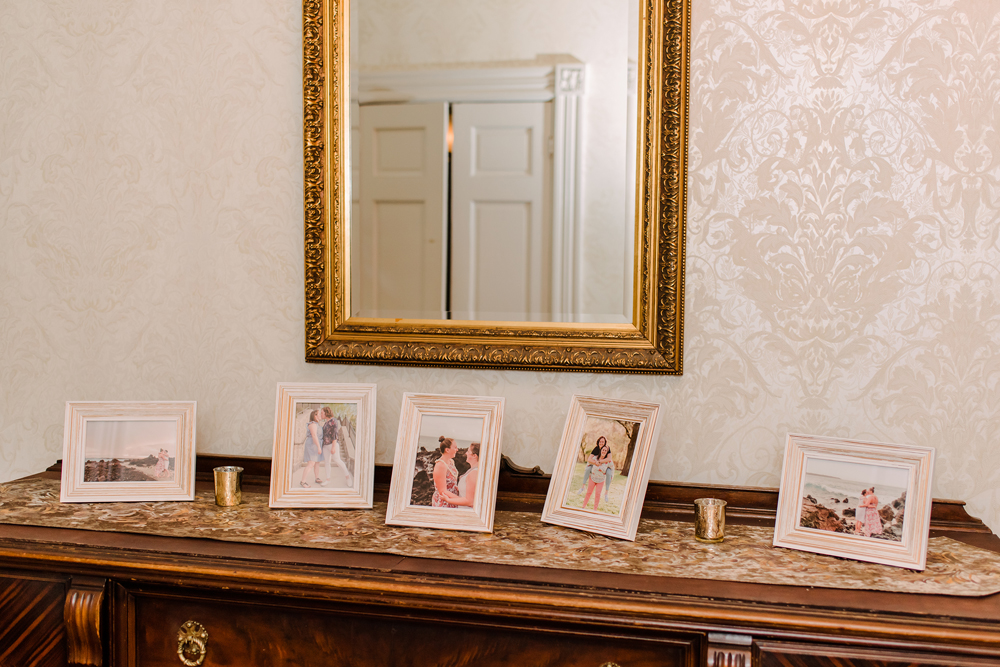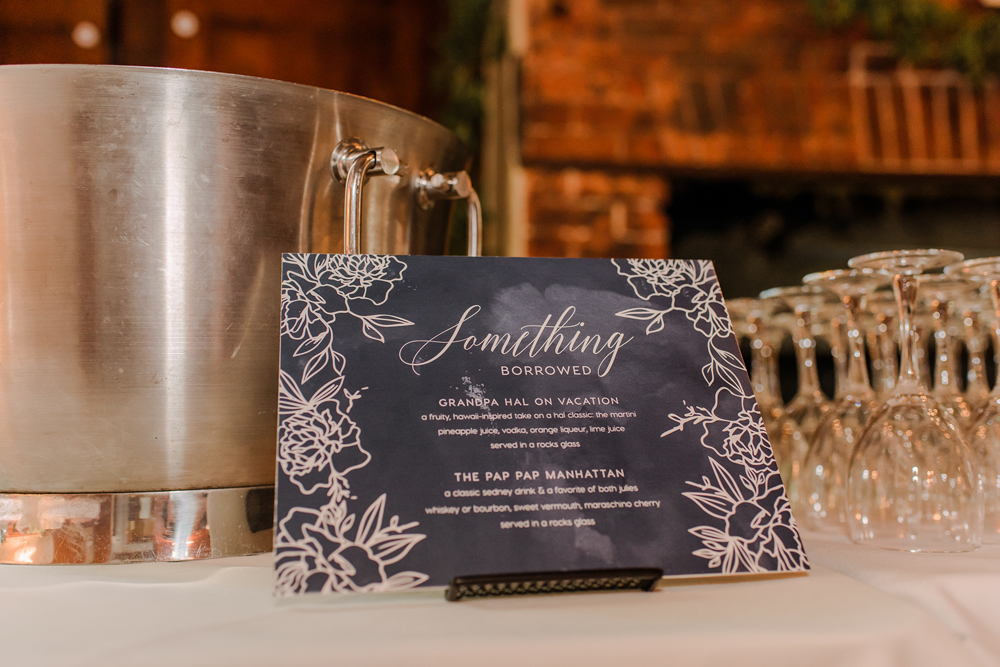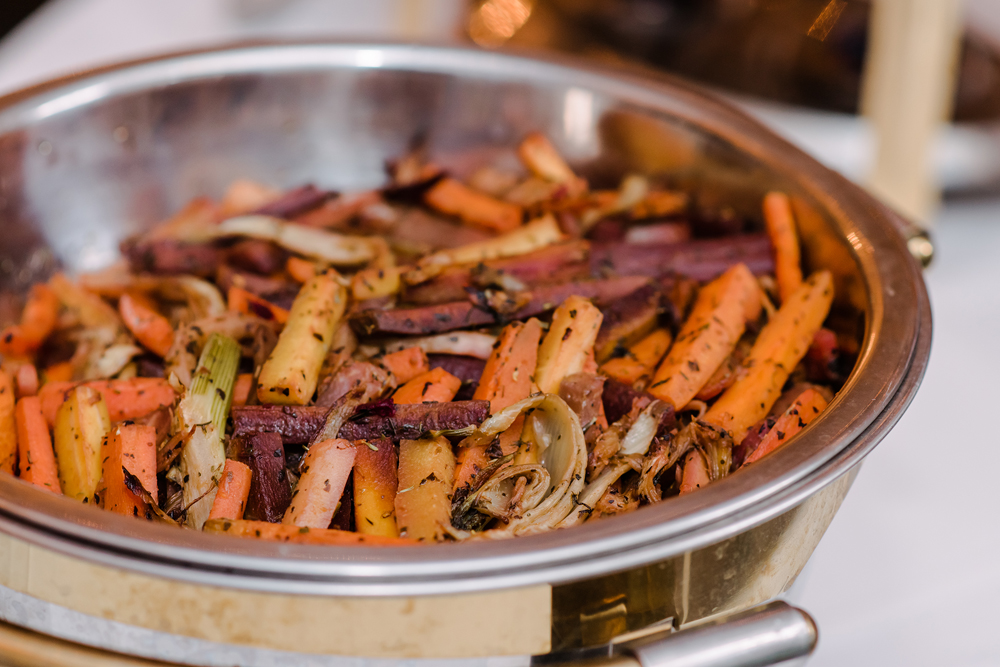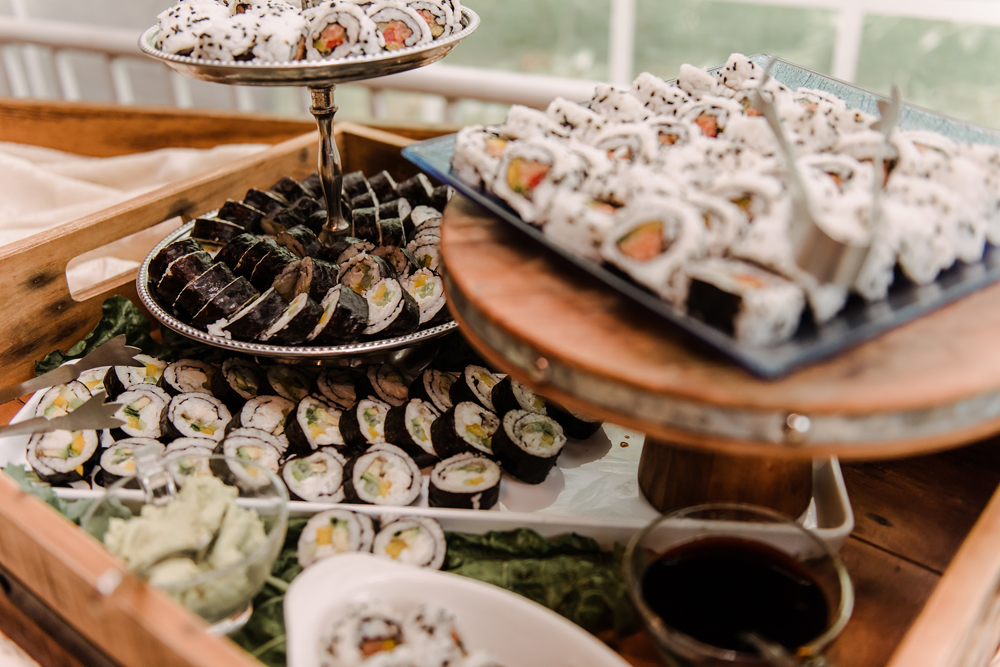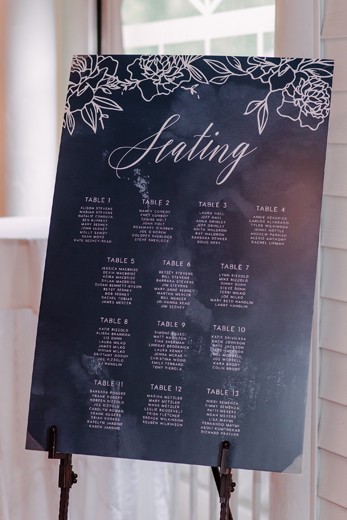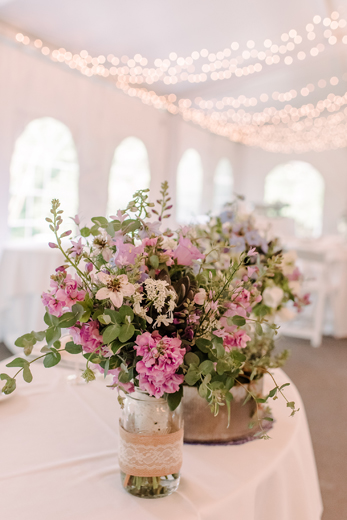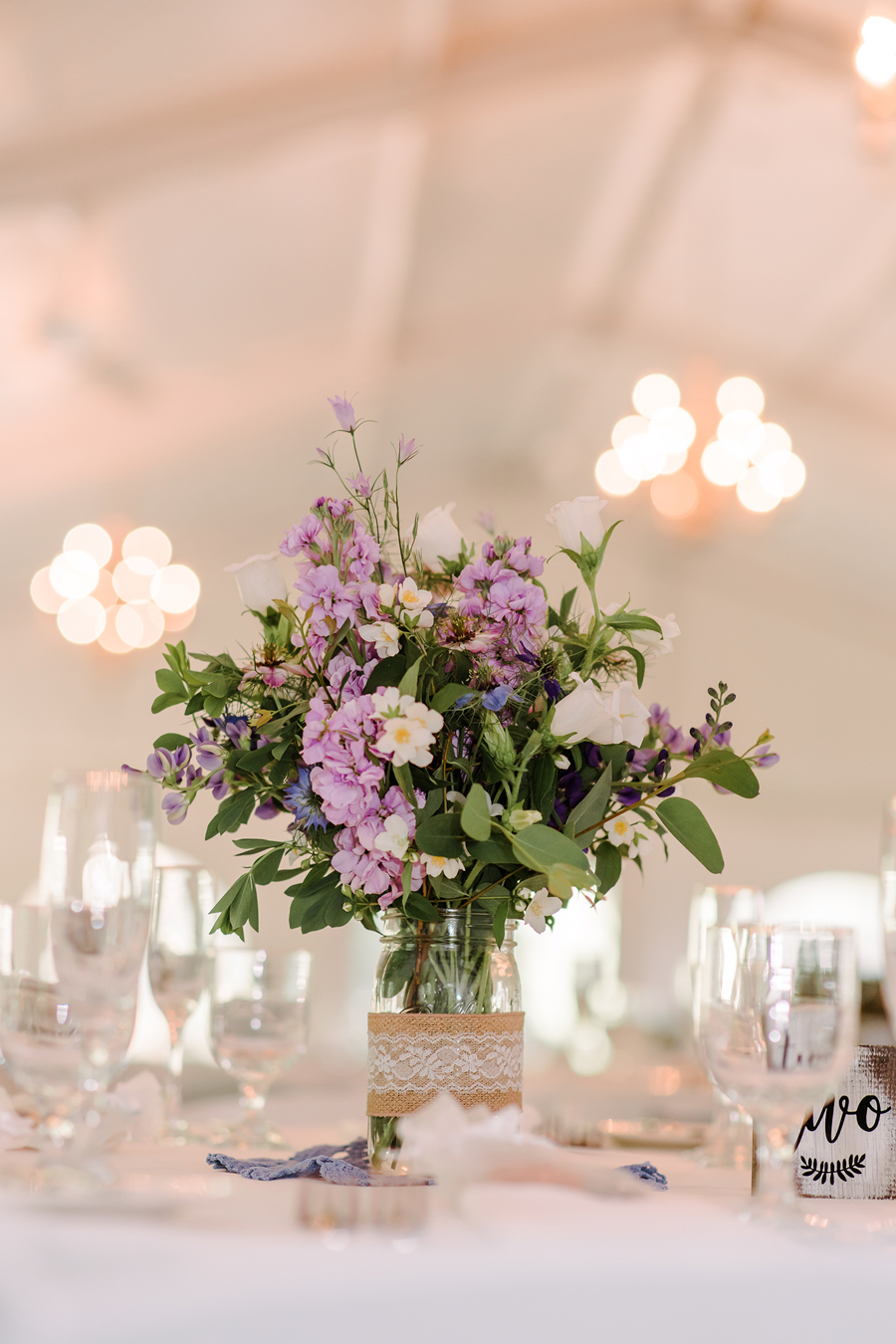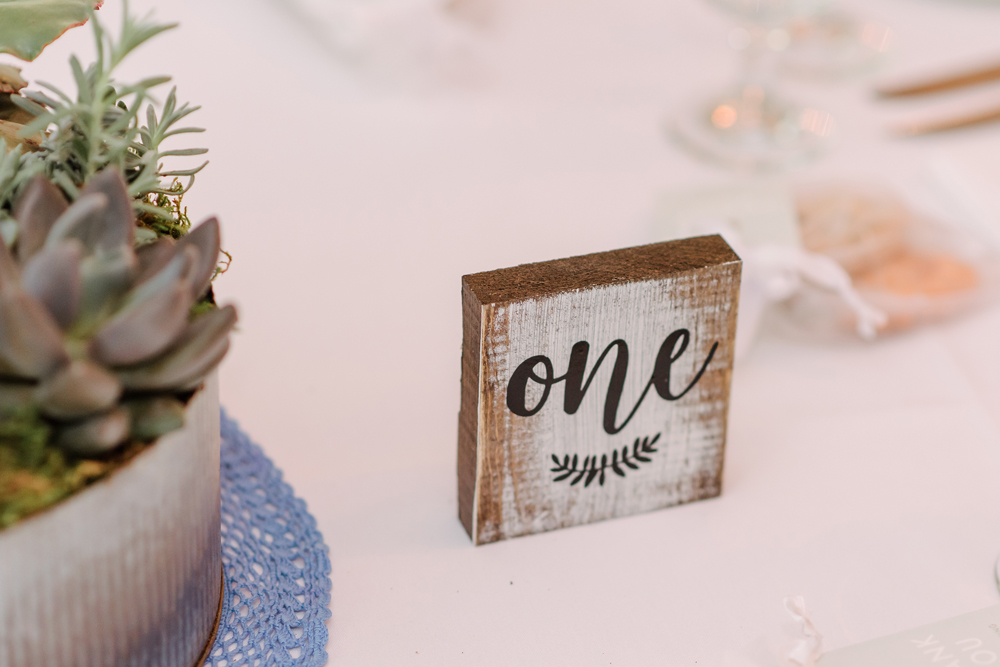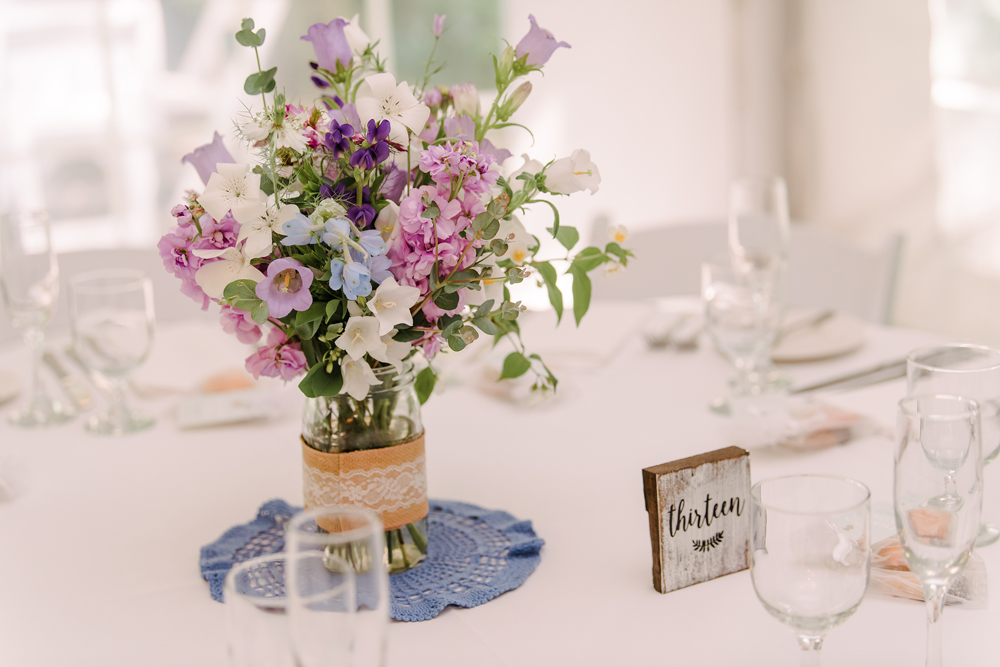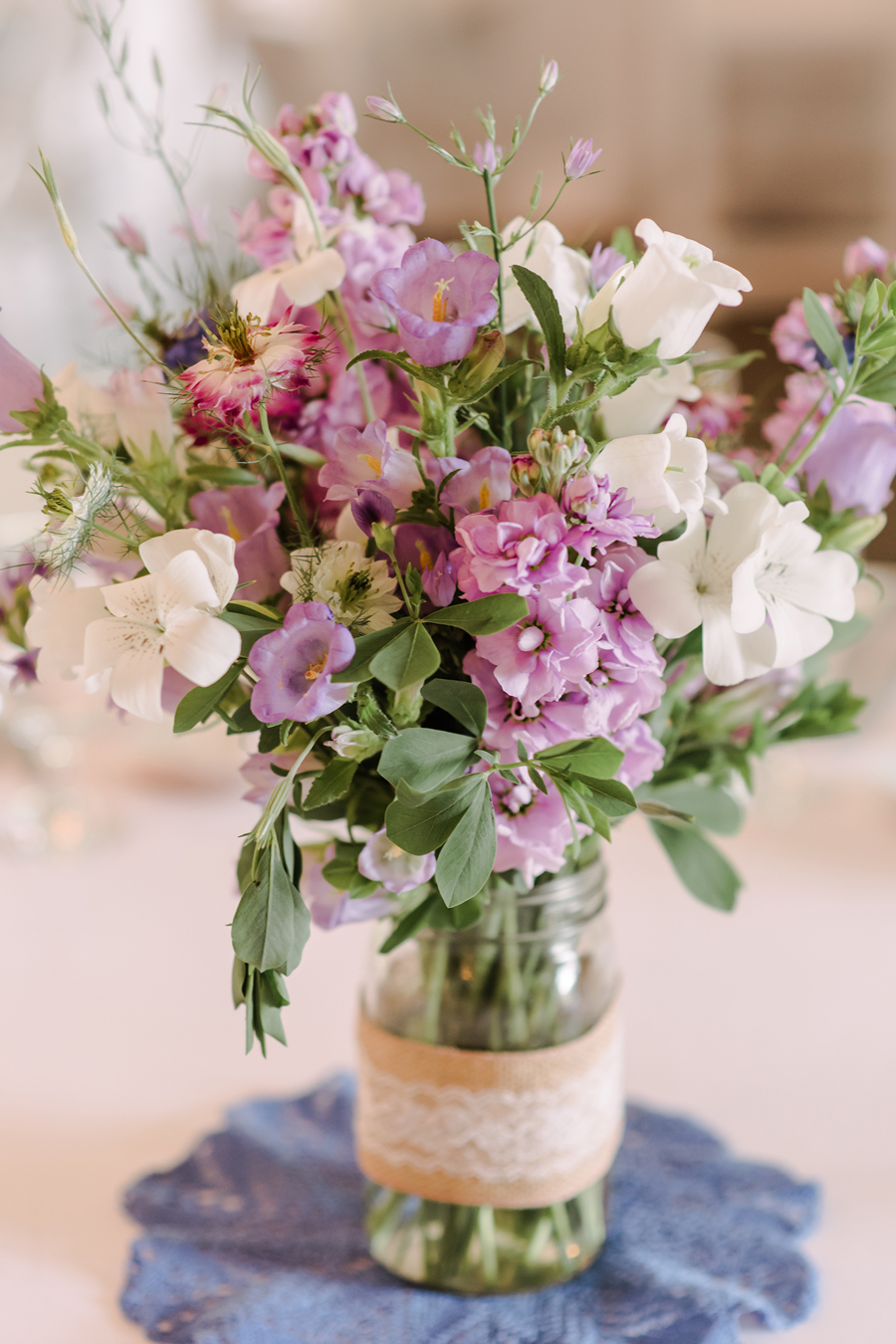 These flowers!!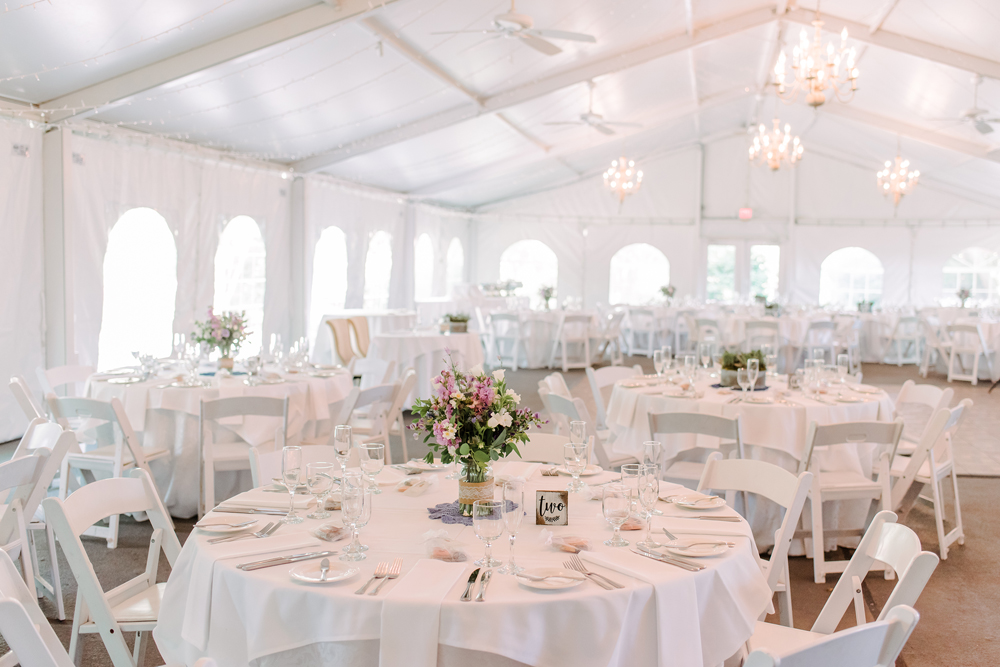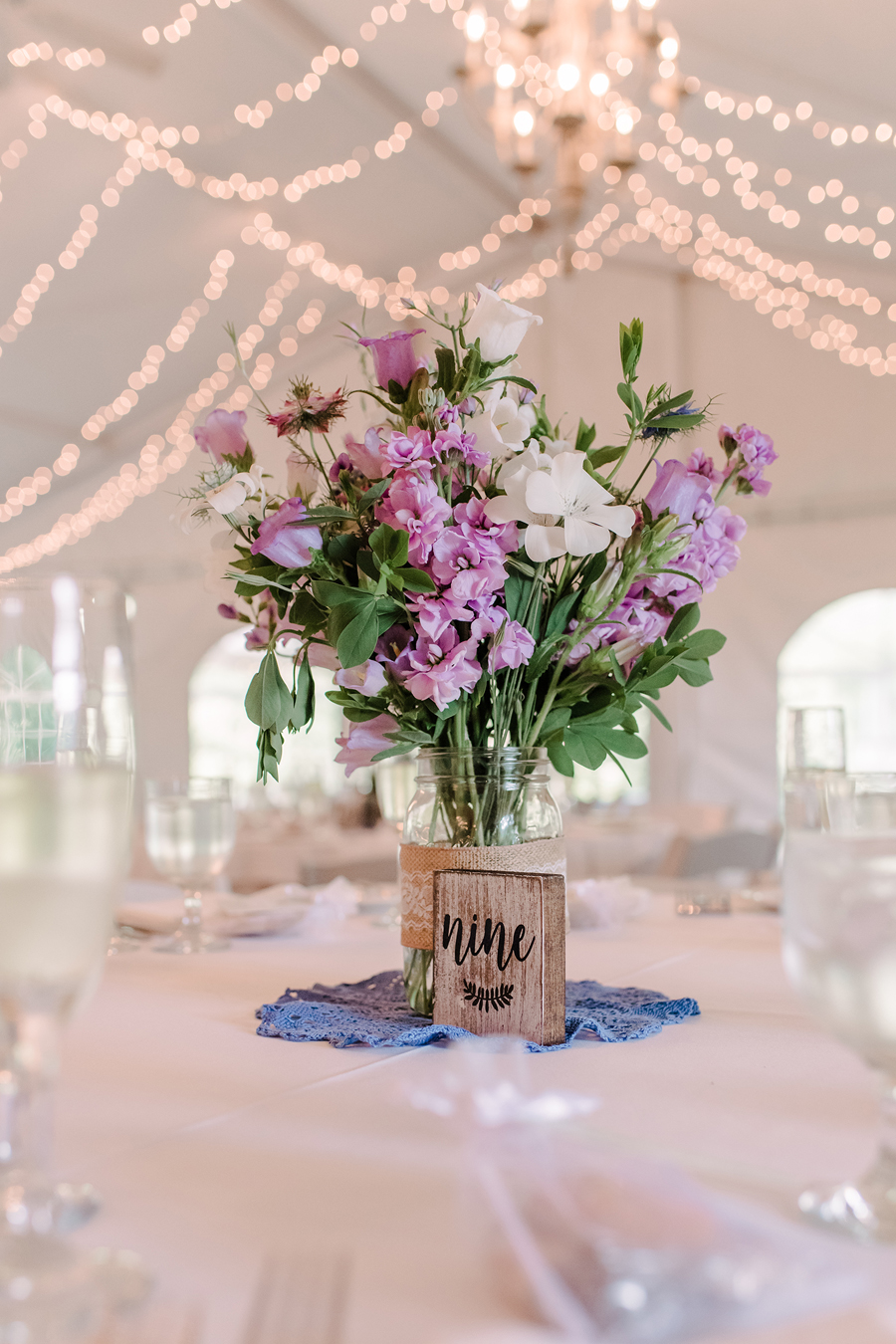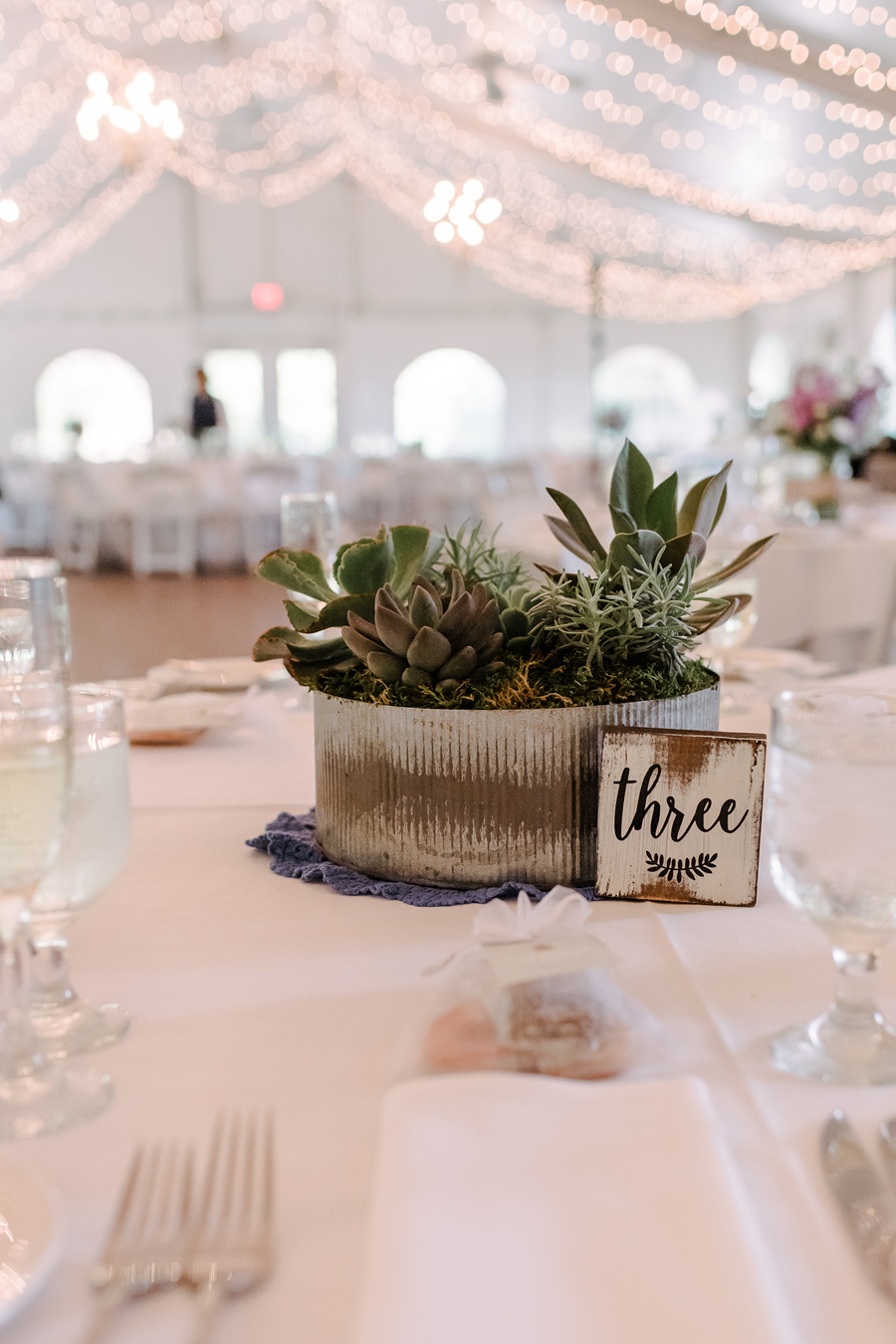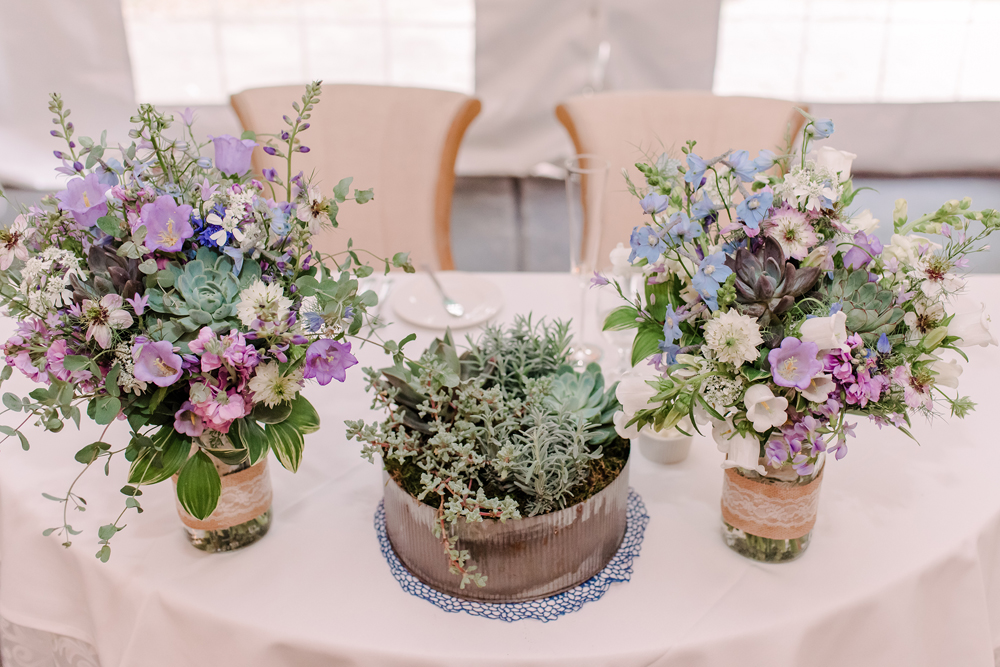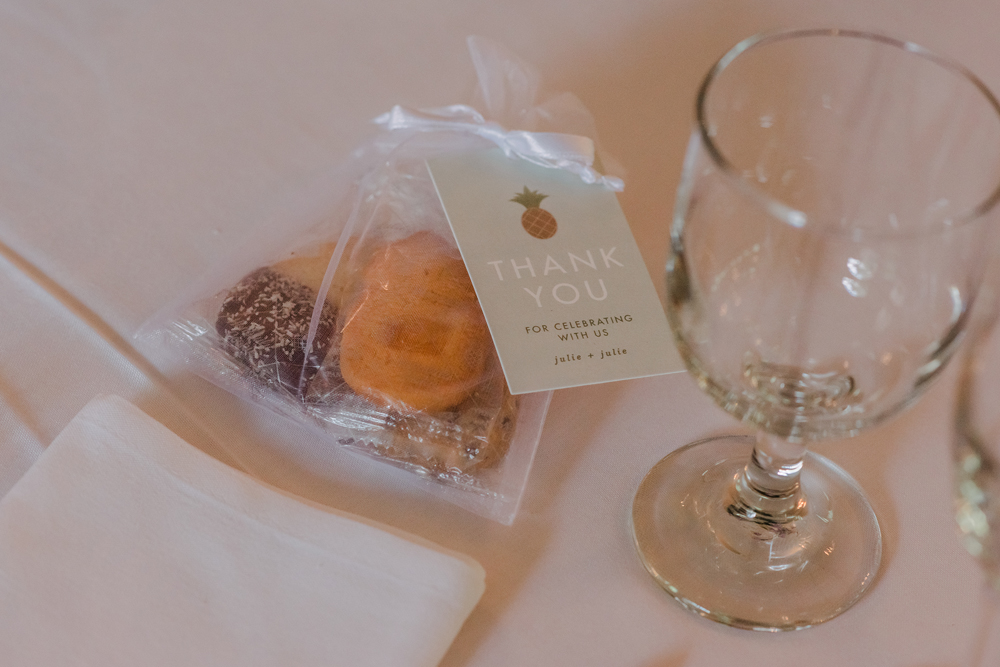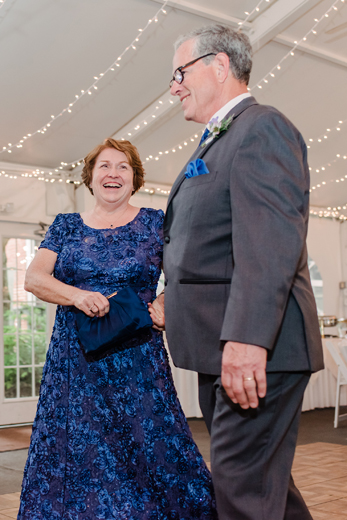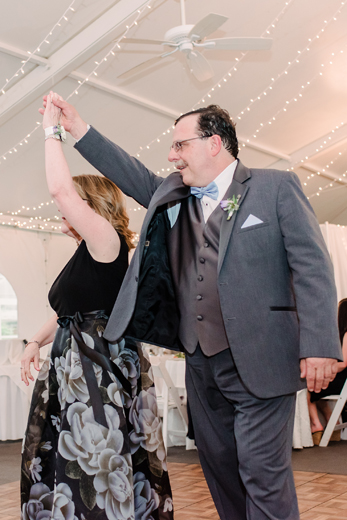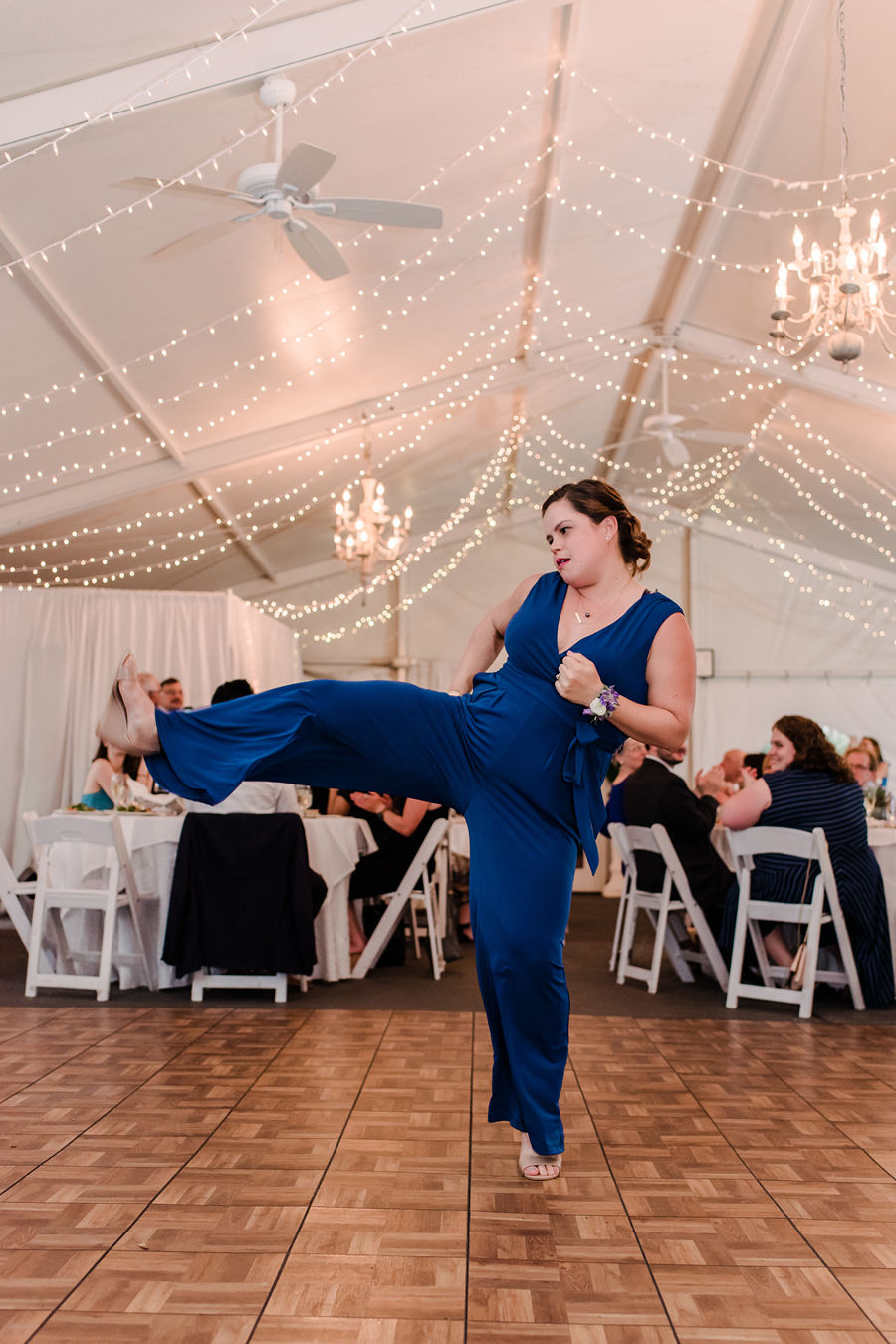 And THAT is how your officiant makes an entrance!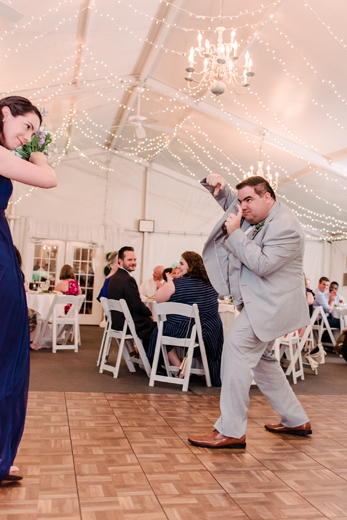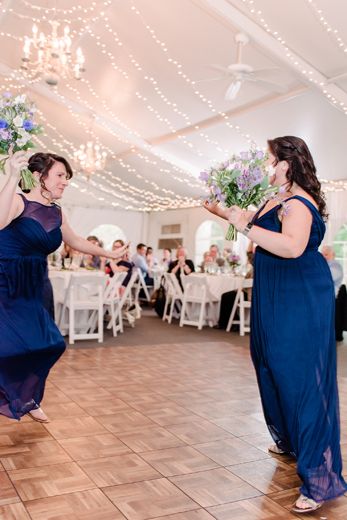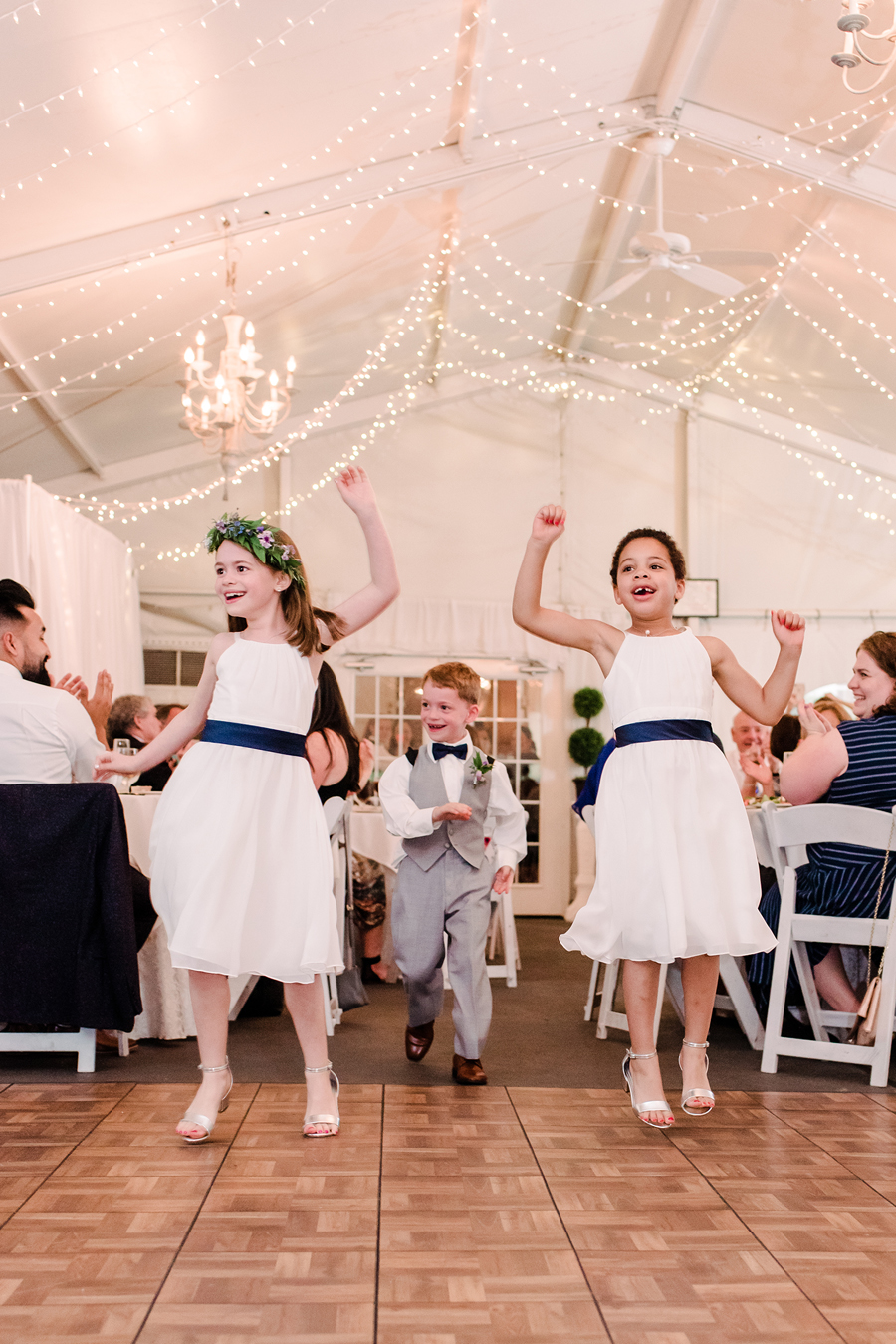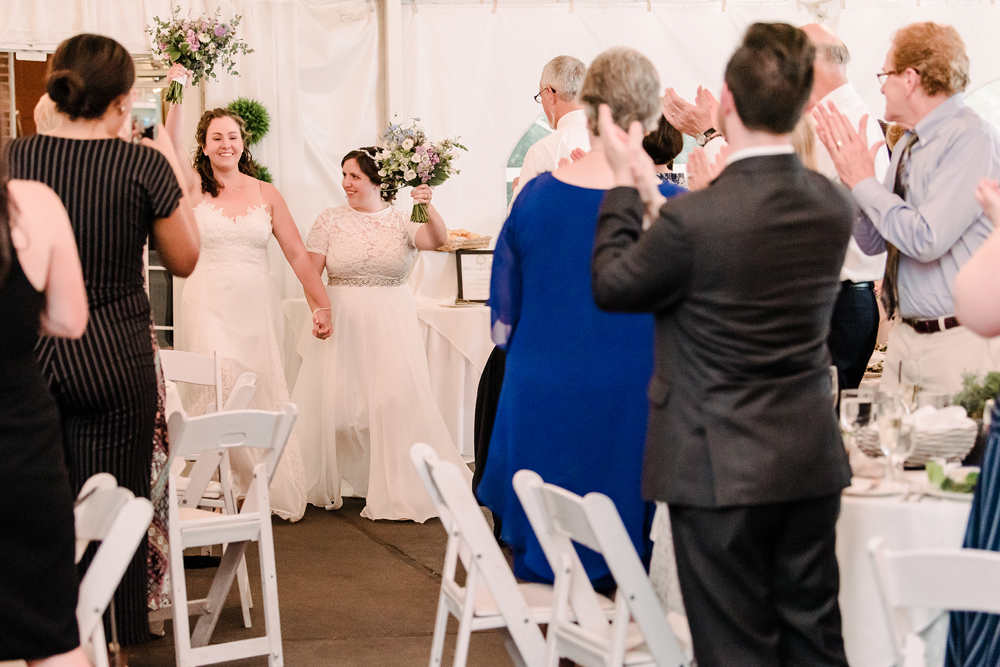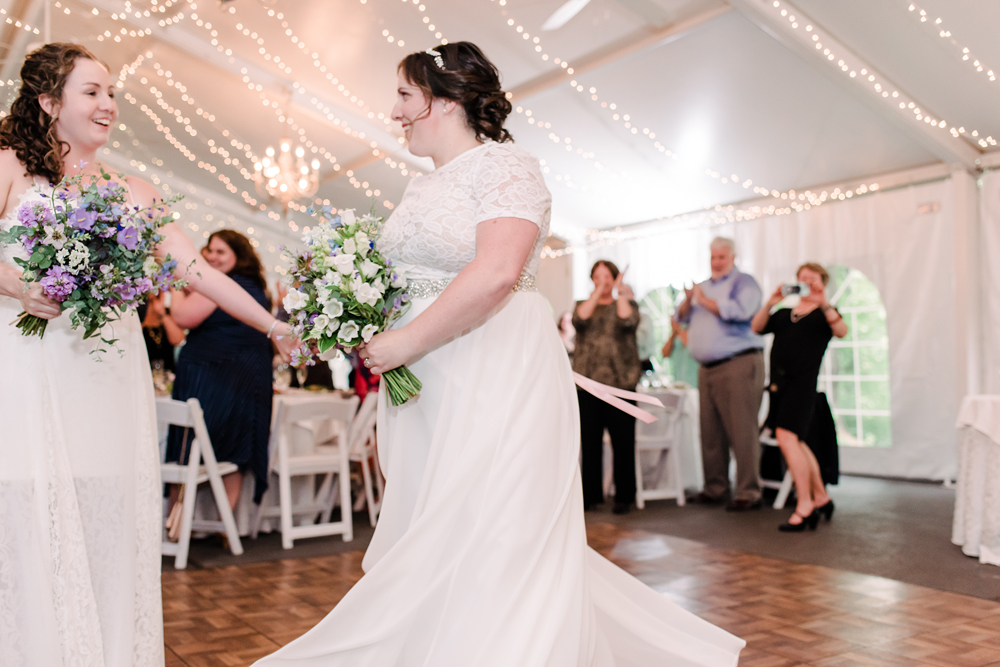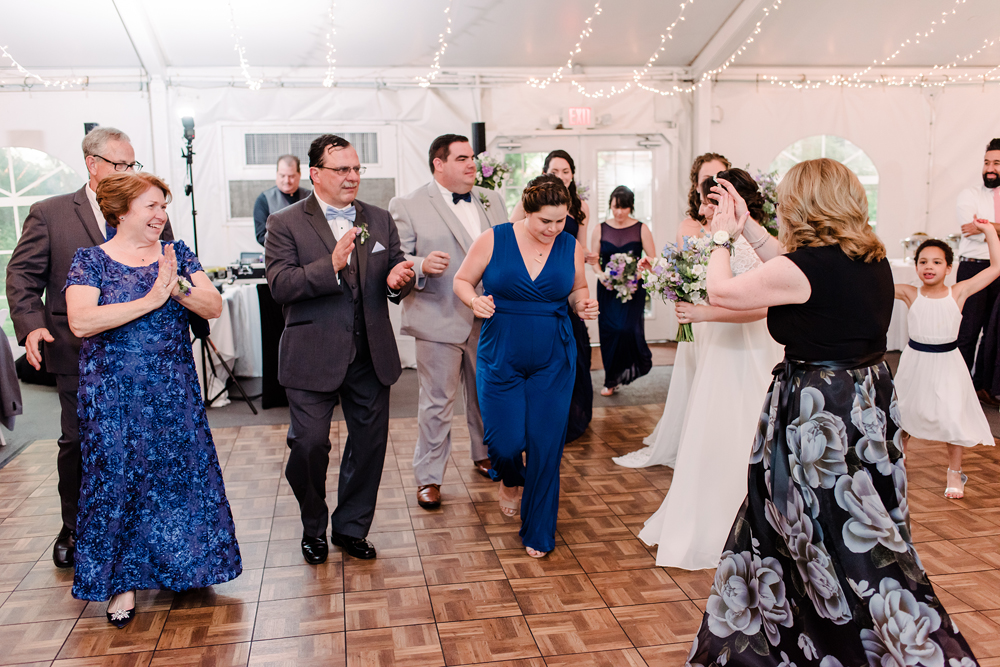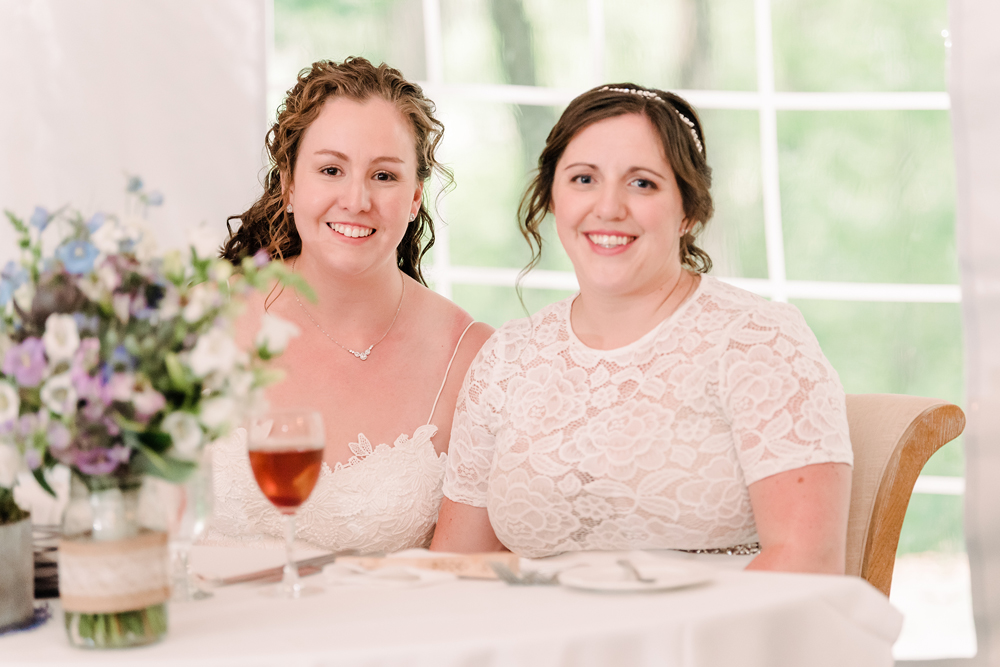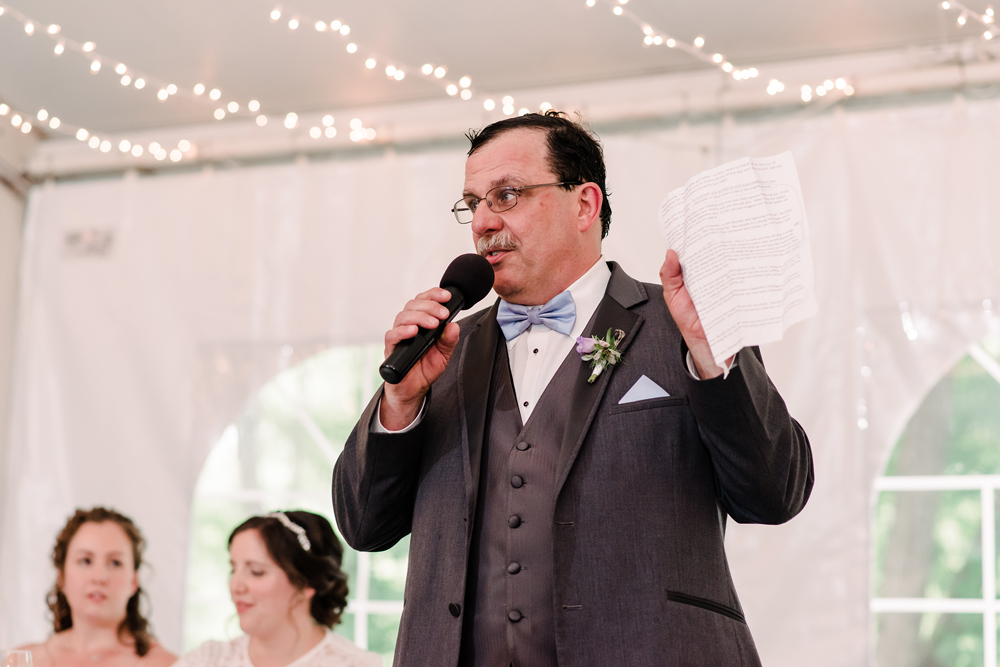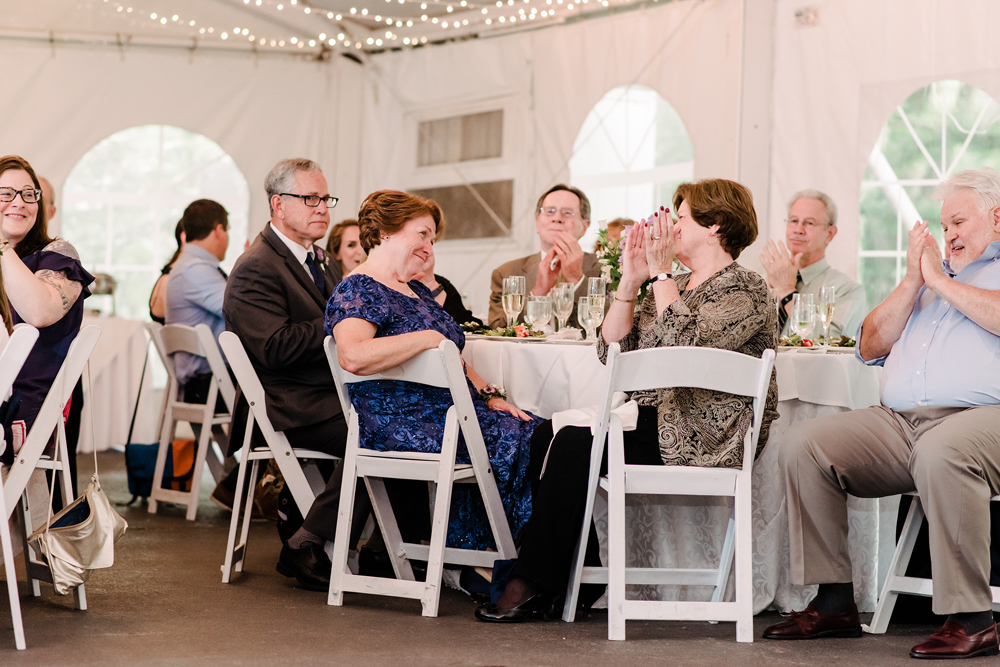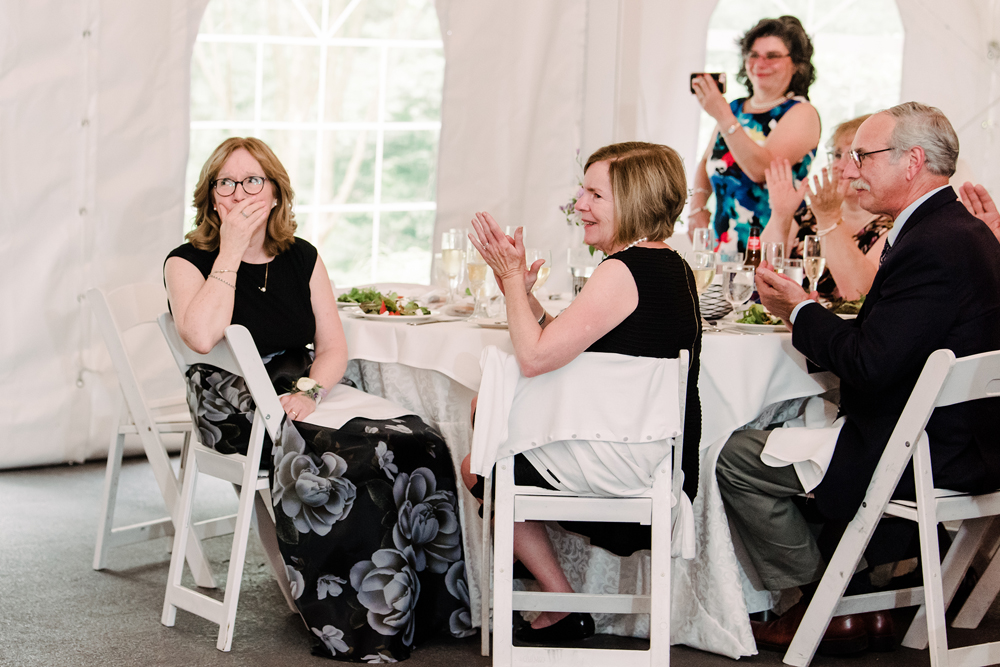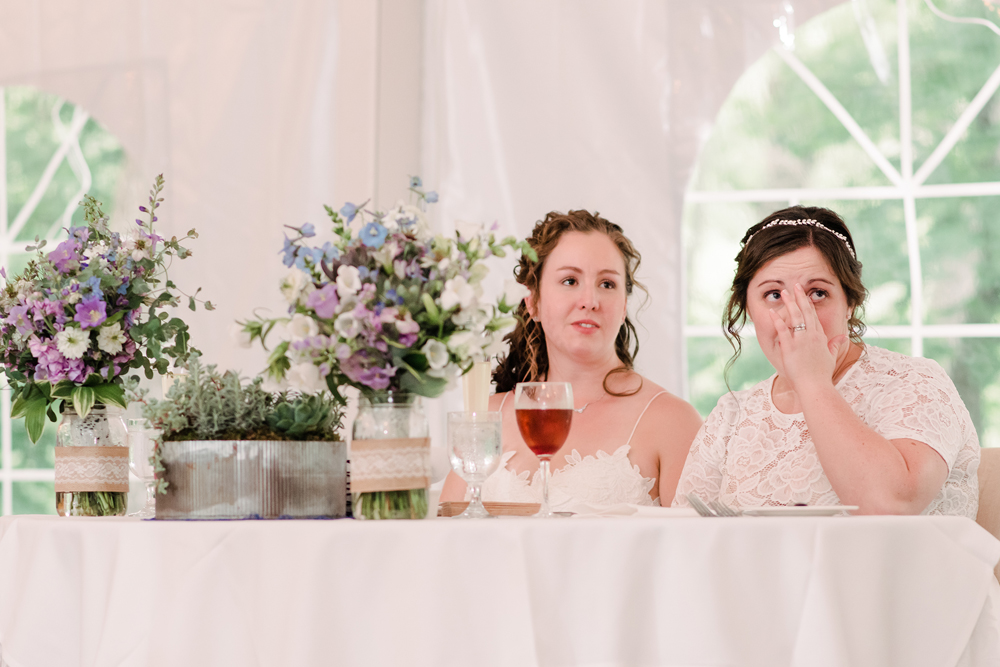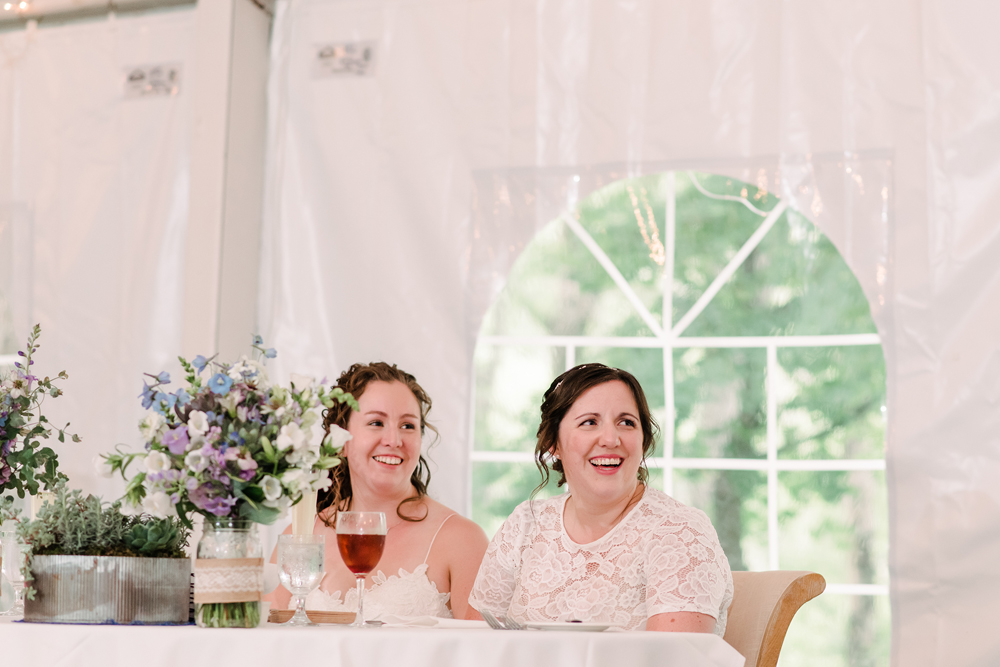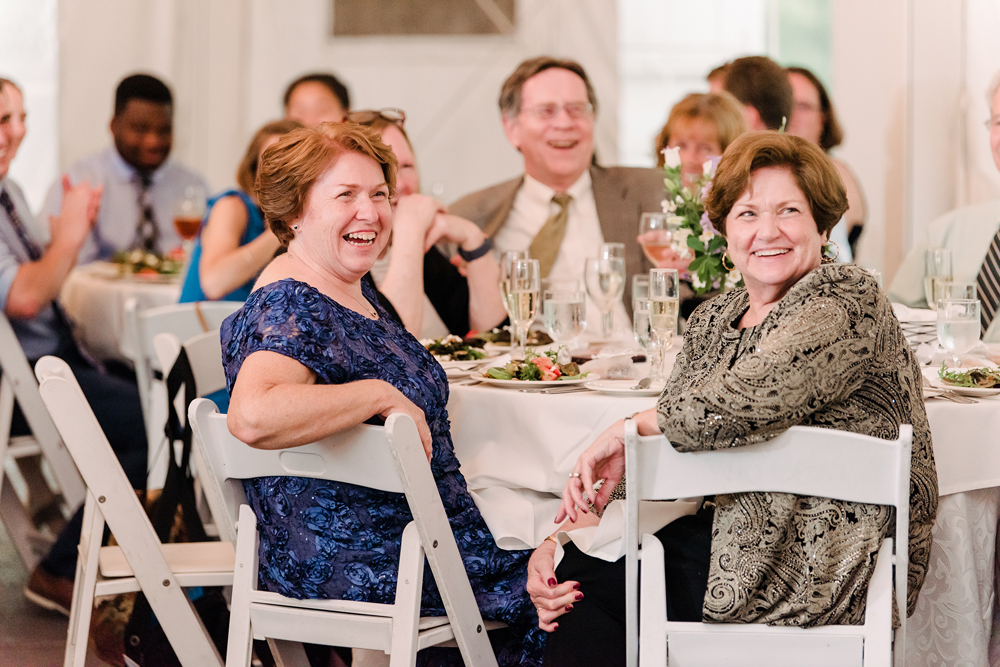 Toasts from their fathers were both touching and hilarious!!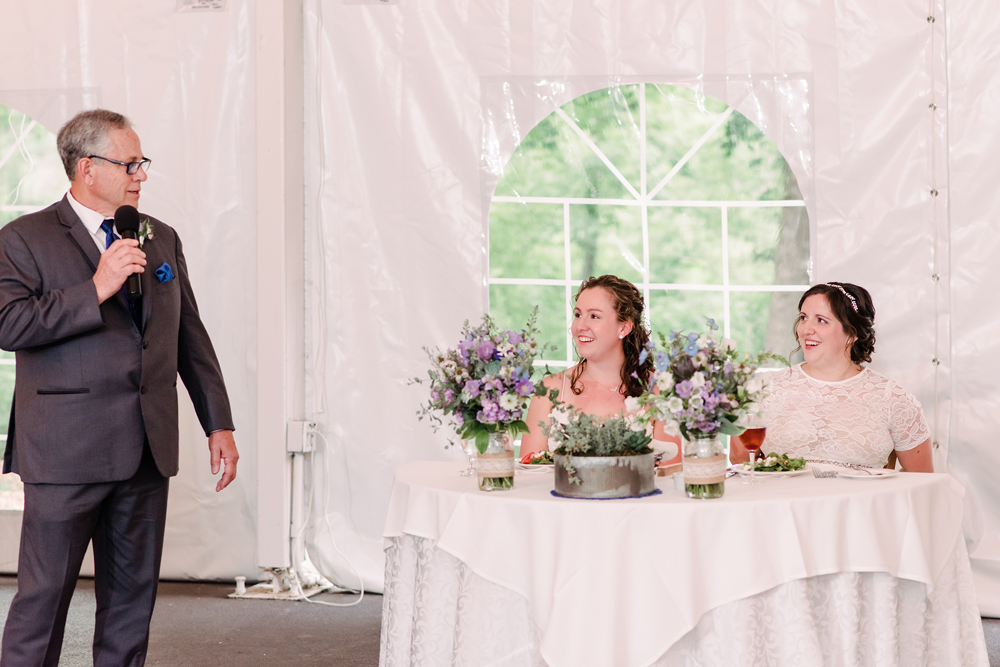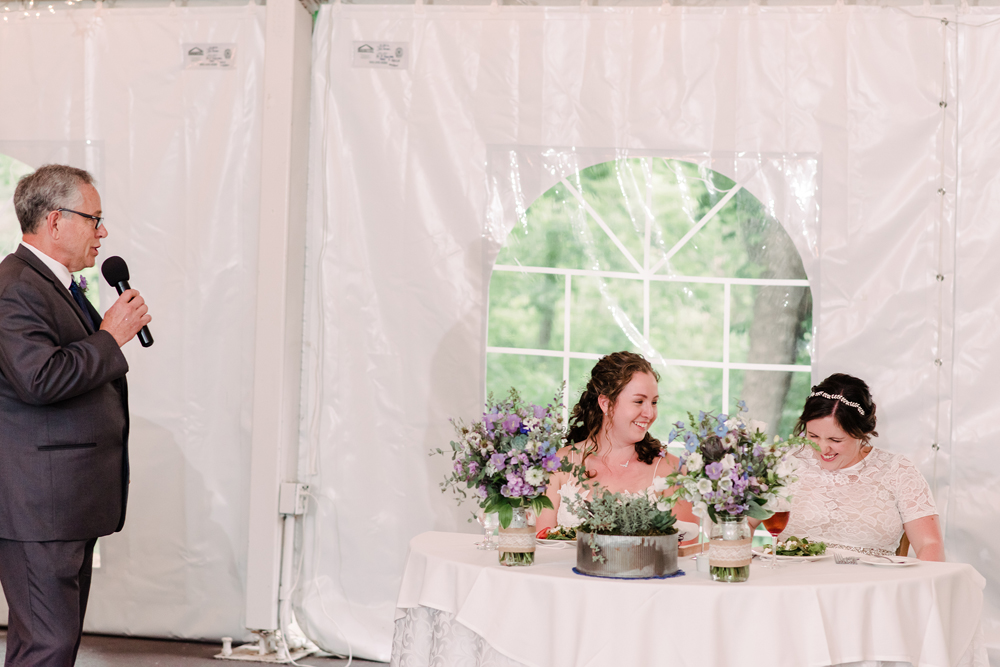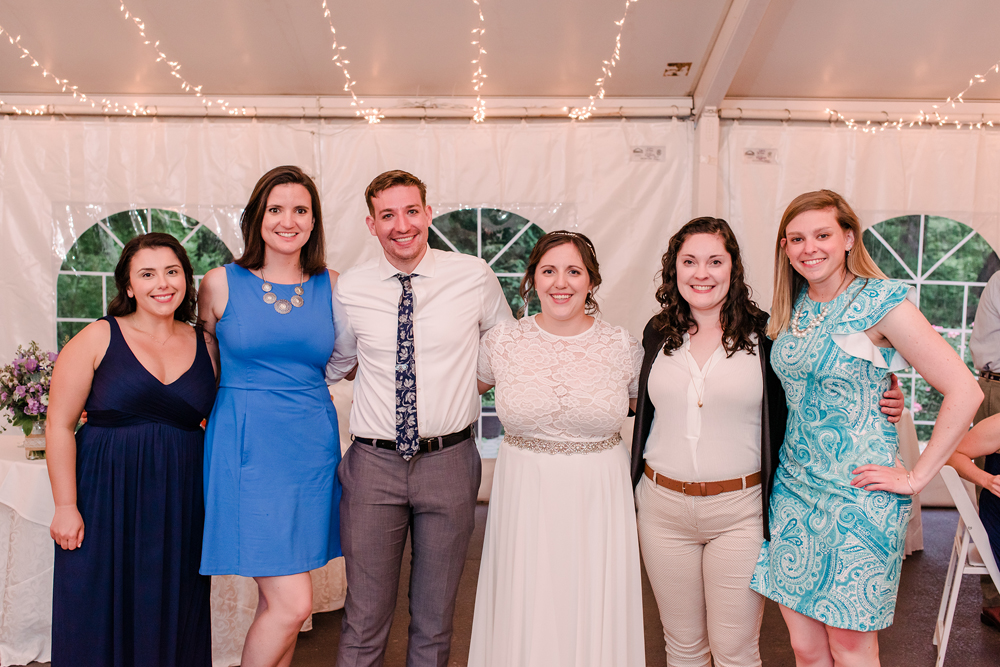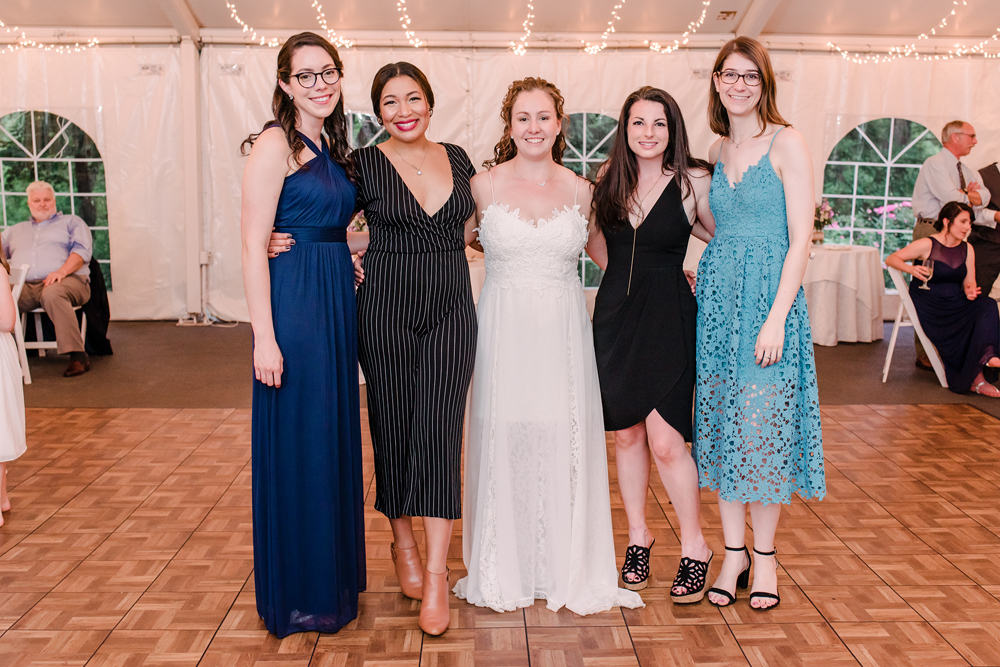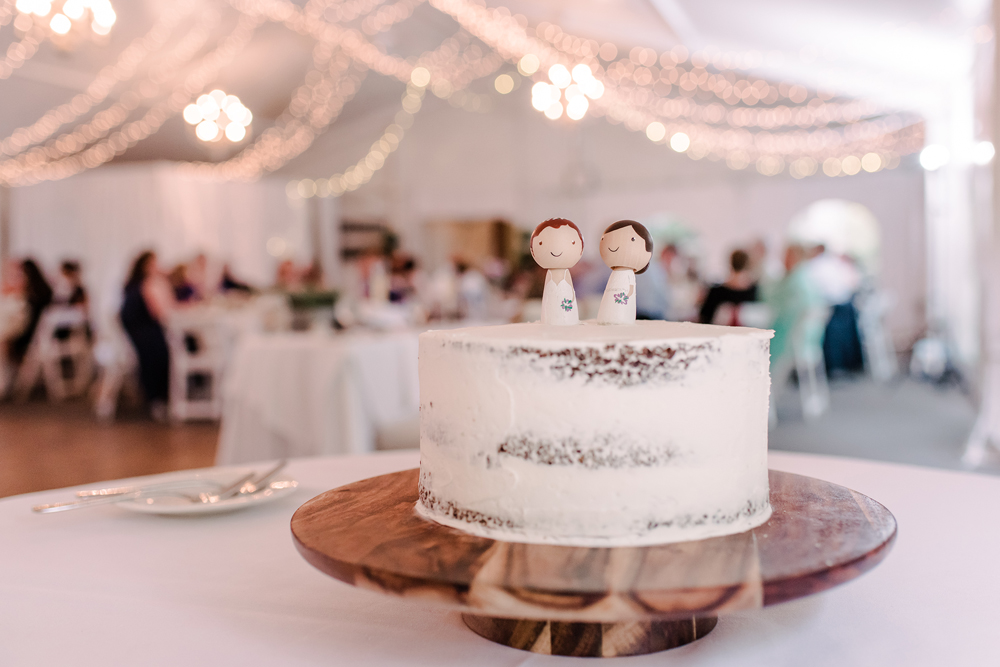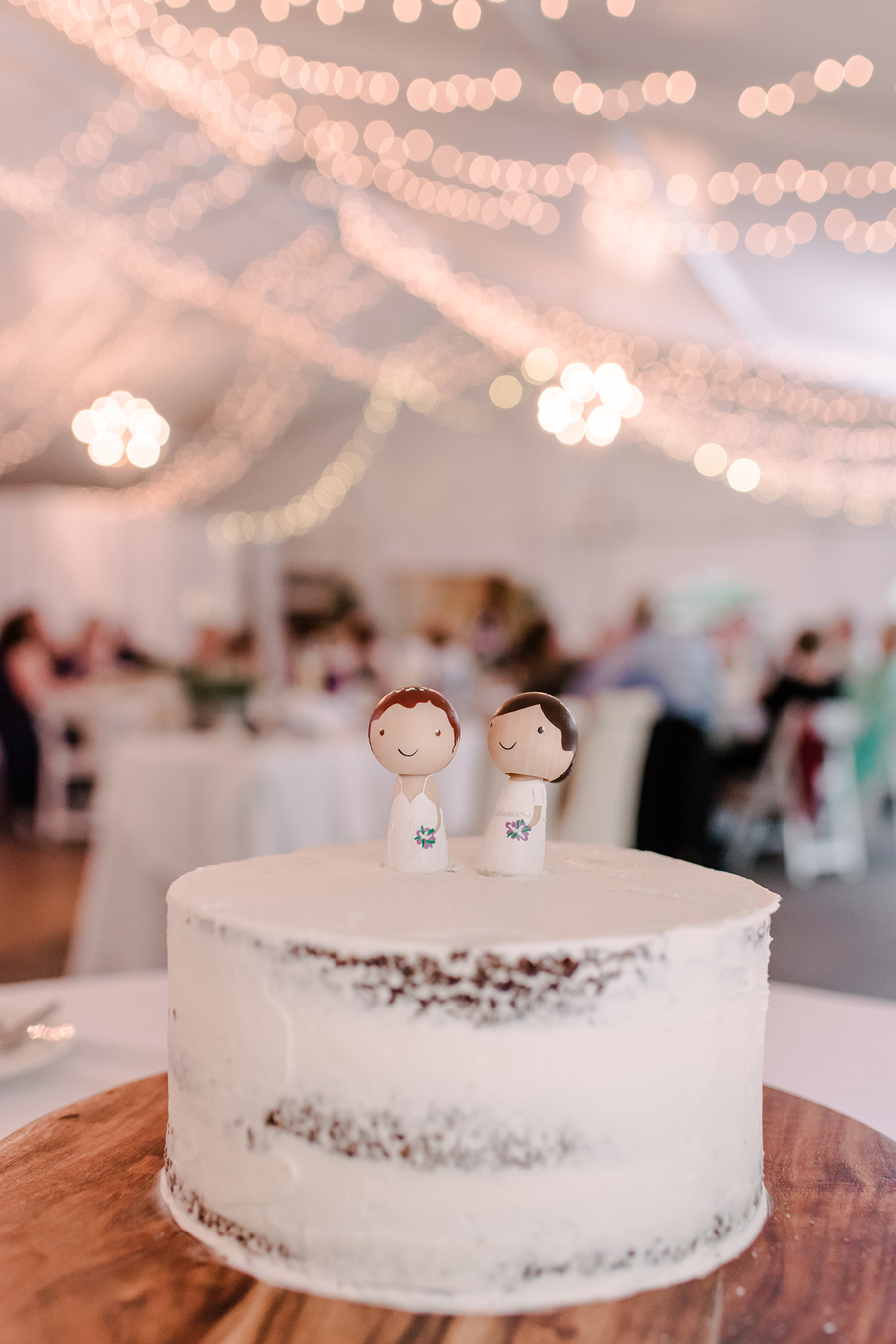 How cute is this cake?!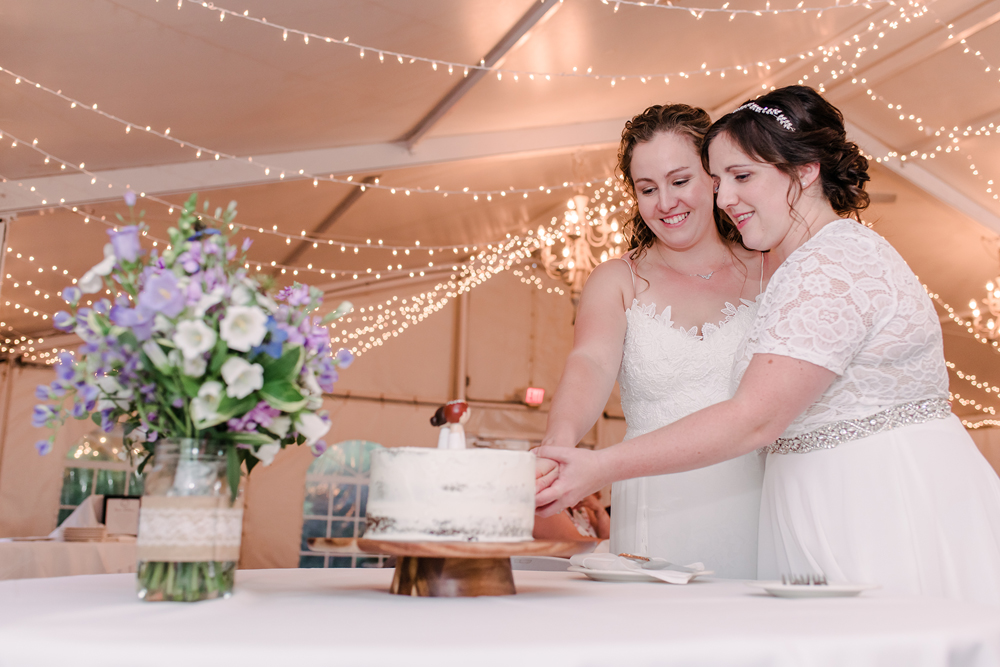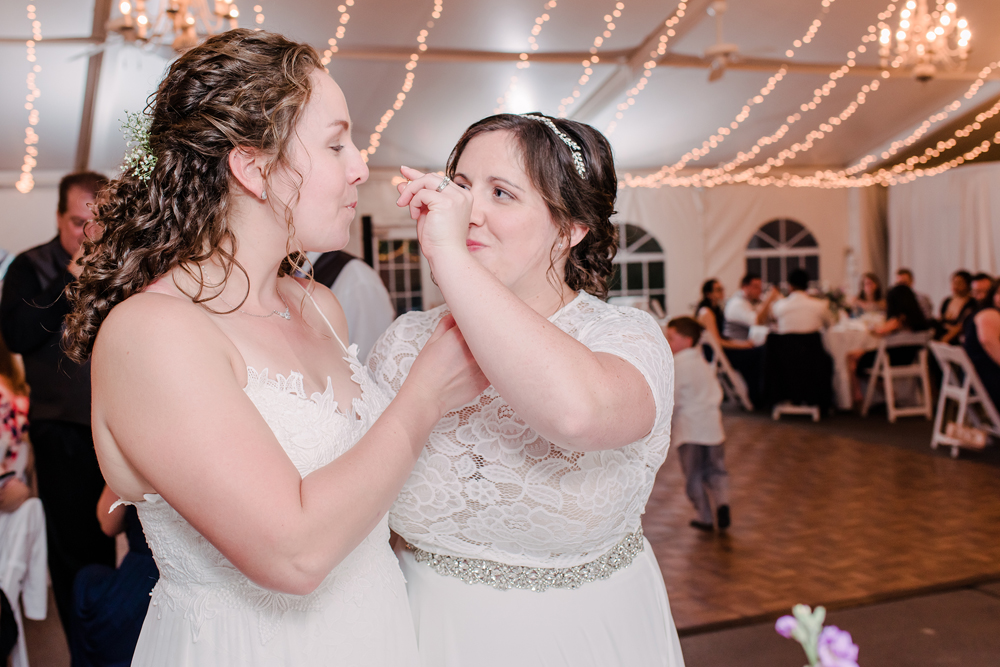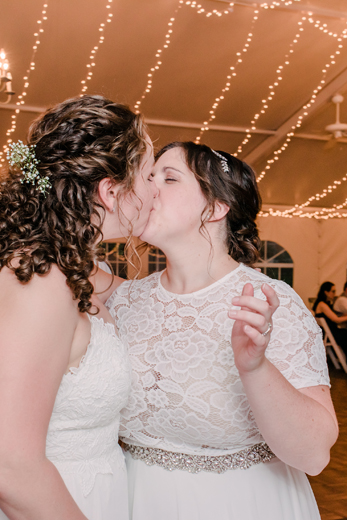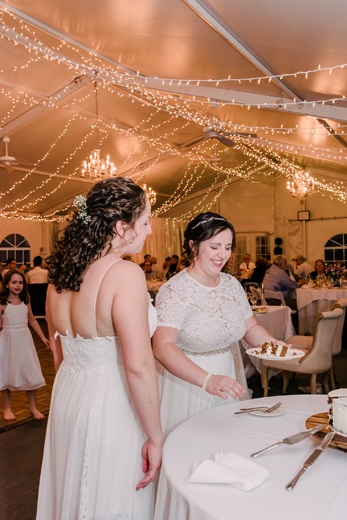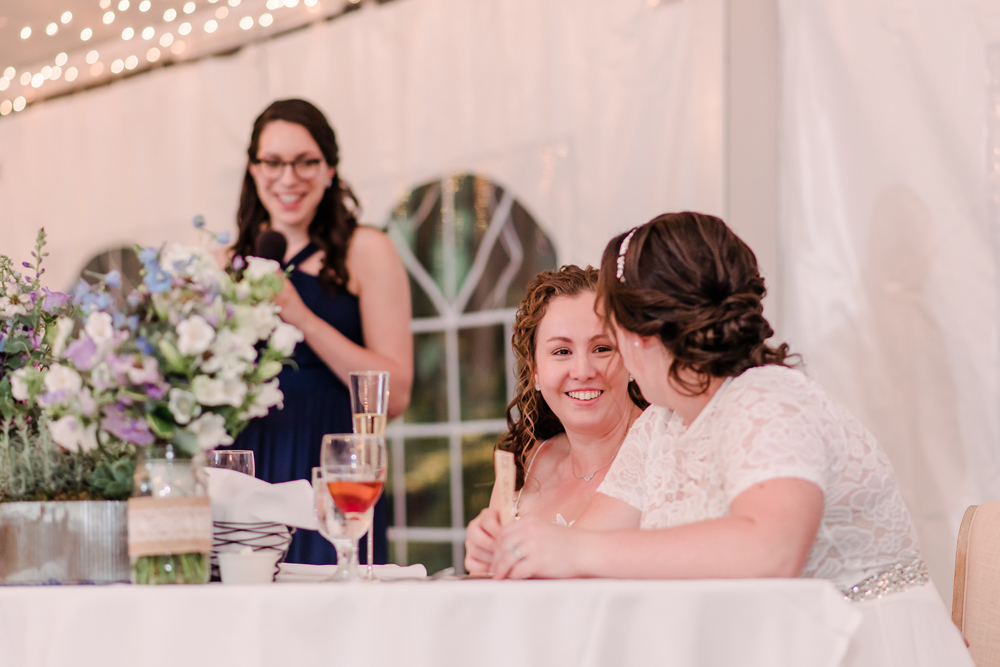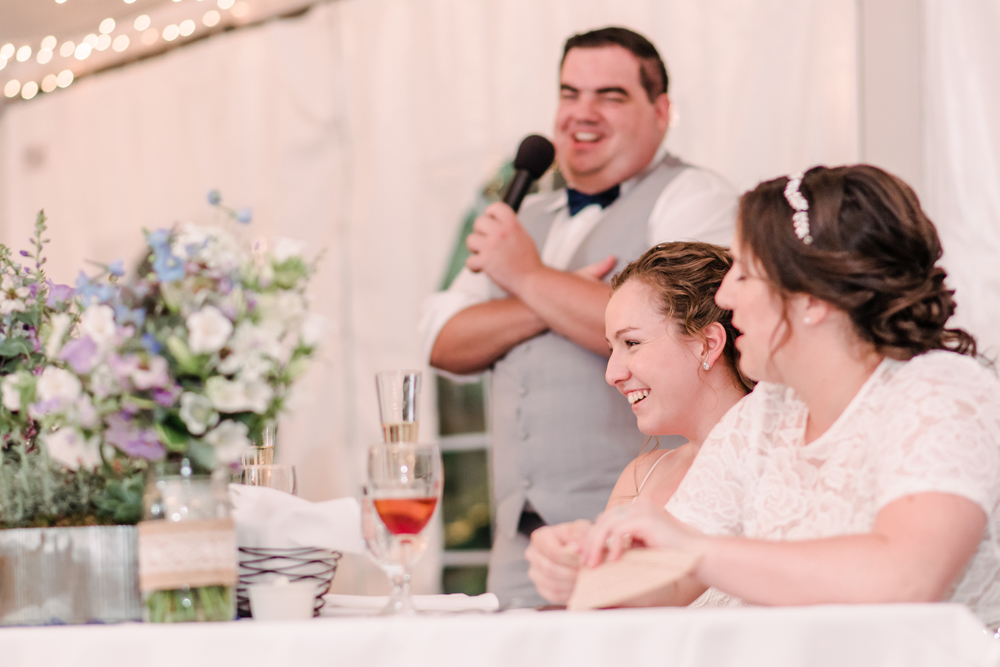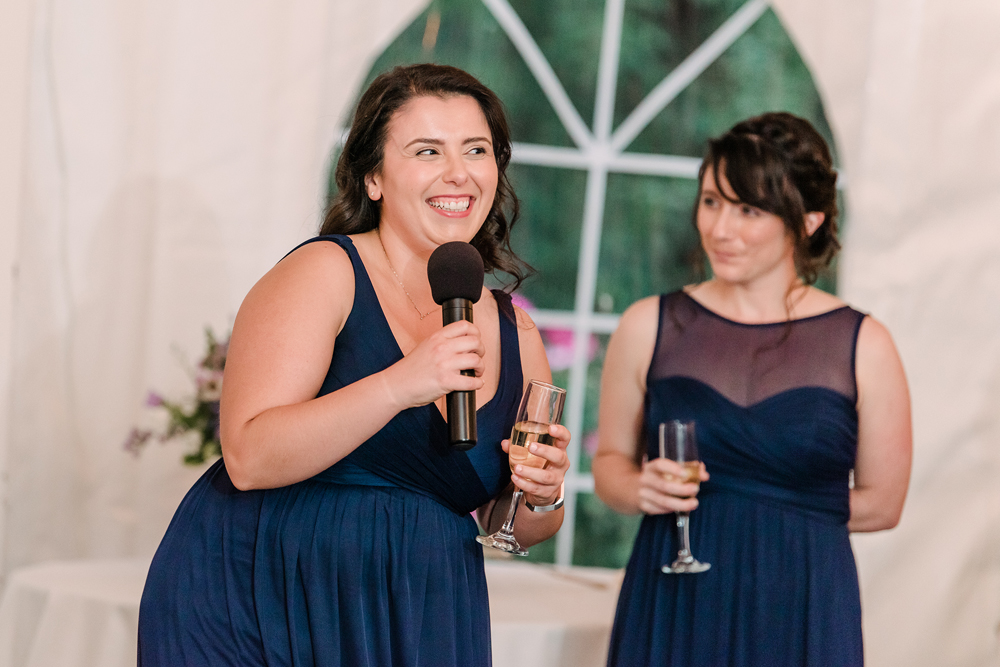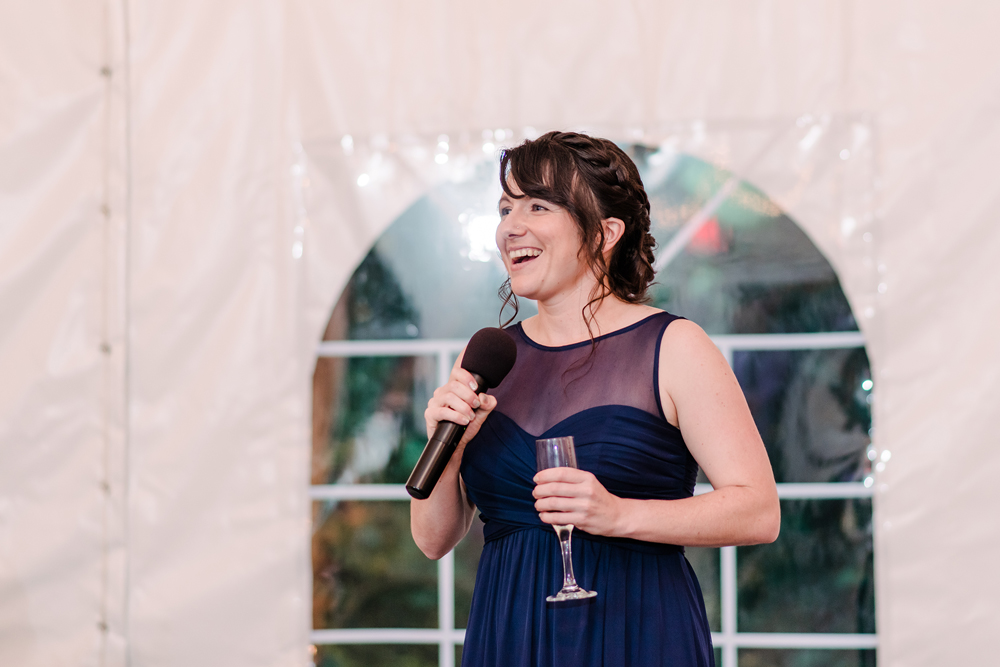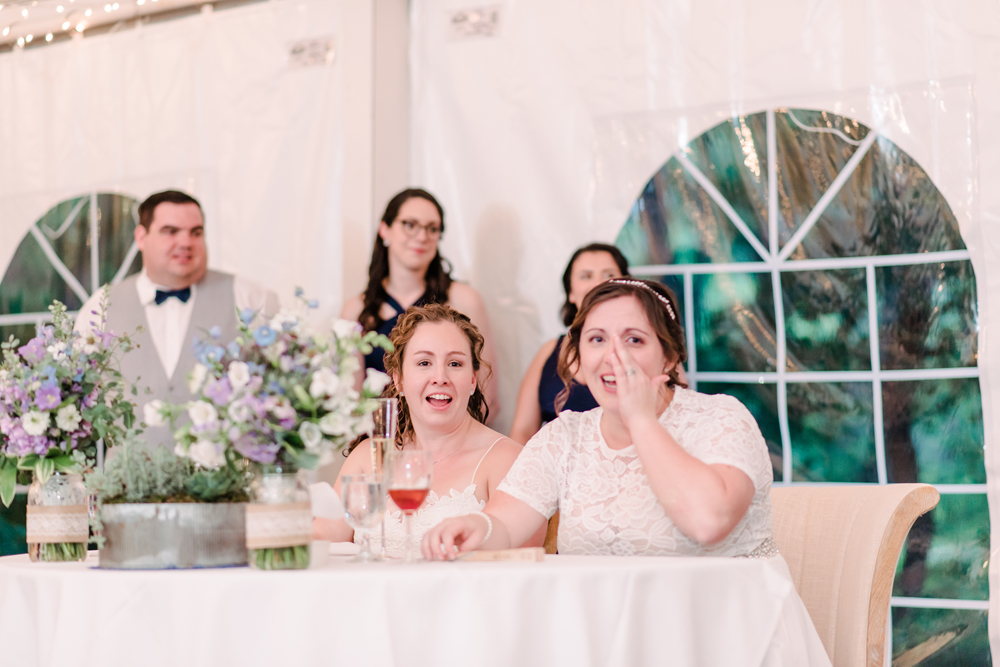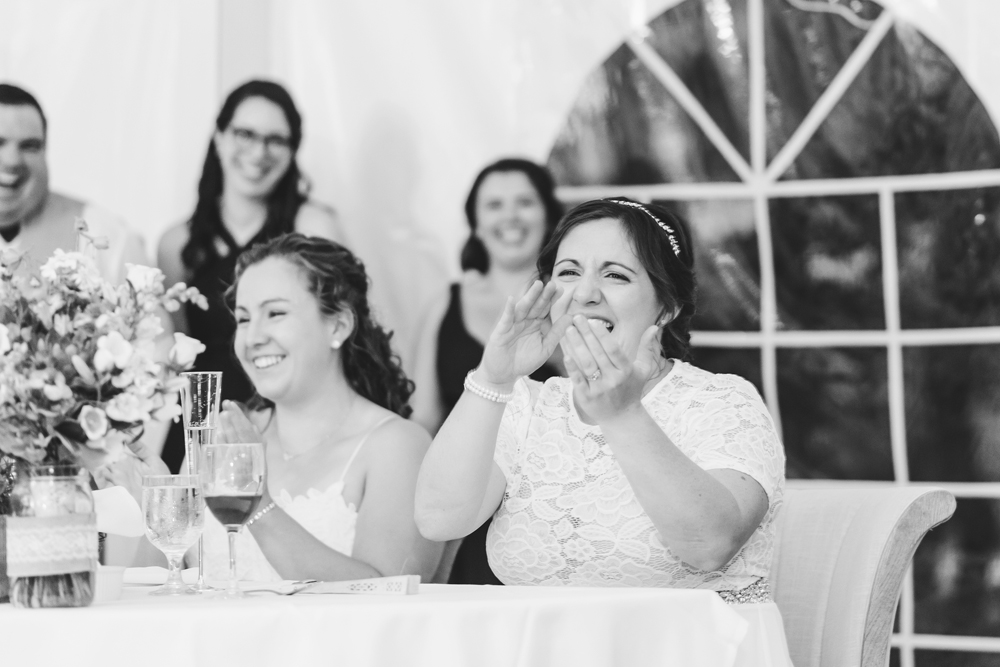 J Rizz's sister ended her speech sharing a special pink cup with Julie (the sought after cup was from childhood), and joking that if anyone knew of a partner with her same name to let her know (and the DJ did not skip a beat!)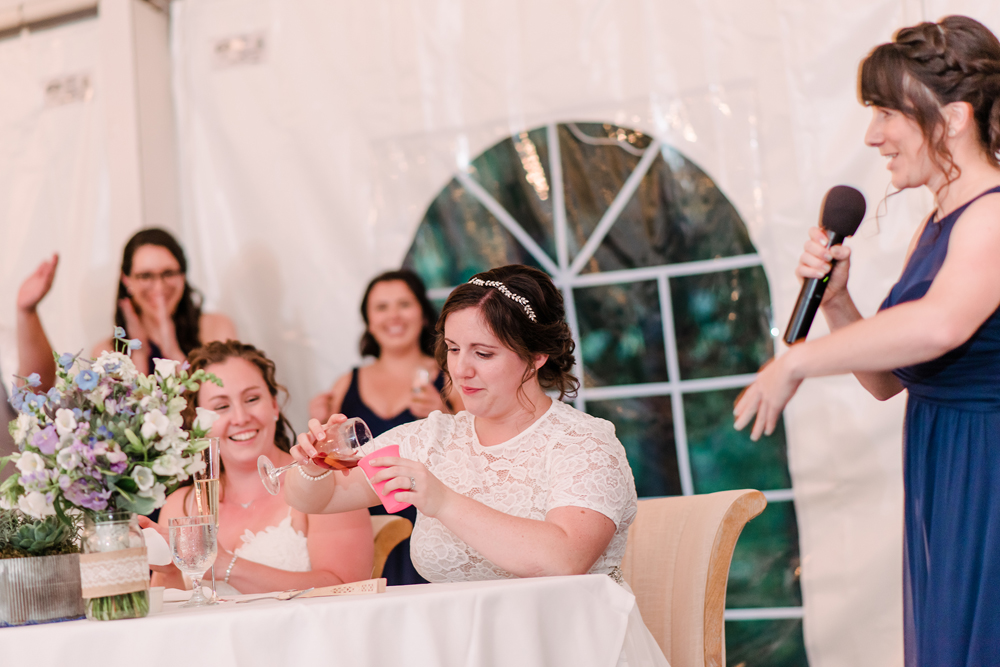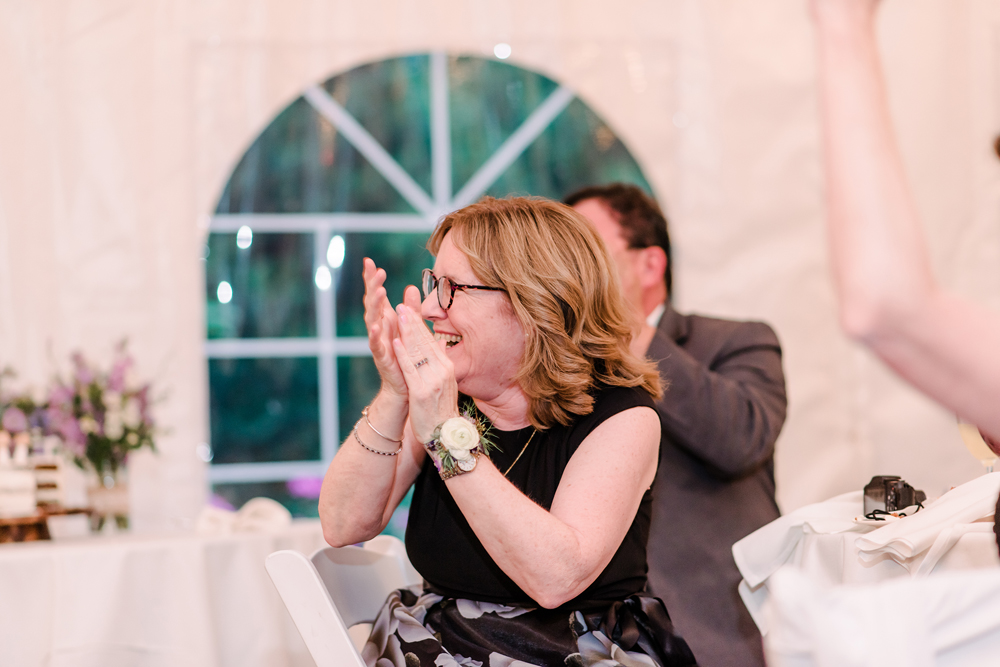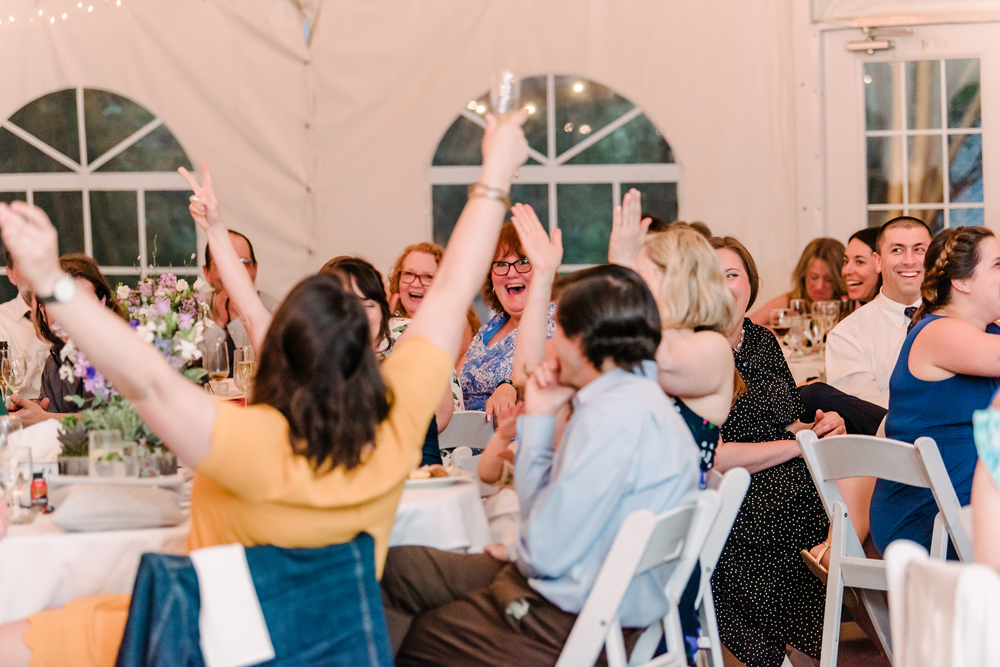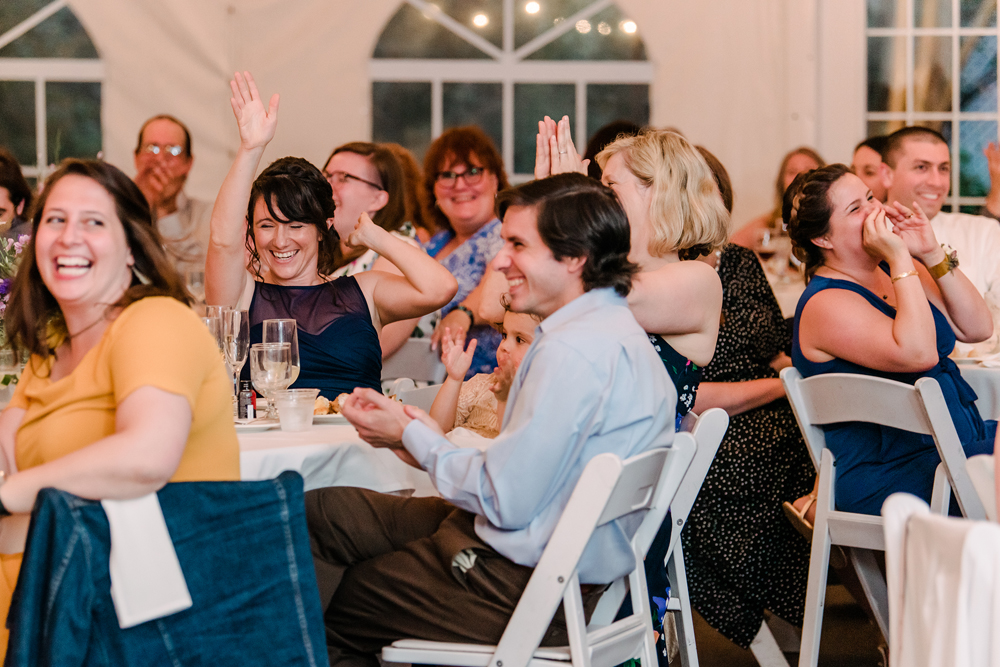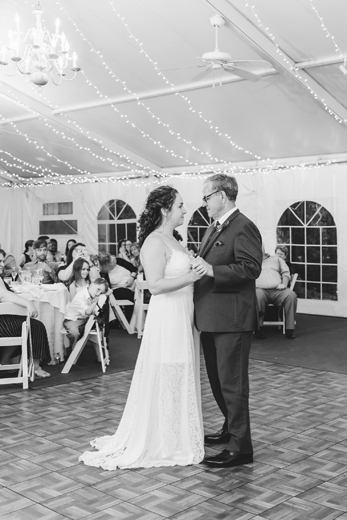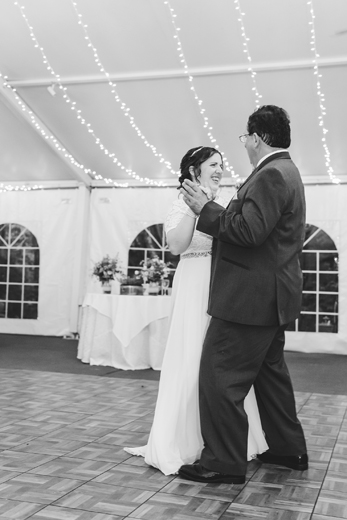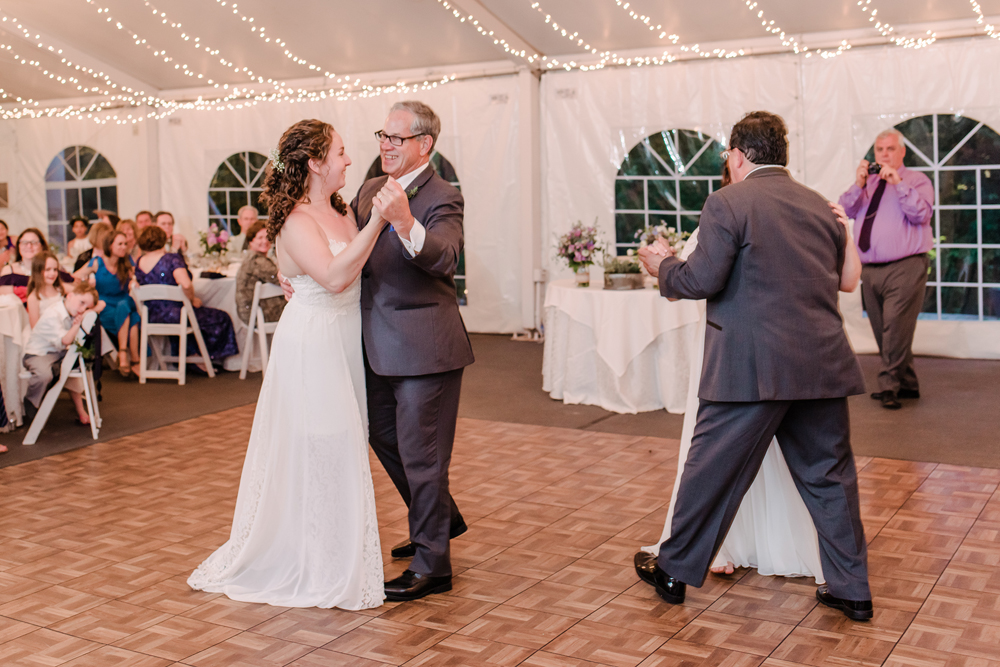 Father-daughter dances where they each danced with each dad! And a choreographed first dance that had everyone cheering!!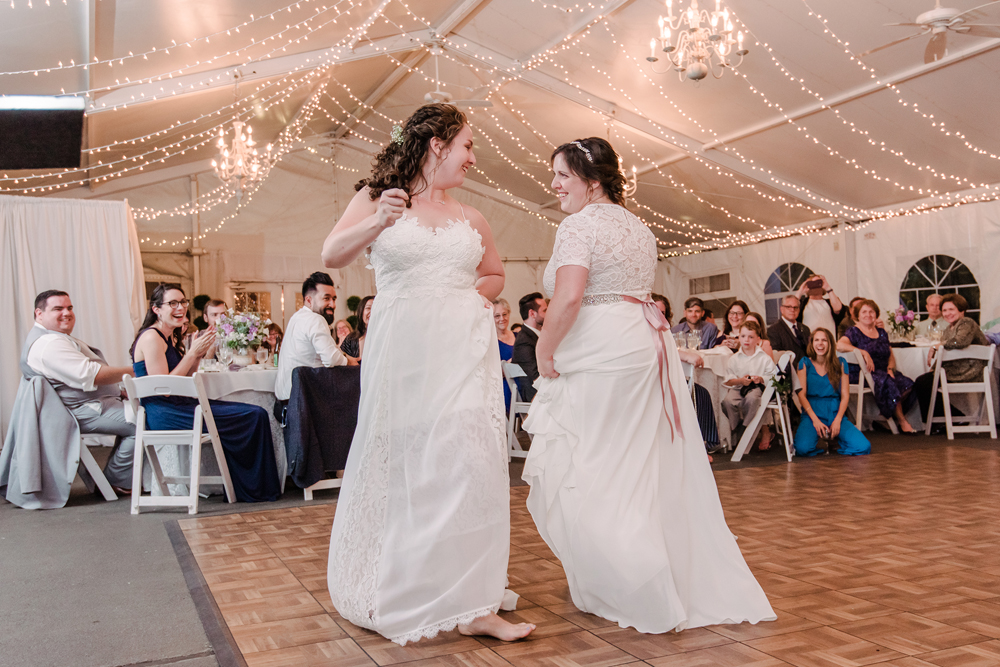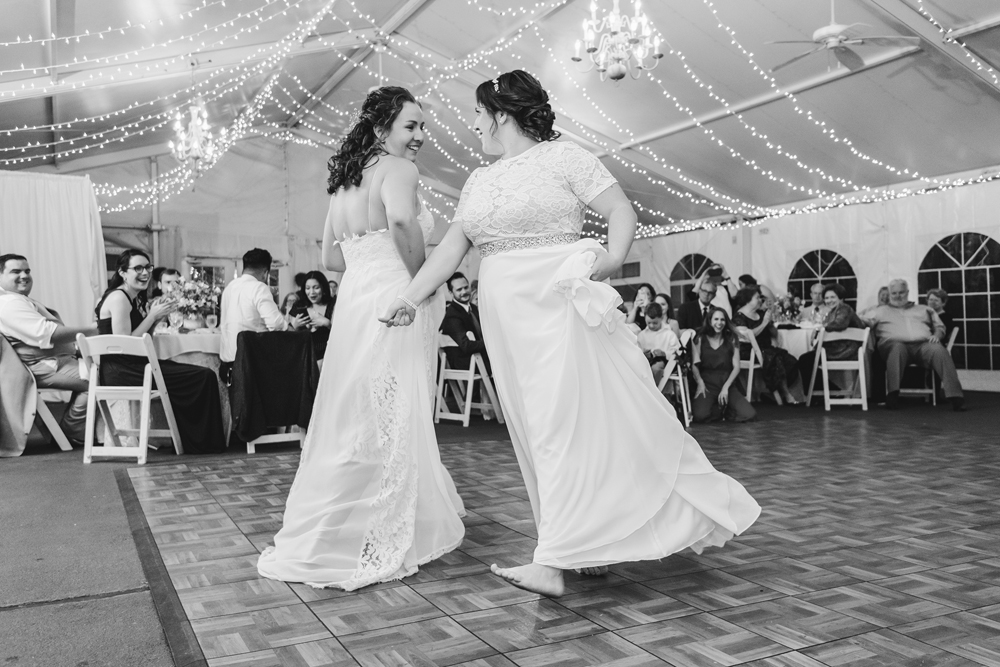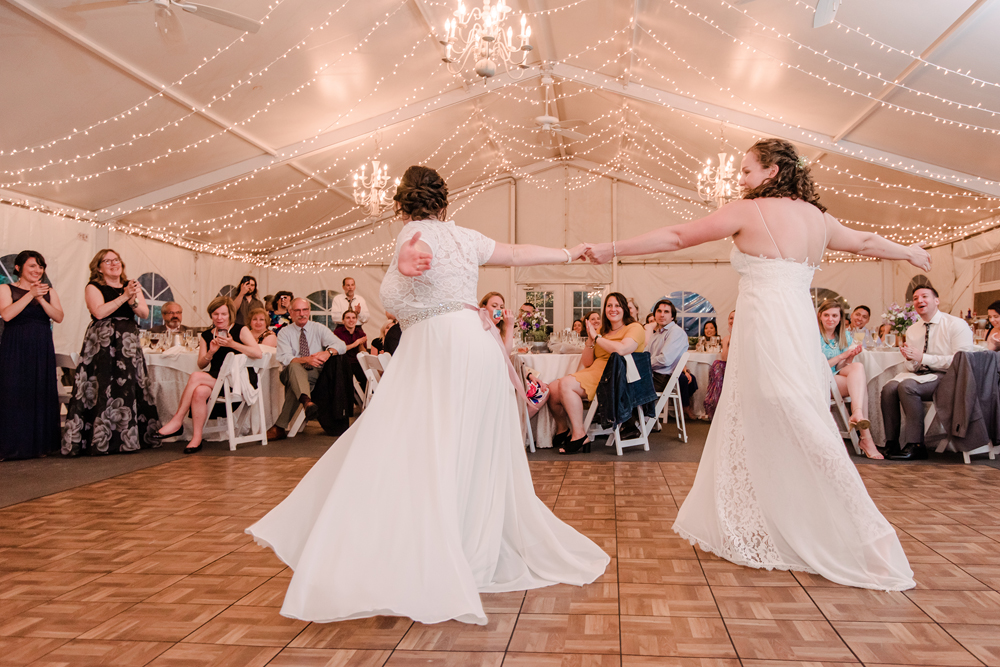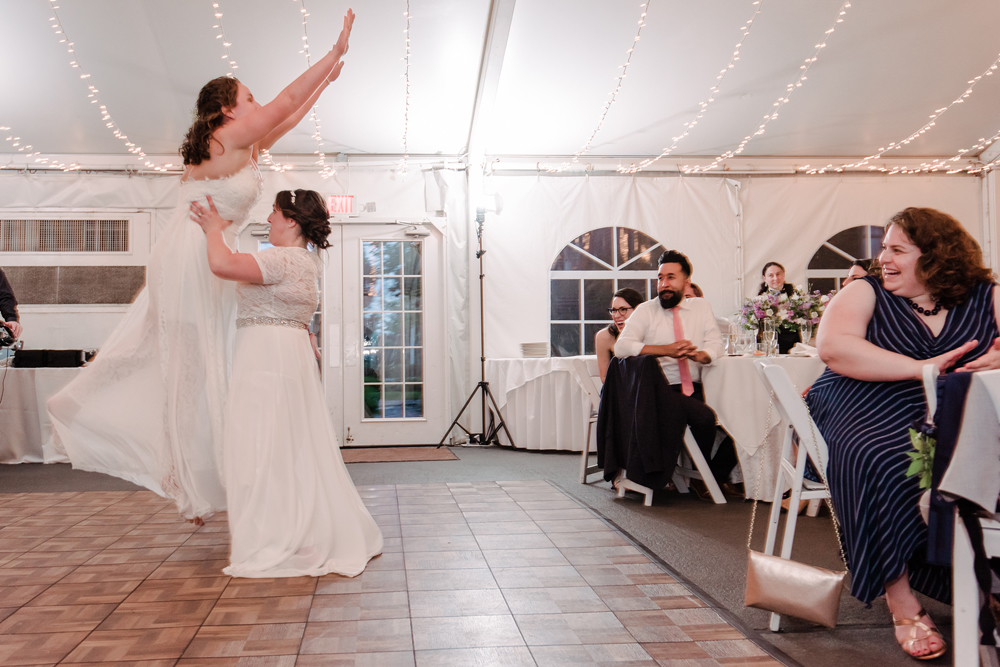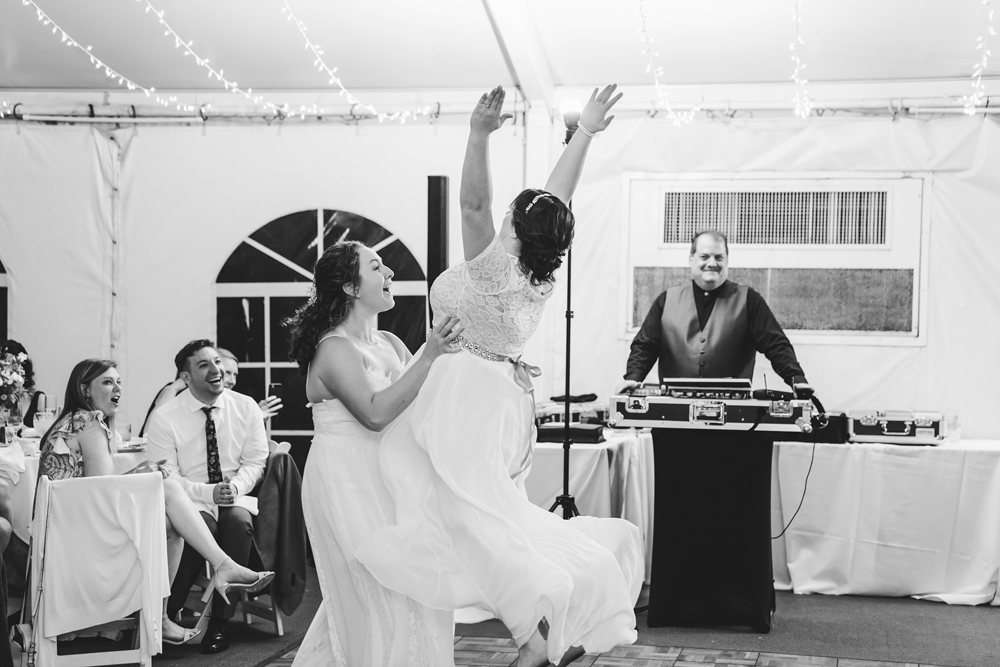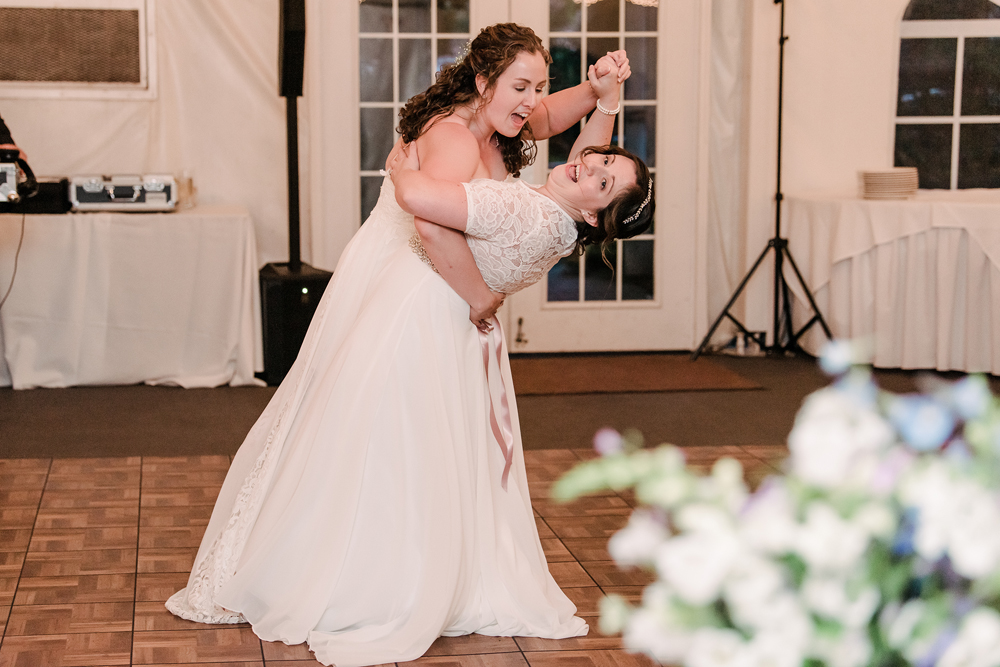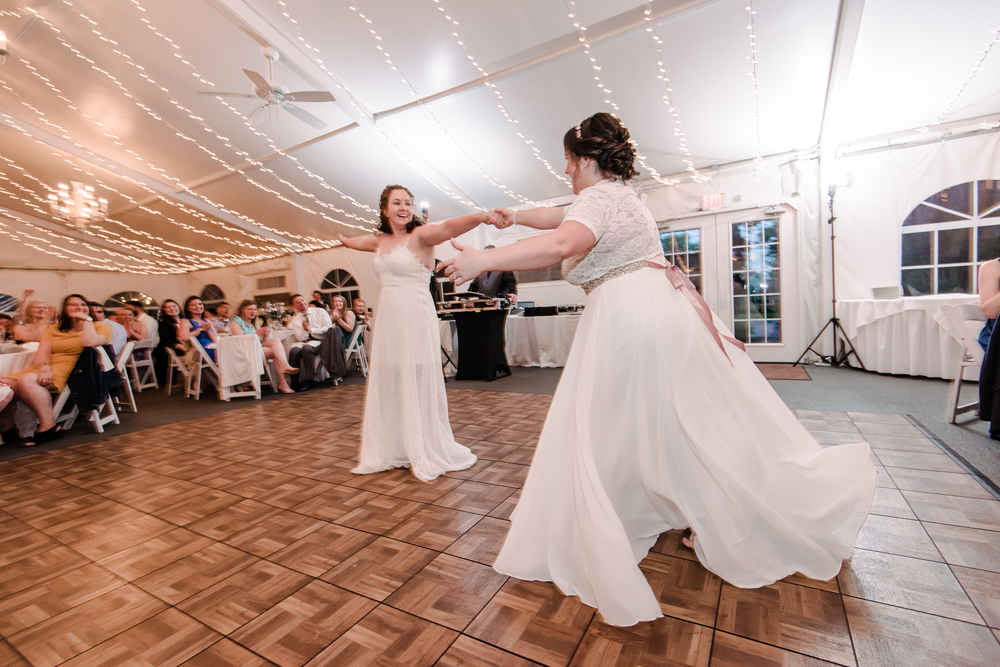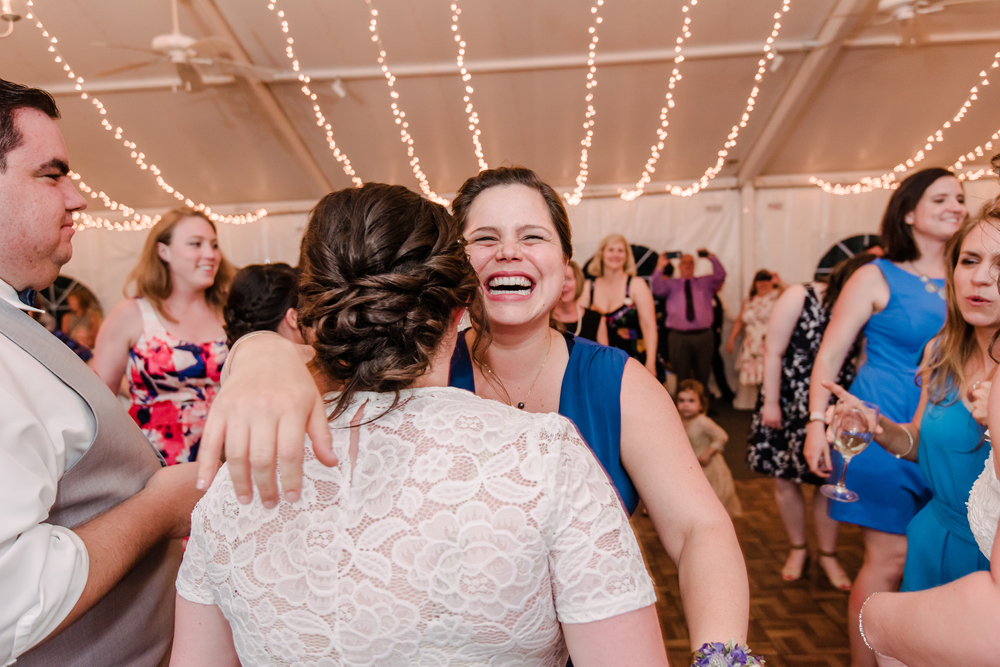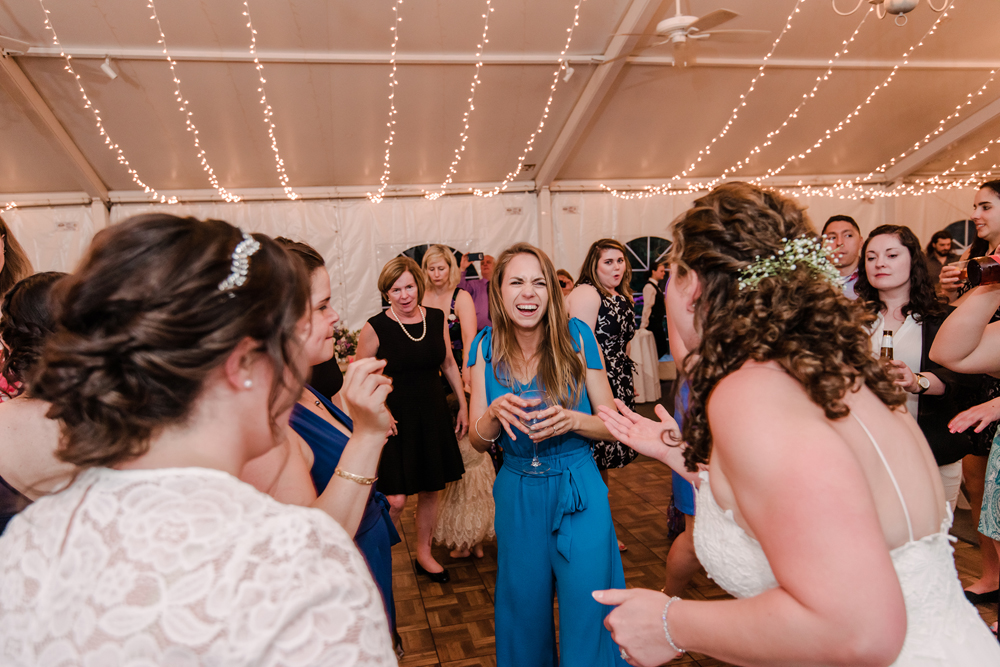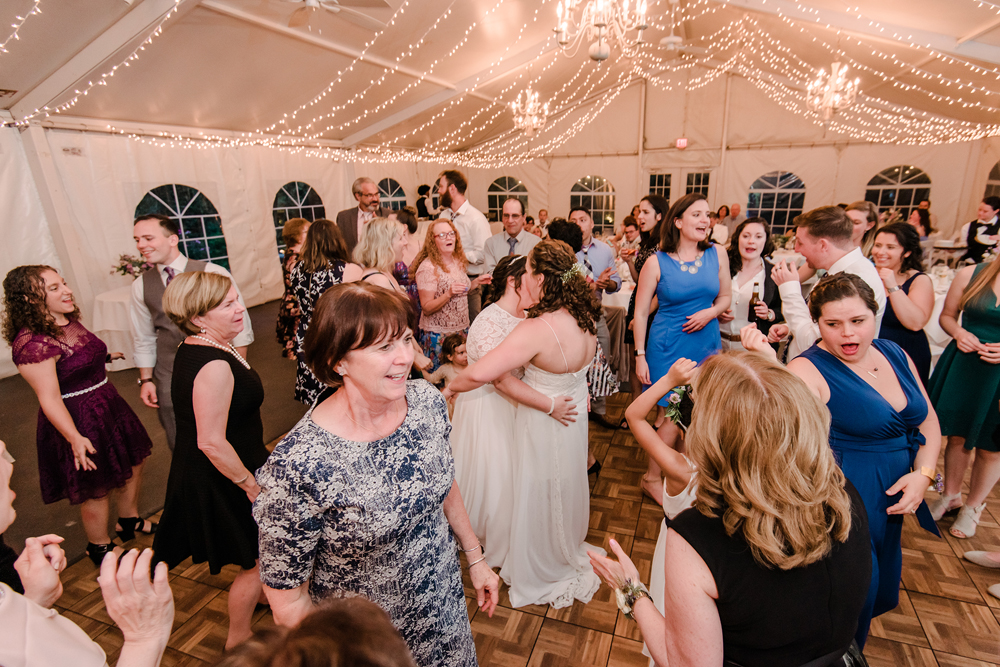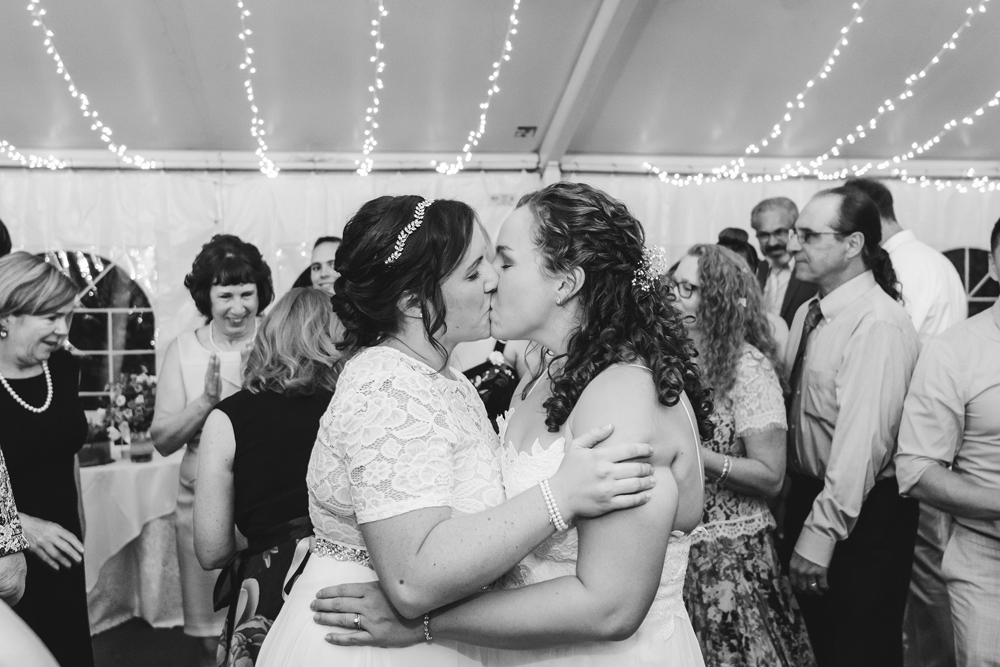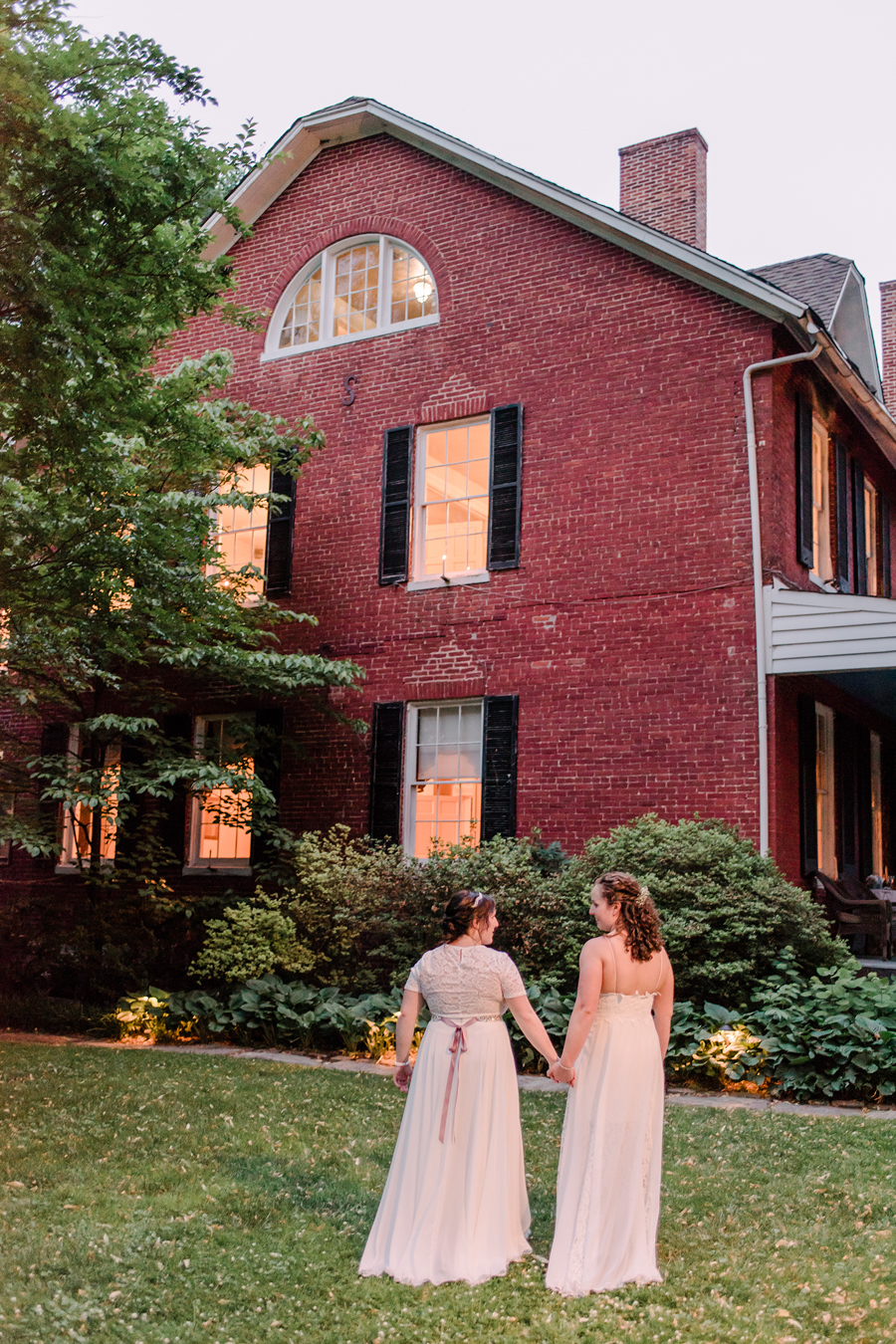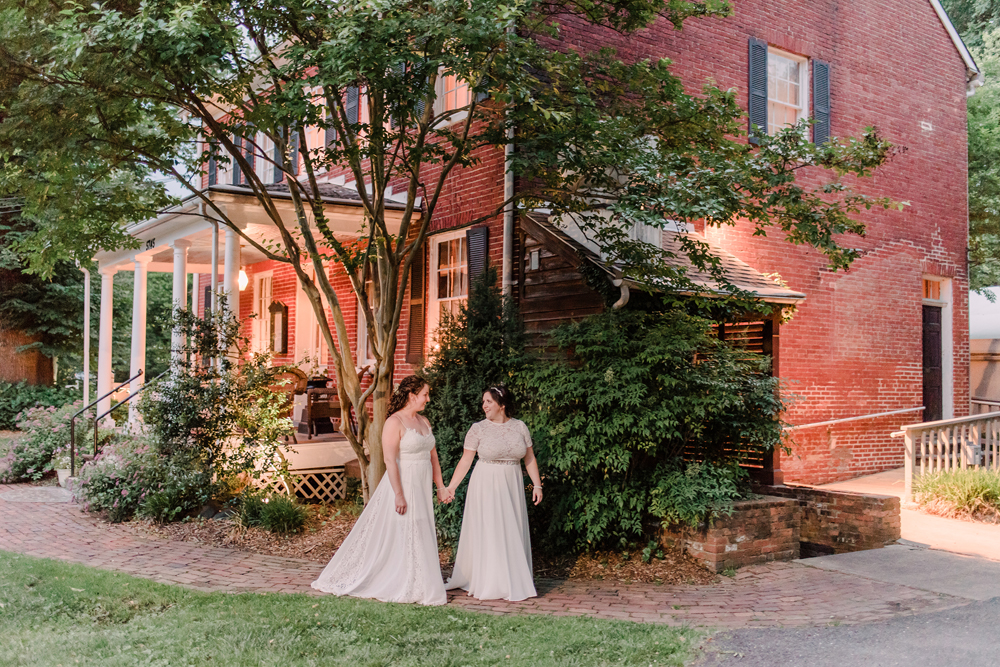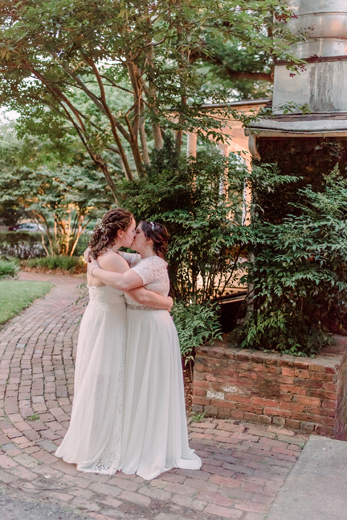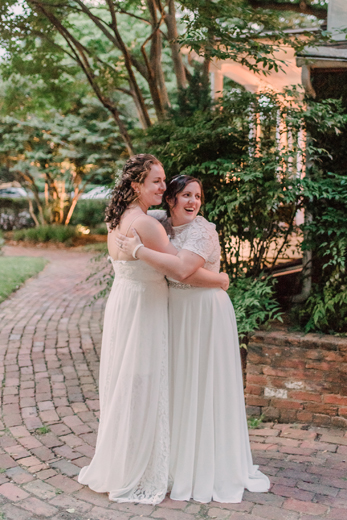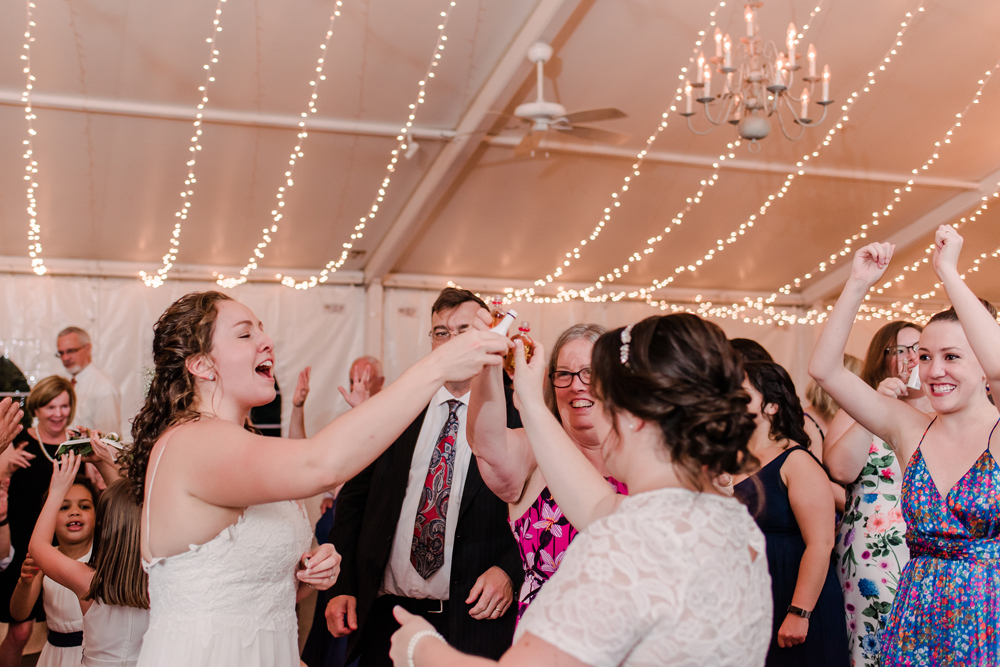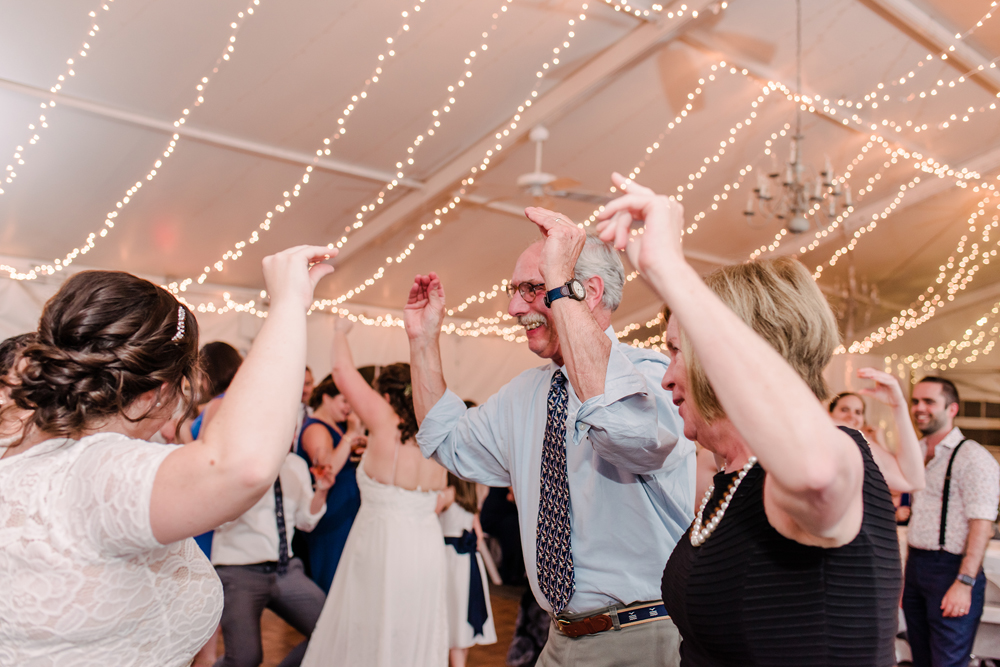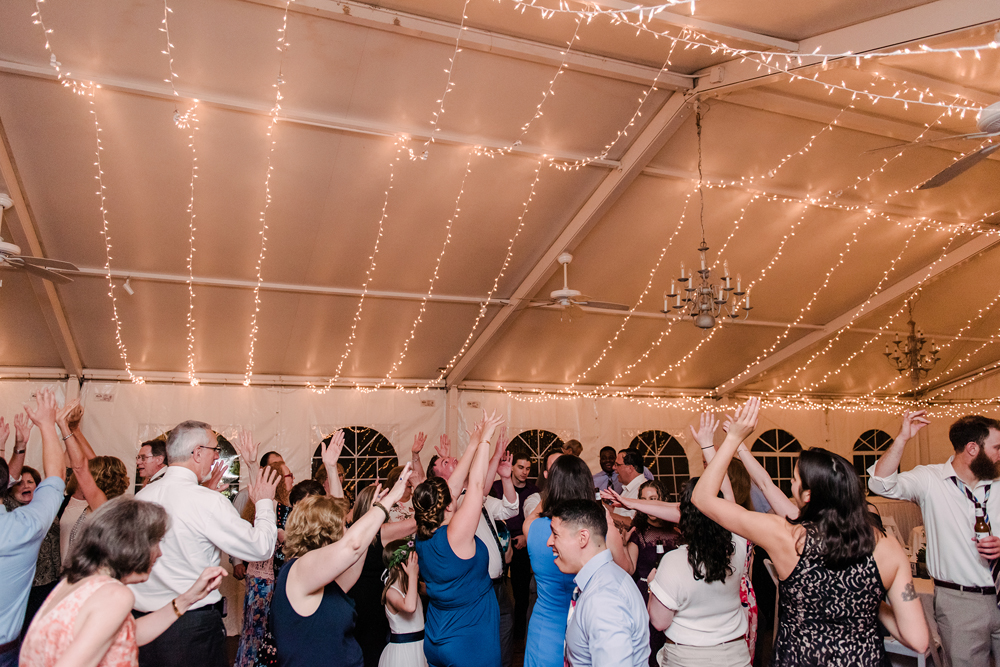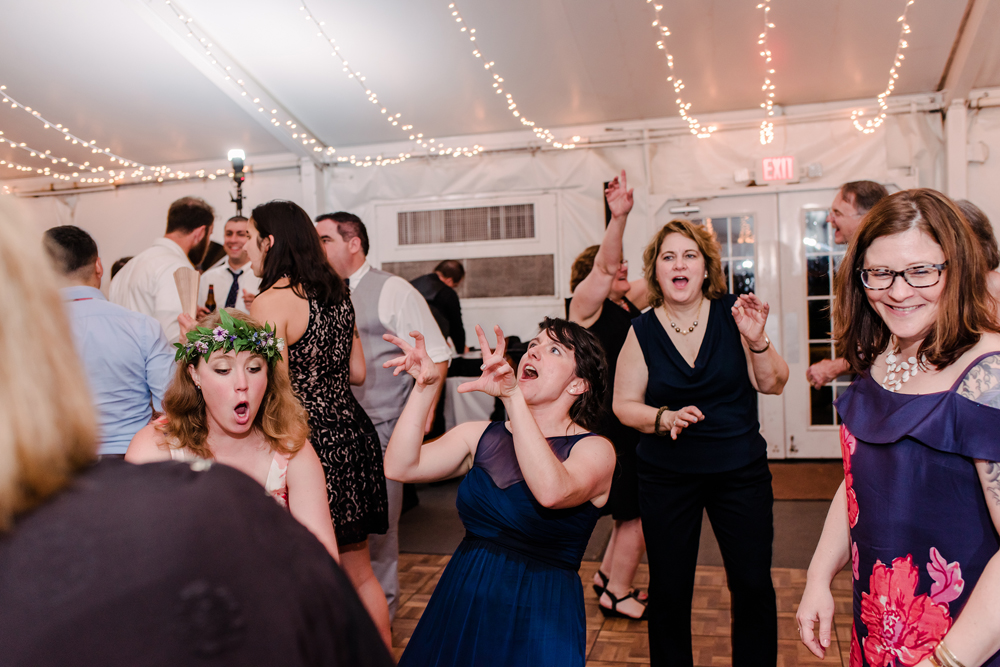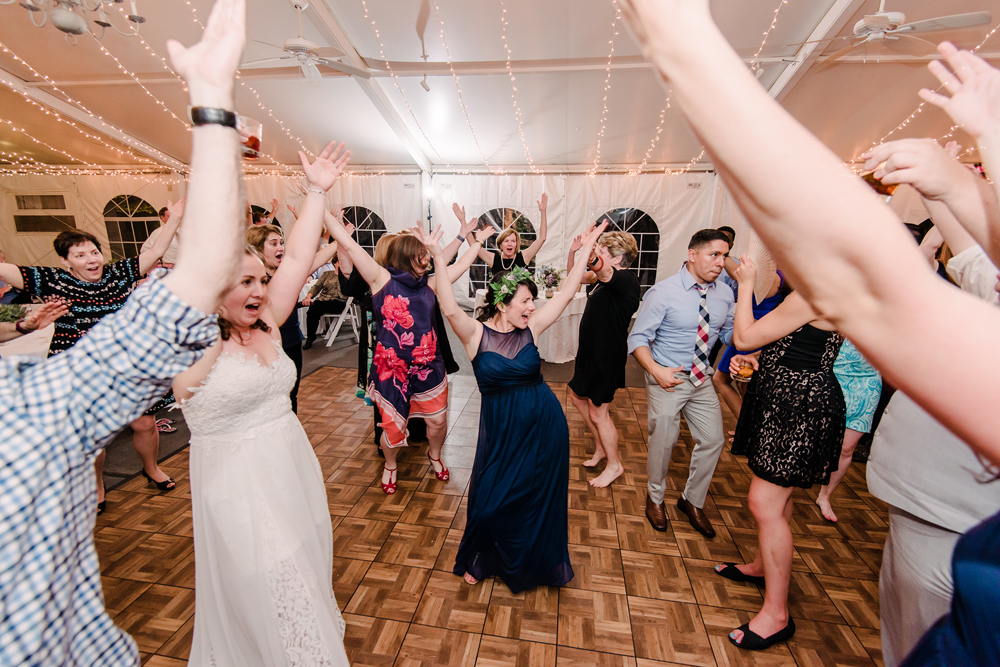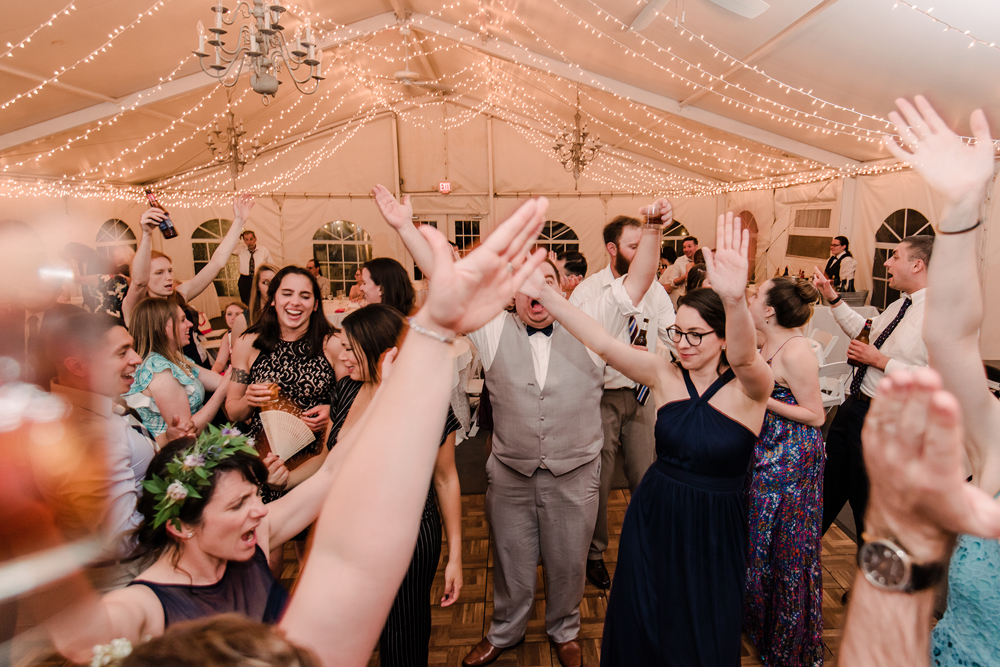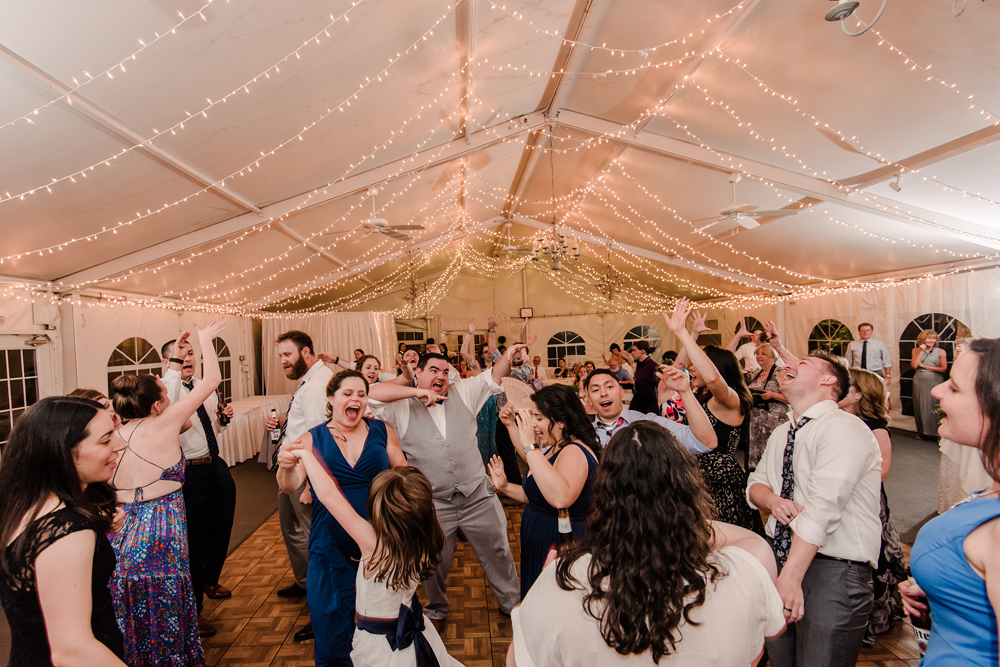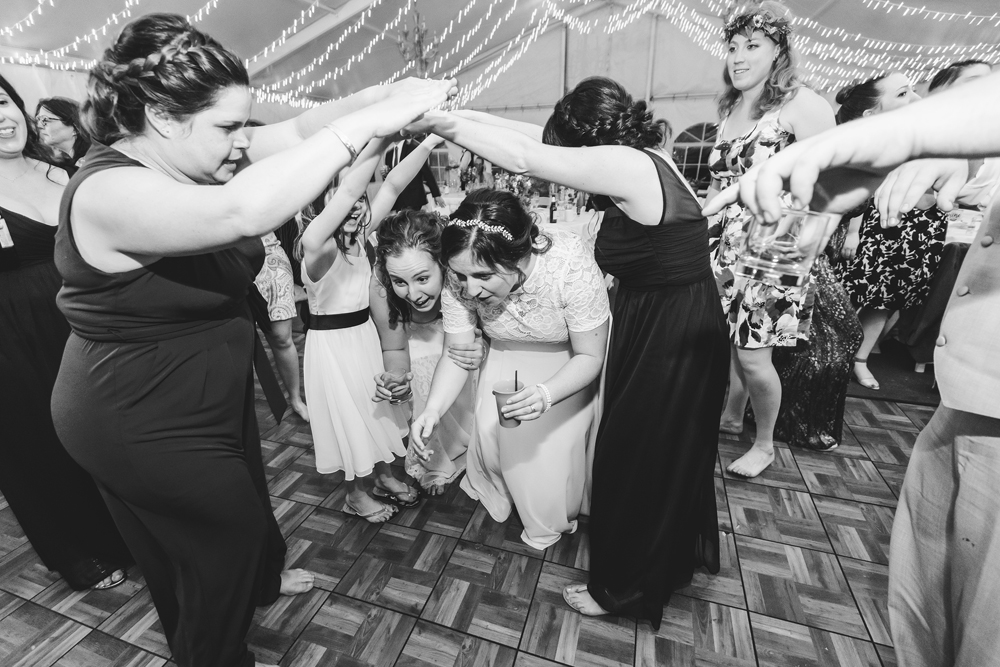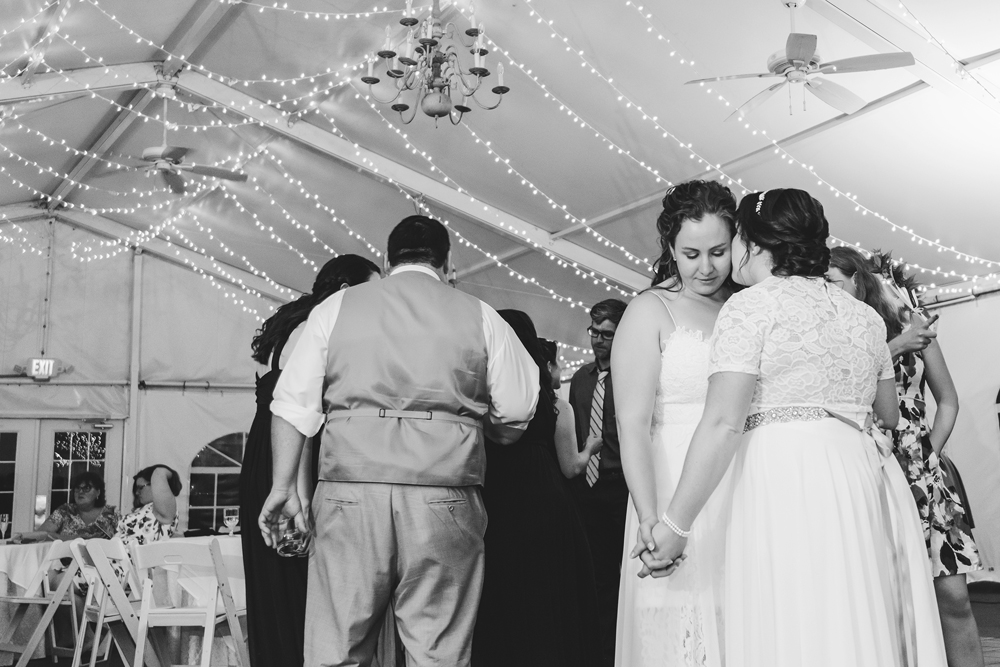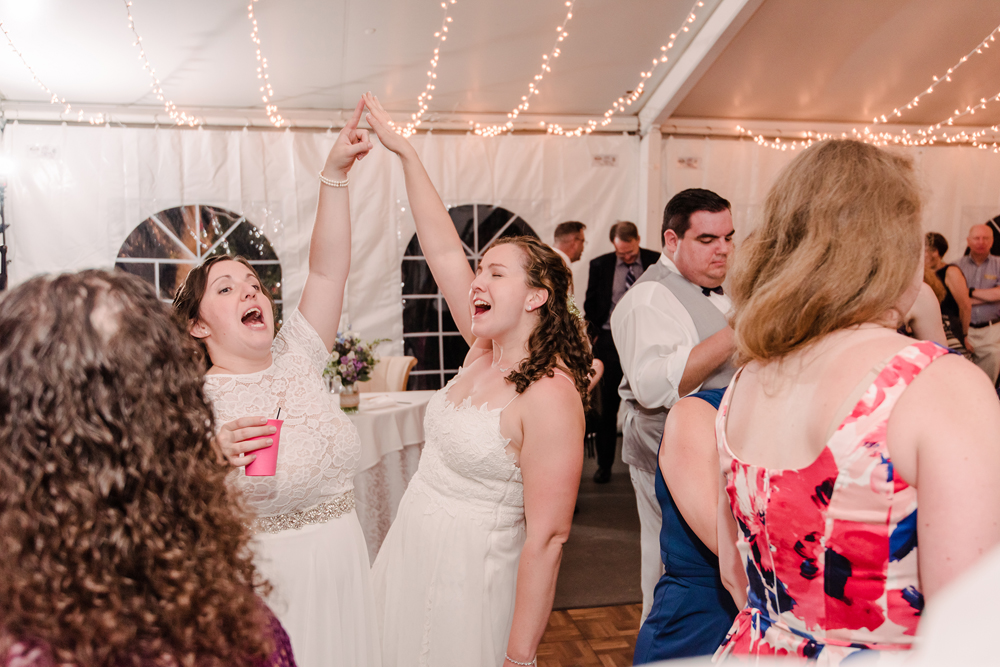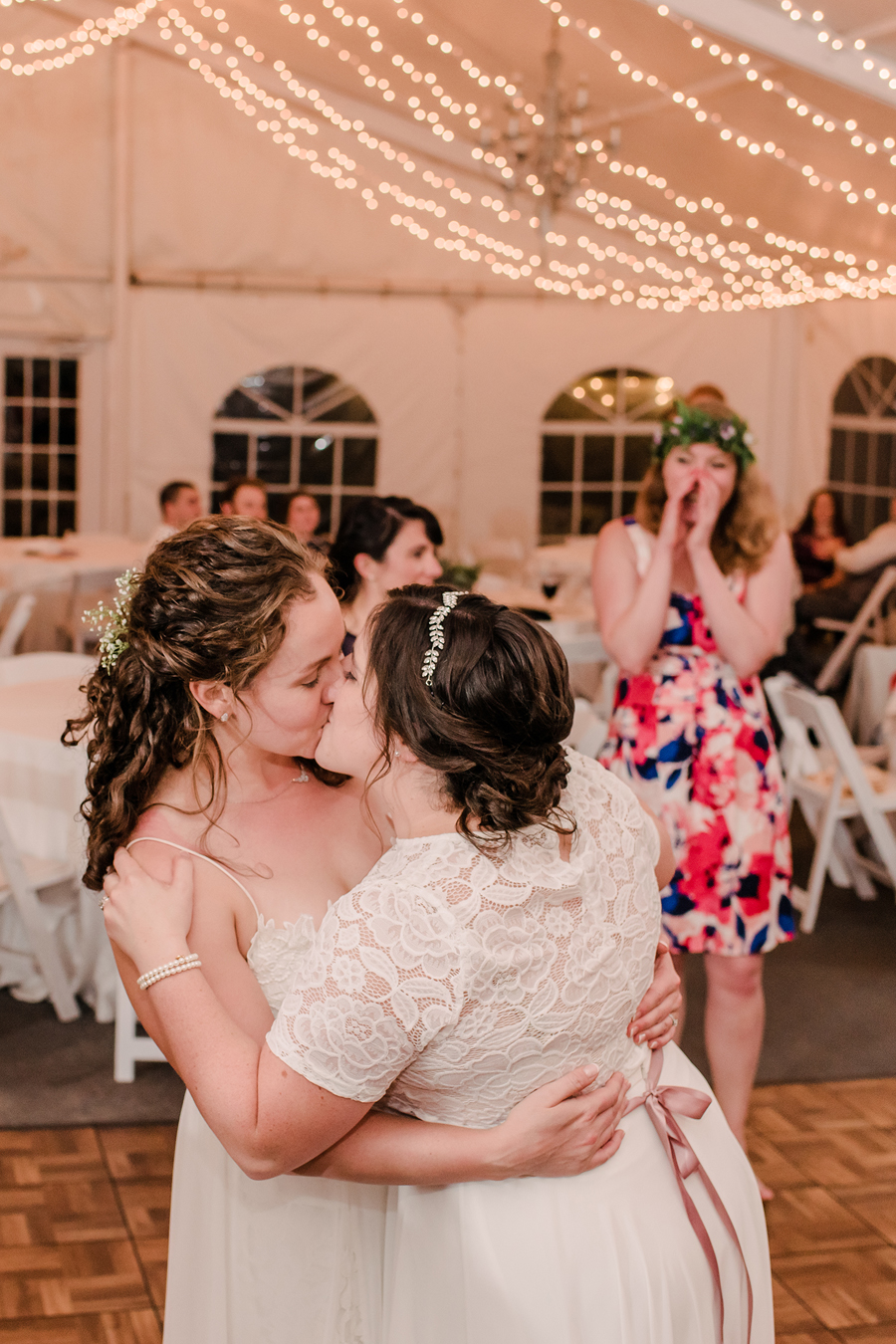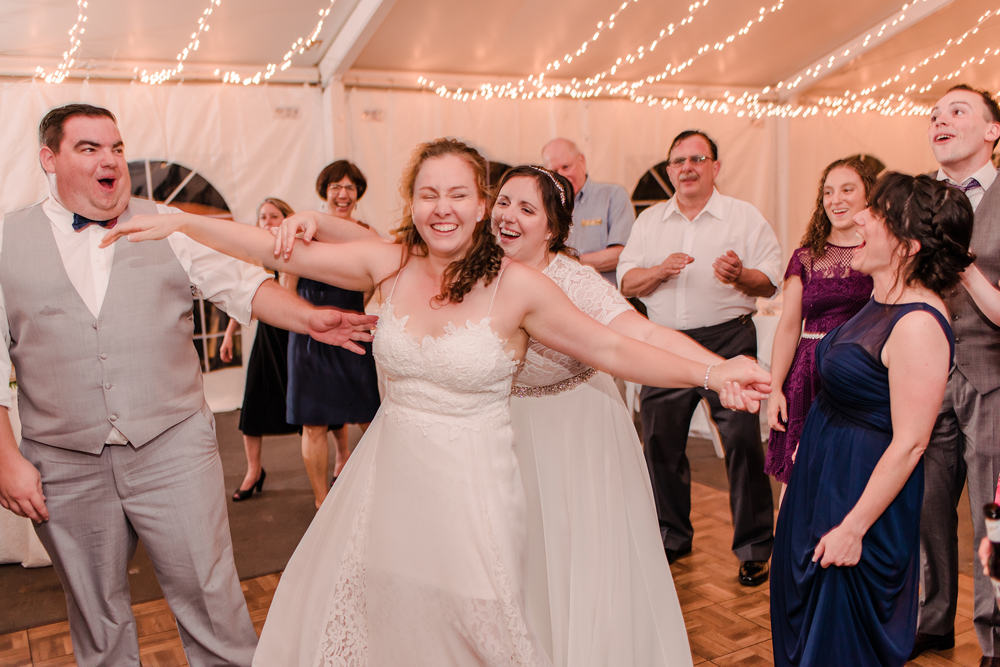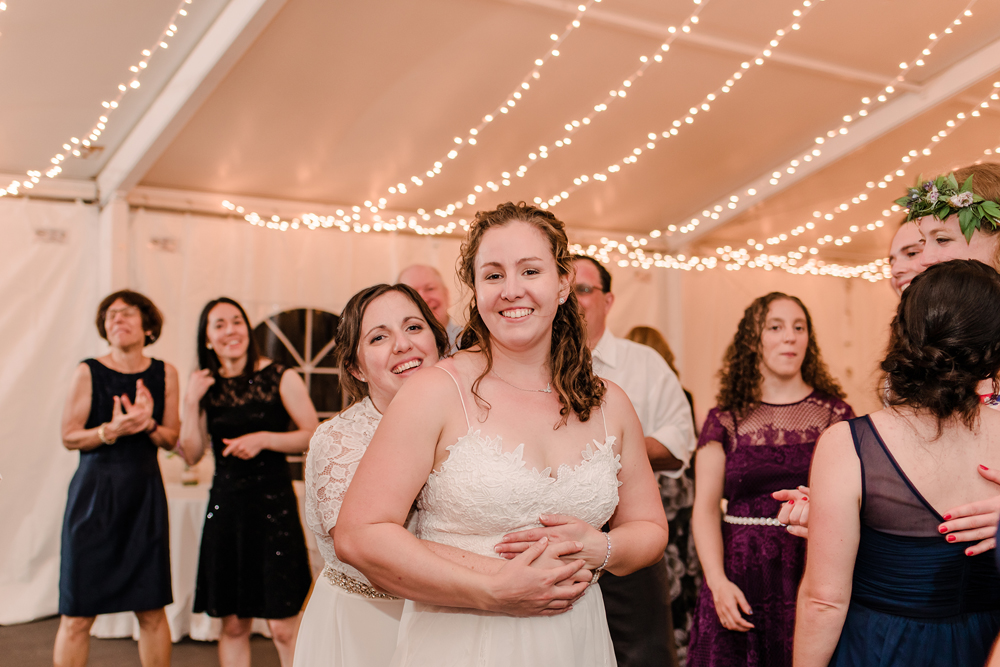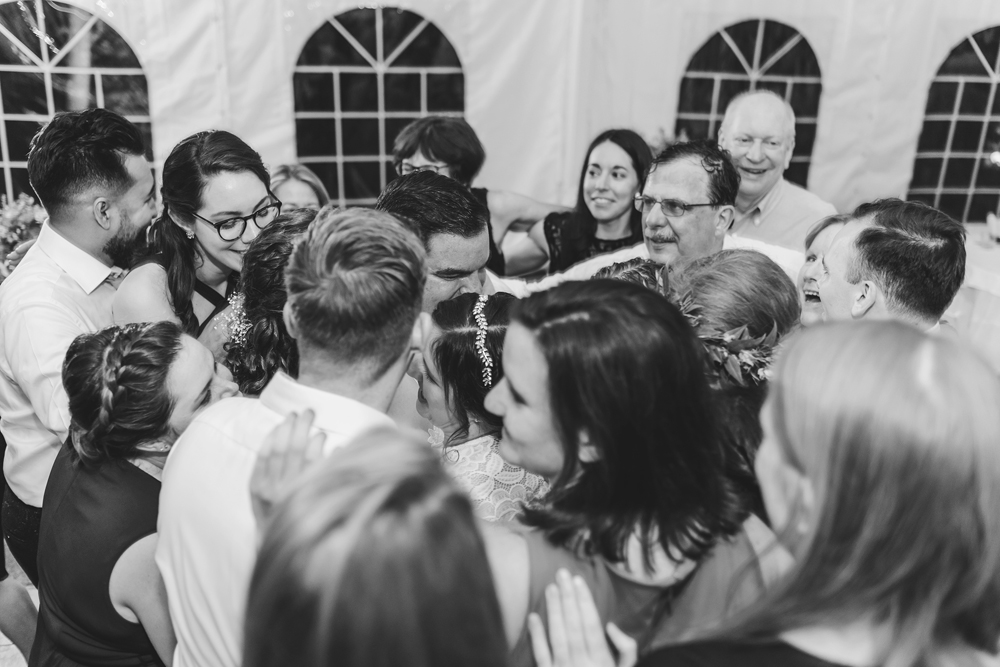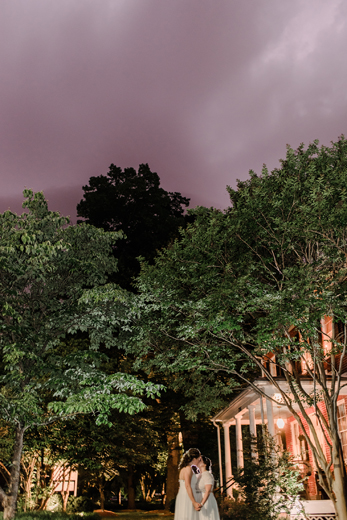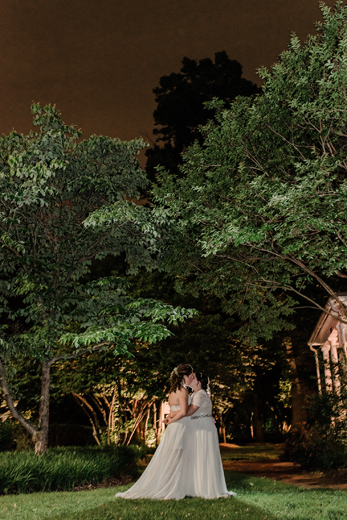 Congratulations to the Julies!! It was so much fun!
Vendors who helped make it happen:
Weddings at The Elkridge Furnace Inn
Carlysle Entertainment
Officiated by Katie
Local Color Flowers
Dorsey Beauty
BHLDN
Davids bridal and Mens Wearhouse
Minted
Maui Divers Jewelry (wedding bands), Mervis (engagement rings)