When Peter & Jacquelyn (who happen to be friends with one of my fave families to photograph – the Swan Family!) reached out to me about anniversary photos to celebrate their 5 years of marriage, I was already super excited! And then they told me the location they were thinking of: the farmer's market under 83 in Baltimore! And I knew this was going to be an awesome time. We love visiting the market when we can, and I've always thought it had some awesome leading lines and architecture that would make for some really fun photos. And it did not disappoint! And neither did Peter and Jacquelyn!! These two (and their adorable pup MacGyver!) were such naturals and so much fun to hang out with early on a Sunday morning. We visited some stalls around the market, got some adorable photos, and then grabbed a few more at Pierce's Park down the street. & The cutest shot to get to wrap up the session? Jacquelyn and Peter have been getting photos holding the previous years' anniversary pics! It was so fun to capture this big anniversary for these two and hang out around some awesome spots in the city. Happy anniversary you two!! To many many more! :)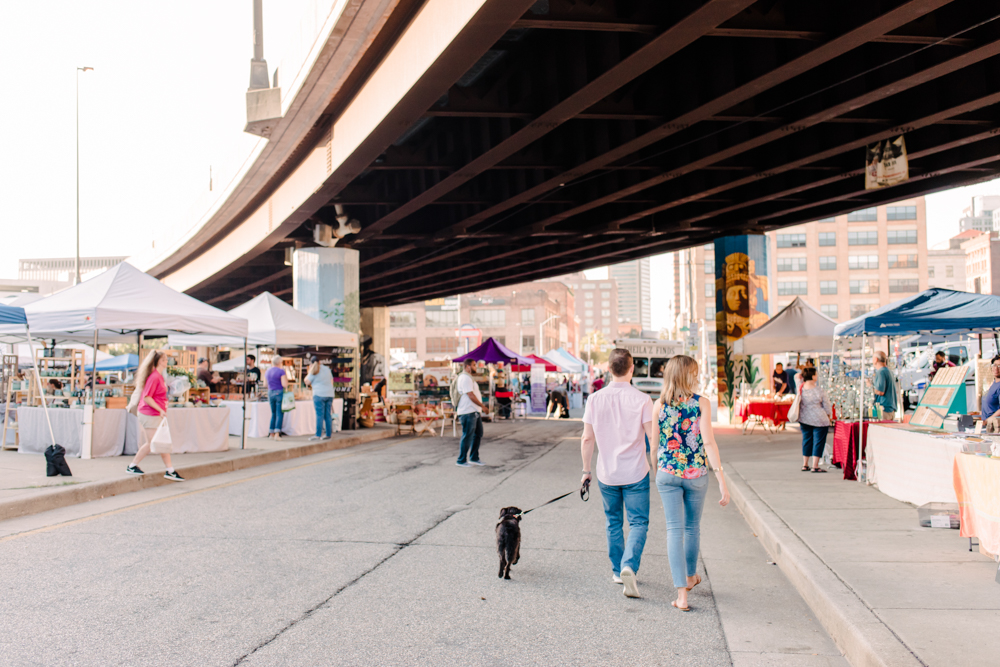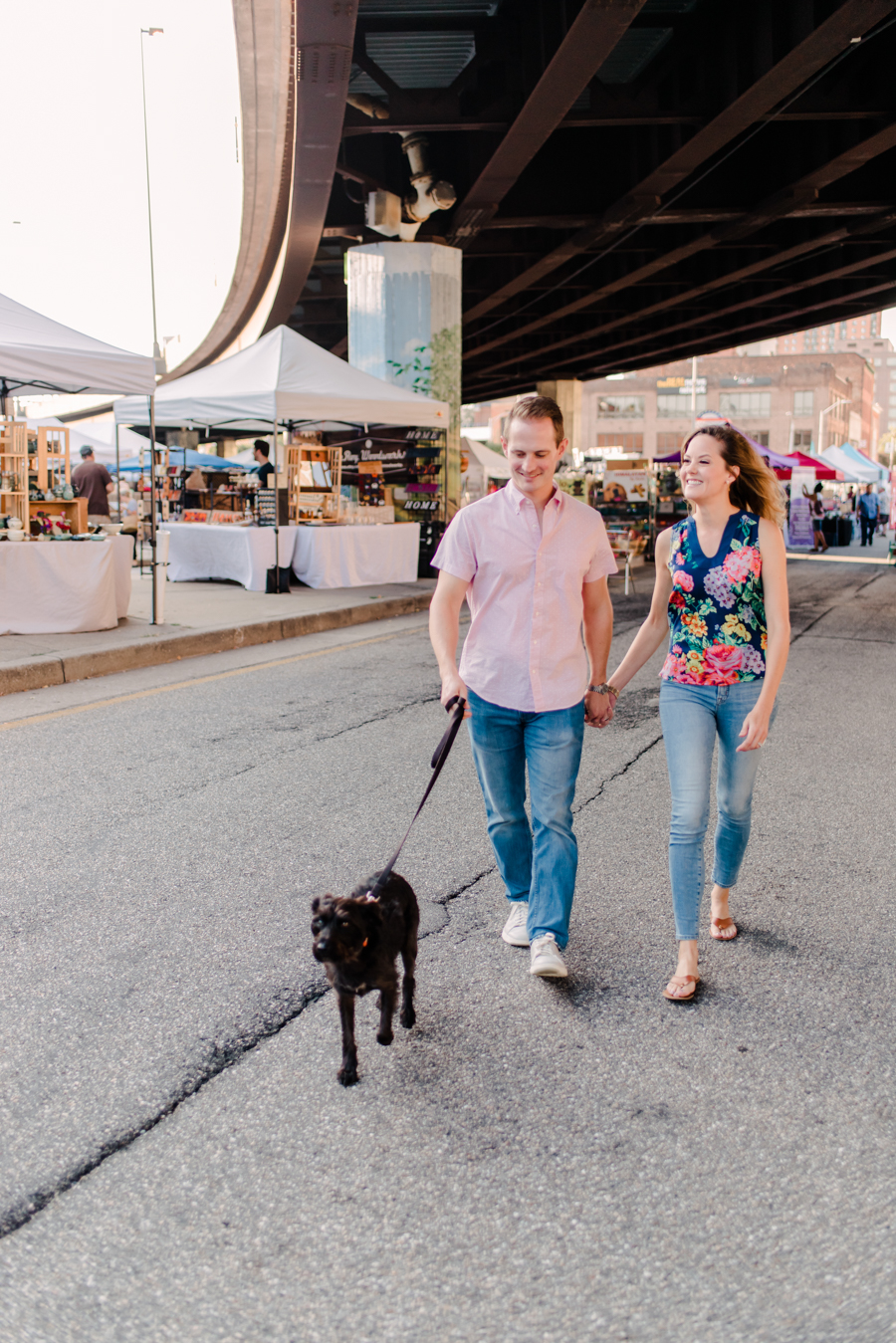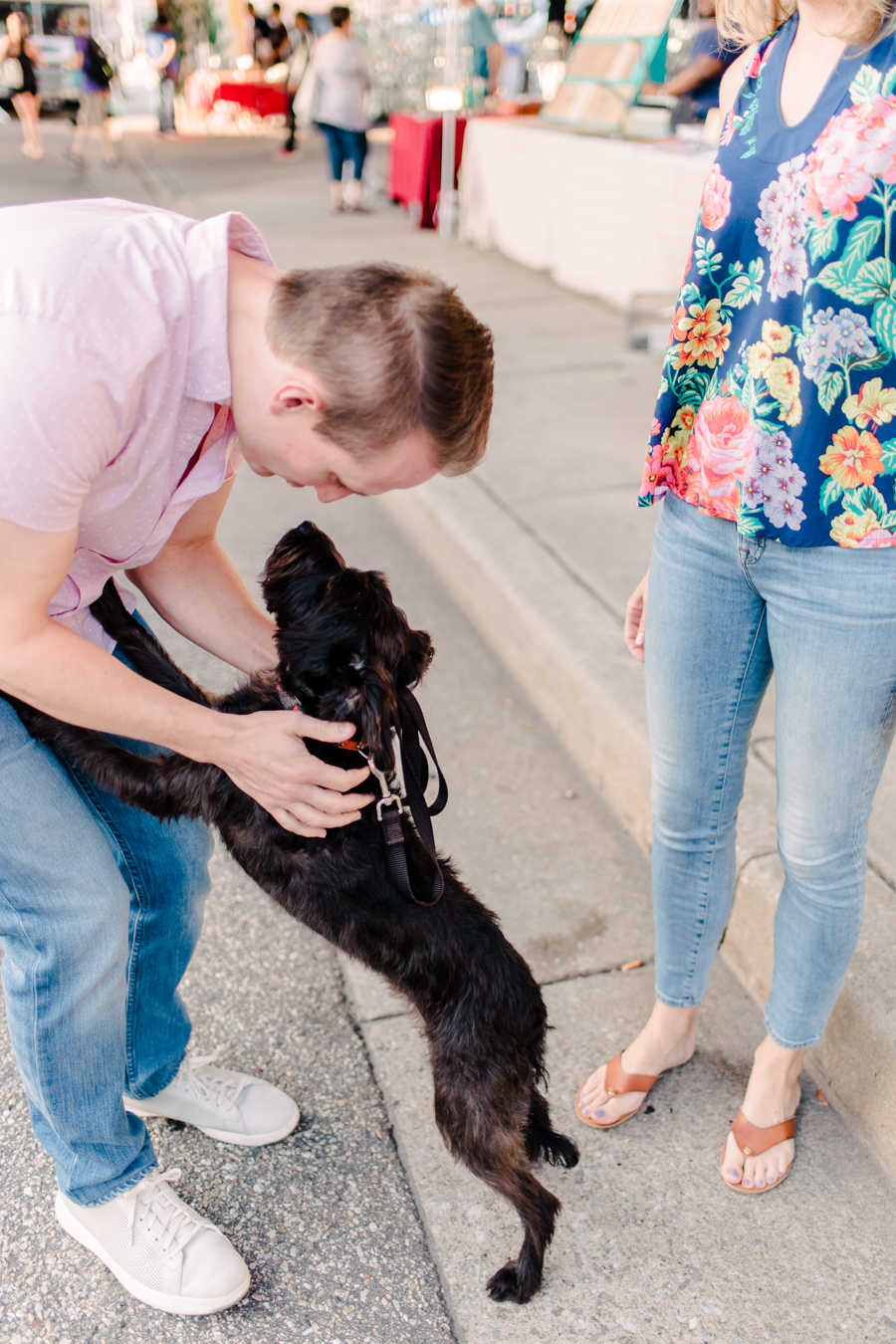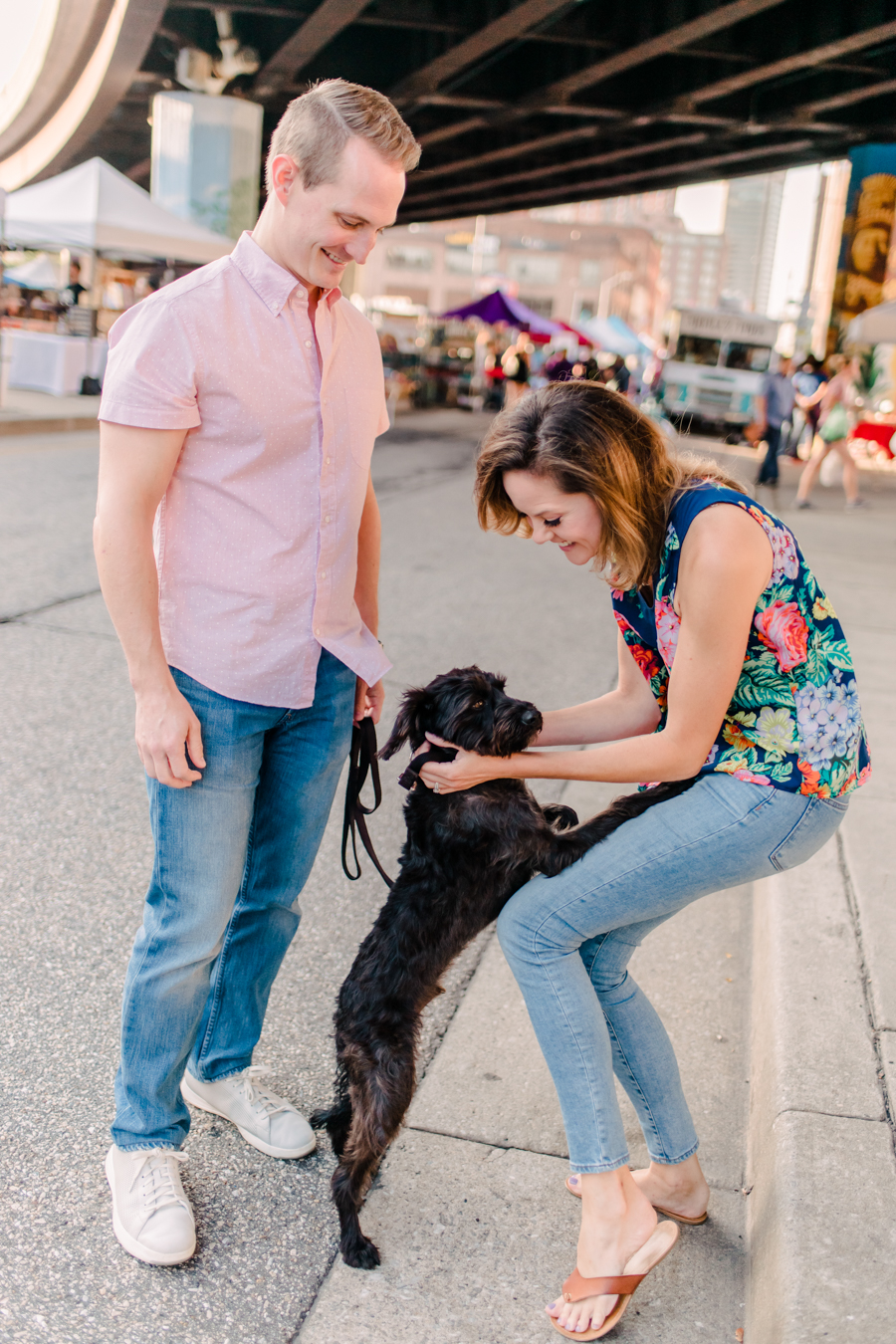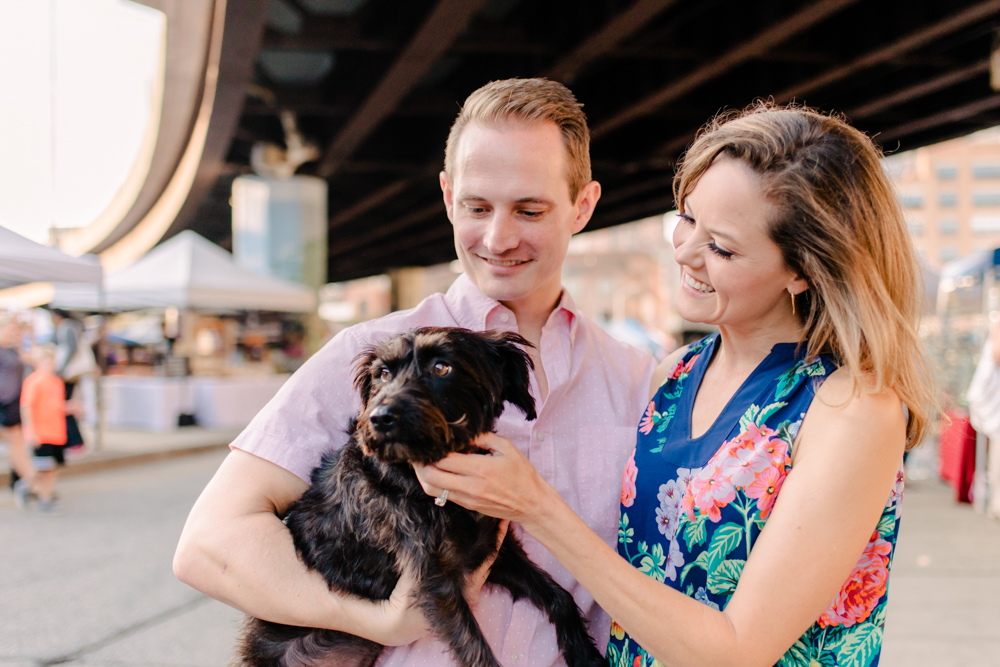 MacGyver was so adorable!! Such a natural as well ;)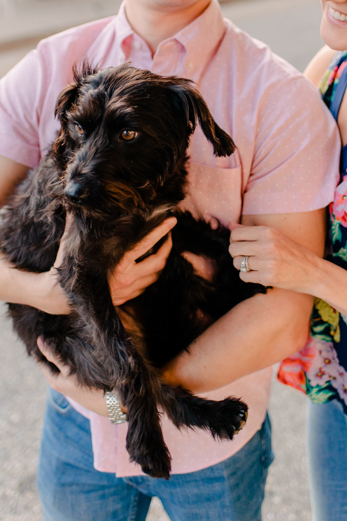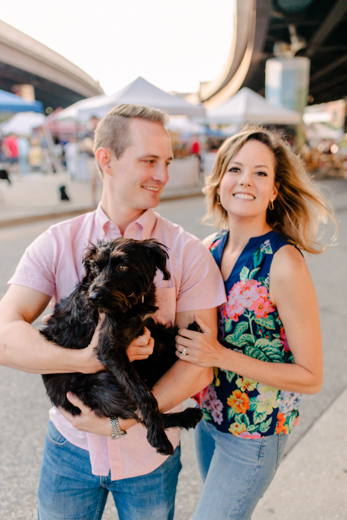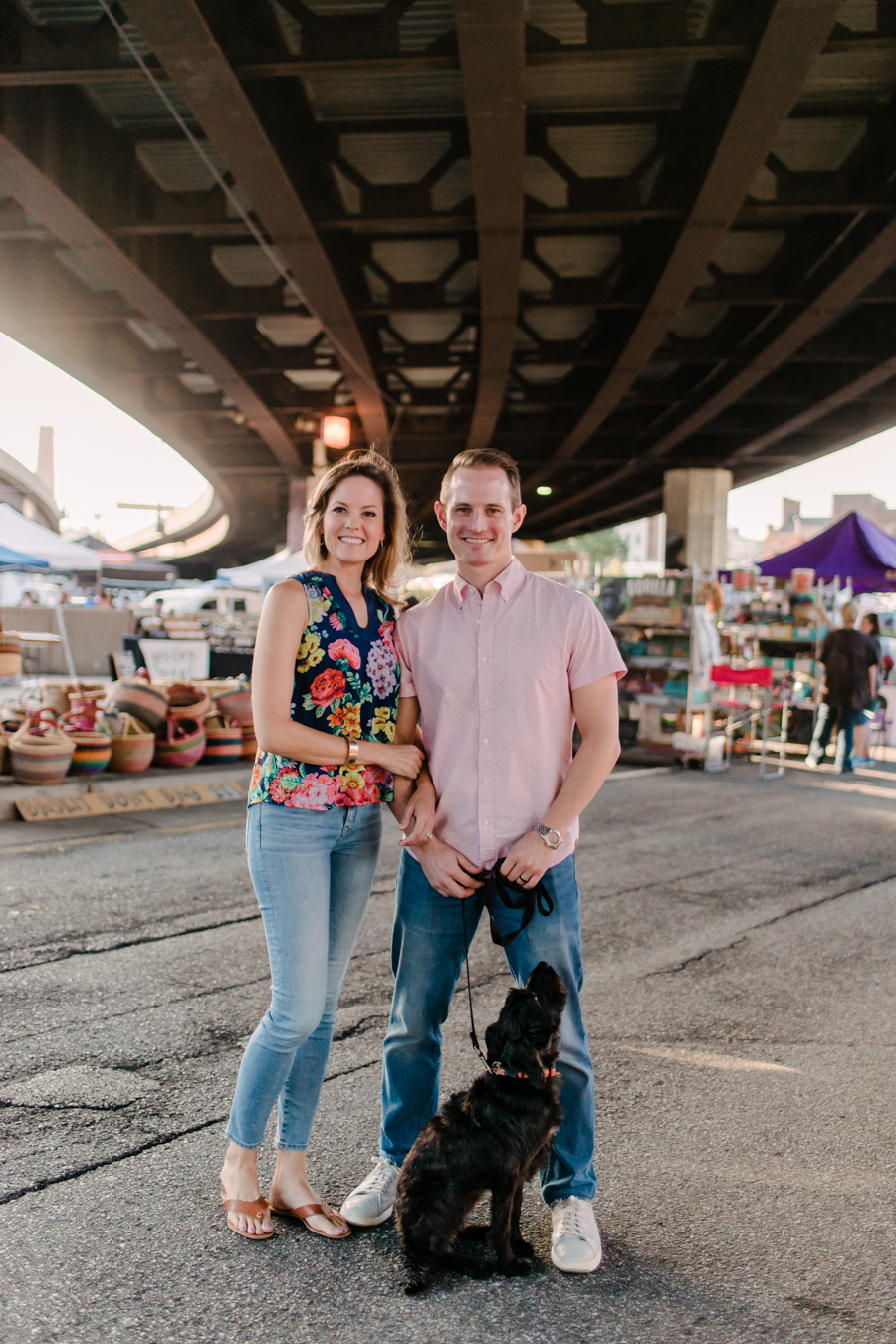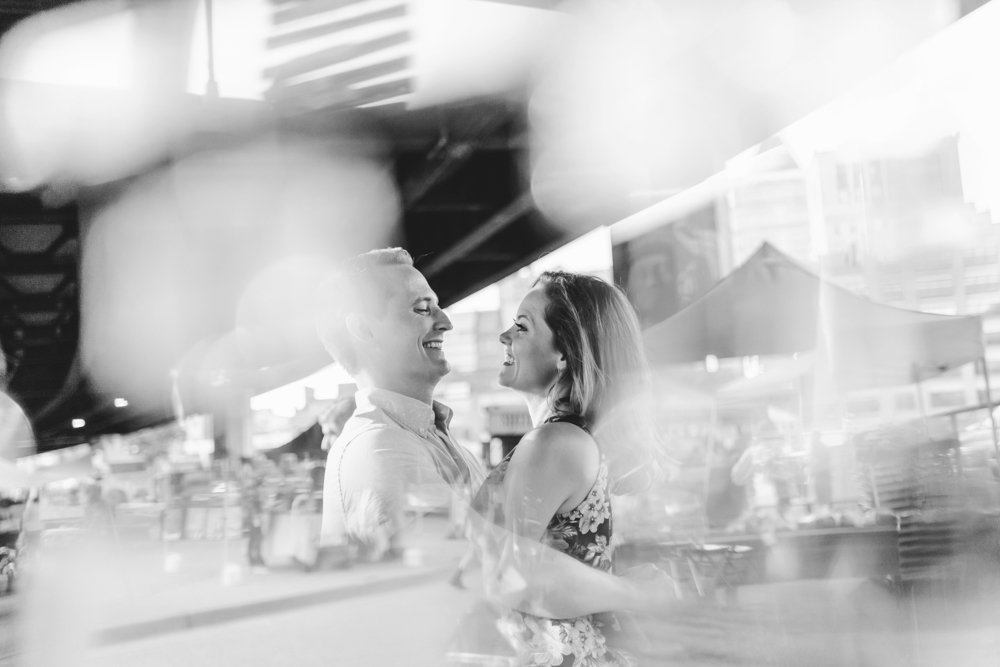 Definitely couldn't resist photographing through this fun mirrored art at the Shiny Happy Things stall at the market!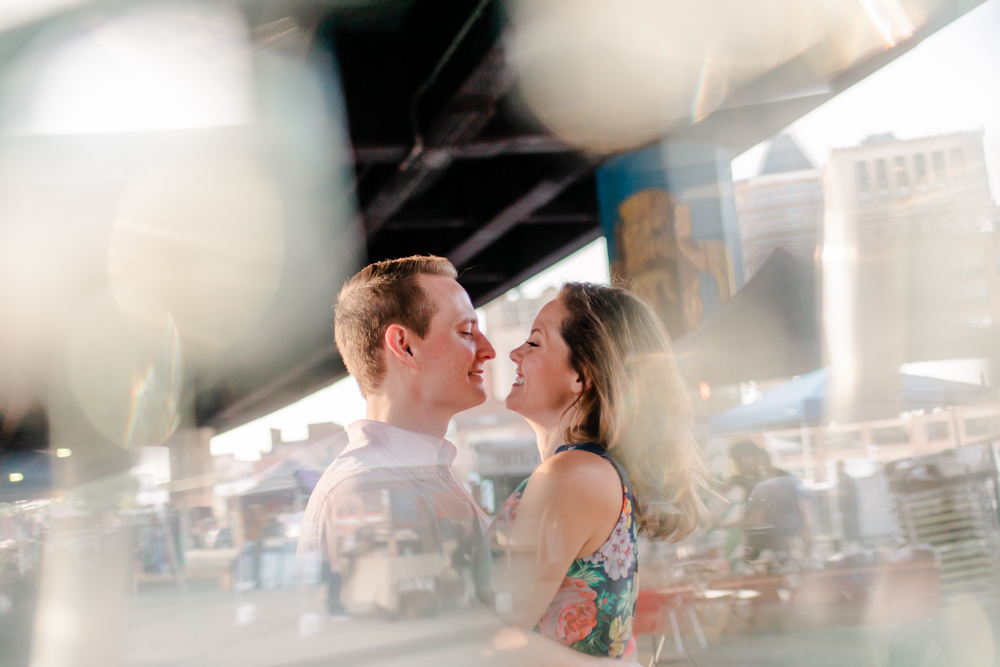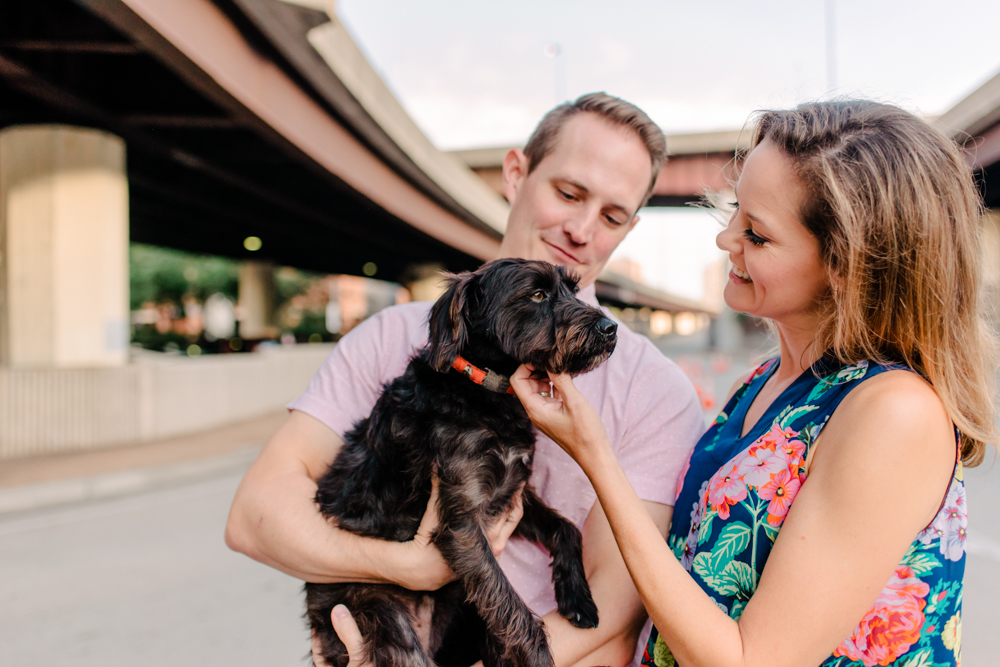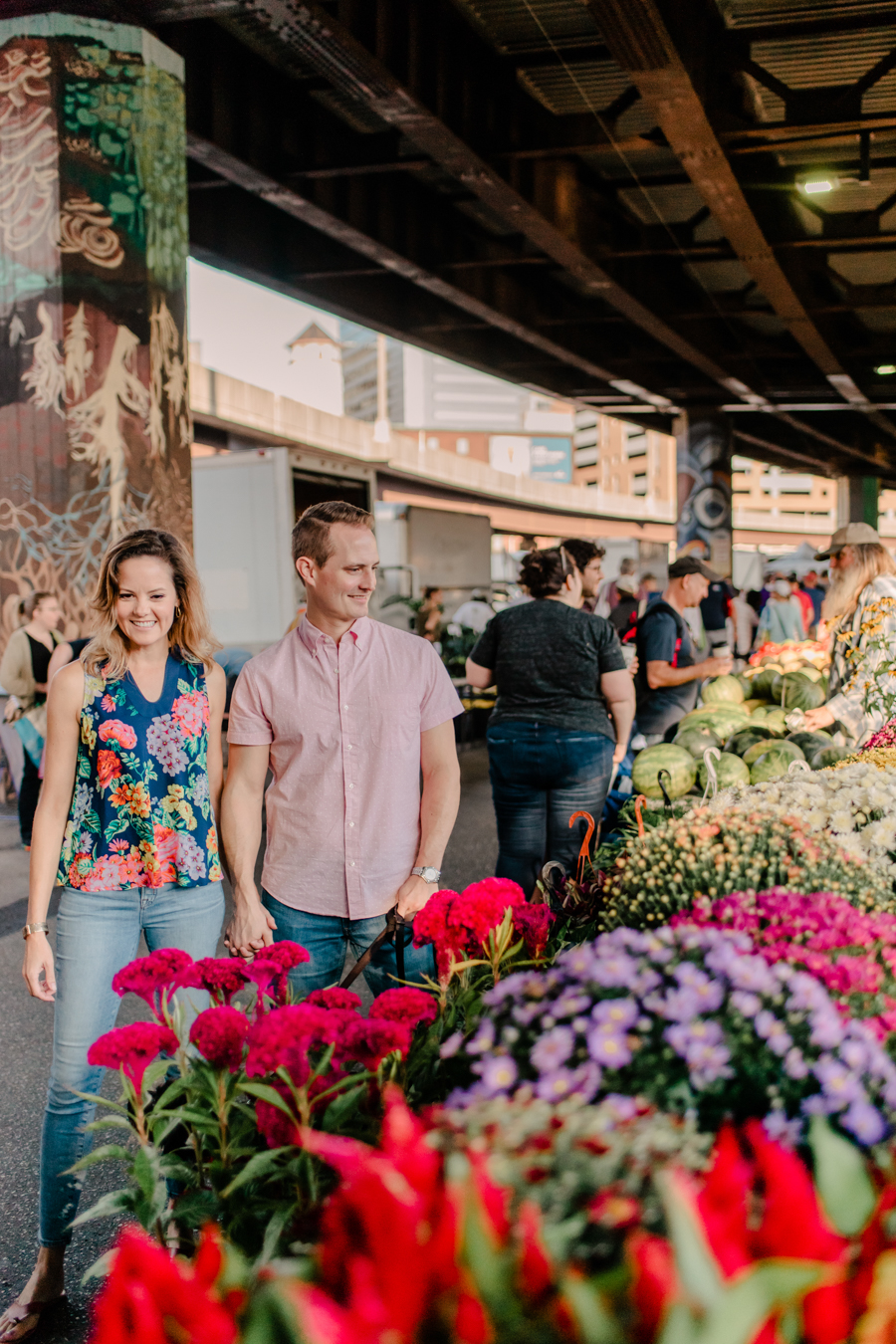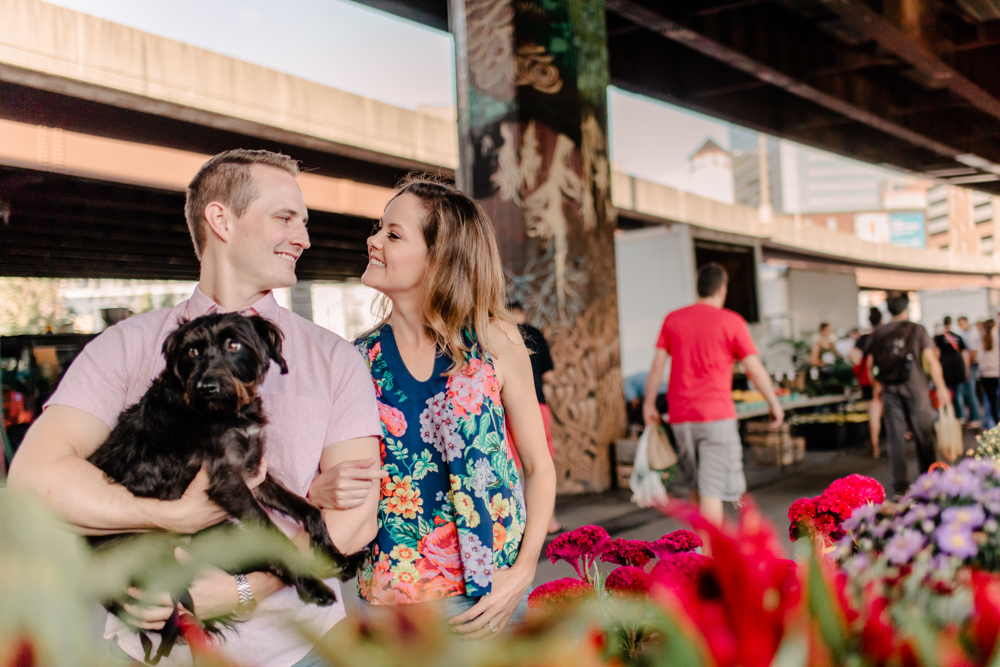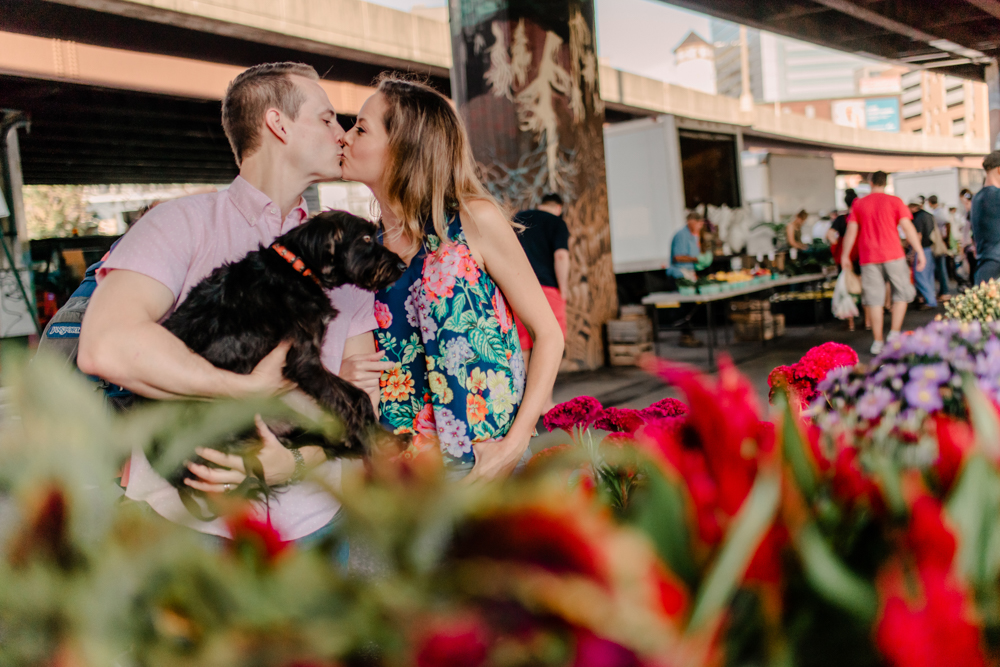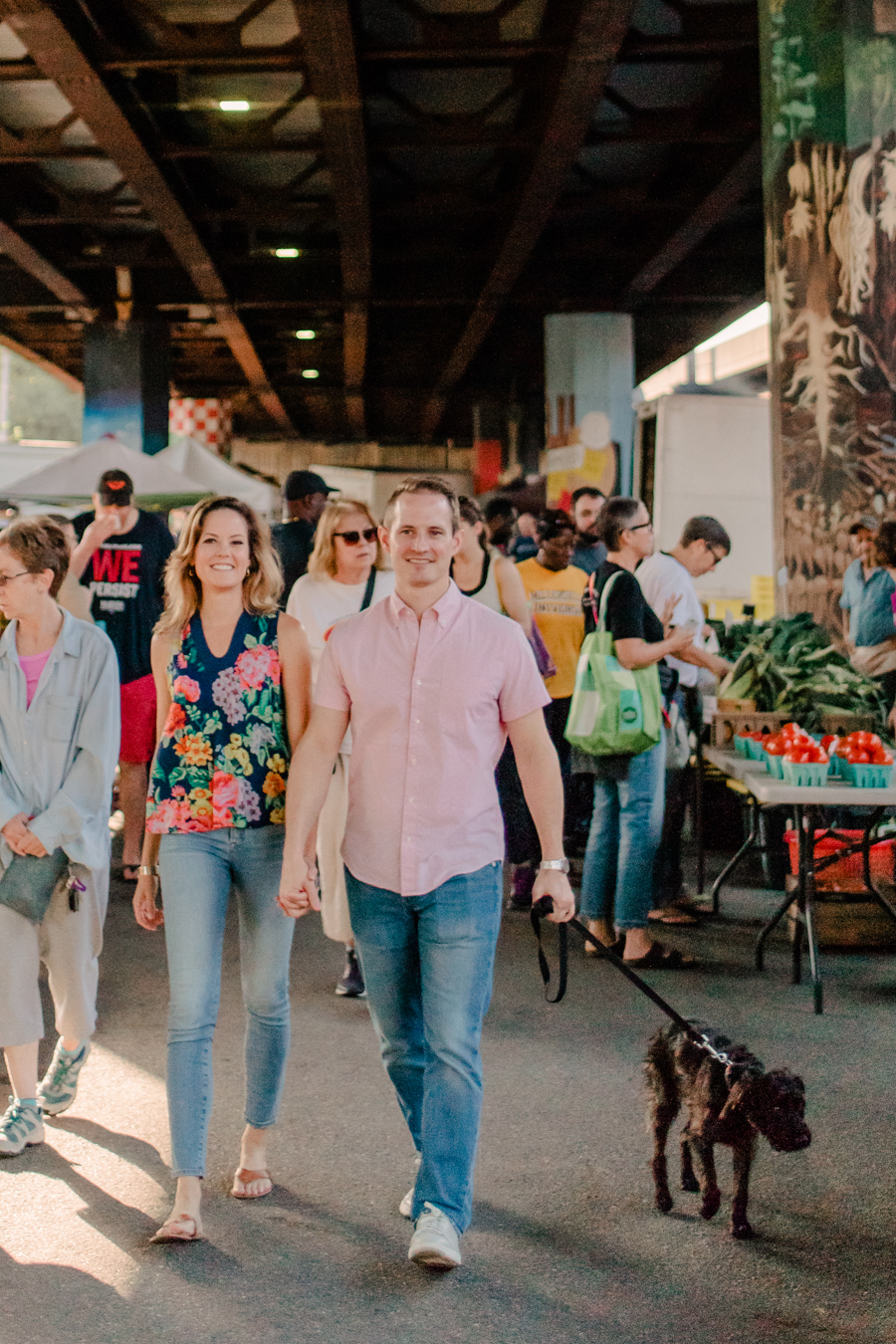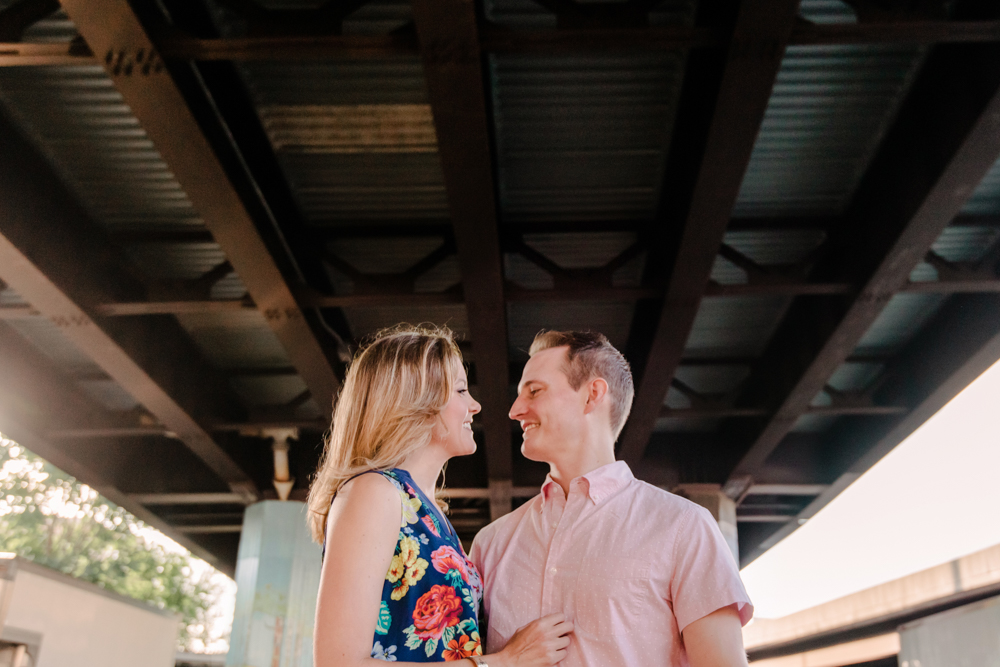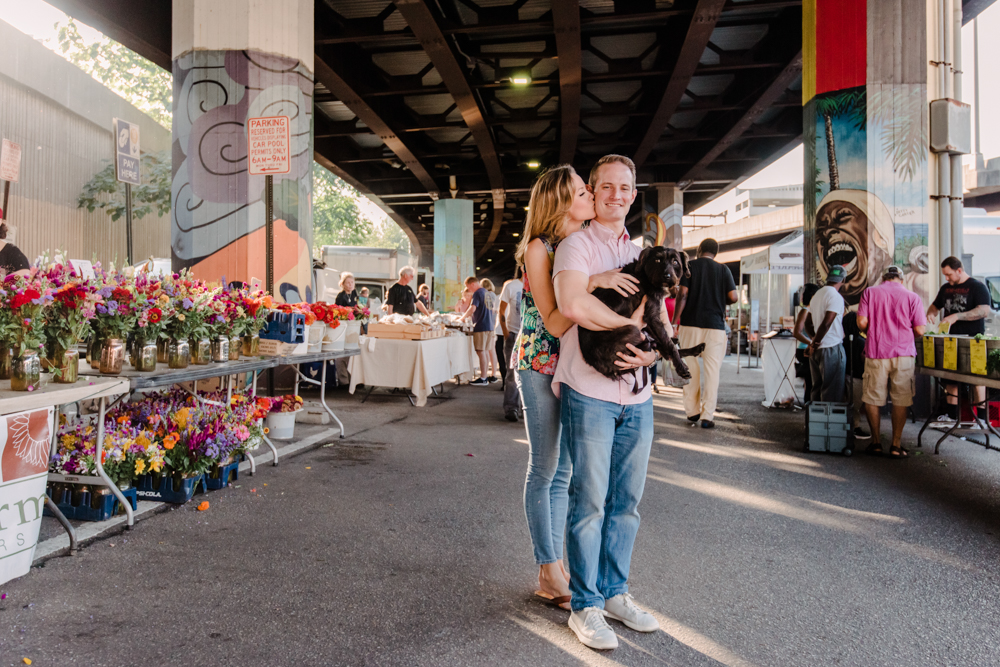 Favorites!! That light!! And little MacGyver! haha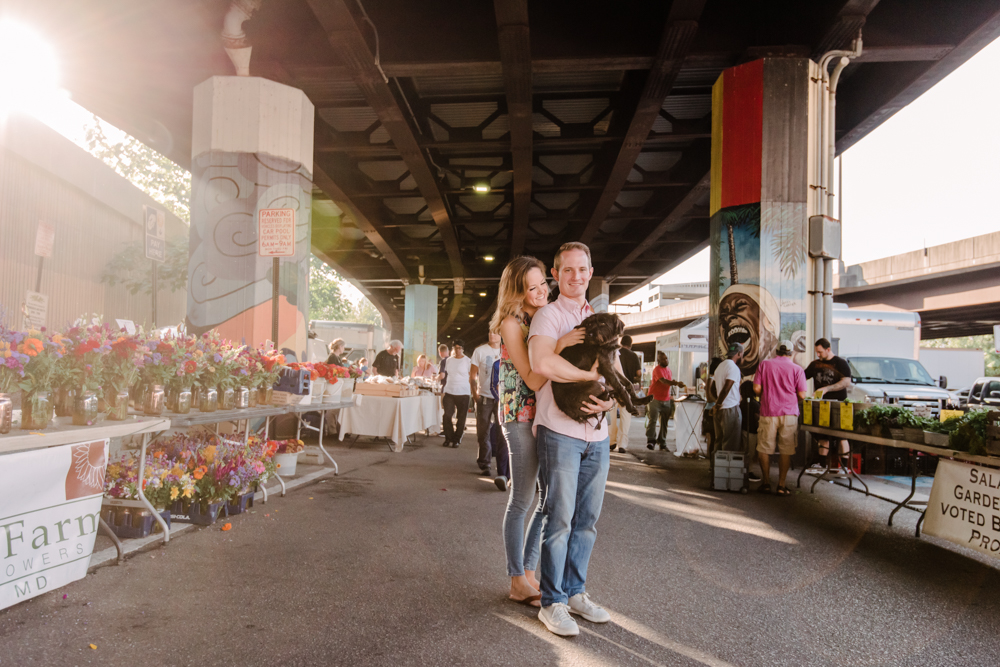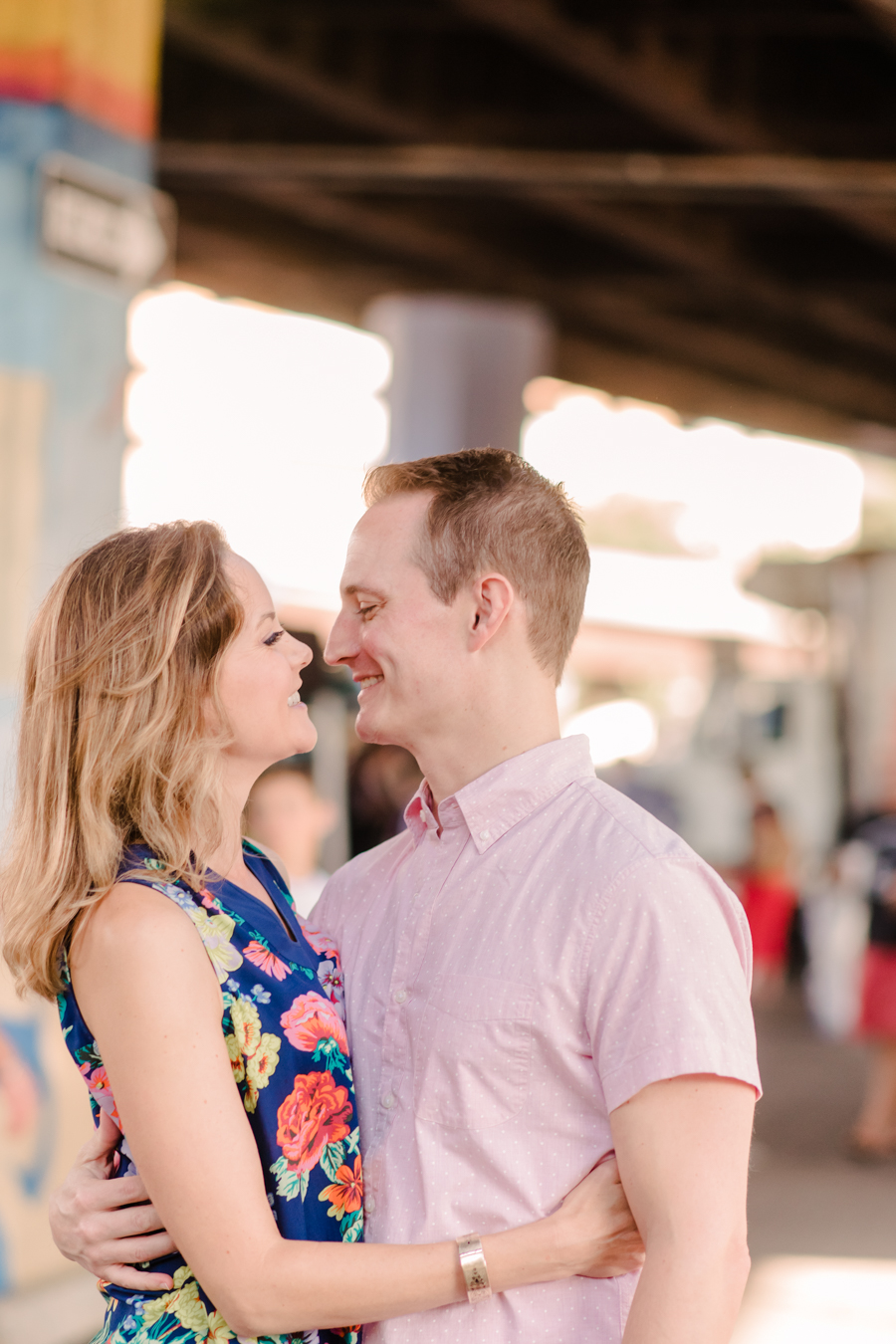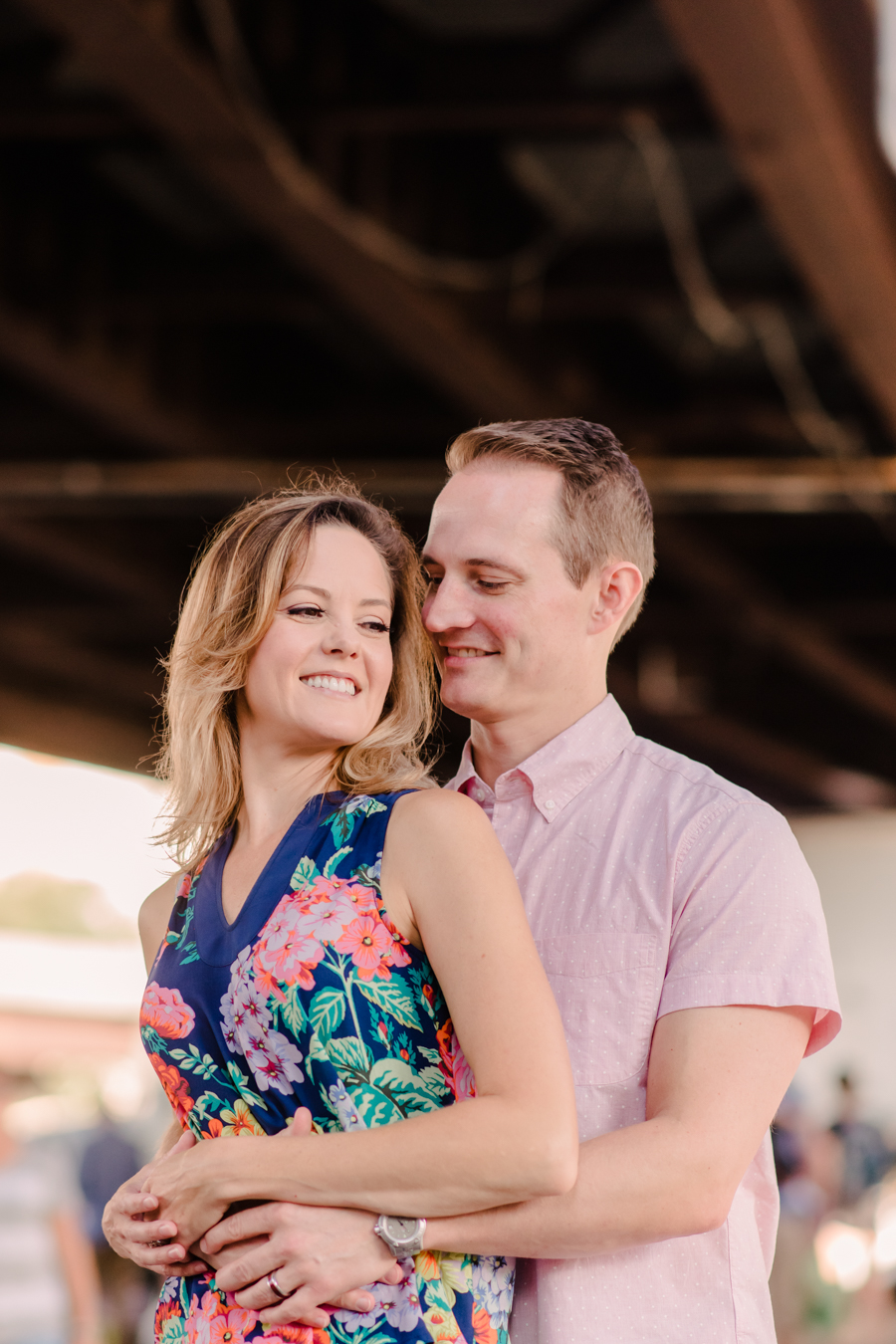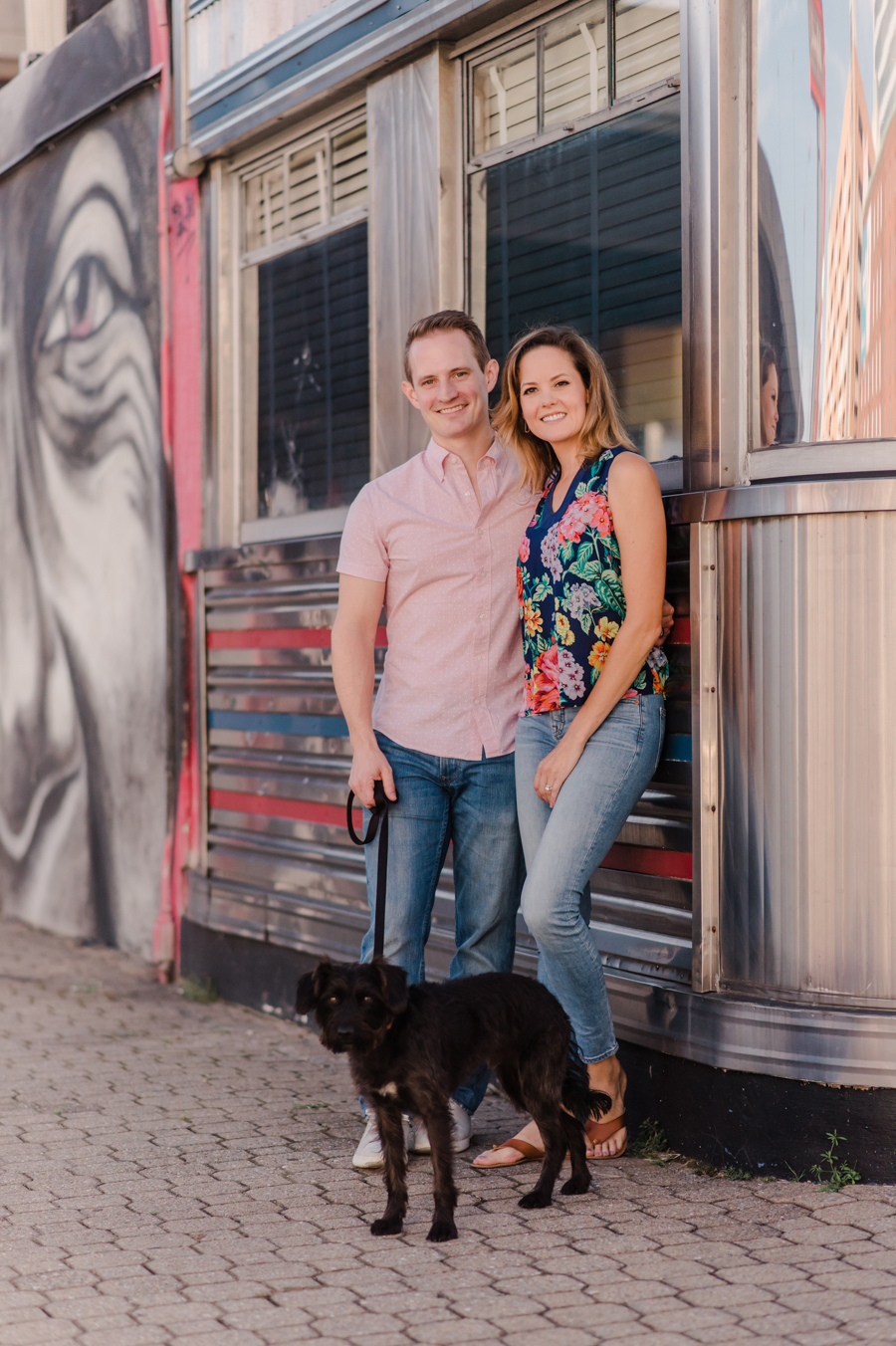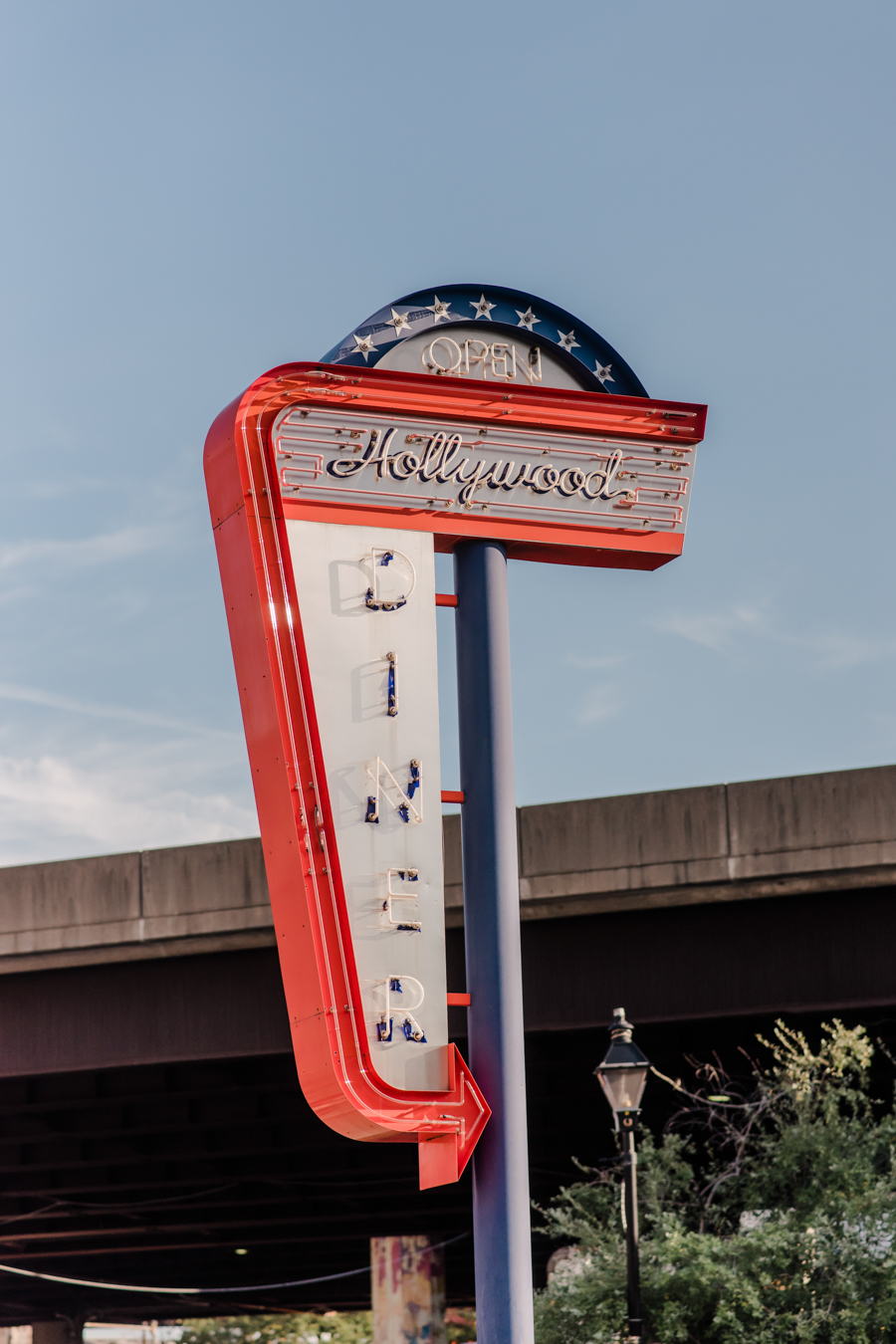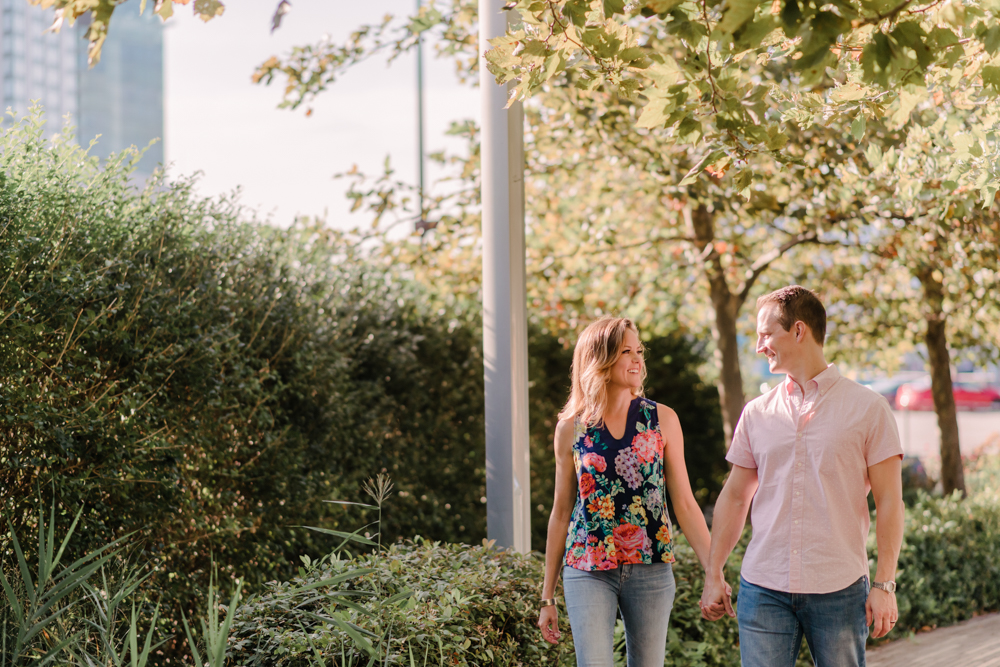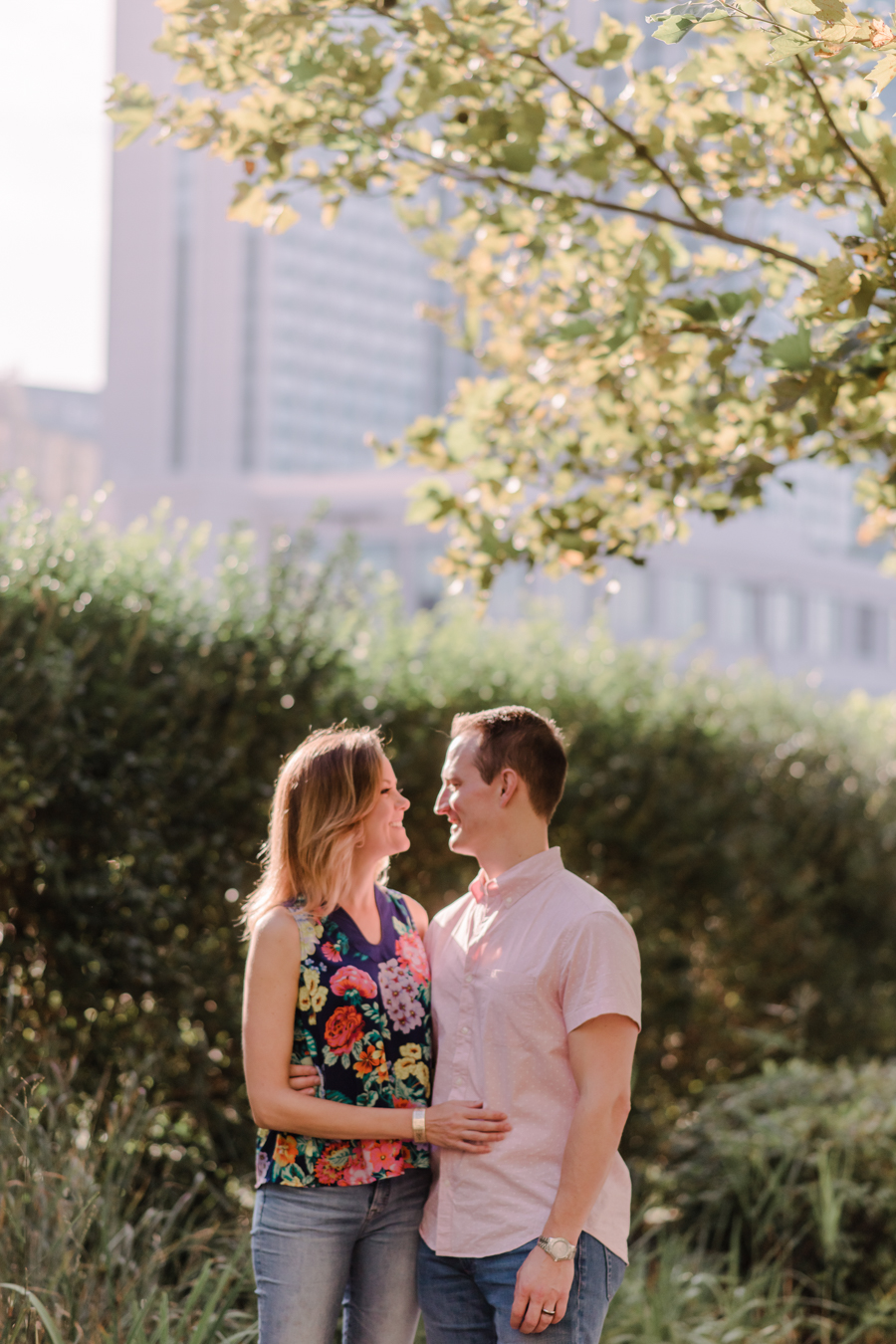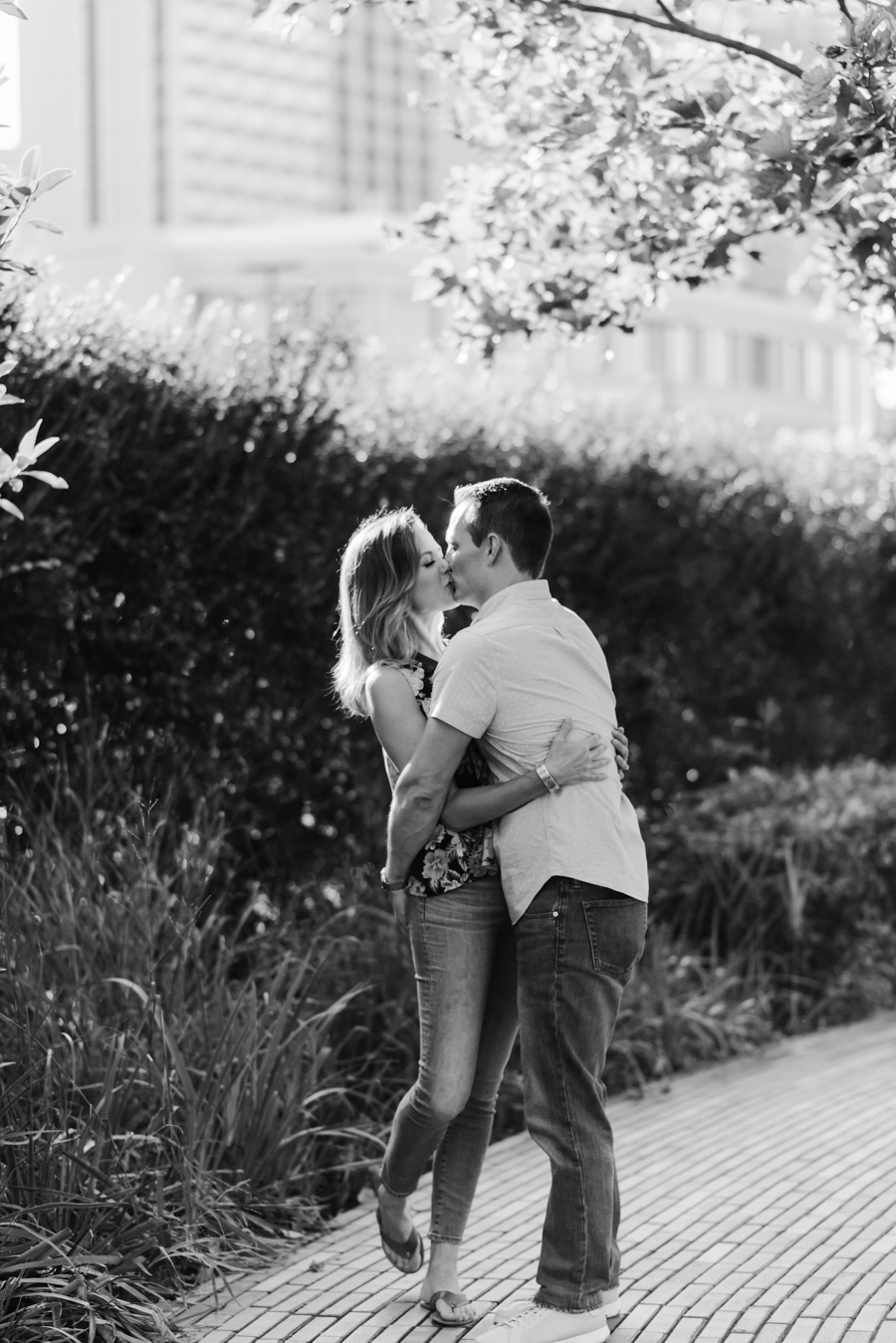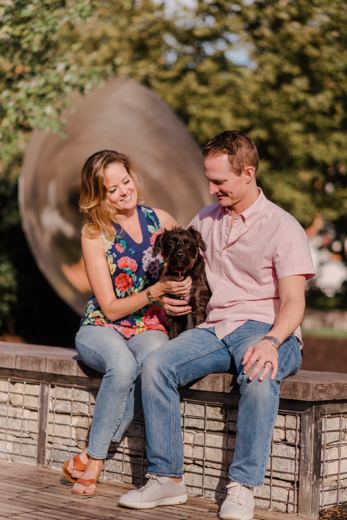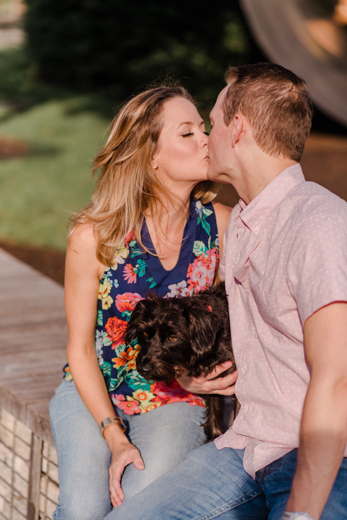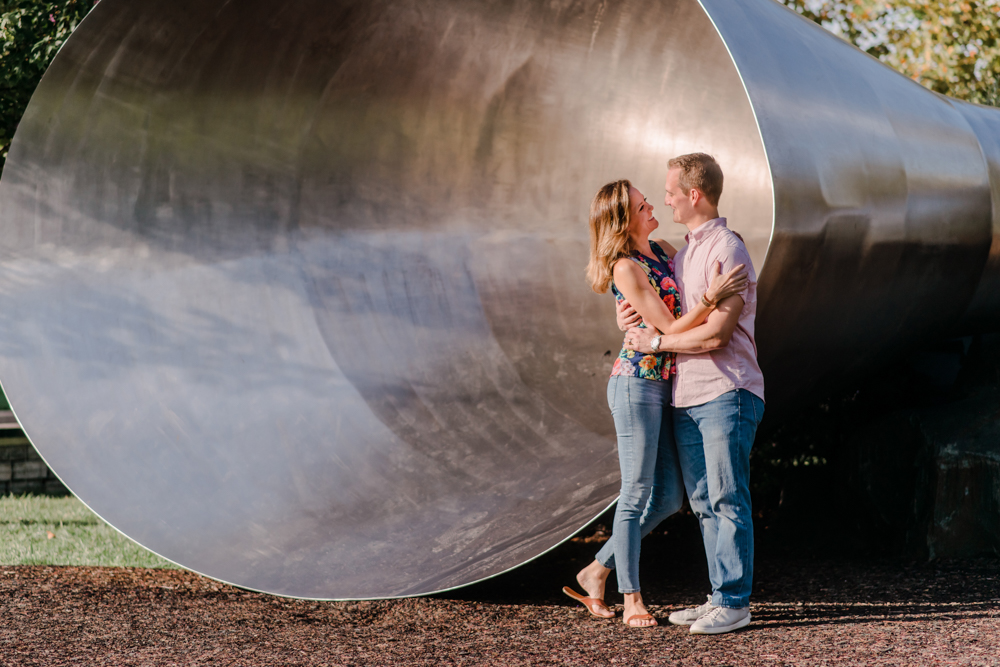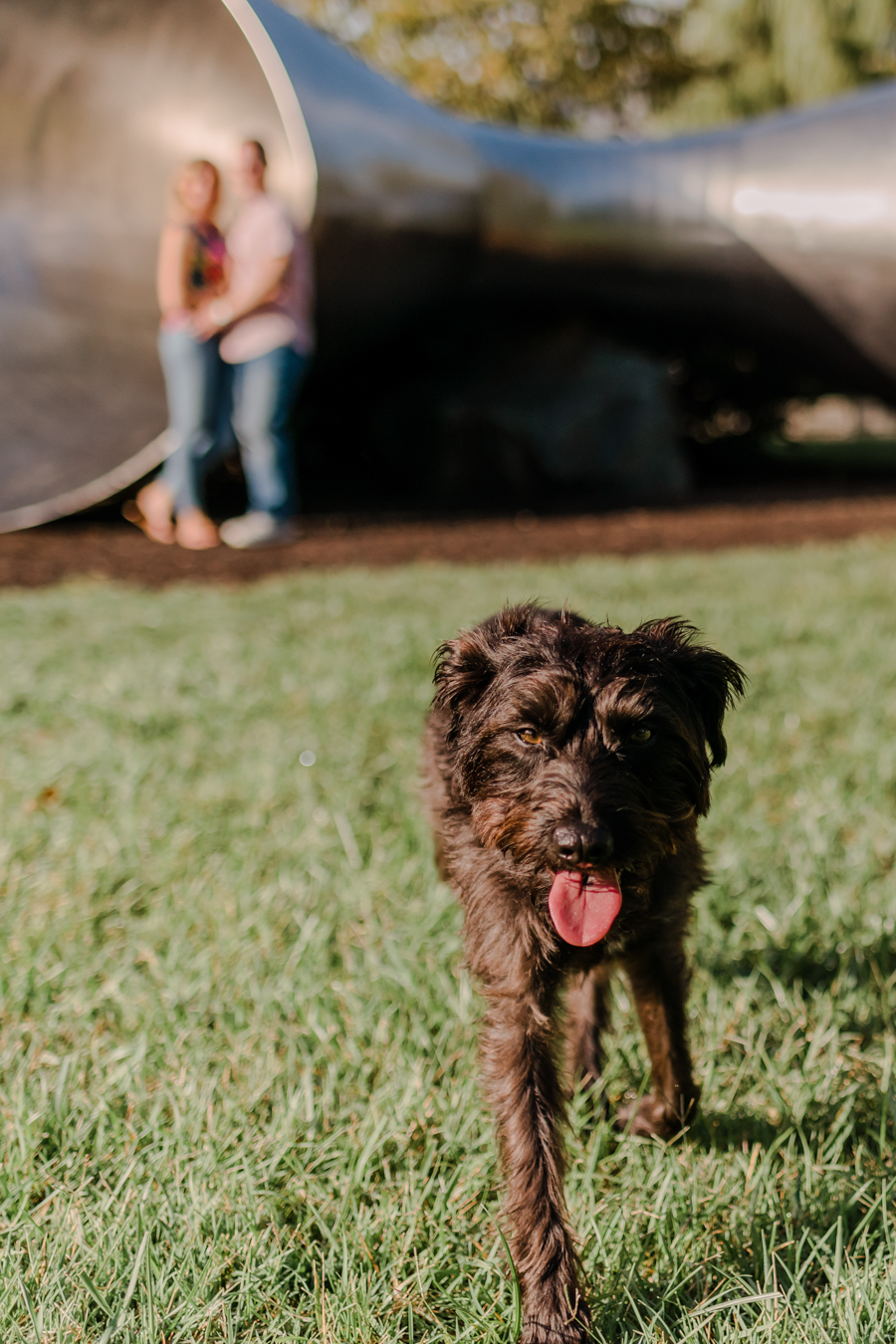 Star of the show greeting the camera! haha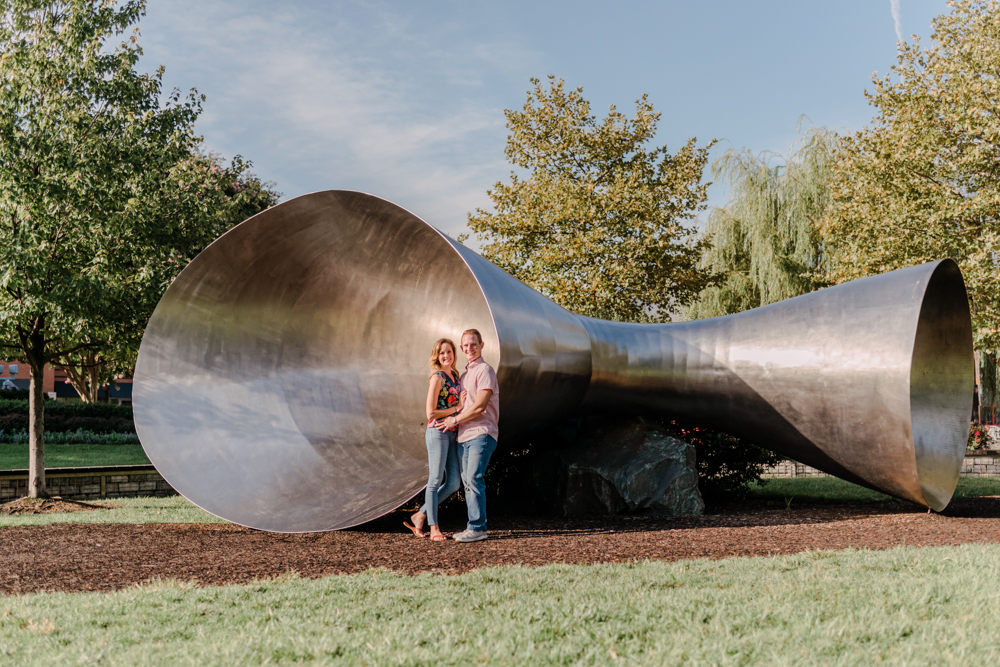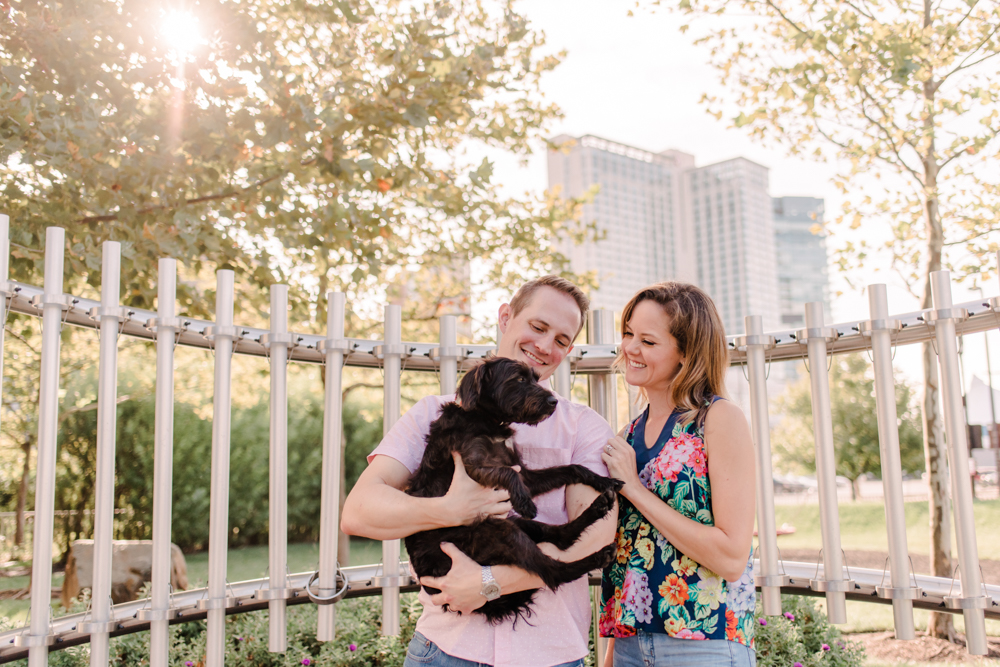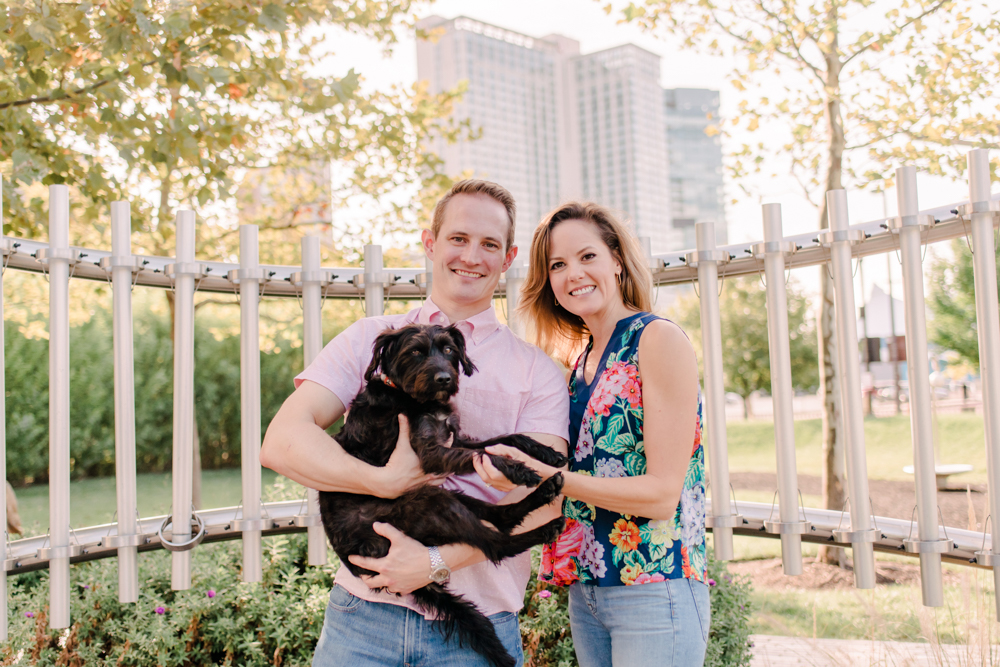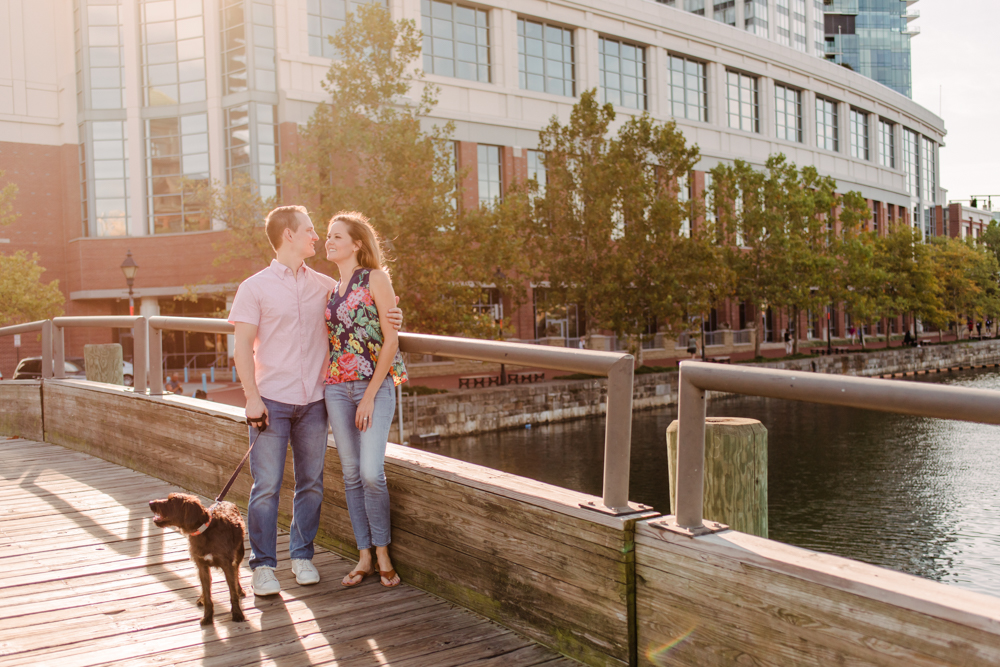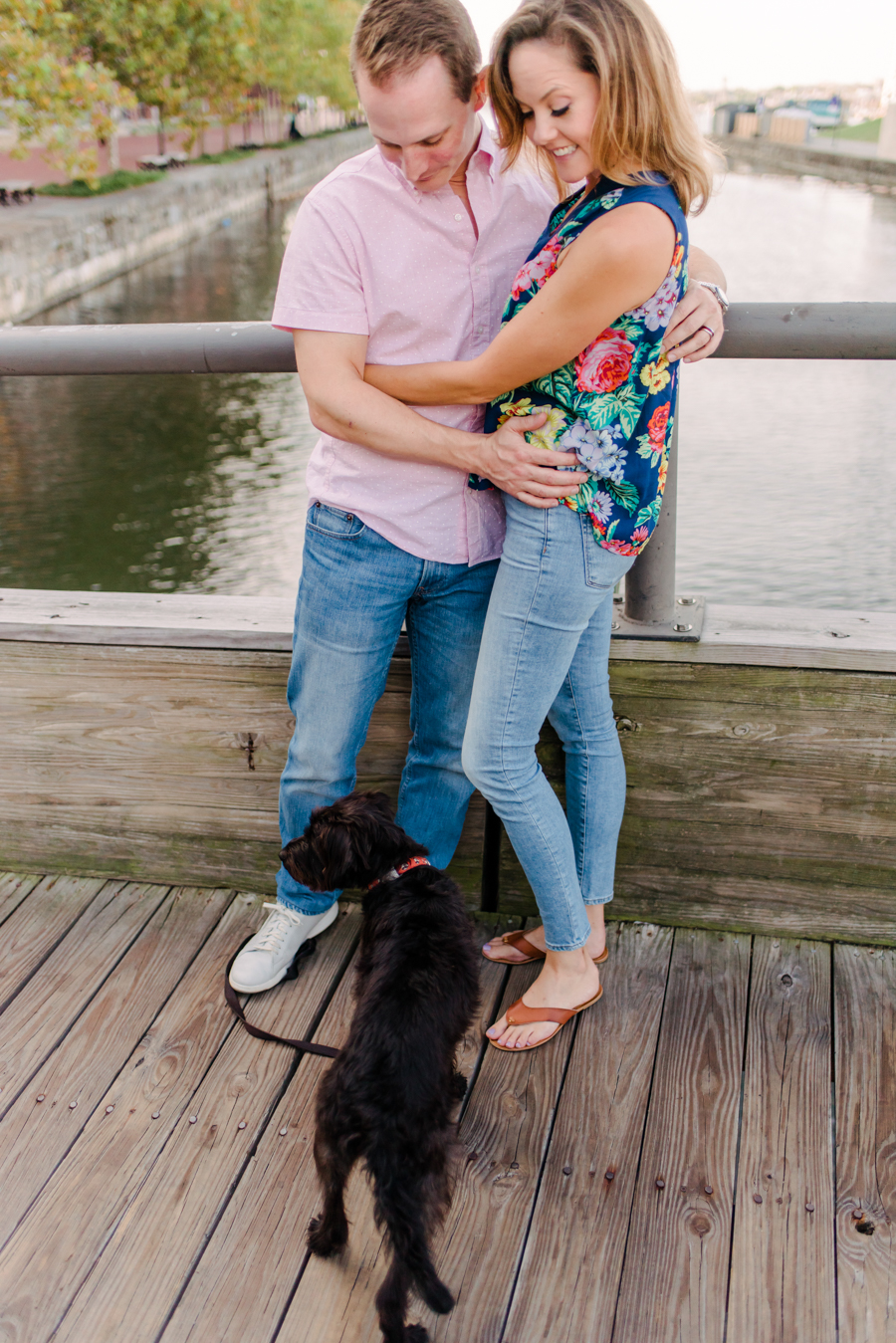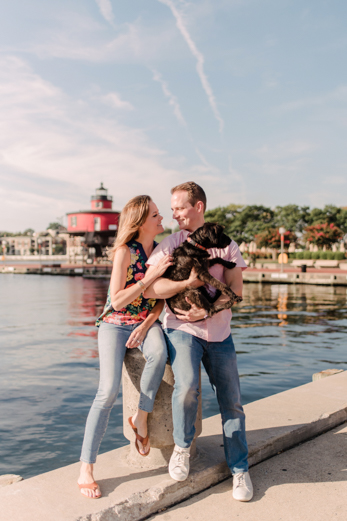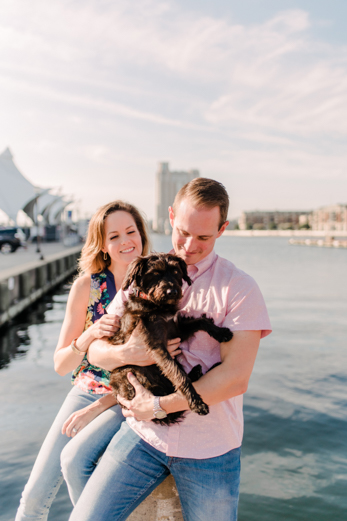 Love that we could get a little of the harbor in these shots too!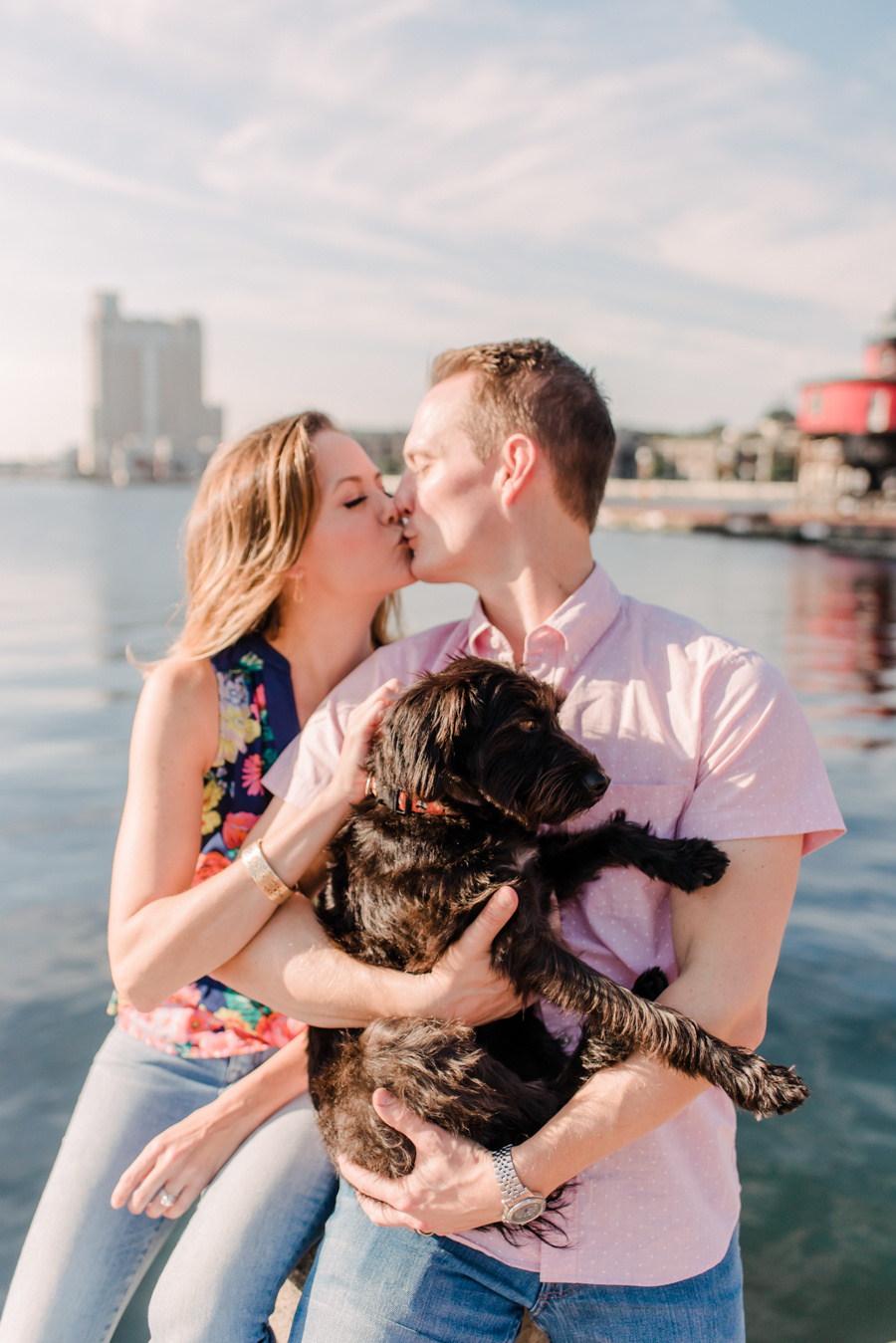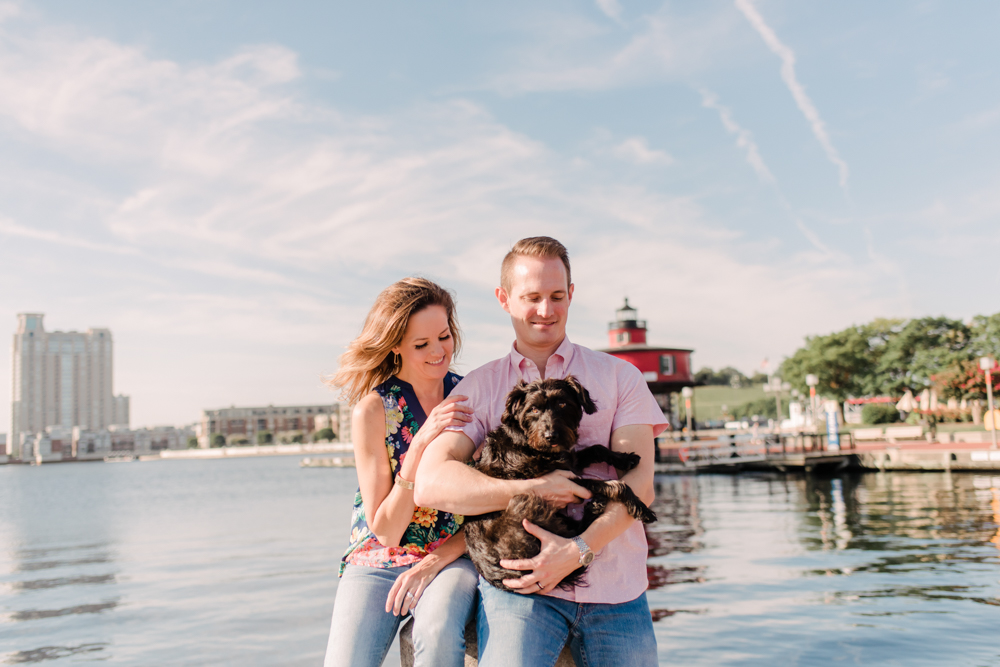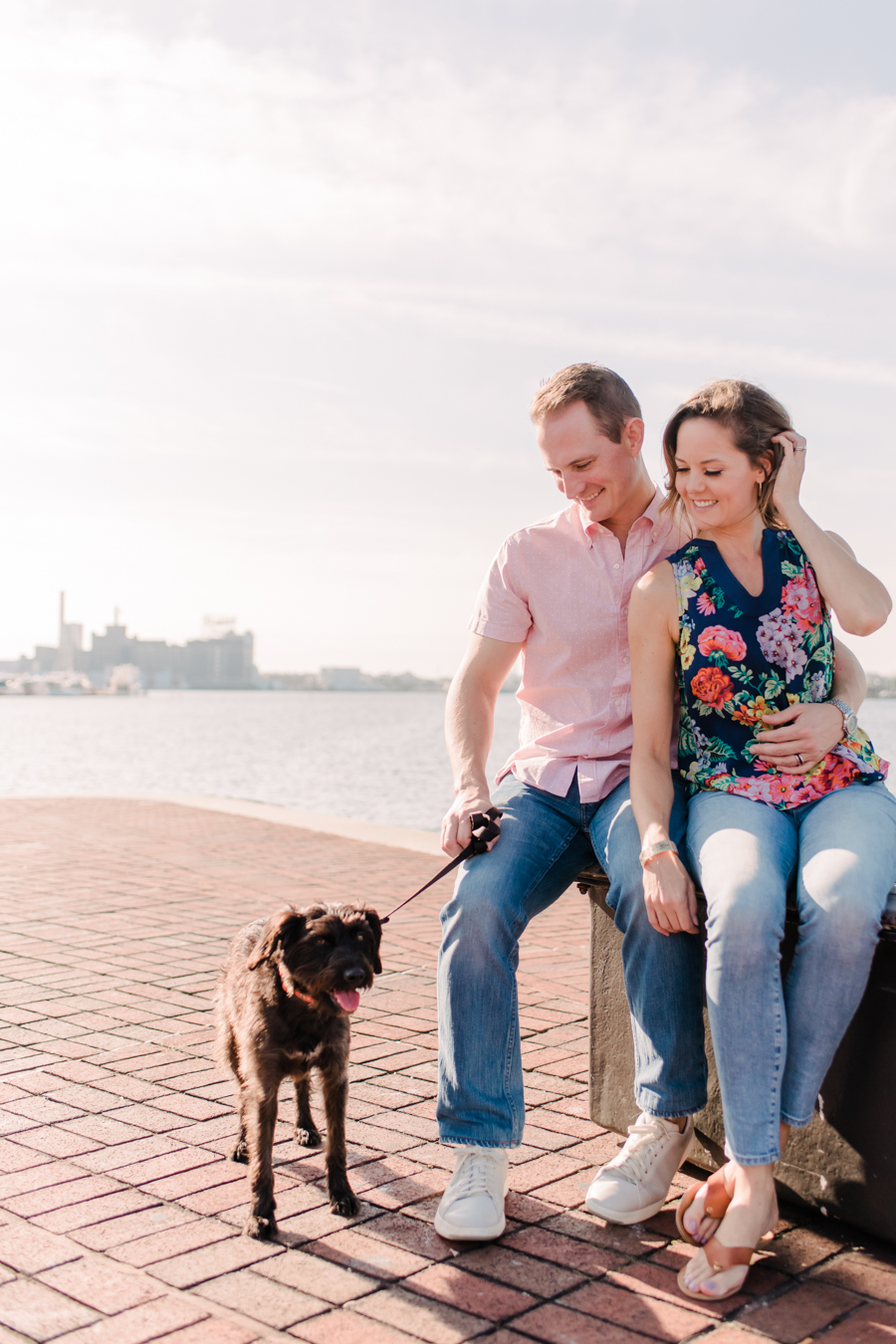 Seriously so adorable!! They were all so cute!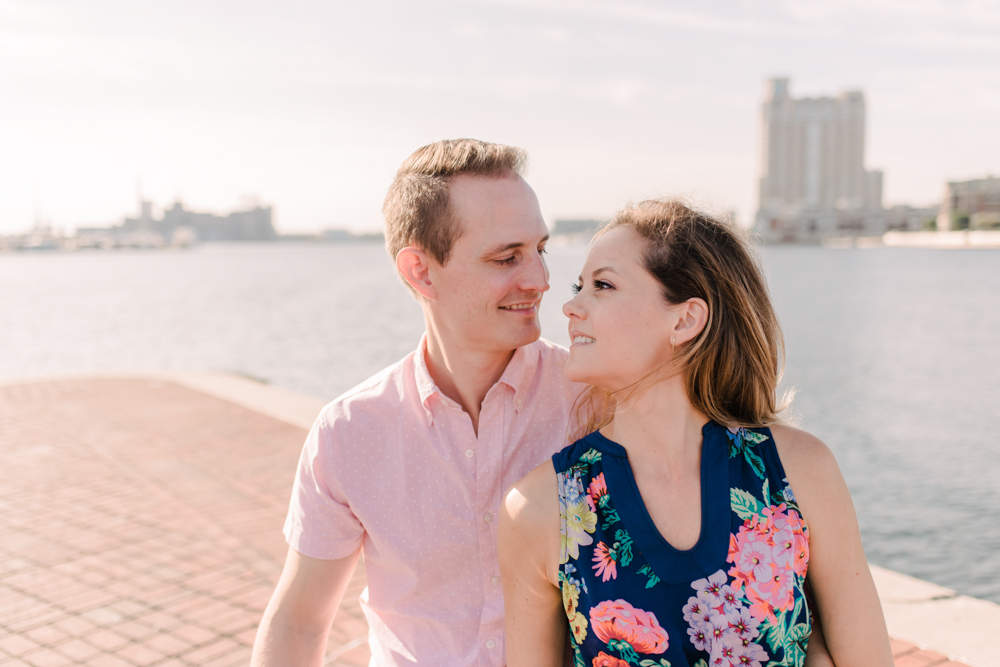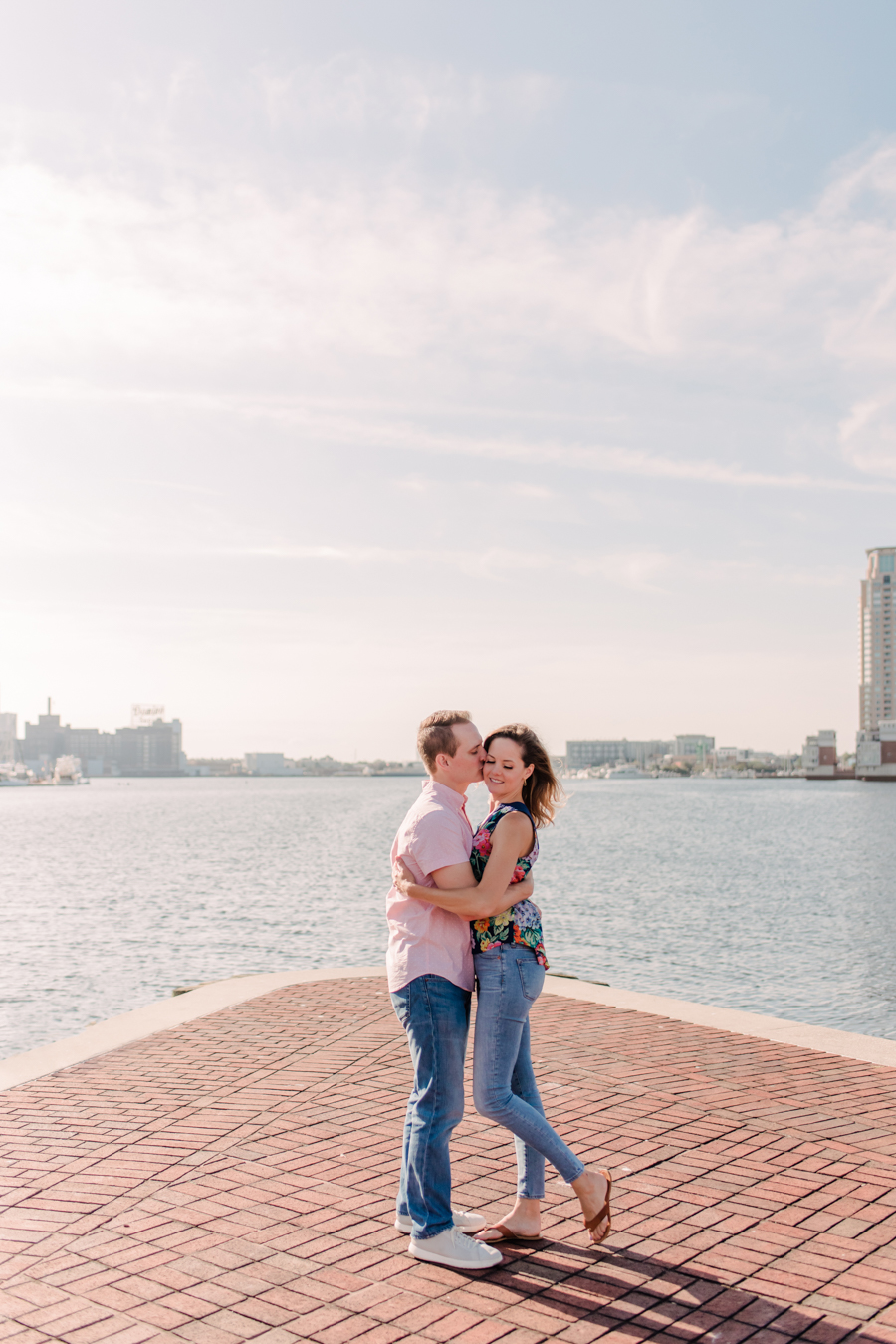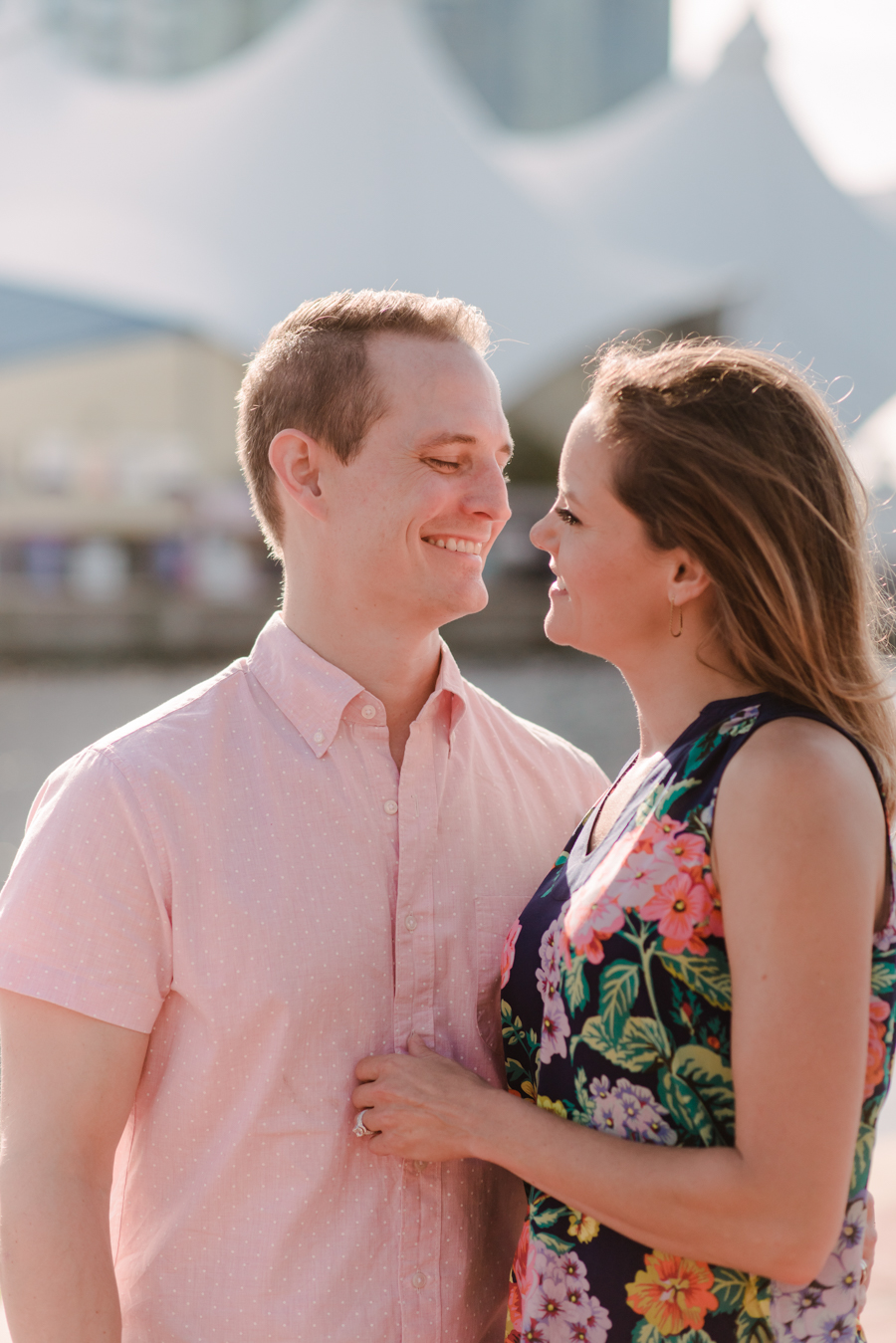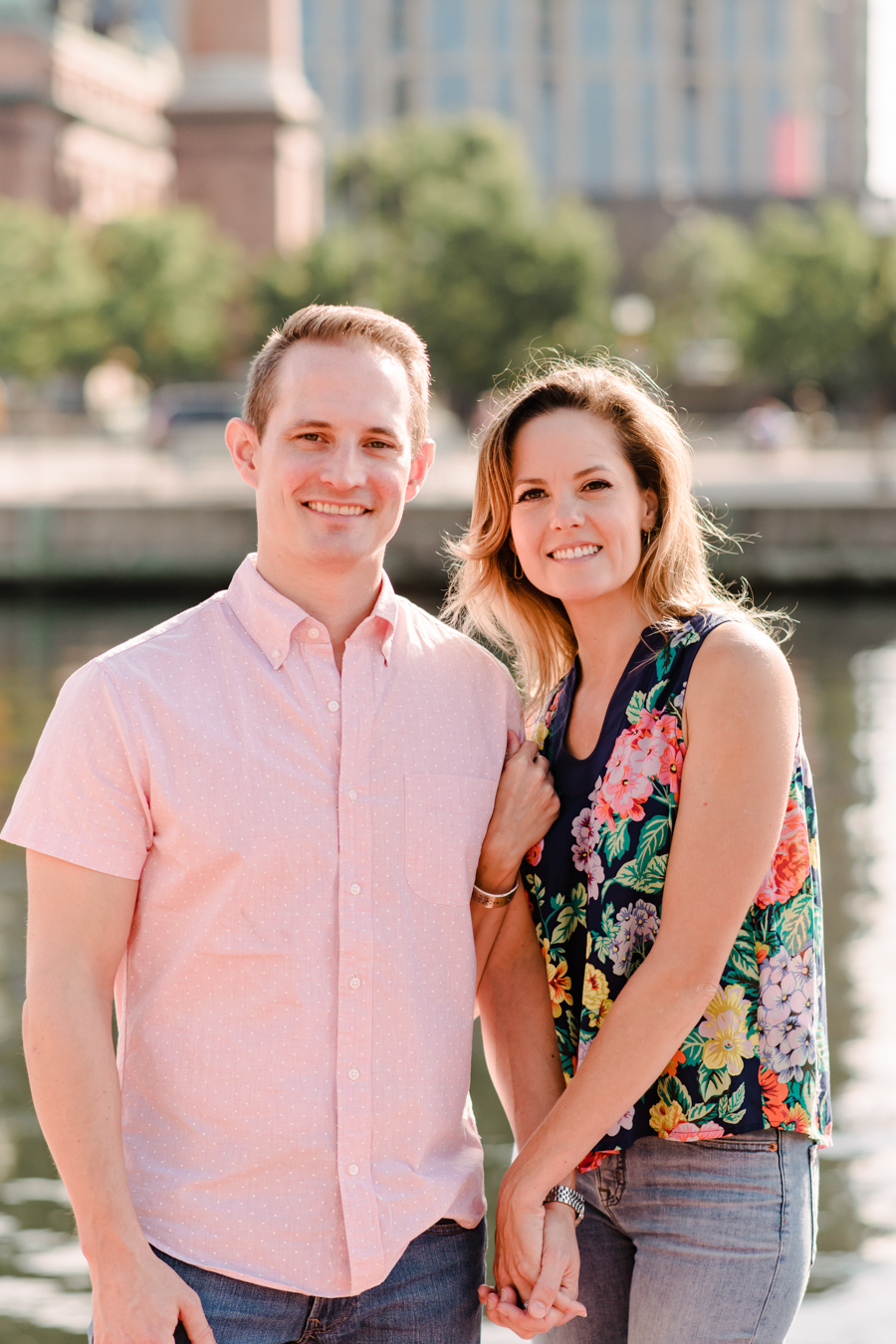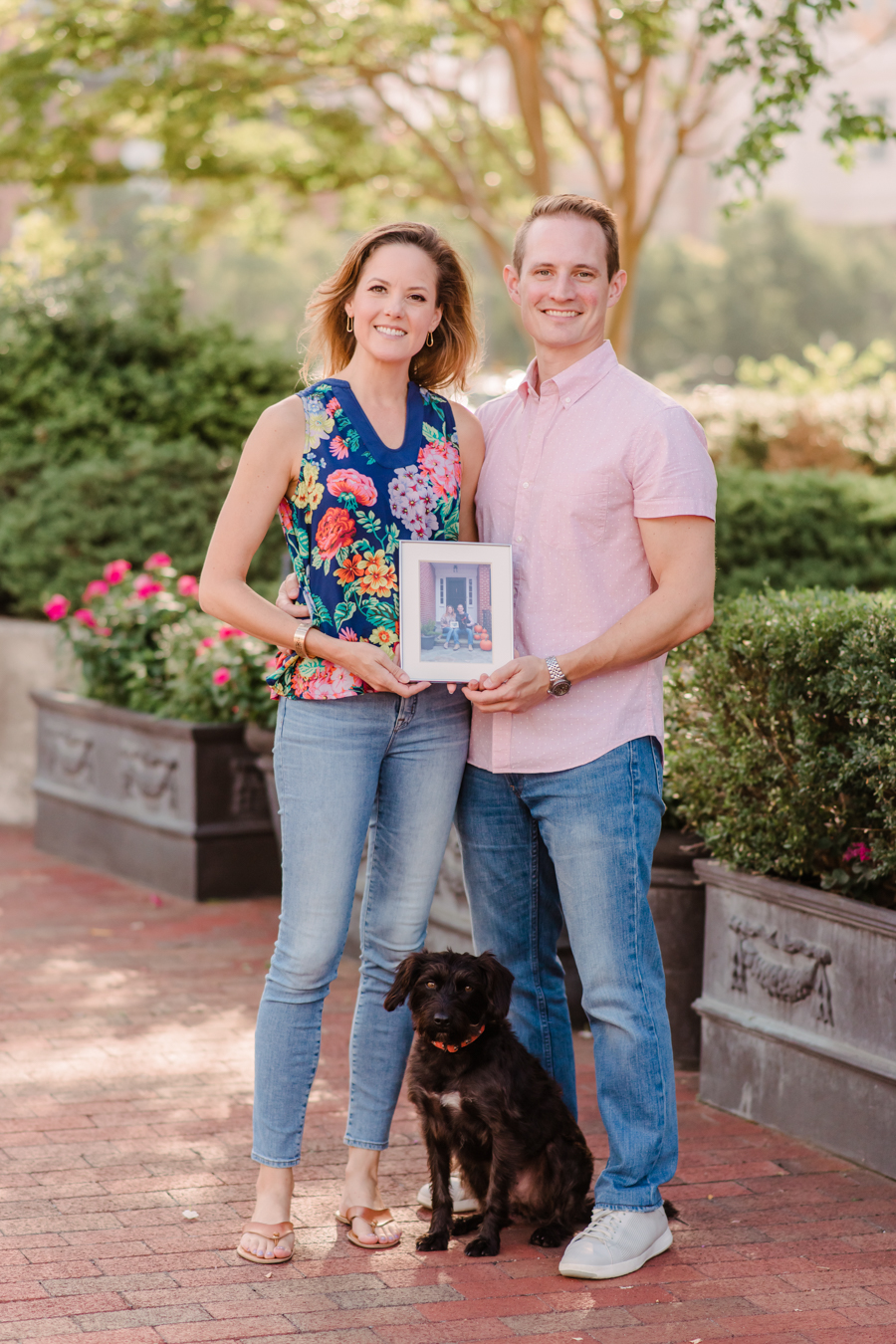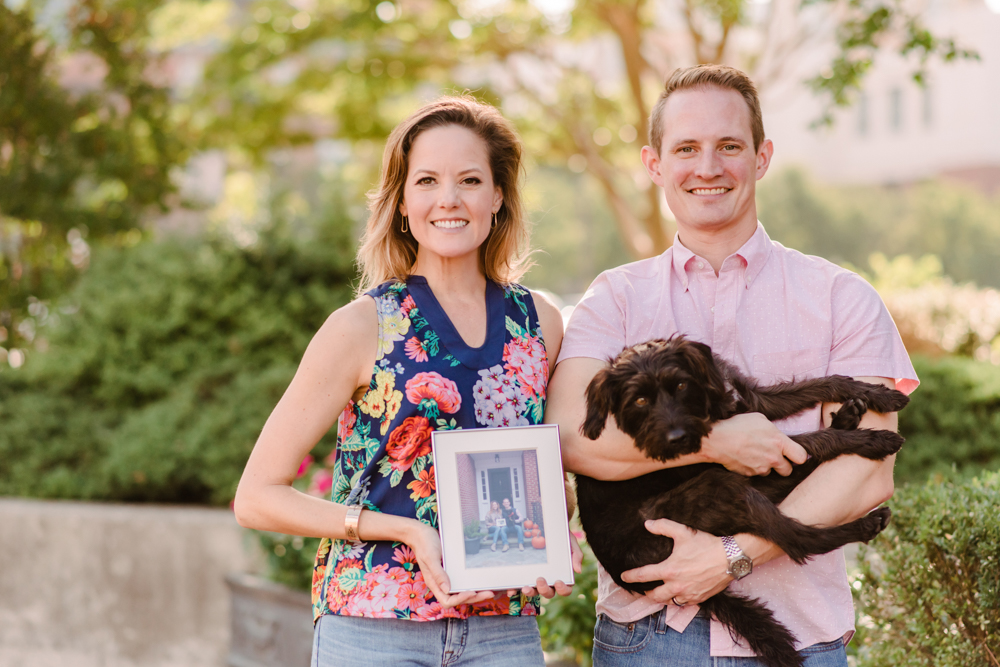 Happy happy five years Peter & Jacquelyn!! Thanks for letting me help celebrate the occasion with you!