So excited to share this wonderful couple's engagement photos today! A month ago, I started the morning hanging out with Jules and Ryan, capturing their photos around the National Arboretum (where they got engaged!!) and at a local park with their adorable pup, Doug! It was a gorgeous day, beautiful weather, and being my first session at the Arboretum, I was obsessed with this location! Jules and Ryan were such naturals too! I always tell couples who haven't had photos together before to just have fun and consider it like a date..with a paparazzi ;) and they nailed it! It was so fun exploring the Arboretum and even getting a few photos in the very spot Ryan proposed, while they reminisced on what that day and moment were like :) We finished up their session at a park not far from where they live and had the most gorgeous day and fall backdrop for this sweet couple. So happy to get to meet Jules and Ryan (shout out to our mutual friend Sarah who connected us!!) and so excited for them to make it officially official in a little over a year! Congratulations you two!!
*as with all photoshoots and weddings during the pandemic, masking up and distancing are in effect!*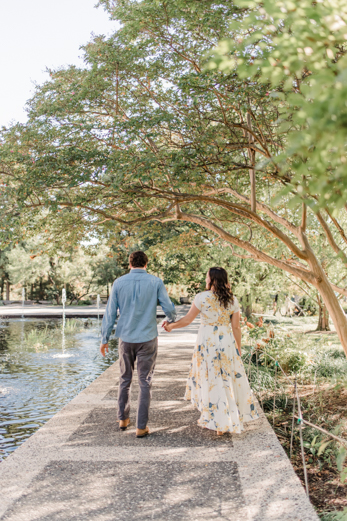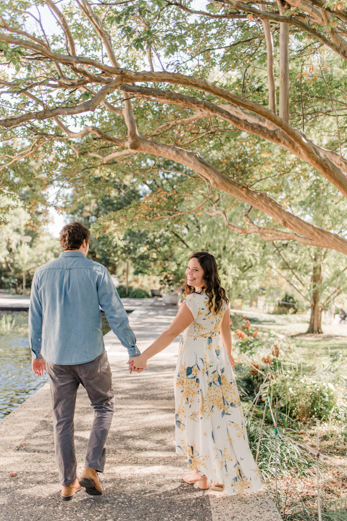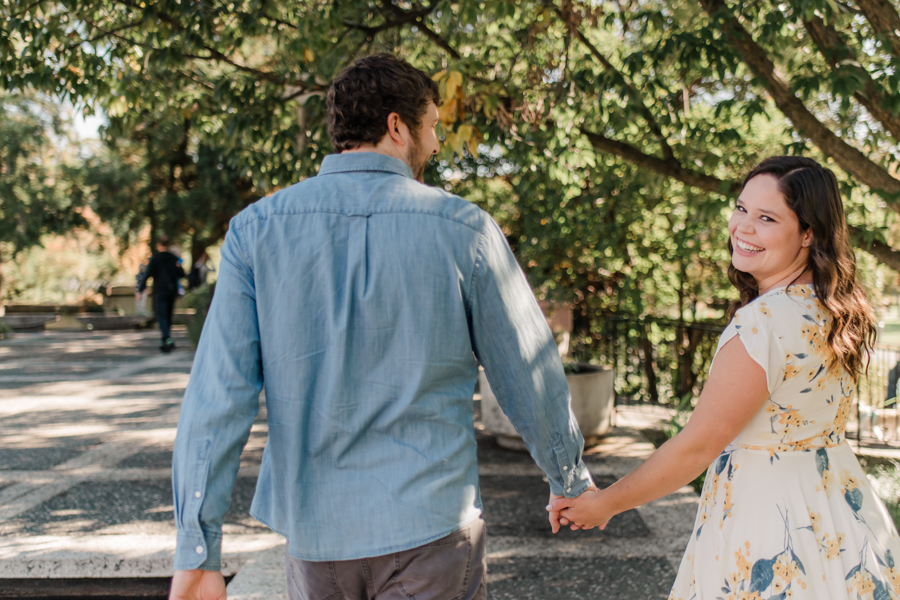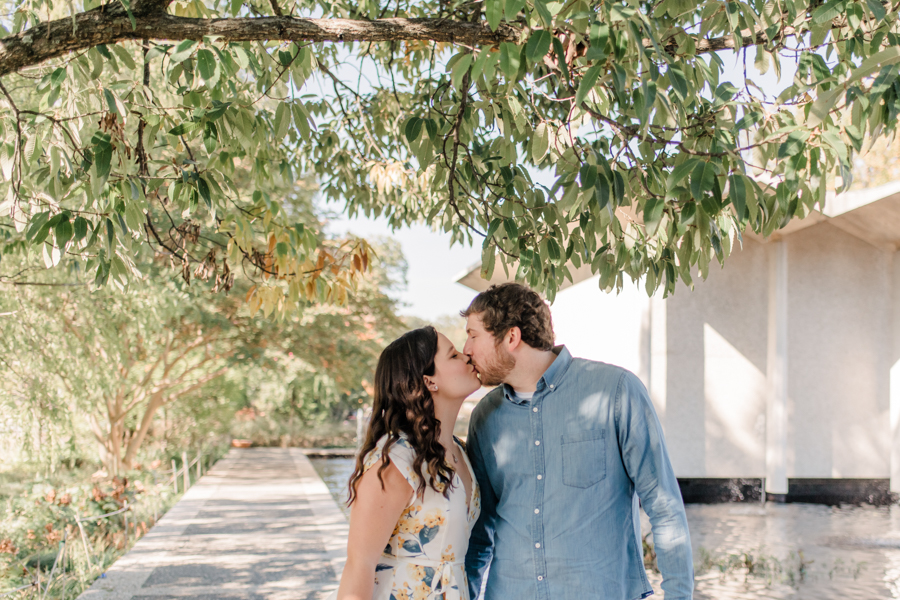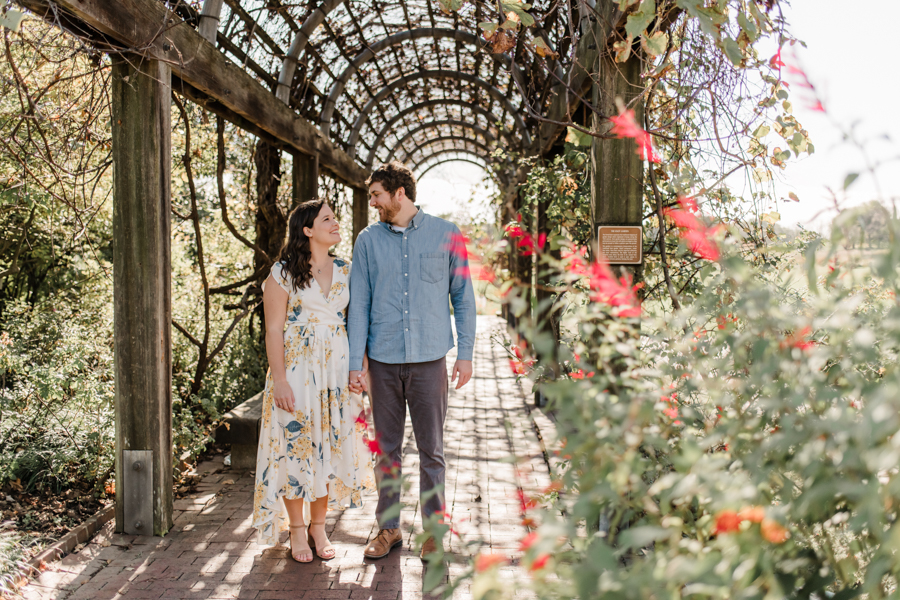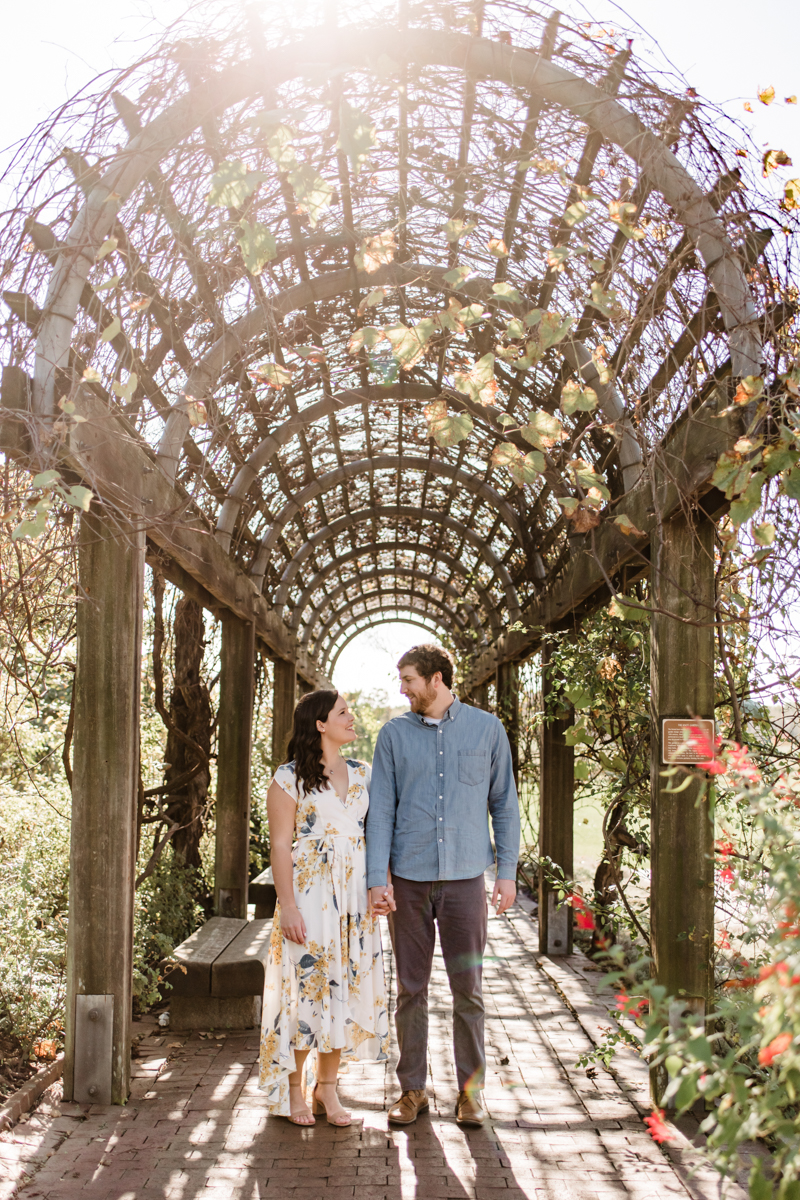 Such a great location for photos! And love Jules' dress! Anyone as big a fan of high-low dresses as me?!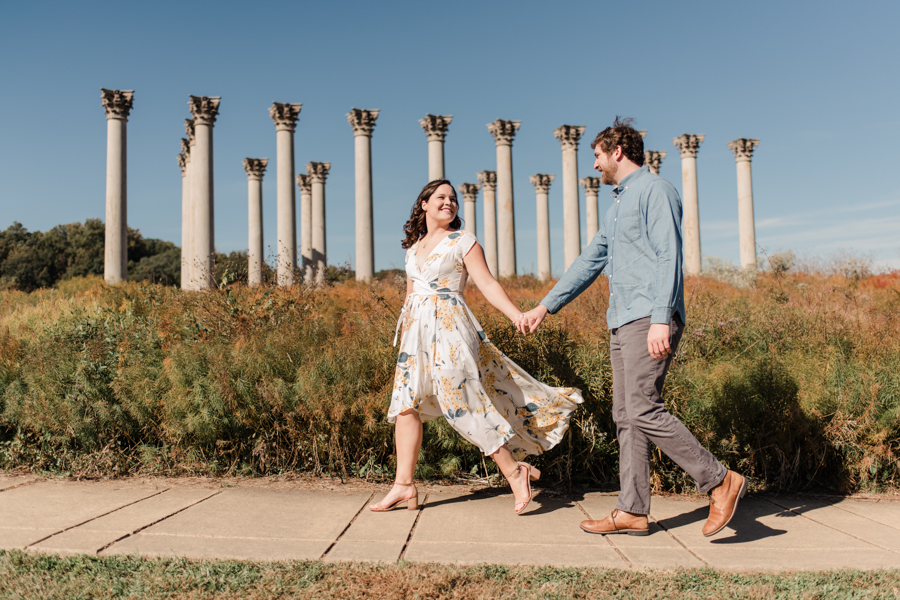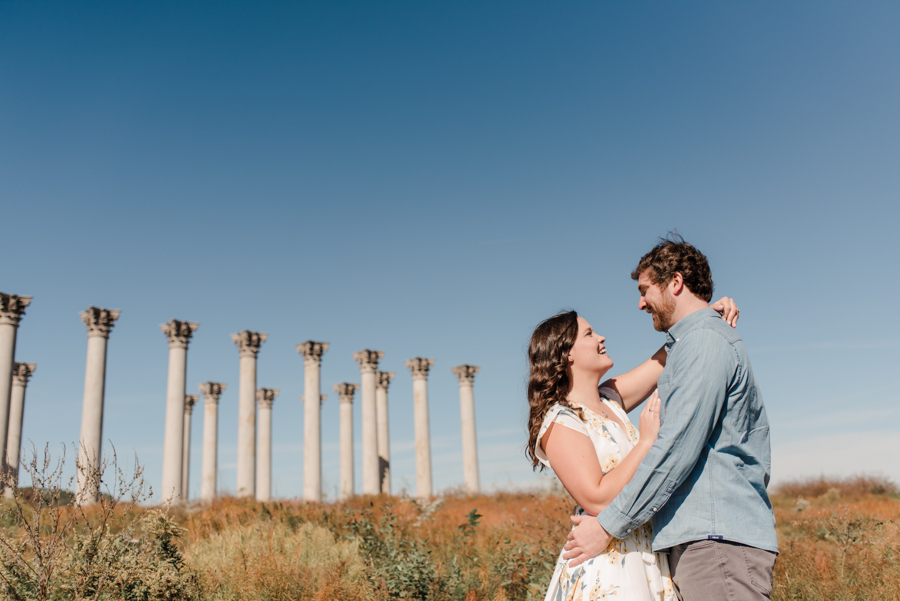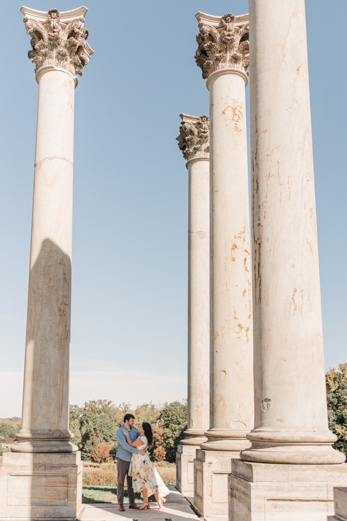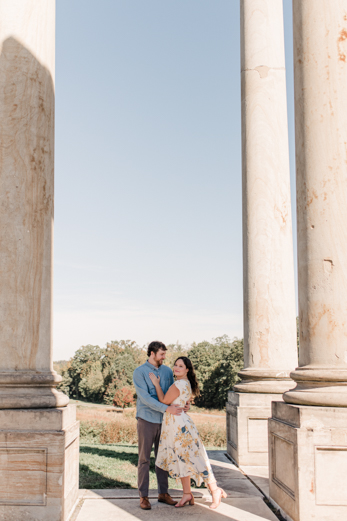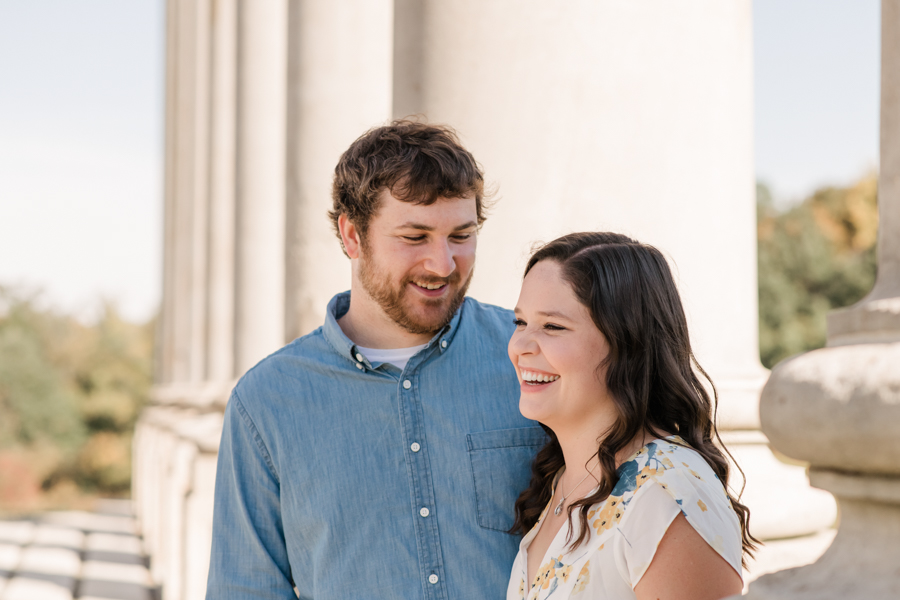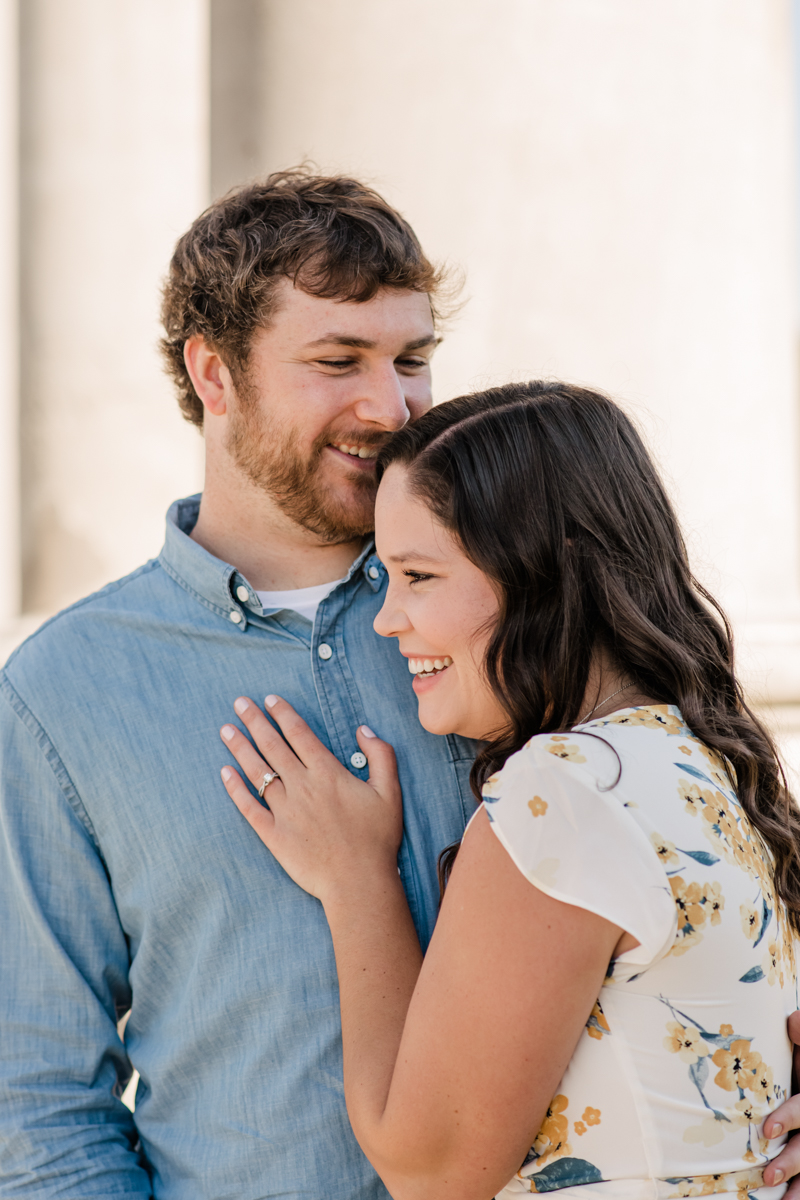 Seriously so adorable! Love all of these shots we captured around the columns!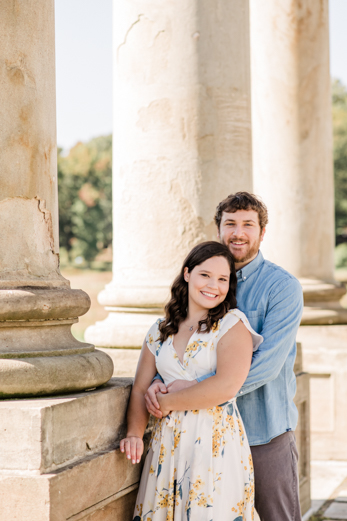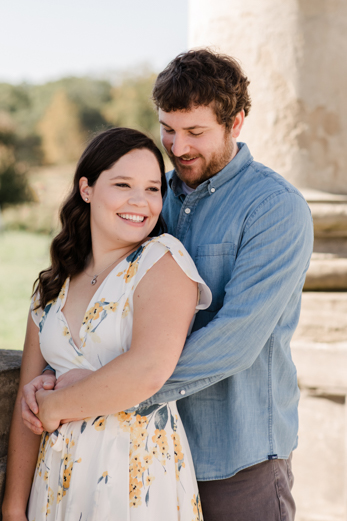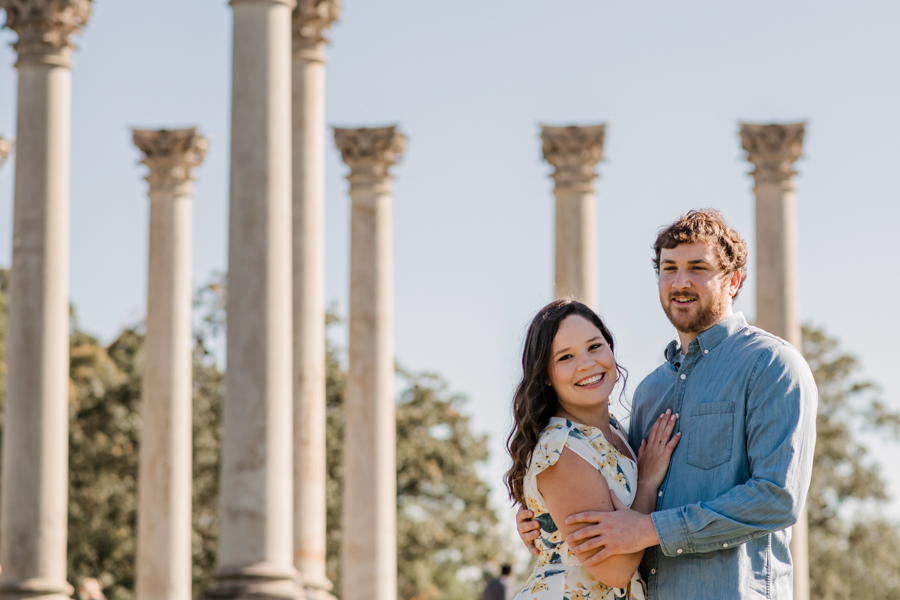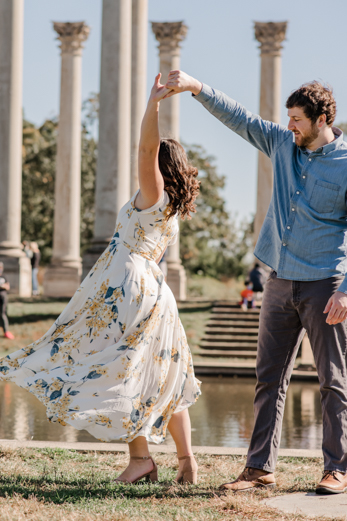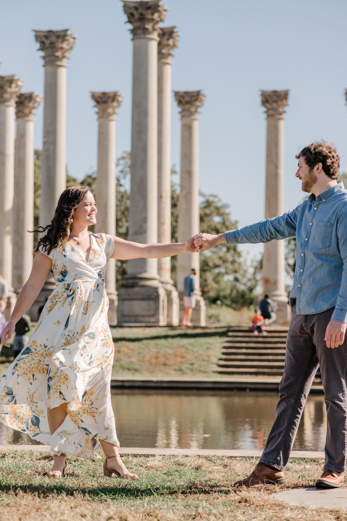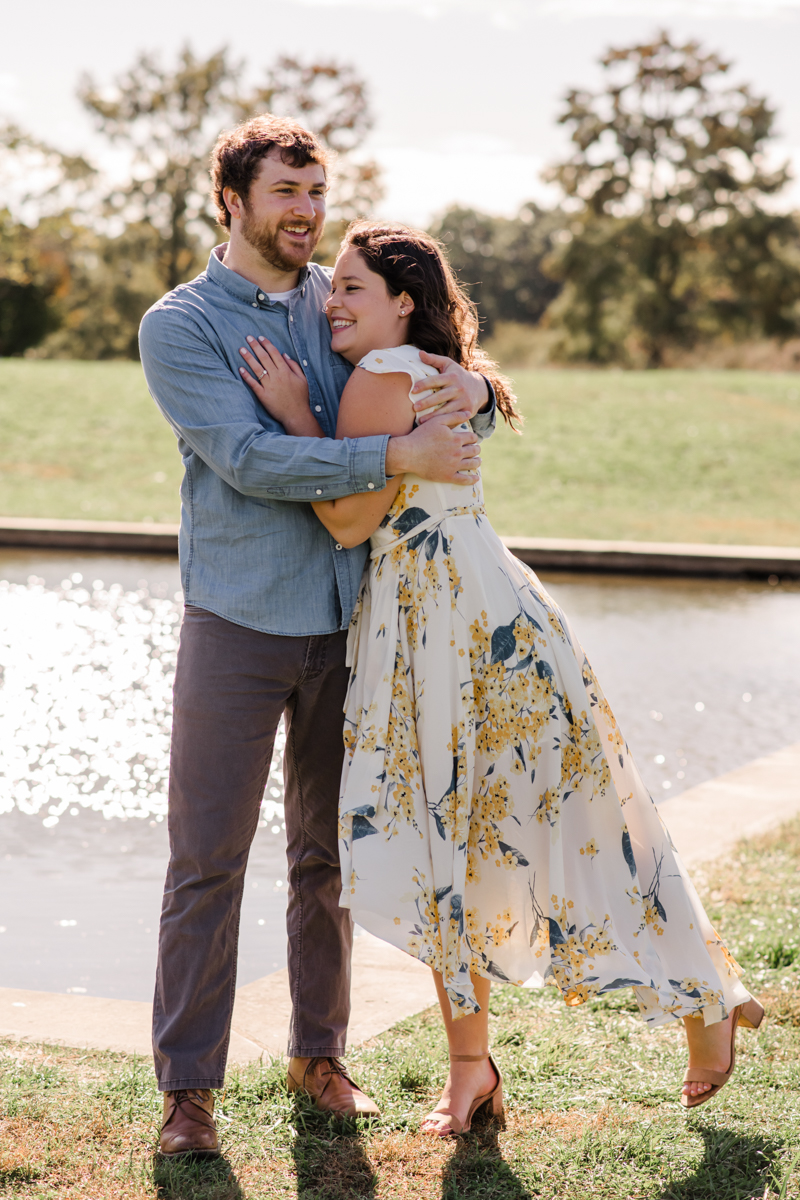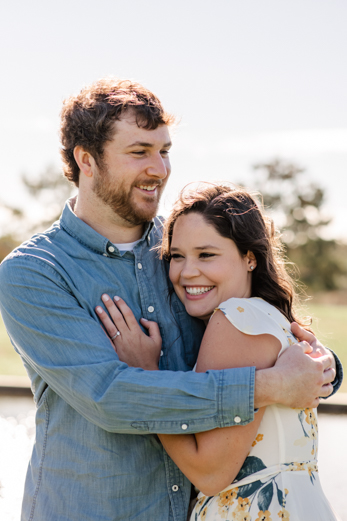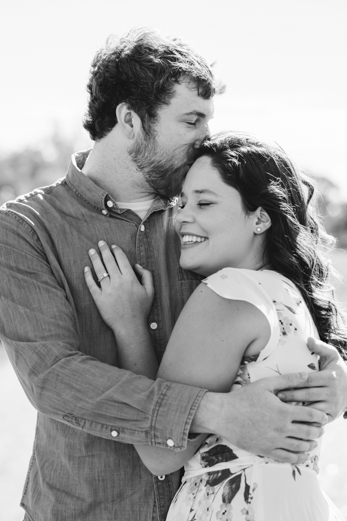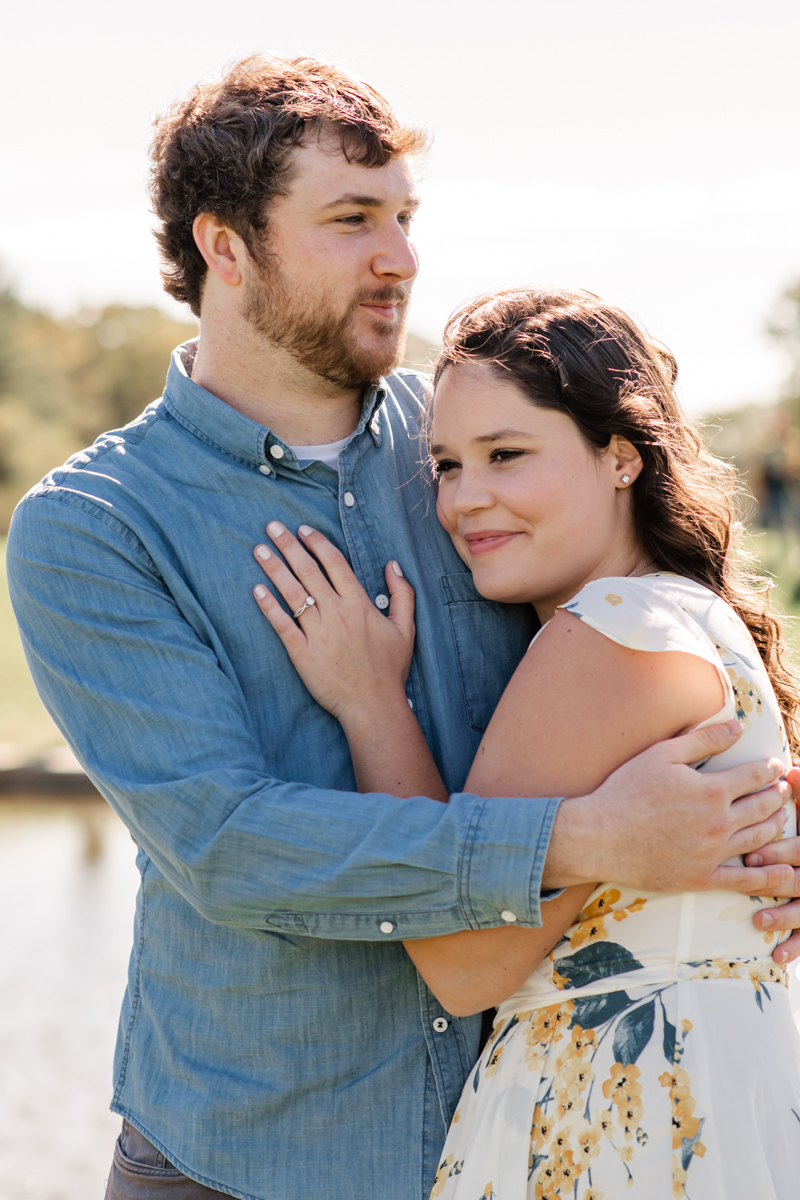 The snuggles!!! Love these photos so much!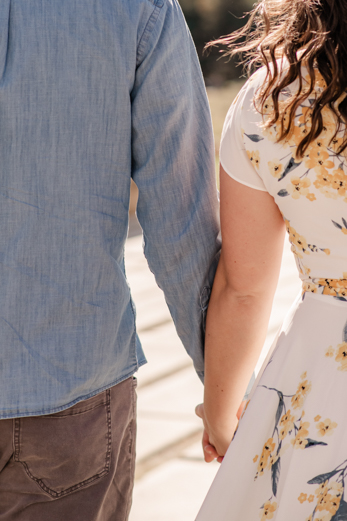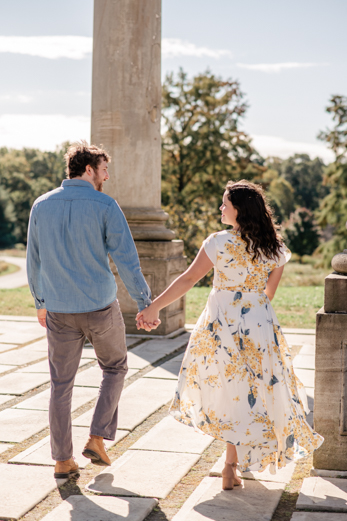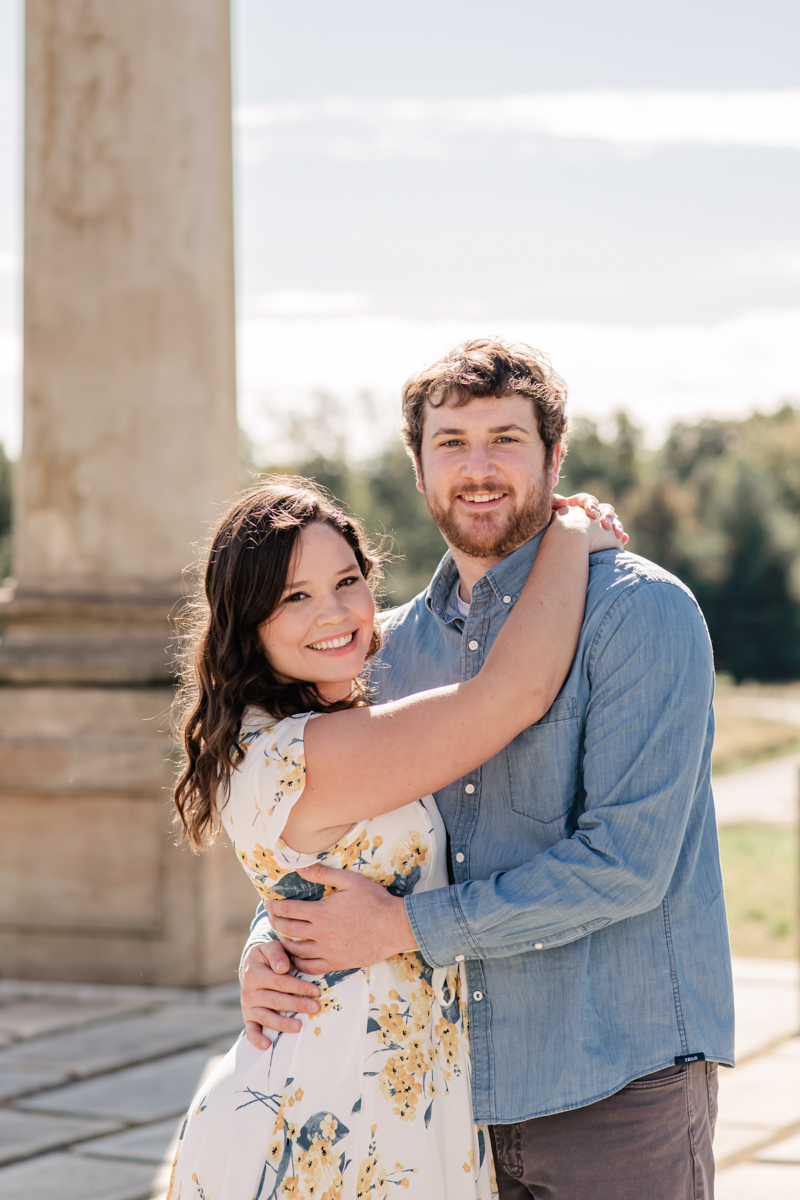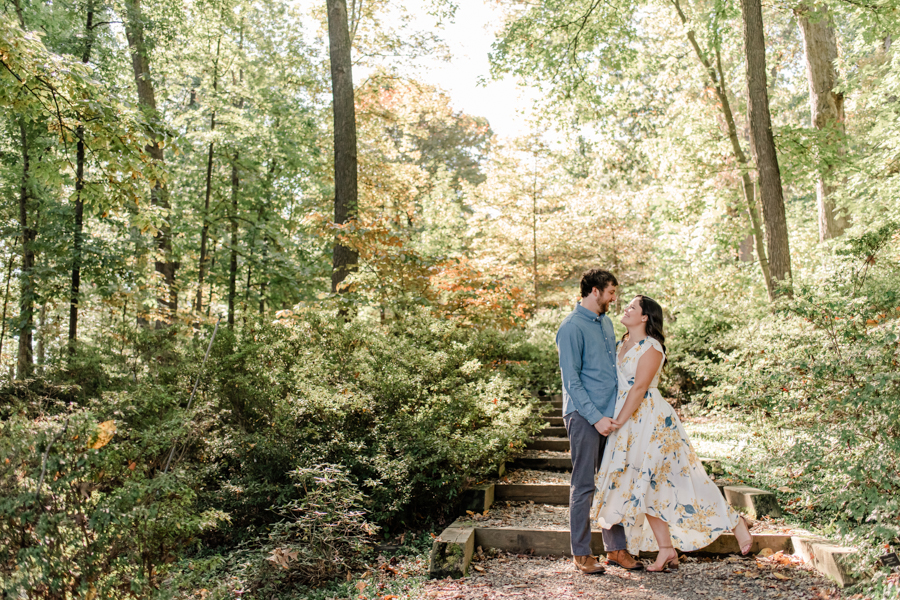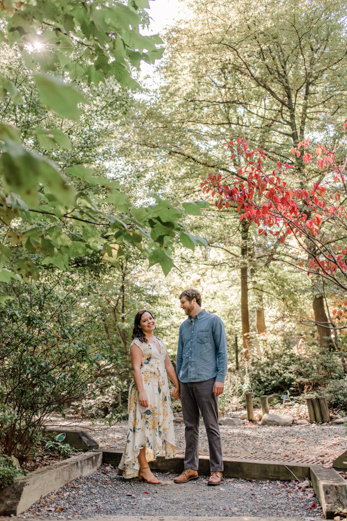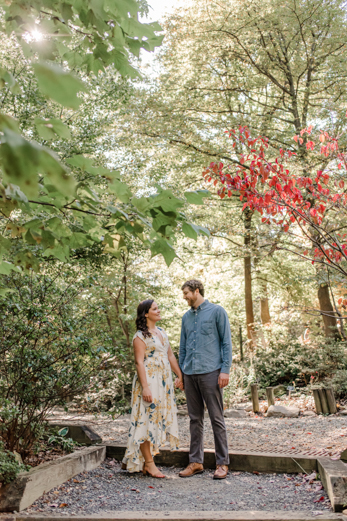 Getting to stop at the spot where Ryan proposed was so special!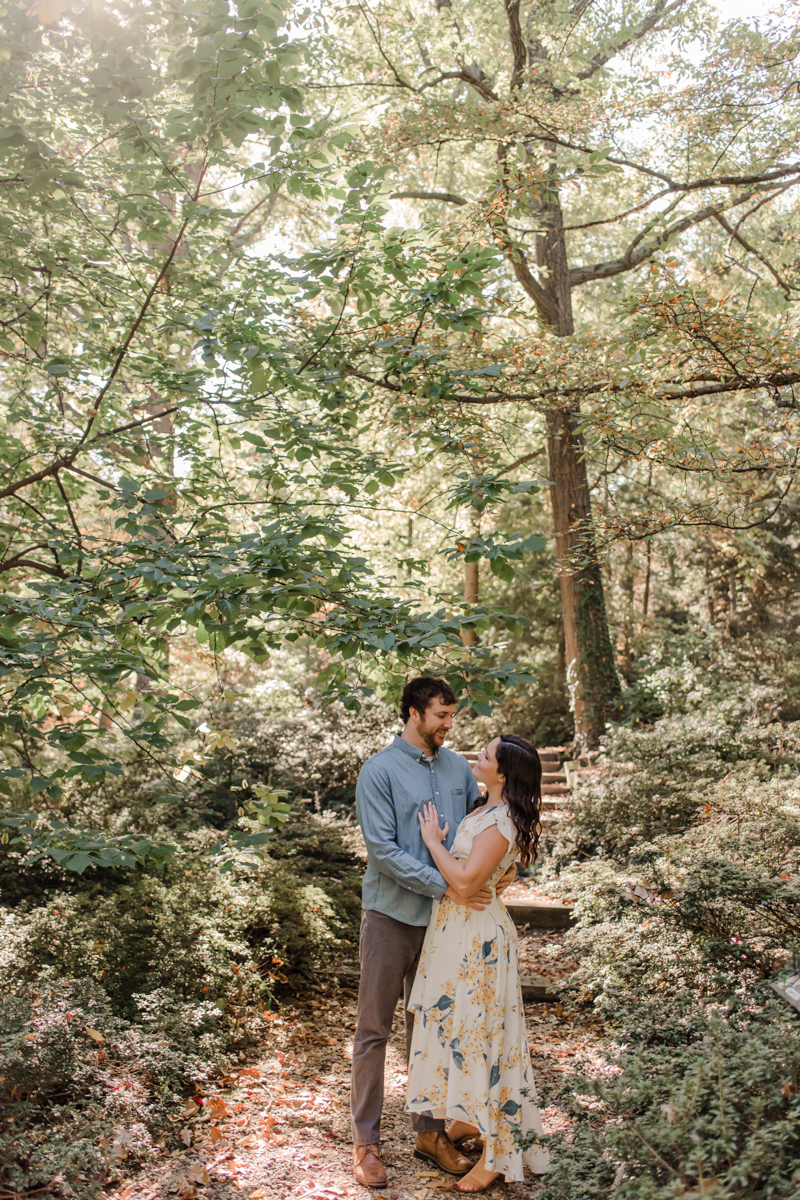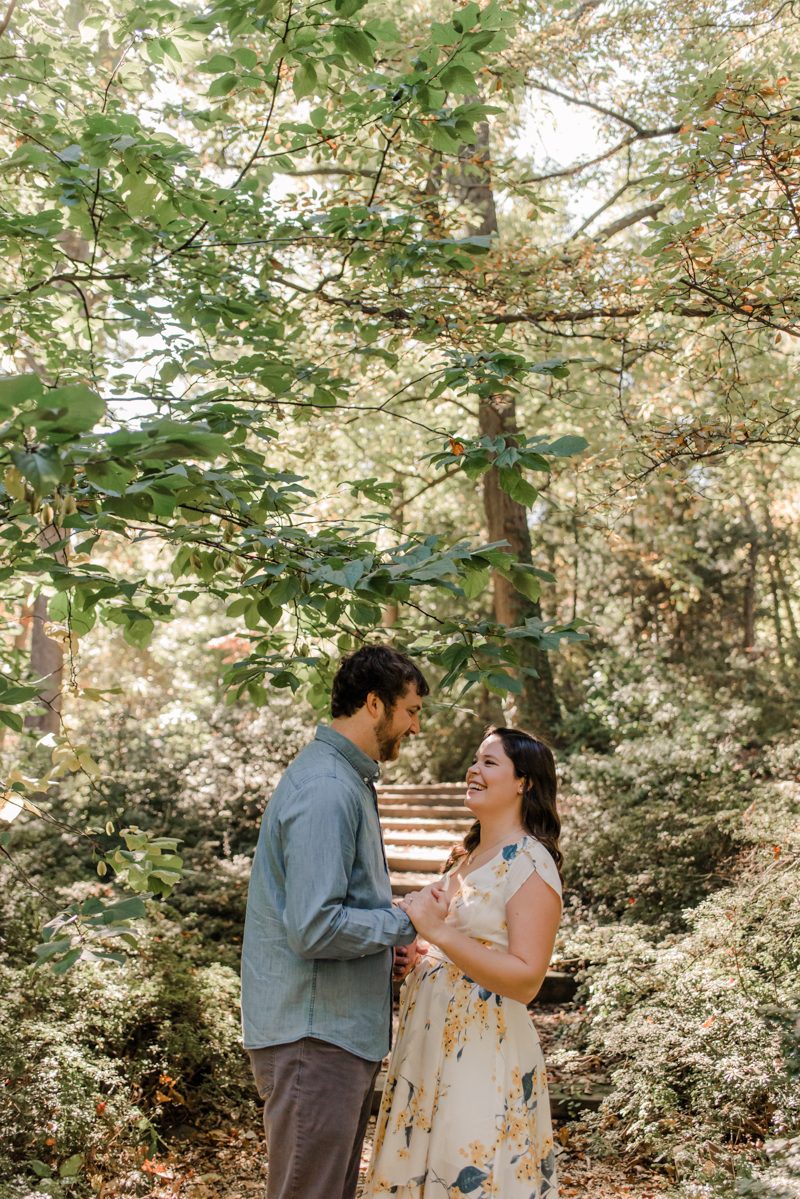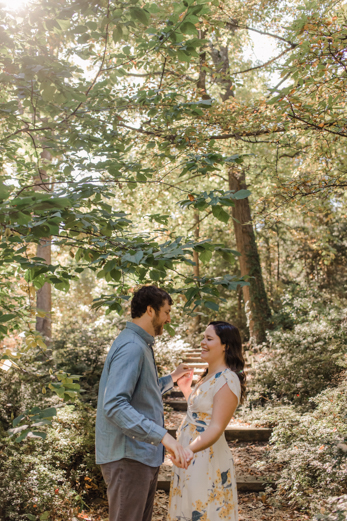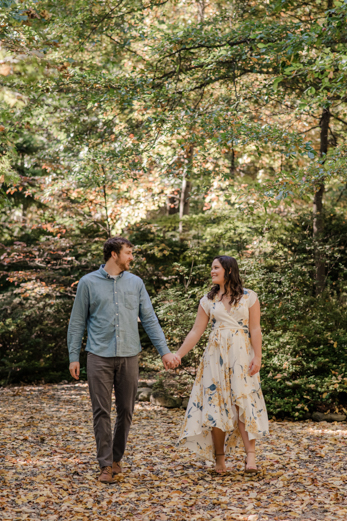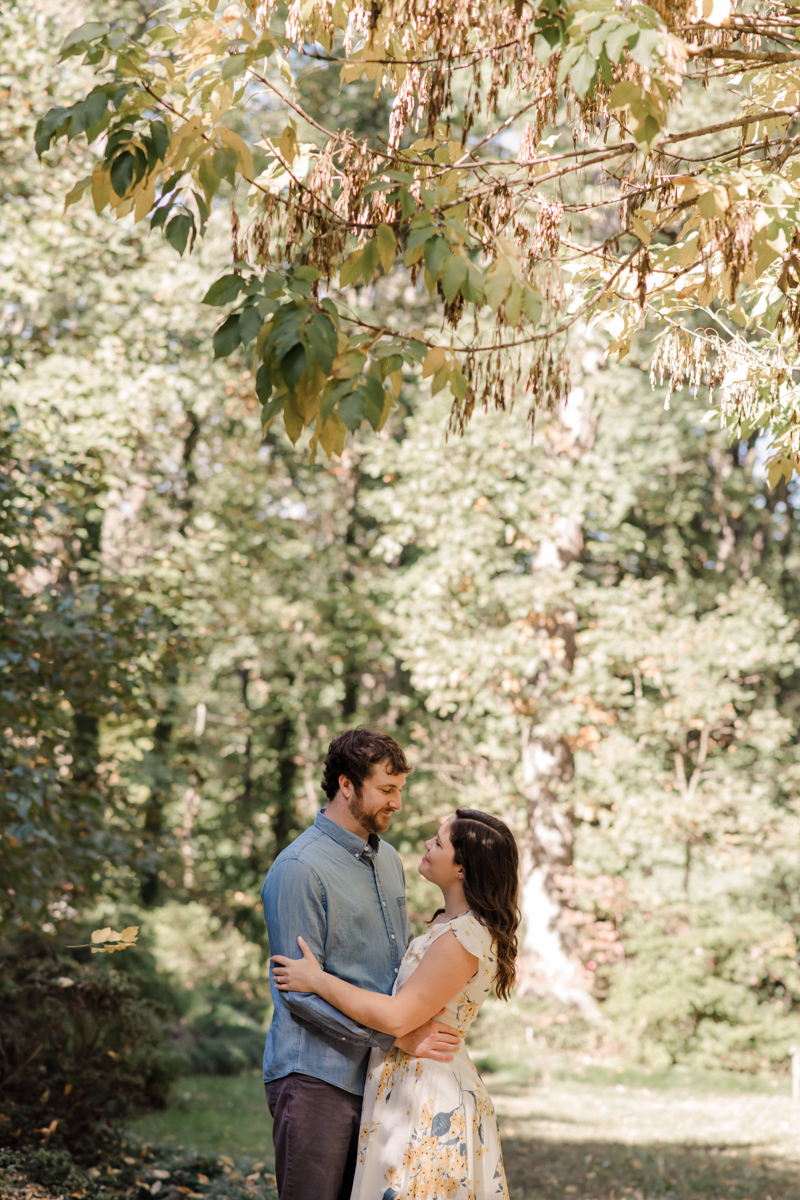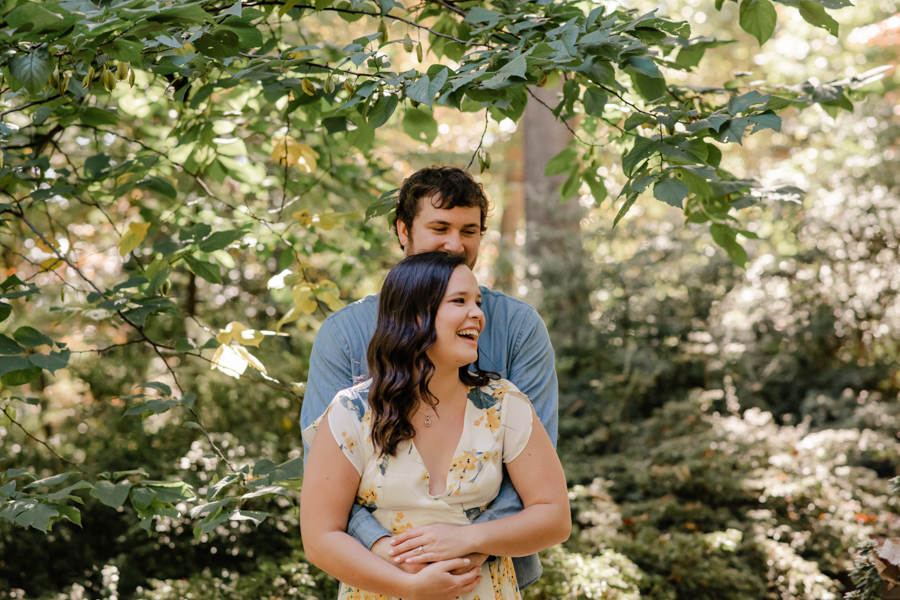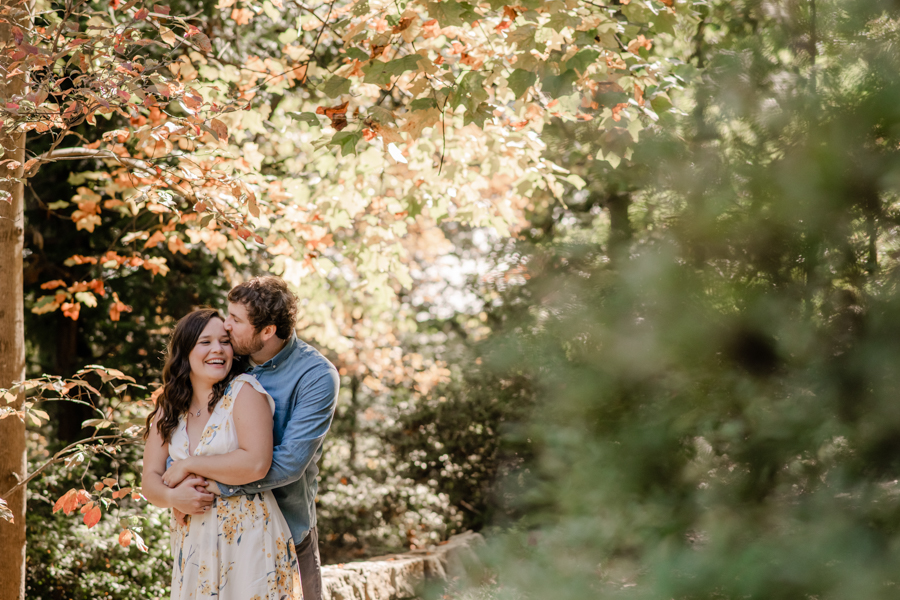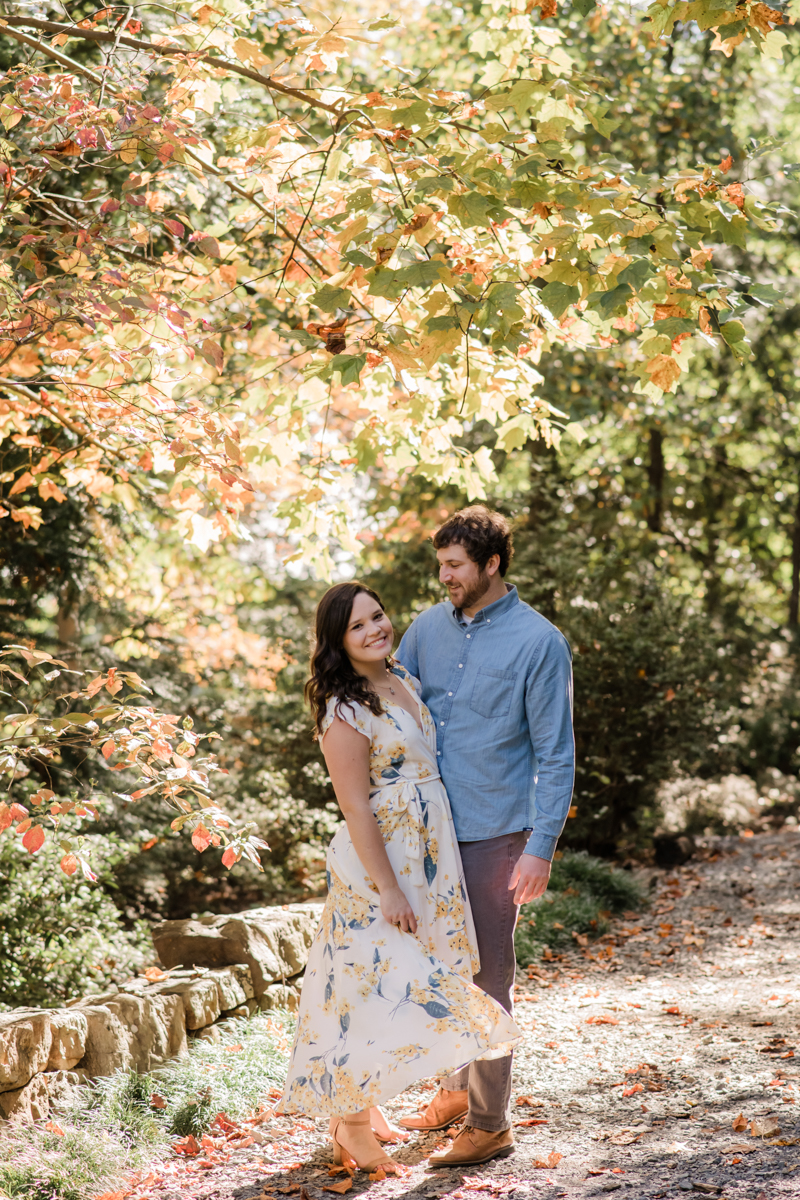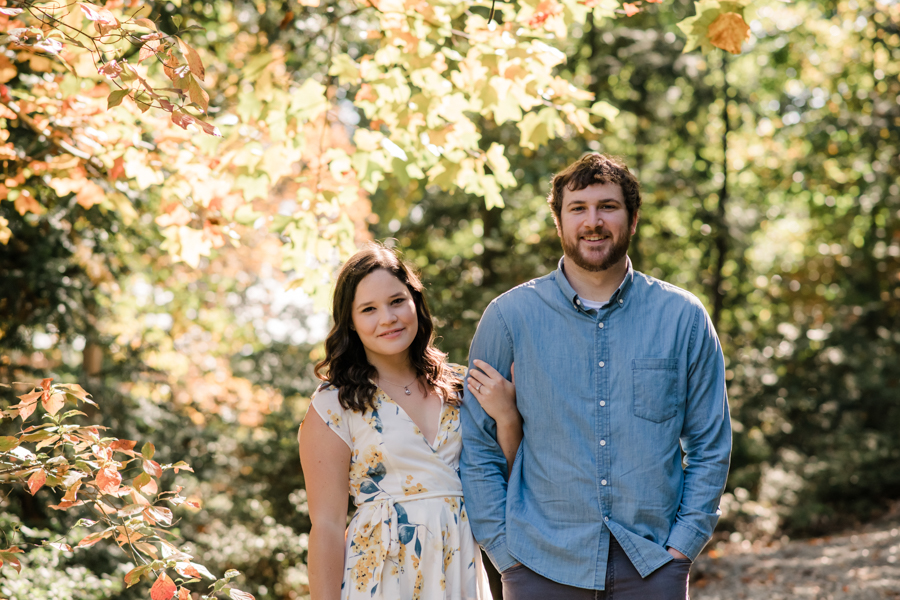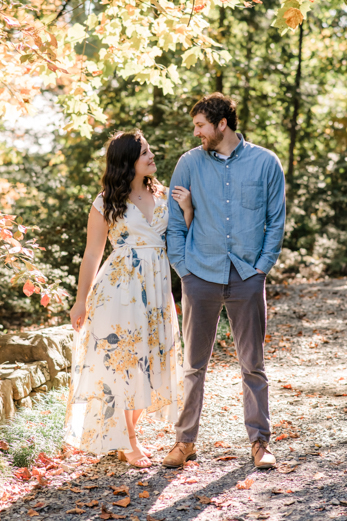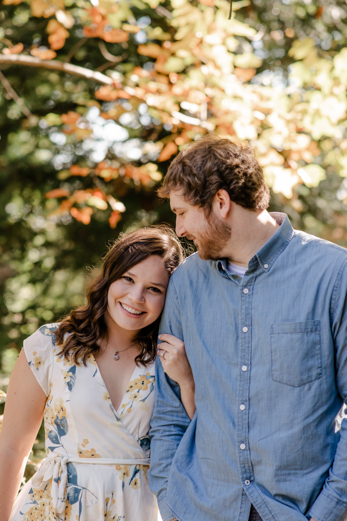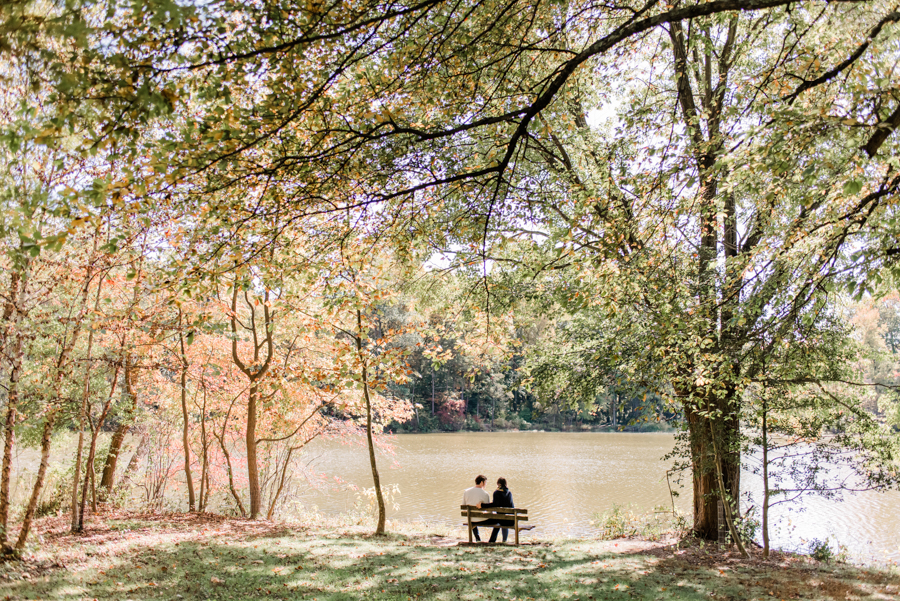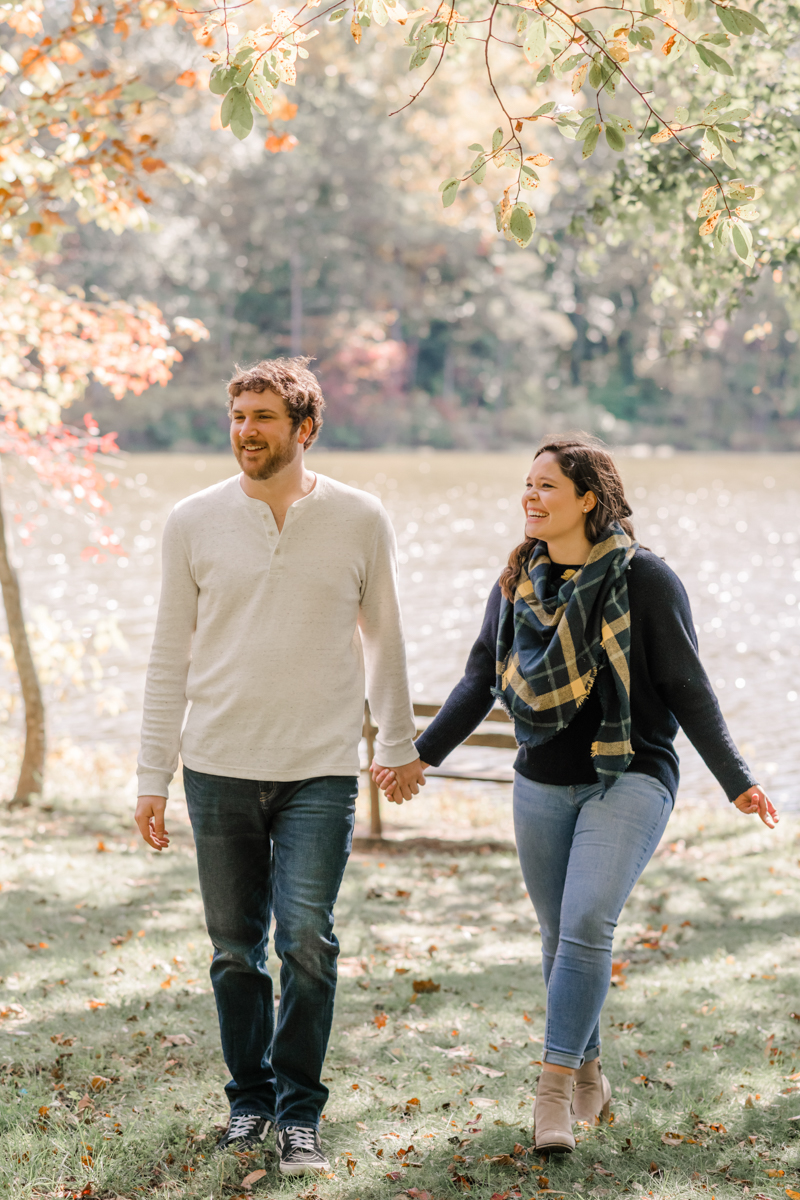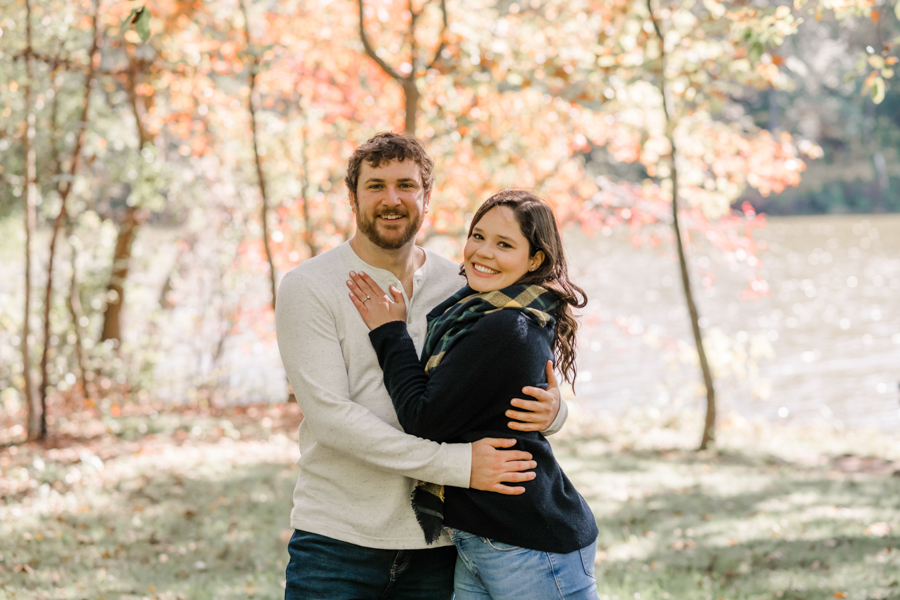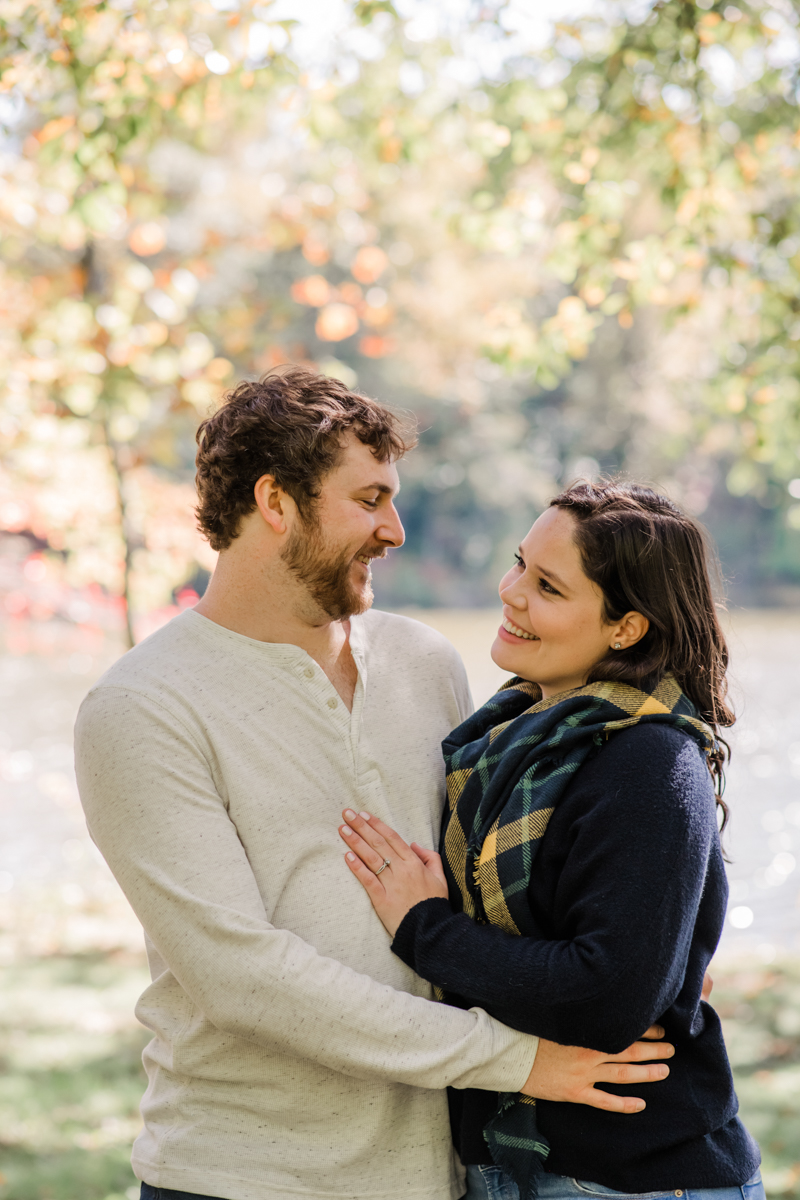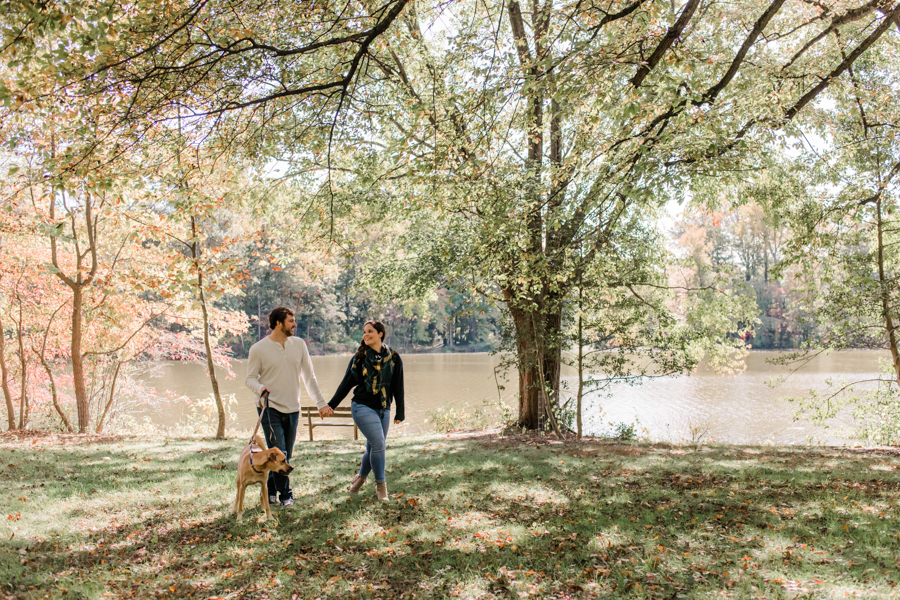 Then we got to pick up Doug! This sweet pup was so friendly and excited to be in the photos and was such a good little model!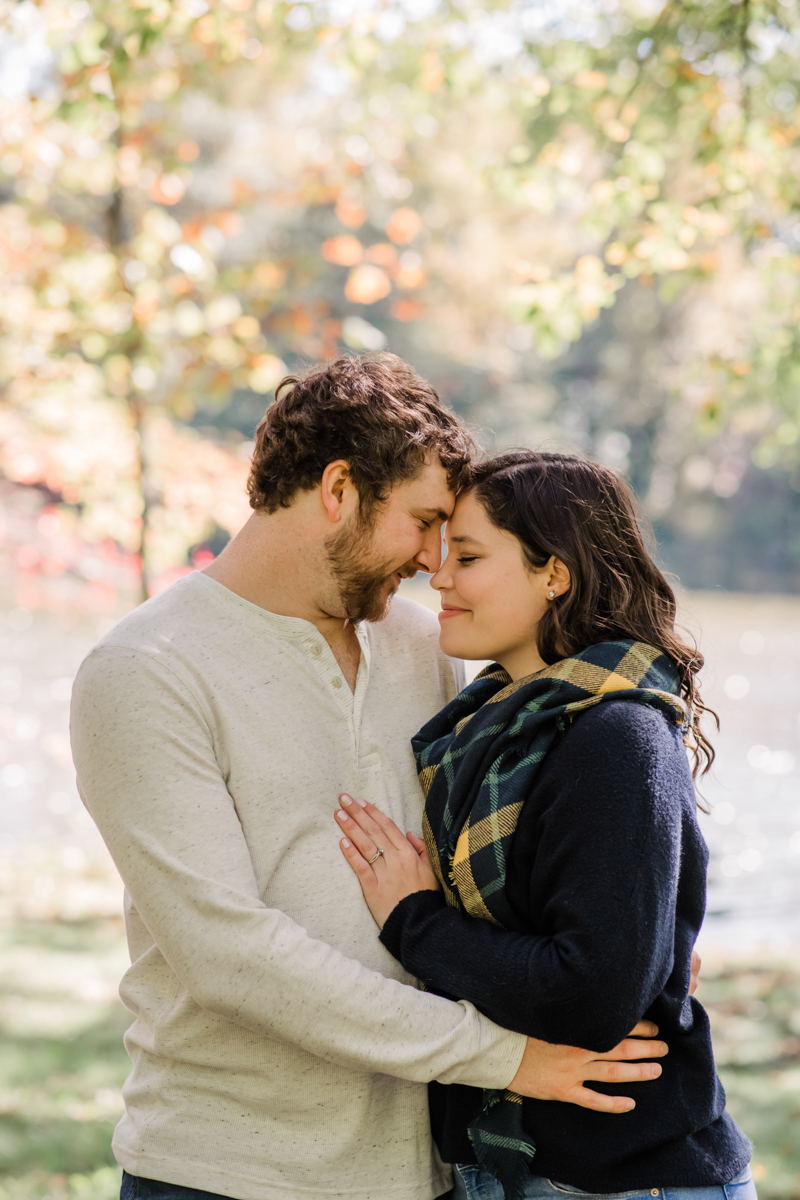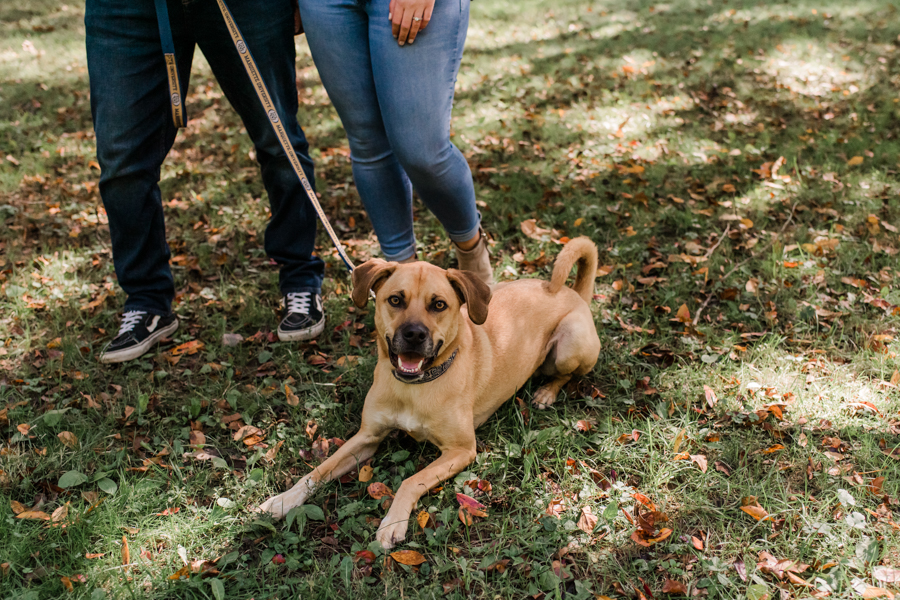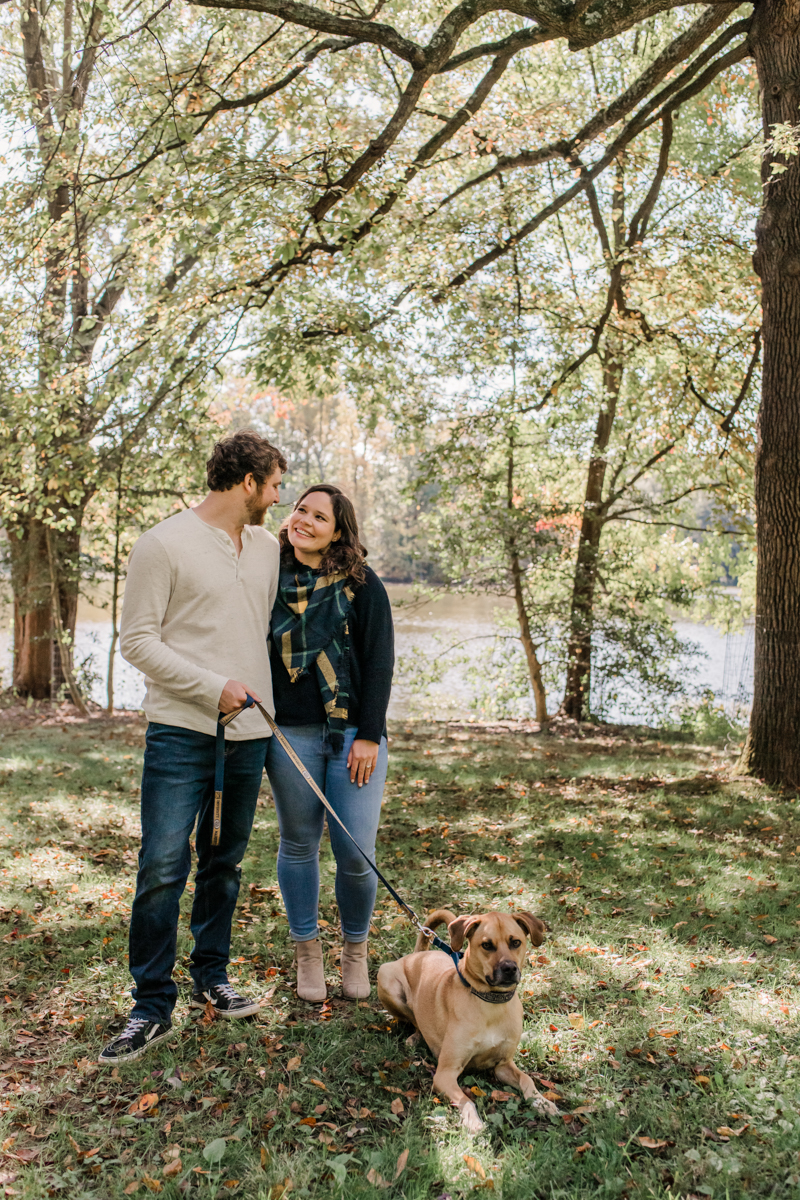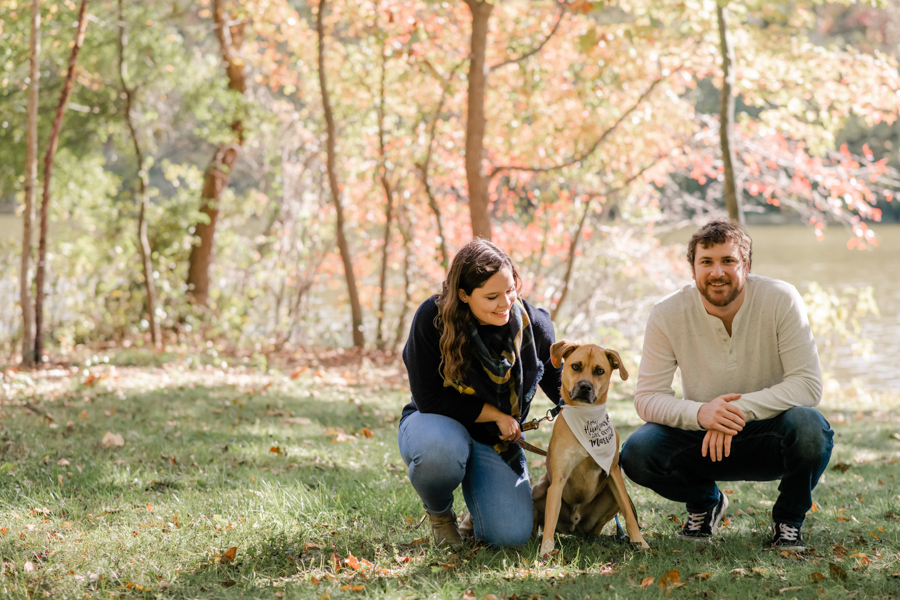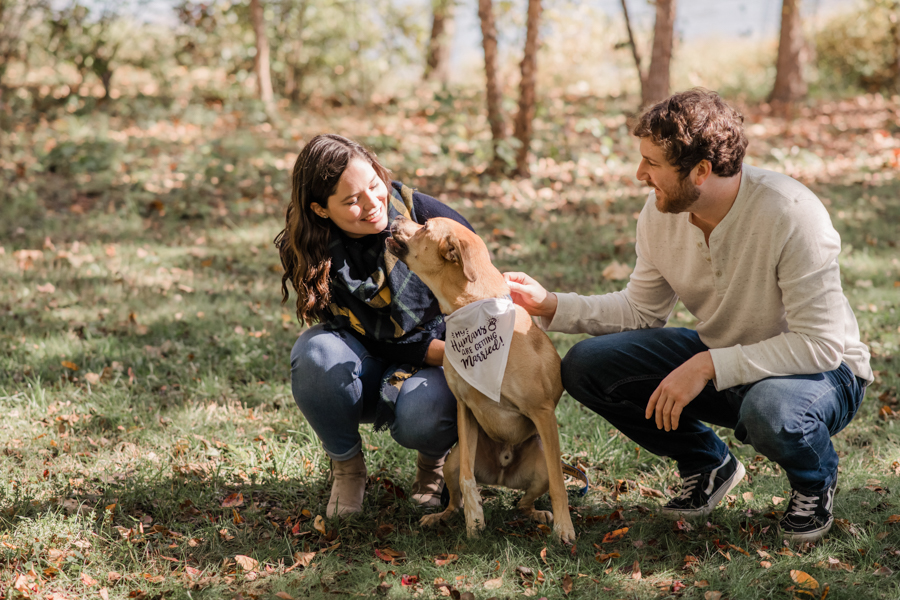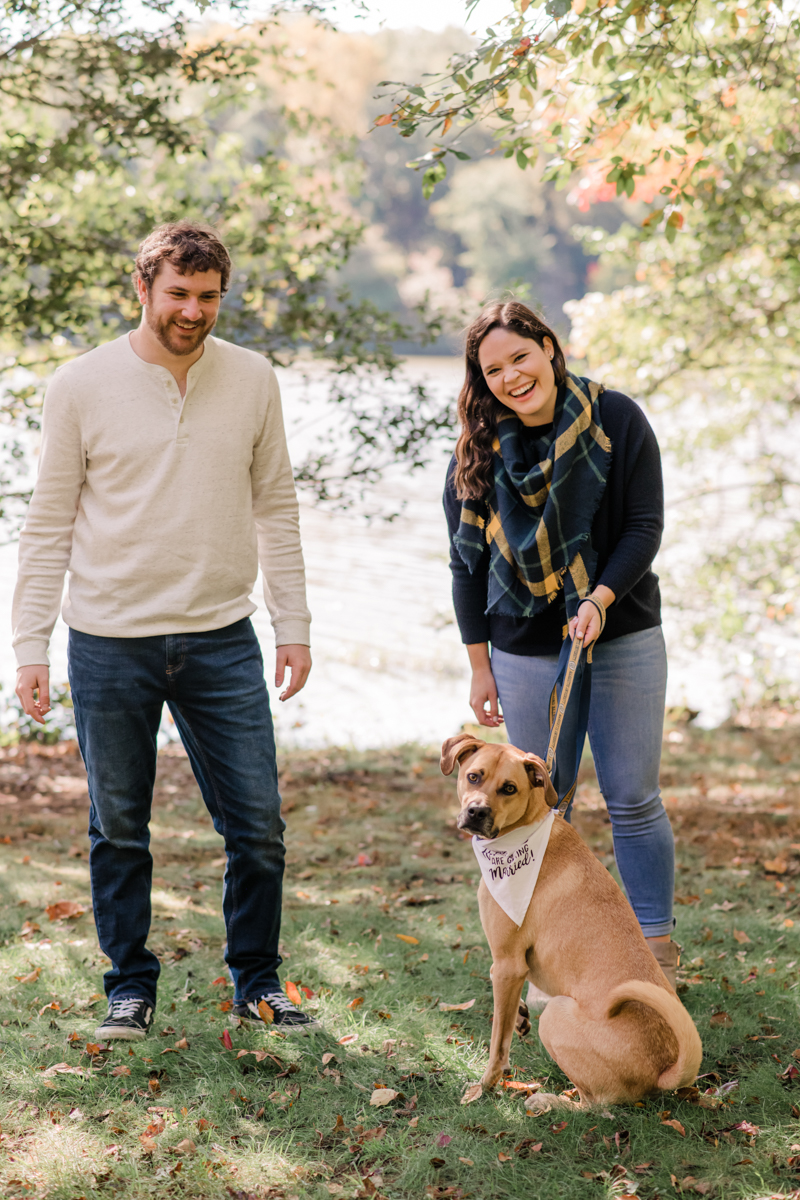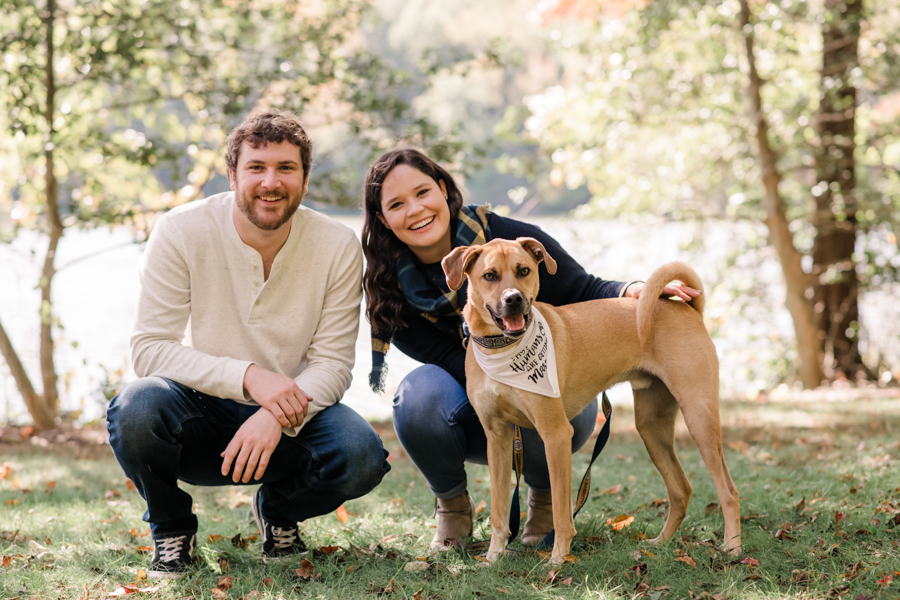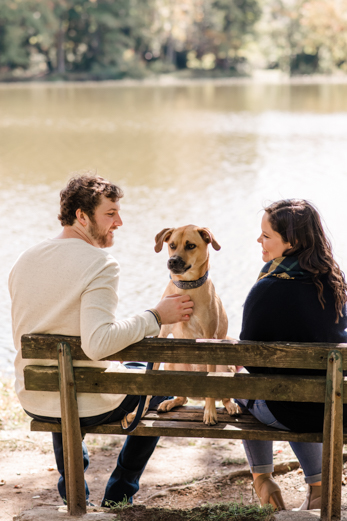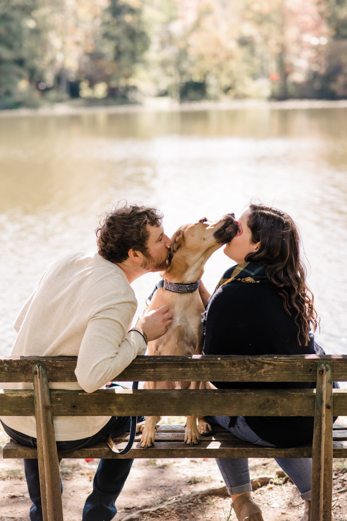 He was also all about giving some puppy-kisses to help celebrate too!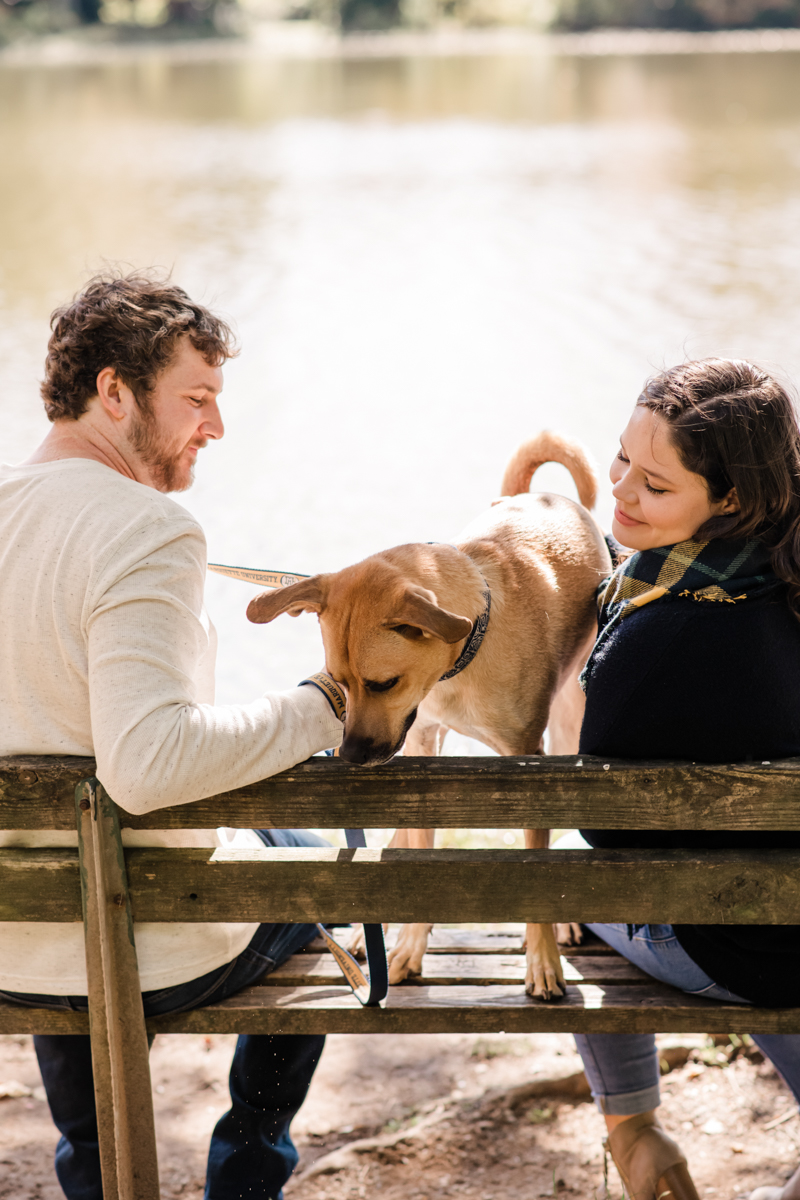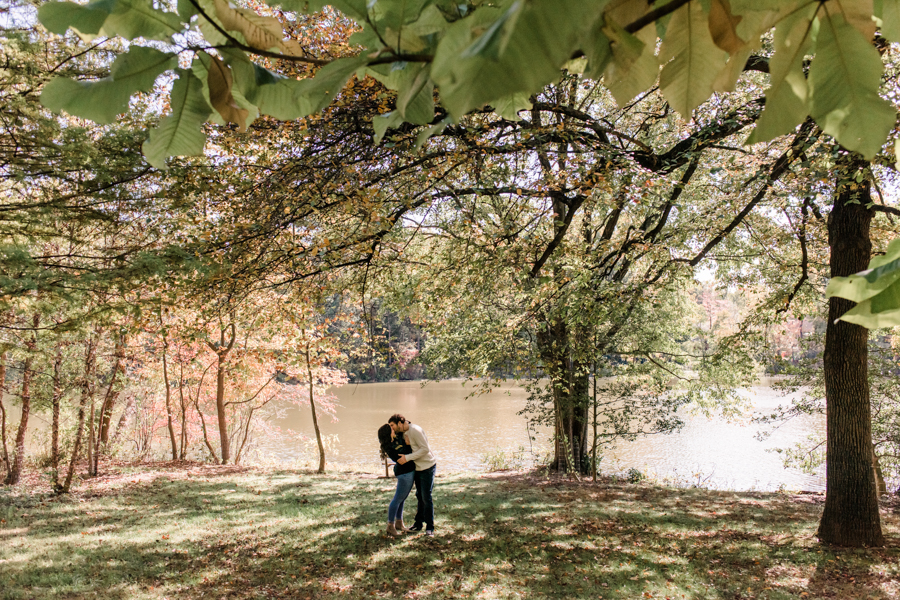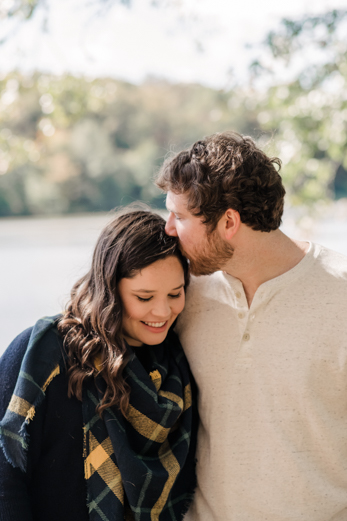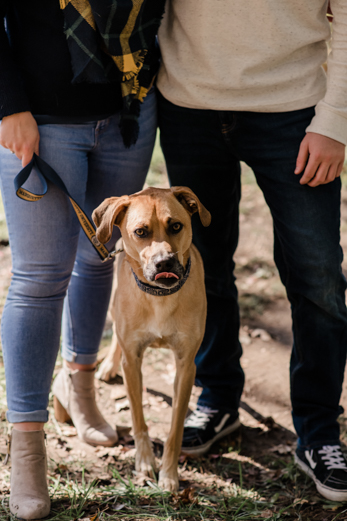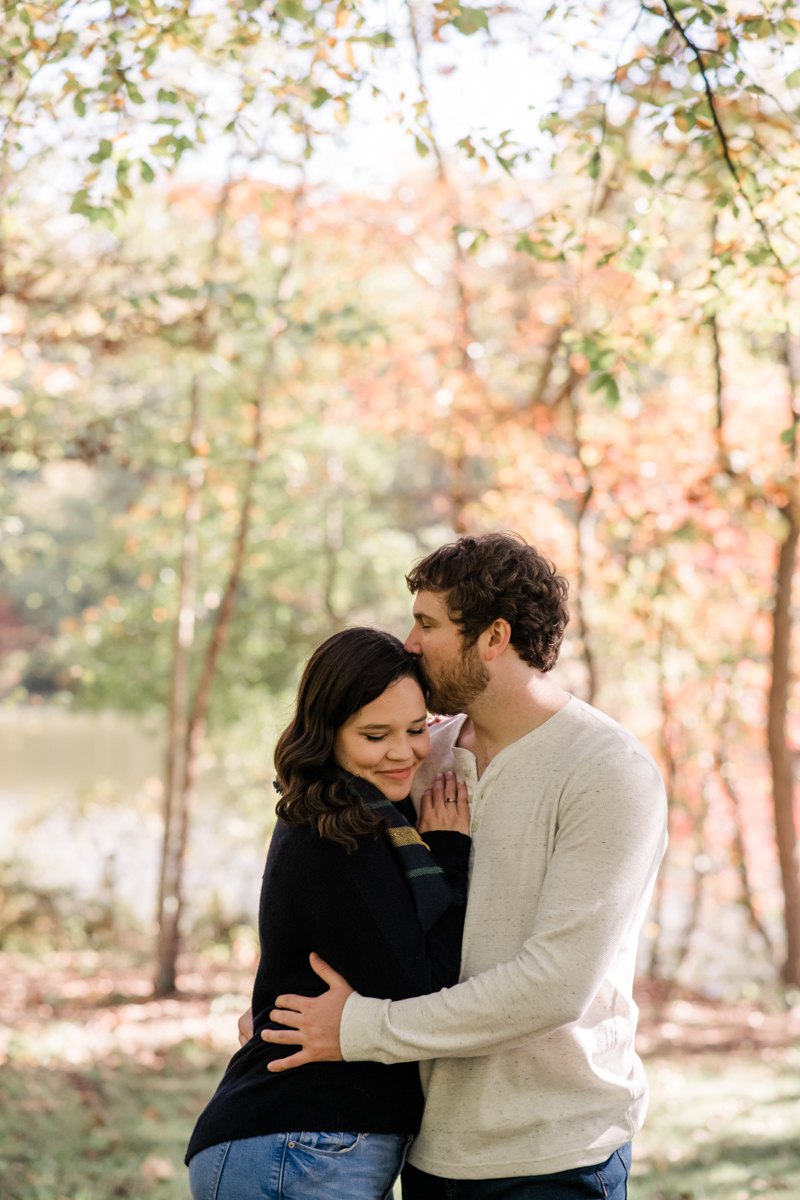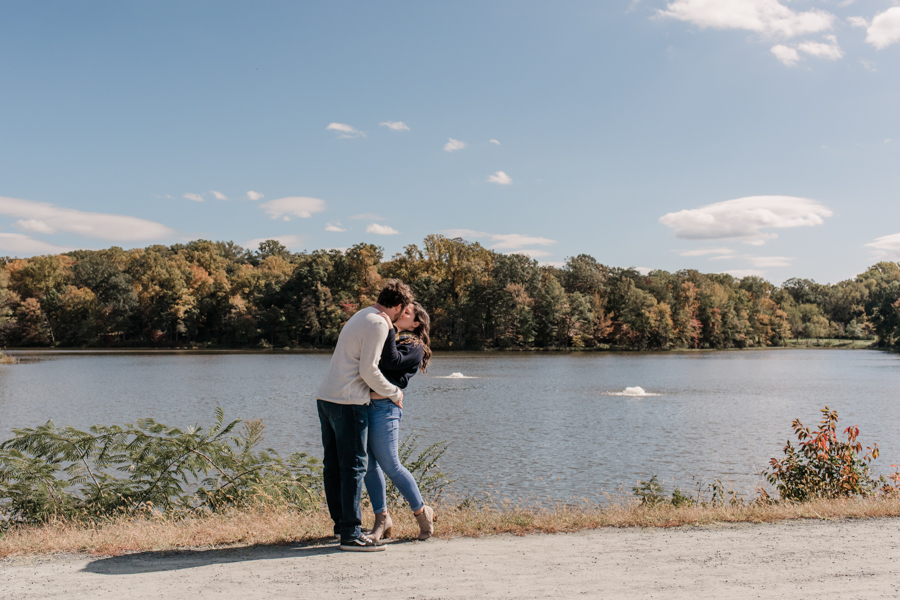 Congratulations Jules and Ryan!!