Salma | Graduation Milestone Portraits
It was such a treat to see Salma again this winter! It's been an honor to get to help capture some really exciting and big milestones for her (including Salma and Bashar's beautiful engagement party at the end of 2020!). And this time, we got to celebrate her accomplishment of graduating from UMD! And can we just take a second to appreciate the dedication and support systems that that takes (always!, and especially over the last few years, bouncing between online and hybrid courses and being pulled in so many directions). But you made it Salma and you deserve all the celebrations to honor that! Congratulations again on this phenomenal milestone!!
We met up on College Park's campus and I loved that we could use one of the buildings Salma knew well from classes as a backdrop (doesn't hurt that the building itself is so fun architecturally right?!). Salma, you are radiant as always and such an elegant style! It's a joy every time we get to cross paths and catch up and wishing you all the best and lots of success in your post-graduation adventures!! Congrats again and thanks for letting me document this moment for you!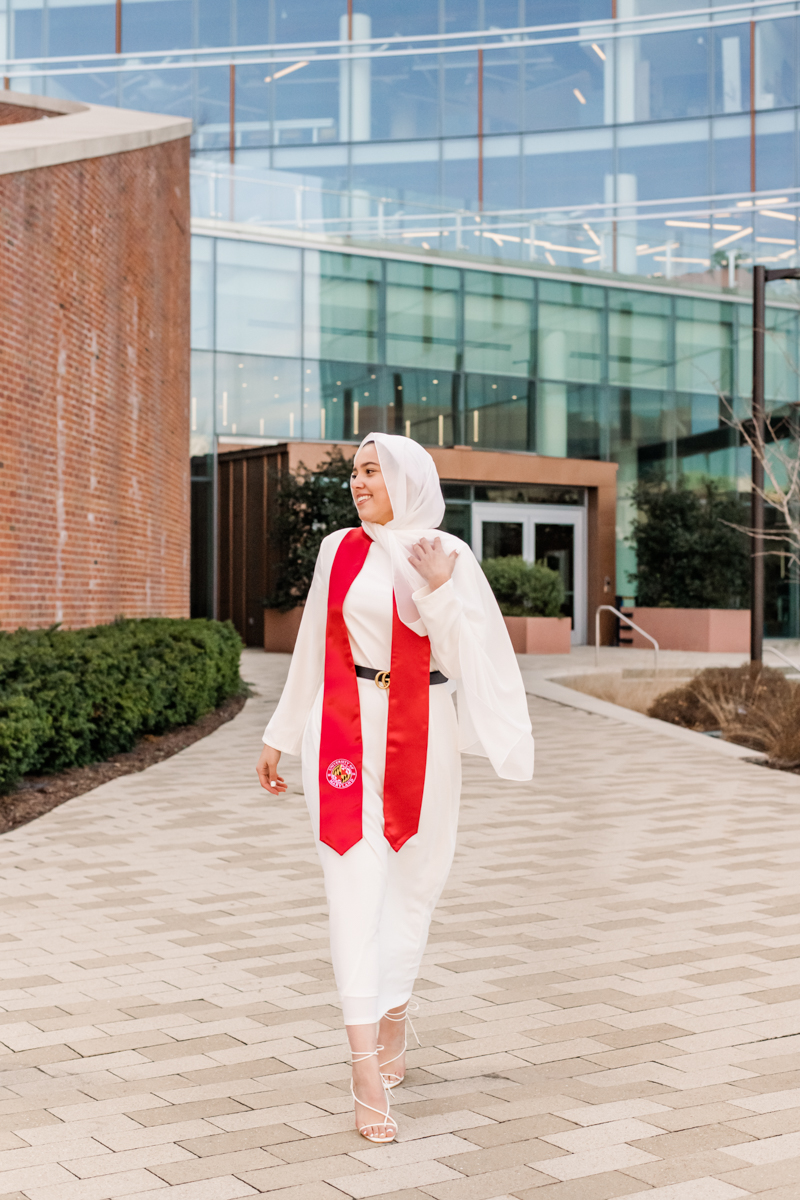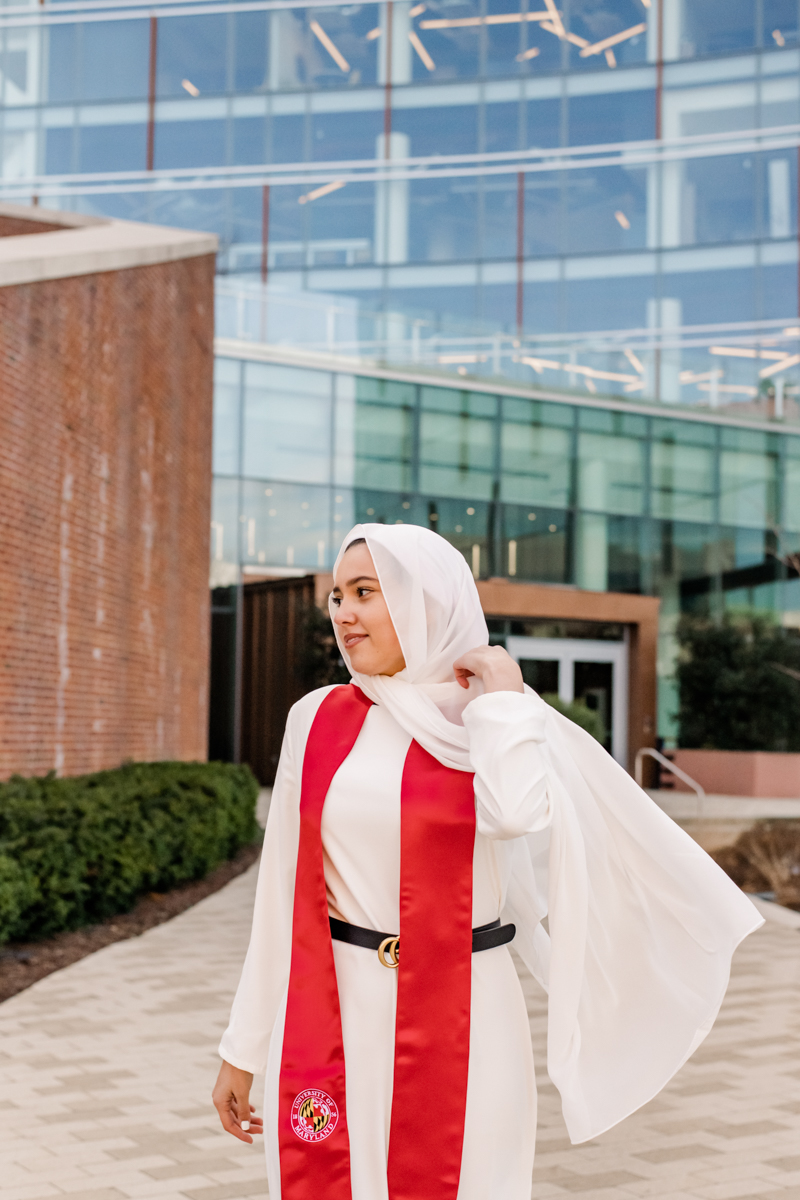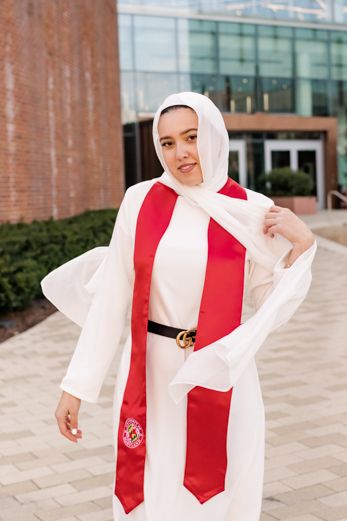 Was it windy? Is she bringing model energy? Um yes, both can be true!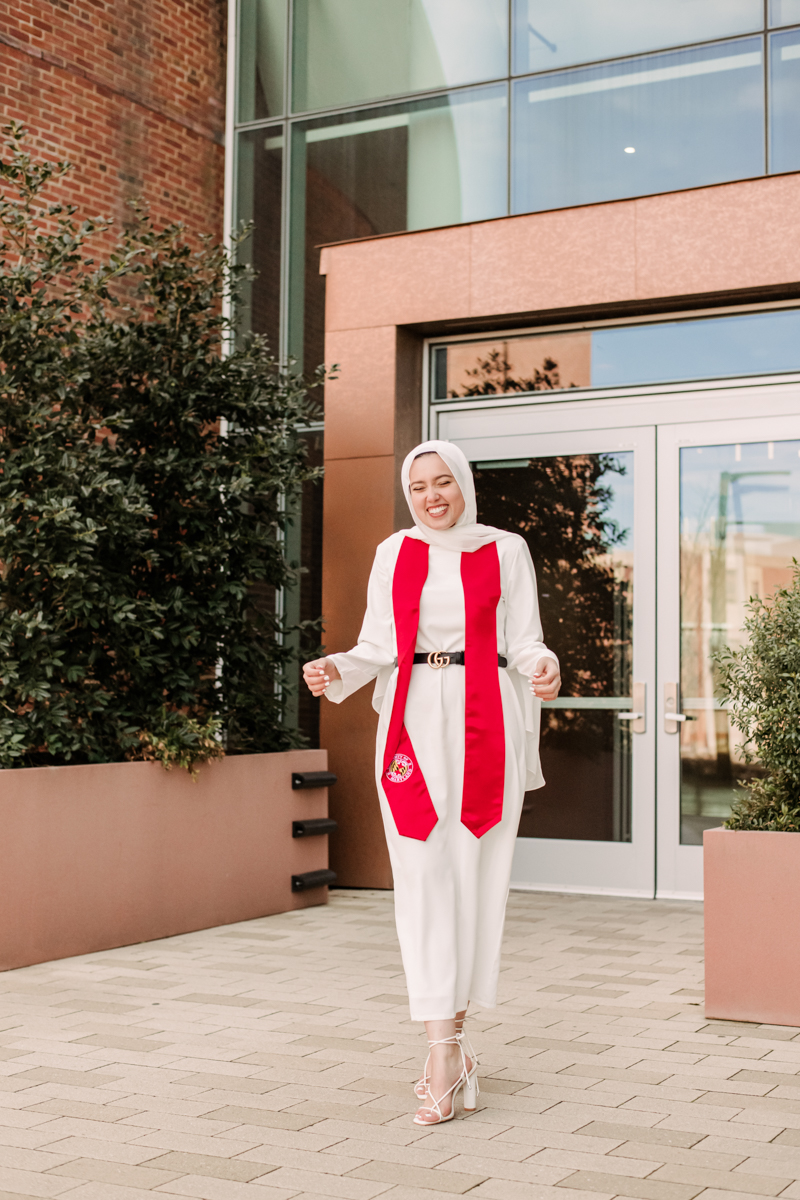 So cute!!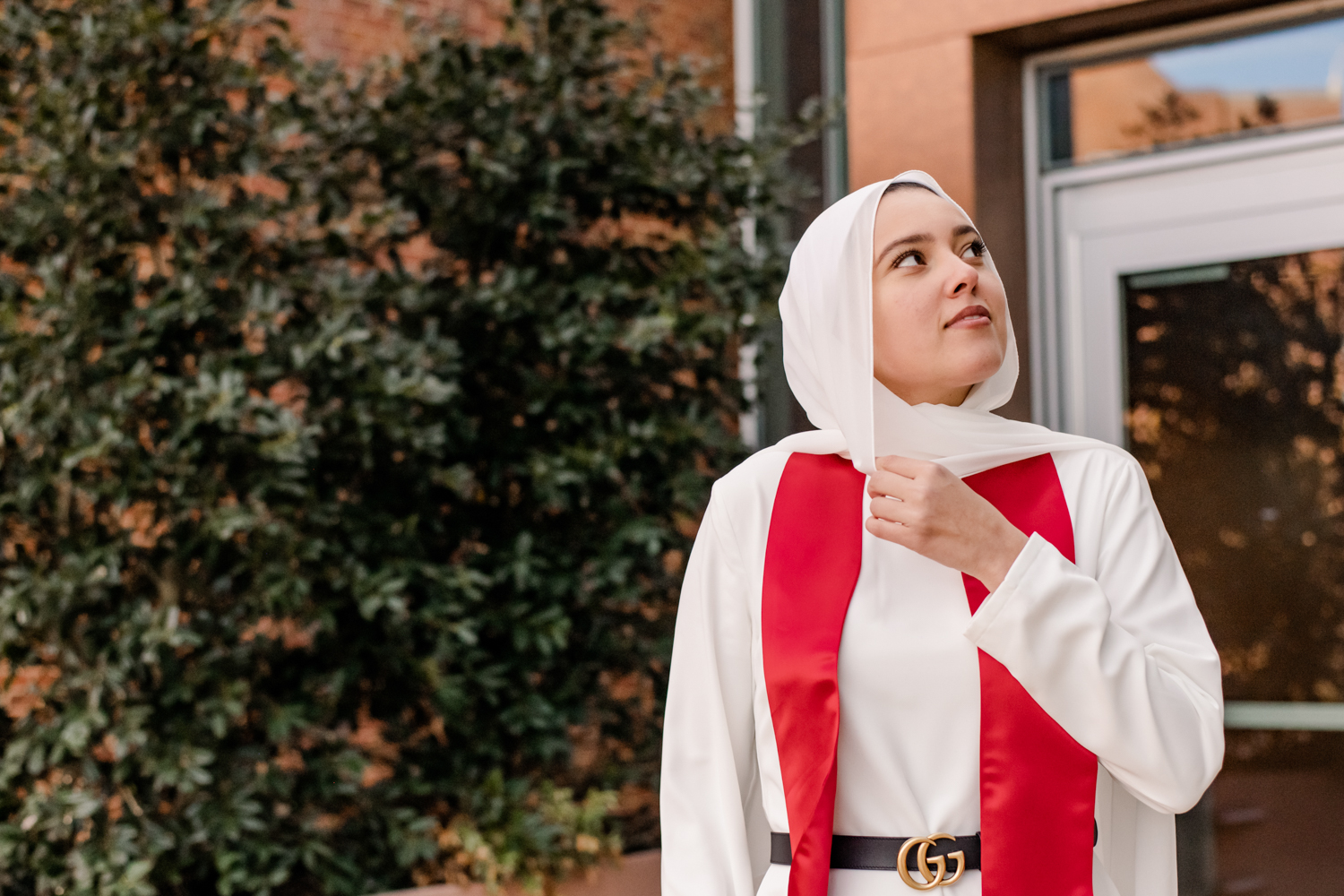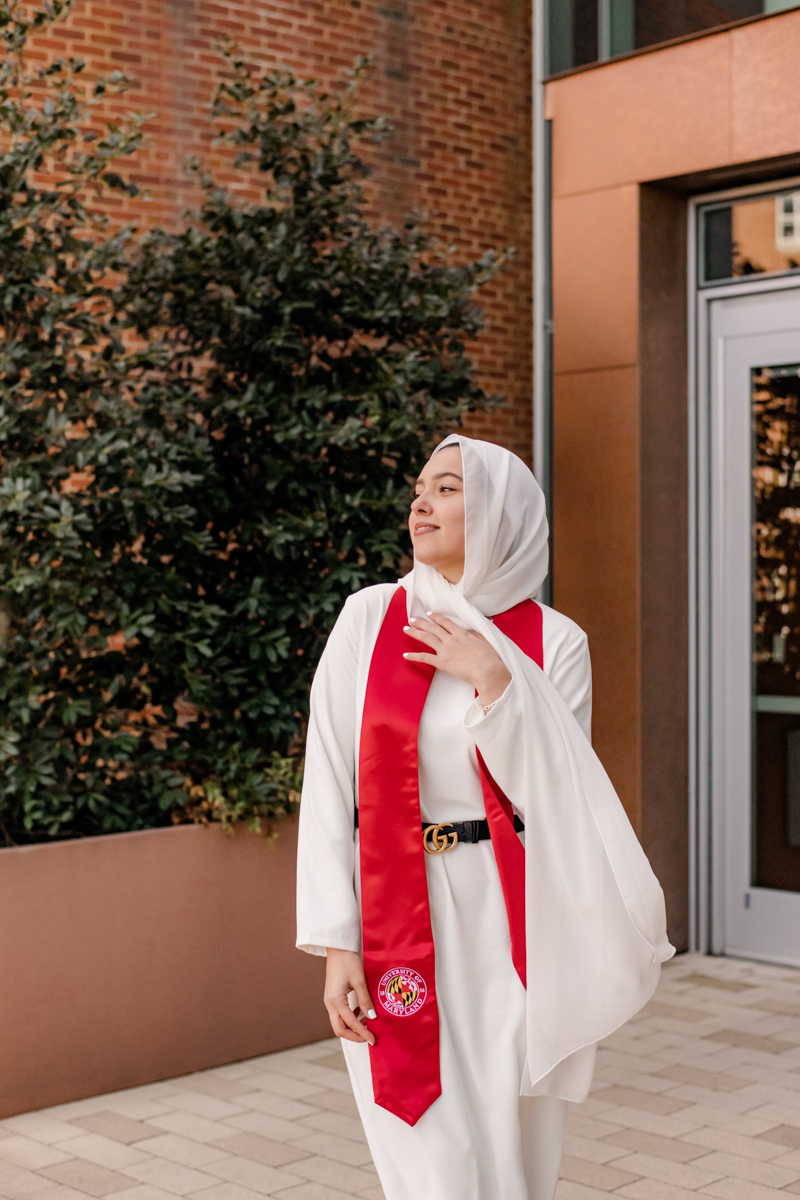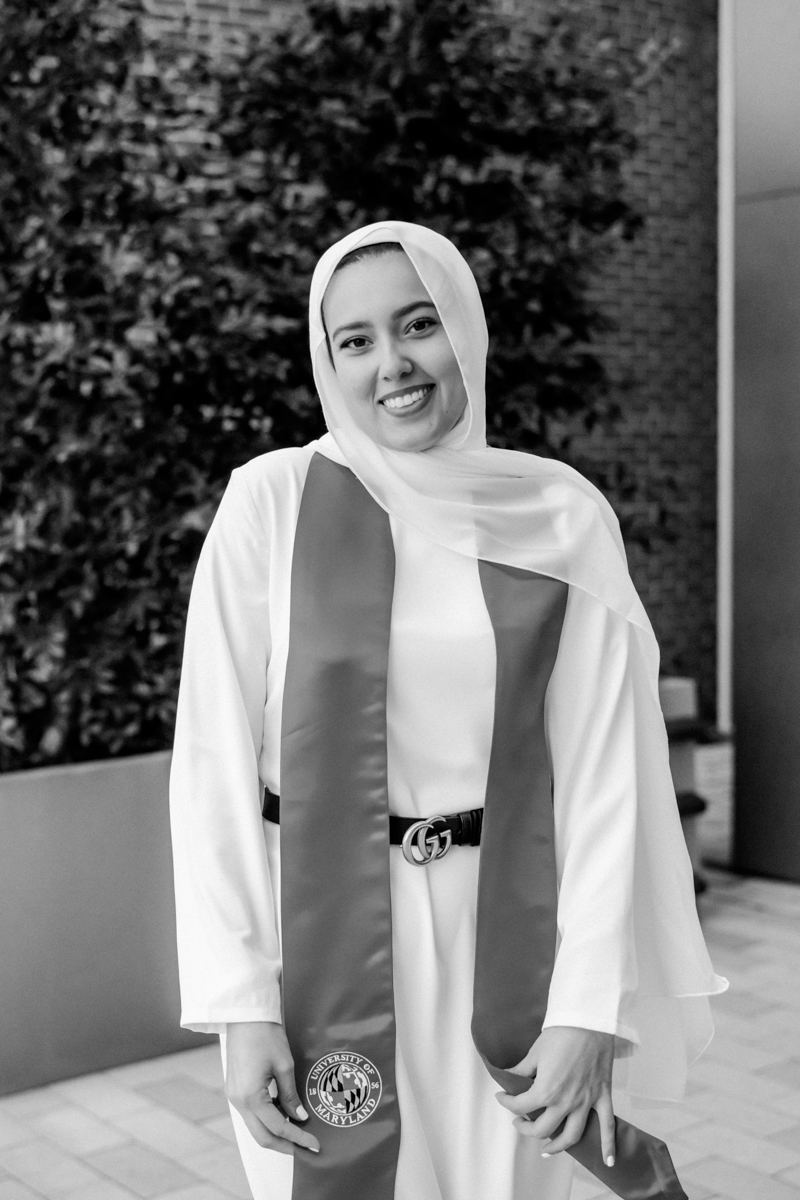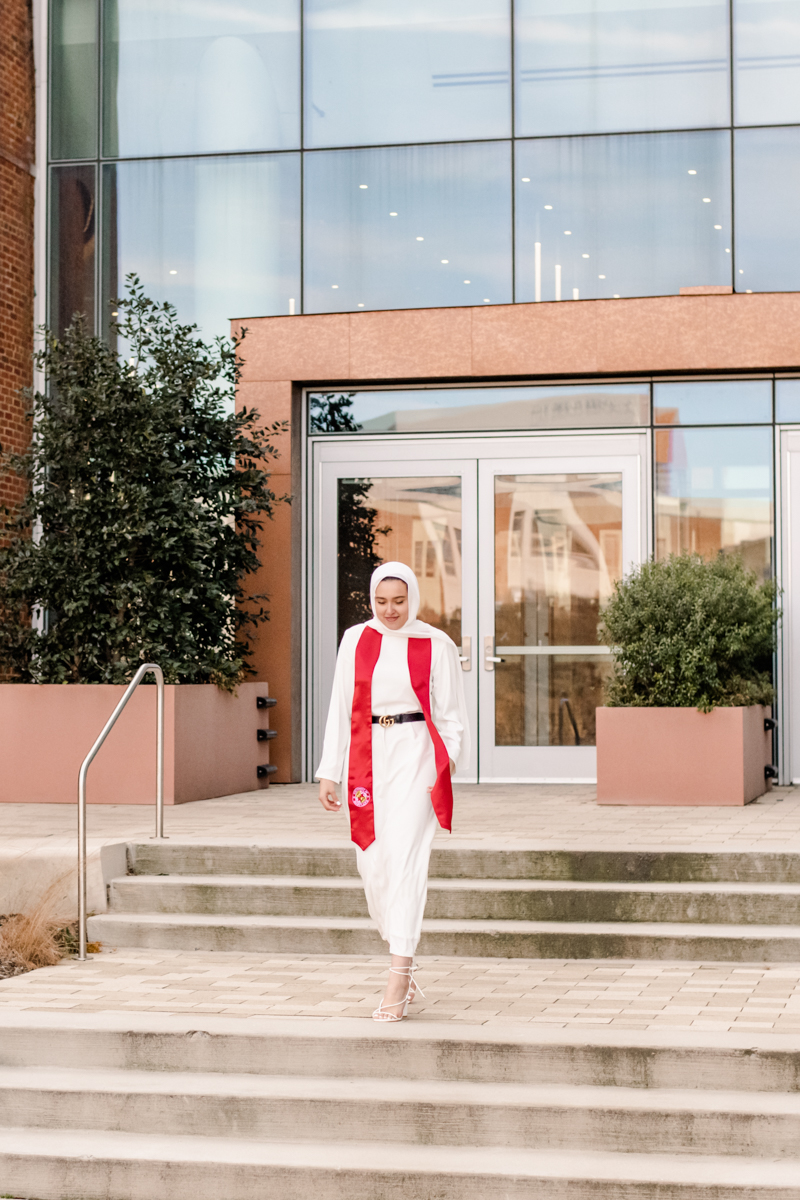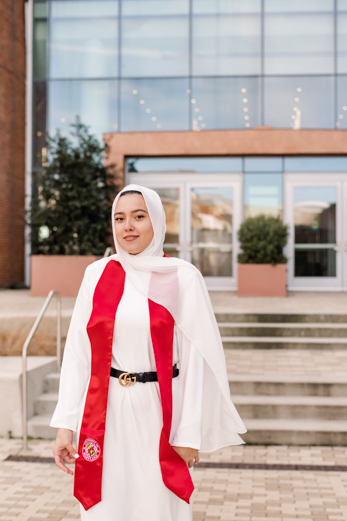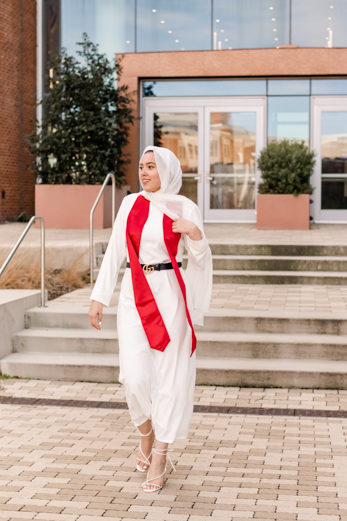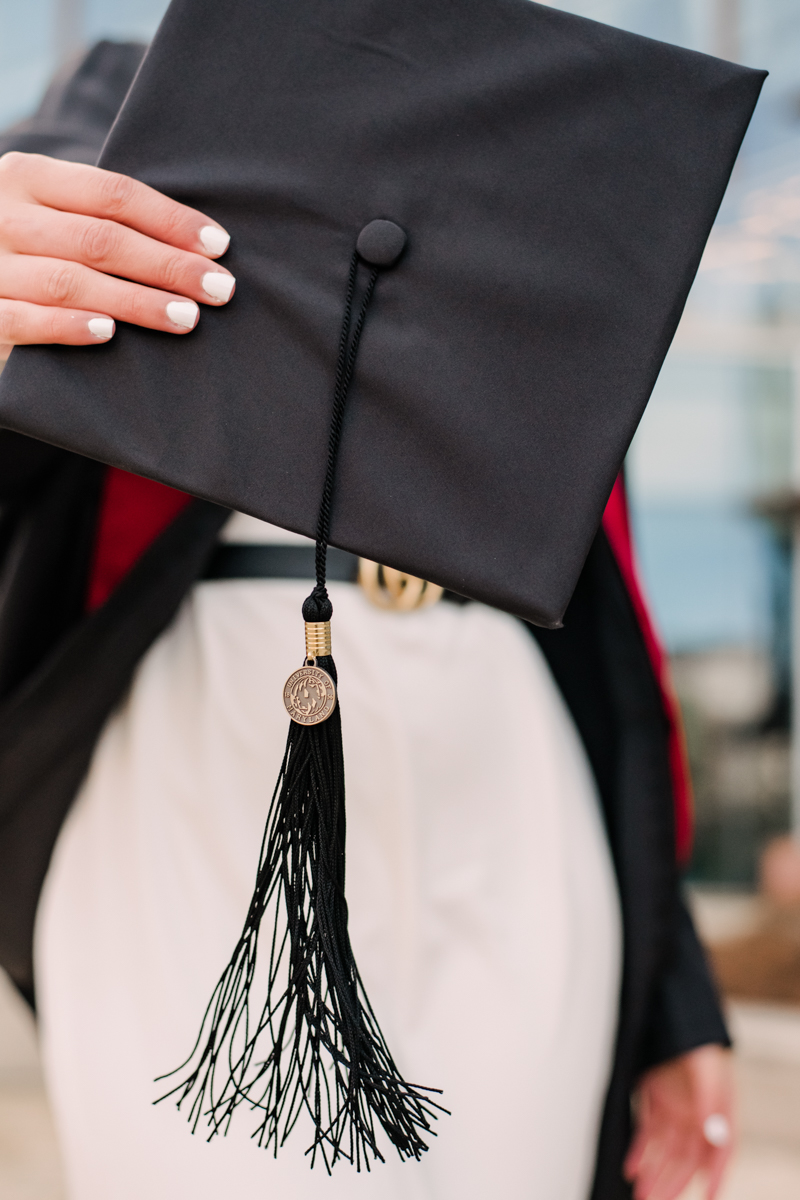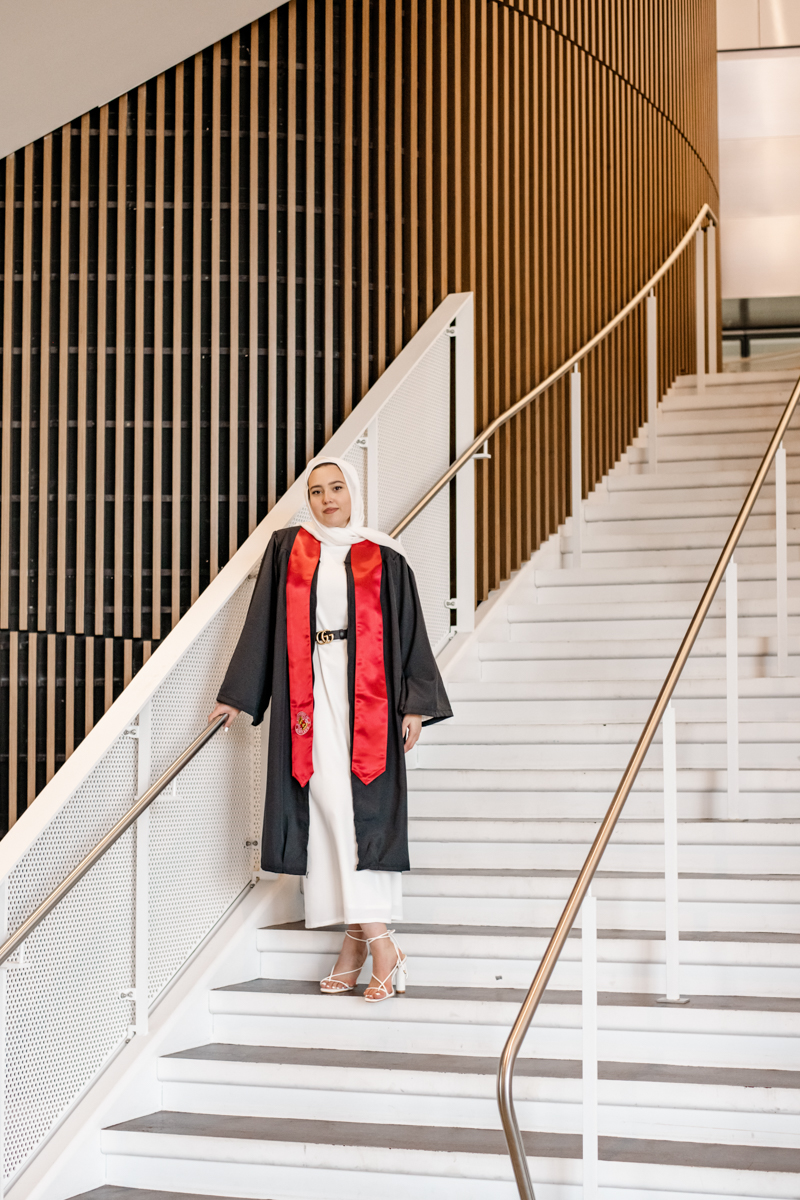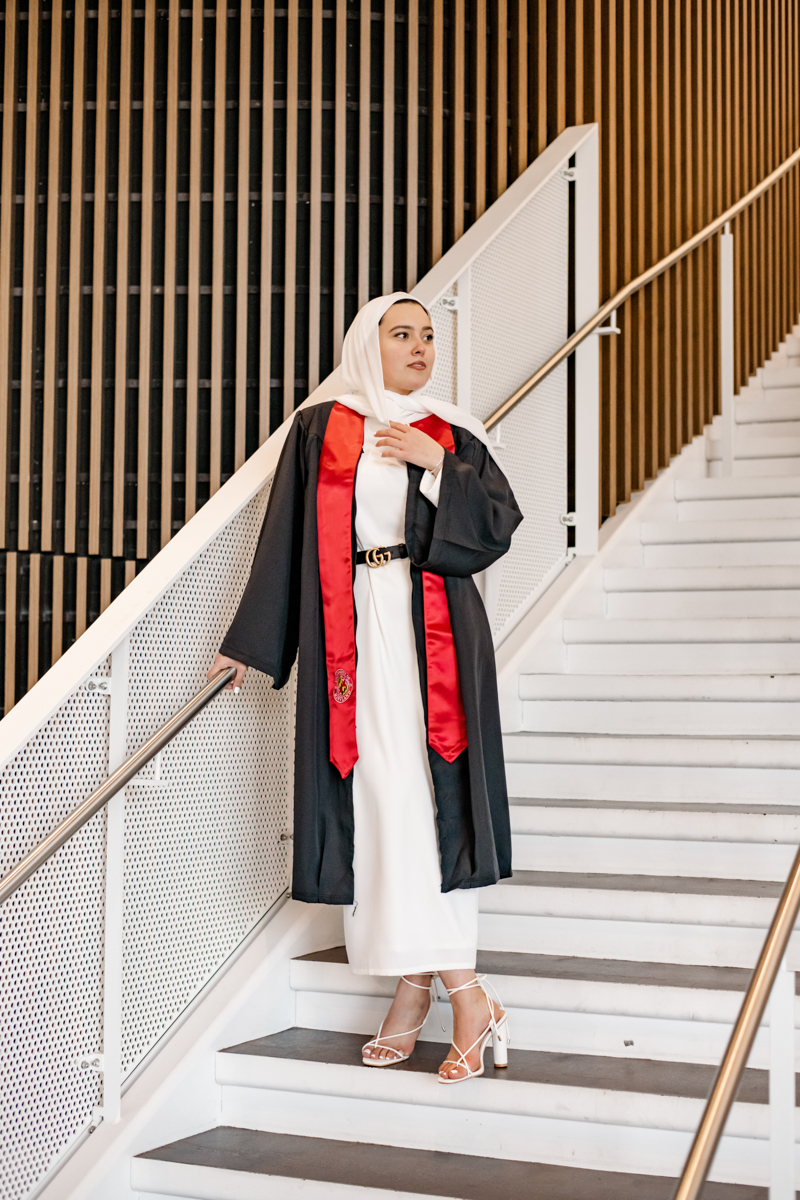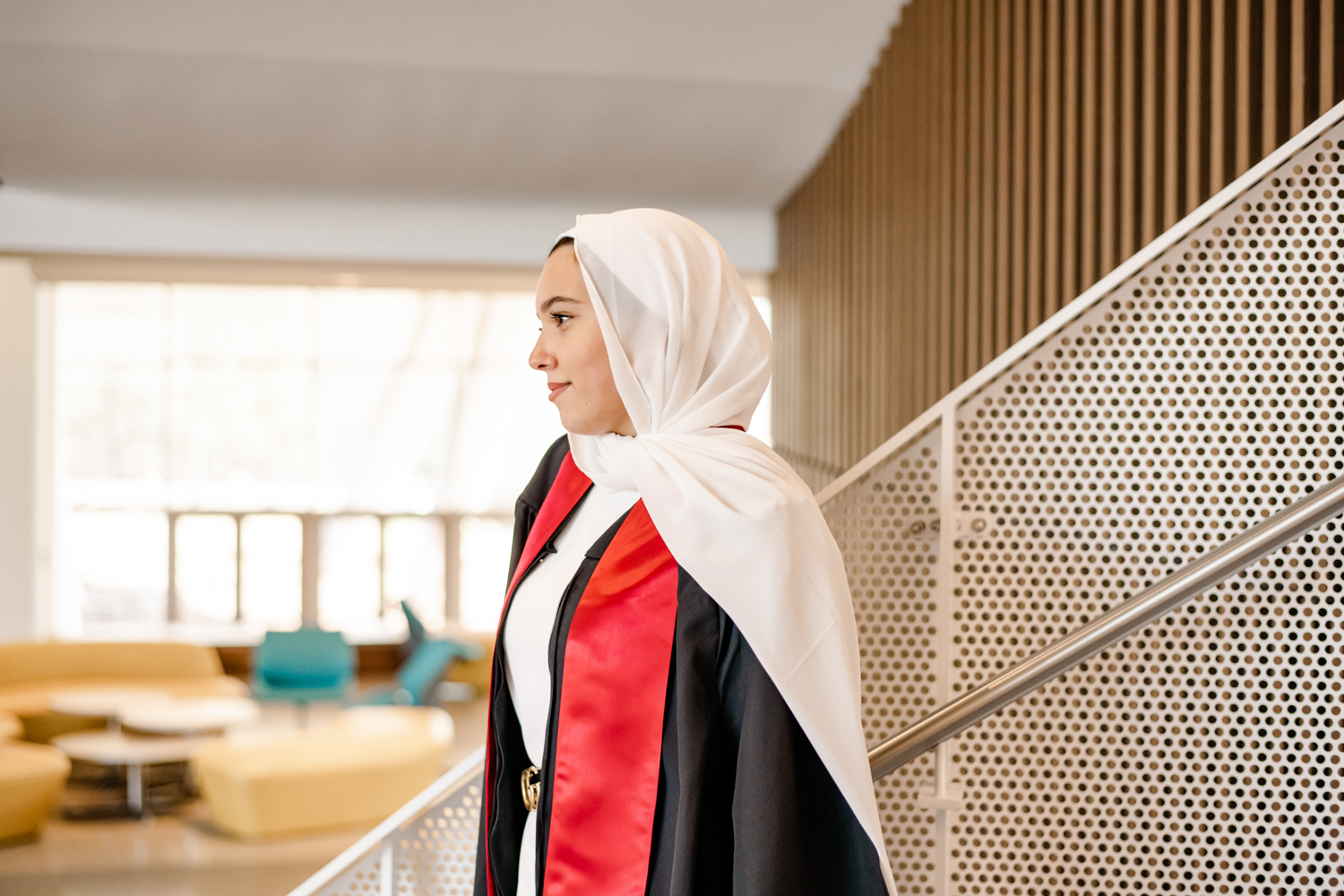 Was having so much fun taking her portraits amongst all these fun textures, patterns and colors. So gorgeous Salma!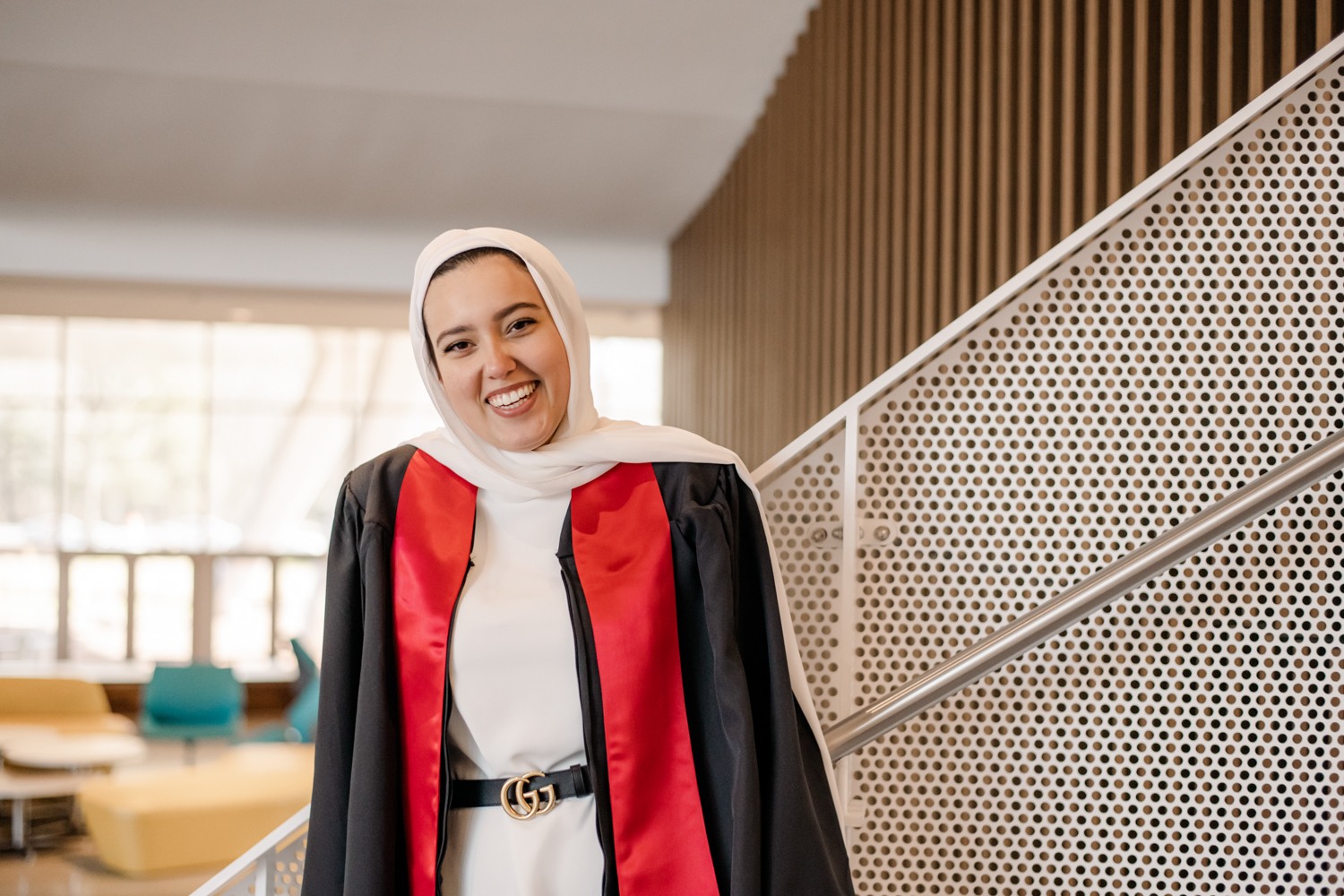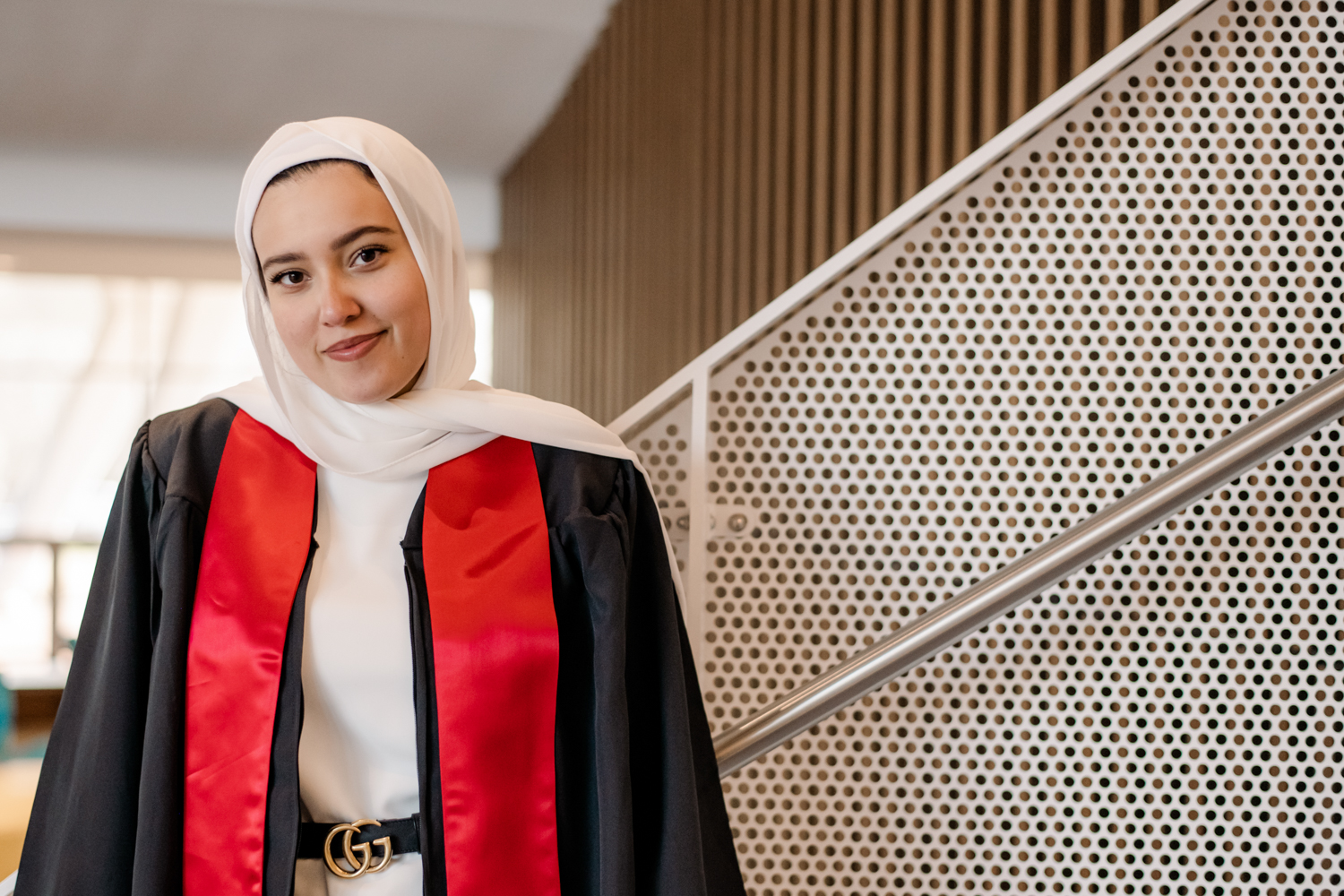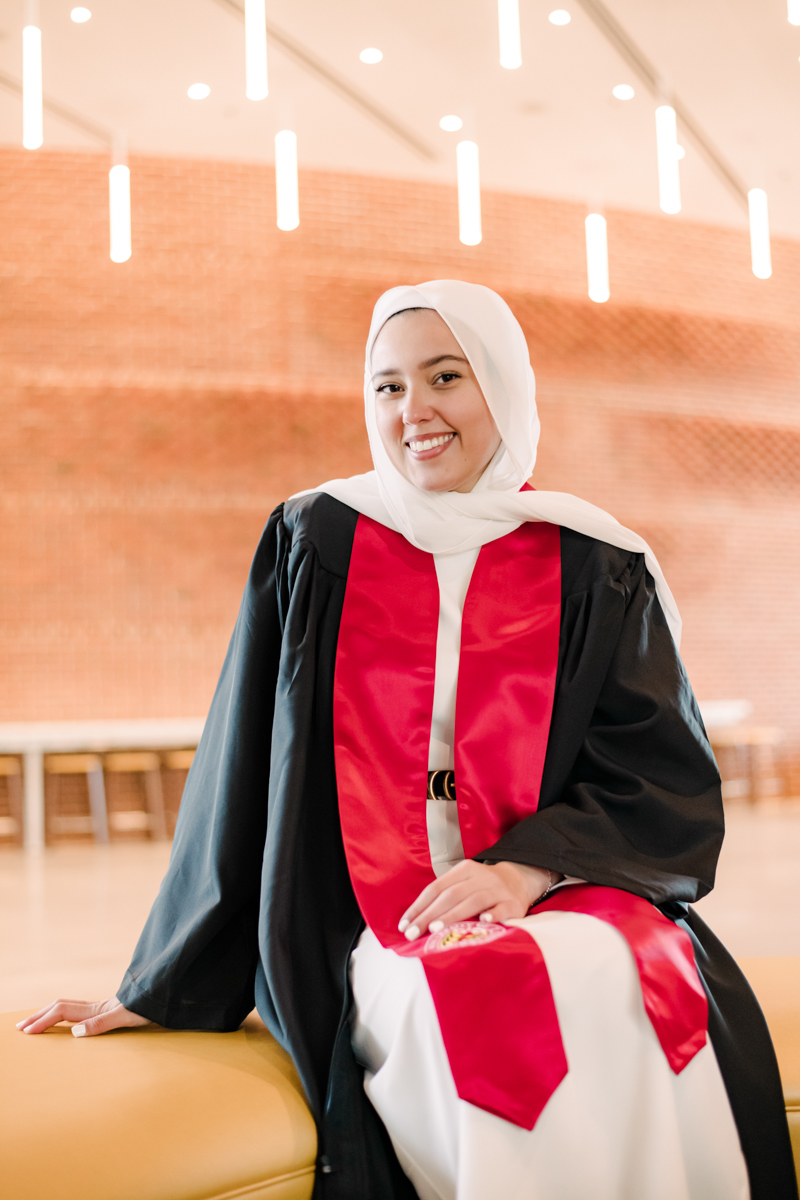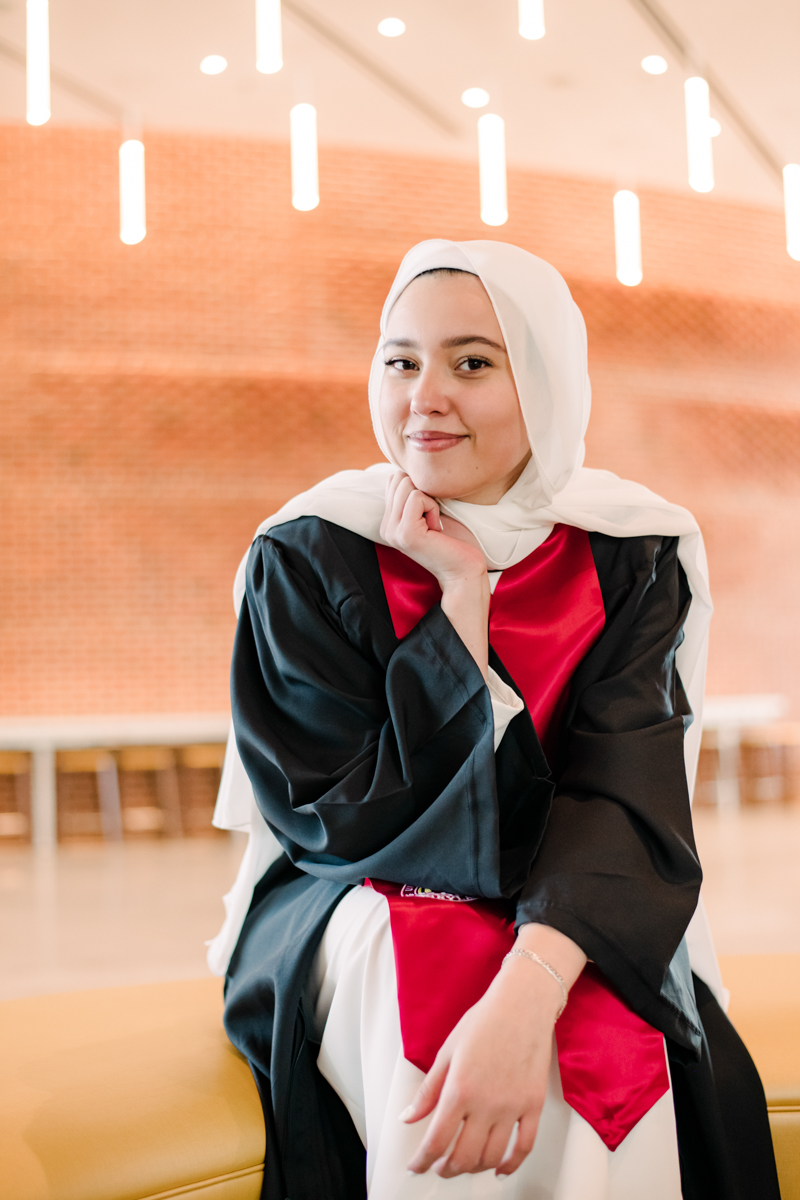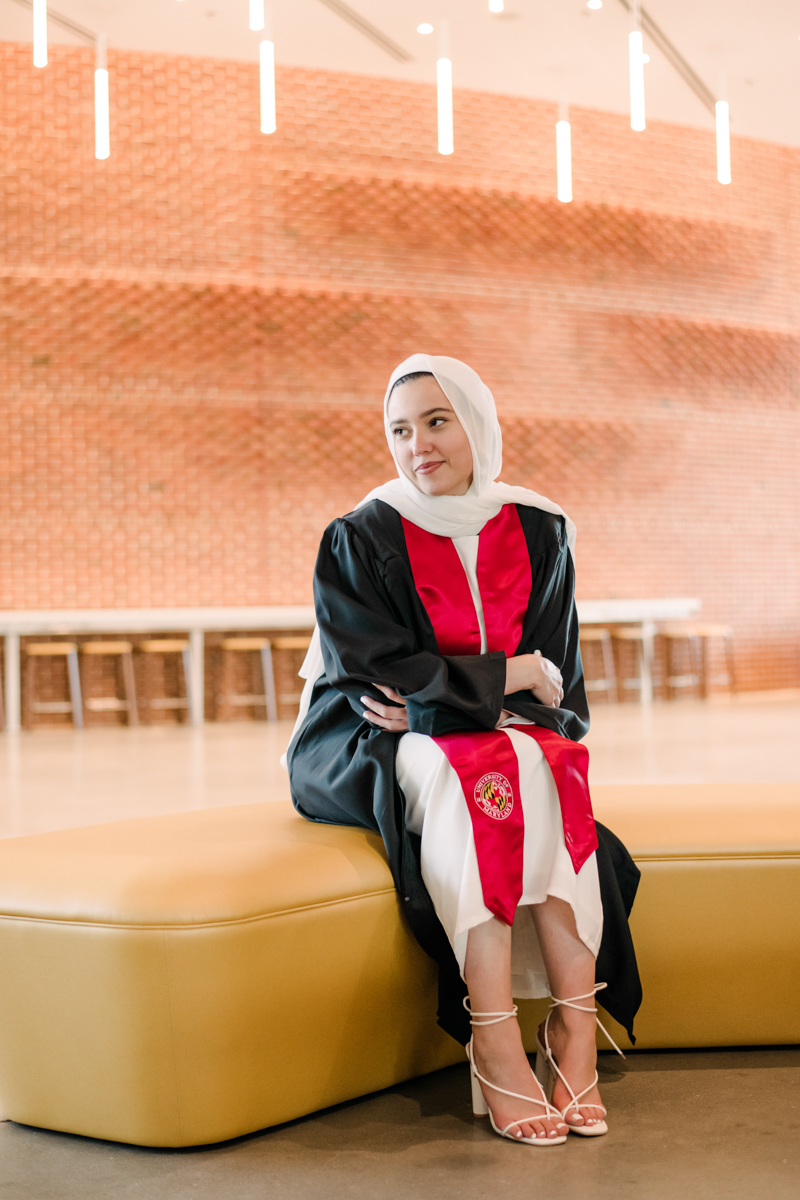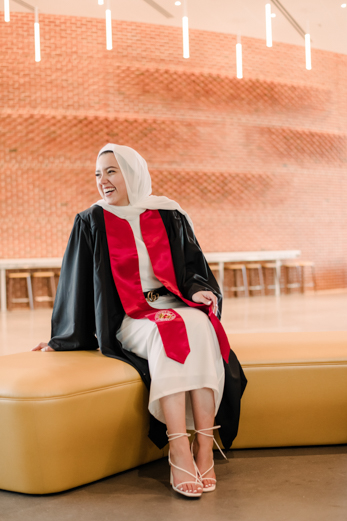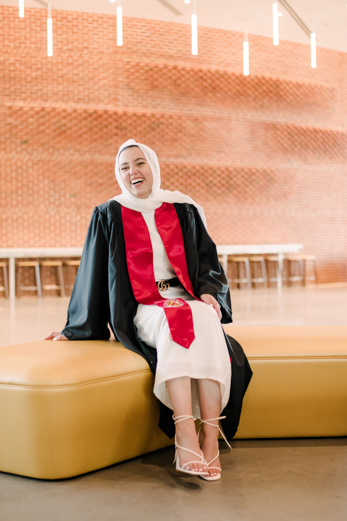 I really adore all the blissful laughing shots!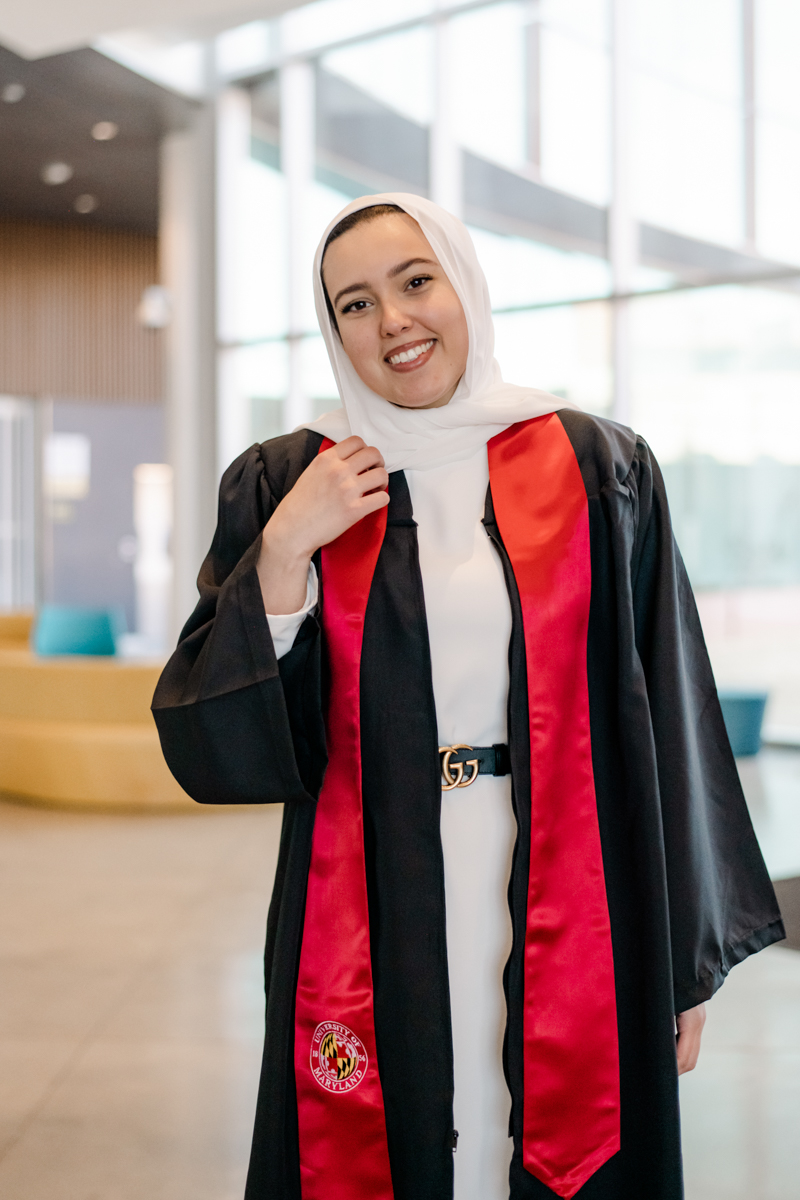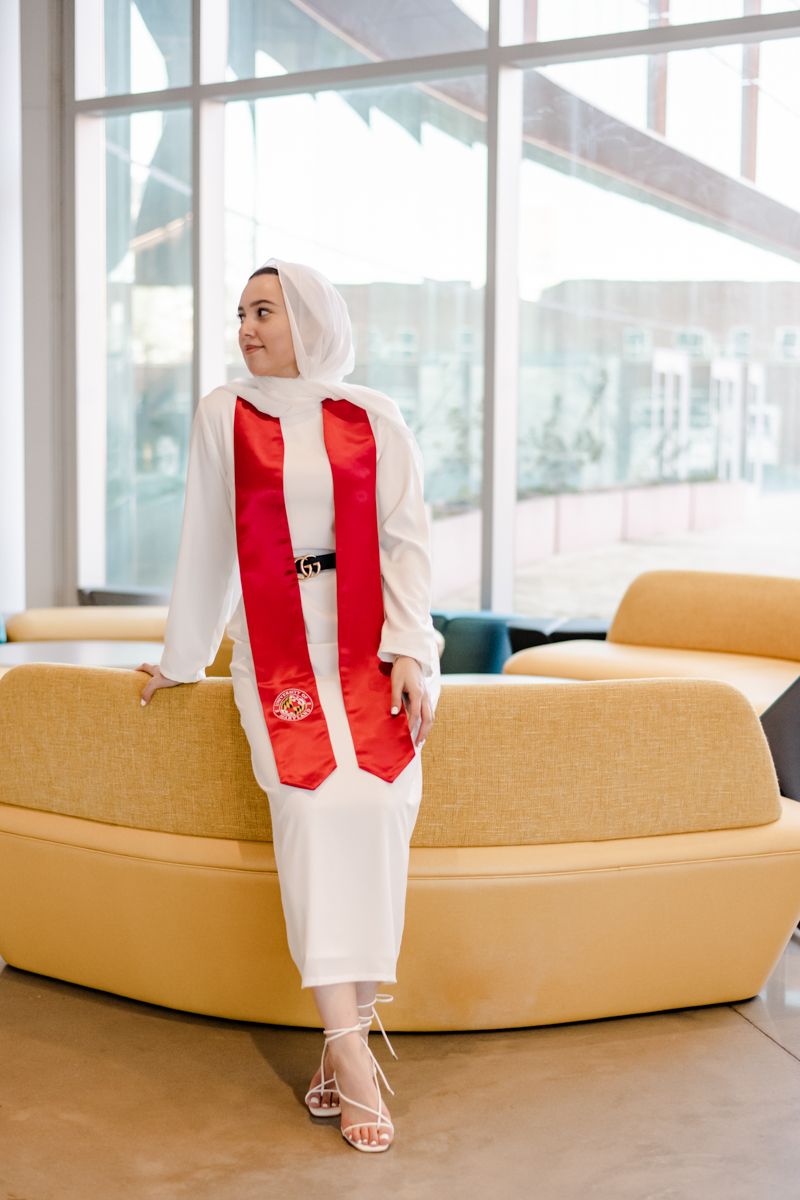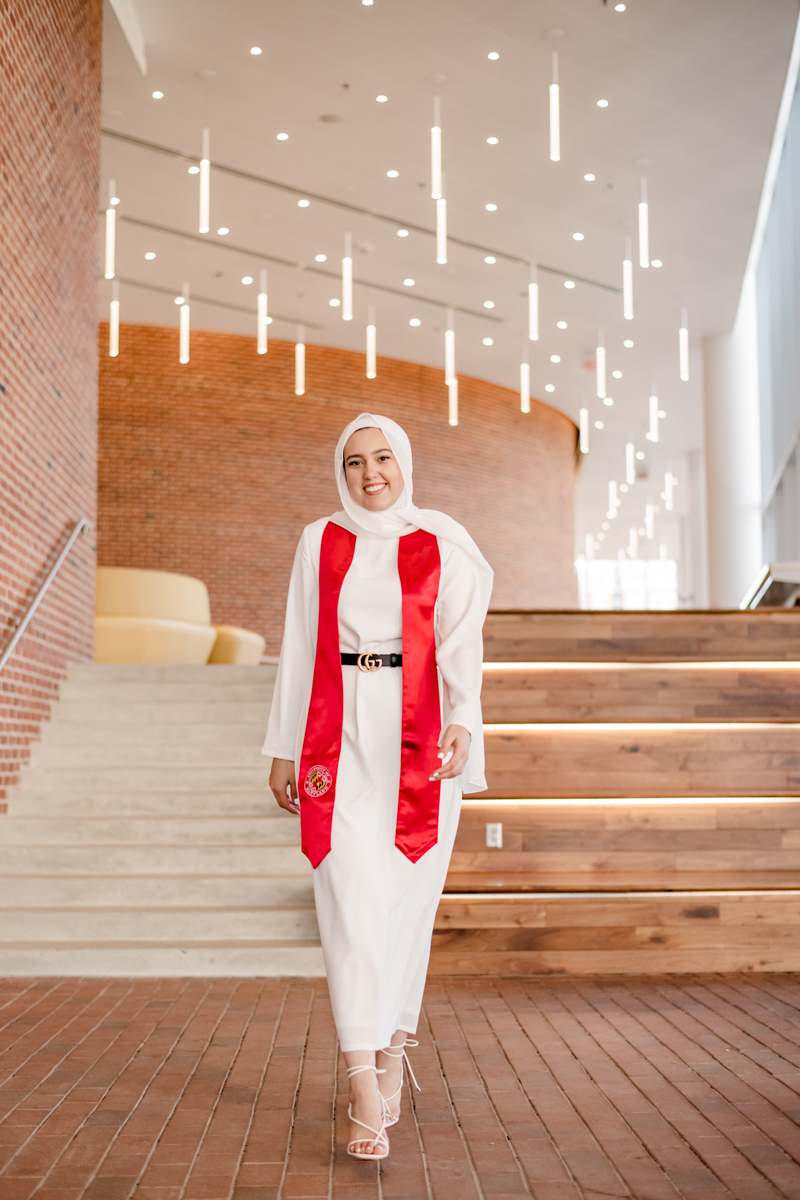 So much confidence and radiance!!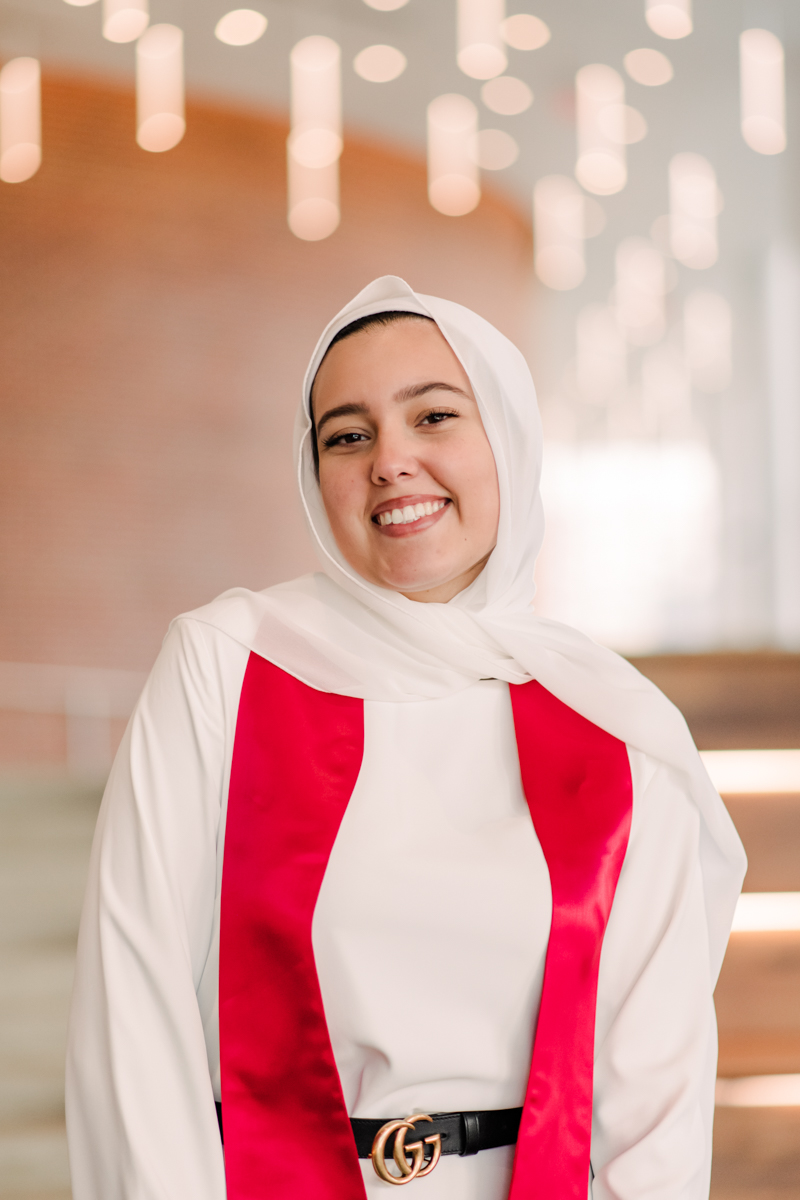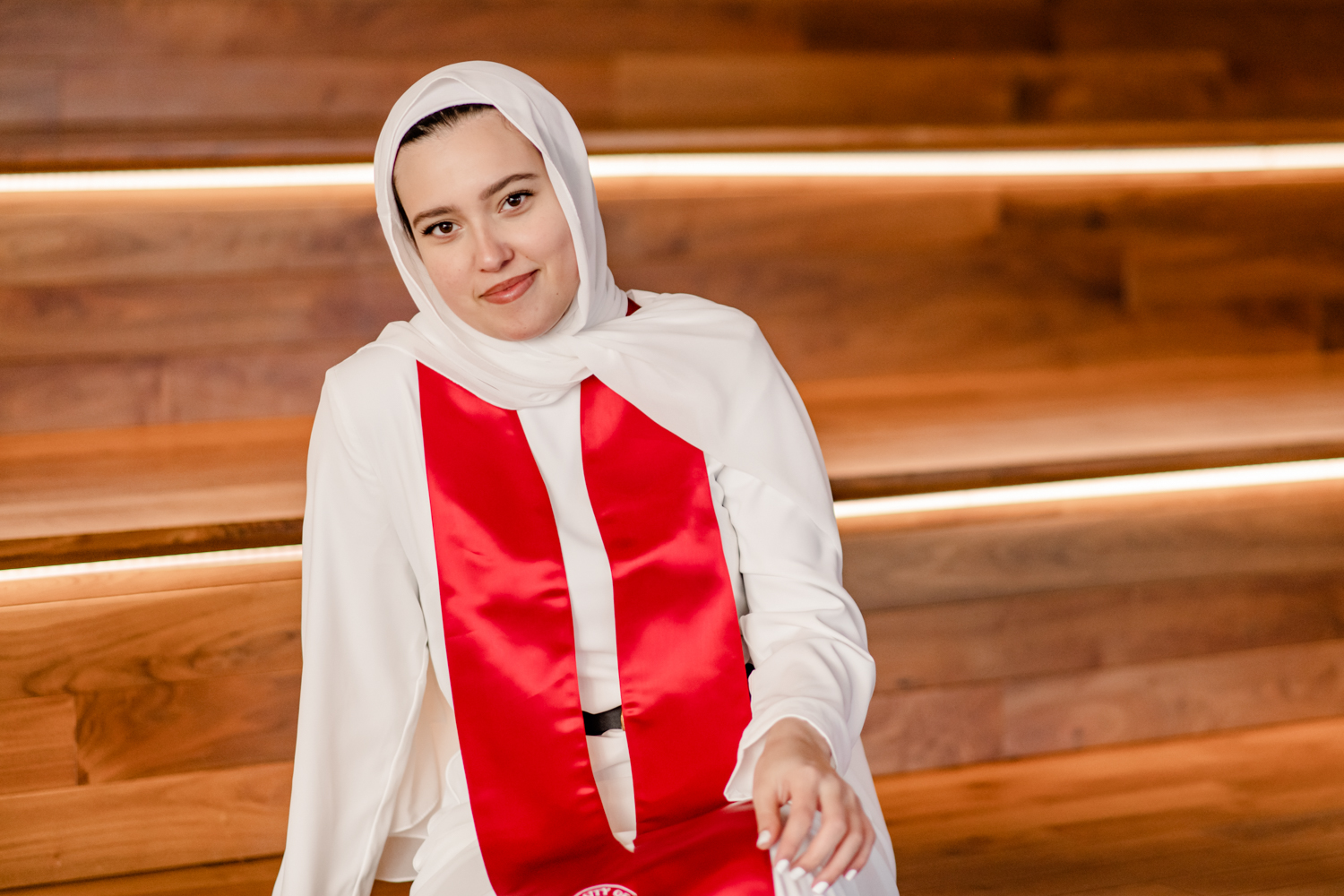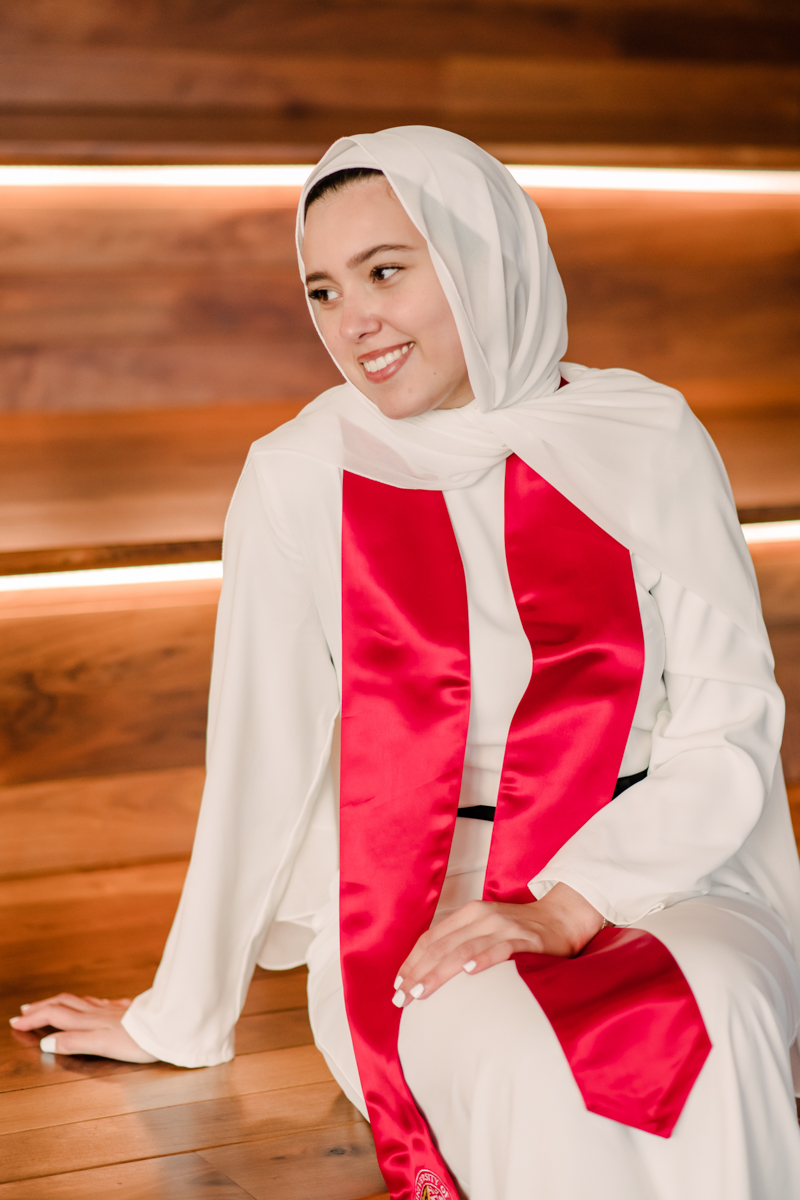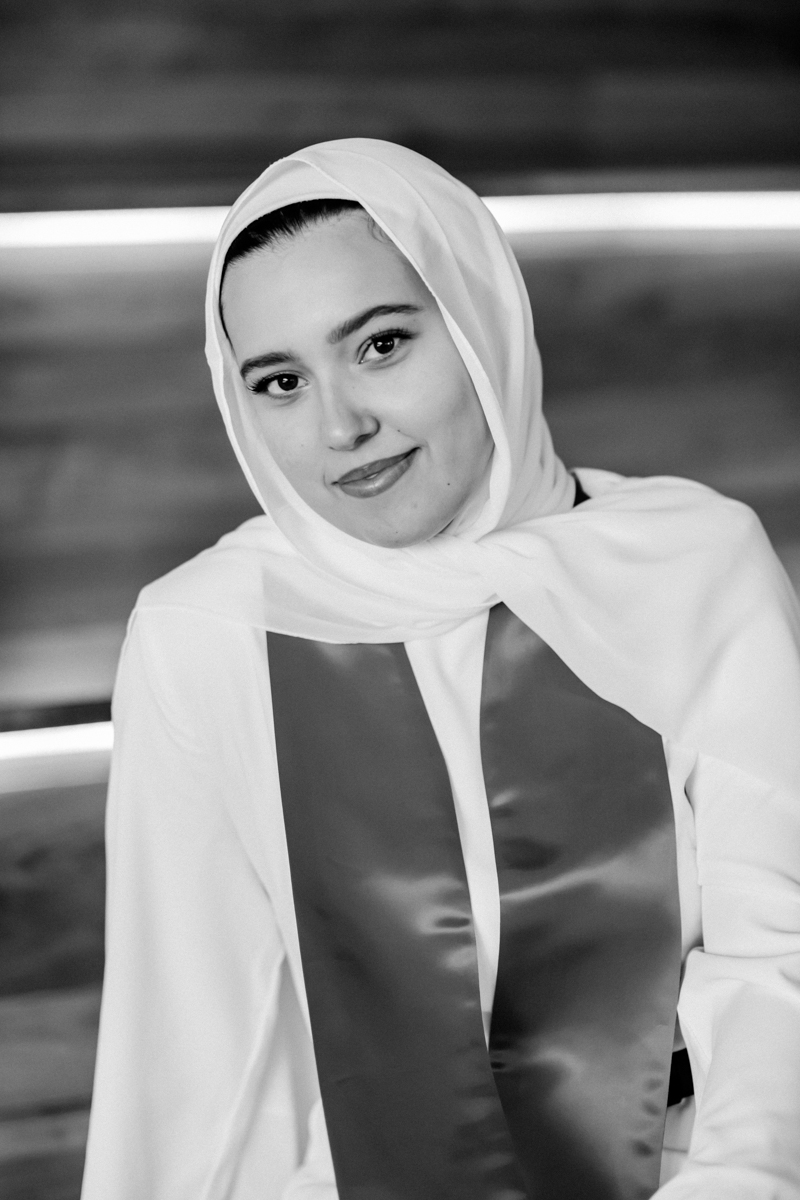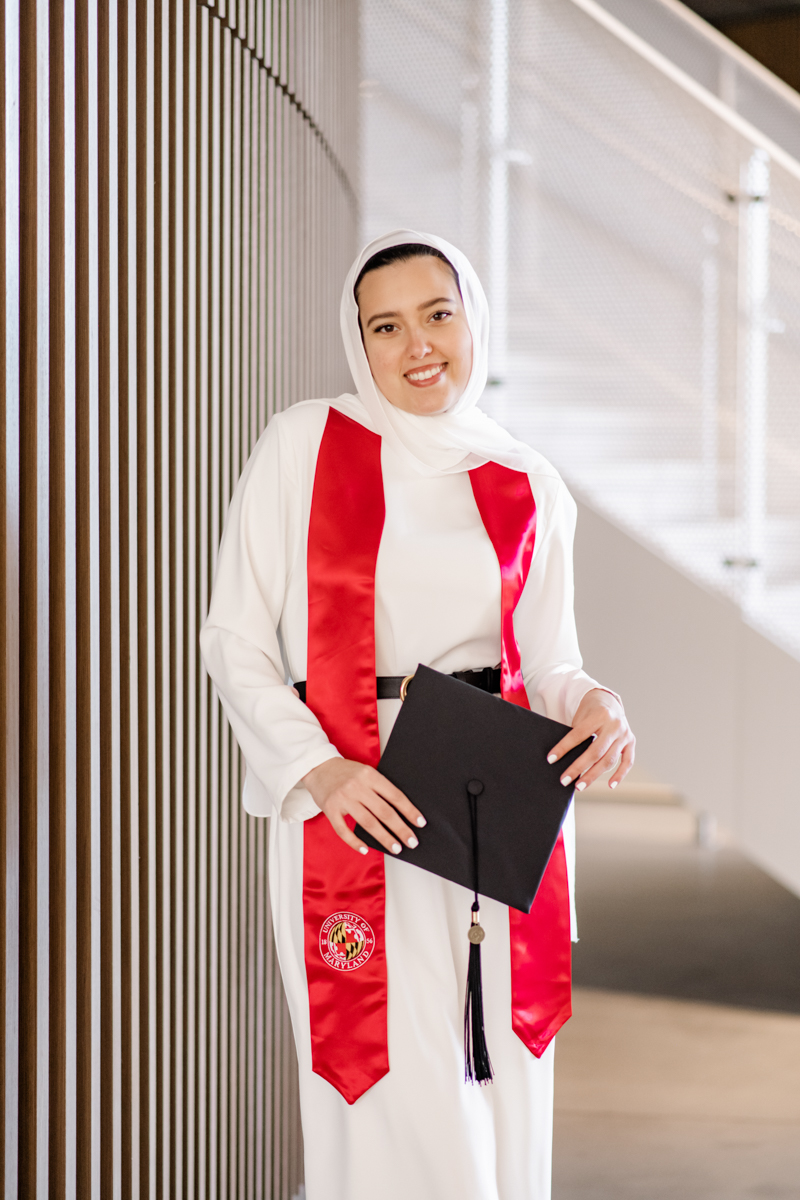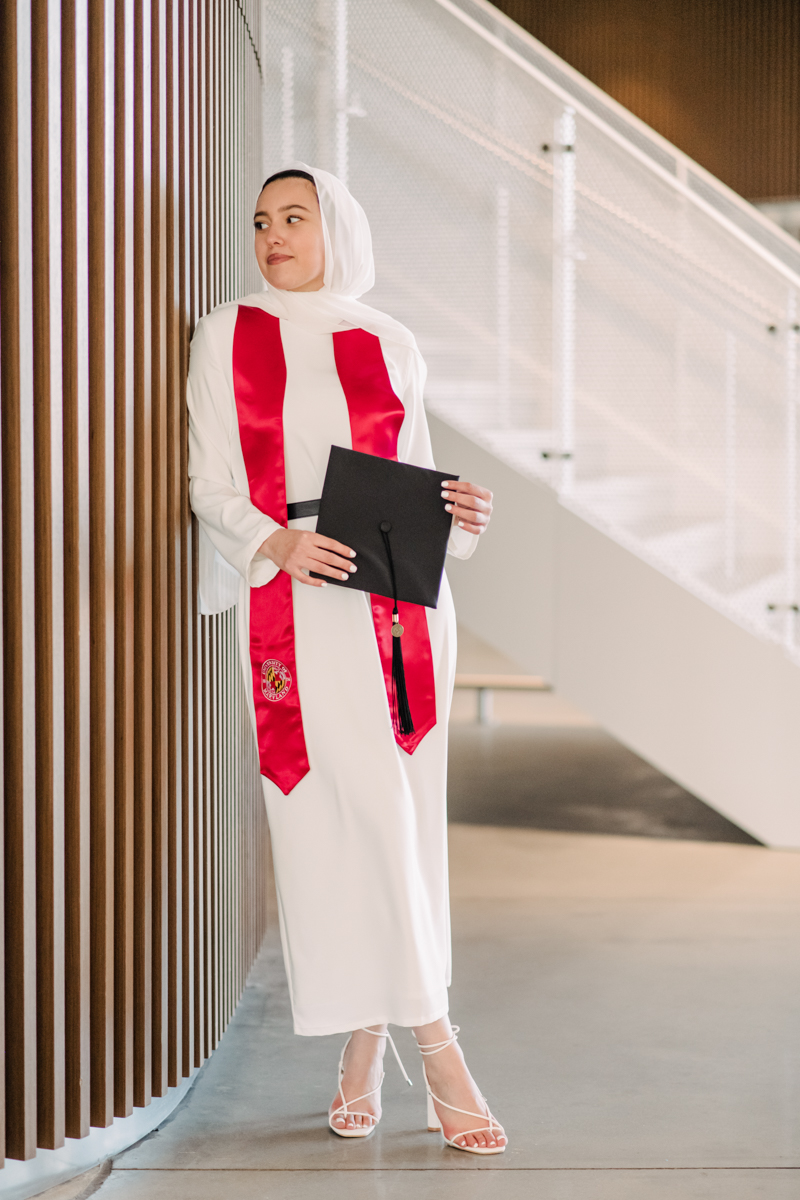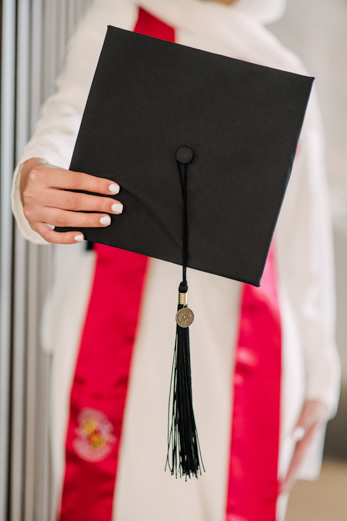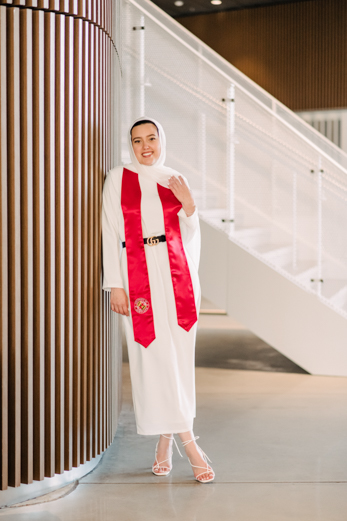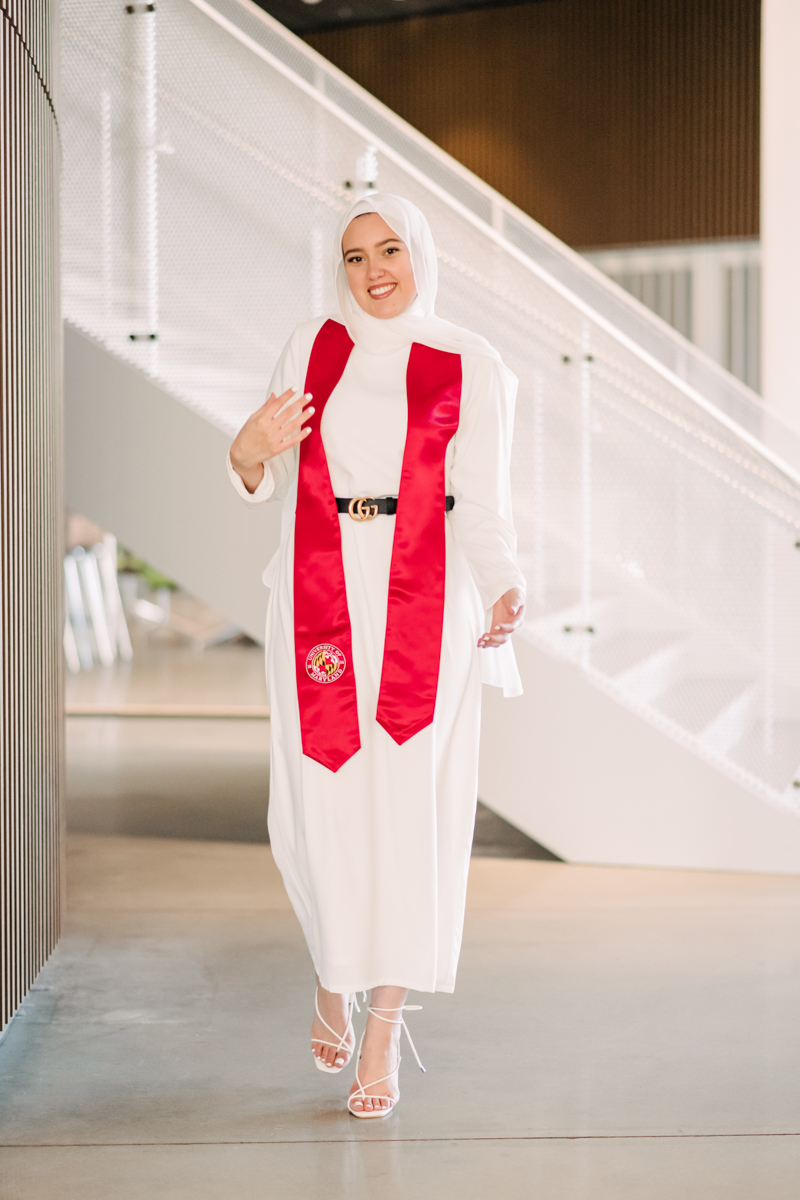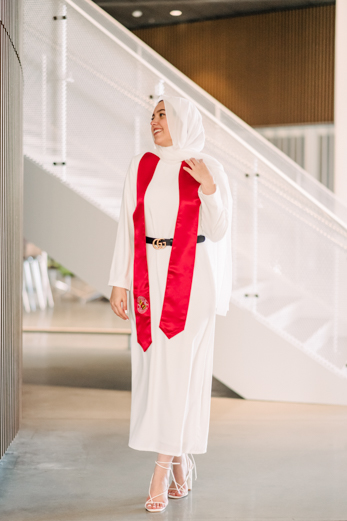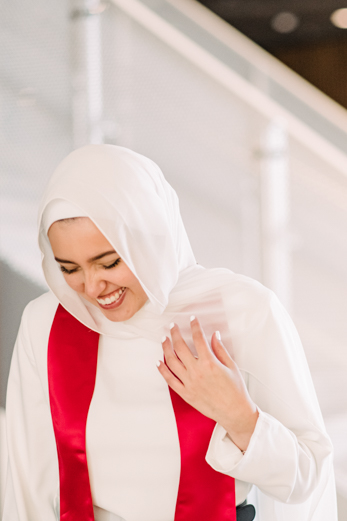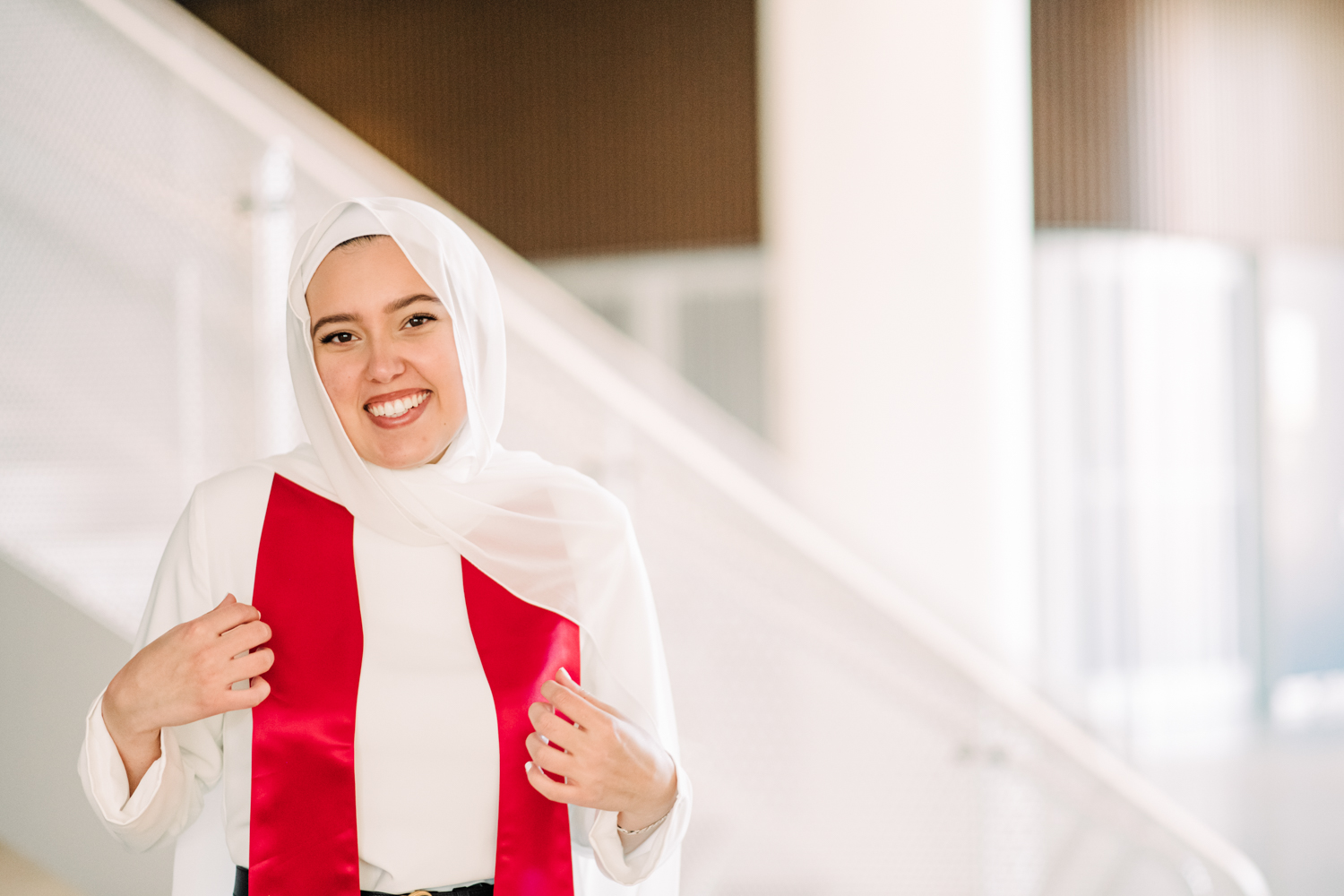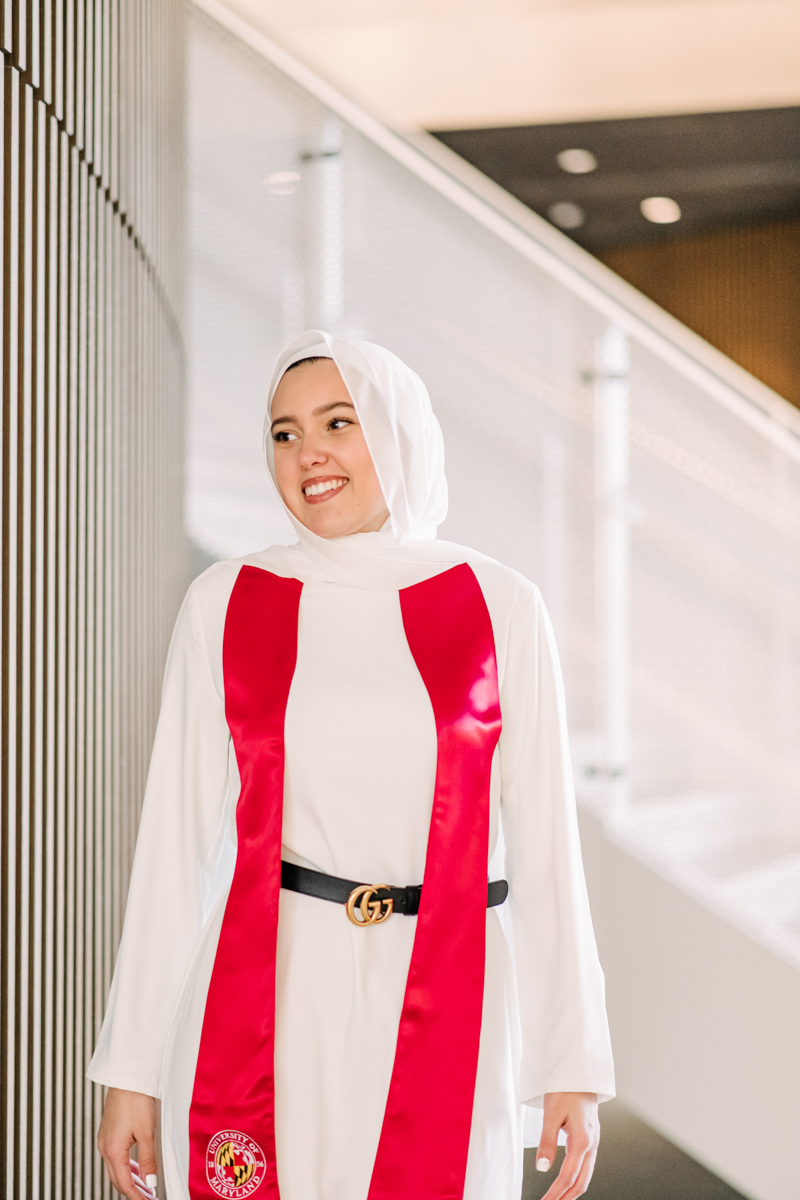 You did it Salma! Congrats again!! Hope looking back on these photos makes you smile!