Hi, I'm Marlayna!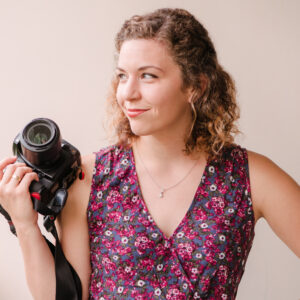 I'm a curly-haired photographer that likes to laugh and capture stories, your milestones, and connections. I love being able to document moments that show how important, meaningful, and valuable human connection is – both personally and in our communities. Whether it's the story of your wedding, your family, of who you are right now, or a business or project. I think often about how we can make the human experience just and better, and so I also appreciate the opportunities through photography to show others doing that in so many ways. I enjoy a lifestyle approach, giving posing tips where I can but mainly documenting you and your passions. And no matter what, I always want you to come away from a session feeling like it was fun and relaxed.
I've also come to appreciate how important work life balance is for us all. So when I'm not photographing, I love spending time with my husband Adam, exploring a new city, trying new foods or drinks, or just hanging out at home with our cat babies, Zoe and Annie! (I'm a cat-lady at heart but grew up with Golden Retrievers, so I love it when I get to meet my clients' fur babies too).
I am based in Howard County, MD, but I grew up in Harford, and do a lot of work in Baltimore. I love to travel & see new places, so you should never feel limited by location for your session or event. Some of my favorite travels include our Seattle to San Francisco west coast road trip, Key West (anywhere with a beach!!), LA California, Toronto, Puerto Rico & Iceland!
A little more about how I got here:
I've had a strong interest in photography since I was a kid following my mom around in the darkroom. I studied Photography at UMBC and eventually interned with UMBC's Creative Services / UMBC Magazine. When I'm not photographing for my business, you might find me at my alma mater photographing for the alumni magazine, campus events and other fun projects. A strong interest in sociology while at school made me realize how much I love seeing the connections in the human experience.. so maybe that's why I'm interested in documenting as much as possible through photography.