Hi, I'm Marlayna!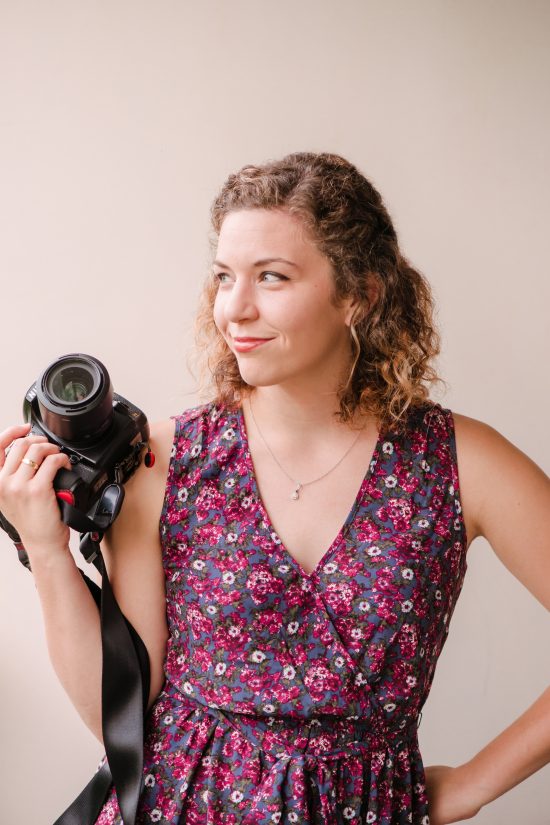 I'm a curly-haired photographer that likes to laugh. I'm a semi-recent newlywed (July 2015!) and love spending time with my husband & high-school-sweetheart, Adam.. whether it's heading out to explore a new city, try new foods or beers, or just hang out at home with our furry cat babies, Zoe and Annie! I'm an excessive user of smiley faces, ampersands, exclamation points & tangents via parentheses! ;) I'm a cat-lady at heart but grew up with Golden Retrievers, so I love it when I get to meet my clients' fur babies too. I think often and care deeply about how we can all make the human experience just and better for each other. I love getting to capture the moments that show how important, meaningful, and valuable that human connection is. I love getting to document relationships in many stages, and I love getting to document stories  that connect us – both those that are personal and those about community. And ultimately, I love getting to know my clients, and I especially love when clients become friends!
I'm currently based in Howard County, MD, but I grew up in Harford, and do a lot of work in Baltimore. I love to travel & see new places, so you should never feel limited by location for your session or event. Some of my favorite recent travels include our Seattle to San Francisco west coast road trip, Key West (anywhere with a beach!!), LA California, Toronto, Puerto Rico & Iceland most recently!
My passion is telling stories through images. Whether it's the story of your wedding, your family, of who you are right now, or even your business. I enjoy a lifestyle approach, giving posing tips where I can but mainly simply documenting you and your passions. More and more I find myself wanting to feel connected to others, especially the local community.. and realizing that maybe some of the best moments we experience are when we're connecting with others.
A little more about how I got here:
I've had a strong interest in photography since I was a kid following my mom around in the darkroom. I studied Photography at UMBC and eventually interned with UMBC's Creative Services / UMBC Magazine. When I'm not photographing for my business, you might find me at my alma mater photographing for the alumni magazine, campus events and other fun projects. A strong interest in sociology while at school made me realize how much I love seeing the connections in the human experience.. so maybe that's why I'm interested in documenting as much as possible through photography. I think it's also why I truly love getting to know and become friends with the awesome couples and clients I get to work with! :)
Please don't hesitate to send a message and find out more.. about my work, wedding help, or even photography questions for other aspiring photographers!