Ellen & Jon:: Graffiti Alley Load of Fun Arts Wedding, Baltimore MD
So did you know.. today is all about Ellen & Jon!! ;) haha what I mean by that is that this post comes perfectly timed with Baltimore Bride's feature of their wedding on Hitched!! Ahh!! So fantastic! You can read more about the inspiration for their amazing August wedding here:
http://bride.baltimoremagazine.net/hitched/10/12/real-wedding-ellen-line-and-jonathan-bollinger
& With that fabulous news, I thought what better day to finally get their wonderful images on the blog!! Ellen and Jon are two amazing, kind and down to earth people. I am so happy to have gotten to work with them and be a part of their unique and fun-filled day. While we didn't get to cross paths nearly enough during school, we all went to UMBC and clearly had similar interests in the arts. When they asked me to be their photographer I was ecstatic at the idea of a wedding at a graffiti alley and a reception in an arts gallery, Load of Fun, in Baltimore. "Non-traditional" is an understatement when it comes to their wedding, but what is more accurate is that it was completely and 100% them down to the details and the space… even a potluck! I've never been to a wedding like yours, and I think that is something really special to make it so unique. Not only that, but it was really SO much fun – literally after their first dances, friends and family flooded the dance floor and having a good time! Thank you two for having me be a part of all this! Congratulations x1000000000, Texas is lucky to have you two! :)

One side of Load of Fun is a gallery, the other a black box theatre. So some tables were set up here in the gallery!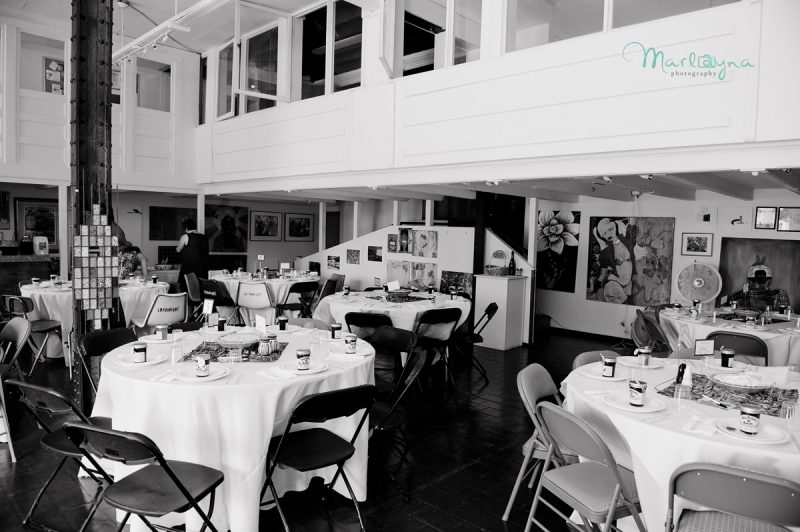 Beautiful! & Loving their first look right before the wedding :)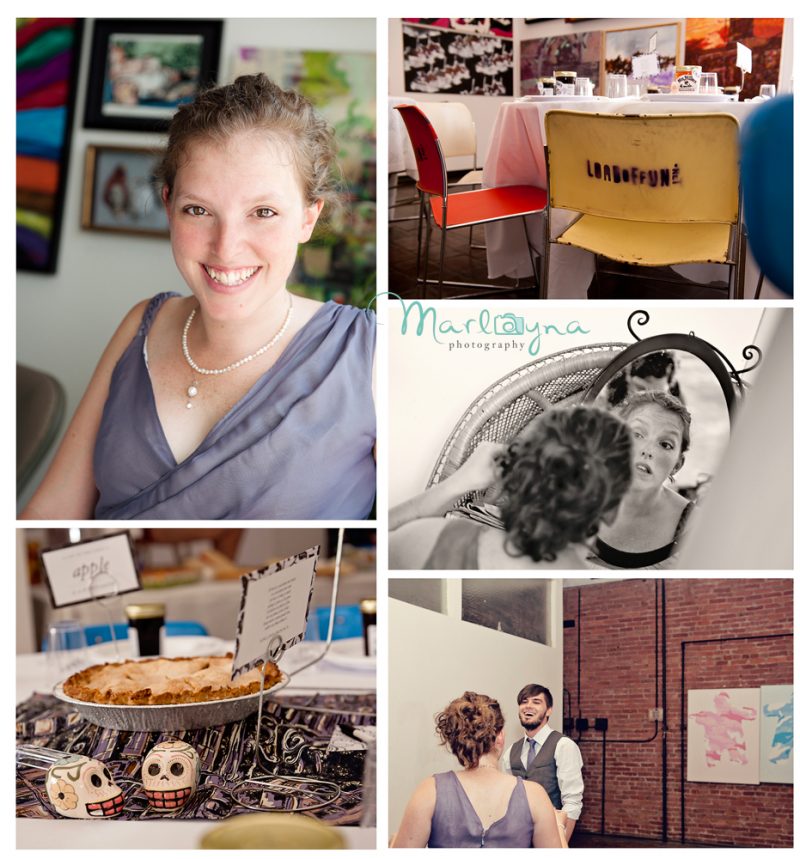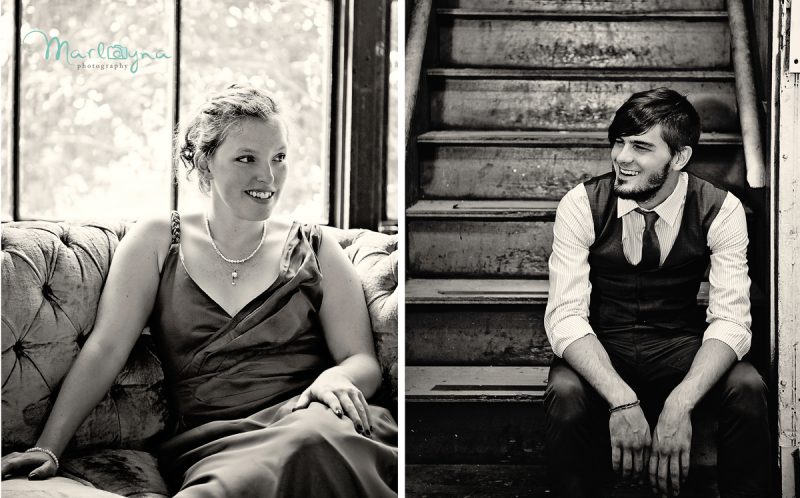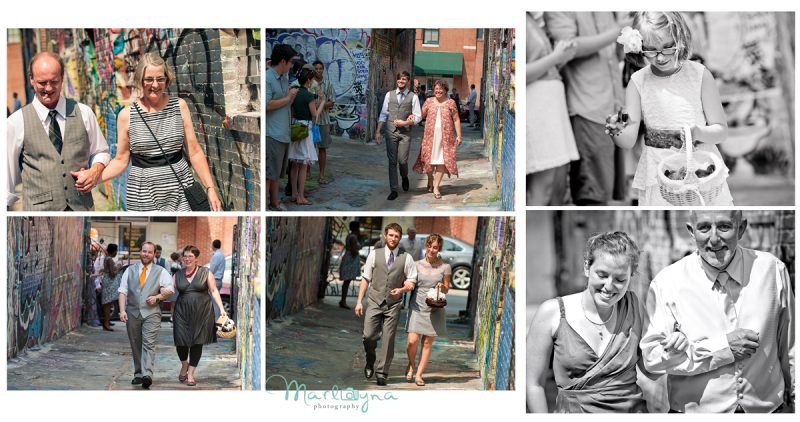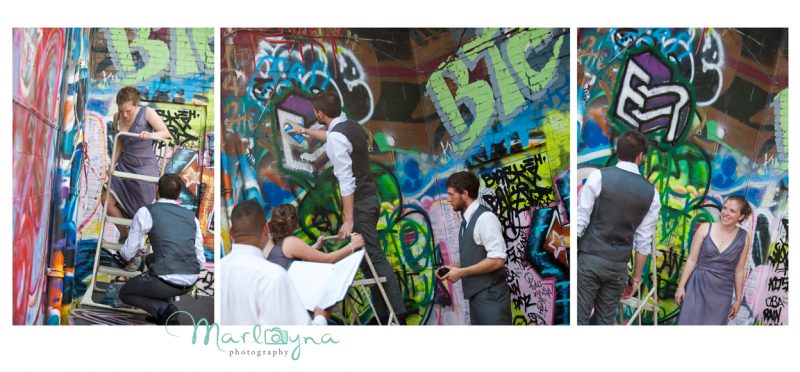 Ellen and Jon opted to do a unity graffiti (how cool is that?!?!) Jon designed it with an E & J intertwined!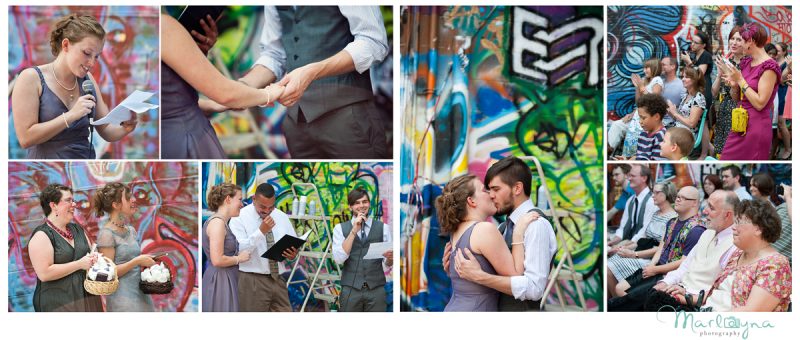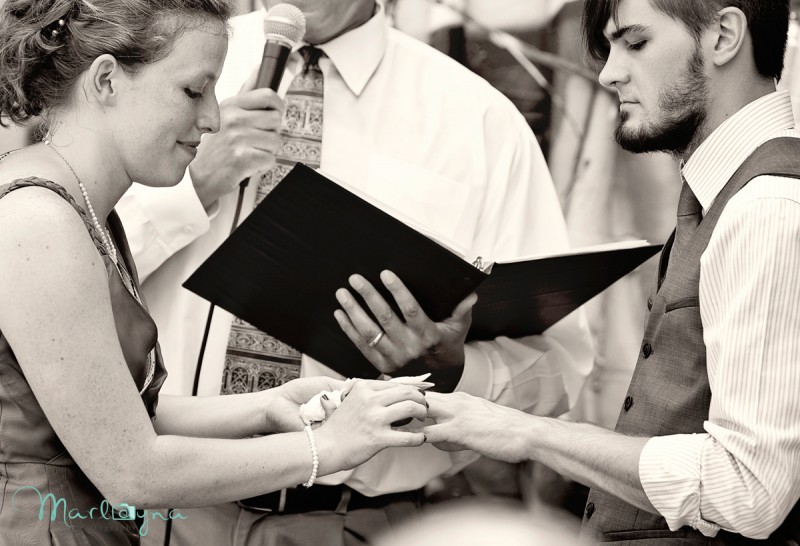 LOVE this!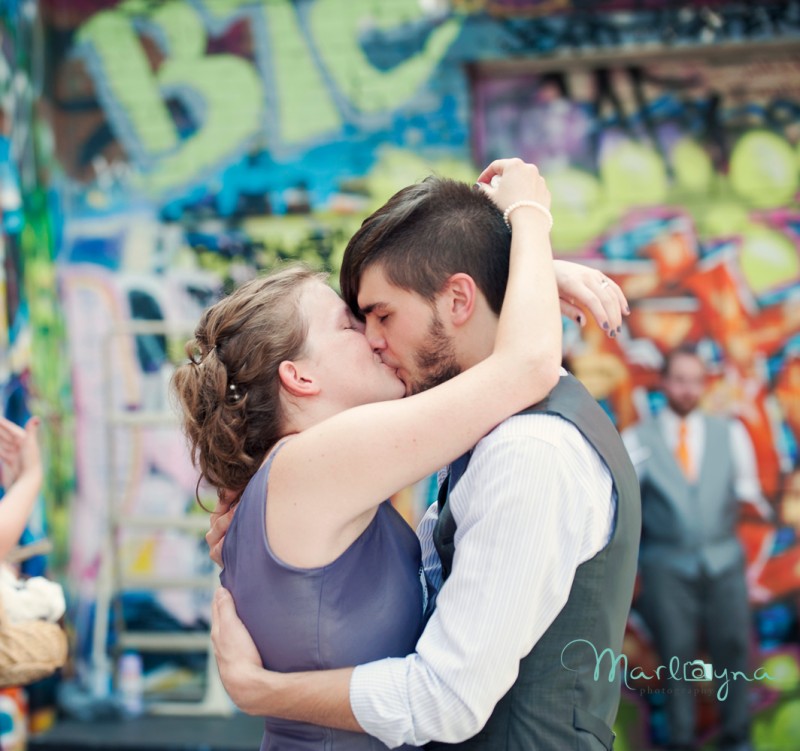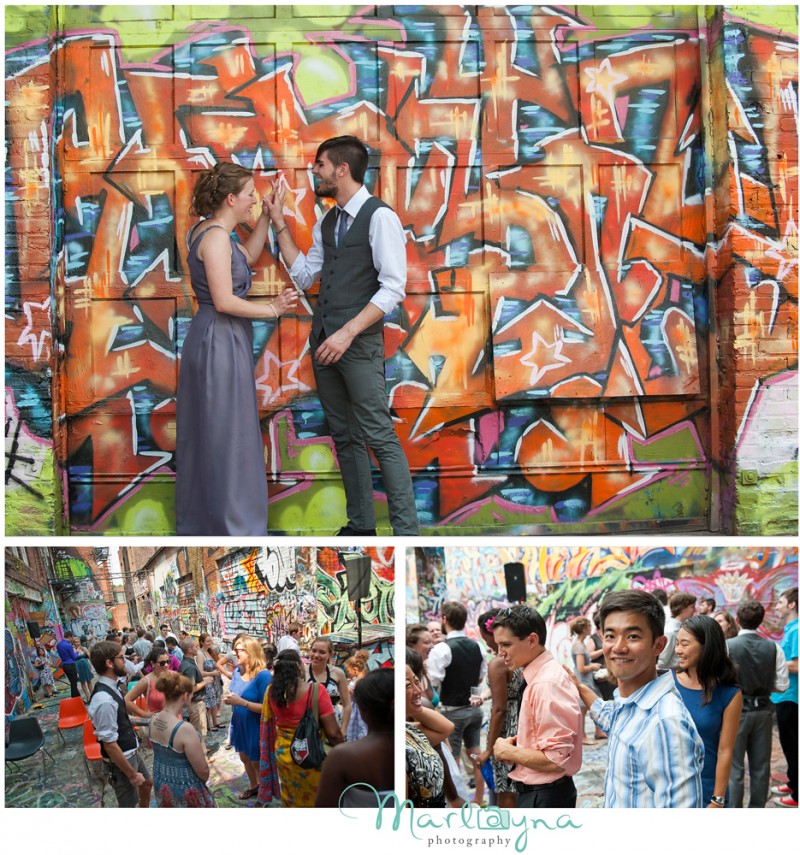 Not only did they have a potluck, but a friend also brought… A SNOBALL MACHINE!!!! YEAH. IT WAS AWESOME. seriously, those snoballs were the best thing ever after some dancing on this warm August afternoon. It was perfect!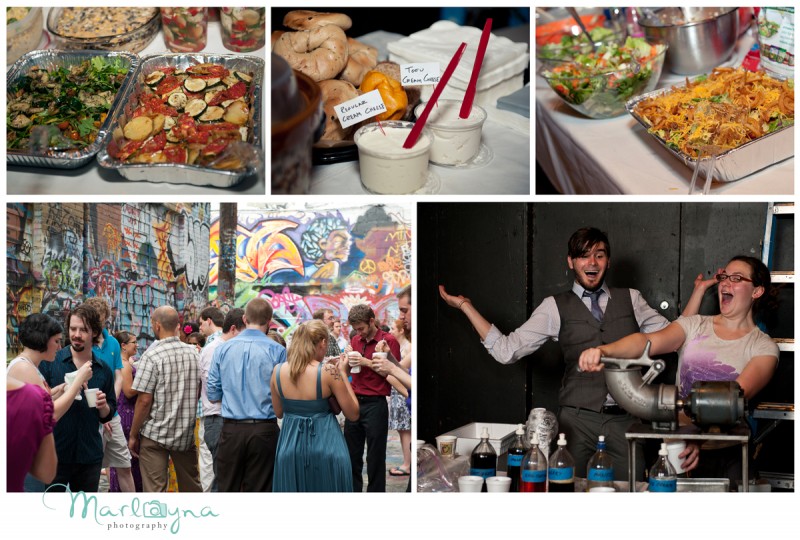 Their family is just as fun as they are! (Guess we know where they got it from haha)

The fake jump!!! hahah I adore this: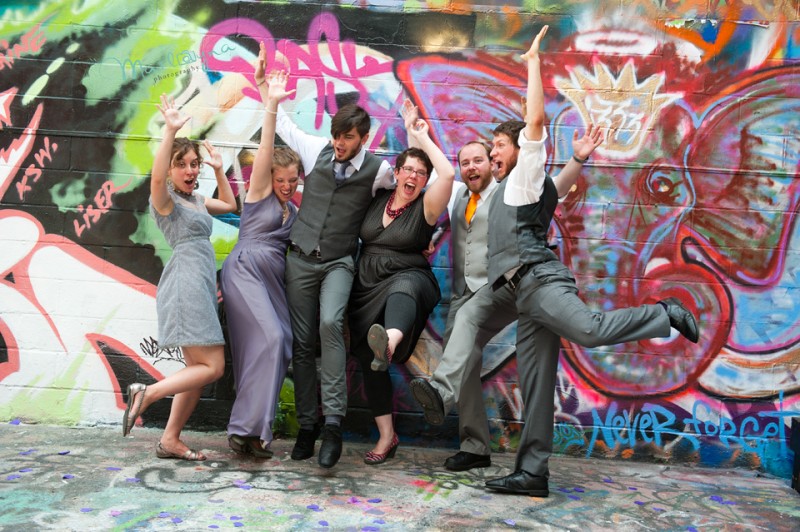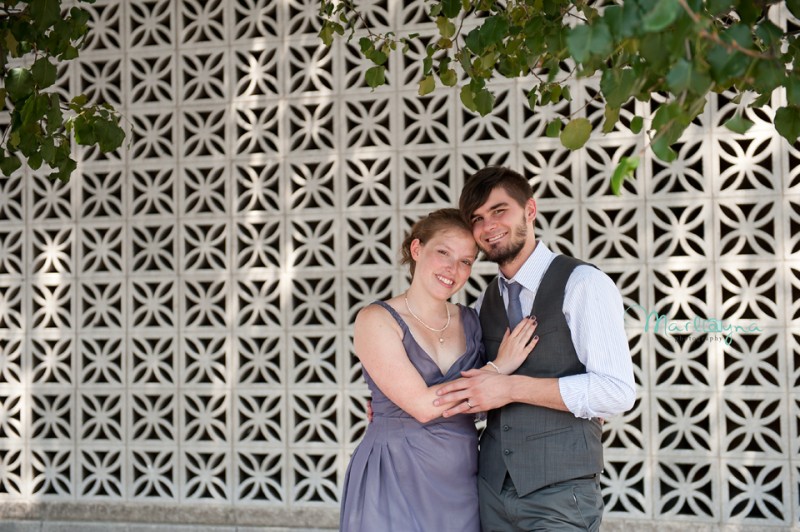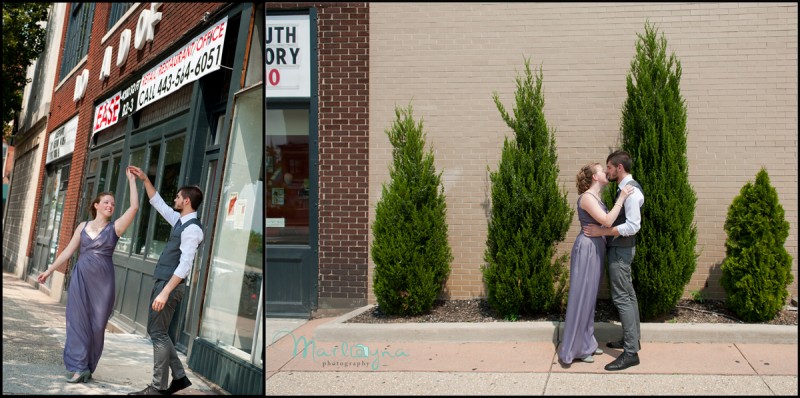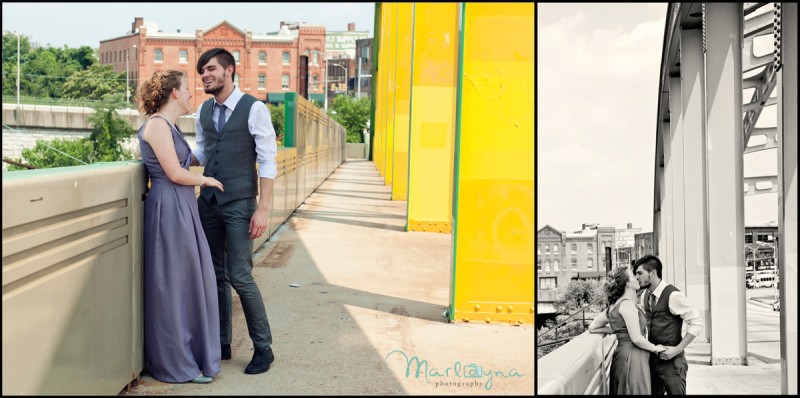 The "MICA bridge" as I call it.. or I believe more accurately, the Howard Road bridge?.. was calling our names for some stunning city portraits.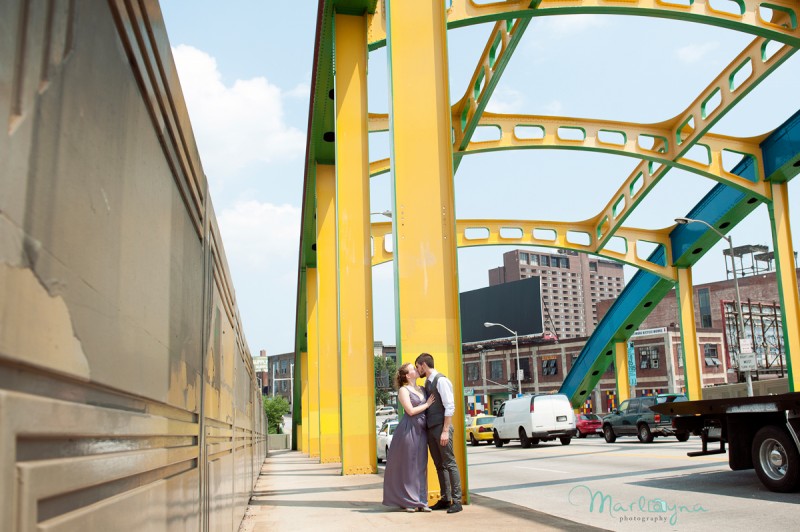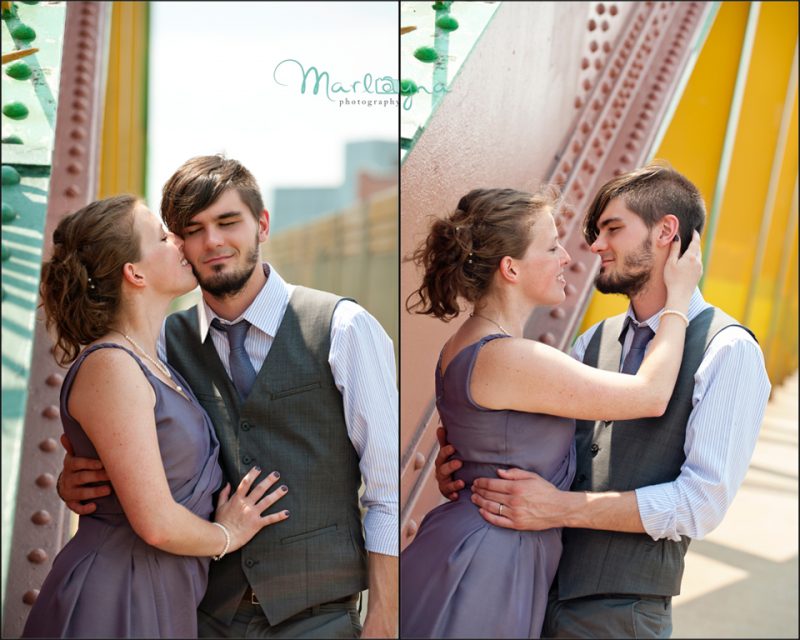 One of my all time favorites & one of several facebook teasers from this awesome wedding!::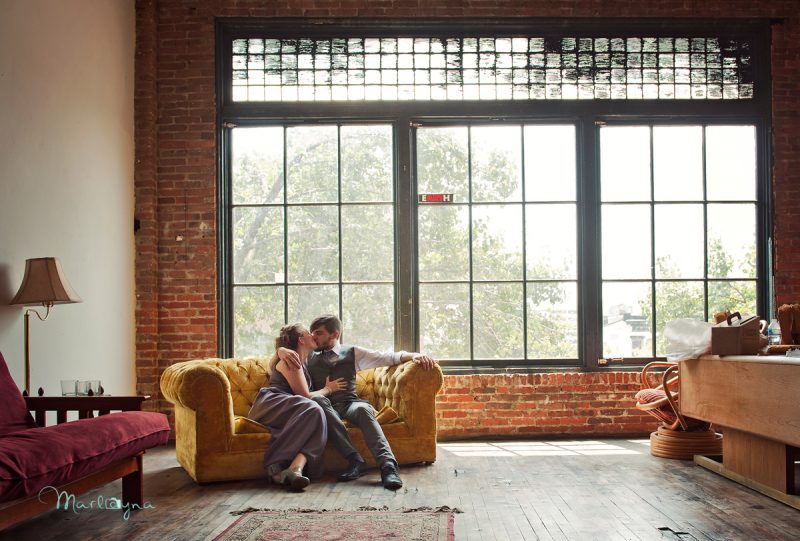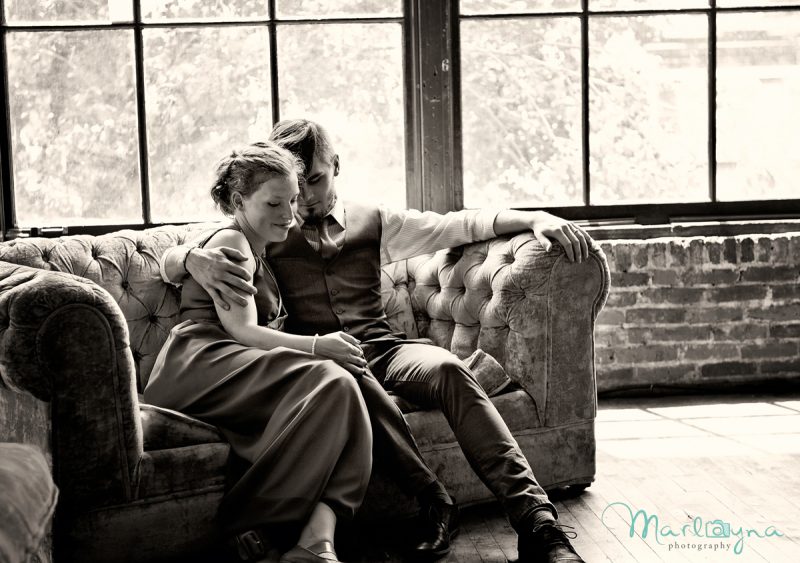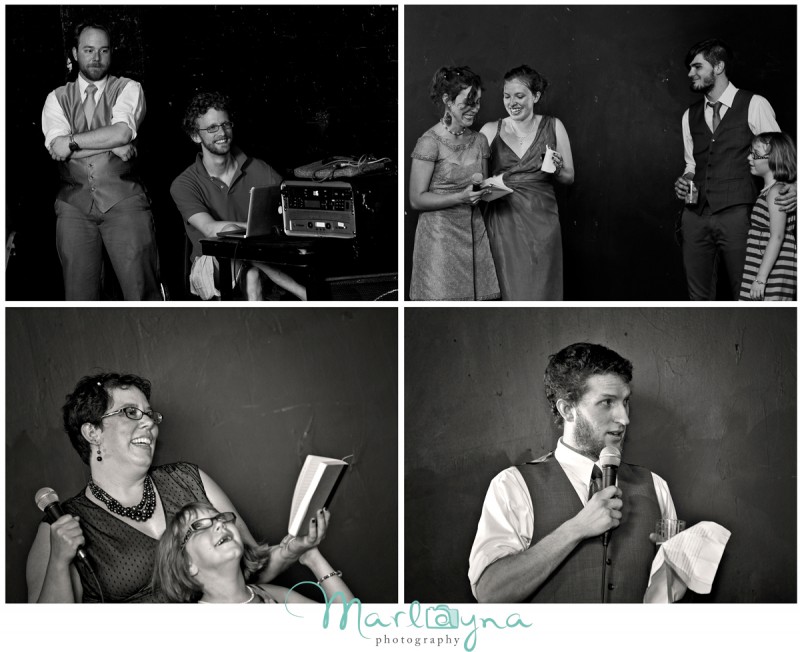 Beautiful first dances..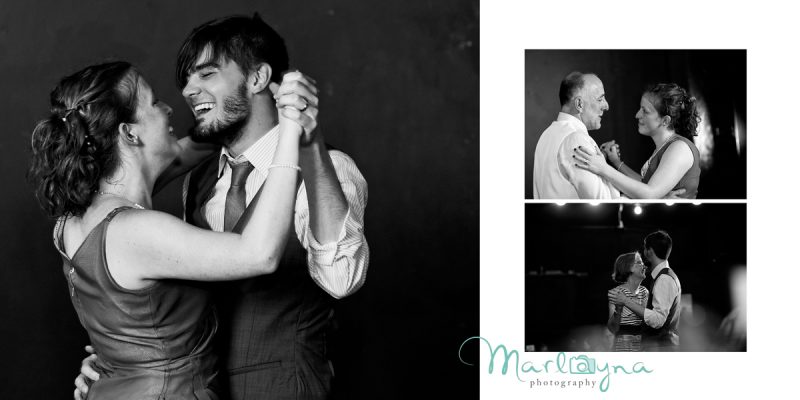 & lots and lots of fun!!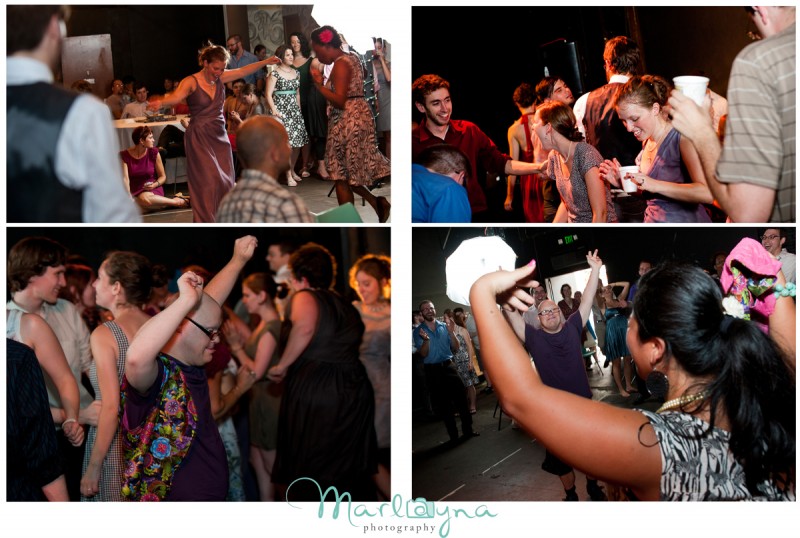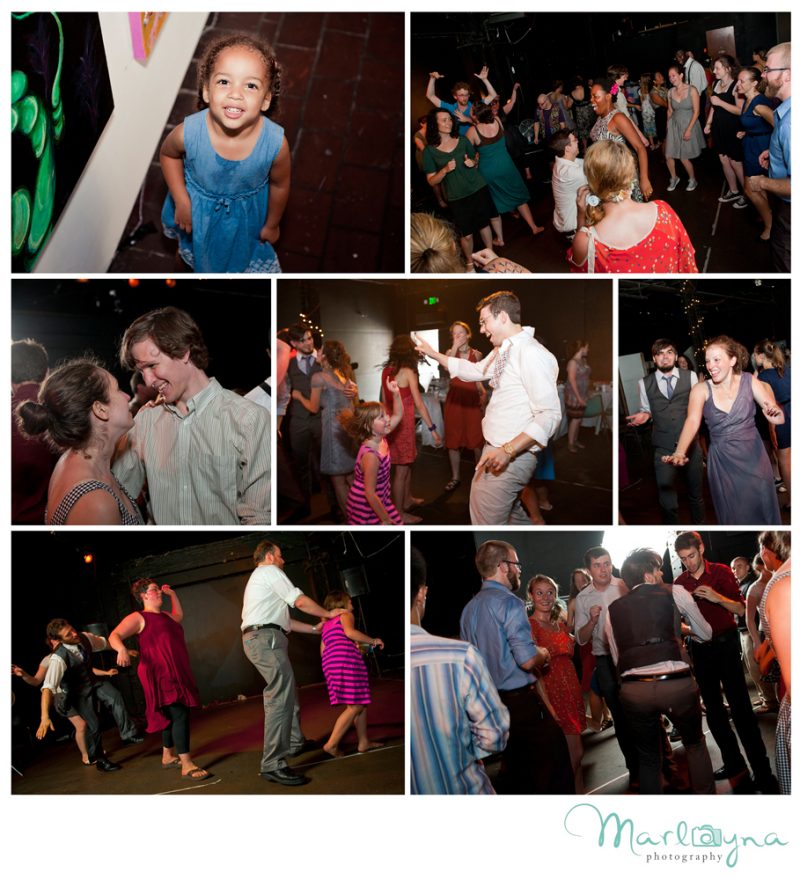 While guests could enjoy some wild dancing in the black box theatre side, the gallery side offered a quieter spot to have a little musical jam session :)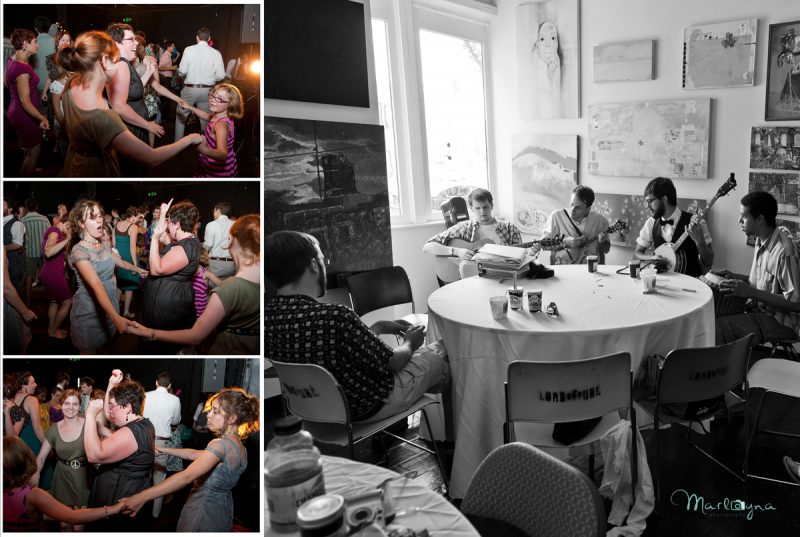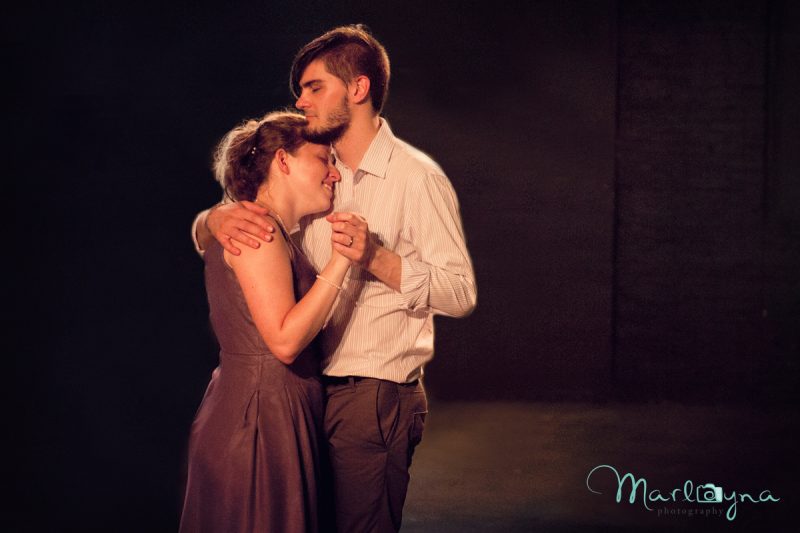 The sisters dancing til the very end! Love you all! It was such an amazing time… dare I say, it was a load of fun ;) hahah too cheesy I know!
Congratulations Ellen & Jon!