Mackenzie Class of 2014! :: Harford Maryland Senior Portraits
I really couldn't believe it was time for Mackenzie's senior photos when her mom Jess reached out to me. I first had the pleasure of photographing Mackenzie back when I did Jess & Emily's engagement & family photos, & I couldn't believe she was already a senior since then. Oh and side note, check out their photos because this is one of them most fun trio of ladies I have the honor of knowing and working with! Seriously I crack up every time I even think of or look at the series of photos with Mackenzie is creepin' in the background!! So all that to say, I knew it was going to be an awesome session :) It was a chilly day but she powered through it! Mackenzie is such a talented beautiful and fun young lady – I'm so happy for her and the class of 2014! Mackenzie, you were amazing to photograph (as if I would have expected any less! :) ) Congratulations!
Oh & how cute is the guest appearance by their pup, Scout?! :)

Ahh so gorgeous!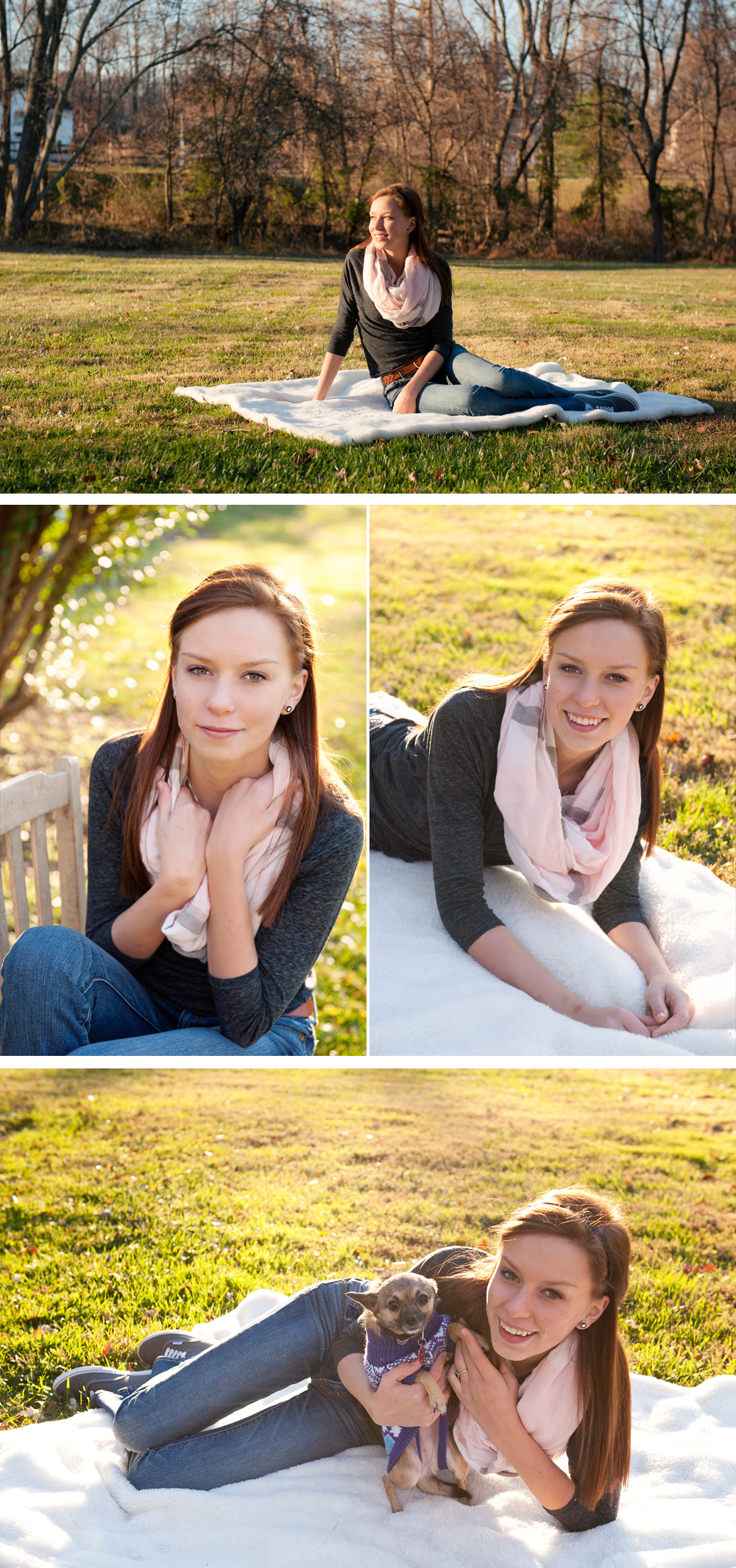 Oooh this next series is one of my favorites! I'm totally missing this rich red colors of fall right now!


Had to get a couple more of Scout in there! haha Ah! What an awesome session! Congratulations again! :)