Katie & Jake :: DC Cherry Blossom Engagement Session
Whenever a couple of friends gets engaged and asks me to do their photos, I get extra excited :) & When the two happen to be Jake & Katie, who pick DC's Cherry Blossoms as their backdrop, even better! There's something really sweet about early morning light that I swear makes couples feel cozier (maybe it's the still-slightly-sleepiness? haha or is that just me? ;) ) Even though we went early, we already had a decent crowd to compete with around all the blossoms, but fortunately the weather was perfect and there were so many beautiful flowering trees that we were able to find some great secluded spots. These photos make me feel all warm and fuzzy inside! I have so many favorites! Katie & Jake, you two were wonderful and if you didn't already know it, completely adorable & perfect together!

oh my goshhhh so cute, Katie!!

One of the best little secluded spots we found (just off of a parking lot!).. this light, the colors, the cuteness! It's too much! :) This is one of my all-time favorites for sure!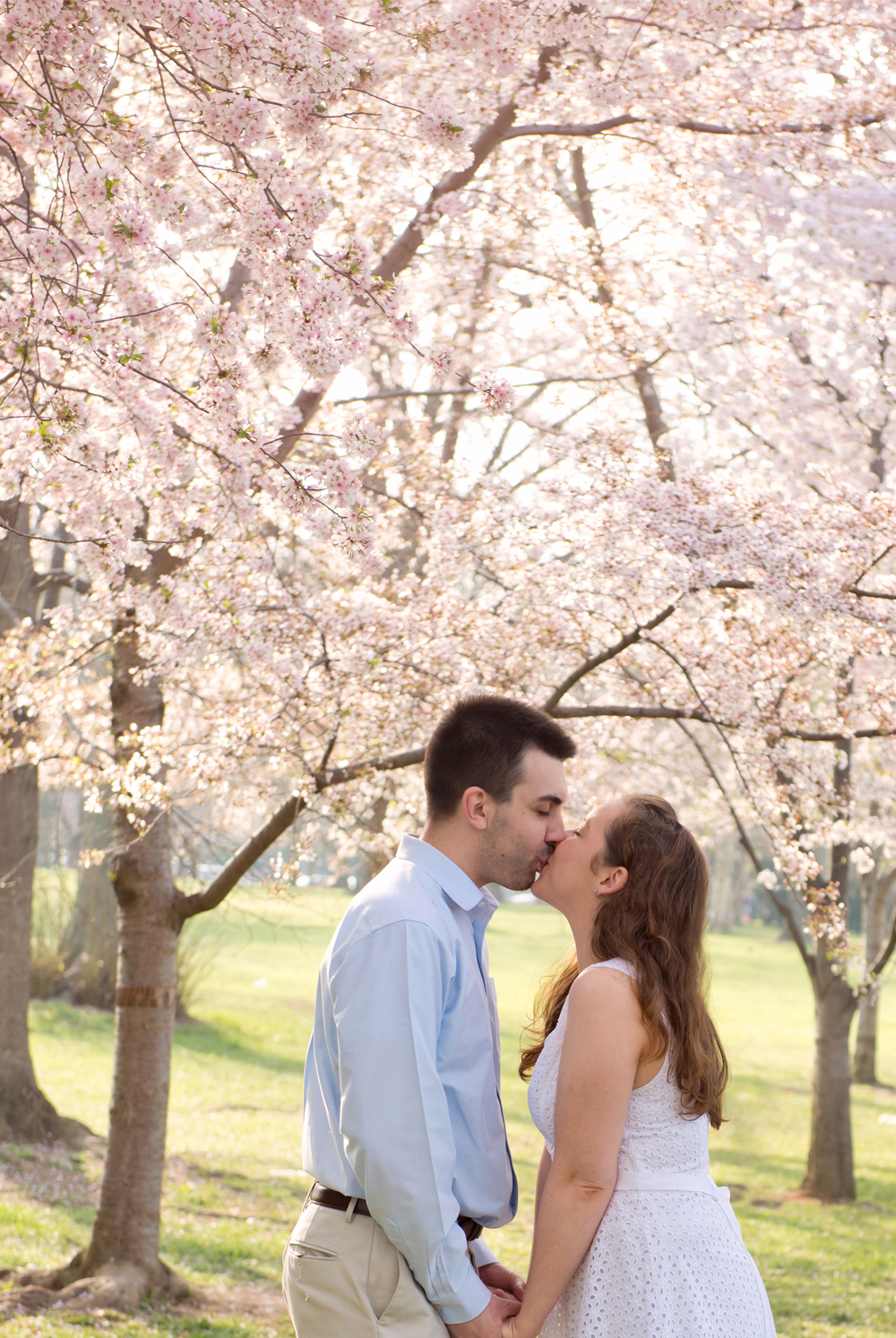 After walking along the tidal basin we hung out a bit at the Jefferson memorial..

Beautiful columns as a backdrop? Yes, please. Dancing and twirling into a laughing hug, it does not get better :)

Another less crowded blossom spot with the most amazing light. Ahhh this last series has all of my absolute favorites! You two are too sweet :) Oh and side note, how stunning is Katie's ring?! Oooh that blue is amazing!

Jake & Katie, congratulations again on your upcoming wedding! So excited for you, for your wedding and your future! So glad to know you two :) I had such a good time taking your photos!