One of my favorite parts about being a wedding photographer is getting to see how each couple creates a wedding that is totally unique and their own. Every couple chooses the traditions (or makes their own) that they feel makes sense for them and I love getting to see all the variation! Charlie & Keri's wedding was especially sweet – an intimate ceremony with their families in beautiful historic downtown Ellicott City on the Fourth of July. The quiet streets outside the courthouse made such a nice backdrop and their ceremony was emotional and heart felt, plus Keri's son Sean got to be a part of it too :) Everyone was so easy going and great to work with – I loved getting to spend such a nice morning with this awesome group! Congratulations Charlie & Keri – so happy to have been their to document such a sweet day for you! I still smile thinking about how touching your ceremony was! So excited to be sharing some favorites :)

Love love love these photos of the three of them :)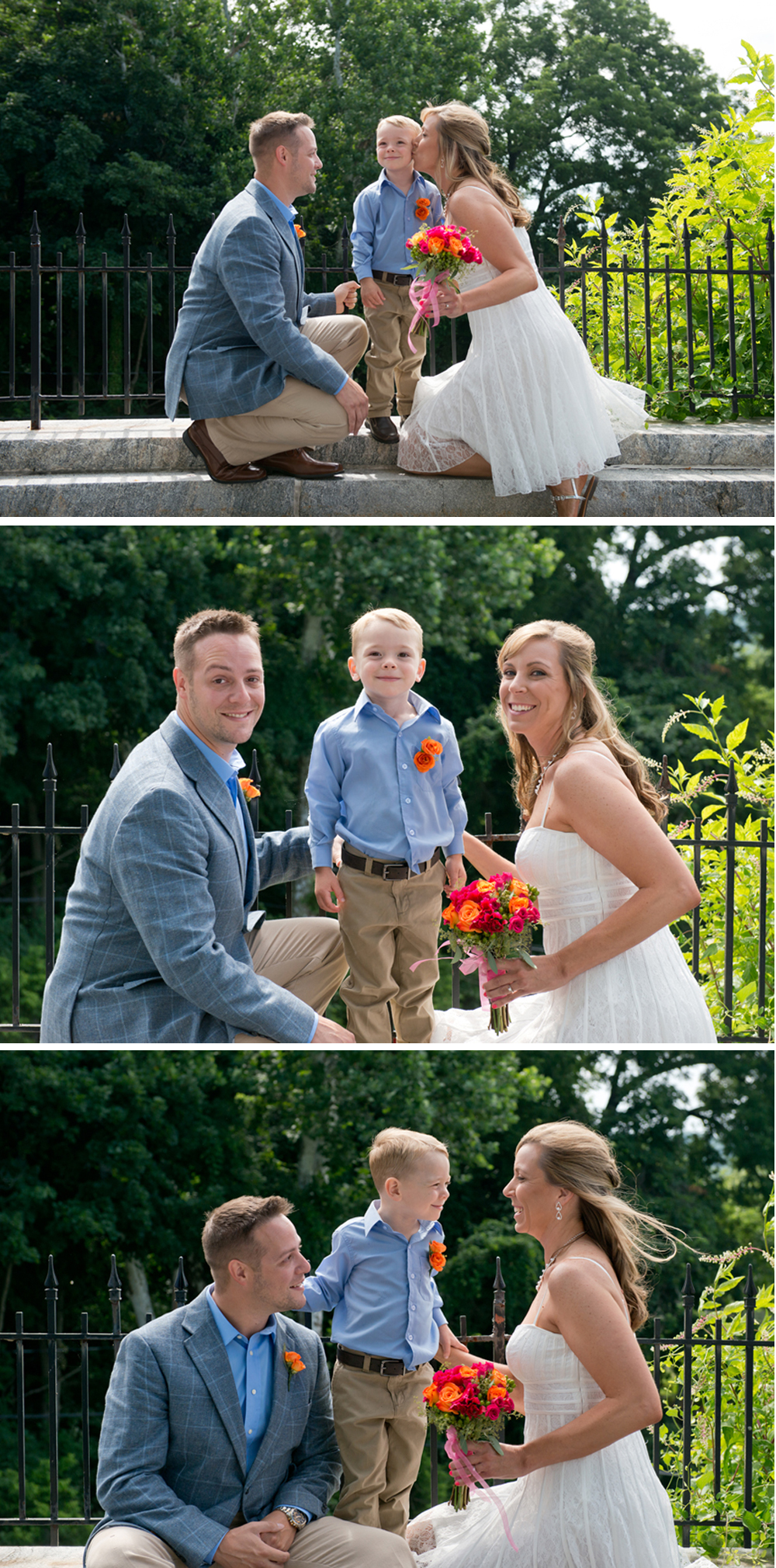 These two are sooo adorable together. I love the way that Charlie looks at Keri – so much love in his eyes :) Plus all the historic stone buildings and summery trees made for some great backdrops!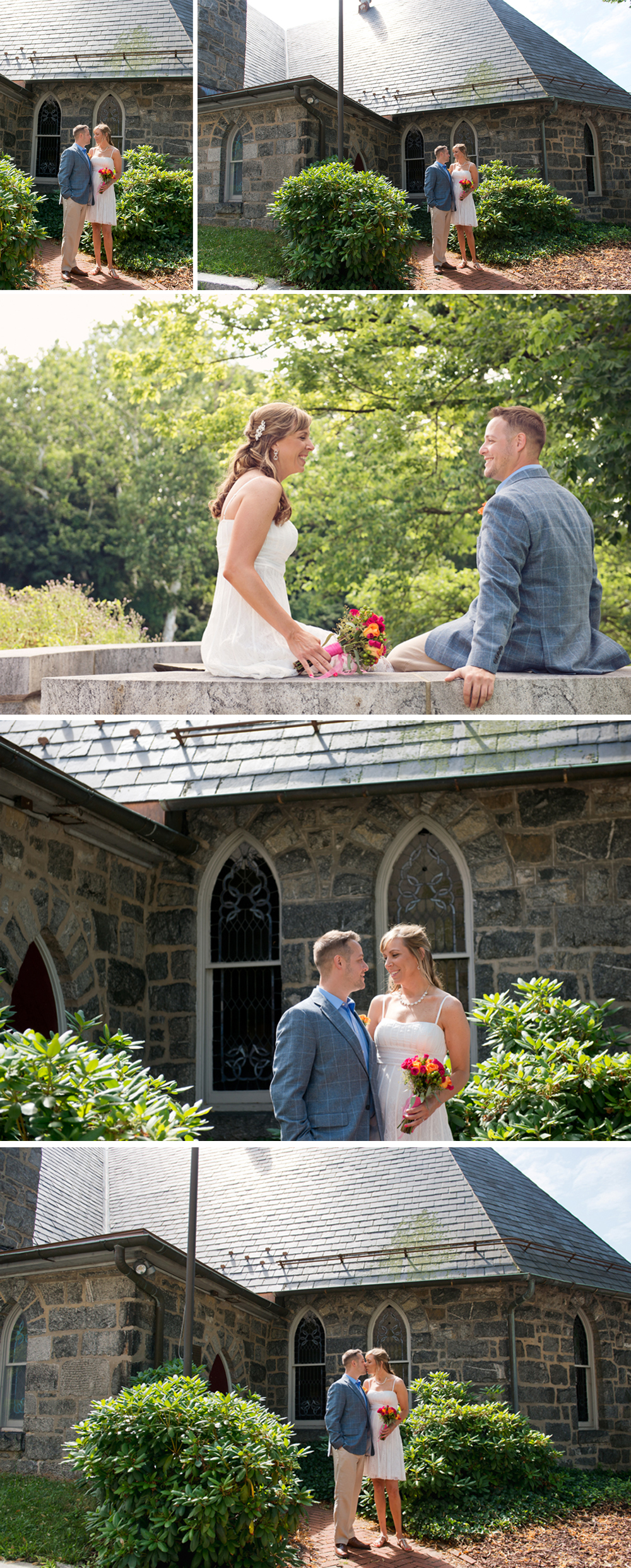 Ah! So so adorable! Keri you are beautiful! And Charlie clearly knows it :)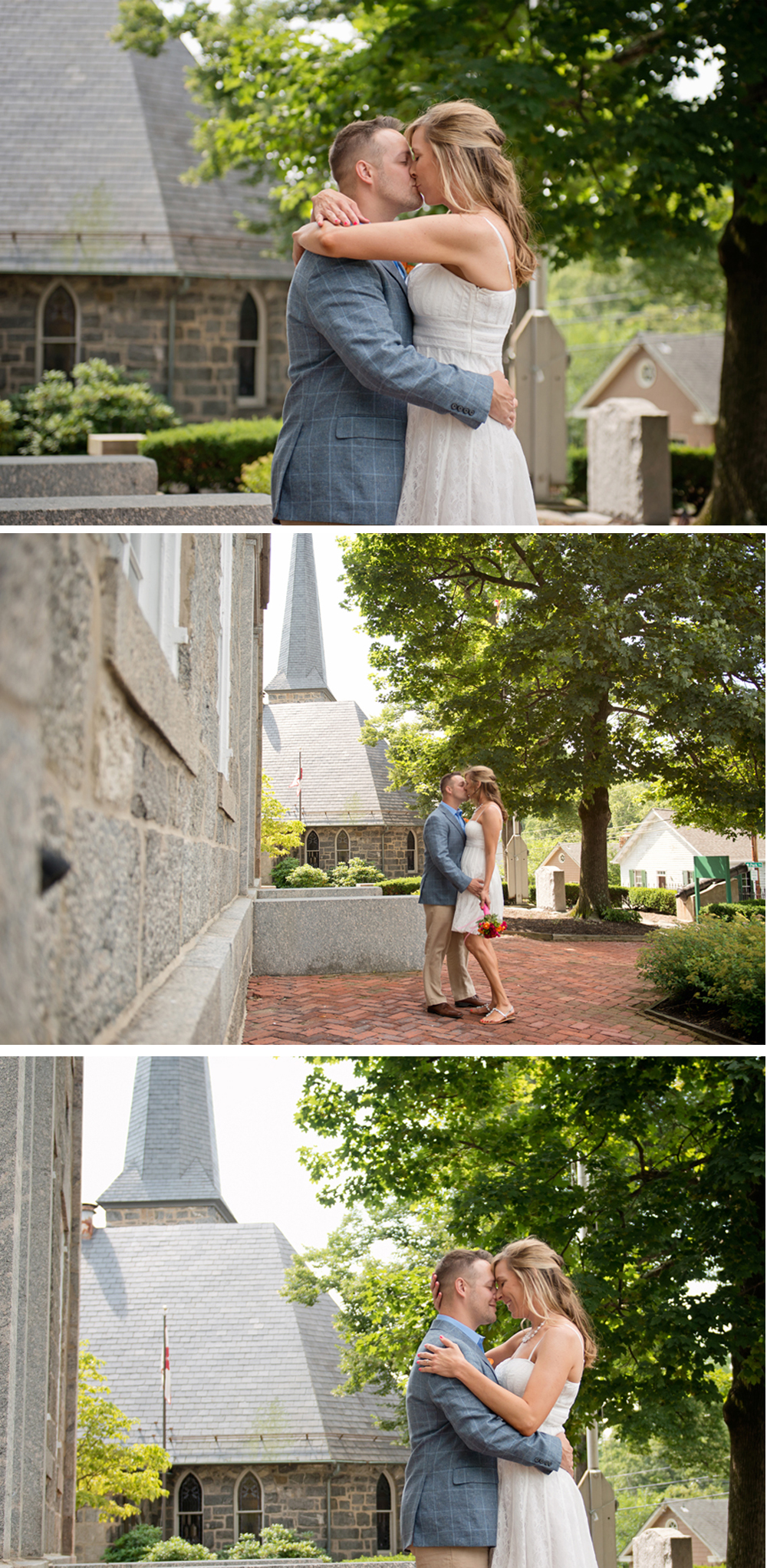 Once family arrived, we all headed to this gorgeous porch area off the courthouse where everyone gathered around. And I forgot to mention, but Charlie's brother was their officiant for the ceremony, making it that much more personal and sweet

You can't have a Fourth of July wedding without some sparklers! :) Such a fun way to celebrate!

After the ceremony we worked our way down to Ellicott City's Main Street where they had more friends and family meet them for a lunch reception :) But before that, more adorable photos of these two! The next one on the right is a favorite! Makes my heart happy!

Congratulations again Charlie & Keri! I loved working with you two and your wonderful family and wish you all the best!! Thank you for having me their to document such a sweet day :)