Ahhh! Where do I even begin with this one? I'm going to try to do my best to keep it short, but I know that's going to be next to impossible. About as impossible as it was to not just post every single photo from Jake & Jenna's session. I can't believe I'm writing their BLOG POST FOR THEIR ENGAGEMENT SESSION. holy crap.. I still remember meeting Jenna – we were in the same math and Spanish classes in high school & thank goodness we got to know each other during those classes!!.. and discover that we were both equally weird-I mean hilarious. :) Ever since high school we've been friends , and thankfully Adam and Jake were friends in high school too, and eventually college roommates. So when Jenna and Jake started dating it meant double dates in College Park and DC and just more opportunities for us to be our ridiculous crazy selves together <3 And even though these days, when I text Jenna I have to hope I'm not waking her up (she's a night-shift nurse, DANG, can we just all give her an internet high five for that?) whenever we get to talk and hang out, nothing has changed. Still cracking up over stupid jokes, texting each other mostly emojis, and being way too ridiculous in public for our own good ;)
Okay but enough about us! haha! The point is, I've gotten to see Jake & Jenna's relationship grow for the past 6 years and I couldn't be happier they're together! A perfect match, 100% real with each other, and always able to keep each other laughing, which you'll see a lot of in the photos ;) Plus can I just say they have a pretty amazing, supportive and hilarious family (who even welcomes Adam & I into the party often!) :)
Jenna & Jake, I love you two together!! I'm so excited for you two to start this next part of your lives together and I'm SO excited to stand up there next to you on your WEDDING DAY! <3  I'm going to cut myself off here, mostly just so that I still have some fresh material for my speech next May!! :) Congratulations!!
So I brought a few goodies over with me to Jake & Jenna's house, which included this FEYONCE mug. The majority of Jenna and my 'jams' are thanks to Beyonce, so it was only right ;) Then we went on to attempting to get their pup and cat to look at the camera at the same time! ha! We tried!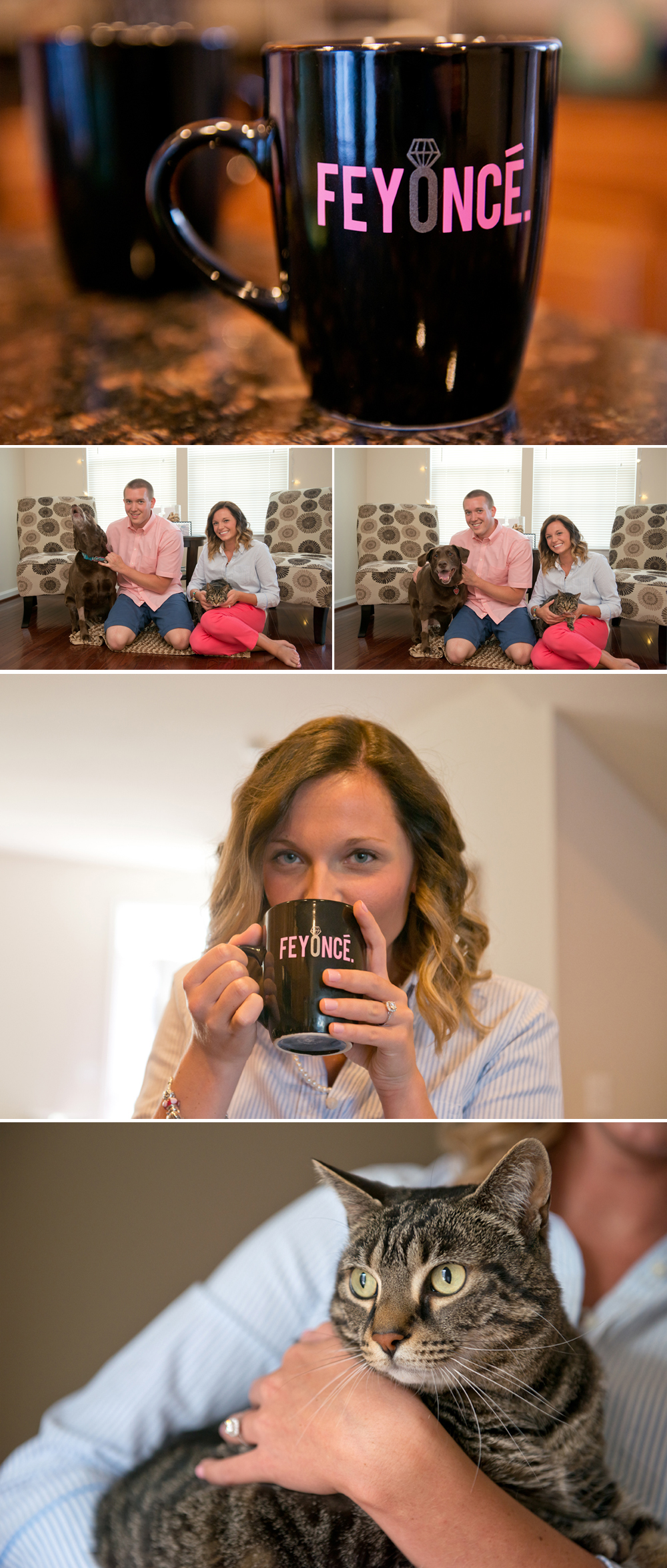 It couldn't have been a more gorgeous day out.. we headed over to the Ma & Pa Trail/Equestrian Center in Bel Air… and even though Jenna was a tiny bit nervous before we started… these two are ridiculously photogenic and adorable, so there was nothing to worry about!

Plus, how can you go wrong when your photographer yells out "JUNGLE CATS GO!" A couple that jungle cats together, stays together. I'm just saying ;)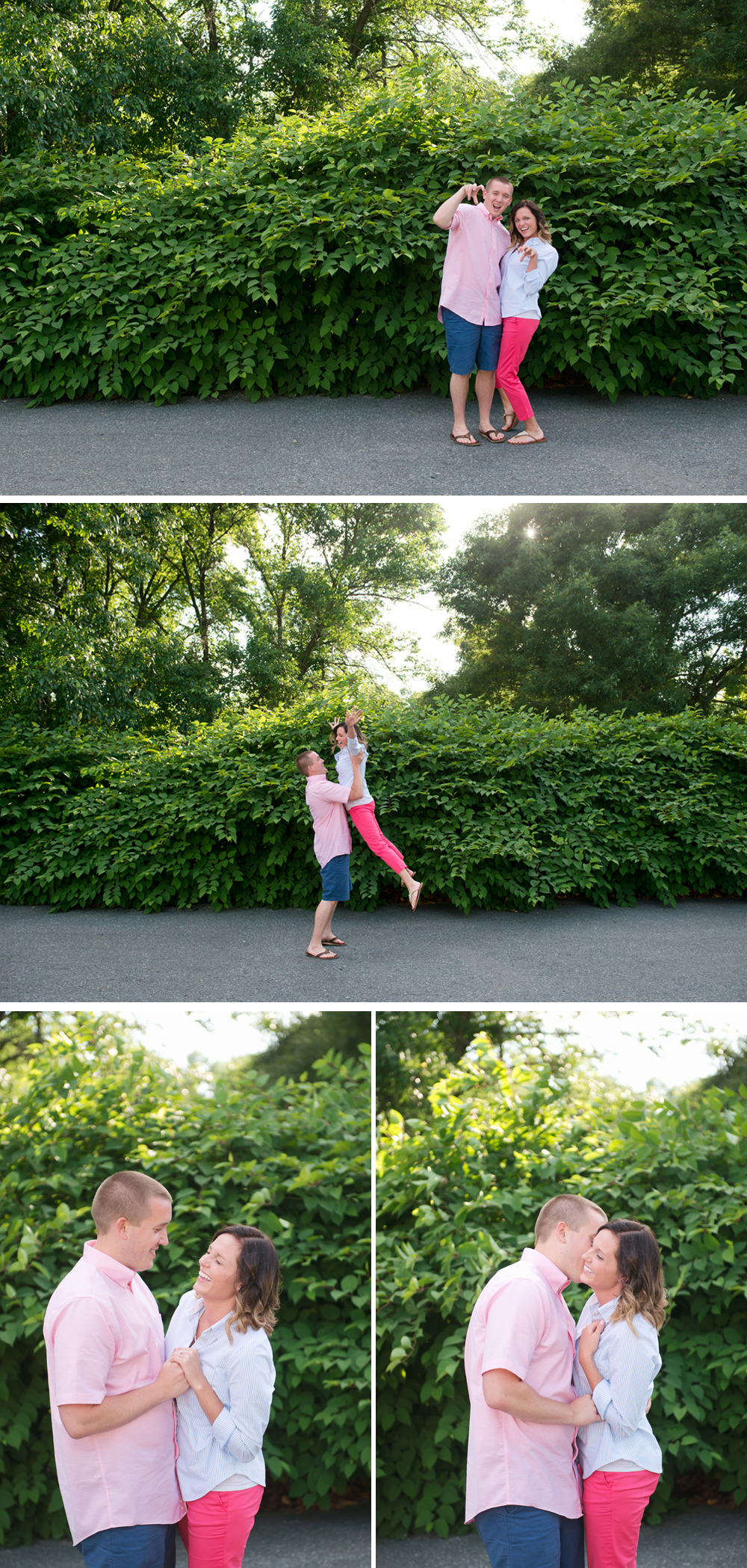 Hahah just a little taste of how awesomely fun they are :)

Eeeep so cute!

ohmygoodnesss girl!! Work it! :) So stunning <3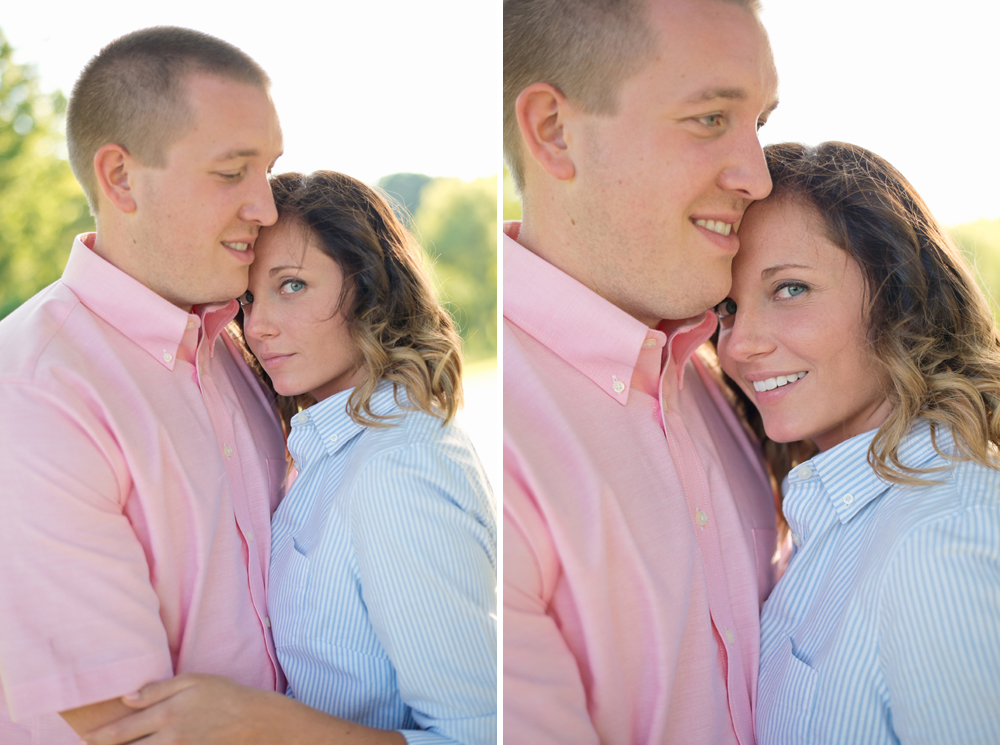 hahah oh yeah and then that one time I might have told Jake to 'relax his face'… don't worry Jenna's here to help!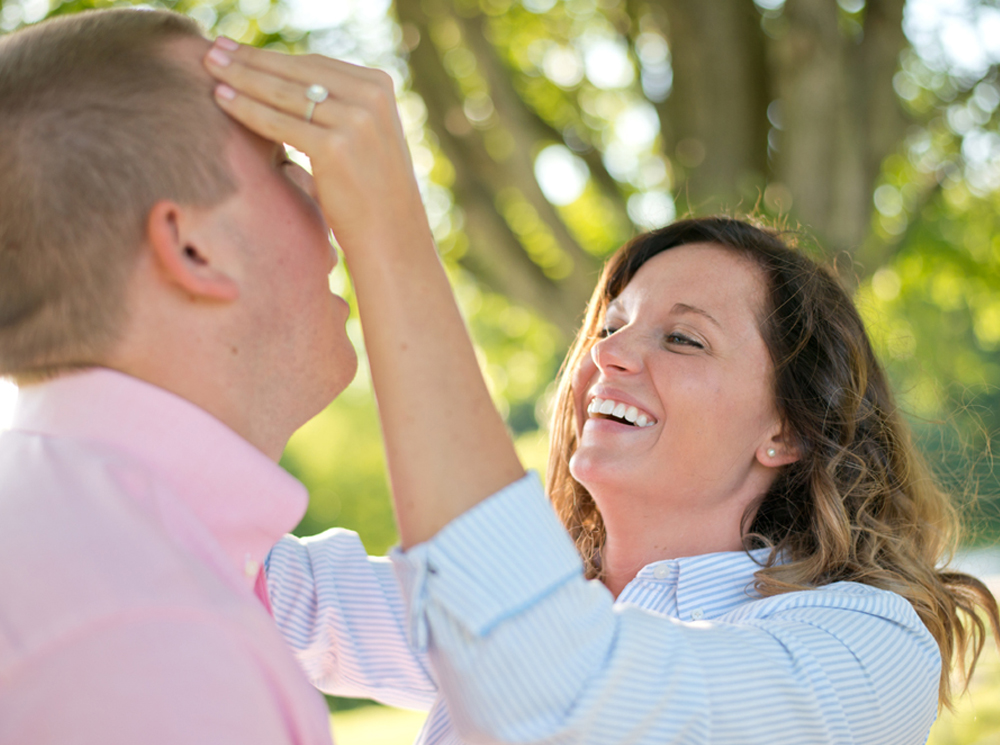 AH I love all of them. So. MUCH

As the sun started to set, we headed over to Havre de Grace and Mother Nature graciously gave us the most epic clouds over the water!

That last one gets me every time. Oh MY GOSH. You two are so adorable I want to hug you through the screen!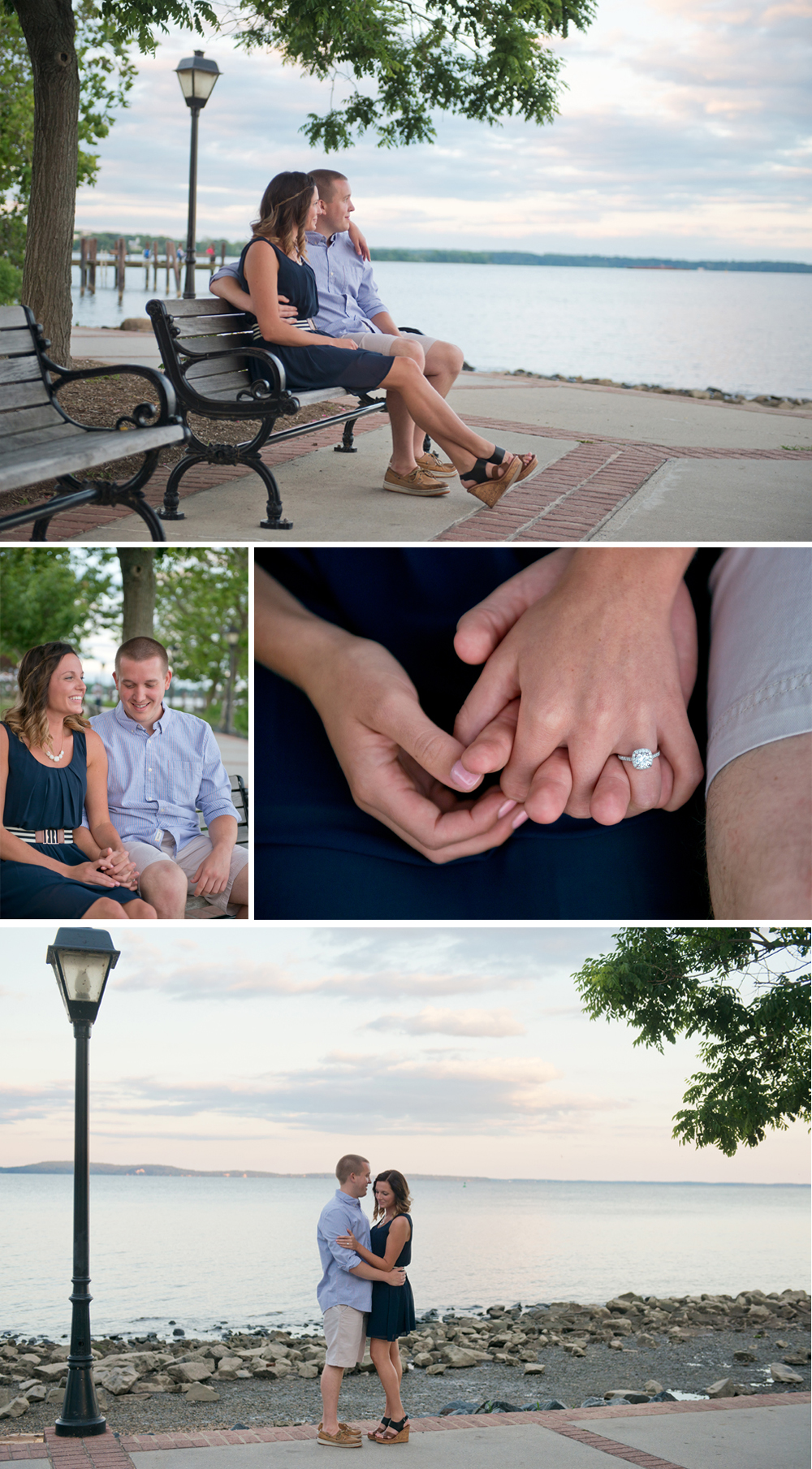 This sky!! Such a perfect evening

This may have been around the time when I started telling them how I was going to win awards from their photos because they are just too perfect together :)

I know I've said it a billion times, but I'm so happy for you two & so happy when I look at your photos. Absolutely adorable, I love you guys!  SO EXCITED for your wedding!! <3
Okay so.. in case you needed visual proof why Jenna & I make such good friends, here it is:
hahaha.. at least we got one normal one. Sorry Jake, thanks for trying! :)
P.S. we're obviously dancing in the first one..