Lots of times I run into people that think that a cloudy day or evening won't be very pretty for photos, and I love getting to tell them how much a cloudy day can be a photographer's paradise. The best part about a cloudy sky is how diffused the light is, and how it feels like you can shoot just about anywhere without worrying about harsh shadows or squinting into the sun :) Plus this time of year, I'm convinced it jut makes people want to snuggle up even more and get cozy ;) So I was definitely thrilled when Mother Nature gave us the perfect fall weather for Jeannie & Rye's engagement session in DC!
As you'll quickly see, Jeannie & Rye are two of the most fun and down-to-earth people you could possibly spend an evening with! I had such a great time with these two exploring some amazing DC locations for their engagement session. Since they're actually living in Pennsylvania right now, our wedding consultation was over the phone so I was really excited to meet up in person at last! And it seriously felt like I was hanging out with friends I've known for years! I have so many favorites from their session, and I can't help but smile thinking about all the laughs we had too ;) To say I am excited for their summer wedding is an understatement, I can't wait to see these two again! :)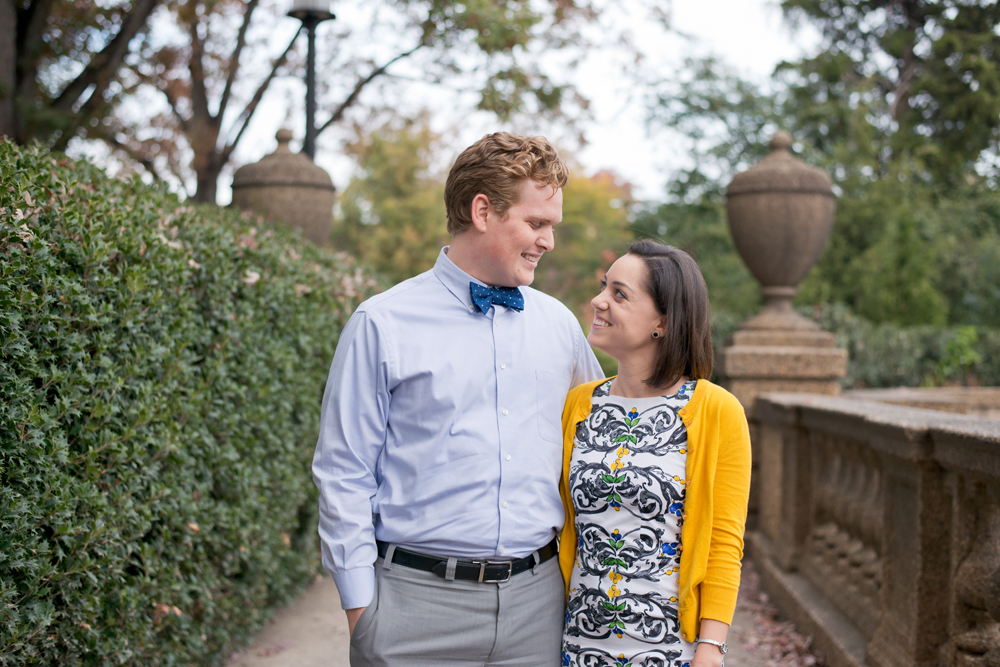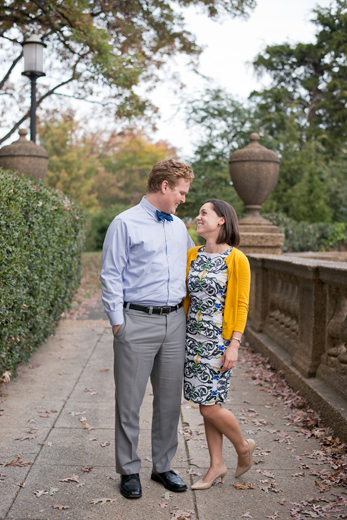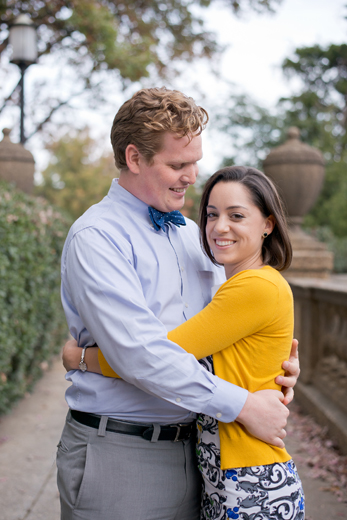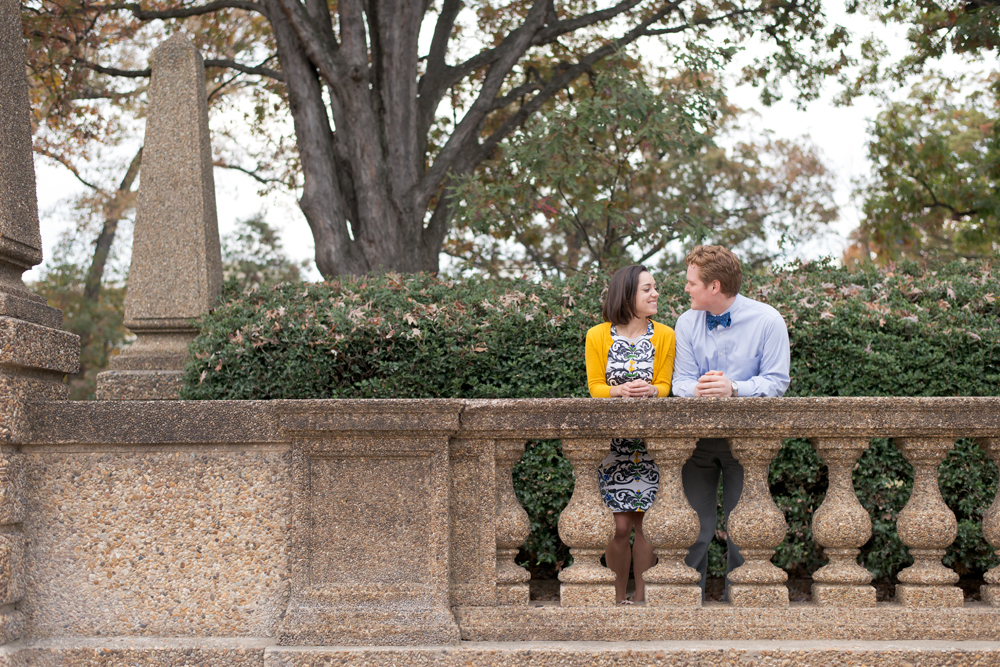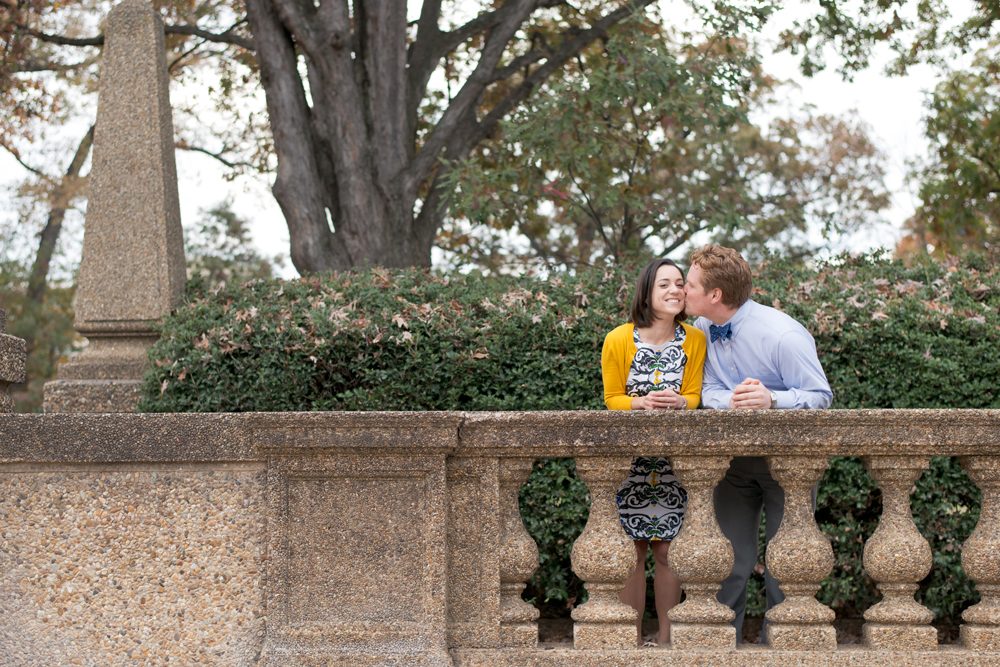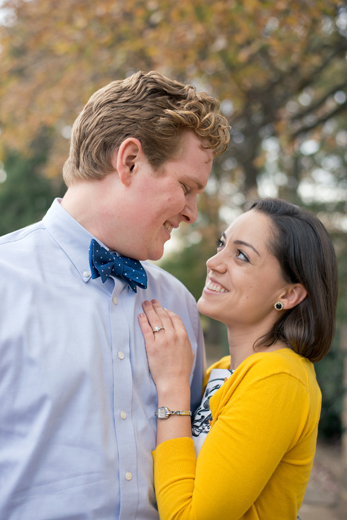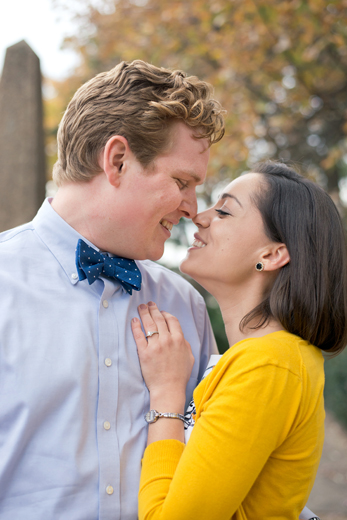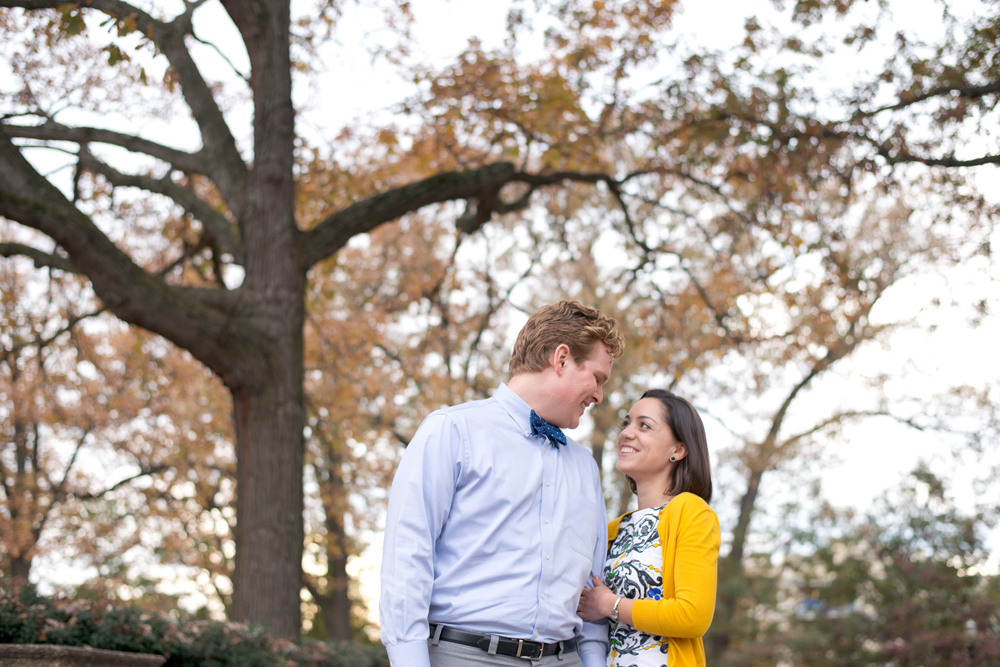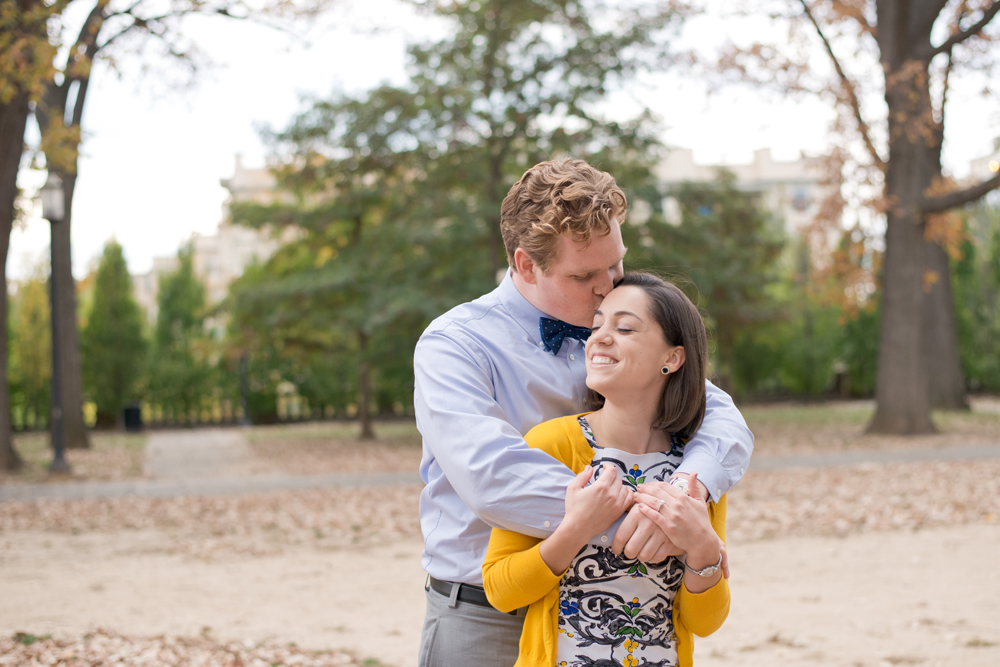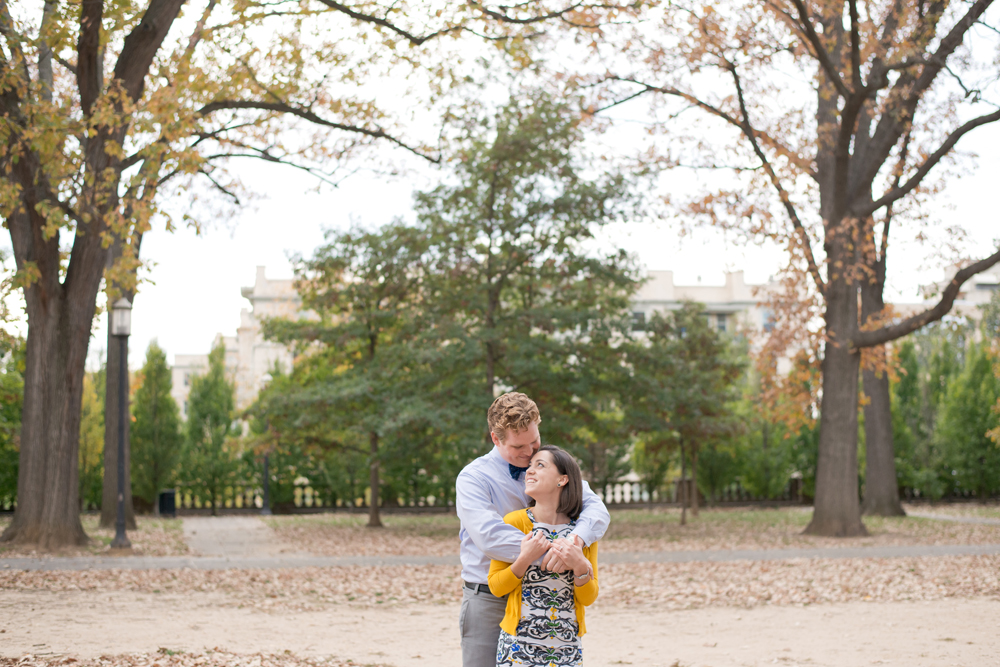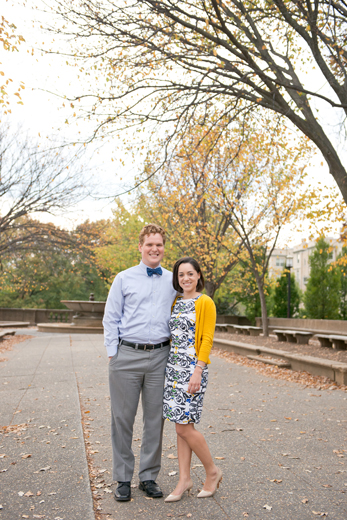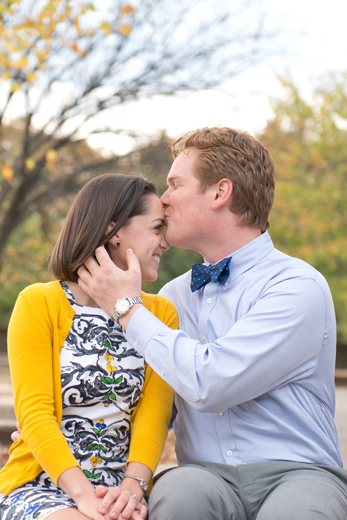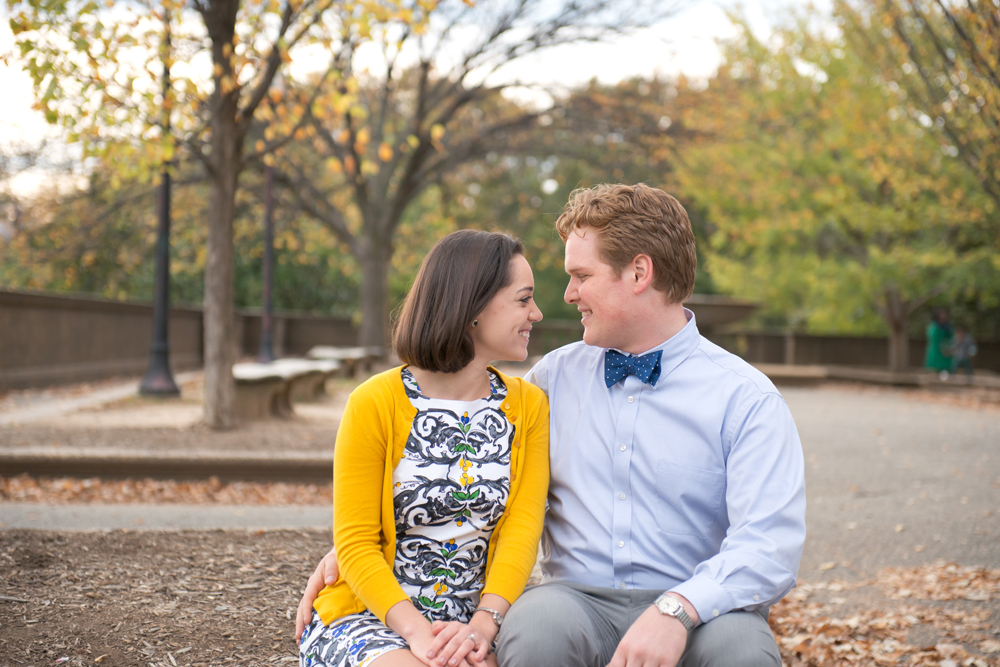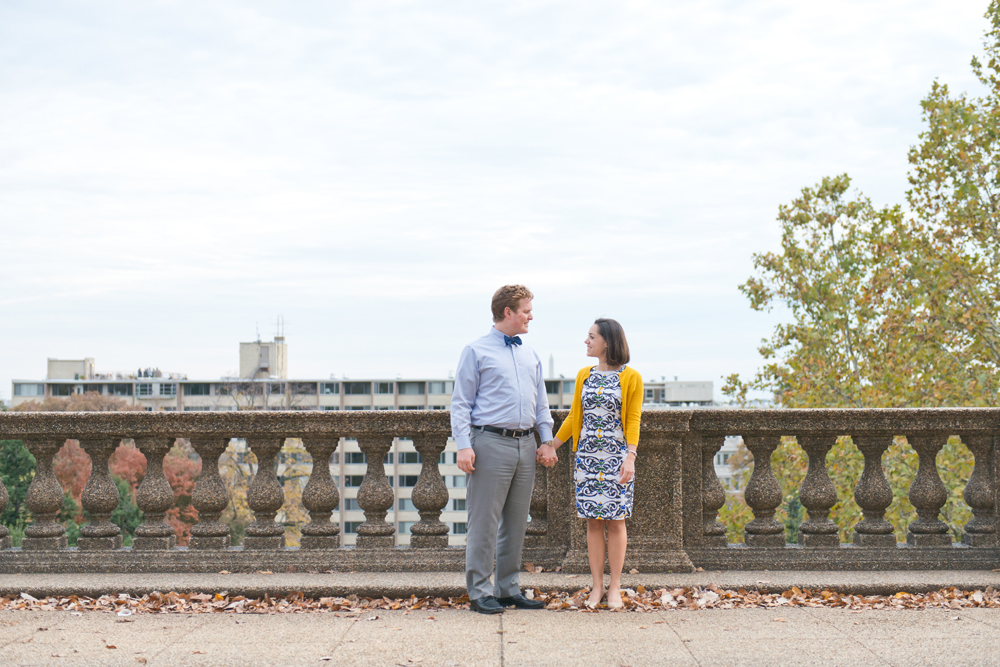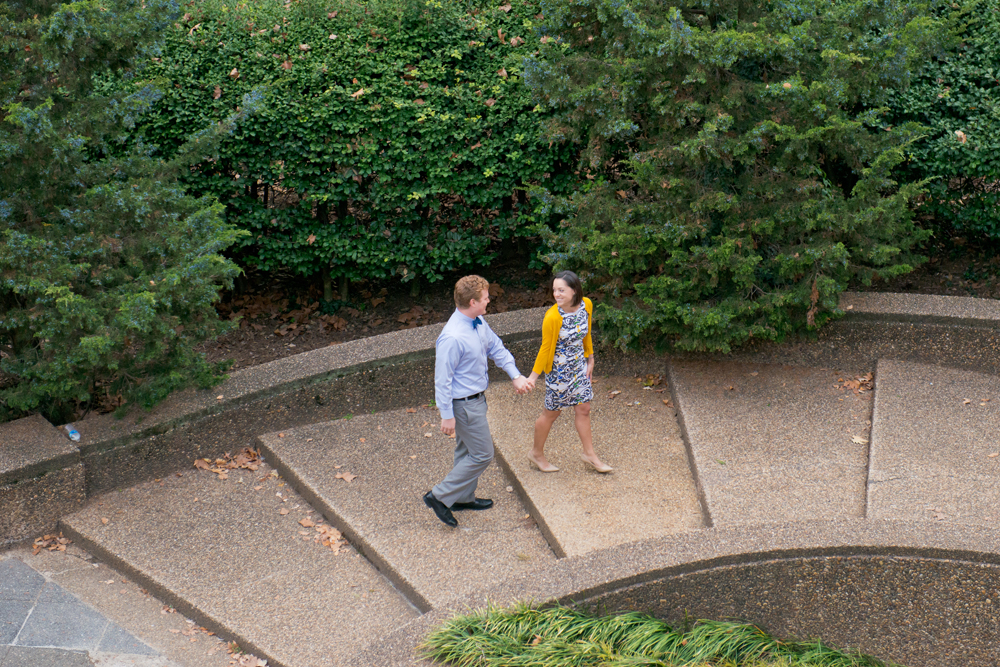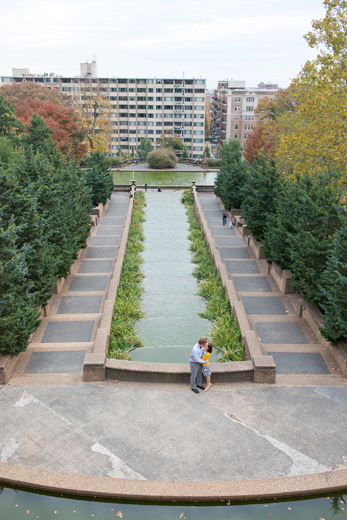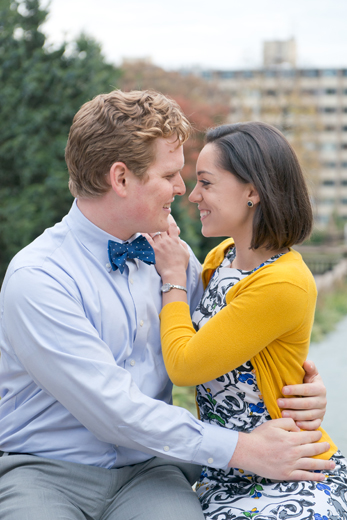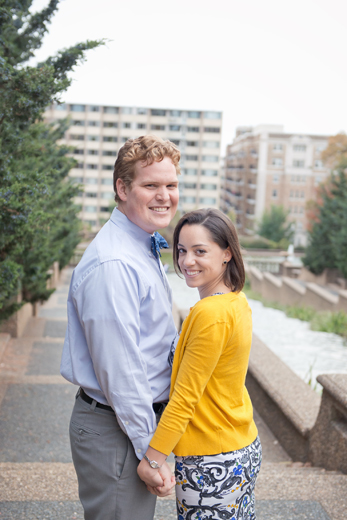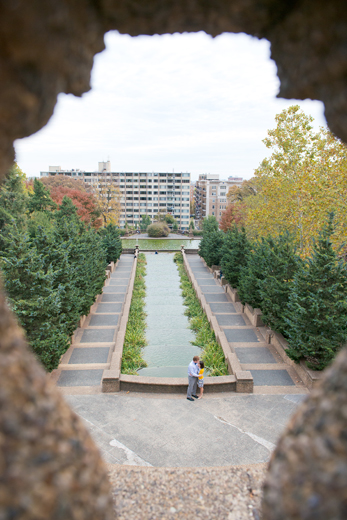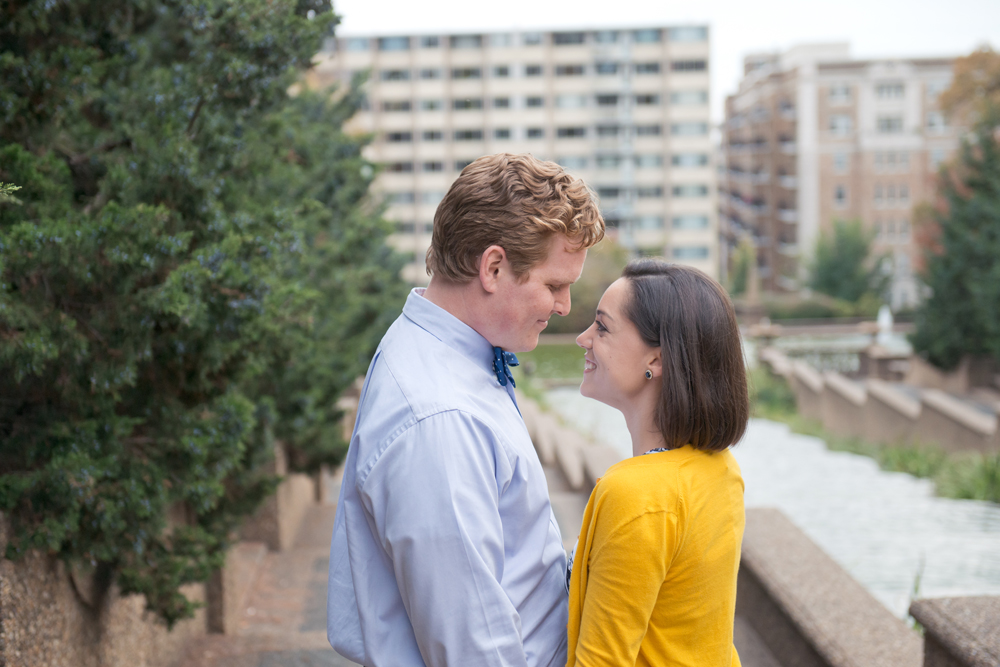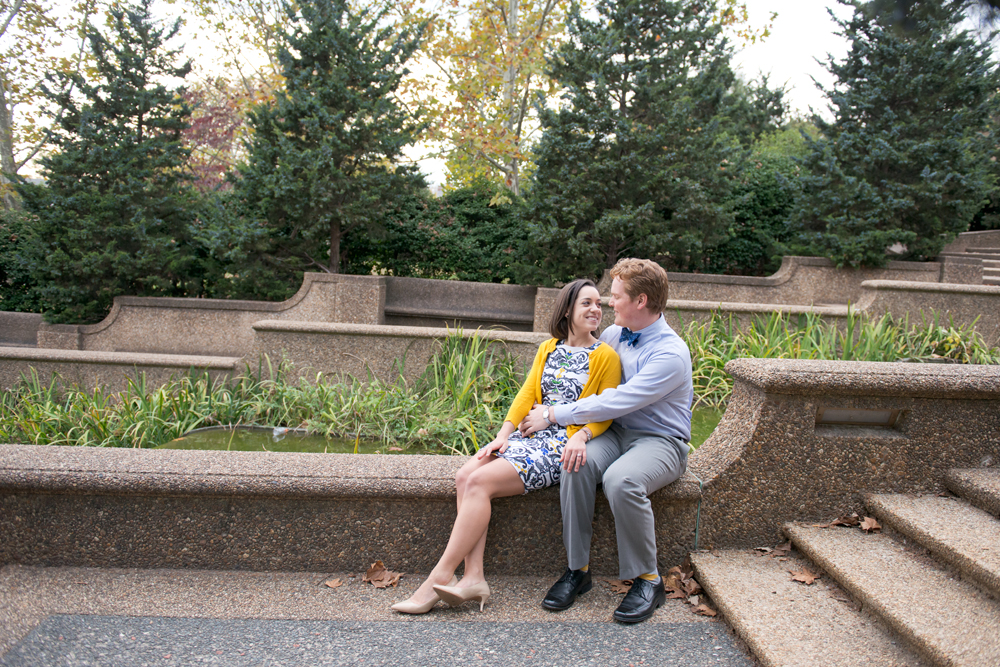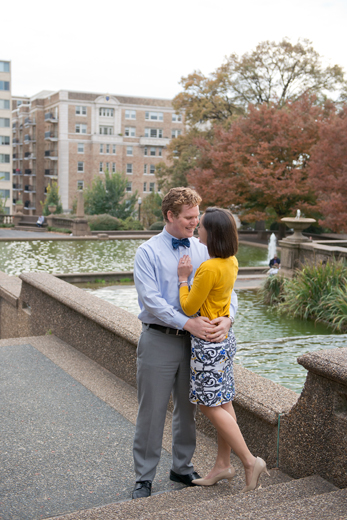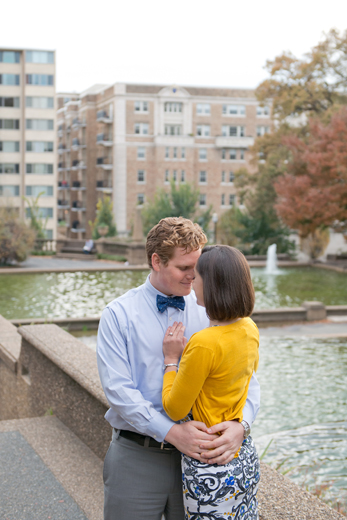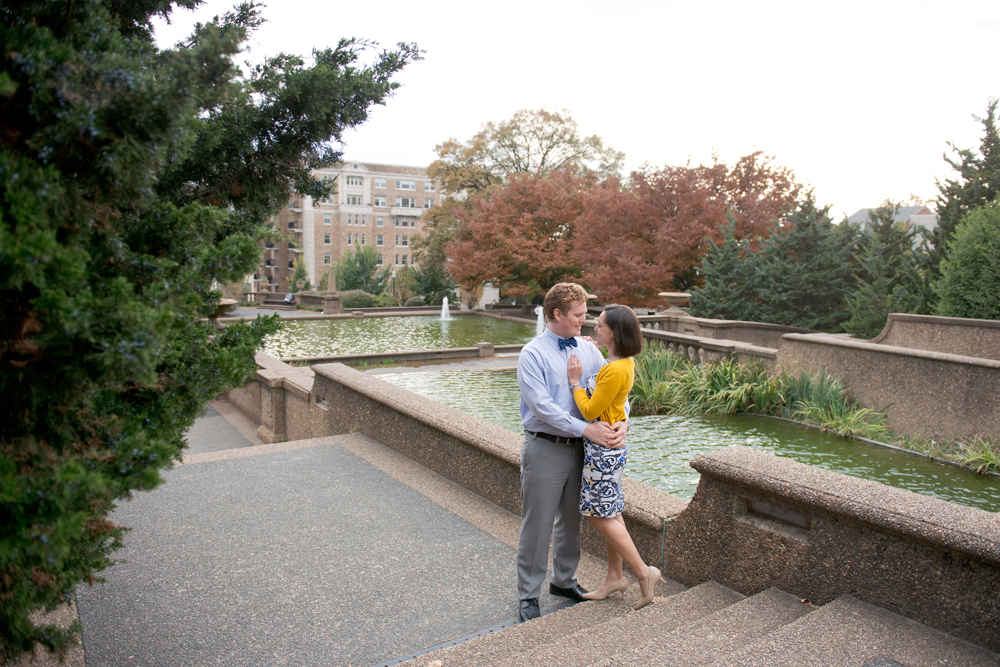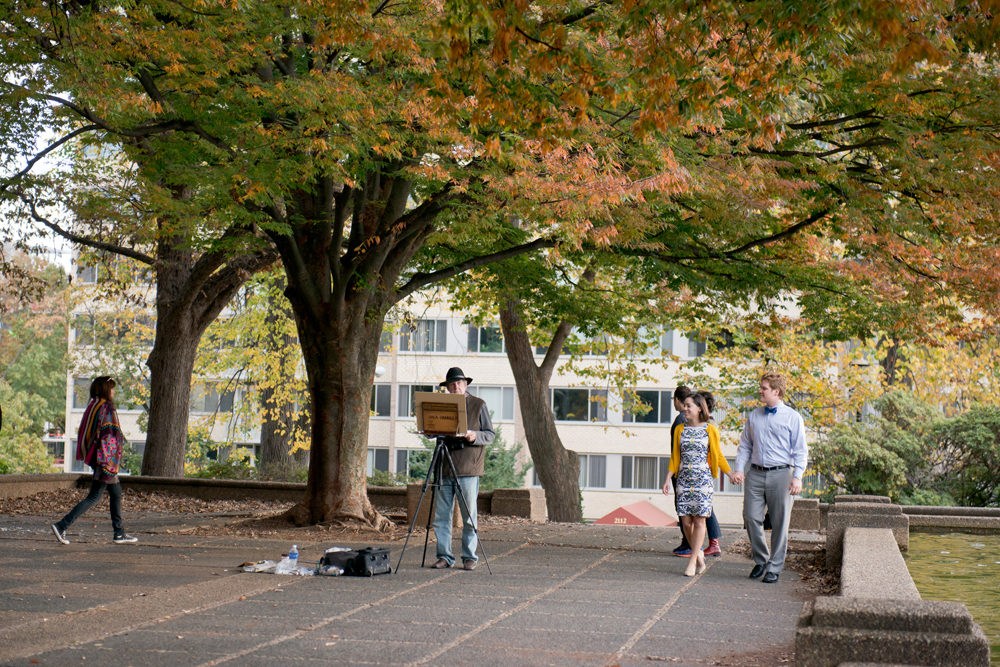 Jeannie & Rye spotted some painters on their way to meet me in the park, so fun to incorporate them as part of the session!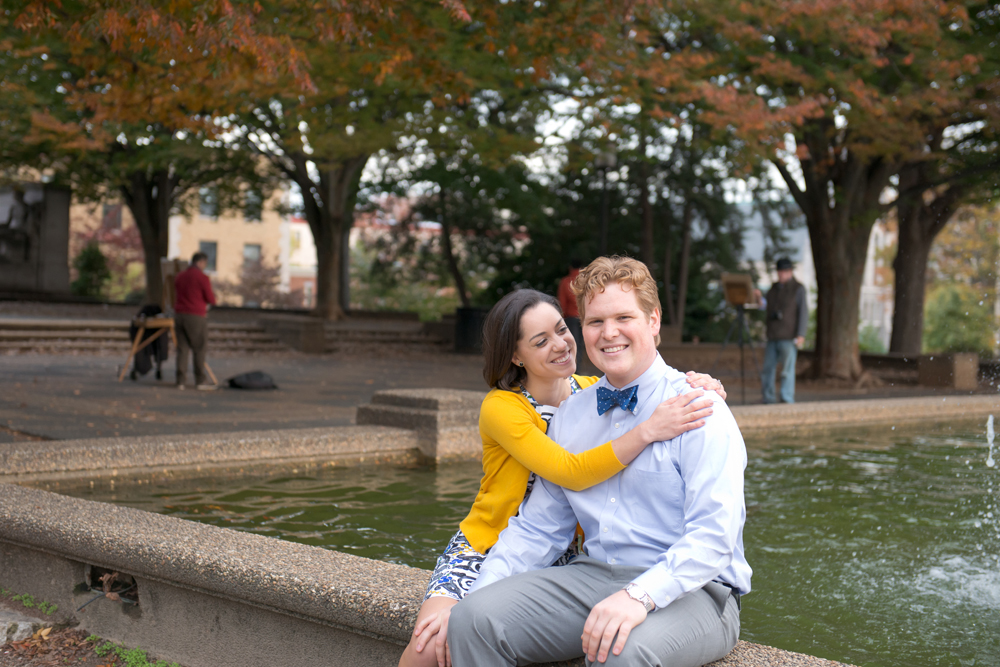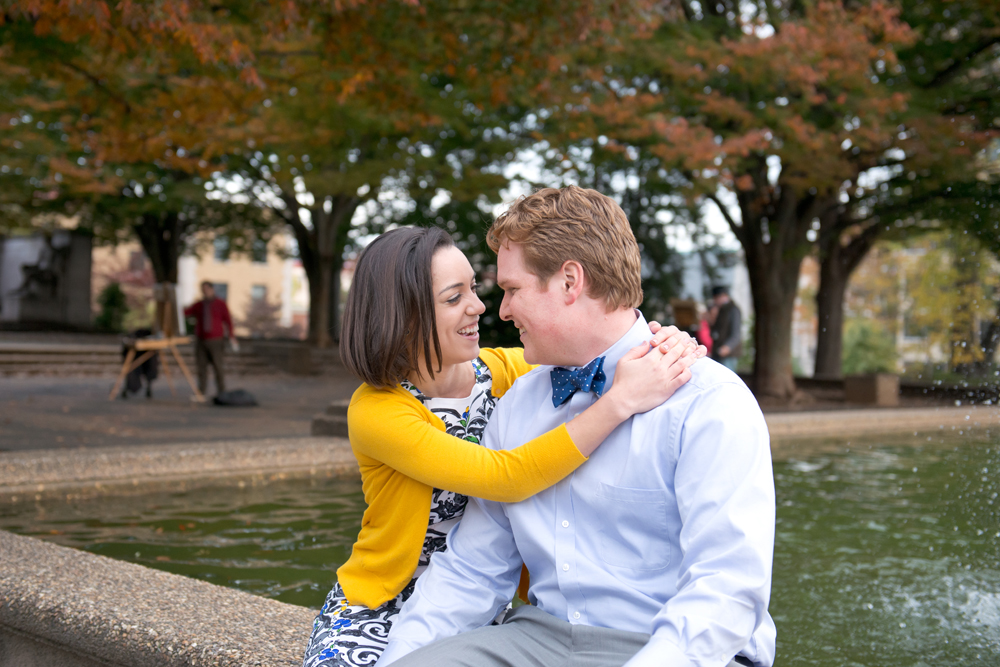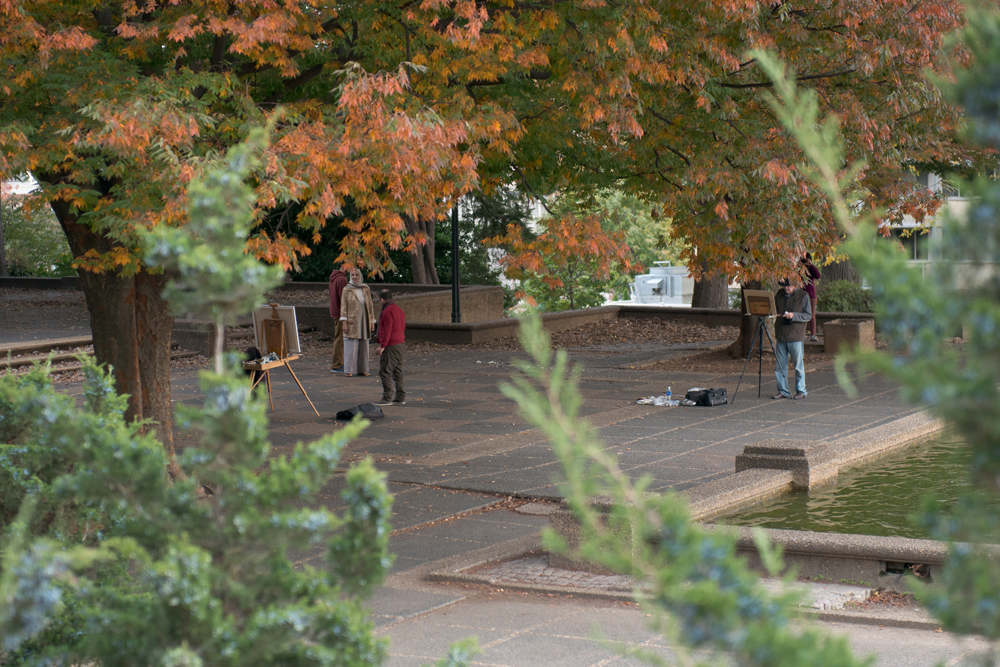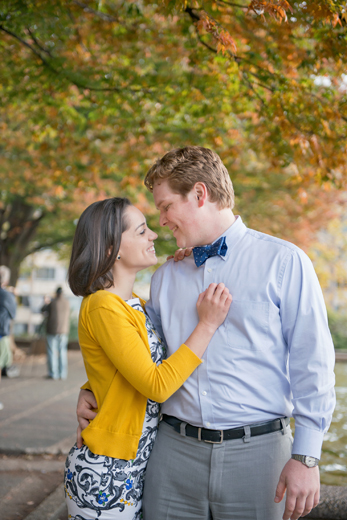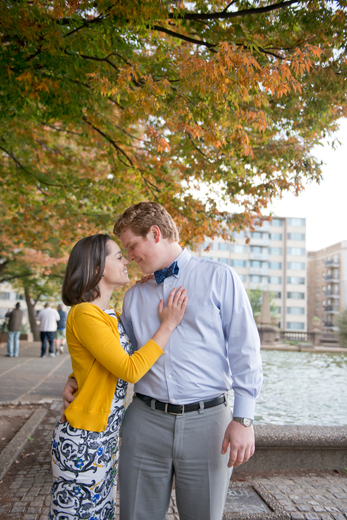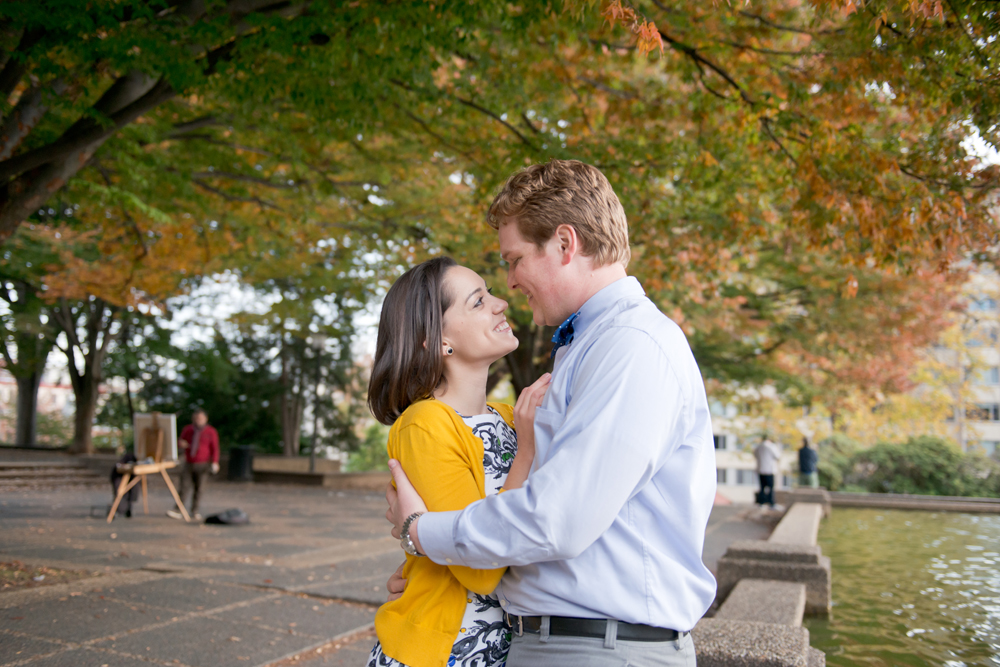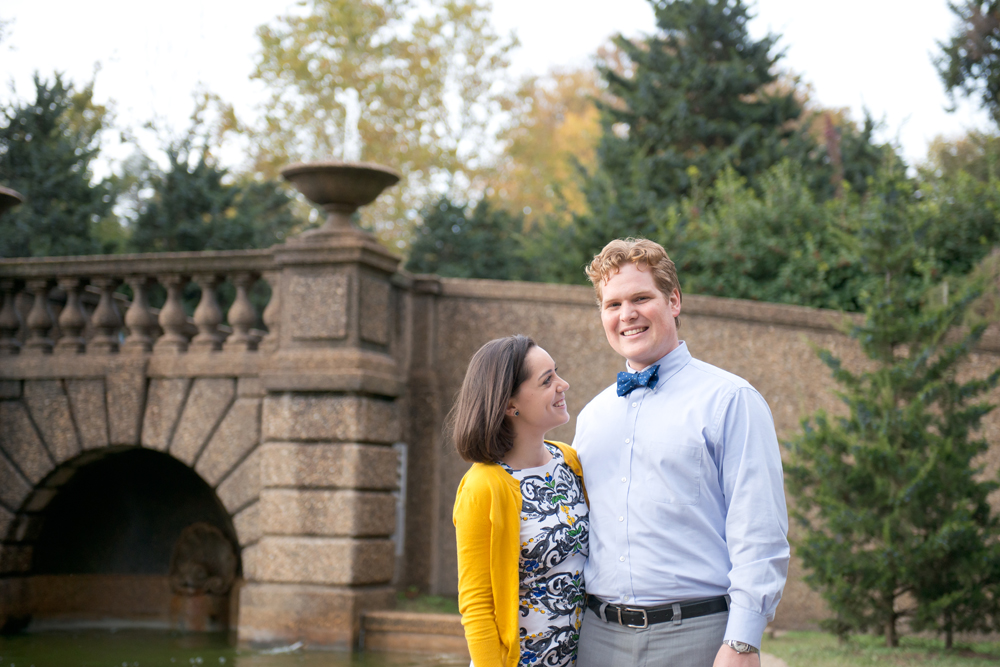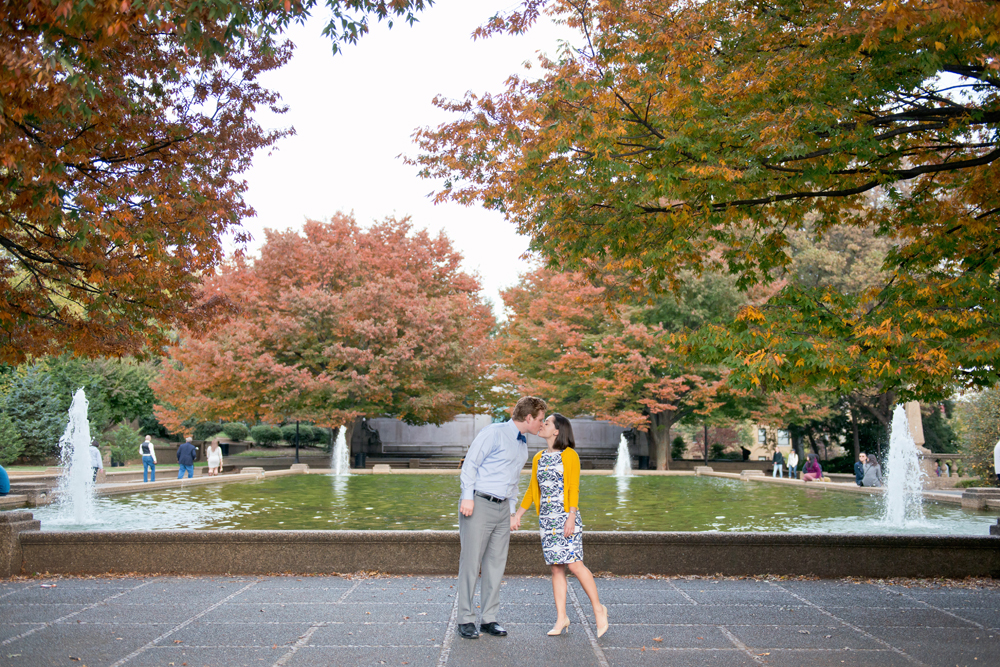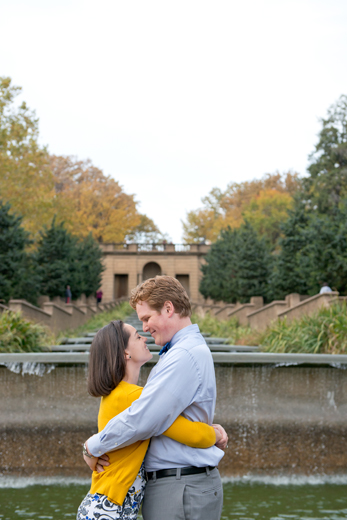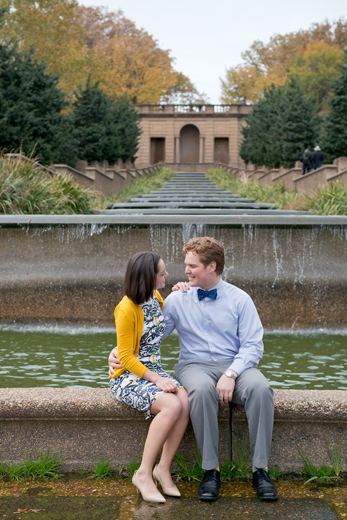 The iconic fountains at Meridian Park were so awesome!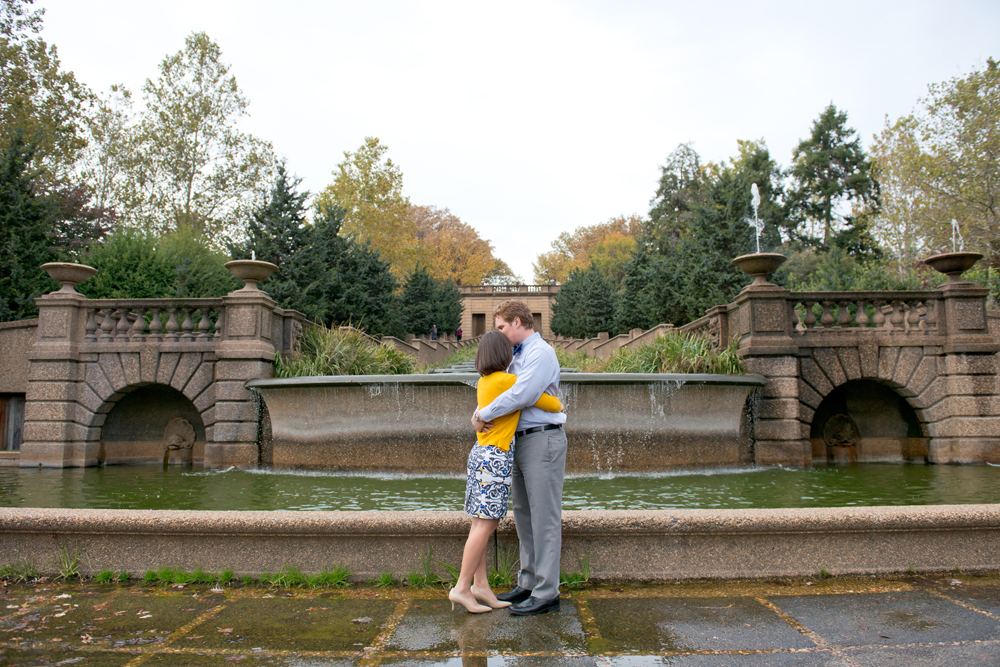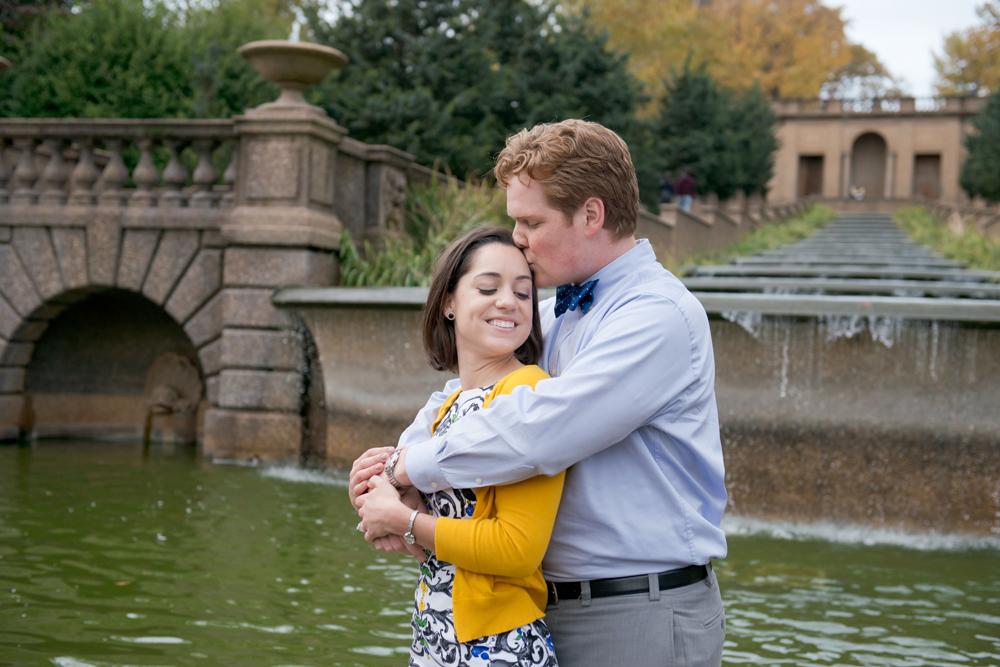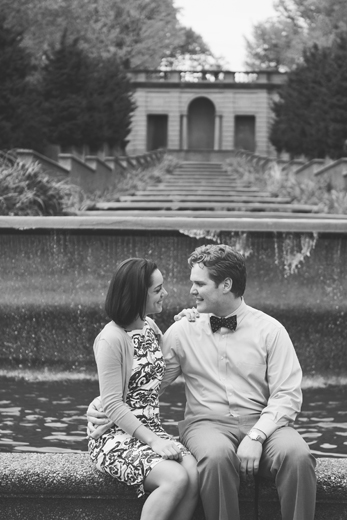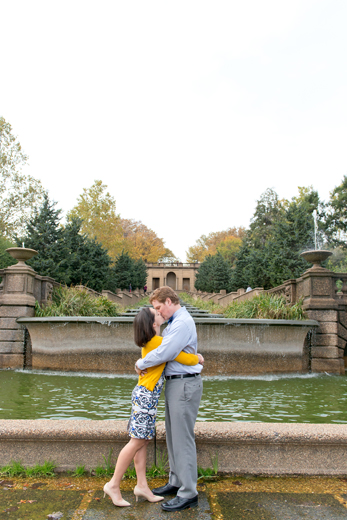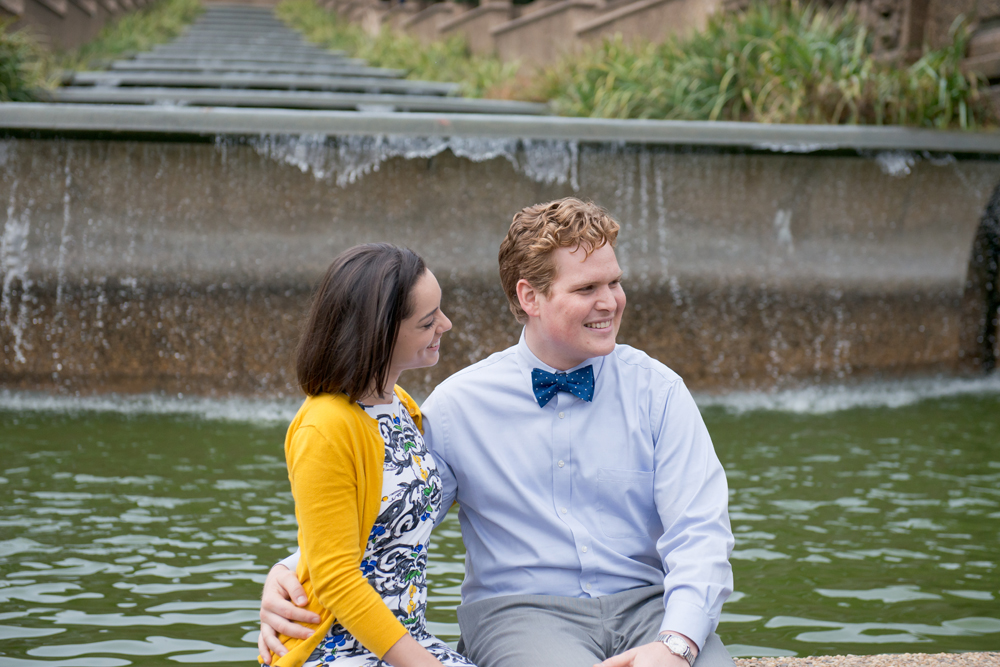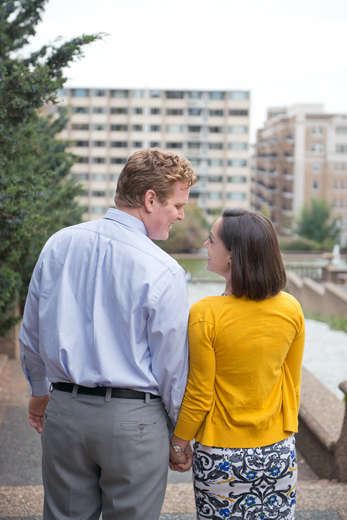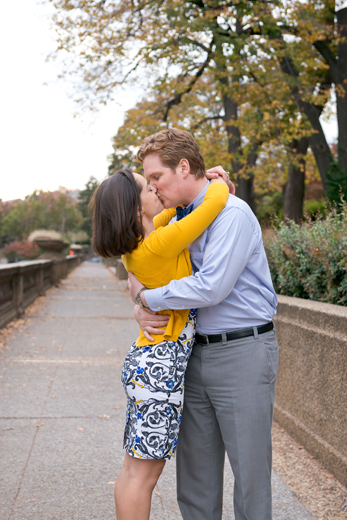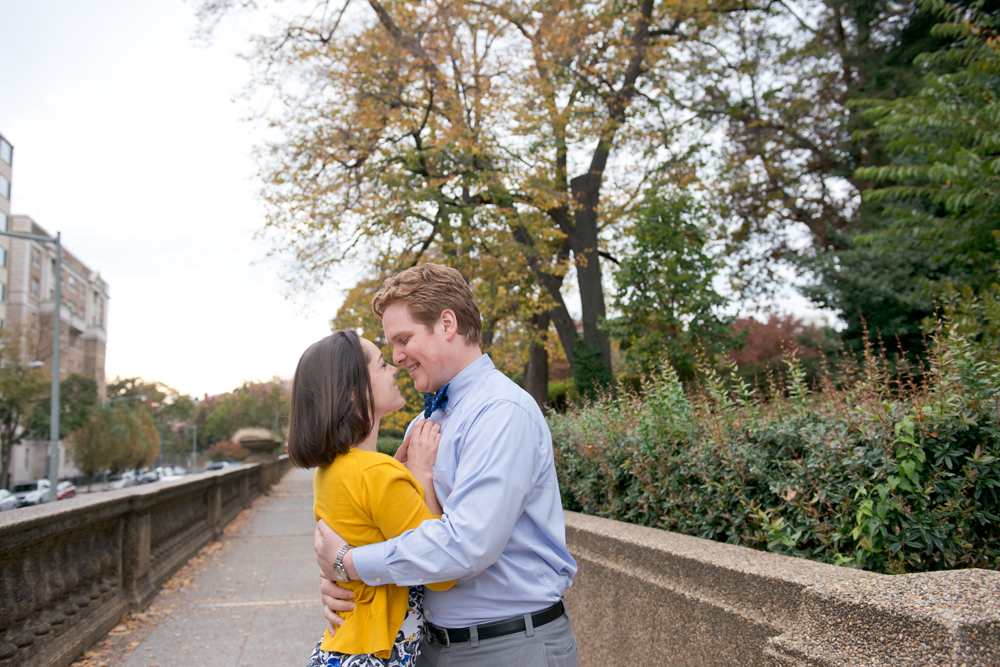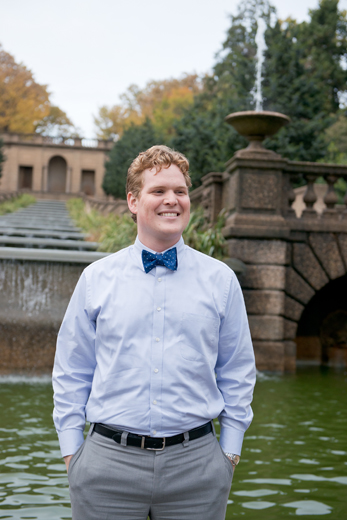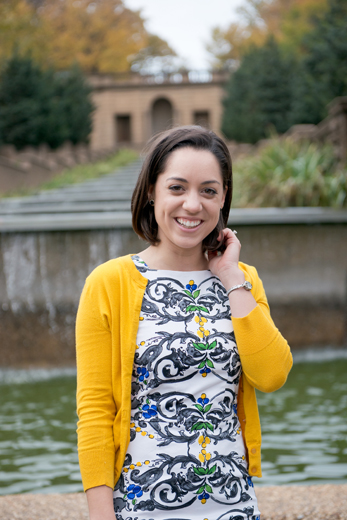 From Meridian, we headed over to one of my favorite DC places, Georgetown! I got to photograph a portrait session here last year and looooved all the awesome architecture around the canal and the waterfront! I was so excited to come back with a fantastic couple like Jeannie and Rye!
PS. I love Jeannie's sweater!! Such a cozy fall outfit! :D
PPS. Fun fact about Georgetown: It is now equipped with Cat Cafe, Crumbs & Whiskers! Which obviously adds yet another check in the box for me for this being an awesome part of DC! And yes.. we've totally visited the cafe! haha (you can see pics from that trip on my instagram!)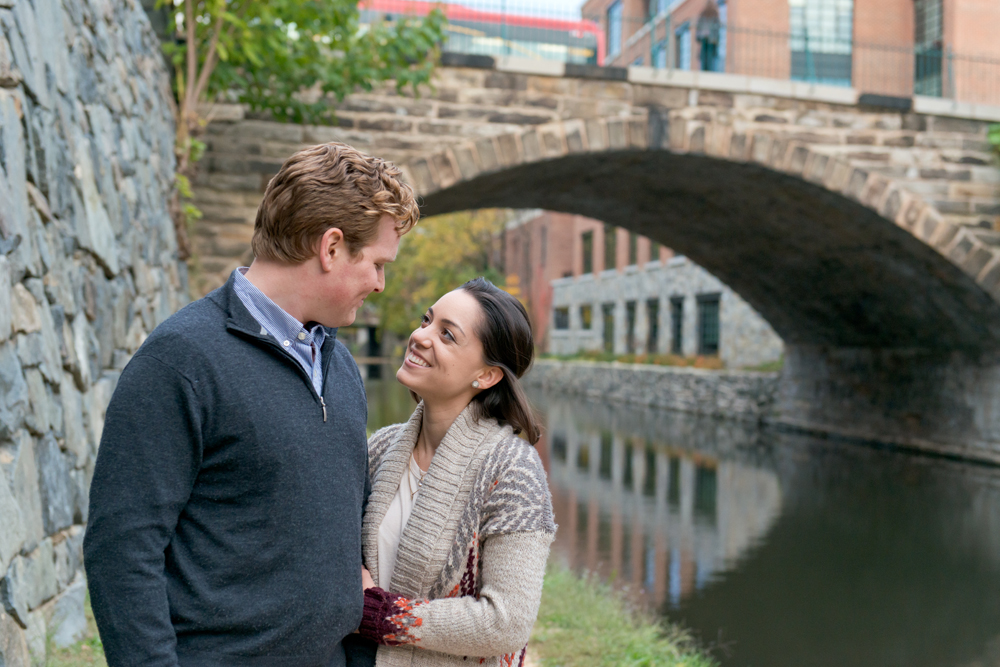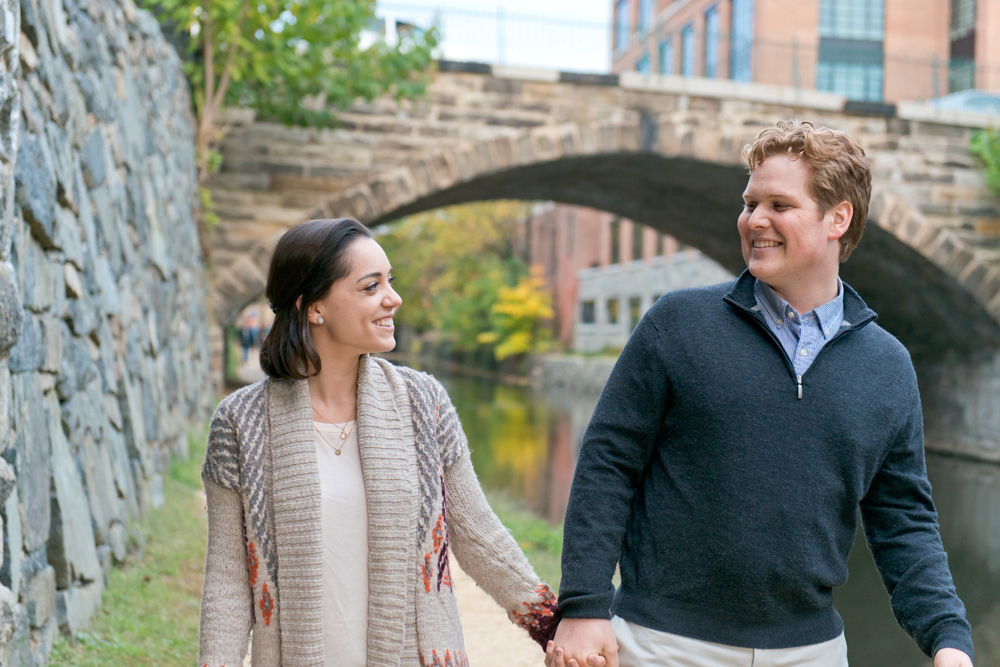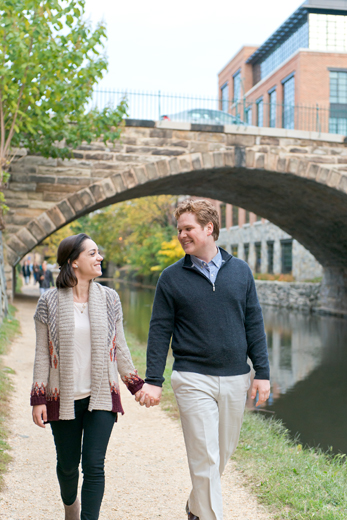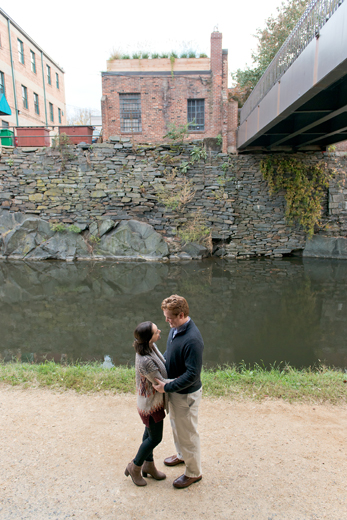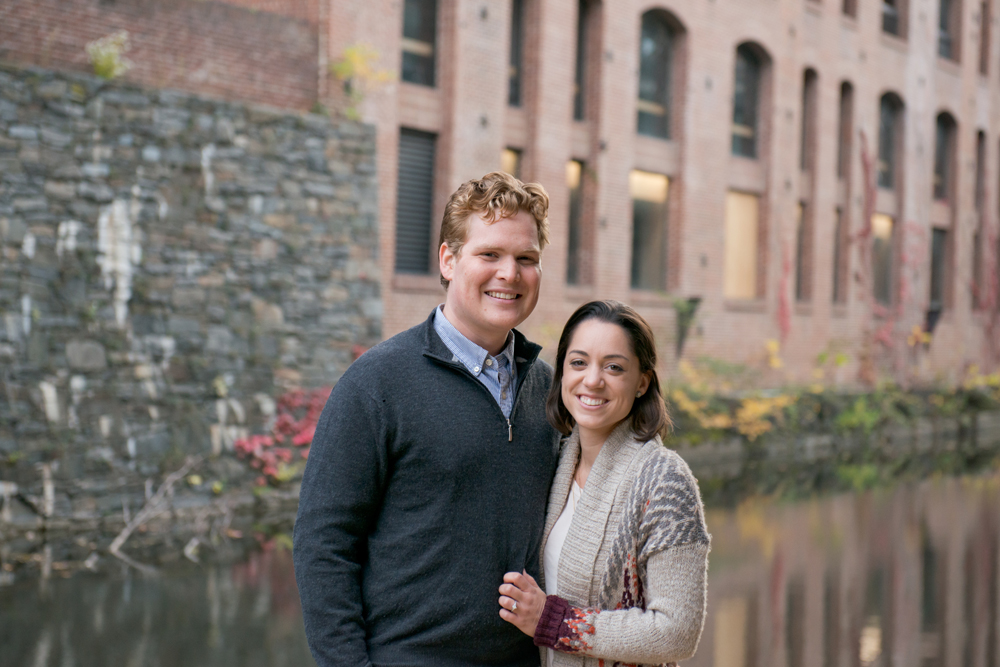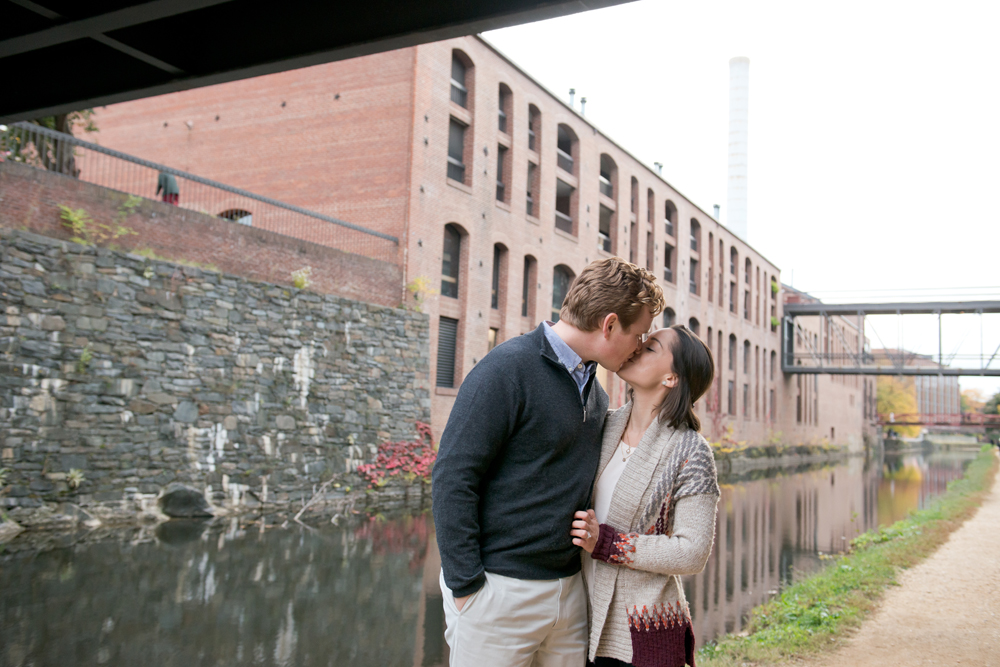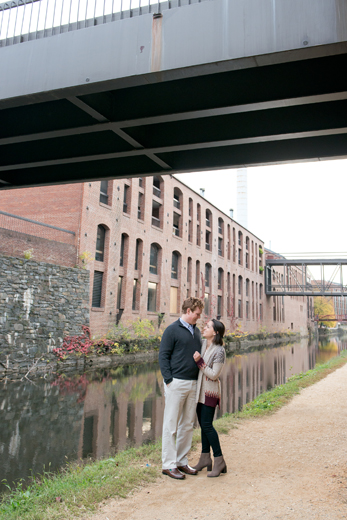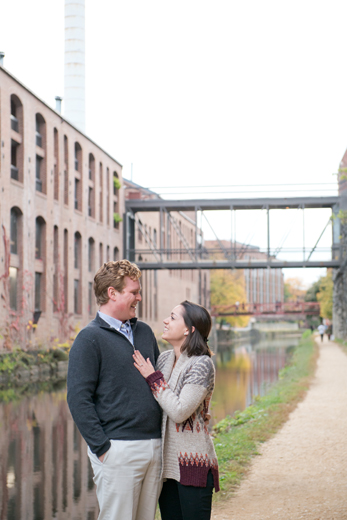 Just giggling to ourselves about Halloween… and costumes..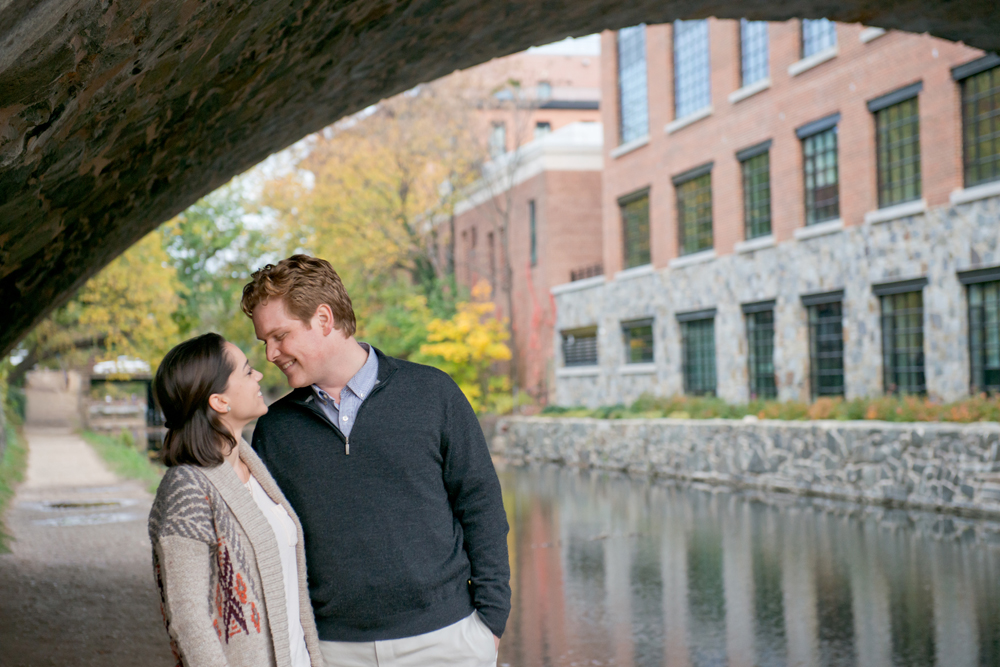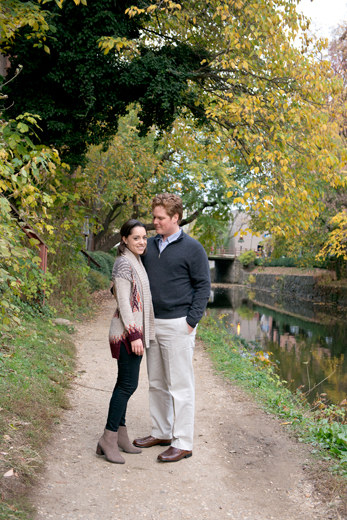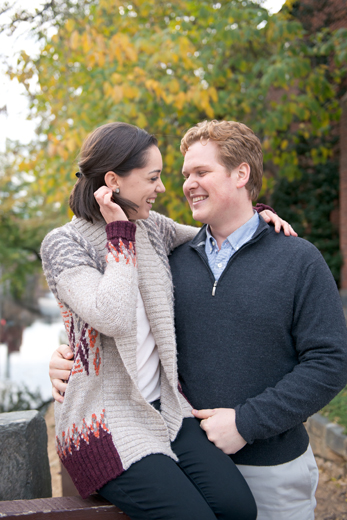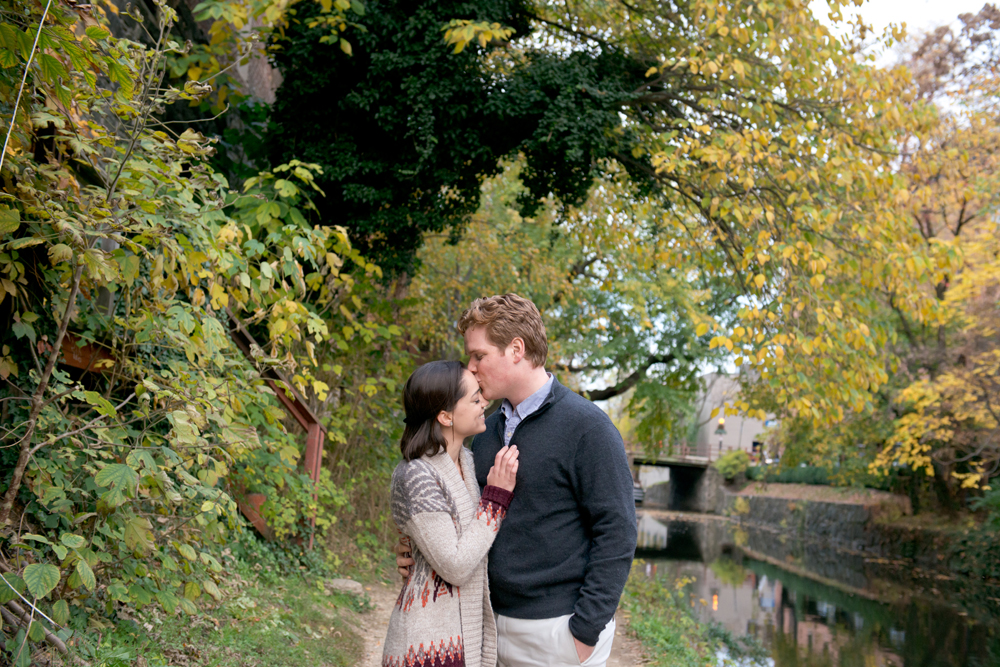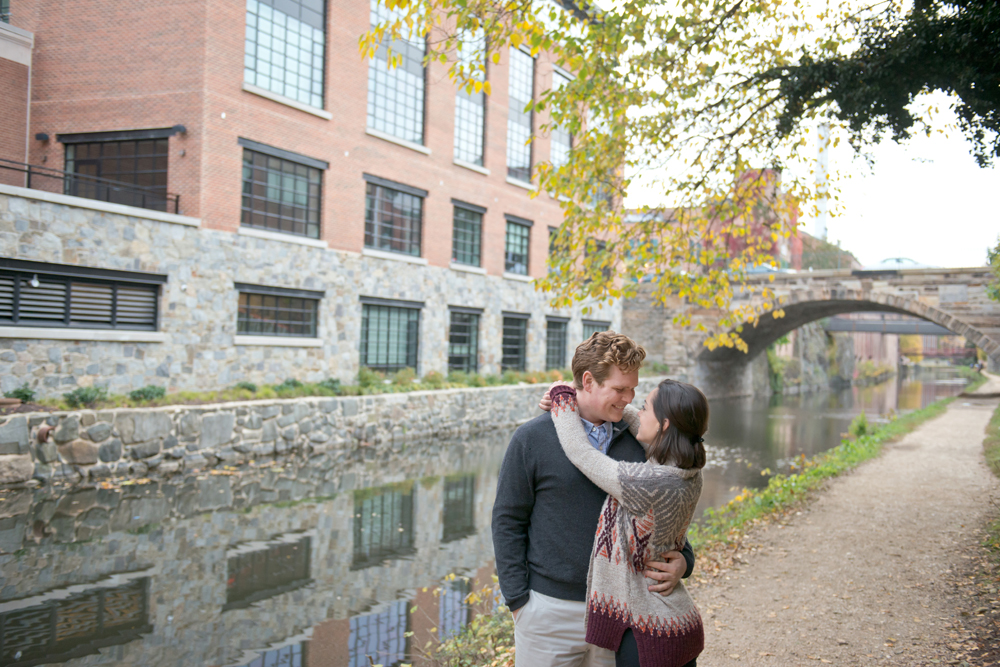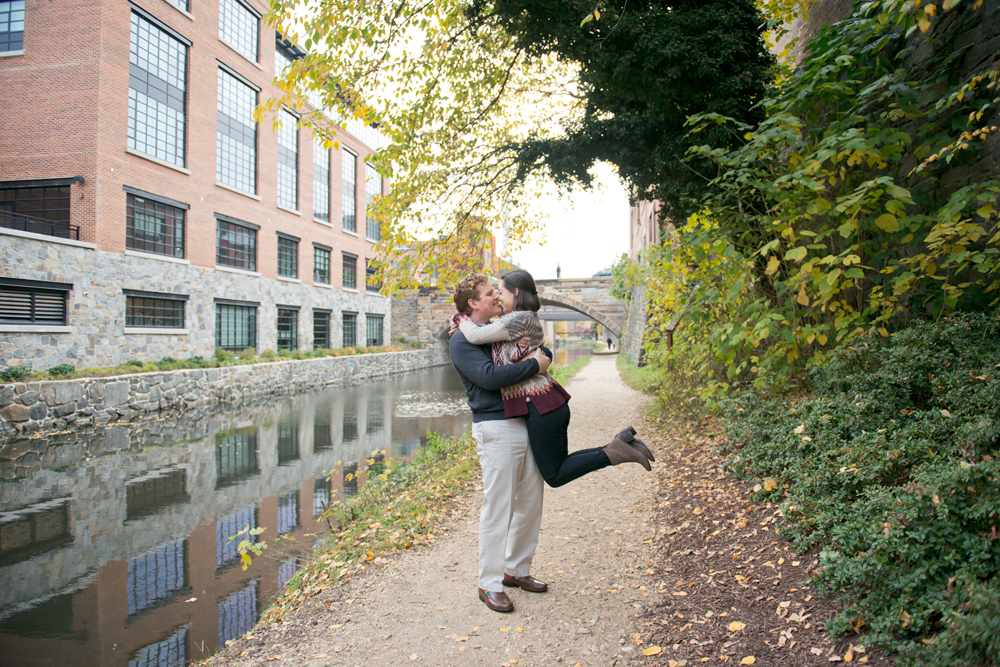 So sweet!!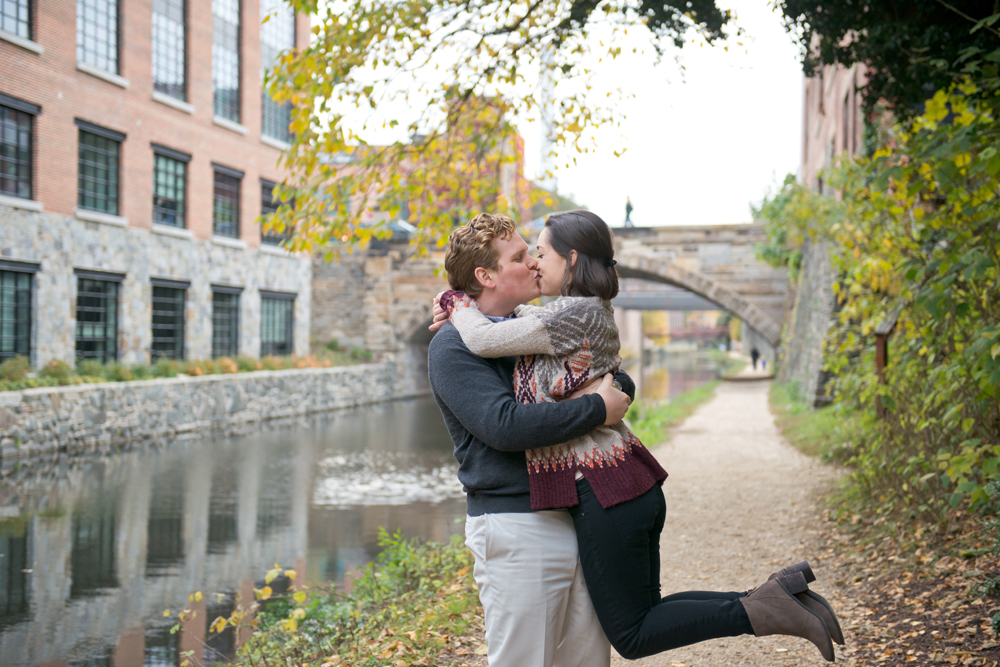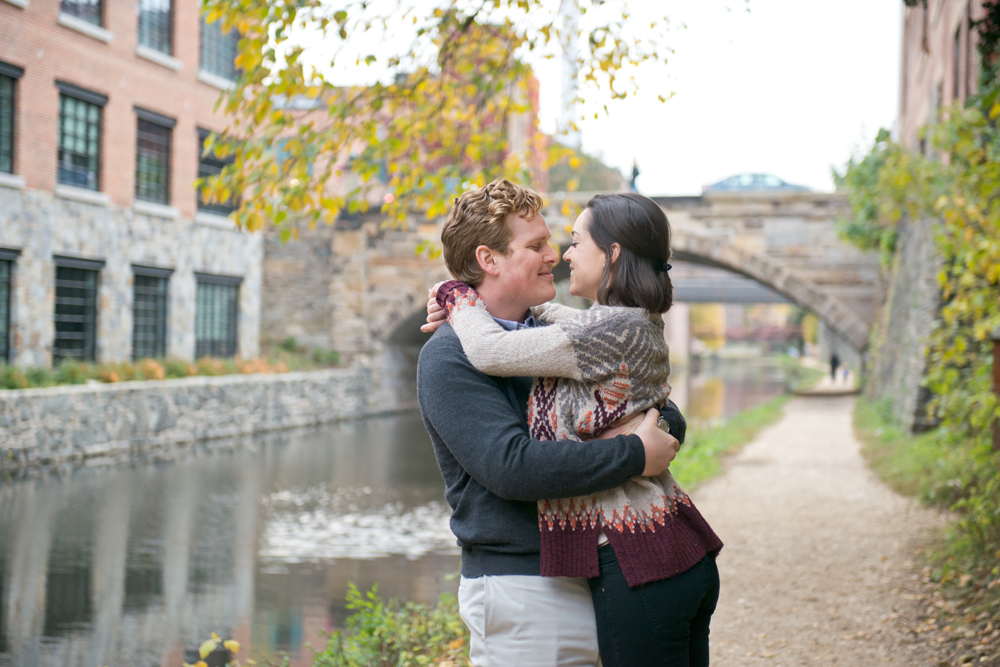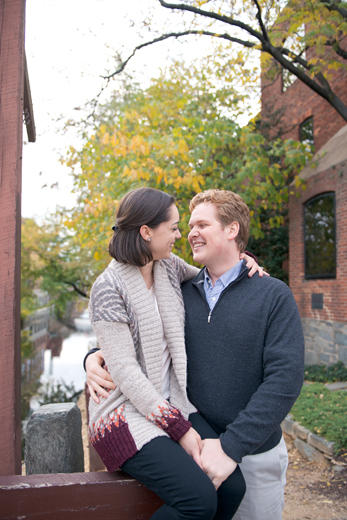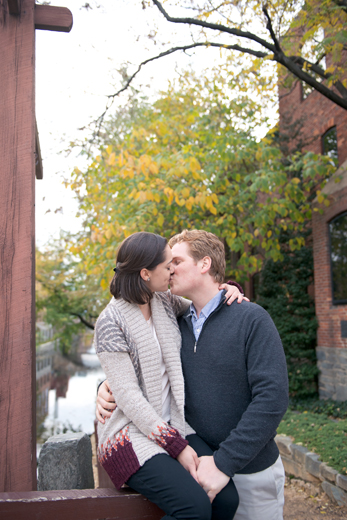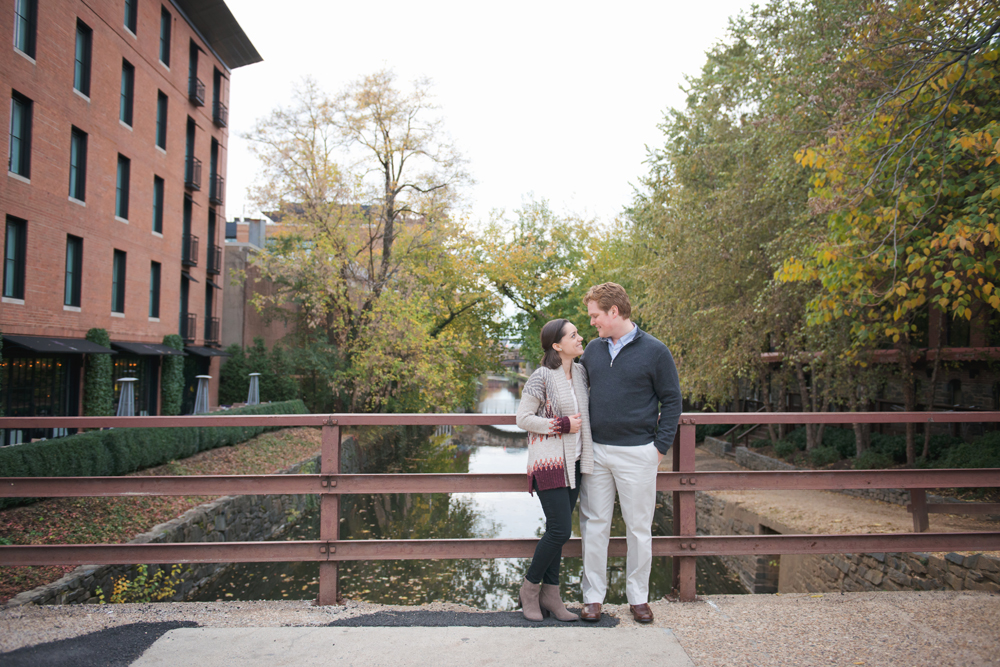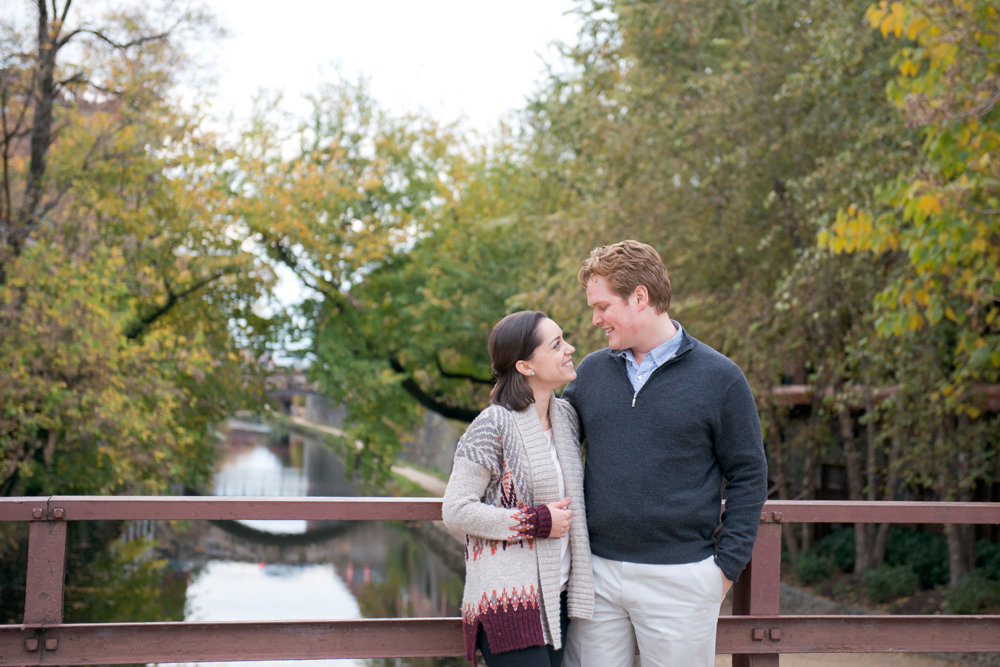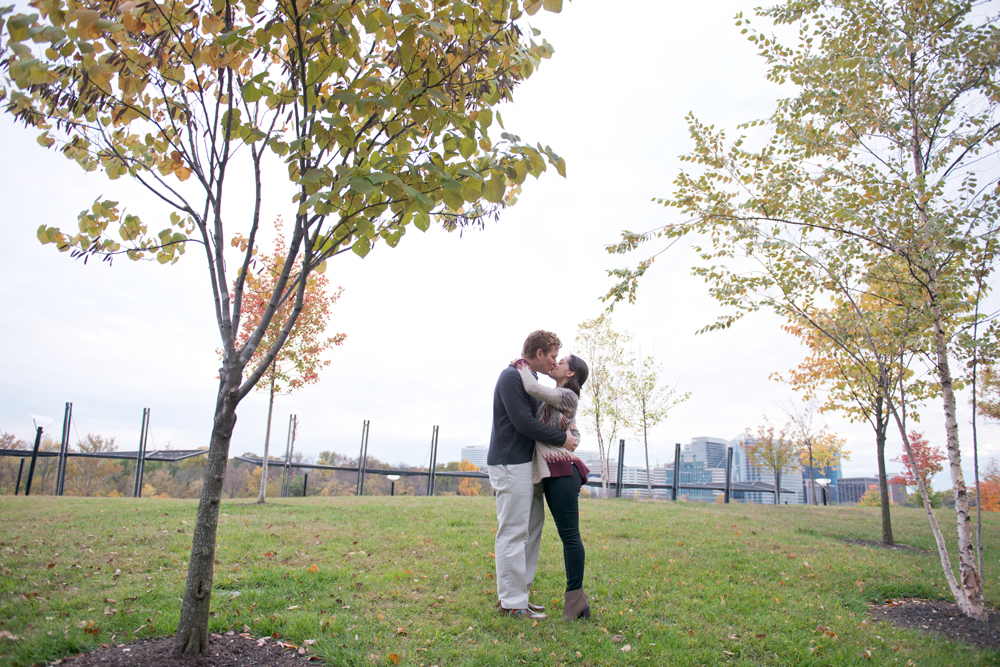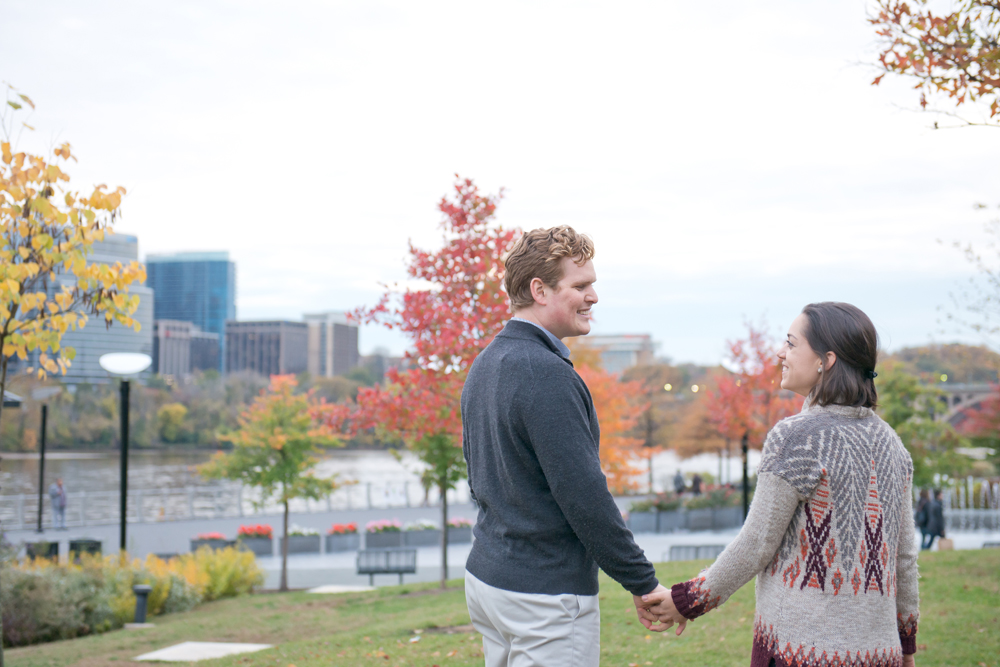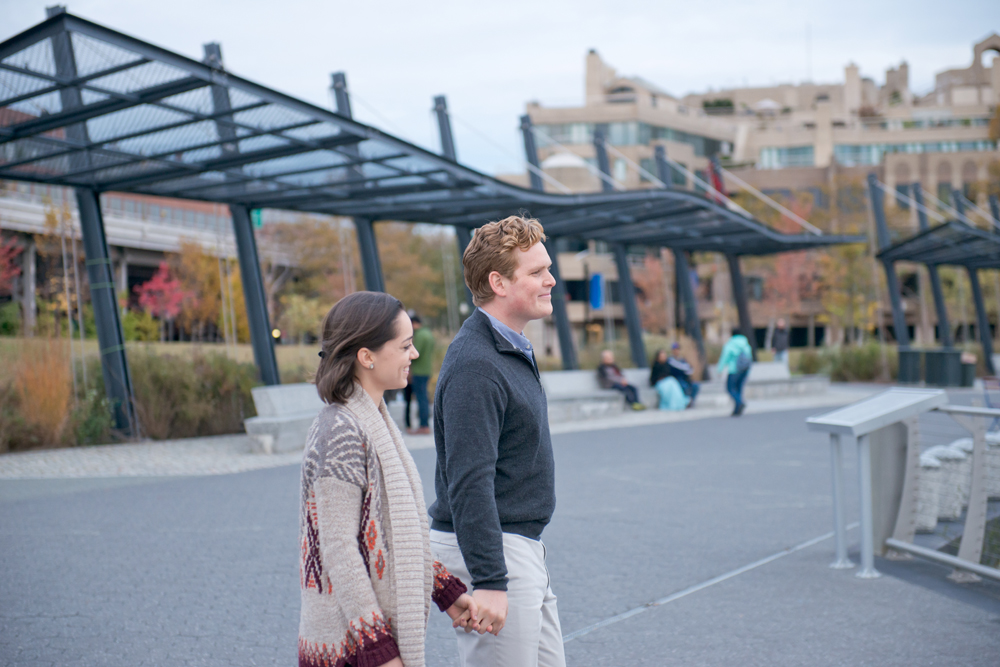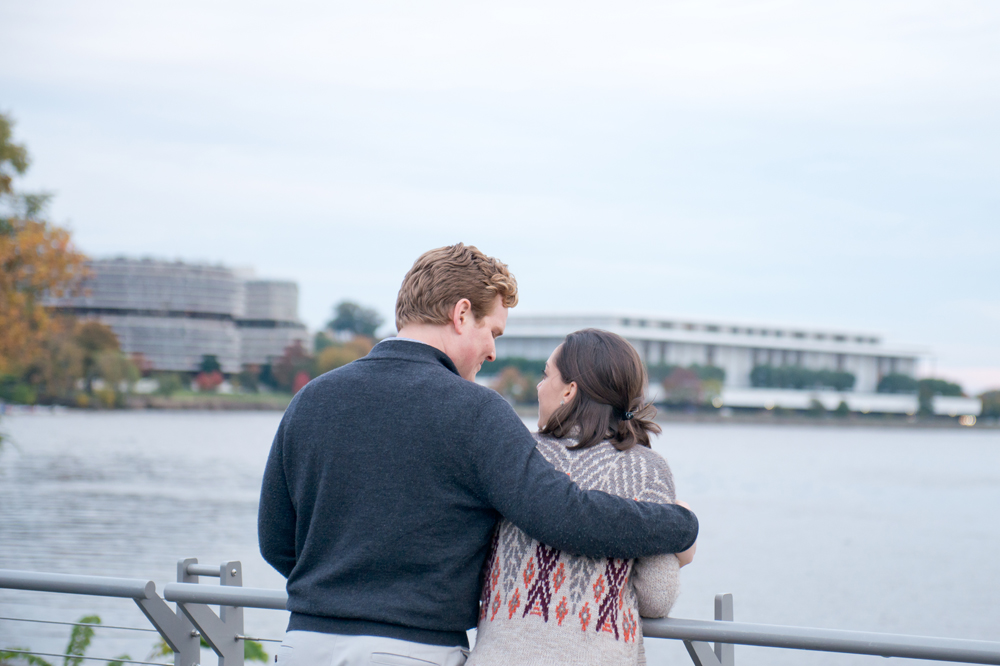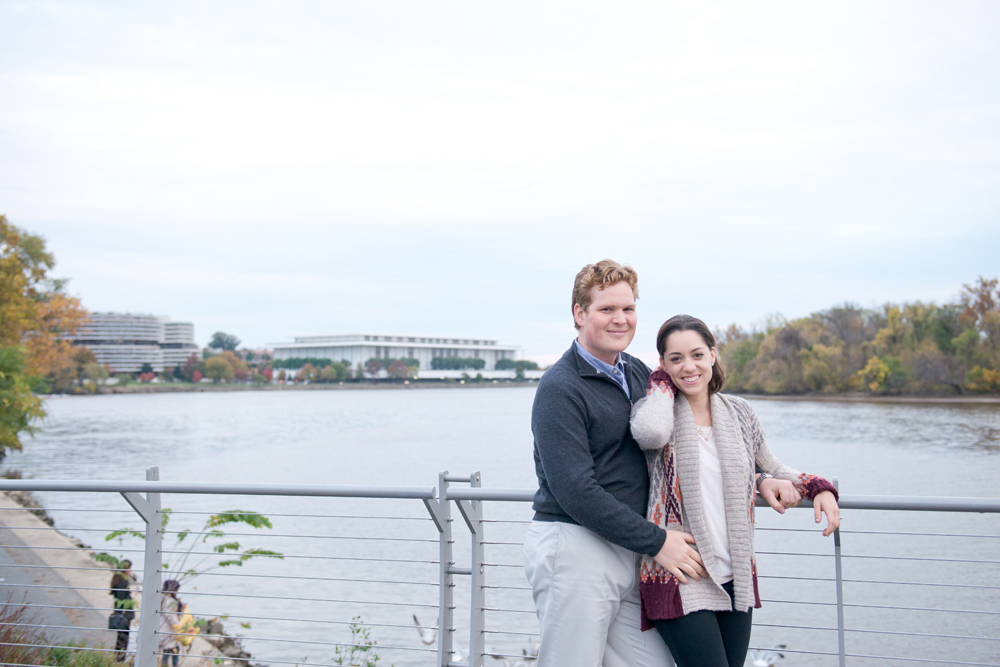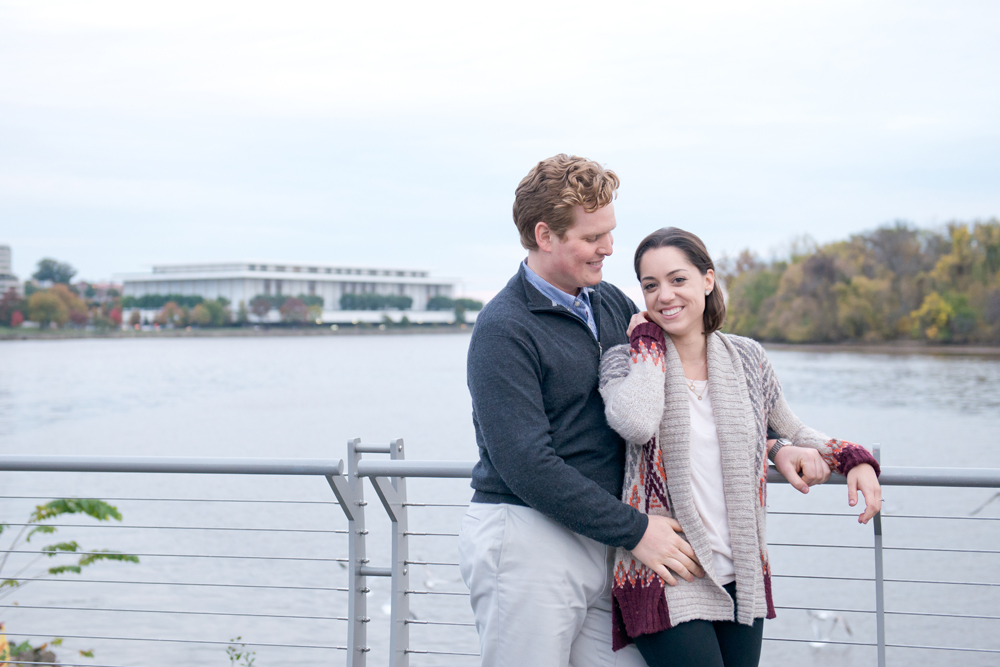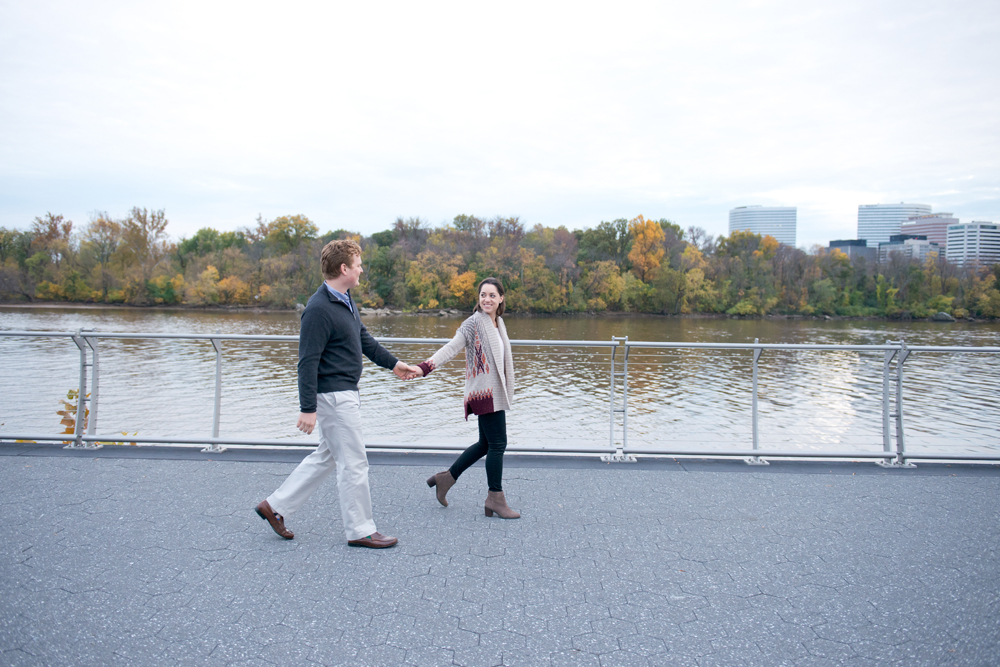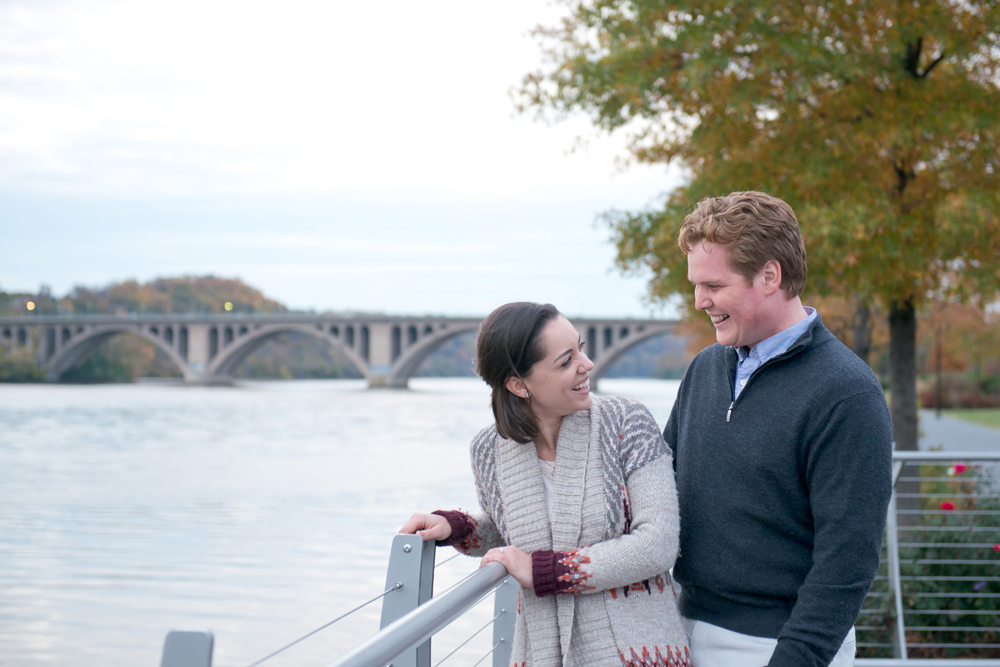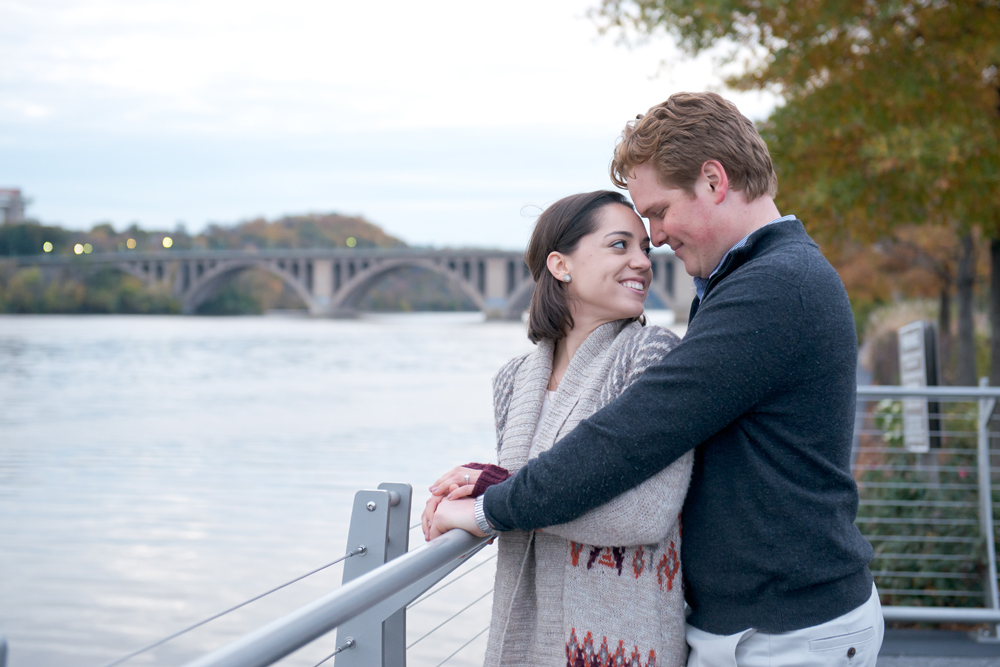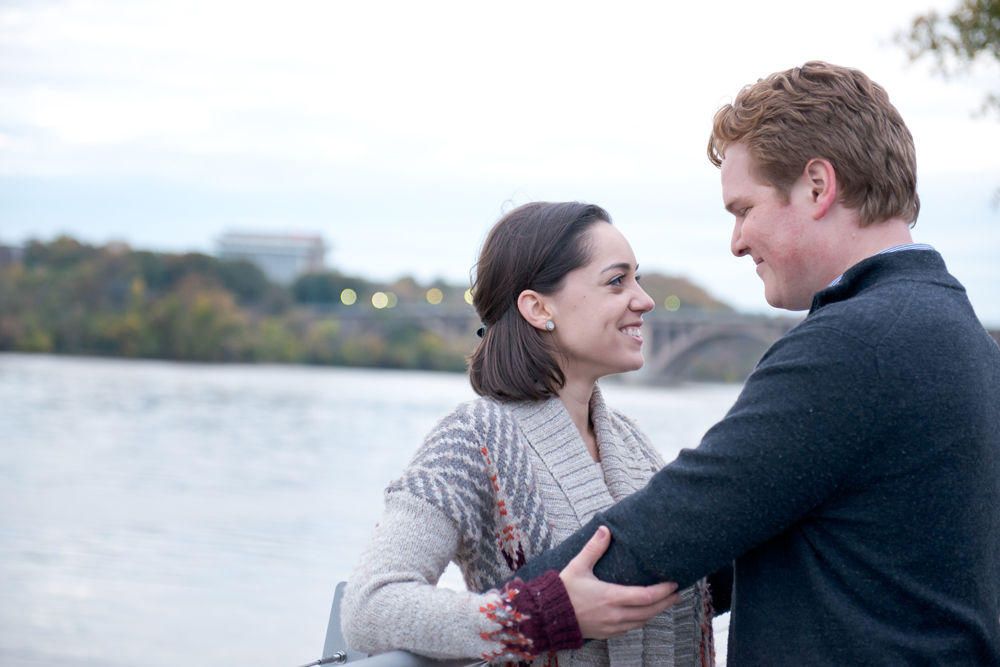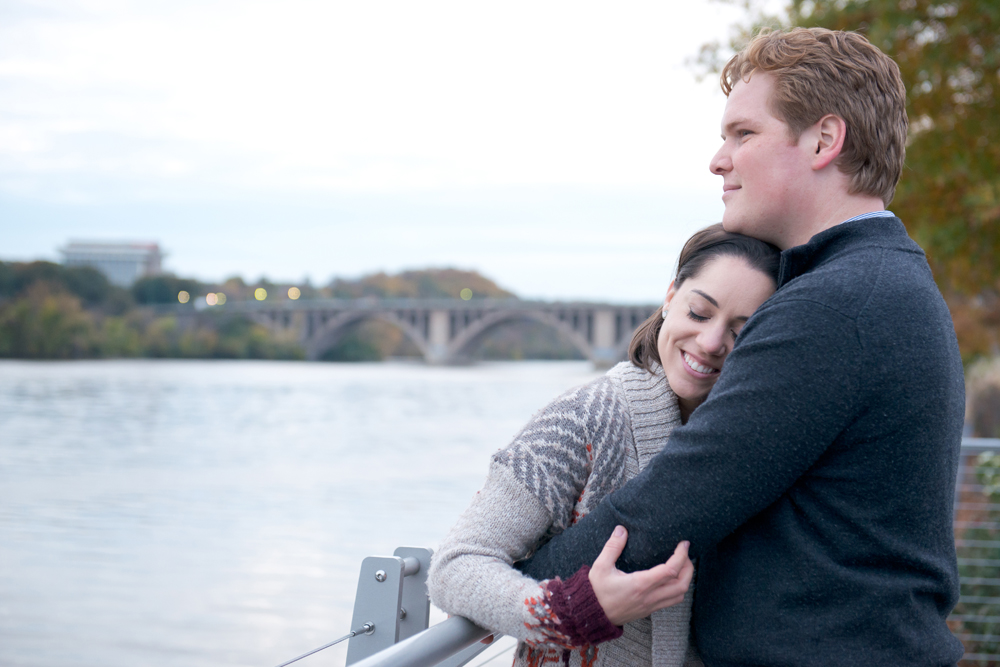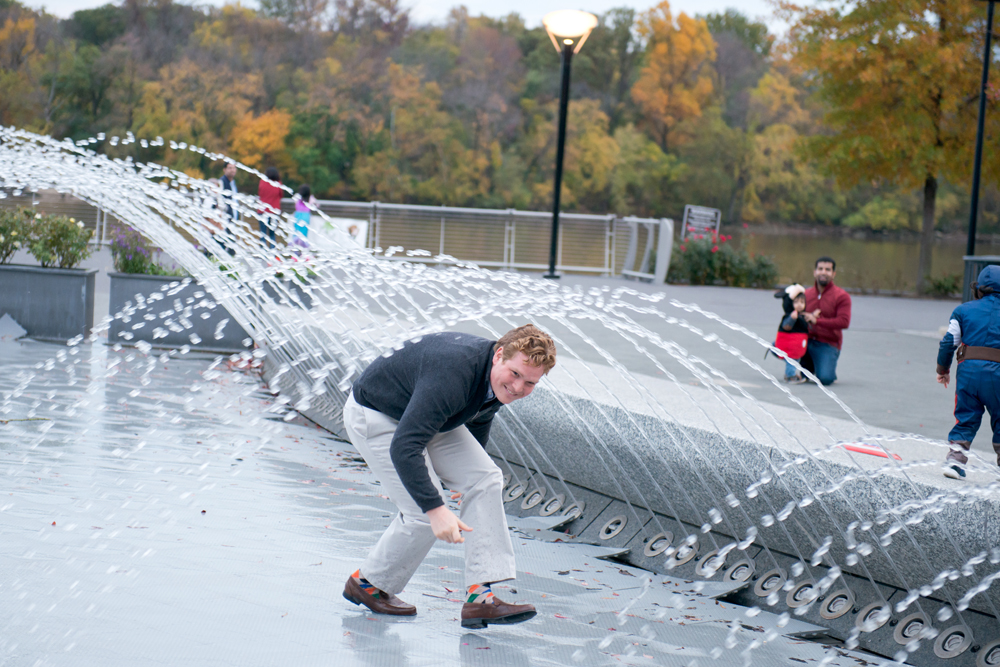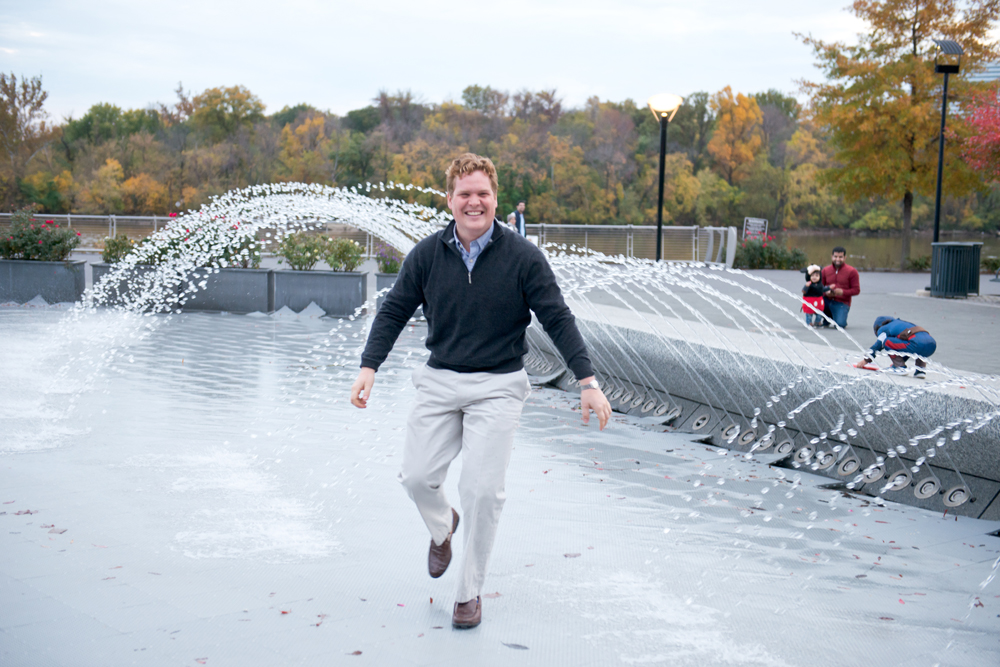 The real superhero of the night! haha so the Saturday evening we scheduled for their session was actually Halloween! Which meant getting to see lots of trick or treaters ;) This one happened to lose his shield in the fountains, but Rye generously rescued it! :)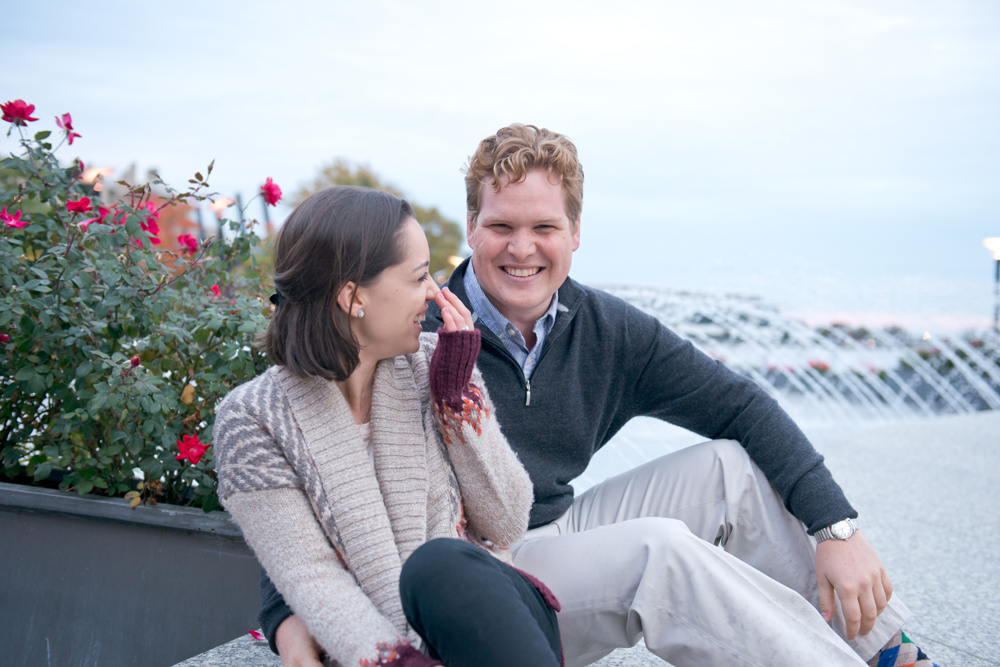 Absolutely love how much they make each other laugh! Jeannie you're the cutest!!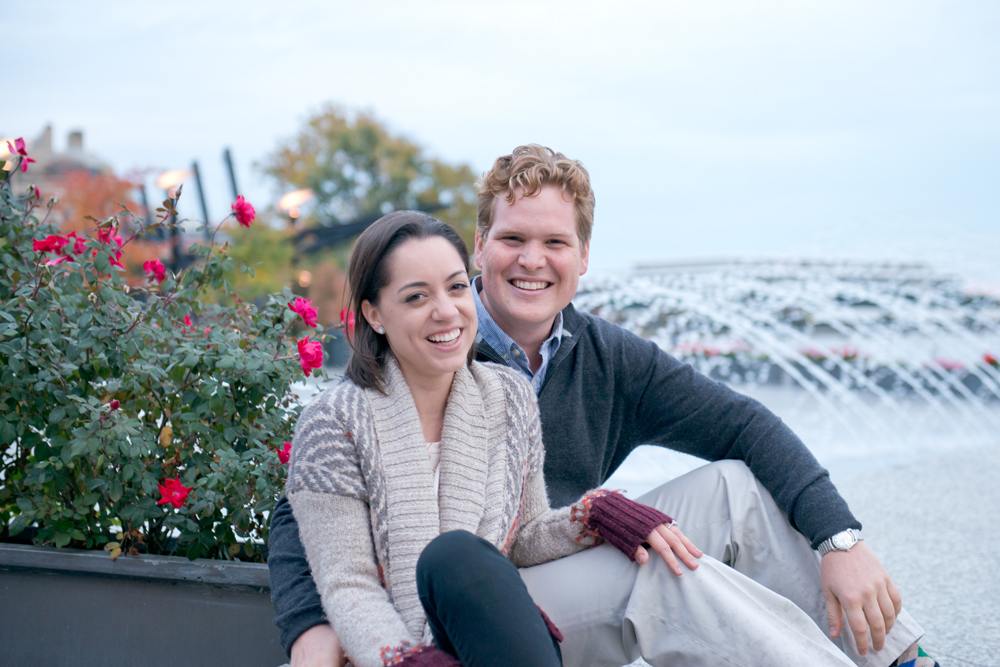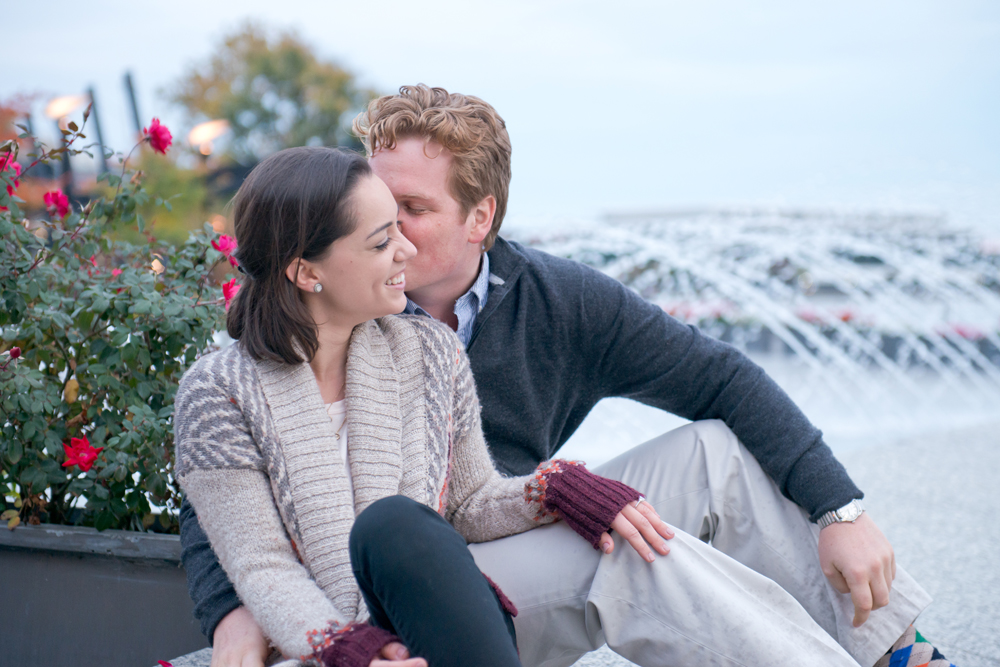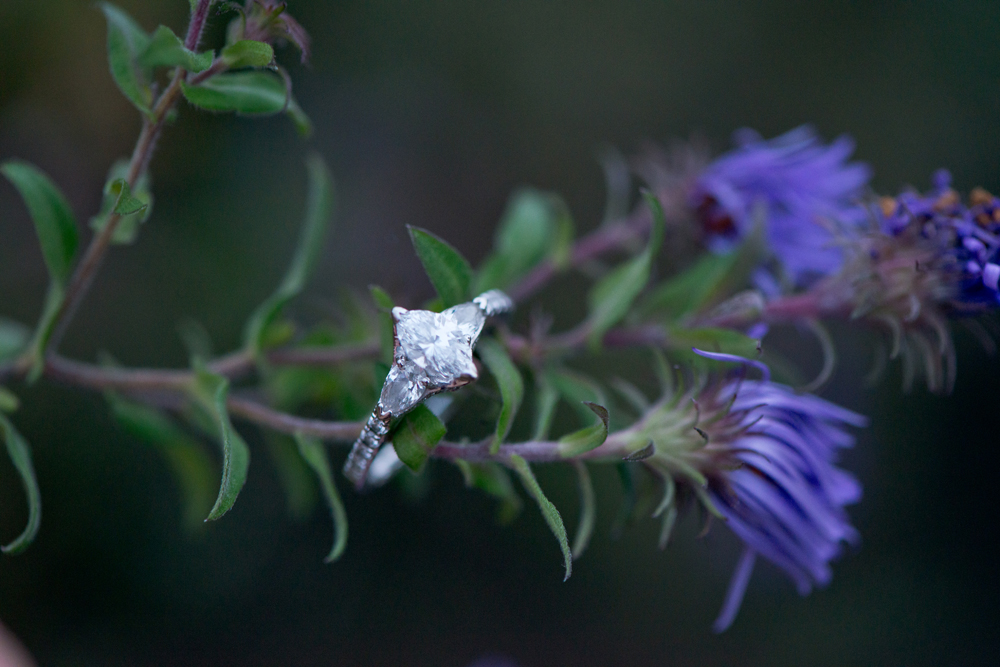 How beautiful is this custom ring, Rye designed for Jeannie?!