Planning a wedding inspiration styled shoot has some emotional similarities to planning a wedding (minus the vows of course! ;) ). It's intense leading up, but the anxieties & fears give way to the excitement and joy as the day unfolds in its breathtakingly beautiful way, and at the end of the day, all you can think is, "it's over already?!"
I have so many thoughts and feelings after this incredible experience that I don't know where to start! & Believe me, there will be many more posts to come (it's killing me to not share all our favorites yet!) This small idea between two photographers grew into something bigger than we could have ever dreamed, and better than anything we ever pinned thanks to the amazing talent of everyone involved! I'm so grateful for all the conversations with photo-friend, Britney, and especially for the shared spark to dive into our first styled shoot. And man, did we go all in!
A styled shoot can be brought to life for any number of reasons. But getting to stretch ourselves creatively, especially alongside such an amazing team of vendors, has been one of my favorite aspects. We were able to work with some of the most talented and kind wedding professionals for our shoot (some of which were even the talent behind making mine & Adam's wedding beautiful too! ;) ), who dedicated their time and vision to making this crazy dream a reality, and they totally blew us away.
So much passion and planning went into making this happen. There are more google sheets and docs than you can imagine!! :) & There are so many moments from the planning to the shoot itself, that I know I'll never forget.  There was a LOT of hard work involved.. but the reward. Oh my goodness, the process AND the result have been the most incredible reward. And these photos are just the tiniest taste of the gorgeous-ness that's to come!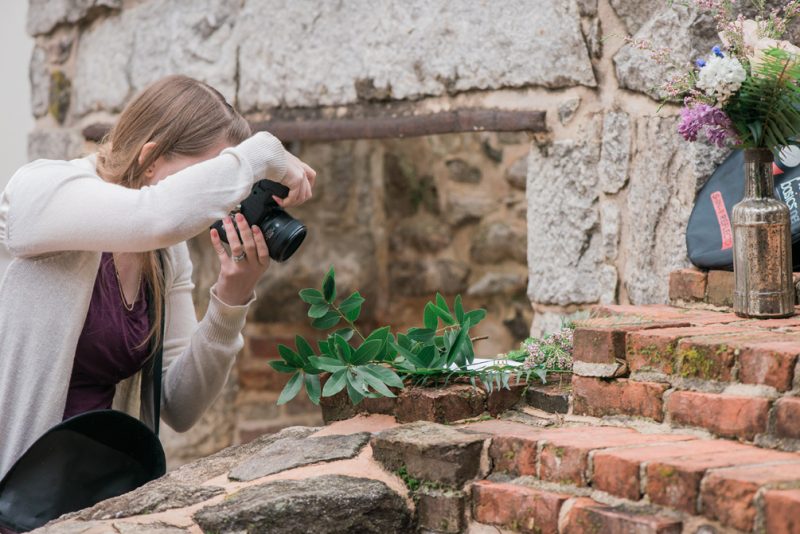 Britney in action!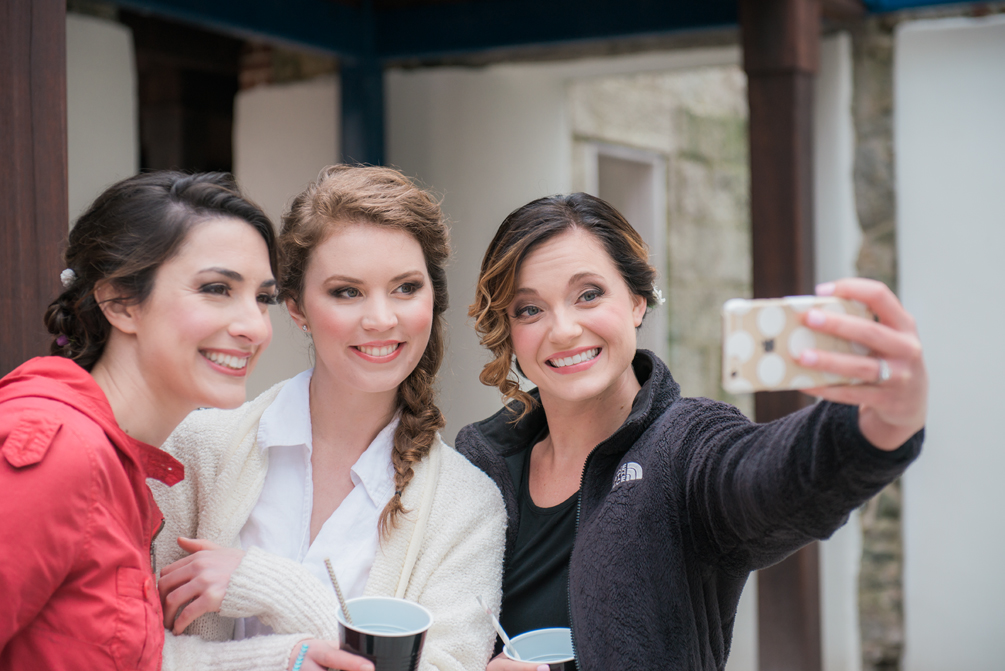 These girls! <3 So beautiful!!
Britney's husband Shawn came up with a genius way to get our dress shot without a hook! hahah love this with him standing in the window frame!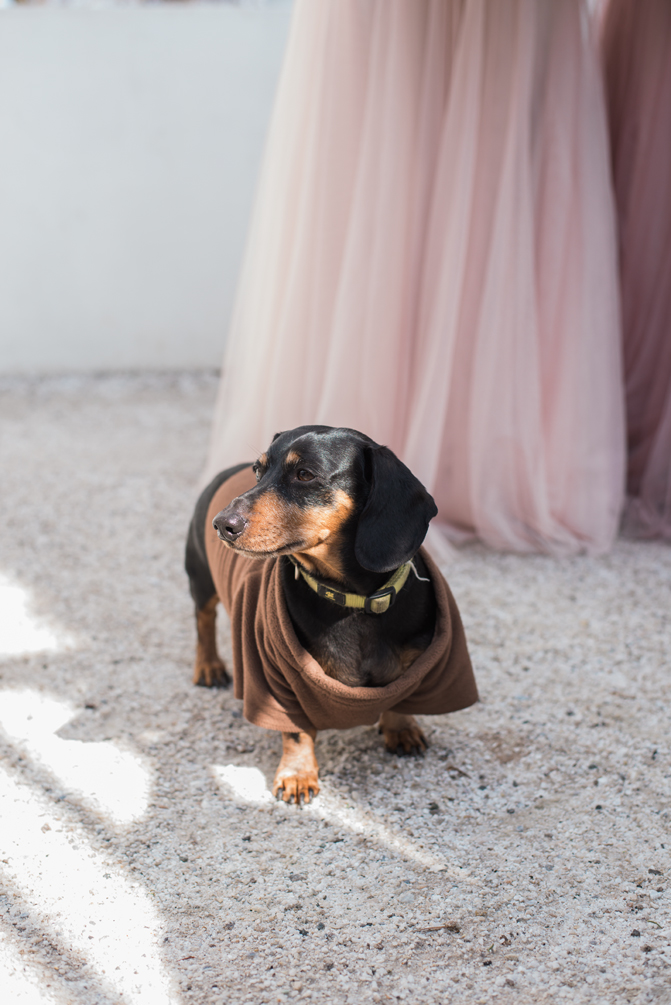 Berkeley, the shoot mascot! ;) He's so handsome
I have so much love for everyone that participated & supported this crazy endeavor and absolutely cannot wait to be able to share all of our favorites soon!!
Photographers: Britney Clause Photography and Marlayna Photography
Venue: Patapsco Female Institute
Floral and Event Design: Nature of Design
Invitations and Hand-lettering: Pretty Peacock Paperie
Food & Drink: Copper Kitchen
Cake: La Cakerie
Cupcakes: Cakes by Brittany
Table Number Geodes: Pippity Pow
Earrings: Rachel Mulherin
Rings: St. John's Jewelry
Furniture: Shoemaker Country
Hair & Make up: Dorsey Beauty
Models: Emma, Griffy, and Jenna
Dresses: Bella Bridesmaids
& special thanks to both our husbands for doing the actual heavy lifting for things like furniture, and thanks to them and our families for all their love and support!