There is a lot of goodness and love coming to the blog over the next week or so – I have been honored to get to spend some of the sweetest moments with couples recently and it's been keeping me smiling! And first up is Amanda & Graeme's wedding day!! Oh these two are the so incredibly genuine and down to earth and full of happiness. It felt so easy hanging out with them, from our initial meeting to their beautiful engagement session, they're so easy to talk with and I've loved getting to know them and their story. One of the things that even their officiant mentioned in the ceremony, is how these two just can't stop looking at each other – and wow does the love radiate from them when they do. All the little moments when they're together just fill my heart up with happiness and I am so thrilled for them to officially be husband and wife!!
The day was filled with beautiful touches uniting the families both from across the US, and from Scotland where Graeme's family traveled from! I loved the use of the US and Scottish flags to cheer them on at the end of the ceremony, and what better way to process than by bagpiper!!
 And of course, a HUGE thank you goes out to Morgan, Kerry's sweet sister who connected me with Amanda & Graeme! I couldn't be more grateful! And of course I was extra happy to see Morgan there!
Such a fun day from start to finish, congratulations Amanda & Graeme and thank you for letting me be a part of it all!!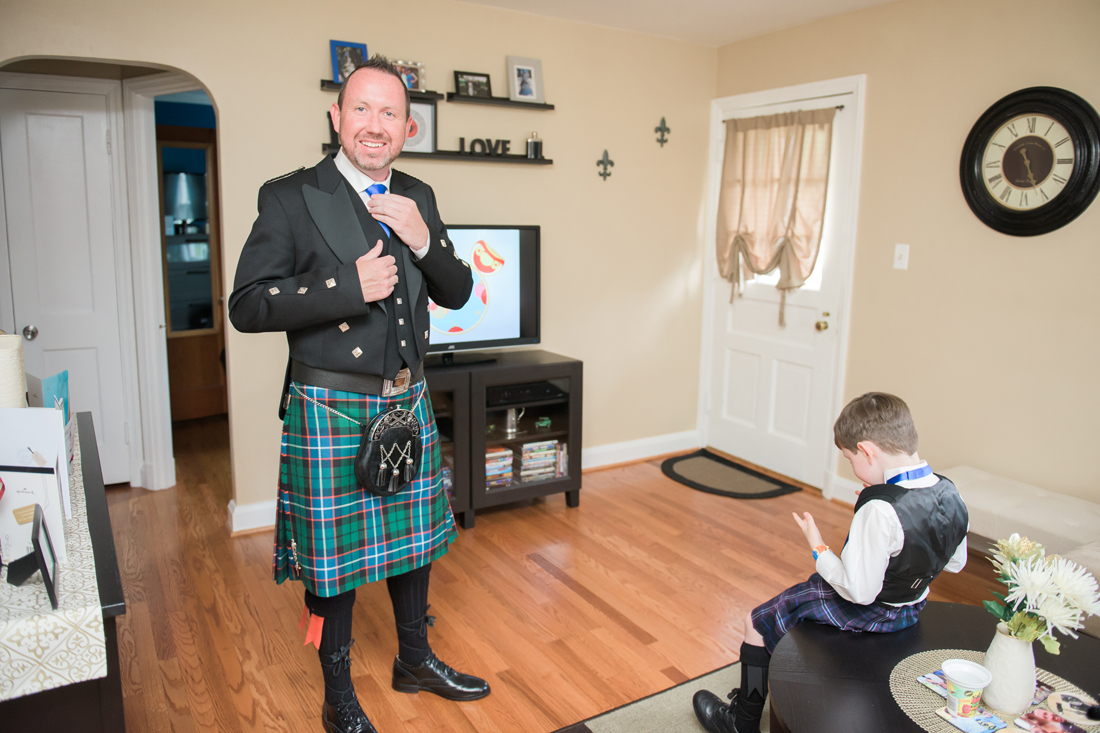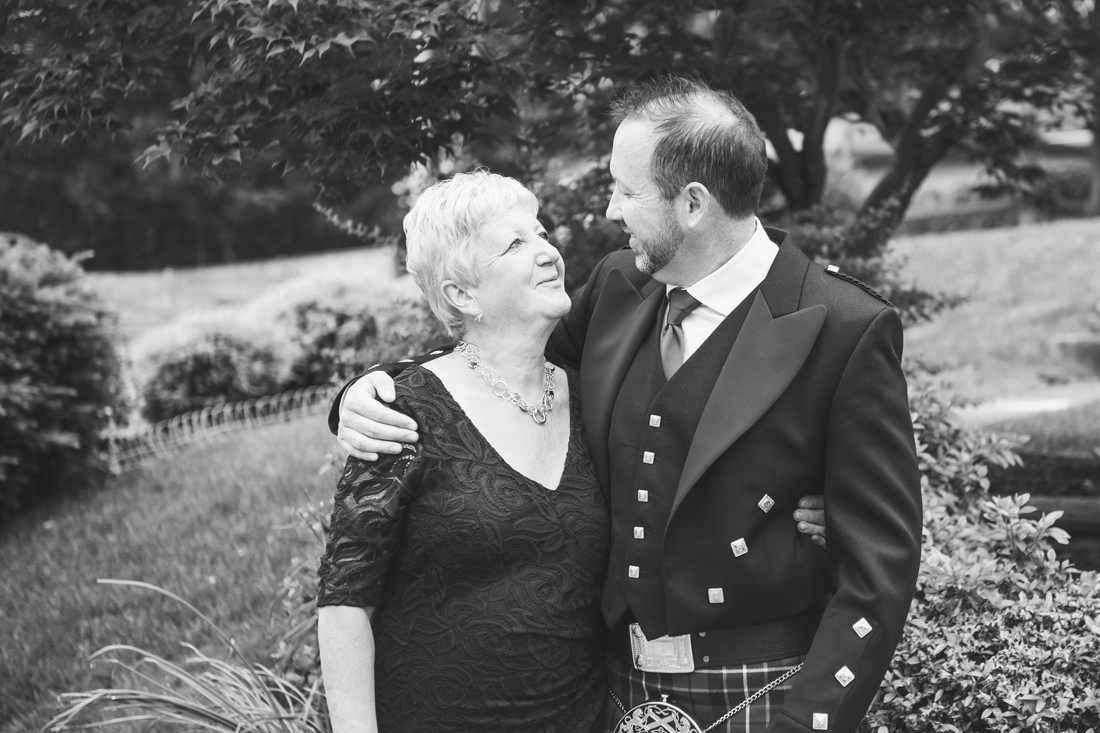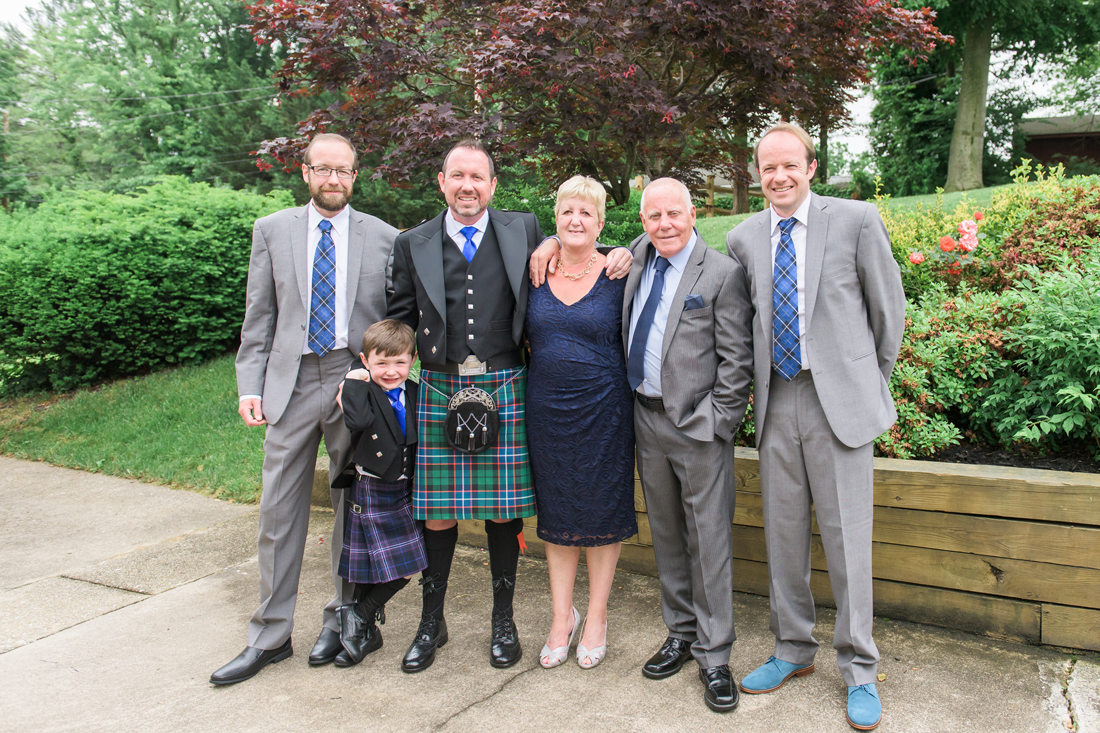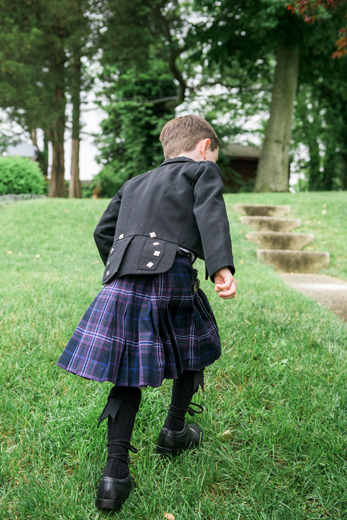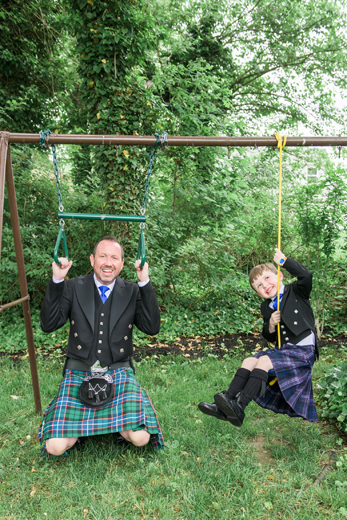 There is always time to play!! :)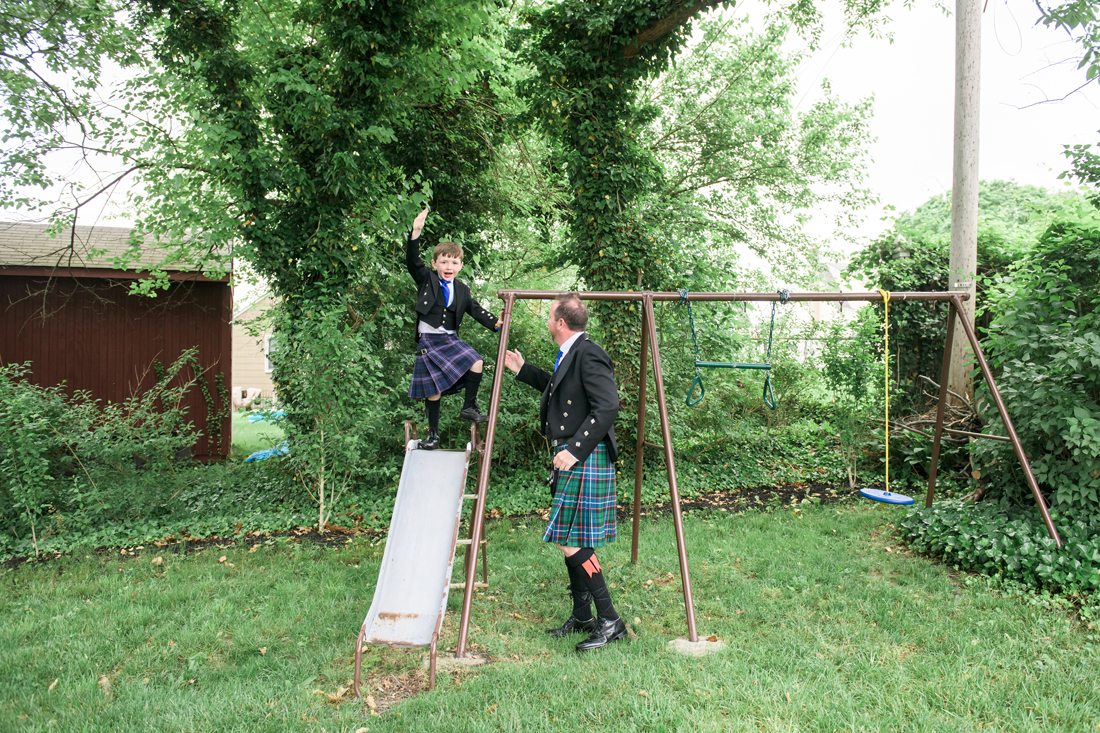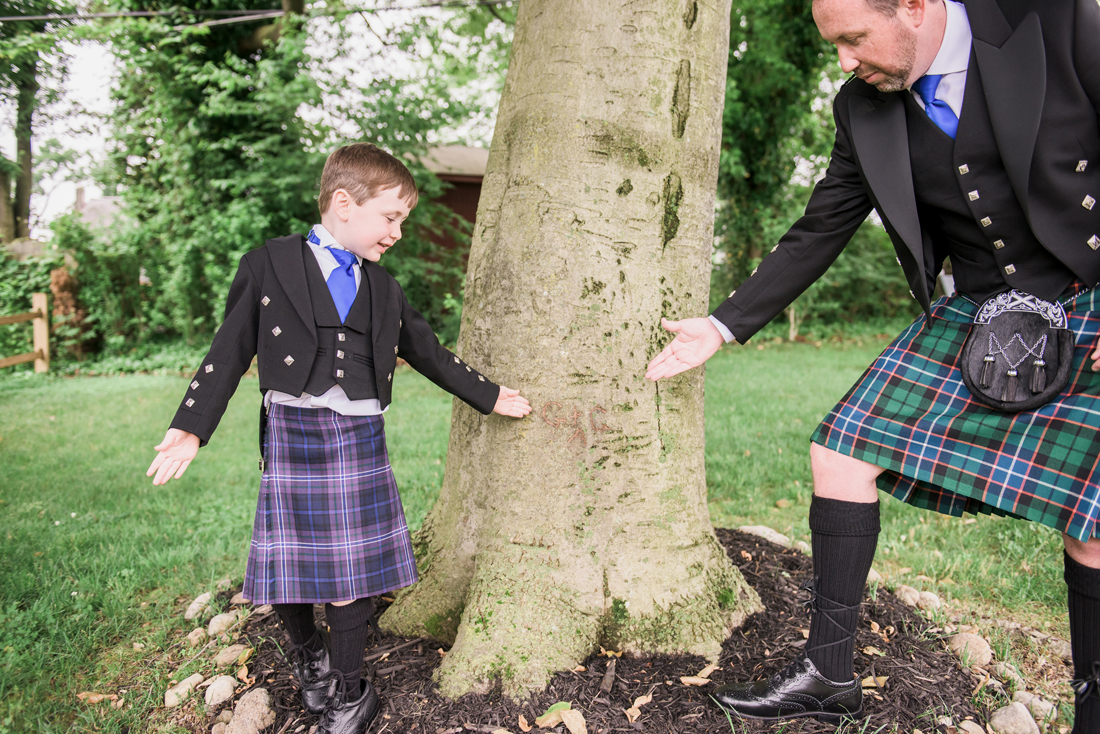 Graeme and his son Gavin show off their initials with Amanda's on their tree :)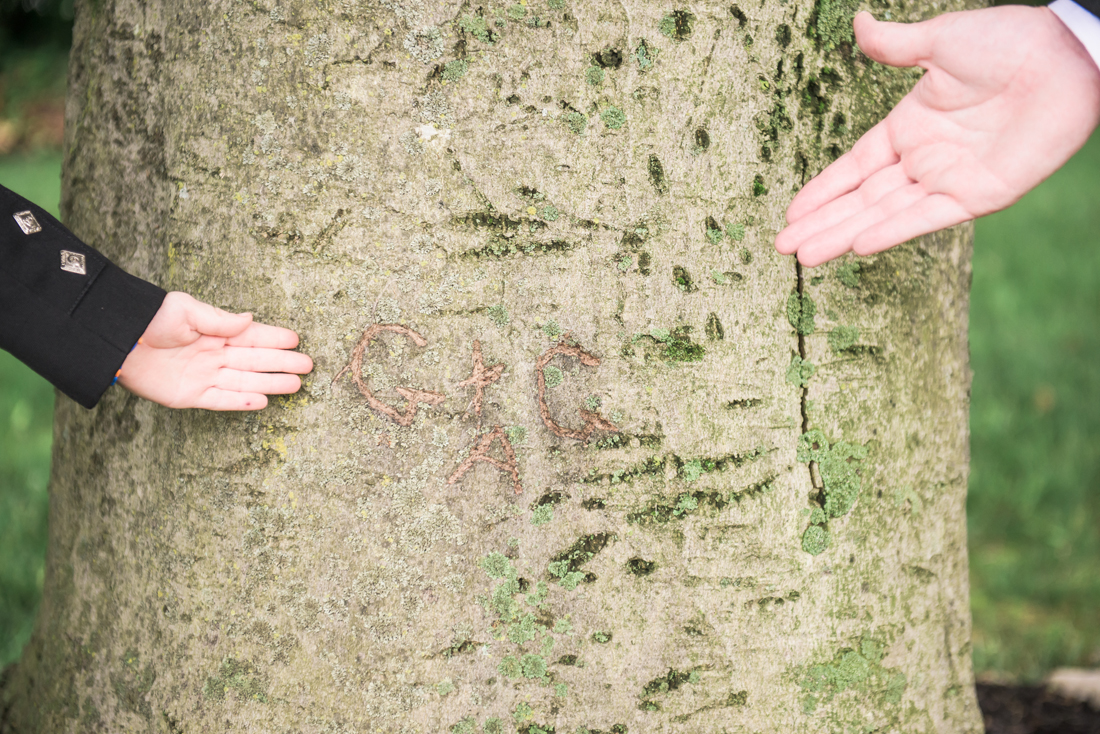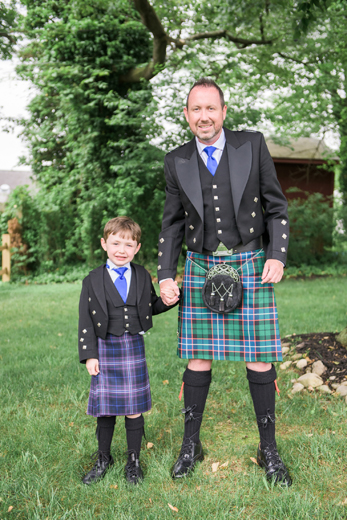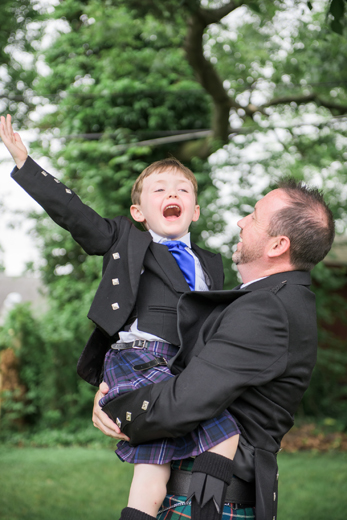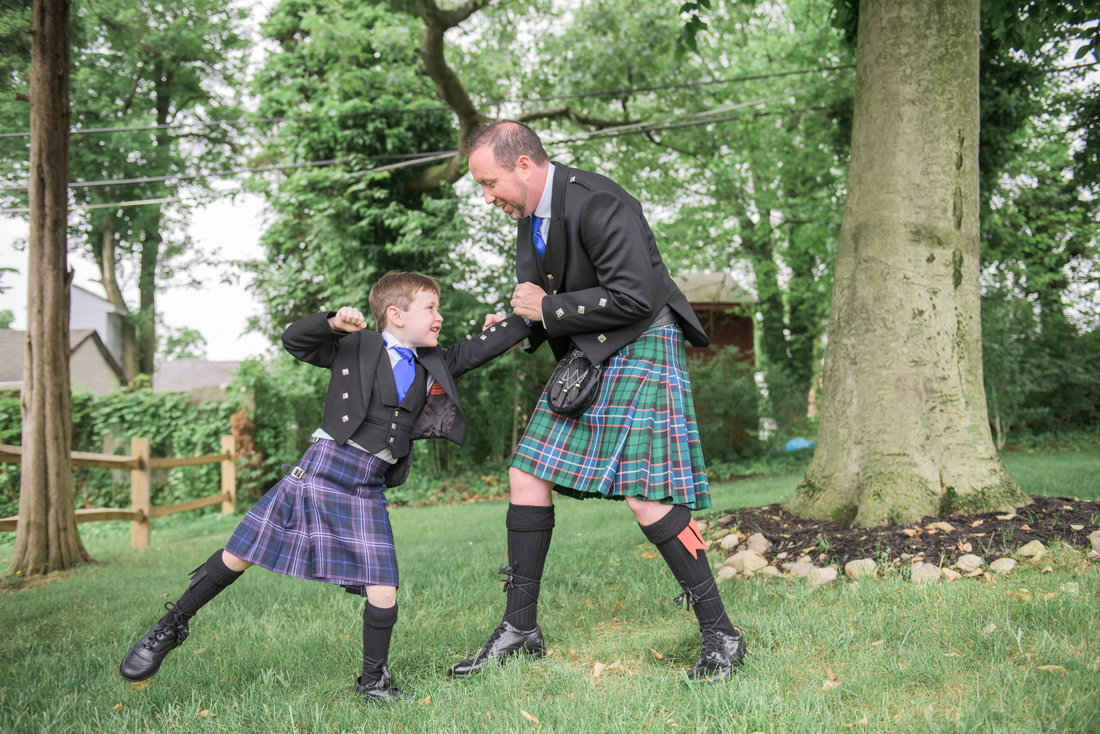 Seriously, kilts may be one of my favorite wedding day outfits now!! Looking sharp!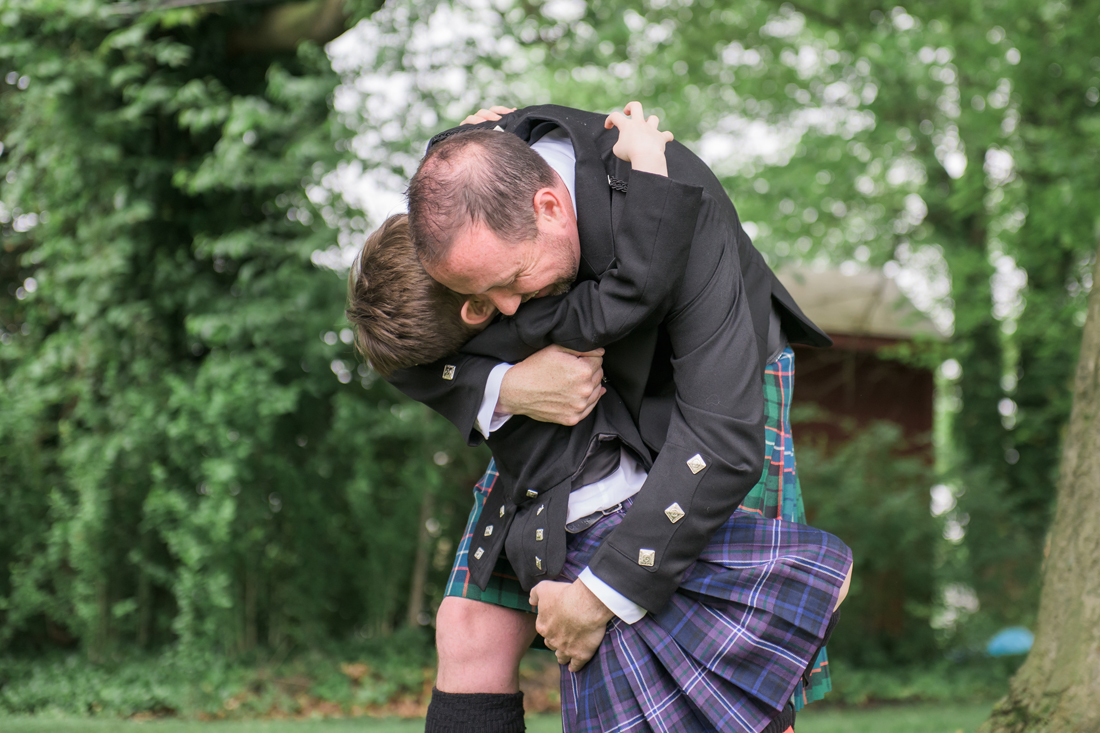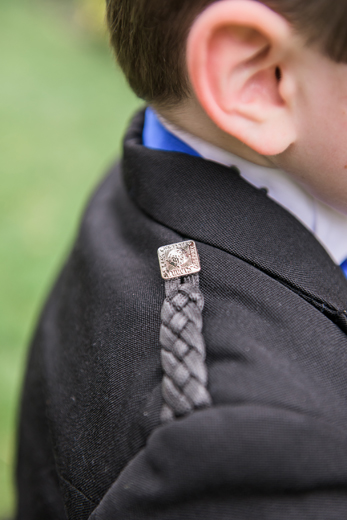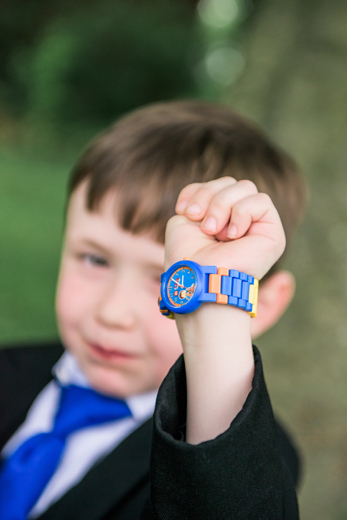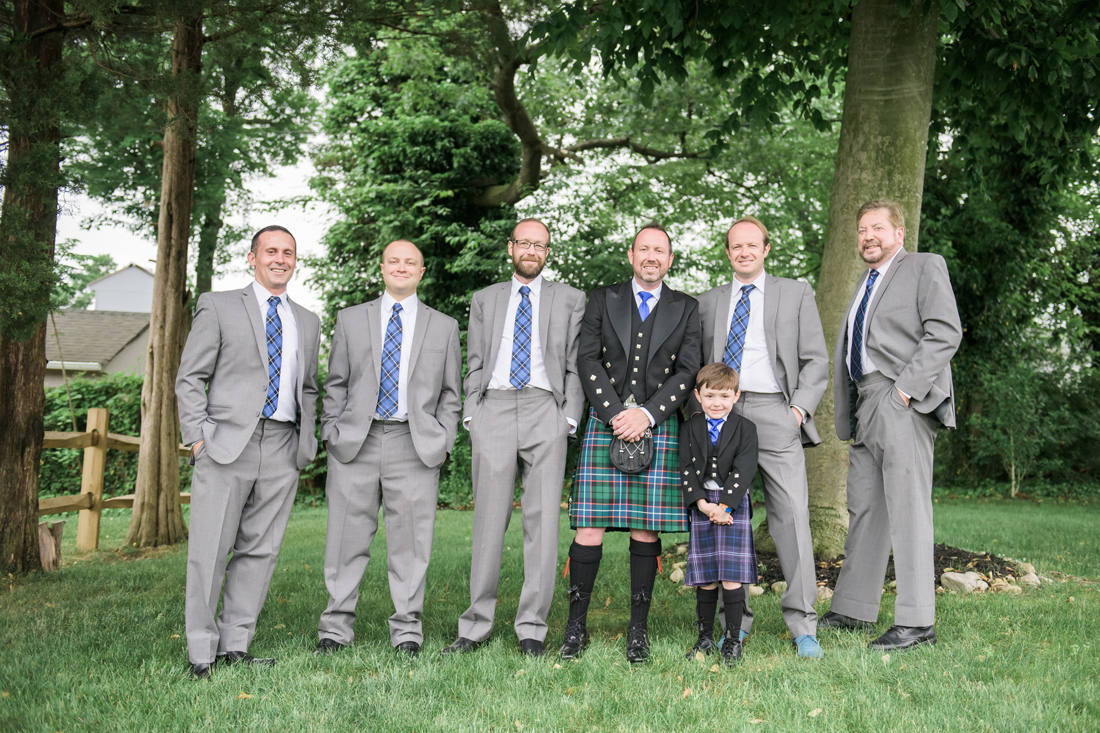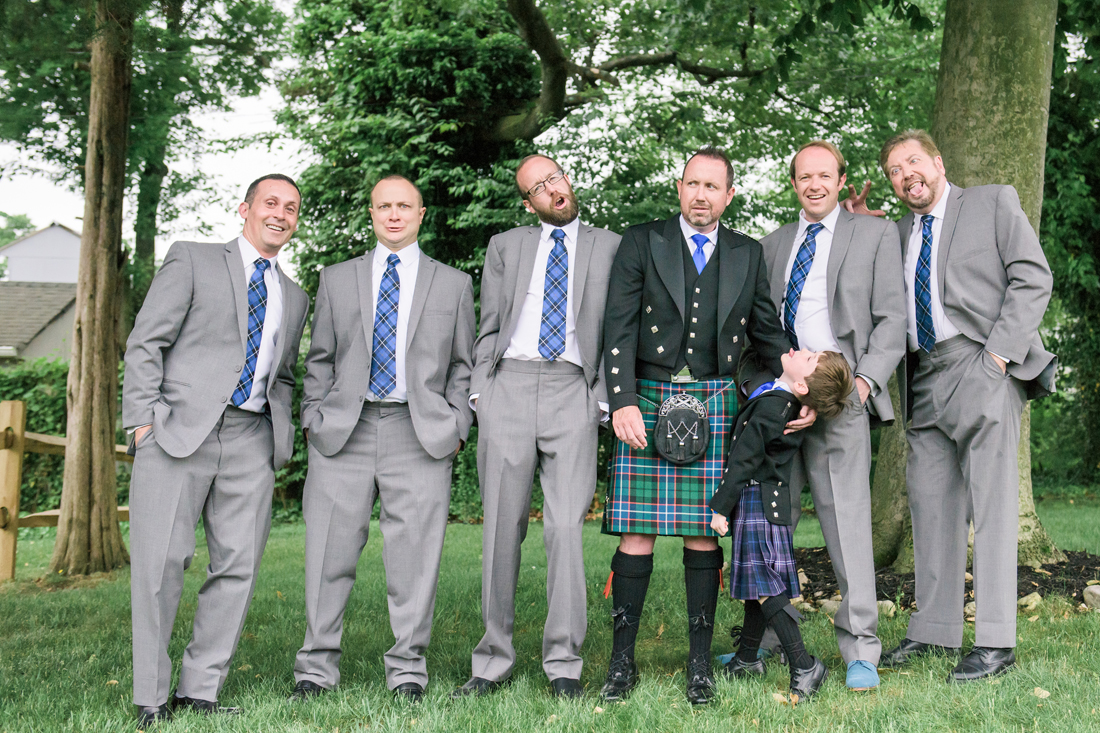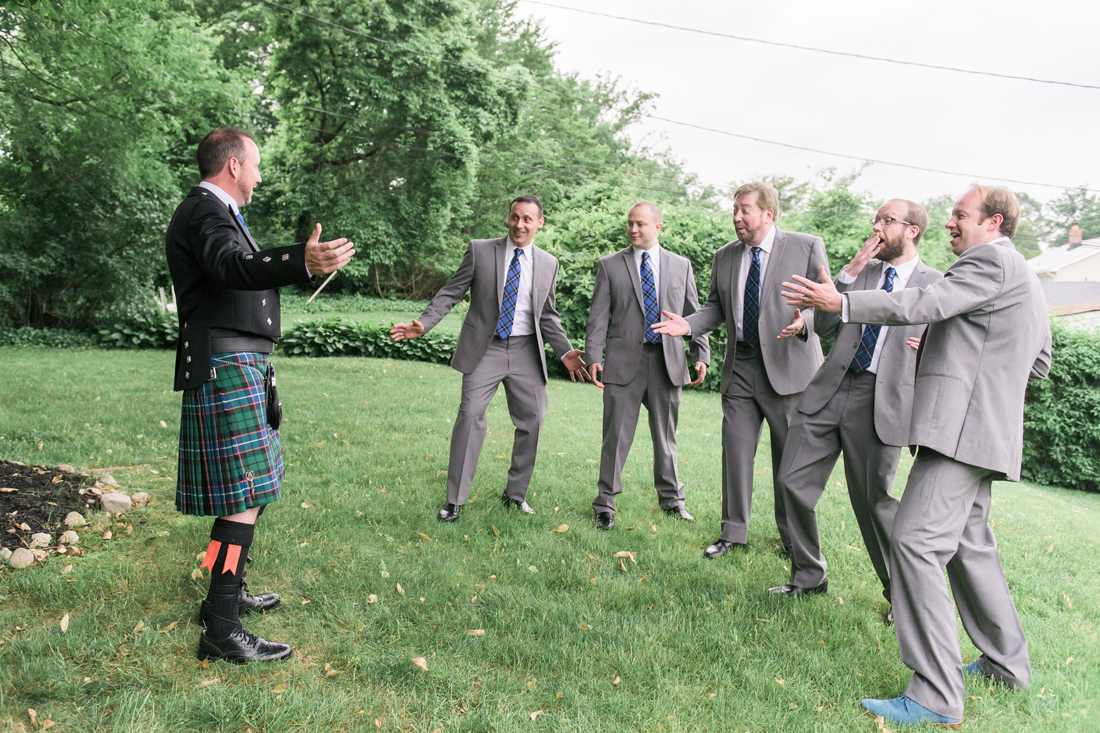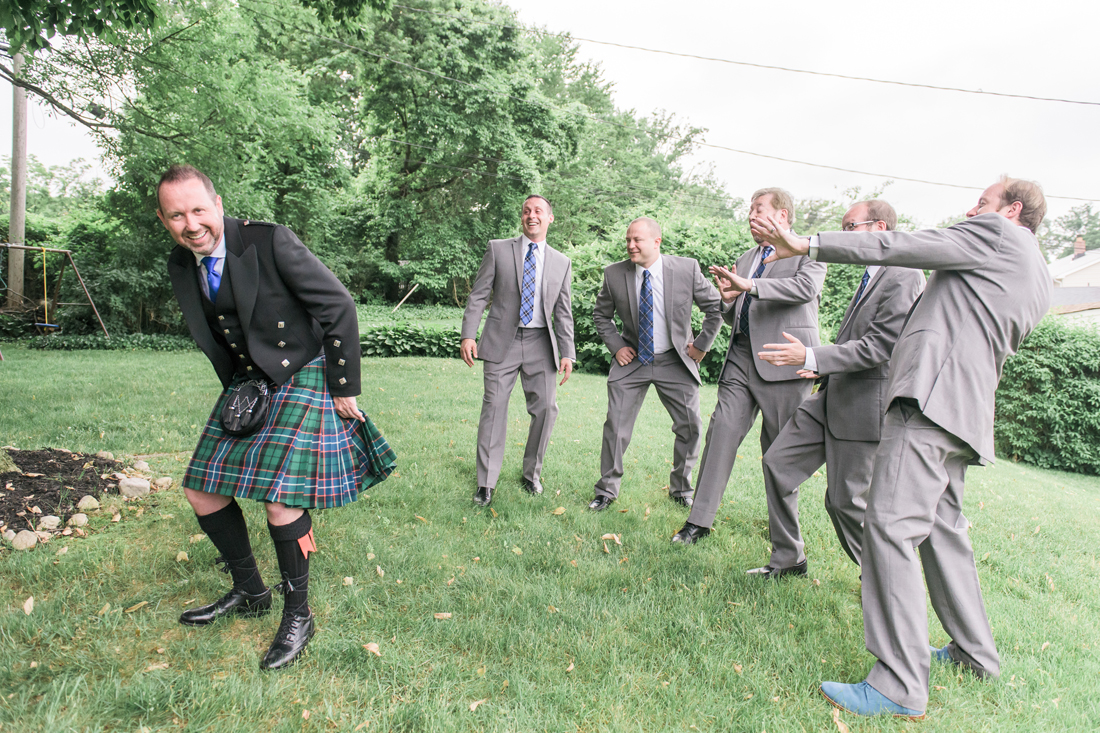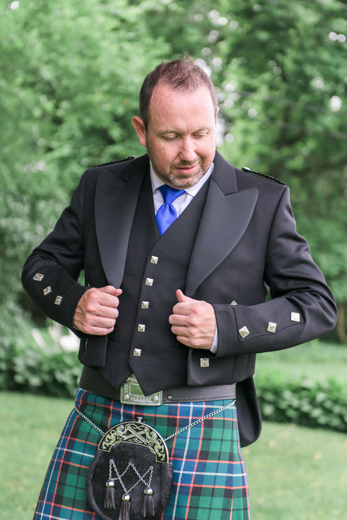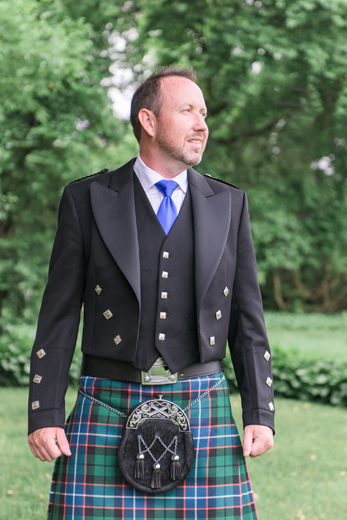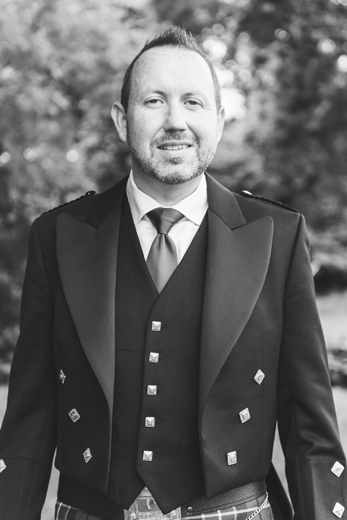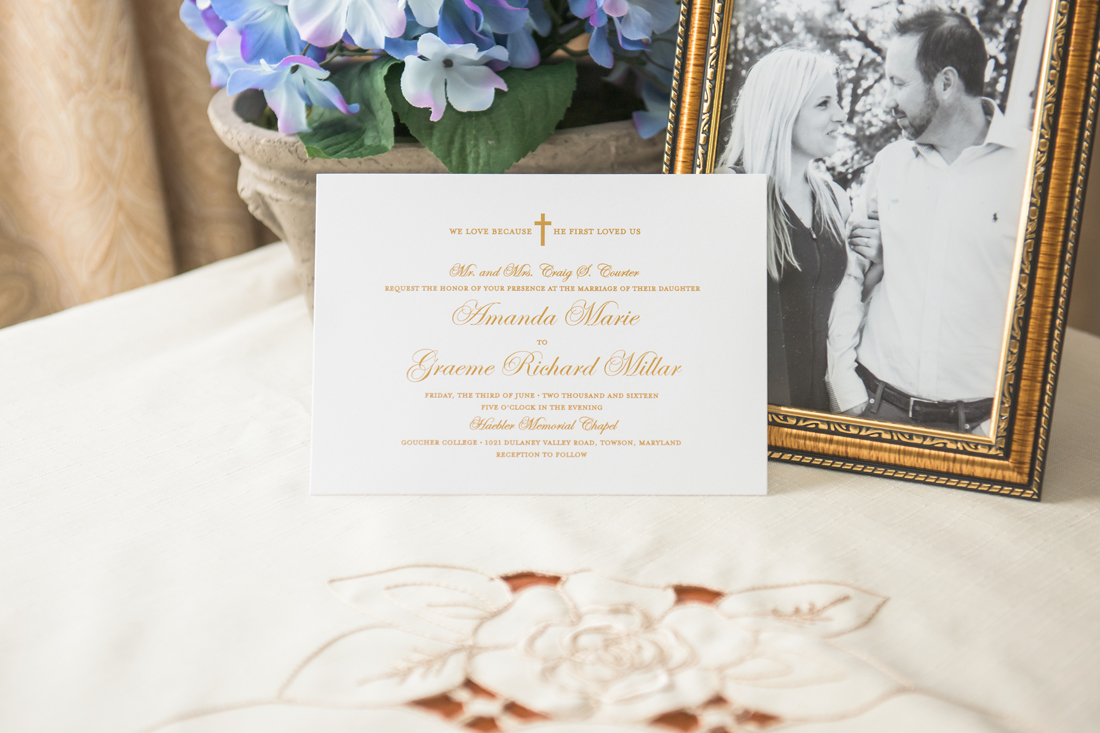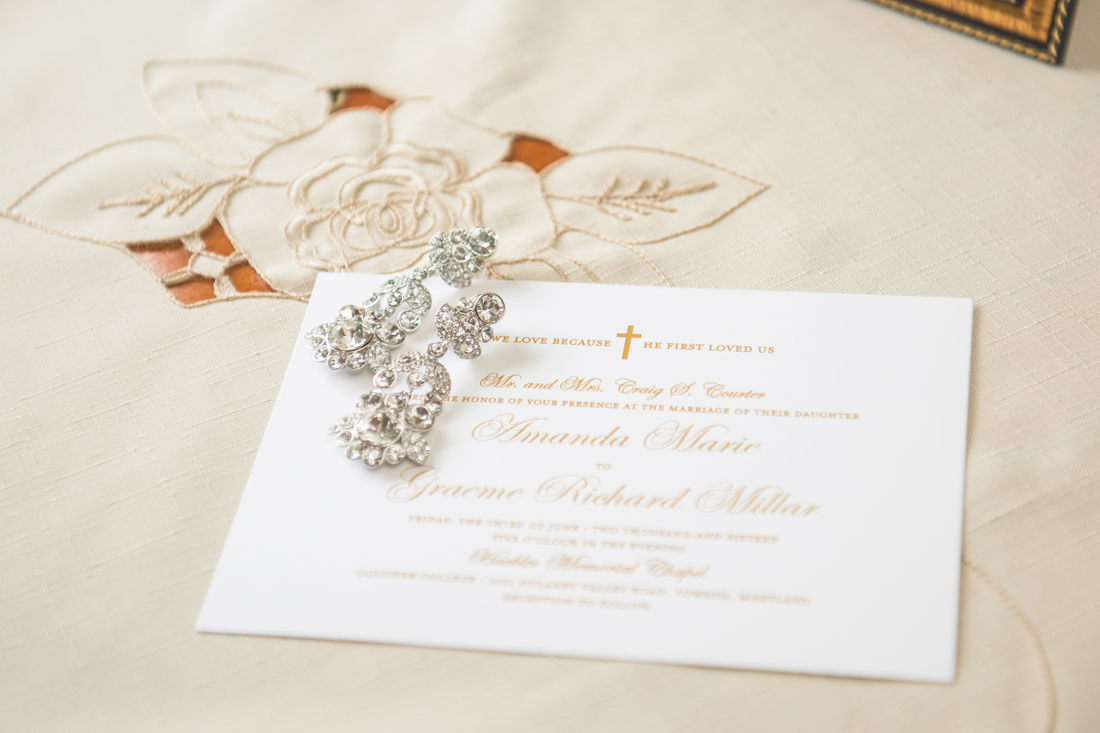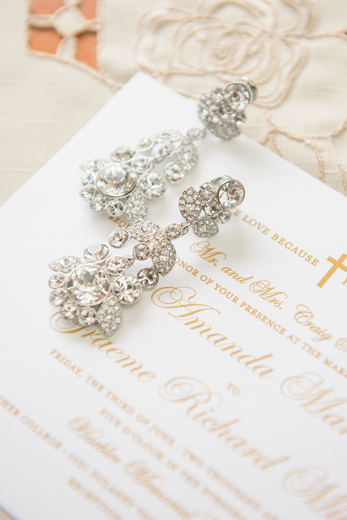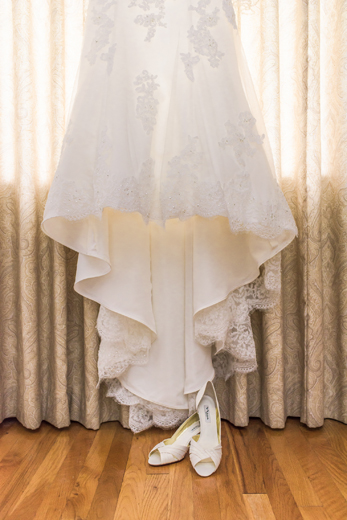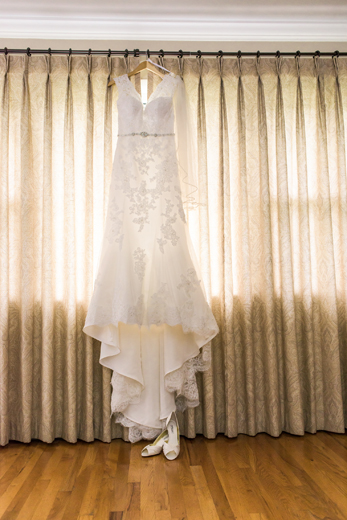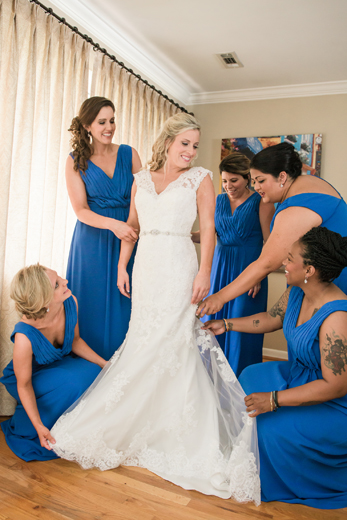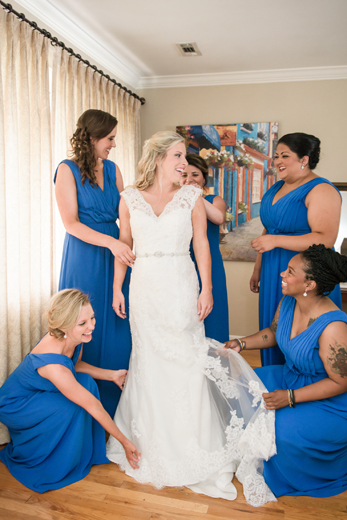 Ahh! Amanda you are STUNNING! Such a perfect dress and I adore the rich blues the girls wore!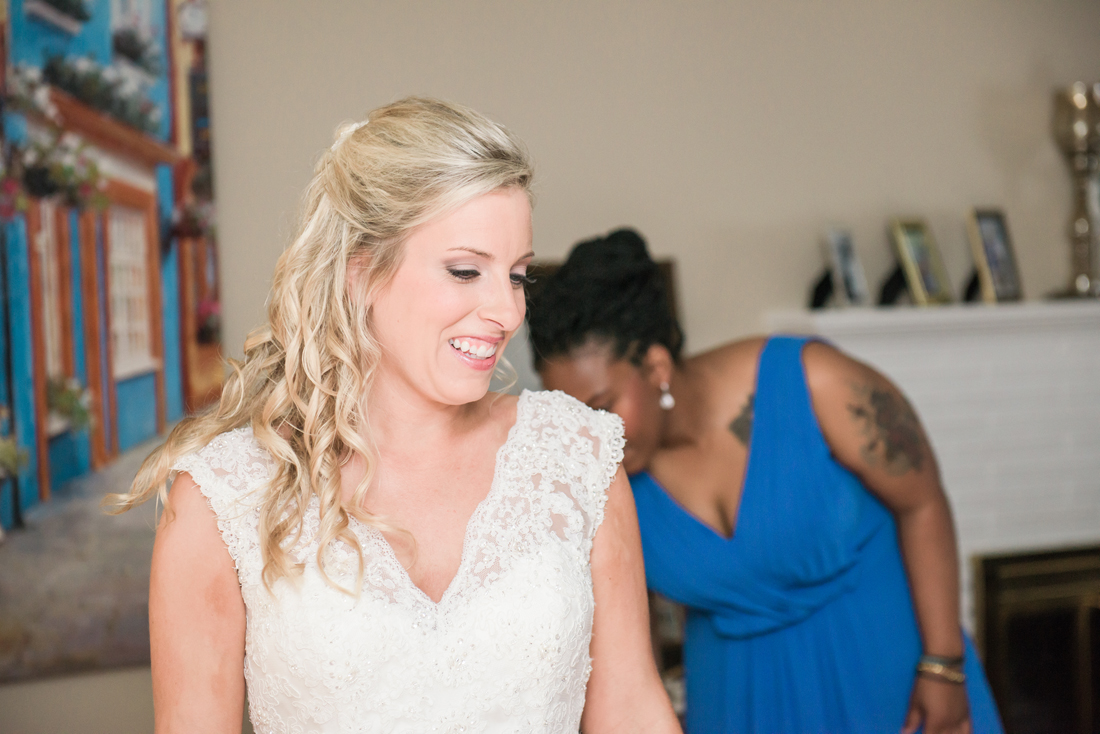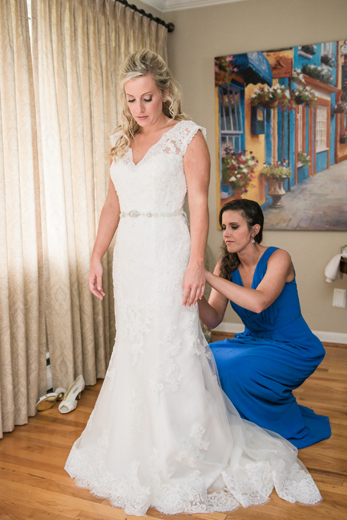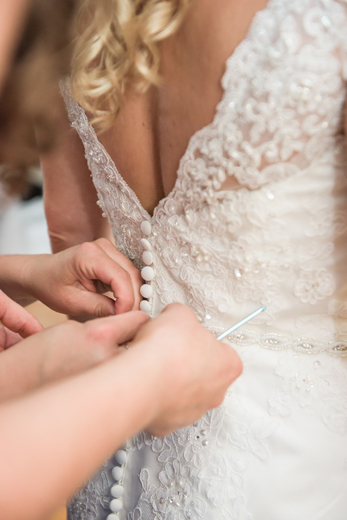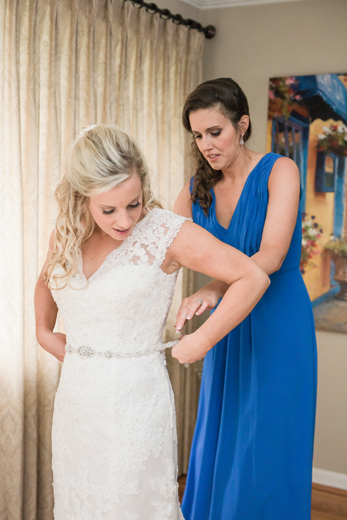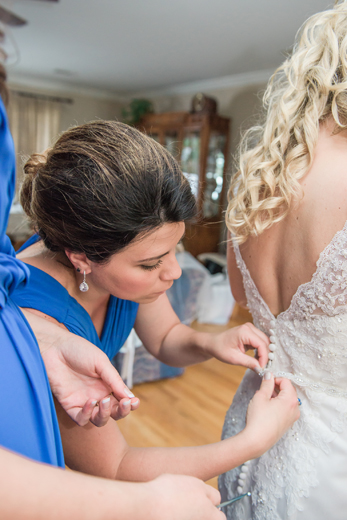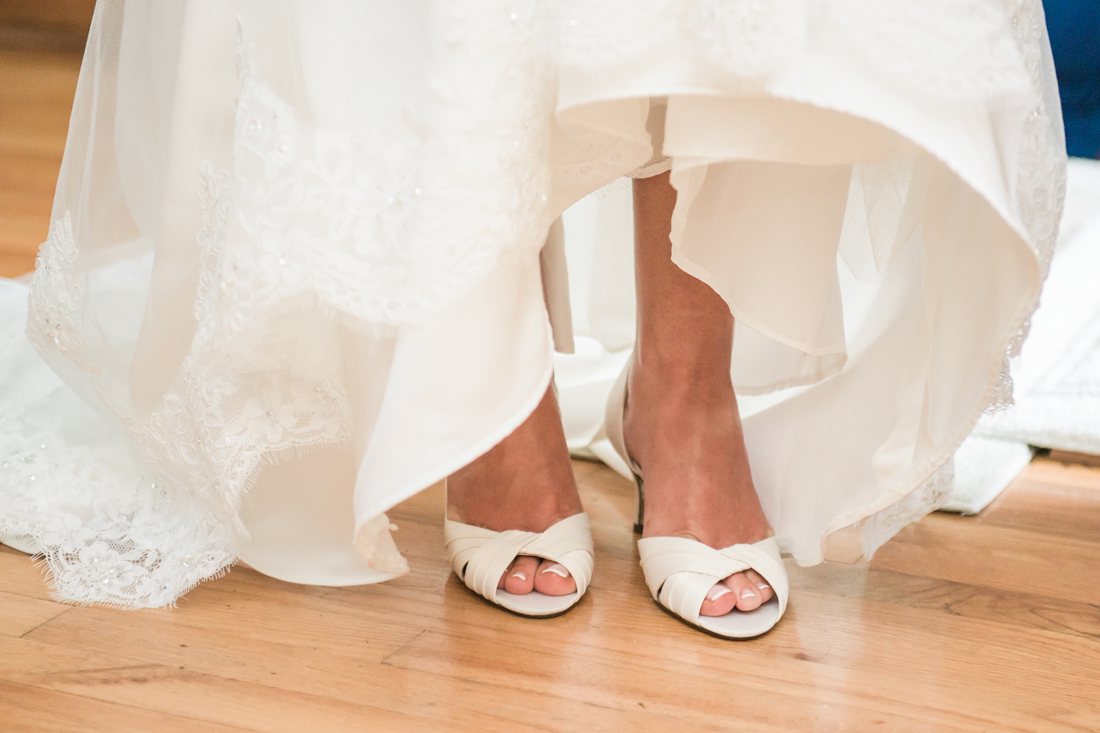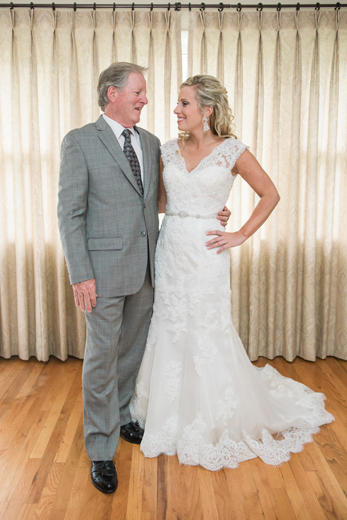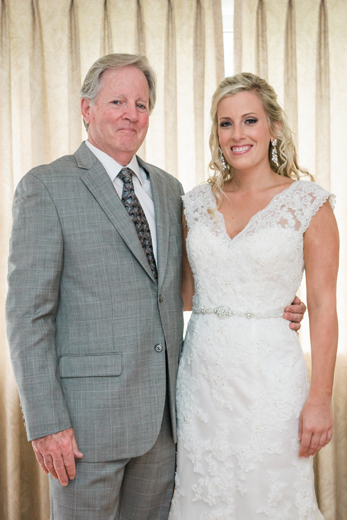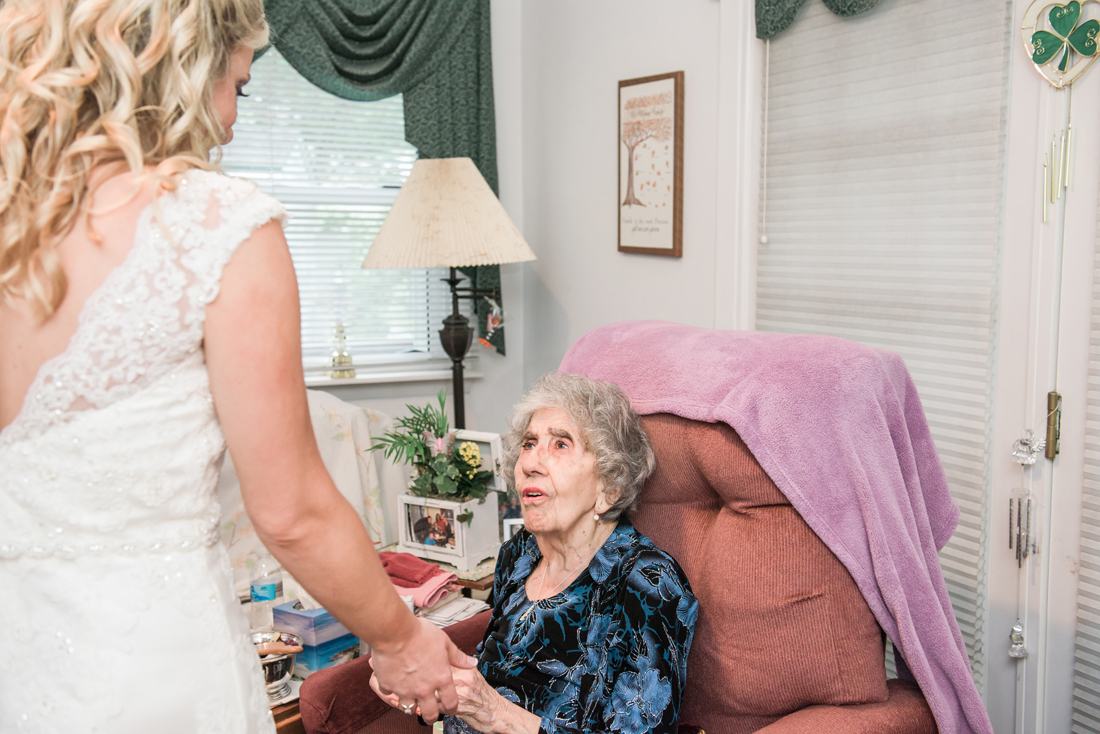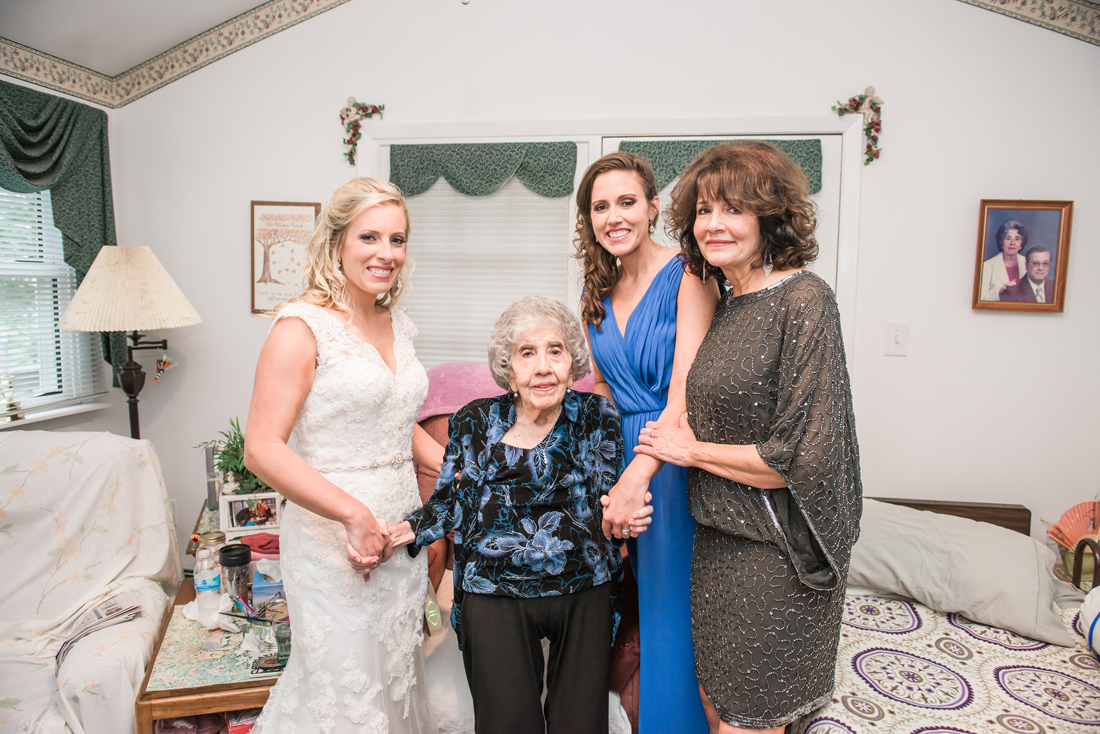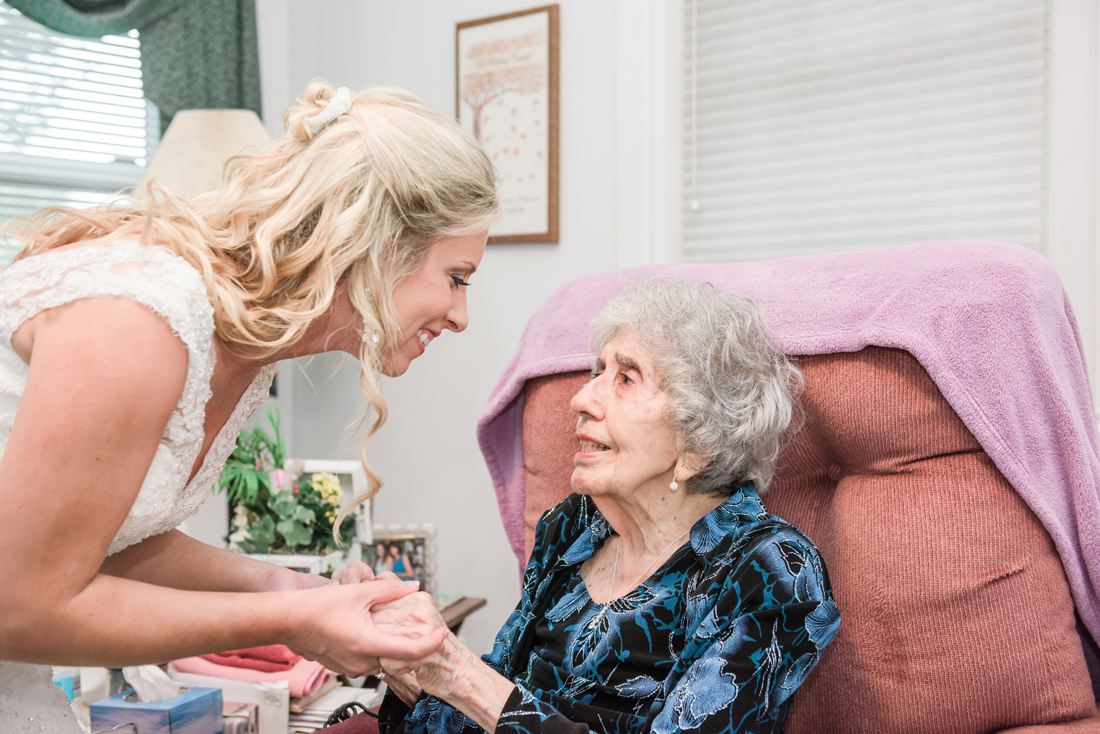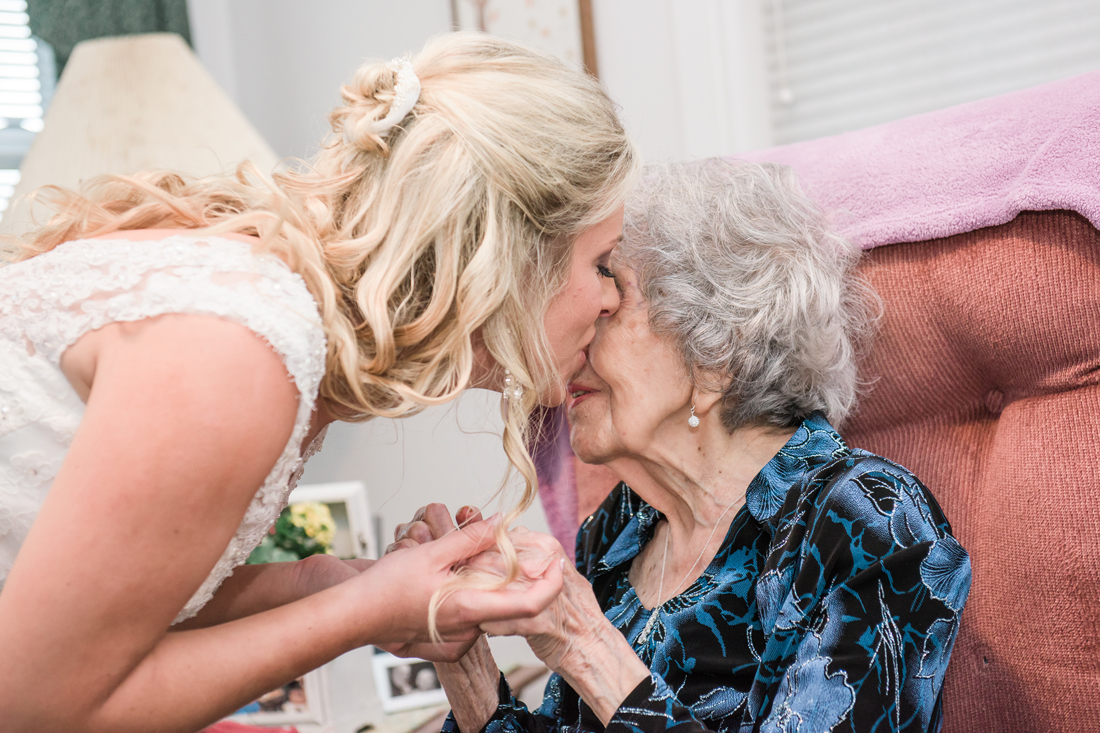 Just over here scooping up my heart from the puddle it's in.. <3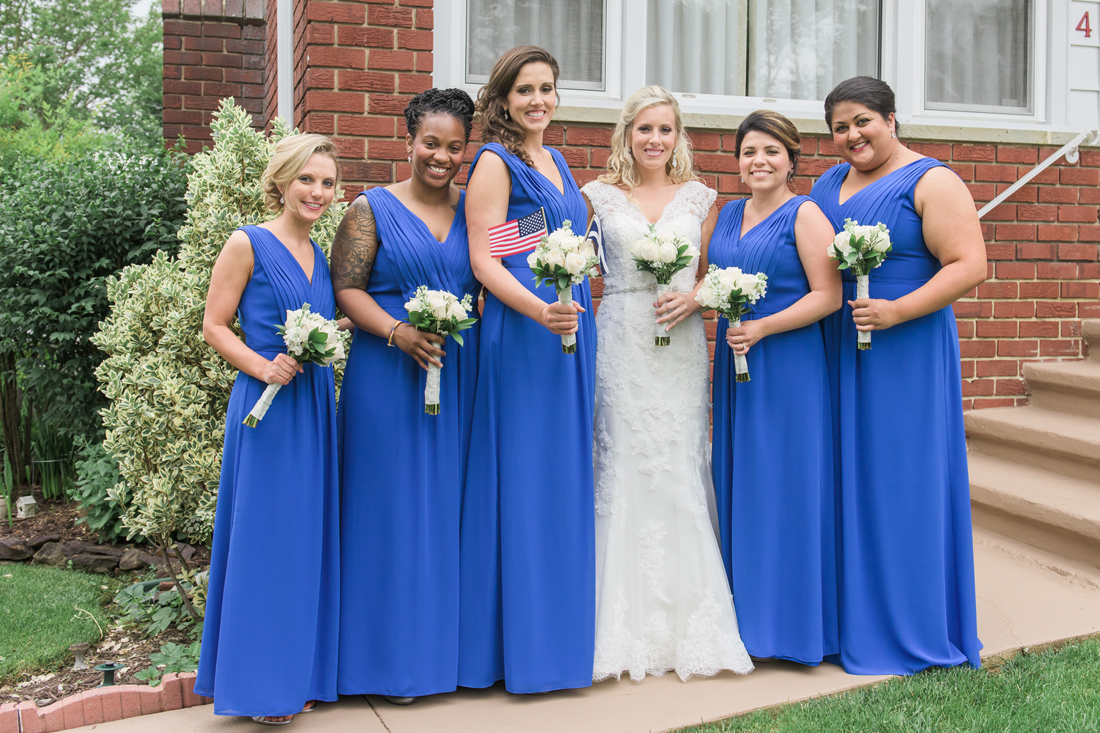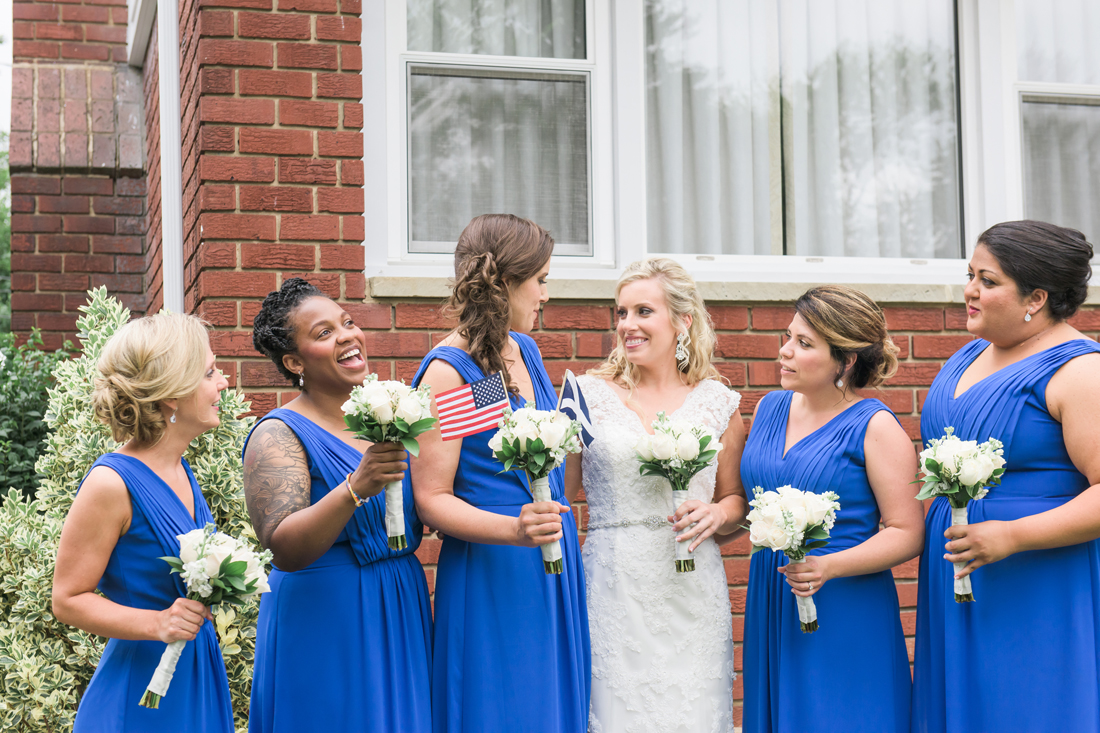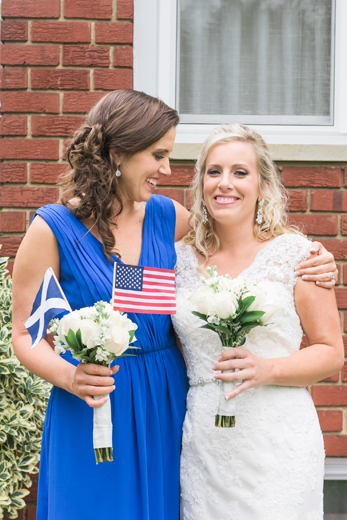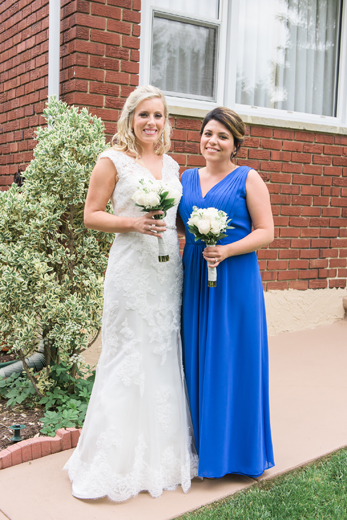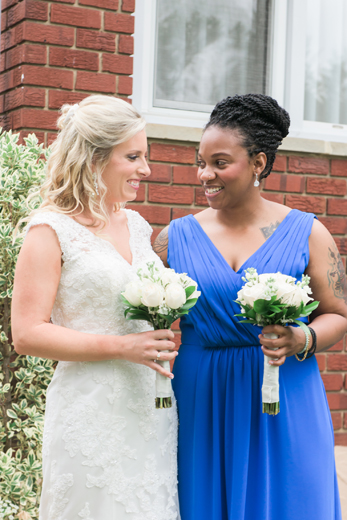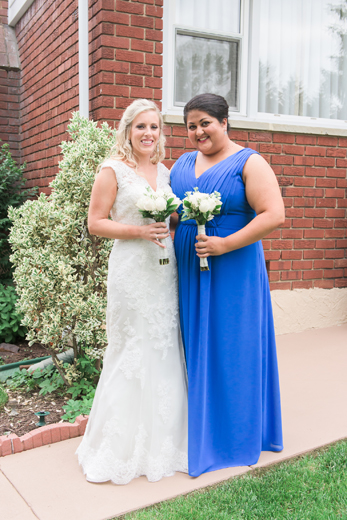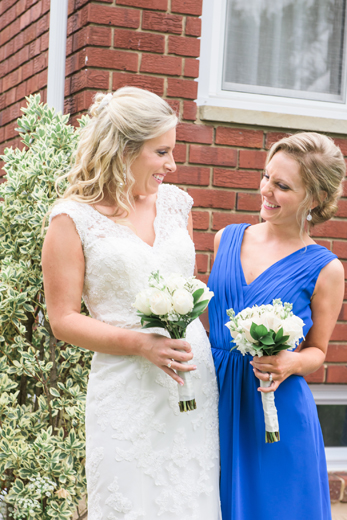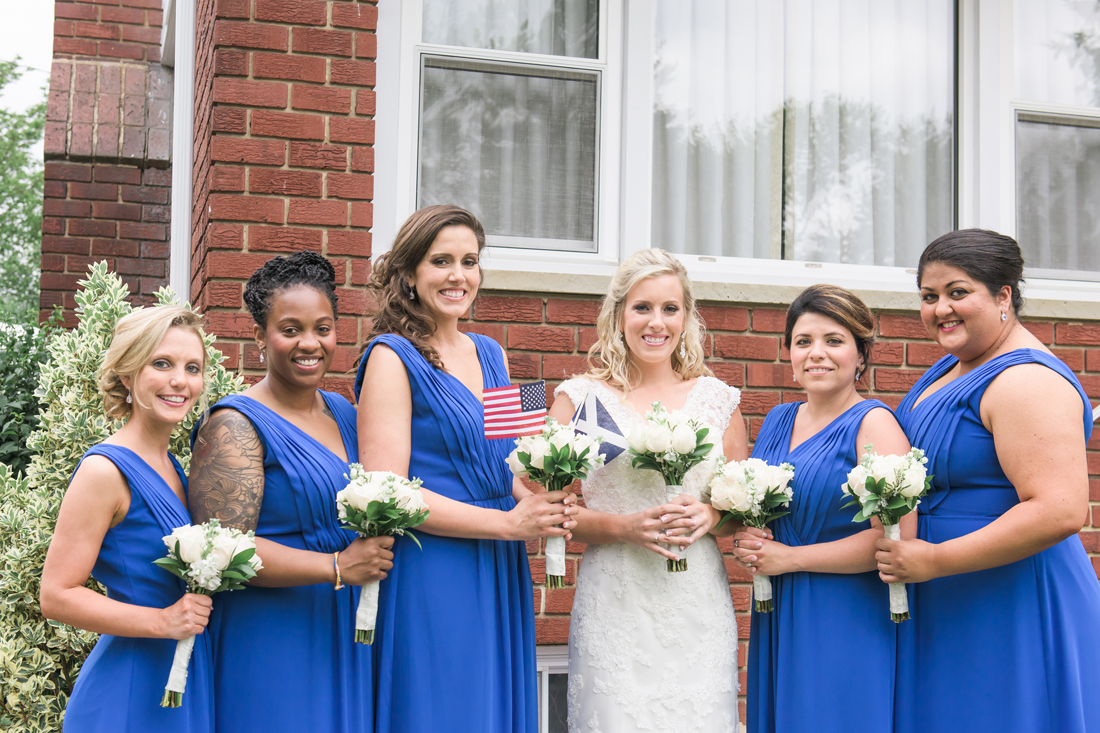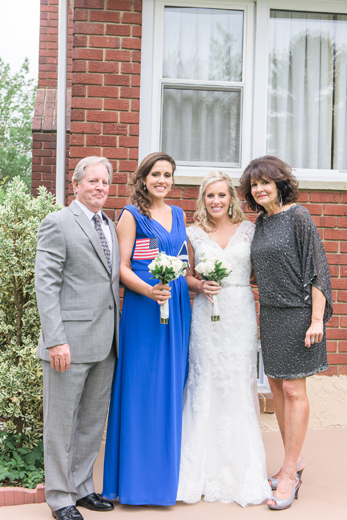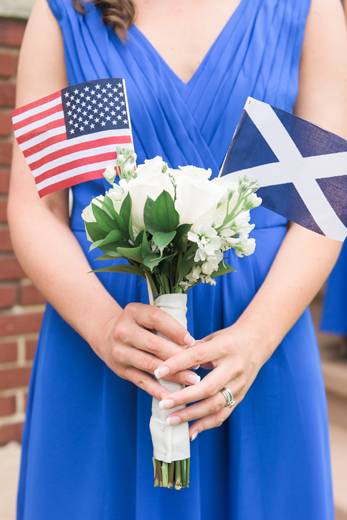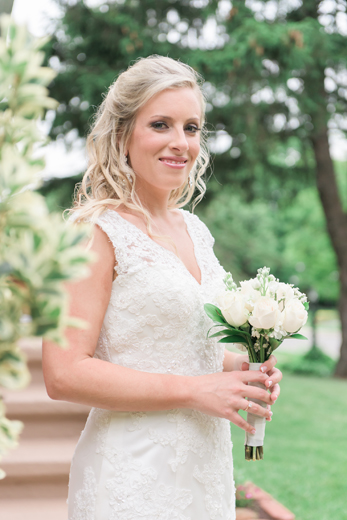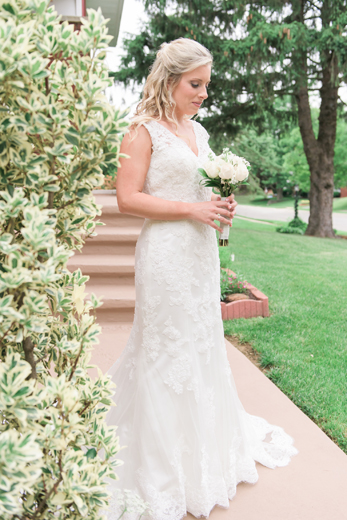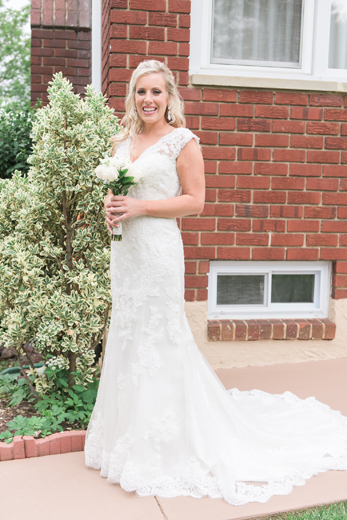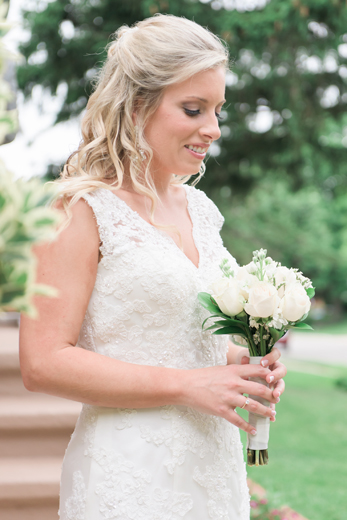 So gorgeous, Amanda you made the most beautiful bride!!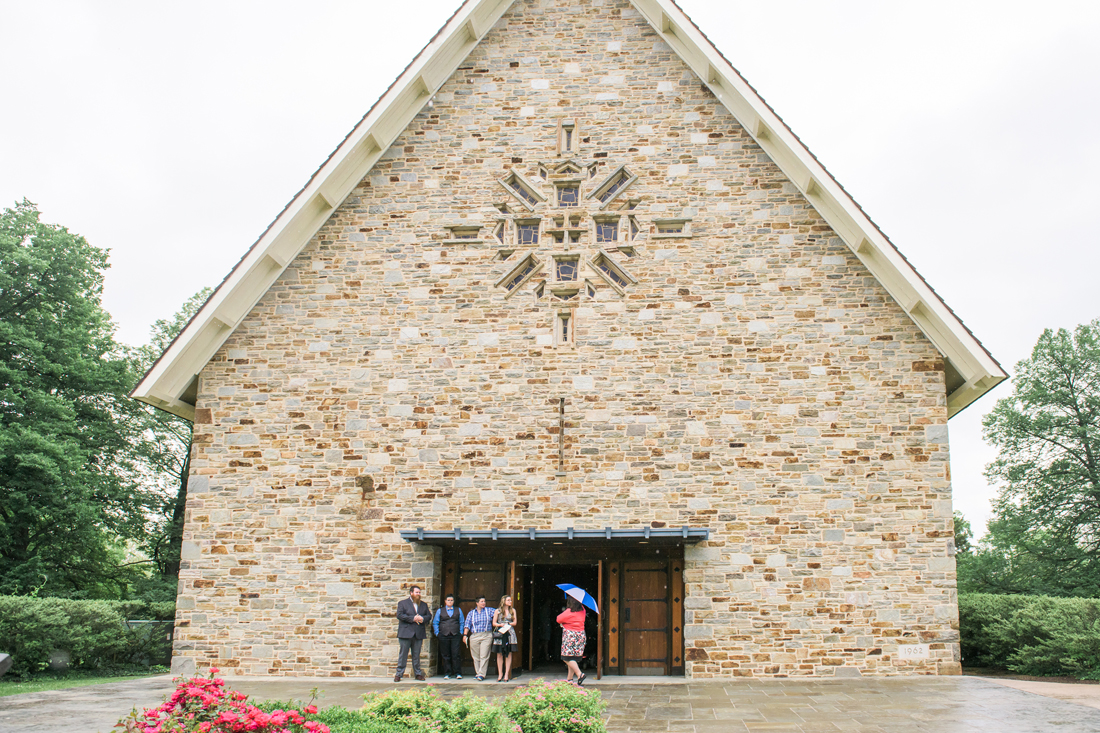 Of course, we got caught with just a little Maryland summer rain, but just wait until you see how the day treated us once the ceremony was finished! :)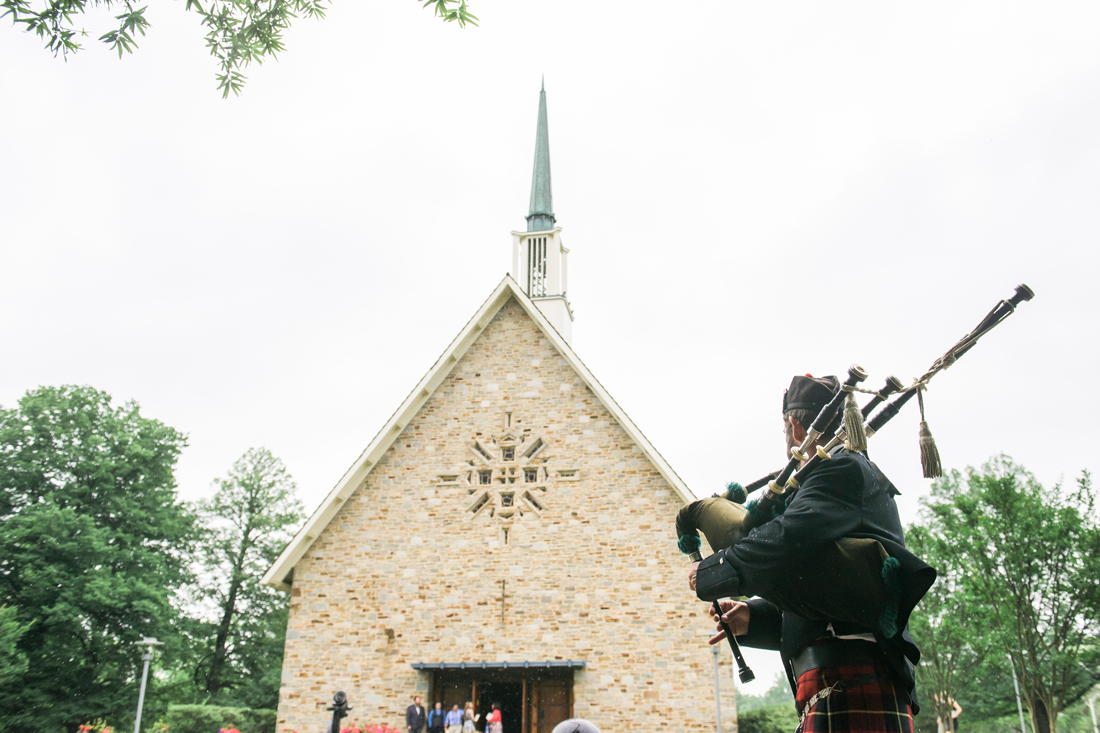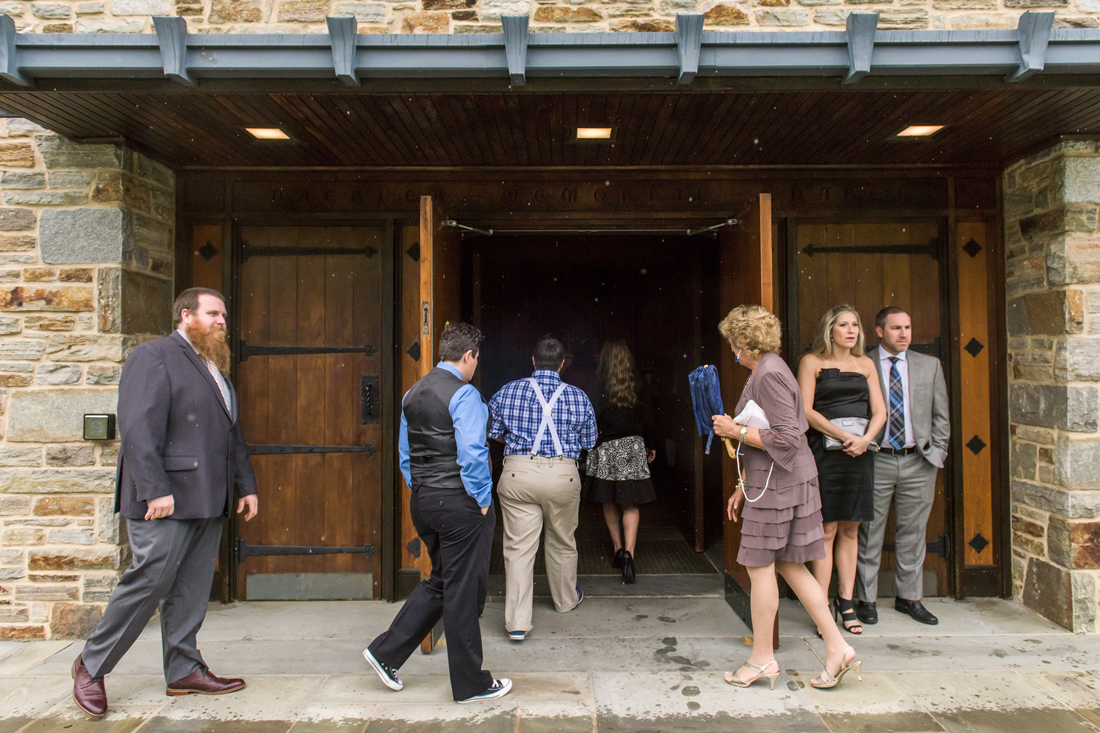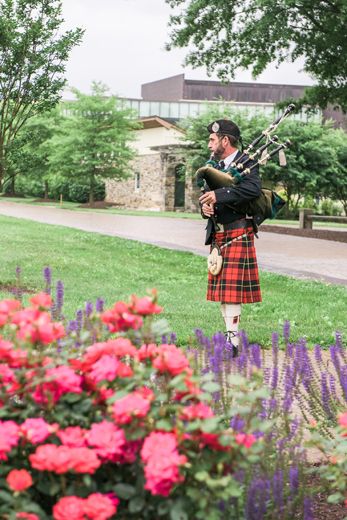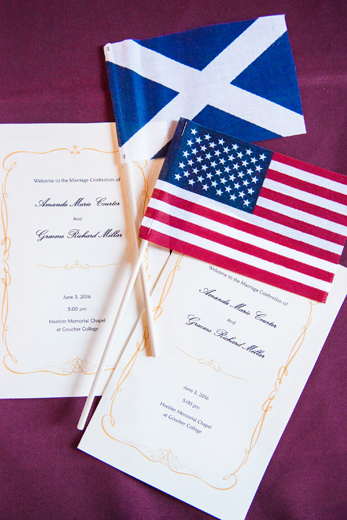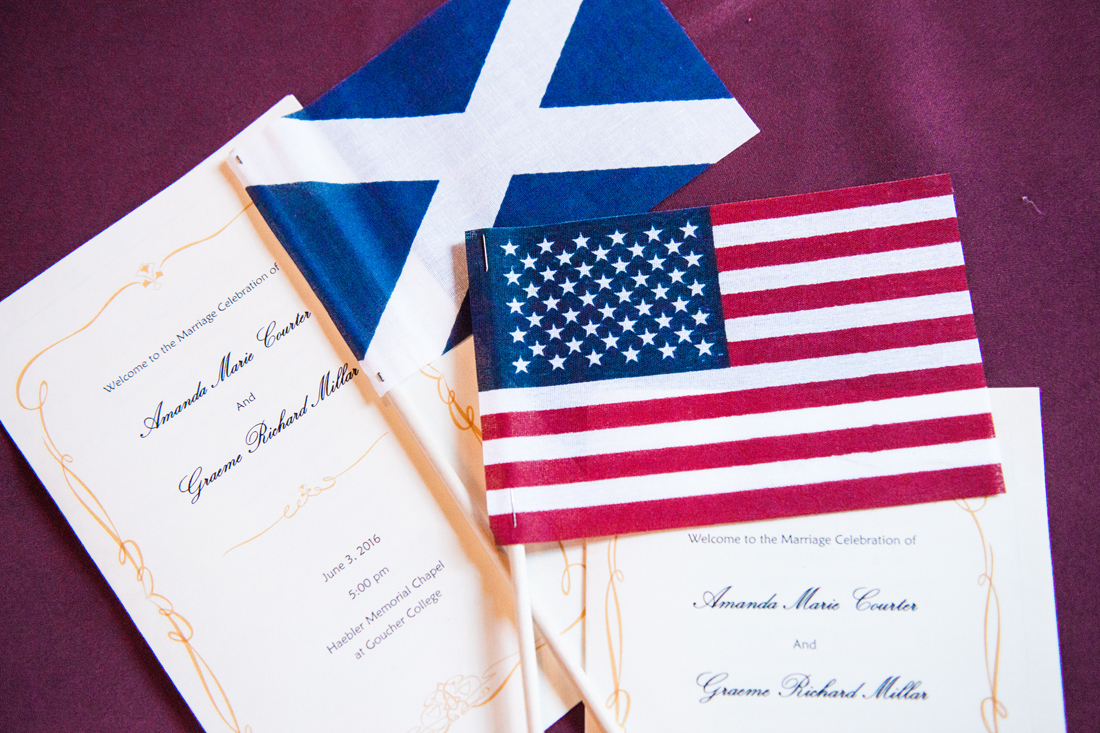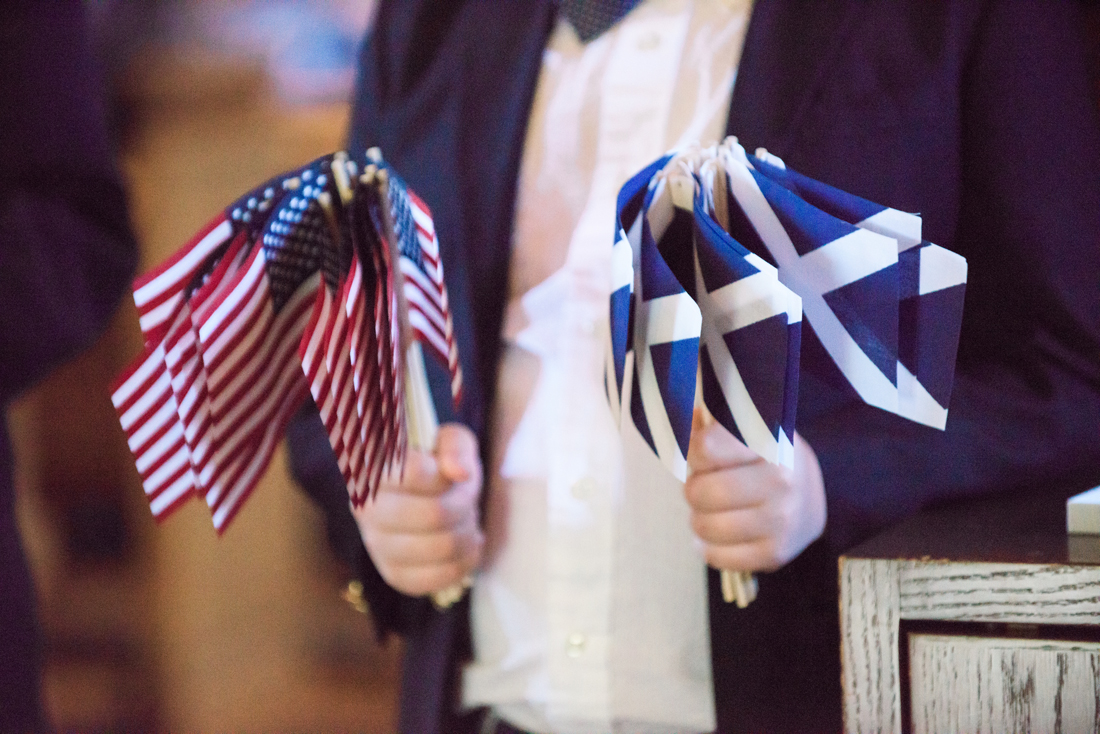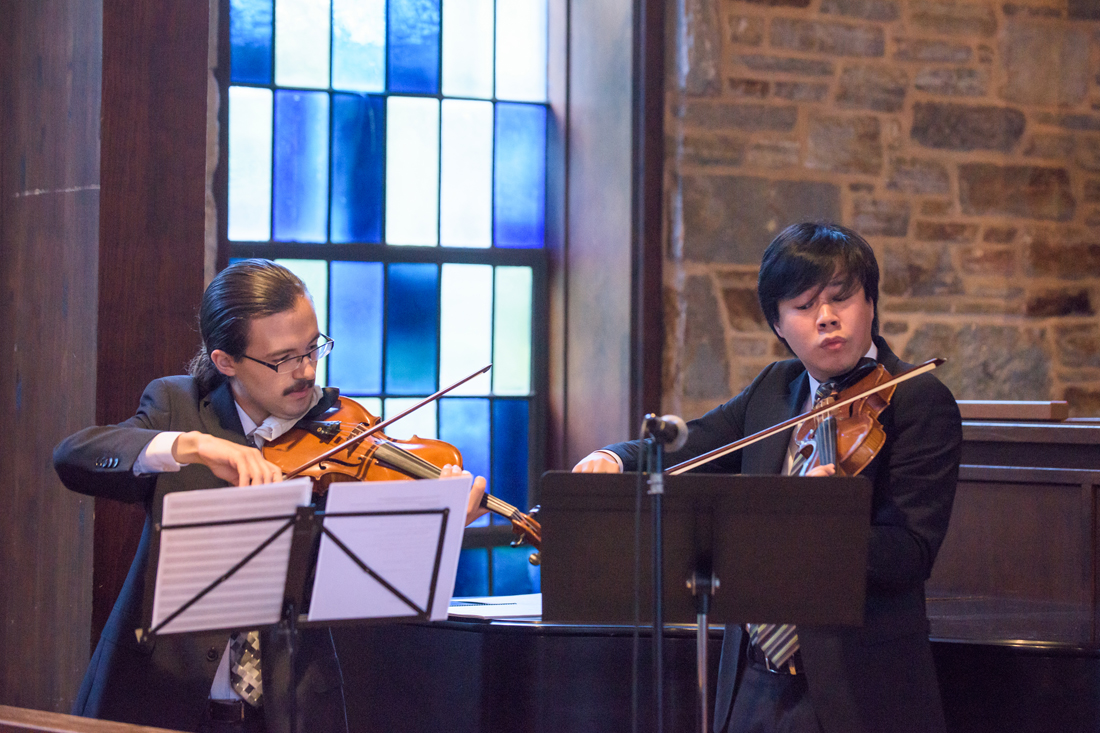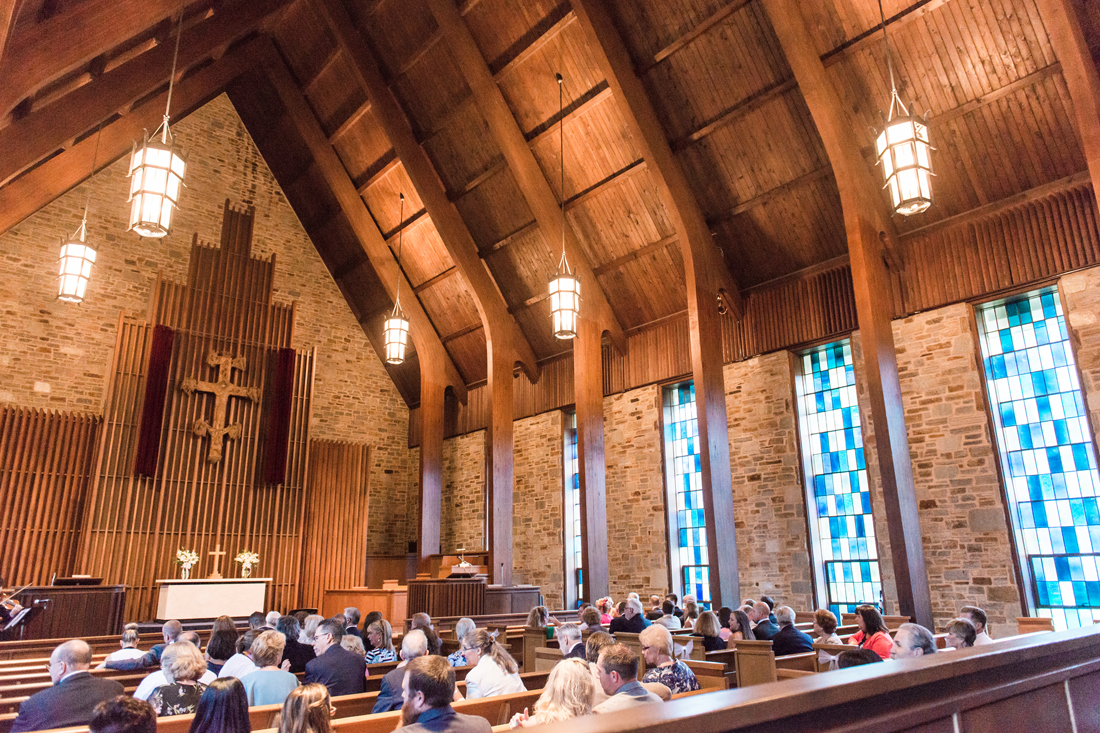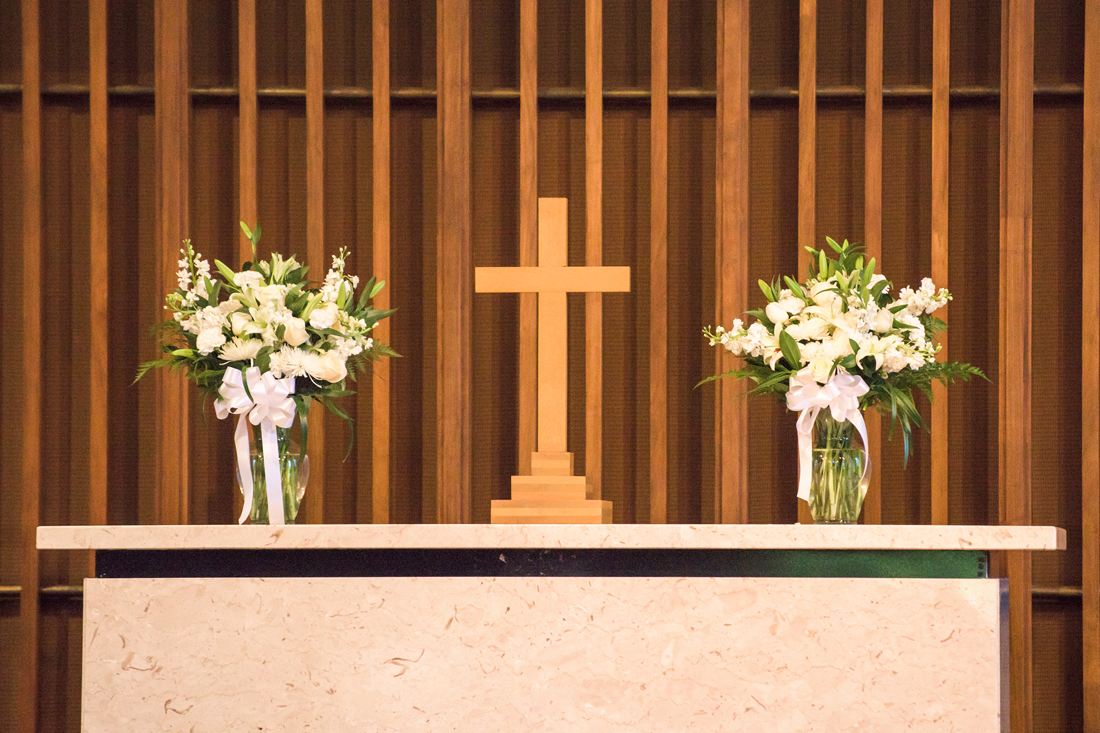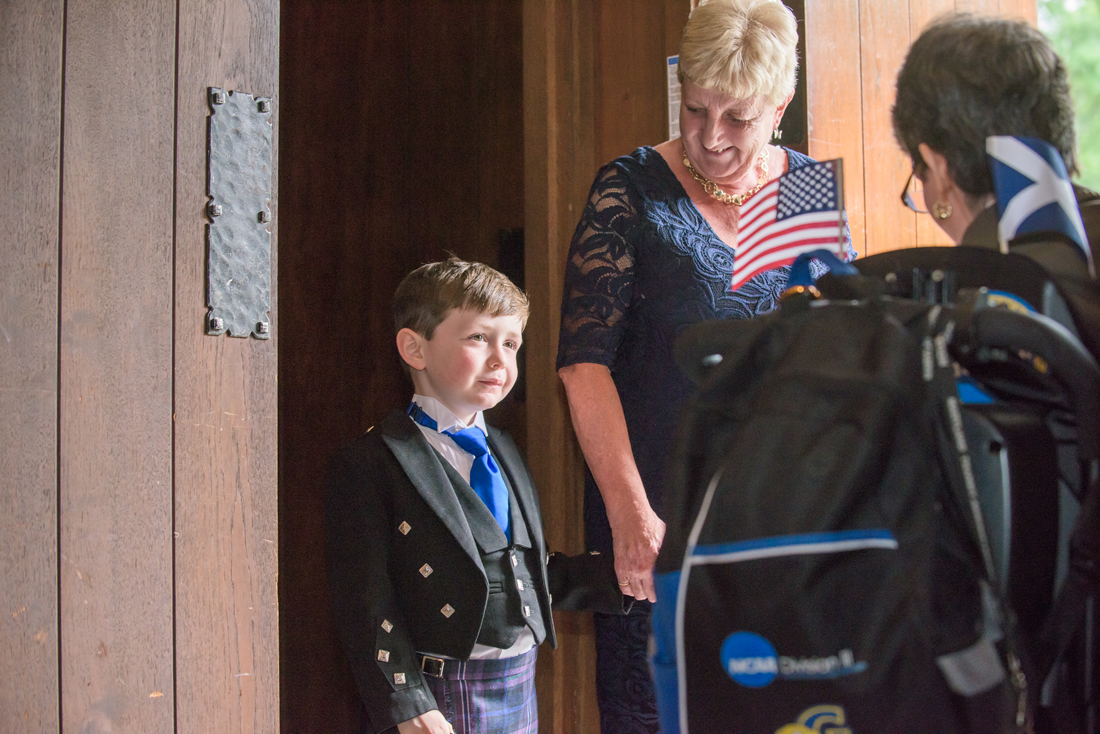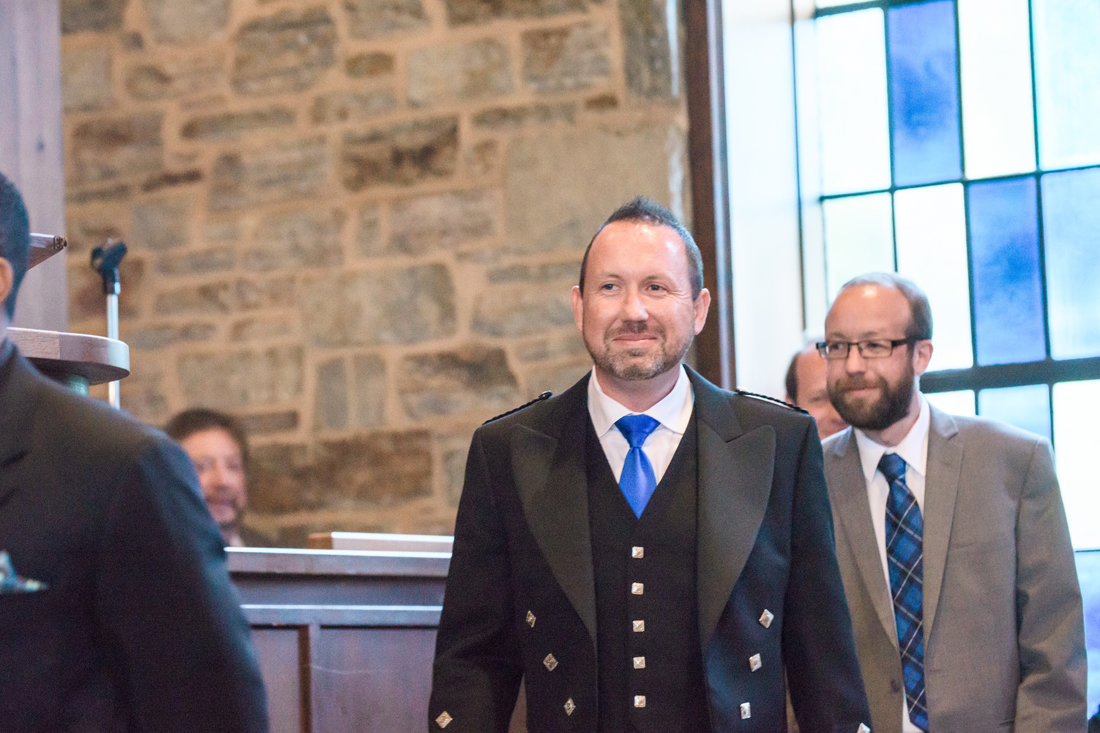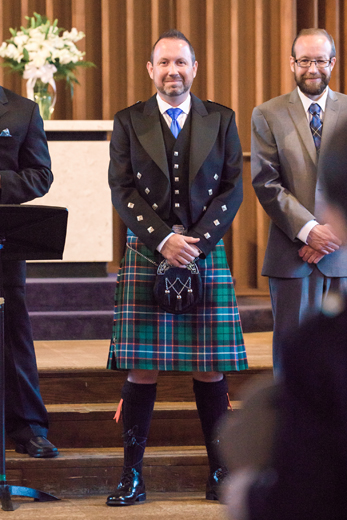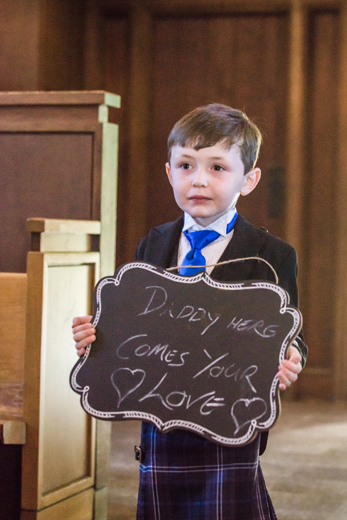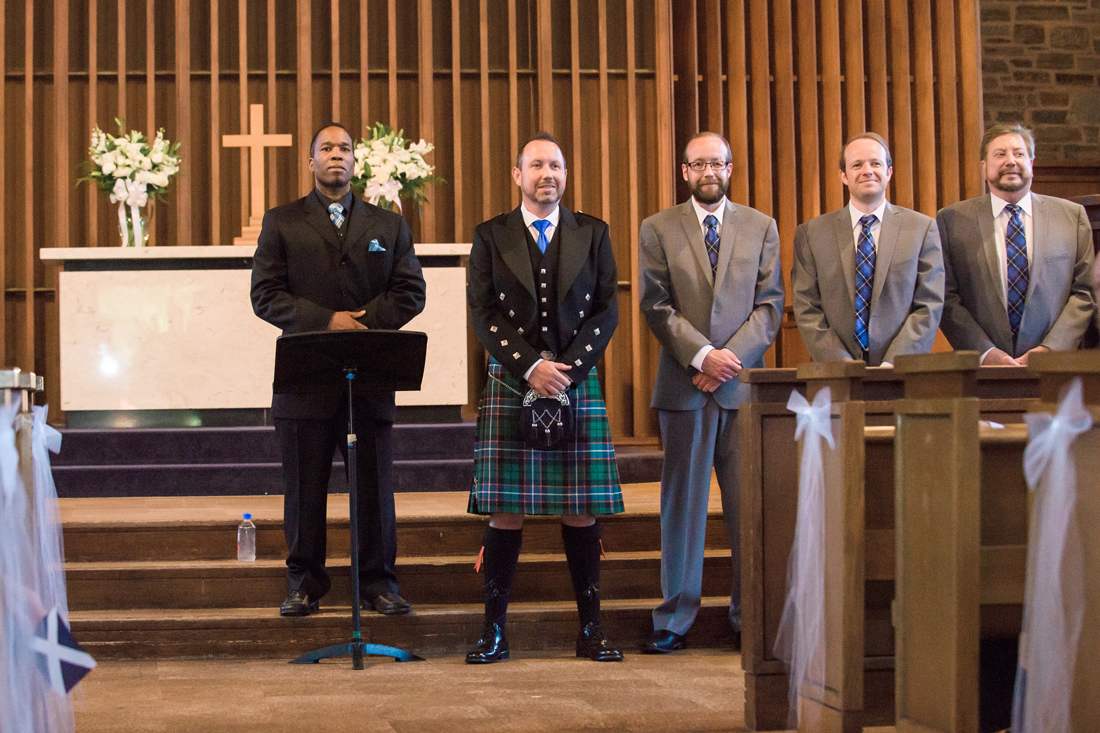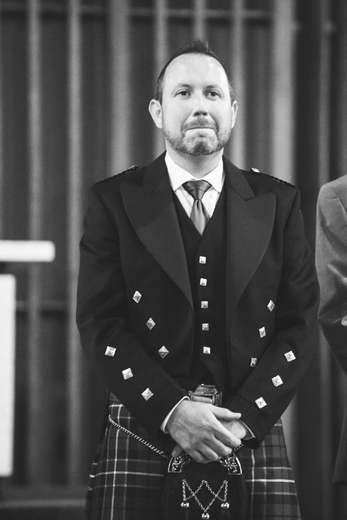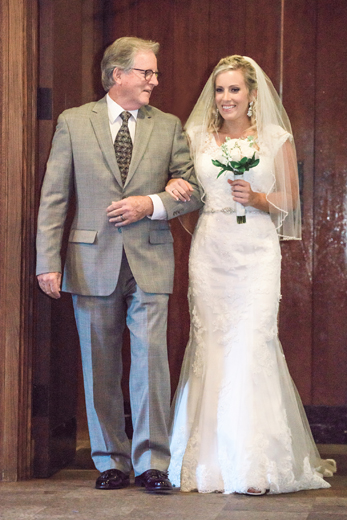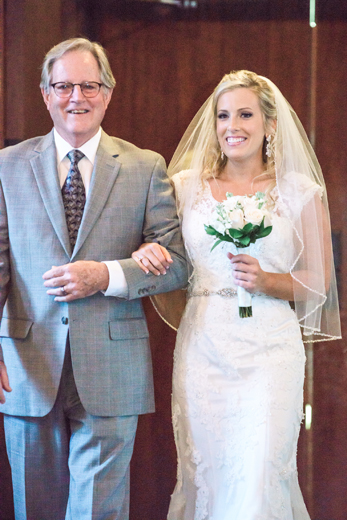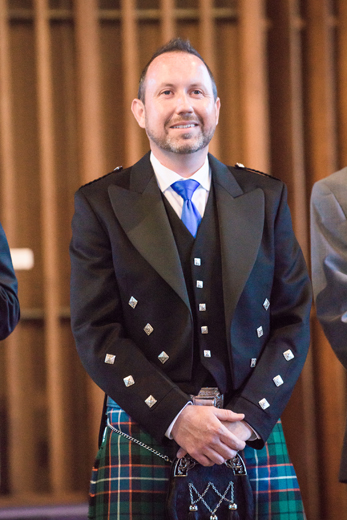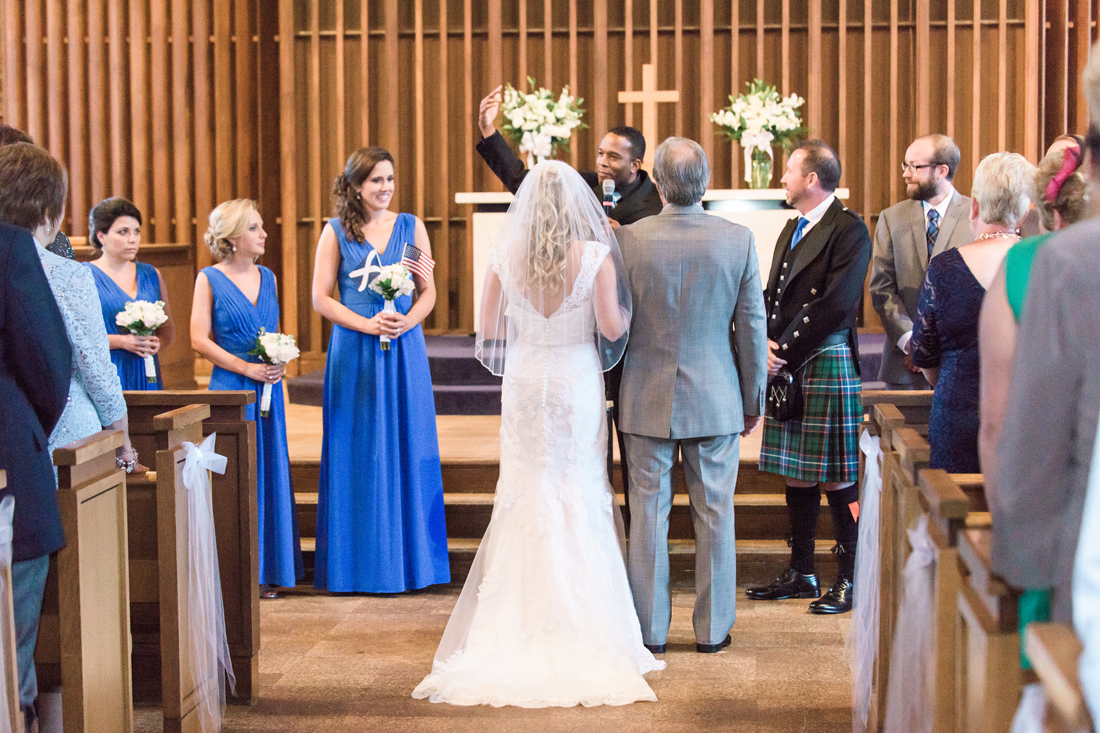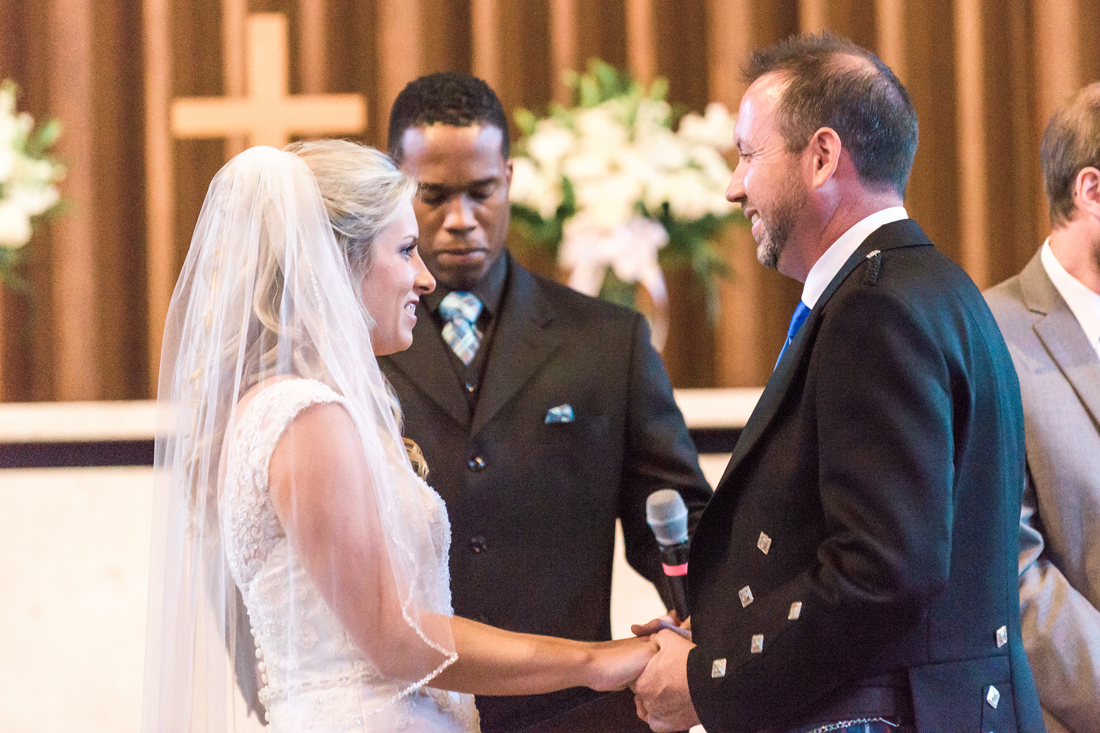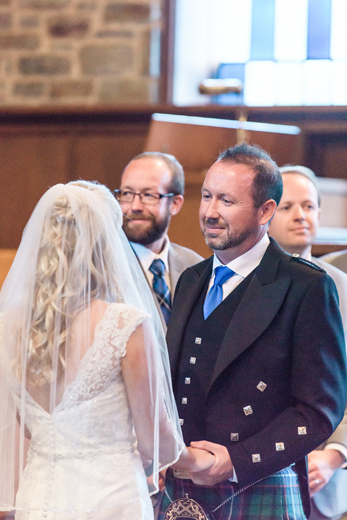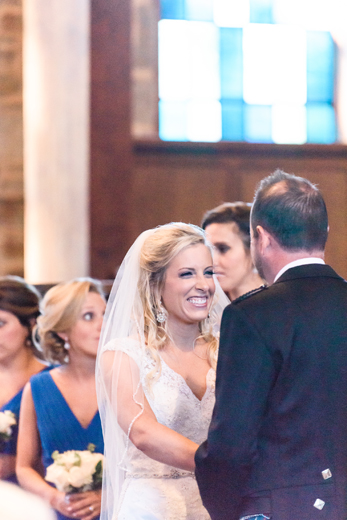 They really do just light up when they look at each other! Ahh so much love!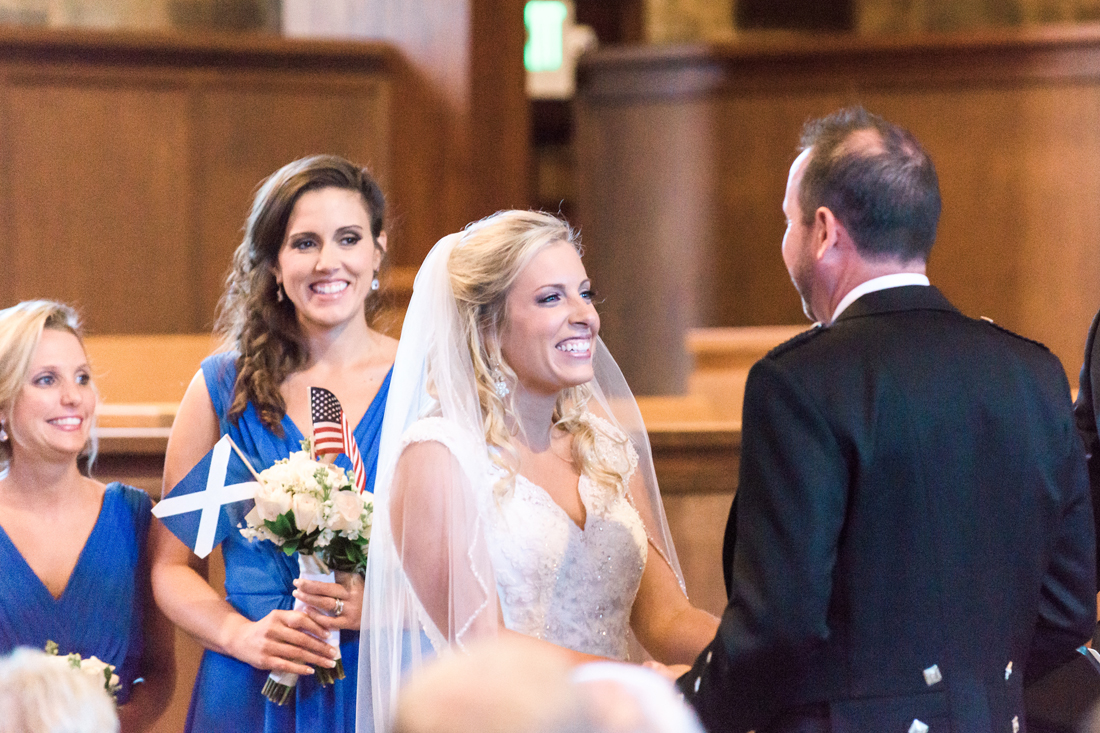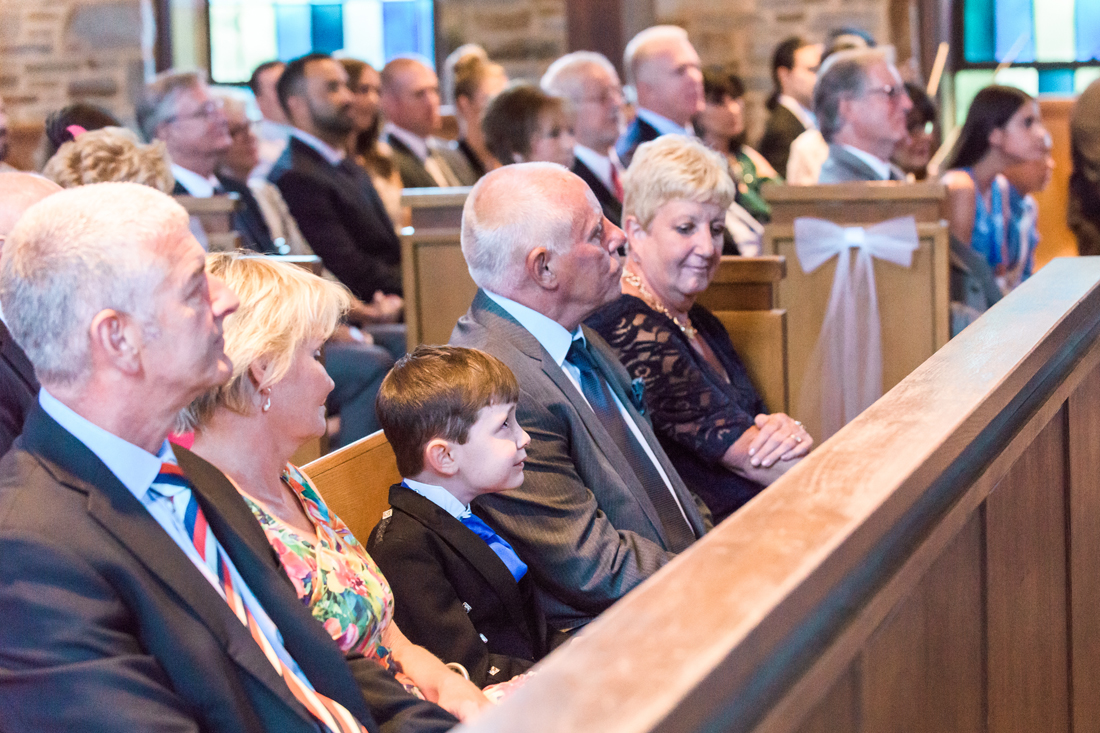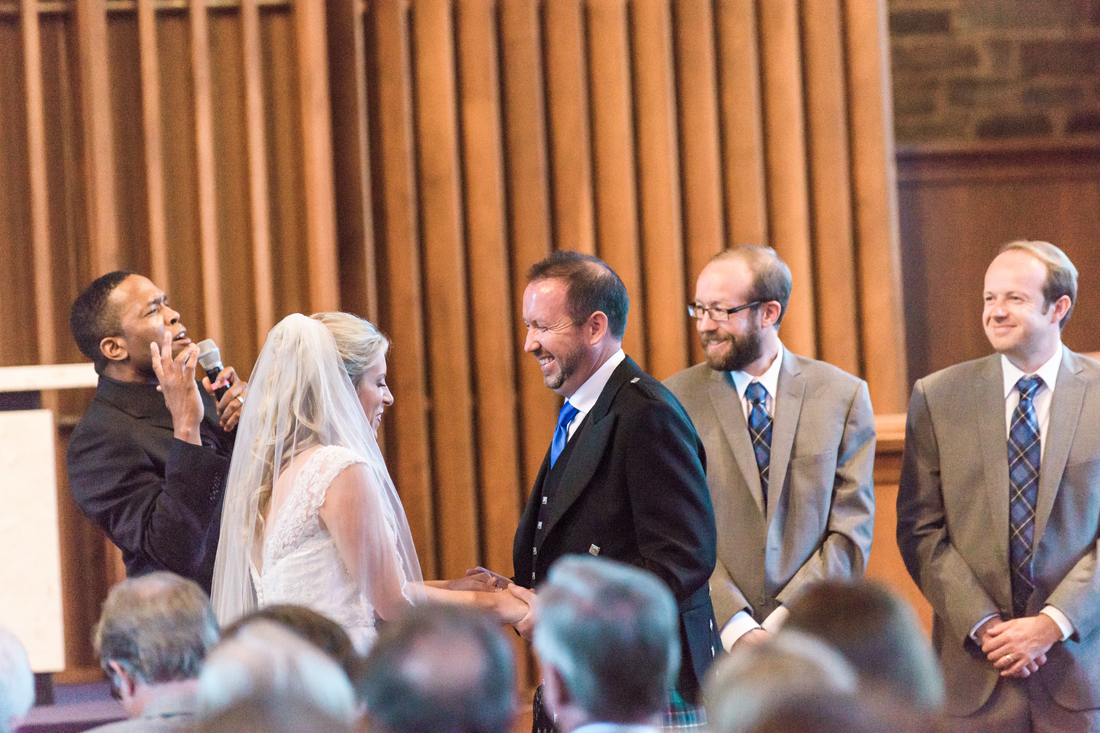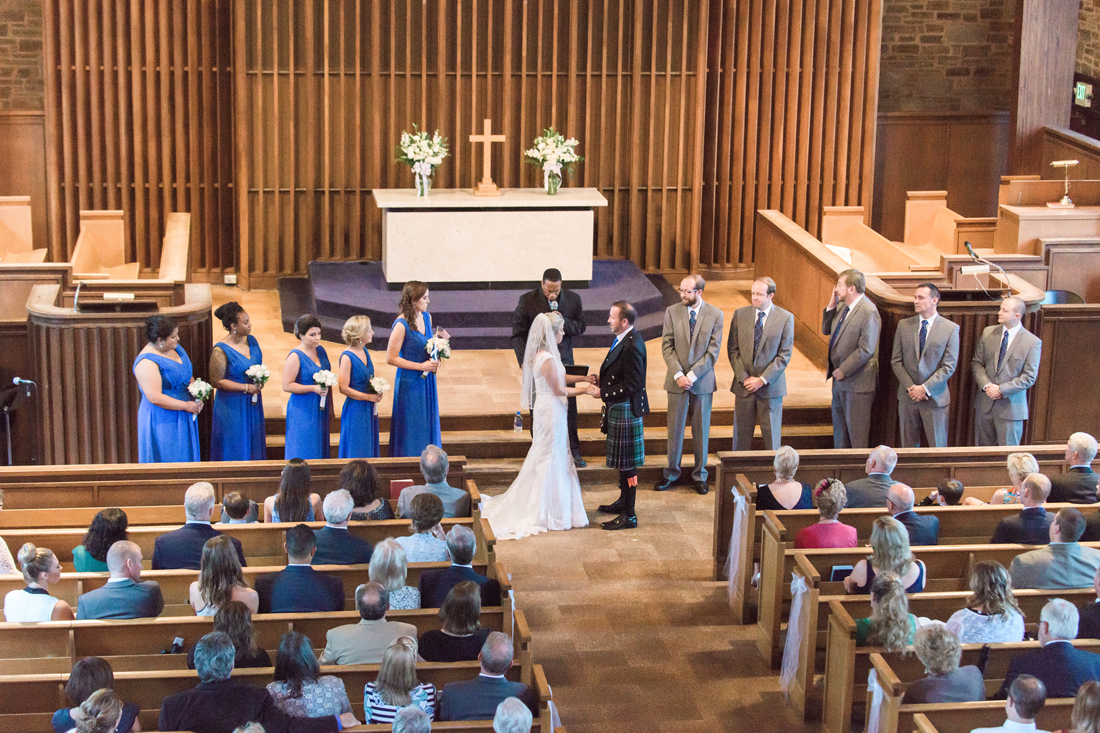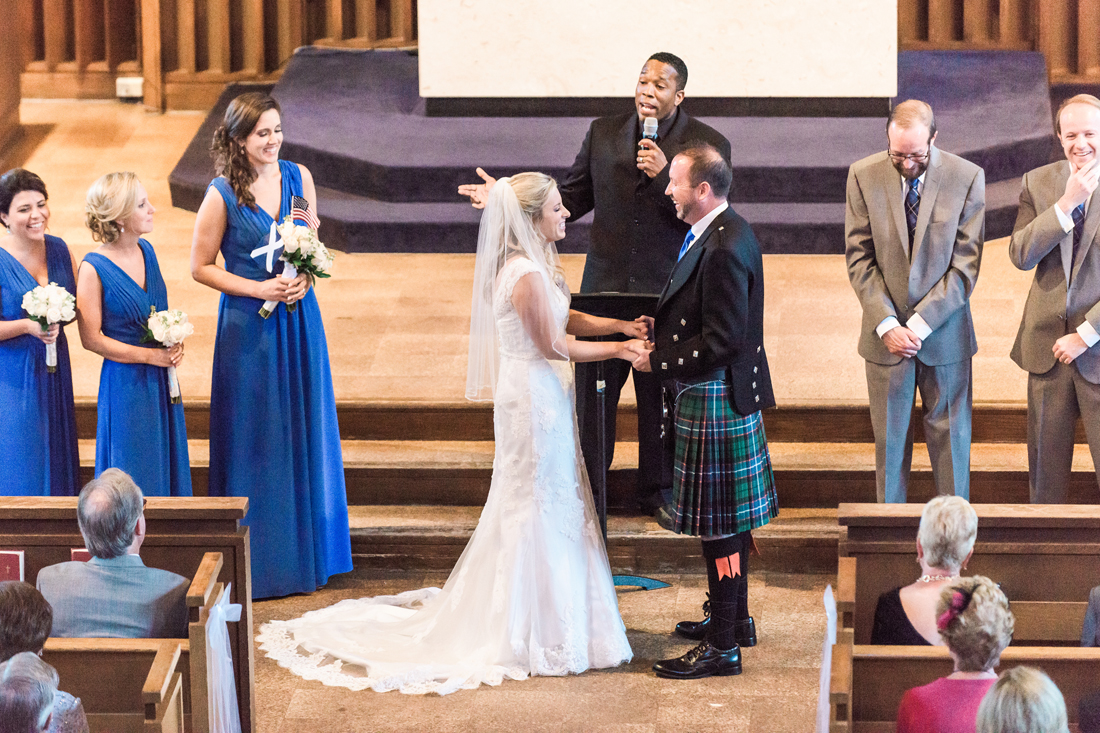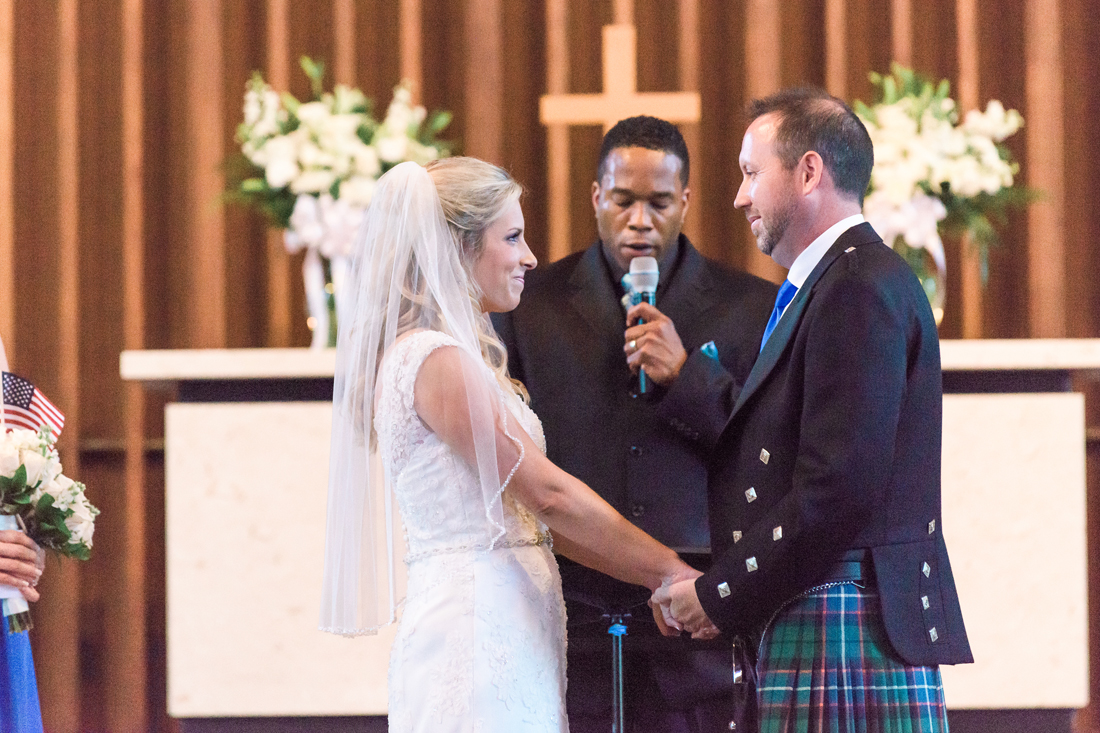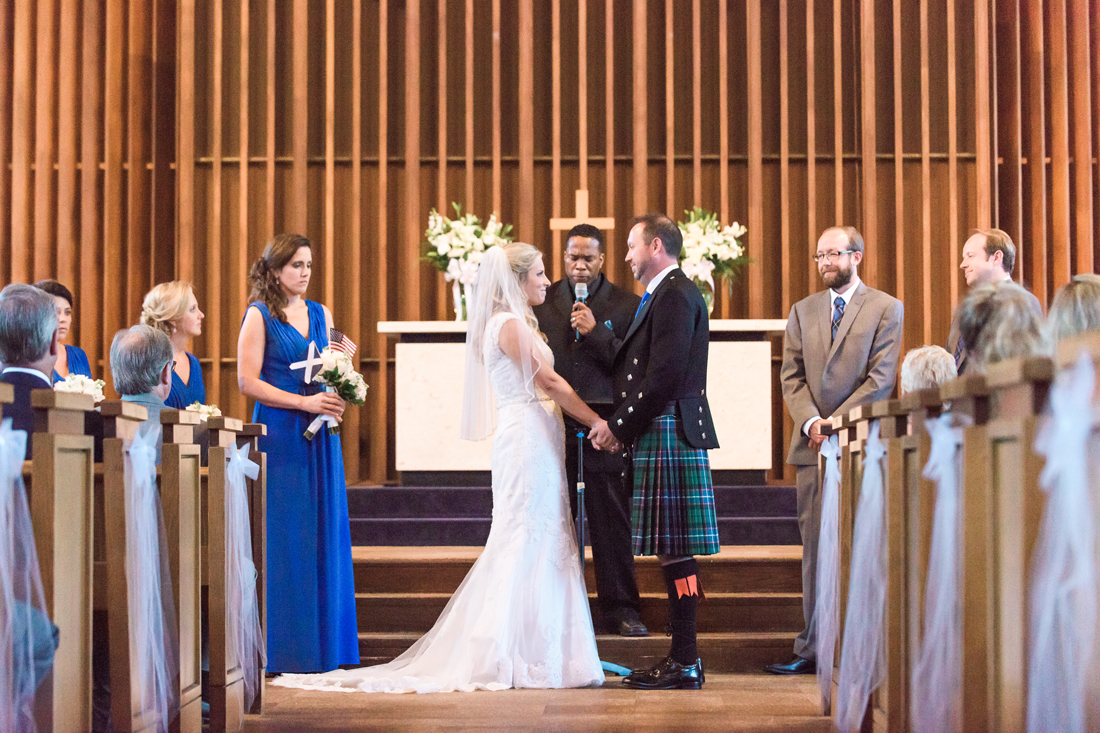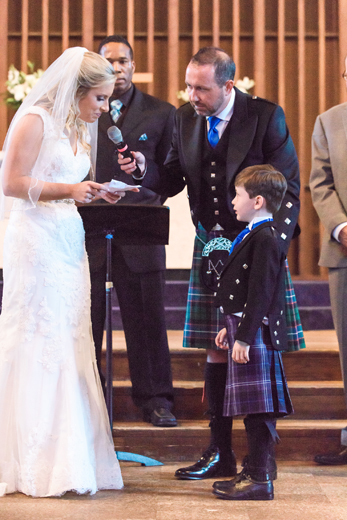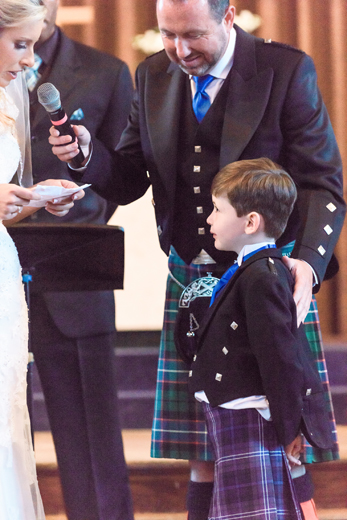 Amanda took time during the ceremony to make promises to Graeme's son Gavin, and it was perfect. So happy for this family!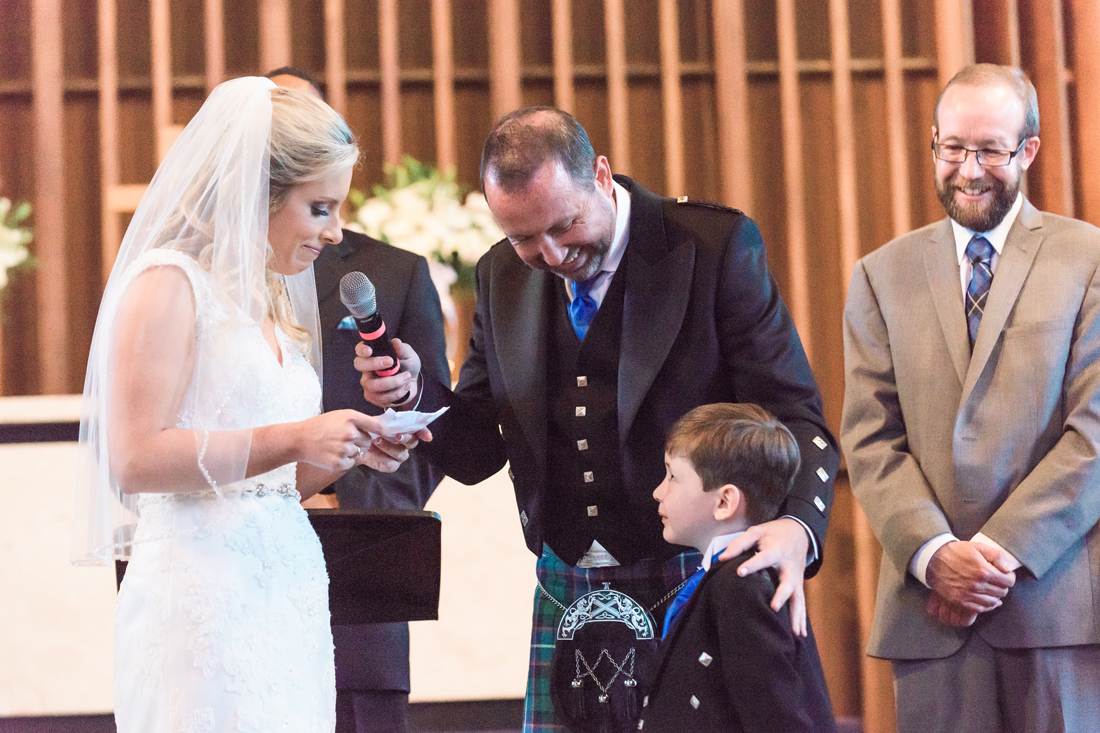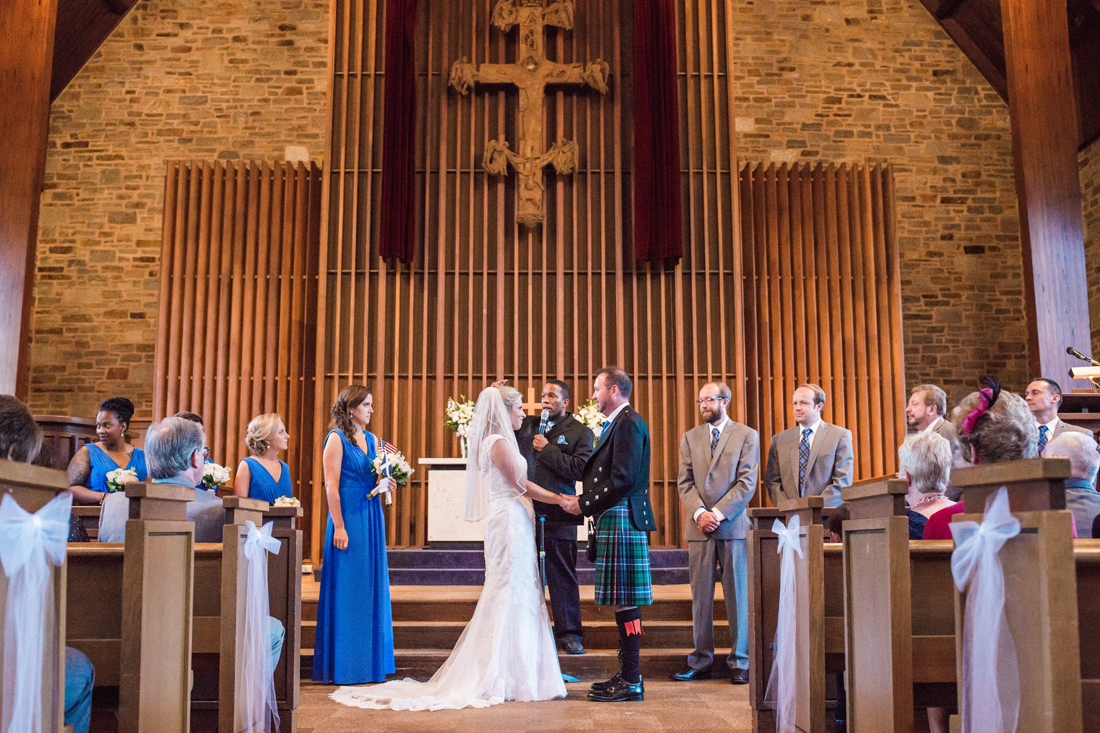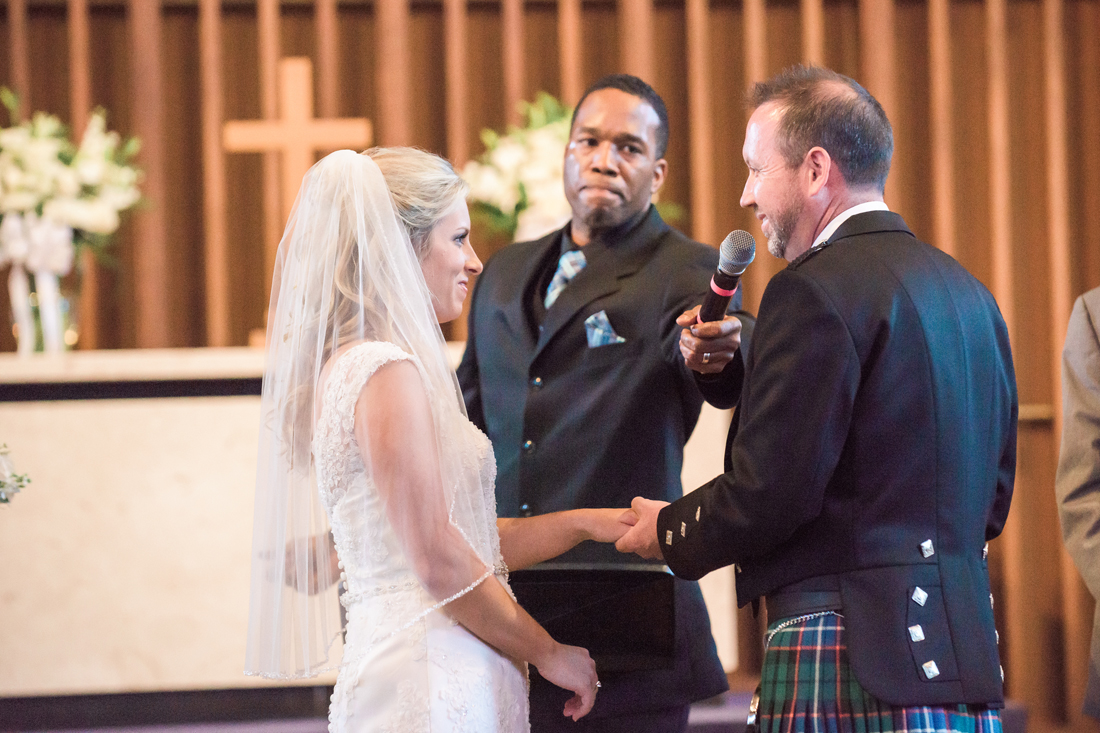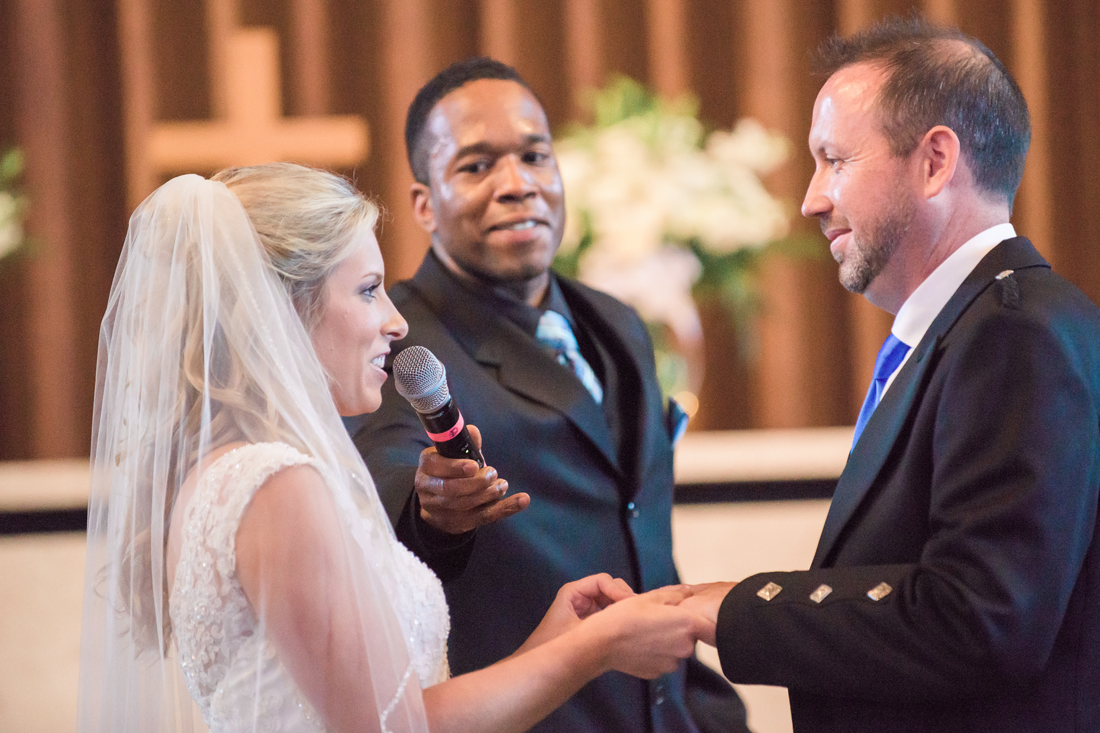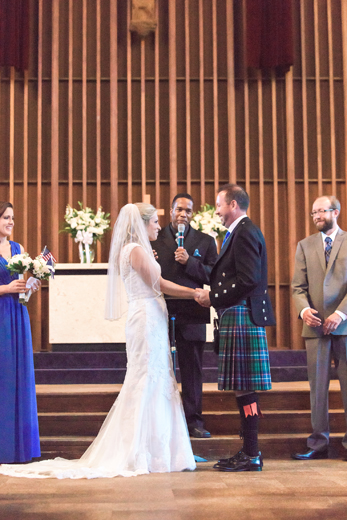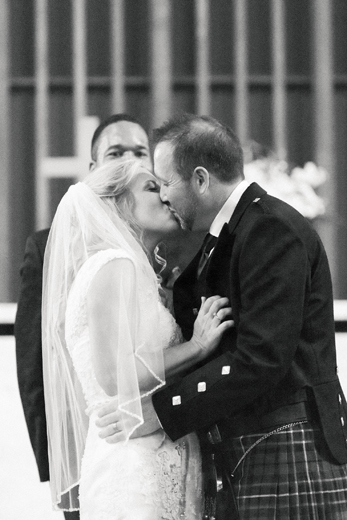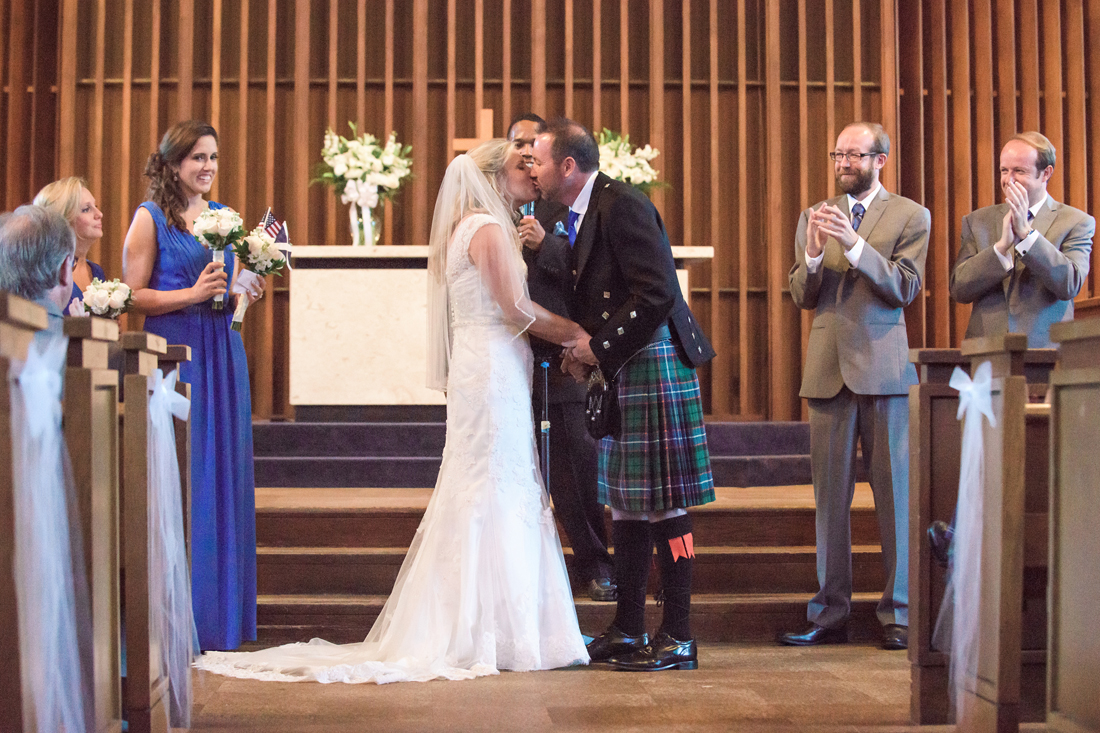 Married!!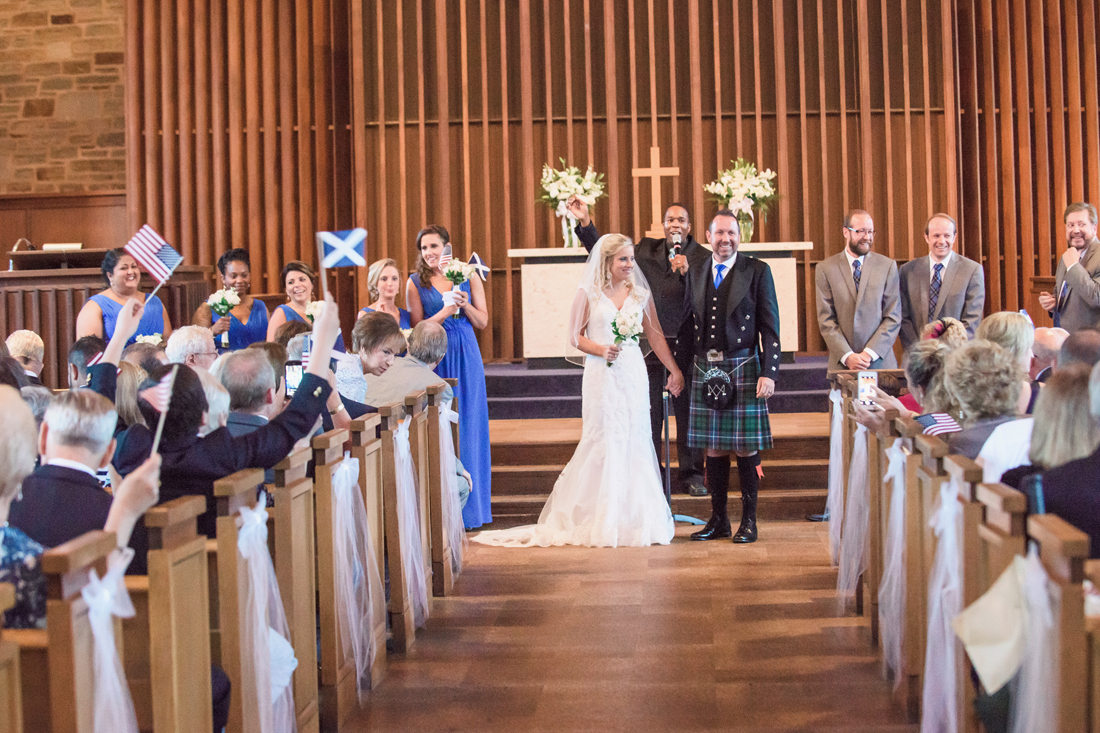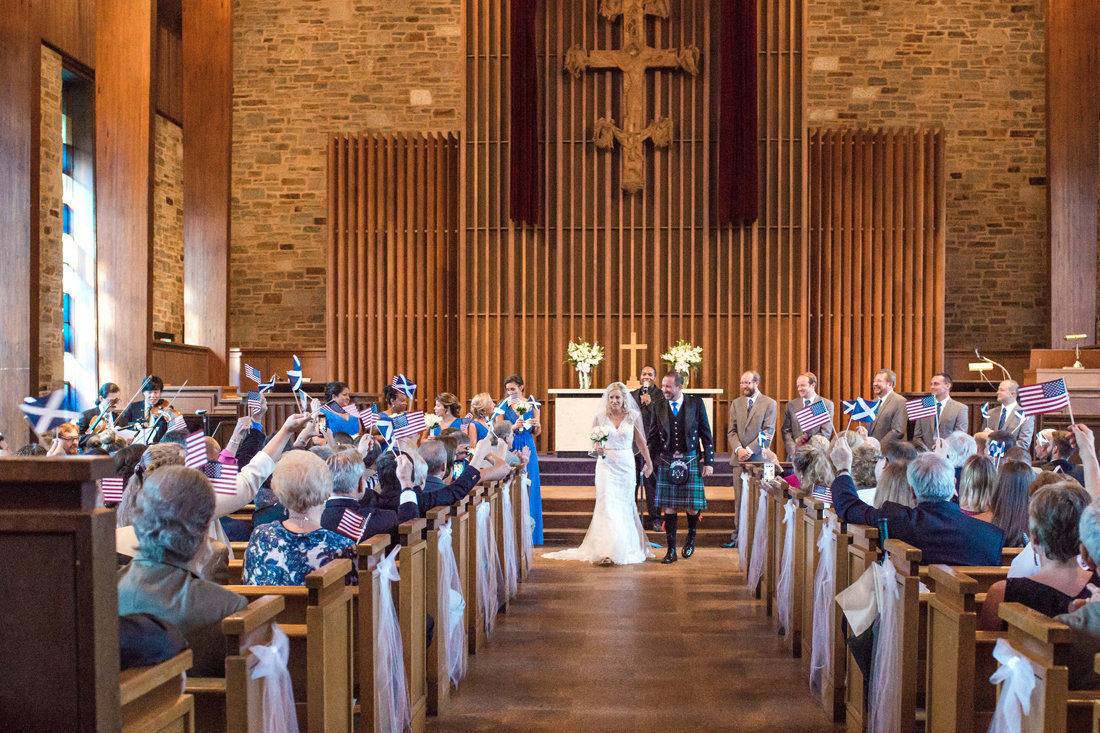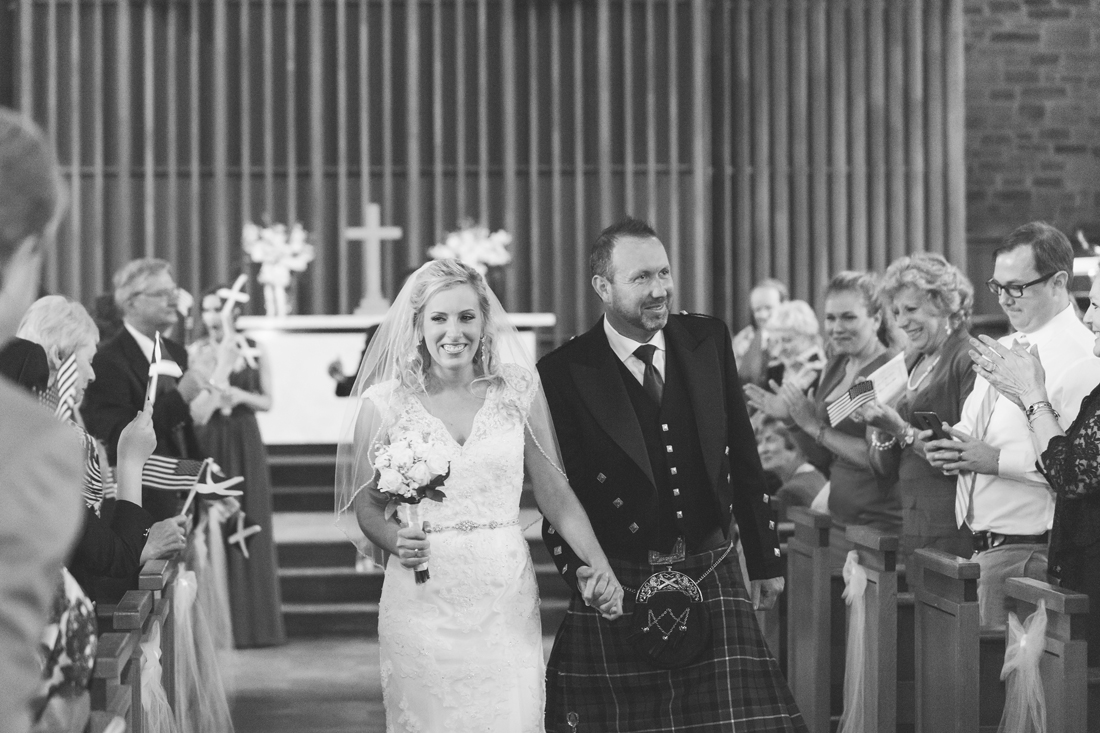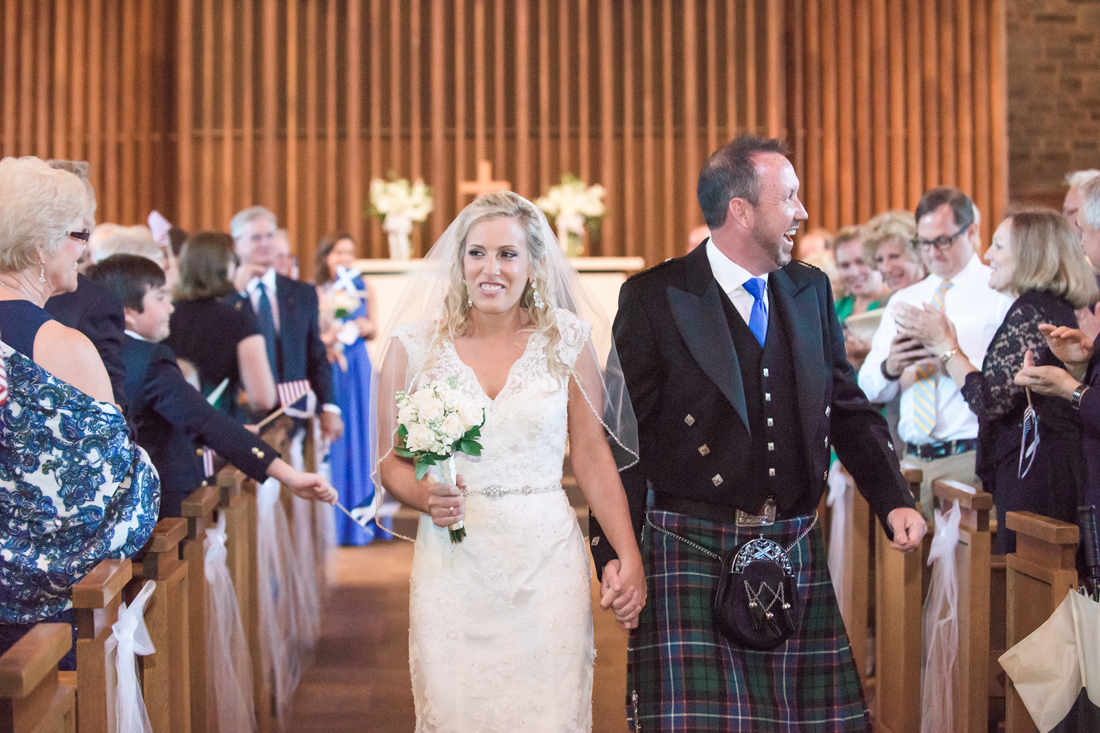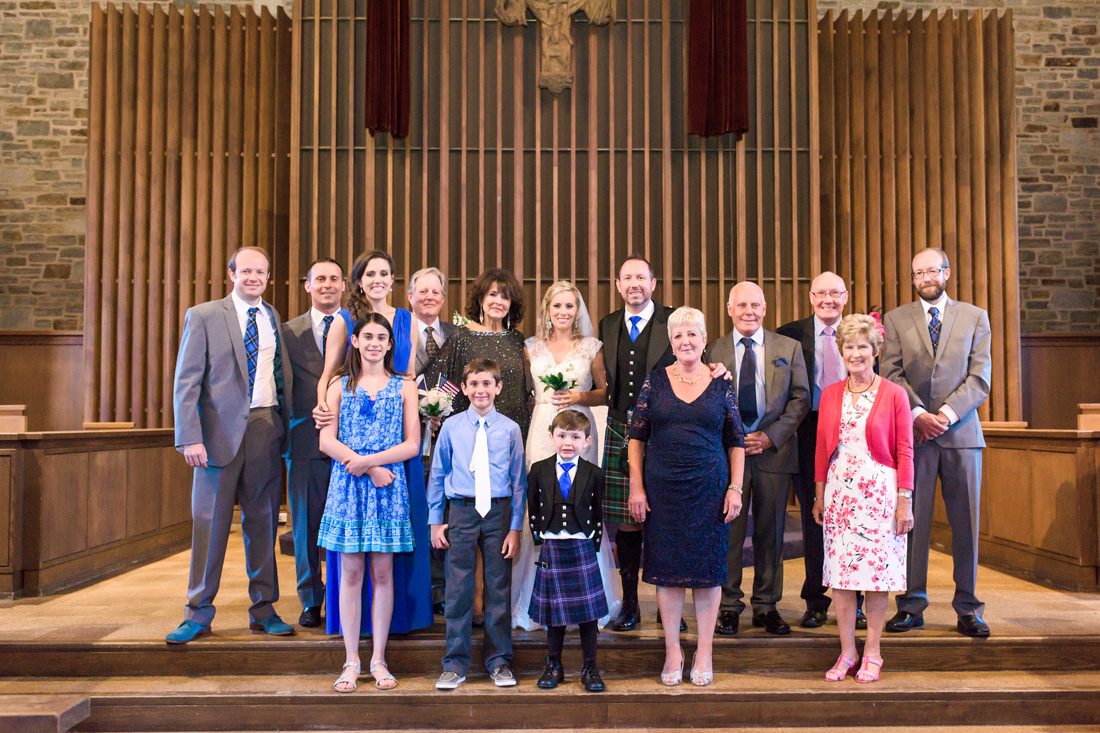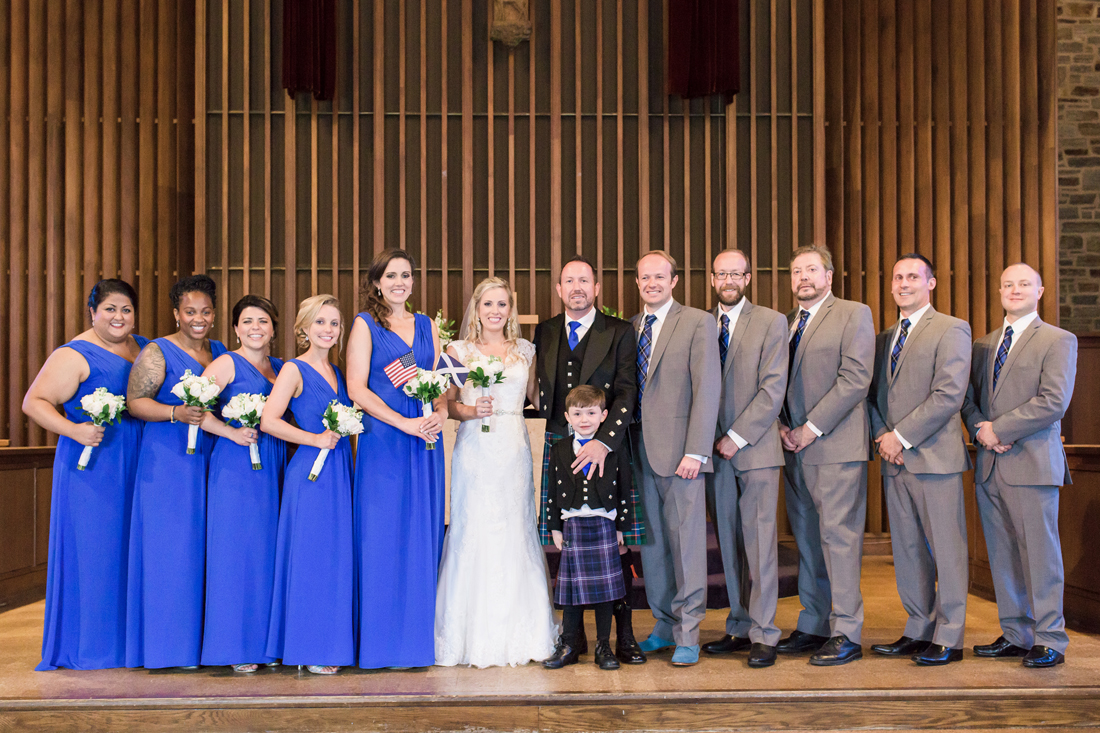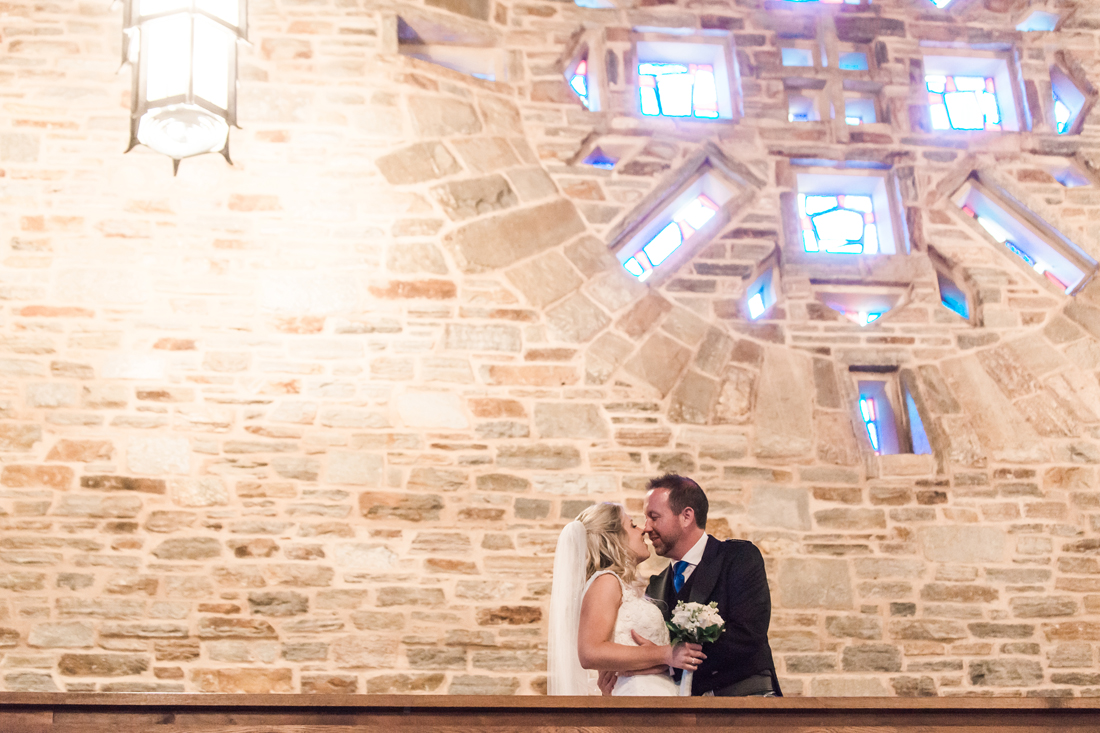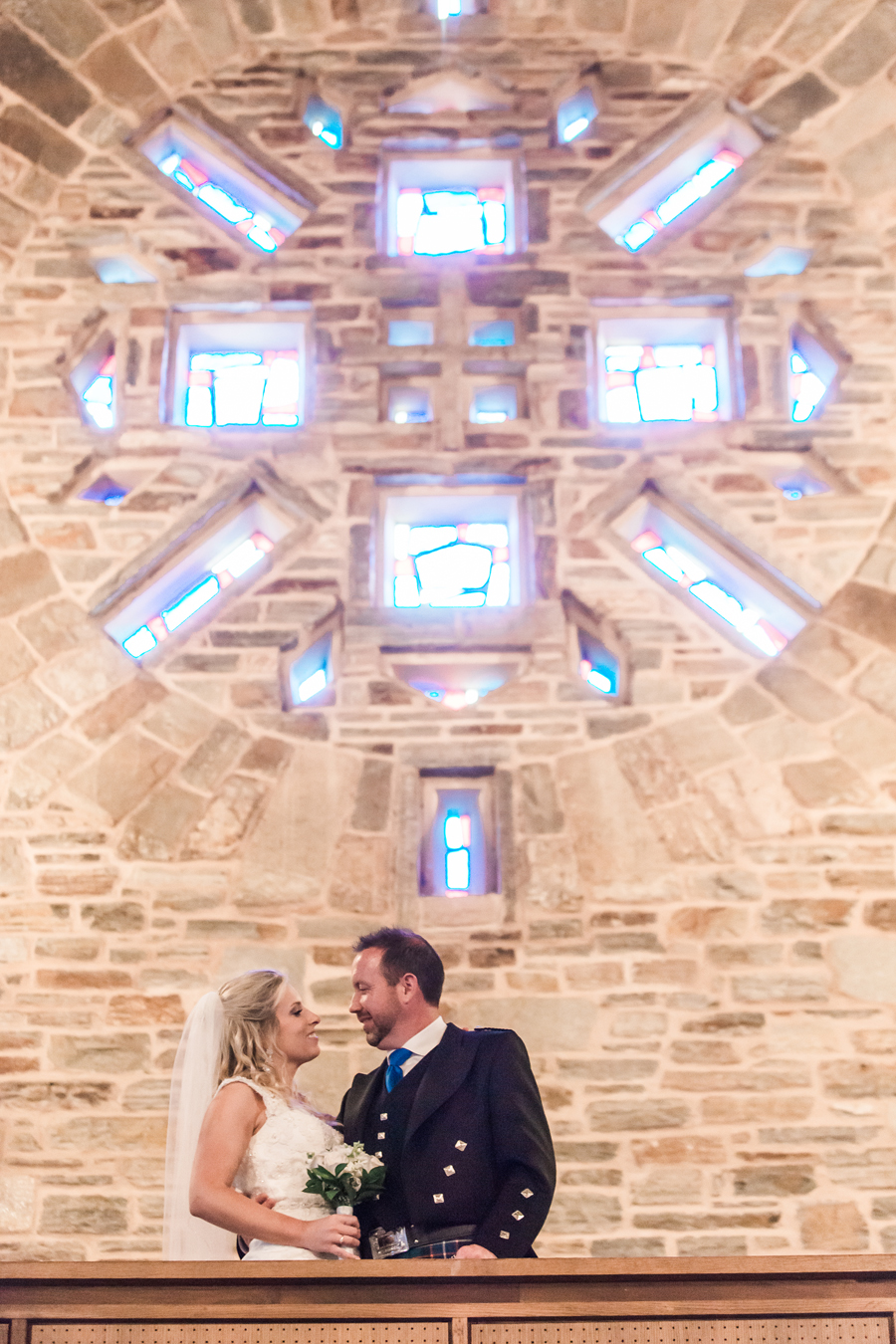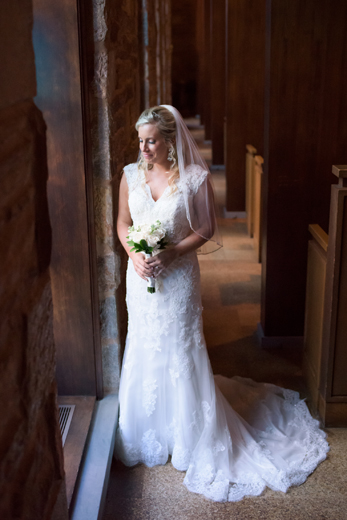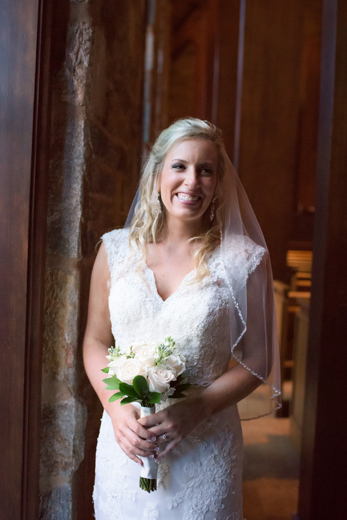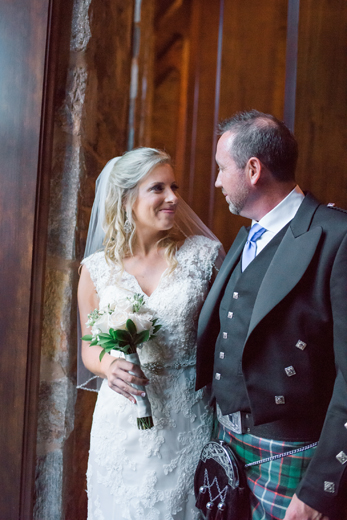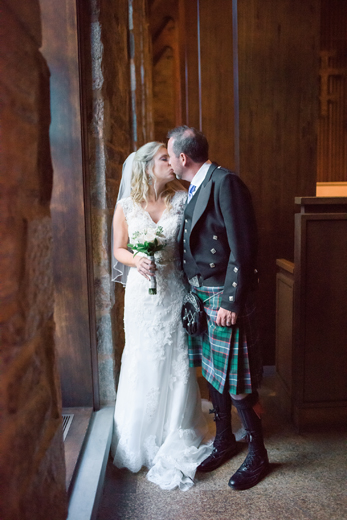 You two are just breathtaking!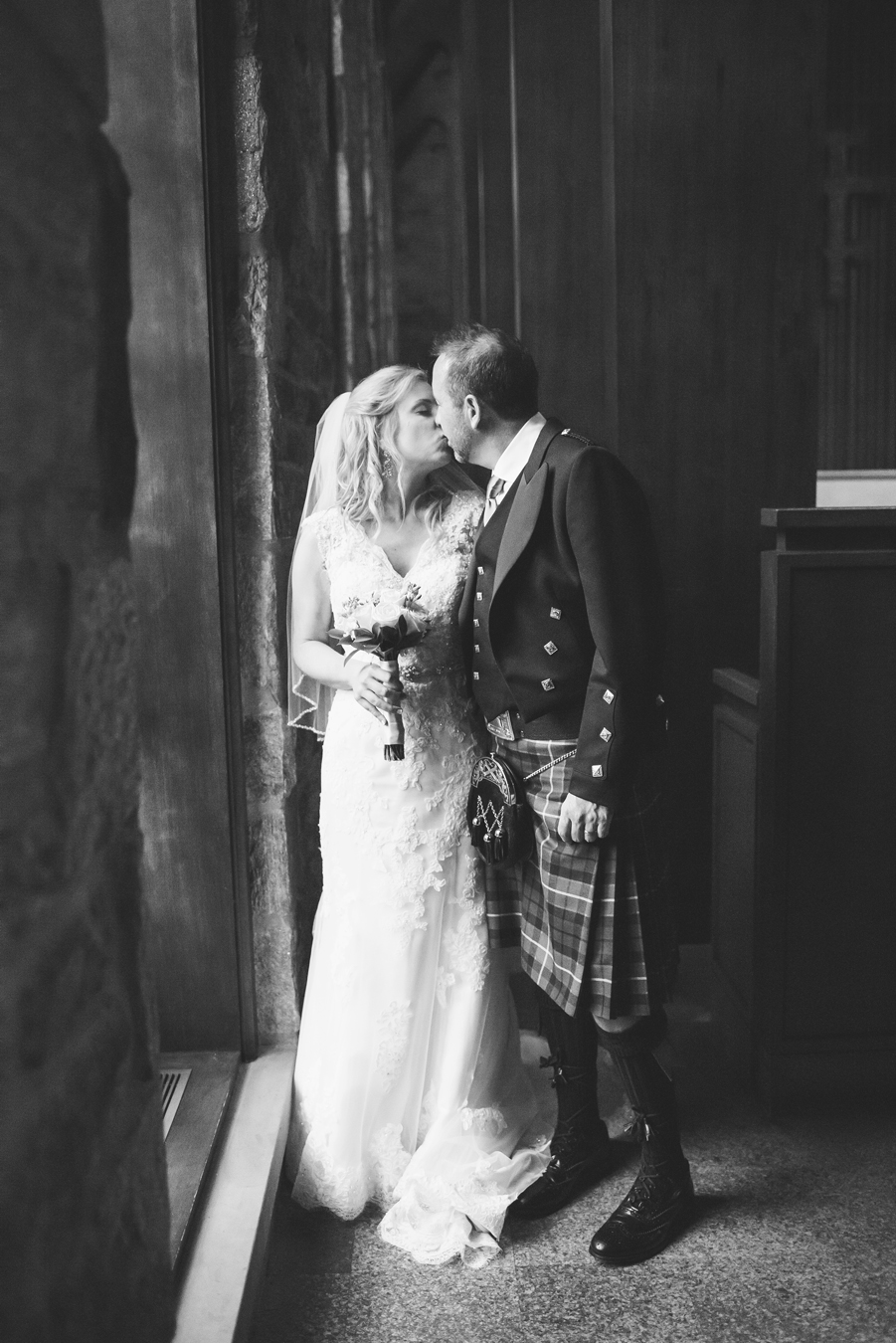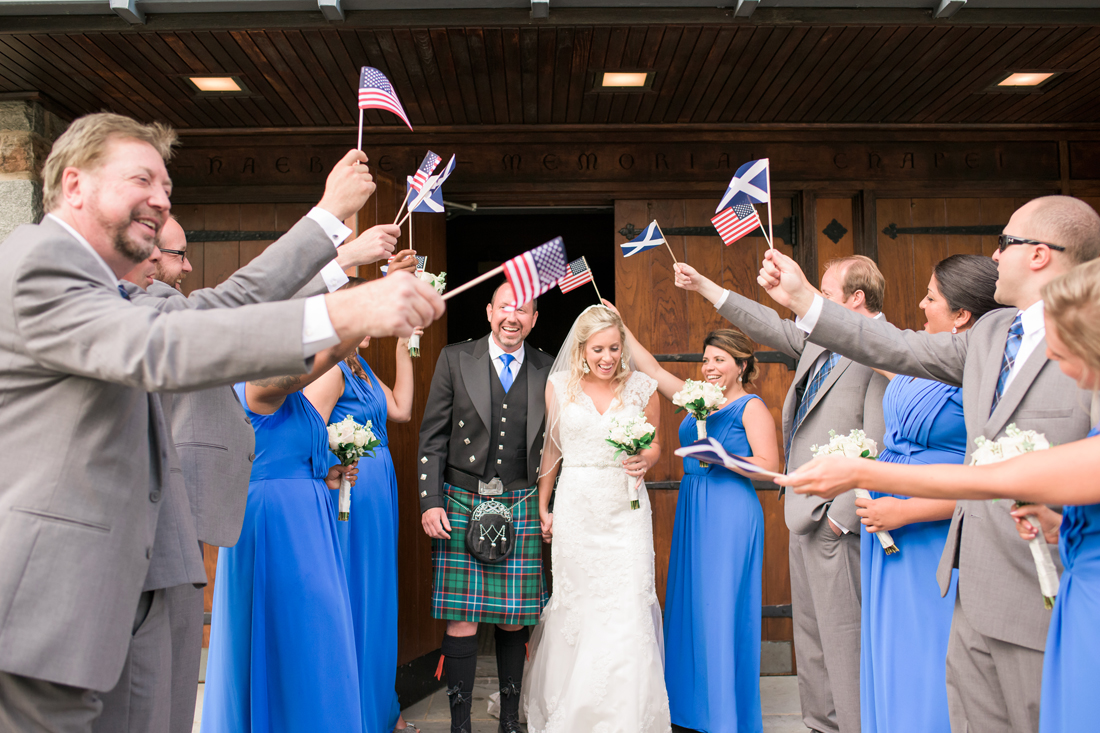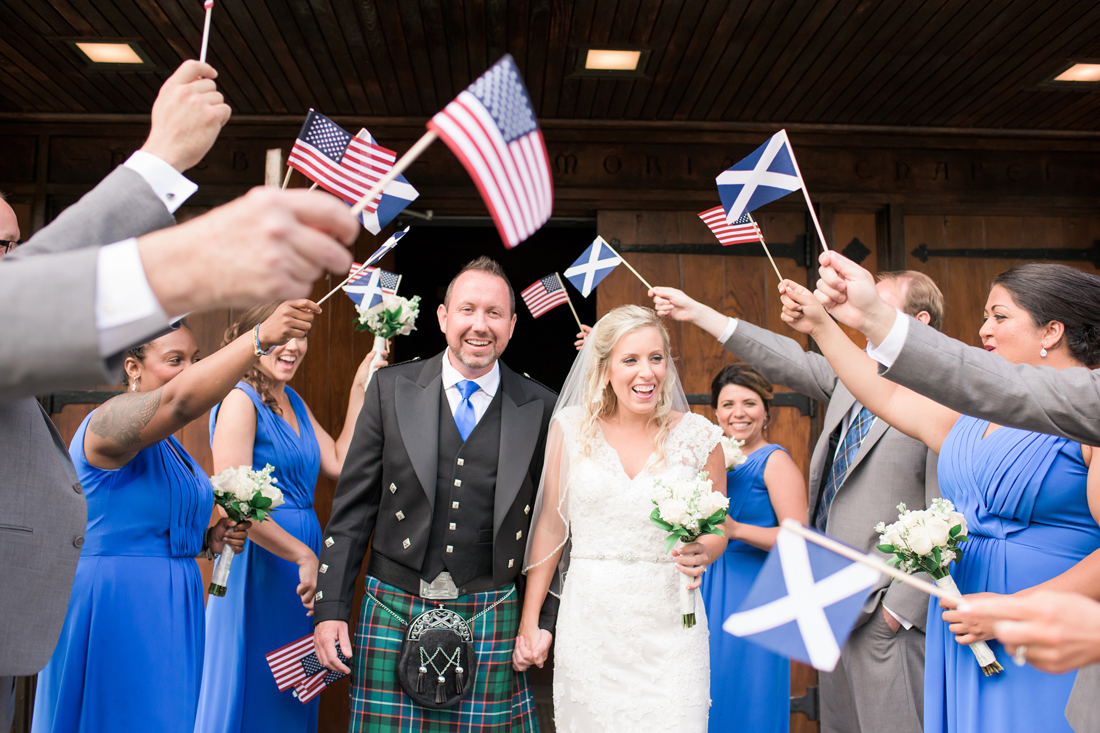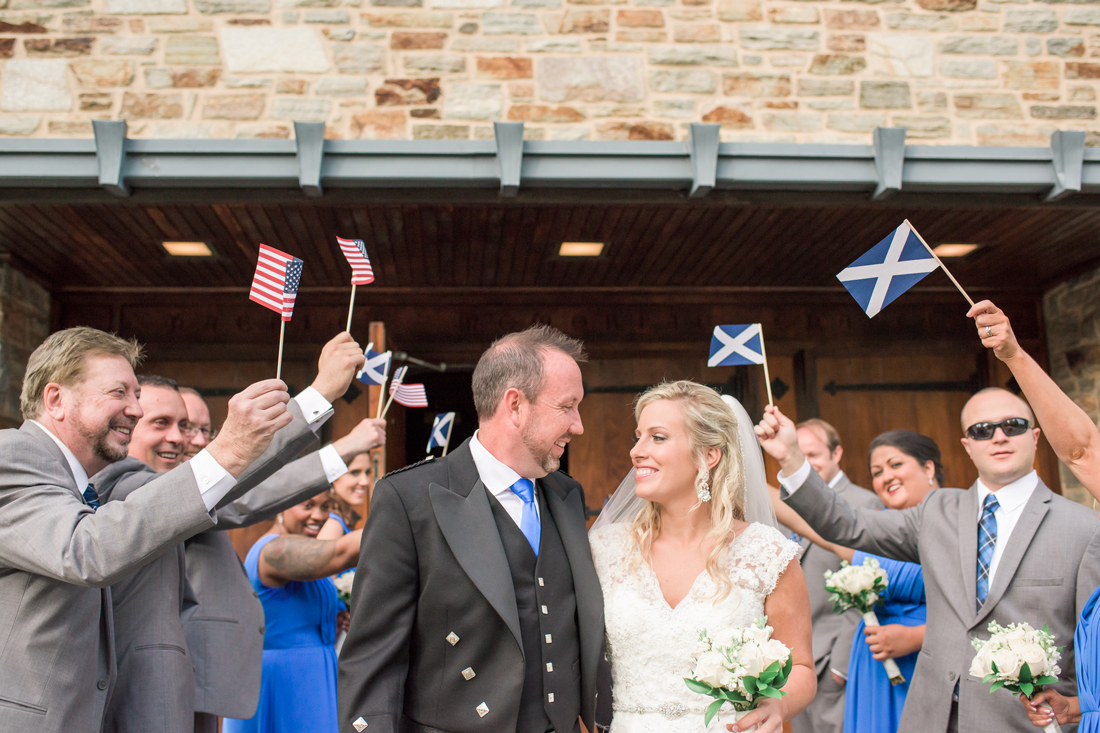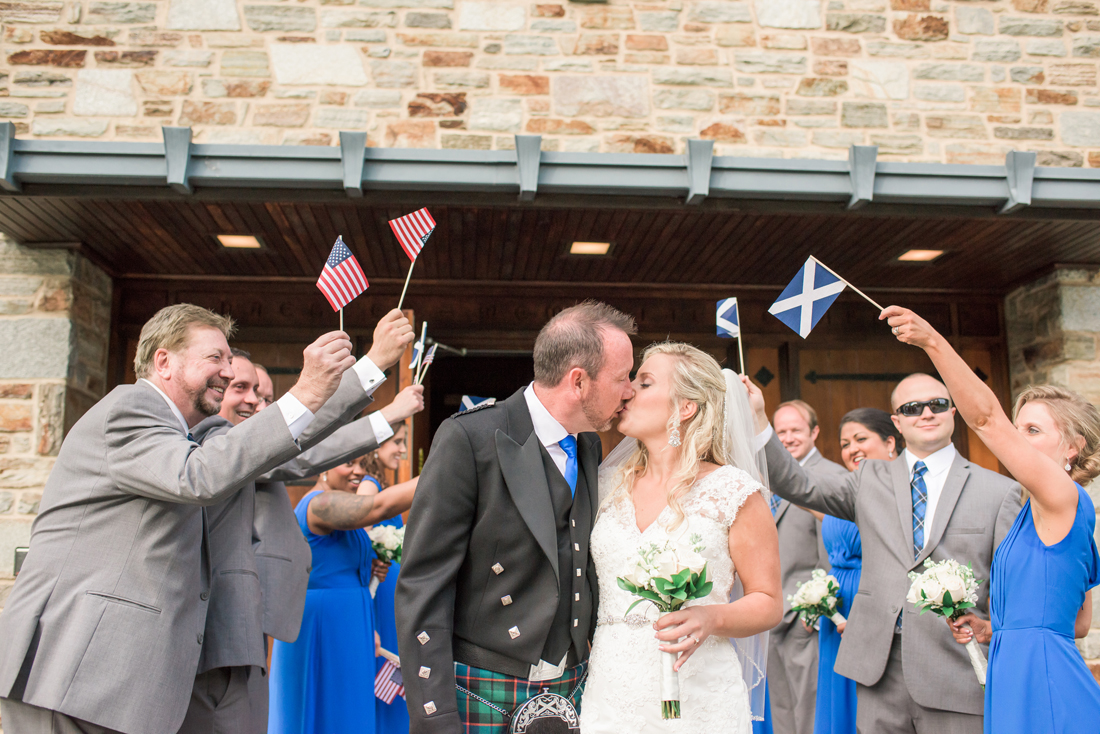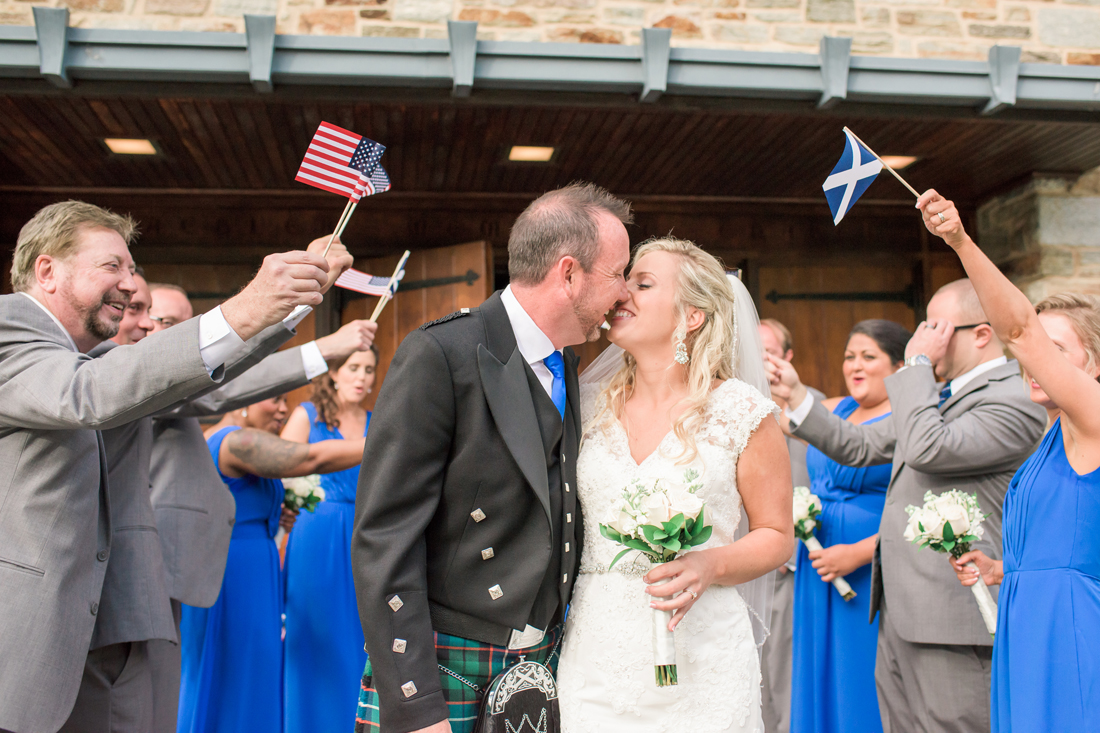 Love love love!! This bridal party had me laughing and smiling all through photos, such a great group!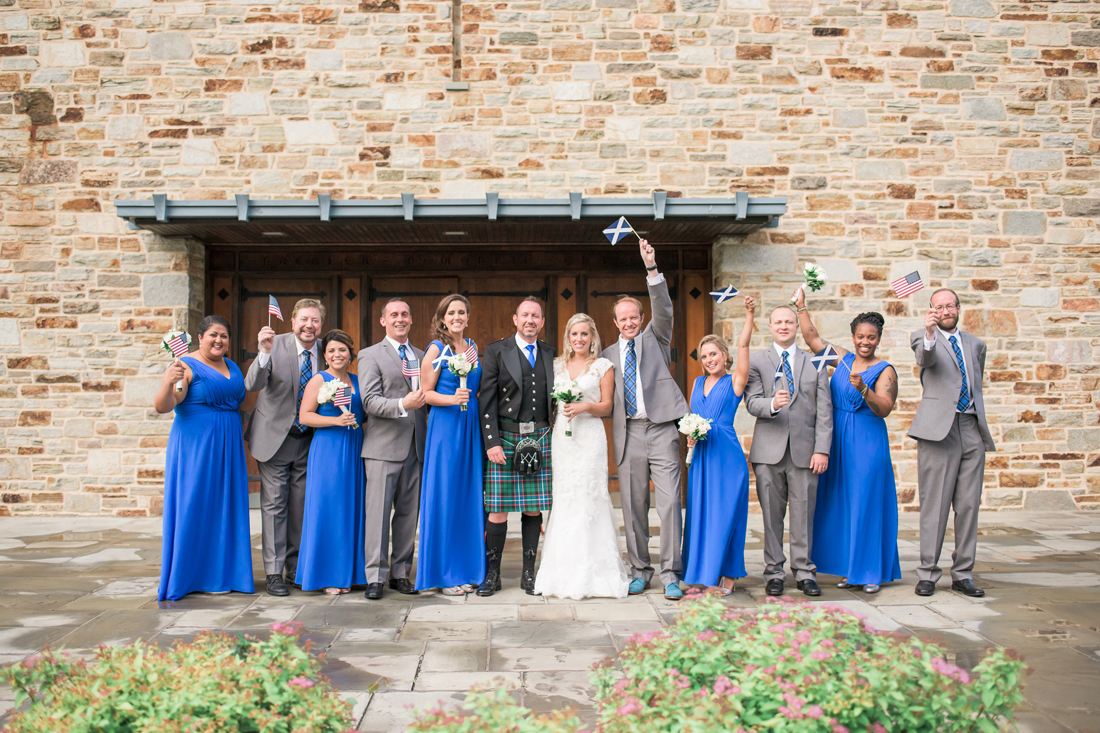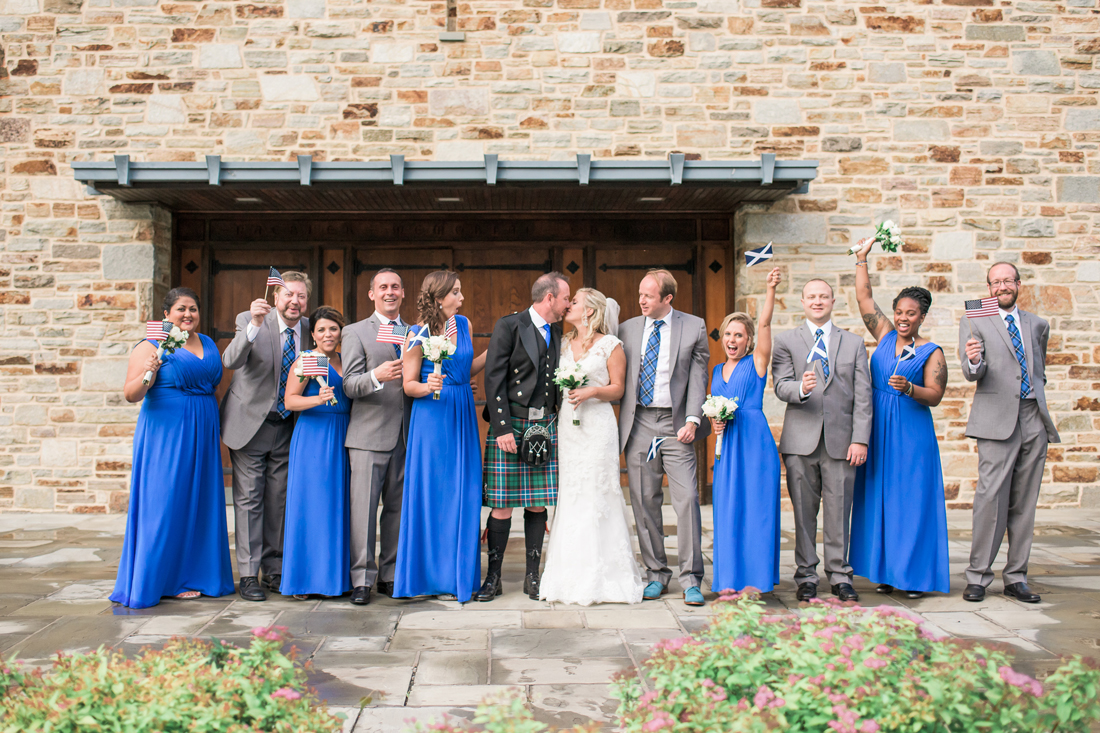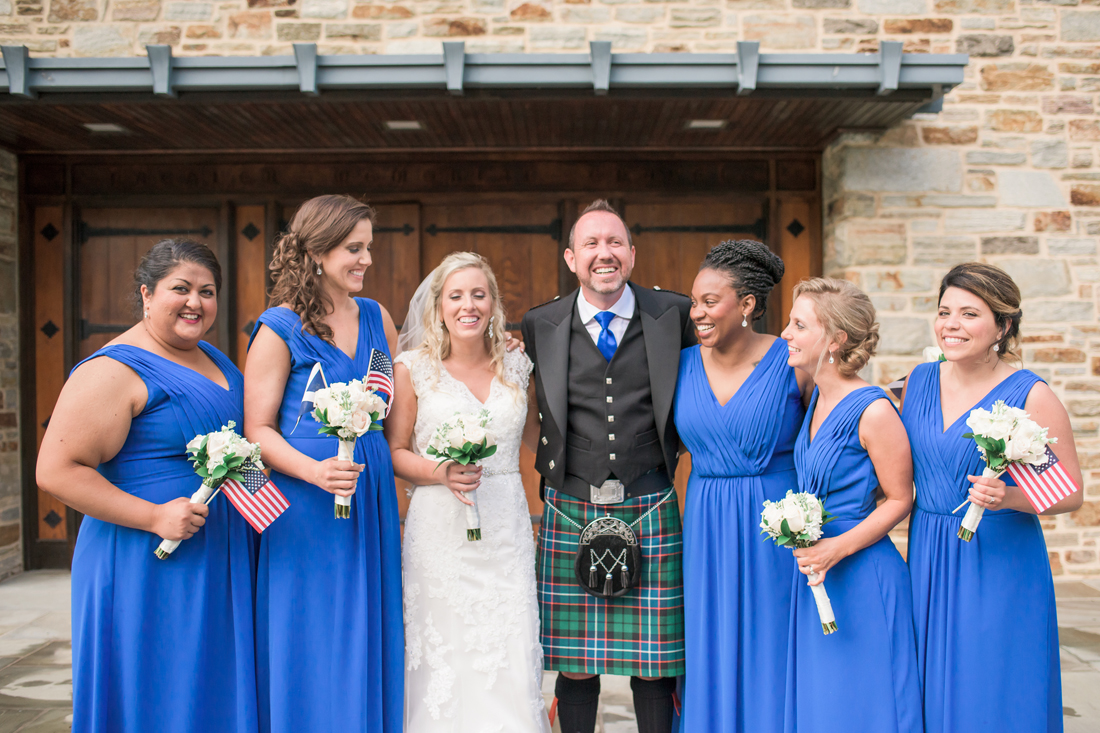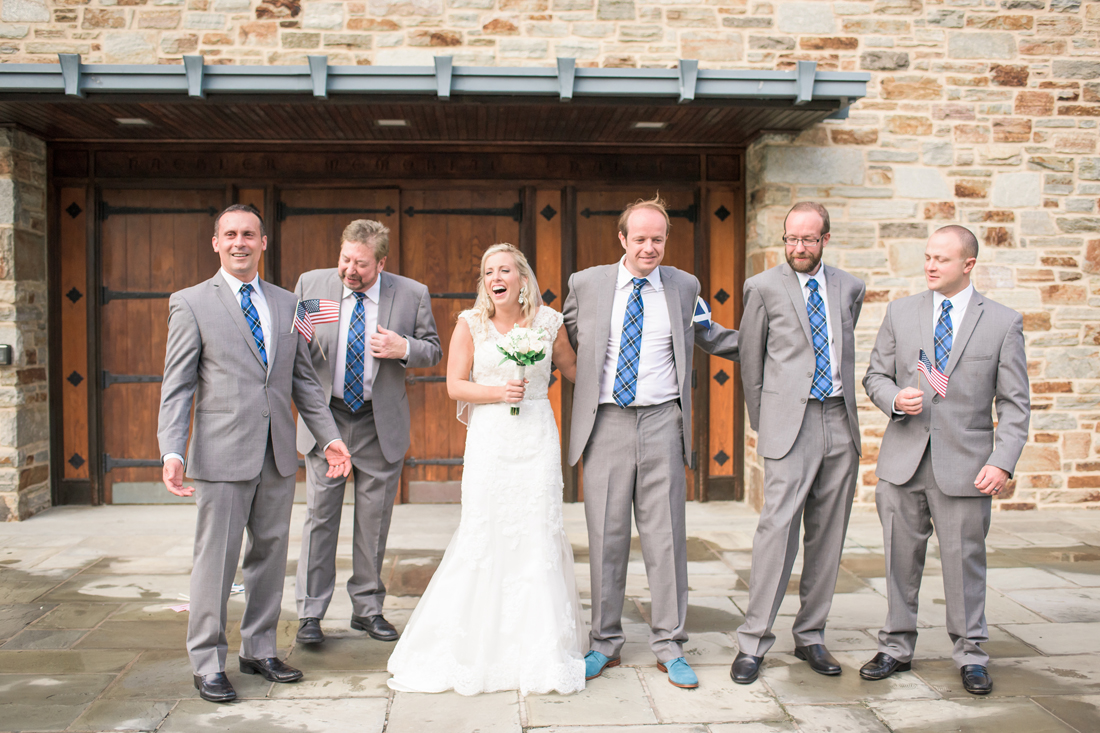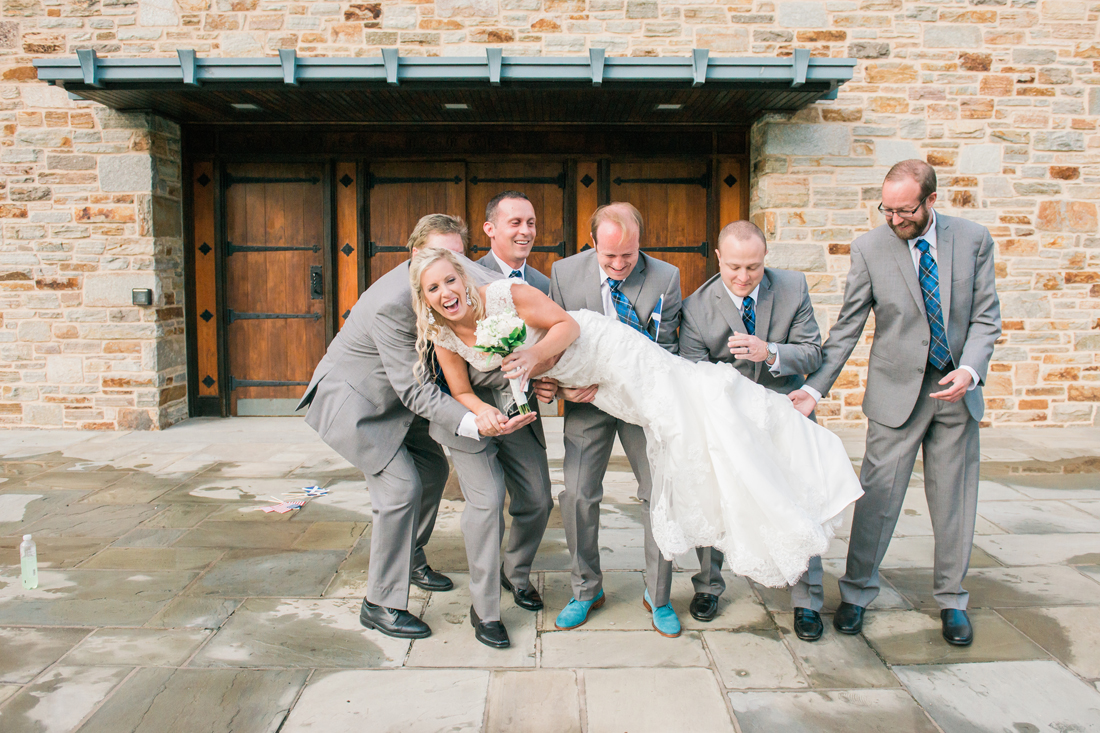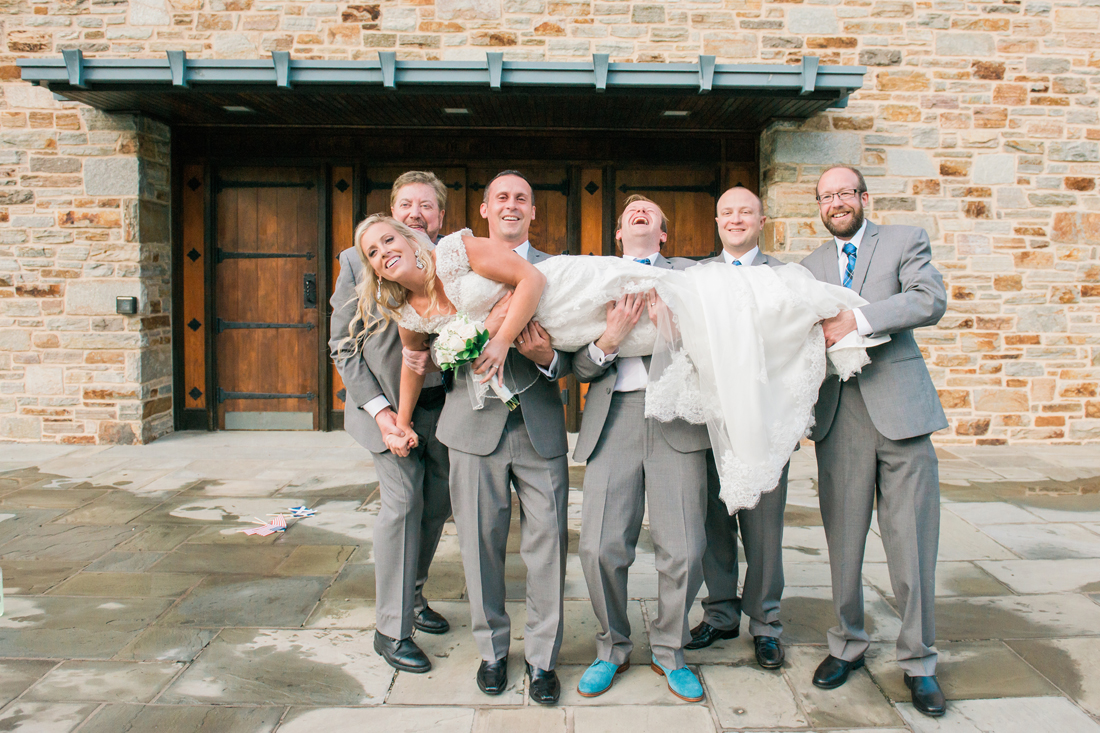 Bahaha, do we get to officially call this a #Pinterestfail ??? Lol!!! They tried!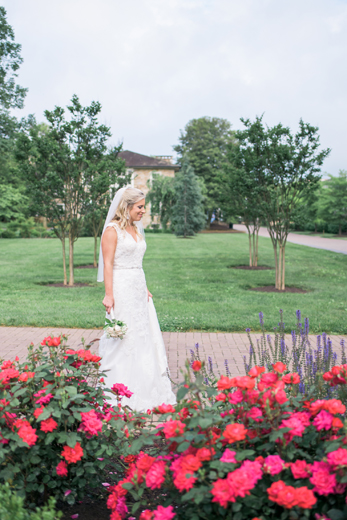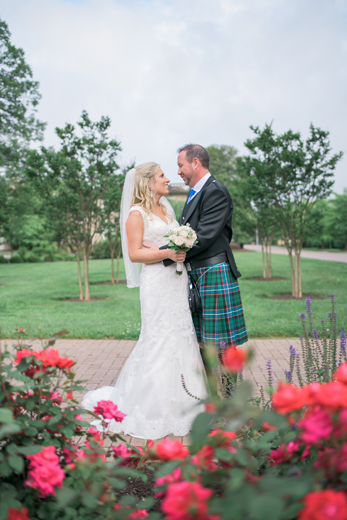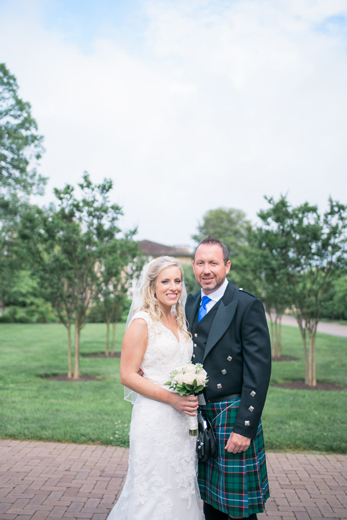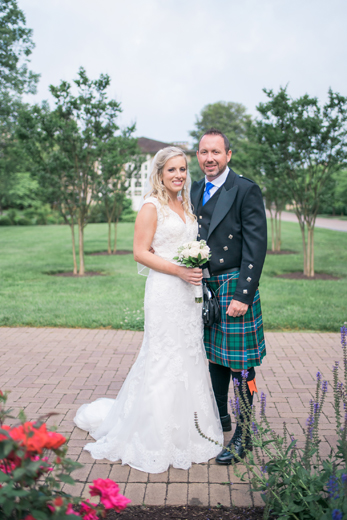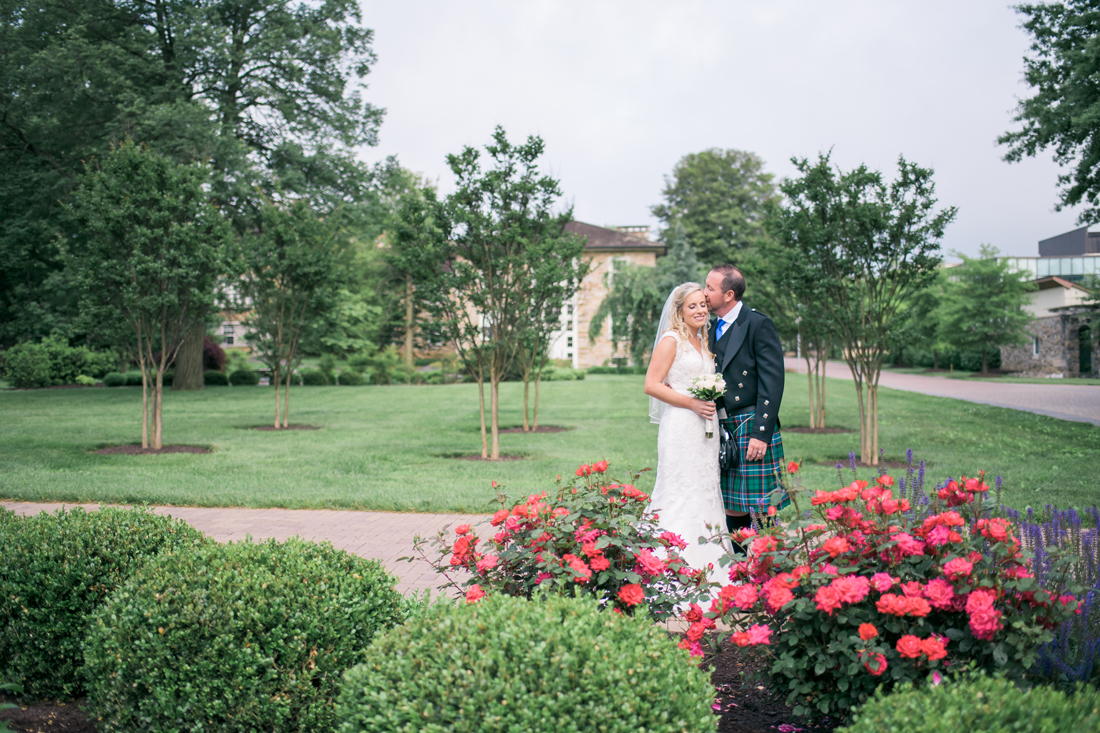 The most gorgeous light and couple surrounded by a beautiful day.. the trees leading to the chapel provided a stunning archway of greenery and I'd say maybe all the rain lately has been worth it ;)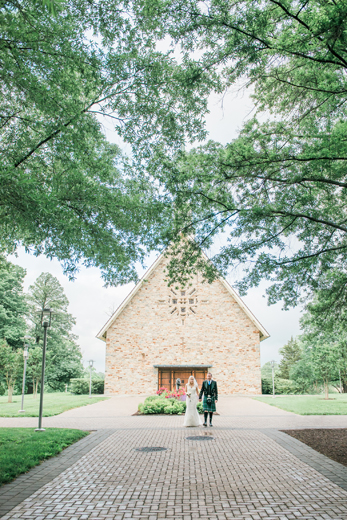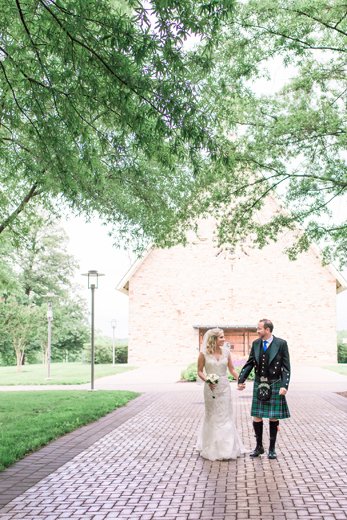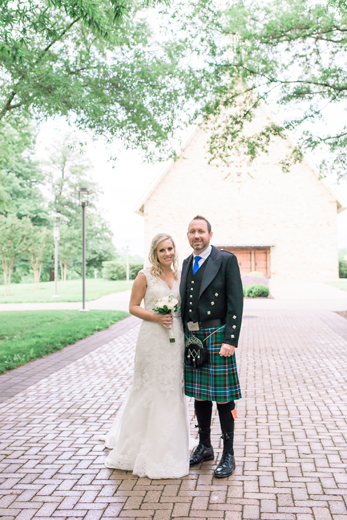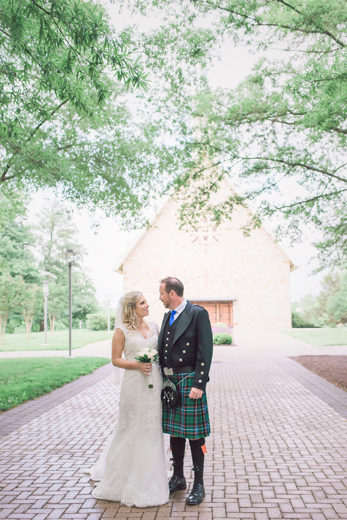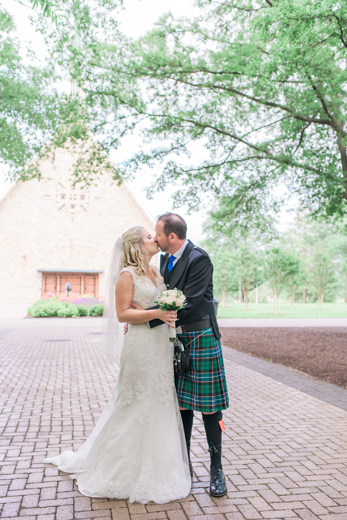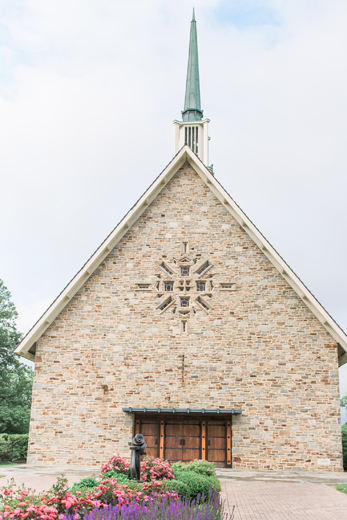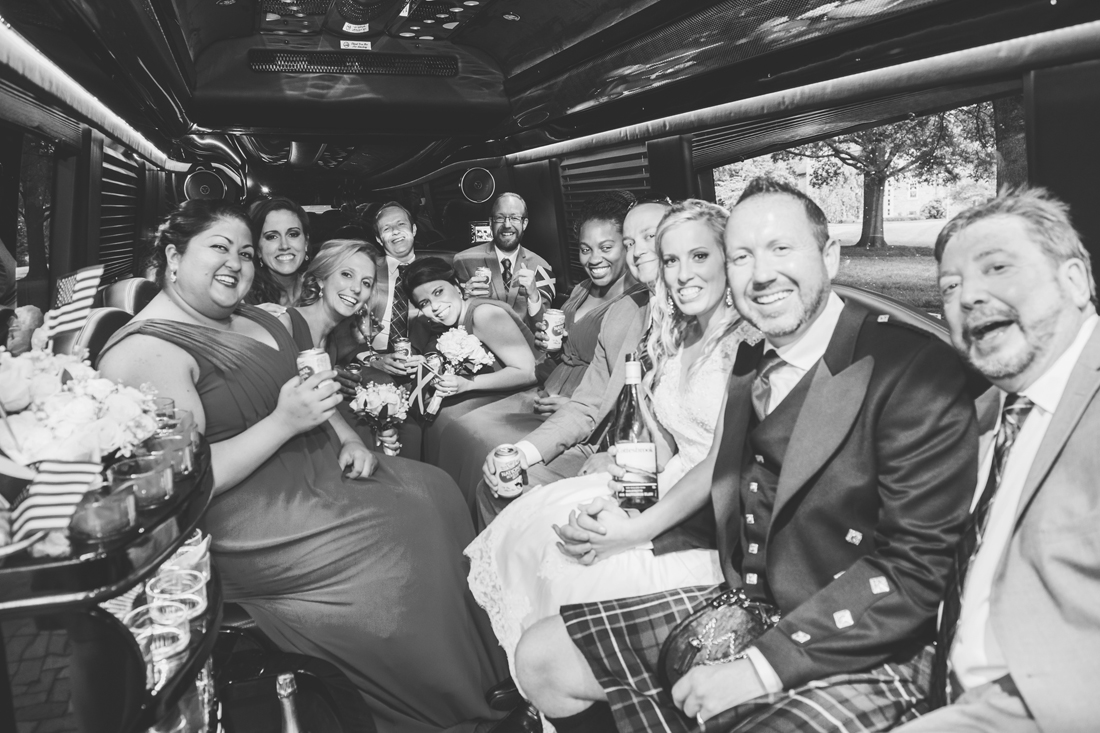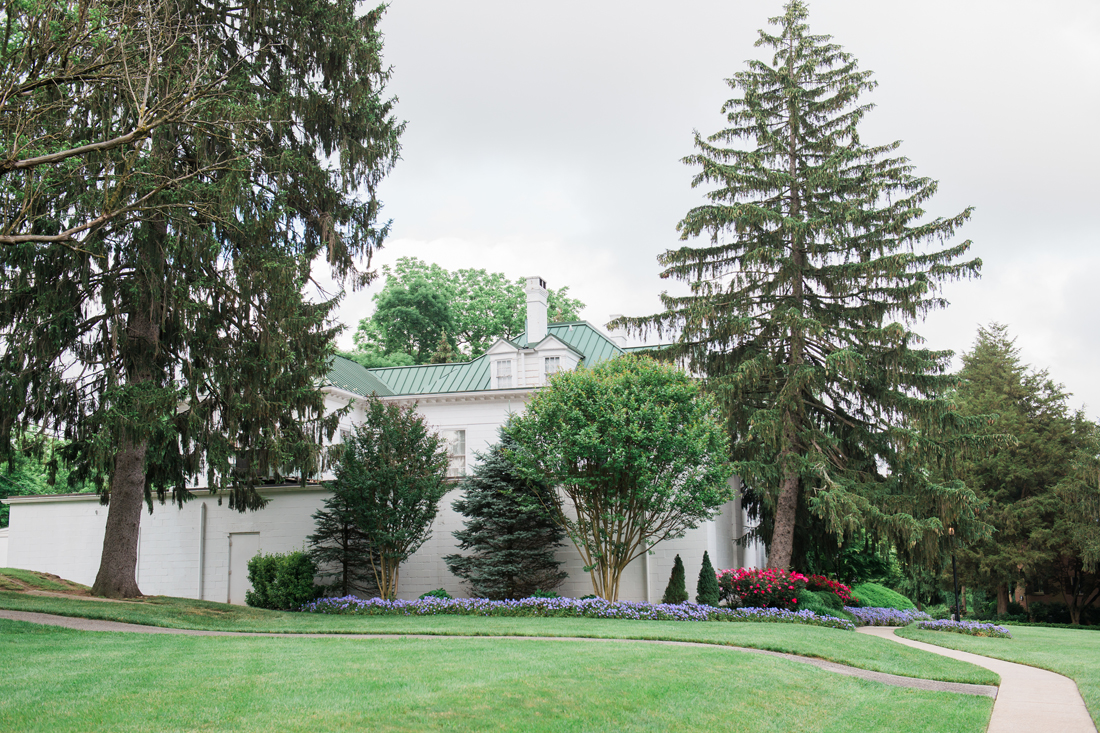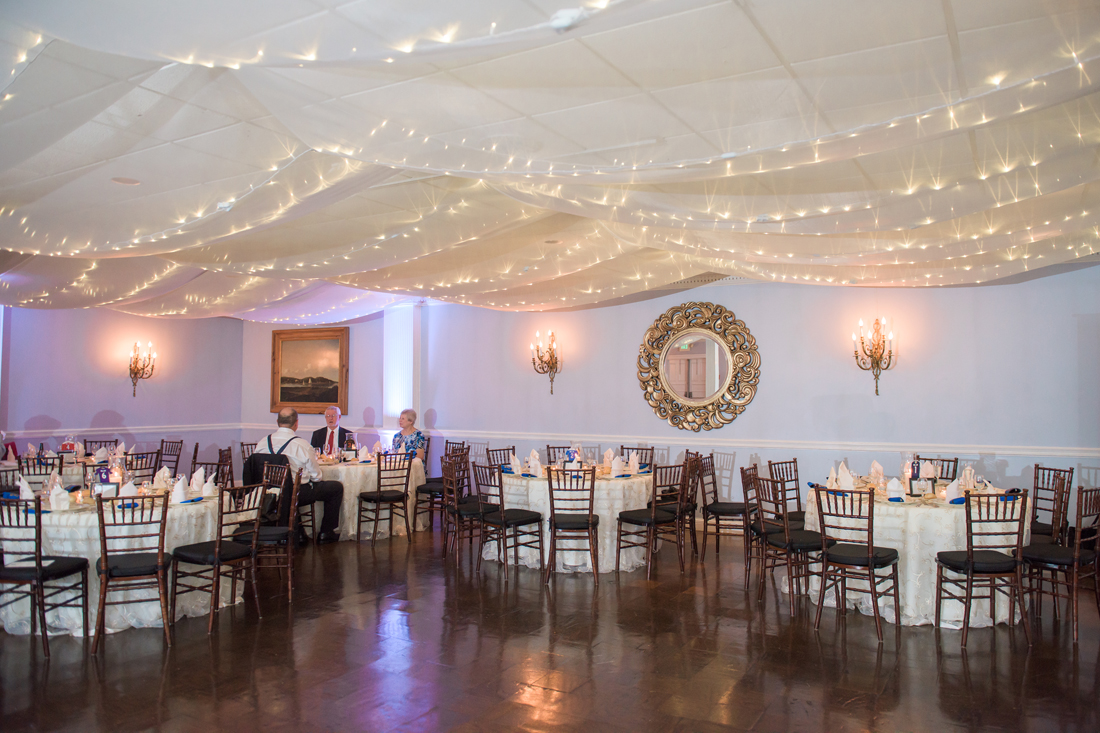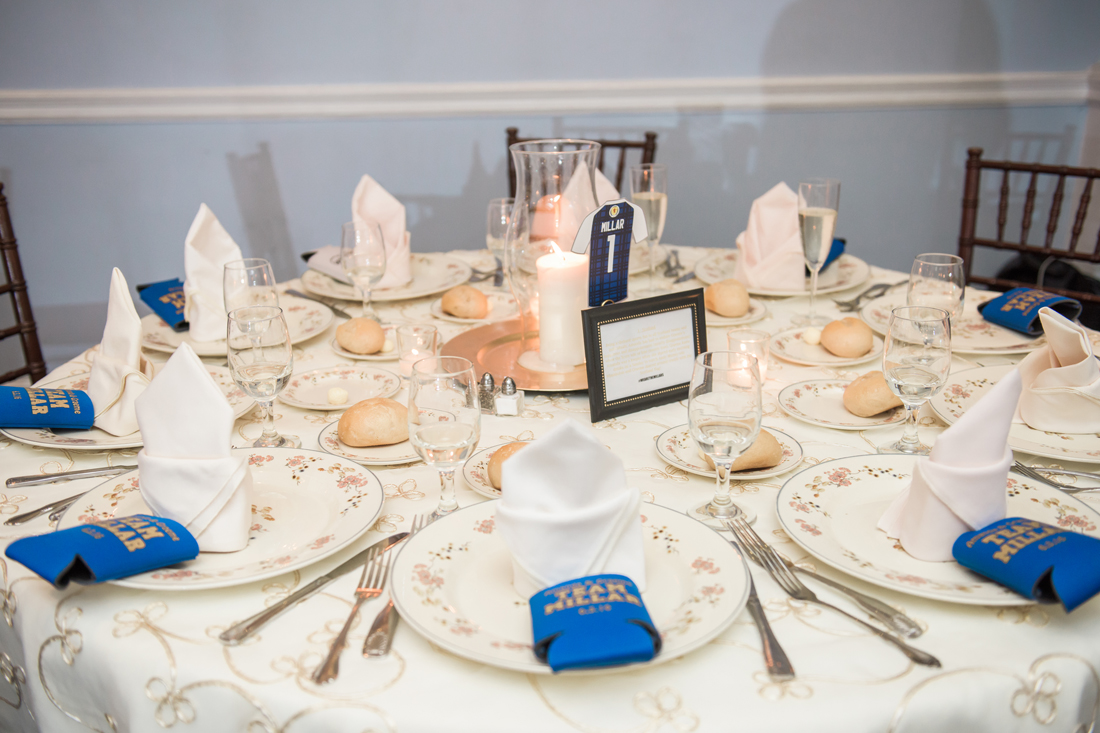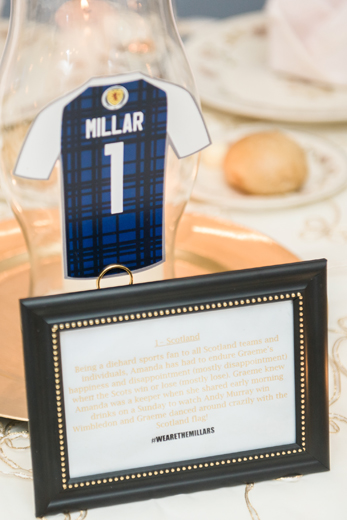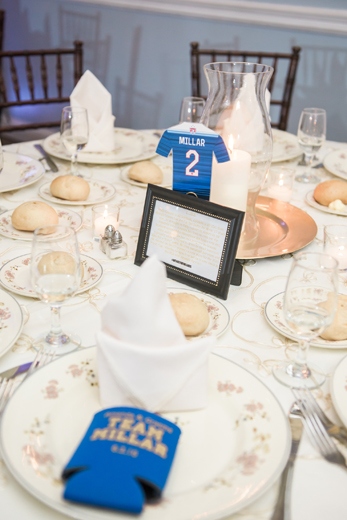 Tables were set with jerseys from their favorite teams and descriptions of why they mean so much to them! Loved these little personal touches :)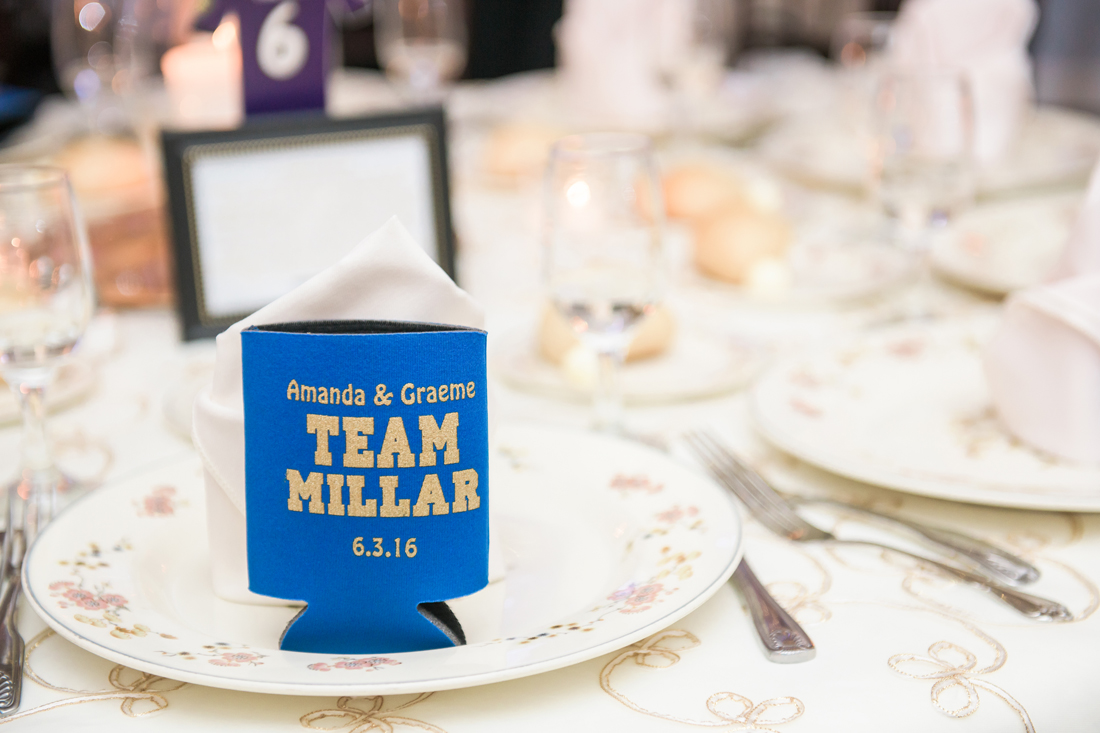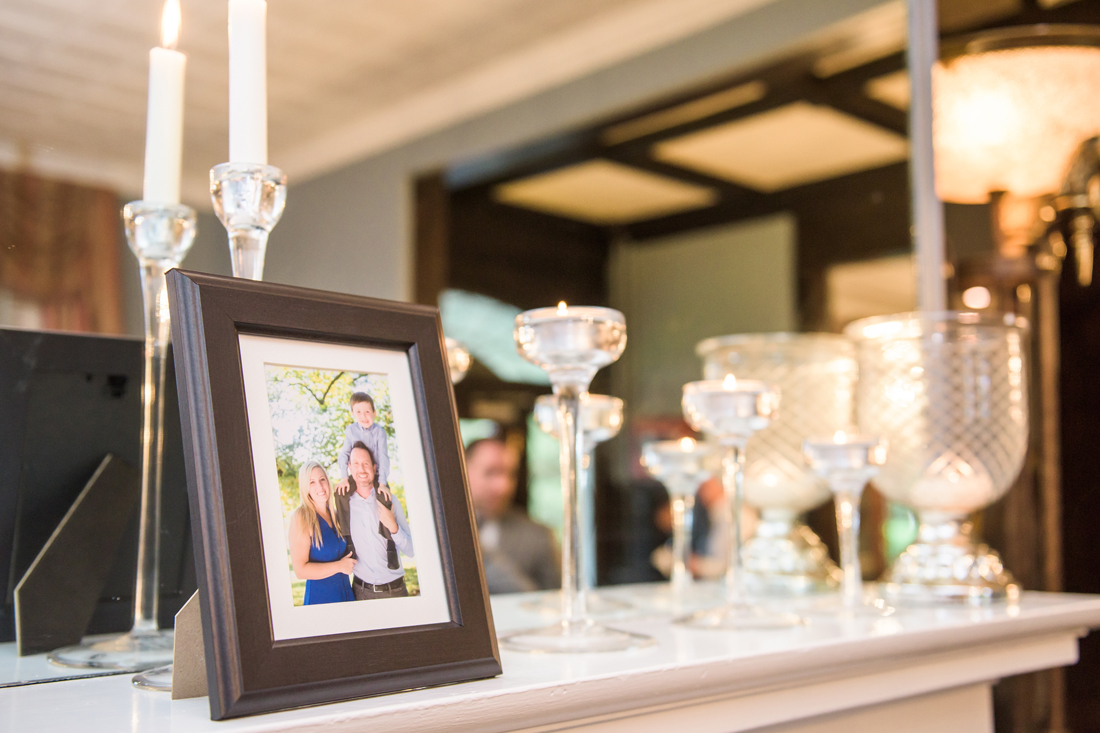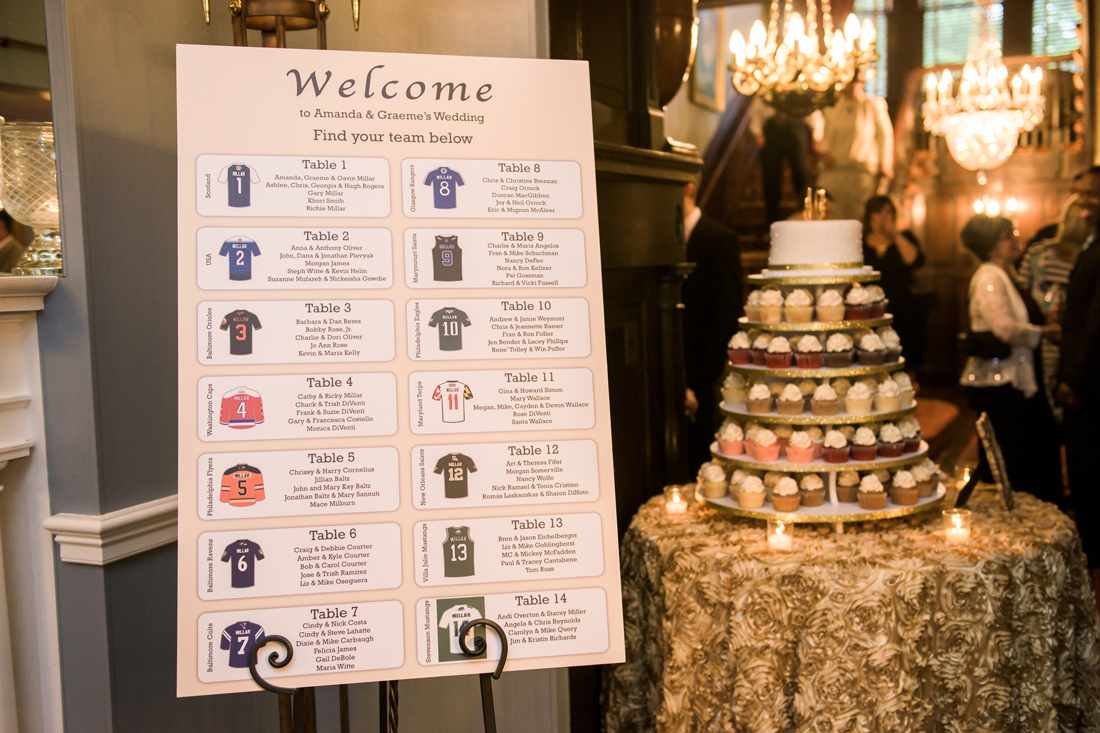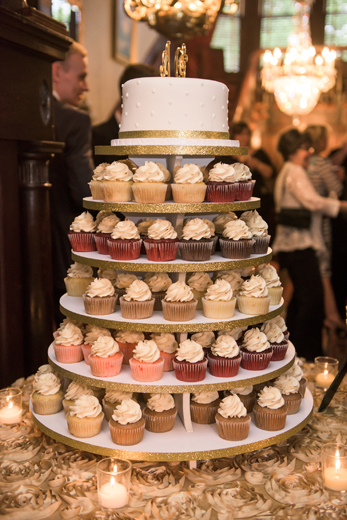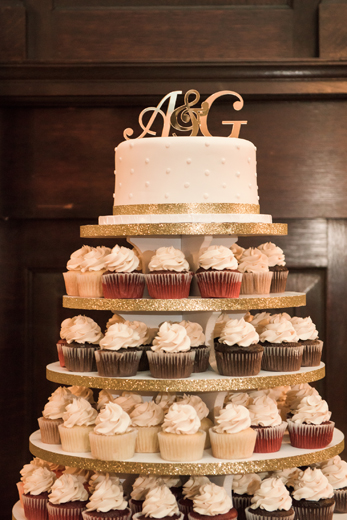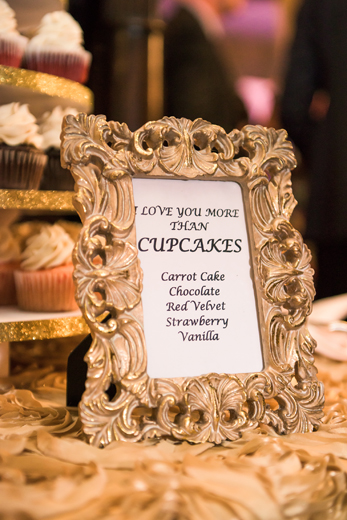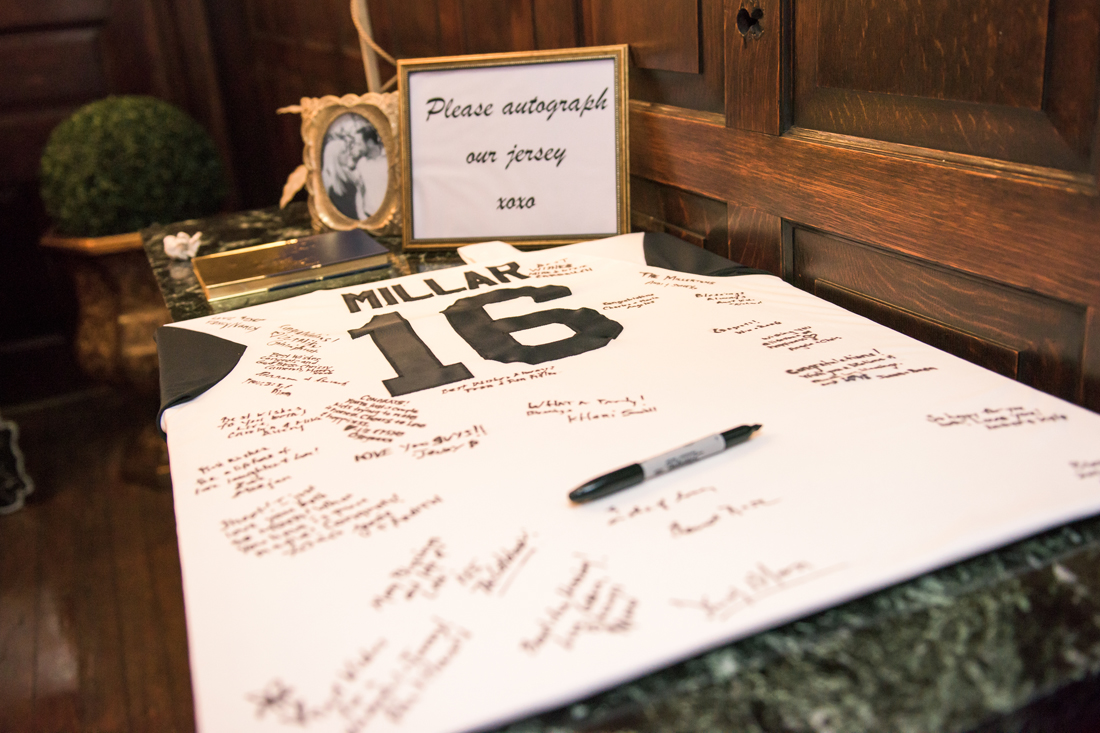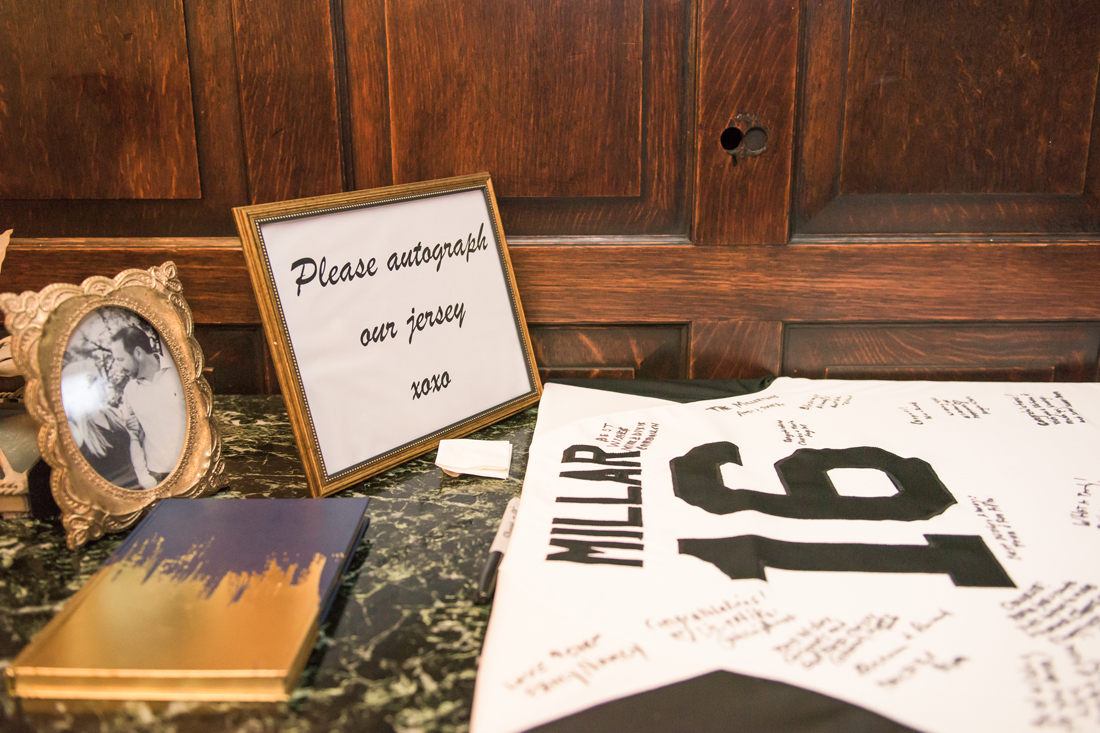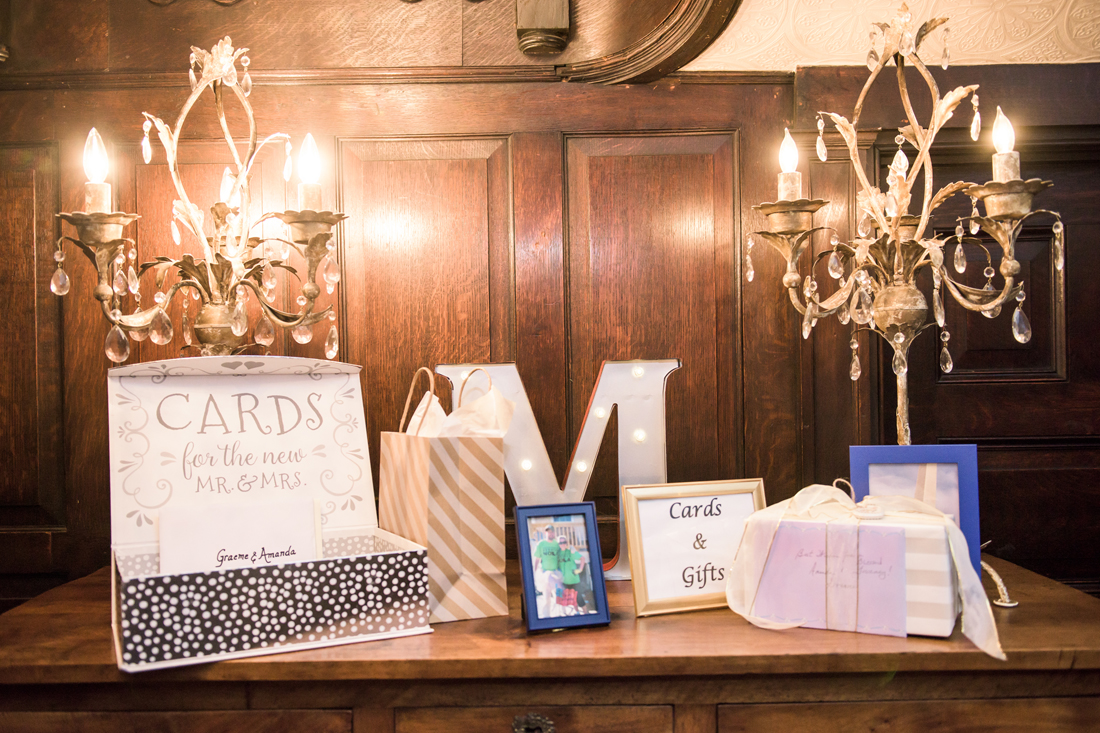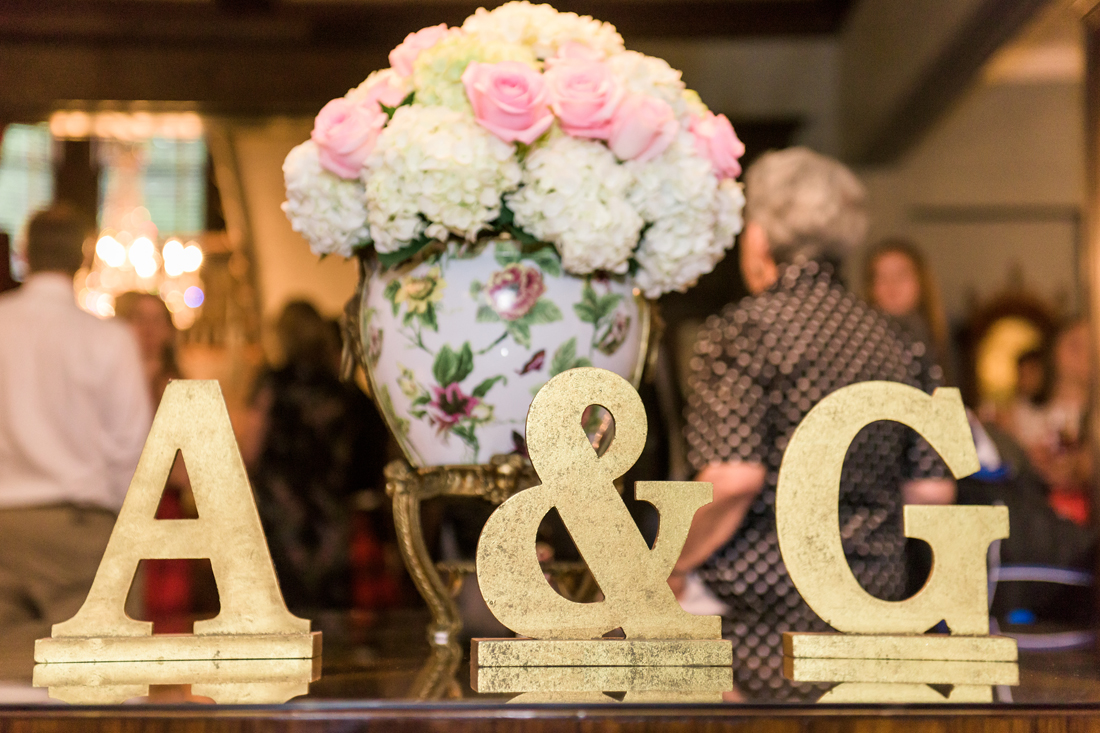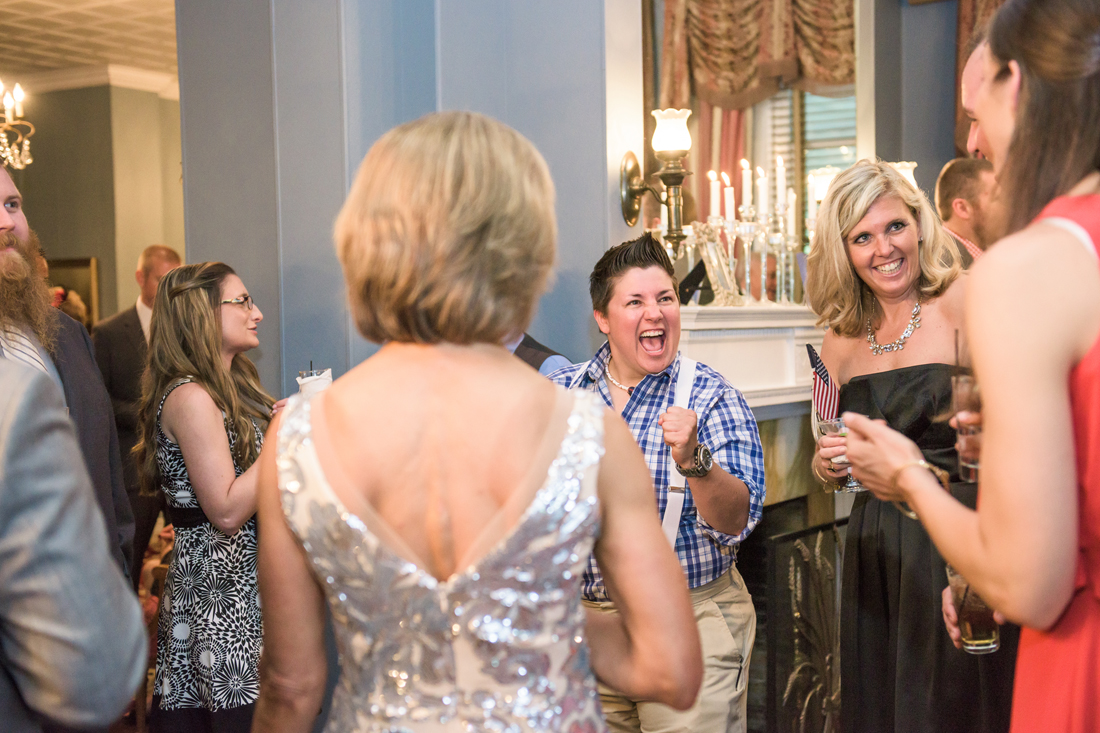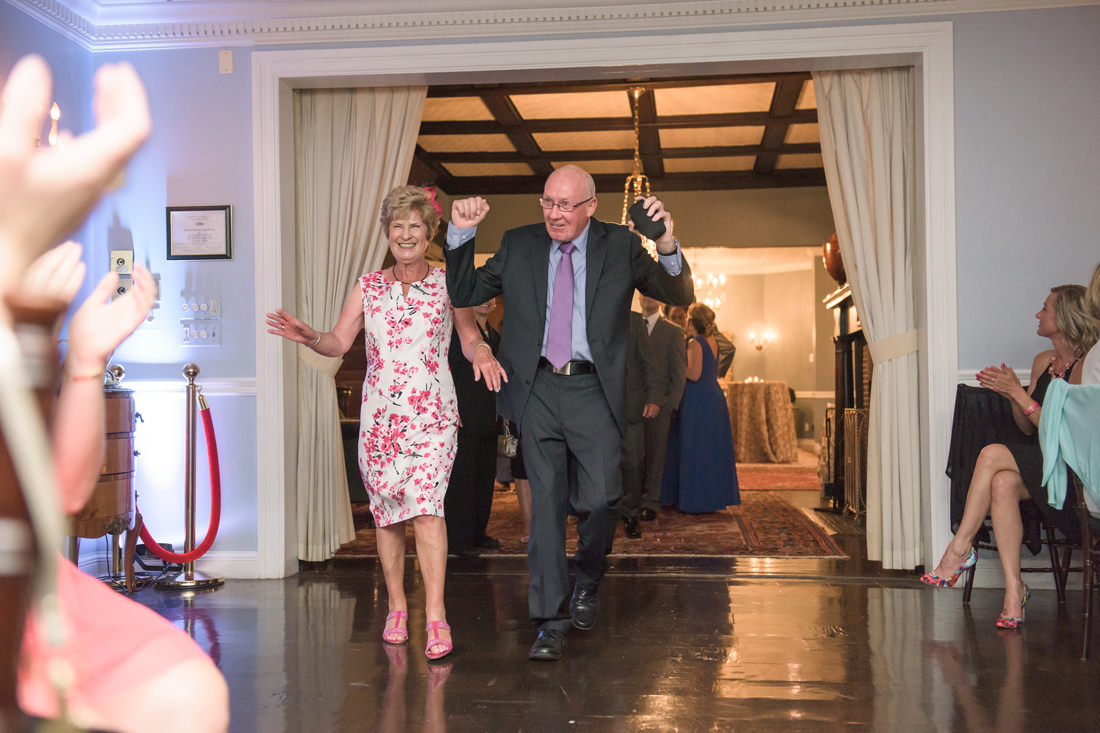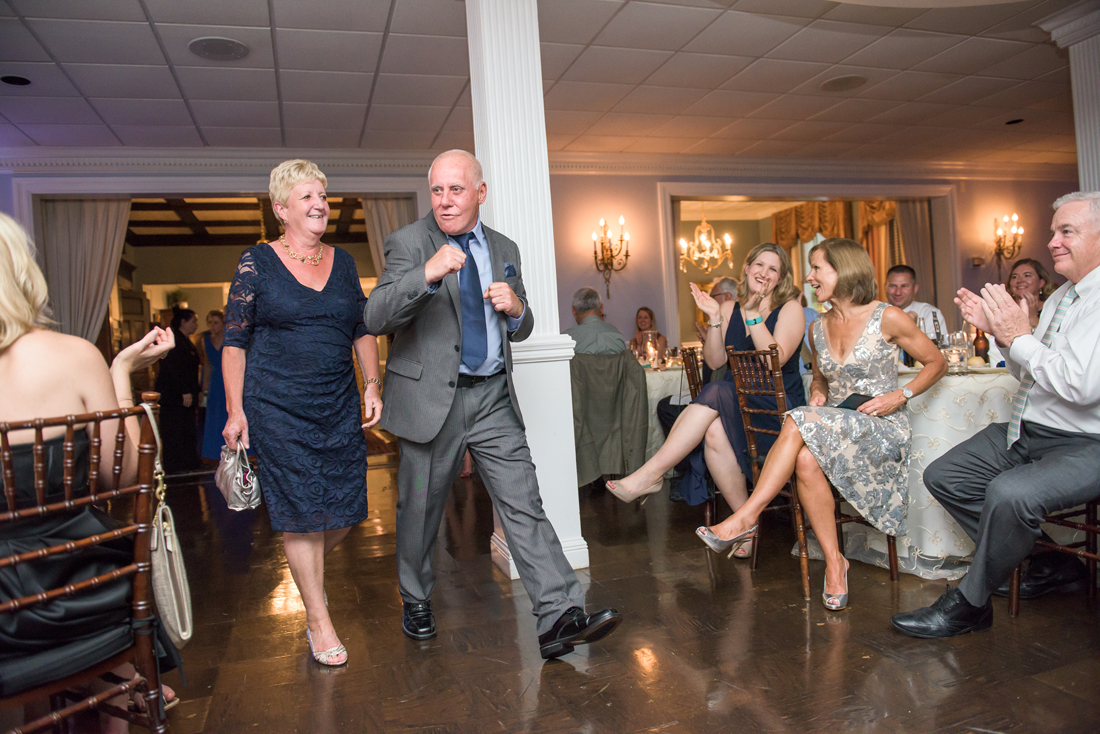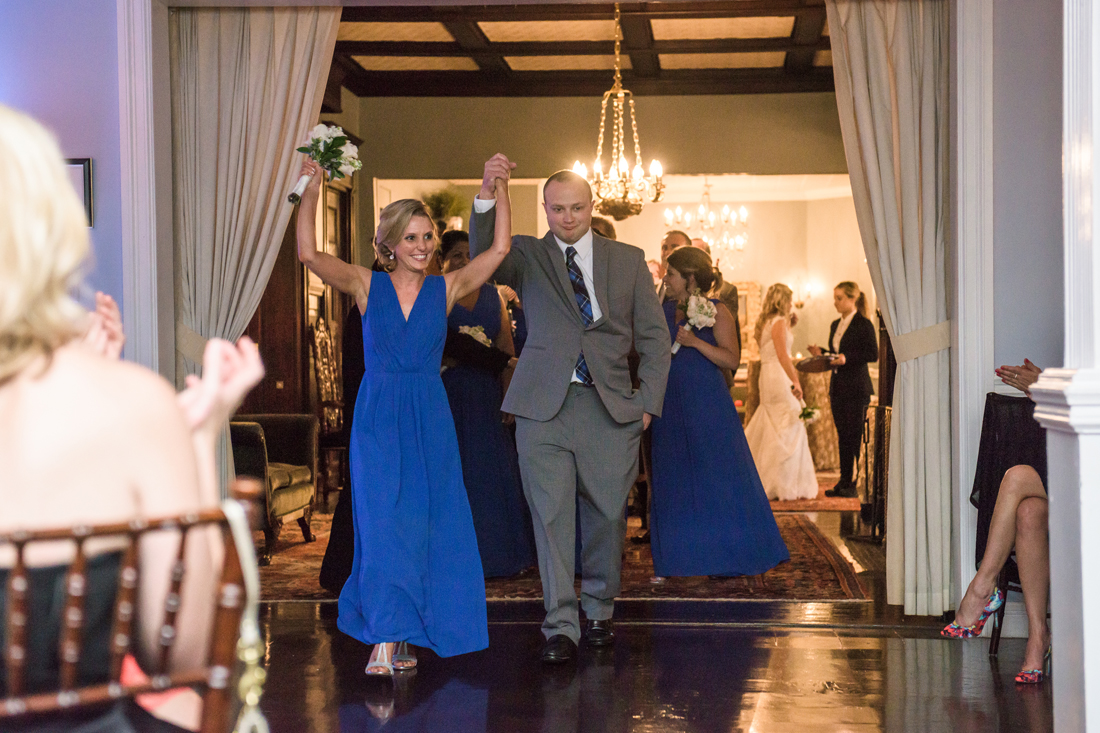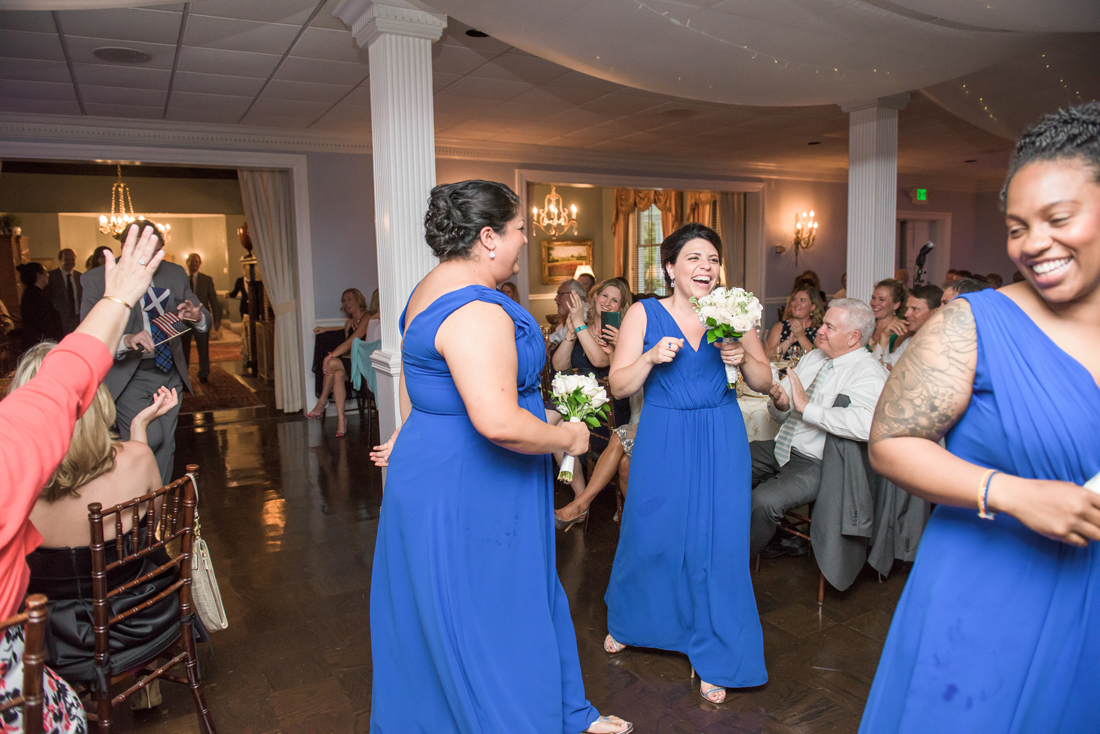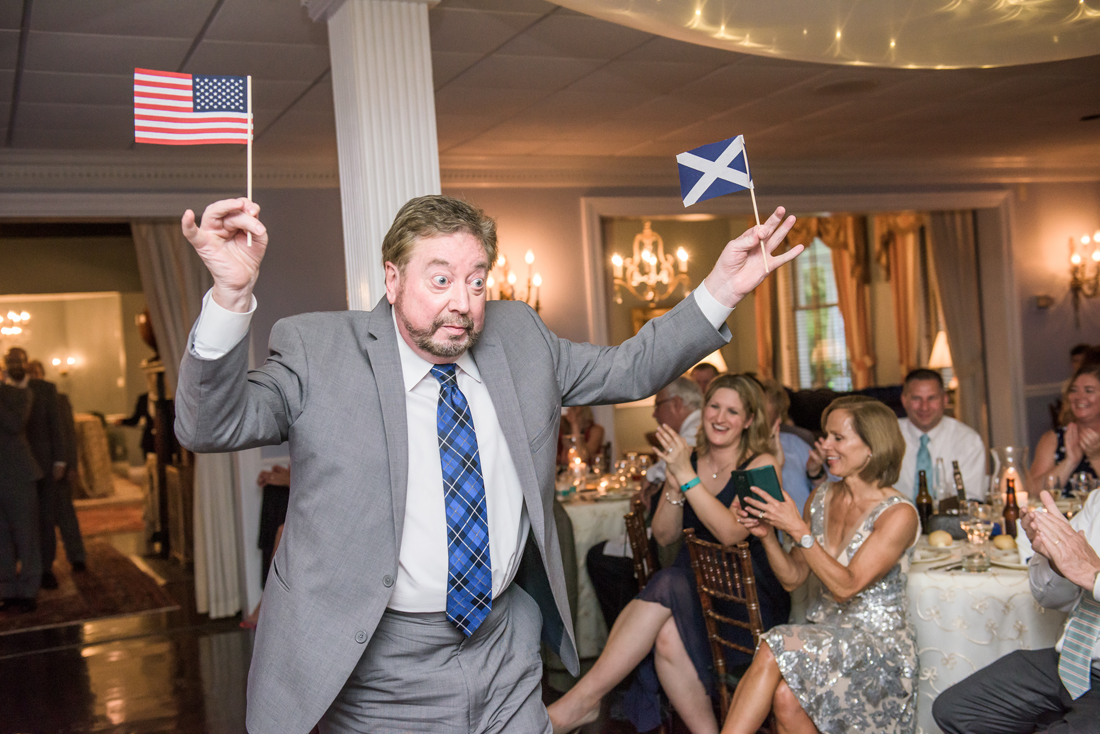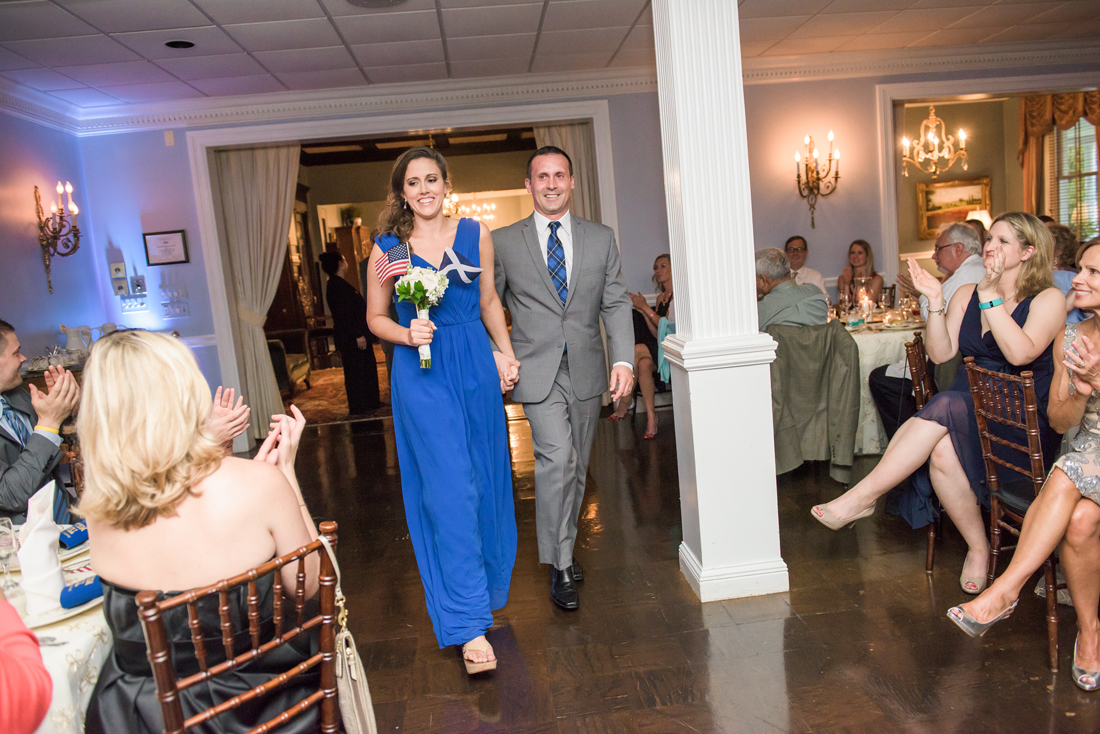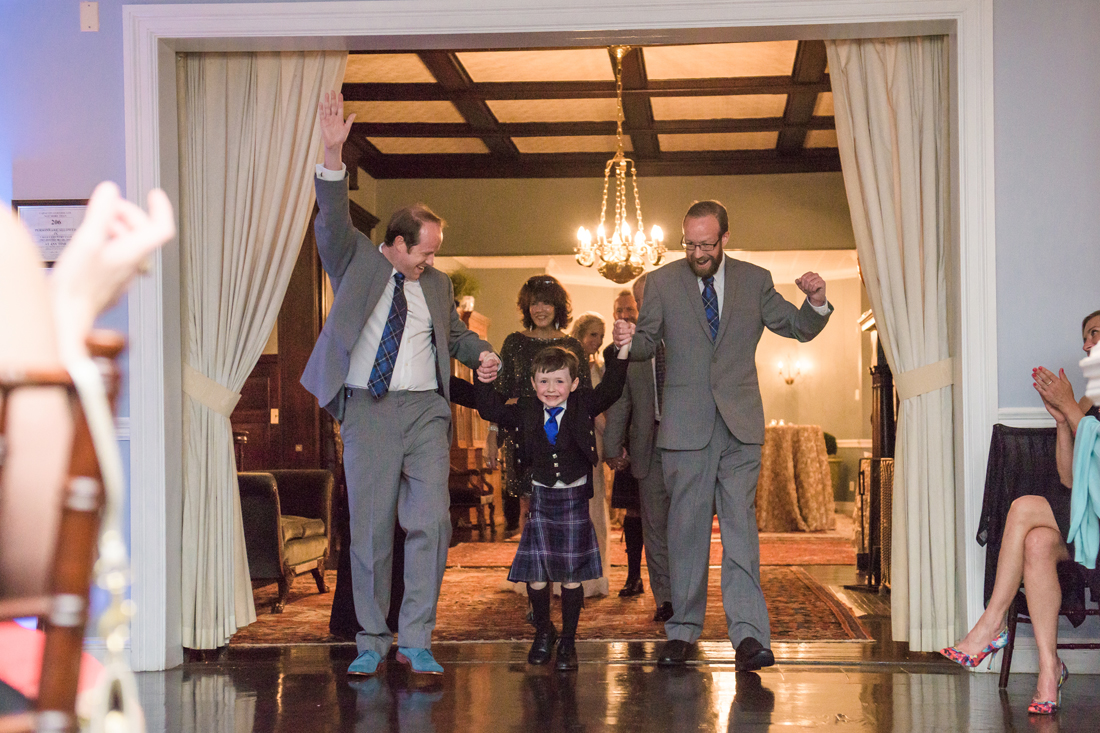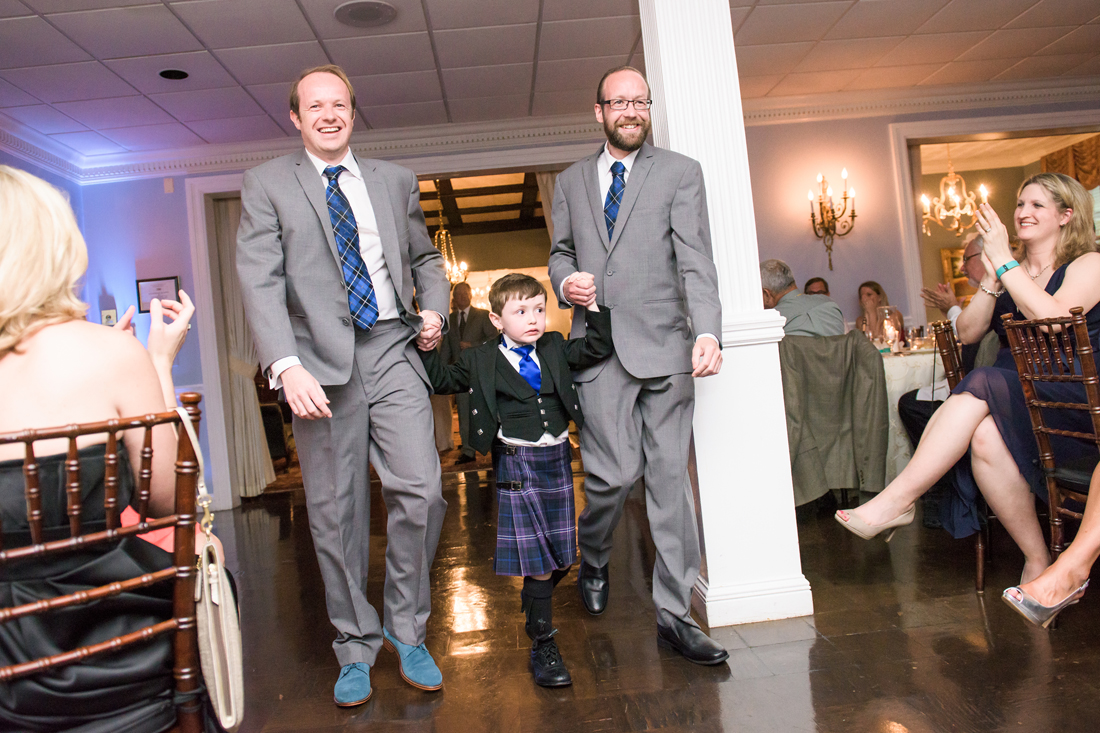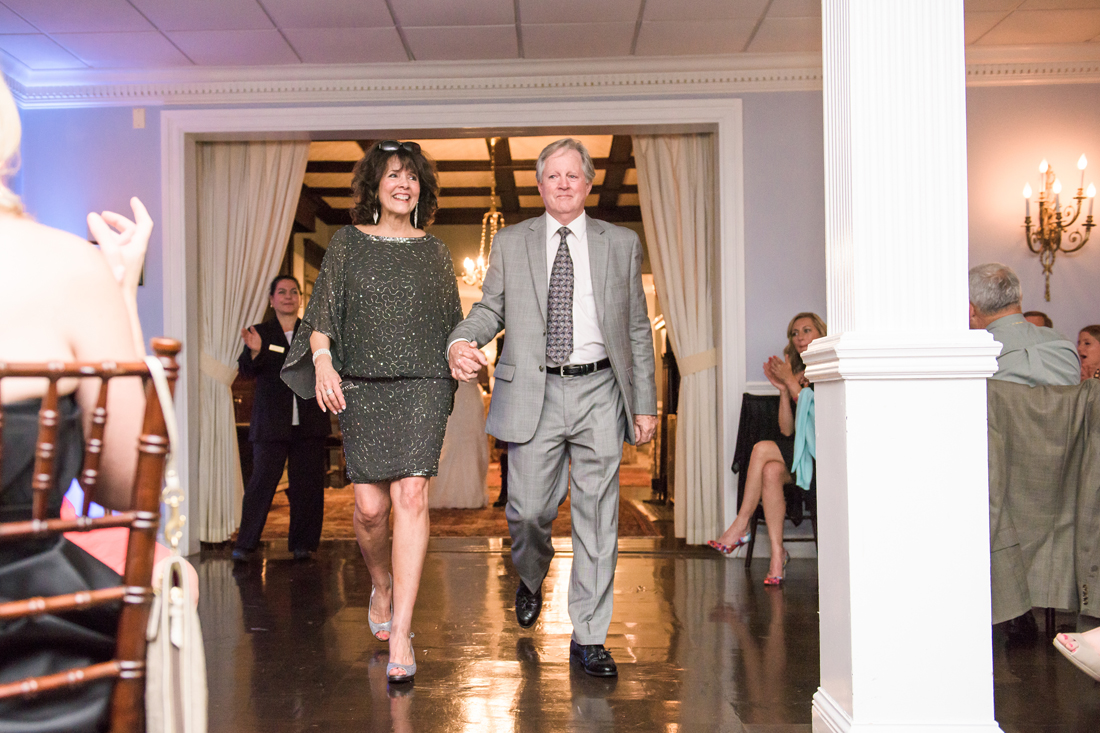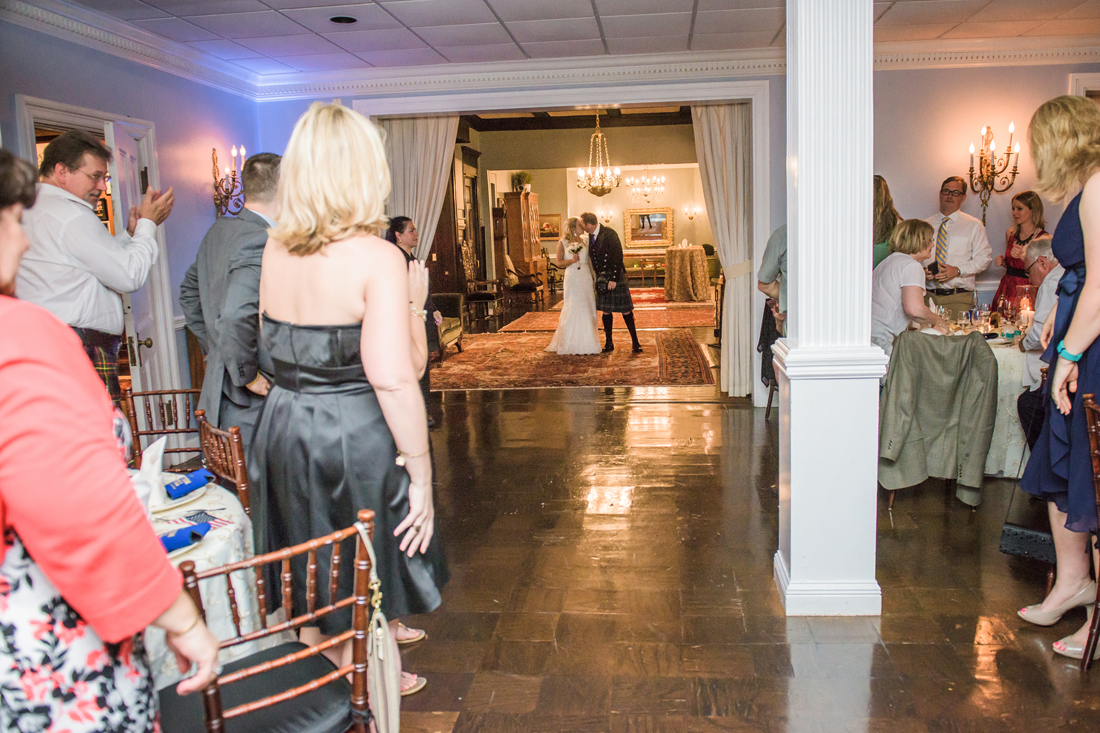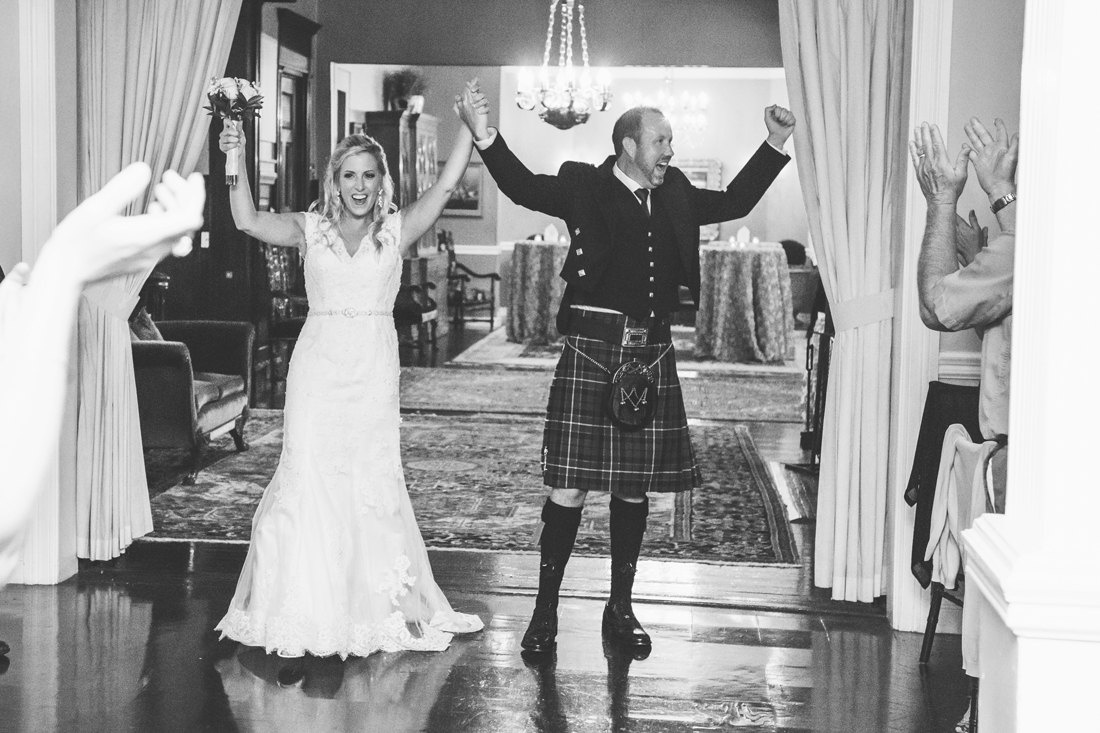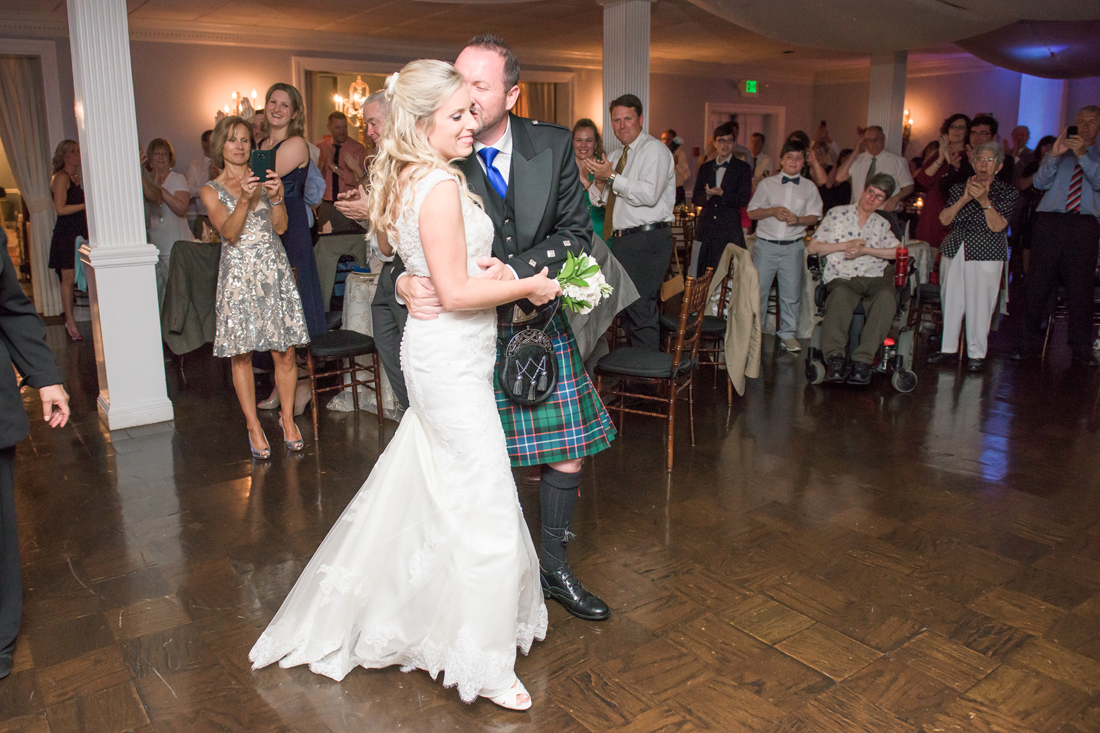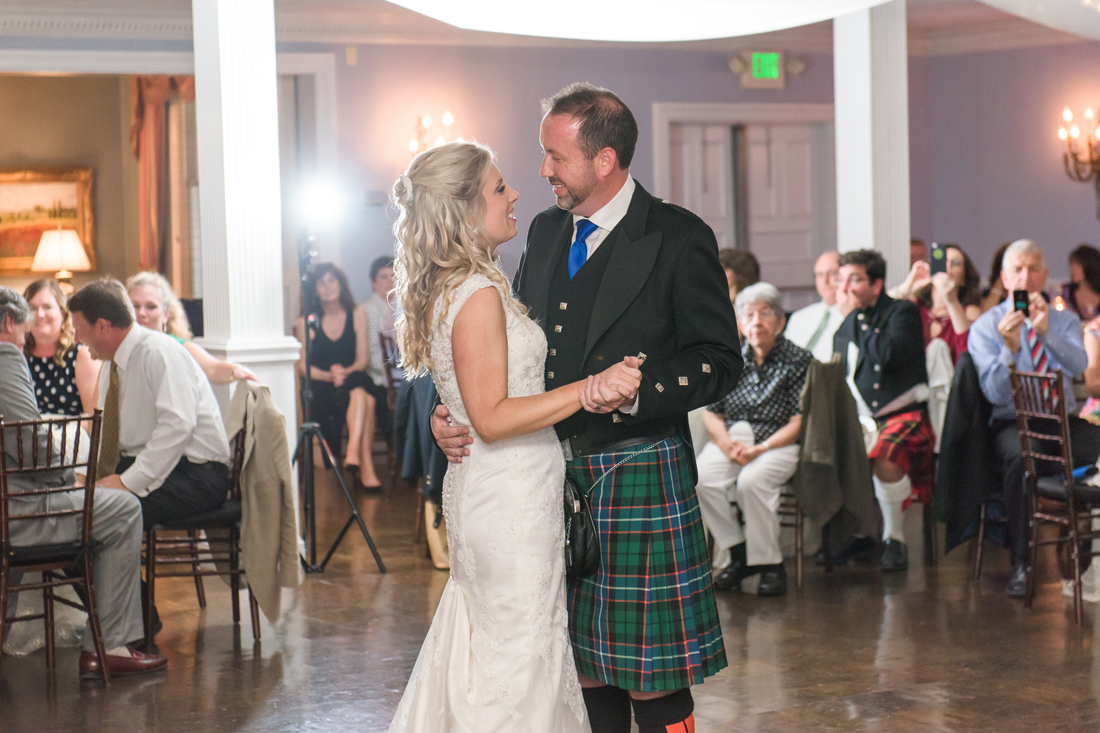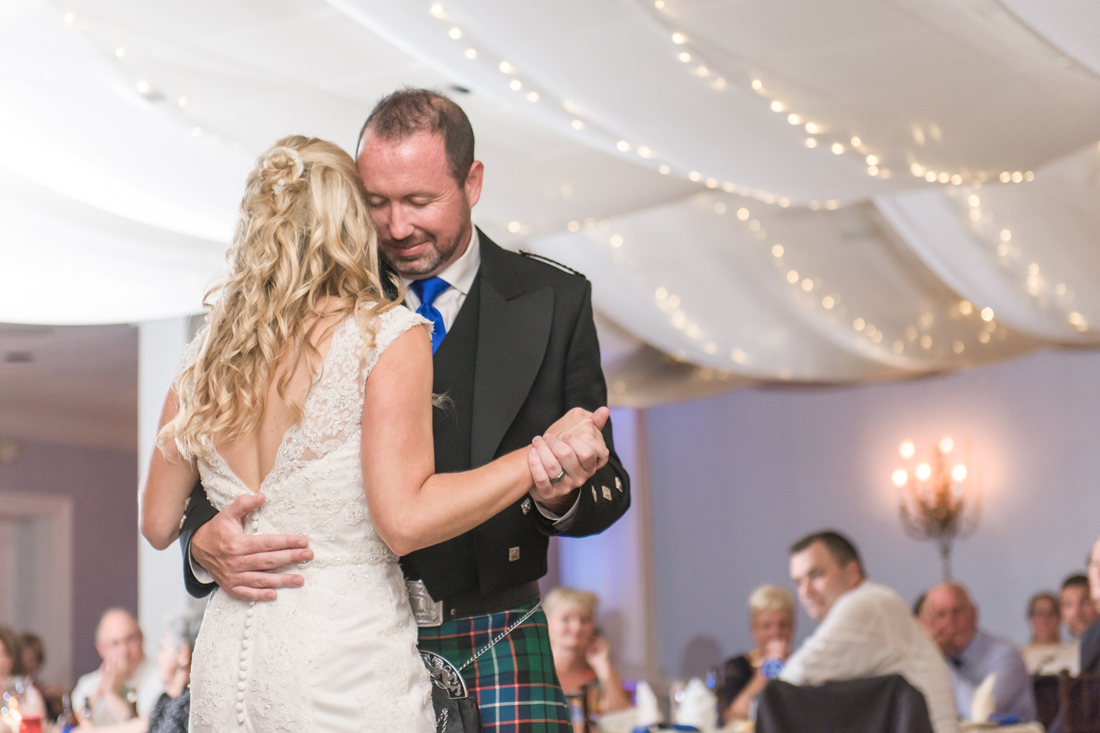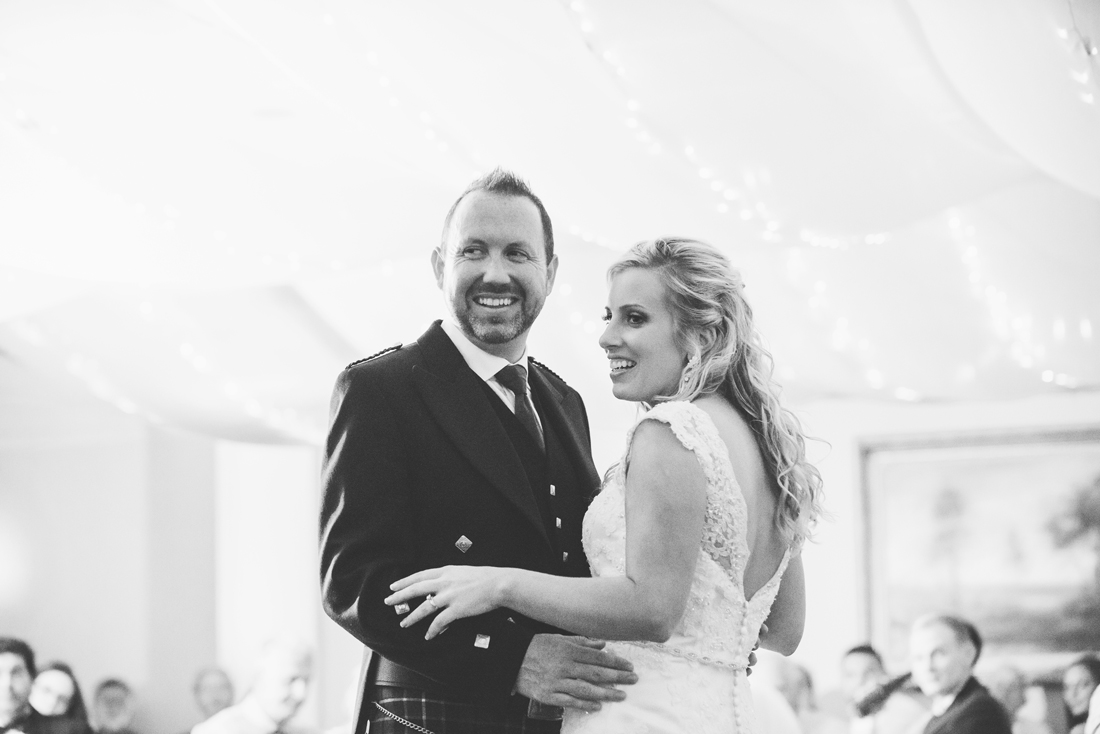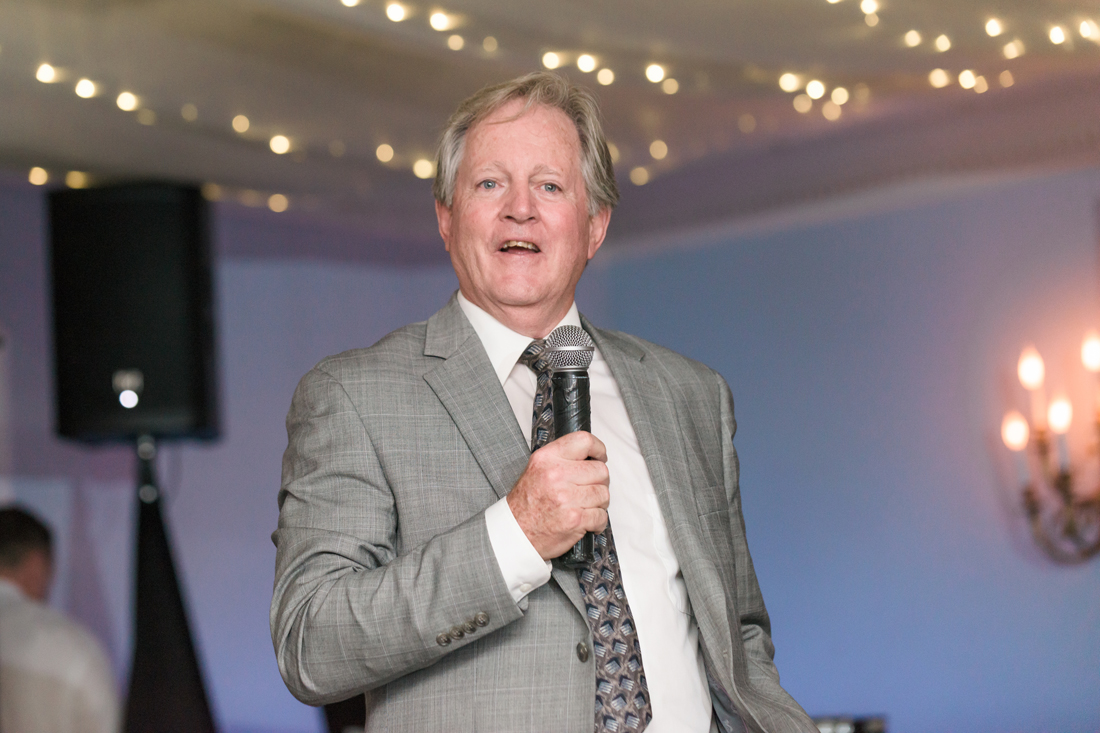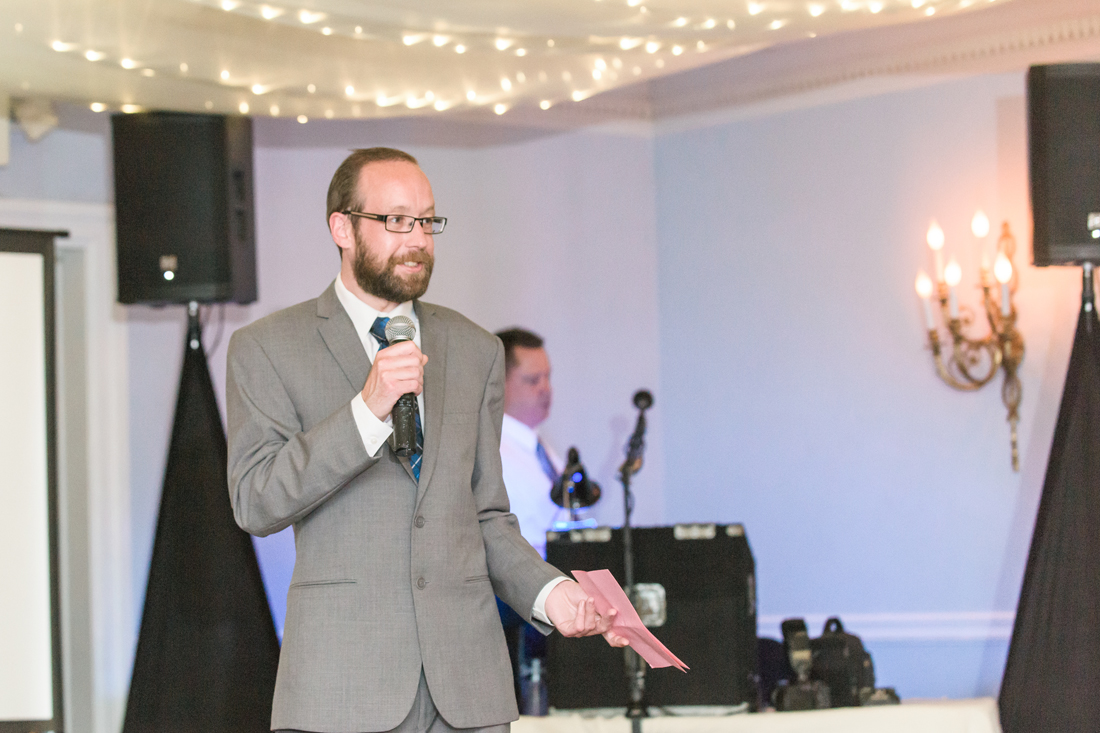 That time that Graeme's brother started his speech with… (and in his Scottish accent) "I'll keep this short and sweet.. like Graeme's love-making." Hahahah!! Just look at those reactions. Yeah, we were all cracking up!!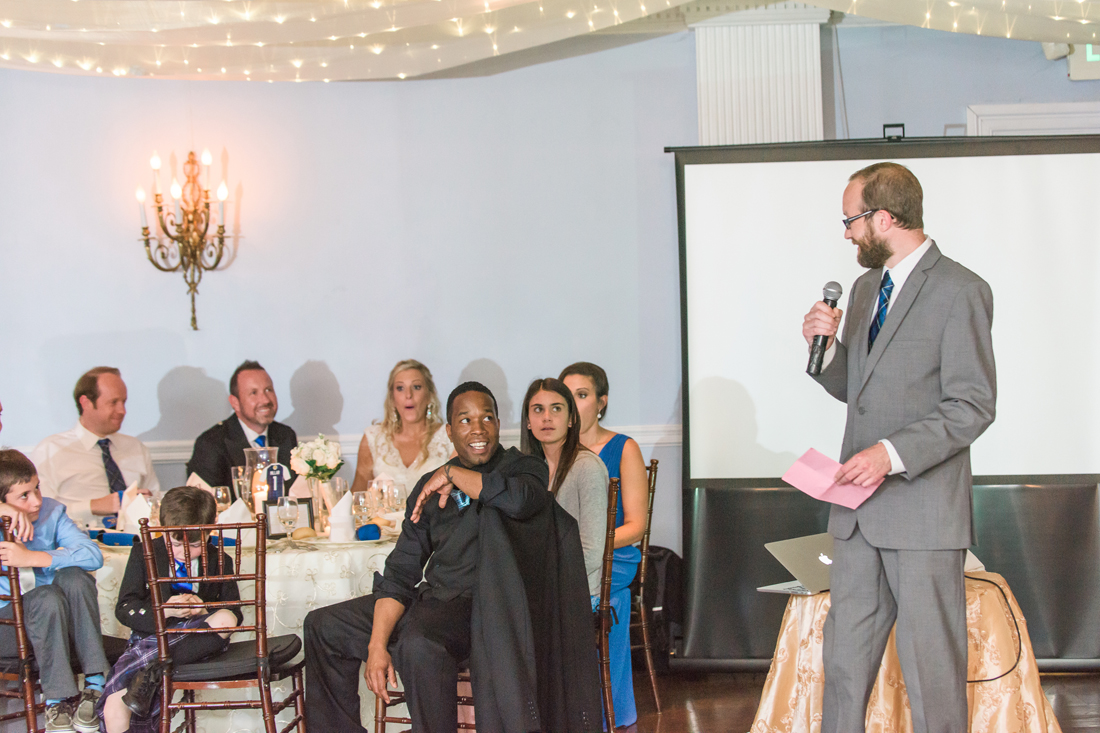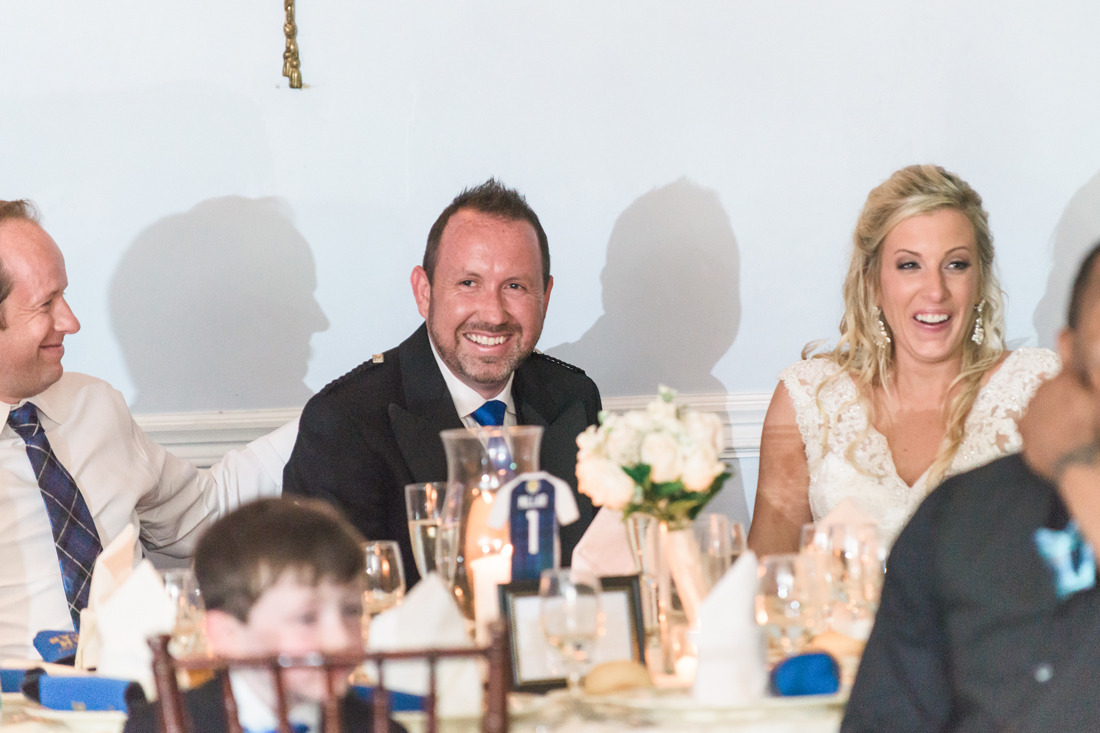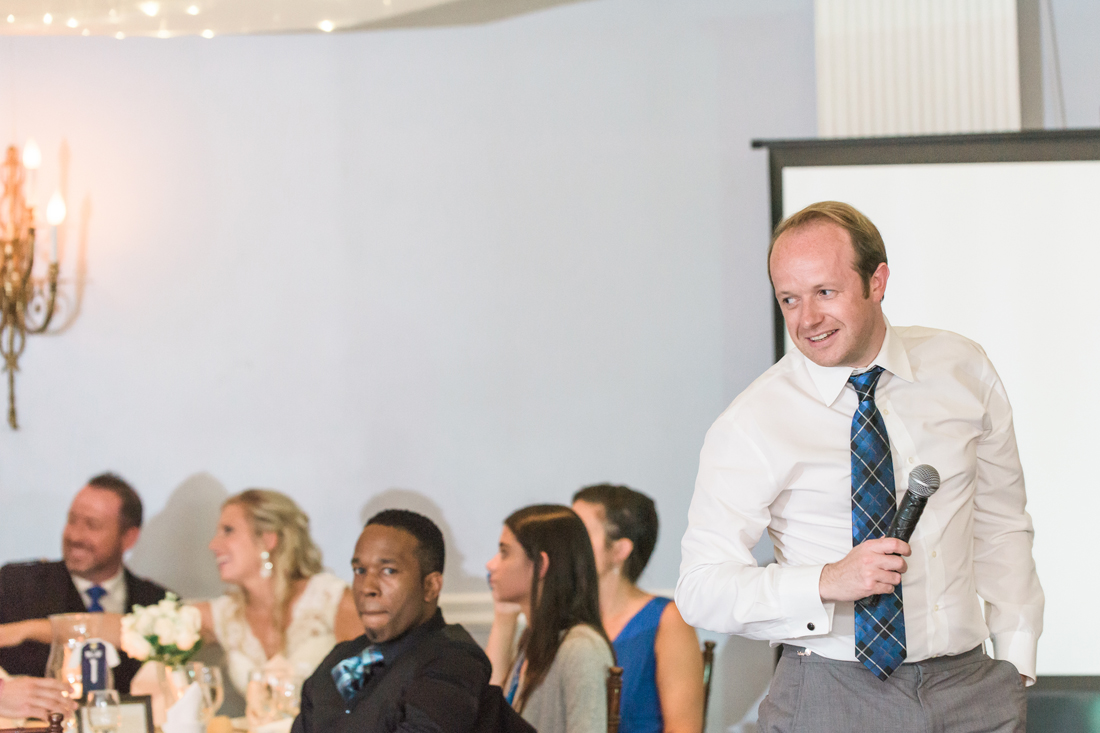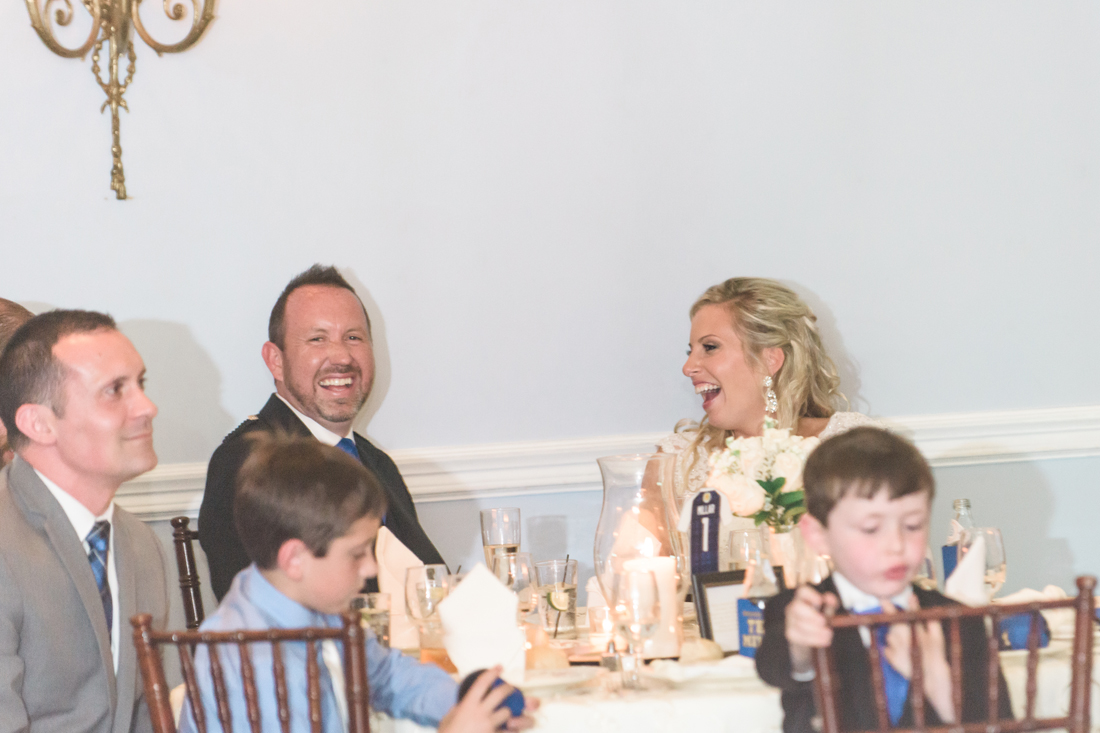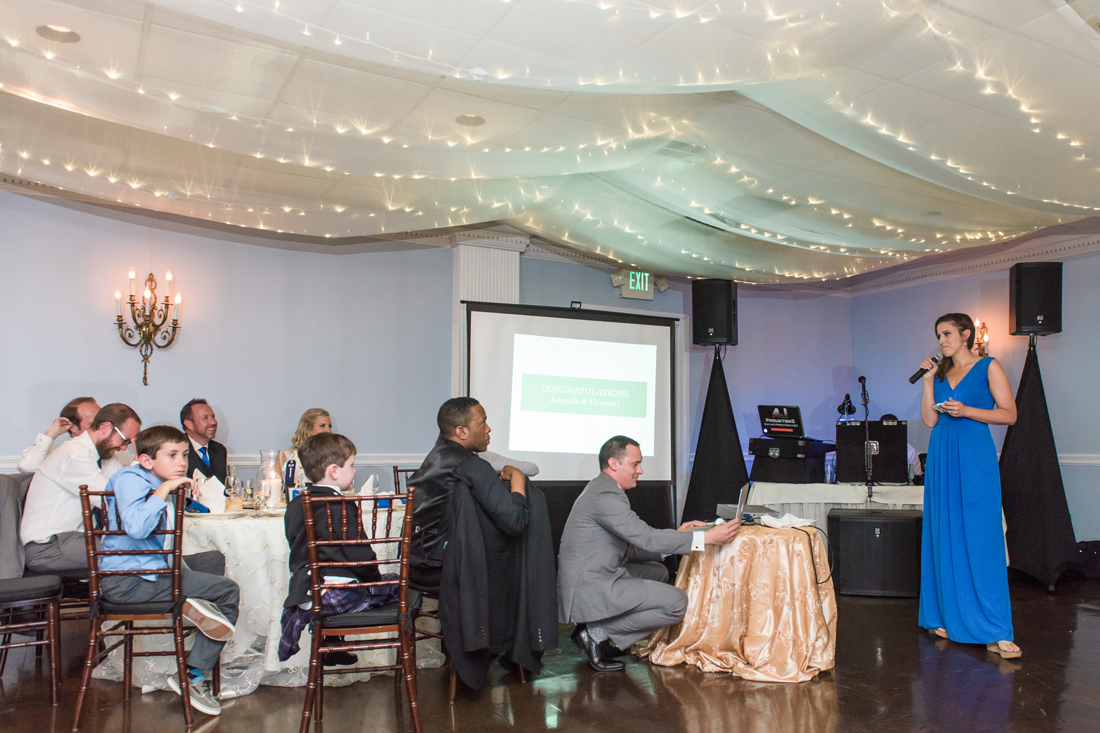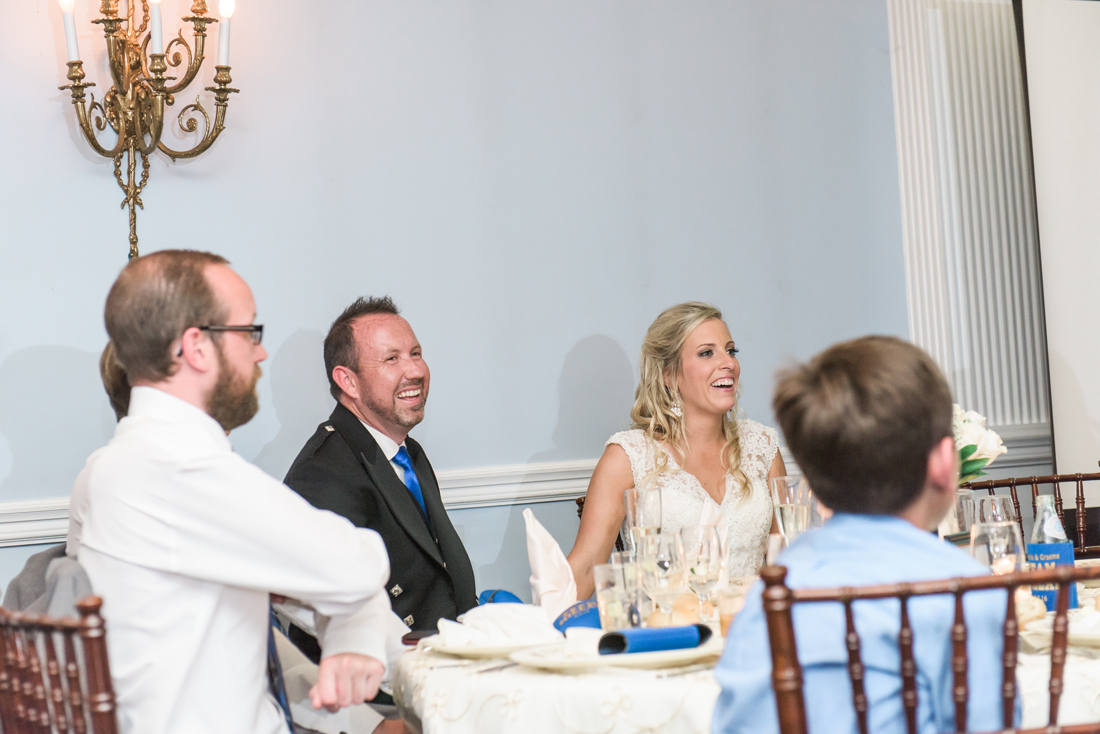 Amanda's sister's toast came complete with slideshow… AND.. cardboard cutout!?!?! These toasts were well prepared for sure!! haha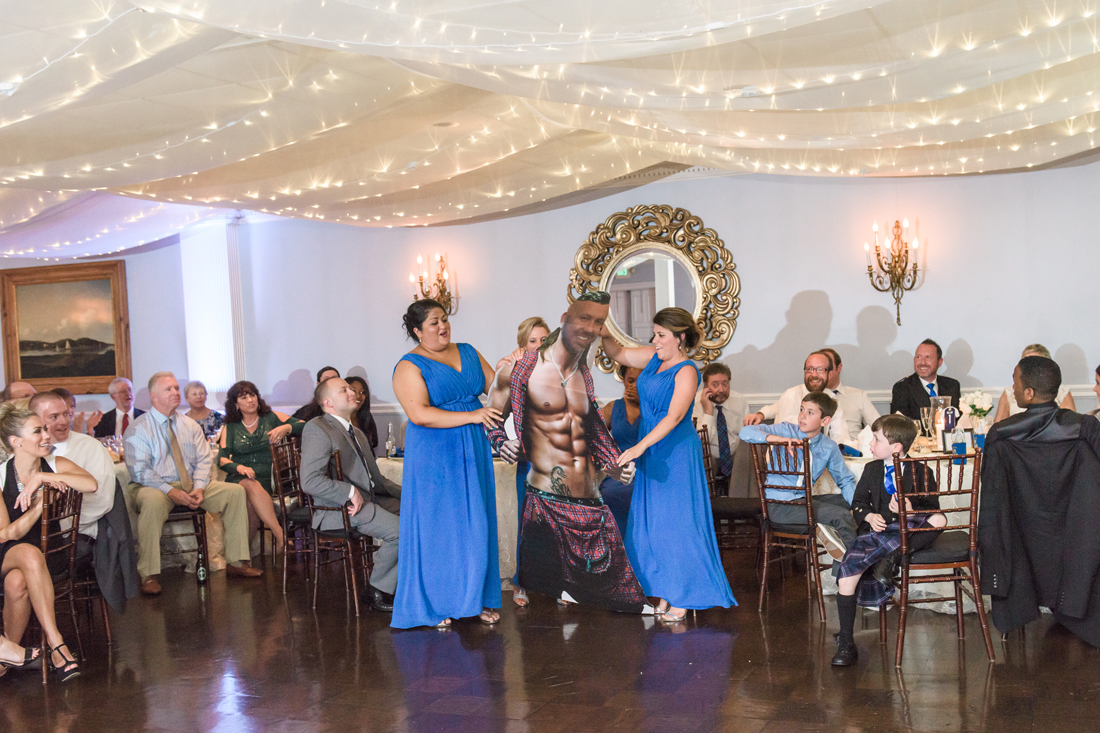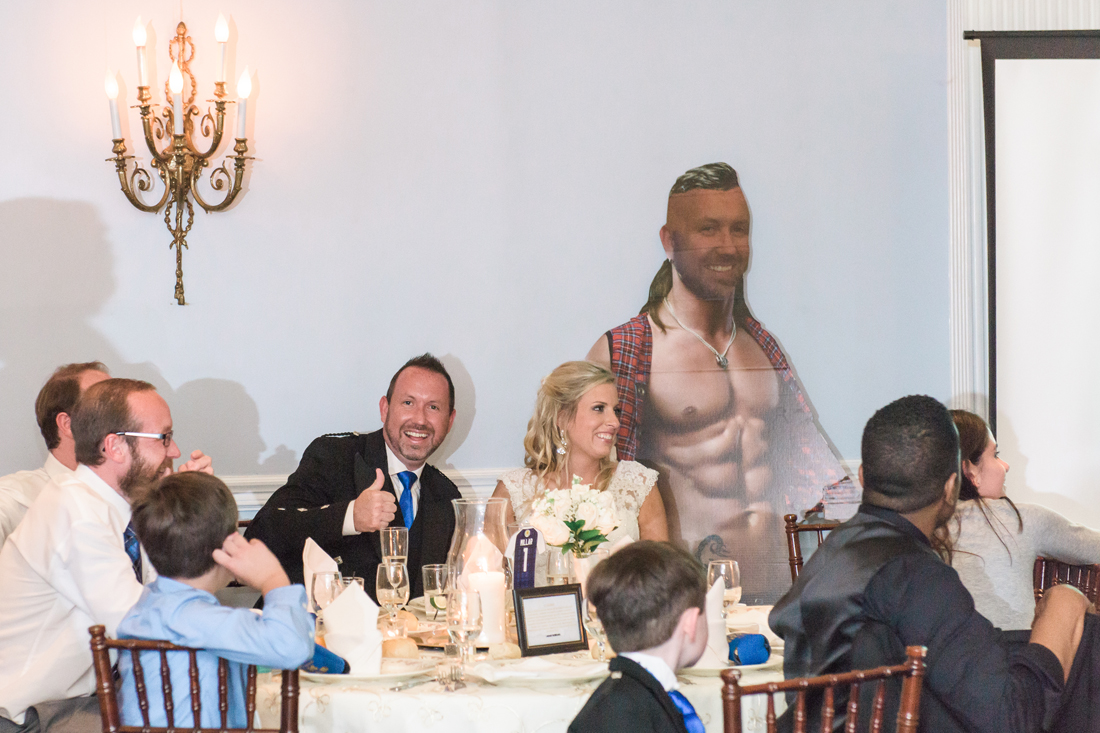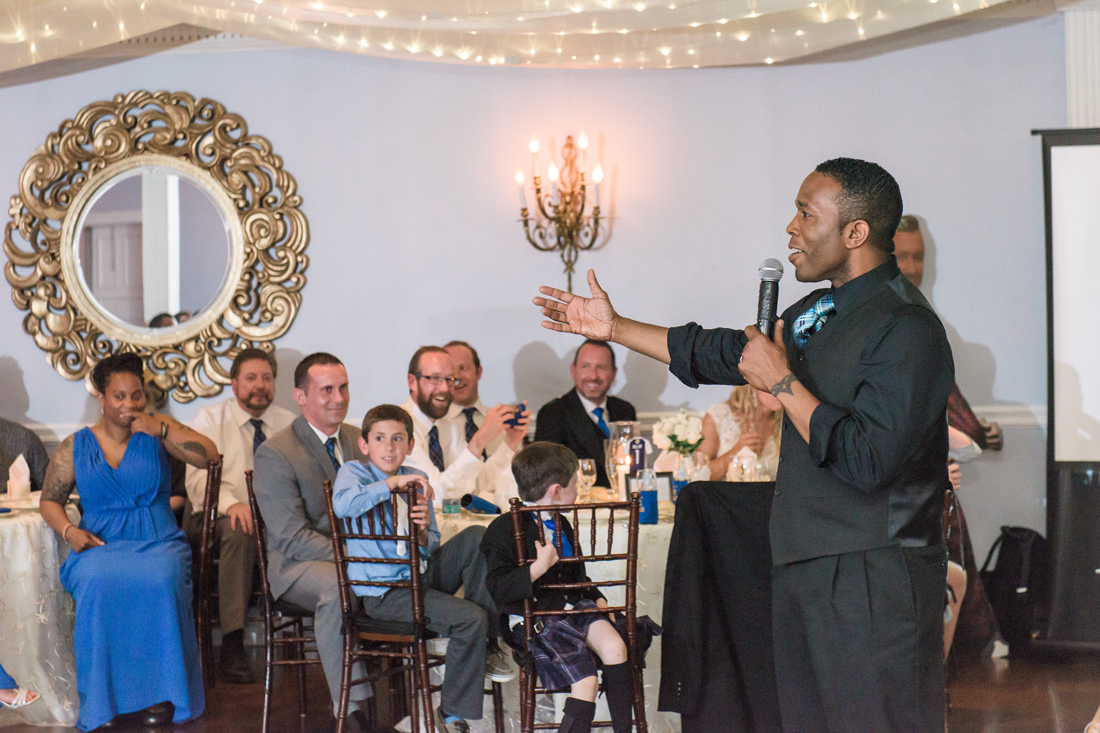 We snuck back out at the mansion and got to take some of my absolute favorite portraits of these two!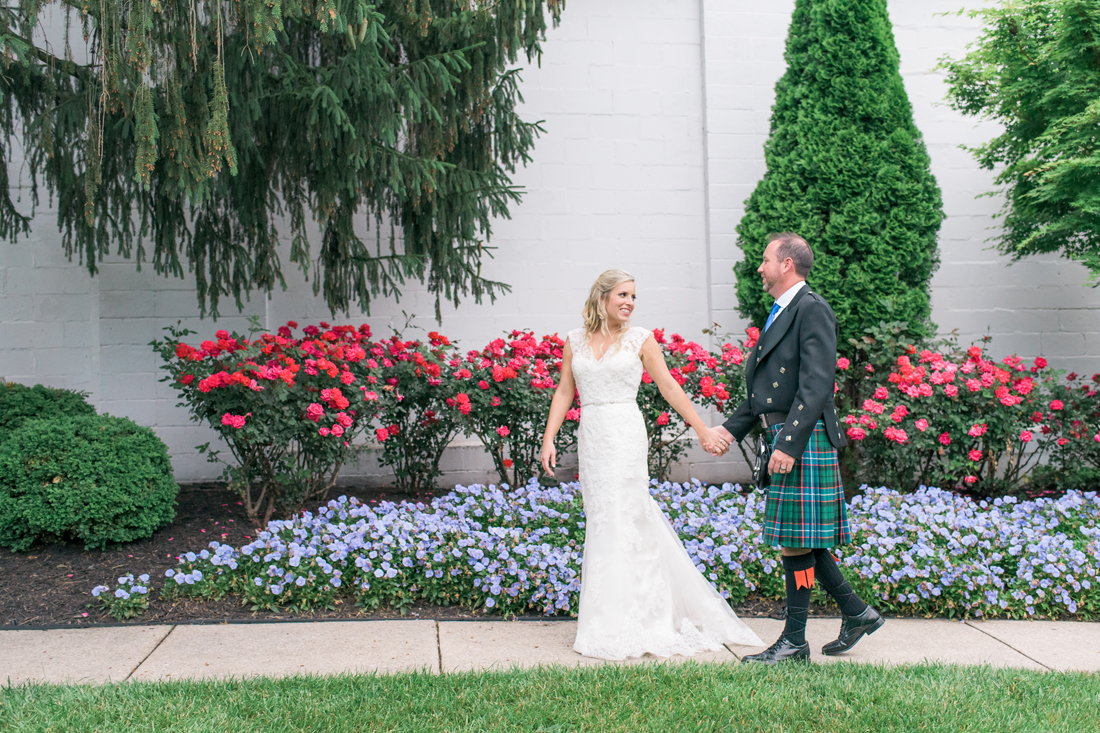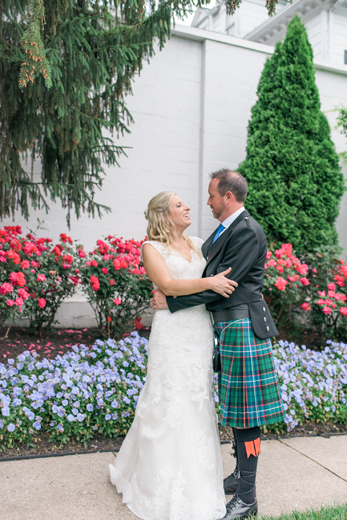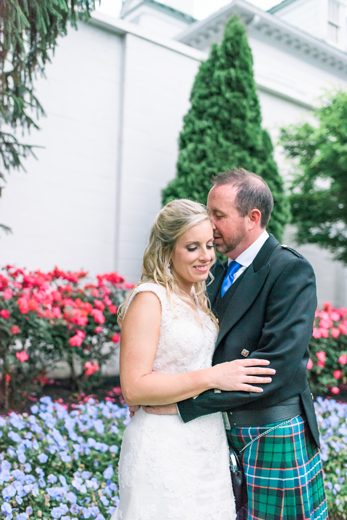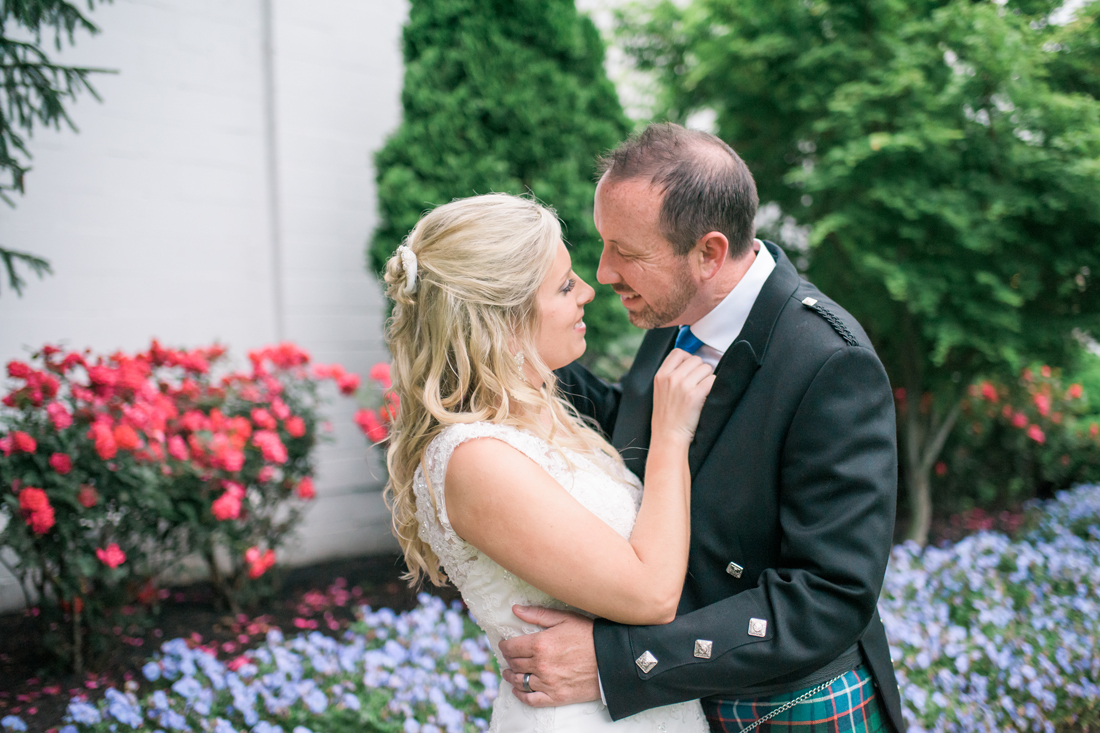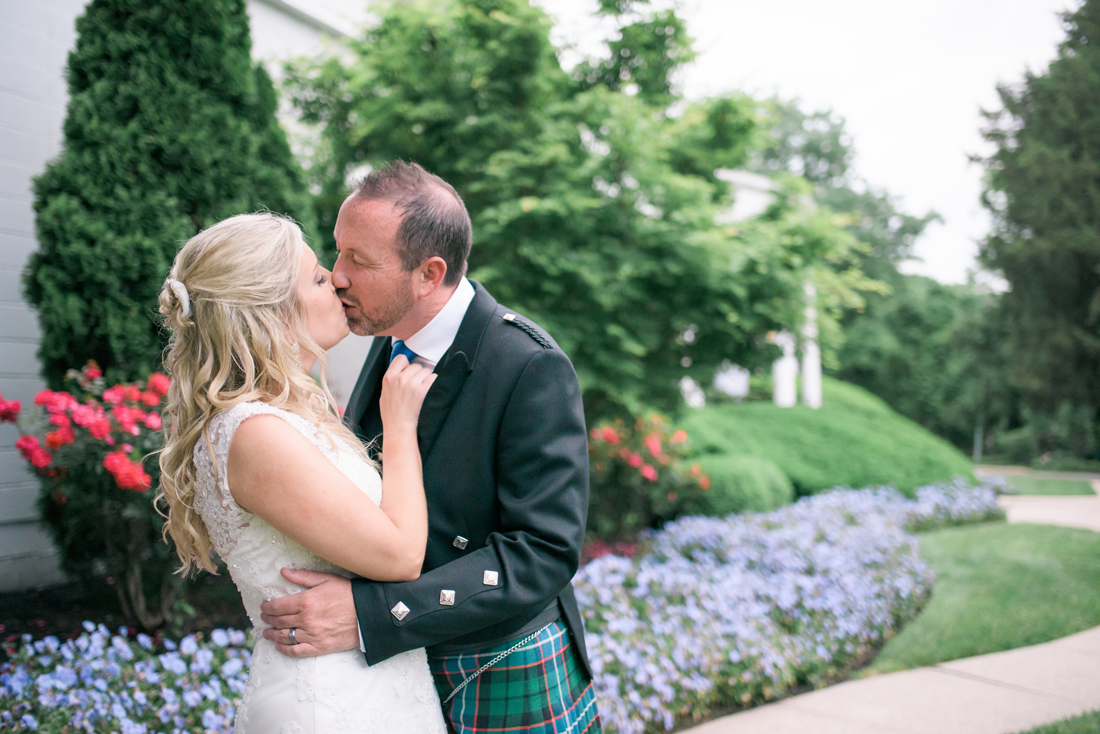 Oh my goodness.. AH you two! So beautiful :)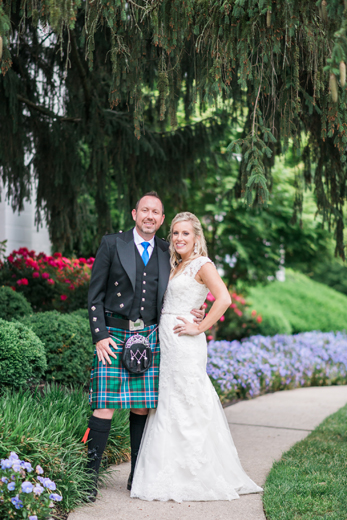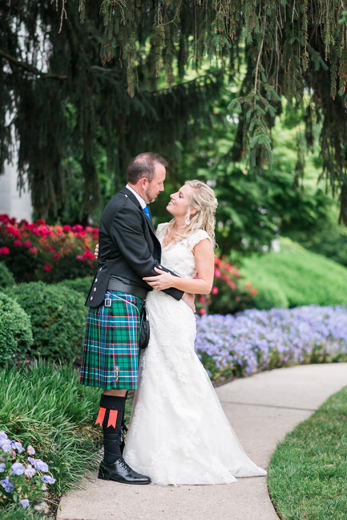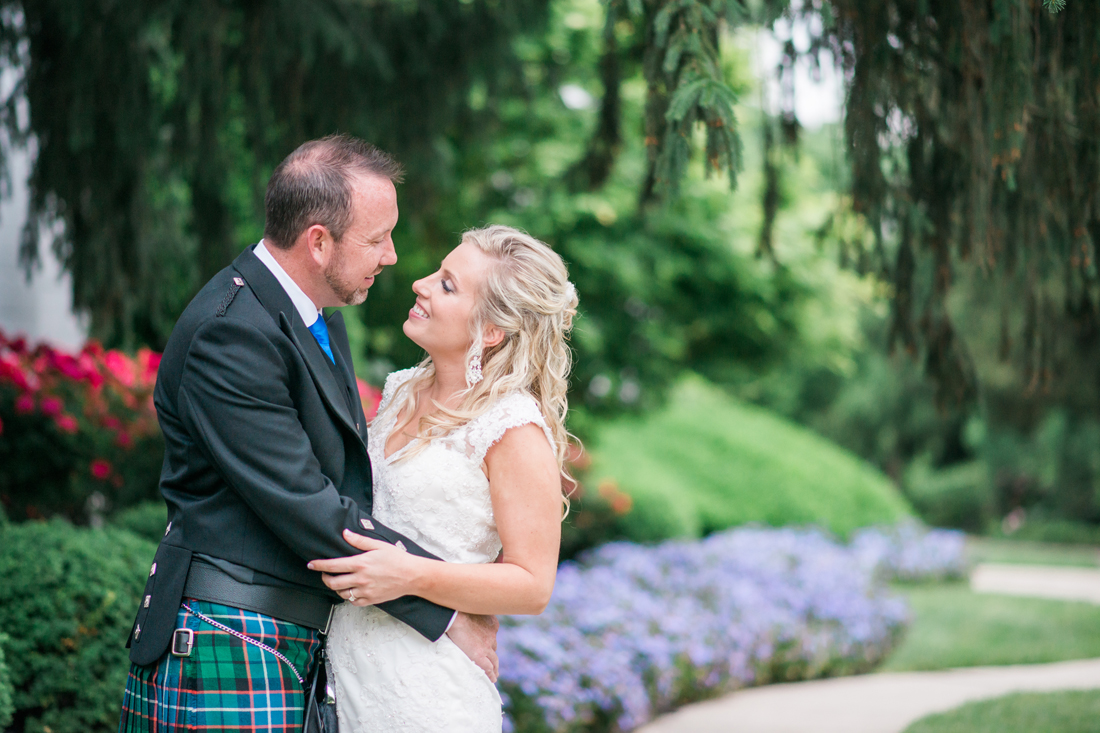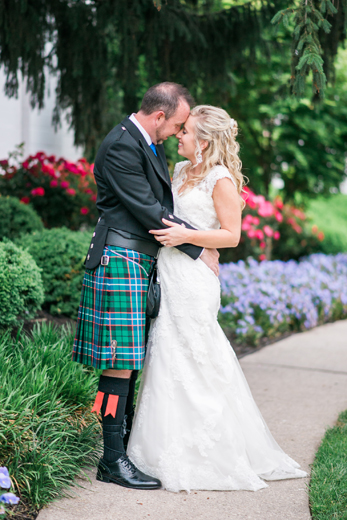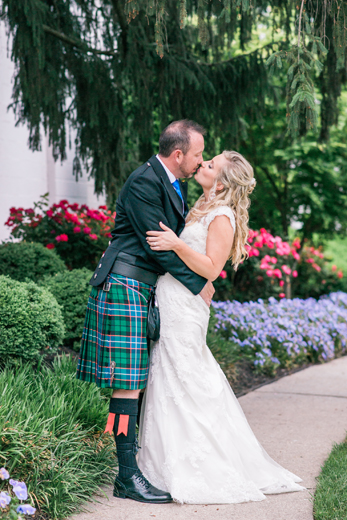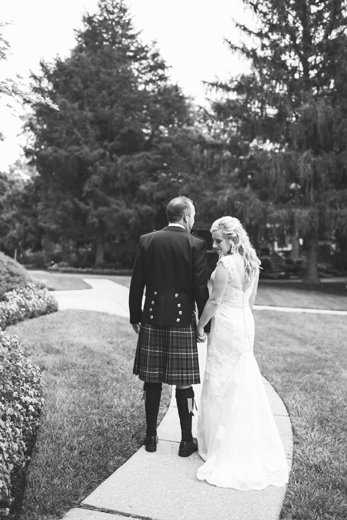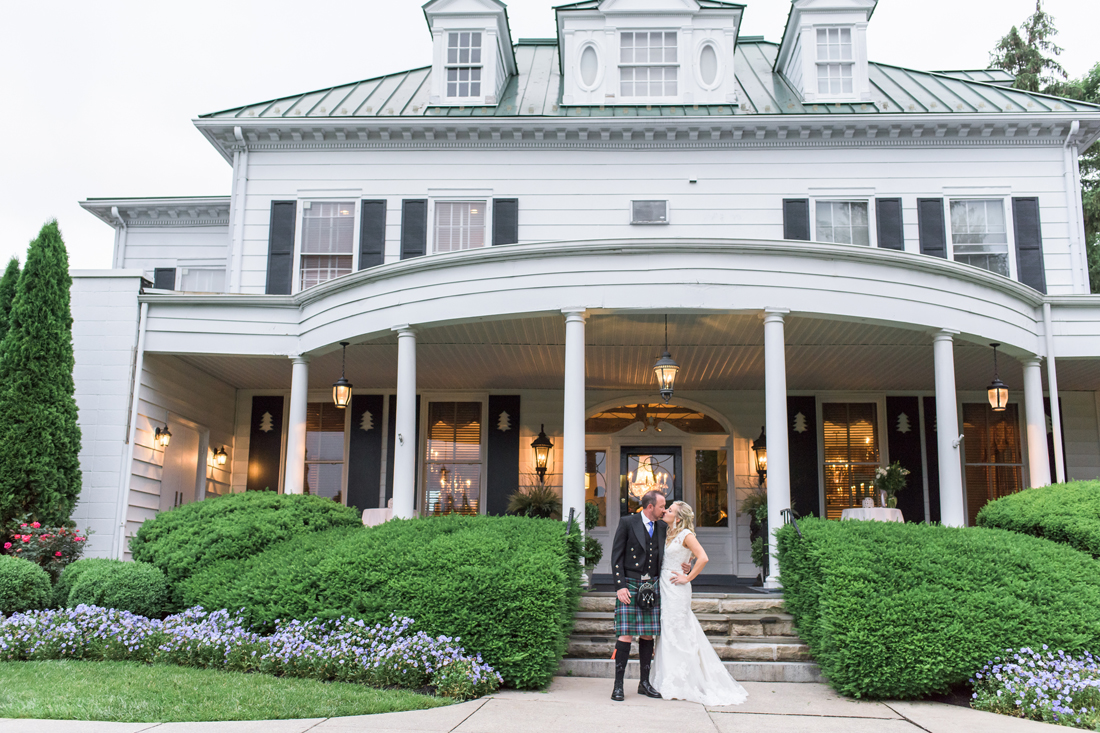 Not to mention that the inside of Valley Country Club is equally is gorgeous.. ahh!!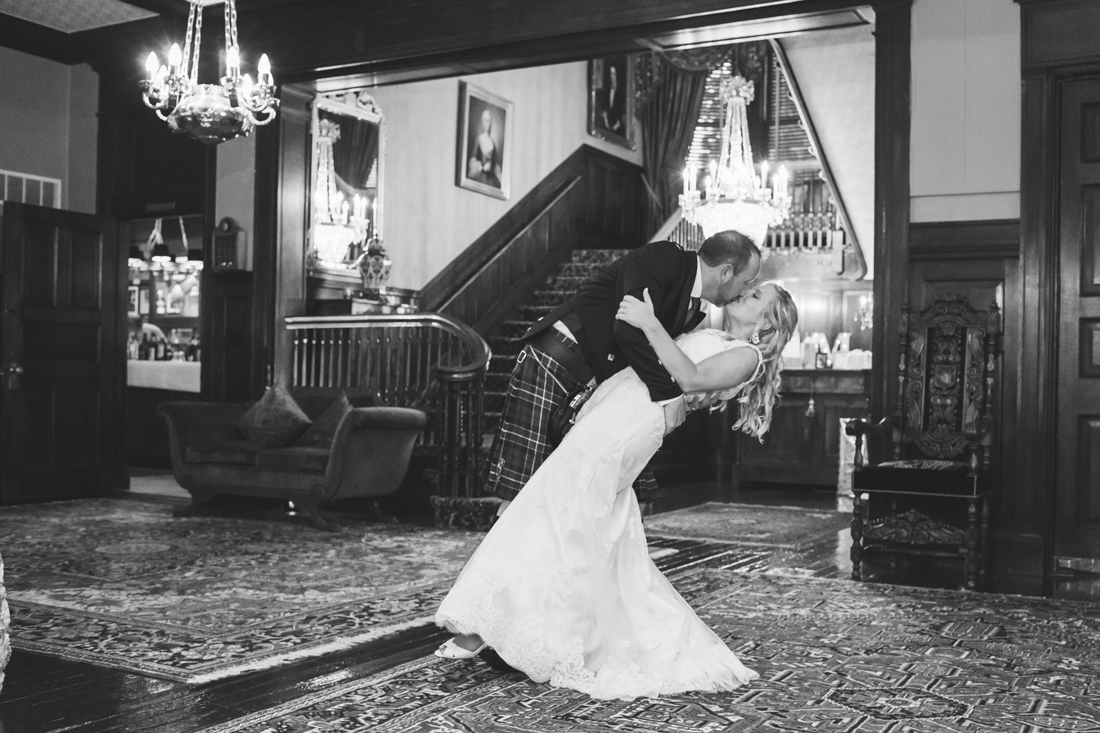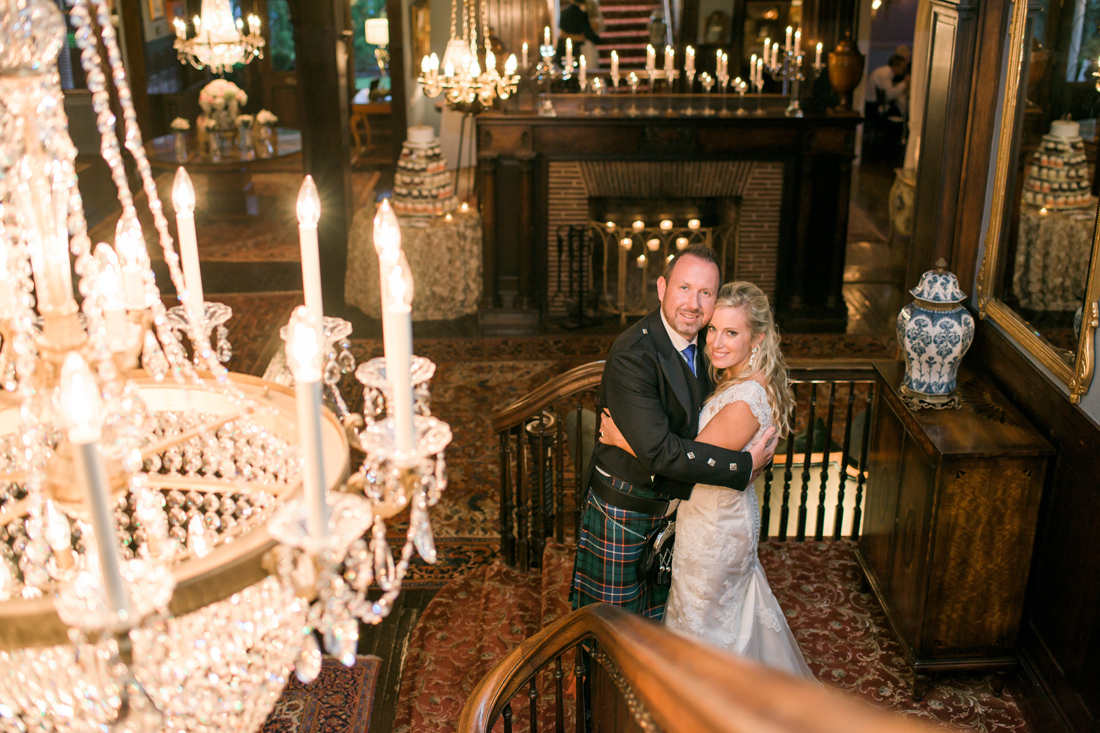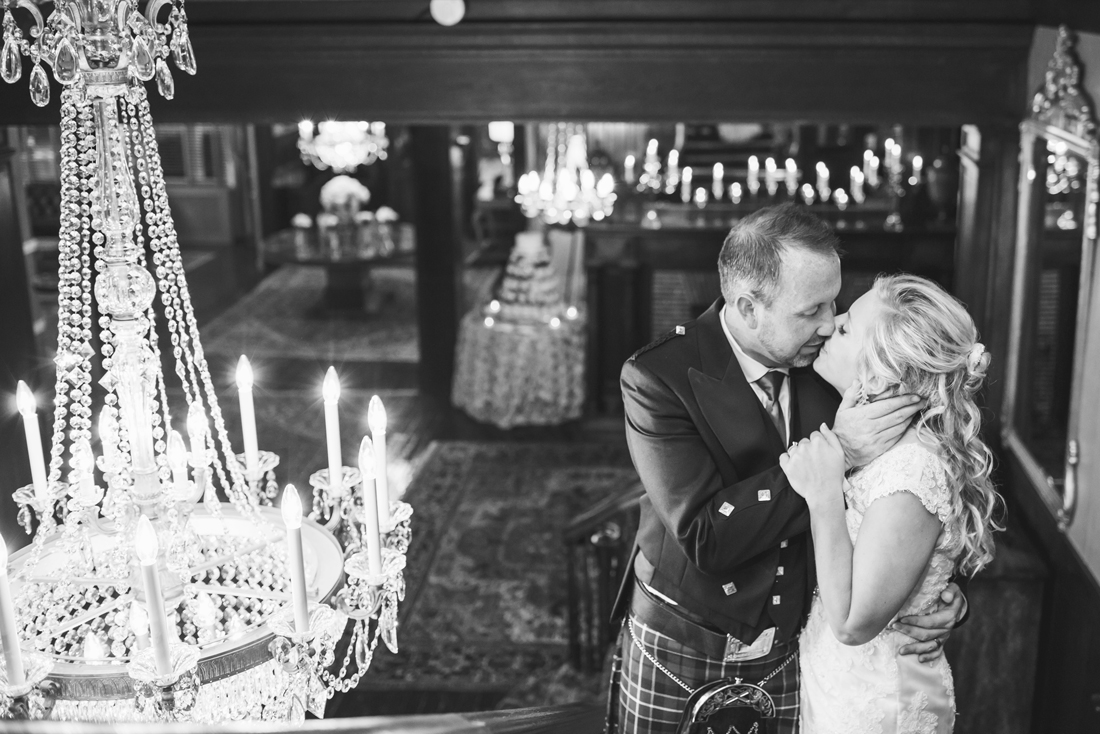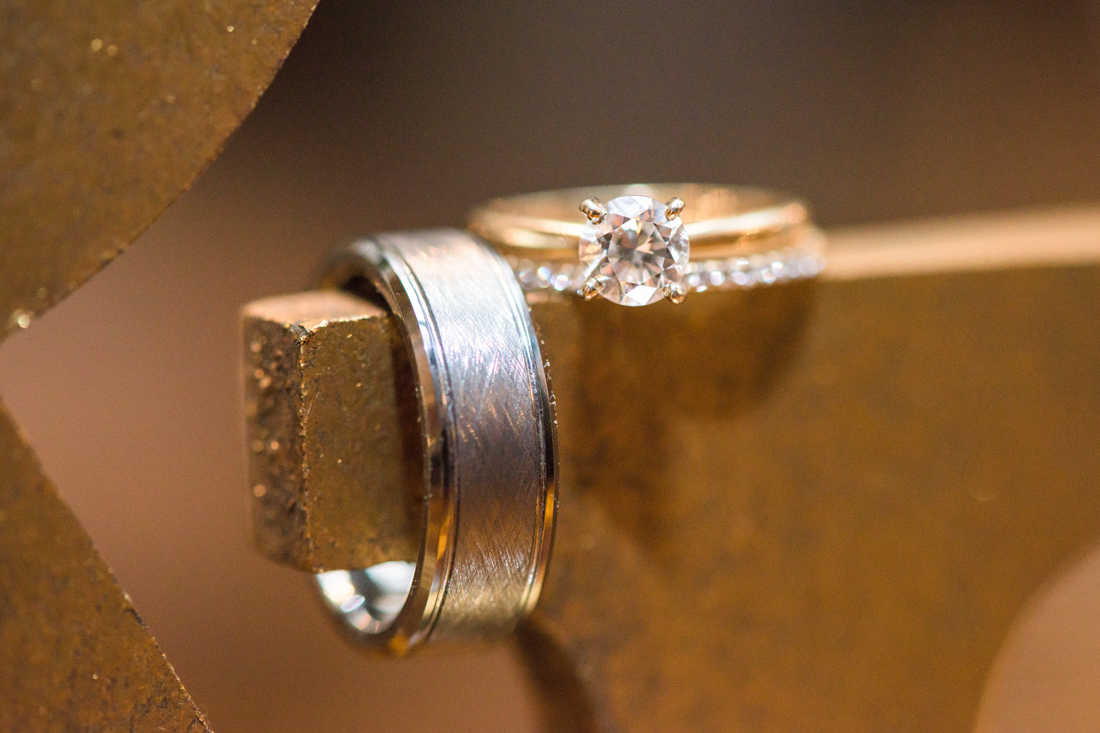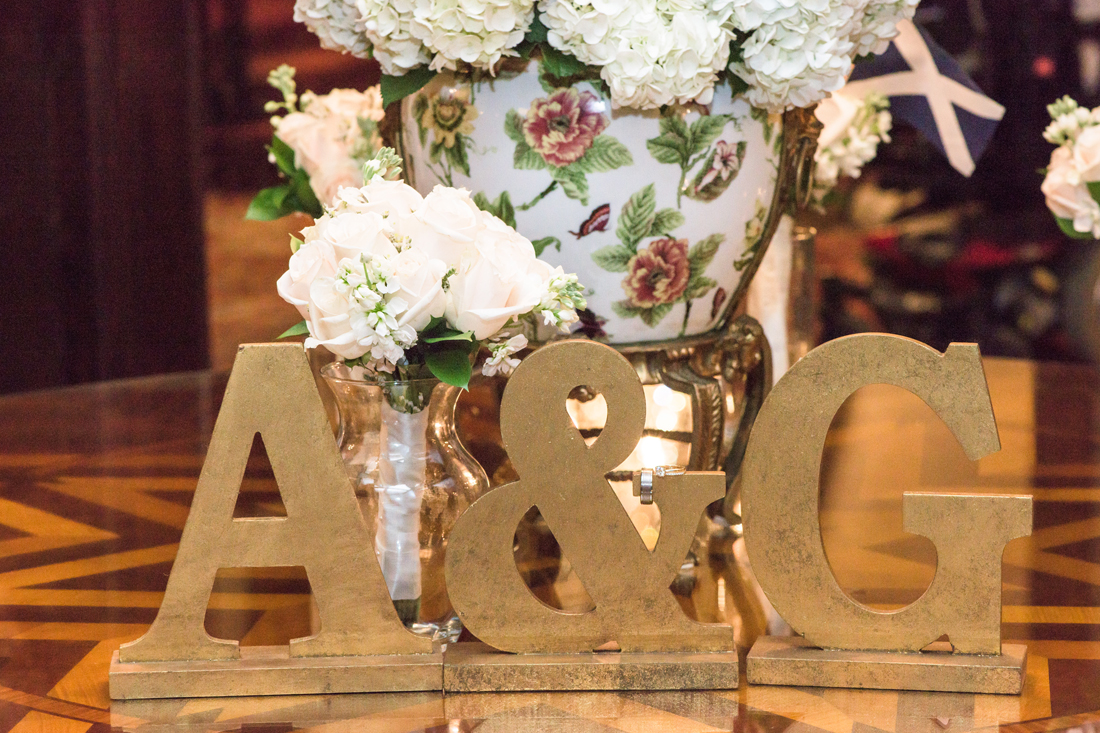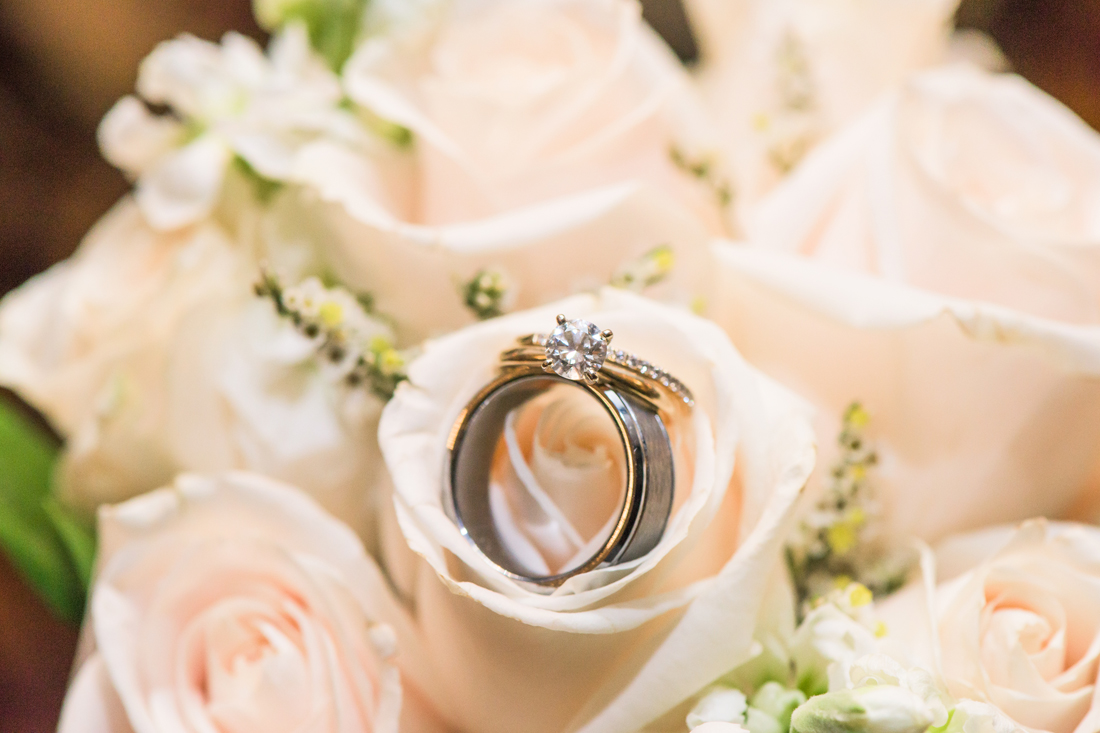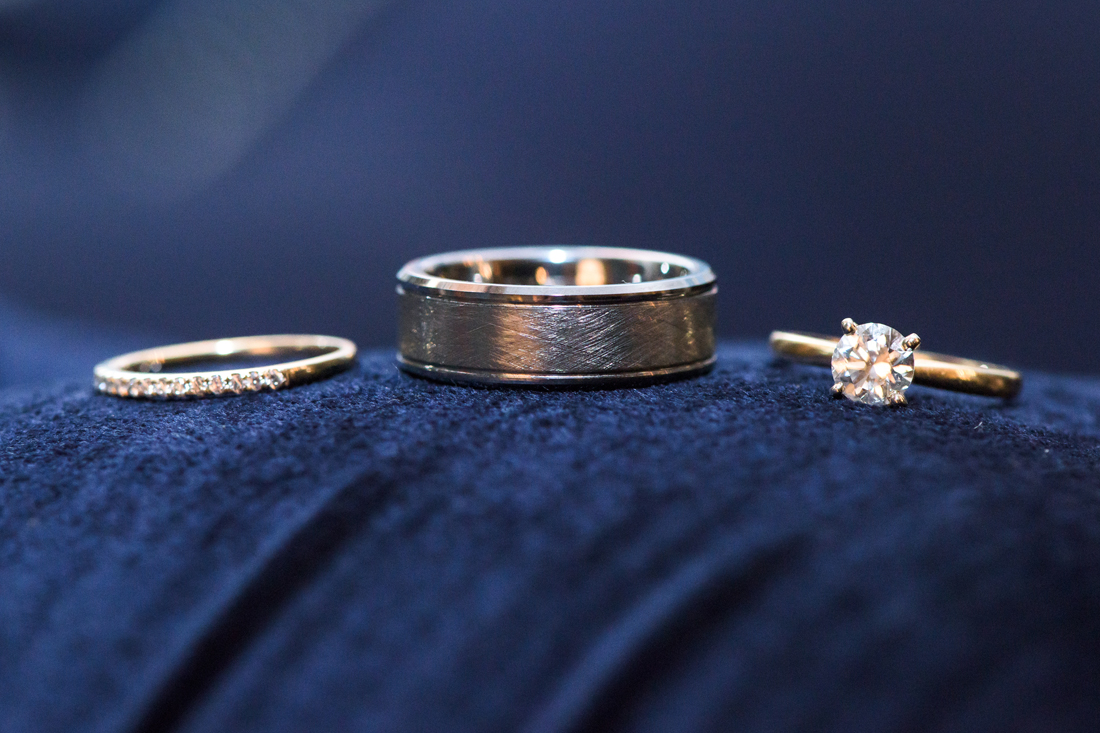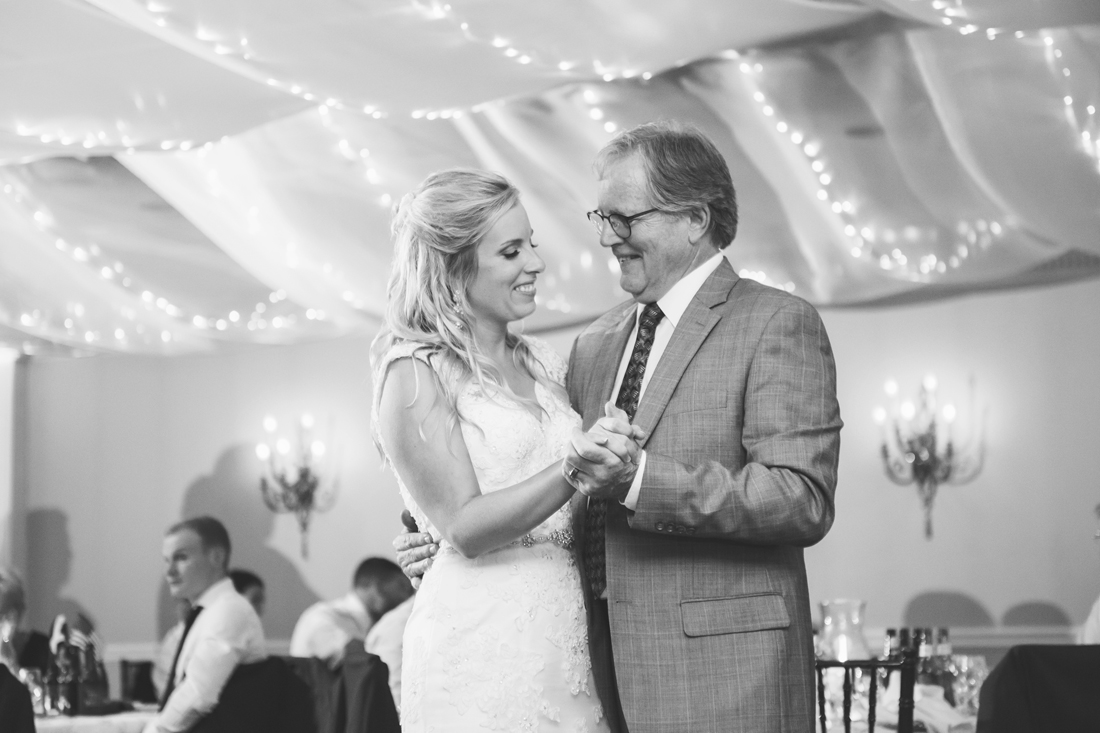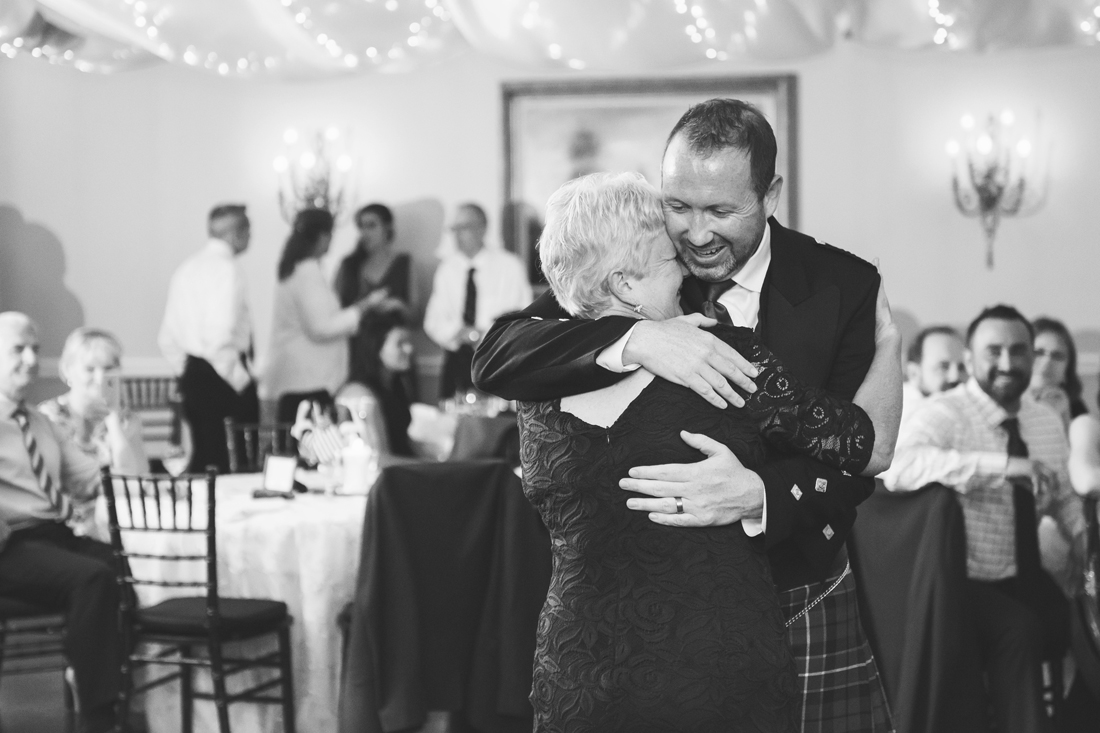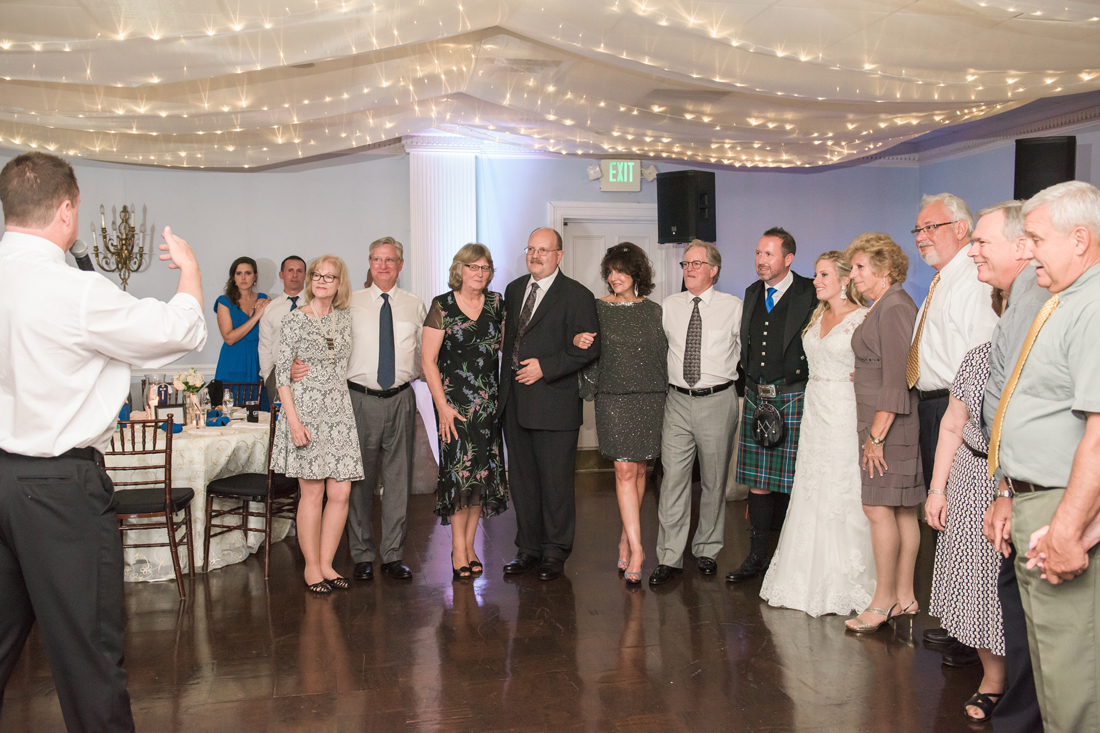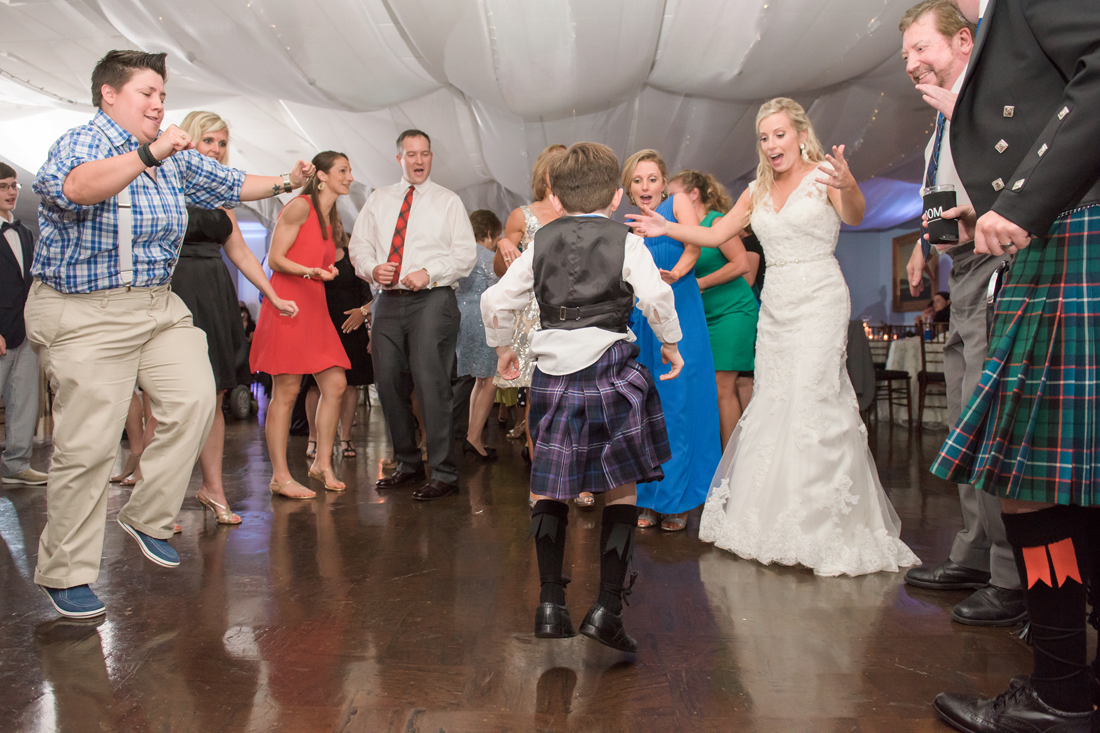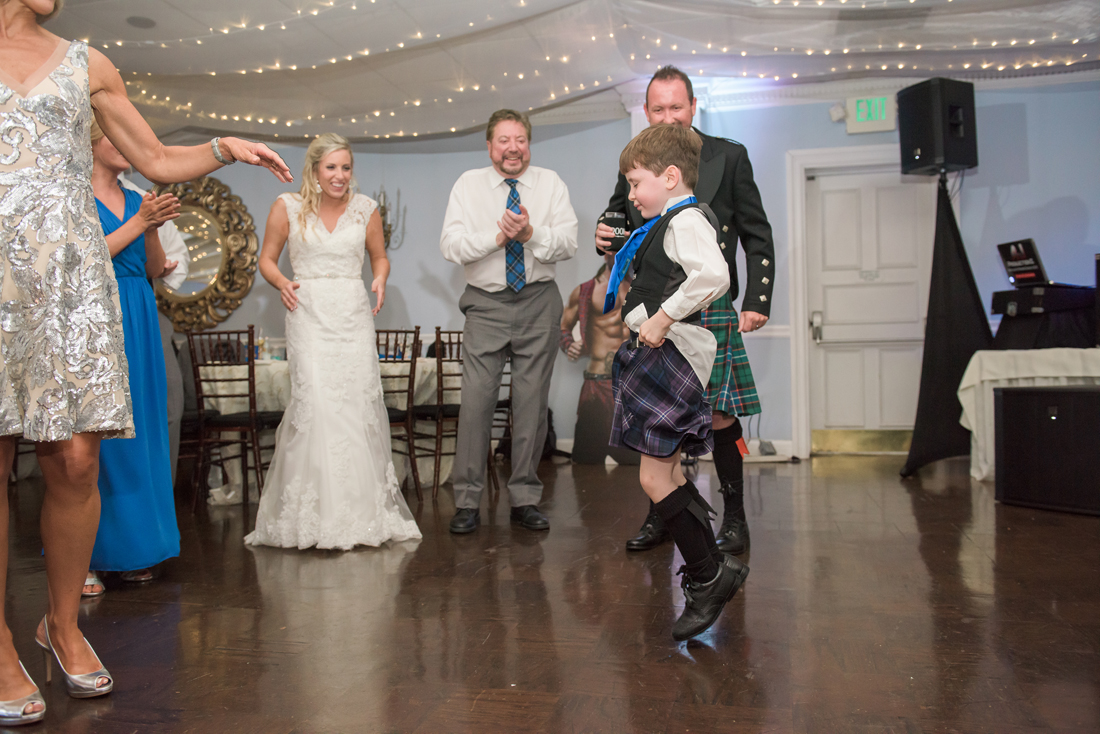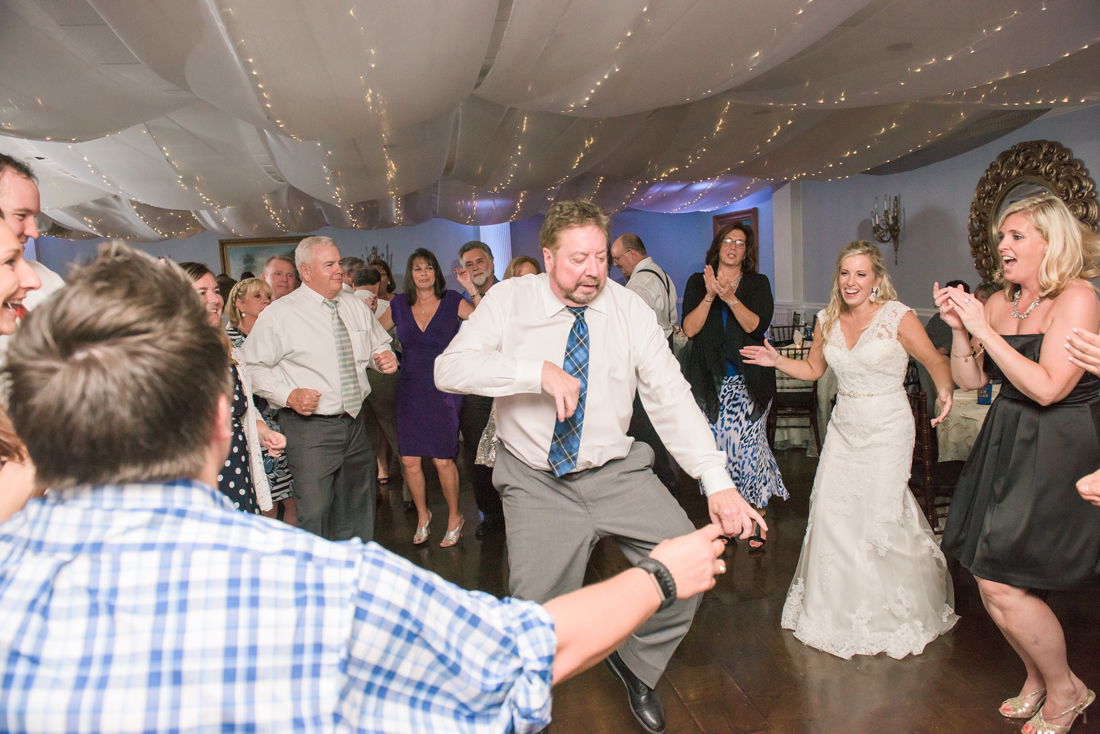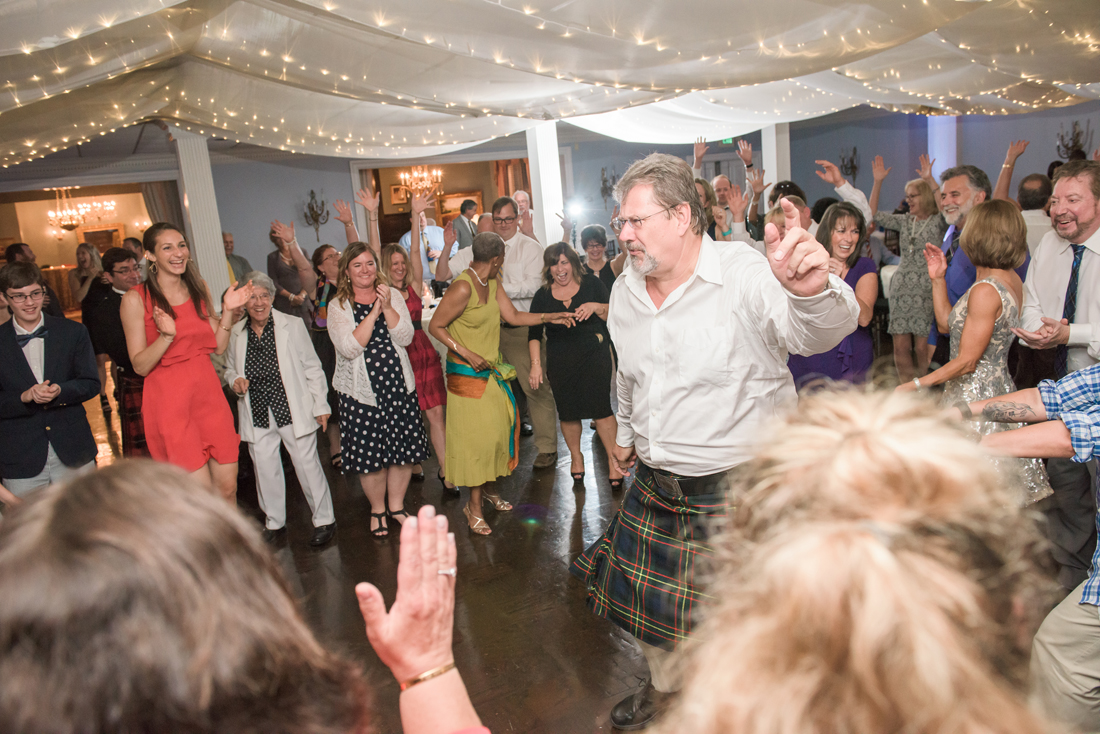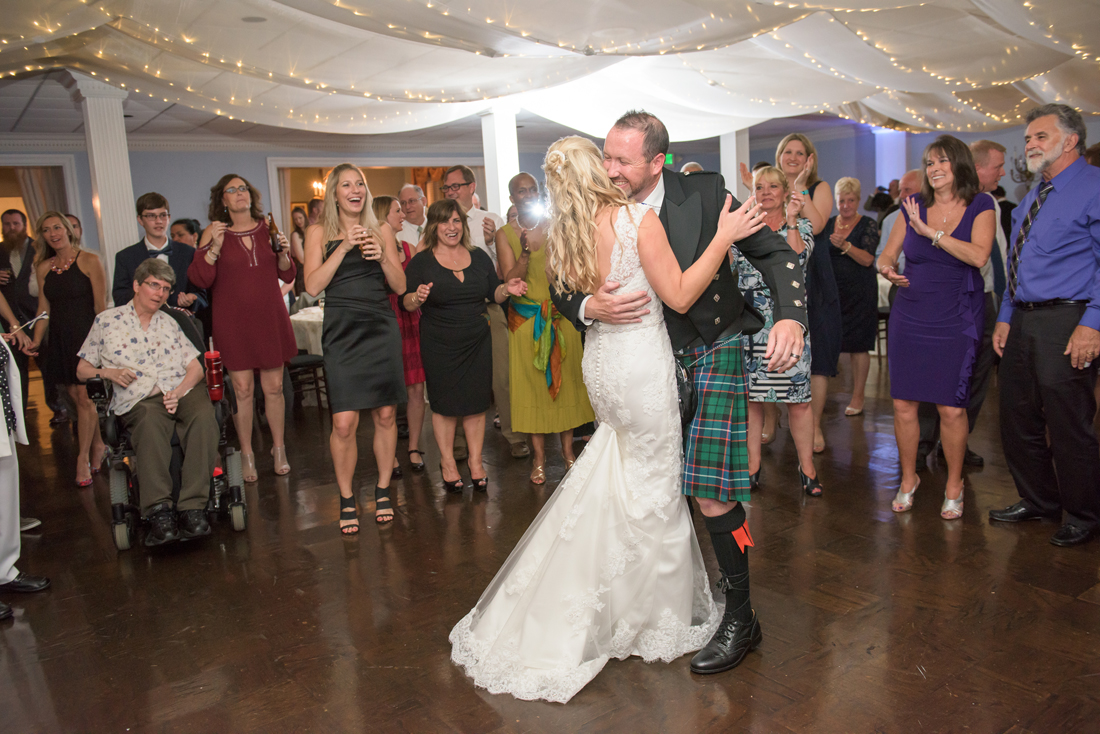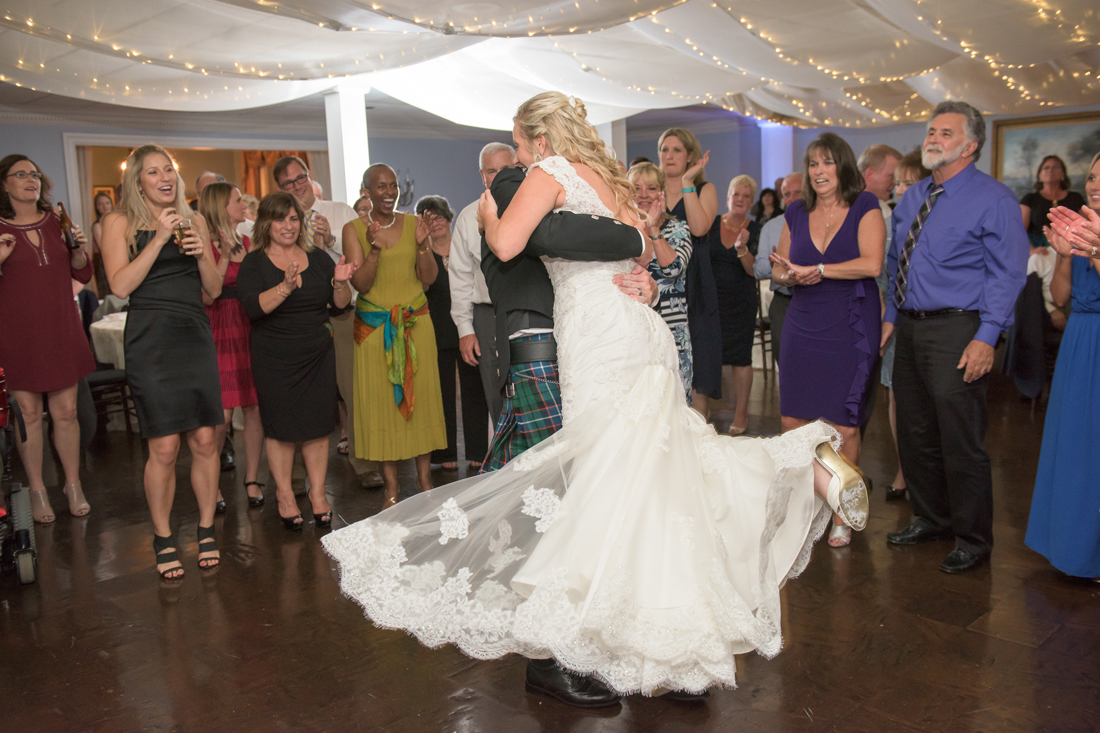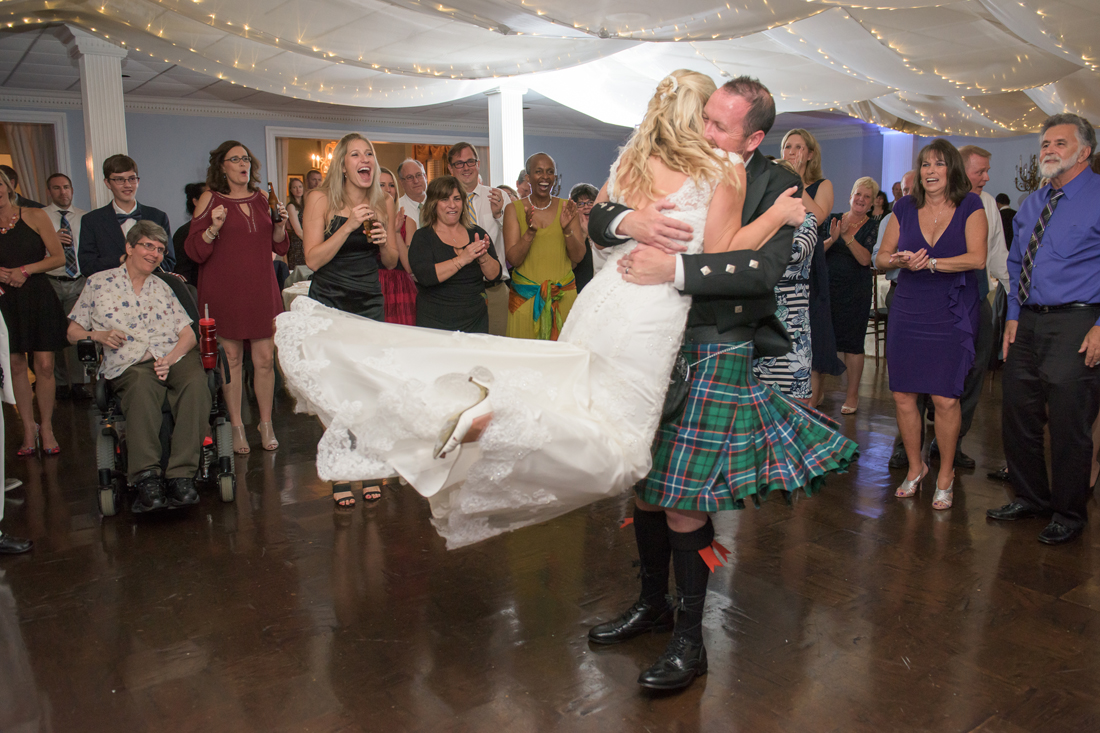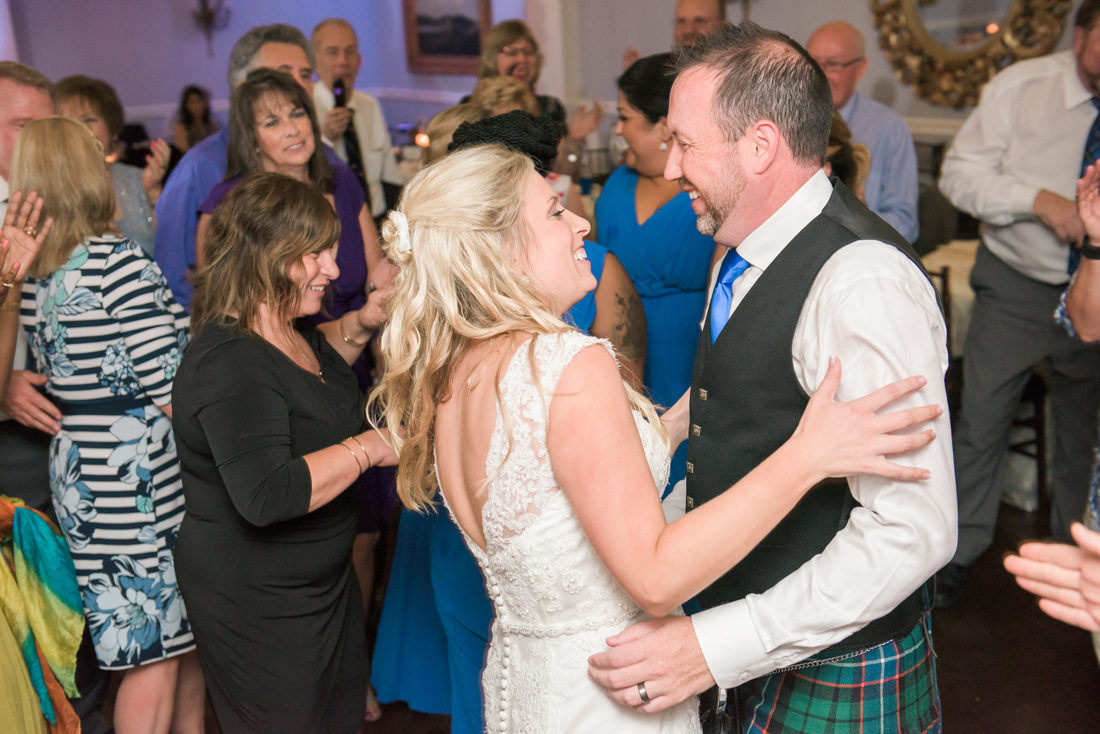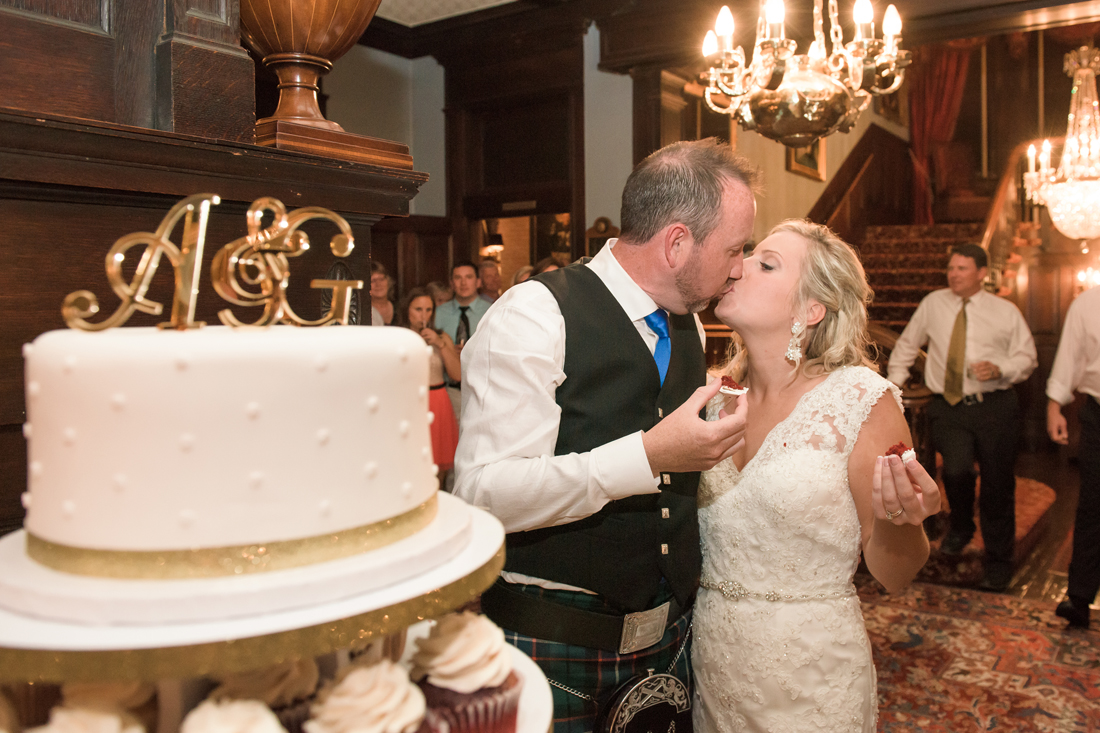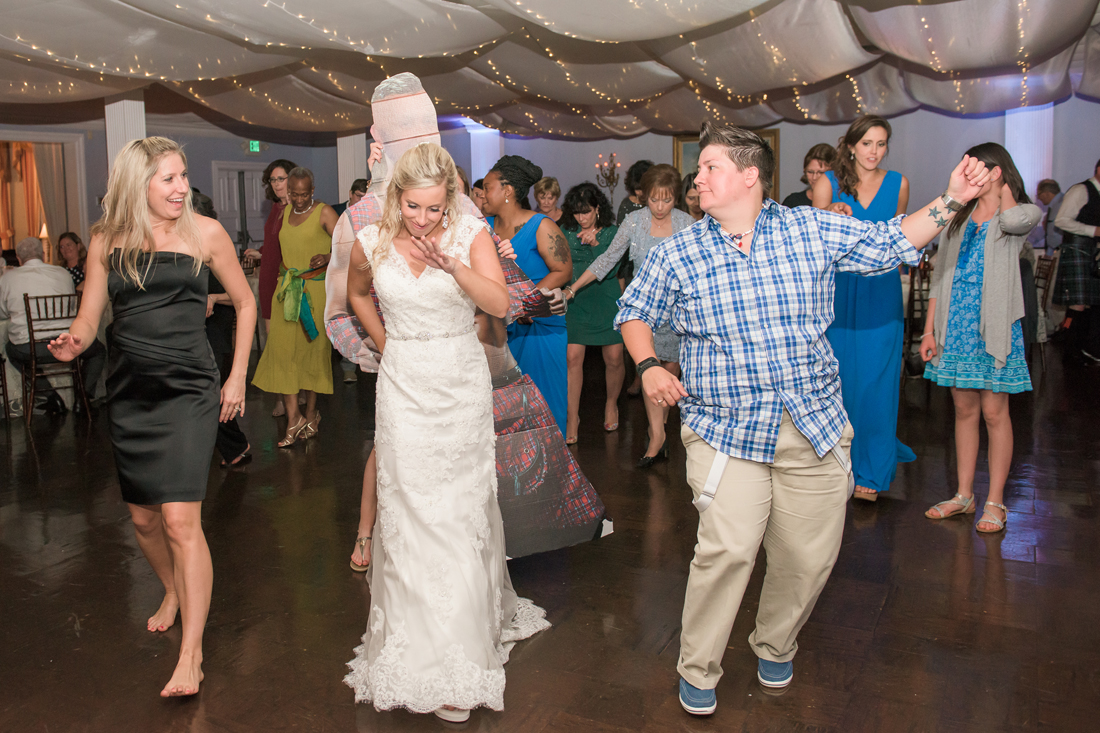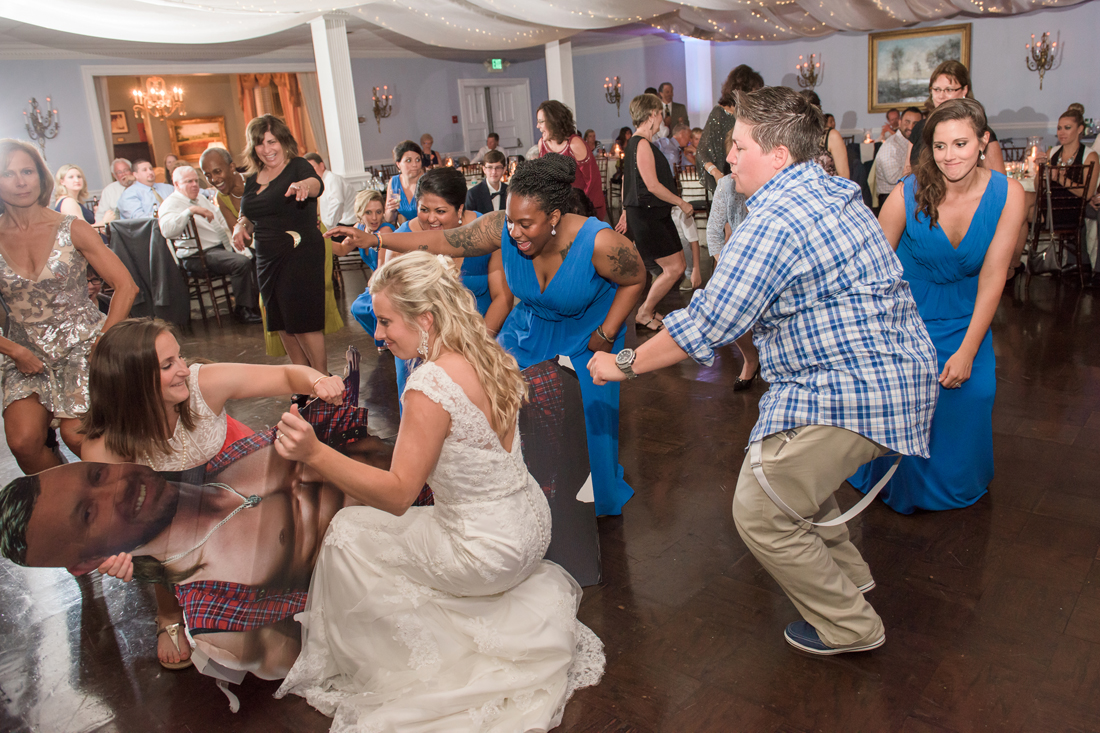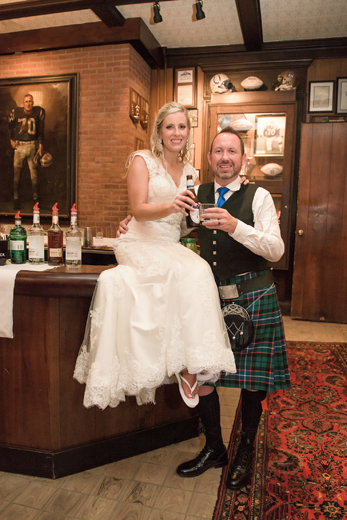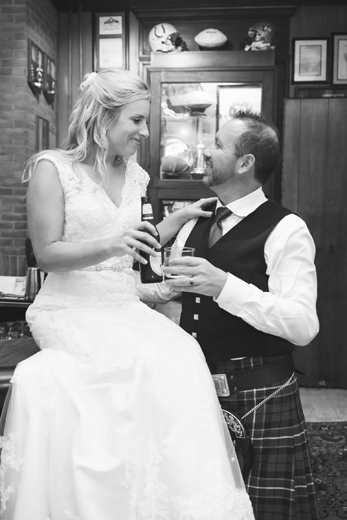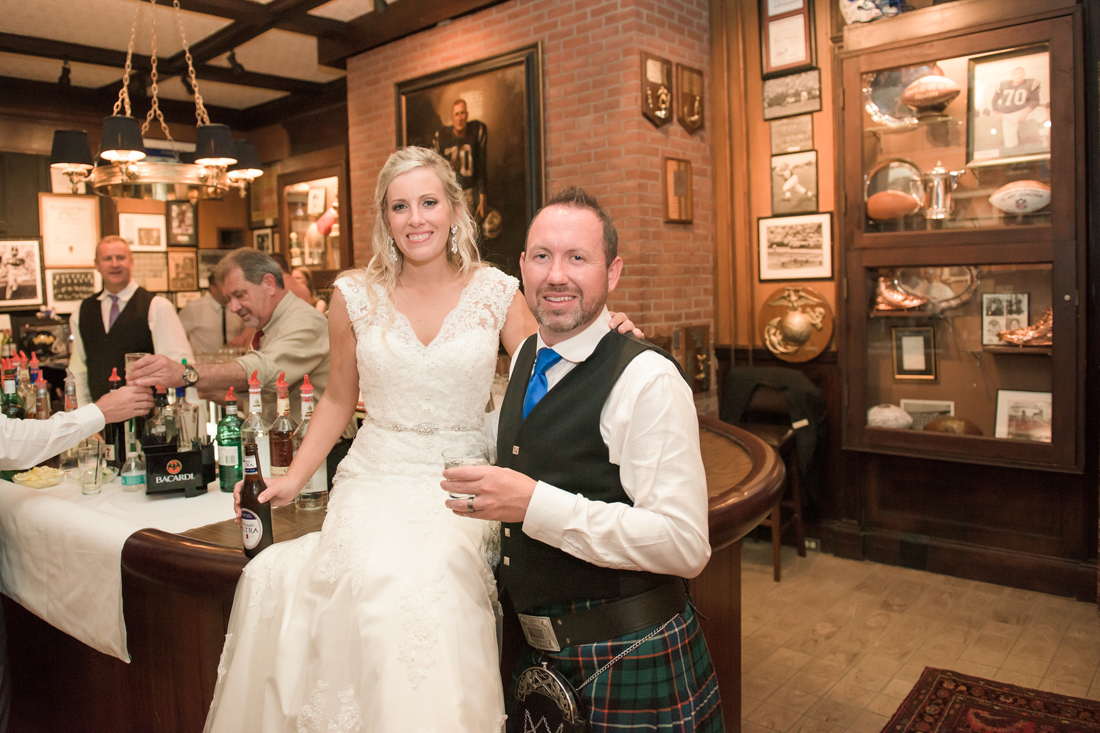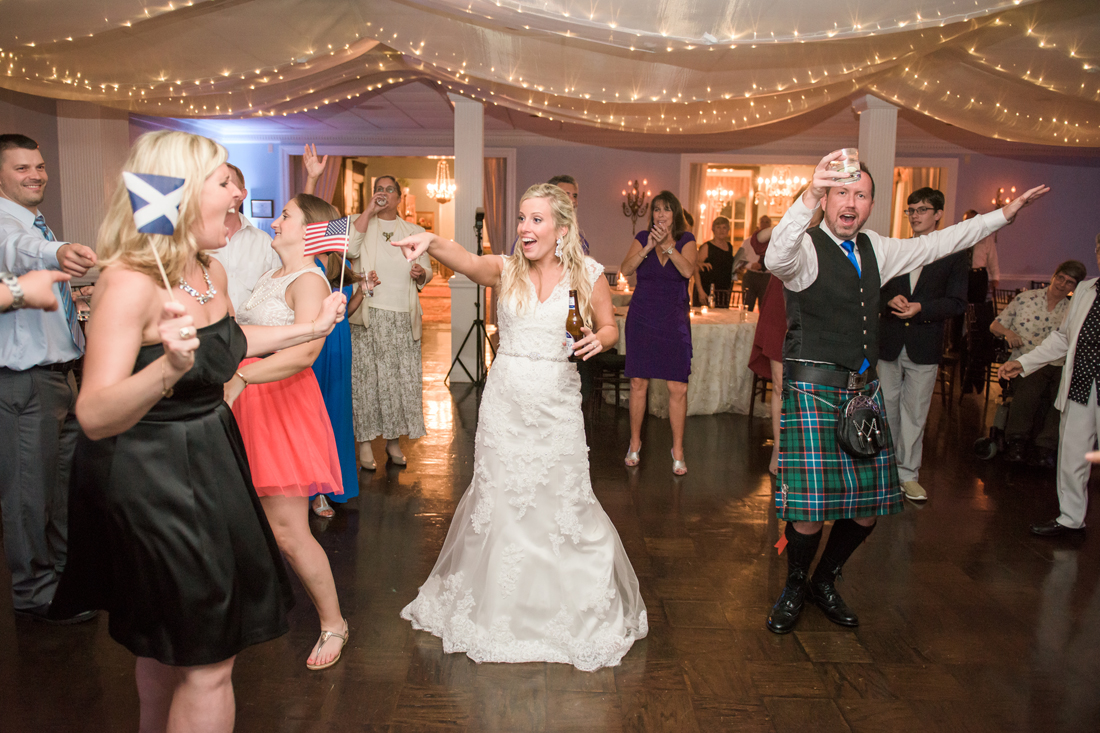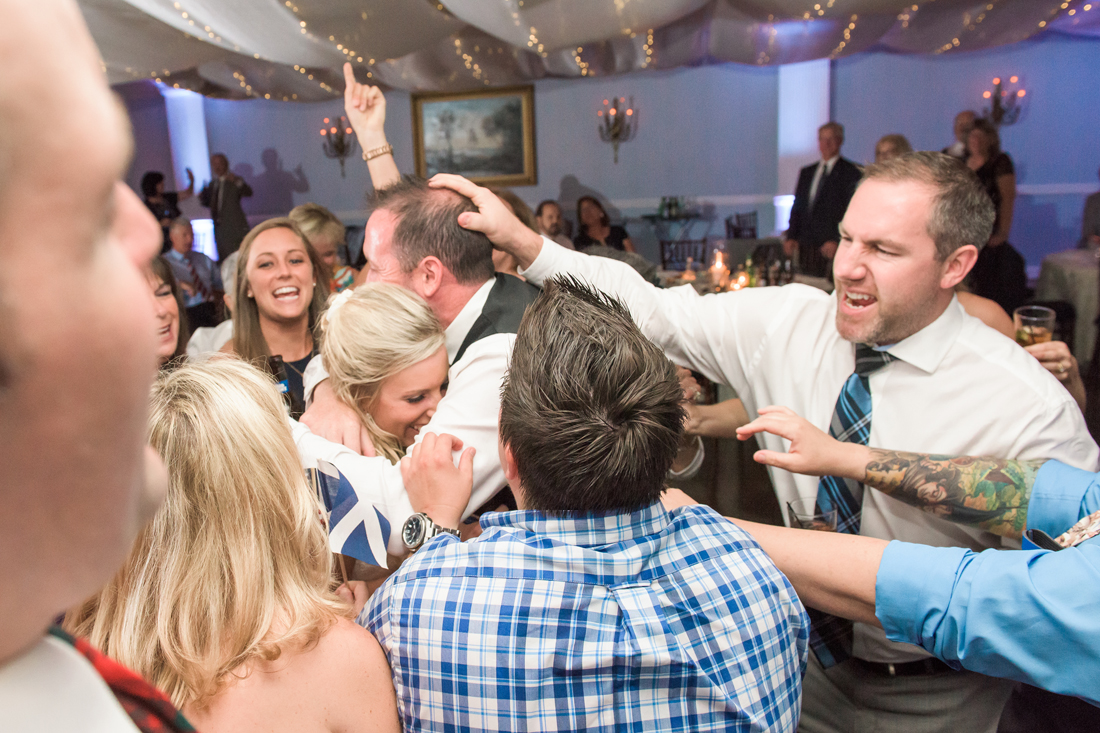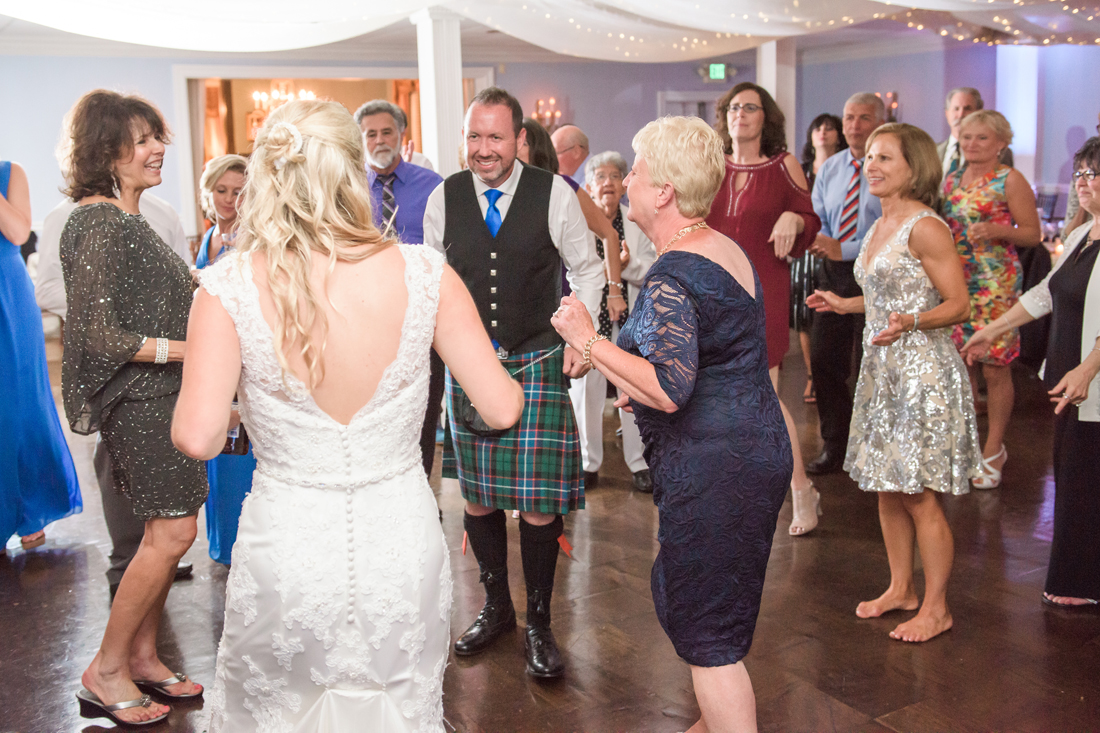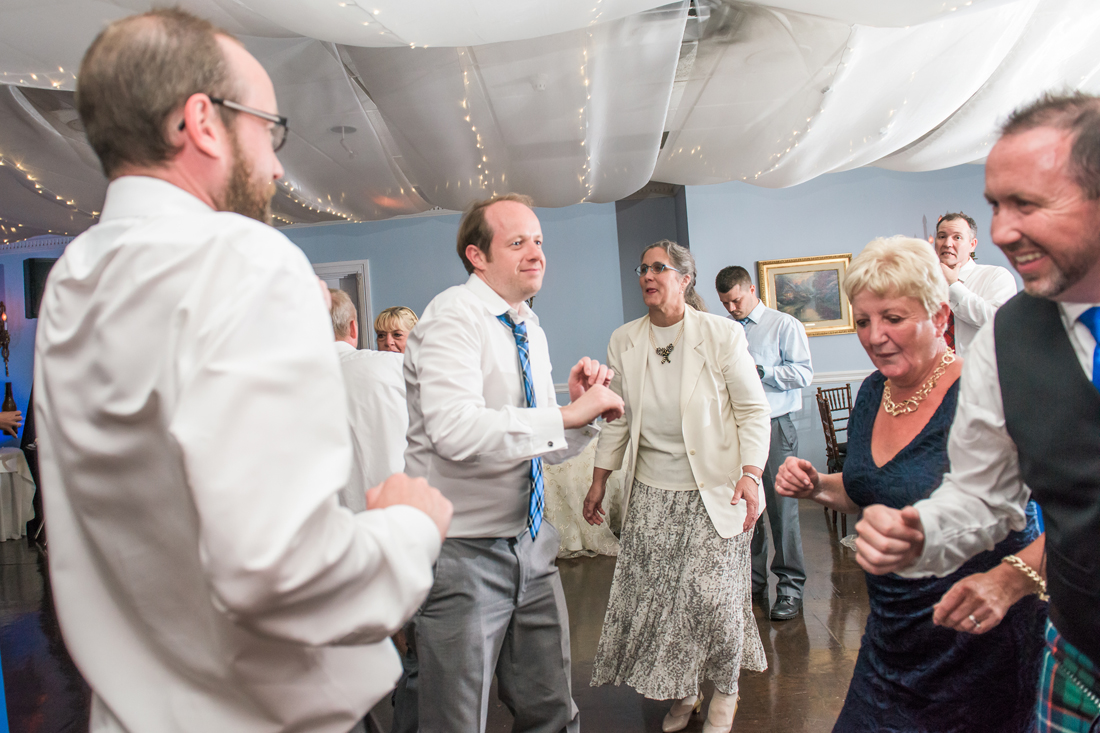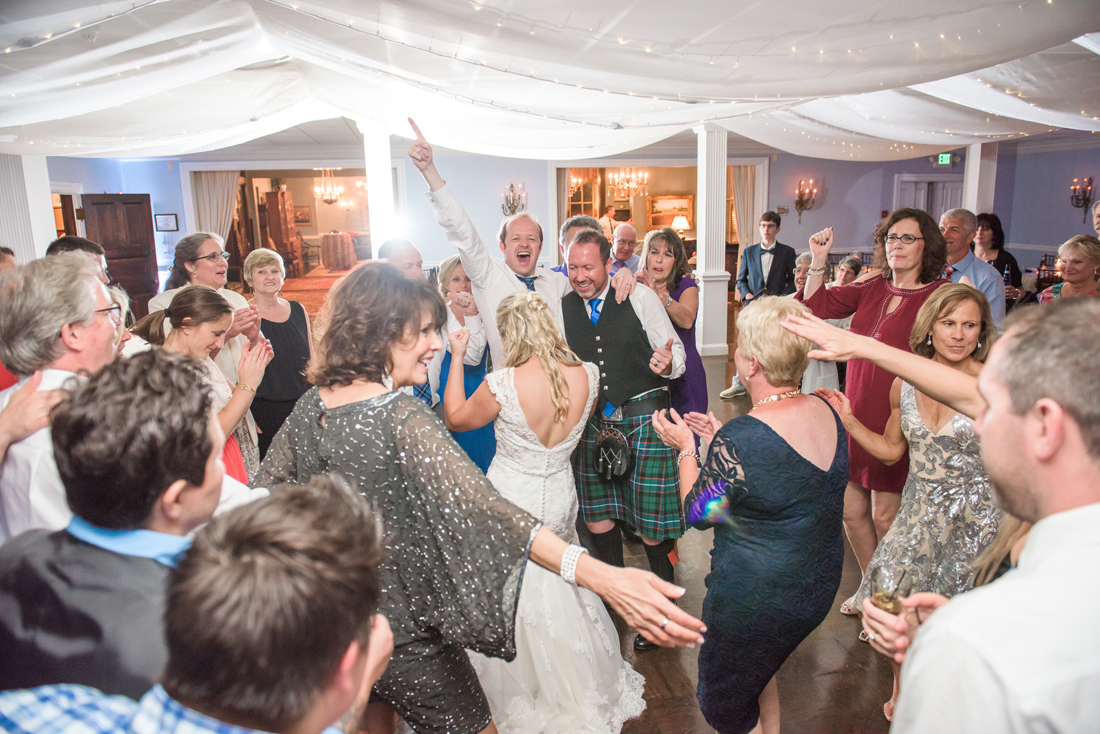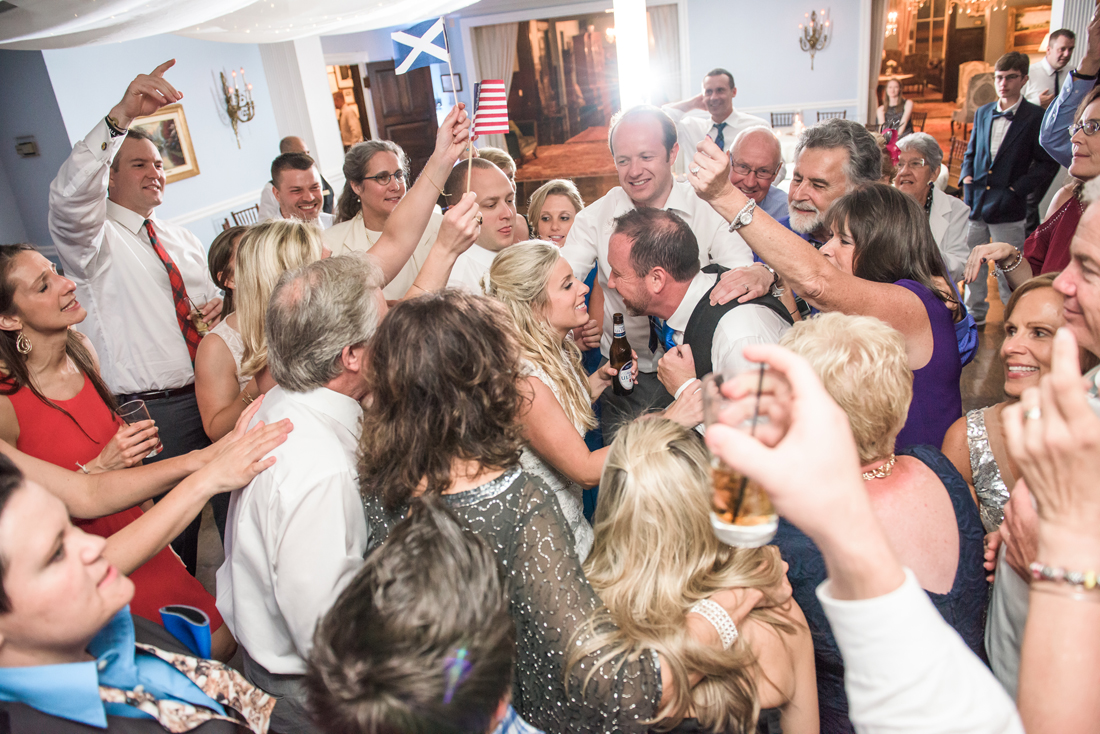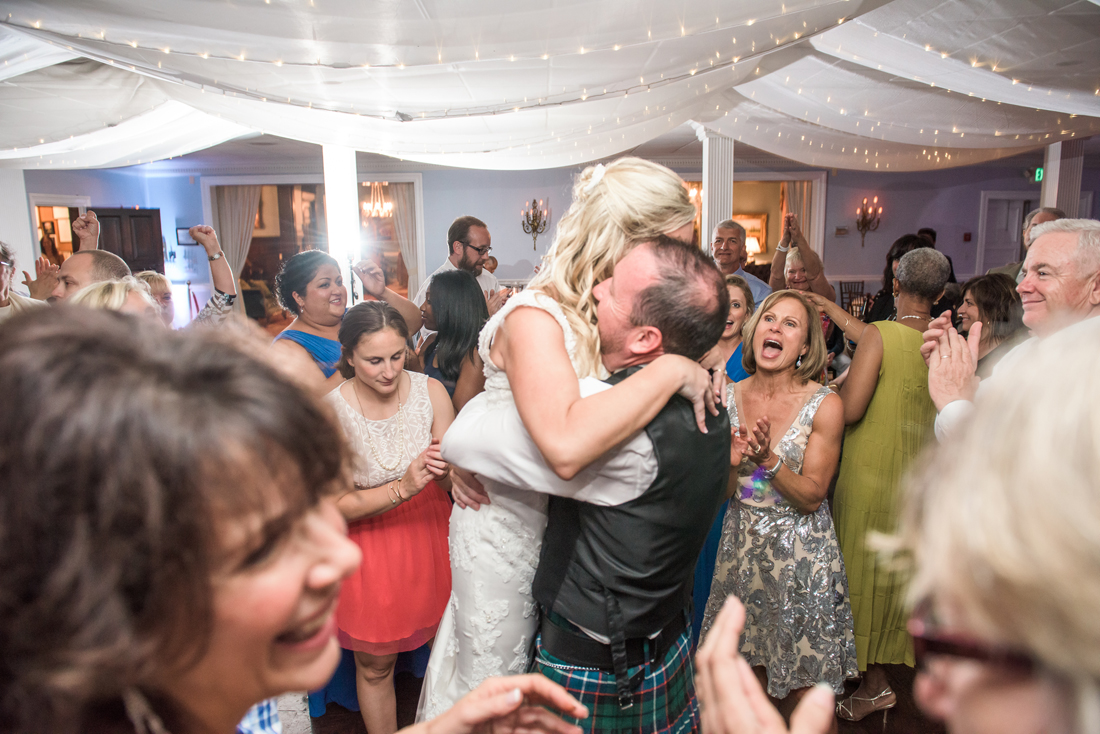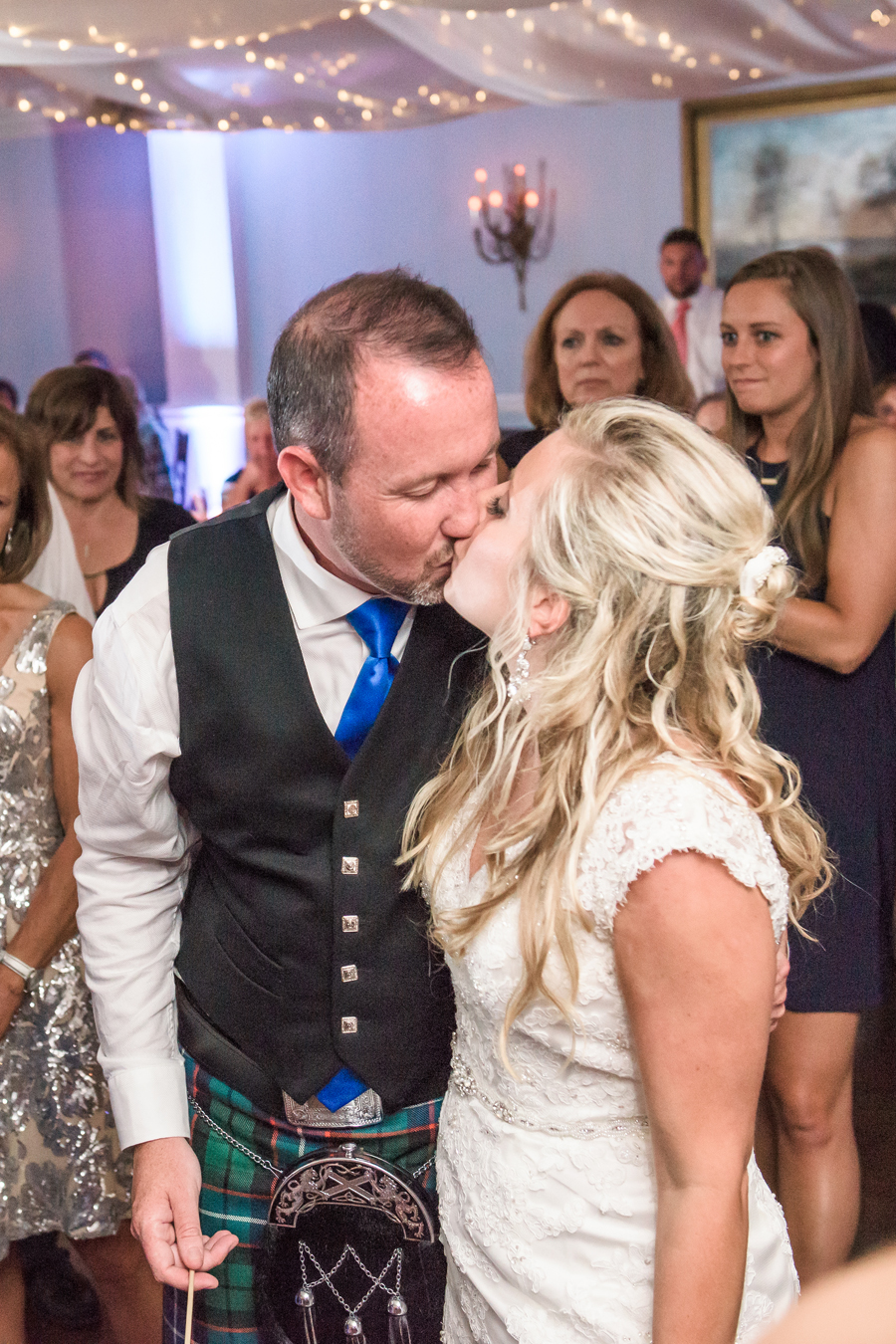 So happy for you, and so thrilled to spend the day celebrating your wonderful marriage alongside your family and friends! Congratulations!!
Vendors that helped make this day incredible:
Ceremony Venue: Haebler Memorial Chapel at Goucher Chapel
Officiant: Khori Smith
Reception Venue & Caterer: Mansion at Valley Country Club in Towson, MD
DJ: AJ Productions
Bouquets: Sam's Club
Invitations: Wedding Paper Divas
Hair & Make Up: Fran Schuchman and Lois Woodward, Makeup by Kathleen from Amanda Ritchey Bridal & Beauty
Dress: Sincerity from Amanda Ritchey Bridal & Beauty
Bridesmaids: Jasmine from Juliet's Bridal
Suits: Amanda Ritchey
Groom & Son's Kilts: Claymore Imports
Cake & Cupcakes: Jaime Bonincontri