I'm excitedly giggling to myself already, for one because I just thought that the title probably should've said "Amy & Ethan.. and Elsa's session!" Elsa is the most sweet and hilarious little Weimaraner, who plays the role of both best dog friend and fur-baby very well! And she may or may not be pretty good at photo-bombing and nuzzling her way into as many shots as possible!! ;) Haha!
When I think back to Amy & Ethan's session, I really just can't stop smiling. Oh my gosh we laughed so much – like, I think I was almost actually rolling on the ground laughing at one point! Ahh this was such a fun time! And Amy & Ethan really couldn't be any sweeter or any cuter! They also happen to have one of the most aww-inspiring proposal stories: Ethan took photos over multiple seasons leading up to the big question.. he took photos carefully spelling out each individual word of "Amy, will you marry me?" throughout various meaningful locations and even included their dogs in some! And it all came together for the final reveal while on a trip to Italy – seriously HOW INCREDIBLE IS THAT?! And because this story is so awesome, it was even shared in the Baltimore Sun too!! I'm just so happy to get to know these two :) Between their fun and welcoming personalities, and their really sweet story together, I'm so beyond excited to celebrate their upcoming wedding this summer!!
Their engagement session is one I'll never forget, and I'm so pumped to be sharing it! I've always loved downtown Frederick, and getting to hang out photographing Amy & Ethan everywhere from the rolling hills to around the canal, we had quite the adventure and I loved every minute!!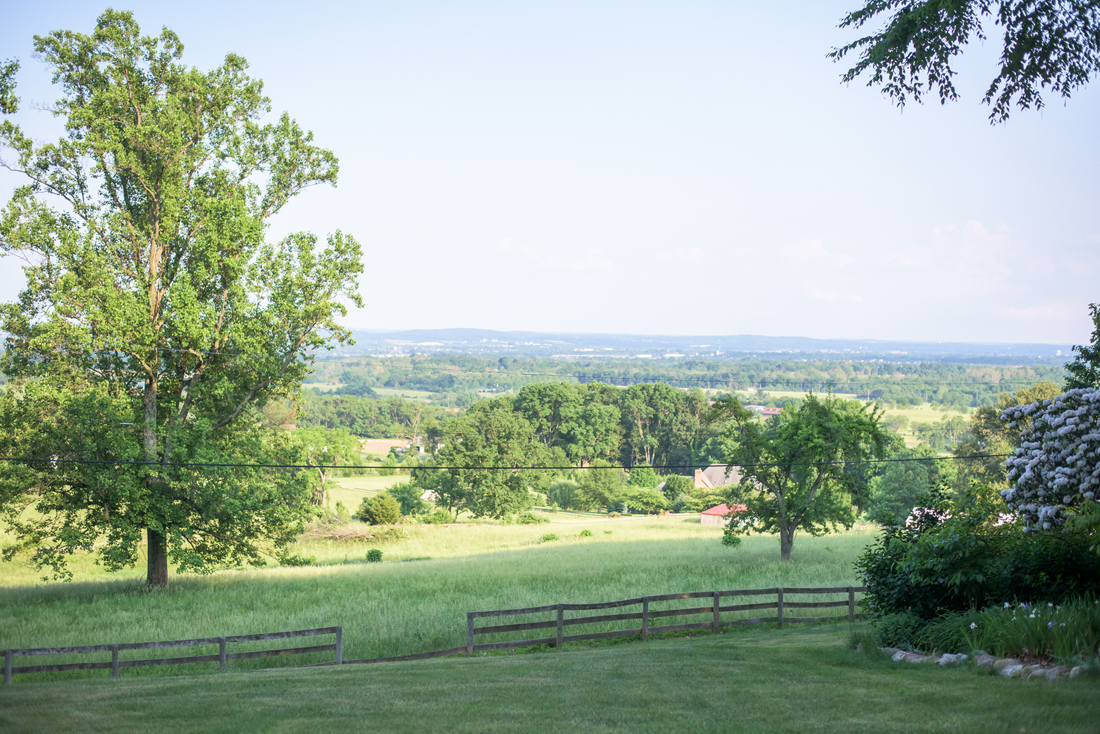 Still blown away by this beautiful view in their backyard!! I don't think I'd ever leave the house! :) Loved incorporating these beers, each representing where they grew up!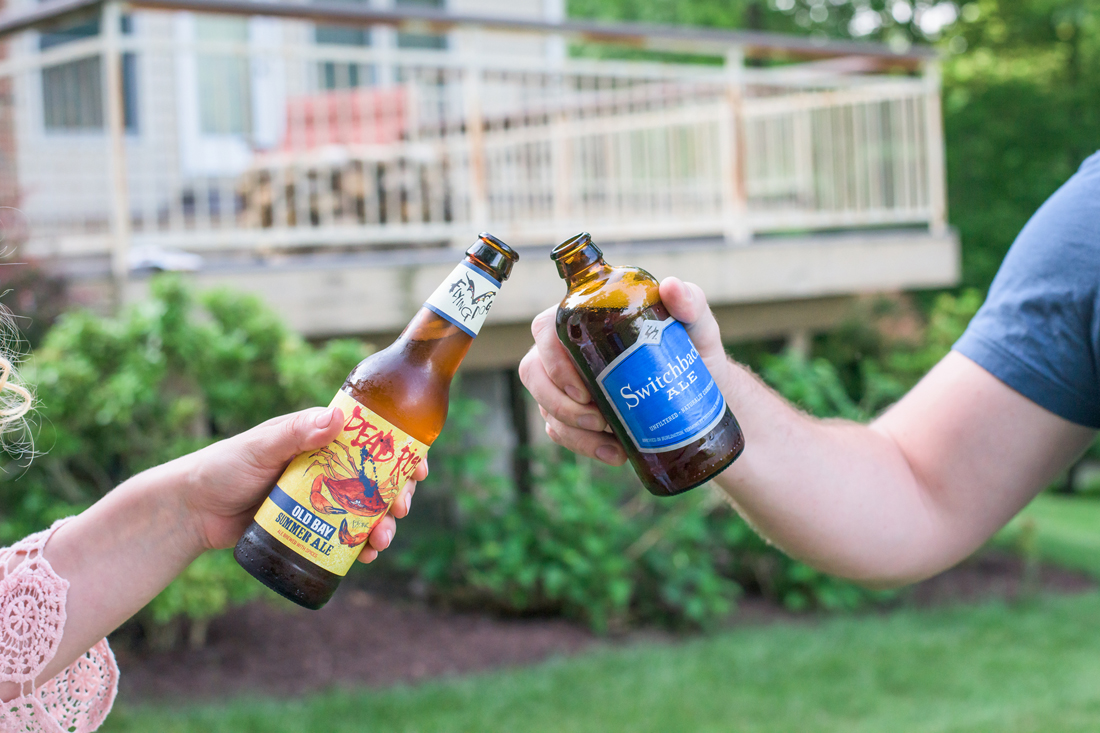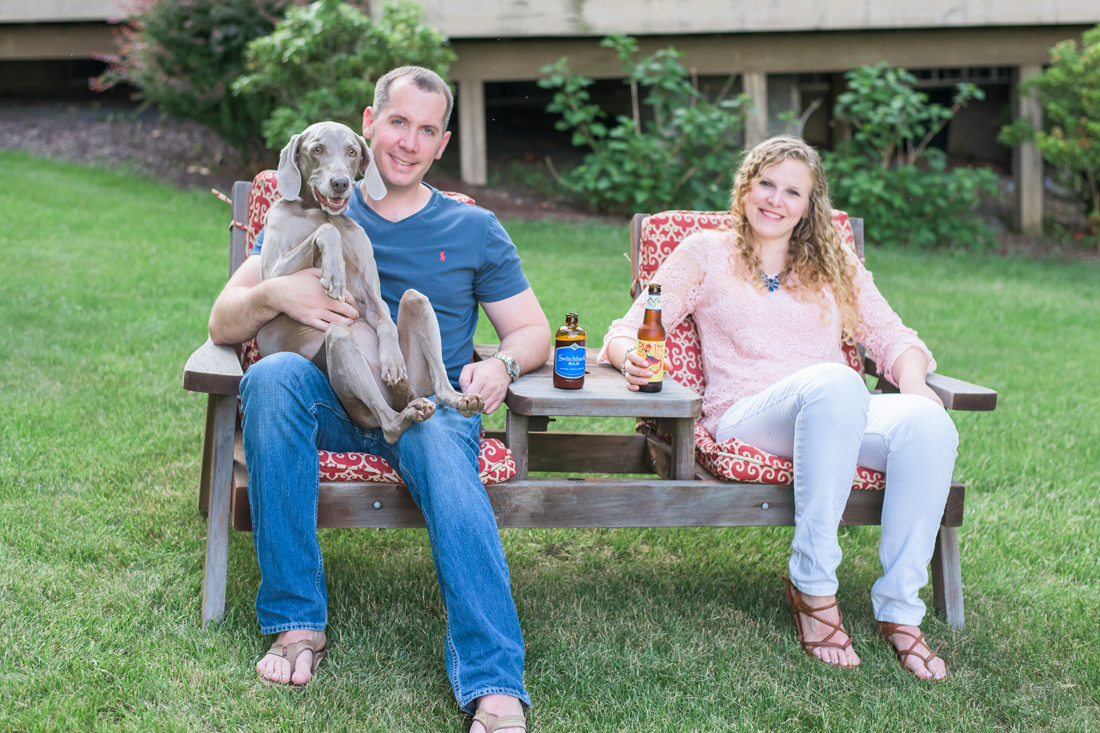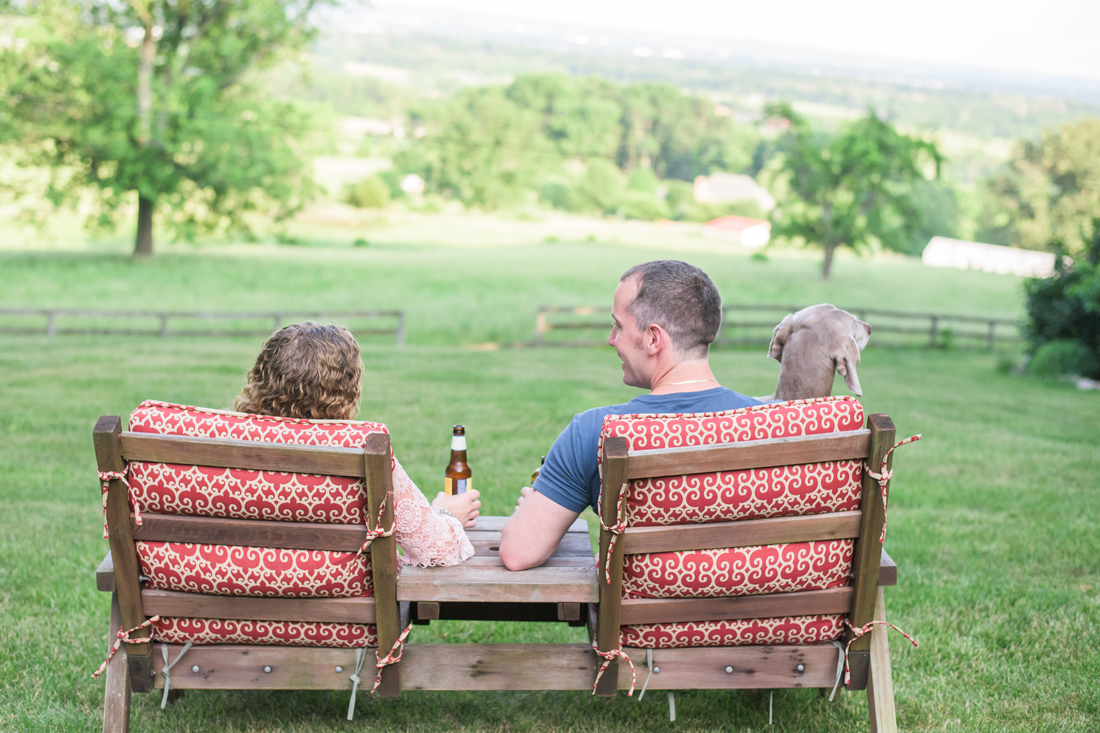 Let the Elsa-poses begin! hehe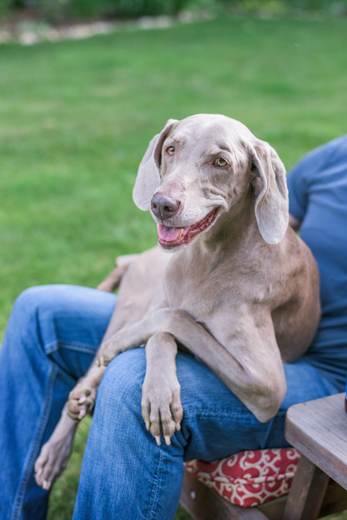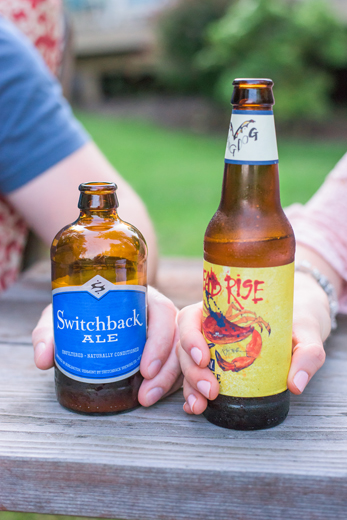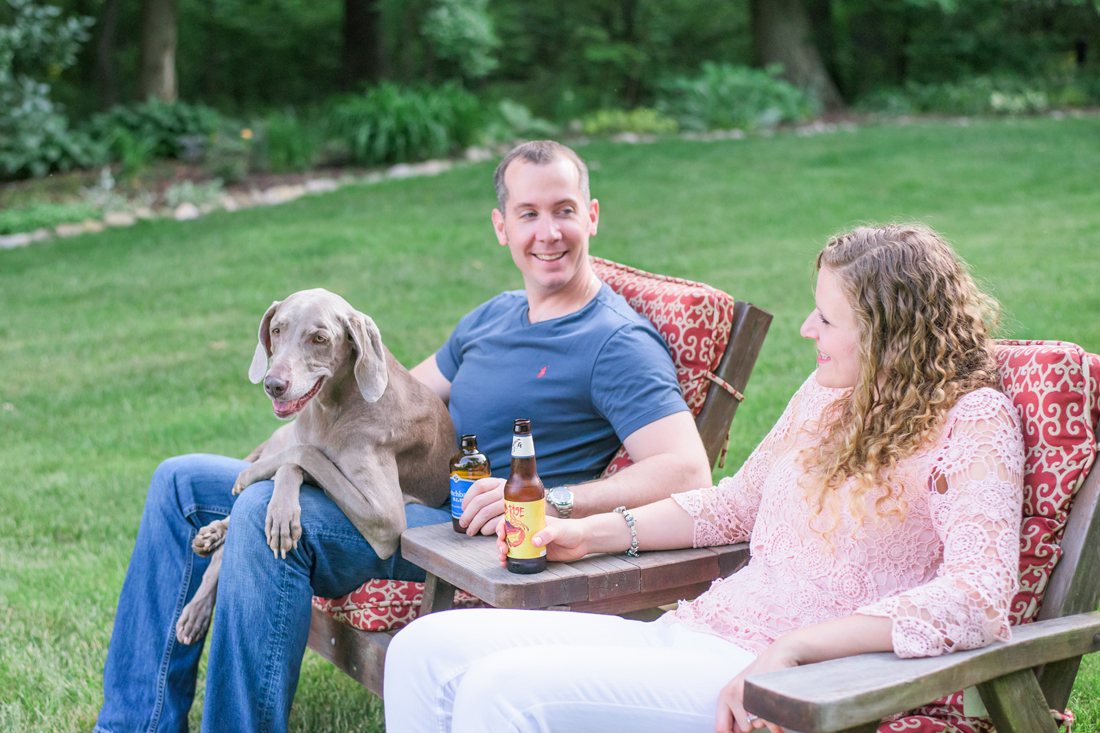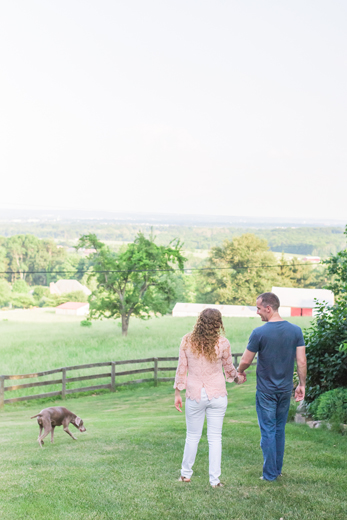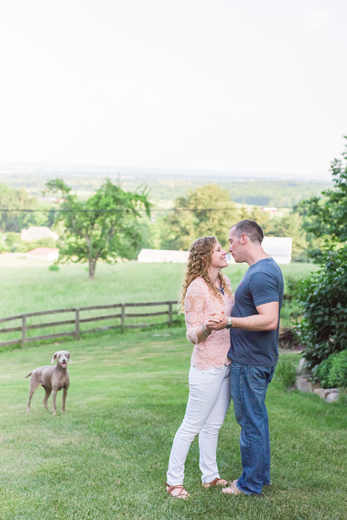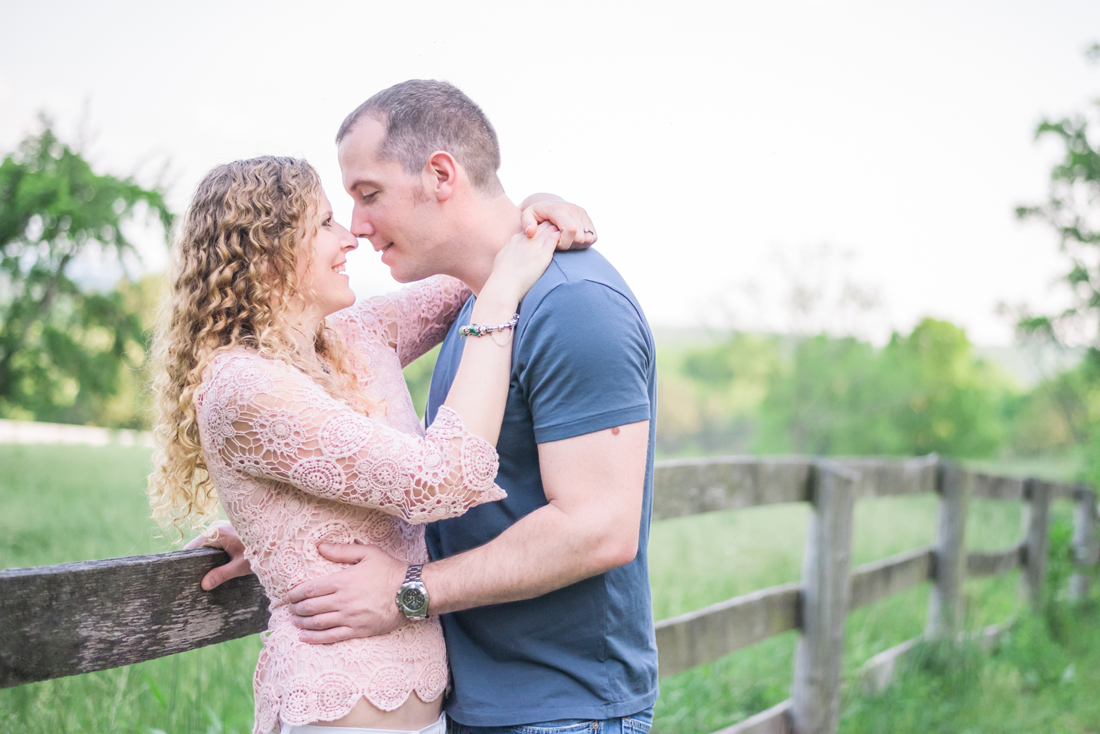 Ahh so adorable!!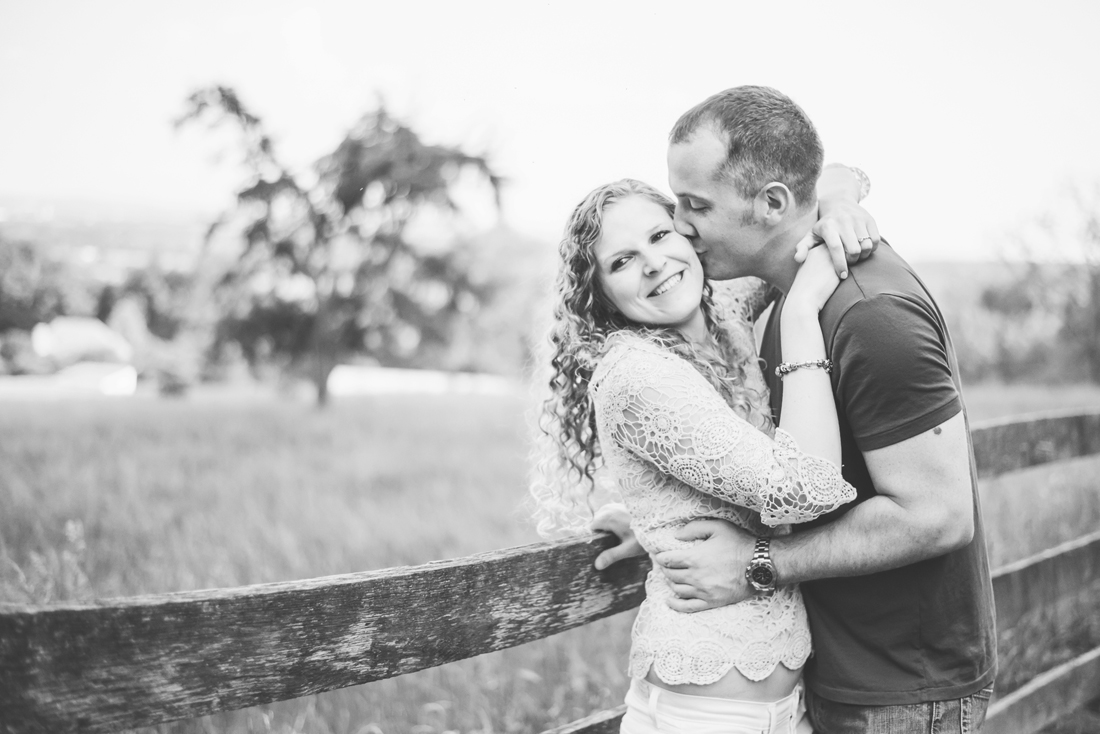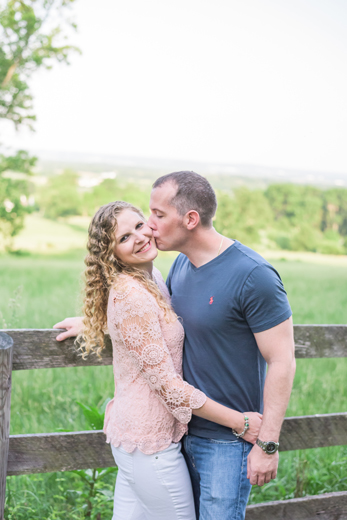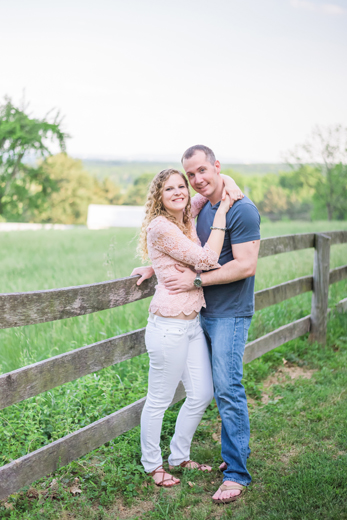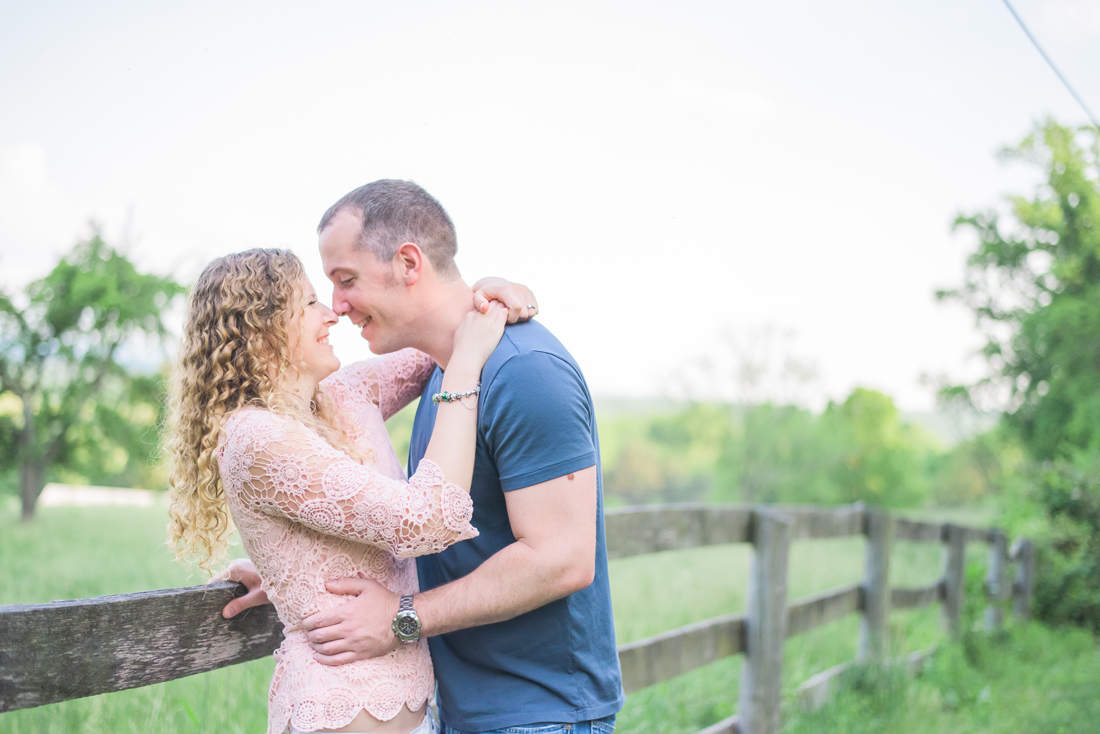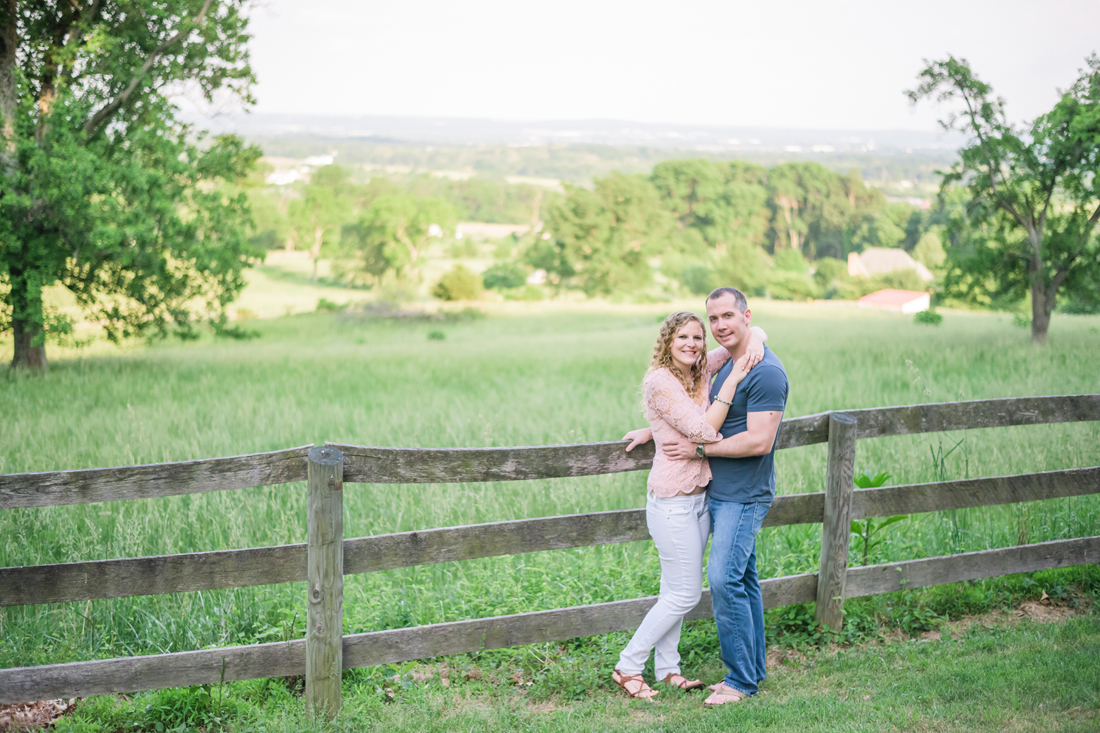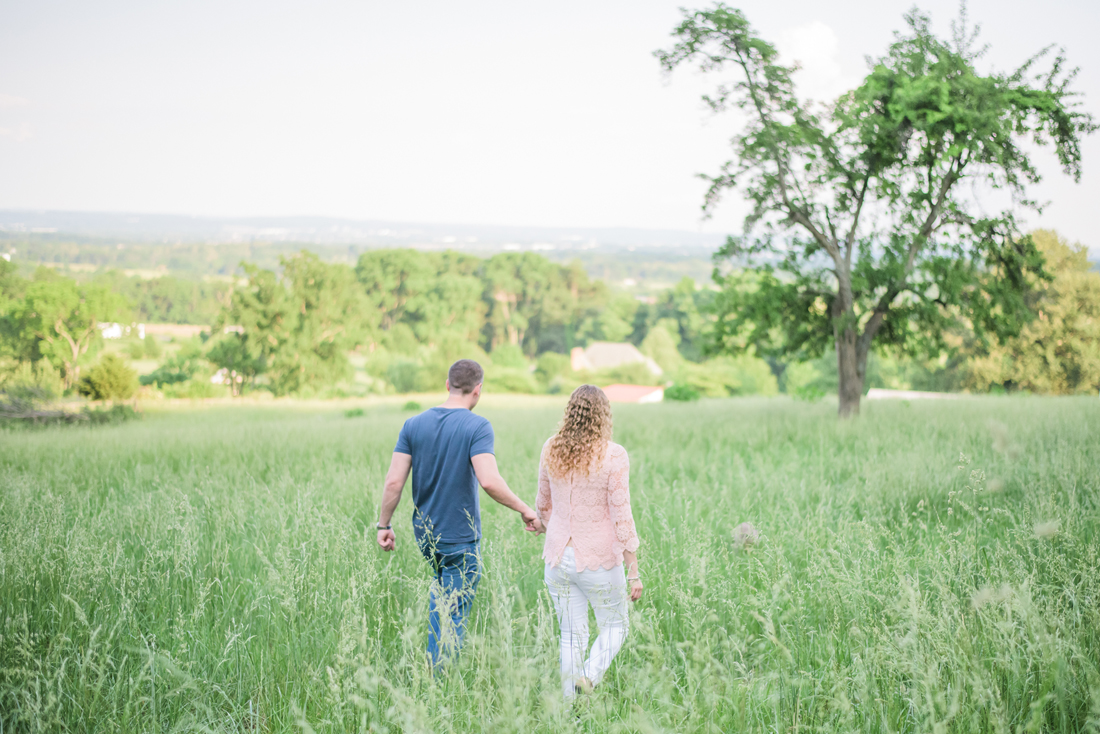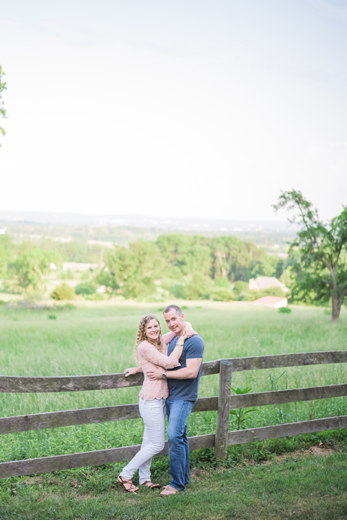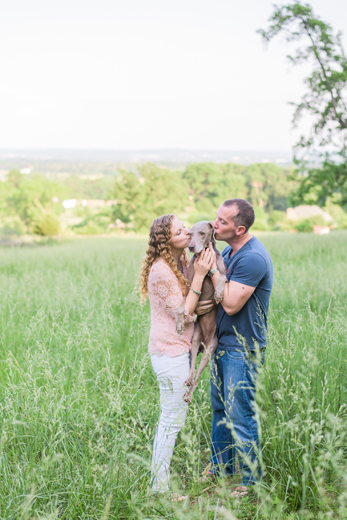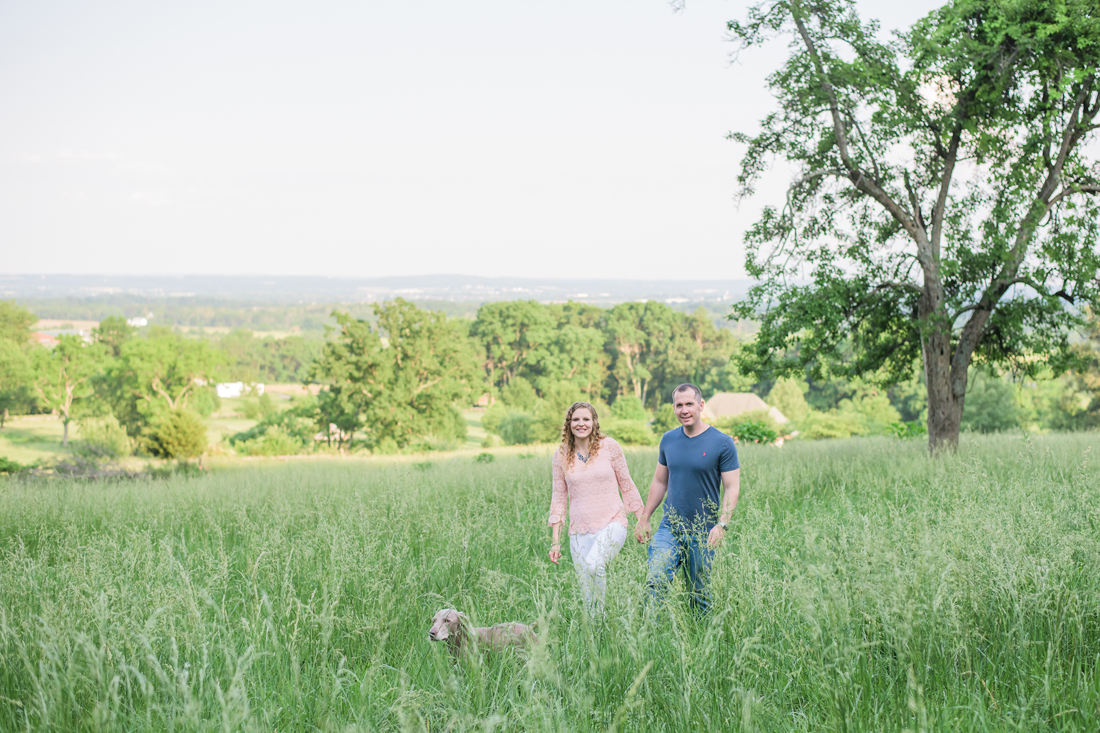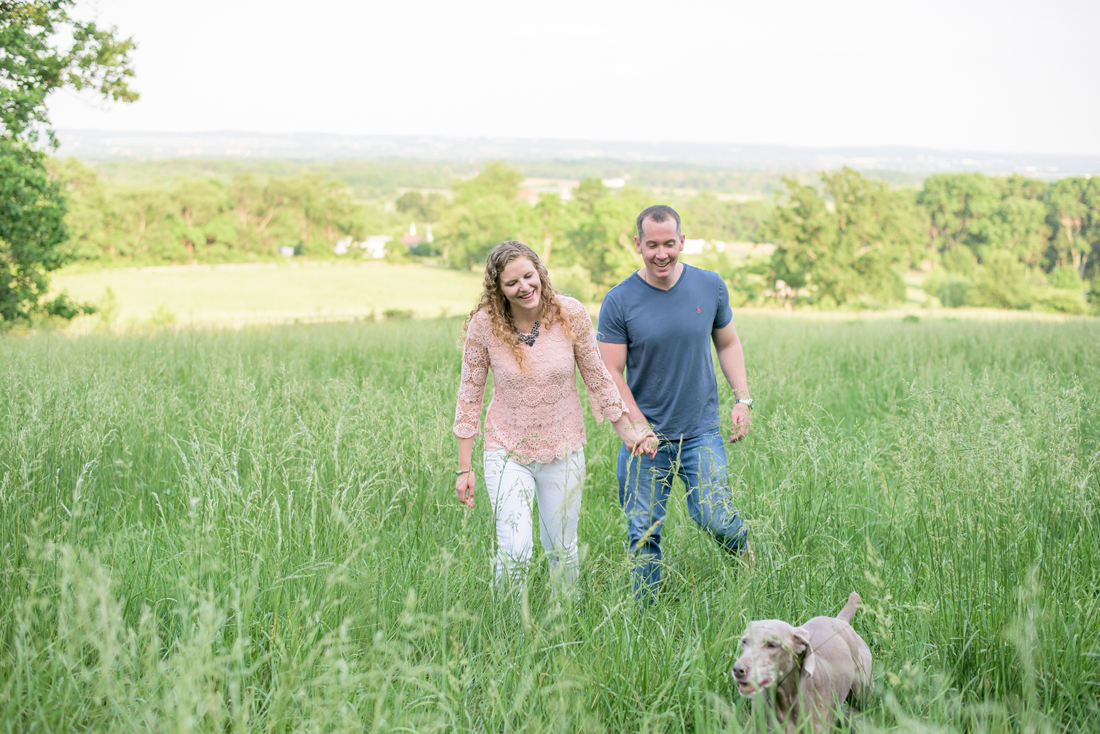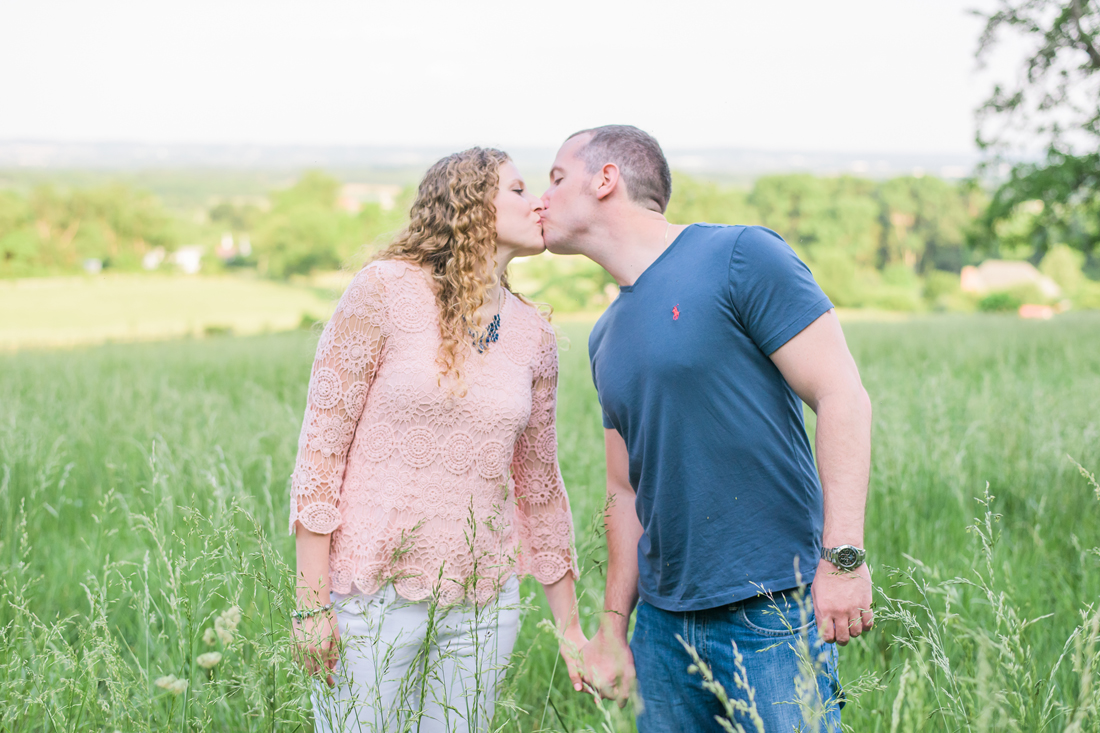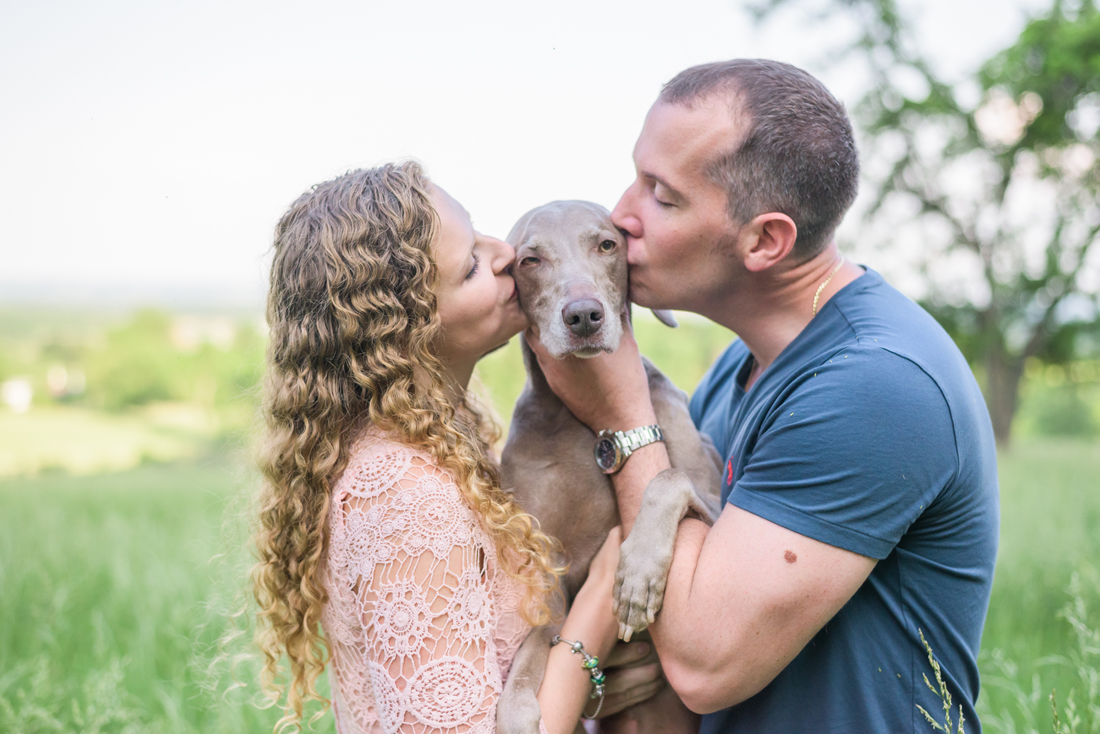 Heheh, because Elsa needs kisses too!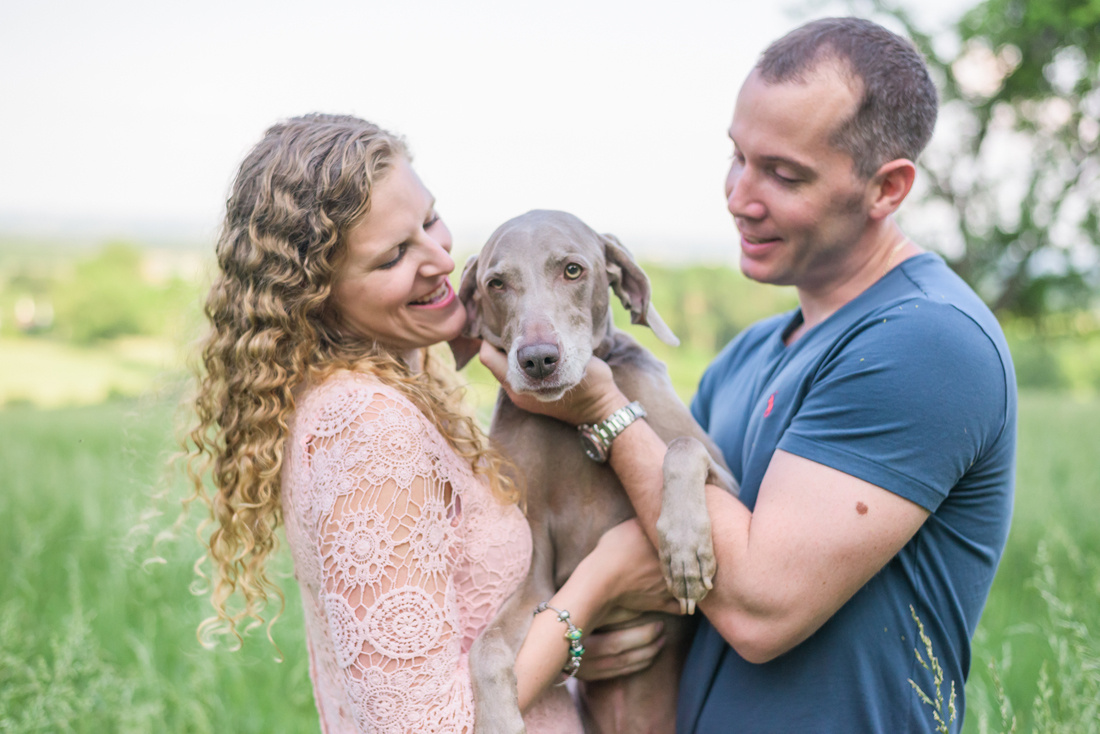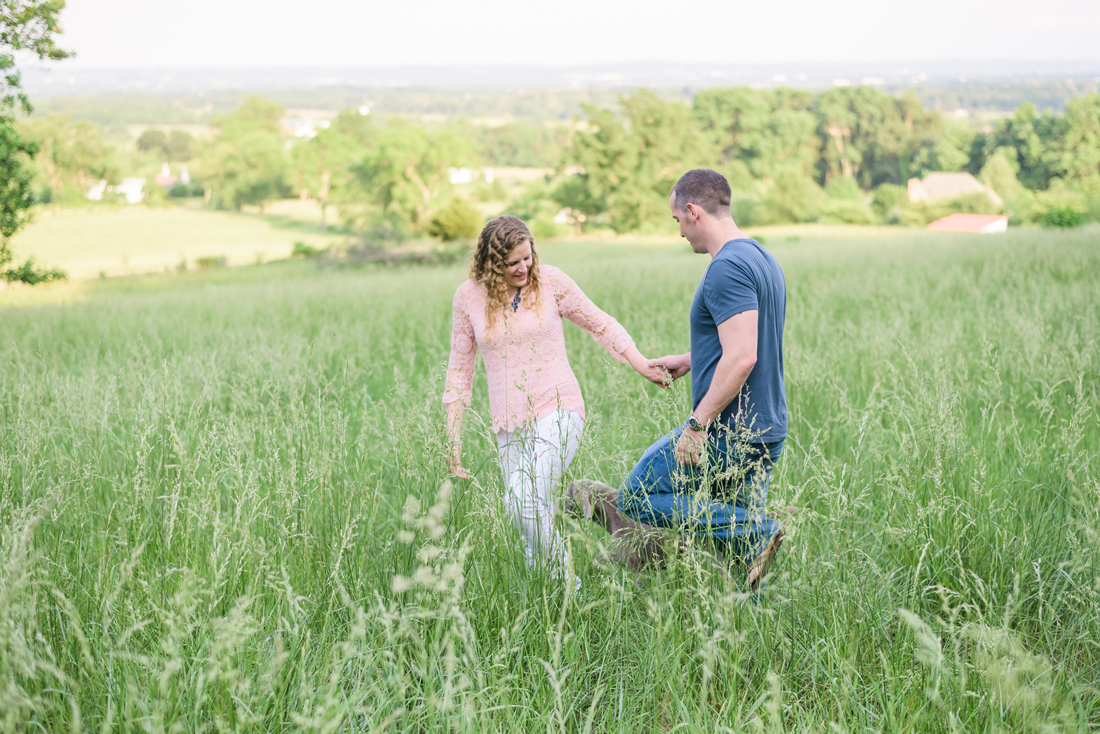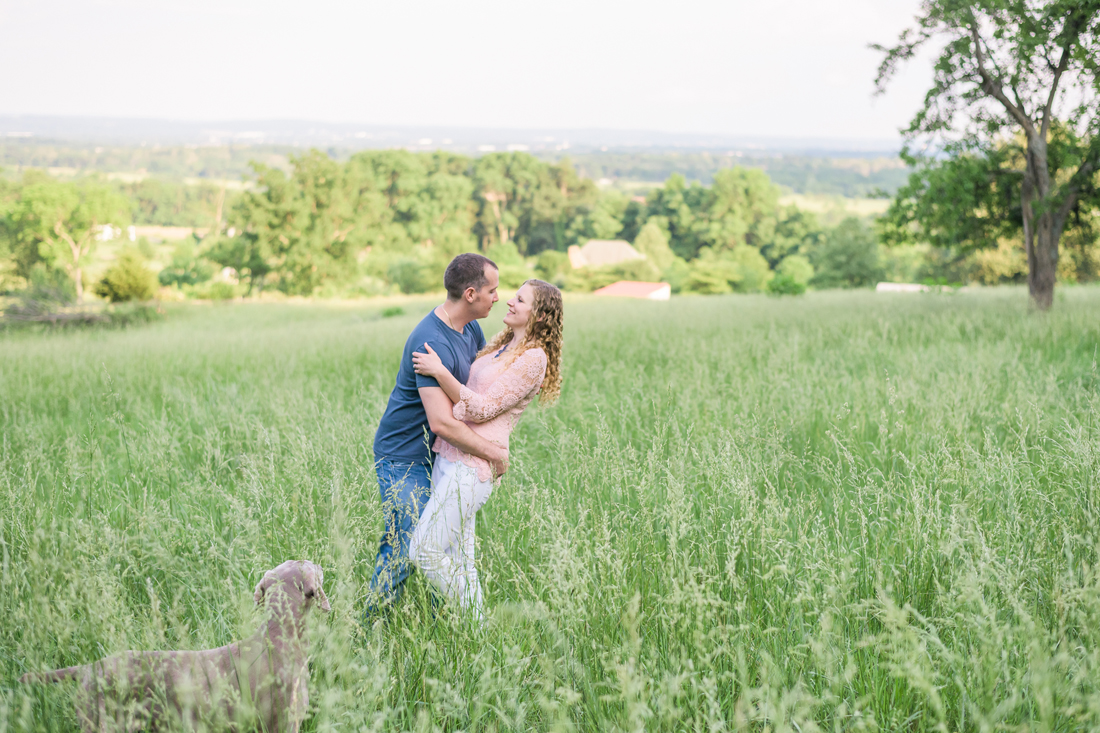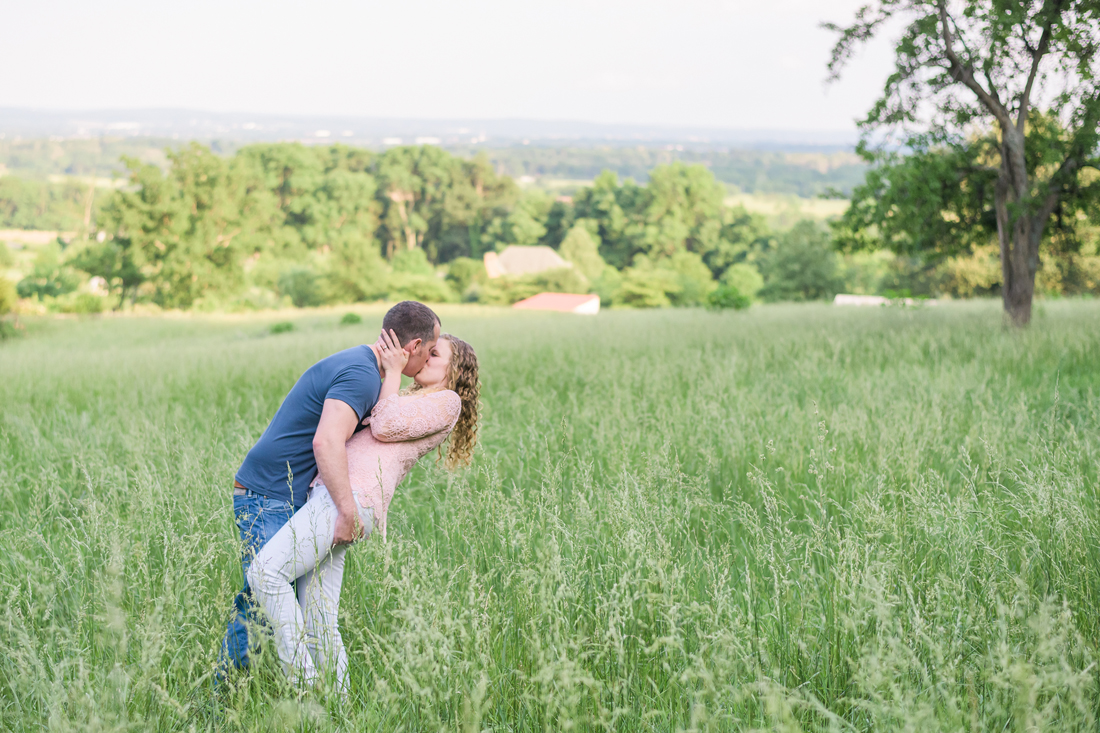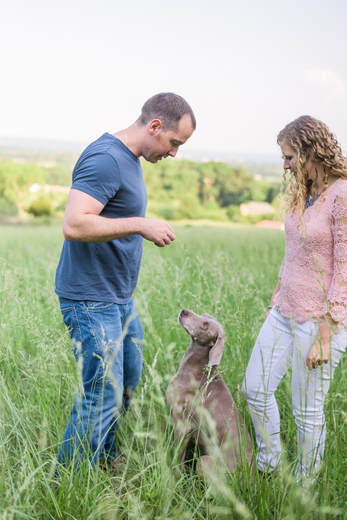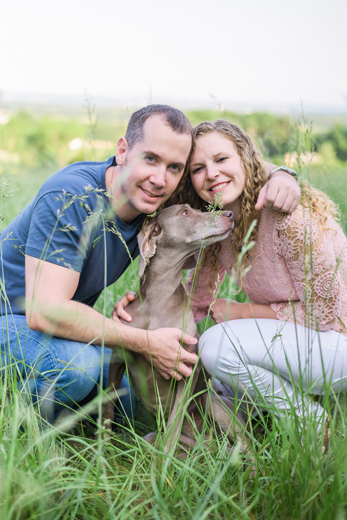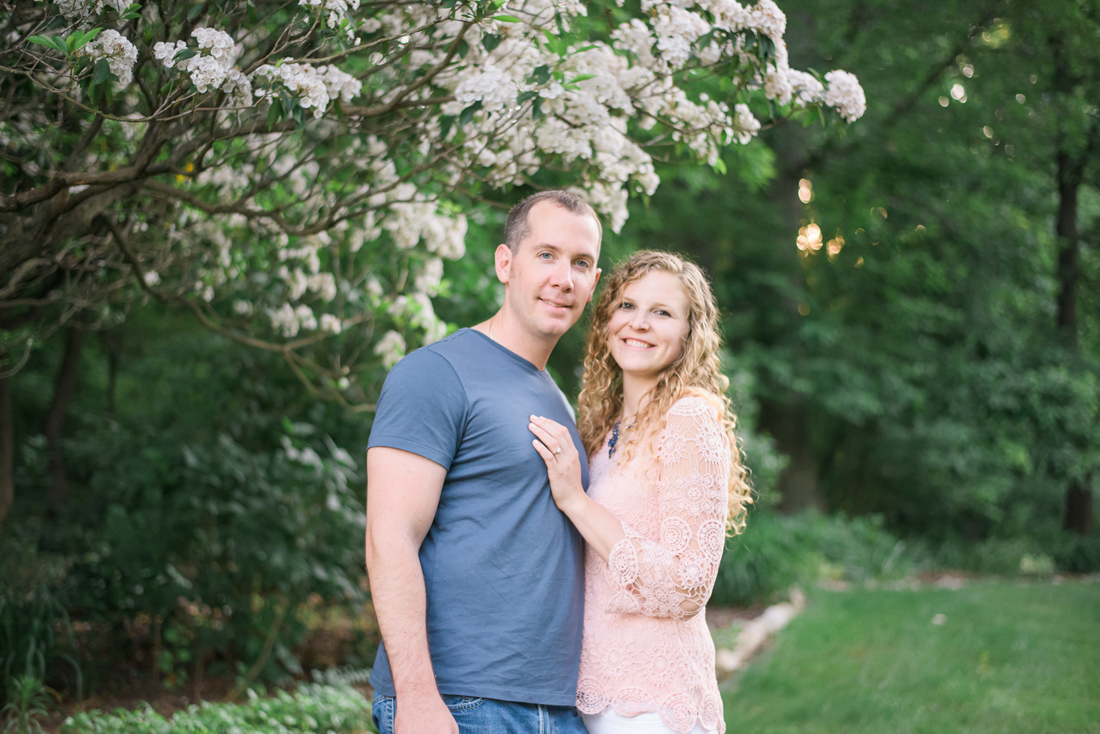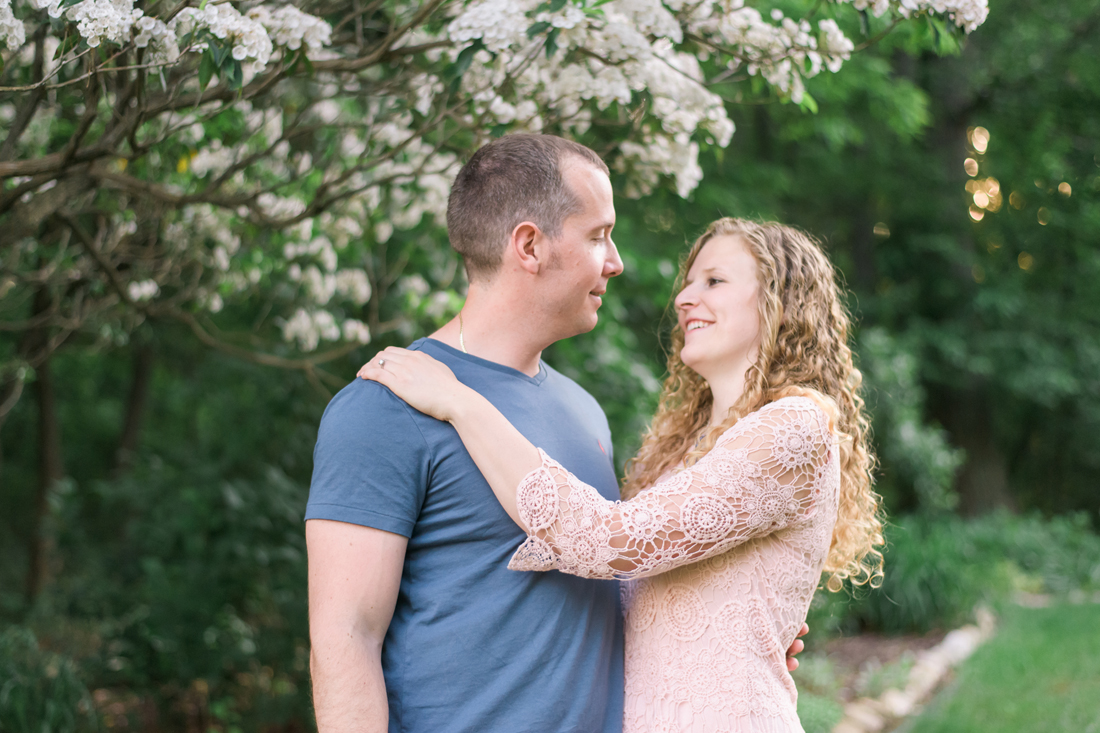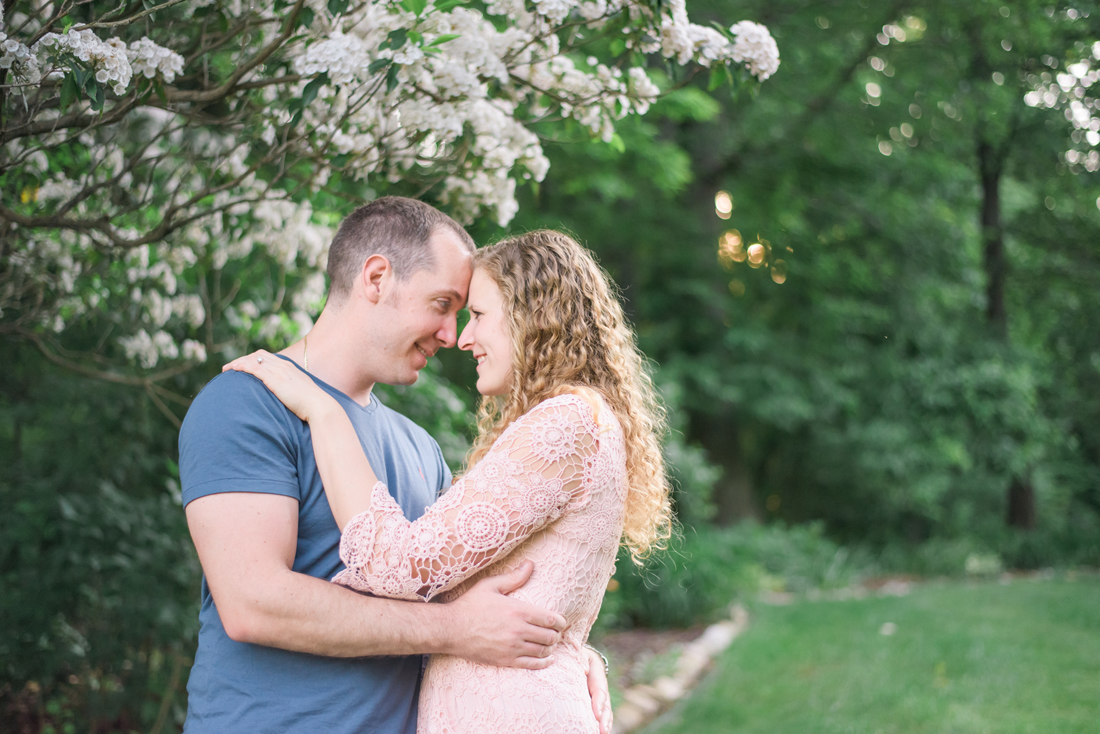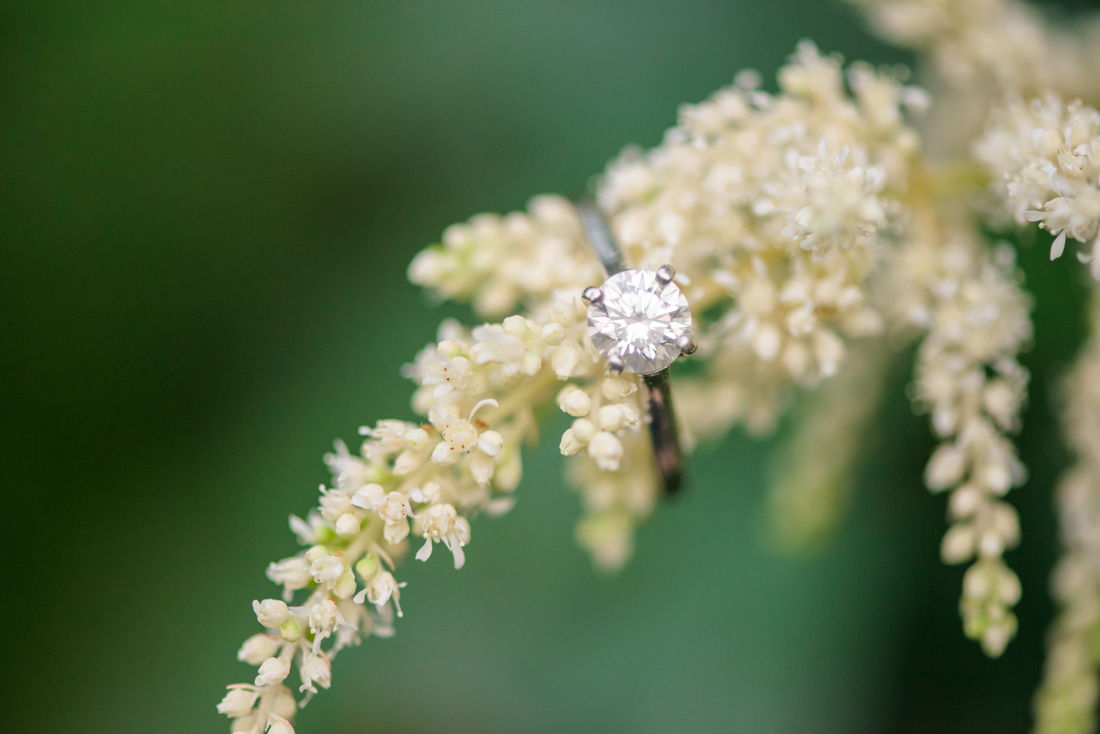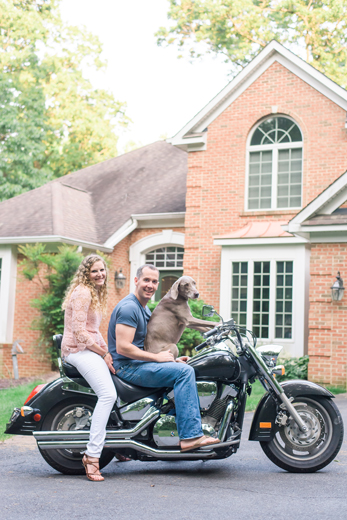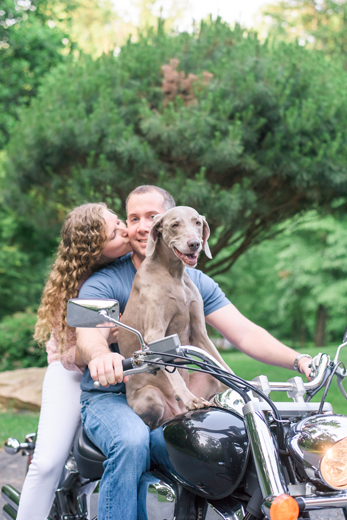 These might be the silliest and my most favorite photos! :)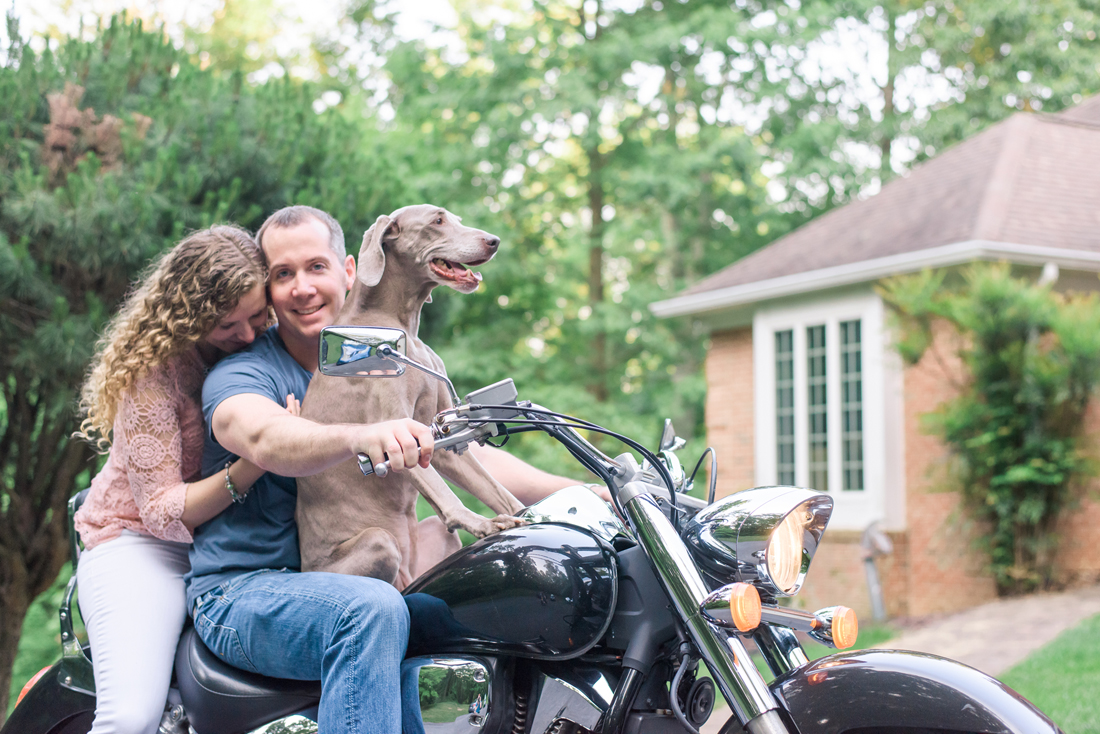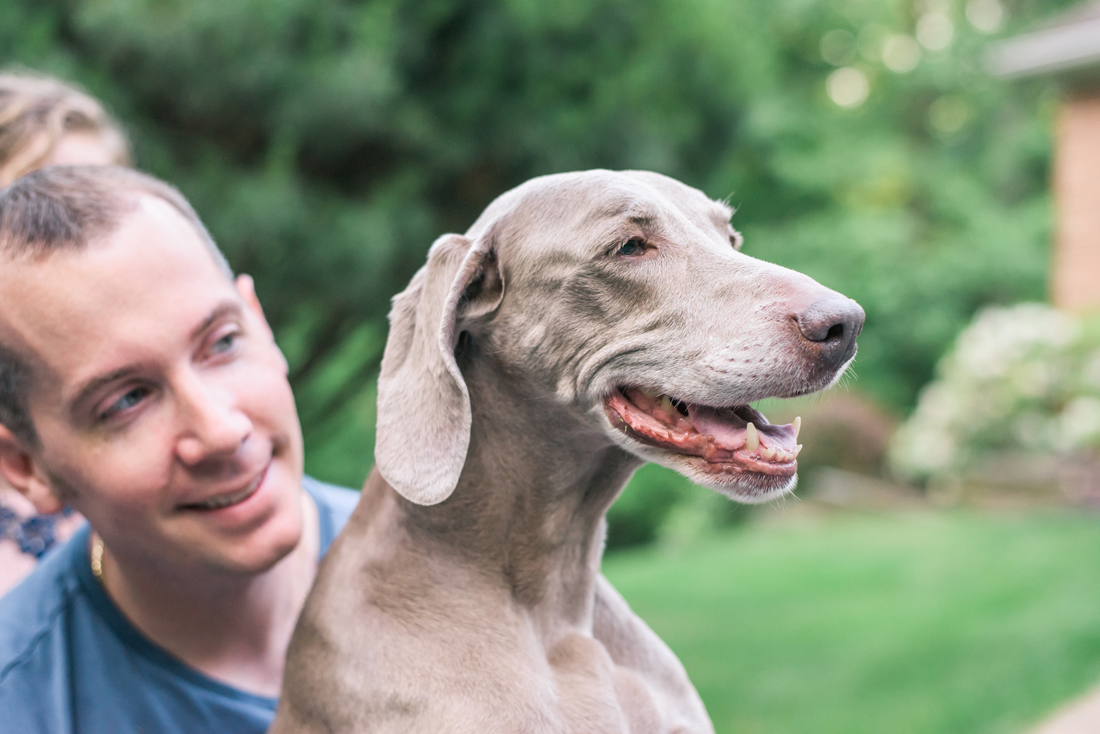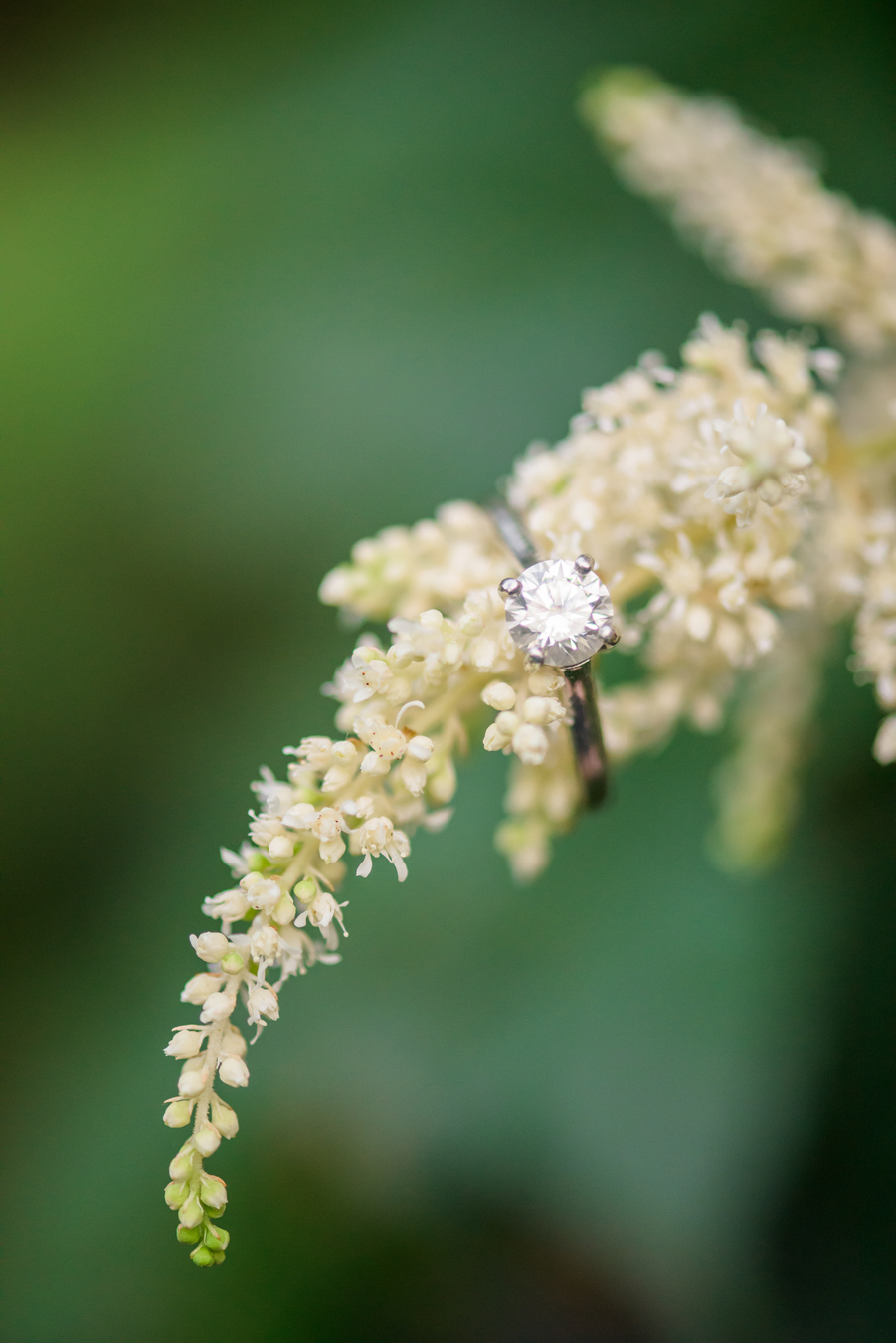 Amy your ring is stunning! & Just the right amount of sparkle to this cupcake from Kupcakes & co! :)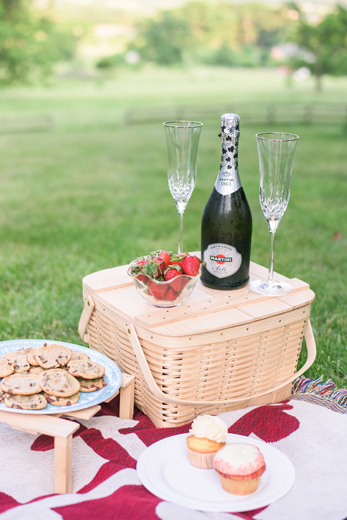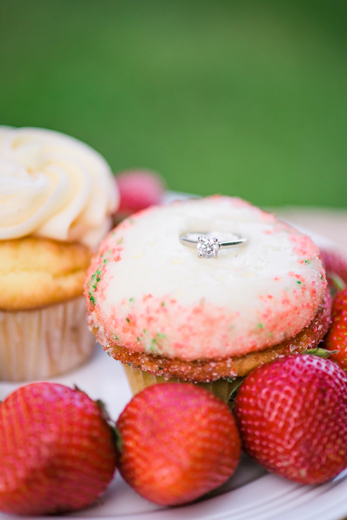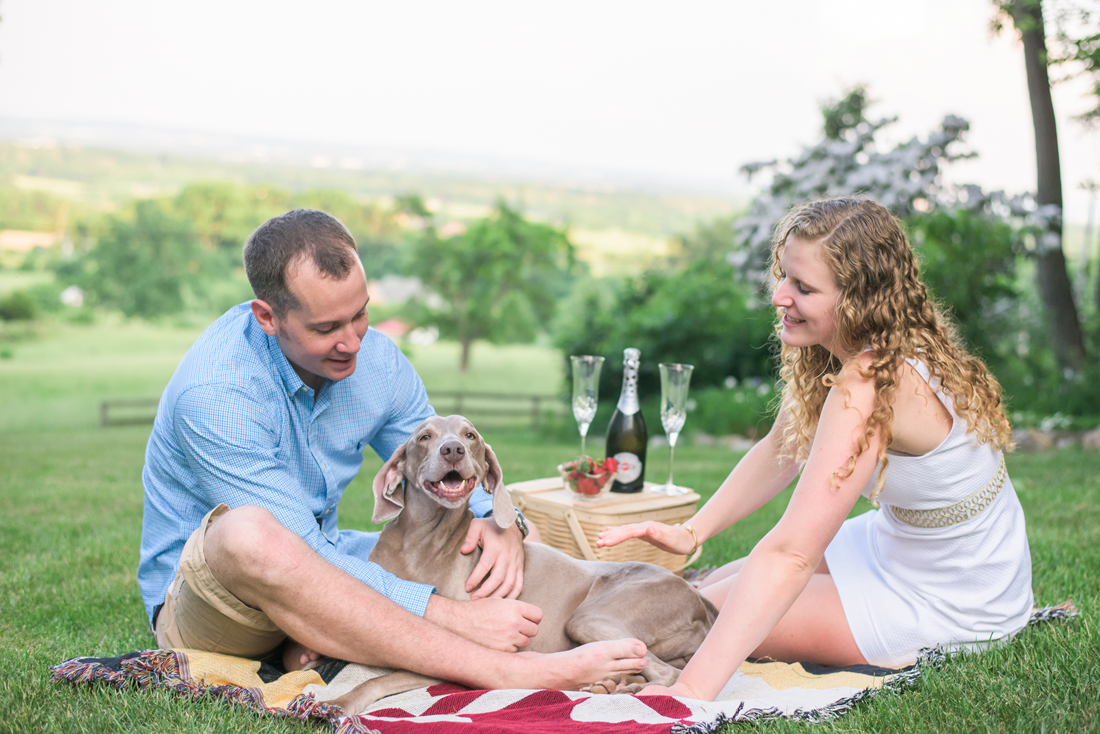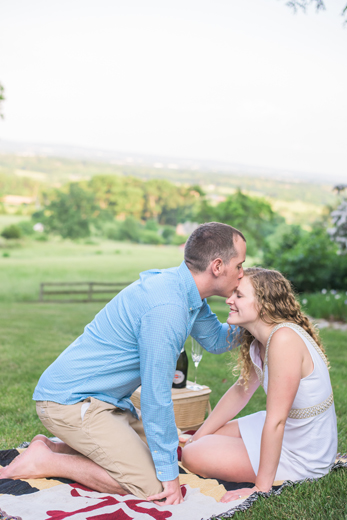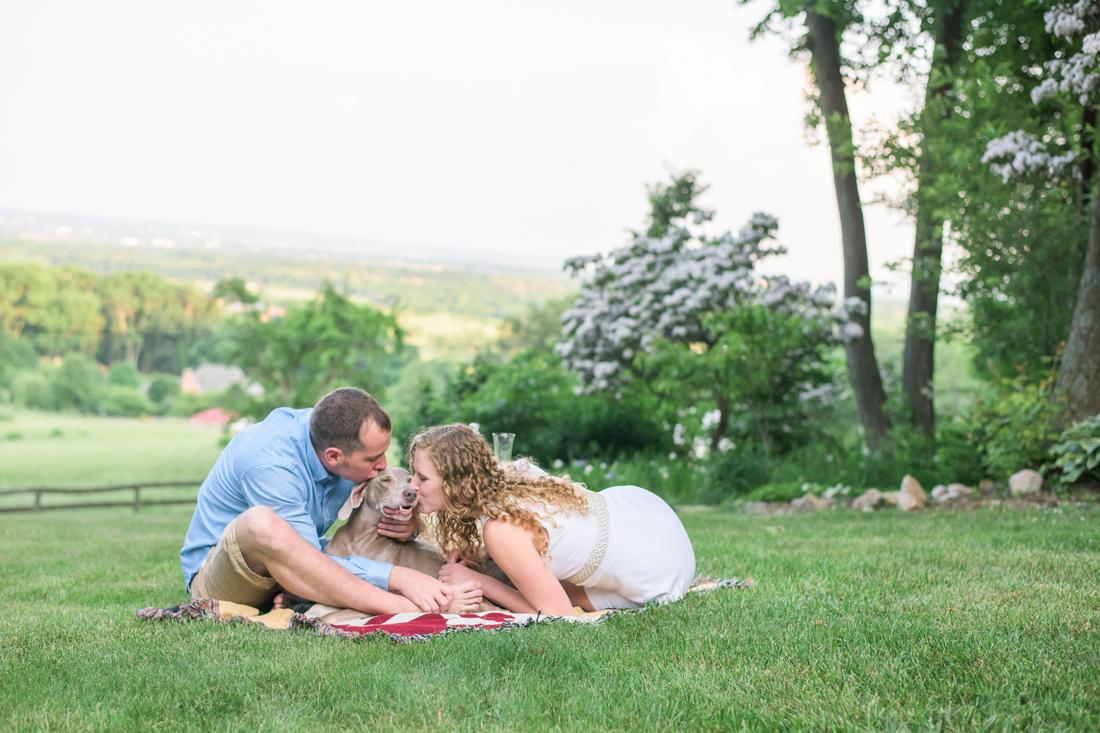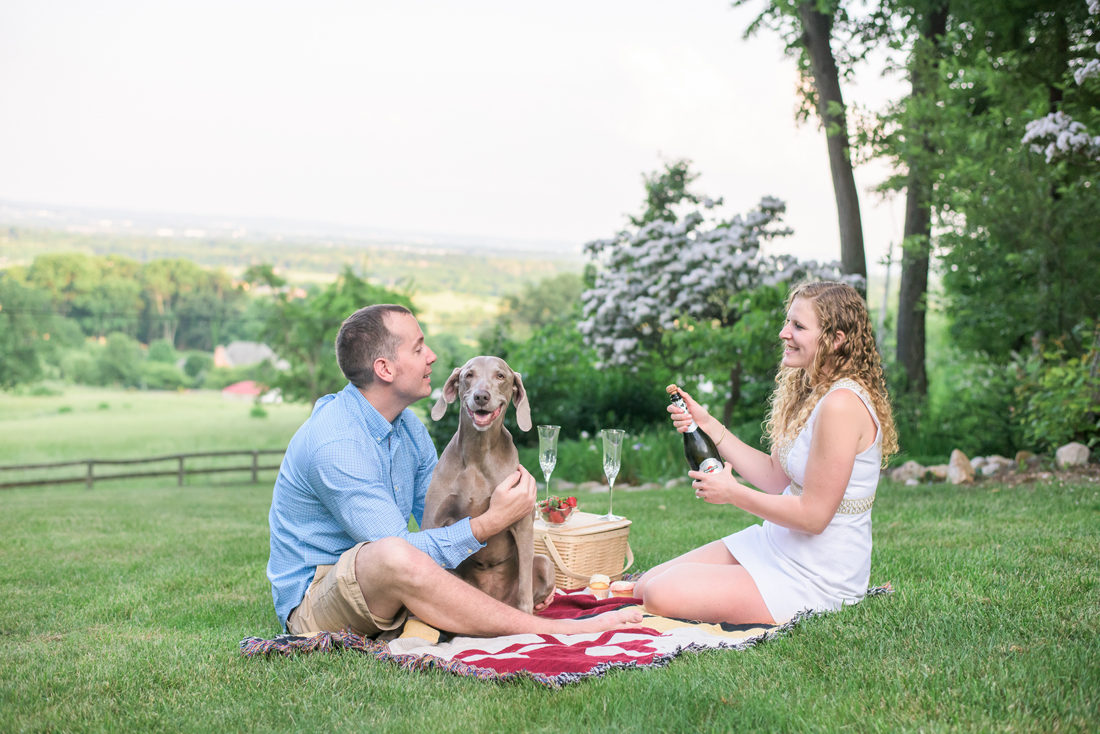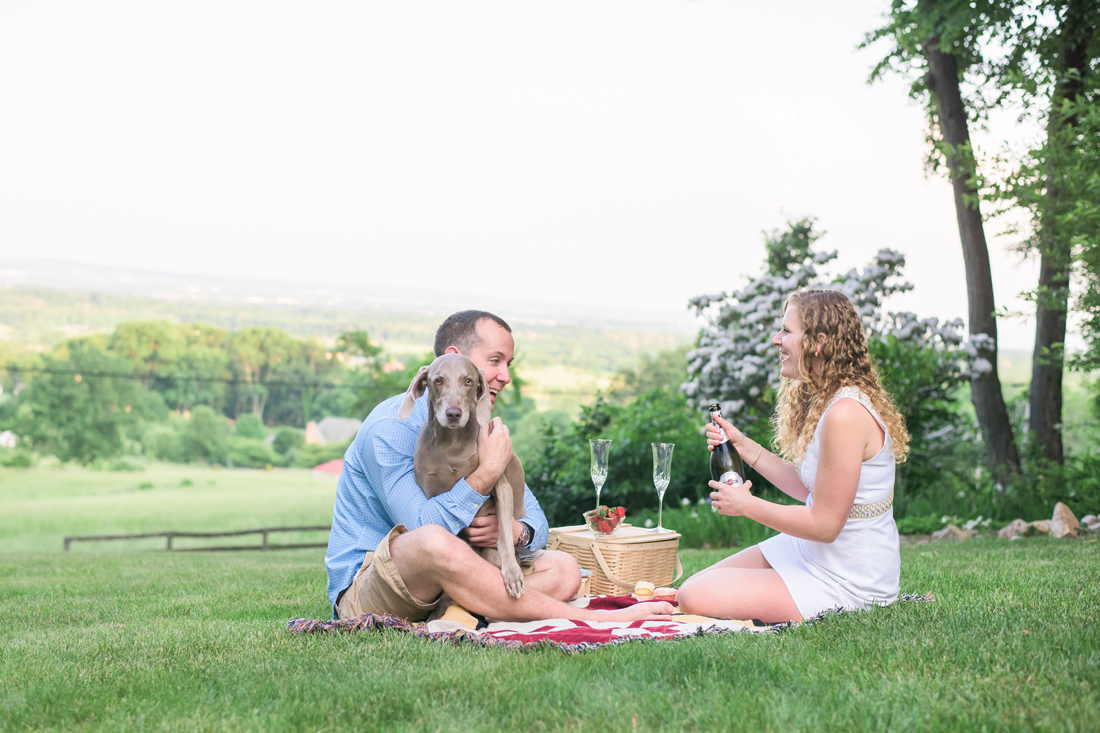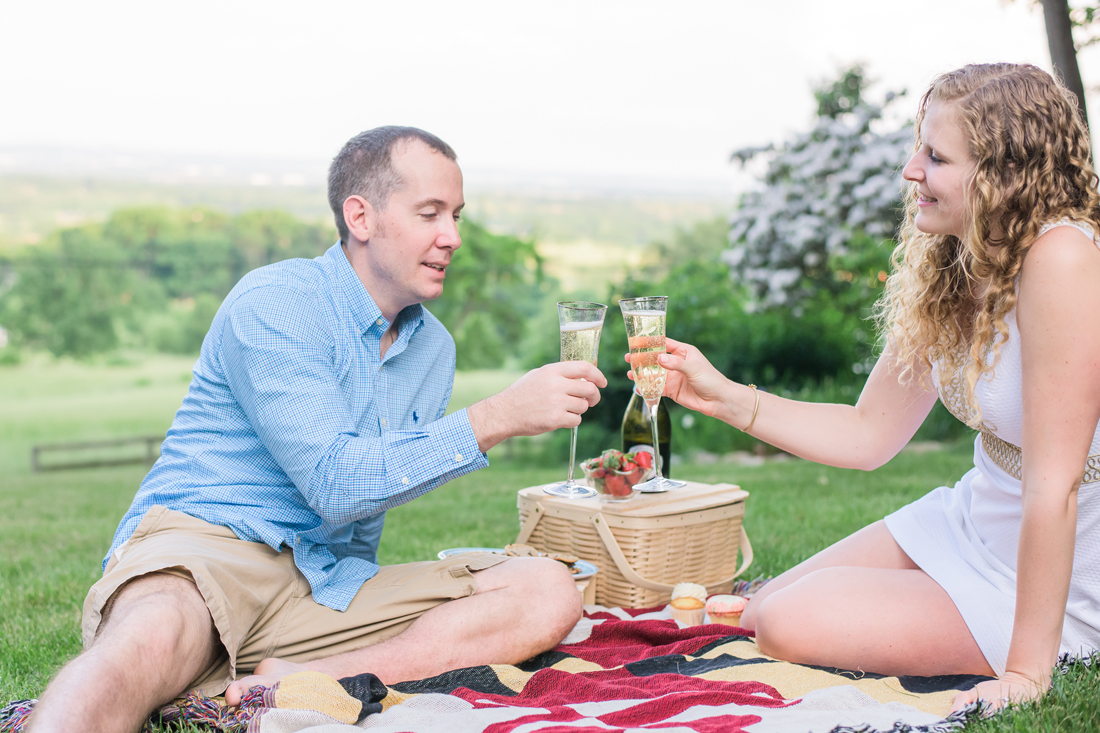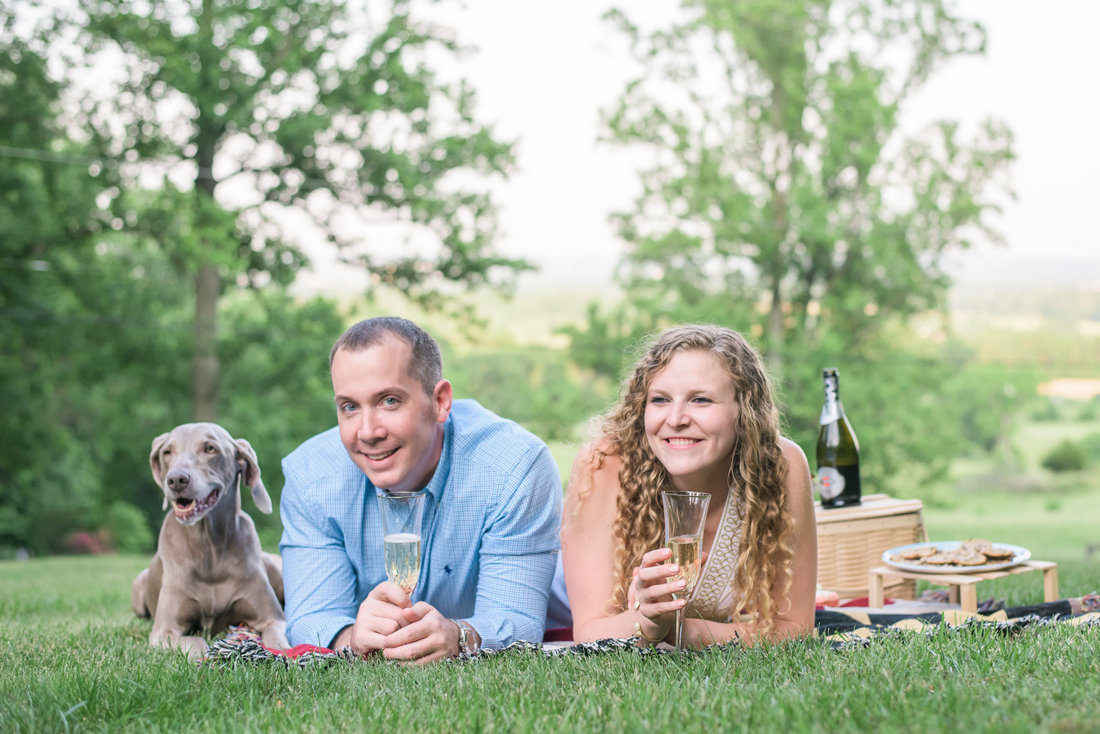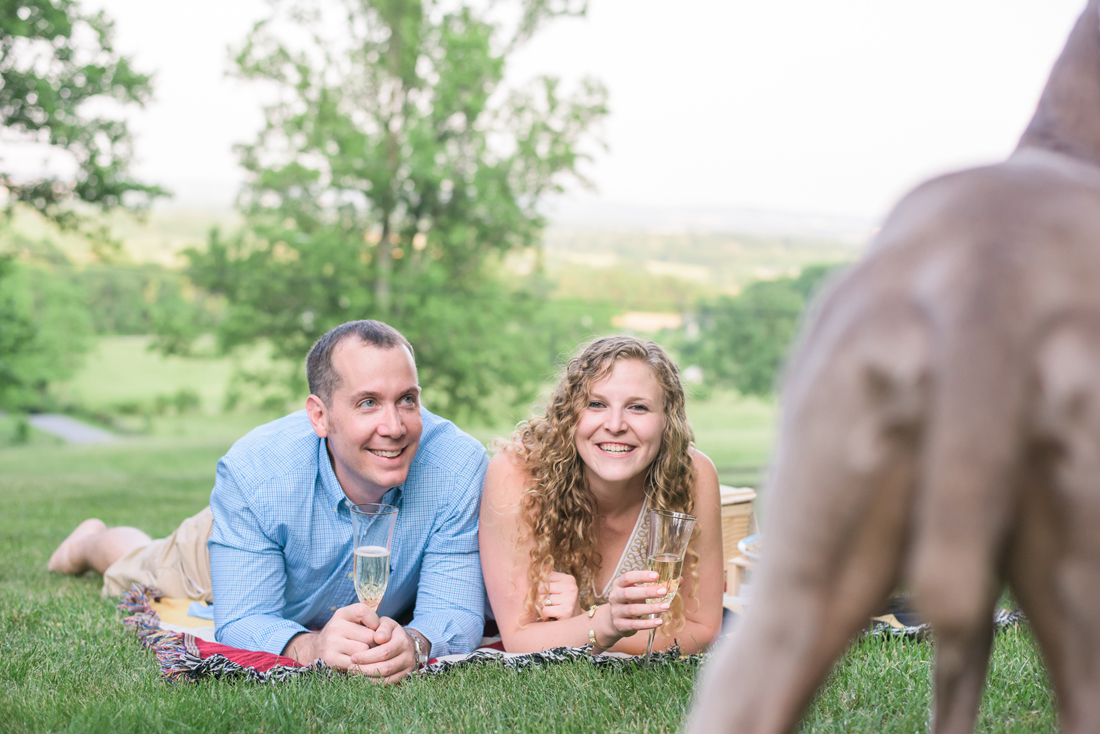 "Hey, you can't take photos without me in them!!" hahaha oh Elsa, photo-bombing away!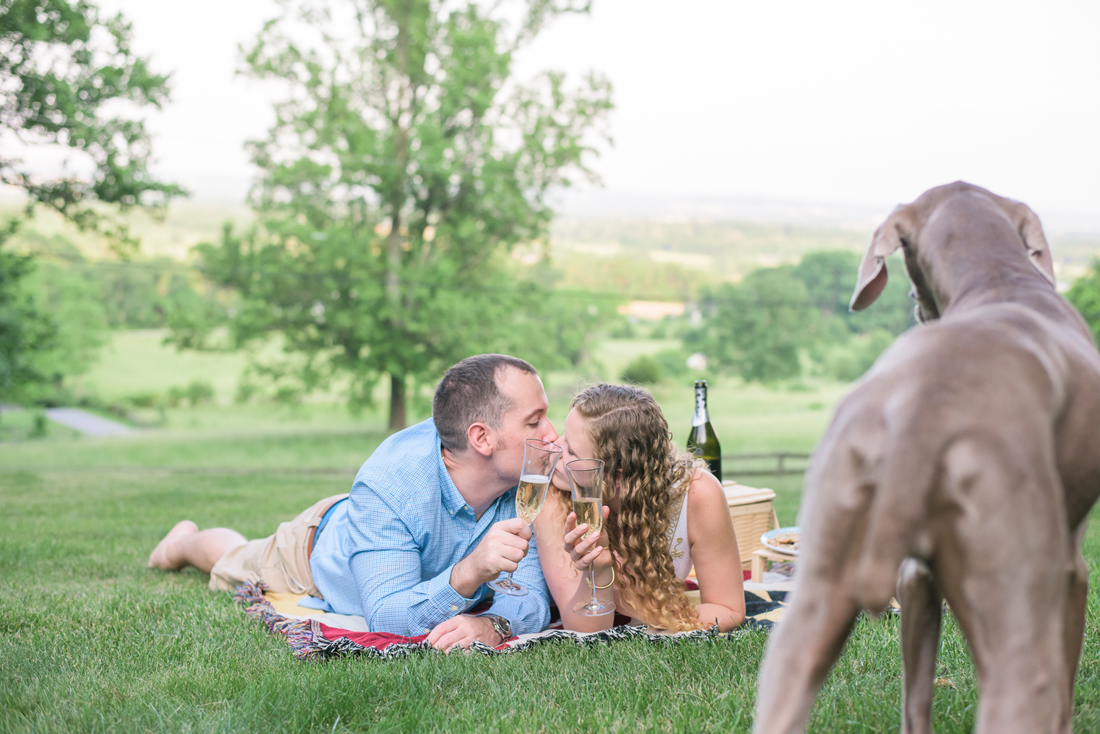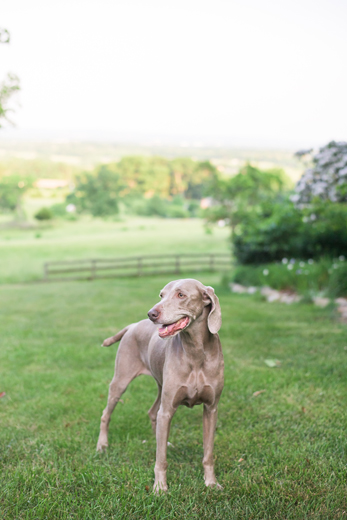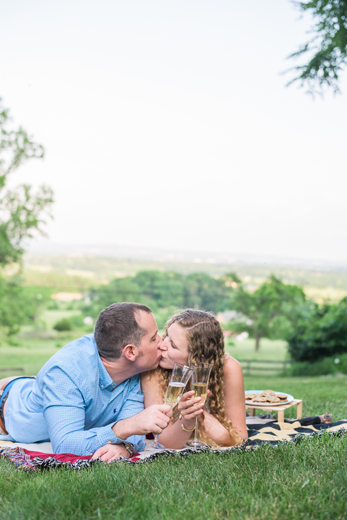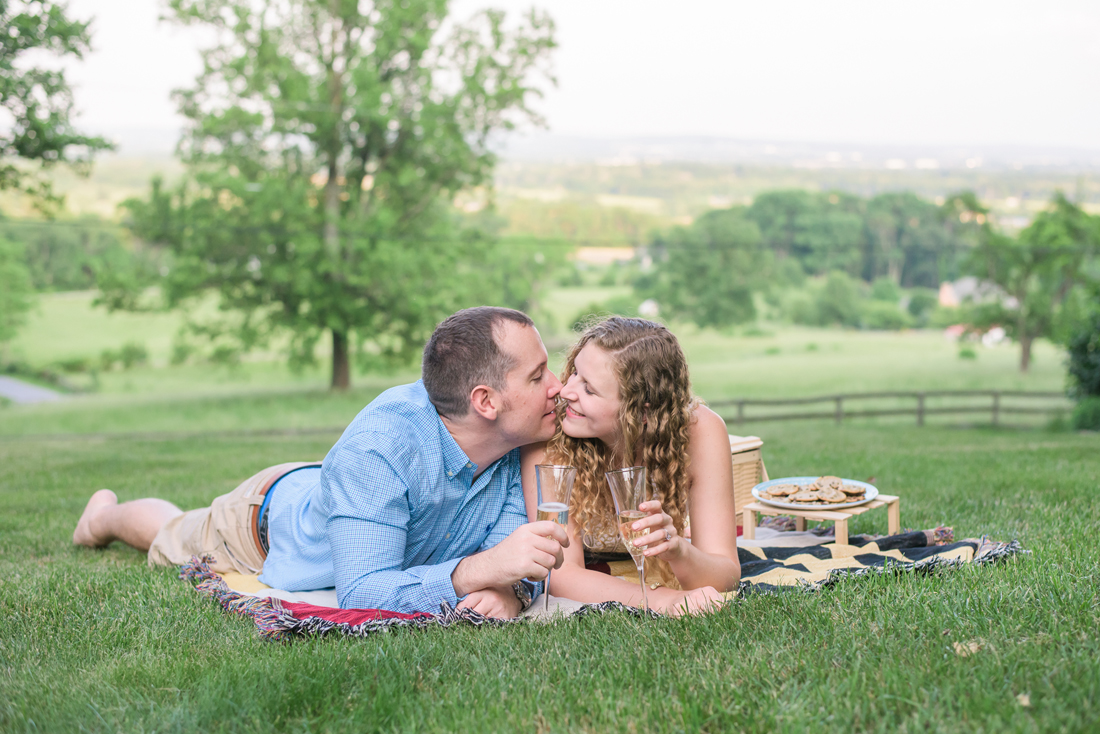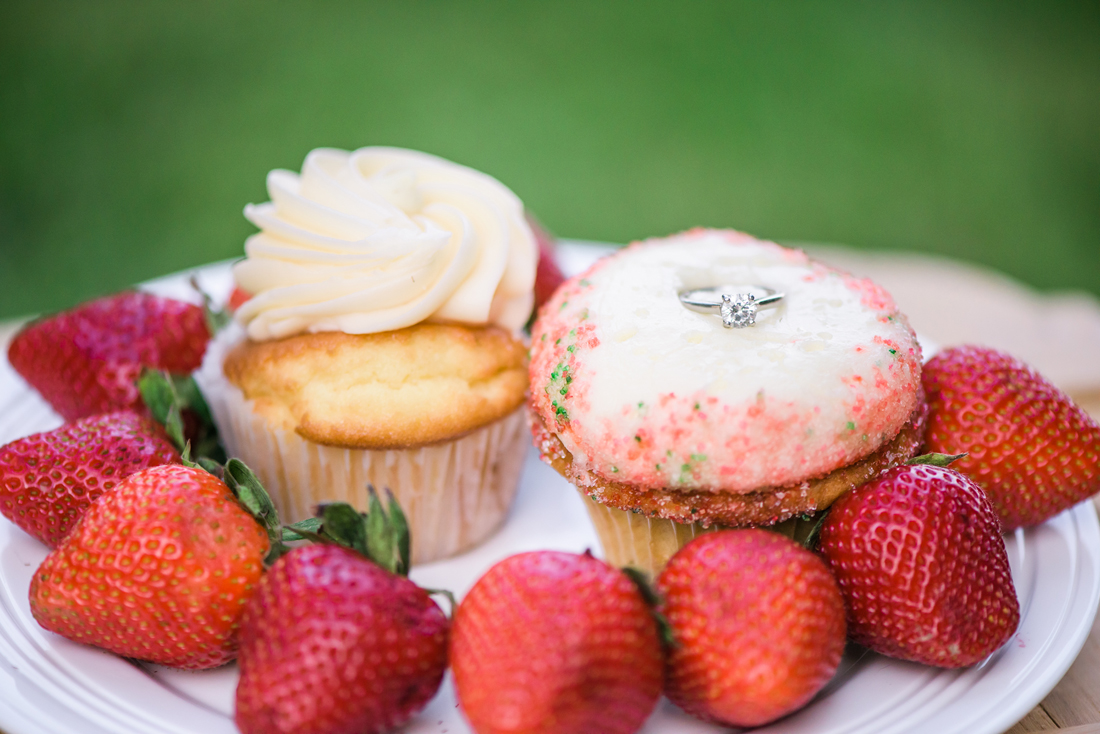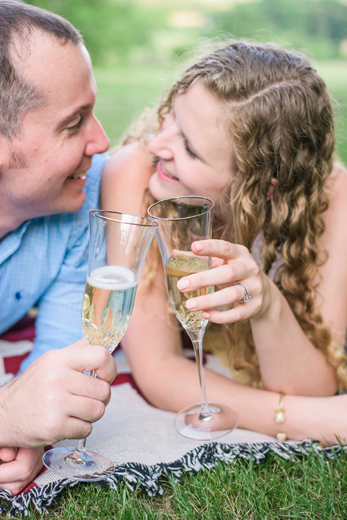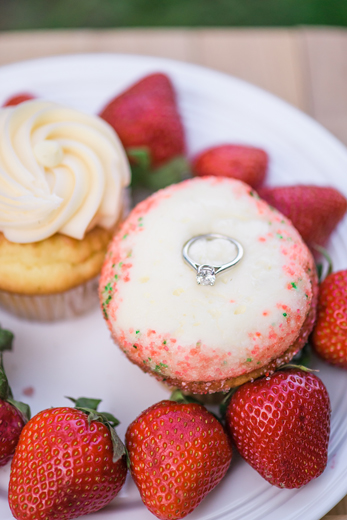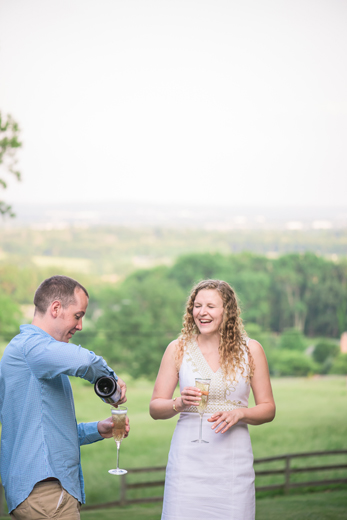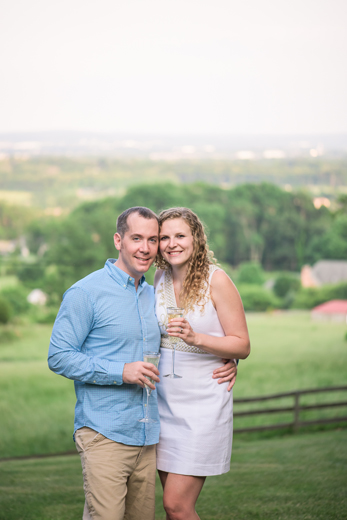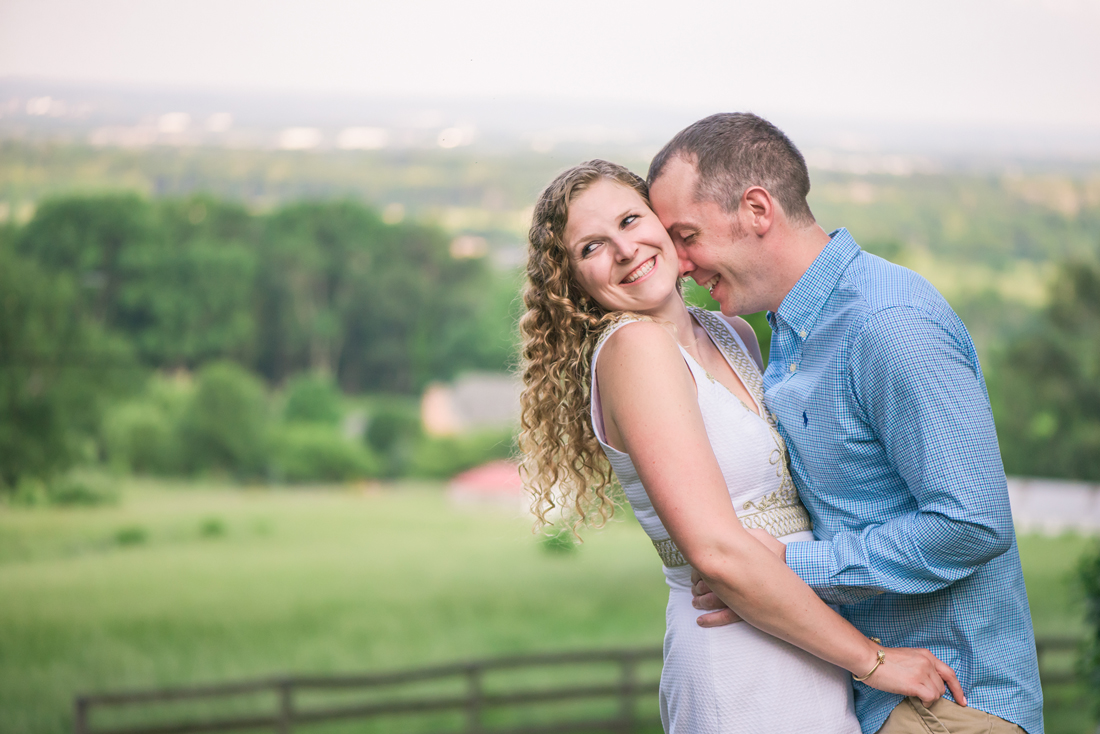 I kept commenting how they looked like they were in some rolling hills of Europe here. Oh my goodness. You two are adorable!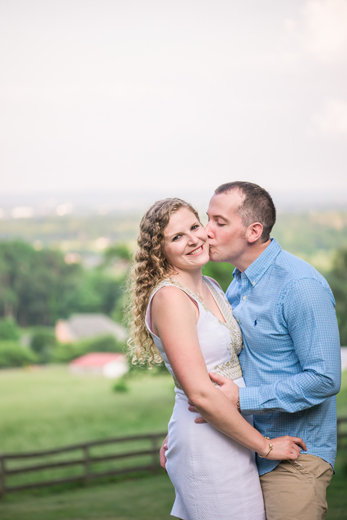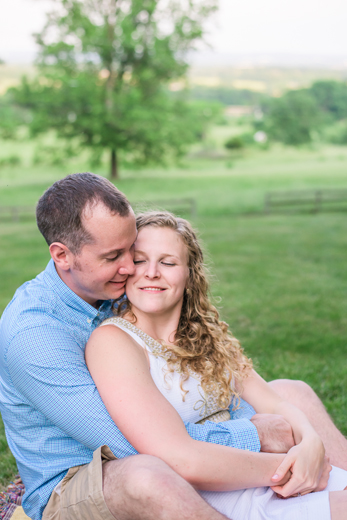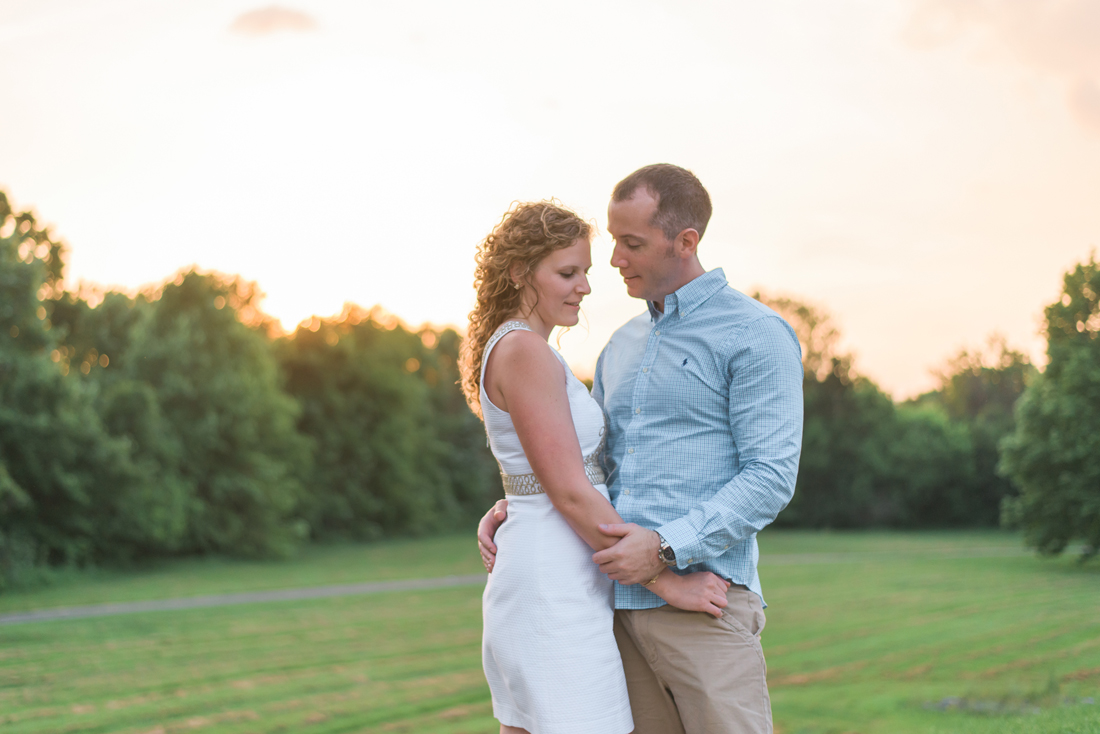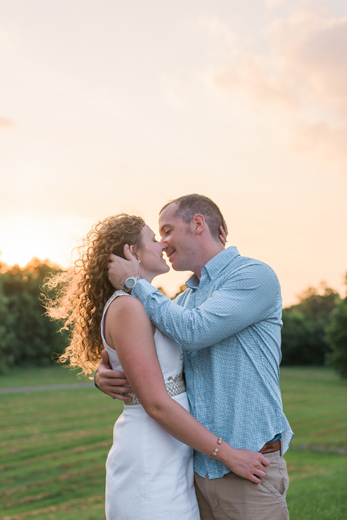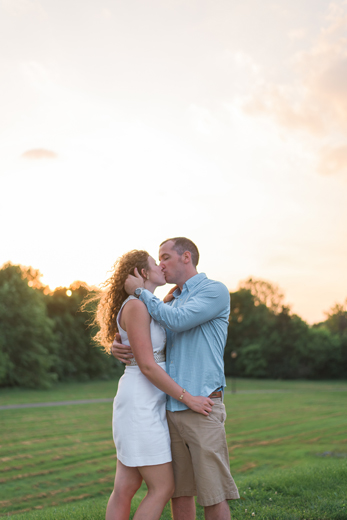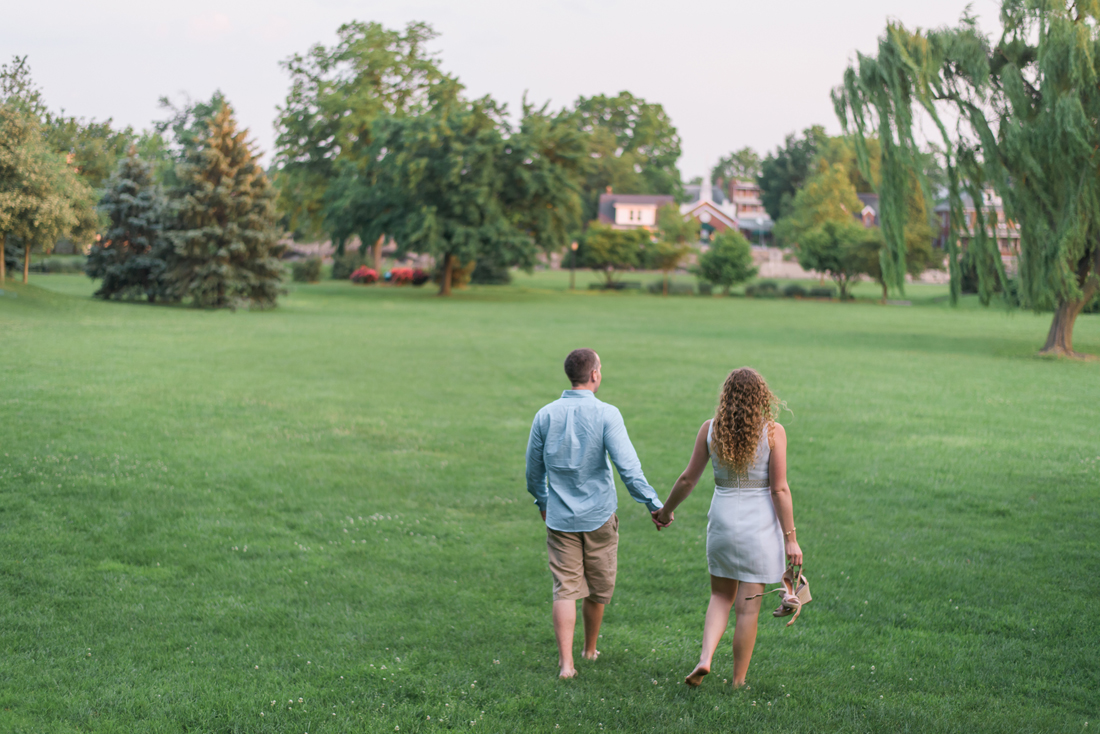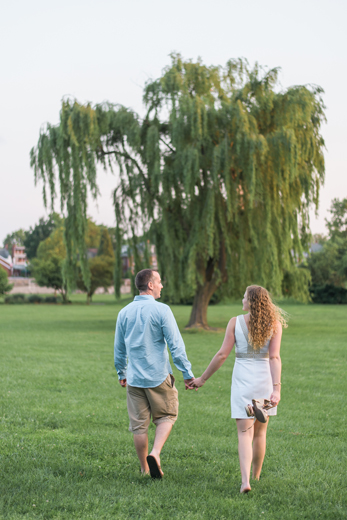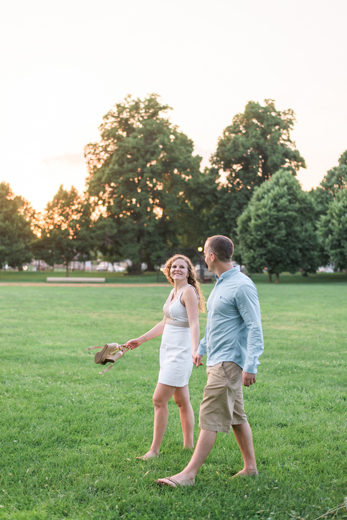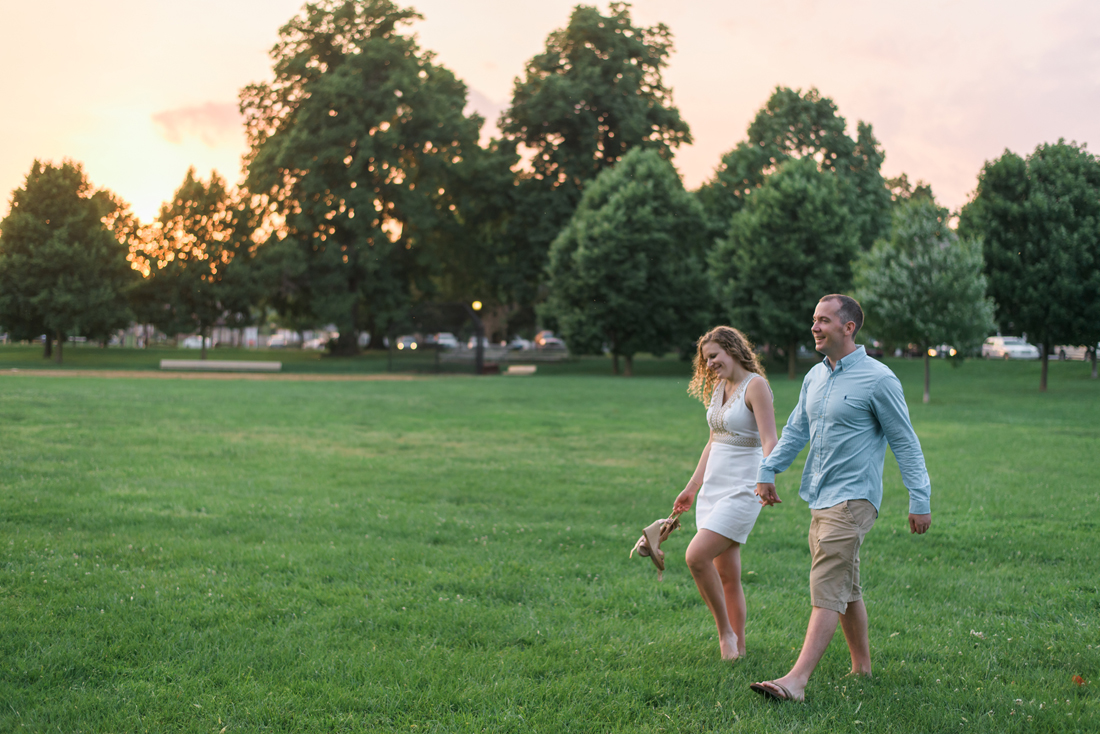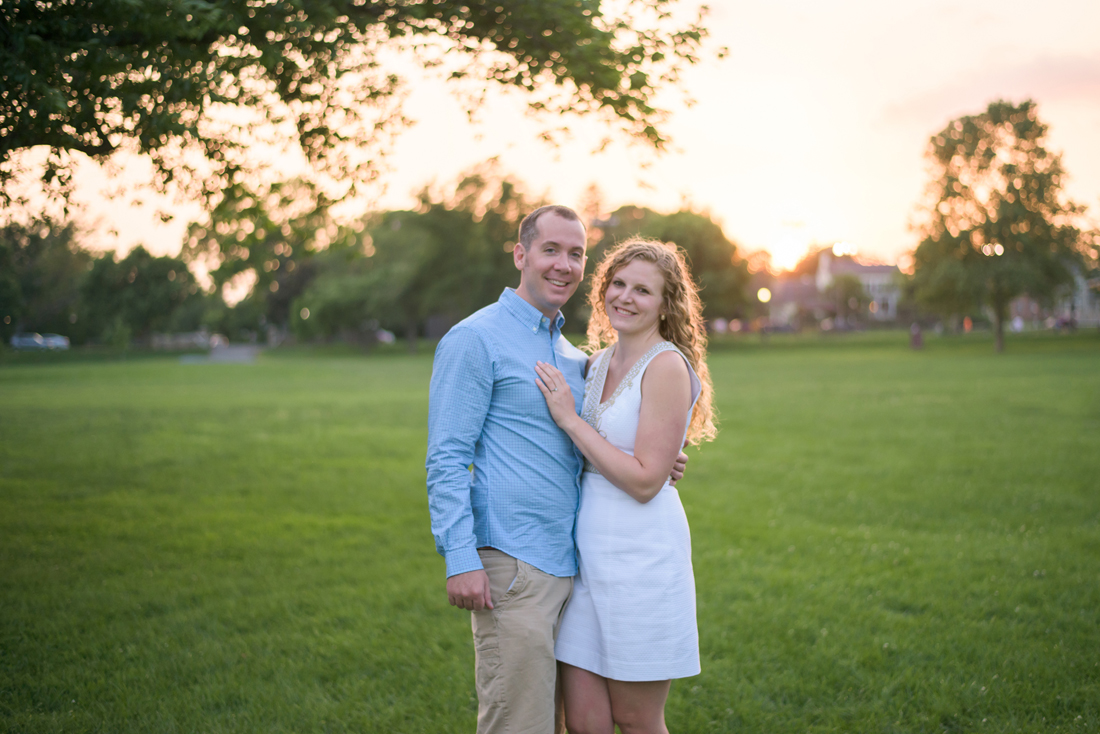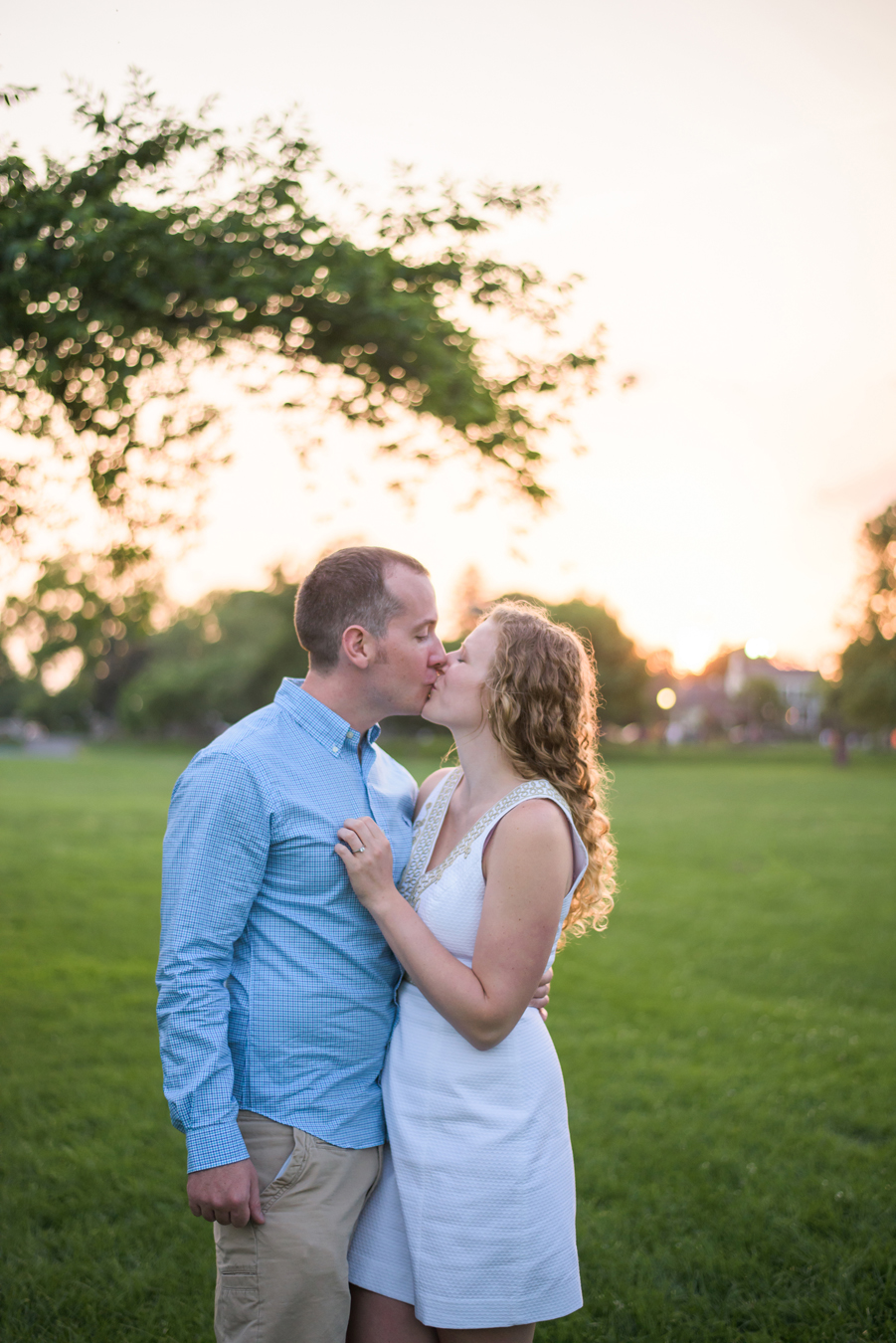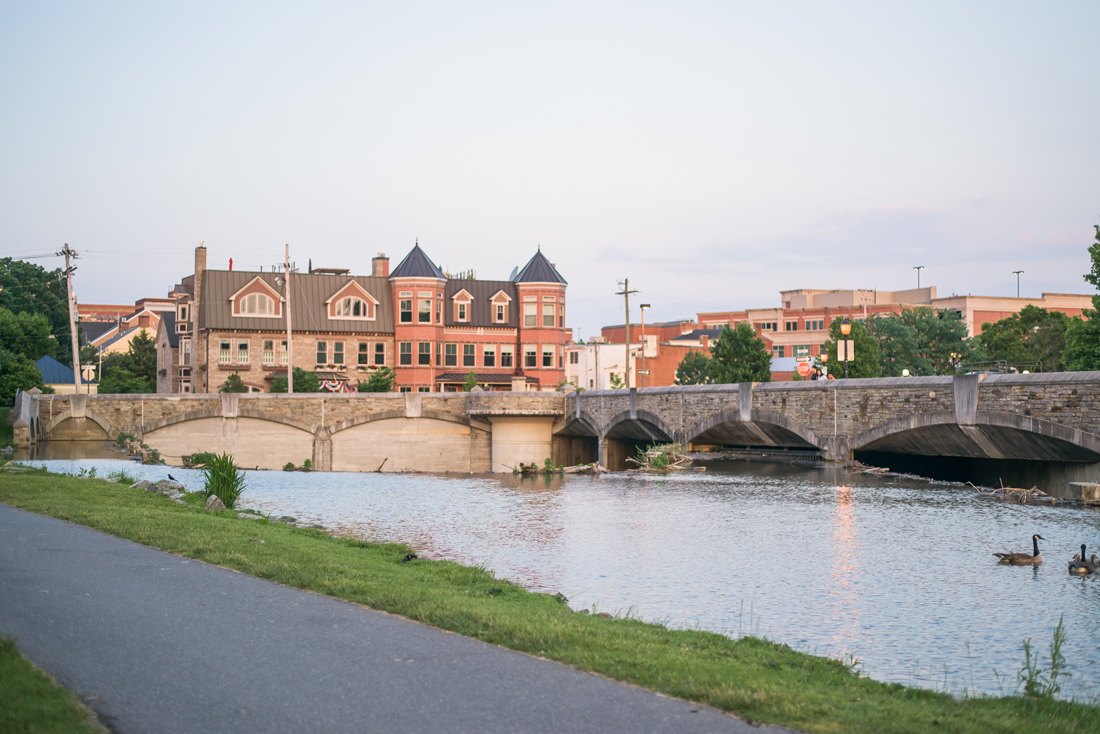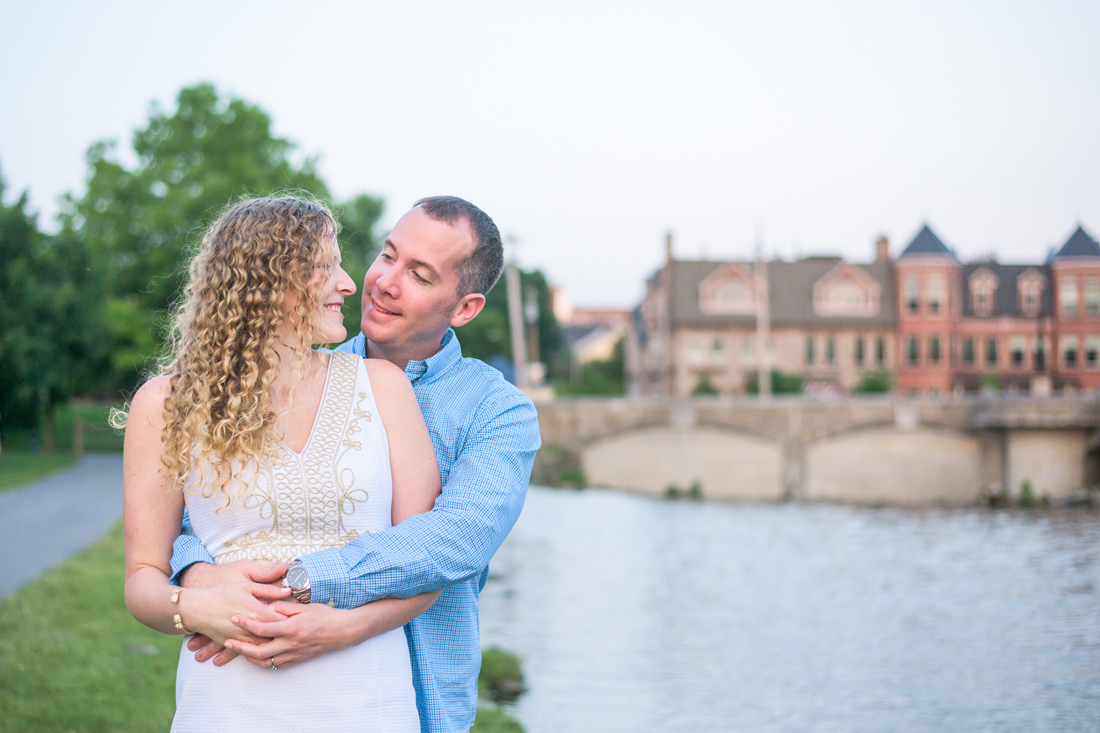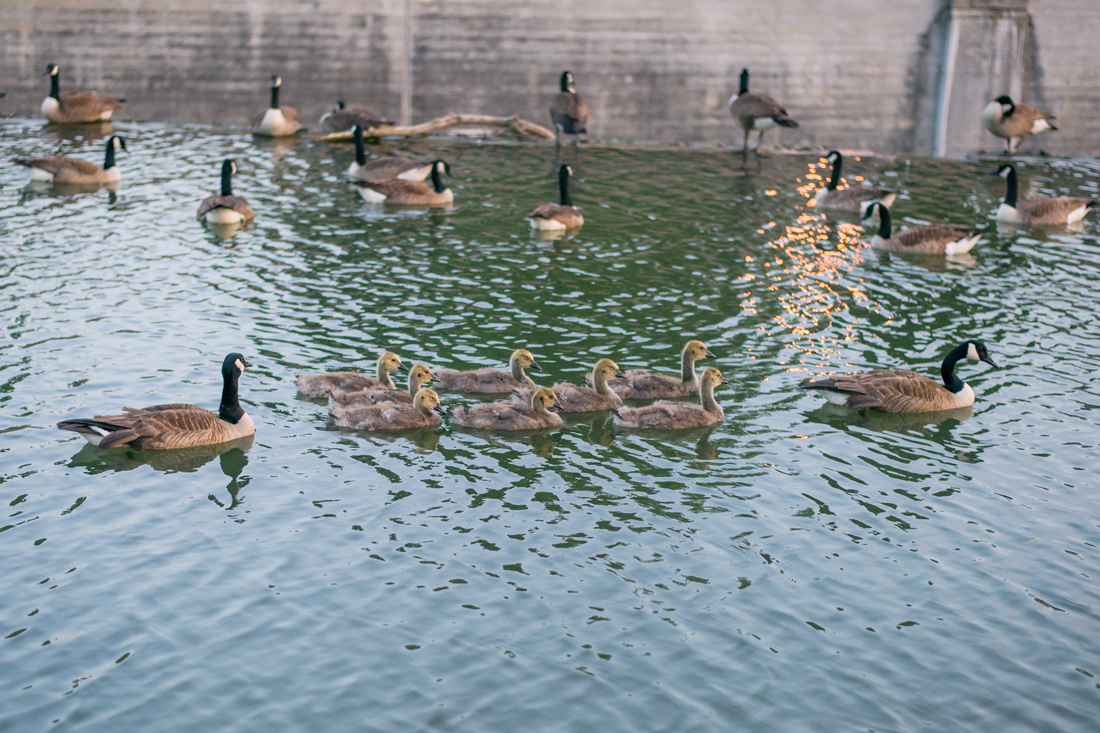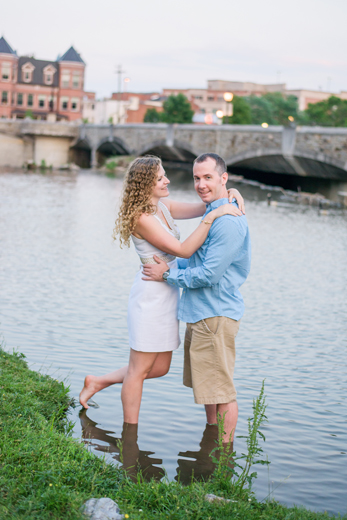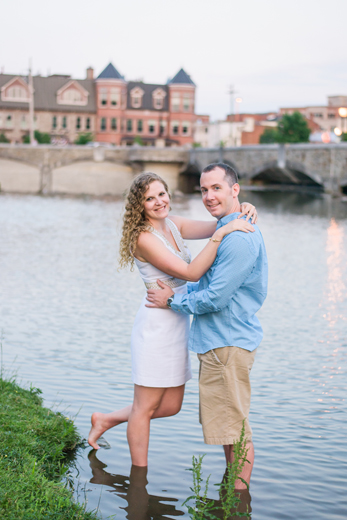 Amy & Ethan, you two are truly incredible. Absolutely adore all of these and so happy you were equally excited about getting your feet wet! These all make my heart so happy. So much romance!!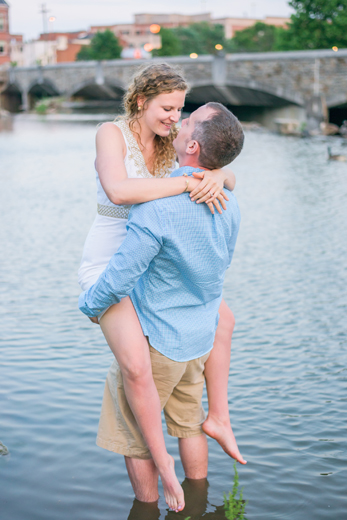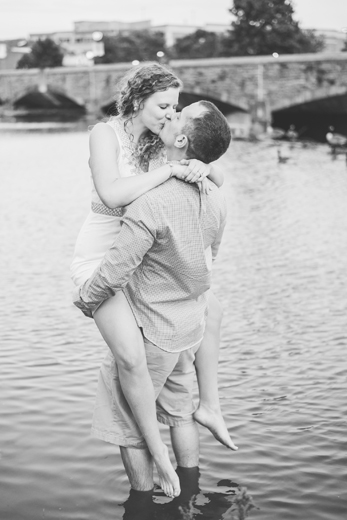 Oh my heart.. the cutest!!!!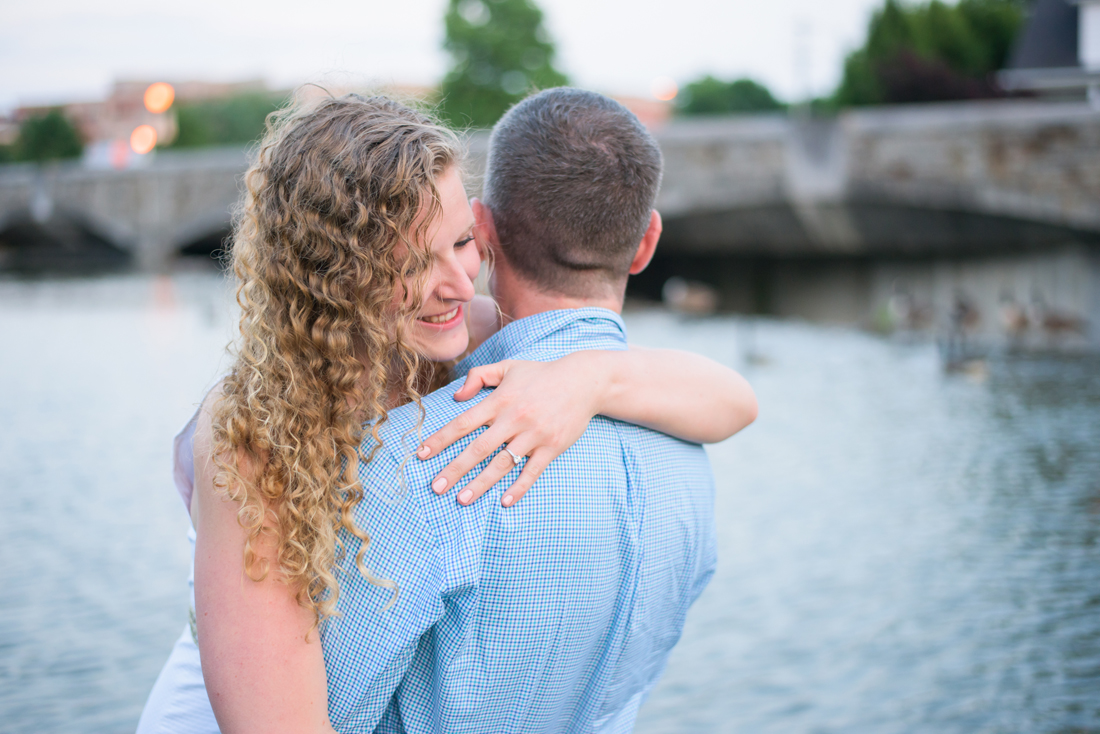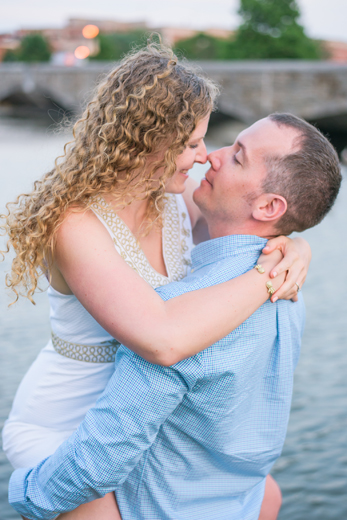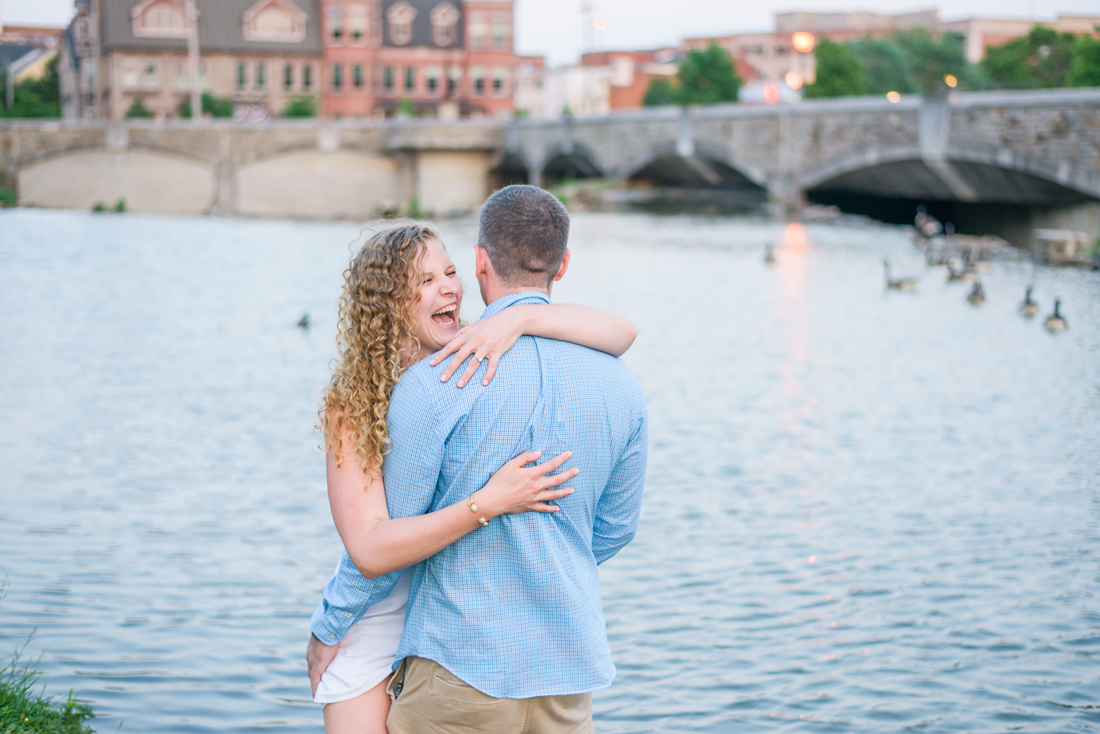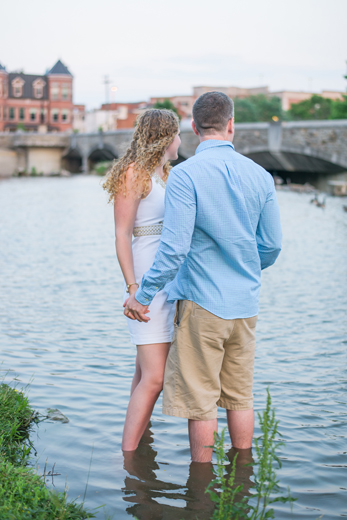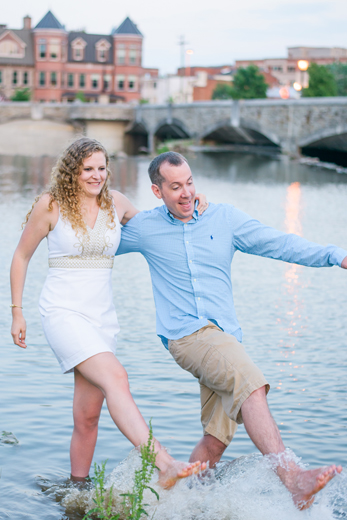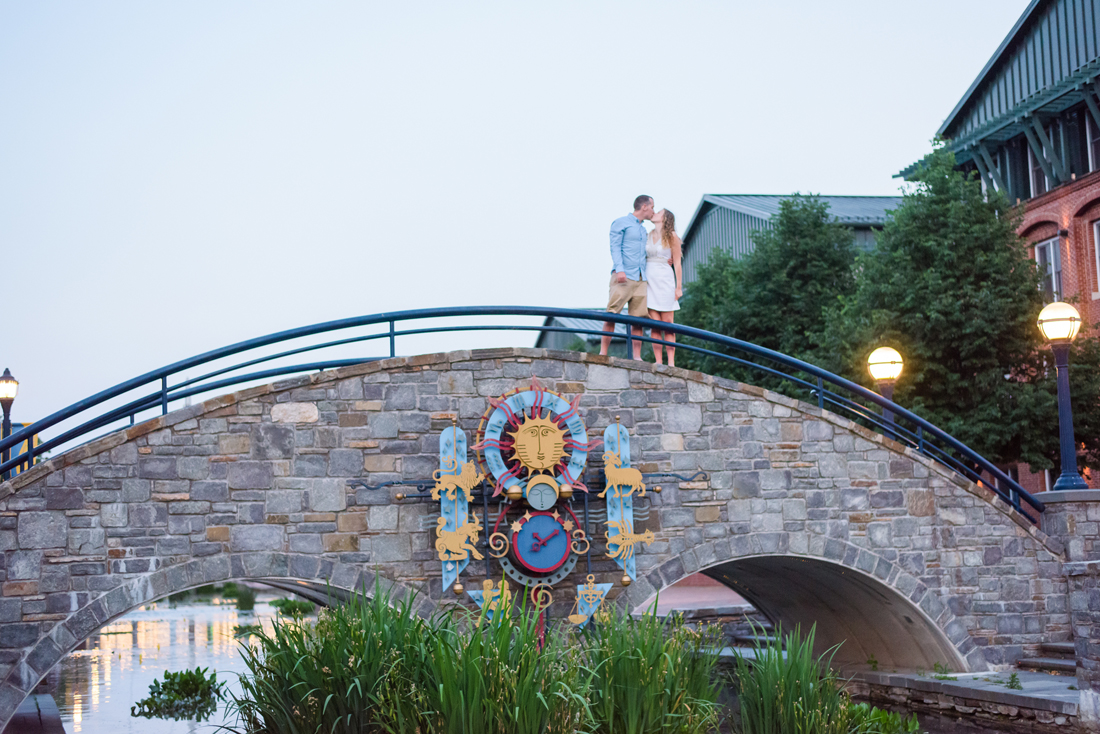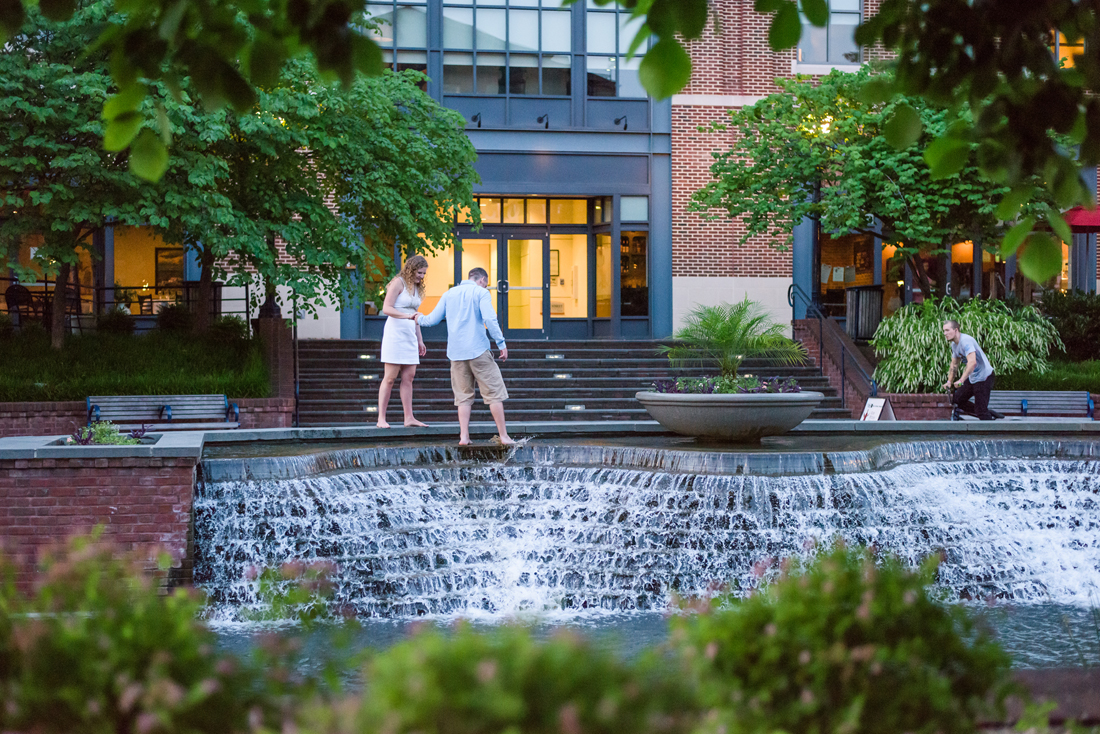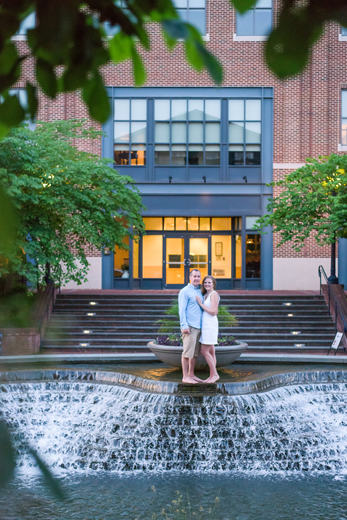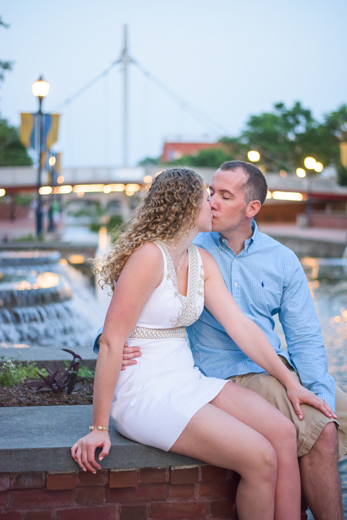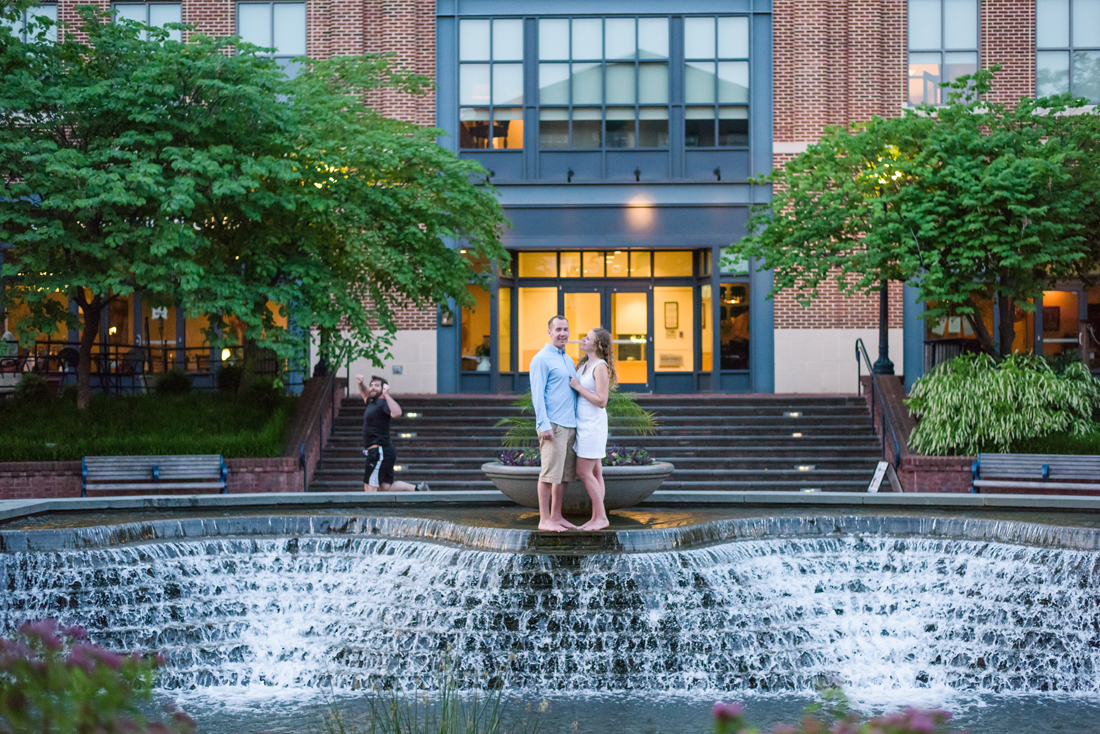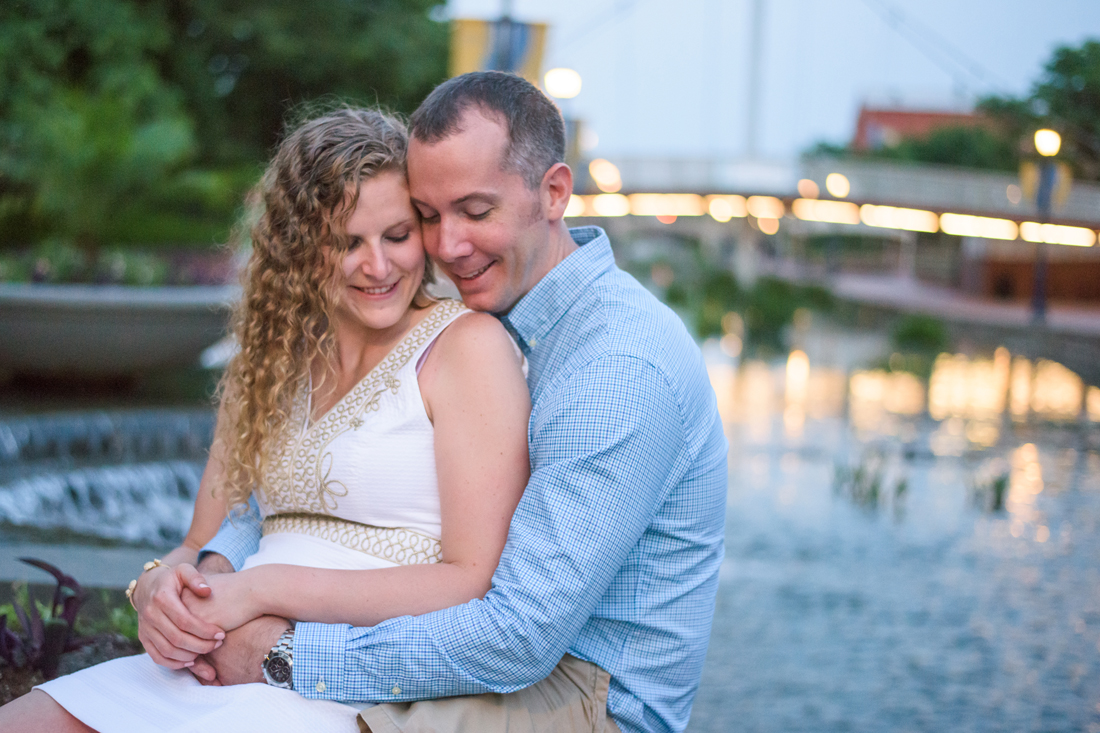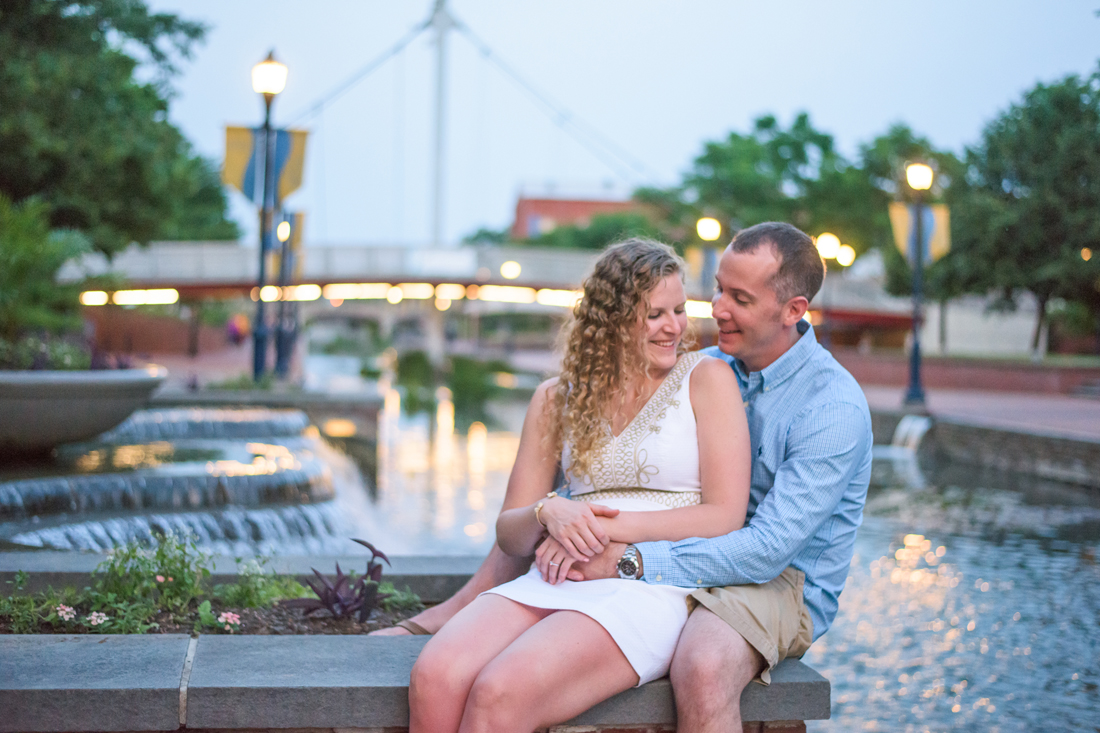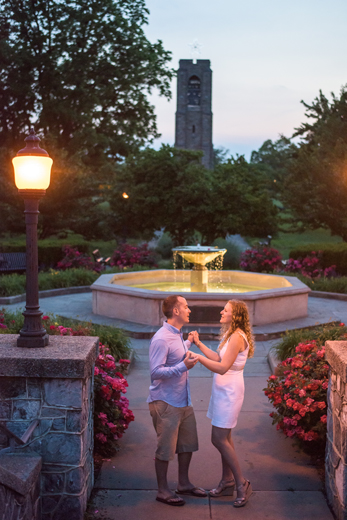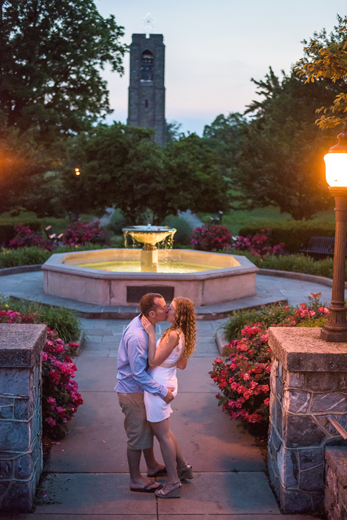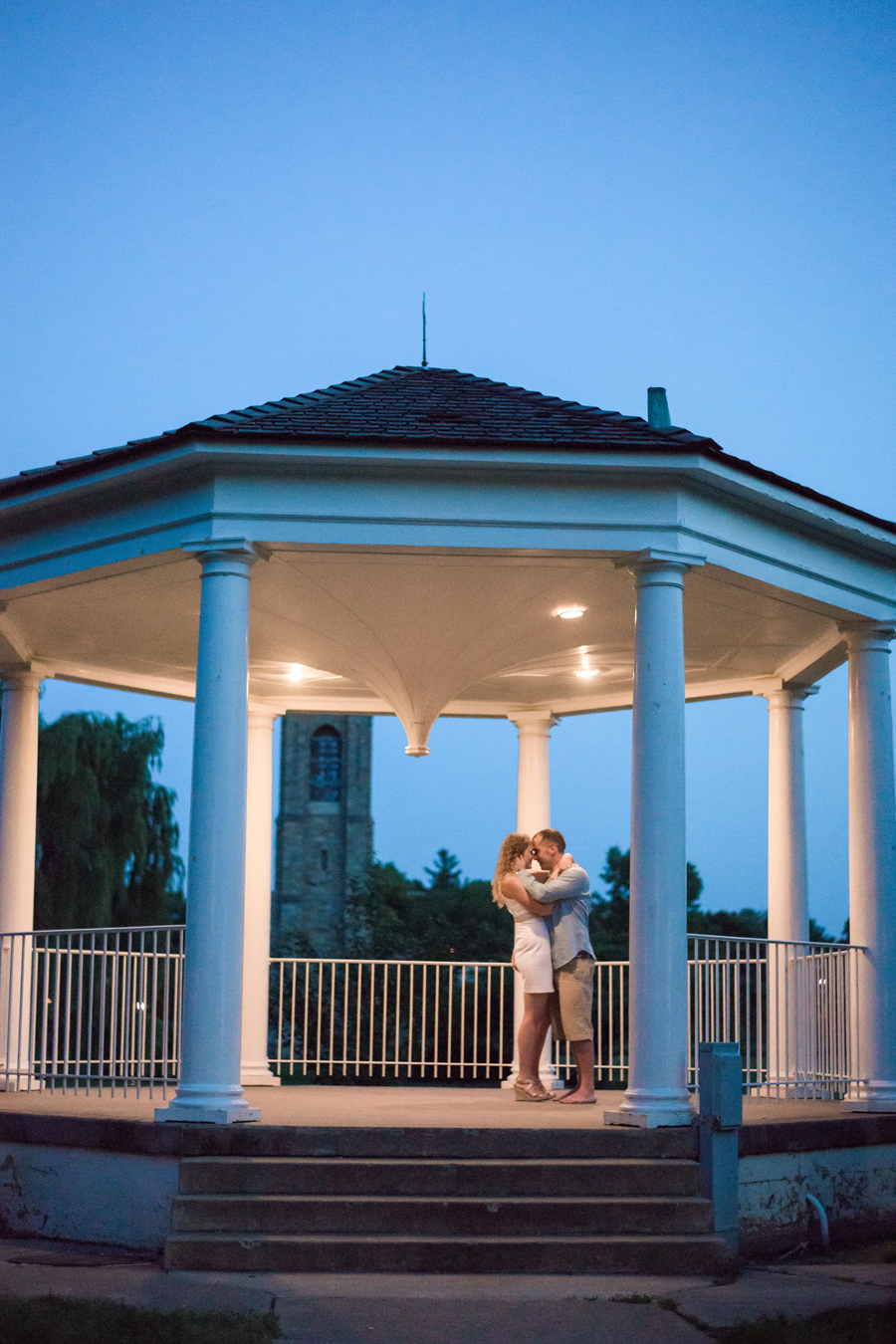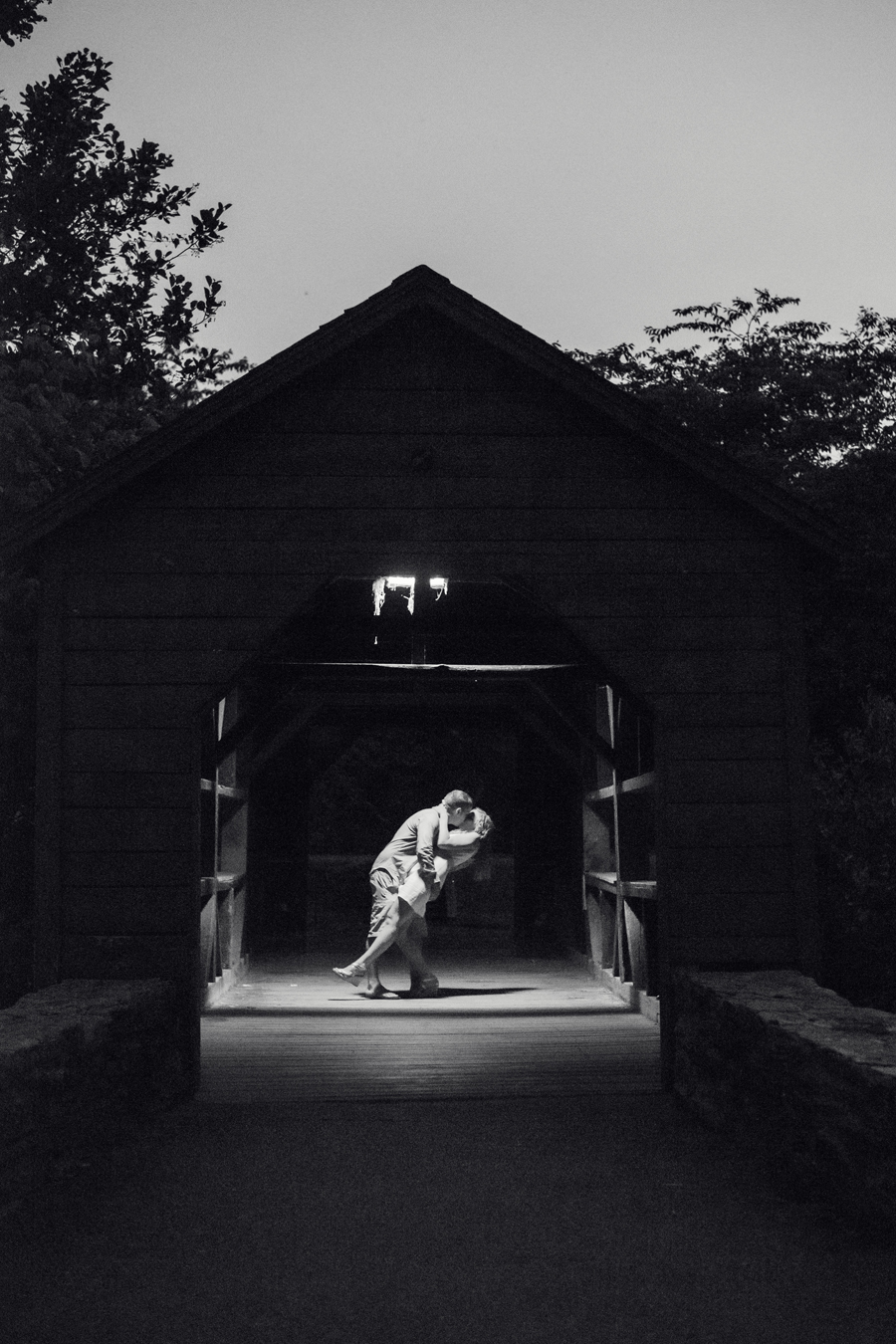 Amy and Ethan, you two are amazing! I am so looking forward to your wedding this summer!!! :)