Oh wow you guys!! I'm admitting it right now, I went a little crazy on this one… these are just some of my favorites and YES, I swear I did actually try to narrow these down!! Ahh this day was just incredibly beautiful, full of energy, and so much love. I'm getting chills thinking about it! :) Jeannie & Rye were married at the Inn at Huntingfield Creek on the eastern shore, and it was a perfect spot for this amazing day! Between the view of the water from the docks to the lavender fields next to the reception, it was basically a photographer's dream! :) As is this couple. Rye & Jeannie are so down to earth and I'm so honored to have been able to celebrate and capture this day for them. You two are surrounded by so many loving family and friends, and they just so happen to know how to party too!
Jeannie & Rye, this was such a fantastic day! Thank you so much, and congratulations!! You're married! :)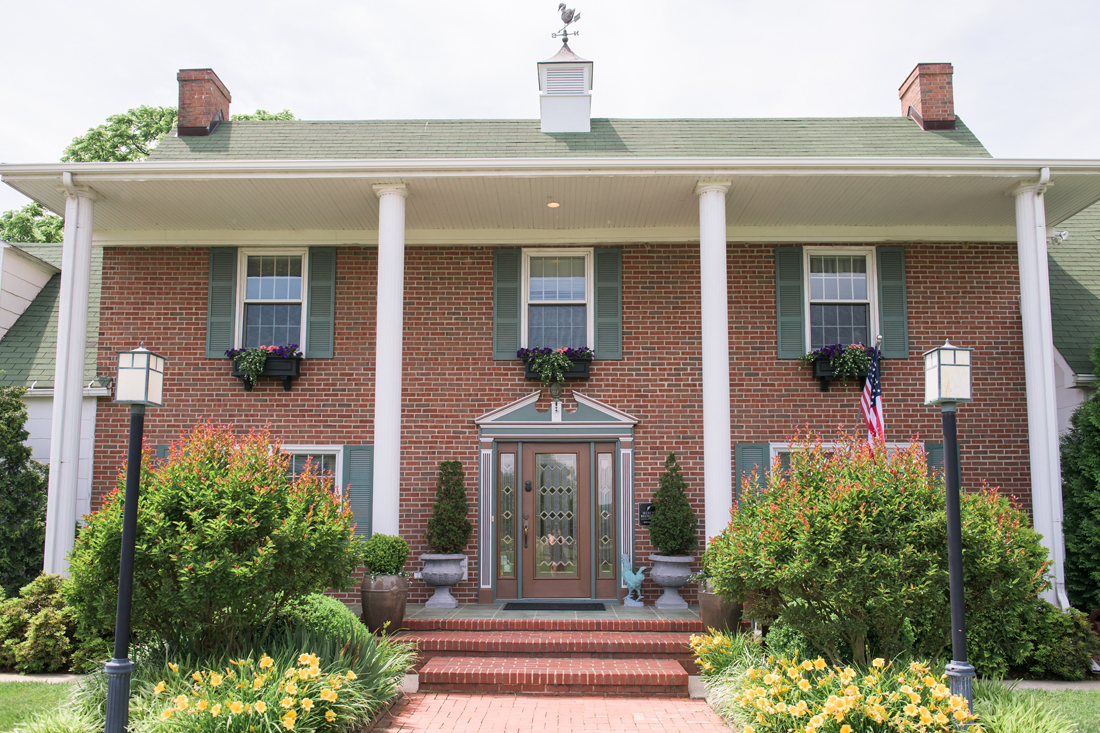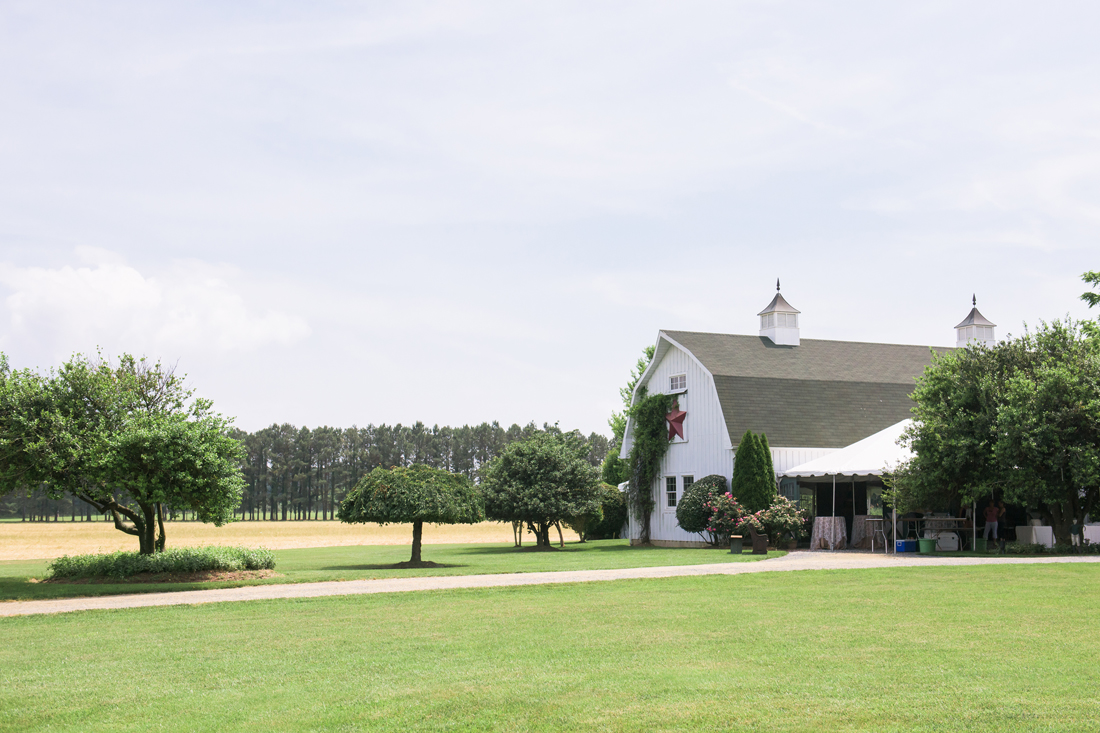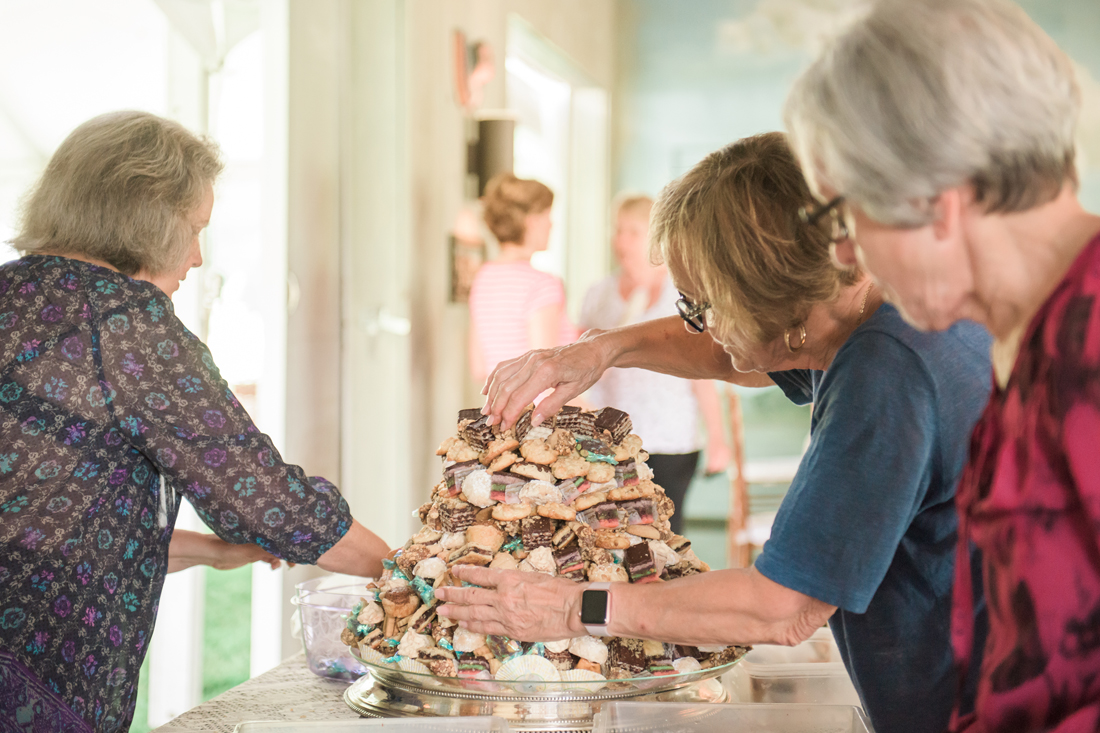 Jeannie's Nonna and two great-aunts made & assembled over 1200 cookies for their Italian Cookie cake! And there's an Italian Cookie Dance too! This was so cool :)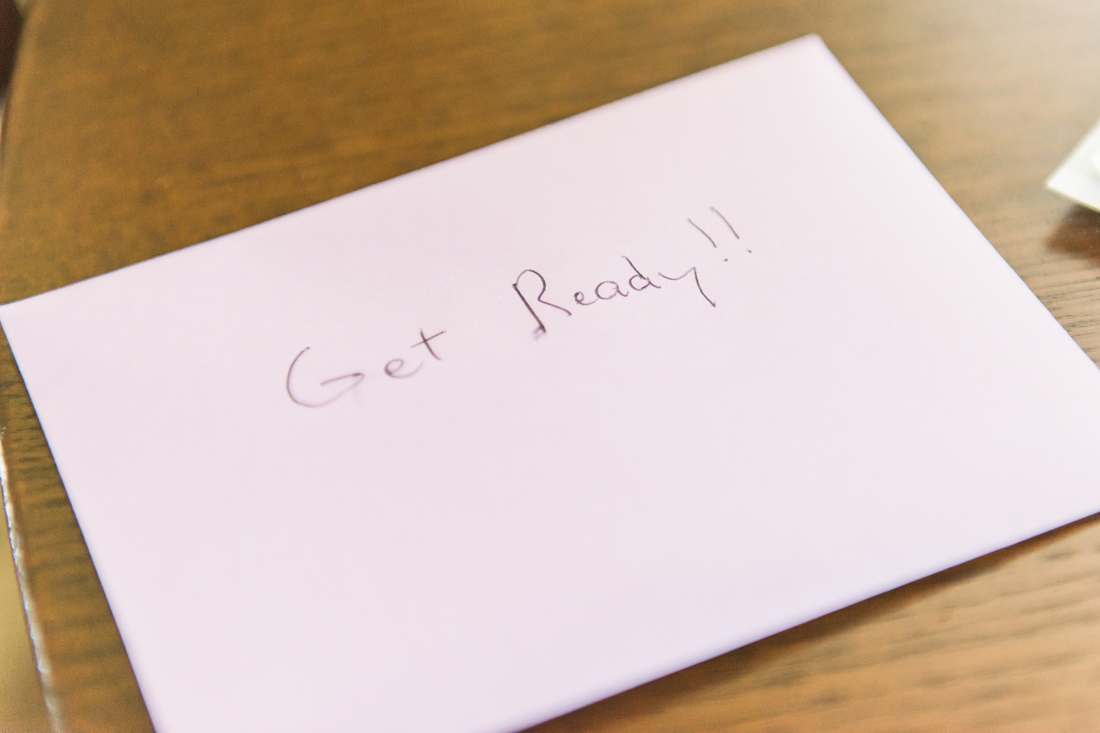 These notes! Rye had notes for each part of the day and just wait until you see which one was my all time favorite :)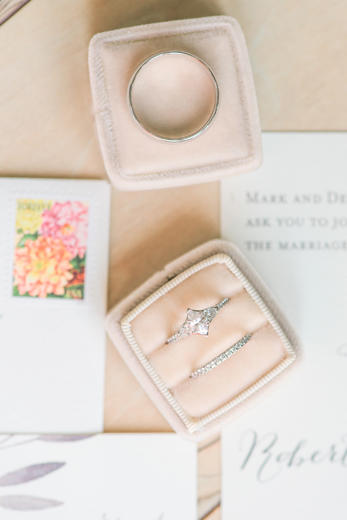 Jeannie's ring was custom designed by Rye! And it is GORGEOUS!!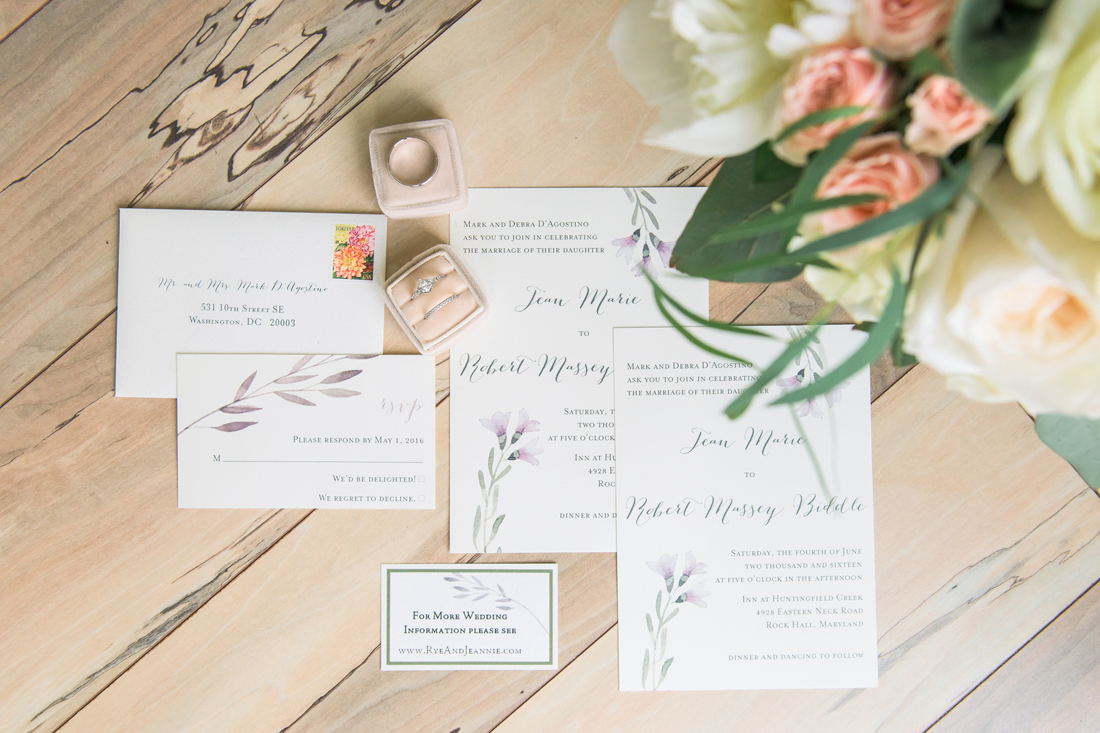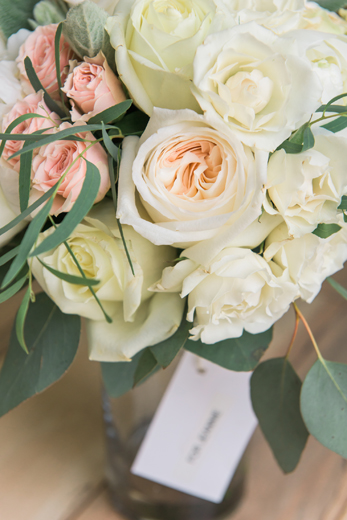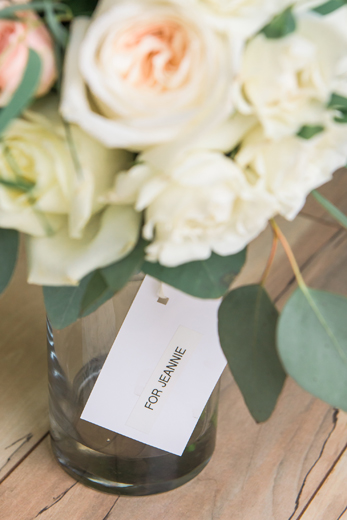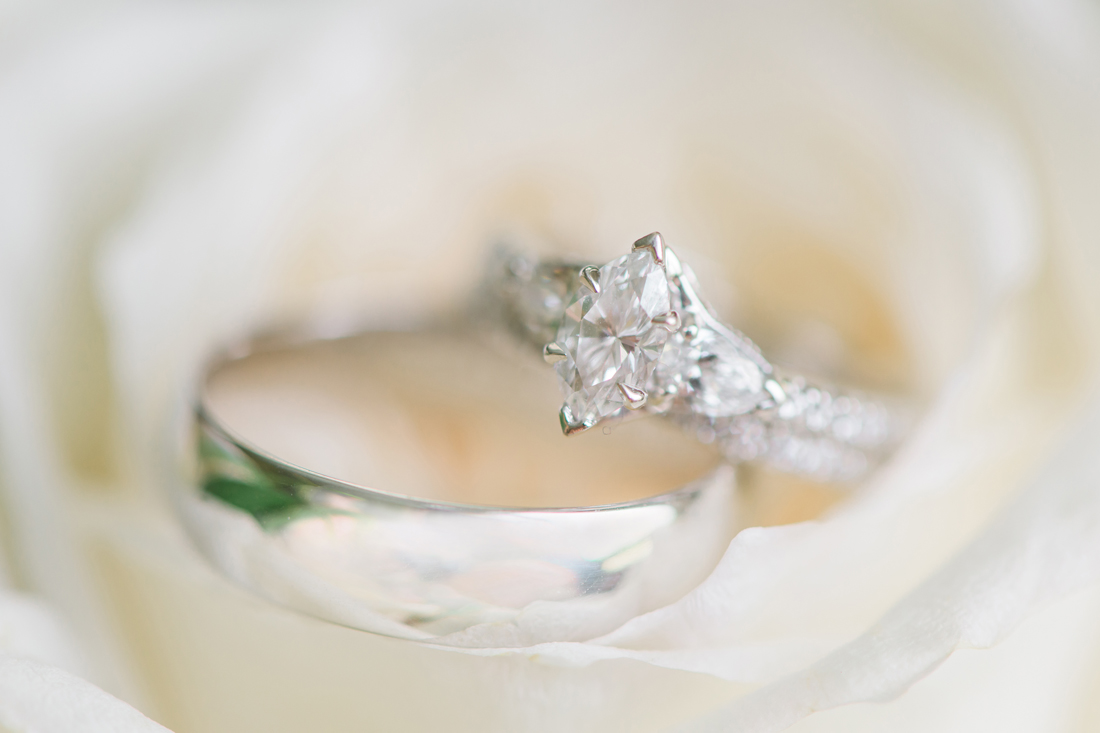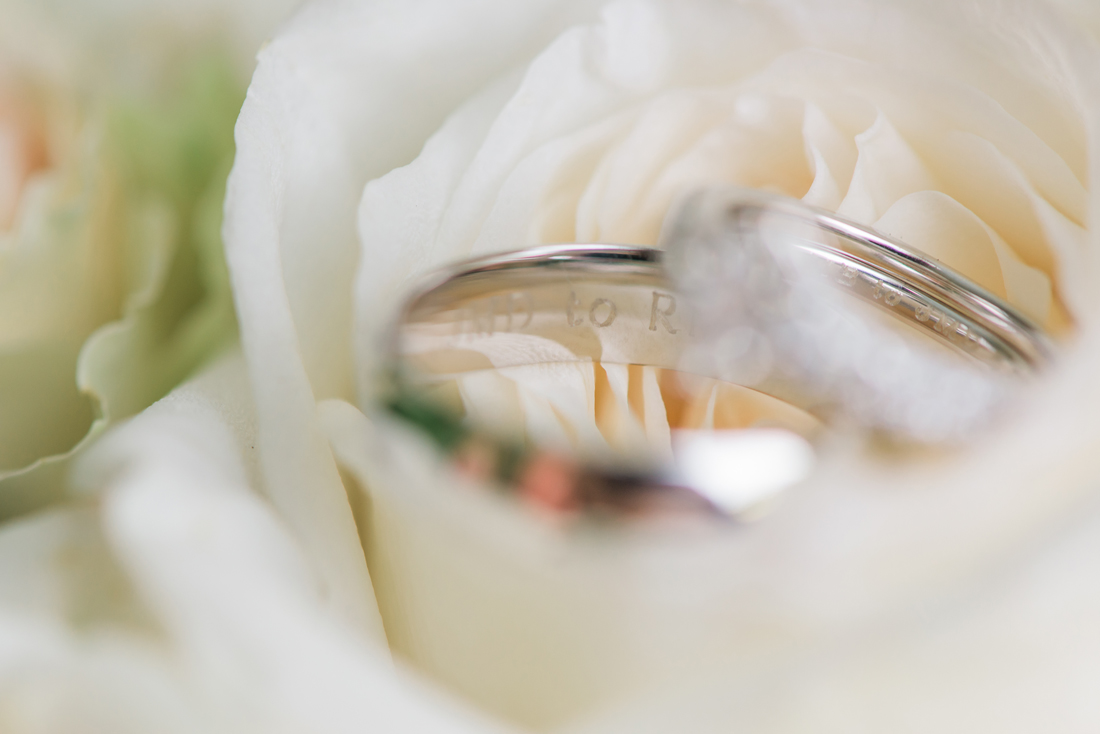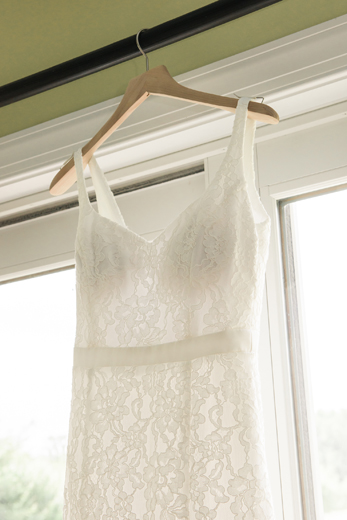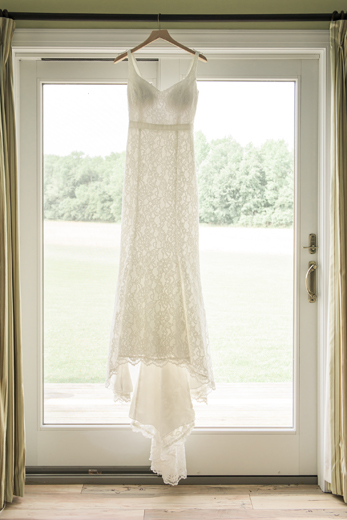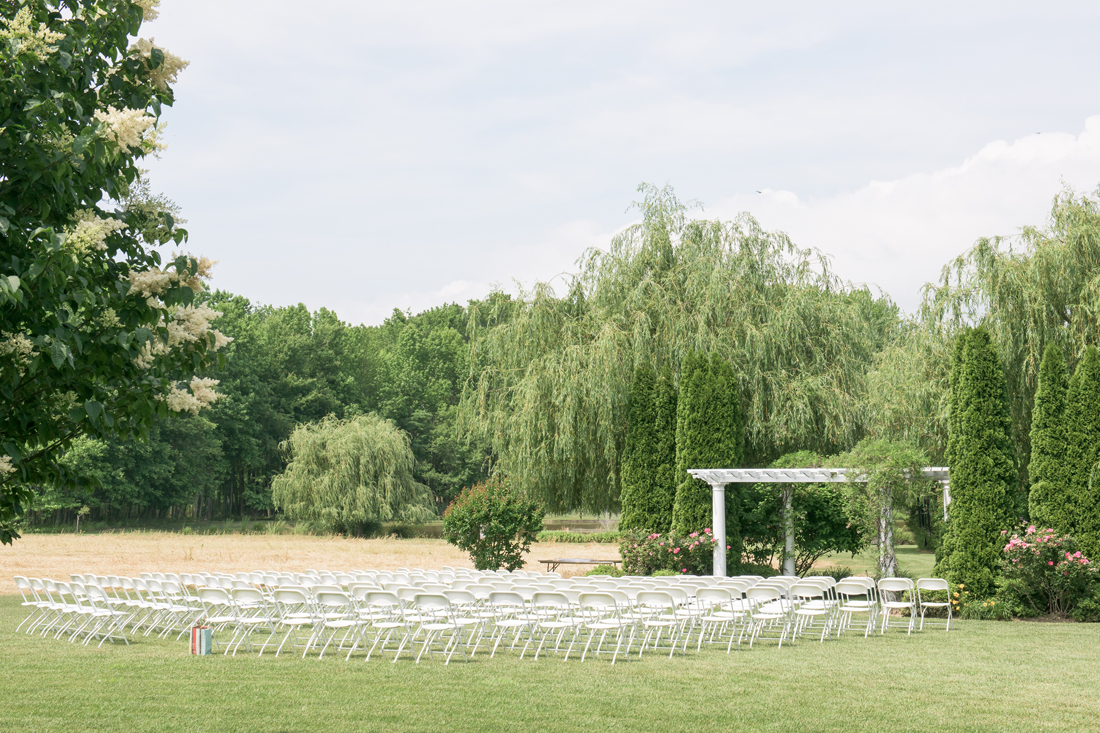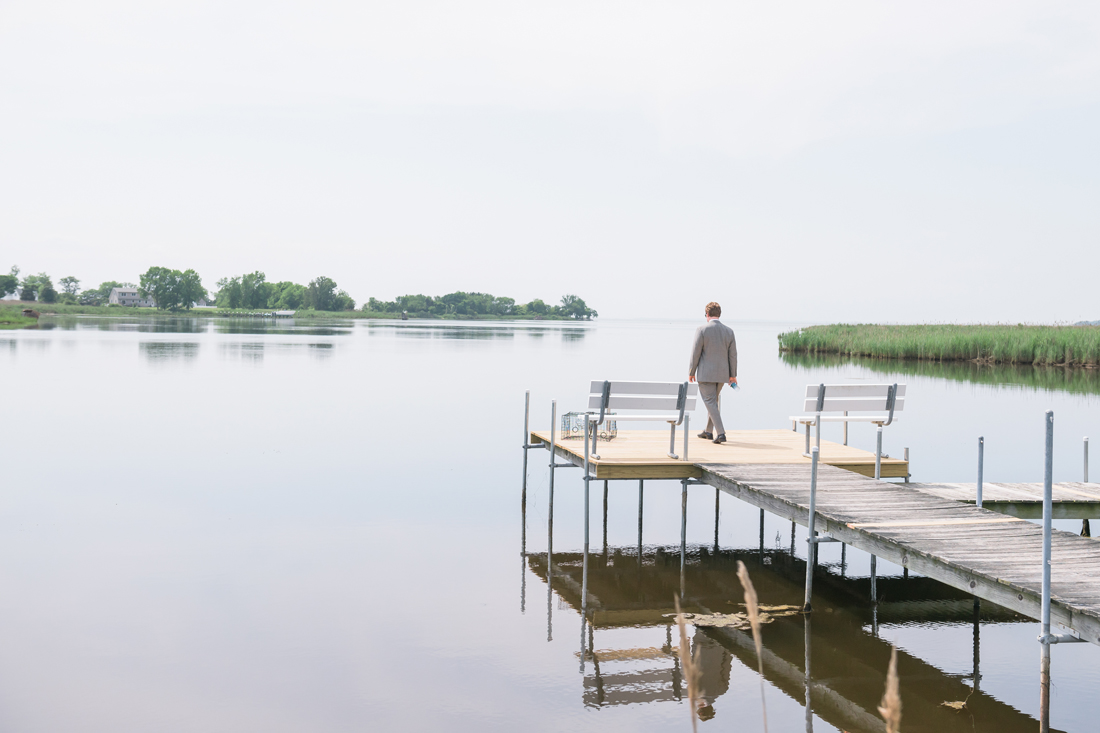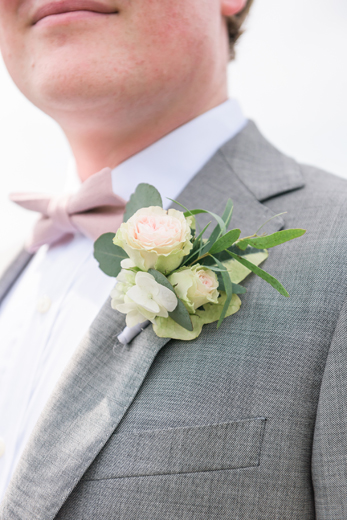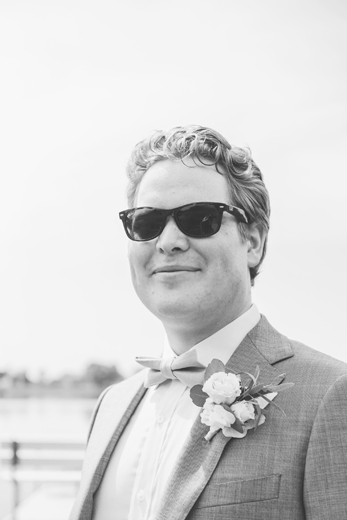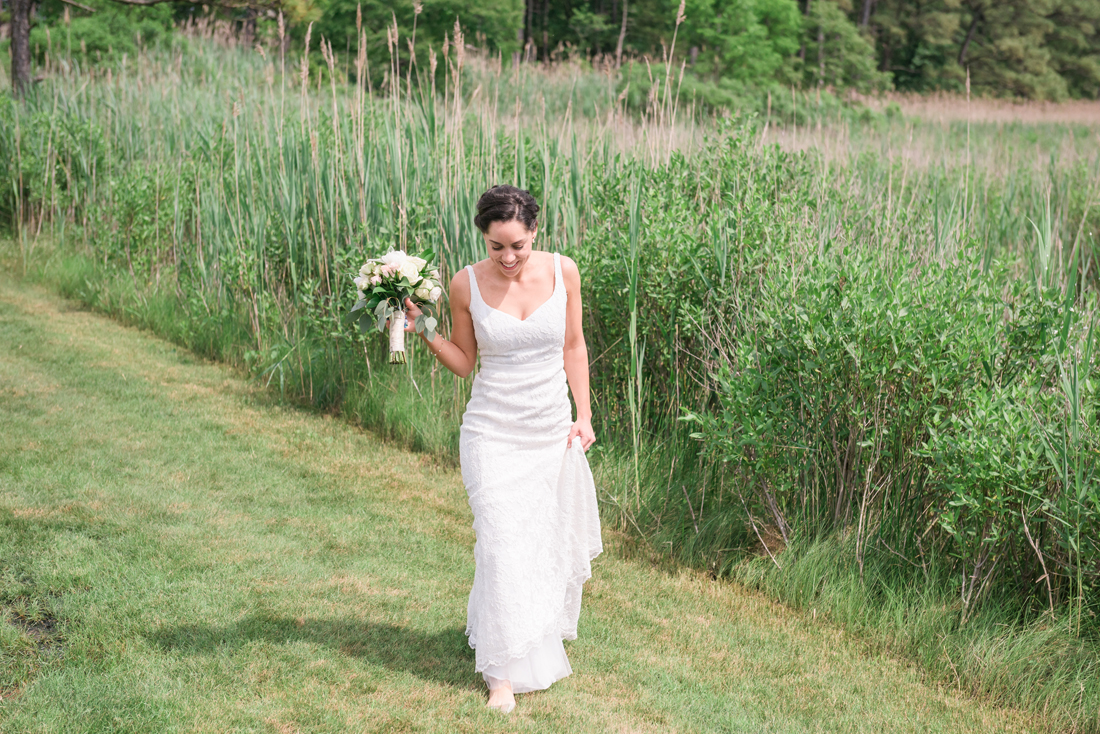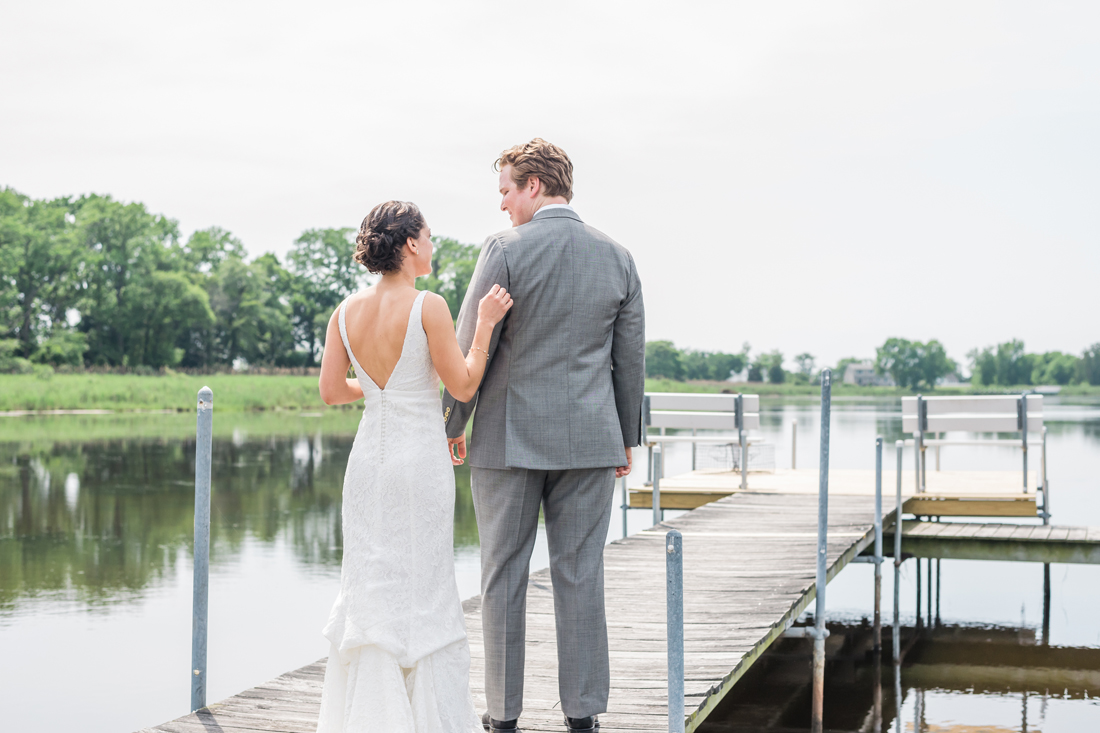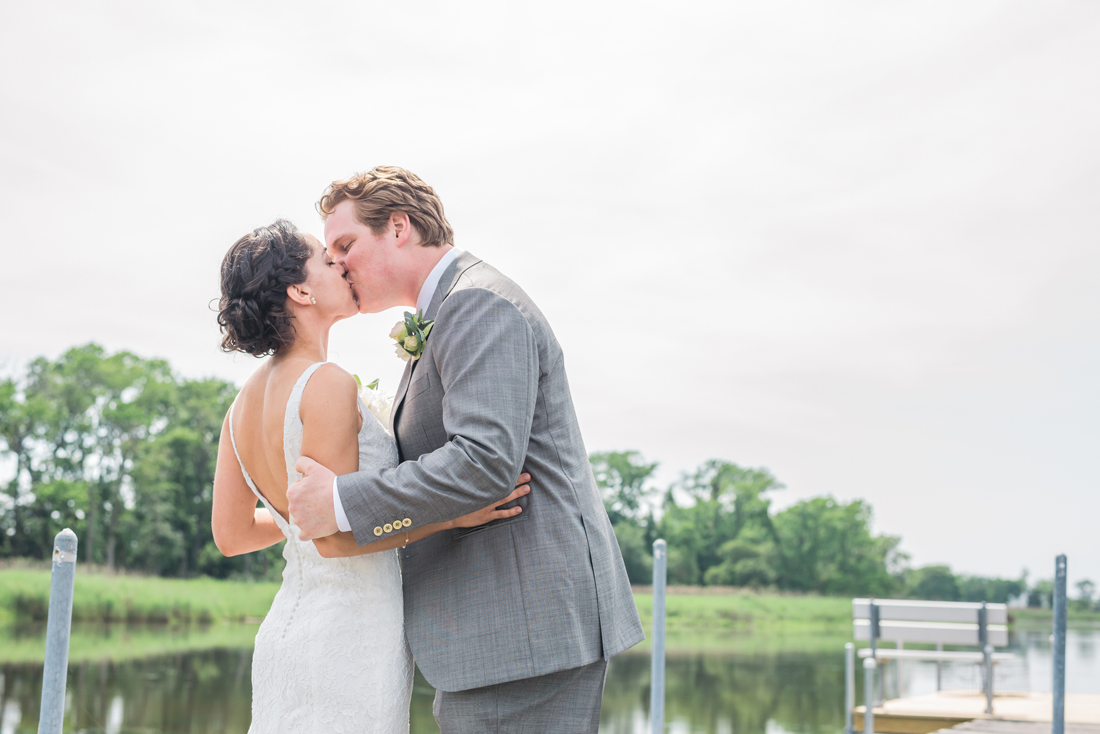 How beautiful is this shot above during their first look?! Adam came along with me to help assist and even shoot a little, and I LOVE the angles he was able to capture! He better watch out or he's going to be getting roped into a lot more weddings!! ;)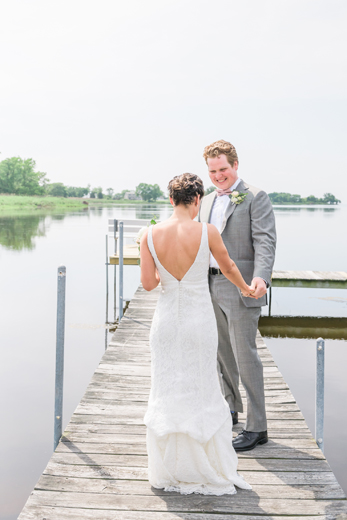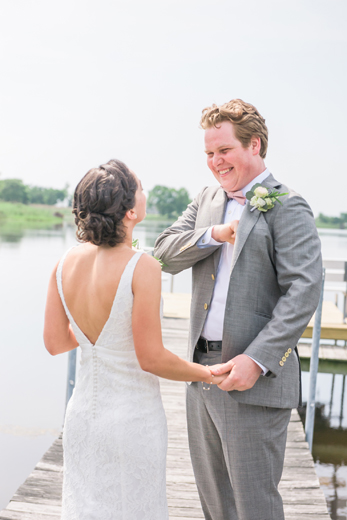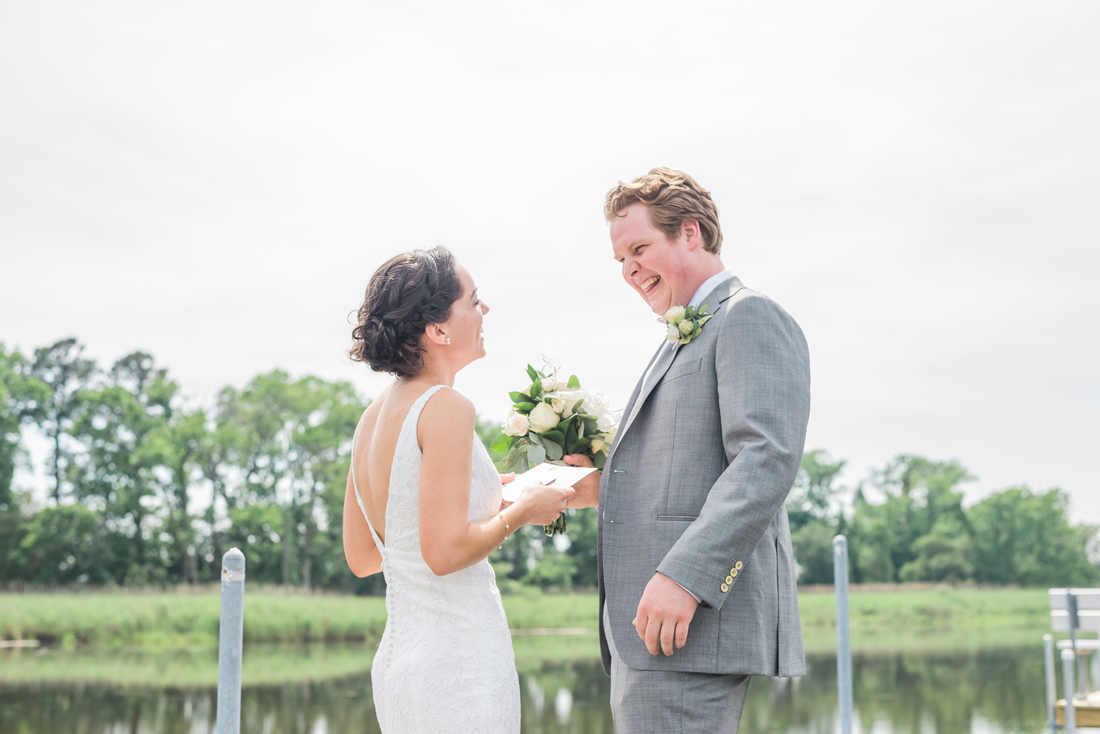 Another note!! hehe :)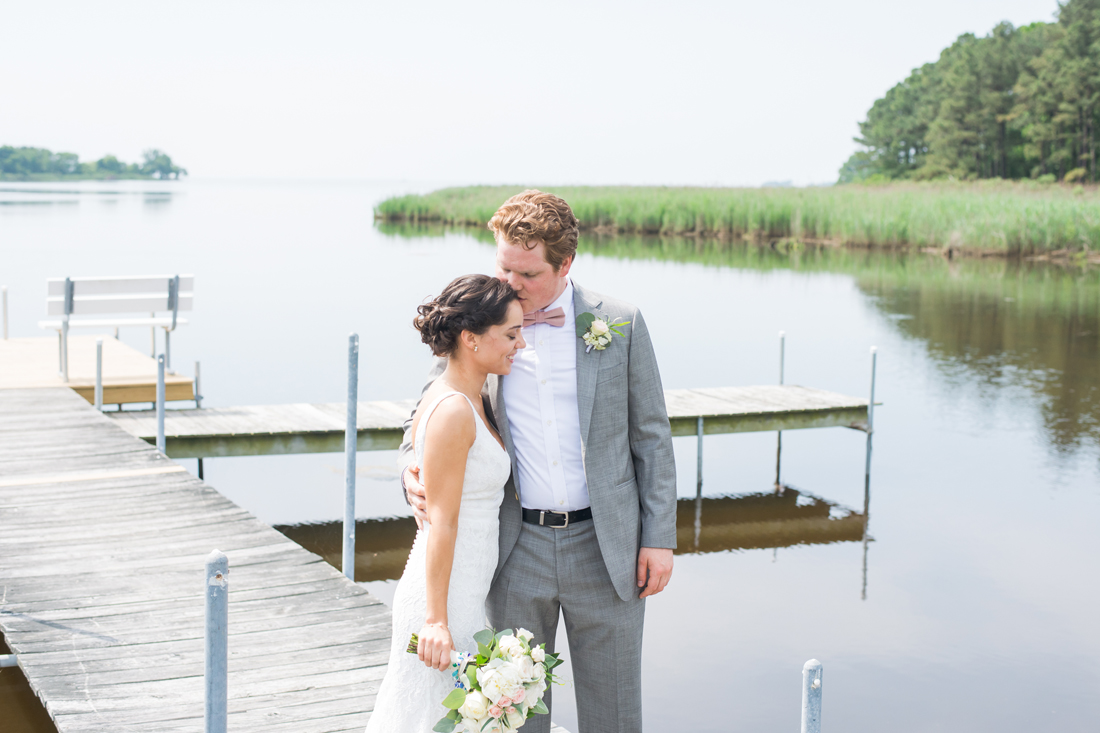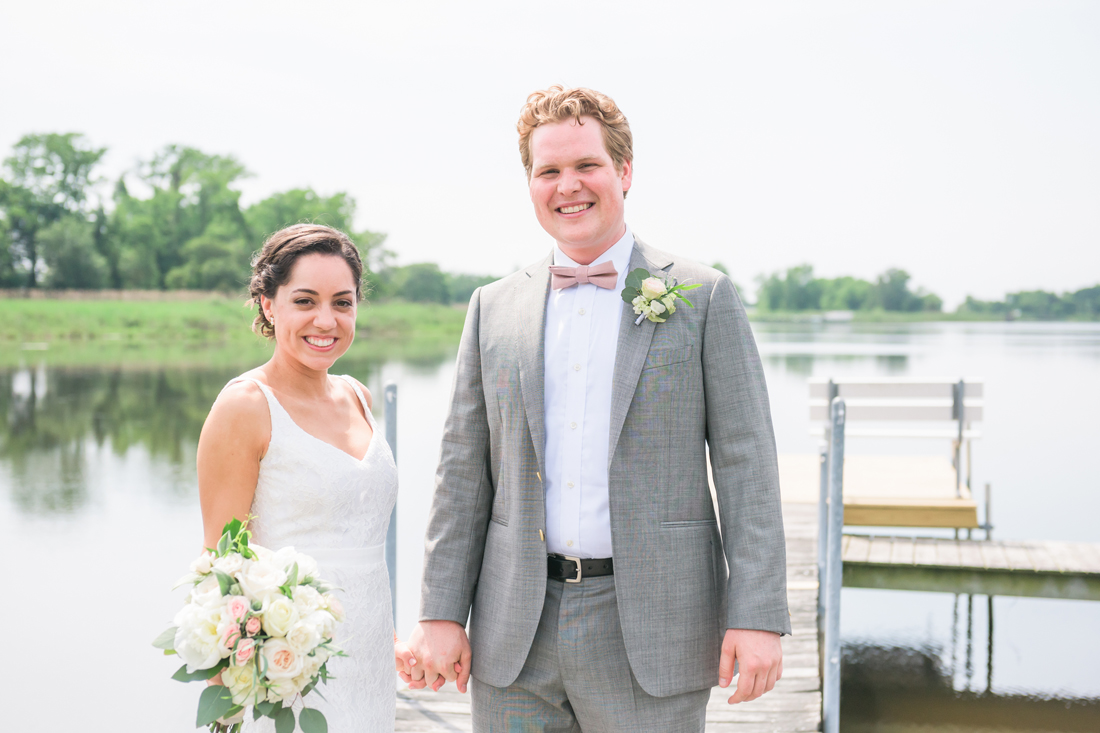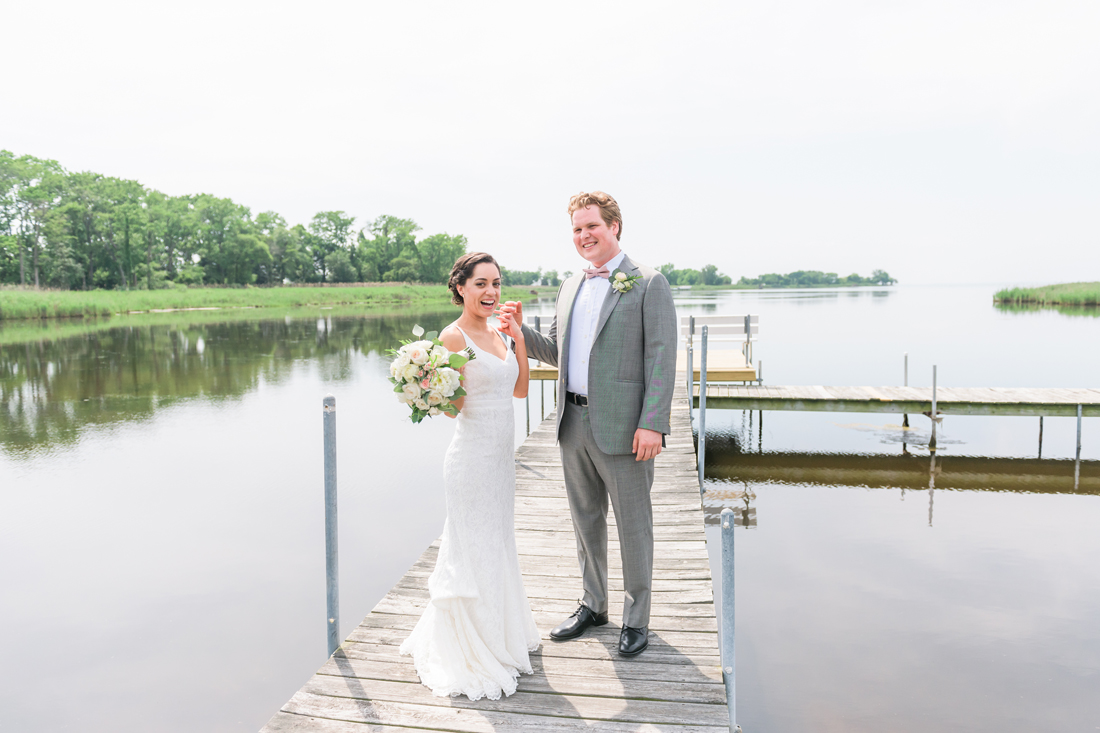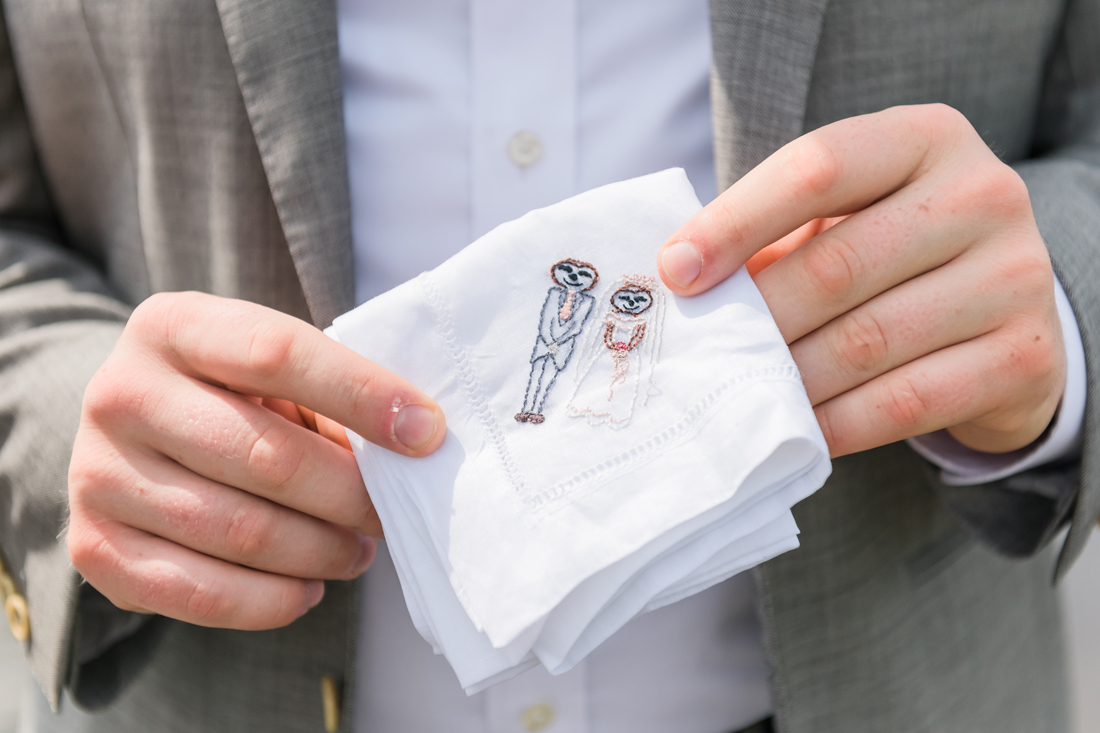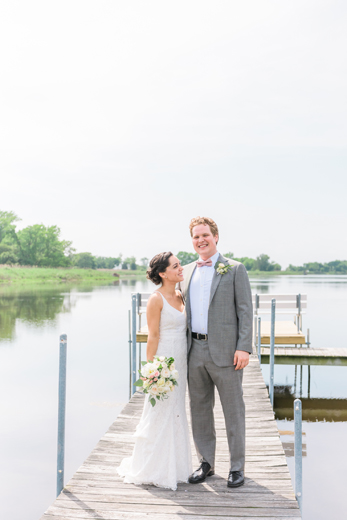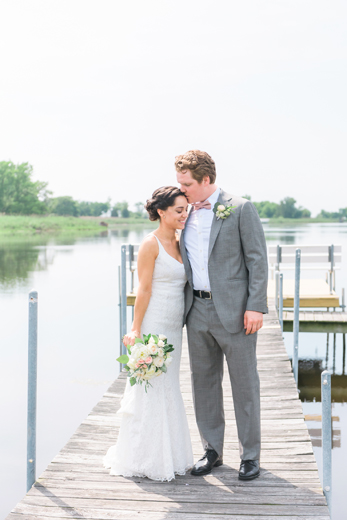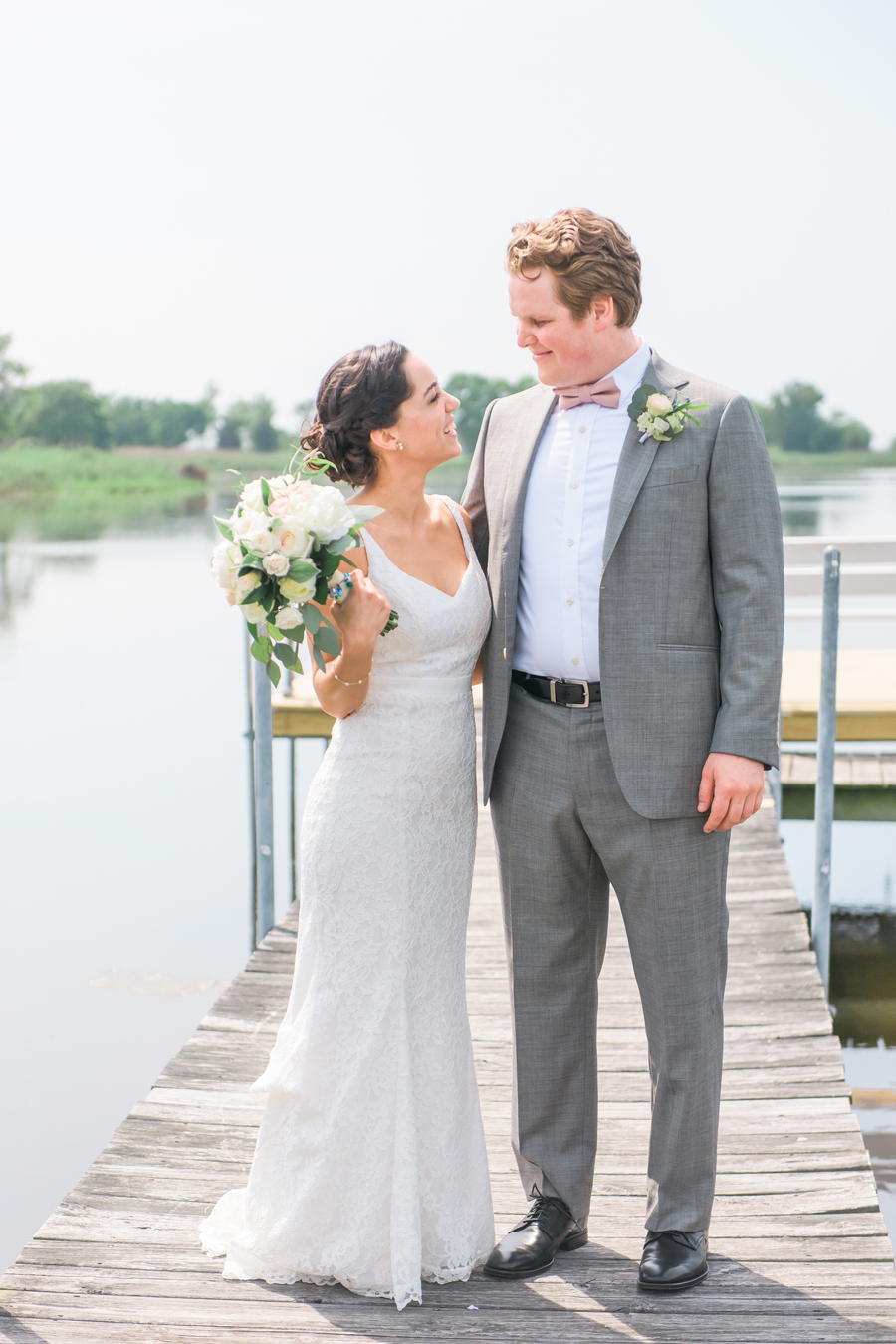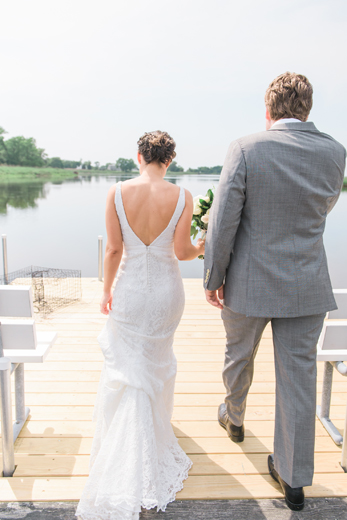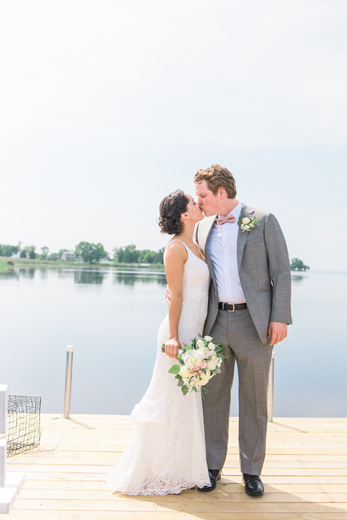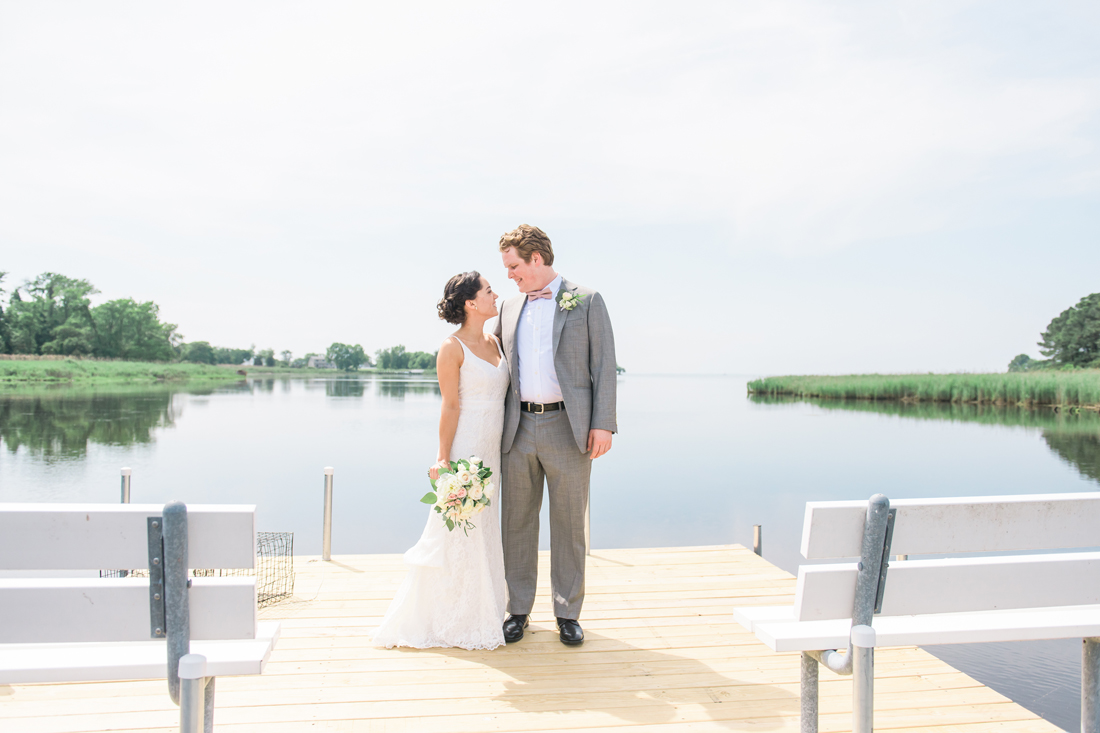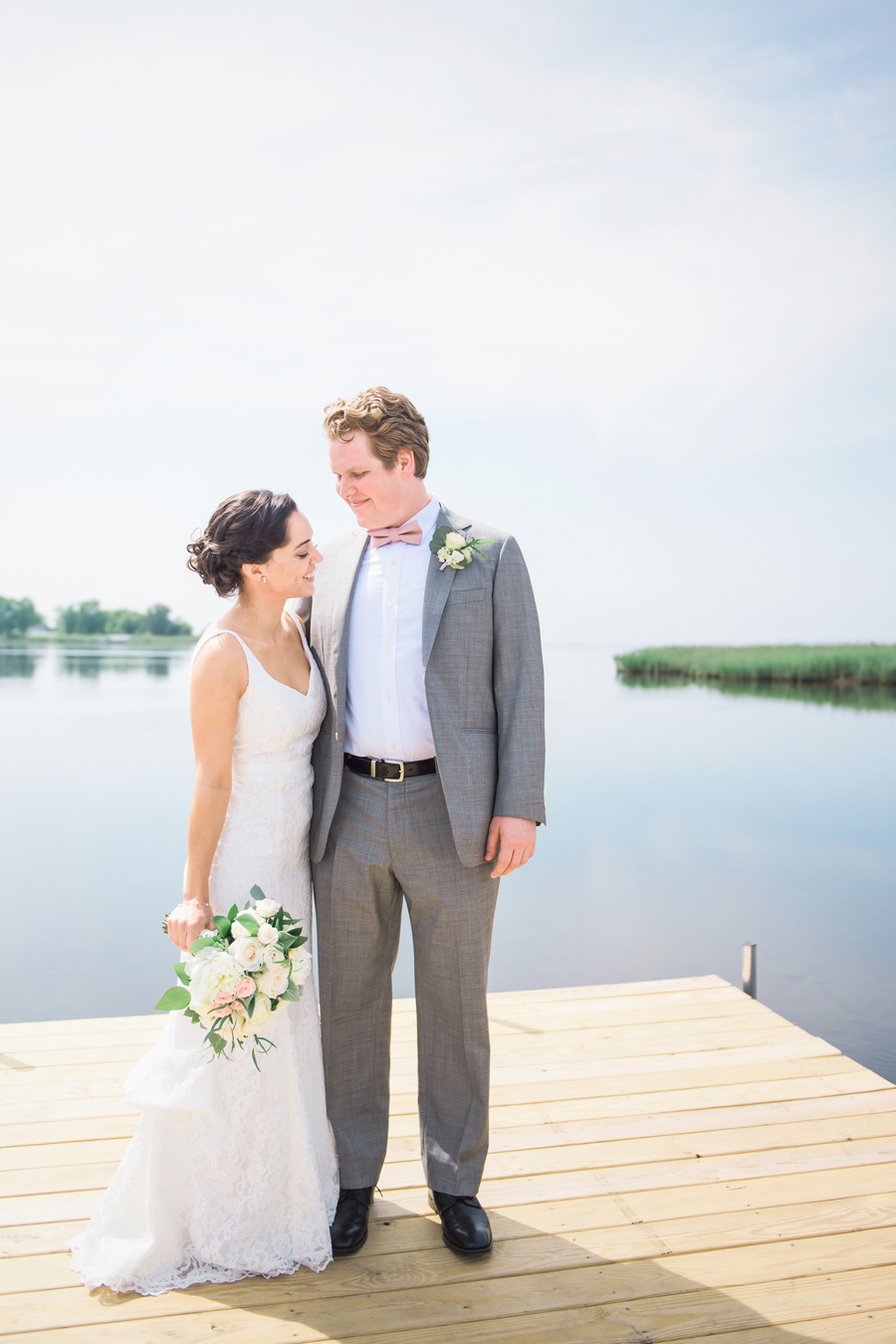 So so stunning you two! And I loved getting to see all of the thoughtful and sentimental details Rye incorporated into his custom suit!!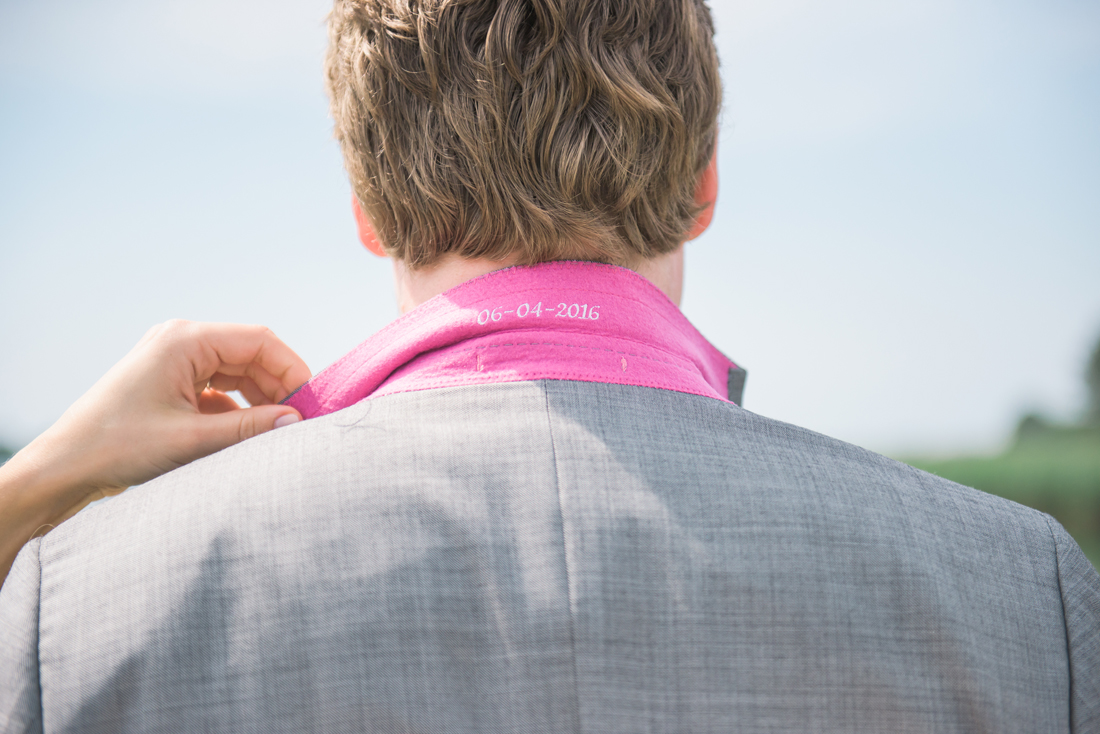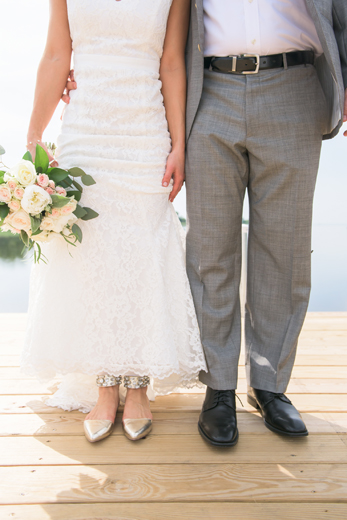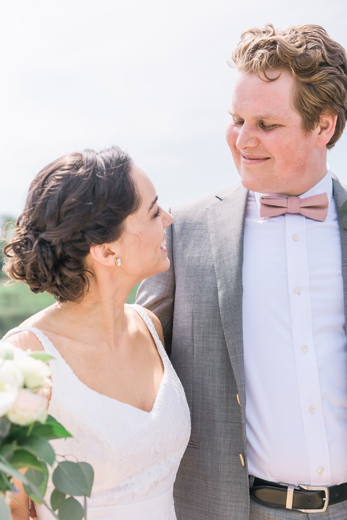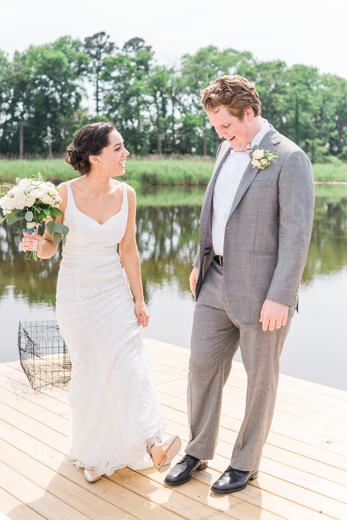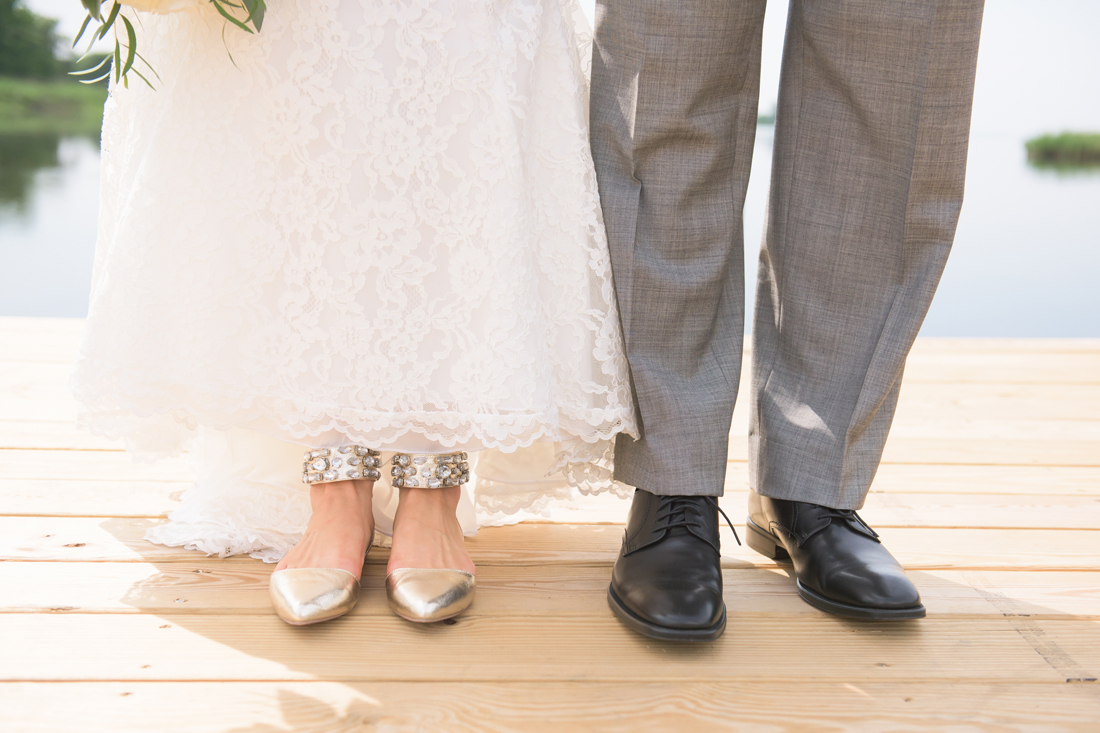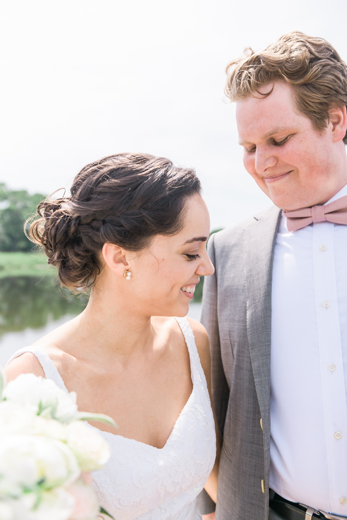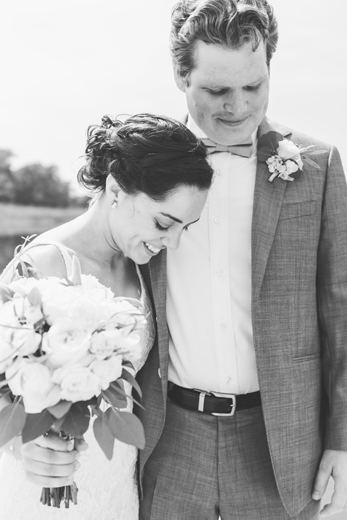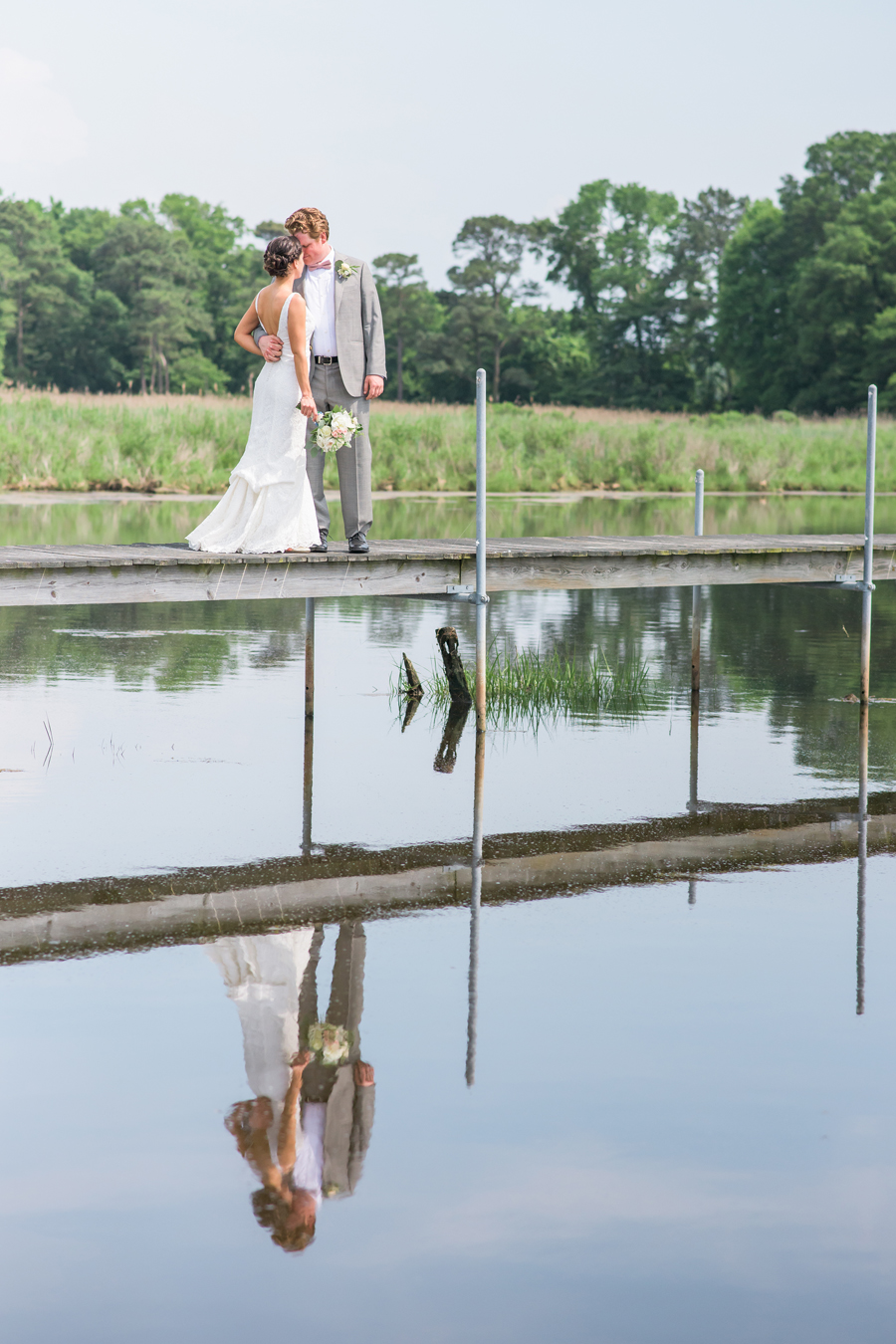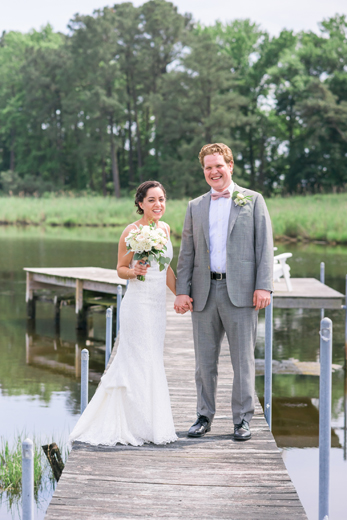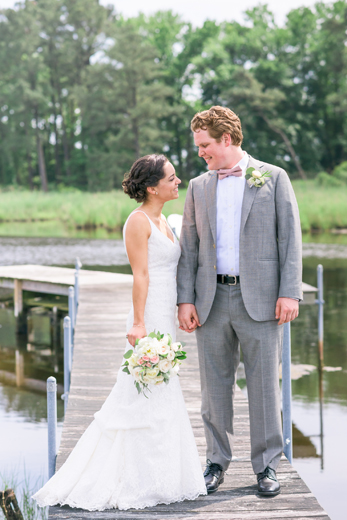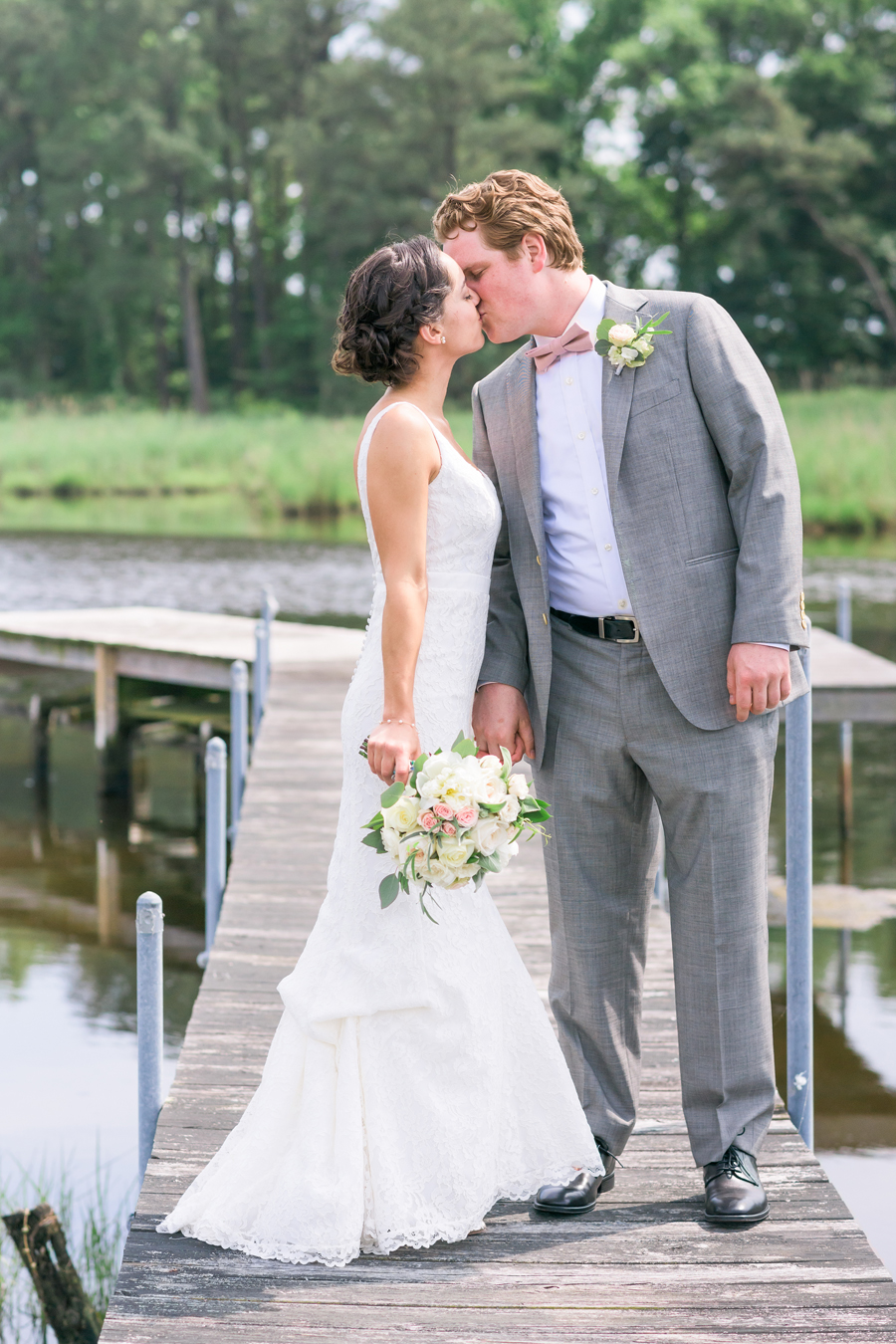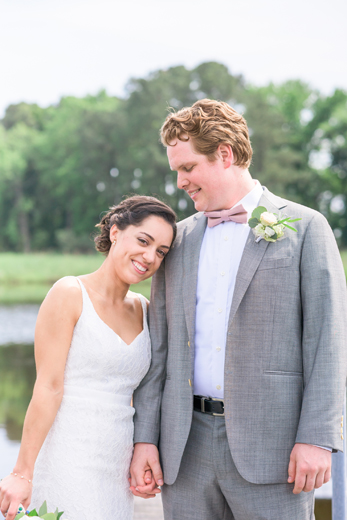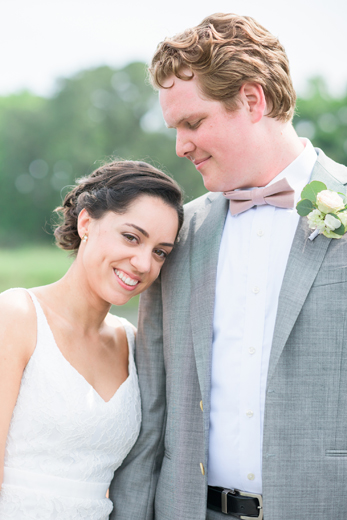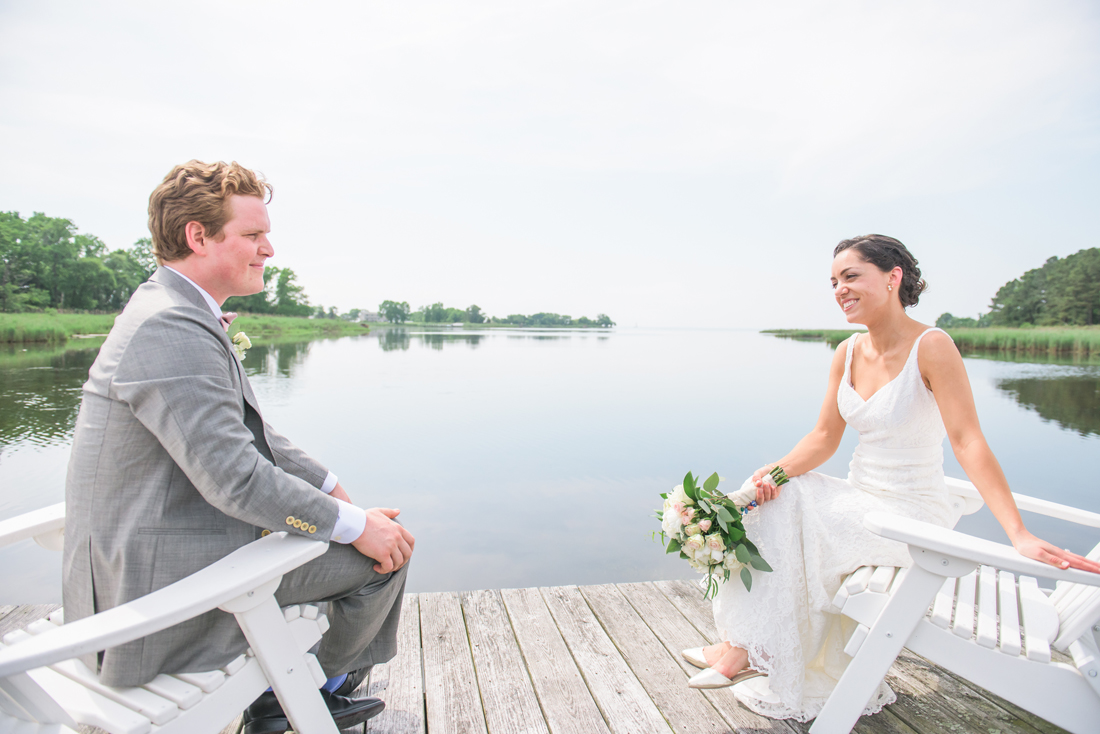 Such a fantastic bridal party and family :) Everyone came down by golf cart to the docks and we got to hang out and grab lots of photos! This venue was amazing – it felt like there was no rush to the day, and like time couldn't reach us. I mean, we still kept track of it to get back up in time for the ceremony of course! But it was such a relaxed atmosphere with everyone!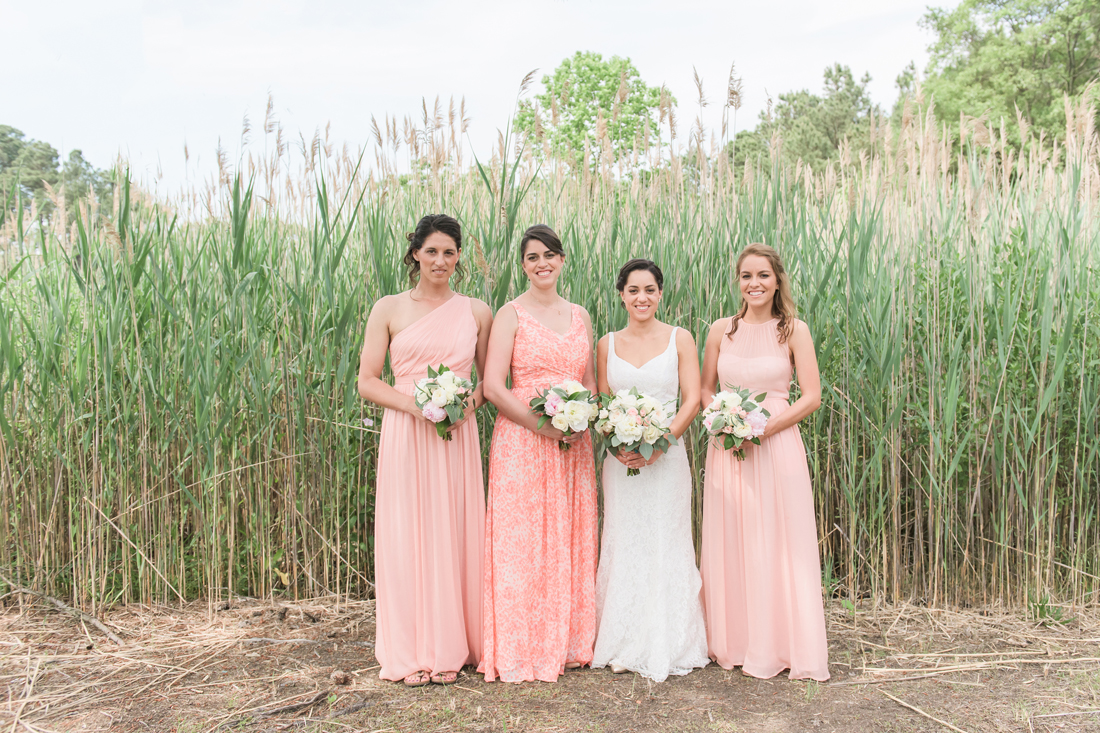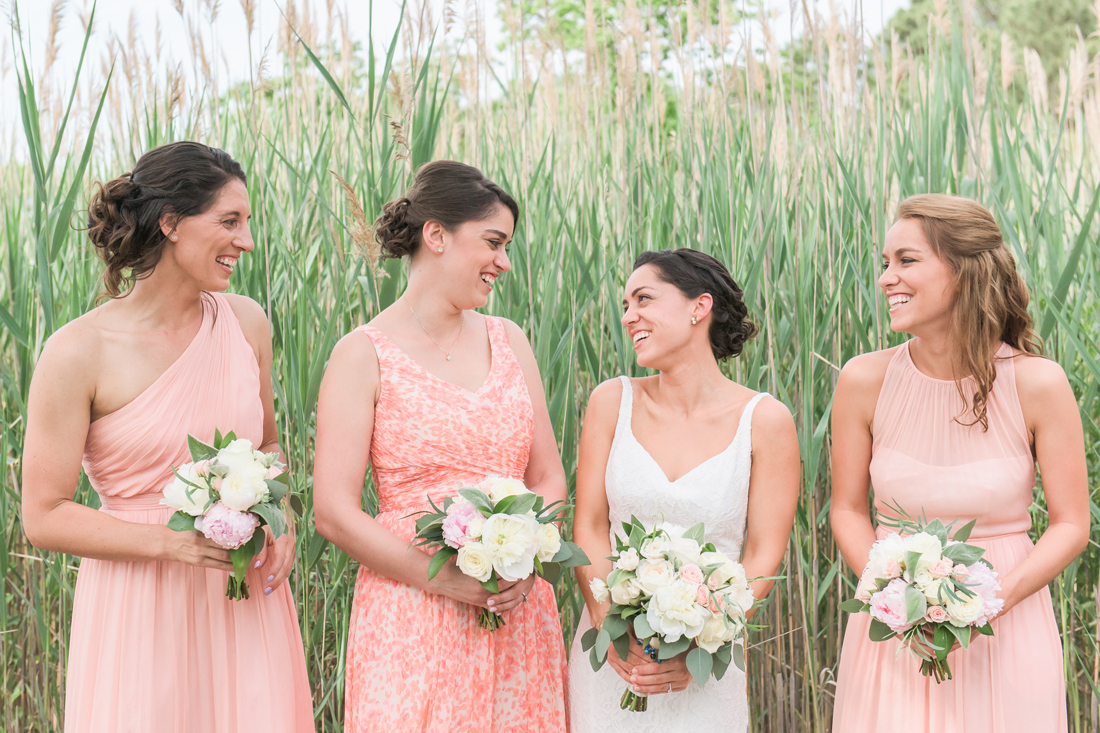 Love love love these mix and match bridesmaids gowns and the stunning bouquets! So much pretty!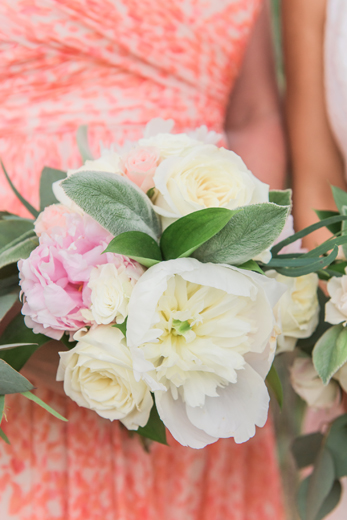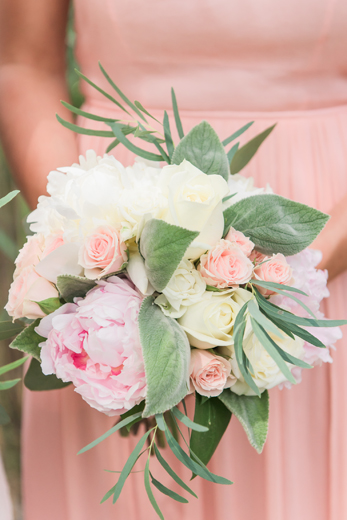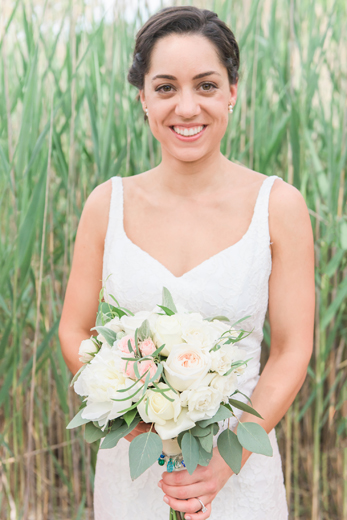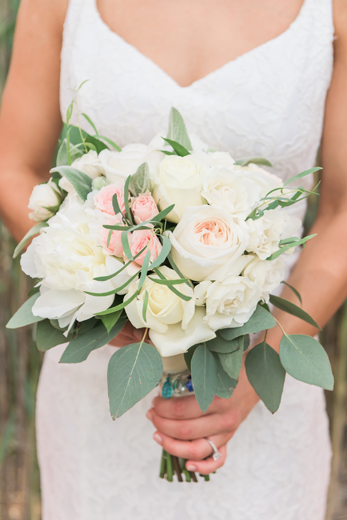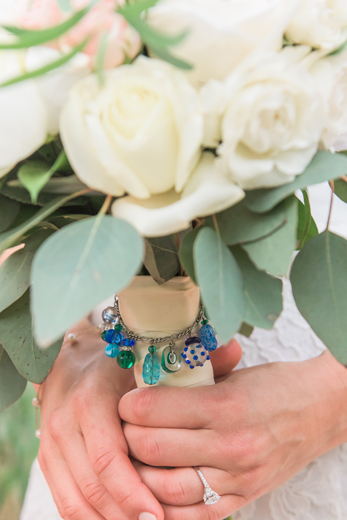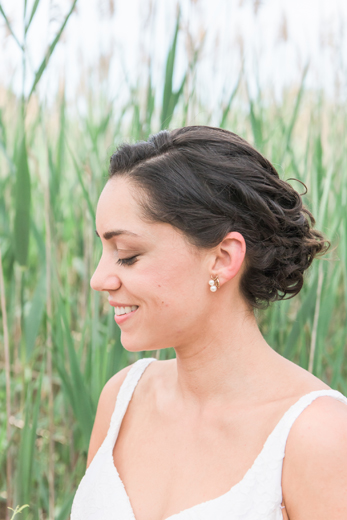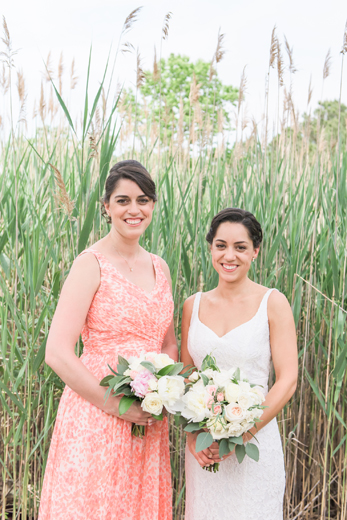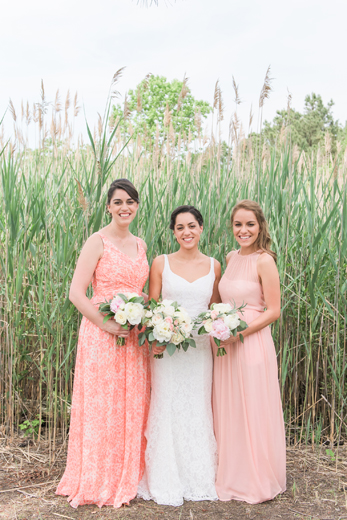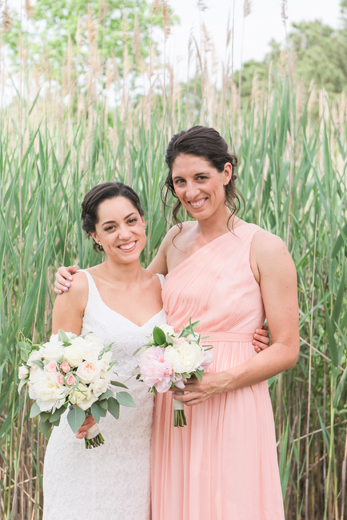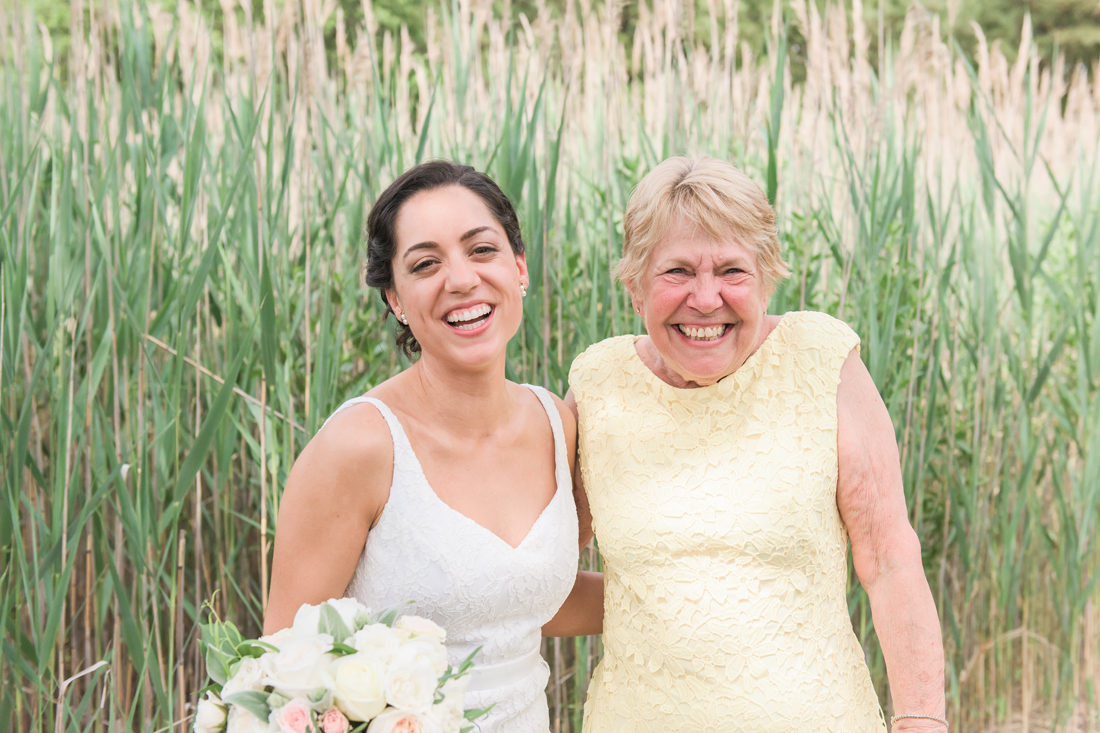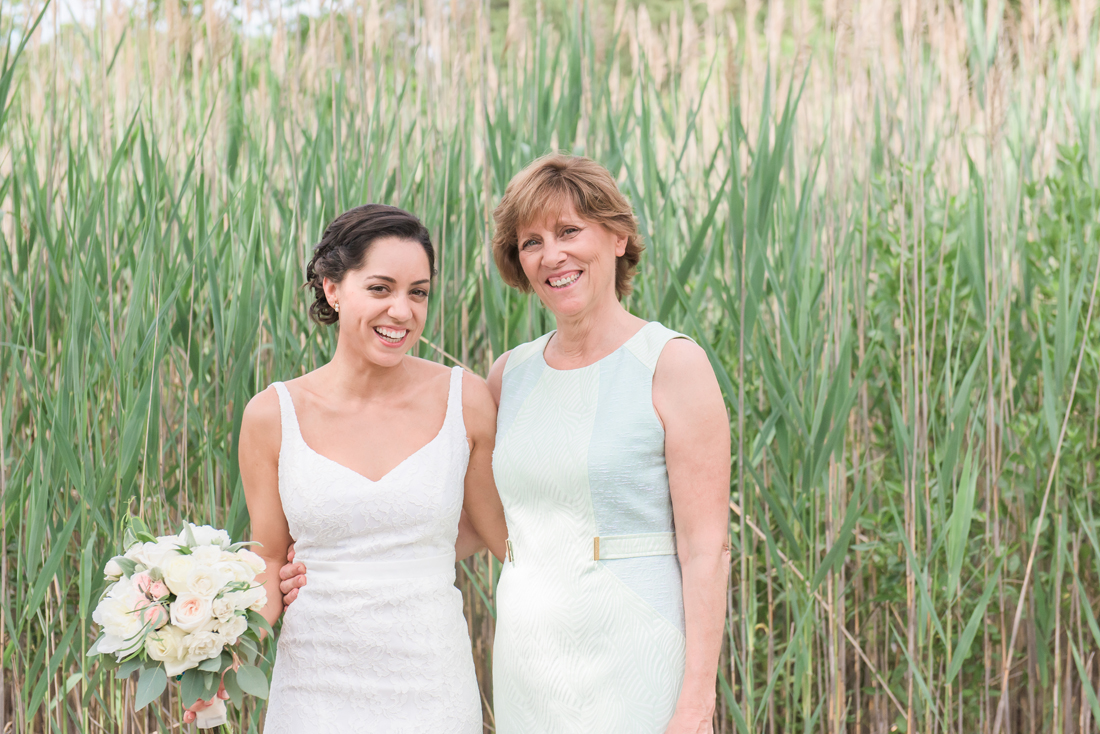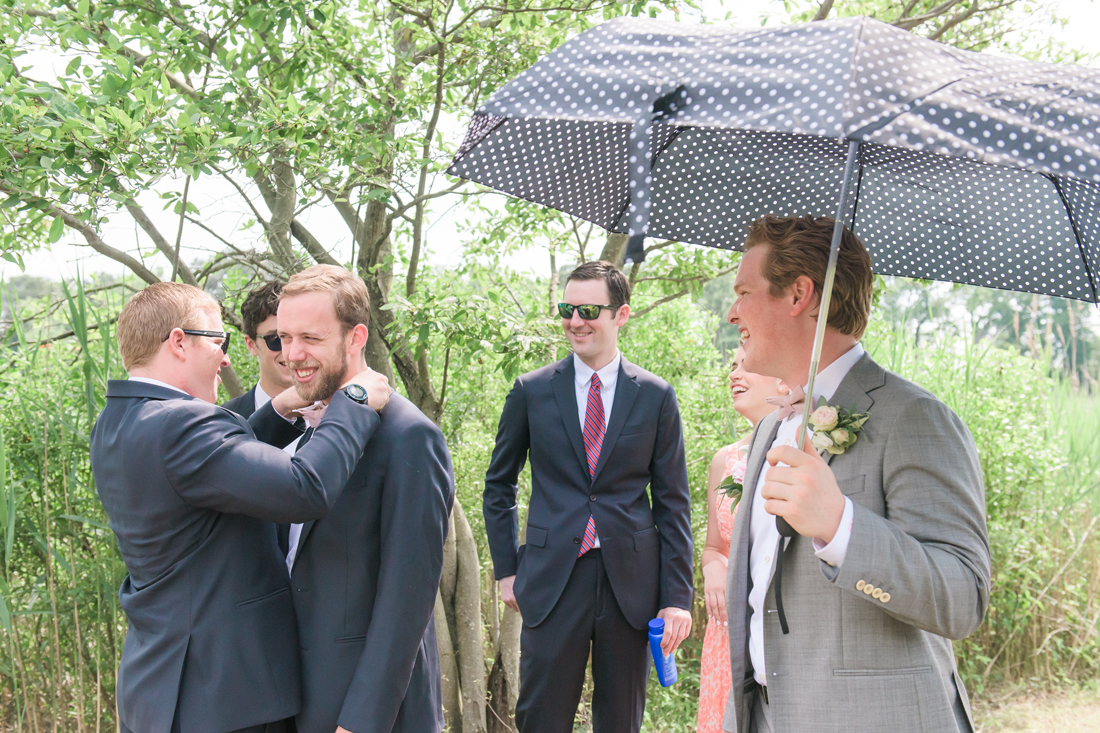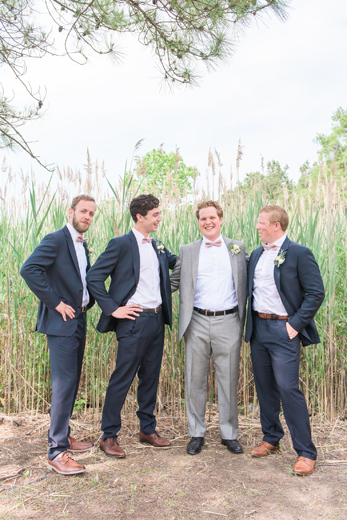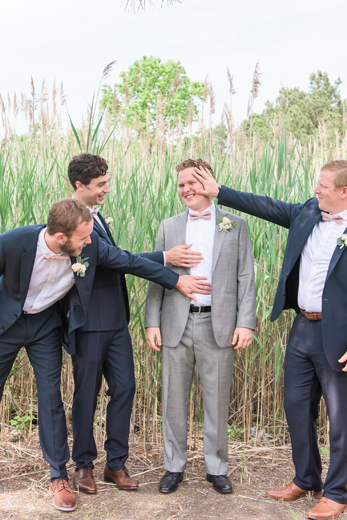 This is what happens when you say, "everyone bring it in! hug each other! put a hand on Rye!" bahaha Sometimes I love how literally the guys take my suggestions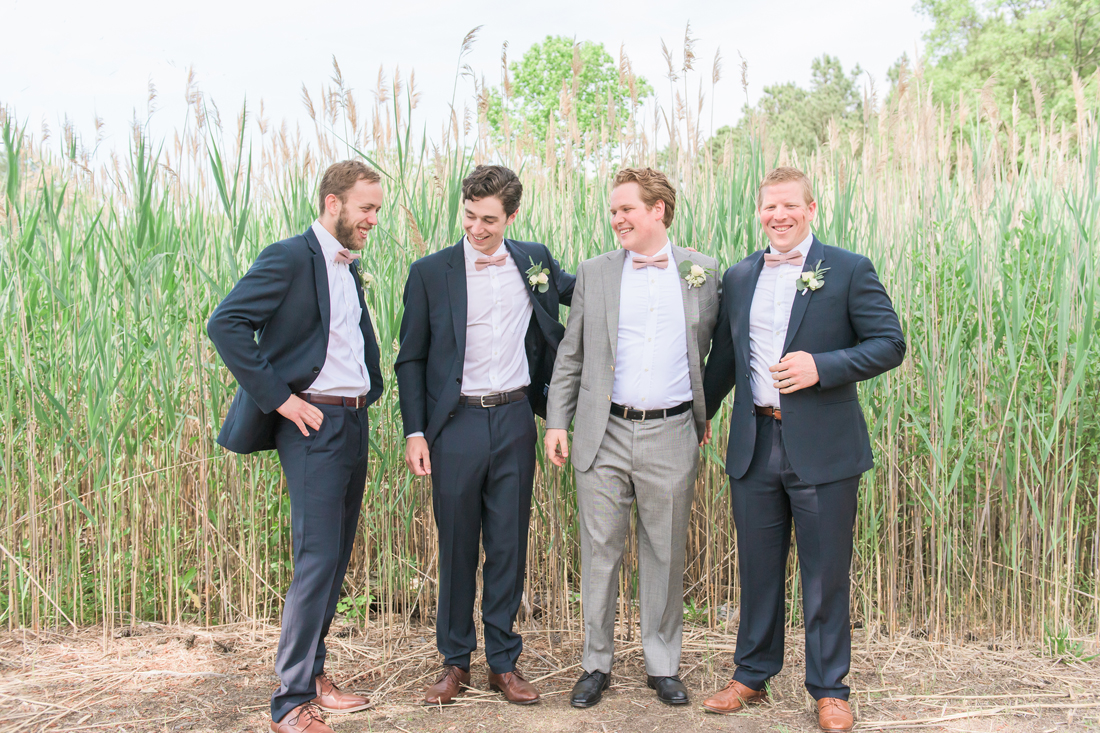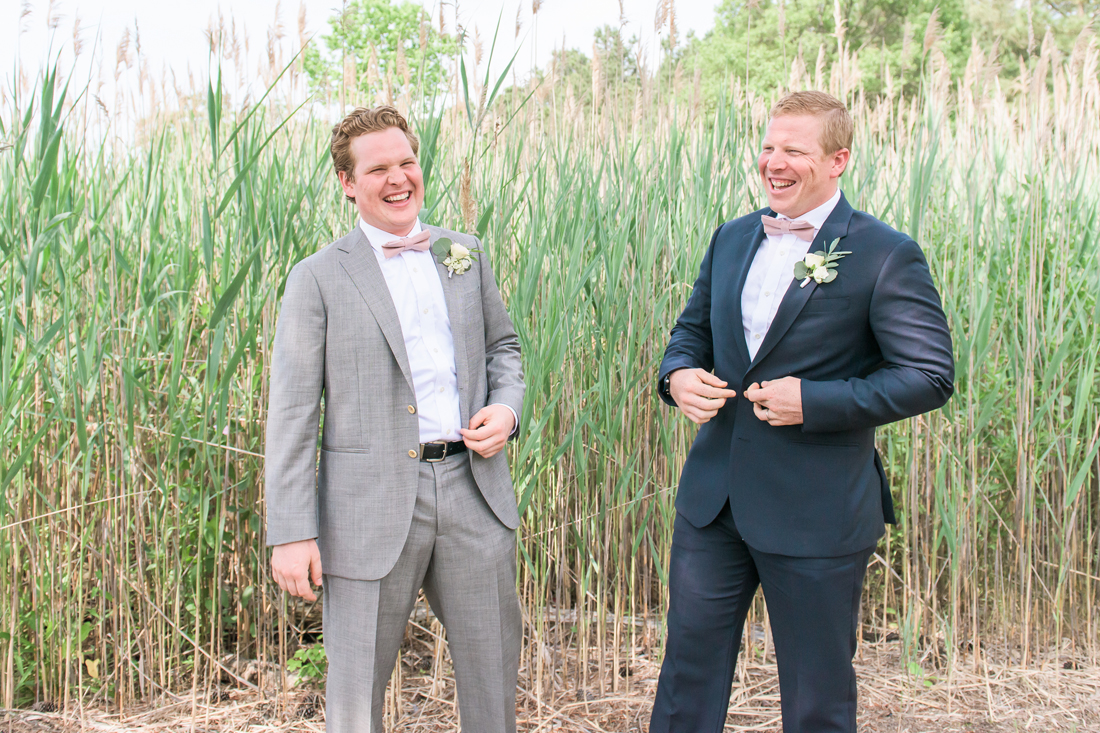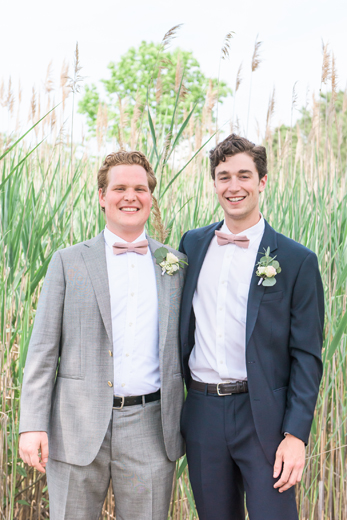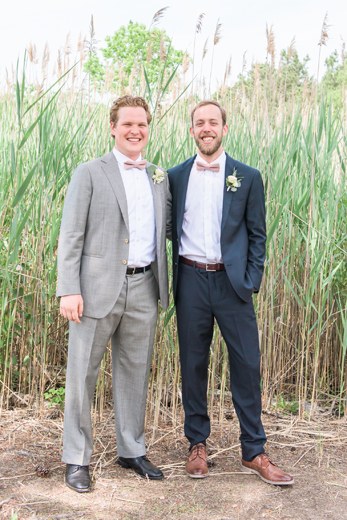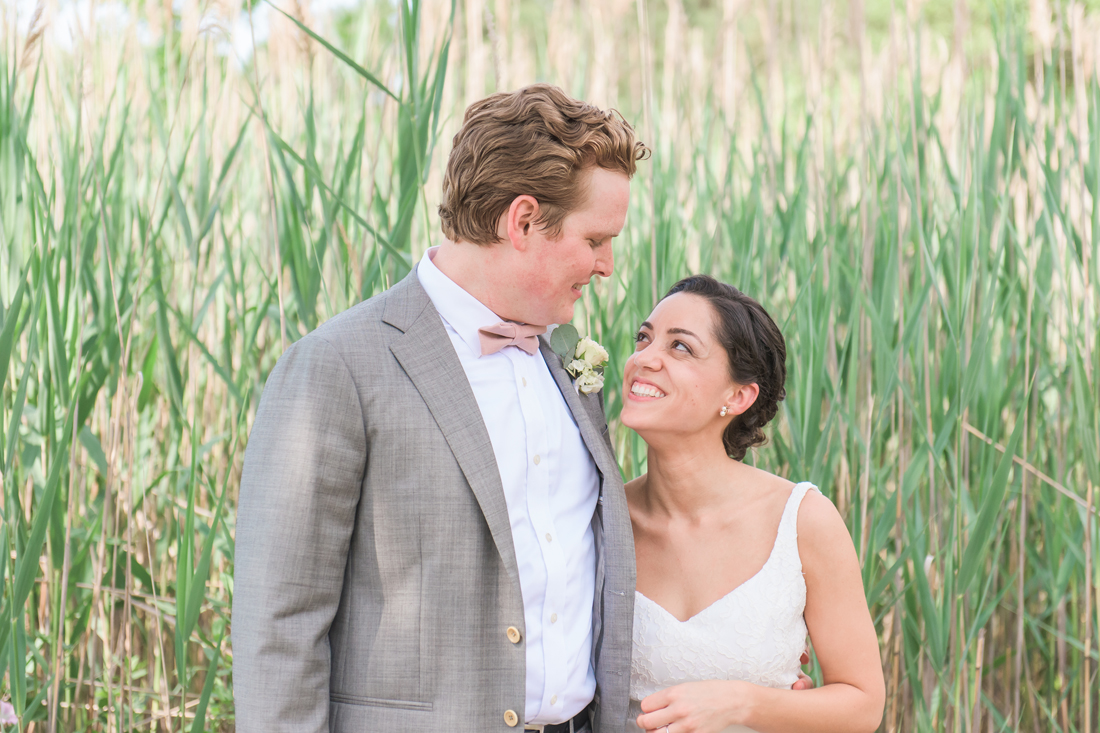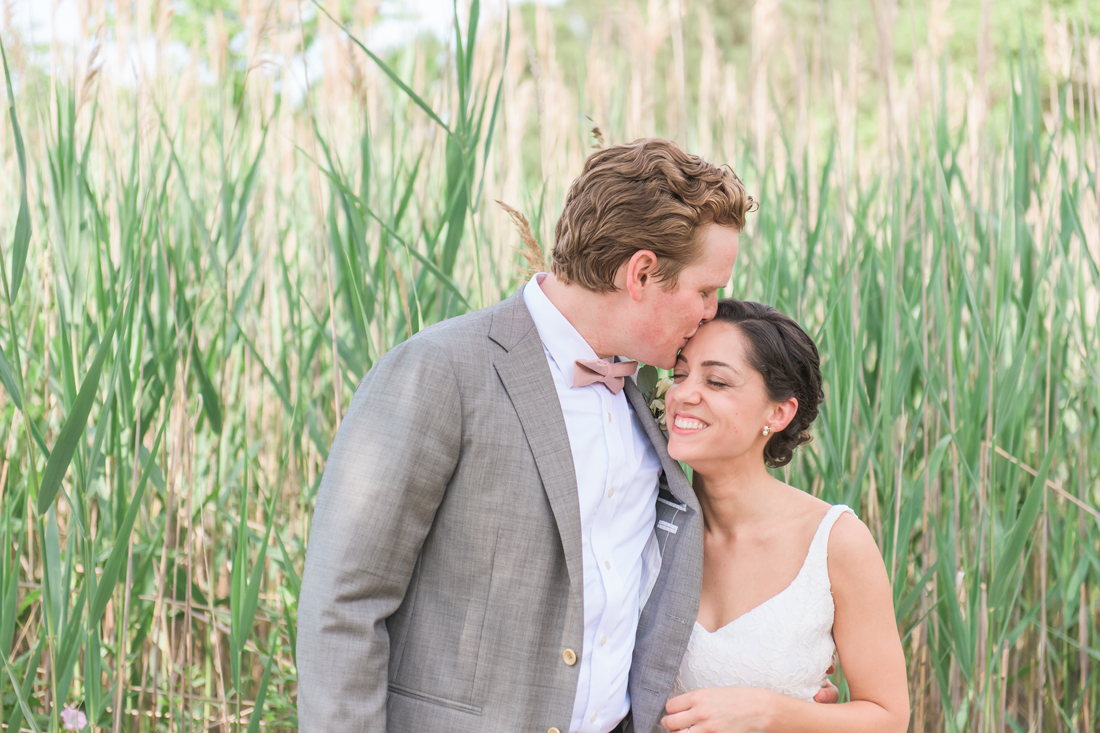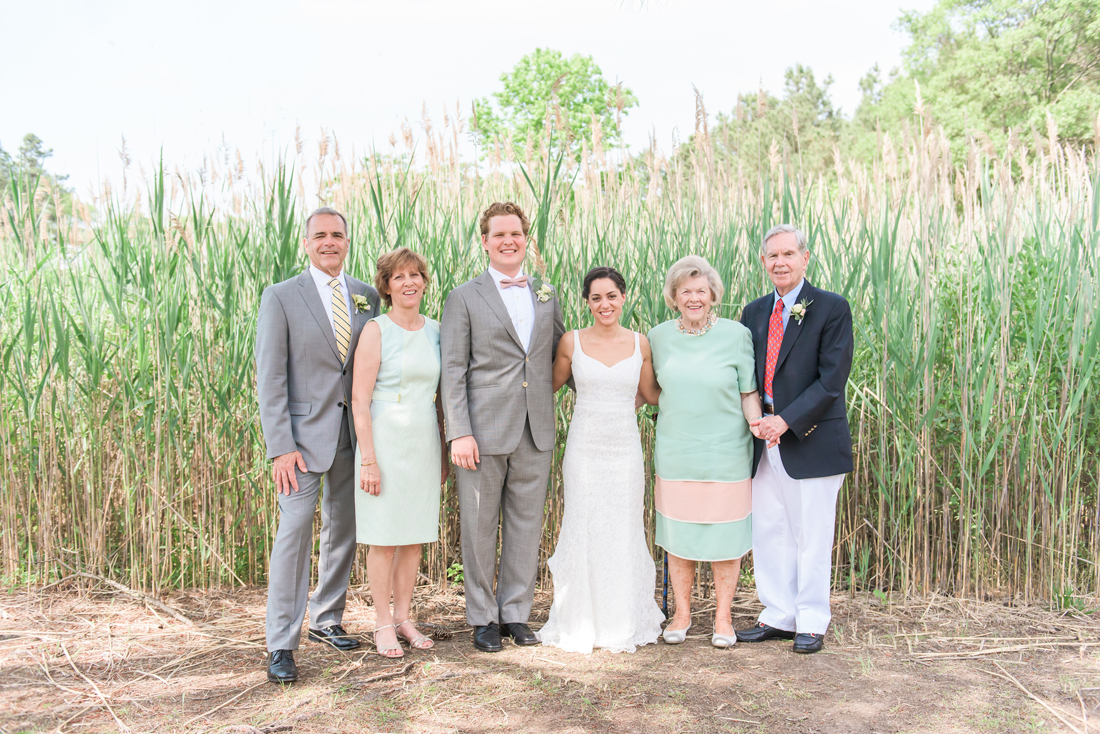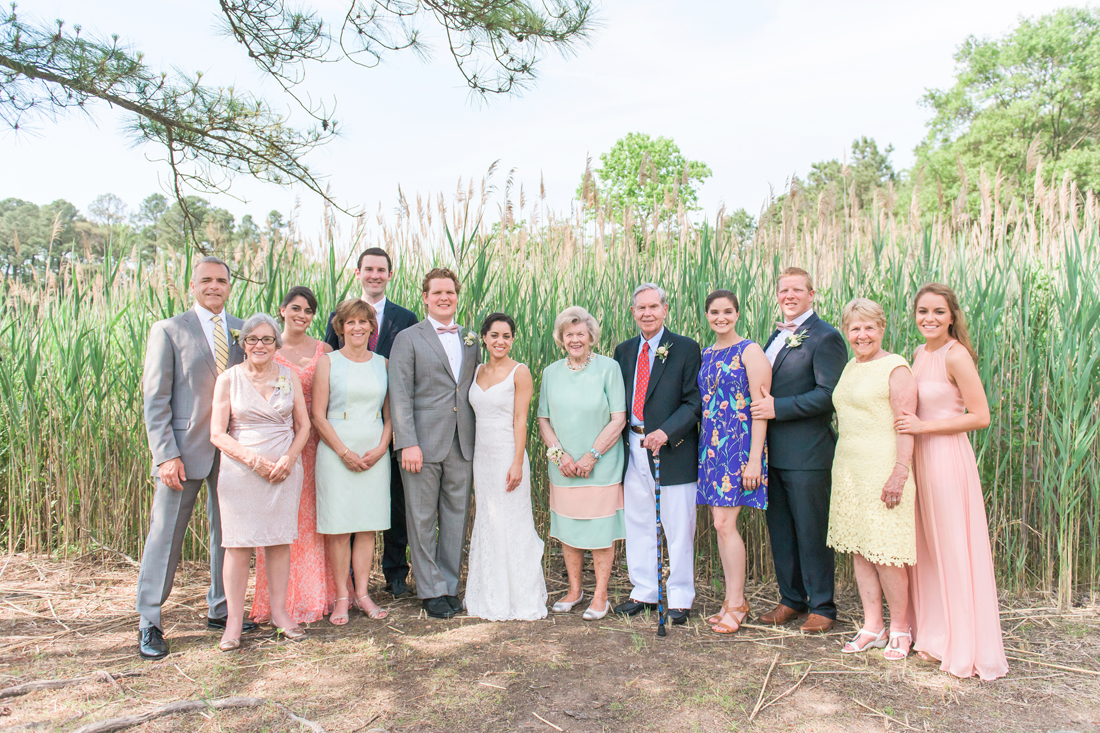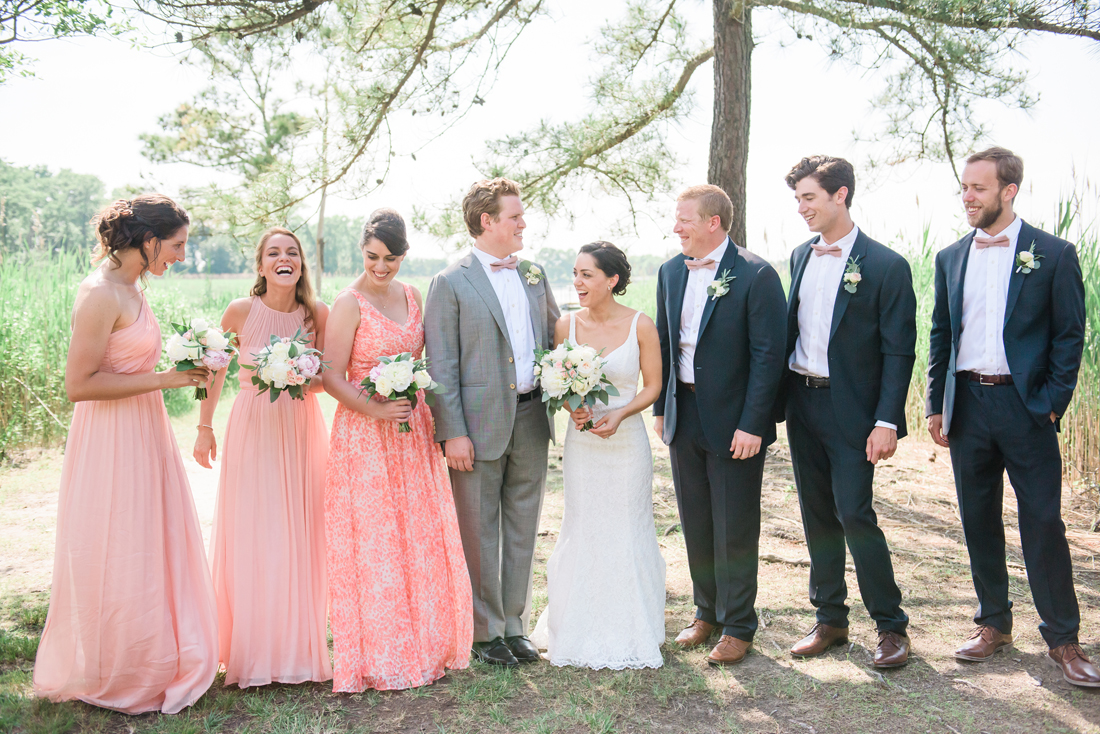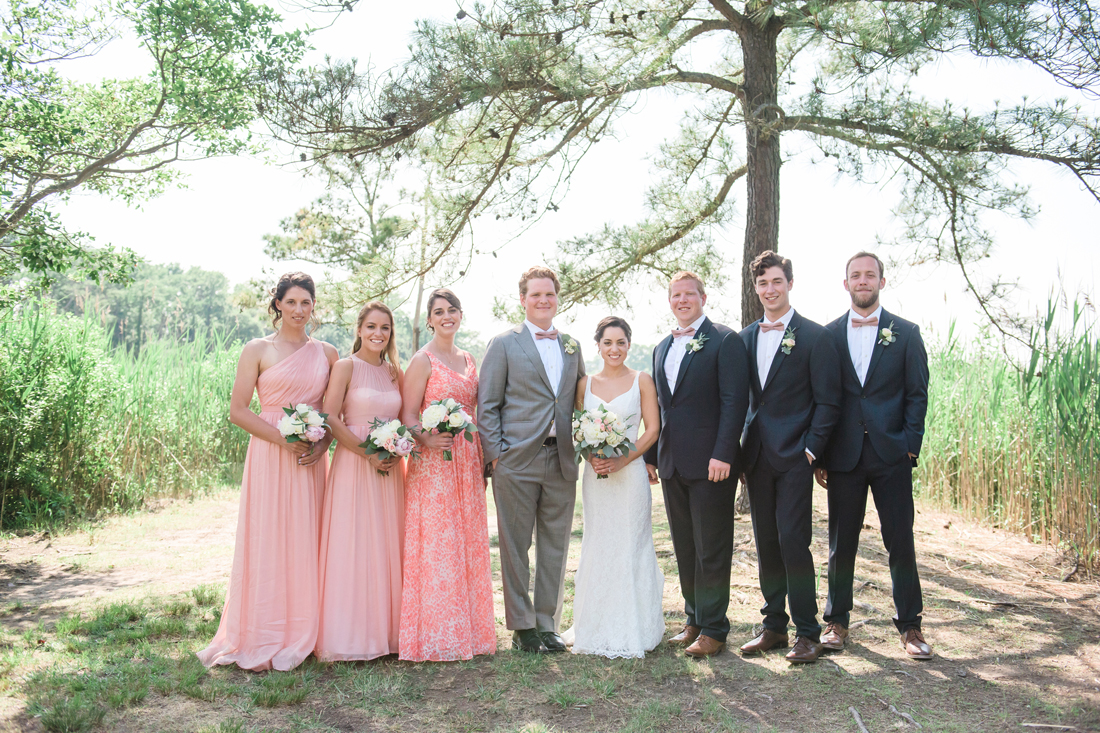 That is a good lookin' group right there! And so much fun!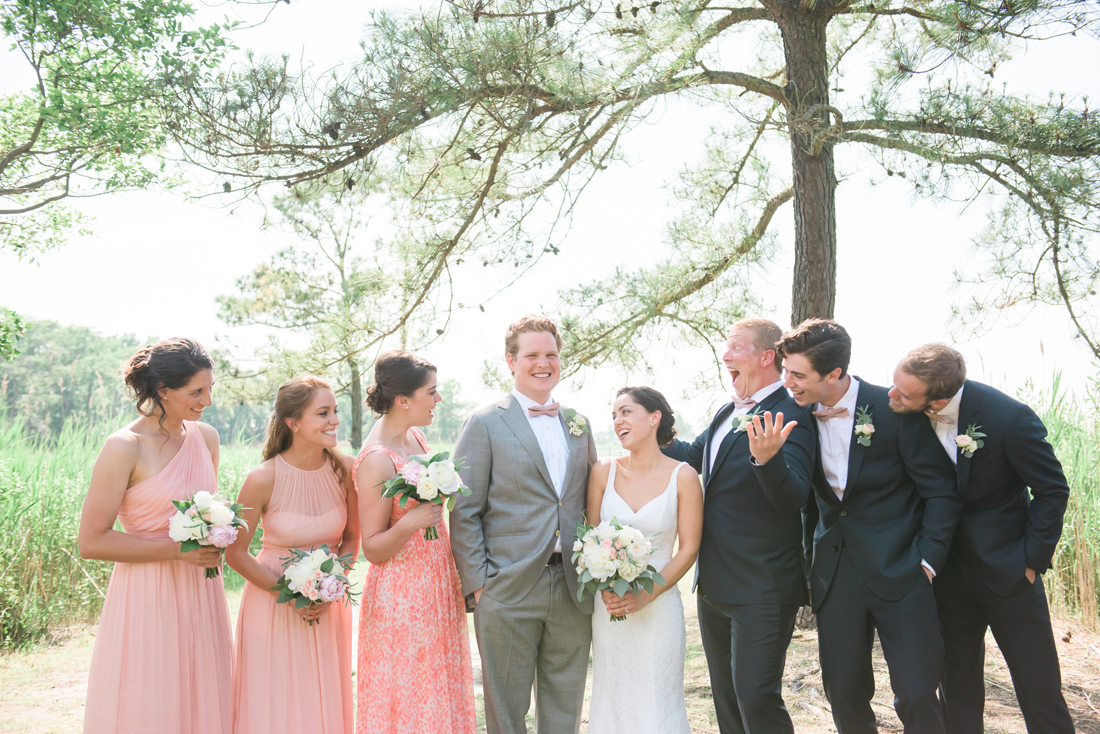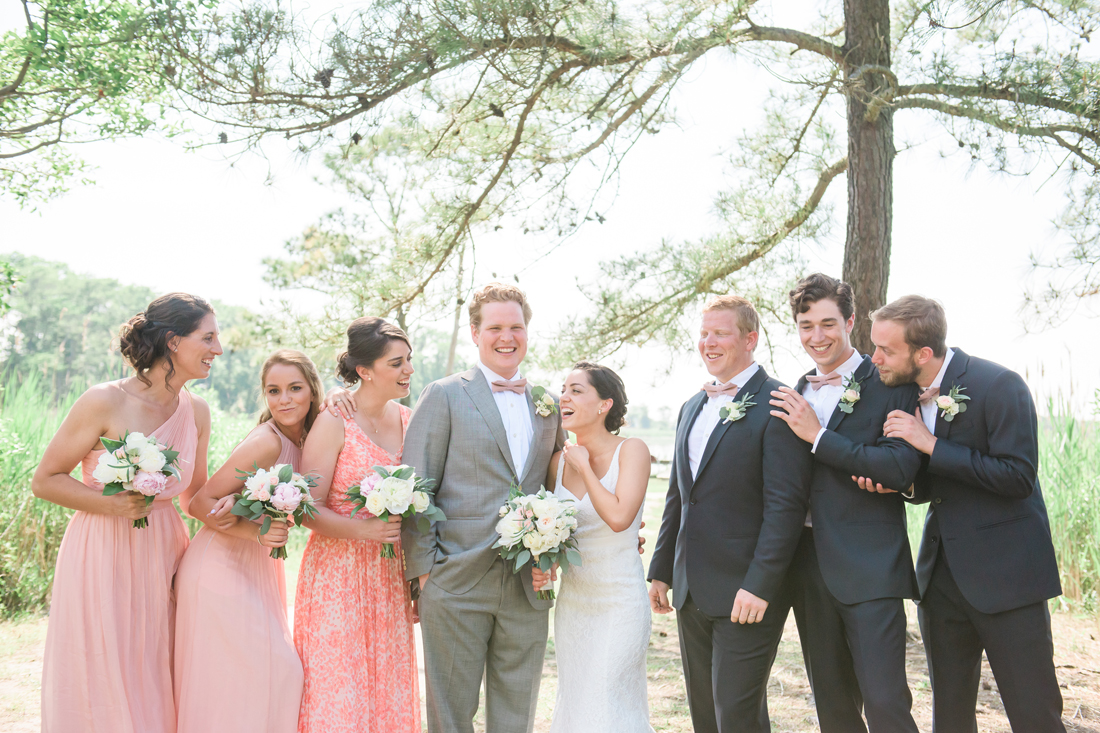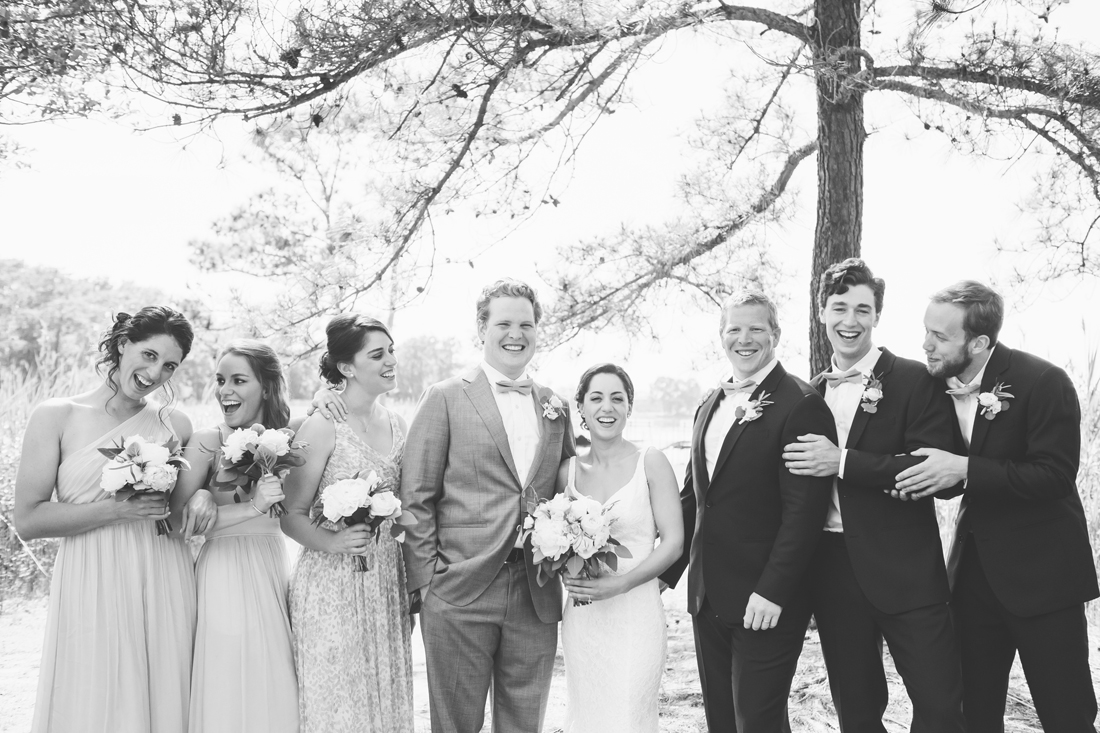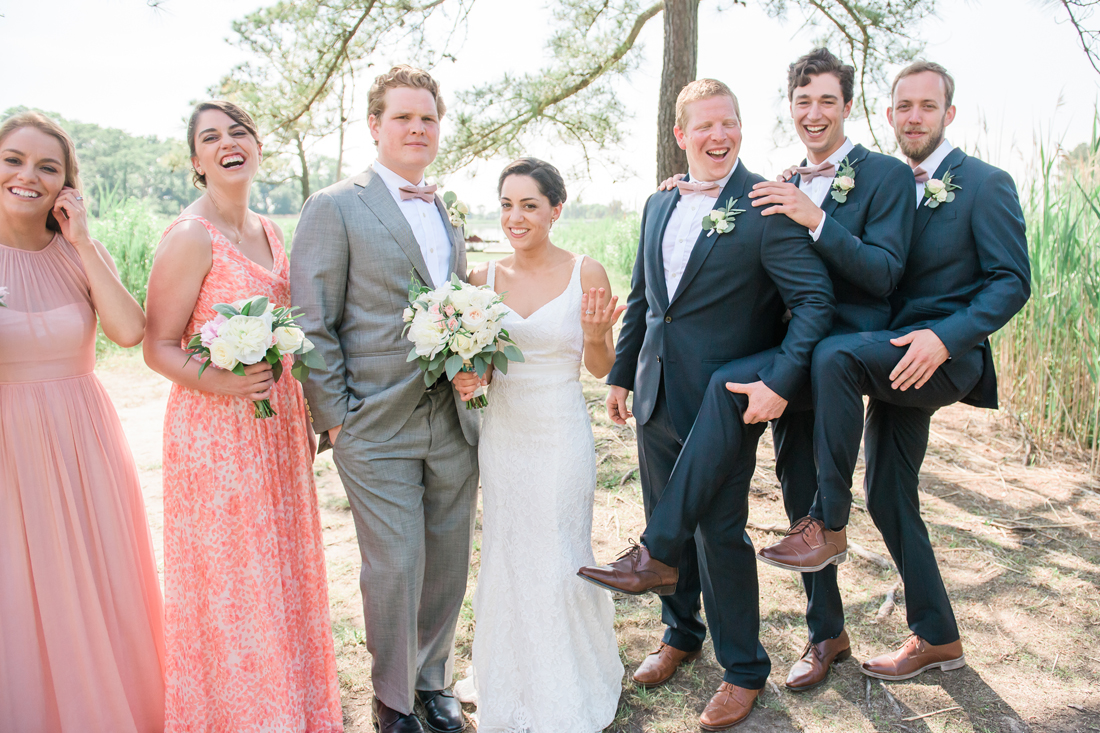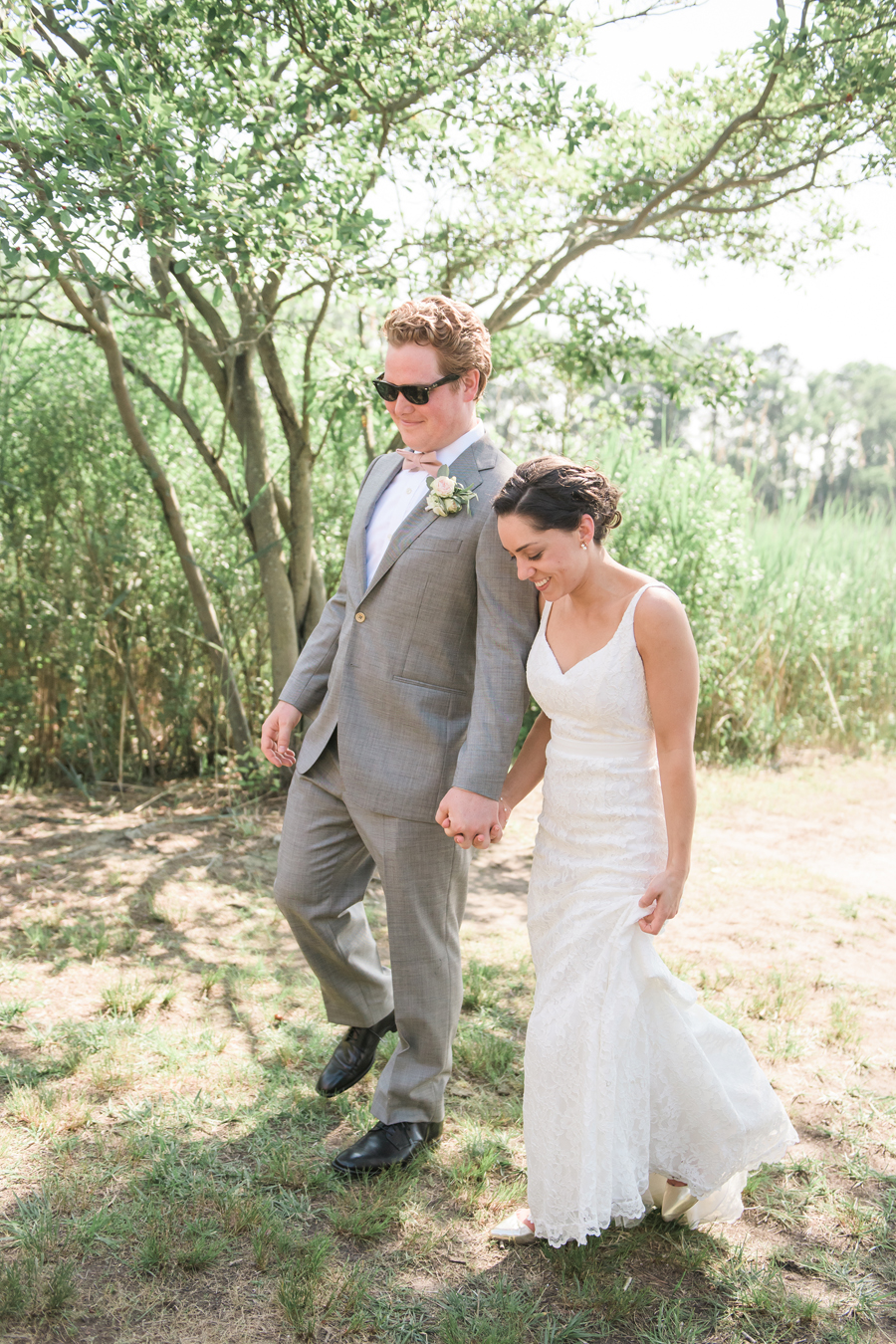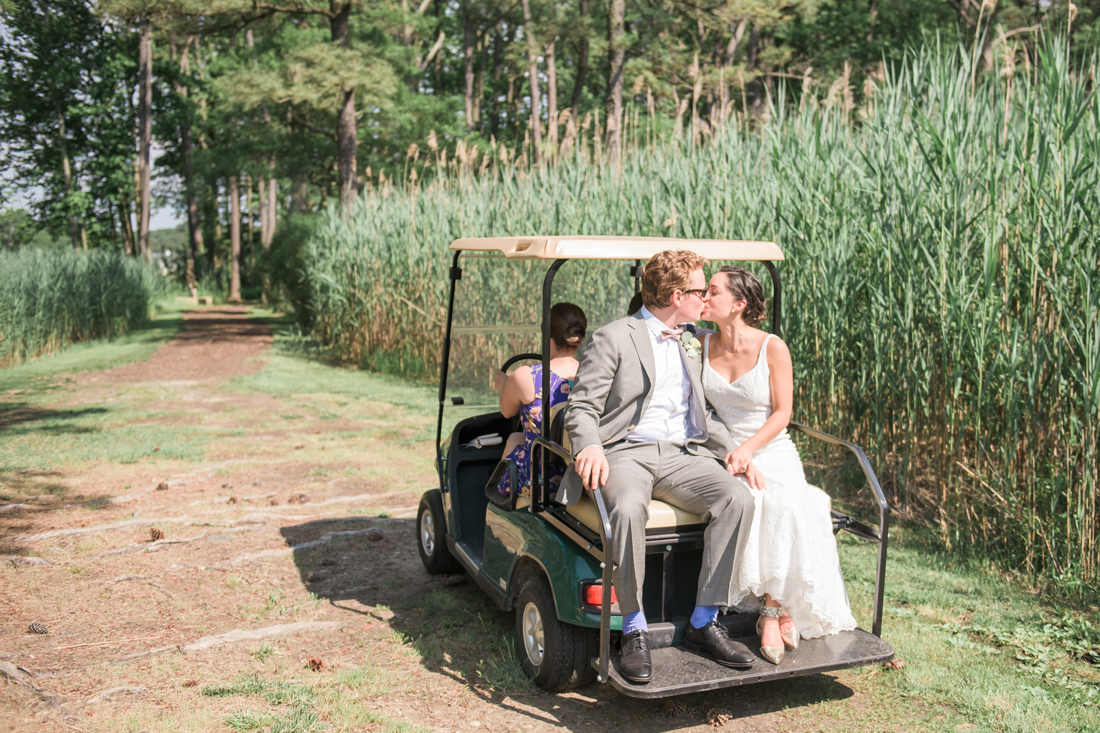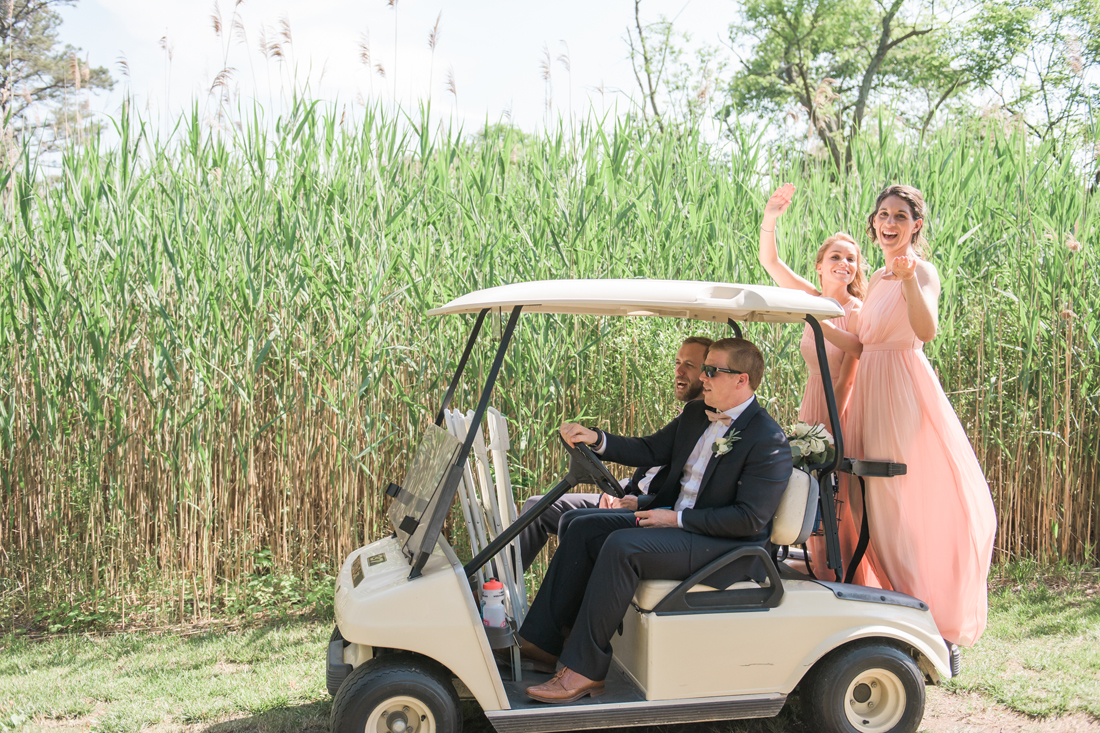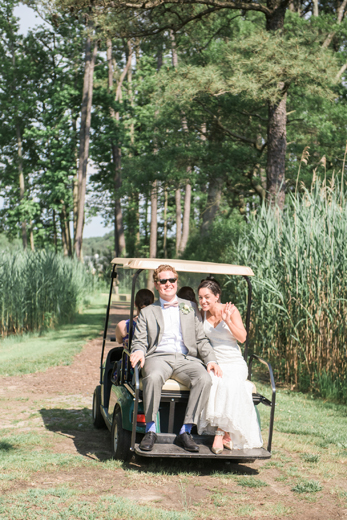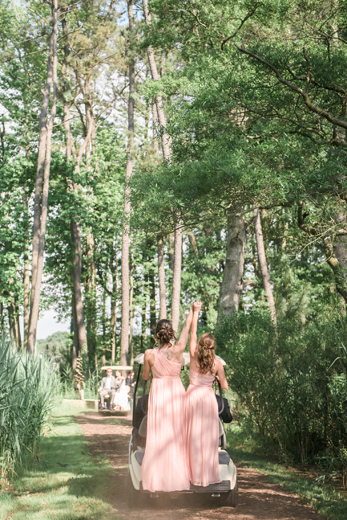 May the wedding odds be ever in your favor!! Hahah I loved this spontaneous hunger games posed the girls went for on the way back to the ceremony!!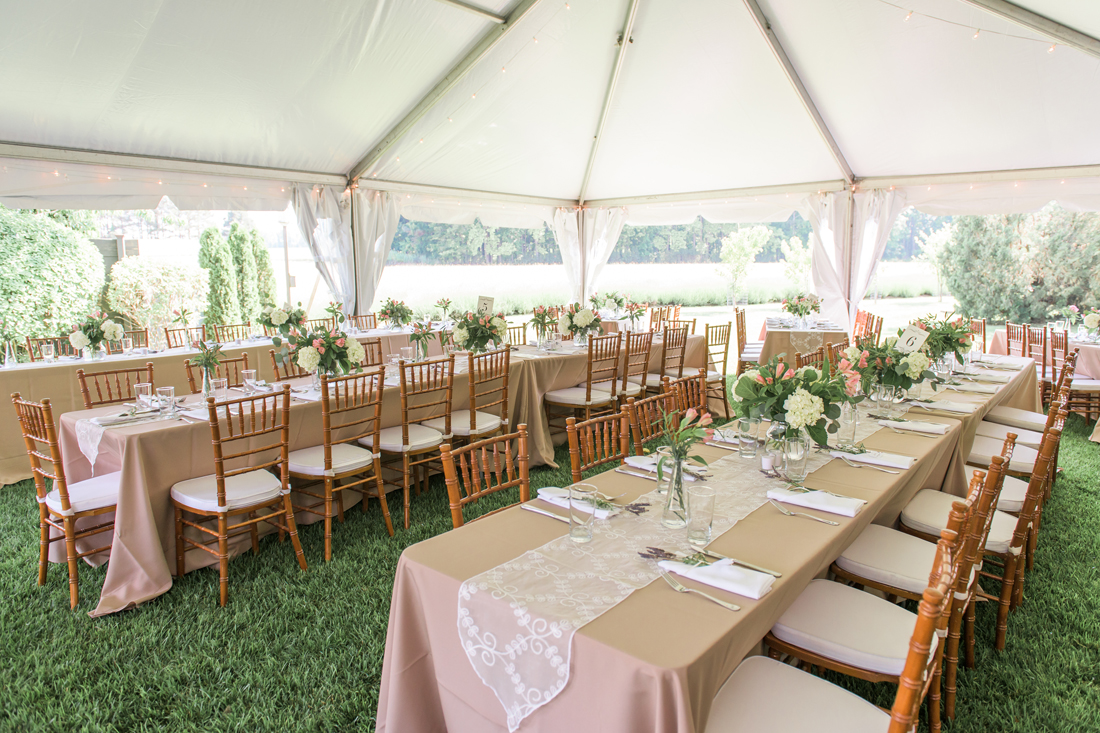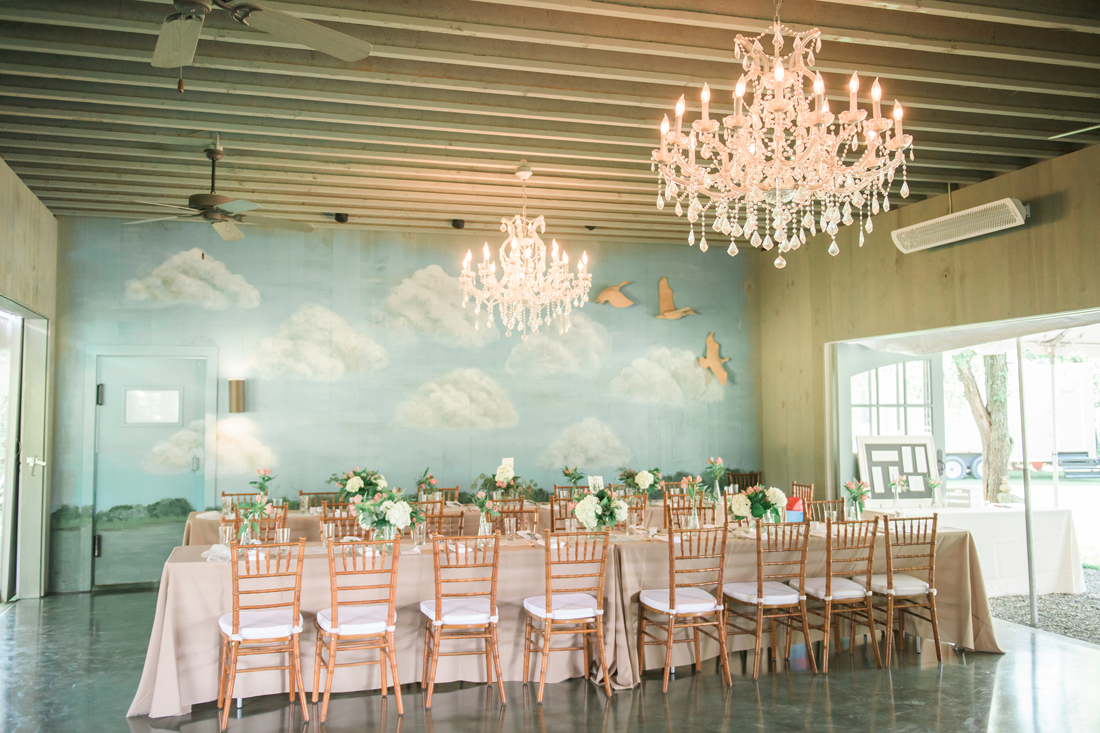 Everything was just gorgeous… so many beautiful details!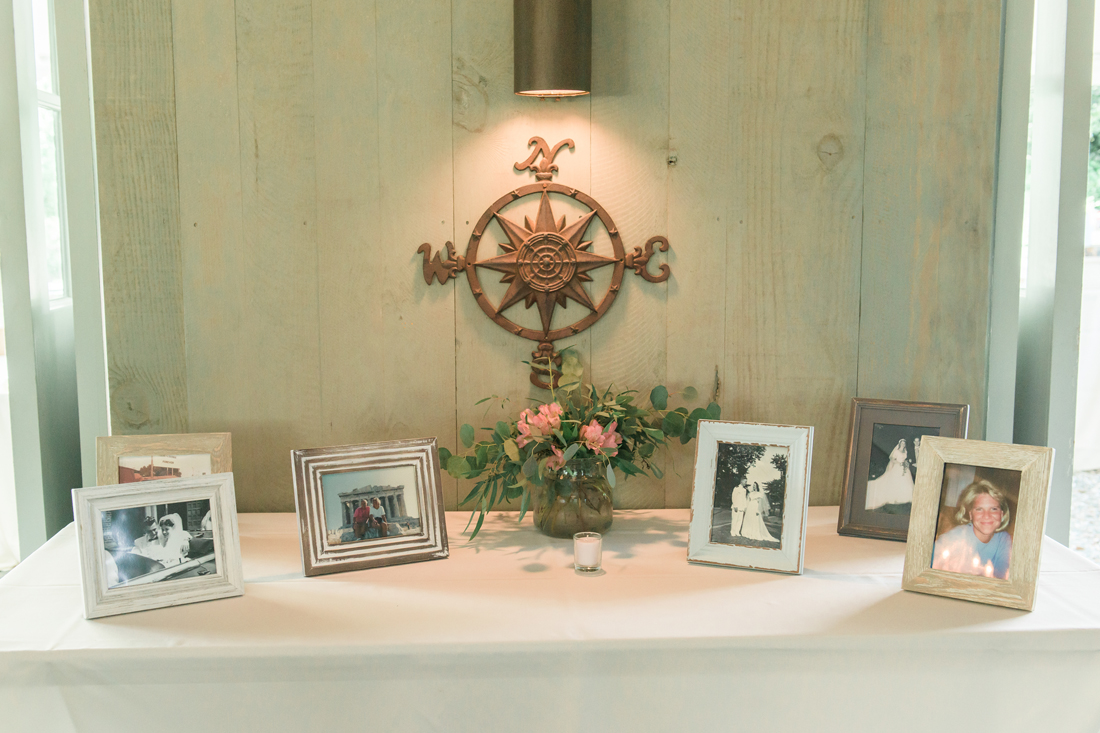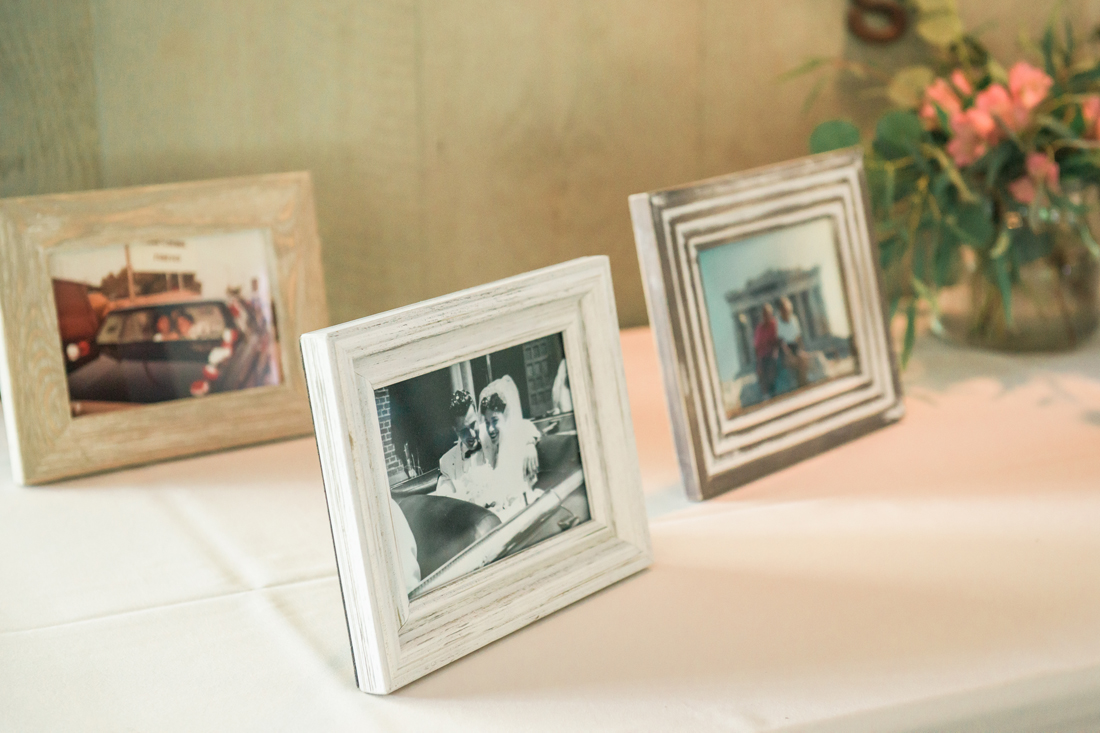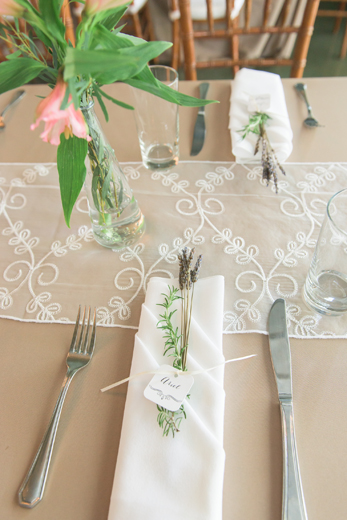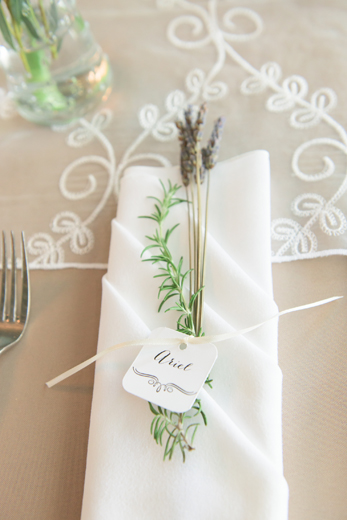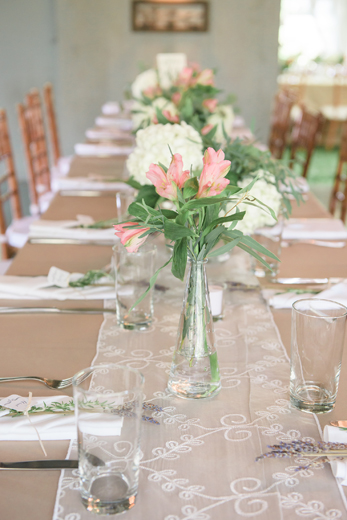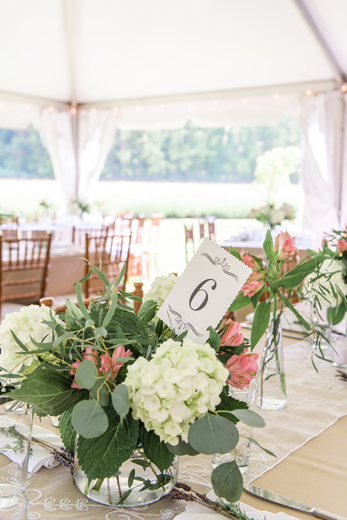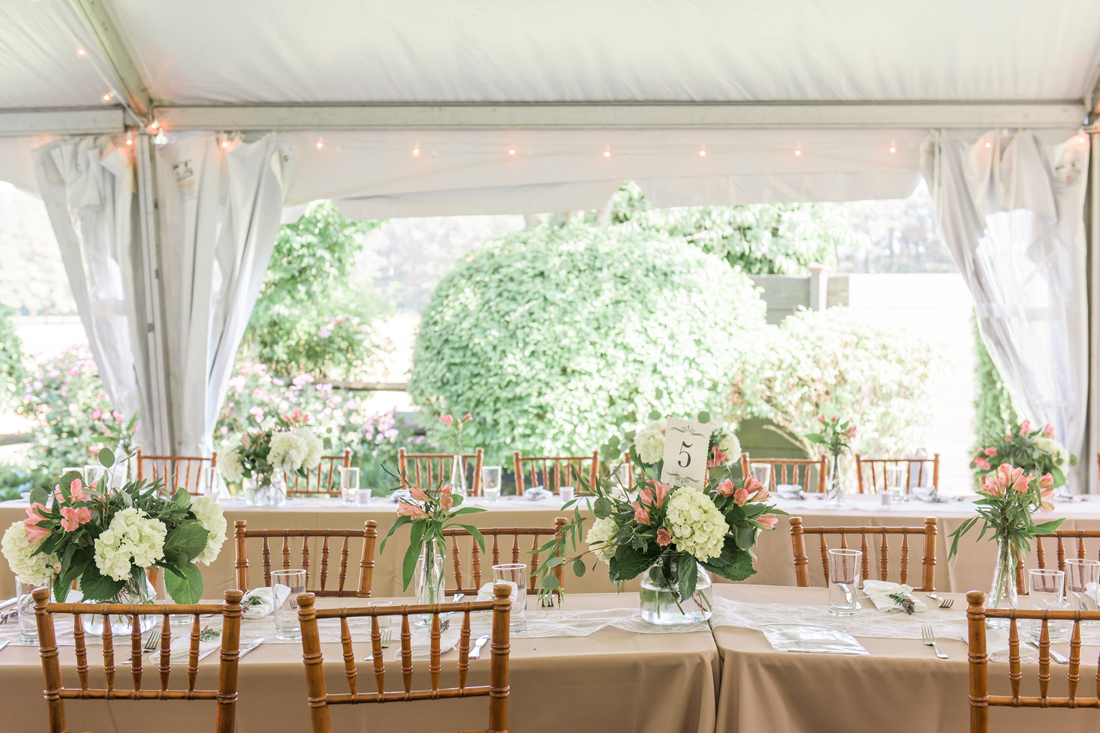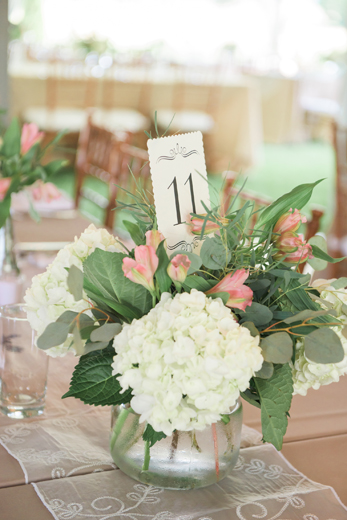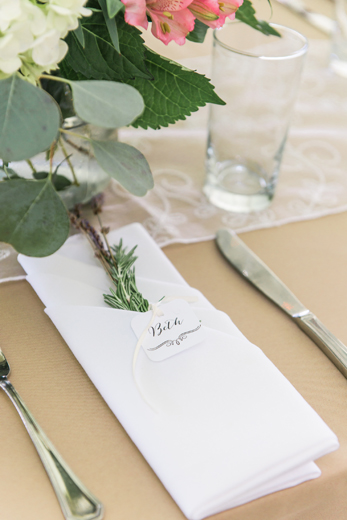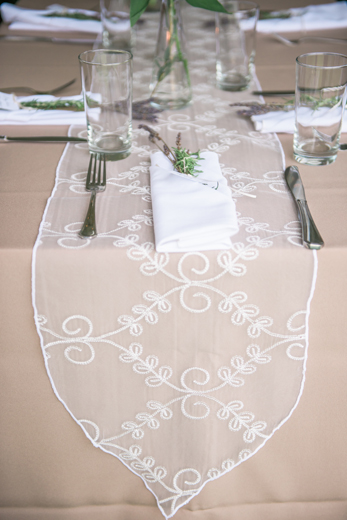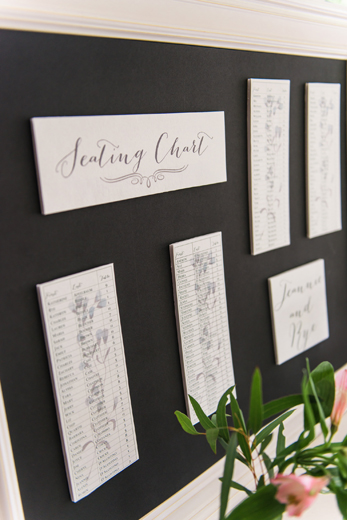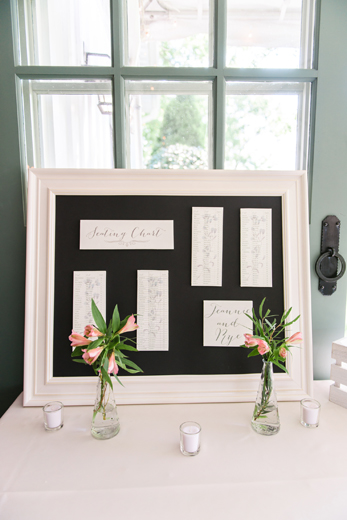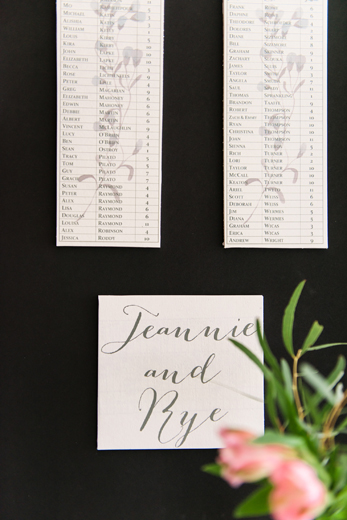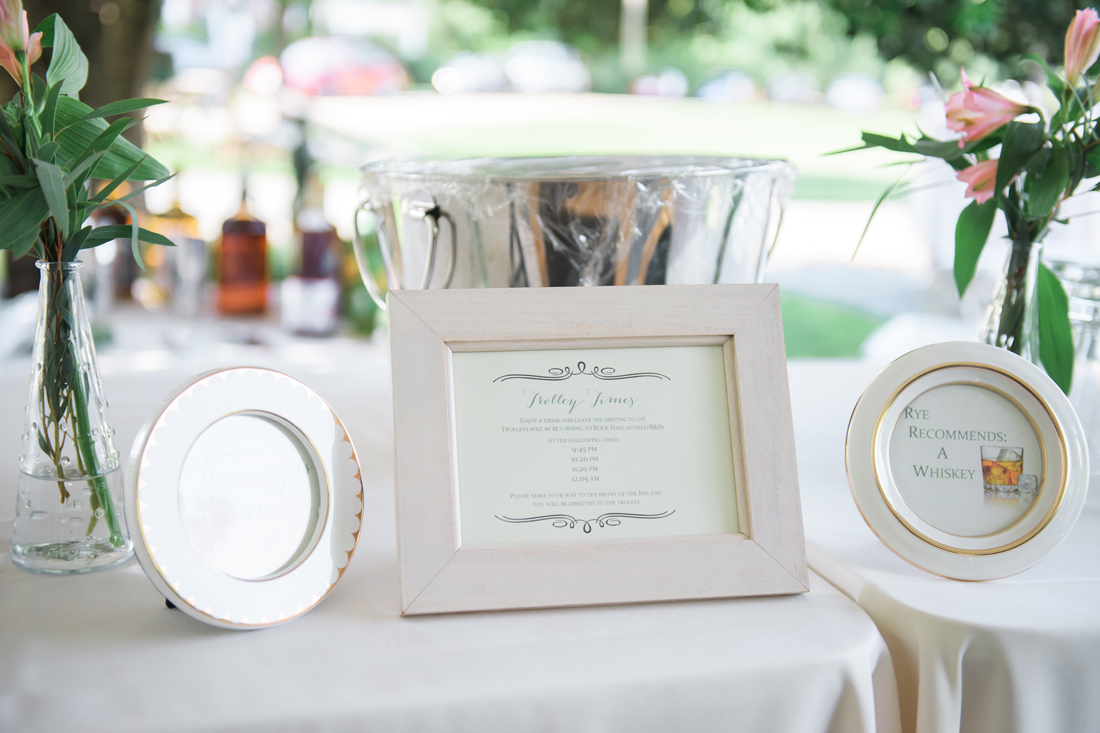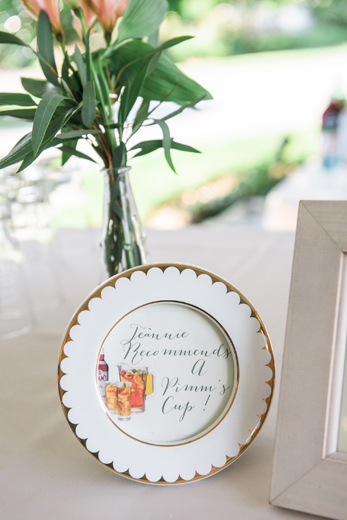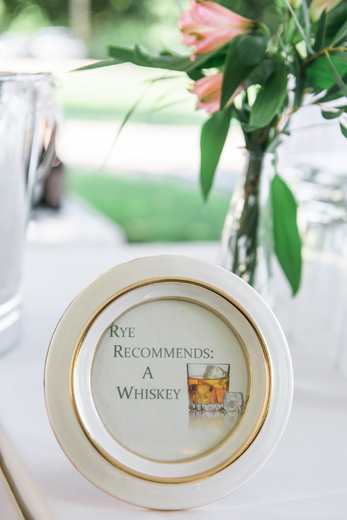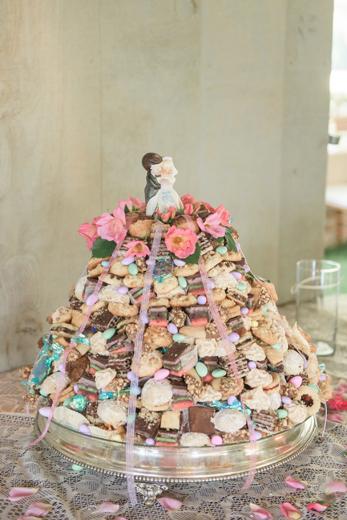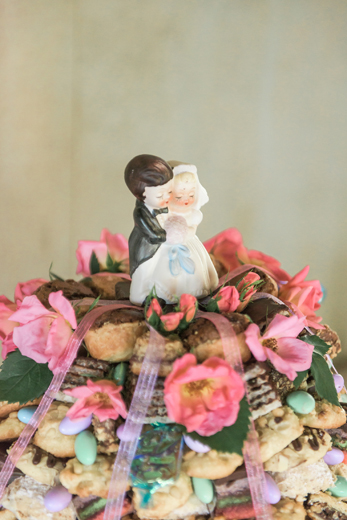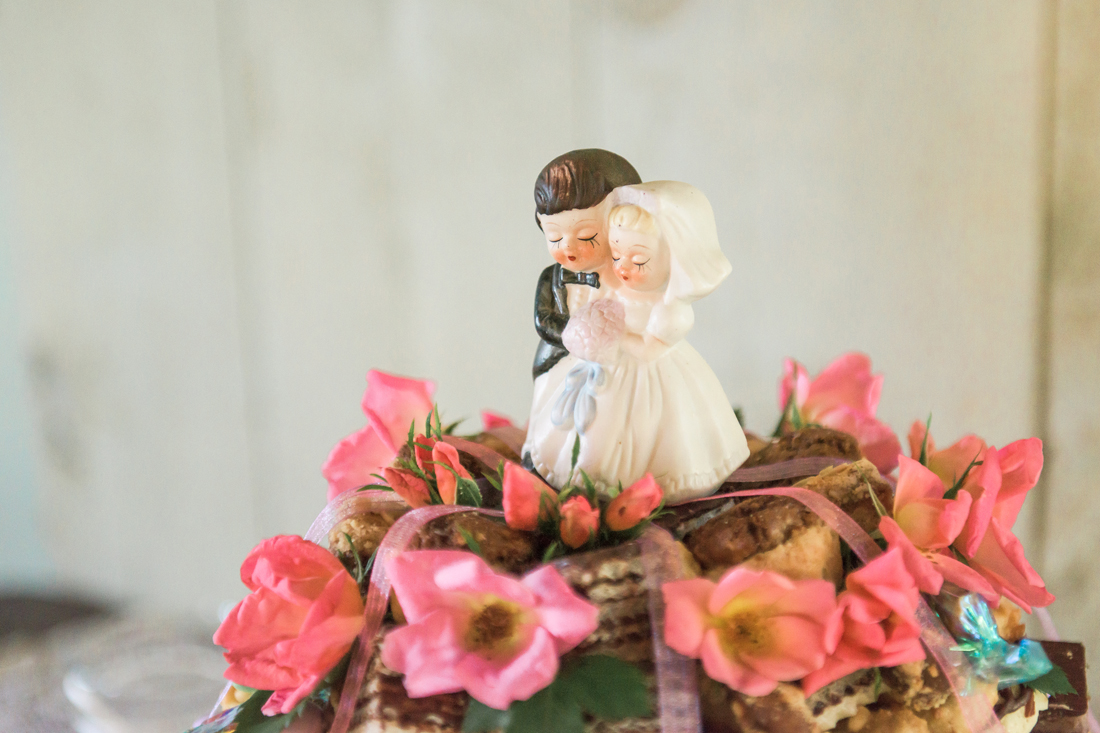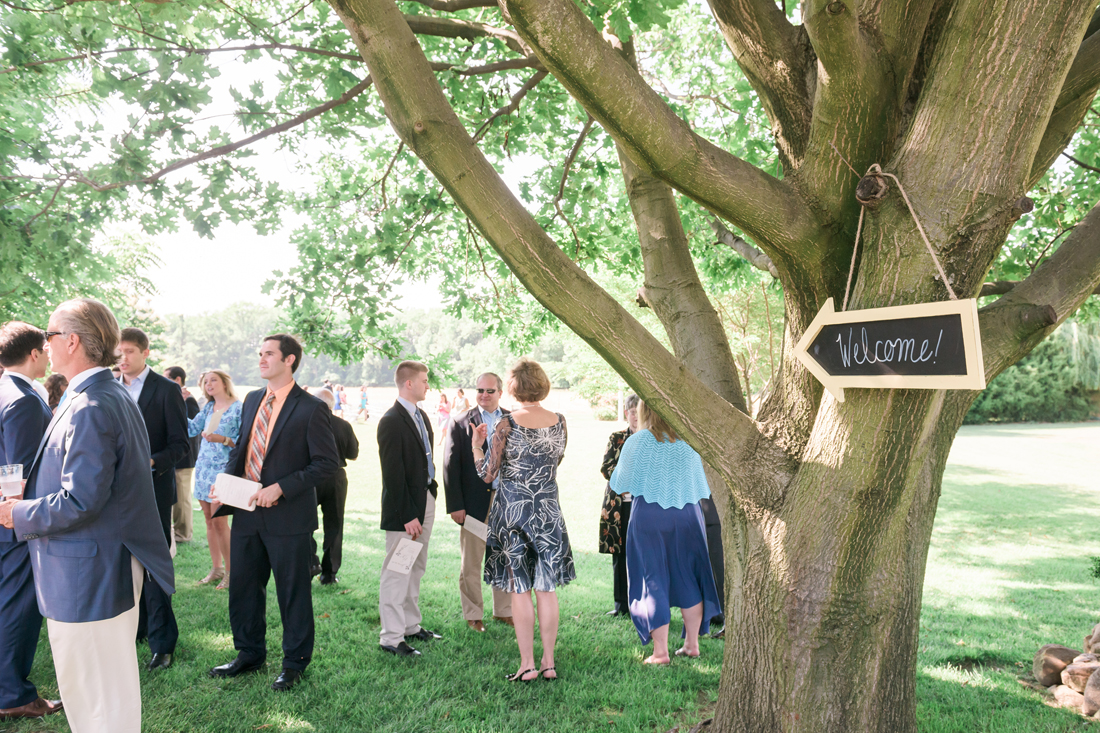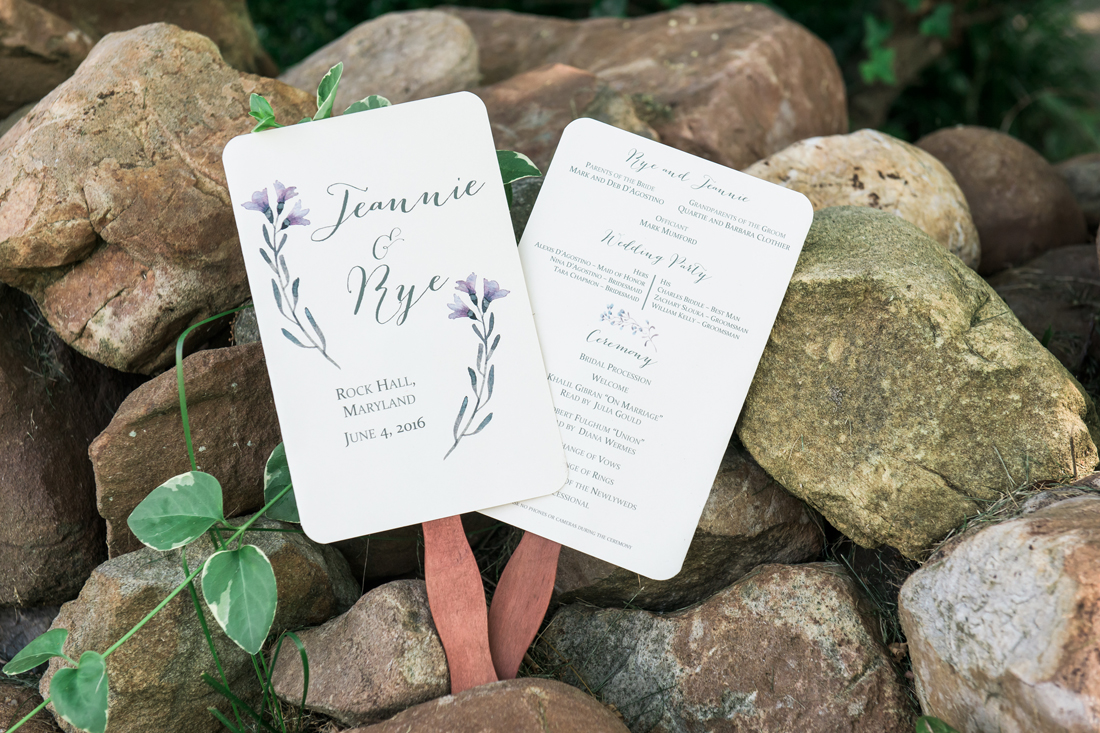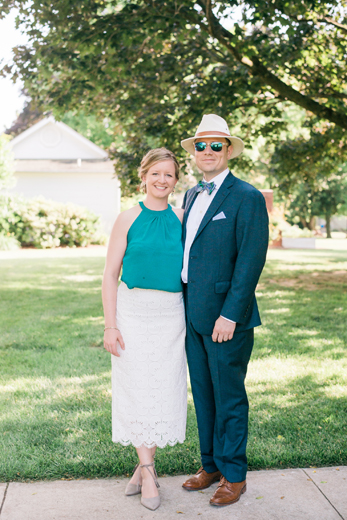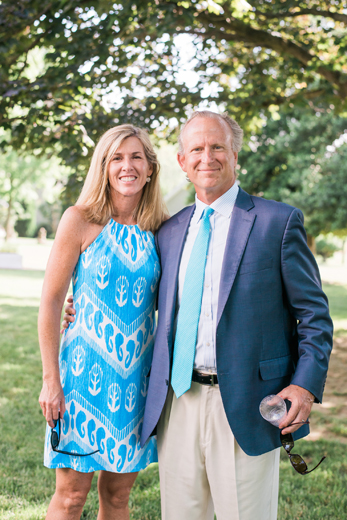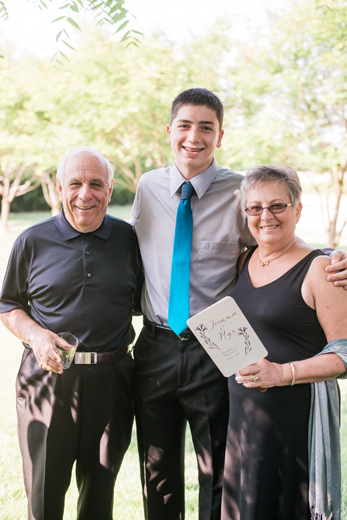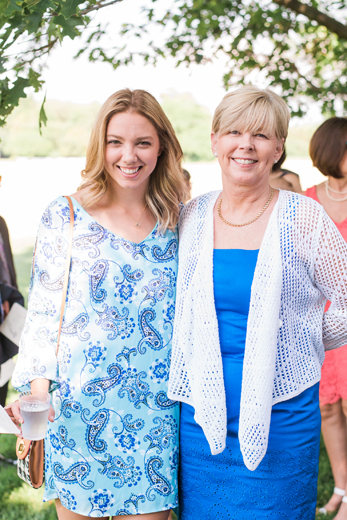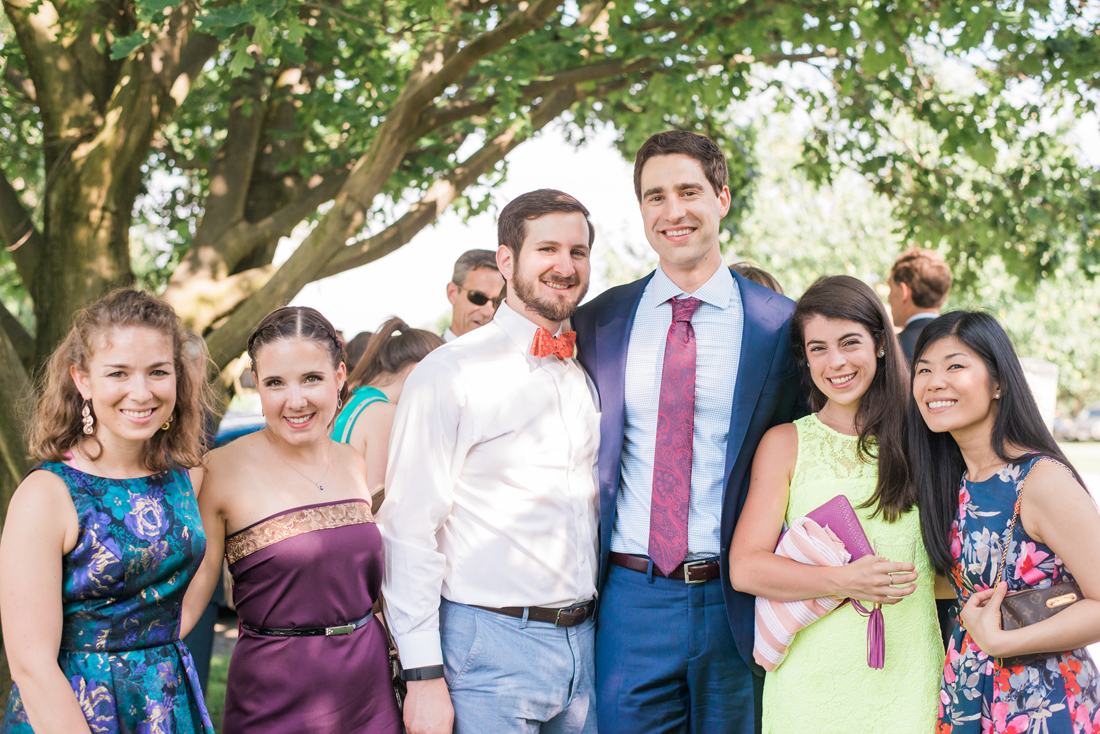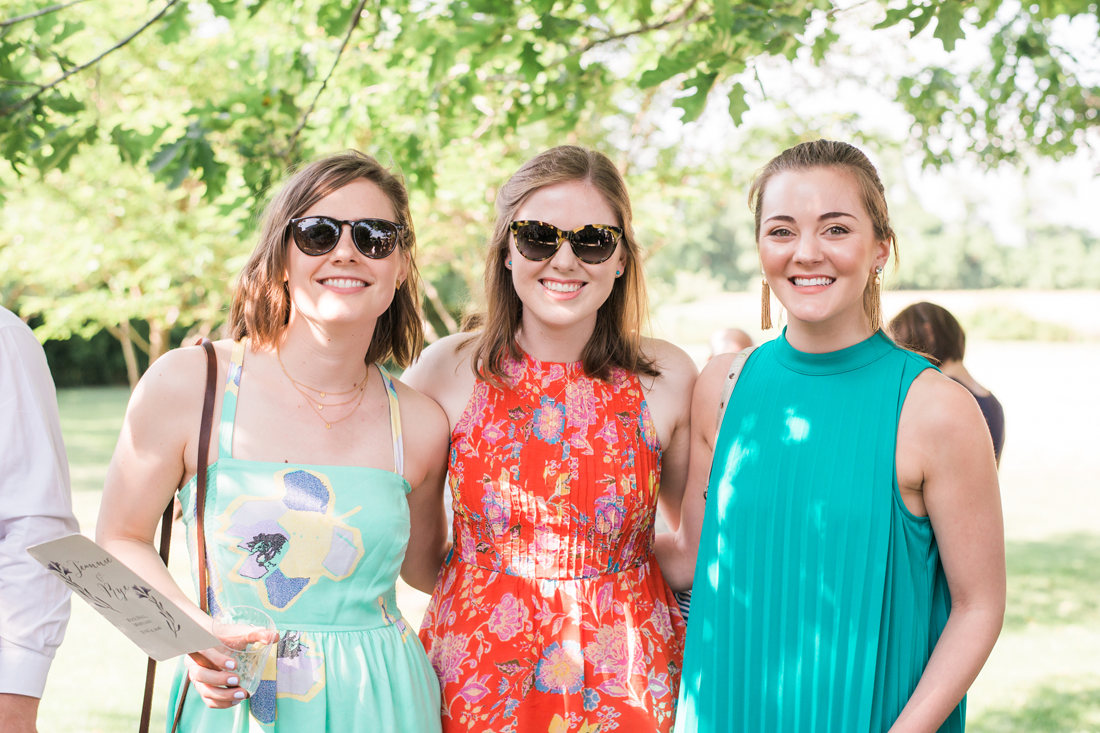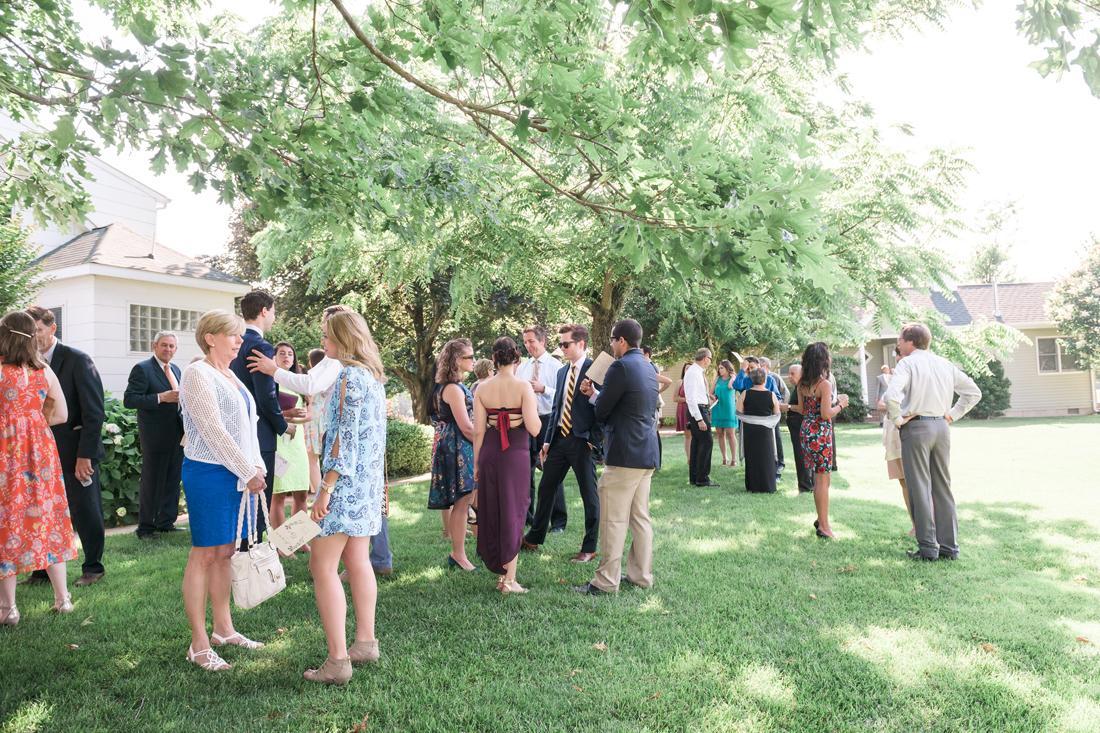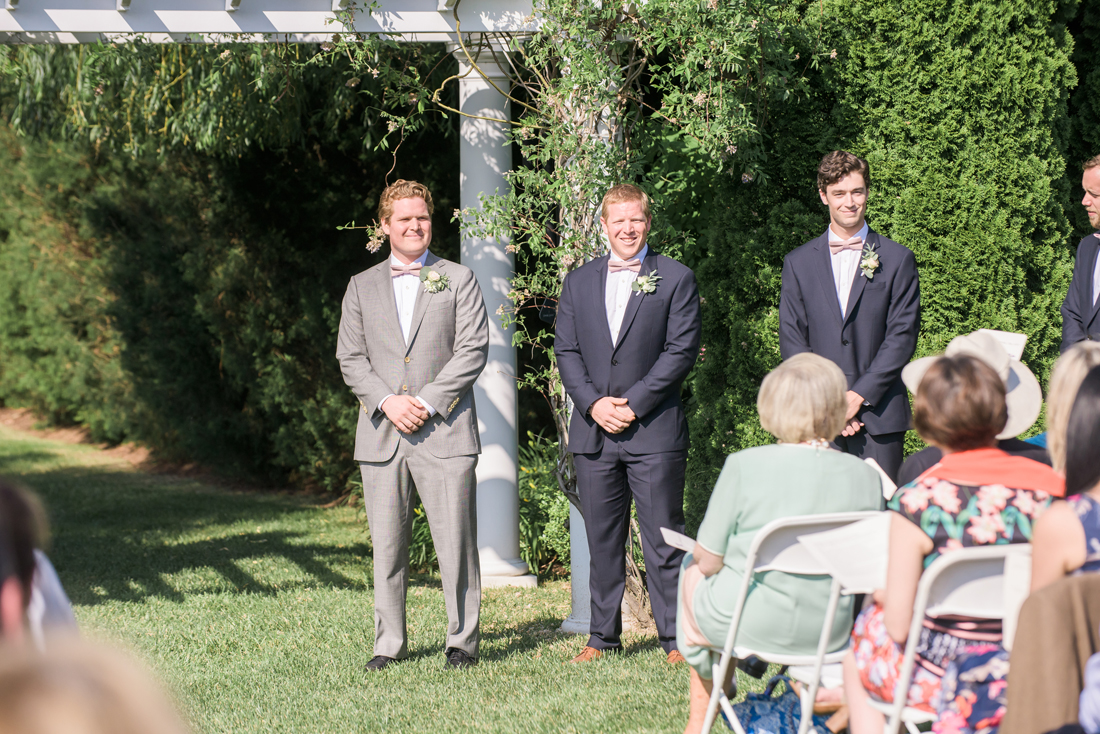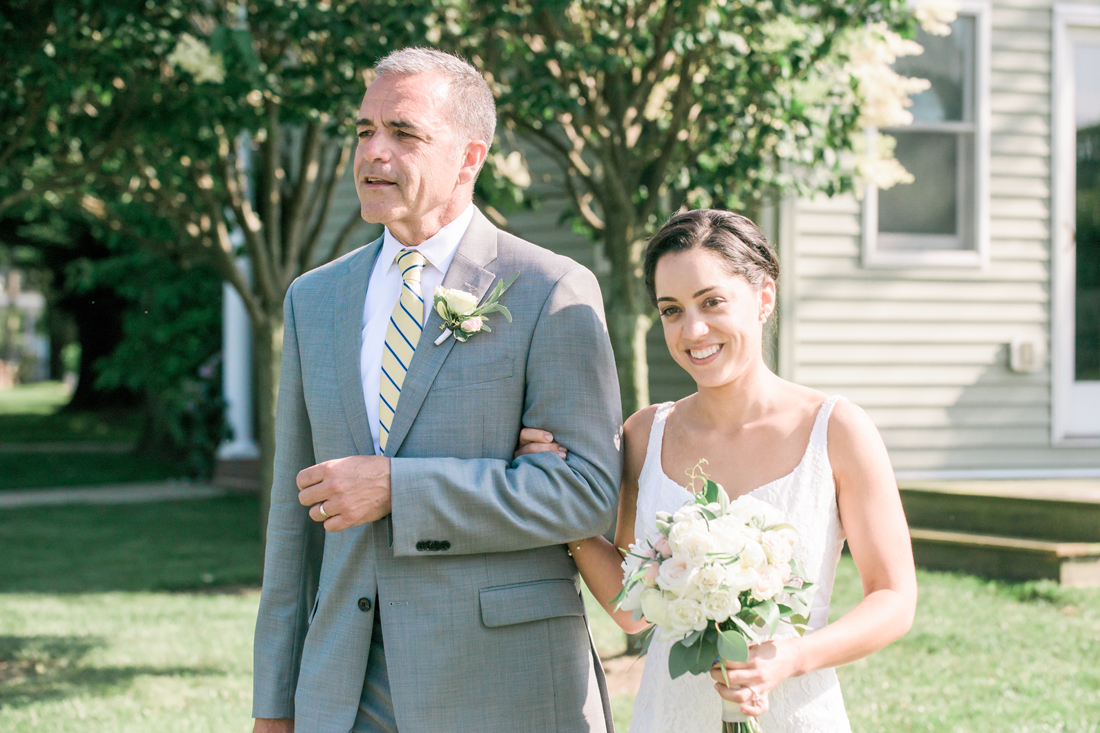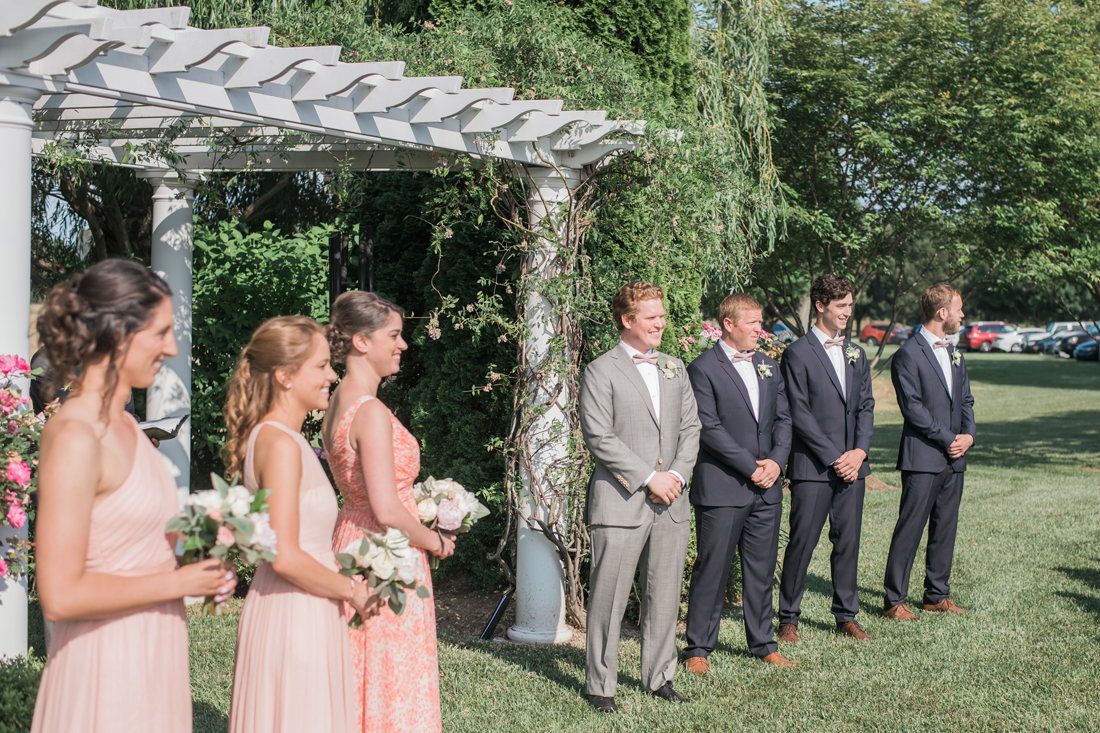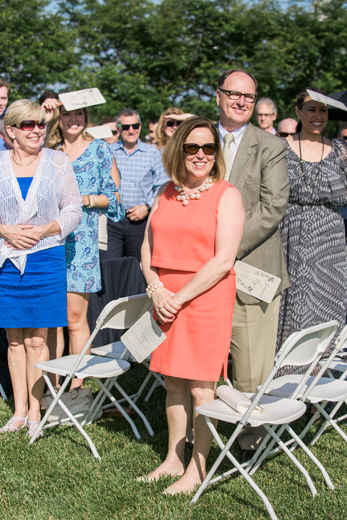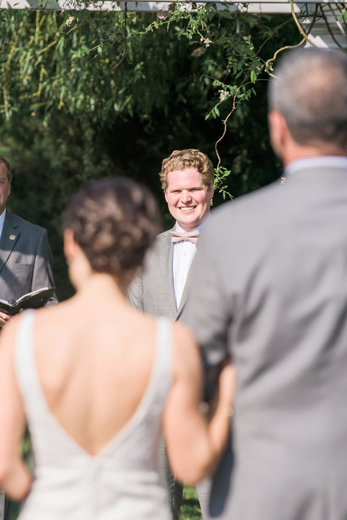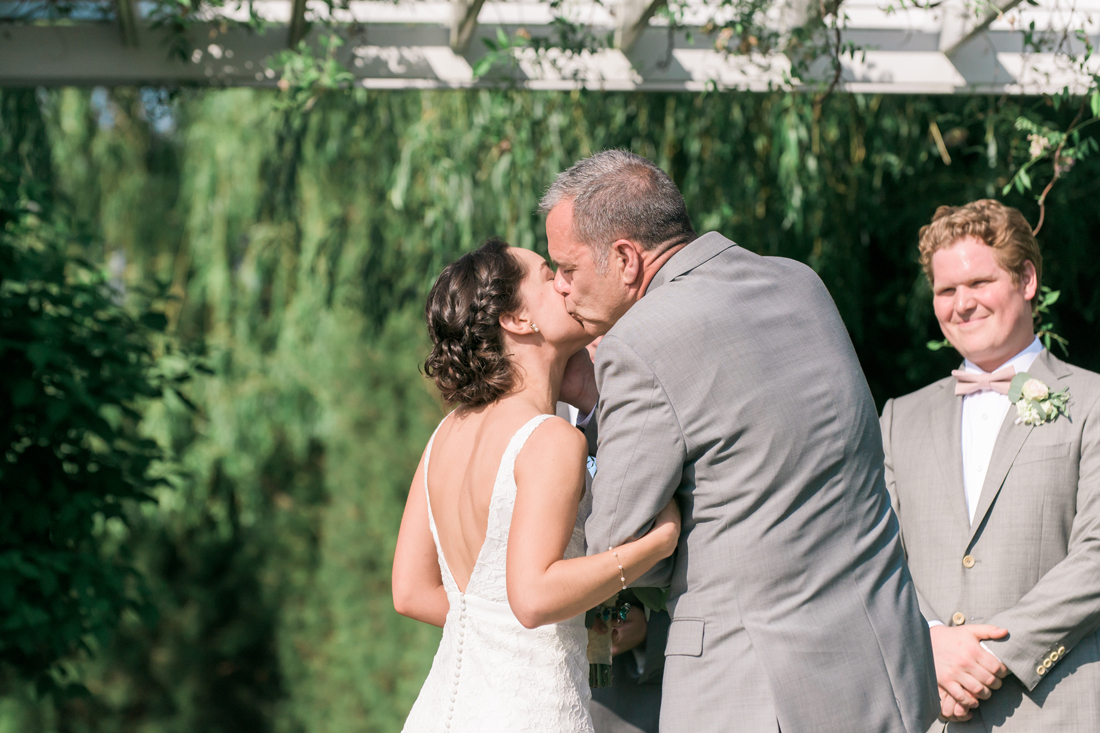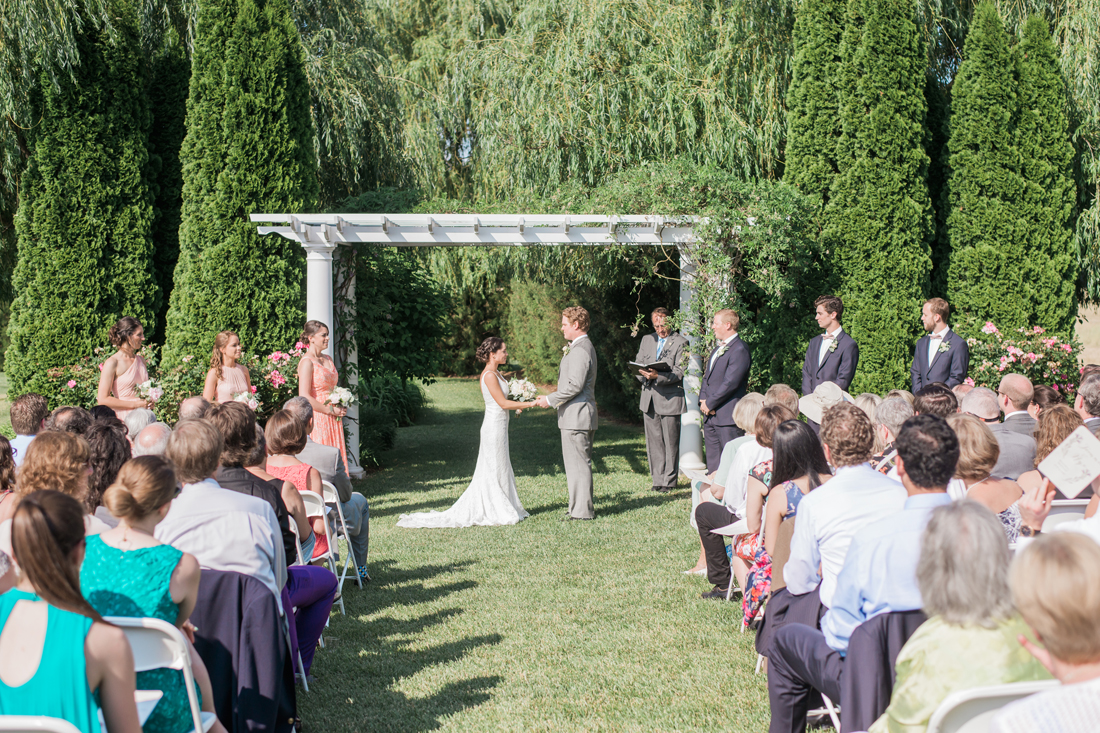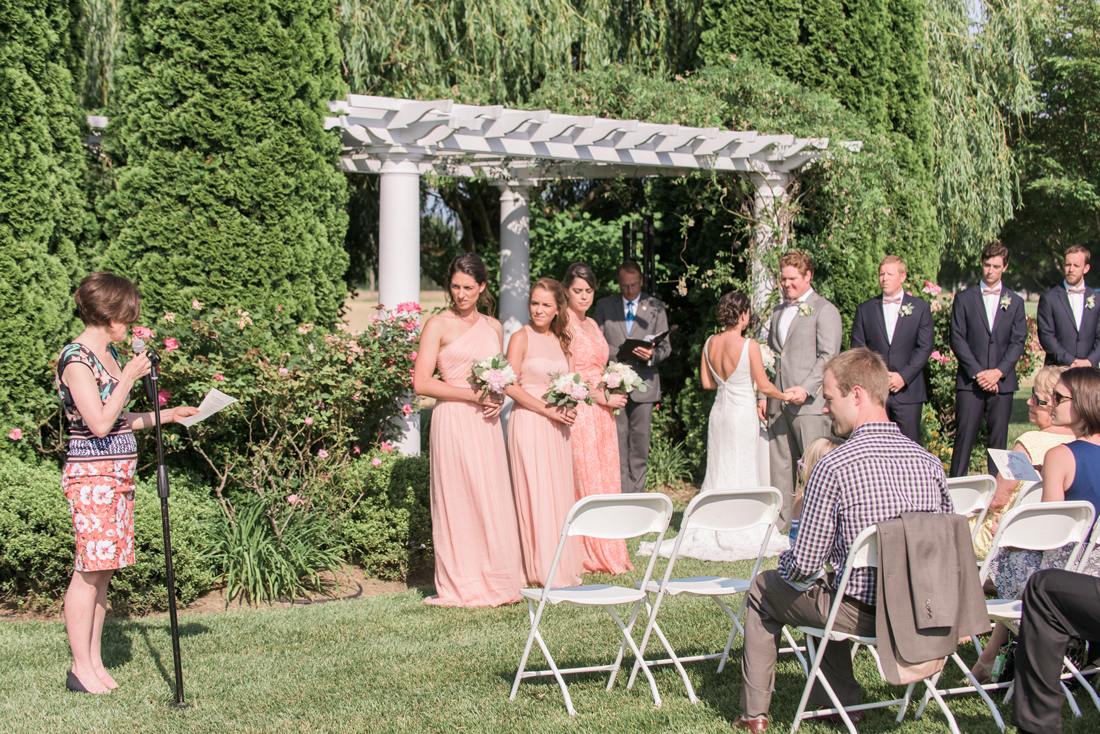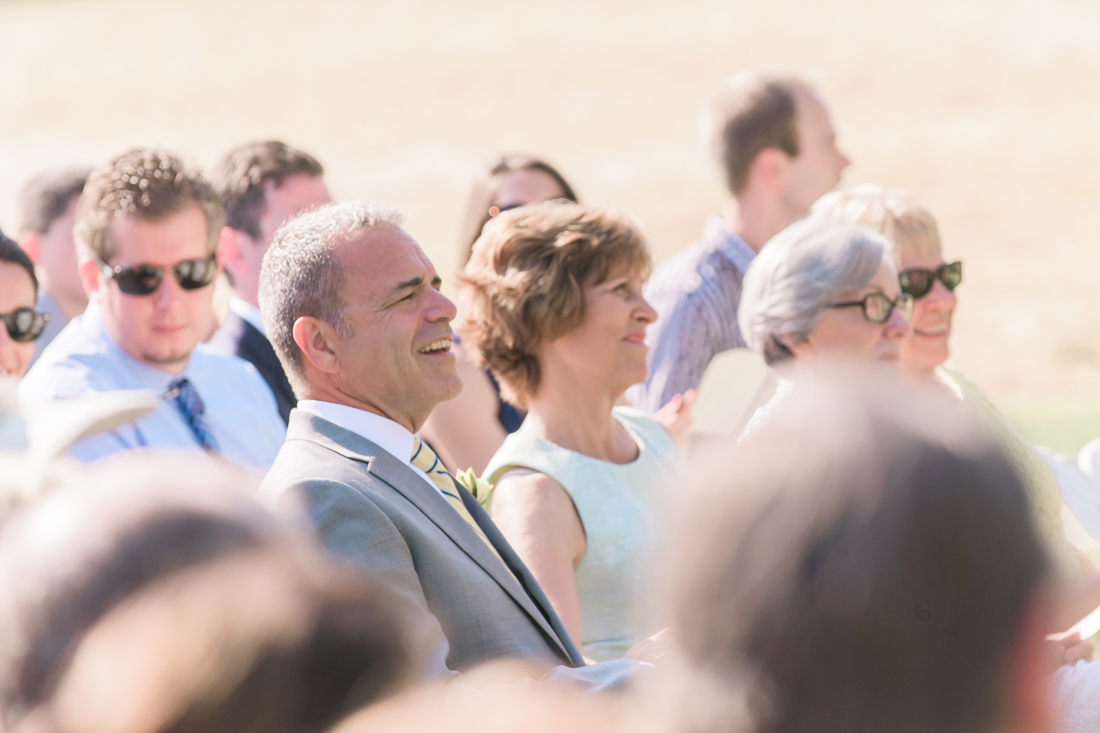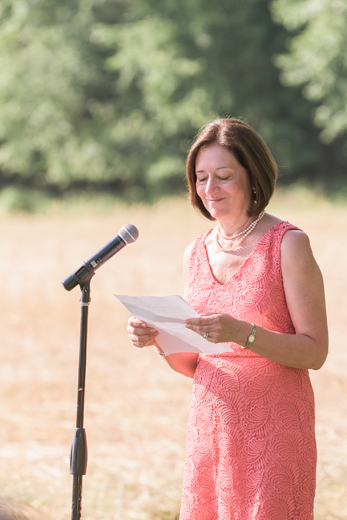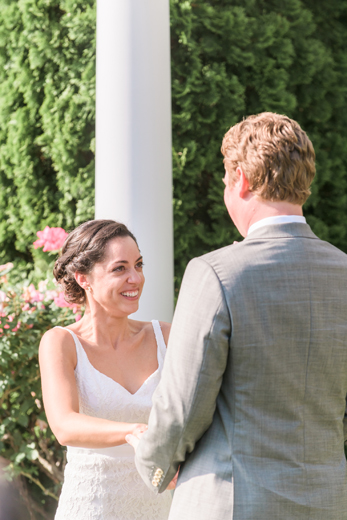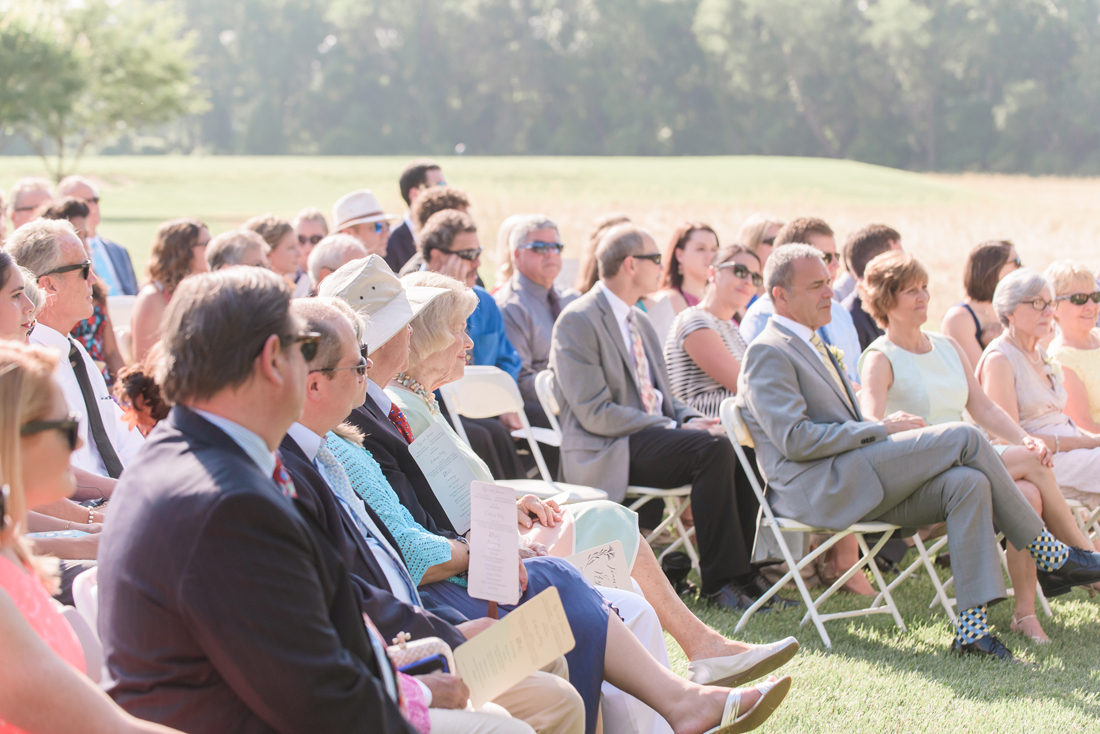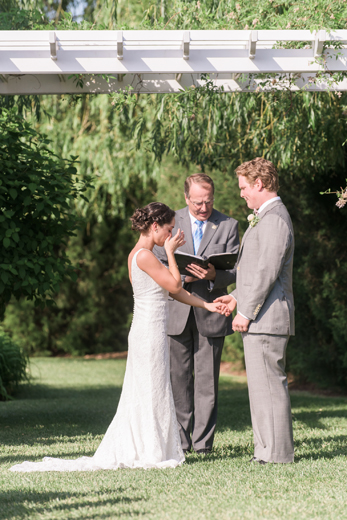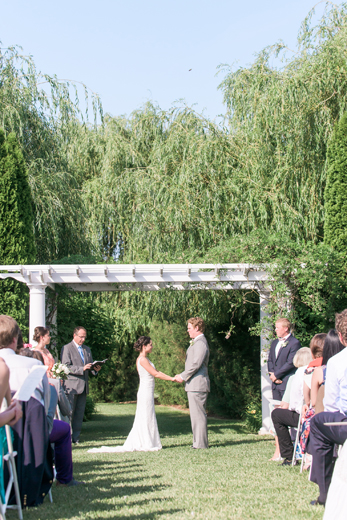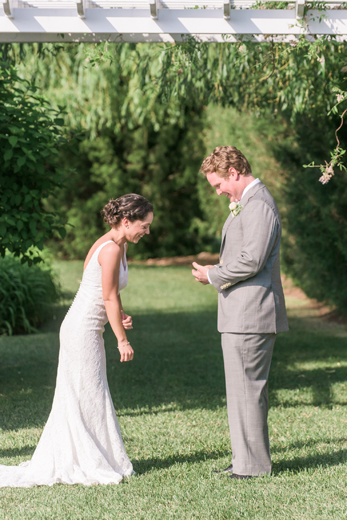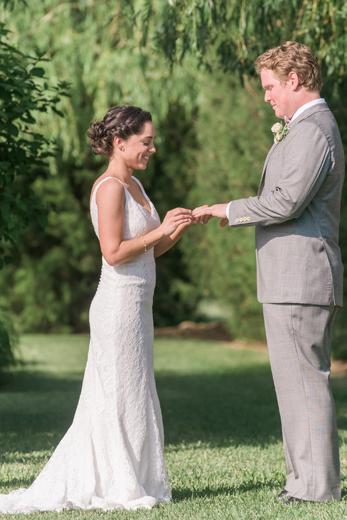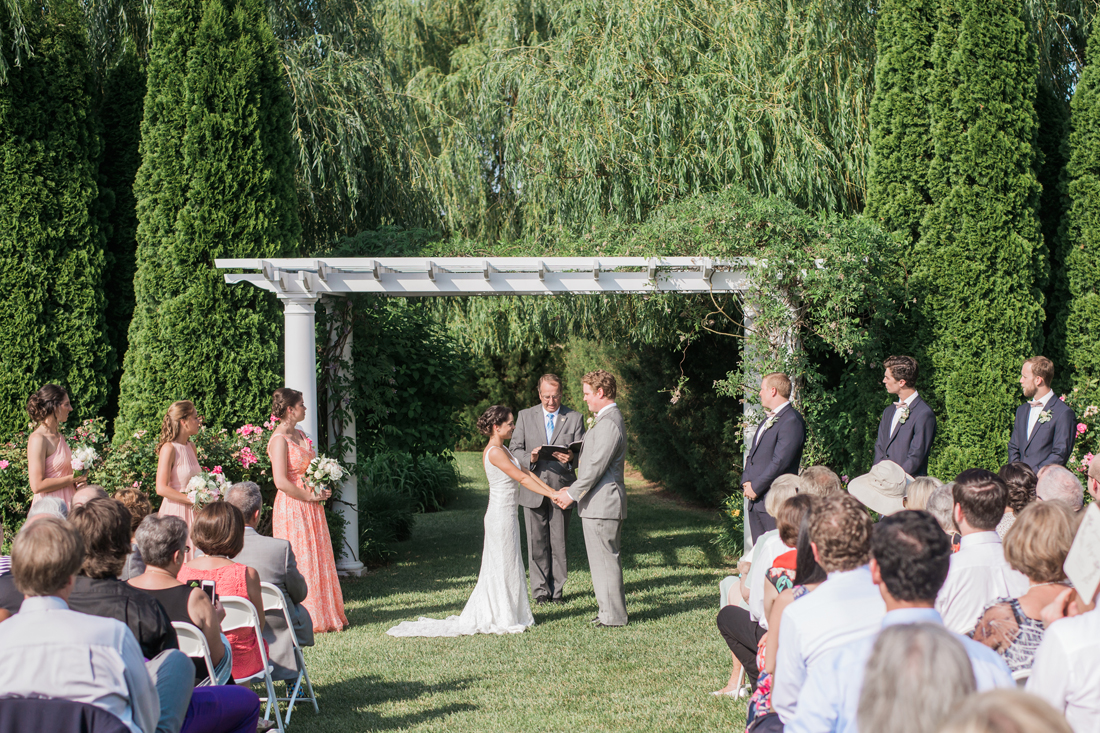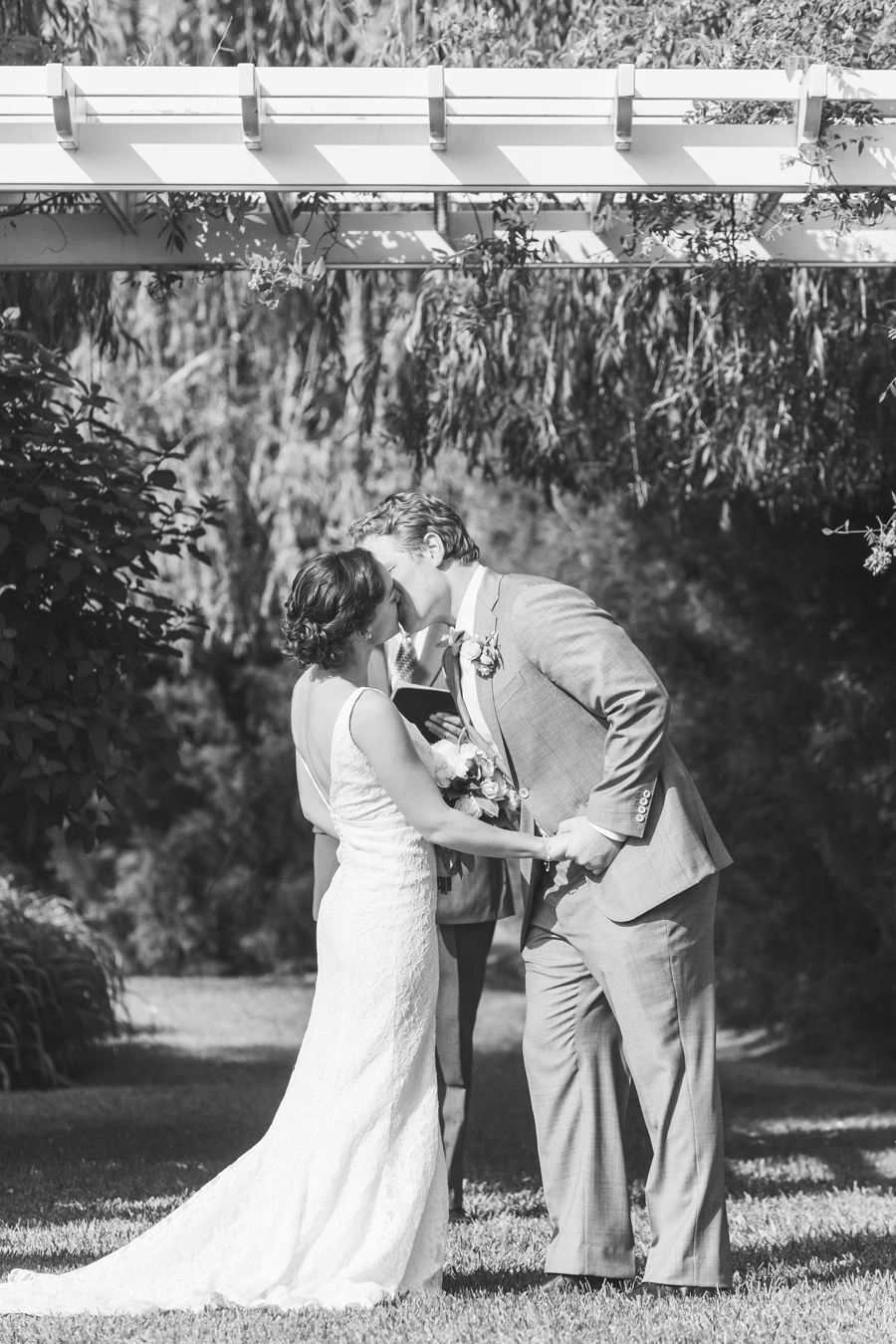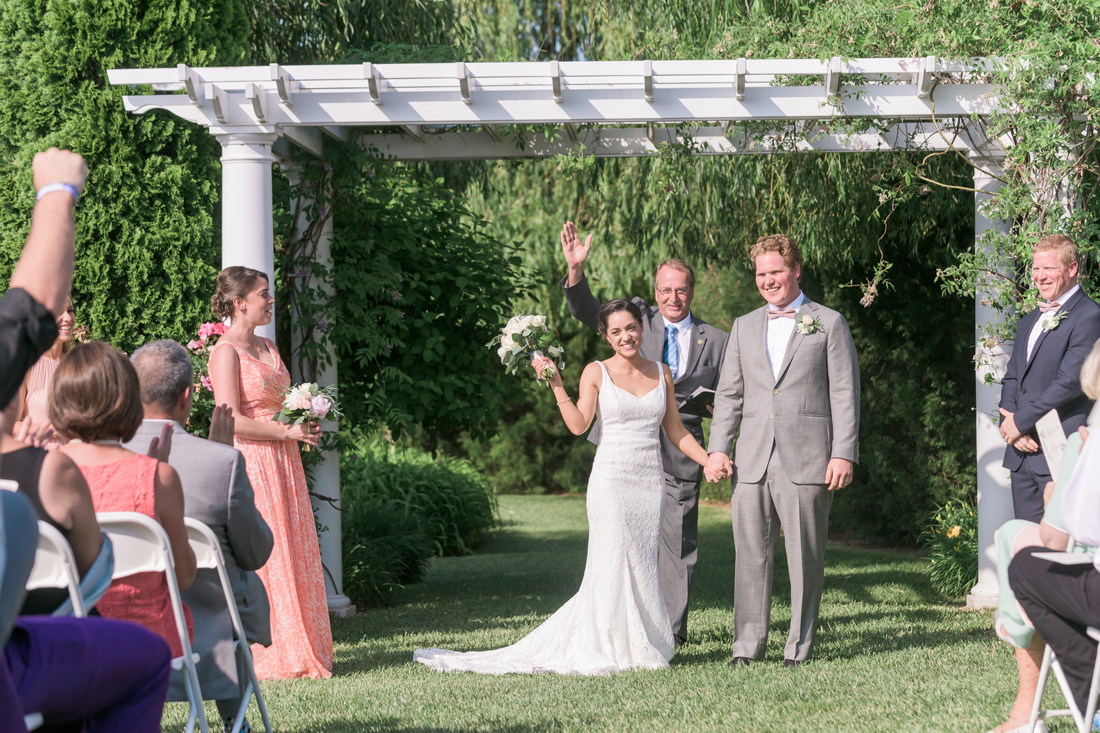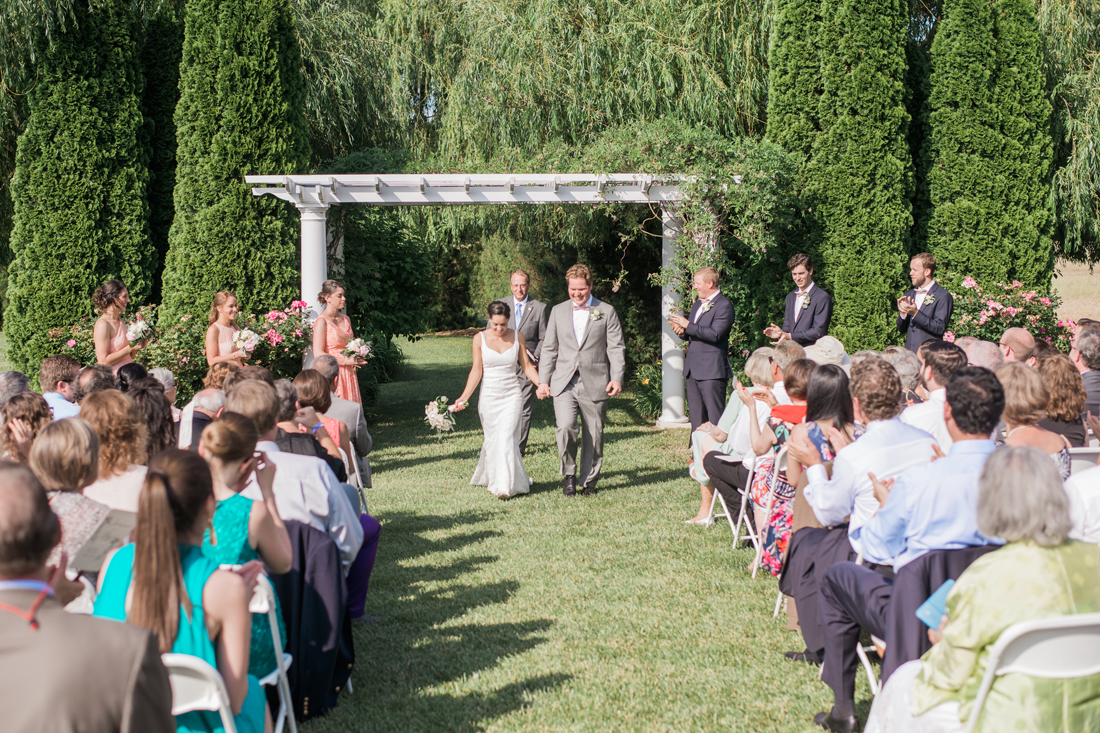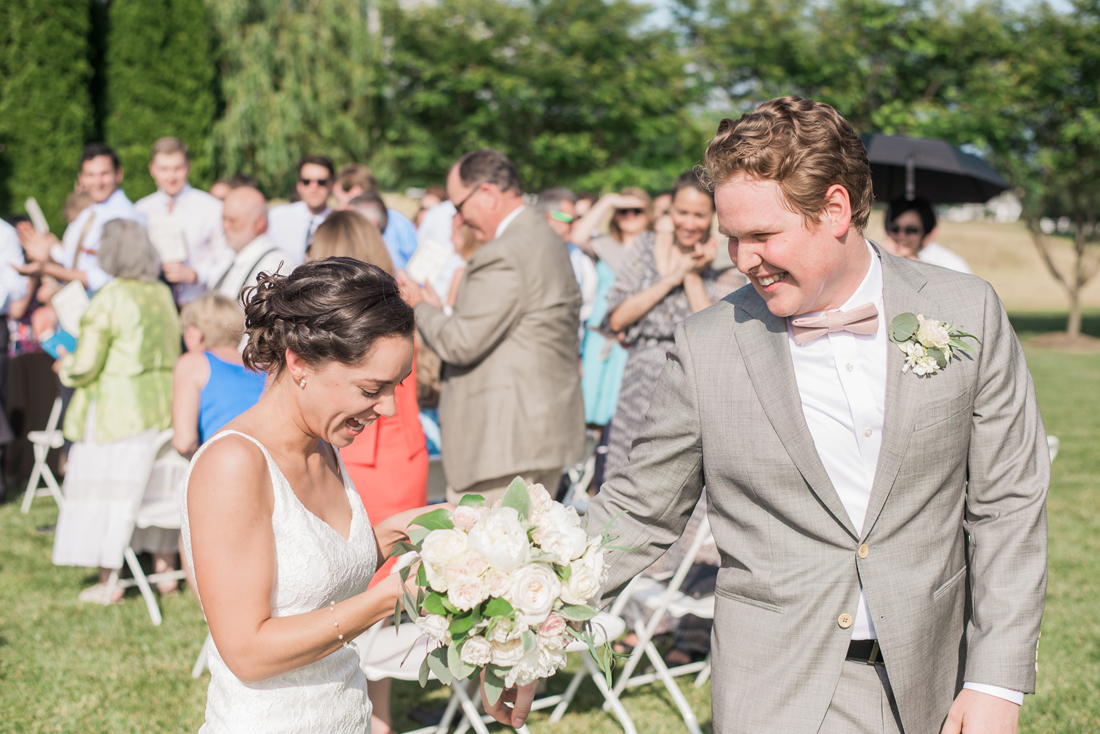 THIS. This was one of the most amazing moments I've actually gotten to be a part of while photographing a wedding. I will never forget this excitement! Thank you Rye for including me in it!! Remember how I said Rye was giving Jeannie notes throughout the day? He asked me if I could deliver one of the letters to her right at the end of the aisle. Just look at that reaction! Rye, you win all the romance points here!!! :) And a huge huge thank you to Adam for capturing these, since I was a little preoccupied! ;) Ahh I just love these so much! You two are so sweet!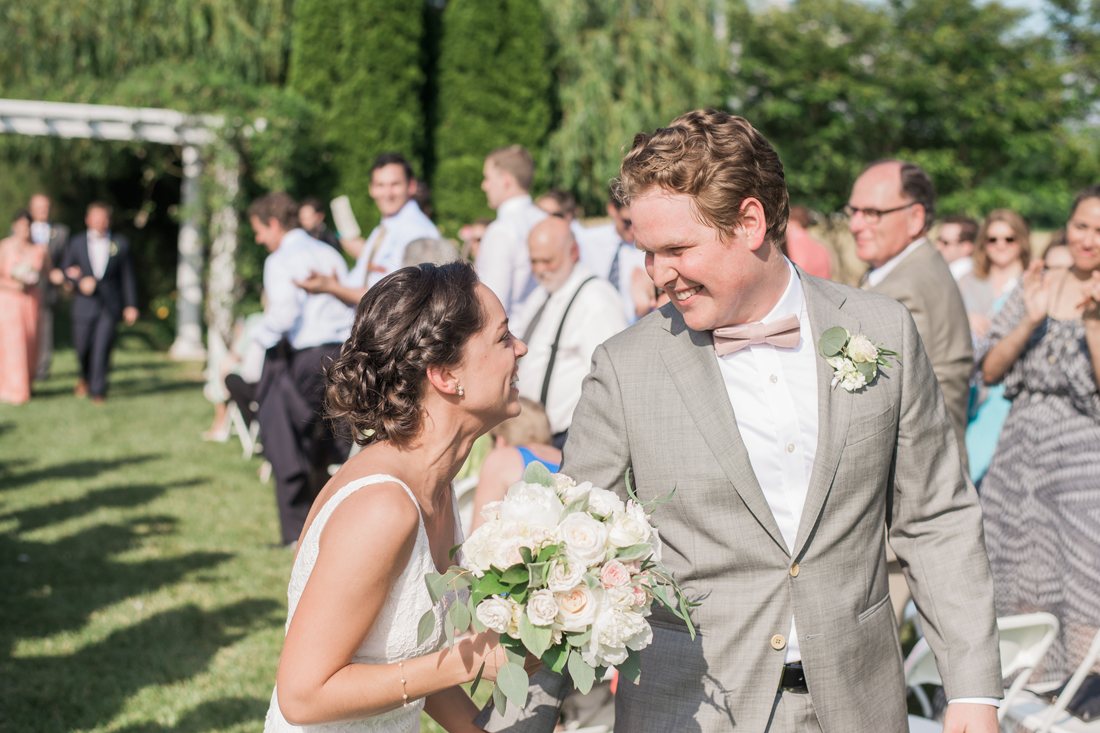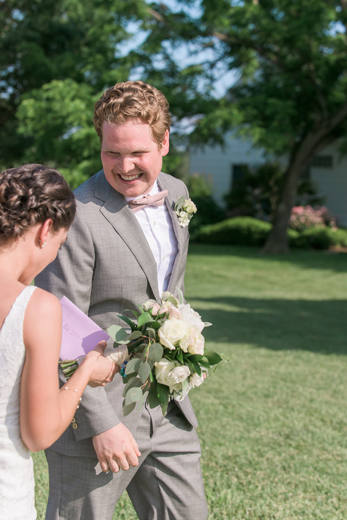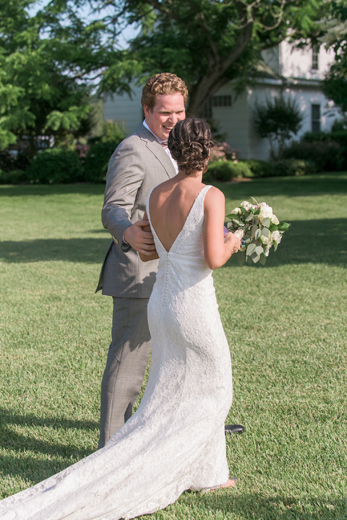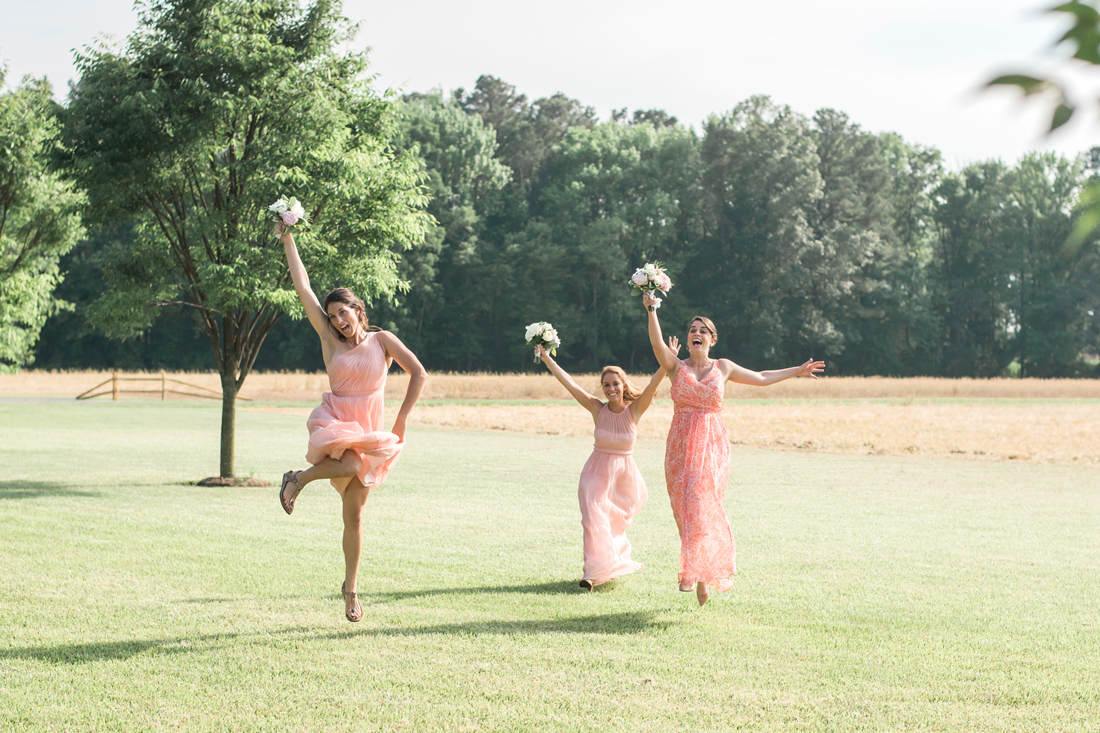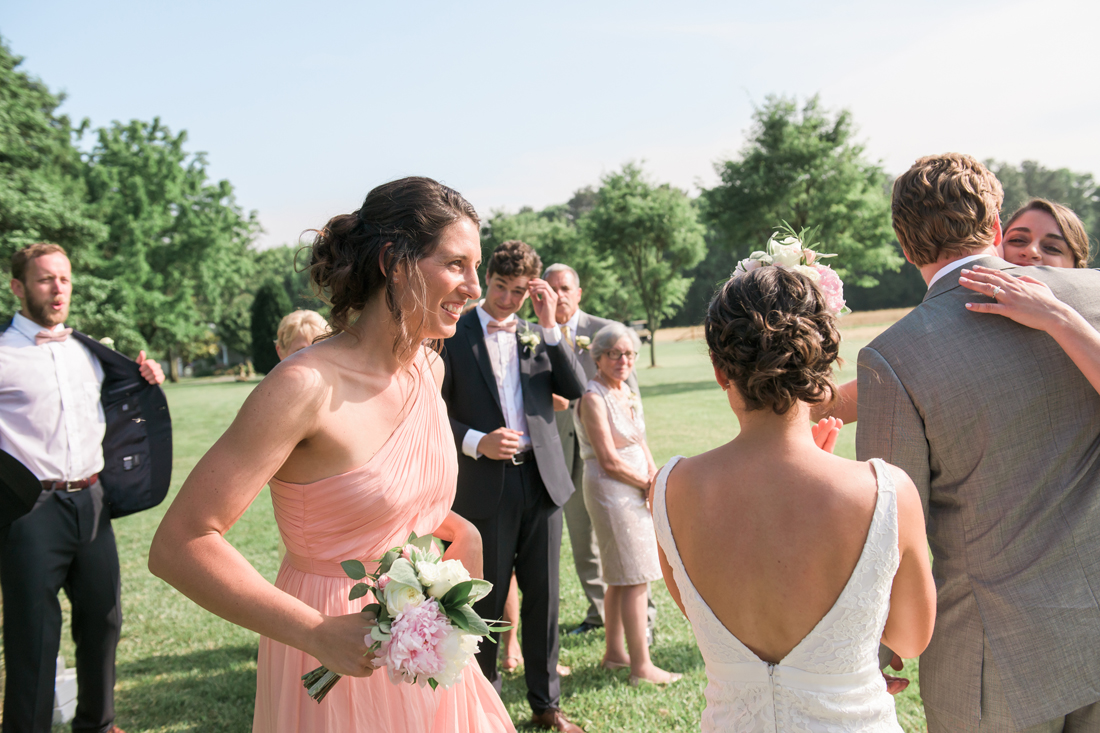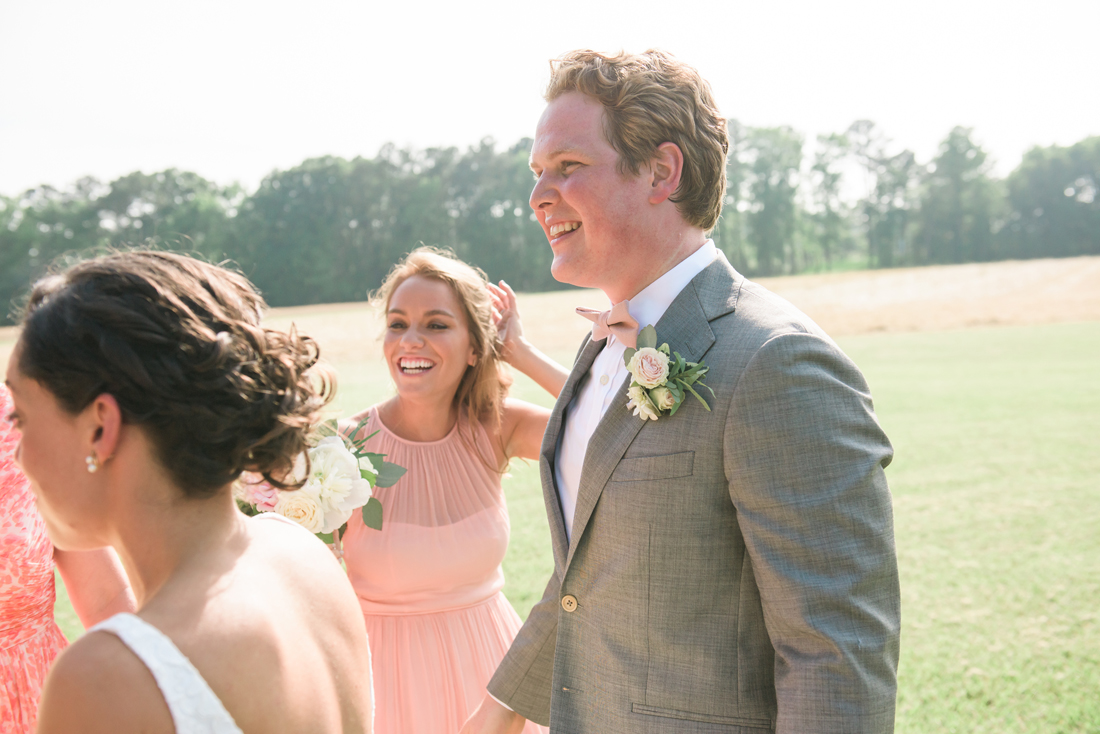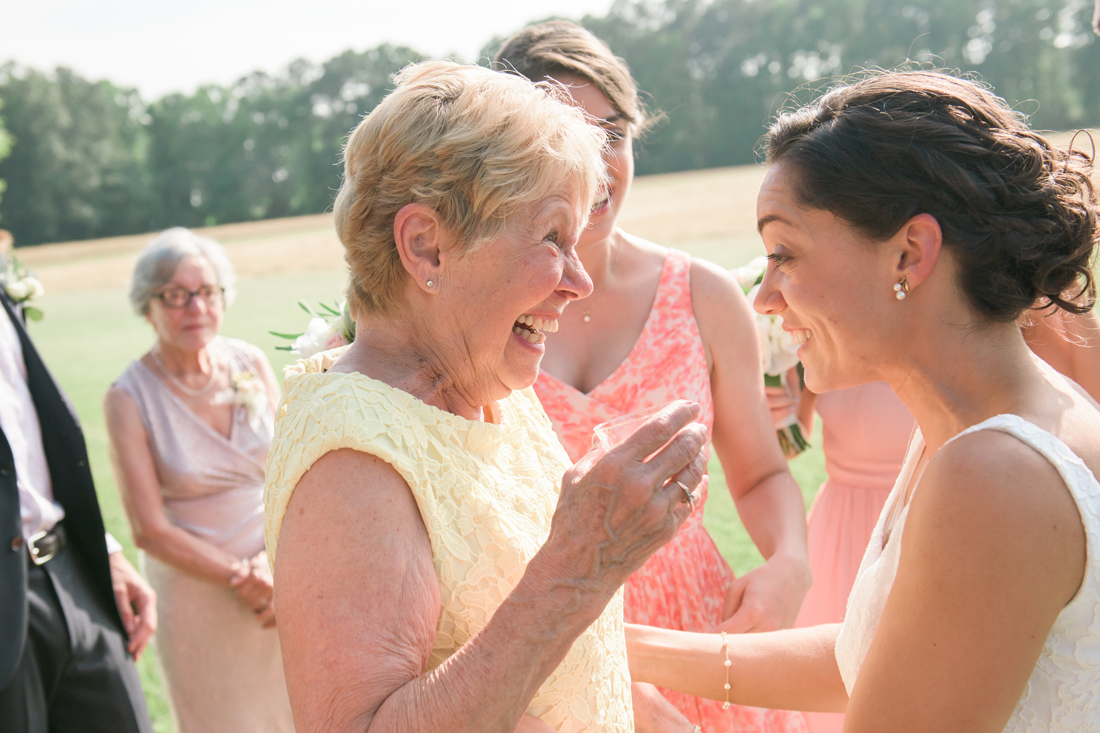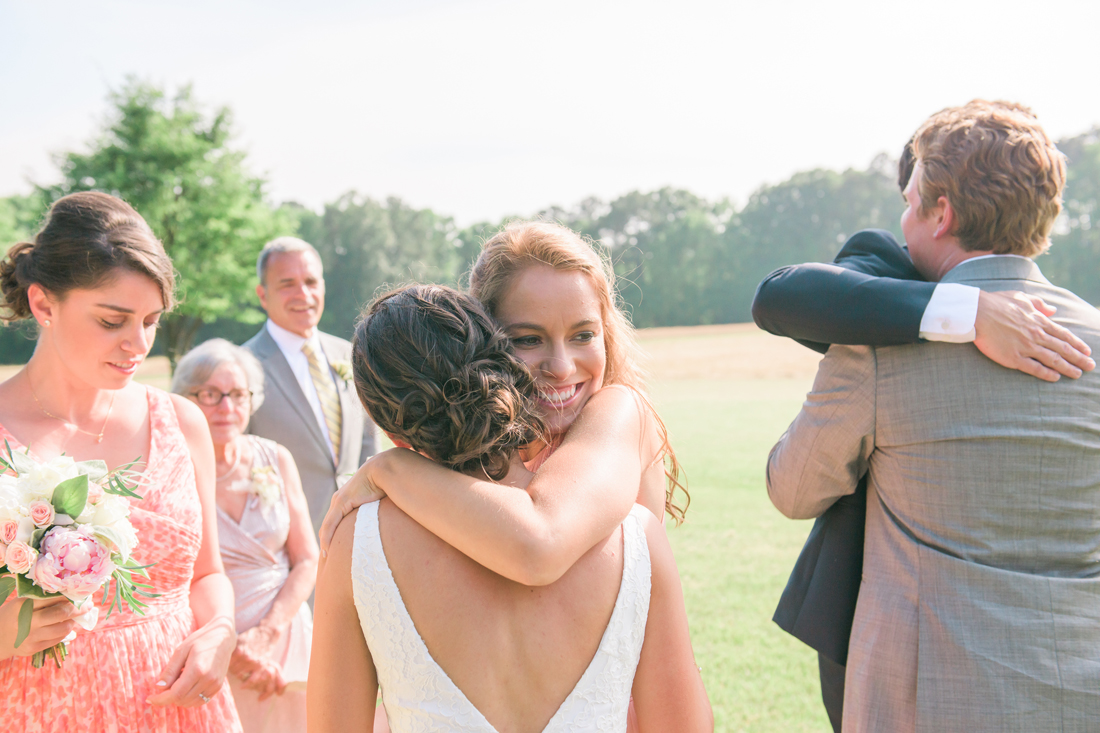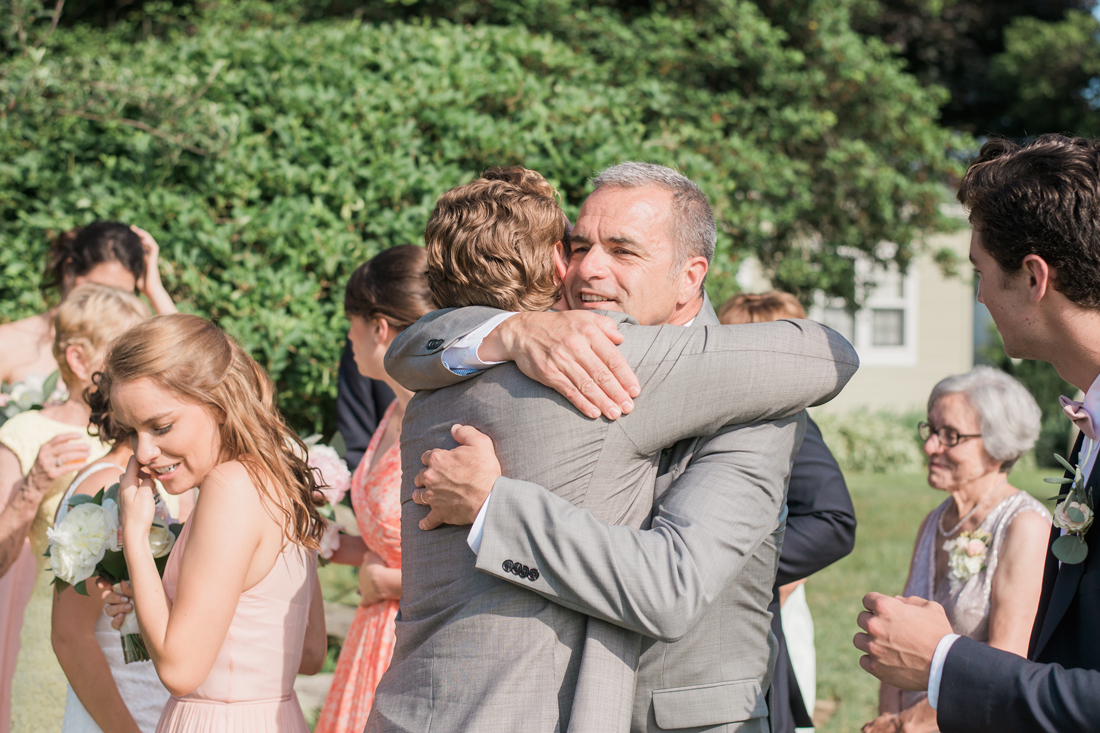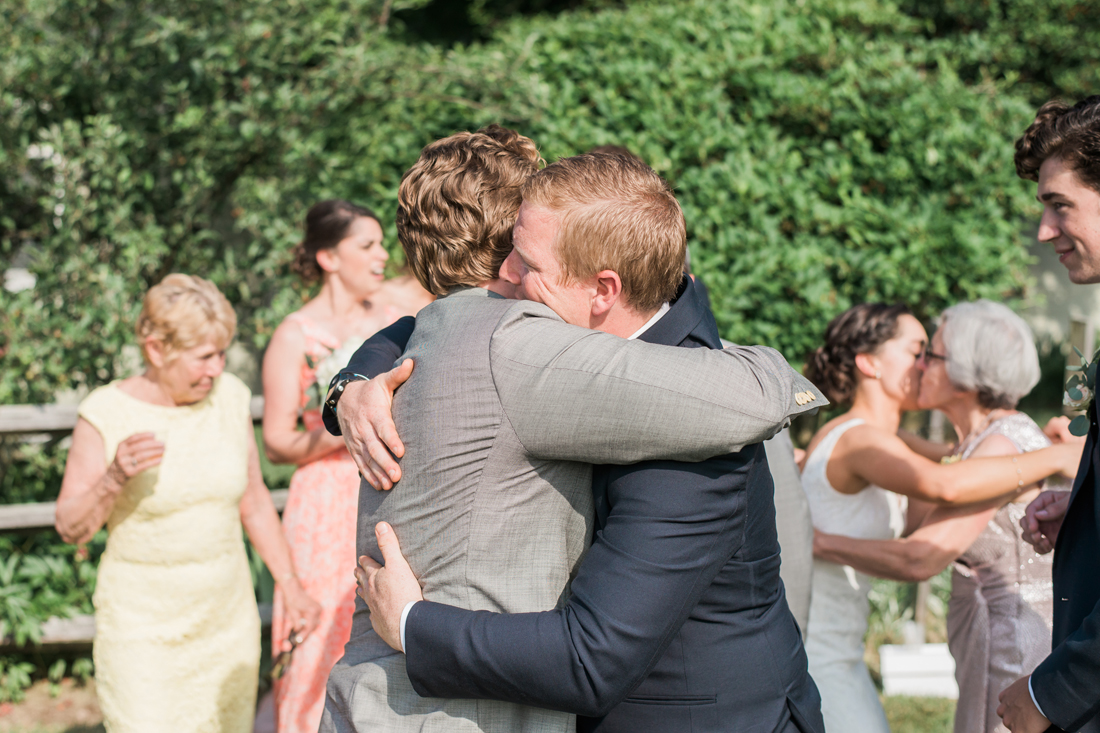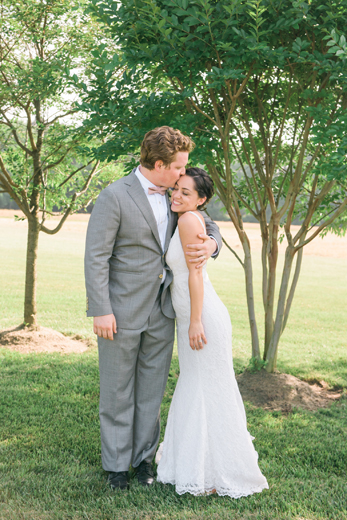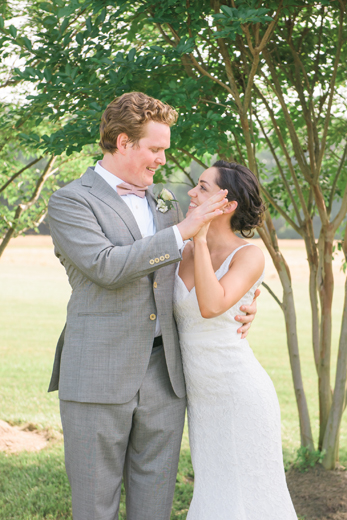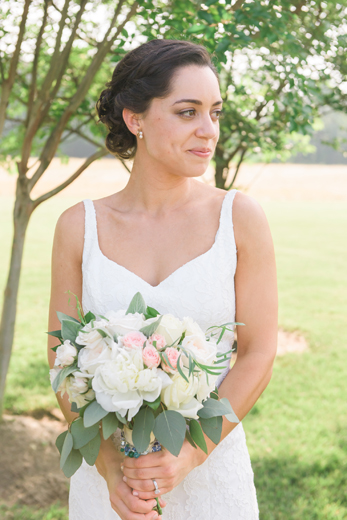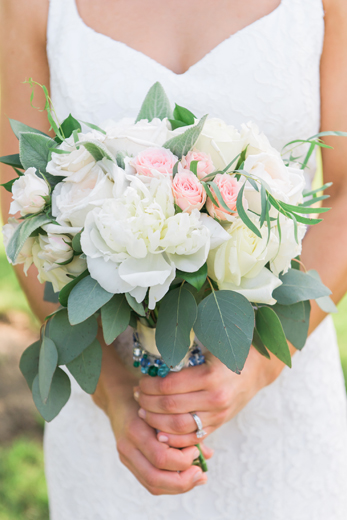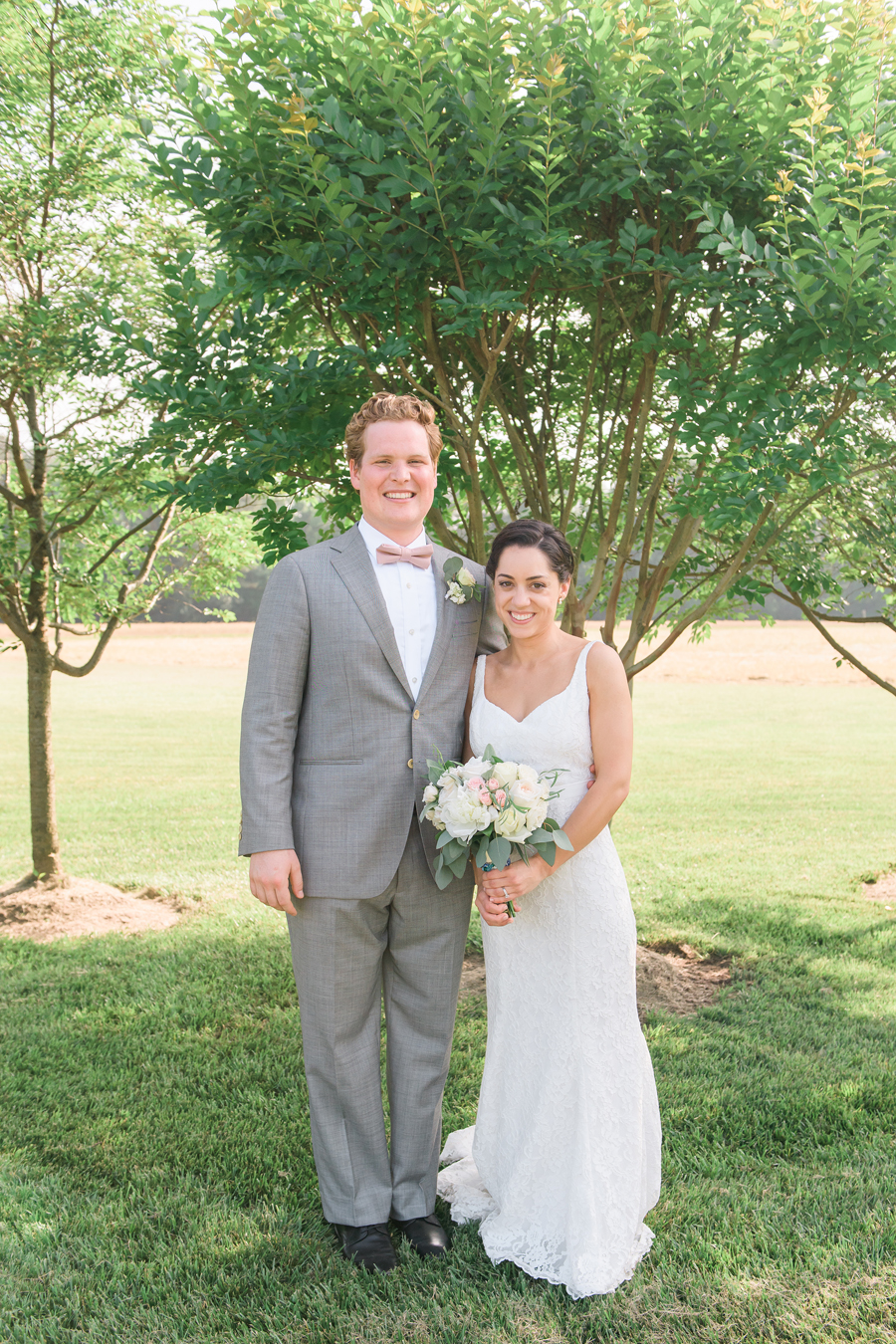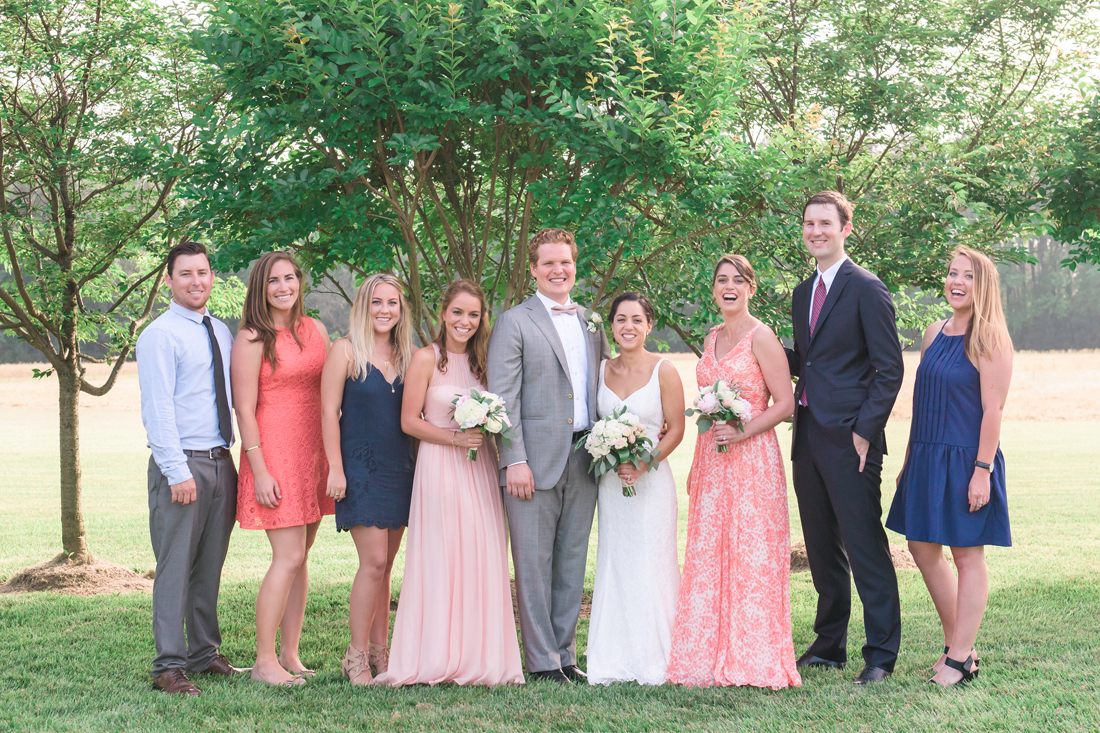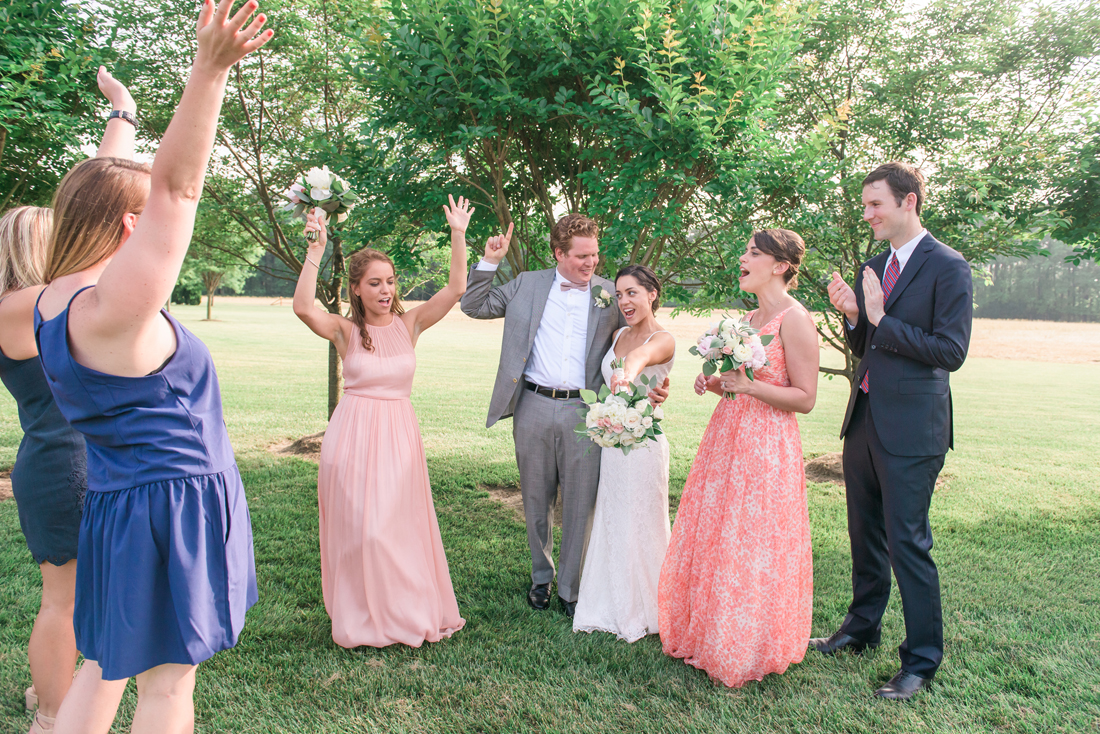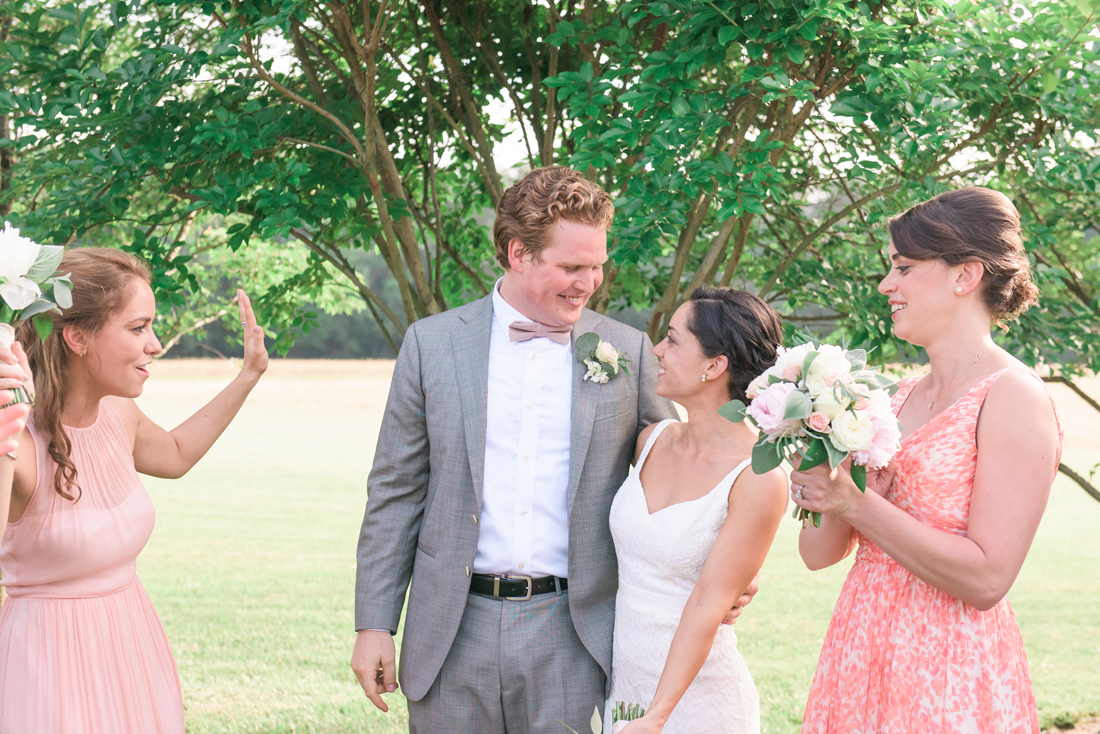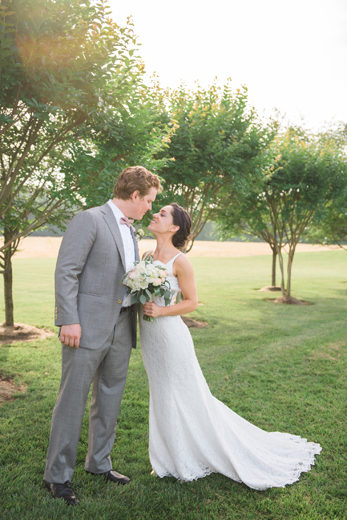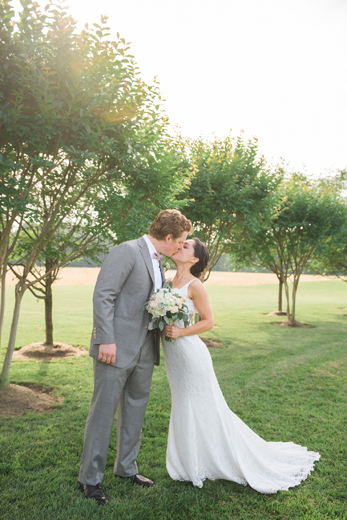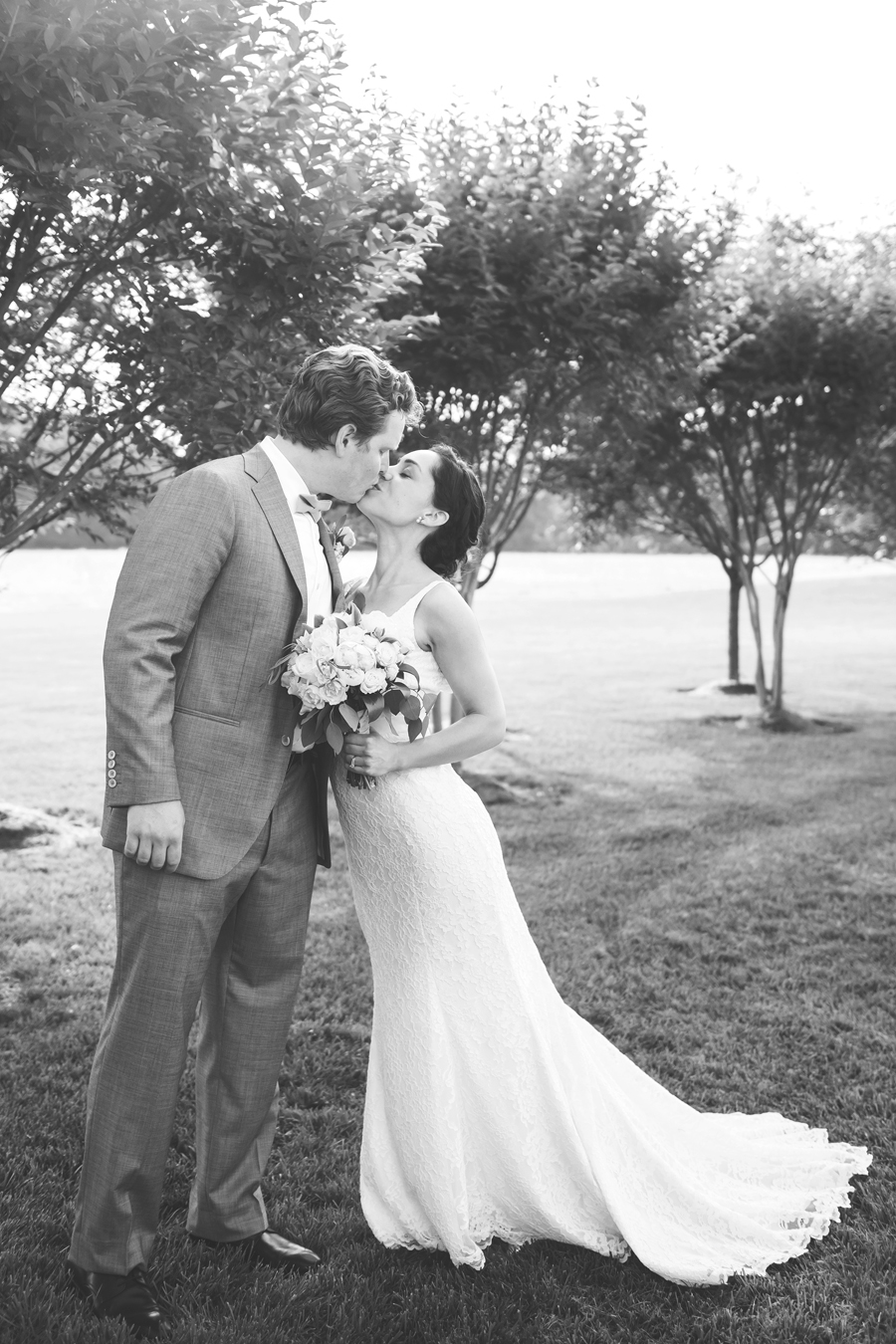 Every time I edit a wedding, I have these little mental "drop the mic" type moments.. where a shot just really takes my breath away and I'm like, does it get any better than this?! This was definitely one of those.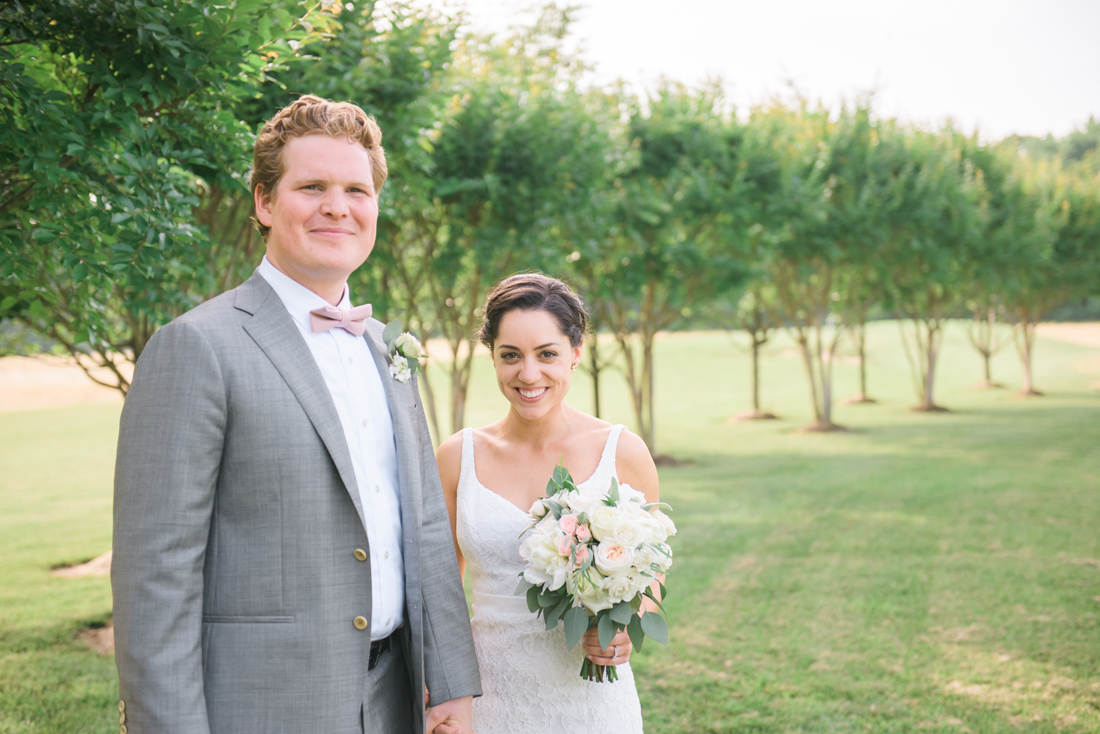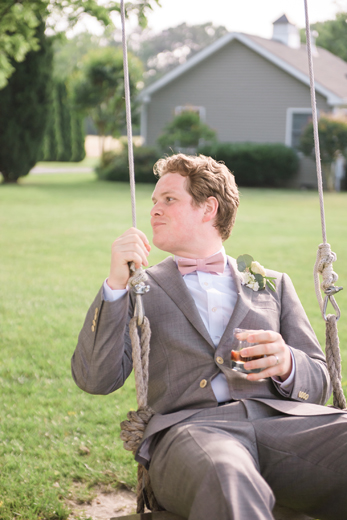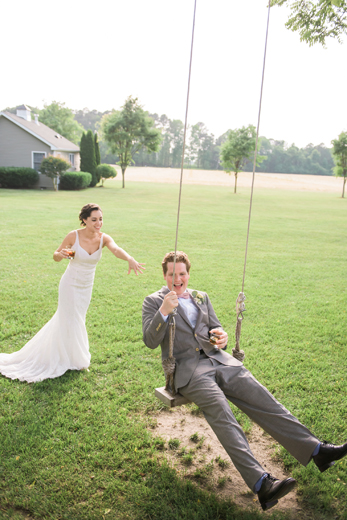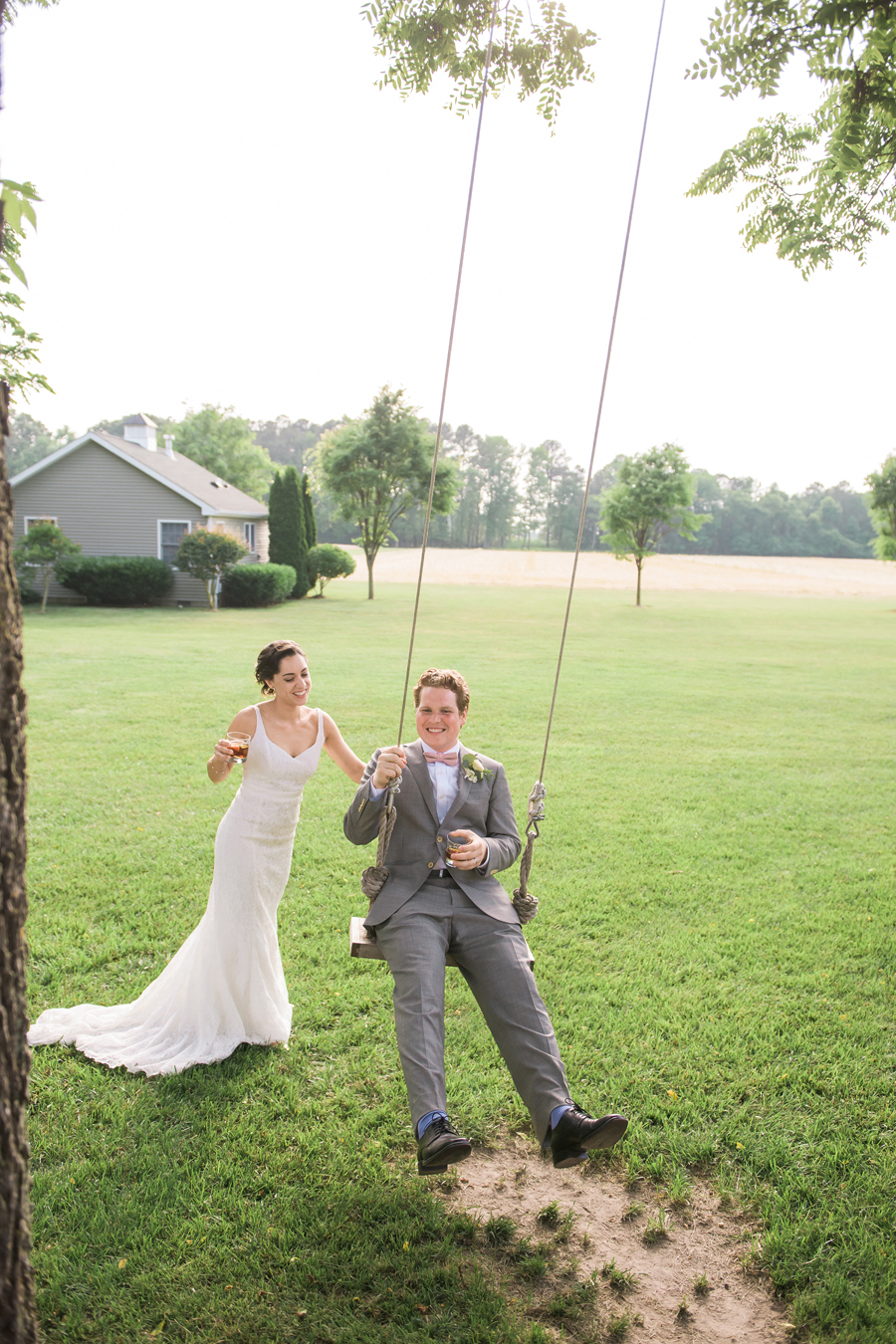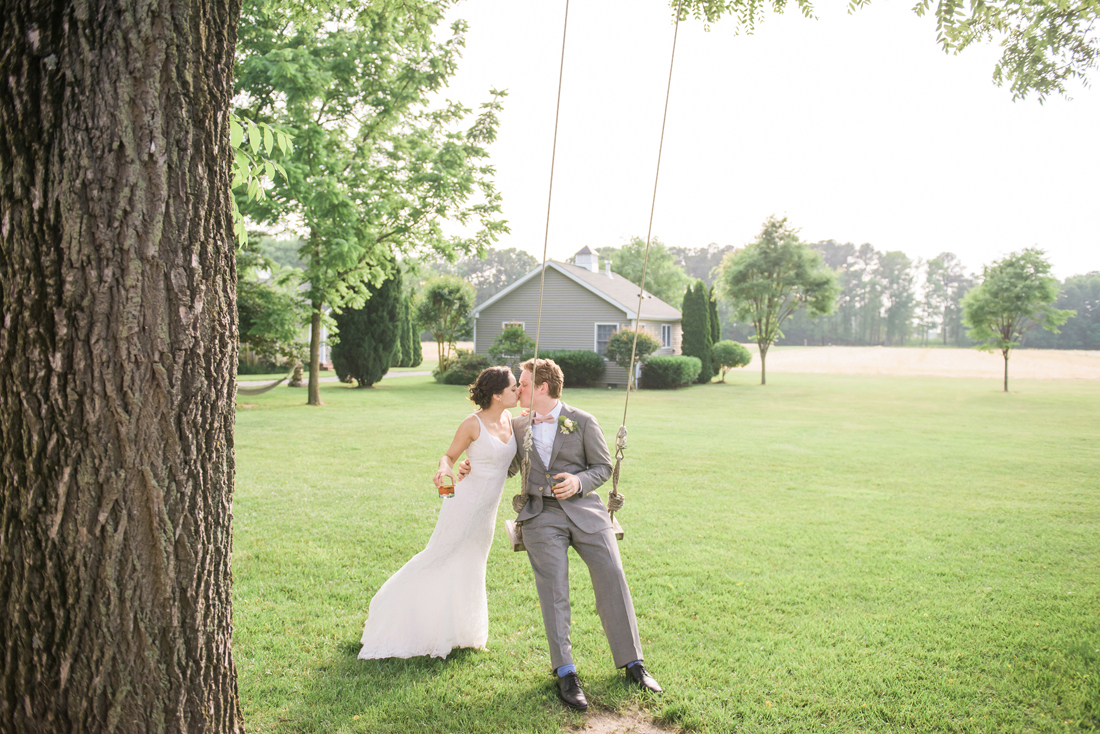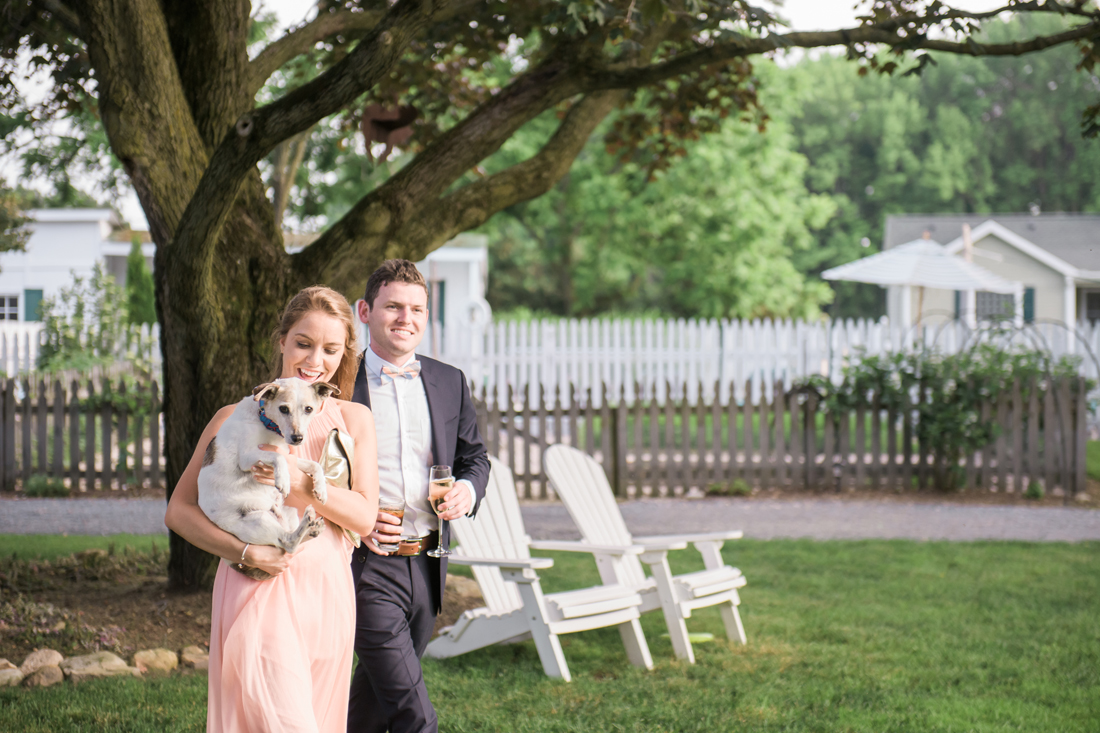 Jeannie's family dog even got to celebrate the wedding with them! Loved his little cameos throughout the evening :)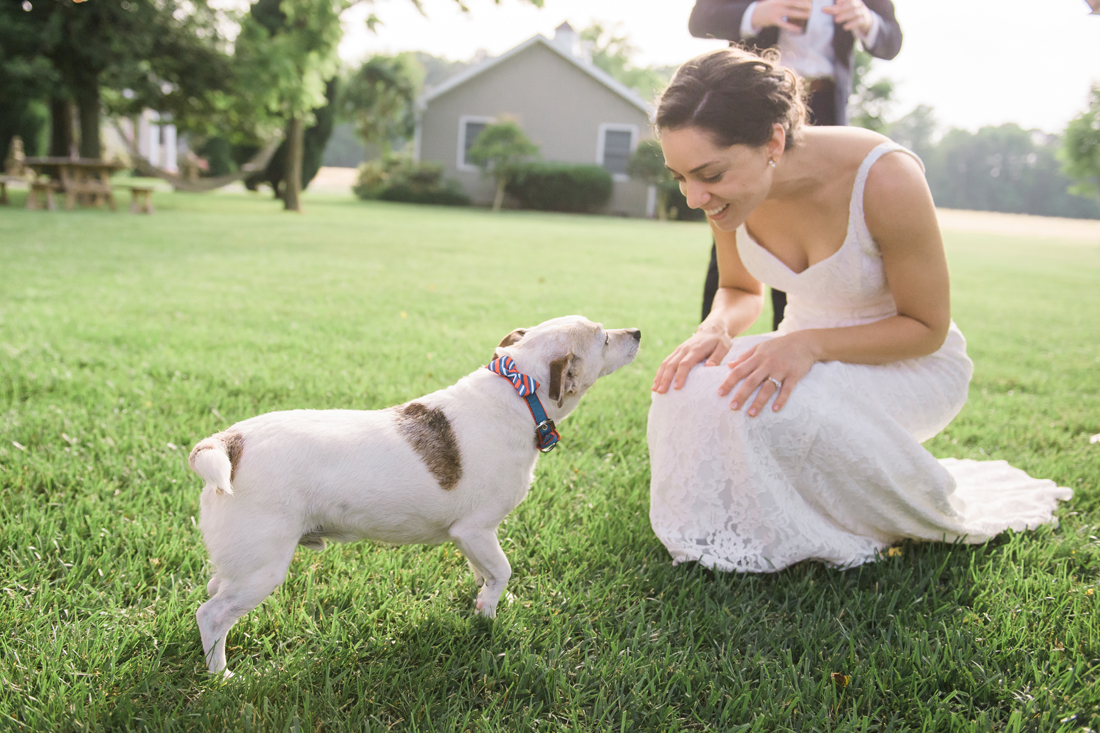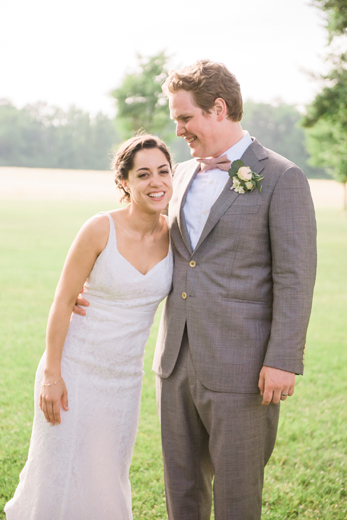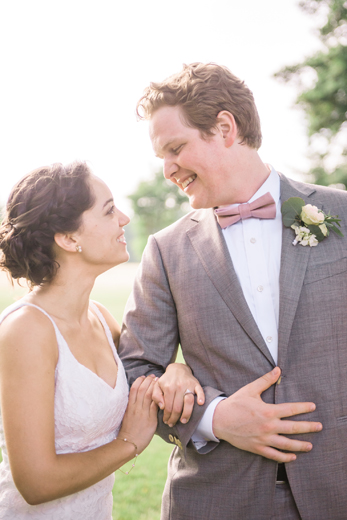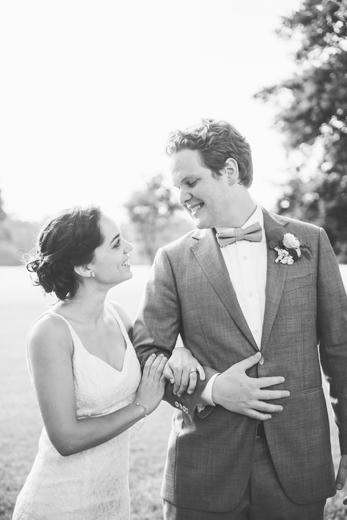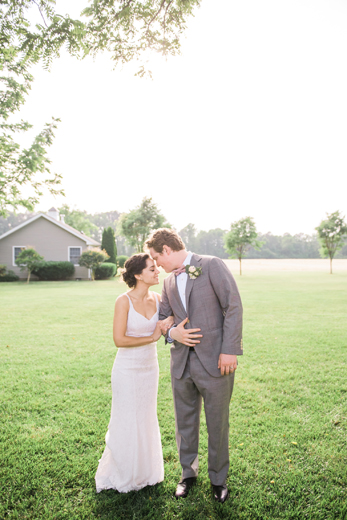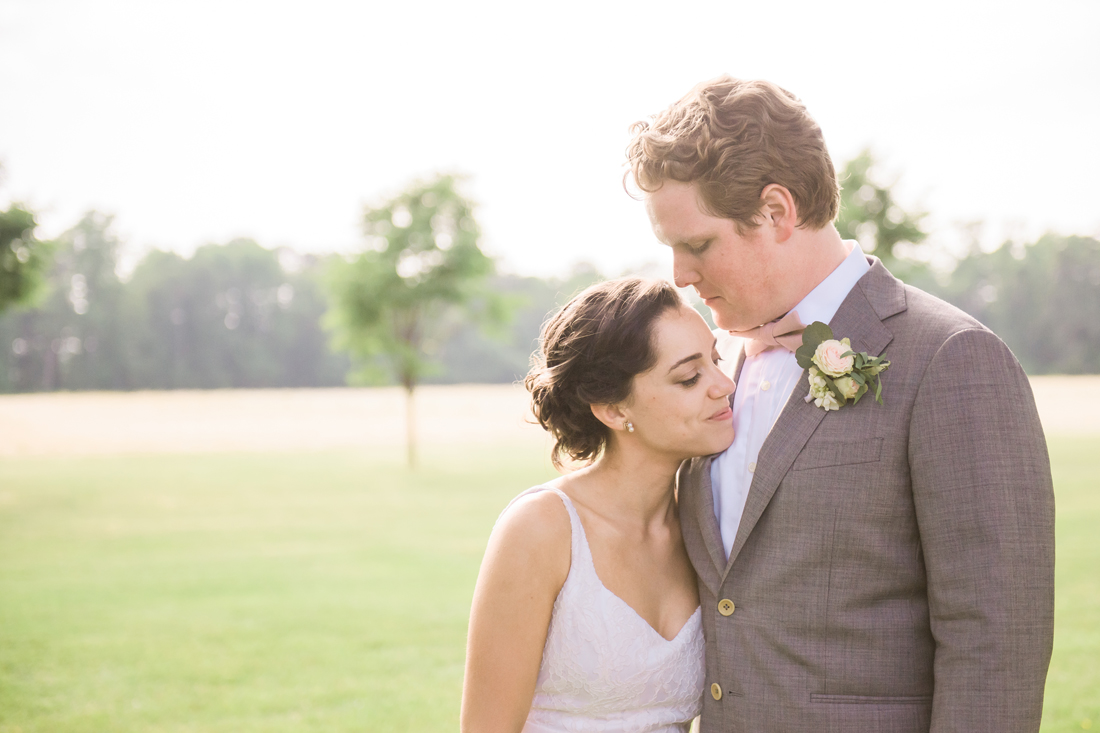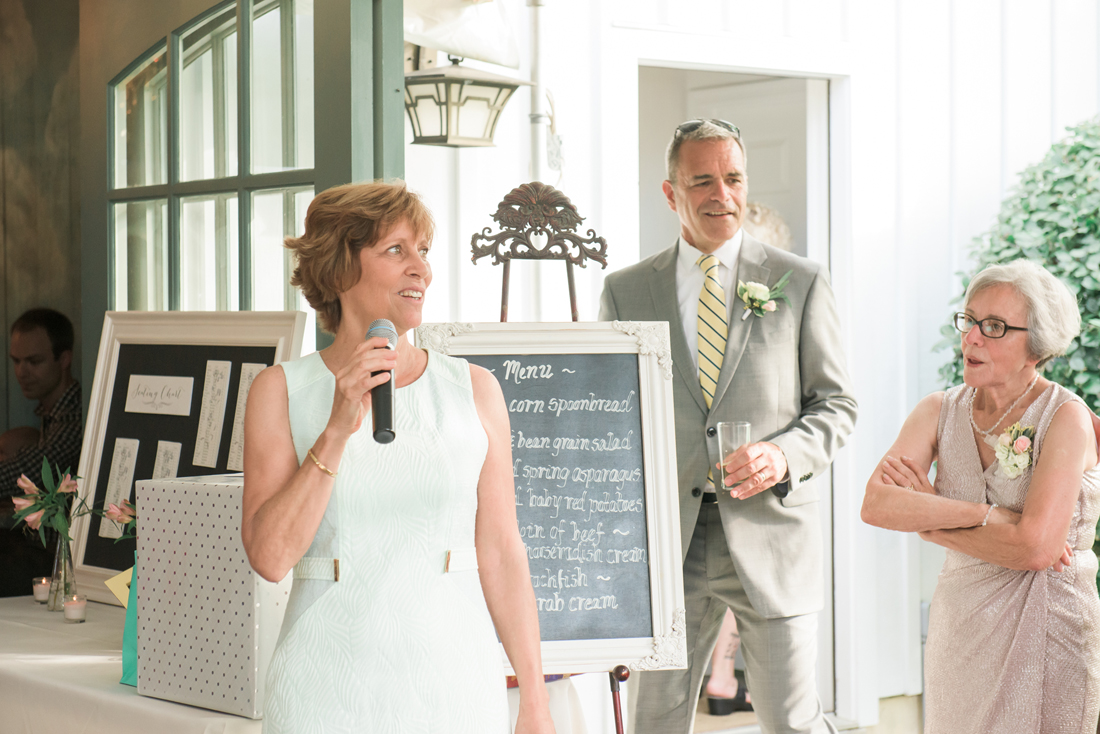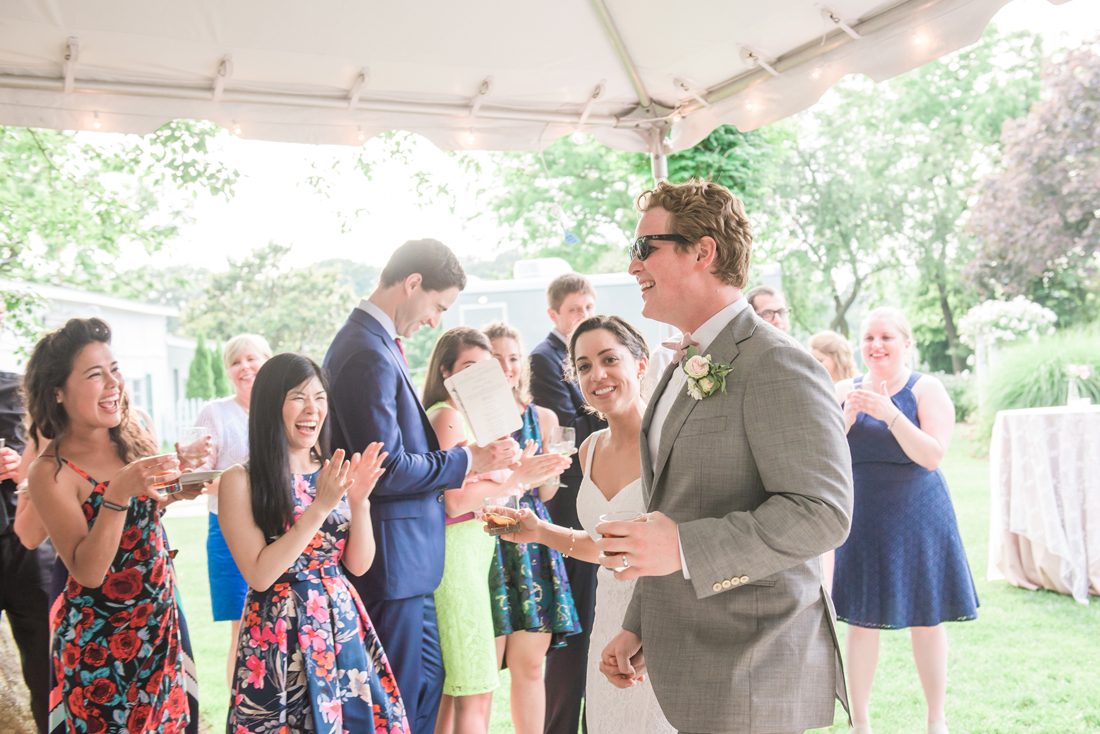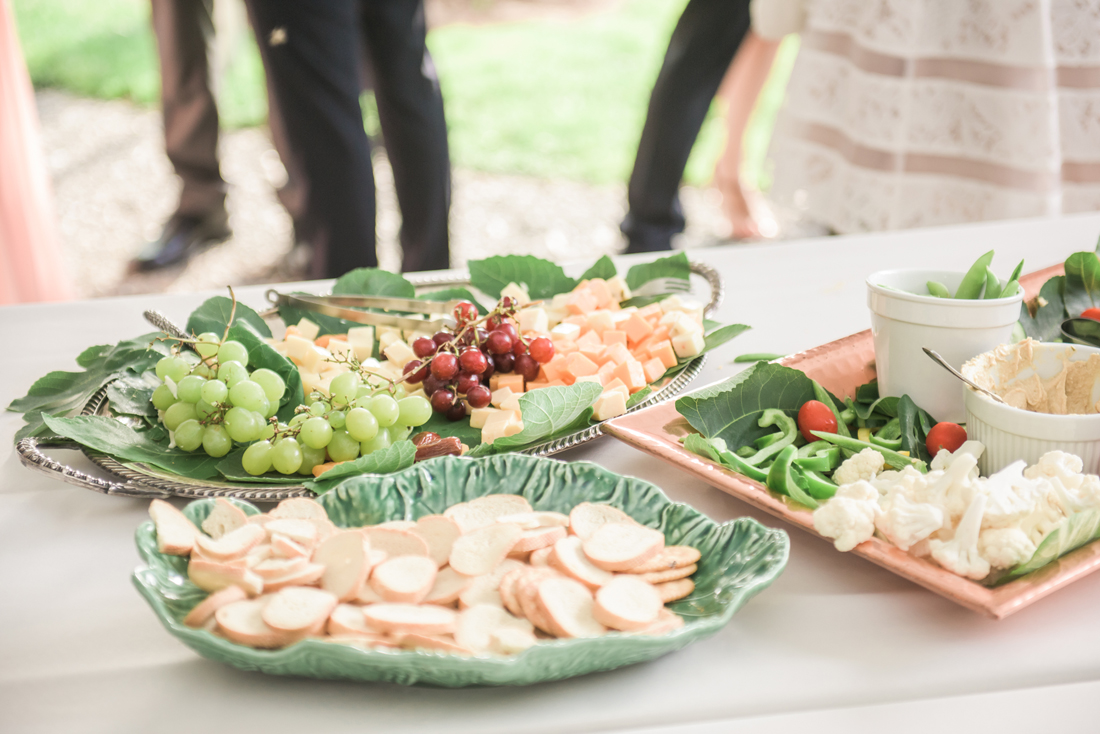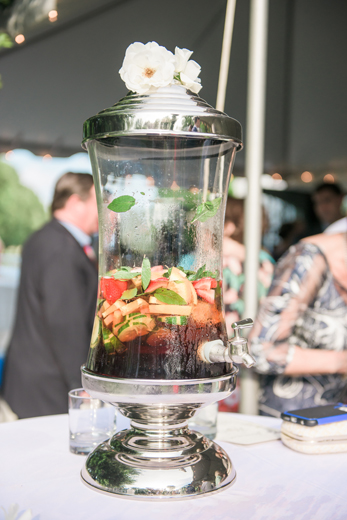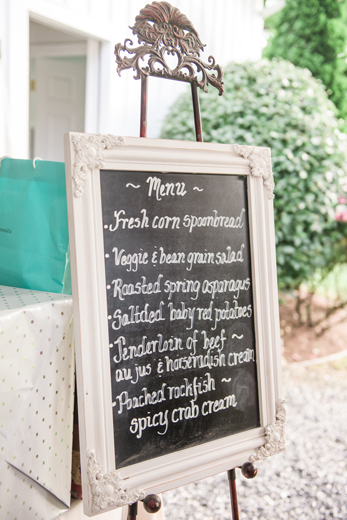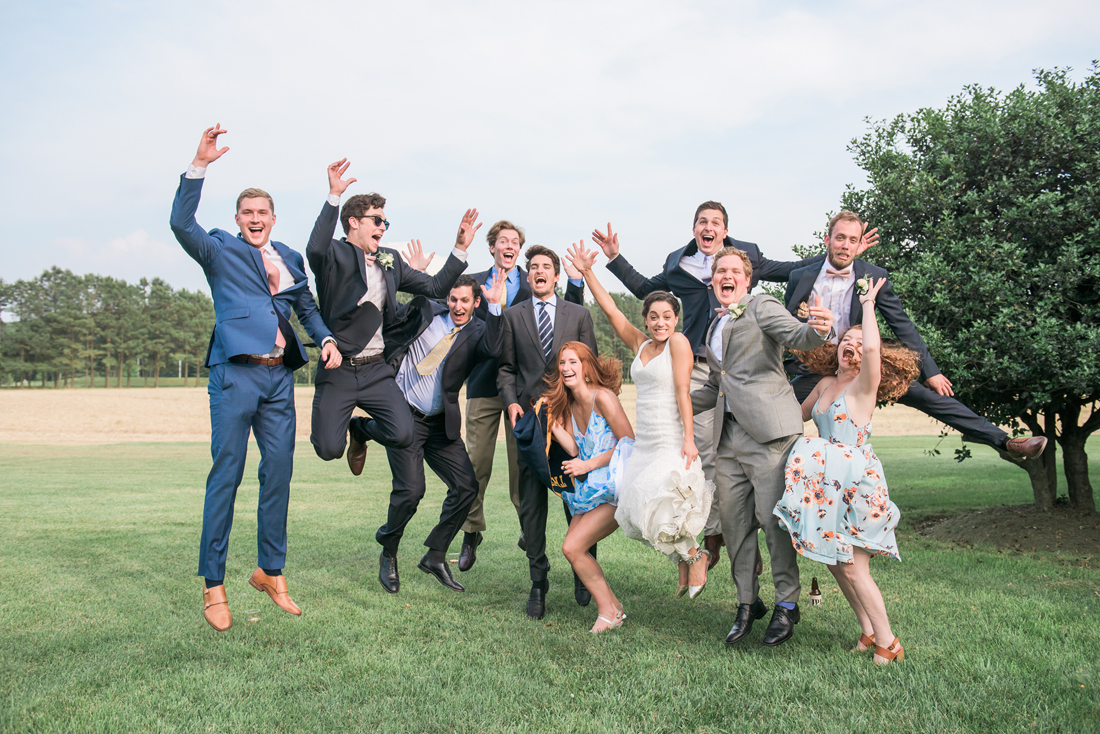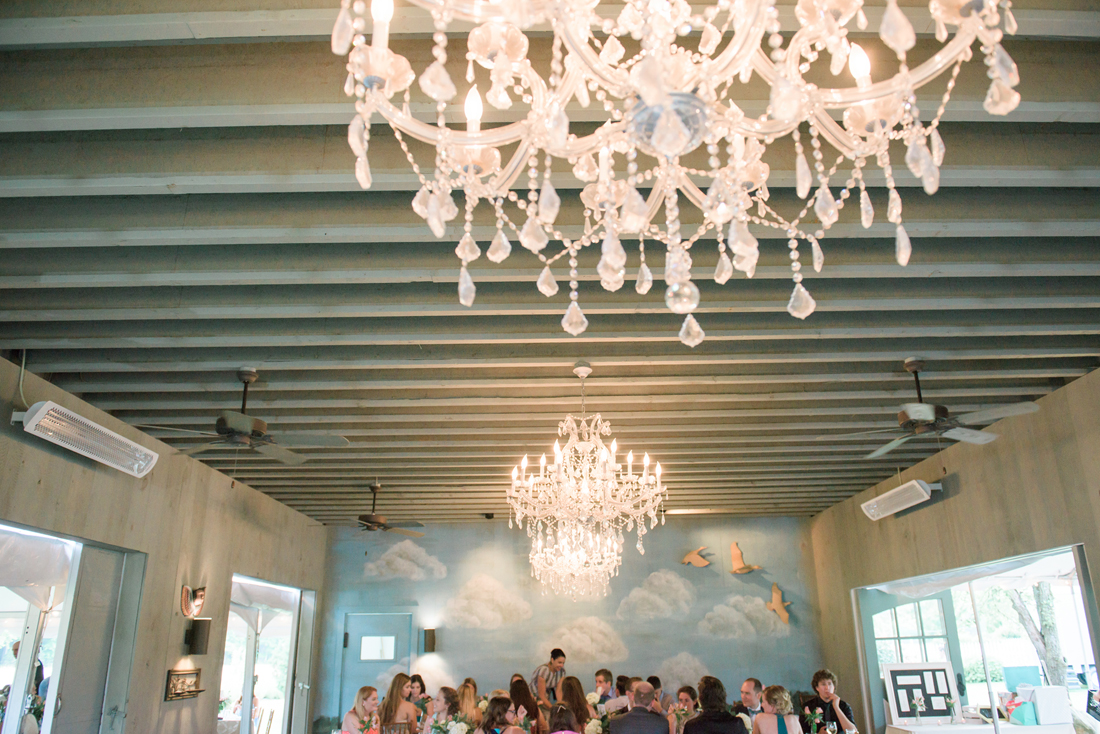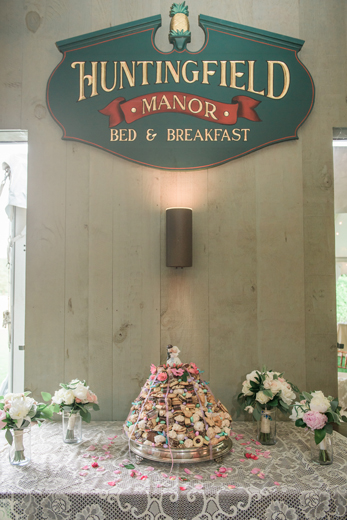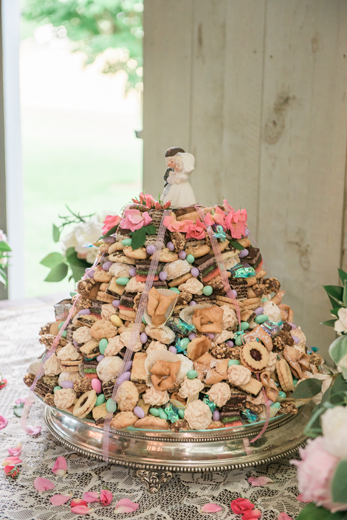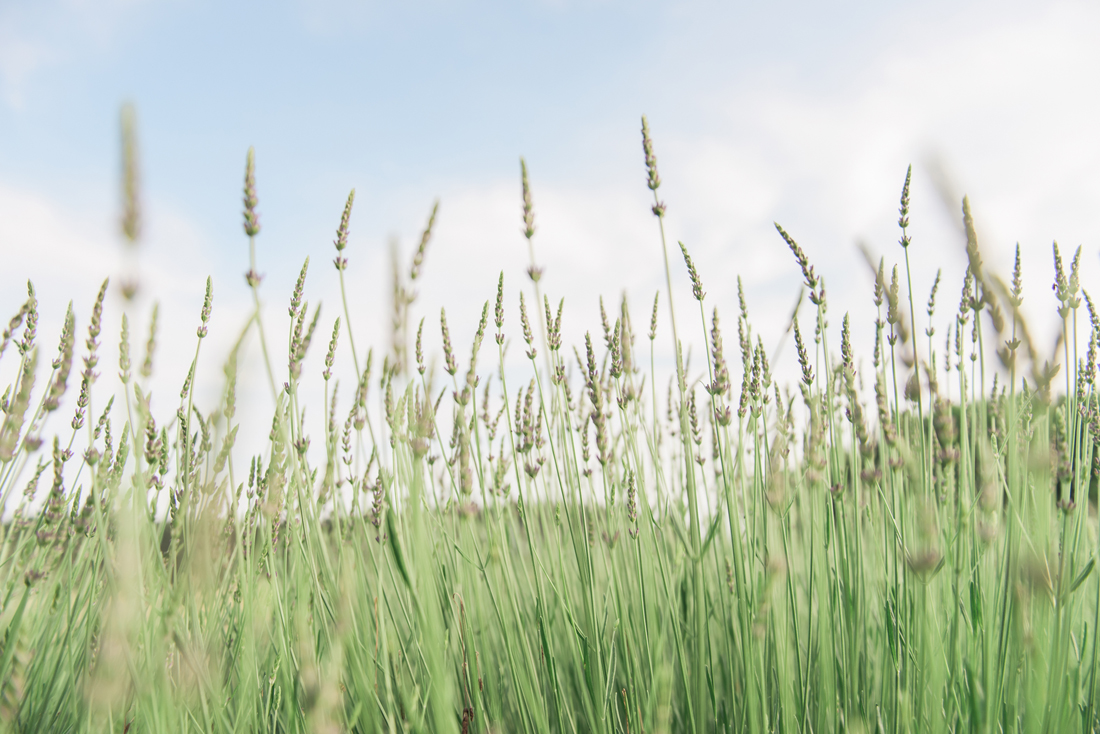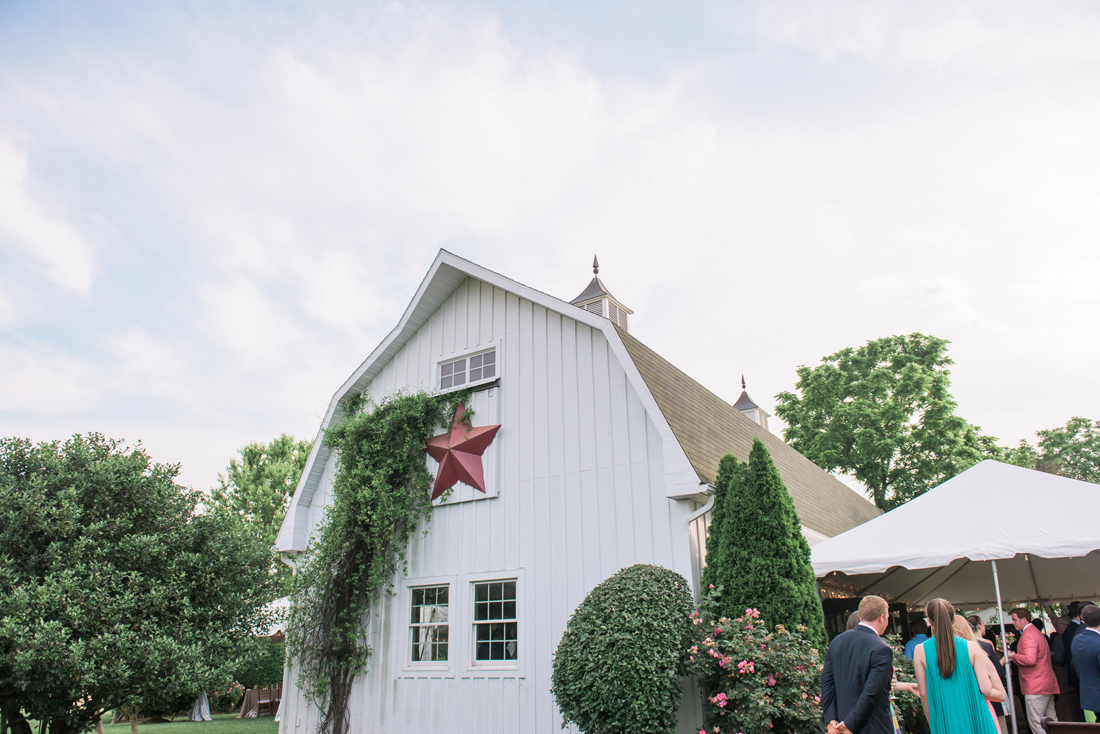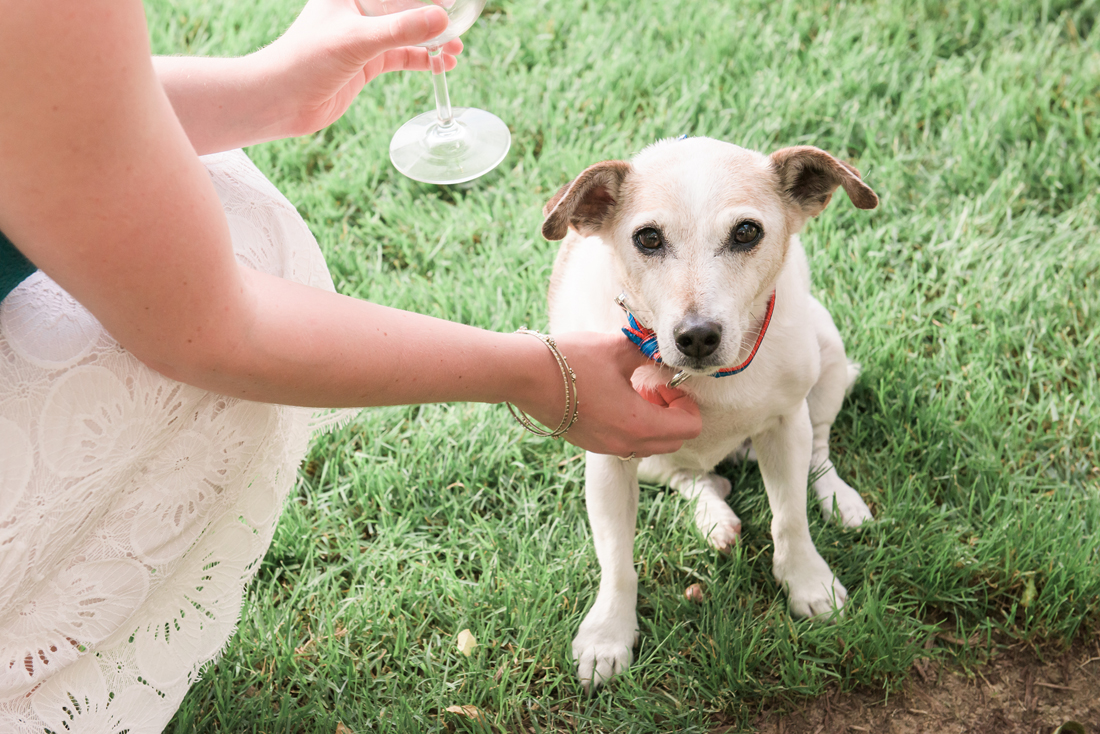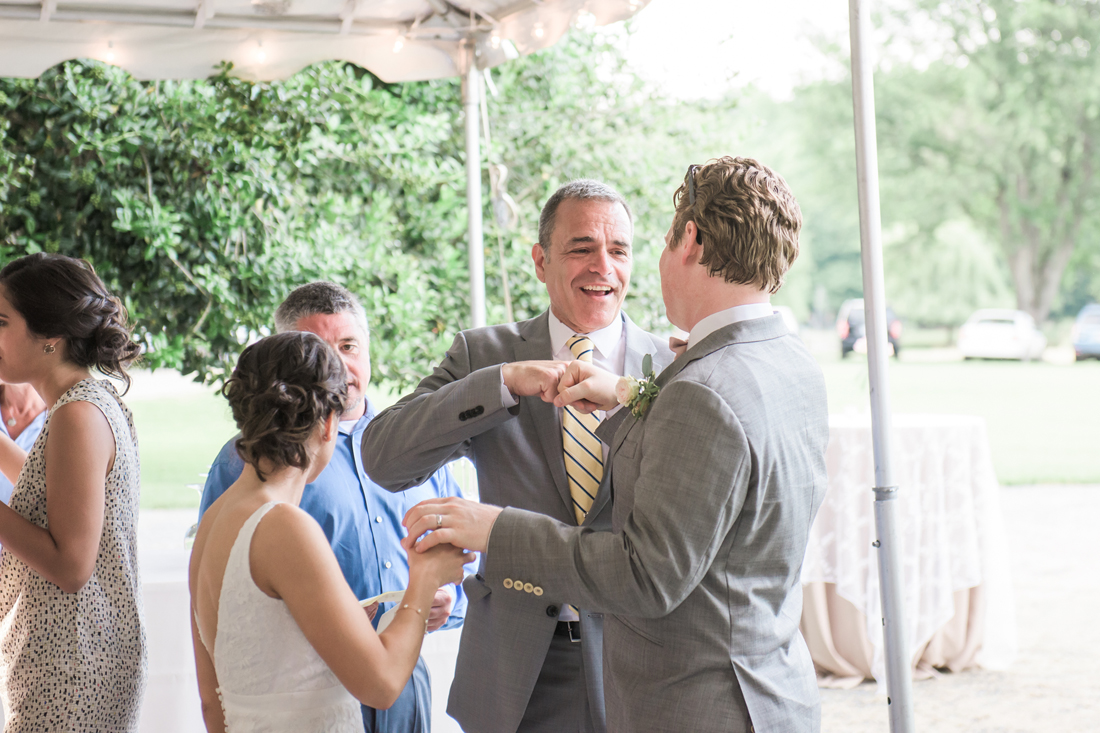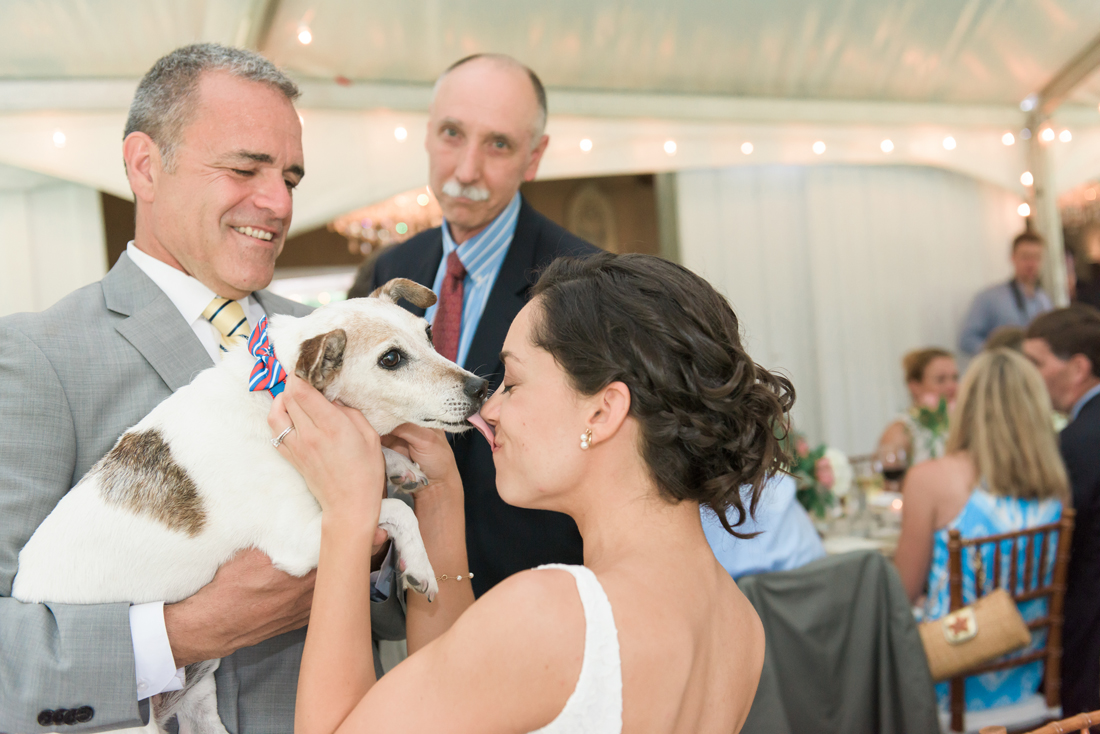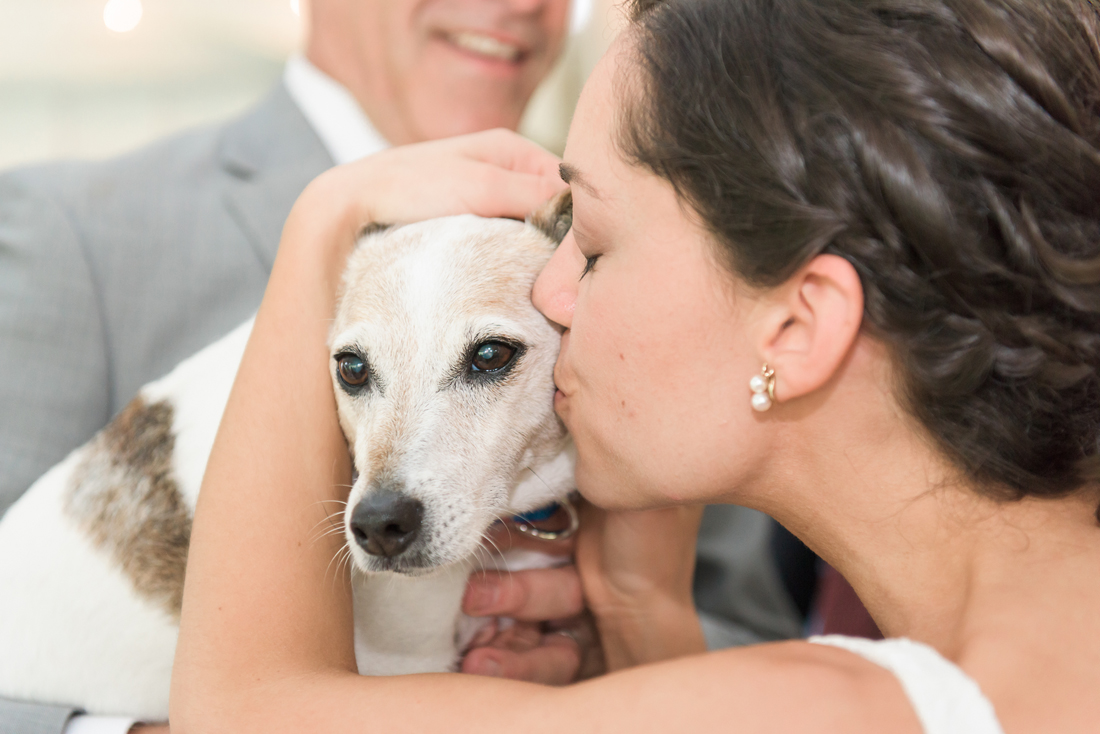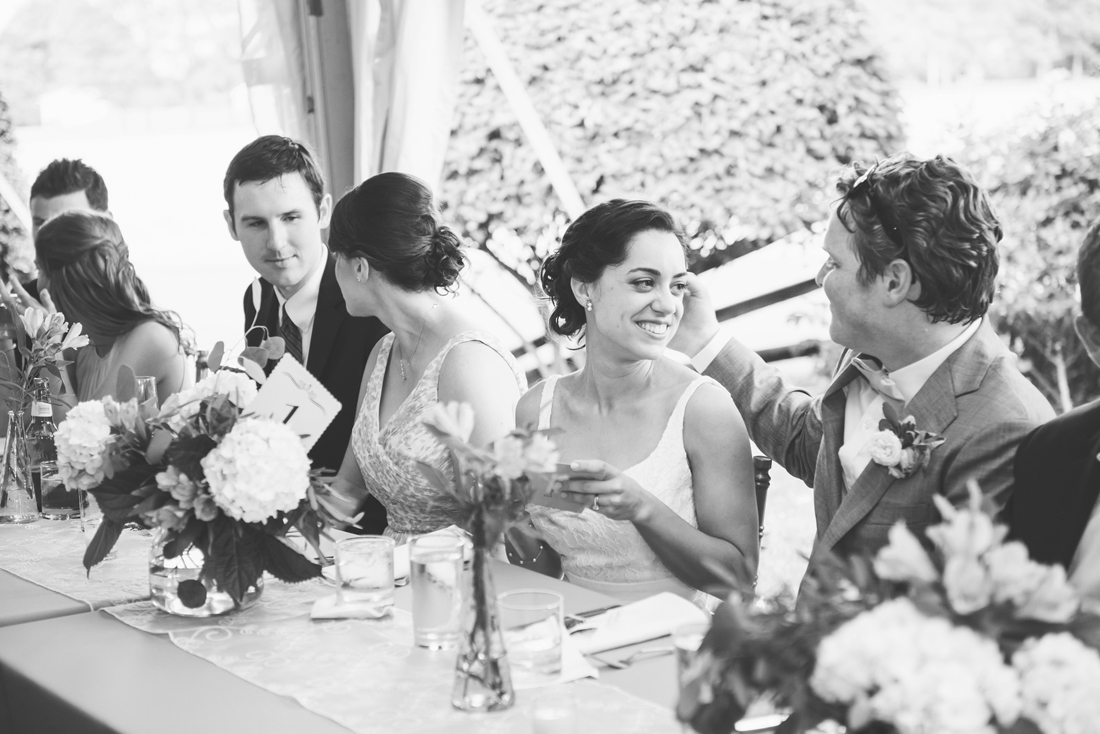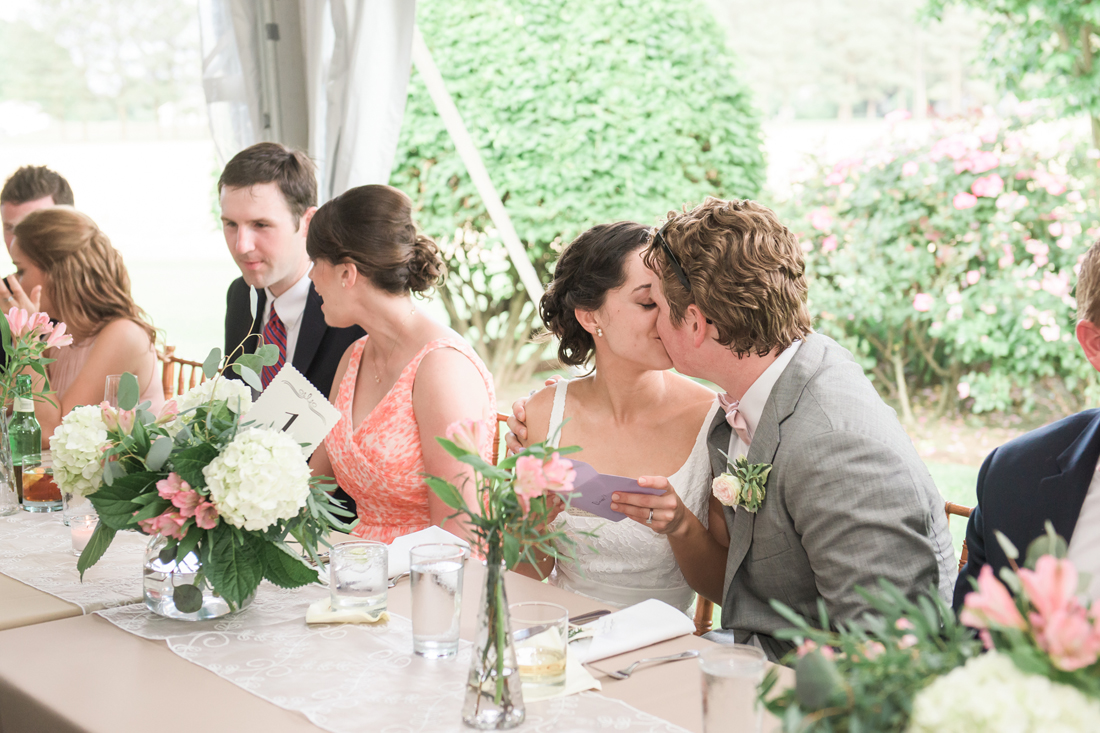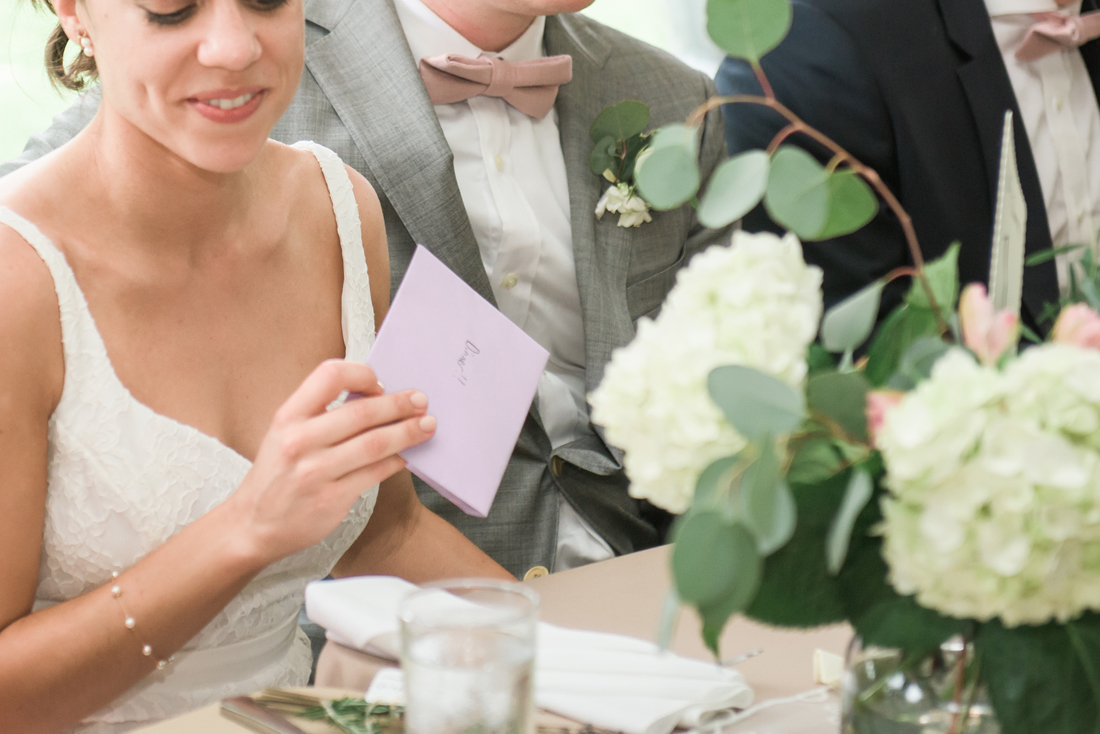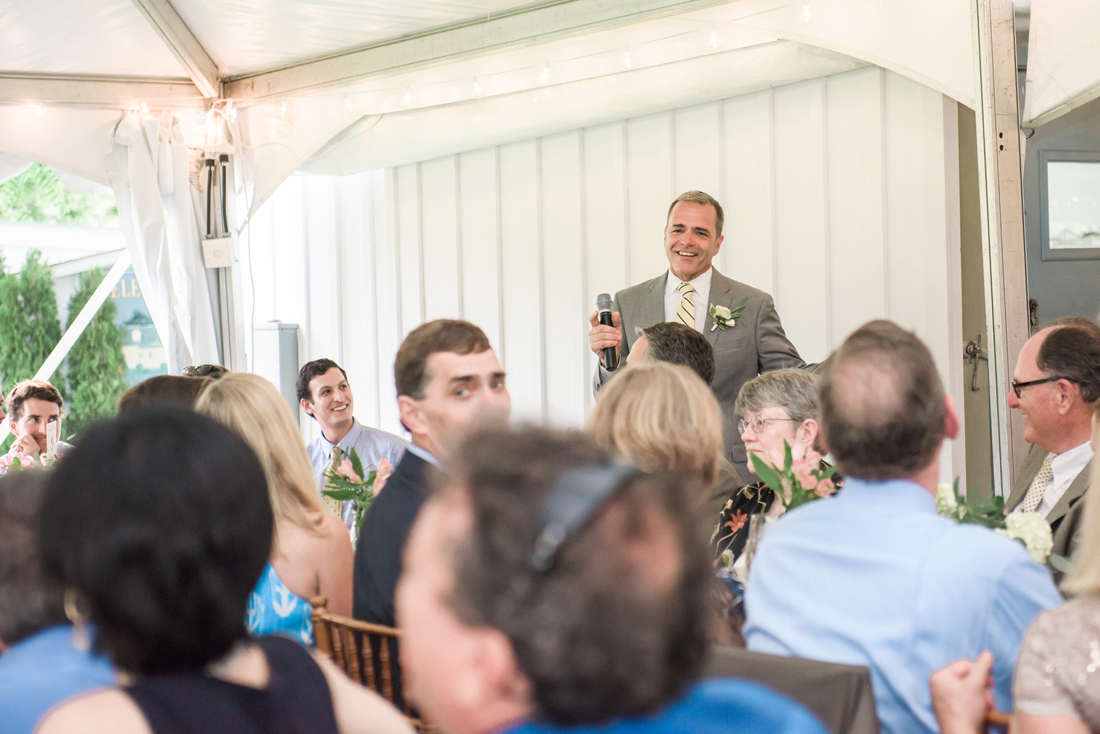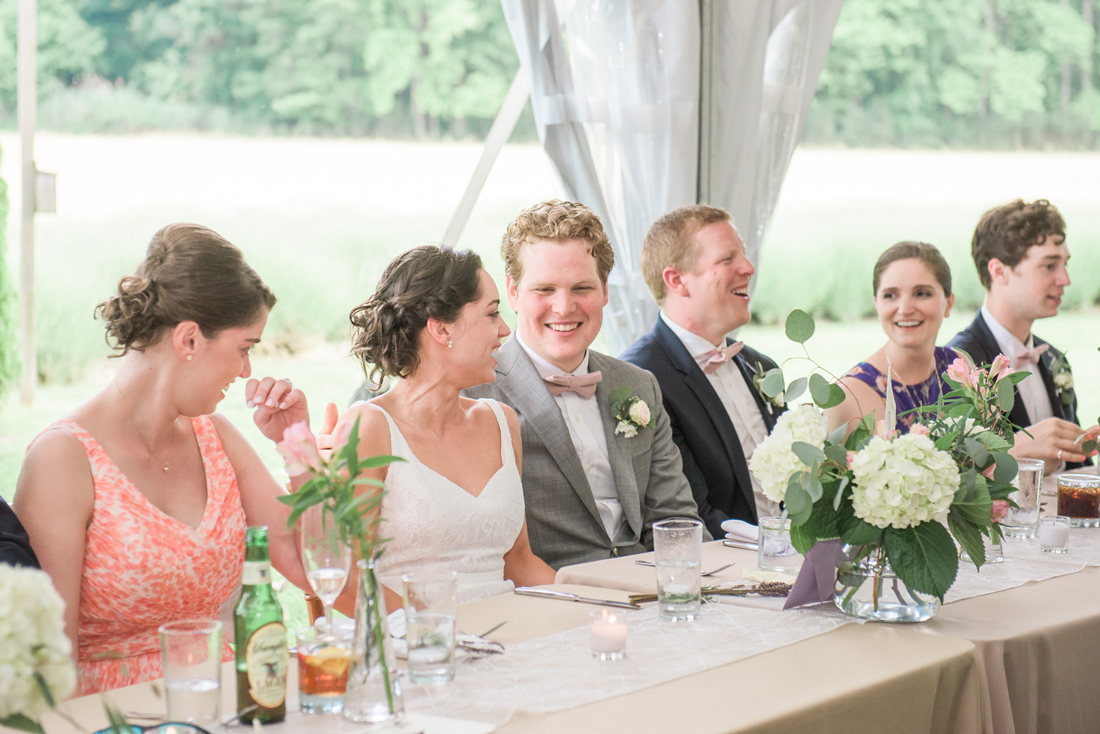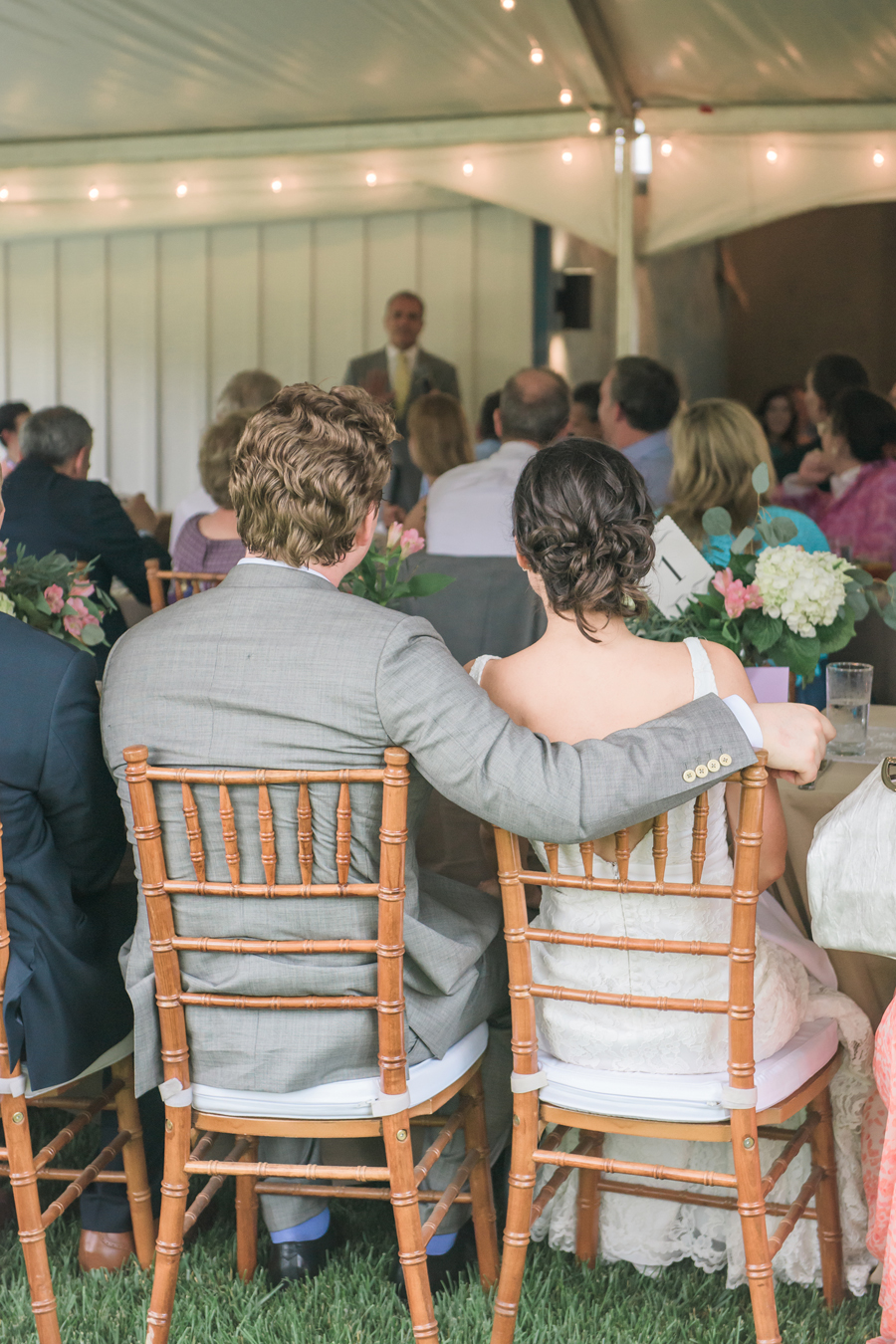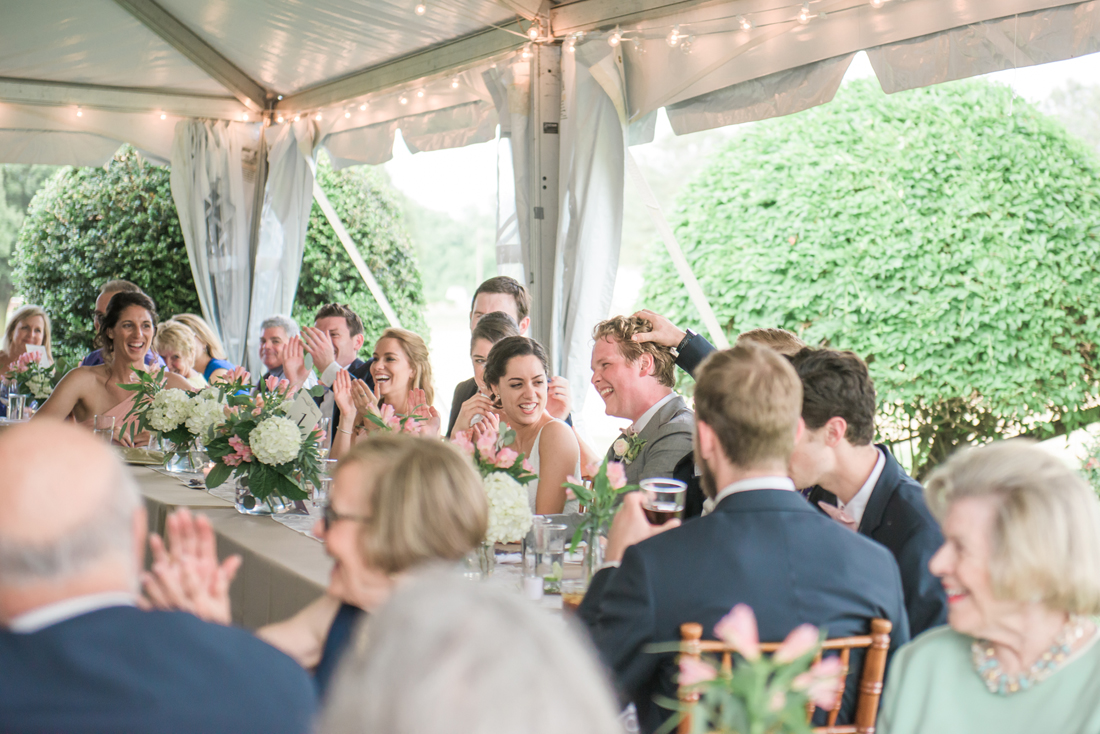 Jeannie's dad's toast brought out every emotion you can think of! So heartfelt :)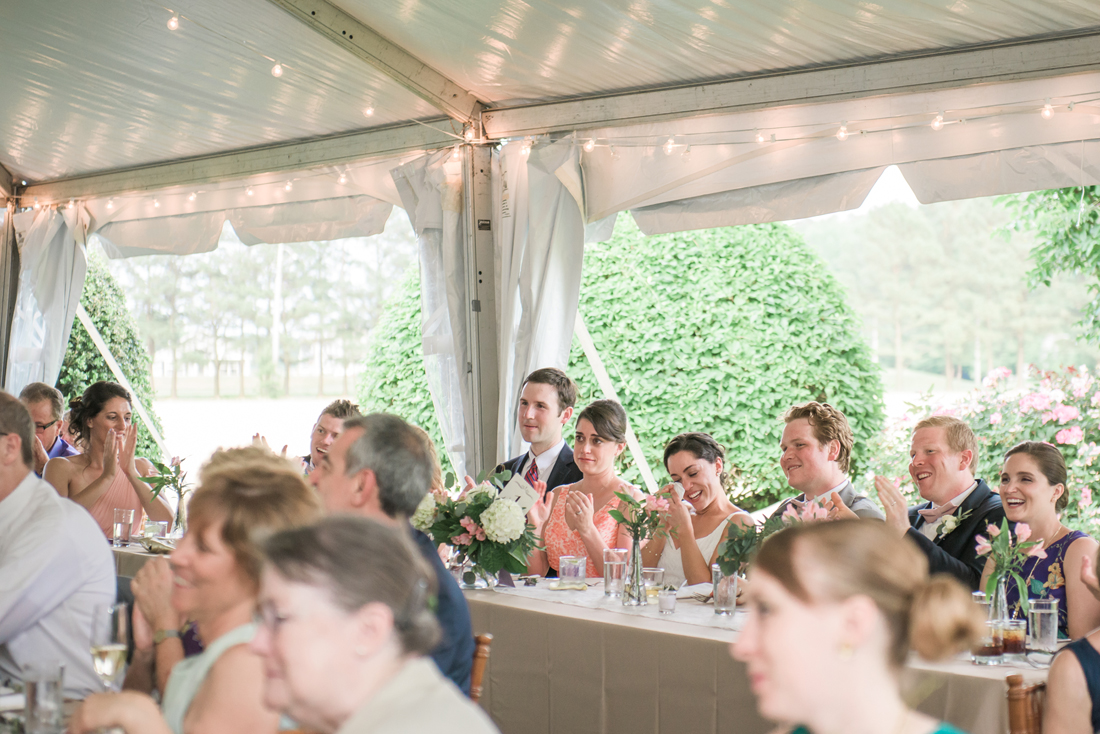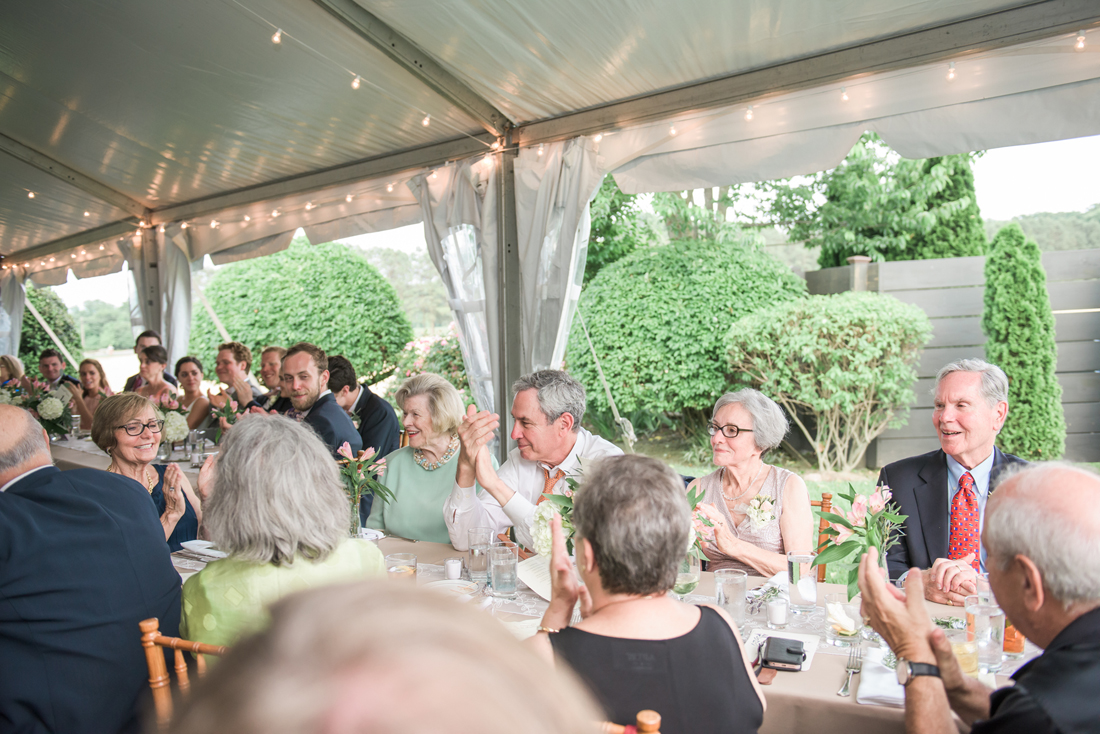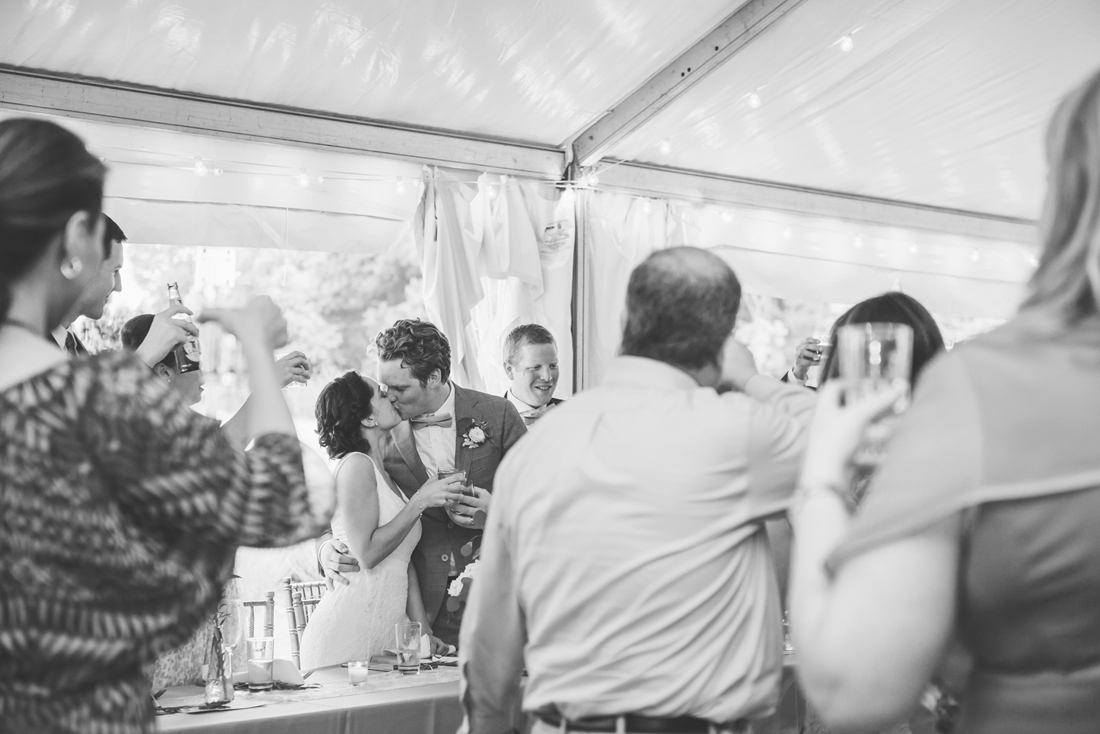 Seriously how amazing is Huntingfield Creek?! Not only is it a gorgeous property with a beautiful overlook of the water, but there are lavender fields right next to the reception!!!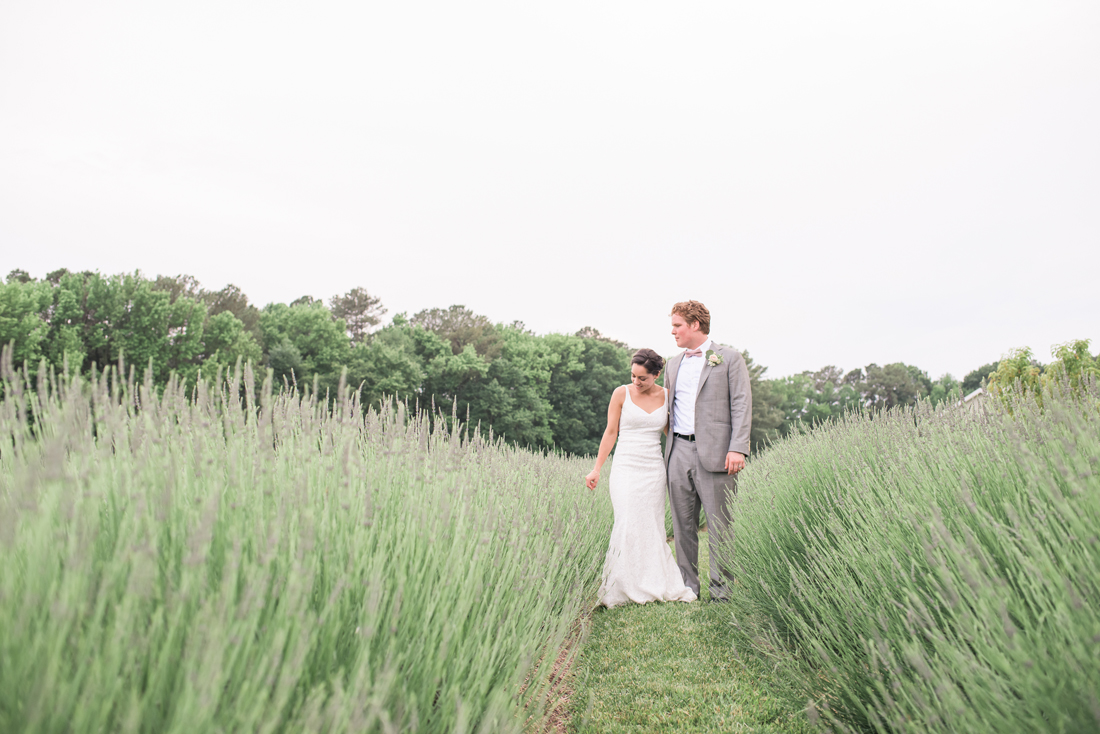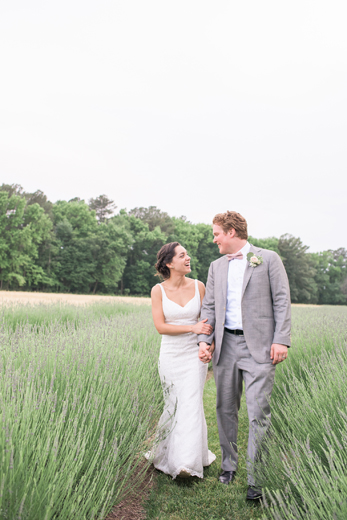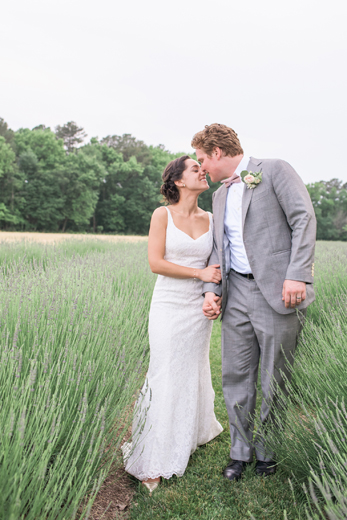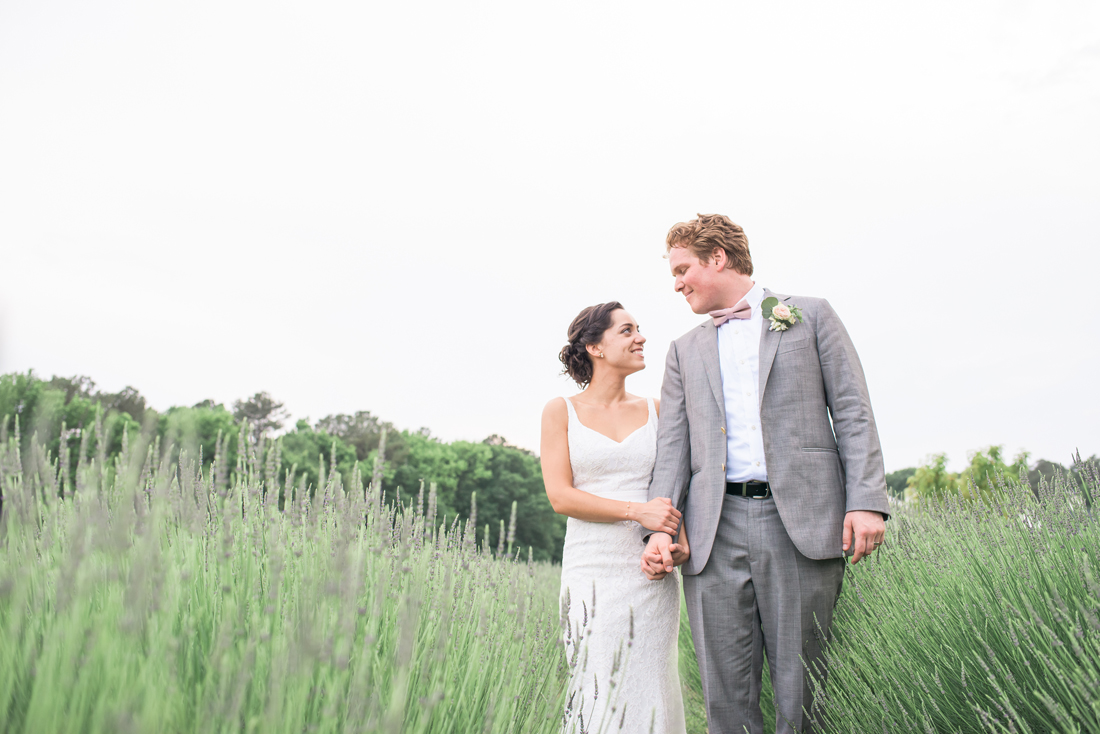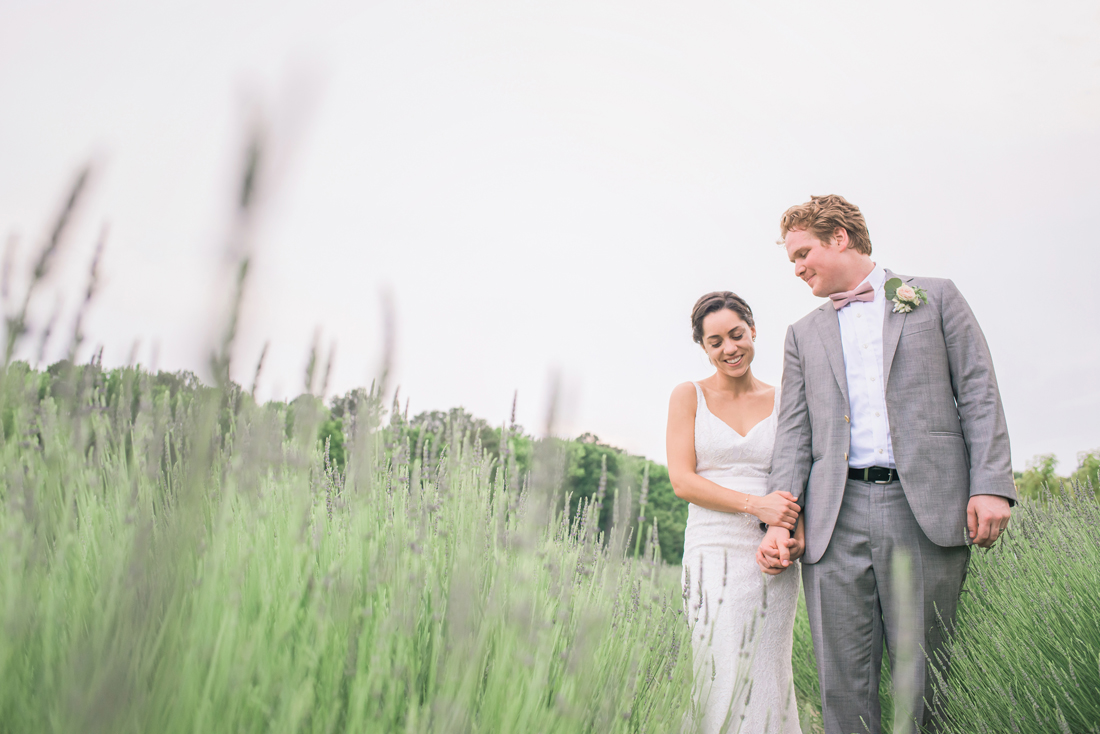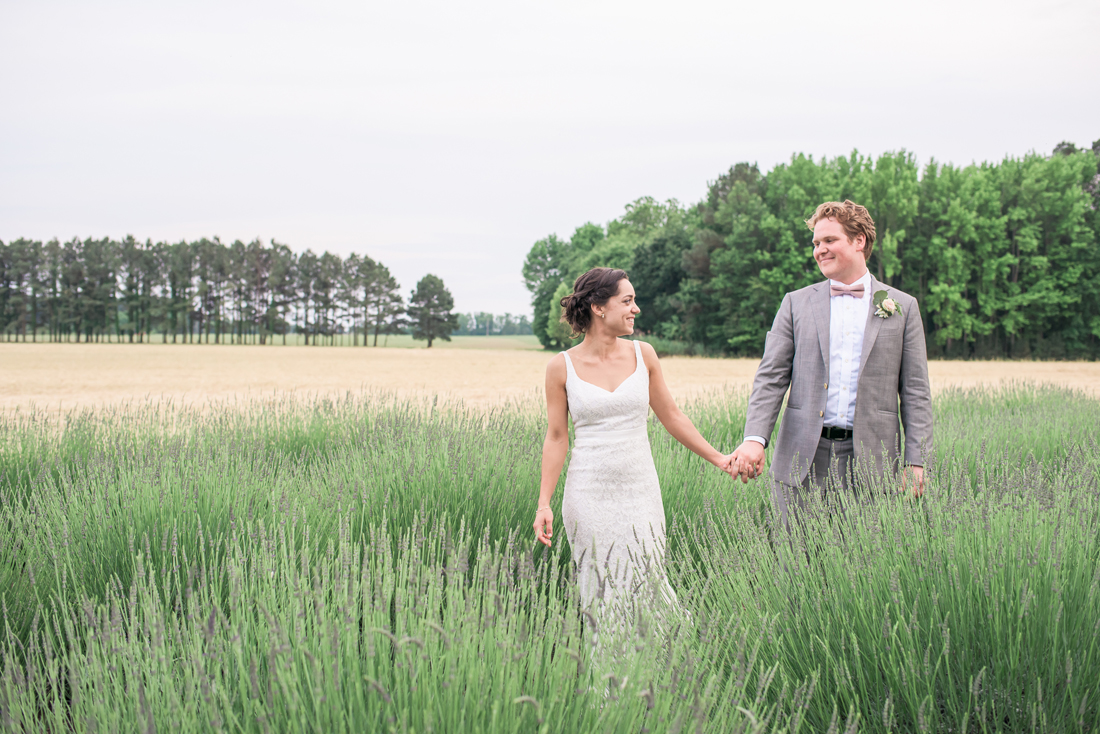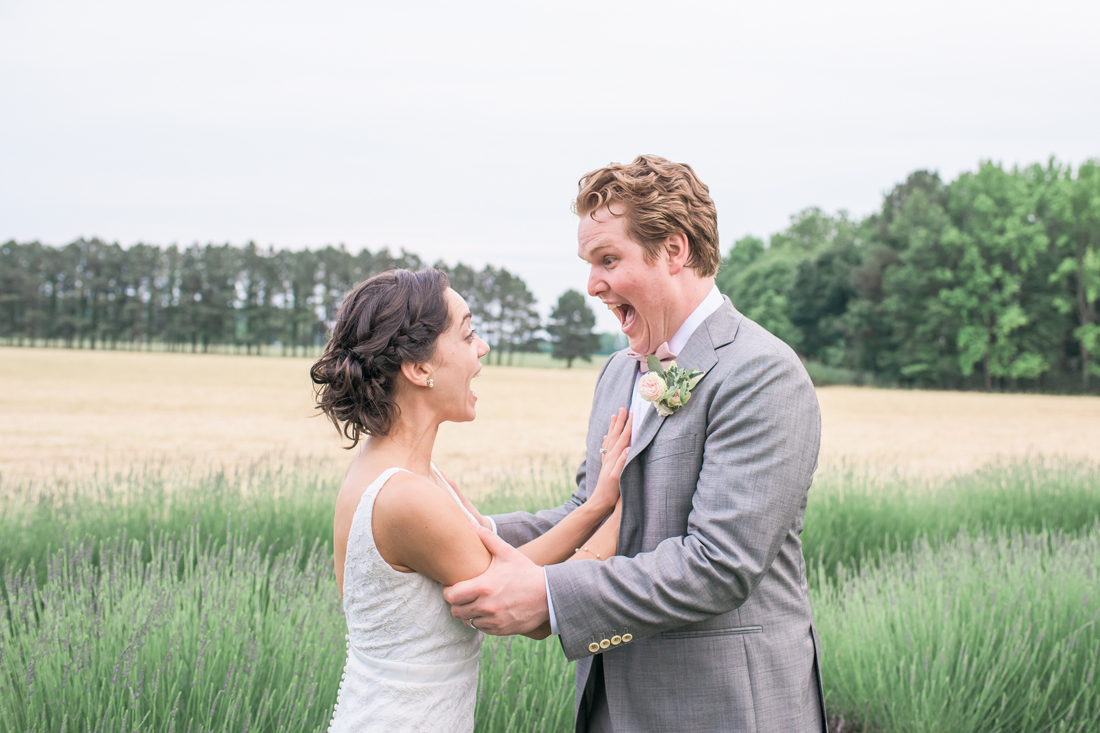 MARRIED!!!! hahah you two are amazing!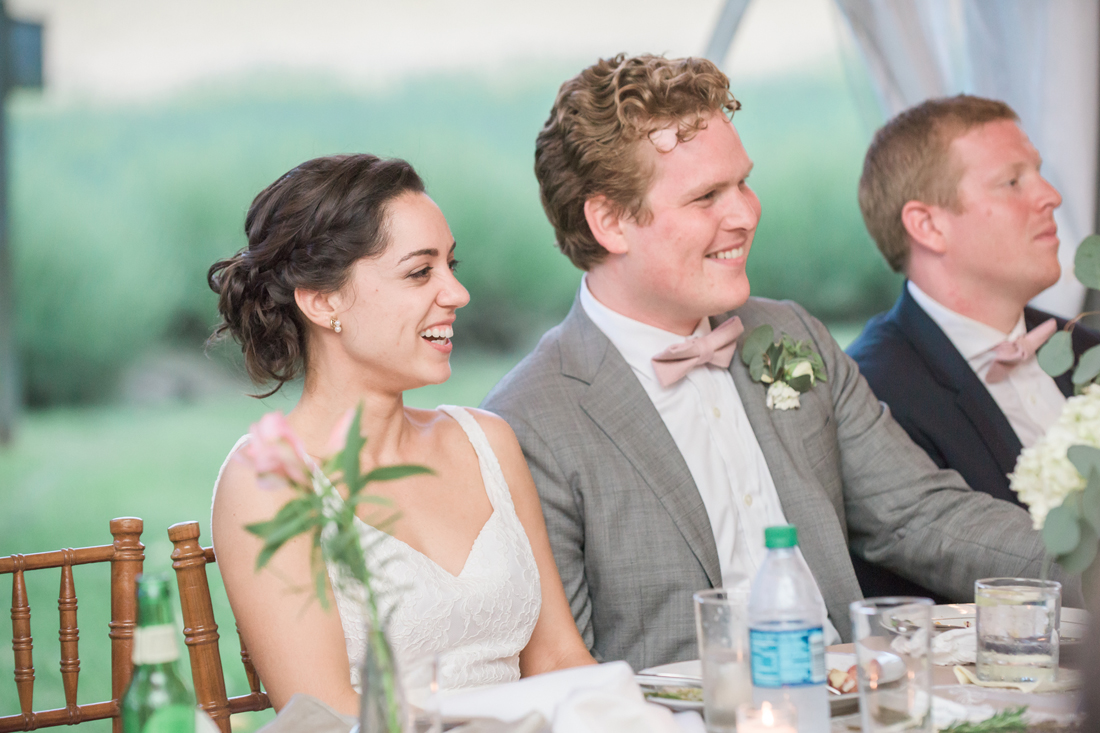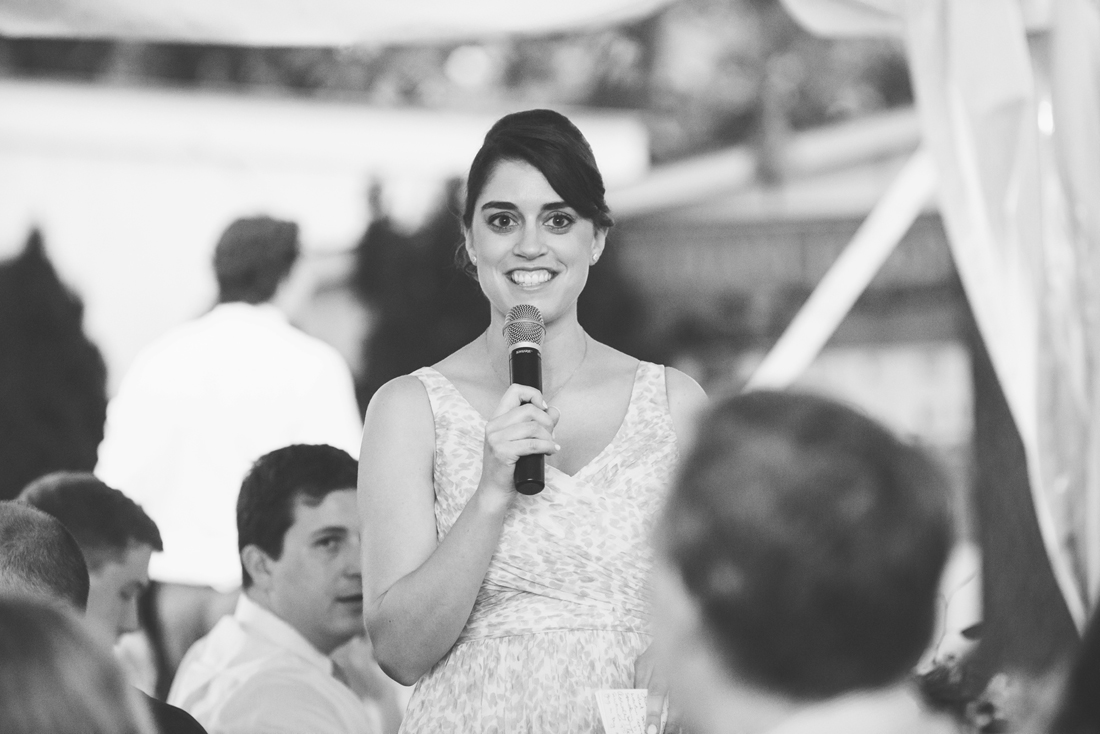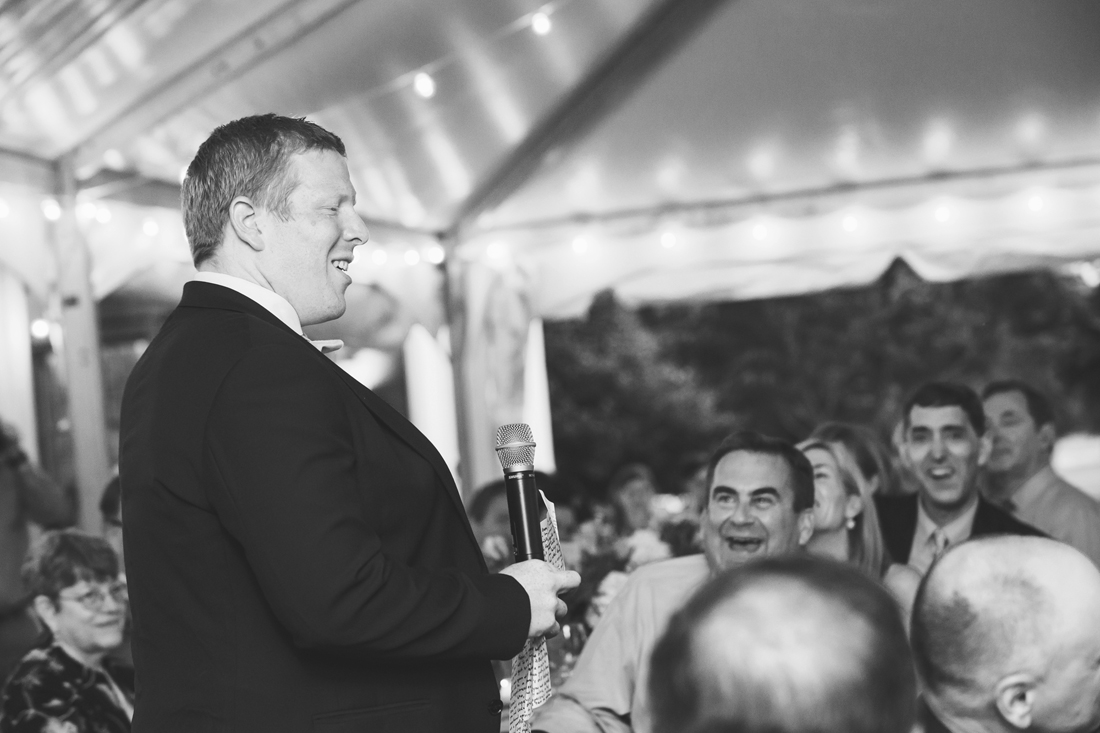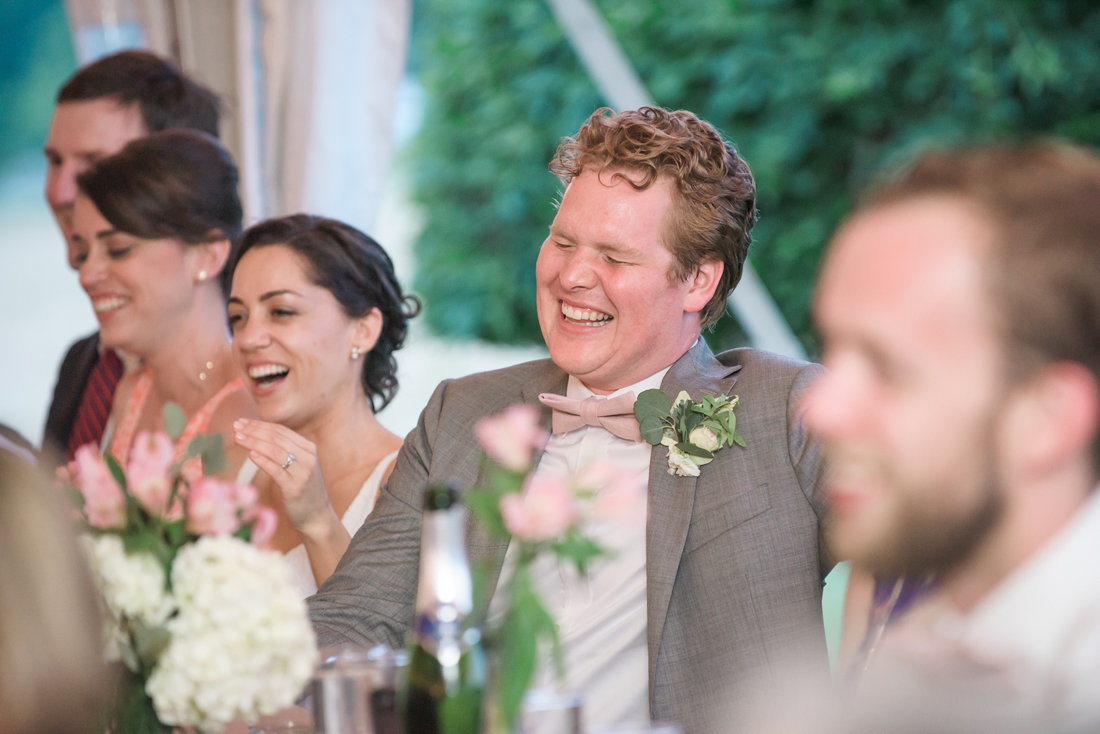 I love a good toast, and these were all so so good! As were the dances!!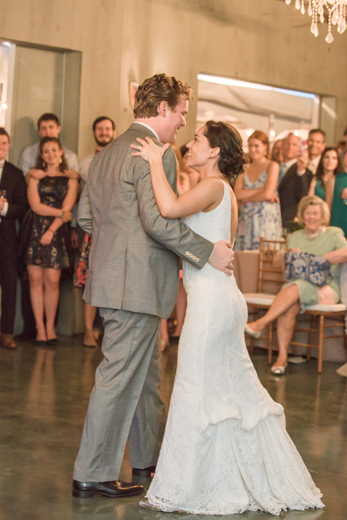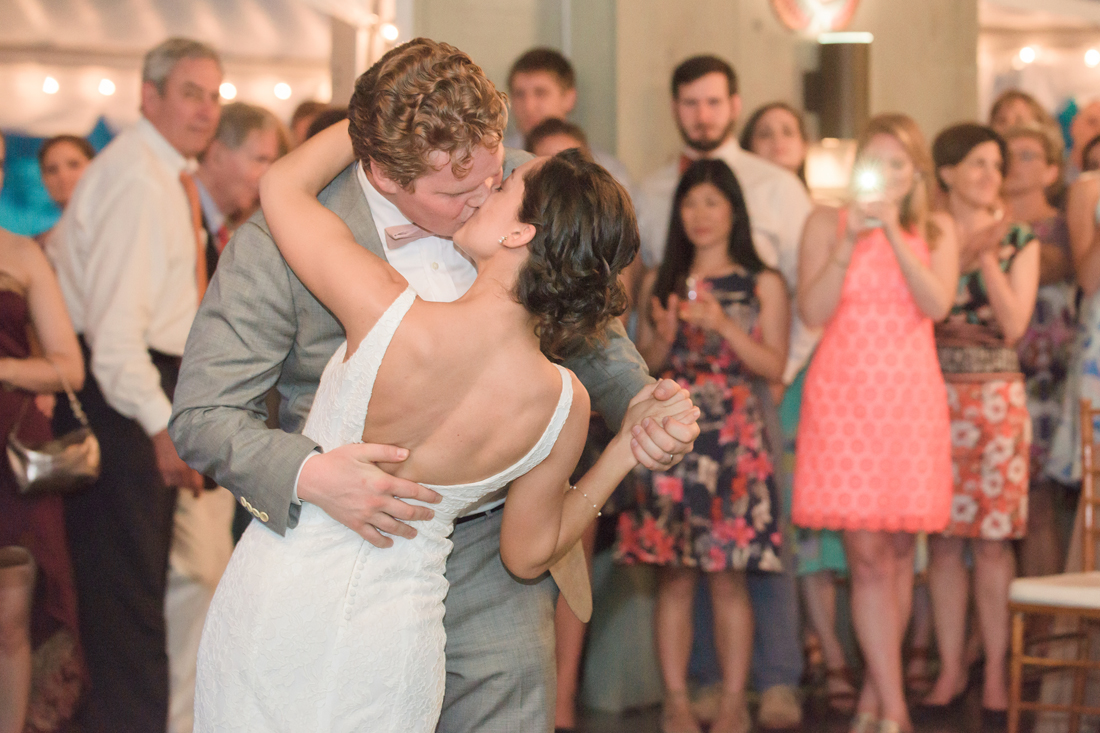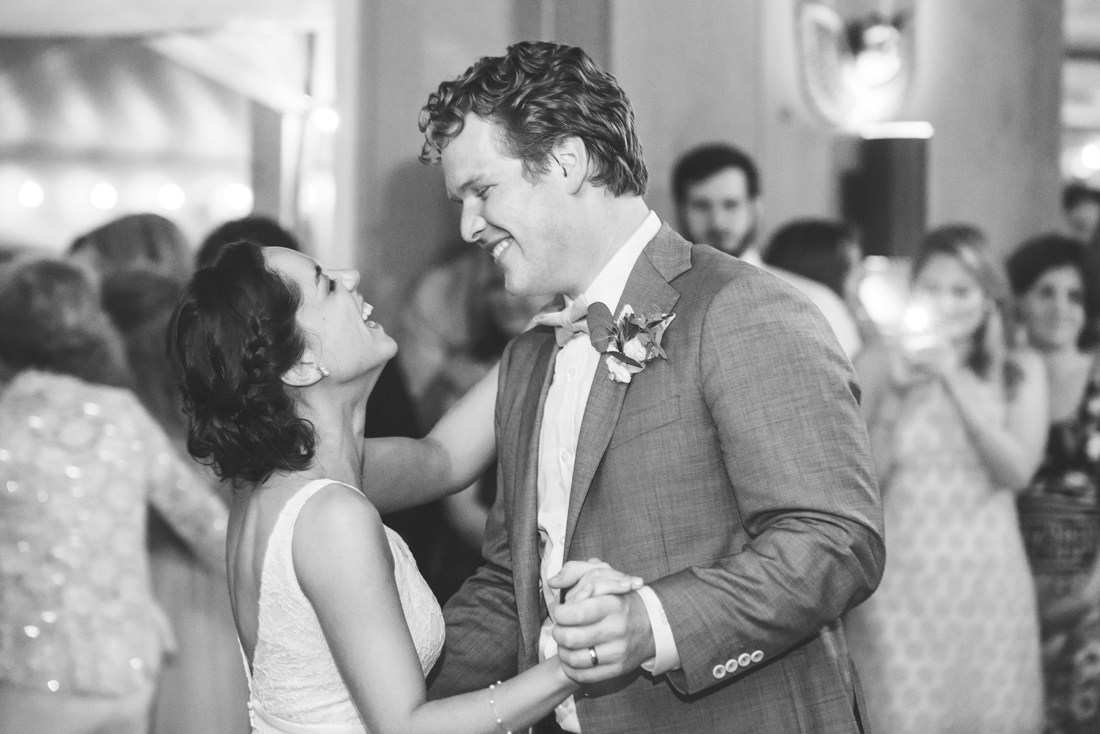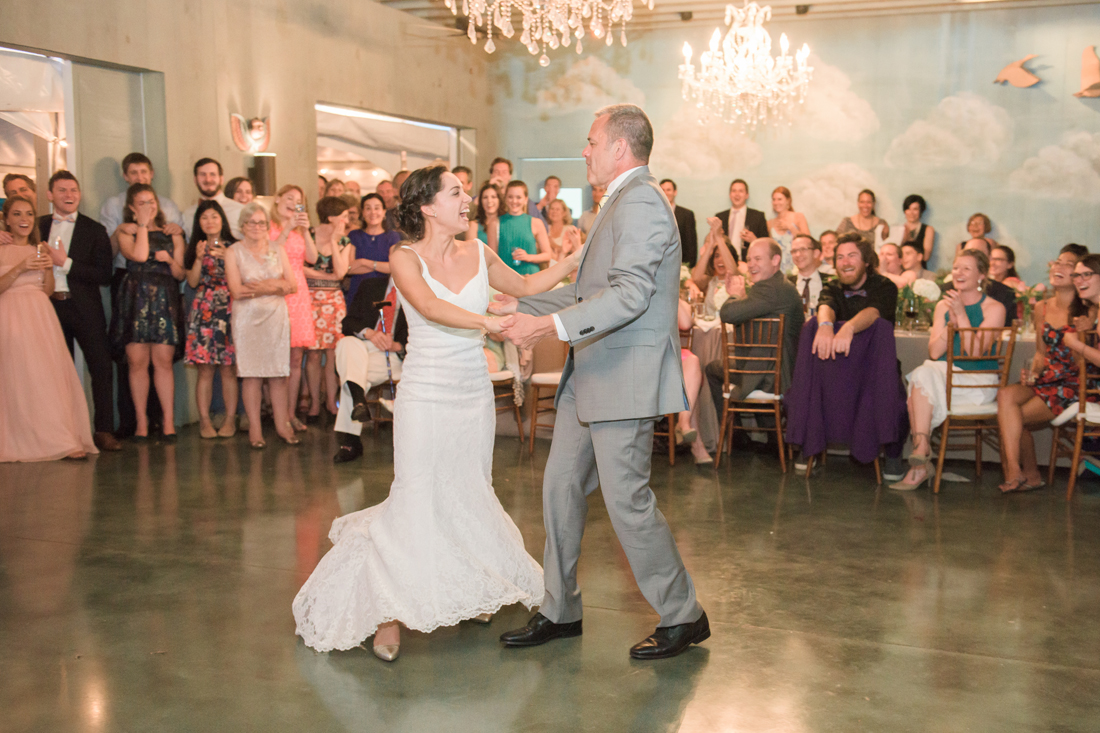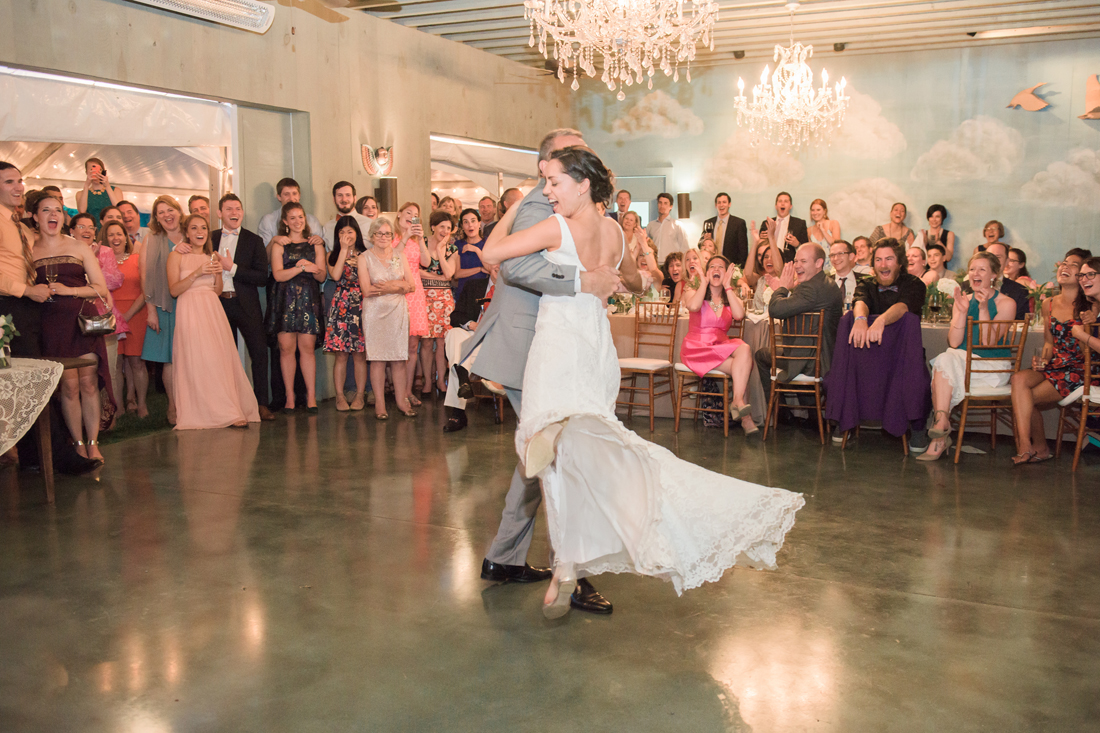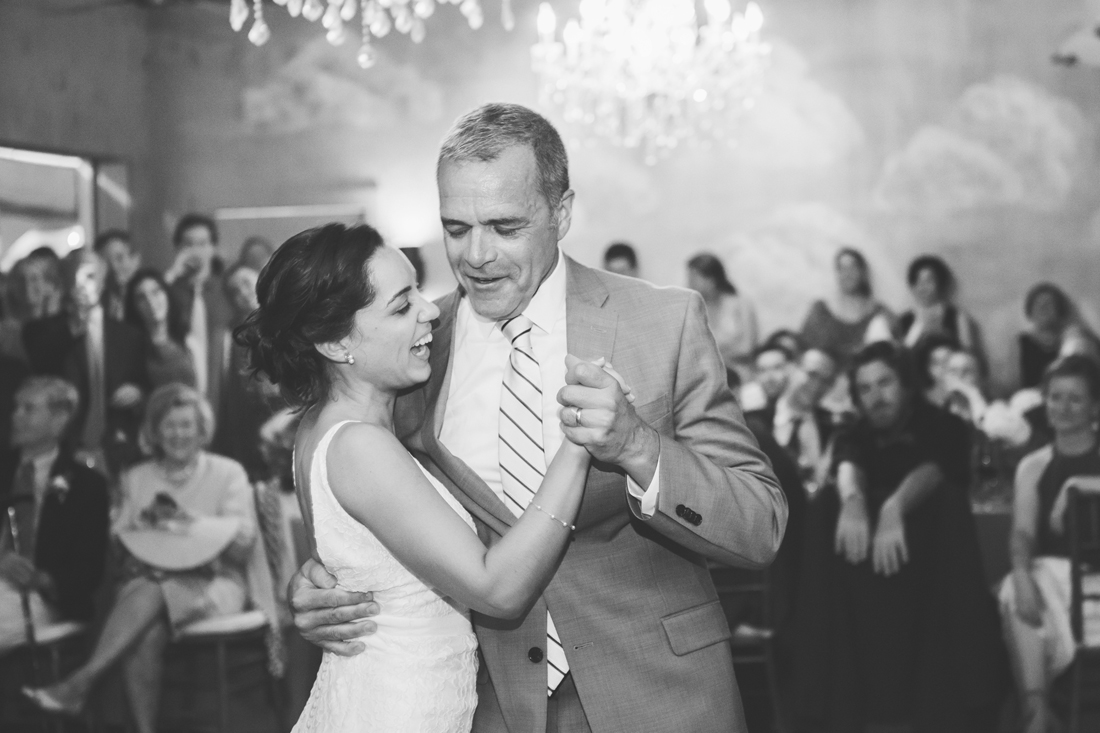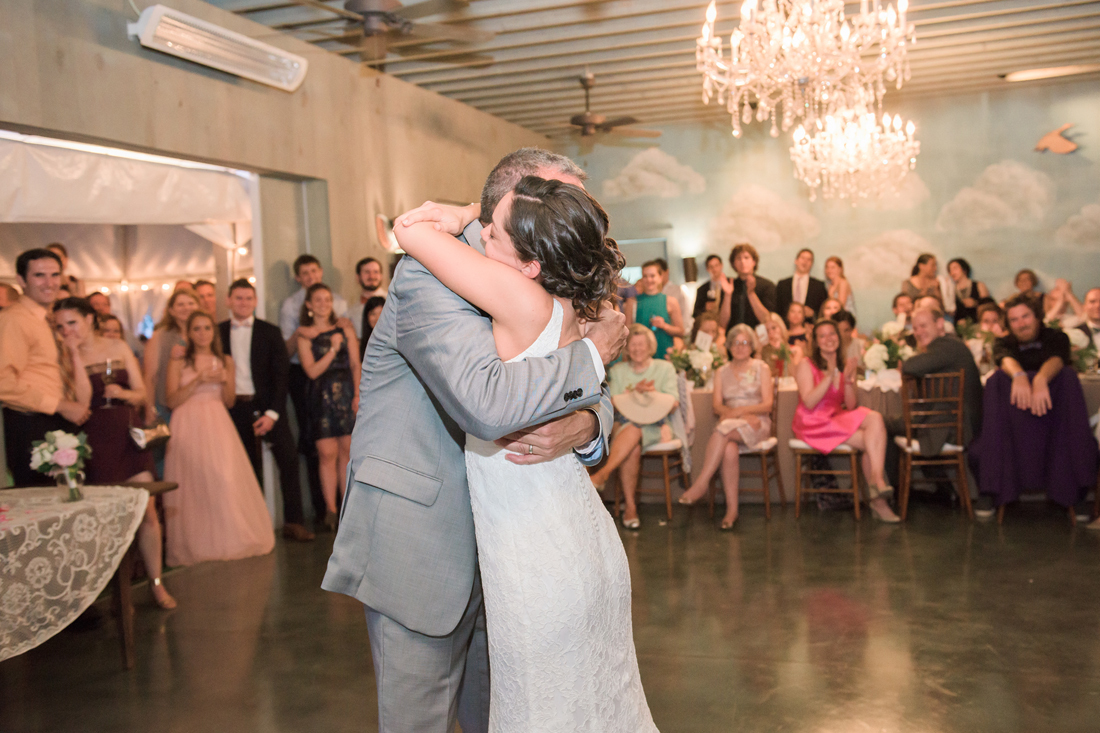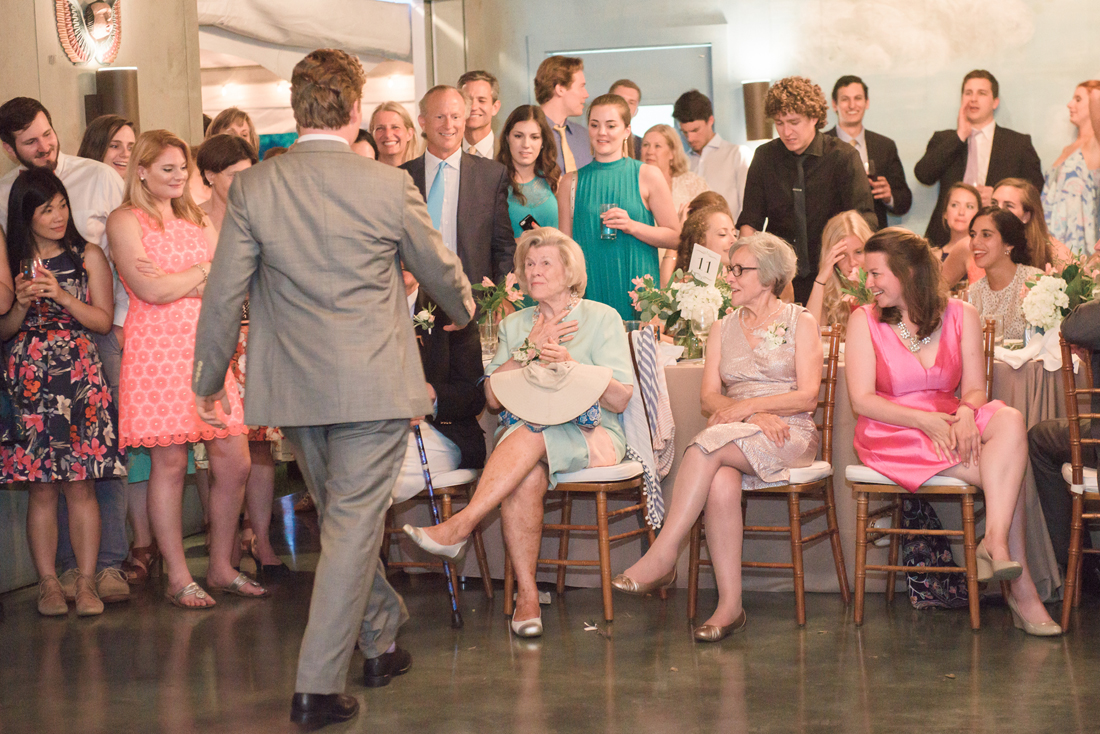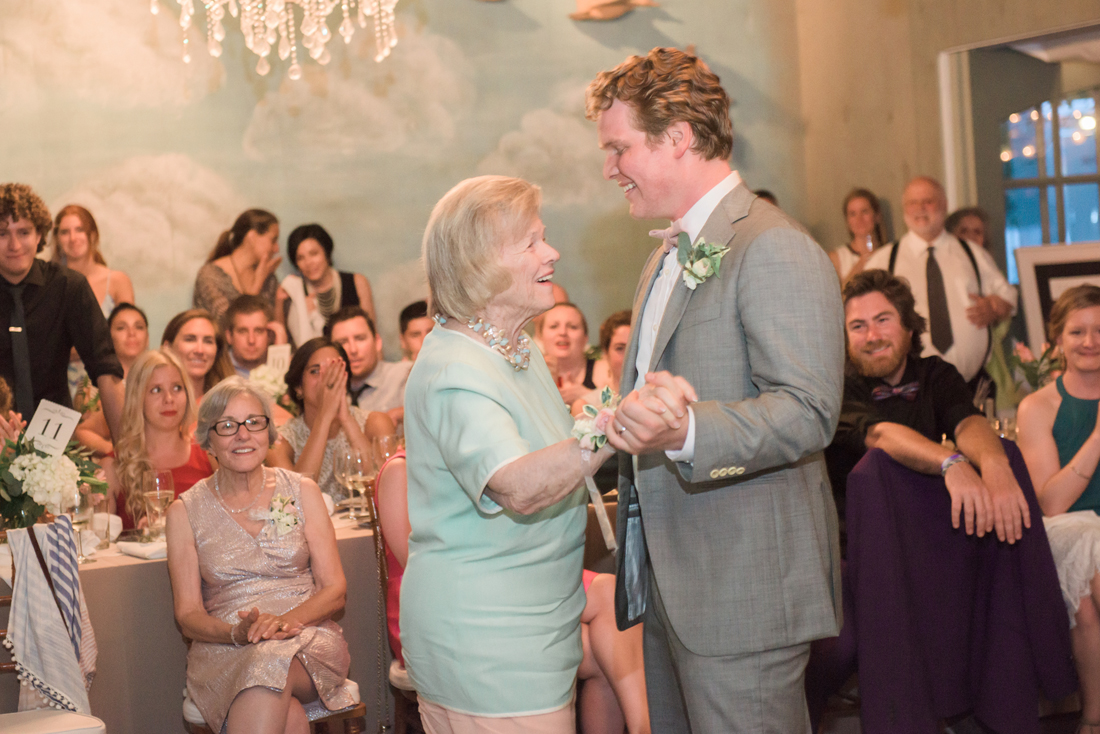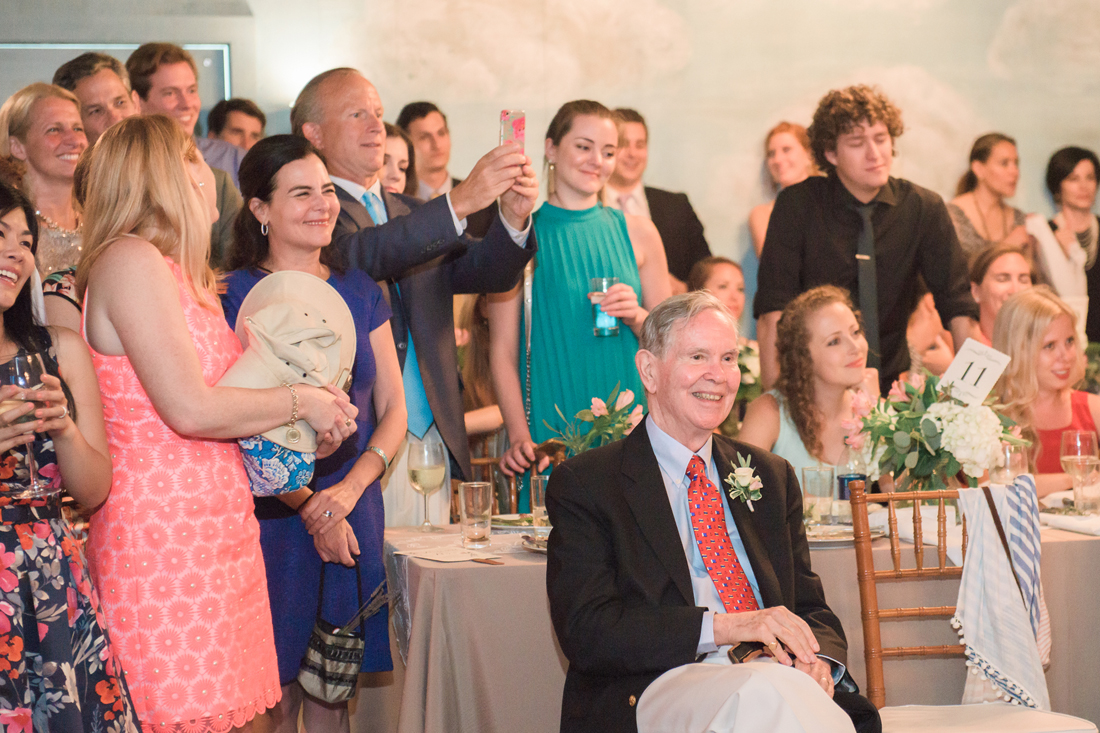 And then.. the party really kicked off! This was so much fun, what an awesome group!! All the celebrations and excitement!!!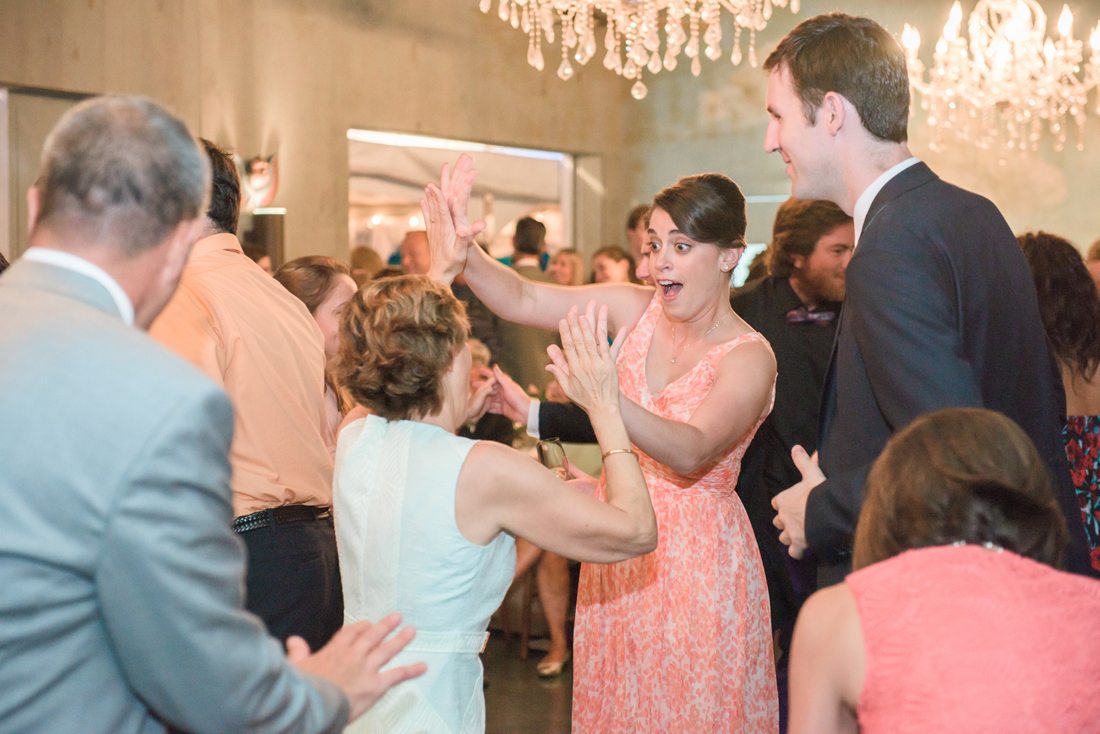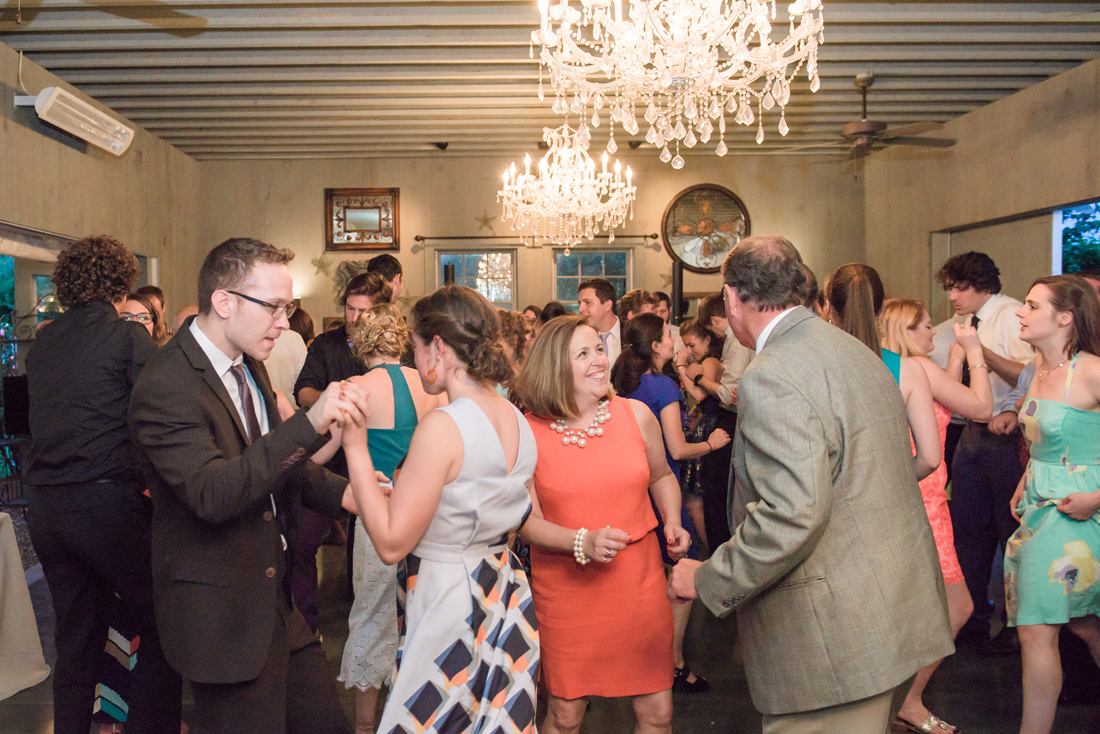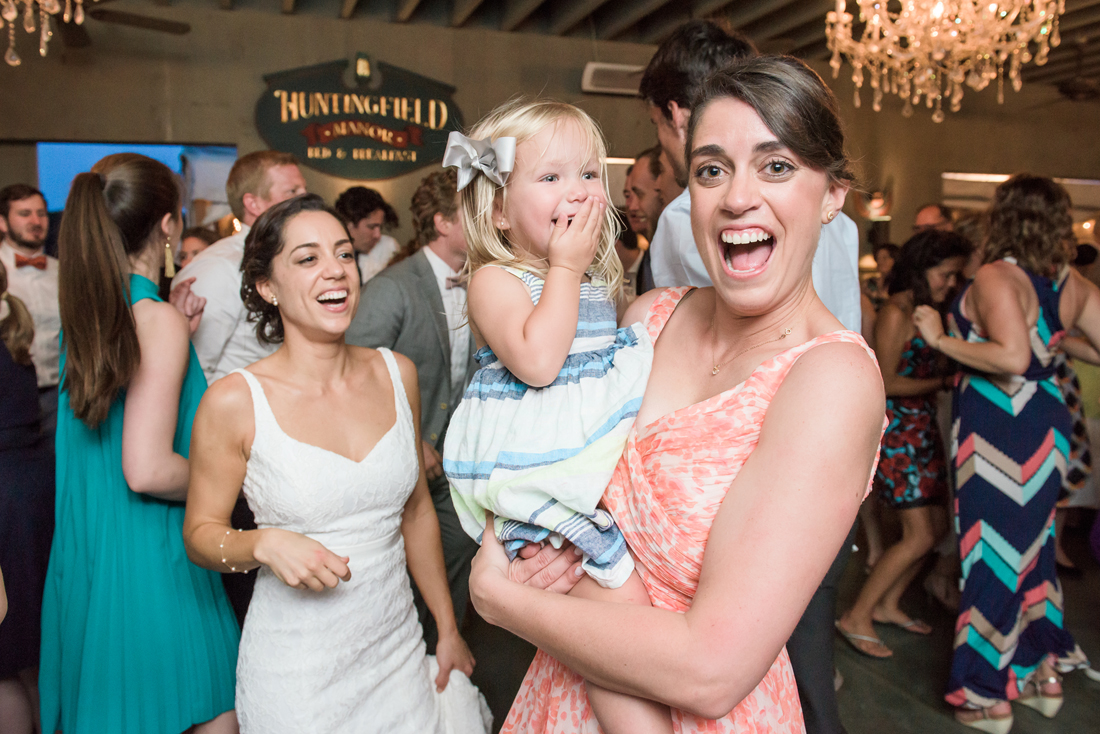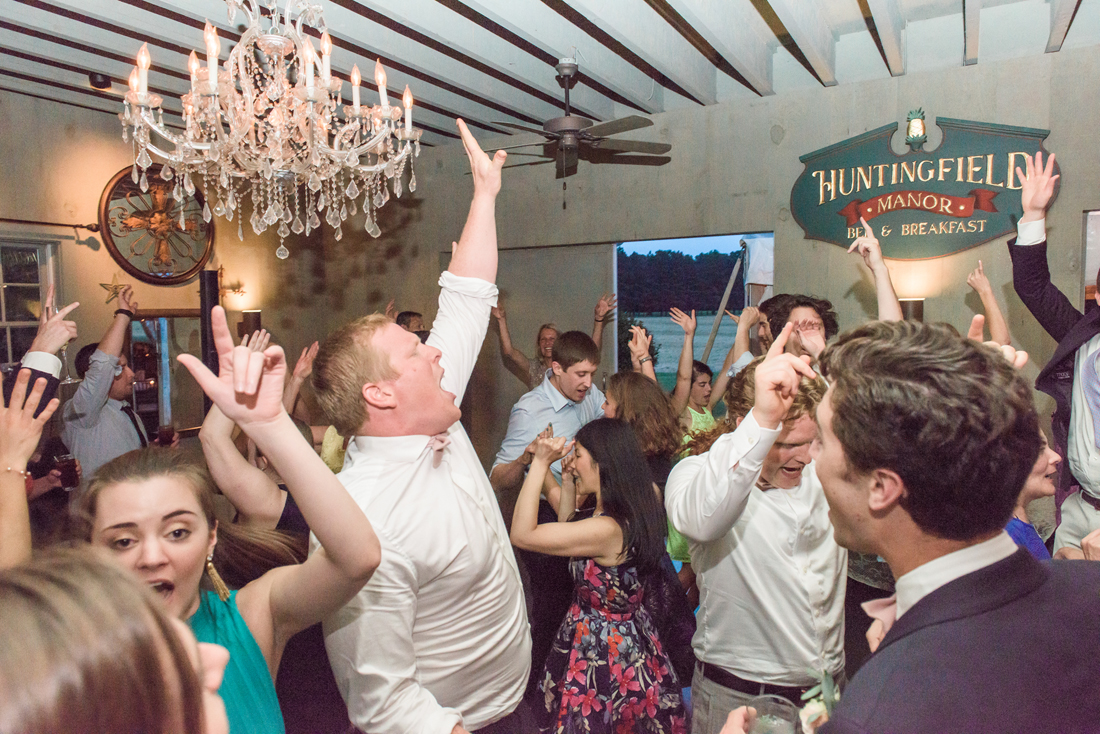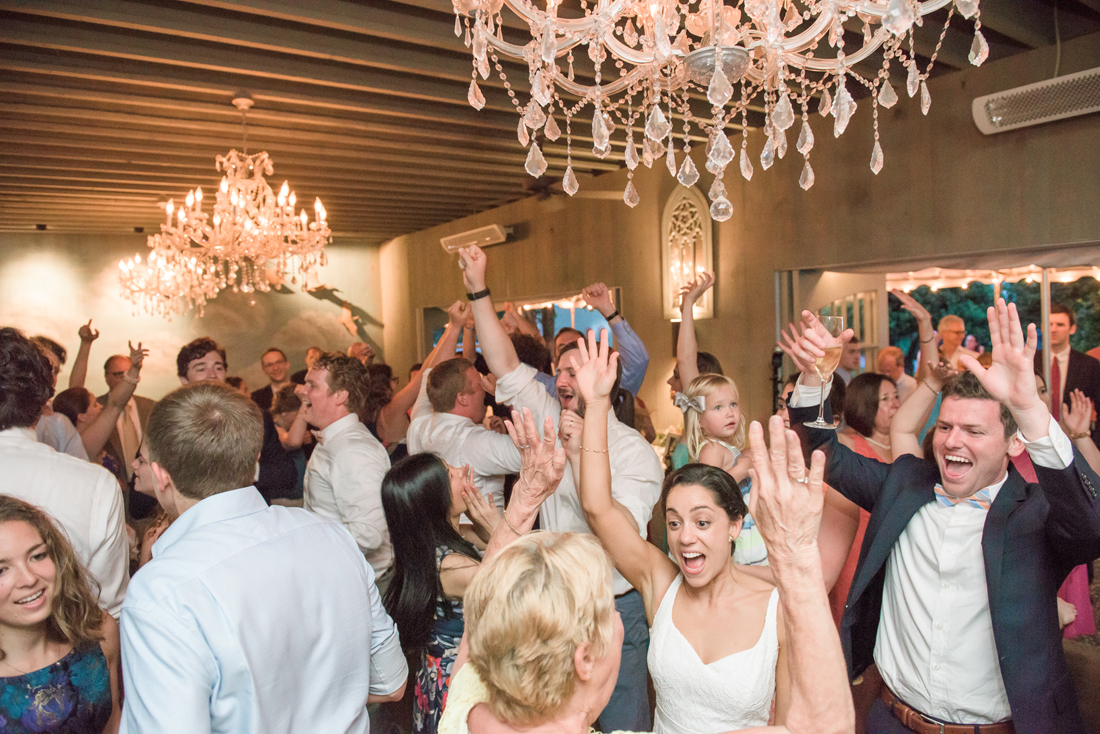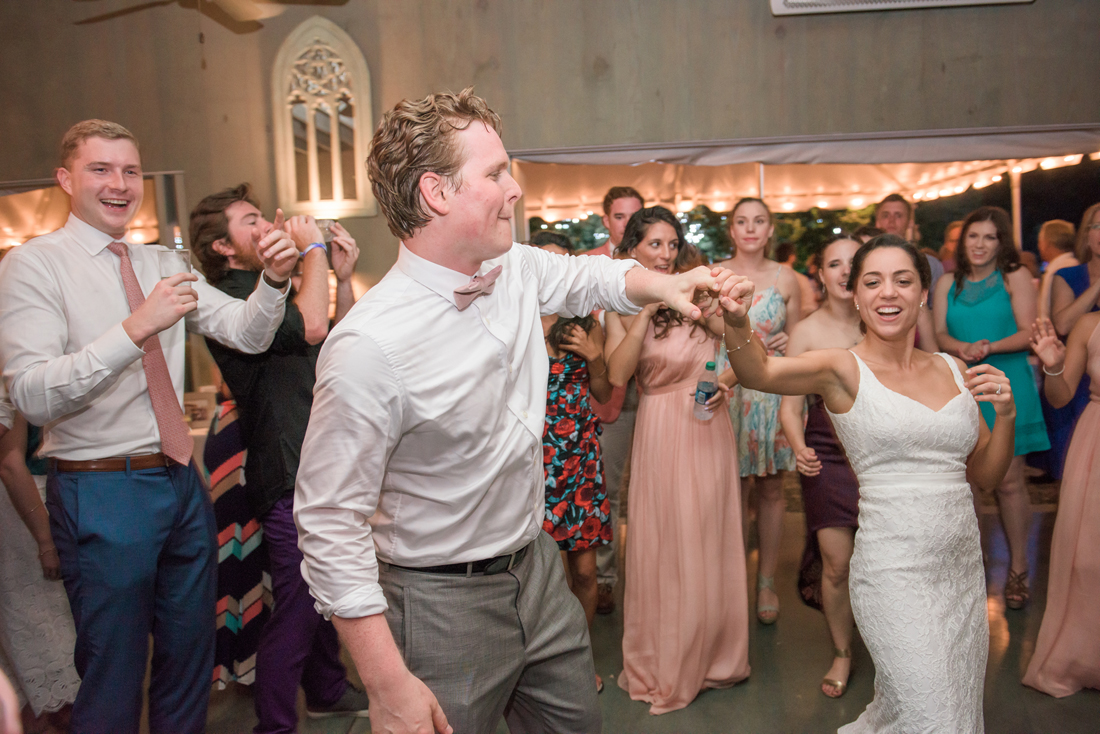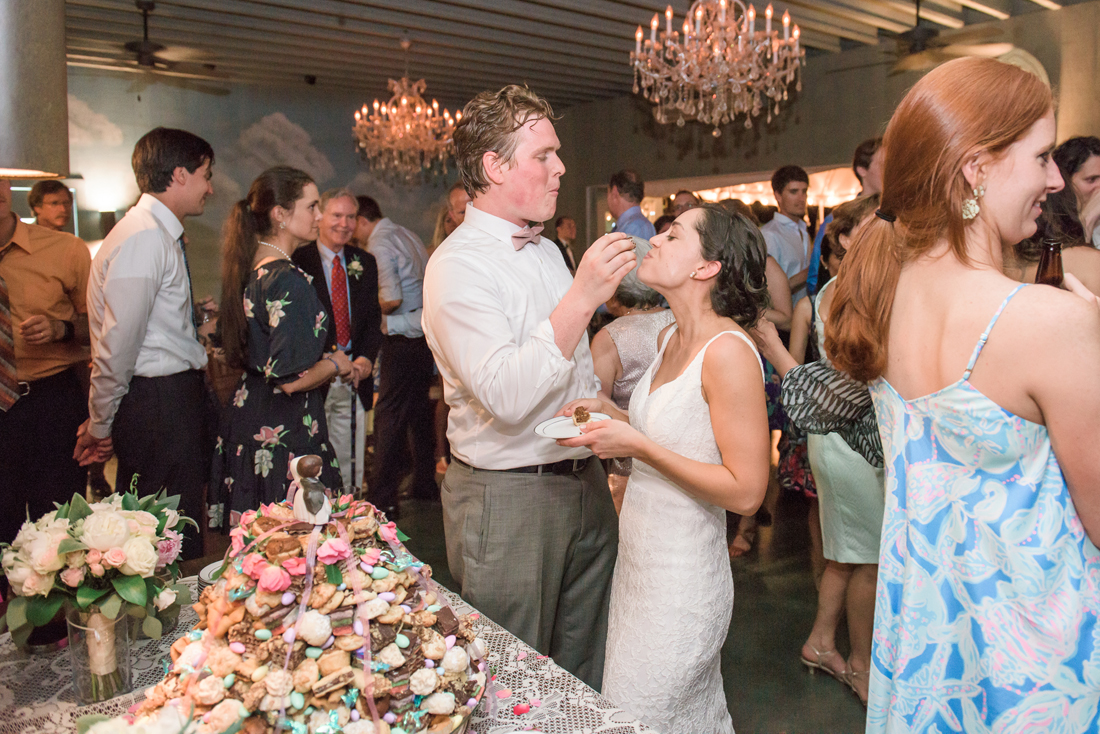 Italian Cookie Dance!!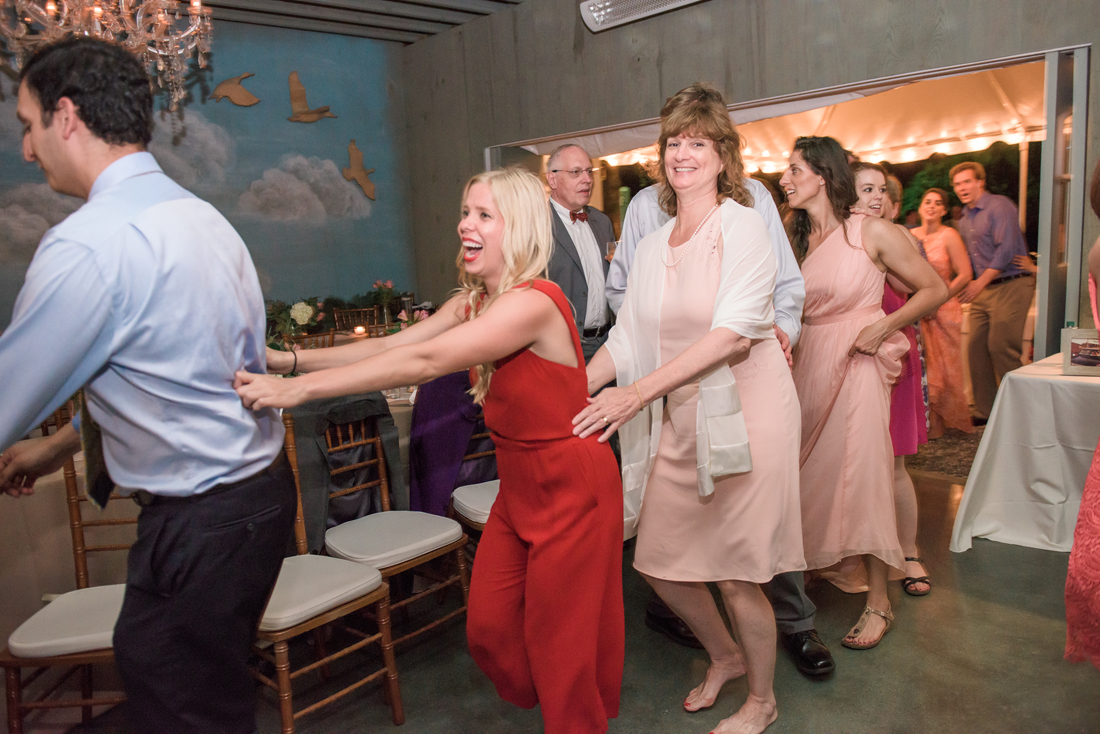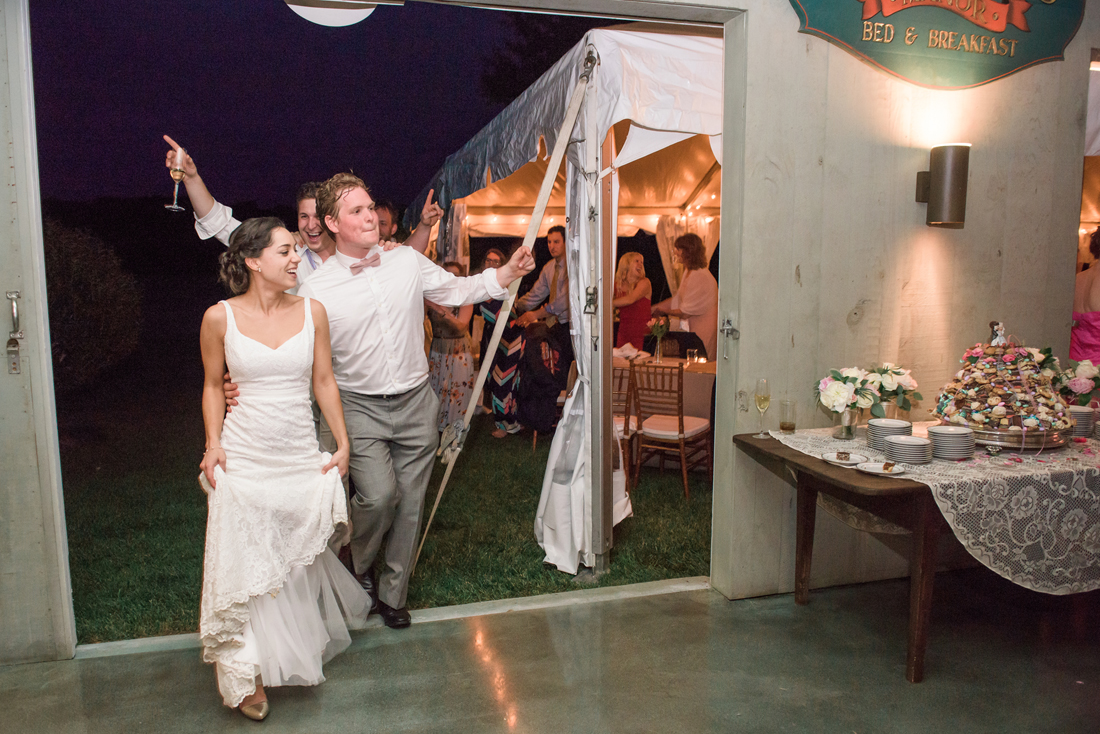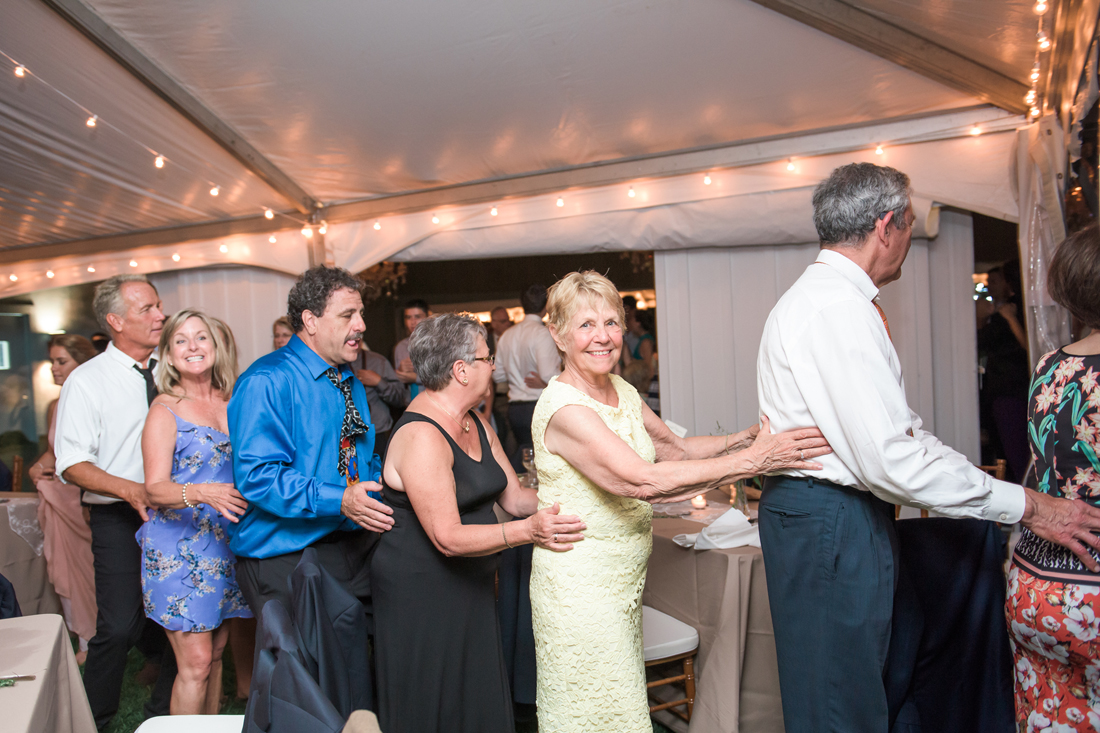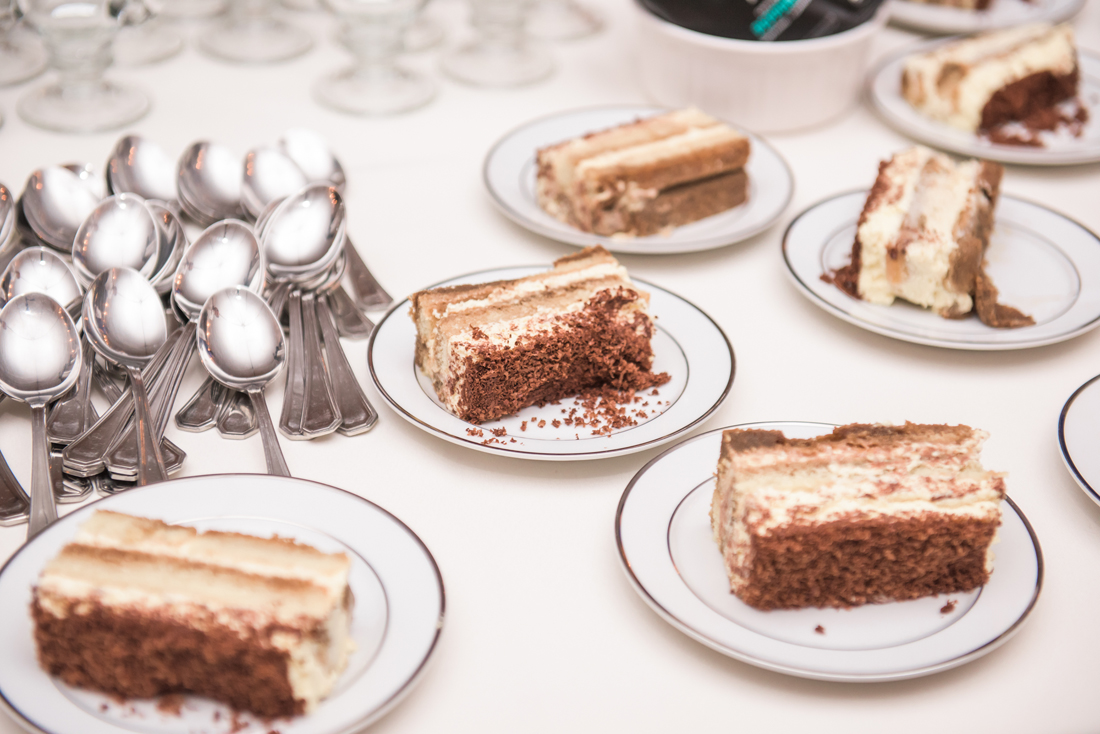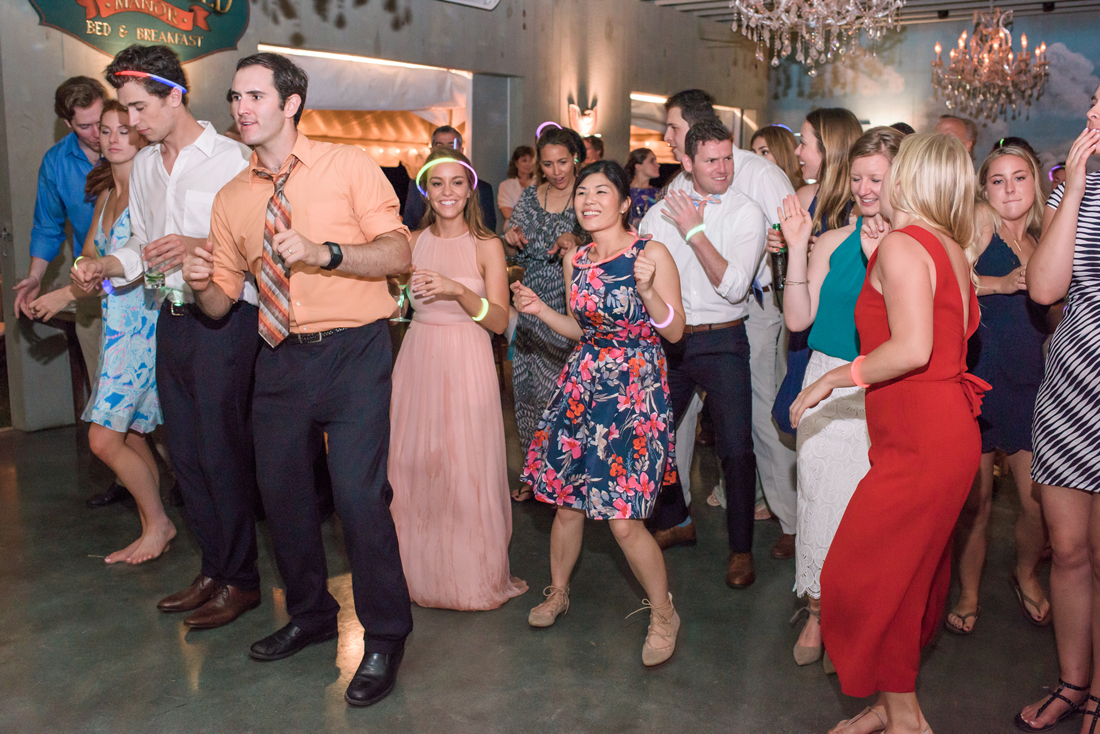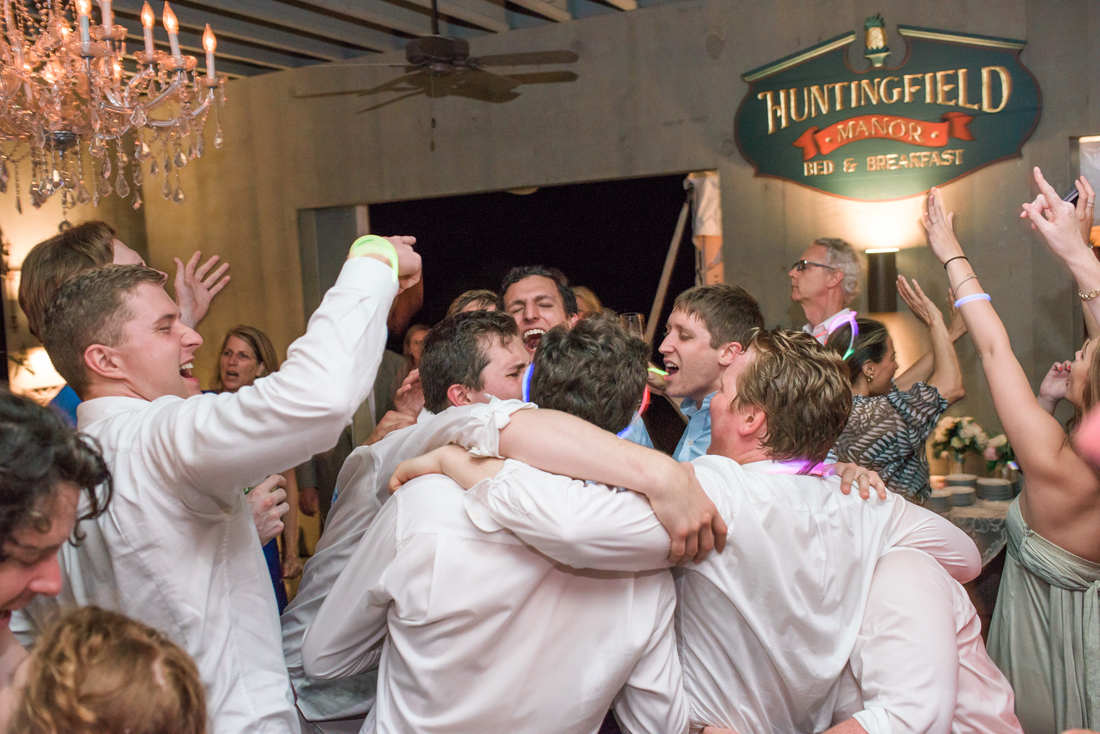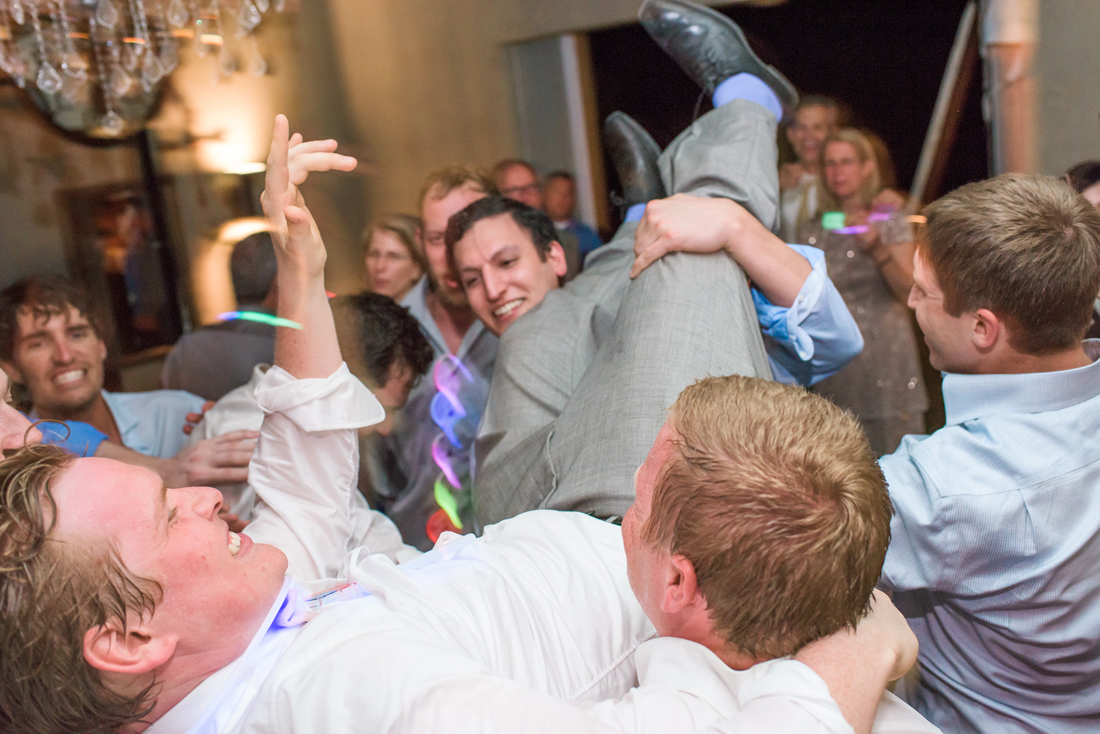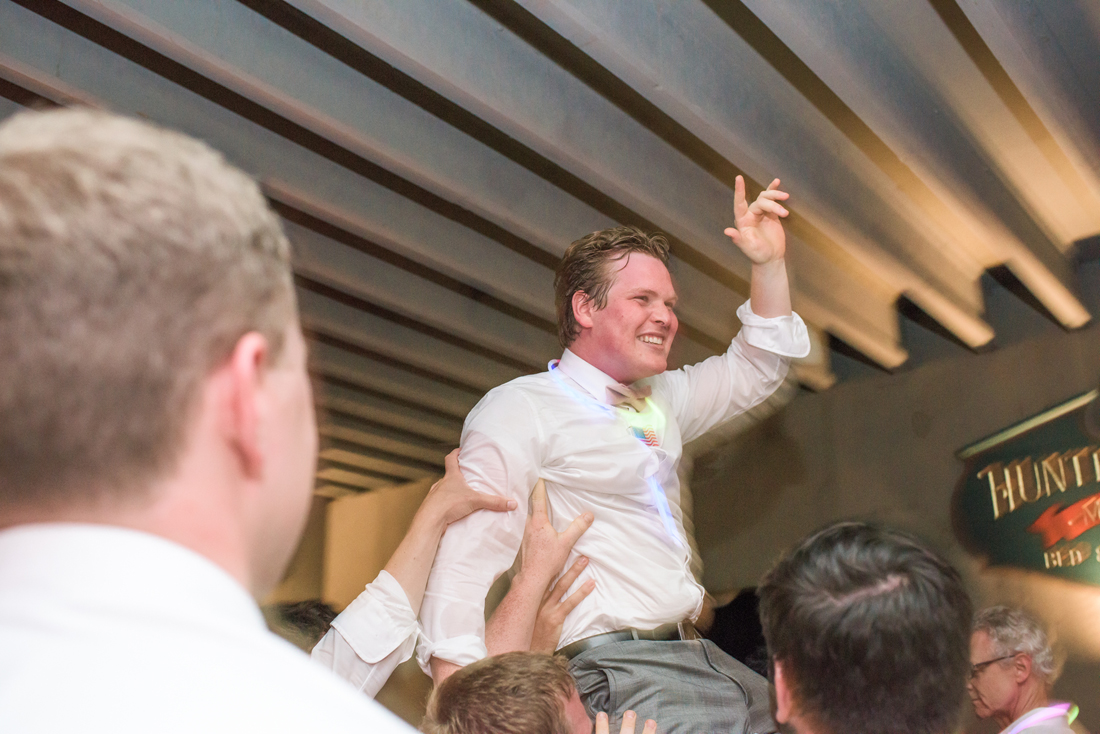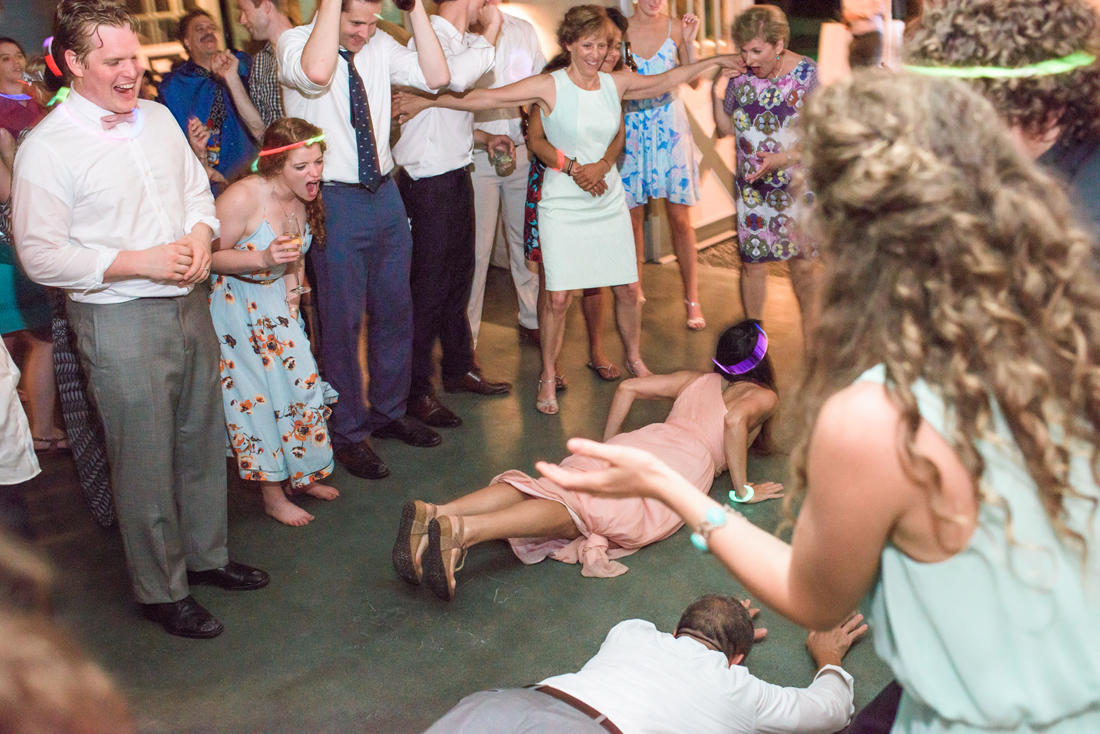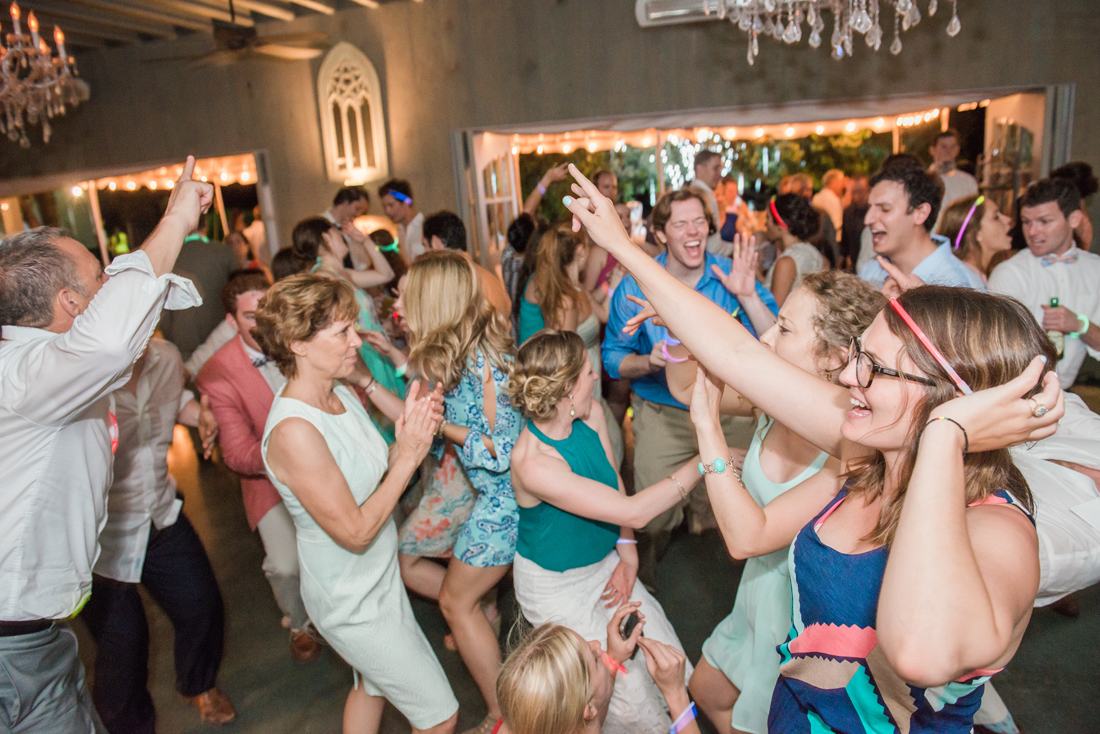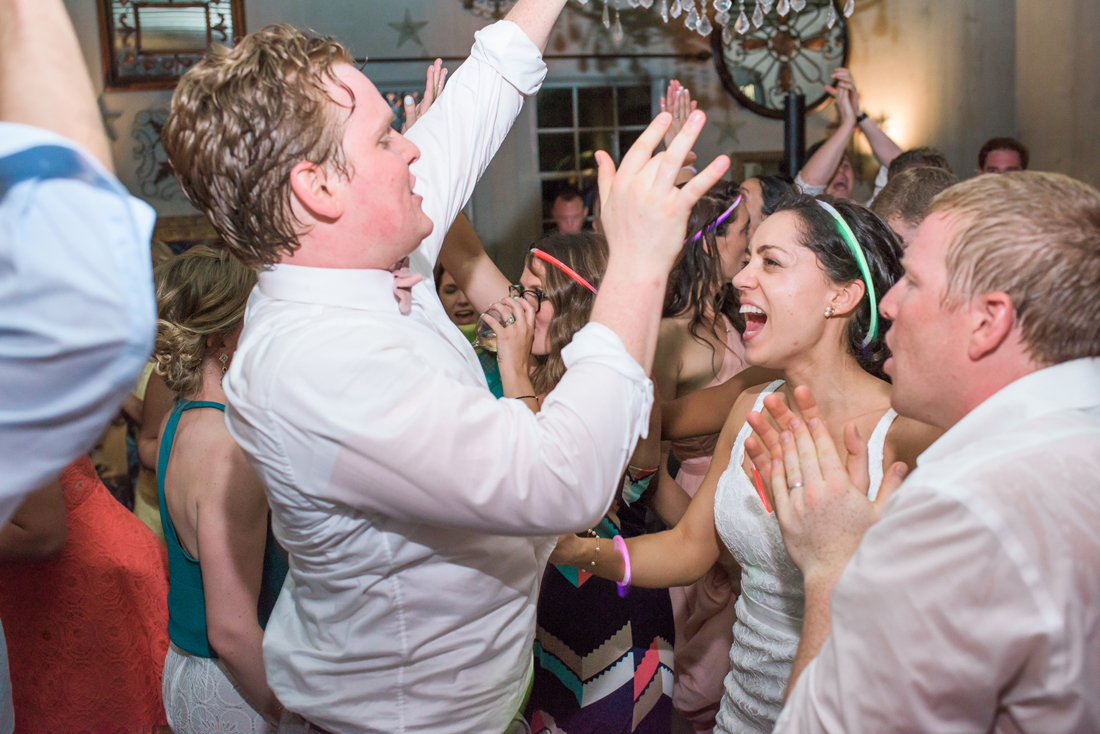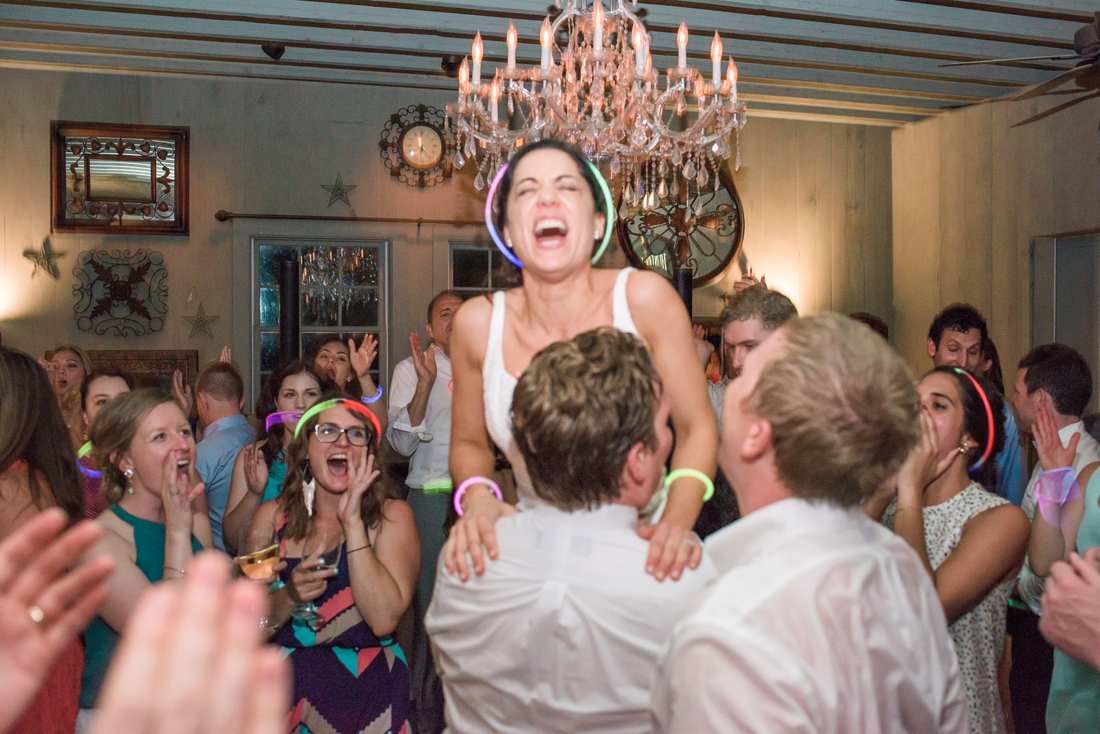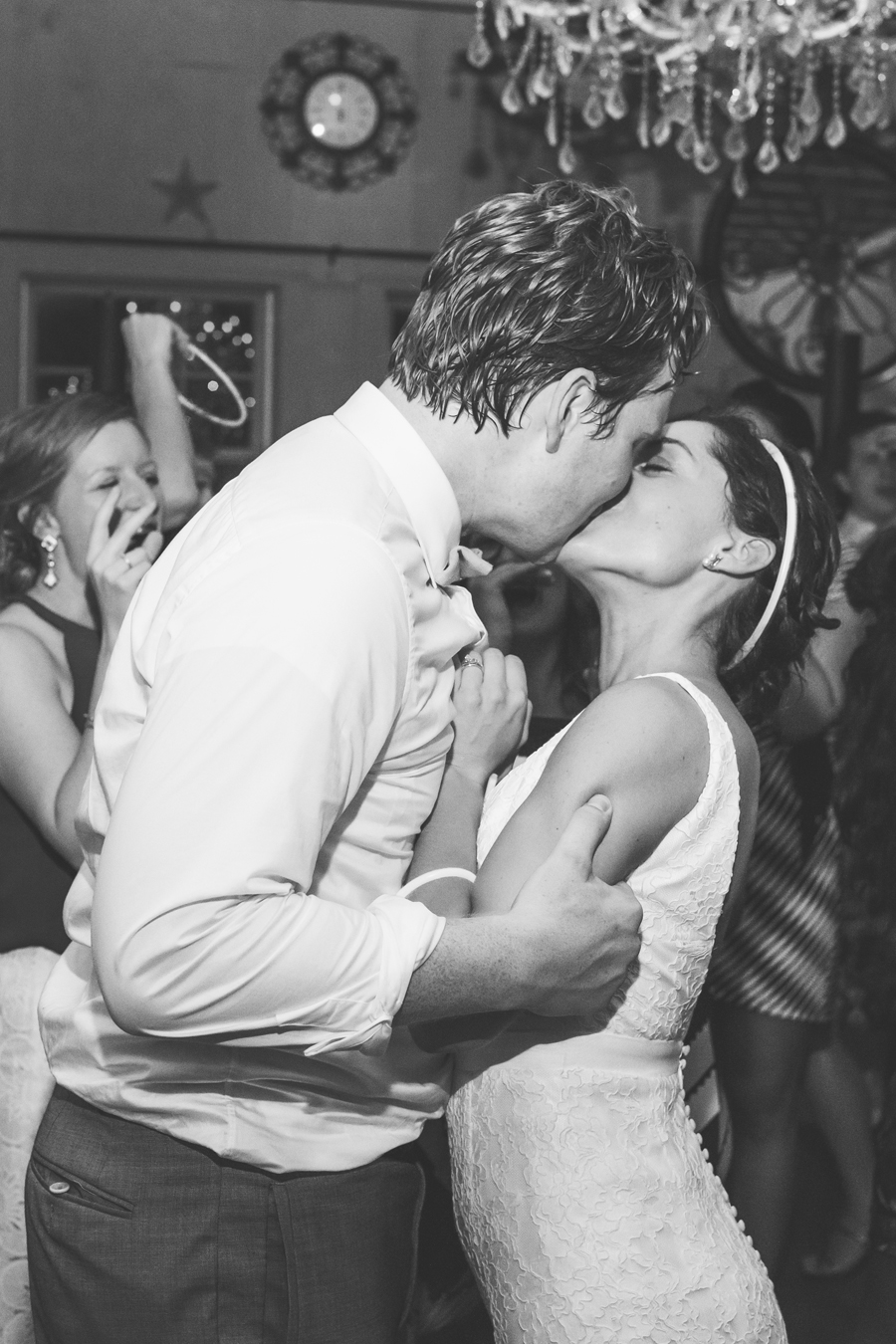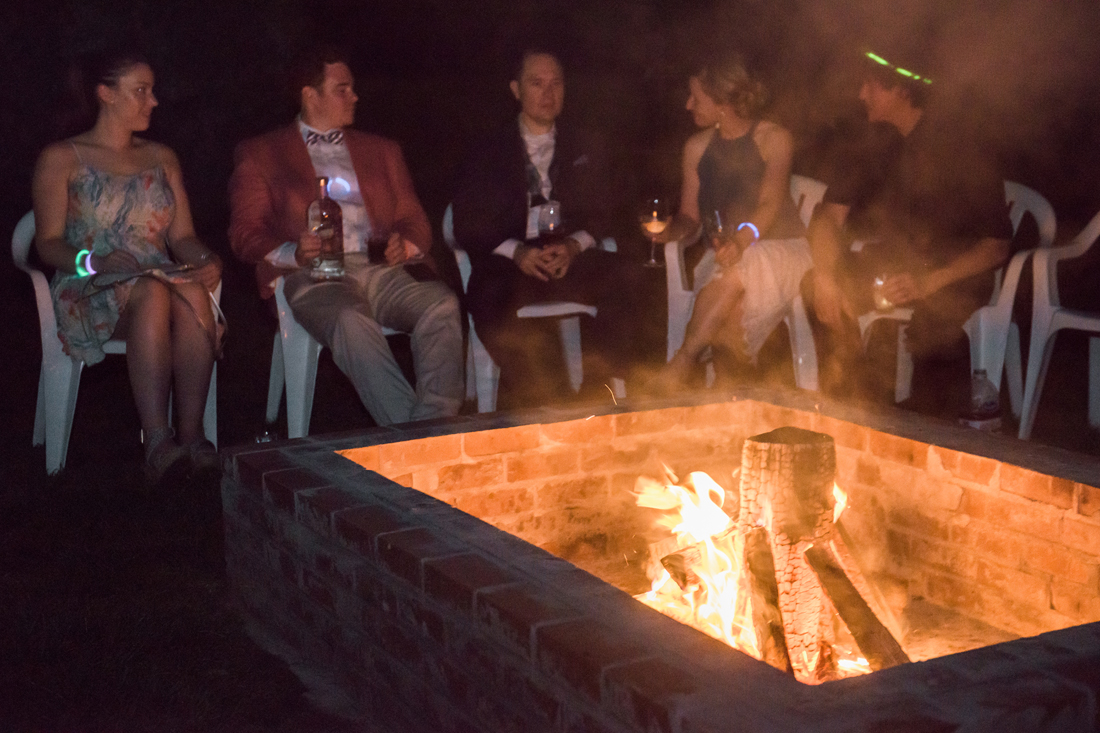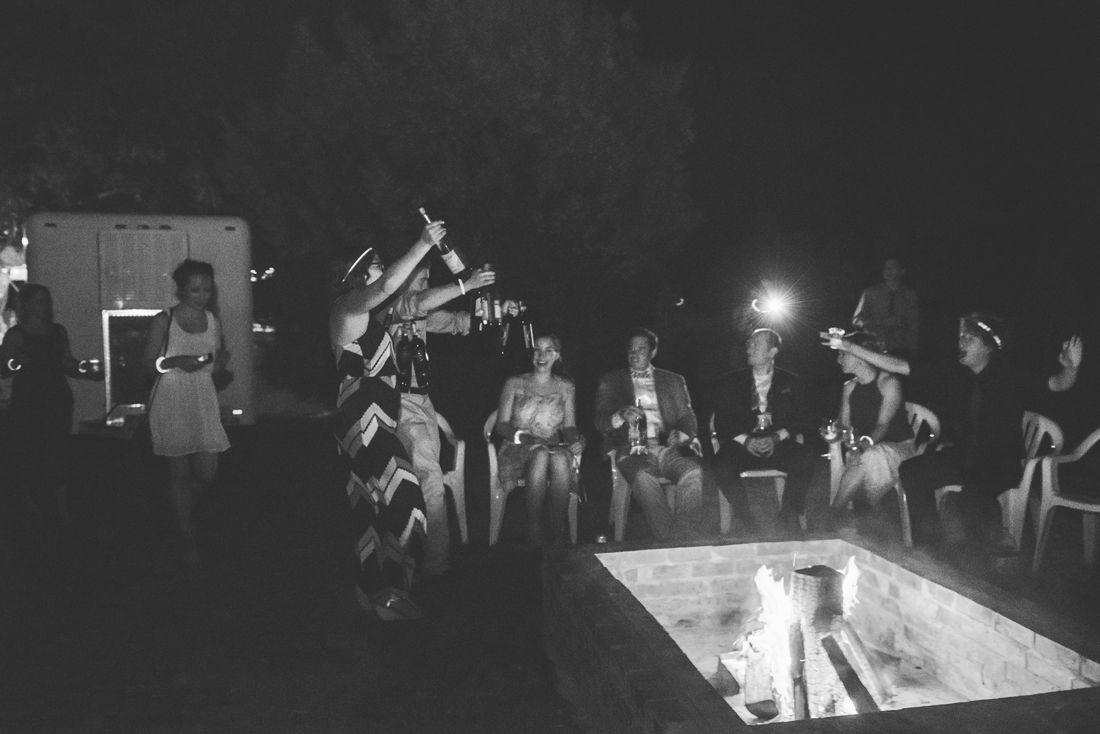 Cheers Rye & Jeannie!!! Congratulations on a beautiful and amazing celebration! So happy to be a part of all the fun on your wedding day, to many many more years of fun and love to come! :)
Vendors that made this wedding amazing:
Venue & Caterer: The Inn at Huntingfield Creek
Dessert: Italian Cookie Cake by Jeannie's Nonna and great-aunts,
and Tiramisu from Ella's Pizza in DC
DJ: Jason Burns
Officiant: Mark Mumford
Flowers: Seaberry Farms
Hair & Make Up: Images Salon
Dress: BHLDN
Rye's Custom Suit: ENZO Custom
Bridesmaids: JCrew
Invitations: Basecamp DC