Oh I have been looking forward to sharing this session!!! For SO many reasons! For one, it's the anniversary session for my beautiful cousin Christina and her husband Eric! These two were one of the first couples when I was starting out that let me get comfortable with posing, experiment with locations, and photograph them just for fun. They are high school sweethearts, and have been together over 10 years now! I love them both, and having a chance to get them in front of my camera again was the best! I've found that photographing anniversaries adds a whole new layer of sweetness and comfort when photographing a couple. I loved seeing Christina and Eric laughing together and just having a relaxed fun time together. Being together so long means that 'posing' is really more about directing where to stand, because they already know how to fit together perfectly, how to make each other smile, and how to be adorably supportive and in love.
And that brings me to the second half of why I am so so excited to share their session… I shared a selection of favorites on facebook, but I can freely admit now that we were holding out on sharing a few of the shots… :) Scroll through til the end to find out the awesome news they had just found out about days before the session! (I literally screamed with excitement when Christina called to tell me!) Ahh I am so so happy for you two, and so thrilled for your next adventure together. Thank you for always being up for my photo ideas, and shoot locations – including when I discover the most incredible mansion in Baltimore!! ;)  Congratulations, happy anniversary, and much much love!!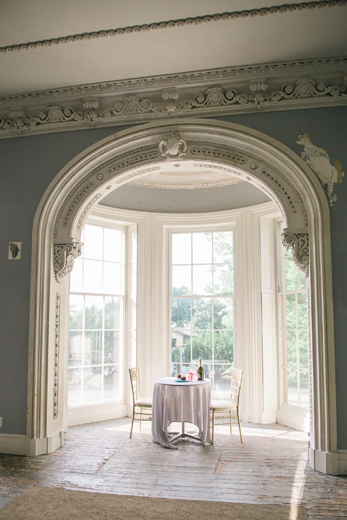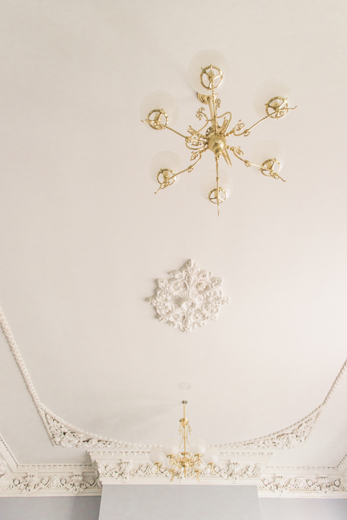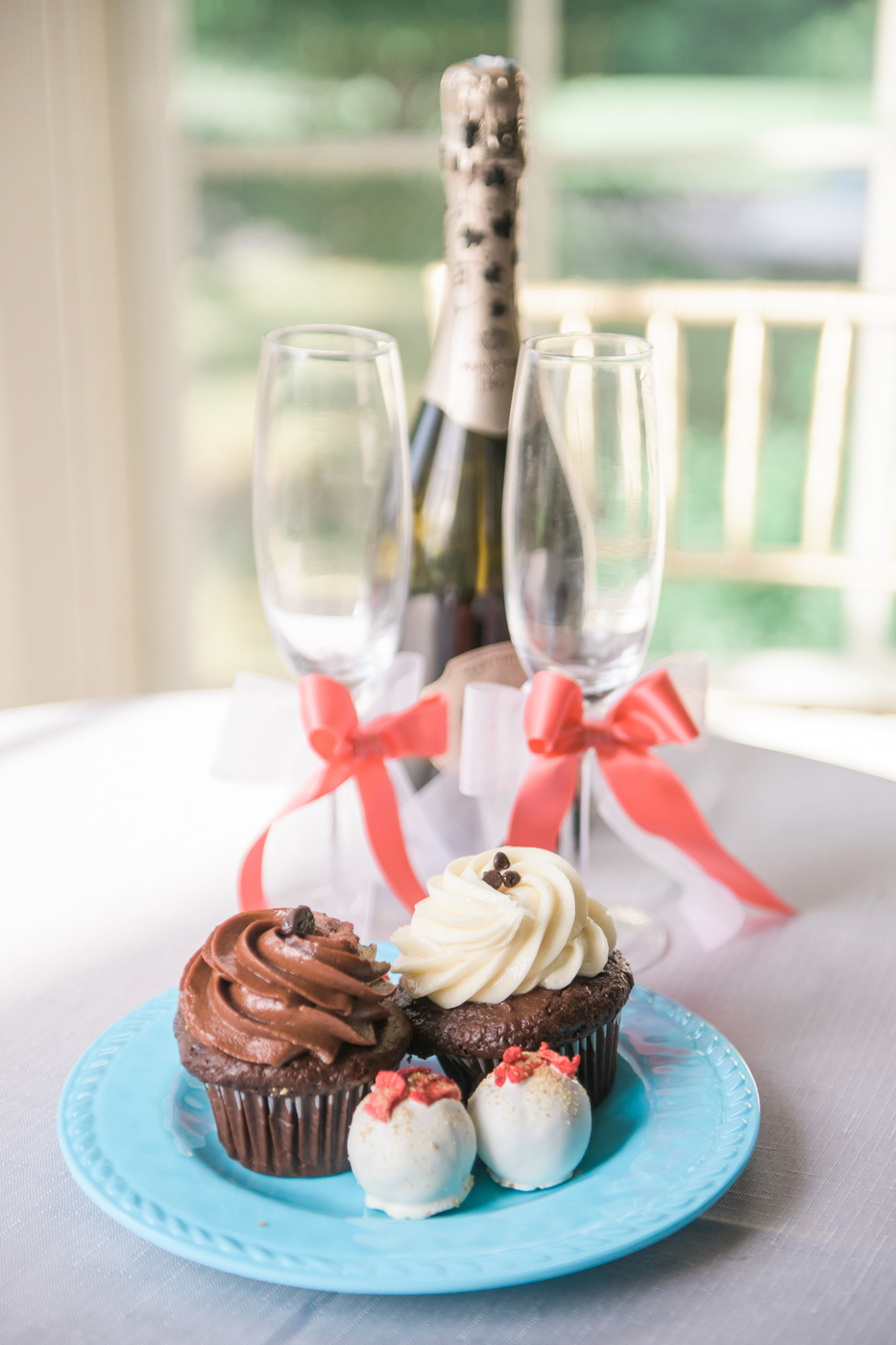 All the celebrations were a perfect excuse for a stop at Kupcakes & Co. YUM!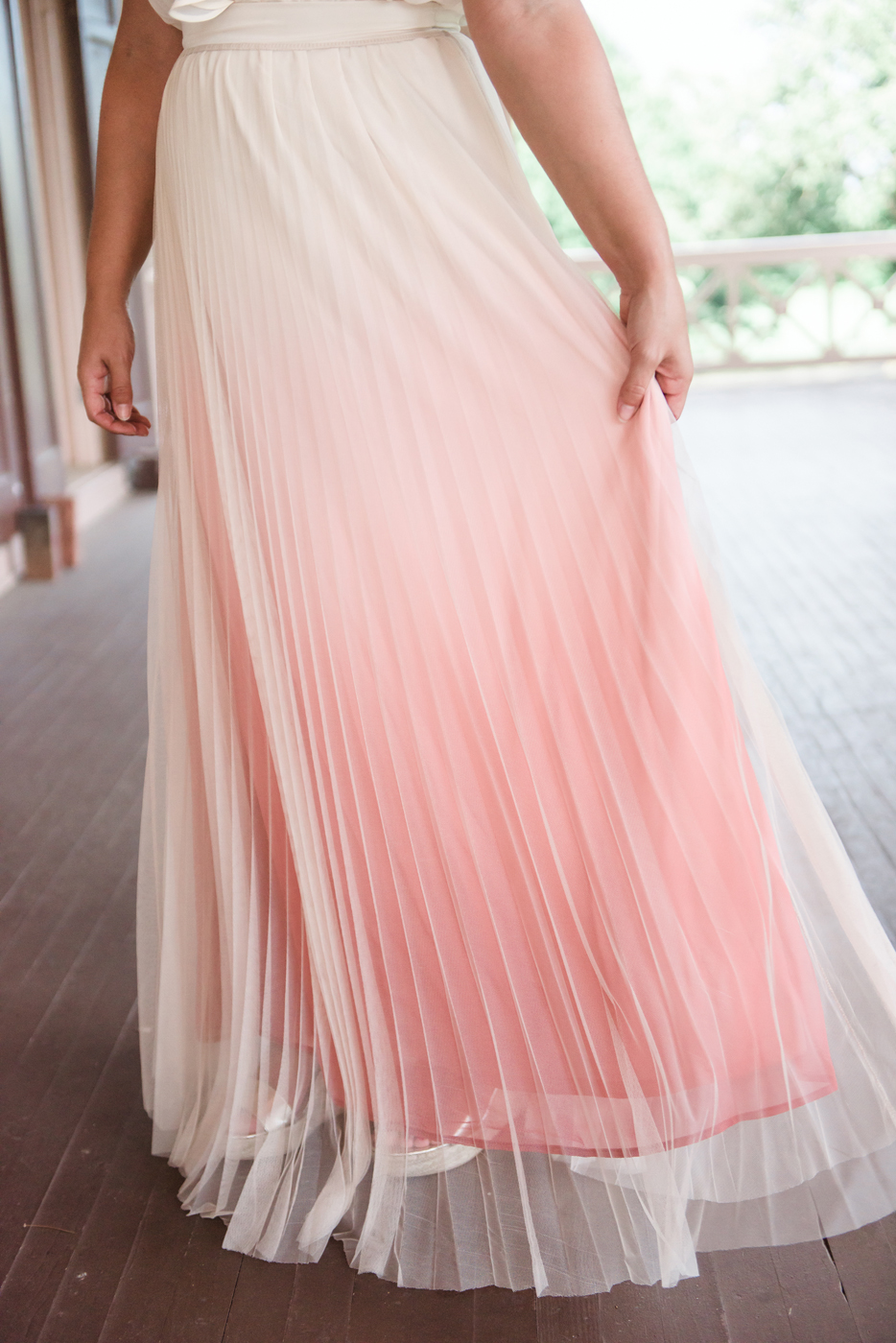 I could stare at this pretty pleated ombre goodness for hours!! So fantastic!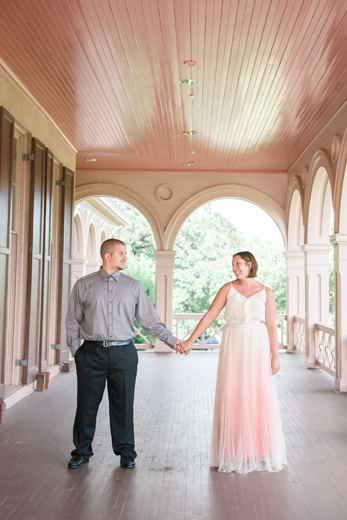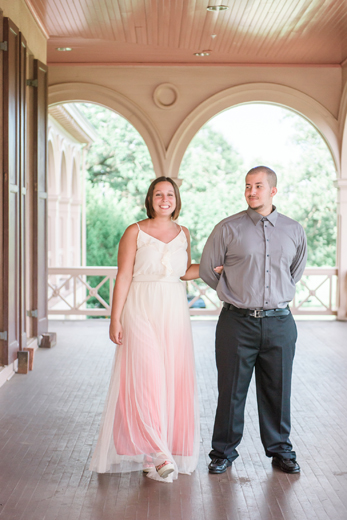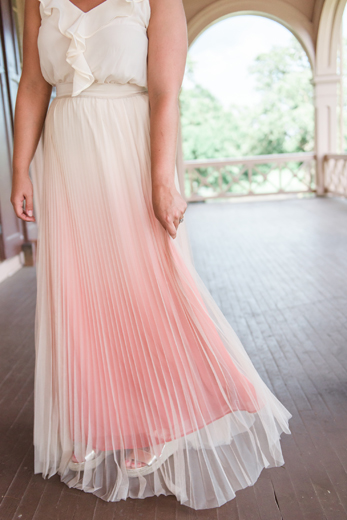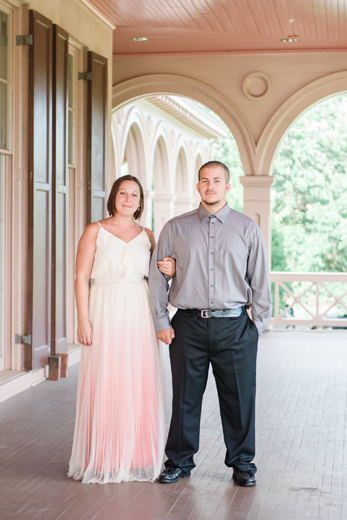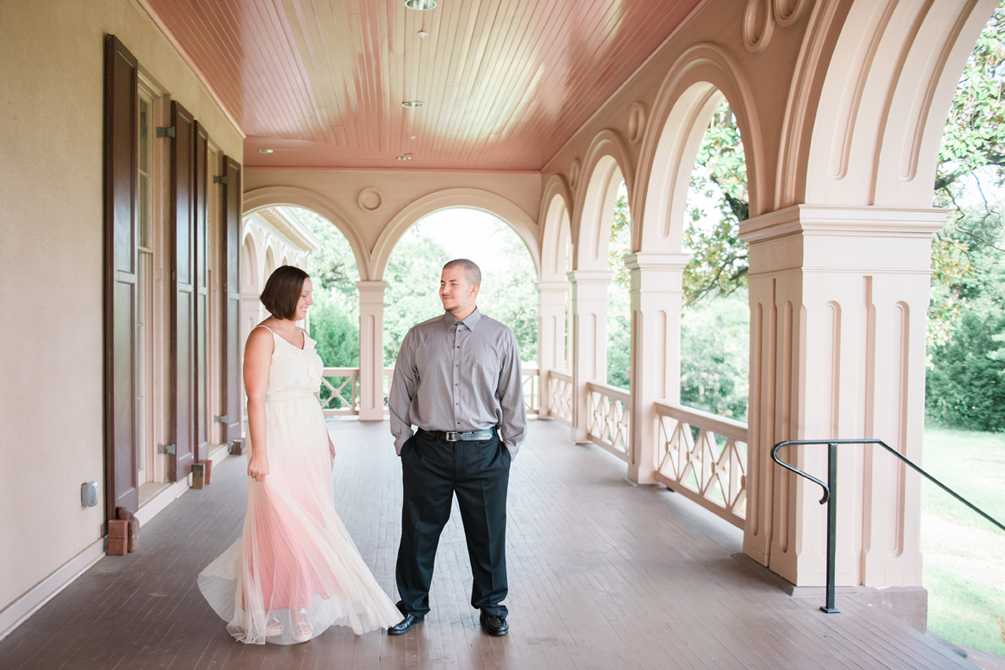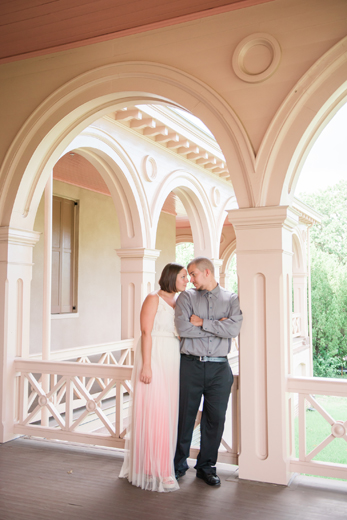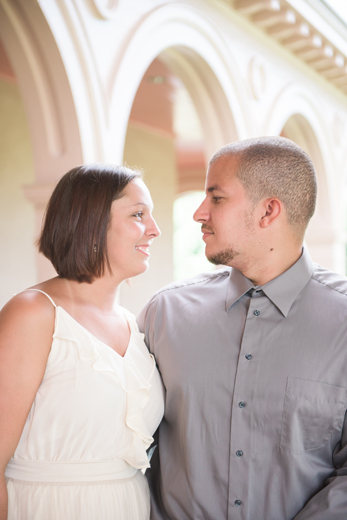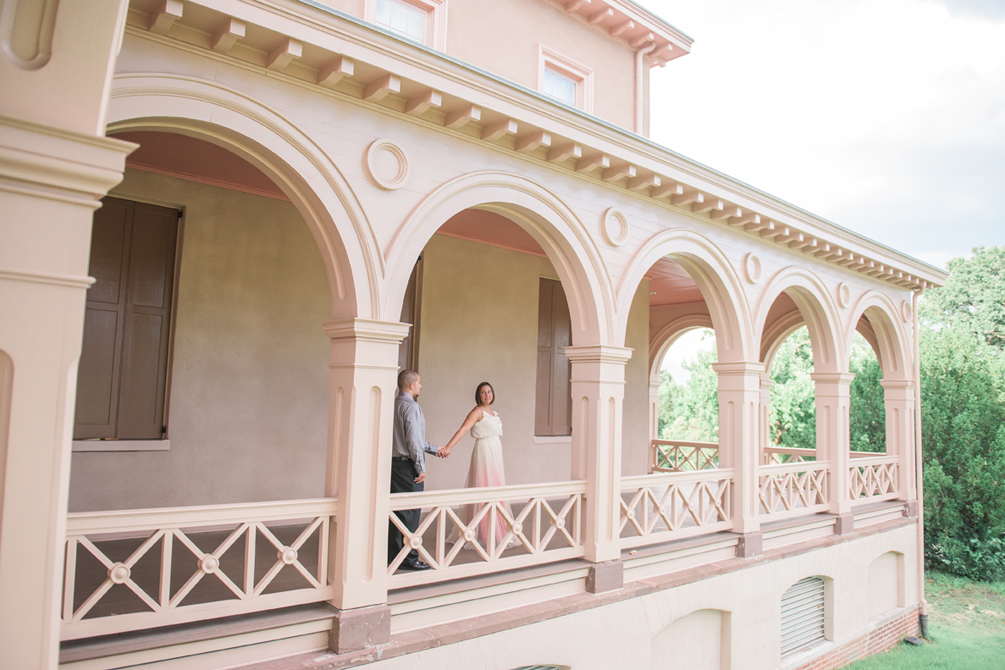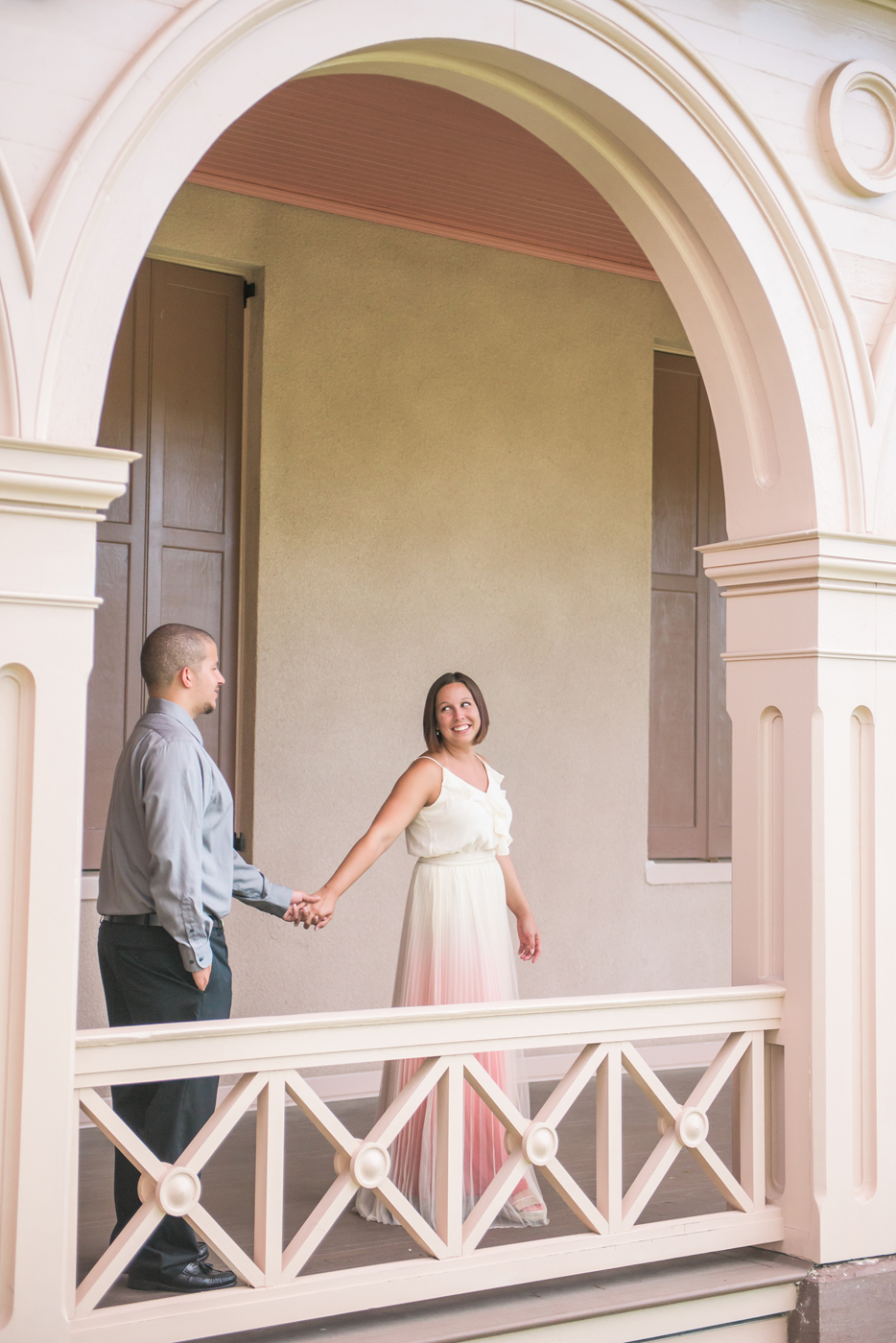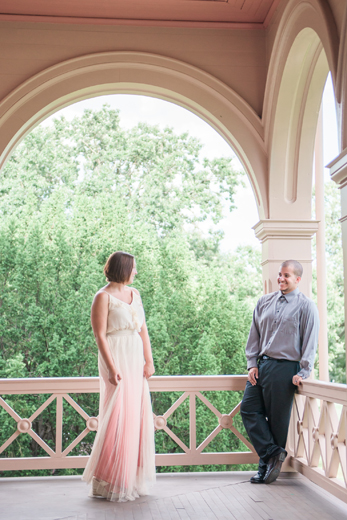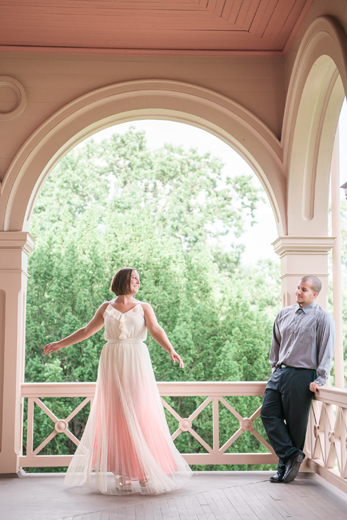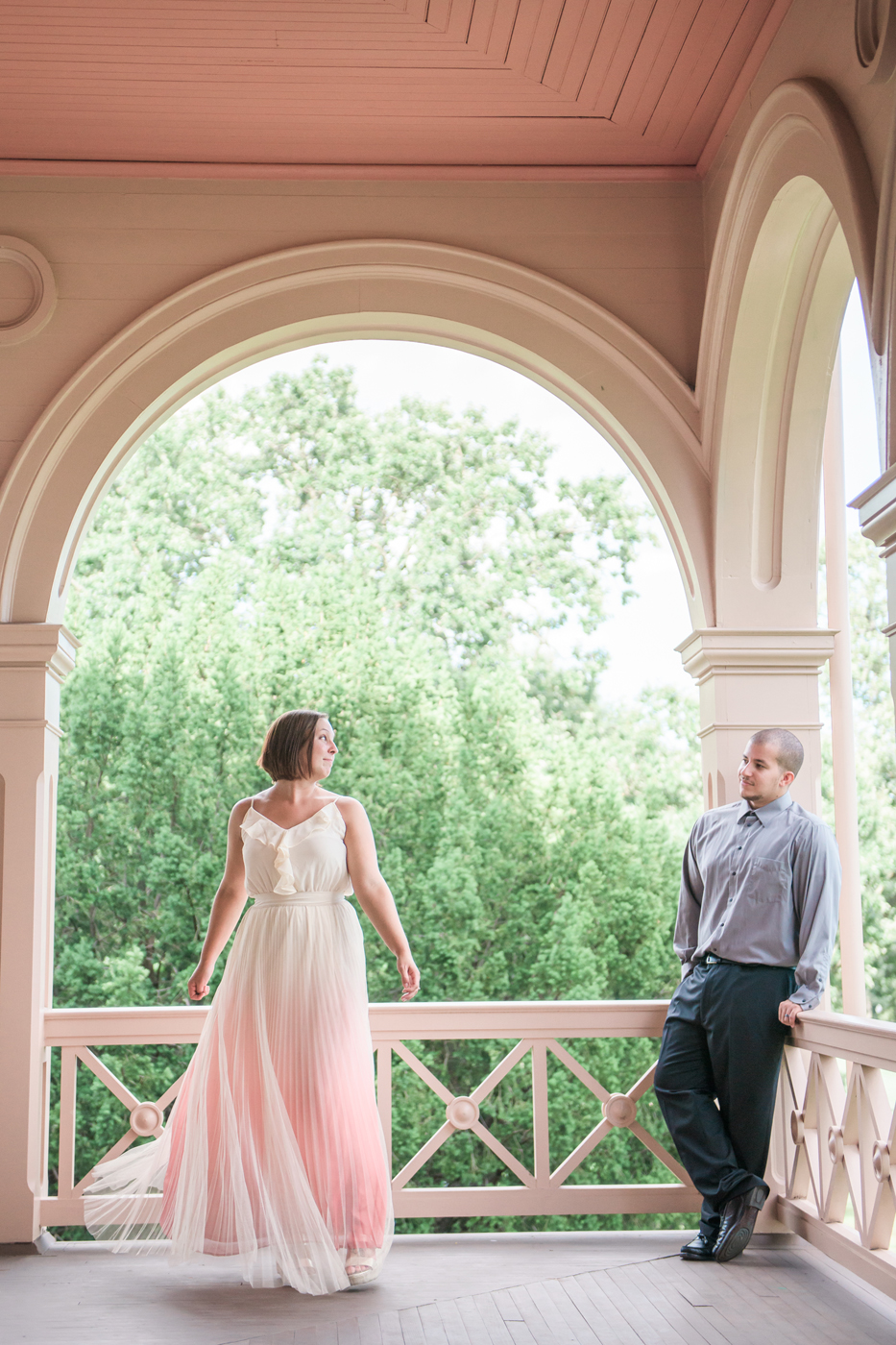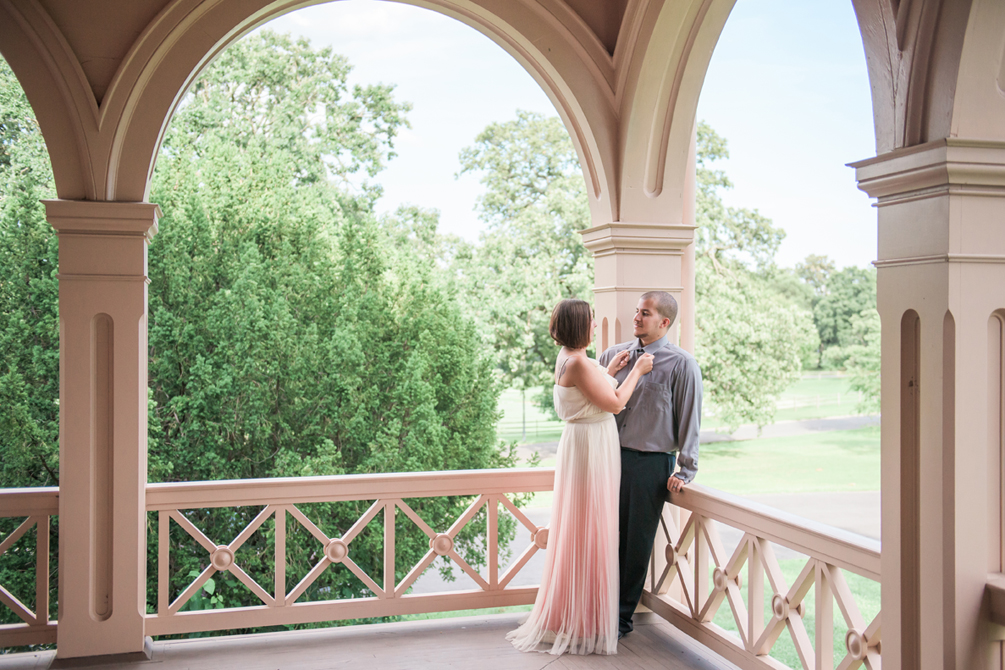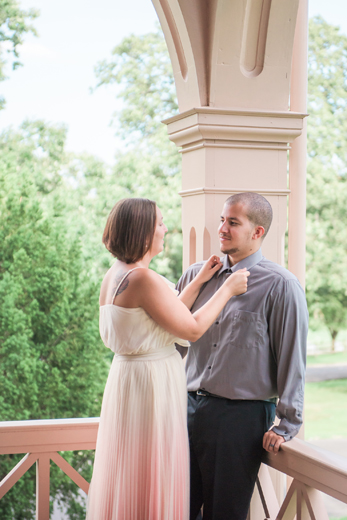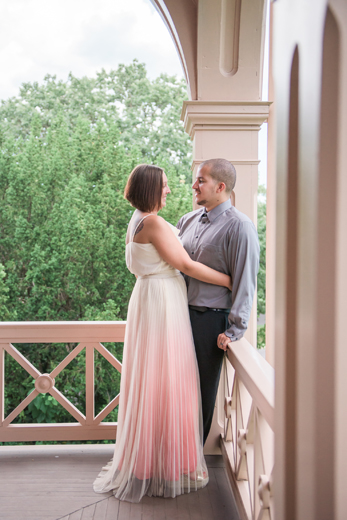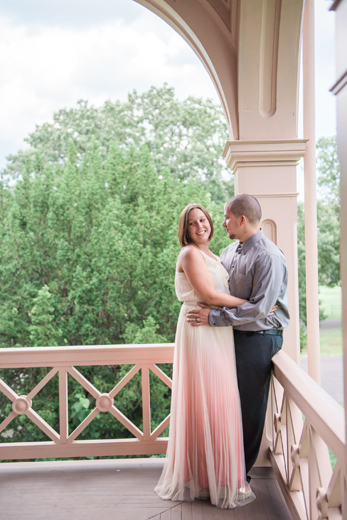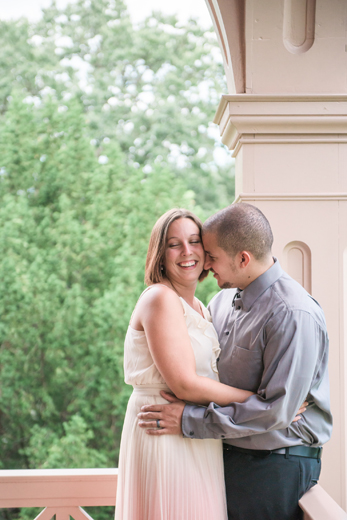 These smiles just make me the happiest! Love you two!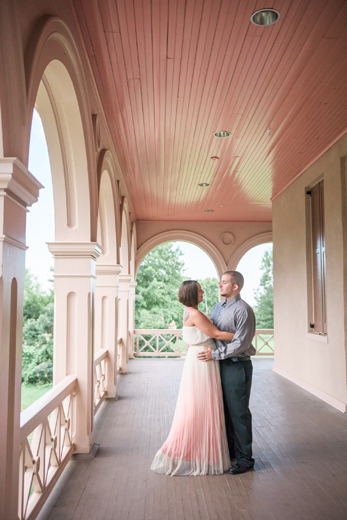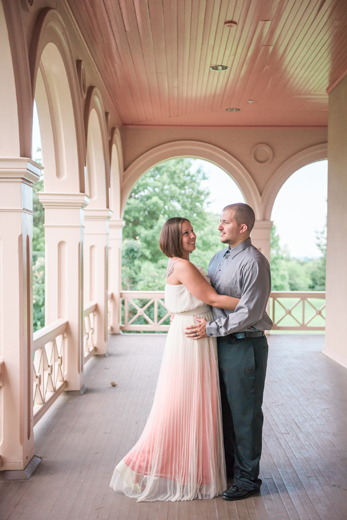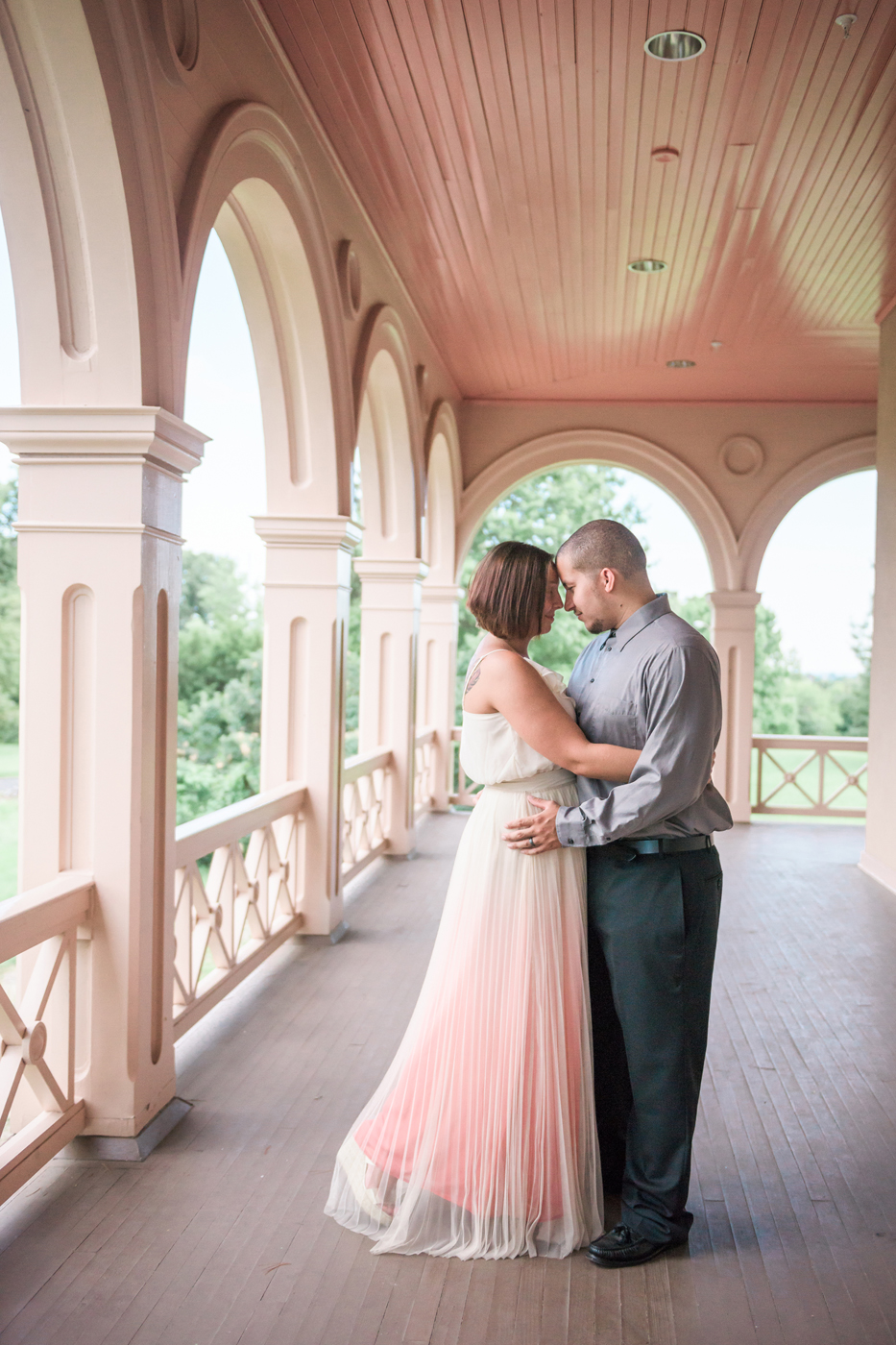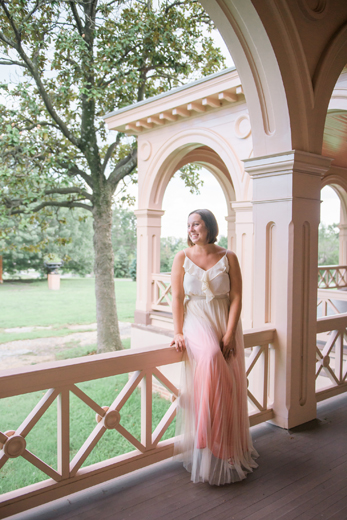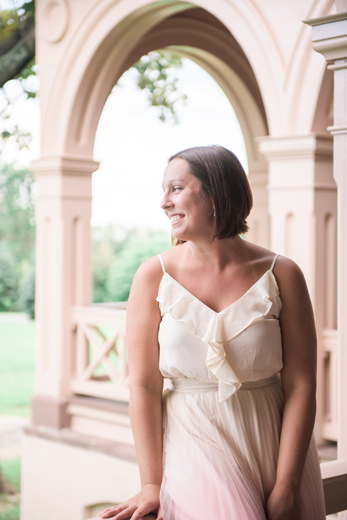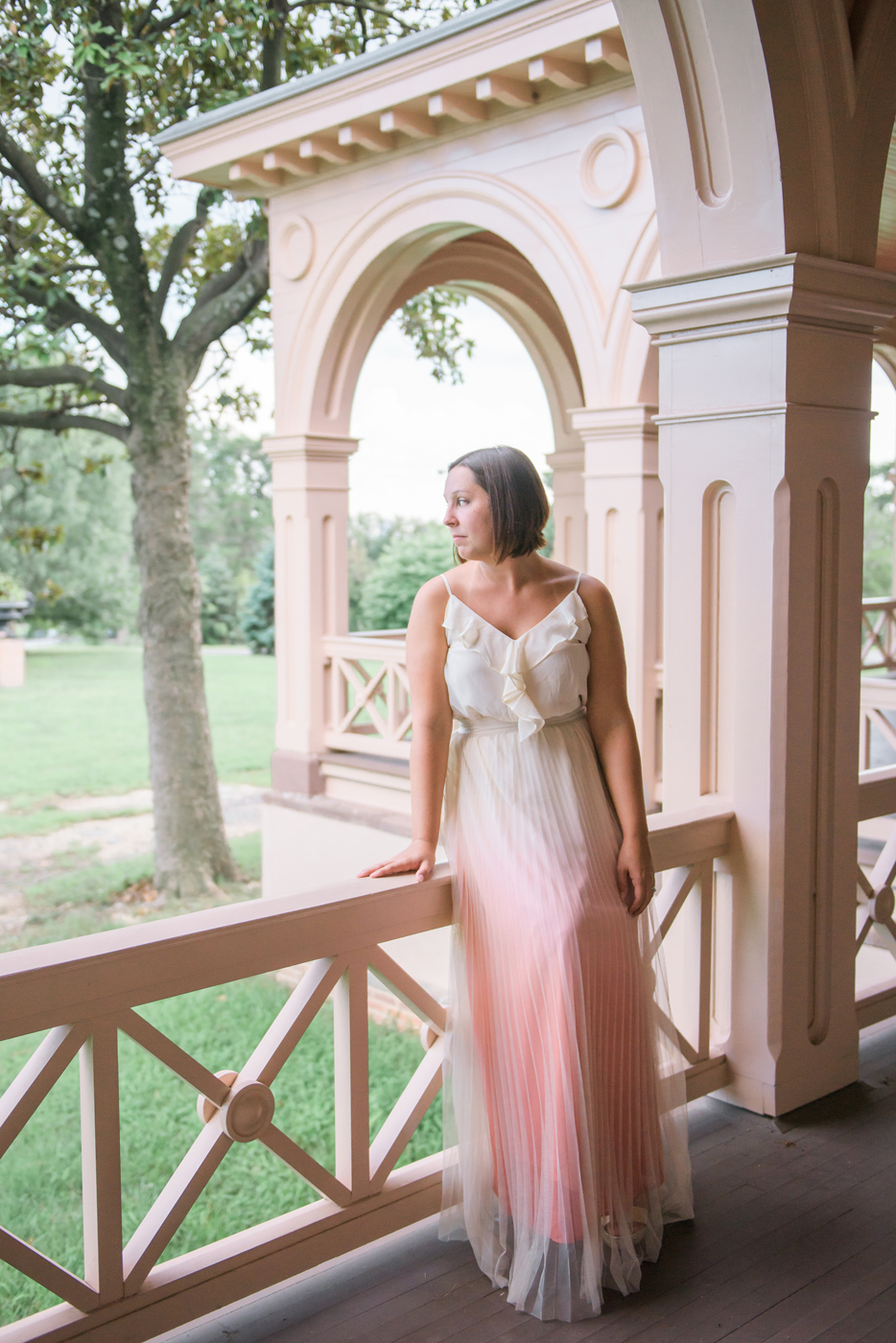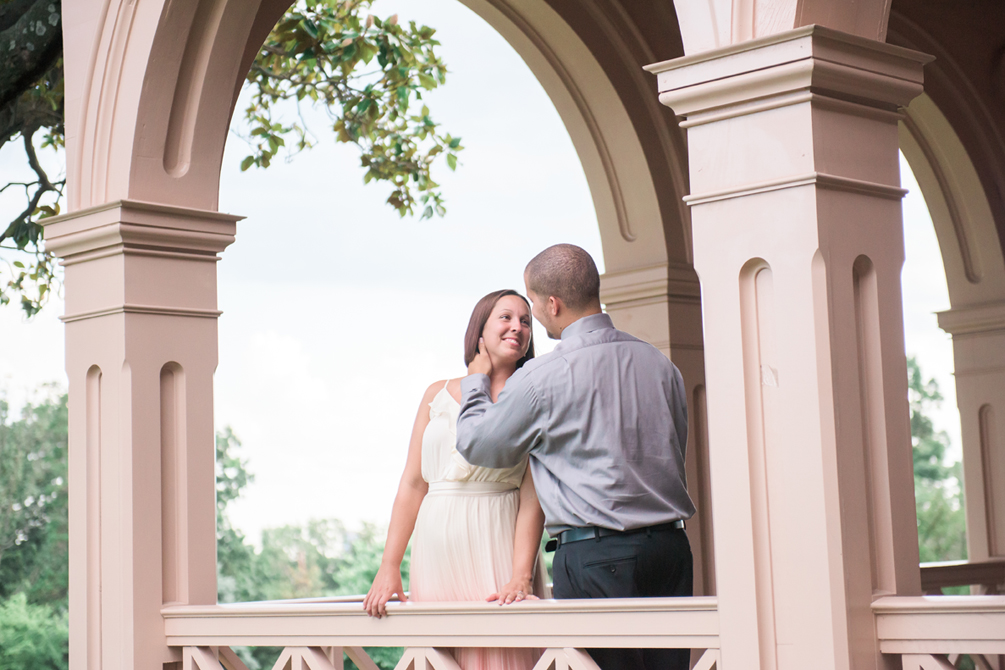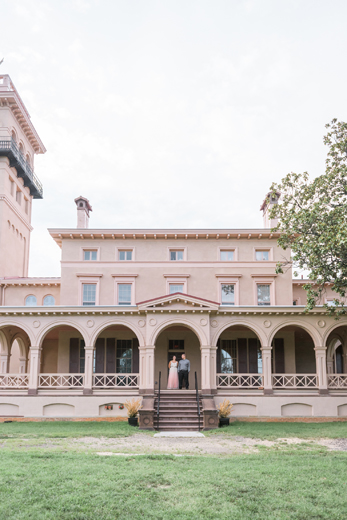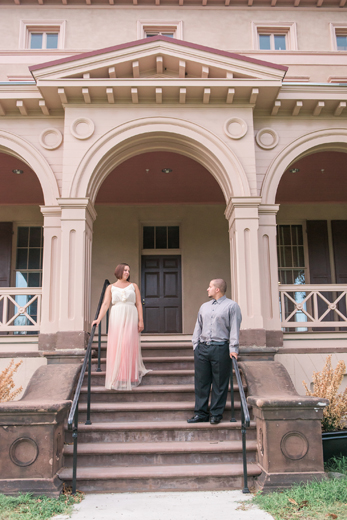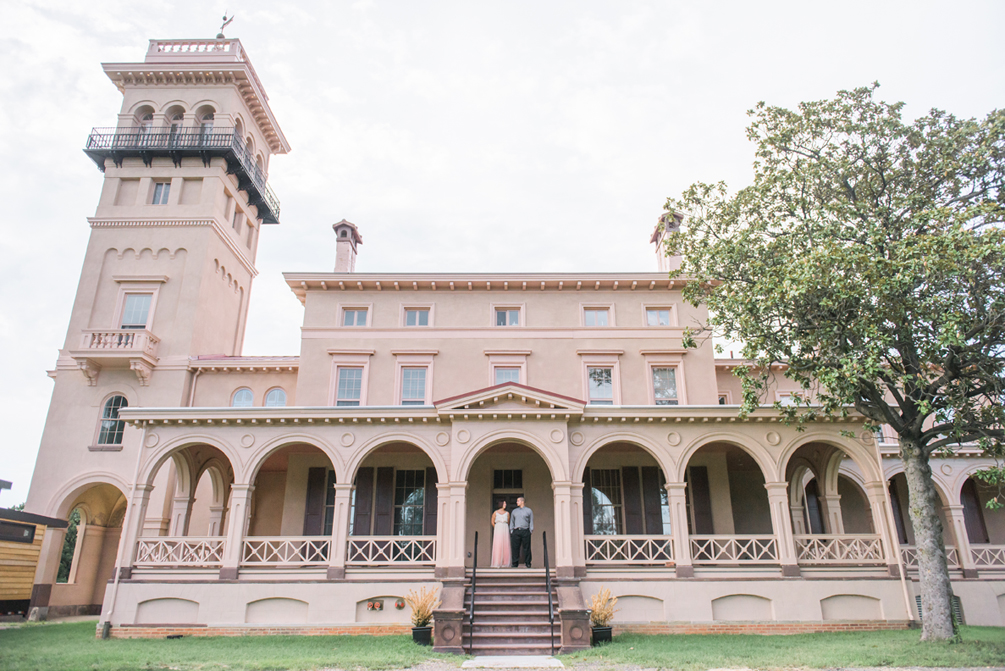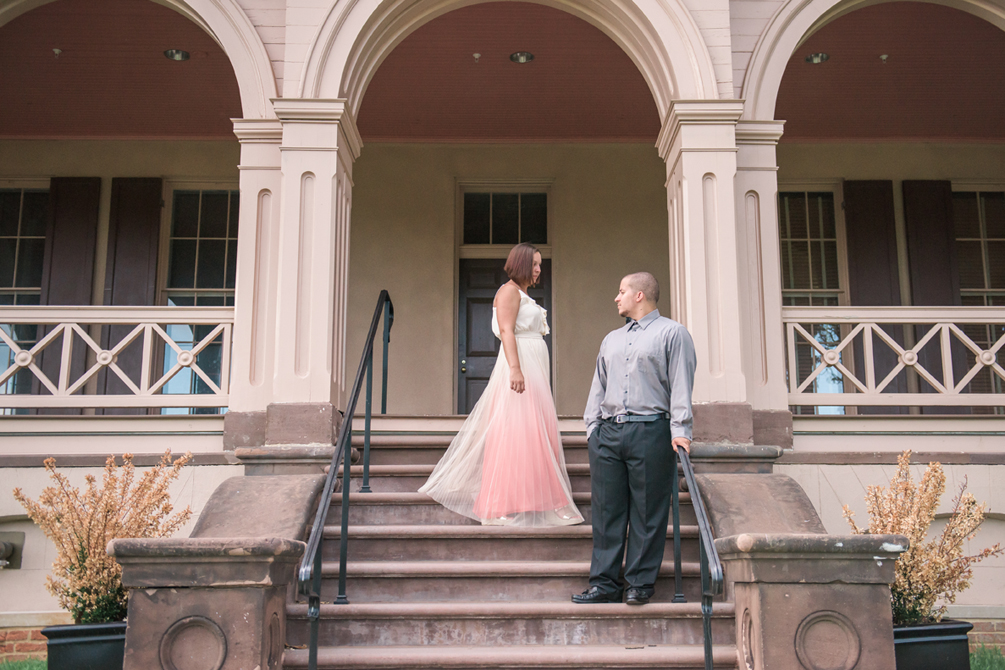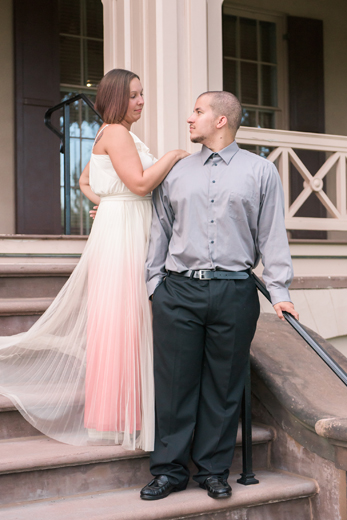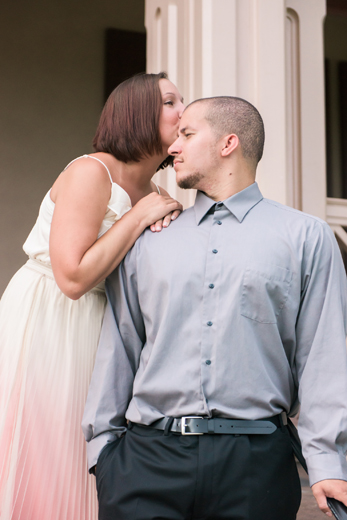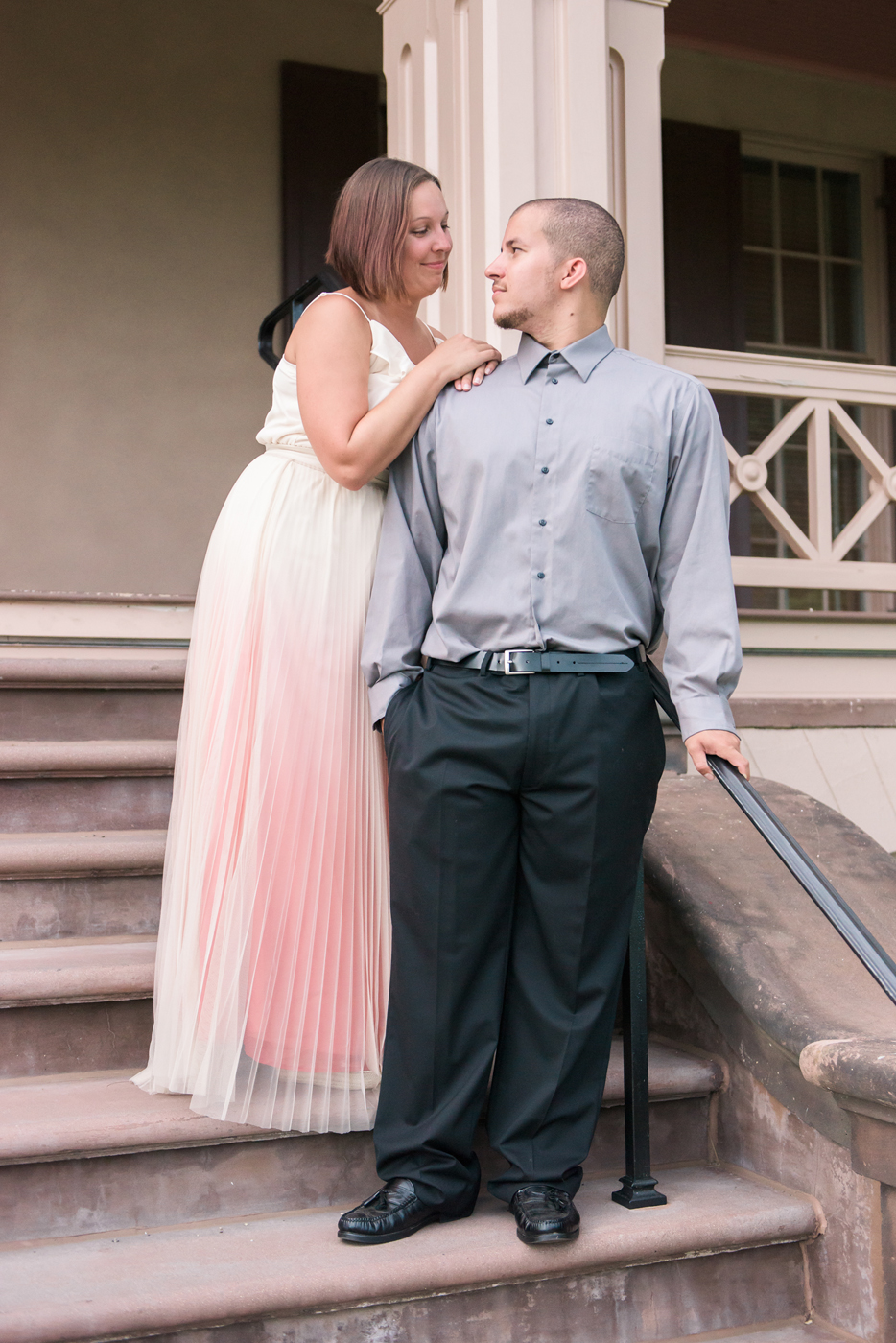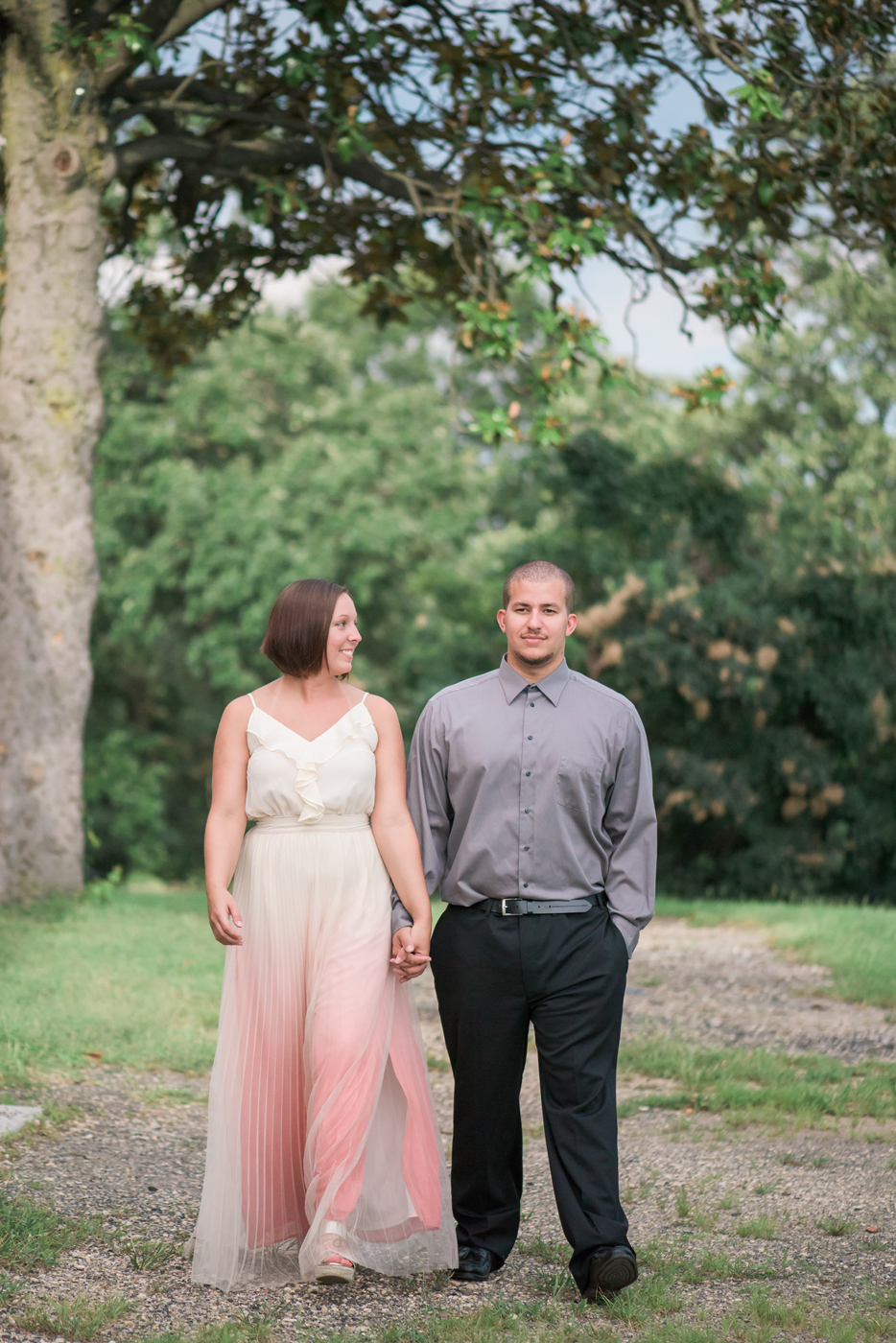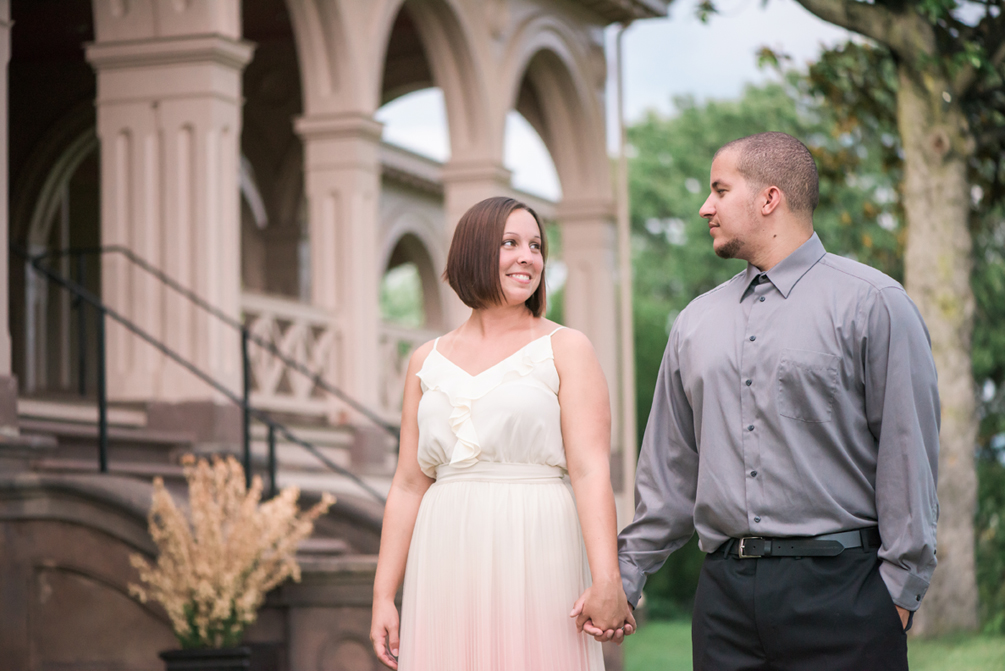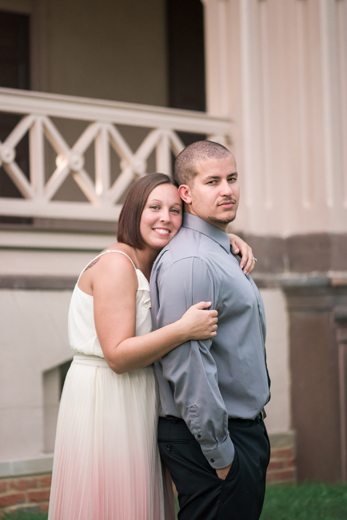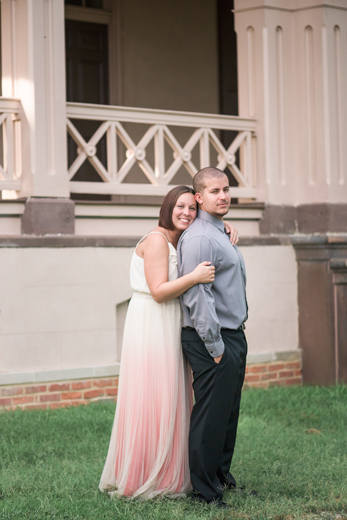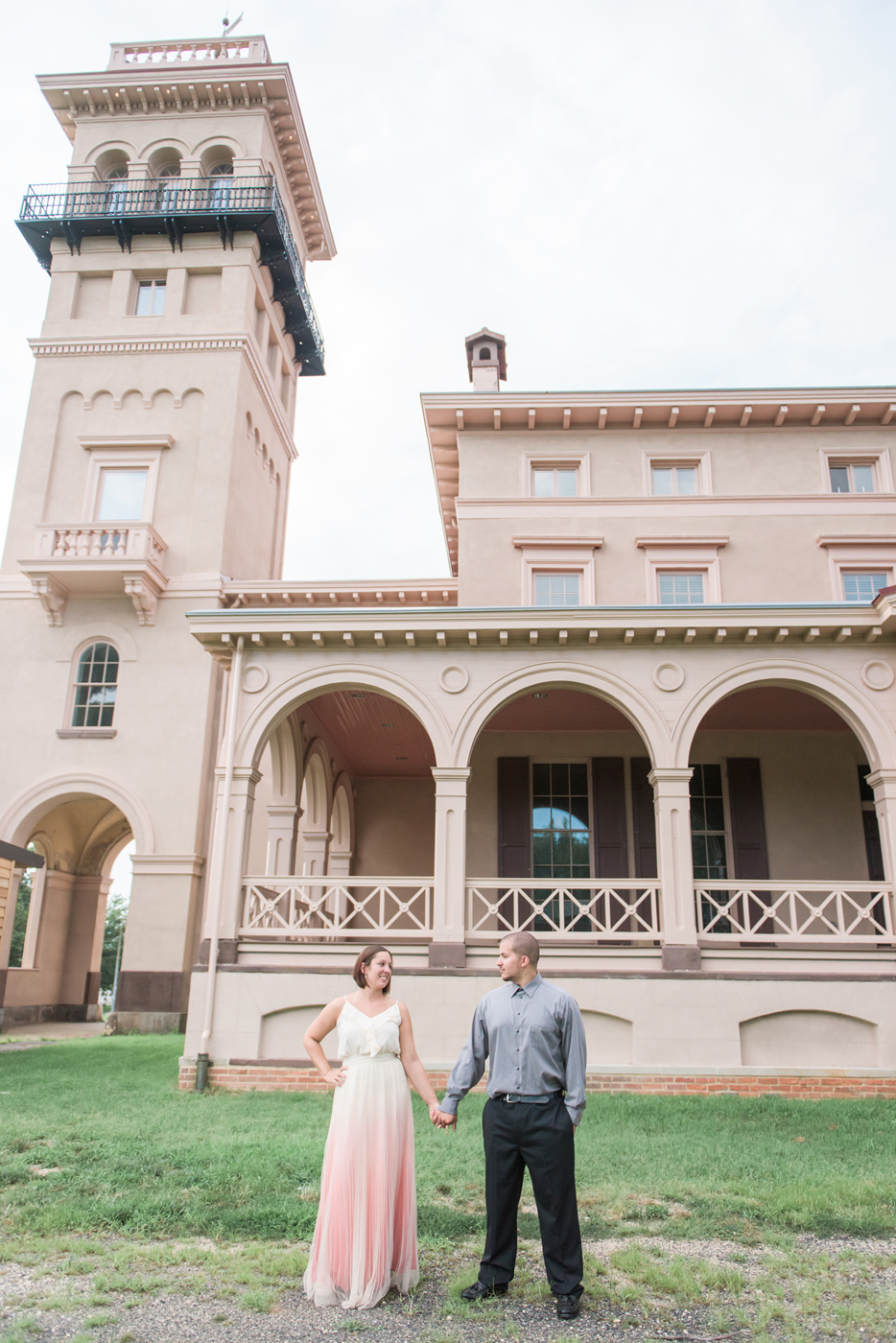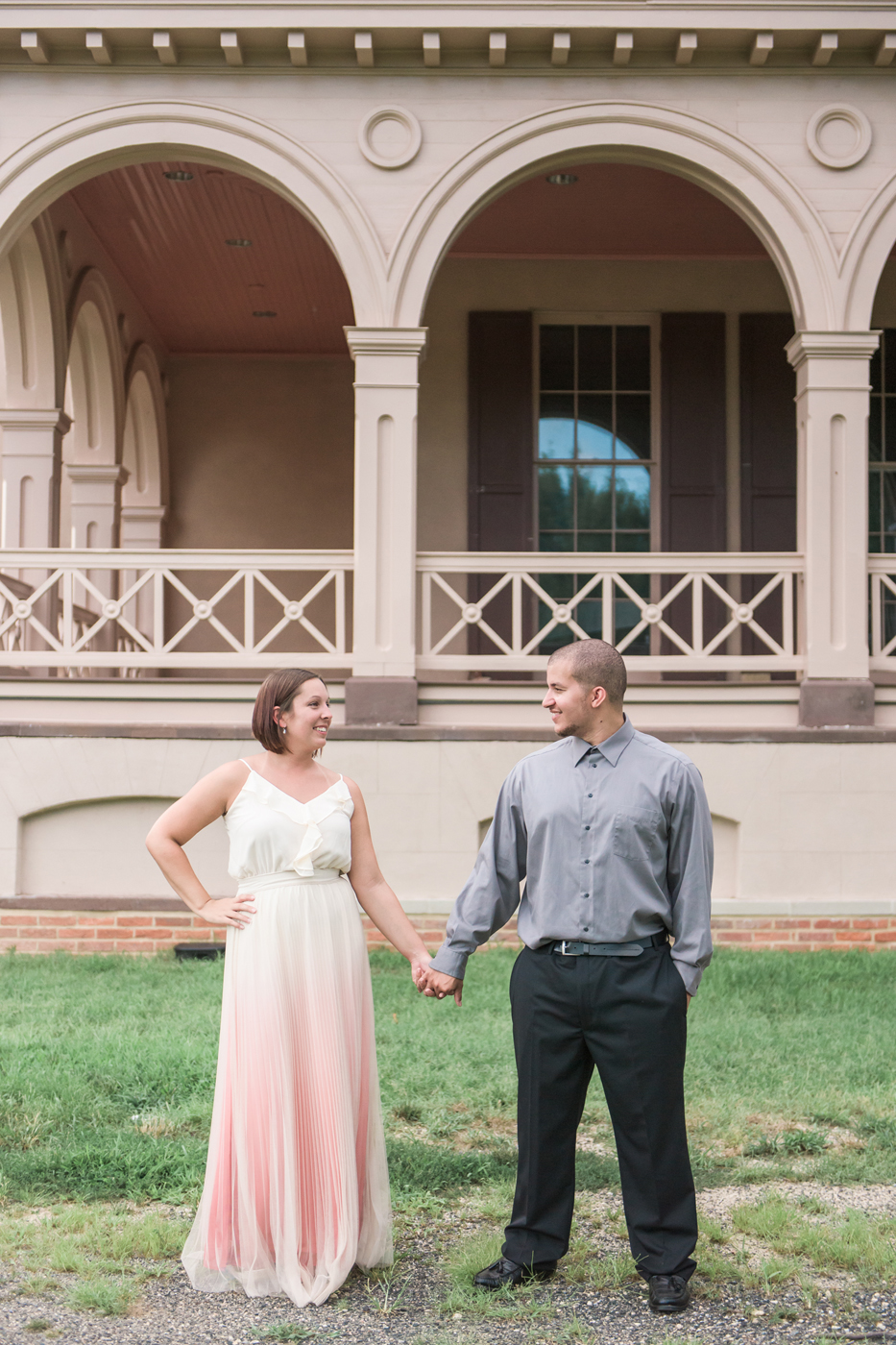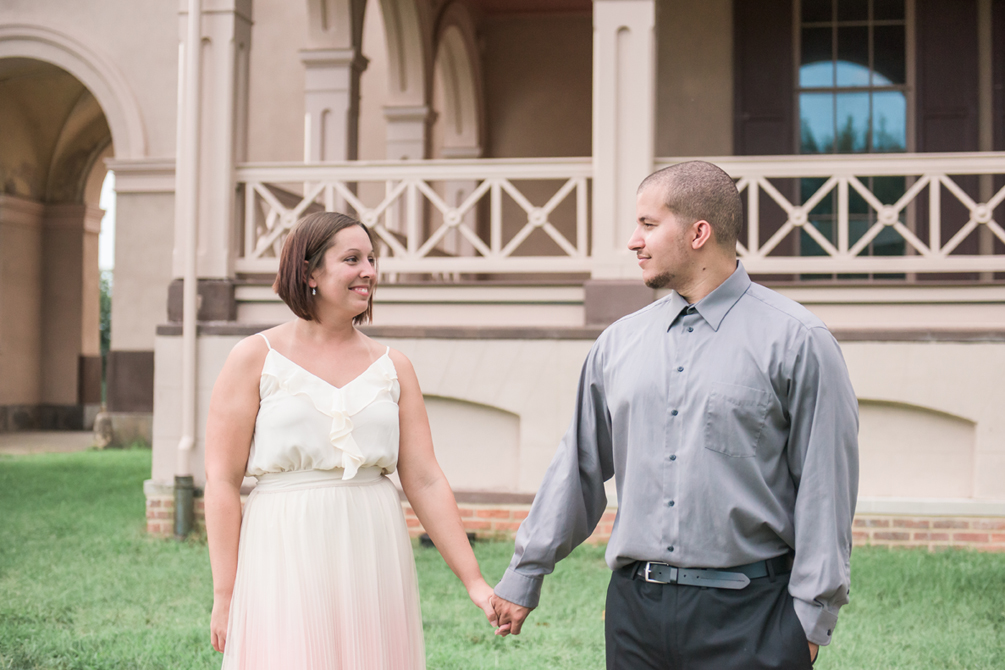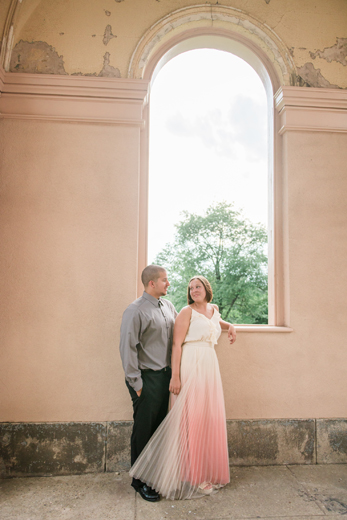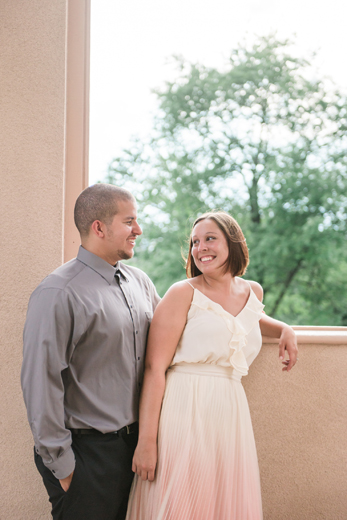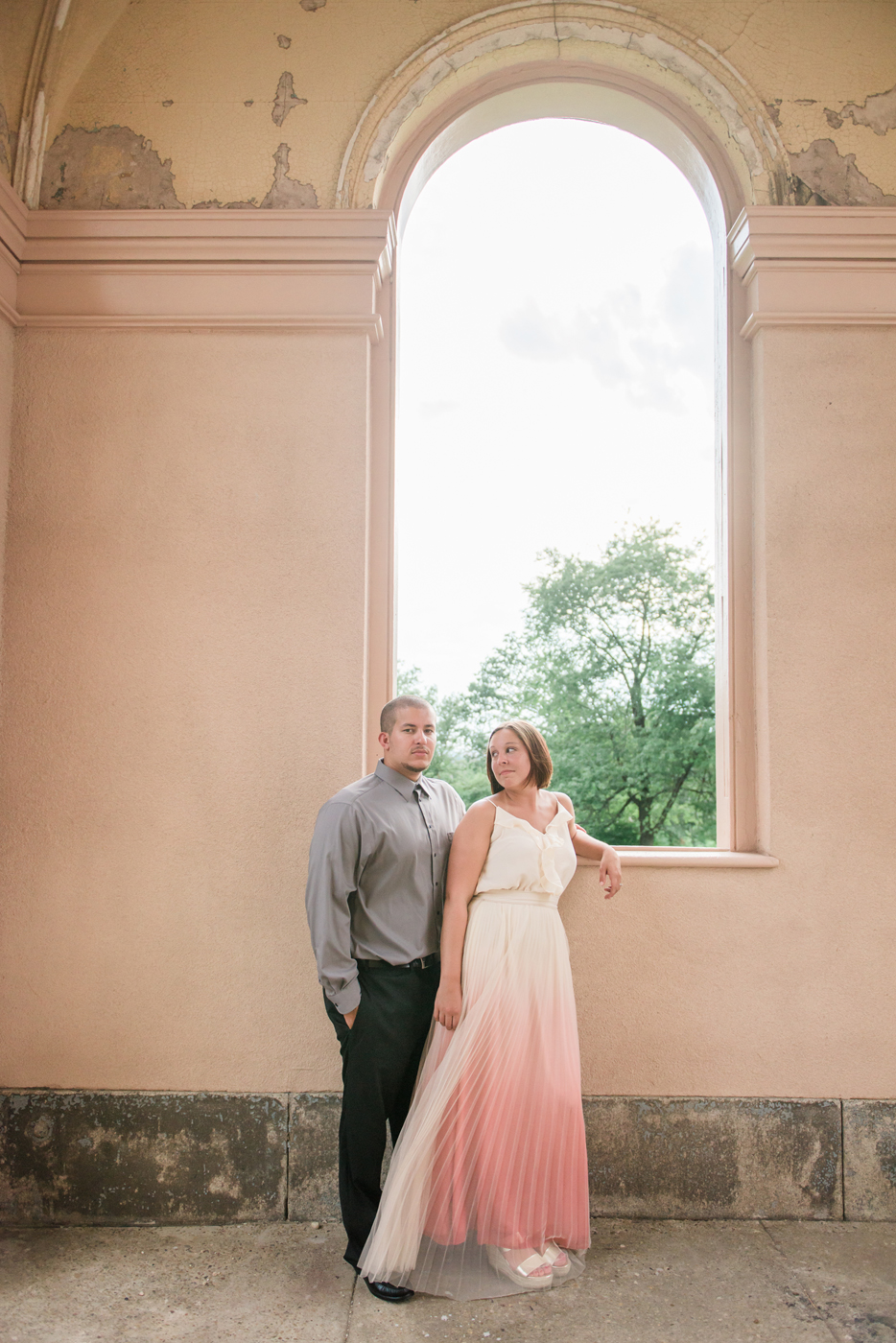 Oh my goodness. Everything about these!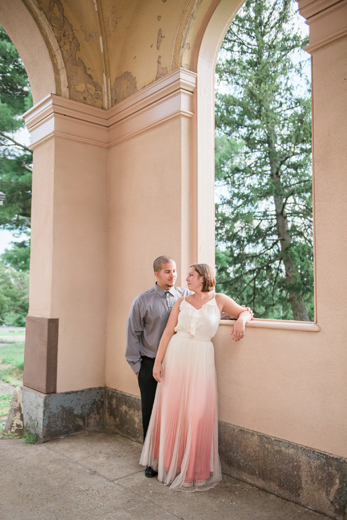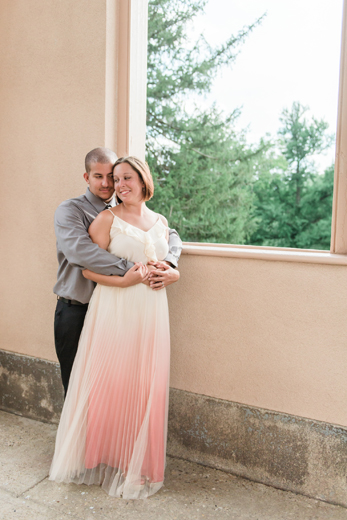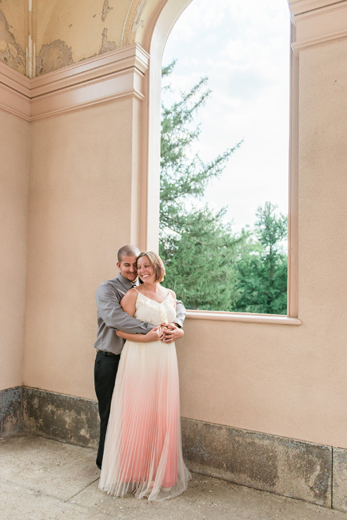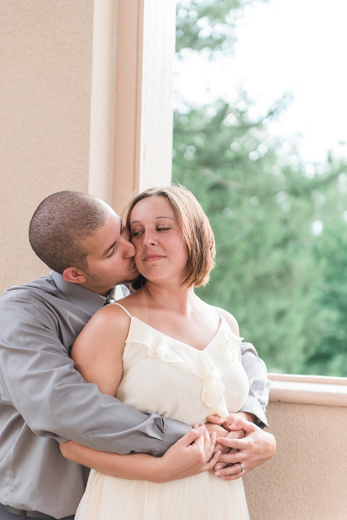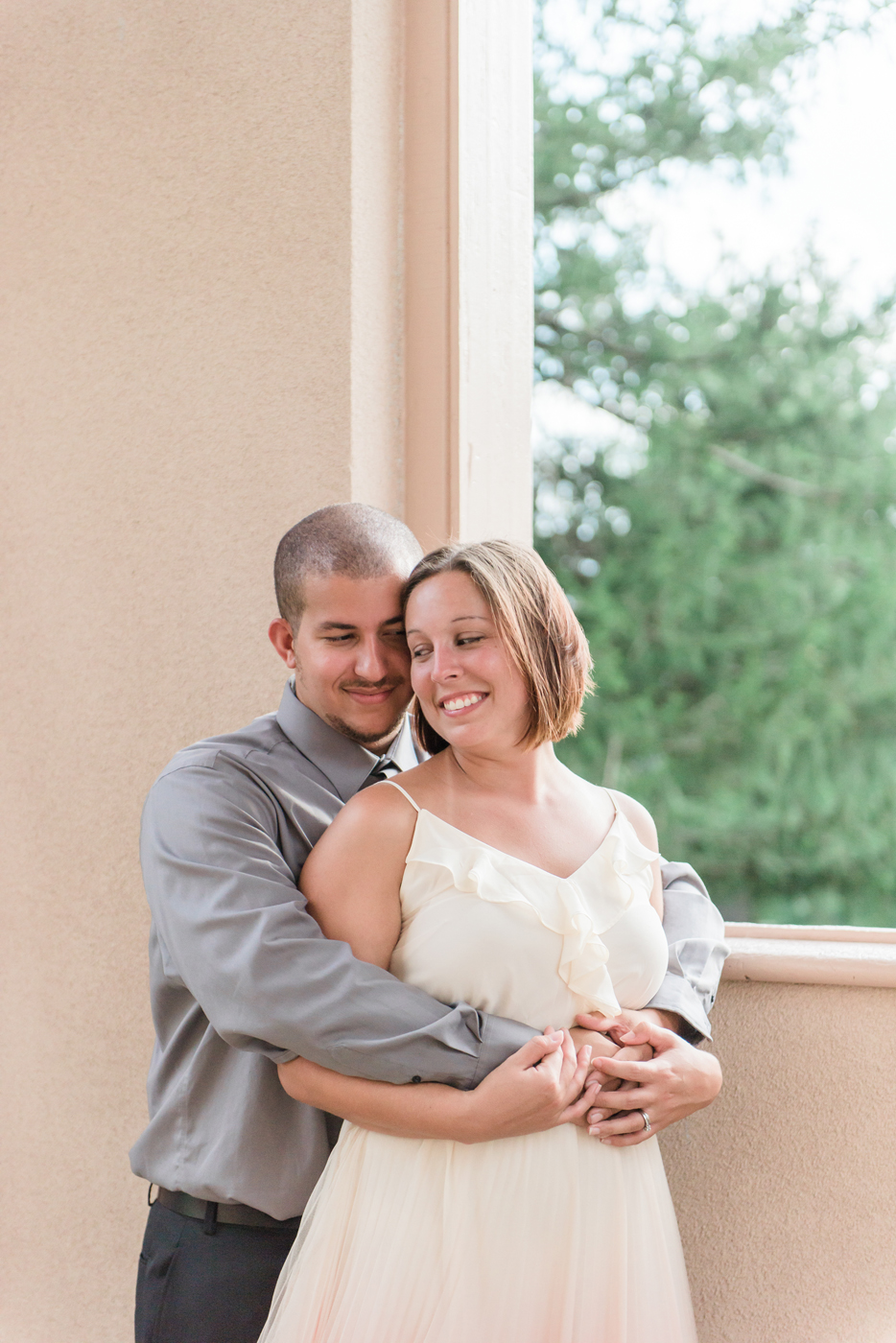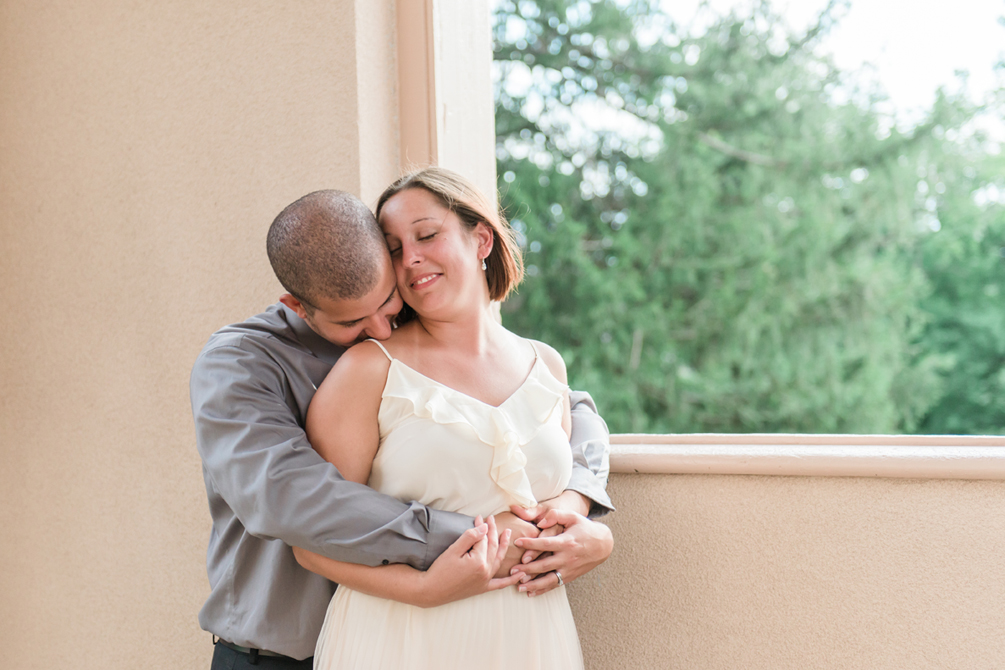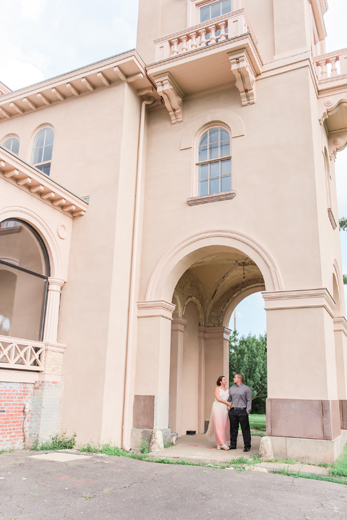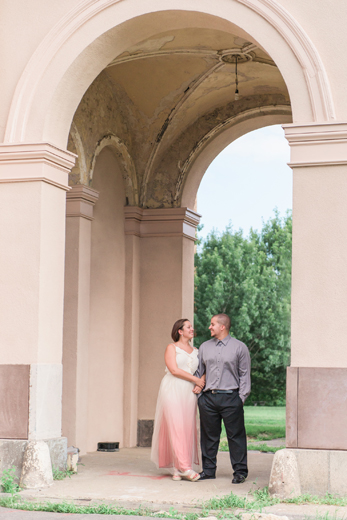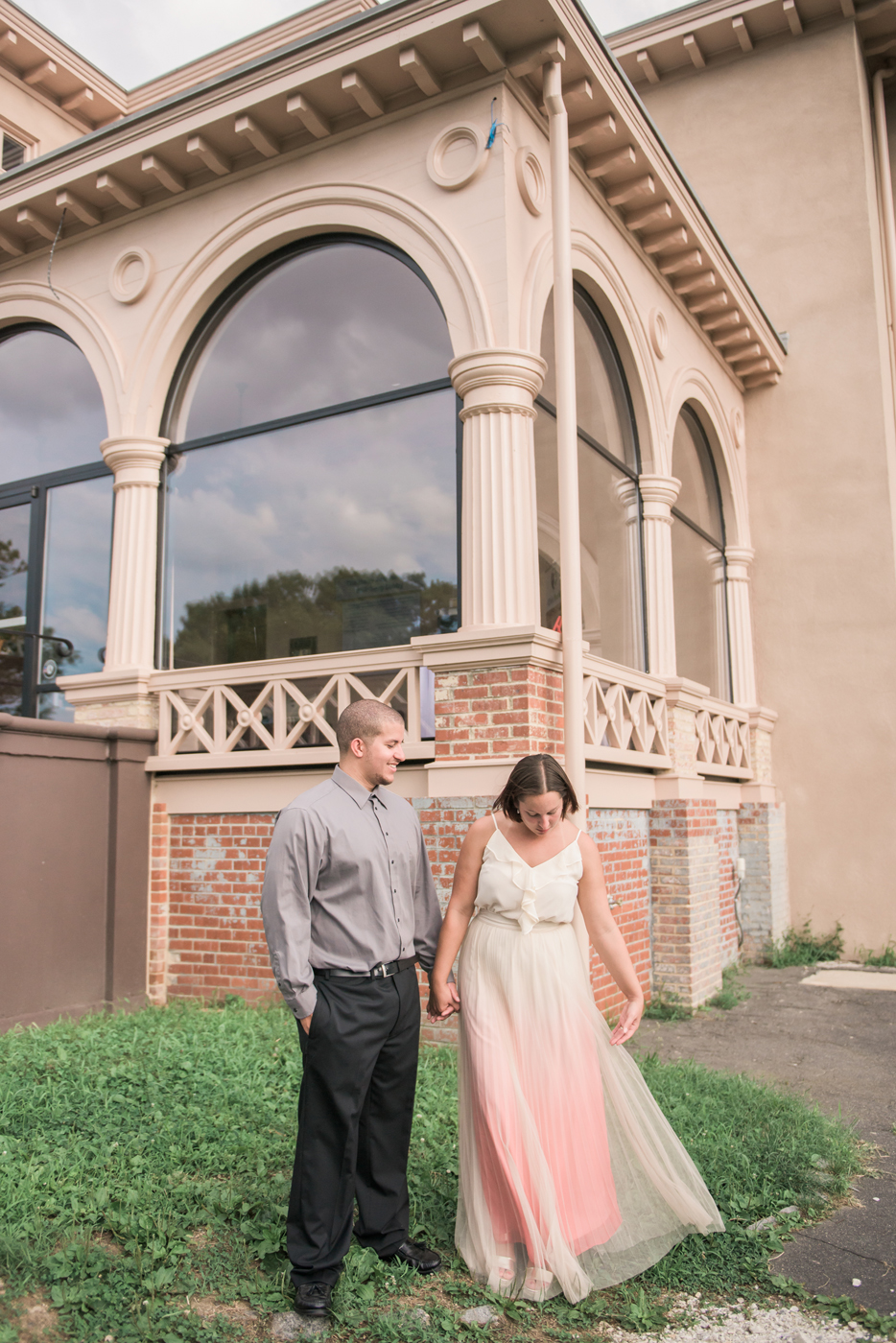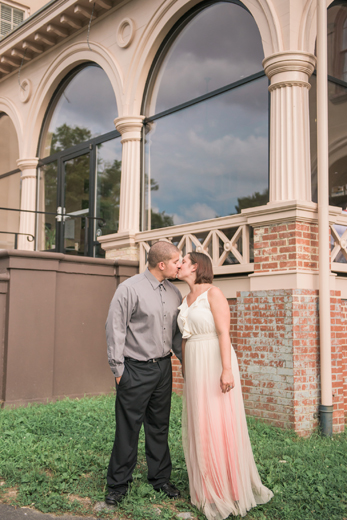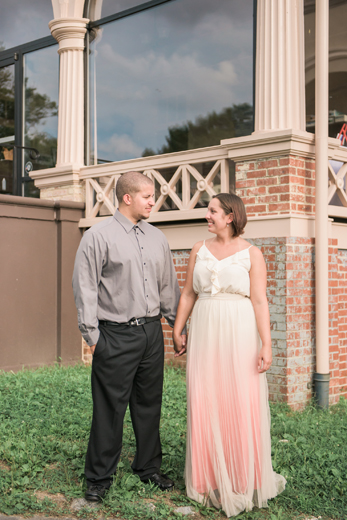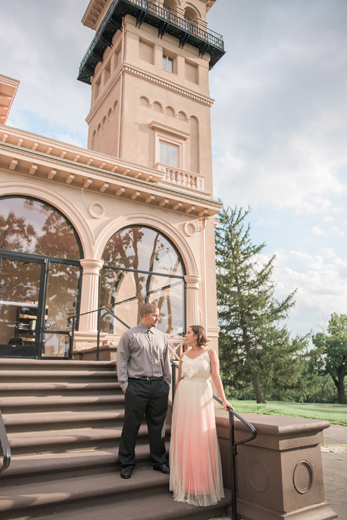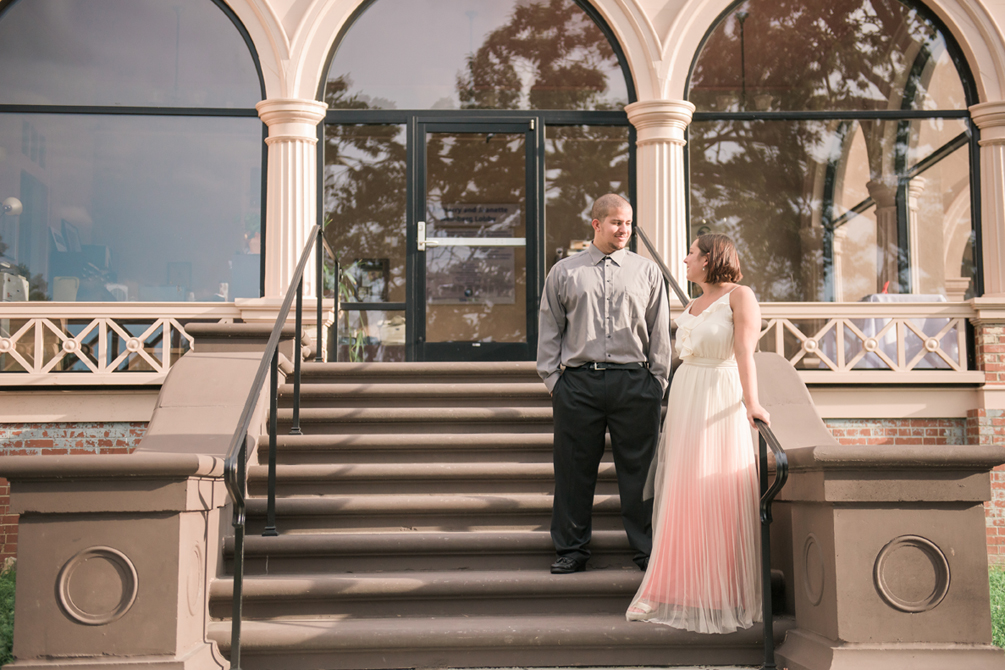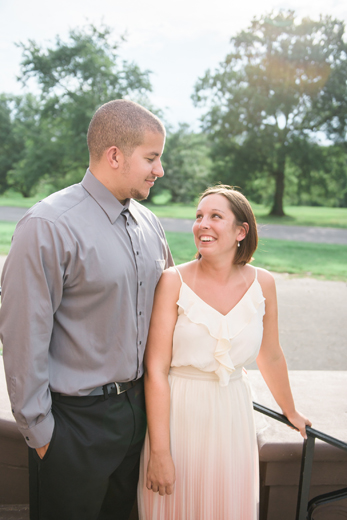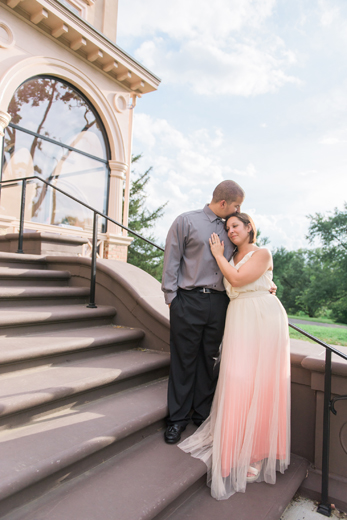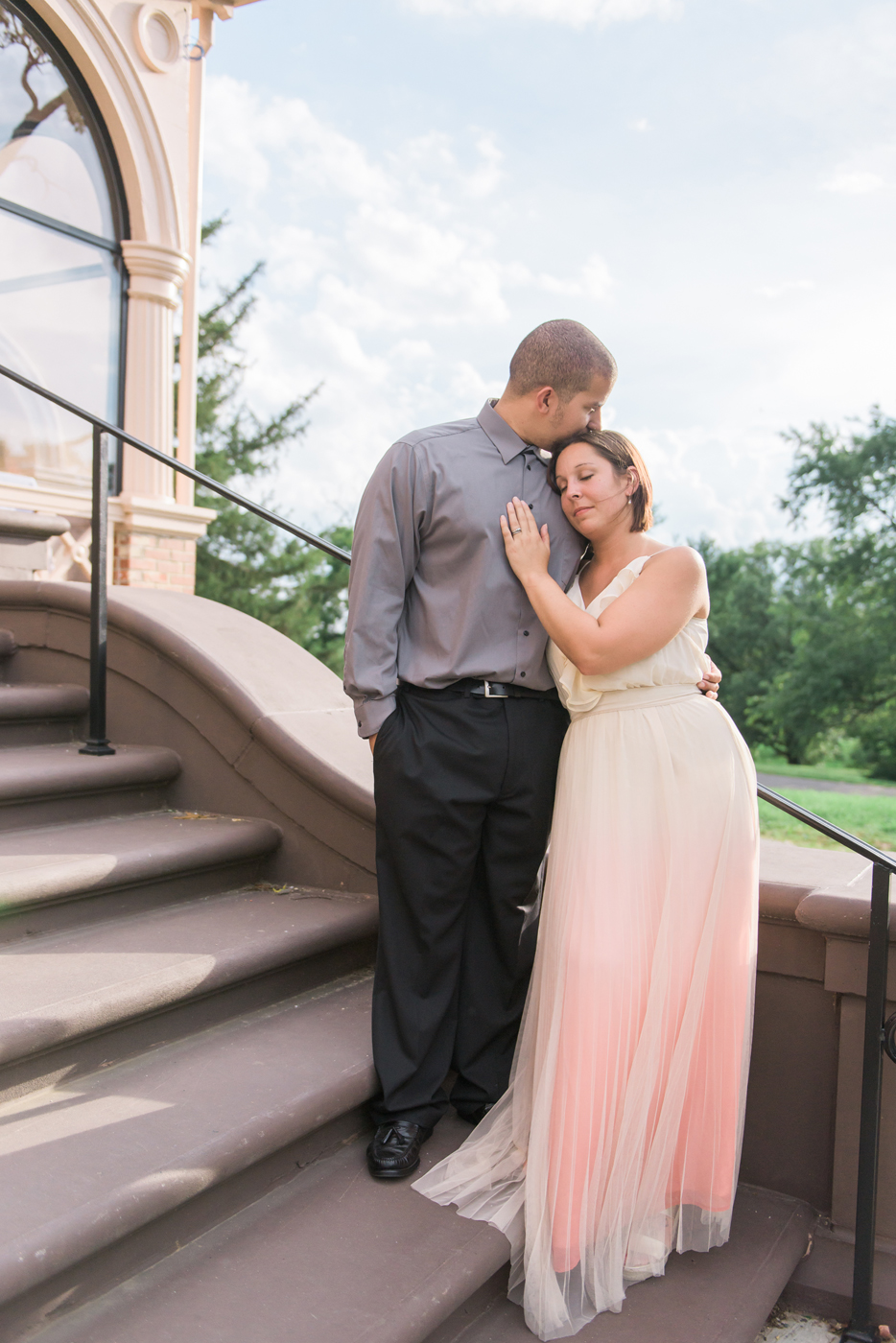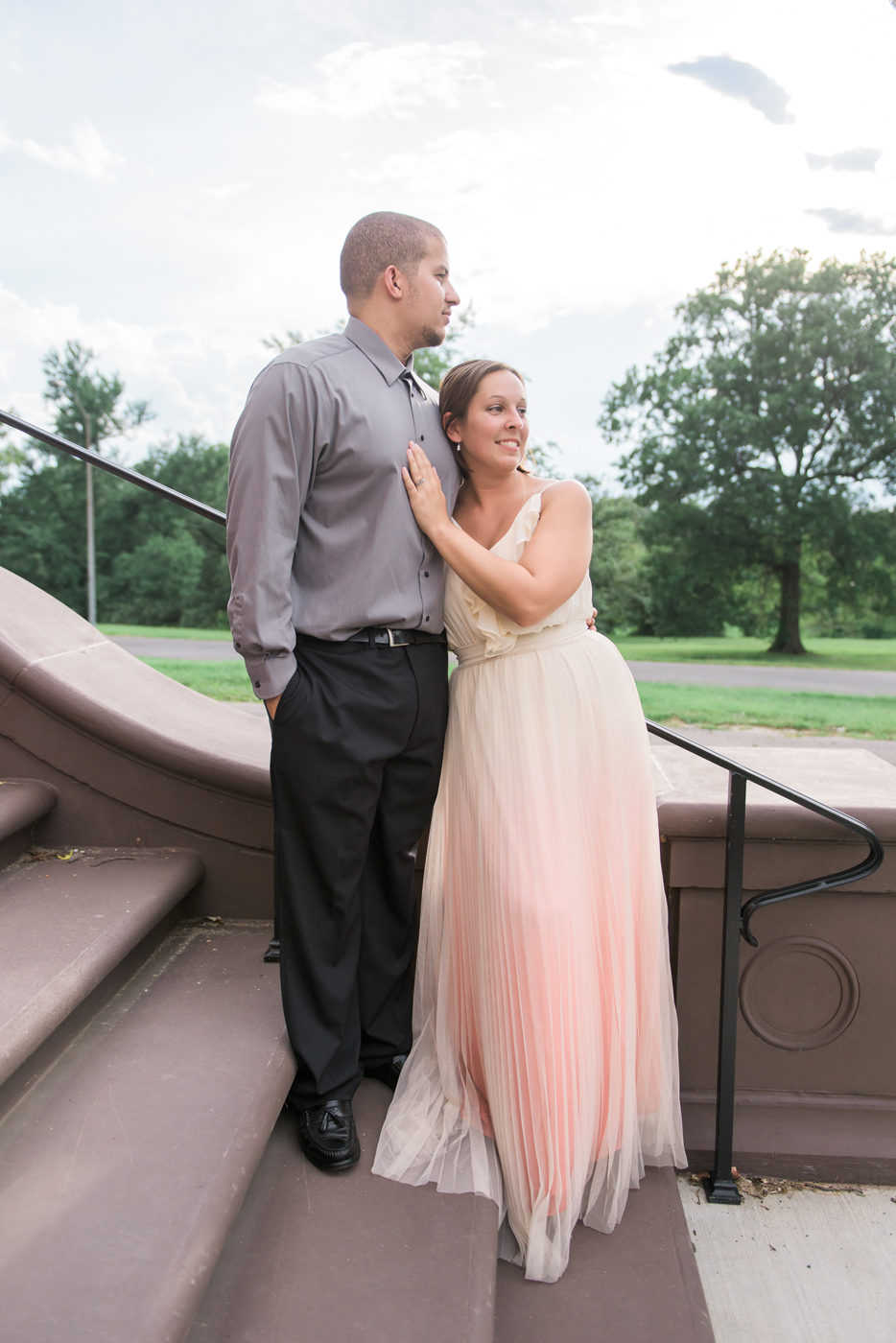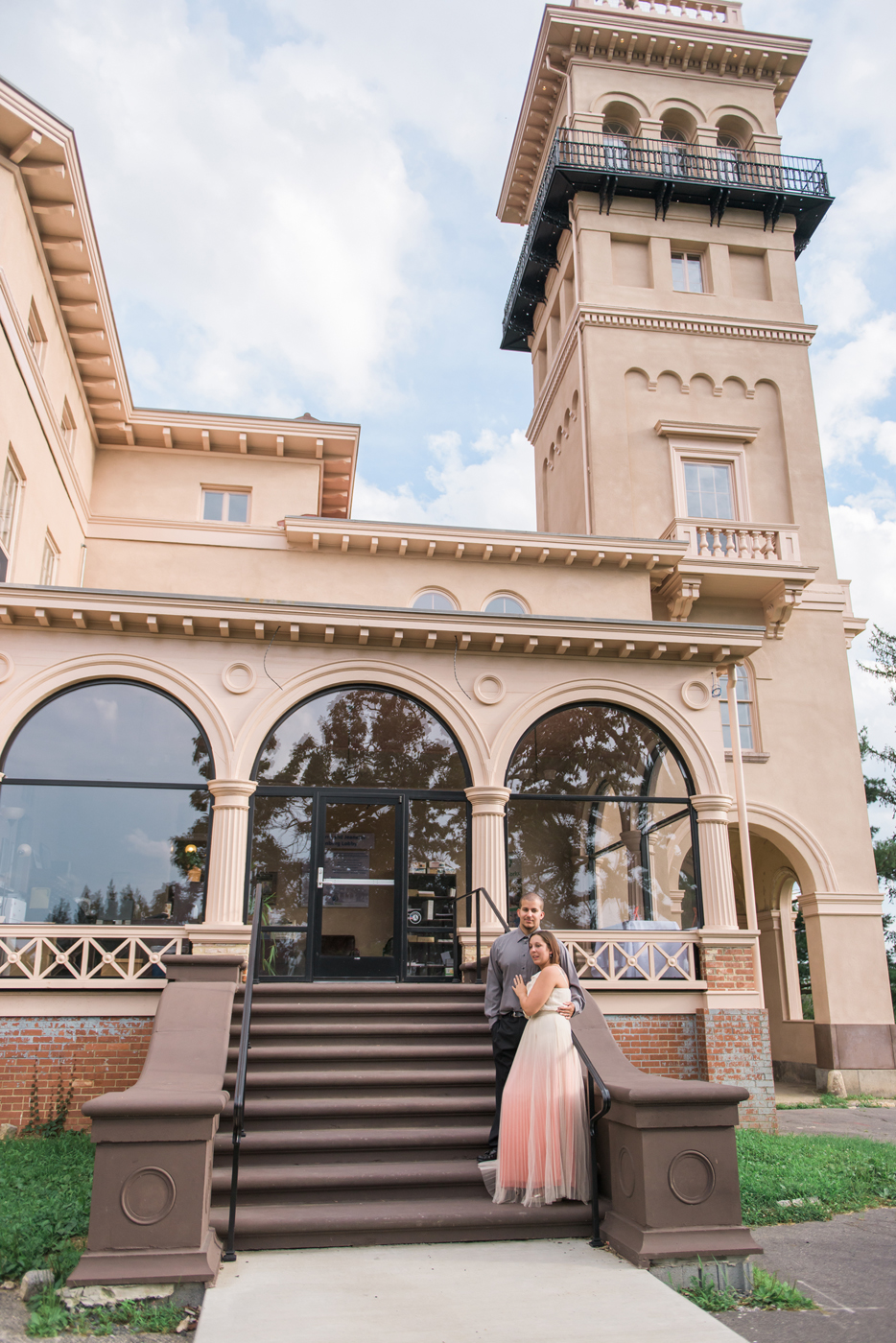 Check out that tower on the right… did you know you can climb the stairs to the top?! ;)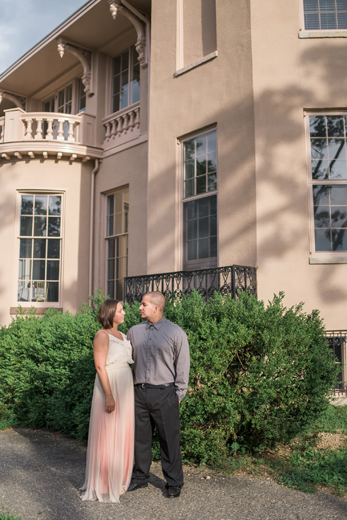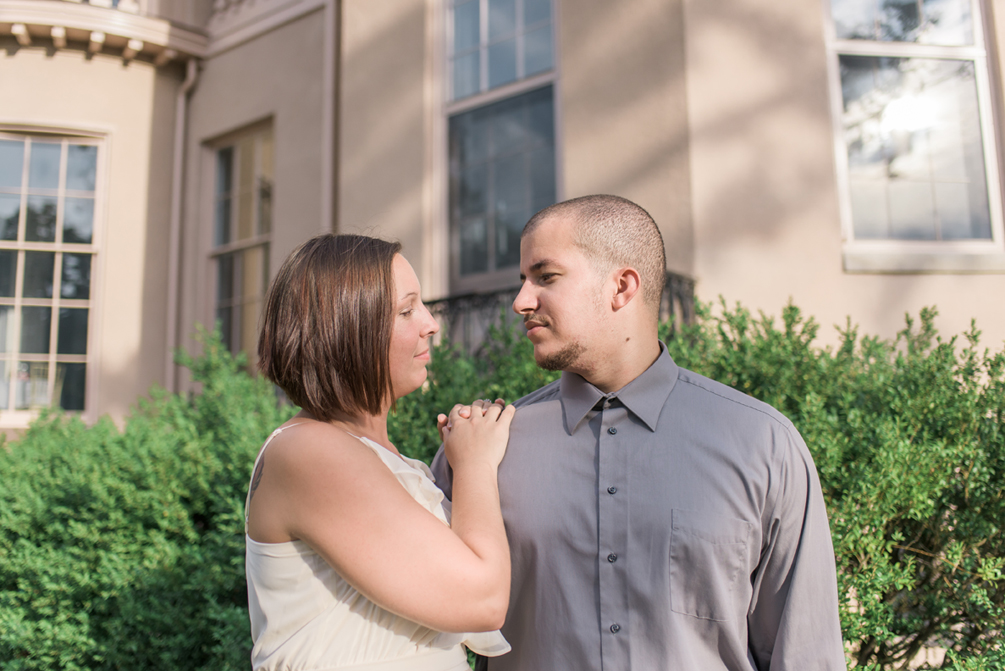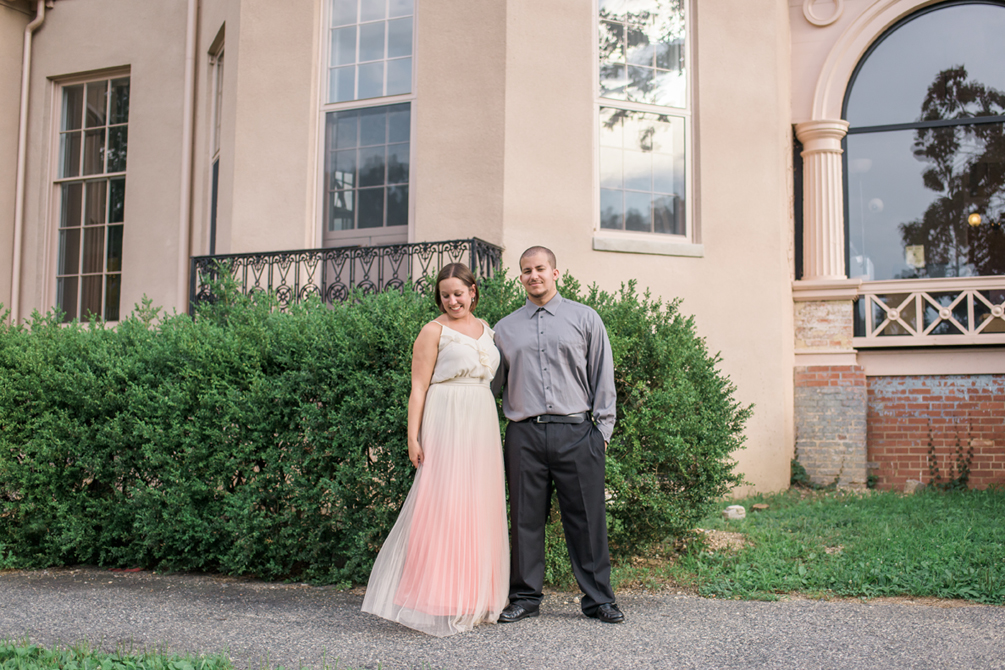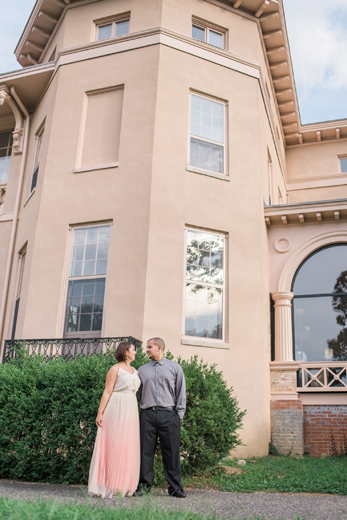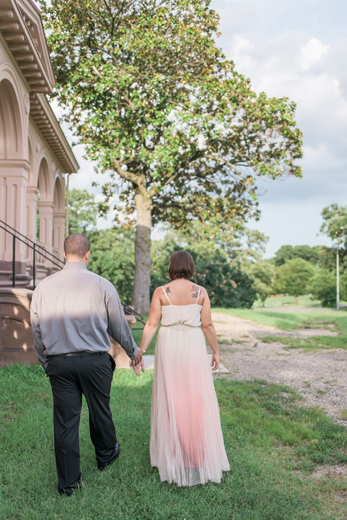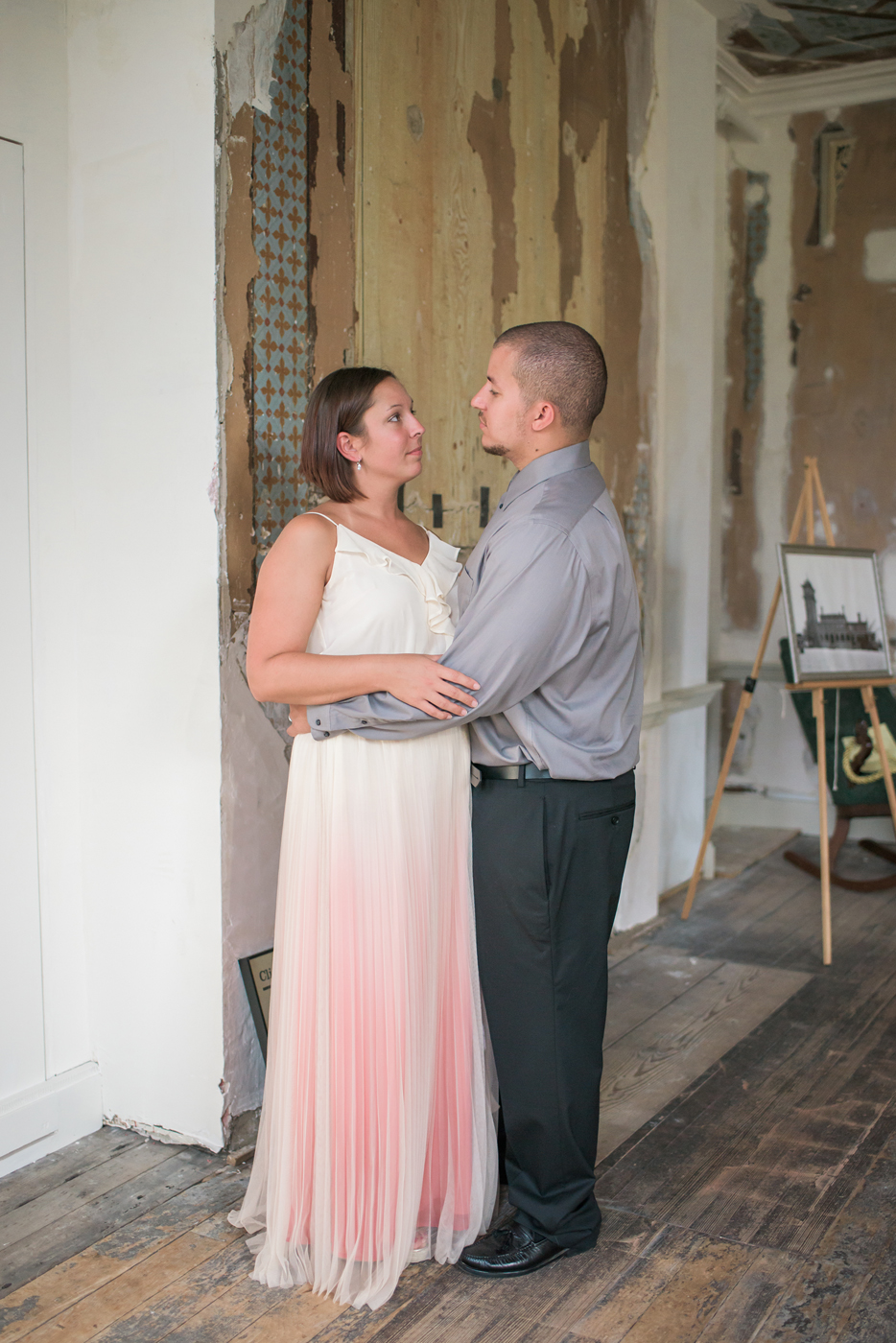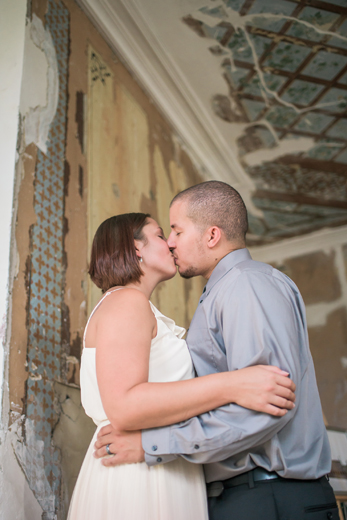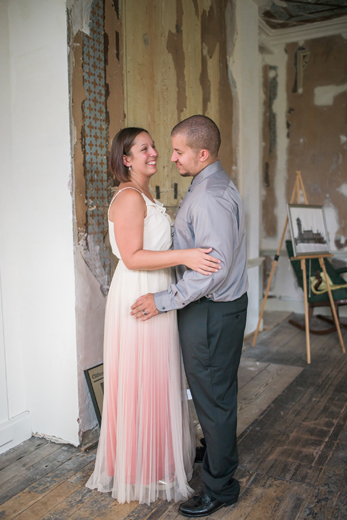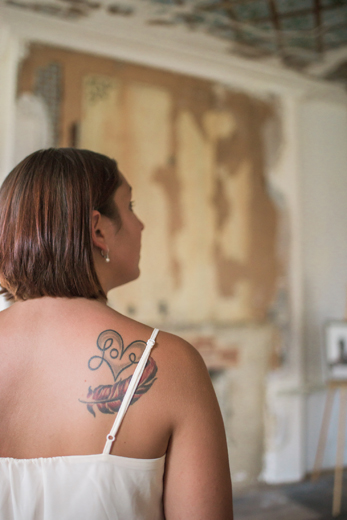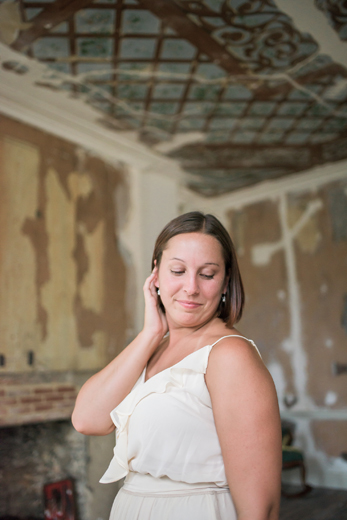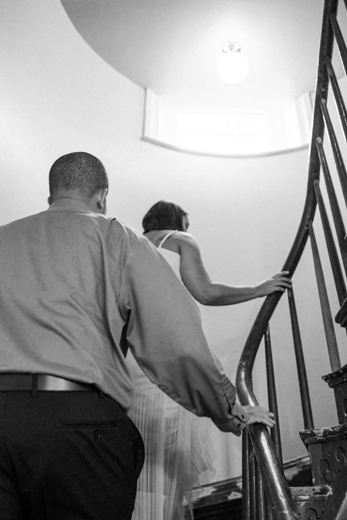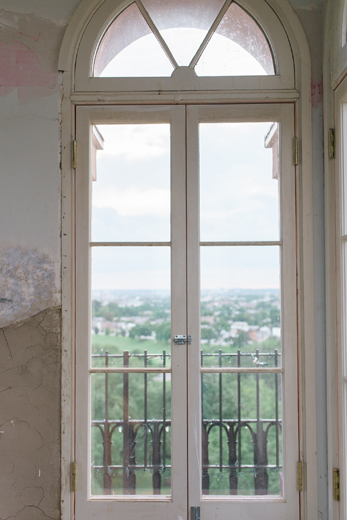 After a few flights of stairs (and even a little bit of a ladder climb in the dress! haha) we made it to the top. And WOW was it worth it. What a view. Breathtaking!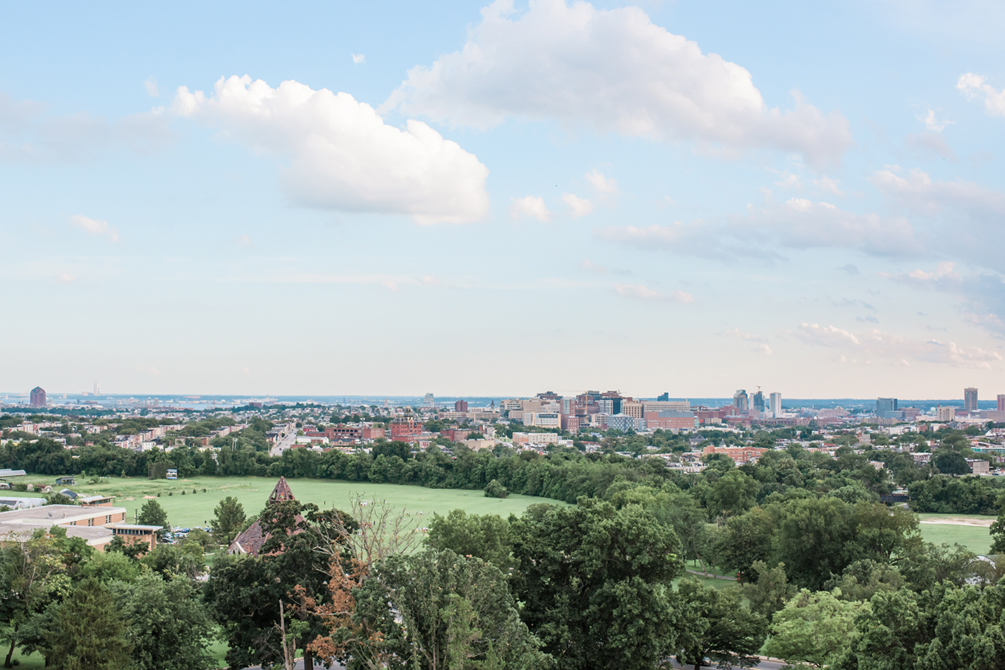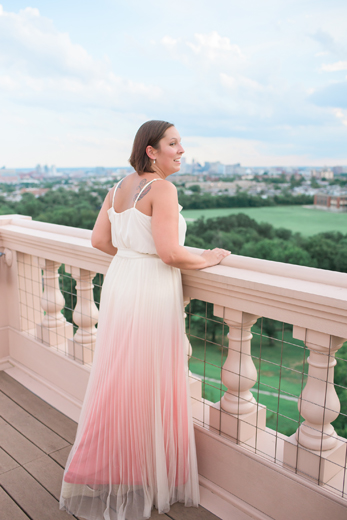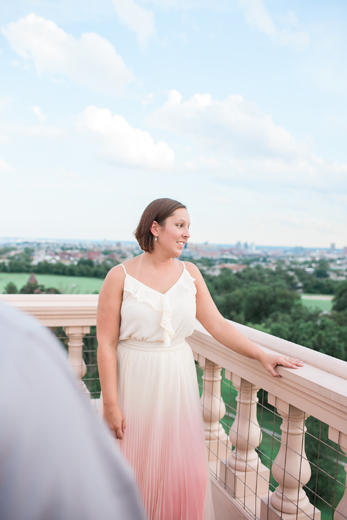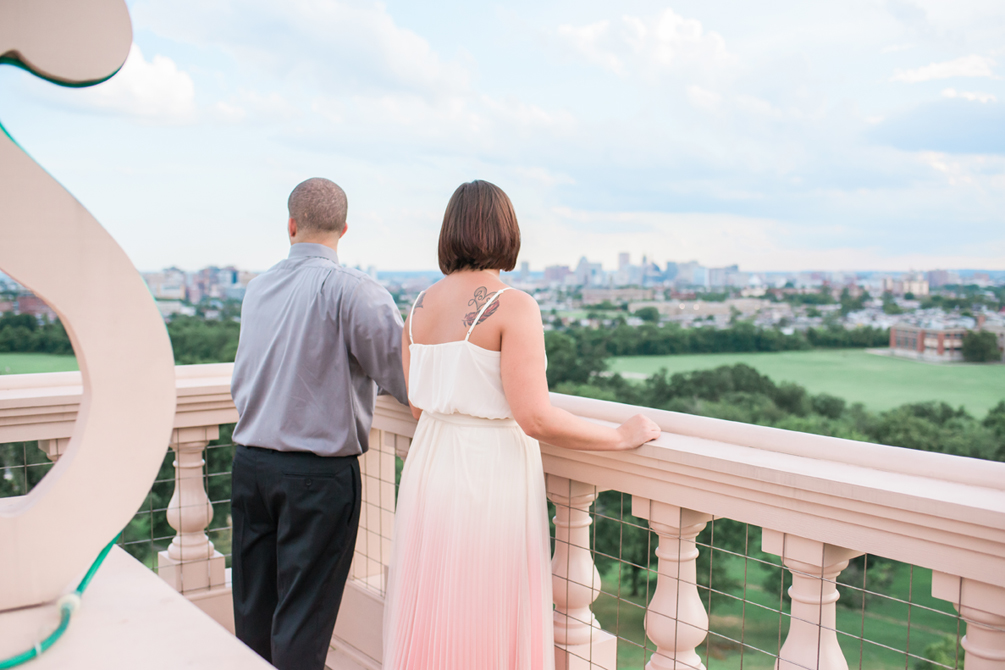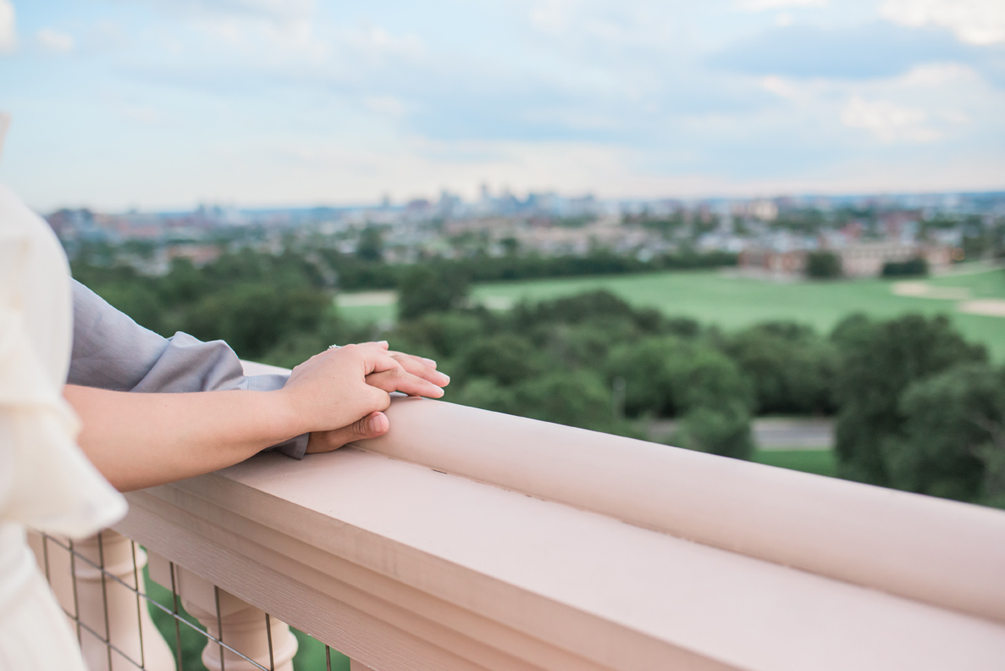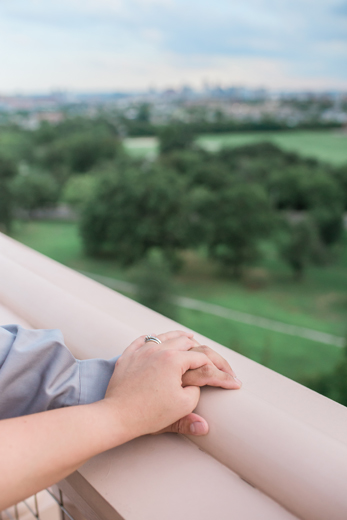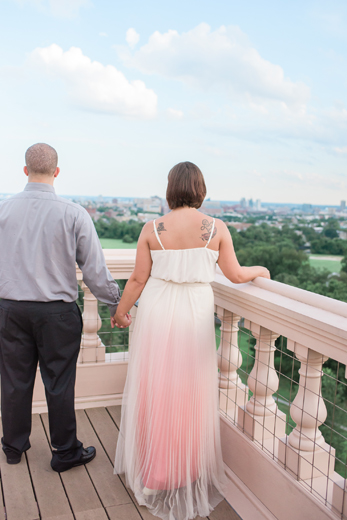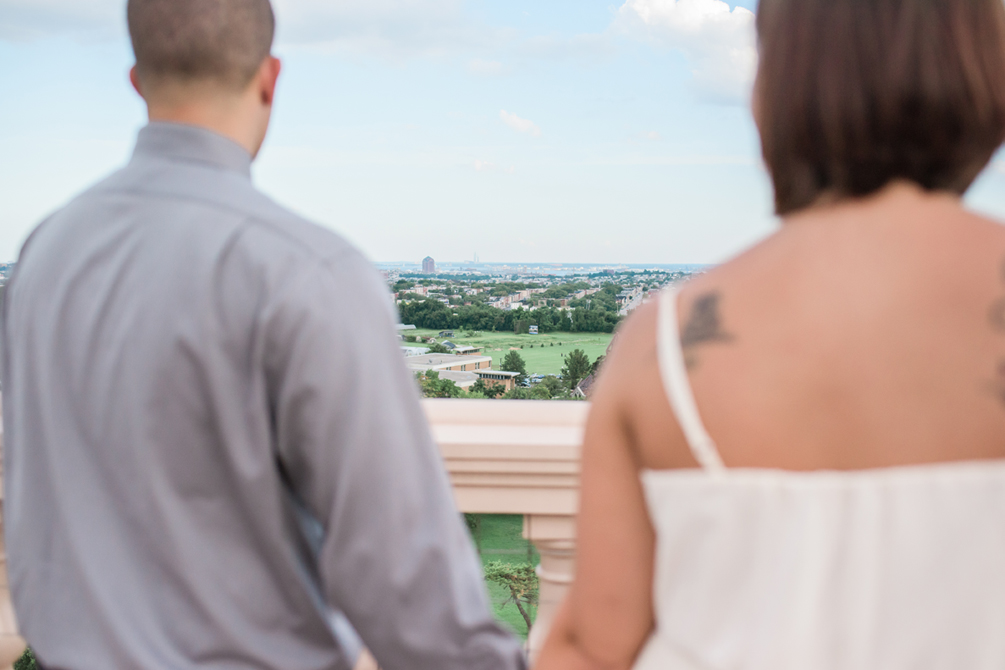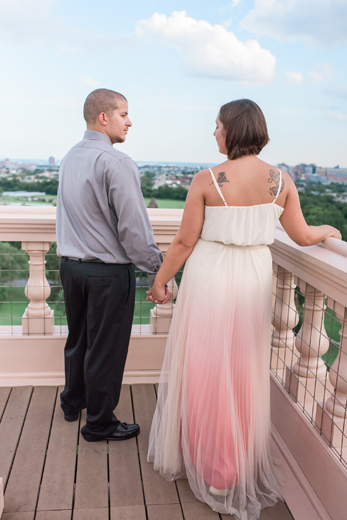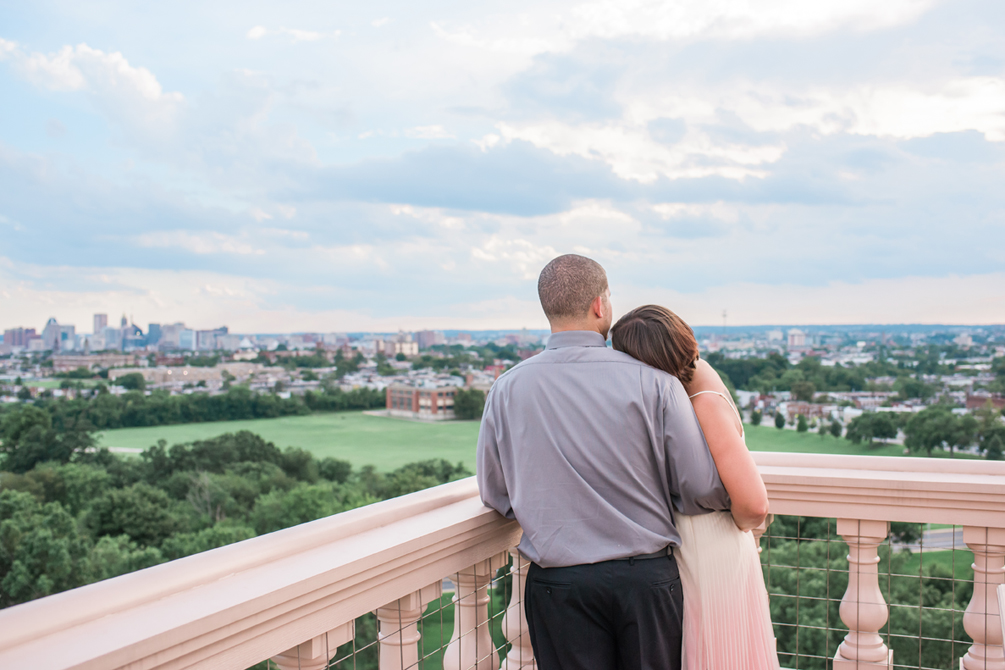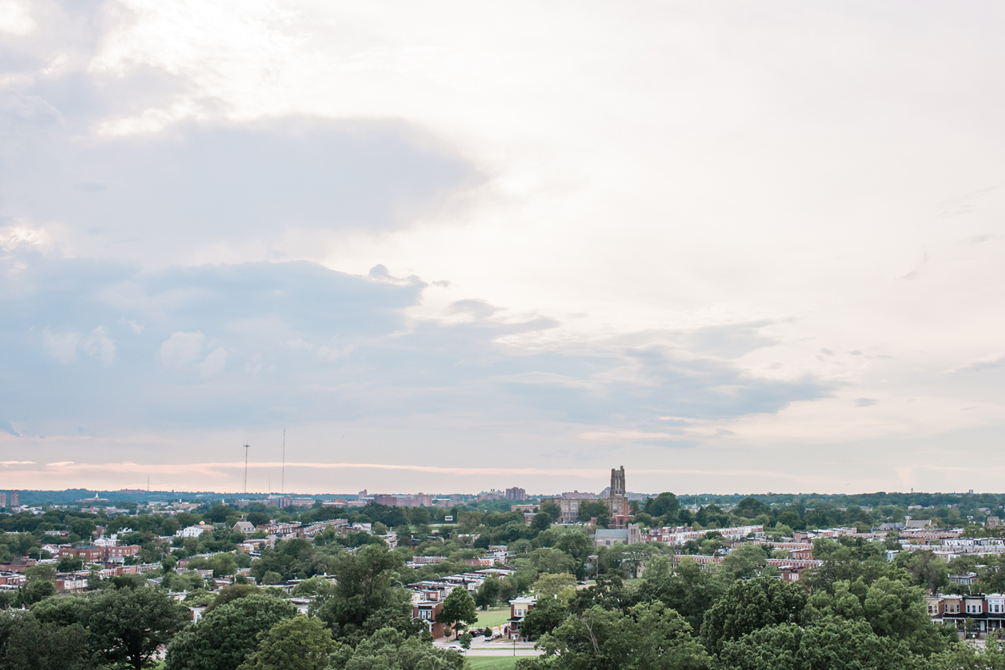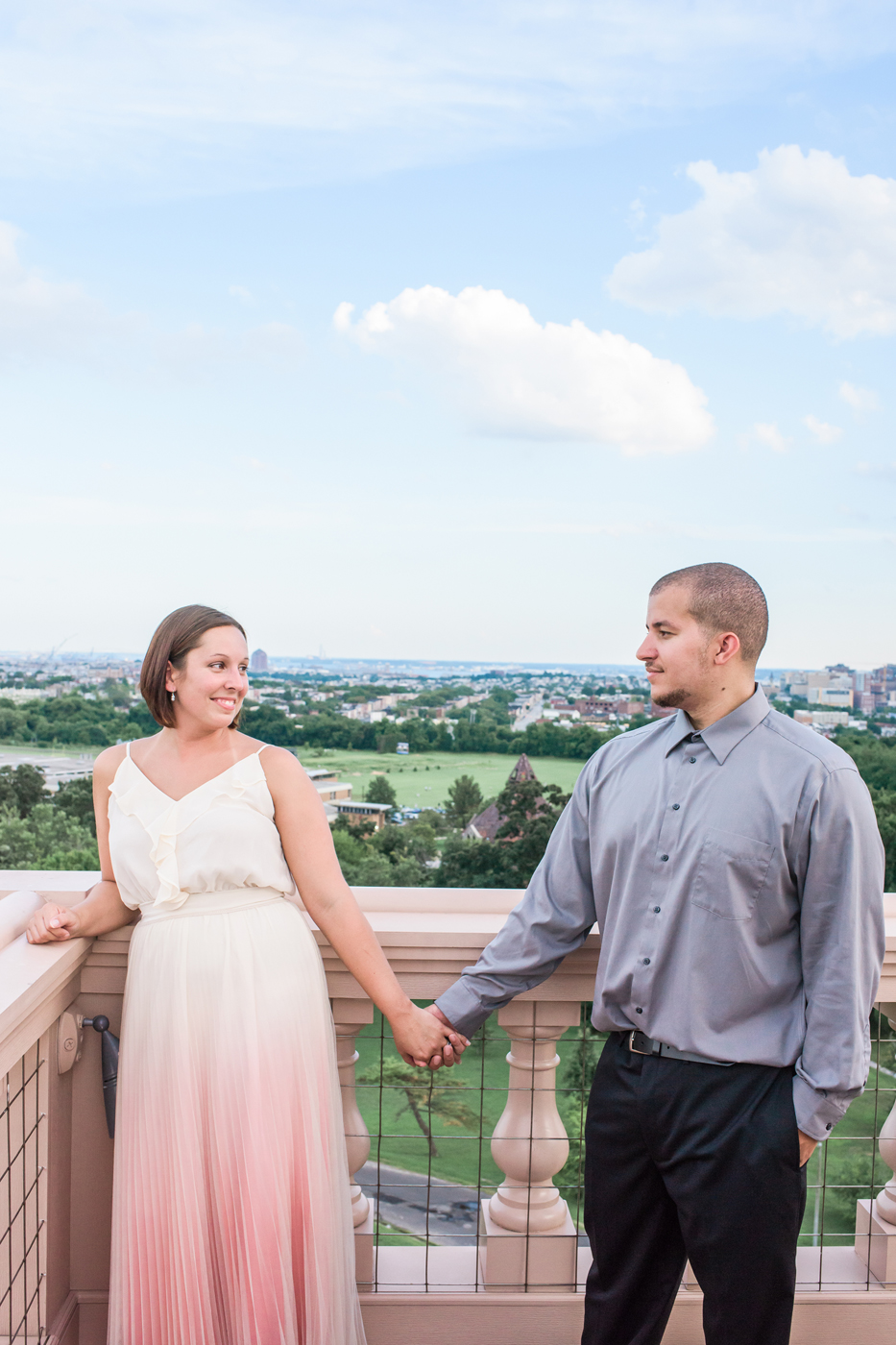 You two are perfect <3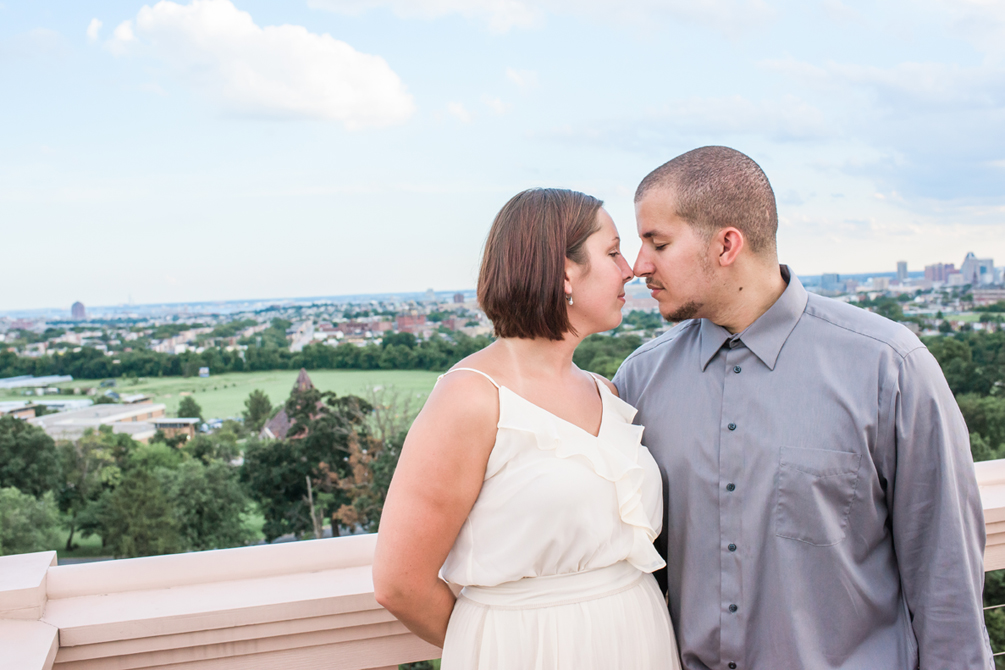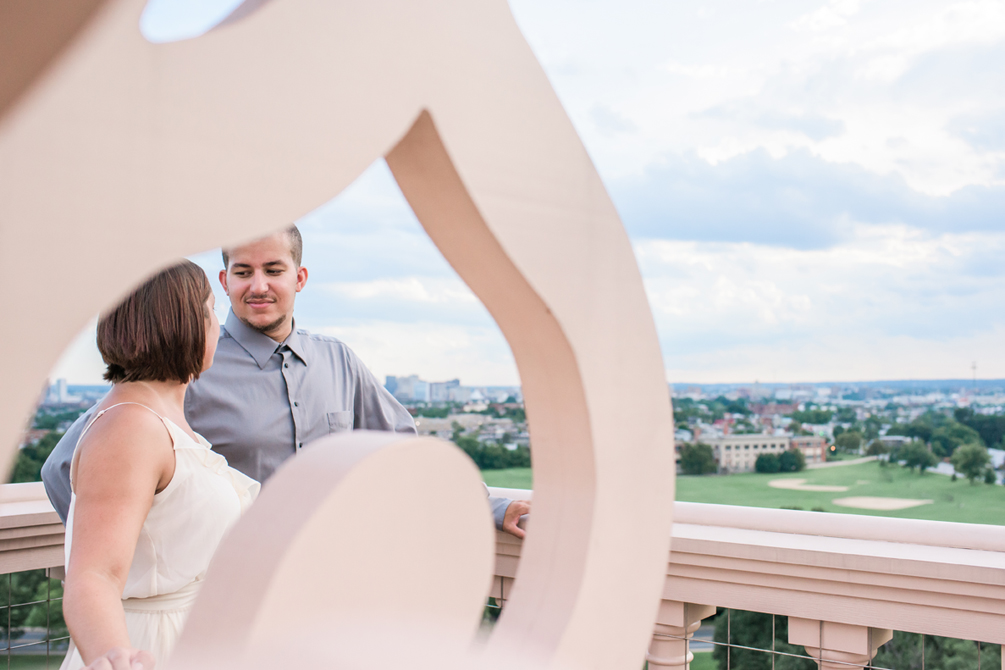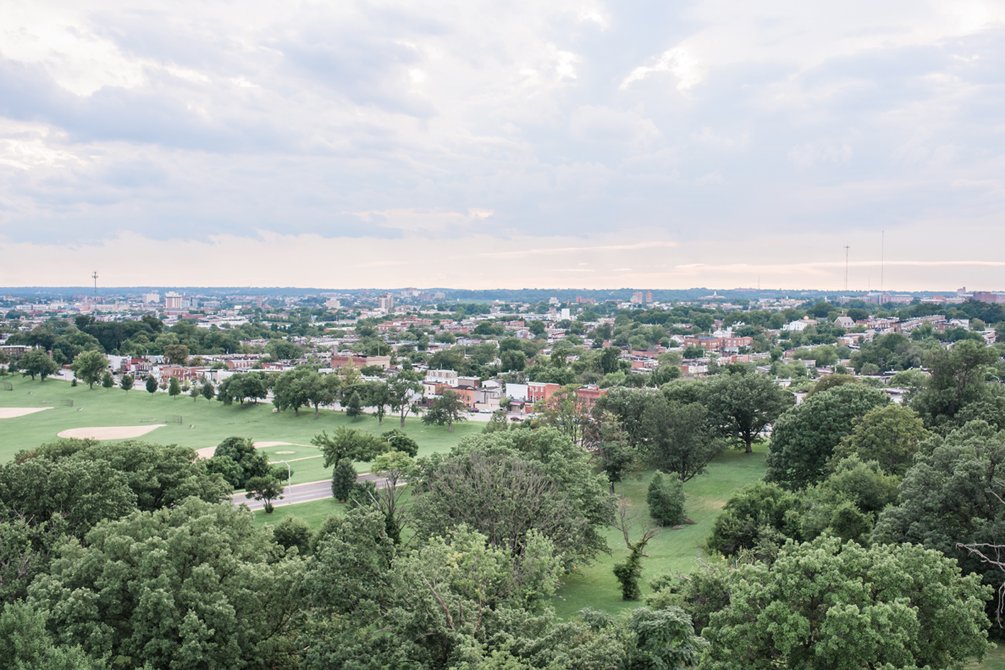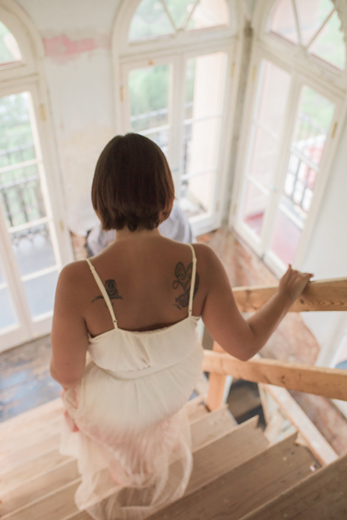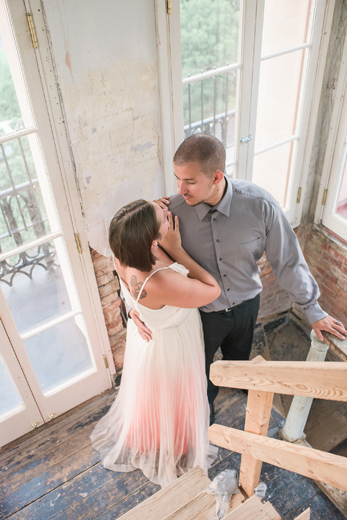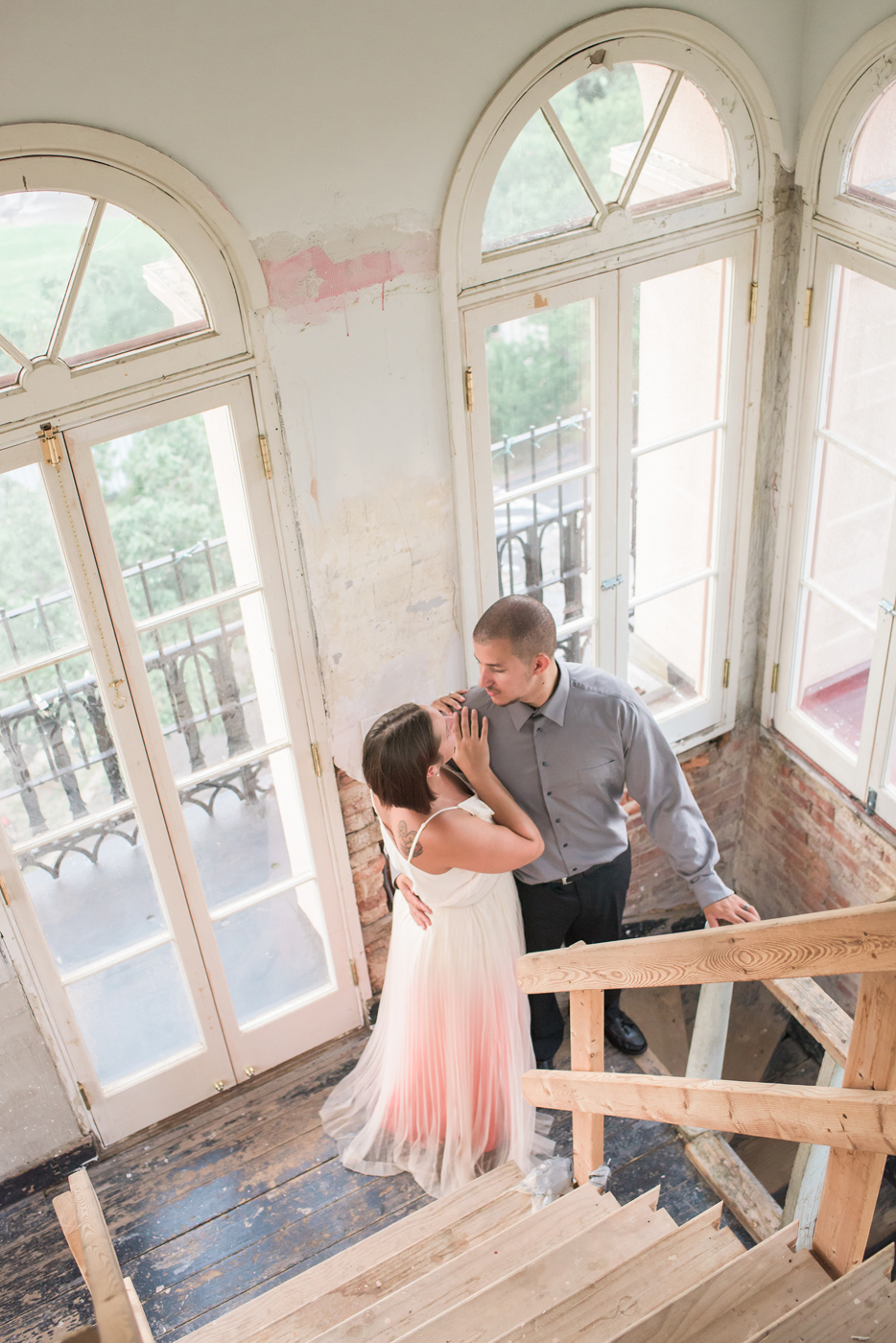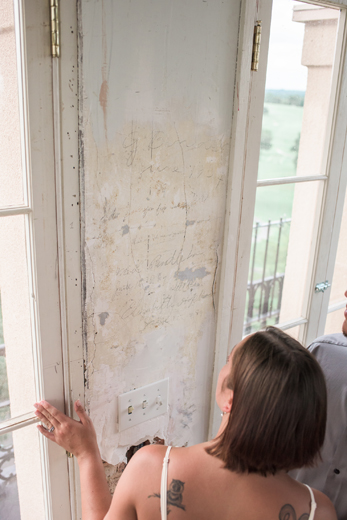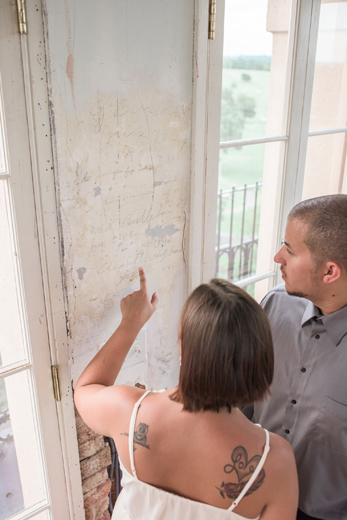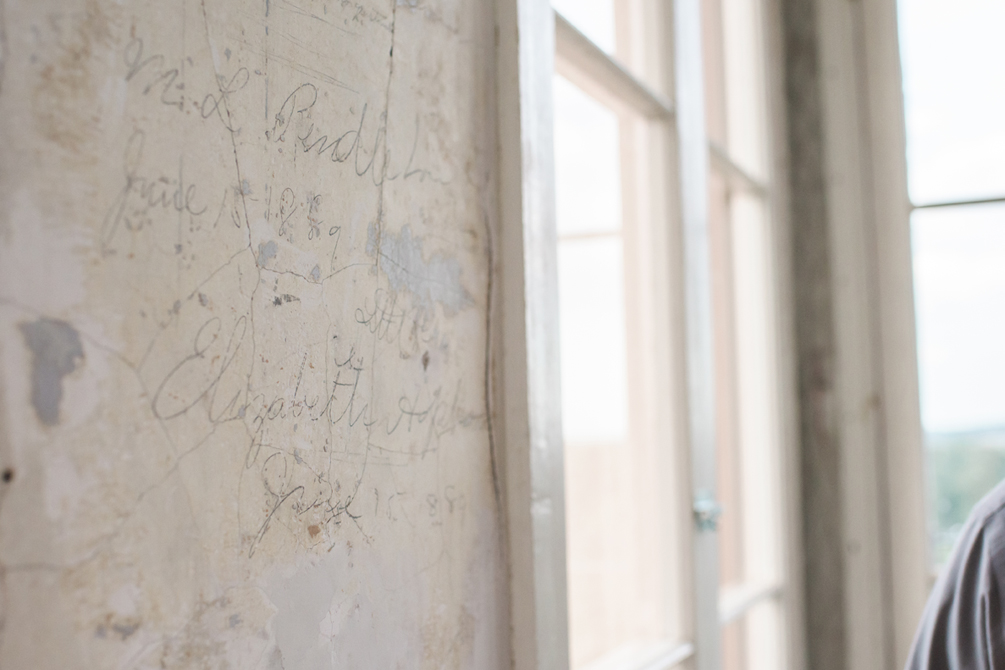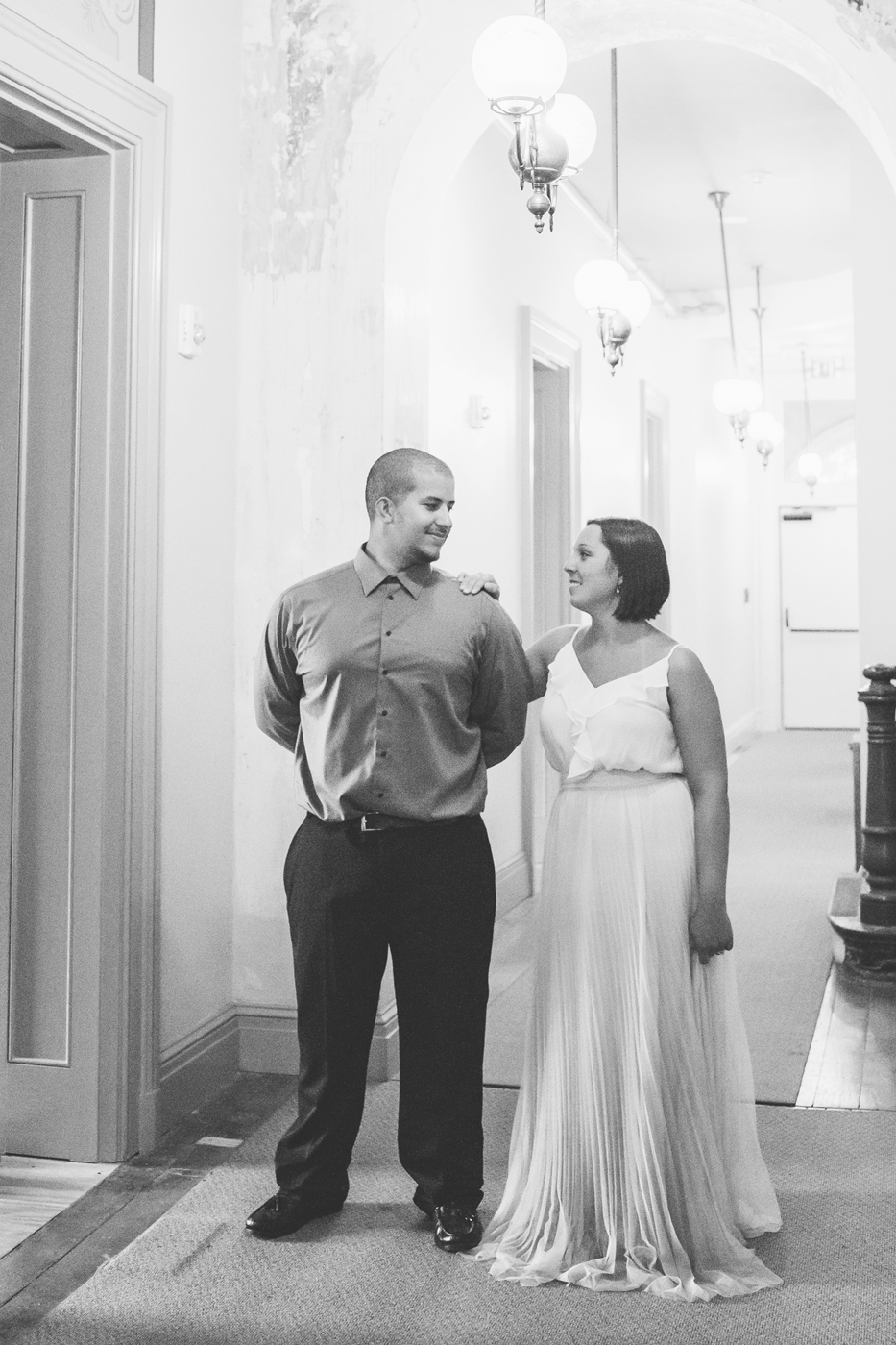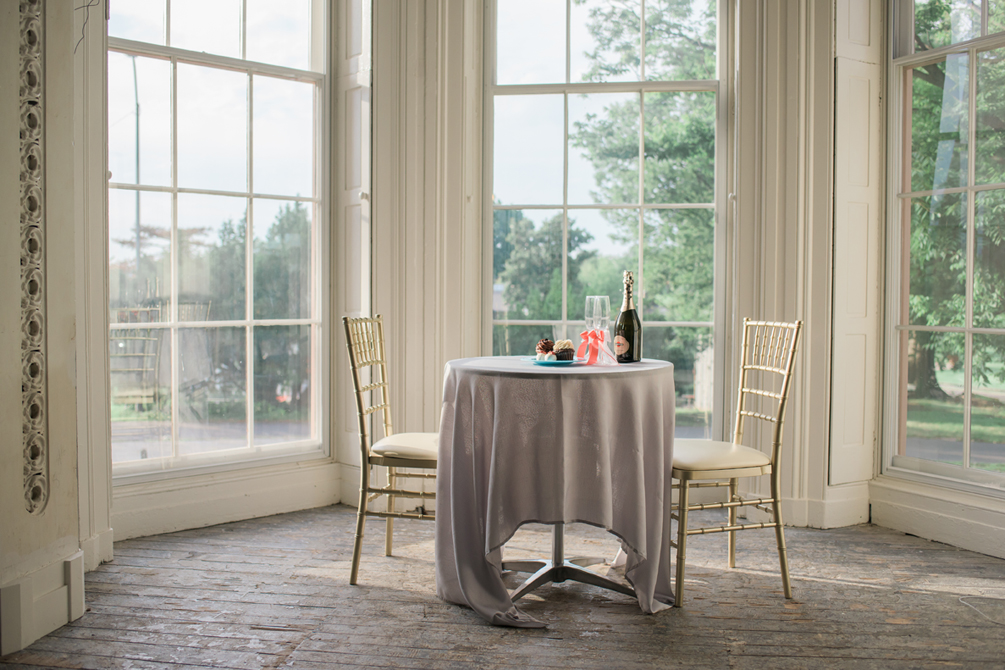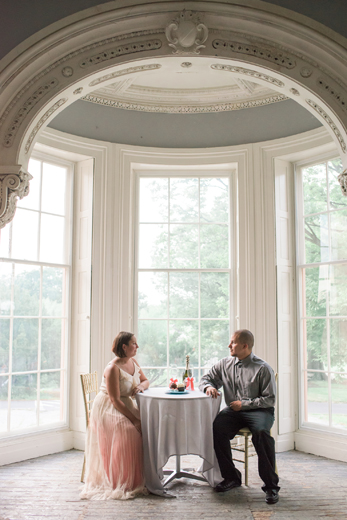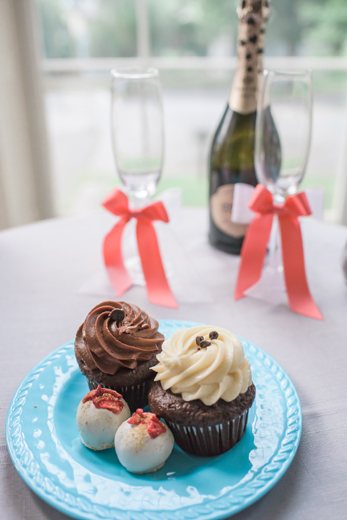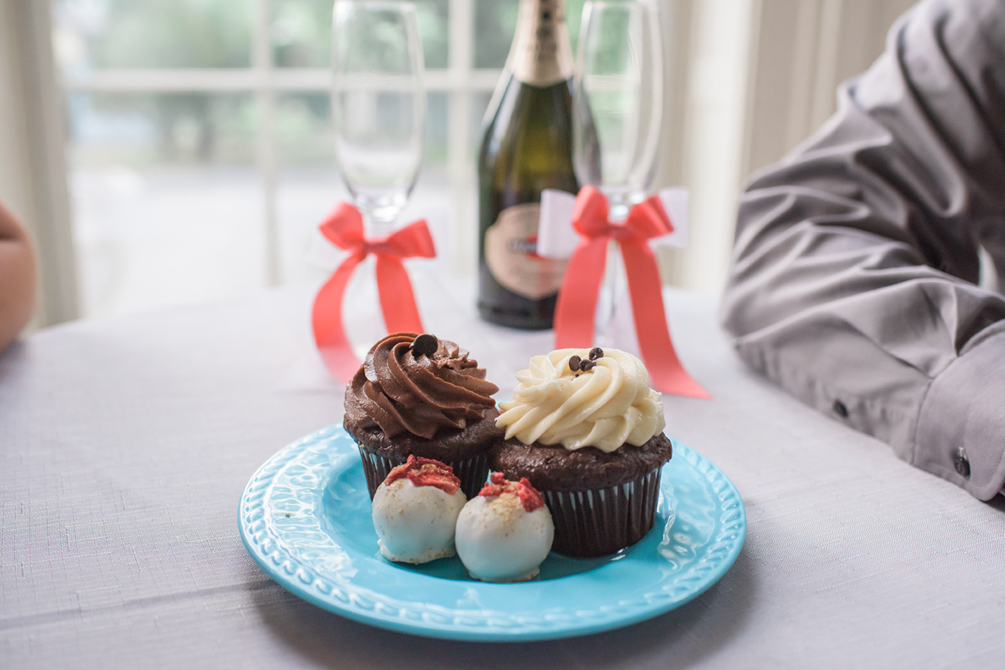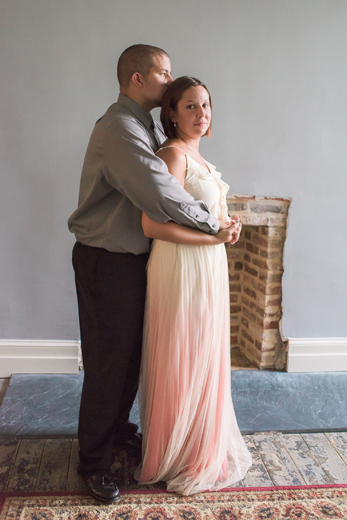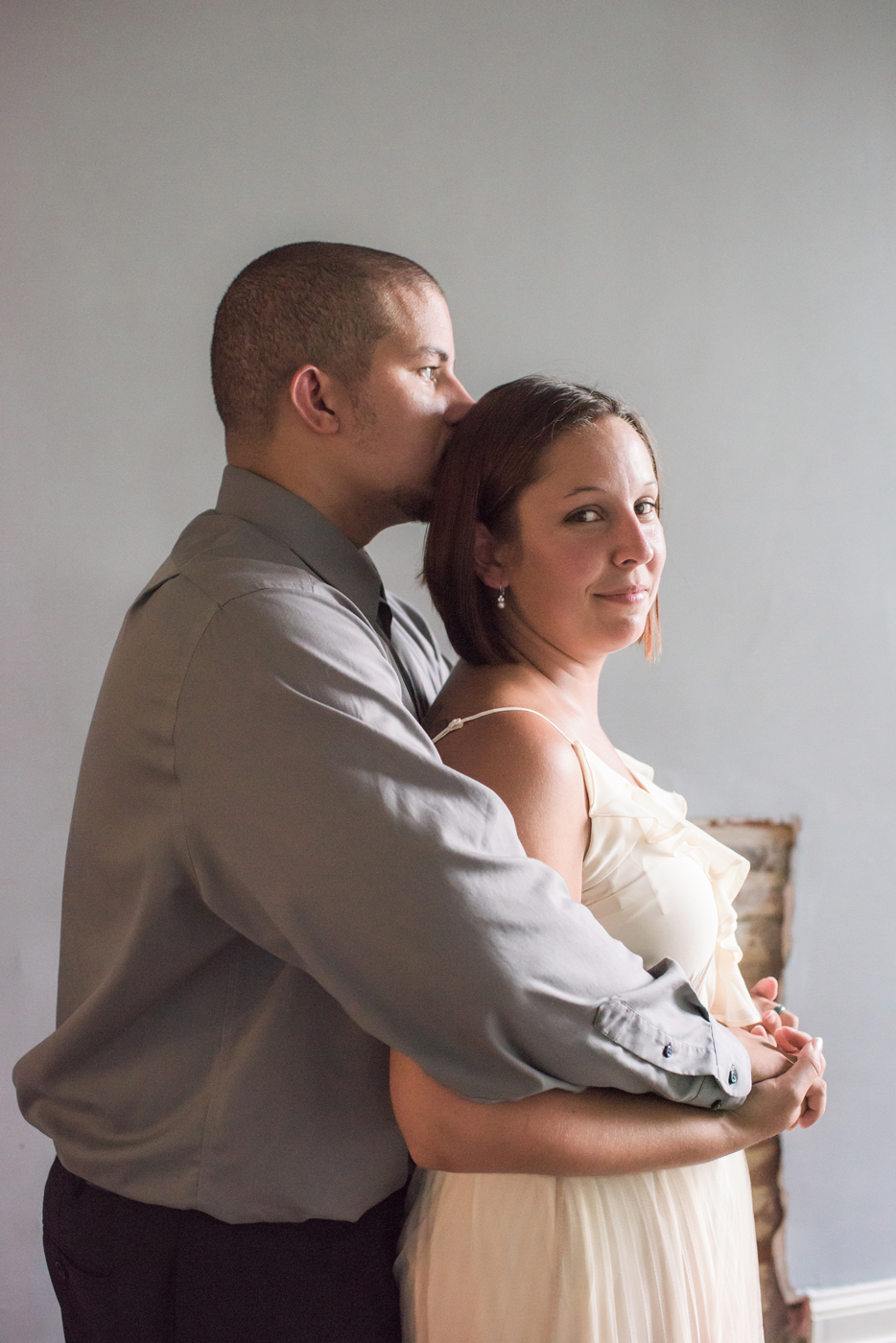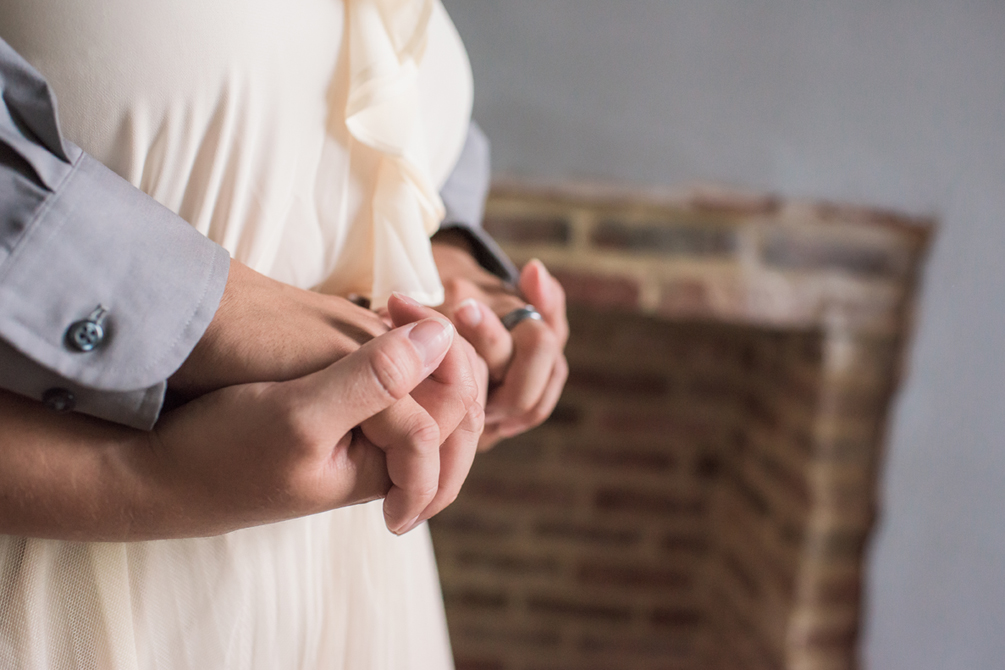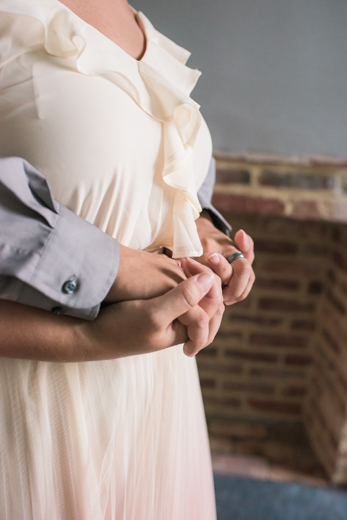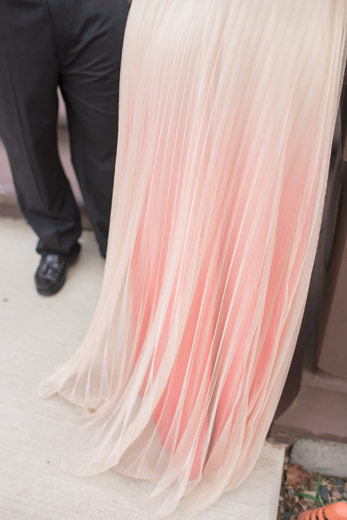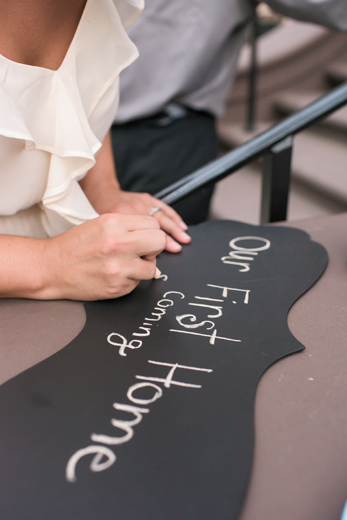 Time to pop the bubbly!!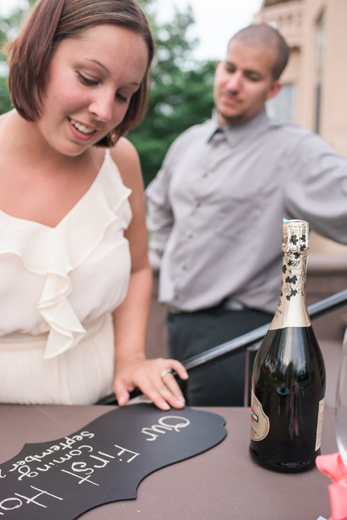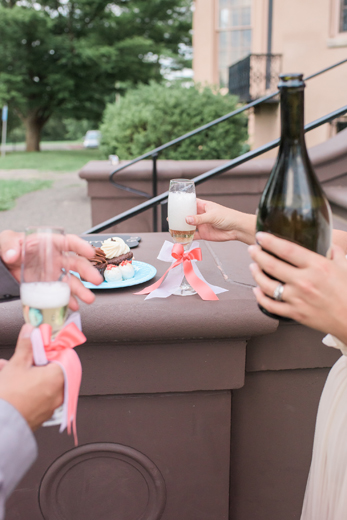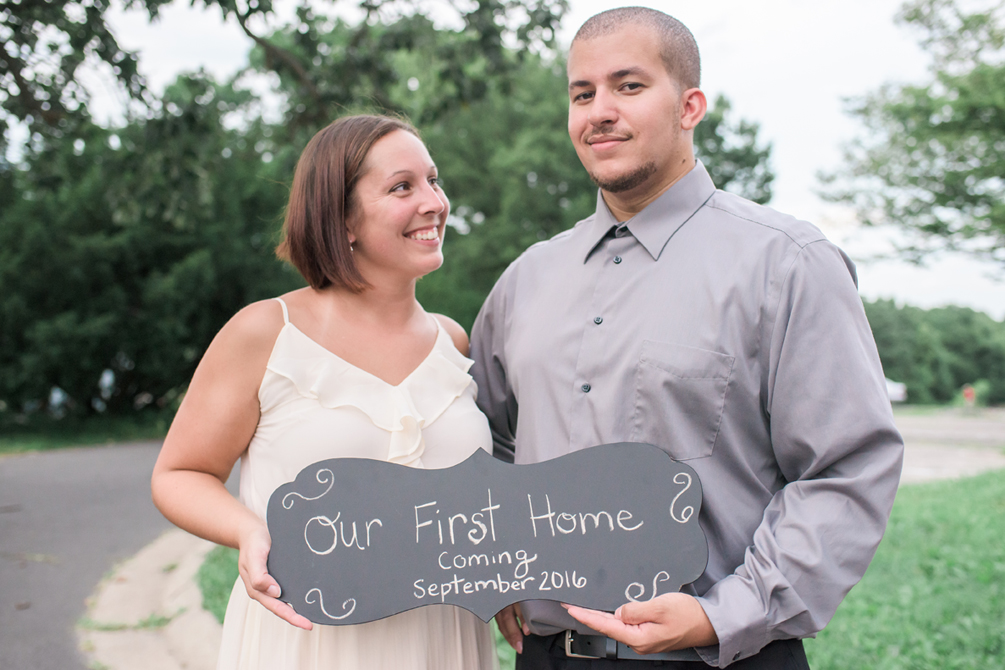 YAY!!! CONGRATULATIONS CHRISTINA & ERIC! So incredibly excited for you two to be homeowners this month!!!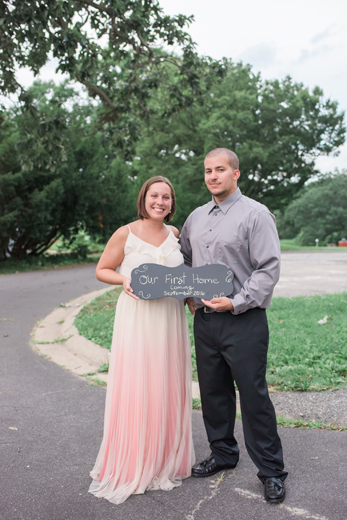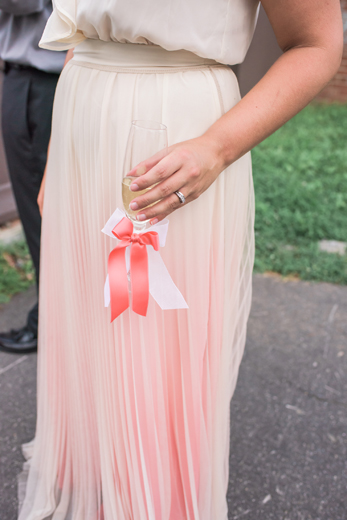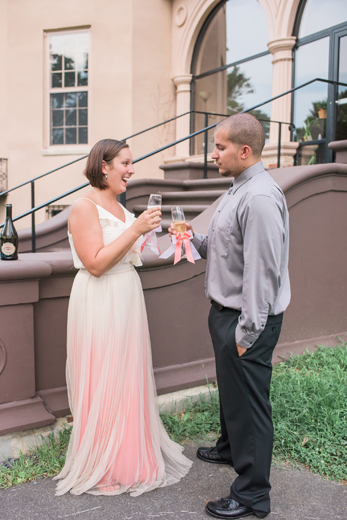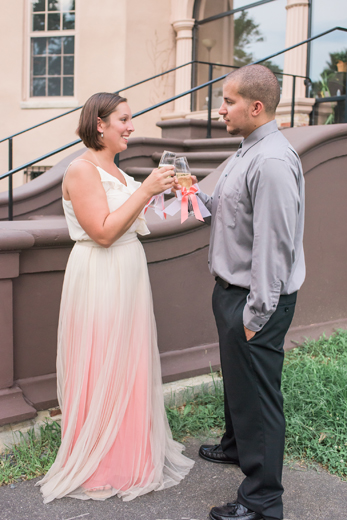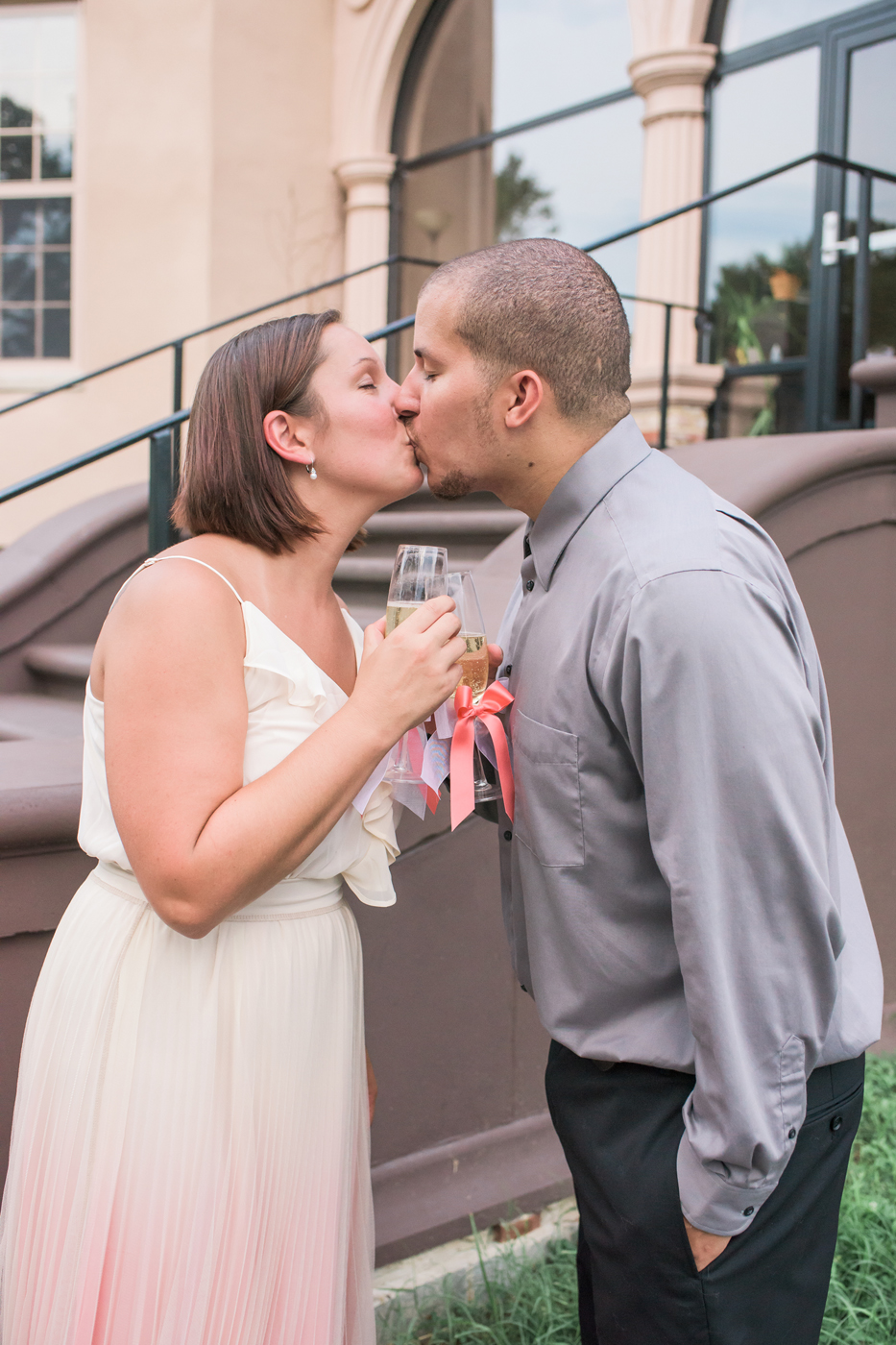 A HUGE thank you to Civic Works at the Clifton Park Mansion House for allowing us to photograph these two at this gorgeous venue! Such an incredible space that I hope to see more of in the future! & shout out to Kupcakes & Co. , who make the most delicious treats and are located way too close to my house for my own good ;)