I'm pretty sure I need an equivalent of "Smalltimore" for Bel Air, because I loved how Jenn and I have had a chance to reconnect & we didn't even realize at first! I'm so grateful to Kelly, who got married last October to Greg at Hillendale!, because she has been incredibly sweet and connected me with two of her awesome coworkers, who will be 2017 brides! :) Jenn is one of those brides, and when she first emailed me I somehow didn't notice her last name. We emailed back and forth a couple times (I LOVE Jenn & Zach's story – high school sweethearts who have been together 8 years! <3 ) before I finally recognized her gmail thumbnail! Jenn and I were a couple years apart, but actually sat next to each other in High School FOT class!! Haha I'm glad that something good came out of that class because I definitely still have no skills with cars!! It's been so fun getting to hear about their wedding plans and taking their engagement photos was the perfect mix of sweet and fun. I might be a little biased, but it's especially sweet to me to photograph couples who have been together for so many years, and know each other so well :) There's so much love between these two. I'm so happy to get to be their wedding photographer and can't wait for next August!! Congratulations you two!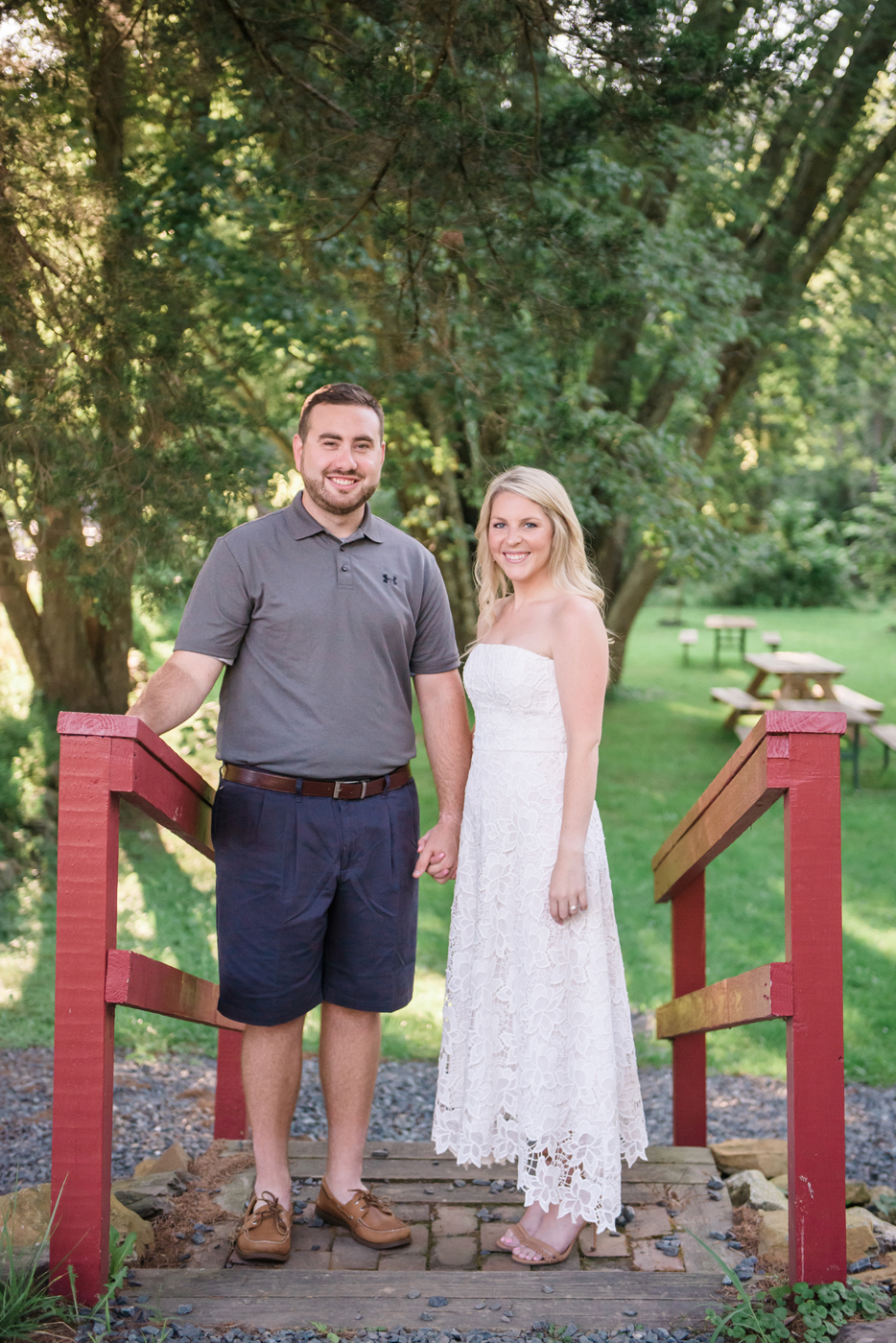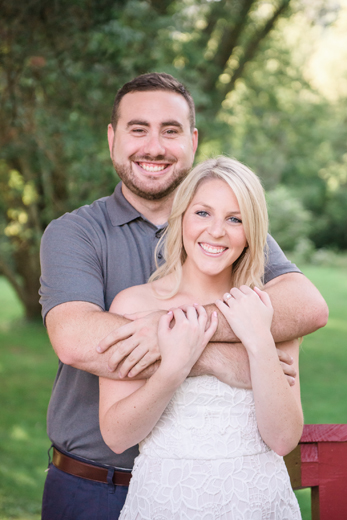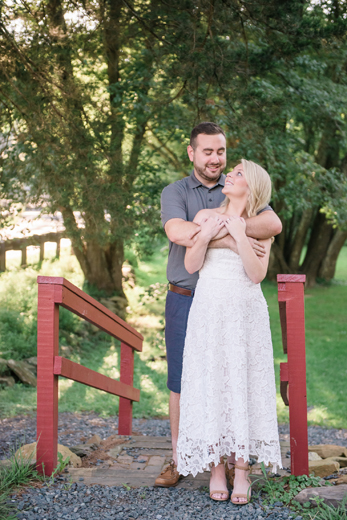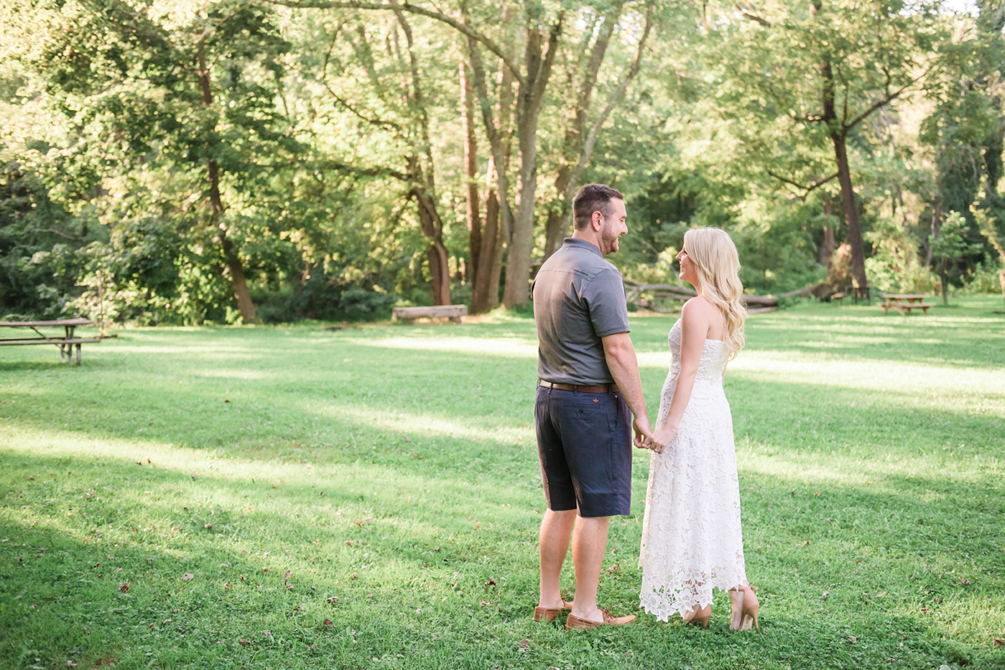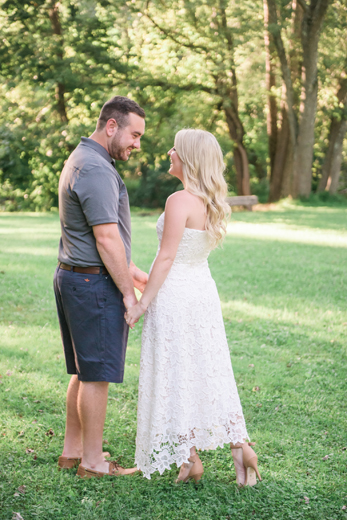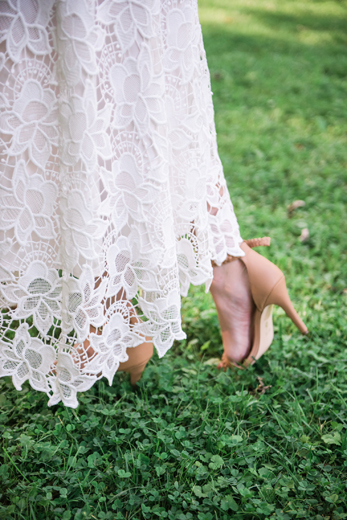 Seriously in love with Jenn's dress! SO pretty!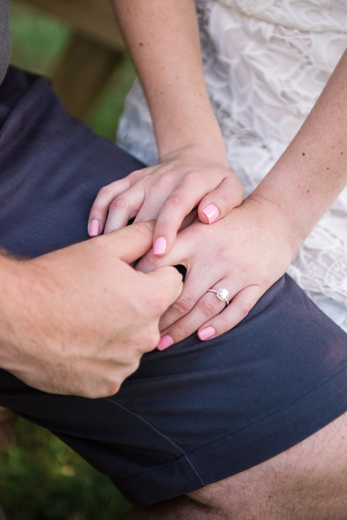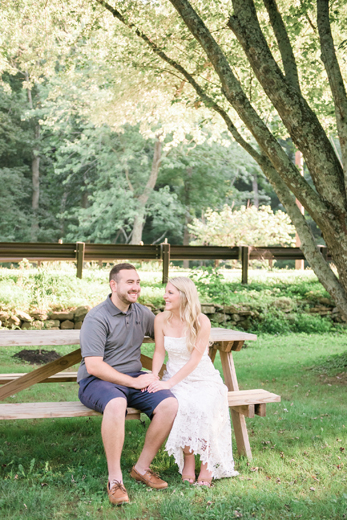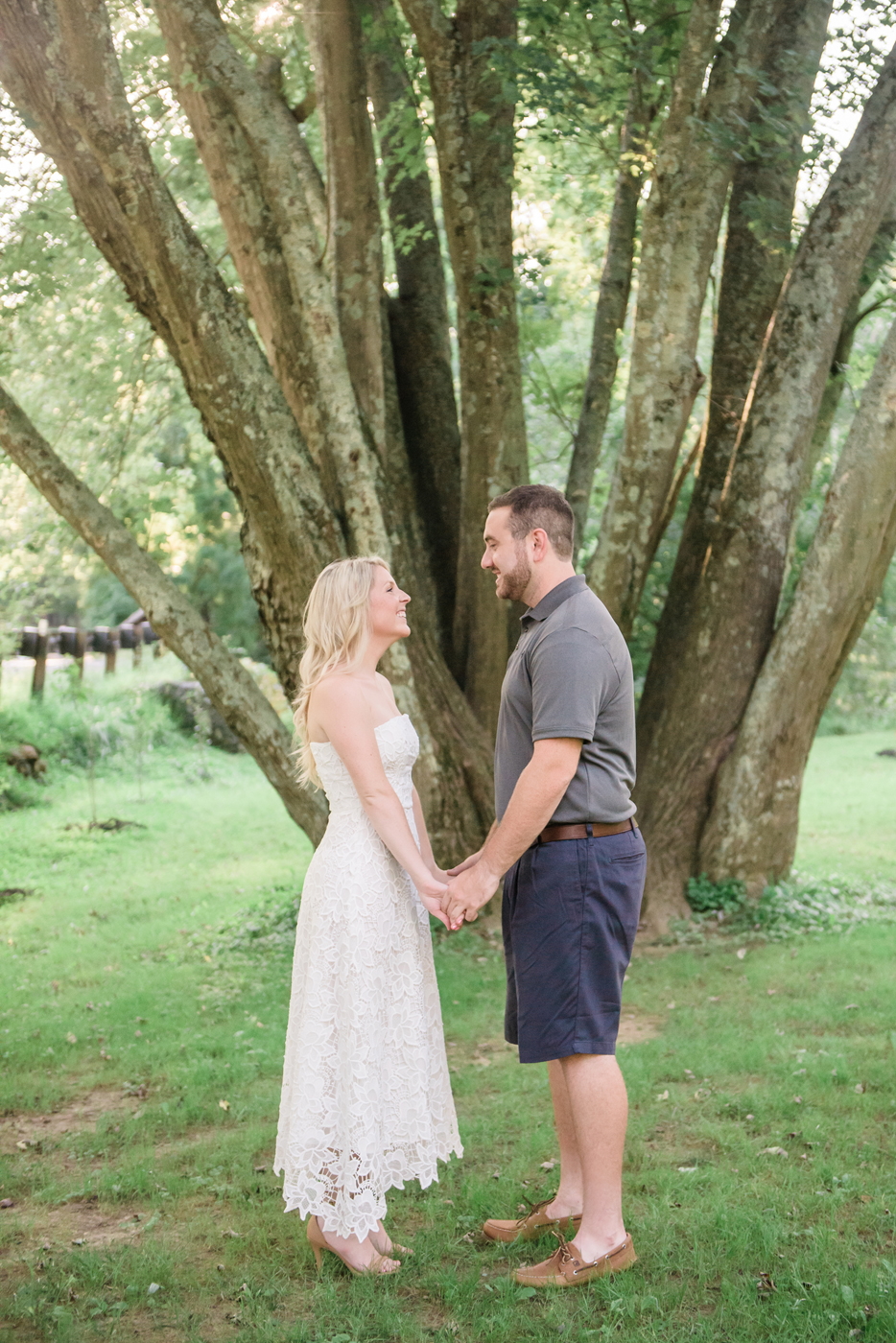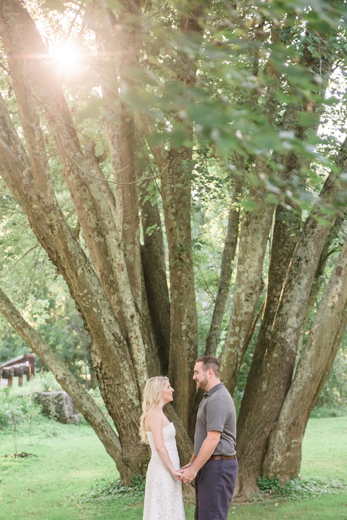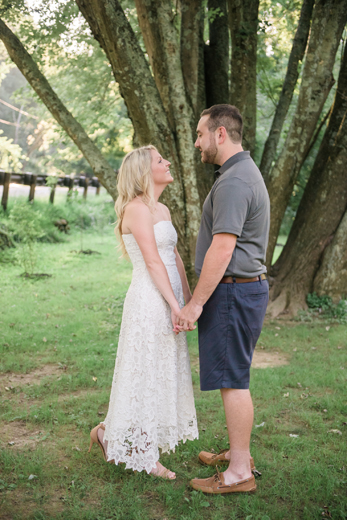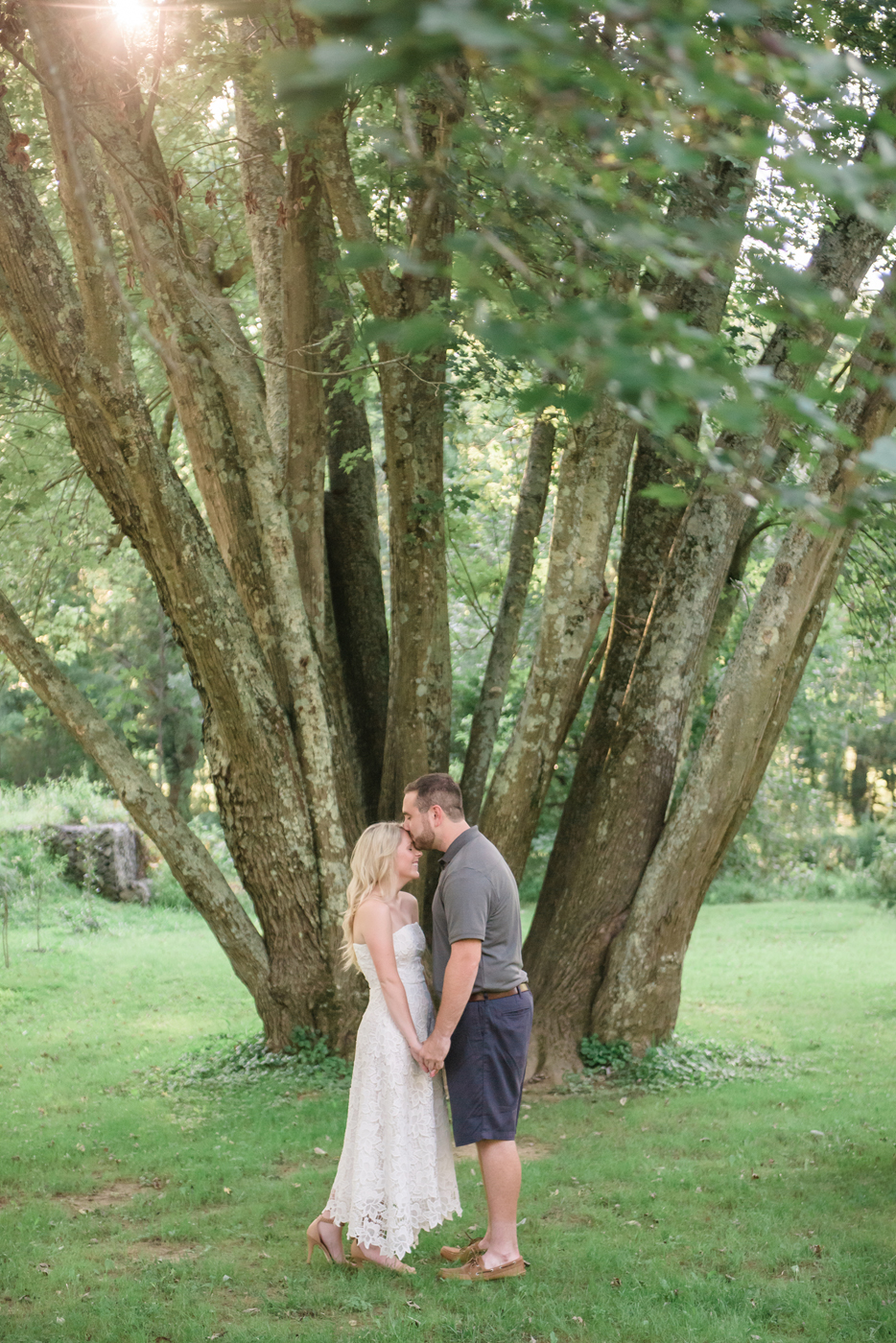 Ahh these just make me super happy! Cute couple + gorgeous light + pretty trees = happy Marlayna! haha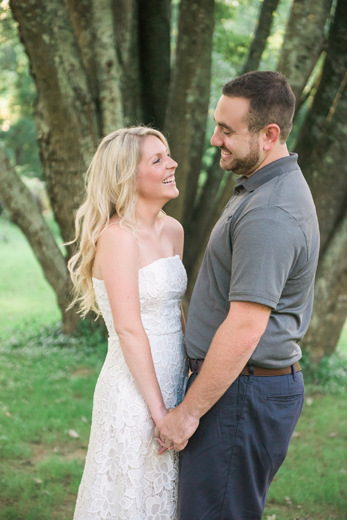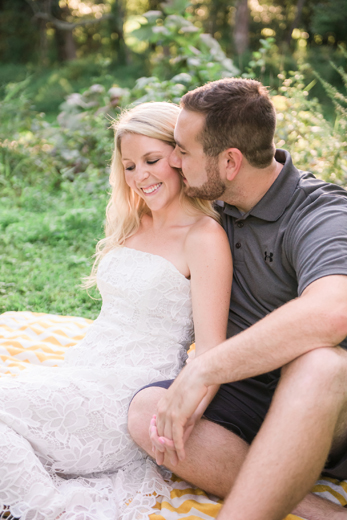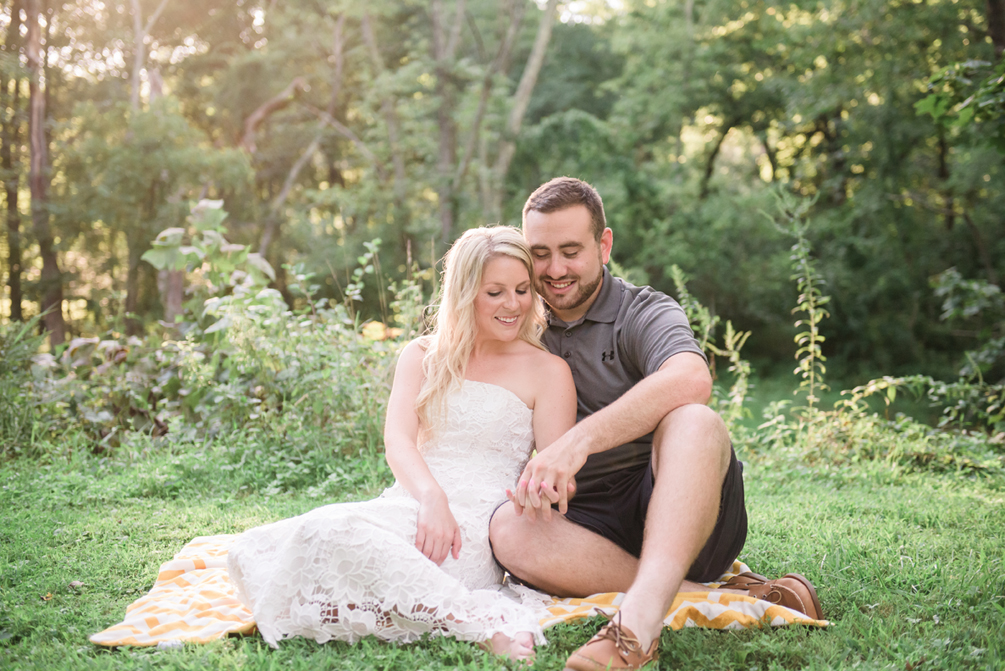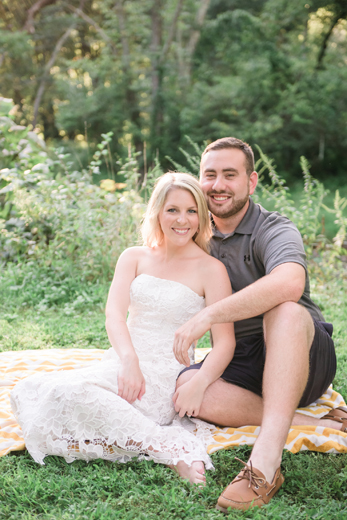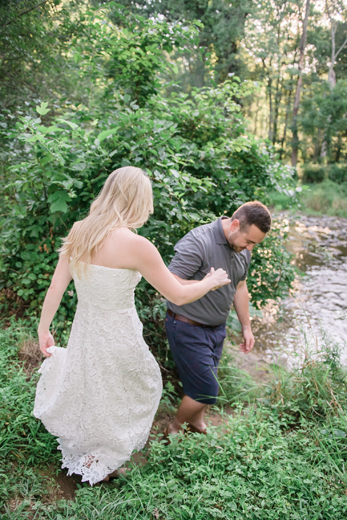 Just a normal engagement session where I ask couples to trek through some wilderness in their dressy clothes to get to another cool spot in mind ;) Thanks for being so easy going you guys!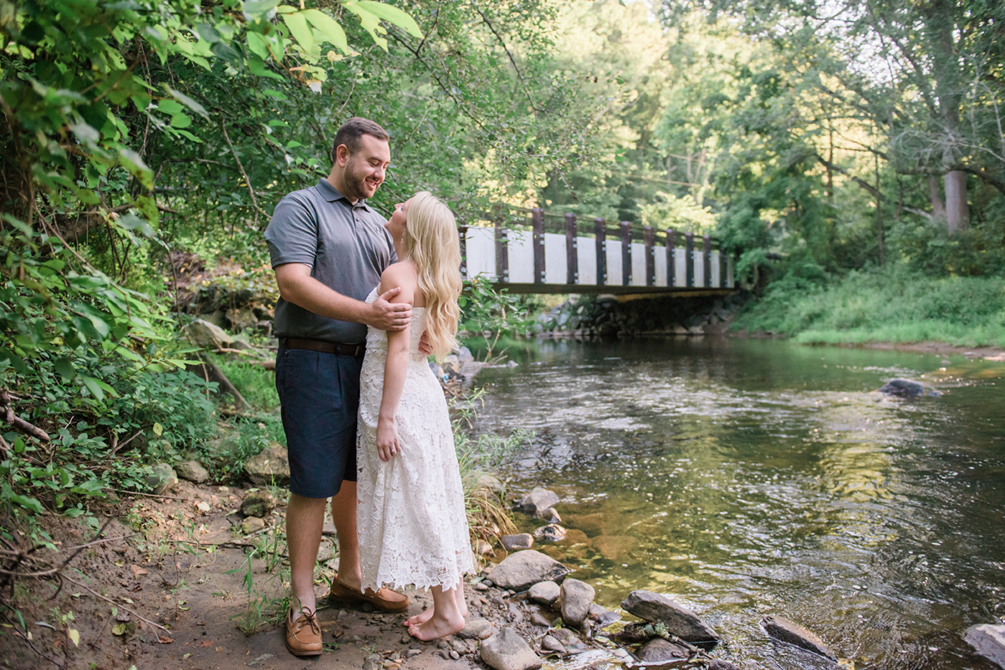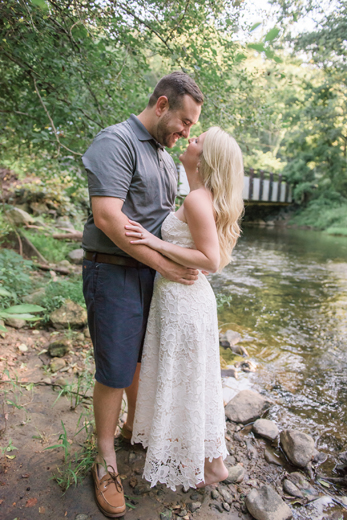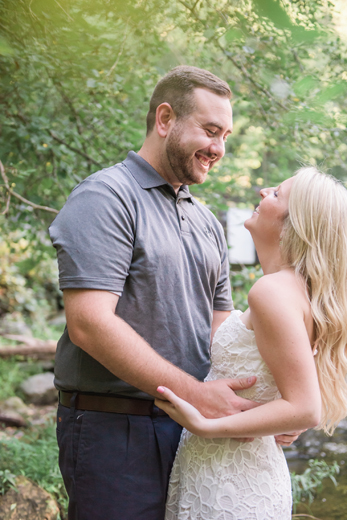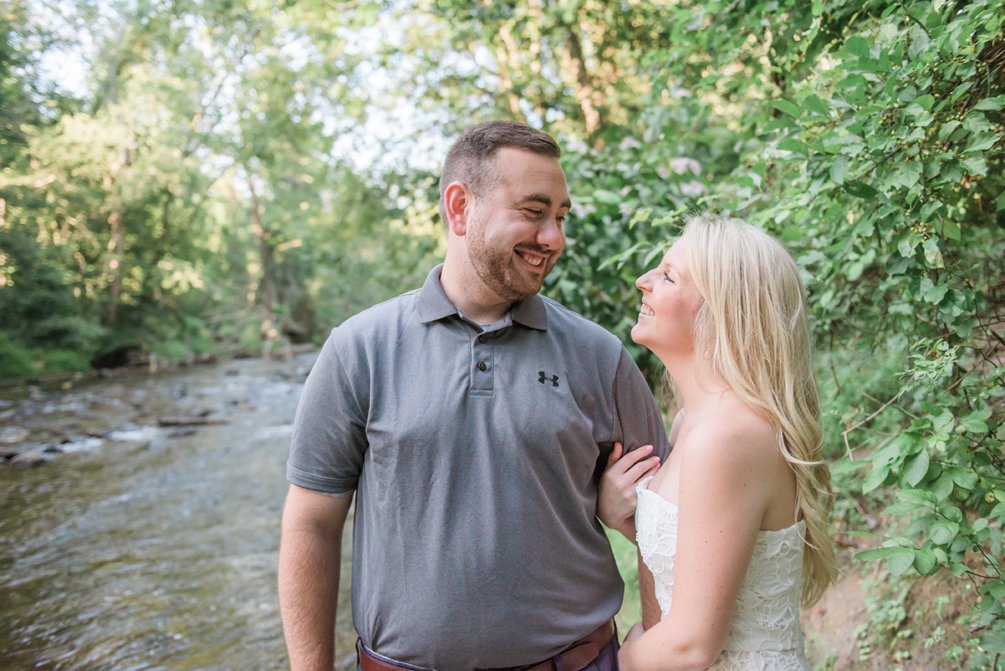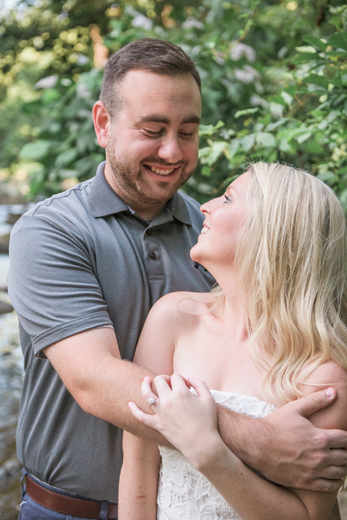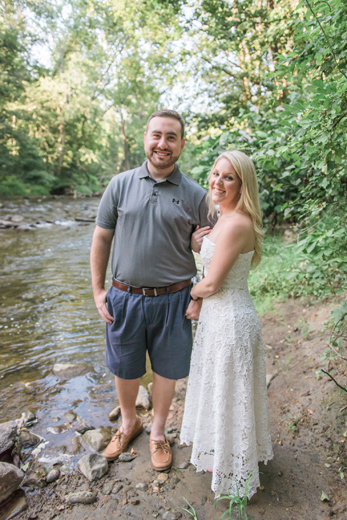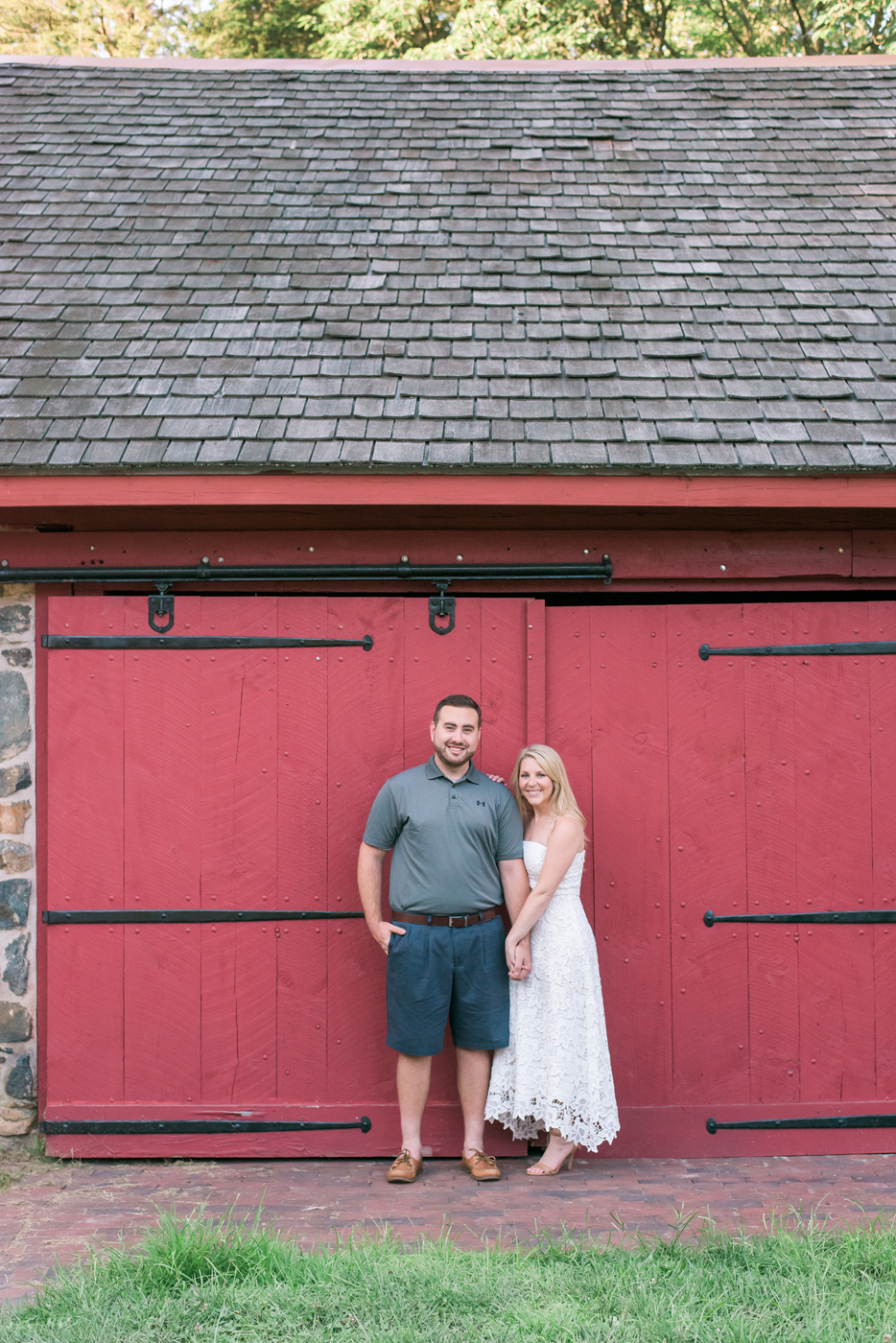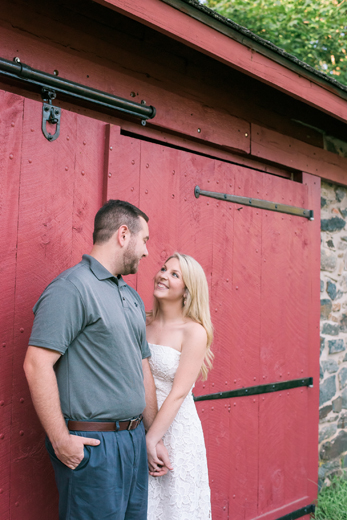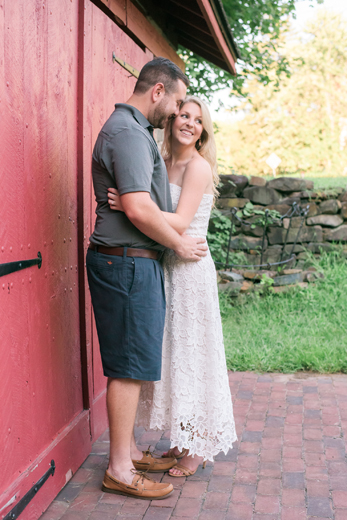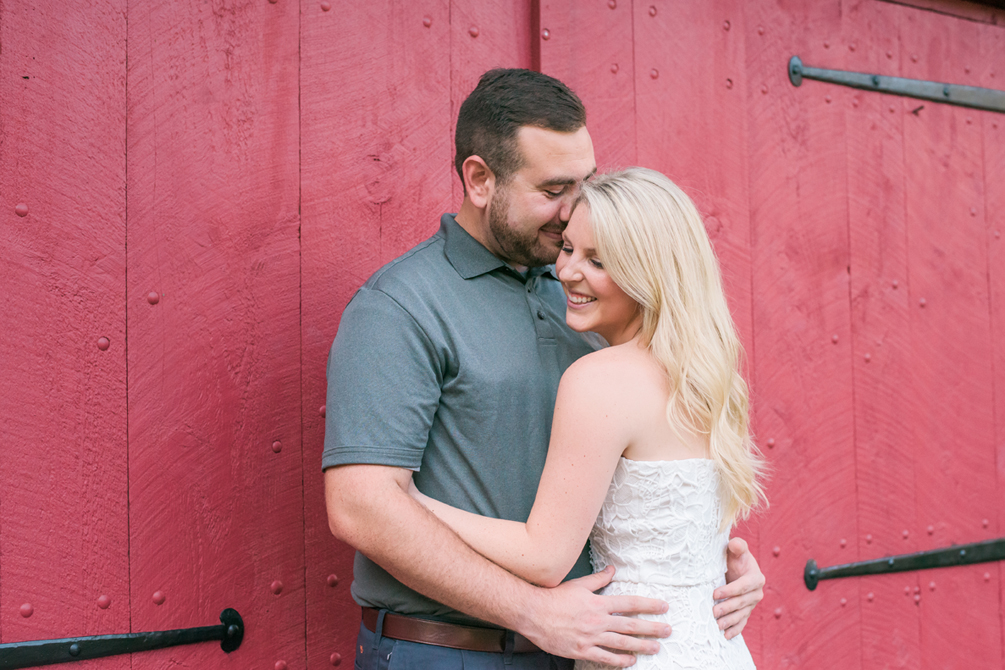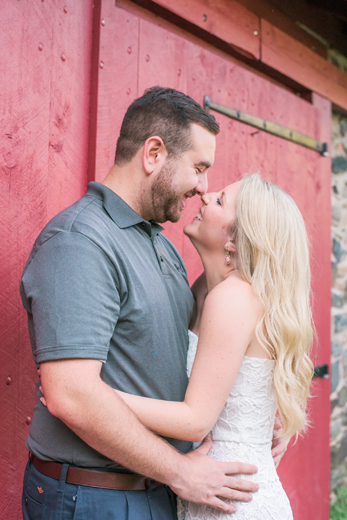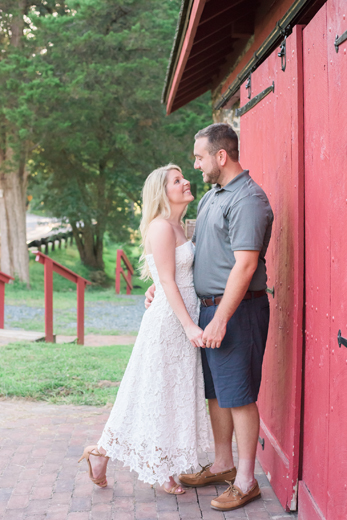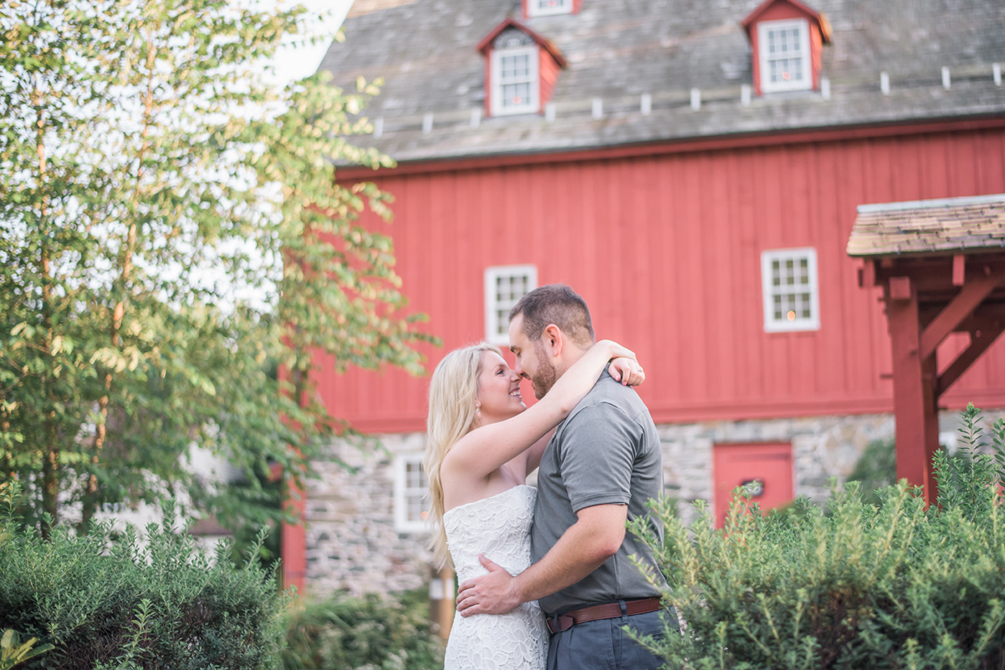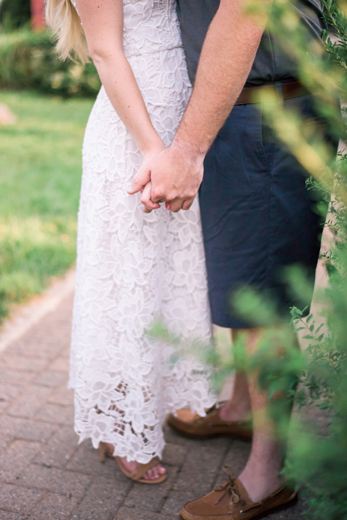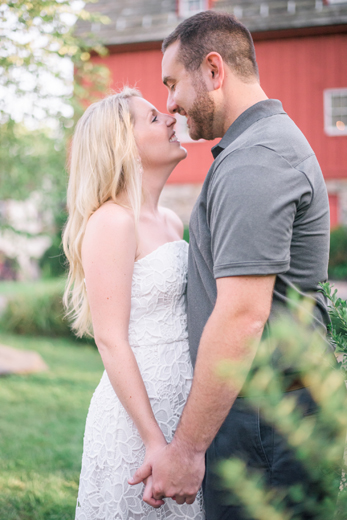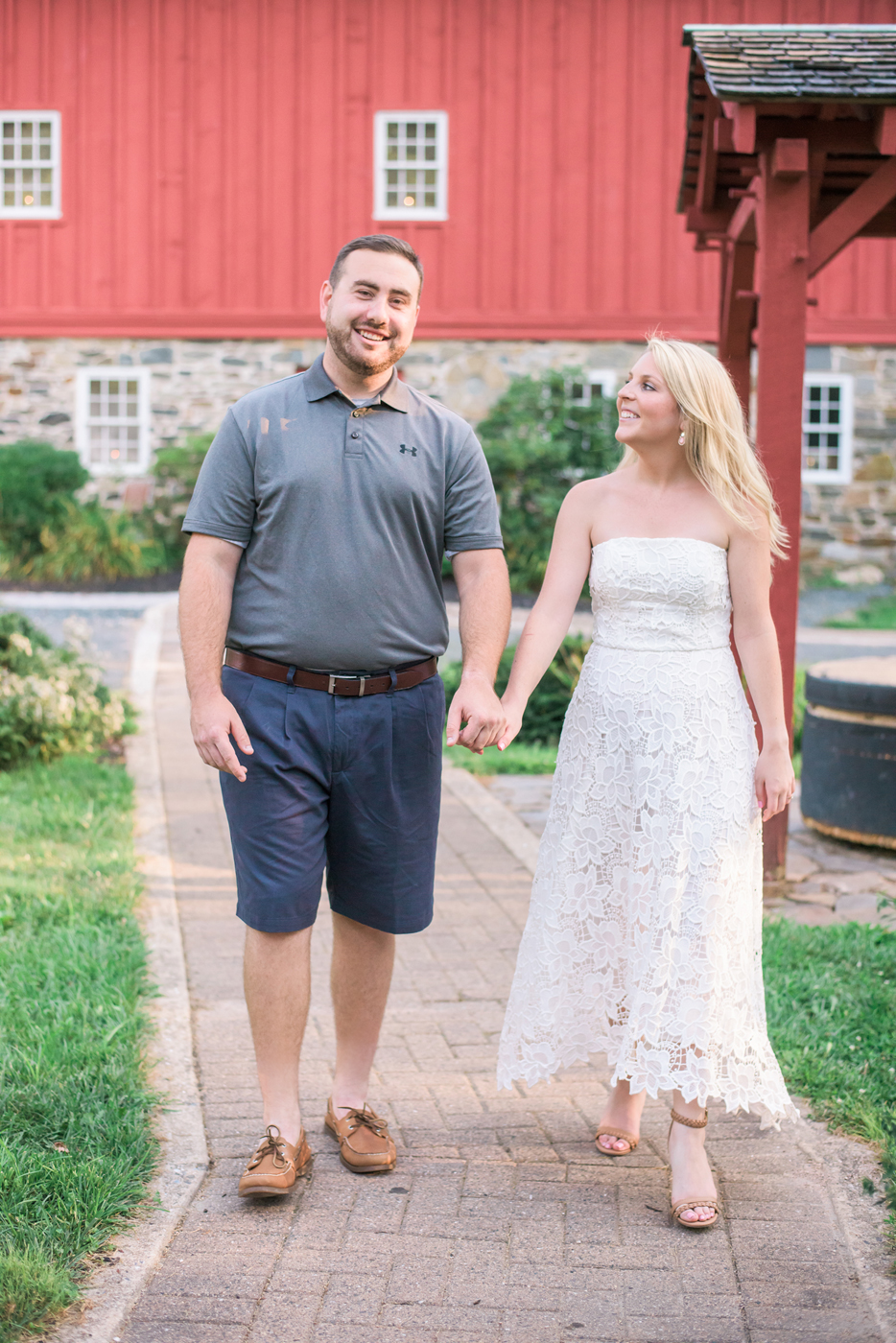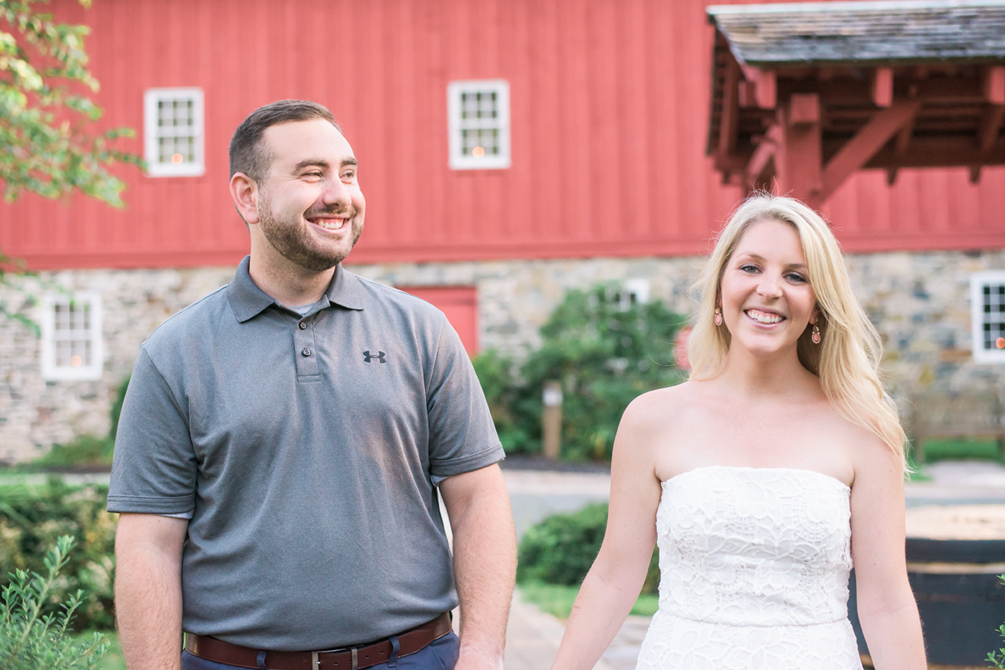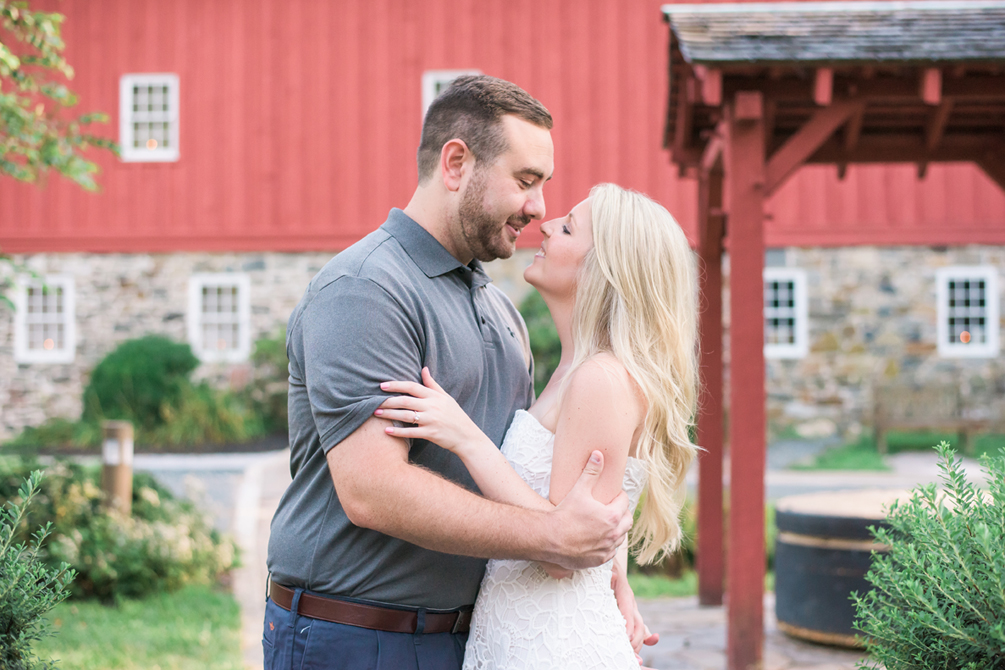 This is one of those times where I love when couples fall into poses on their own. There's something I love so so much about Jenn's hand on Zach's arm. SO MUCH LOVE. Ahh you two are adorable!!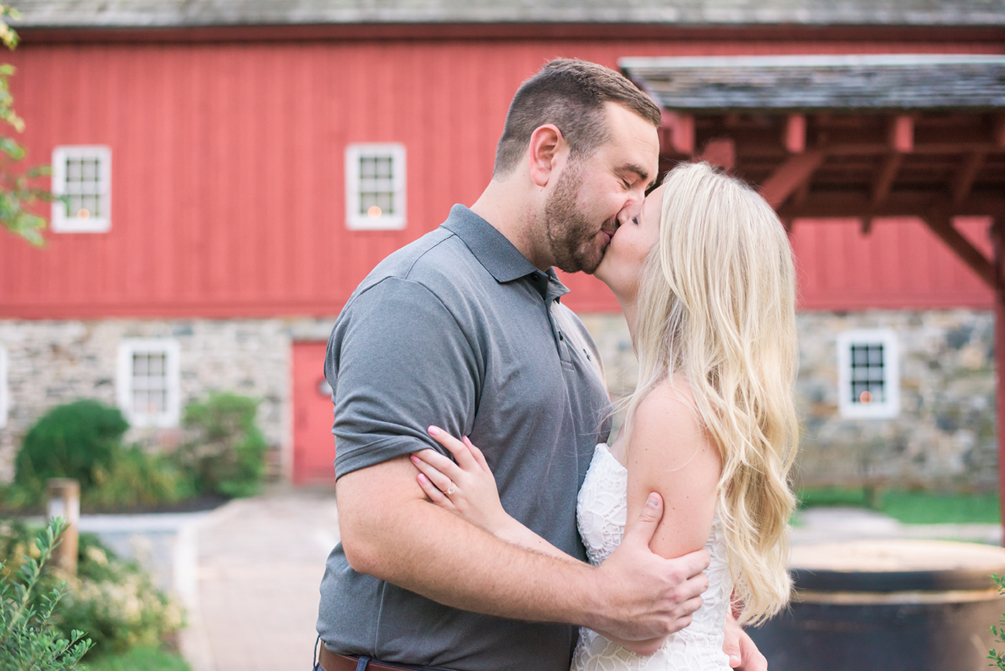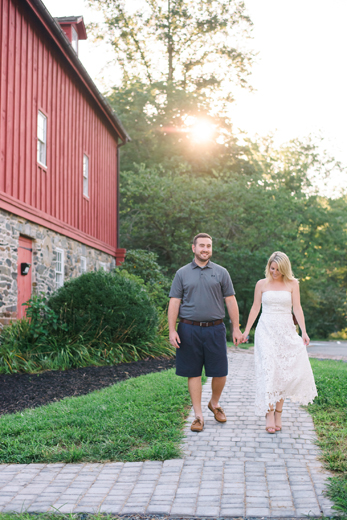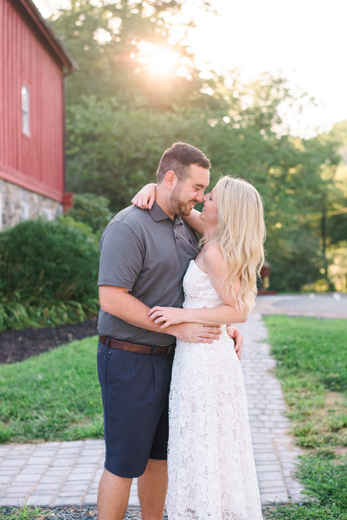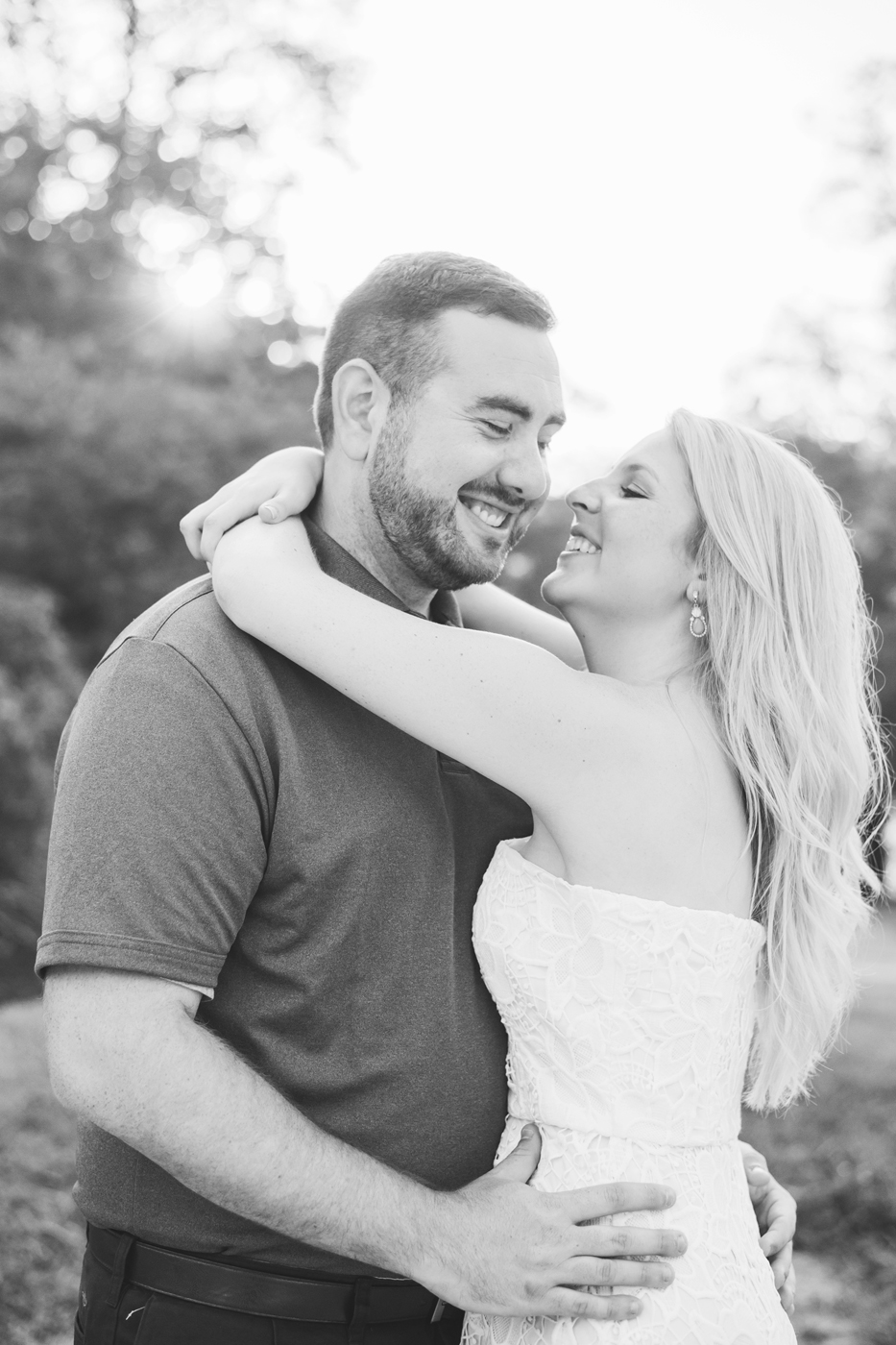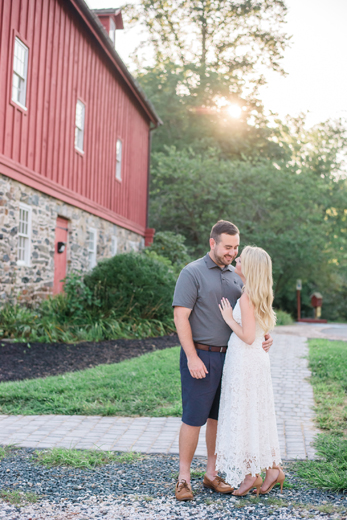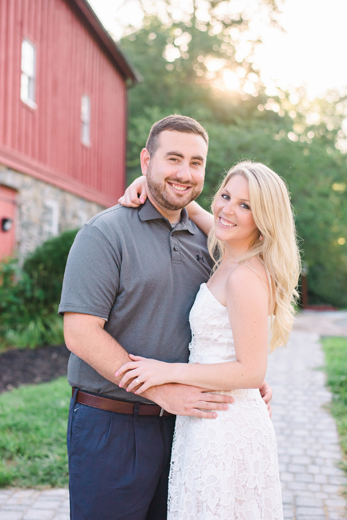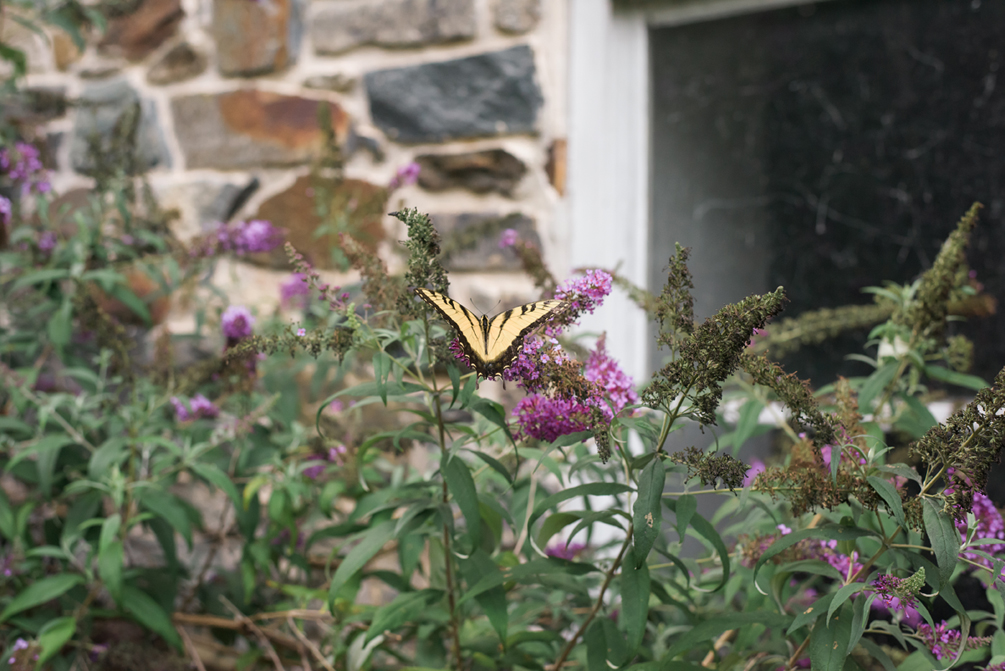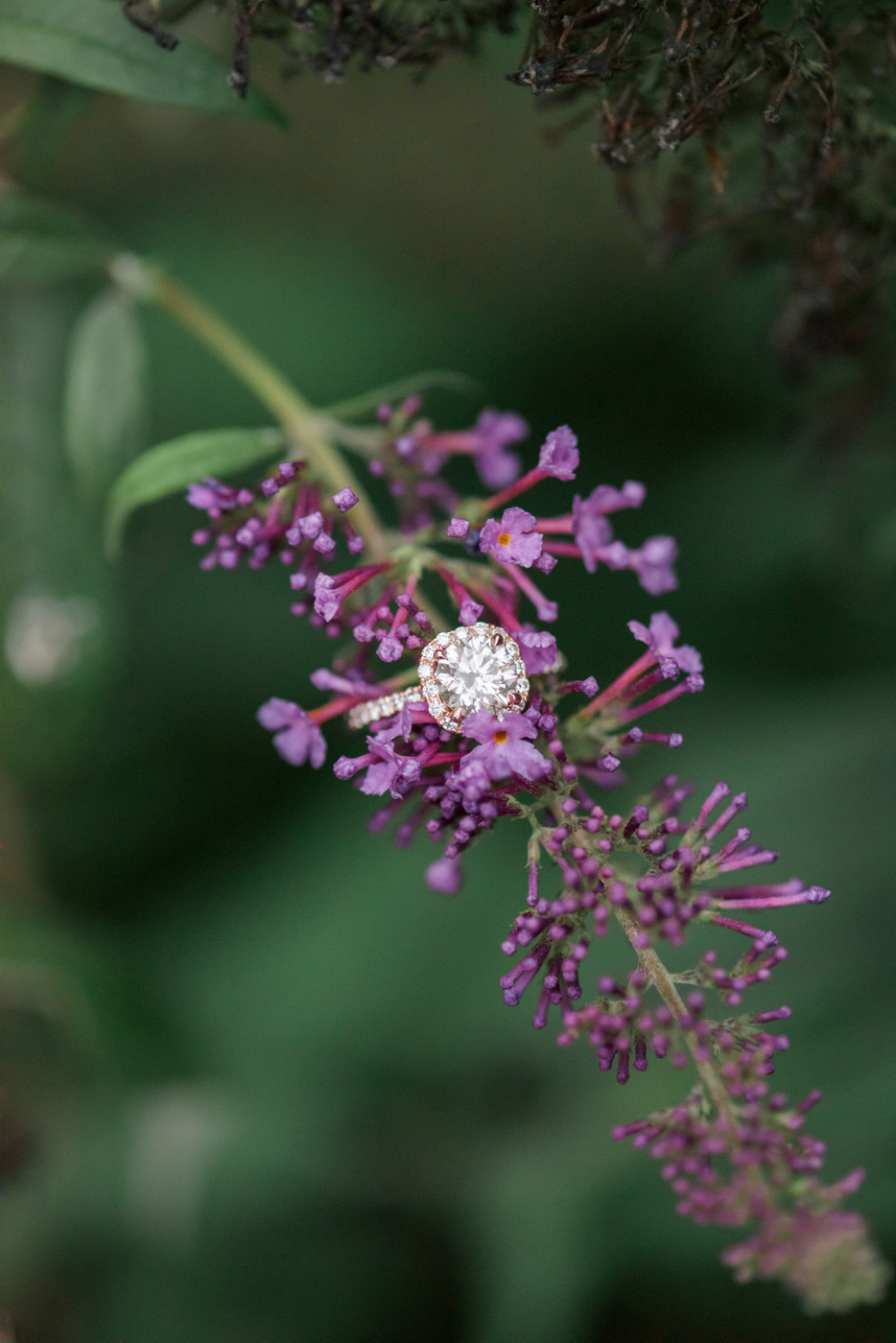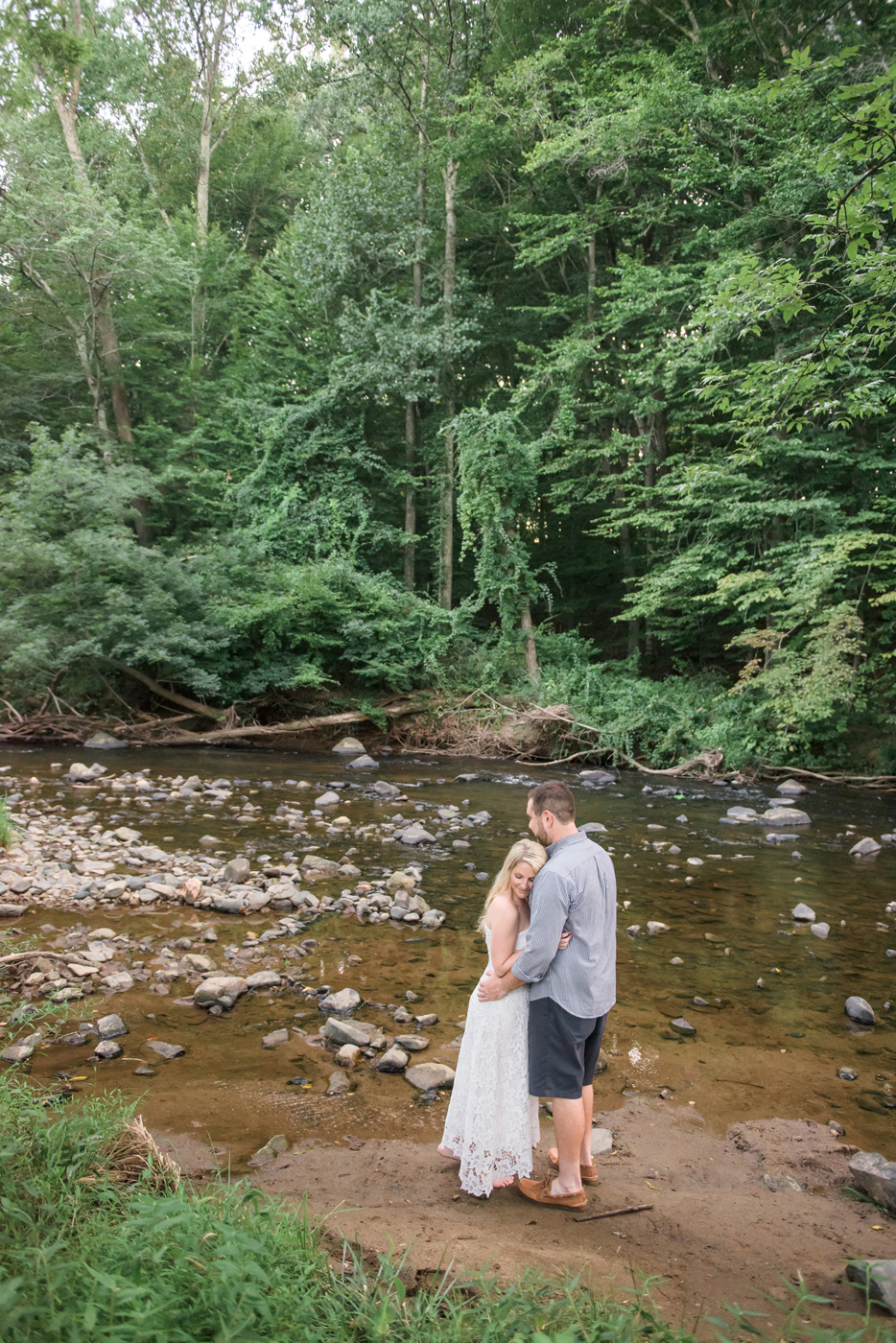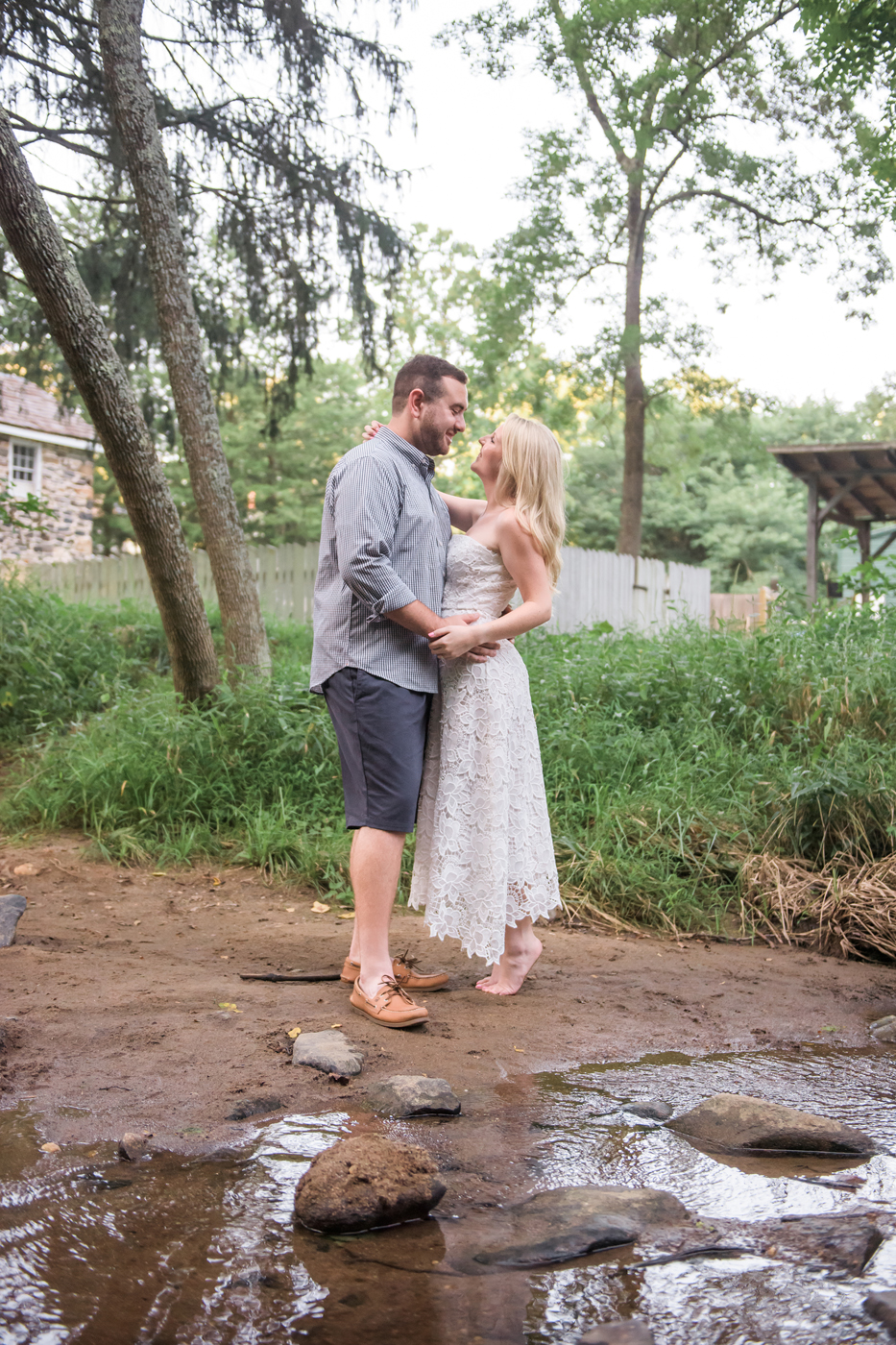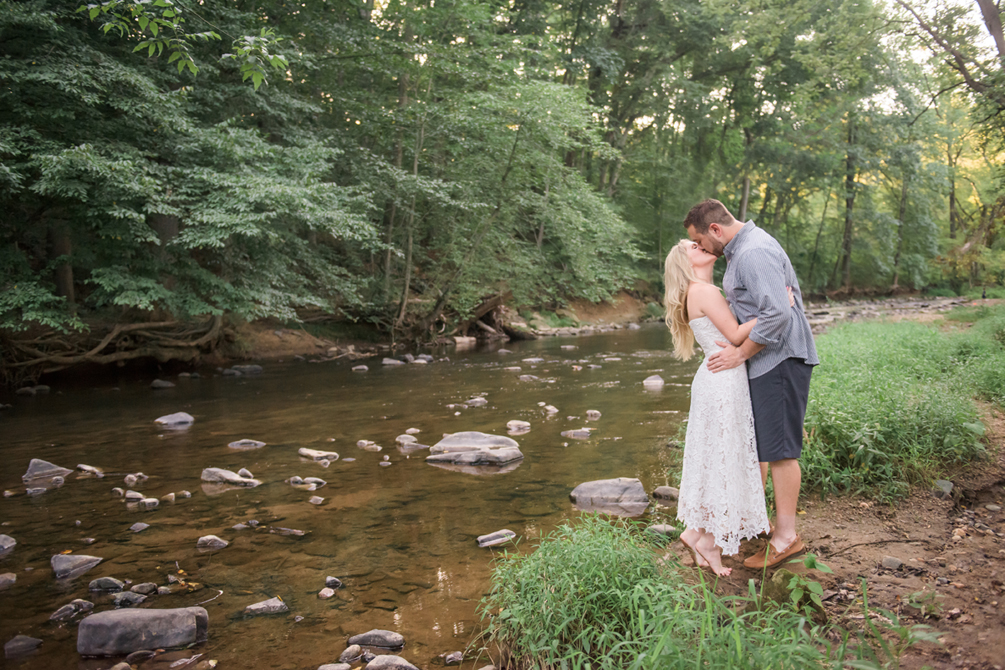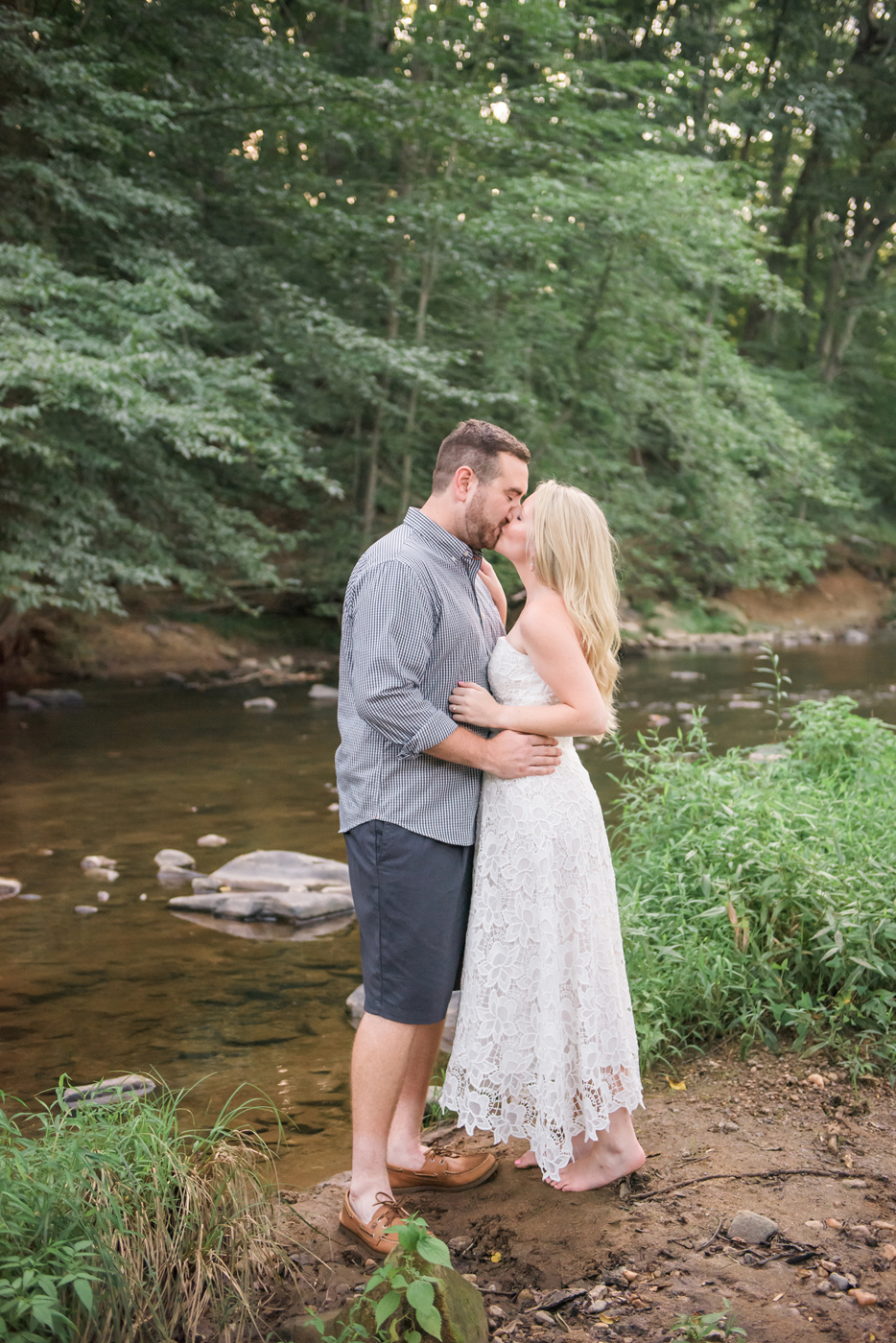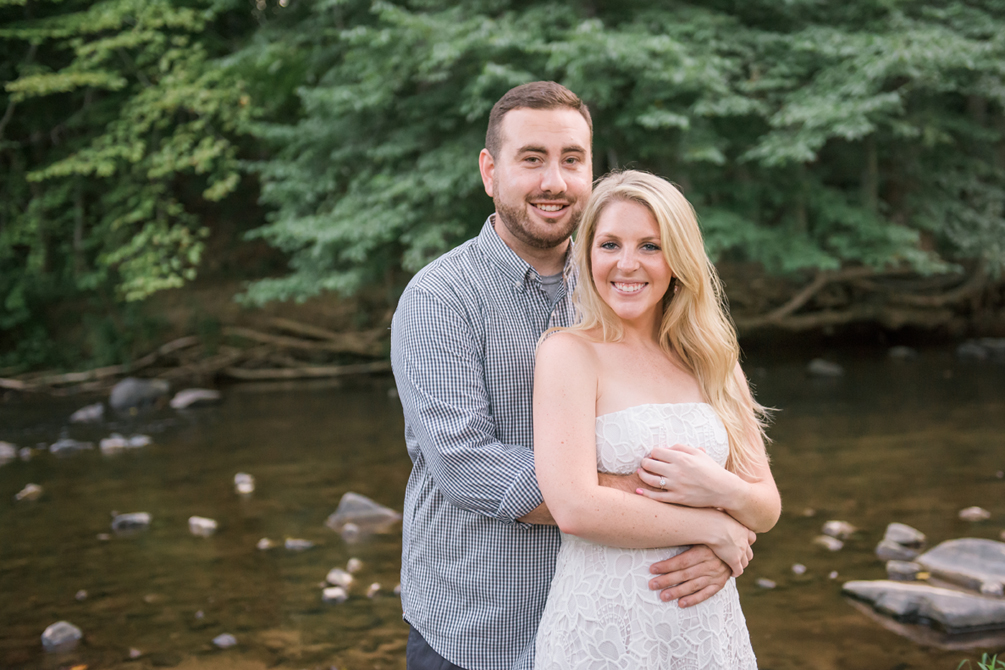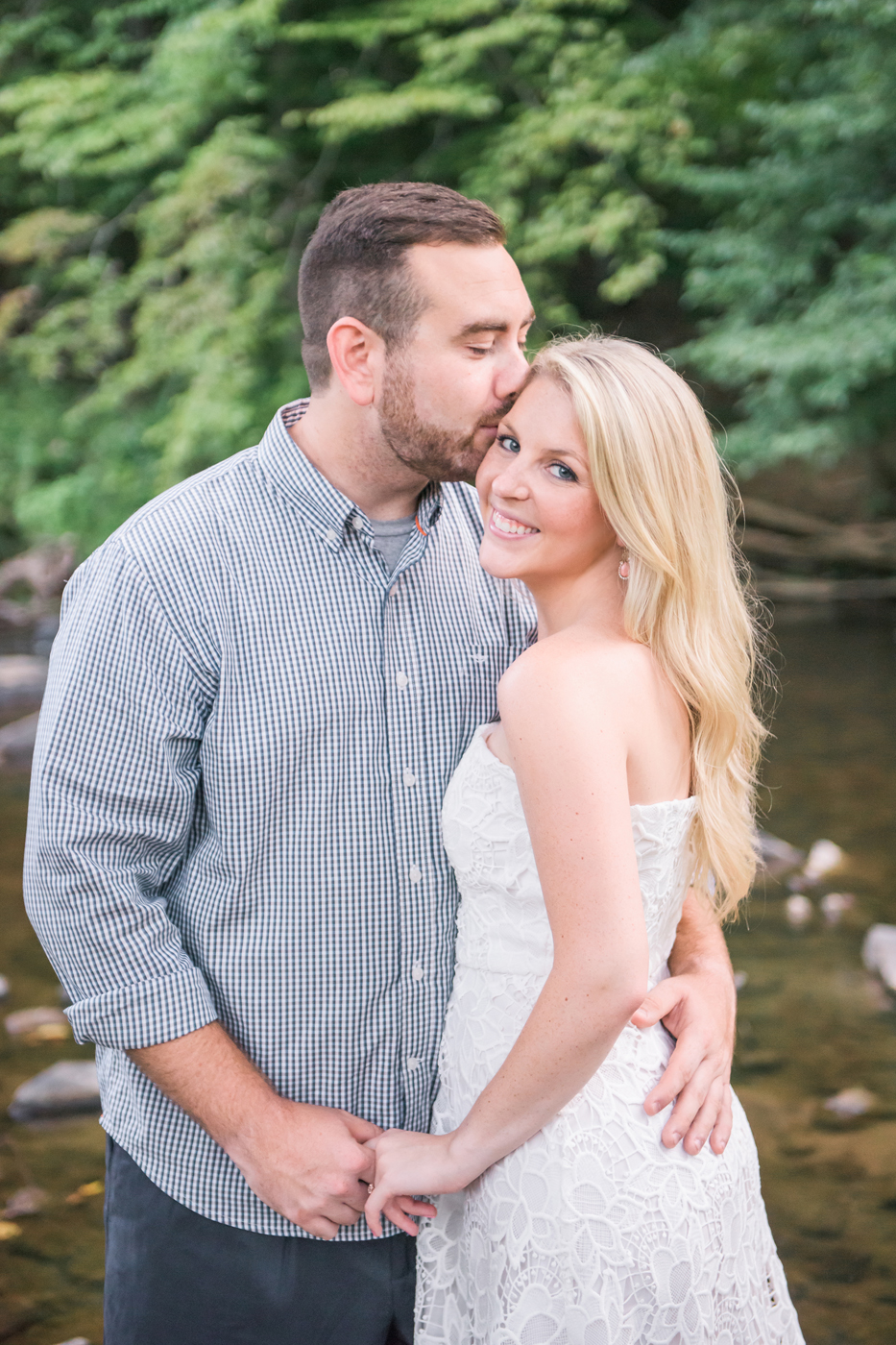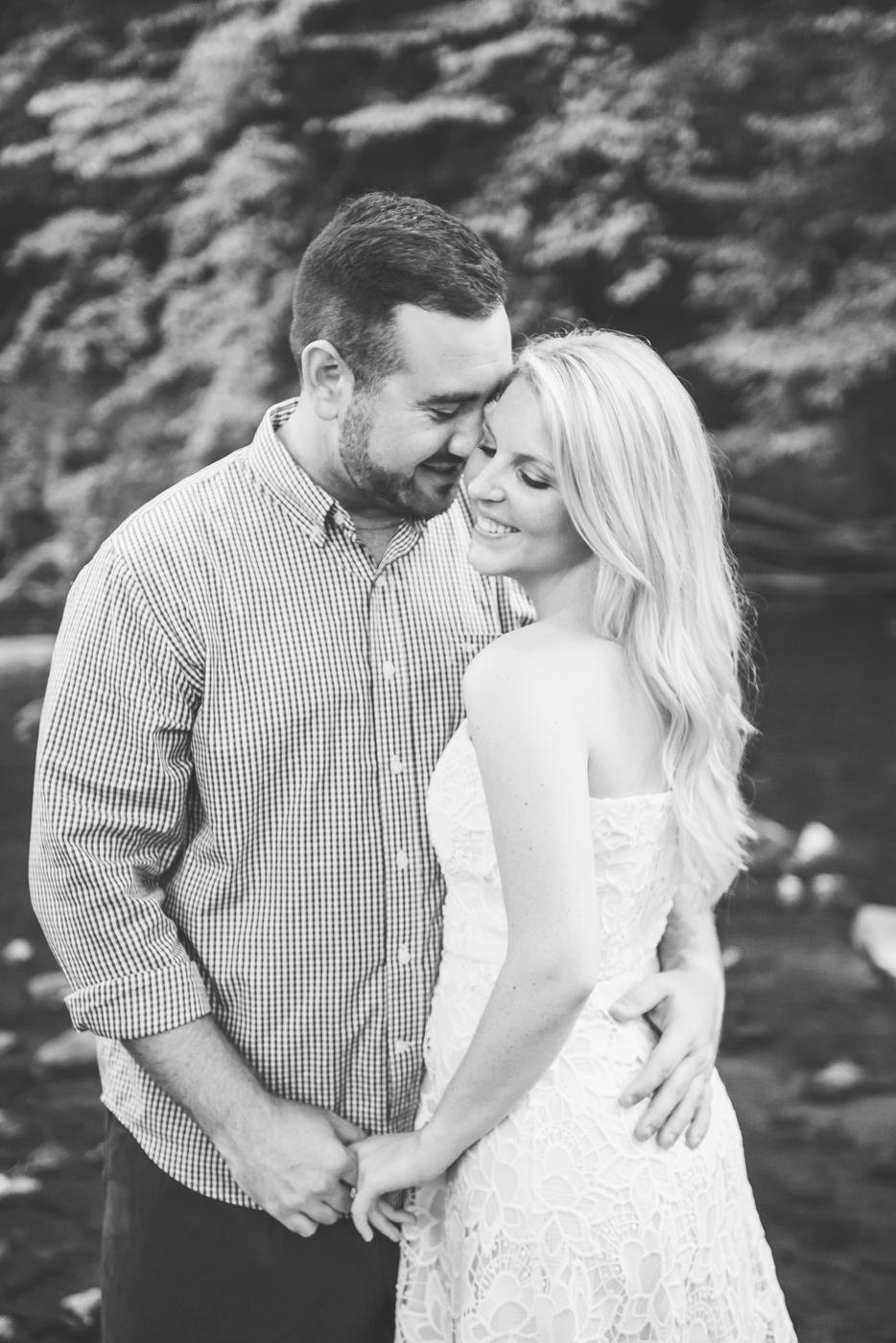 Love love love!!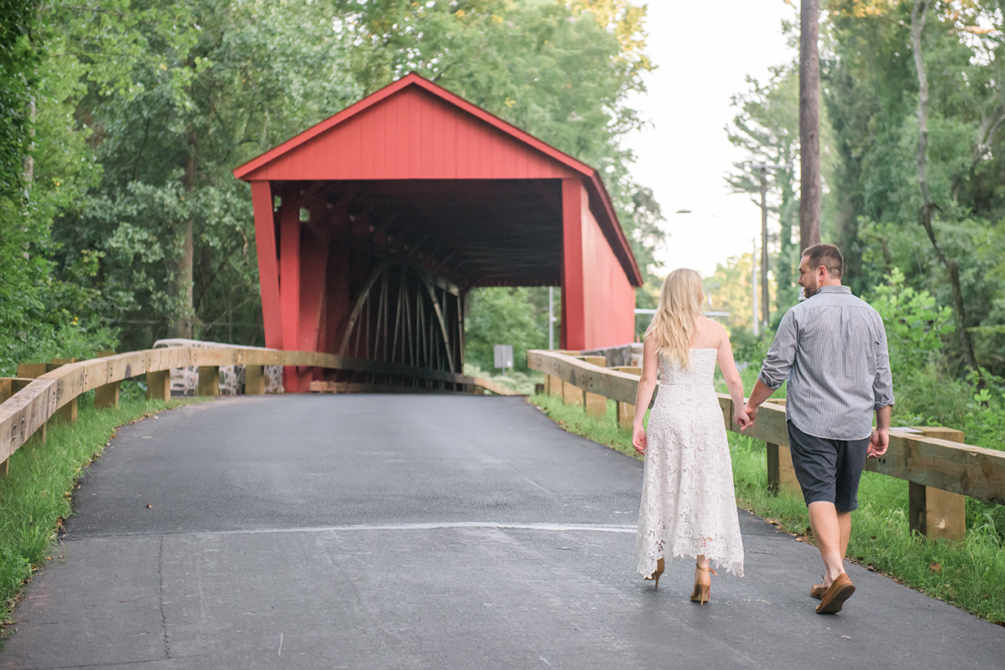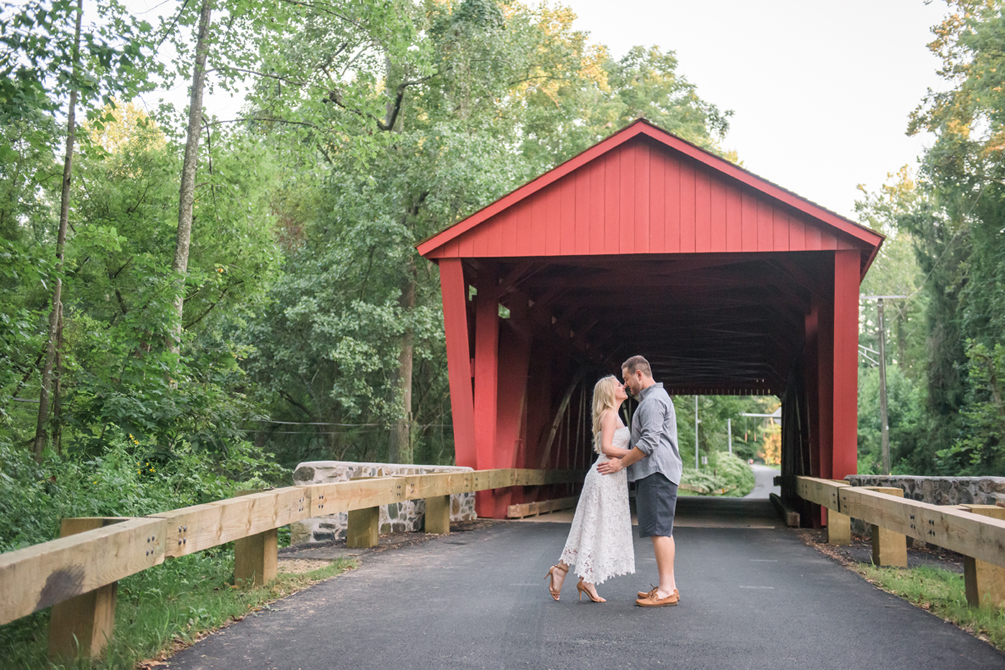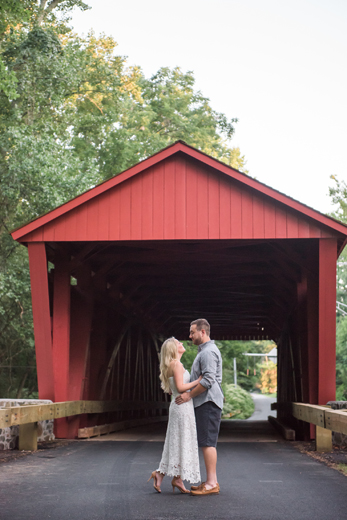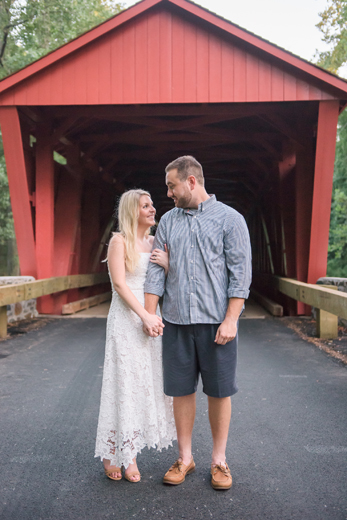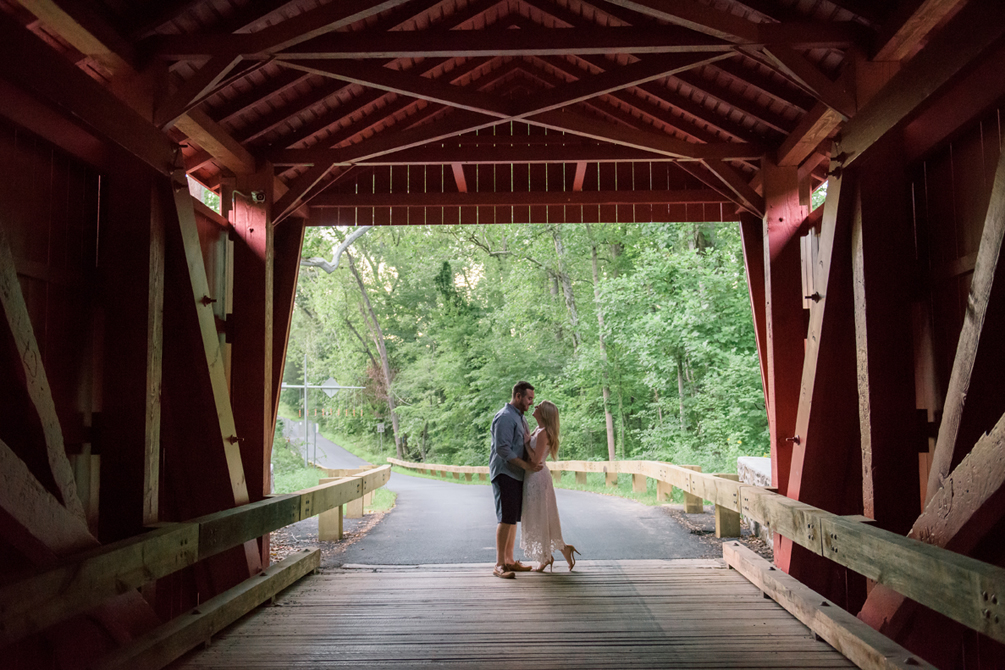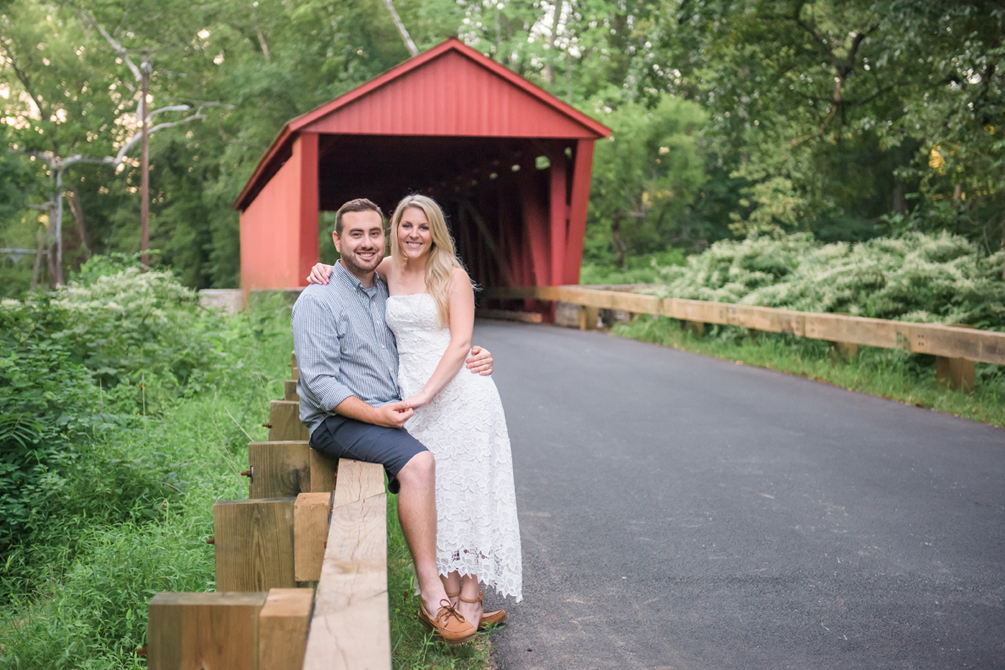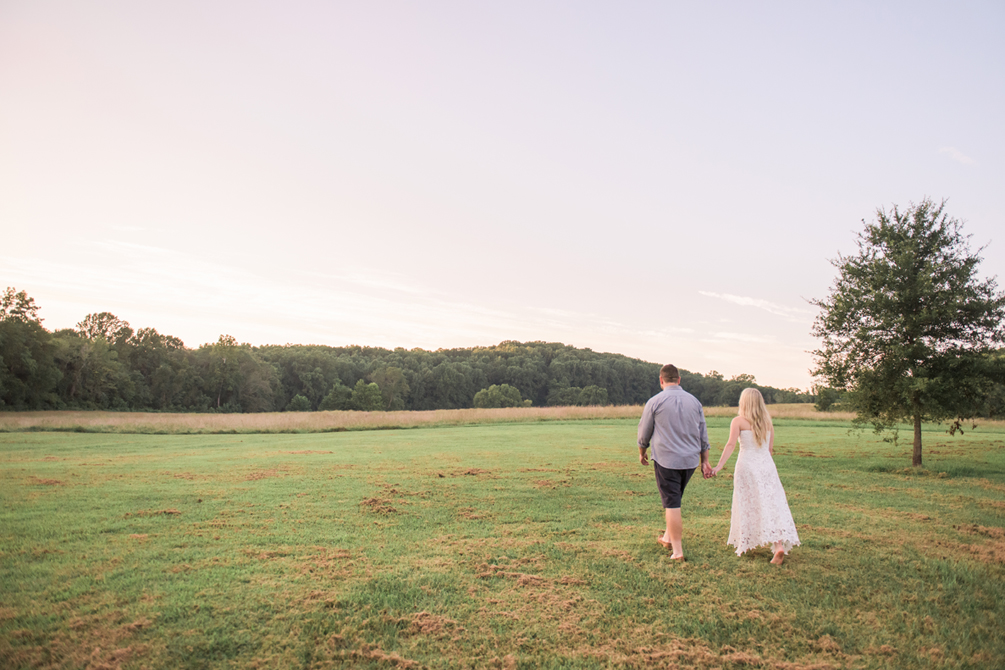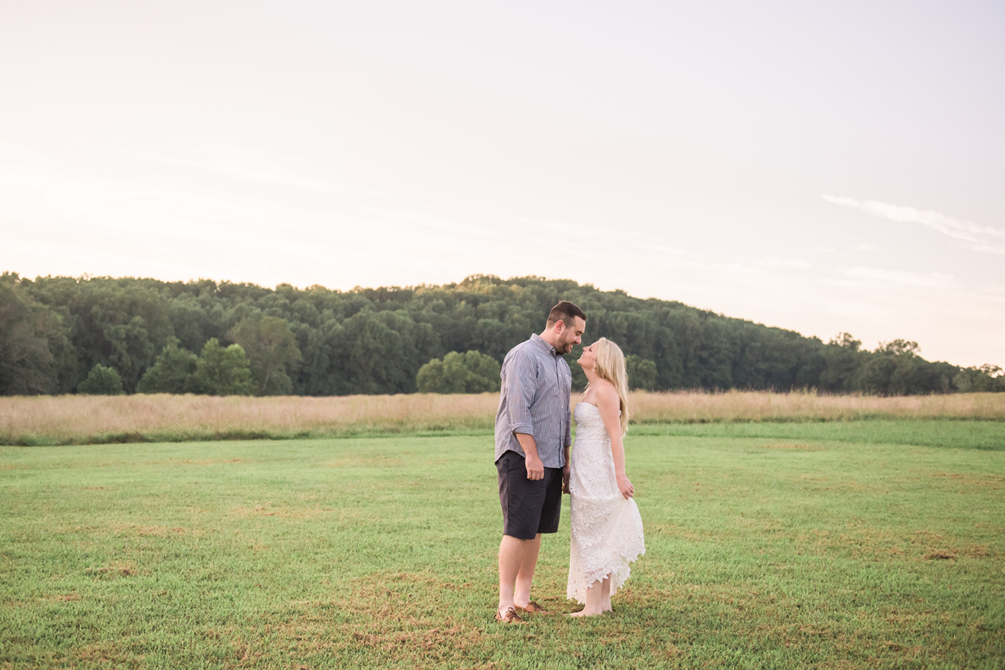 What a perfect, stunning sunset to end the night with!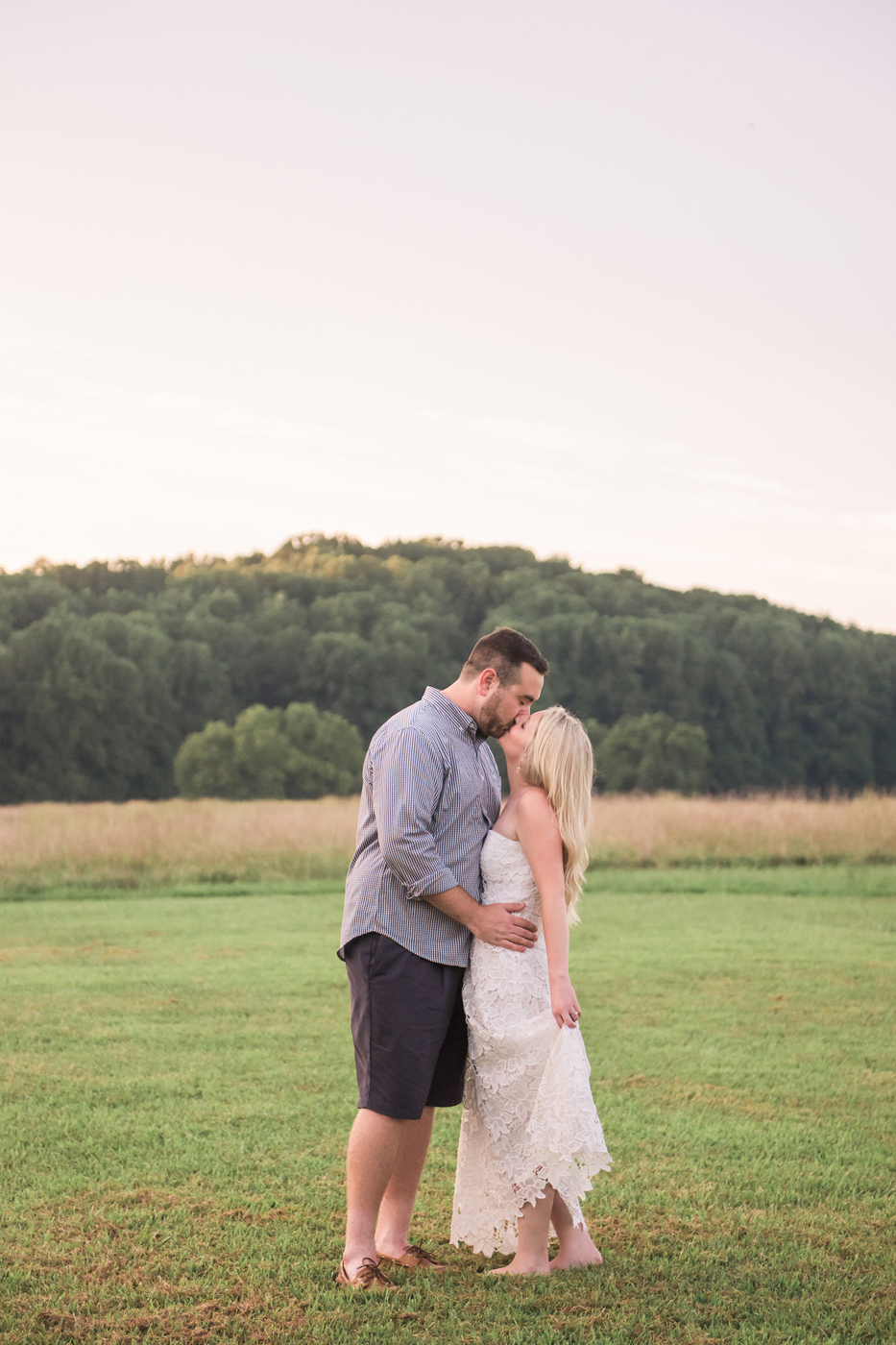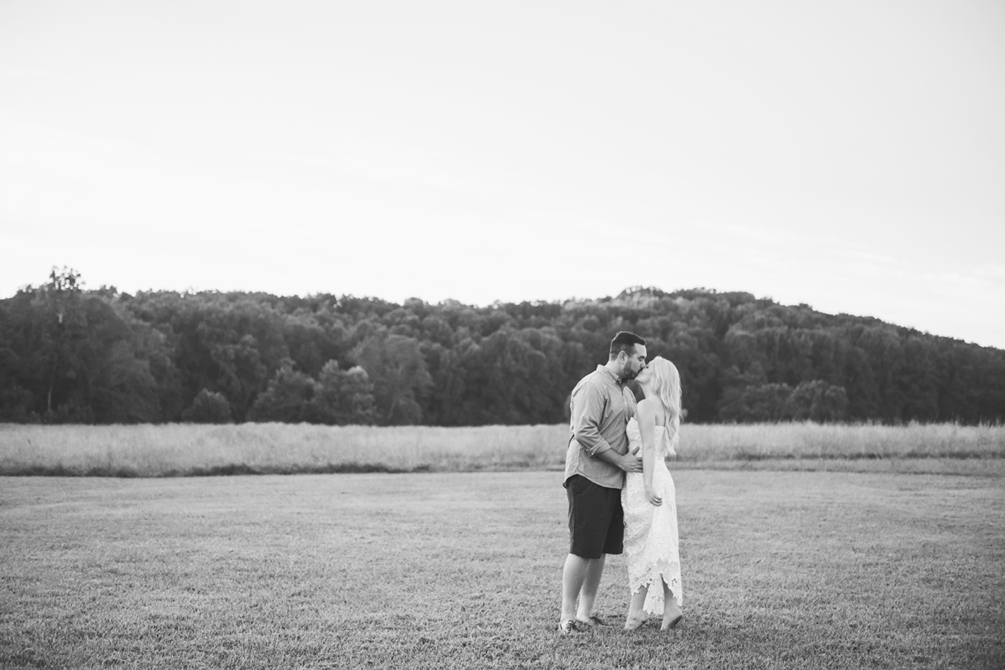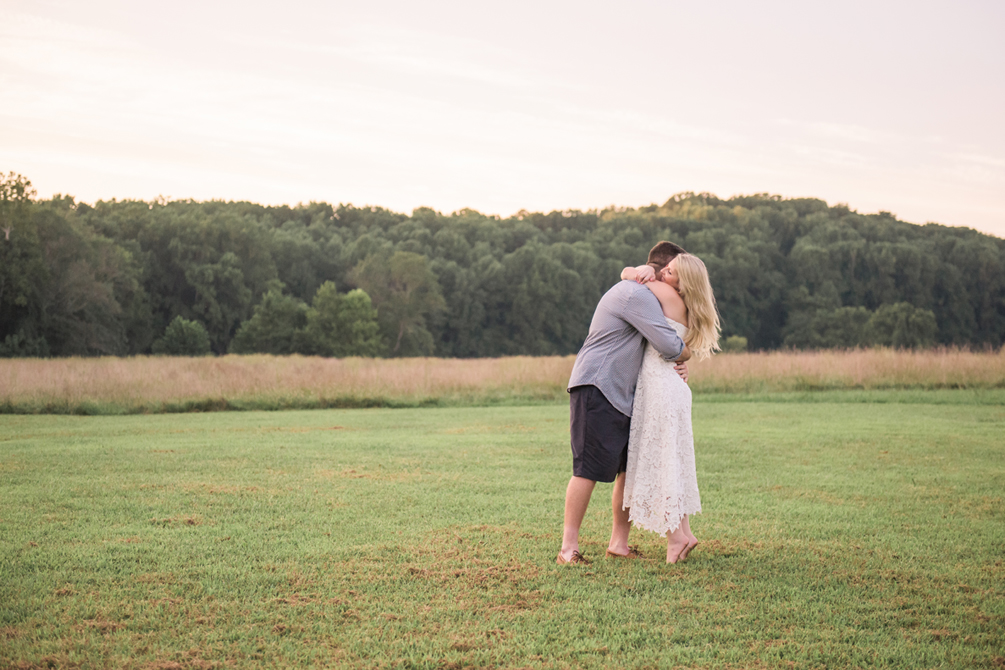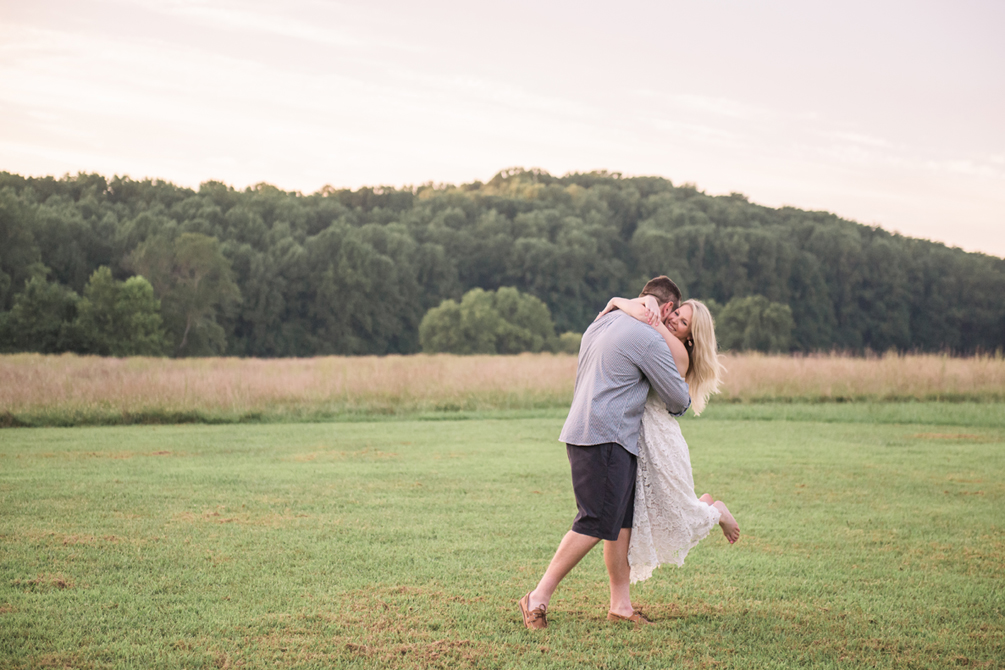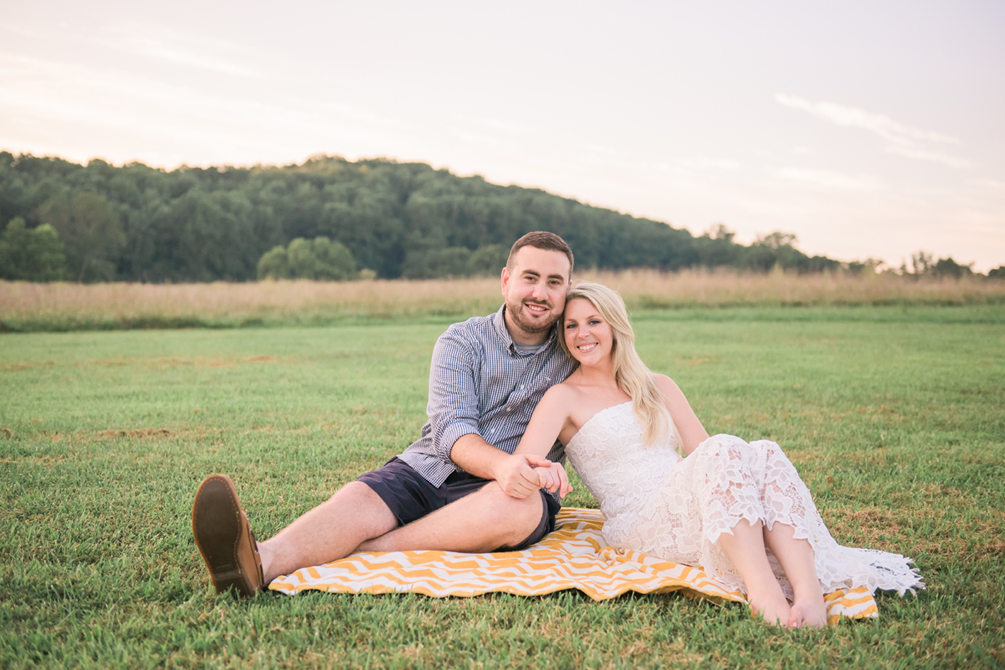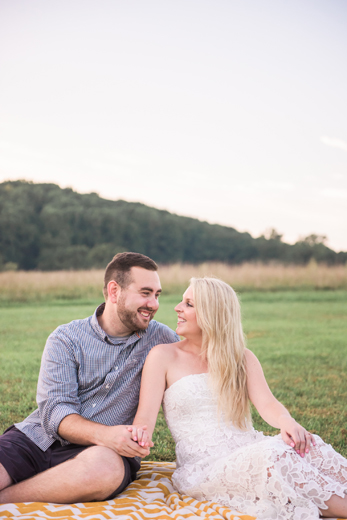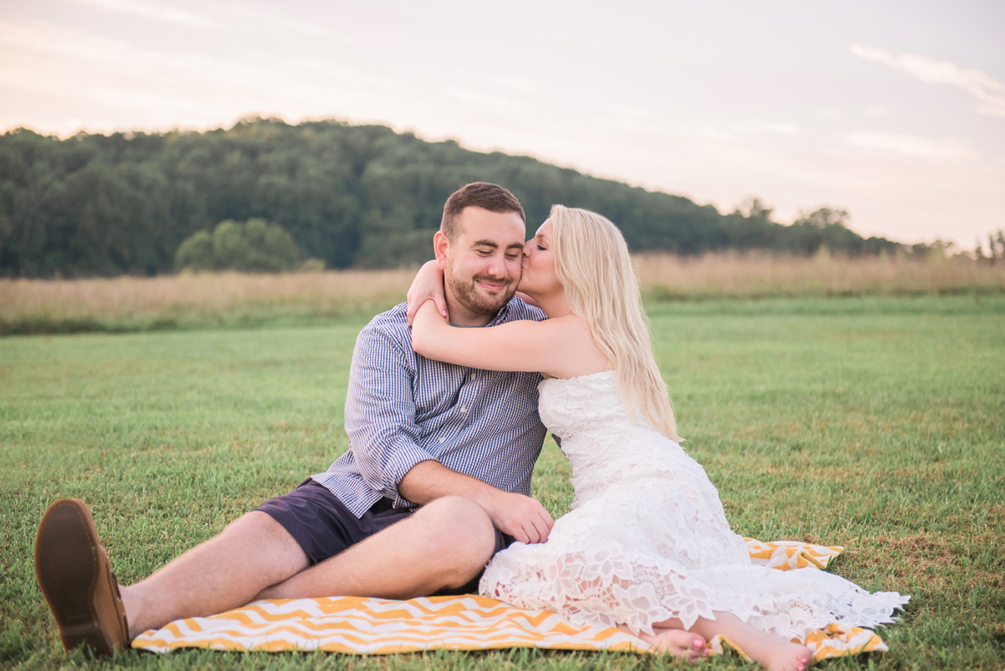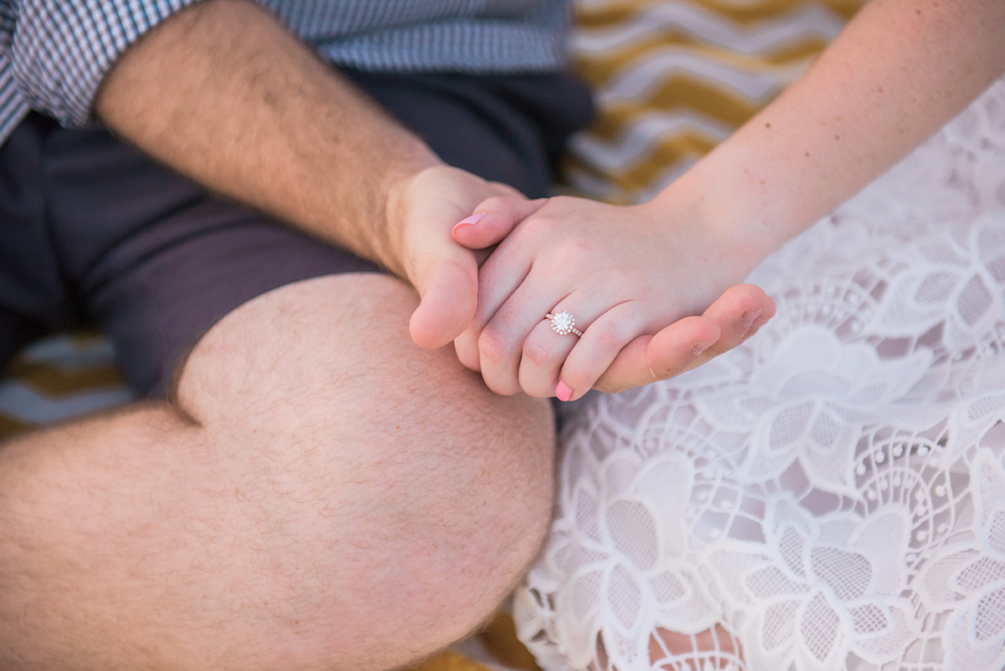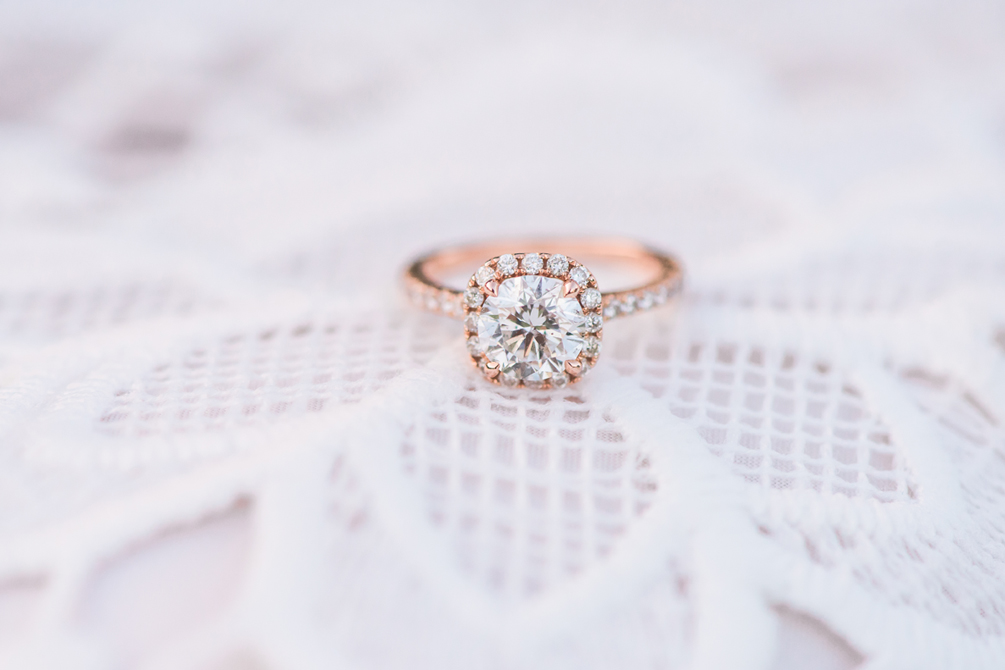 & Yes I'm 100% obsessed with Jenn's ring. Rose gold!! <3
Jenn & Zach, I'm so happy and excited to be your photographer! Thank you, congratulations, and enjoy every moment of this exciting time together! :)