Fells Point is definitely becoming one of my favorite spots for engagement sessions this summer, and since Logan & Marco had spent lots of time here while they dated, it was the perfect place in city for us to get together and hang out – I mean take photos! ;) I met Logan through our work at UMBC and I was so excited when they asked me to photograph their Ohio wedding coming up this October! Even though I've only gotten to meet Marco a few times, hanging out with both of them instantly feels like spending time with old friends, which is my FAVORITE! It was awesome to catch up with them a couple weeks ago and I loved capturing their easy-going and light-hearted & fun love! We easily spent half the session chatting and laughing, but I'm obviously just as in love with the time we spent photographing too. They originally weren't sure if they wanted or needed the engagement session, but I'm so happy they opted for it. It was one of the first cool-ish evenings towards the end of this hot summer, and the whole shoot just felt really relaxed. Oh and we even stopped into 8 Ball Meatball for some drinks.. does it even get better than that?! haha Without a doubt, I am super excited for their Ohio wedding next month!! Thank you Logan & Marco for such a fun evening!! <3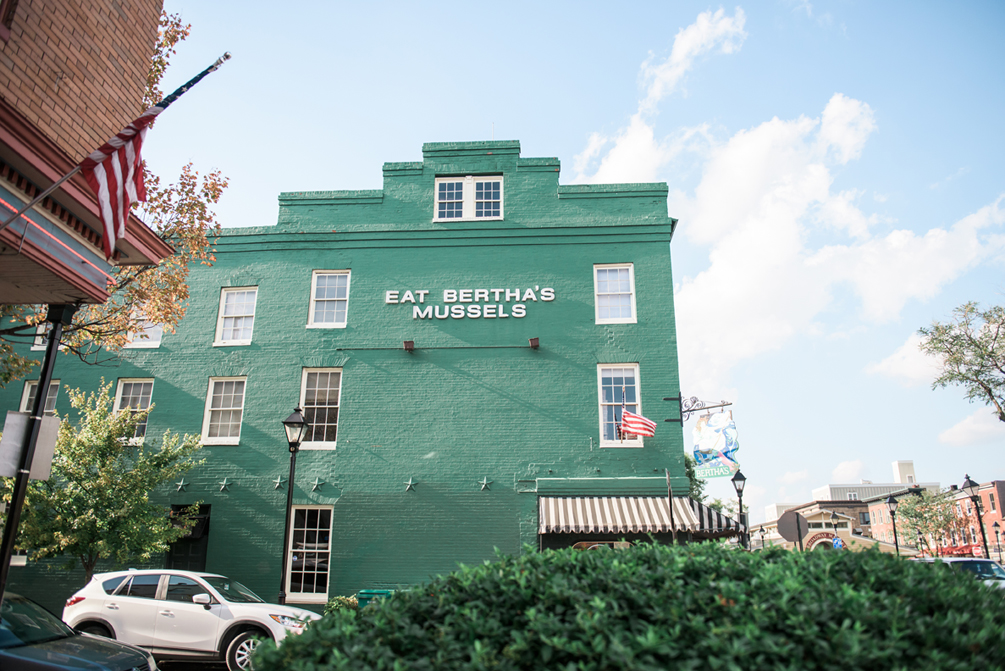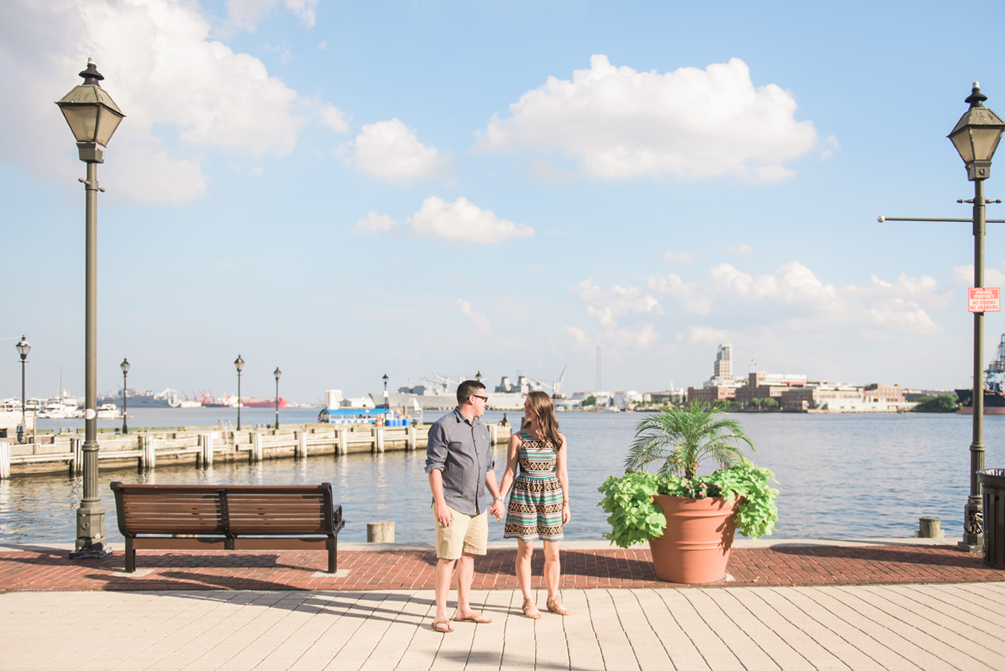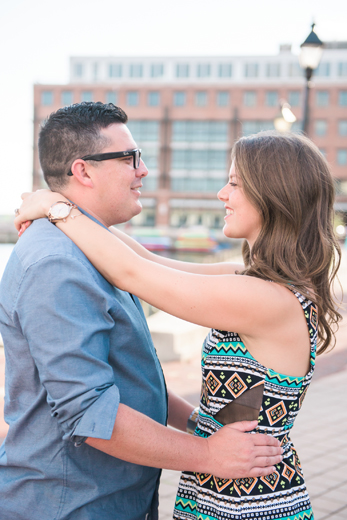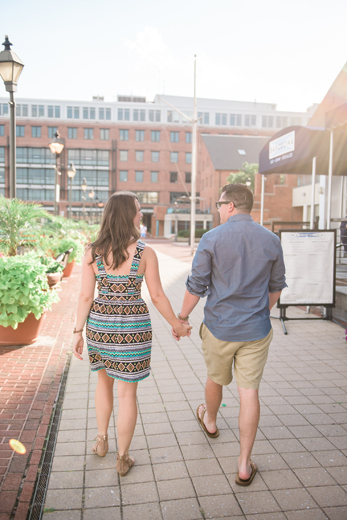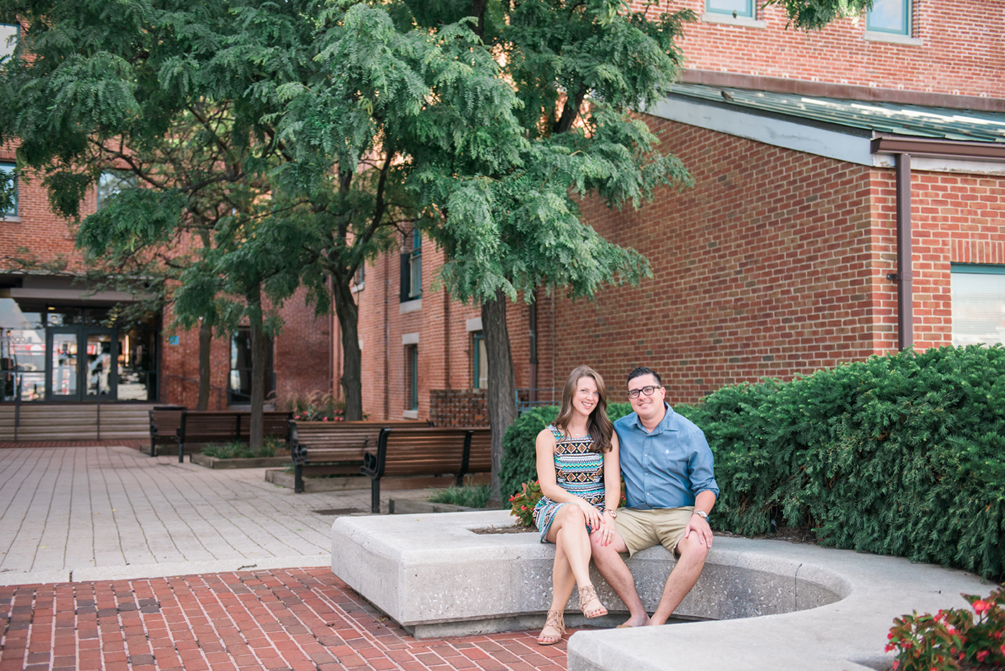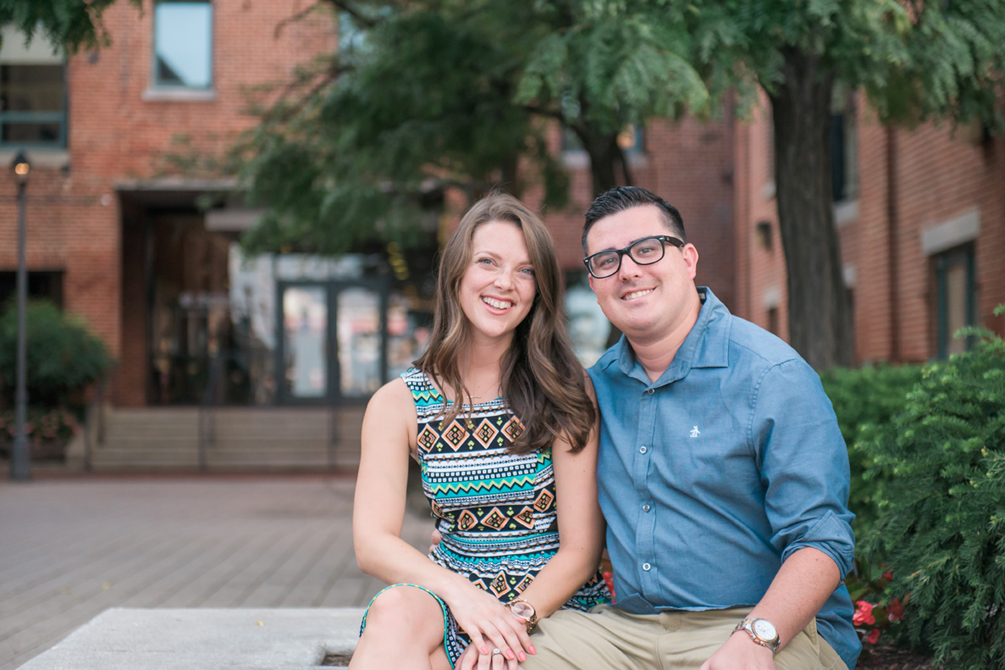 So dang cute! And I'm obsessed with your dress Logan! :D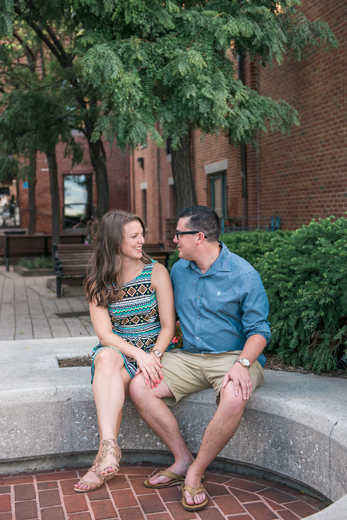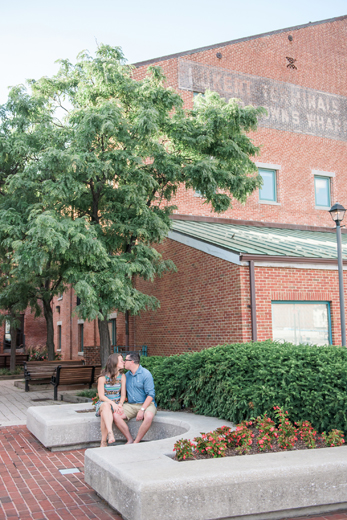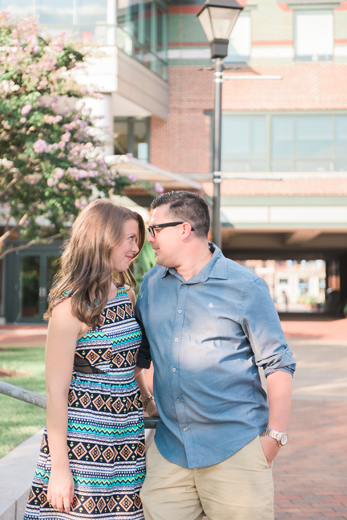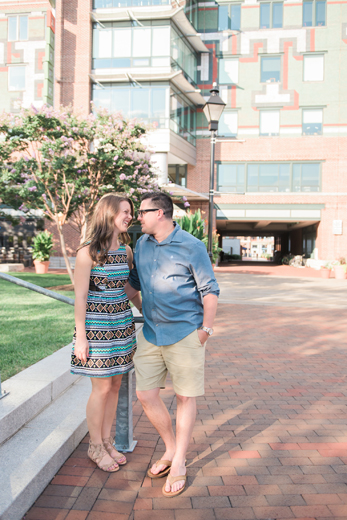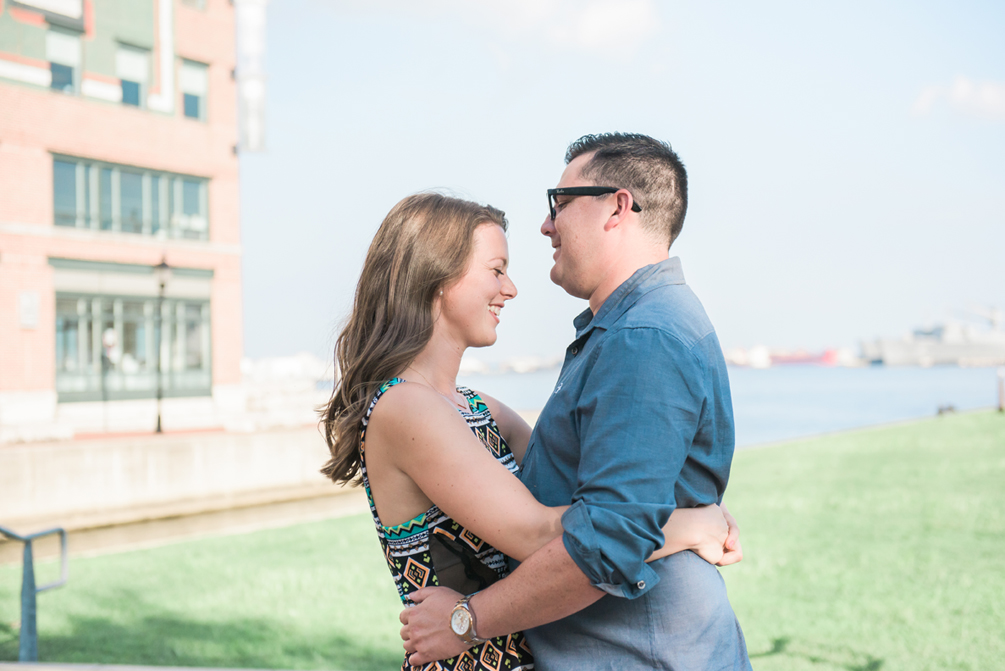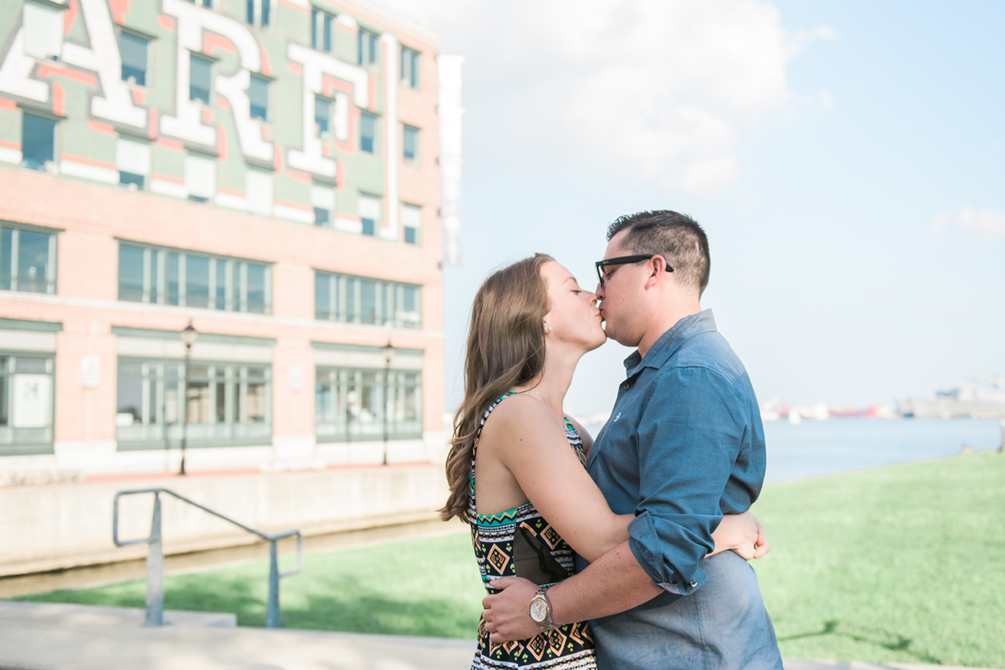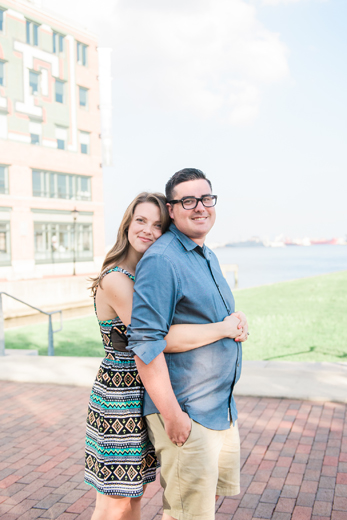 I just love this so much. What a perfectly sweet expression!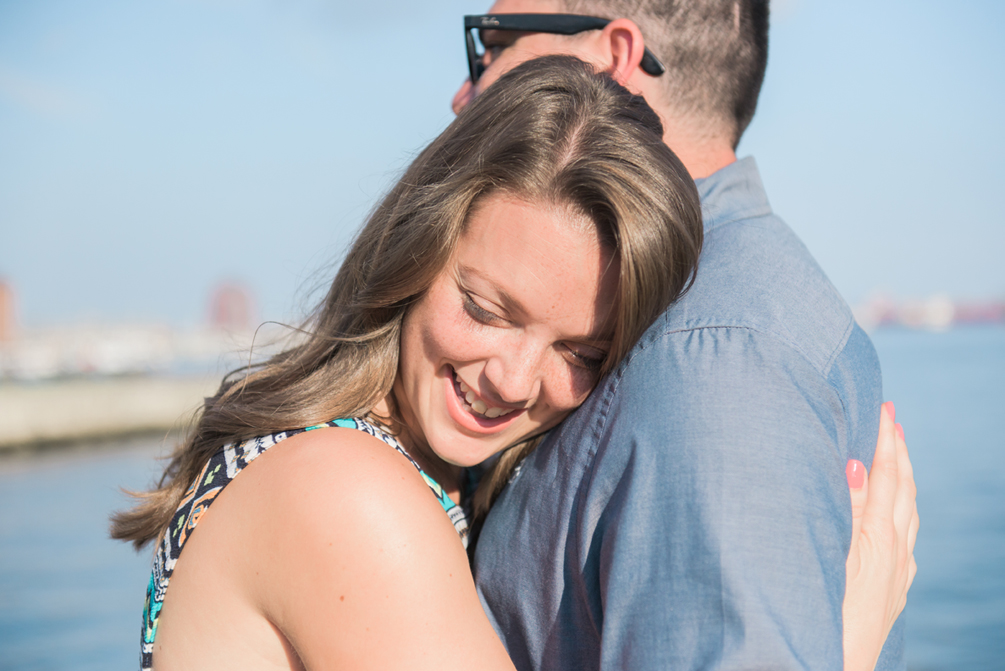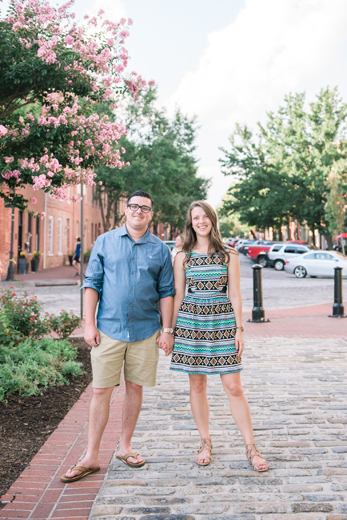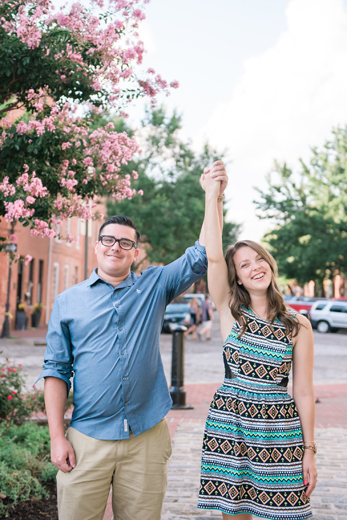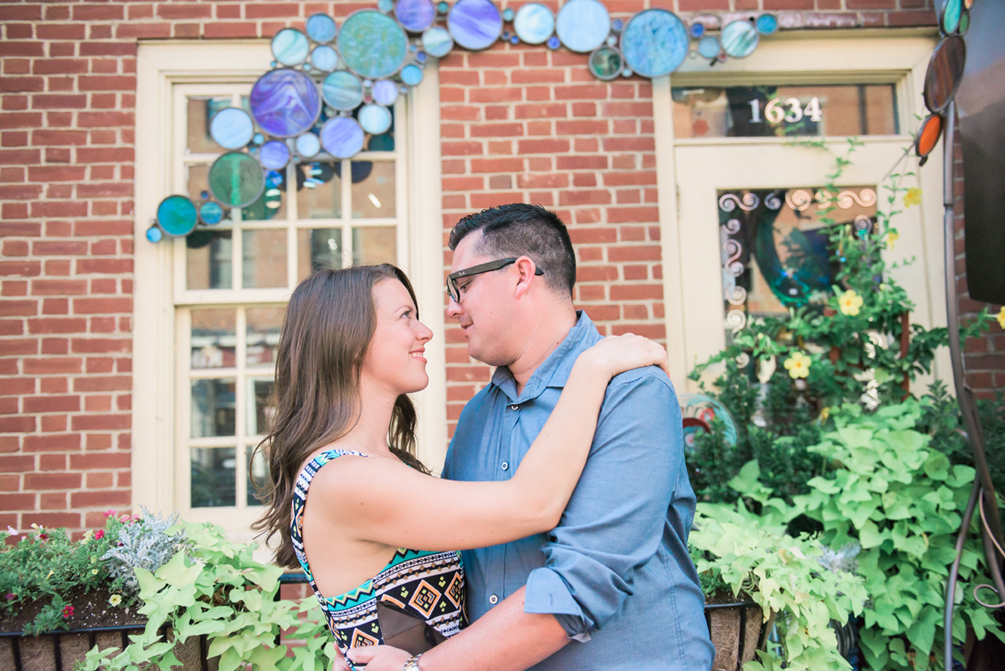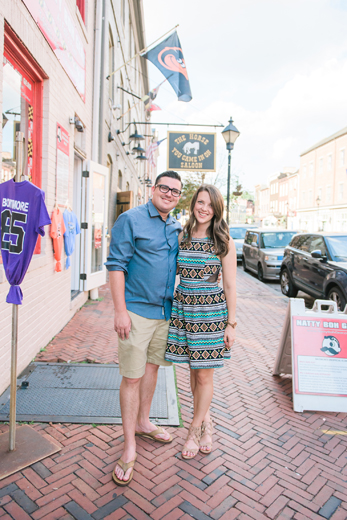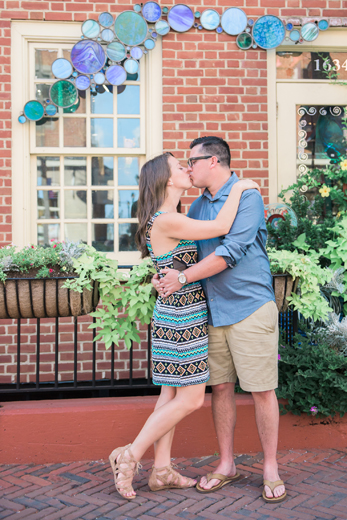 A little Baltimore pride and a little bit of "when the location coordinates with your outfit colors" :)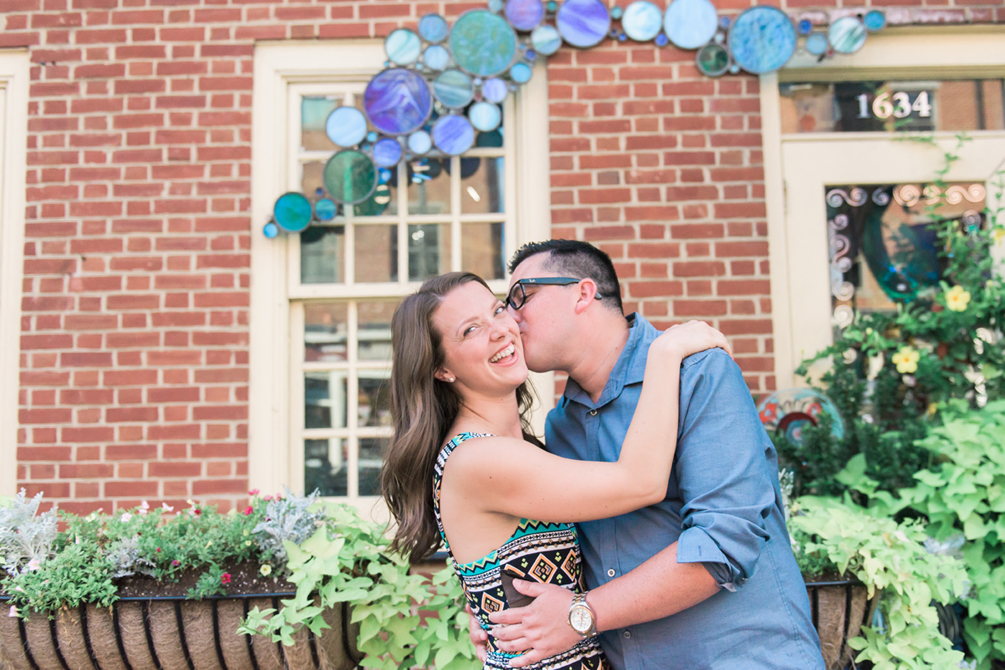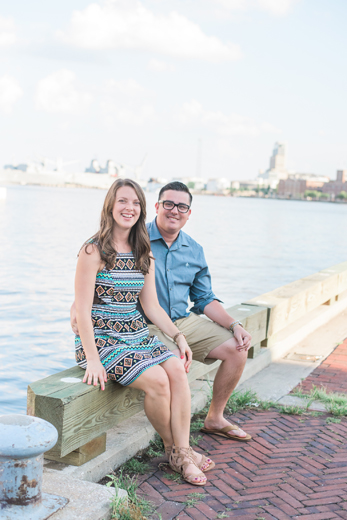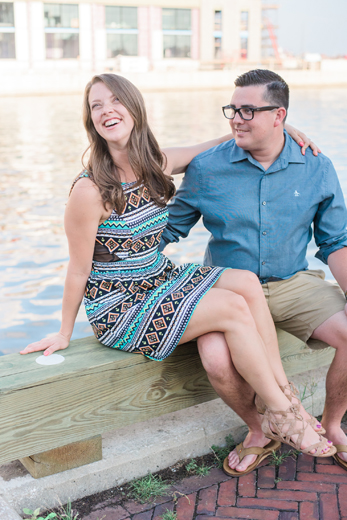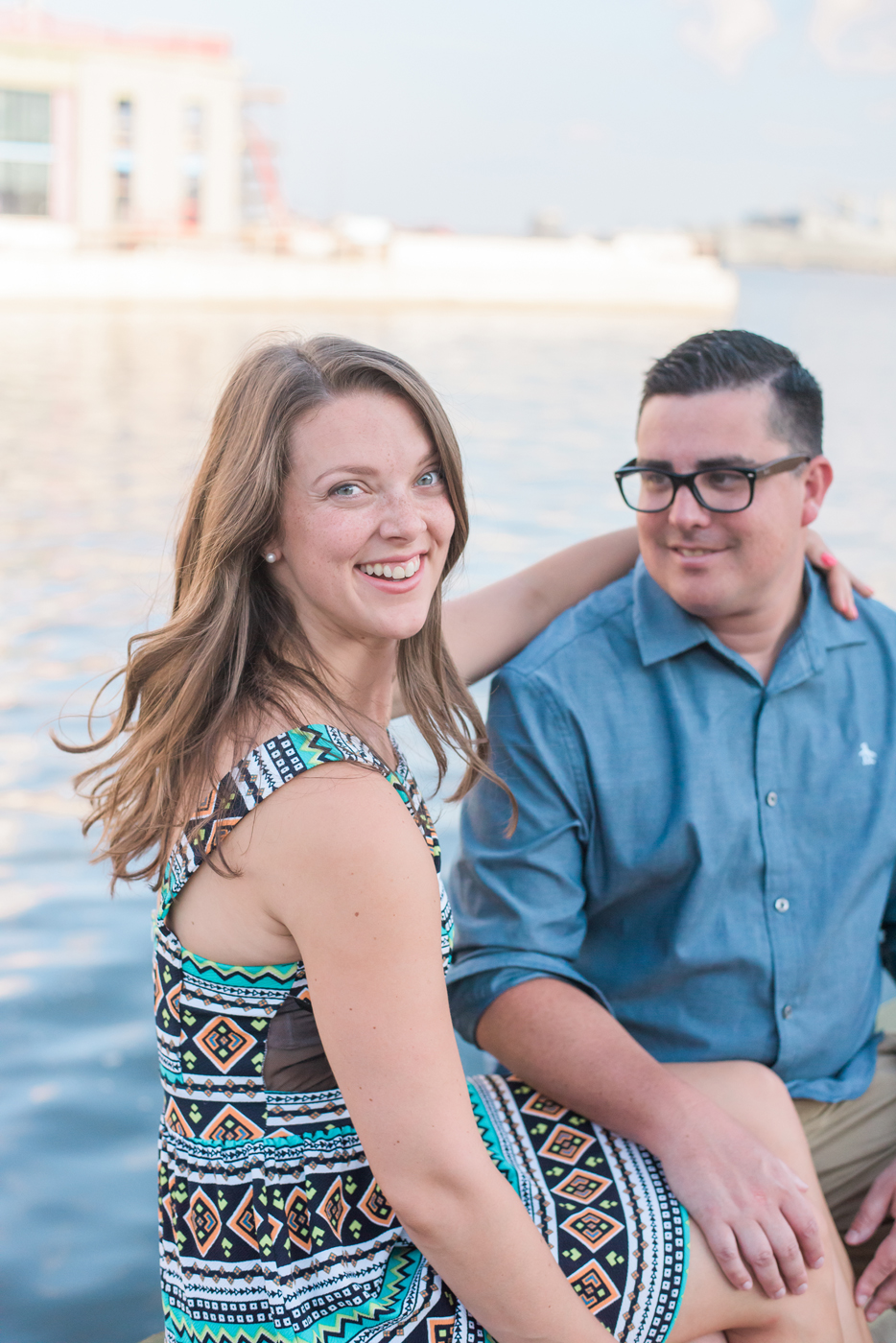 Favorite!!!! Logan you're so happy and cute!!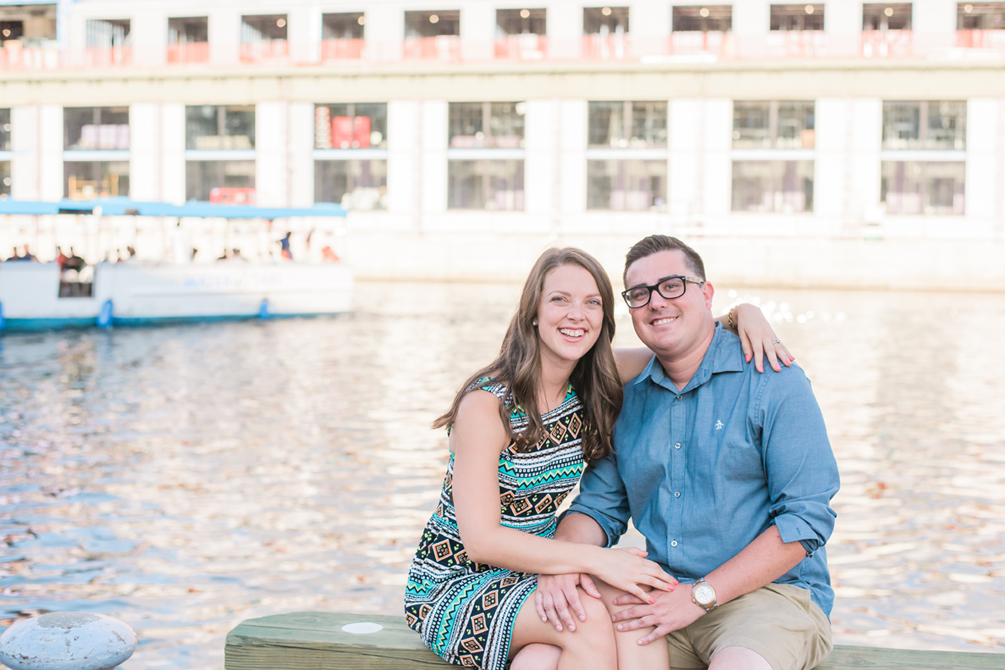 Since their first date included a water taxi across the harbor, we couldn't pass up the chance for one of the boats in the background!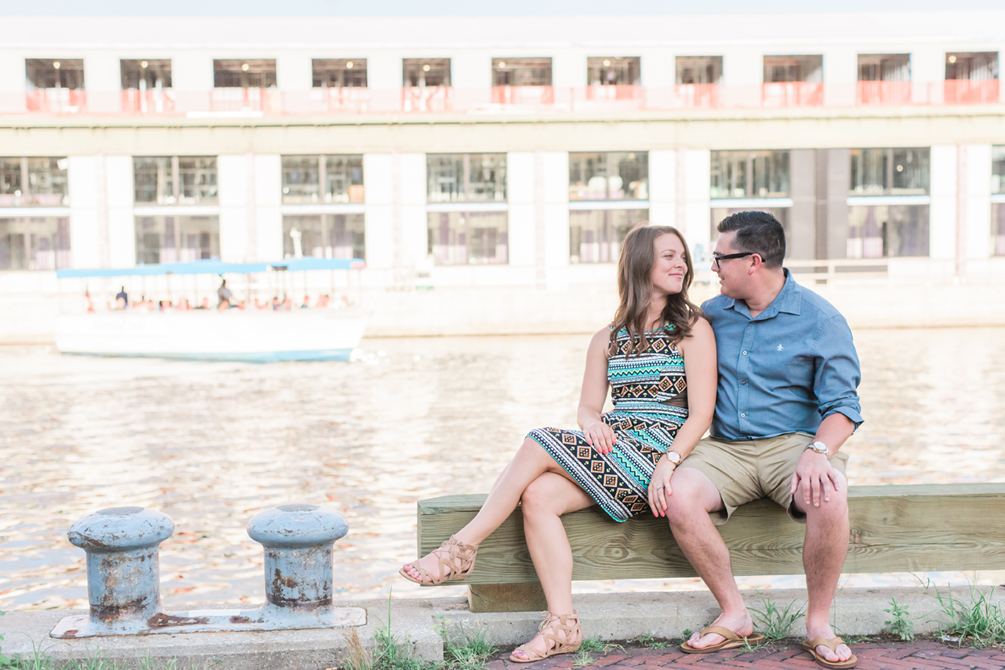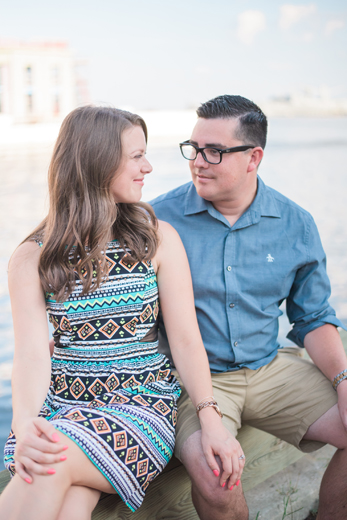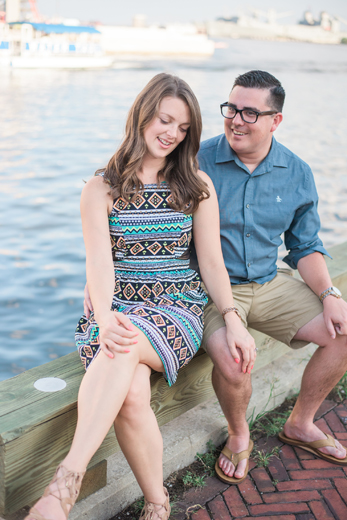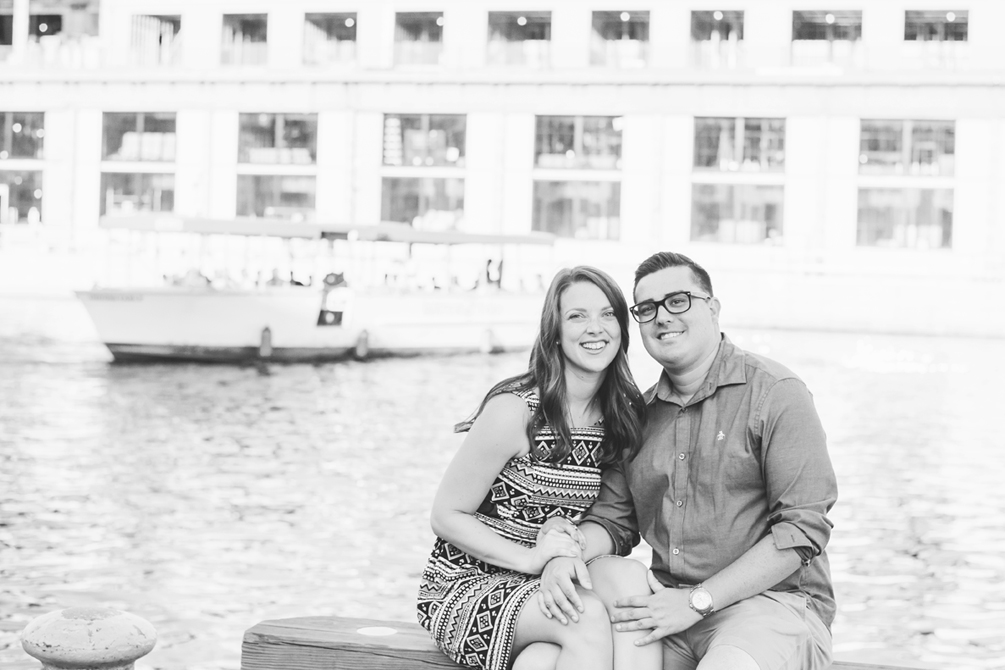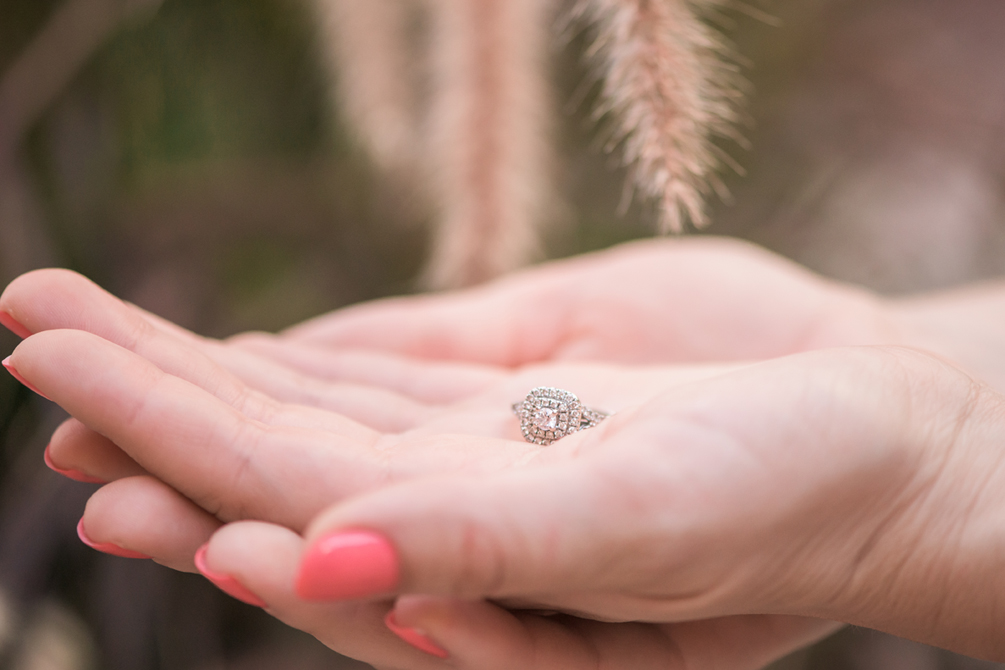 Ahh! SUCH a stunning ring!! Can't wait to photograph the full set next month!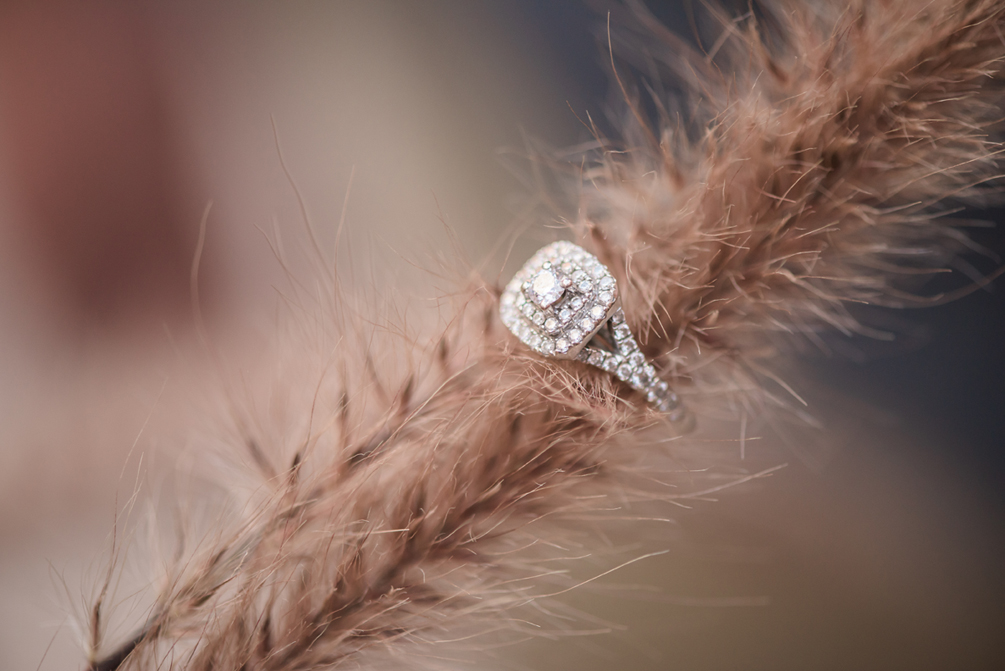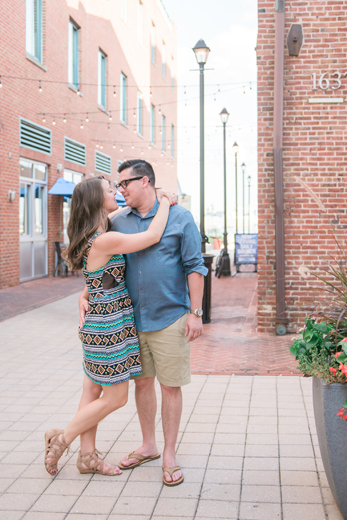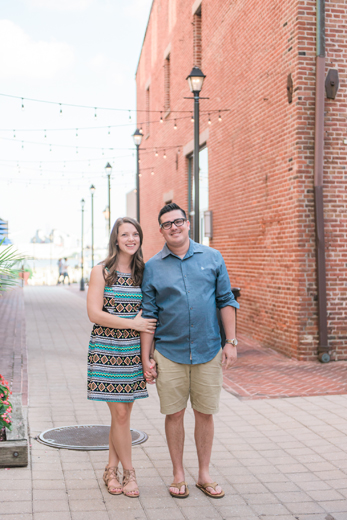 String lights + cute couples = <3 It's just plain math! :)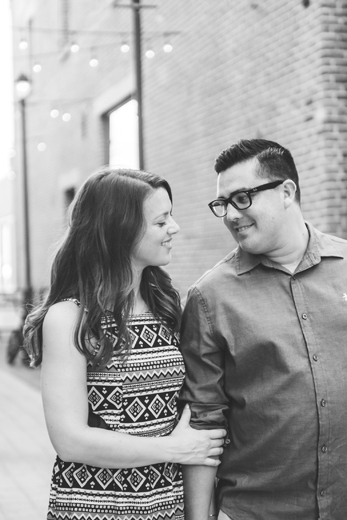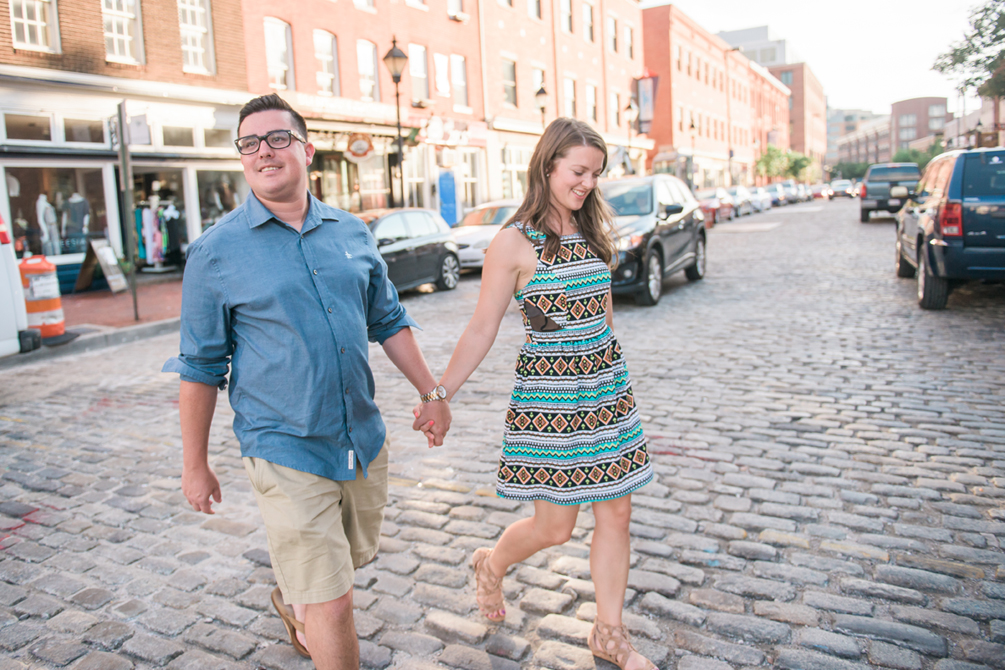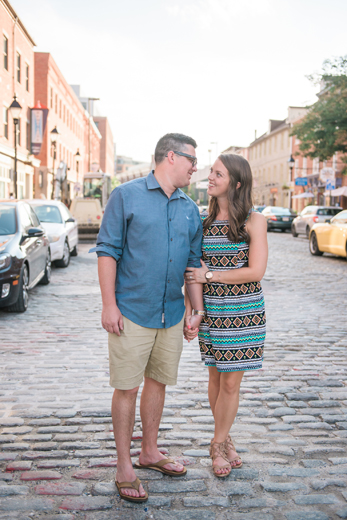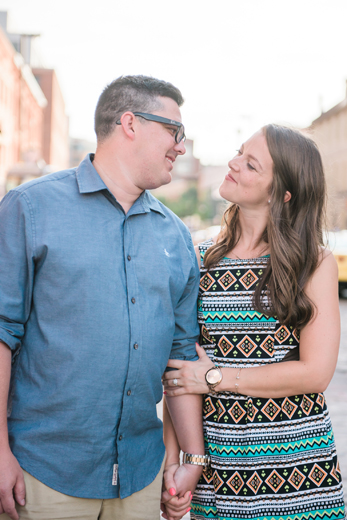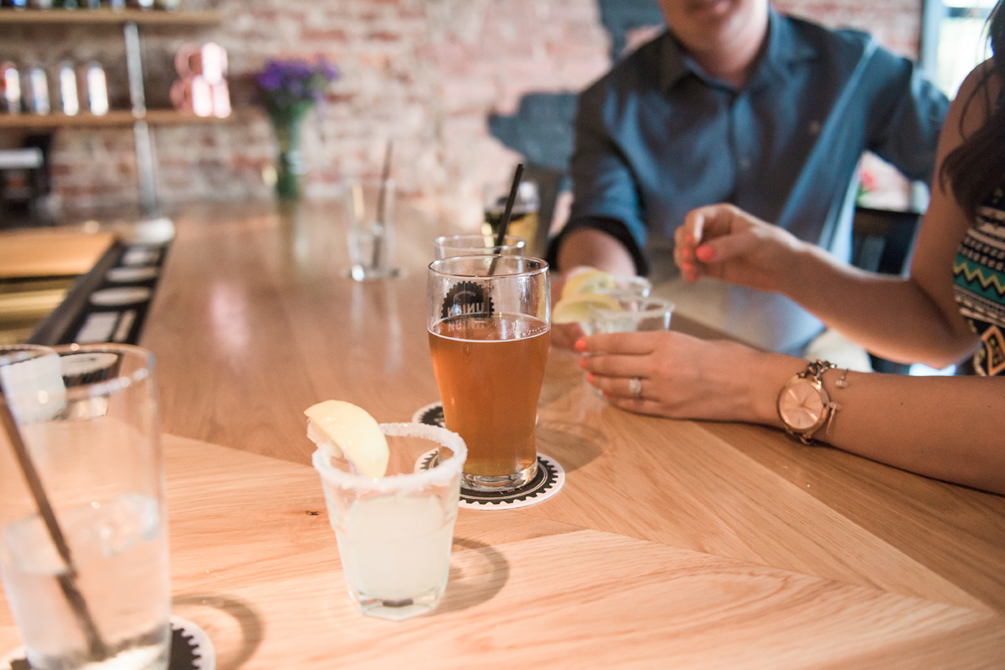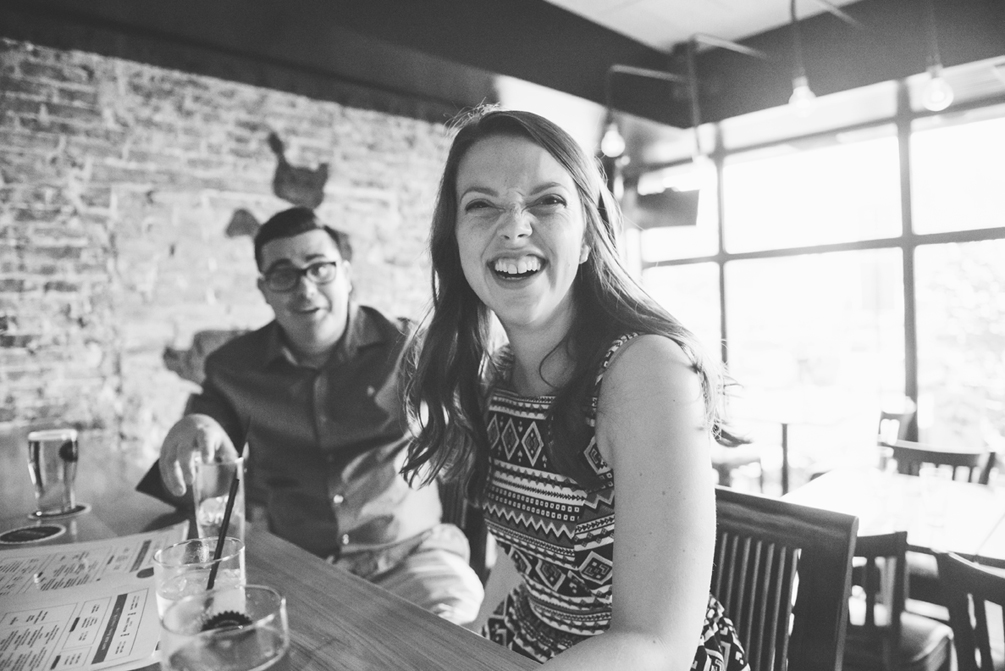 Hahah you guys are seriously the best. This was so fun!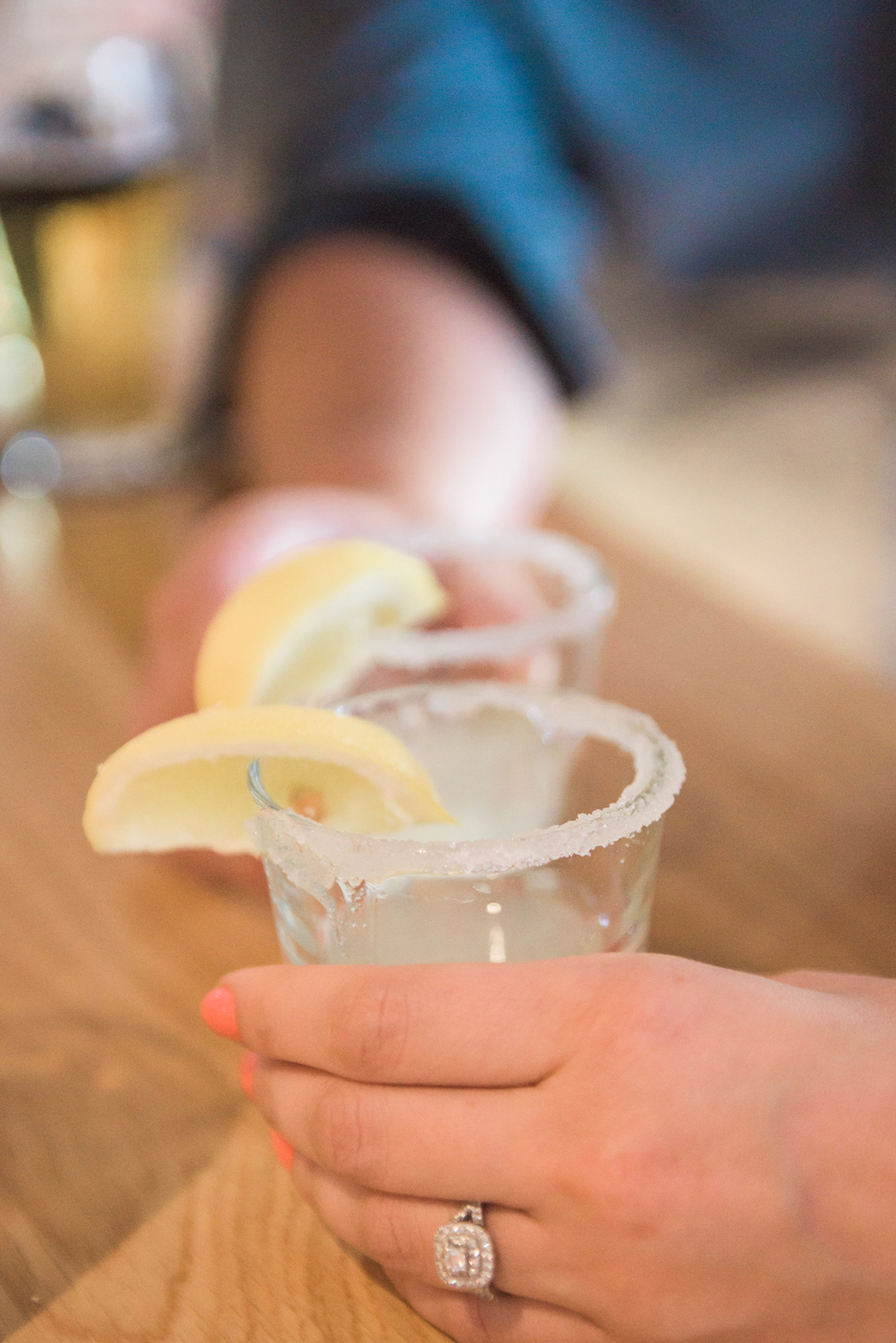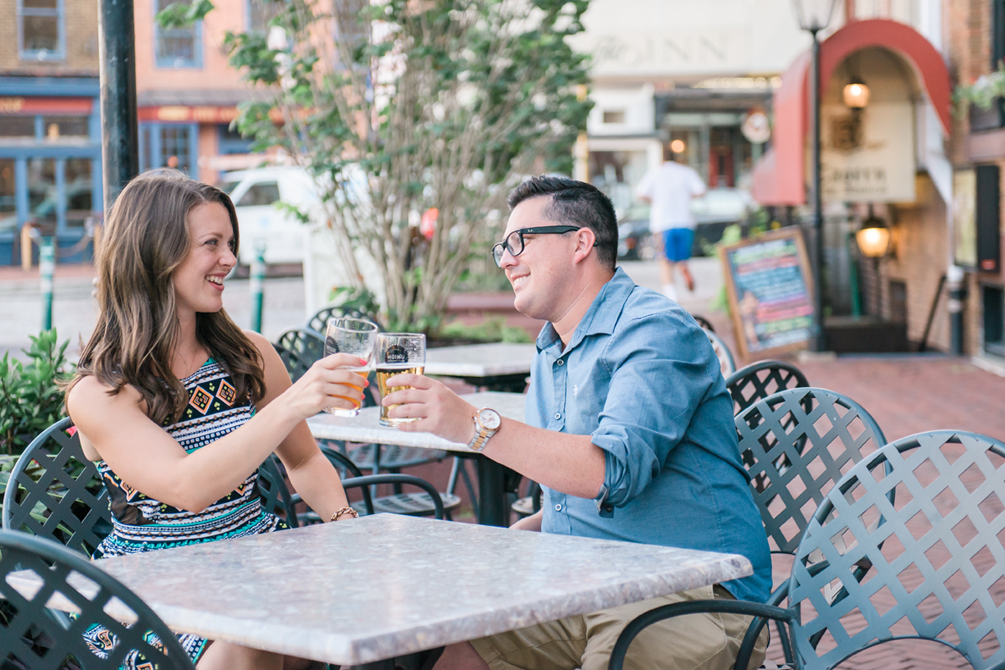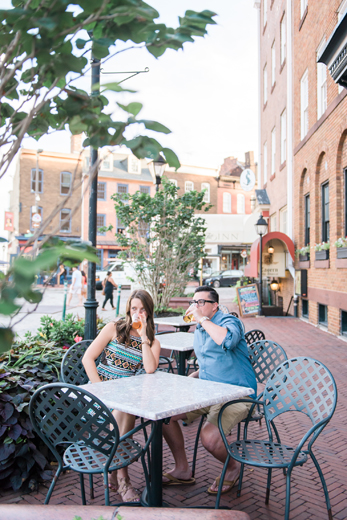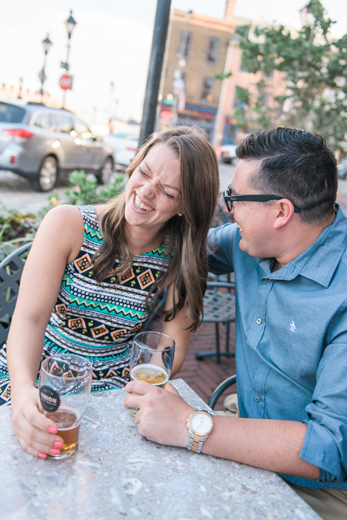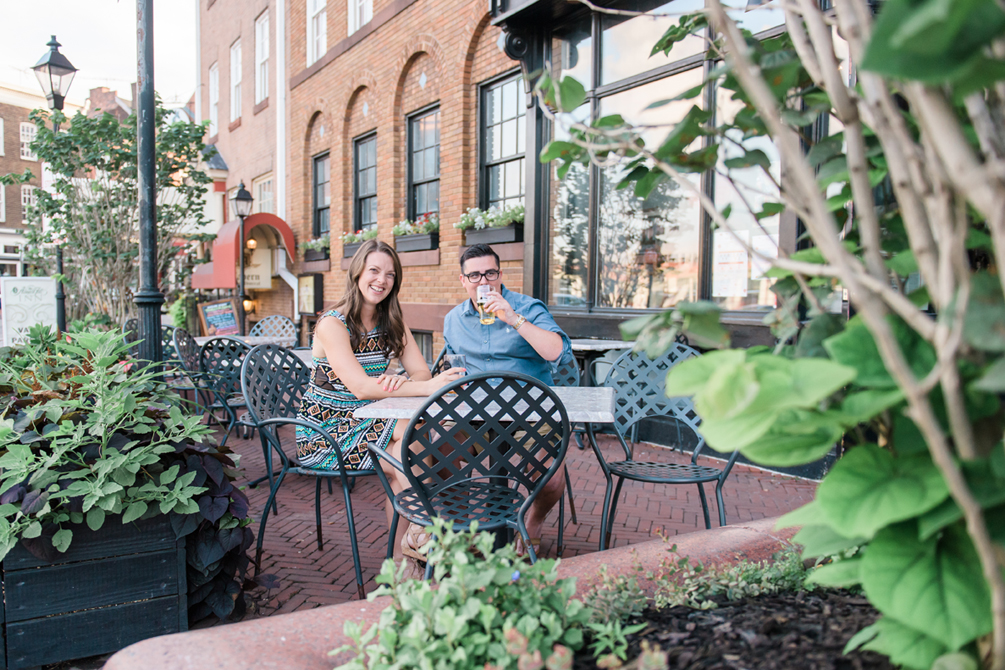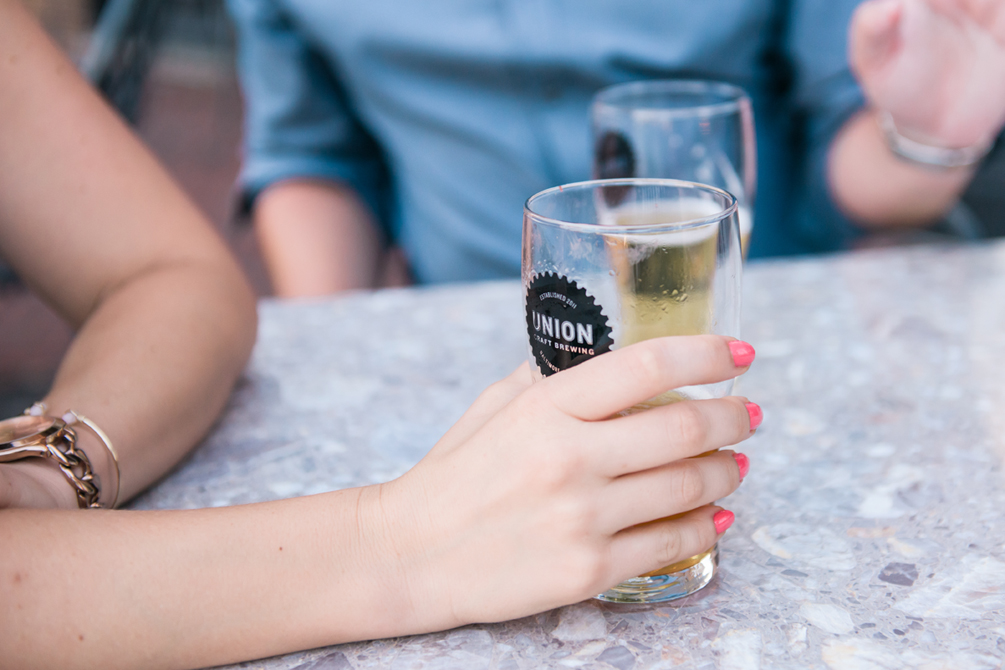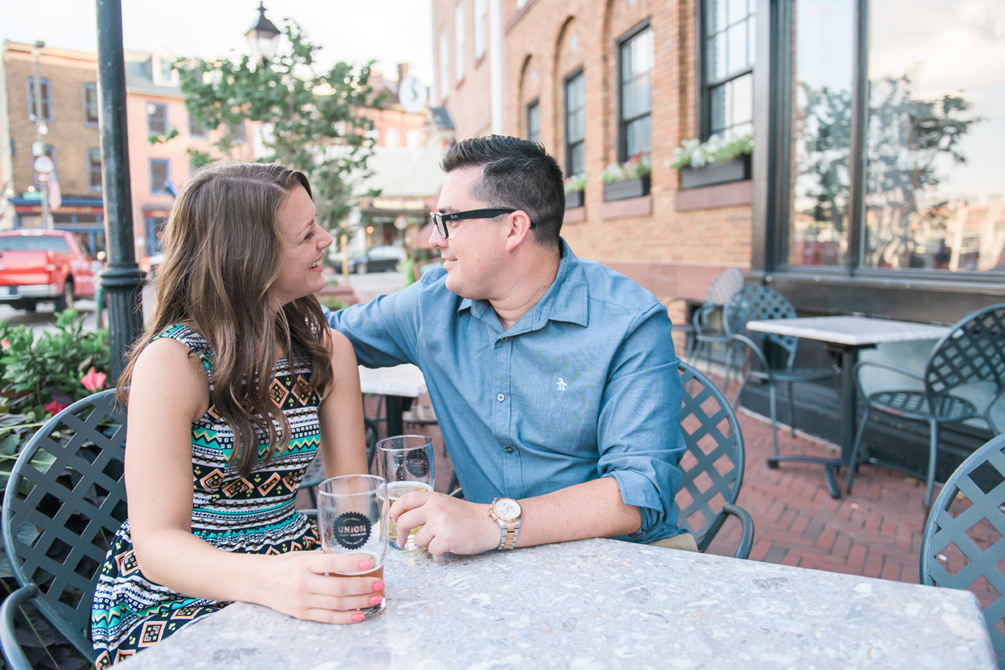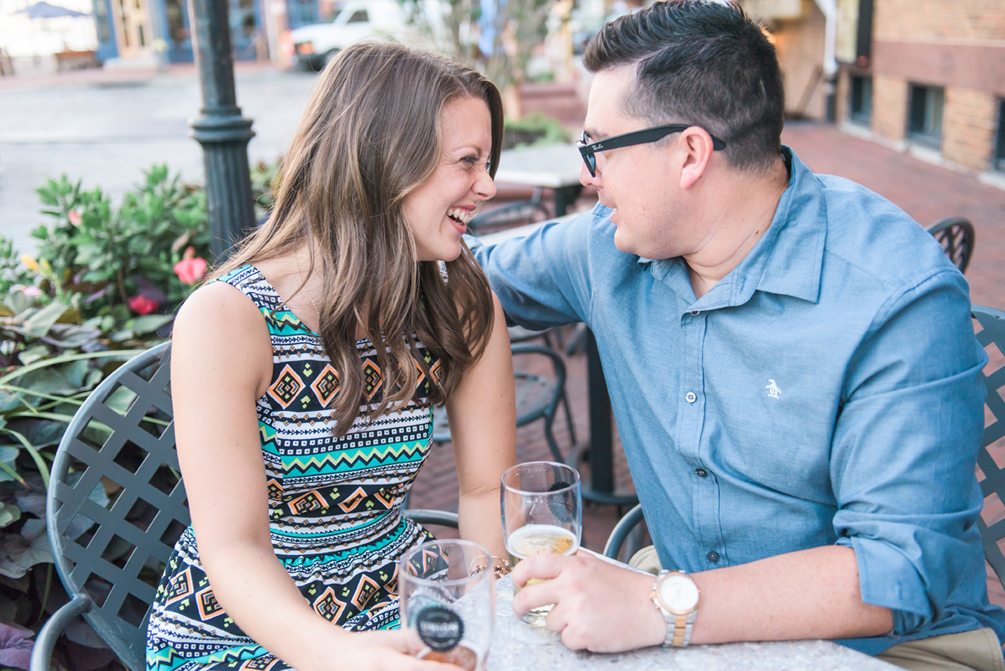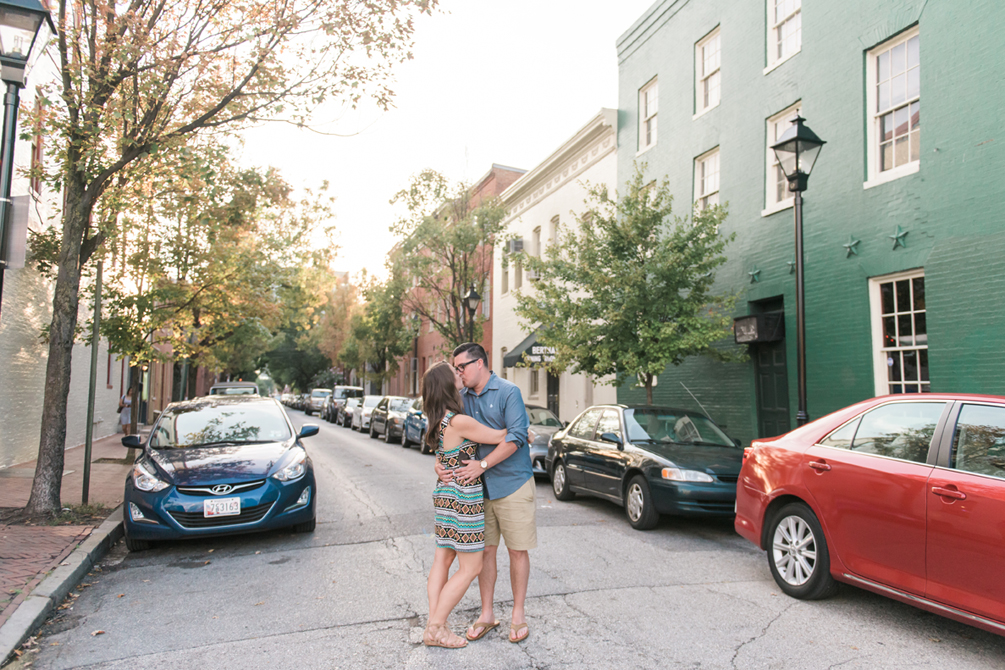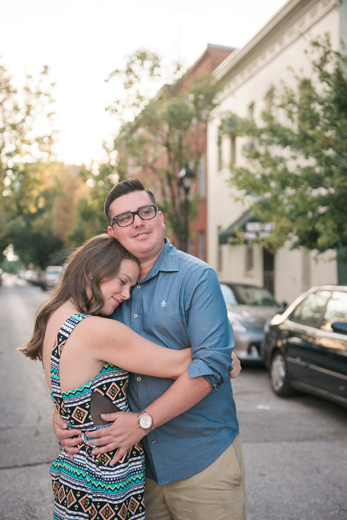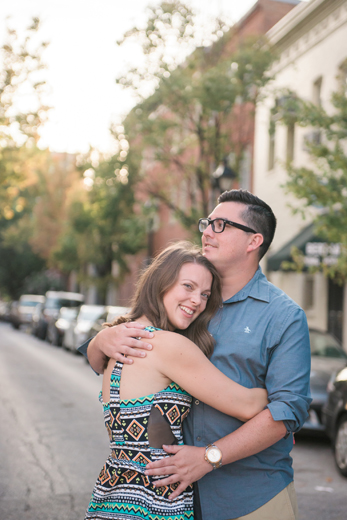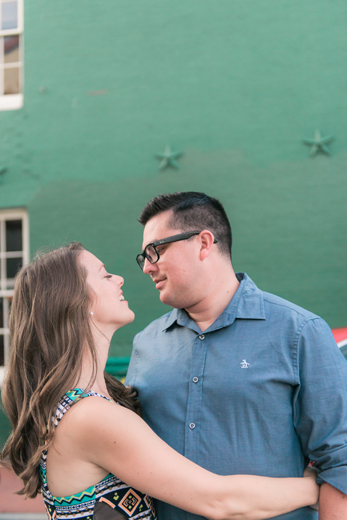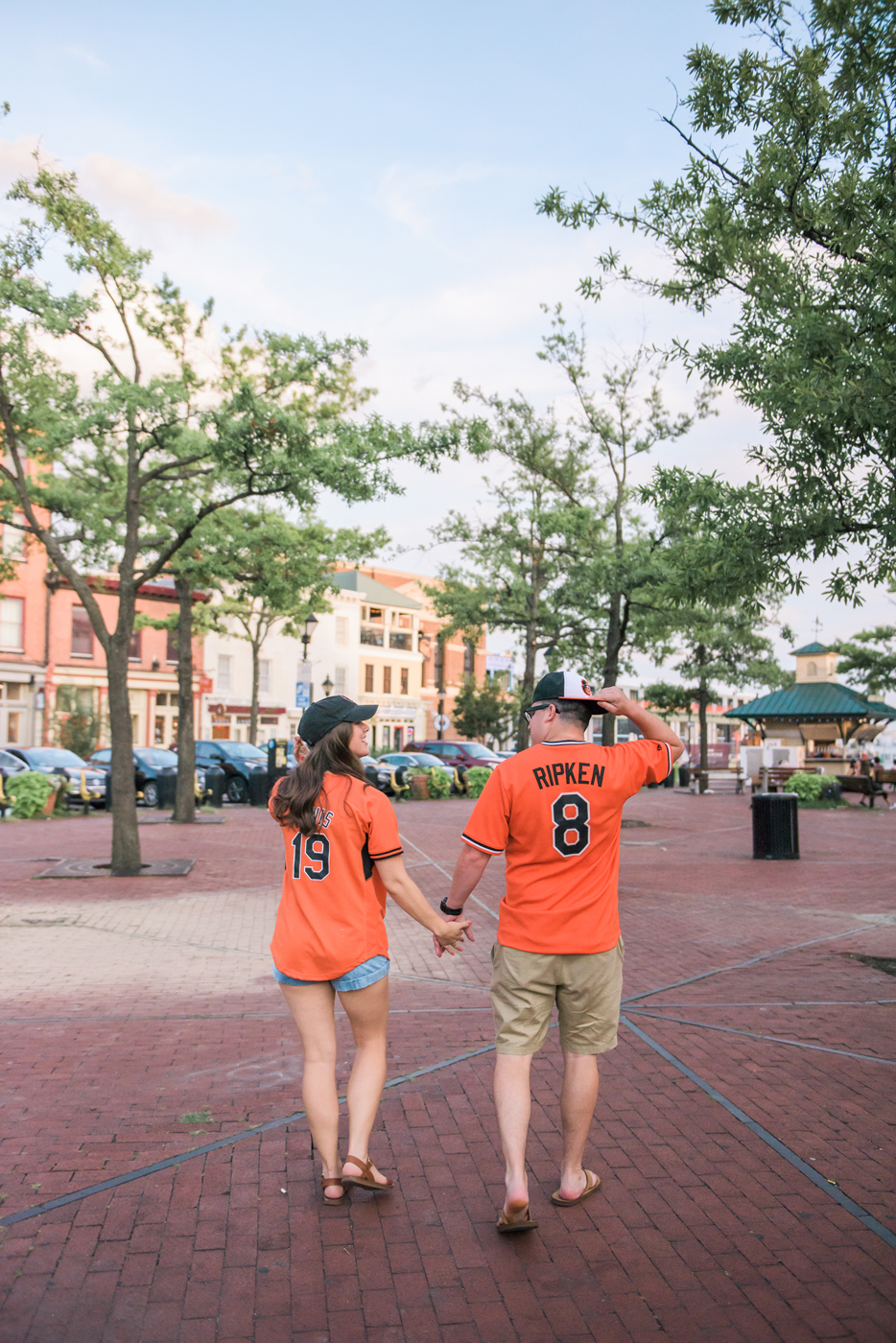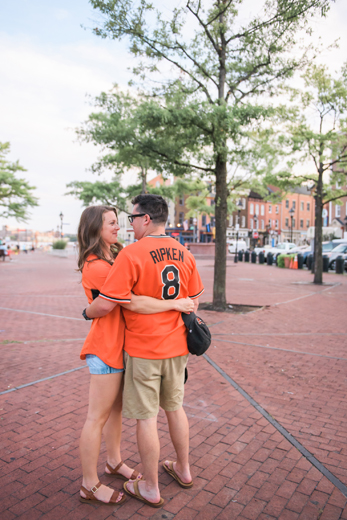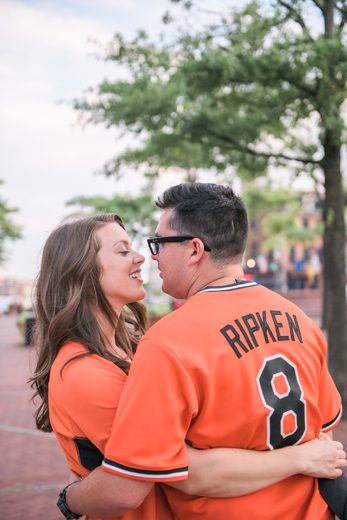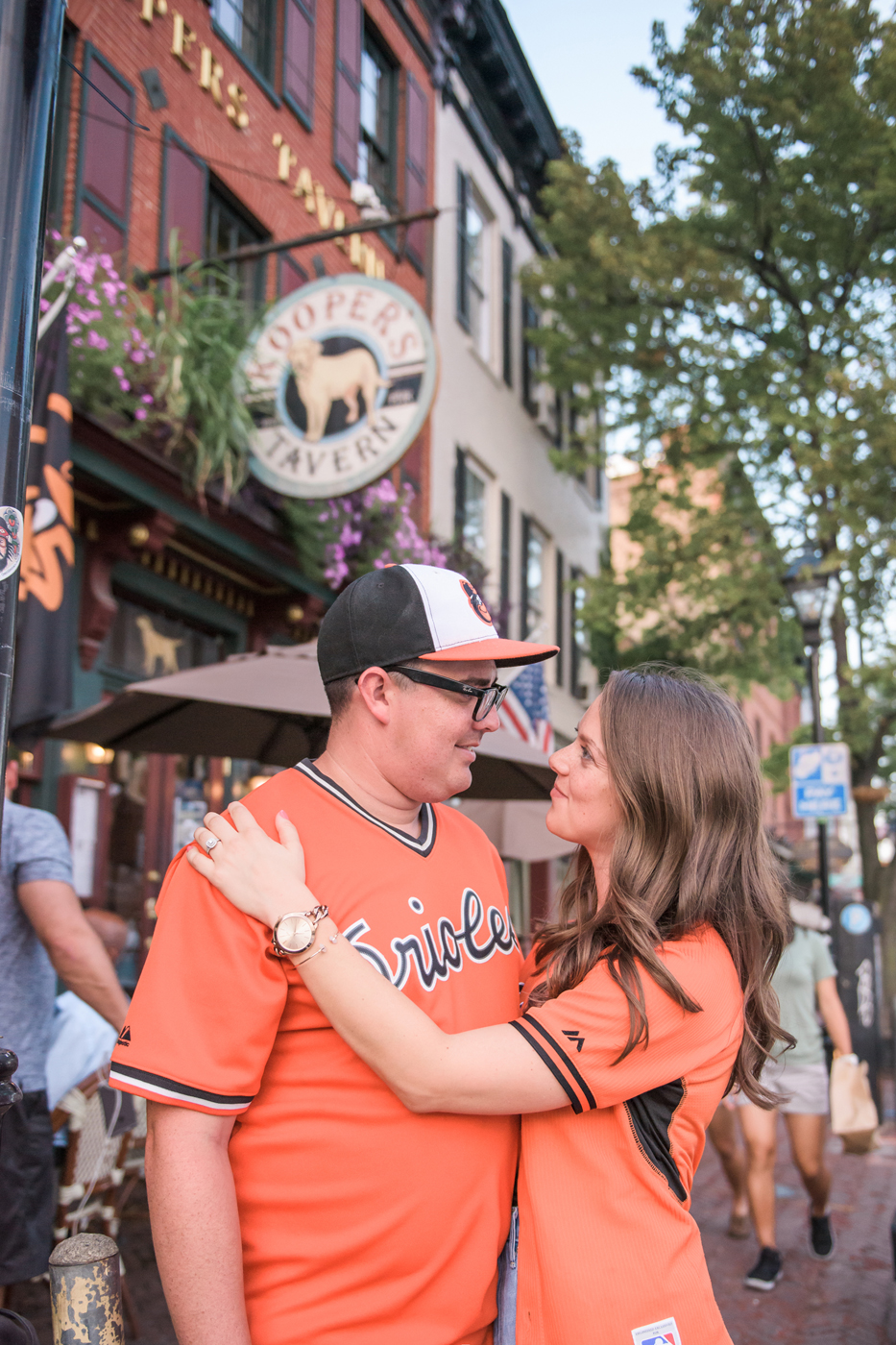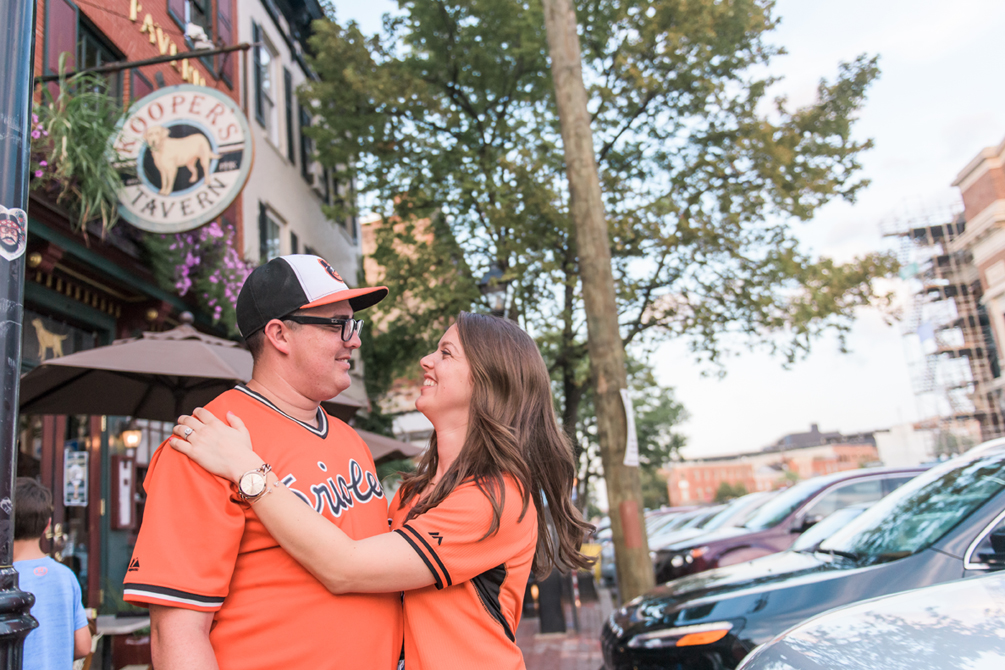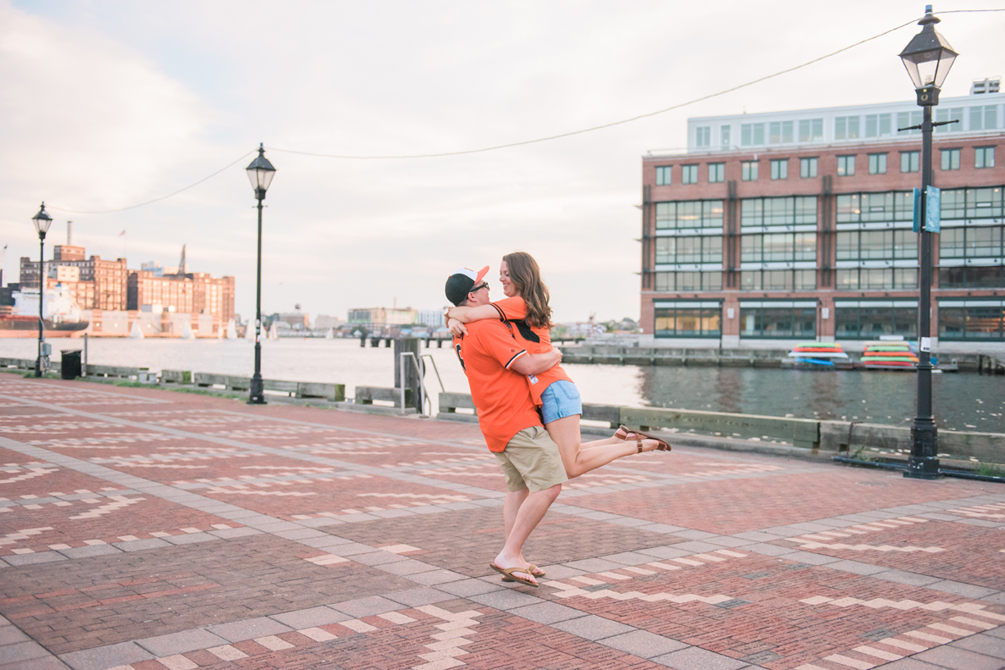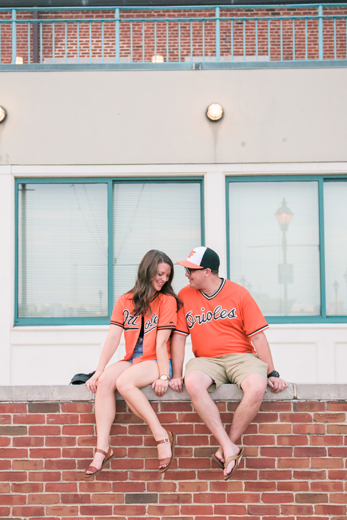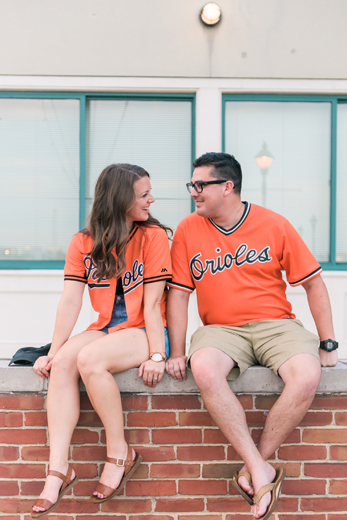 You two could not be any more adorable. I love it!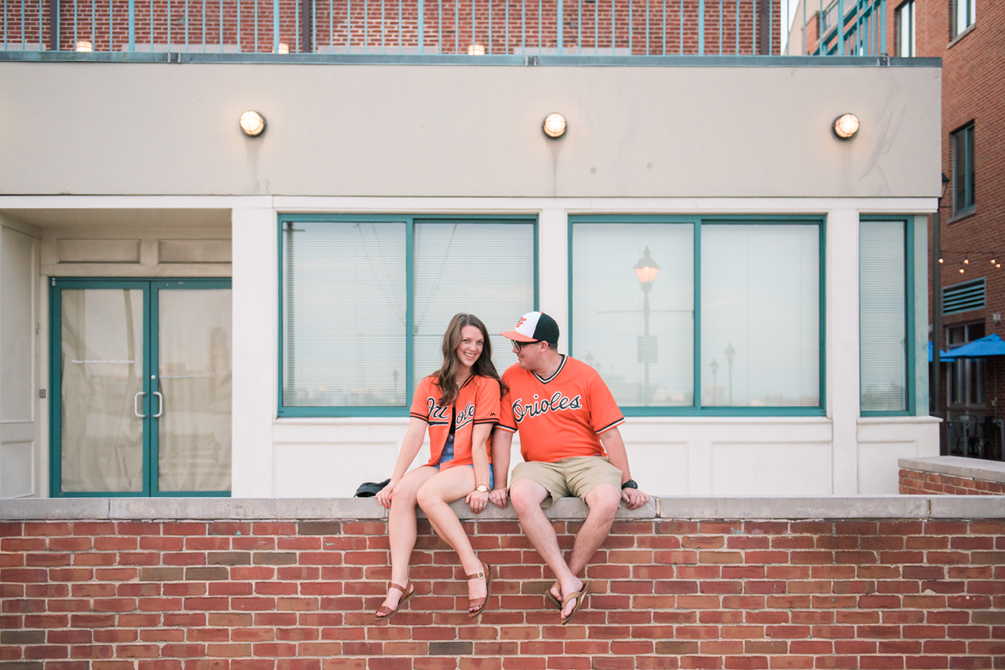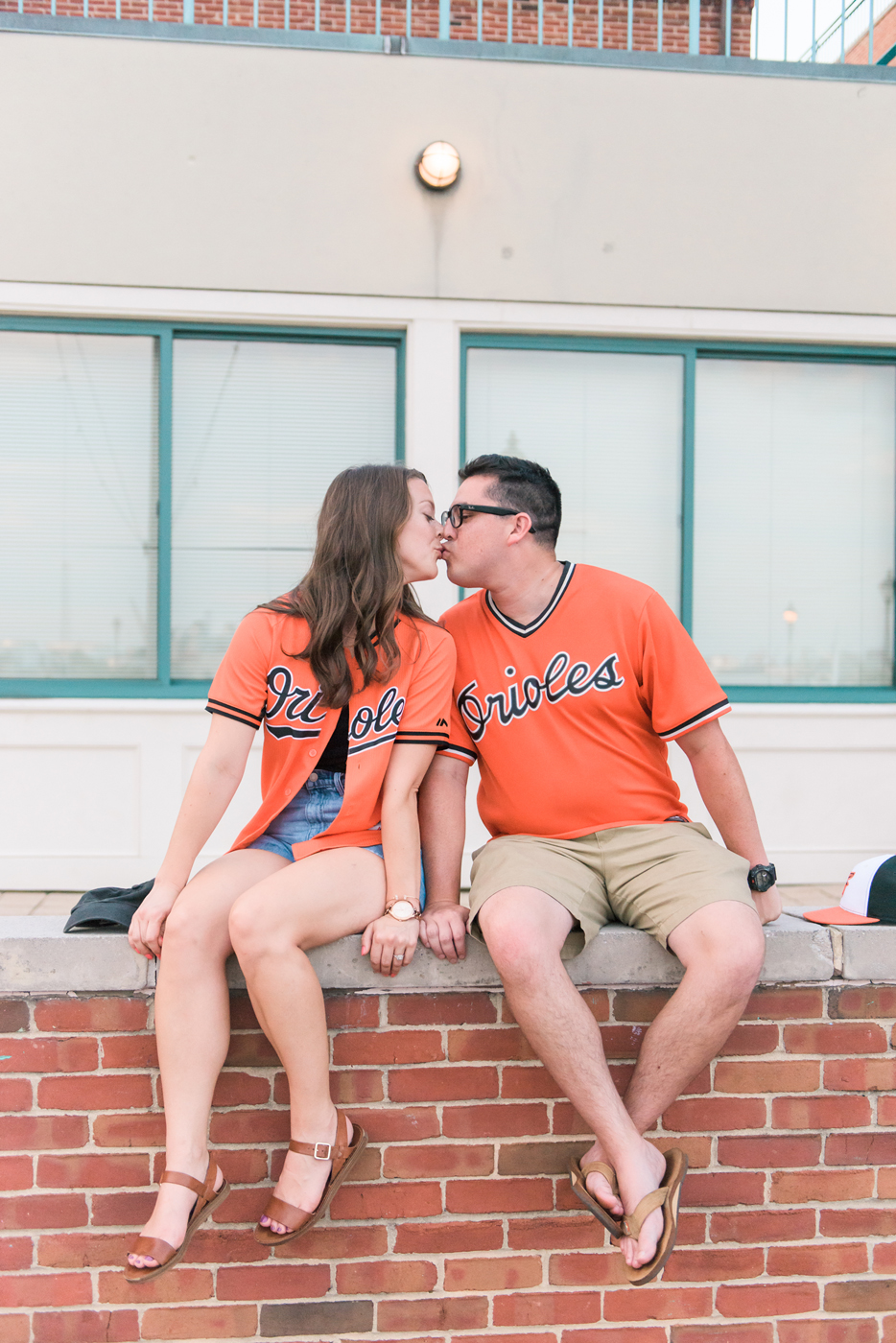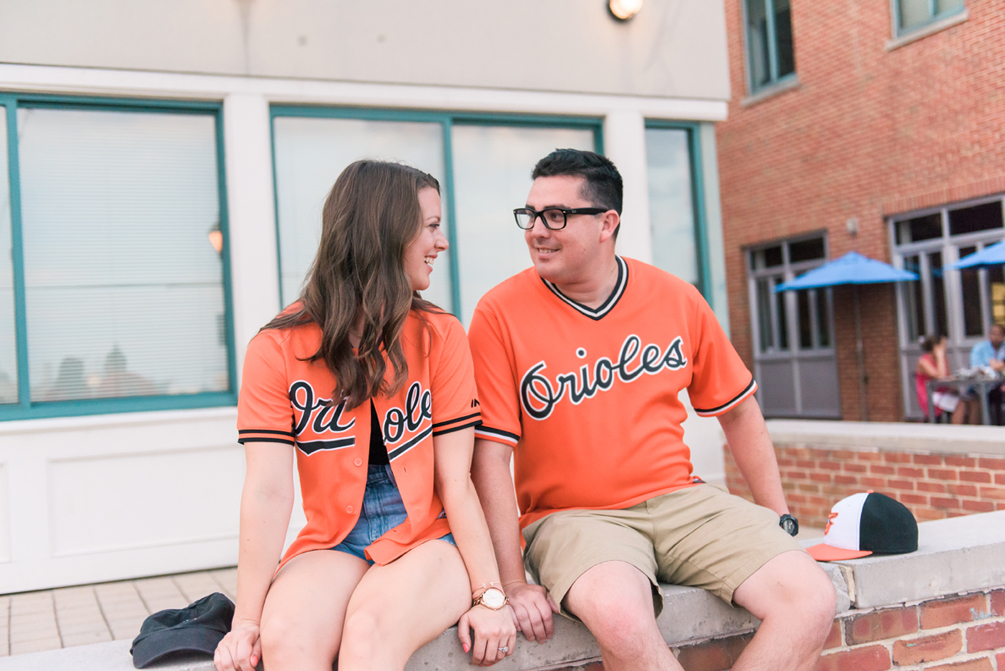 Eee!! Congratulations Logan & Marco and can't wait to see you so so soon!