Jen & Danny's Baltimore Engagement Session
It's been so sweet getting to be a part of Jen & Danny's engagement! In fact, I've even gotten to take some photos of them and Danny's siblings a couple years back, and have known Jen for 6? 7? years now! (okay that's kind of a crazy realization!! haha). We were both in the photo program together at UMBC, and quickly realized we were also both from almost the same hometown! & Getting to see Jen and Danny together is the best! They make each other so happy, and are constantly making jokes and being silly and comfortable together. It's going to be so much fun to see these two get married next year! Thank you so much for including me in all the fun and congratulations again Jen & Danny! I have so many favorites from your session!!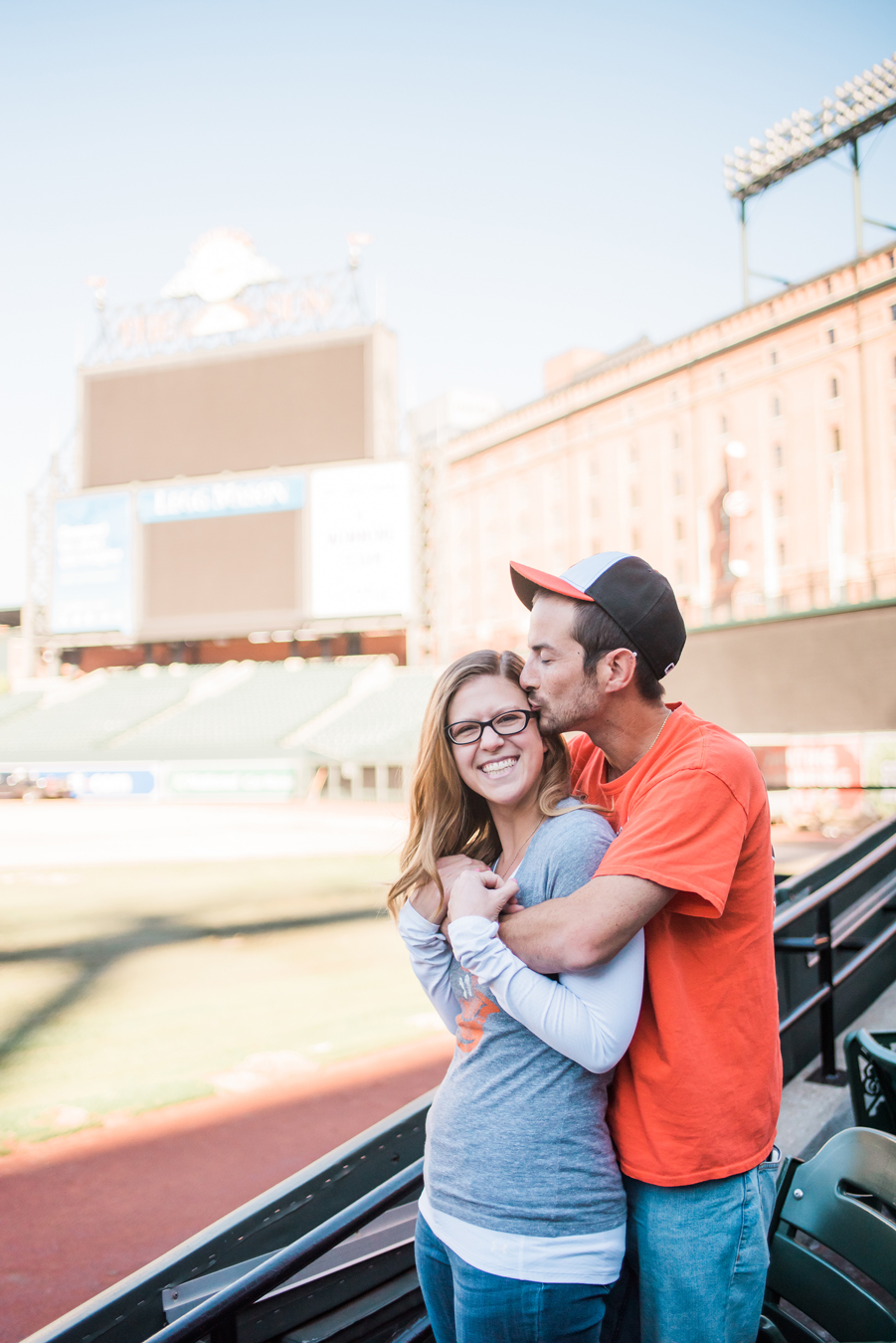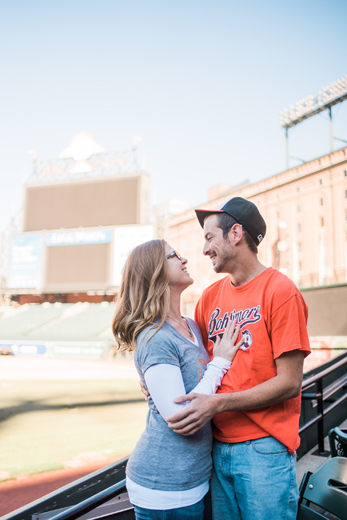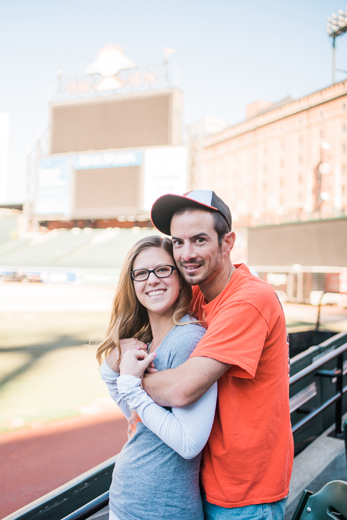 So fun fact.. a few days before the session, we found out that Camden Yards was in the process of TEARING UP ALLLL THEIR GRASS! Which of course made getting some of the shots we wanted a little interesting haha. Fortunately, Jen & Danny were totally easy going about it and we were able to use some creative angles so hopefully you can't even tell ;)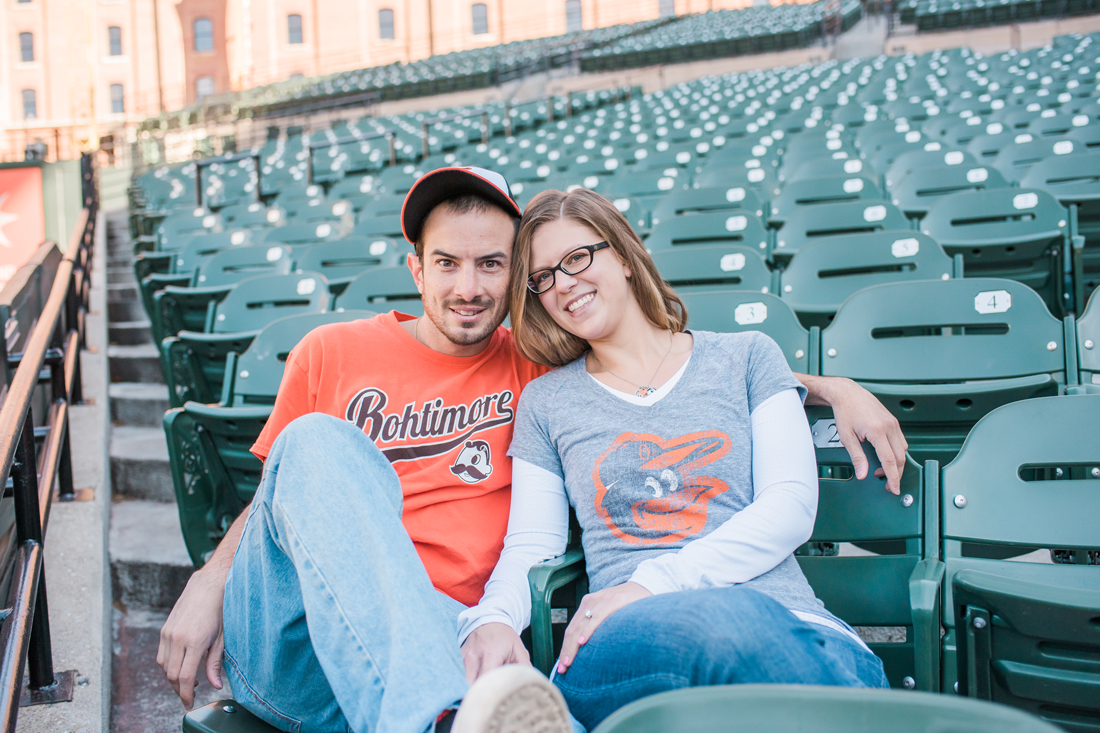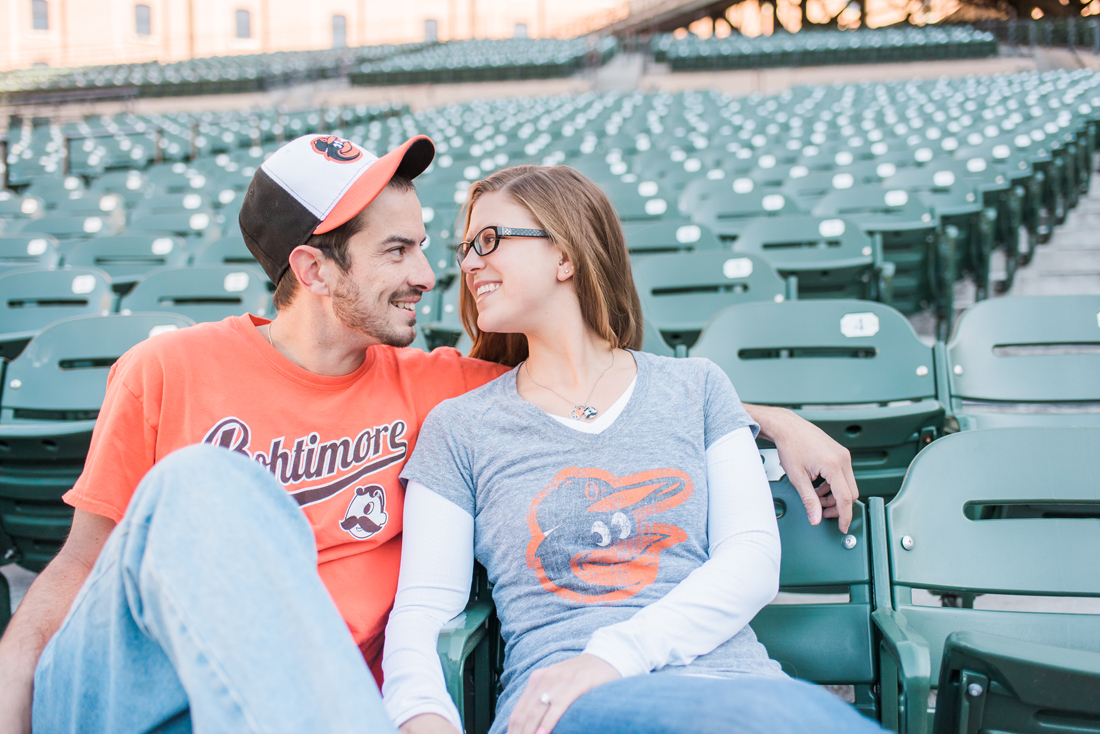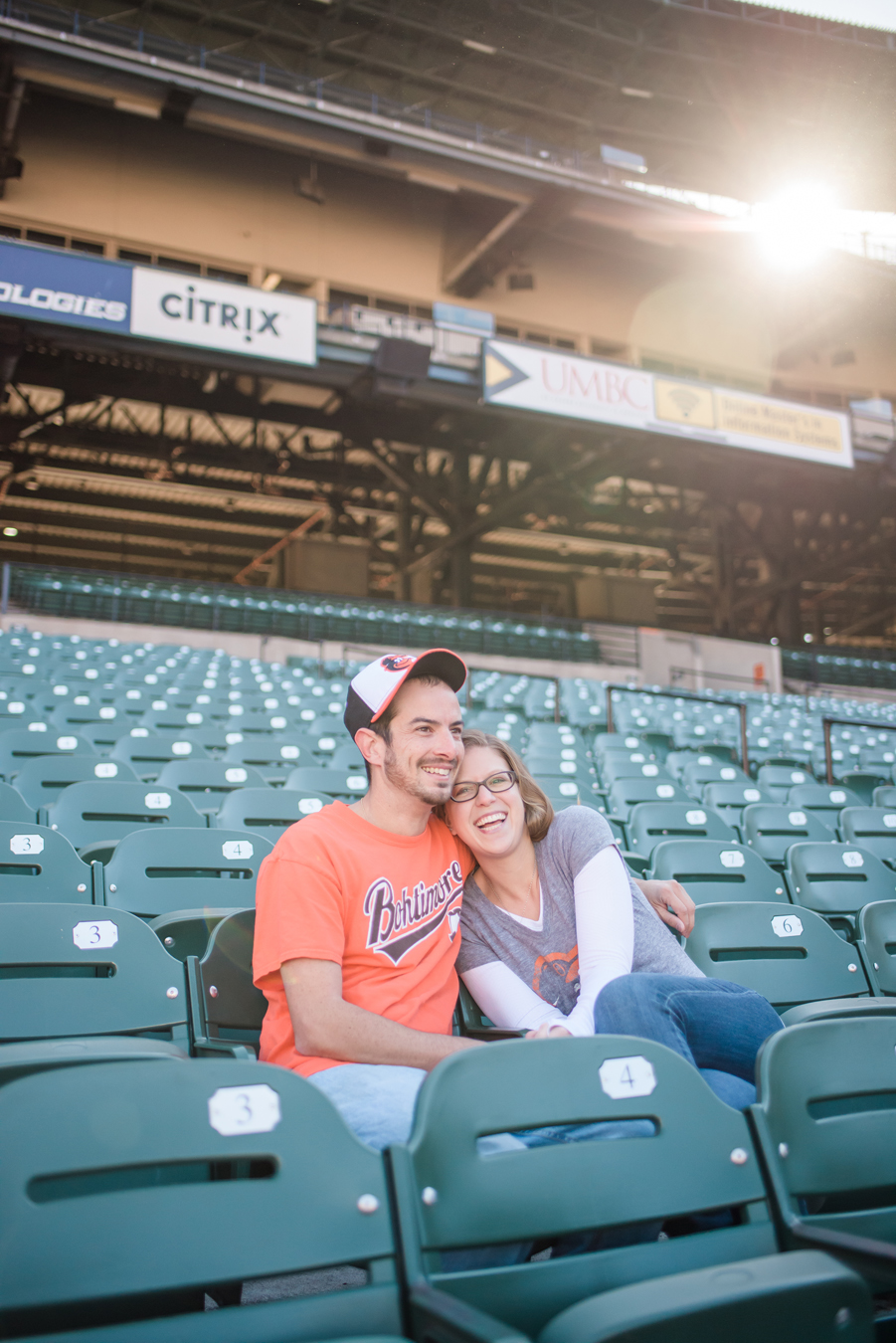 So stinkin' cute!!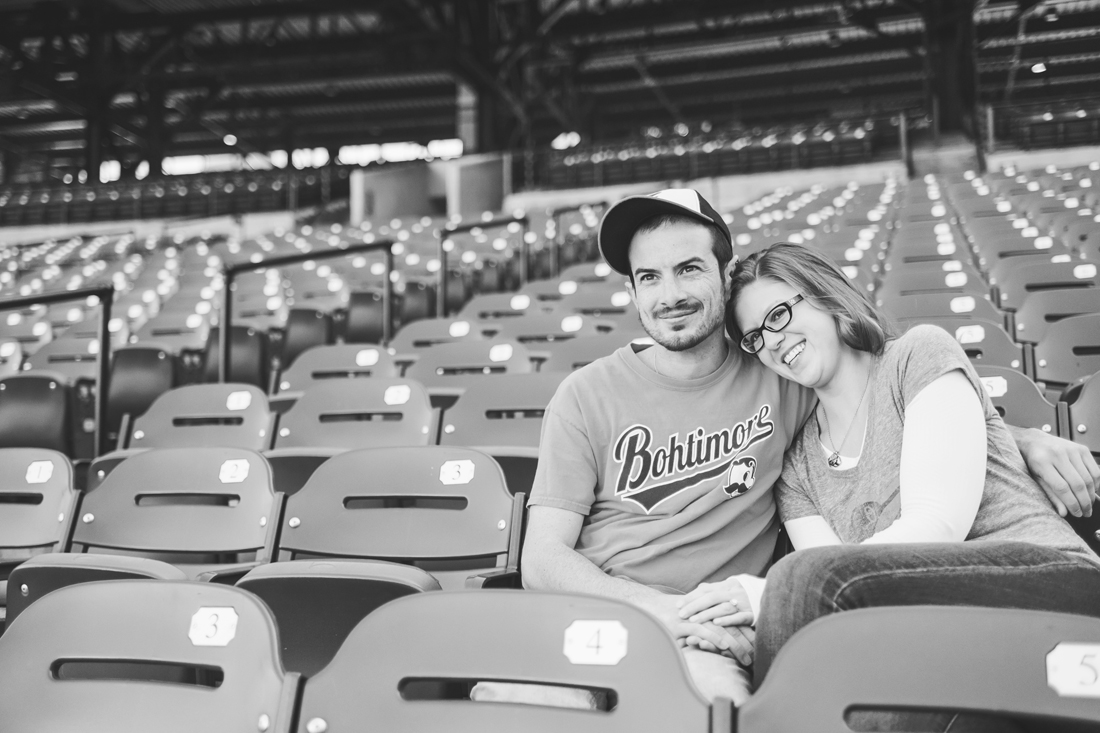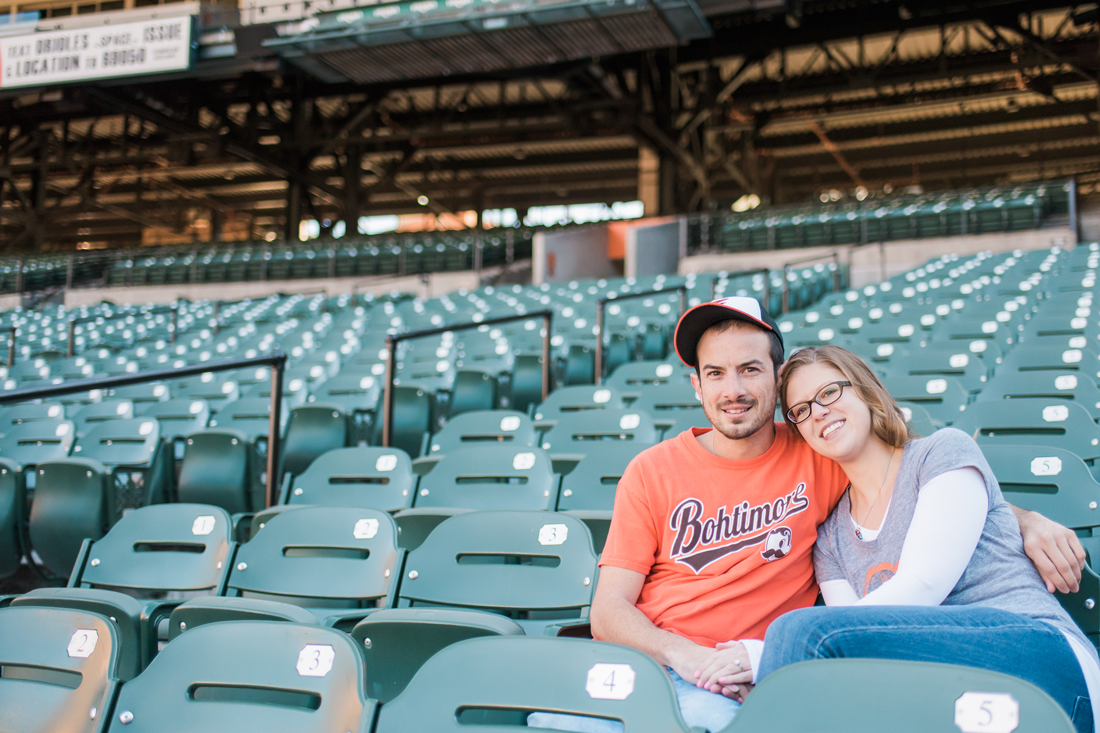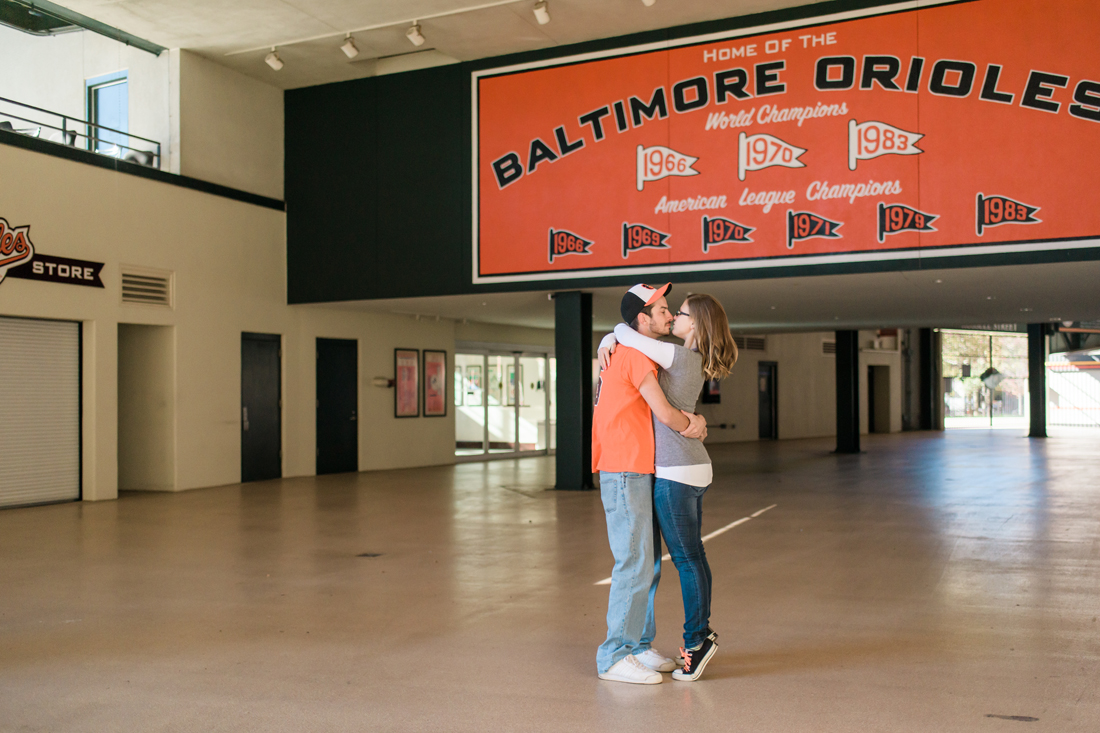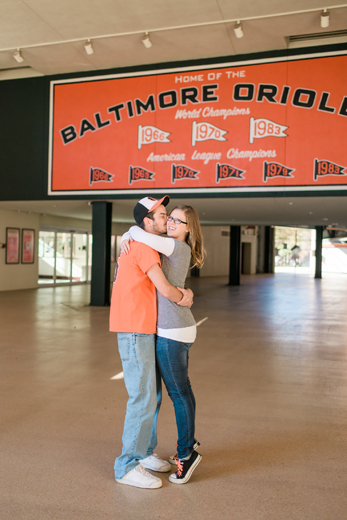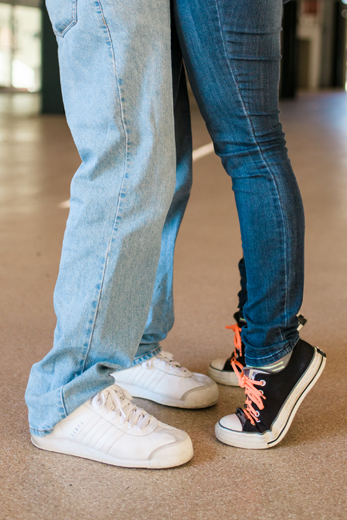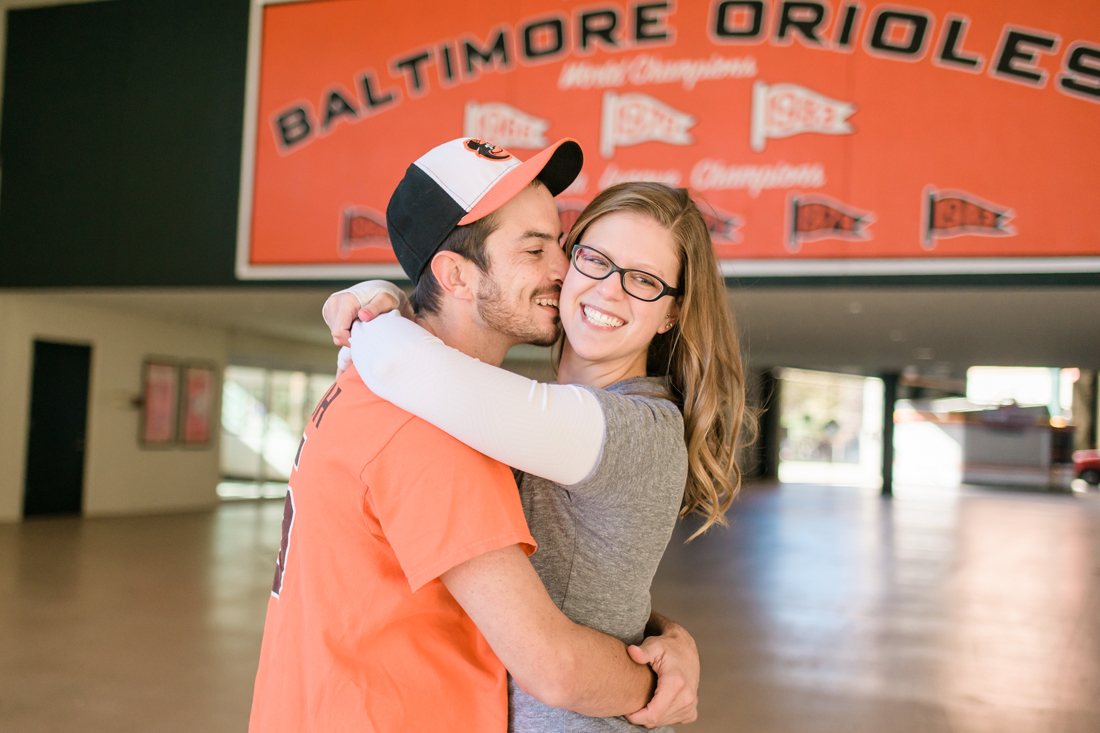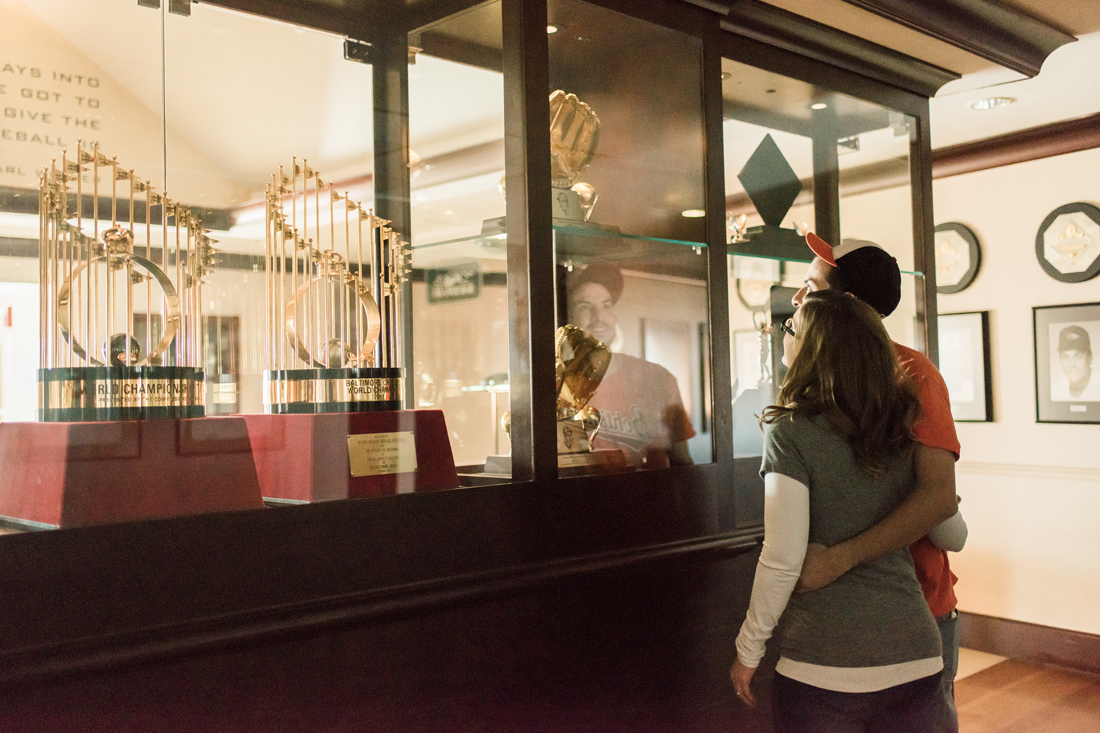 I think Danny's favorite part of the session though was the tour itself :) It was so cool getting to see the space all to ourselves, and Danny was loving reliving some of the memories from his childhood coming to games here. I'm so glad we could make this happen!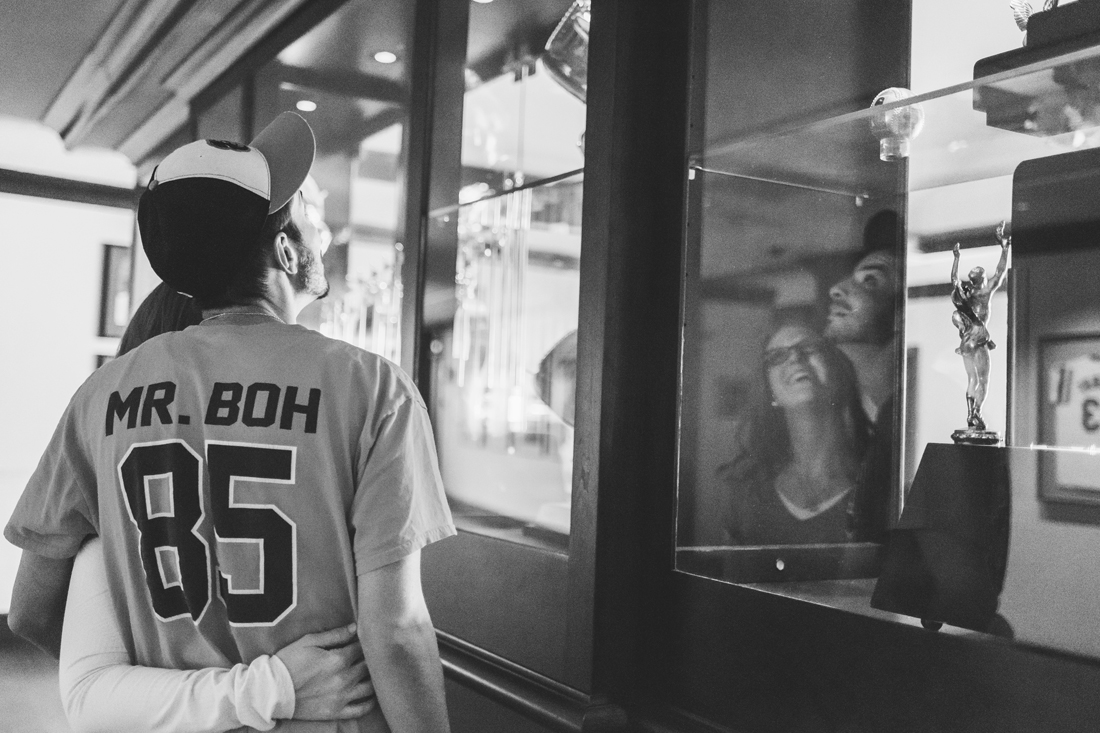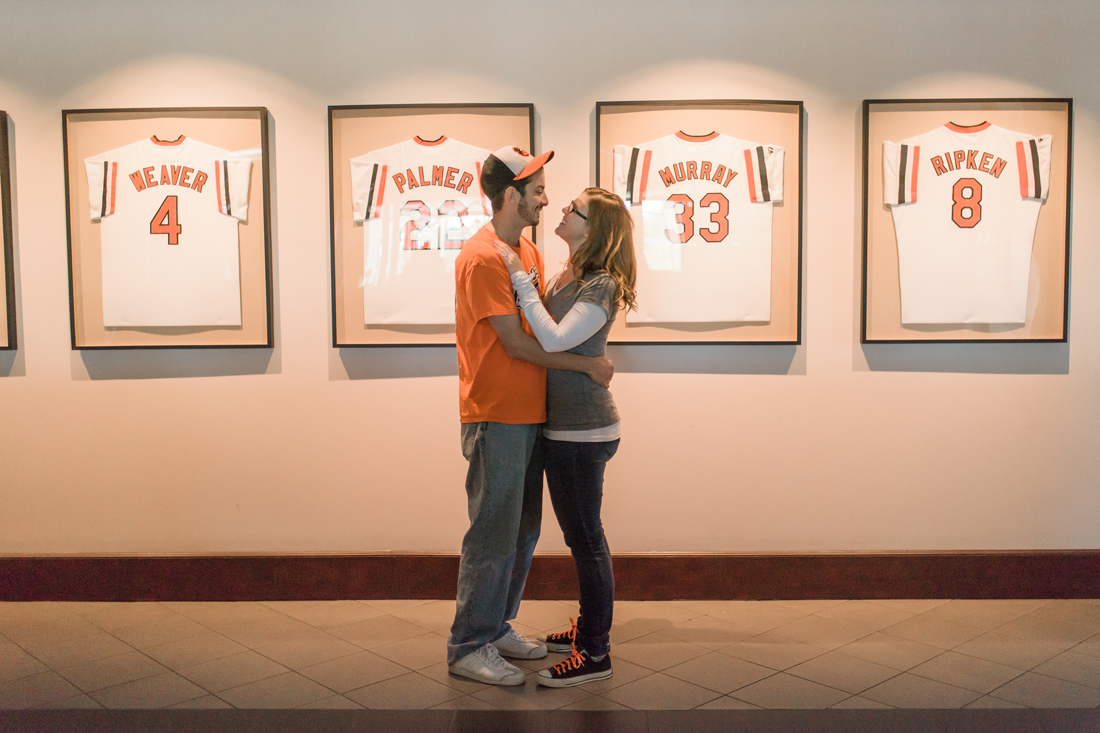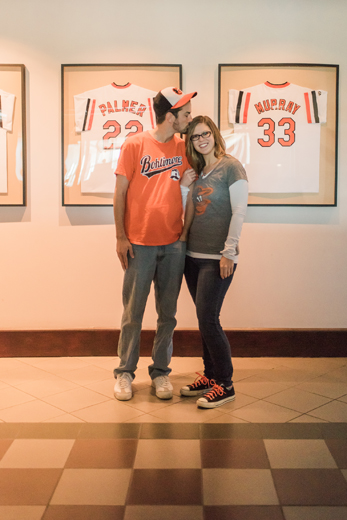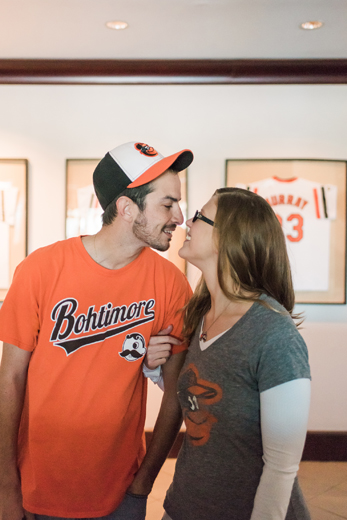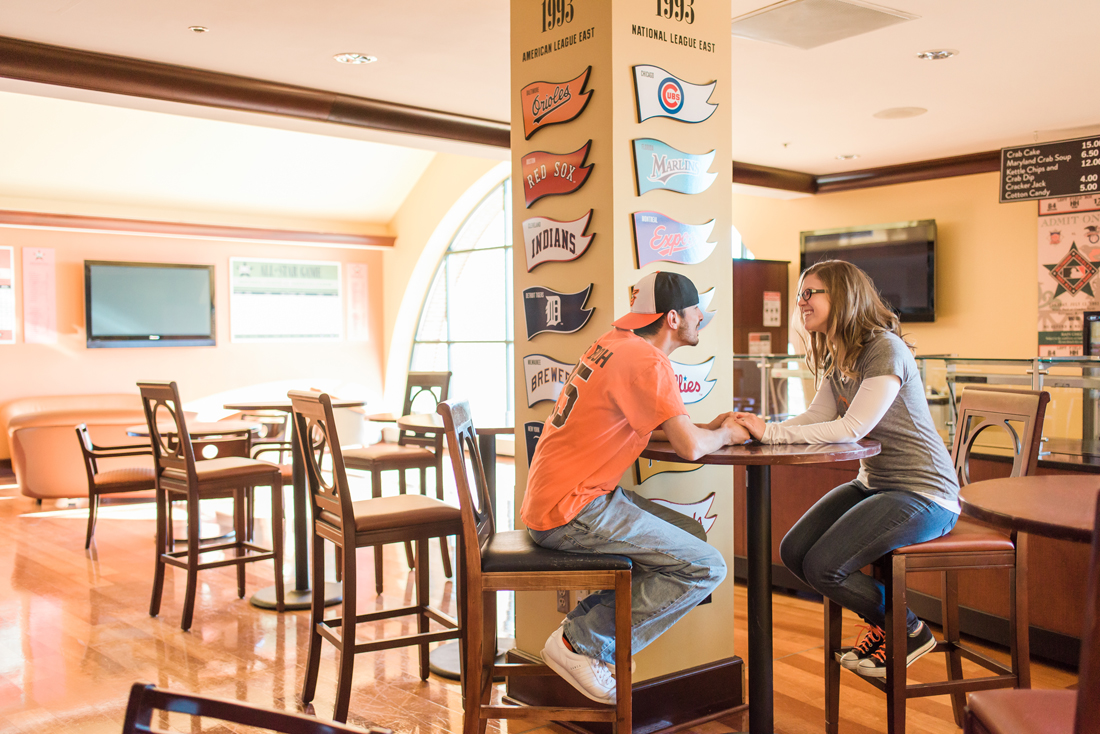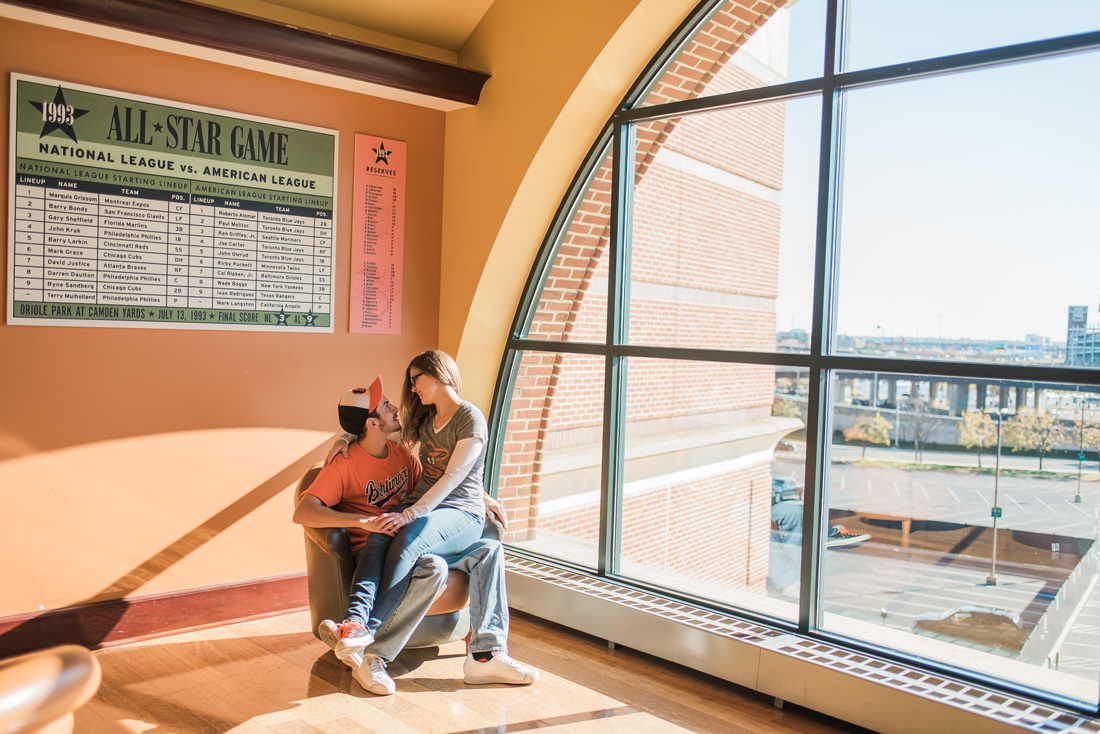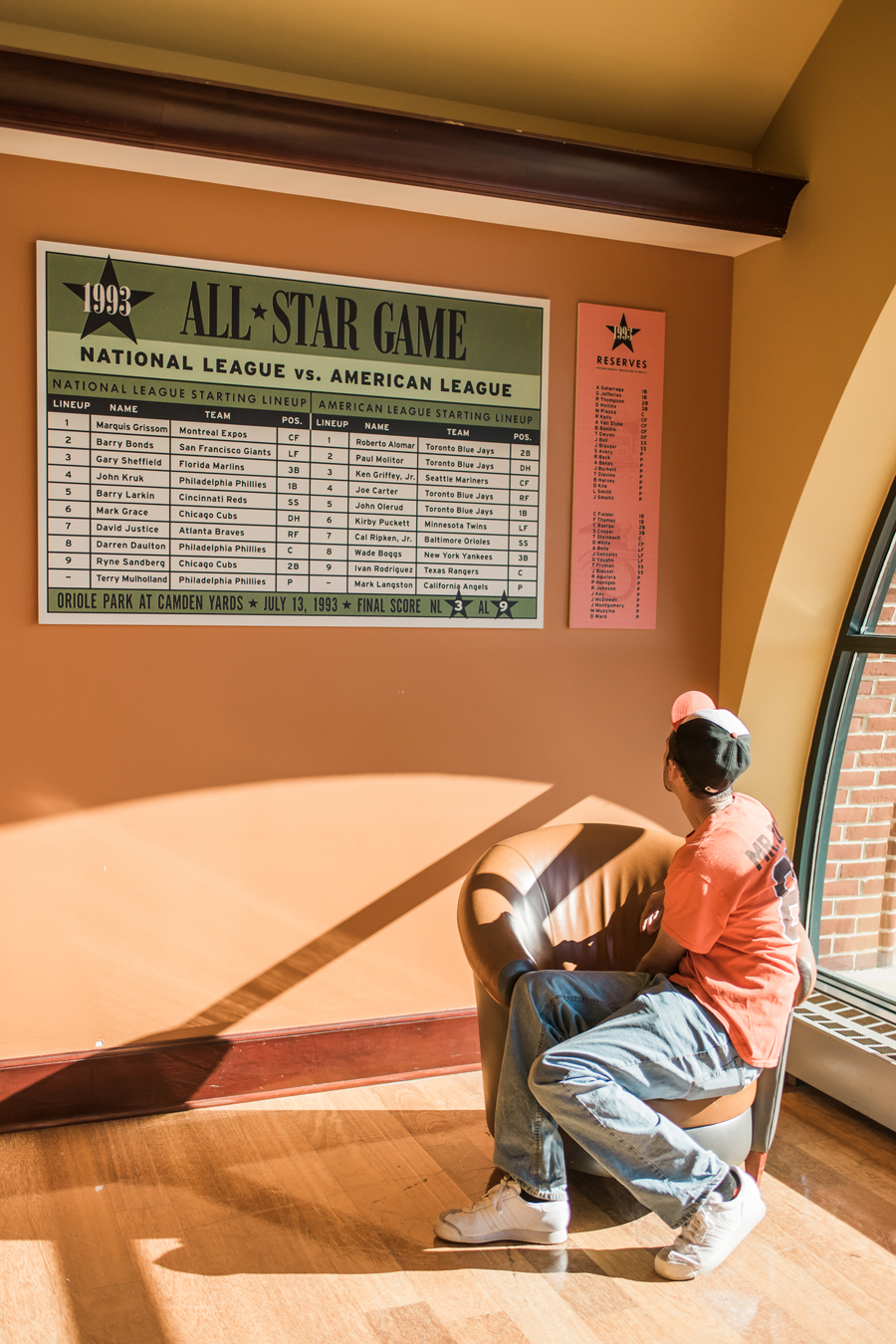 Danny, enjoying all the signage and memories ;)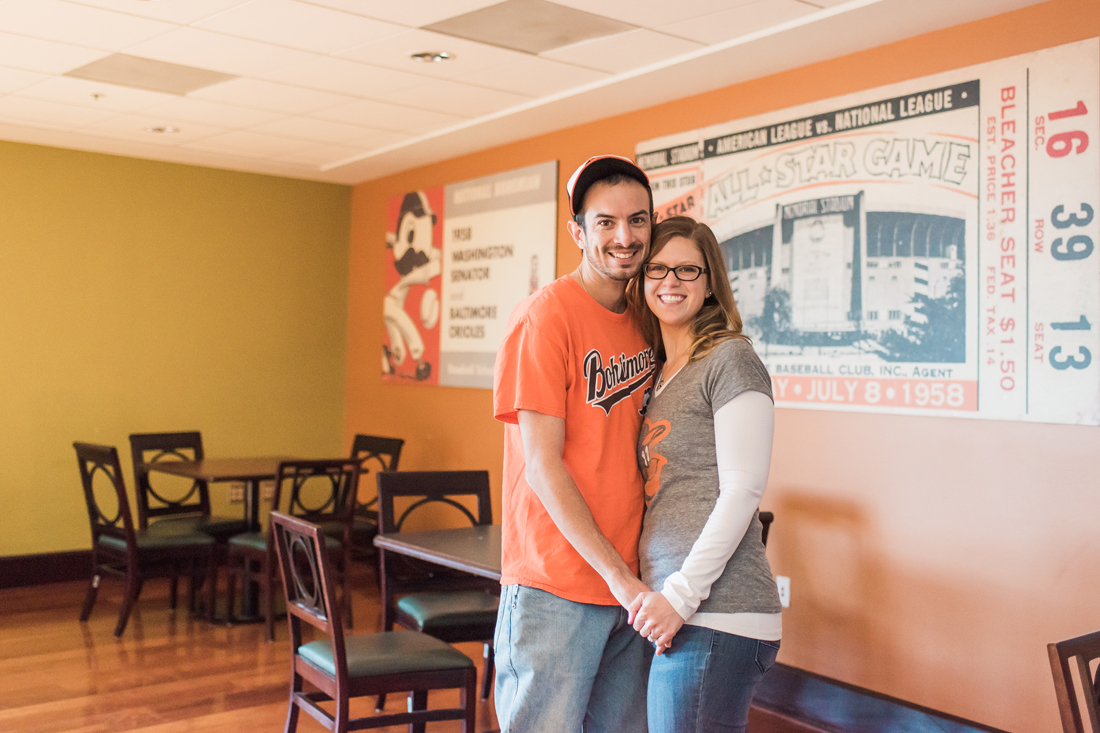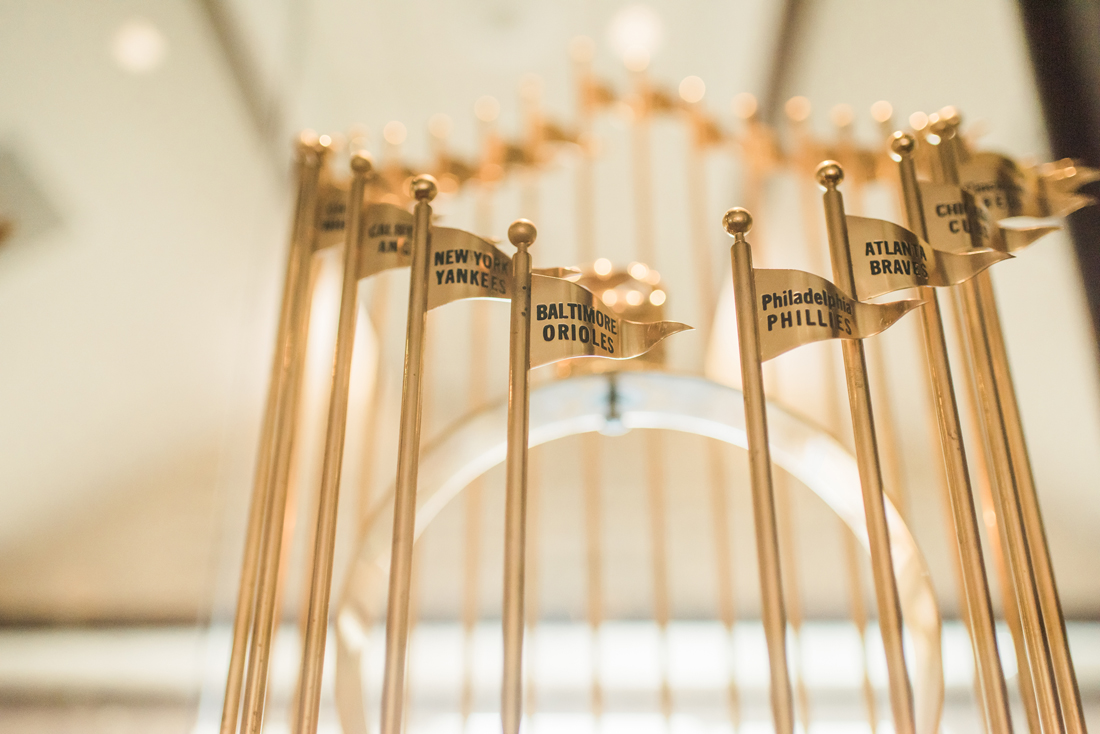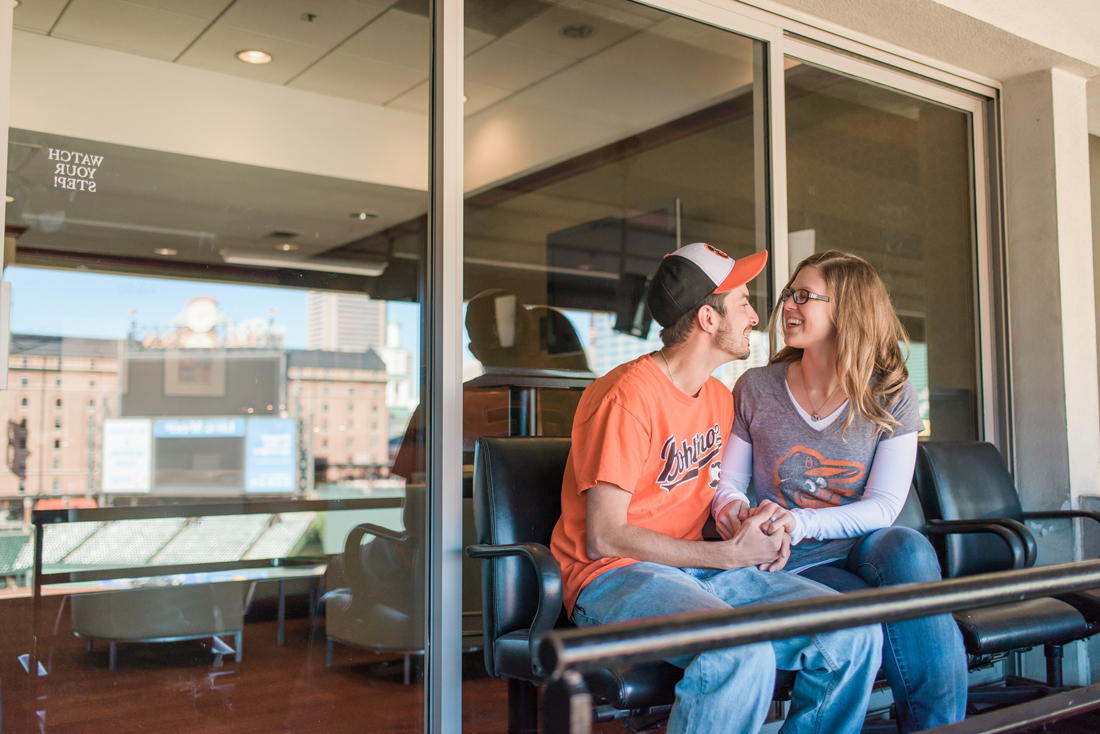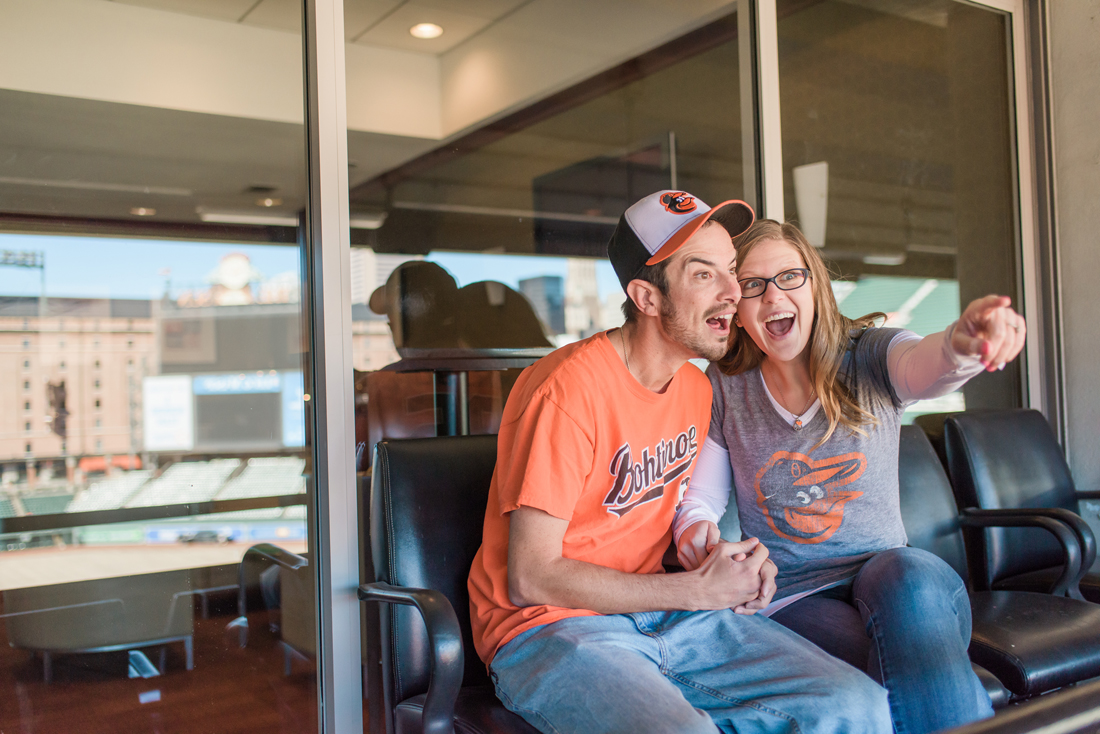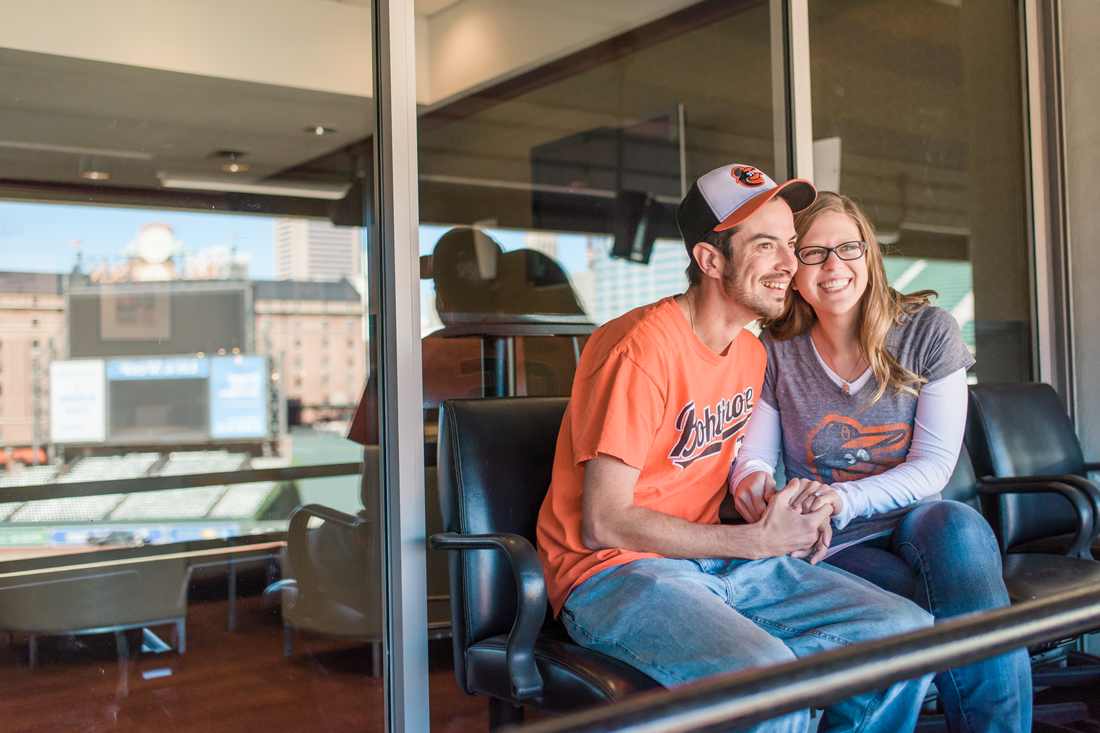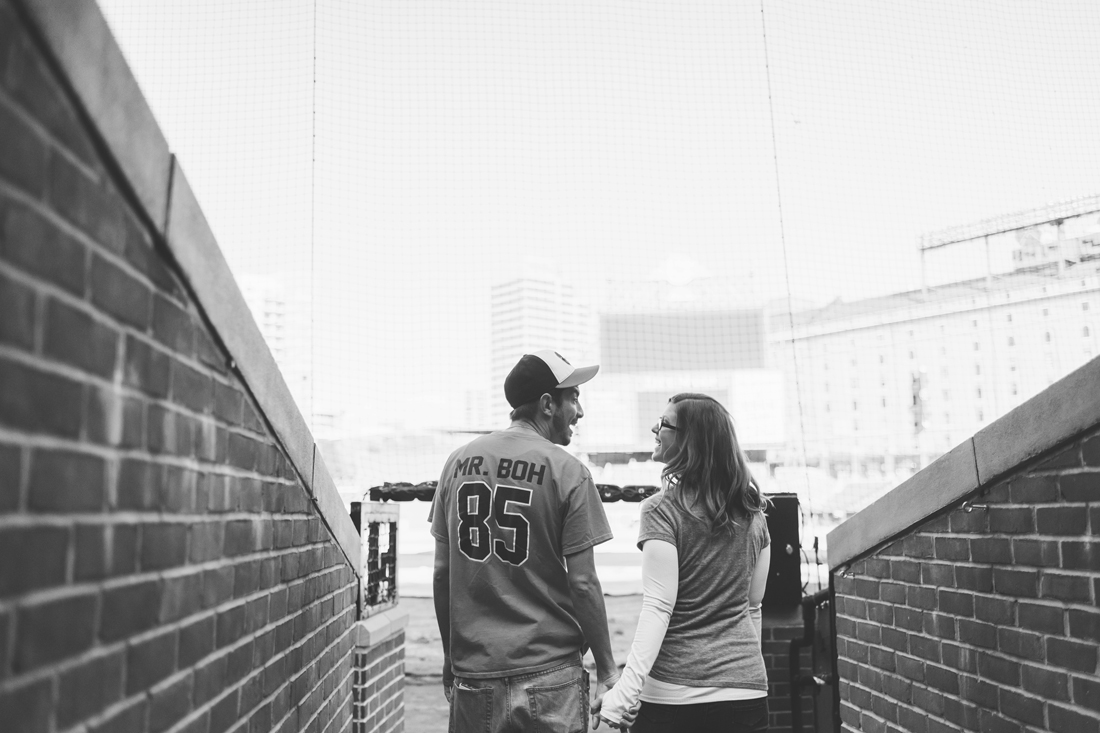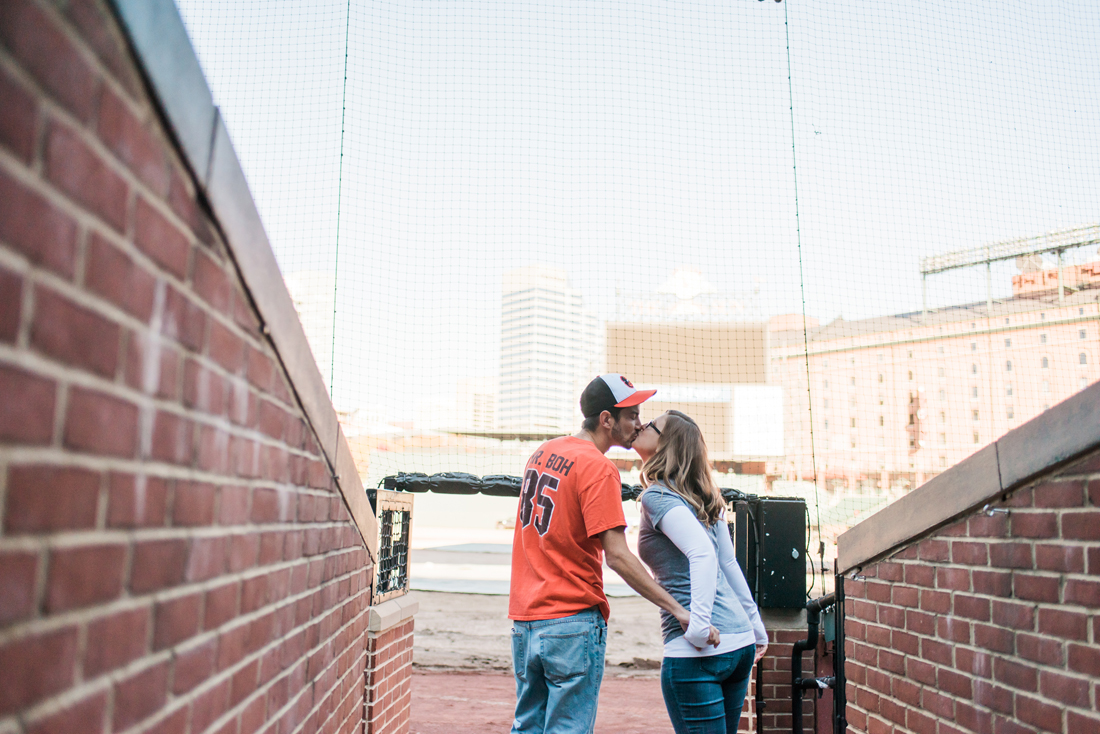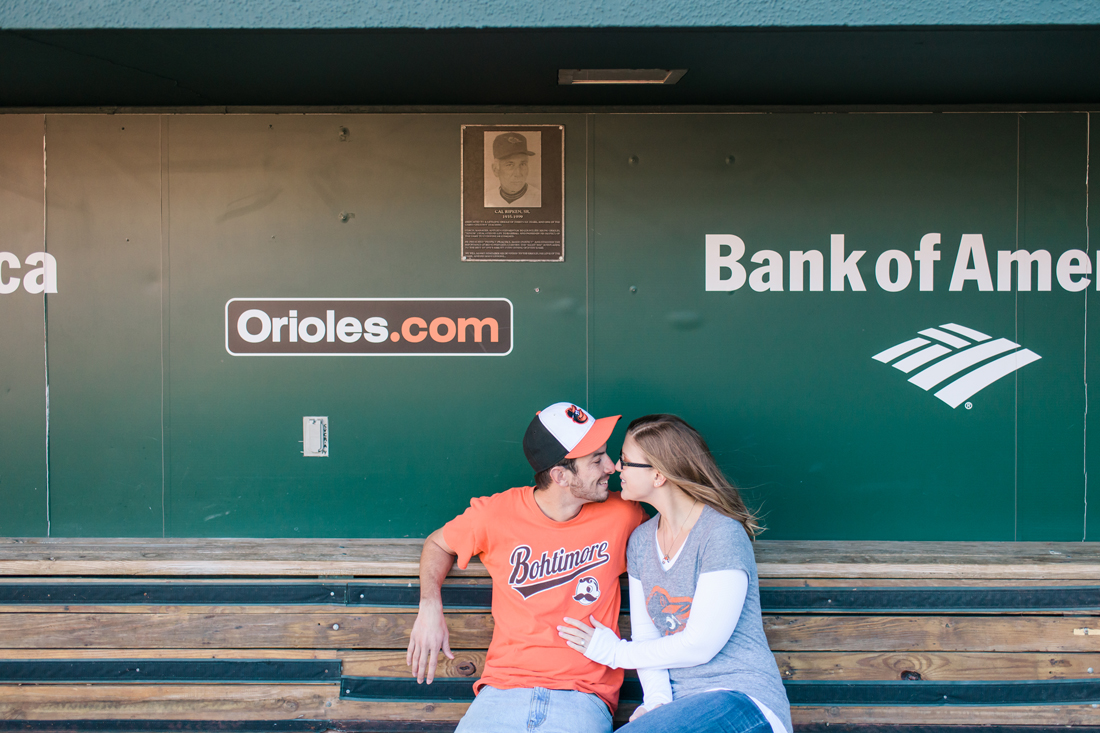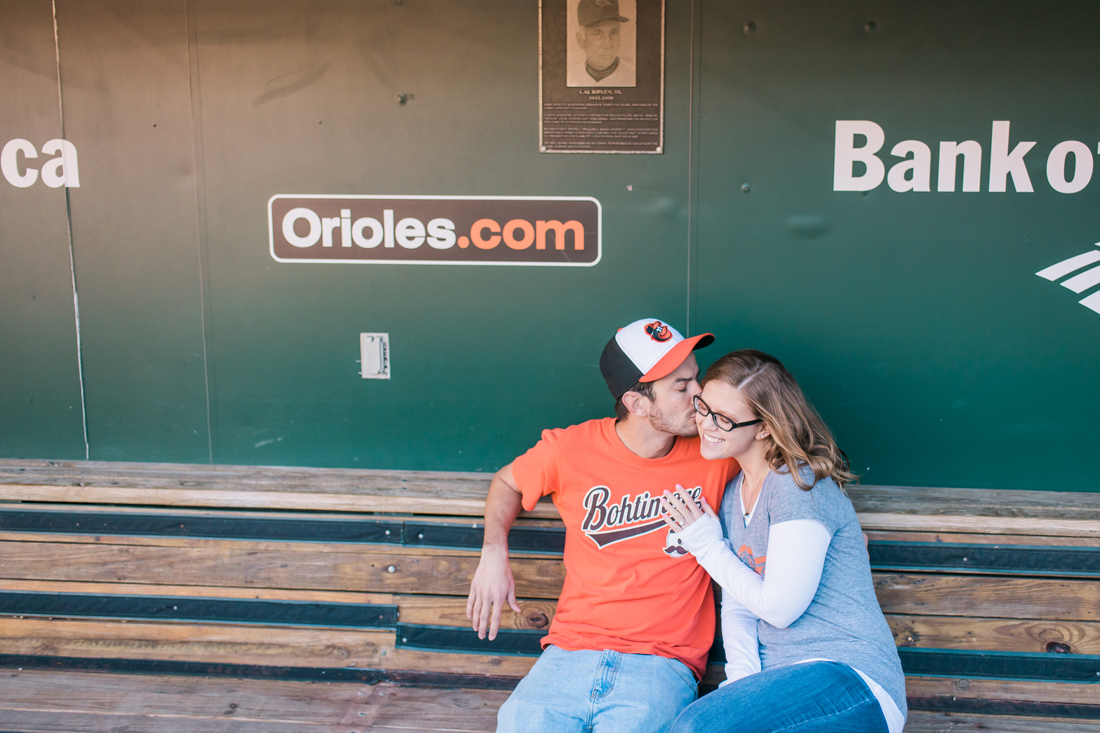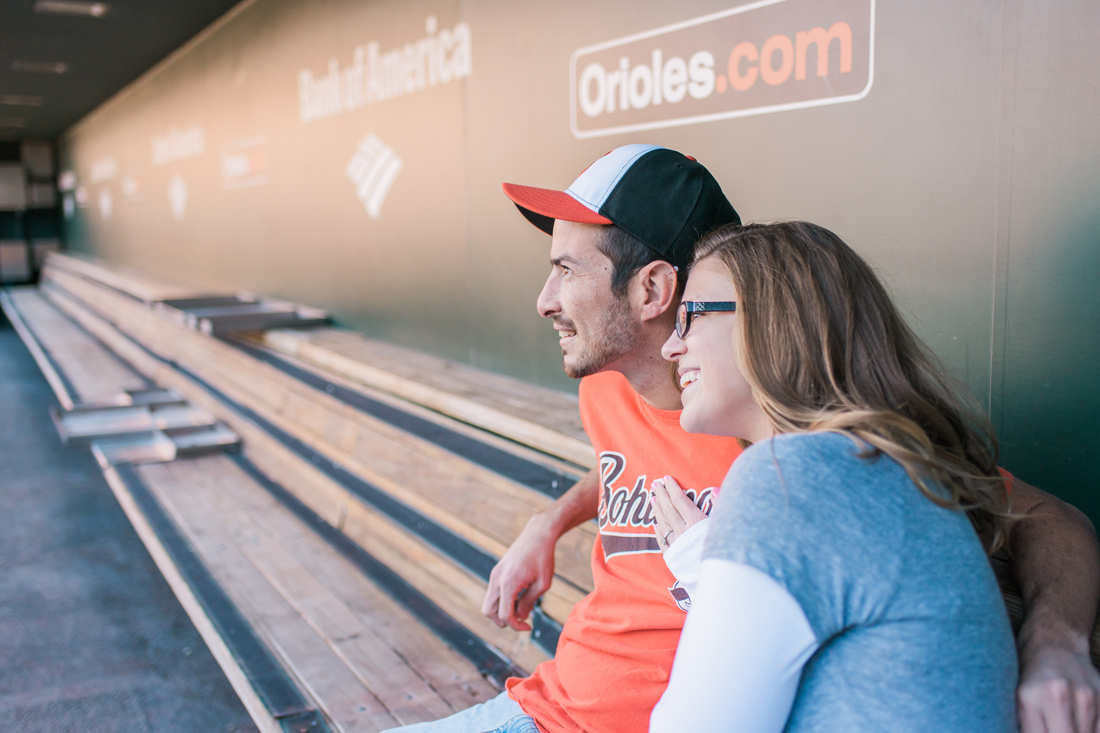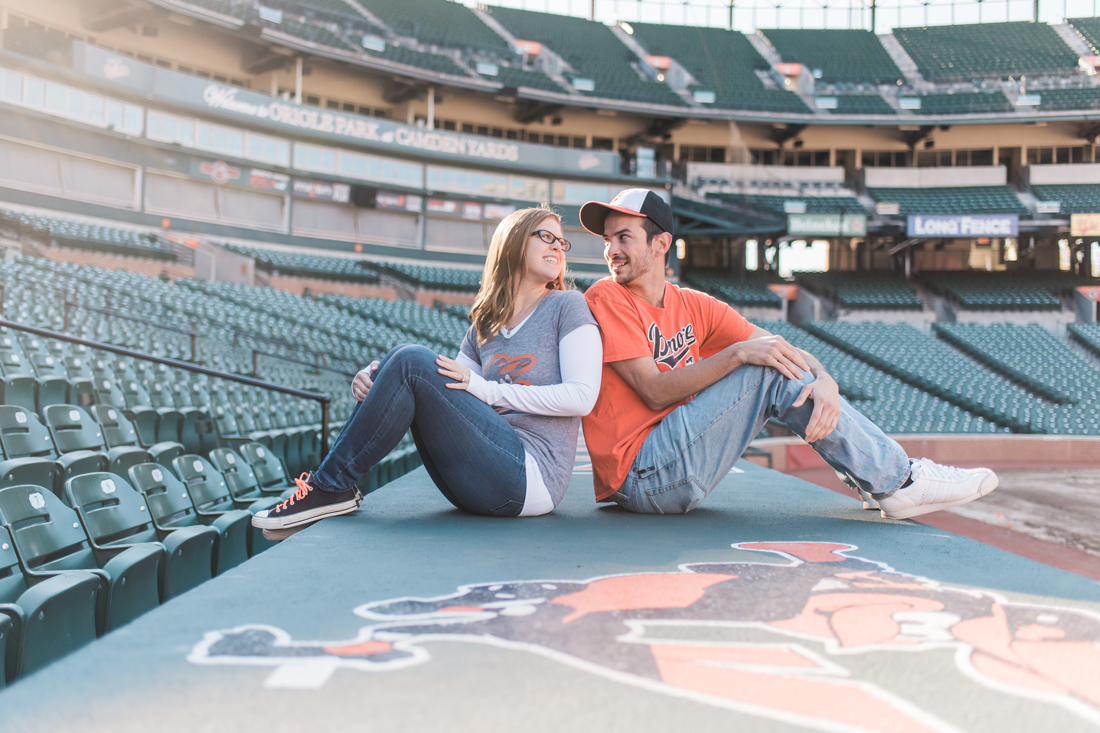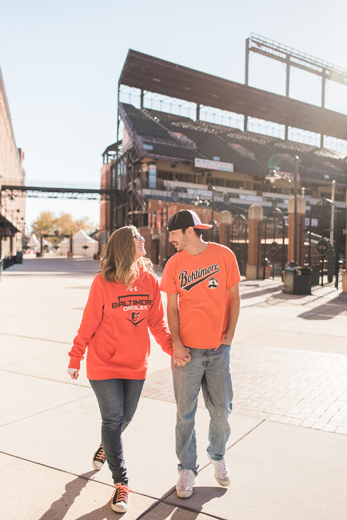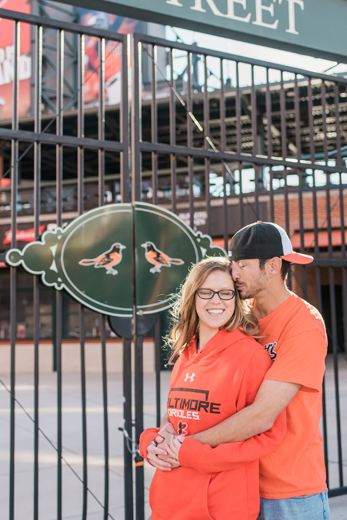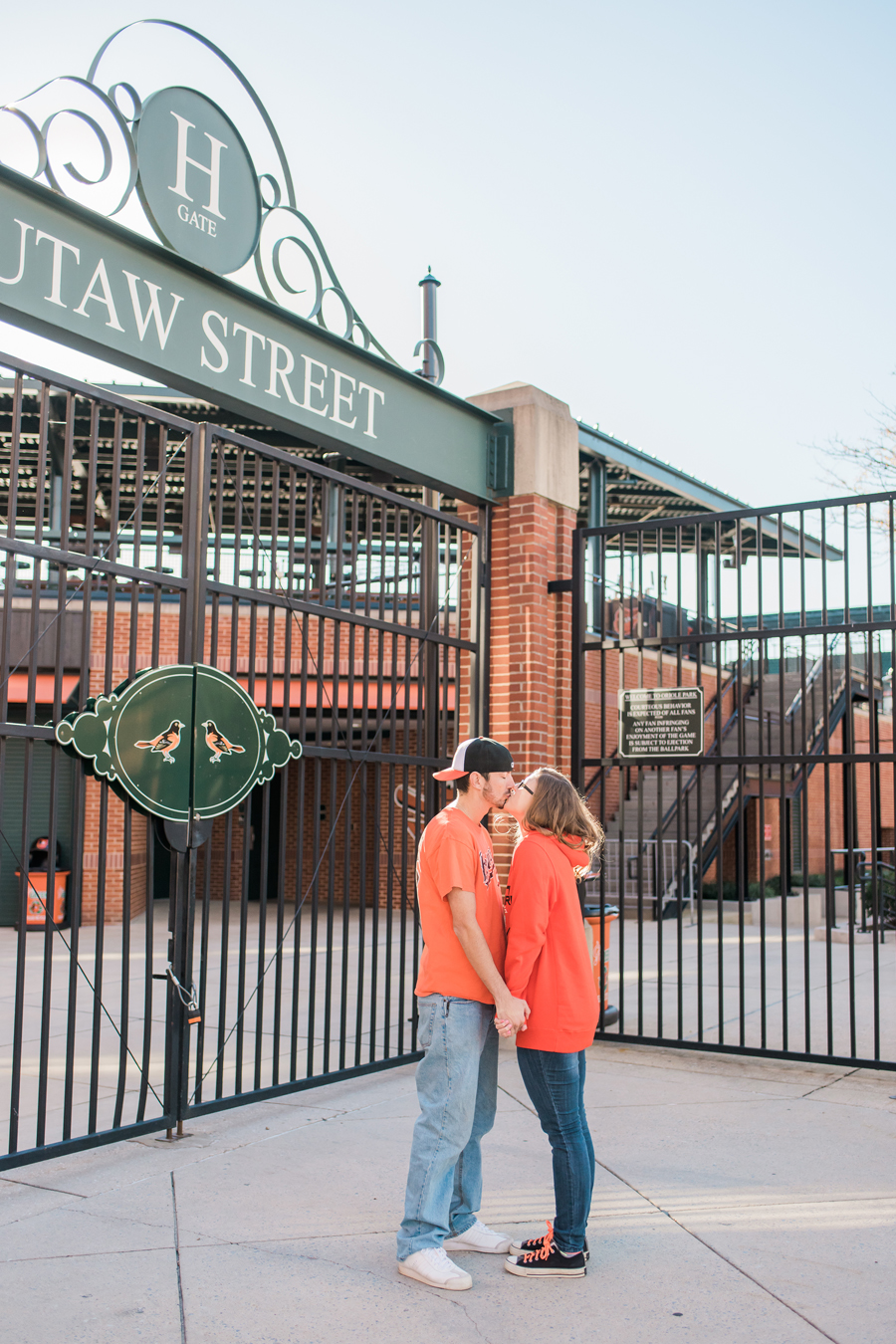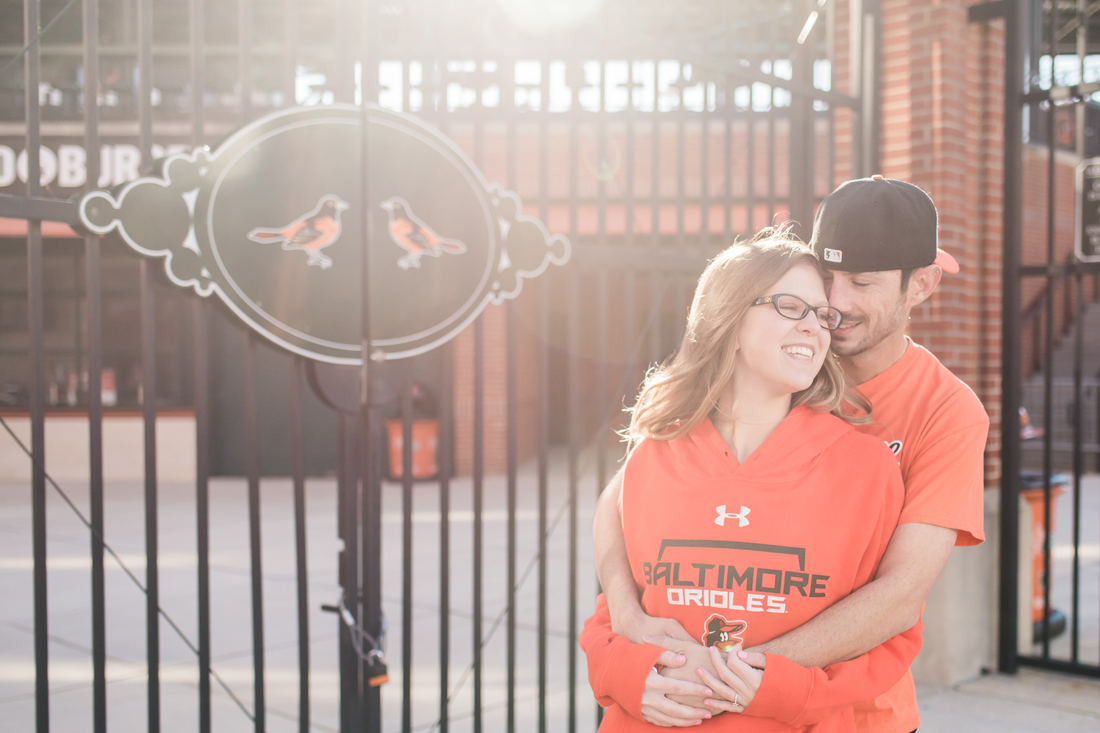 Brisk days just mean more cuddling! ;) I love these!!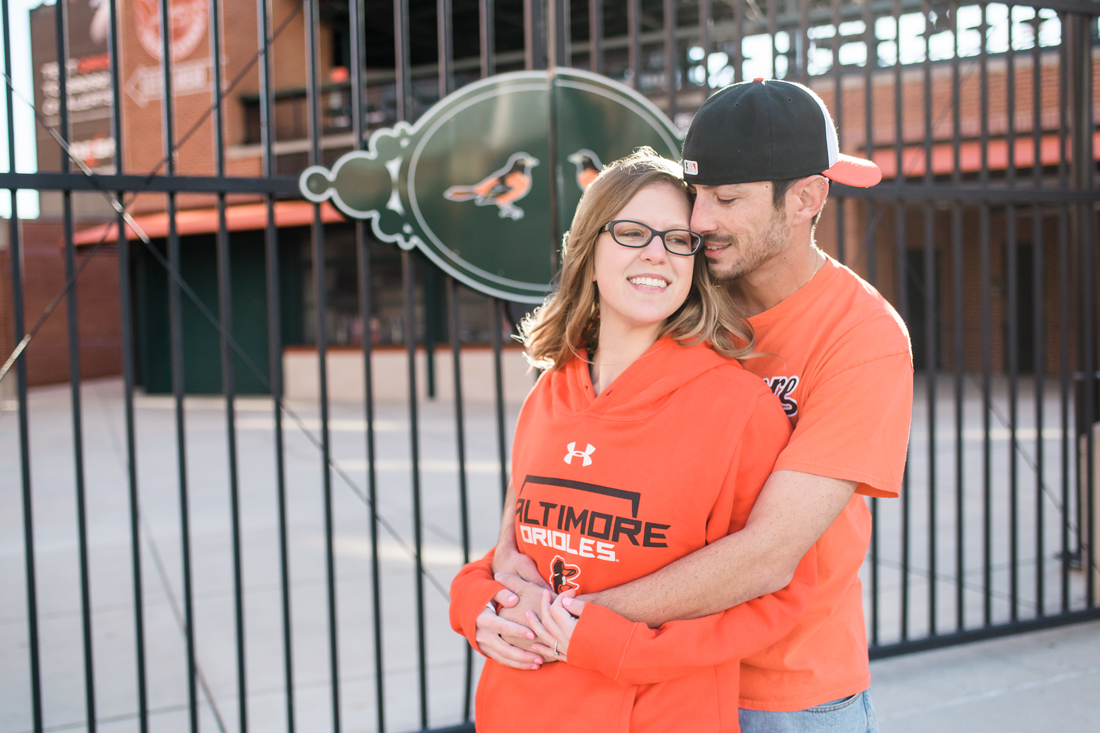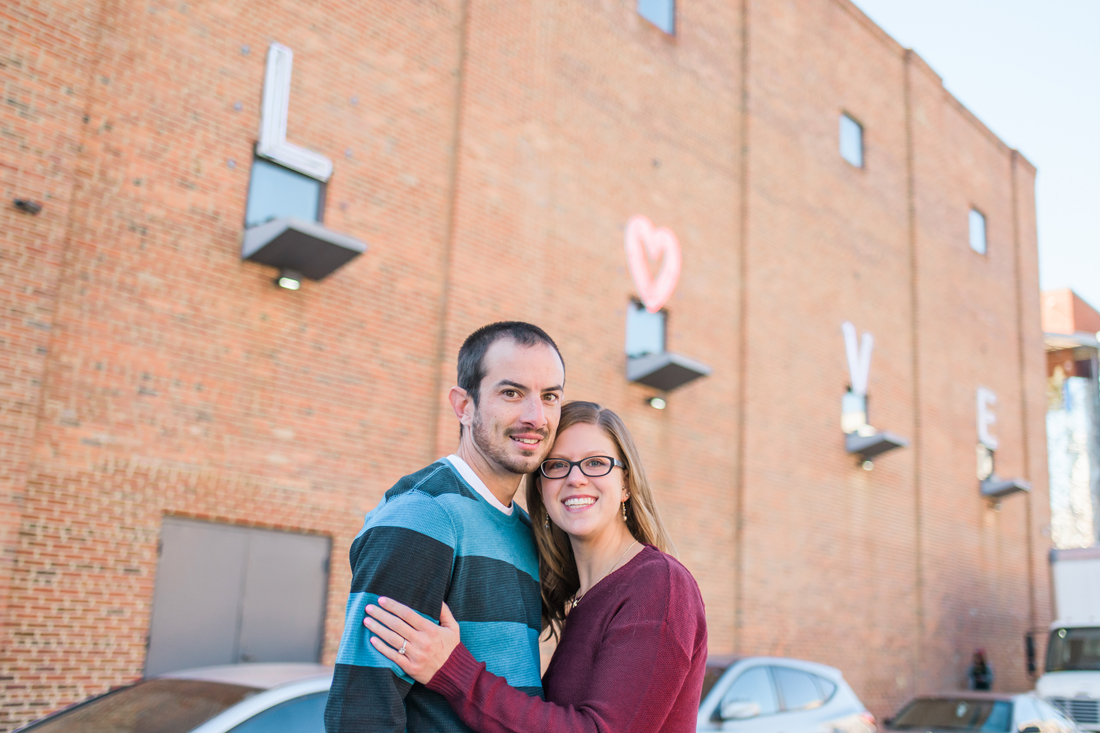 A delivery truck setting up for a wedding at the AVAM meant more creative cropping! ;) But we were able to get the LOVE sign in the background and I really love how these turned out!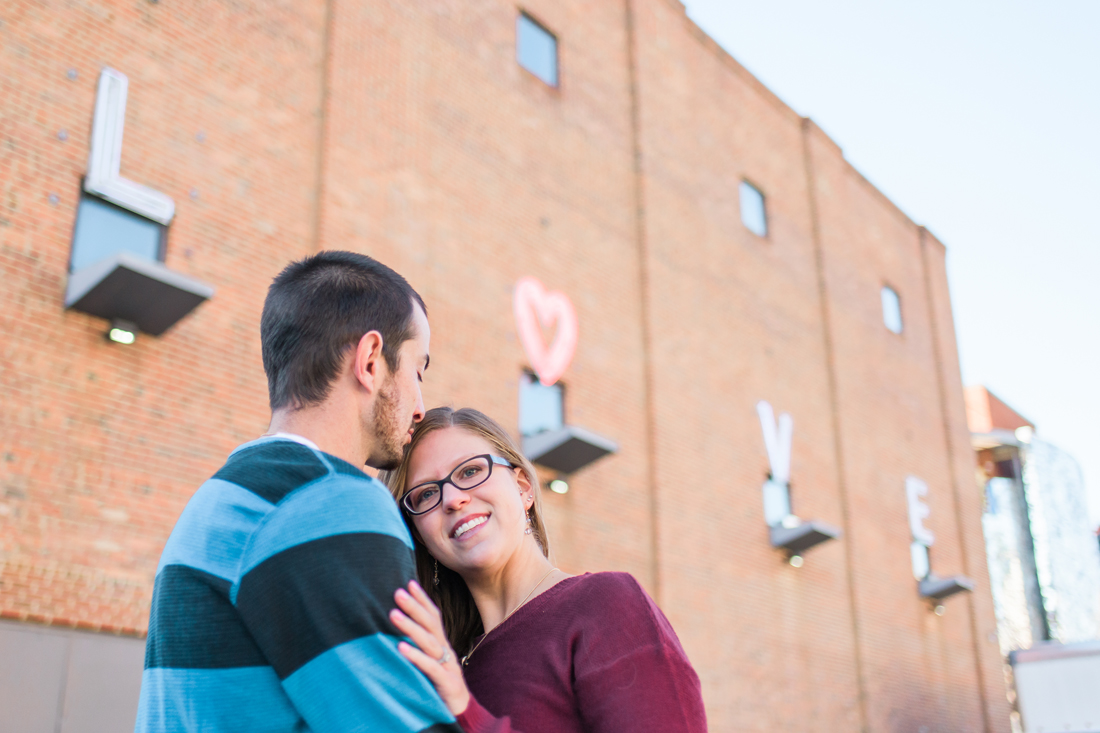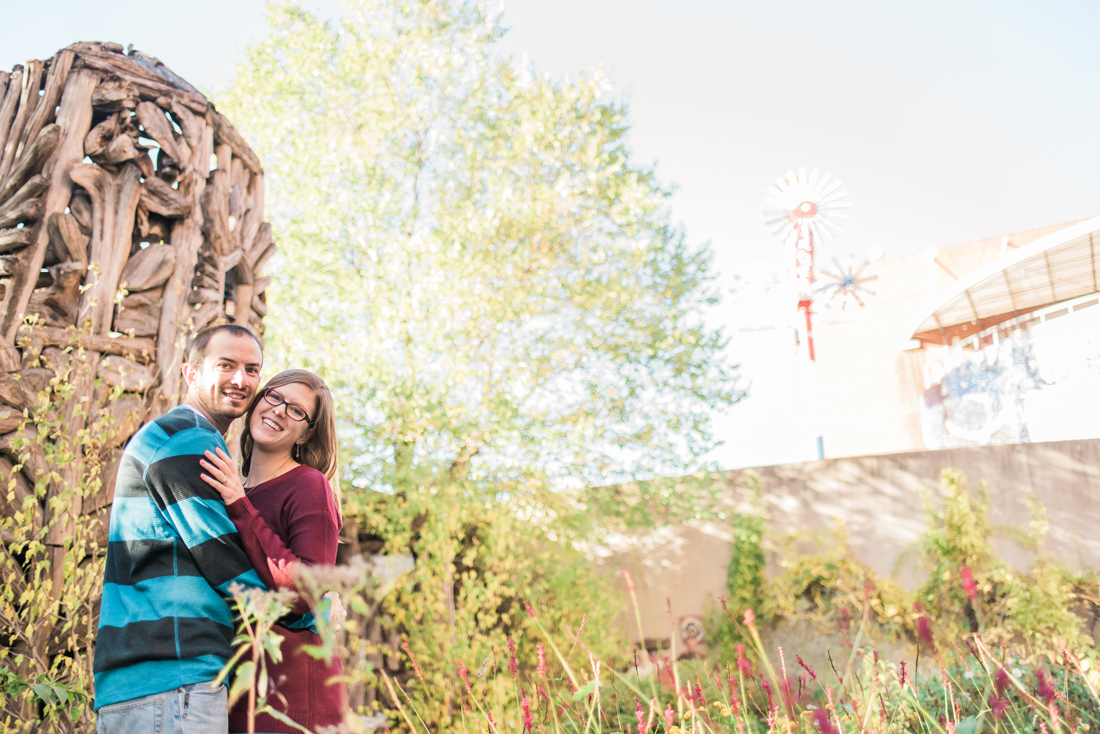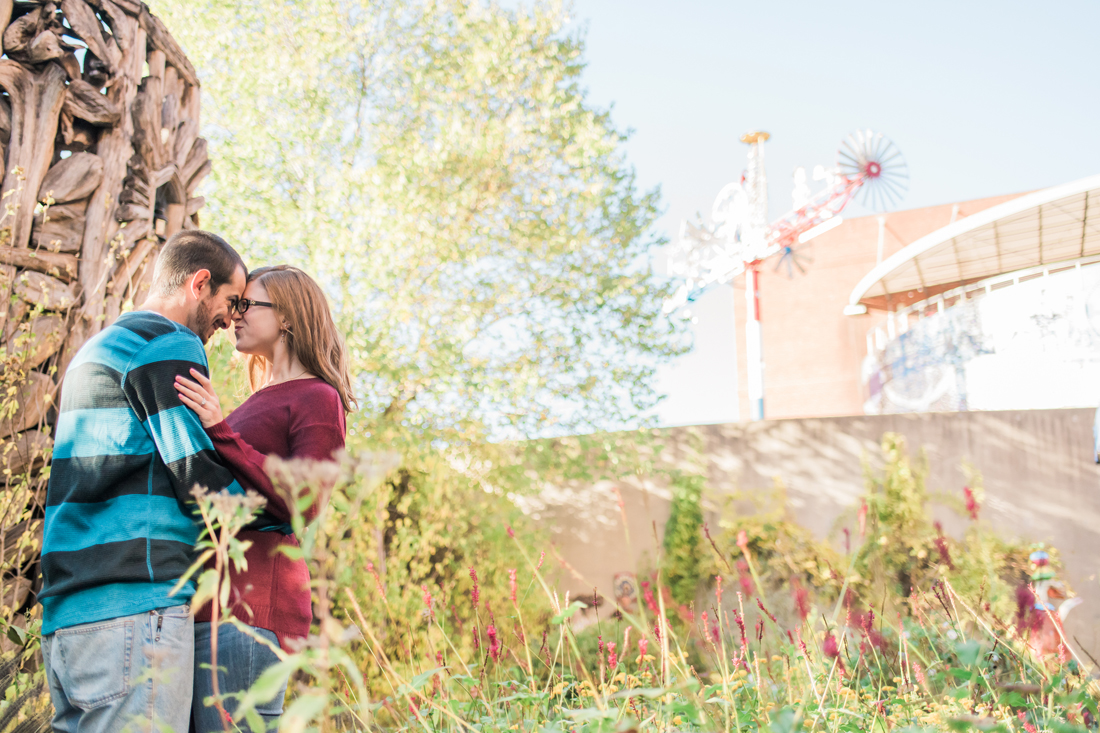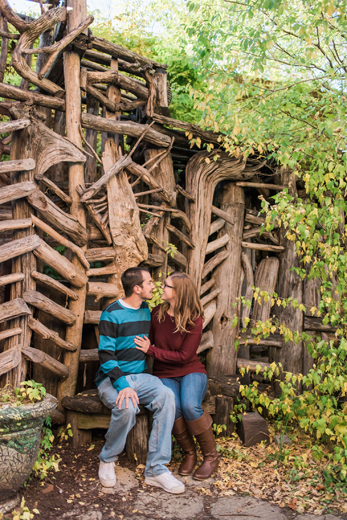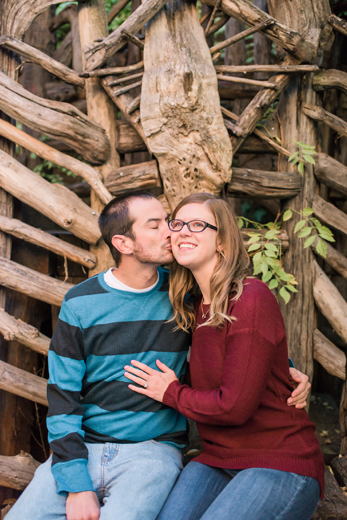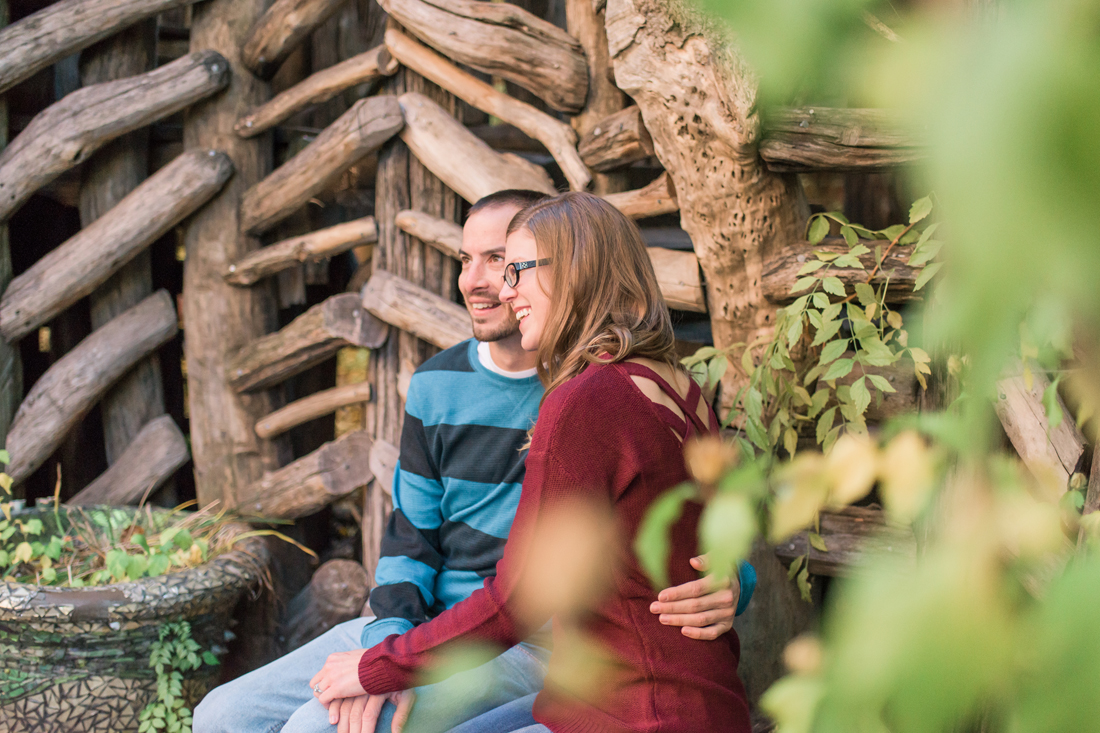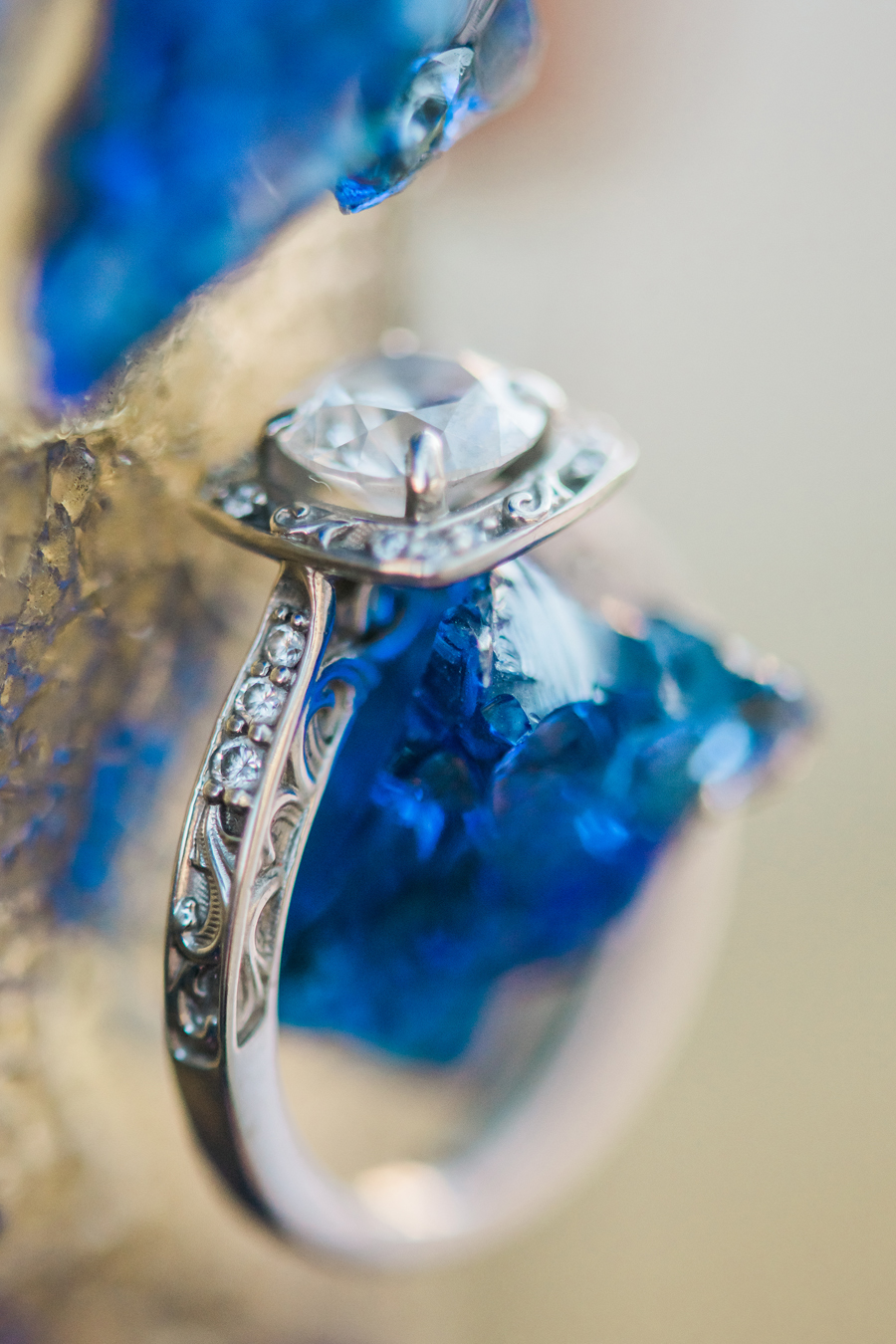 Isn't Jen's ring stunning?! Danny told us the process of picking out the perfect ring, and it was so sweet to hear how much thought went in to picking it out and the proposal itself :)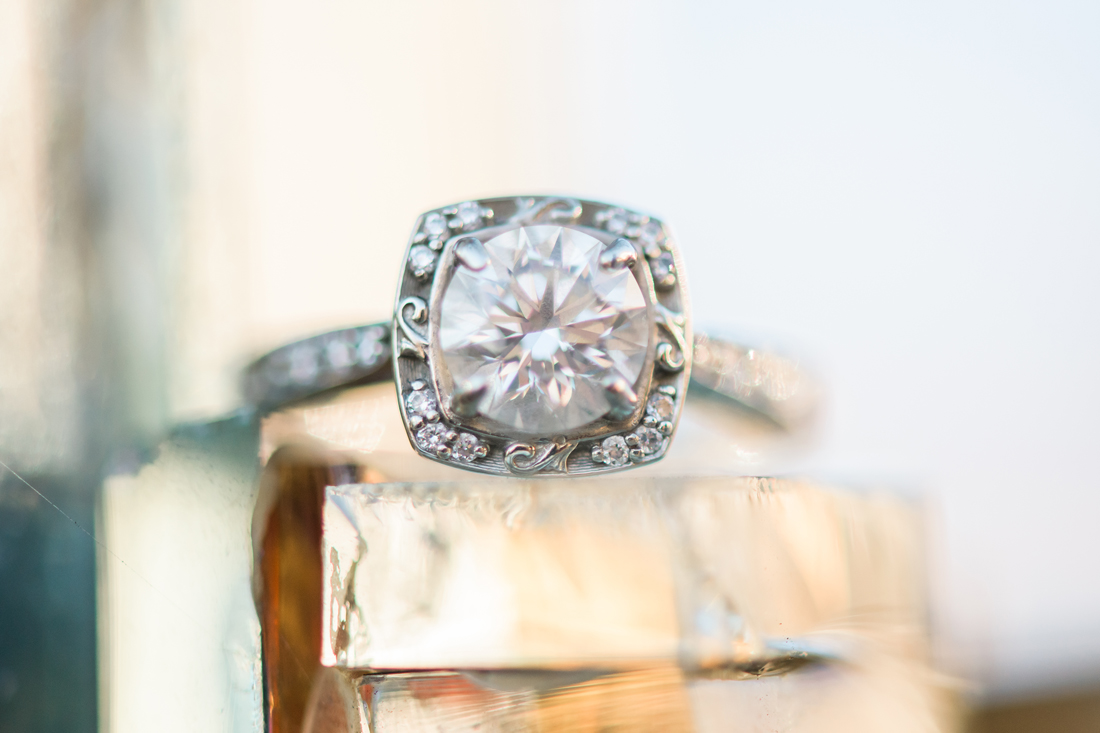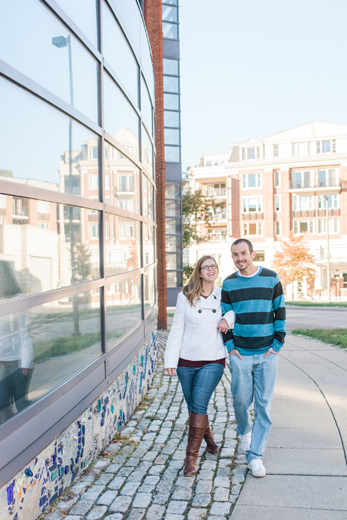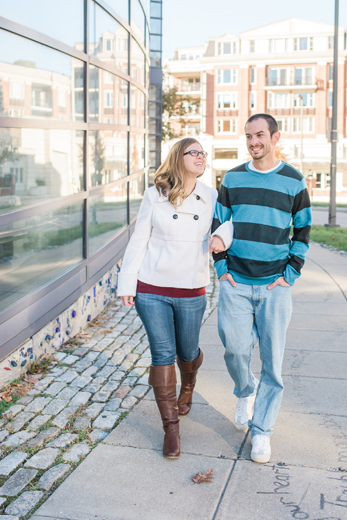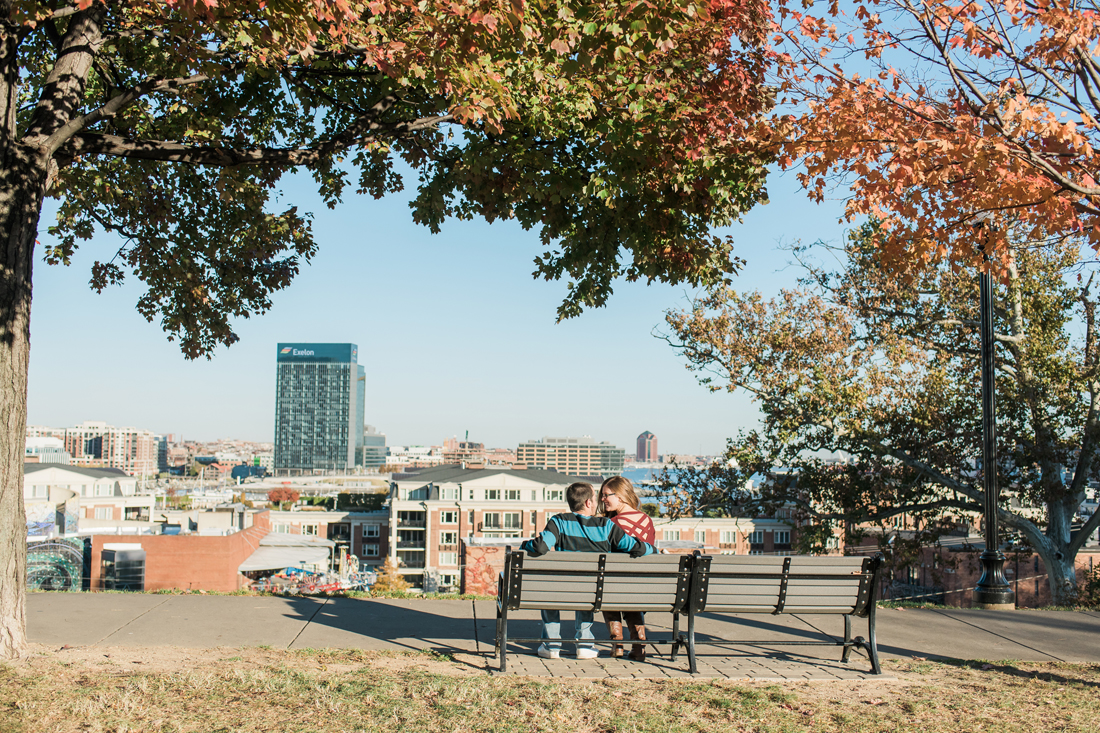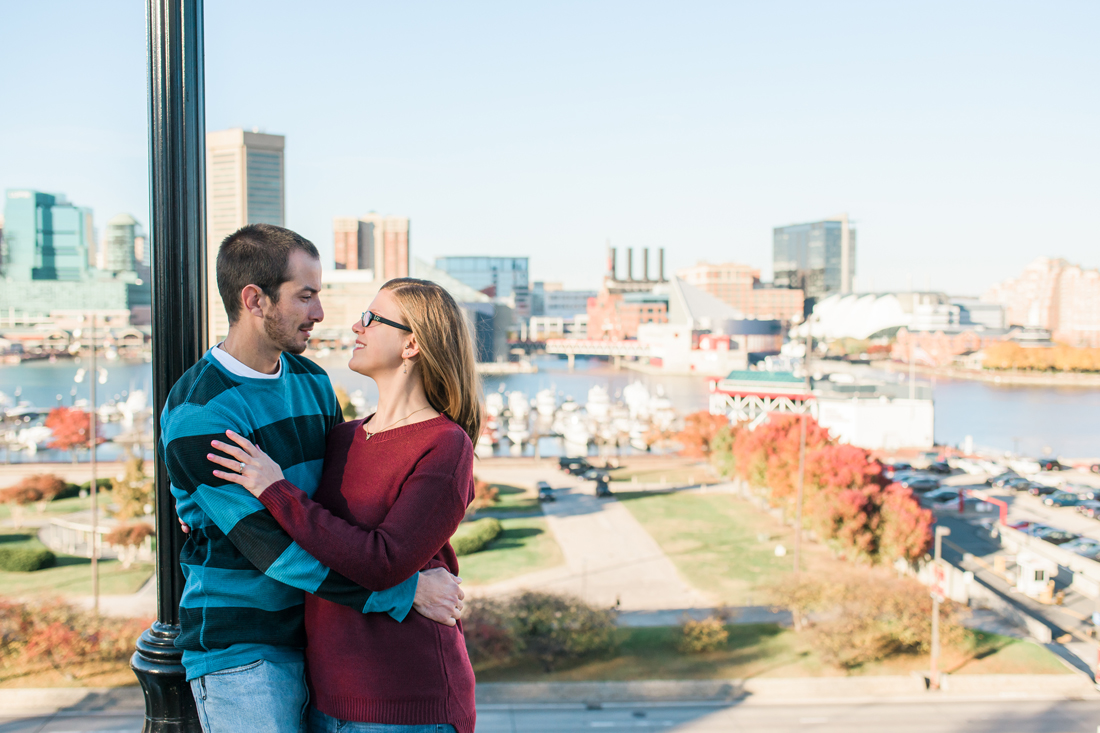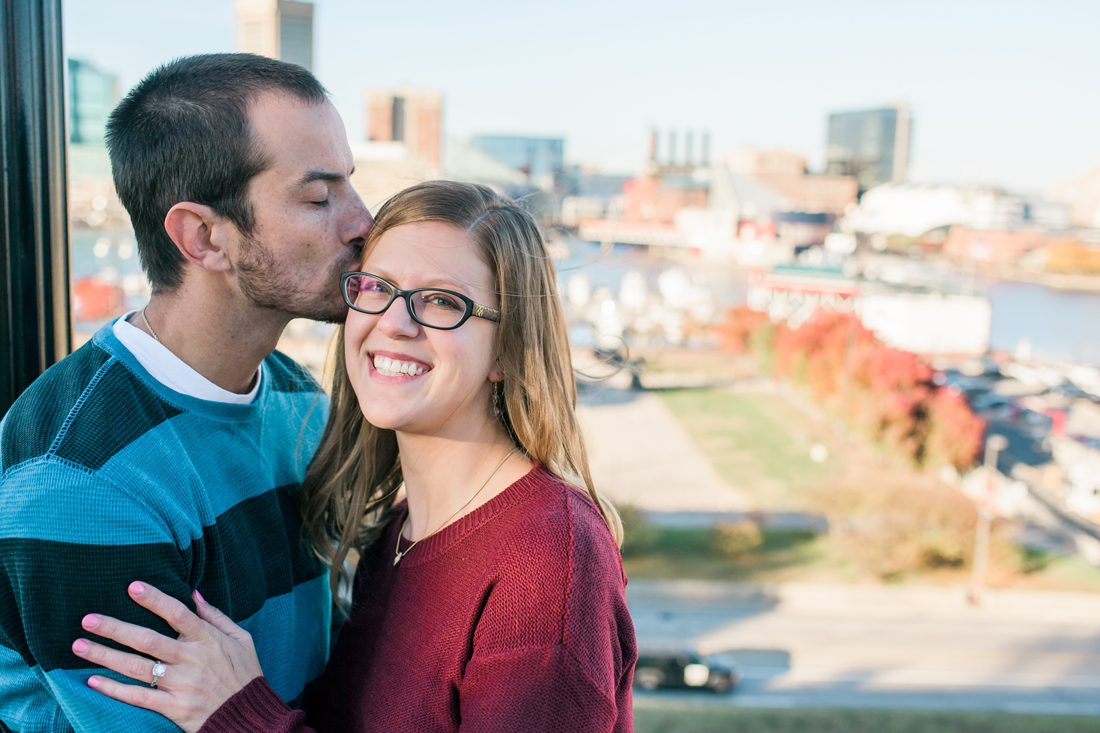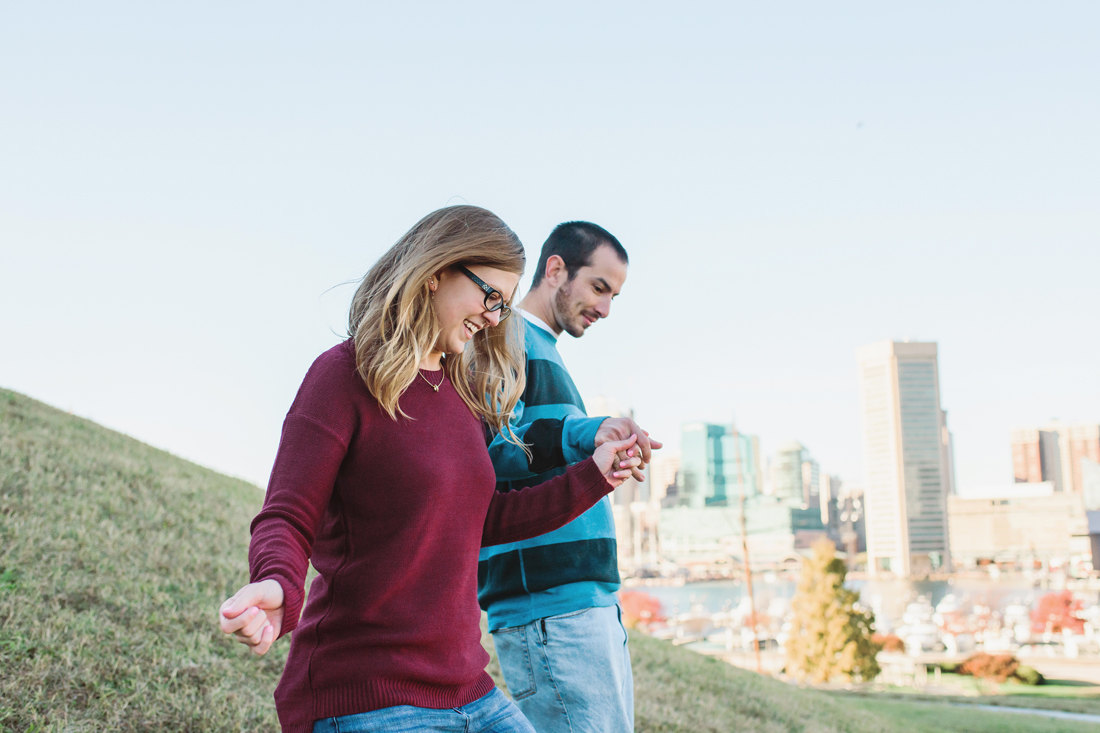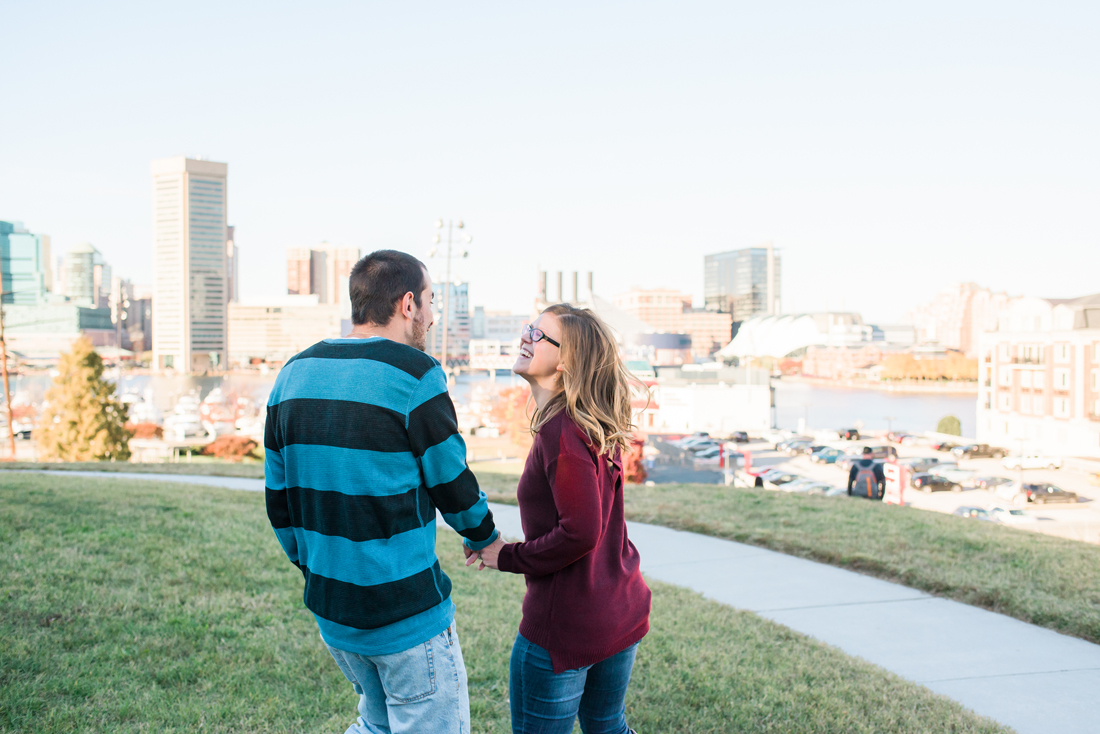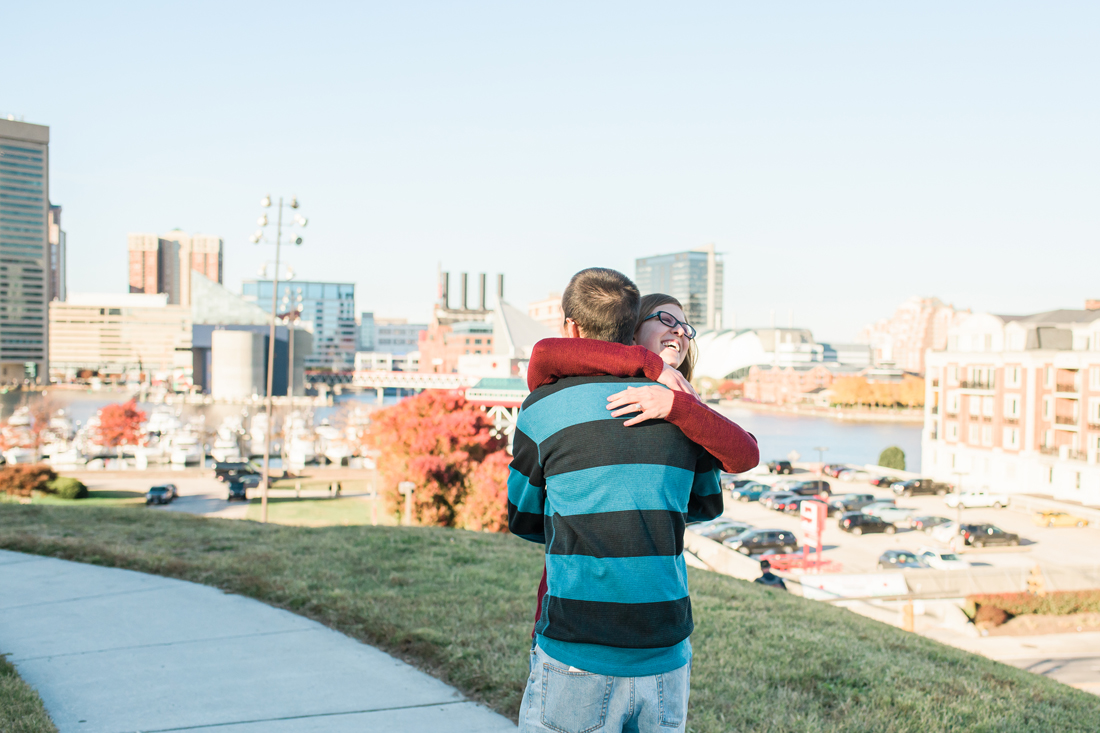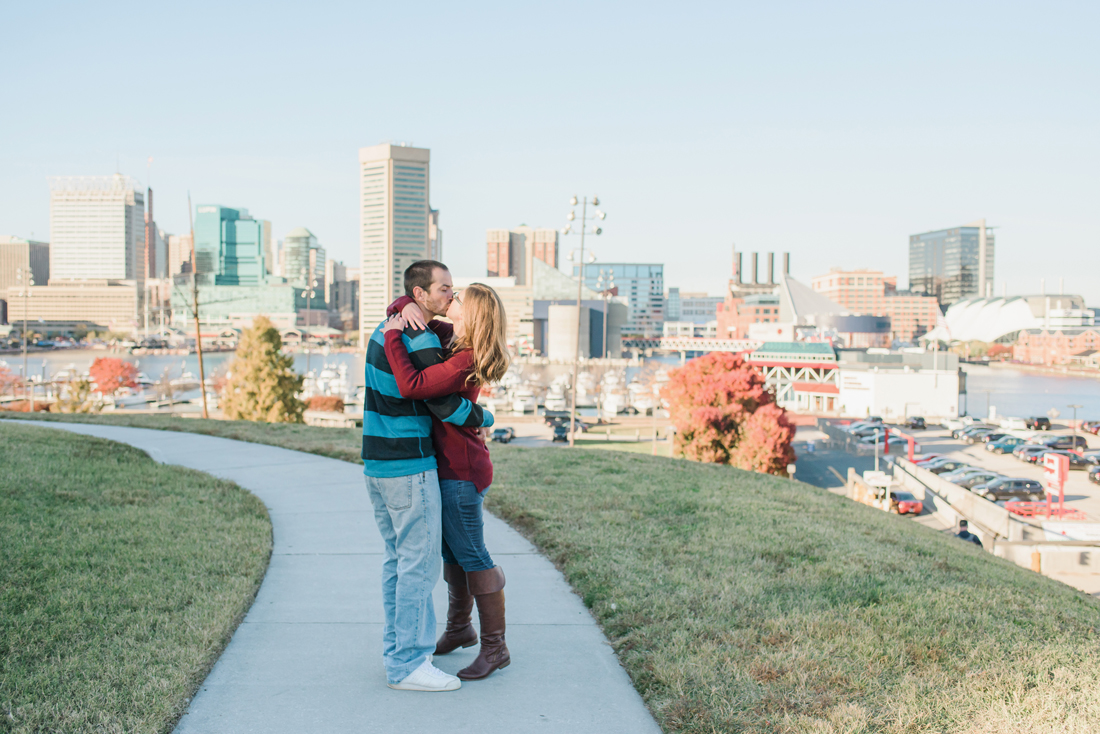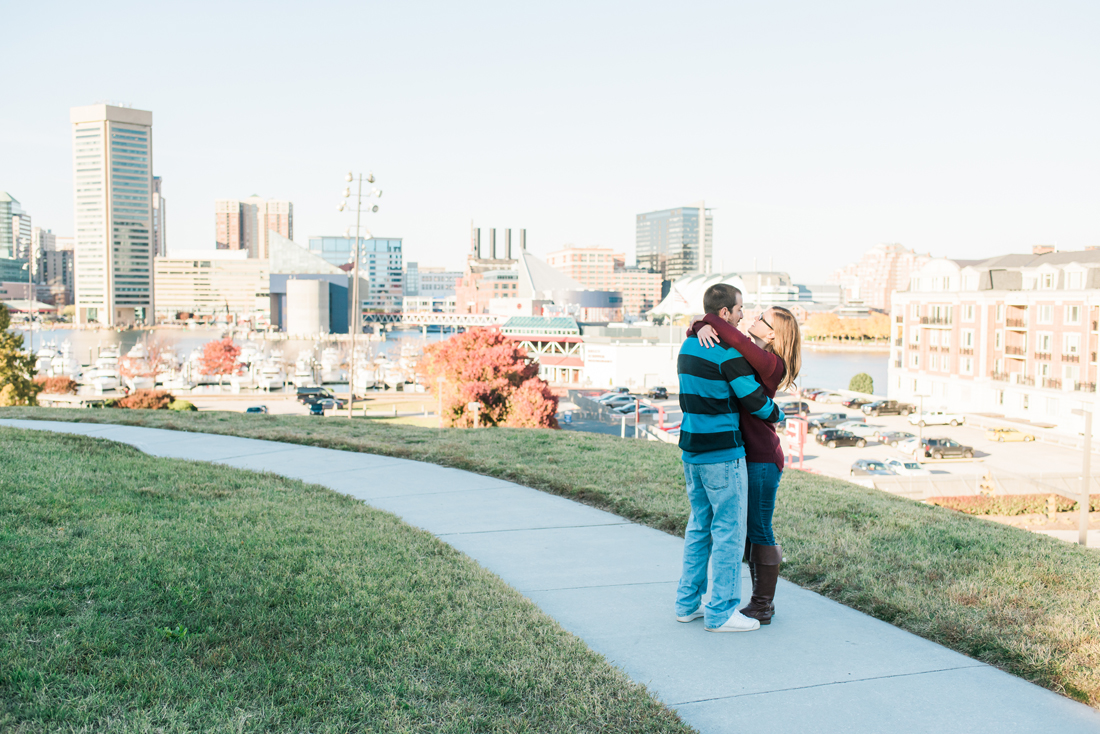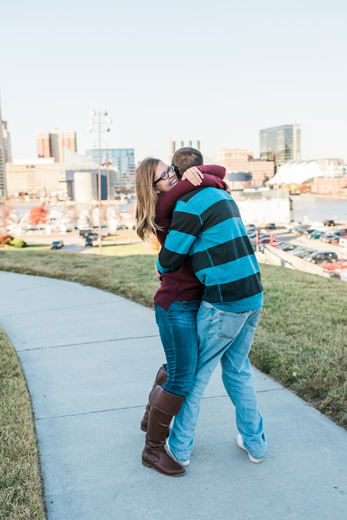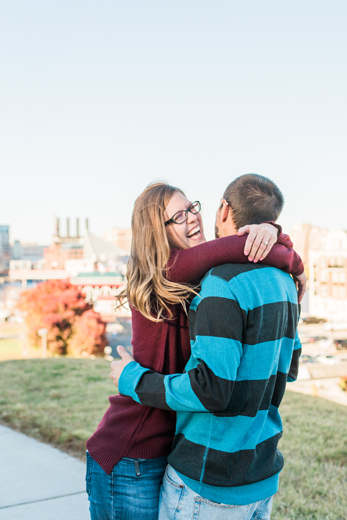 This silliness and laughter makes me smile!! You two are adorable!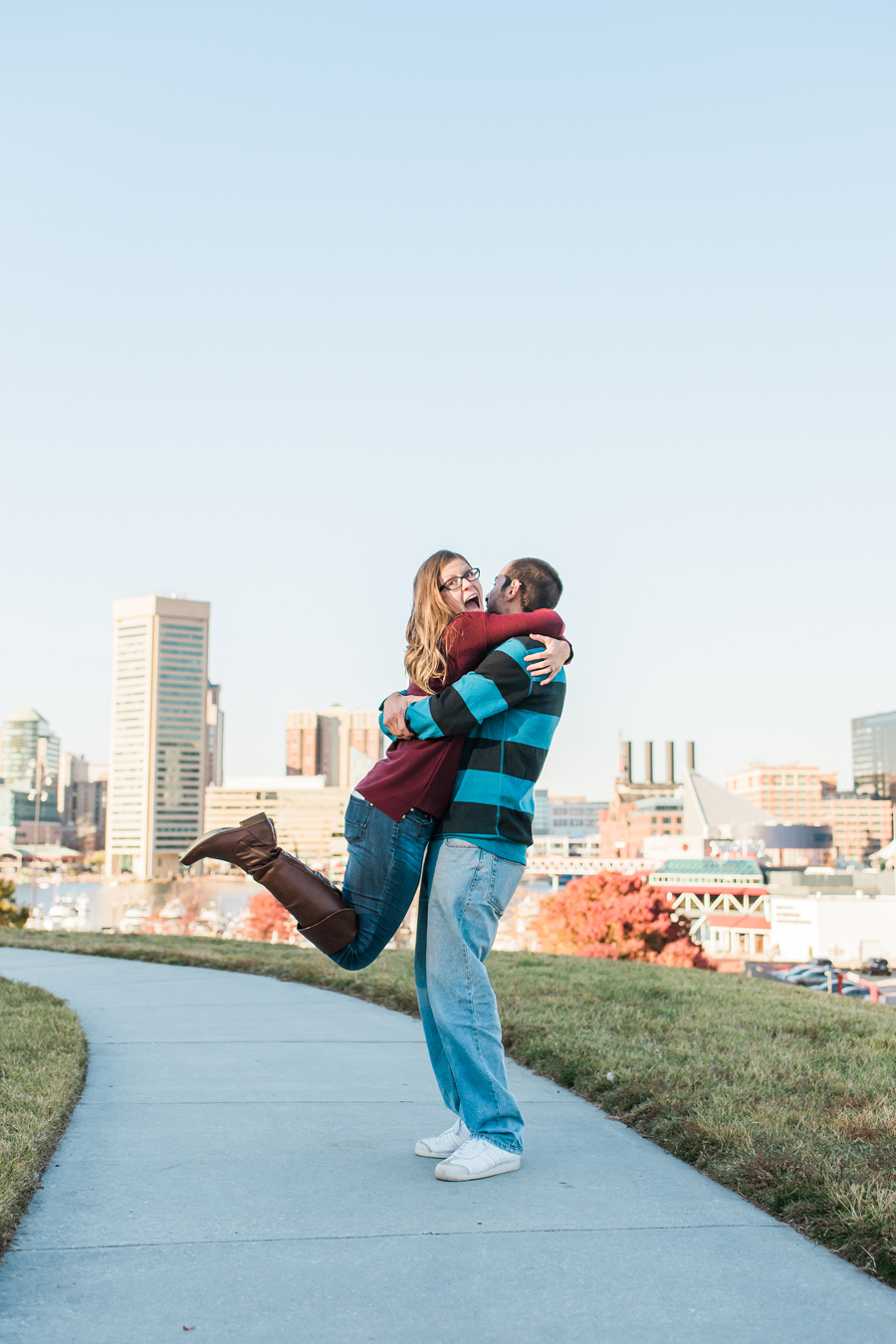 Congratulations Jen & Danny, I can't wait for your wedding next year!!