Fun fact: I've actually gotten to see Lindsay at TWO weddings in my time as a wedding photographer, so I am beyond excited that it's now her turn to be the bride!! :) Lindsay and Brad are incredibly laid back and easy going. We picked a few spots around Federal Hill and Fells Point in Baltimore, which was the perfect way to incorporate the city they love and currently also live in! I loved spending the fall morning with Lindsay & Brad (and I even discovered I might need to try StitchFix thanks to a love of Lindsay's outfits!) :) I am so happy for these two and so excited to photograph their wedding next year!! Congratulations Lindsay & Brad!!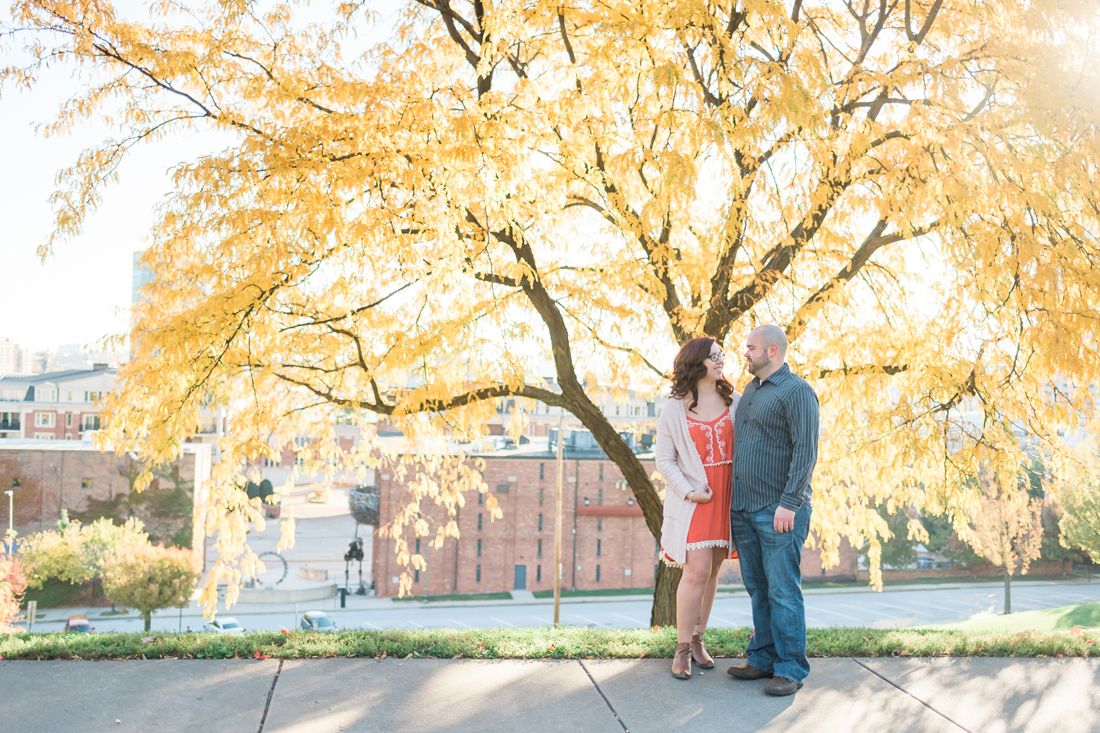 Also can we just take a second to gush over the cuteness AND this amazing light?!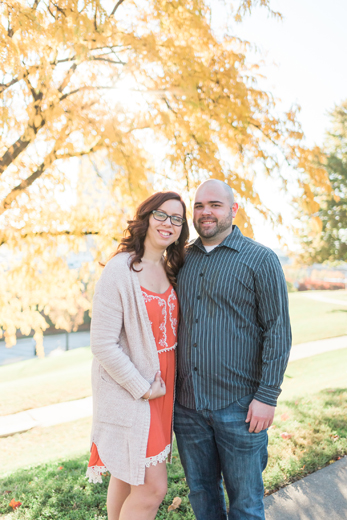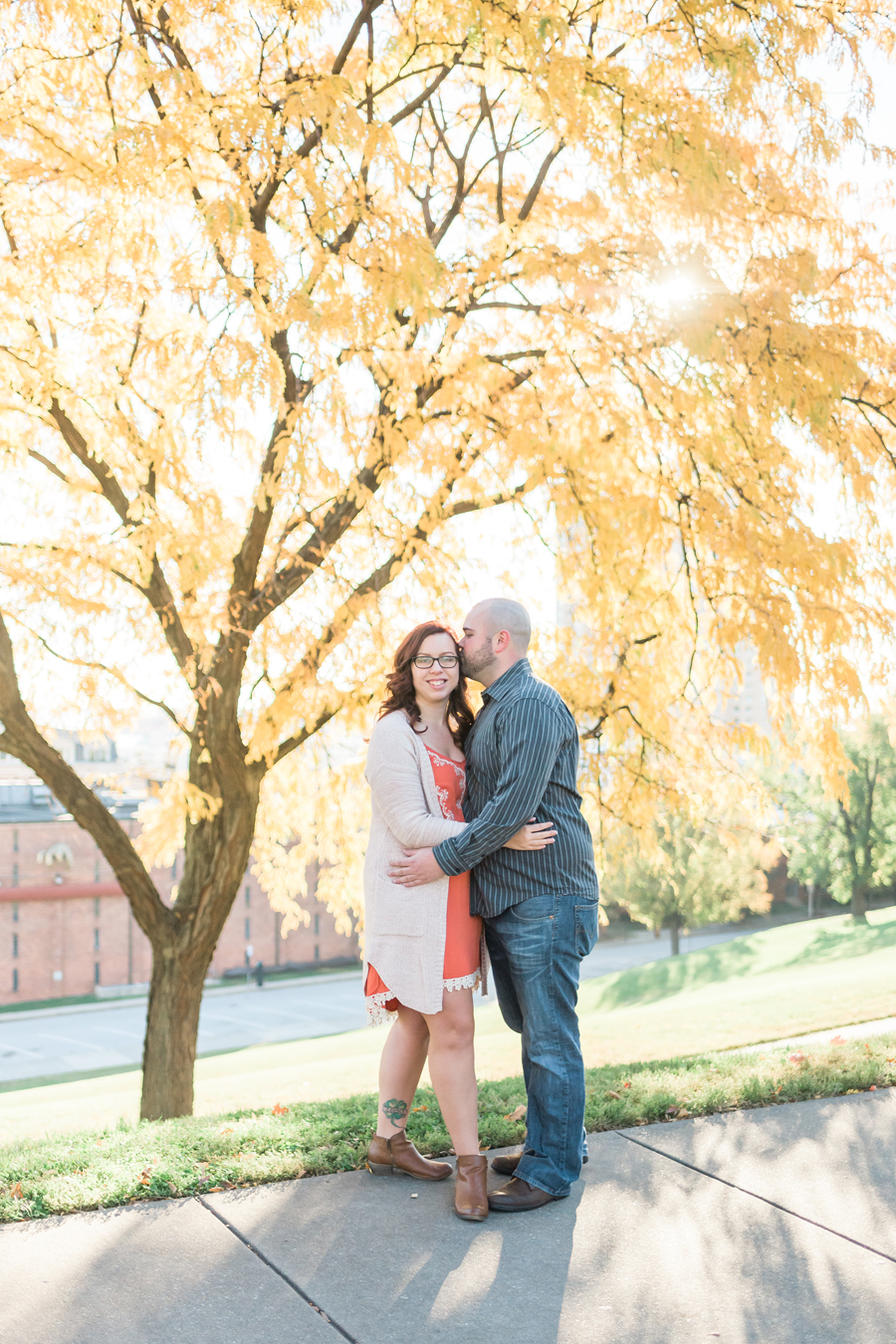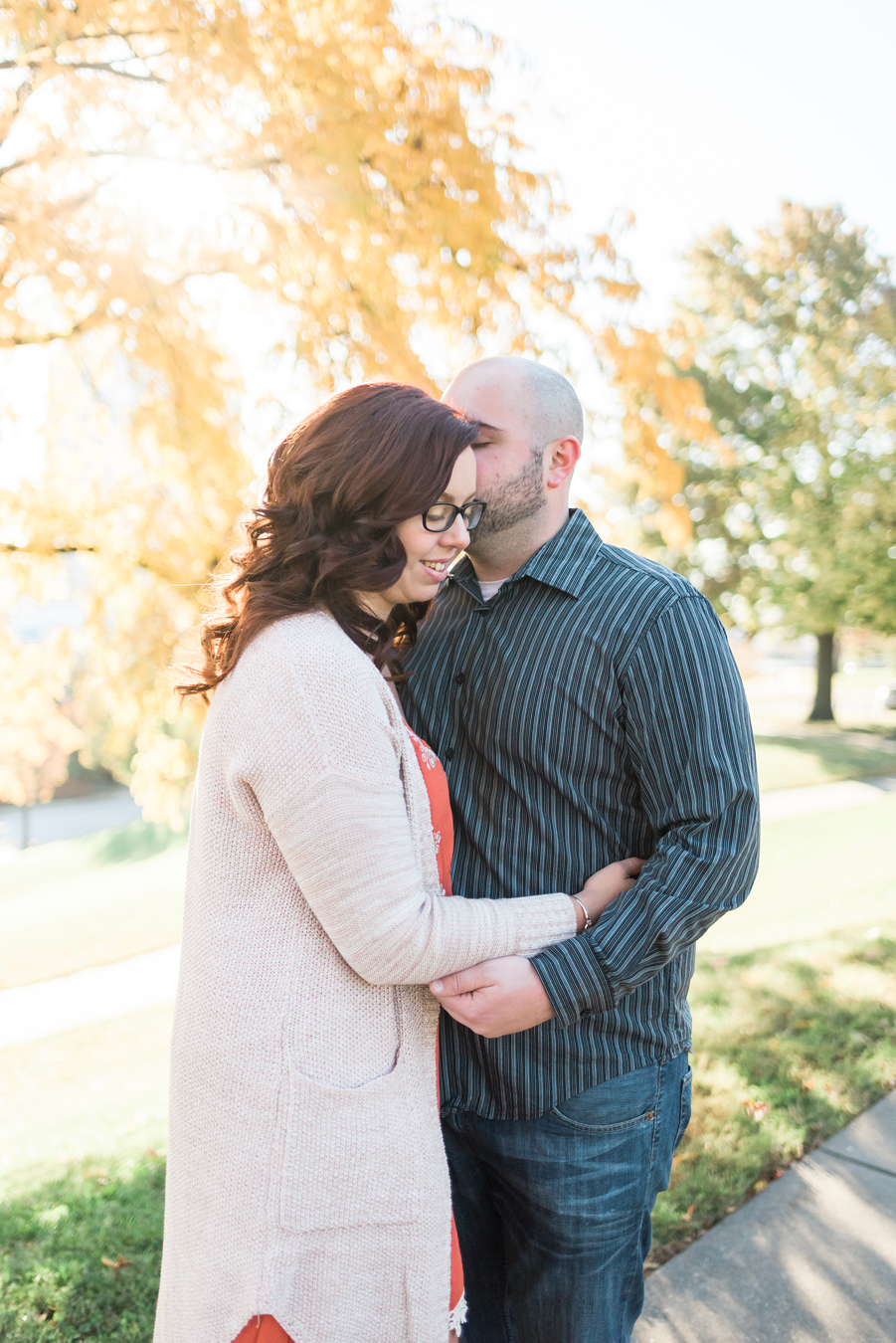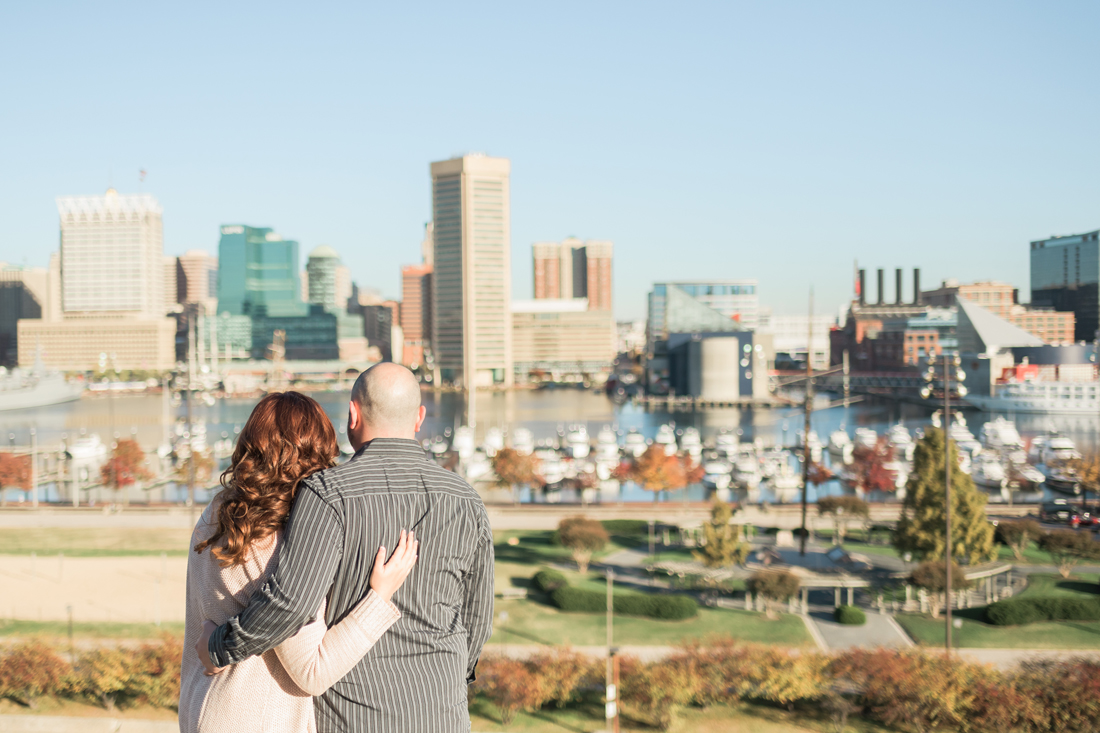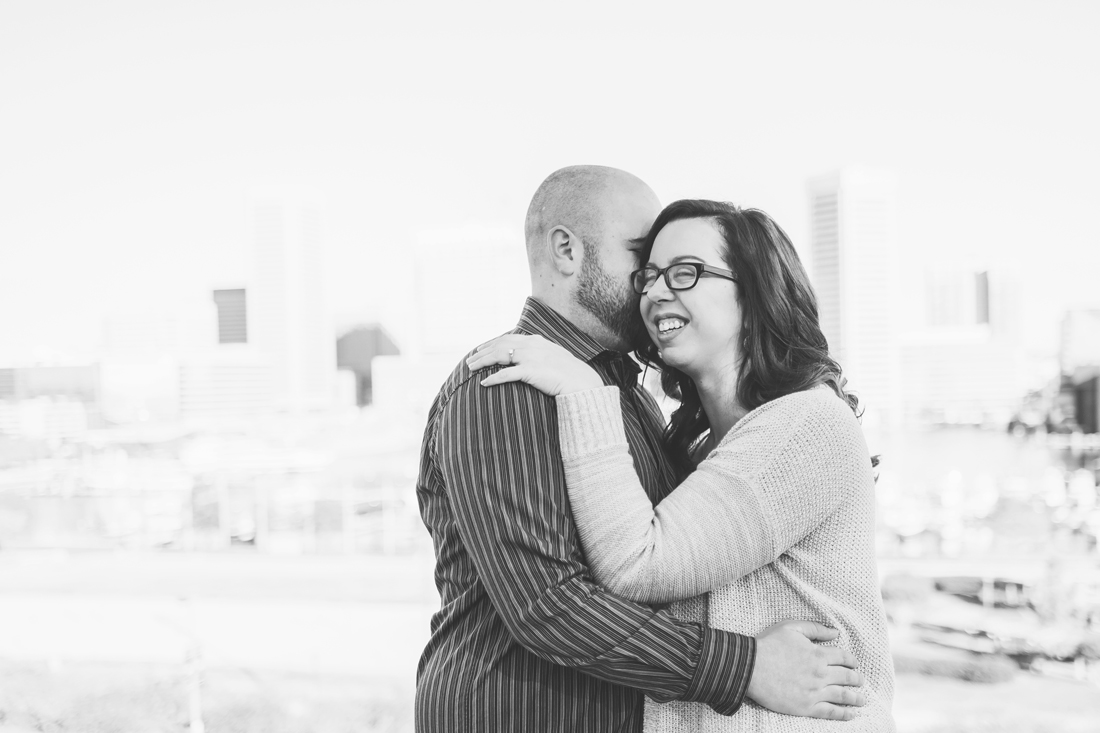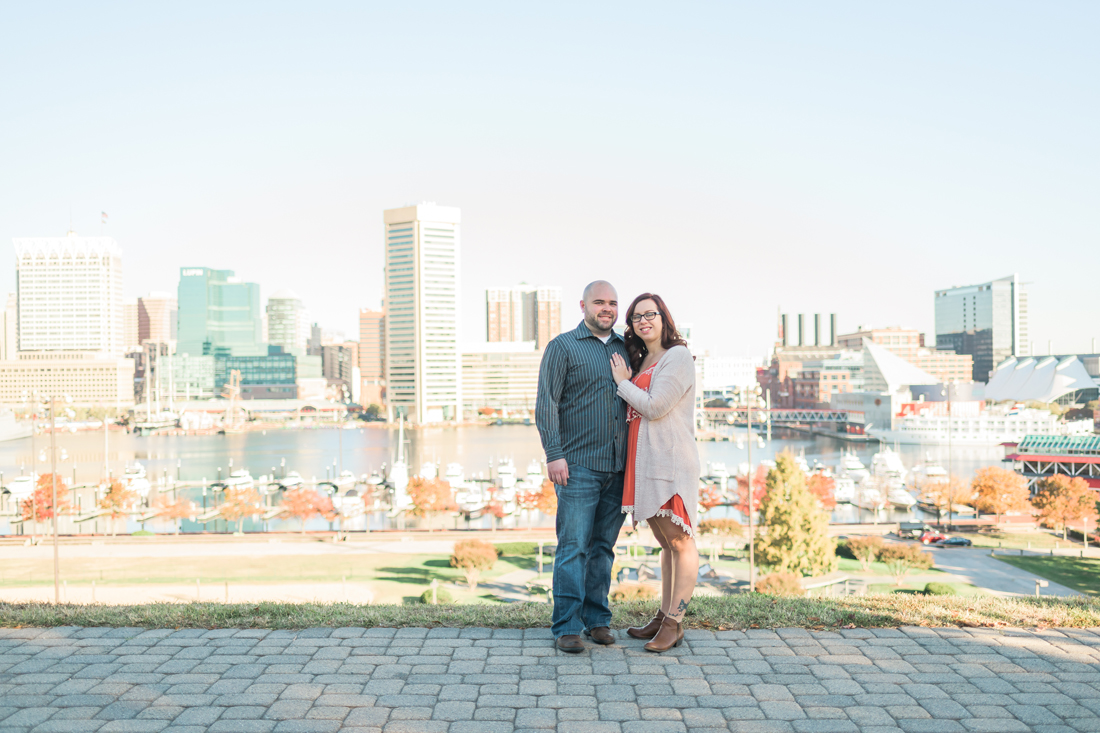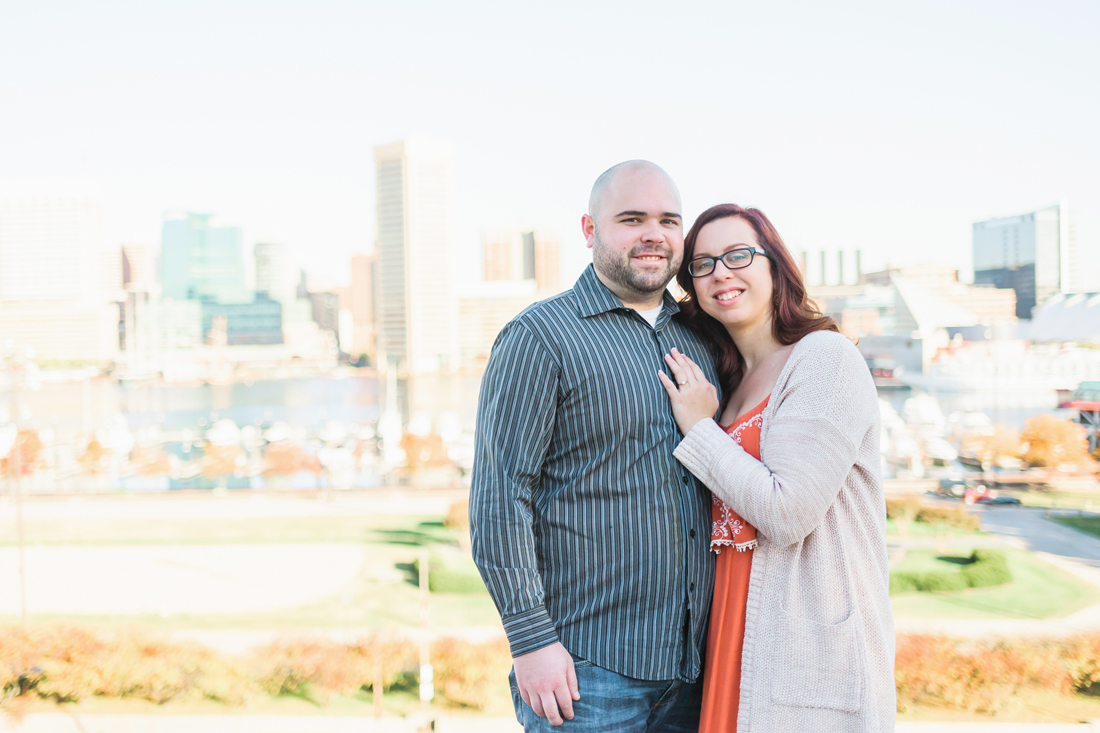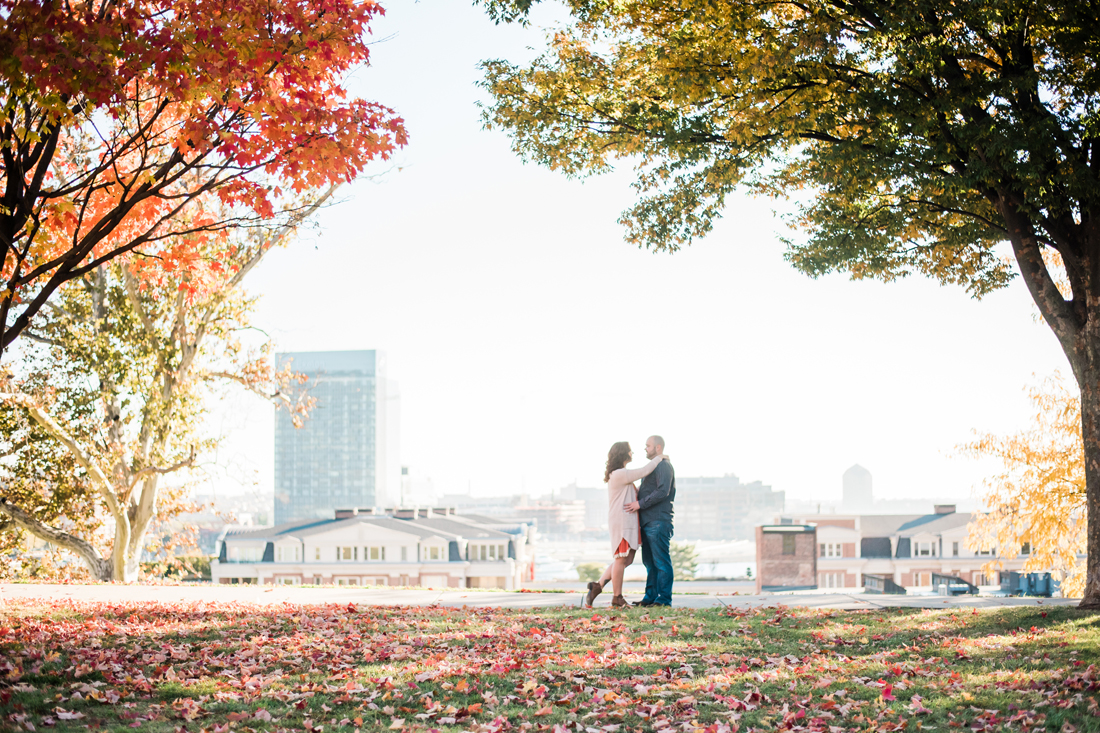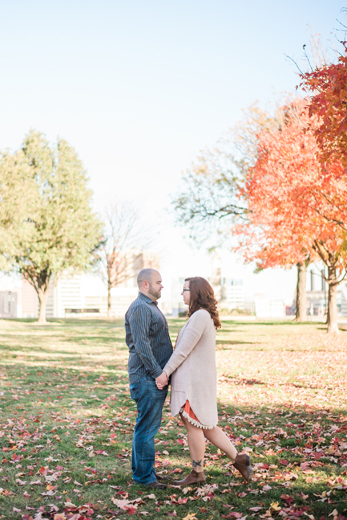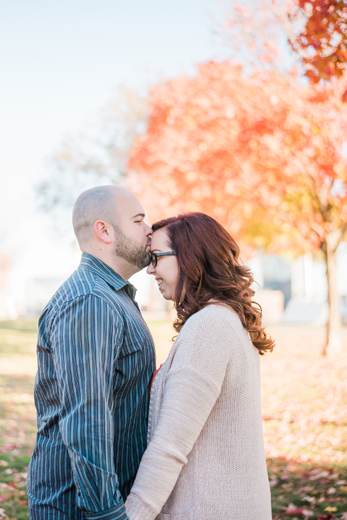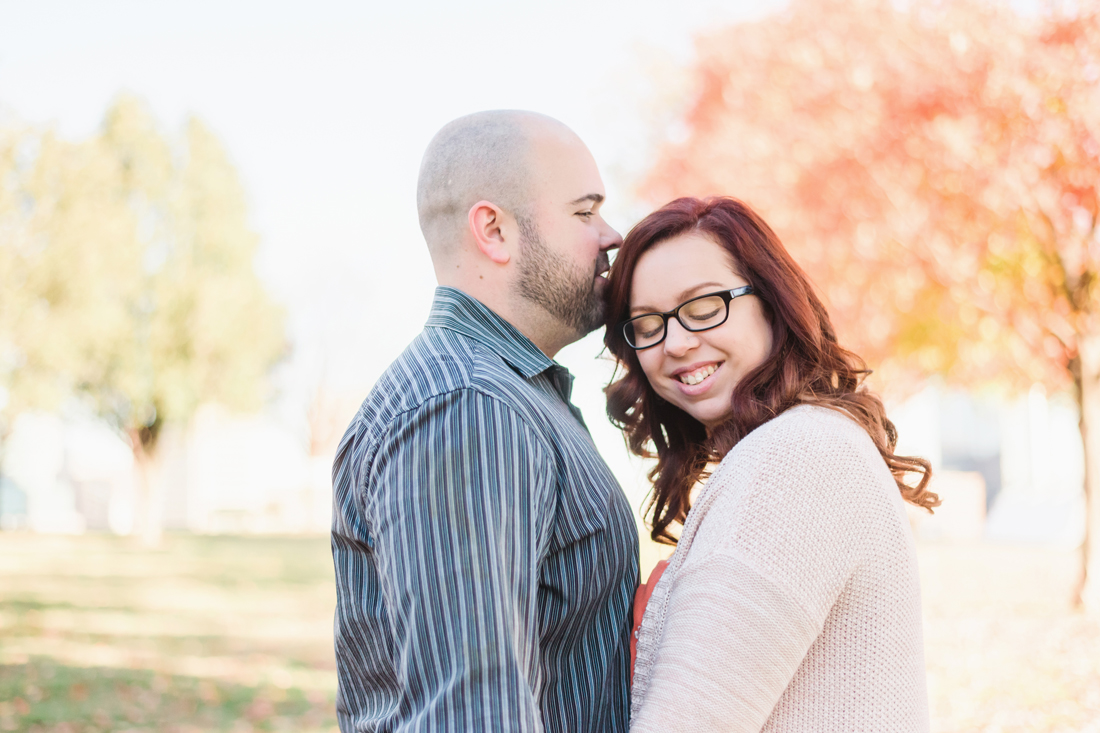 Seriously the cutest!!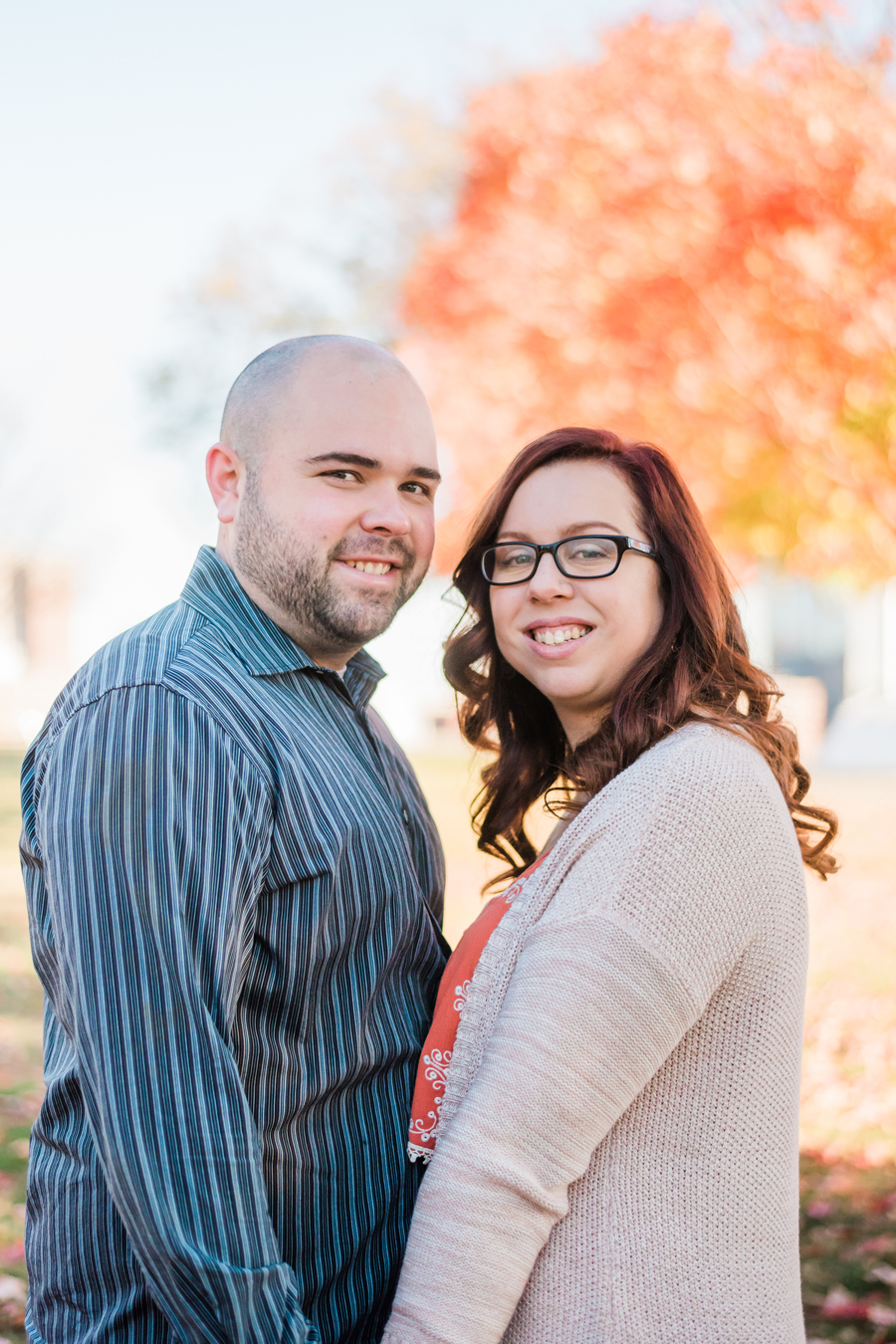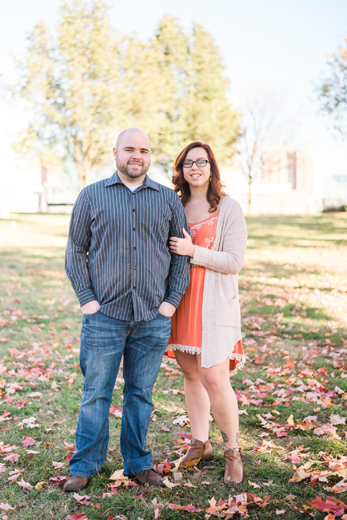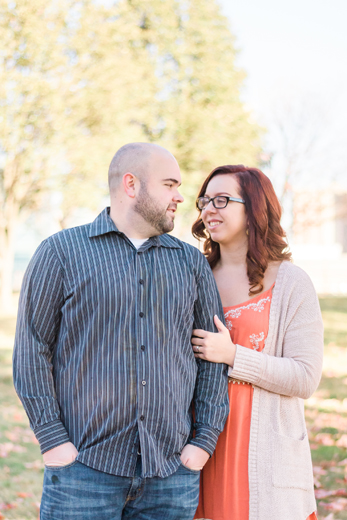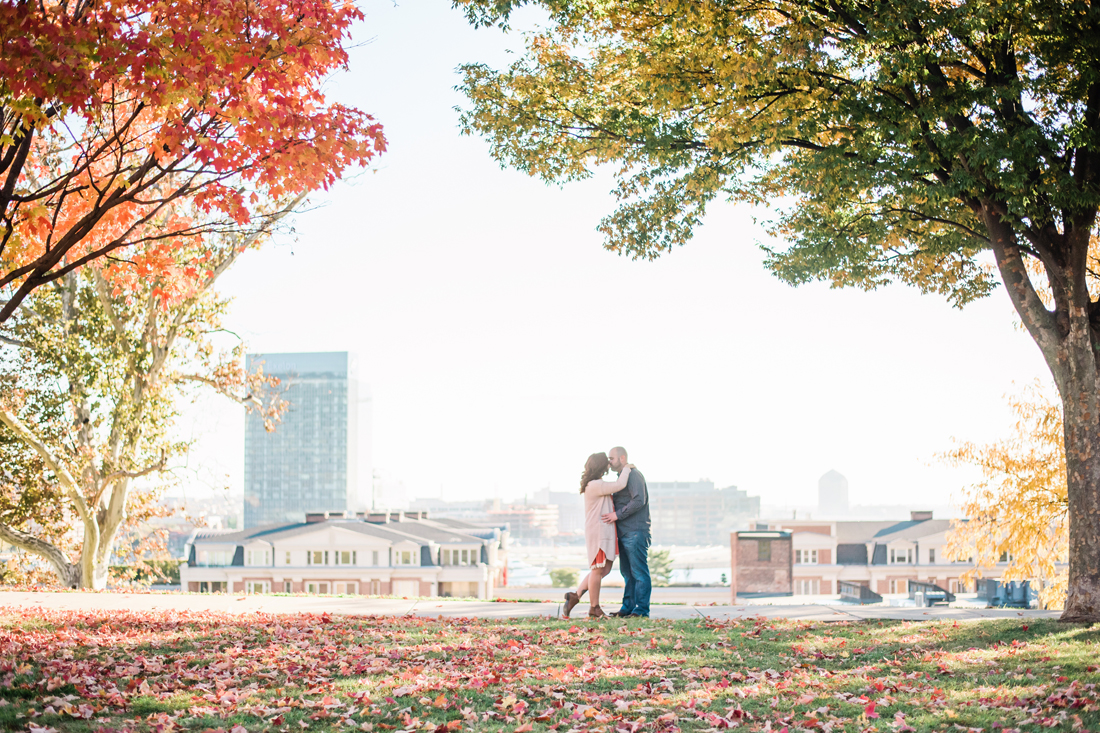 FAVORITE! Just loved this one so much!!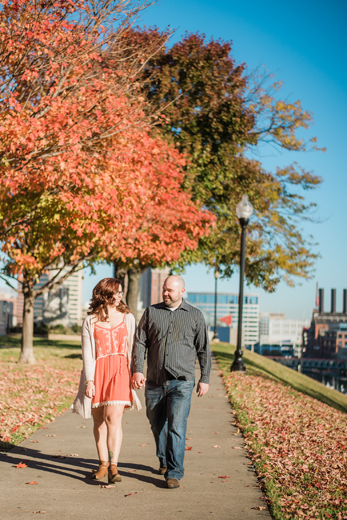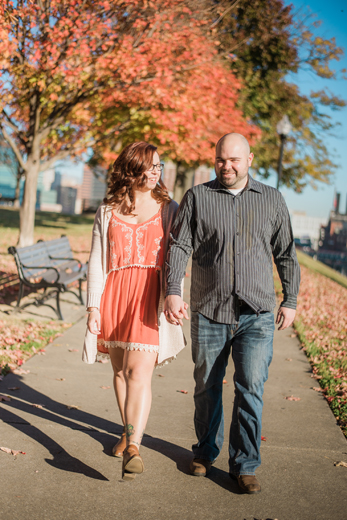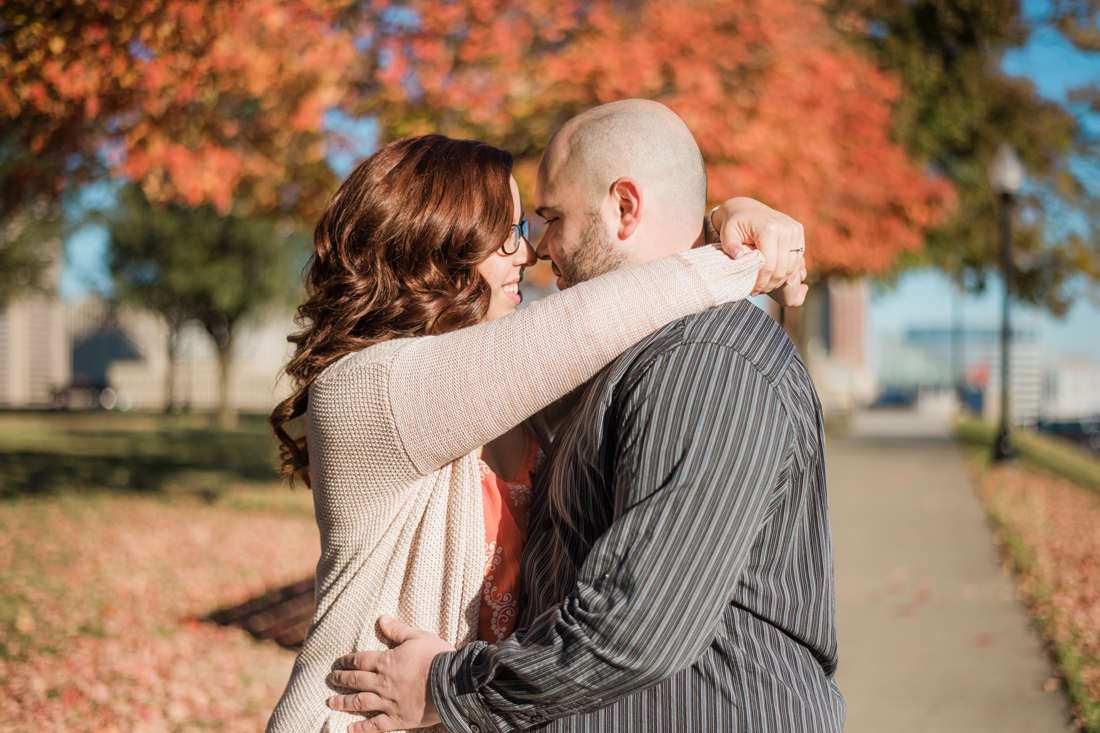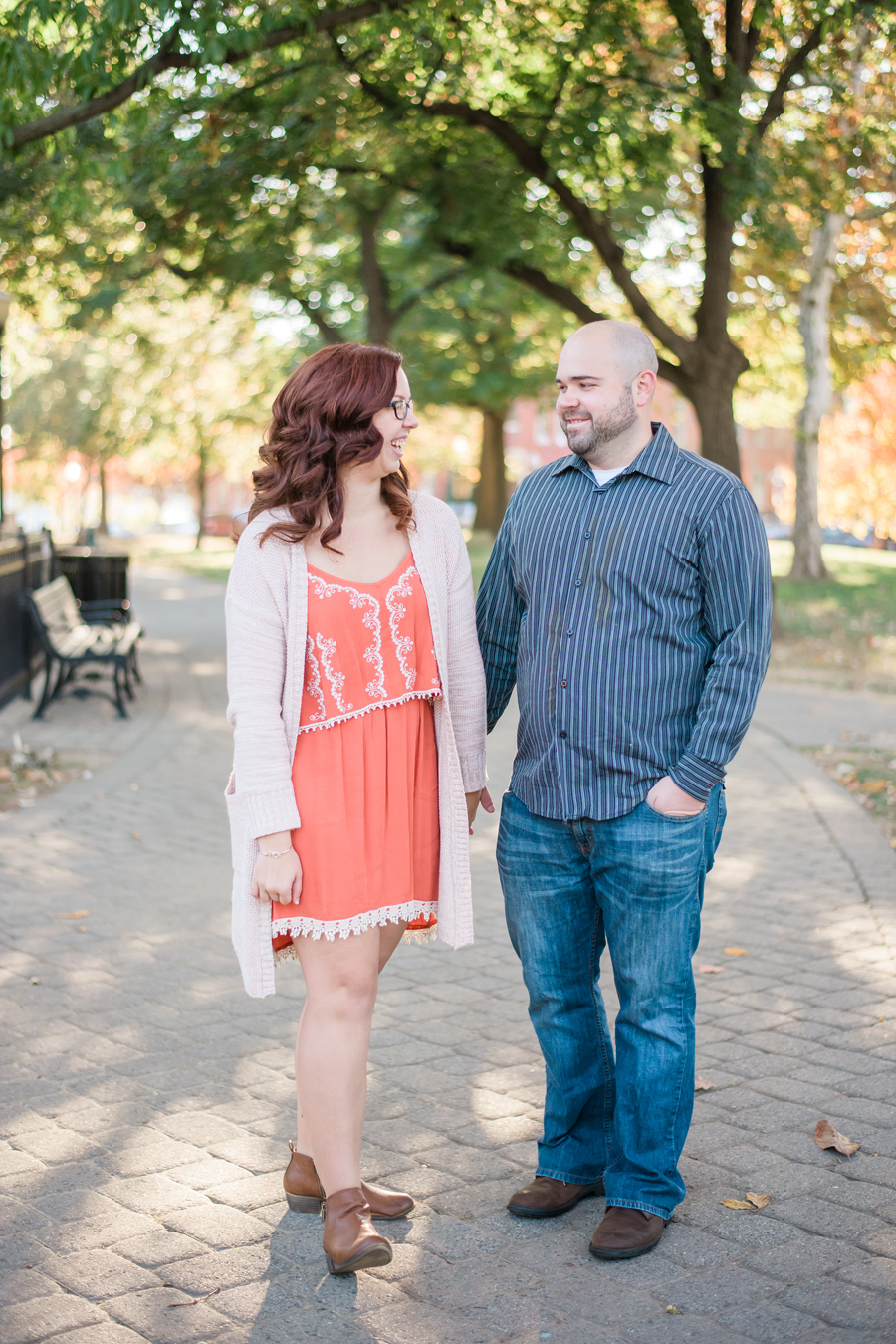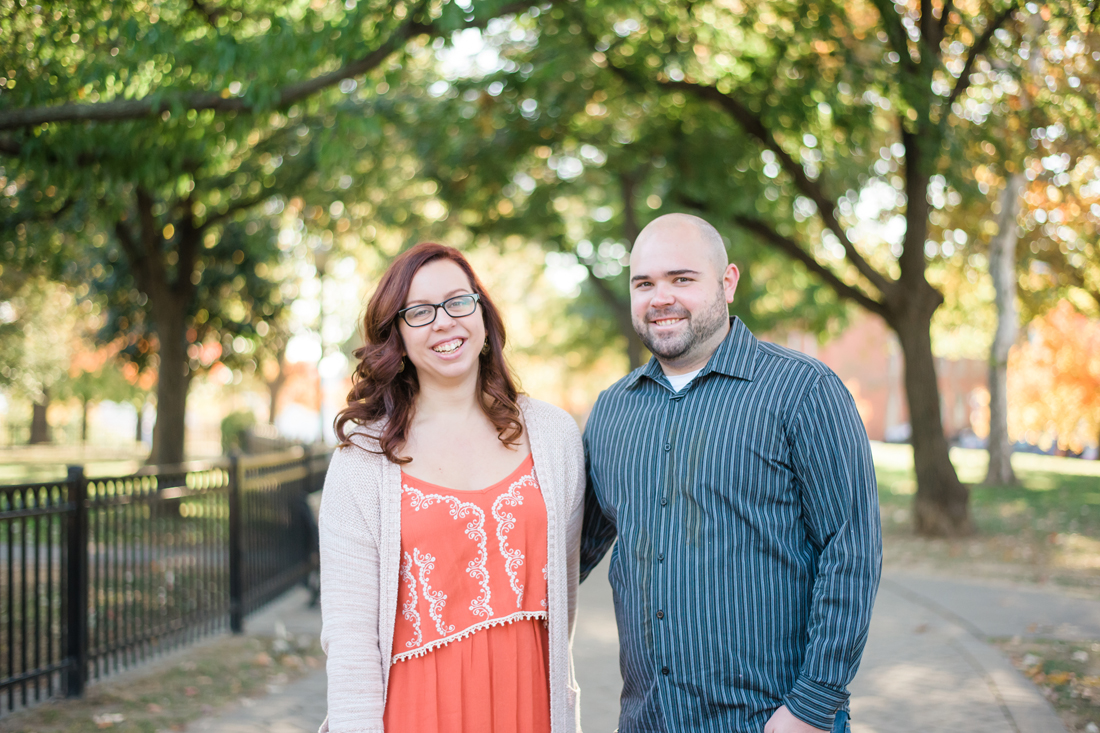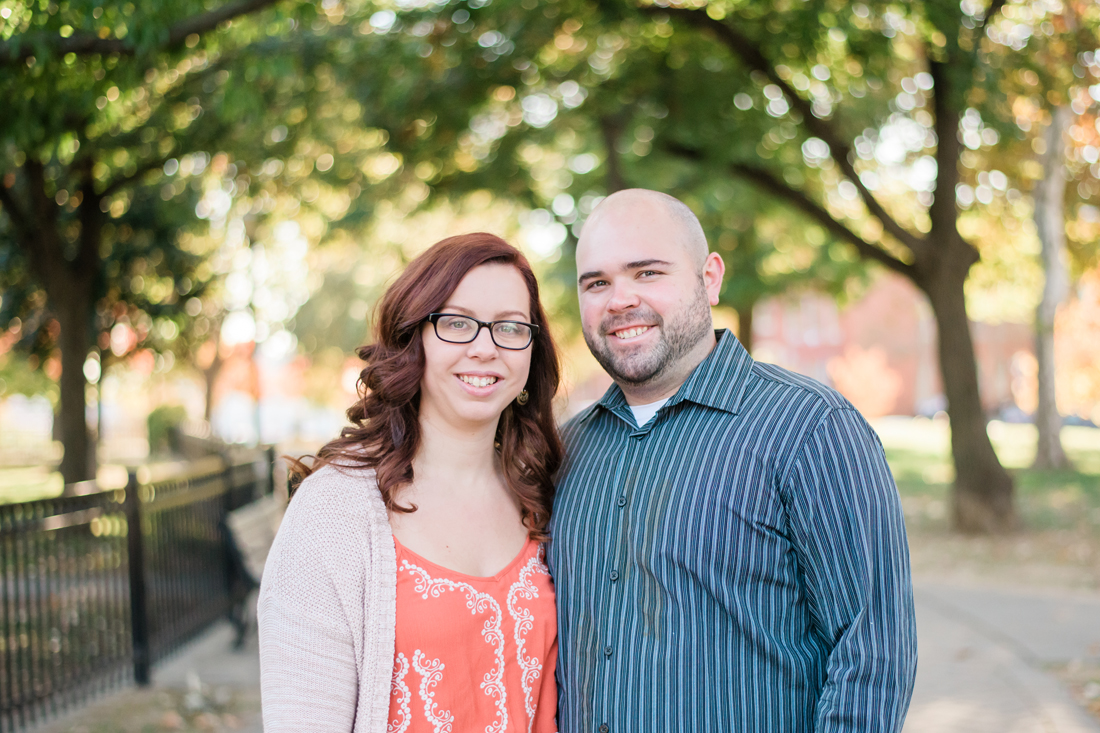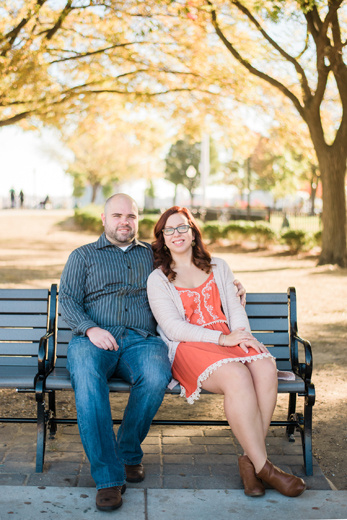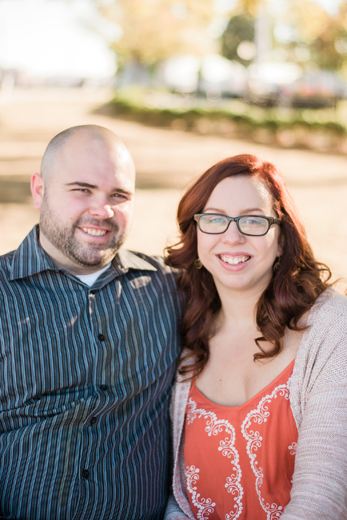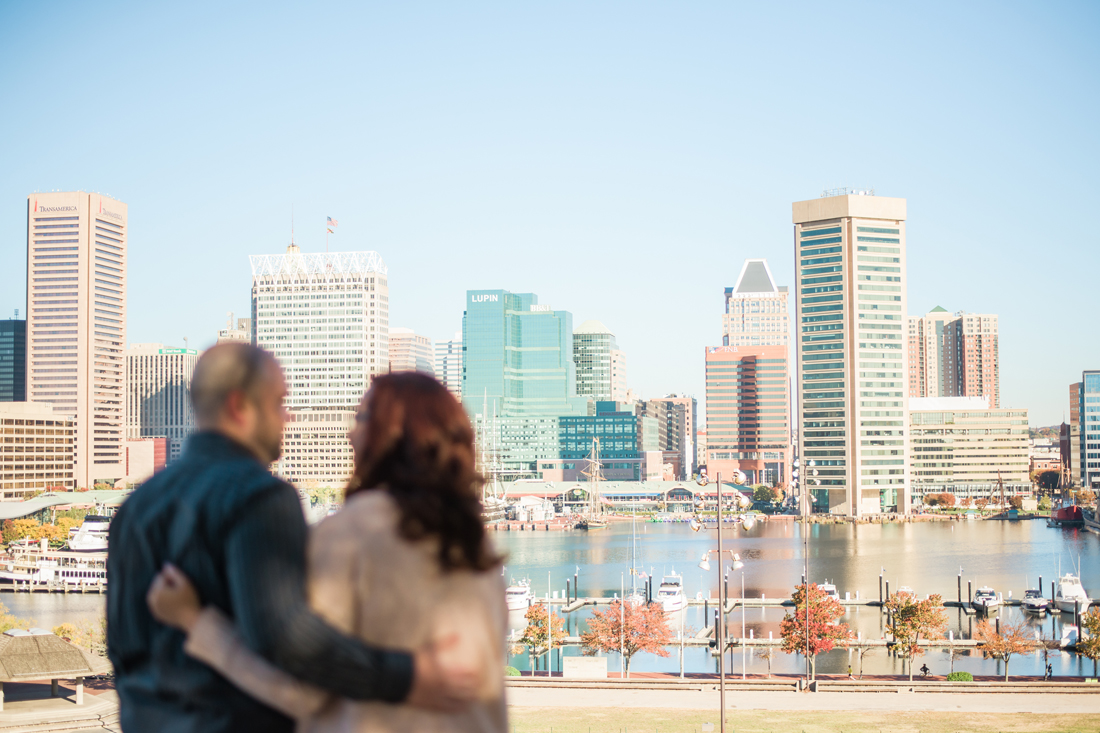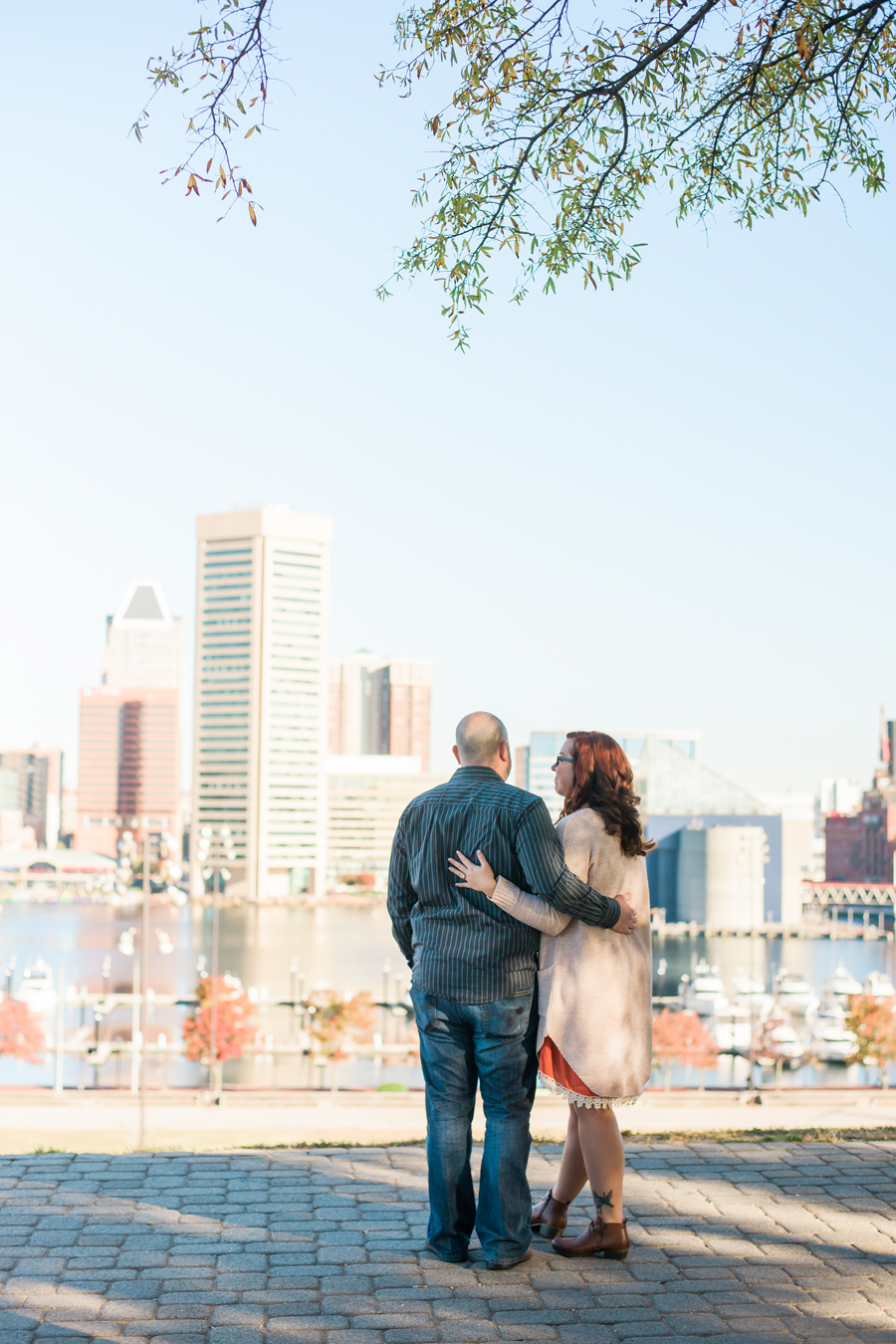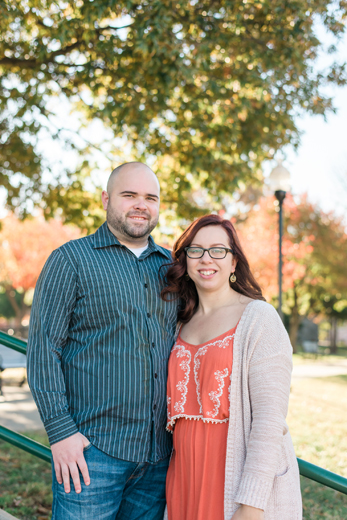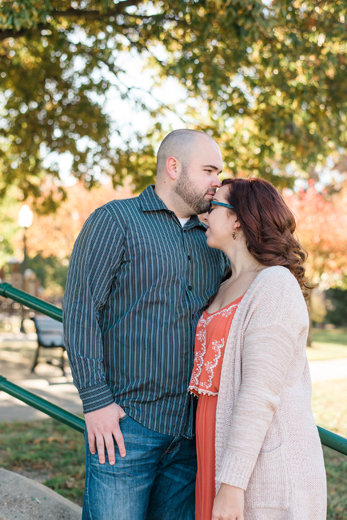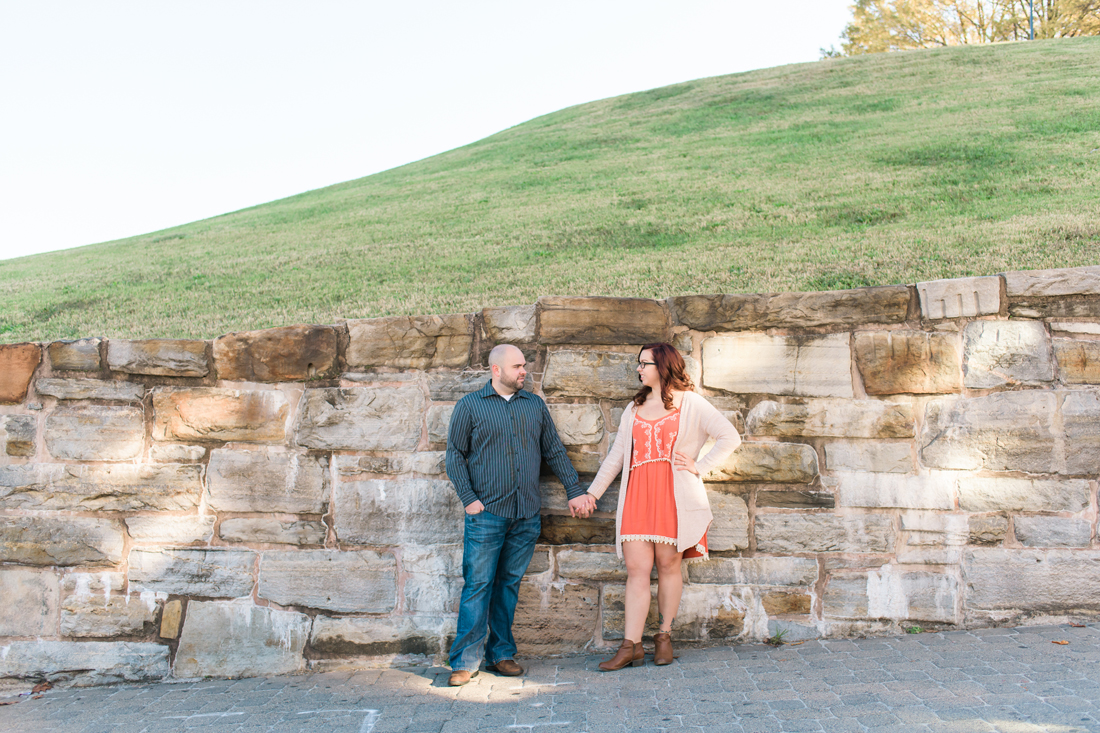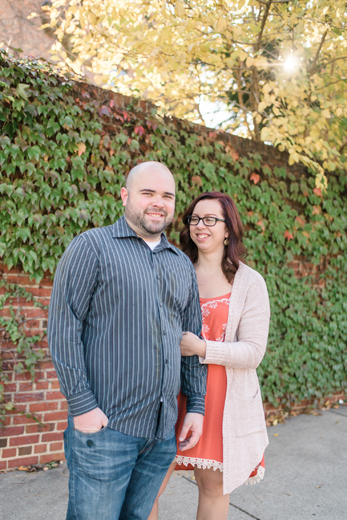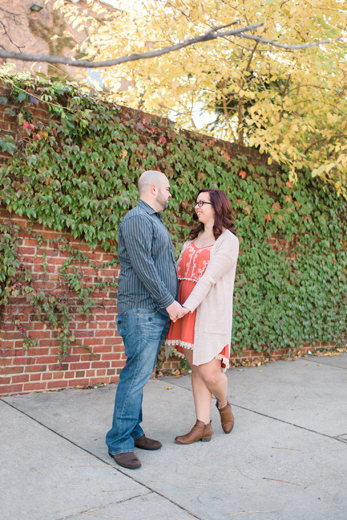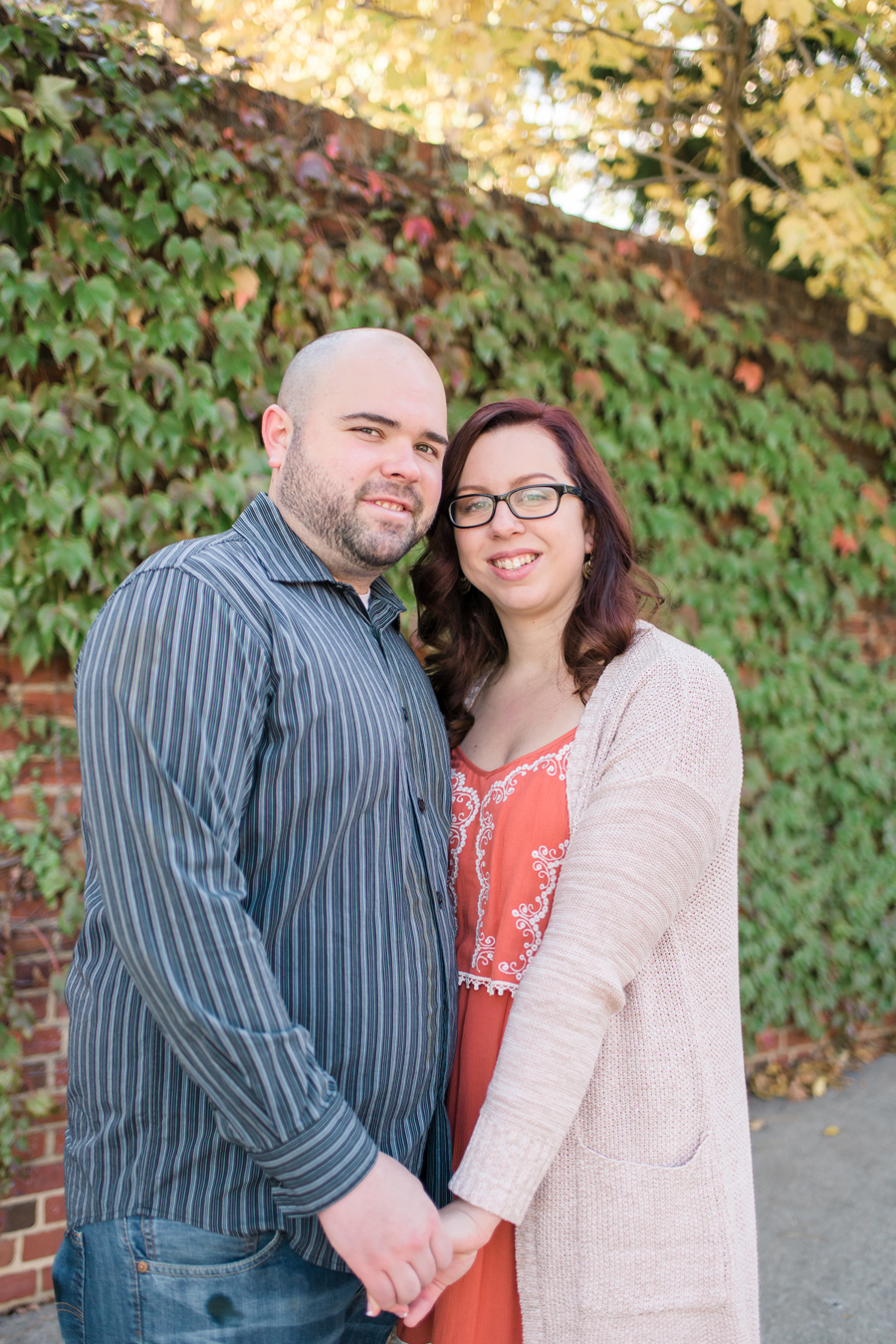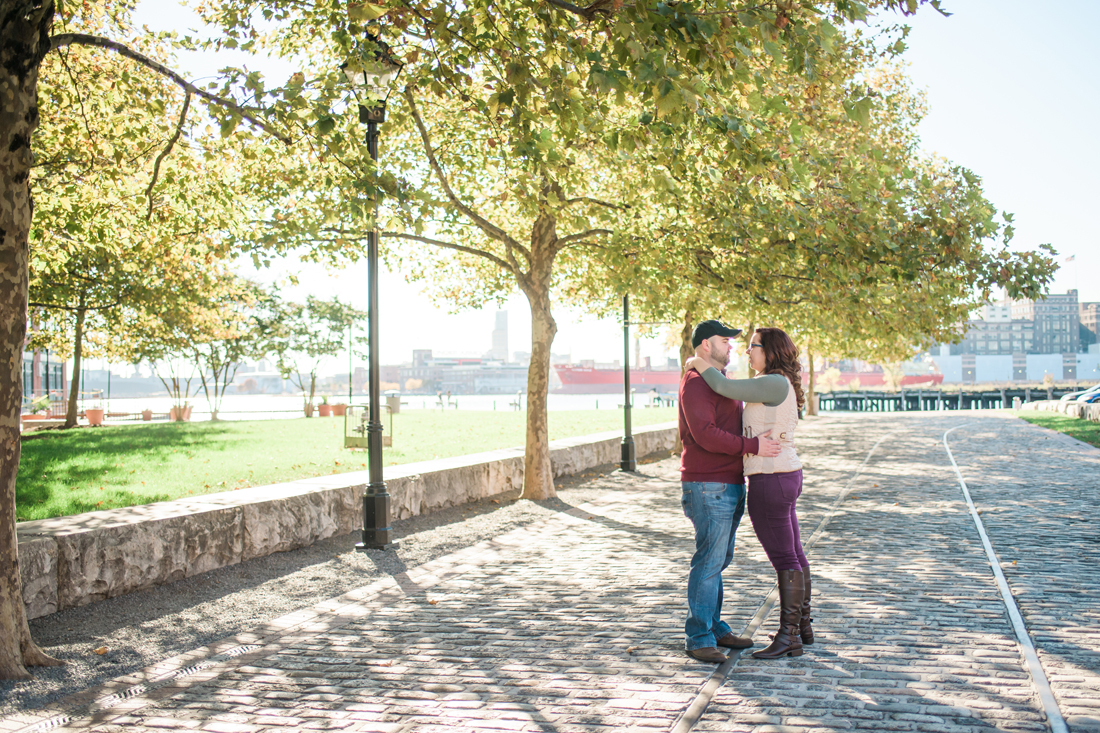 We headed over to Fells after our stop in Fed Hill, and the light was still amazing and these two were letting the brisk morning = more snuggles for warmth ;)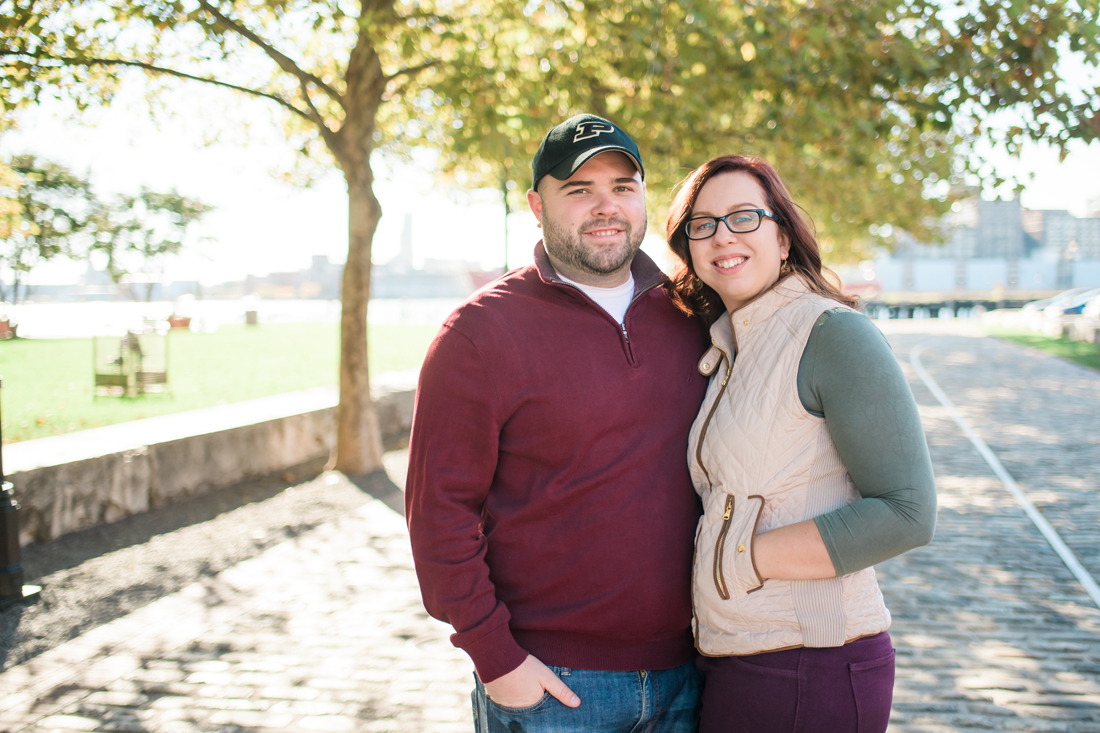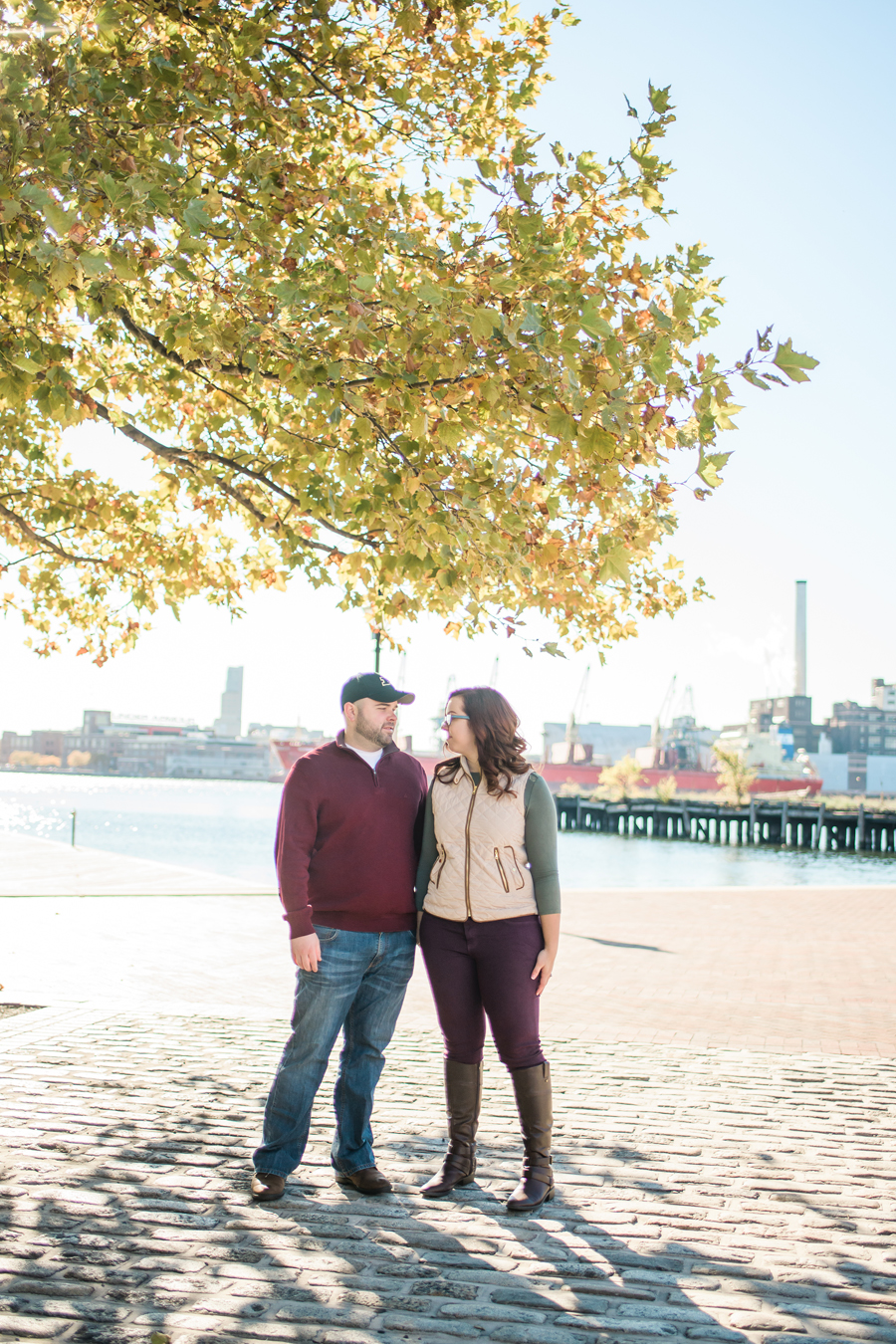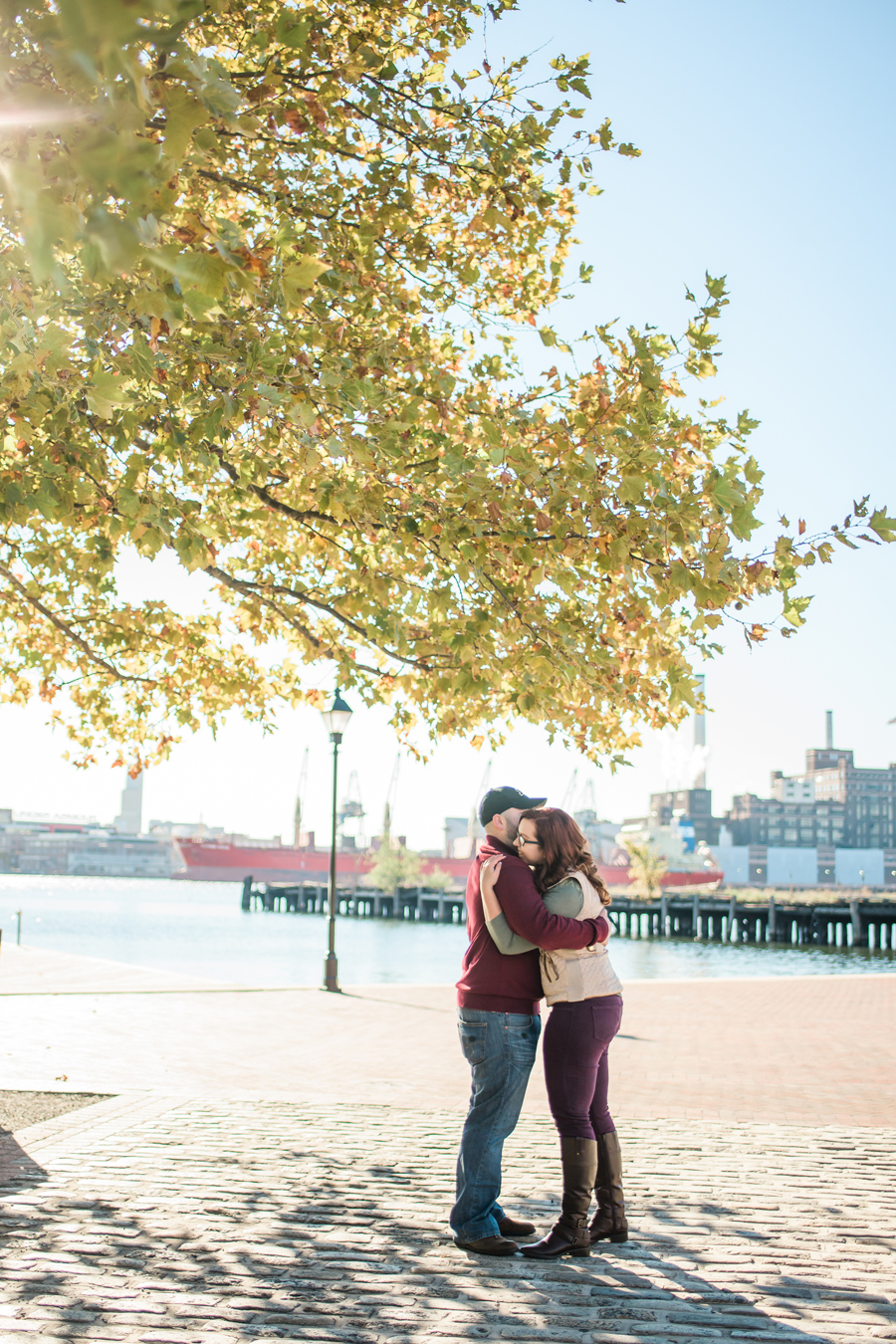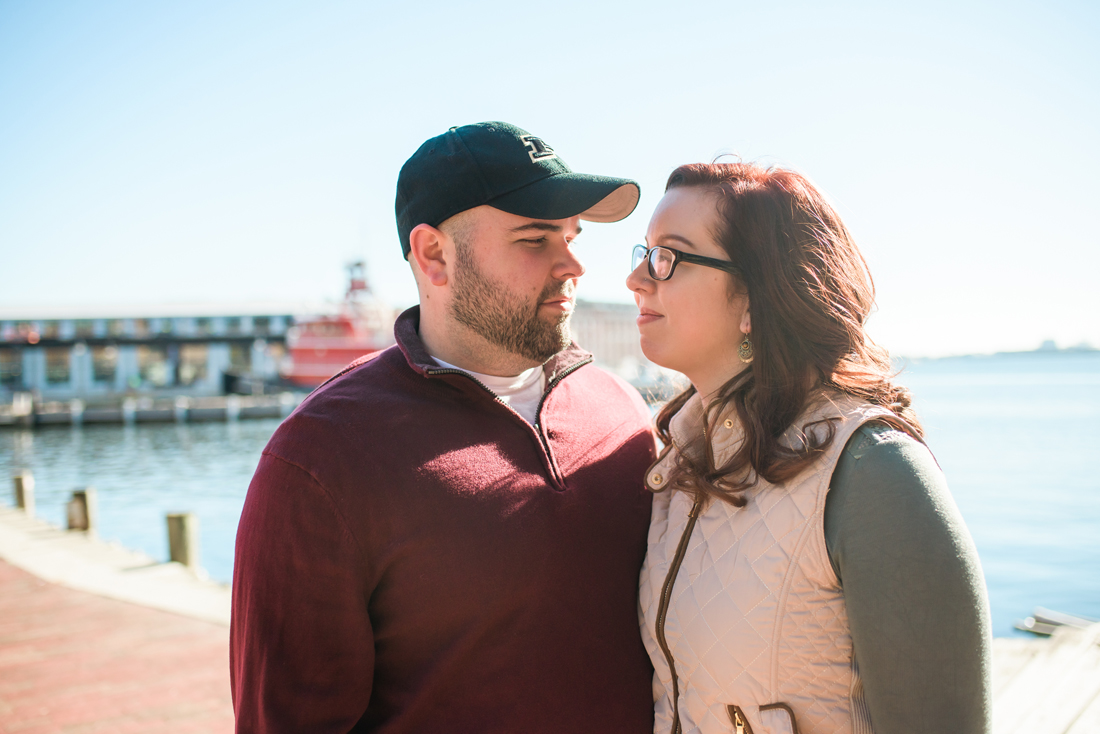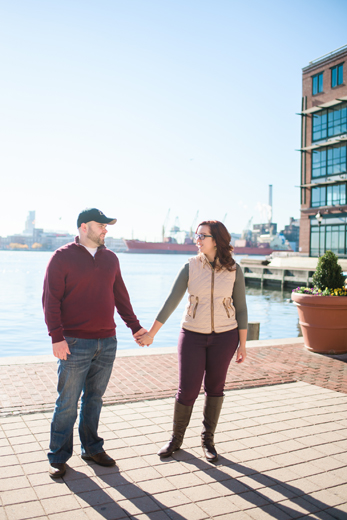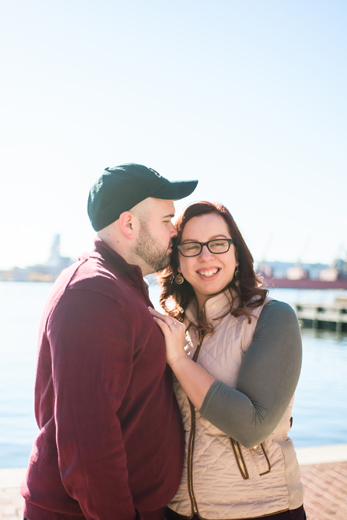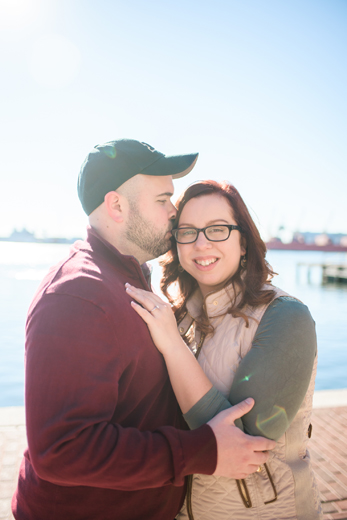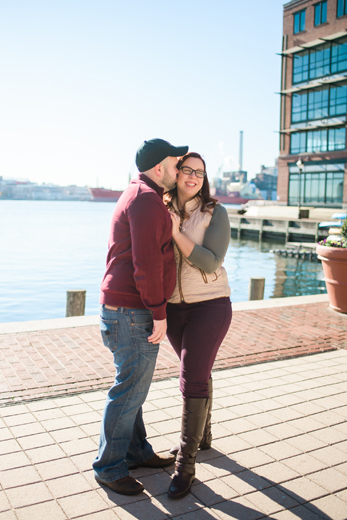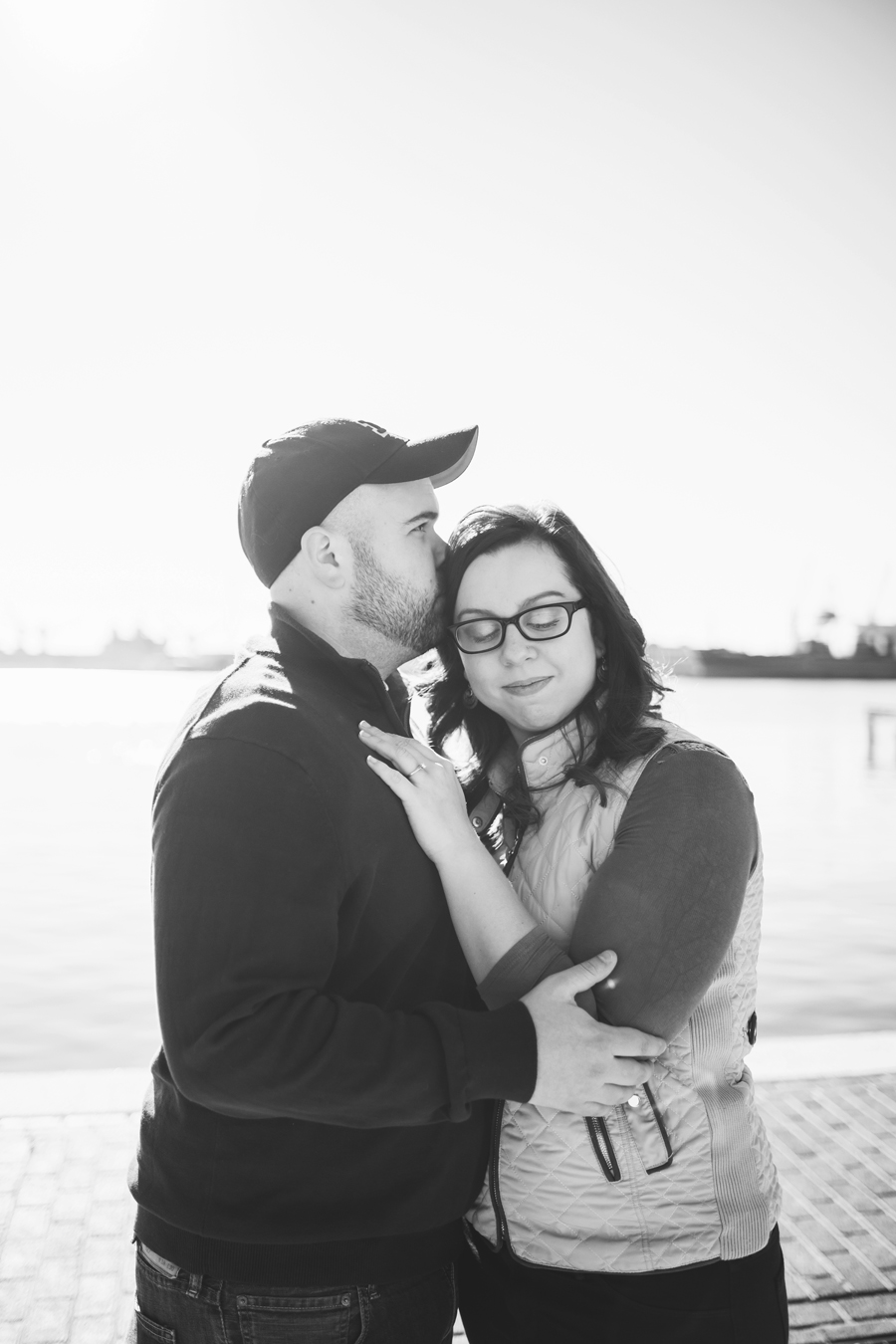 Ahh I adore these!!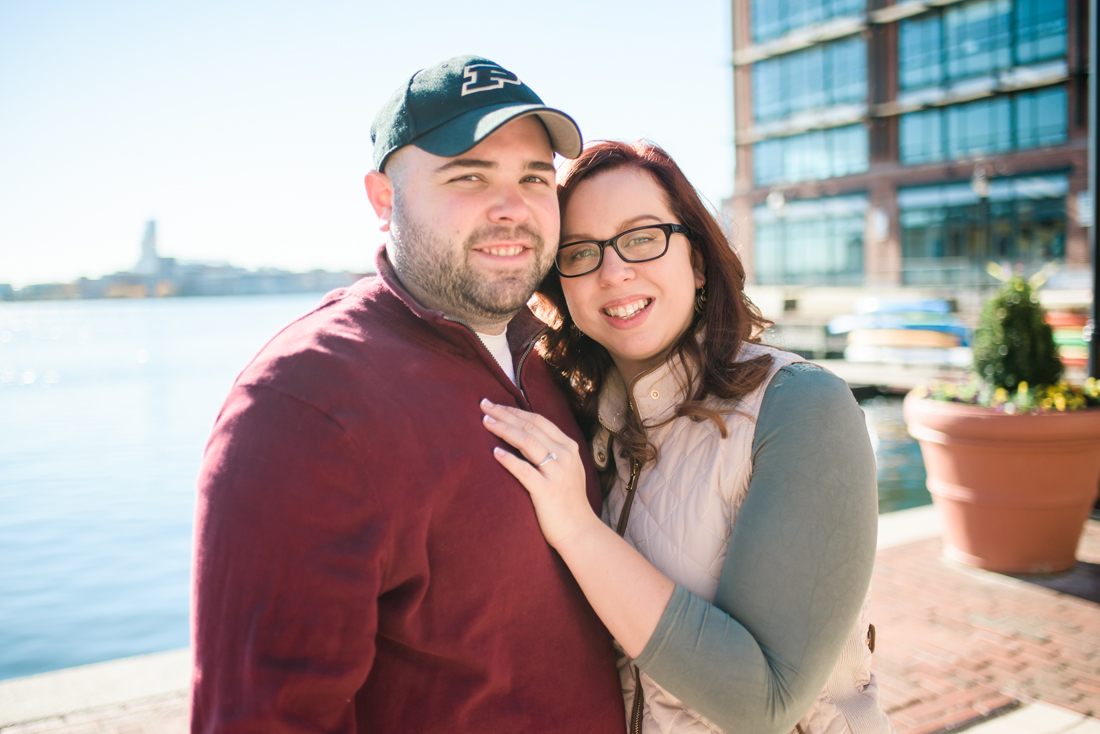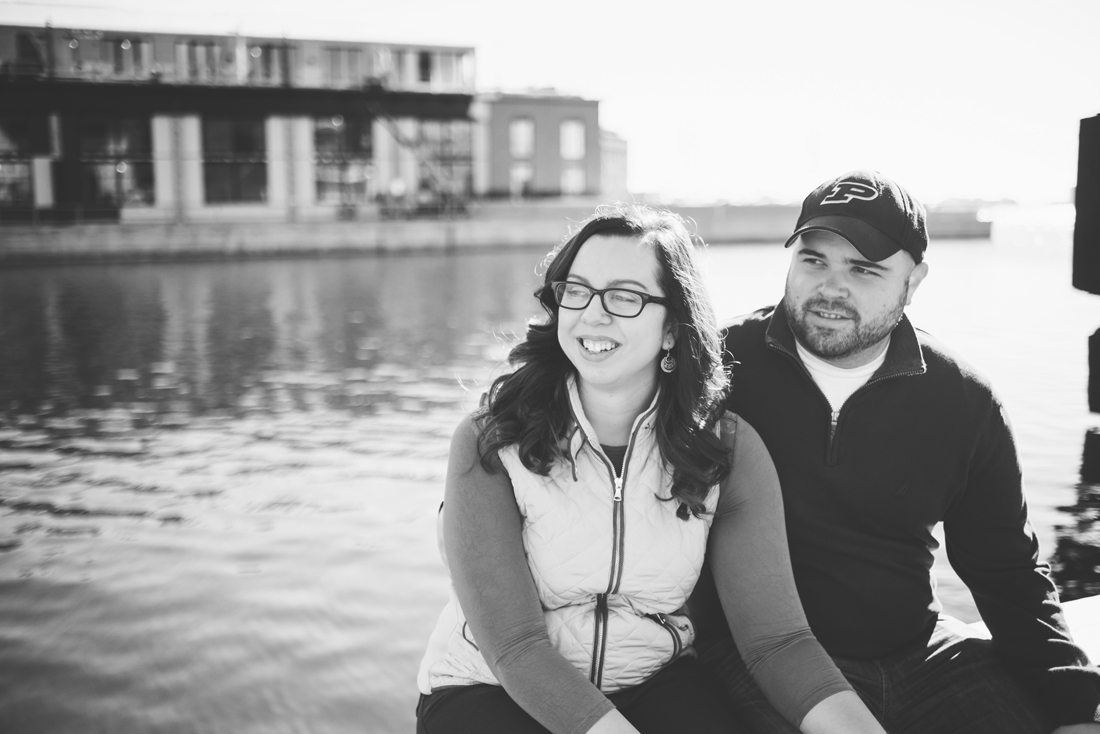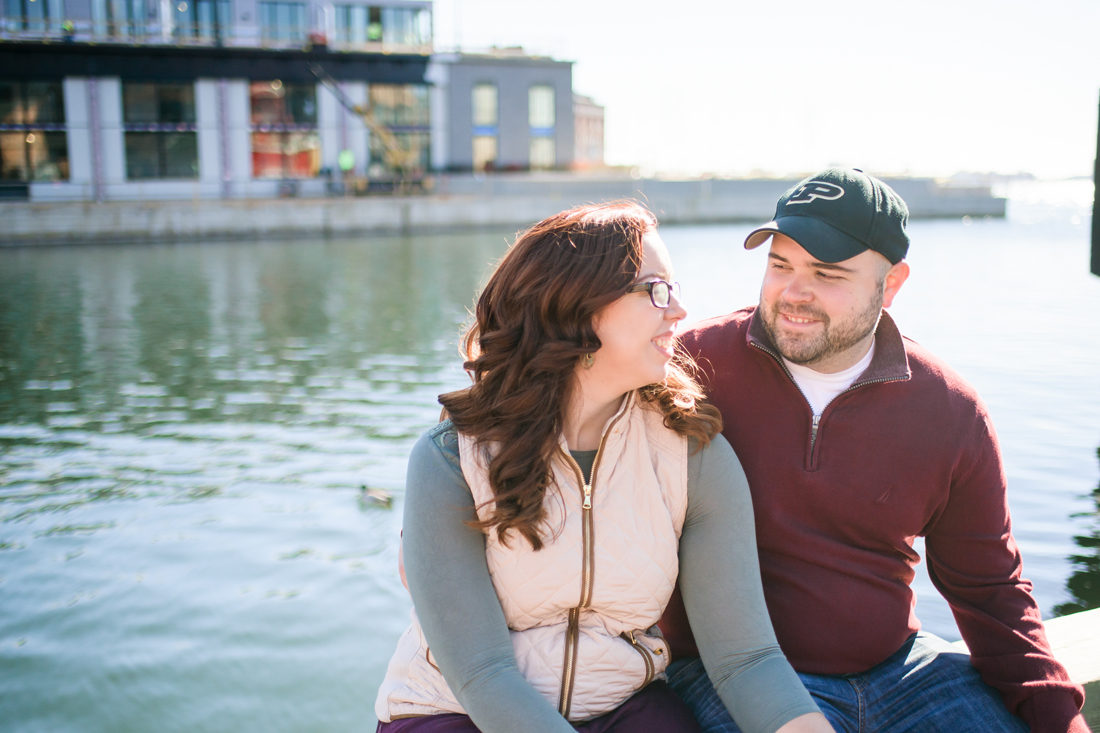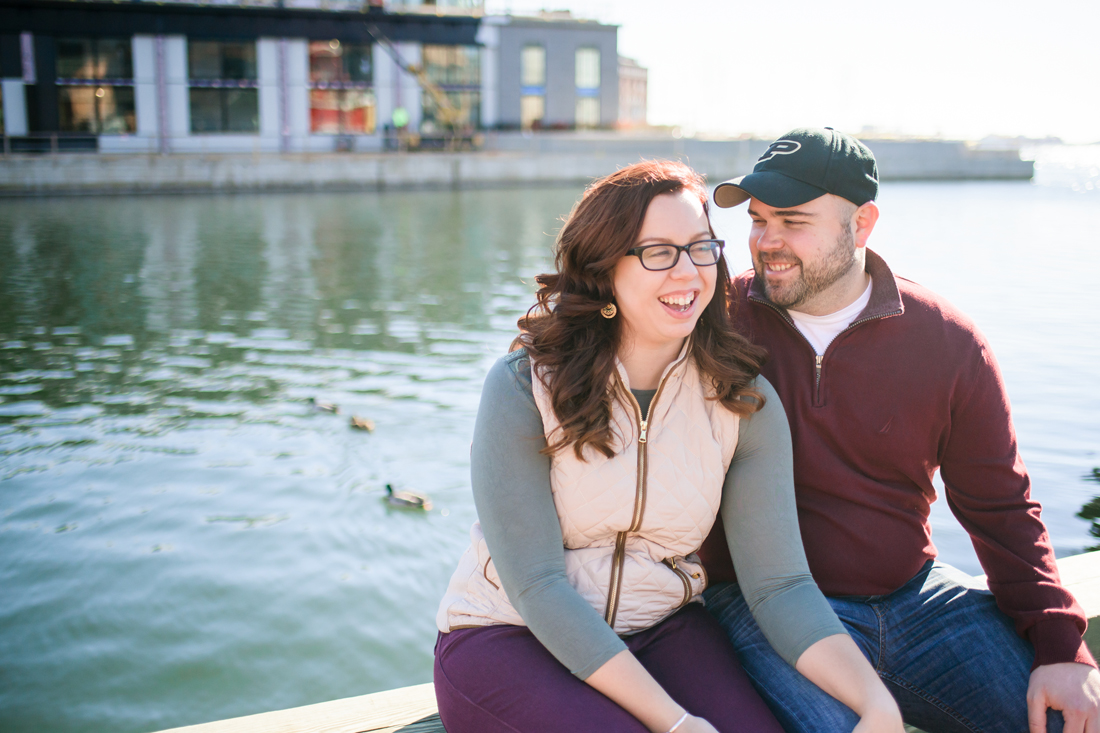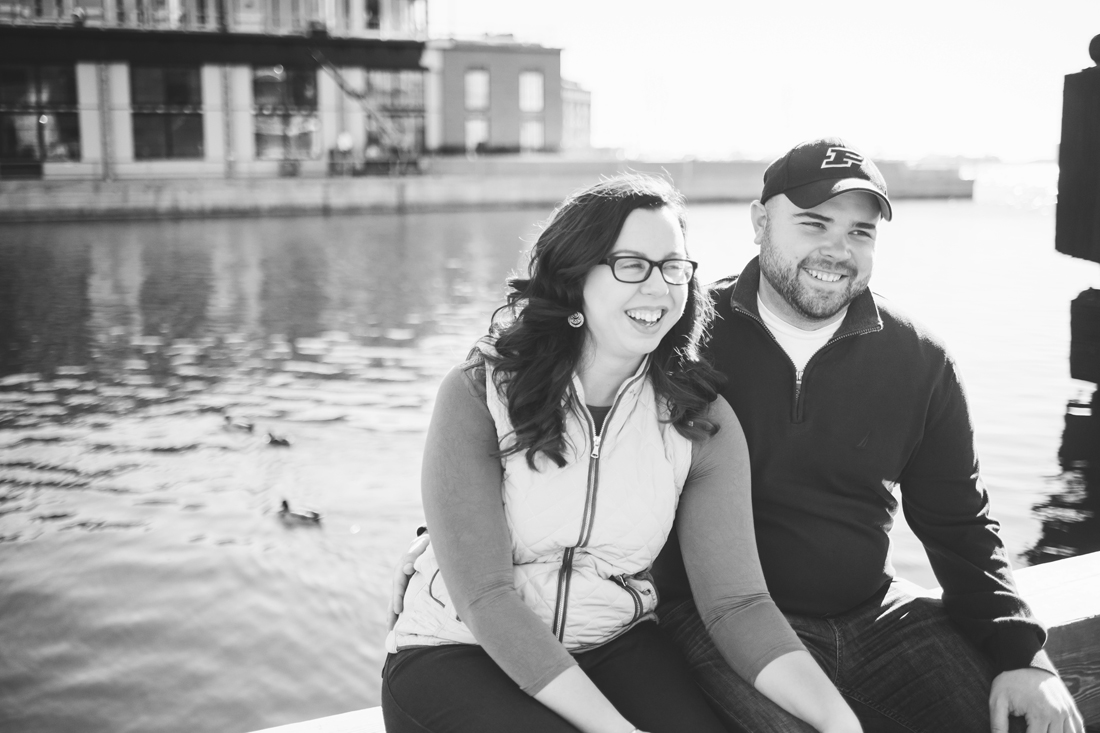 Laughter with your love is the best <3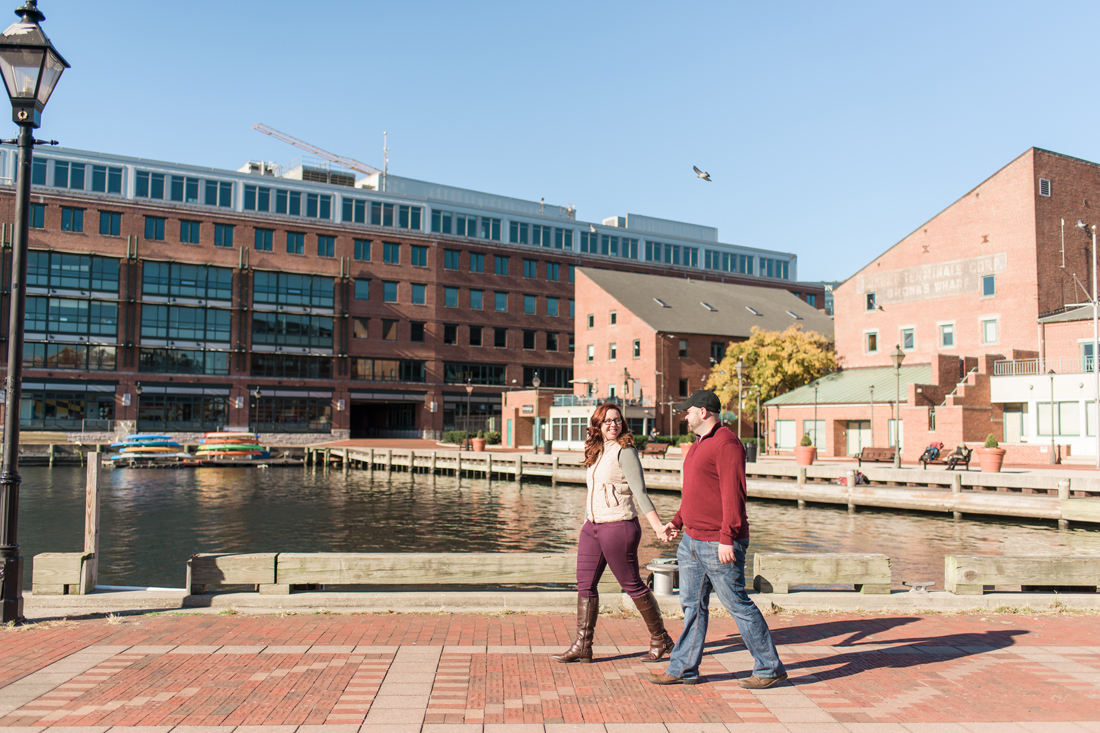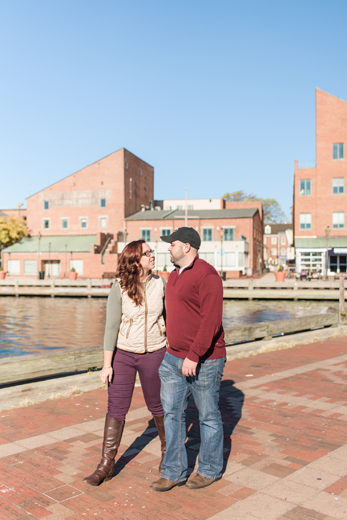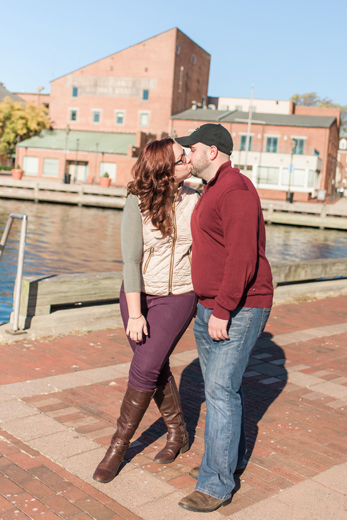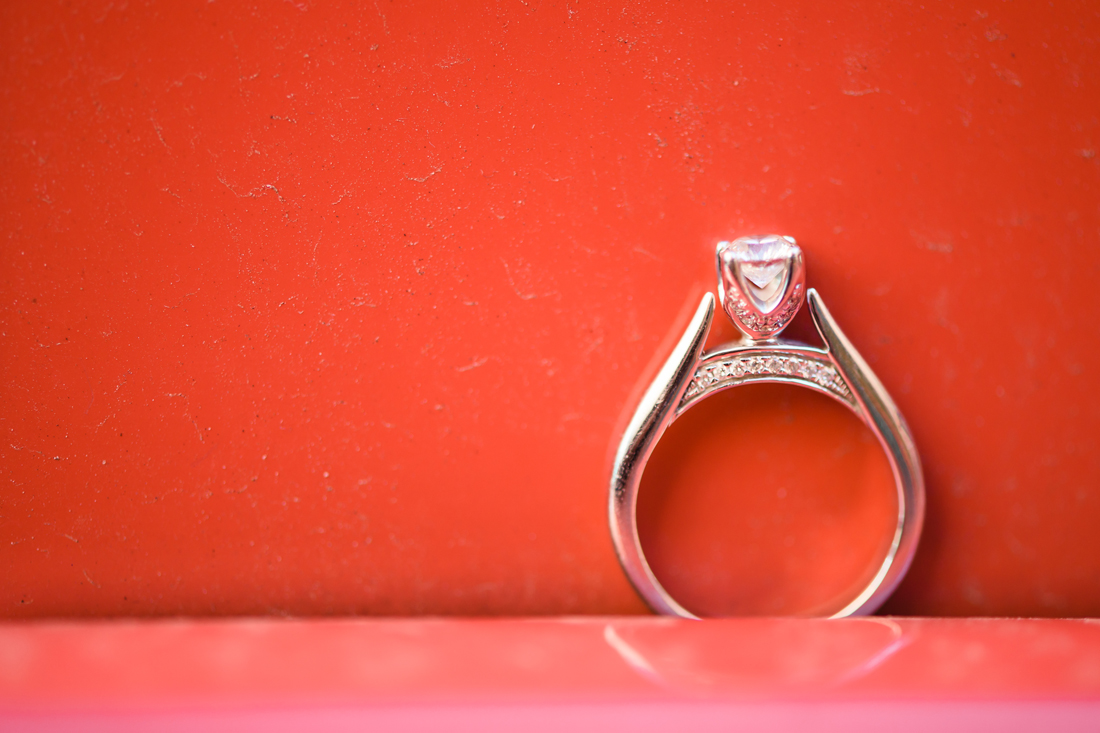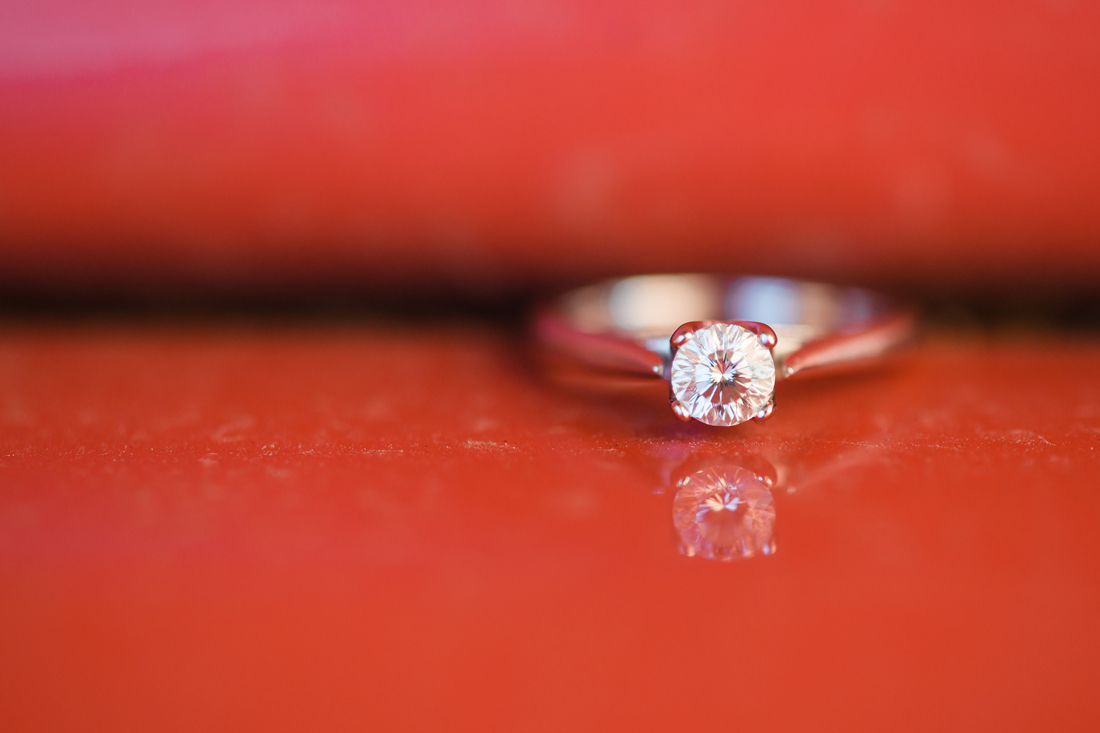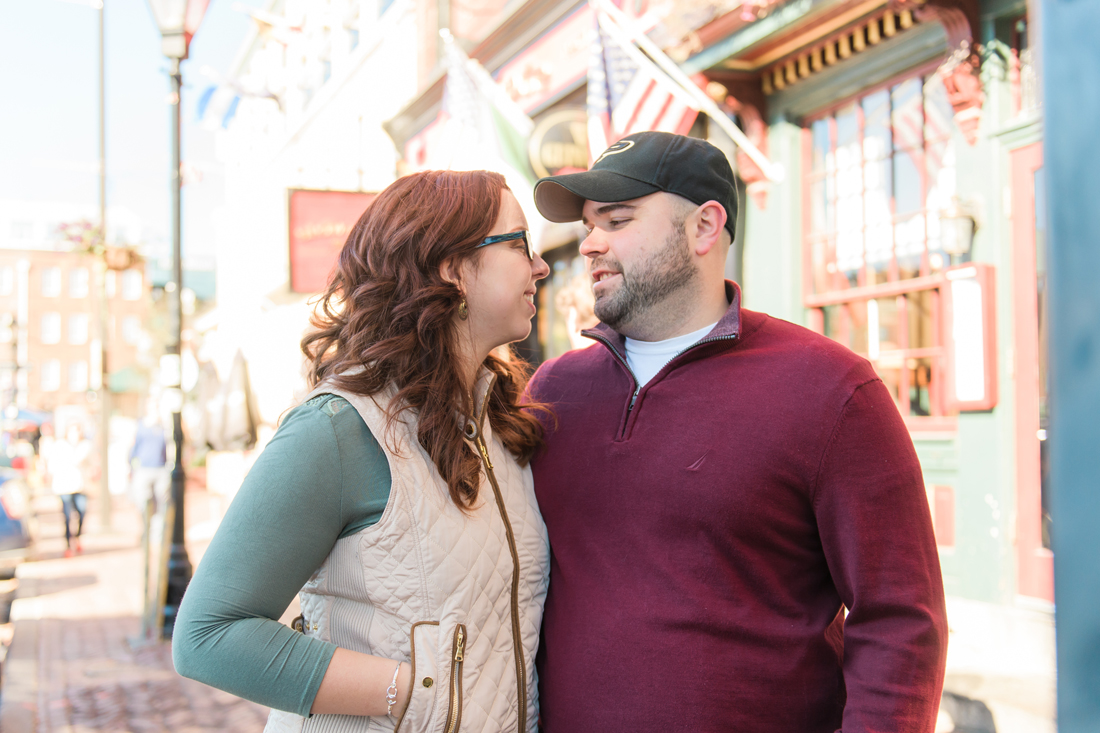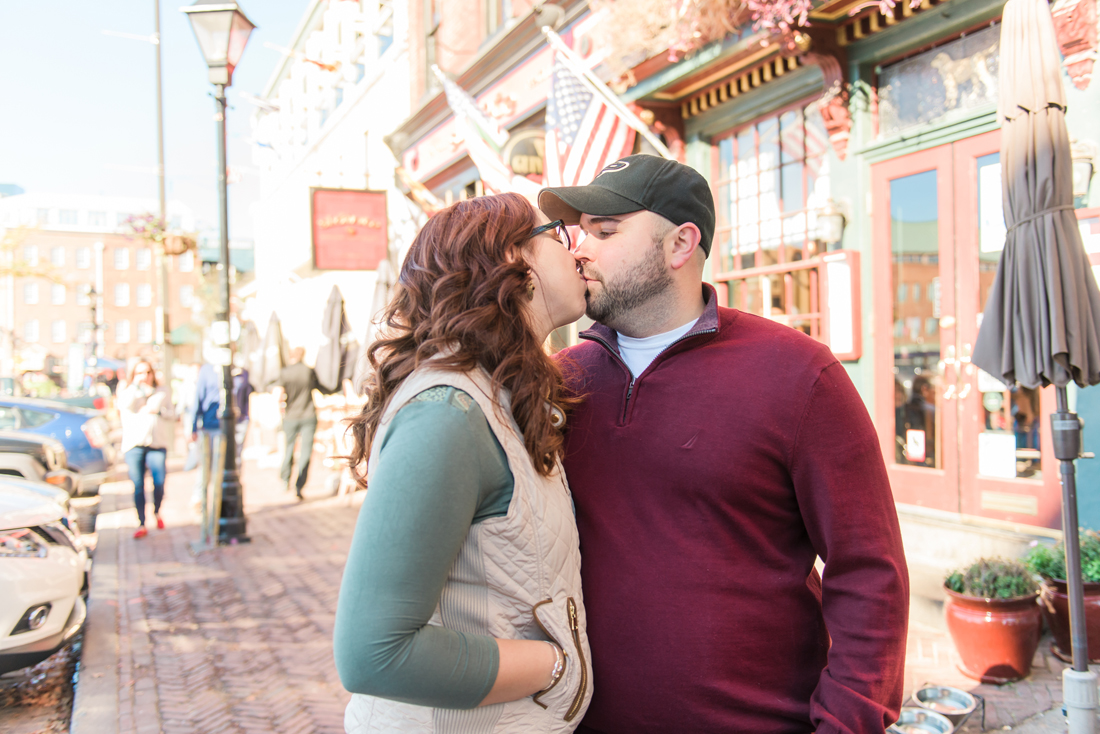 We finished up the session outside one of their first date locations, Slainte! It was so great hanging out with you two, congratulations Lindsay & Brad!!