So.. you know how every year I try to make a resolution to blog more?? Ha well this year I don't think I even made that resolution. Maybe that means I finally know myself well enough to know my limits :P That said, I do hope to blog more sneak peeks sooner throughout wedding season this year, so hopefully writing it down will be a good first step to making that happen! Meanwhile, during the "off-season" I figured I'd throw in a couple of posts that have some fun wedding-related ideas or personal updates on myself, Adam, and the kitties :)
& Right now, I'm real excited to say that in ONE WEEK we're going on a mini vacation!! I've quickly realized that I'm the kind of person that really likes having things to look forward to, especially traveling. After our awesome west coast trip last summer, we've talked a lot about heading back out to CA at some point this year :) But until then, I definitely needed something to count down to during this lovely winter.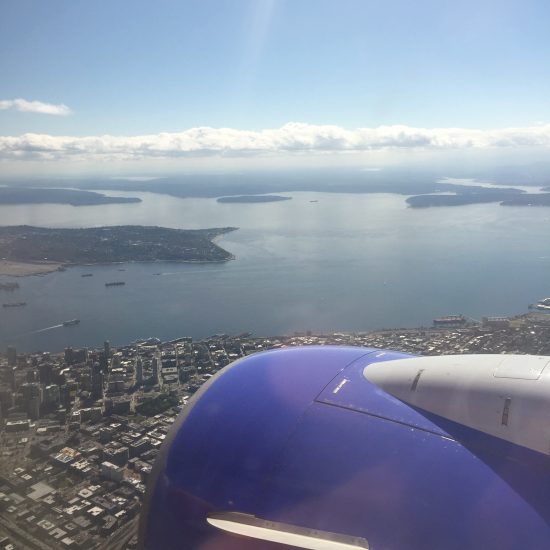 So for fun, and because I'm really excited that it's so close, here's a little step-by-step on how to plan your winter getaway! (& Yes, this is only sort of ridiculous to put in list form because I promise, there's nothing scientific about this at all!! All about using your resources!)
Be flexible, if you can, with your location & your date
Searching around for cheap flights seems to be a big part of travel for us. Not having a firm timeframe in mind, we could search flex calendars for airlines to find the best days to fly. For whatever reason, flights were cheaper the first weekend of February and we were free! We had a couple places in mind that we wanted to try to visit "next," and after asking others, multiple suggestions for Key West came in and it sealed the deal! Bonus: if you don't have rewards with an airline yet,  look into it. I don't even have a credit card with Southwest, but I'm still able to earn some rewards each time I fly – and one of our flights to Florida was paid for! yessss!
Check out discount hotel sites
This was such an awesome suggestion from Adam's sister! When she and her husband visited Key West, they used Hotwire (not an ad! but I did love this option!) and although it was nerve-wracking to not know the hotel you're staying at until you book, my fingers are crossed that it worked out! The hotel rate was at a super discount from any other site, and it looks awesome! We can't wait to stay there and relax!!
Ask friends and family for tips on where to eat and visit
This one's a bit self-explanatory, but sooo many good ideas came from family and friends & client-friends that had been before! So many food places + also excited to stop at the Hemingway House (and see some of the 40-50+ cats that live there!! haha)
Consult the DDD website for more places to stuff your face
Oh is this just us? hahahah we have a ridiculous love of this show and are determined to hit up some of these places!
Splurge on the good stuff
It's not one of the cheap things on our list, but we did sign up for an eco boat tour to hopefully see some dolphins and learn more about Key West's eco system! Family-friends gifted us an ecotour in Antigua on our honeymoon and we LOVED it. Really excited for this one!
Document it if you can!
Of course, bring your phone, your camera… buuuut I'm super excited because I convinced Adam that it would be fun to book a photo session while we're there! Like most photographers, I'm rarely on the other side of the camera. And don't get me wrong, I'm usually VERY okay with that!! But, I just really love where Adam and I are in our lives together right now, and love the idea of getting to document us traveling since it's something we enjoy so much. We booked a session with Iris Moore and her emails have been super sweet and her work looks like paradise, so I cannot wait to meet up with her soon! Fingers are crossed for nice pretty weather!! :)
And finally, this brings me to the second part of the post.. HASHTAGS!
I'll admit, hashtags can be kind of annoying sometimes. There's this not so cool thing happening on Instagram now where people use bot and fake accounts to try to trick people into following them (boooo).  HOWEVER, personal hashtags I am 100% behind. We made a hashtag for our wedding, one for my mom's surprise birthday party, and one for our West Coast trip, and I LOVE being able to scroll through and see all the photos from those events easily. So many good memories <3
So if you're thinking about a hashtag for your wedding (or even an upcoming adventure), I say go for it!! It's a great way to see guests' snaps and if you let your photographer know ;) then they can hashtag as well! Think about using a combo of your names or something unique for you two + your wedding year. The more unique it is, the better it will narrow down having other posts filter into yours (you can even search instagram to make sure it's not already being used). You will definitely love having this little time capsule!!
(Ours was our first names combined + our wedding year. It's totally silly, but the good thing is not a lot of other people are using it! haha)
Have a great weekend everyone!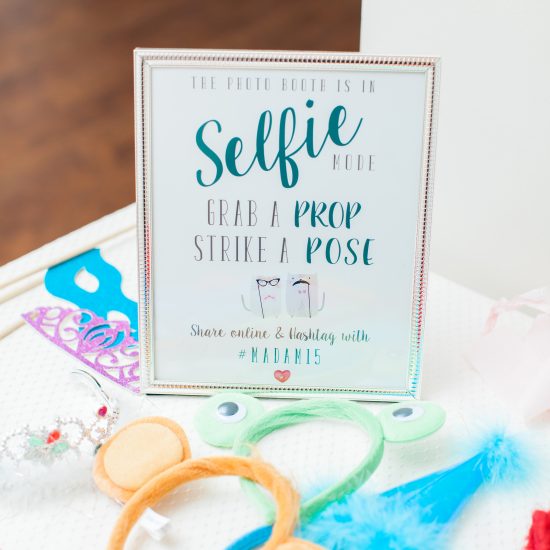 photo by our wedding photographer, Katie Nesbitt Photography!