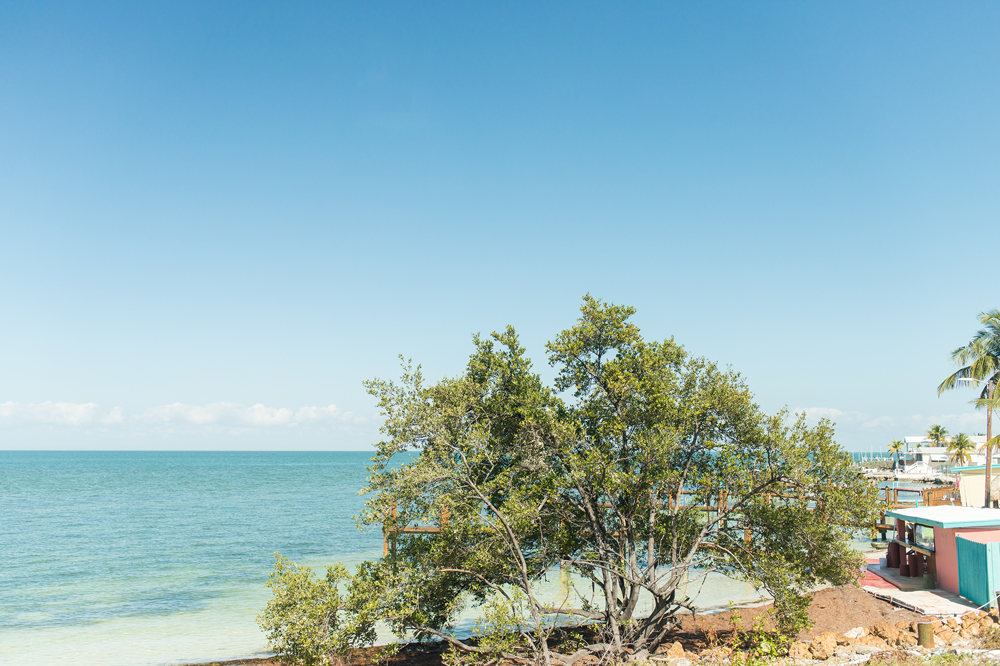 "Flashback Friday" feels like the perfect excuse to finally share some favorites from our trip to Key West, FL last weekend! Ahhh I can't believe it's already been a week since we first left for paradise! You guys, this trip was incredible – so relaxing but also filled with lots of cool places to explore. Adam and I used our three days there to see the Hemingway House, Butterfly Conservatory, go on an EcoTour Boat Ride to see dolphins and go snorkeling, and of course, eat and drink all the delicious things! Not only that, but we even scheduled in a little photo session with Iris Moore Photography while we were there and I am already so so happy we did! She was super accommodating, and I'm already obsessed with our sneak peek! PLUS she recommended the most wonderful Cuban restaurant to try after our shoot and it's pretty much in my top 5 of best meals of all time. Iris, if you ever need a second shooter I will be MORE than happy to fly back down to paradise and shoot with you!! ;) :)
We stayed at the Gates Hotel and I was instantly obsessed with the decor and feel of the place – we got so lucky with the "blind" Hotwire deal!! (You can read more about that here). Anyway, this trip was perfect and I loved spending some time exploring with Adam and feeling so much peace… and then coming back home and getting back to the grind ;) haha but hey, that's life. I love these adventures and I can't wait until we have another trip on the books!! <3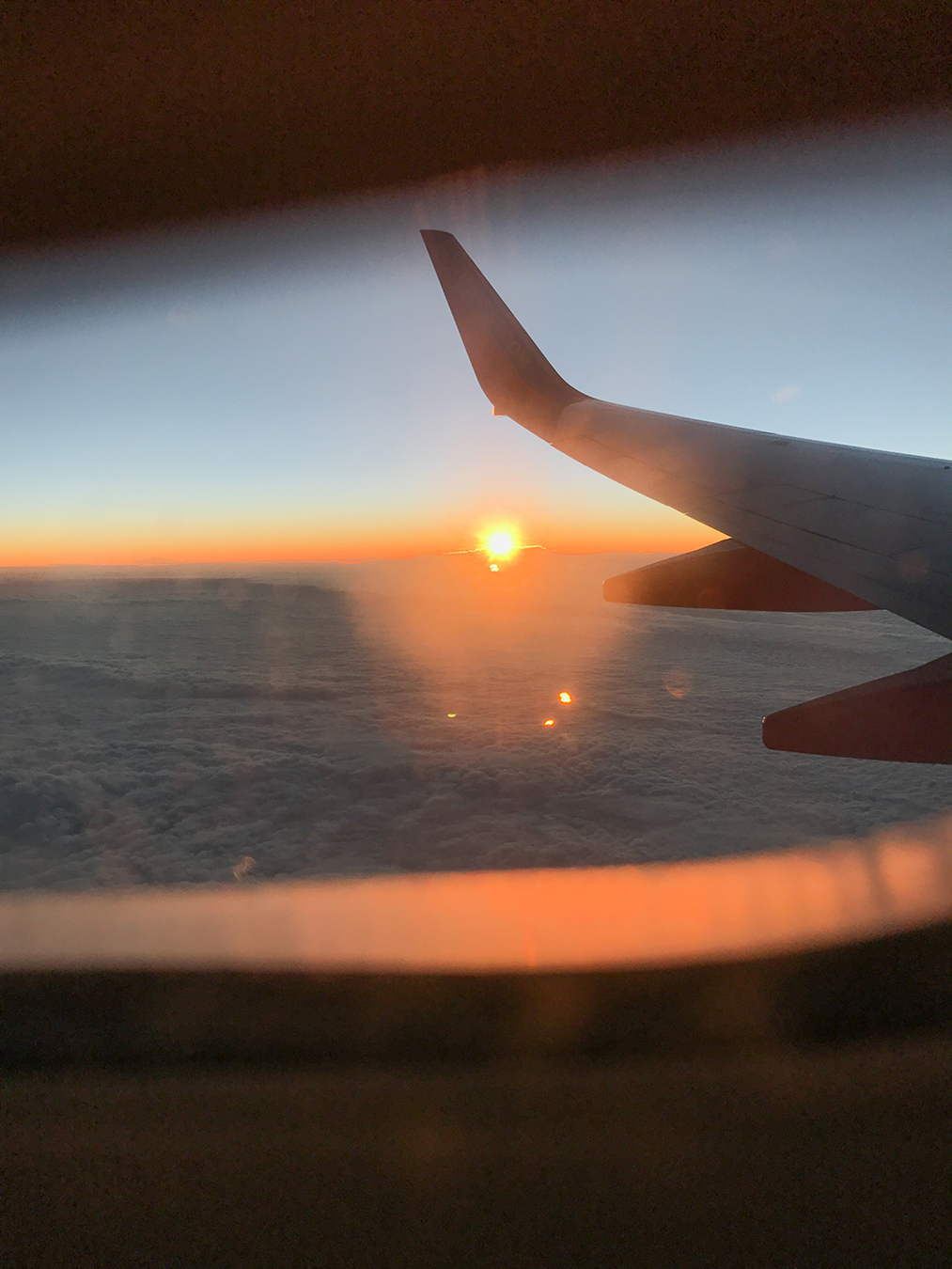 Obligatory out-the-window-of-the-plane pic because 1. we actually made our 6am flight.. in comparison to our honeymoon… lol and 2. Because how cool is the view from a plane at sunrise?! It was painful to leave the house at 3:30am, but getting to Florida at 9 and feeling like we had all of Friday to explore was SO worth it!!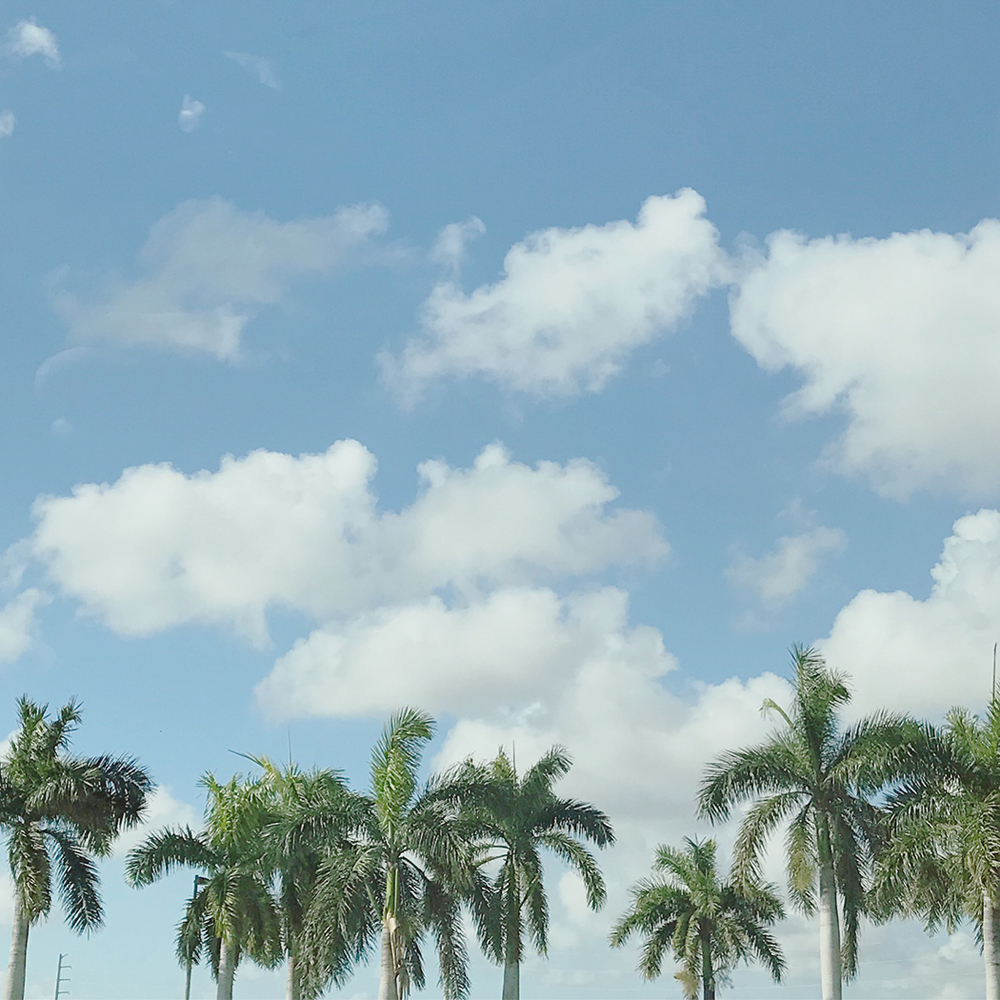 We flew into Ft. Lauderdale, rented a car and drove the almost 4 hours down to Key West. It sounds like a lot, but it really is a beautiful drive! We even got to go through all the other Florida Keys islands, and stopped at this cute Midway Cafe (a recommendation from my 2017 bride Kristina! Thank you!!)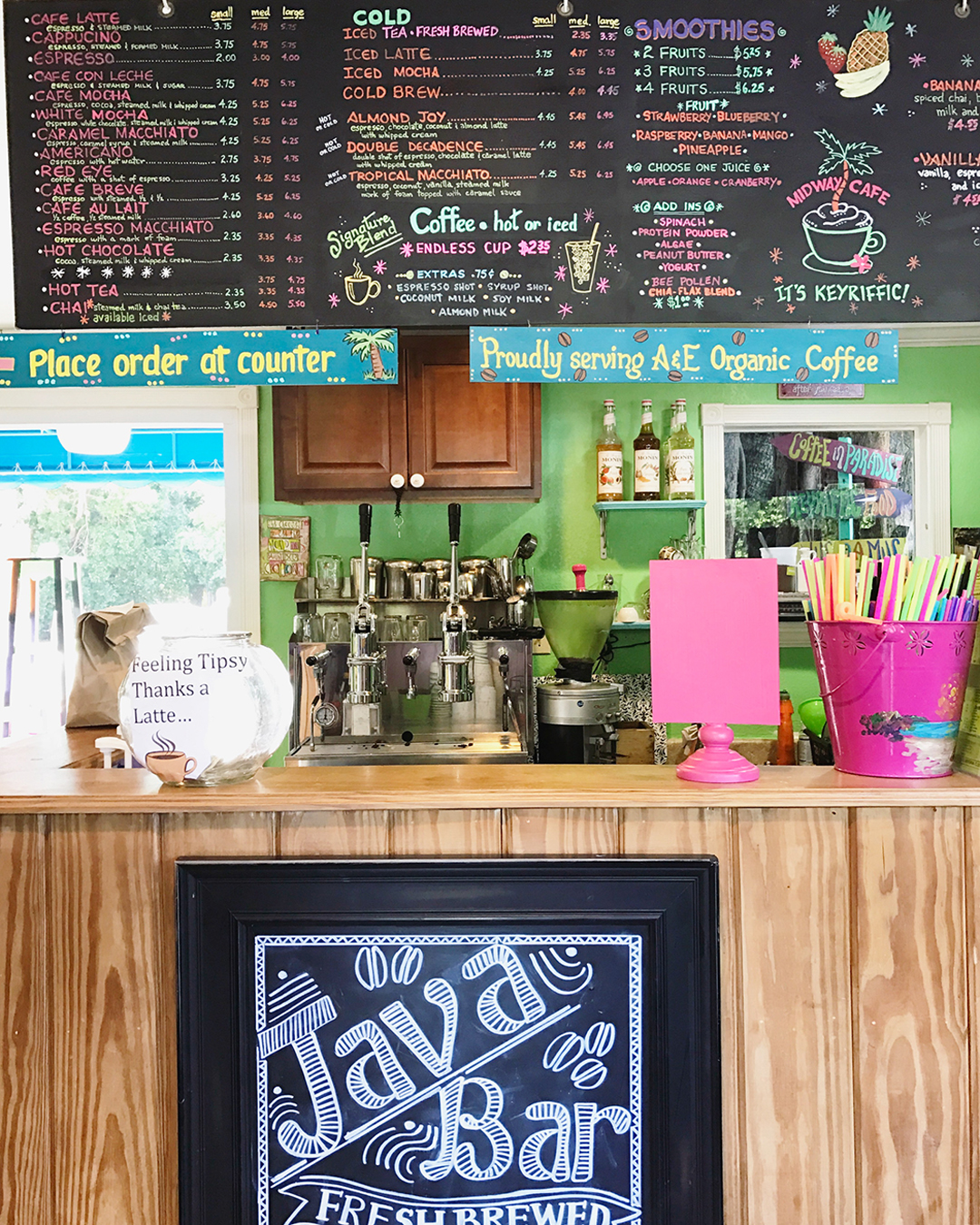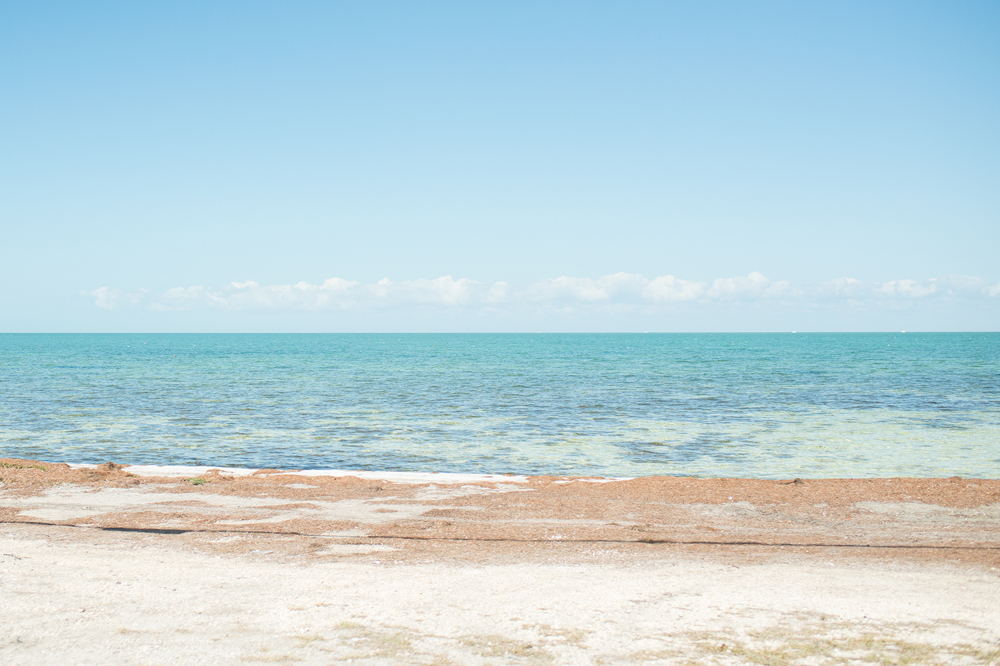 The water is just unreal. SO PRETTY.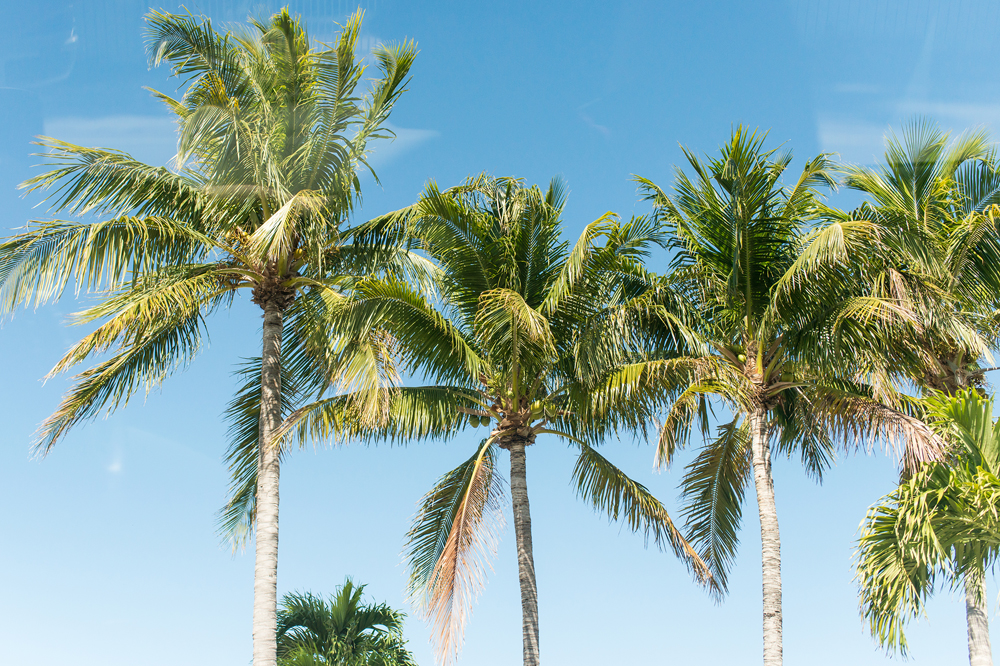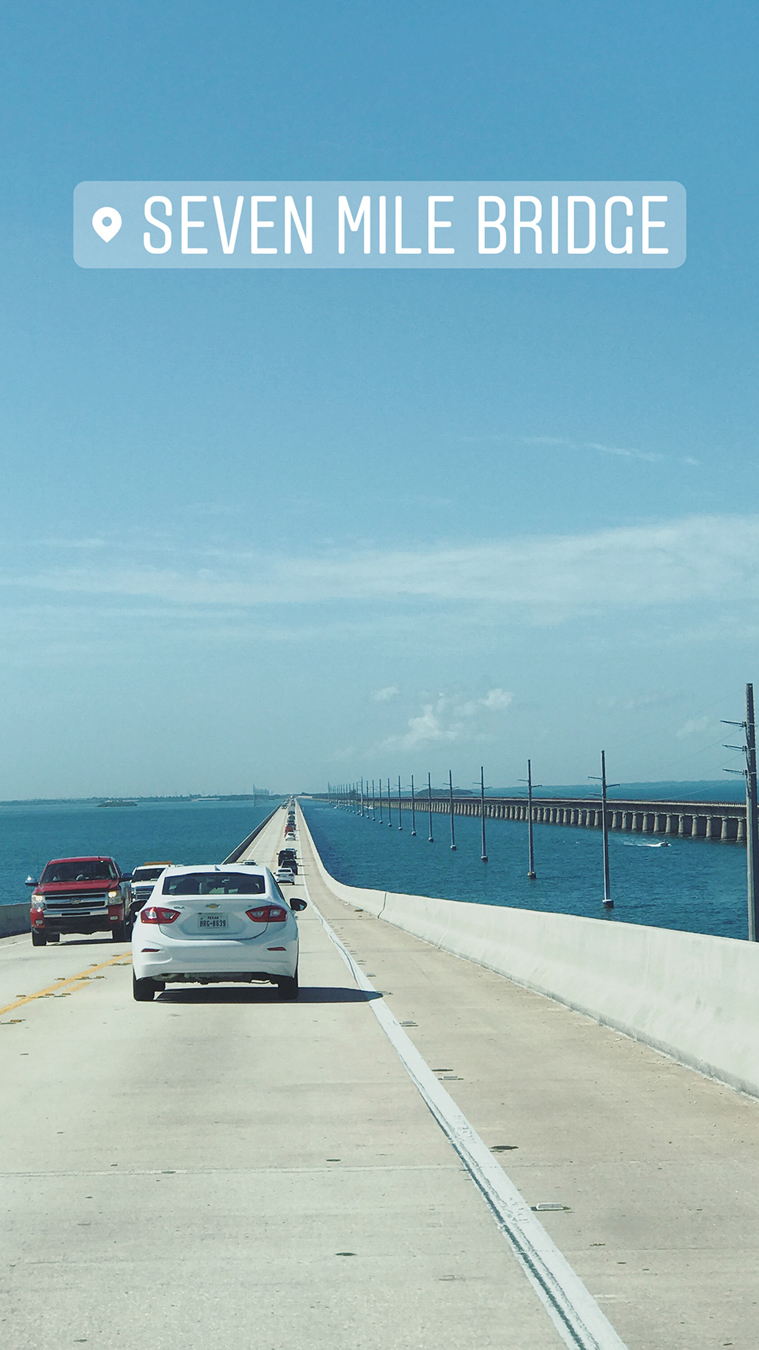 This is just a silly phone pic, but this bridge is for real 7 miles long! Since Adam was driving, I also got to look up a little bit more about the history of the bridge, especially the old bridge (you can see to the right) which used to be a vehicle bridge, and before that, for trains!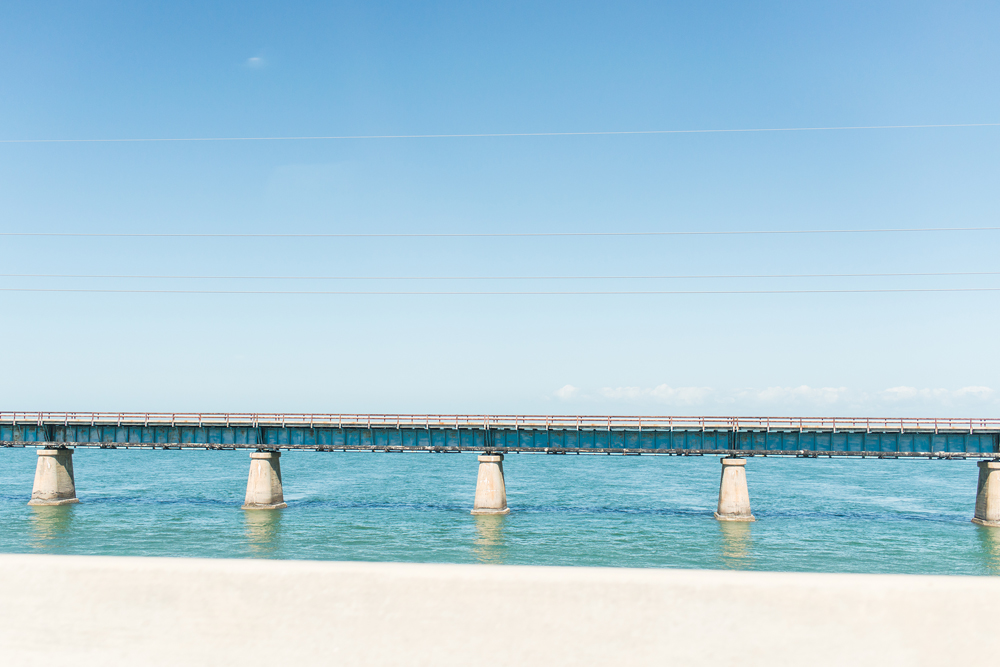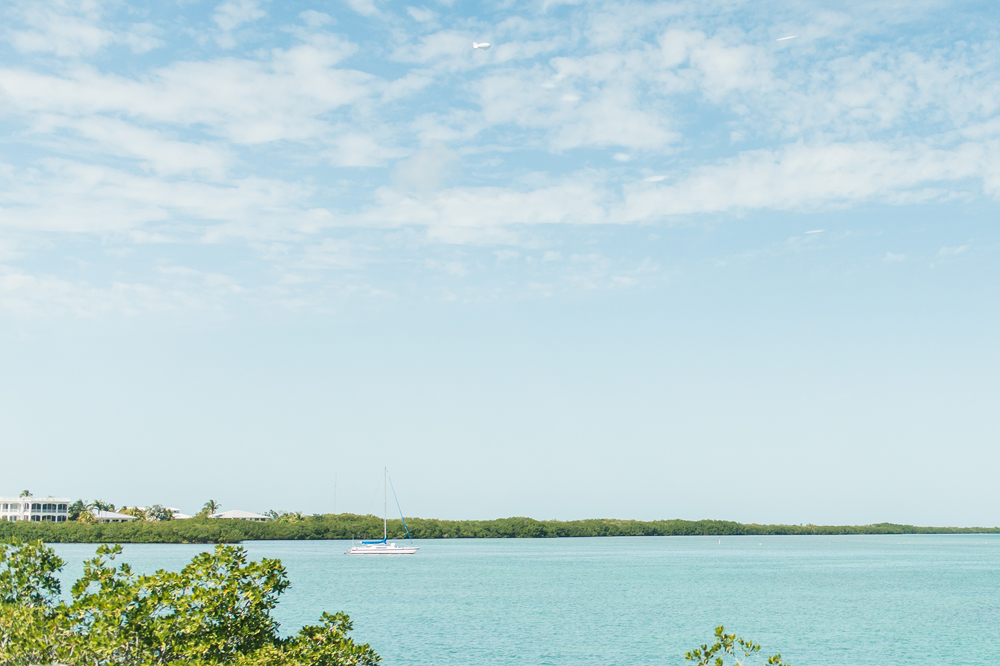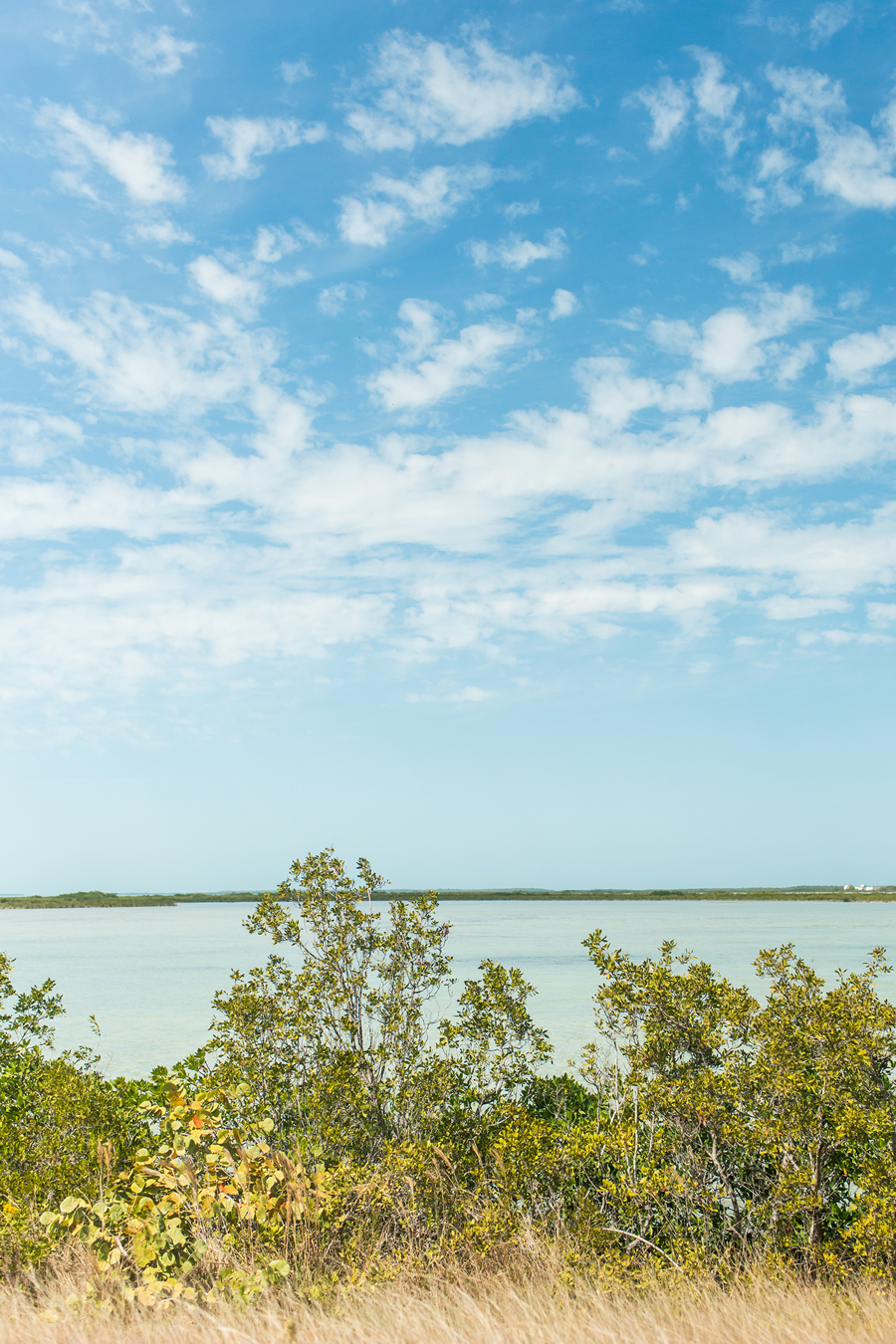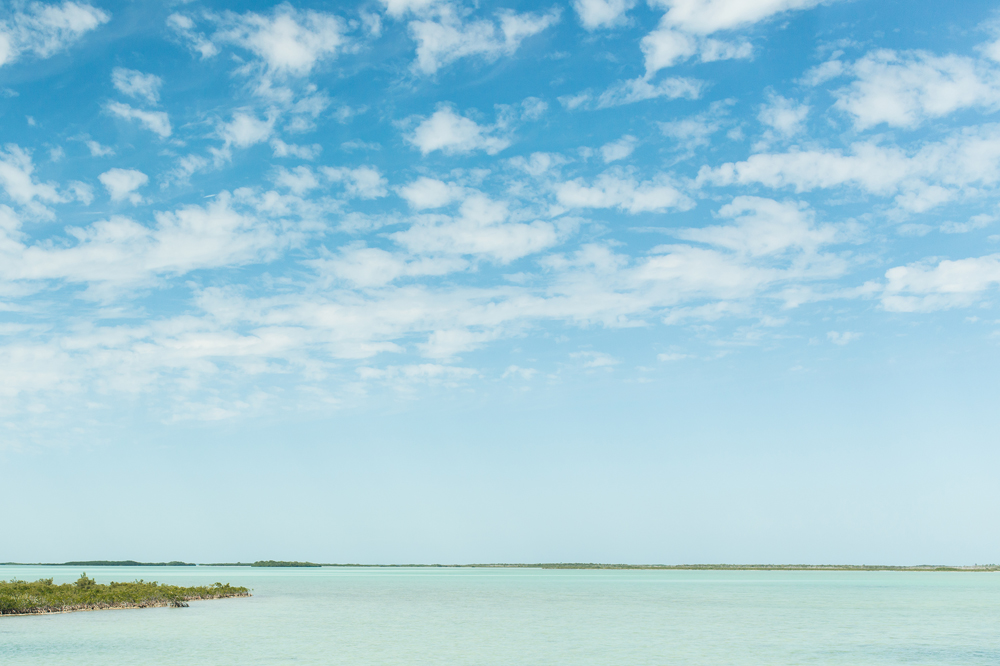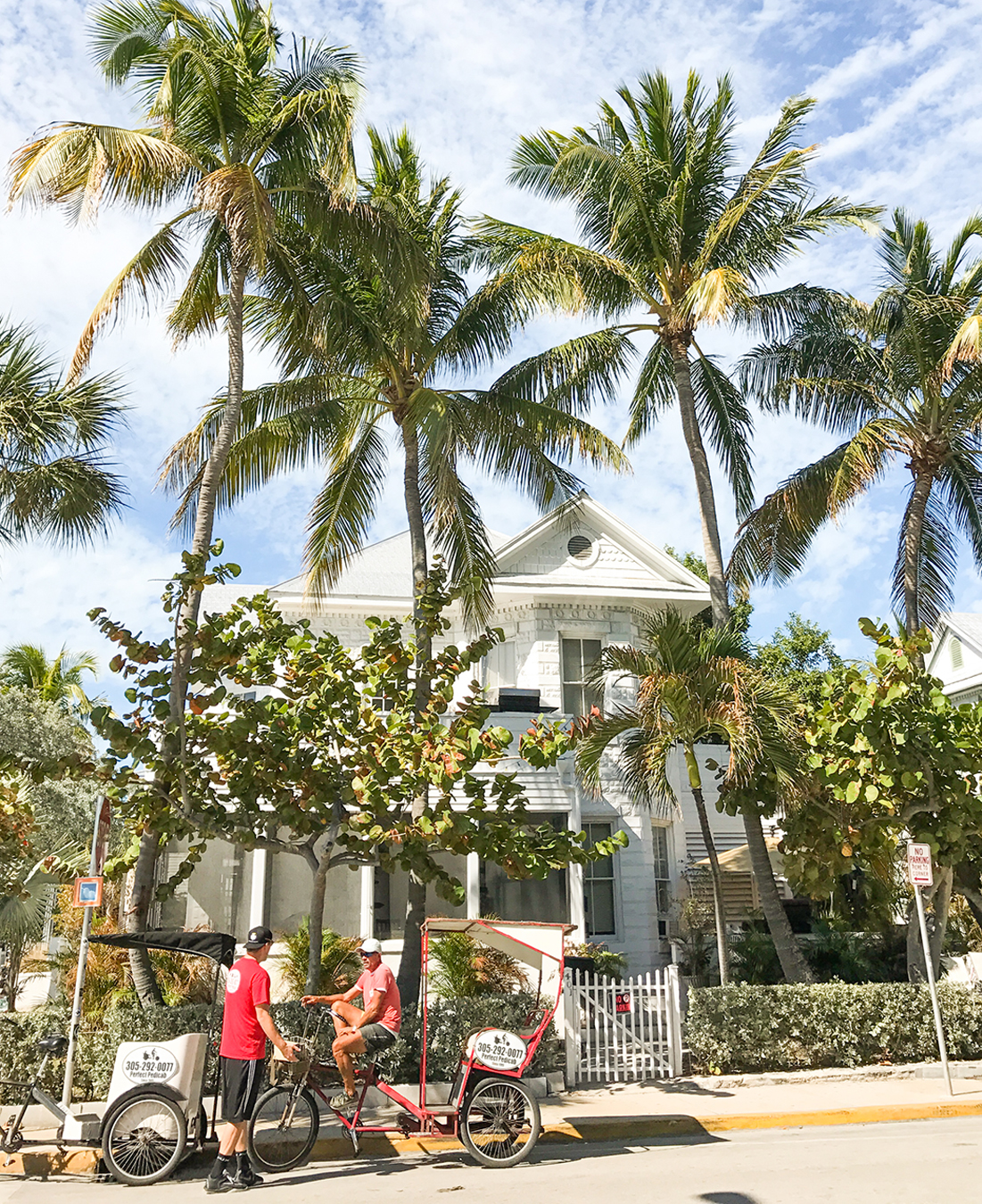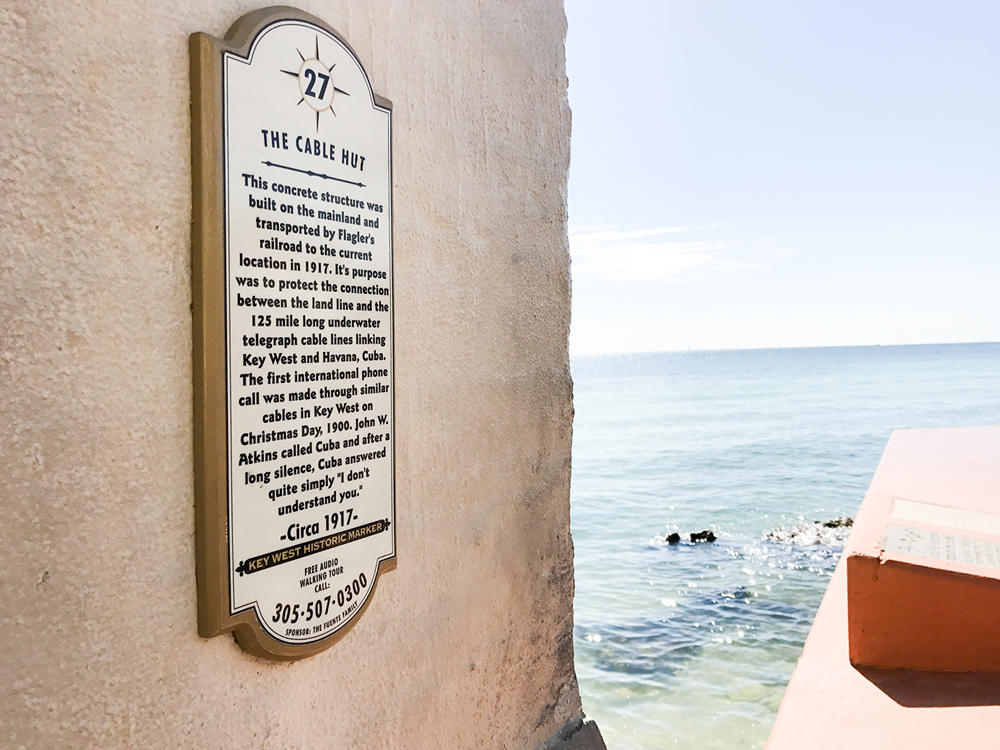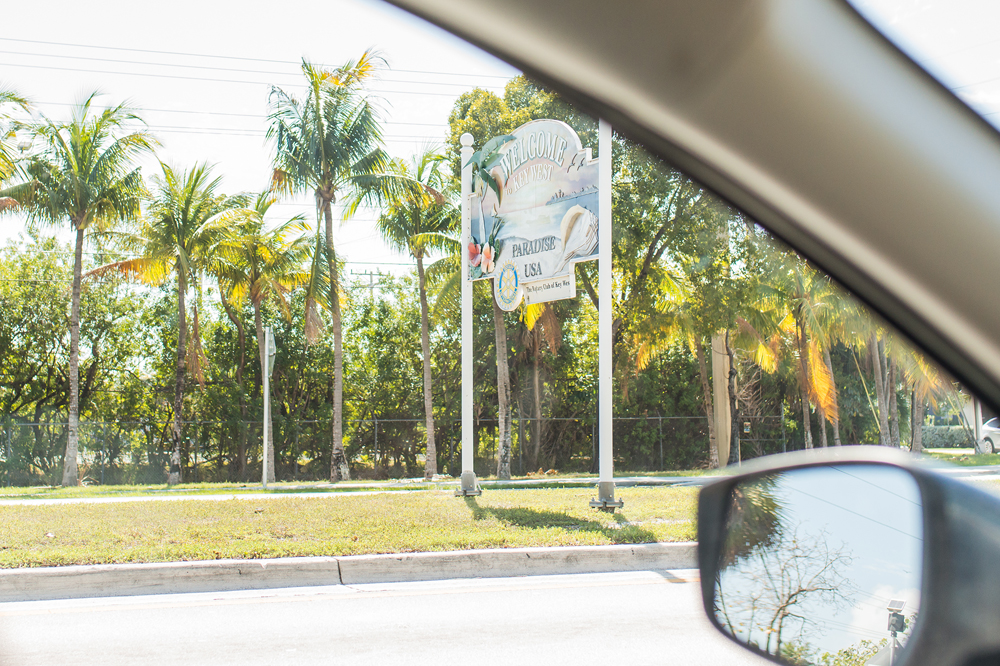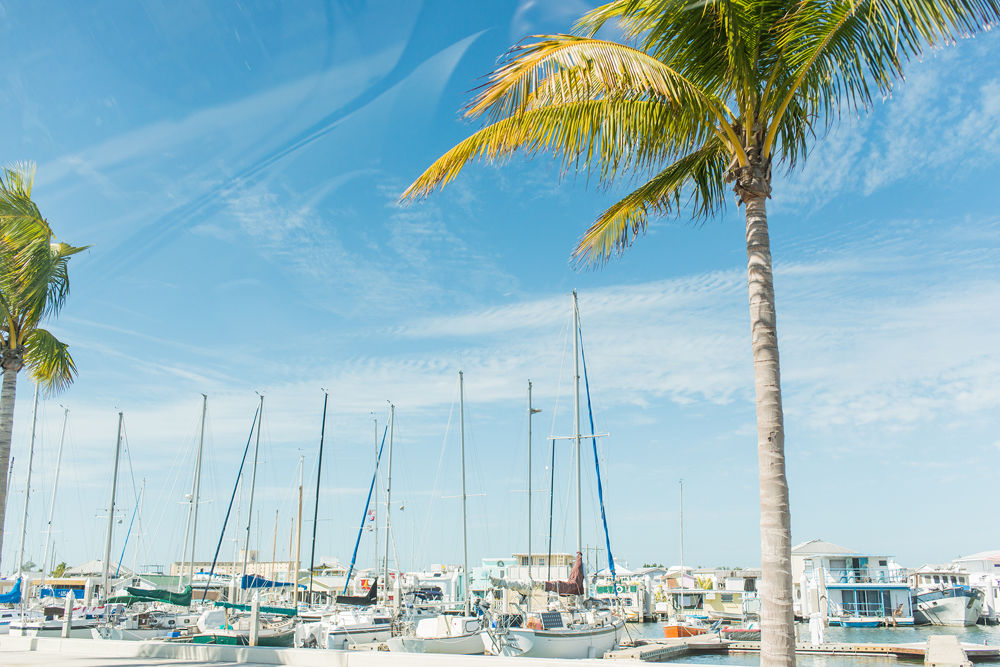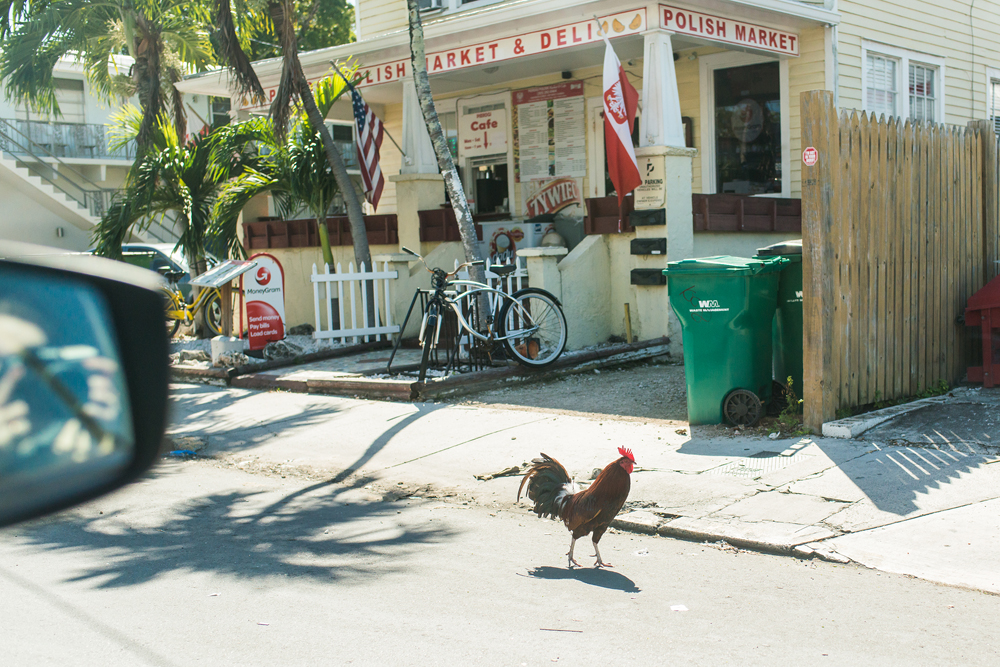 There are roosters EVERYWHERE here!! haha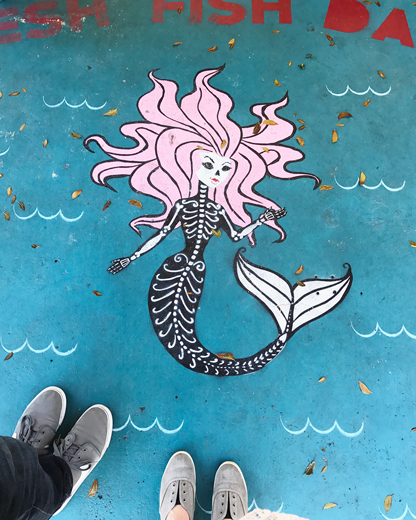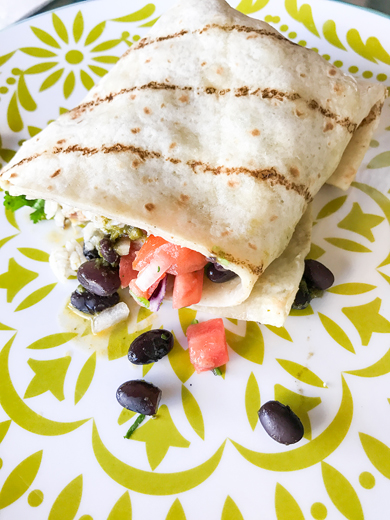 It's obviously been a goal of ours to try some DDD food (Diners, Drive-ins, and Dives that is ;) ) So we made sure to stop at Bad Boy Burrito and it was delishhhh!!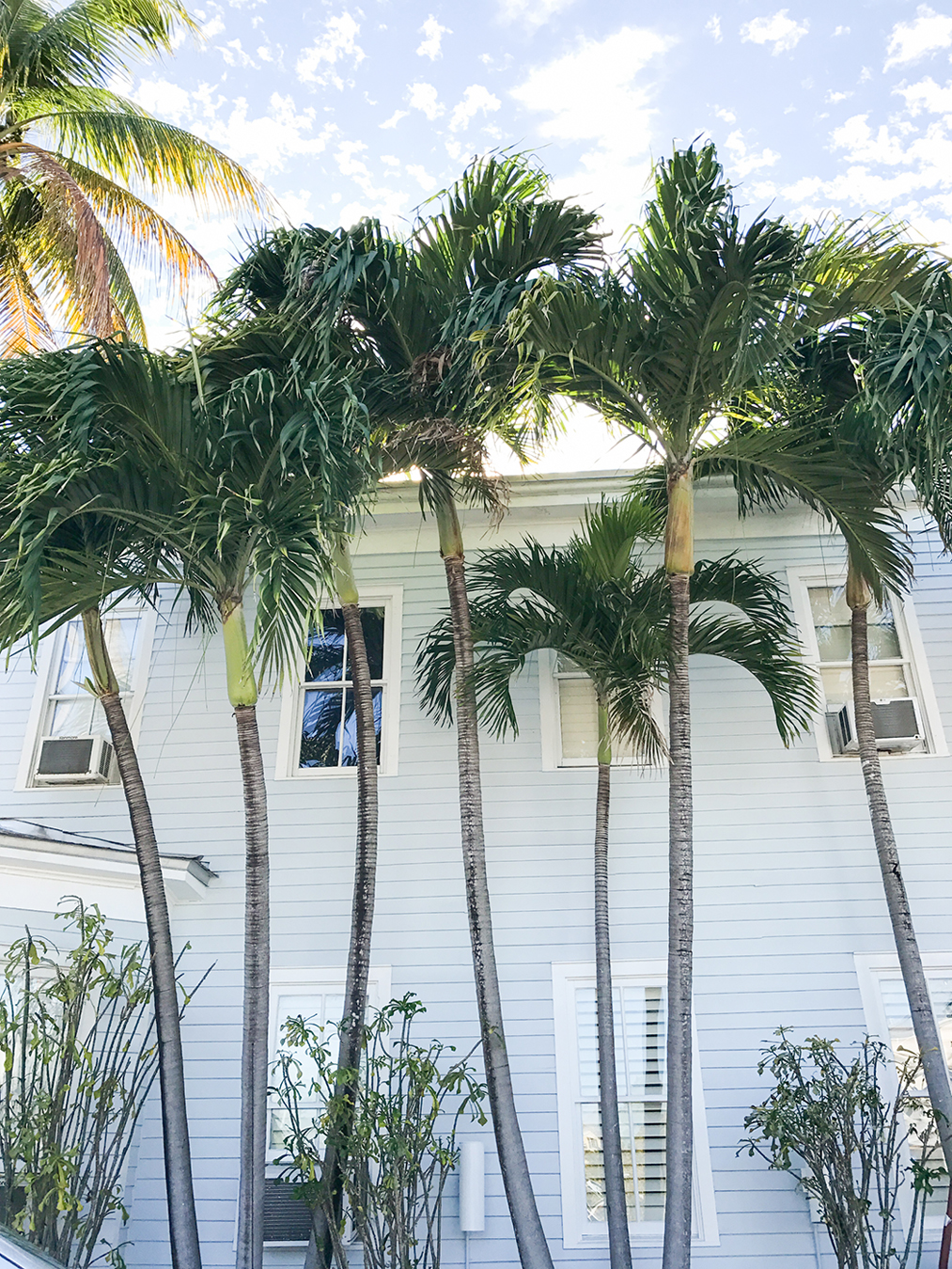 I couldn't get enough of all the palm trees <3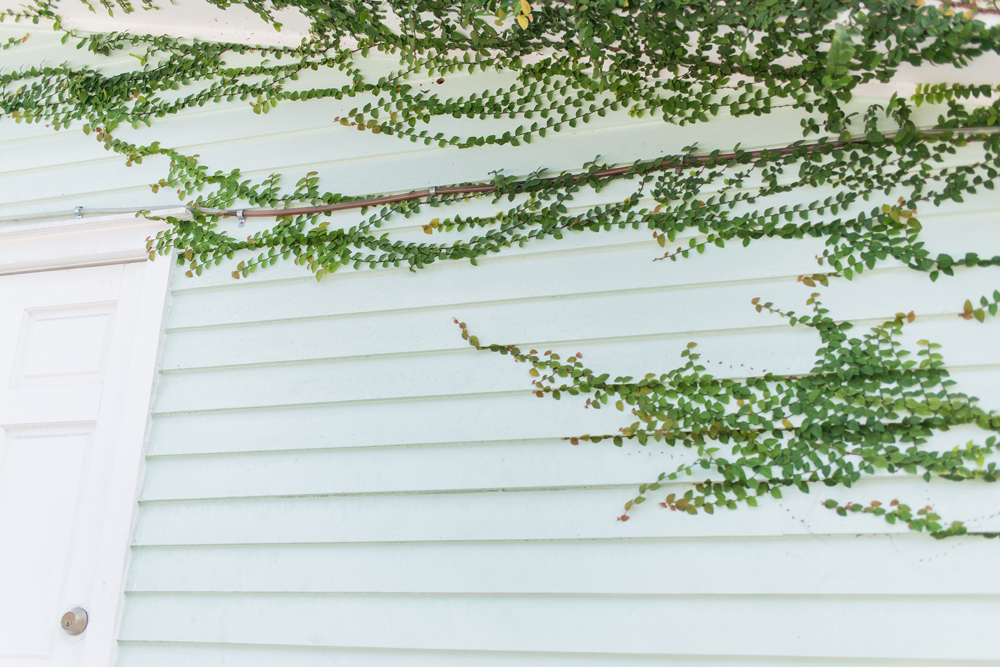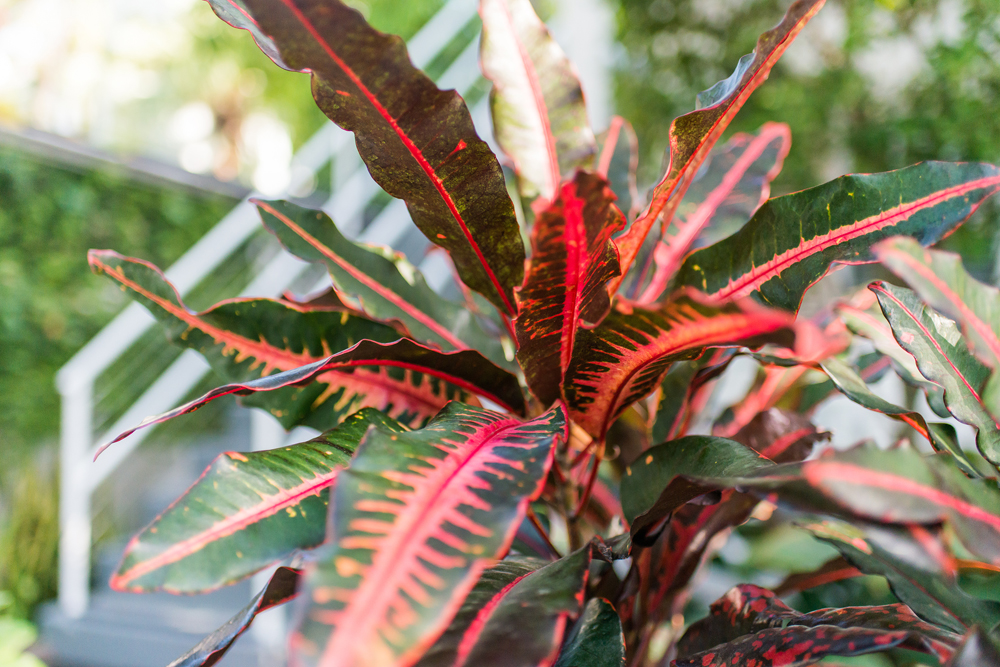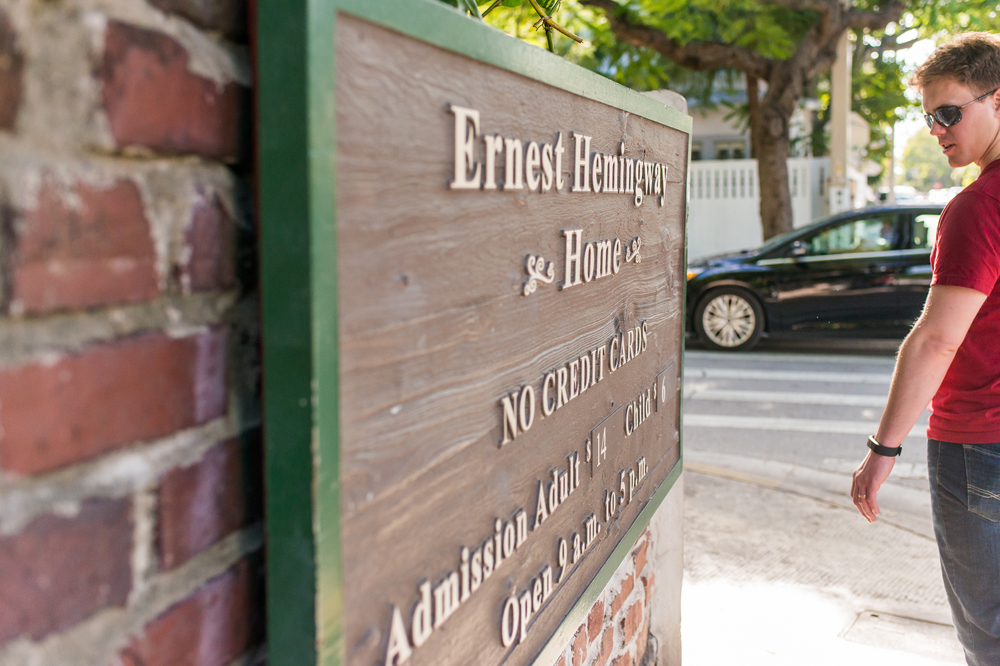 The Hemingway House was recommended by lots of friends – and what a surprise since it's home to 50+ cats!! Hello, cat-lady heaven!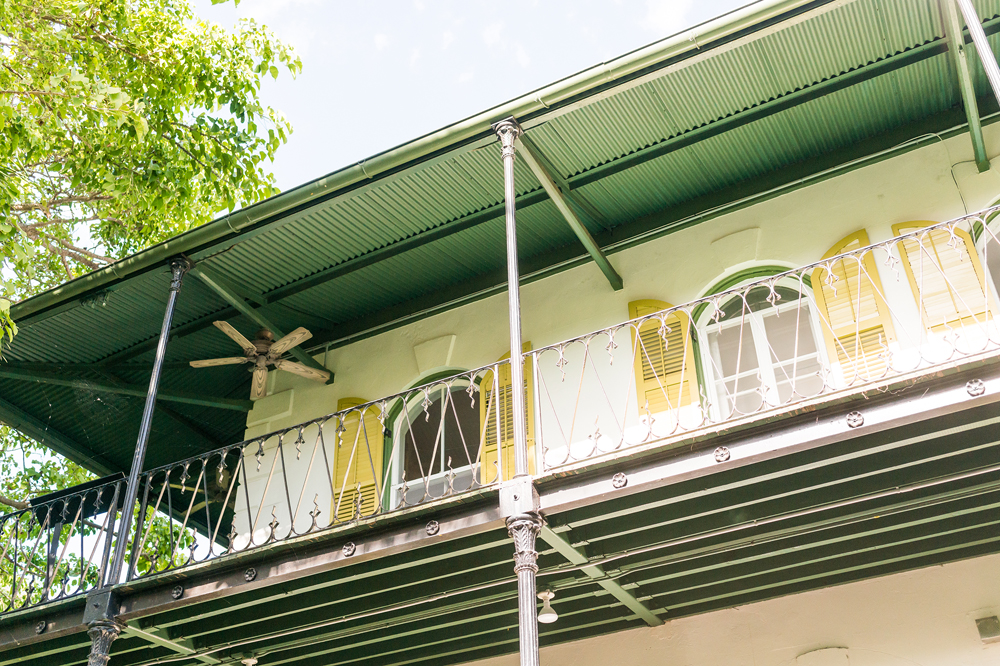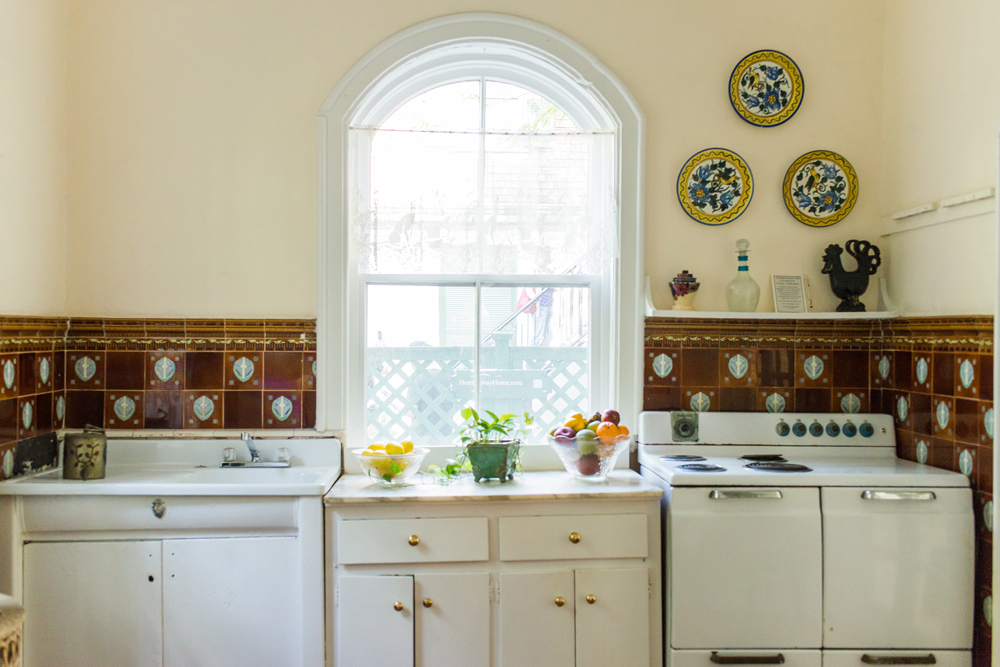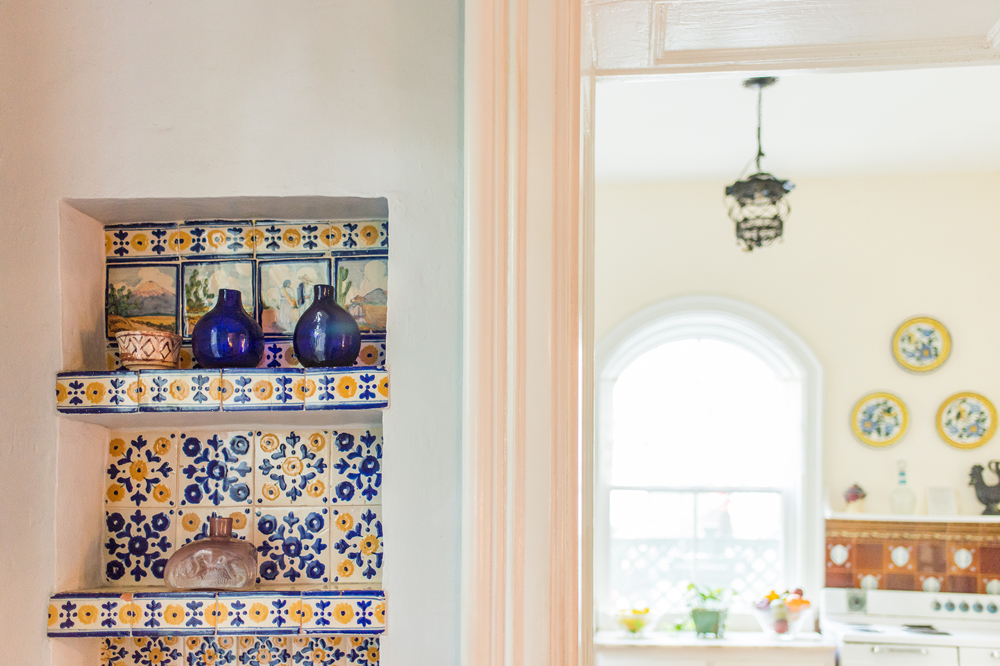 LOVE those tiles!! Also cracking up at this formal cat photo hanging in the staircase below!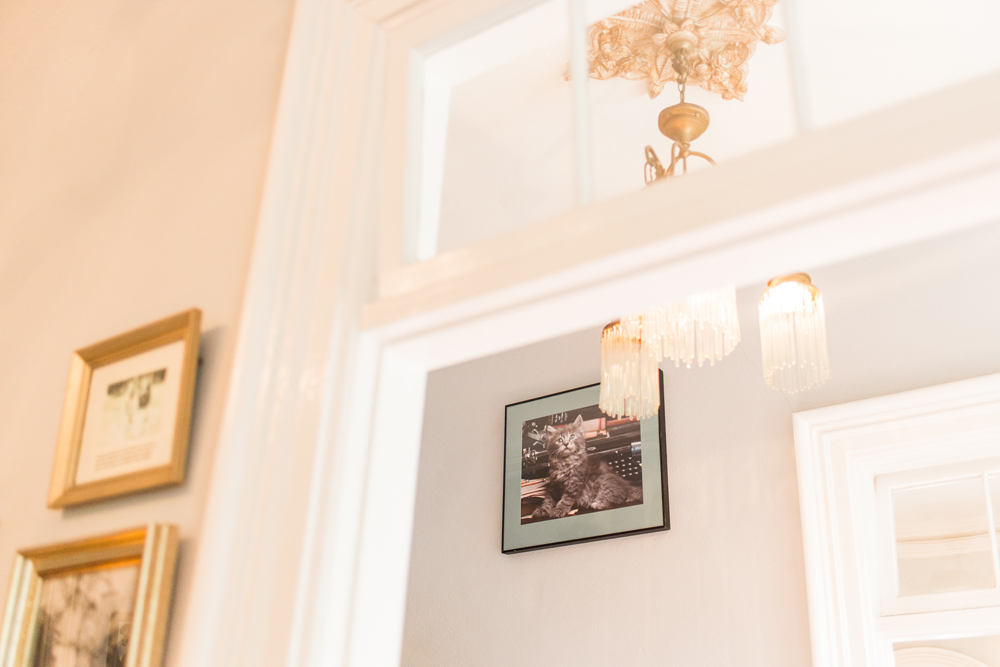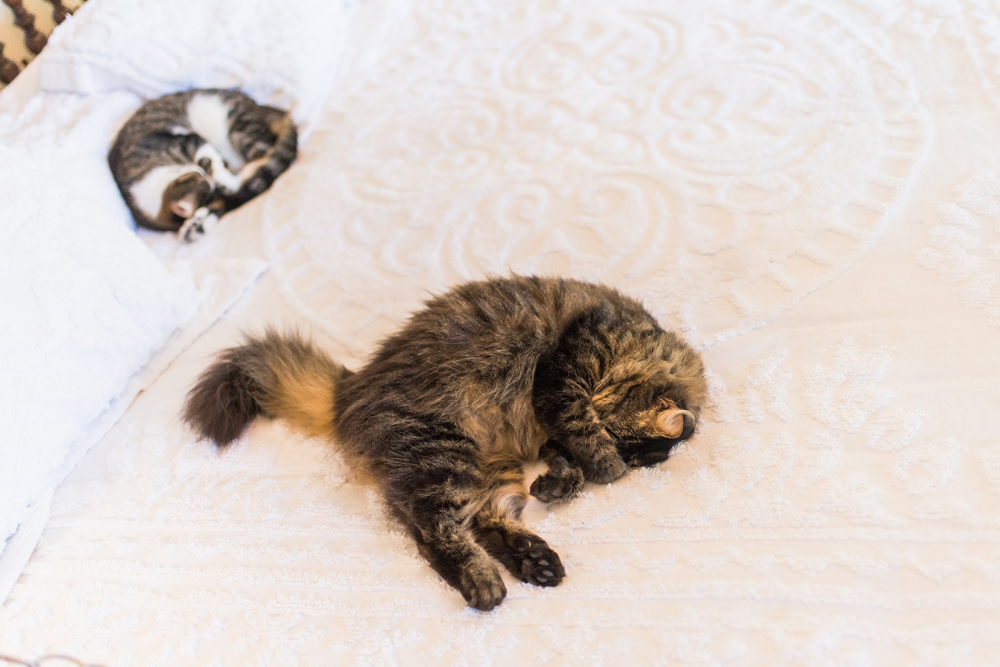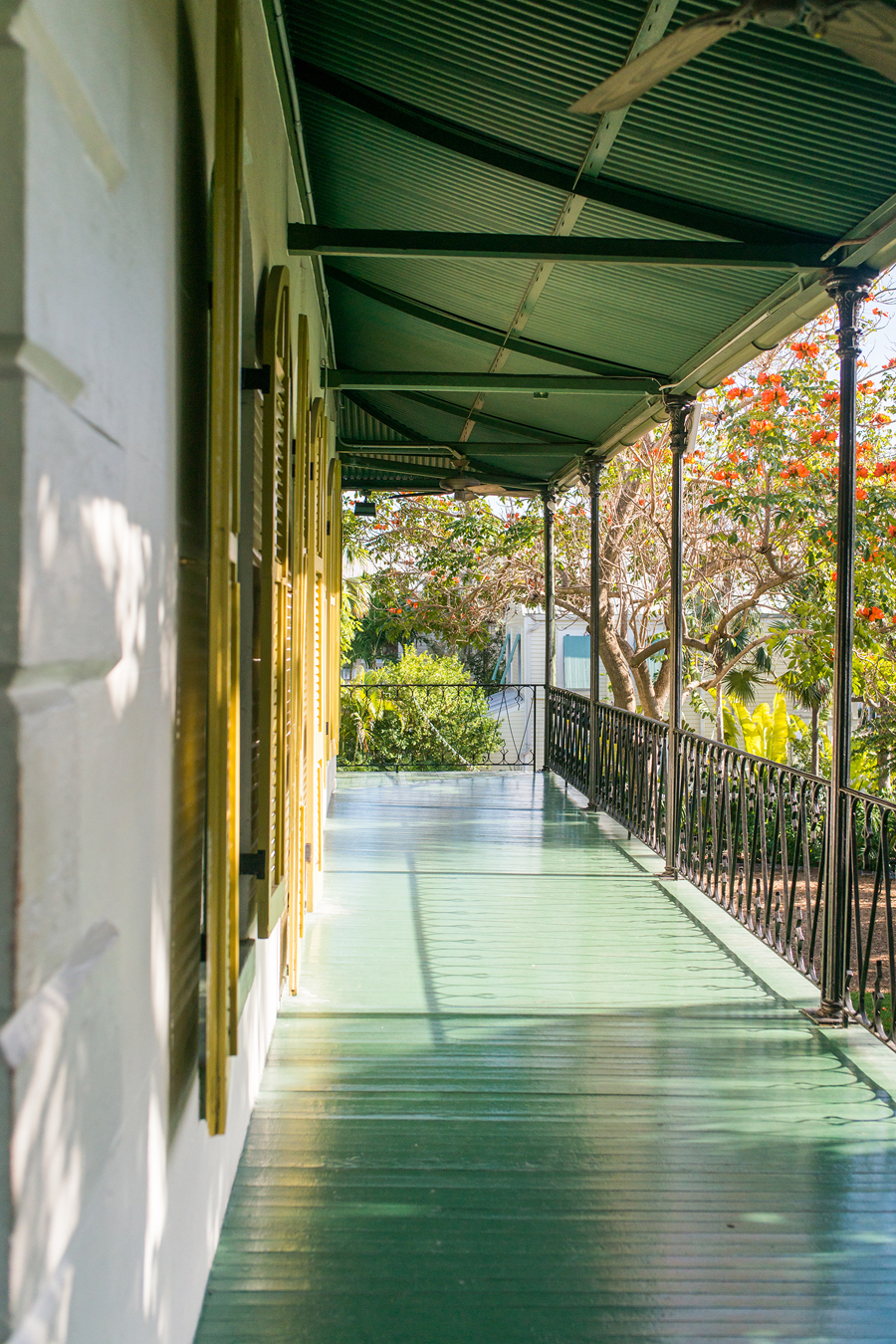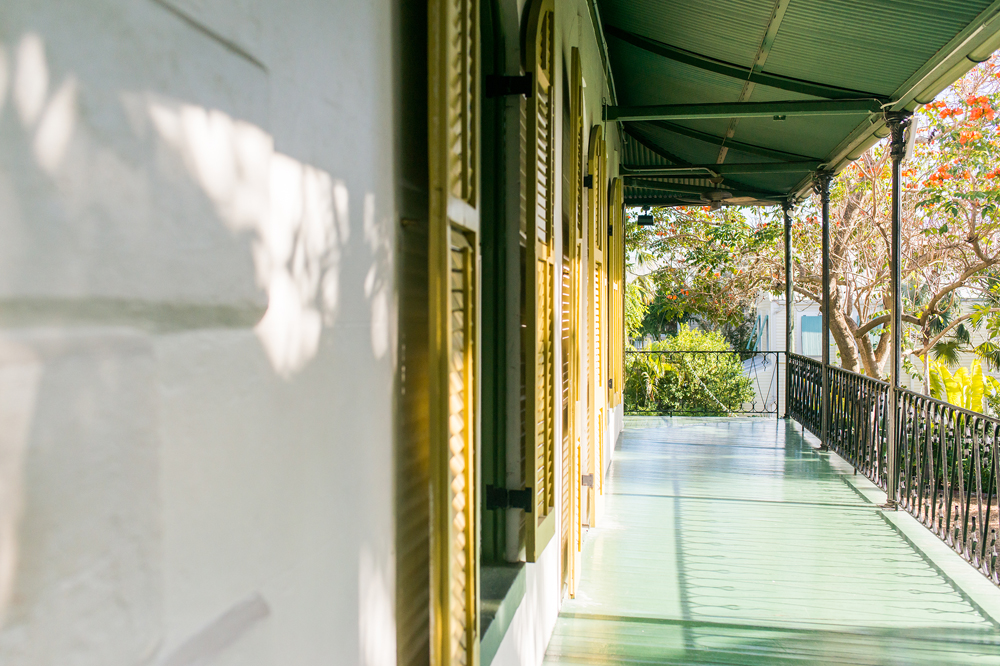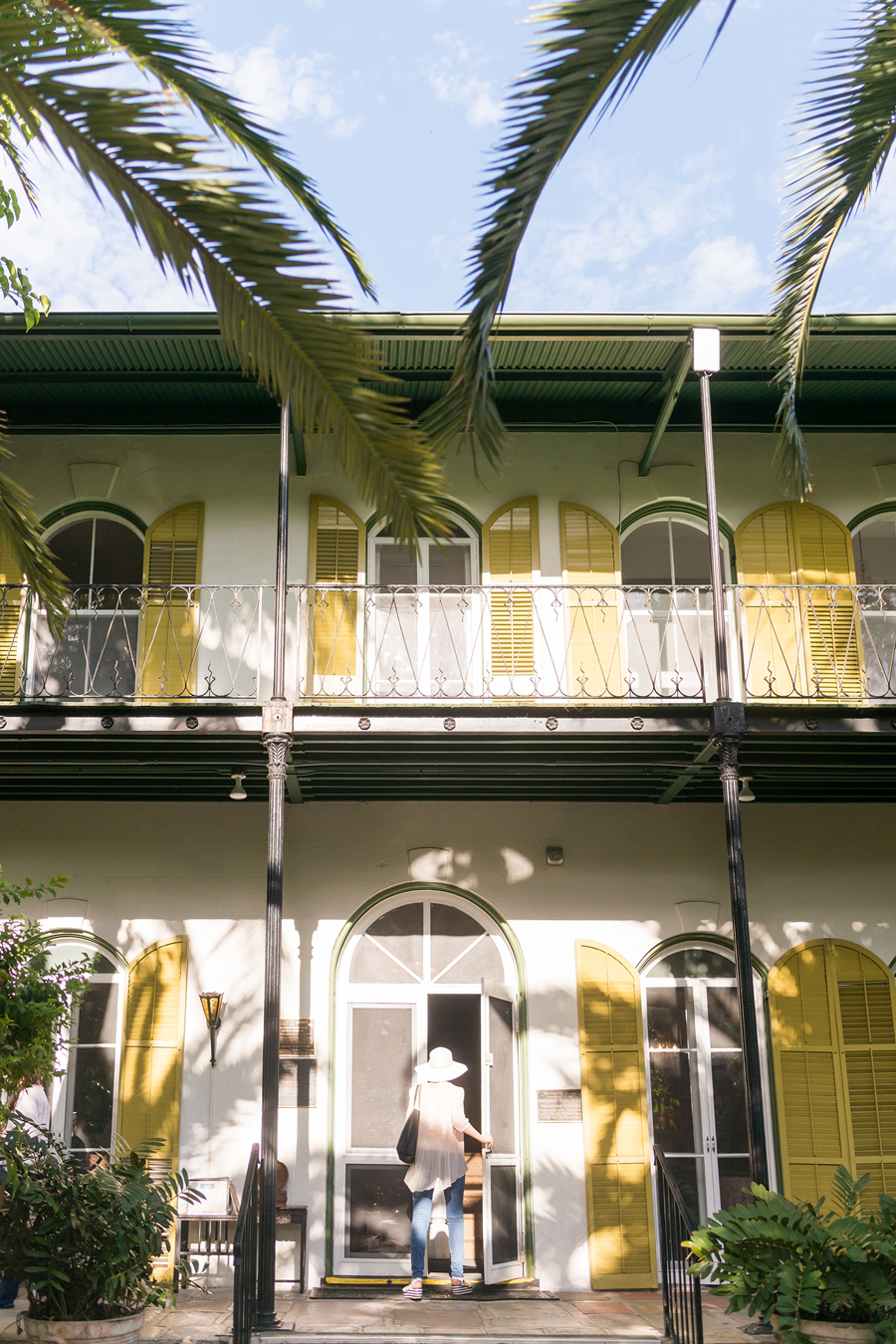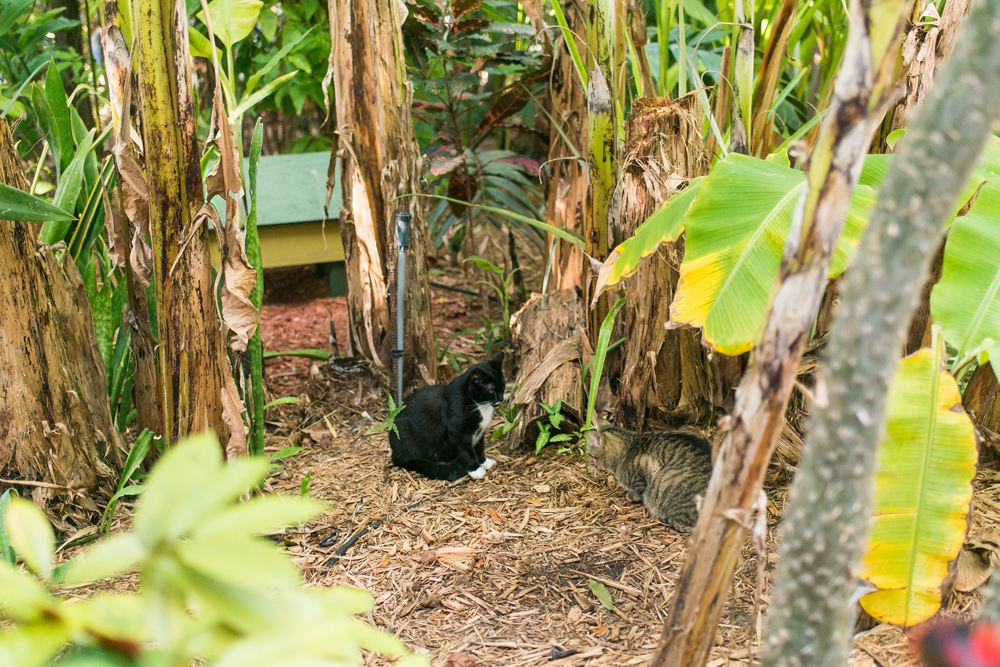 Cat sightings and Adam sightings :P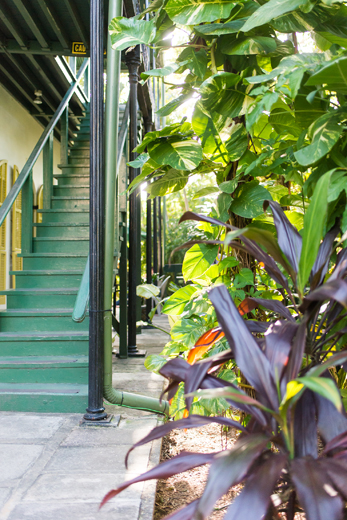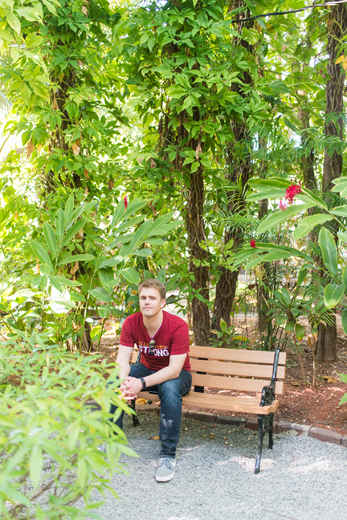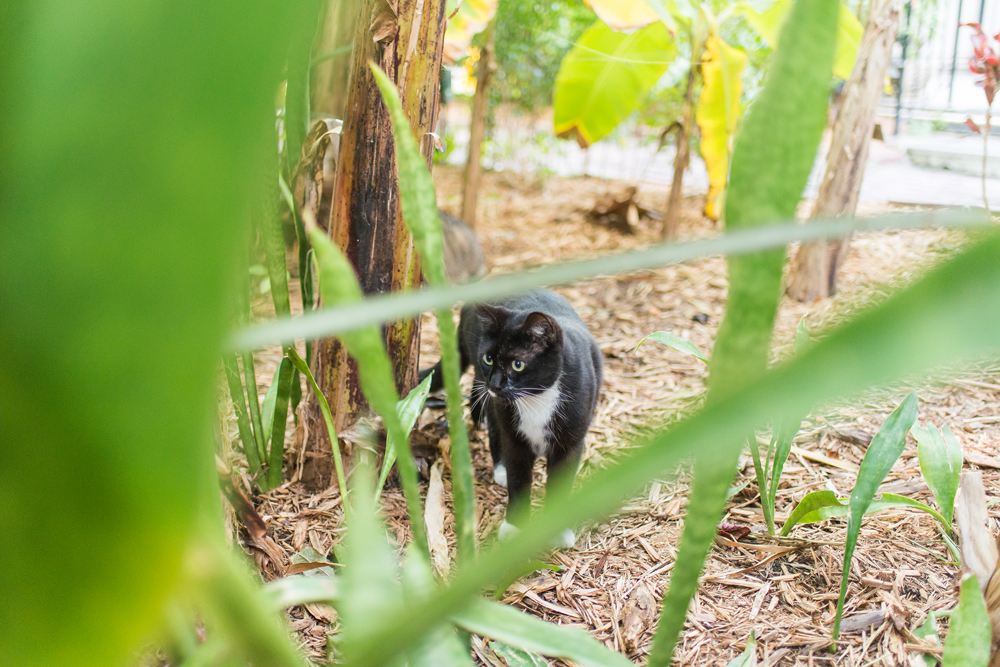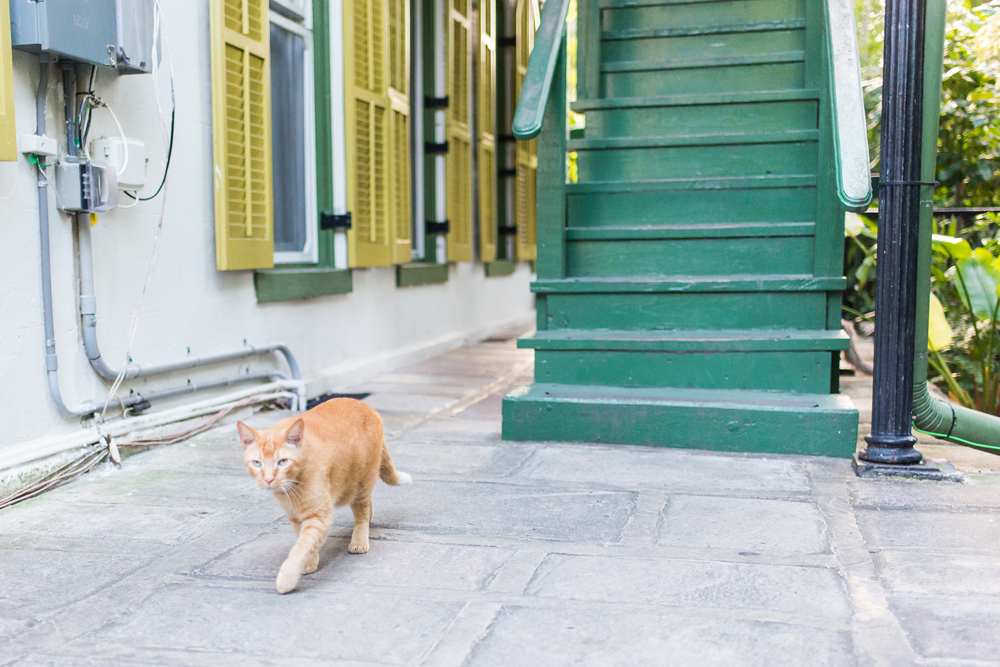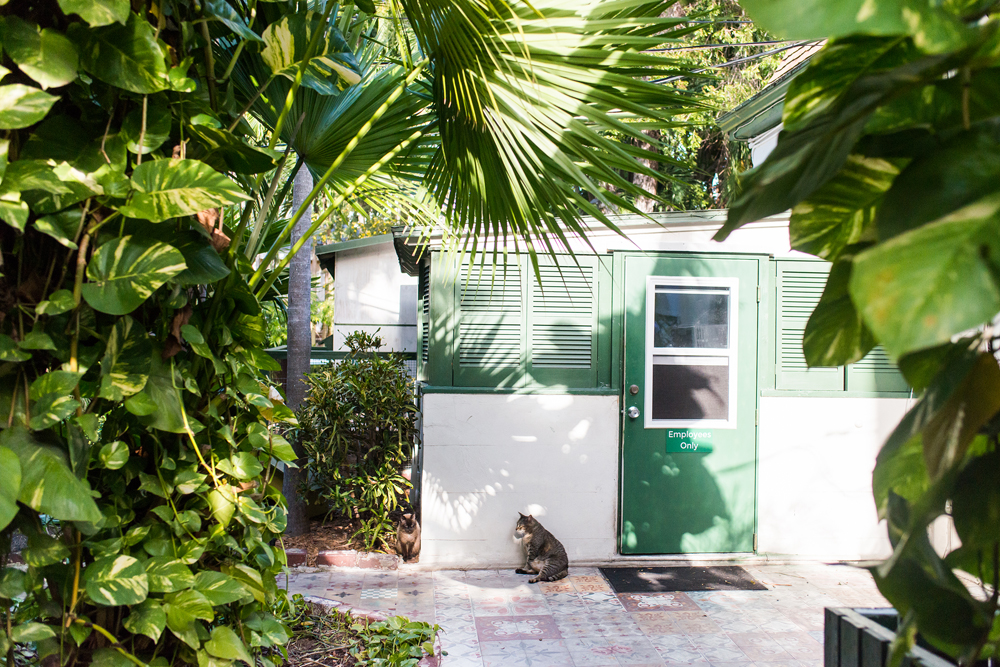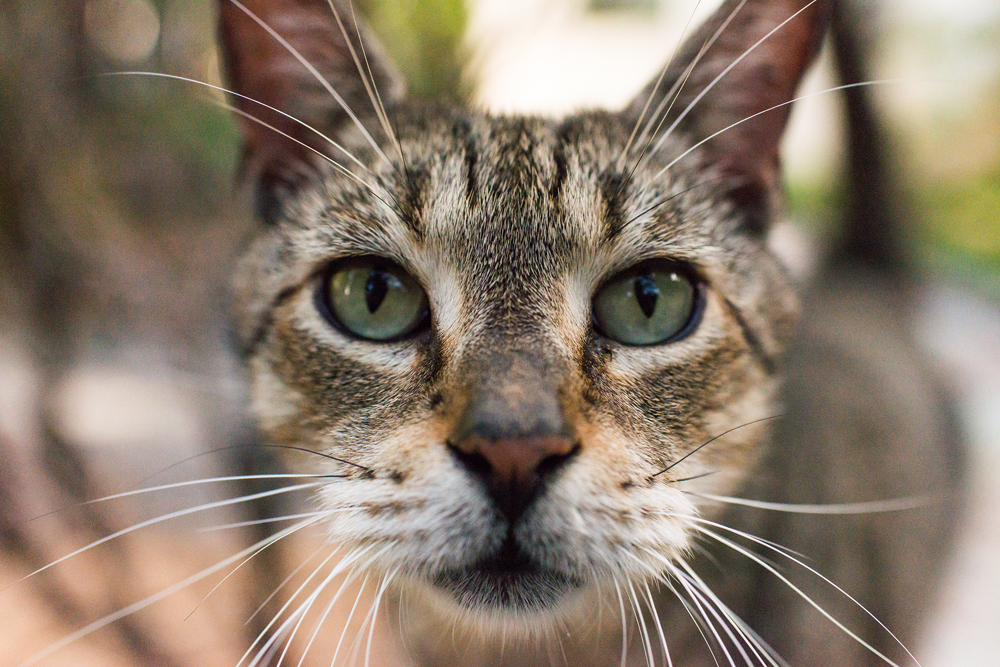 This little guy came right up to my camera!!! <3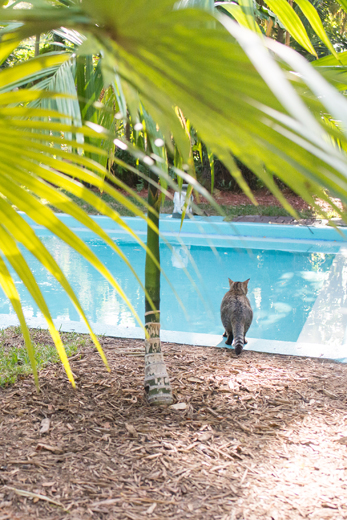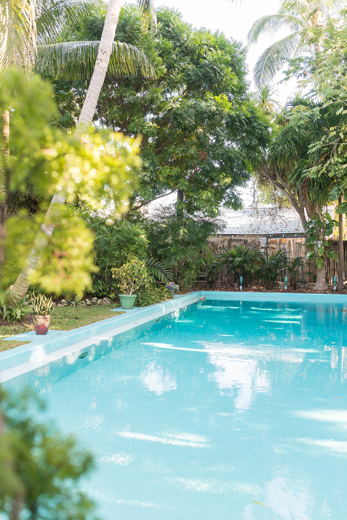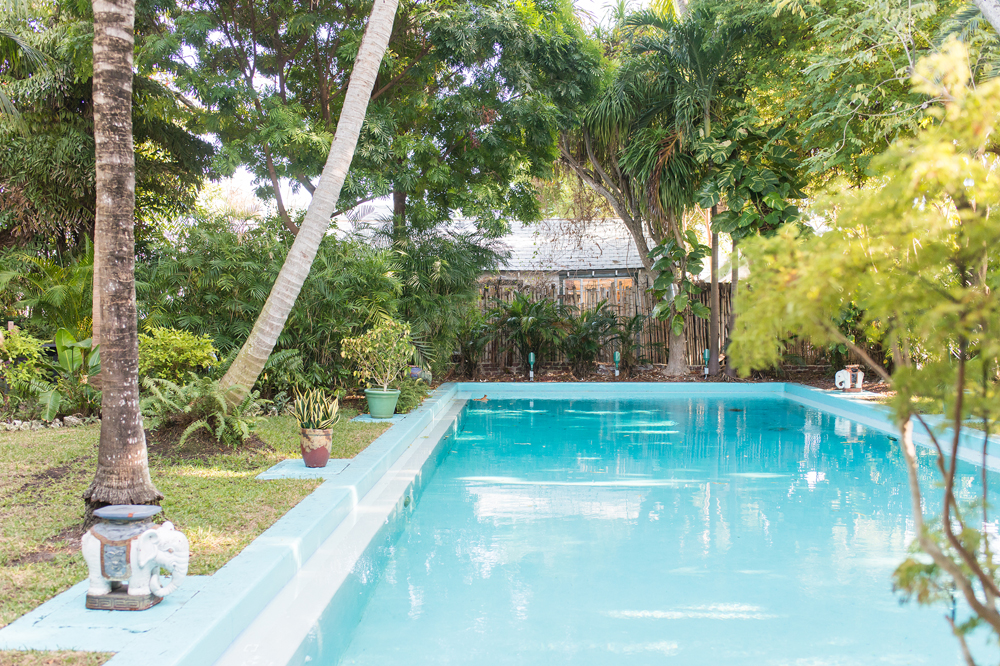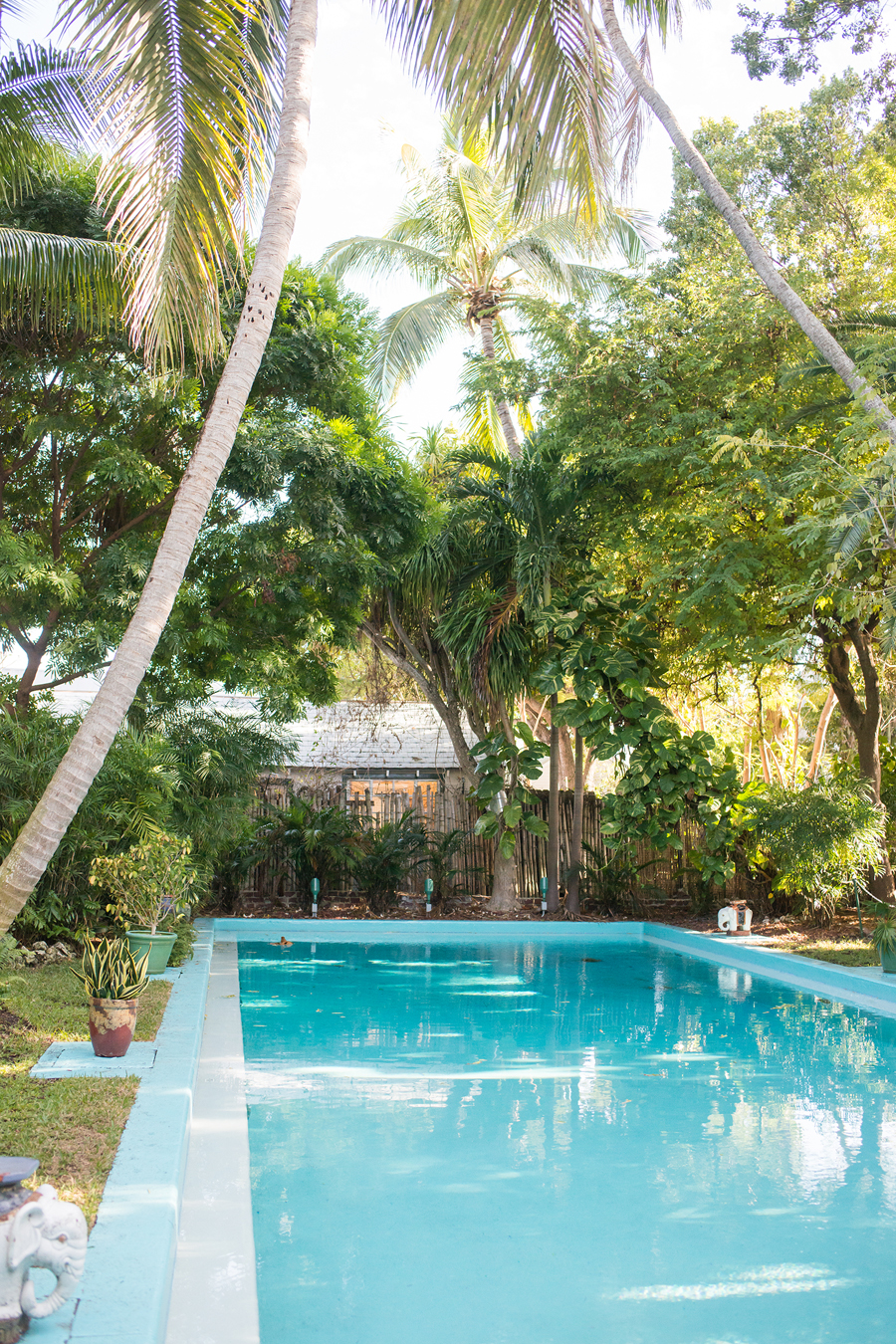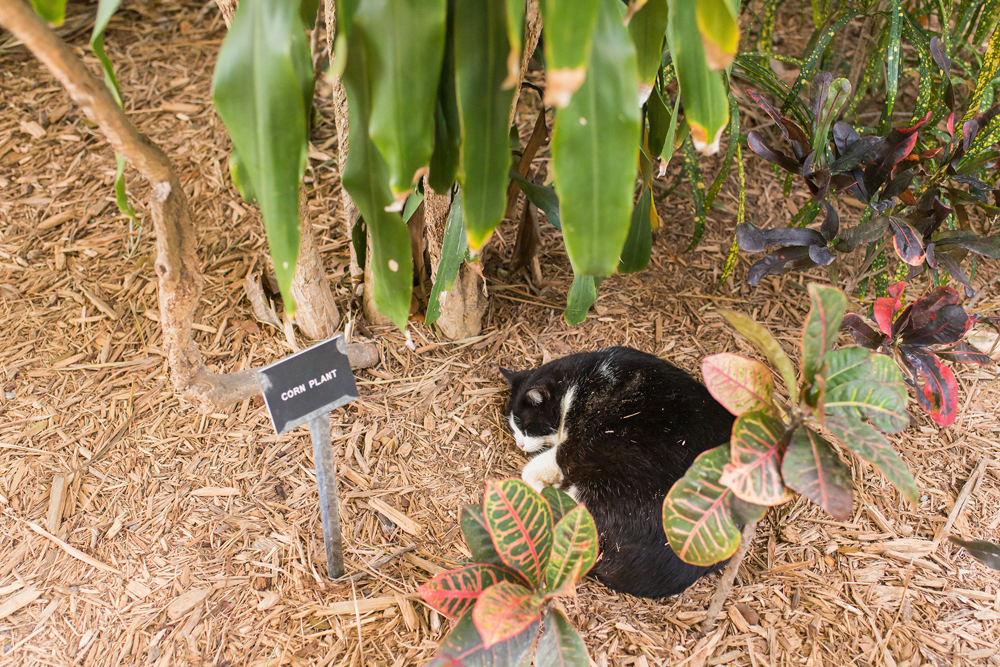 Cat corn? :)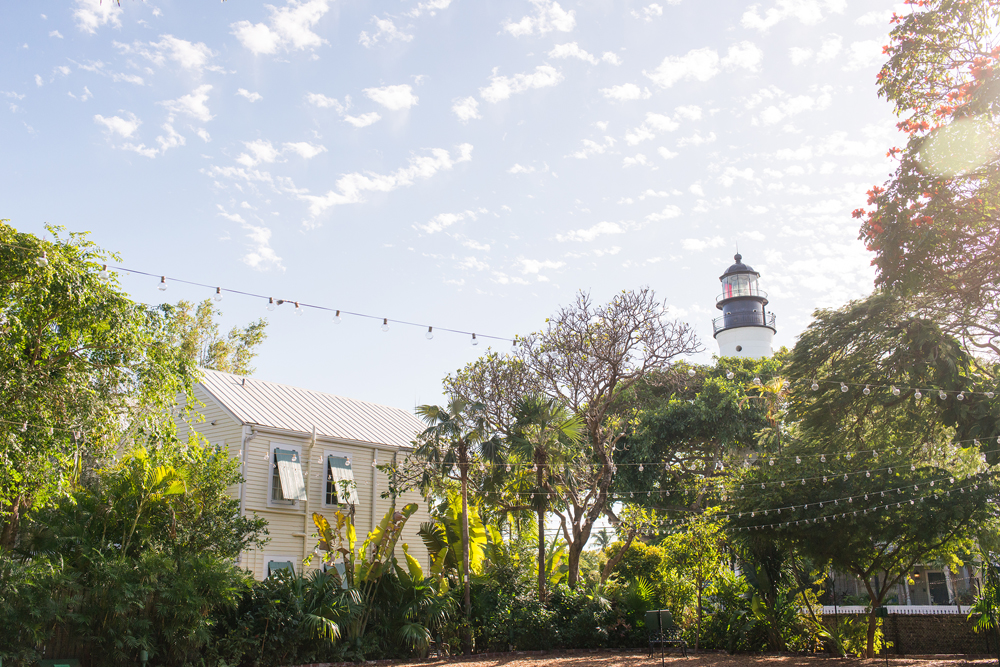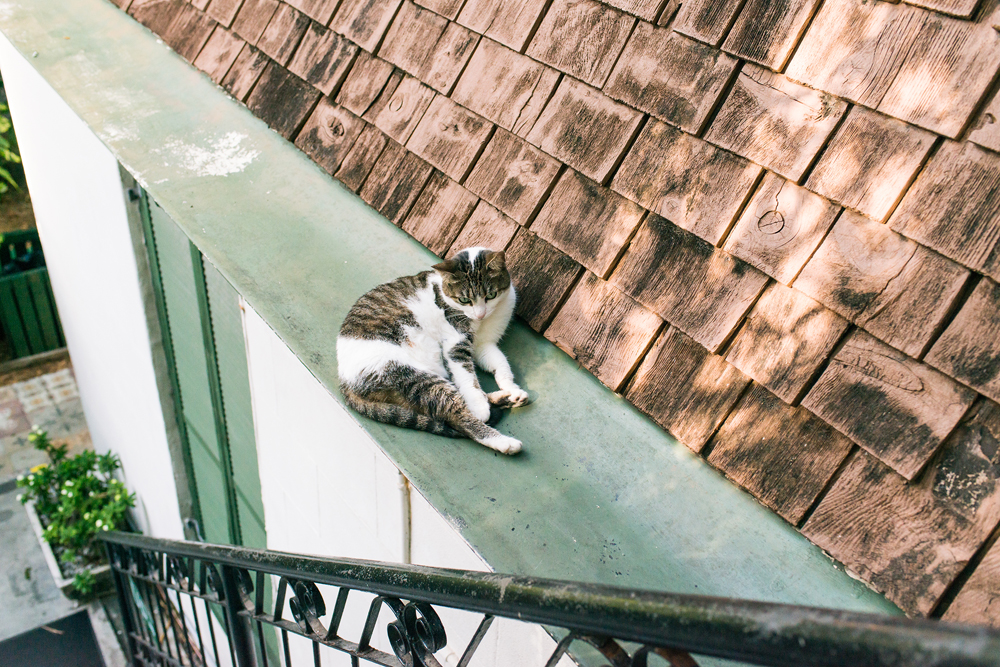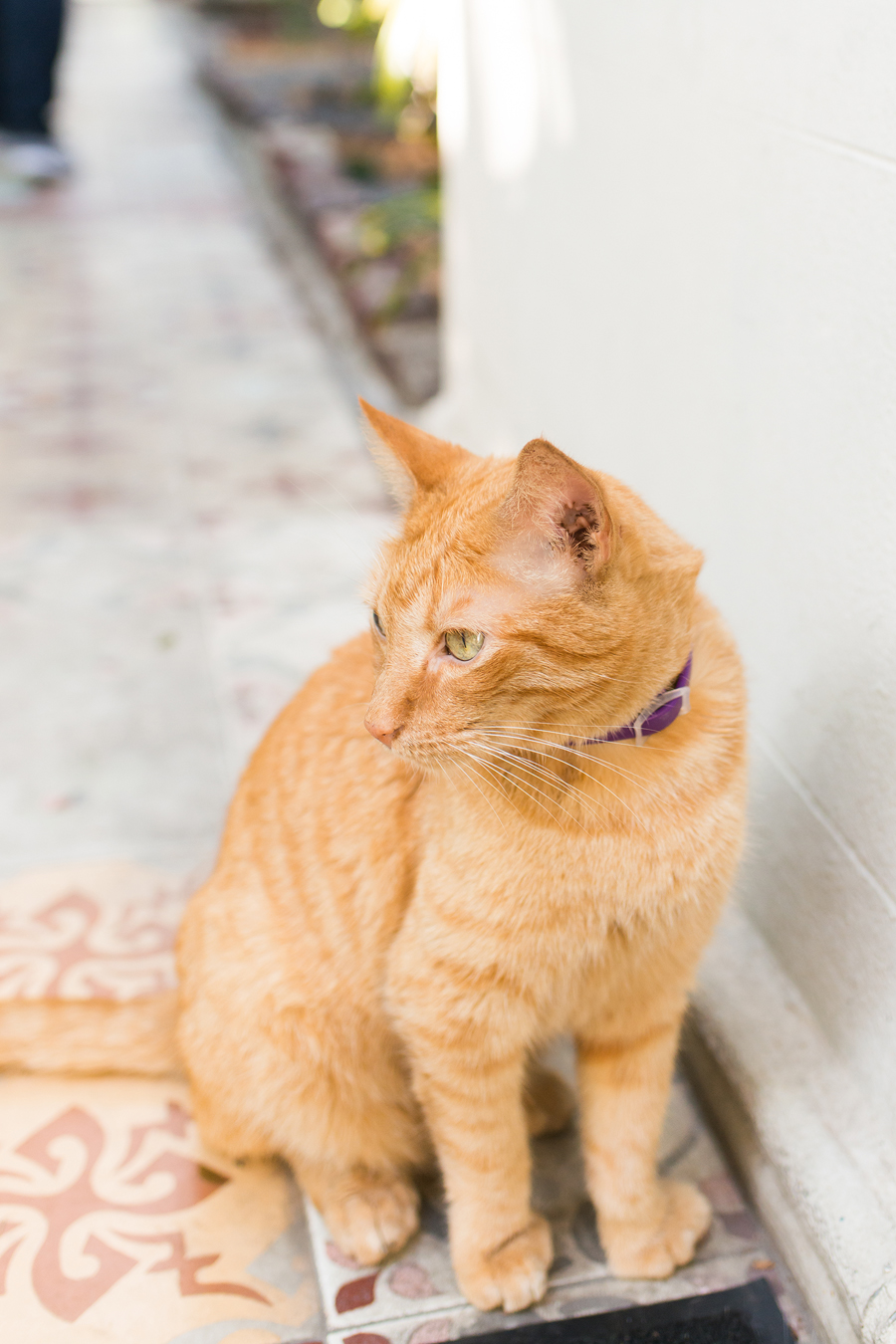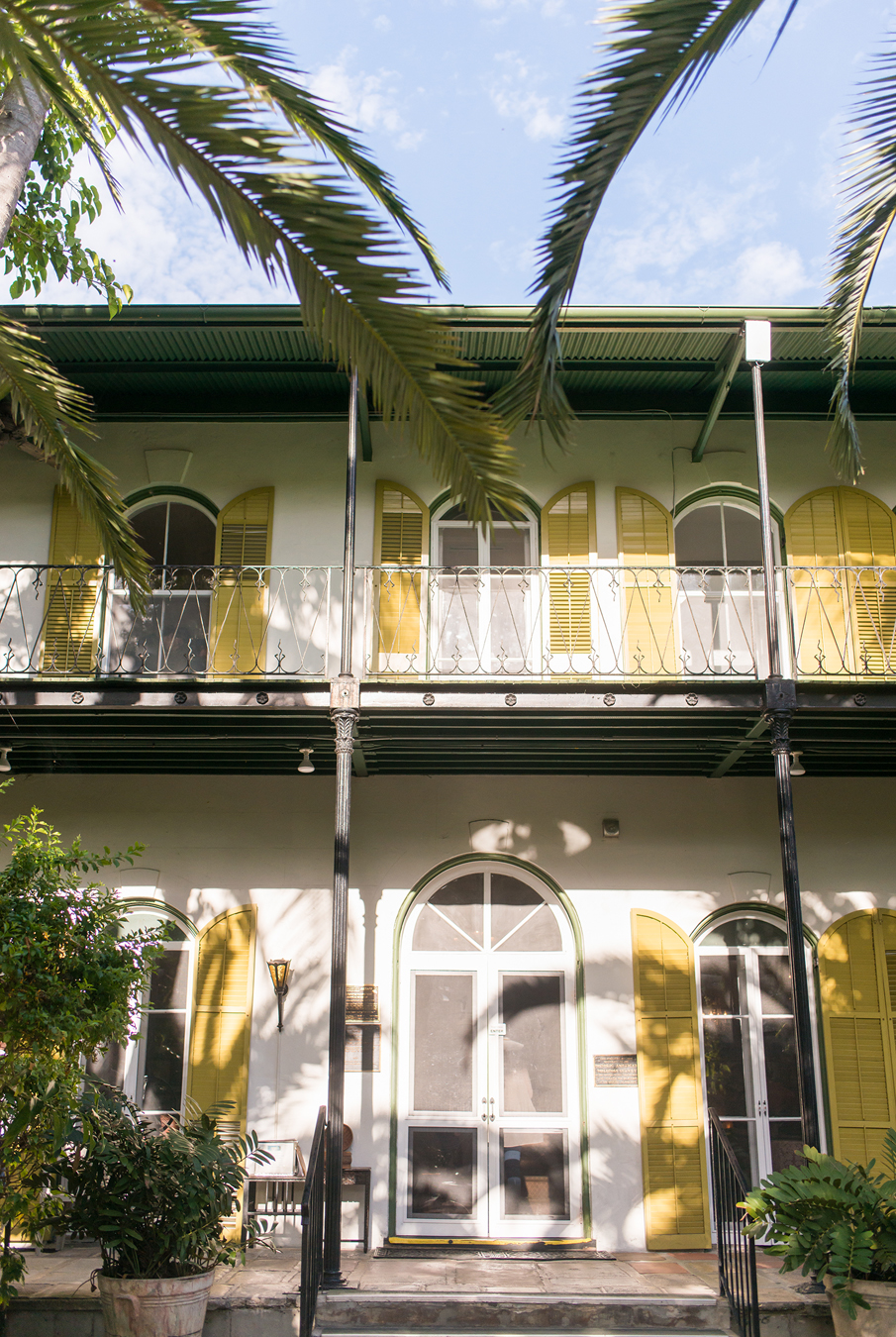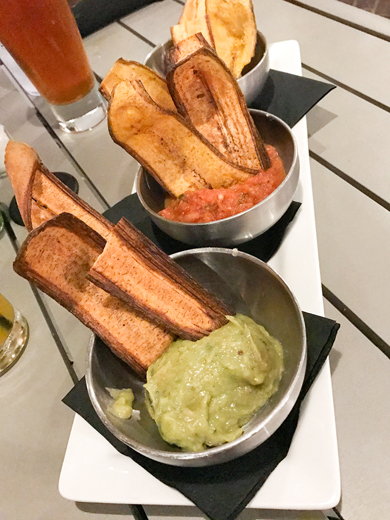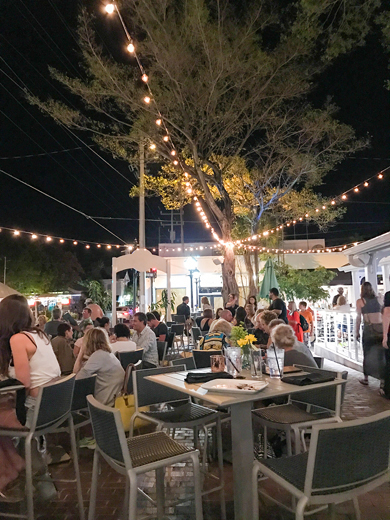 Day 1 dinner at Mangoe's under string lights, my fave! Also plantains are SO good. I blame our trip to Puerto Rico a few years ago for my obsession with all things plantain. :)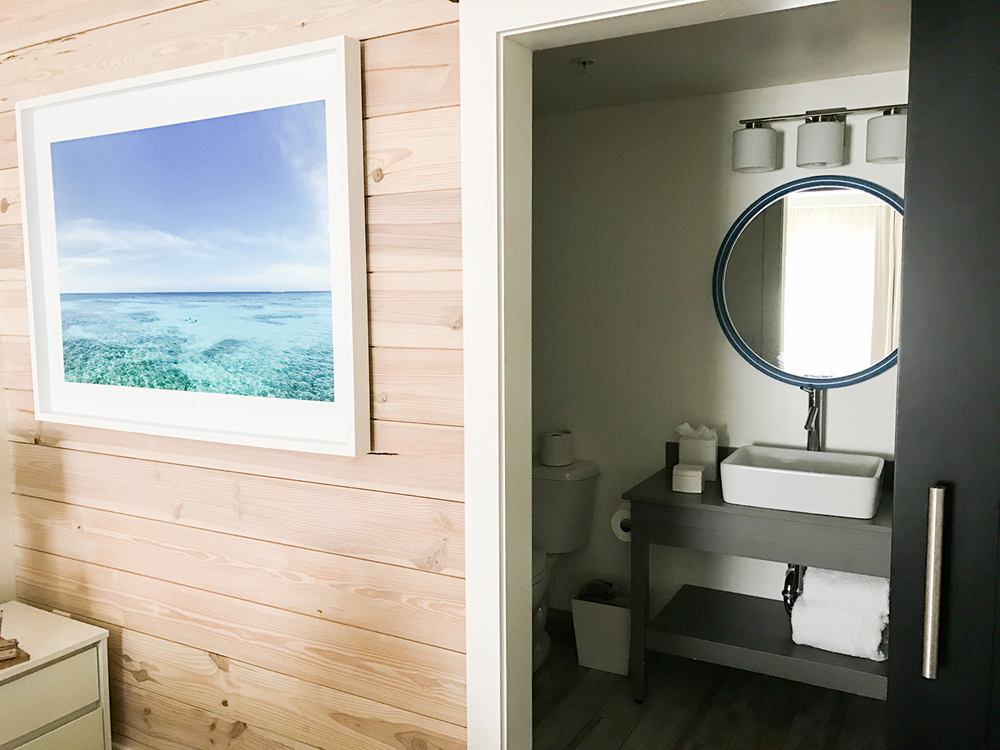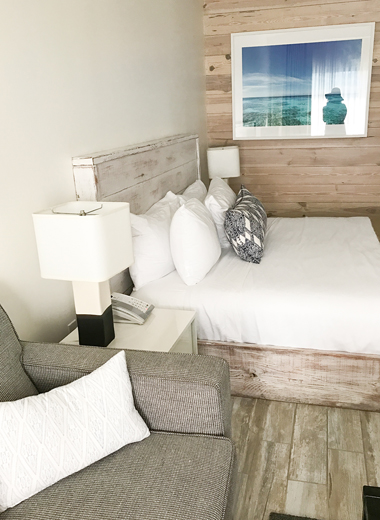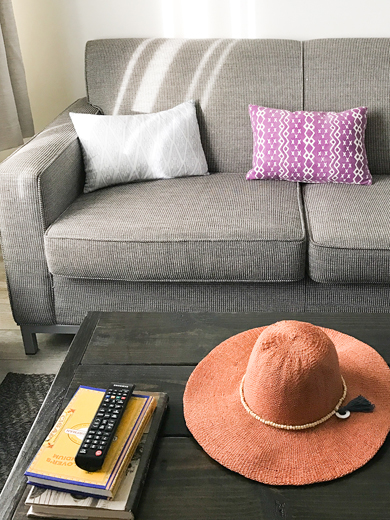 Totally took a ton of photos of our hotel. SO pretty!! Come decorate our house please?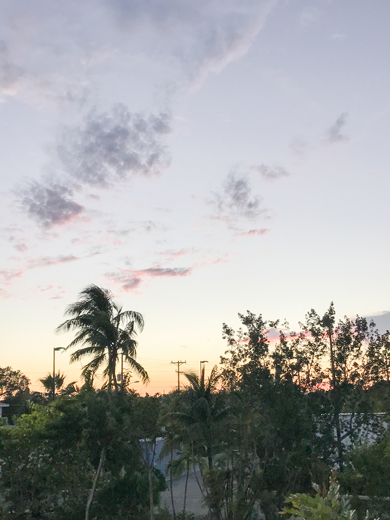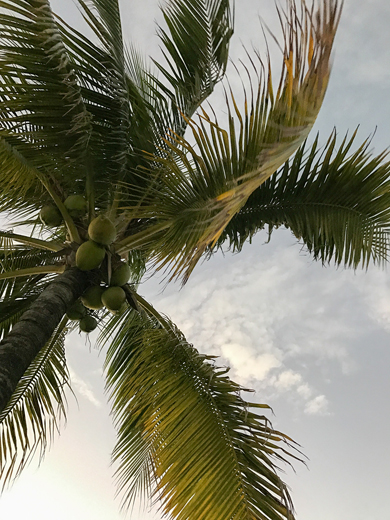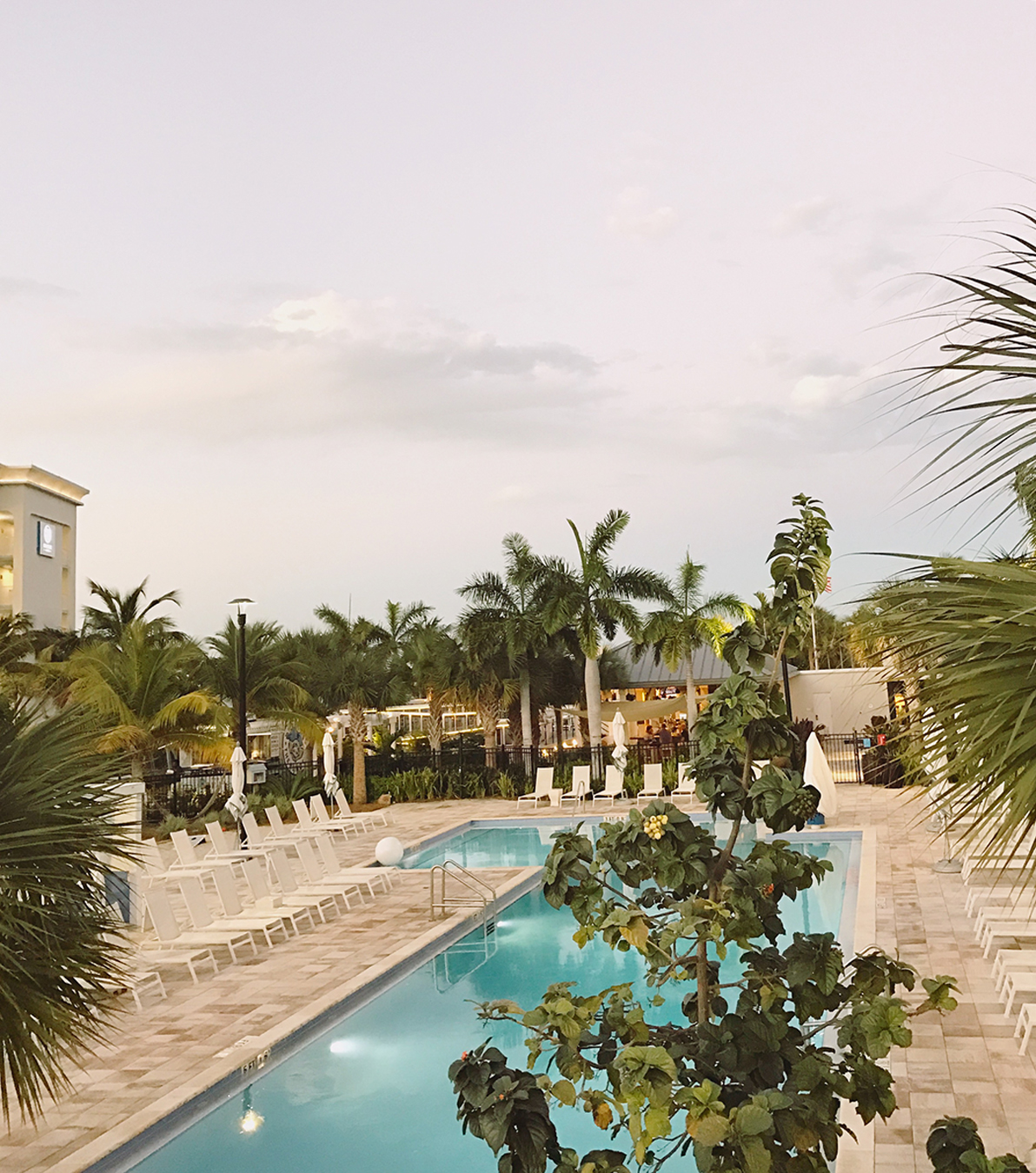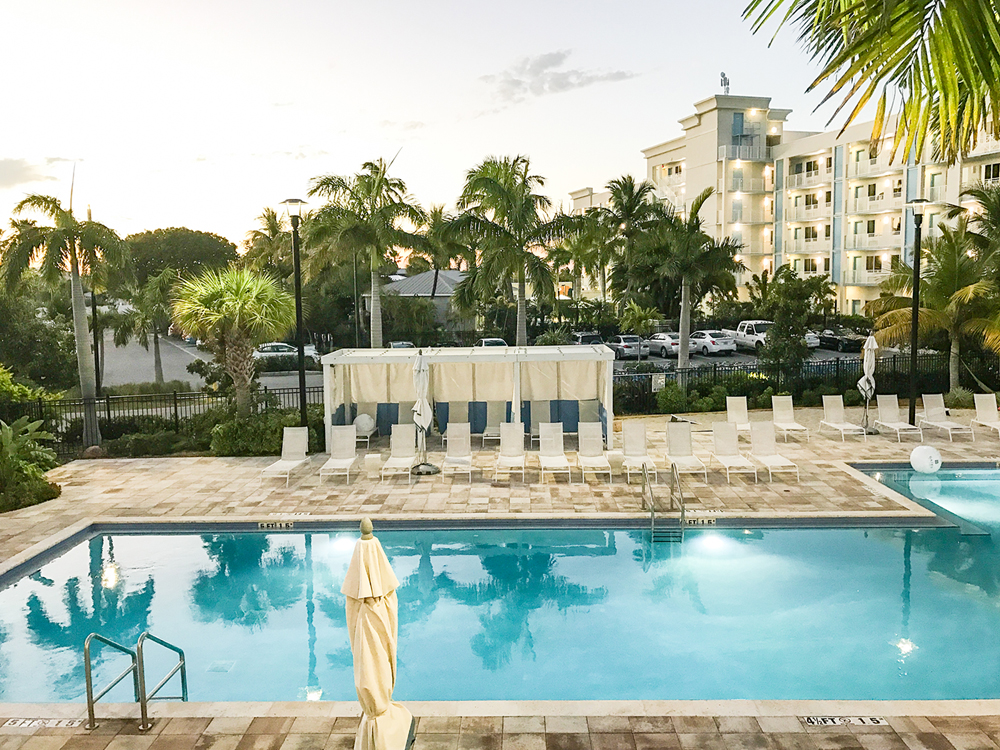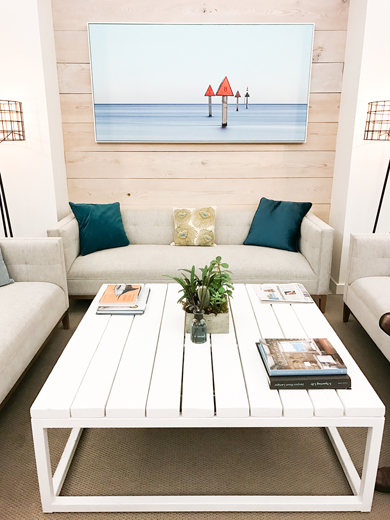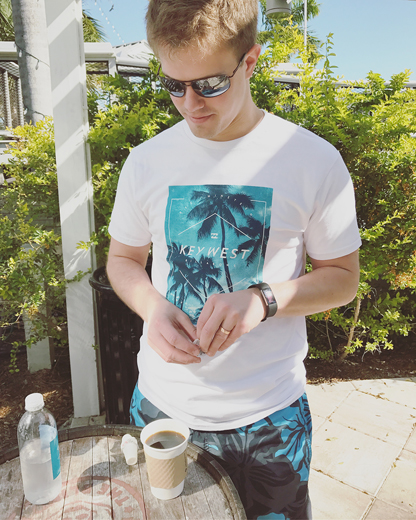 Day 2: exploring town & our boat tour!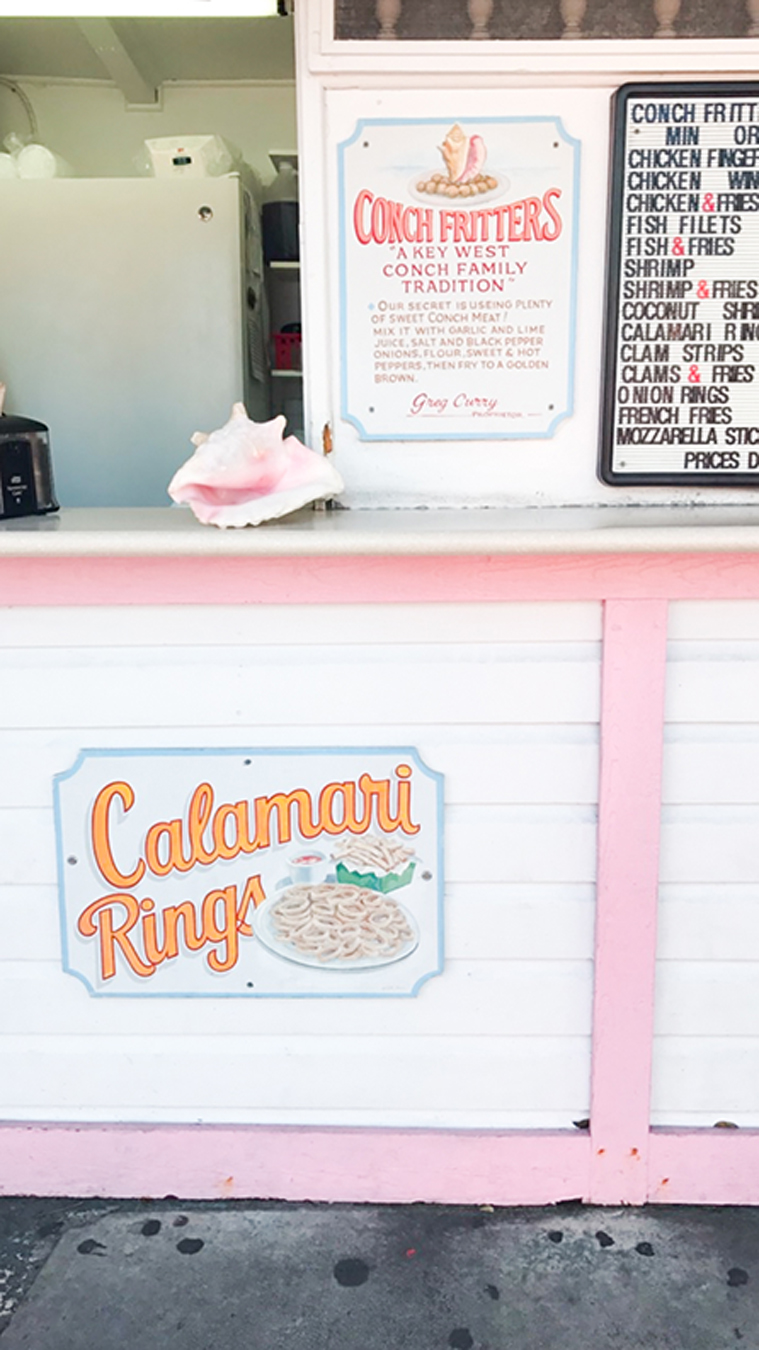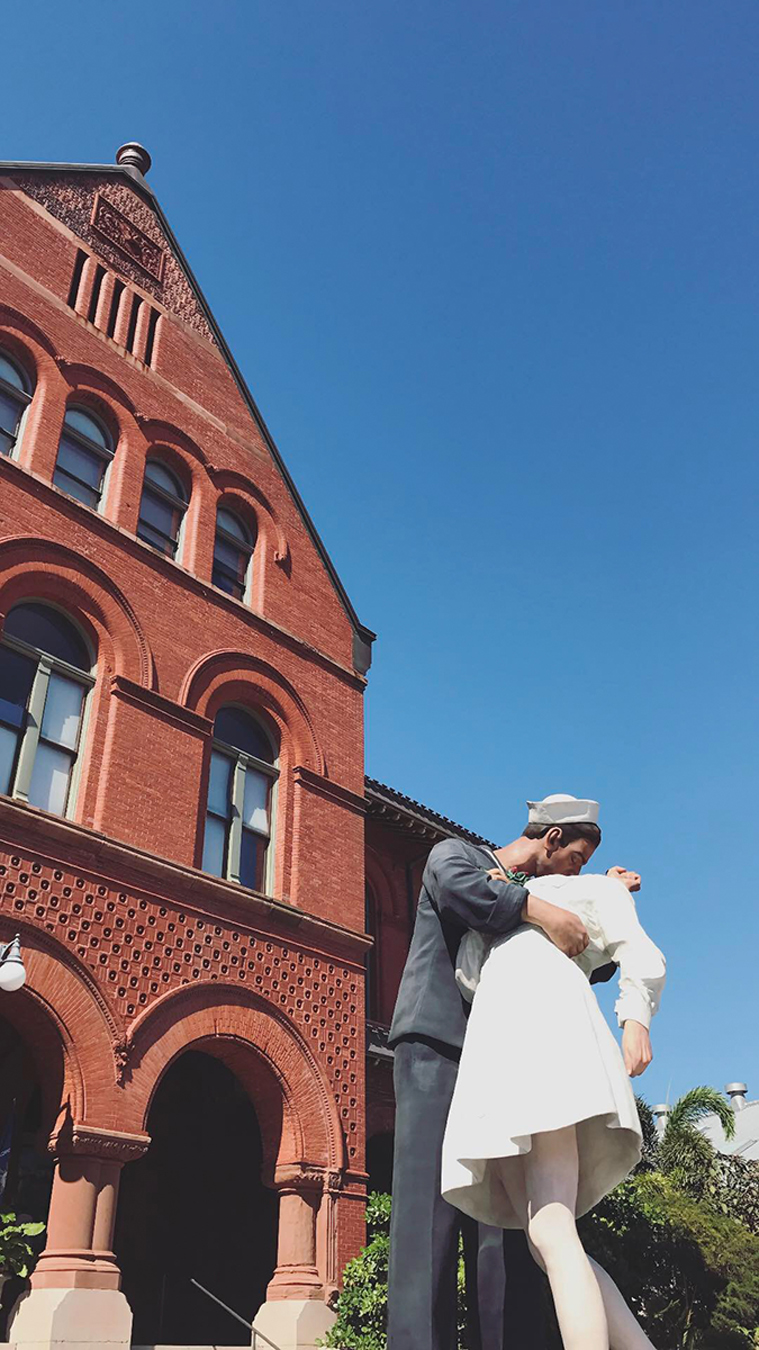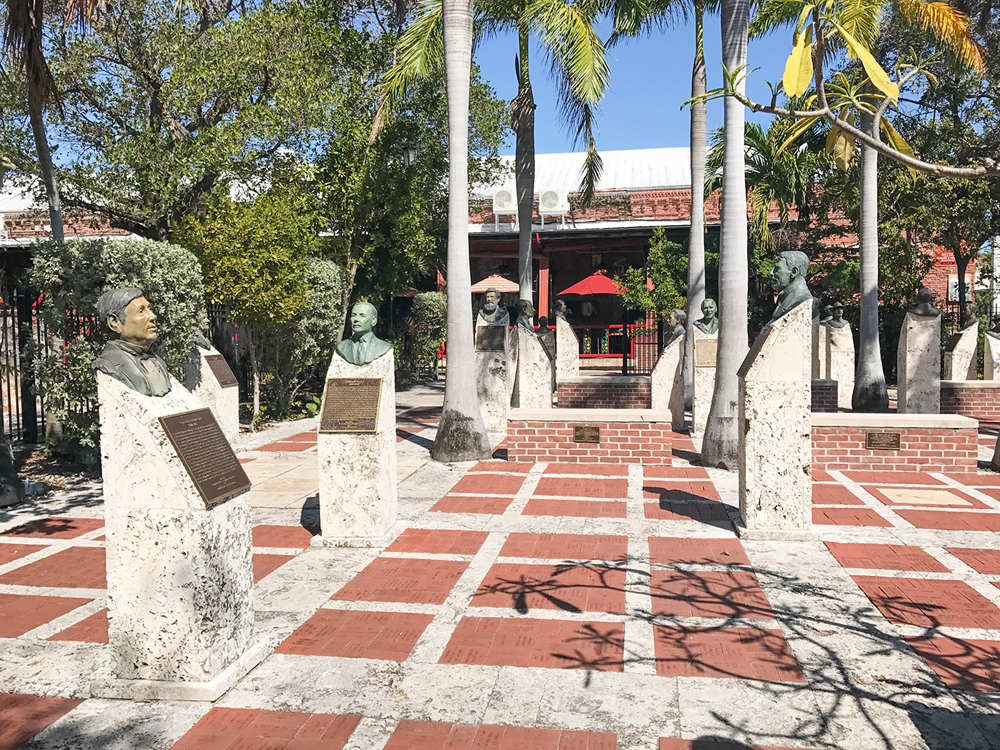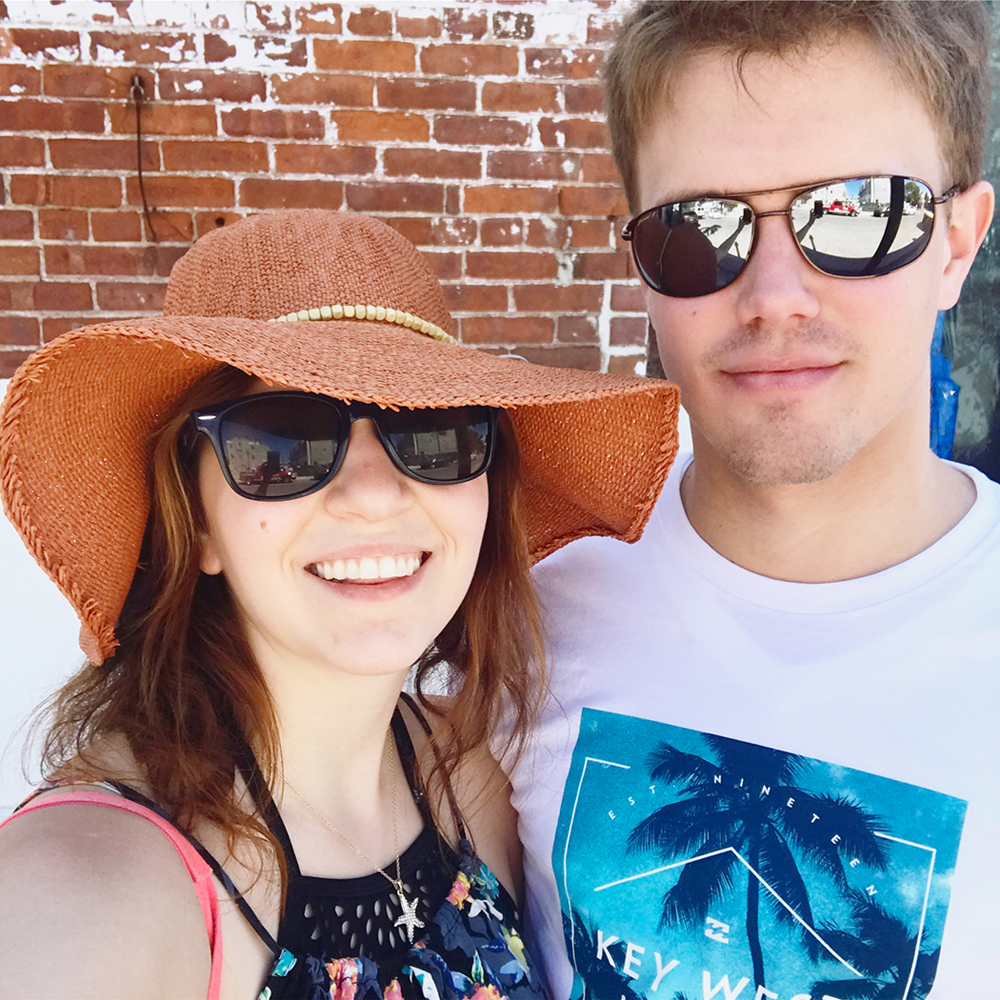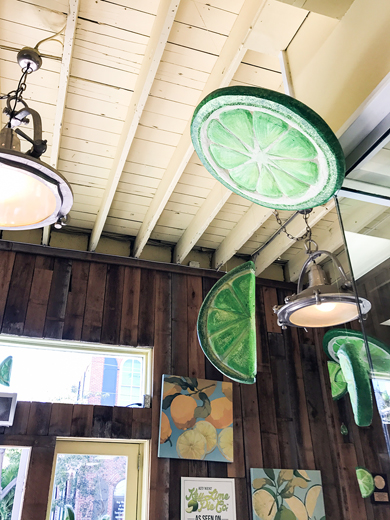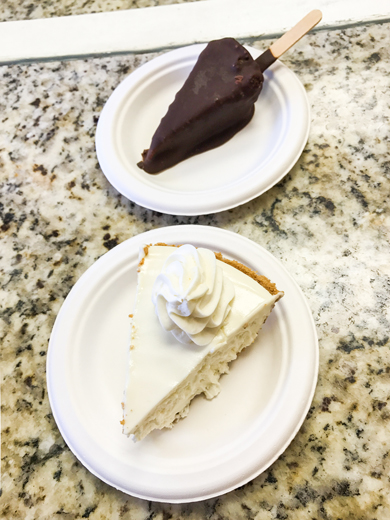 Had to get some Key Lime pie of course!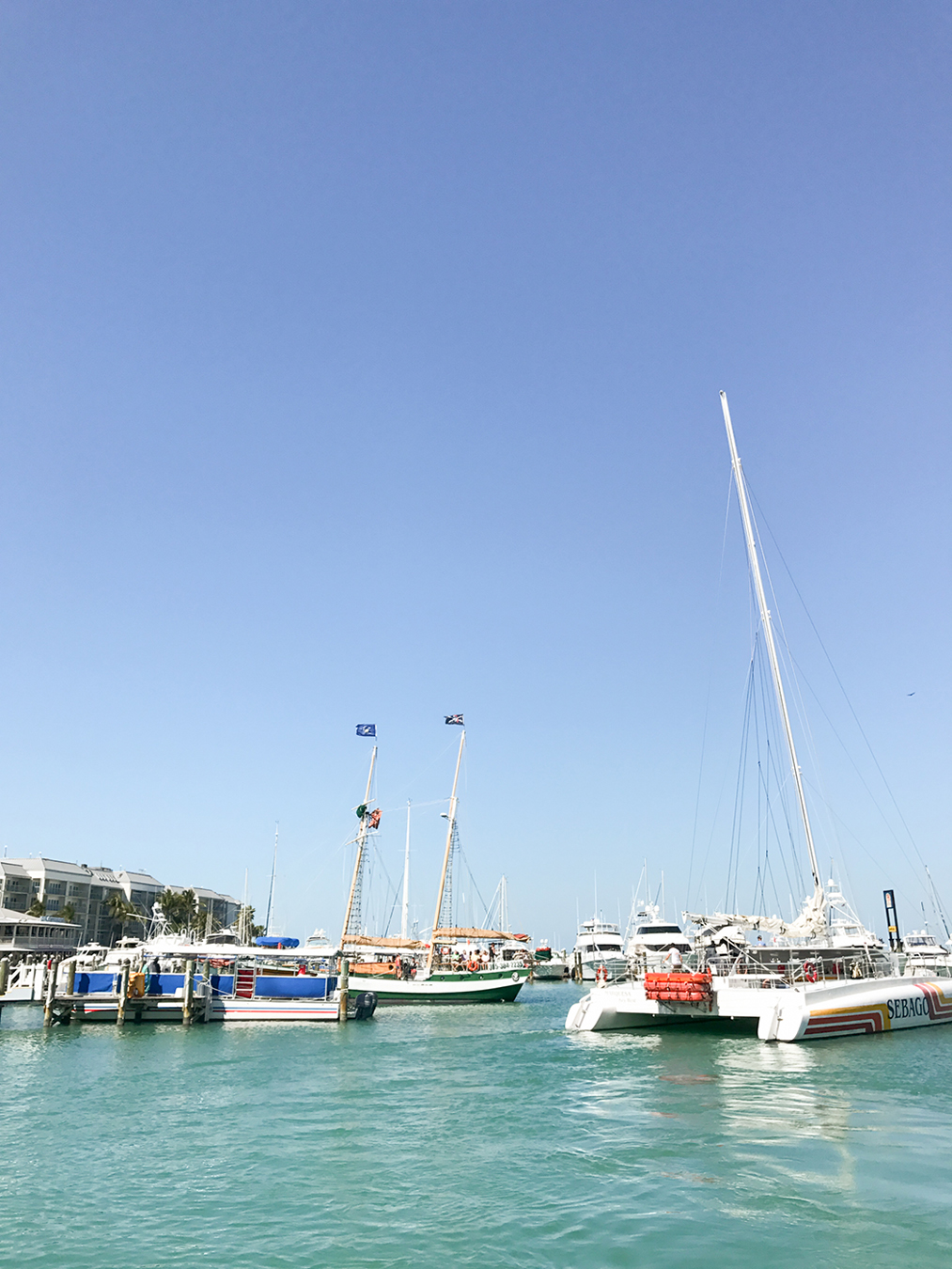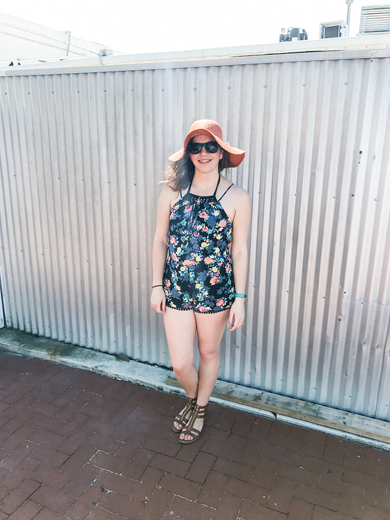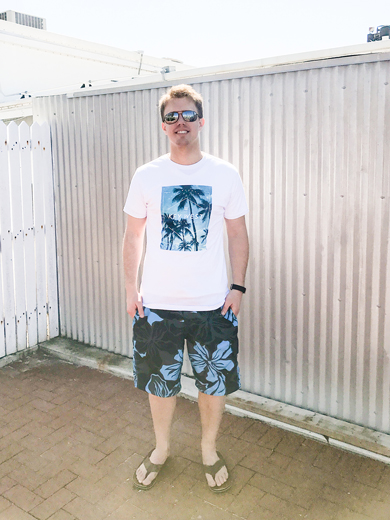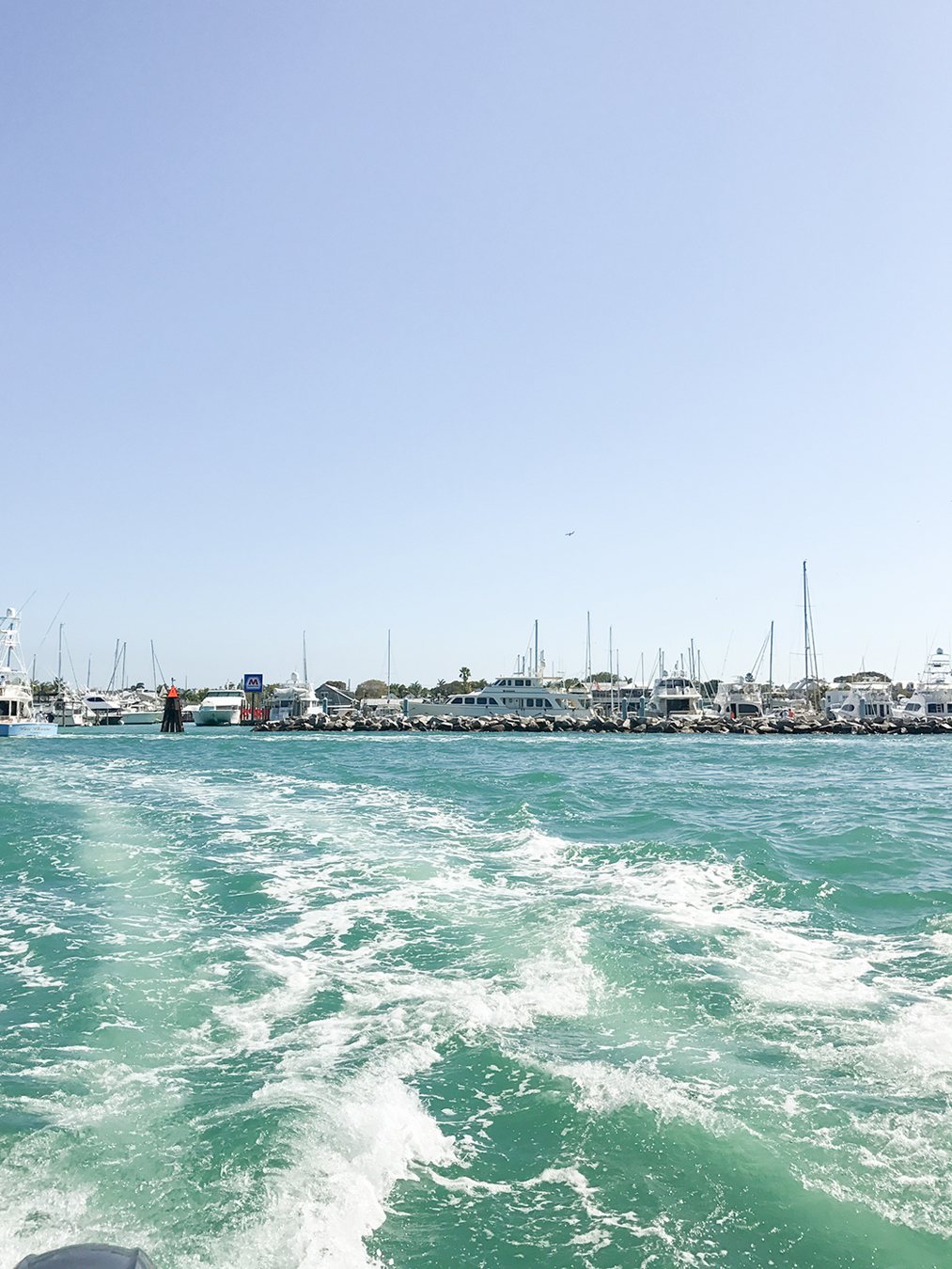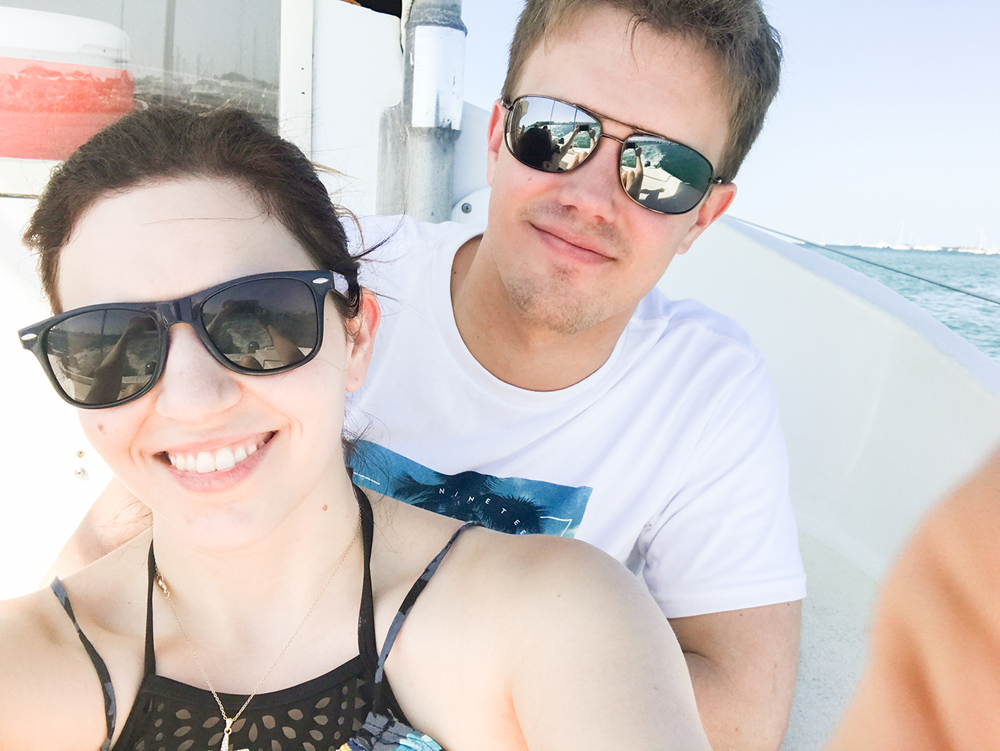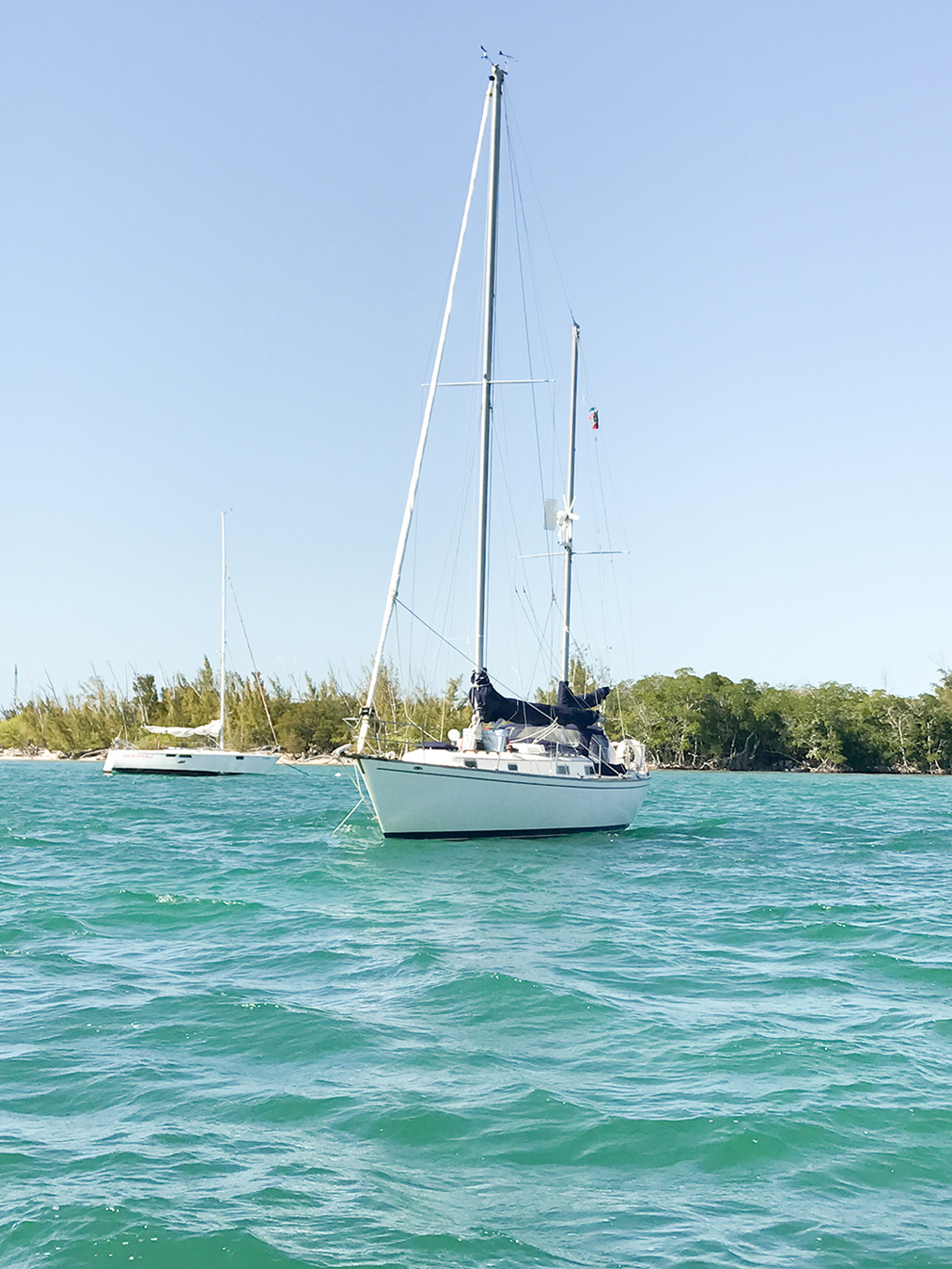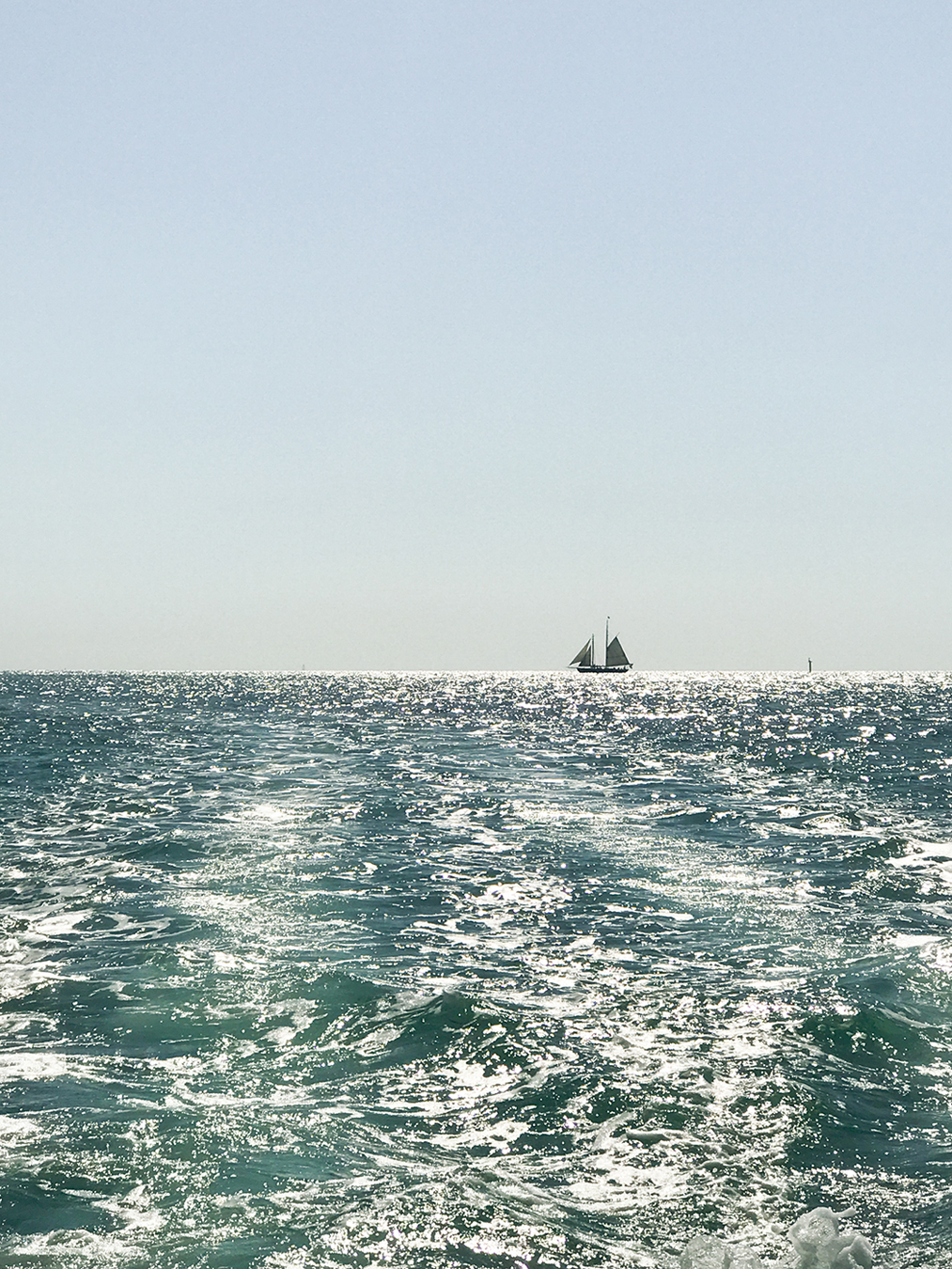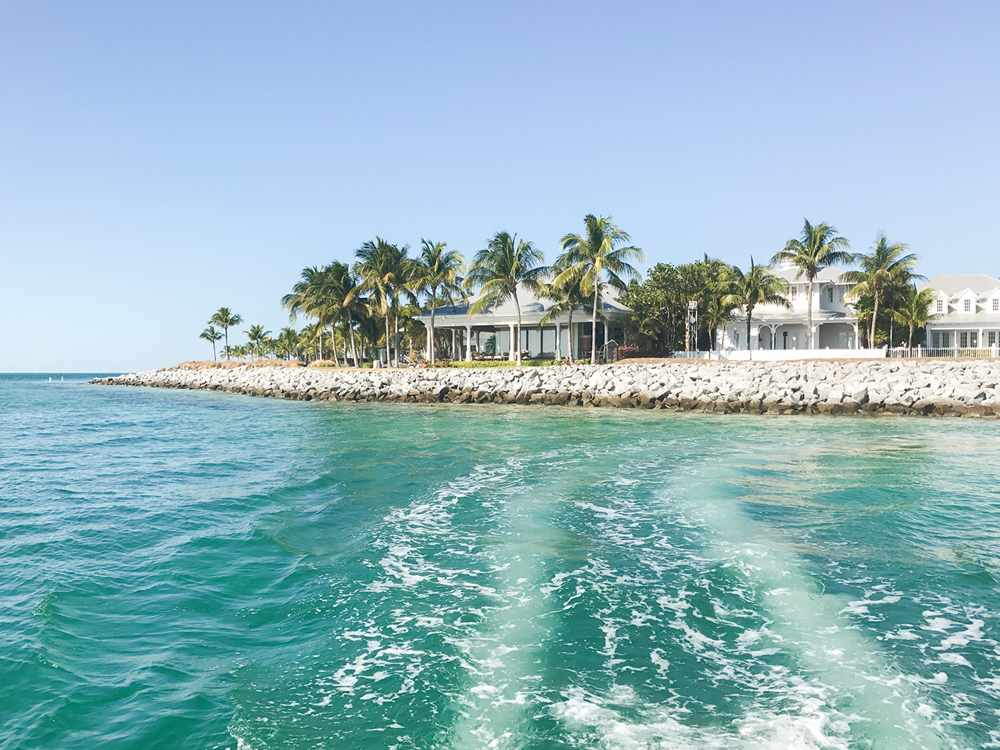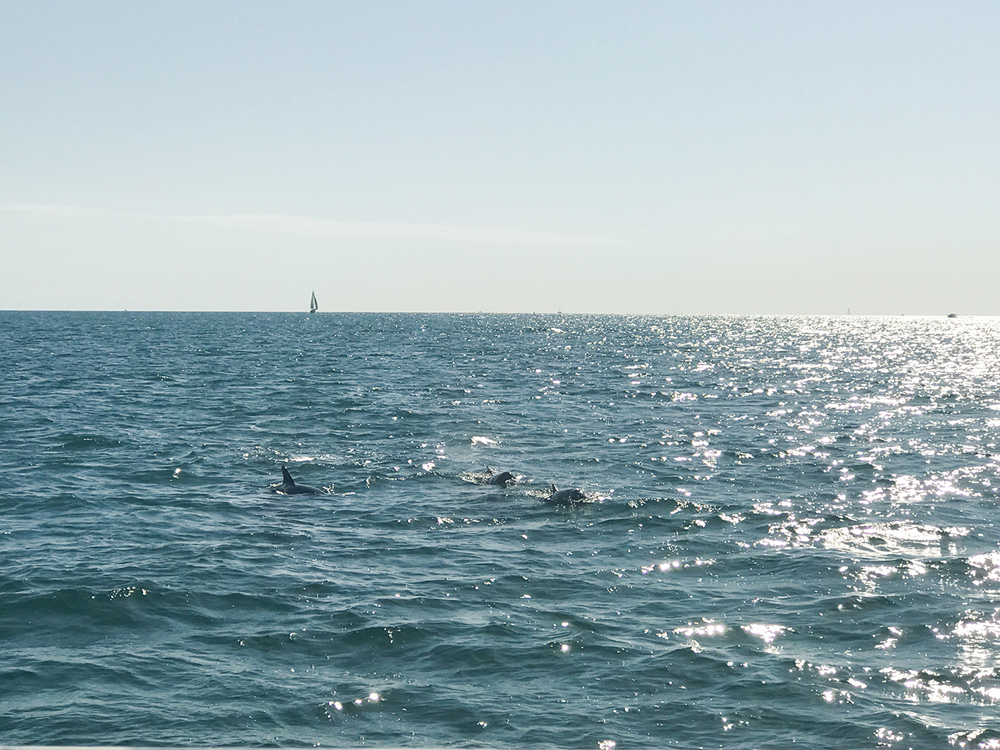 DOLPHINS!!! :) This was so so cool!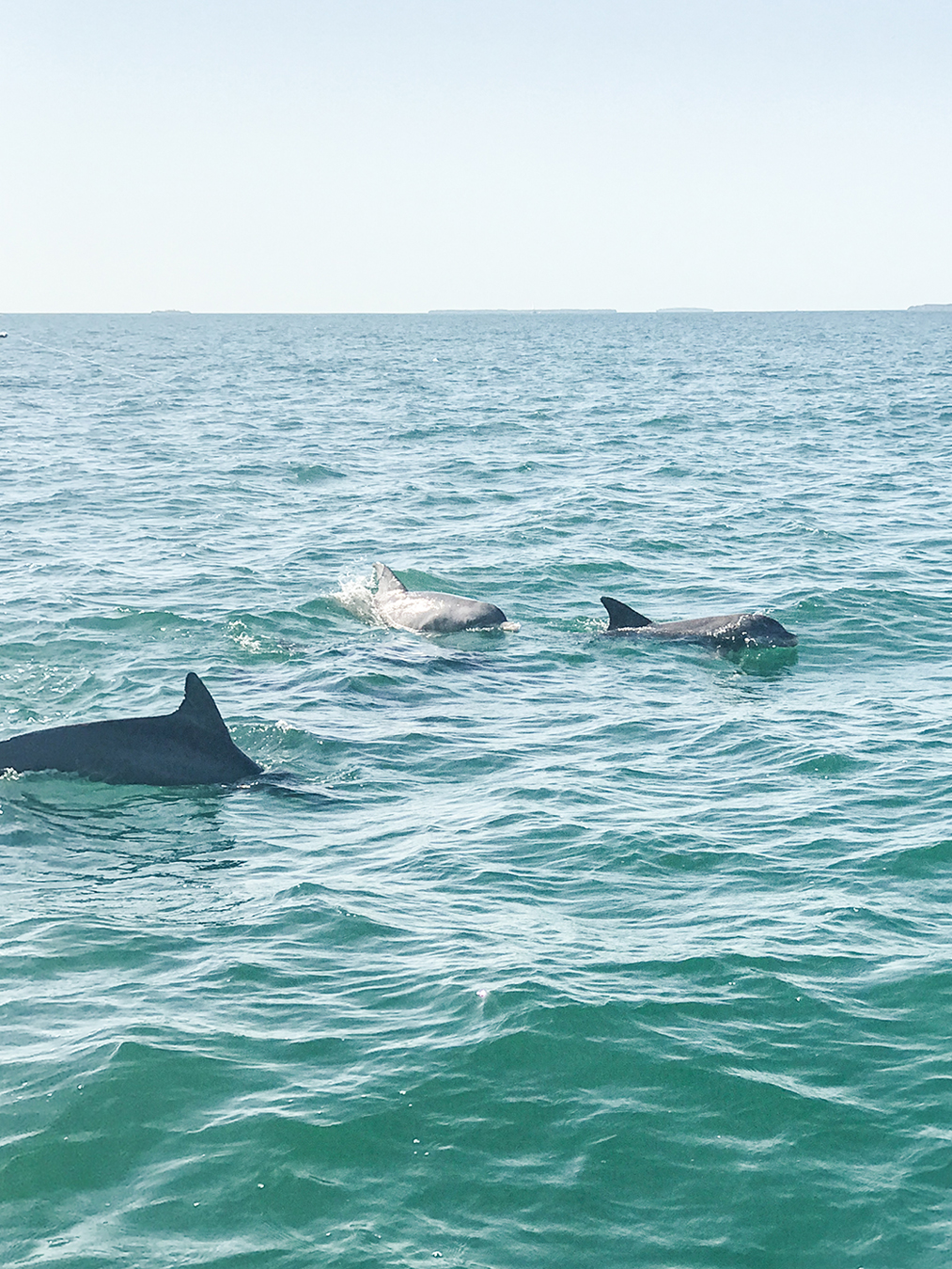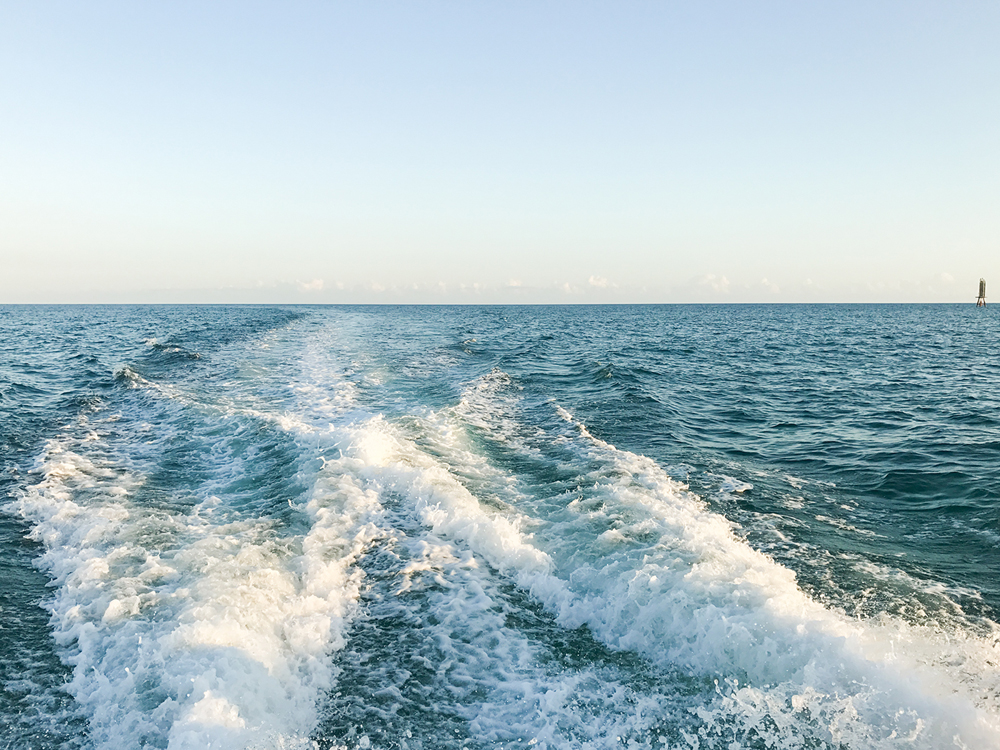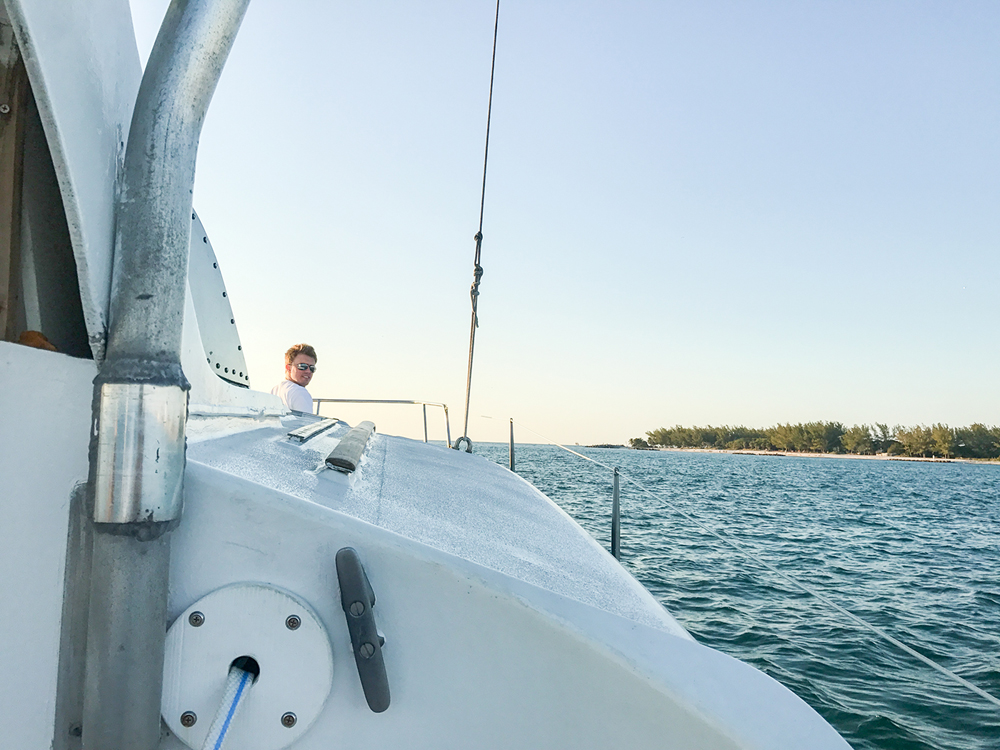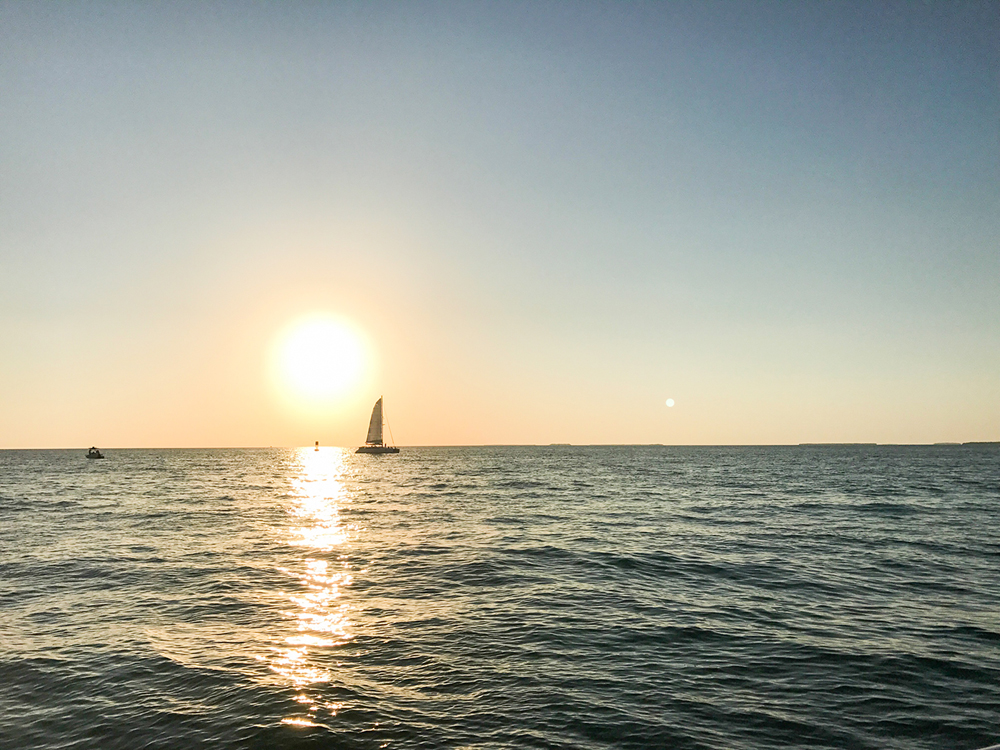 Love the above sunset photo that I totally snagged from Adam's phone :)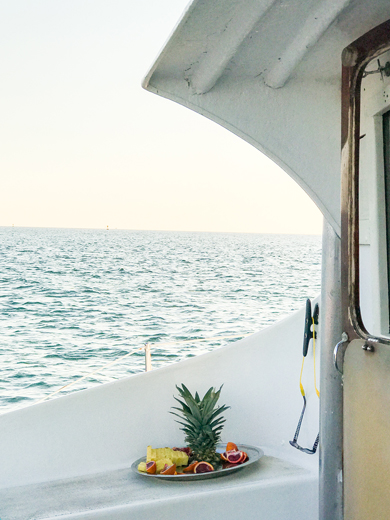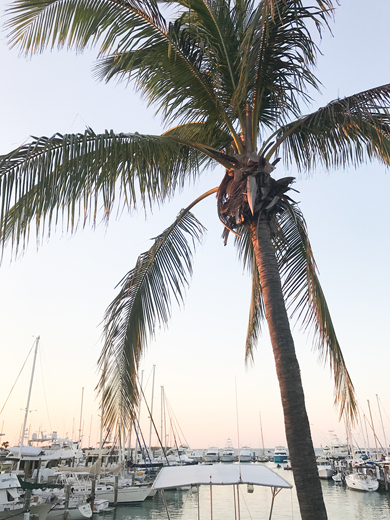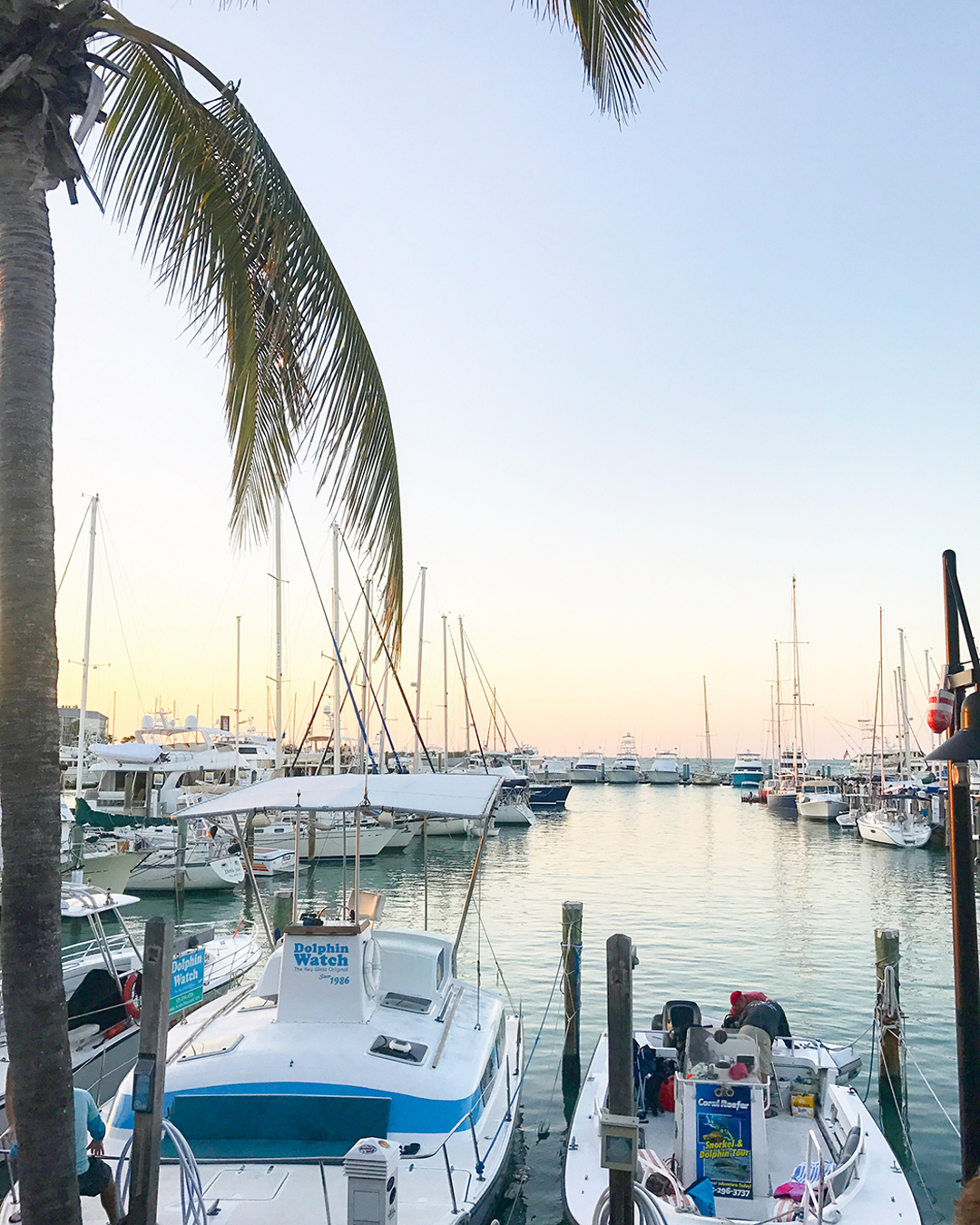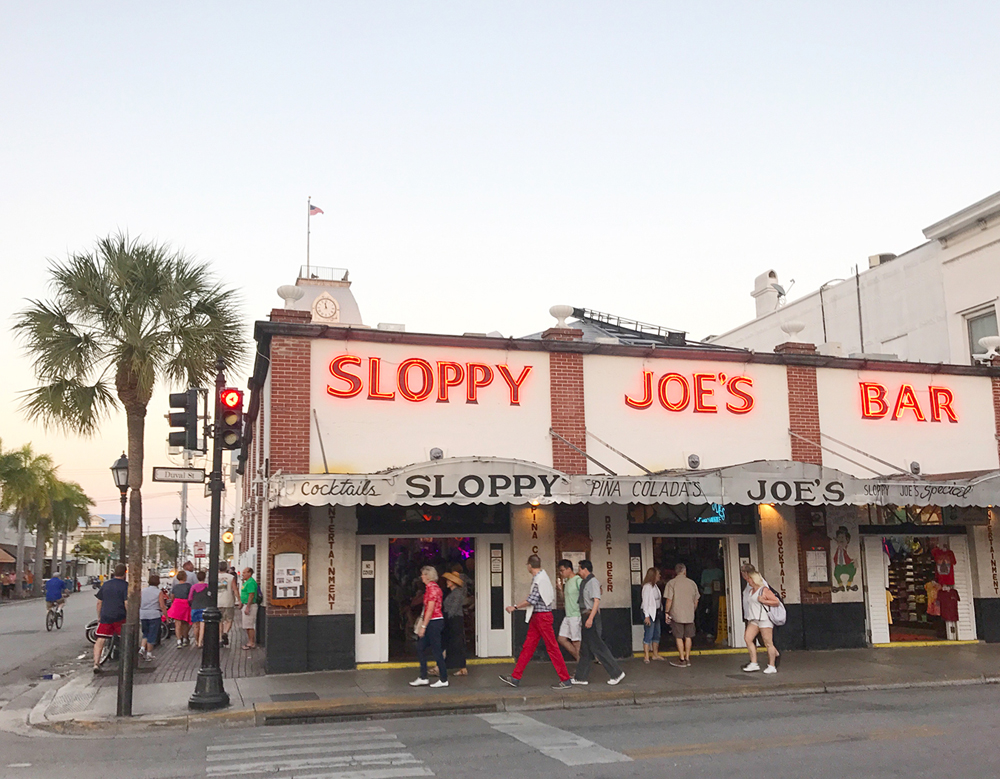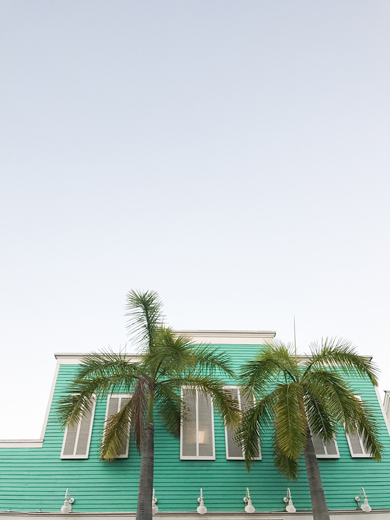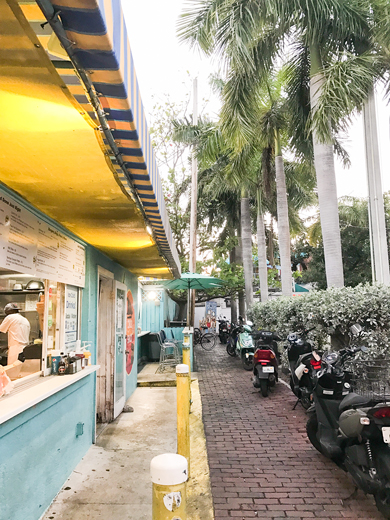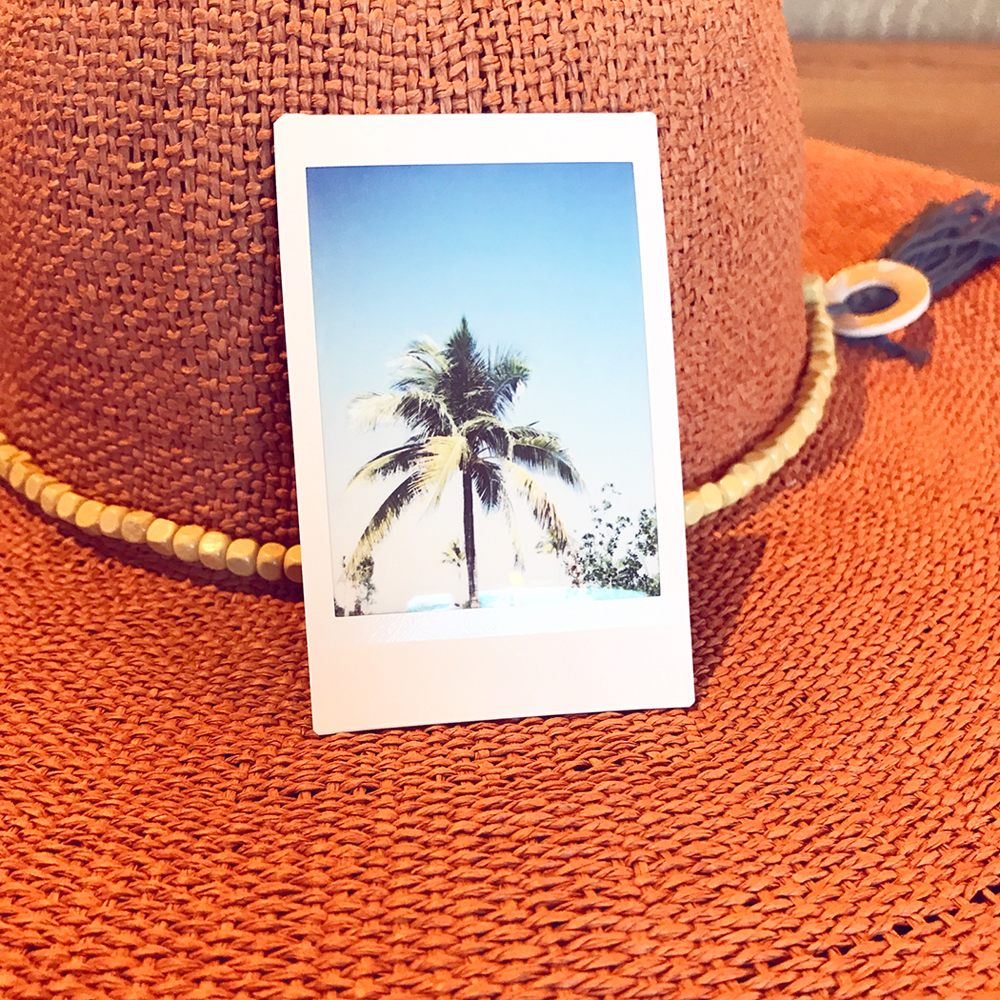 Butterfly Conservatory was the COOLEST. There are SO many butterflies and one even landed on Adam's head!! haha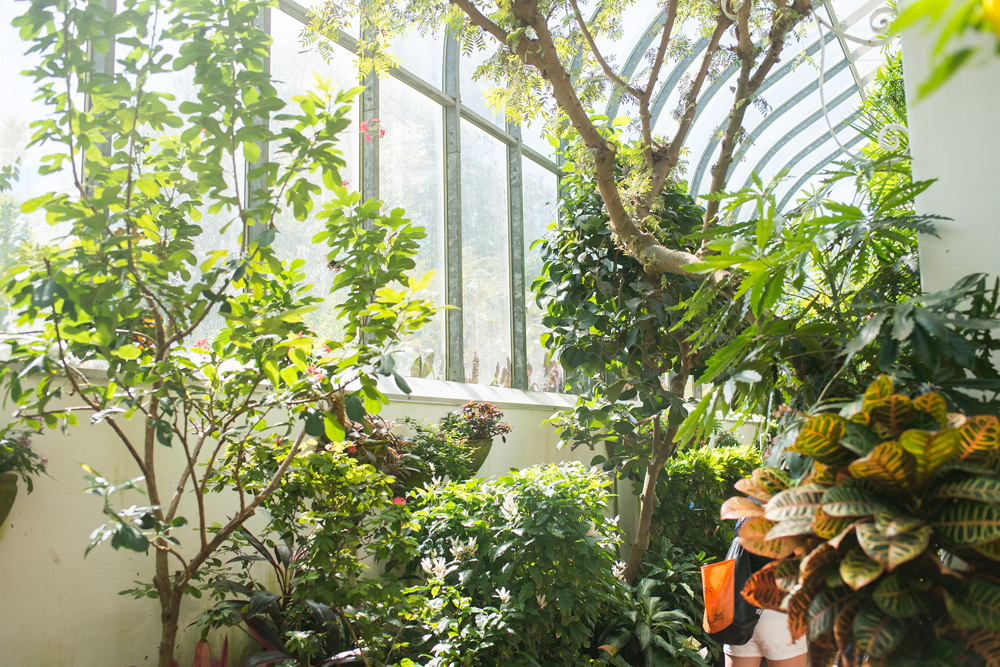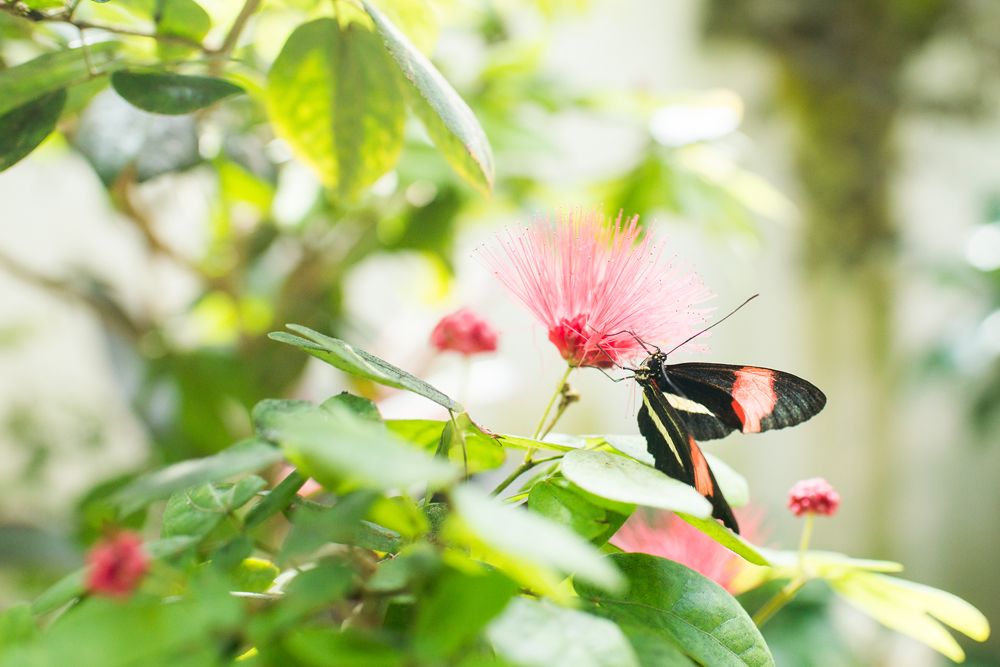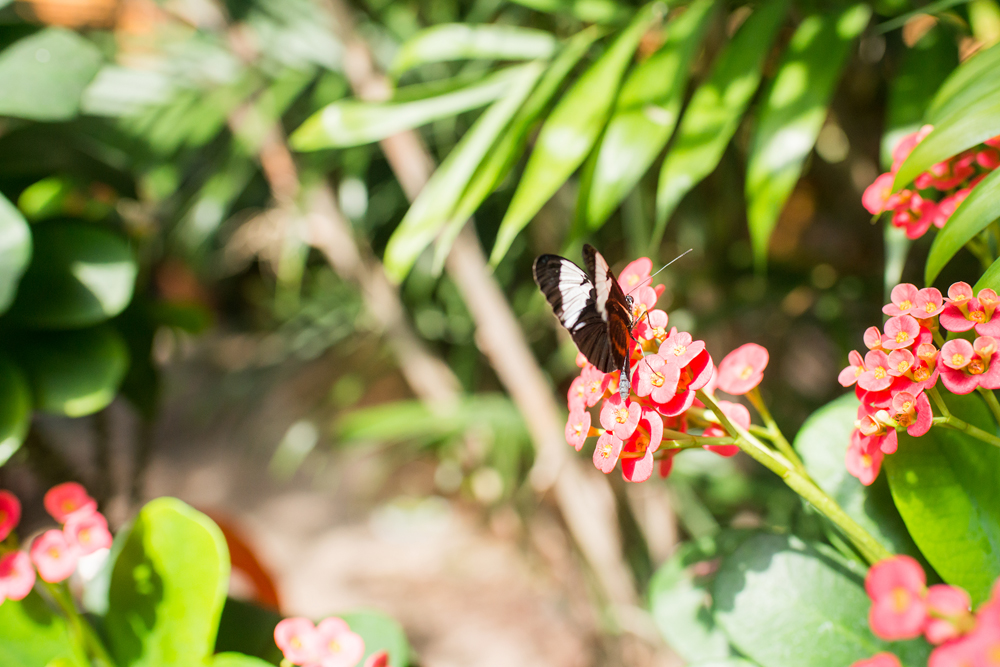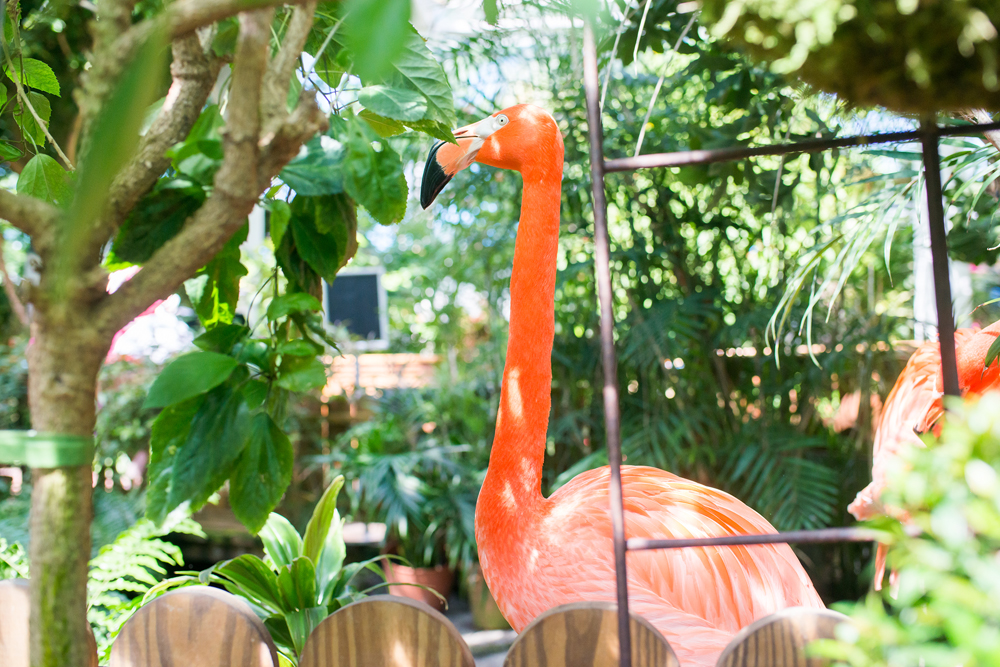 & Flamingos too!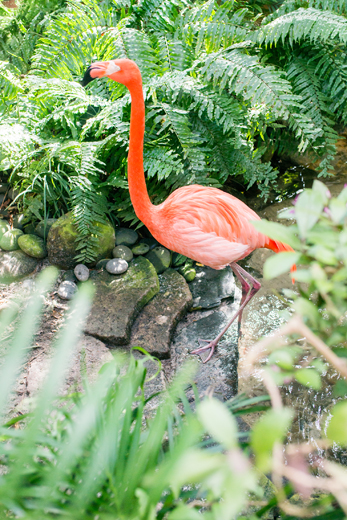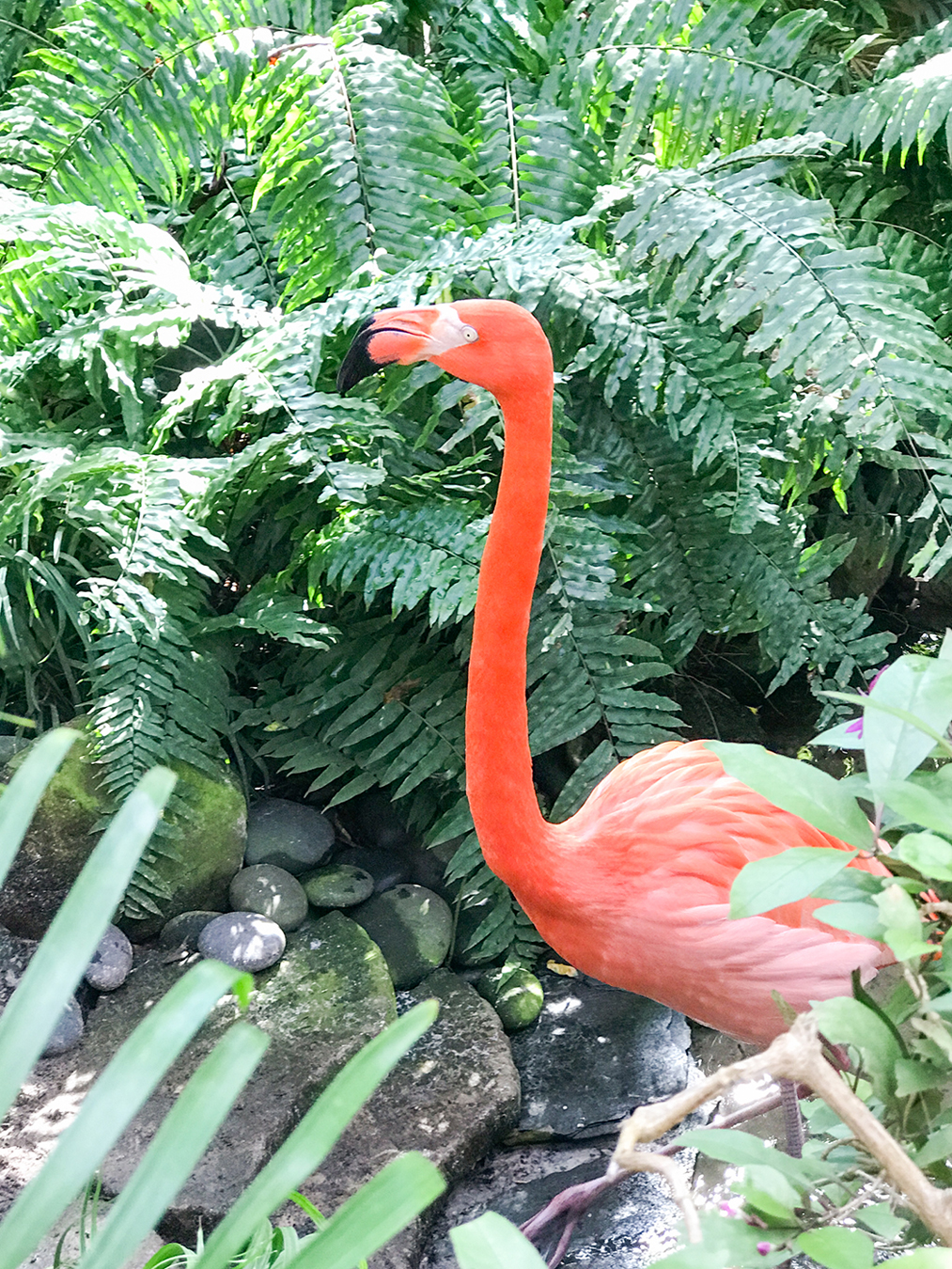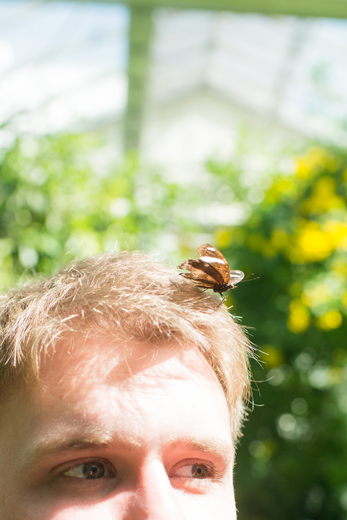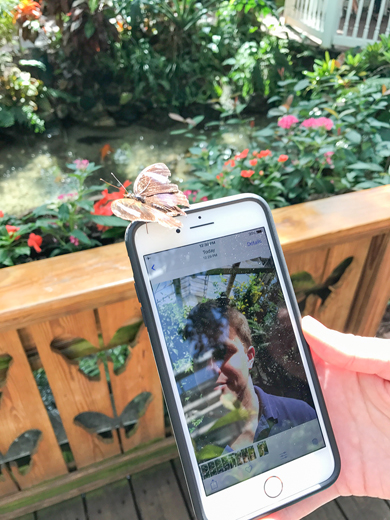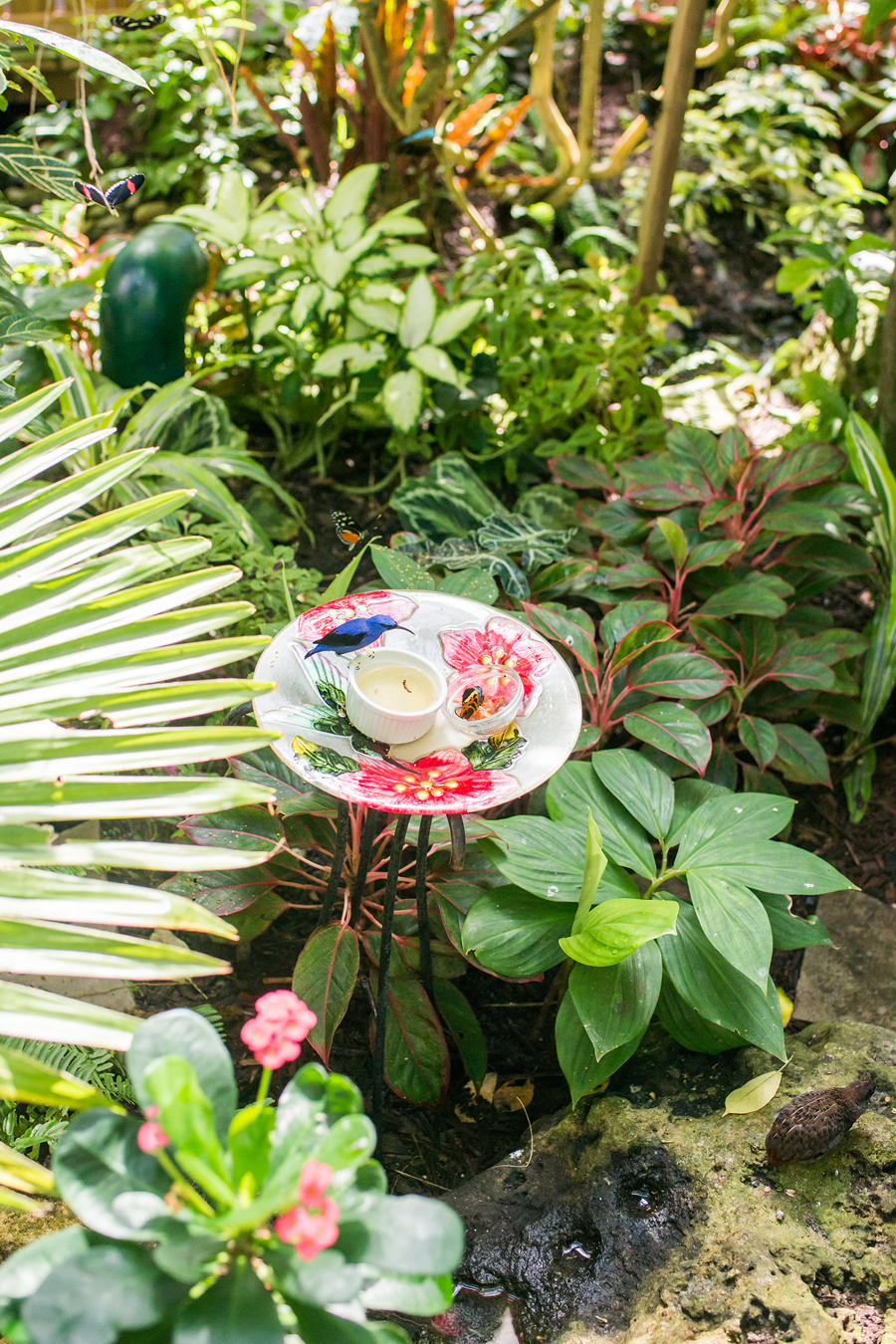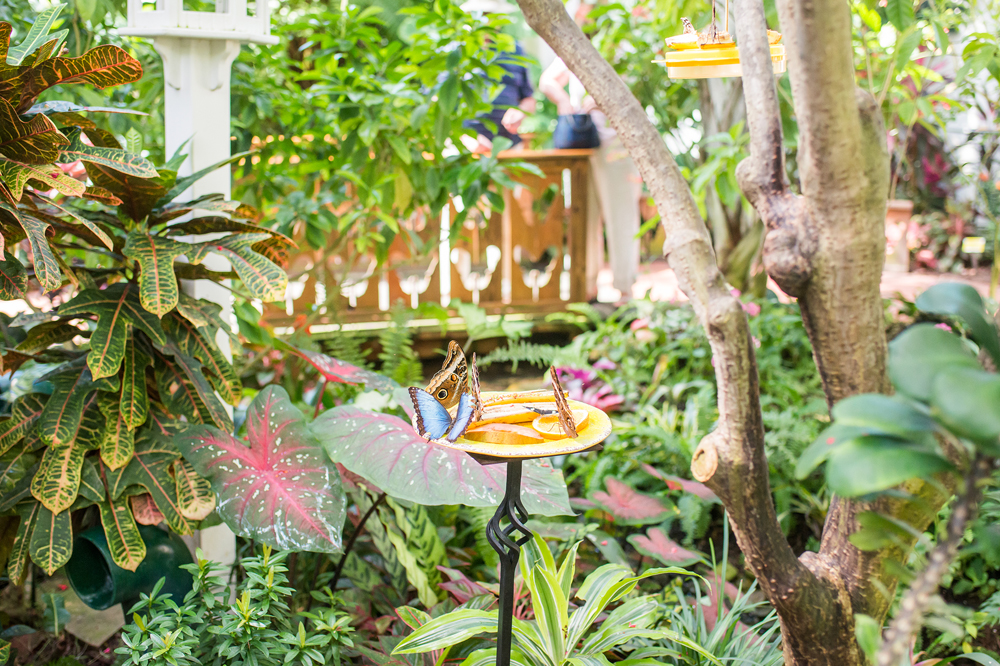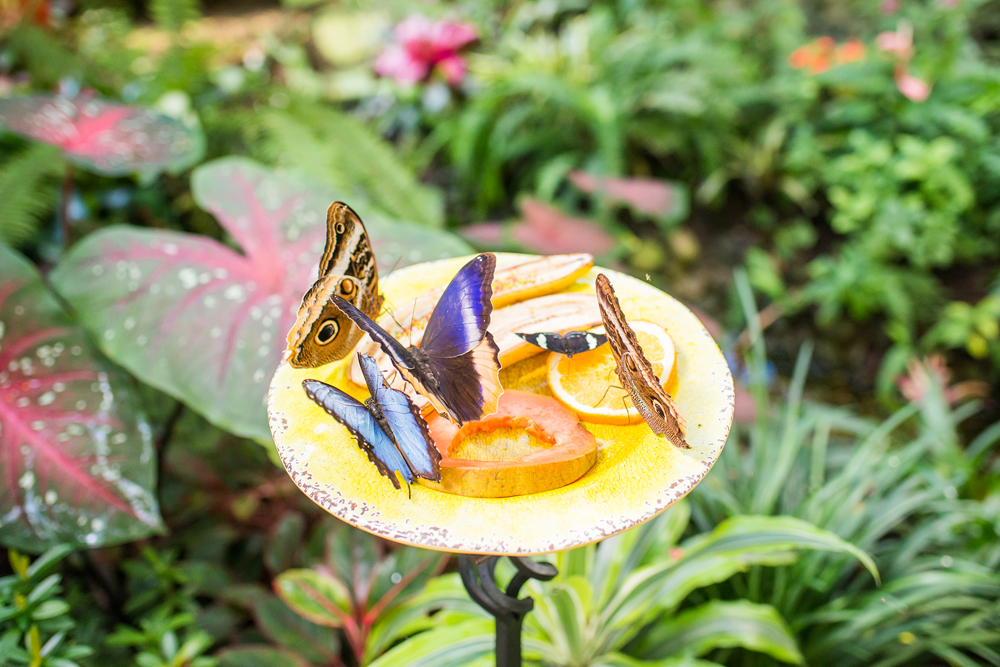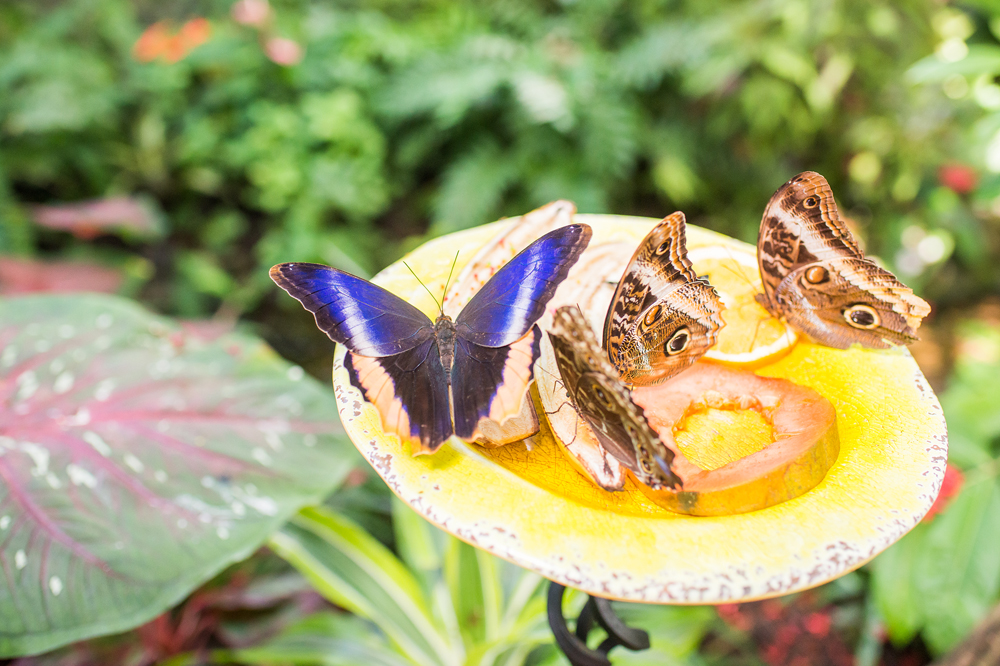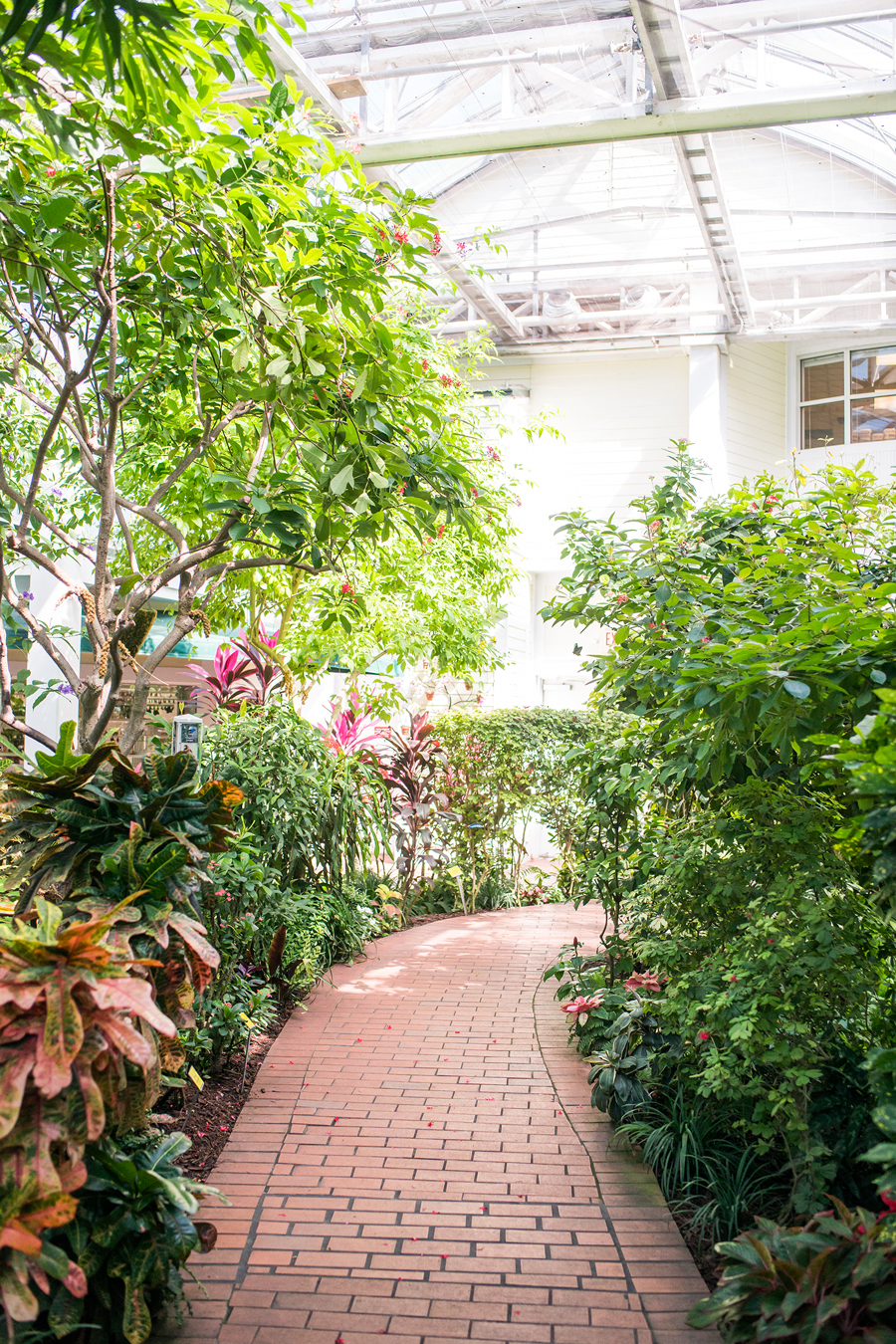 Okay.. fingers are crossed this works (first time embedding a video!) But I had to try to take a video in the conservatory to show just how crazy it was with all the butterflies roaming around! :)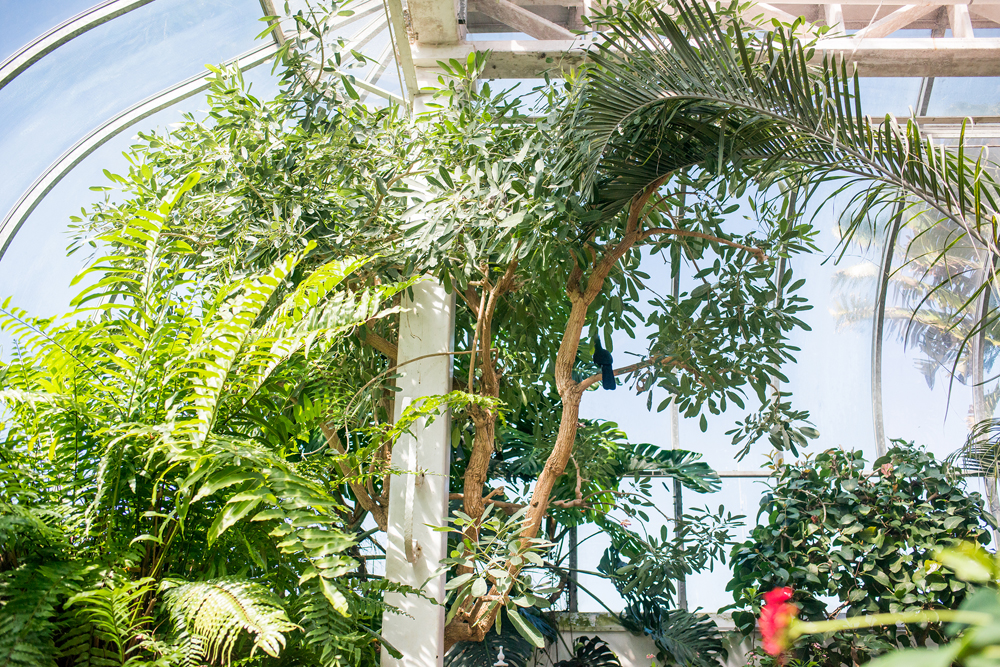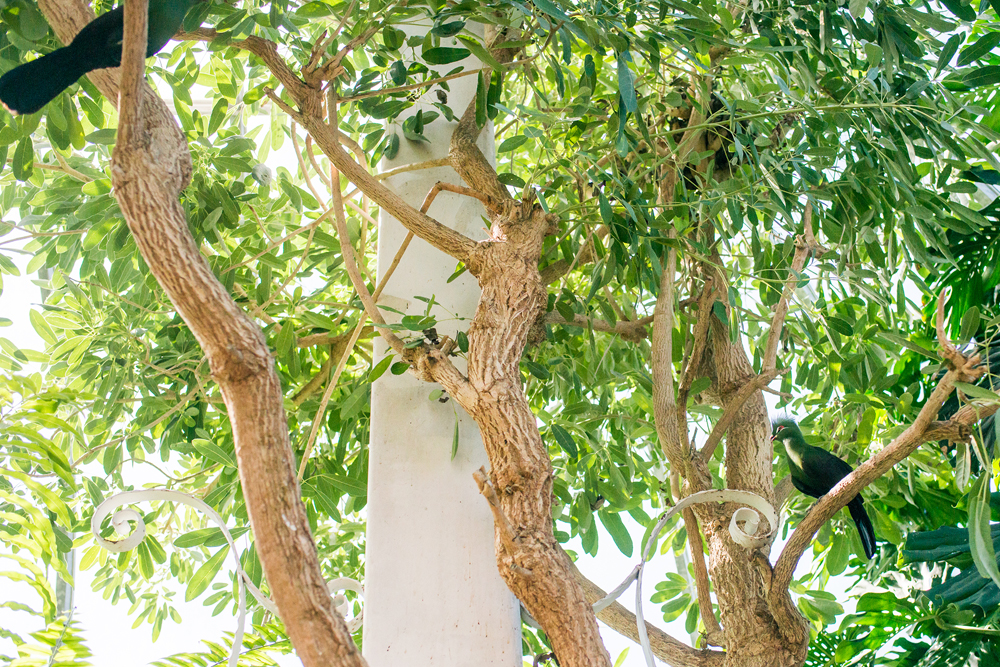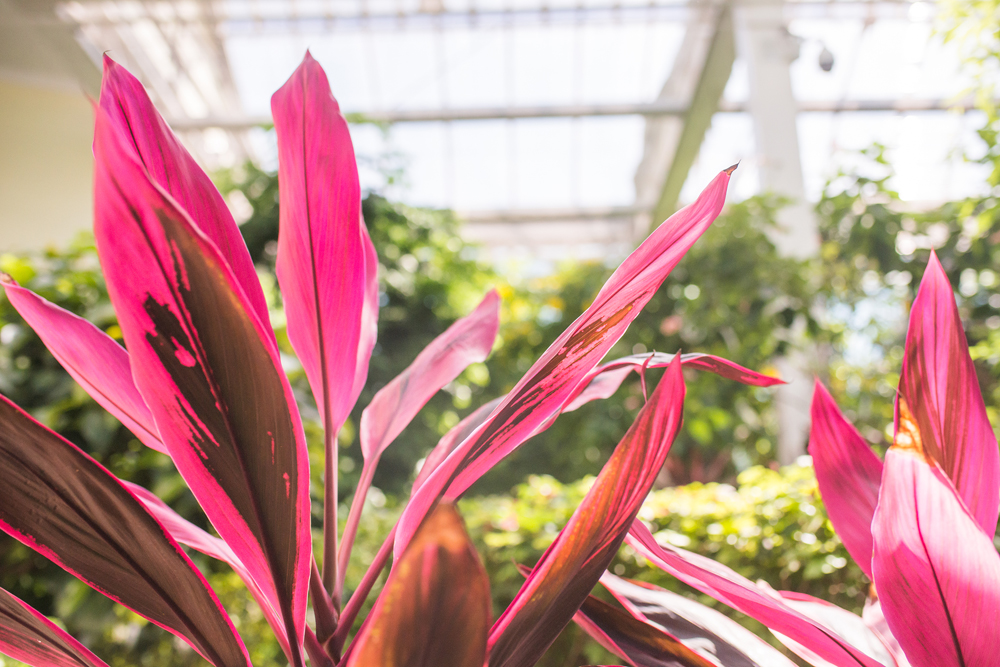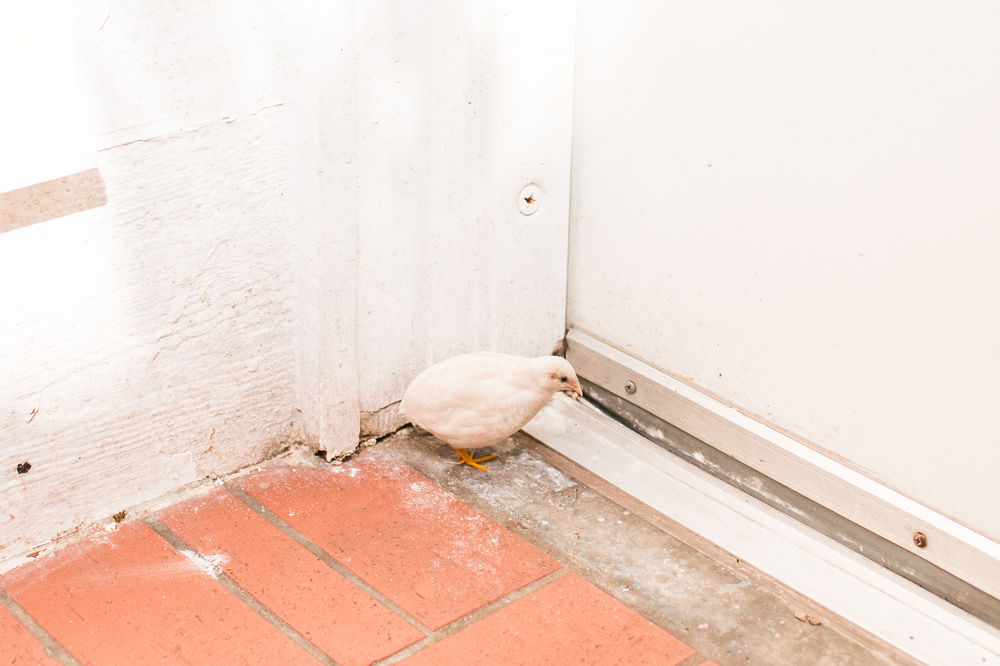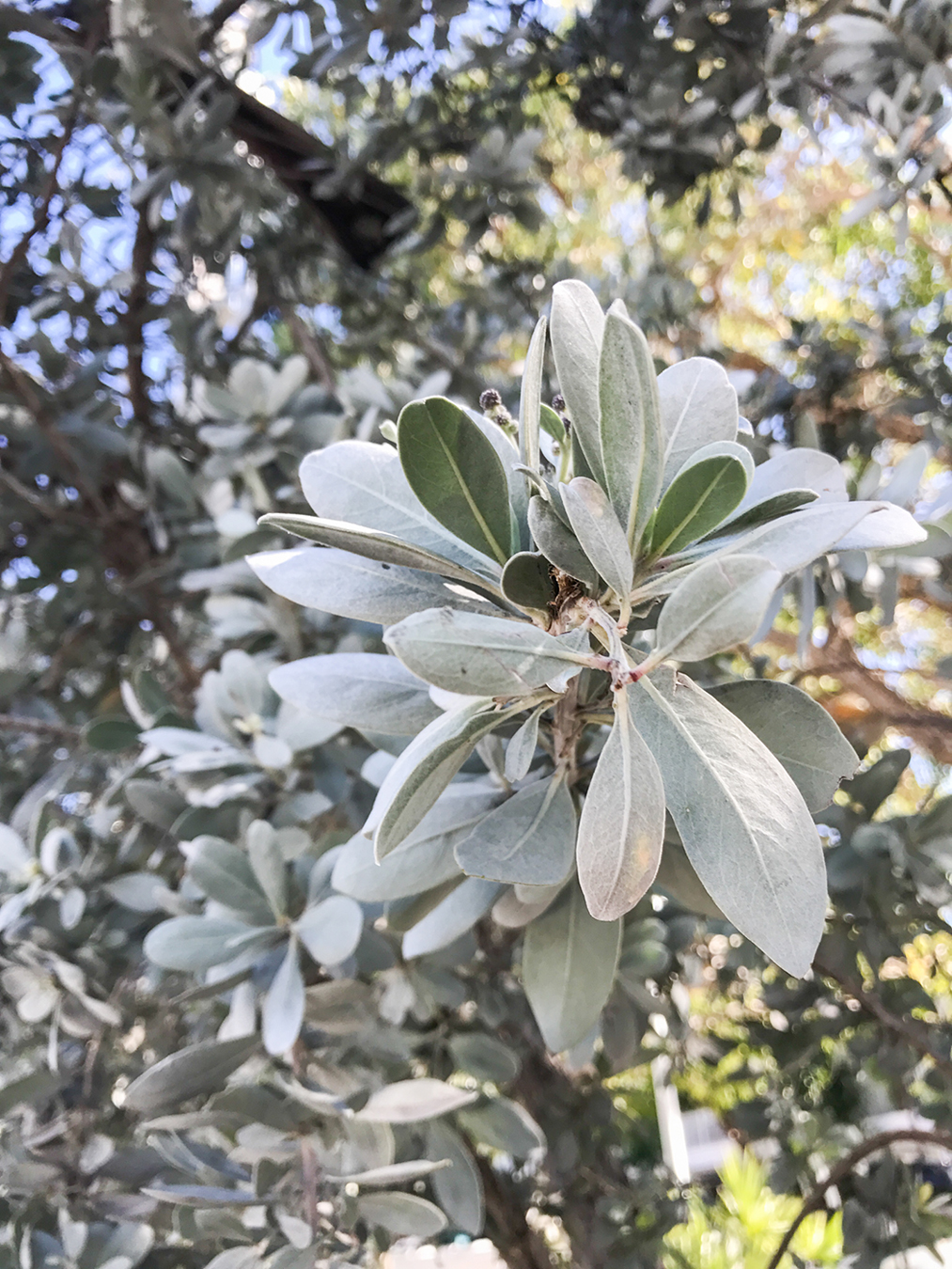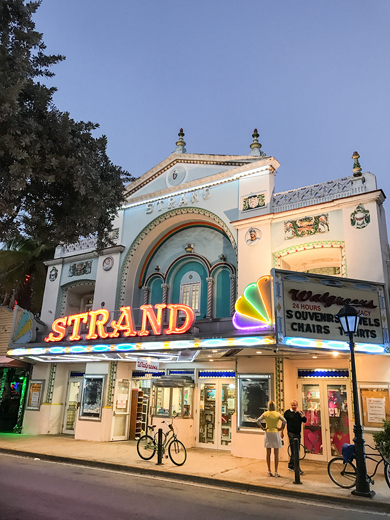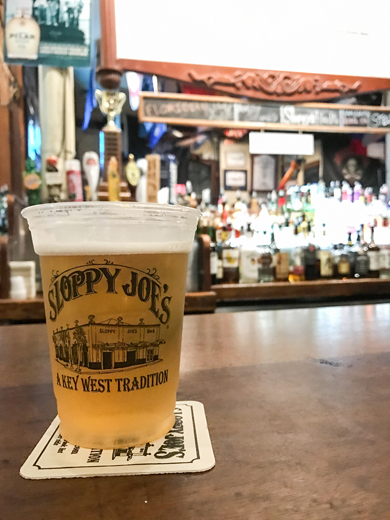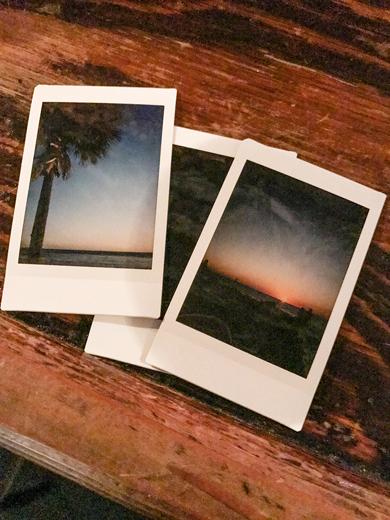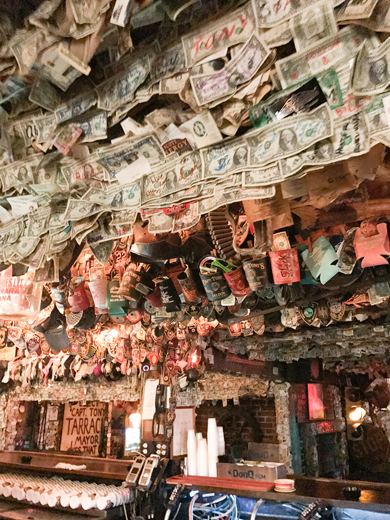 Turns out polaroid cameras don't do that well at sunset haha, so we left one at Capt. Tony's Saloon! :) Also these photos absolutely don't do it justice, but the final dinner we had at the Cuban restaurant was insanely good. Crispy tasty carnitas with plantains + Cuban bread and live music. Such a perfect last evening!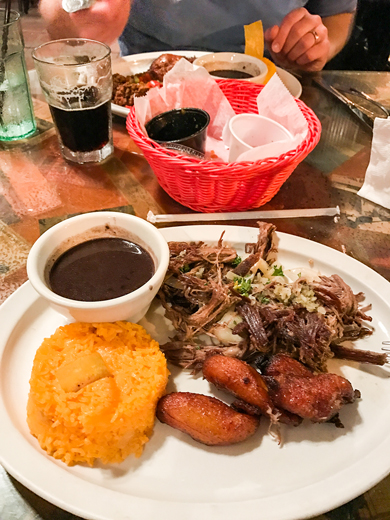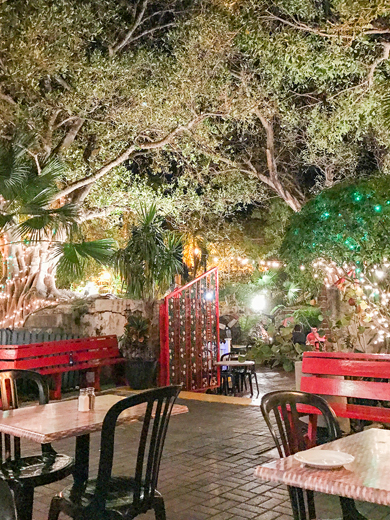 & I'll cap this off with the our sneak peek from our photos with Iris!! :) AH you guys the water and the sky for real looked that amazingly pastel and beautiful. I was totally dying to not have my camera but now I'm so so happy that we'll have photos of us at this gorgeous spot at Ft Zachary Beach. Definitely going to love having these memories from our trip!! Thank you again Iris!! <3