This weekend was the official start to my 2017 wedding season, and wow I couldn't have asked for a better way to jump in! Ahh, I have been looking forward to this wedding for over a year now!! Christine & John are, as their bestman described in his toast, the kind of couple that say "yes." I've known Christine for the past several years and I can say without a doubt that this is true! In fact, last summer she was the winner of the Daily Record's 20 in their Twenties list – she gets things done (as if this incredible wedding wasn't proof of that already!)! It's so good to see how well she and John pair up – they are both smart and thoughtful, and full of humor. And plus, John is just as adventurous, especially since his new job is leading them to start their new married-life-journey together in SWEDEN! I still can't get over it (we are going to miss you two over here!!)
When we all met again for their rehearsal last week, rain seemed imminent but we were hopeful anyway. Well, Saturday's weather was clearly pretty set on being wet, so the call was made.. but in the end, it was beautiful and perfect! The ceremony-slash-reception space was transformed into a fun and festive ballroom with colorful and bright carnival details! So many people, from vendors (see the list at the end of this post!), to the couple, to the bridal party, helped to turn this into a fun and bright affair, and it was stunning. Not only that, but they were also able to incorporate traditions and celebrate family, even changing into traditional wedding attire that was custom made in Nigeria for the reception. The details were stunning, the atmosphere welcoming and fun, and the vows tear-jerking. This wedding really had it all! And even the rain cleared up enough after family photos for us to walk around with Christine & John to the nearby LOVE mural on Howard!
In Christine's vows to John, she mentioned how she had always been looking to fictional love stories.. until she met him, and knew that this was real love. In his vows, he snuck some humor in and told Christine she was the golden snitch in the Quidditch match of his life! And both of them promised to love the other unconditionally and to be there to support one another. <3 I'm so grateful that my mom and I could be a part of capturing and celebrating this awesome day for such a sweet and fun couple! Congratulations and many celebratory hugs to you Christine and John!!
(PS. For any couples planning a Baltimore wedding, you should definitely check out Christine's wedding recap and advice here!)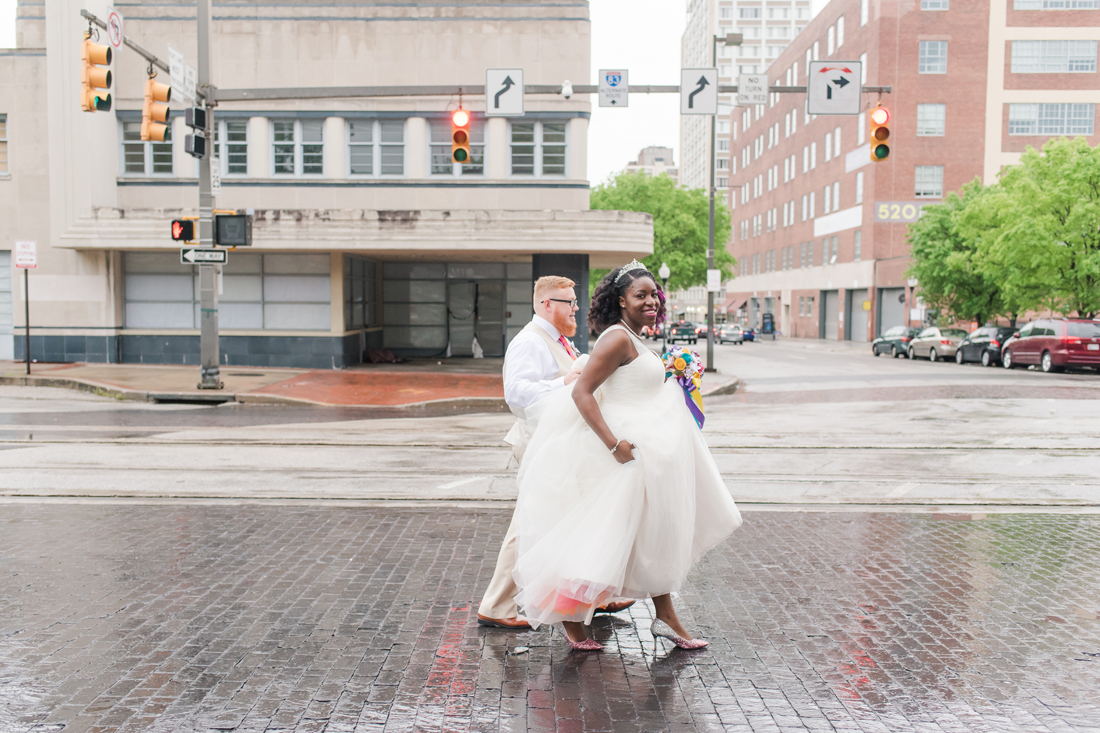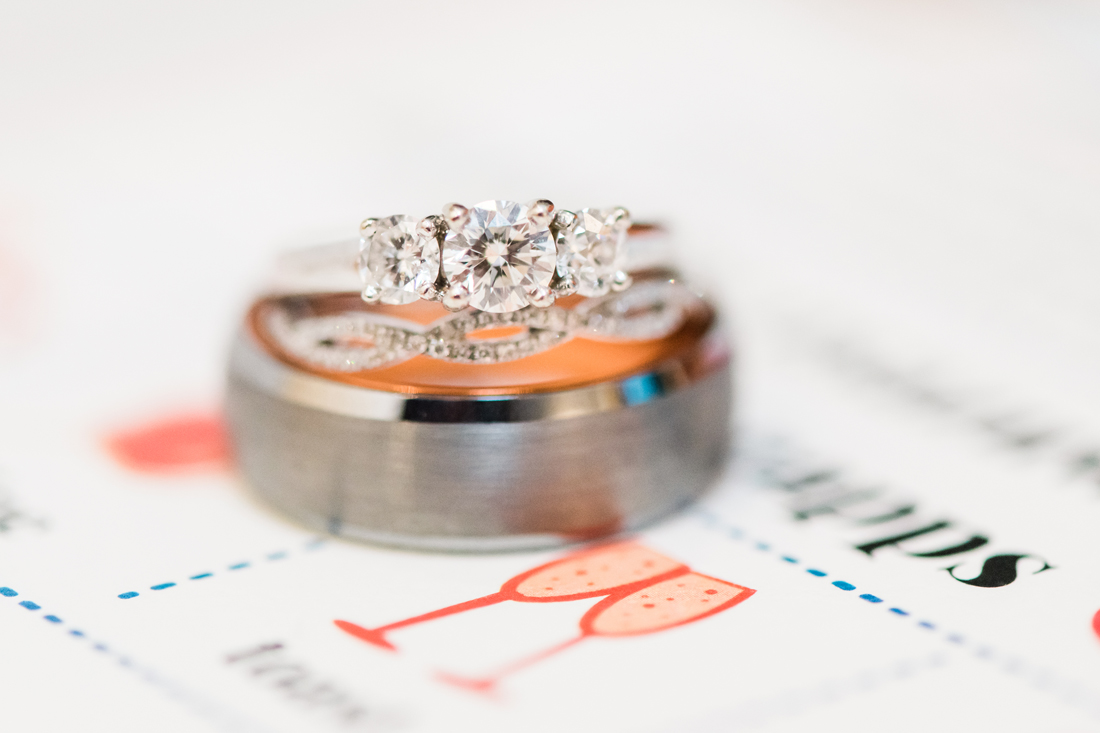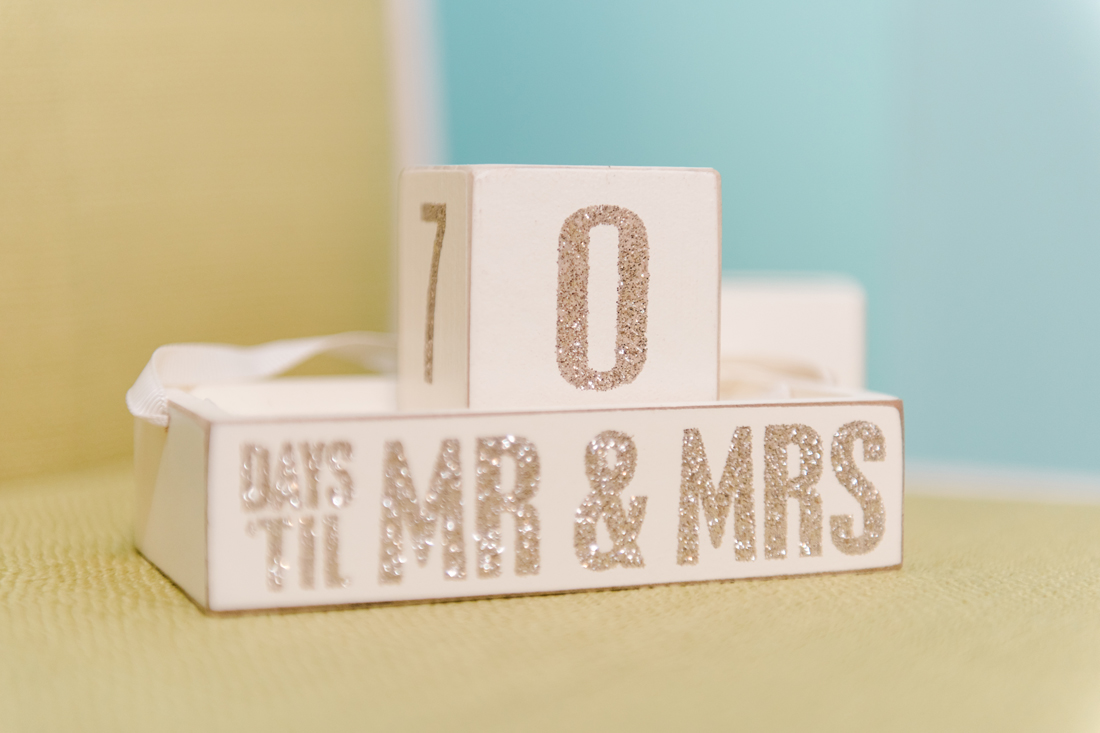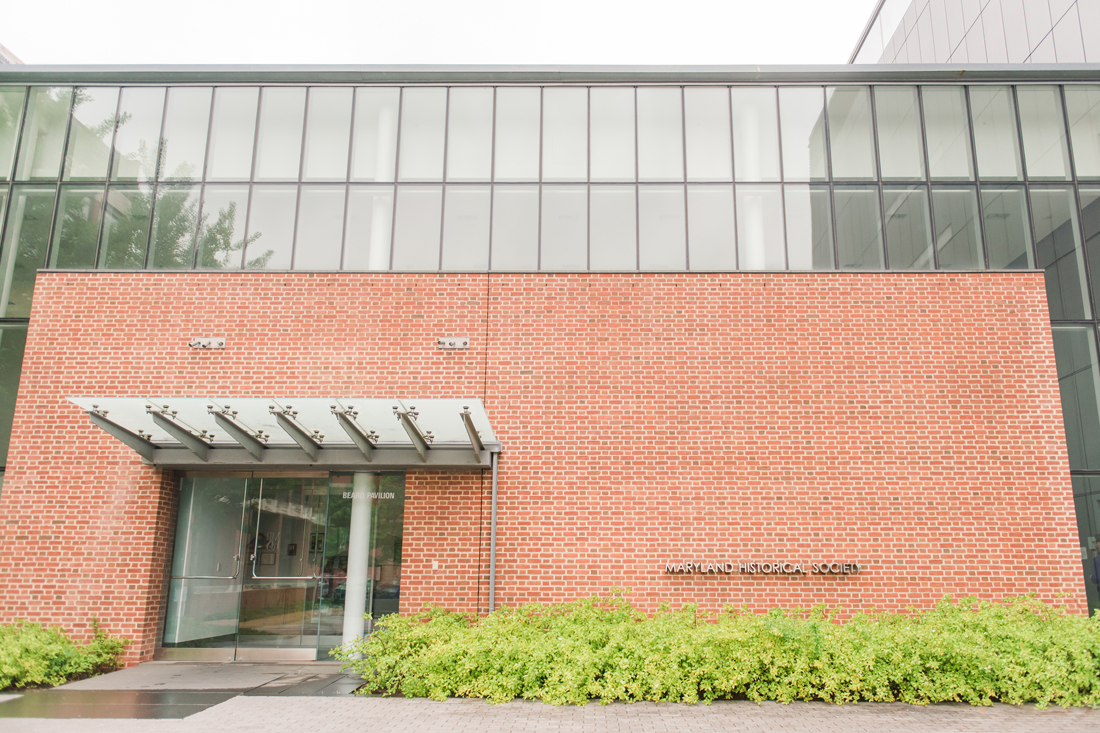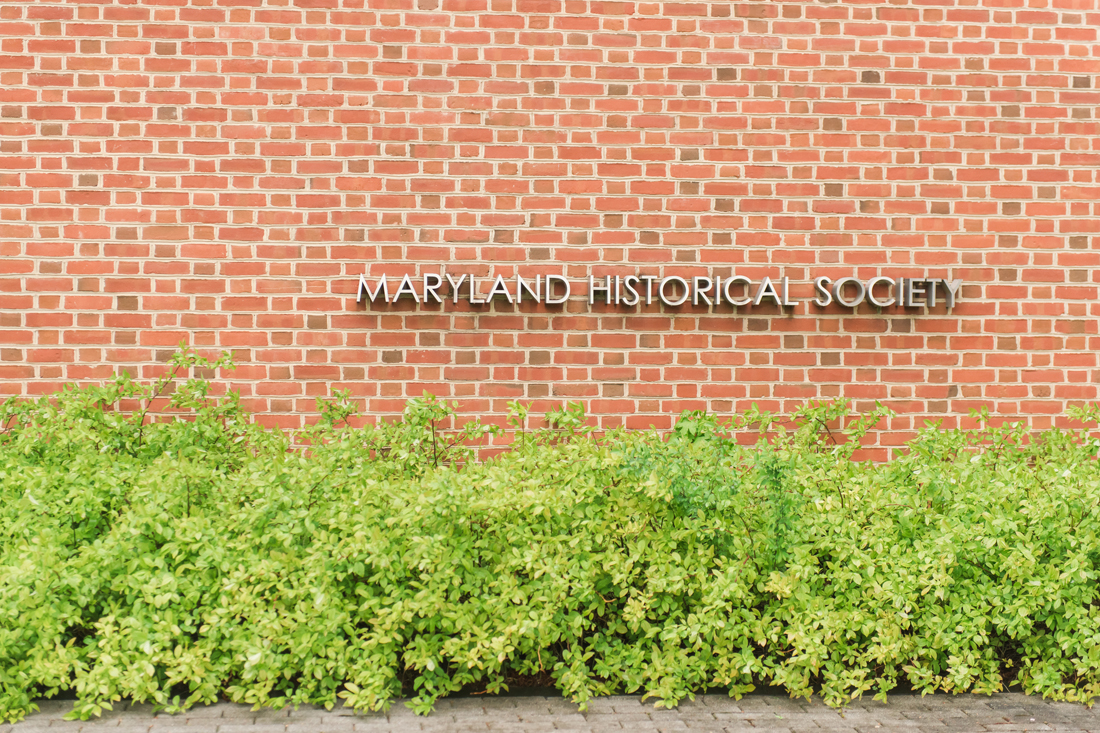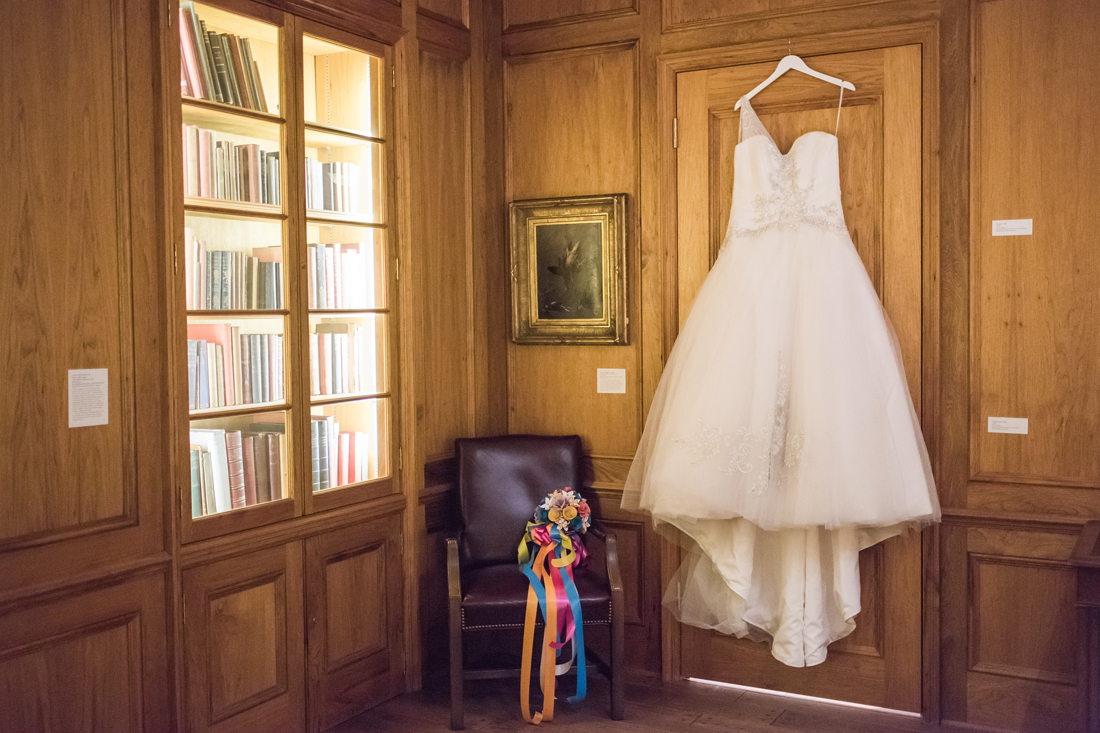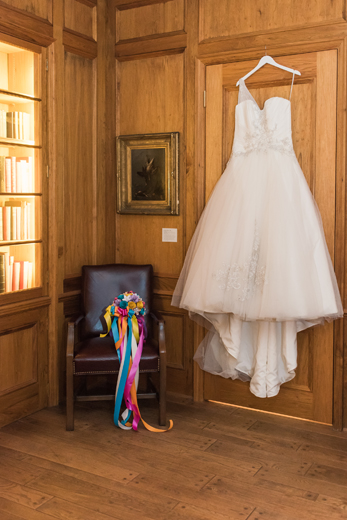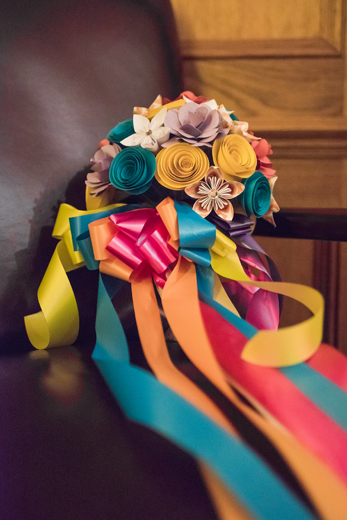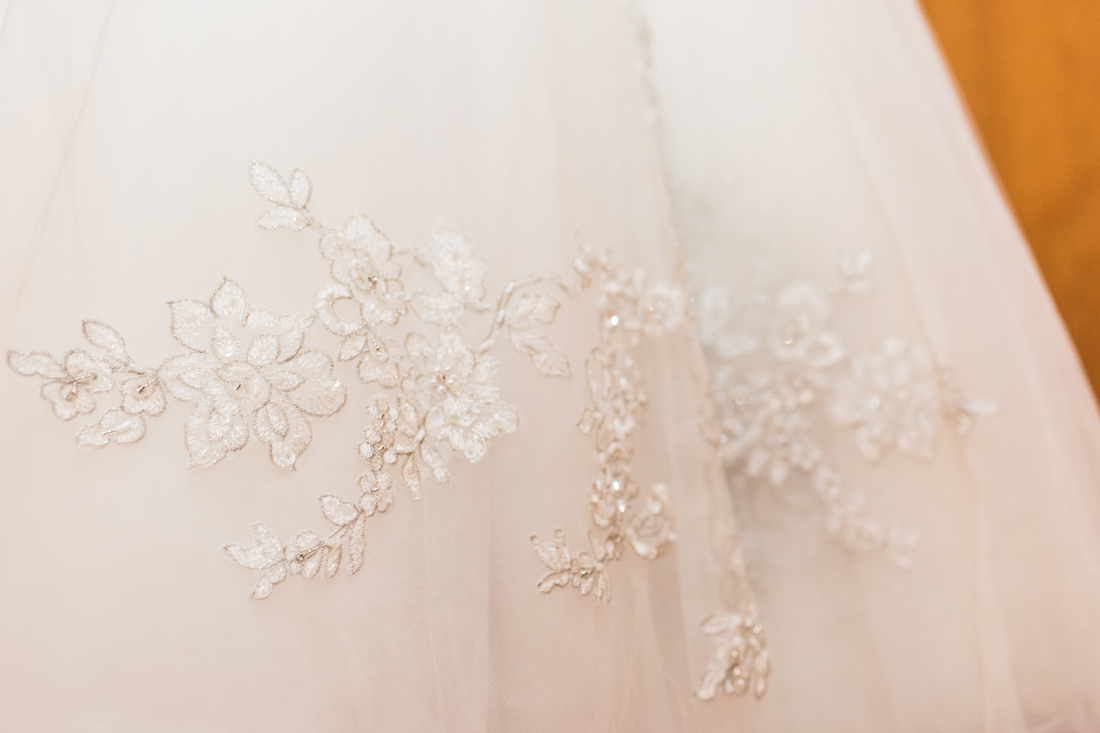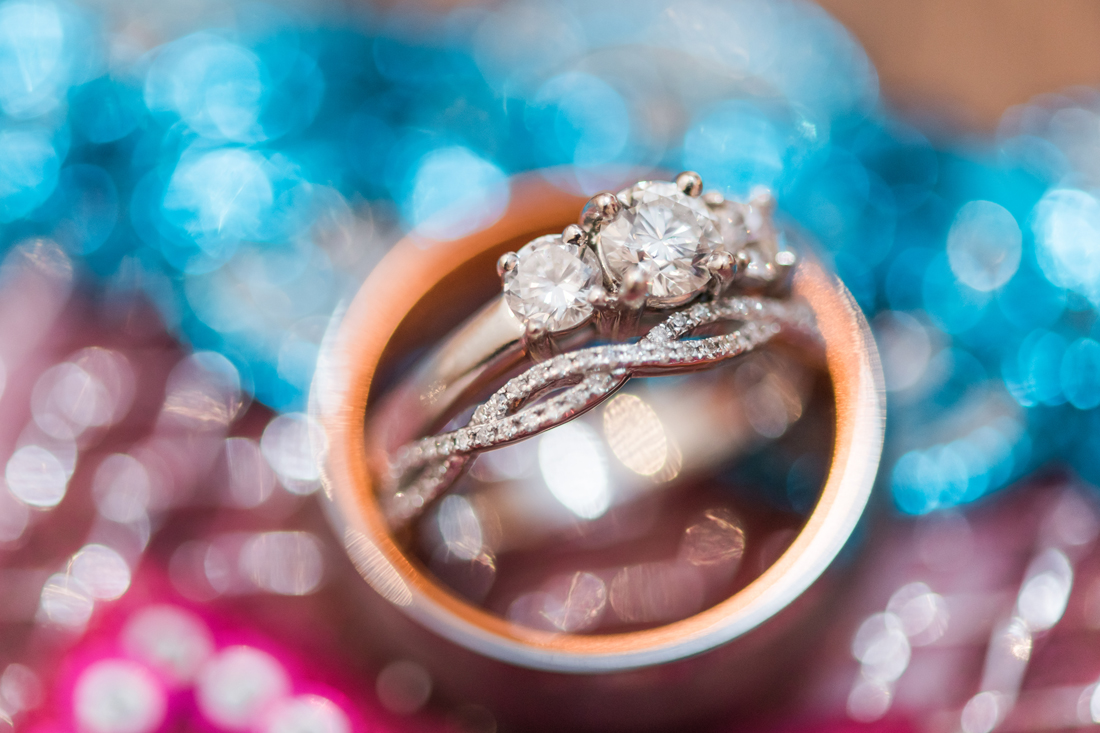 Last time I photographed Christine's pretty ring, it was in cotton candy during their carnival themed engagement session! I couldn't help but smile thinking that her wedding day fan had those cotton candy colors too!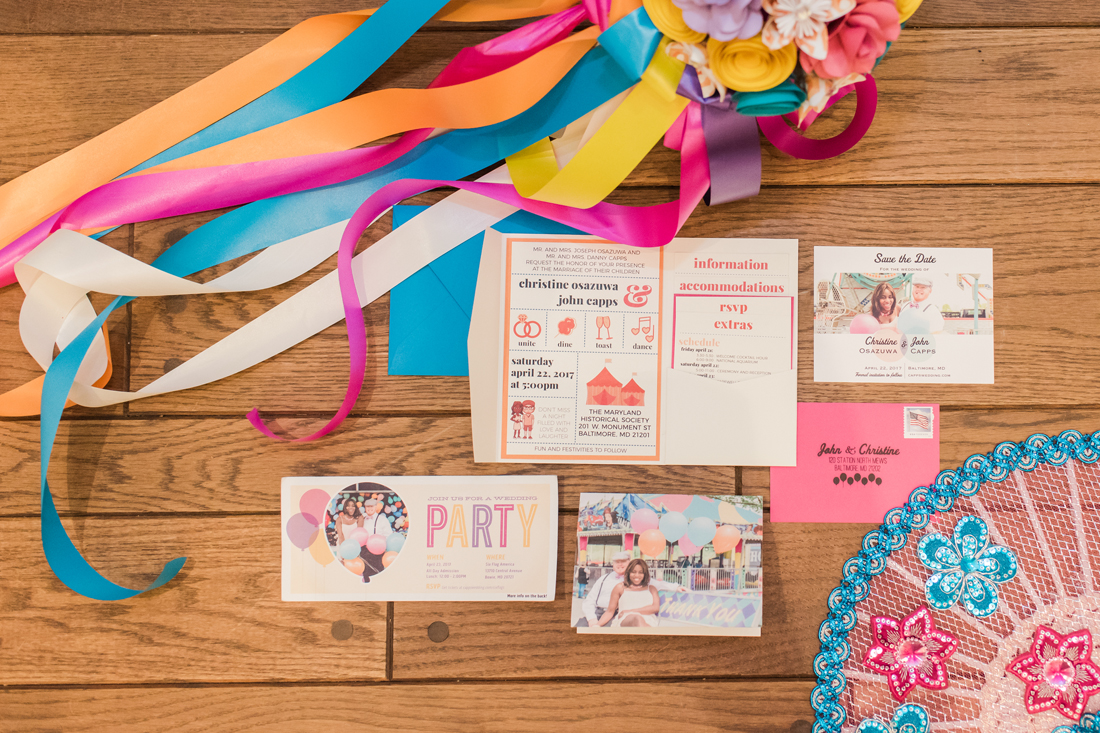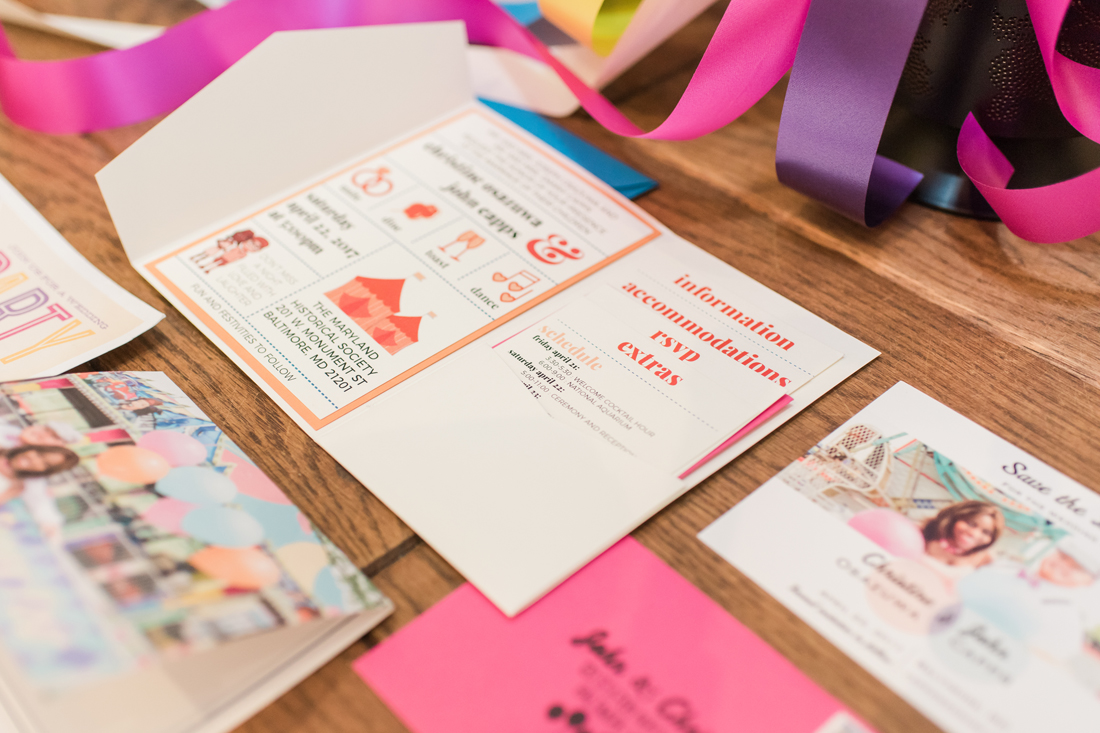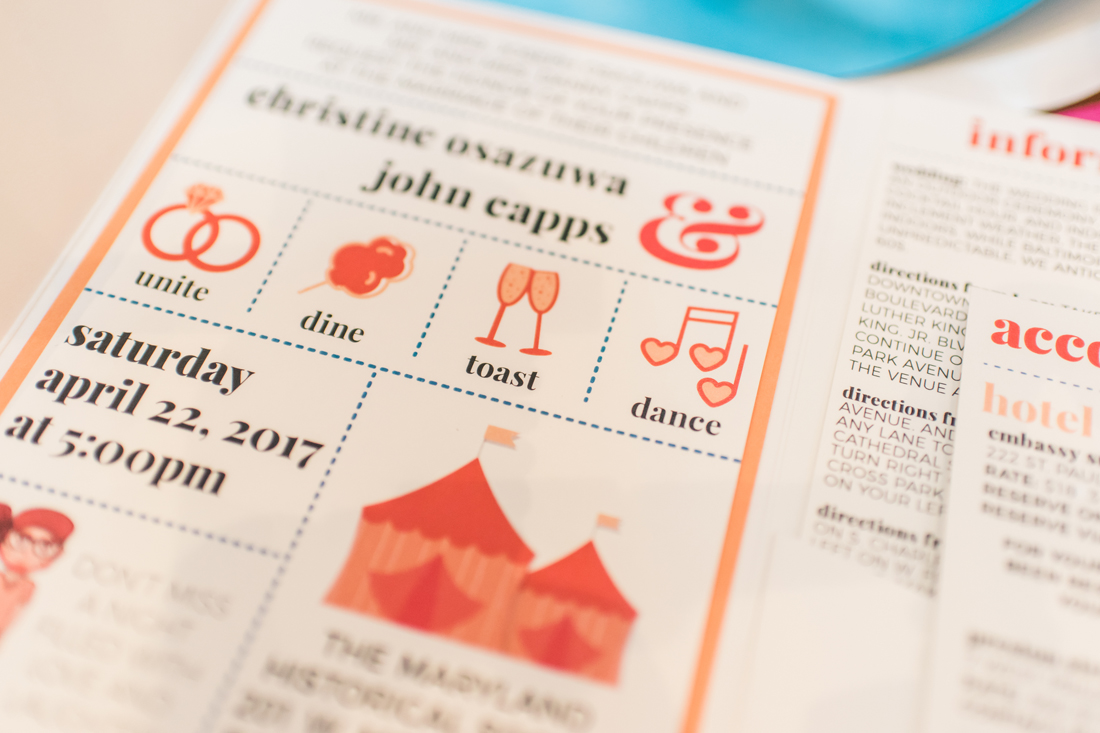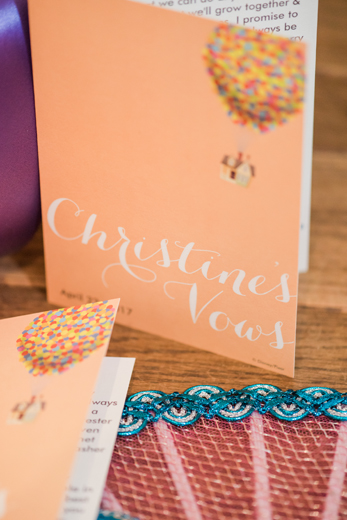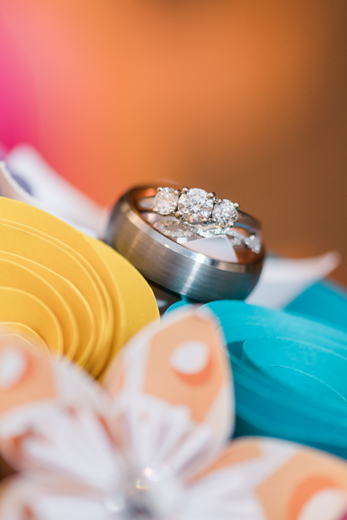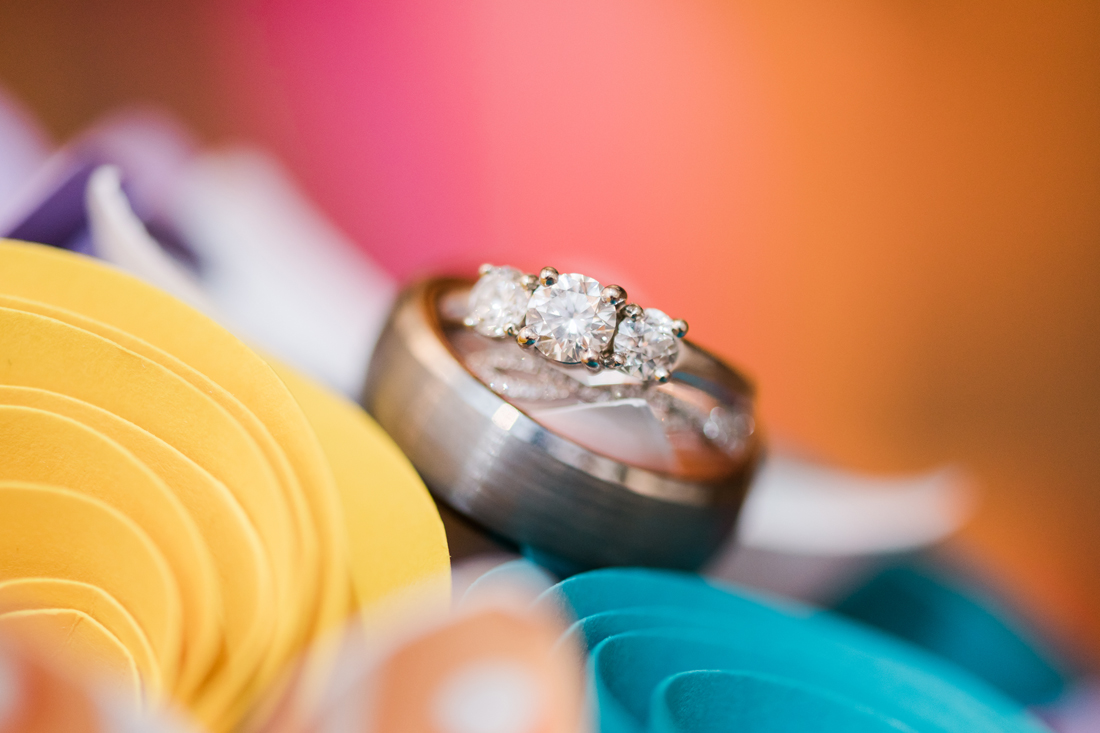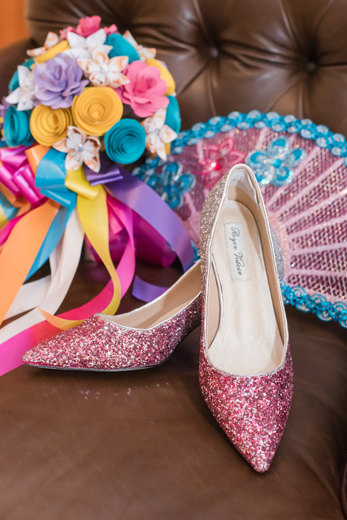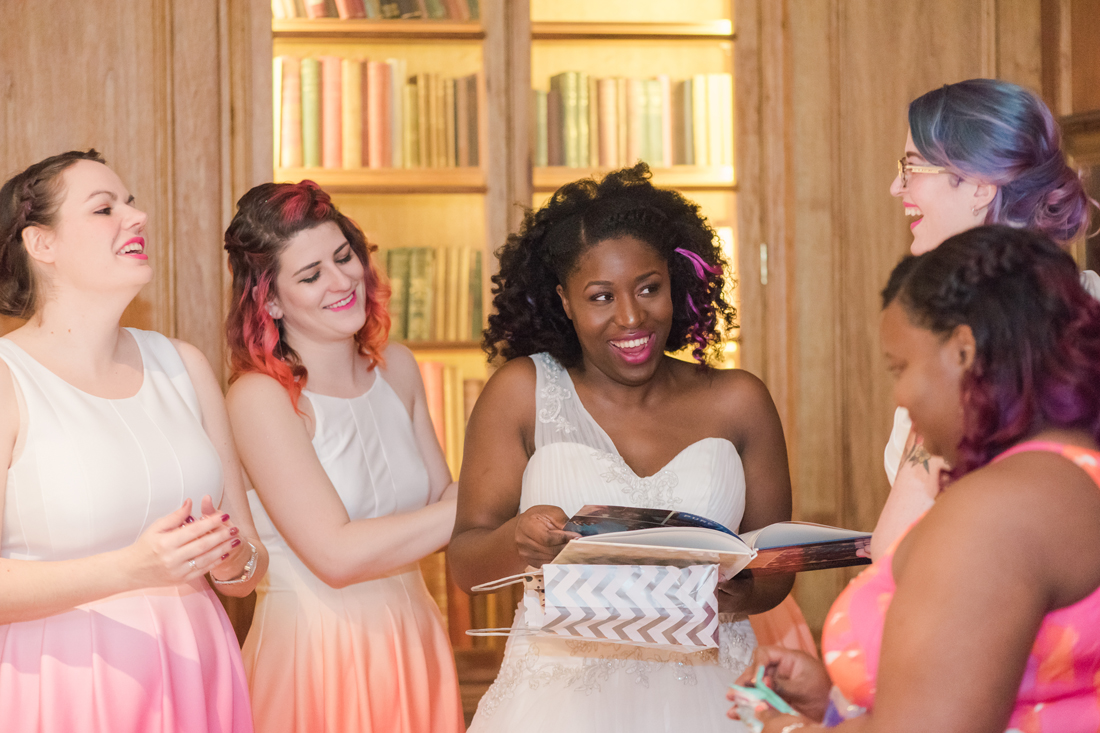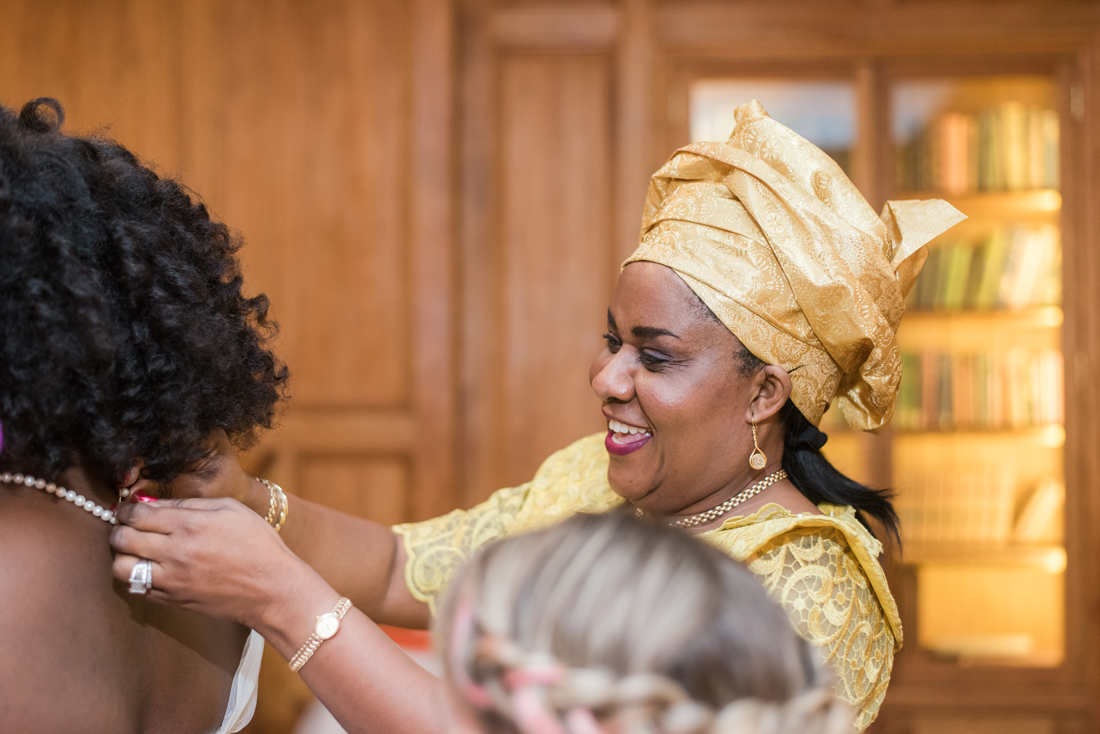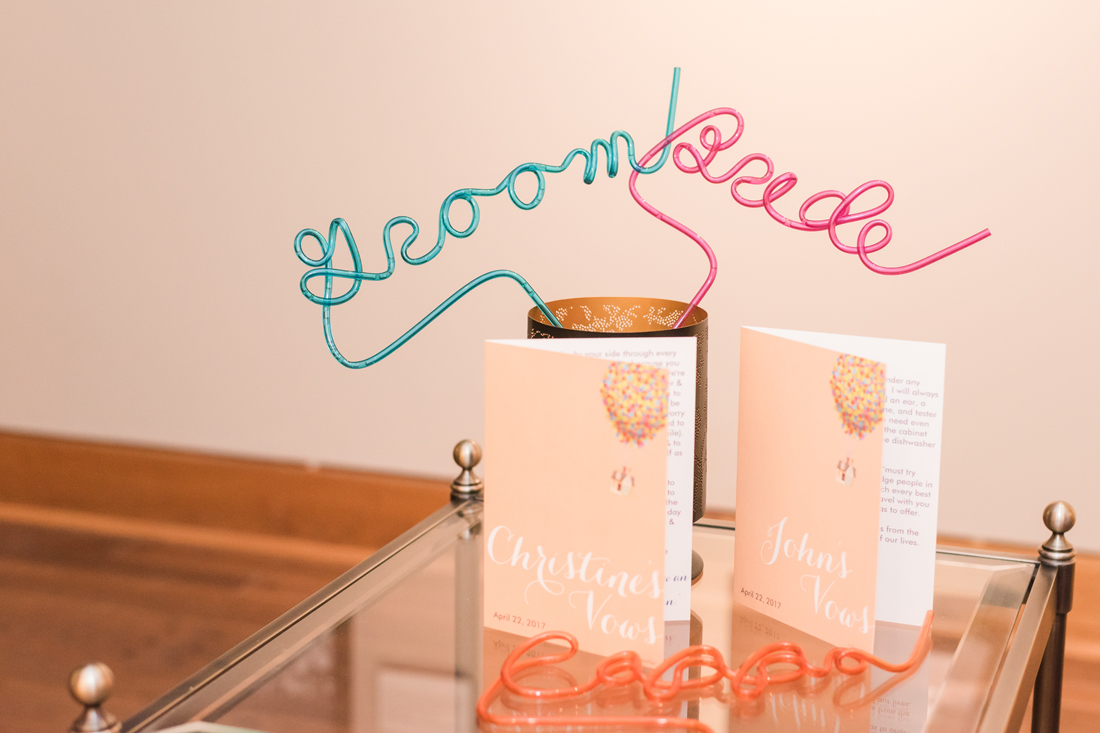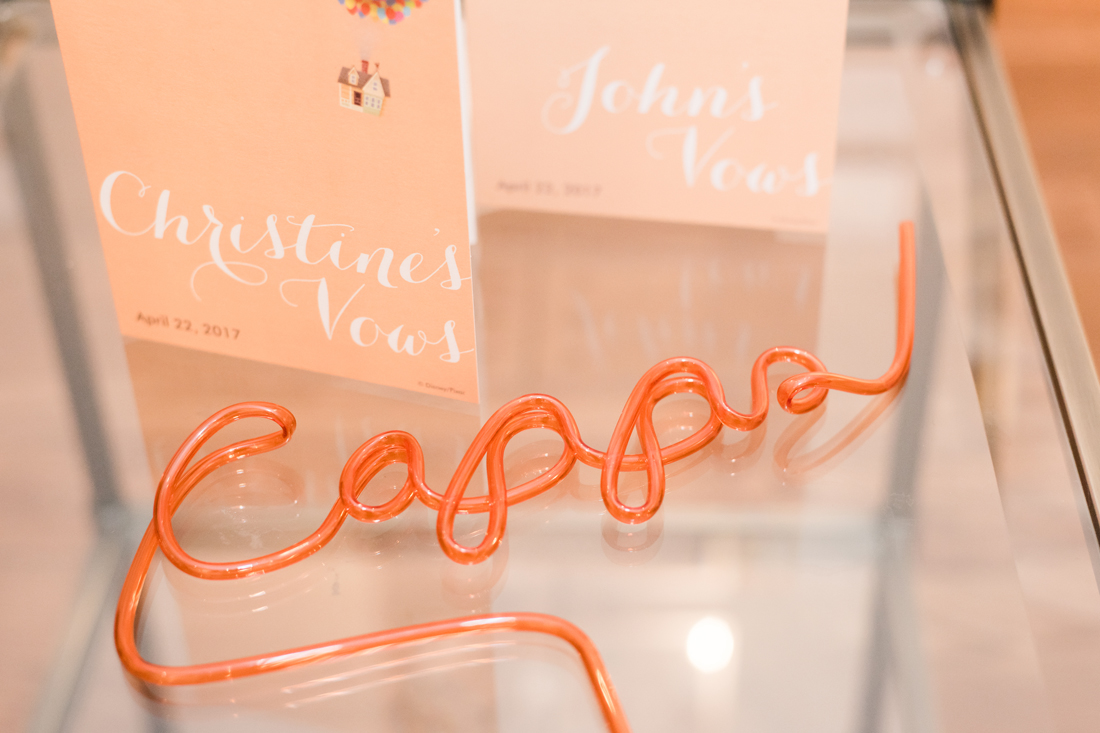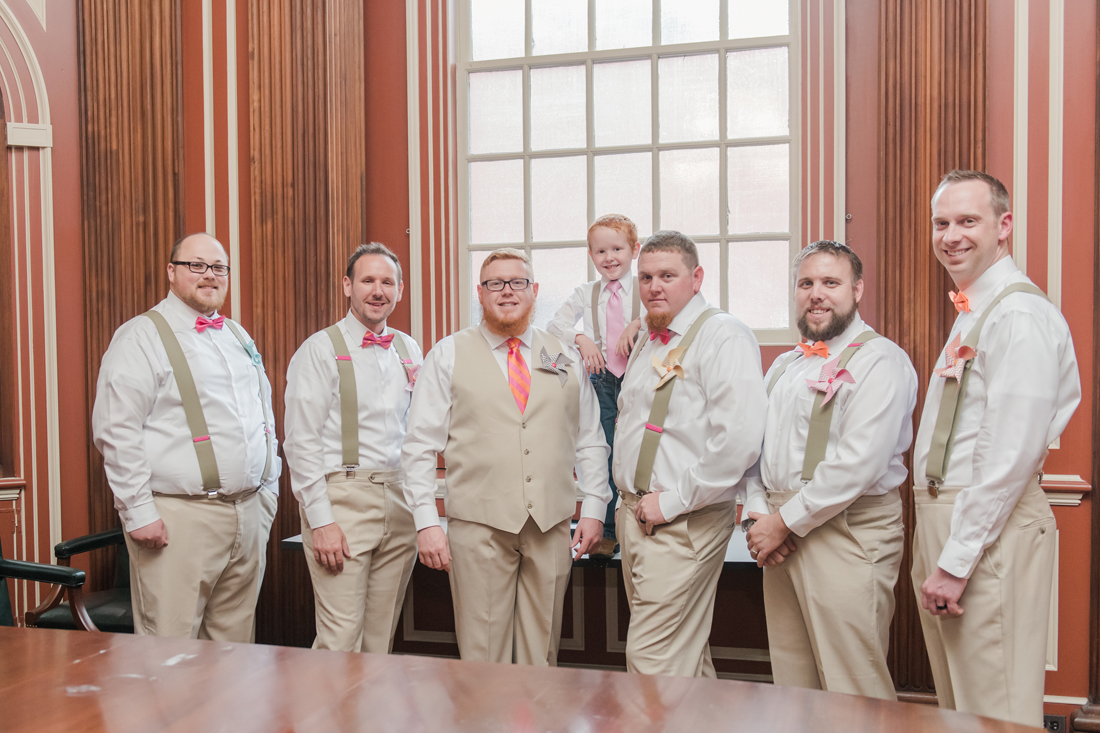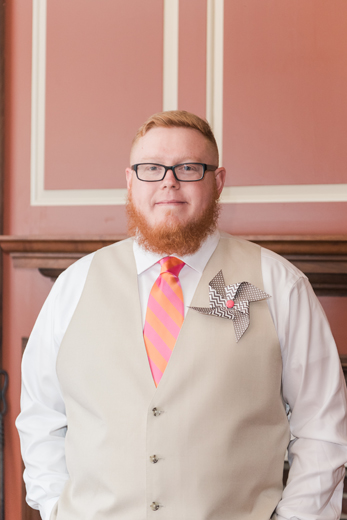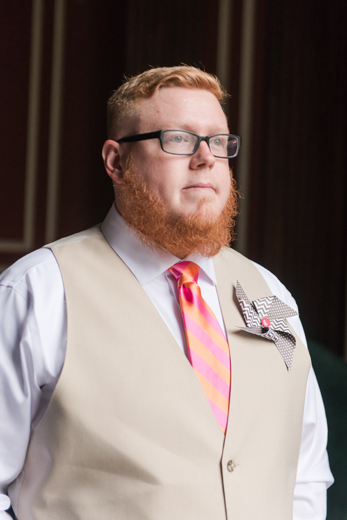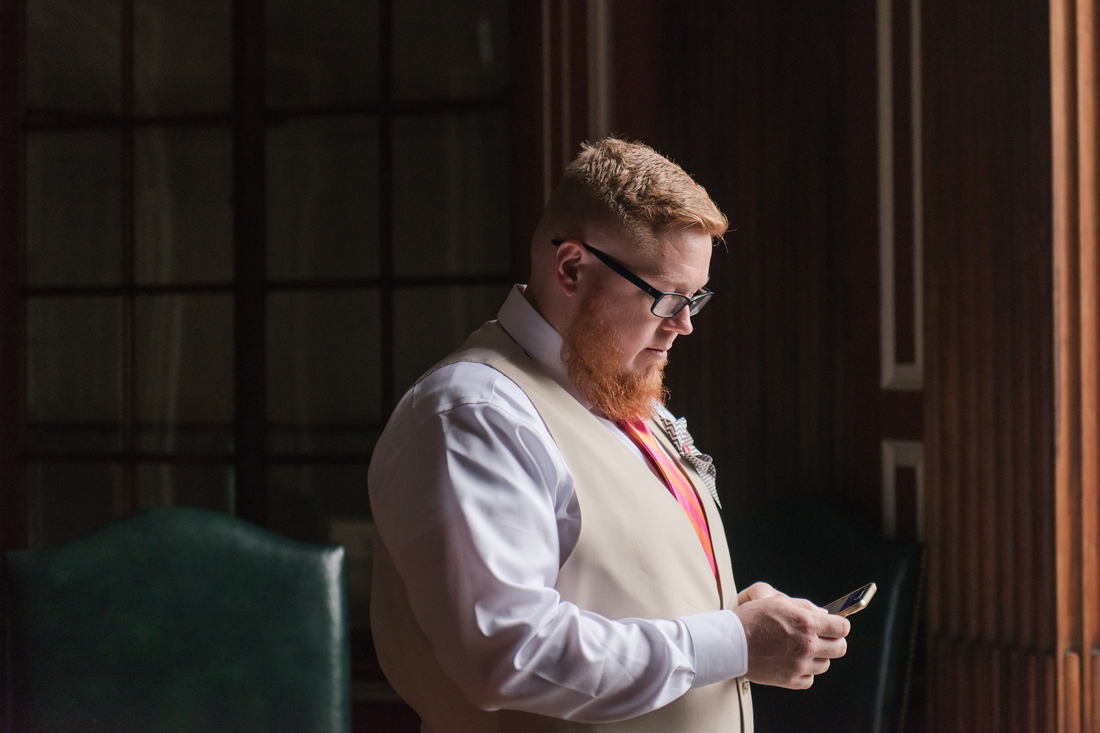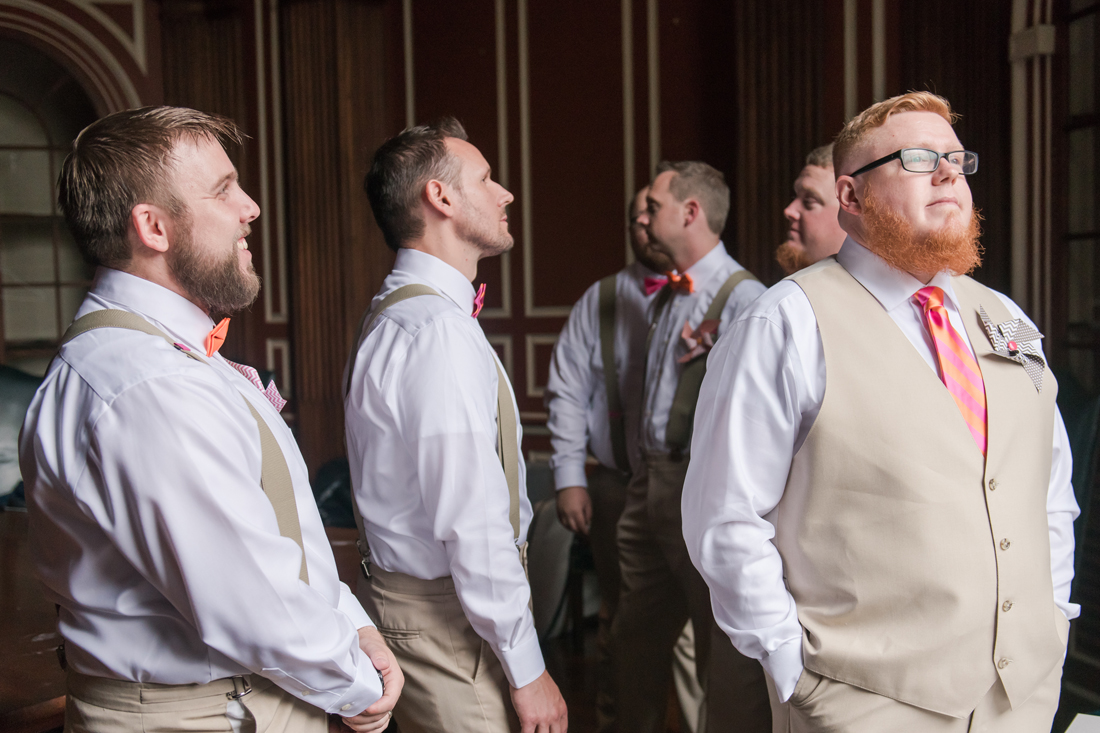 Groomsmen having fun with portraits and the girls' "popsicle" colored hair (as Christine put it) – this was one awesome bridal party!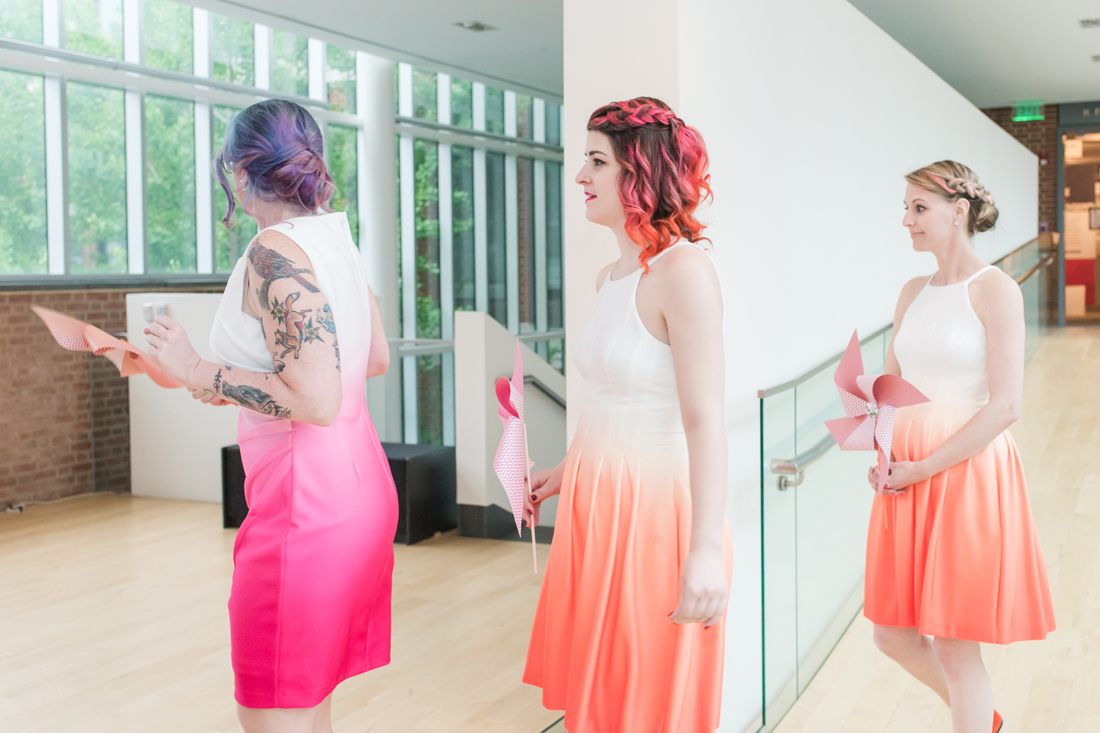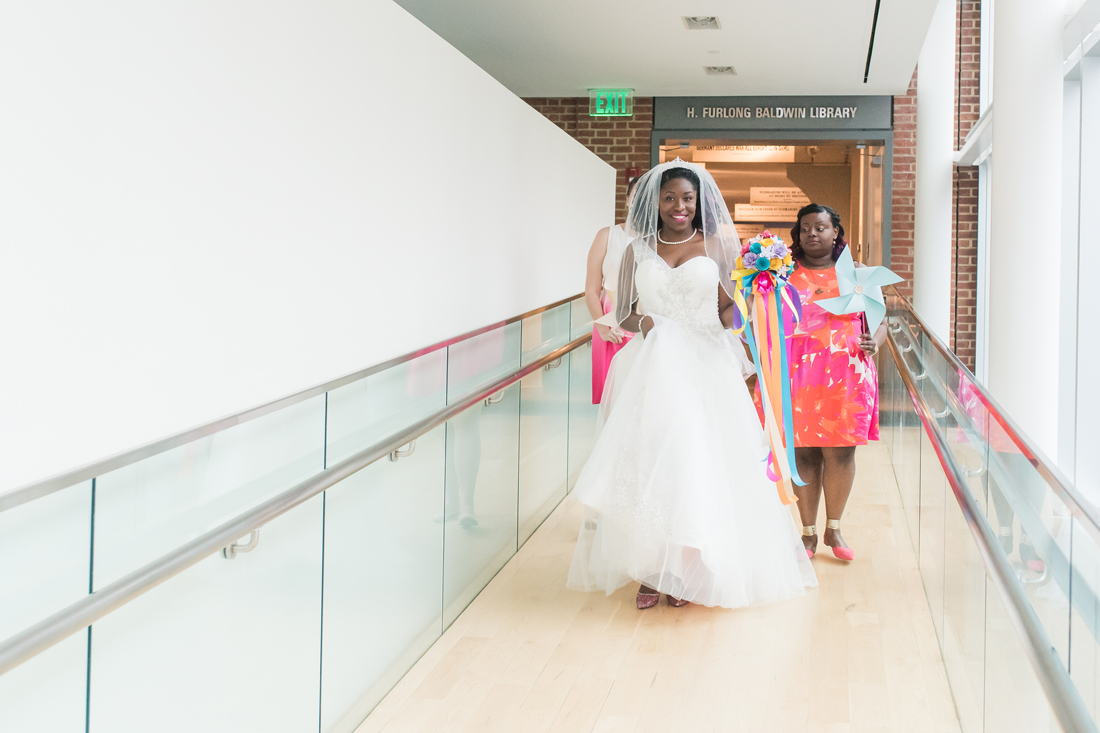 SO beautiful Christine!! Such a gorgeous bride!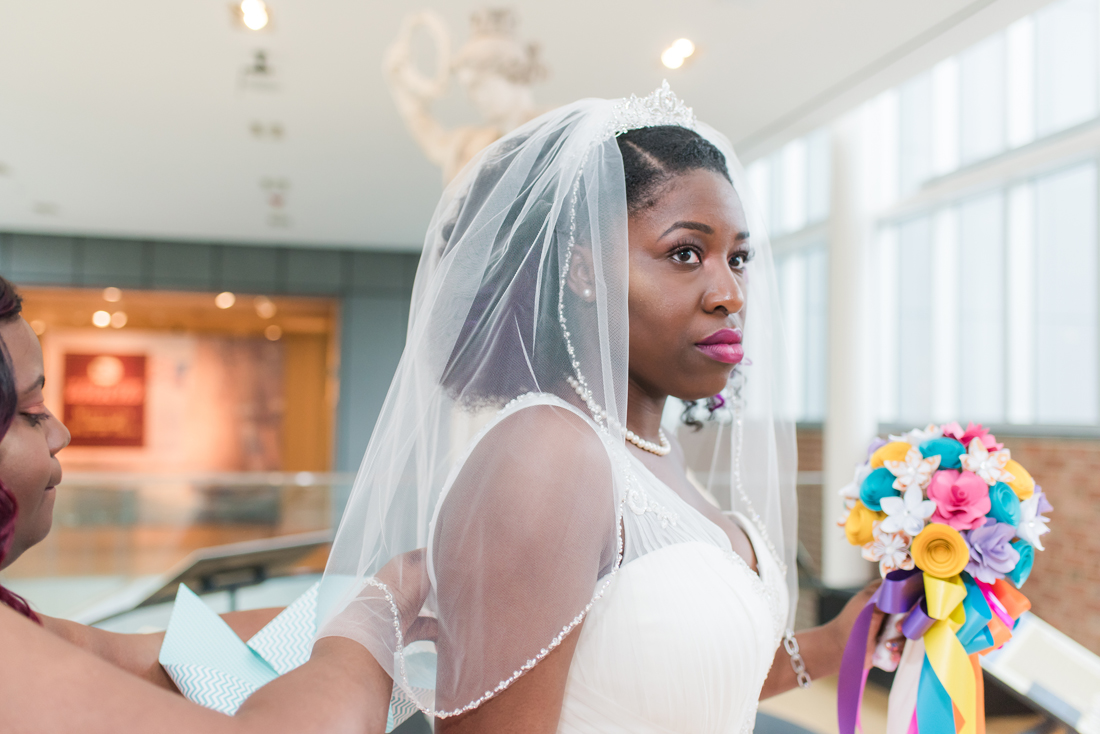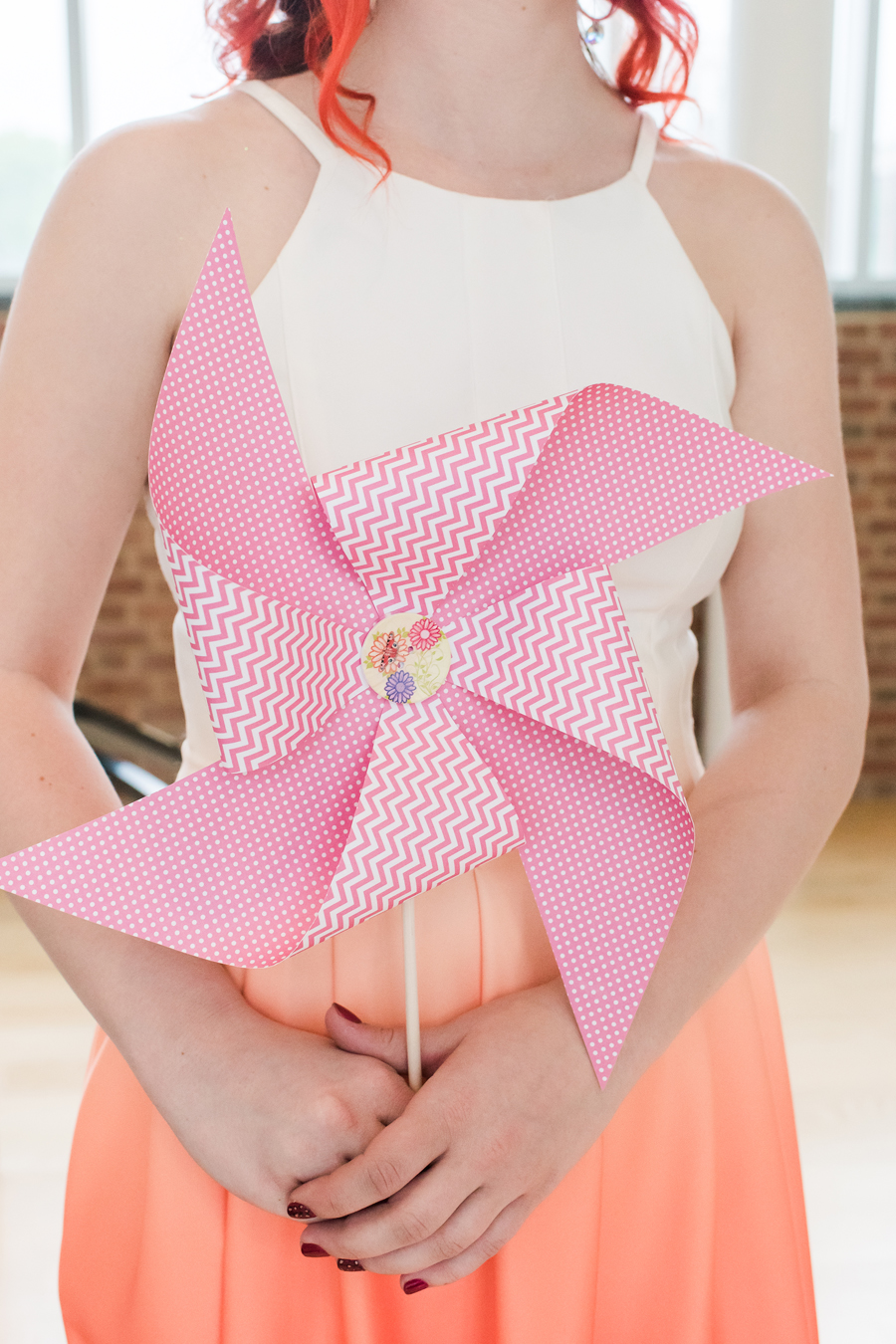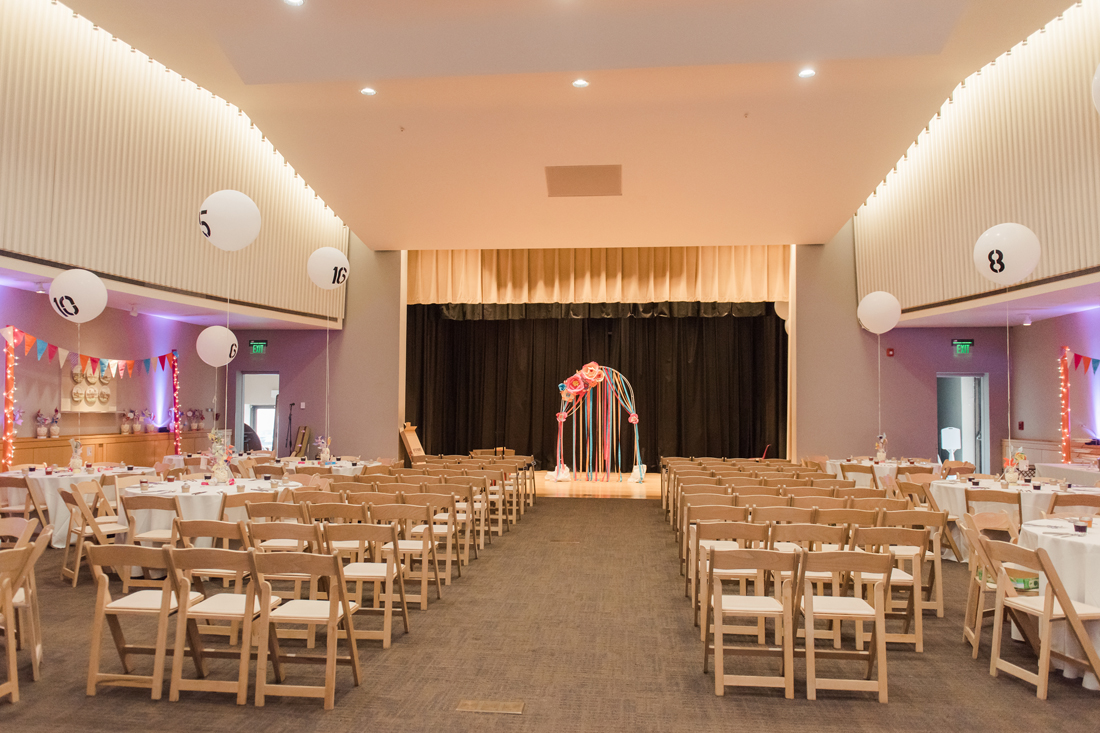 Their planner, Michele, along with Alicia from Chef's Expressions did an amazing job turning this room into a ceremony space when it was called for rain! & How beautiful is this arch?!!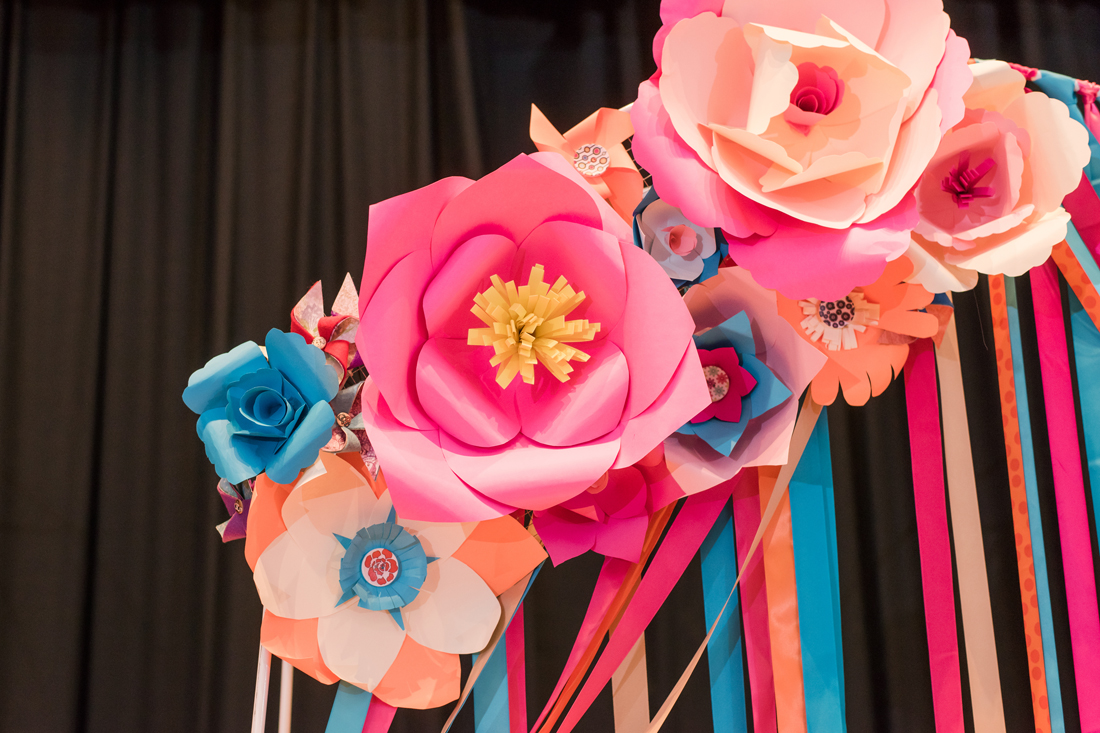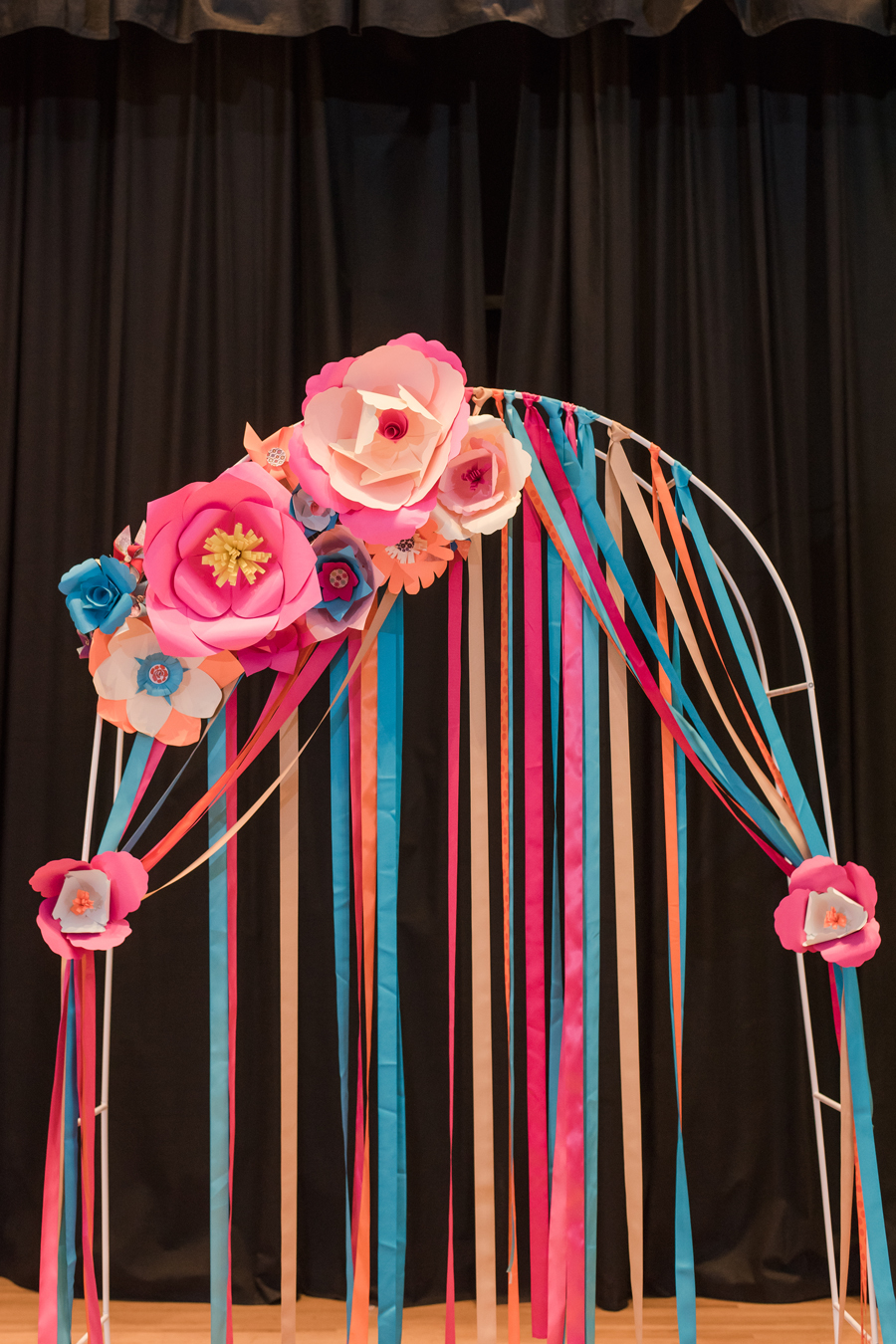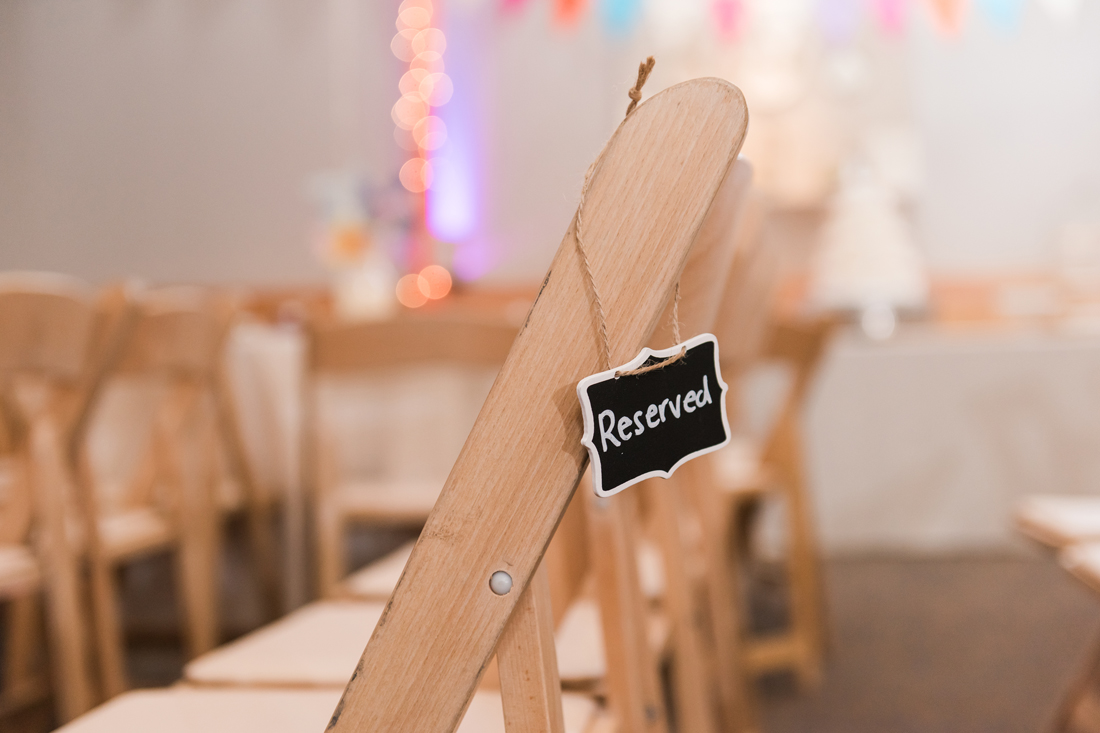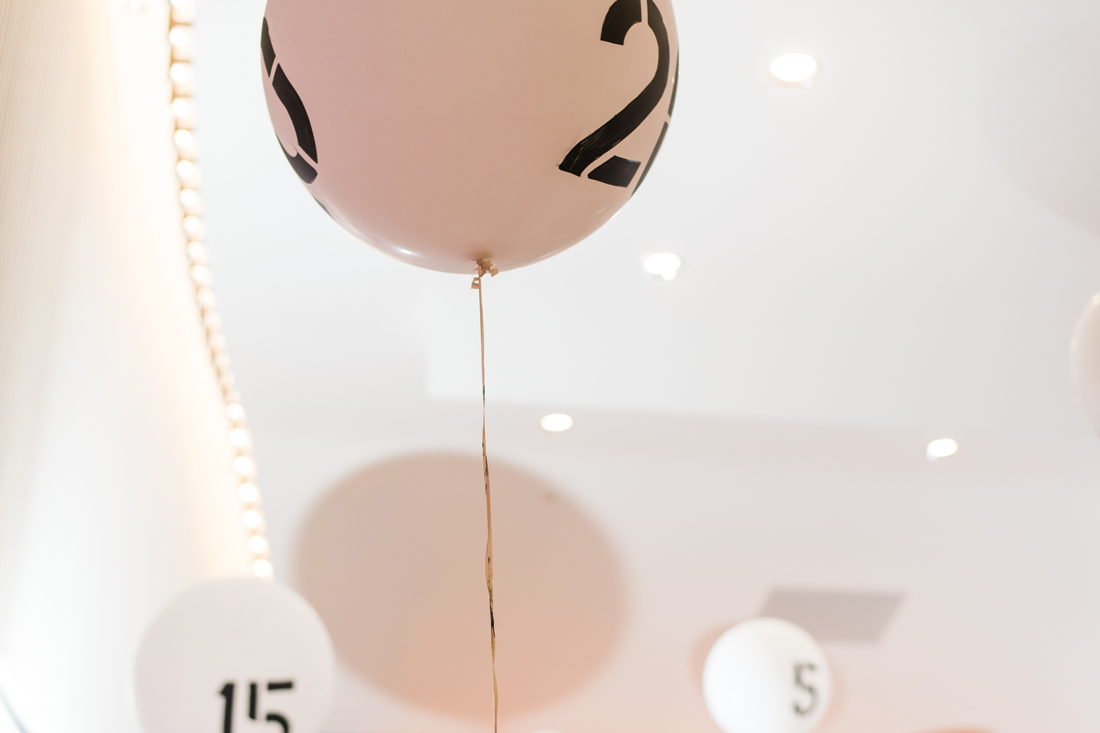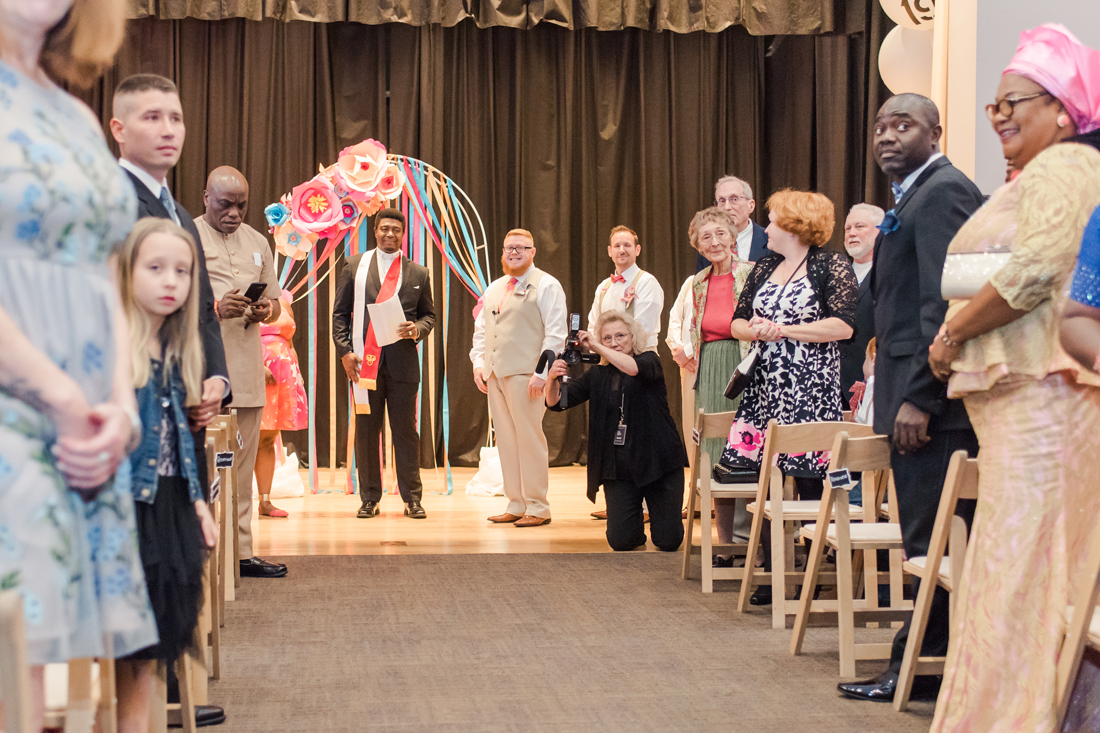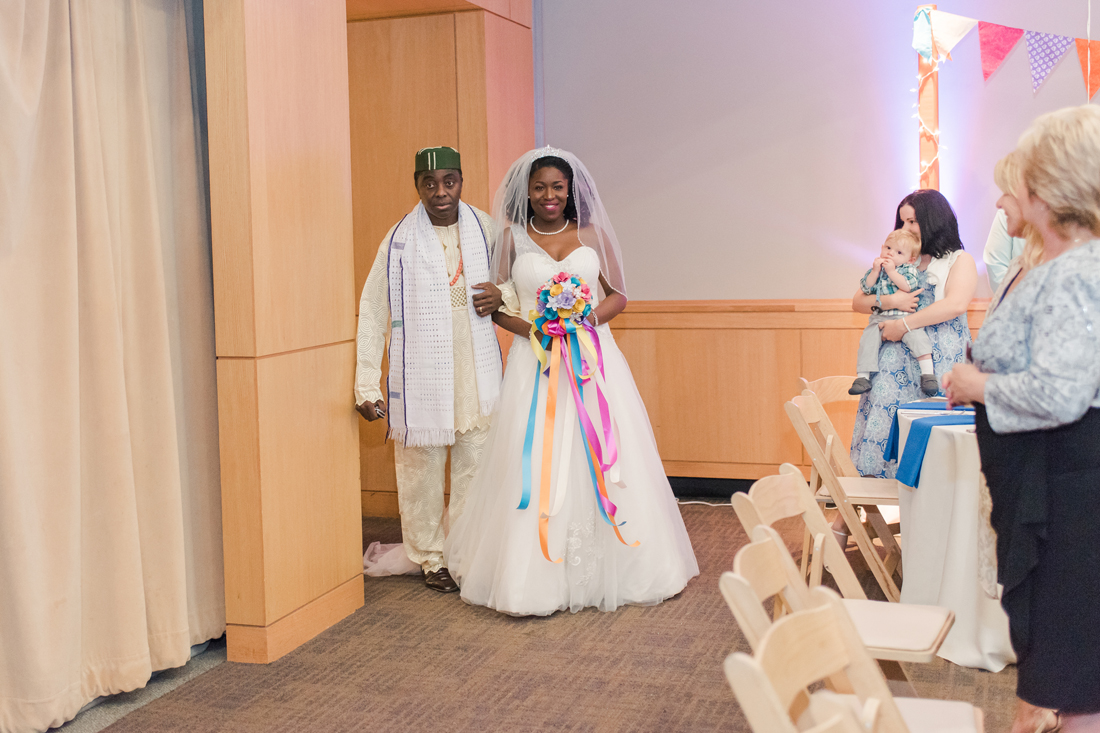 And this is where I got teary eyed behind the camera. So beautiful and sweet and full of emotion!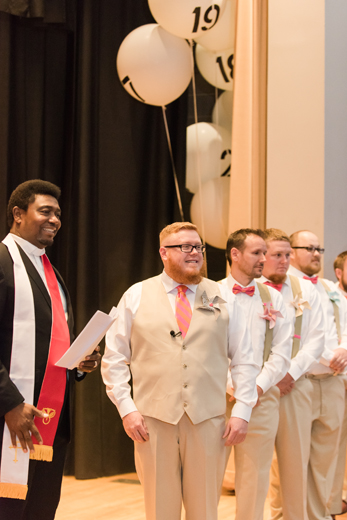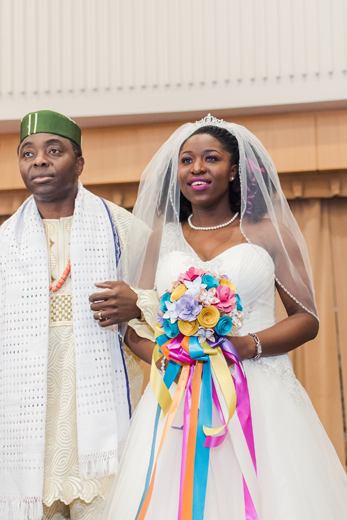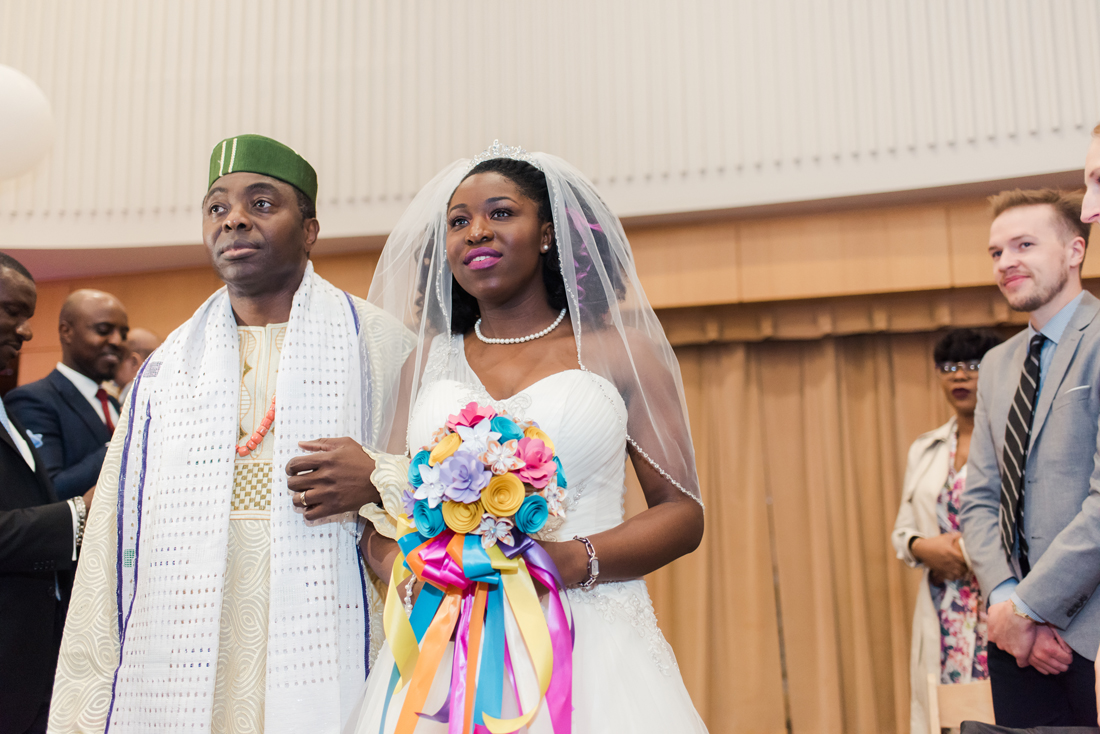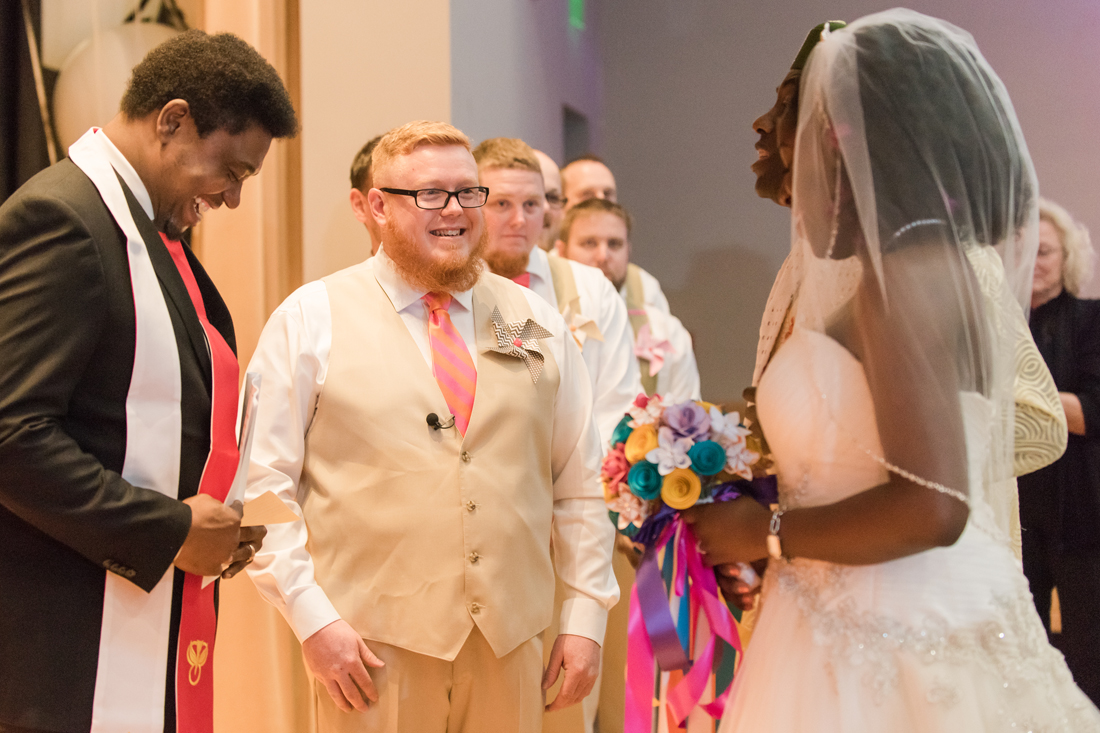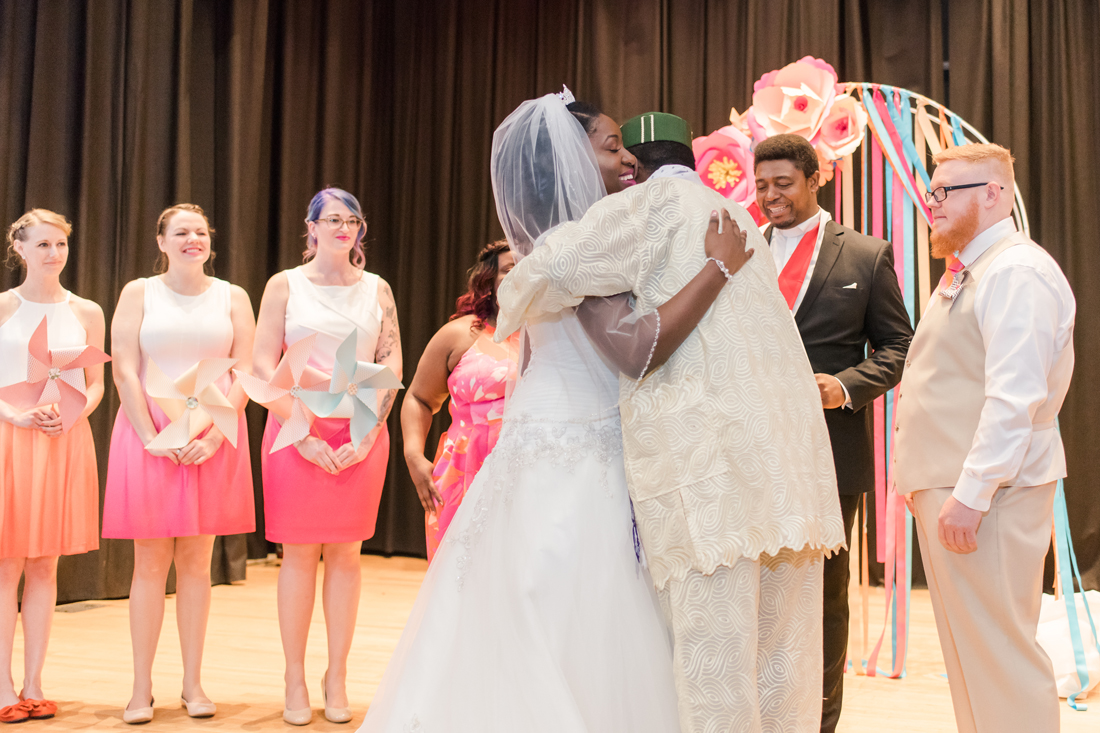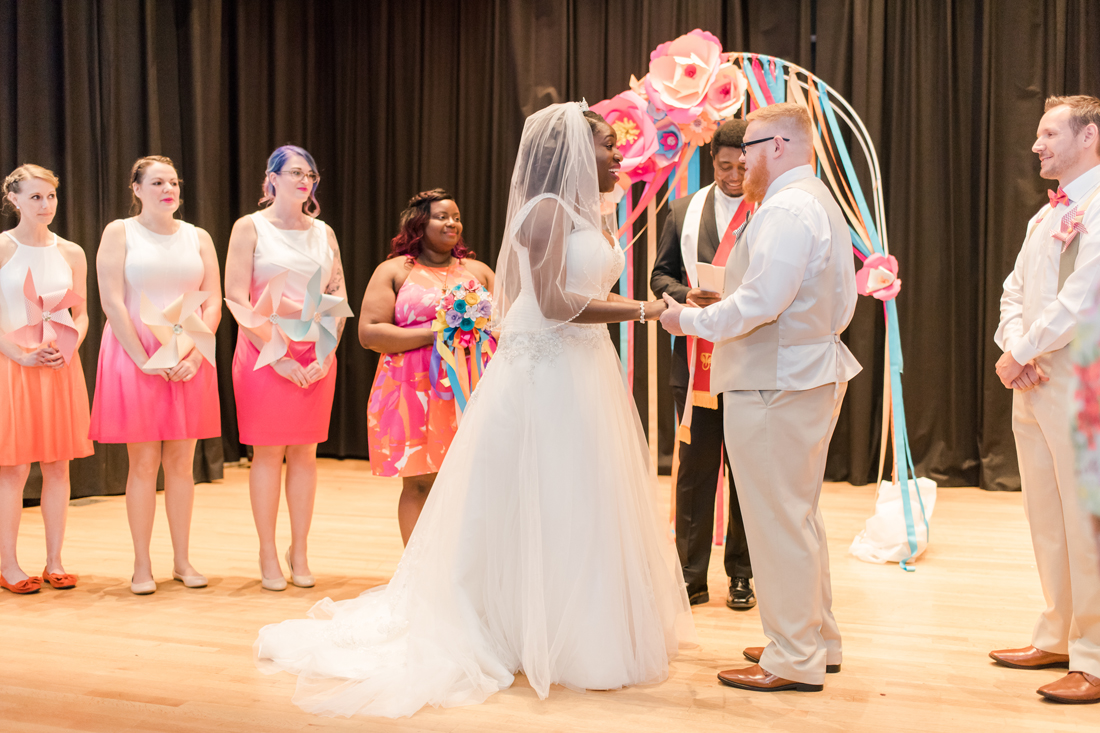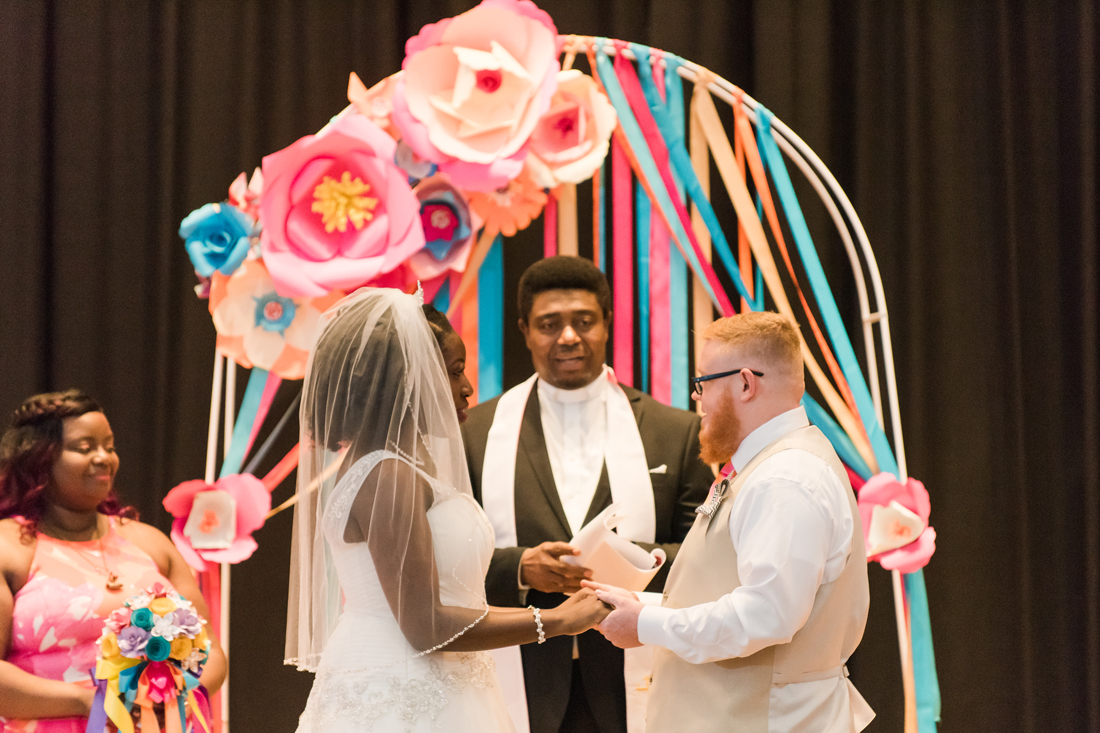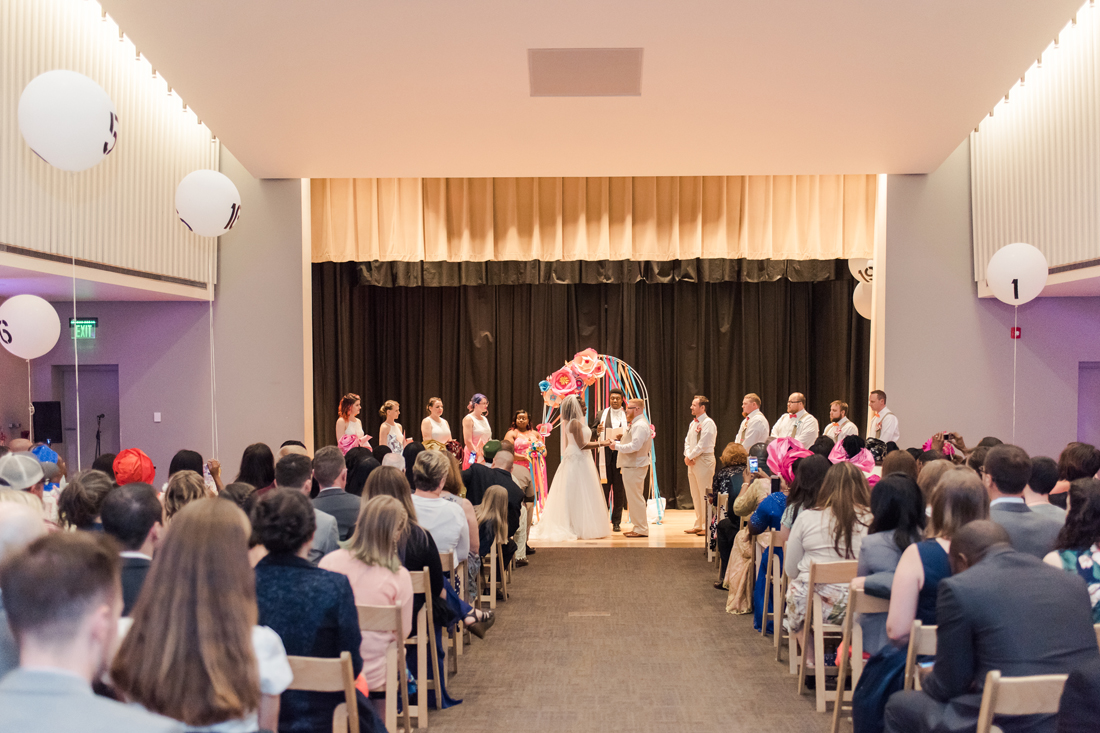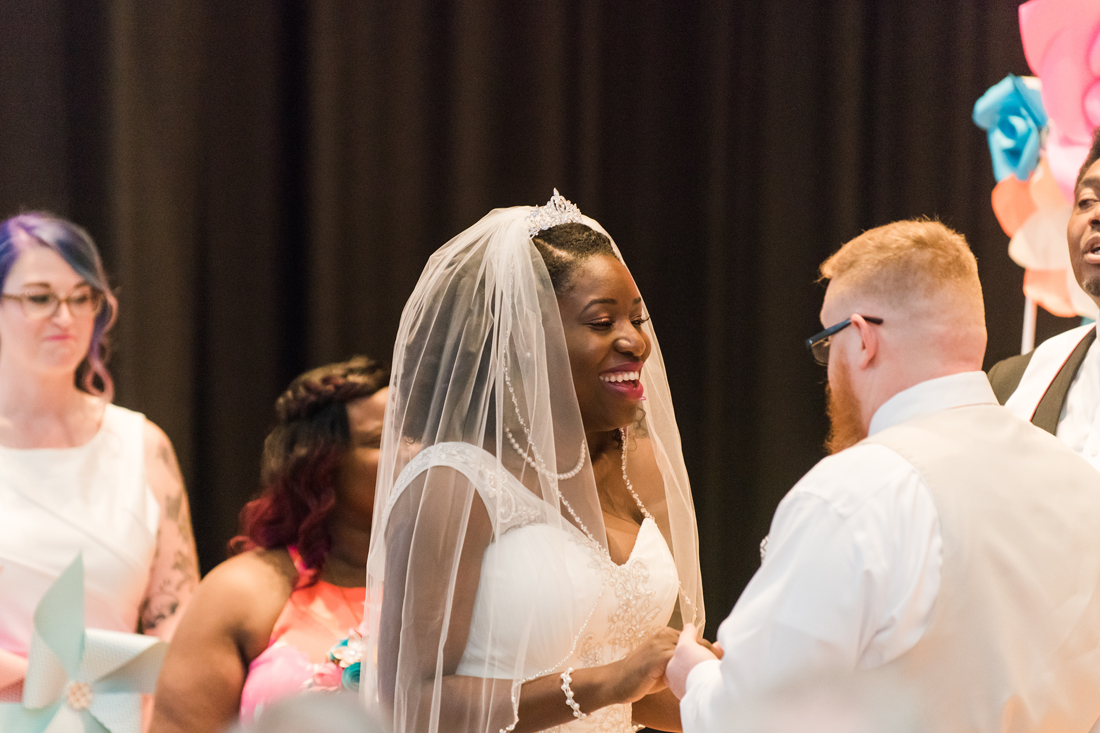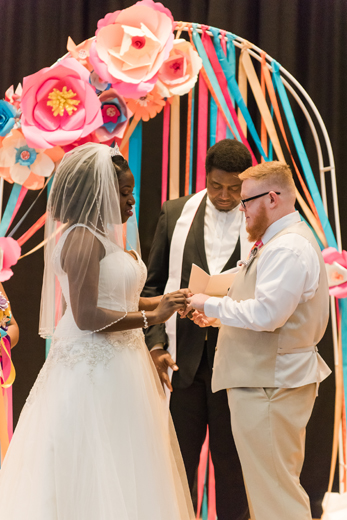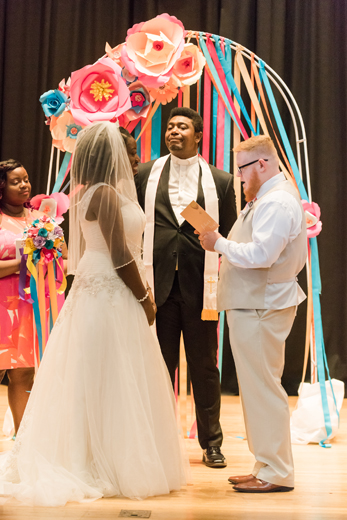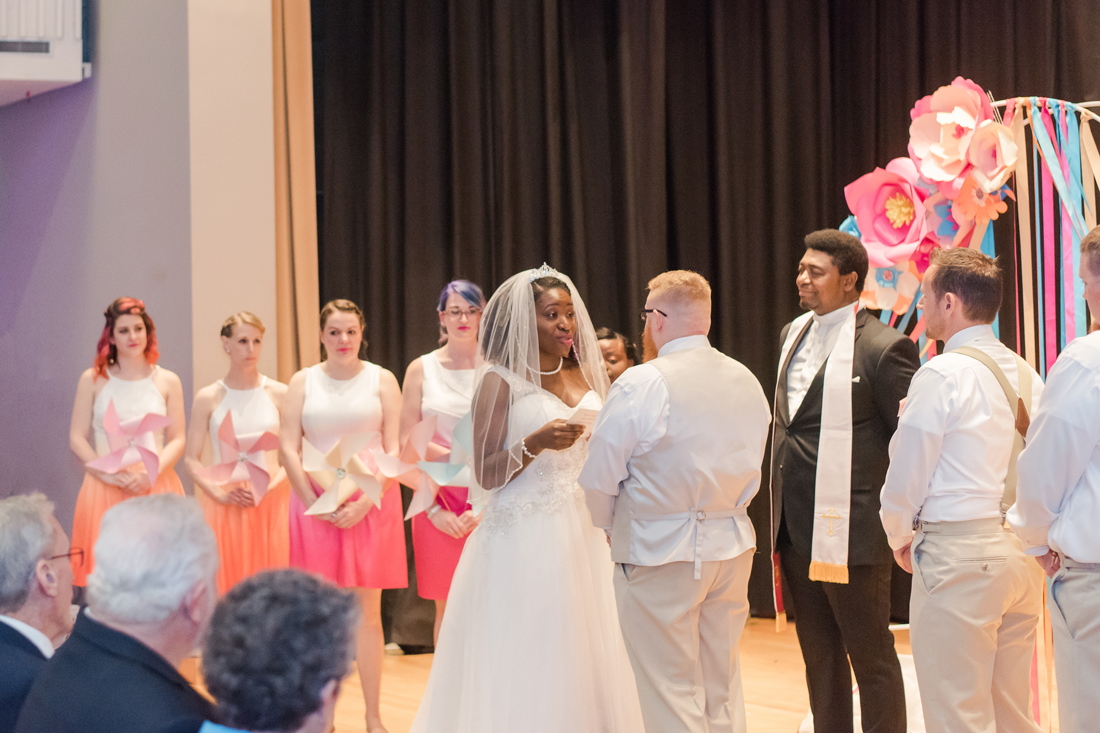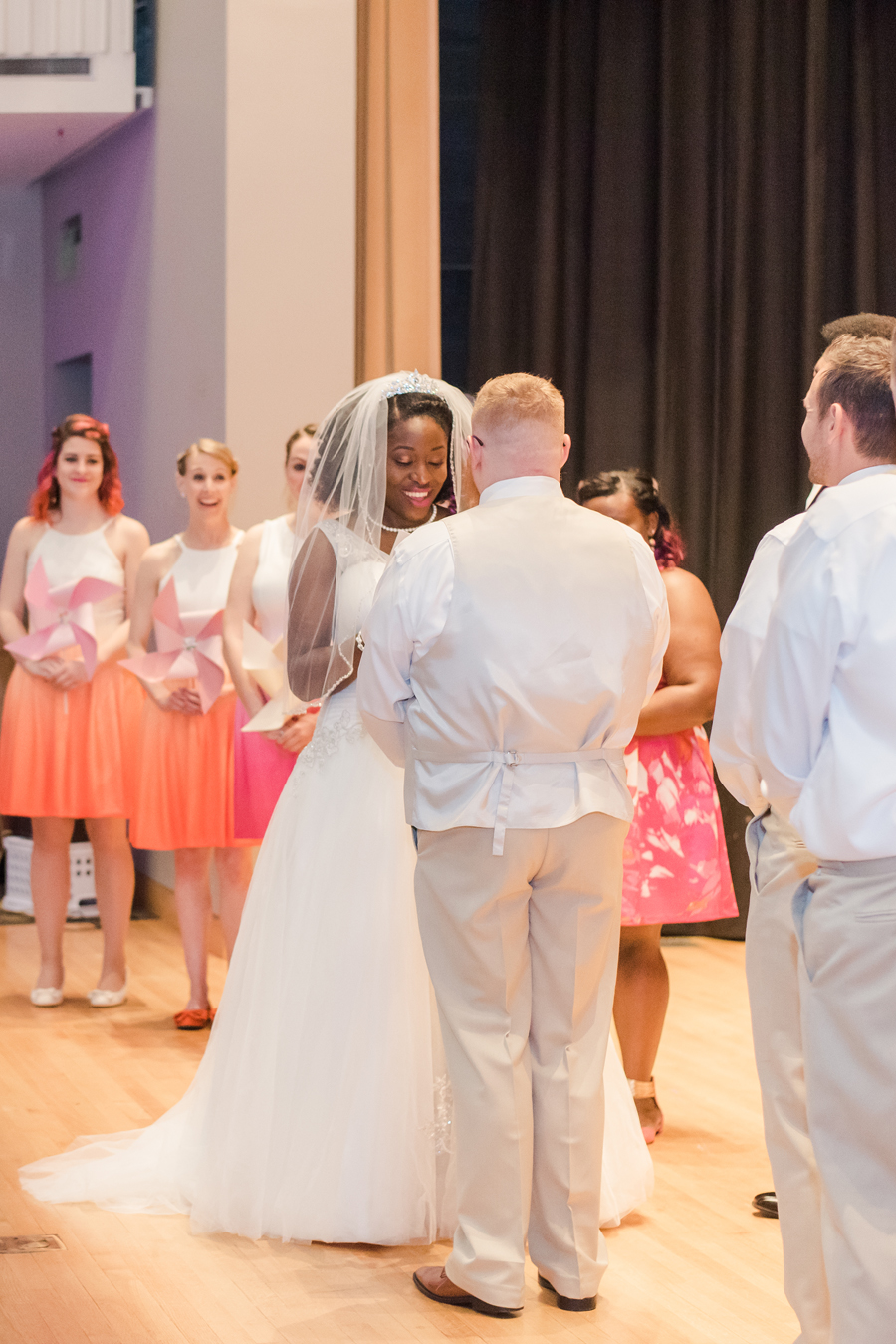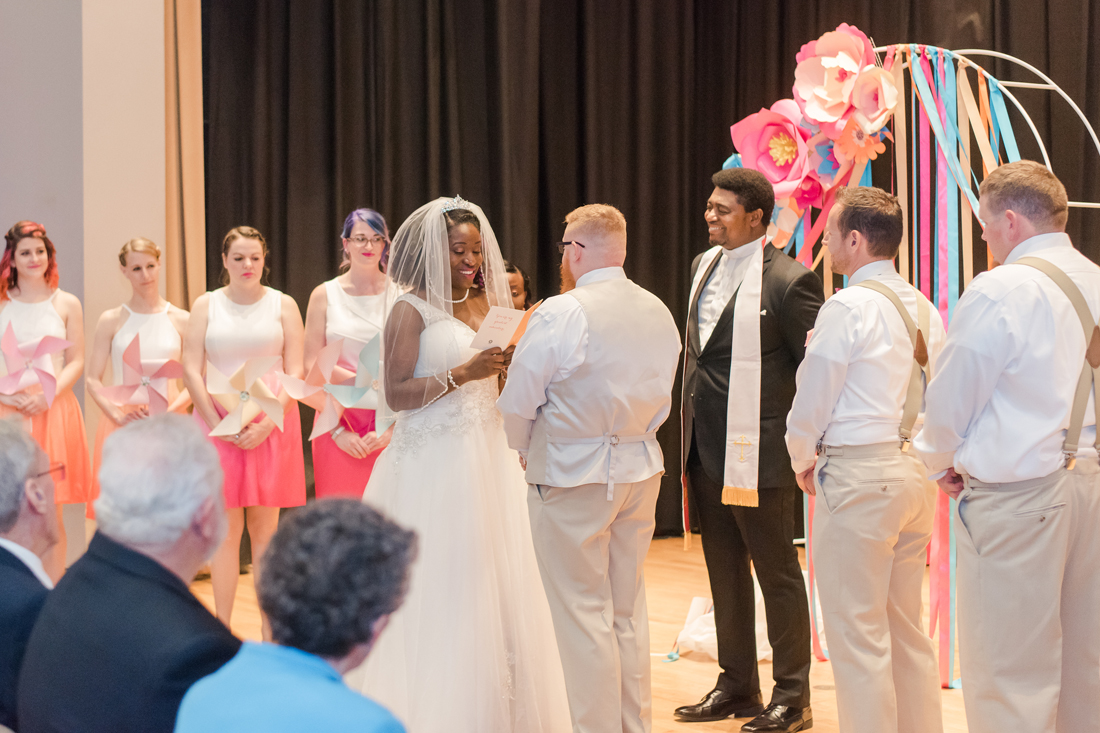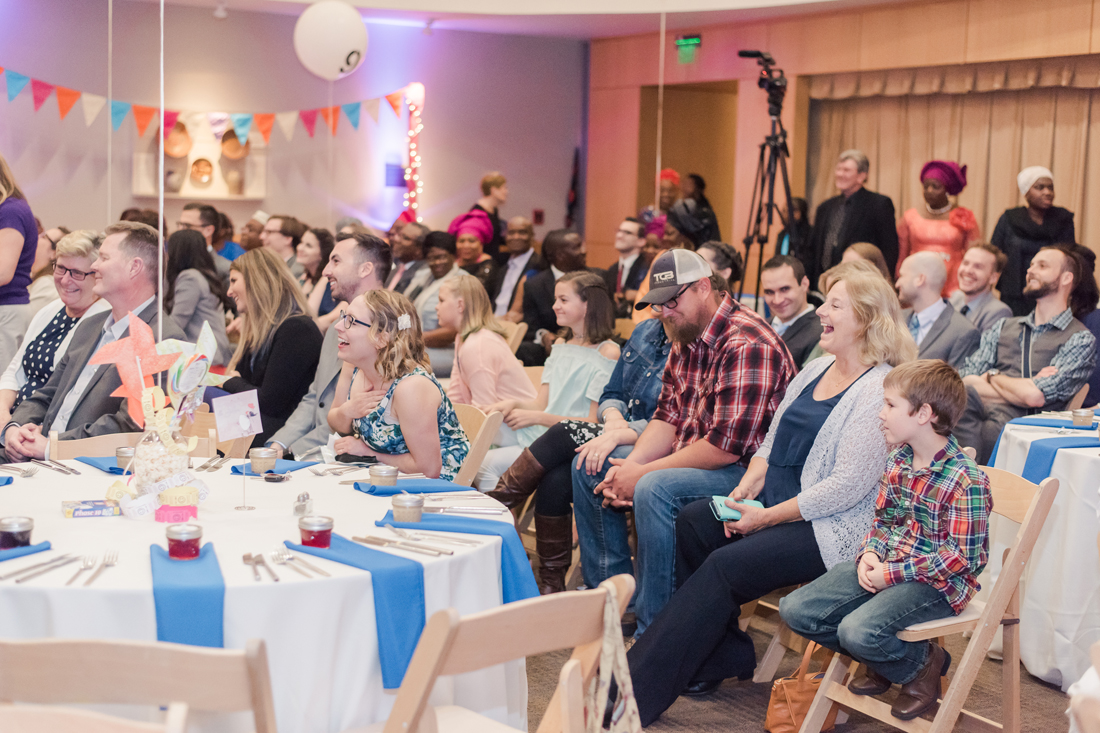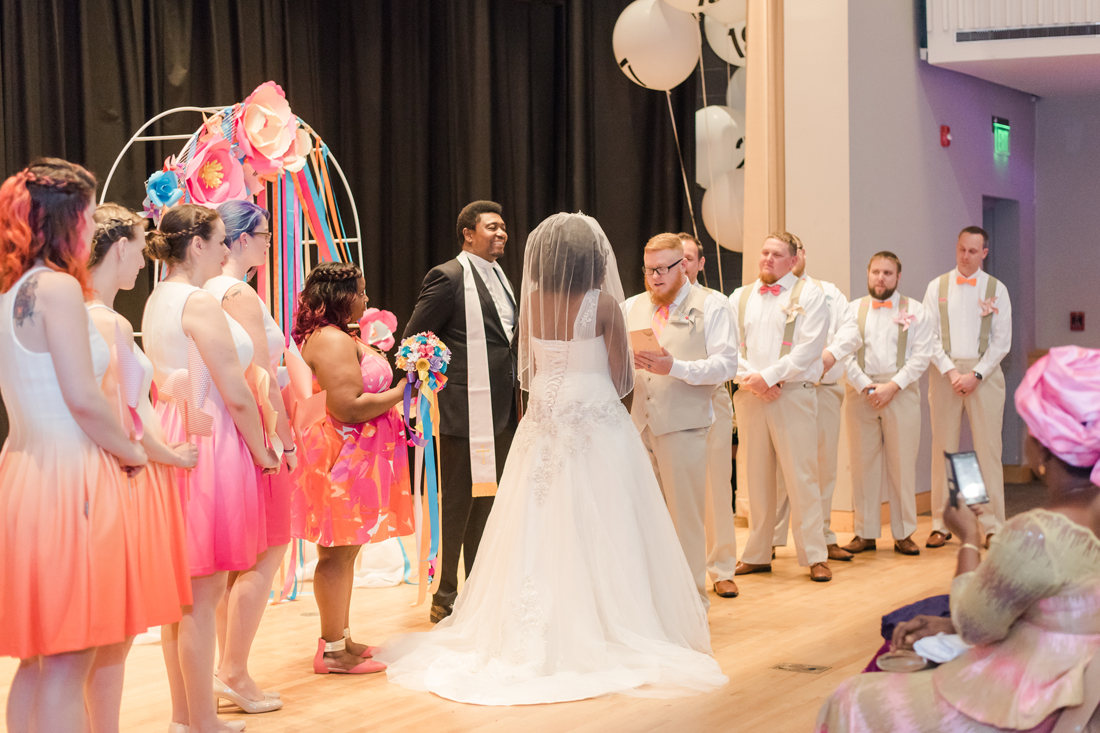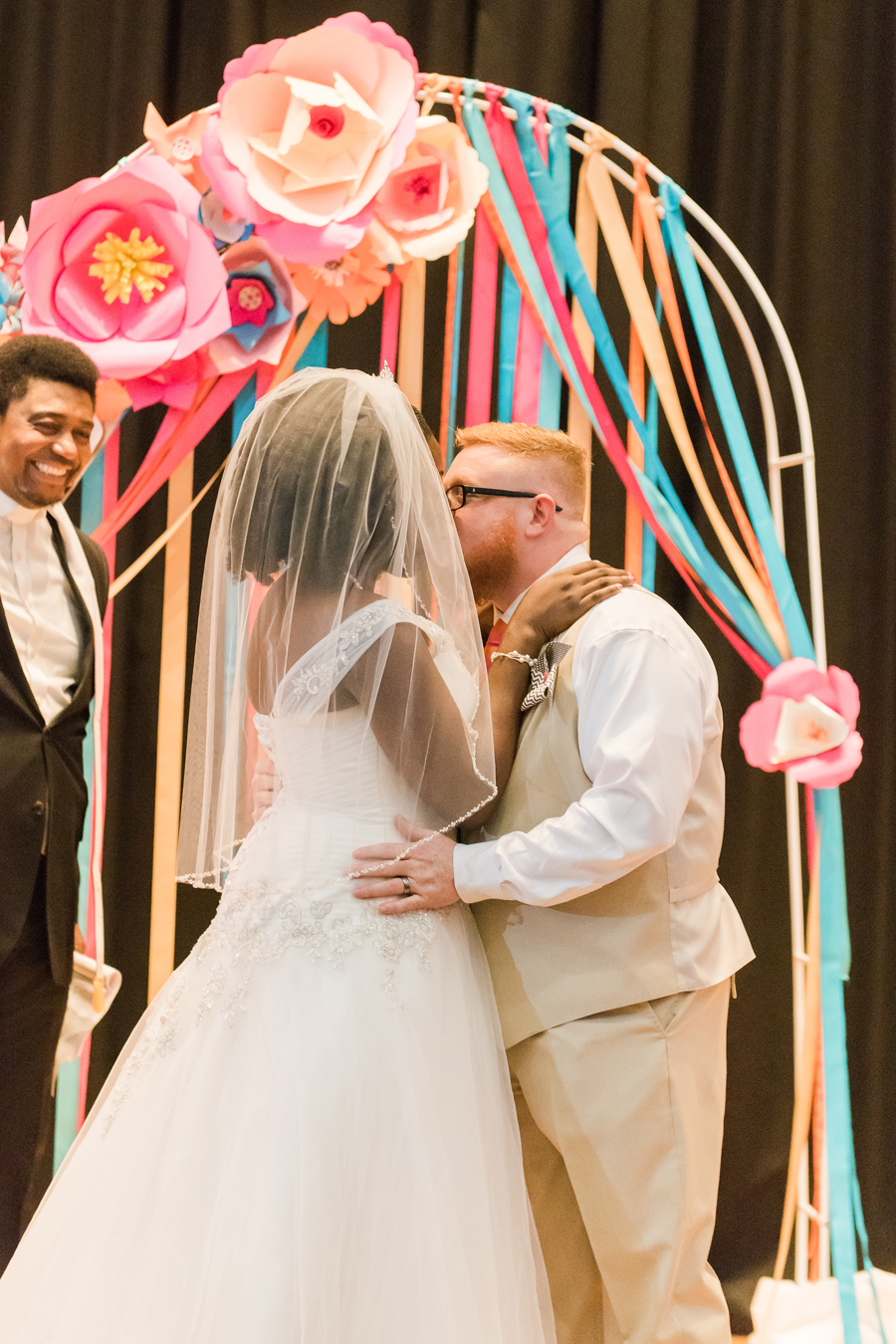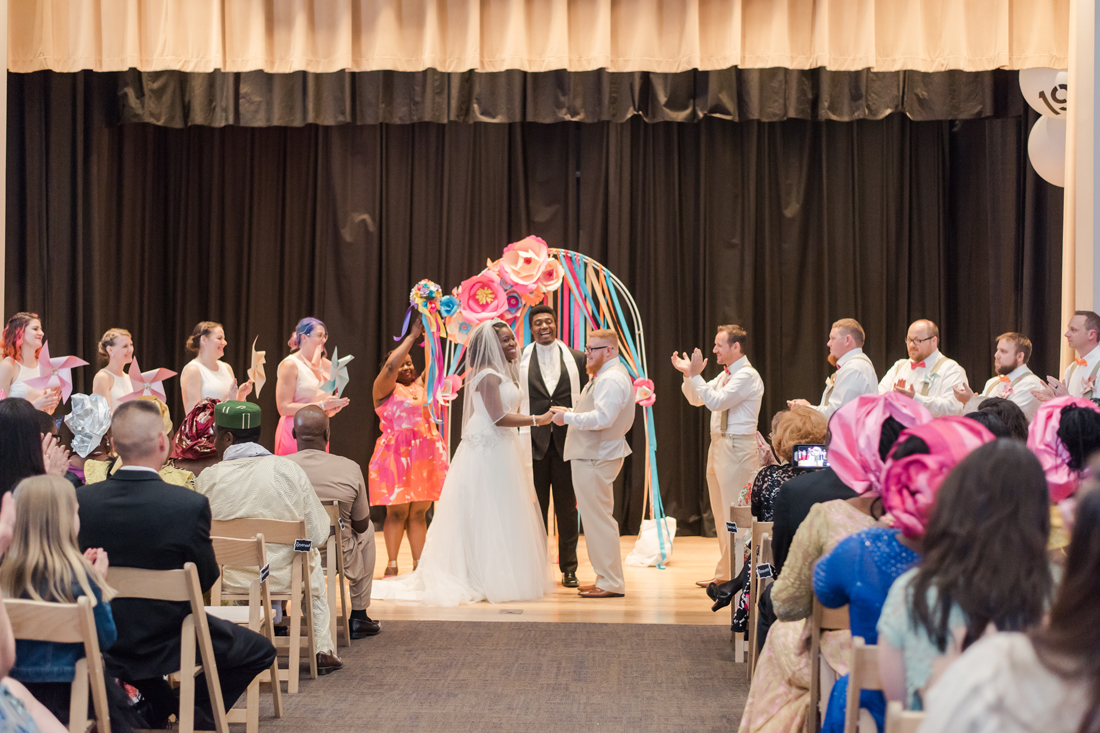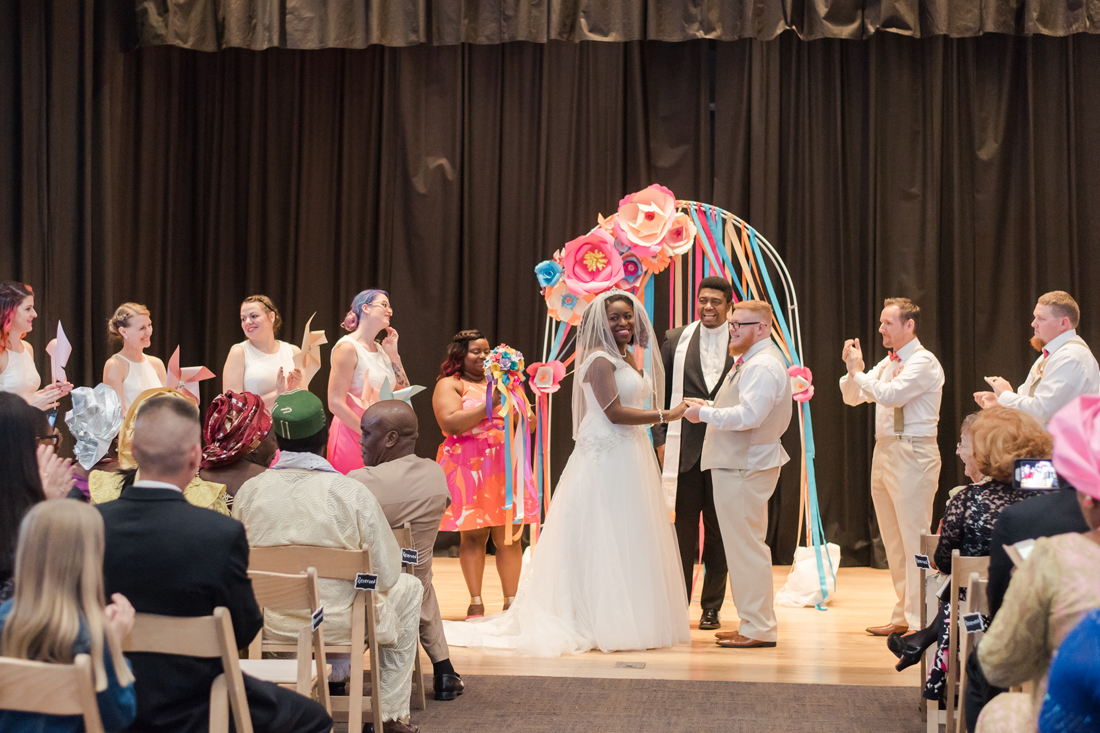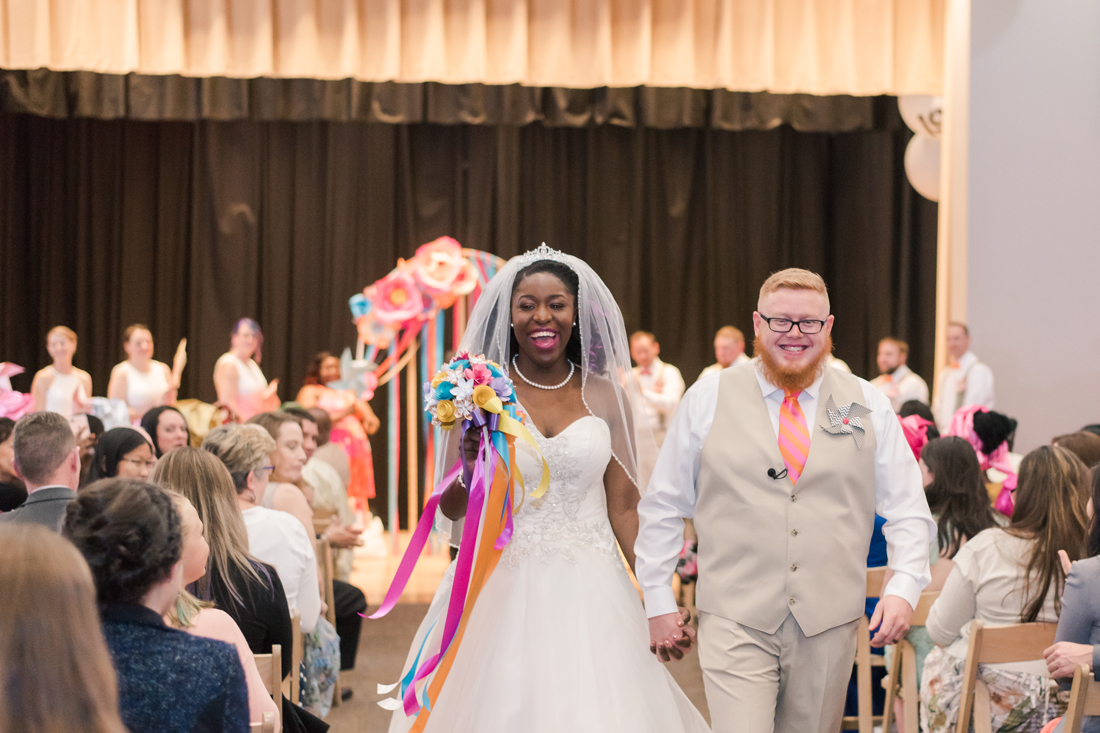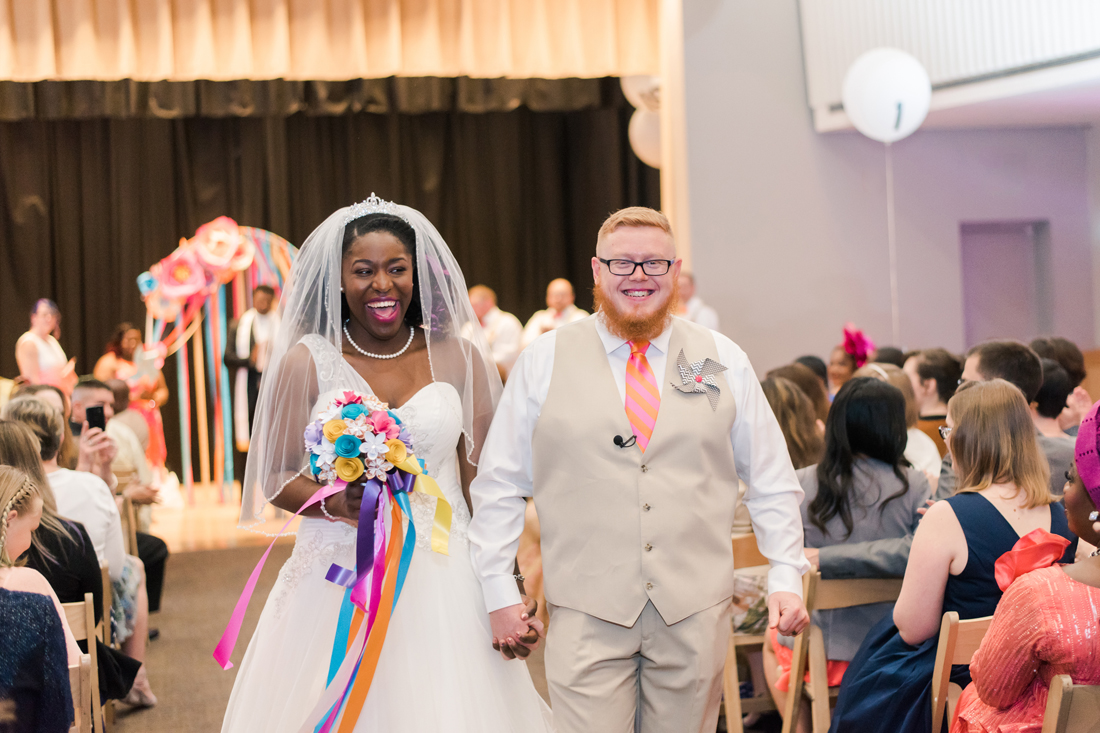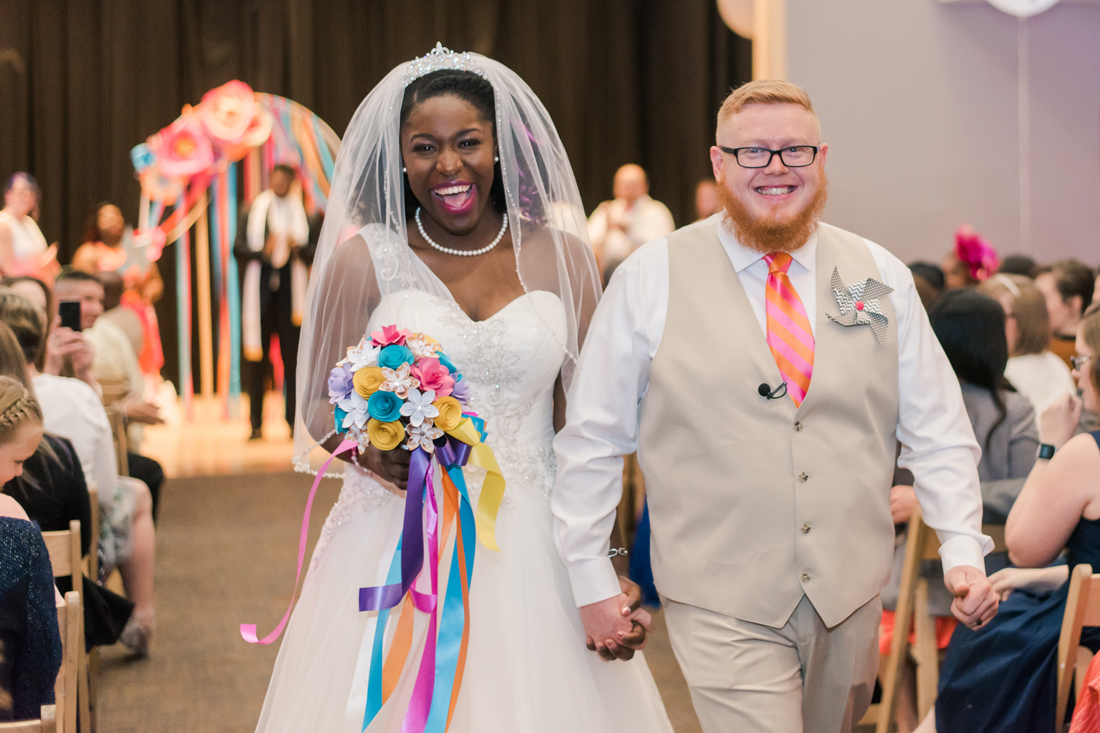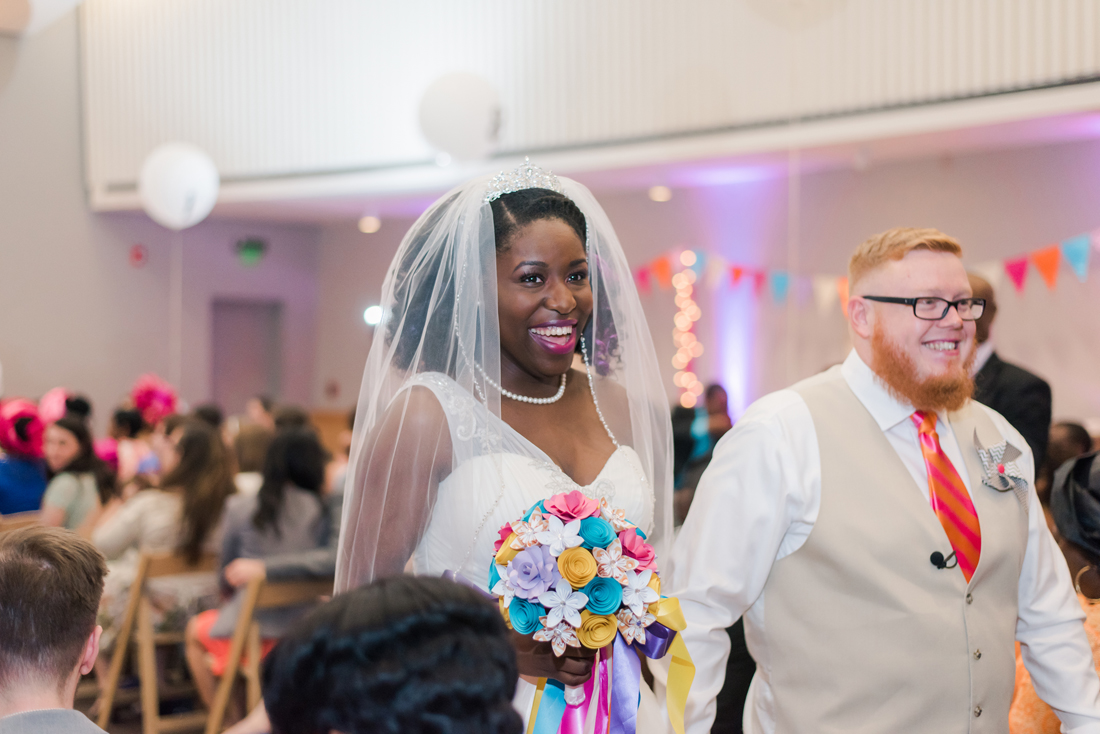 SO. MUCH. JOY! Congratulations!!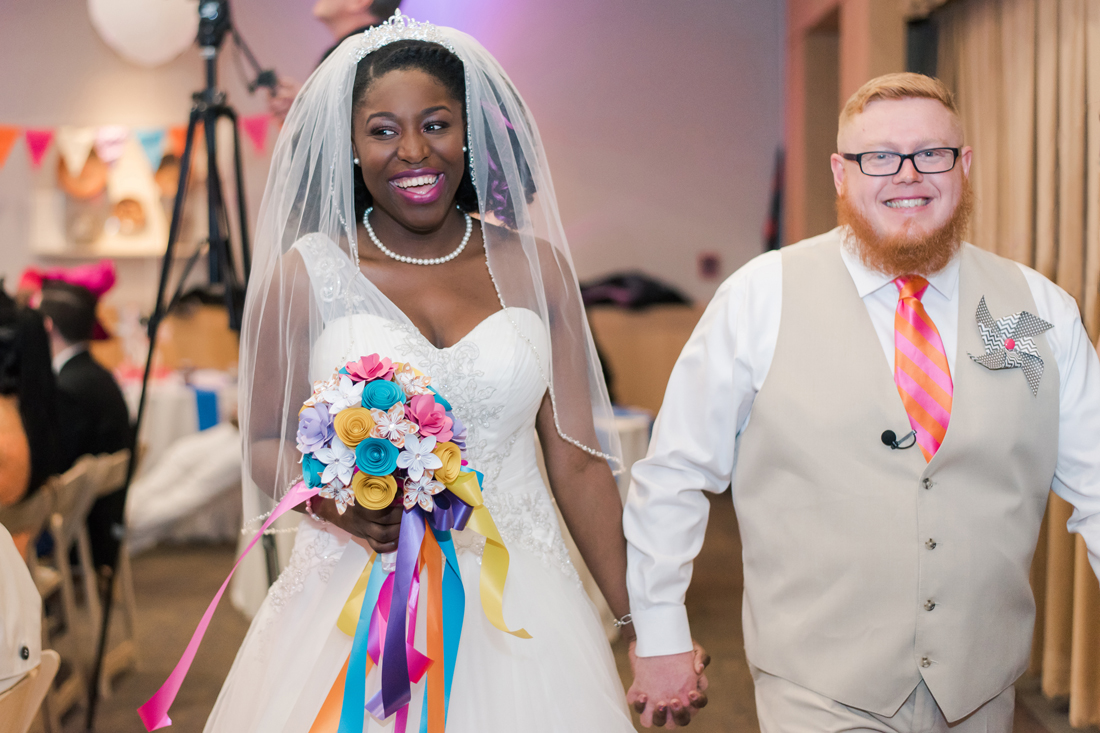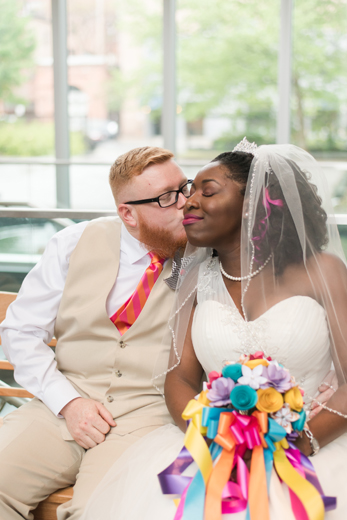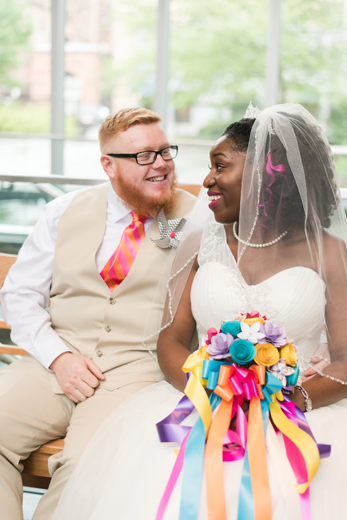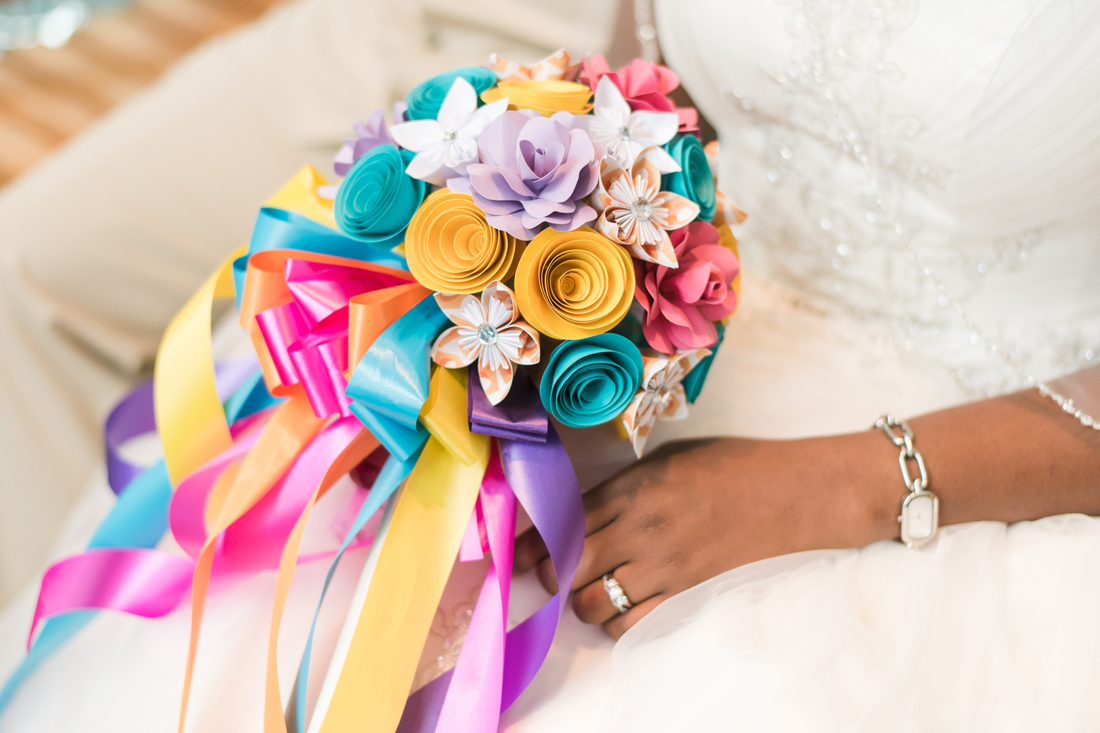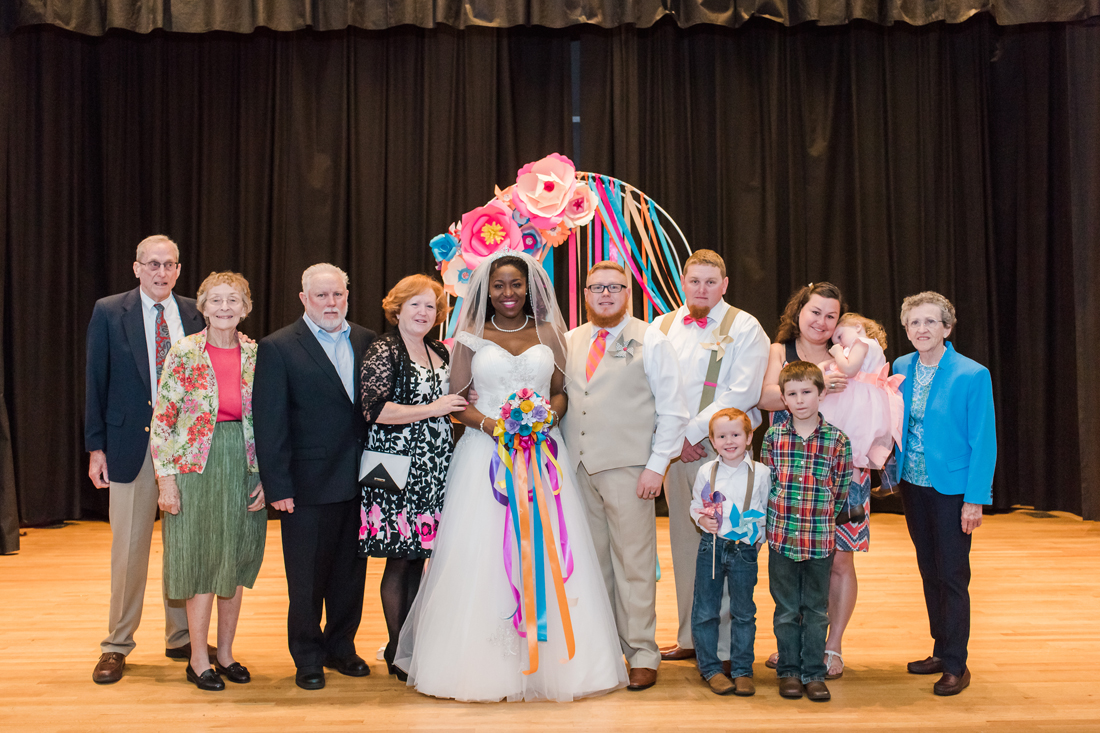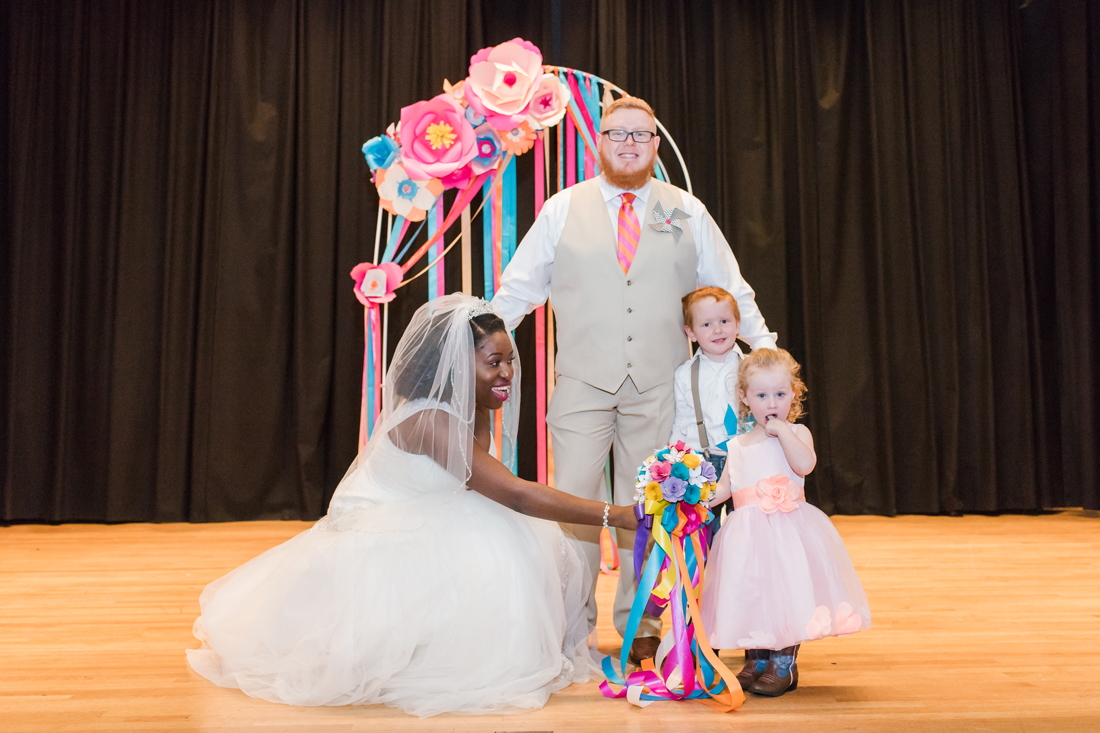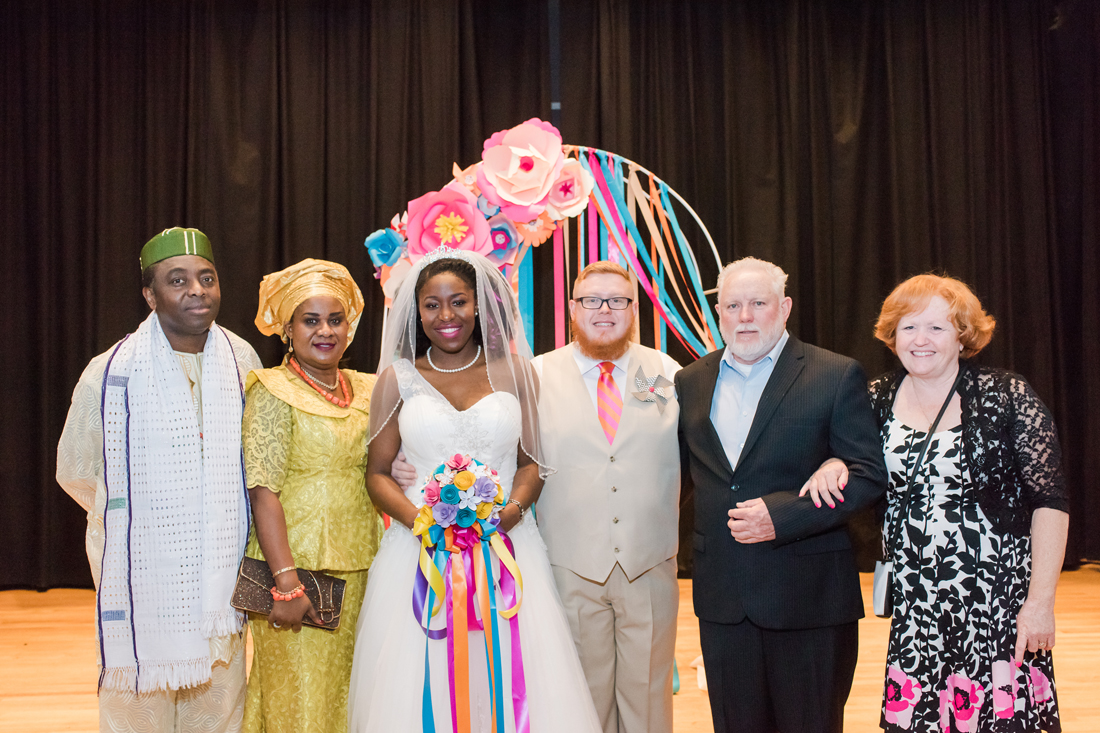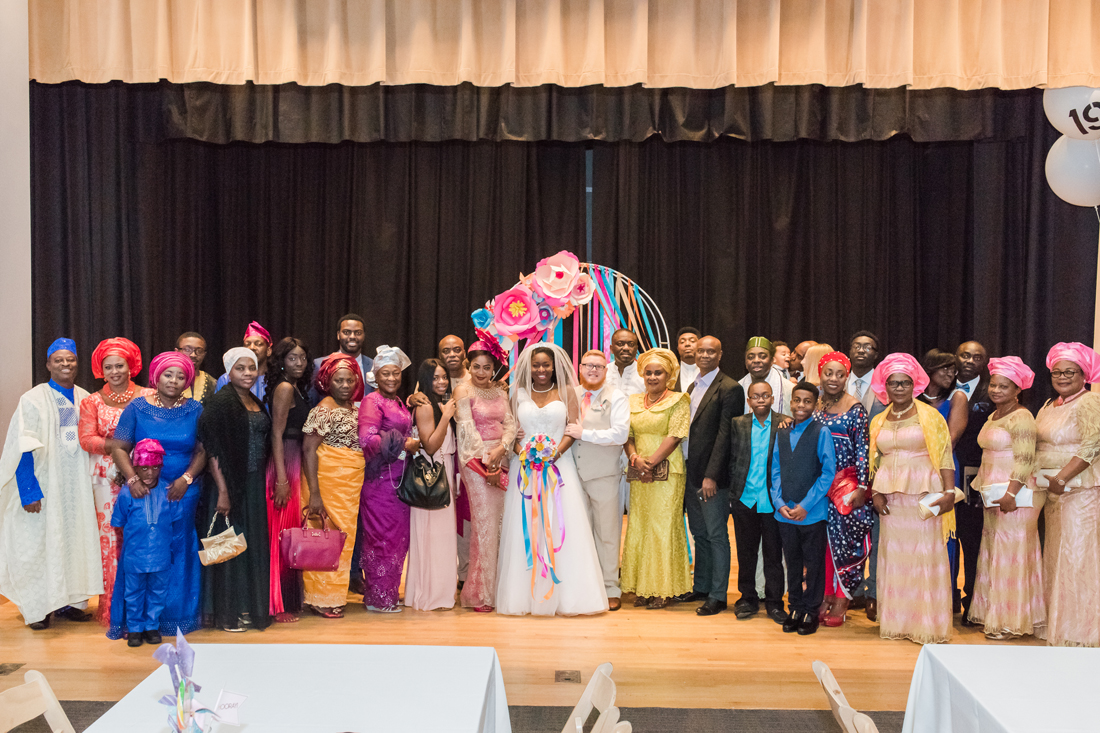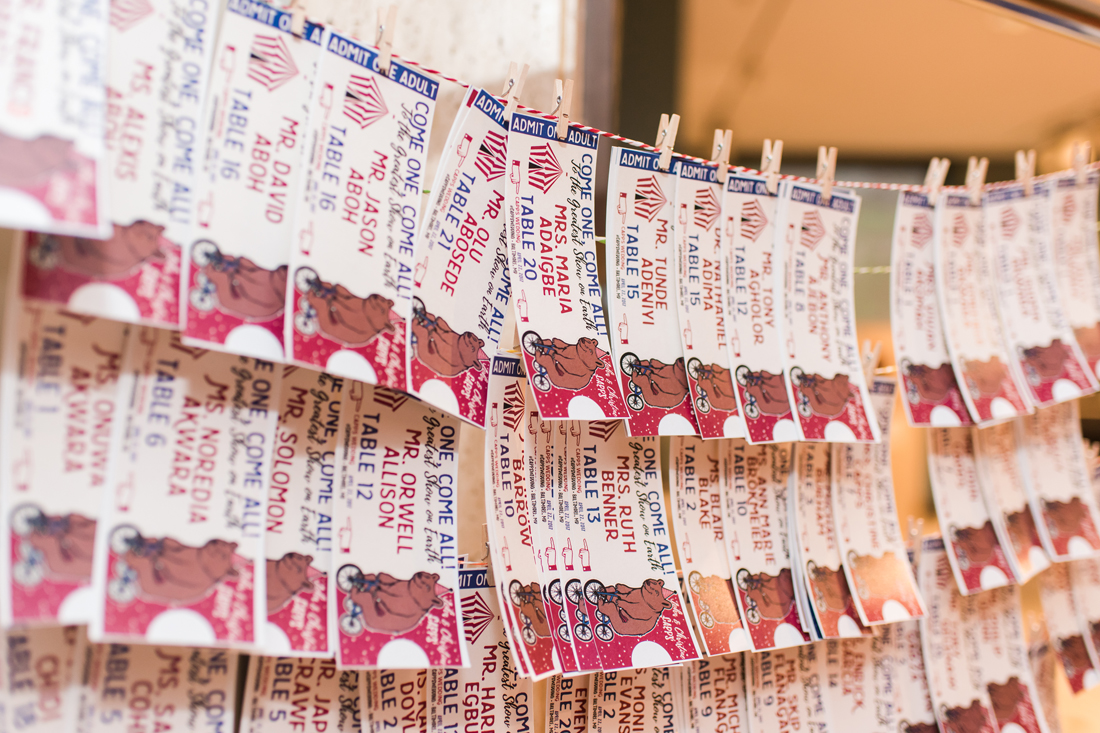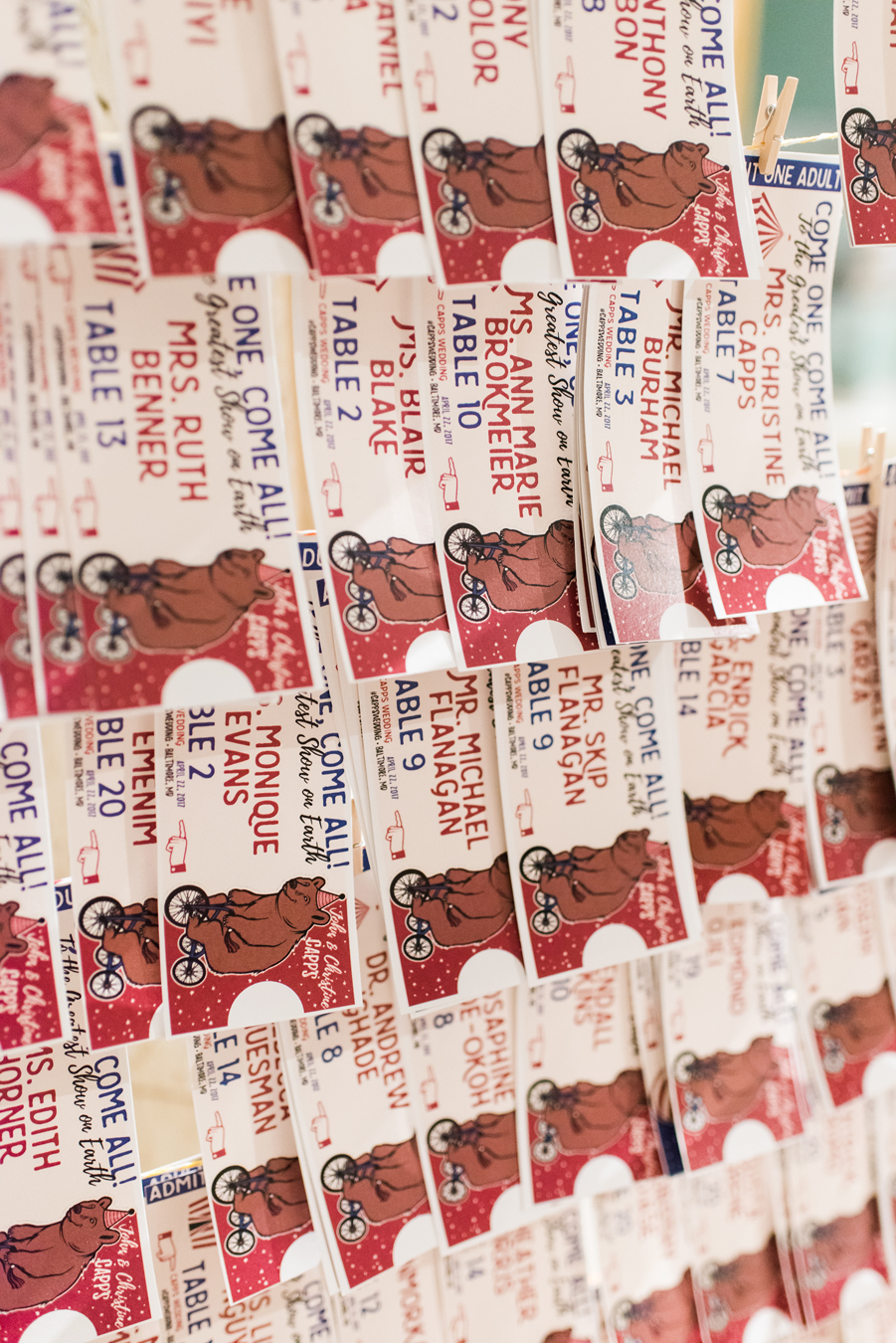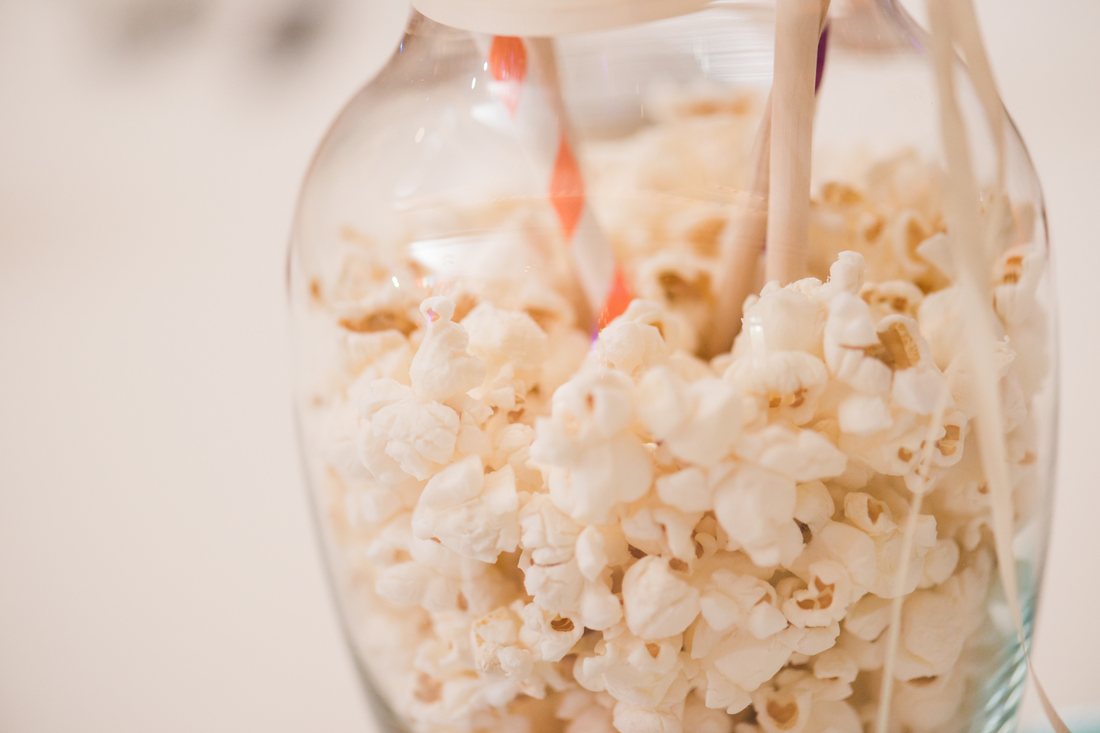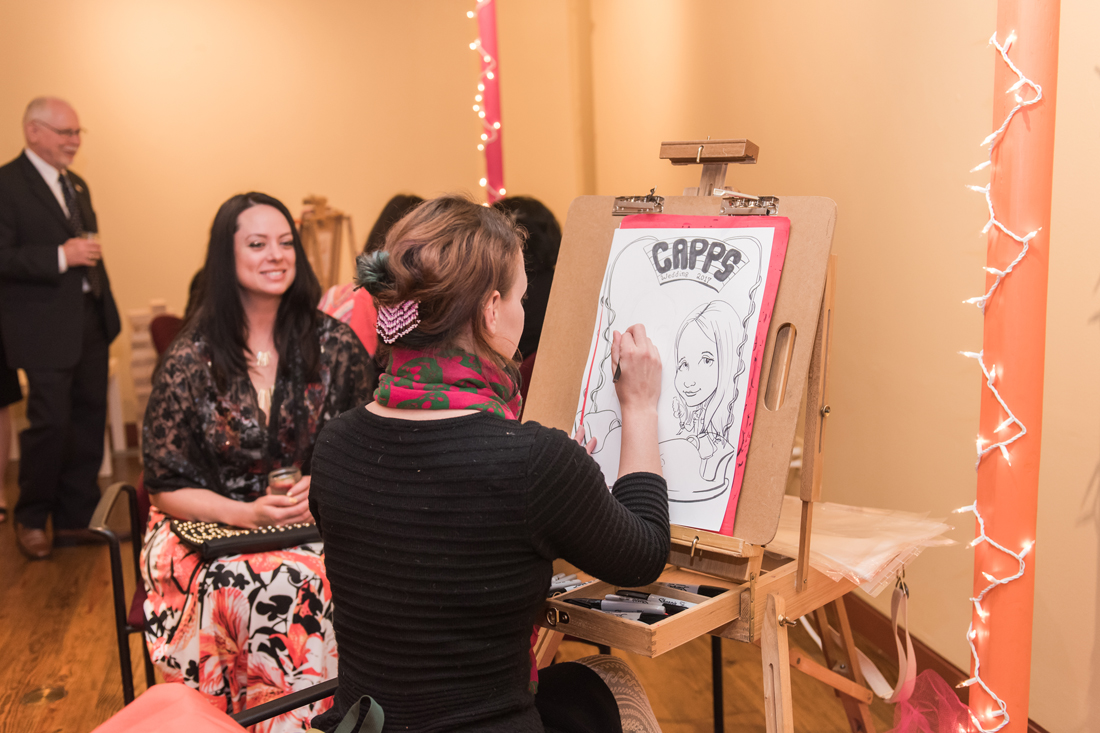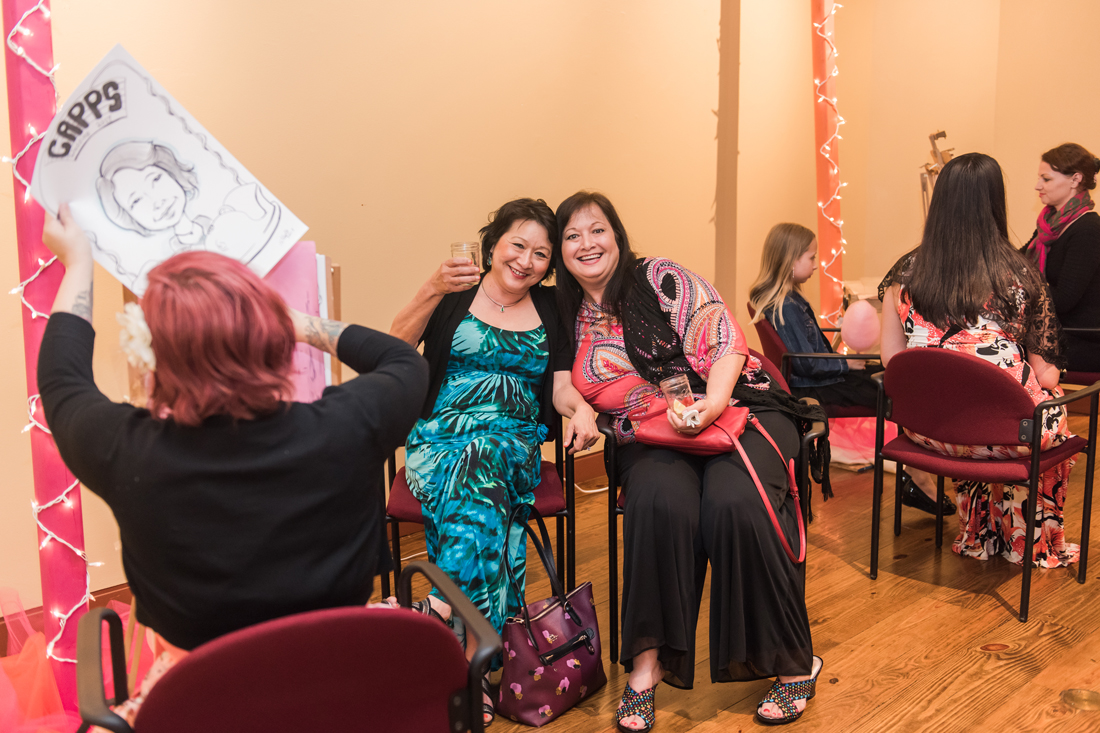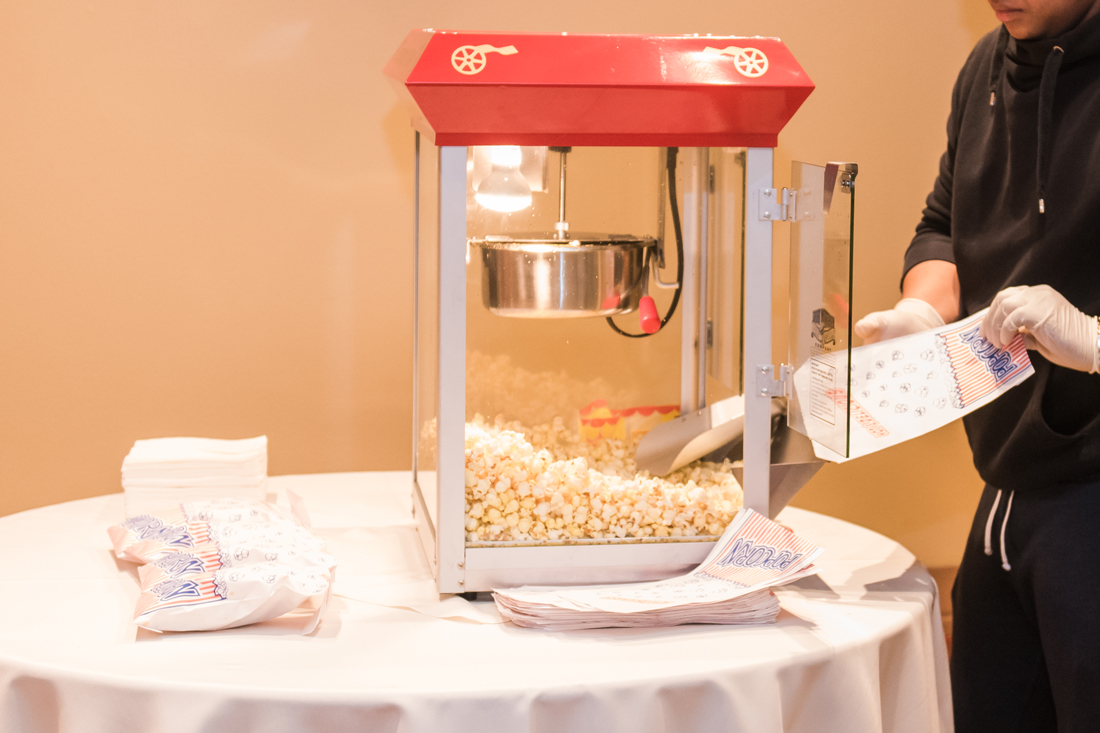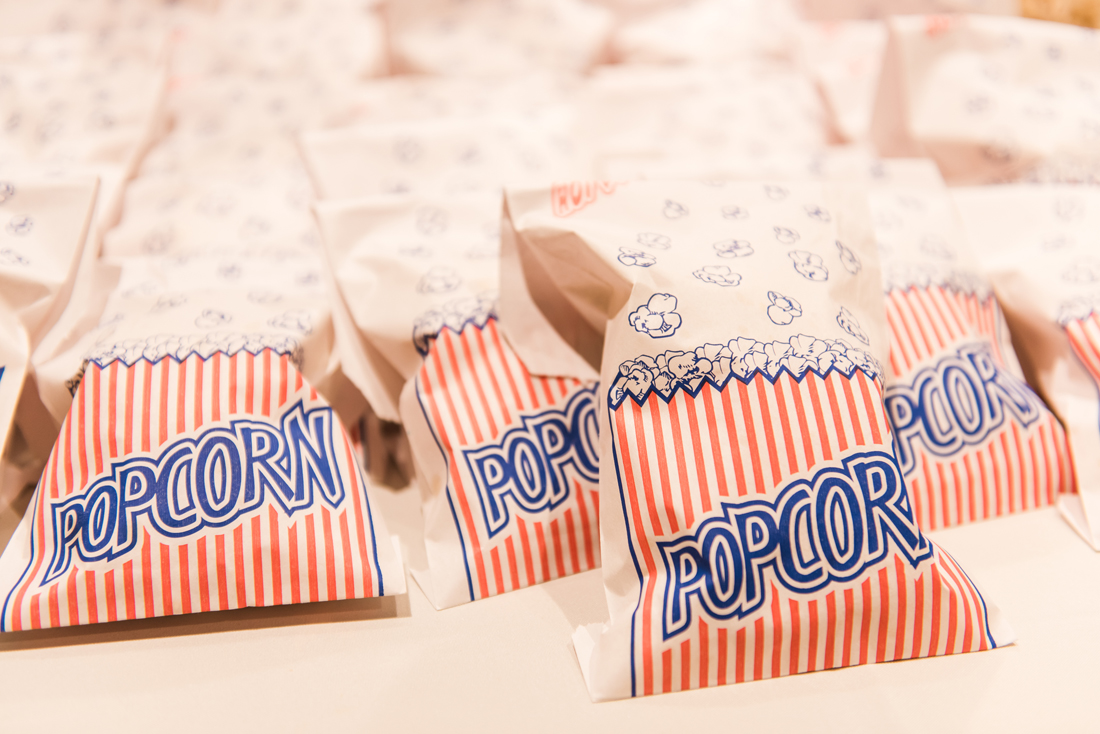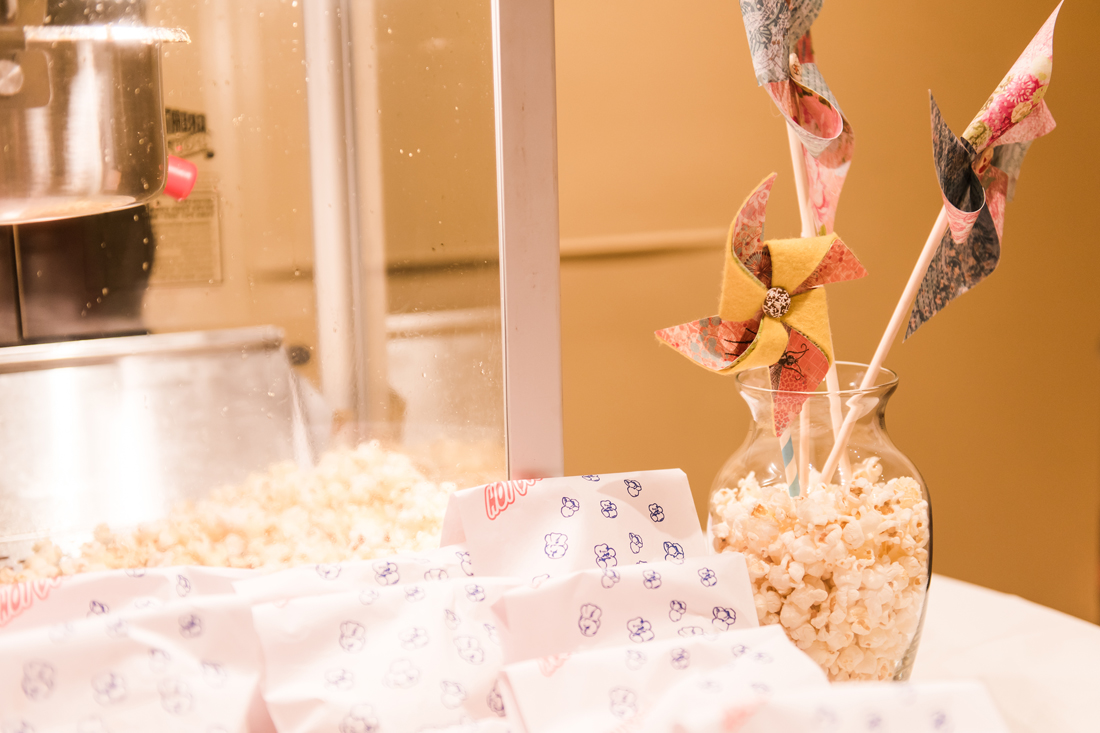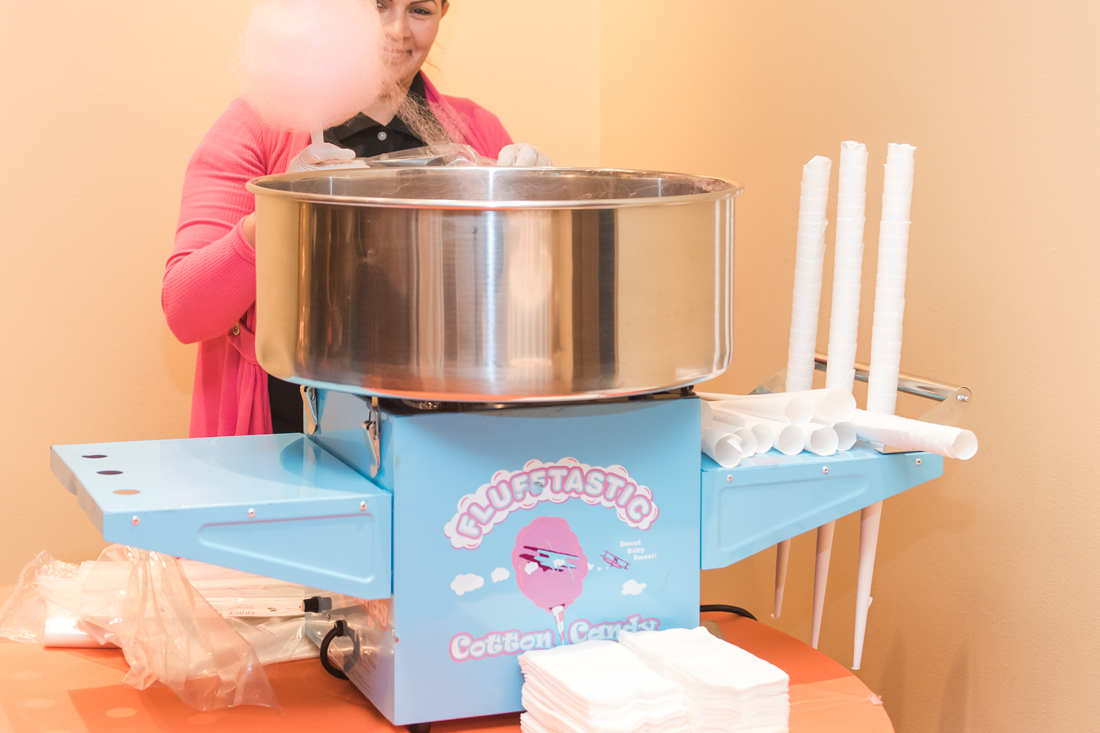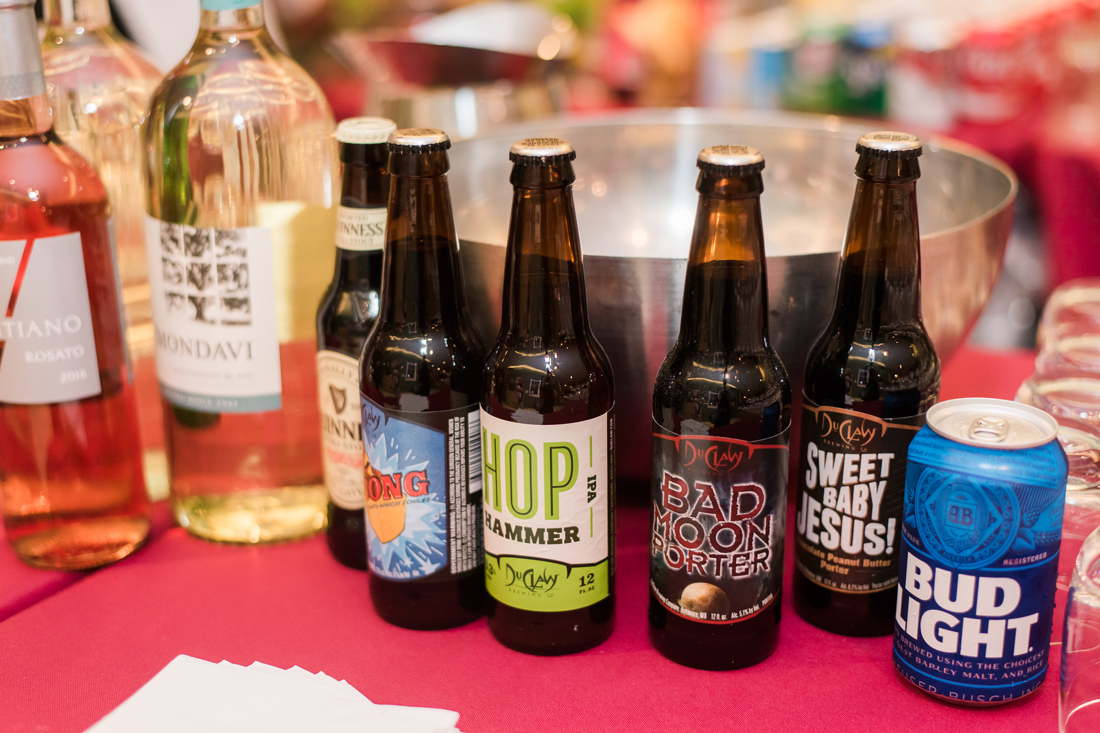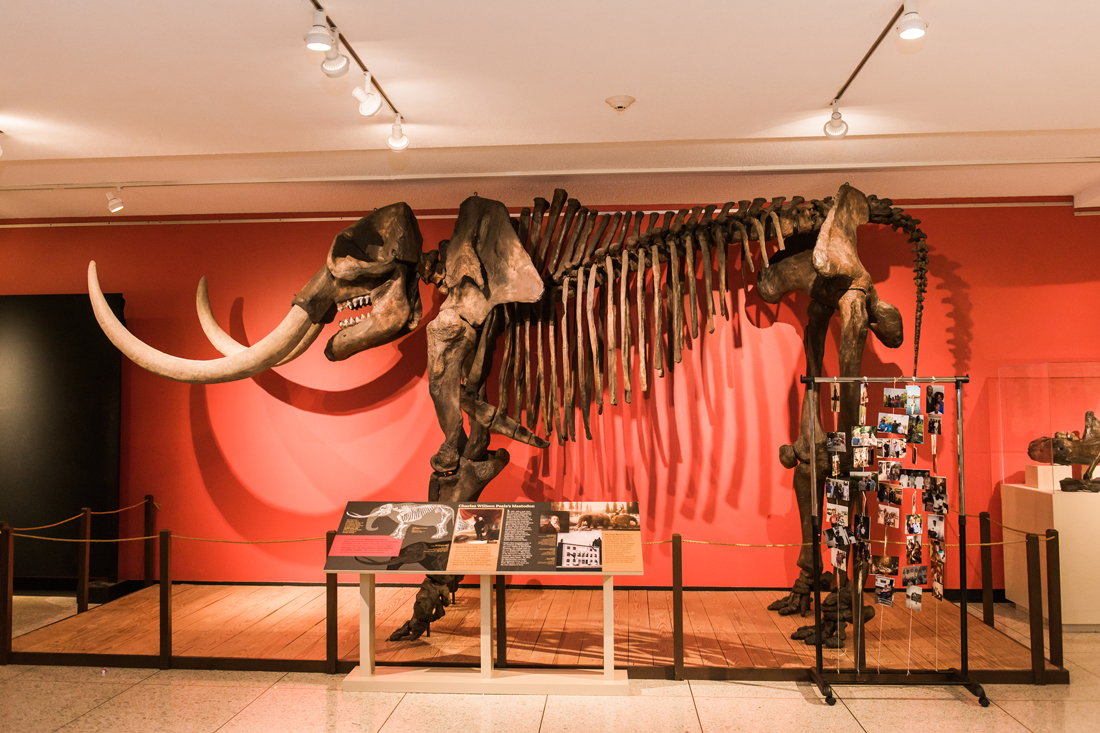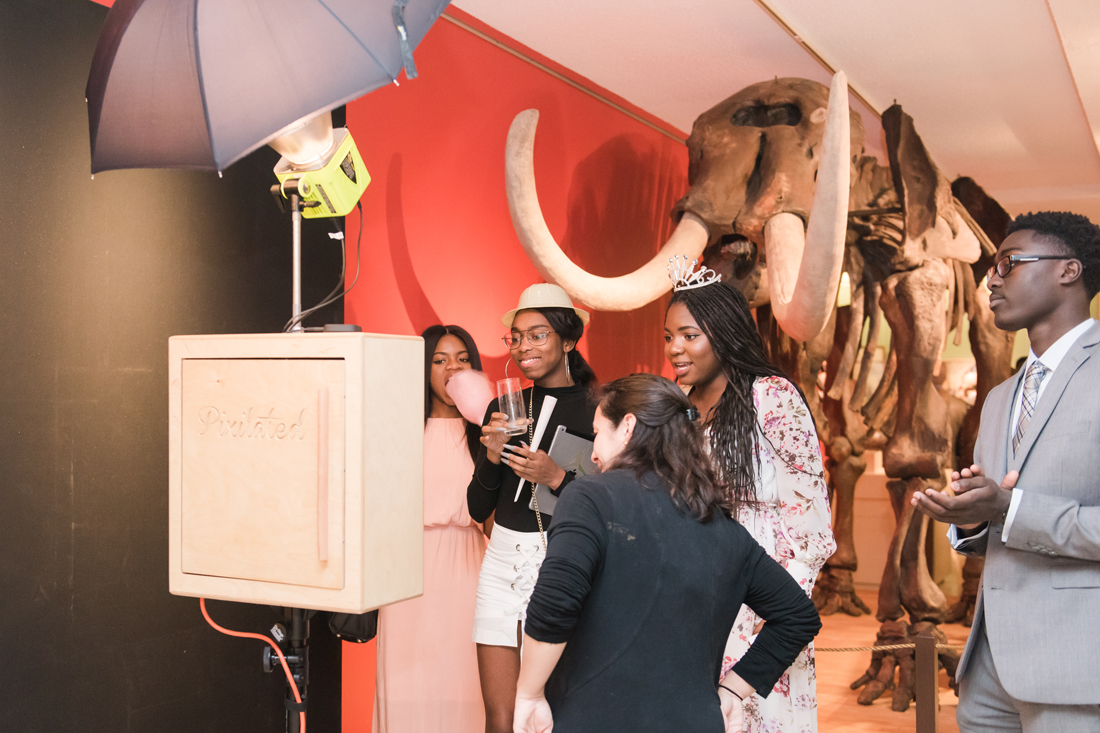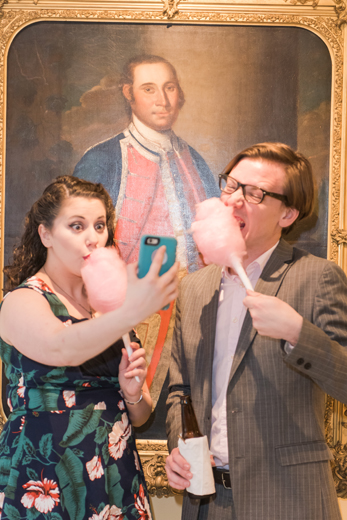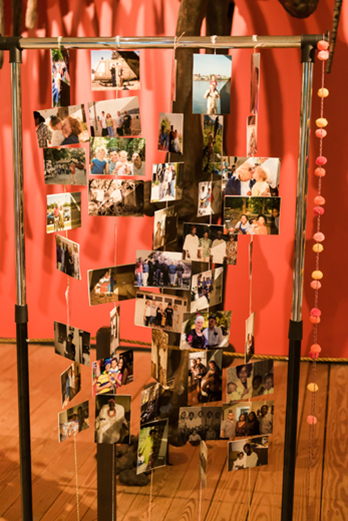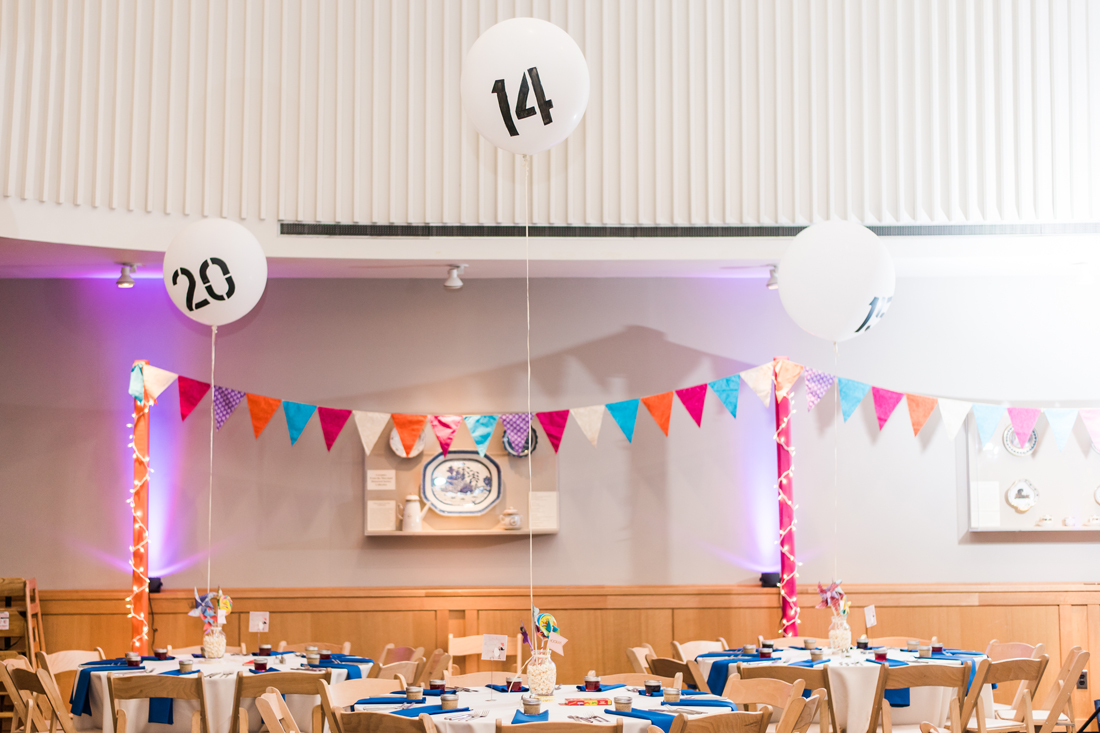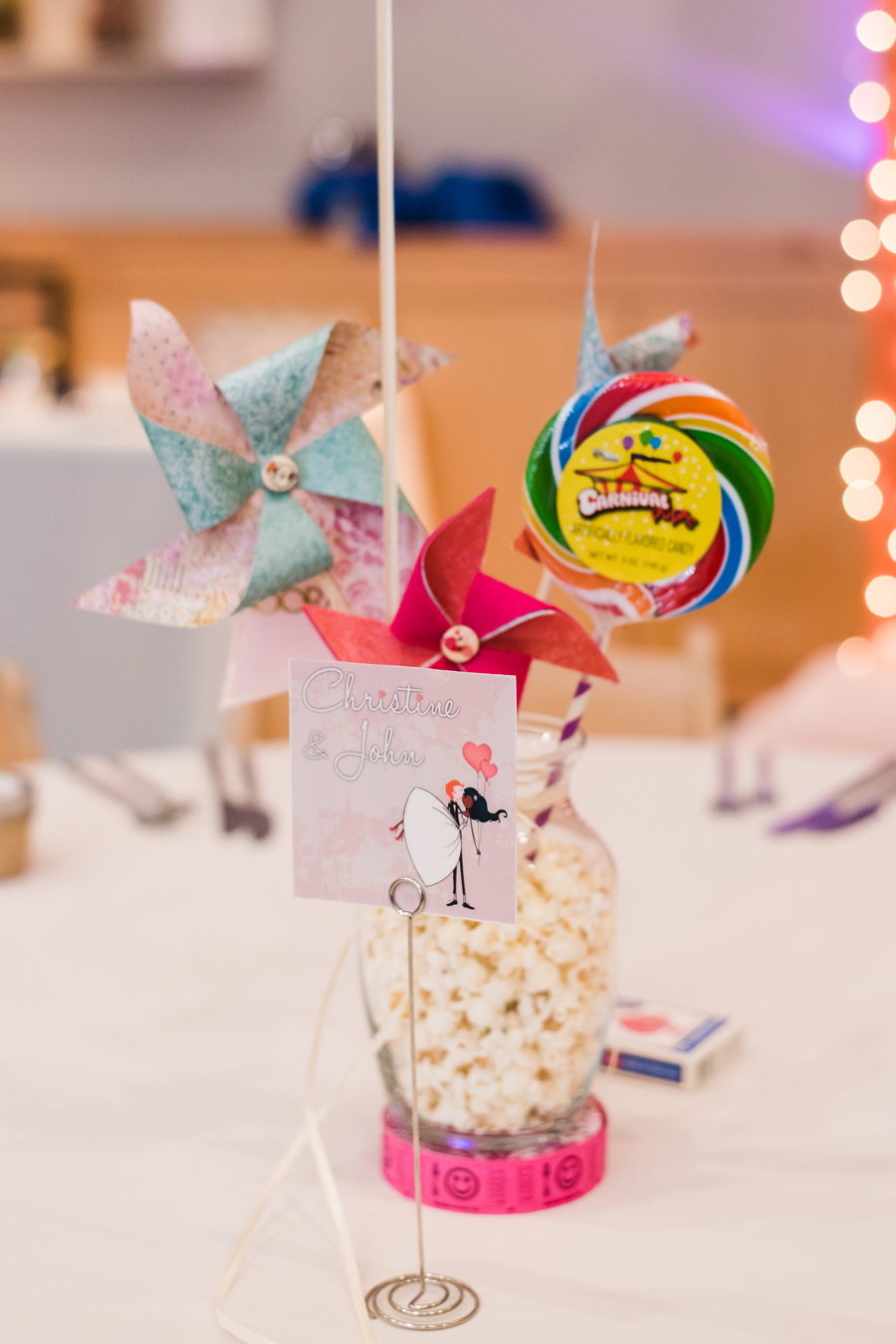 All of these carnival details made me the happiest photographer!!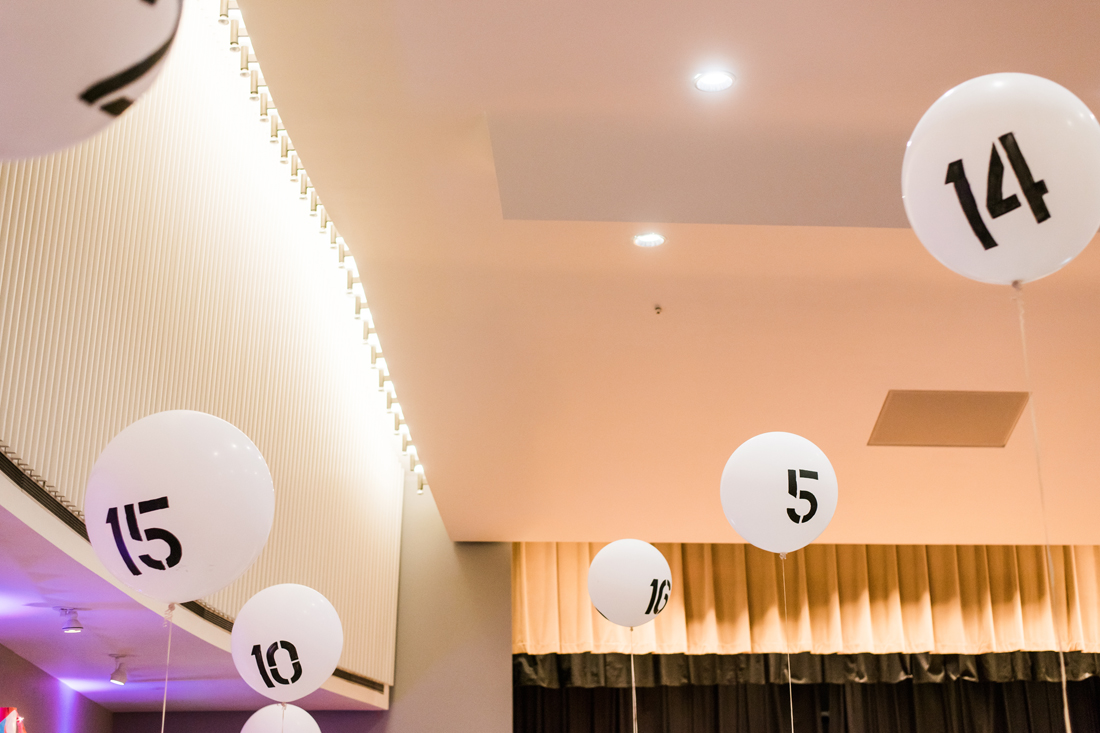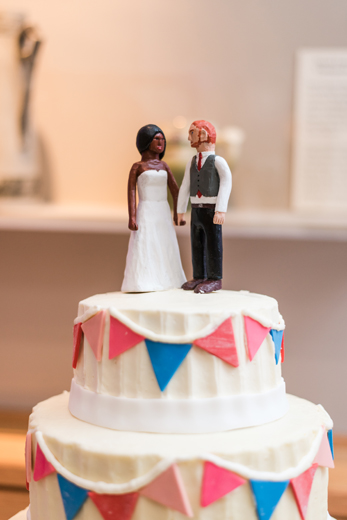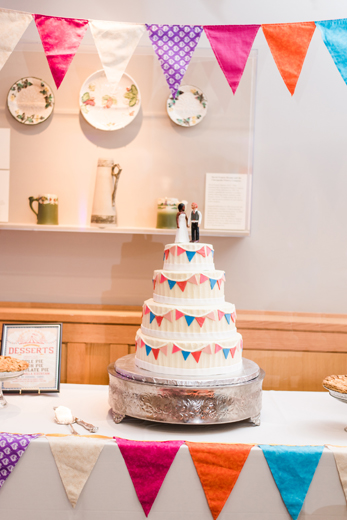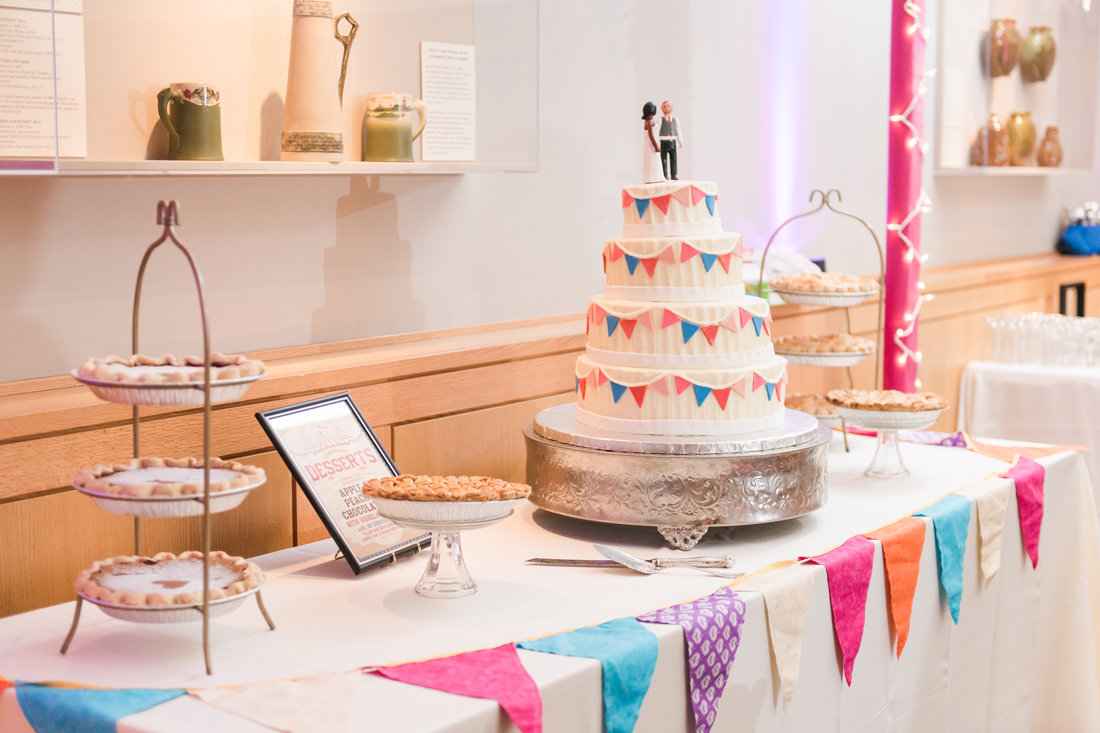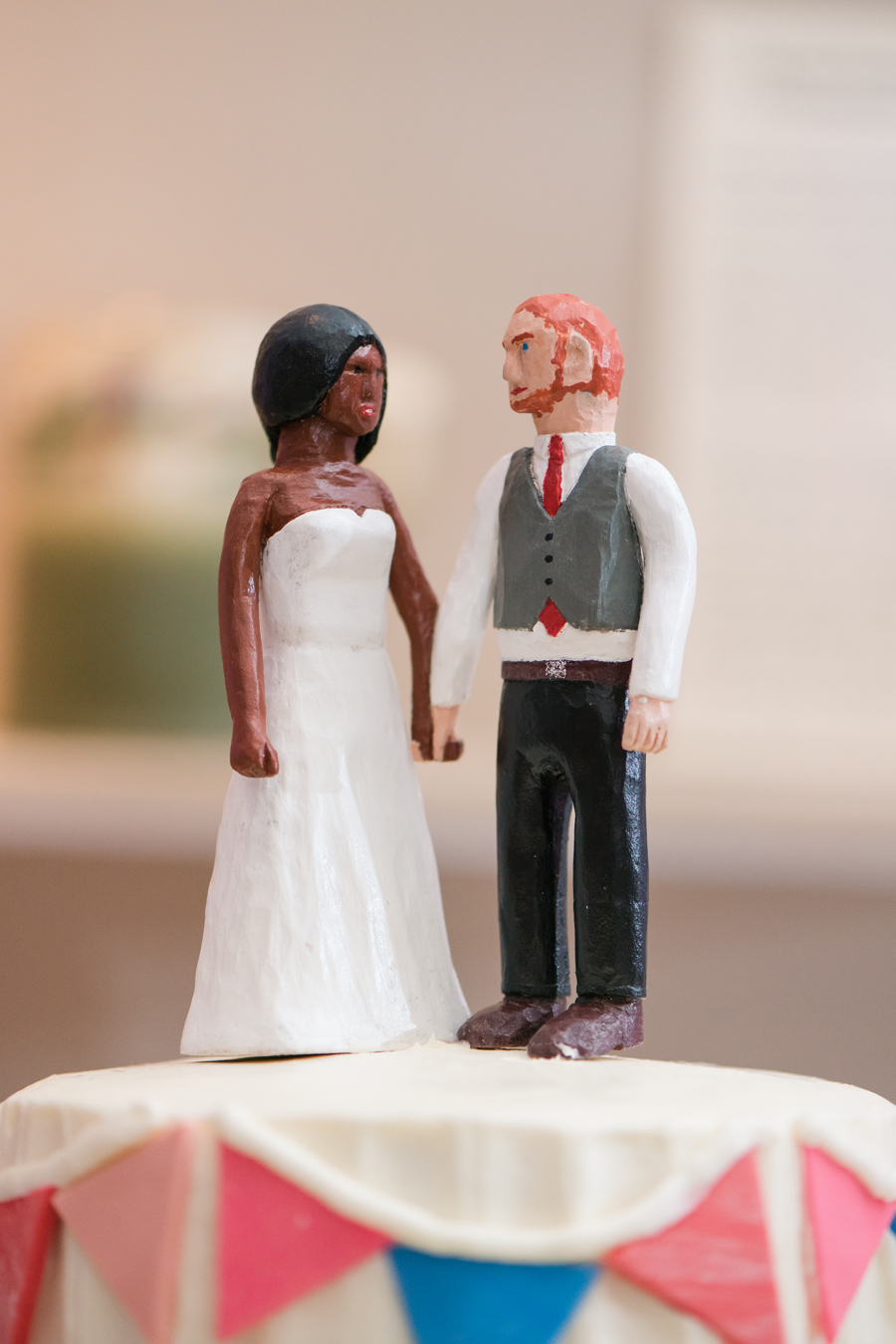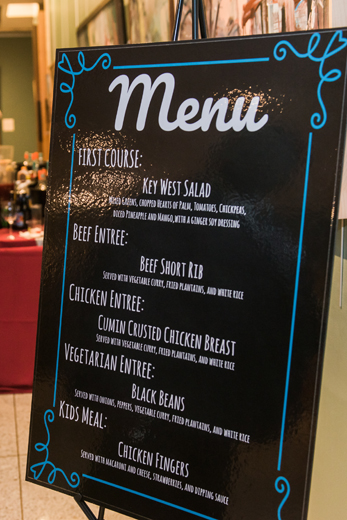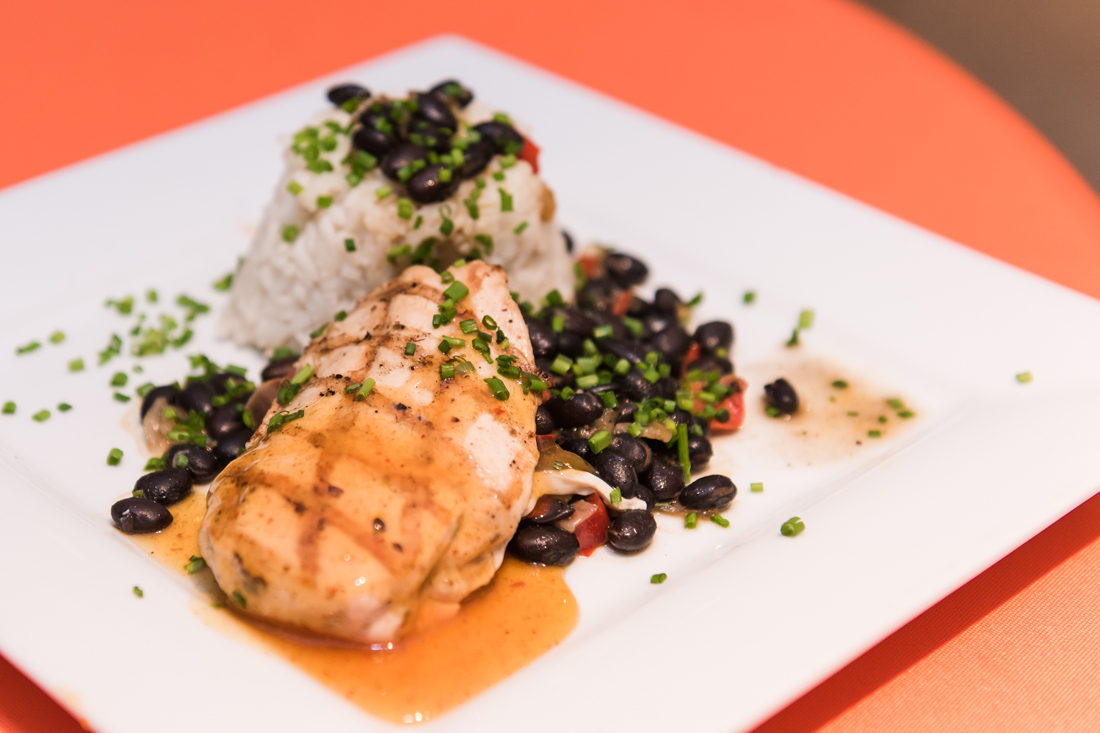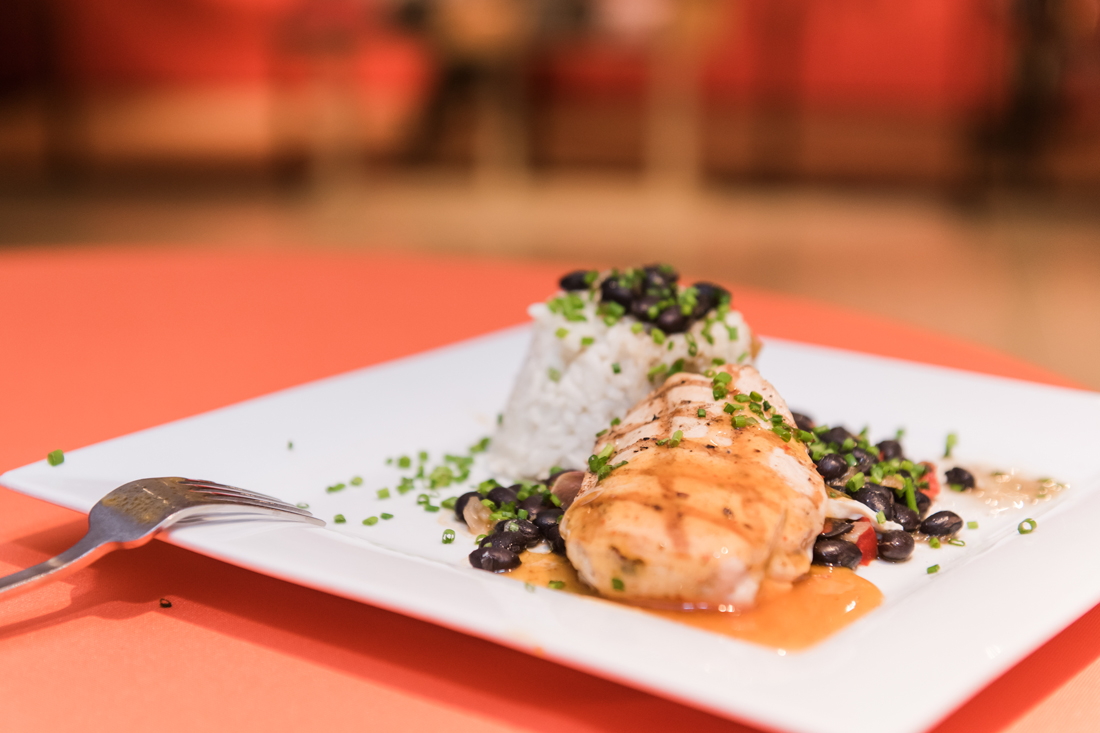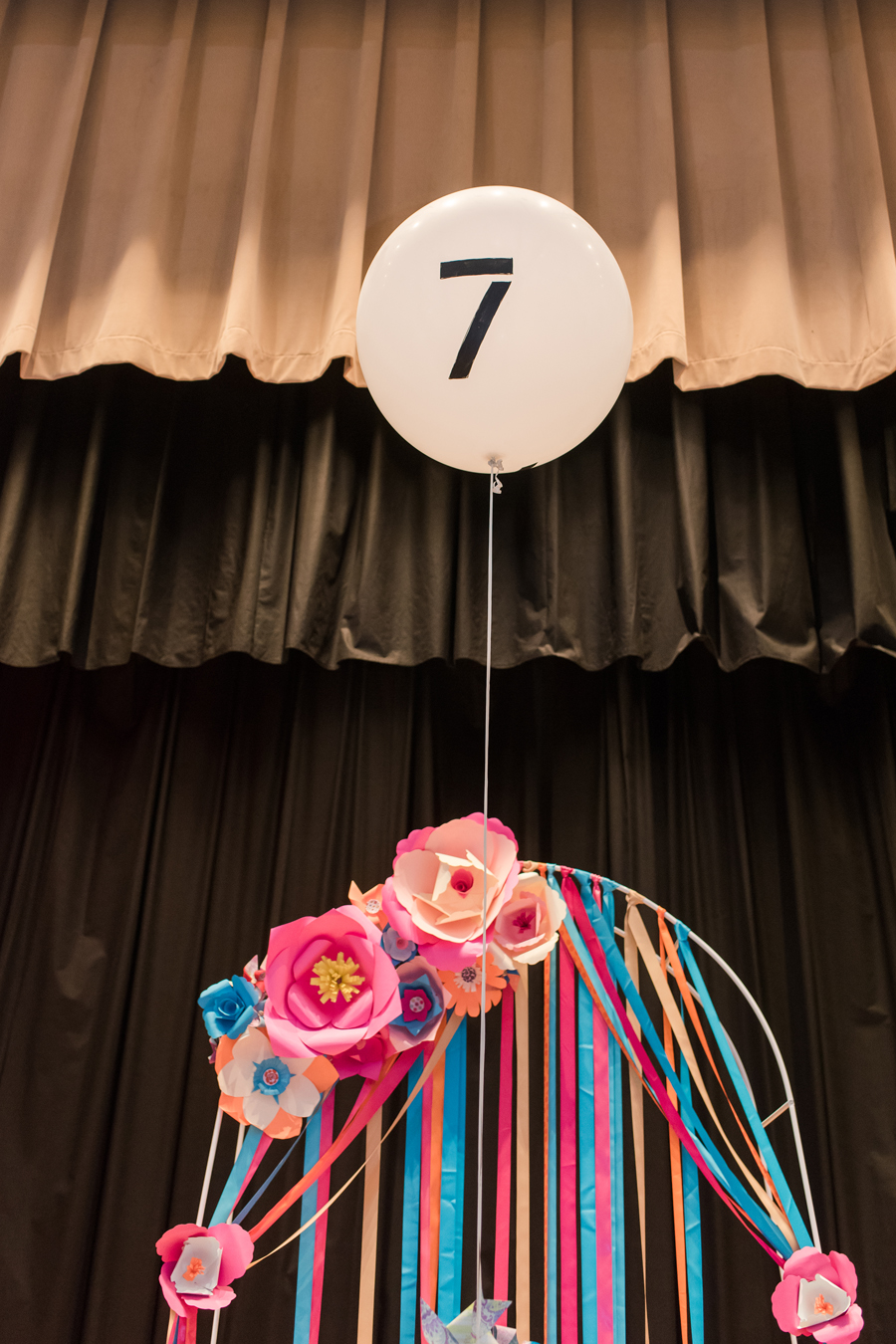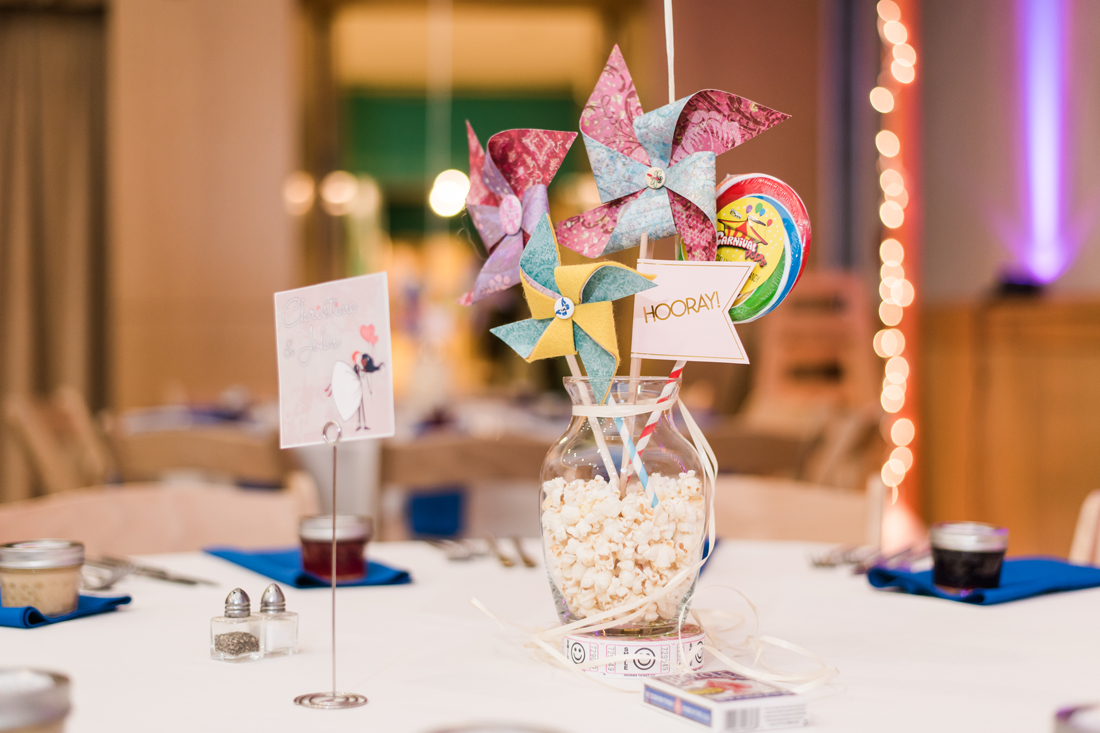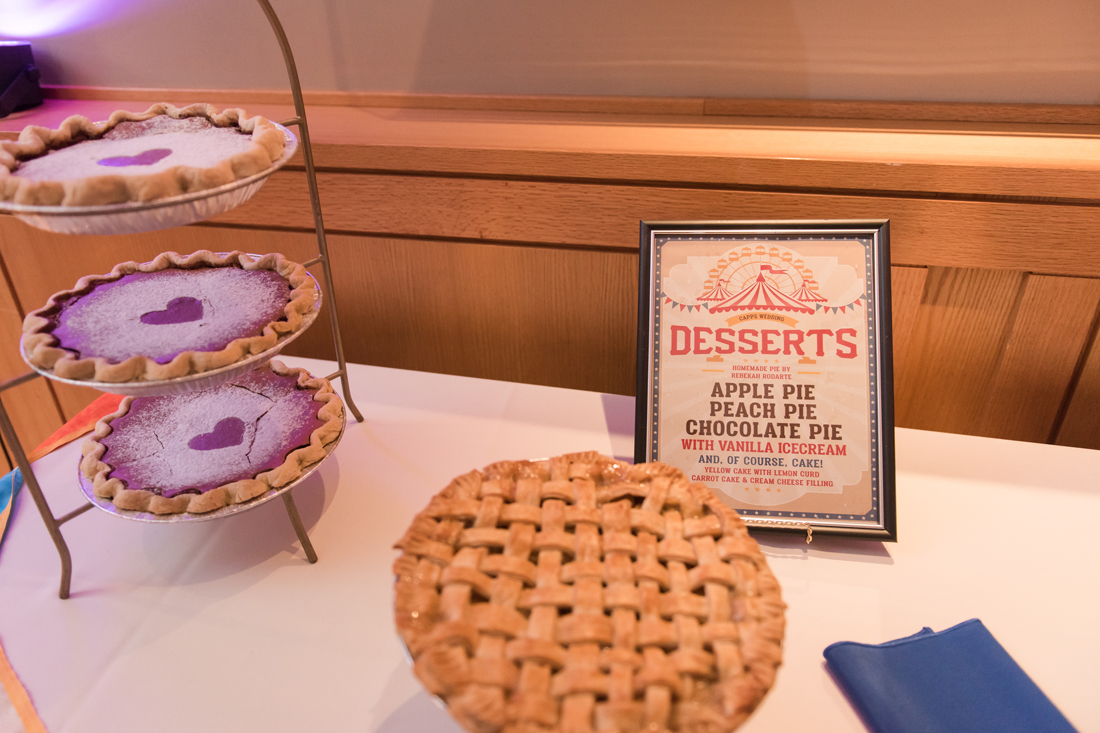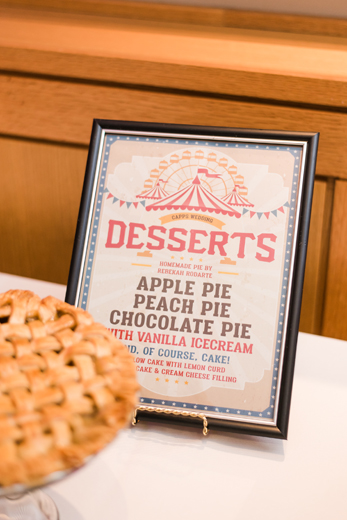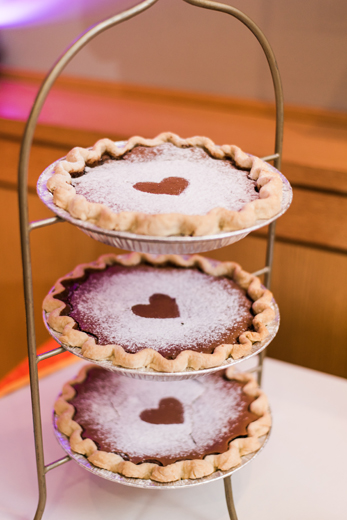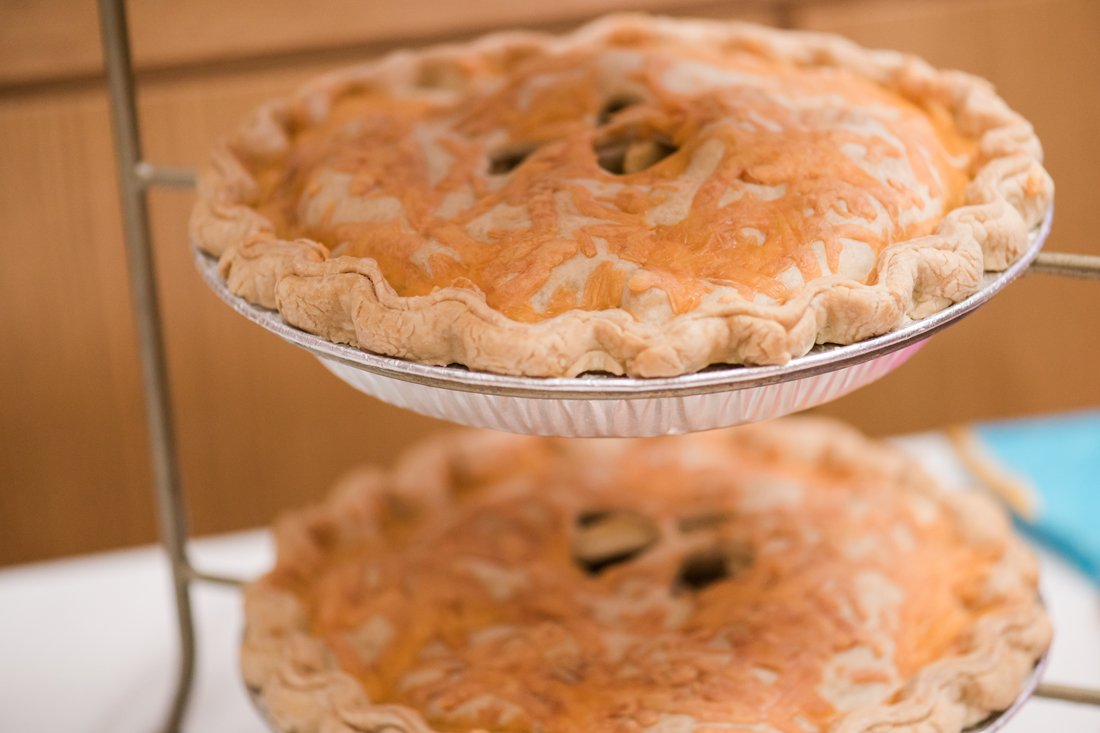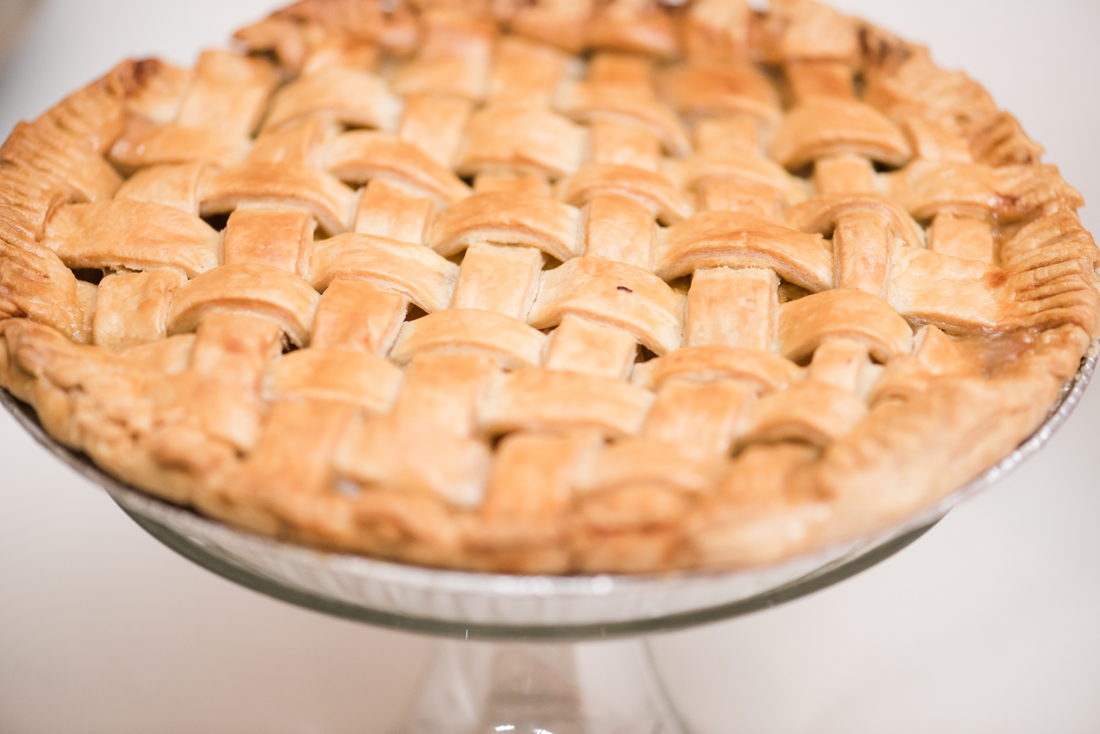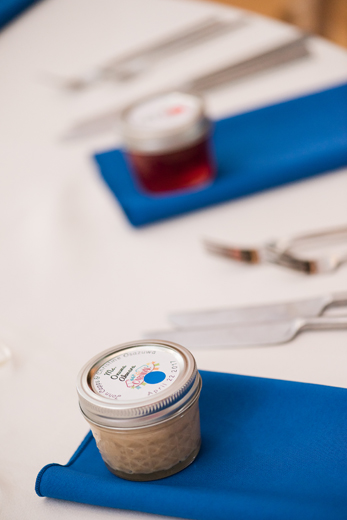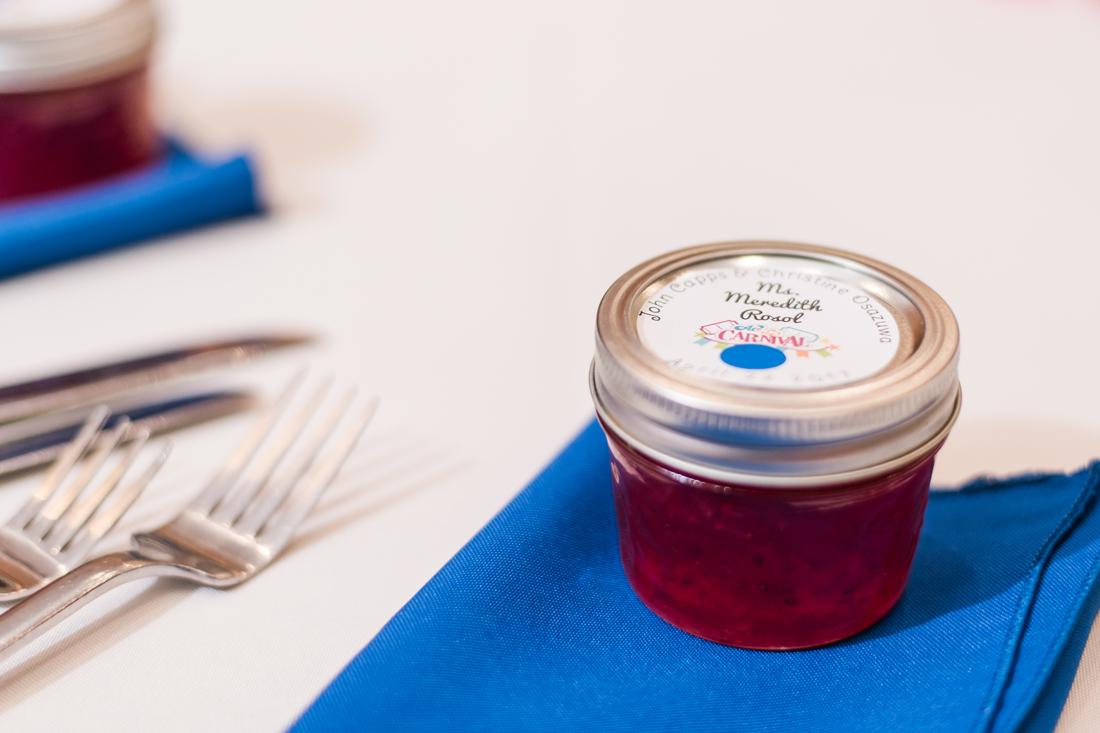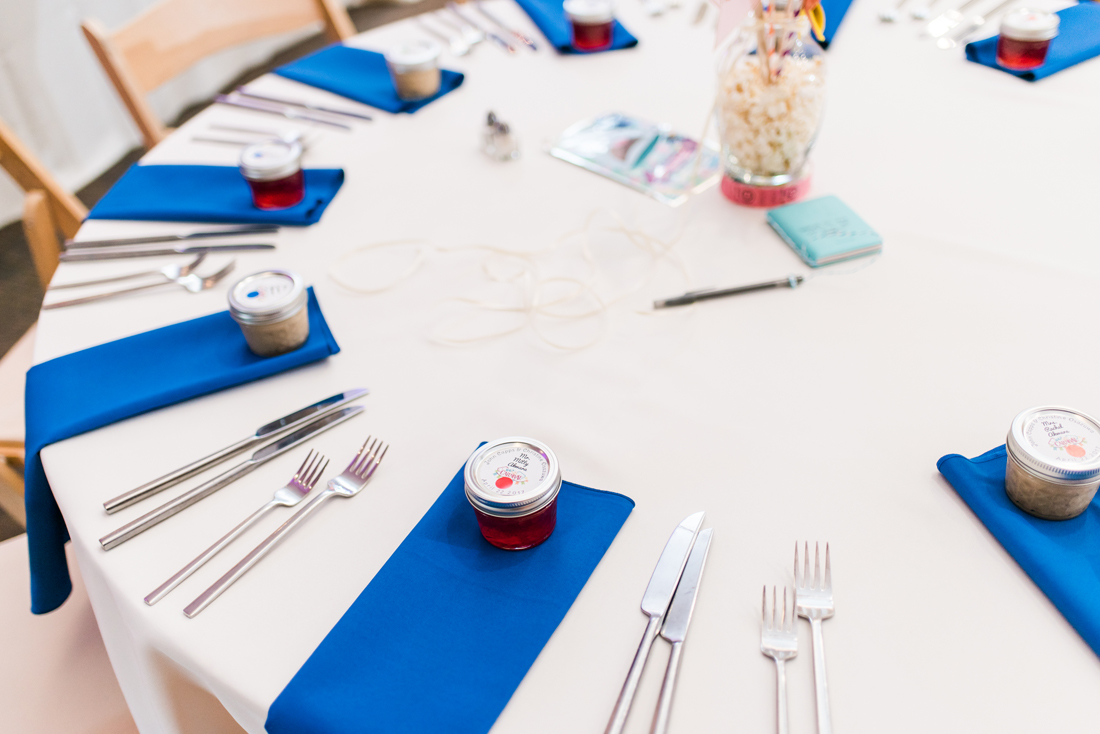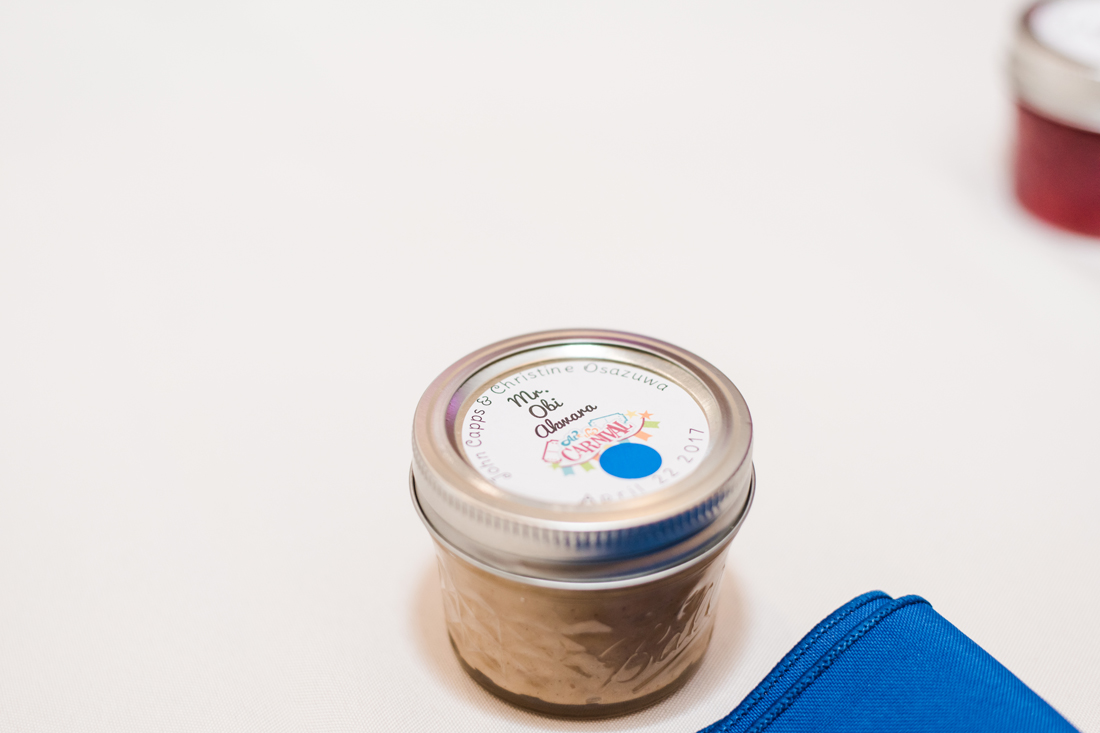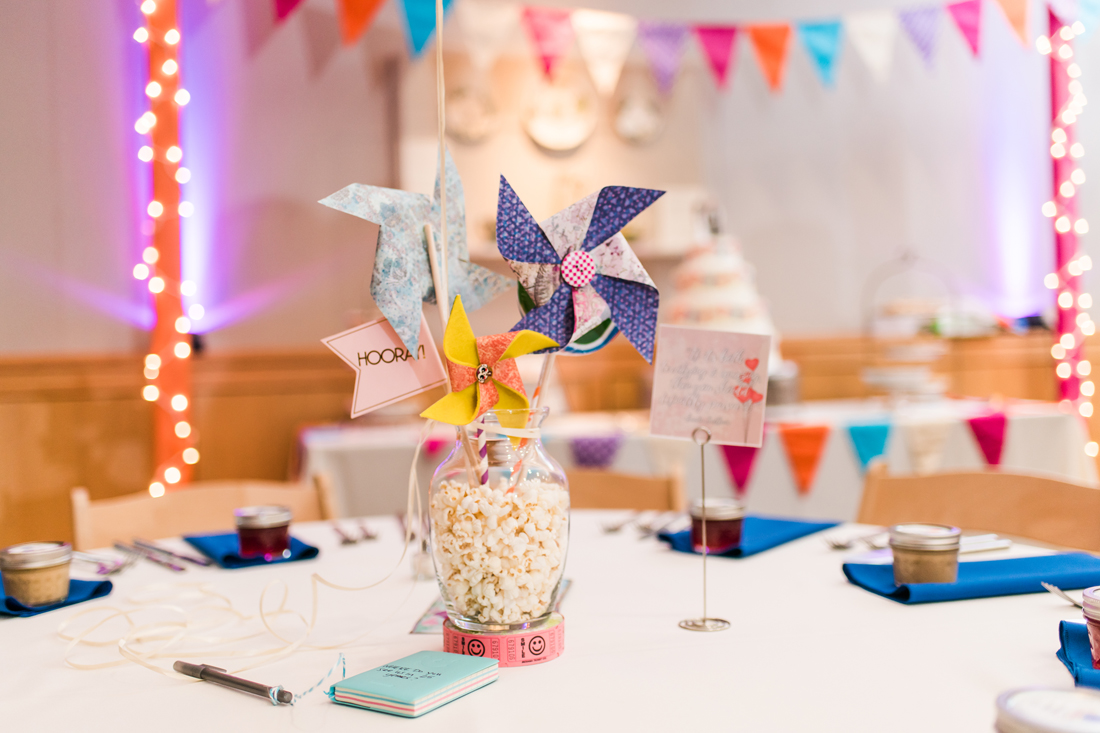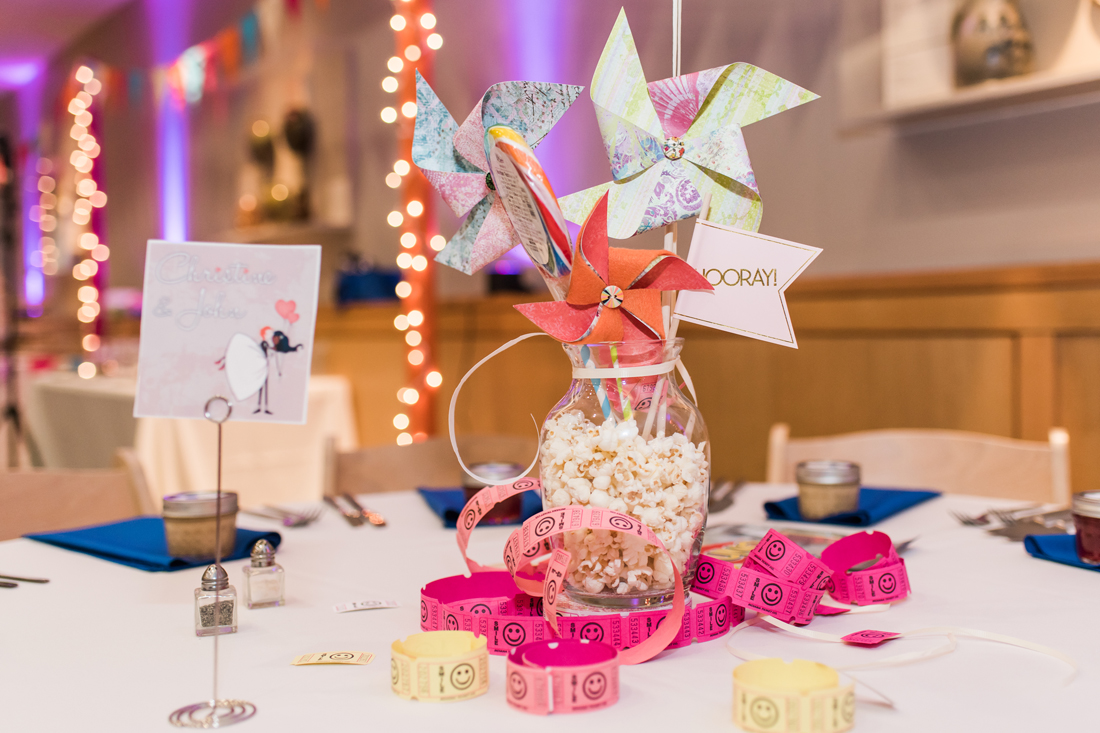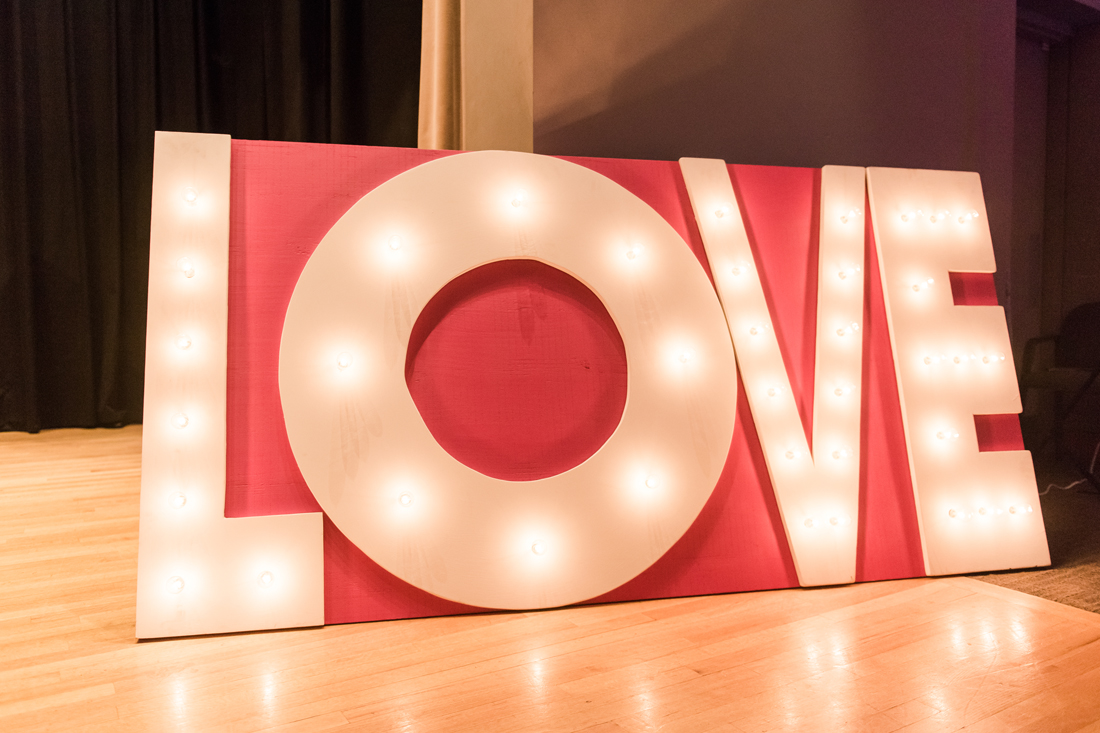 Christine told us how she wanted a LOVE sign so badly, and told John how perfect it would be …. SO HE MADE ONE FOR HER!!! All of the husband points!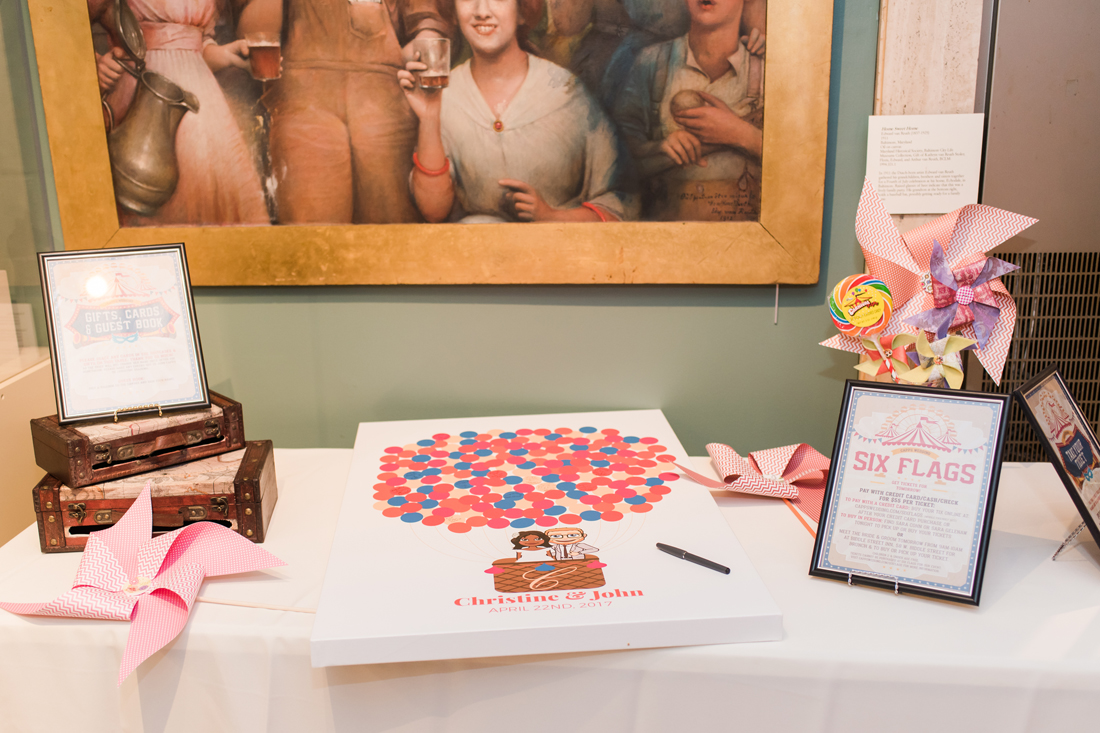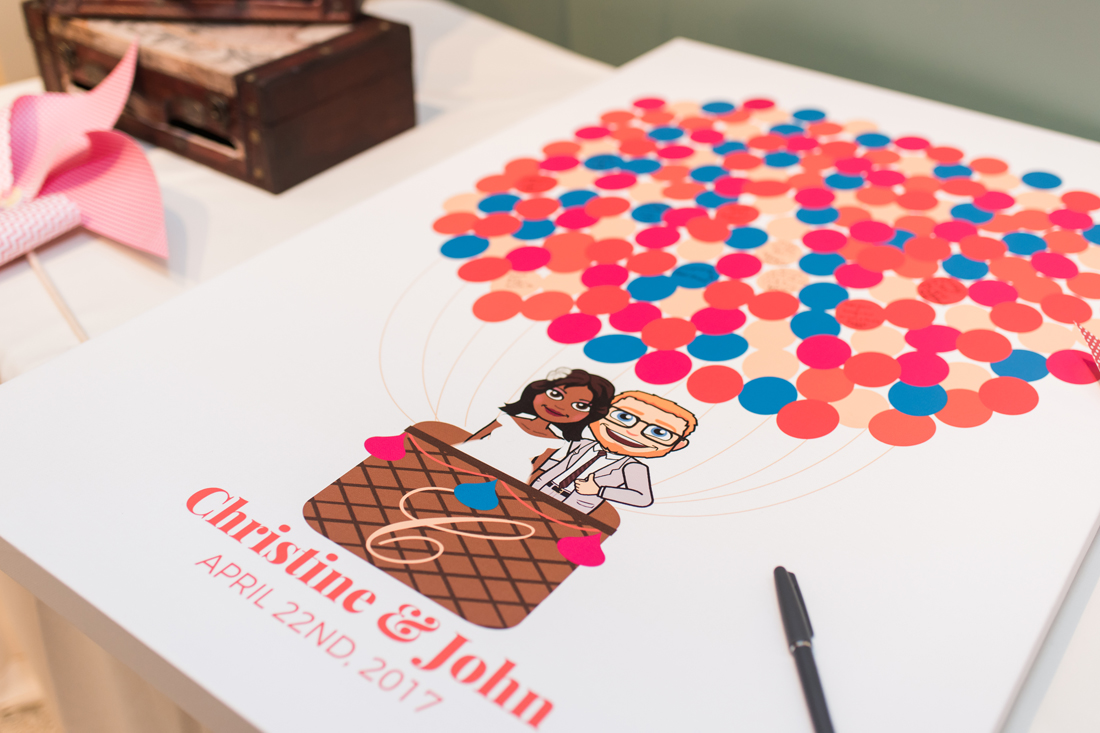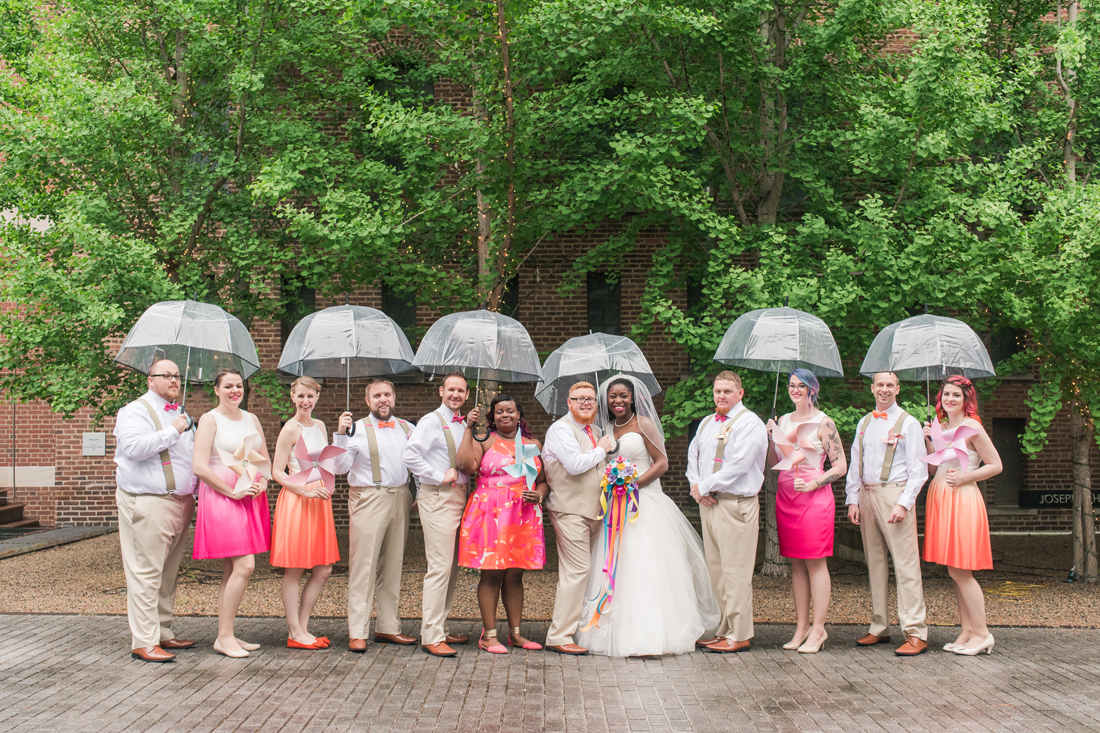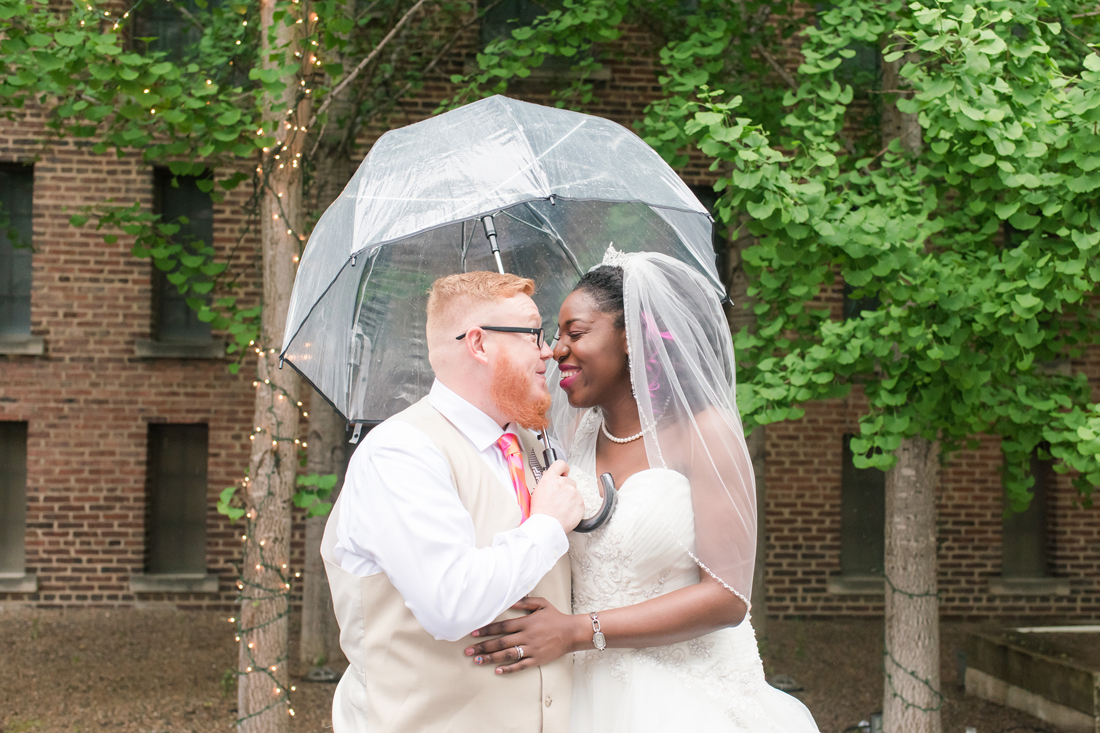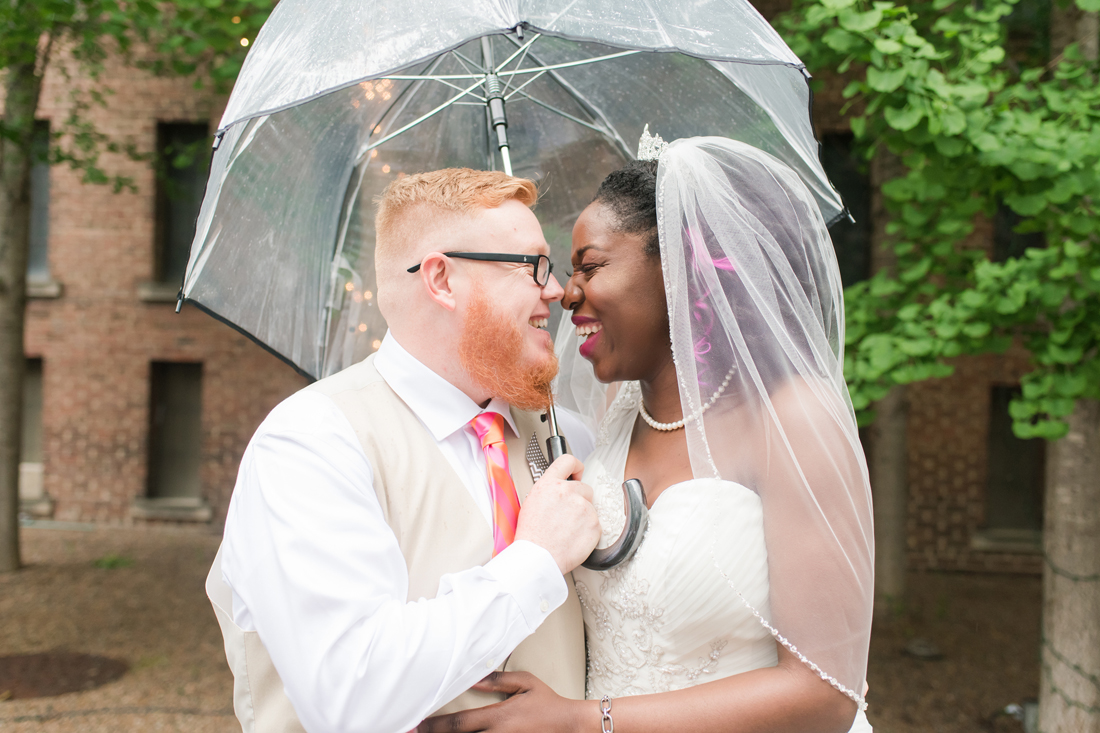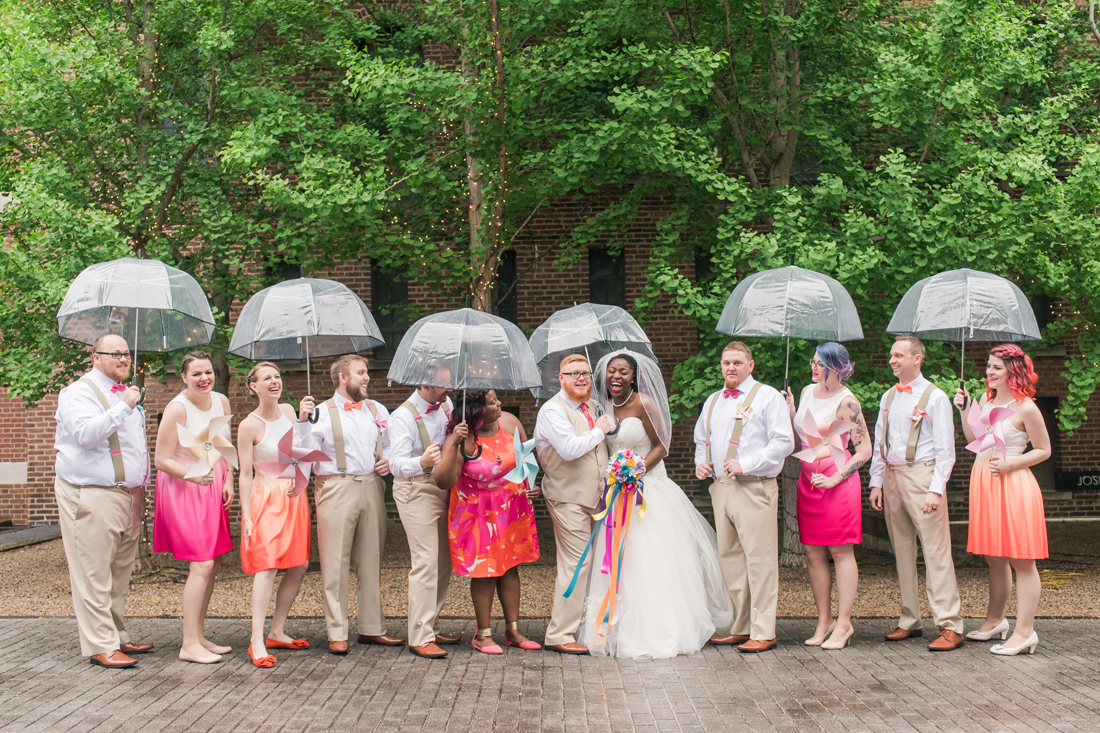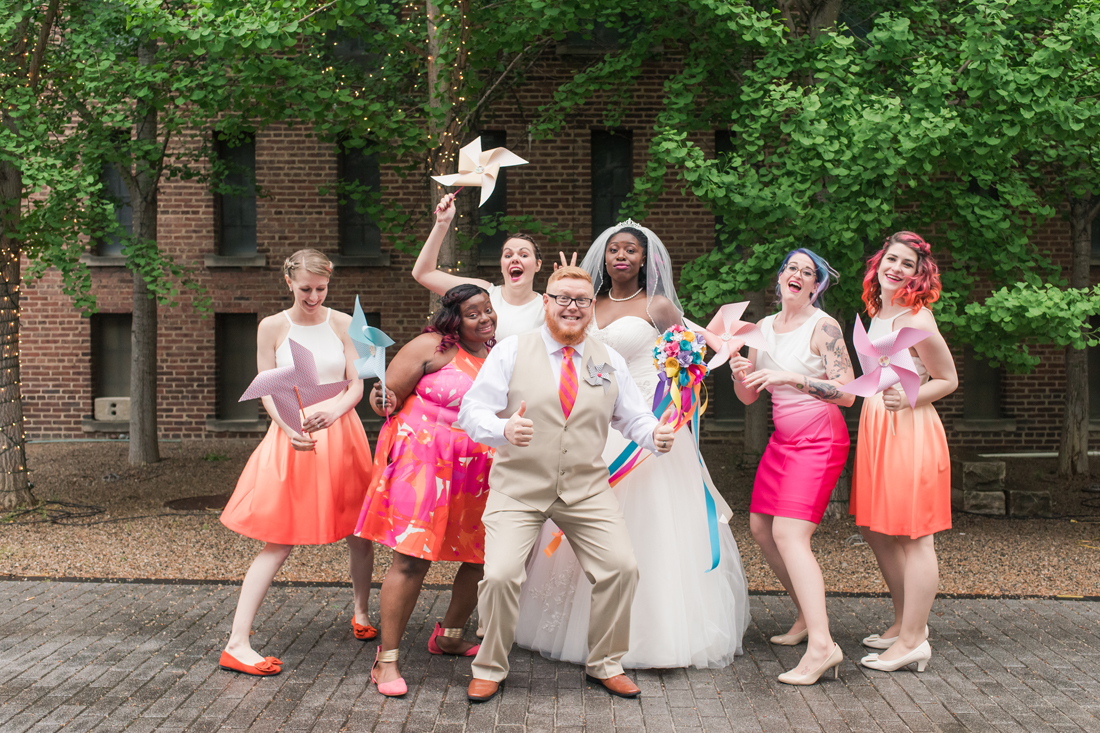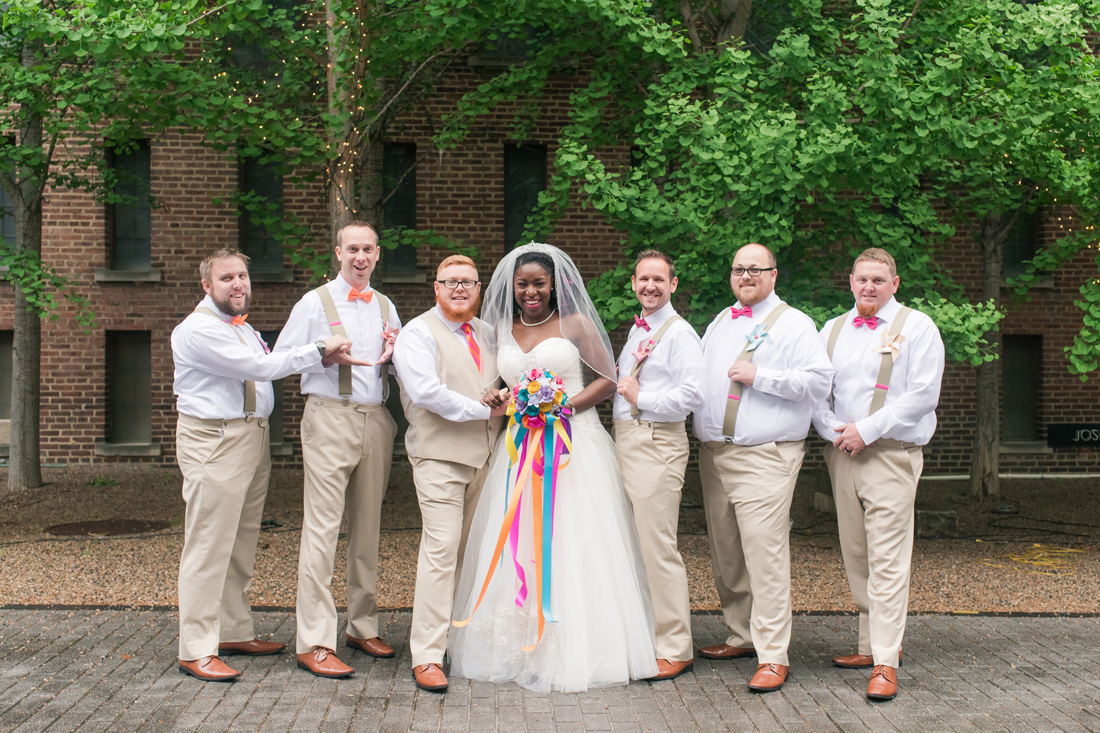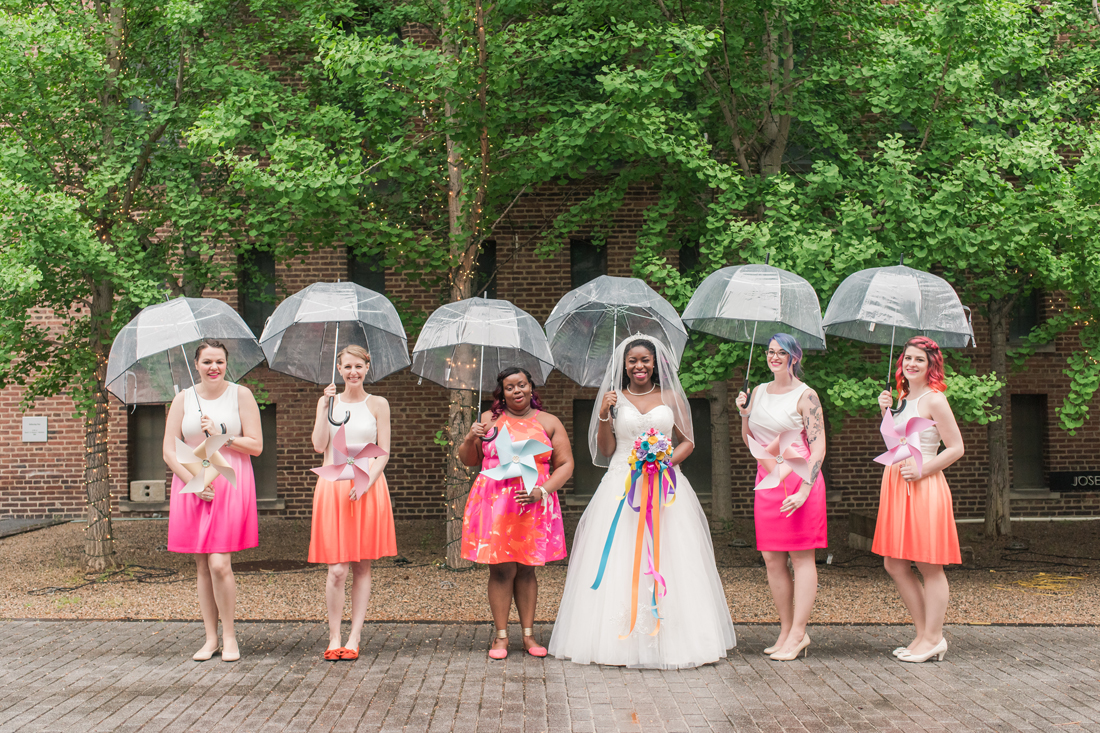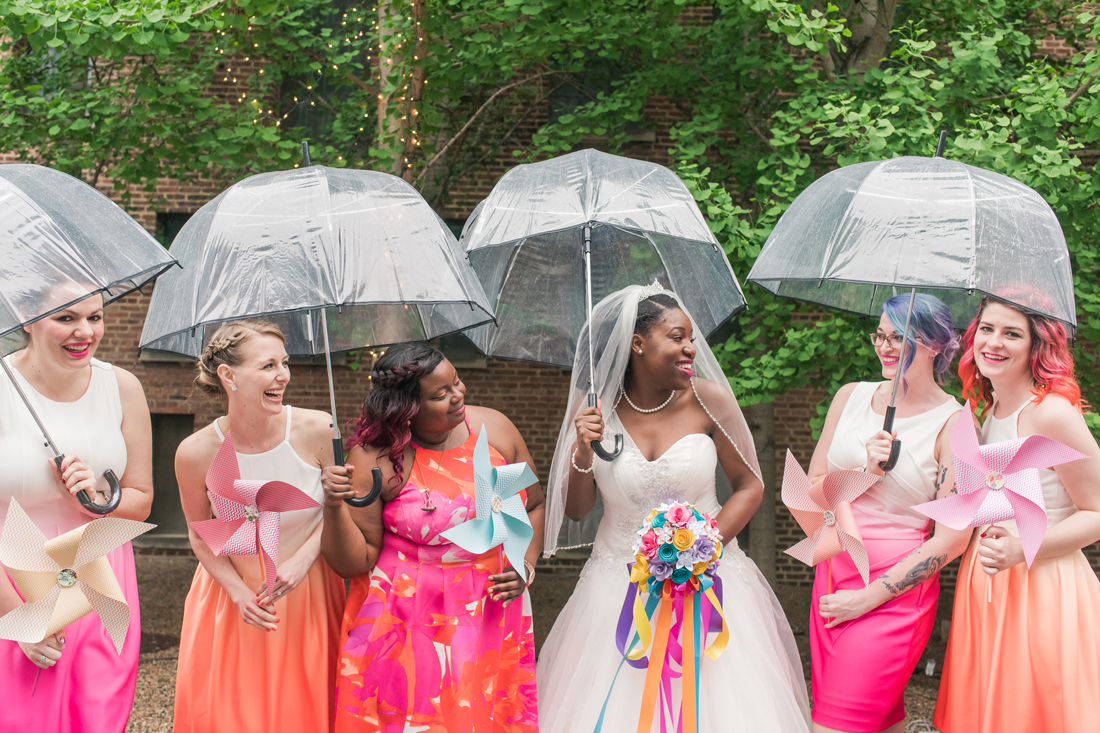 The cutest bridal party!!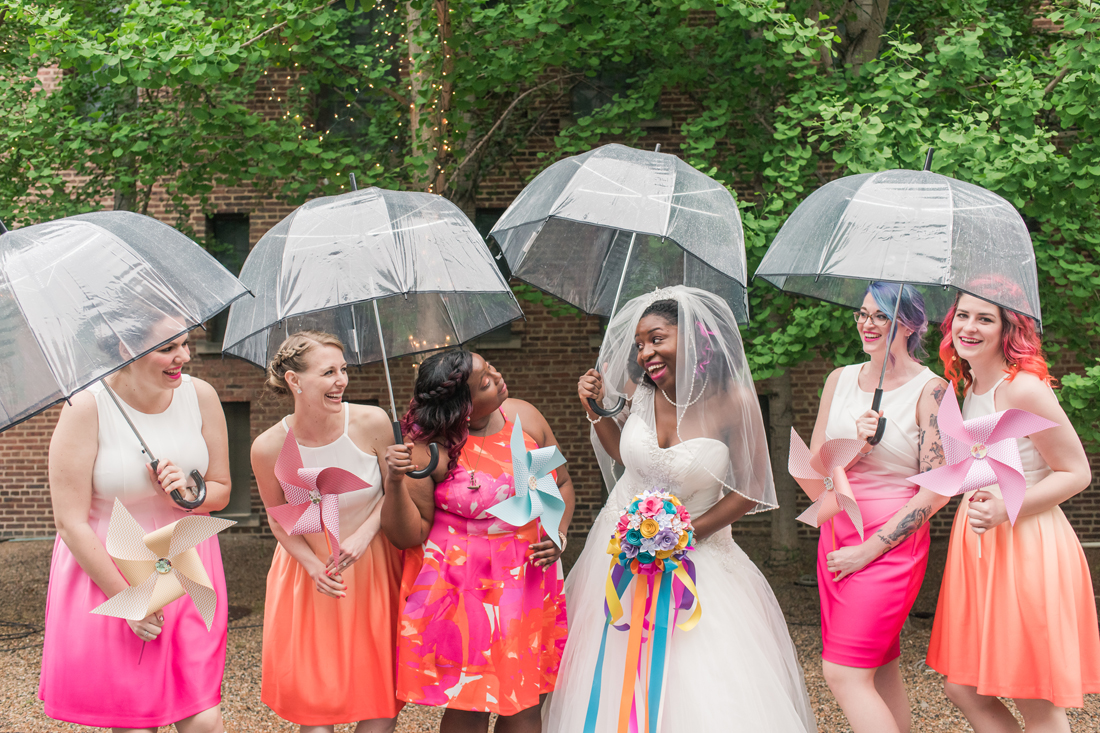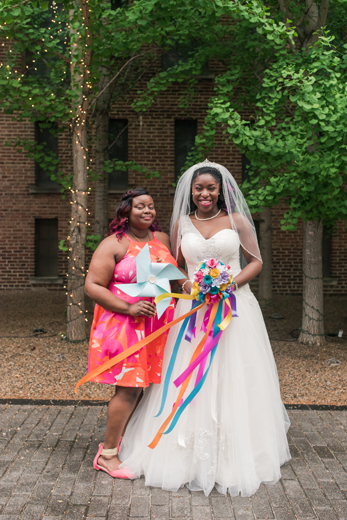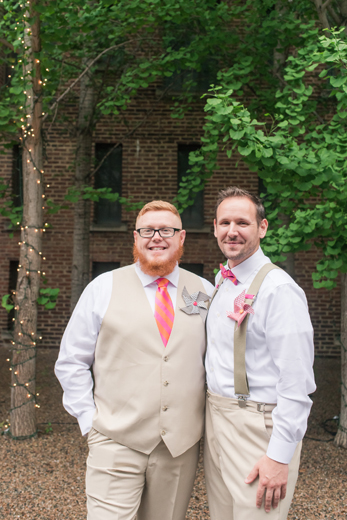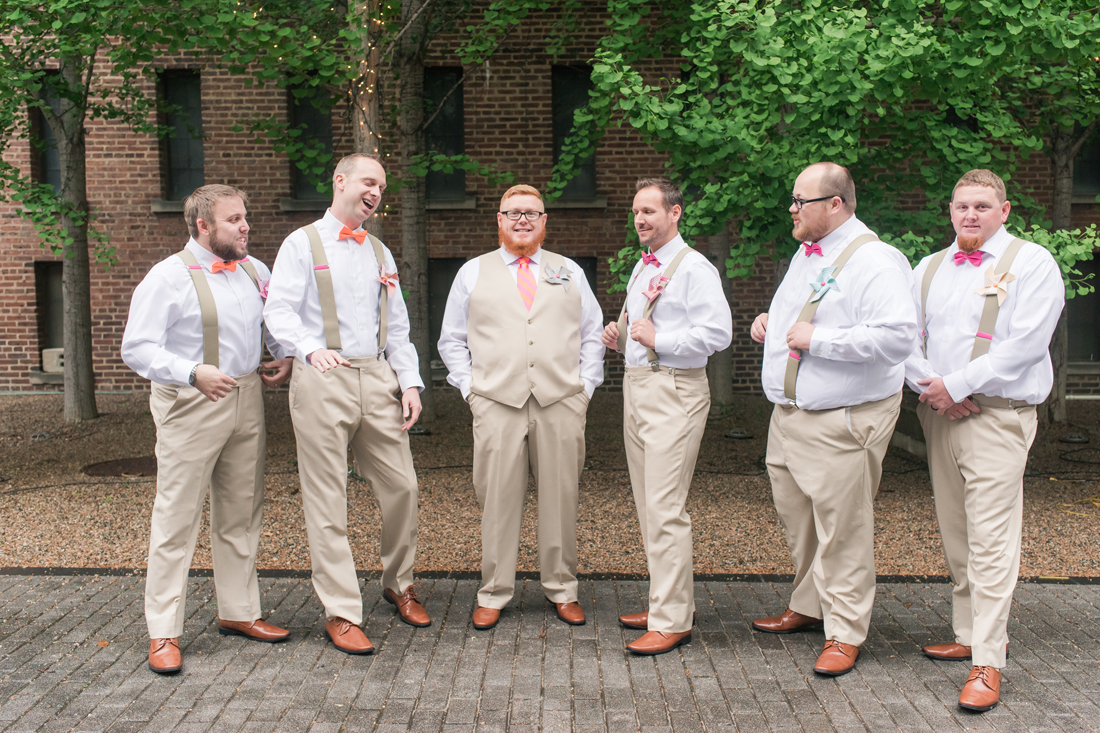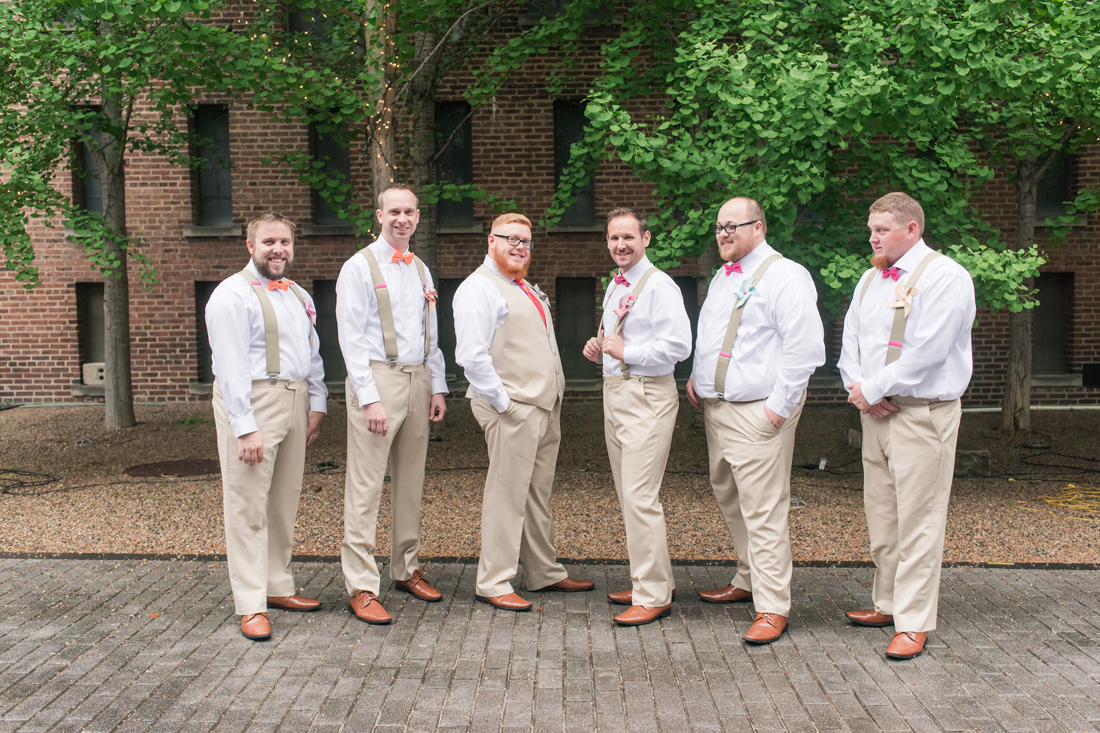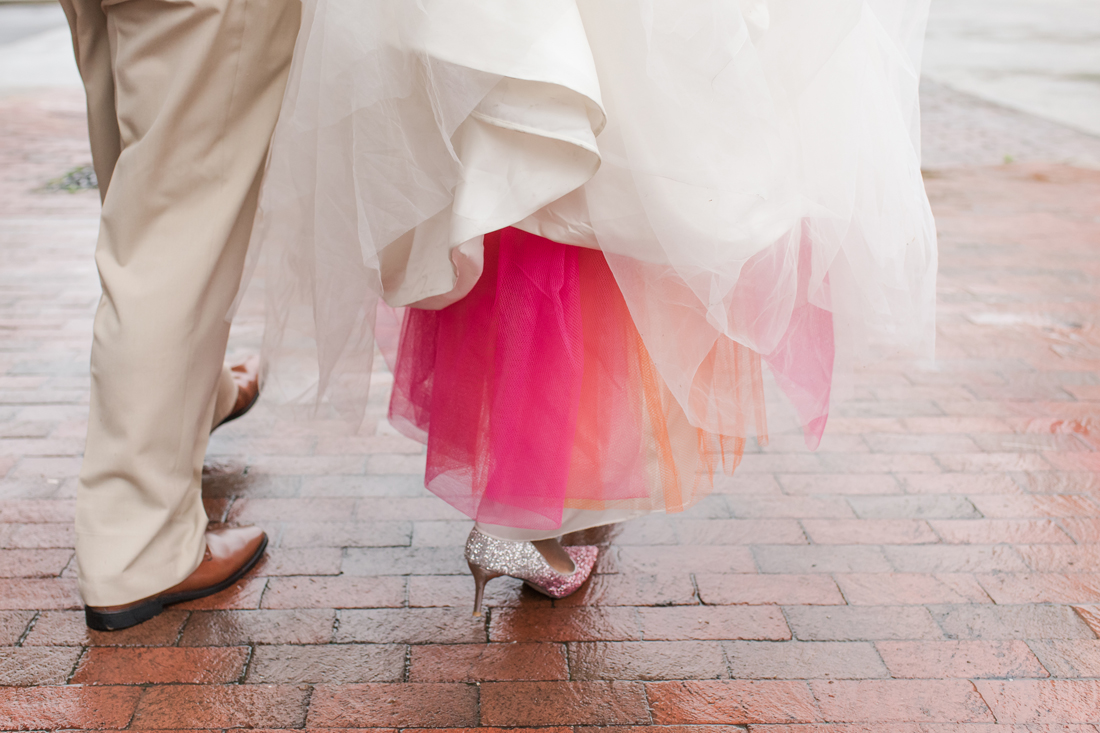 John's mom added in the colorful tulle – the perfect pop for her dress!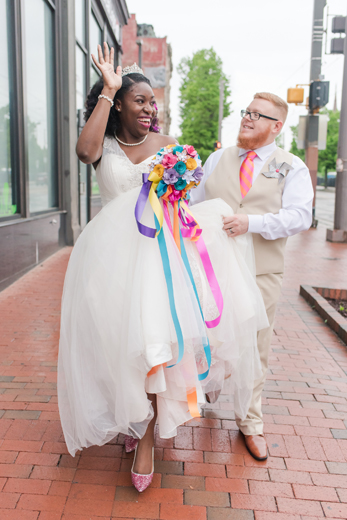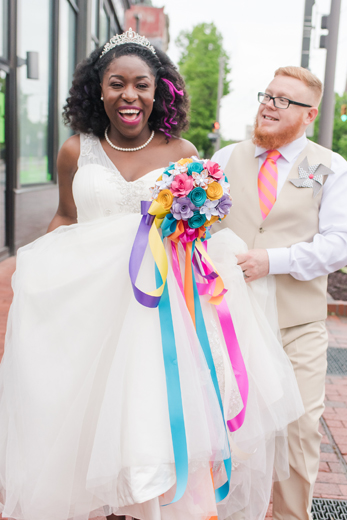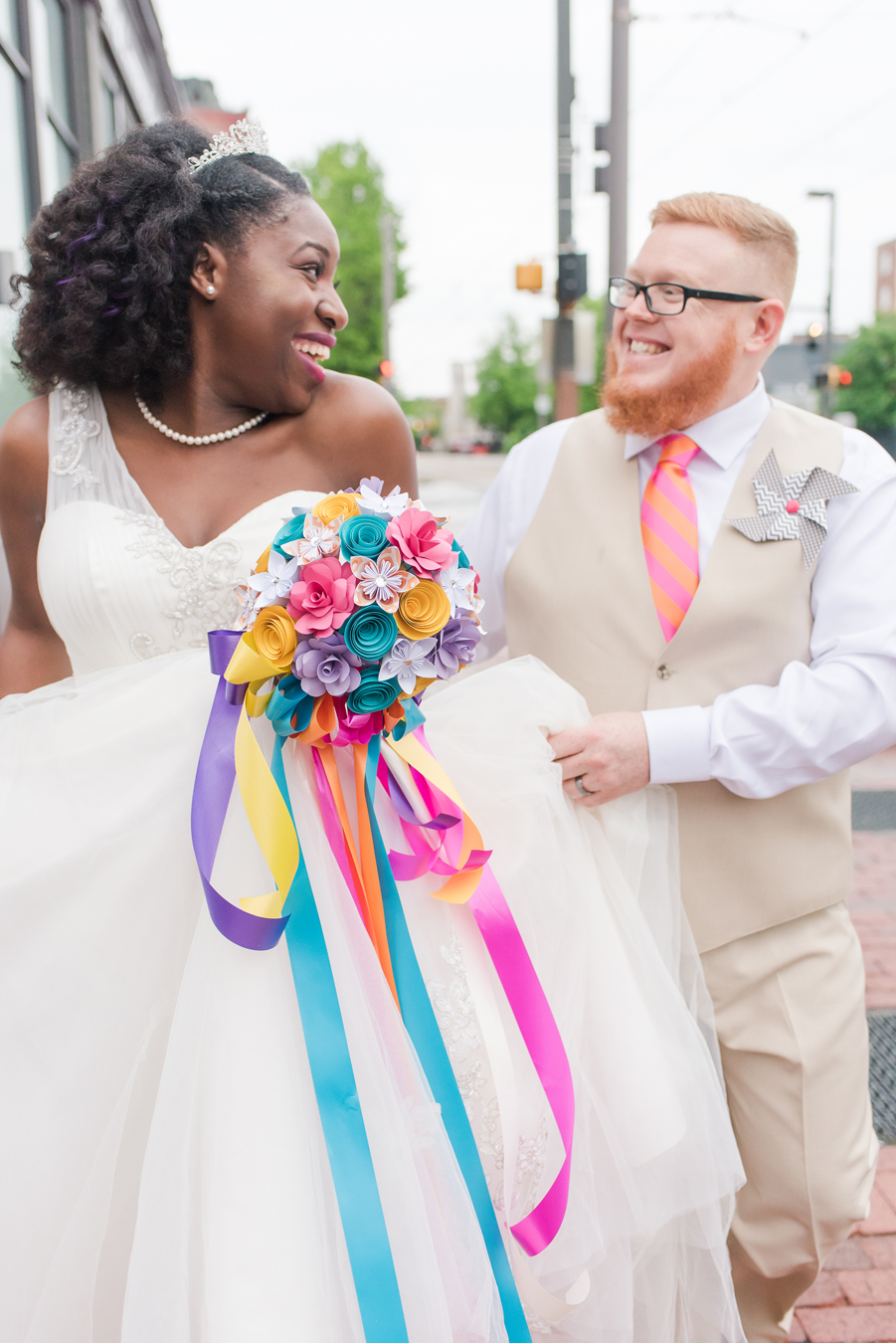 You two! SO cute!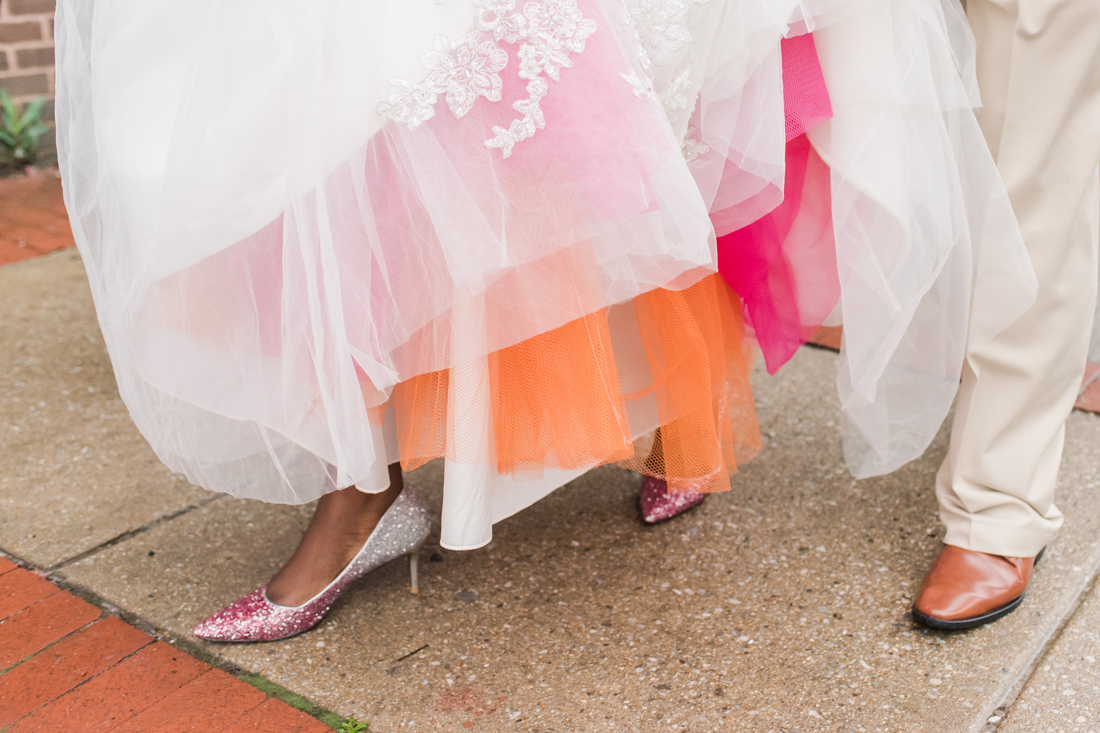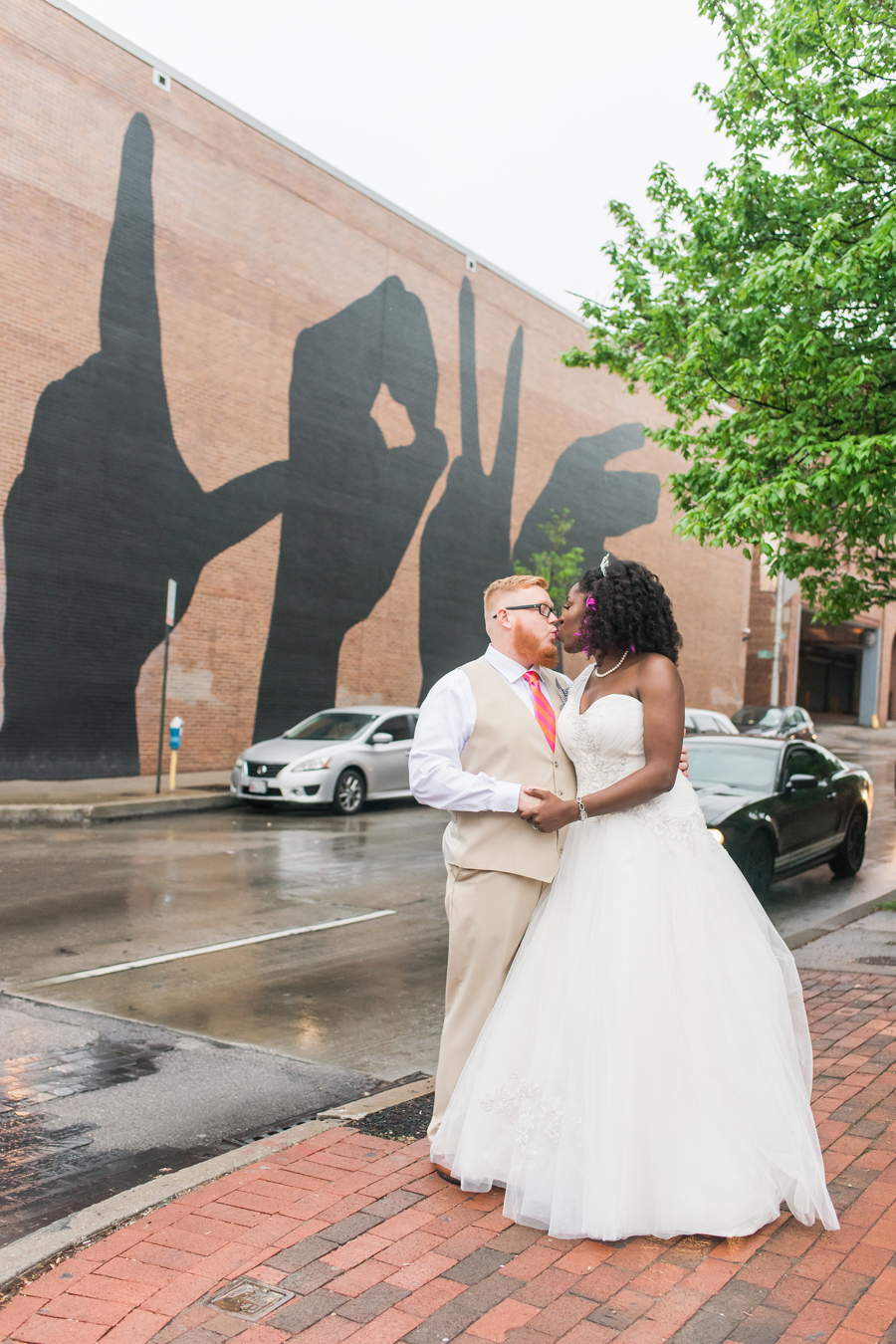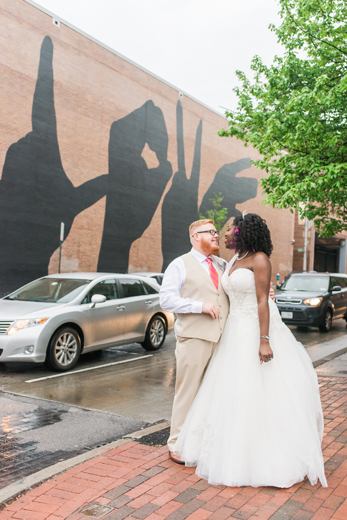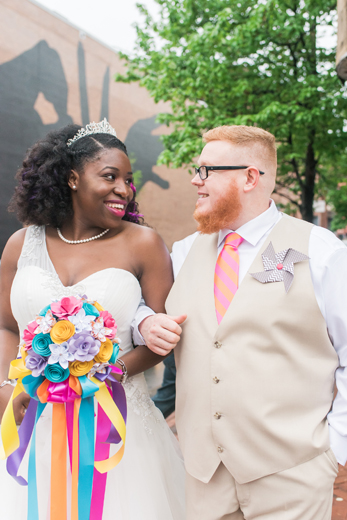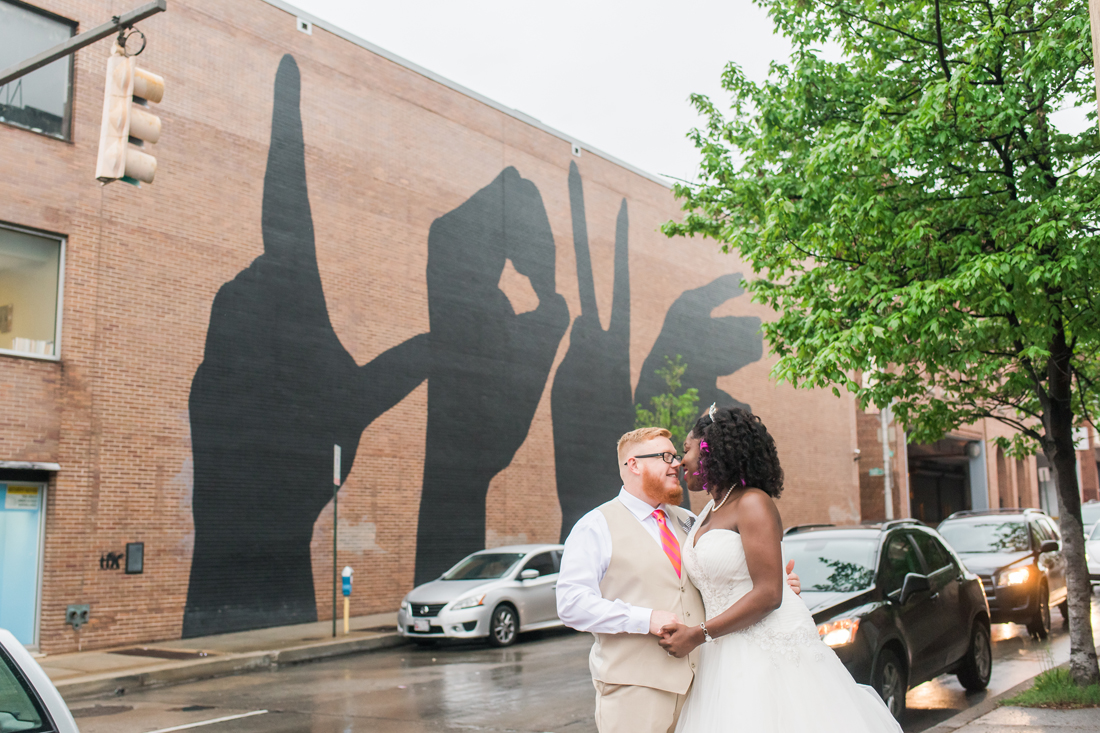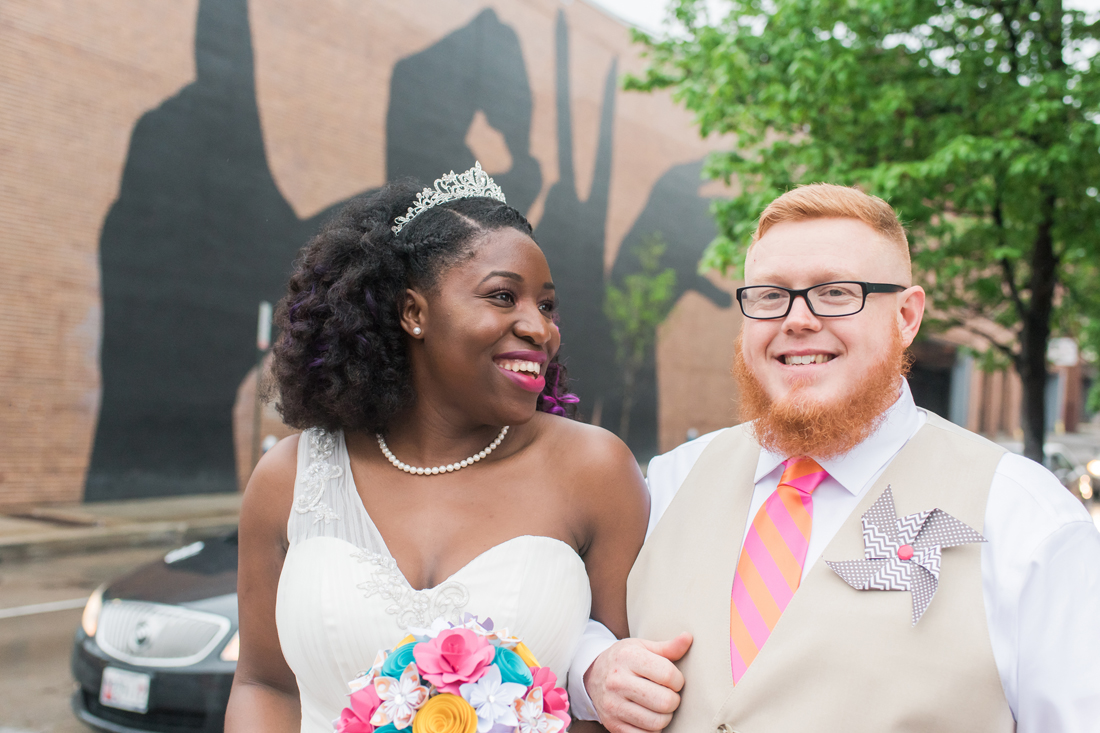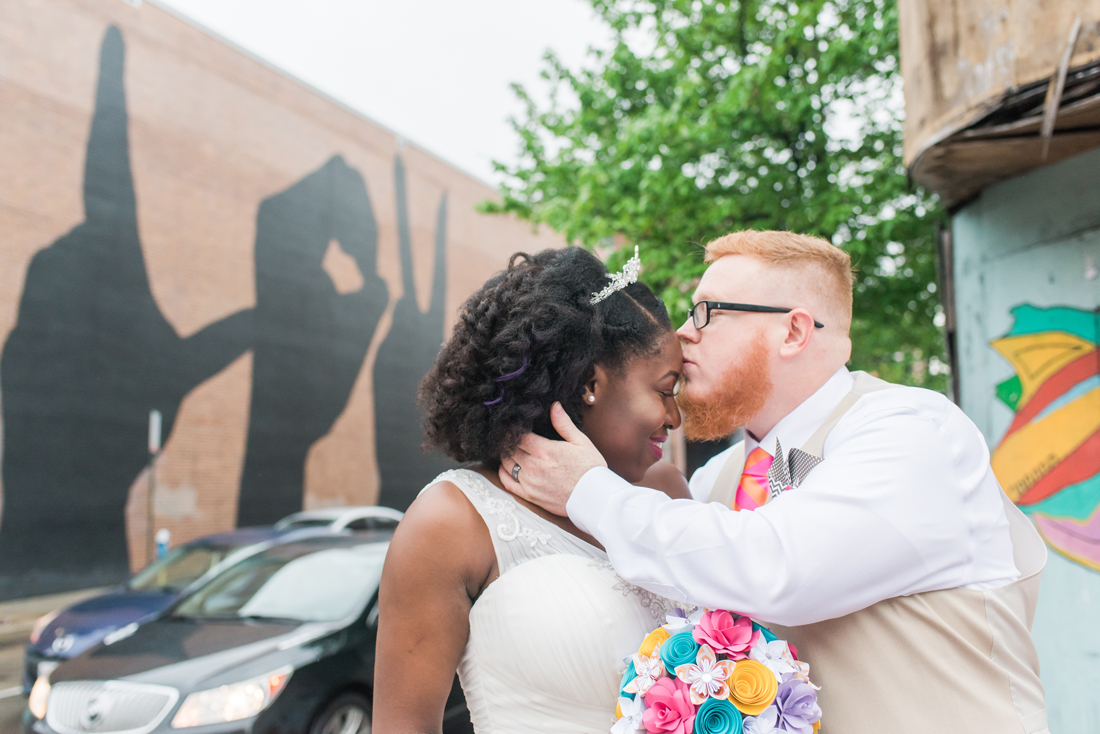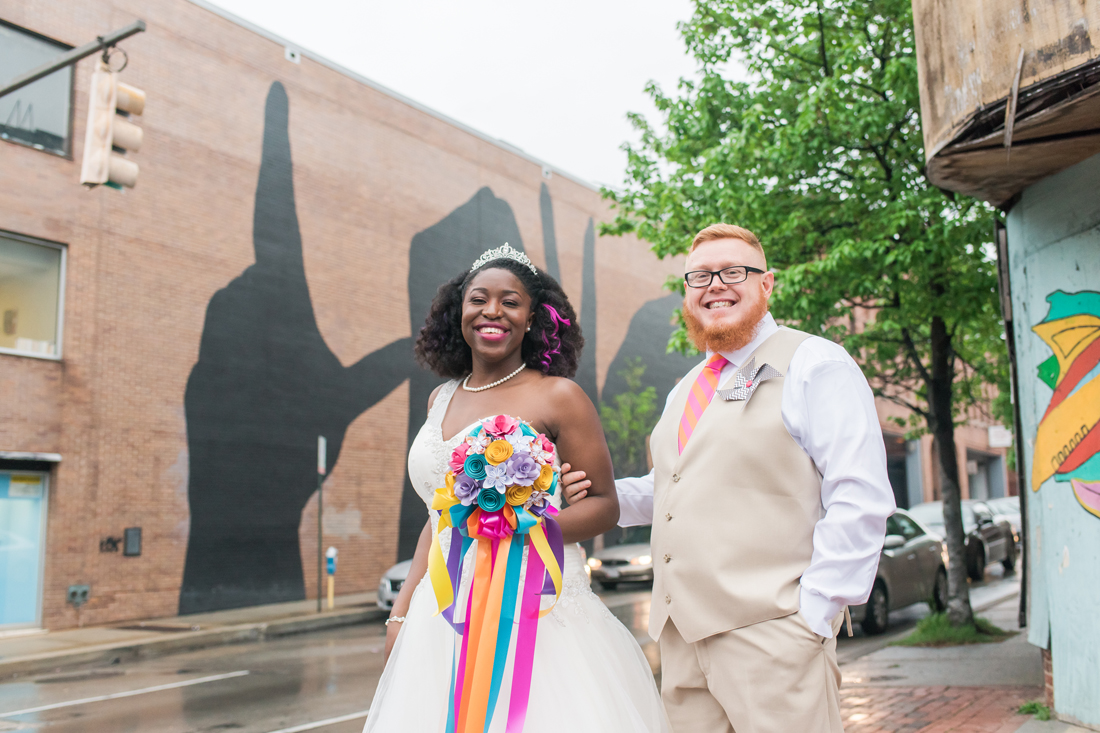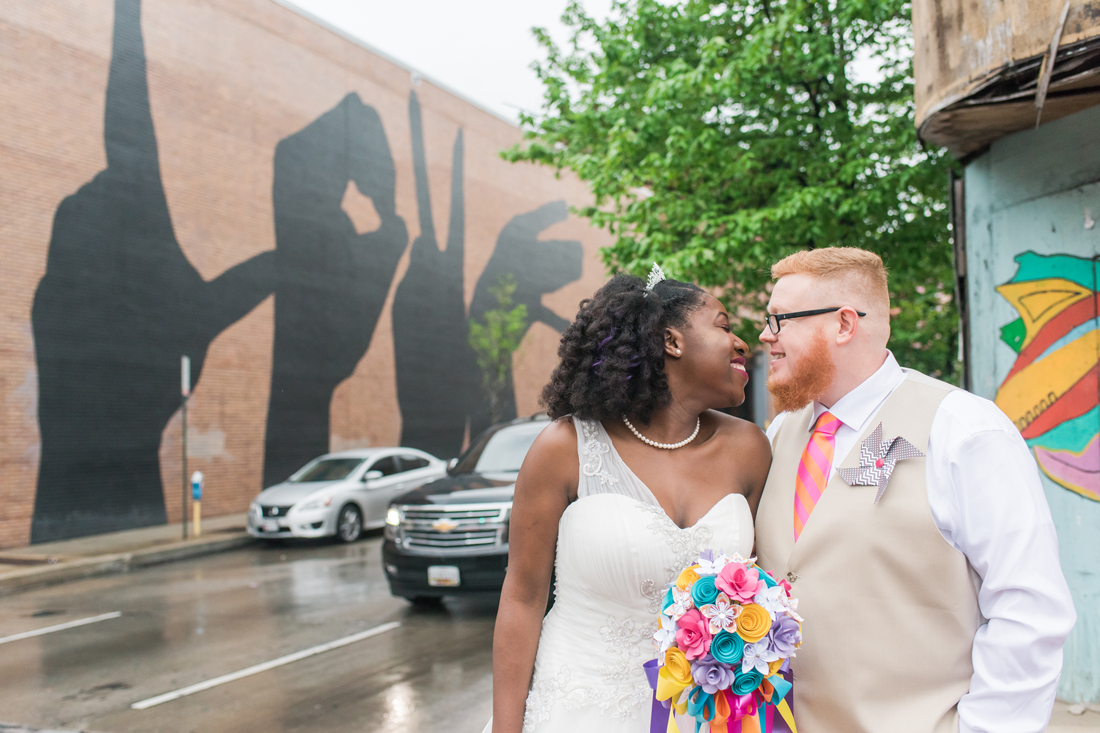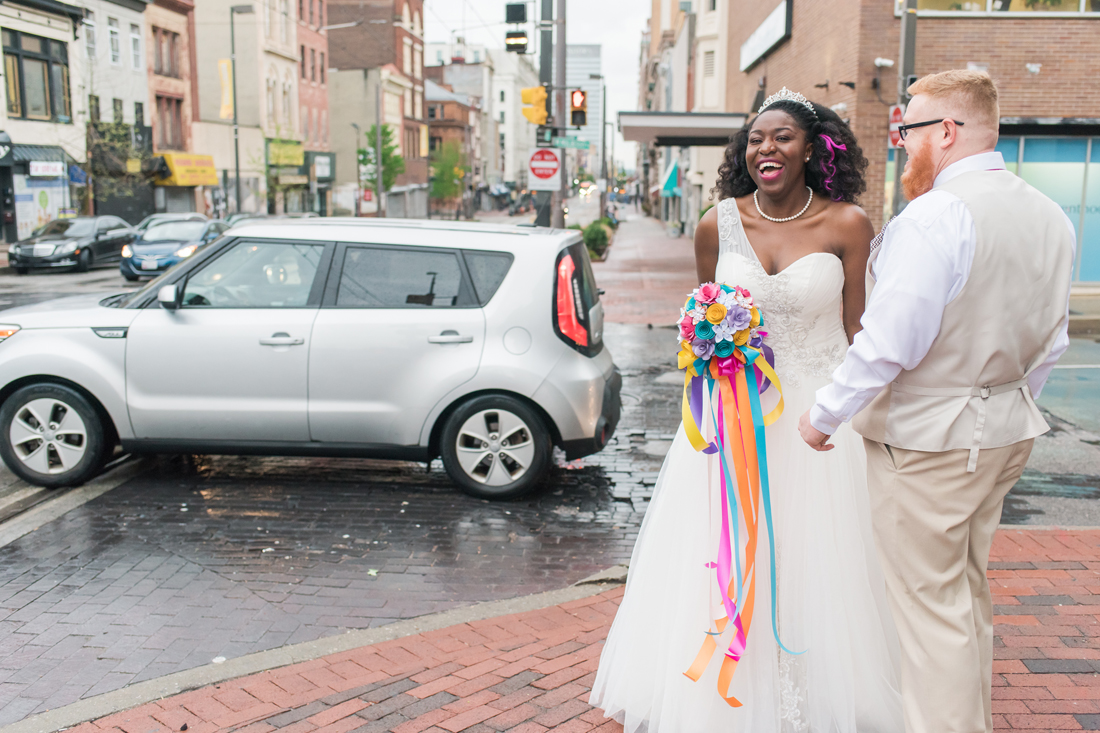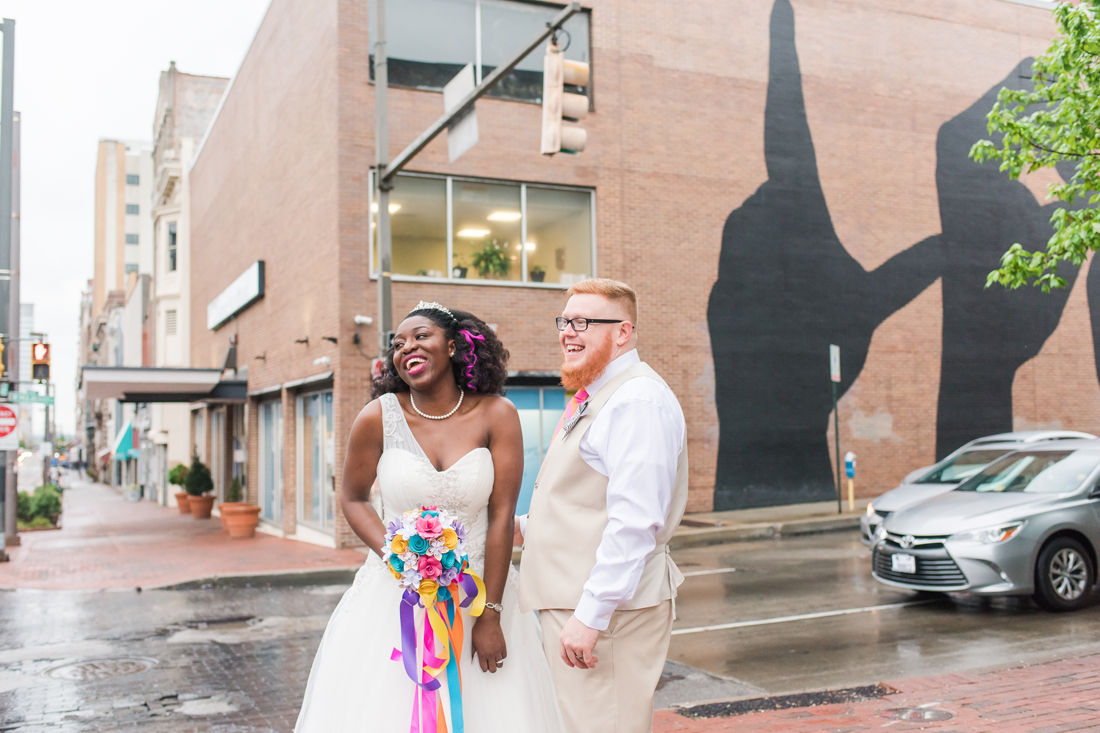 When walking in the city in your wedding attire, congratulatory honking is a must! ;)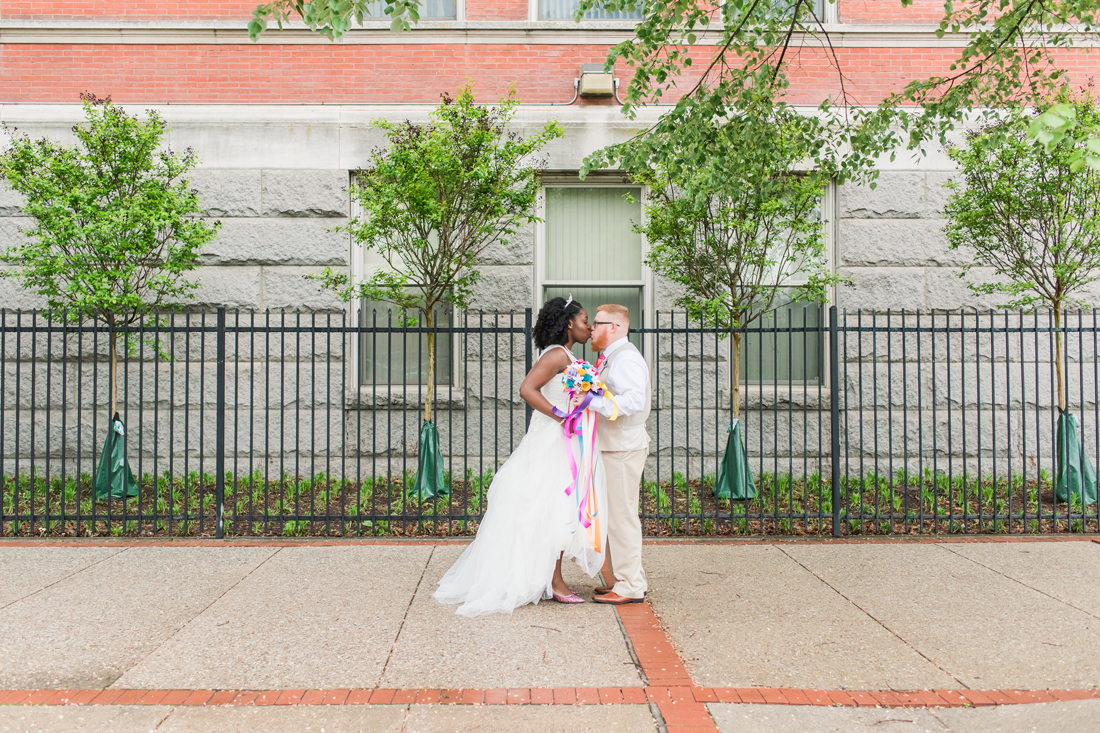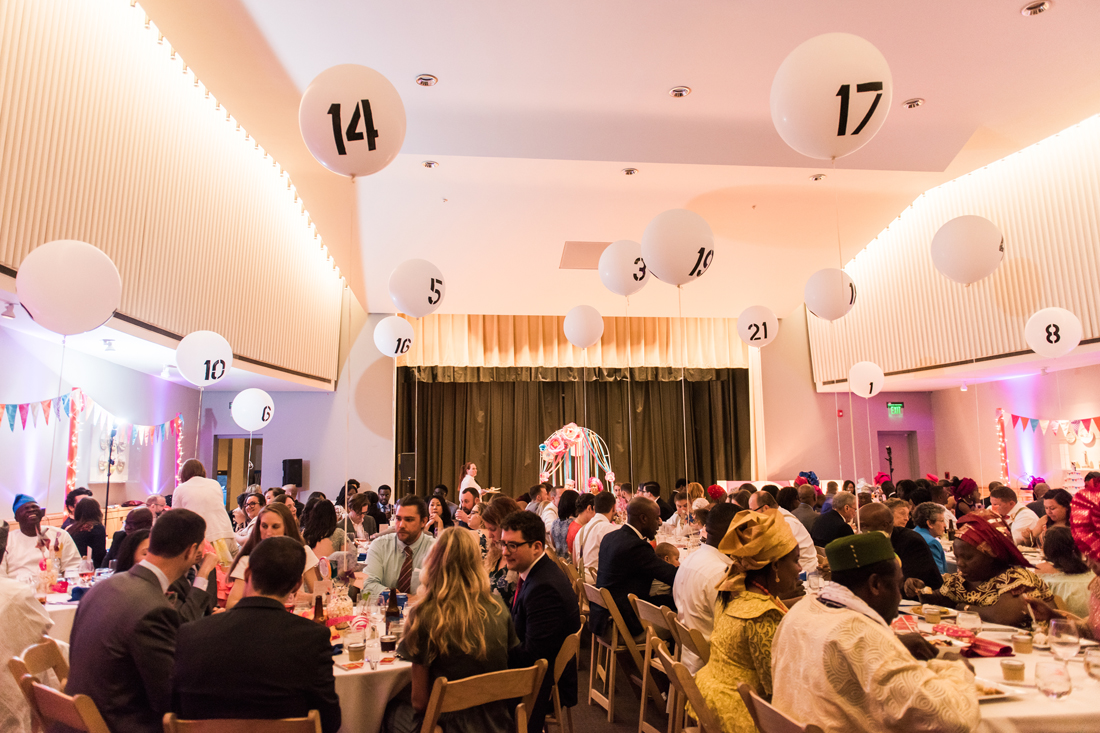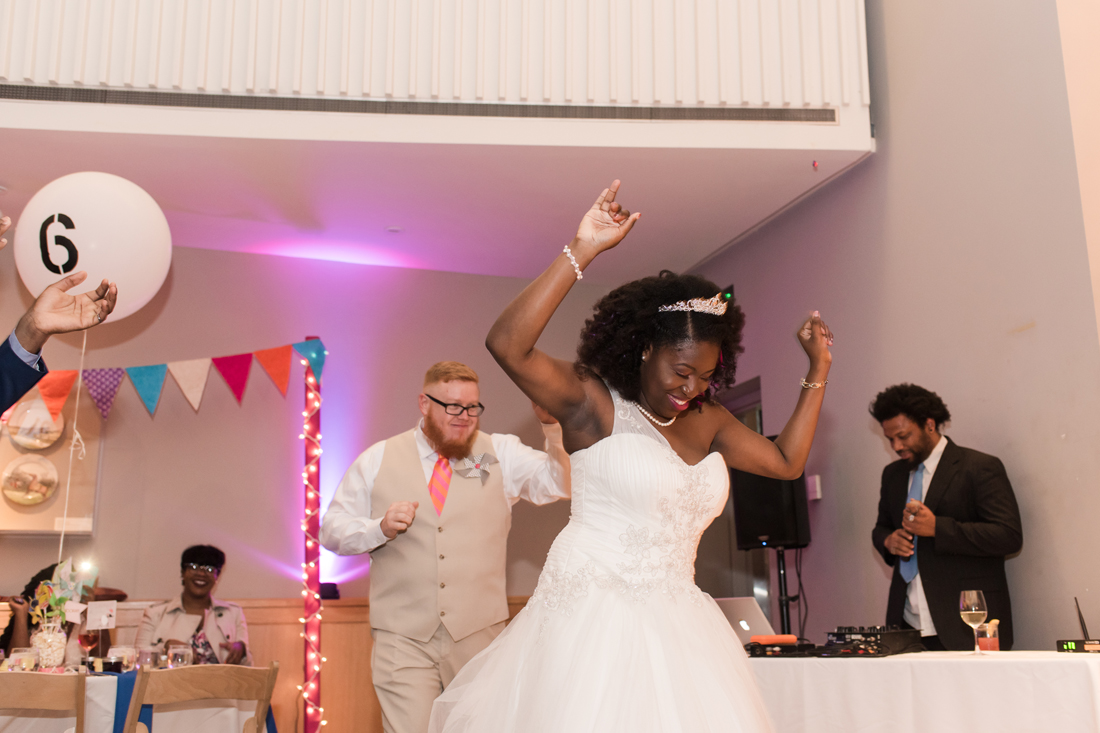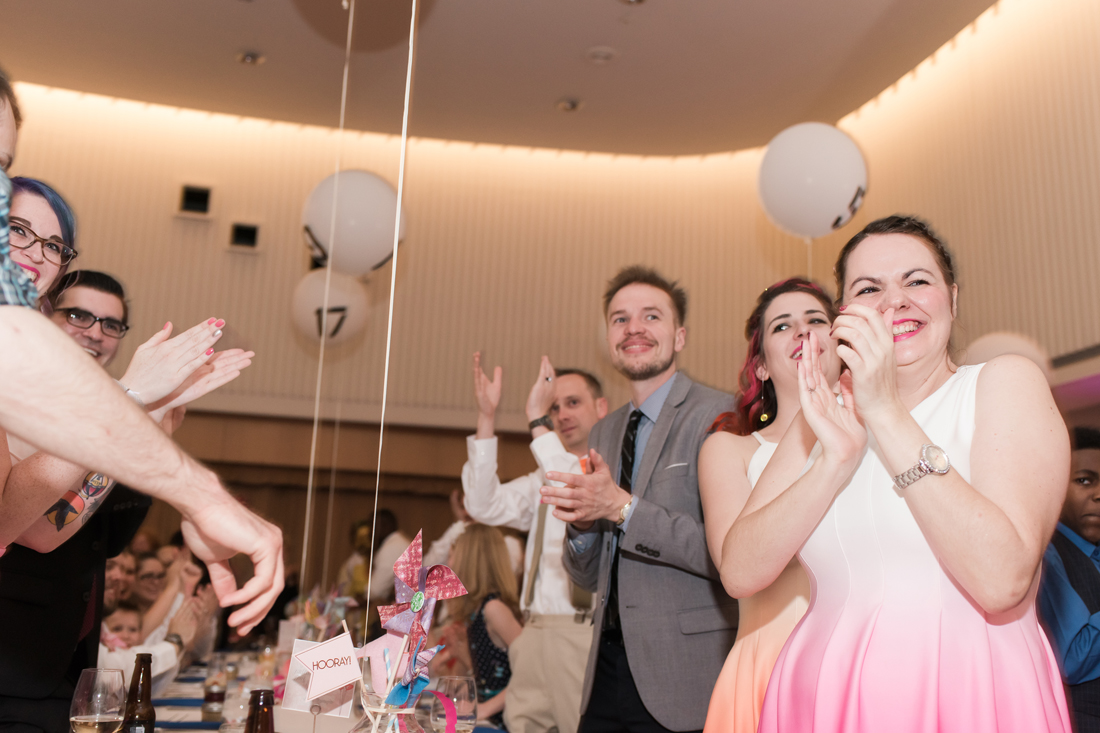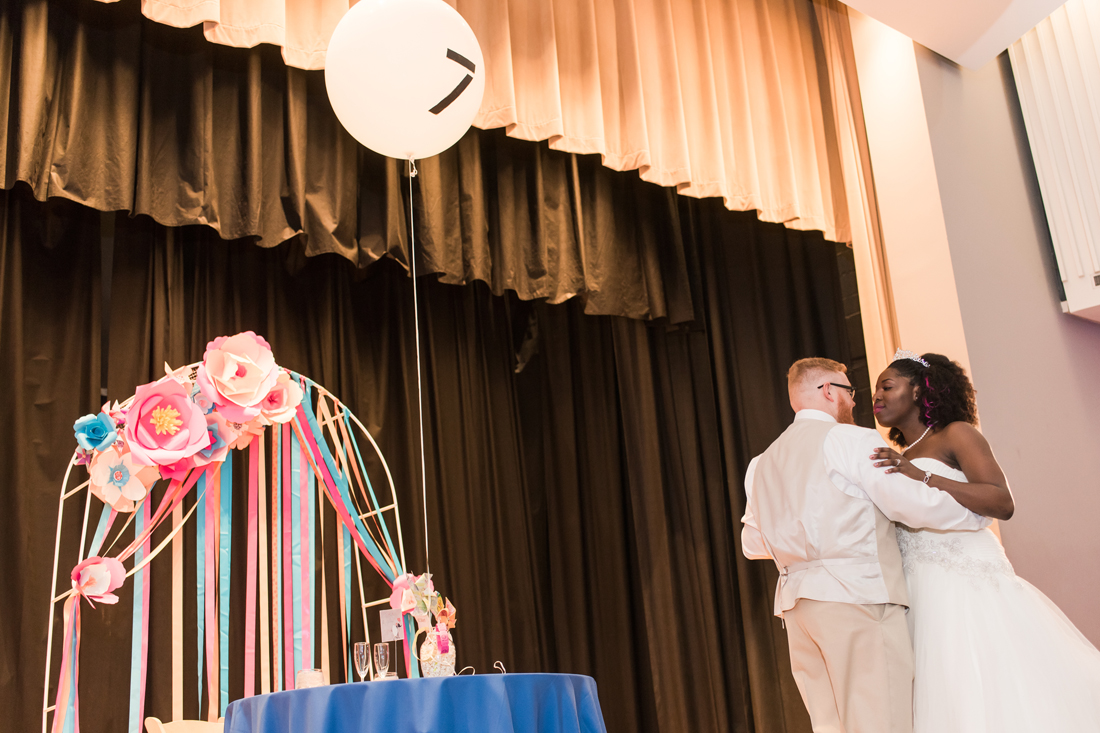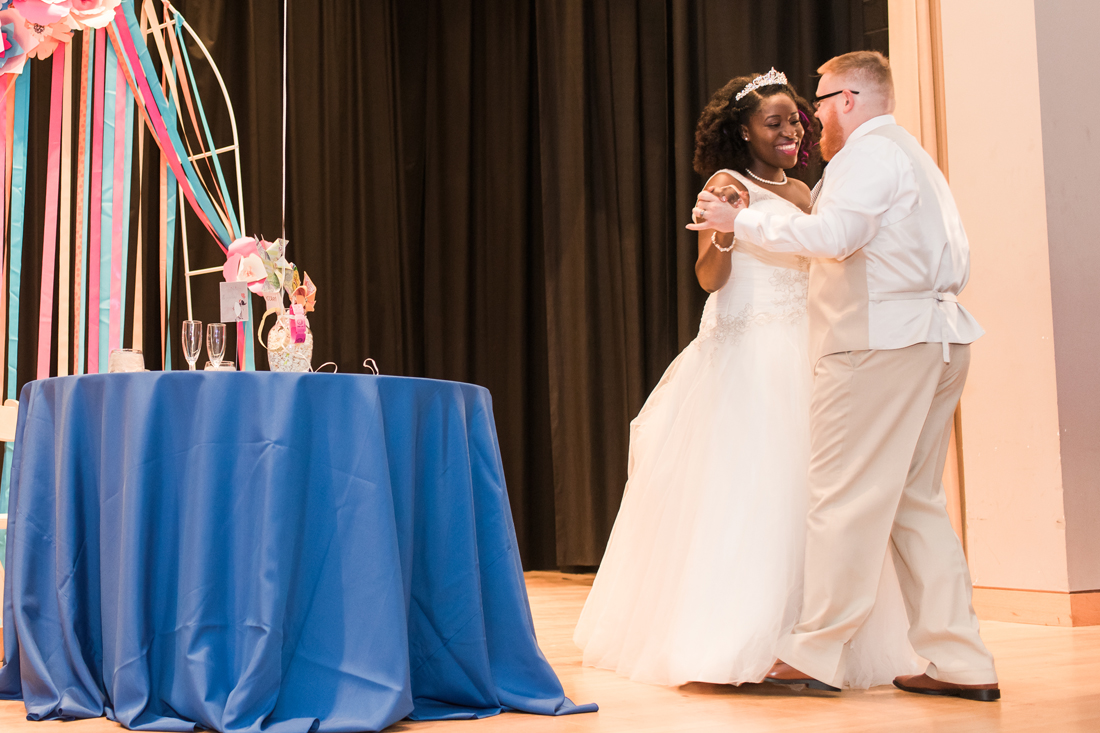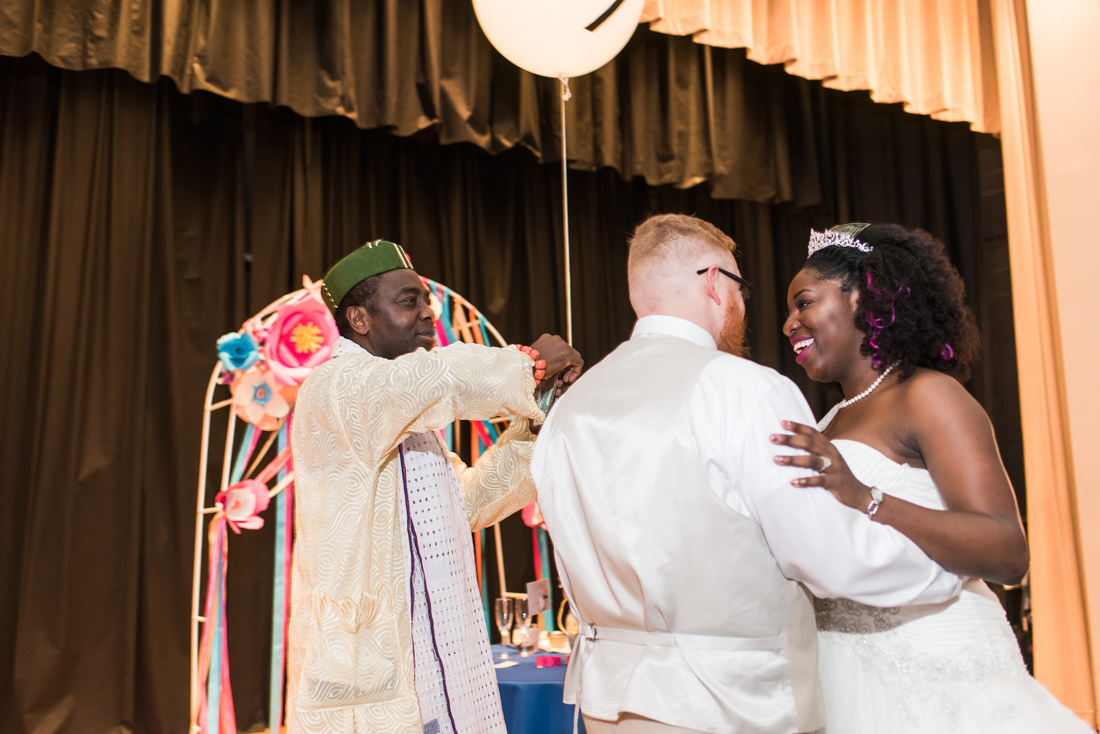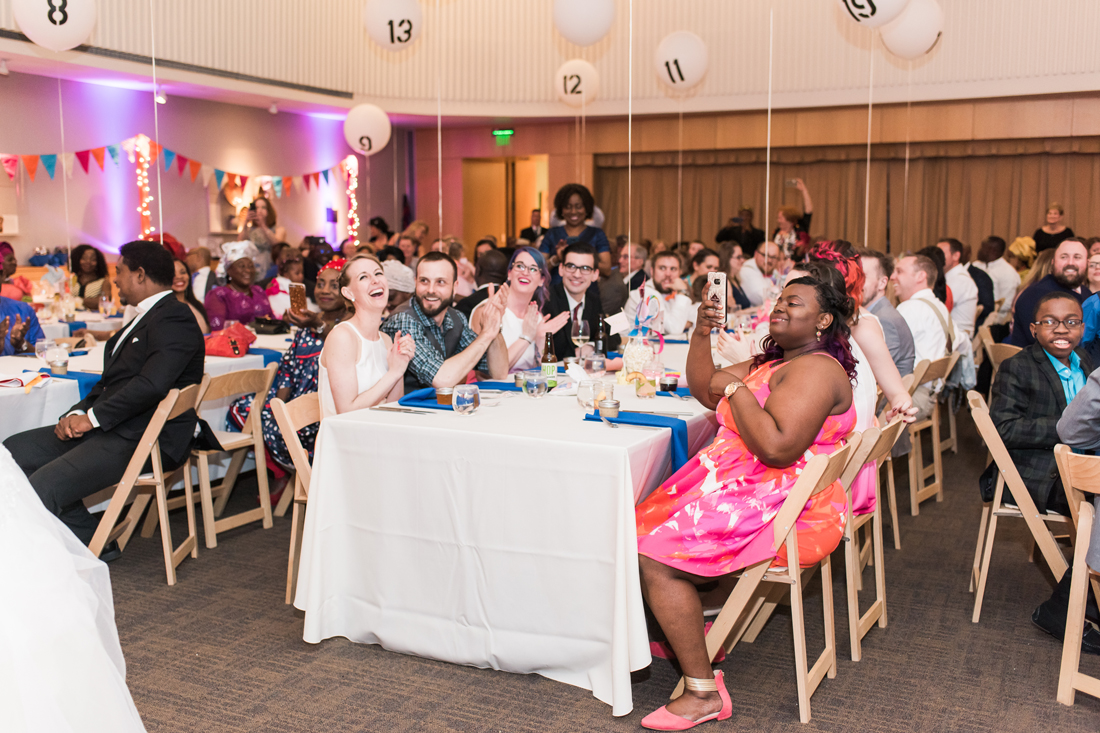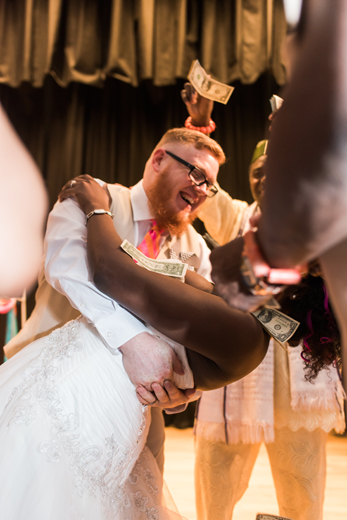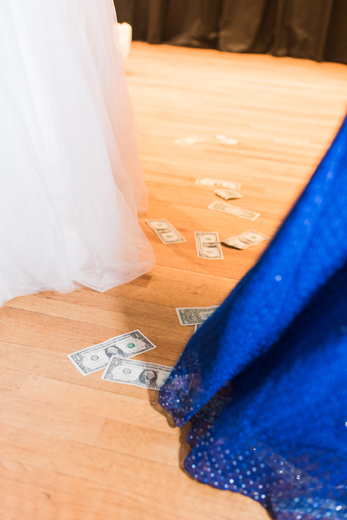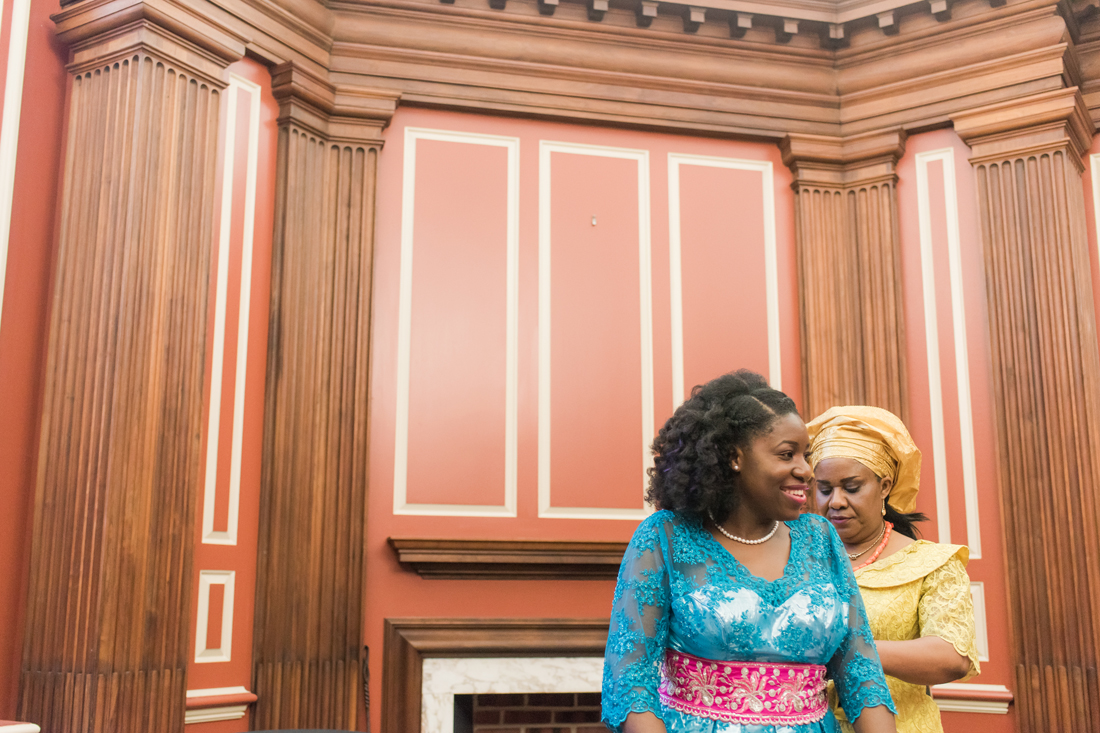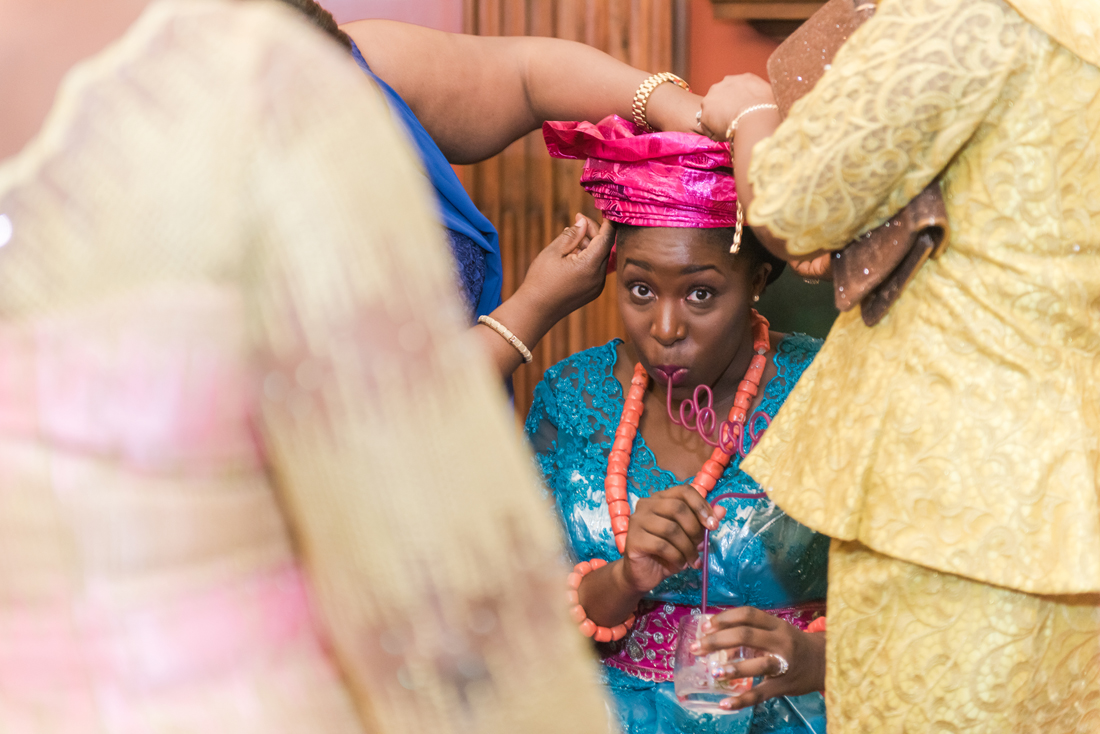 I love this one! Haha Christine you're so cute!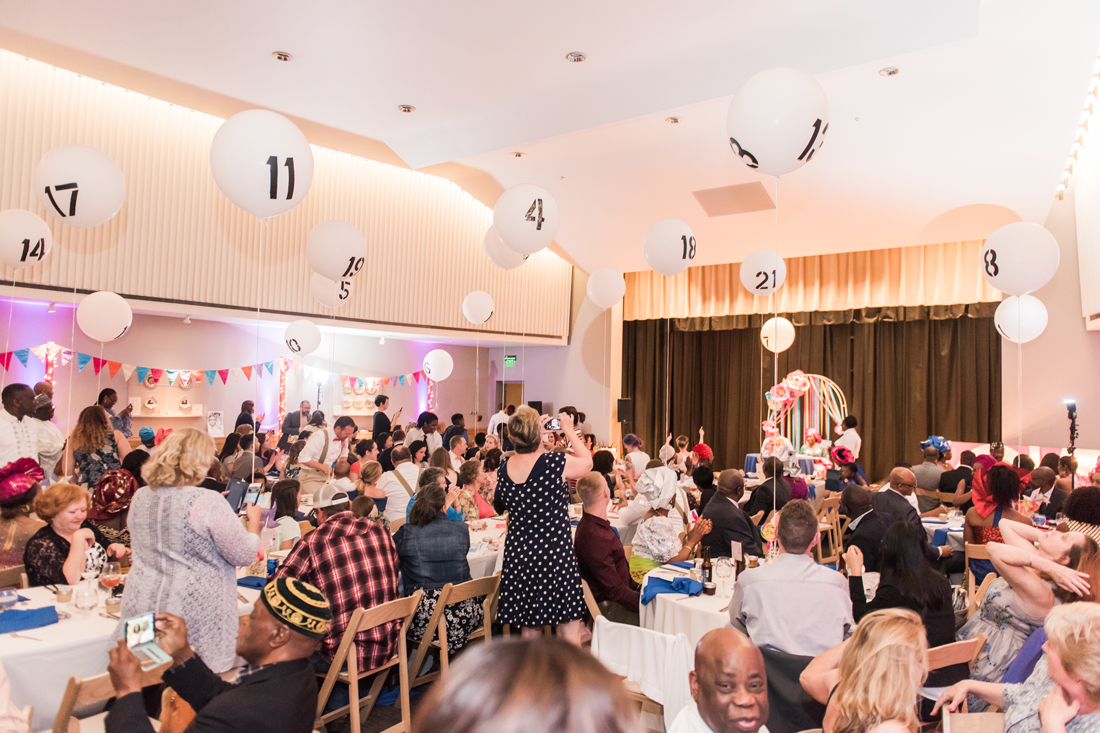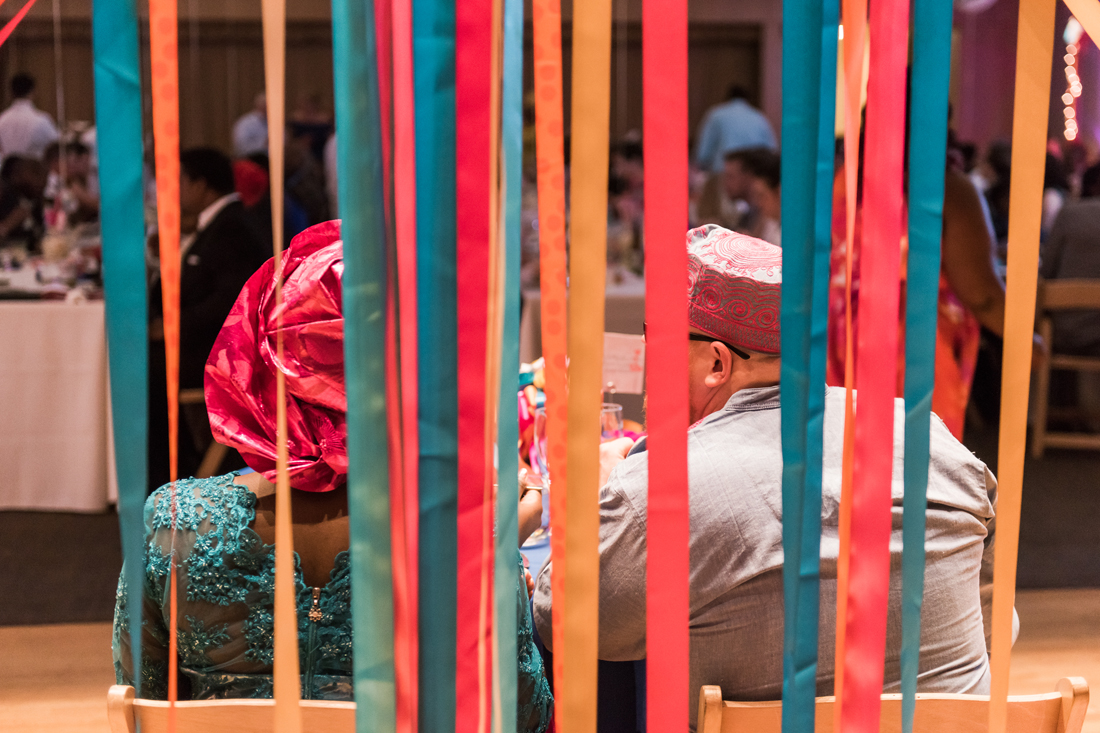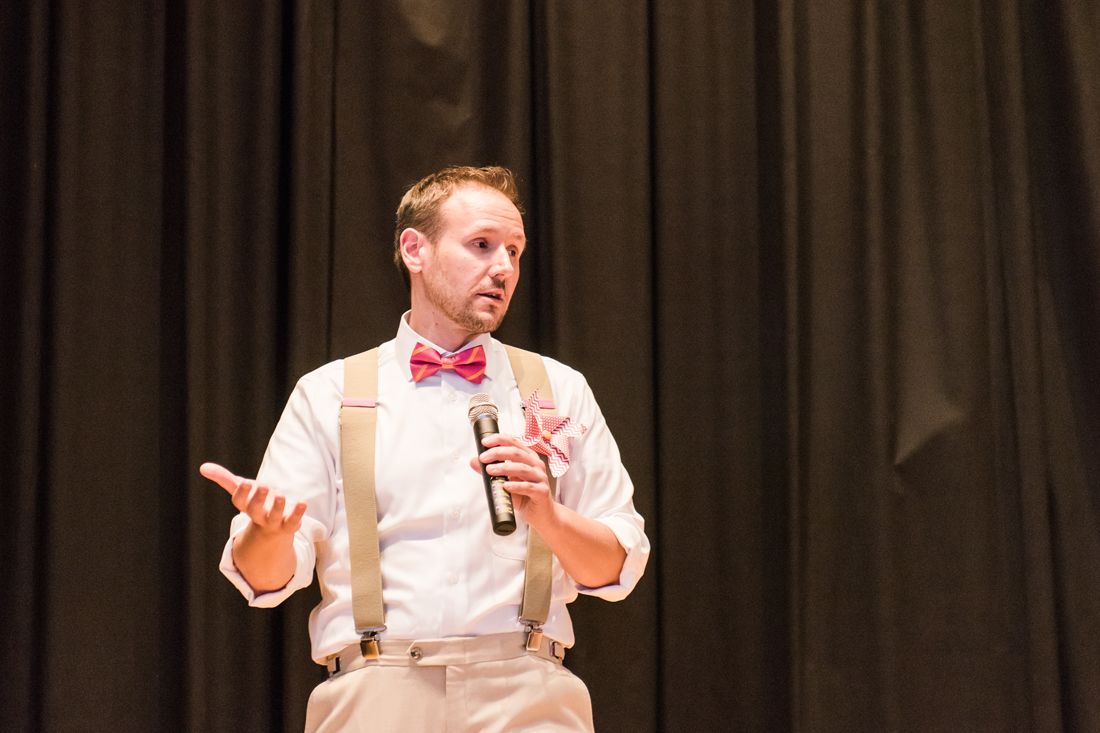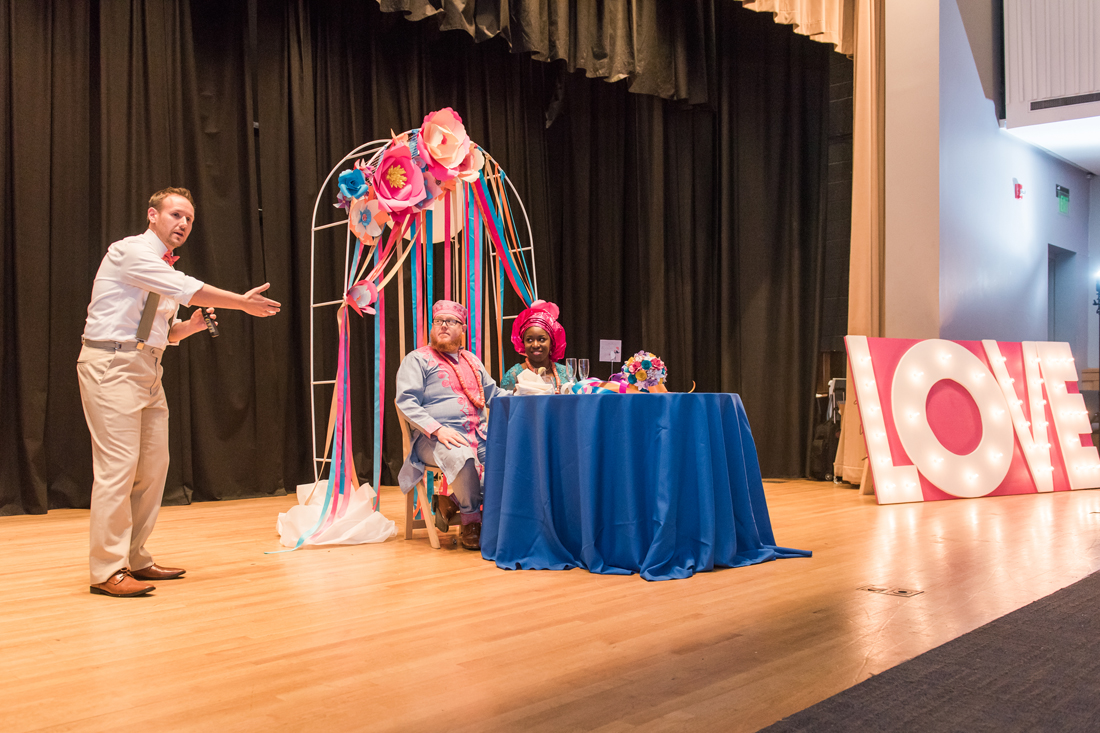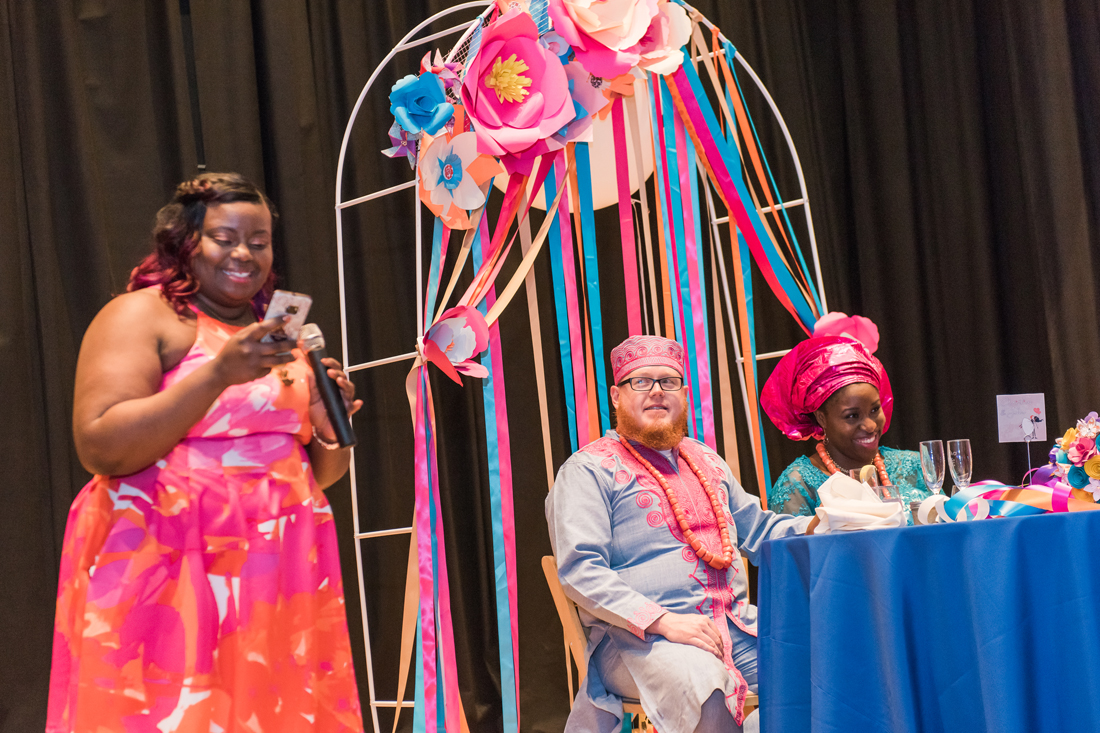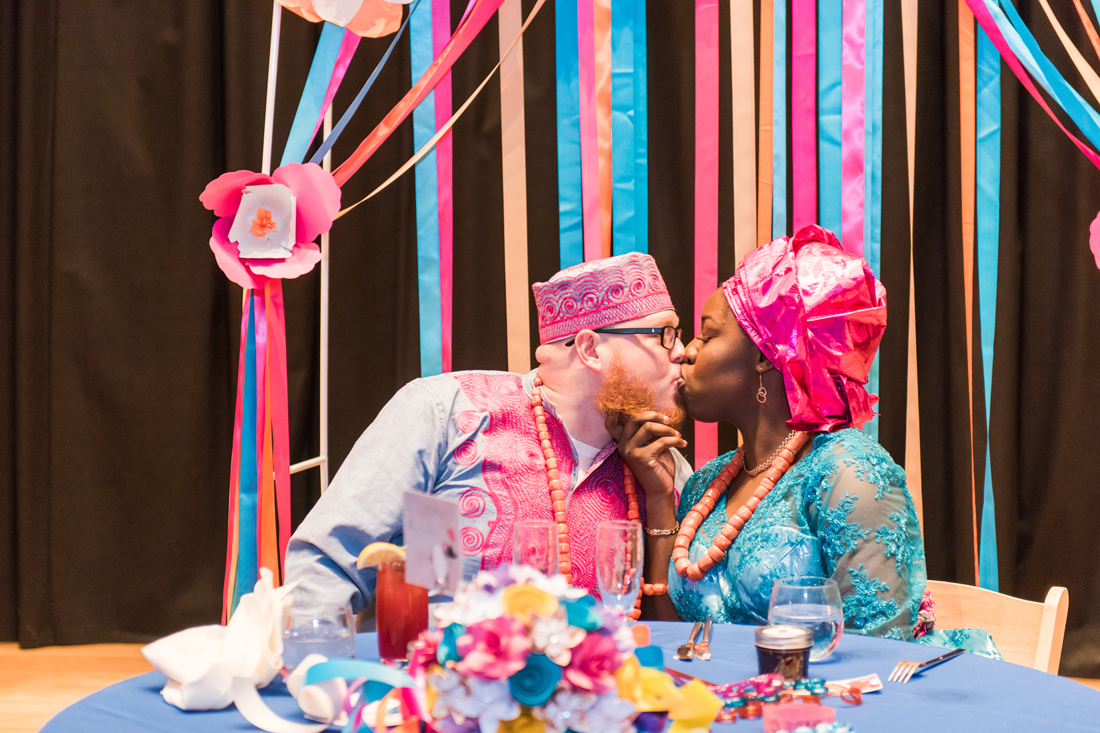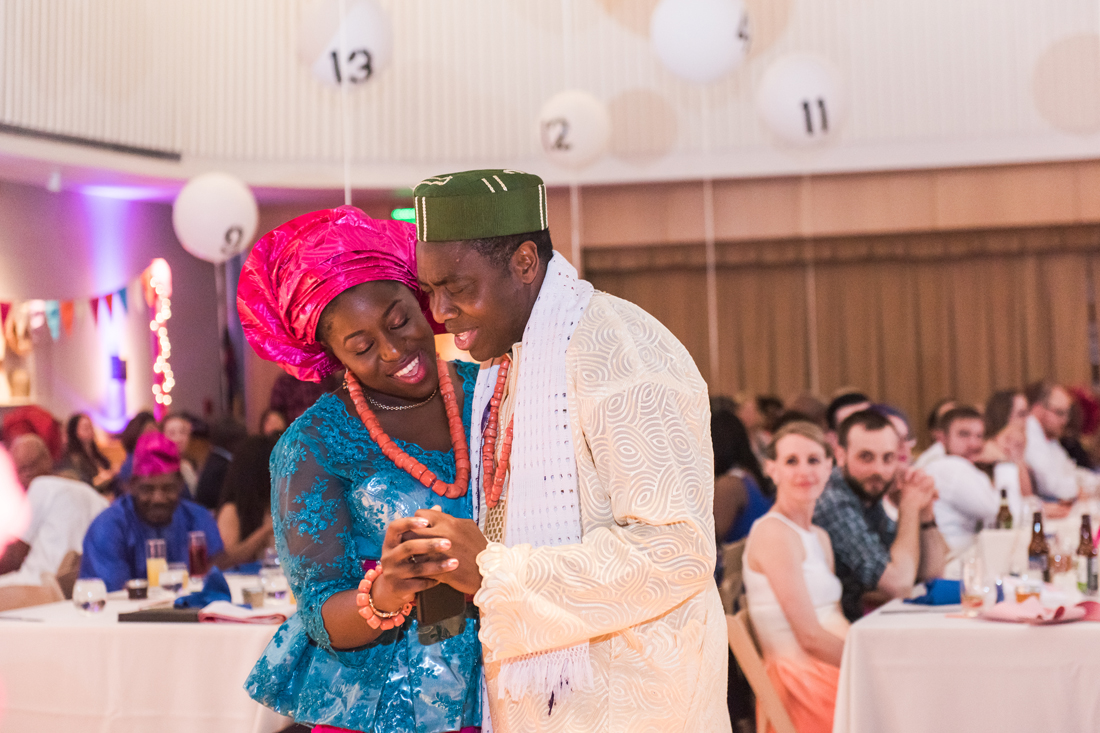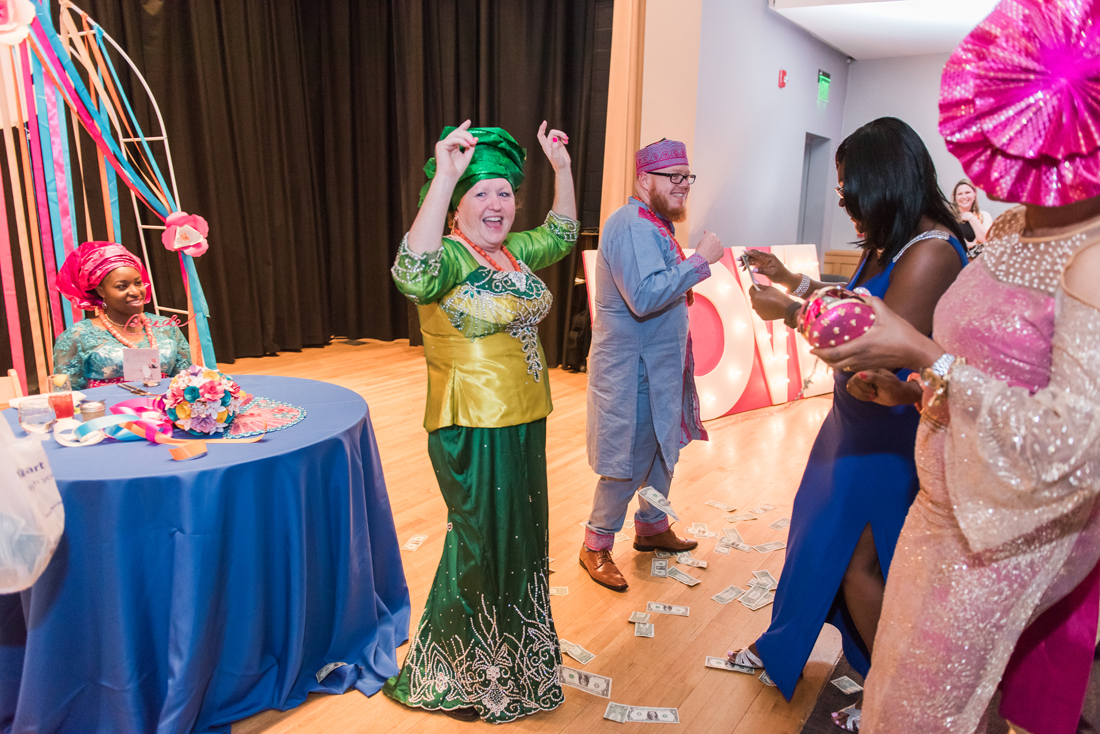 "It's just a jump to the left… and a step to the ri-ii-iighhht" .. YUP! After a minute or so of song #1, John and his mom suddenly busted out moves as THE TIME WARP played!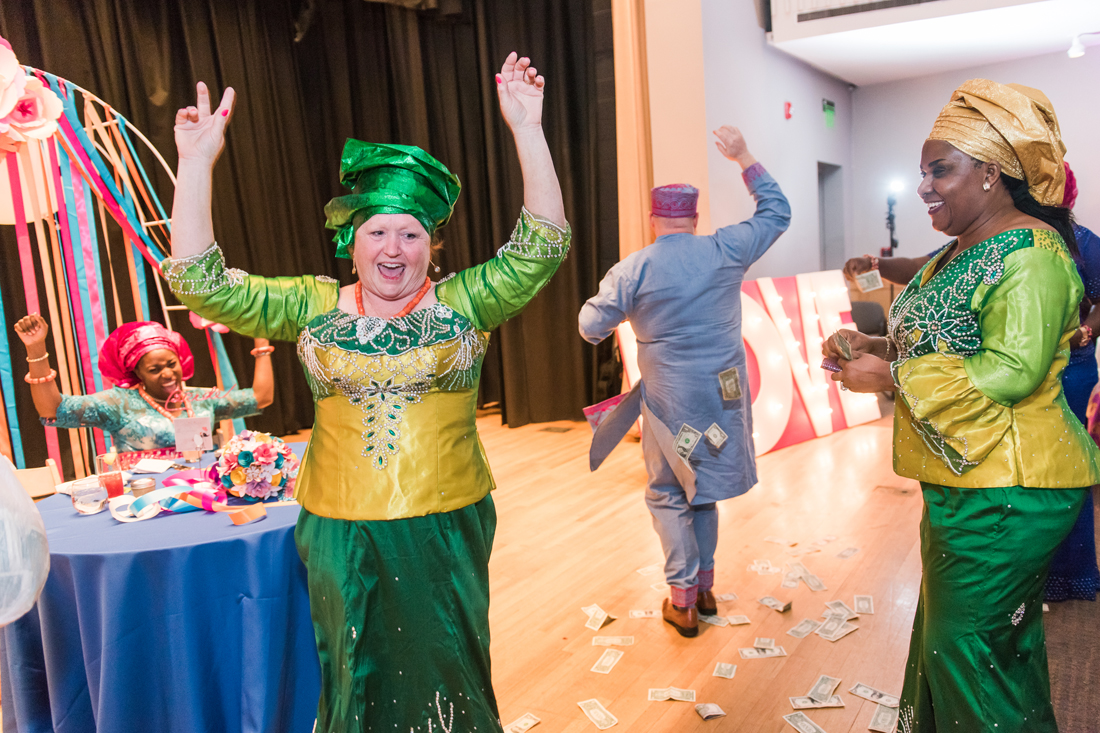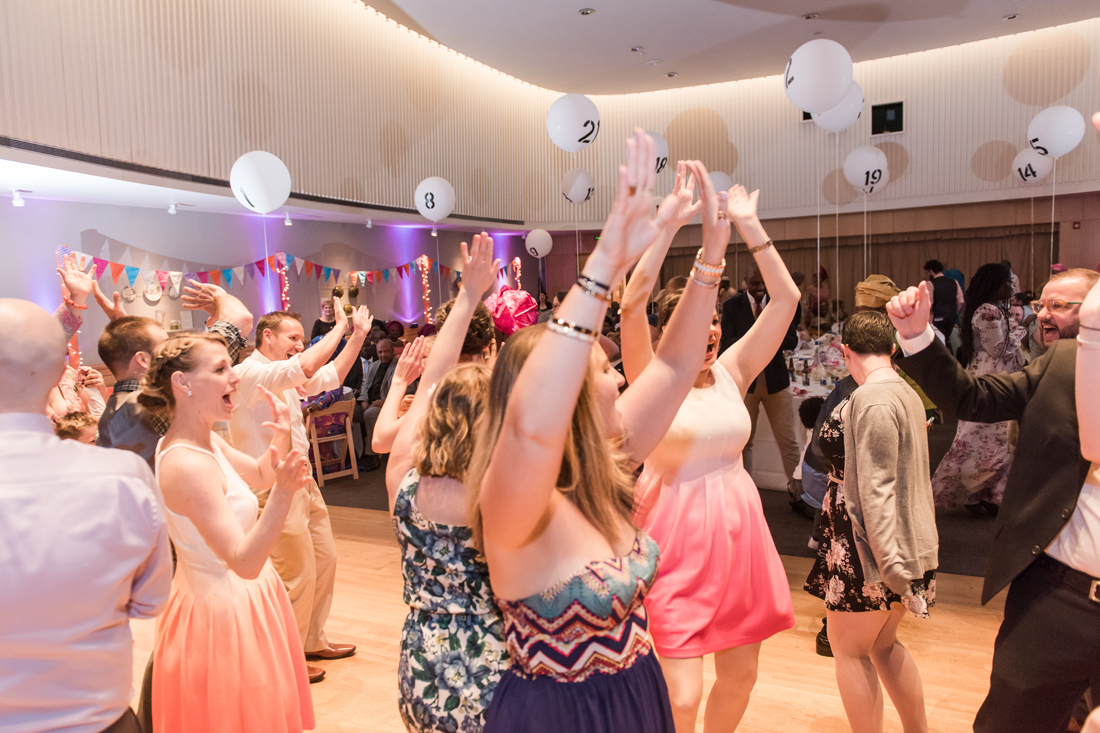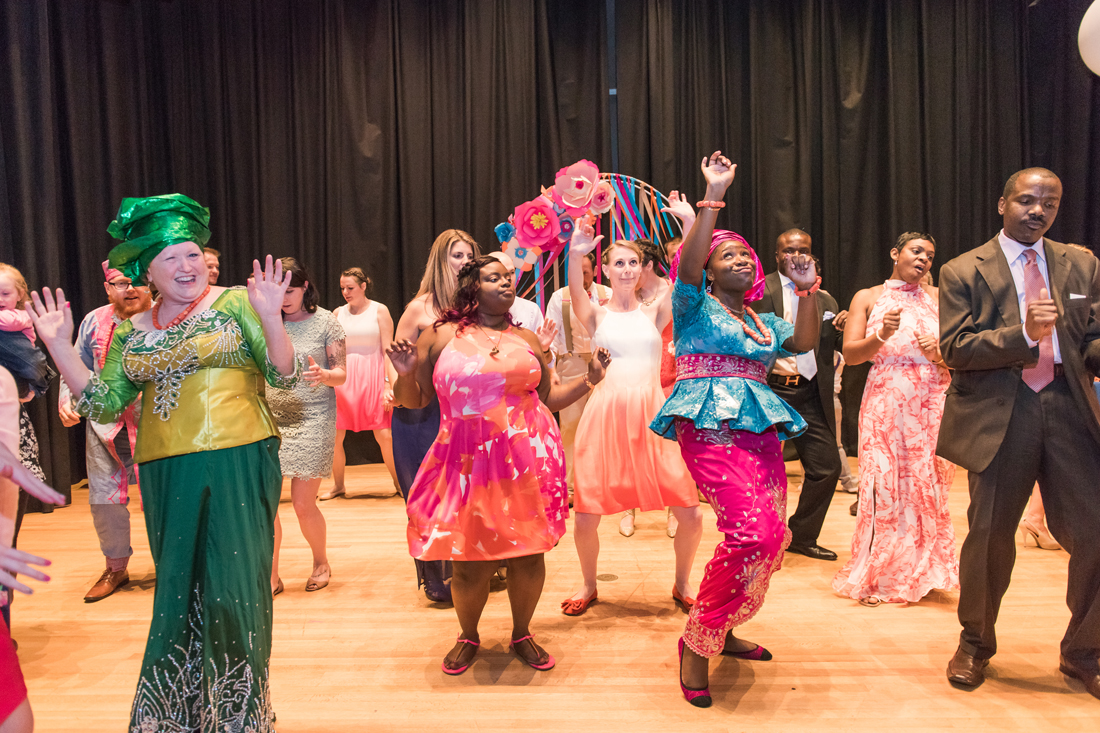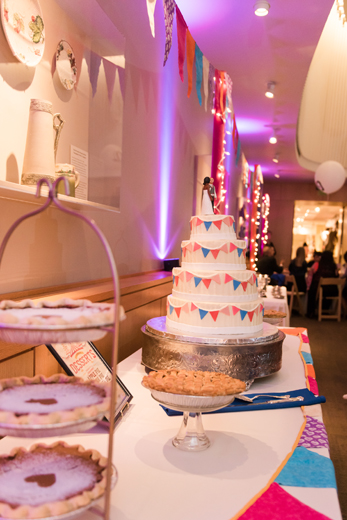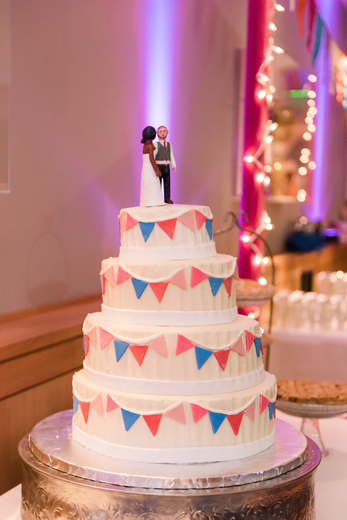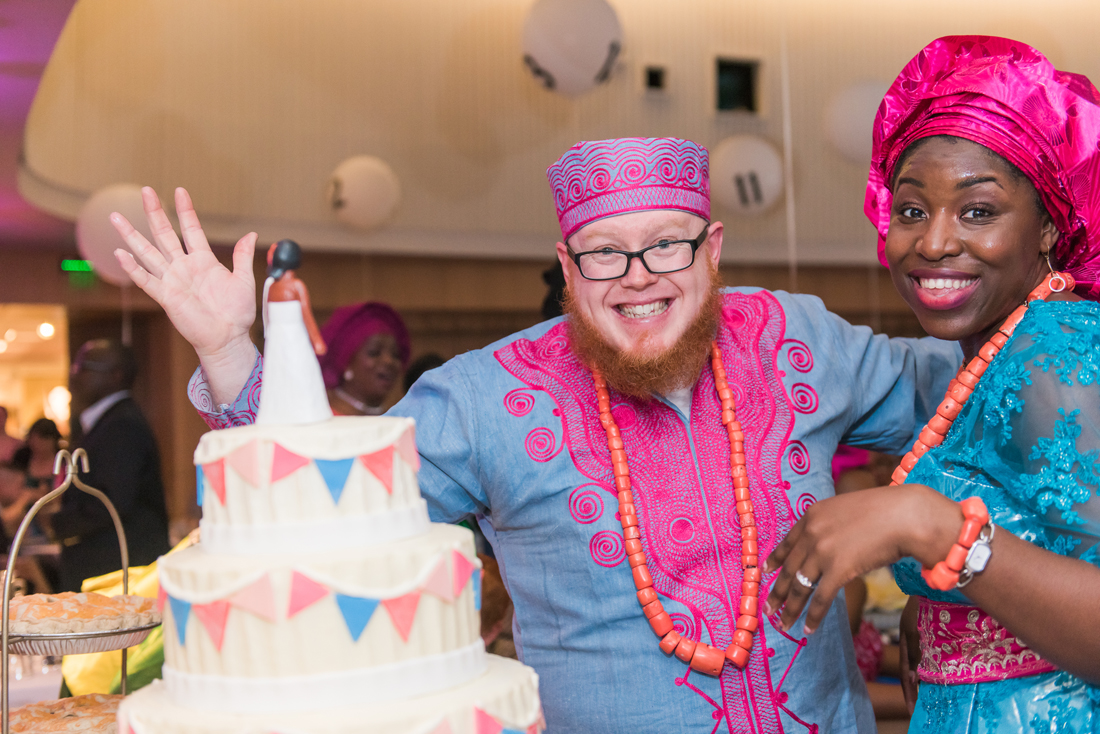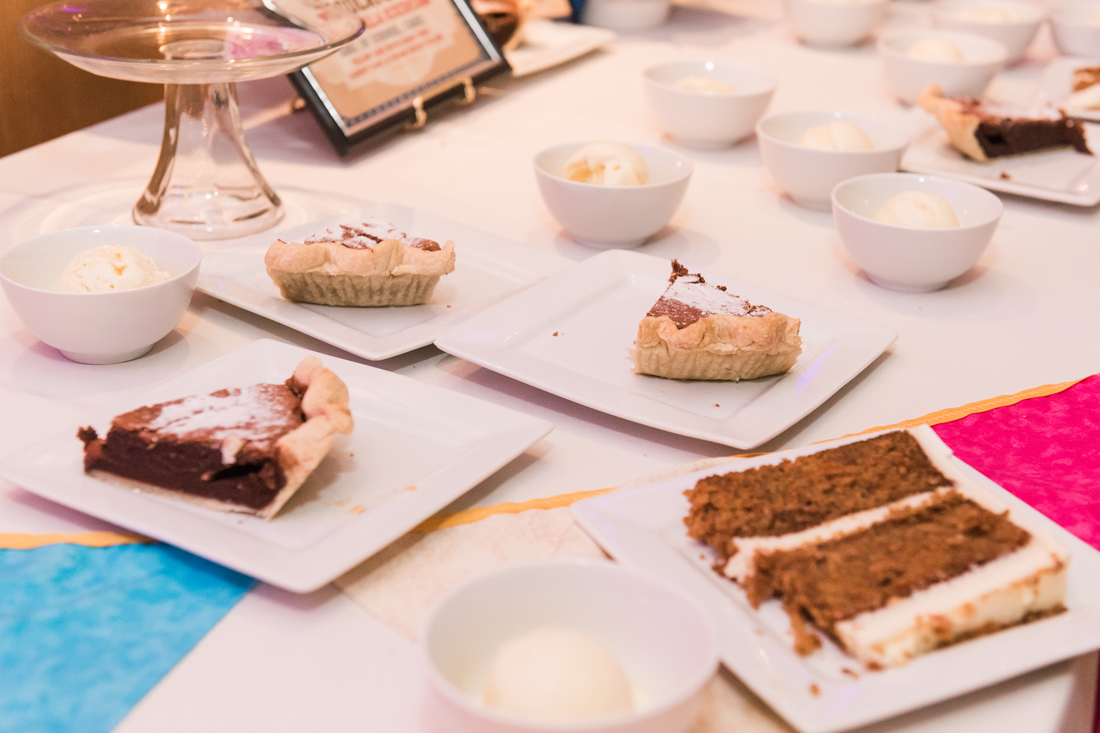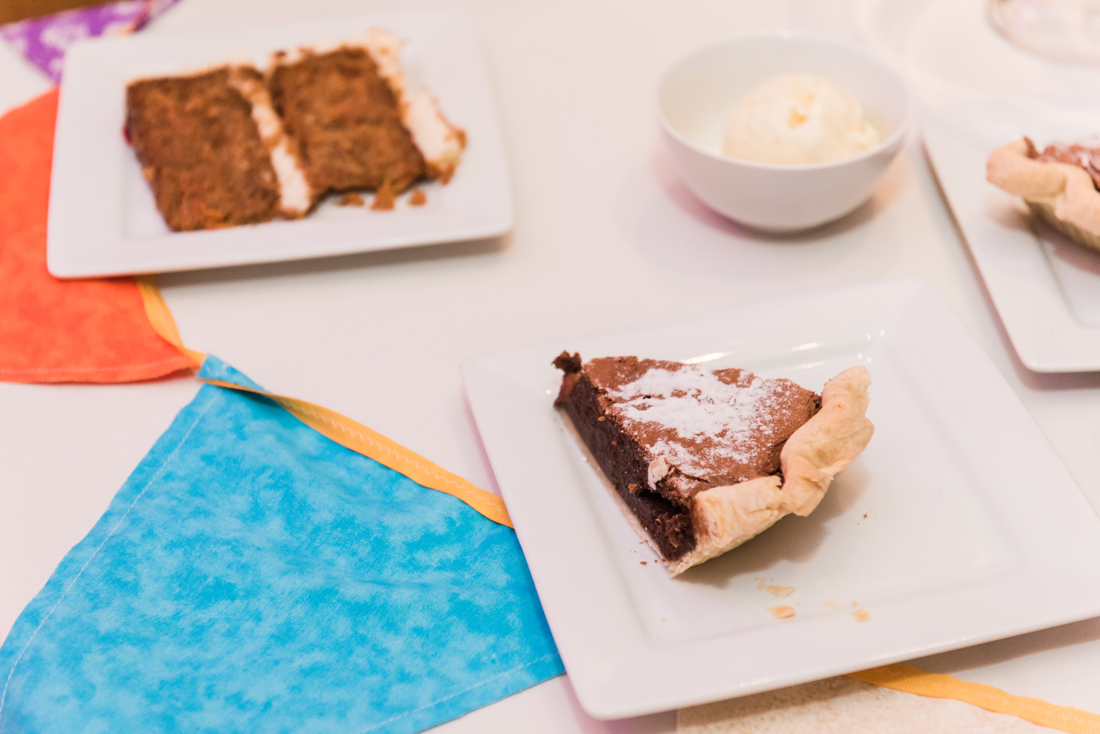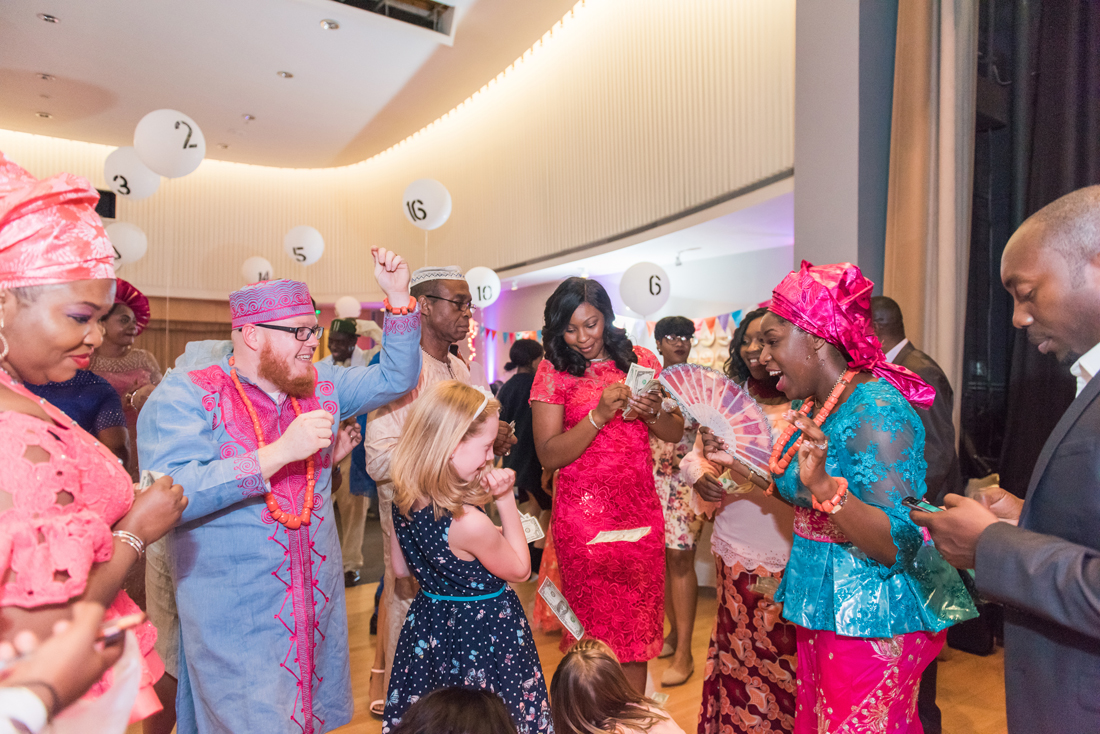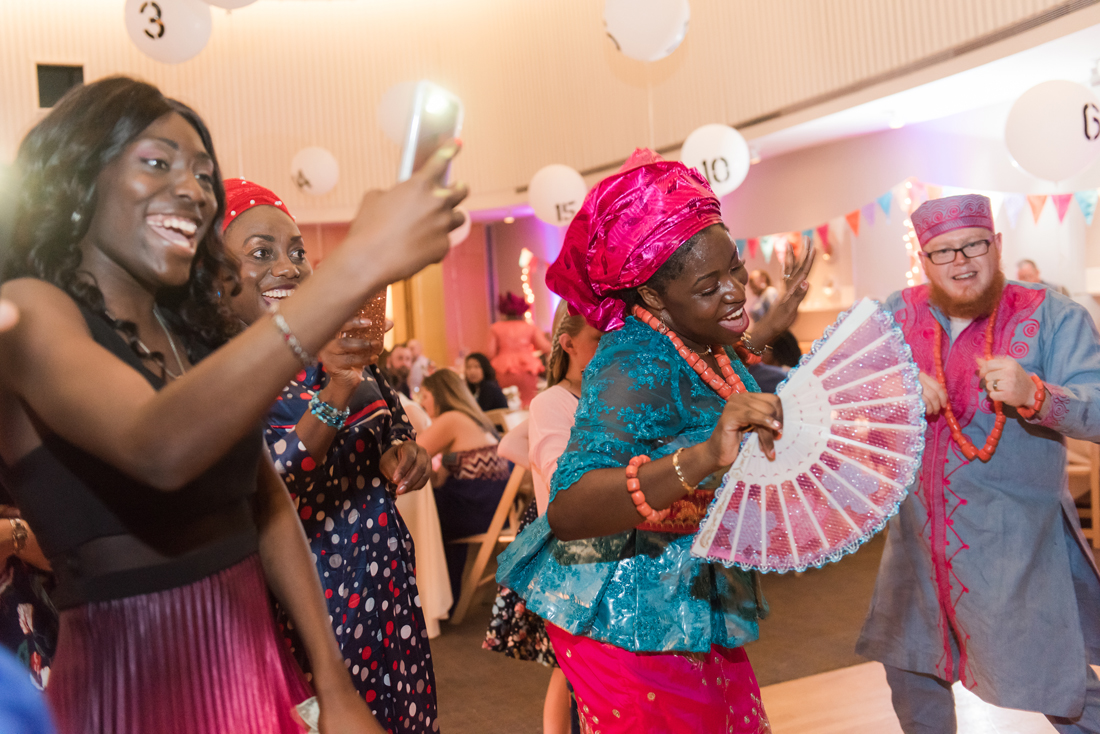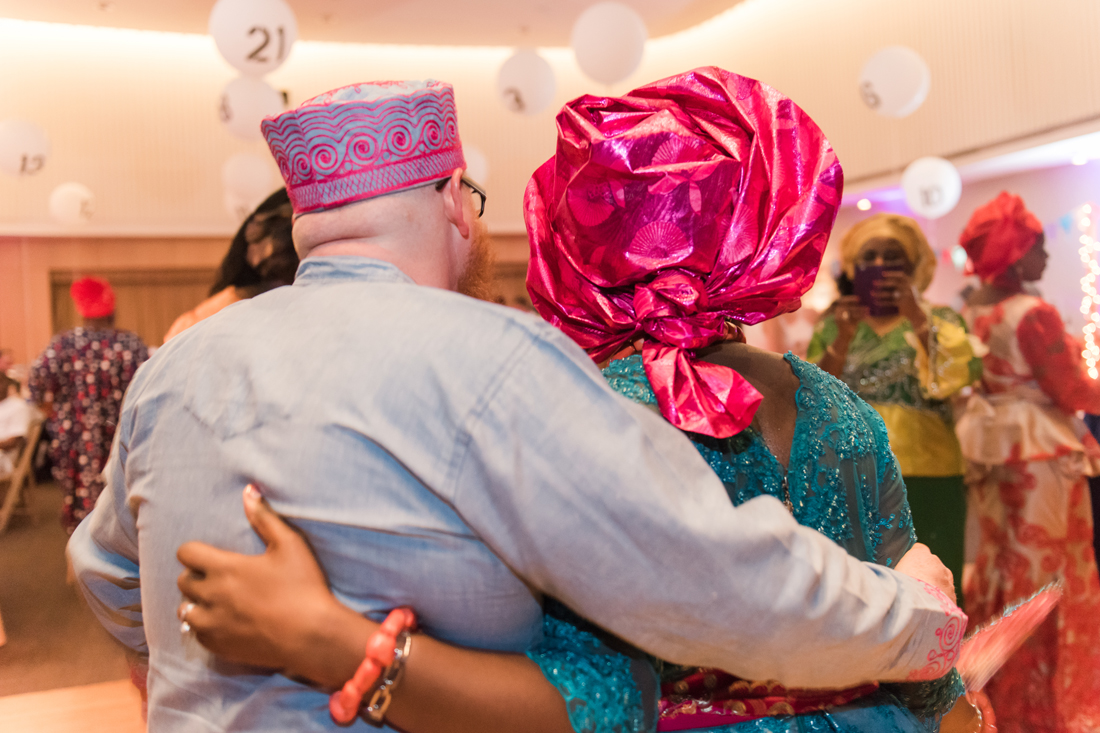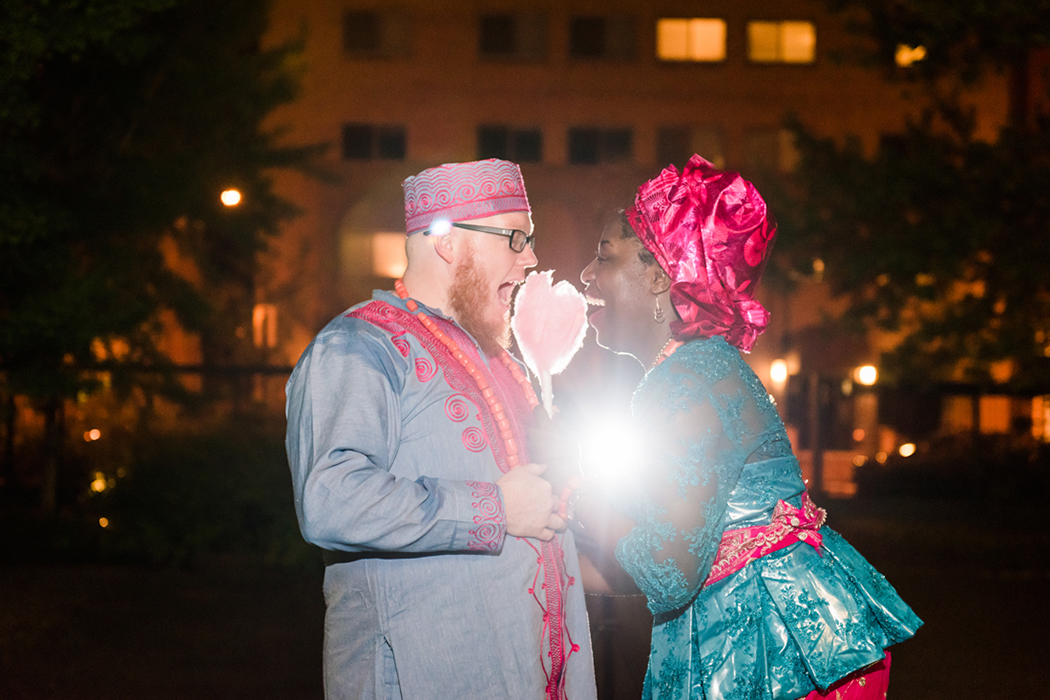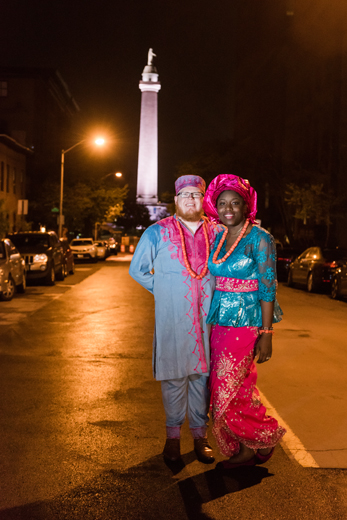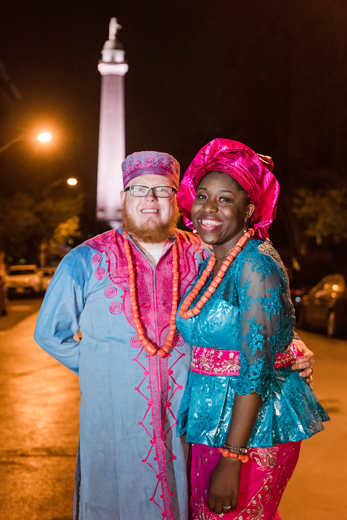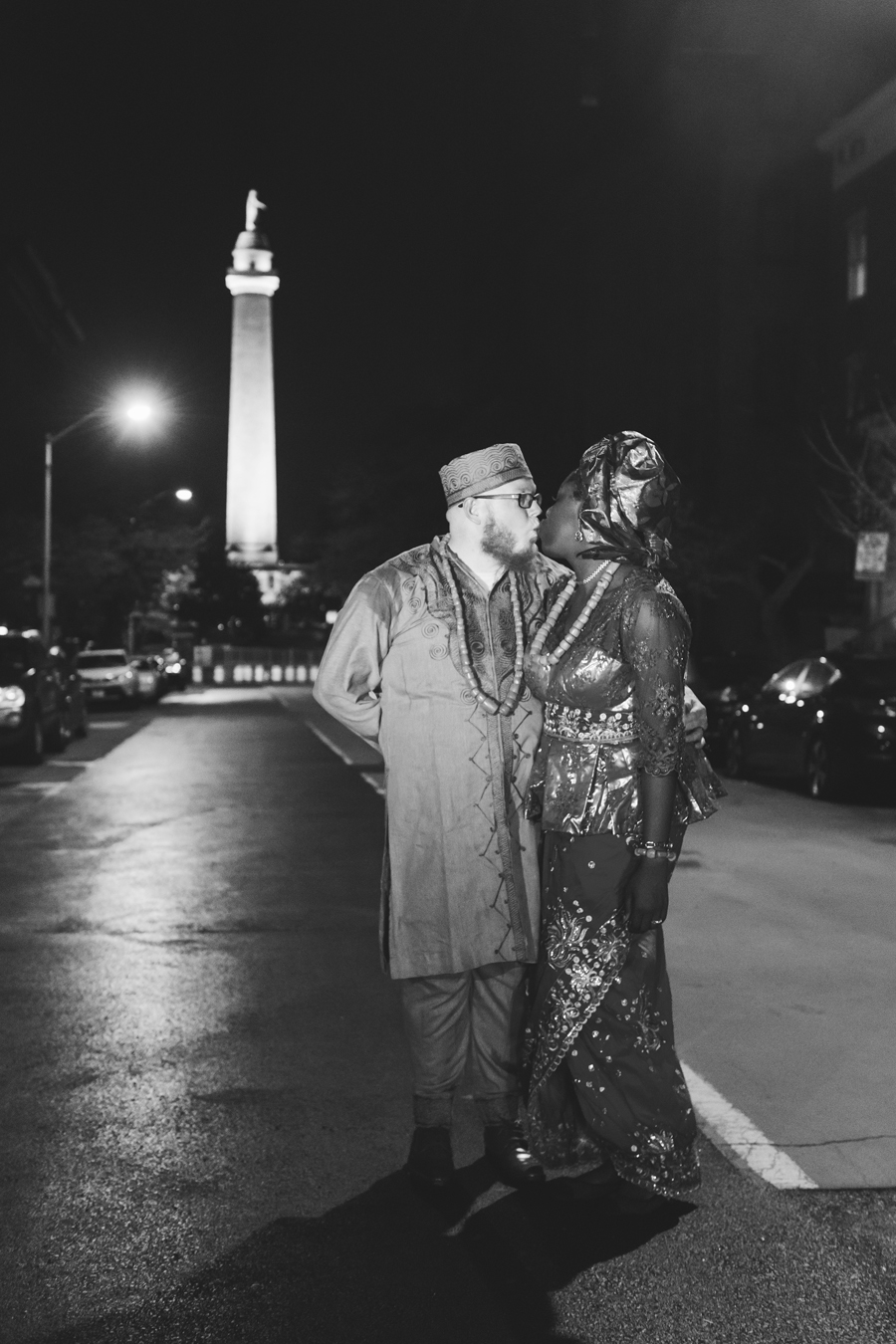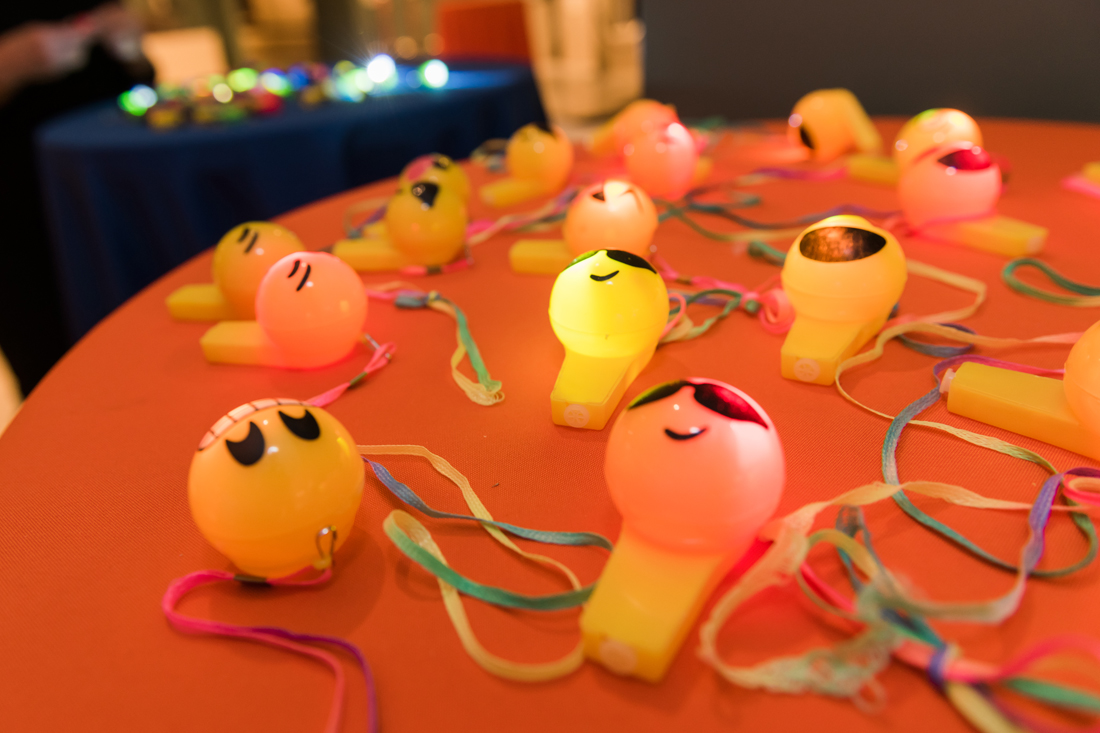 & How else do you exit in style from a carnival themed wedding? PARACHUTE!!! Yep, we were all living out childhood dreams with this one. SO COOL!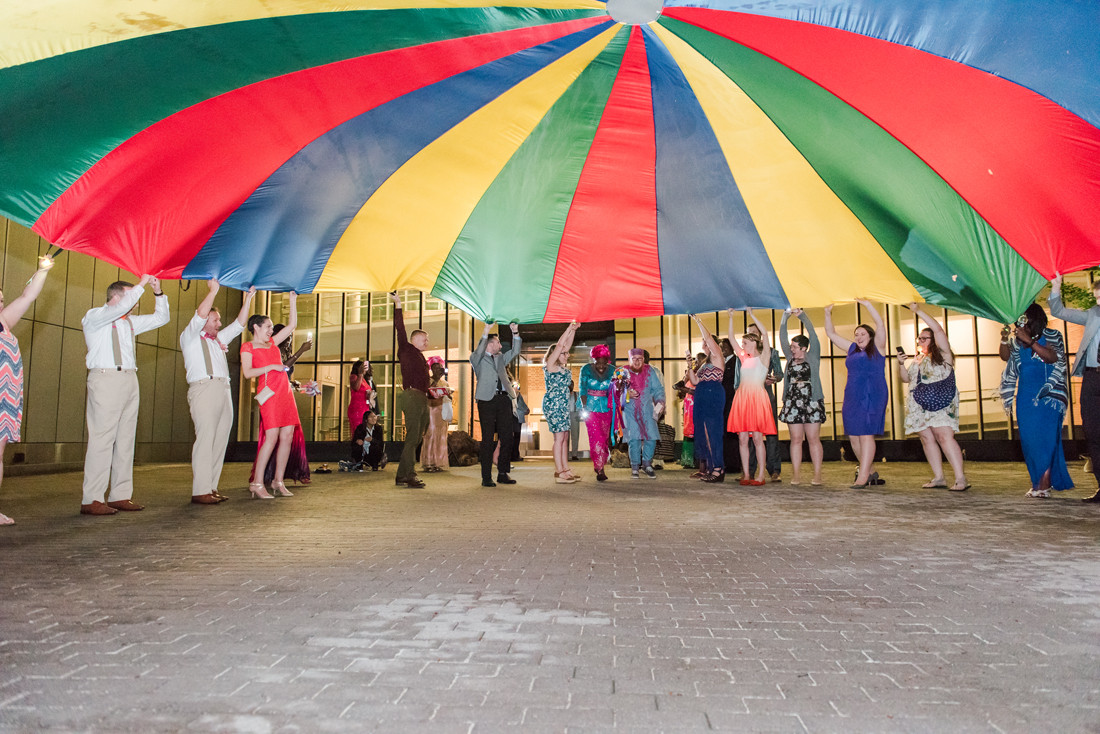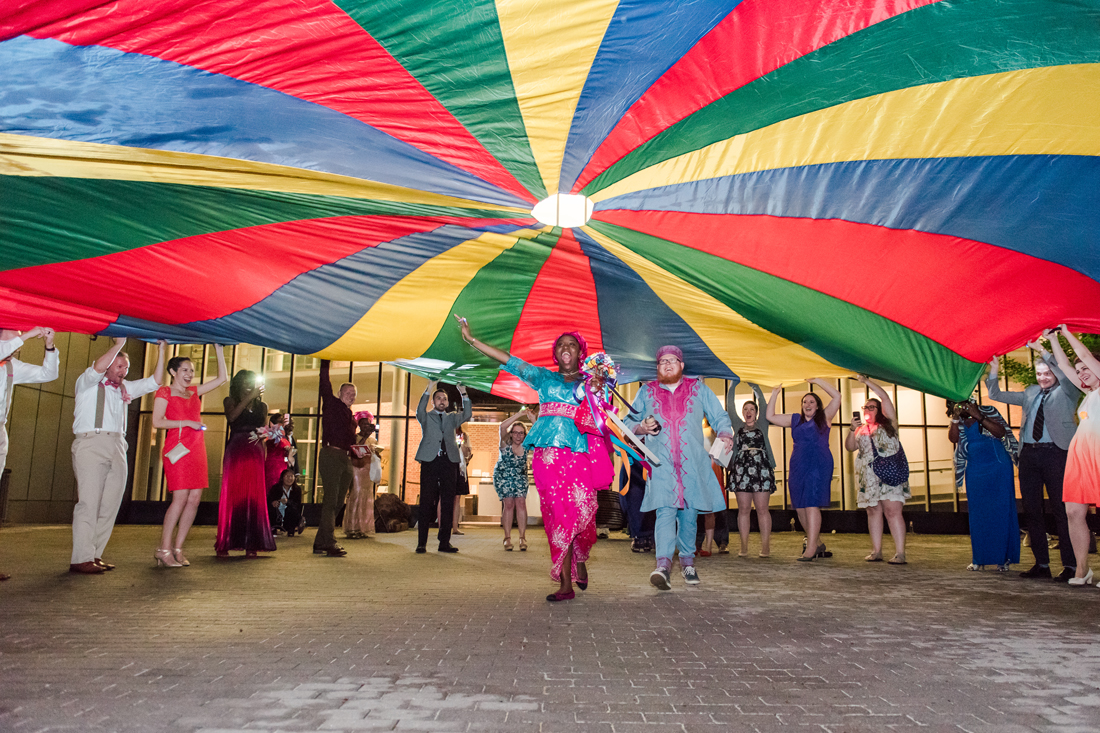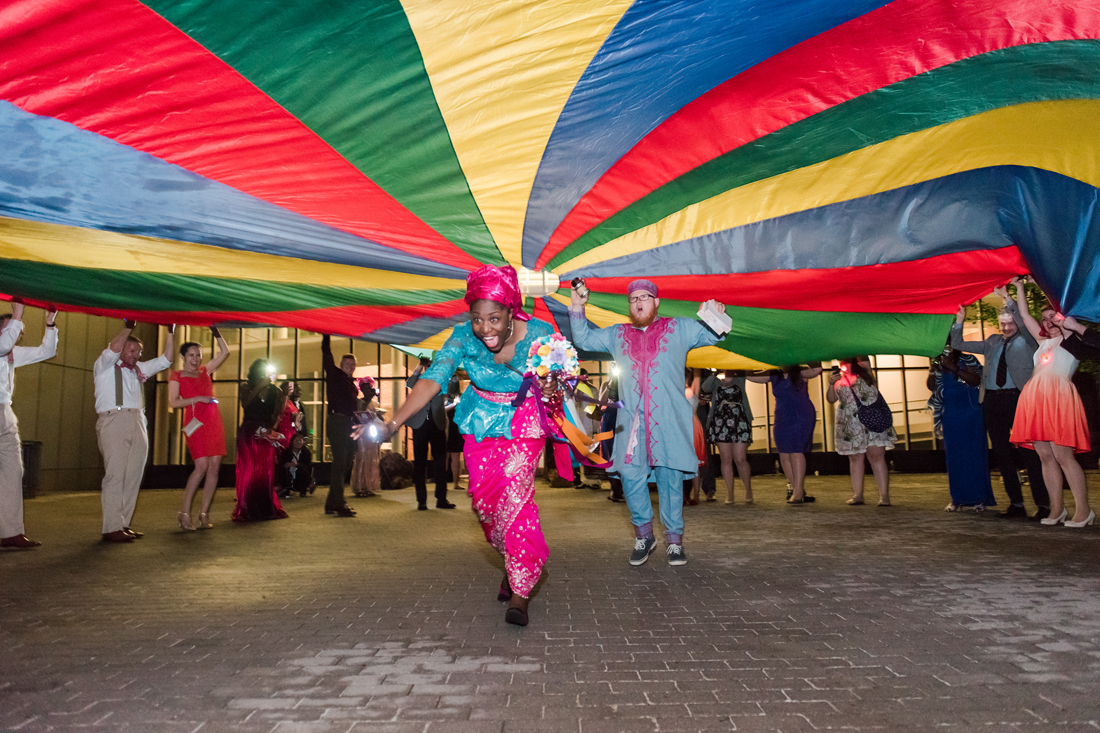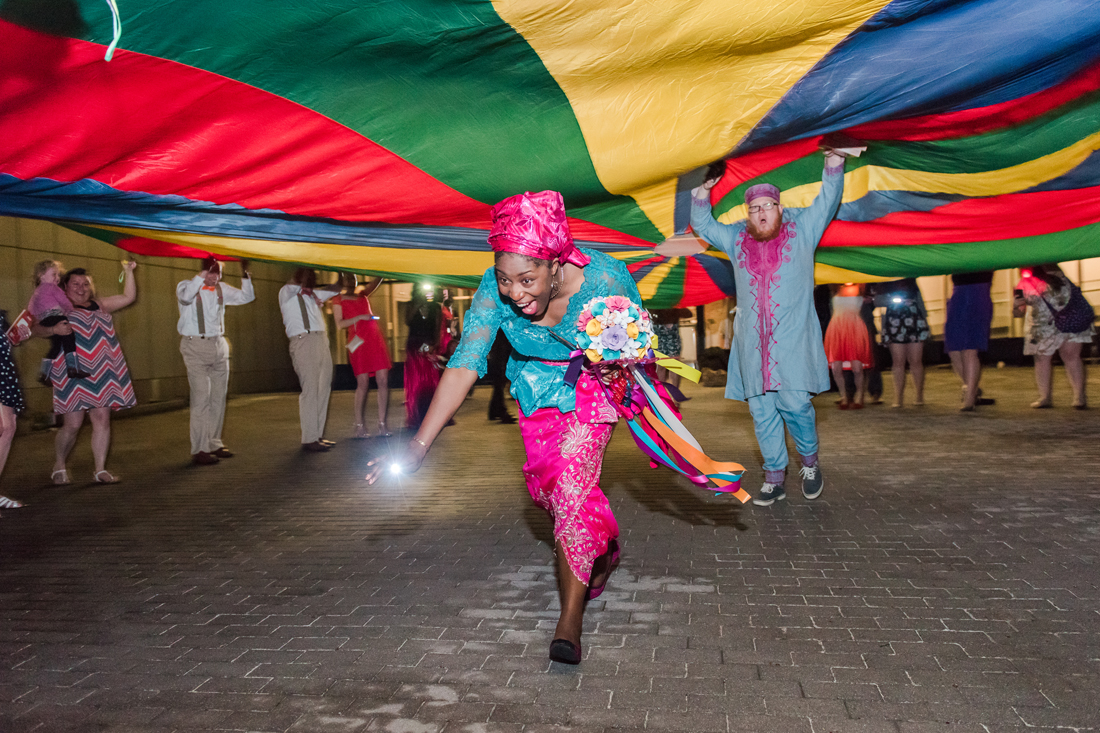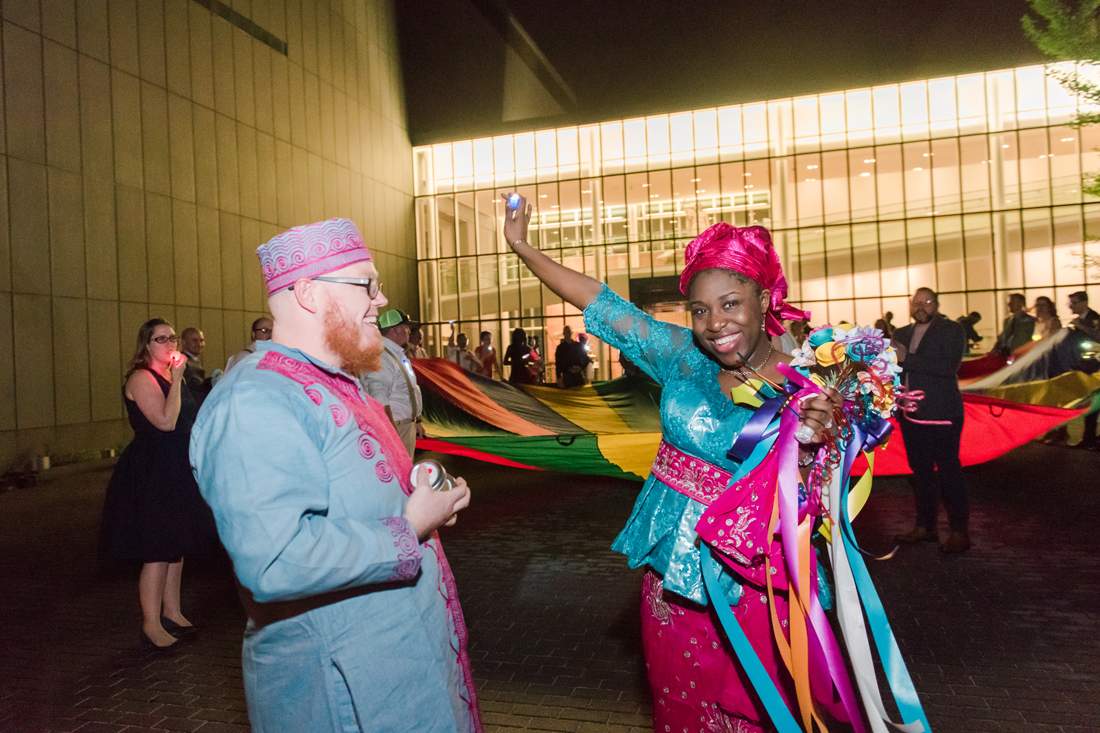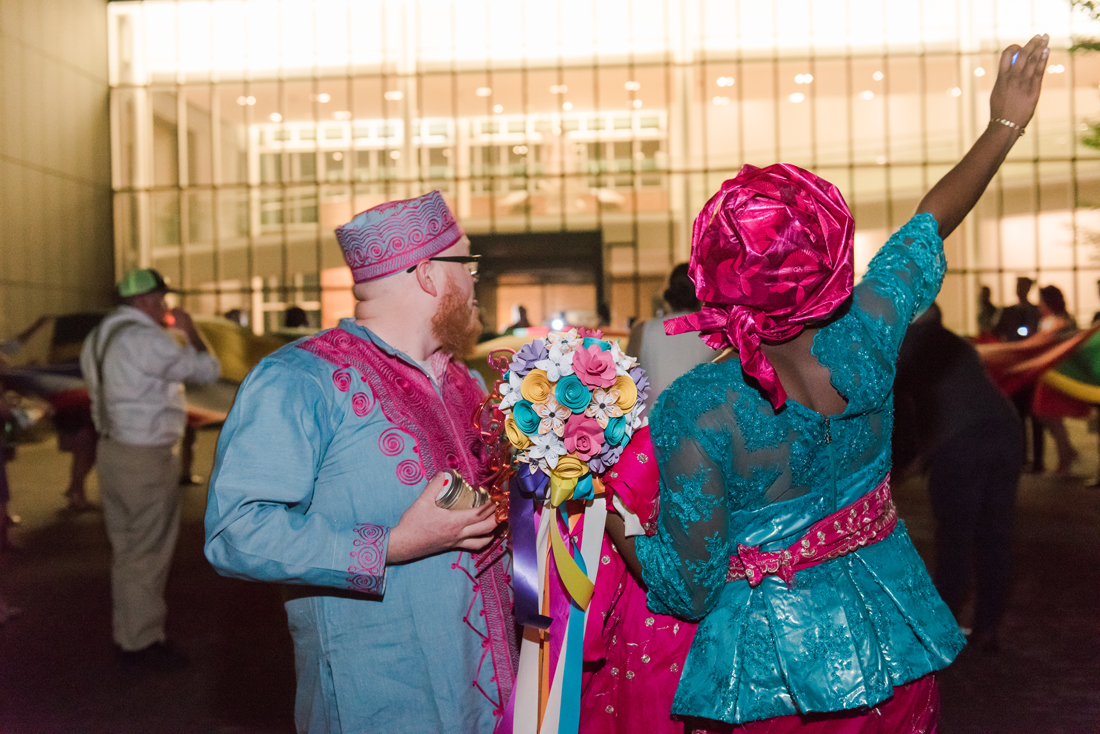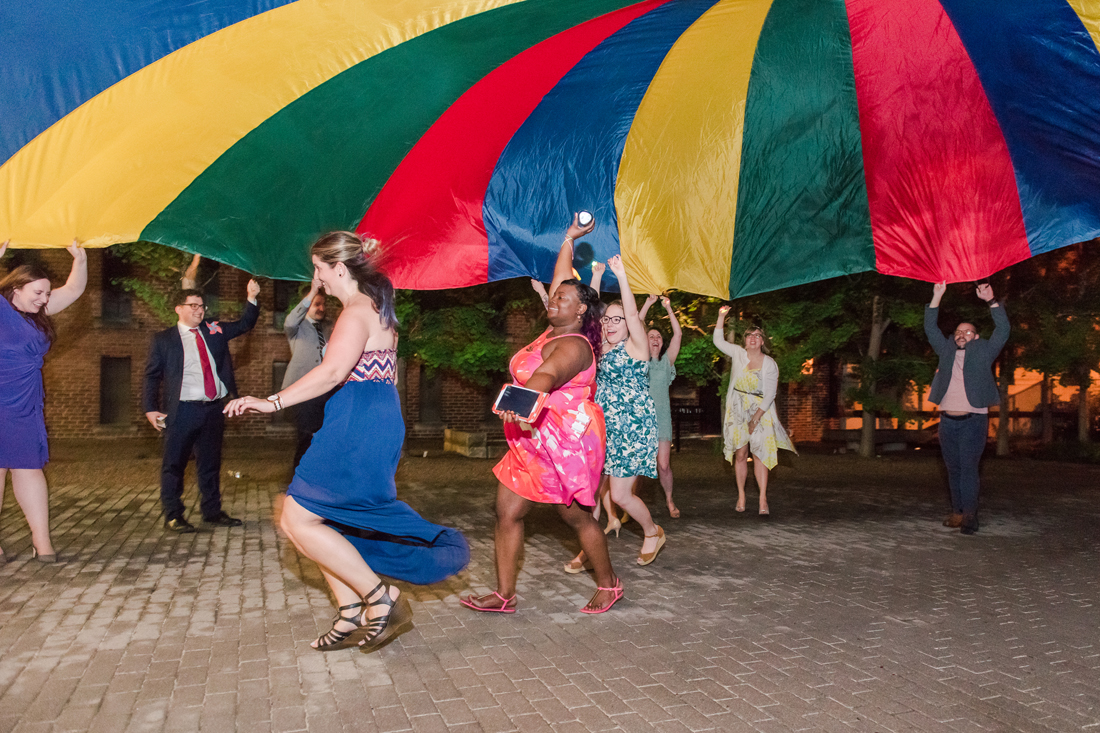 Congratulations John & Christine! It has been so much fun to be able to capture this wedding adventure for you two! So excited for all your adventures to come!!
Vendors that helped make this day so great:
Venue: Maryland Historical Society | Planning by Virginia Michele | Catering & Cake by Chef's Expressions | Editing Life Videography | Hair and Make up by Ricka Williams and Merha | Bridal gown by OLEG Cassini from Love & Lace Bridal Consignment and Boutique with tulle added by the Mother of the Groom | Suits from Men's Wearhouse | Japheth Ceremony Music | Pixilated | DJ NASTY | Caricature by Kristen Lohman and Stephanie Martin | Dessert Pies by Rebekah Rodarte | Popcorn and Cotton Candy by Party Plus Bounce Rentals | Invitations designed by Monique Evans and printed by Cards & Pockets | Paper flower bouquet by My Woolly Mammoth | Judy Demond as my second shooter!