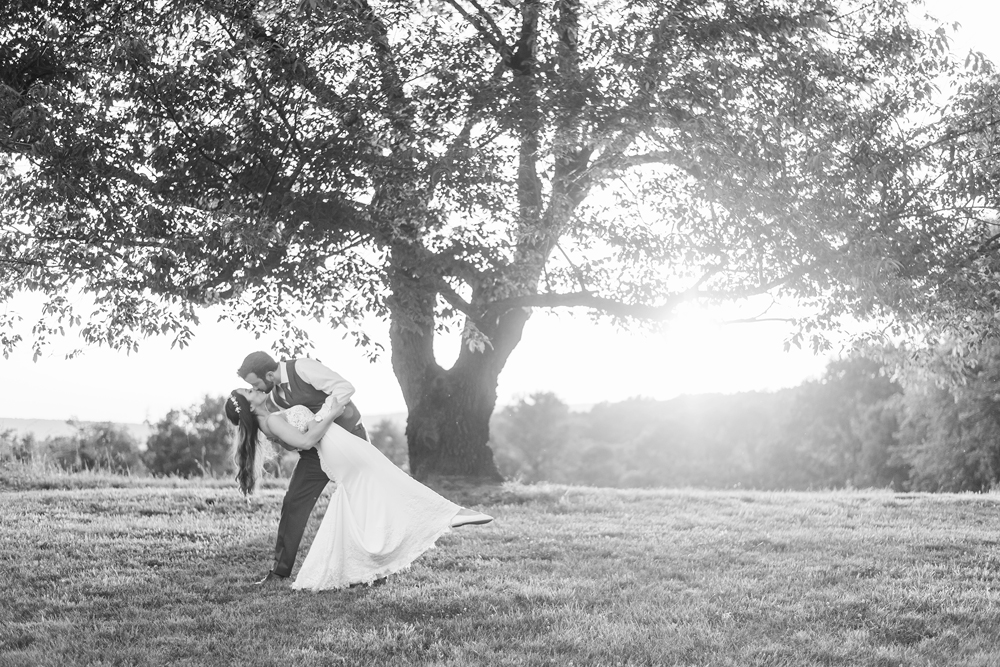 I'm going to try my hardest to be brief (for once!! haha) but only because I have AN EXTRAORDINARY amount of favorites that I am so excited to share!! You guys, I couldn't be happier for Dreux & Pat! Their day was stunningly beautiful and the dance moves were phenomenal! I've been looking forward to this wedding ever since I saw Dreux announce their engagement and was so honored that they had us there to capture their day. After photographing Dreux back in college during dance rehearsals at UMBC, and a few headshots over the years, this day is certainly full of my favorite photos yet! Dreux, you are so gorgeous and as a bride, absolutely stunning! I legit cried some ugly-tears during the ceremony as they each shared their vows to each other – they remarked how the other makes them strive to be an even better person and something about how genuinely they meant this, just gets to me every time. This is what it's about.. finding that person that you want to support and who makes you want to be the best for yourself and for them. I could gush about every single detail about this day but I'm going to just beg you all to look through all of these photos, ESPECIALLY some of my favorite favorite moments: the dreamiest sunset portraits!! and a surprise choreographed brother-sister dance!! Plus the hora and just so many awesome people celebrating together. SO happy for you Dreux & Pat!!! Congratulations!!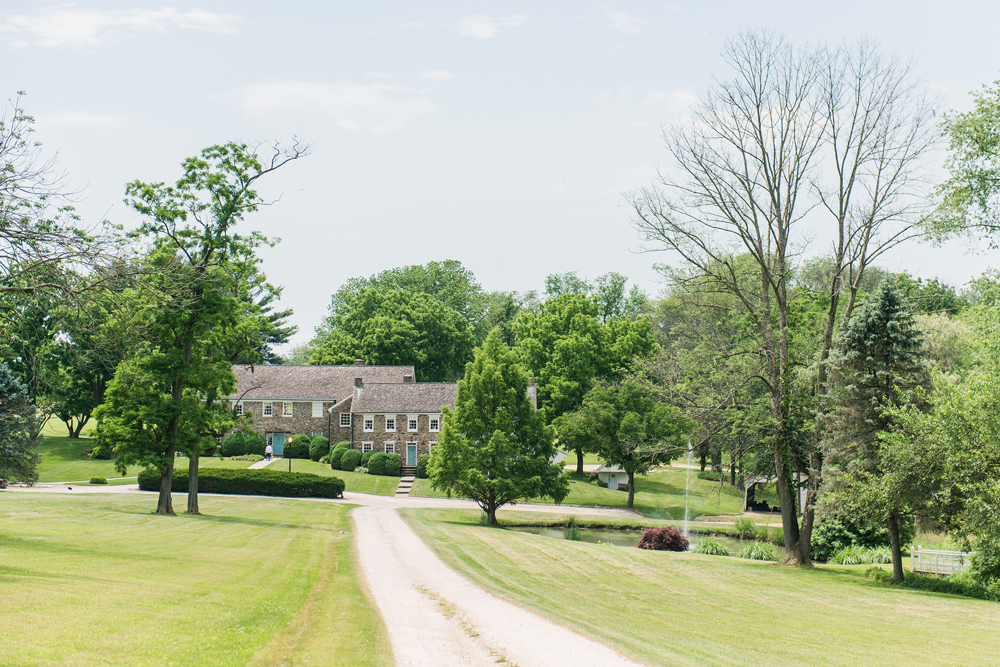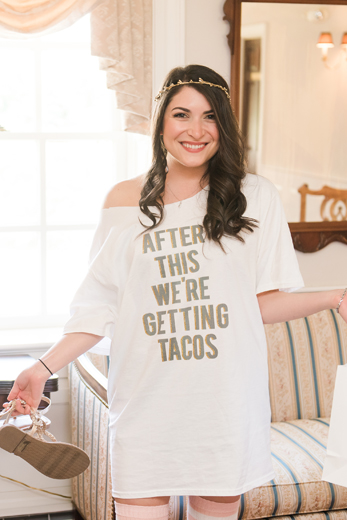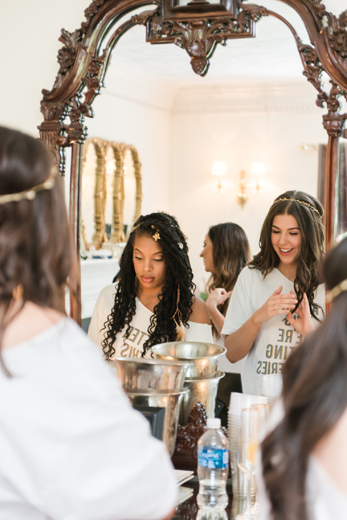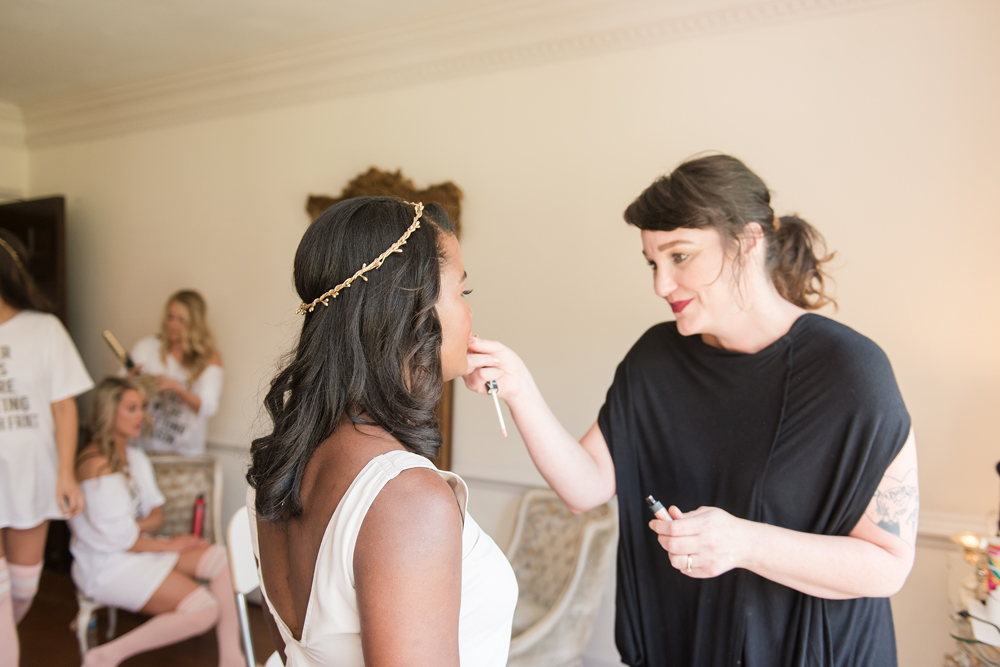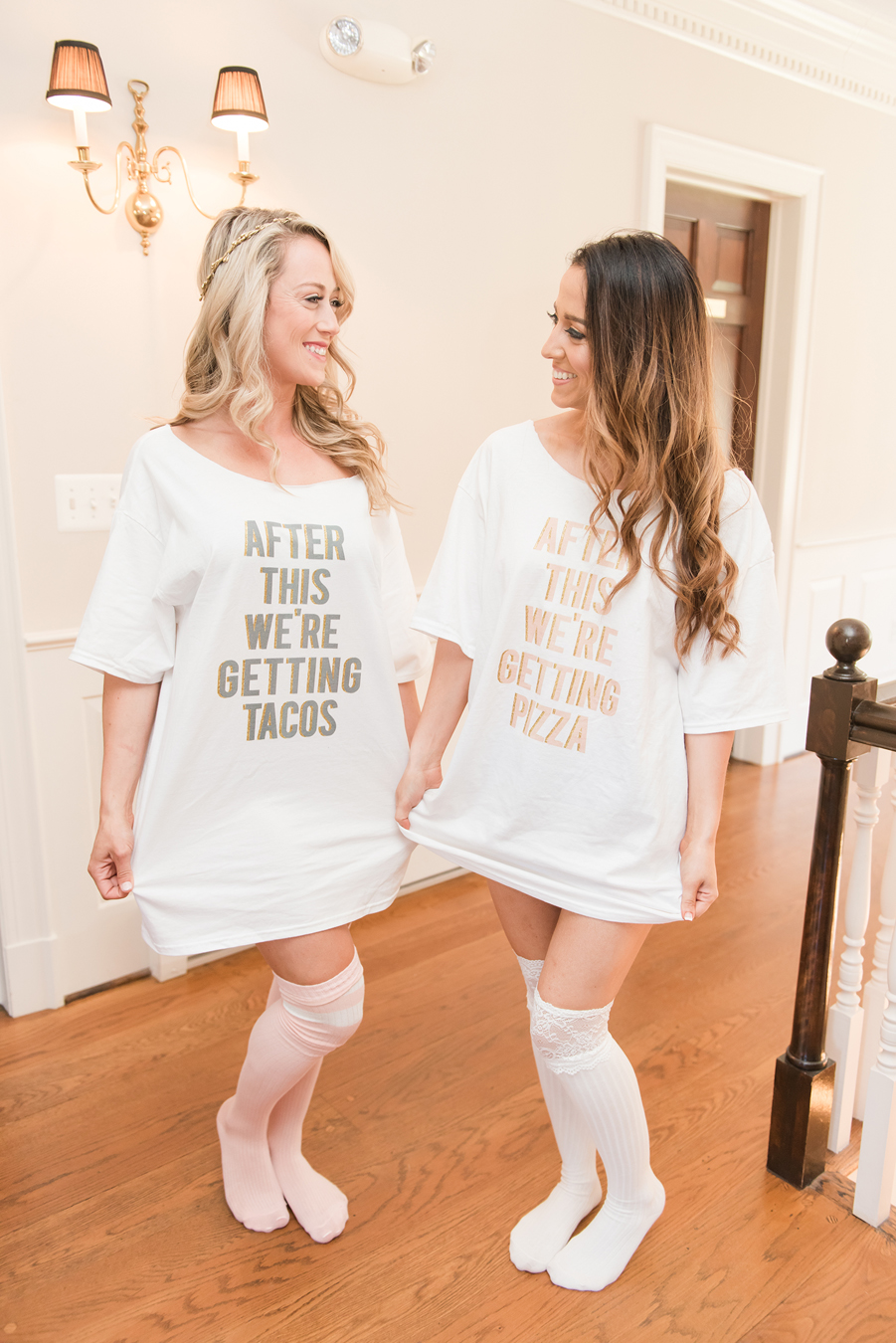 These shirts!!! I'm convinced that this needs to be my new gym shirt bahah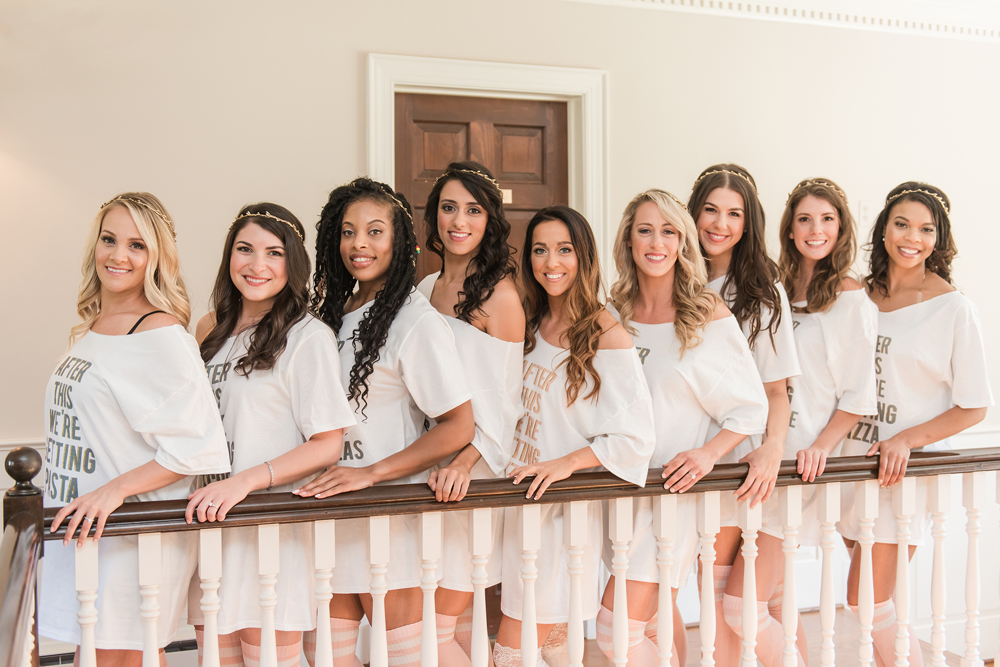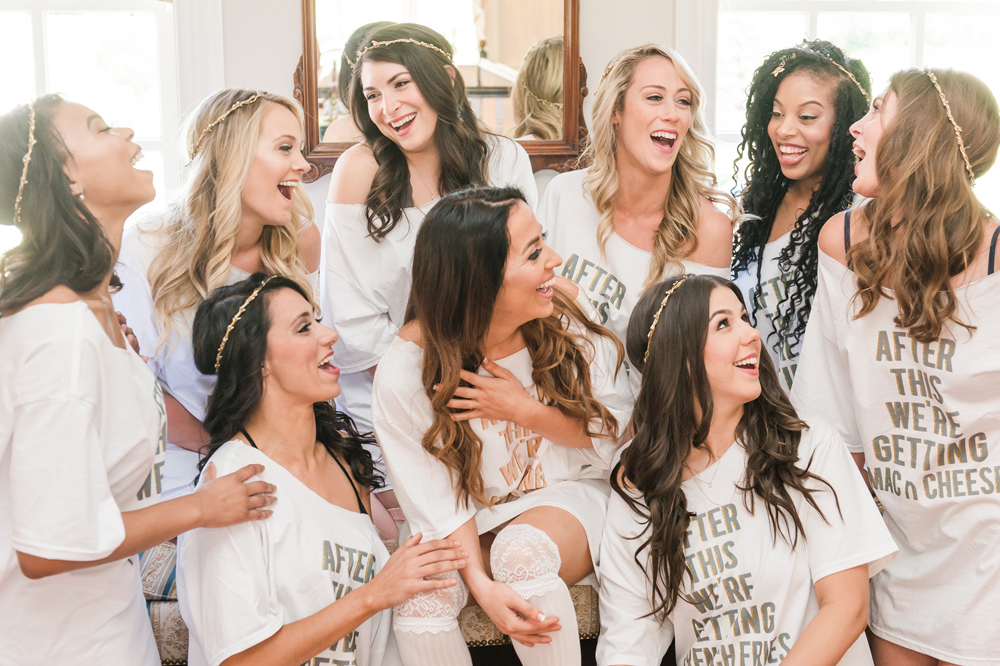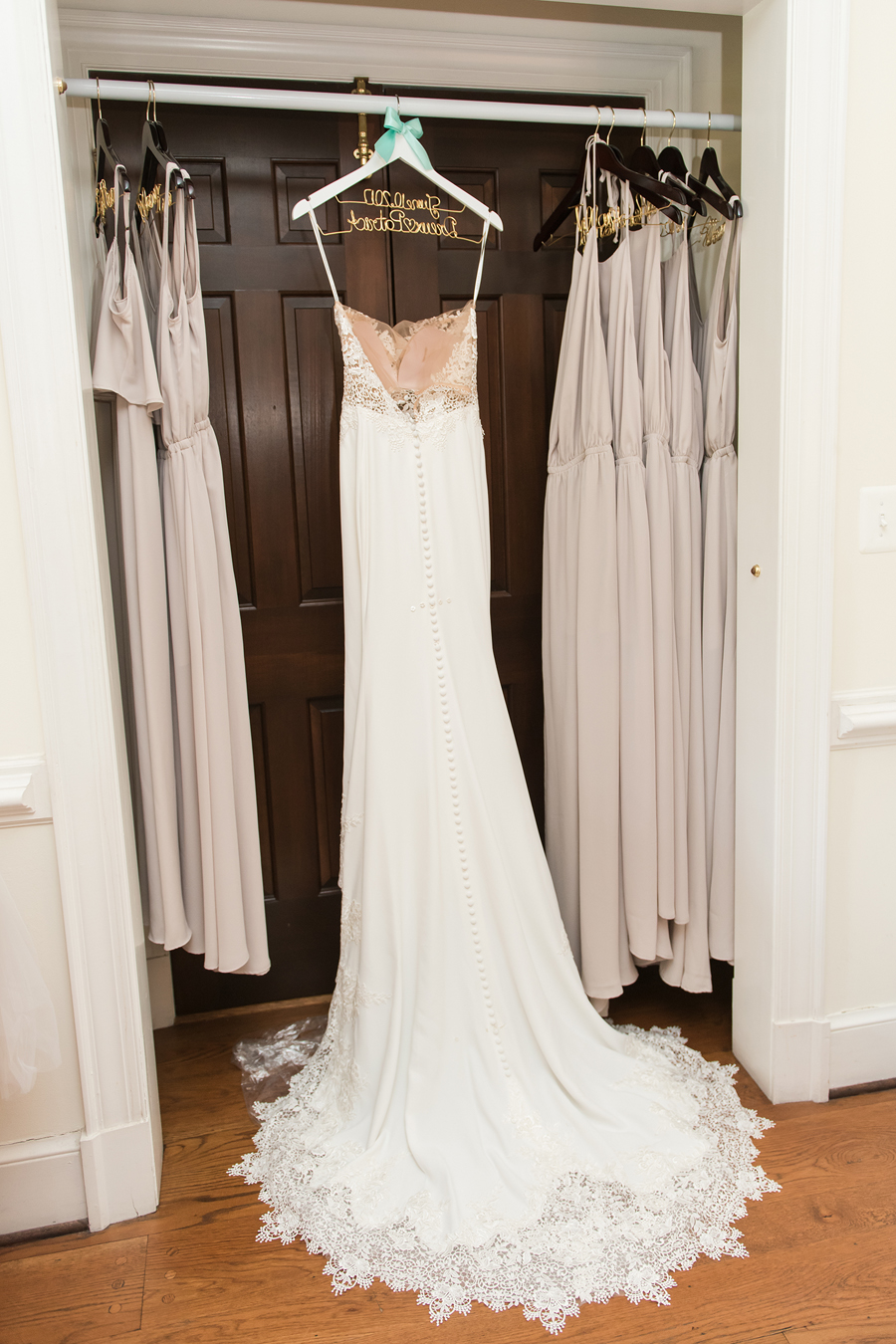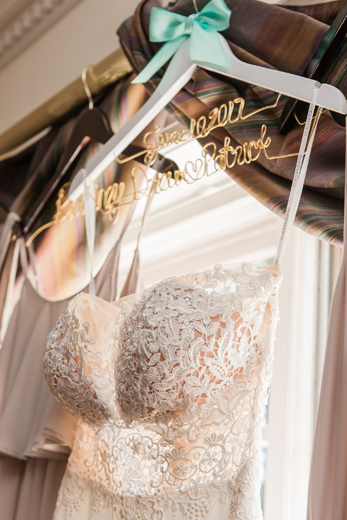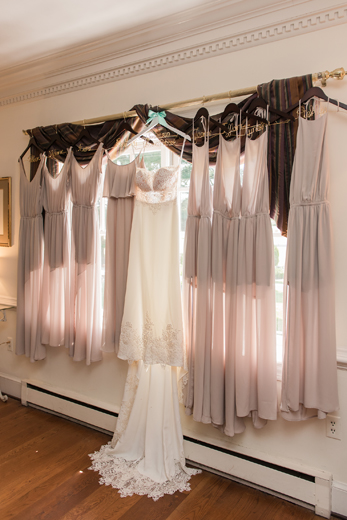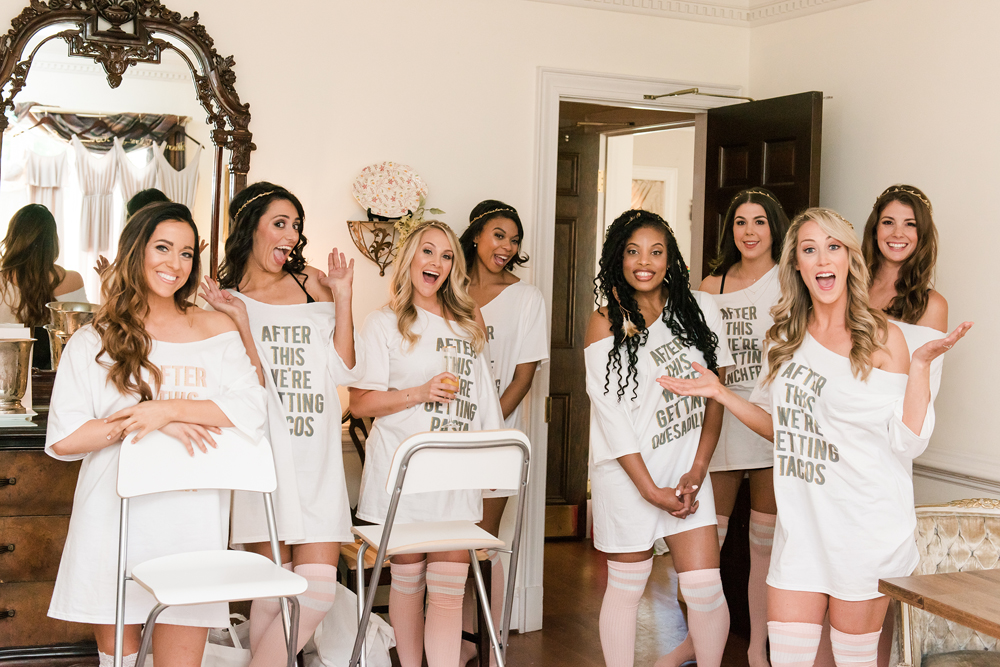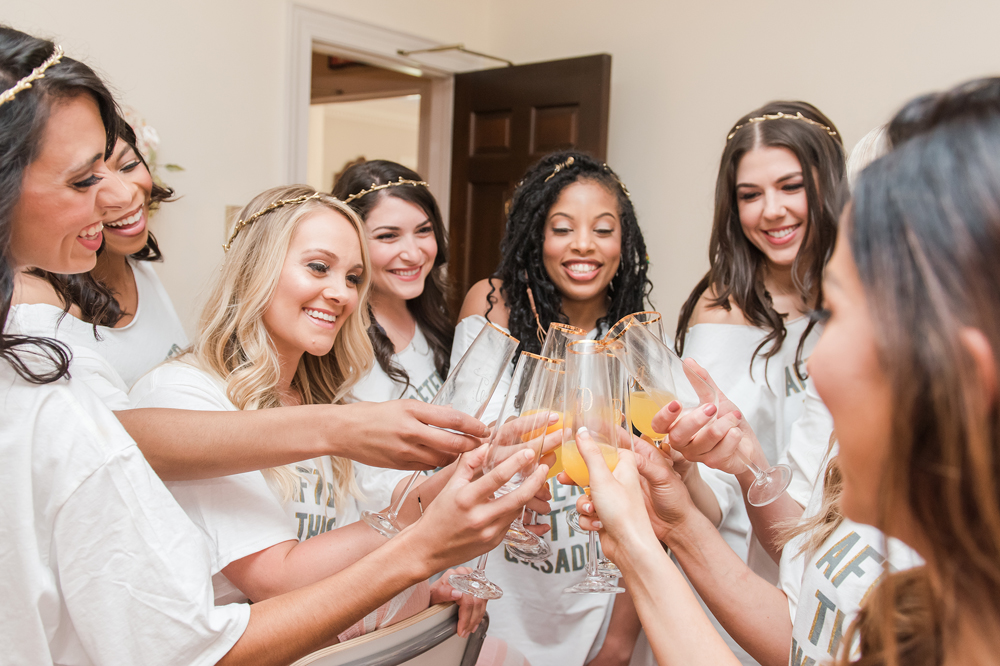 These ladies were so awesome! What a great creux! ;)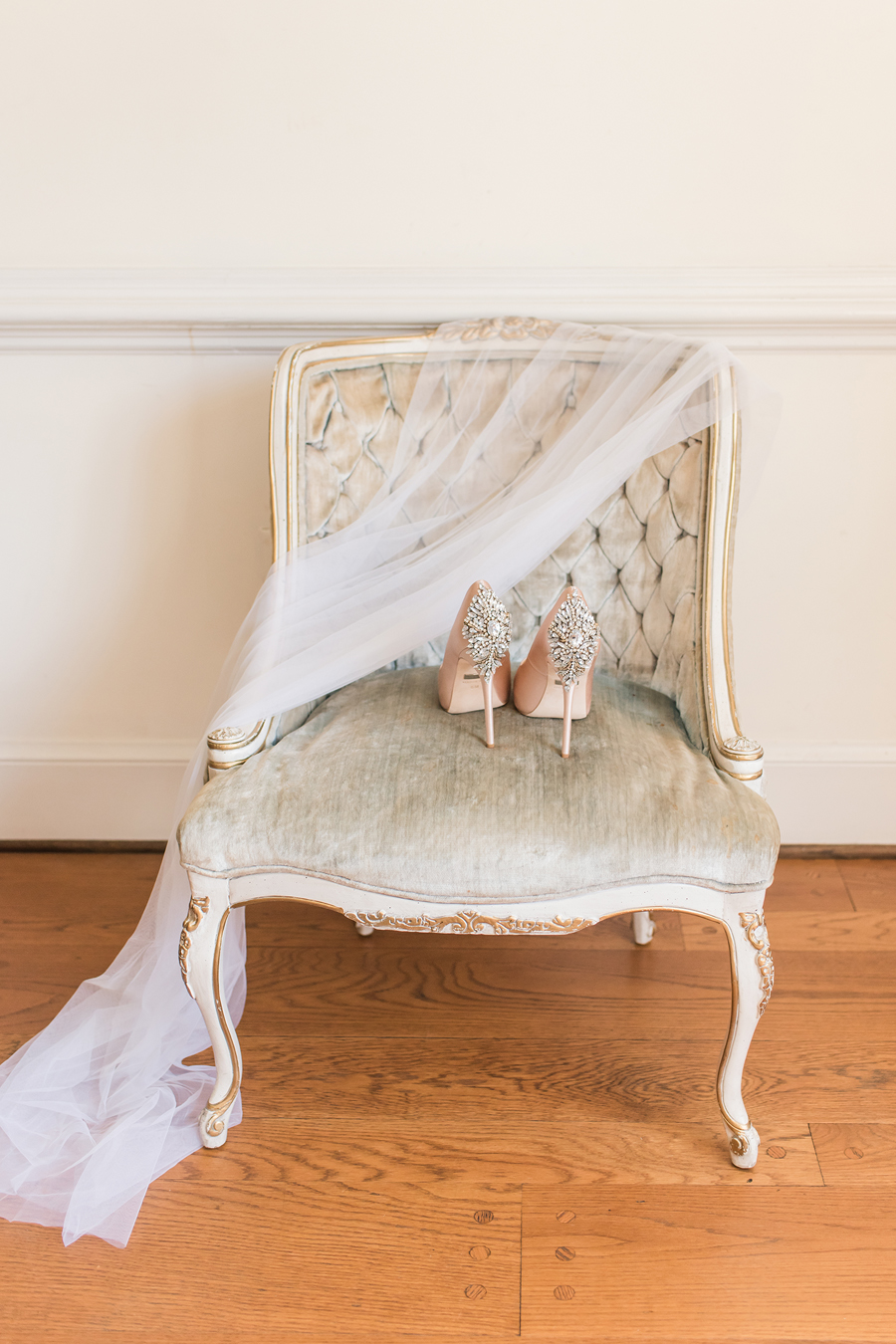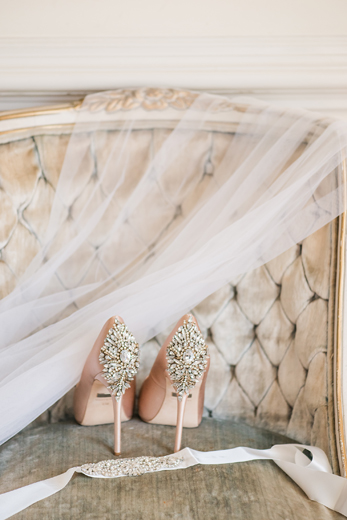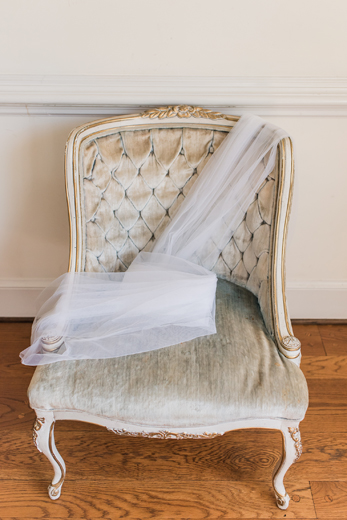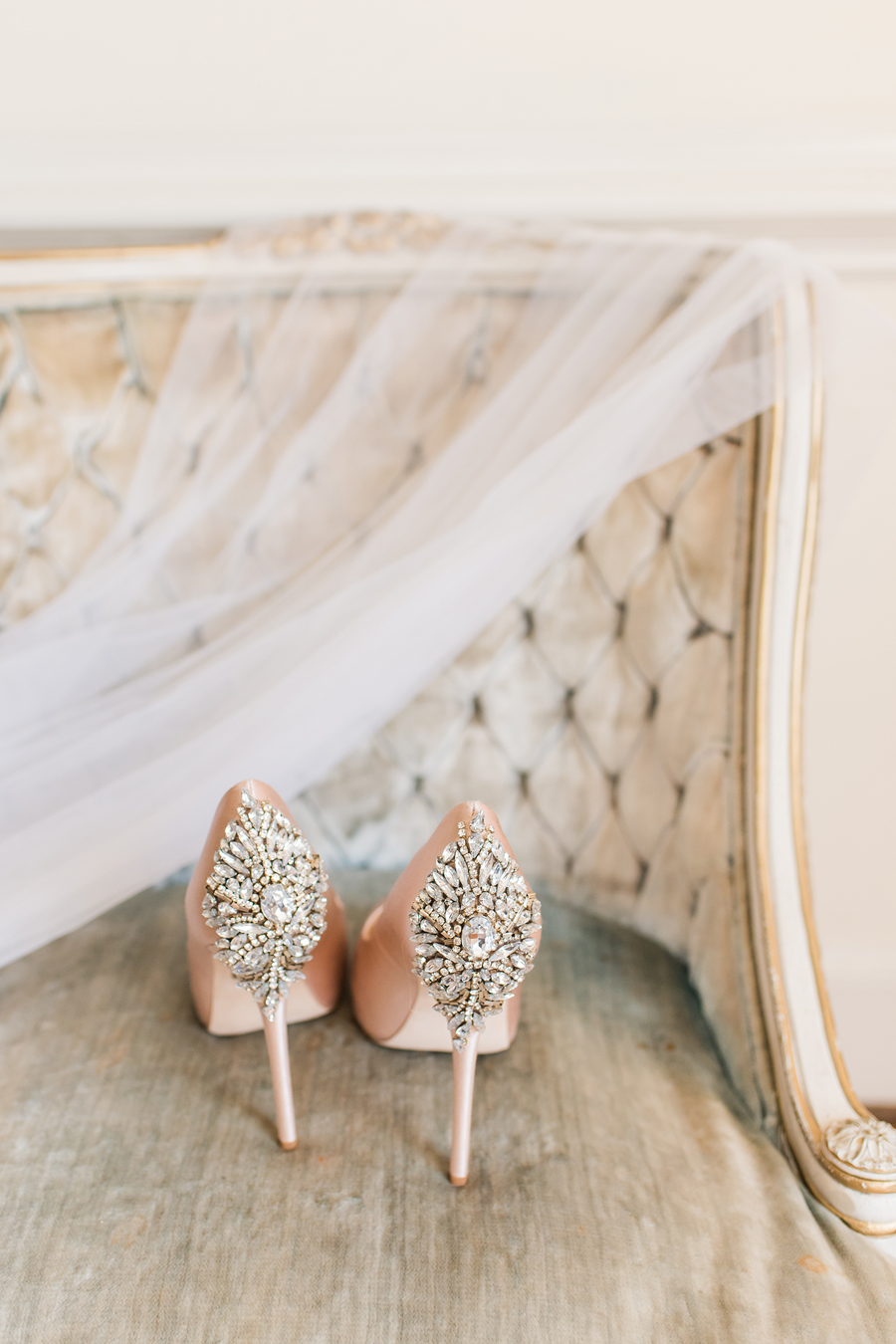 I am 100% happy to photograph sparkly beautiful shoes
.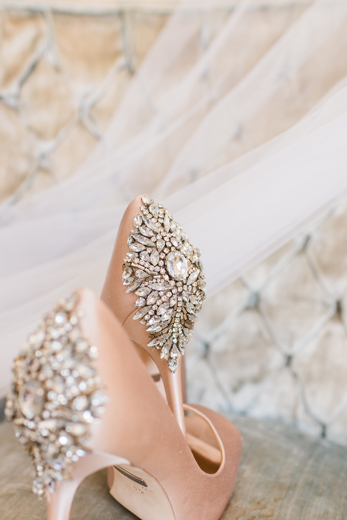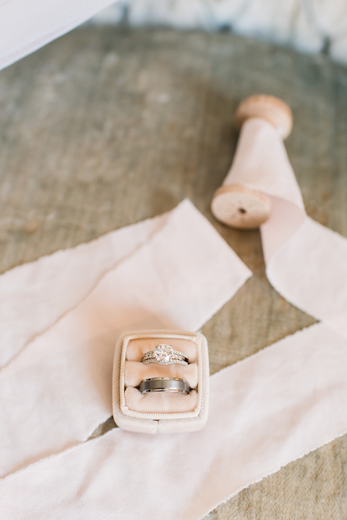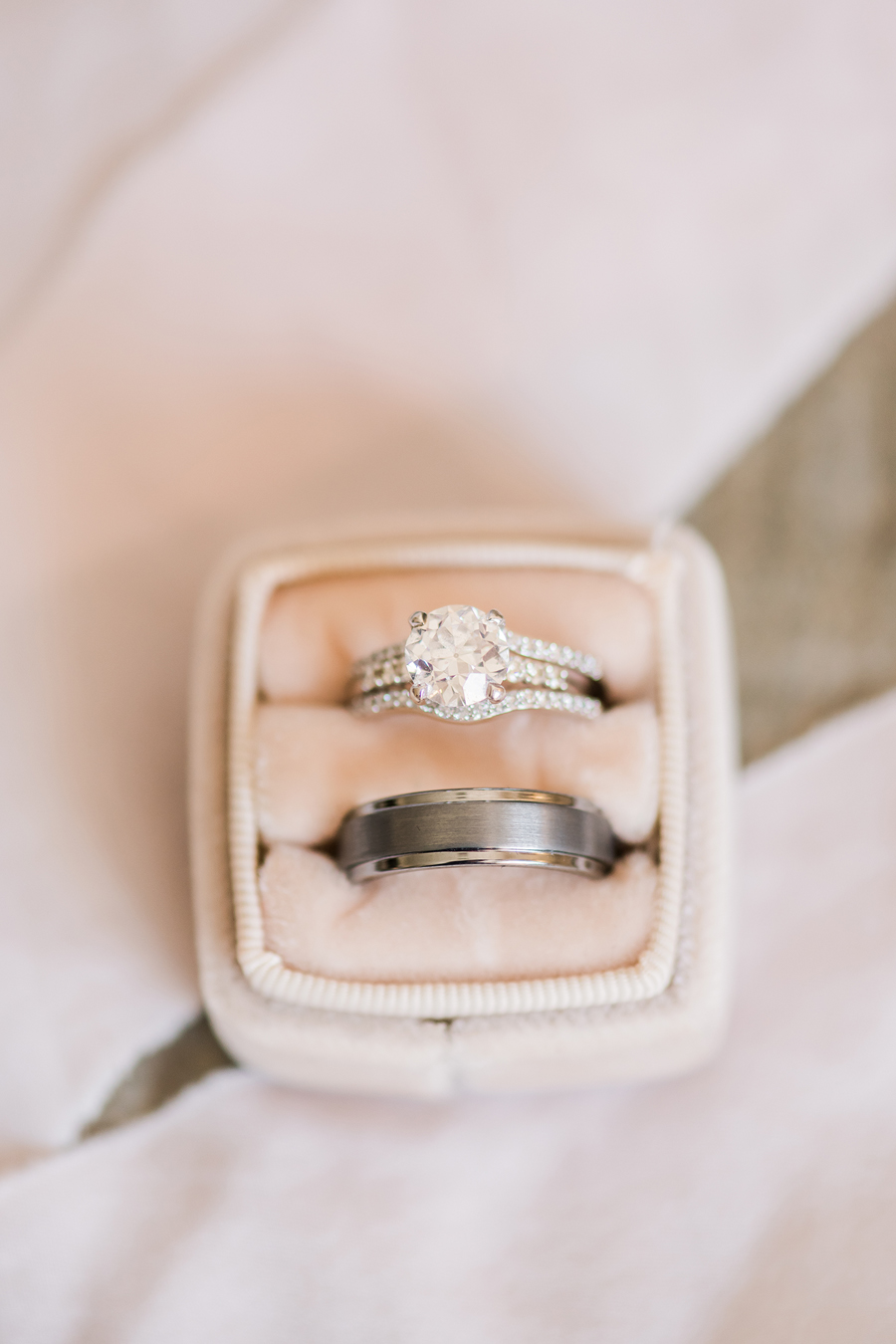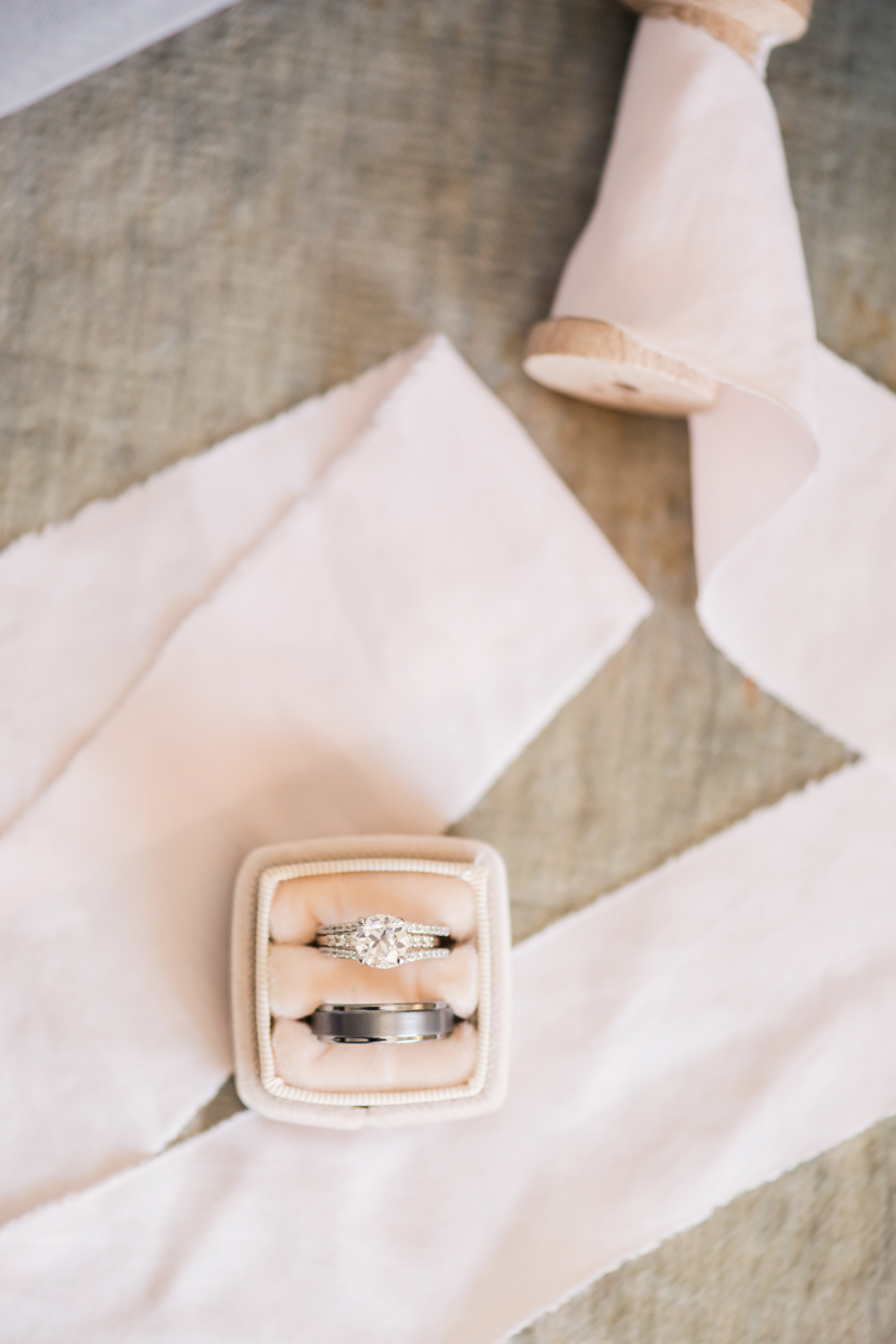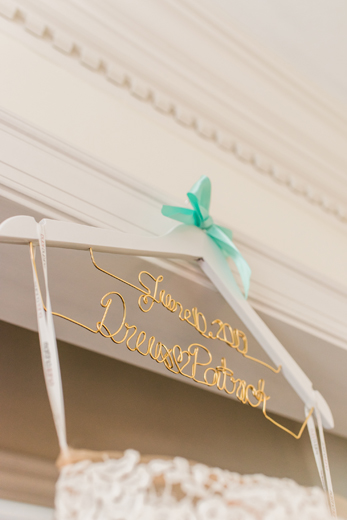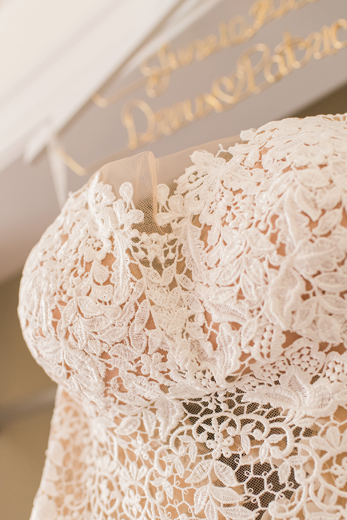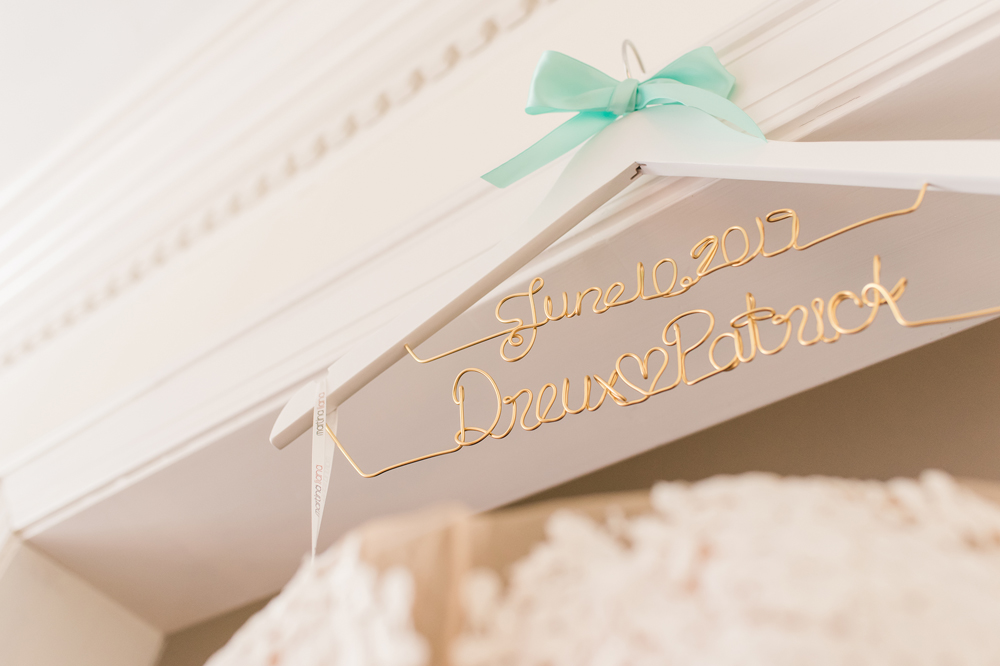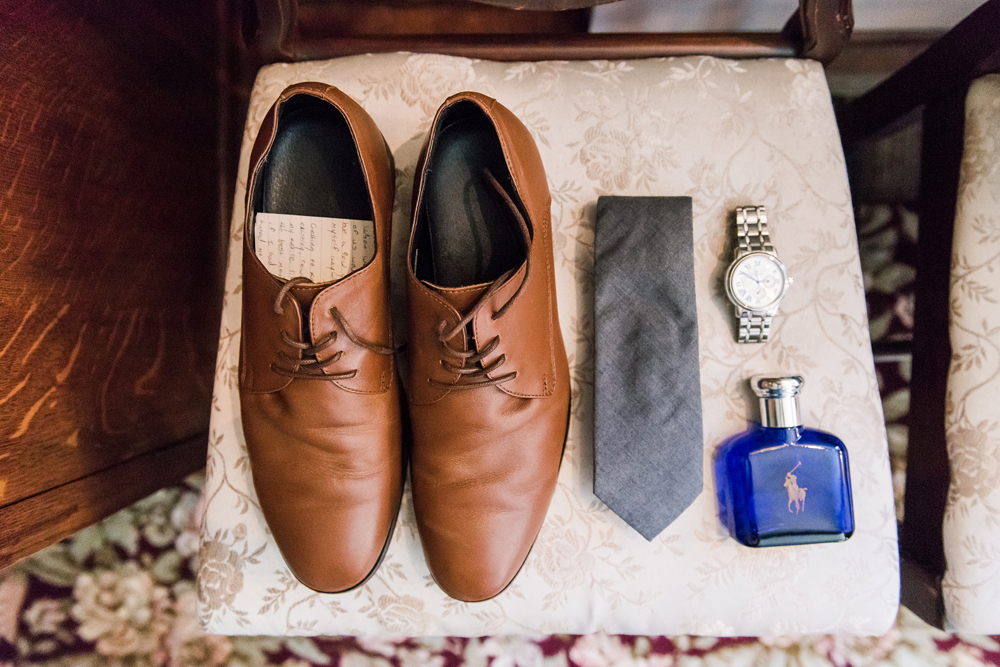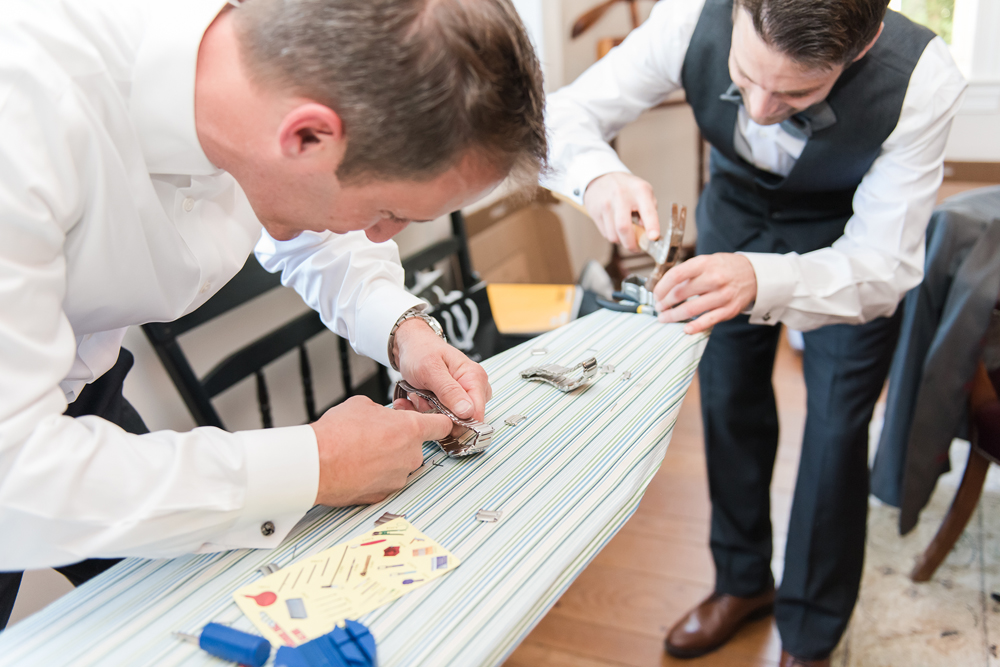 Just a little watch repair haha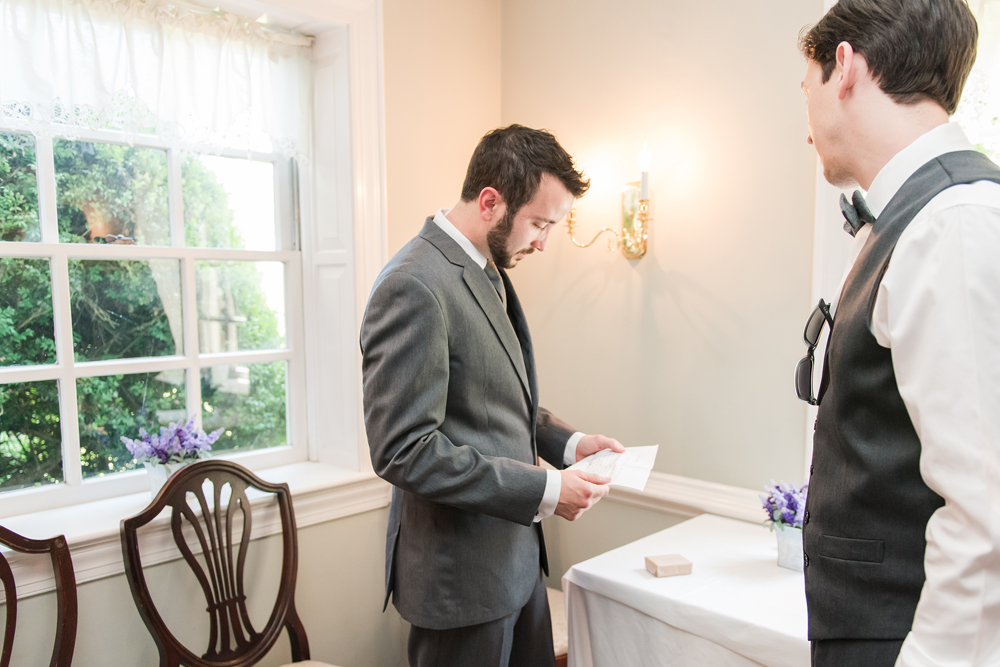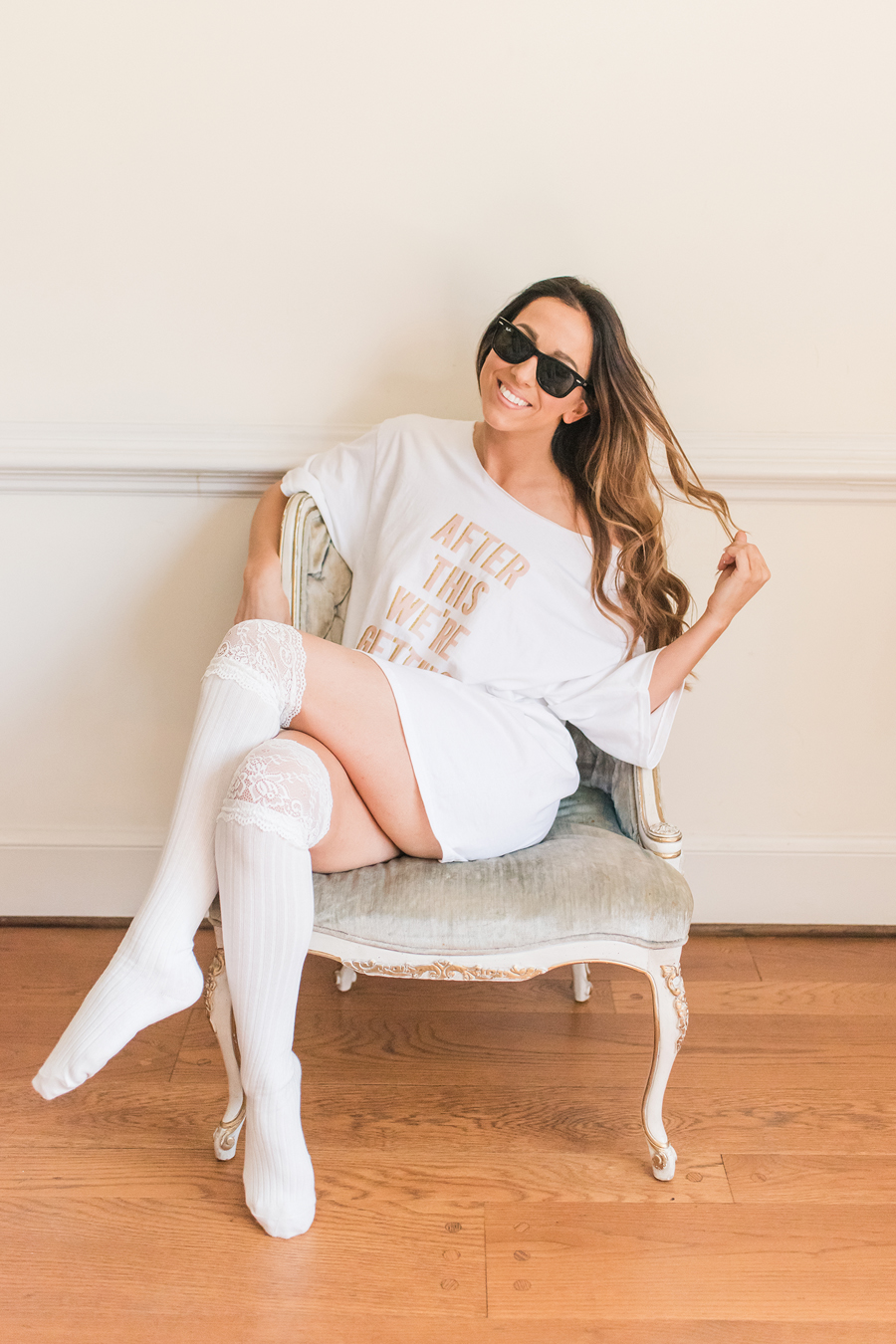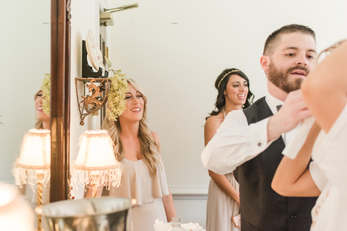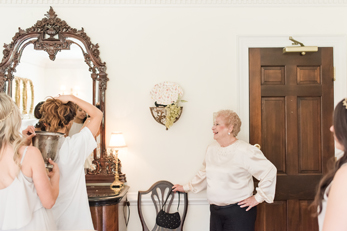 A little nosebleed action, which Dreux flawlessly rolled with like it was the most hilarious thing! Girl, you are awesome.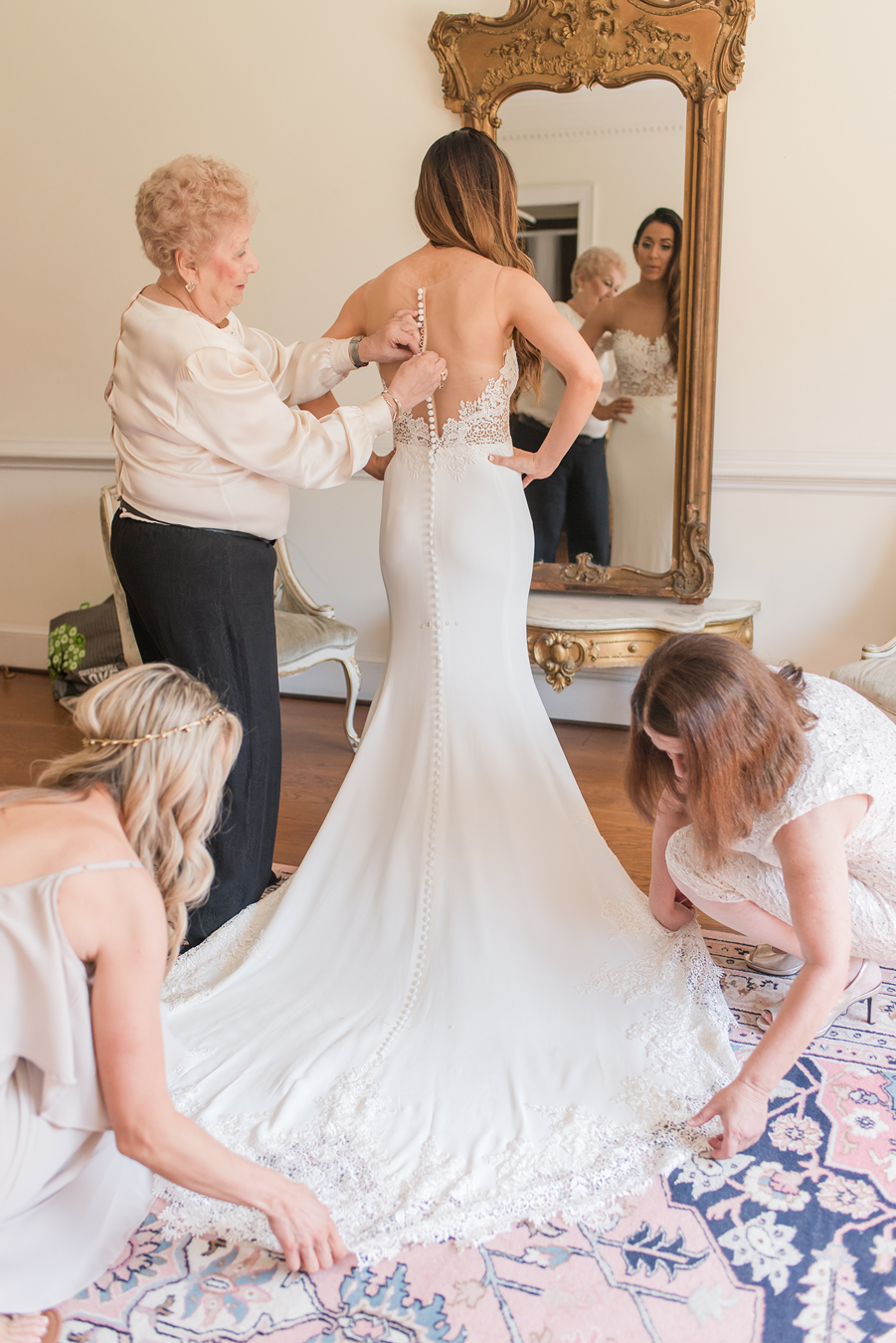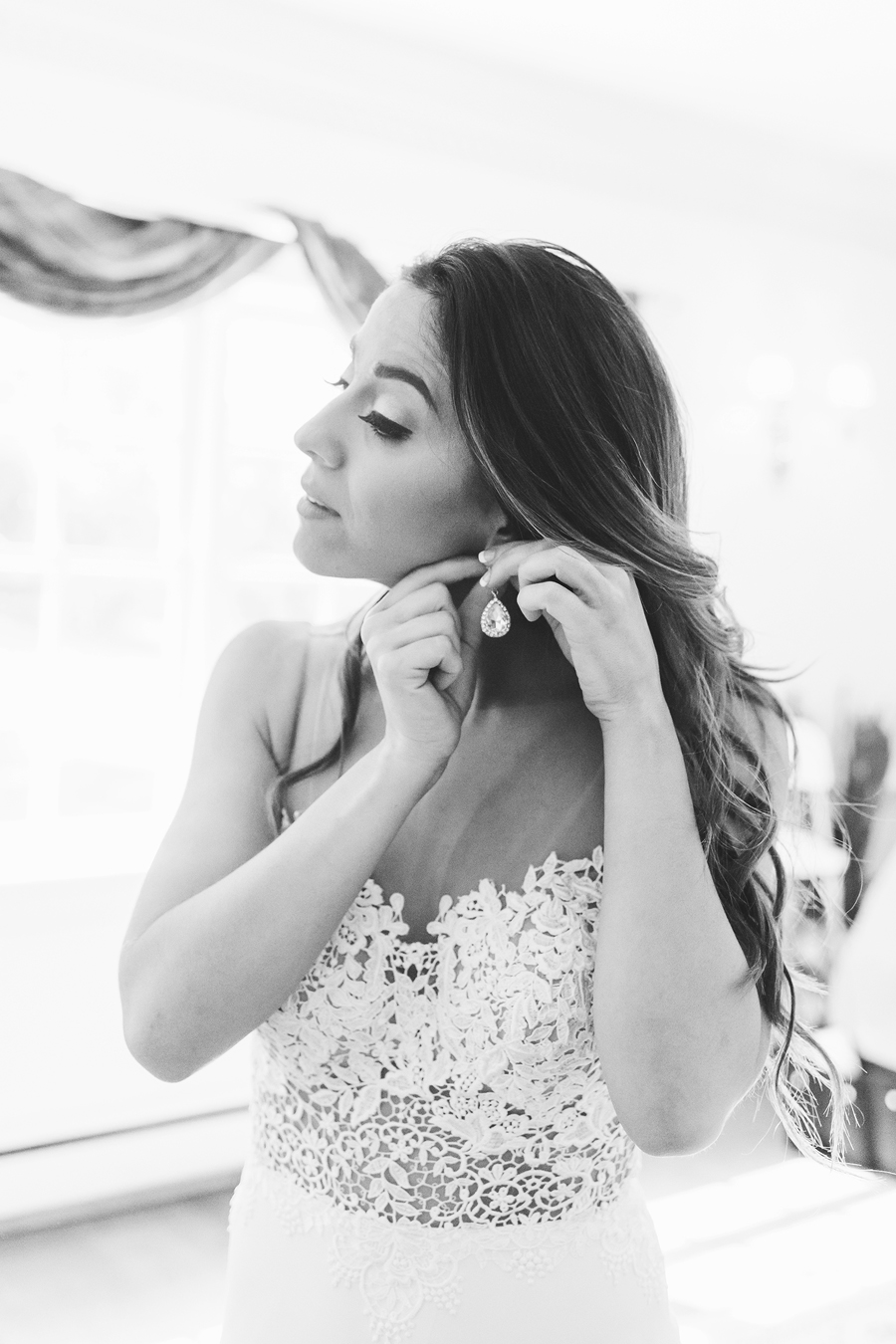 AHH so beautiful Dreux!!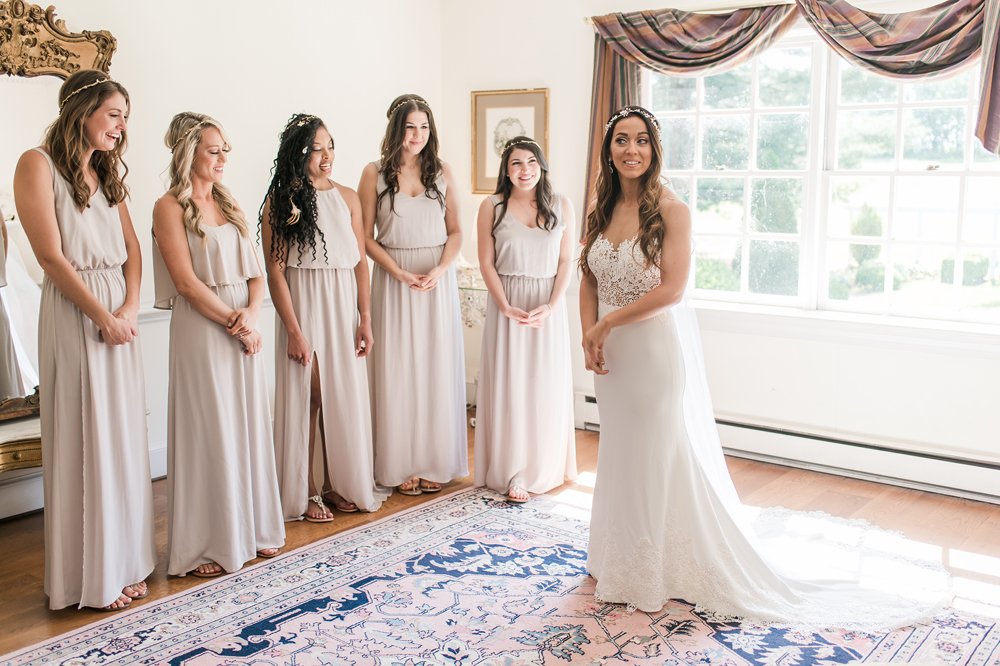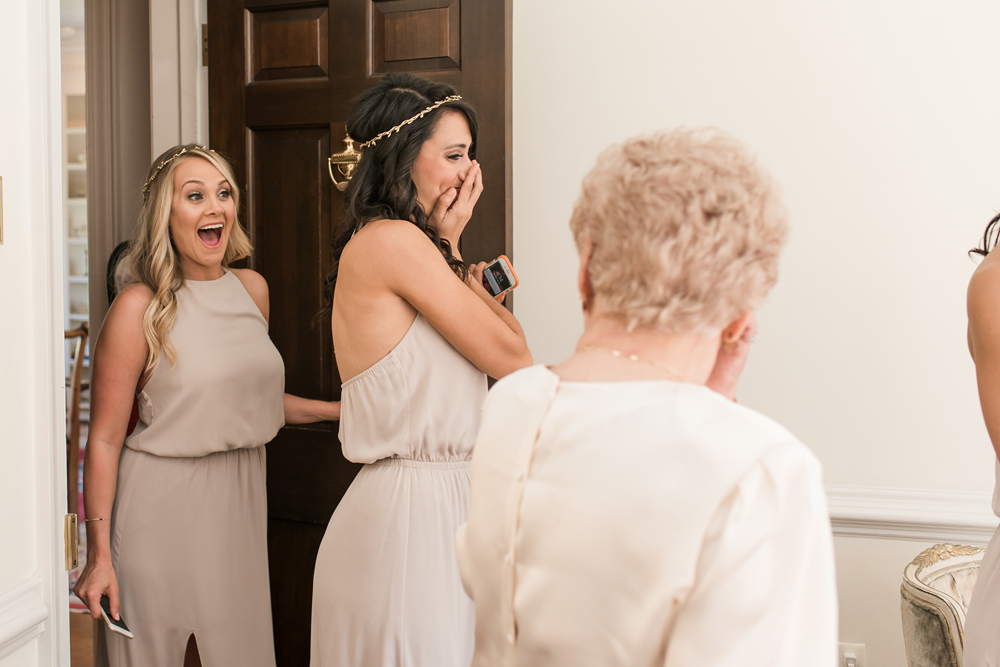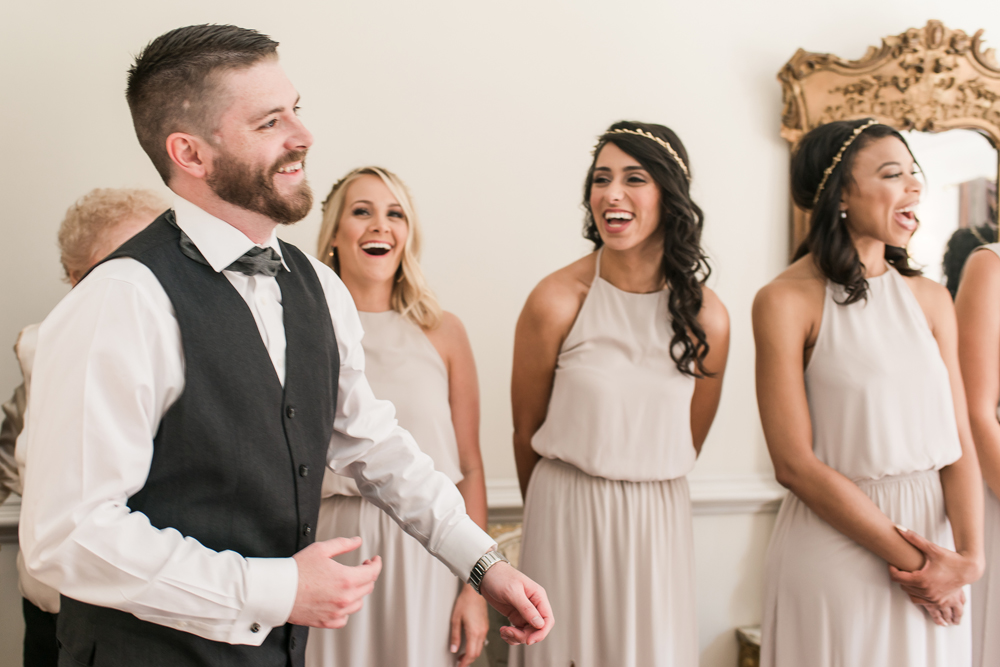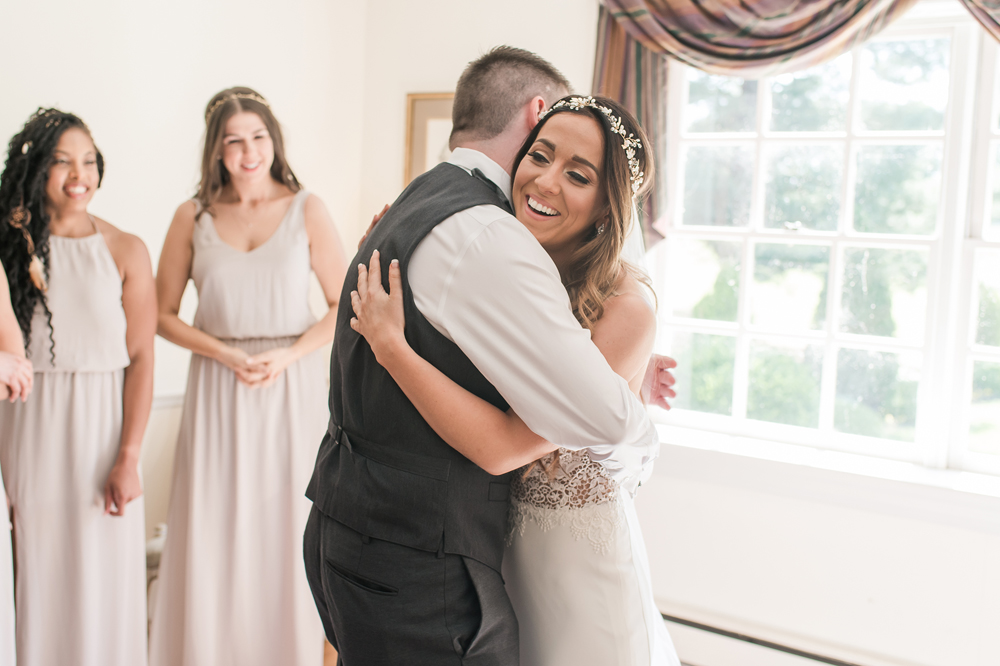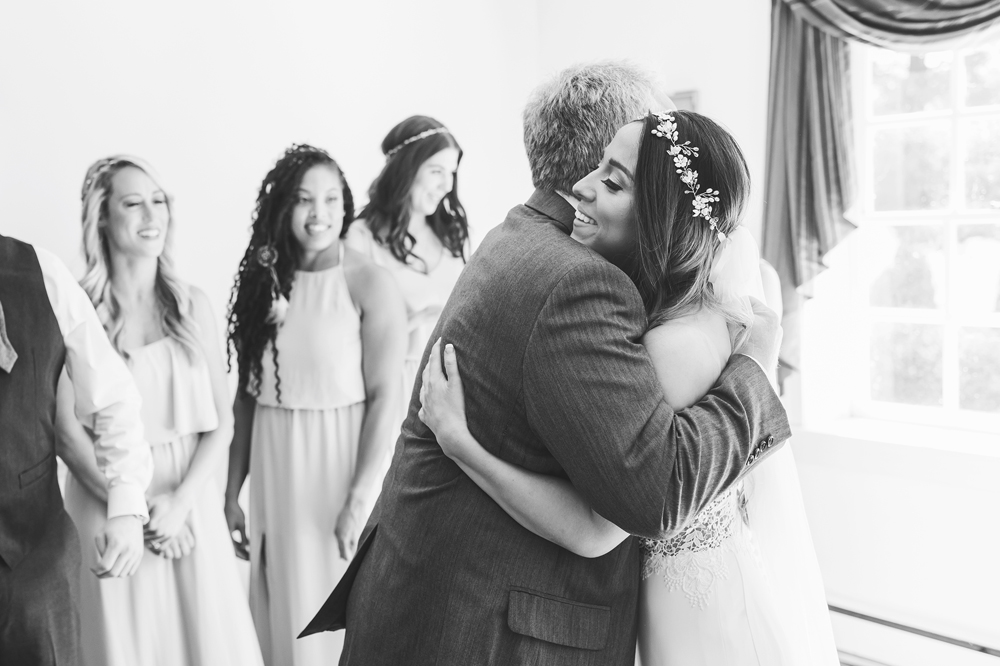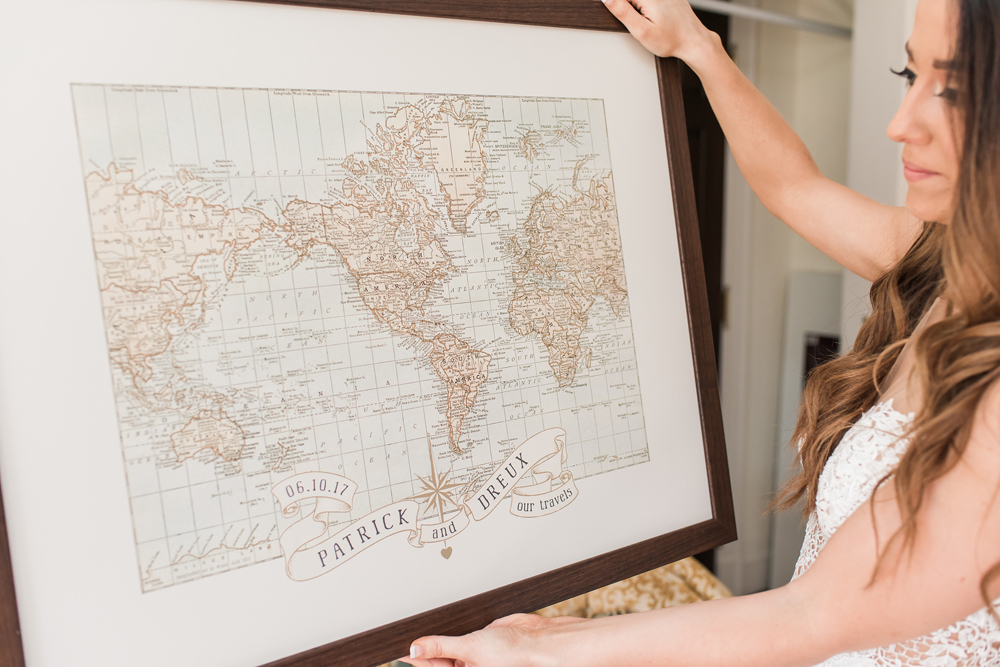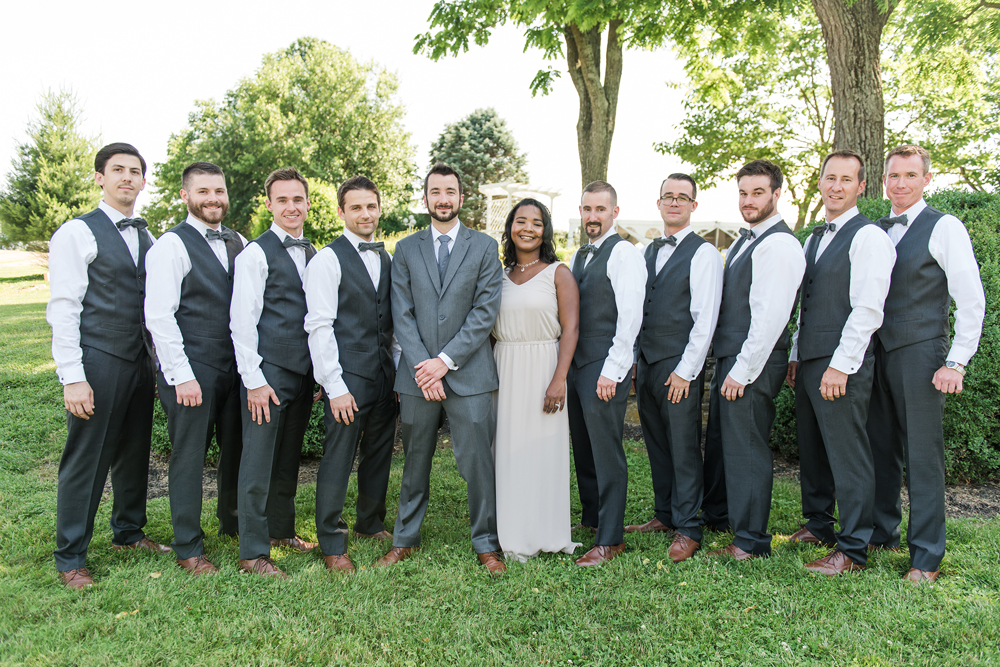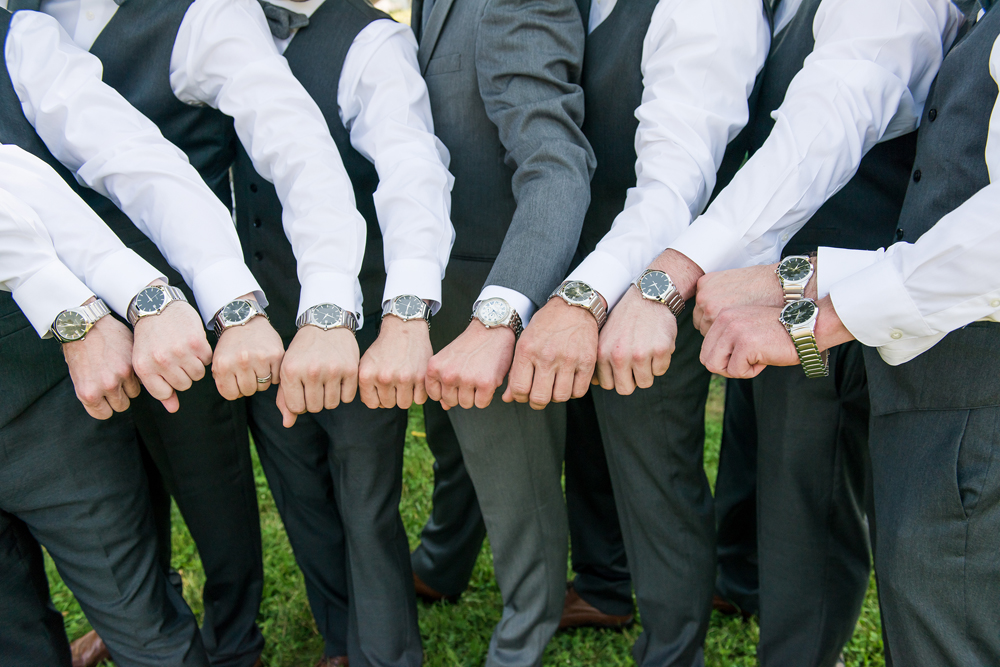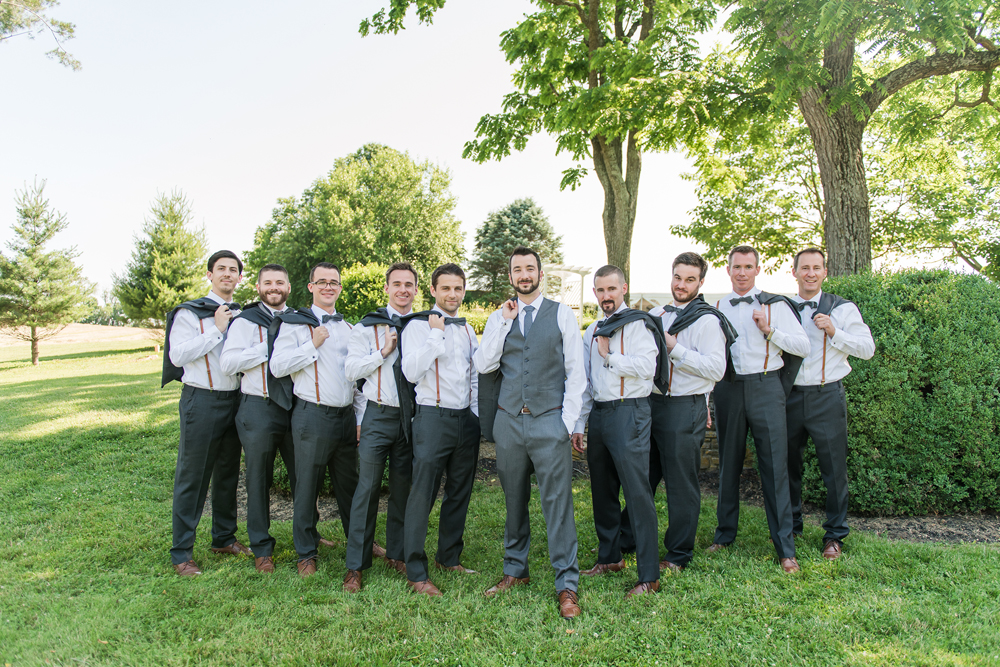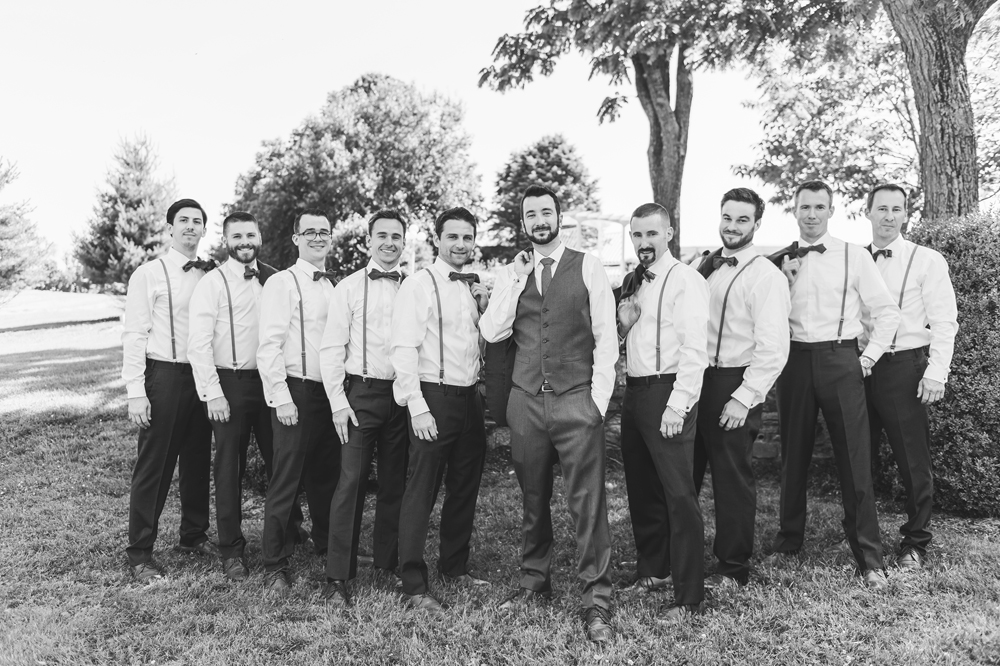 That's a dapper group right there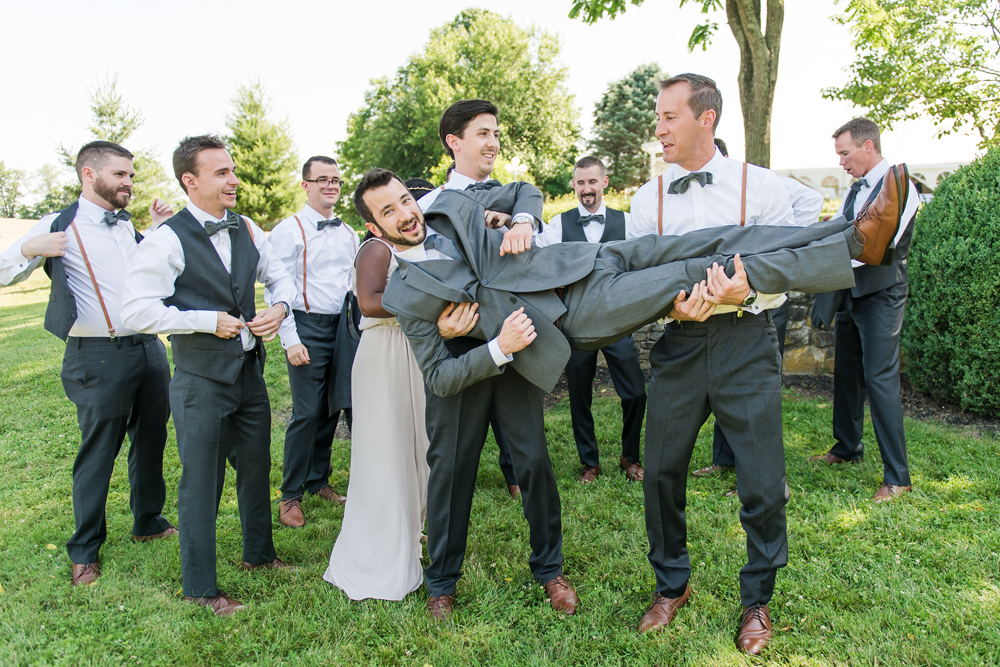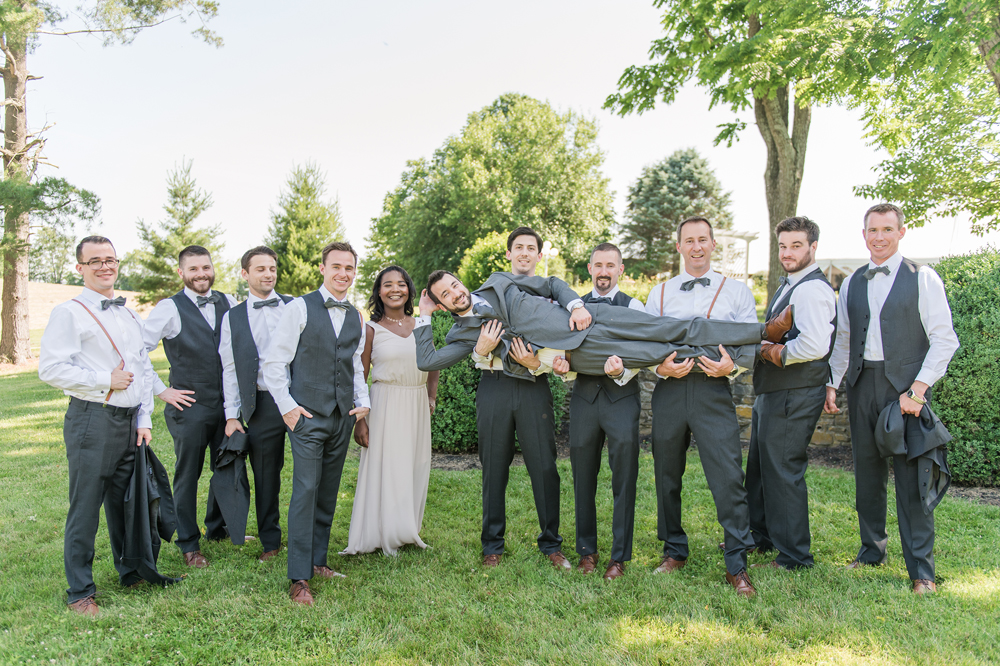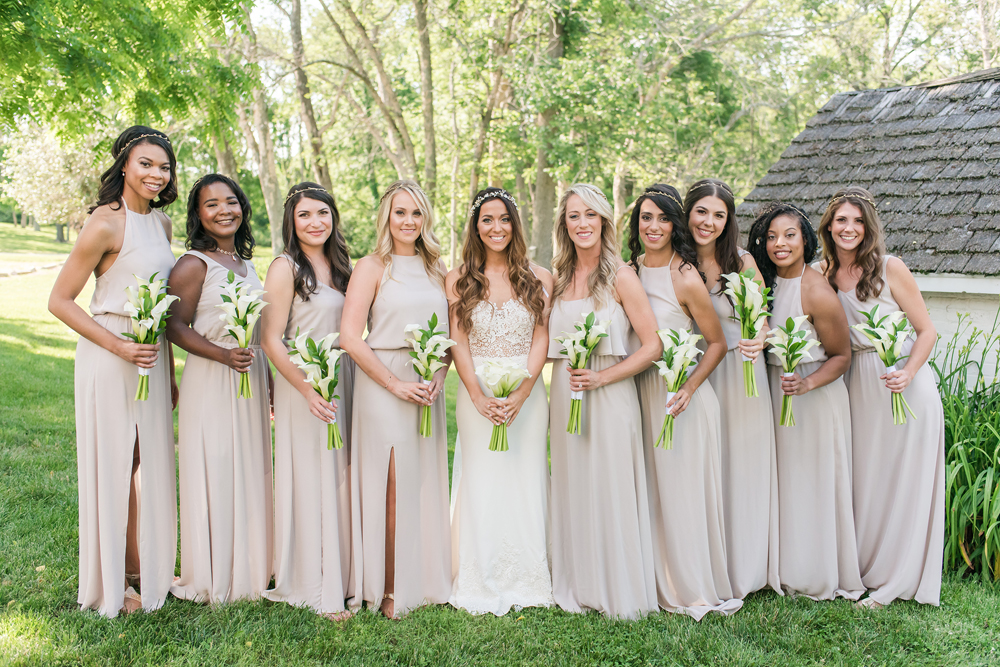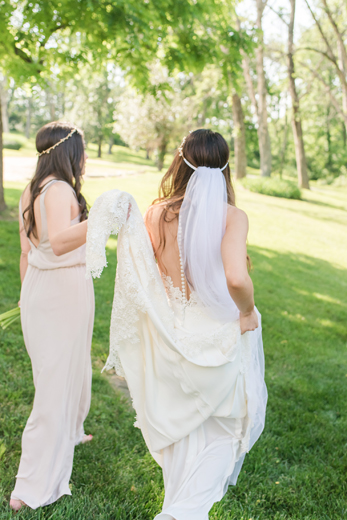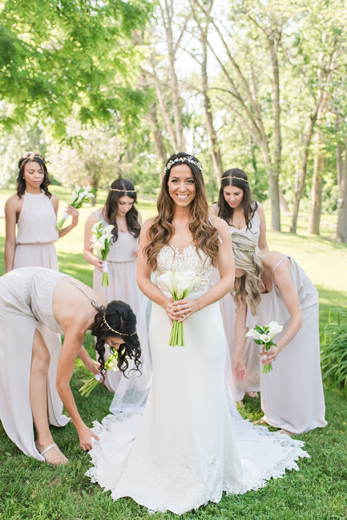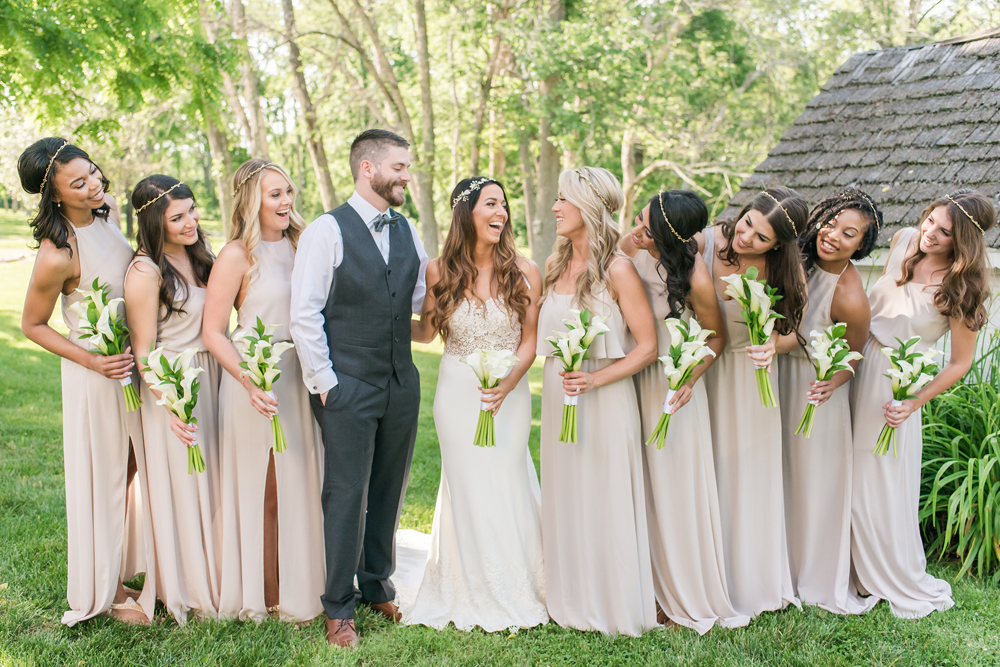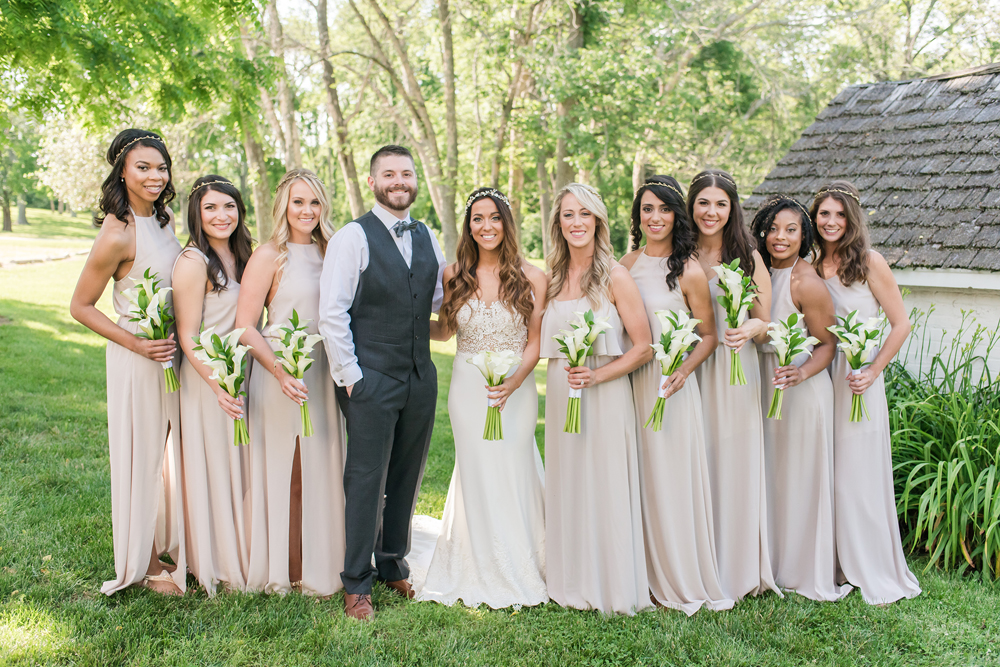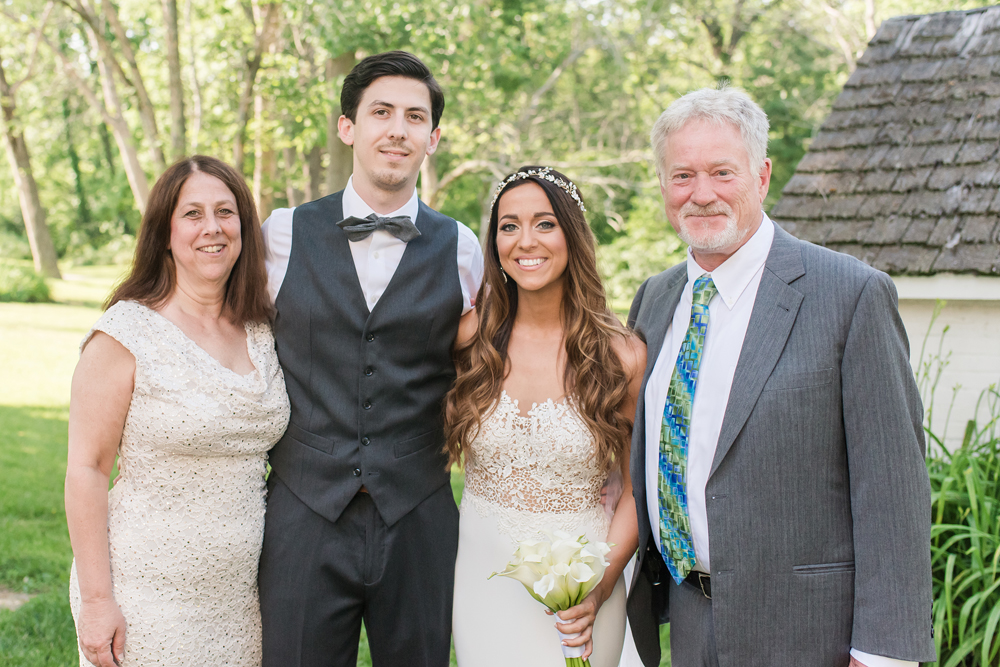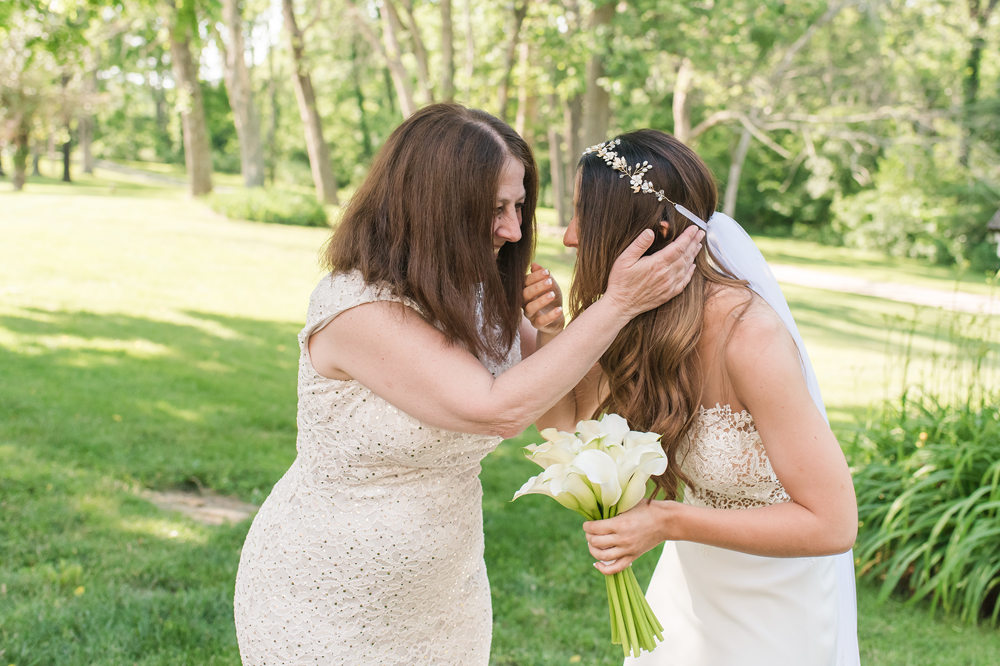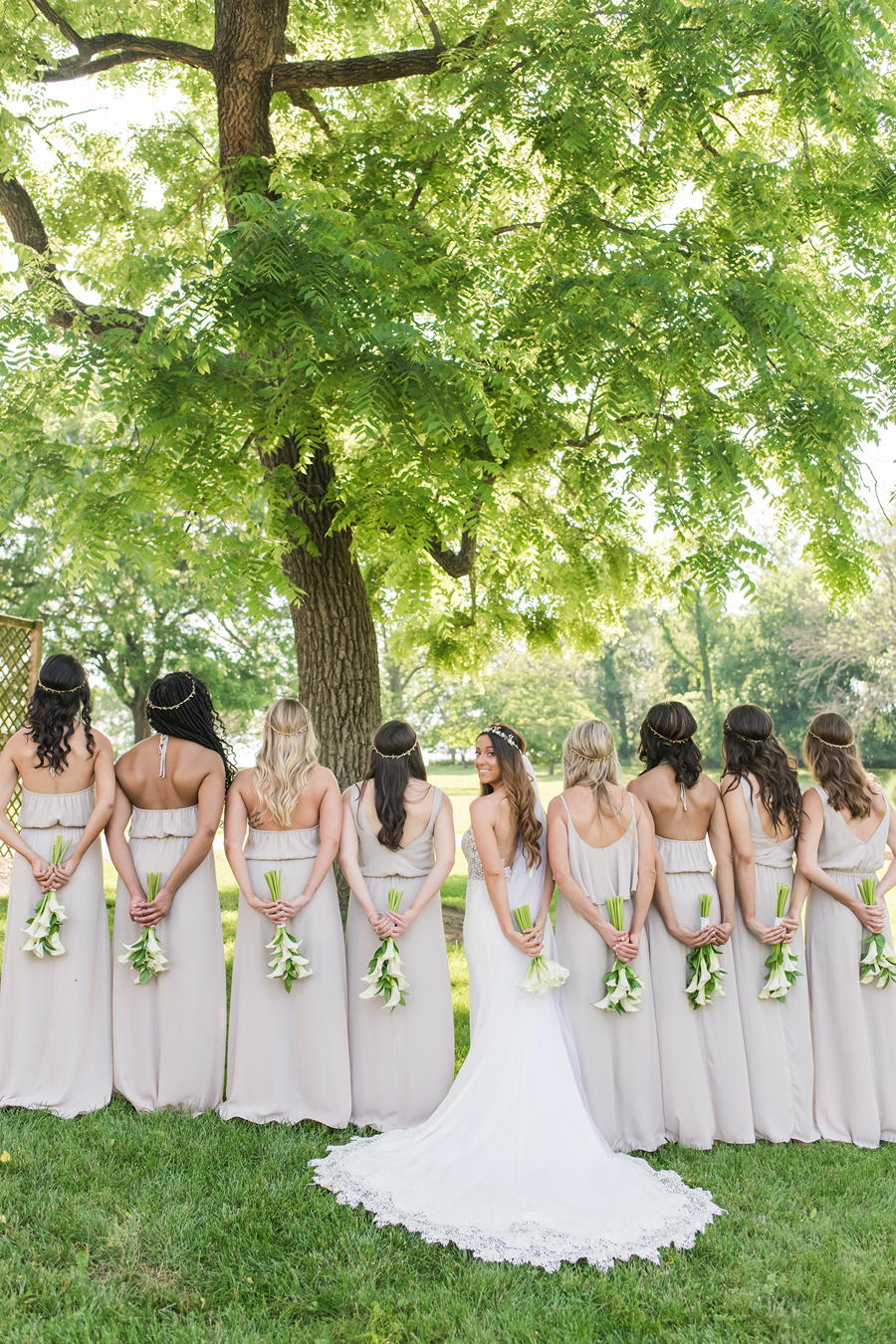 Love this shot! And it was Dreux's vision too! :)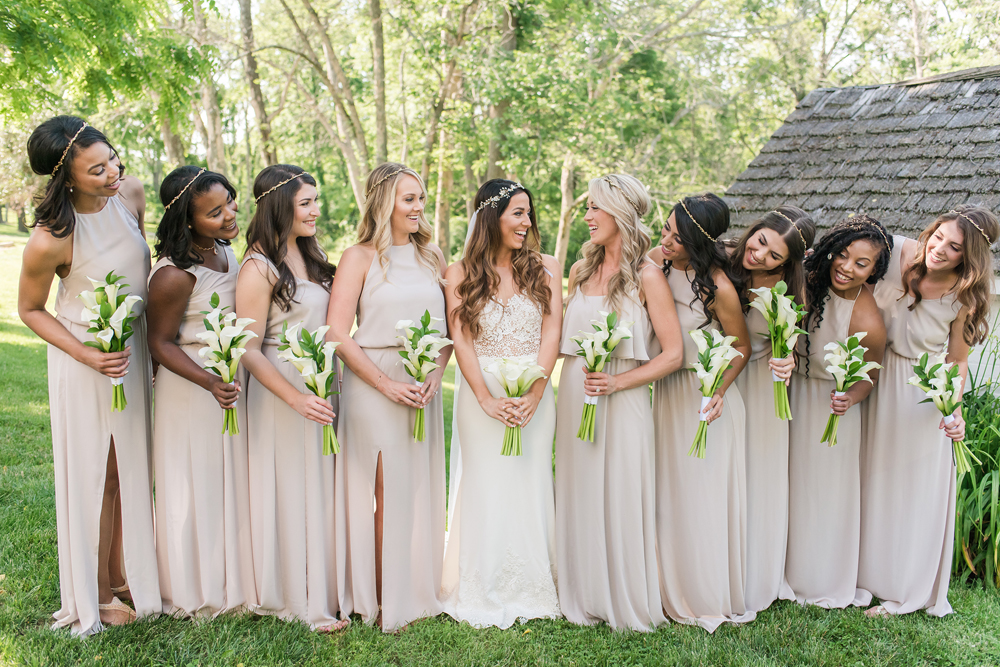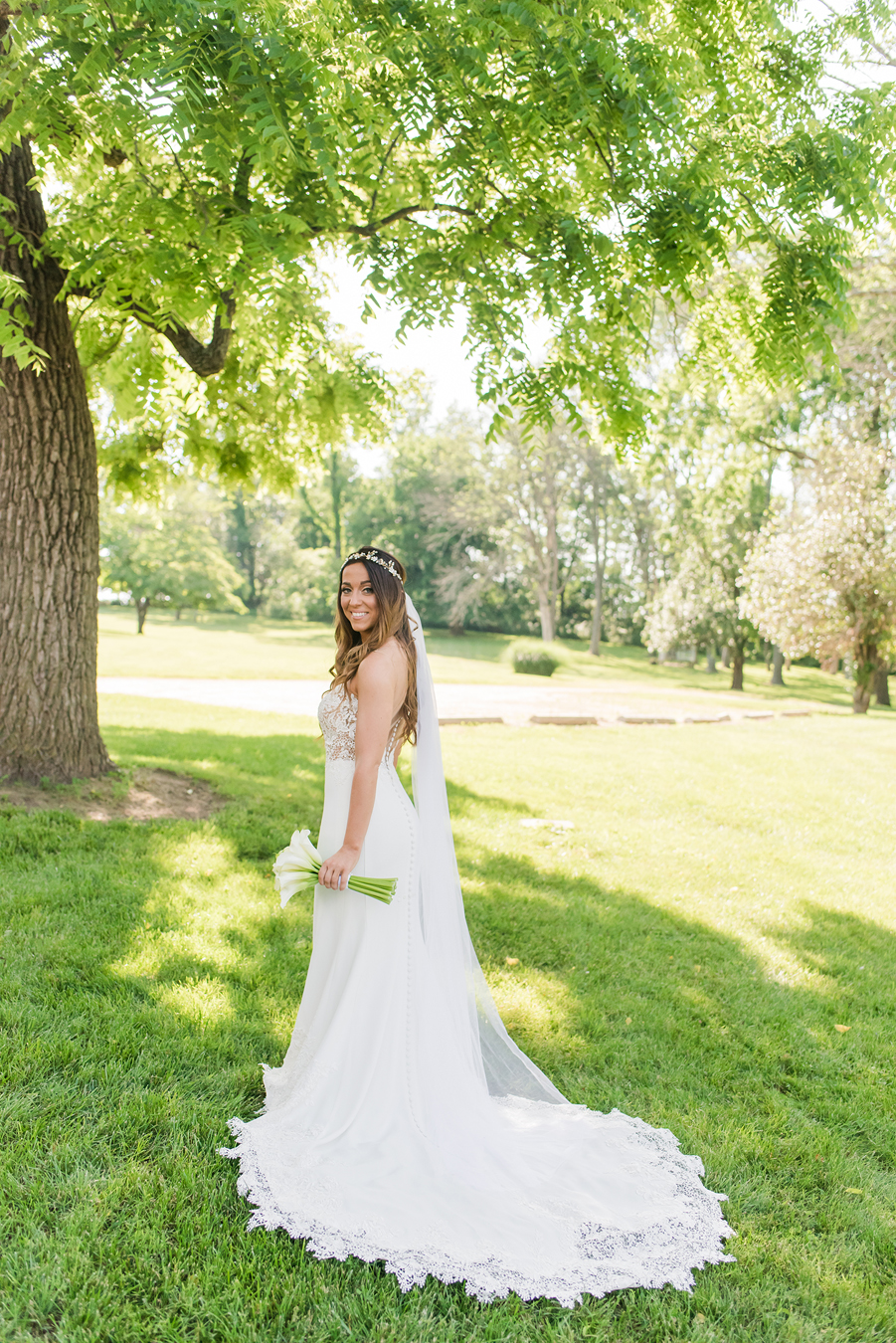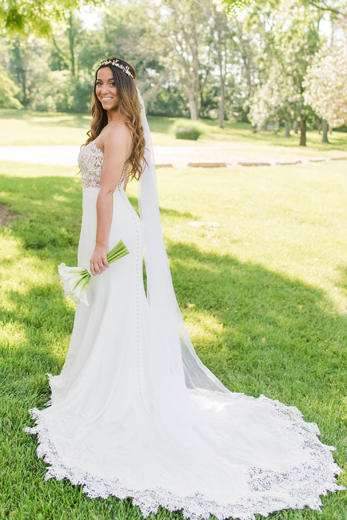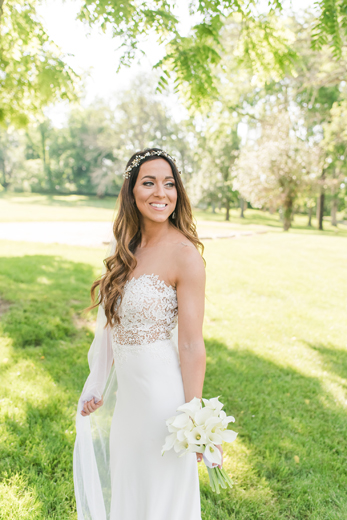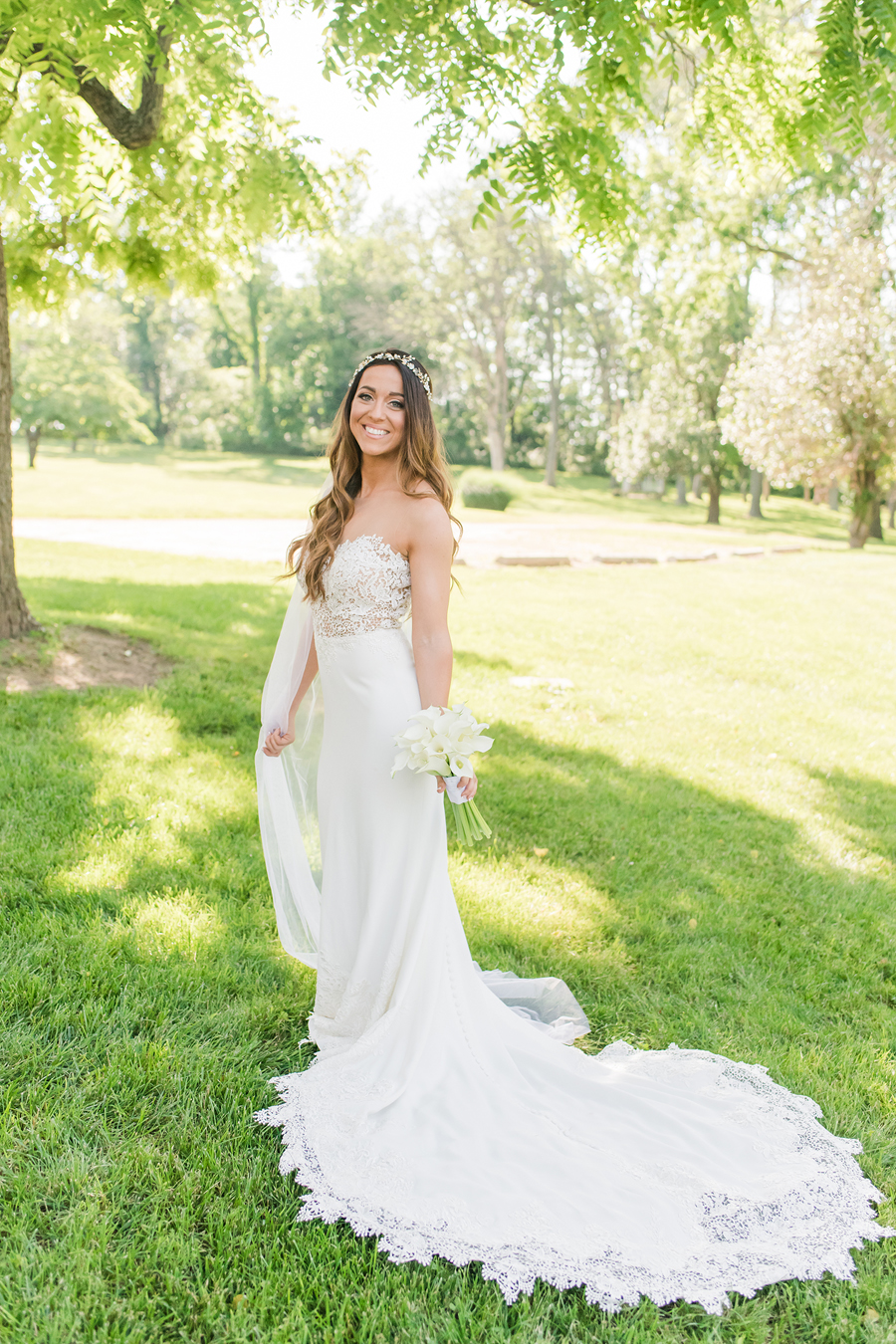 Seriously girl. SO STUNNING! haha and I love this next one!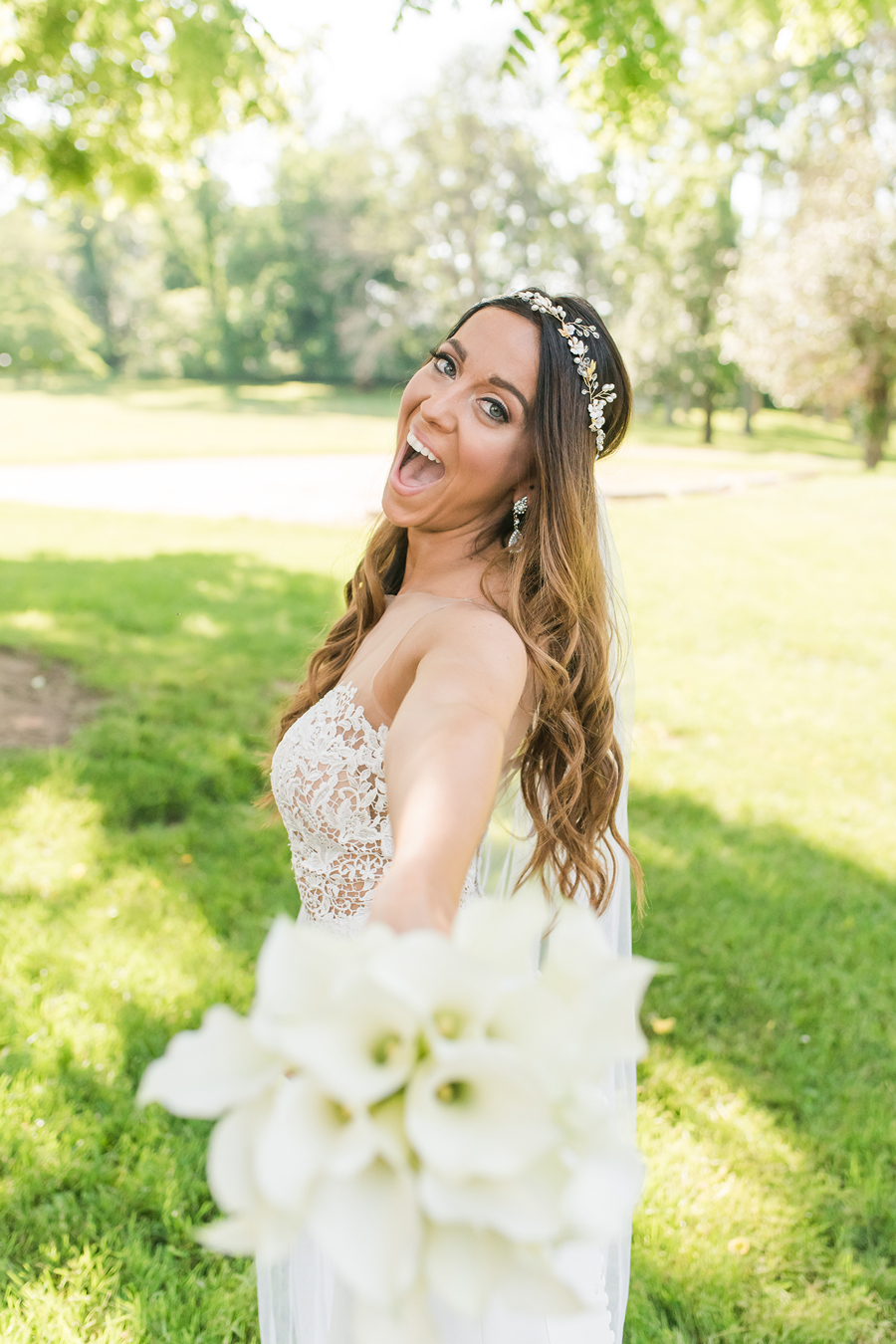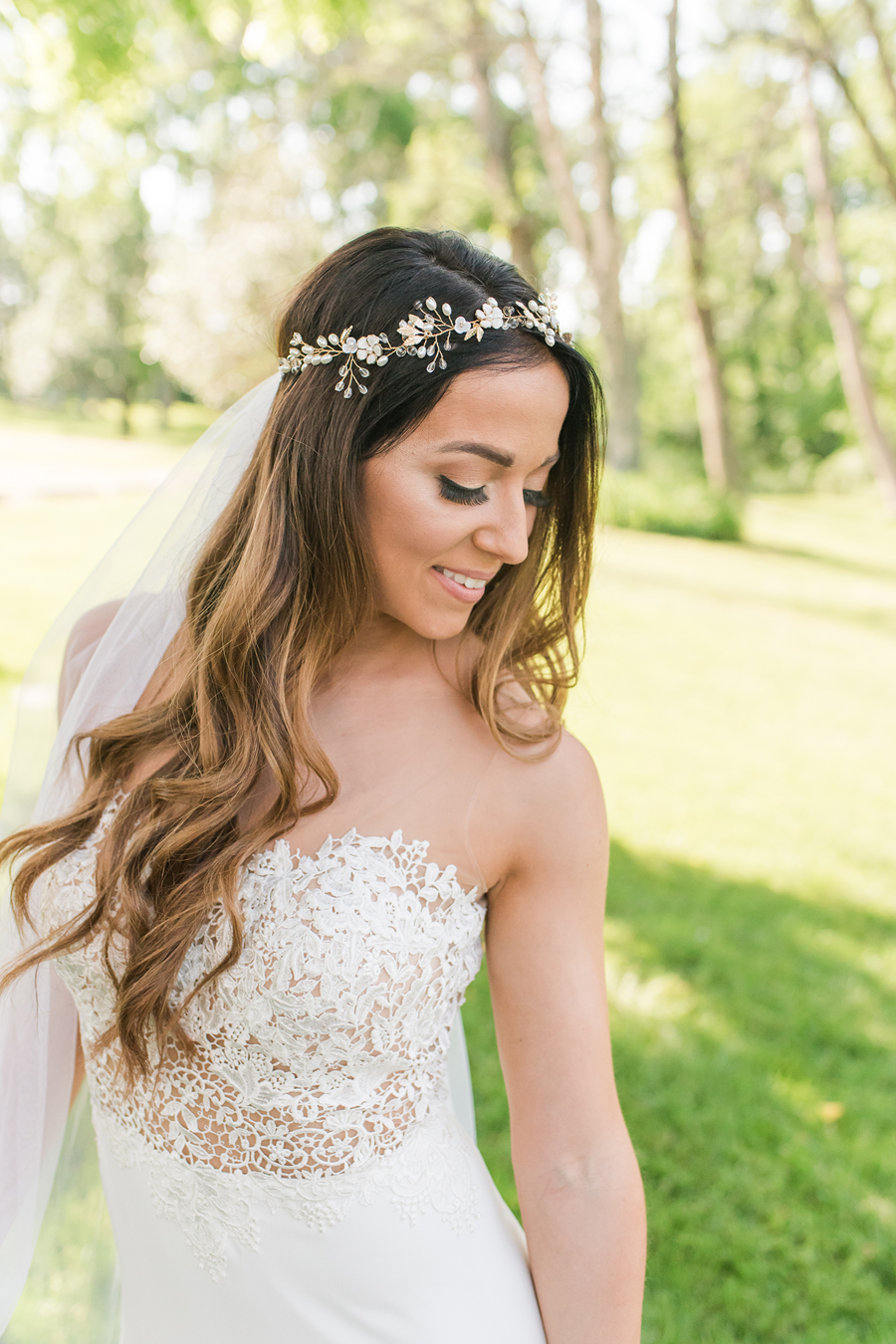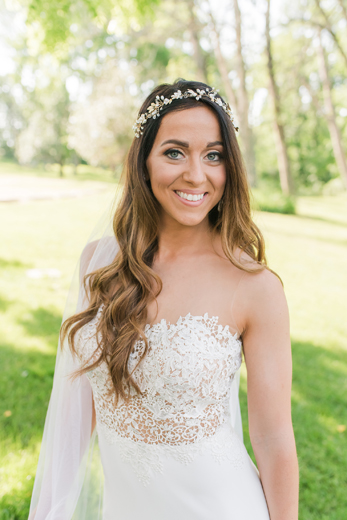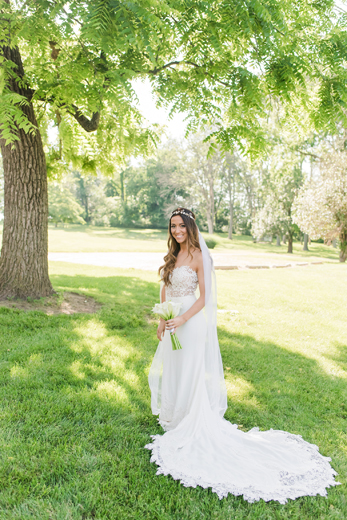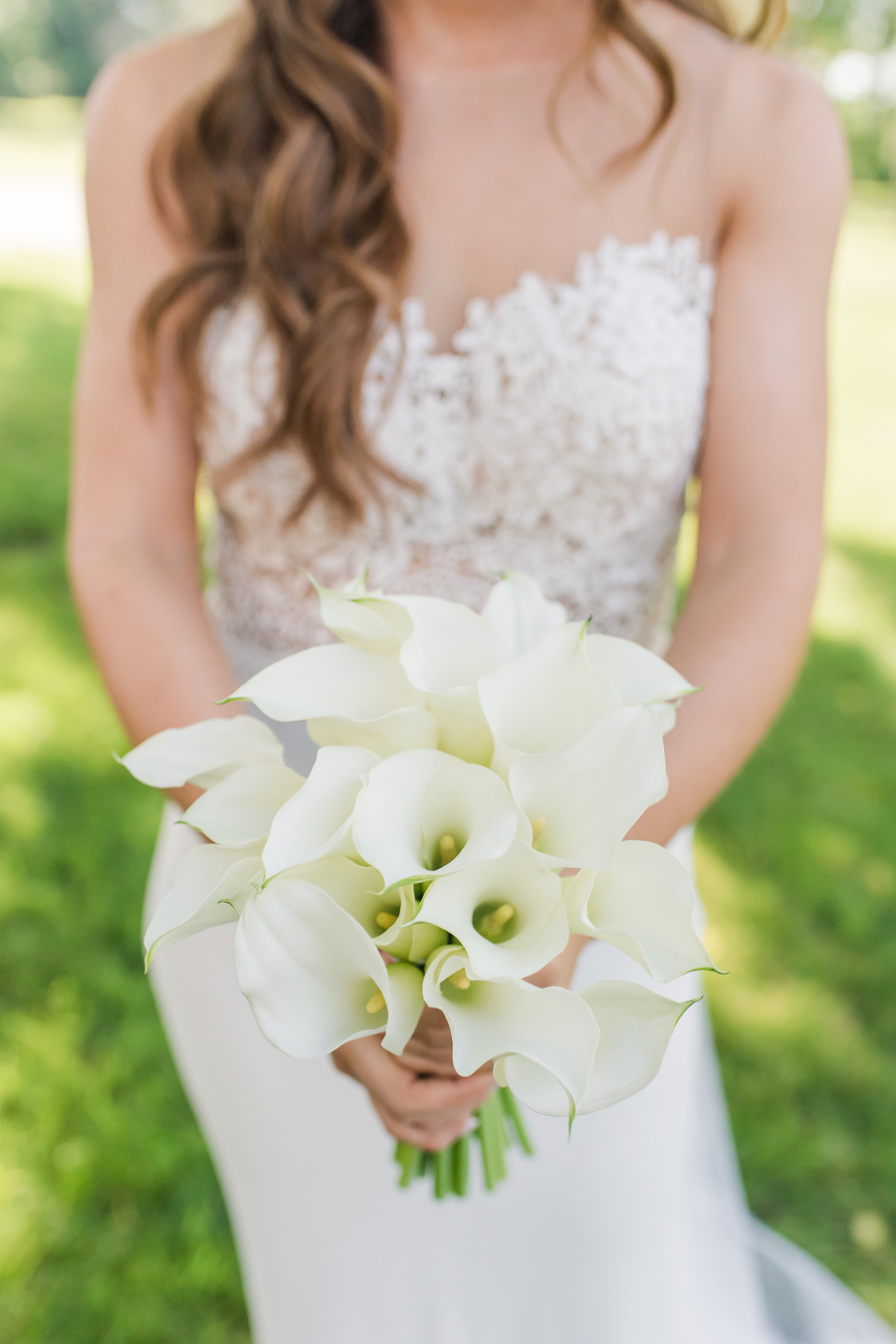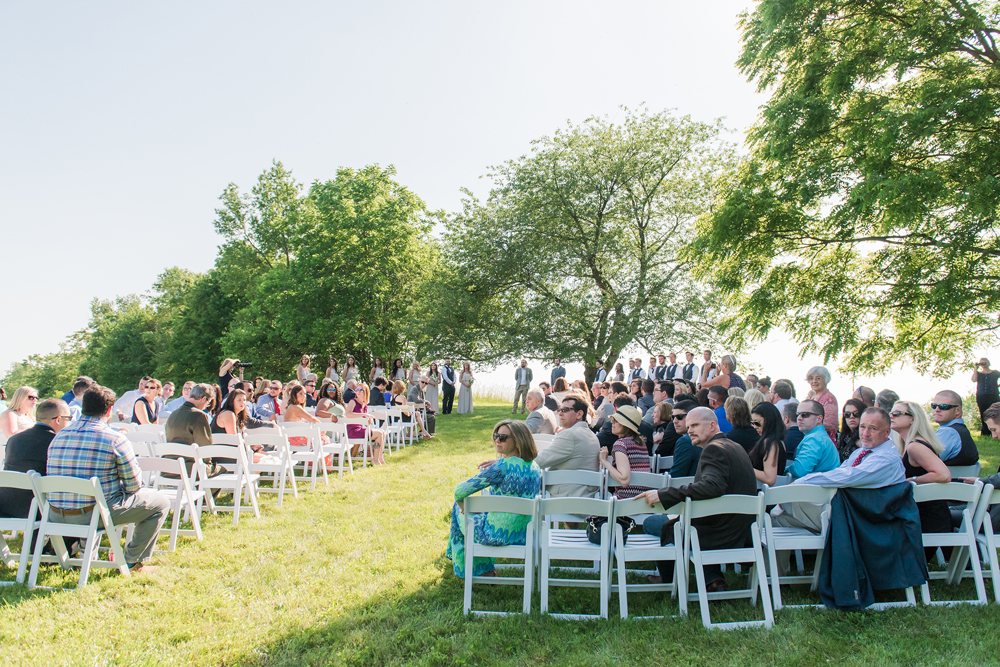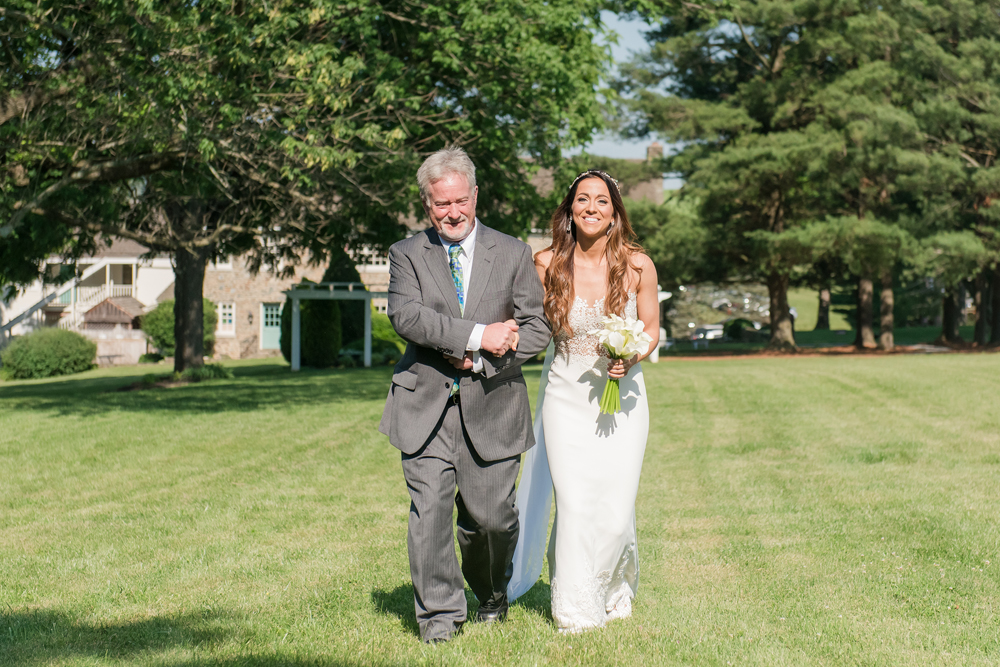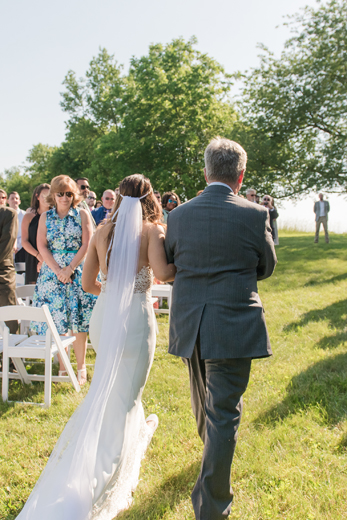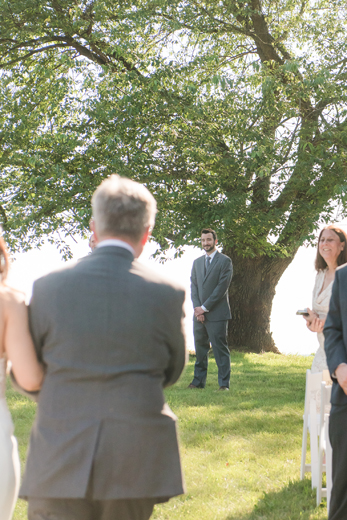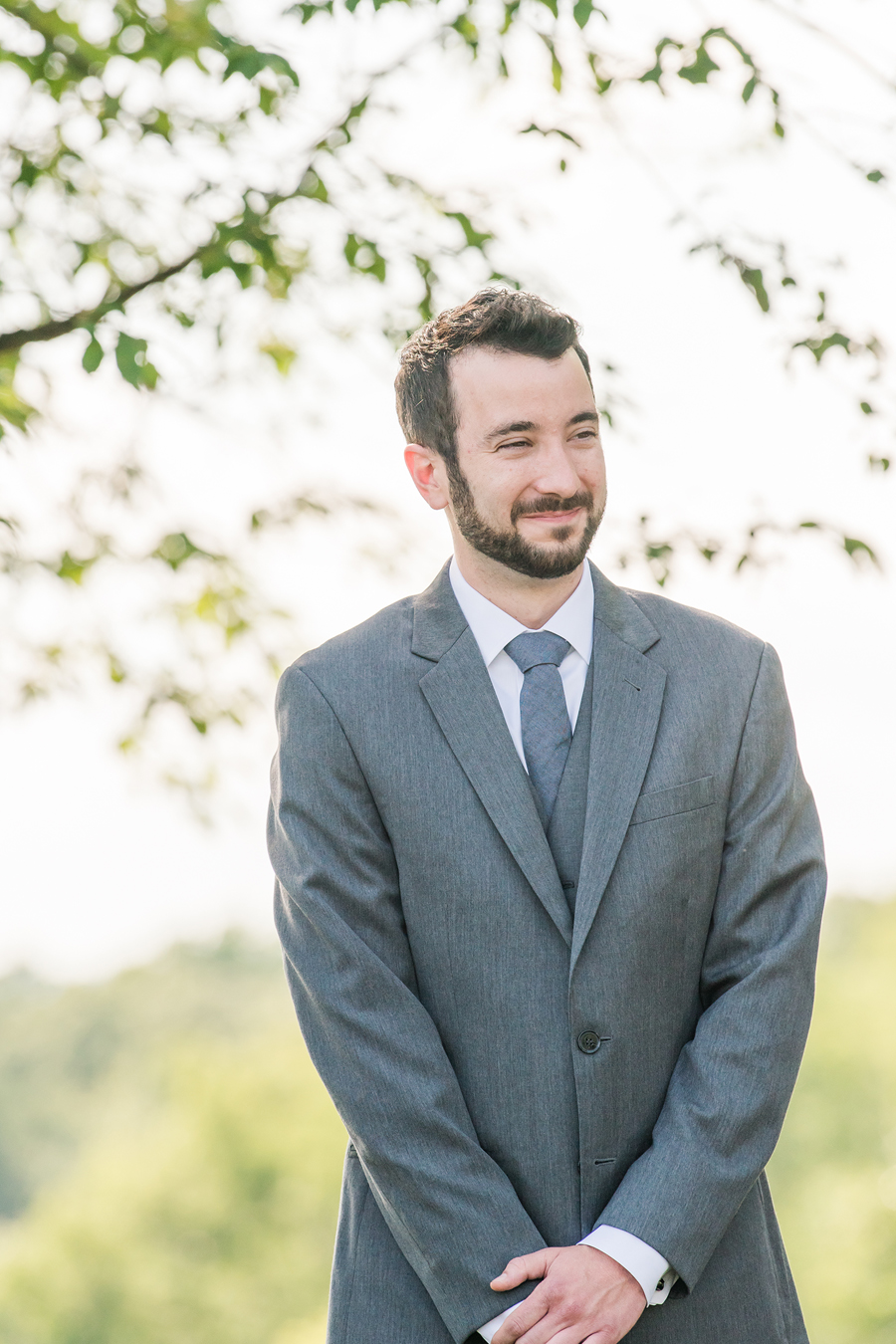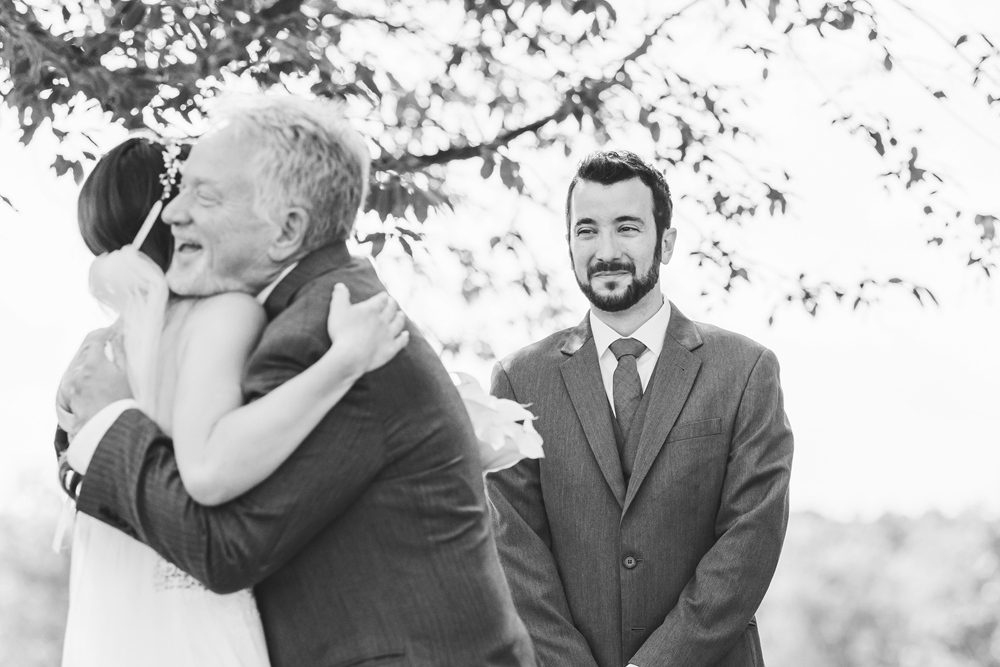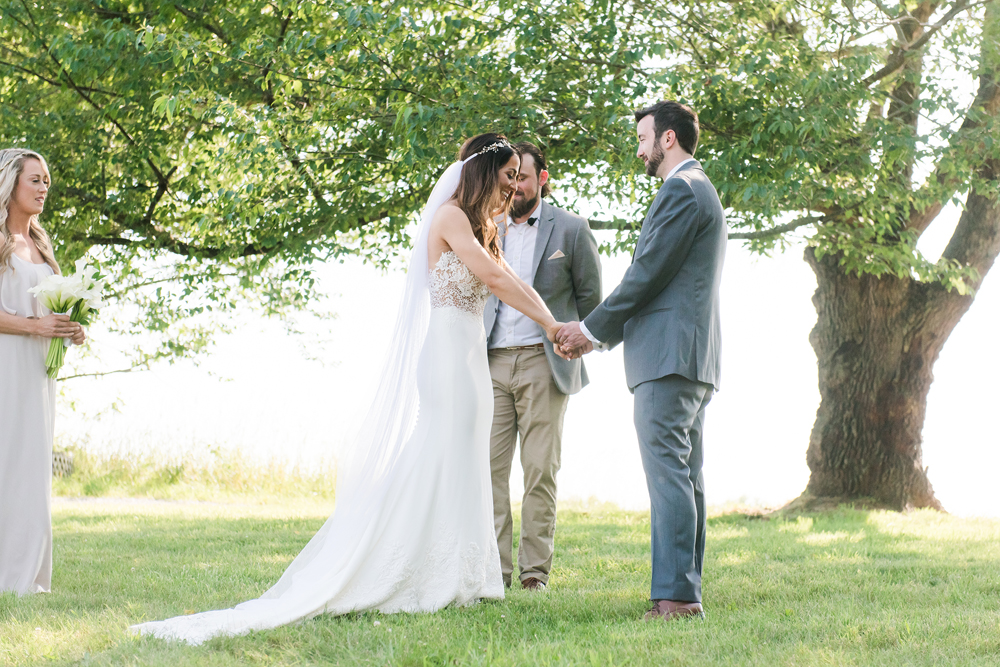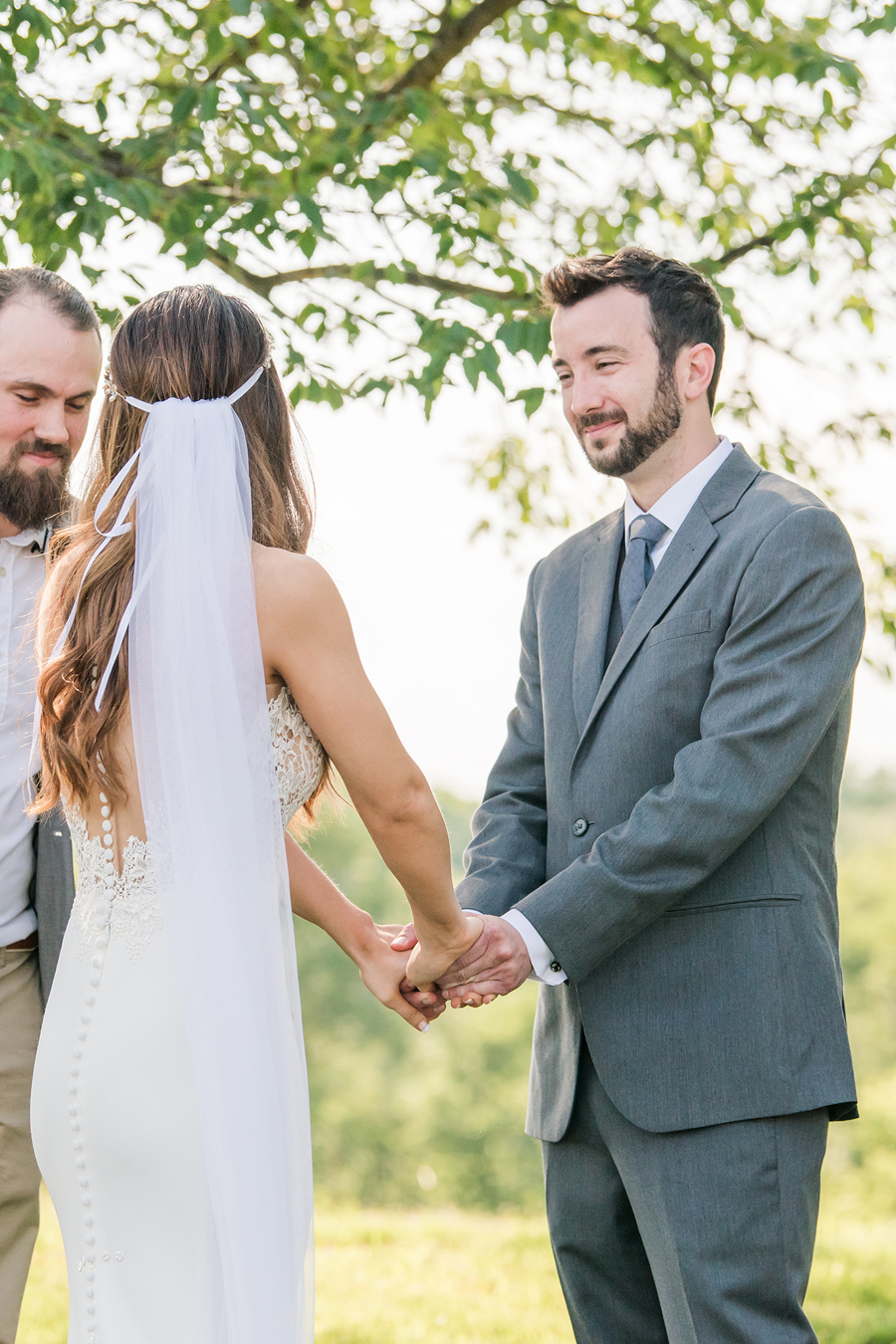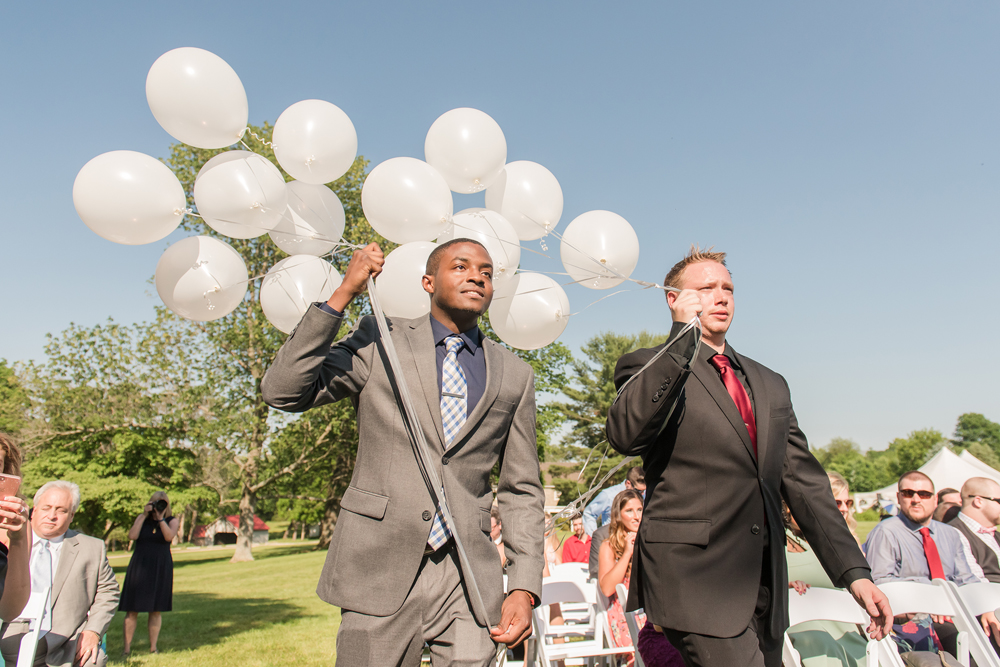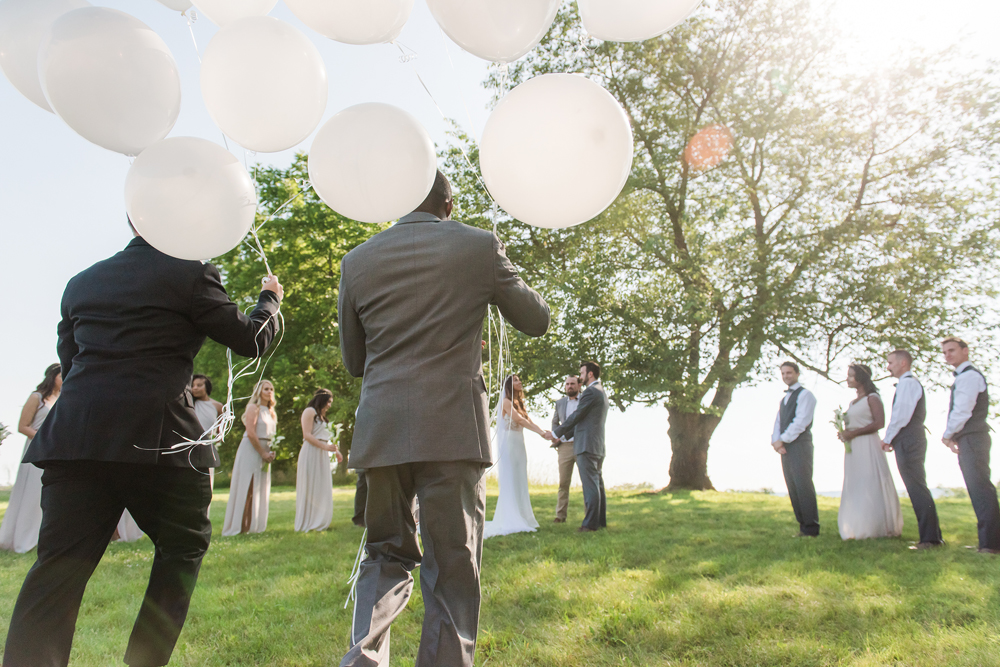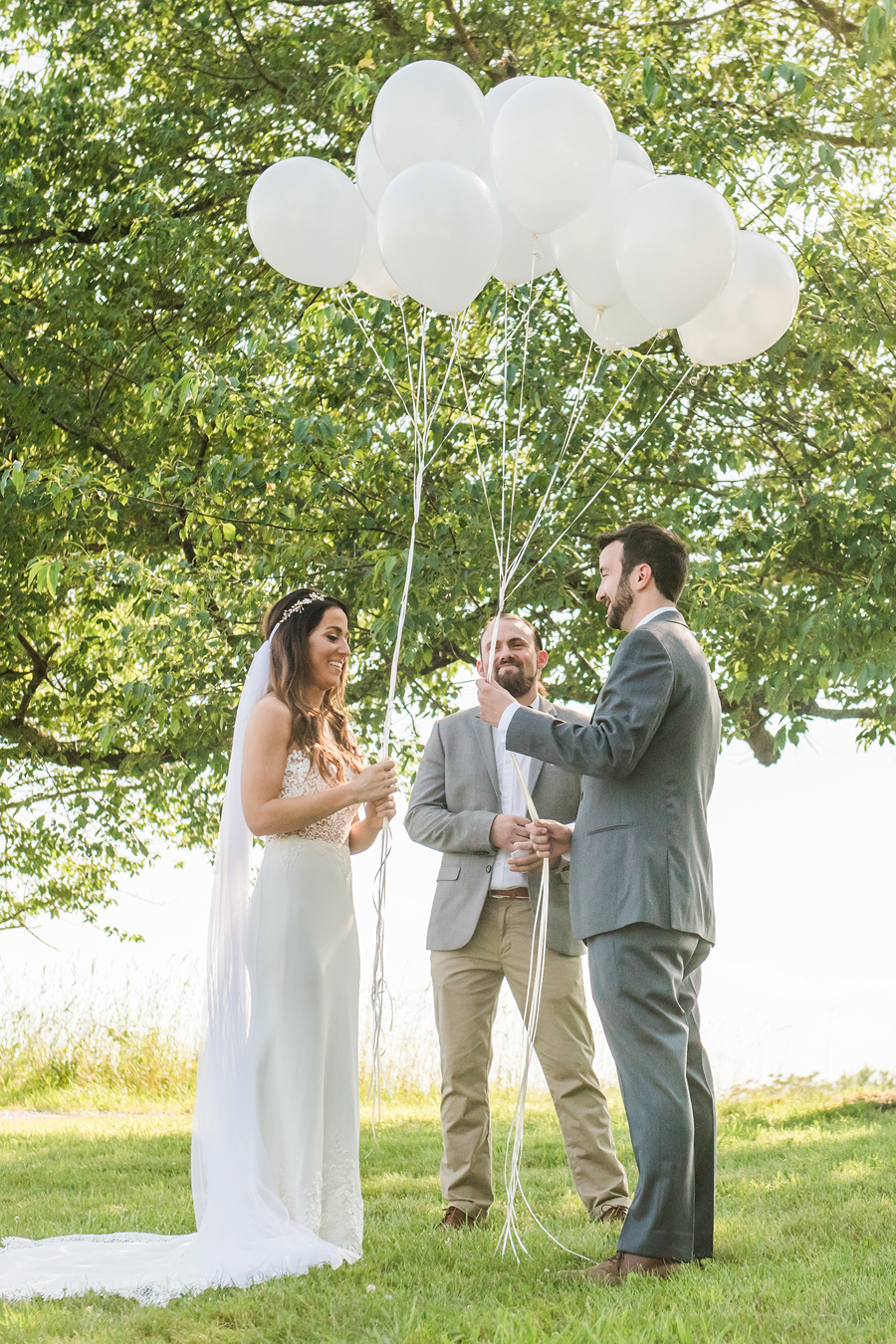 Dreux & Pat released balloons in honor of family, including Dreux's dad and Pat's friend.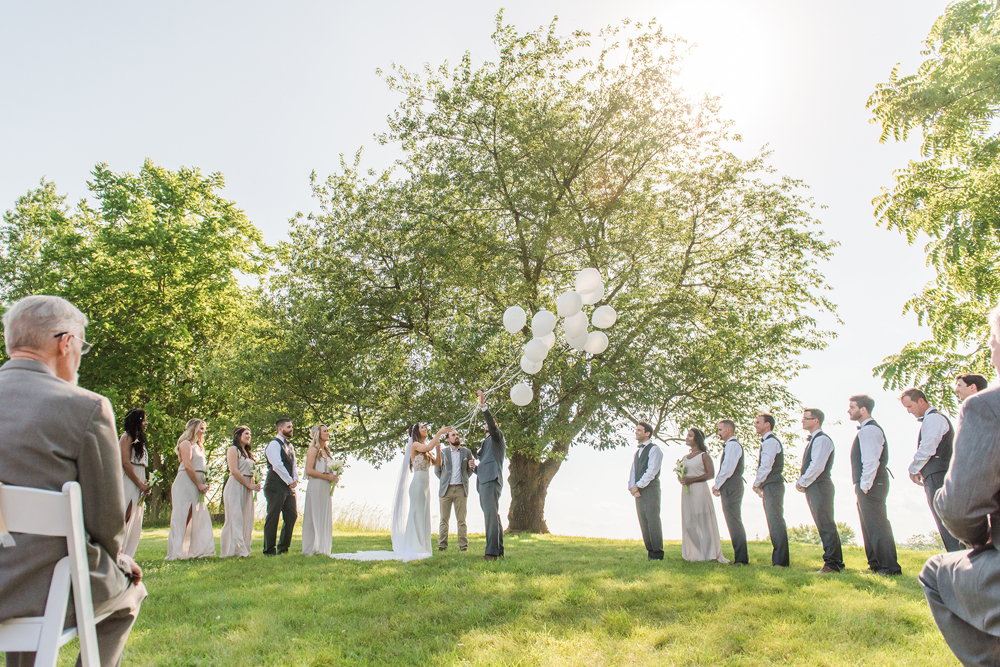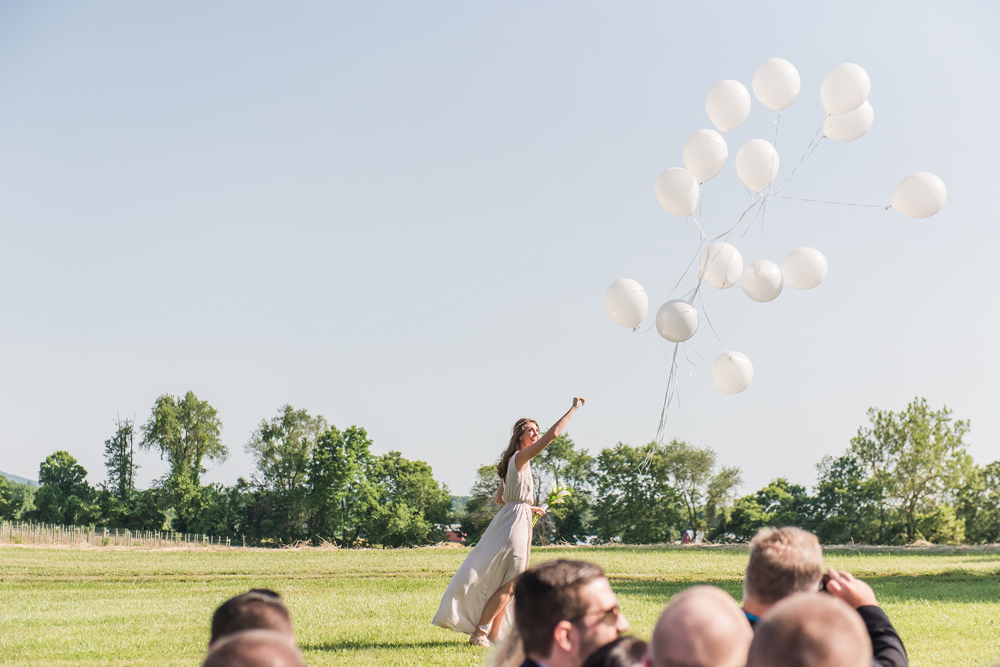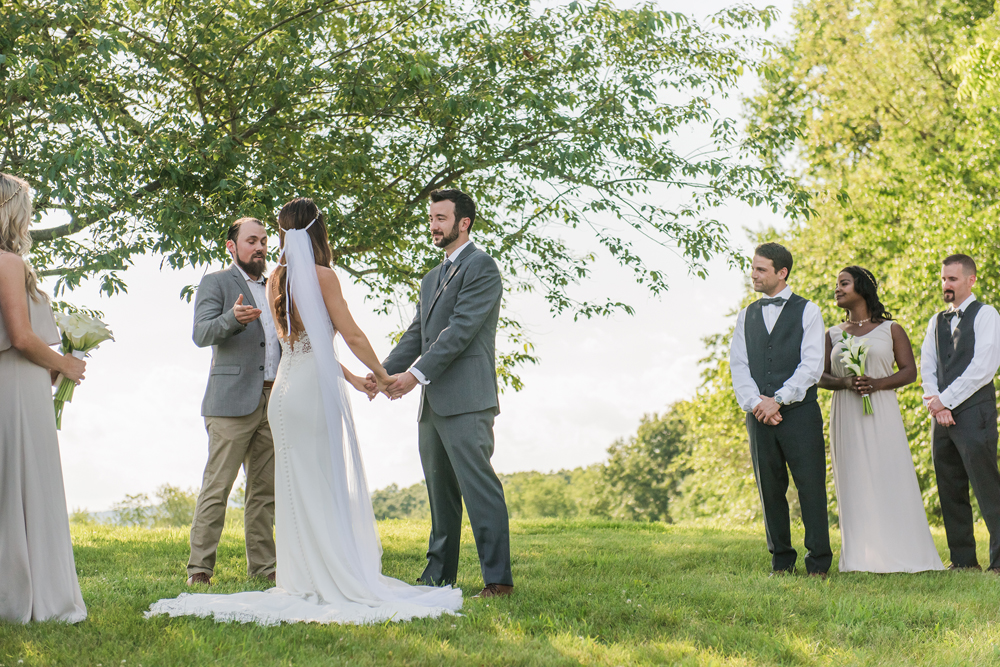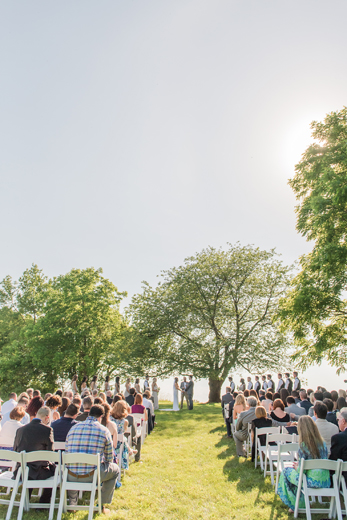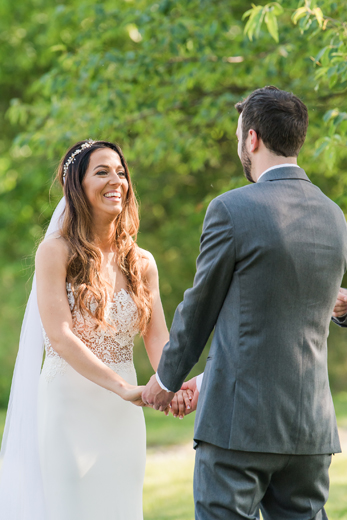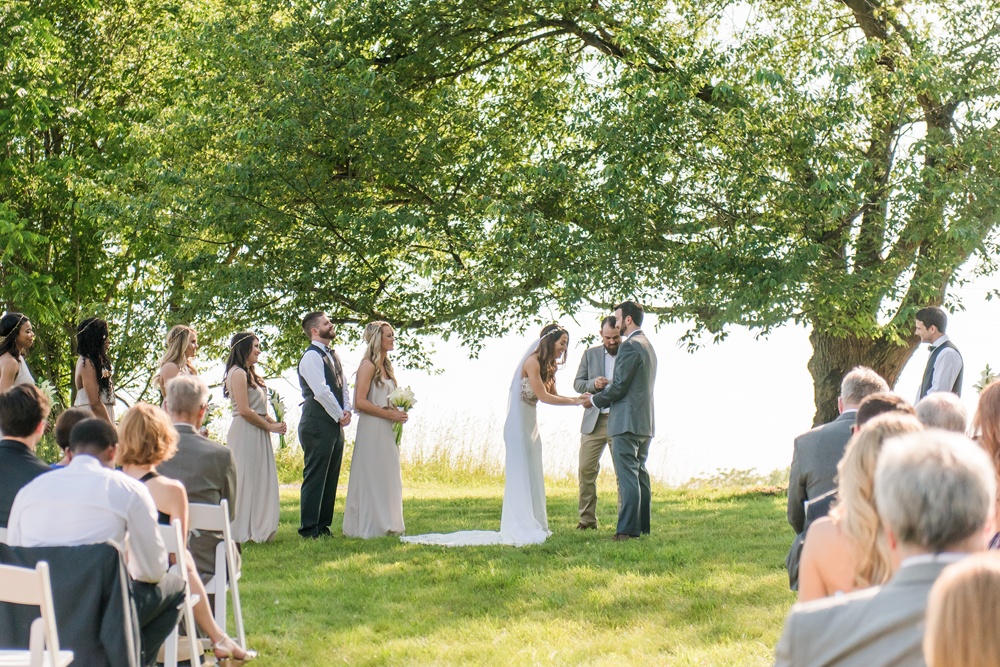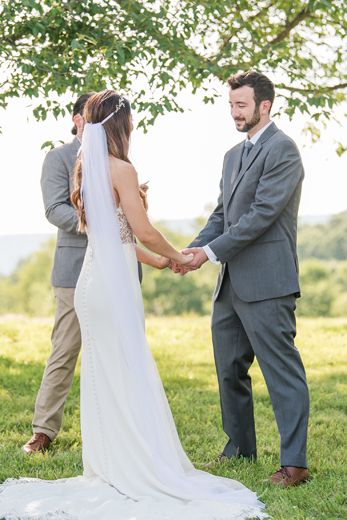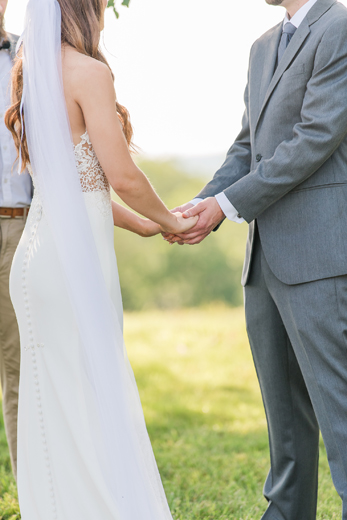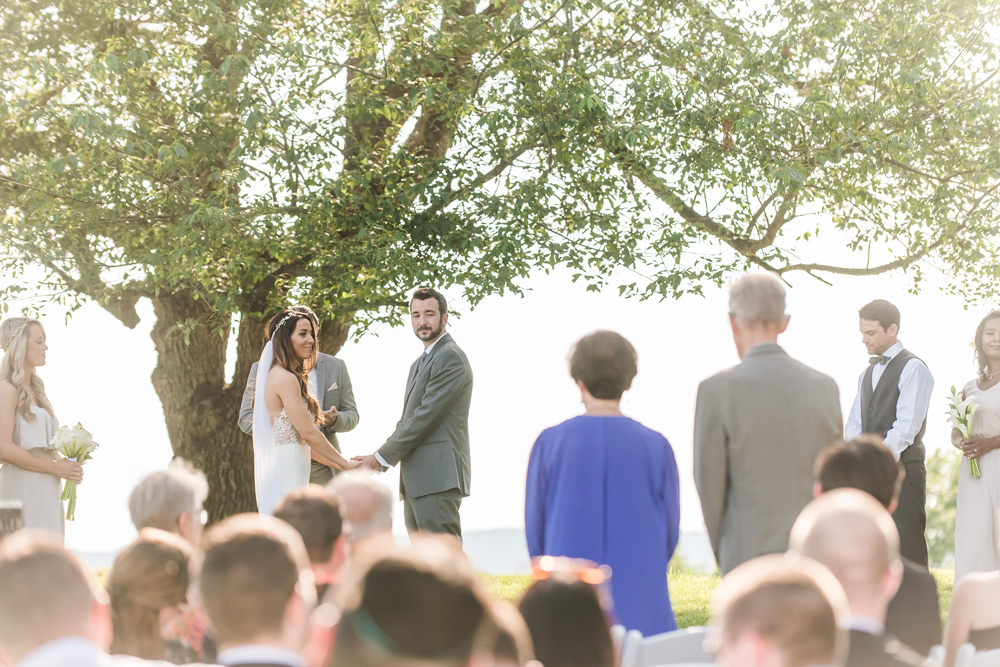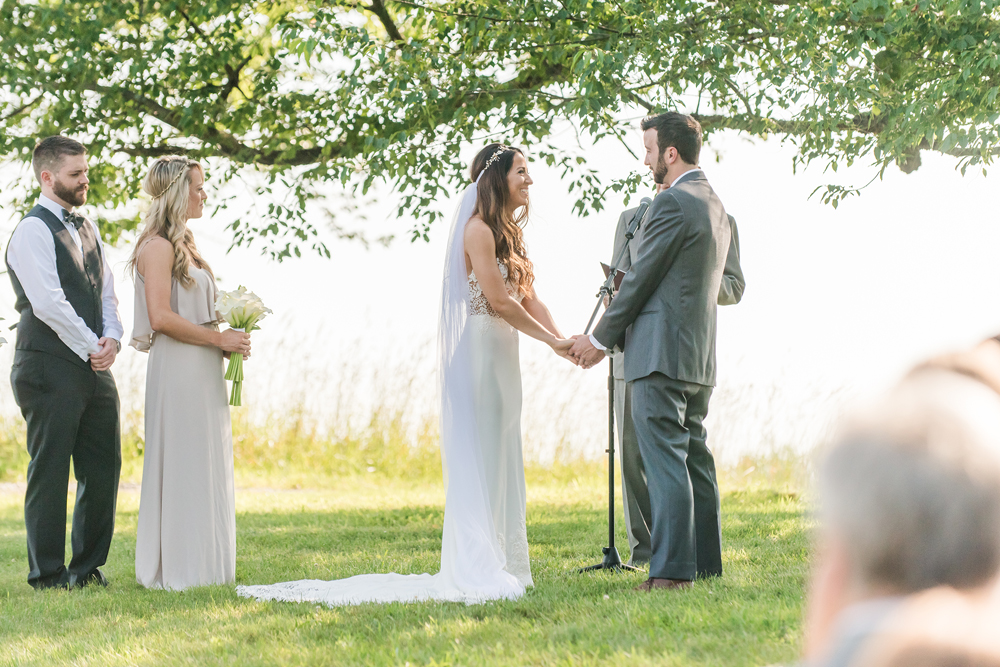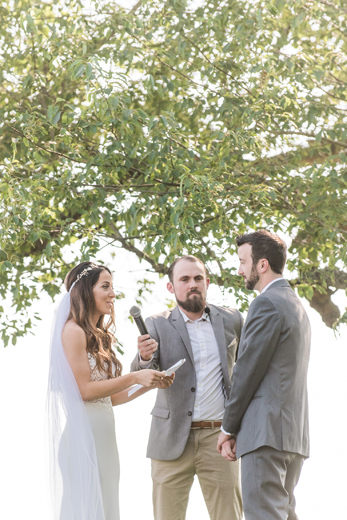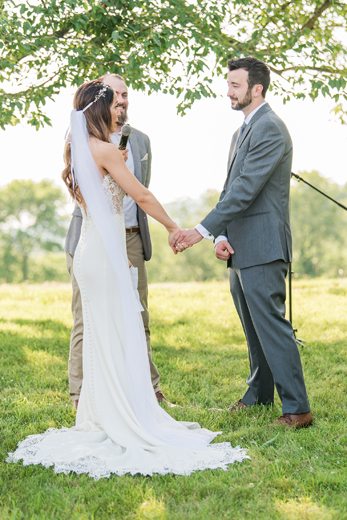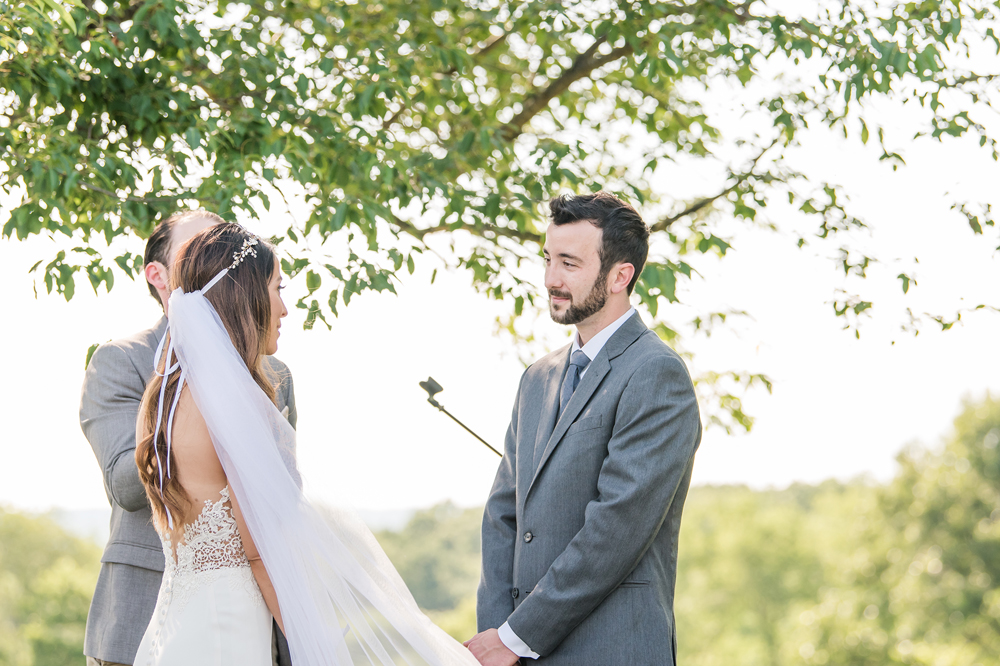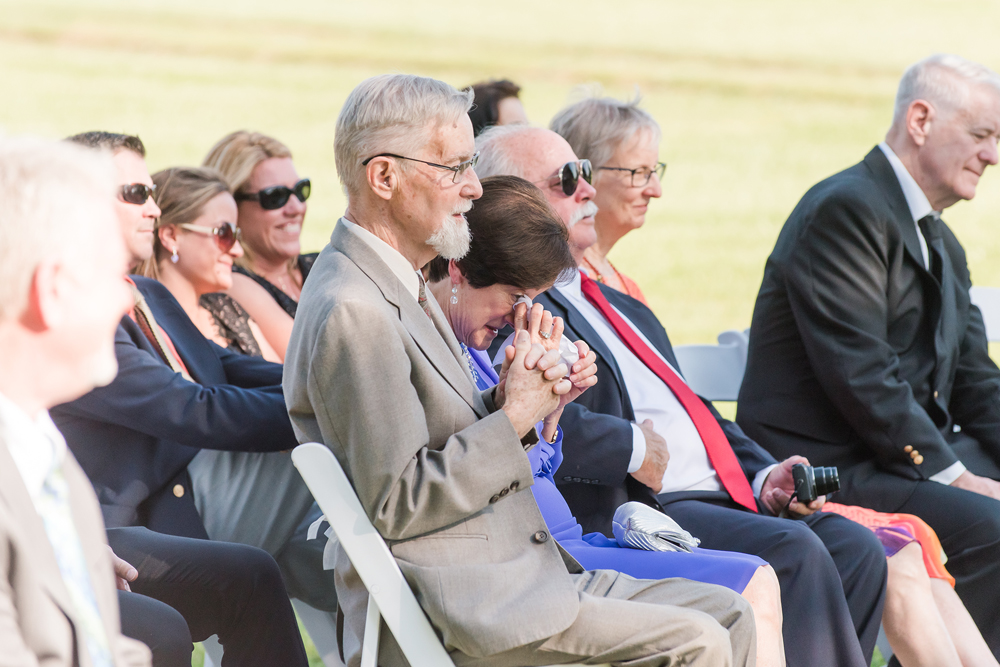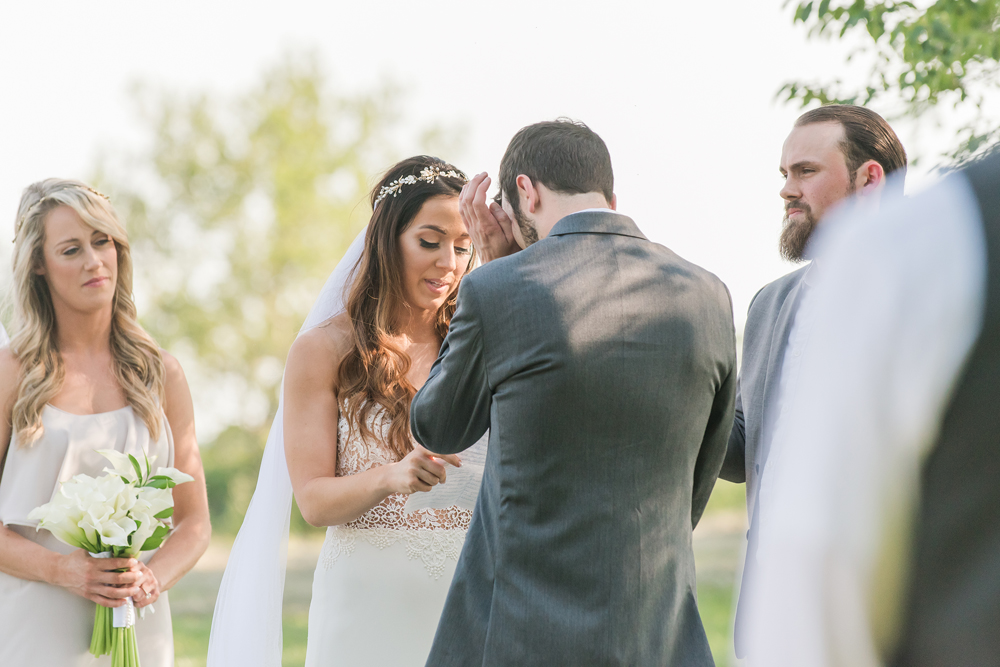 Cue all the tears! So sweet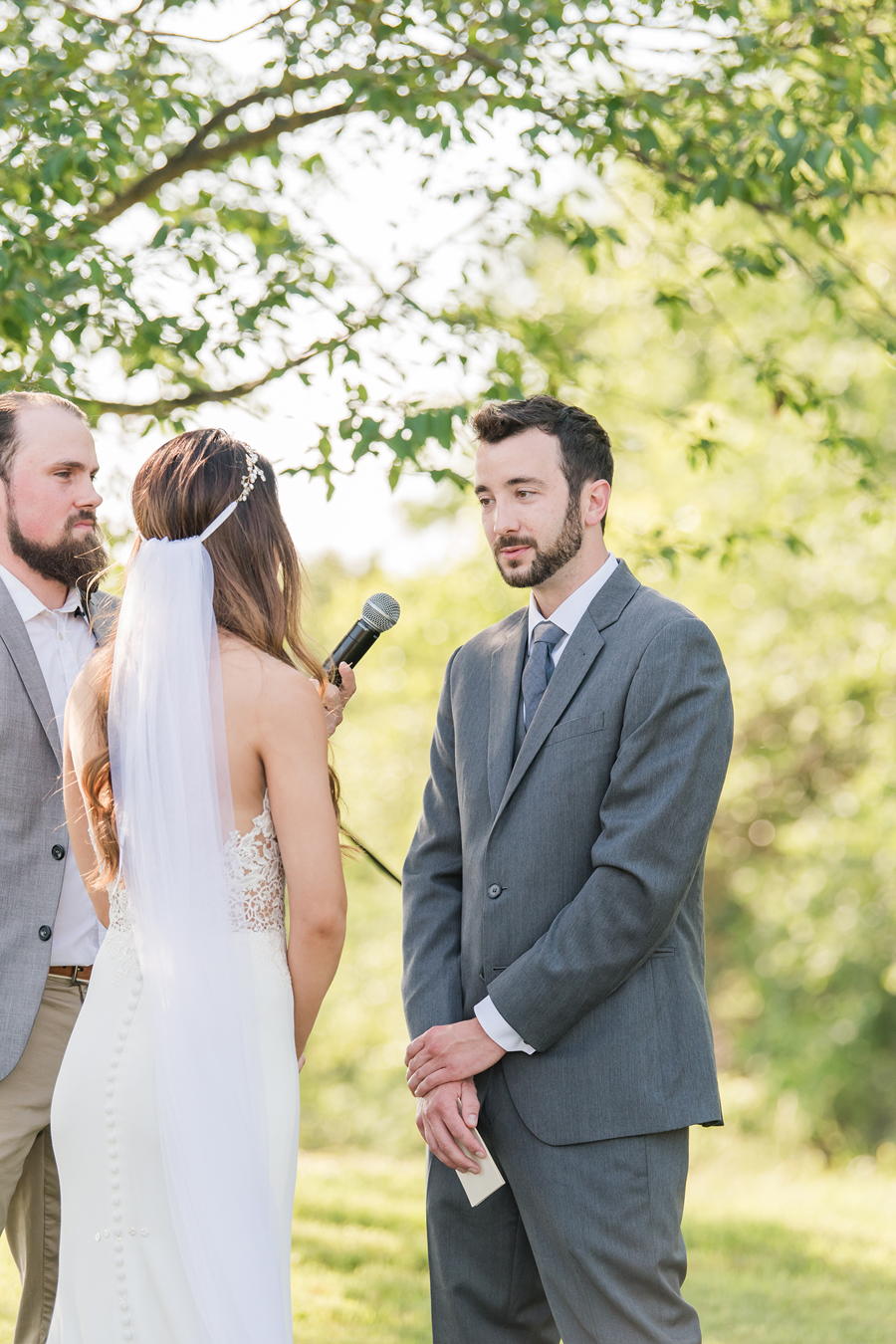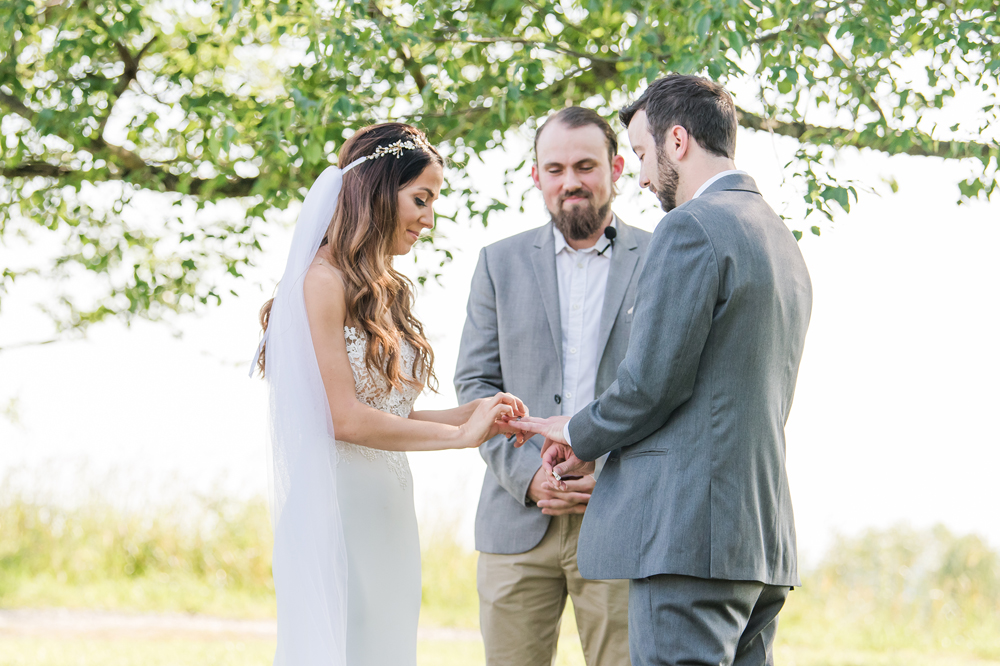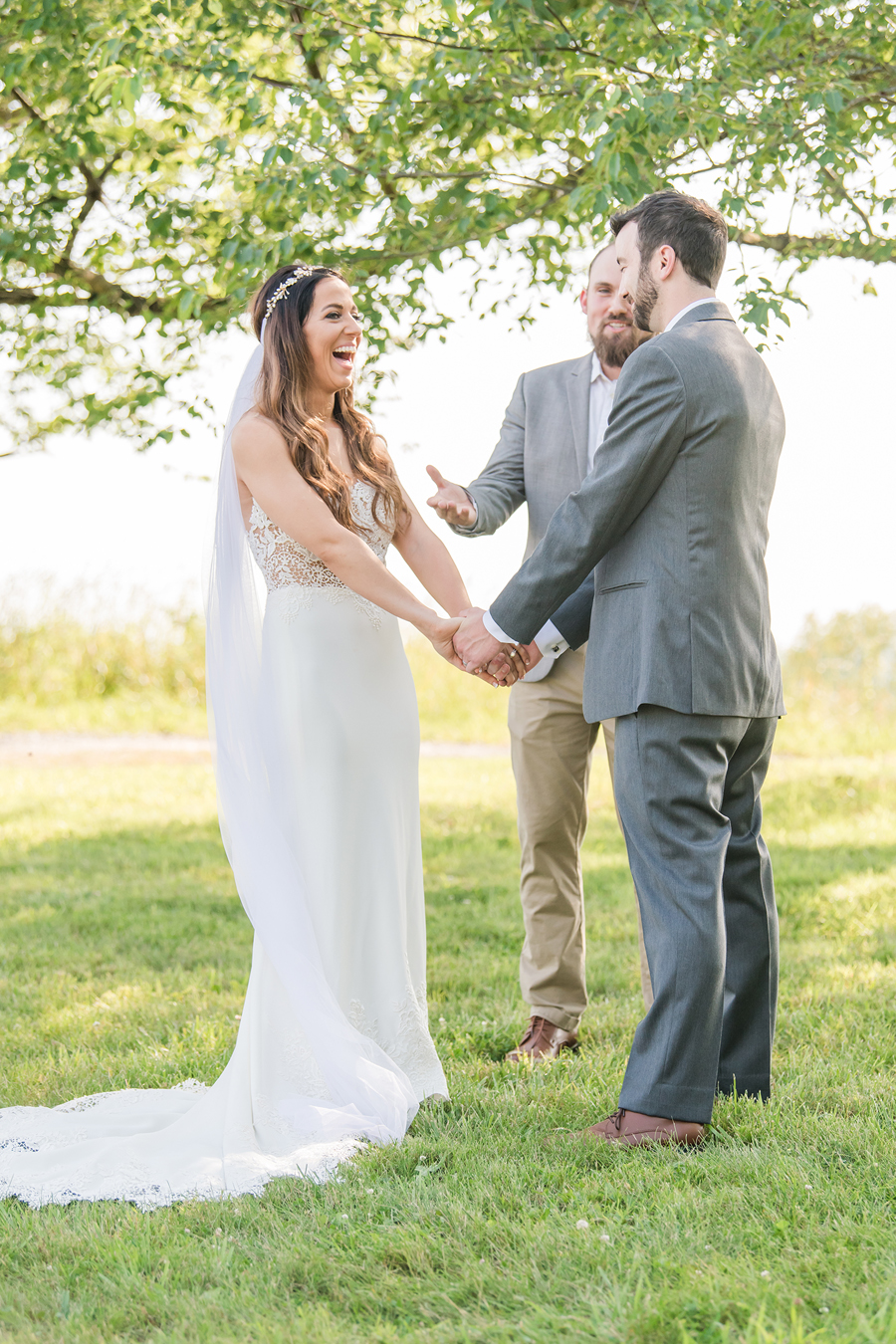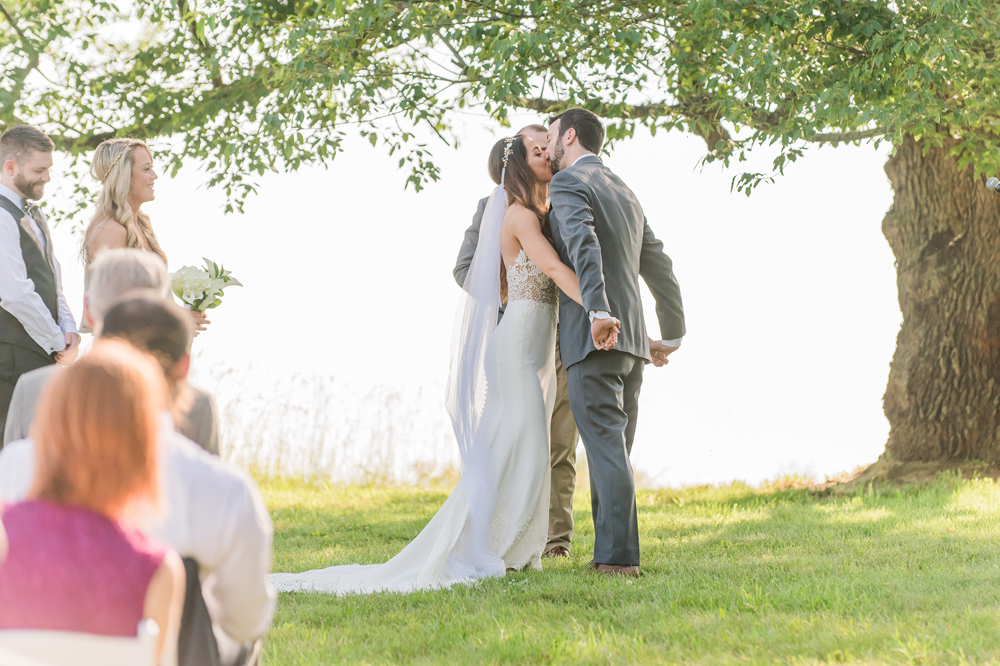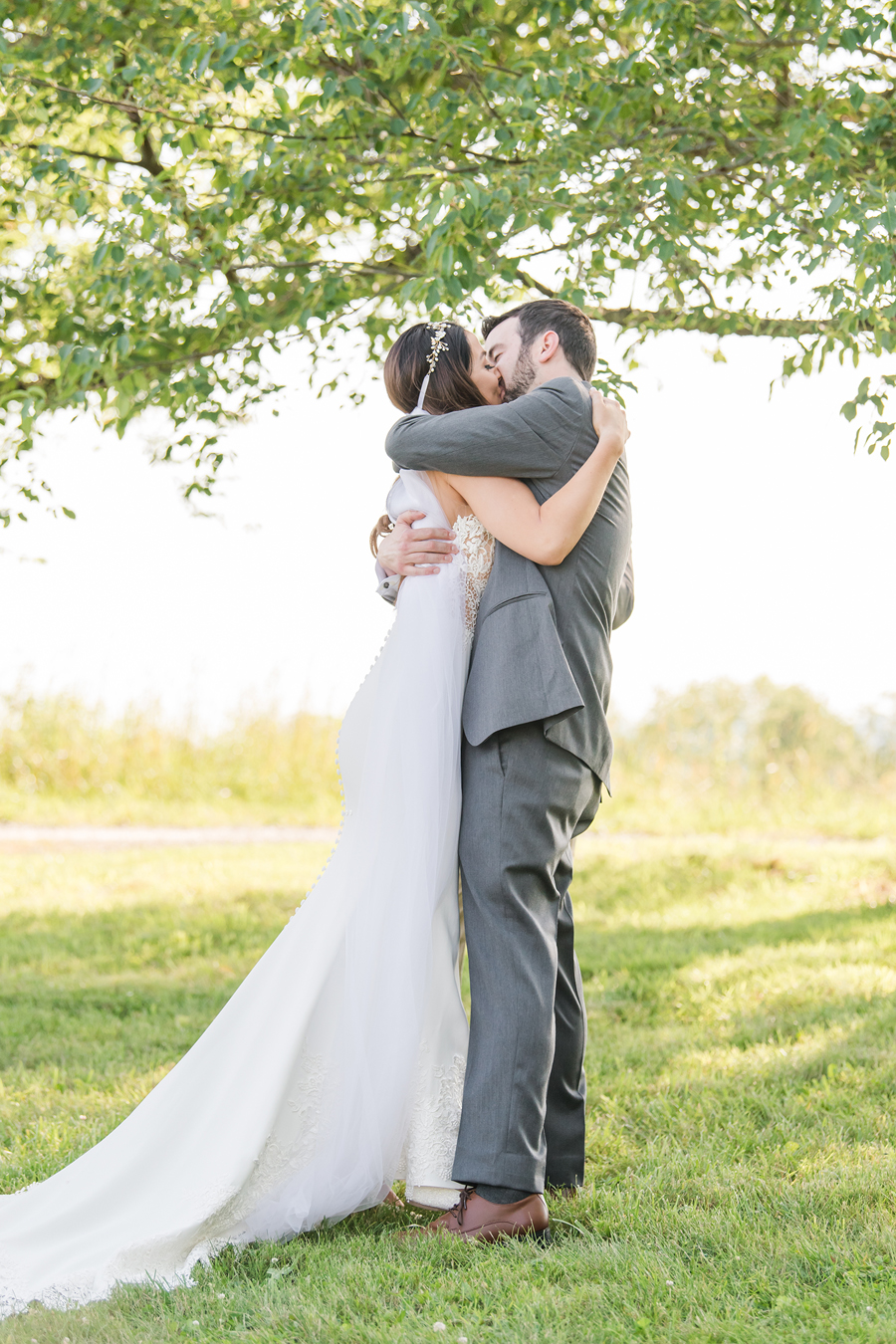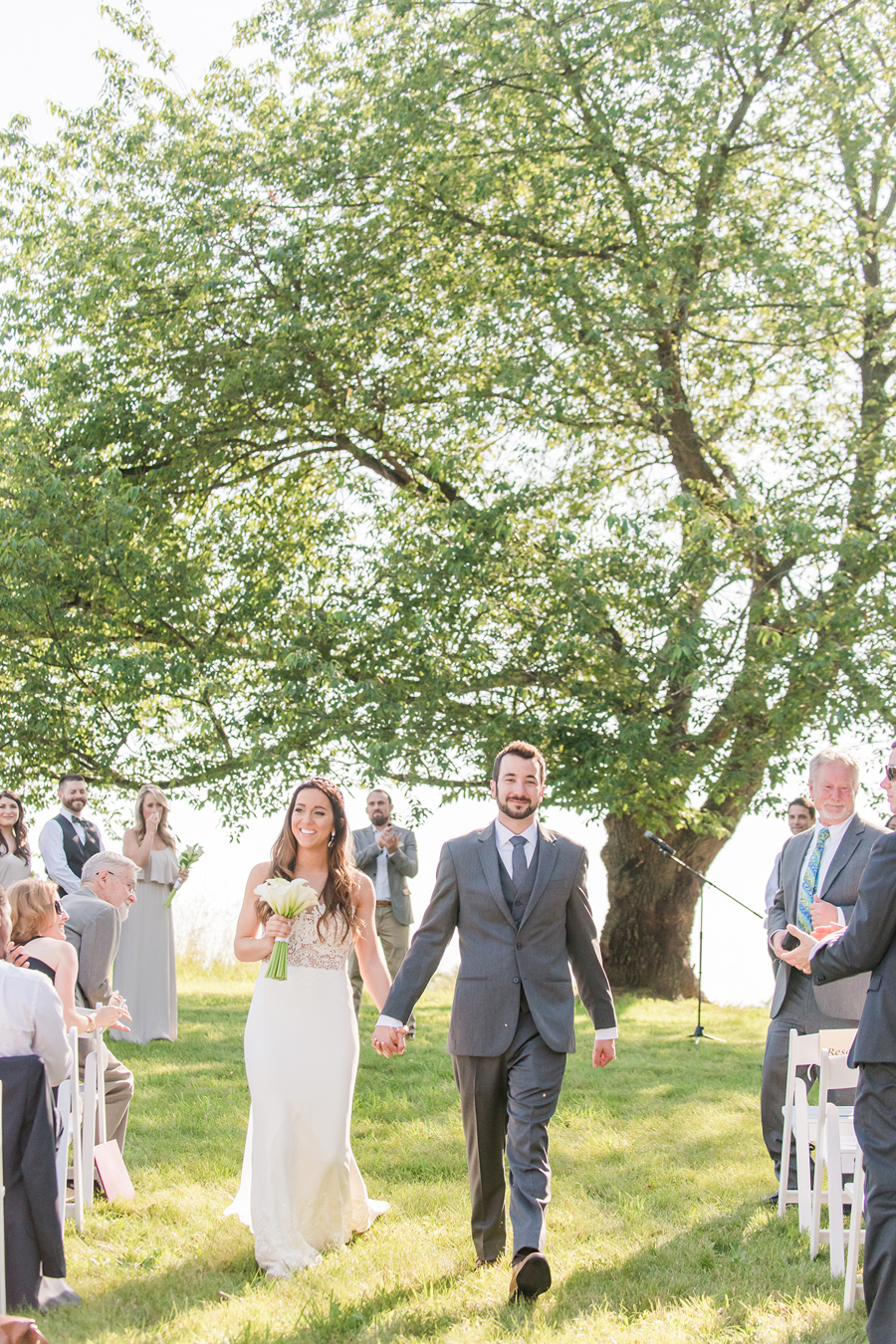 Married!!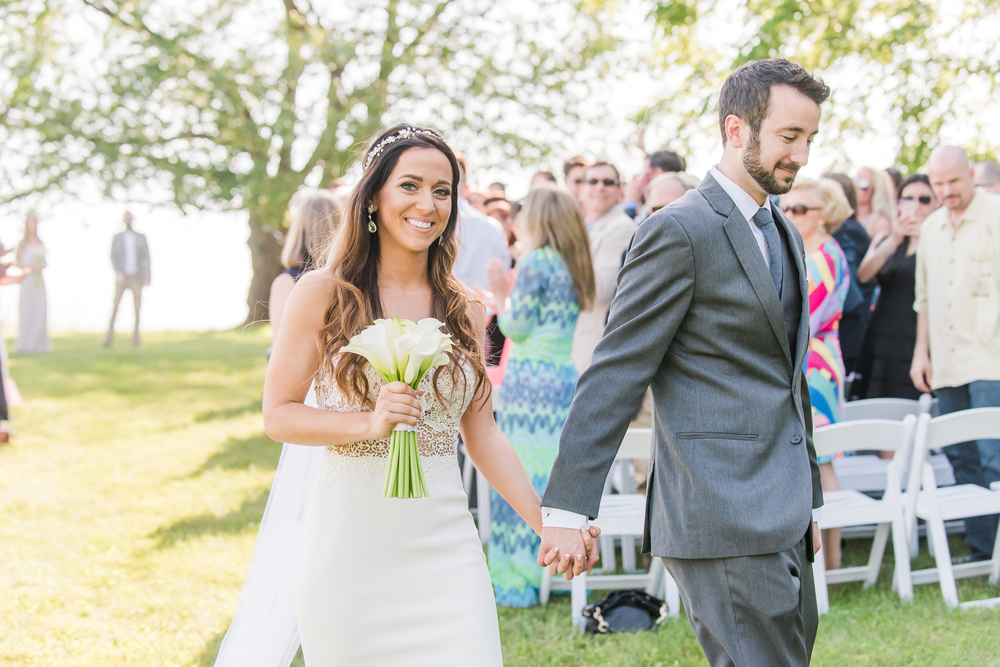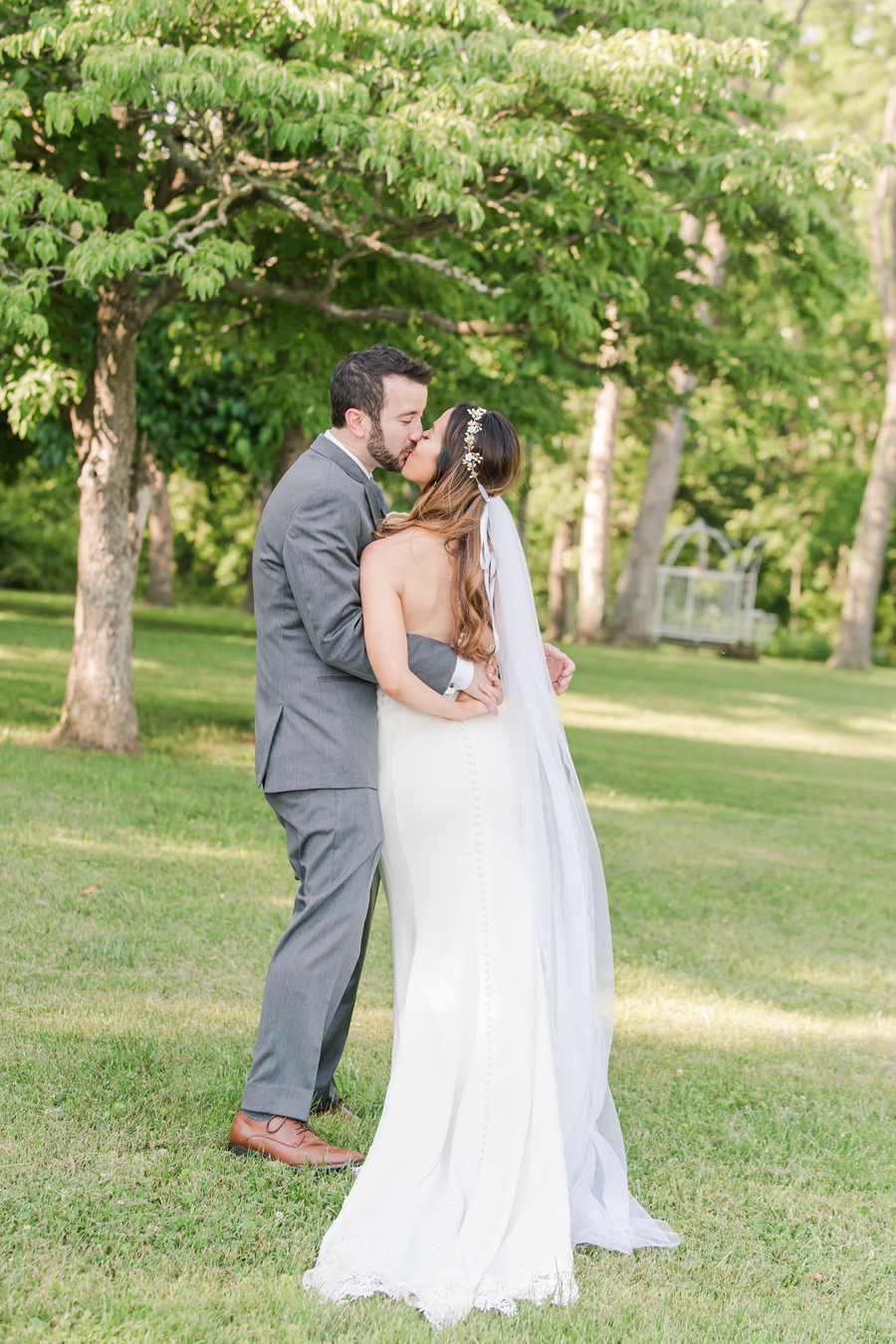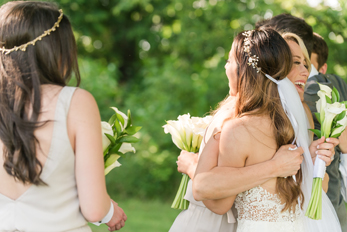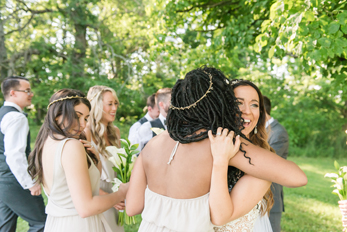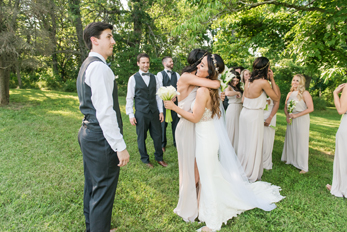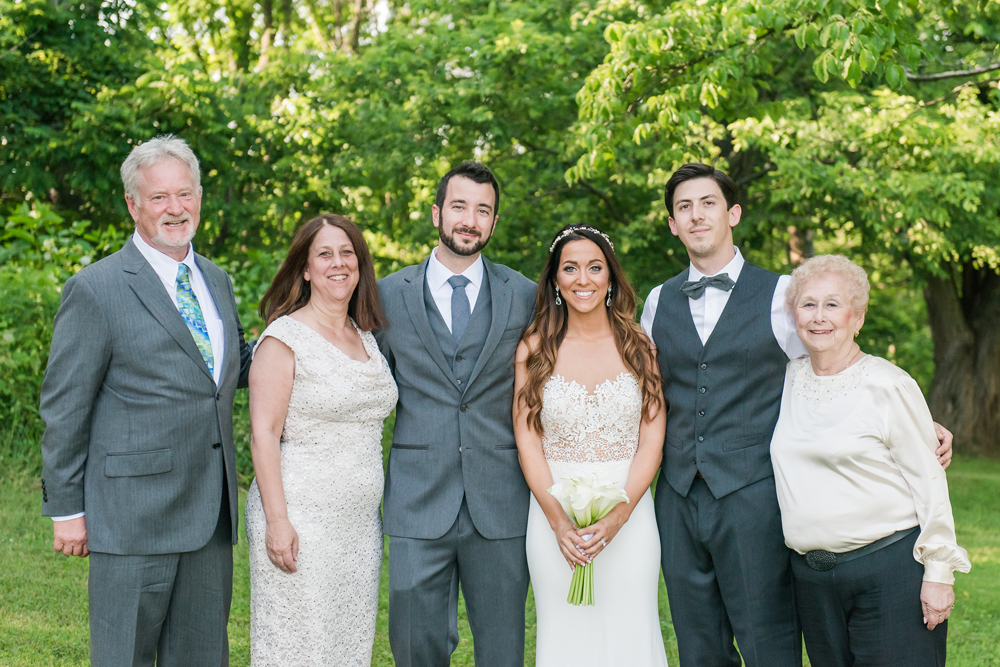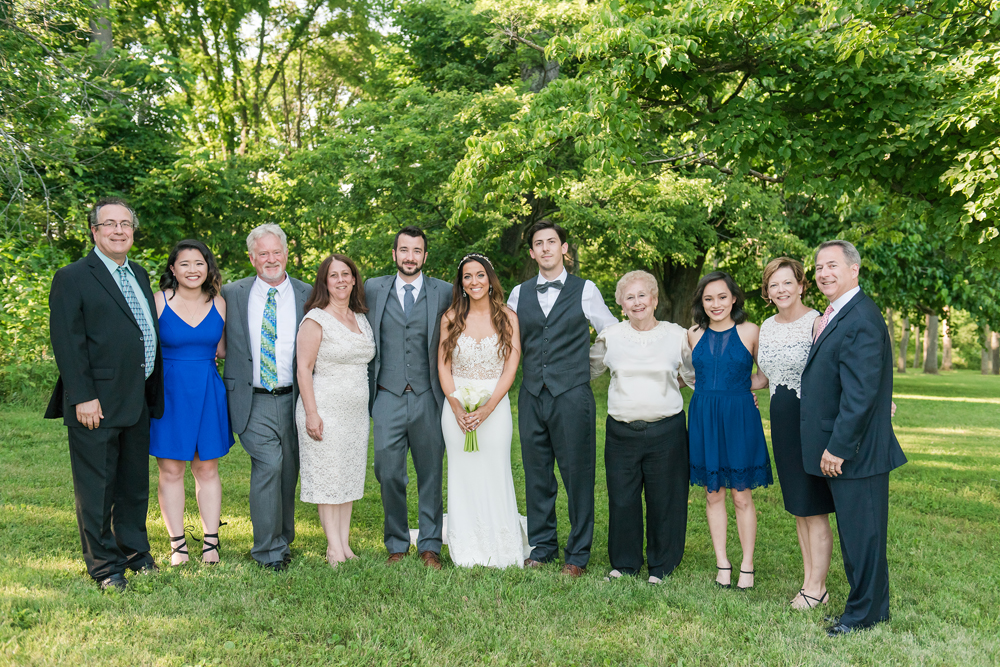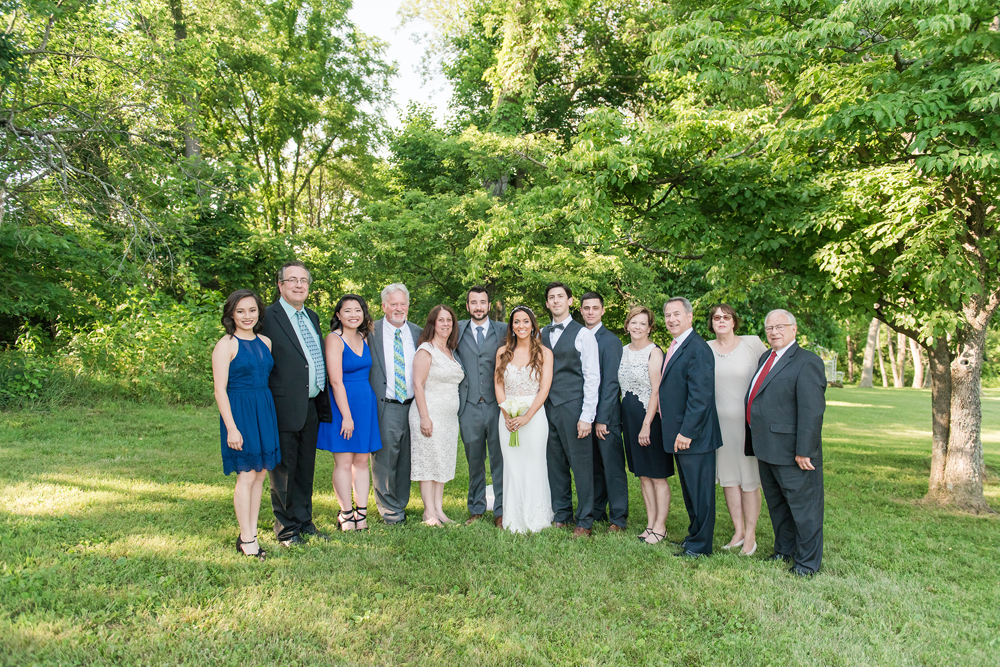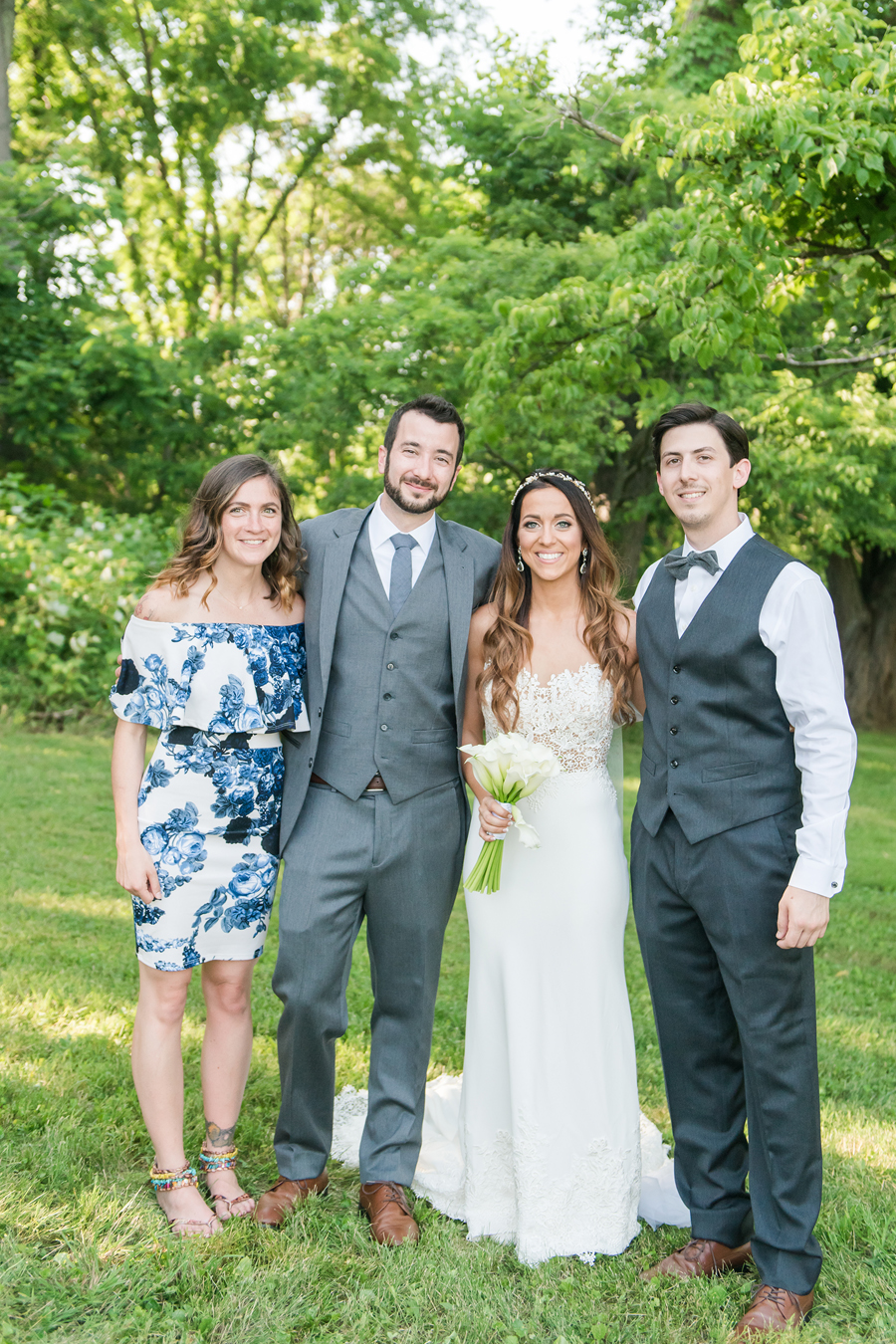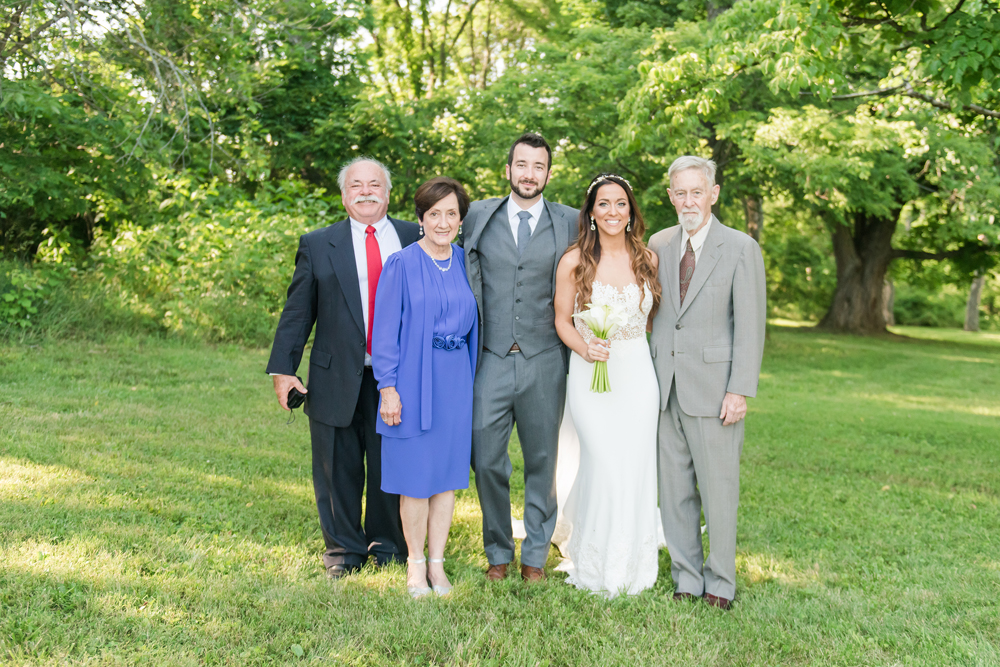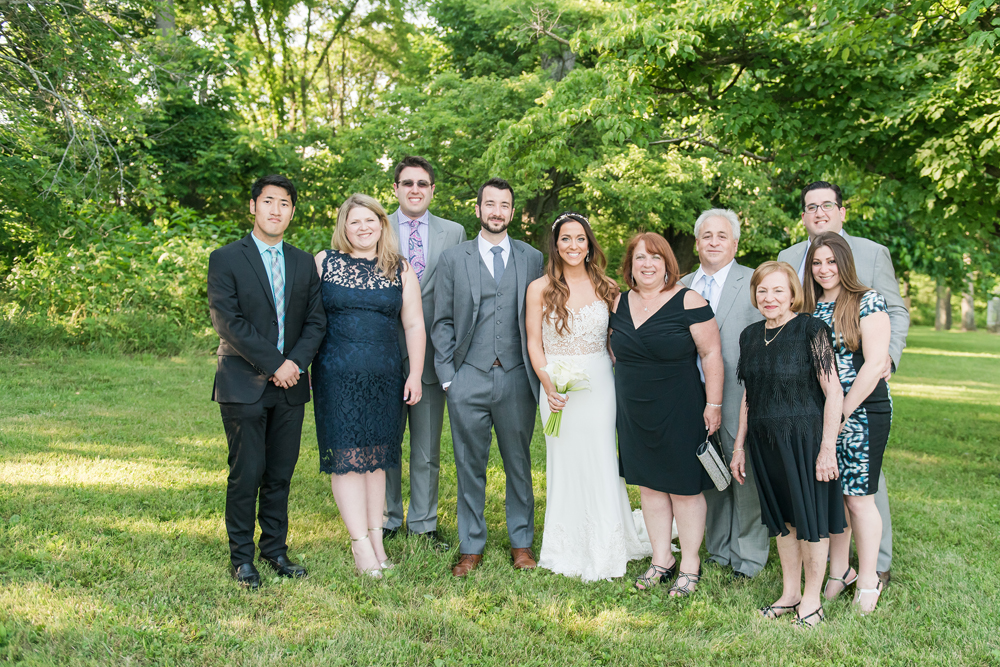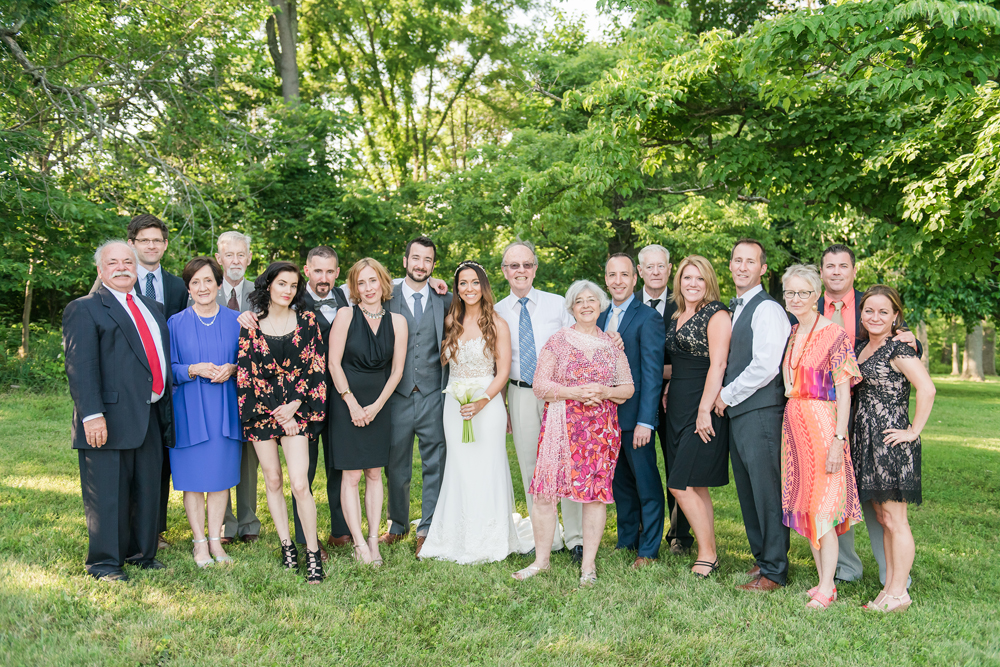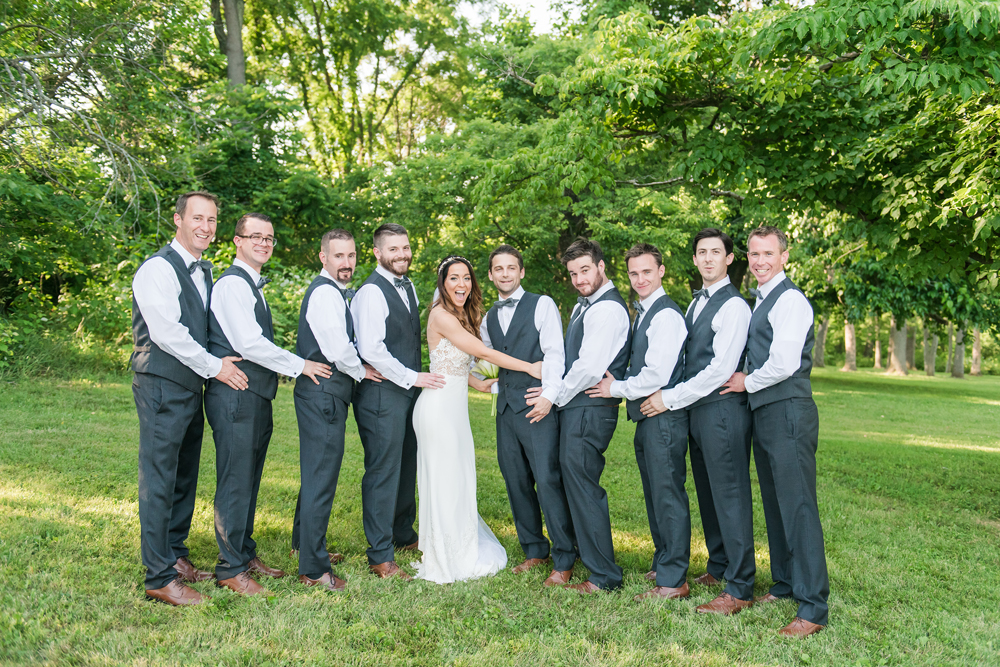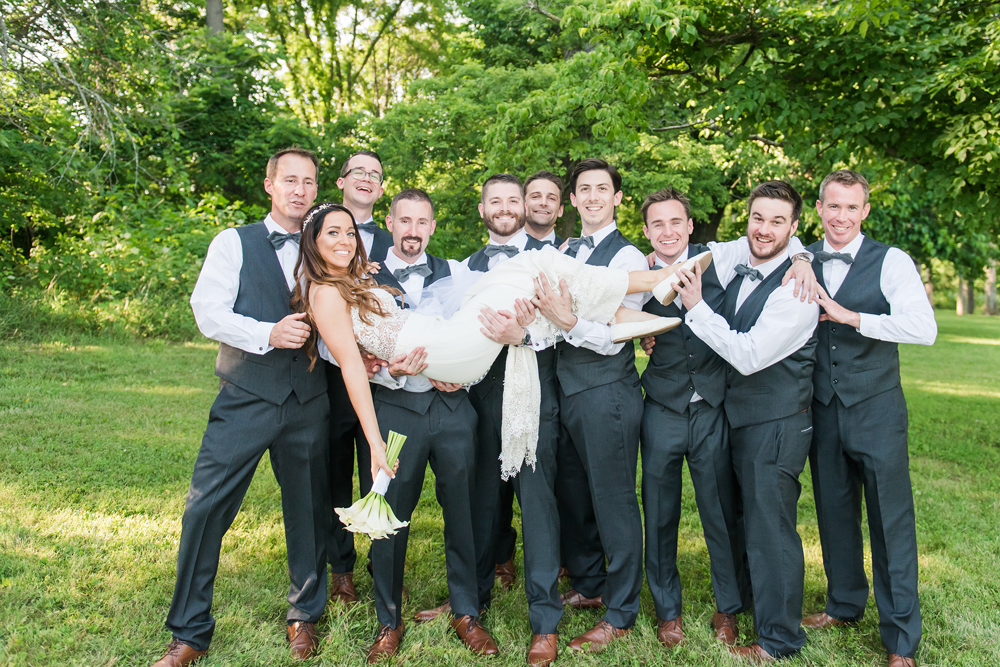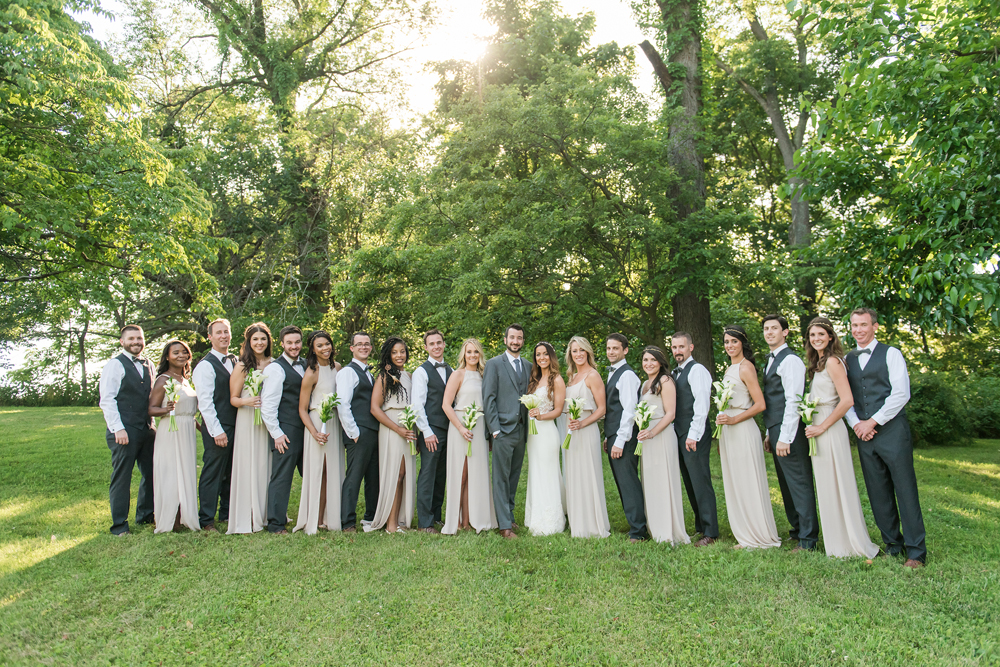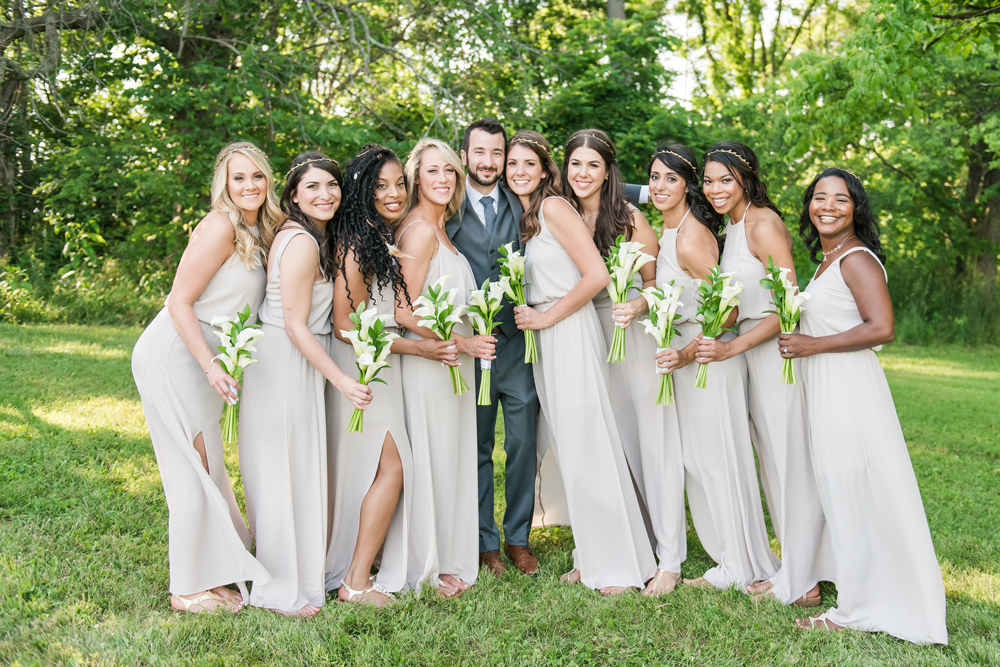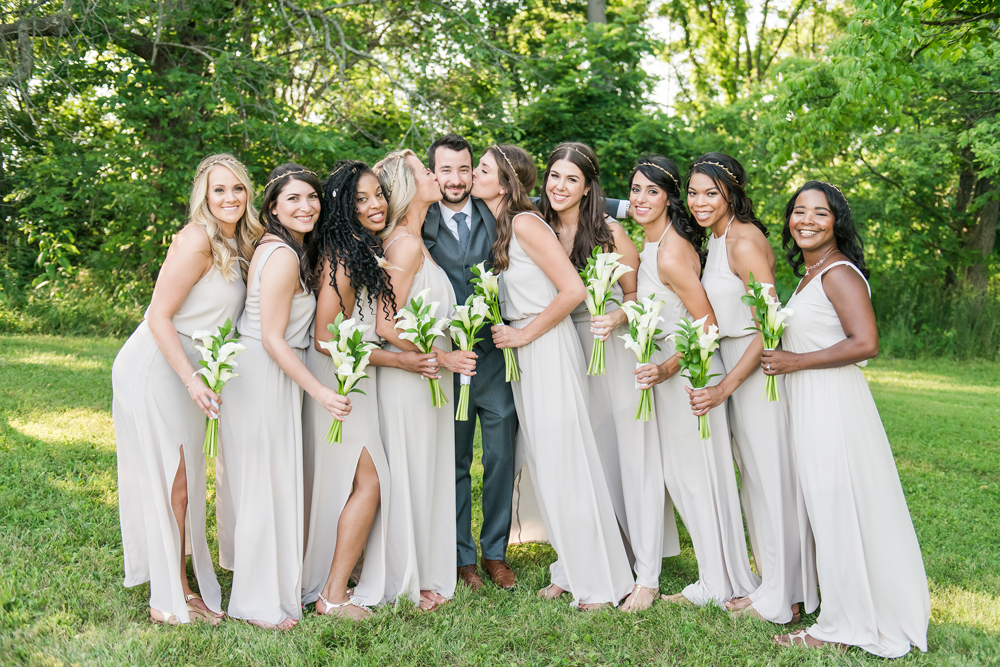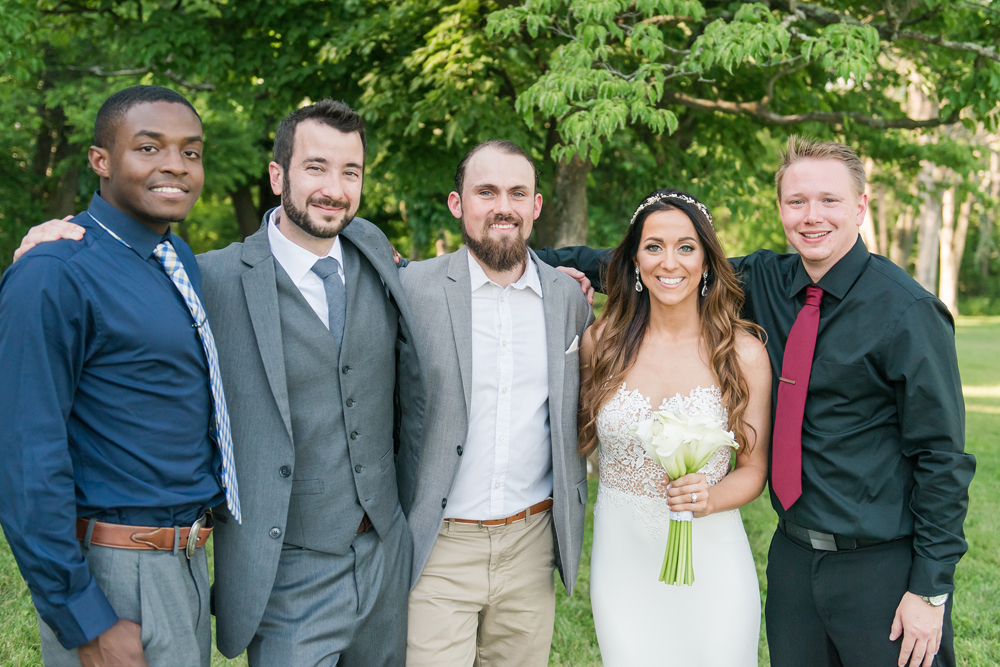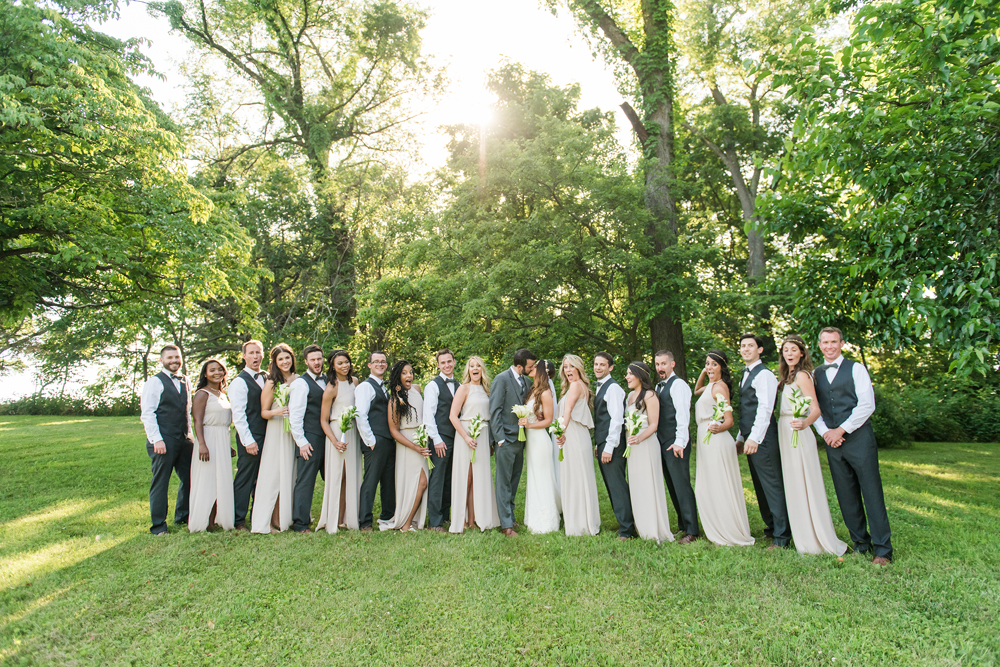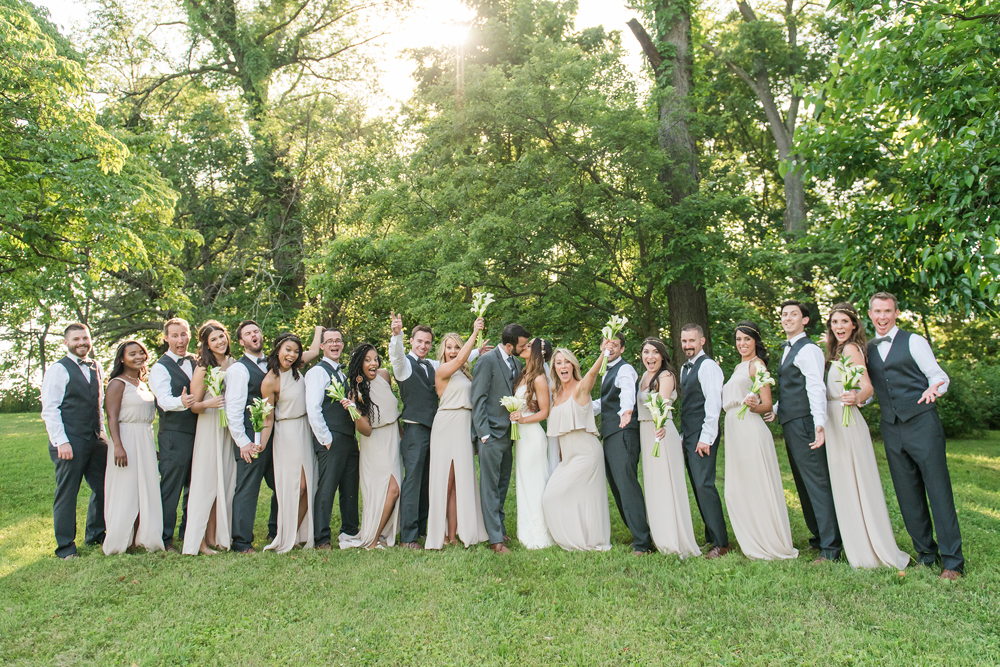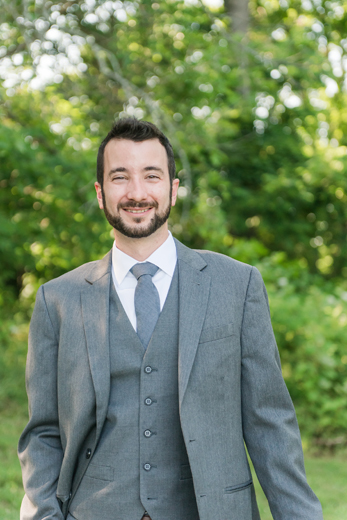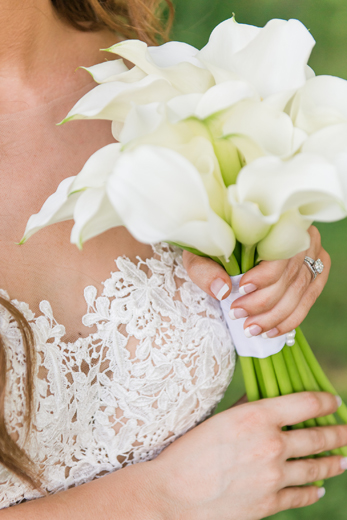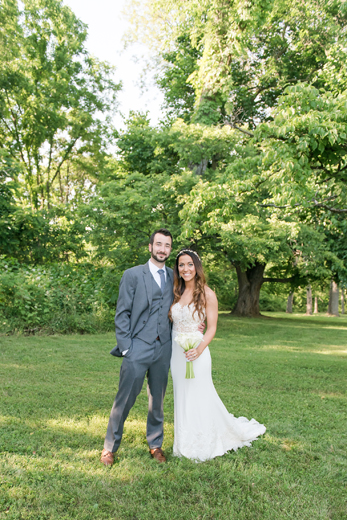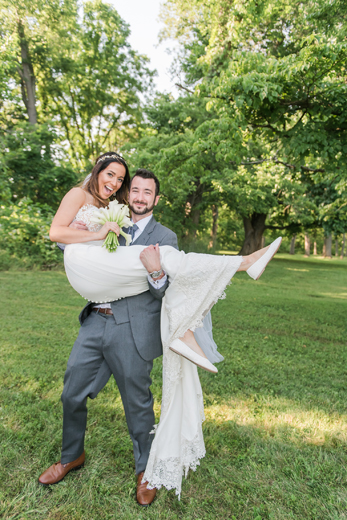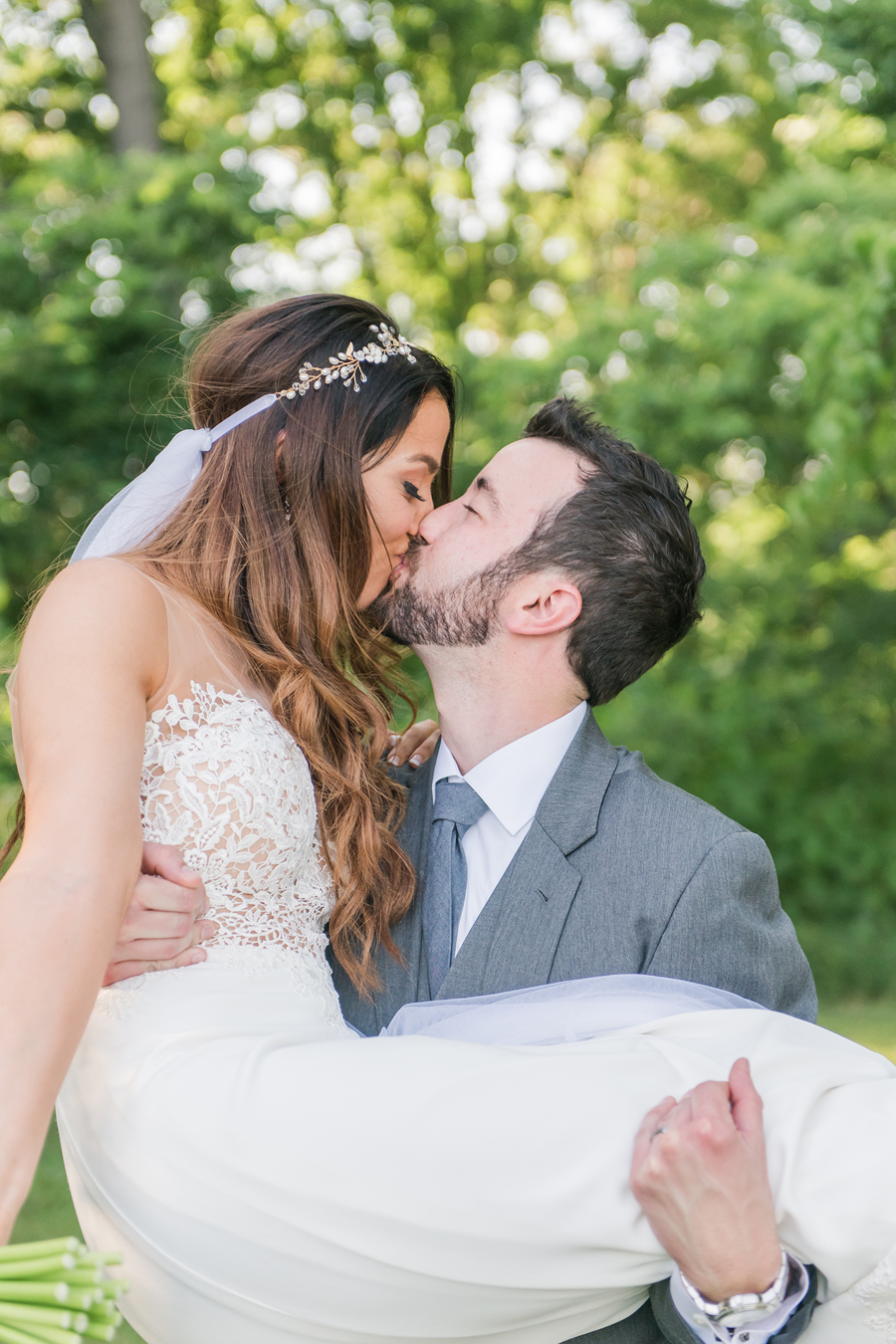 LOVE love love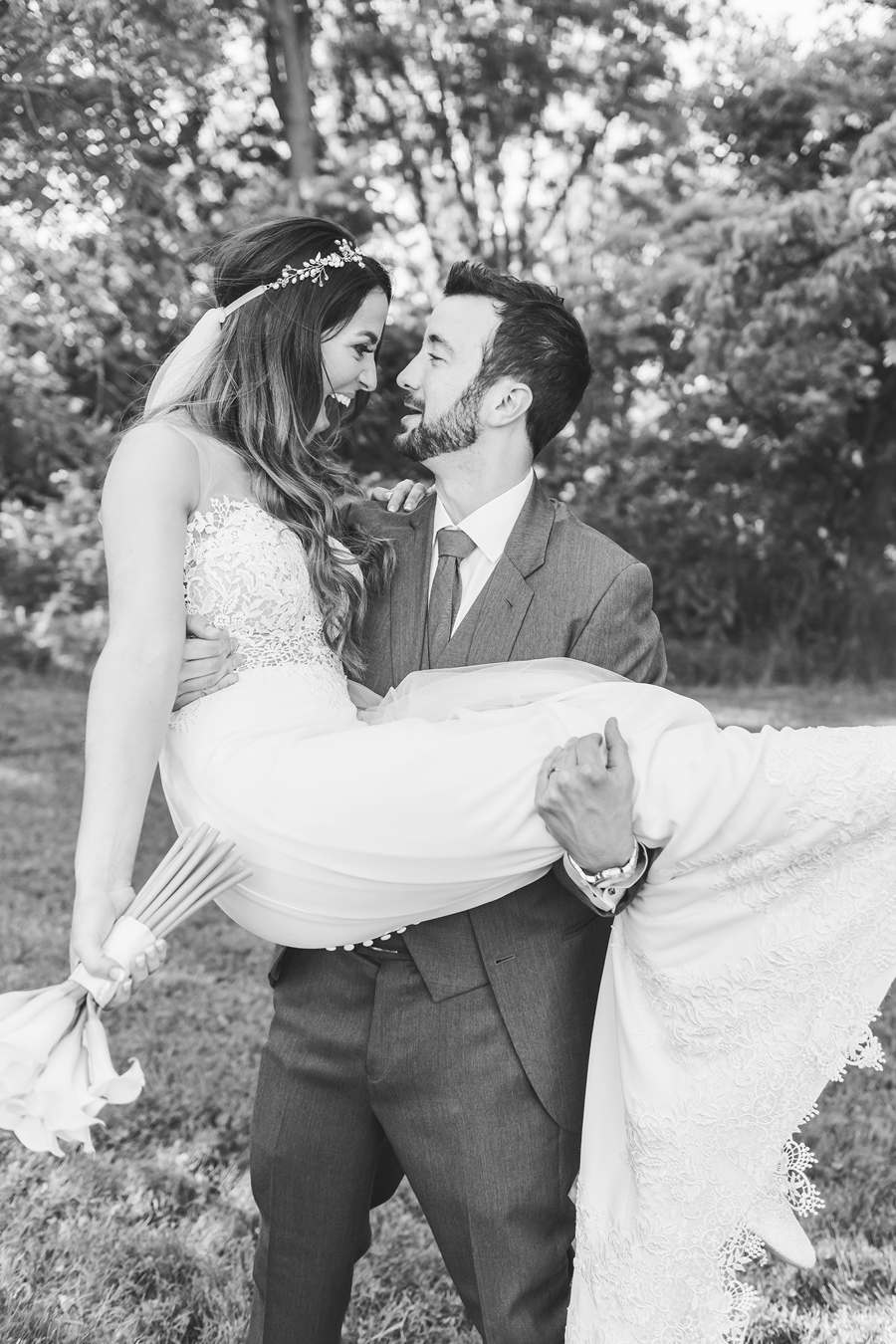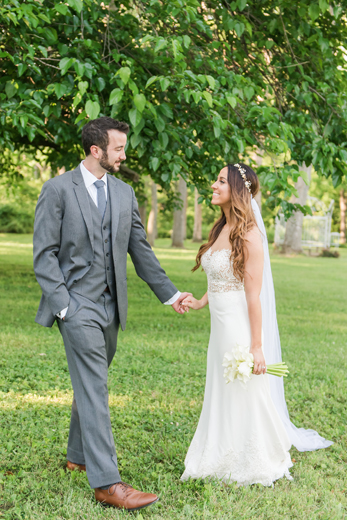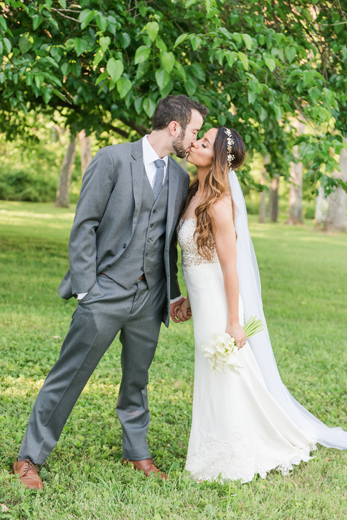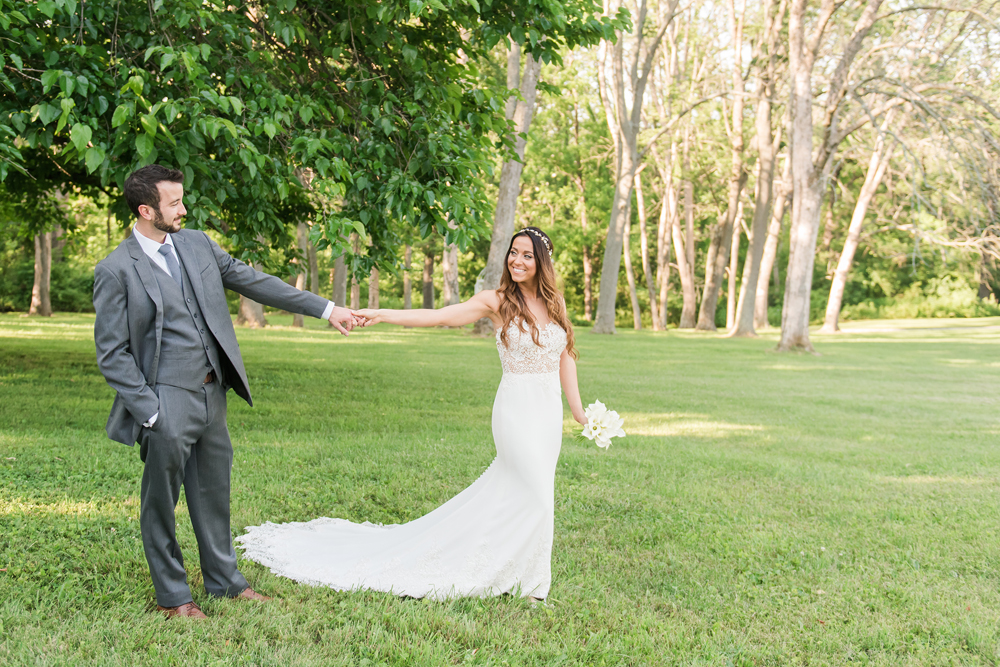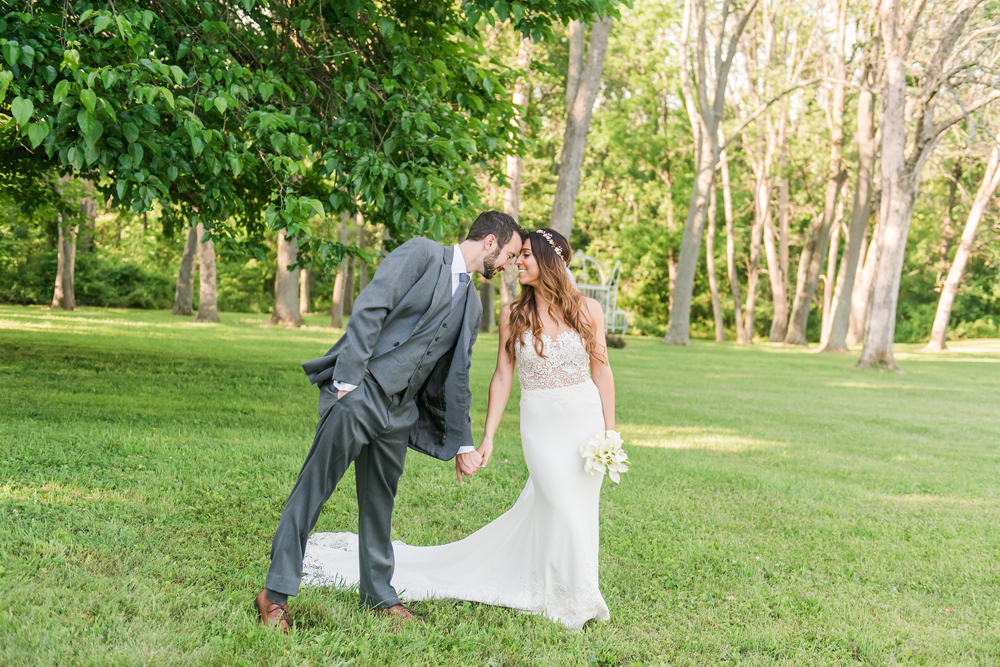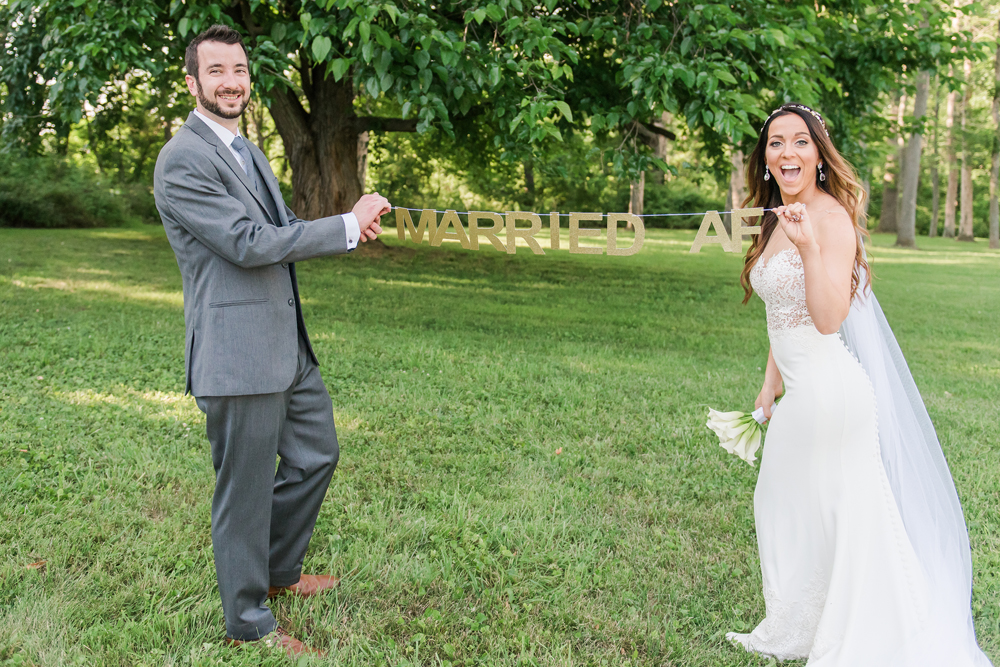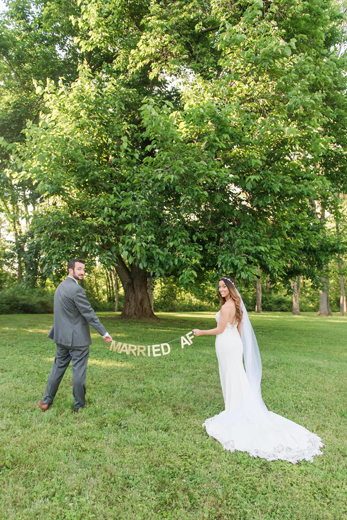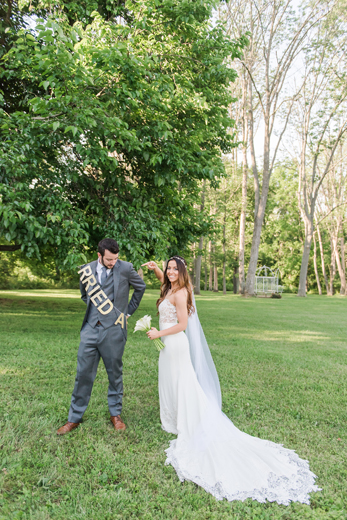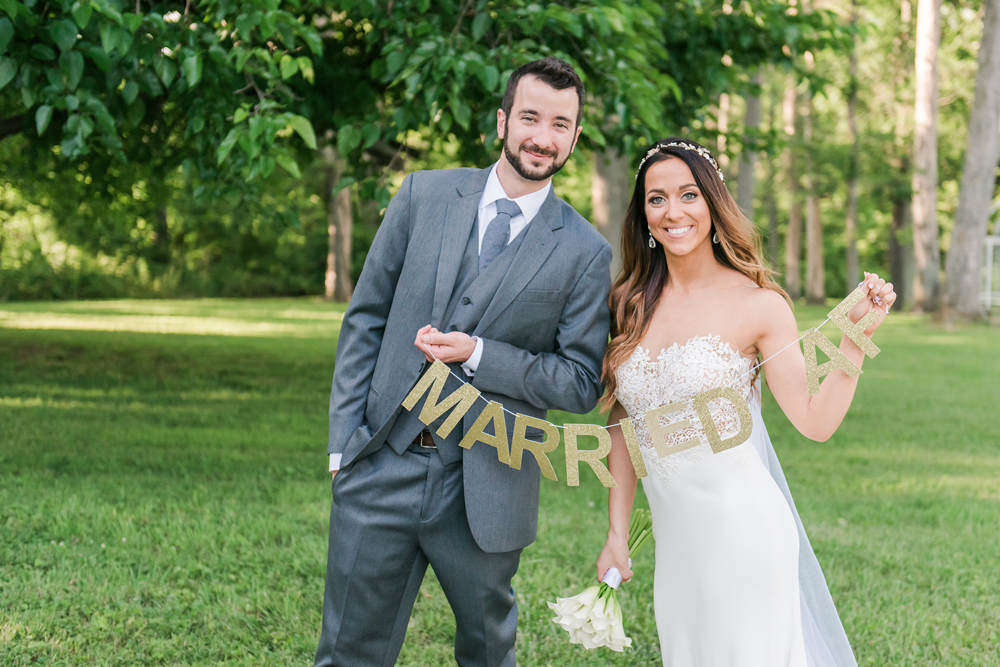 MARRIED AF!! hahaha best banner ever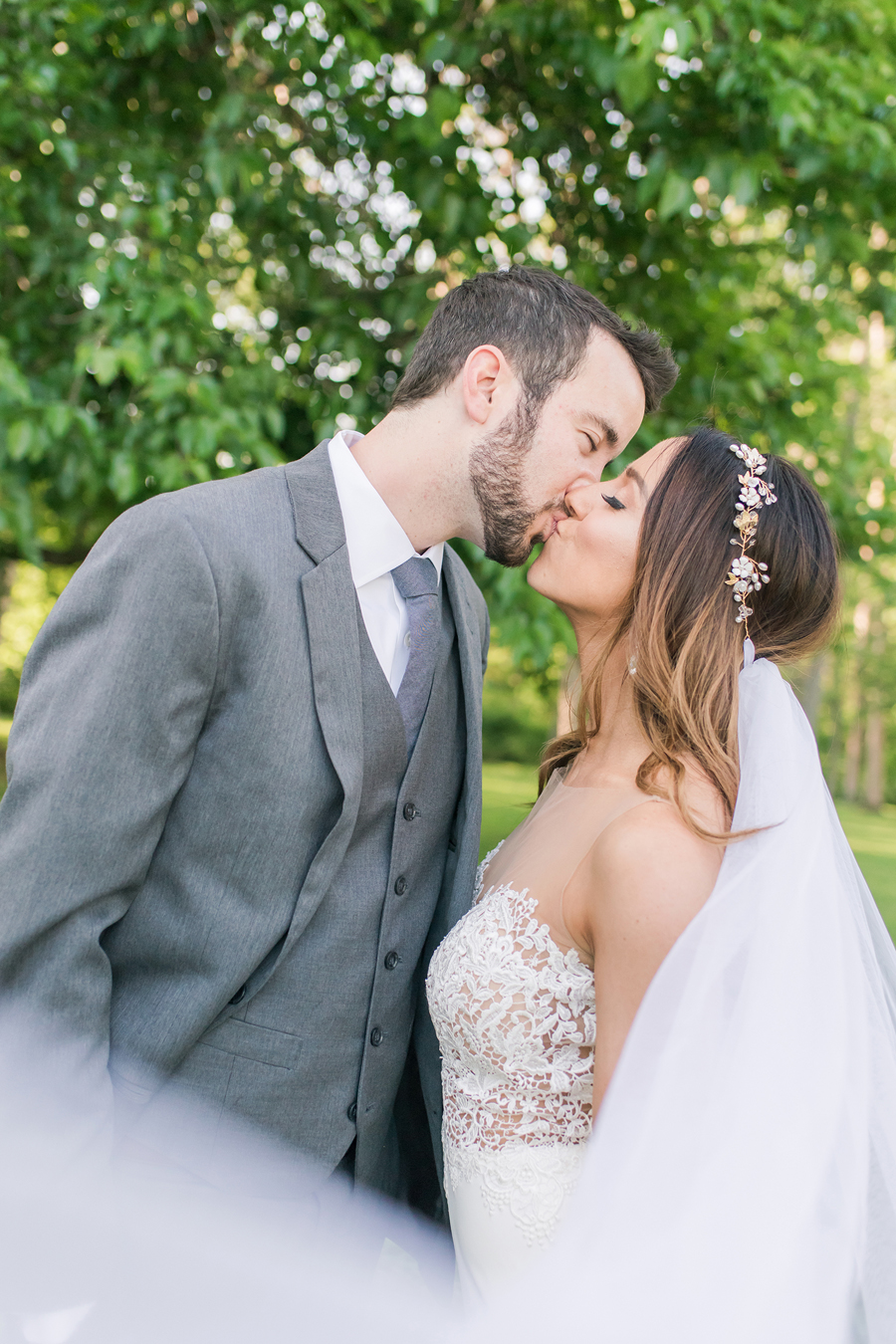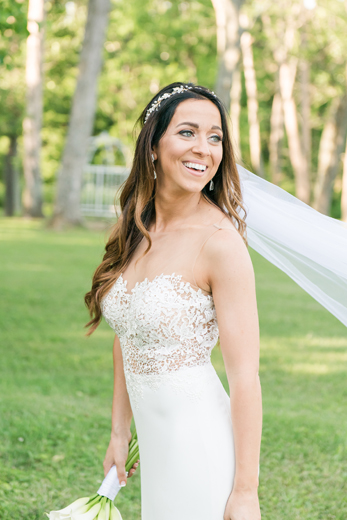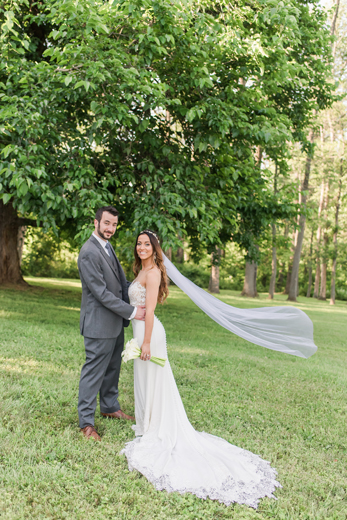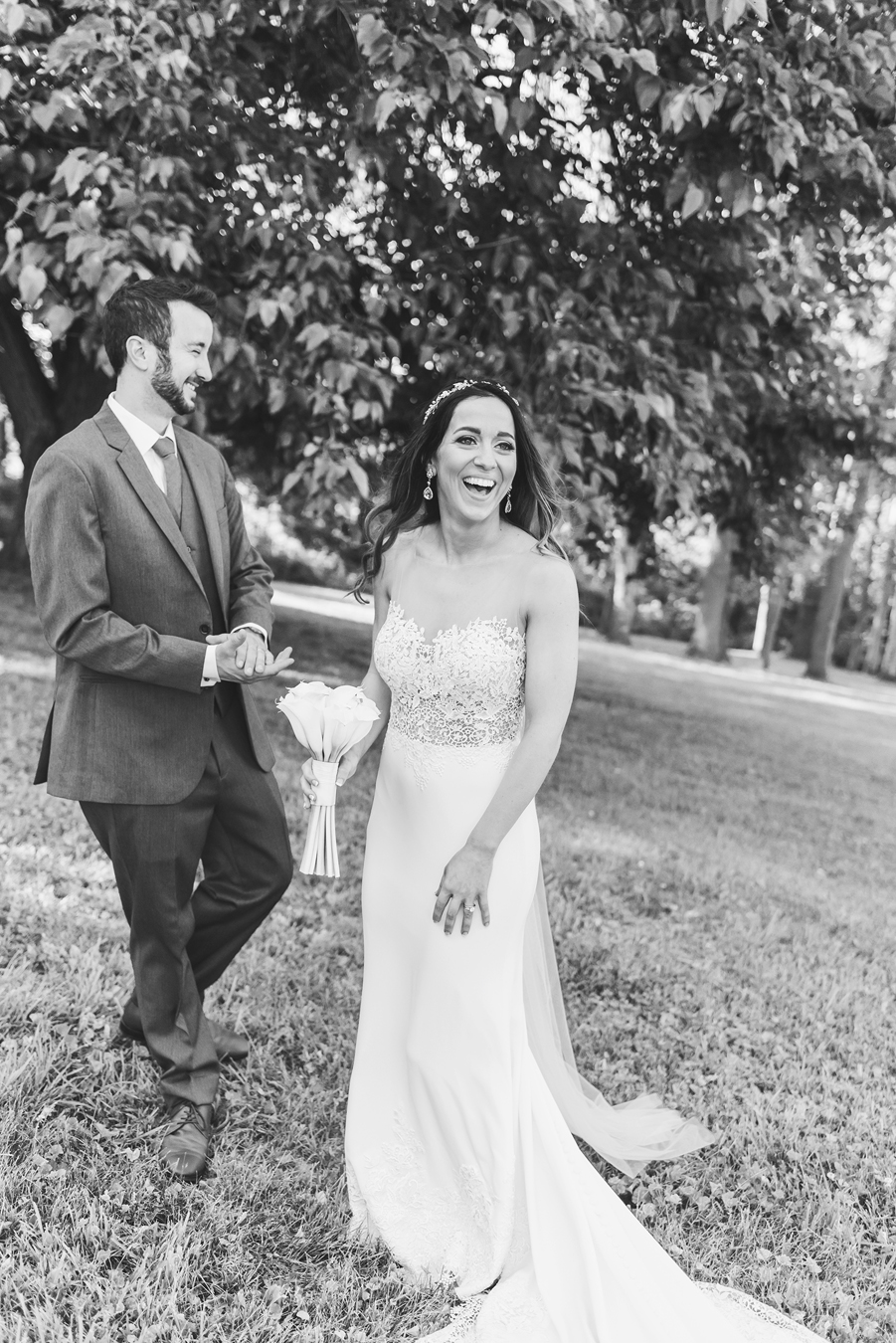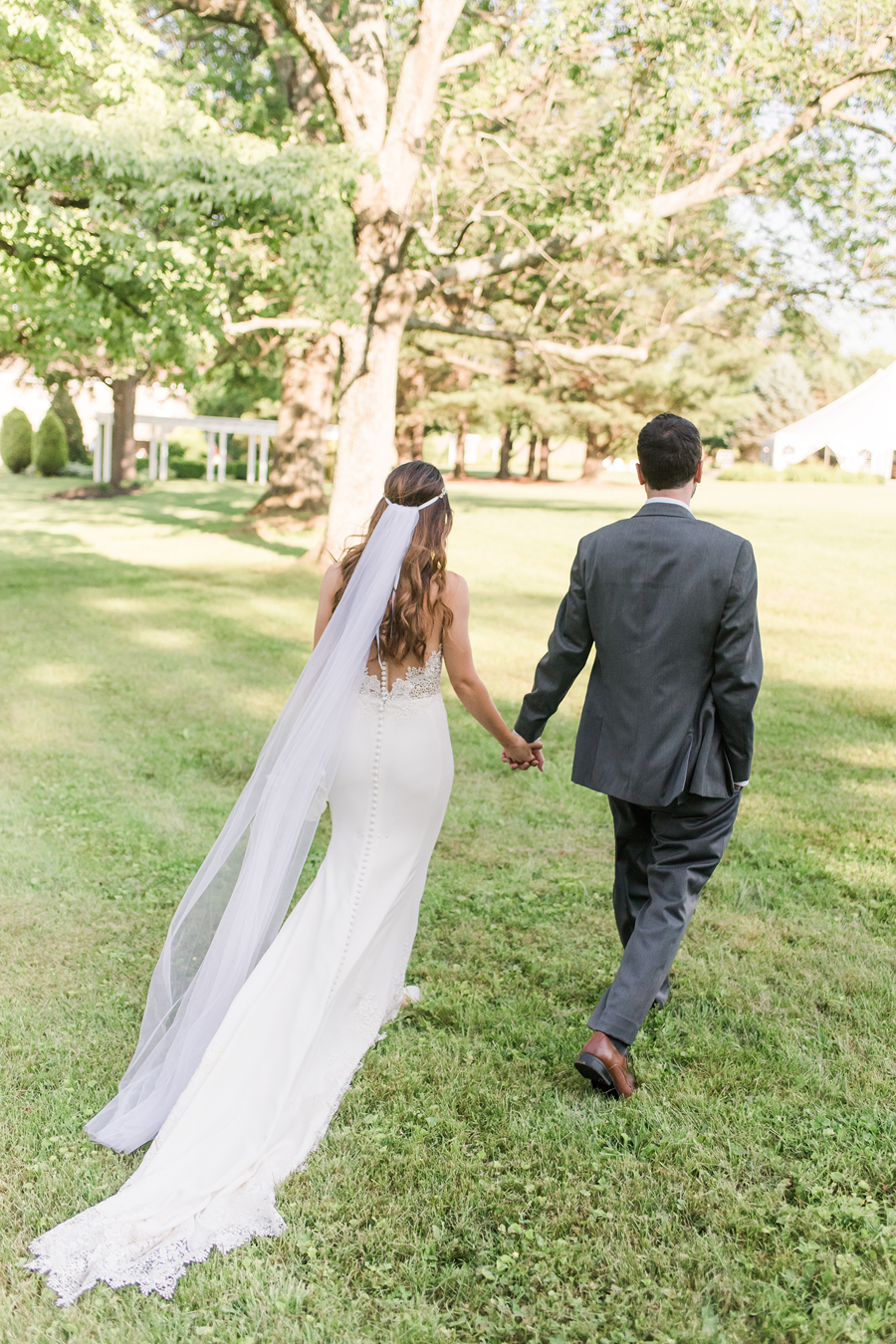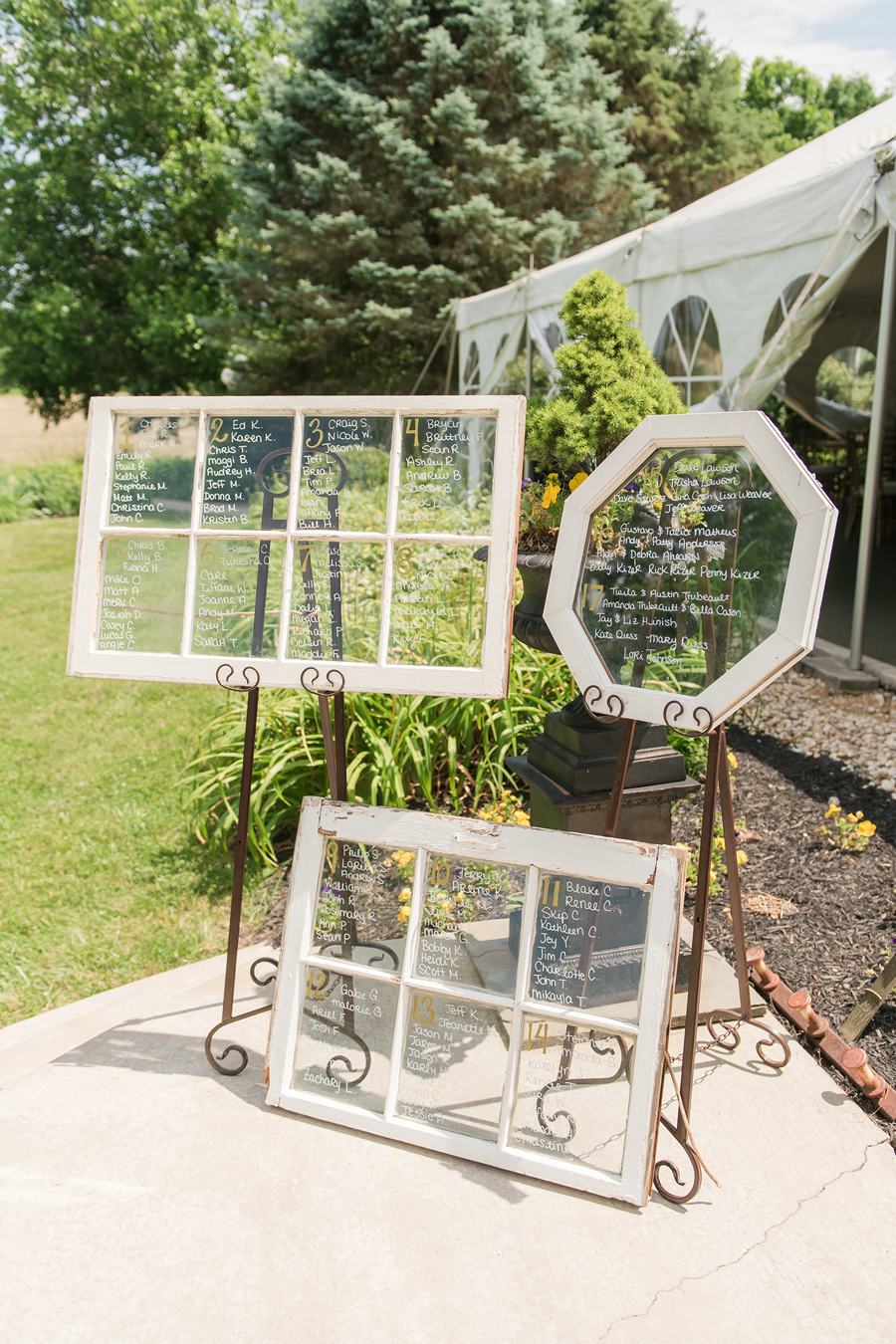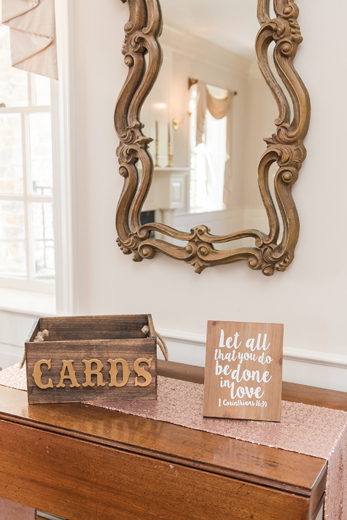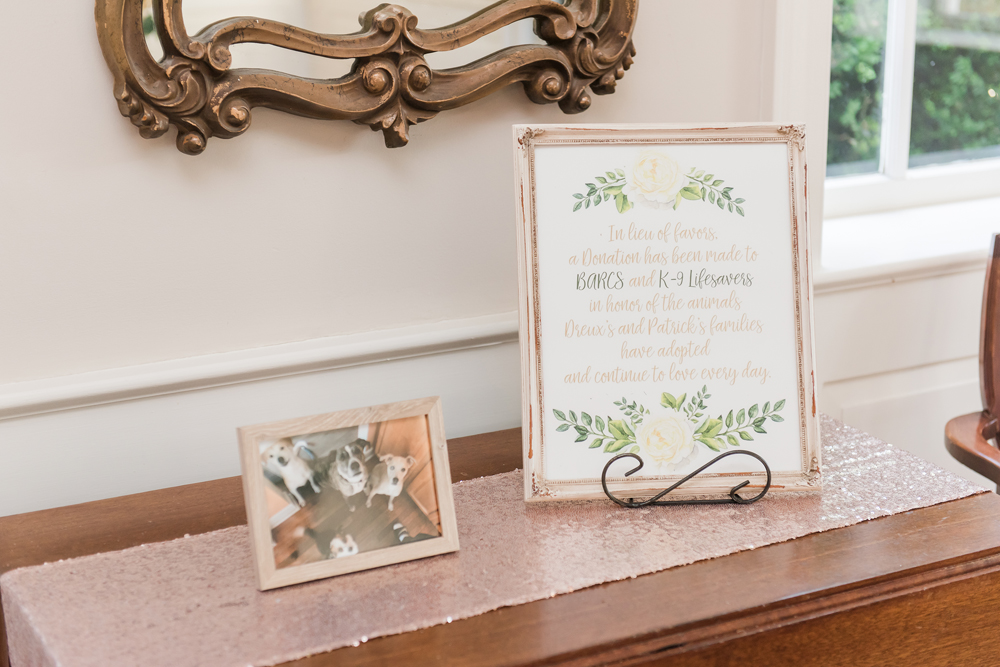 Donation to BARCS!! This gave my chills when I saw it – we adopted both our kitties from BARCS <3
---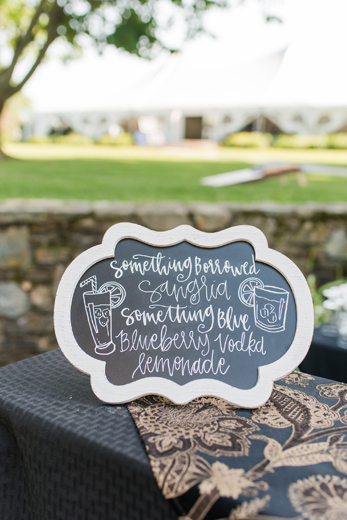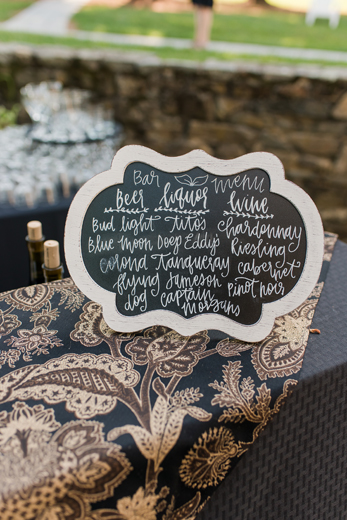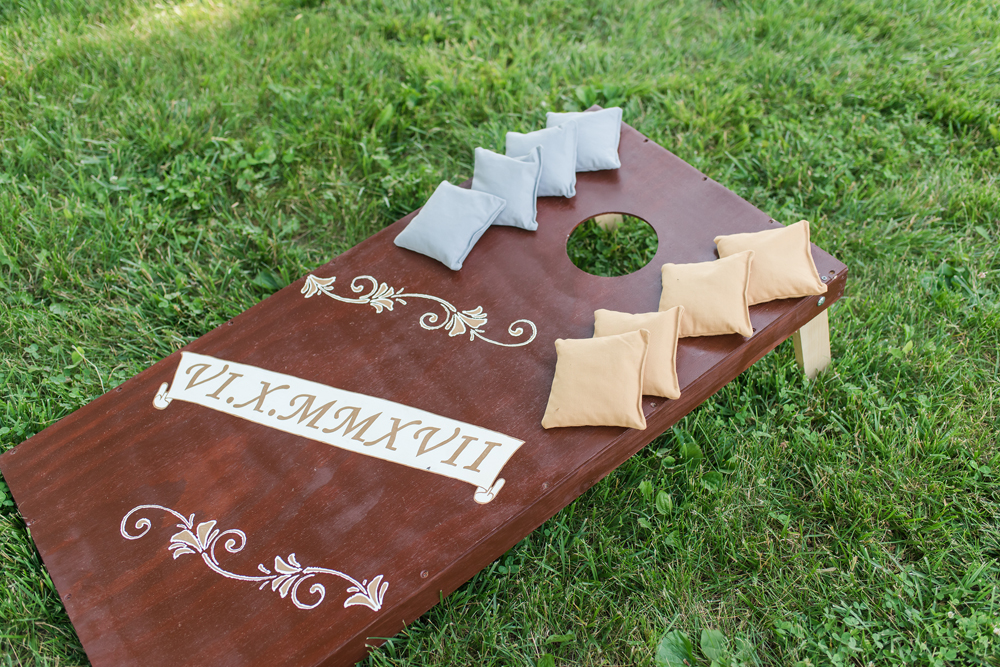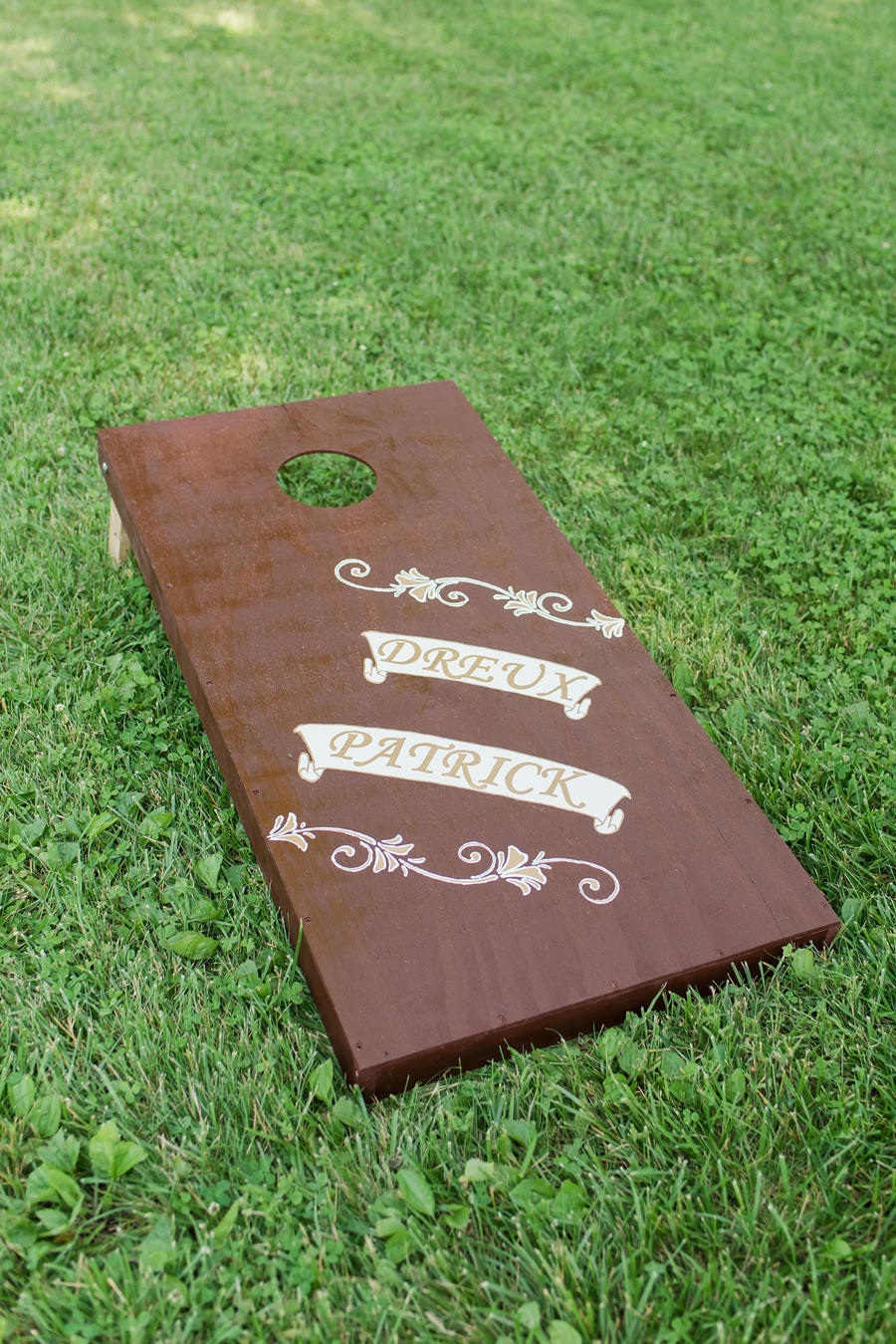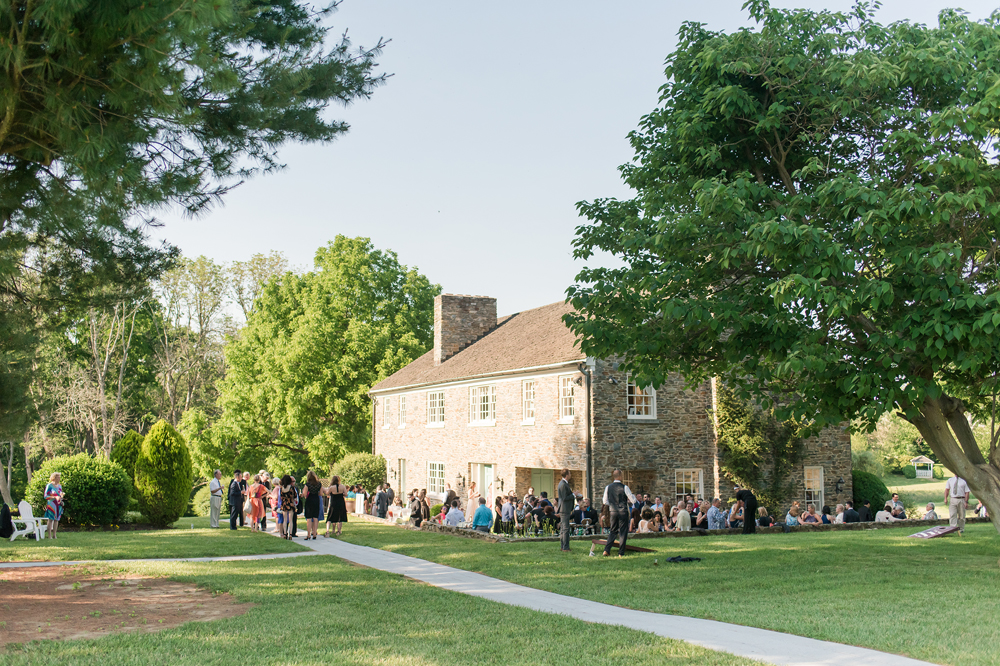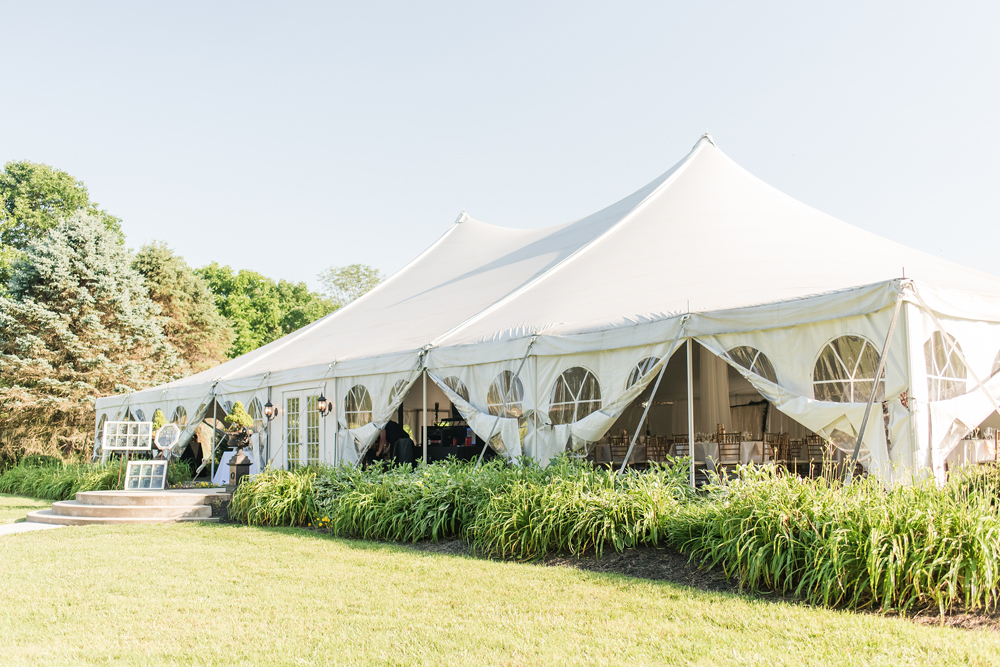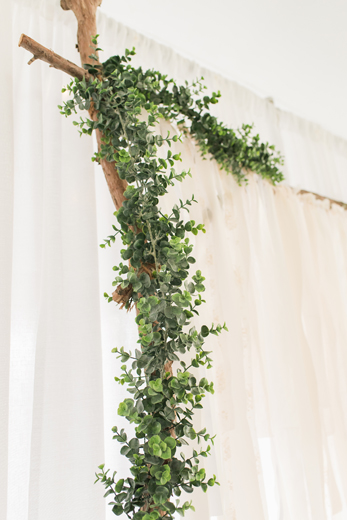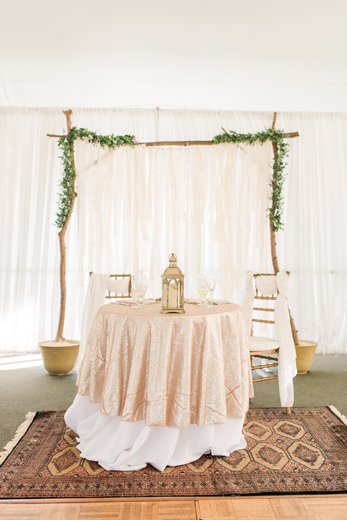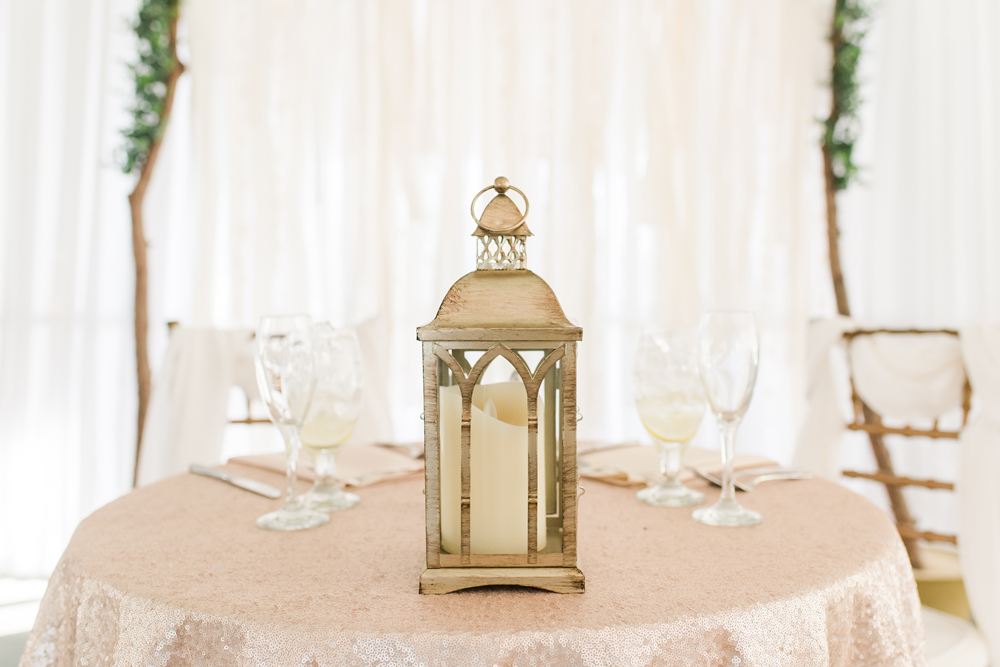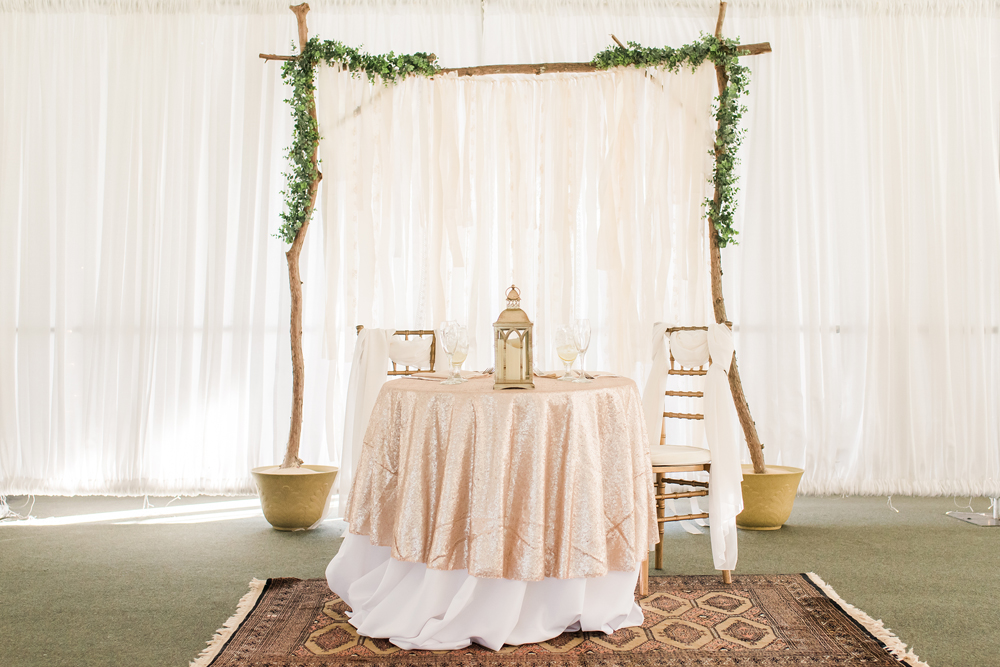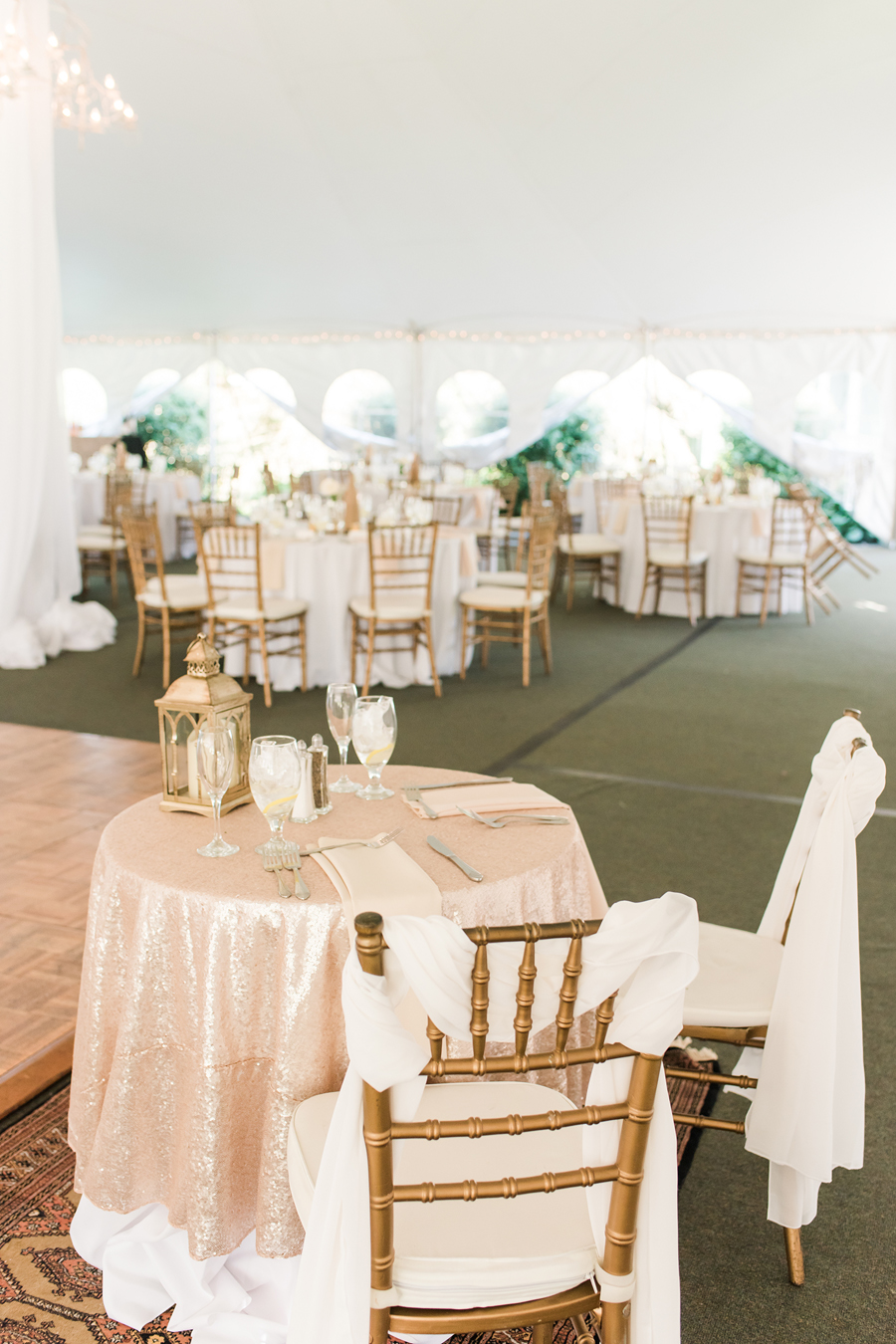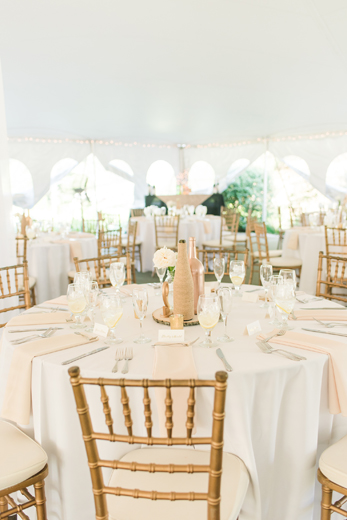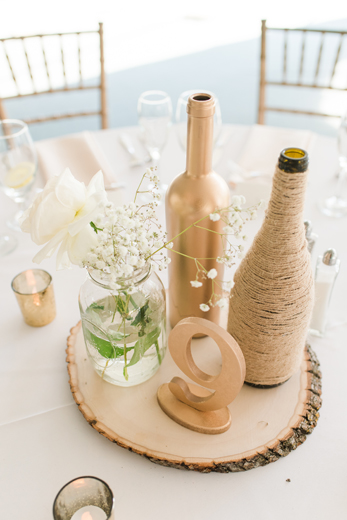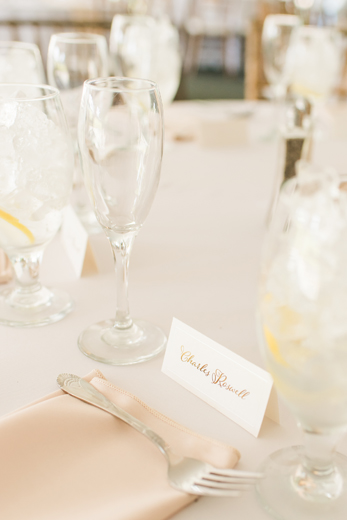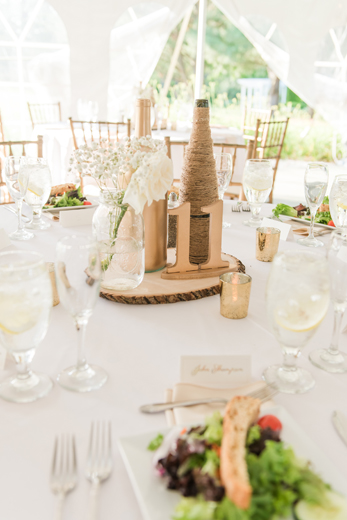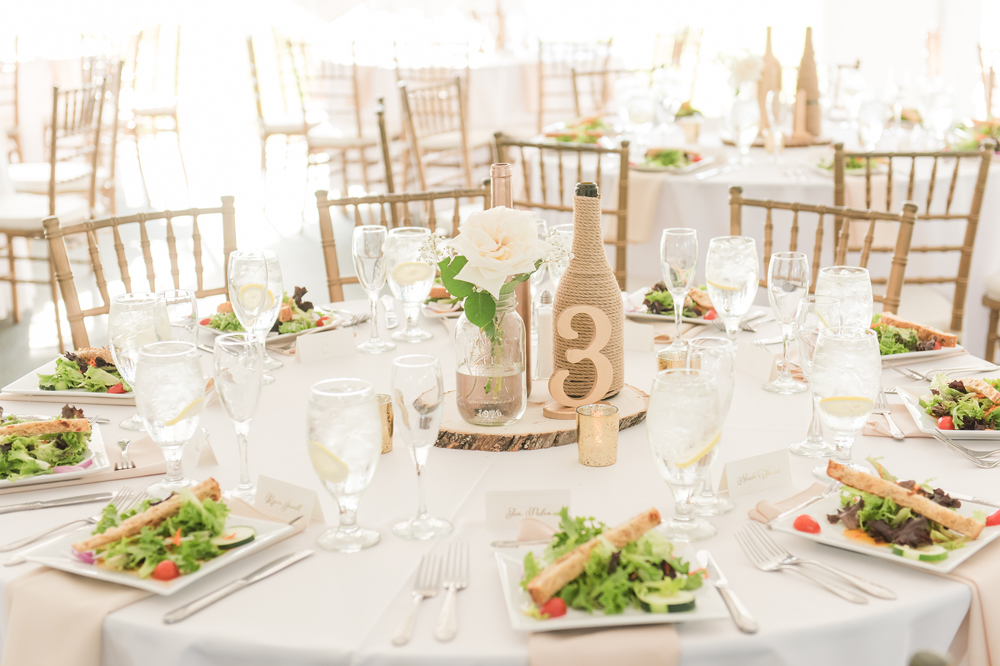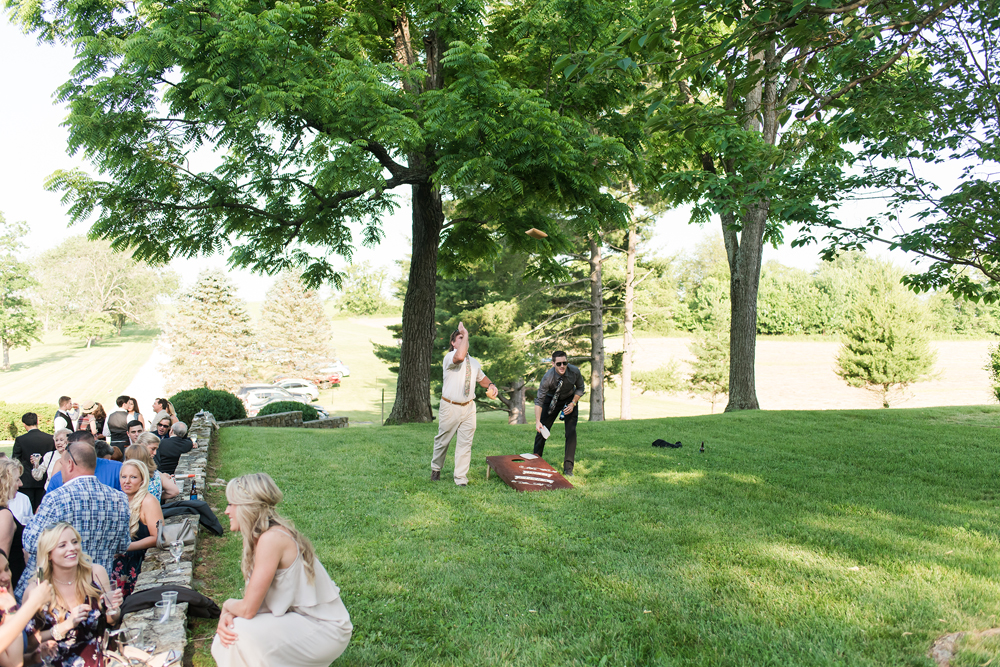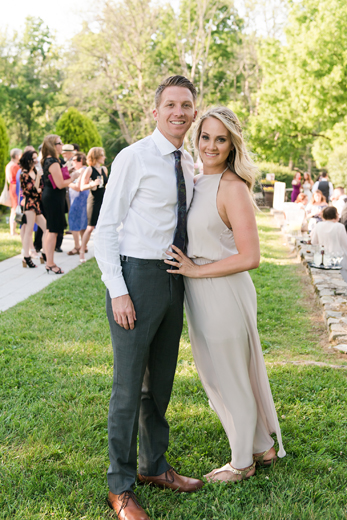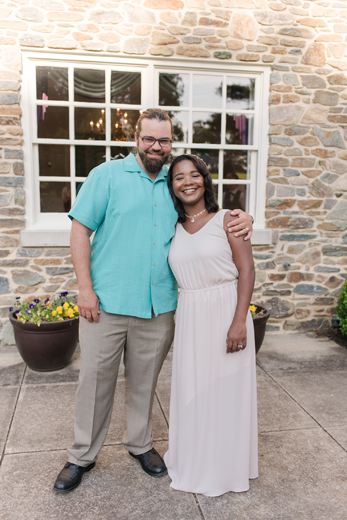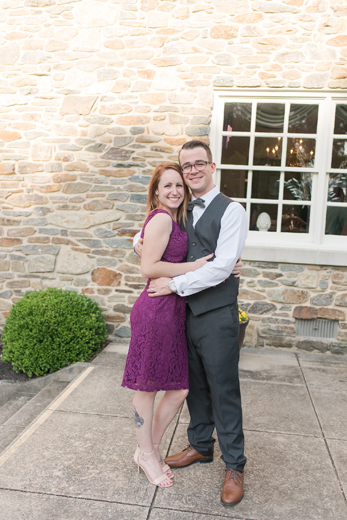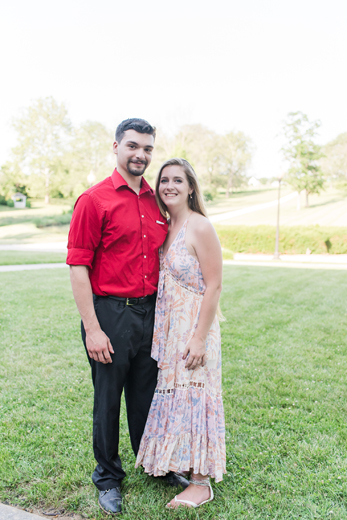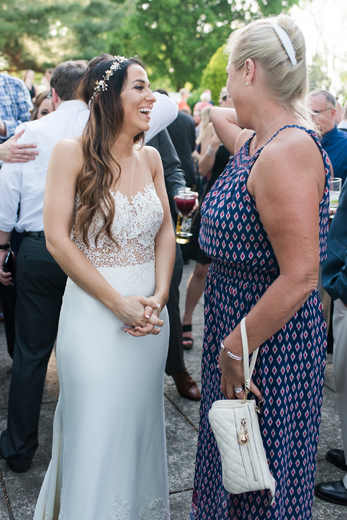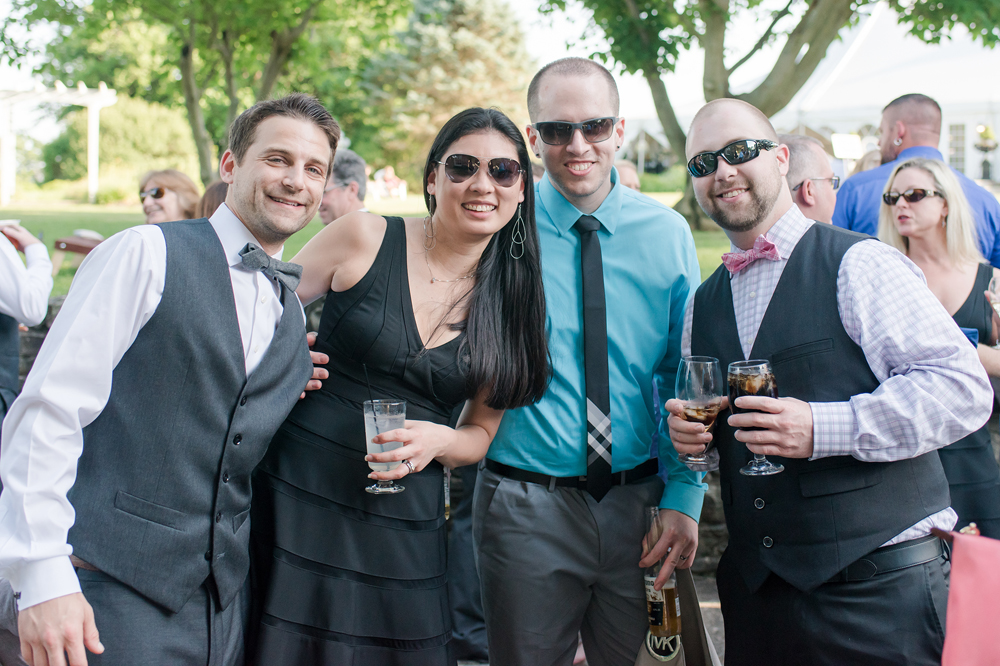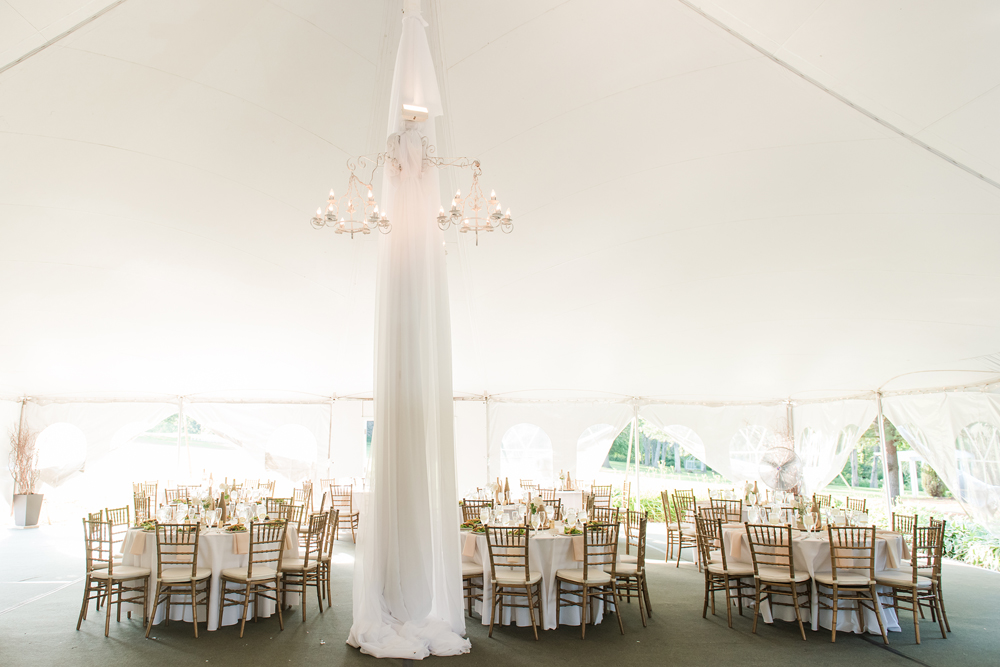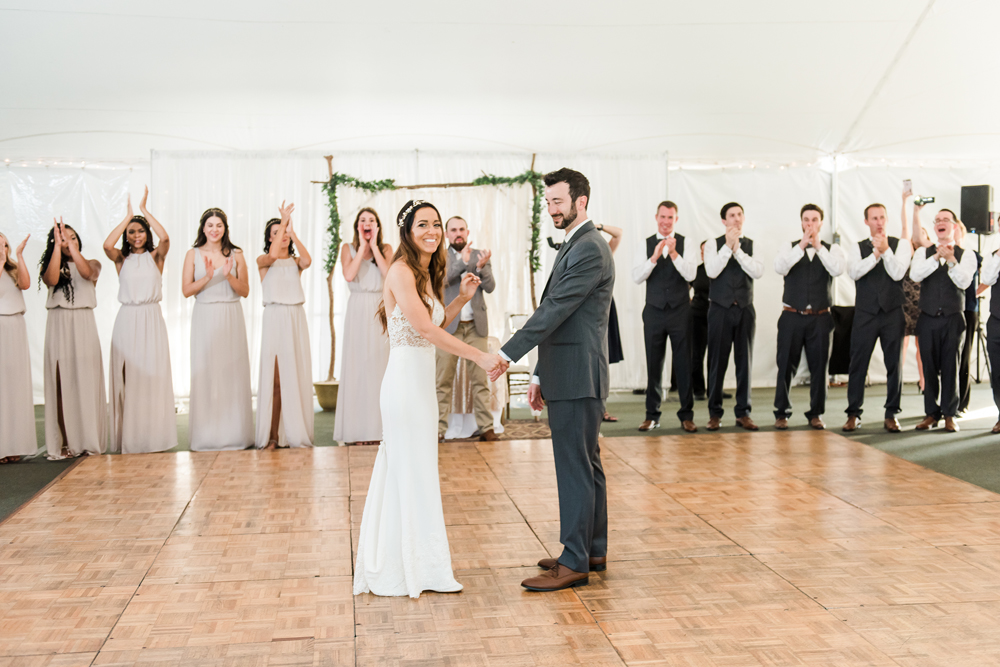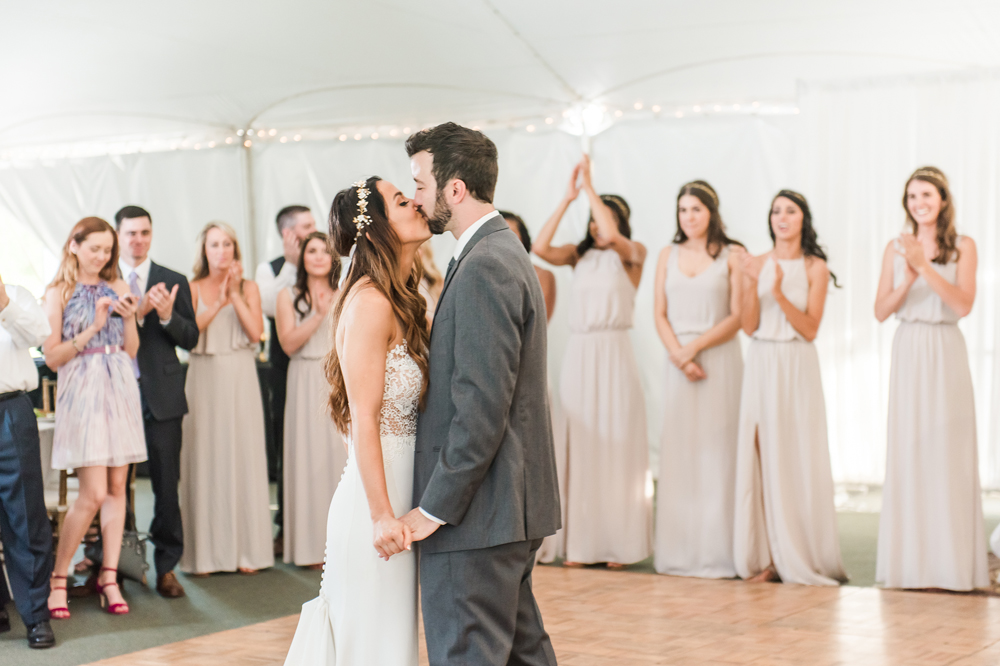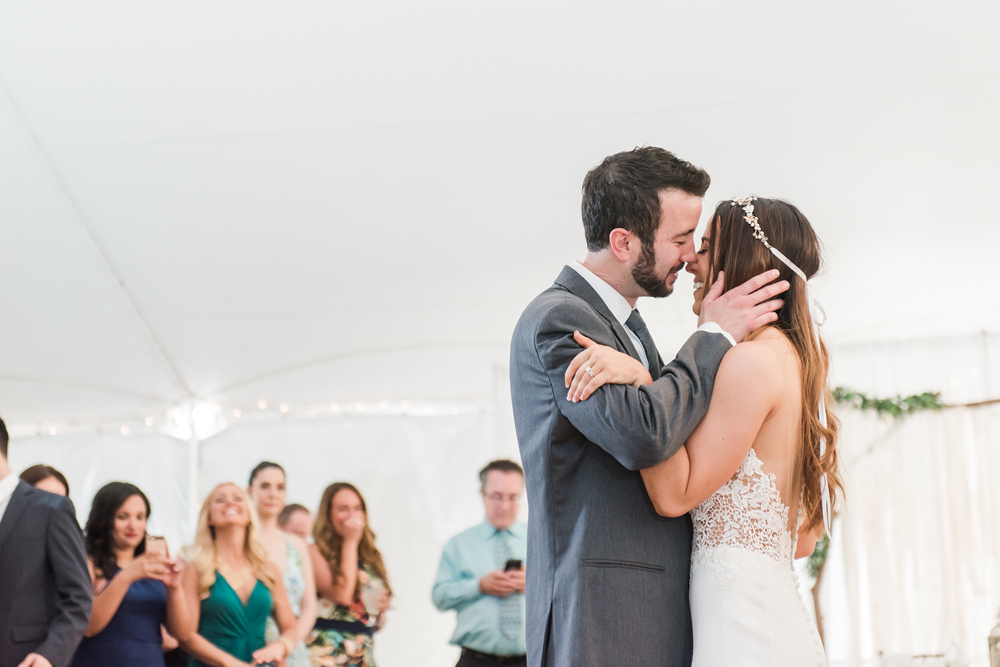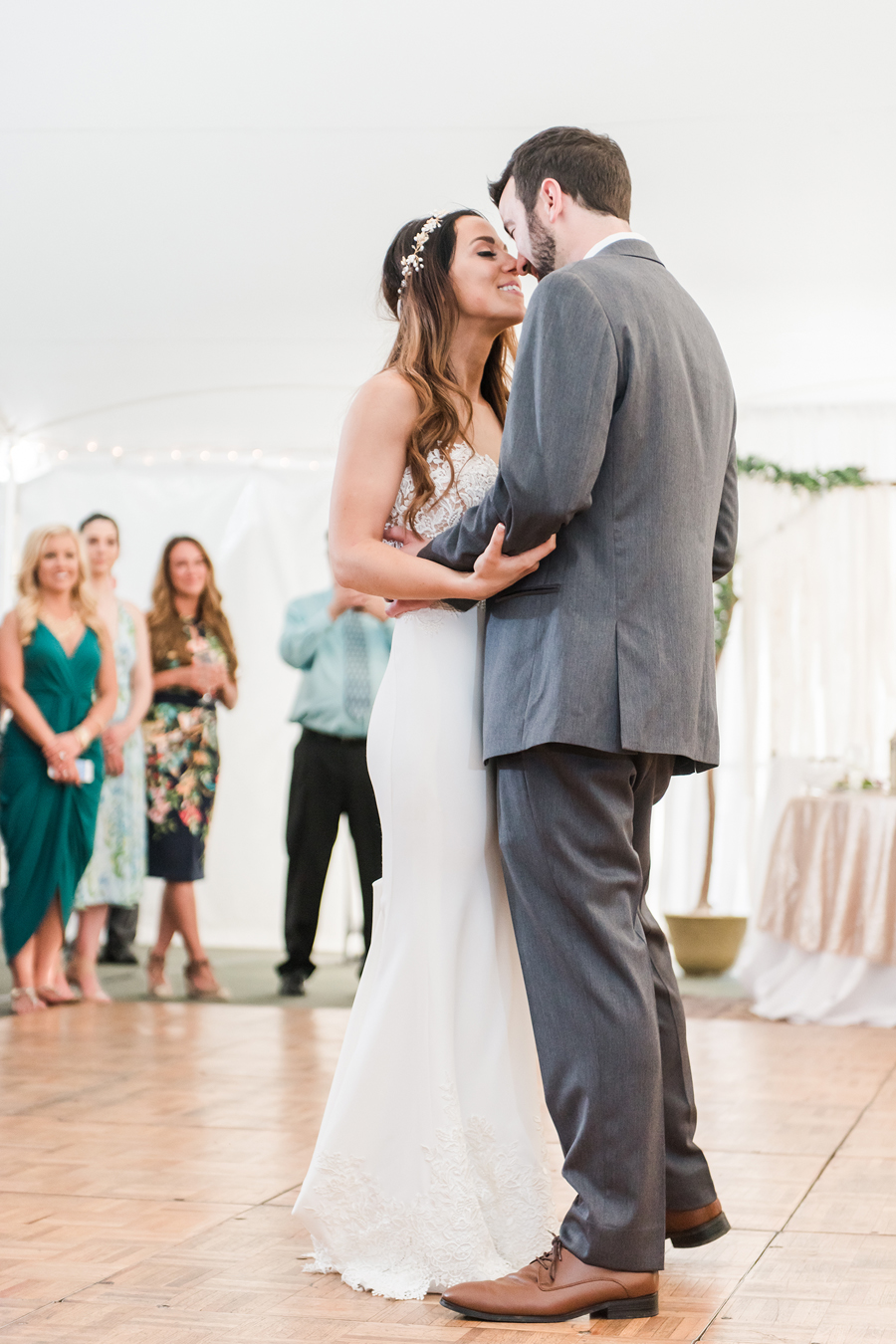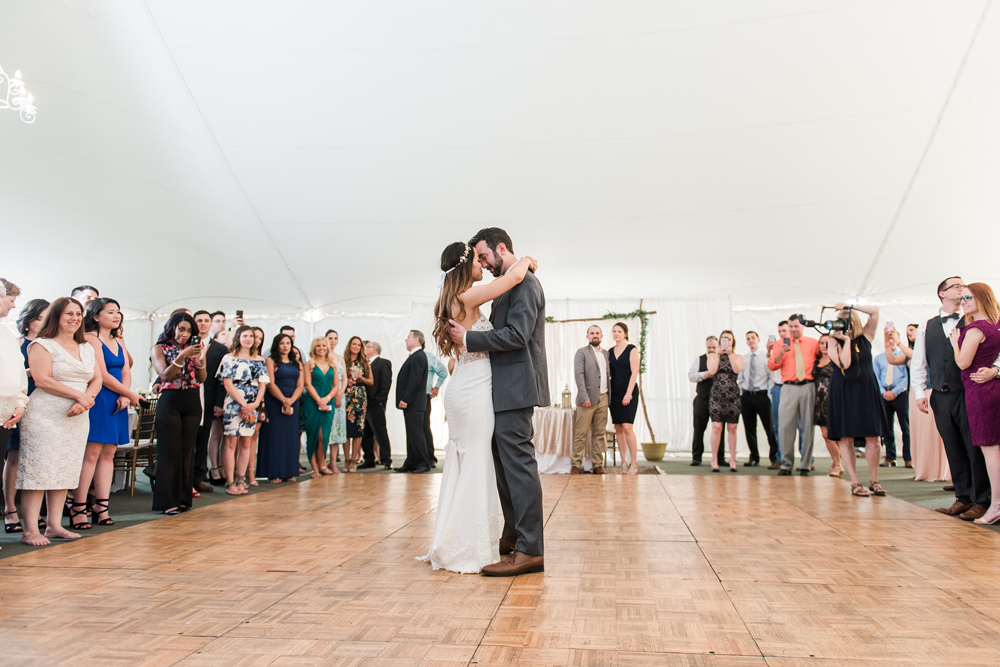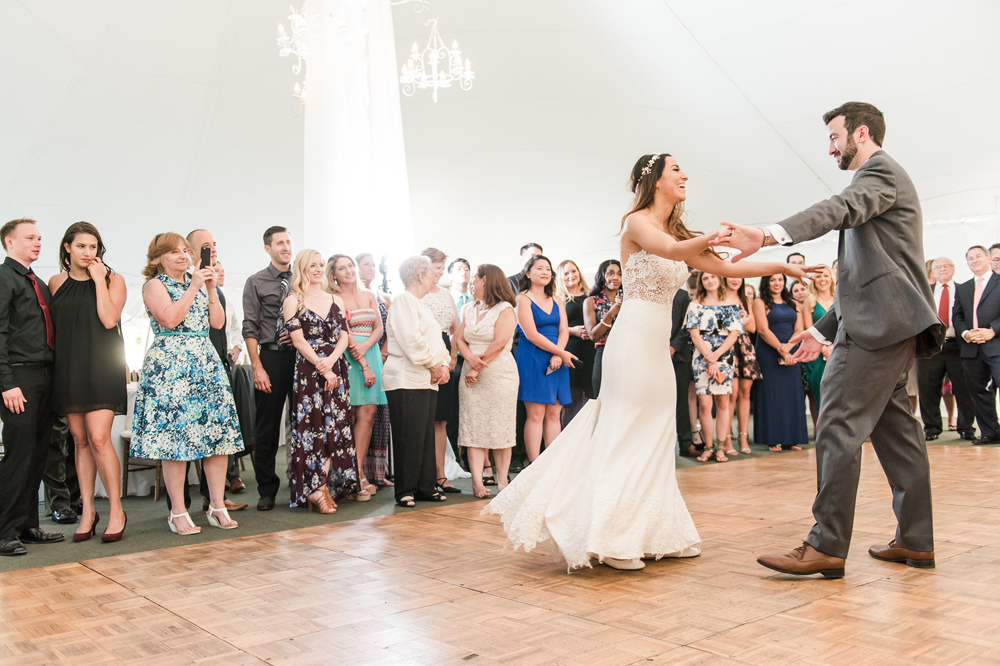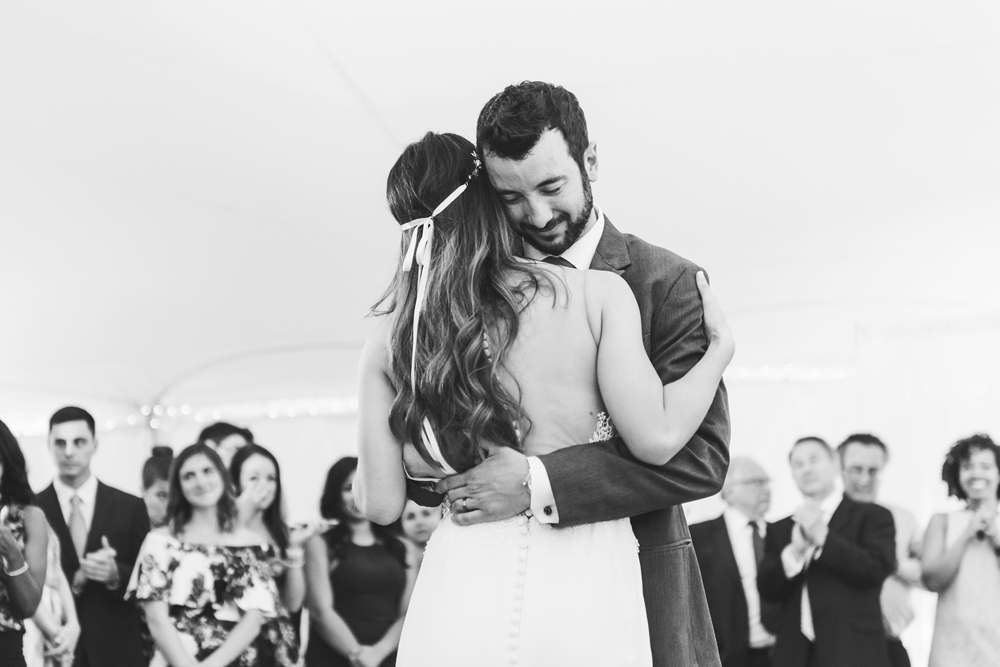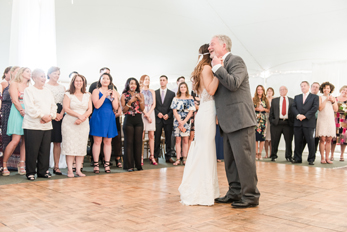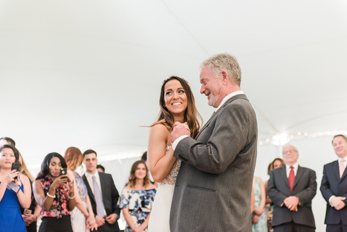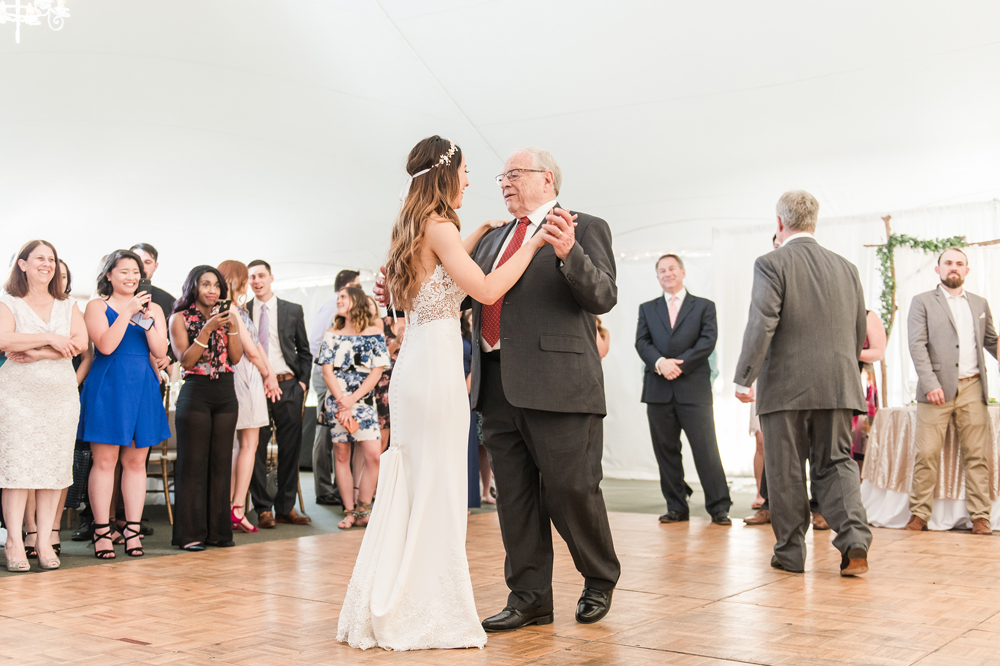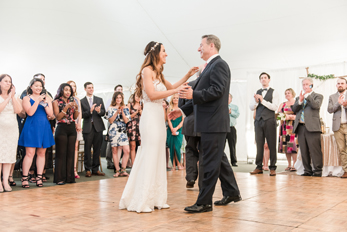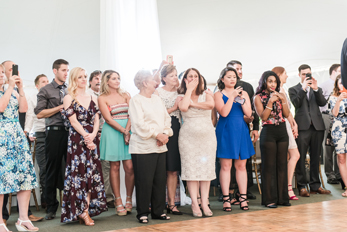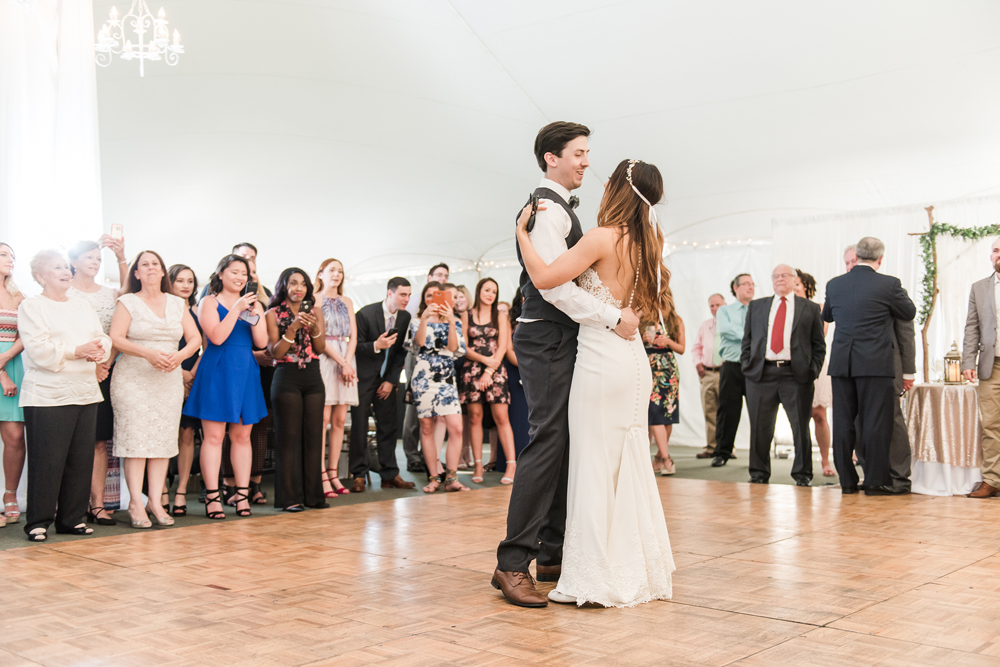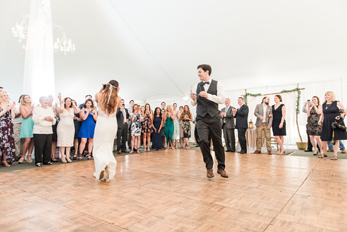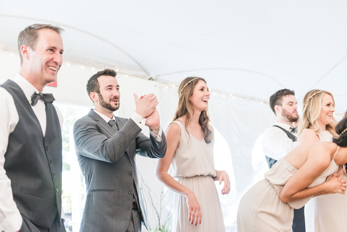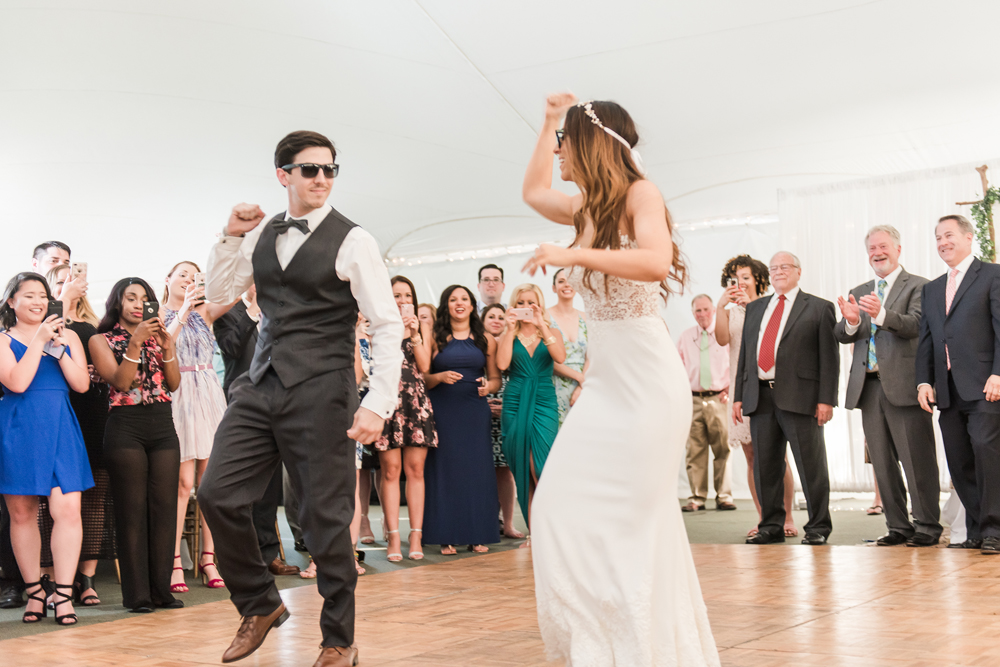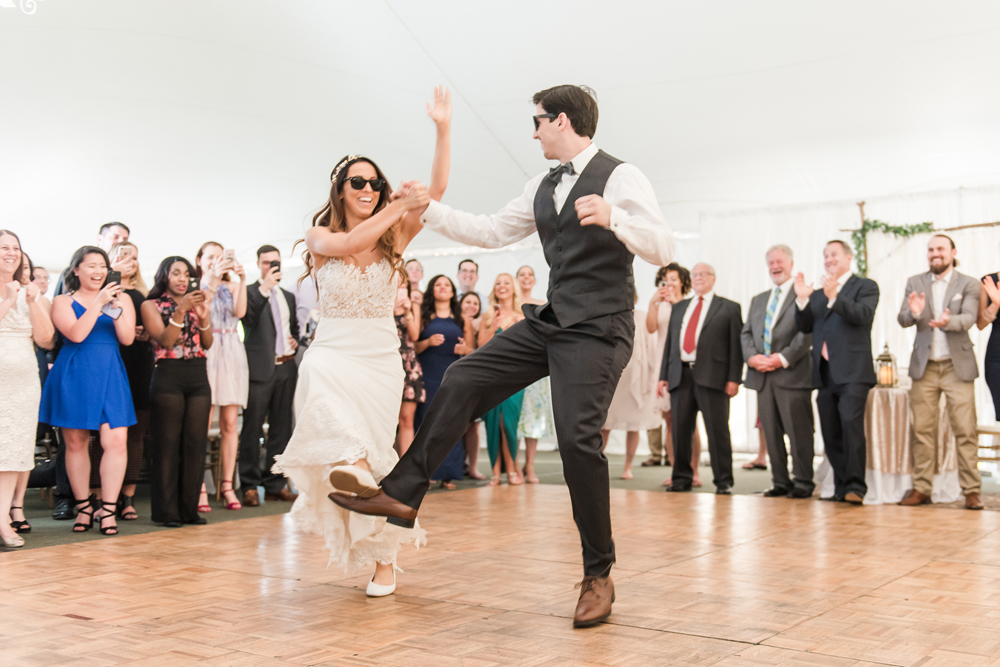 It's tricky tricky tricky tricky! (I hear this in my head whenever I see these now haha)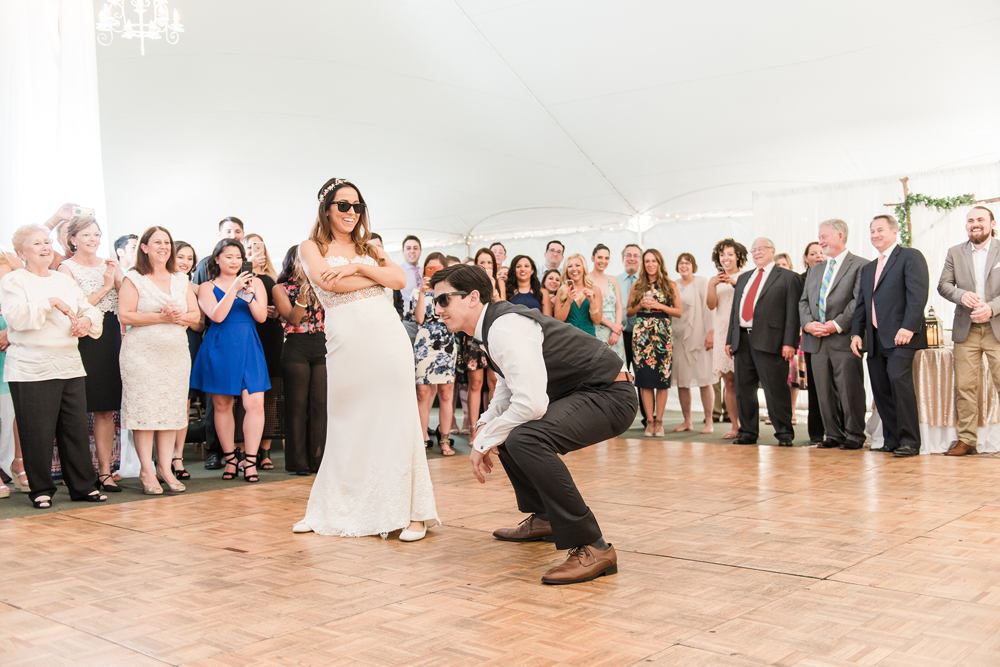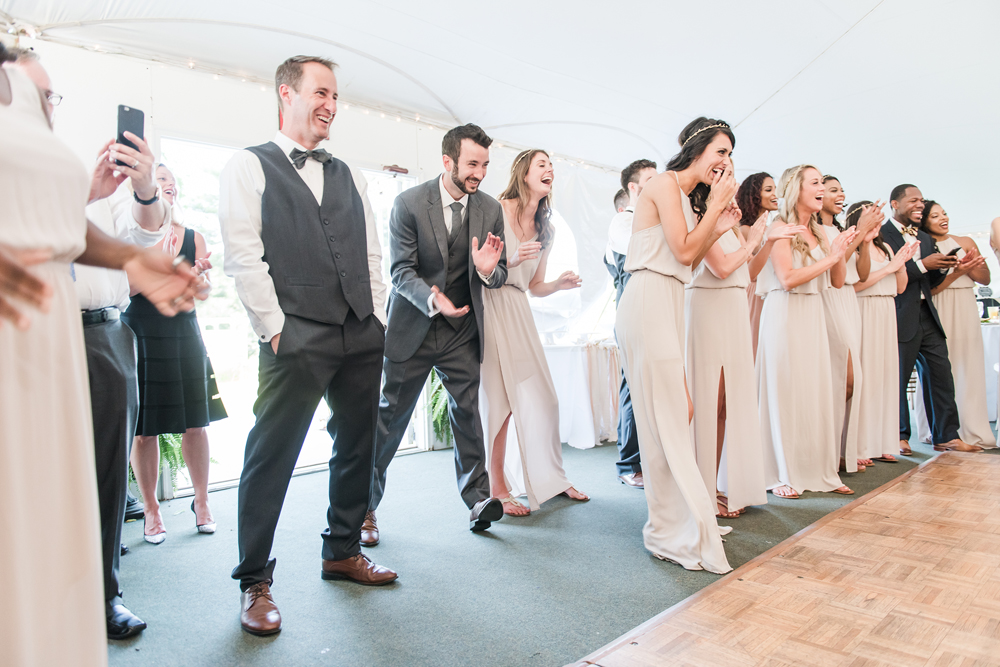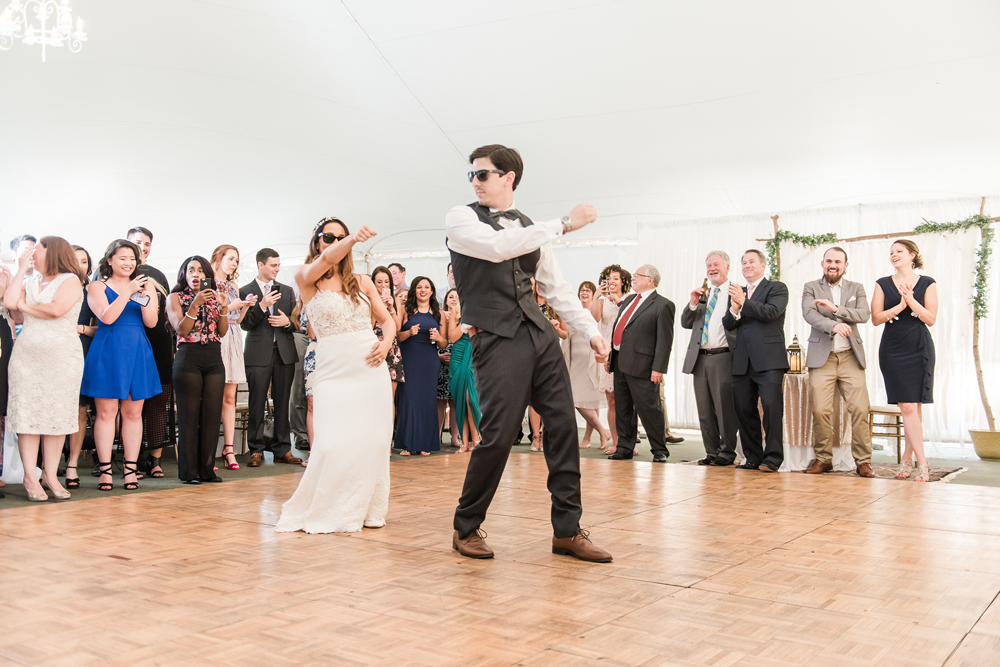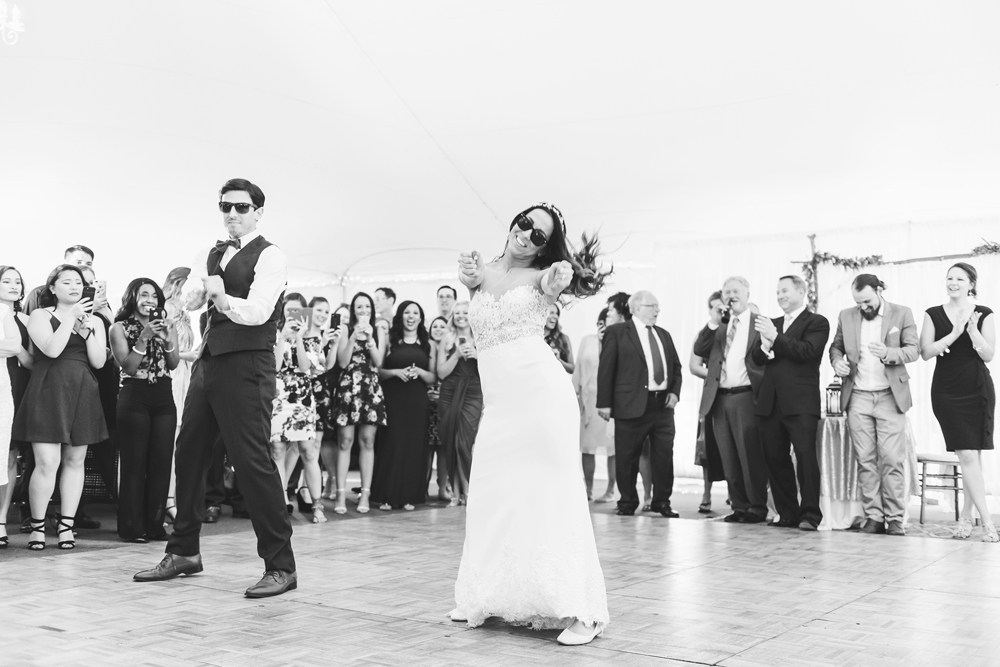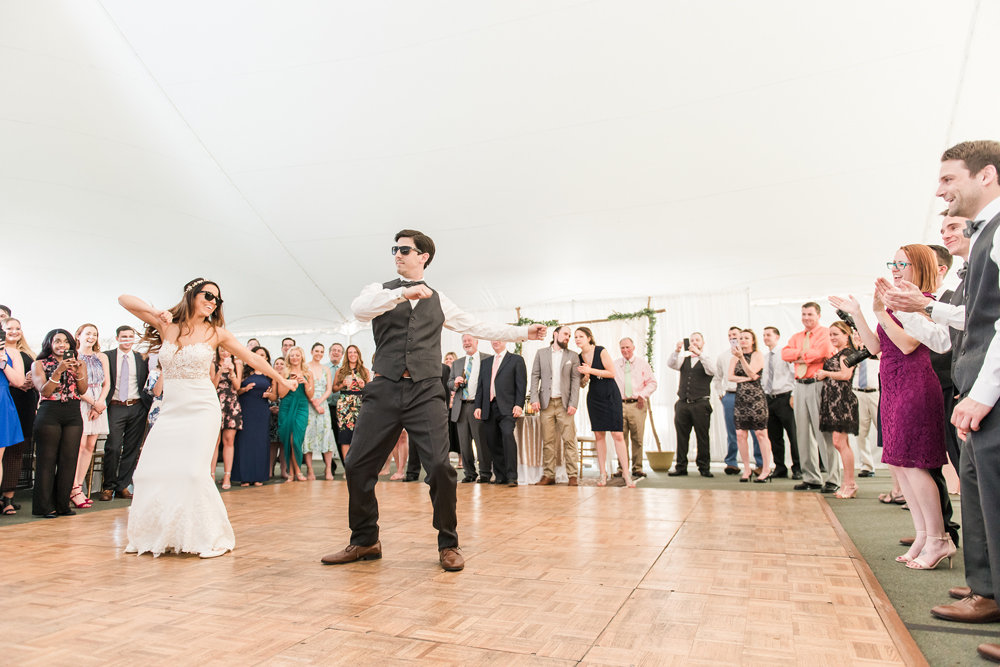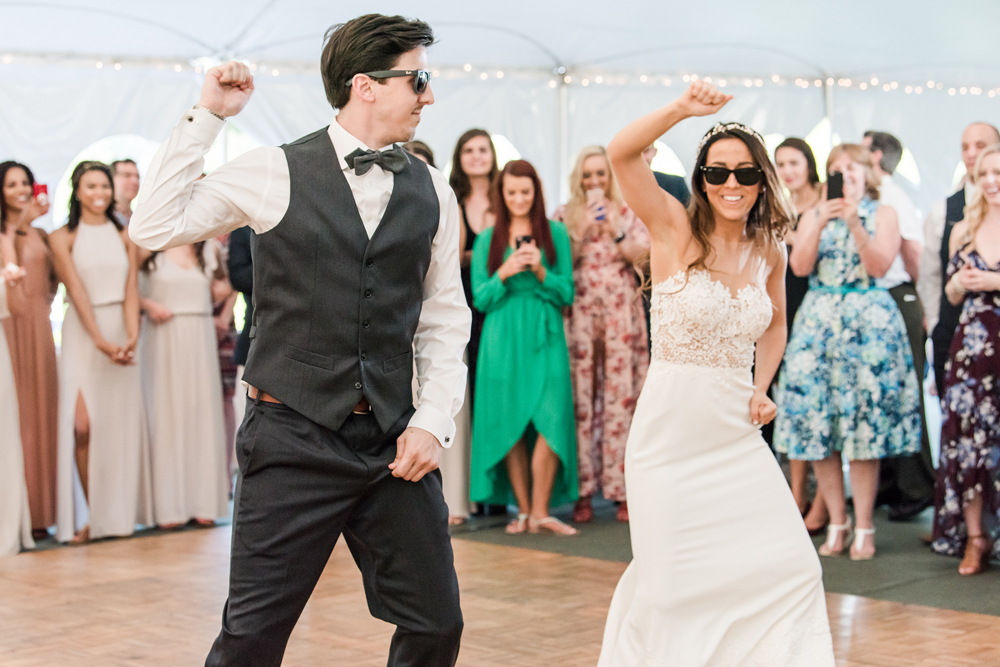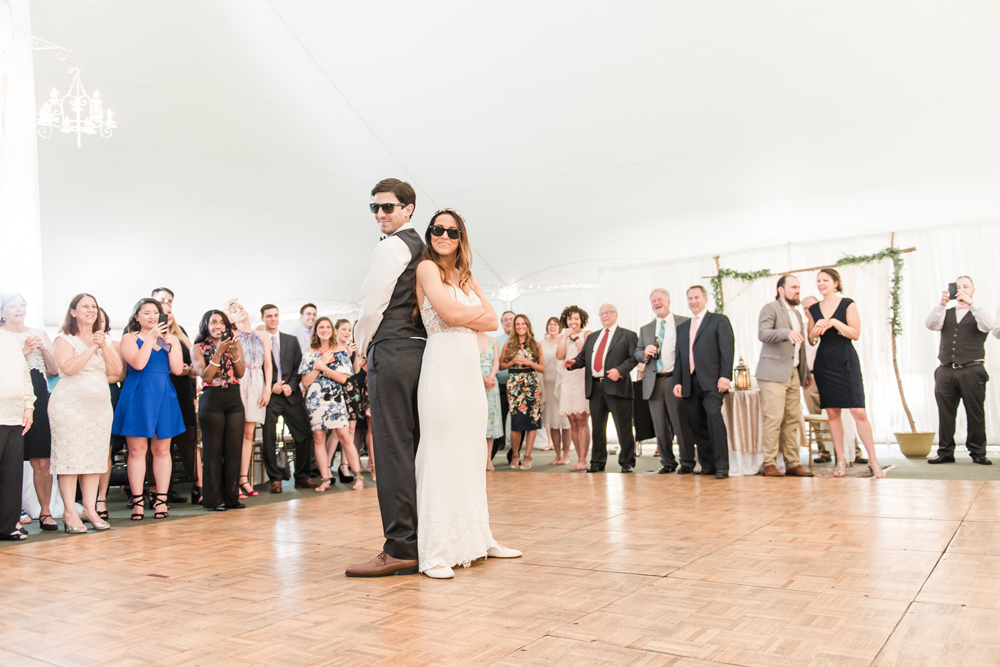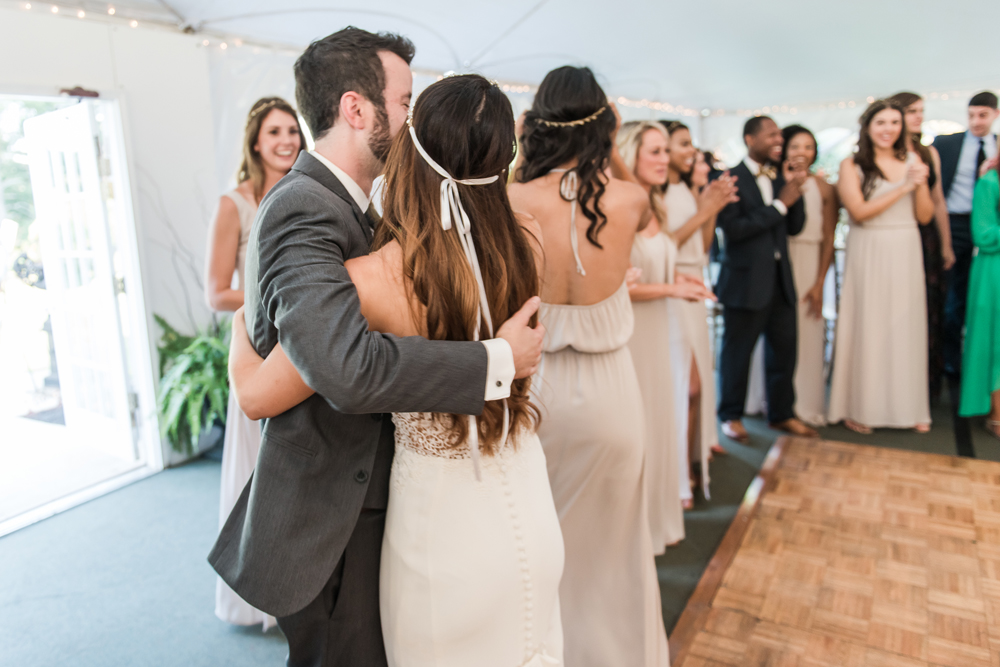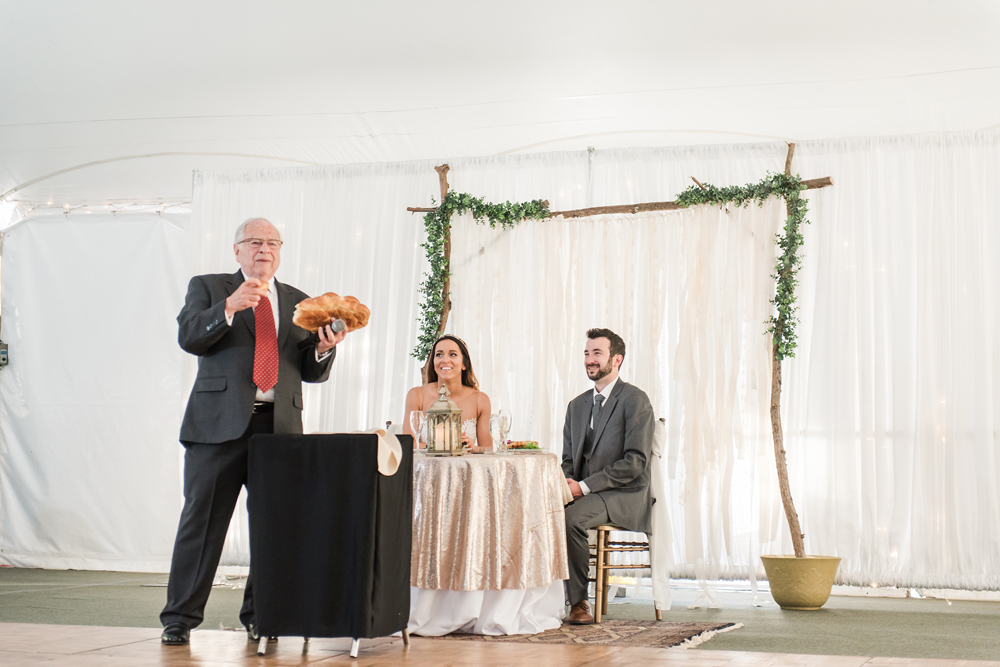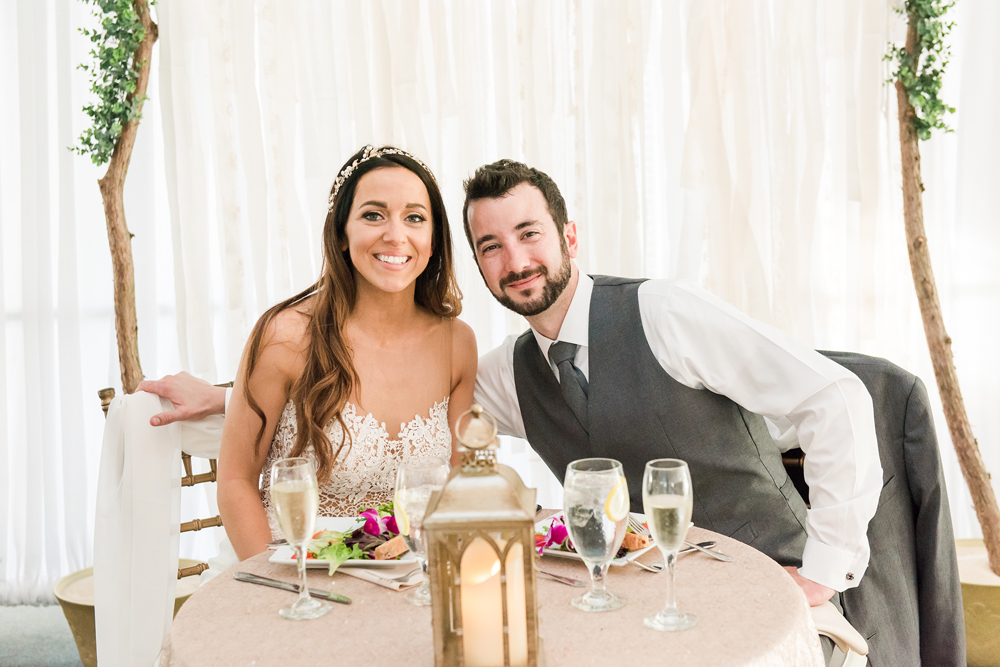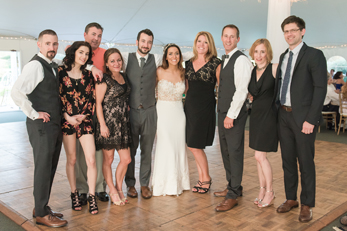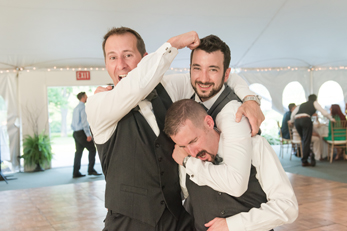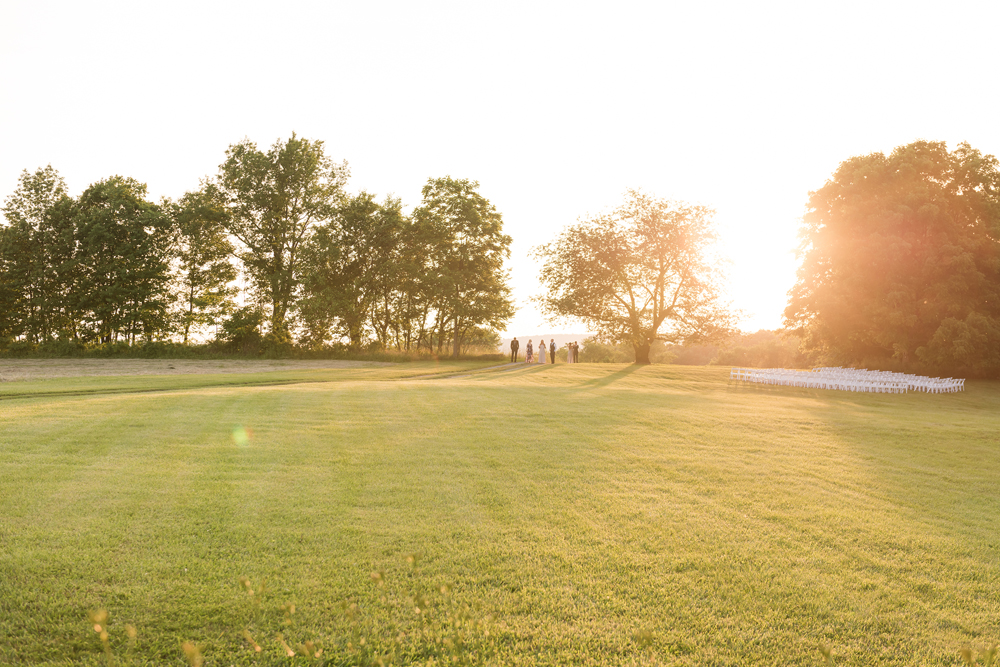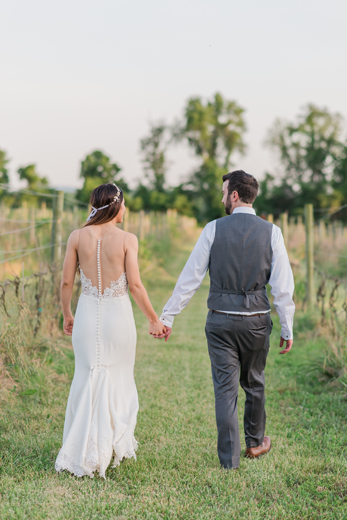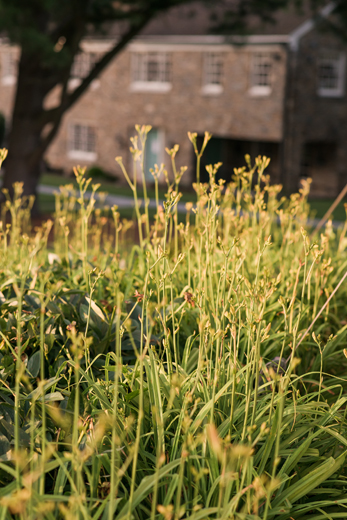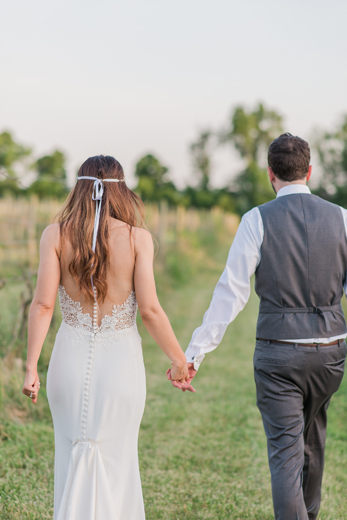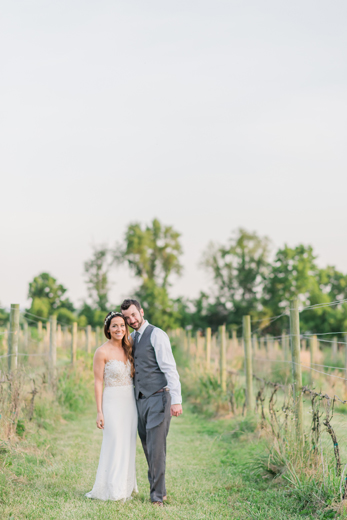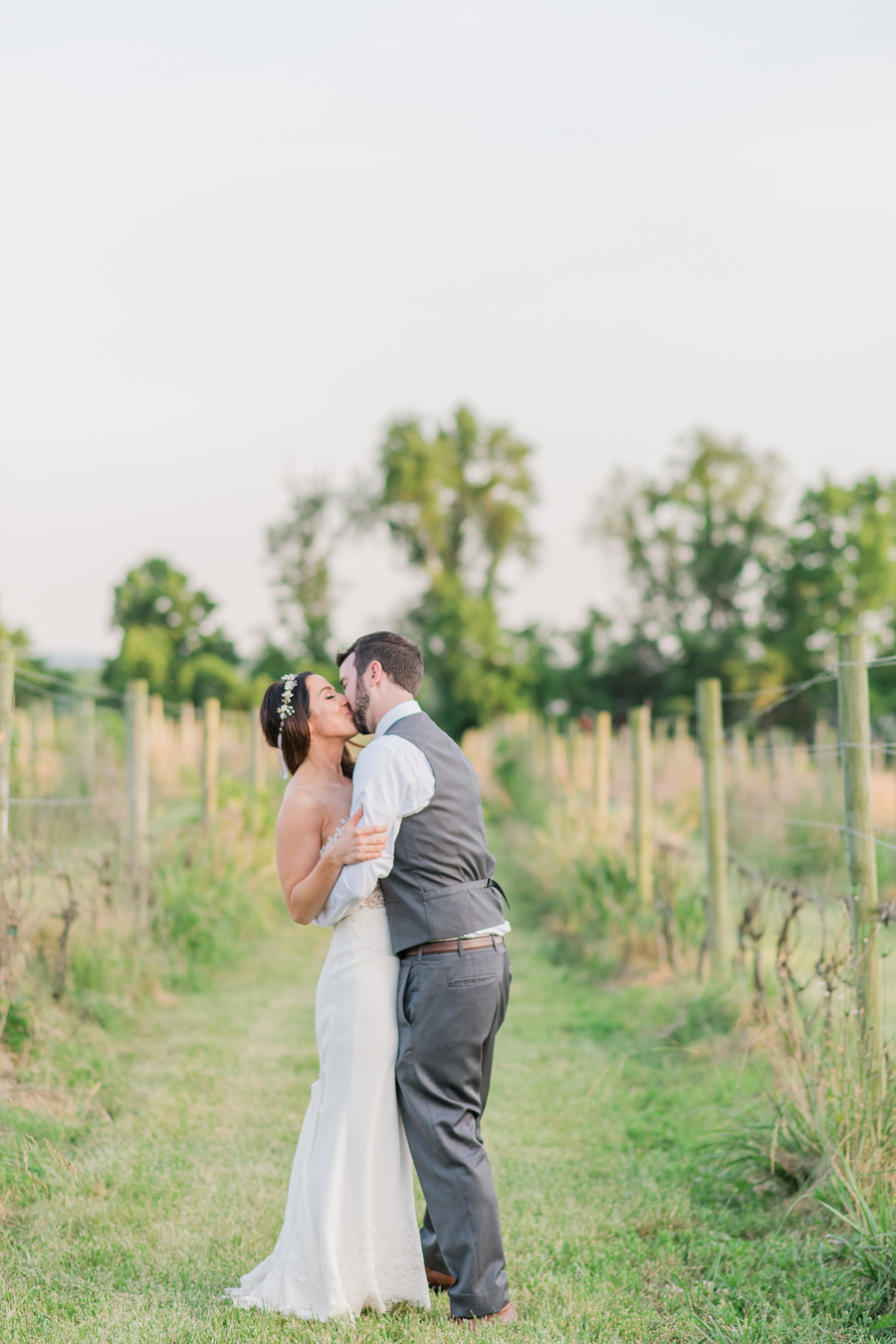 Yallllllllll I am obsessed with all of these!!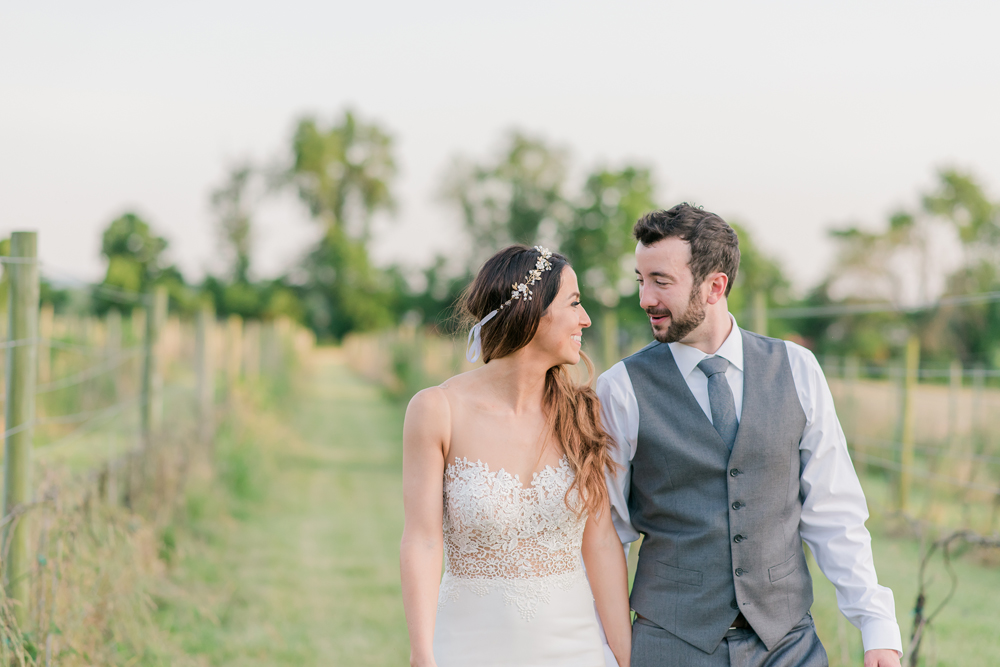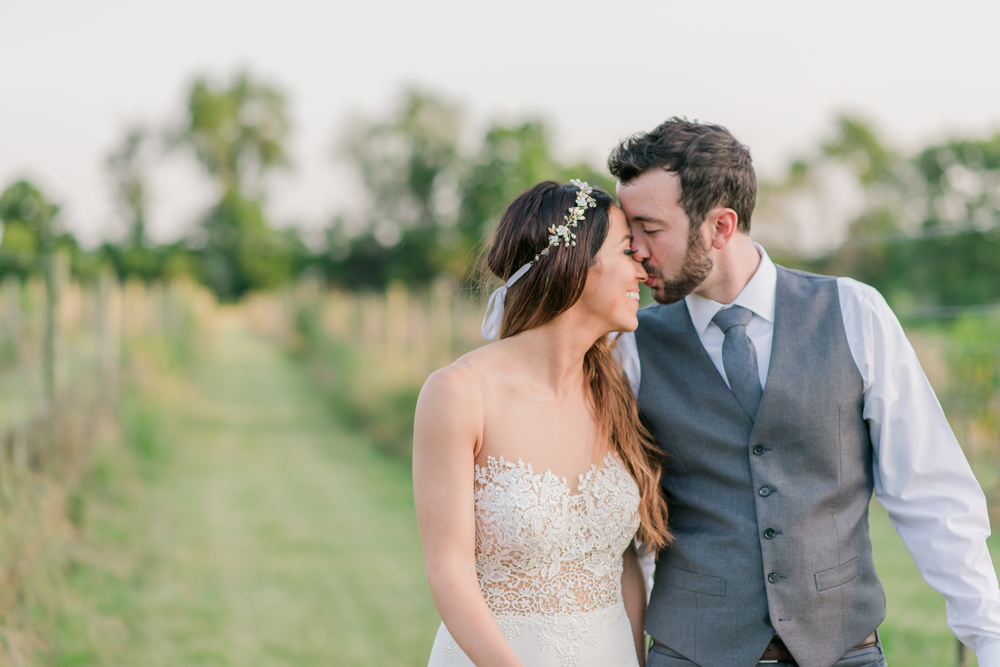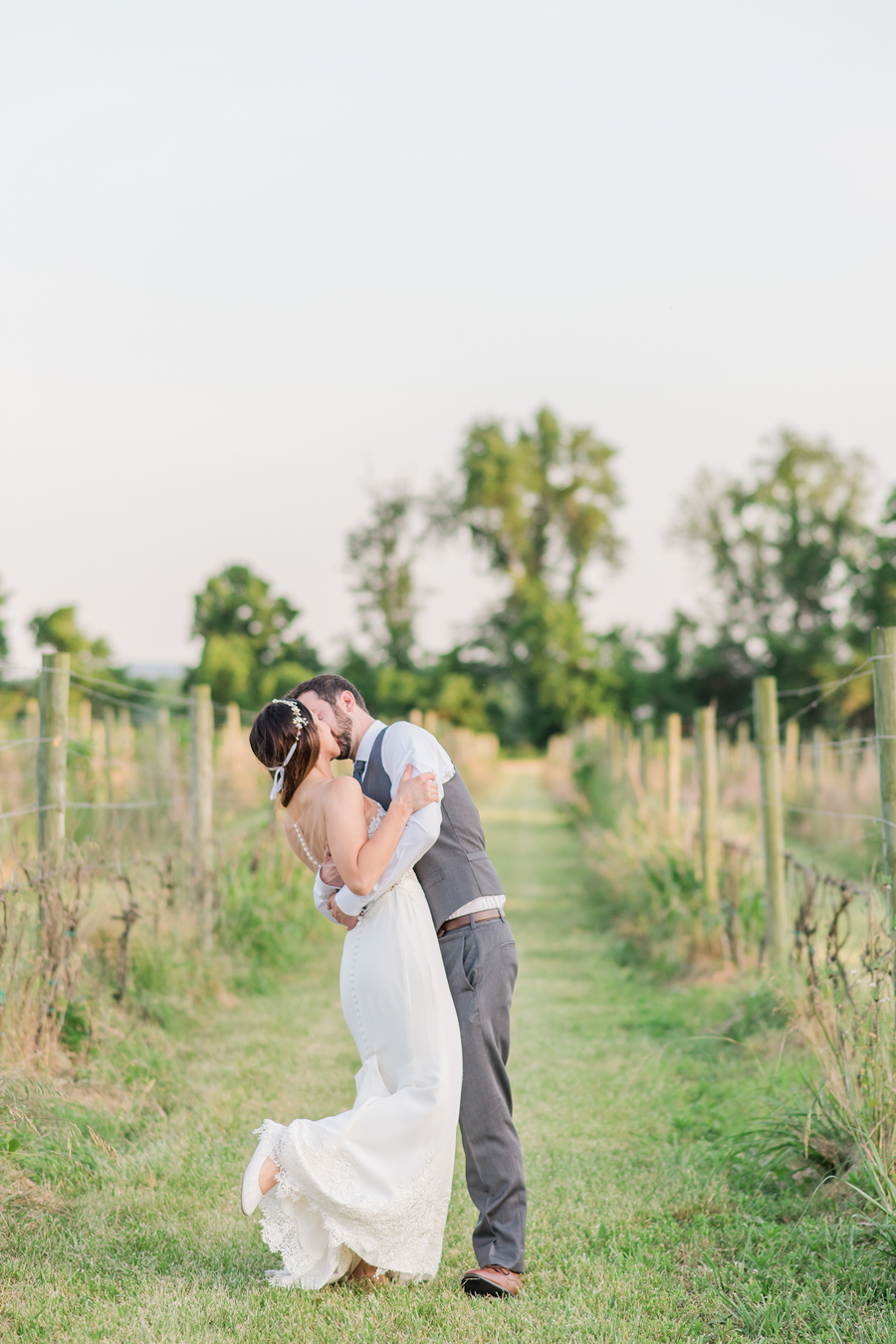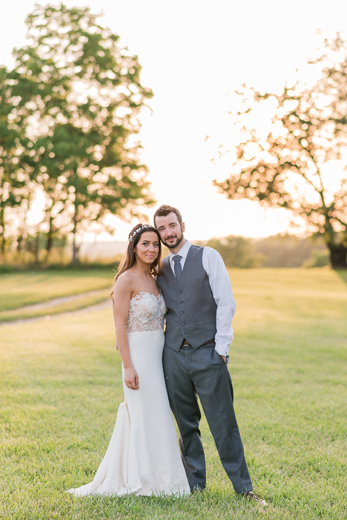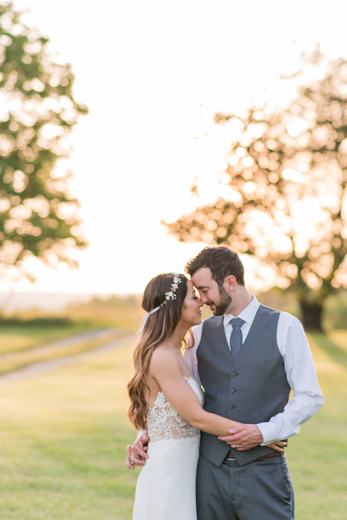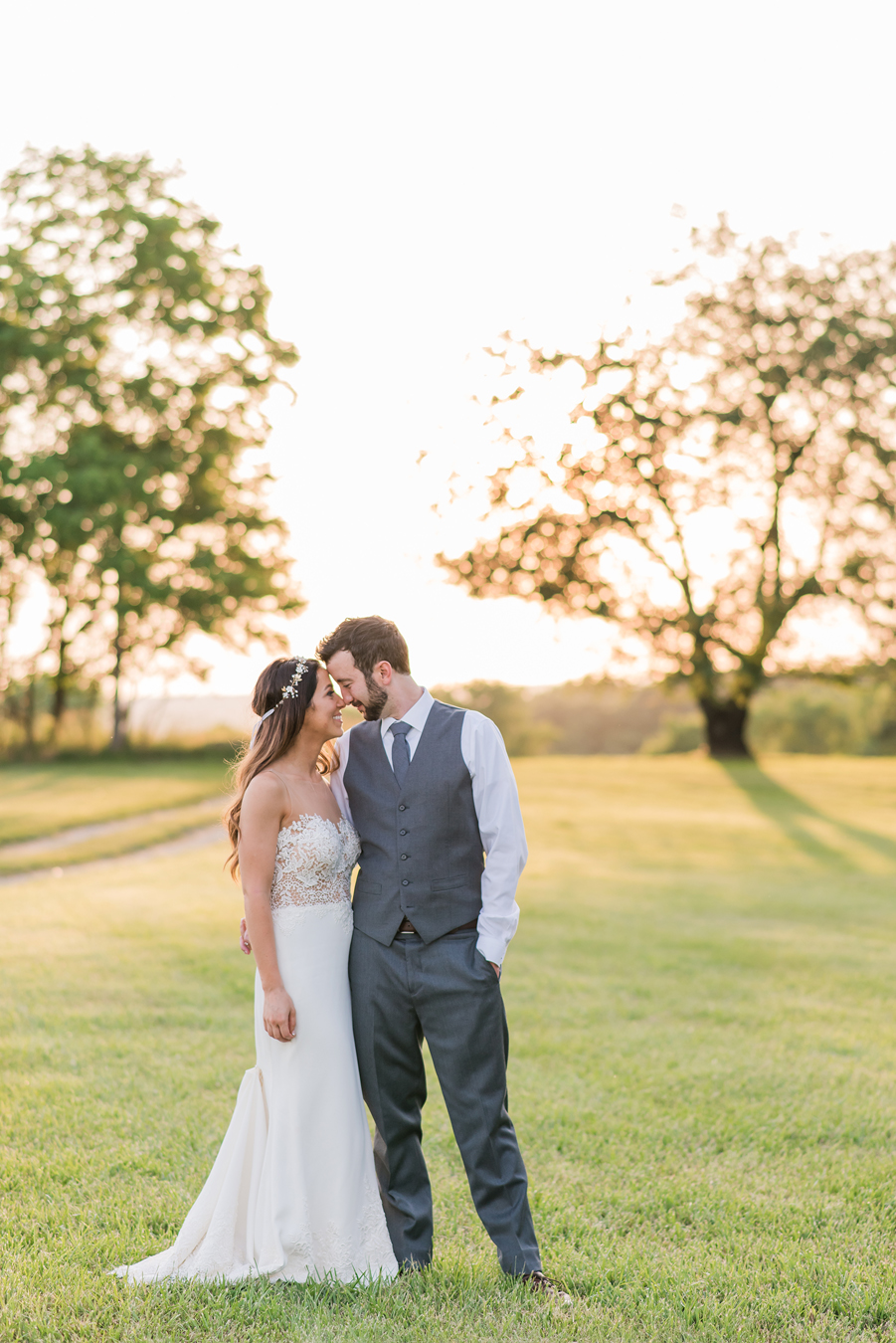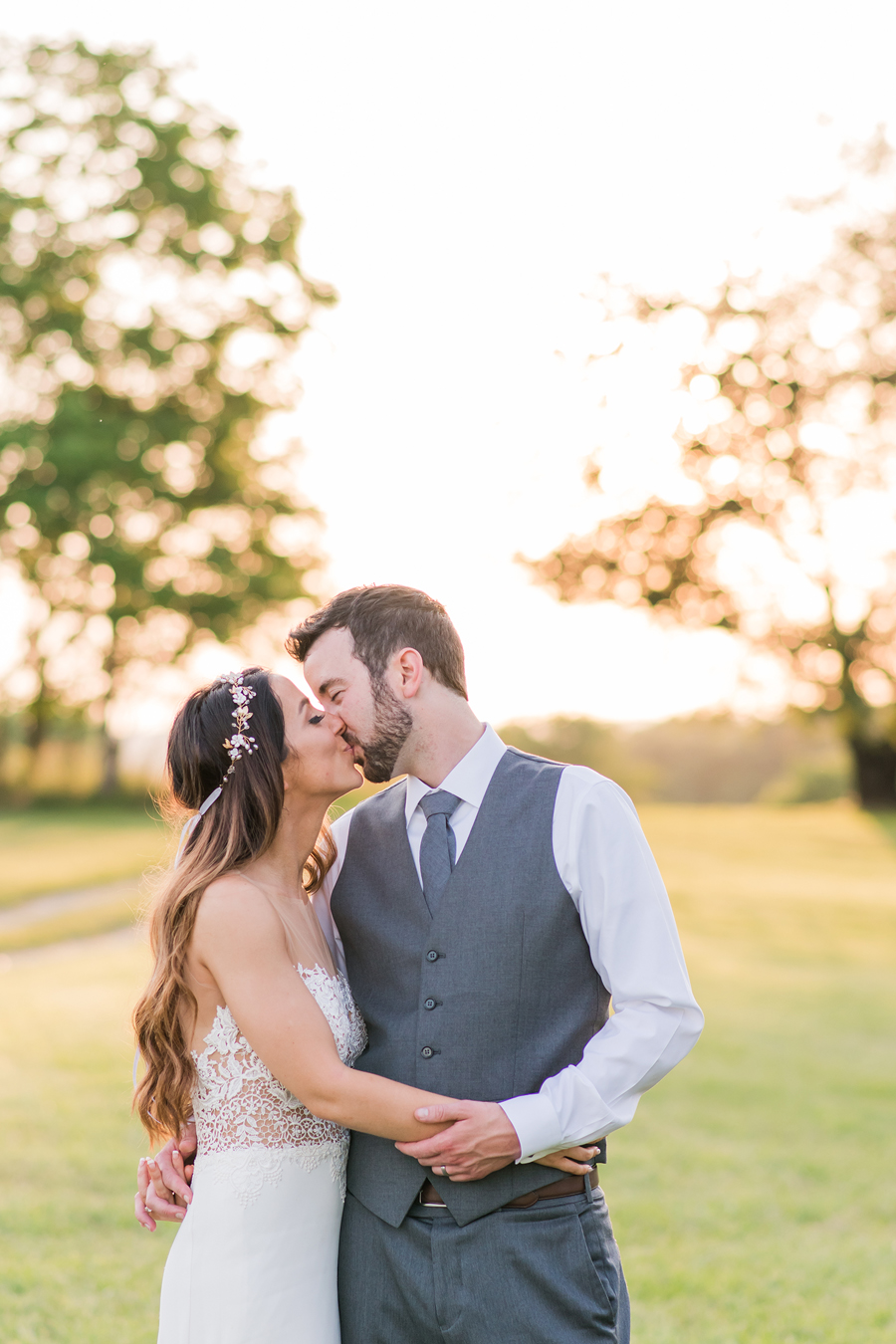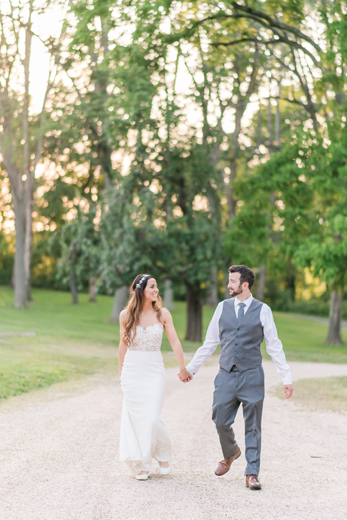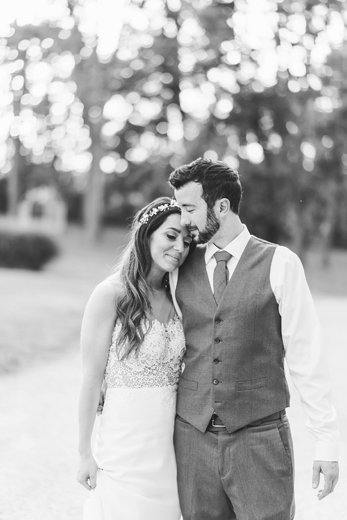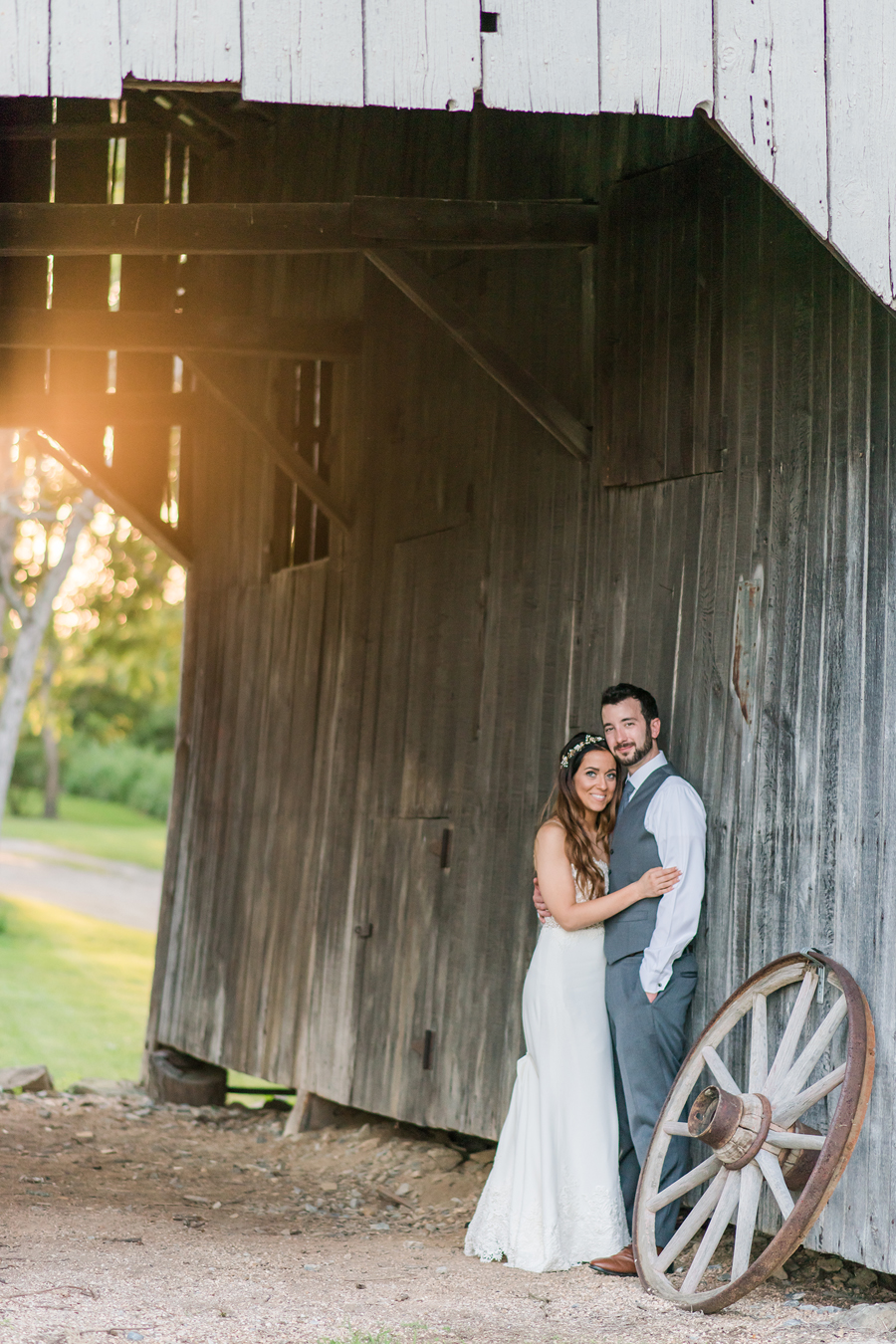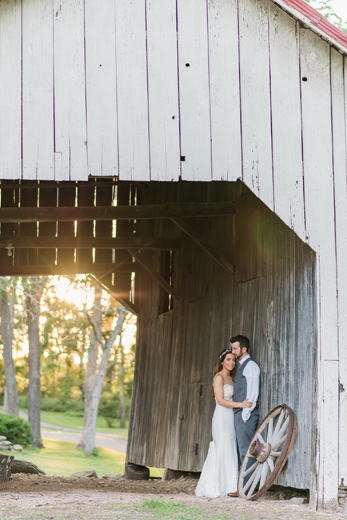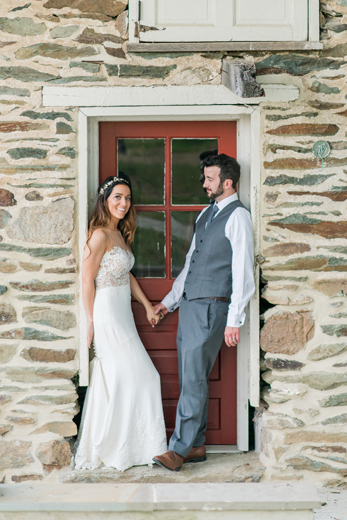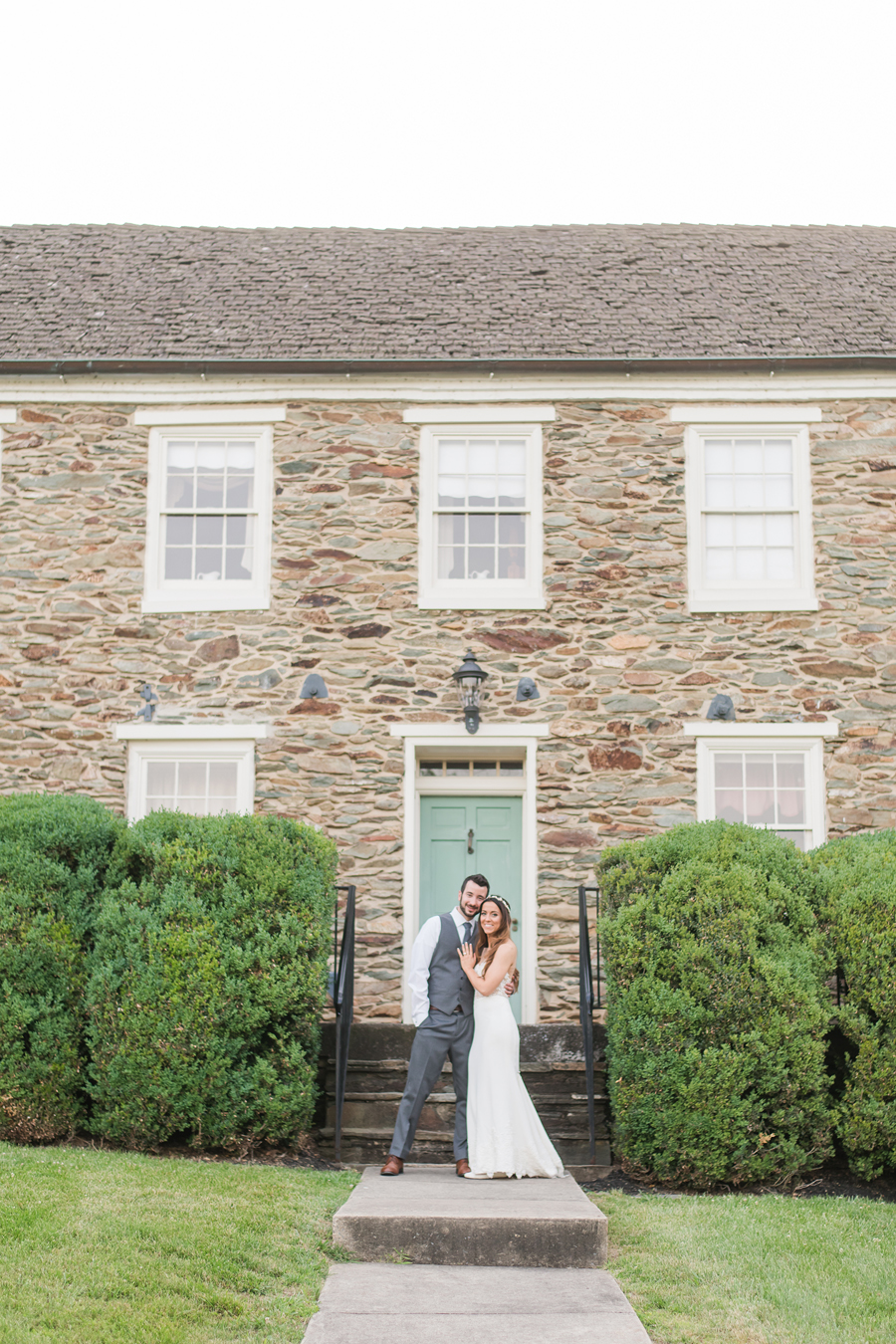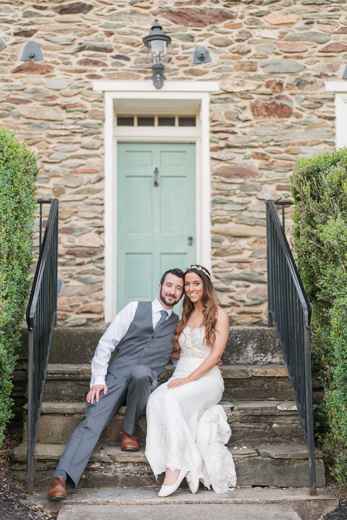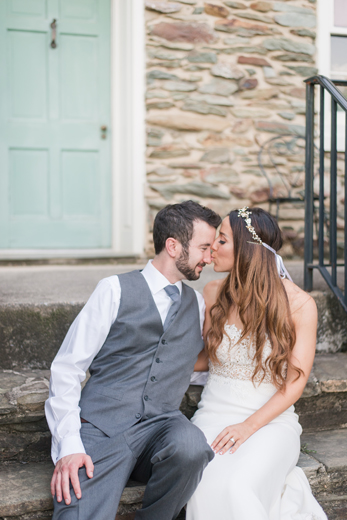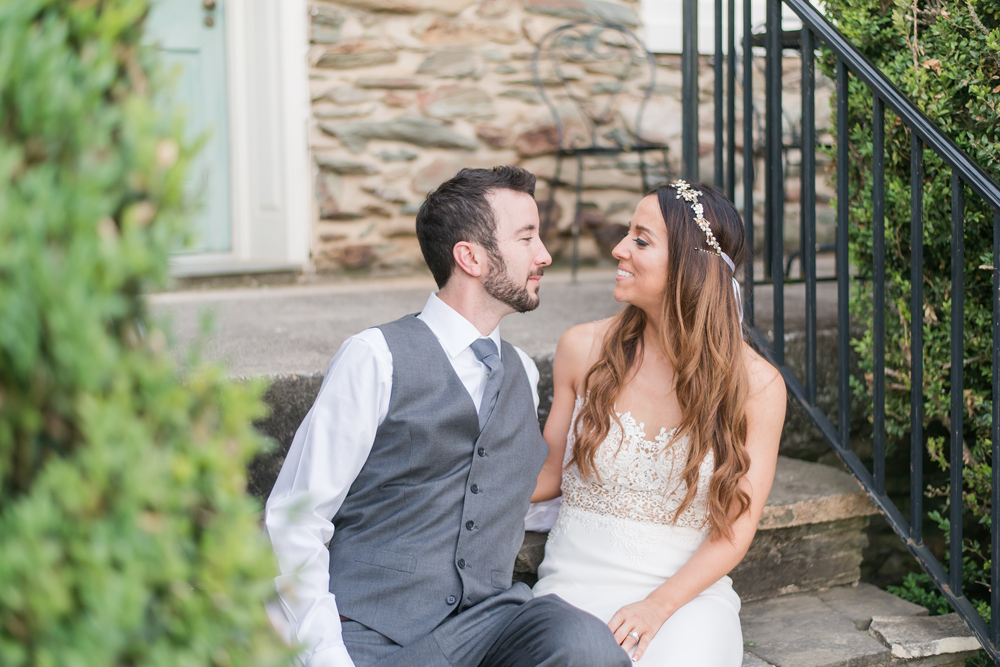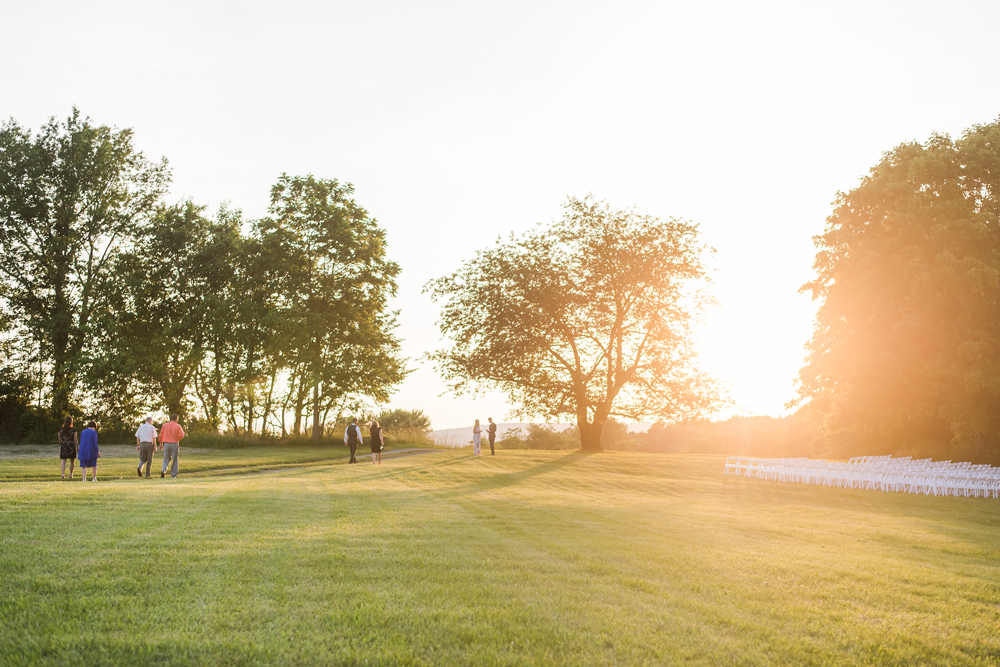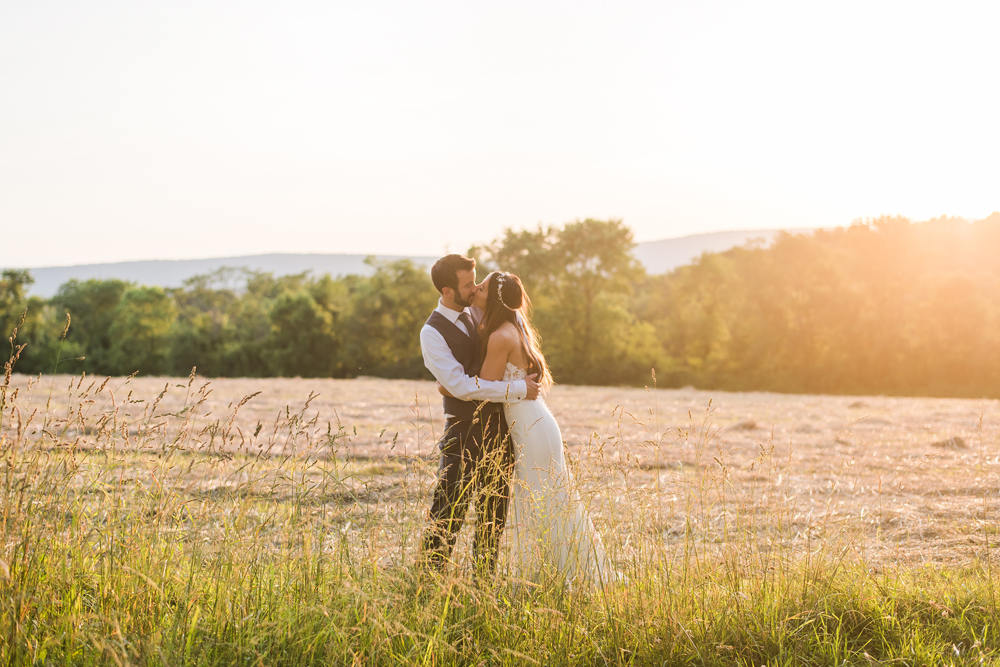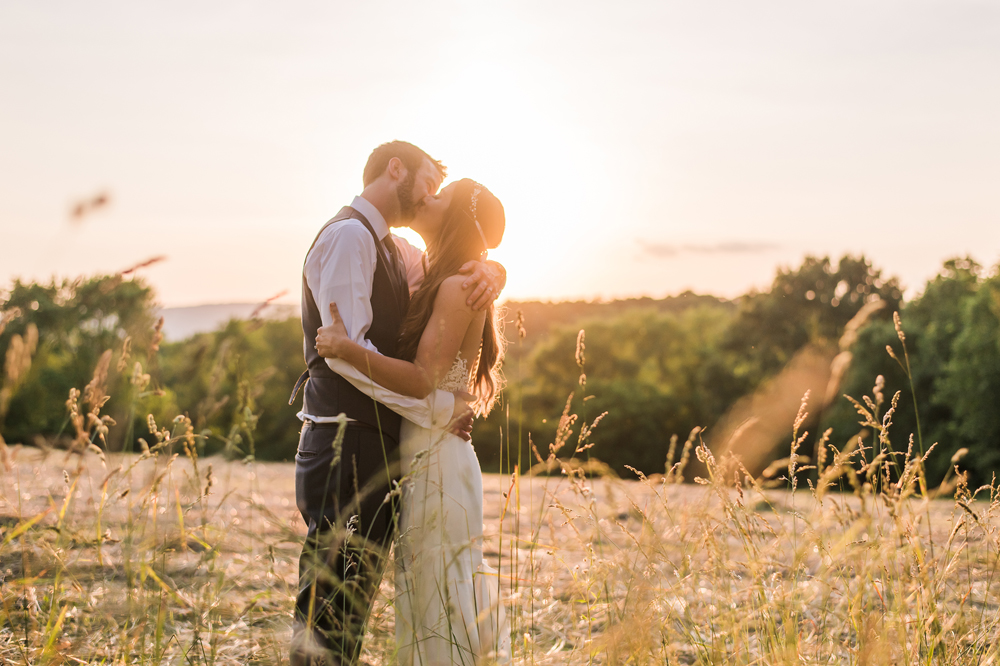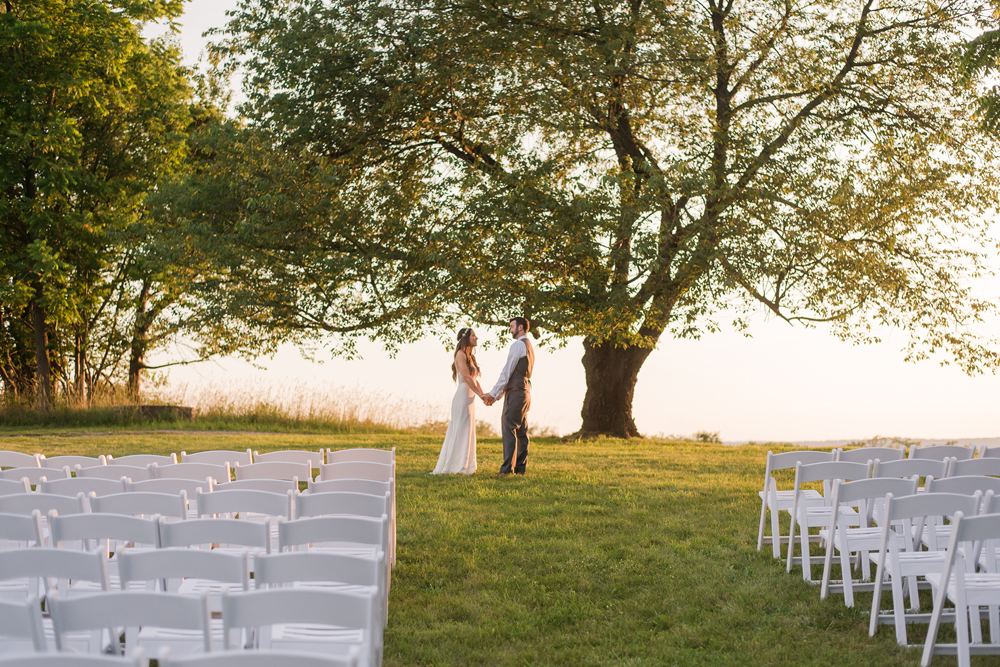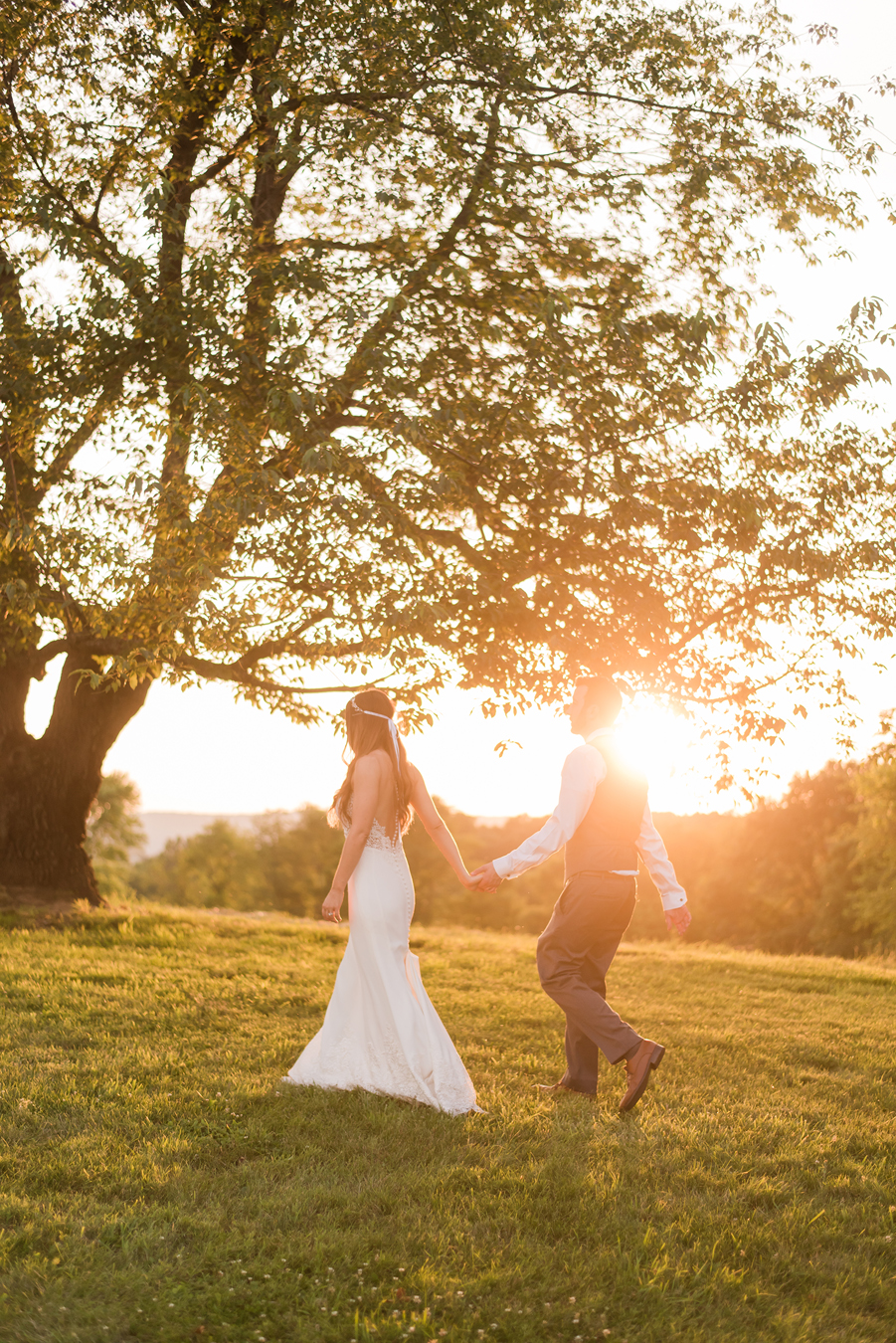 Just a little bridal magazine level sunset dip!!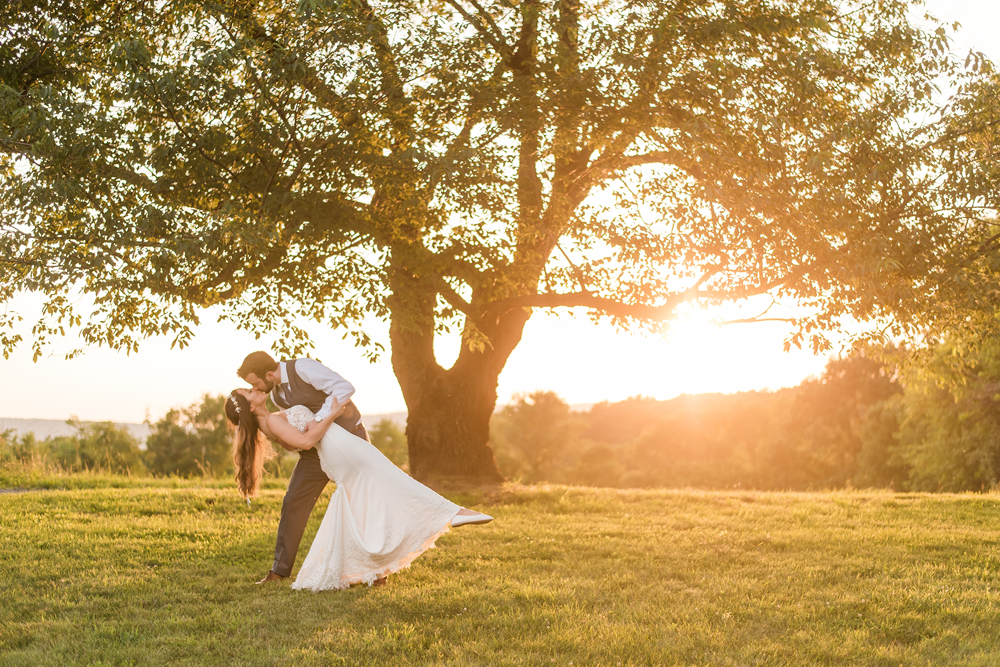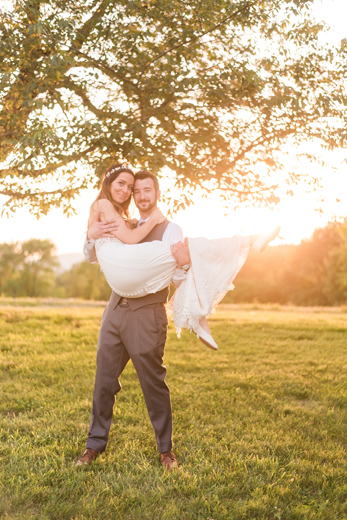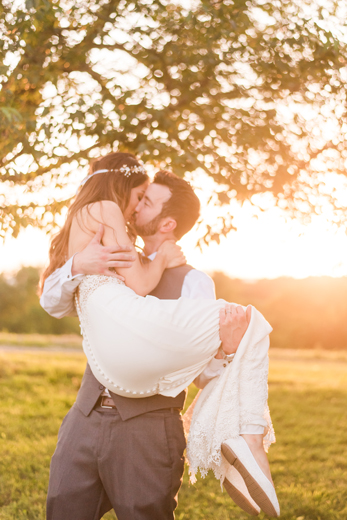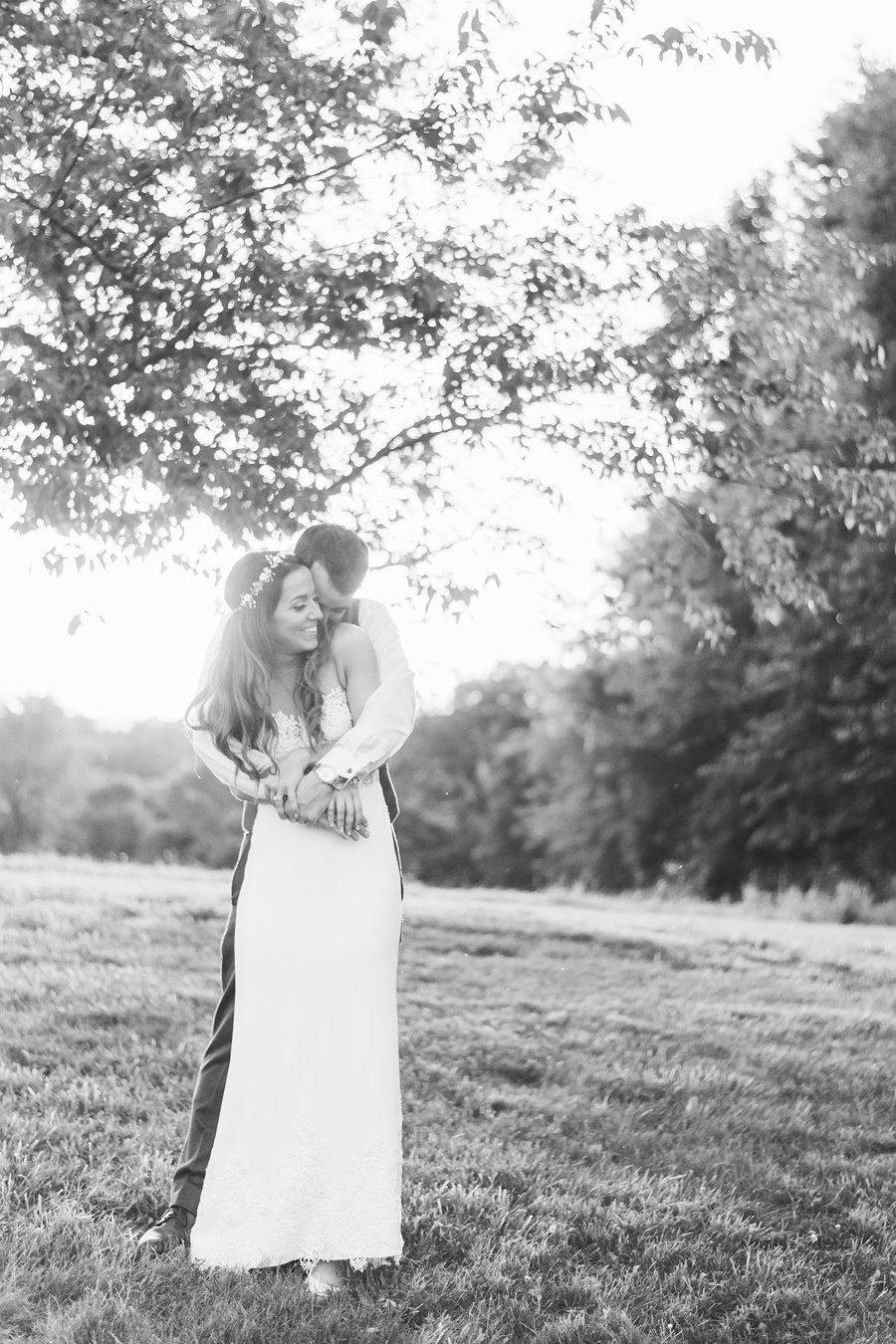 I am just head over heels in love with all of these!!
---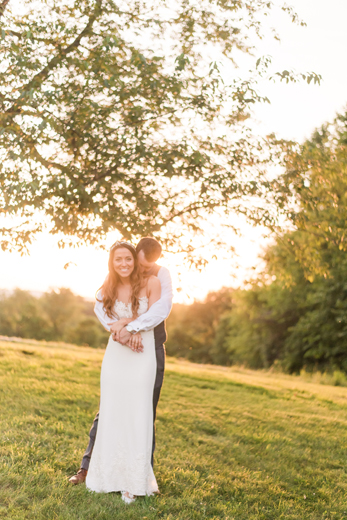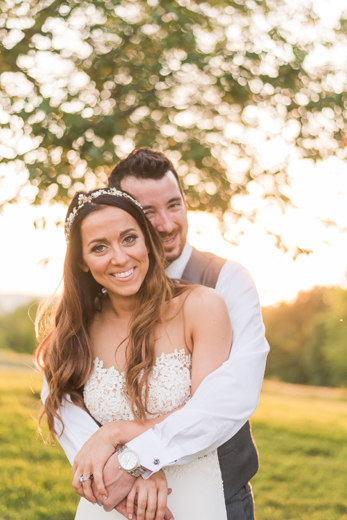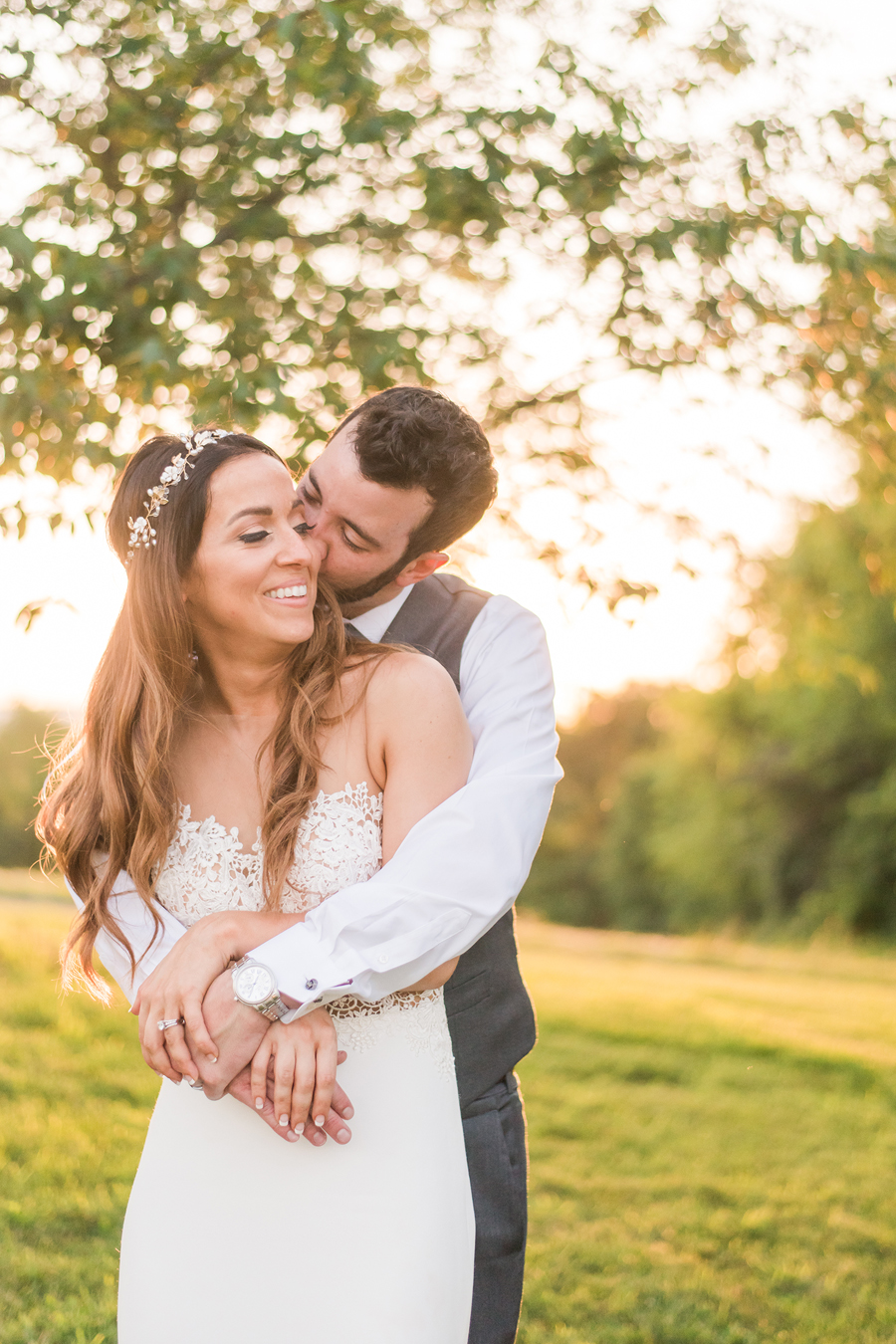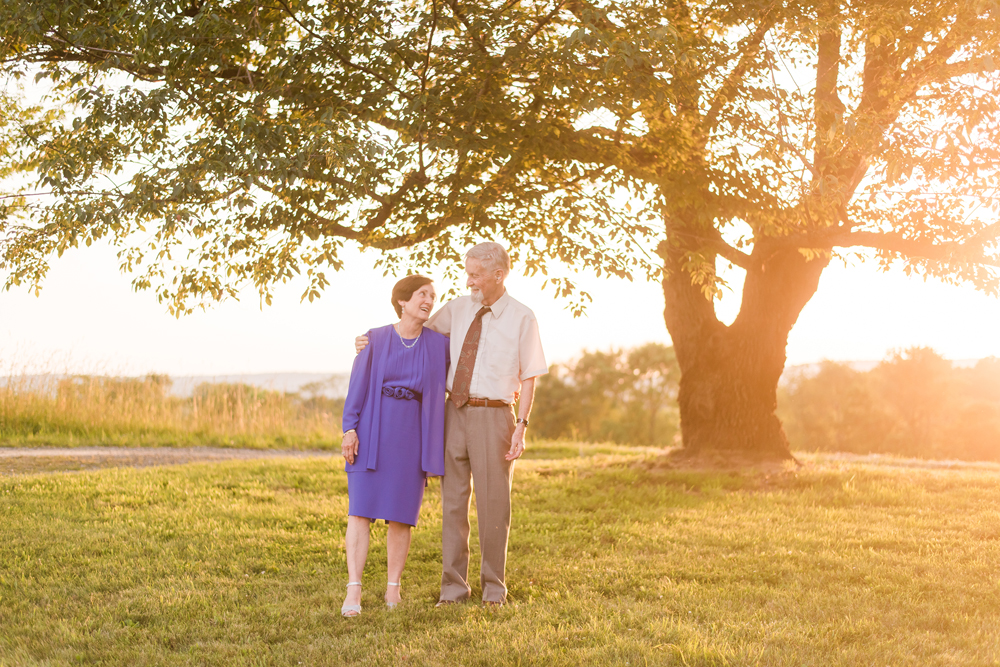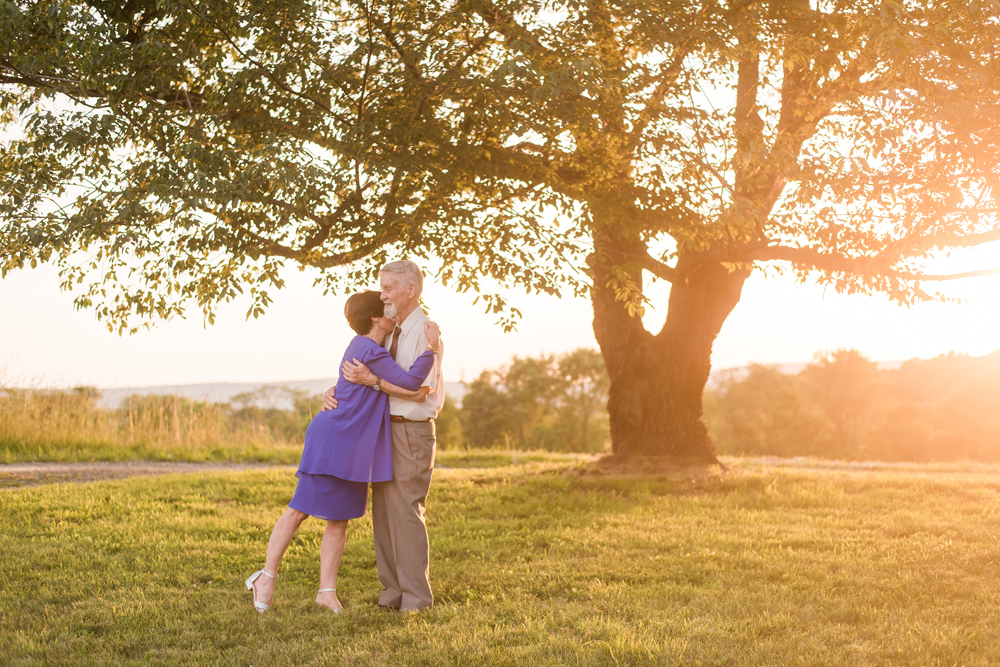 Got Pat's parents in on the sunset action!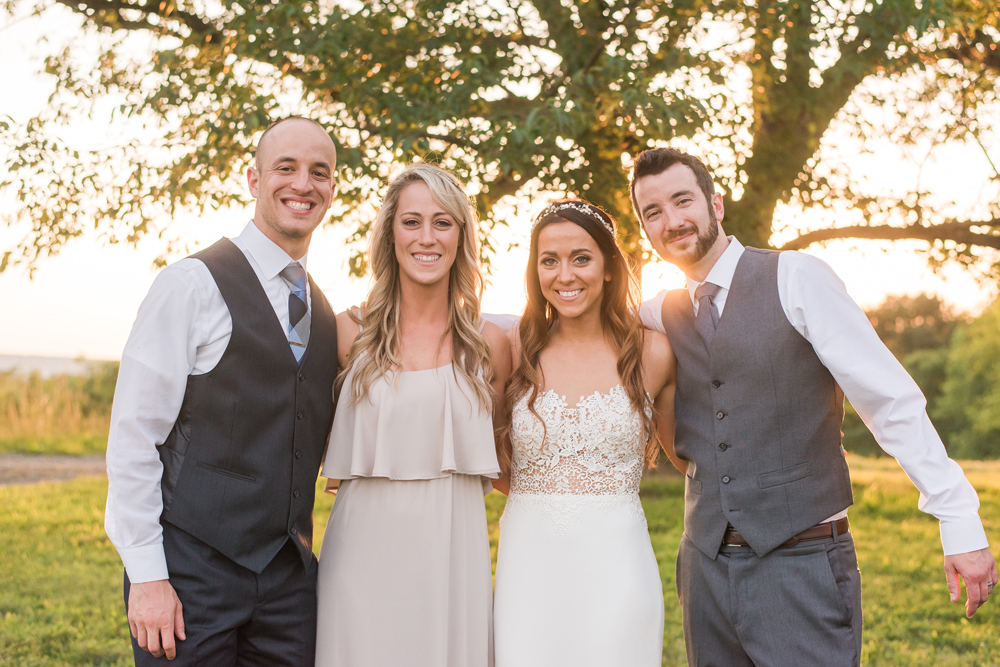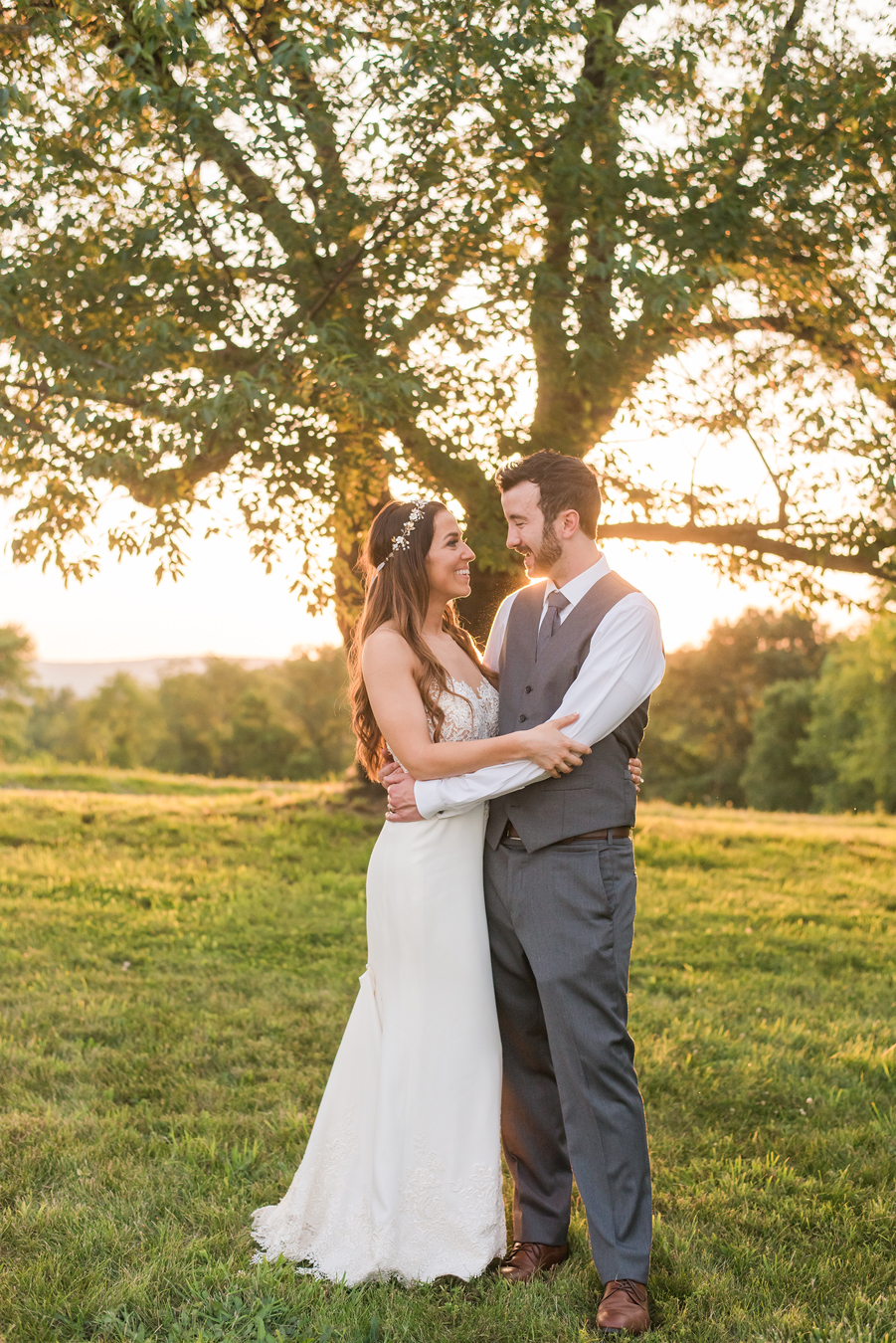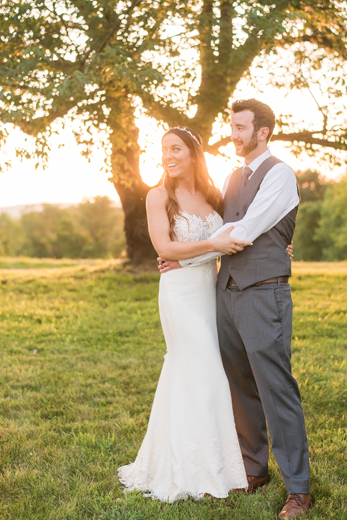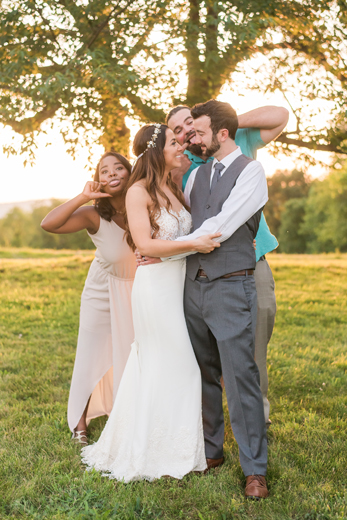 A little photo bomb revenge ;)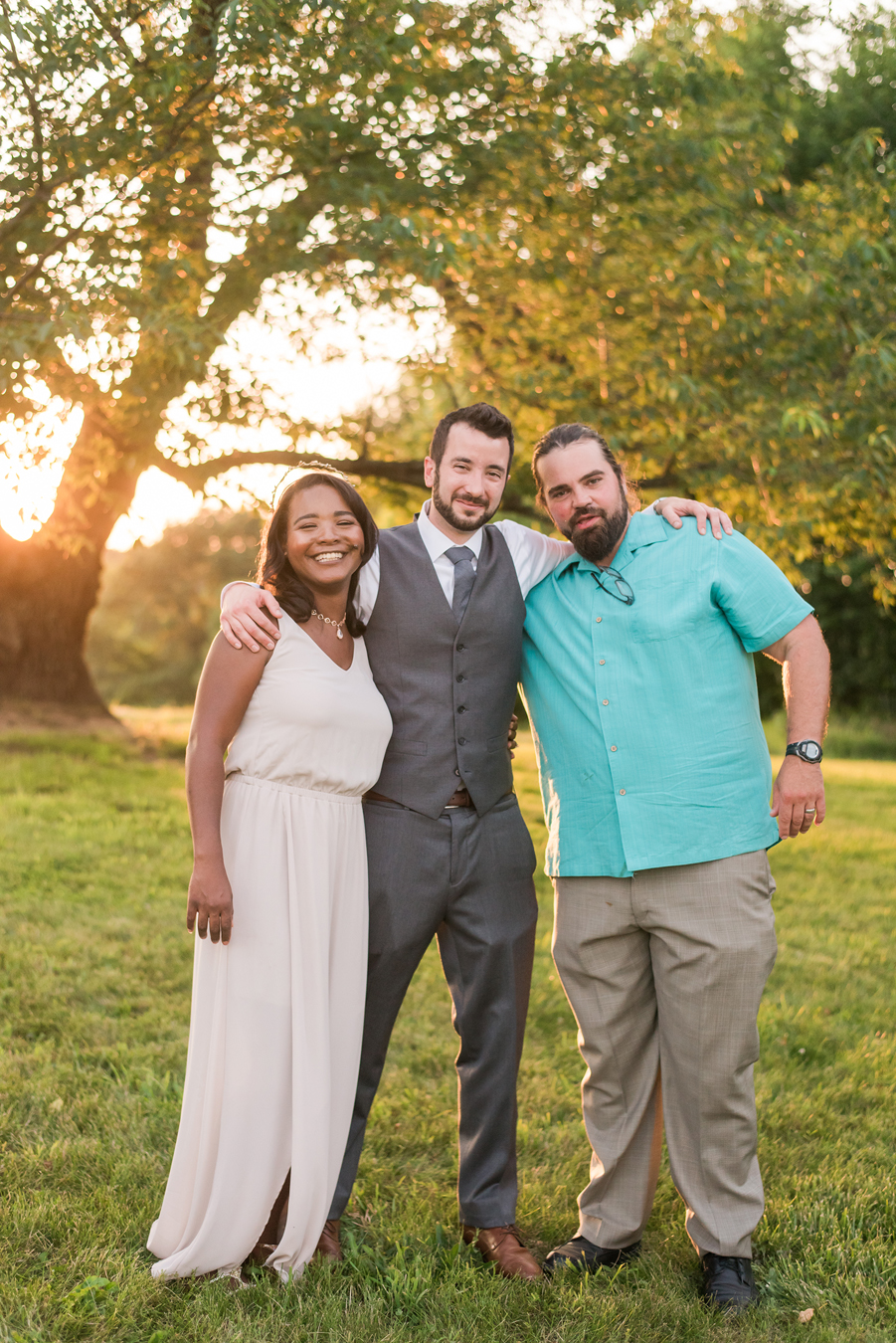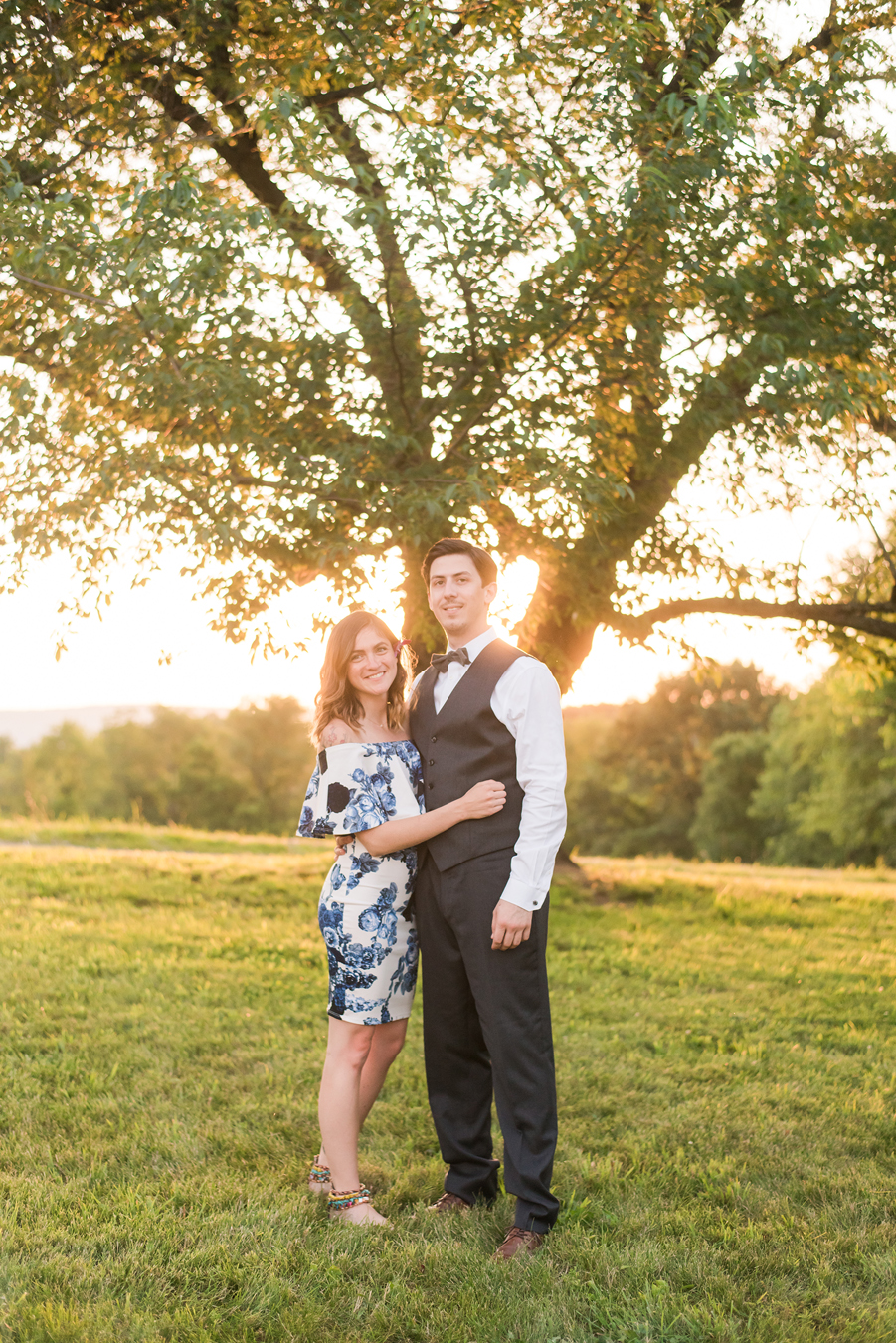 Dreux's brother and soon to be sister-in-law just enjoying the sunset until… hahahah
---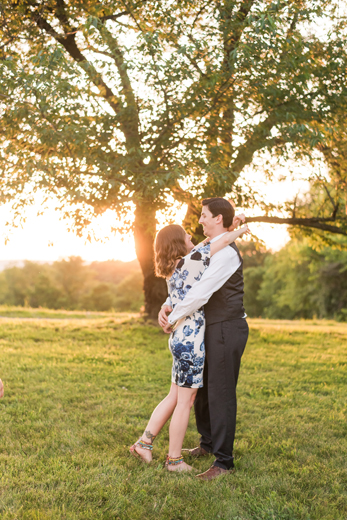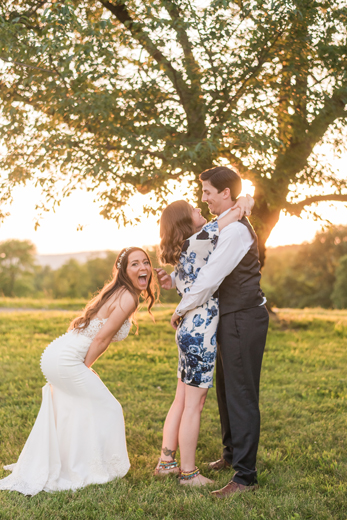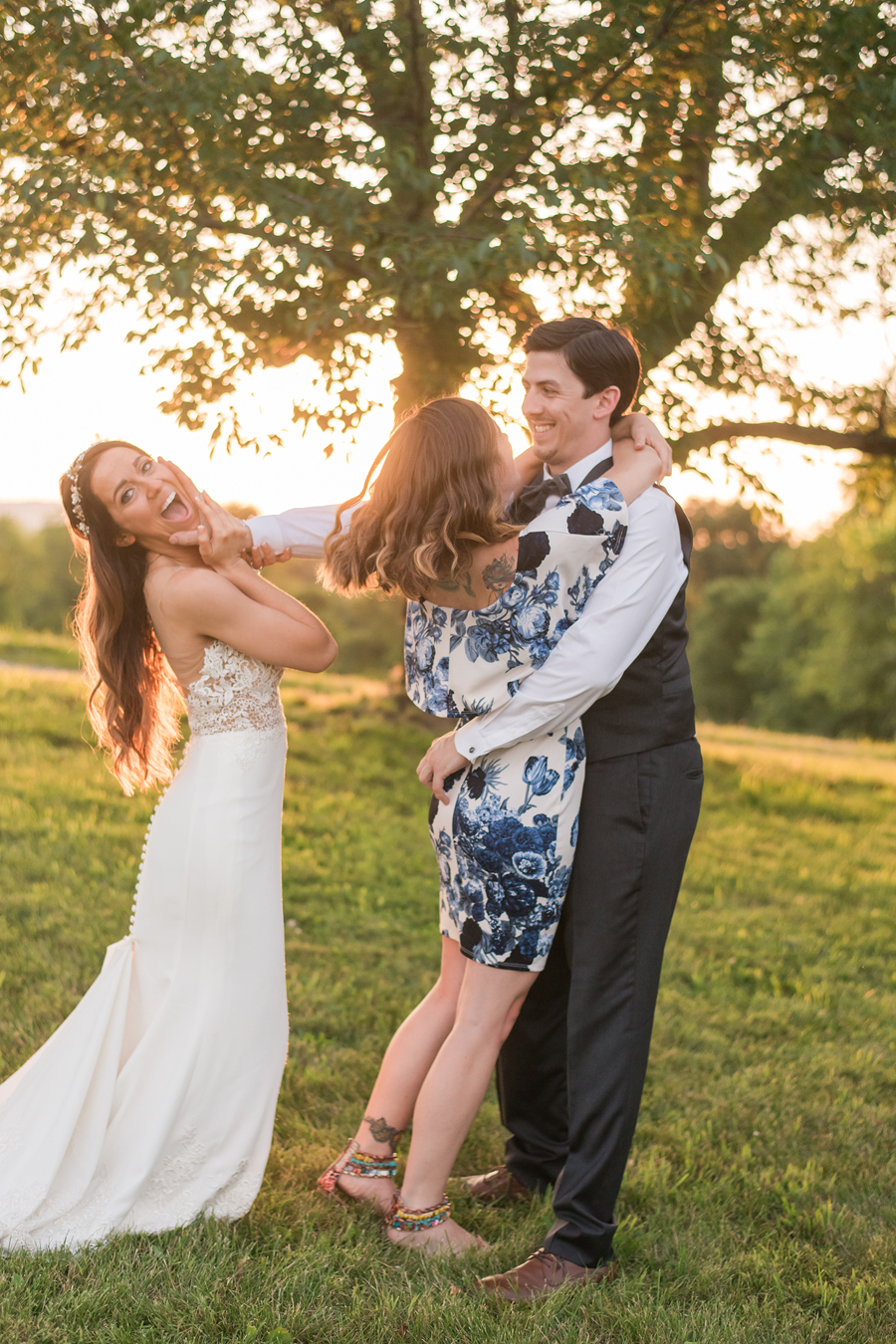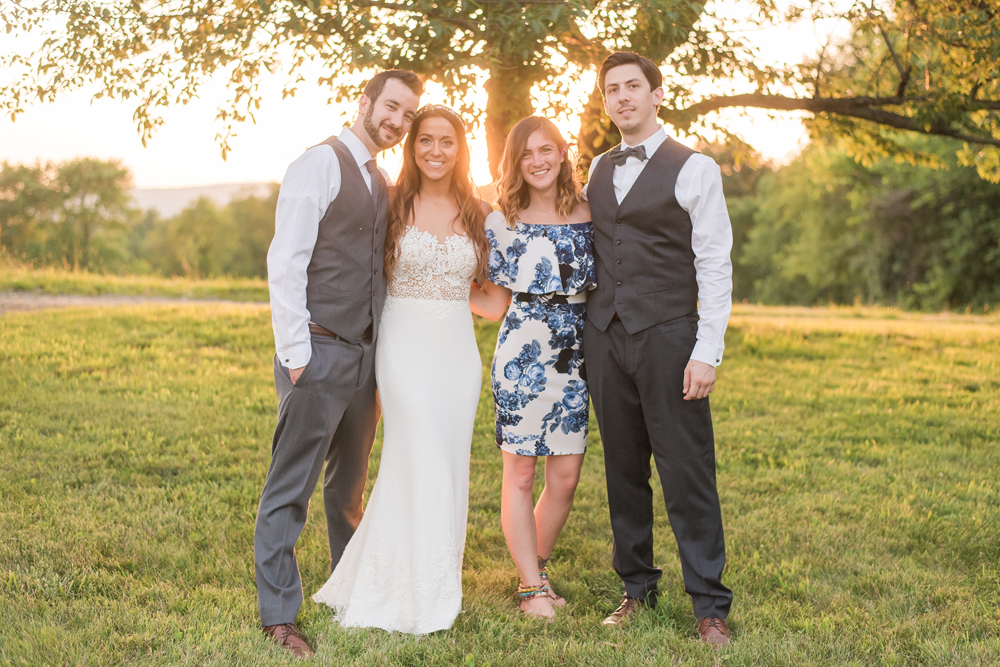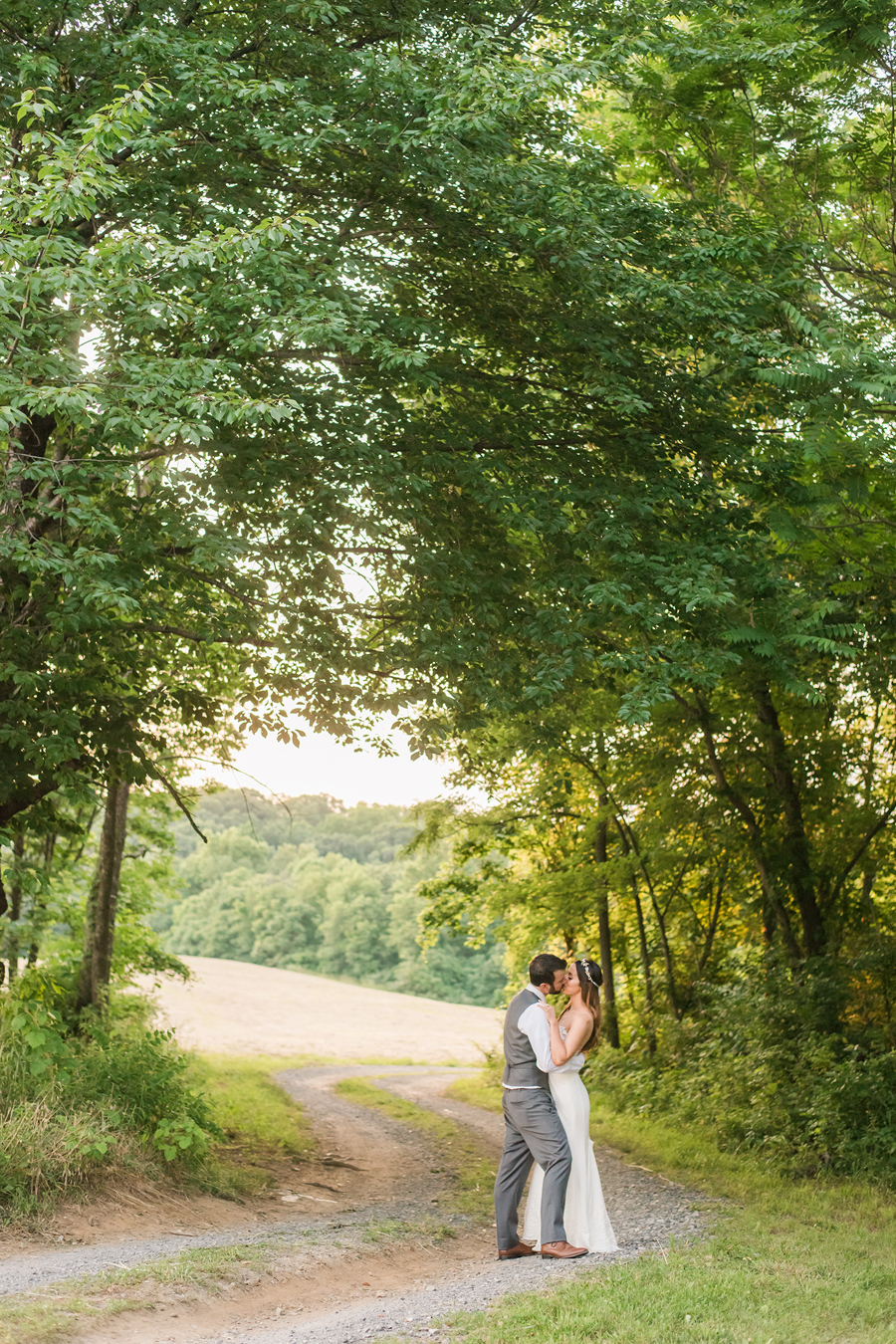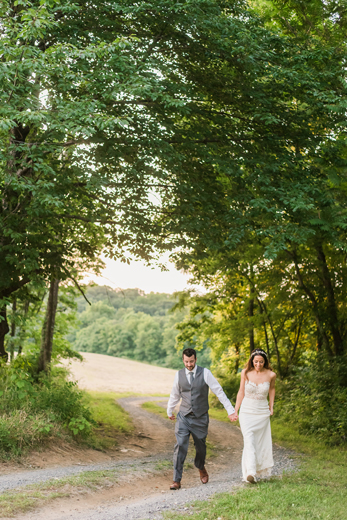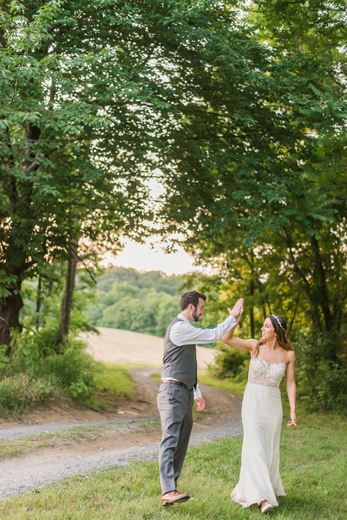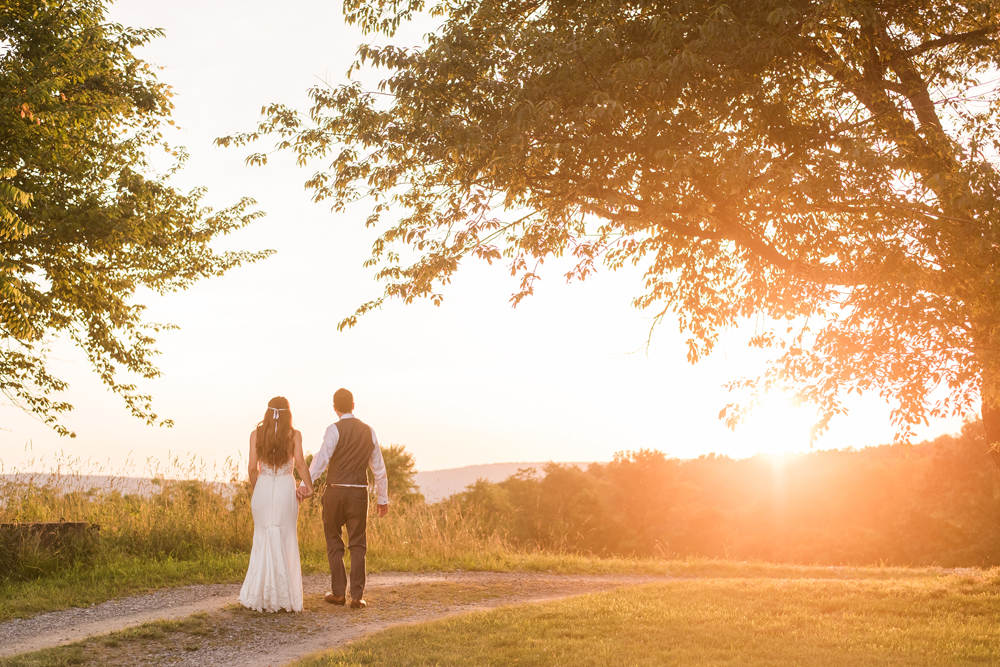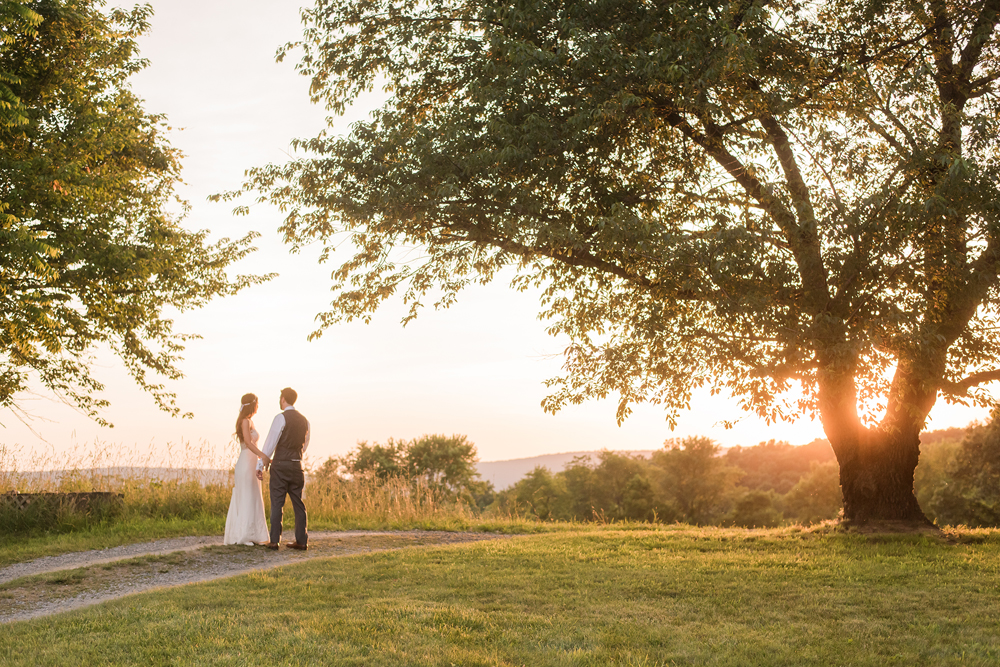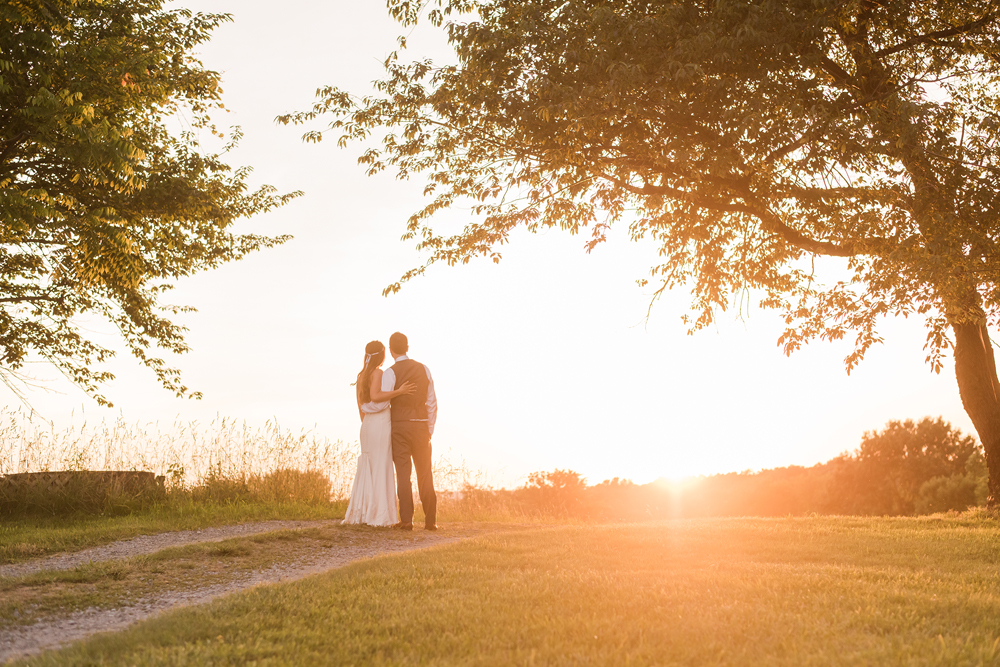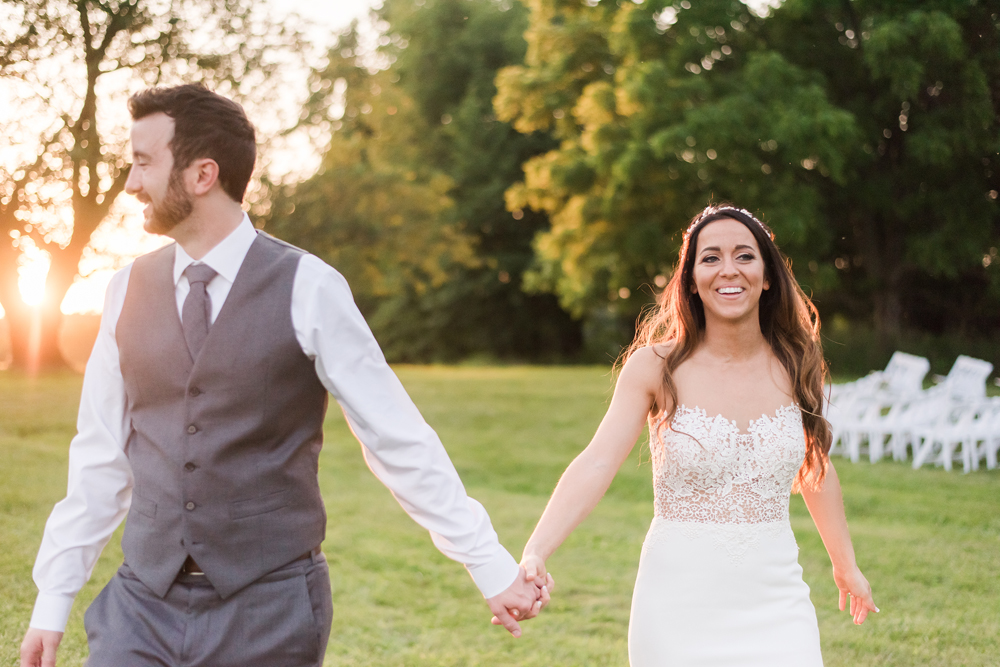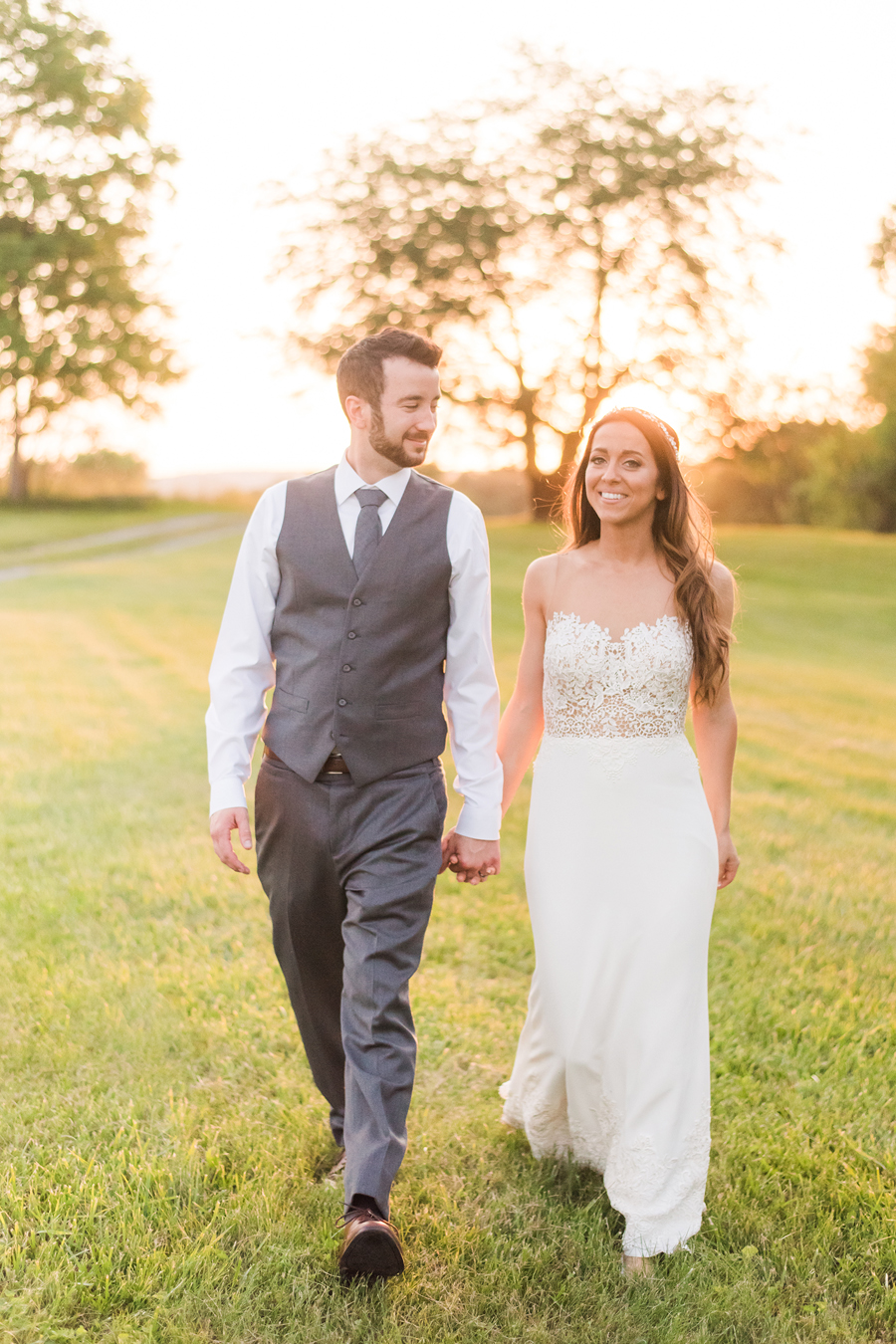 So many dreamy photos! Now.. back to the party…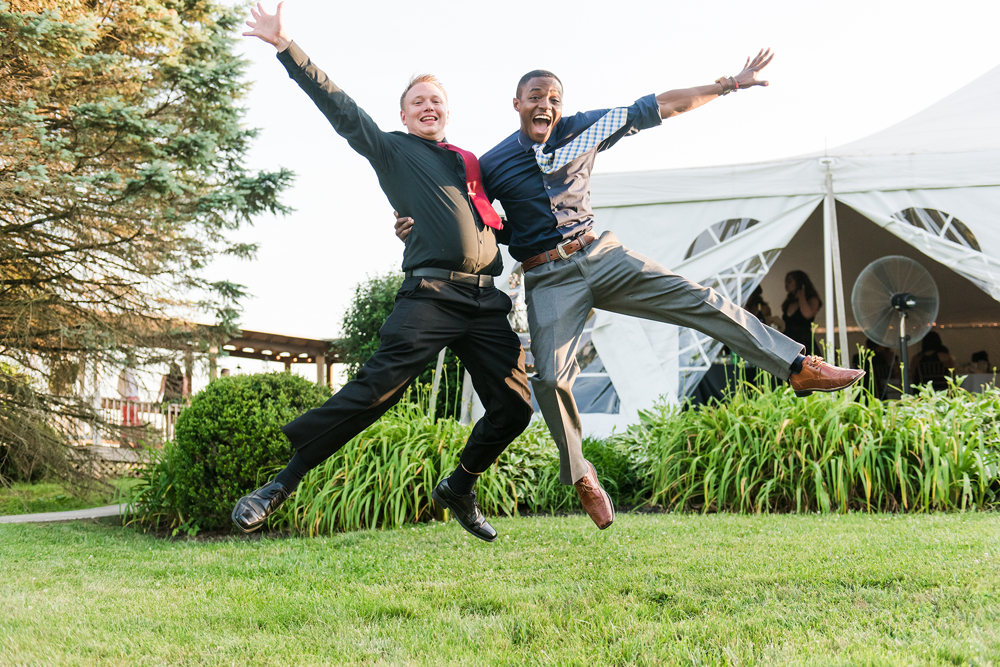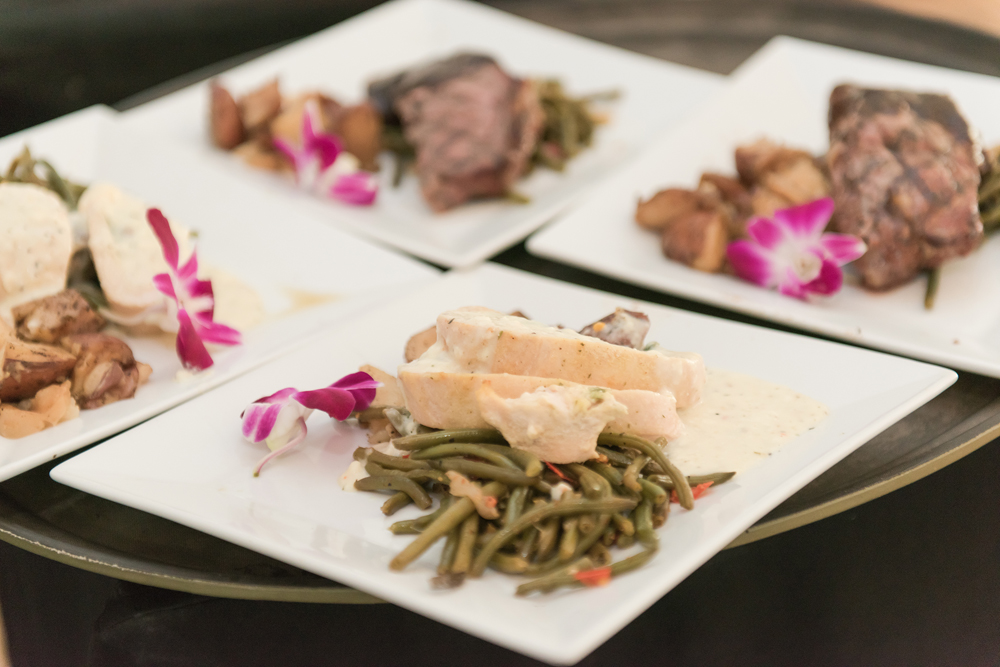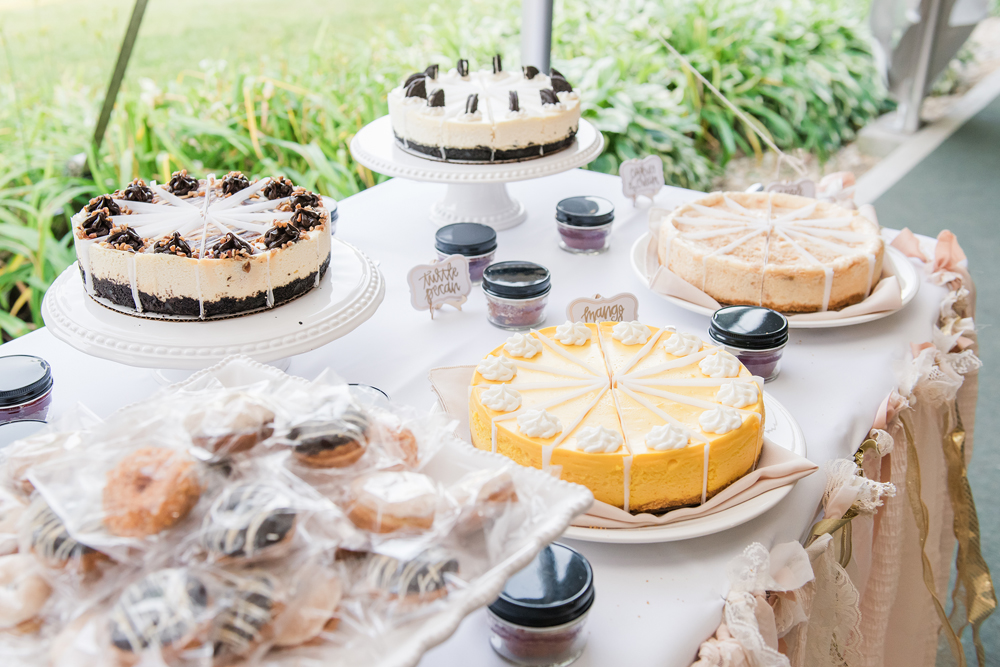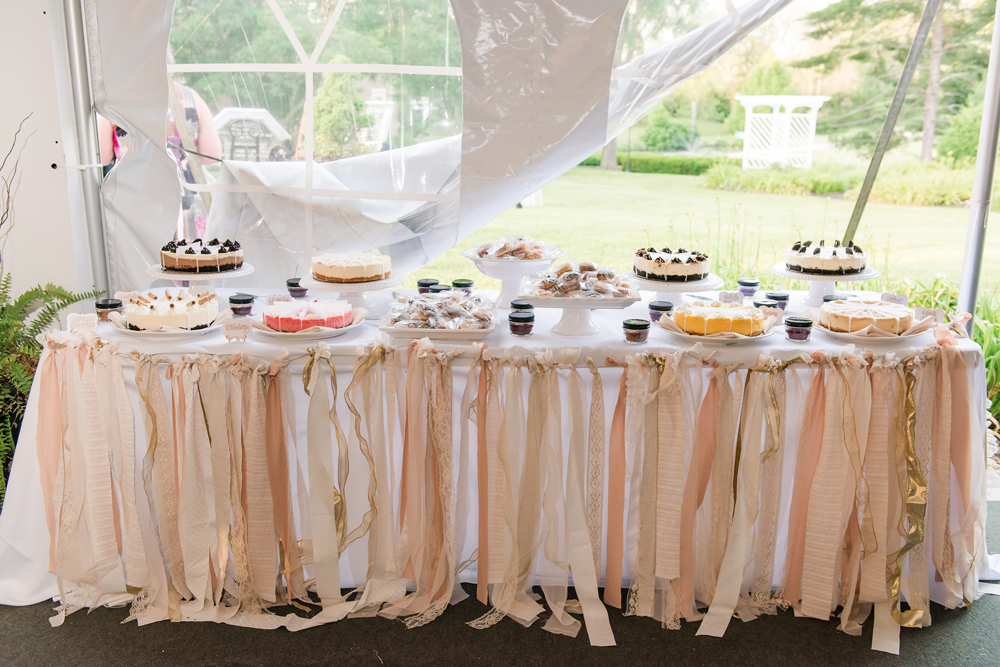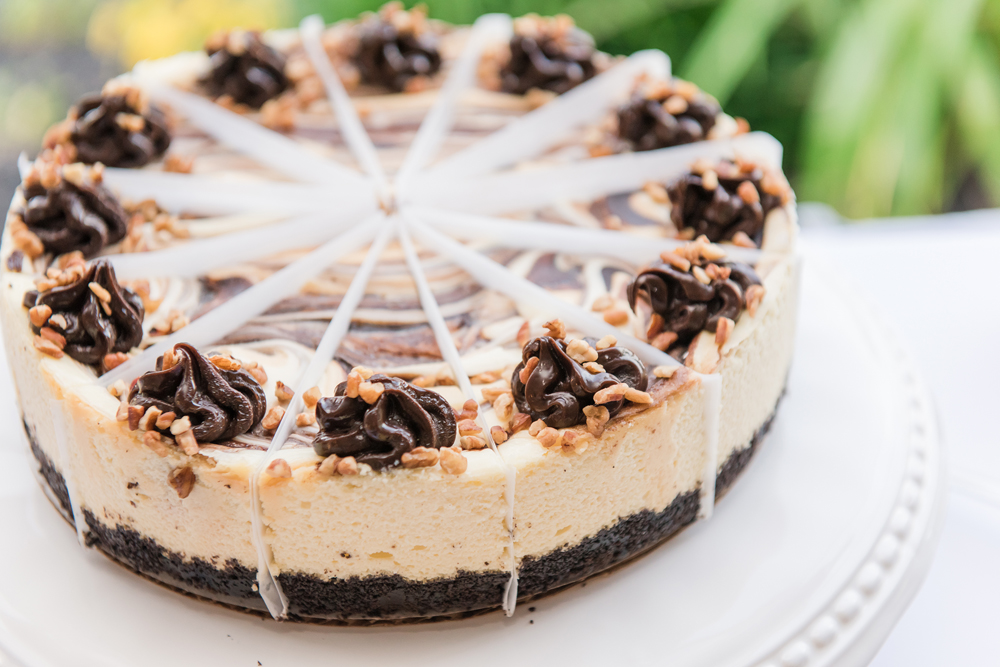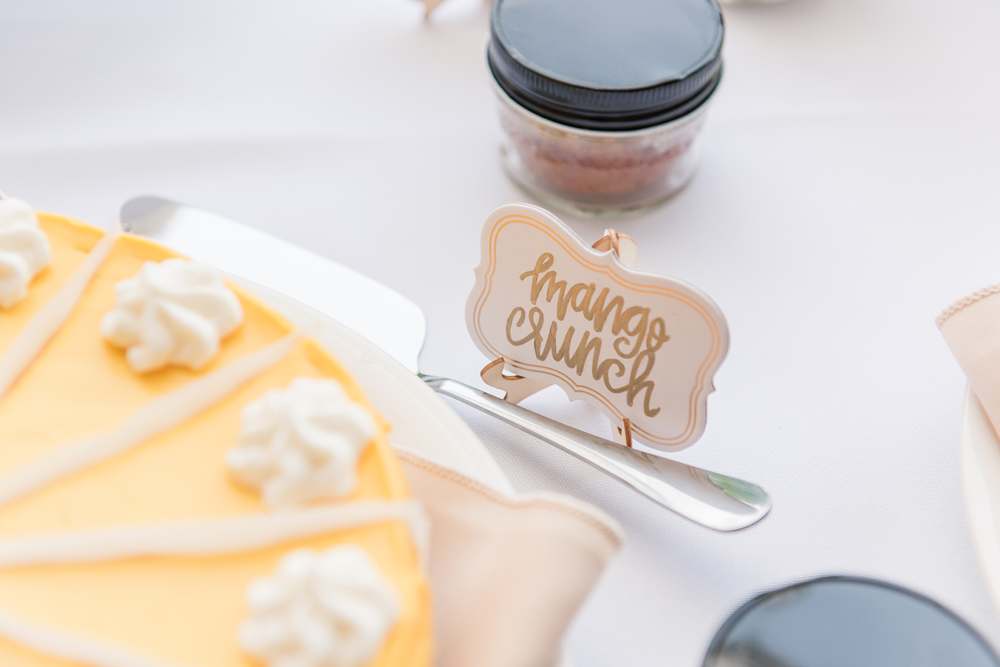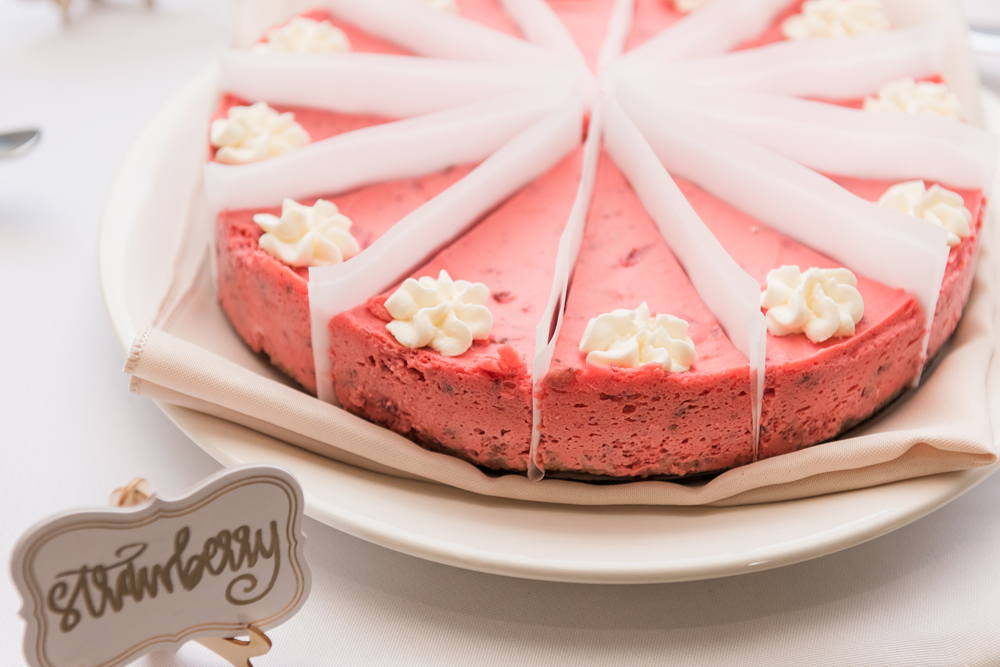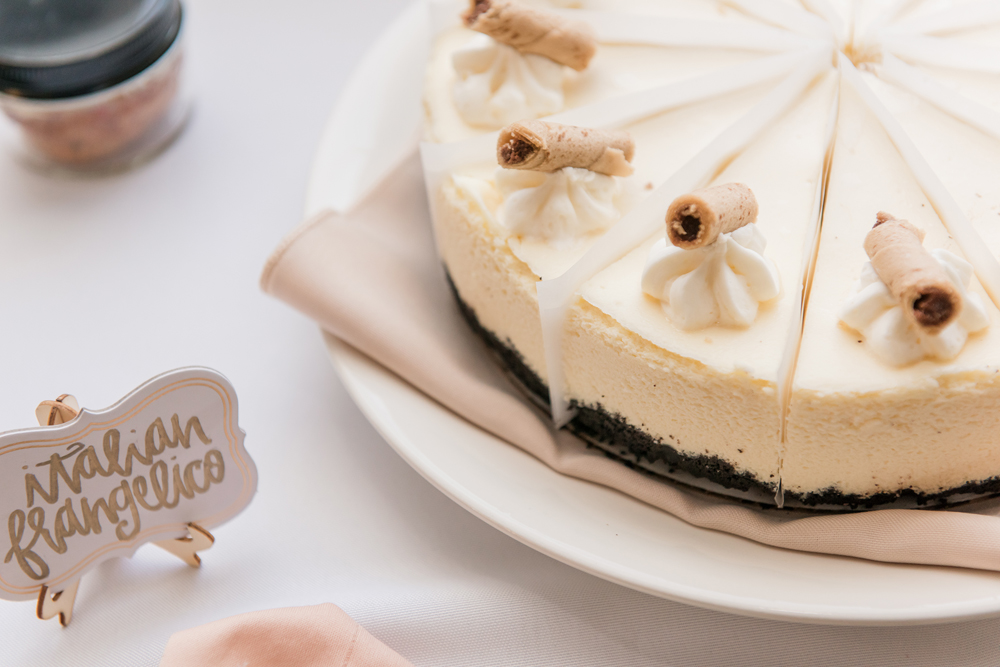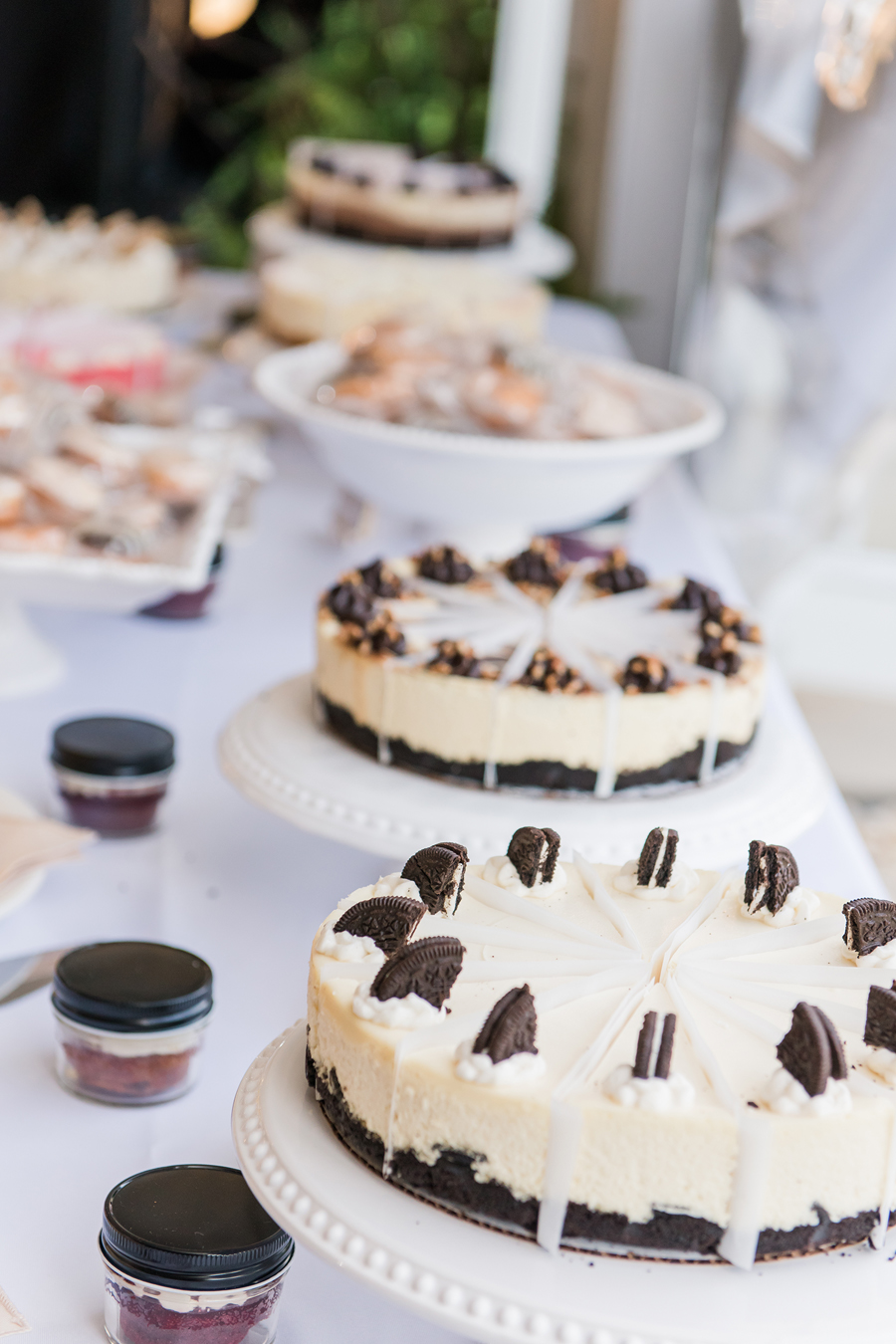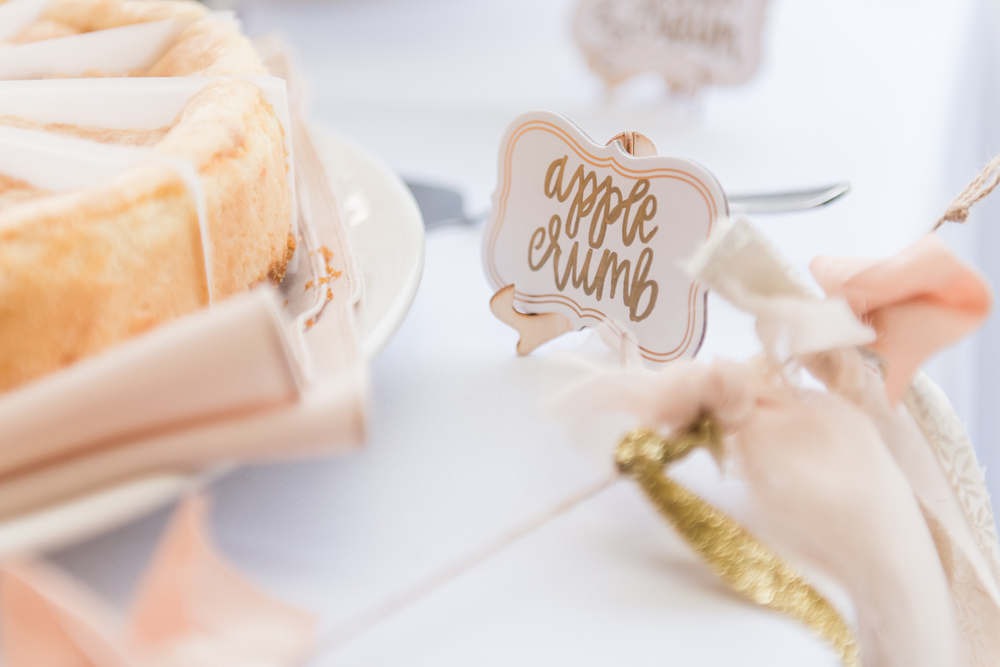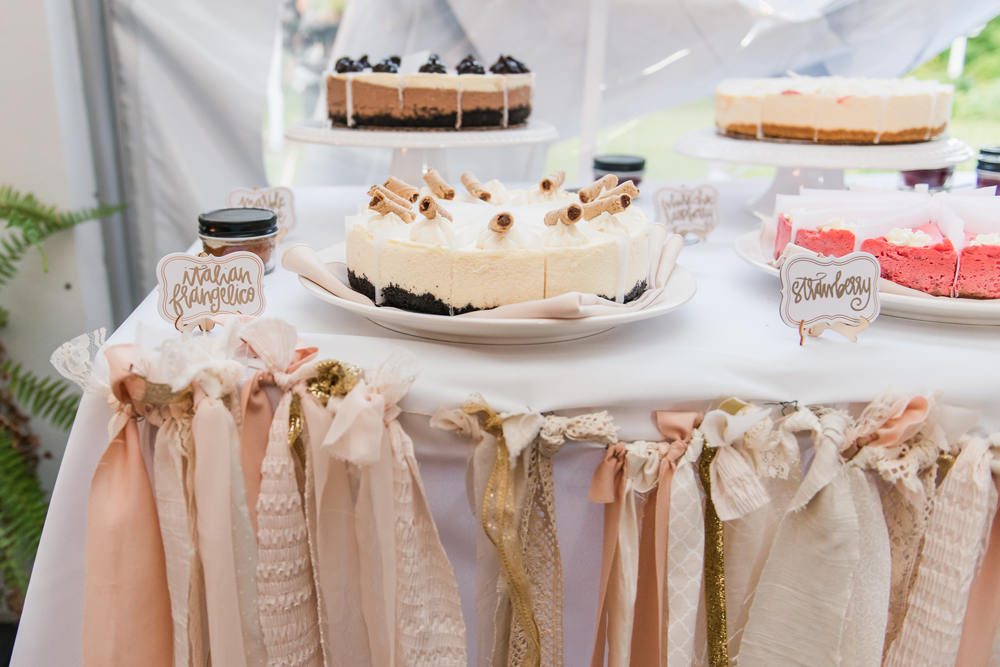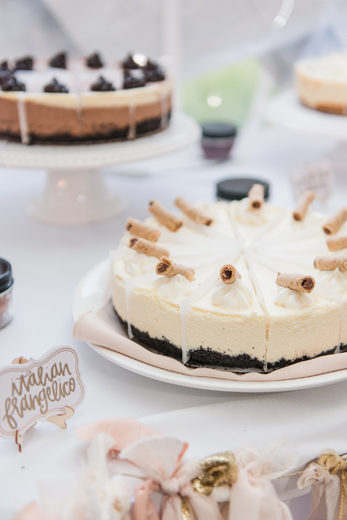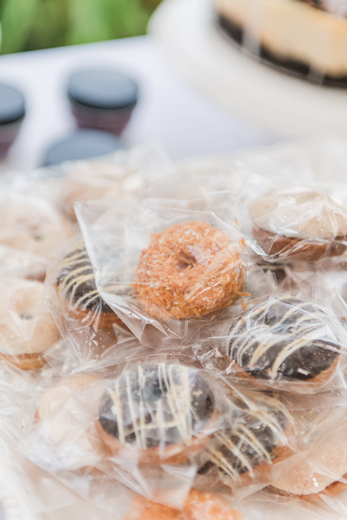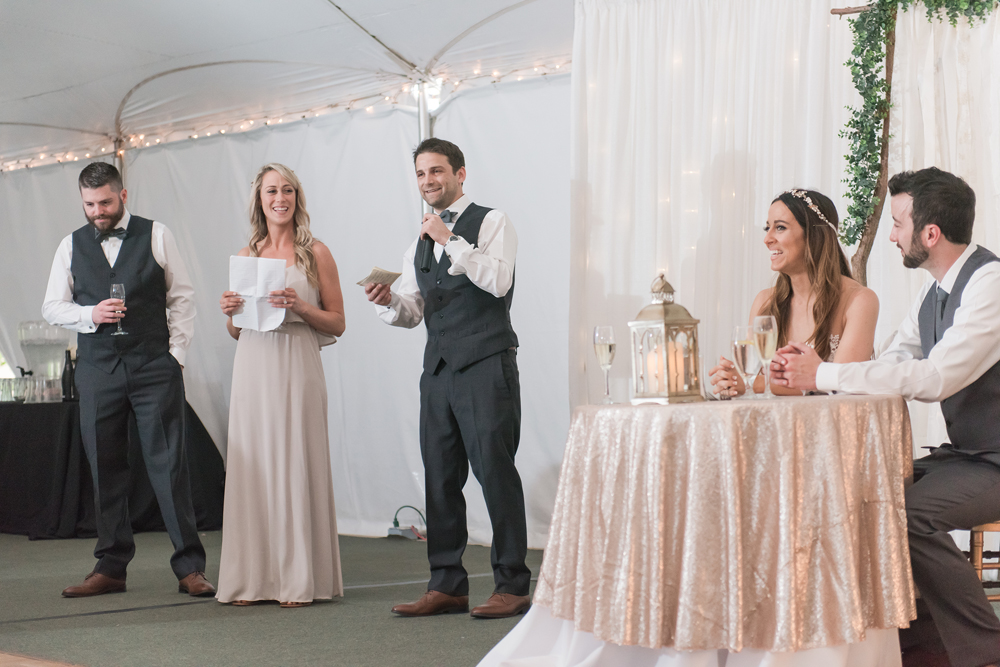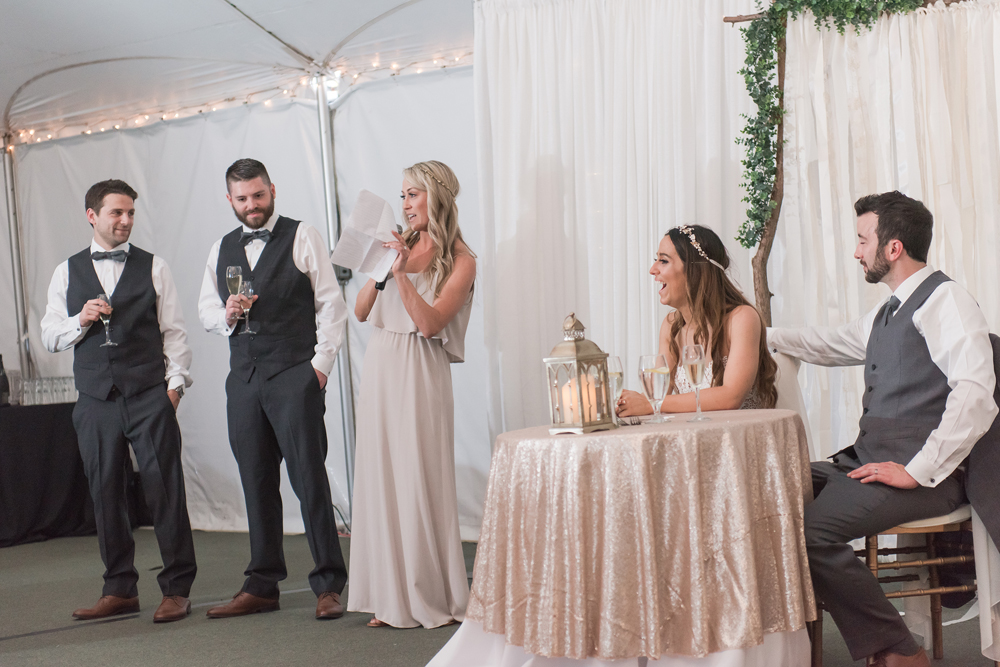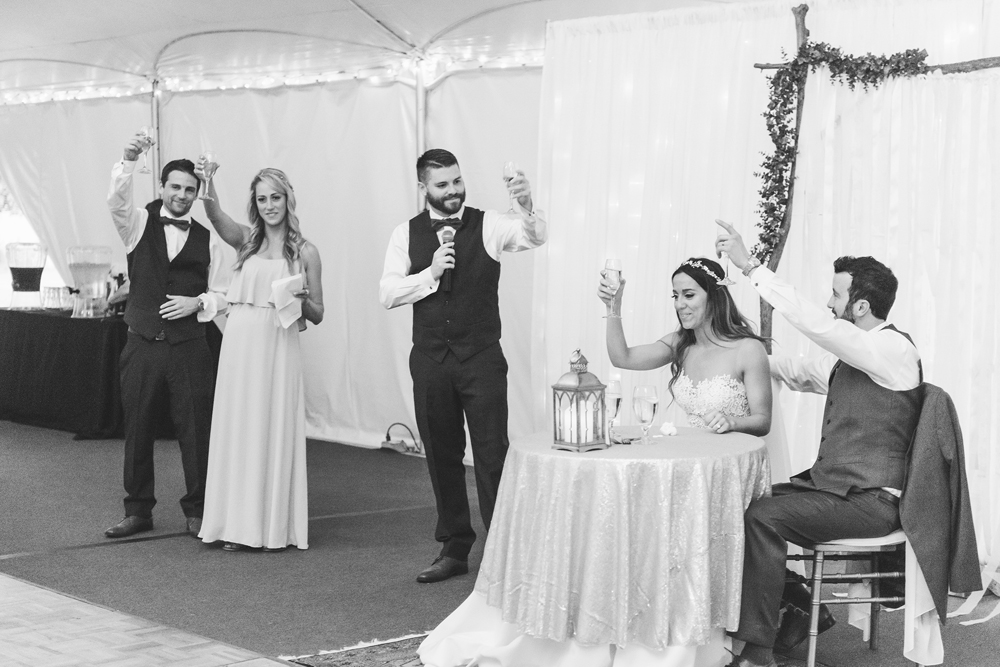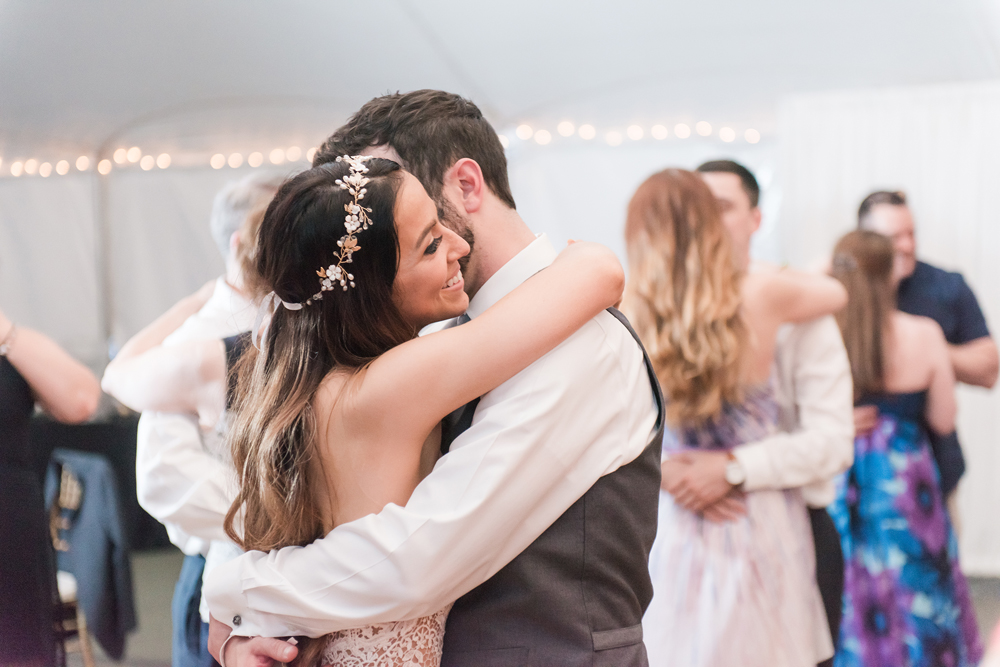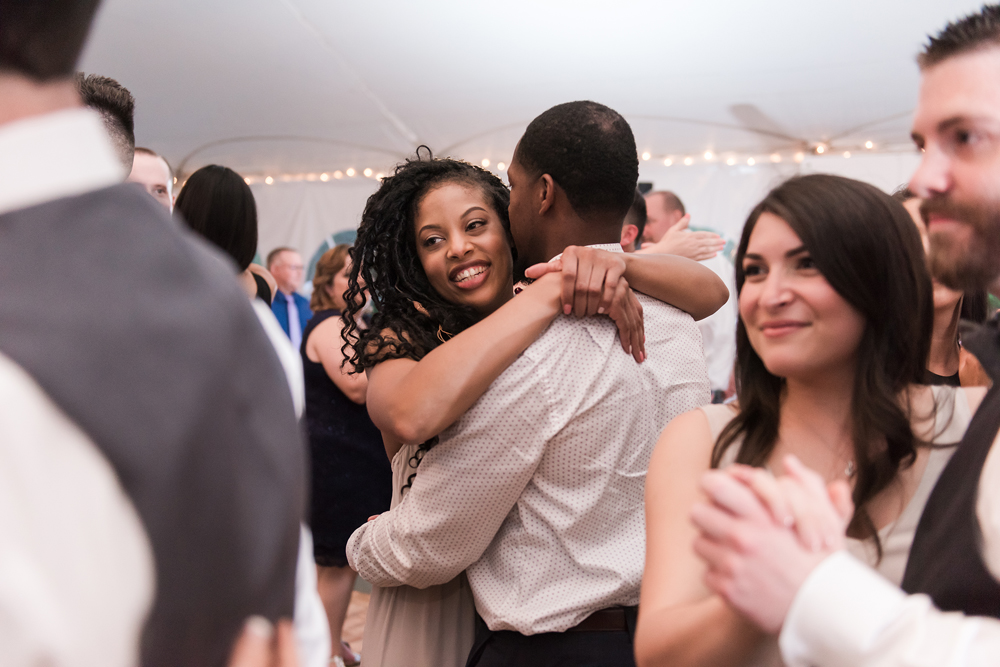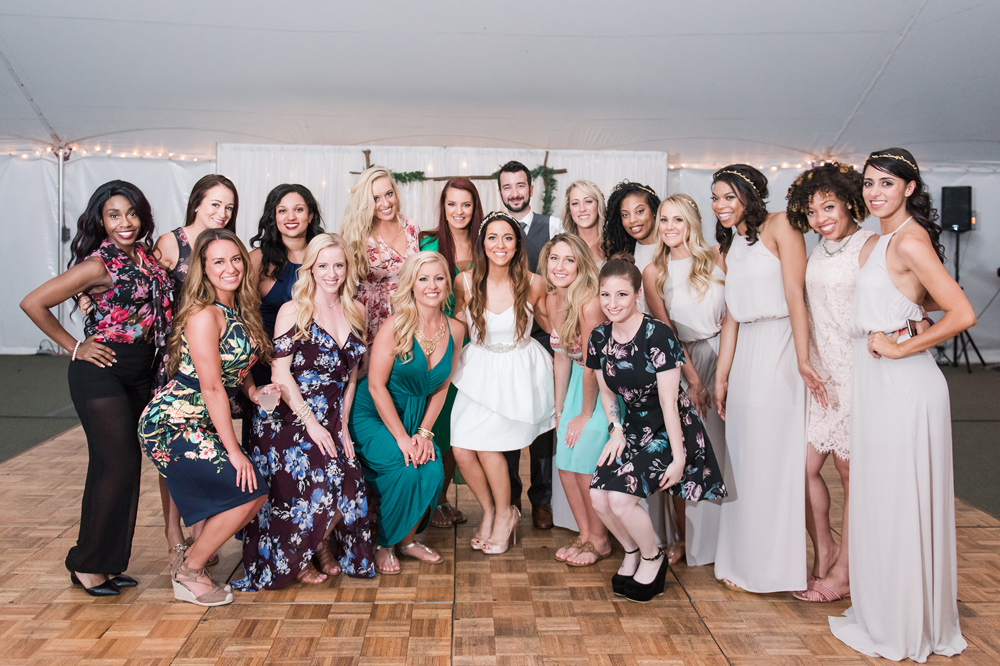 Redskins and Baltimore Blast friends & then Outback Steakhouse friends (where Pat & Dreux met!!)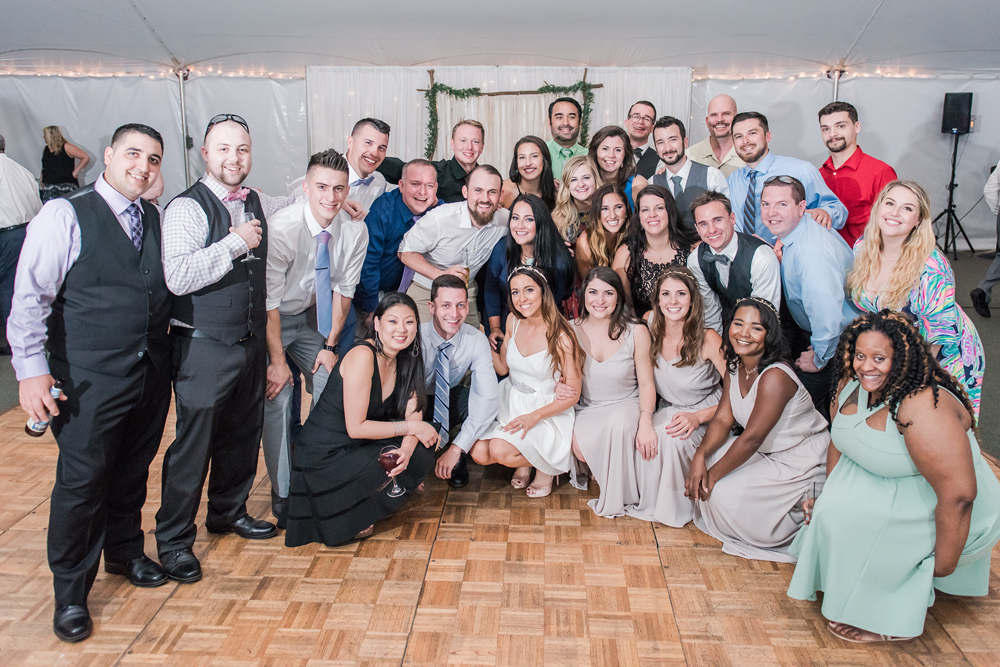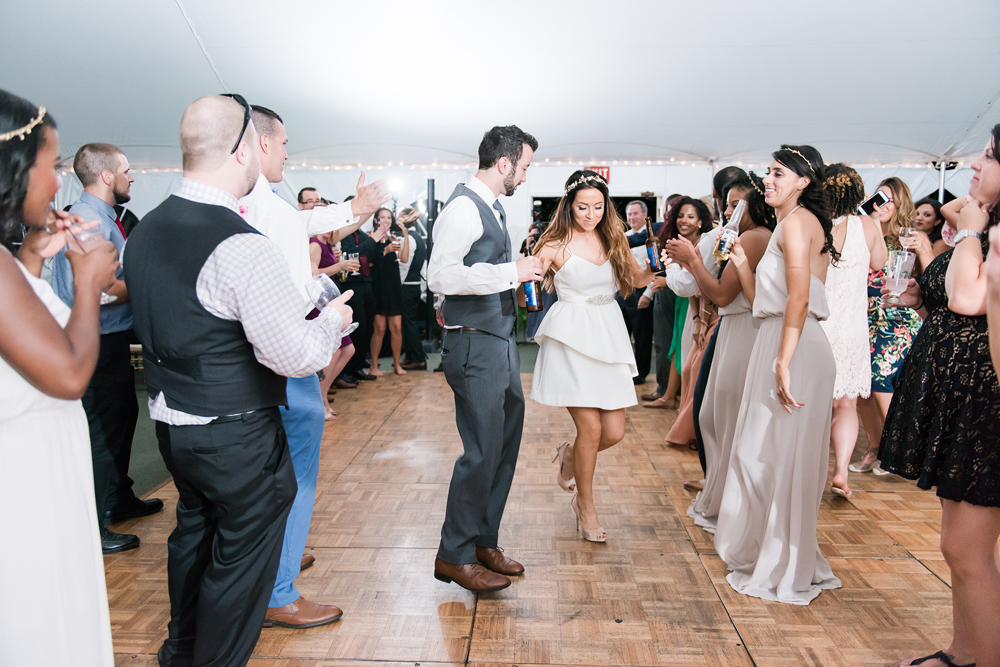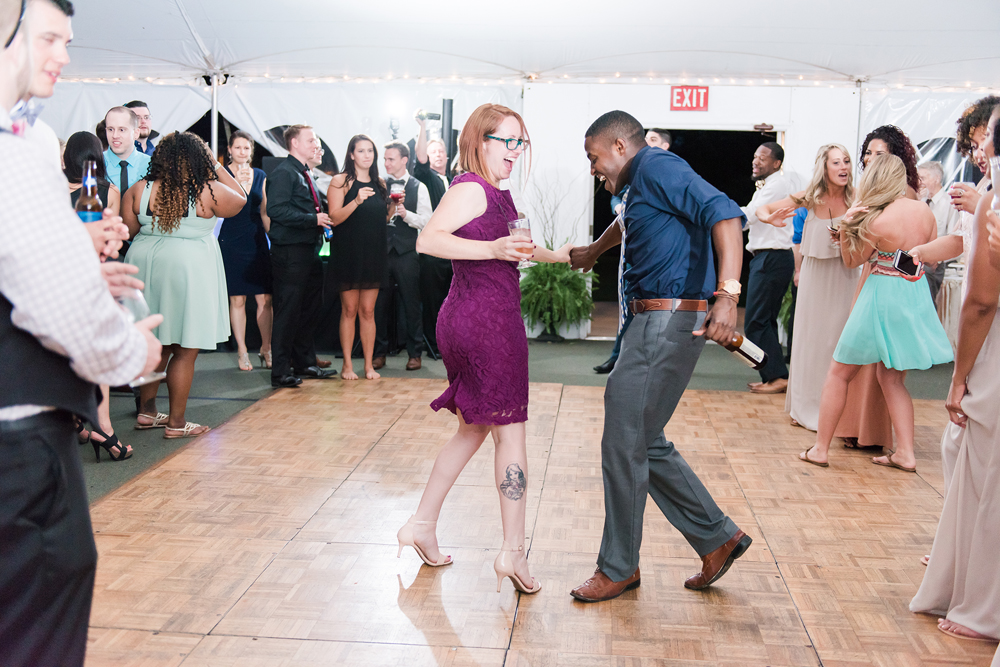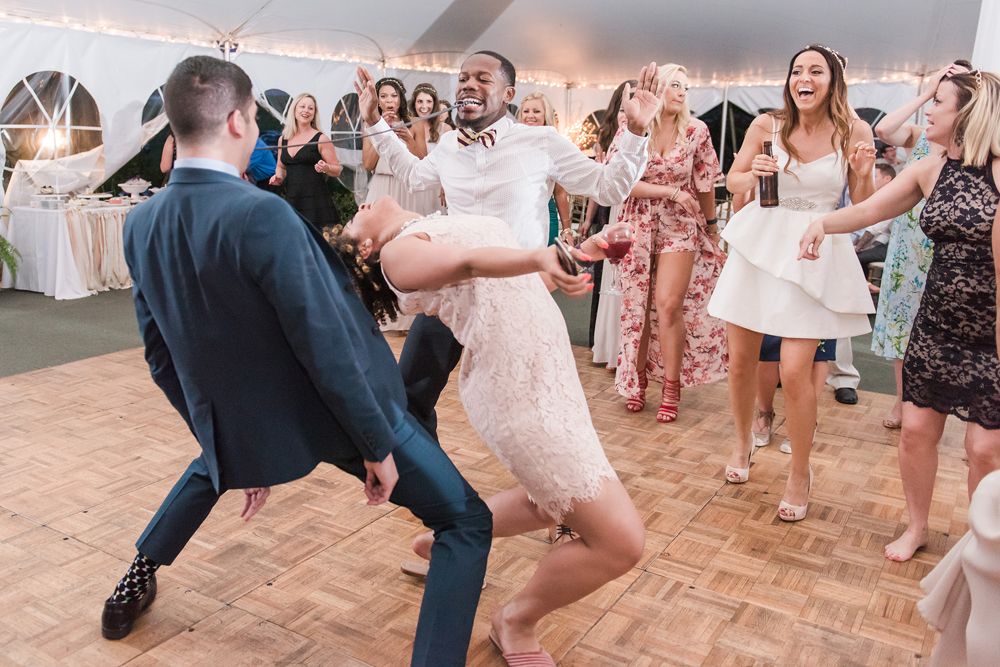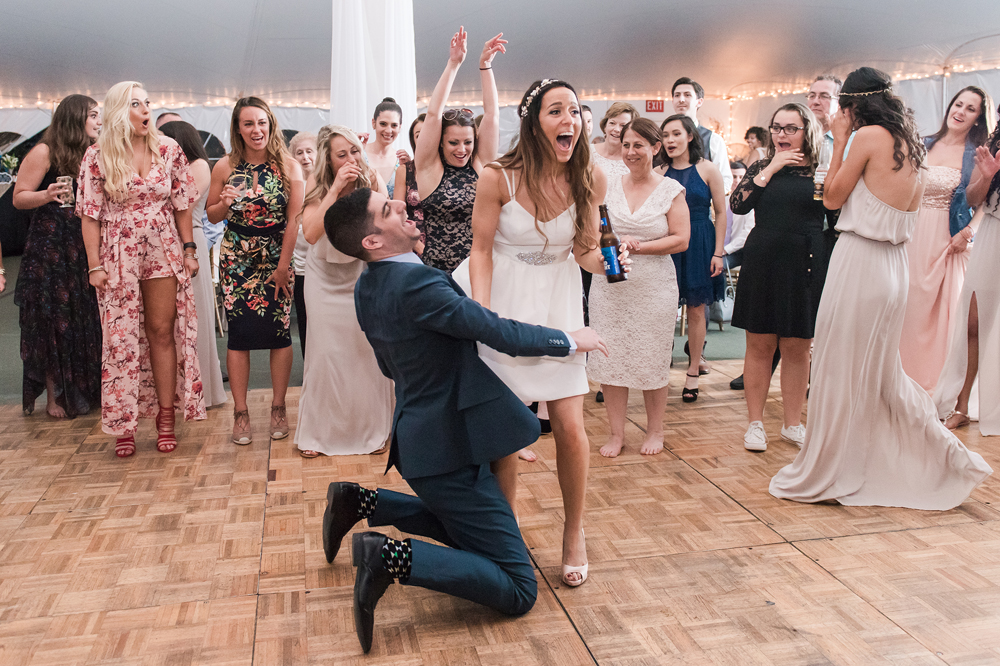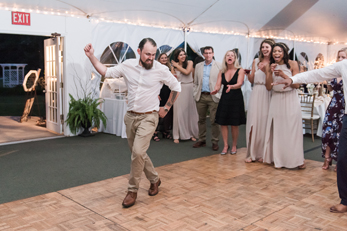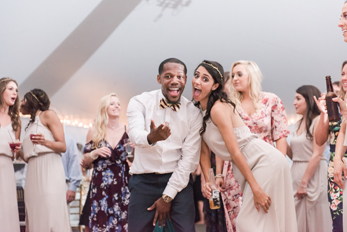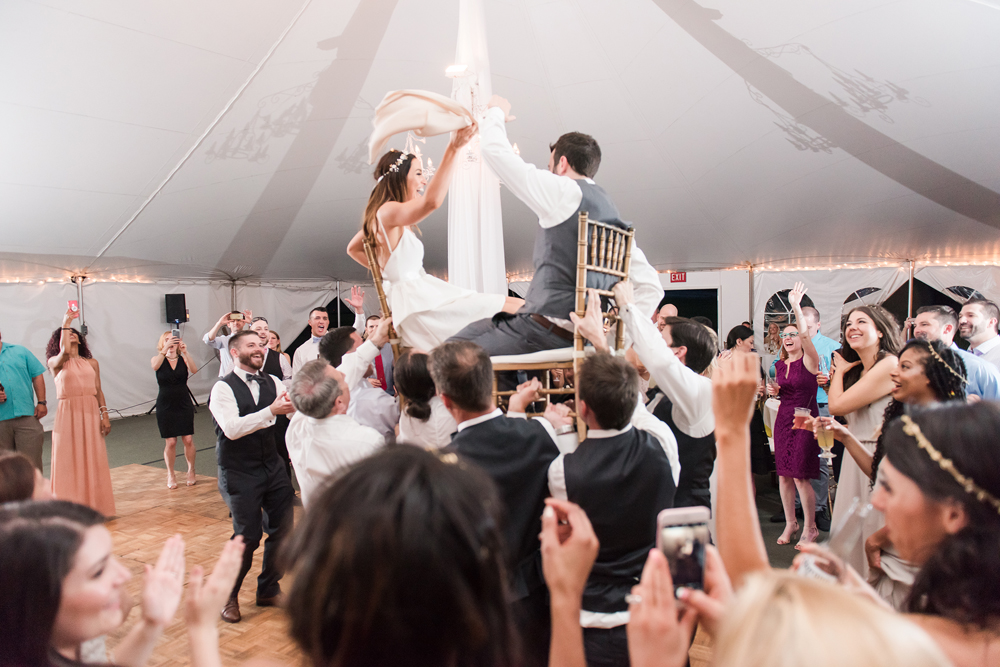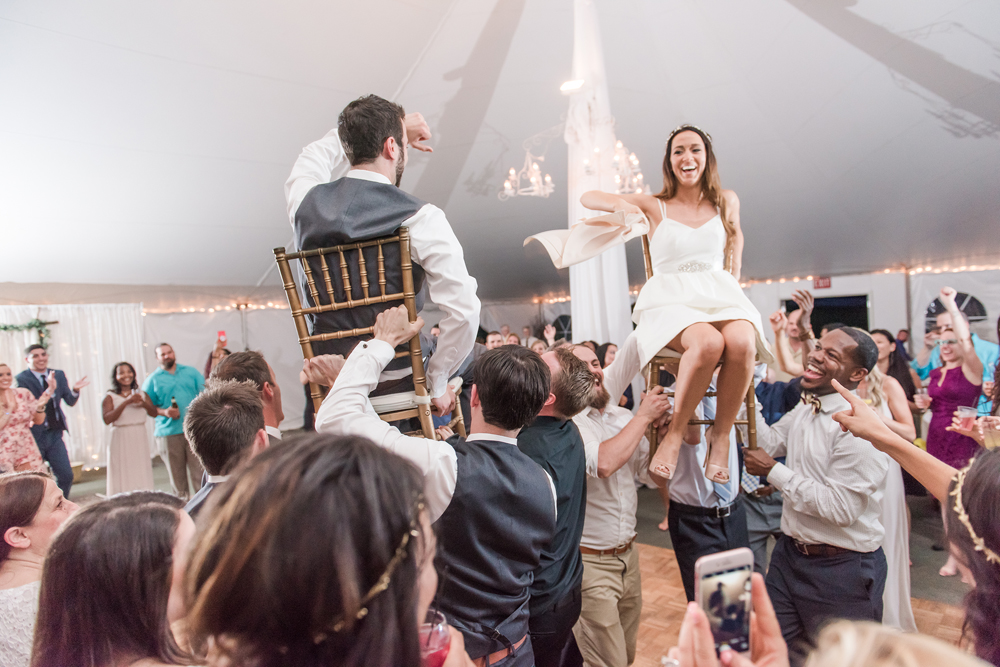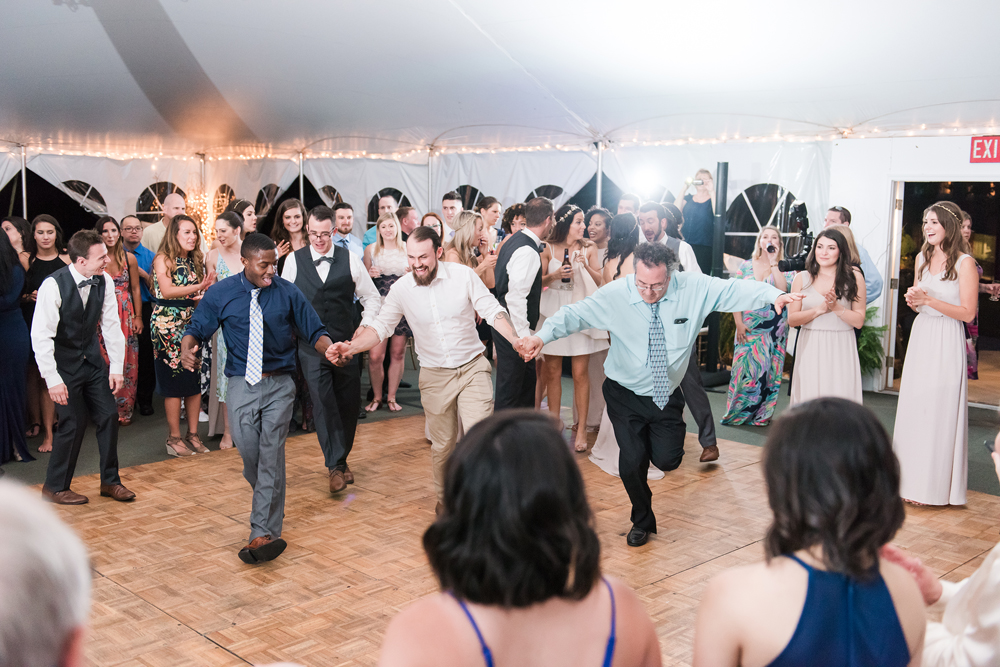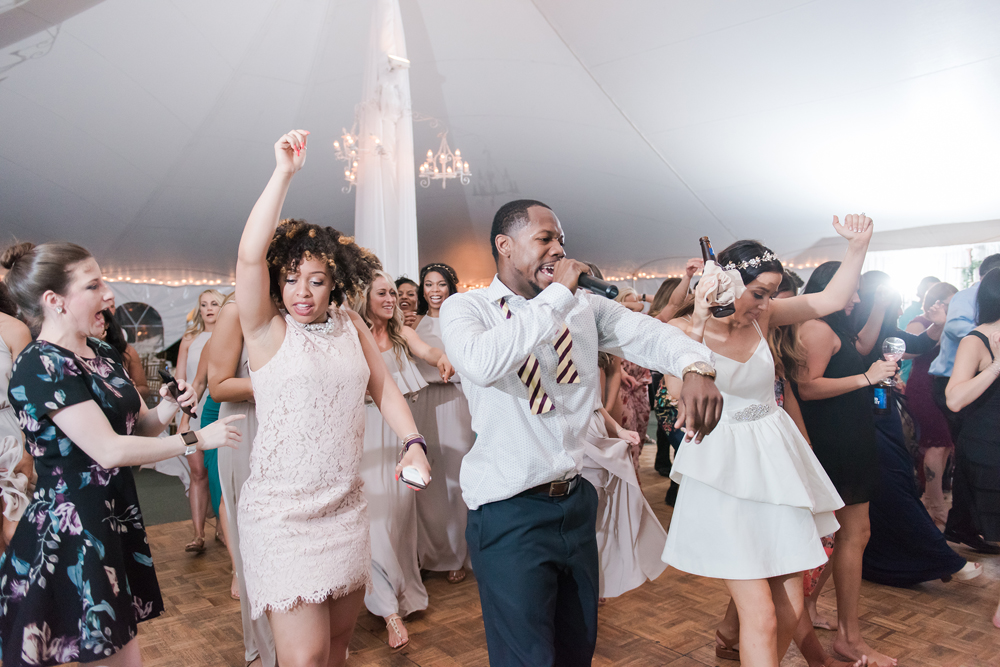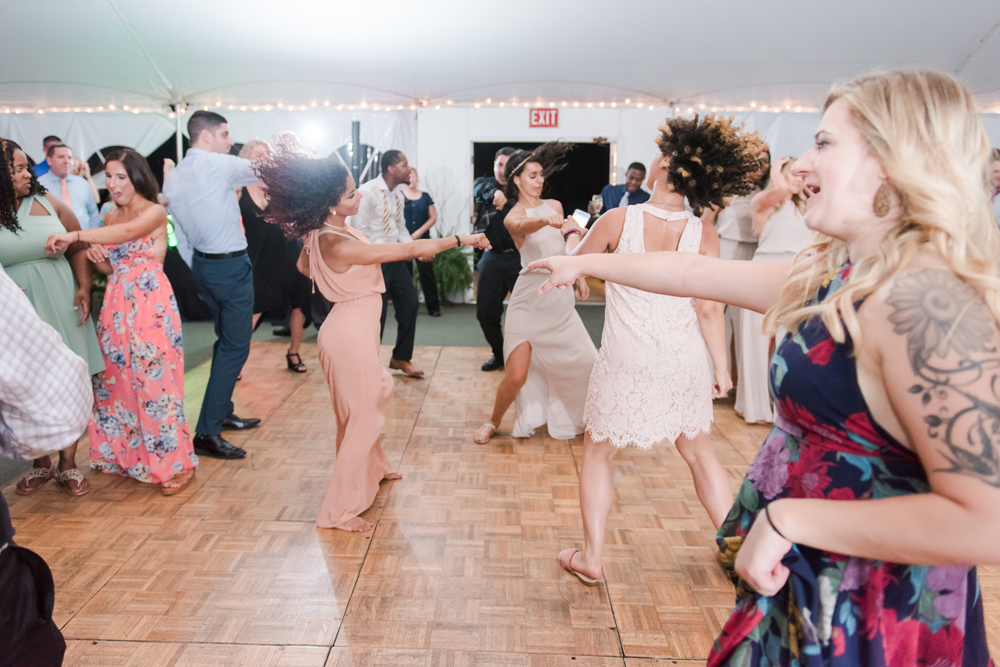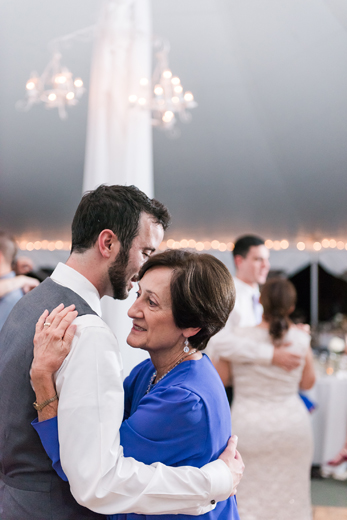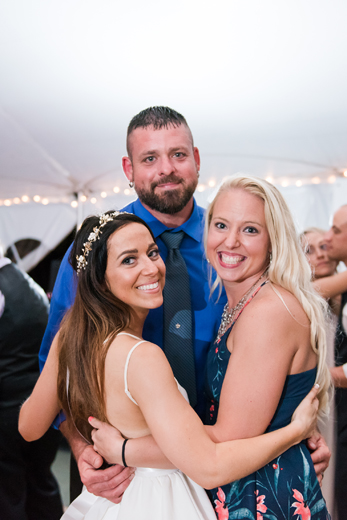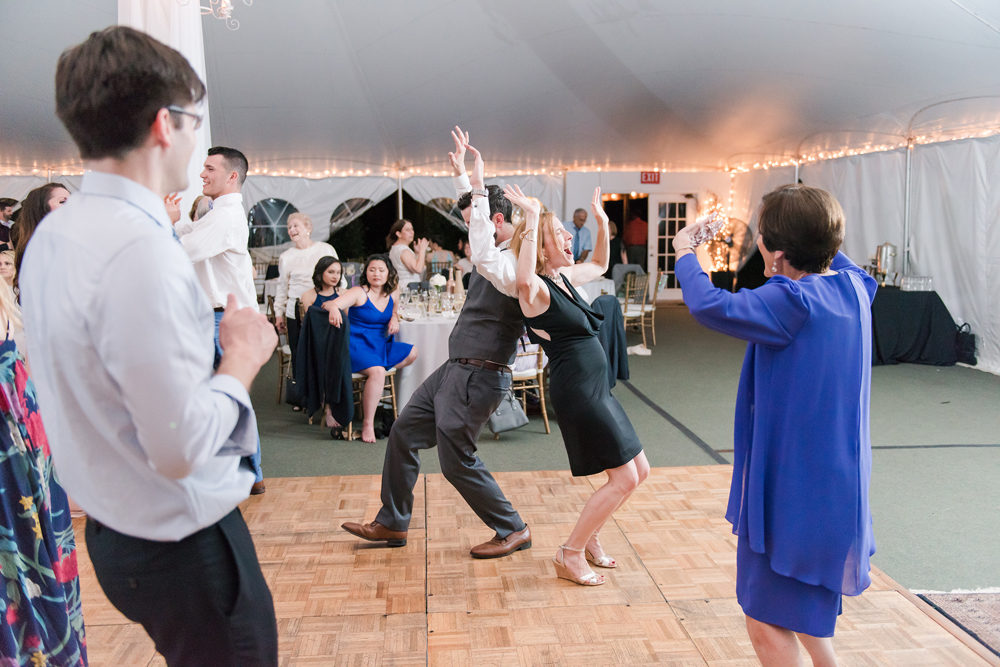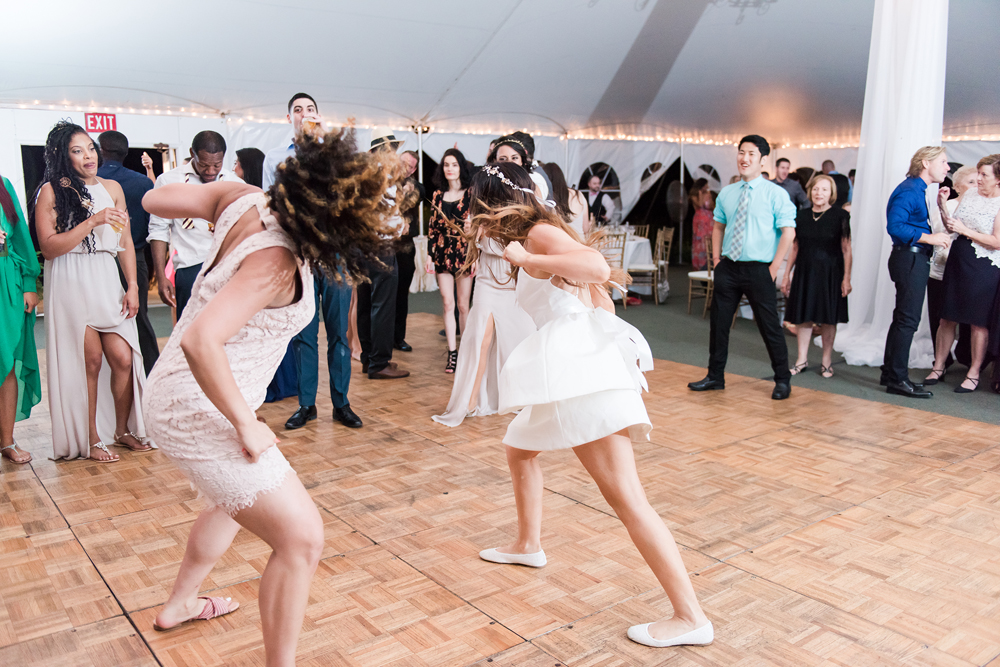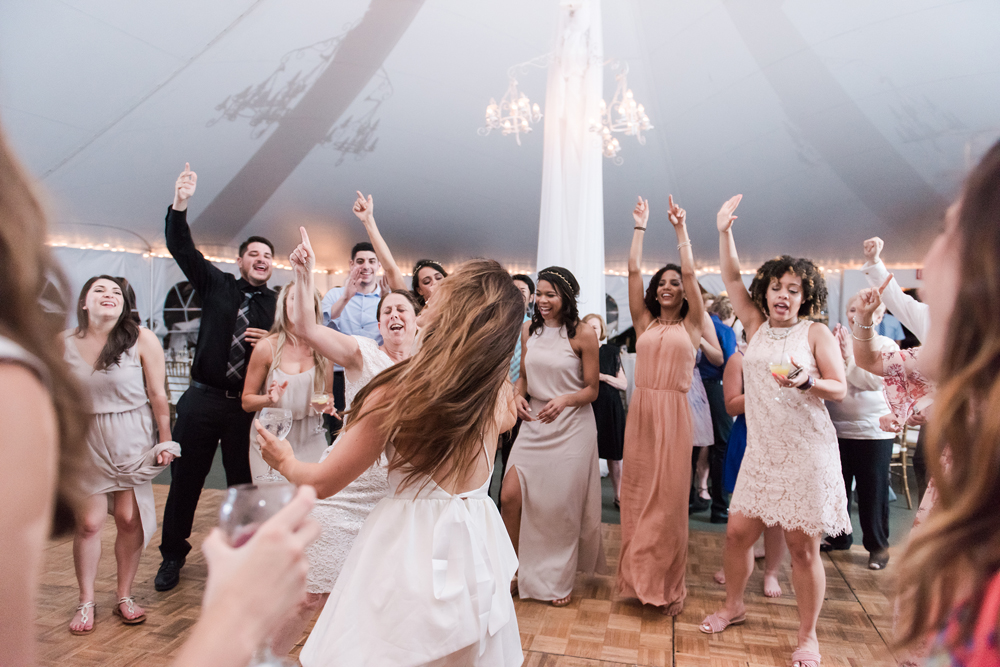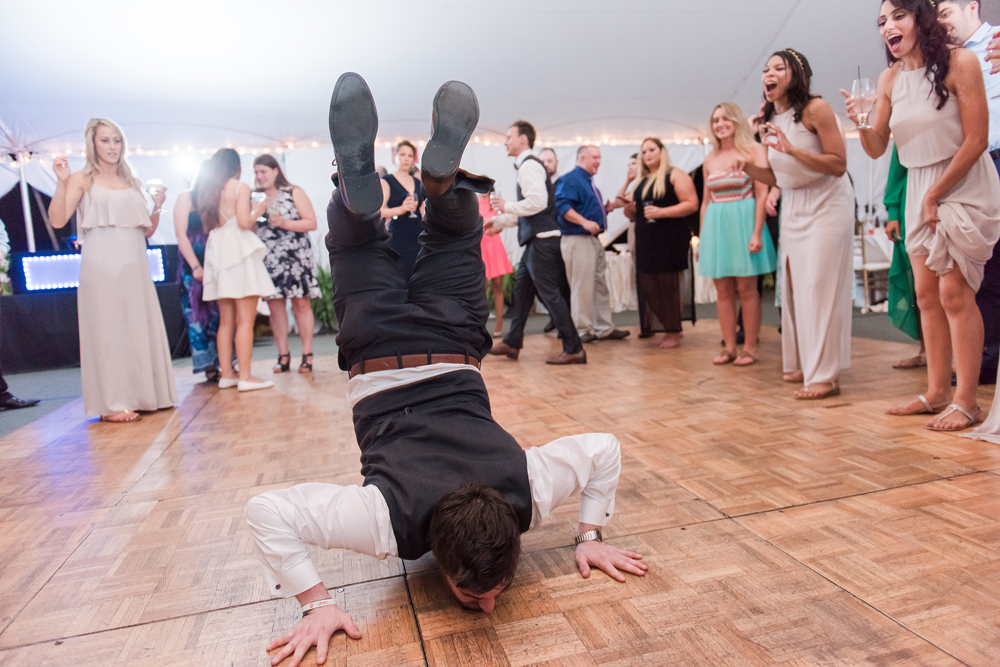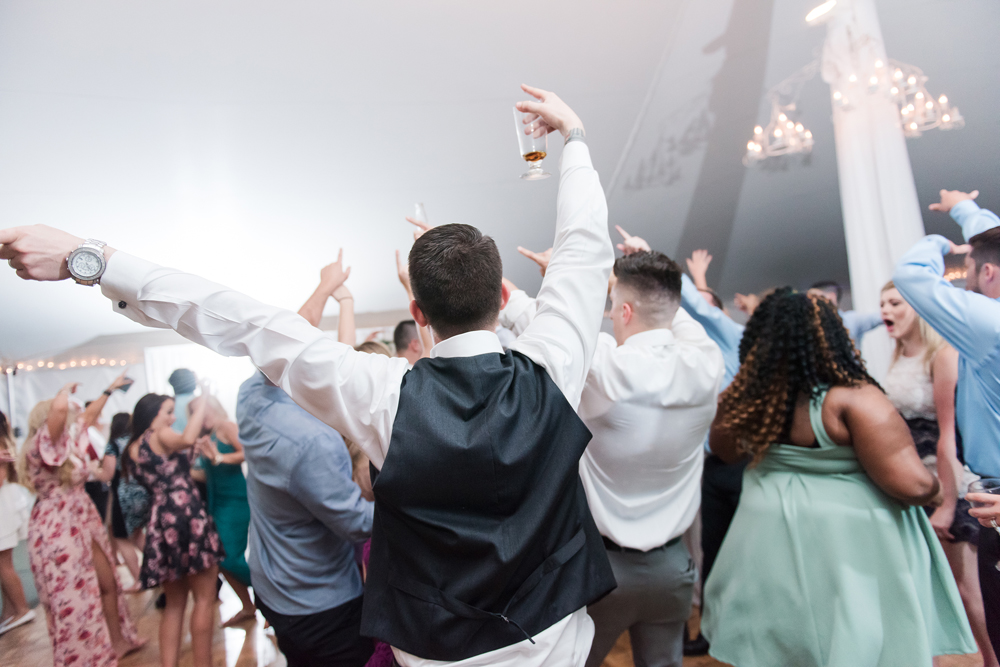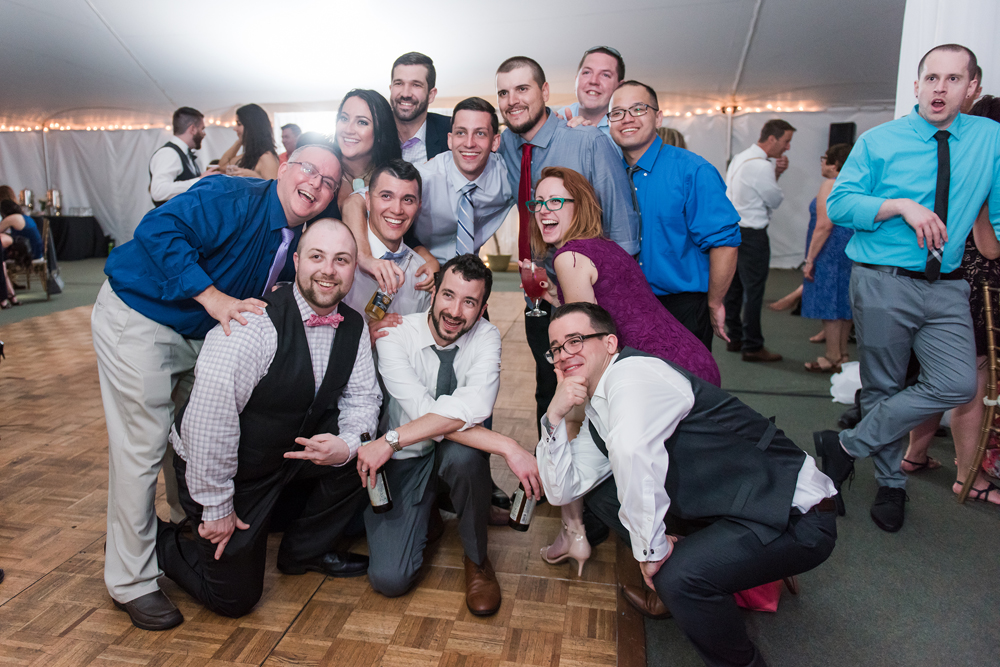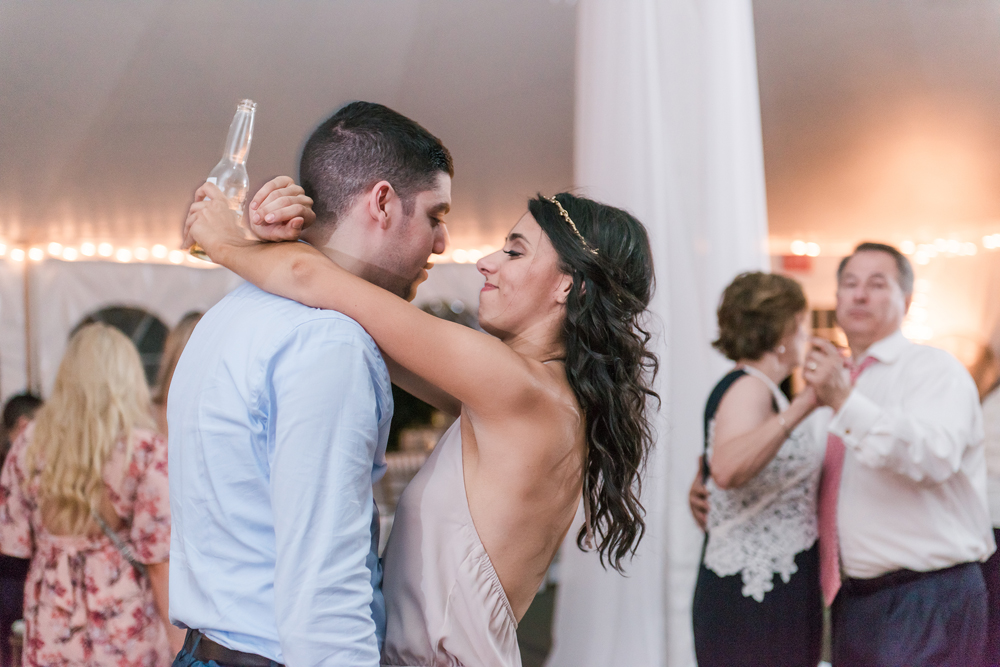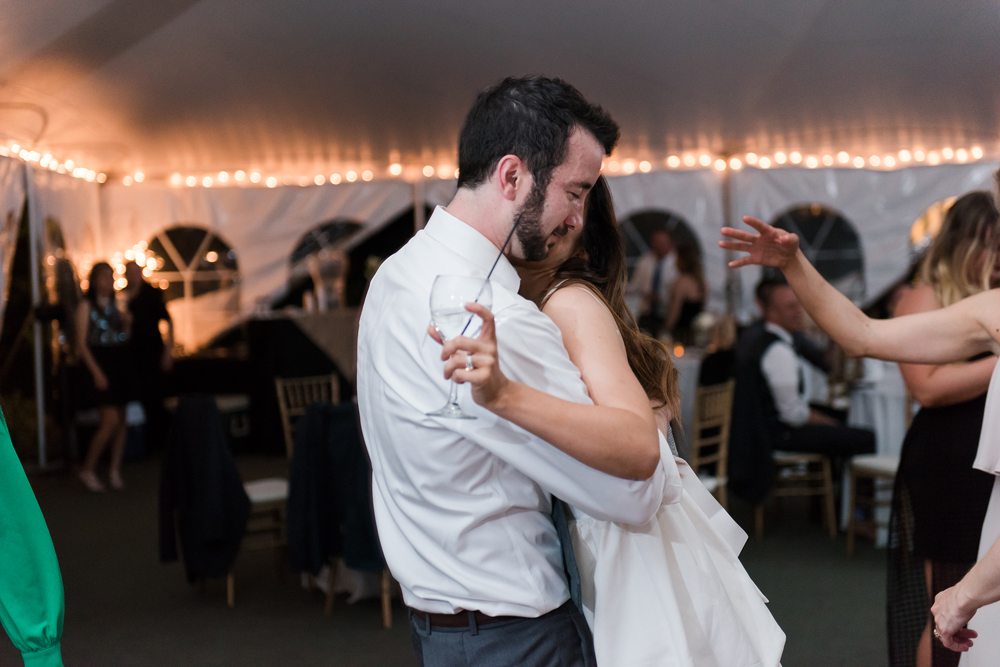 Ahhh!! Congratulations you two! Such an amazing day and so honored to celebrate with you all!!
VENDORS WHO HELPED MAKE IT HAPPEN:
Venue: Stone Manor Country Club
Officiant: Josiah Dells (friend)
Caterer: Carriage House Inn
Cheesecakes: Sweetz Cheesecakes
Donuts: Sparkling Sweets Boutique
Mason Jar Cakes: bakedNC
Flowers: By the groom's mom
Handlettered Signs: Letters by Leah
Makeup: Ida Slaughter
DJ: Dave Holmes from Event Entertainment (mine and Adam's DJ too!!)
Wedding Dress: Martina Liana from K&B Bridals
Girls' Shirts: DesignPunch – Erin Casement
Groom's Attire: Black Tux
Event Planner: Veronica from Perfectly Planned