Josie & John's Baltimore Engagement Session
It was just a few weeks ago that I was adventuring around the city with Josie and John. The evening was awesome, and these two put tons of thought into their favorite locations near where they live in Baltimore. That meant getting to explore lots of great places around Fed Hill and the Inner Harbor – and we even got to ride on the water taxi!! Not only that, but we stopped at the Frozen Yogurt shop that they used to live above, and the new Crossbar, modeled after a German Biergarten. That place was the perfect spot to finish up, grab a beer, and chat more with this awesome duo! And we even discovered we have a mutual friend! I loved hanging out with Josie and John – seeing them together, you can quickly tell how they are each other's rock. Such a great evening exploring the city with this cute couple! Congratulations again Josie & John, can't wait for your wedding next Spring!!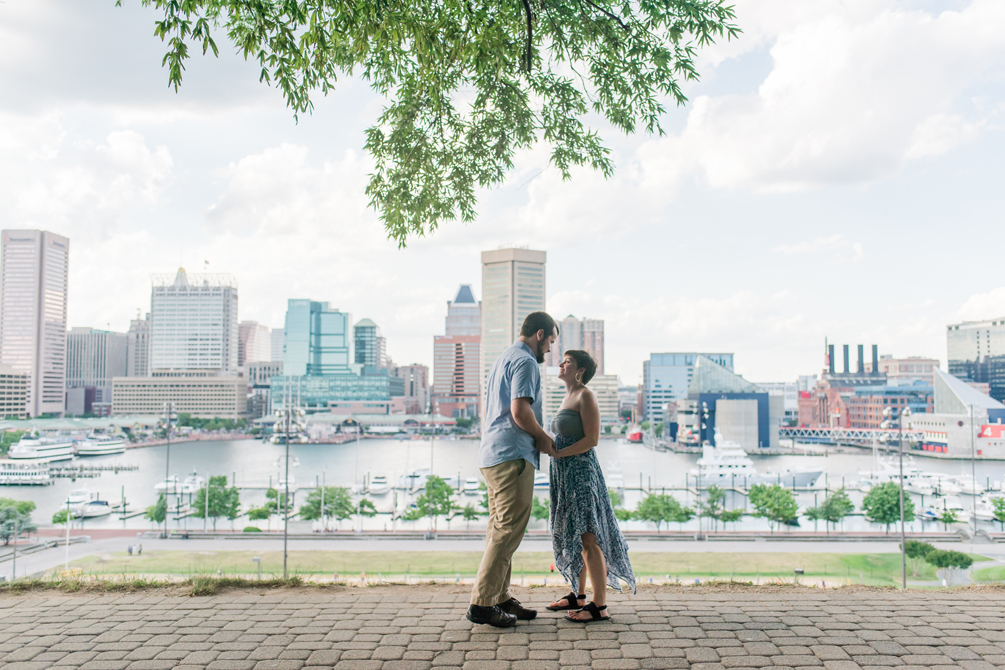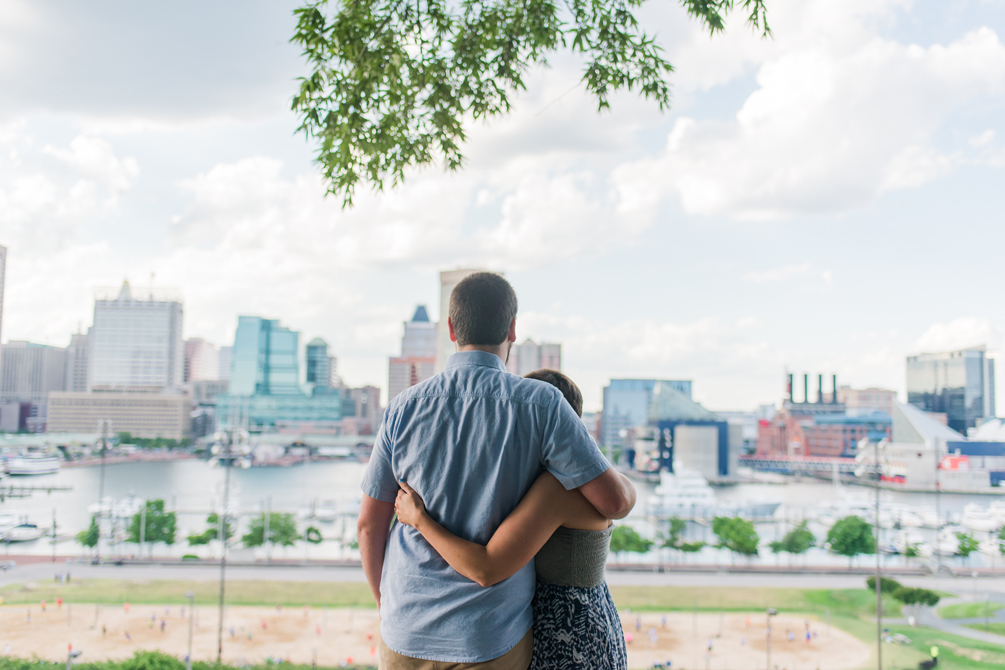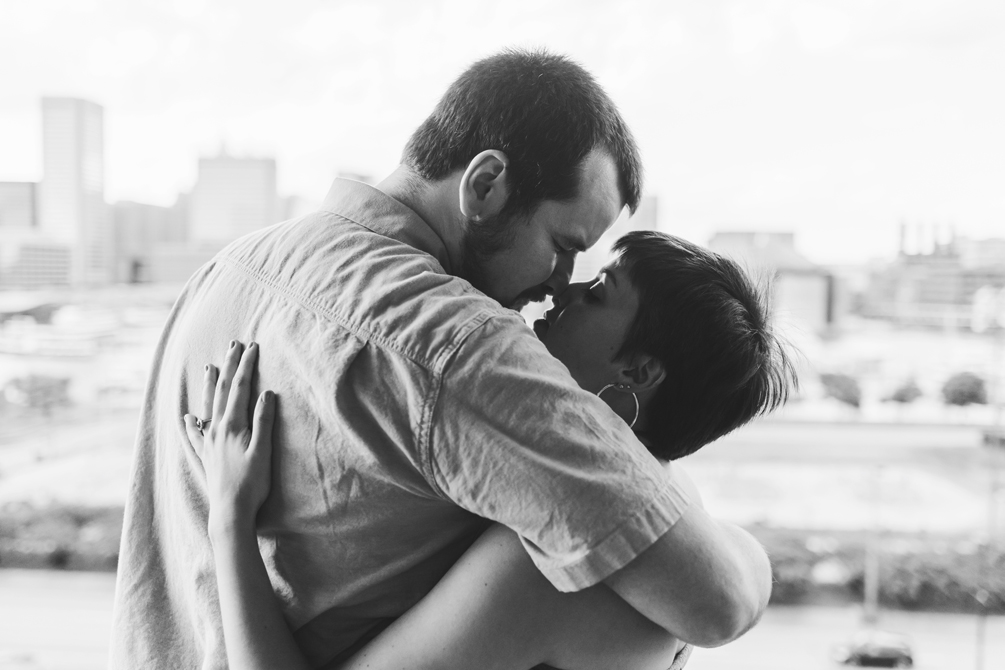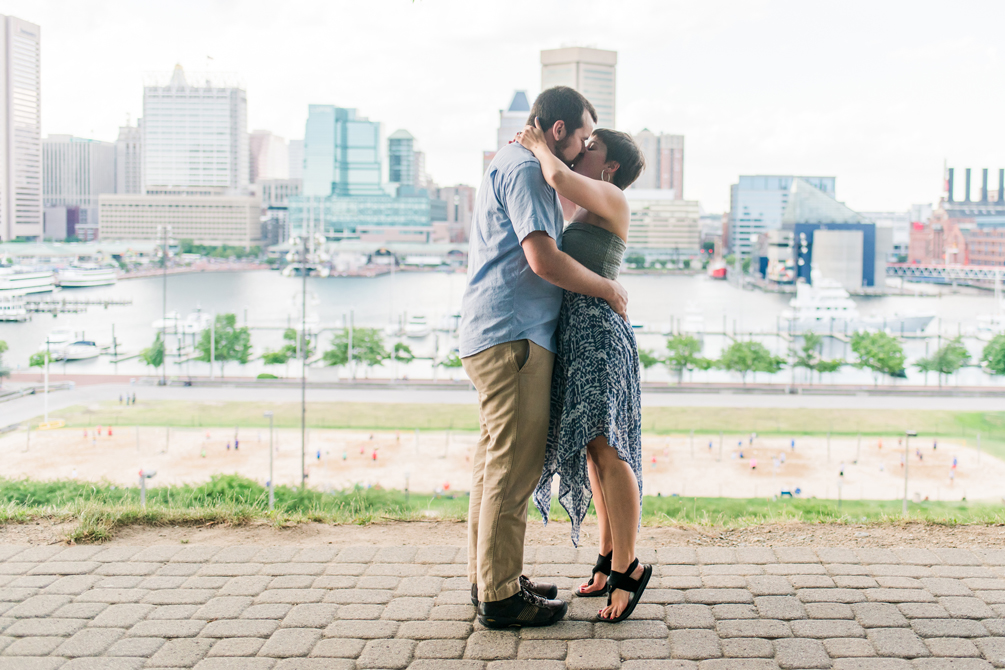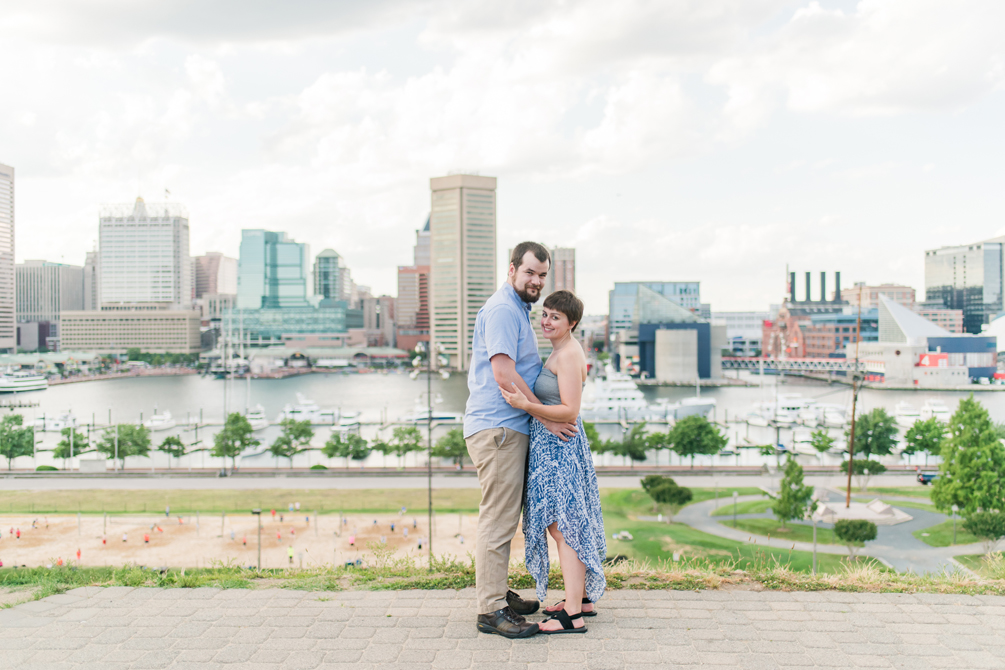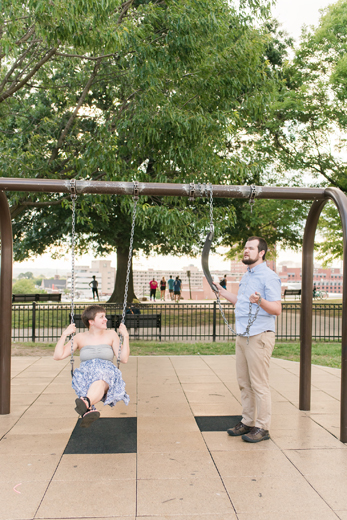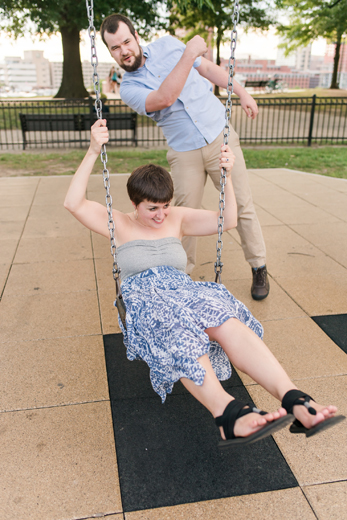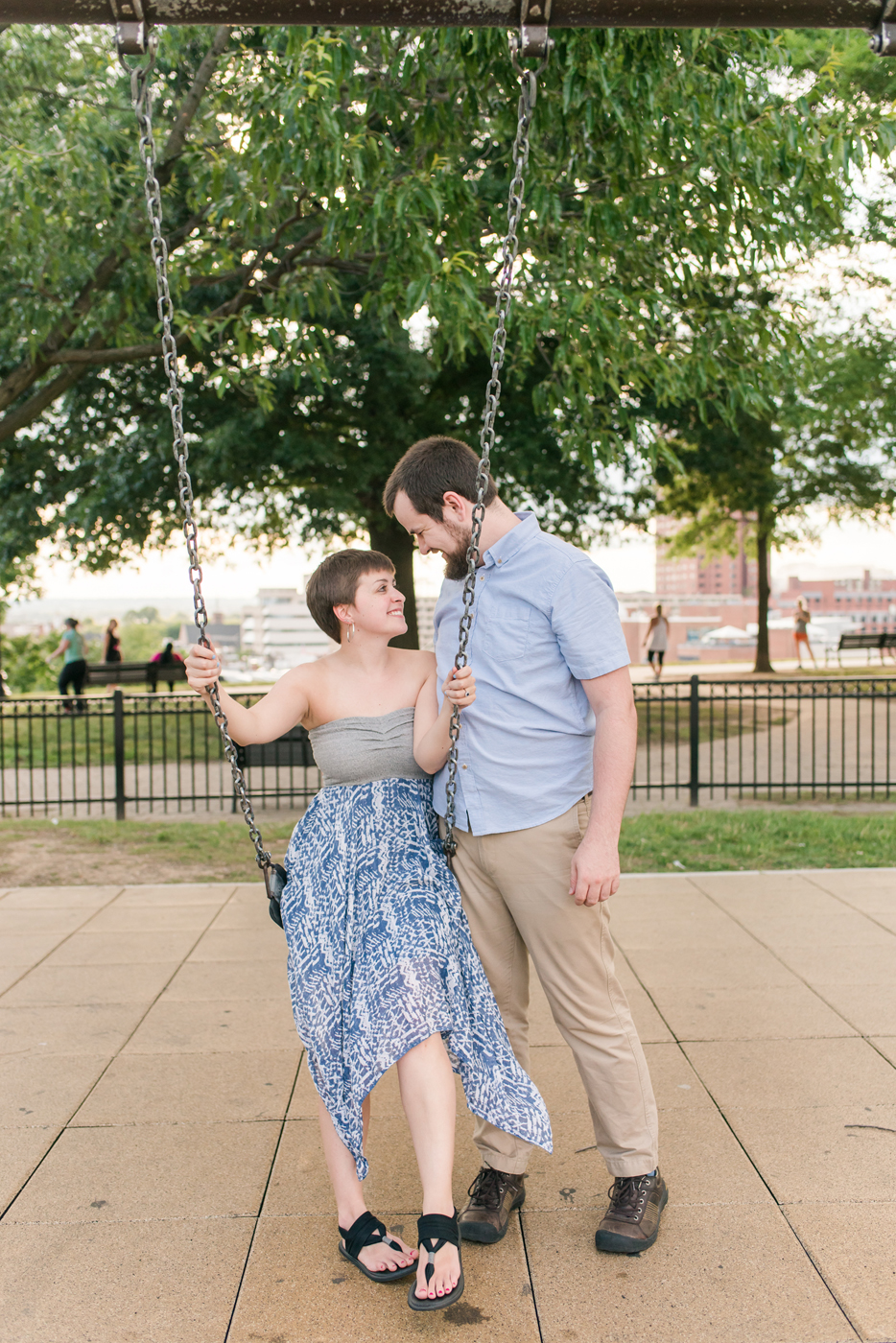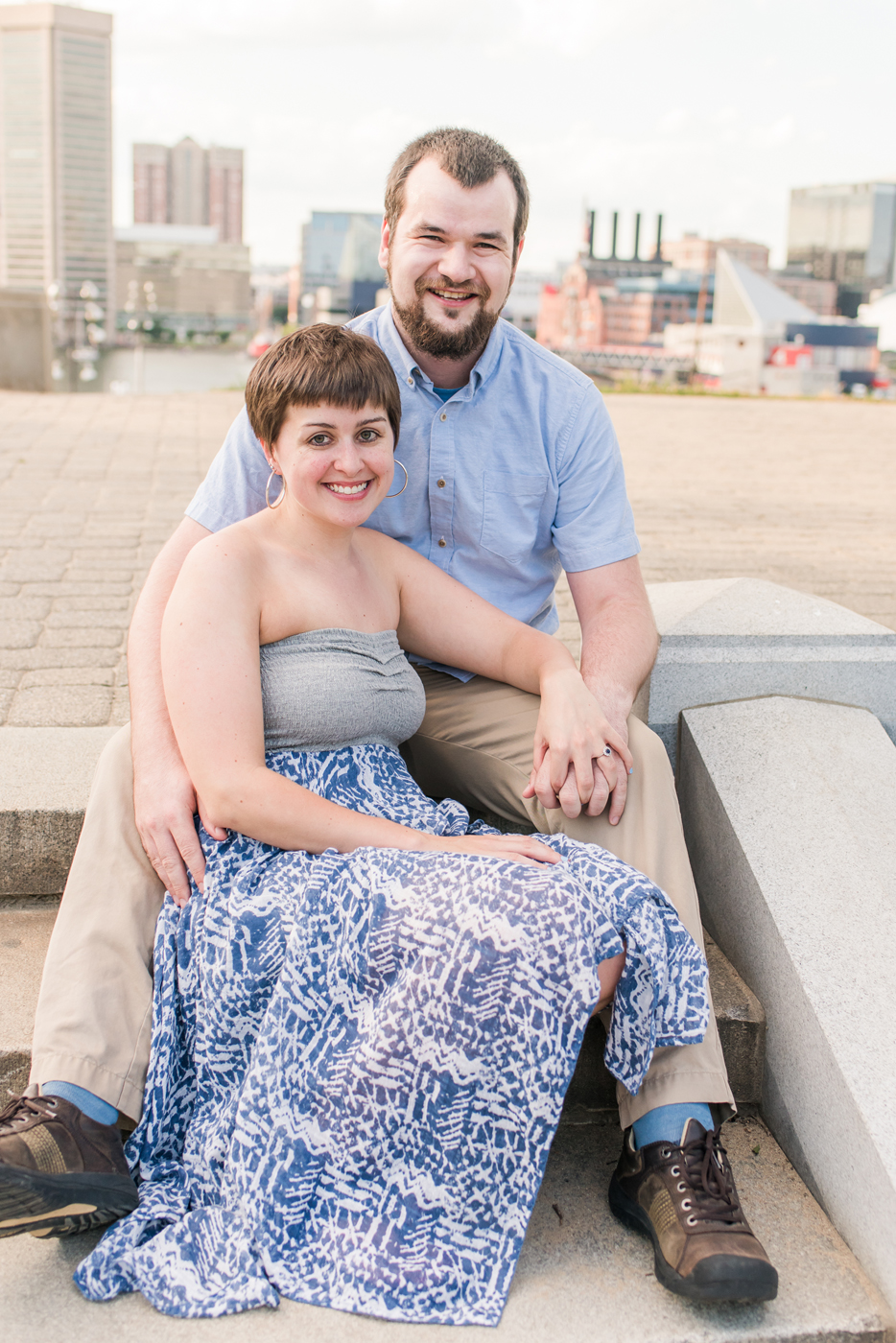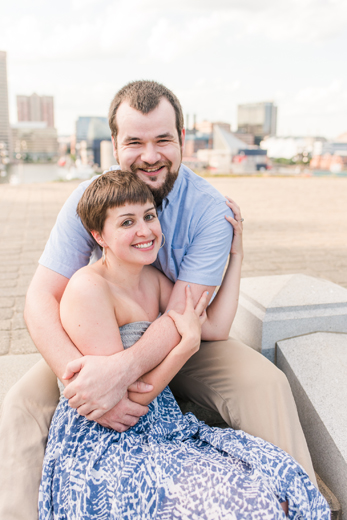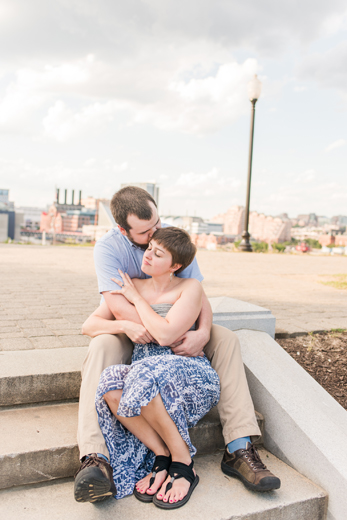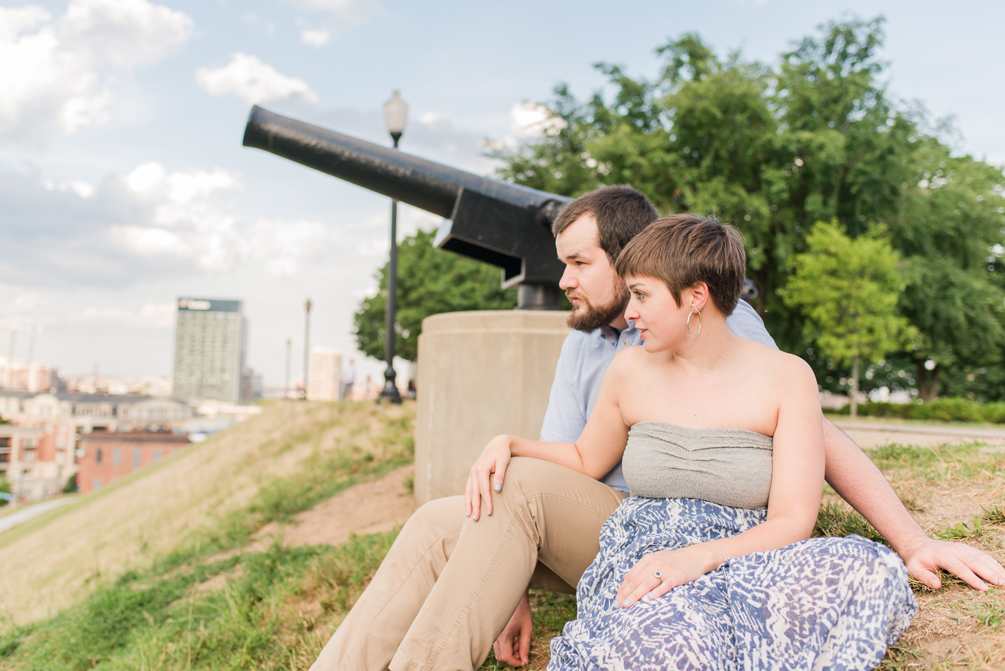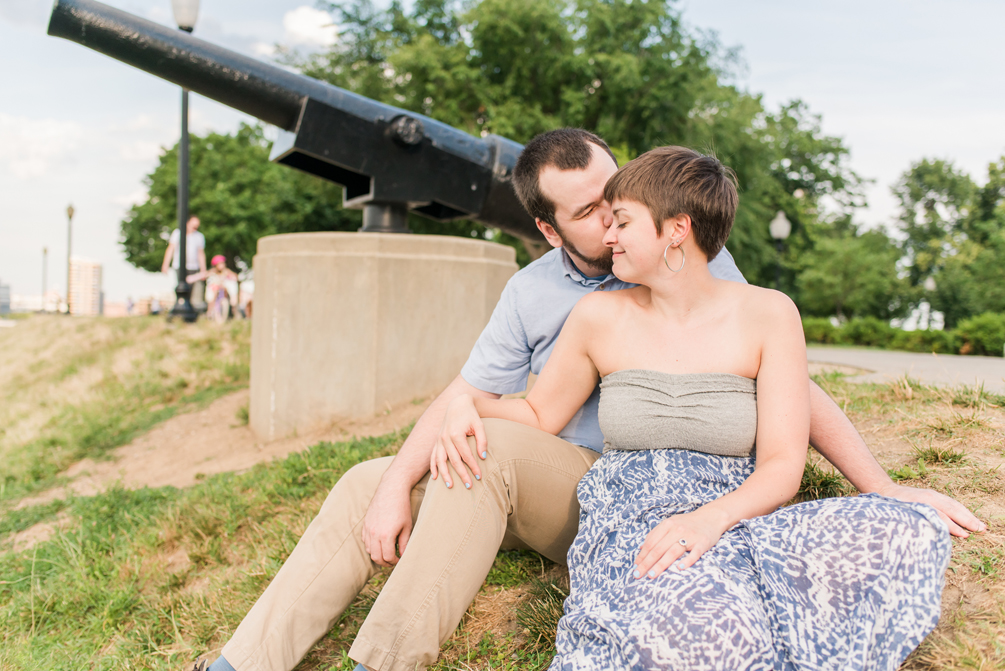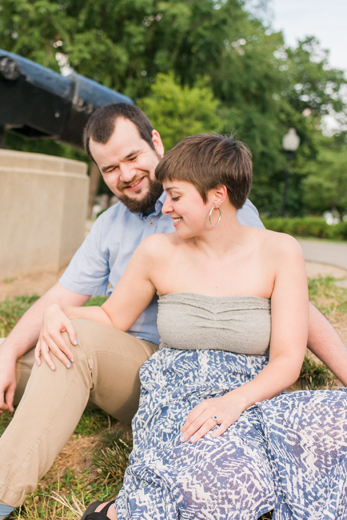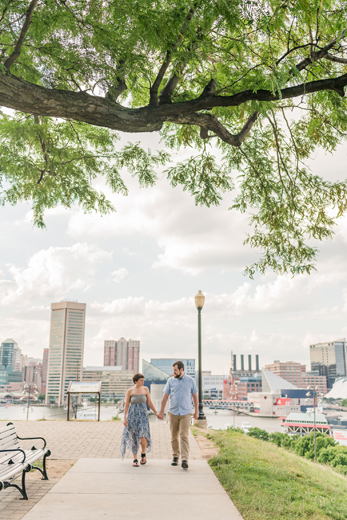 Seriously you two are the sweetest! Love these!!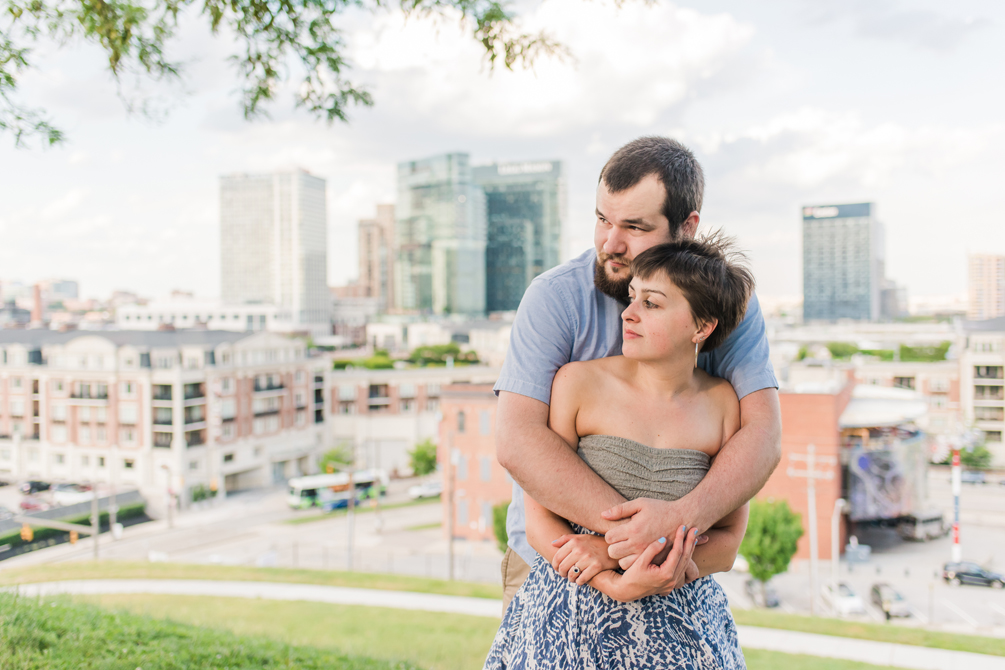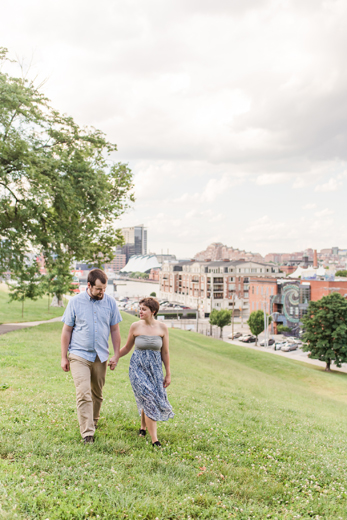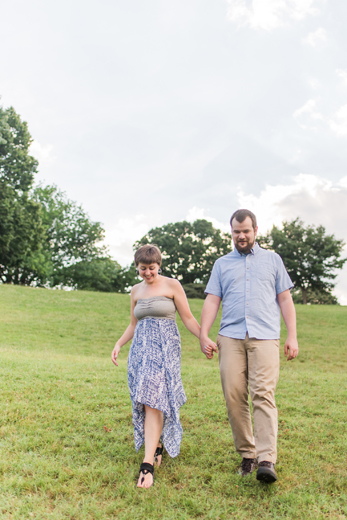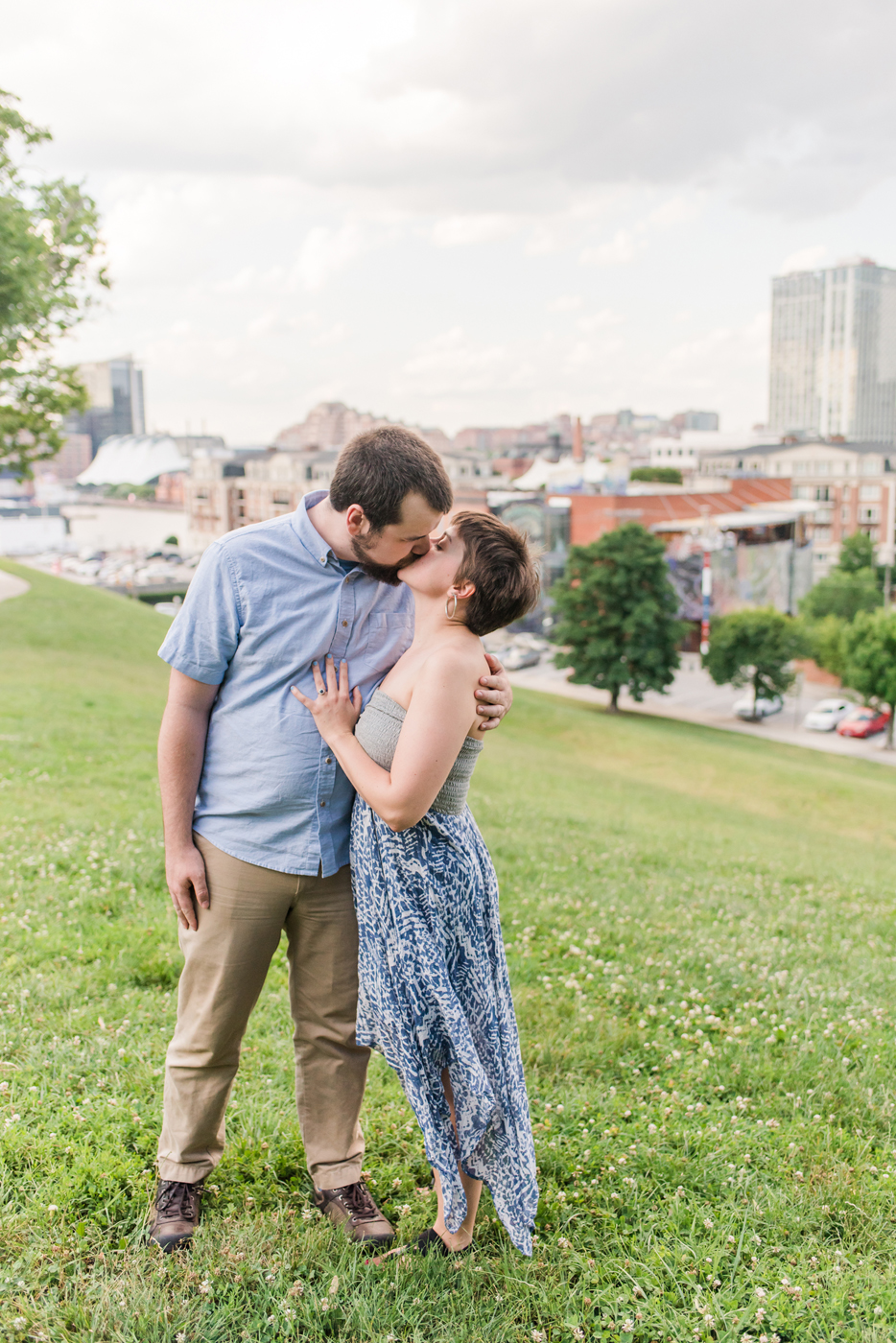 A favorite!!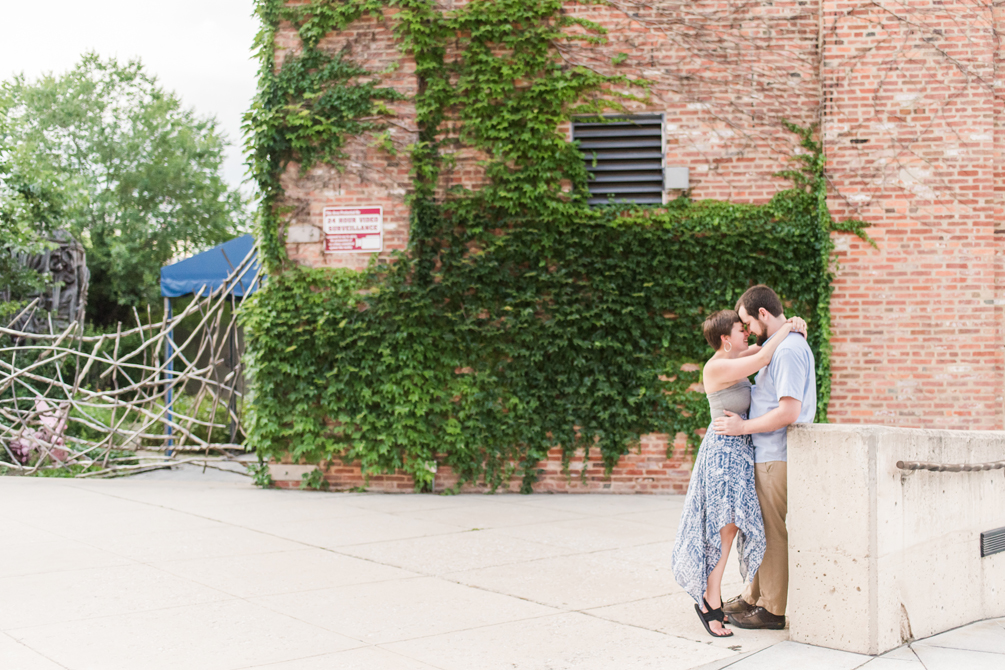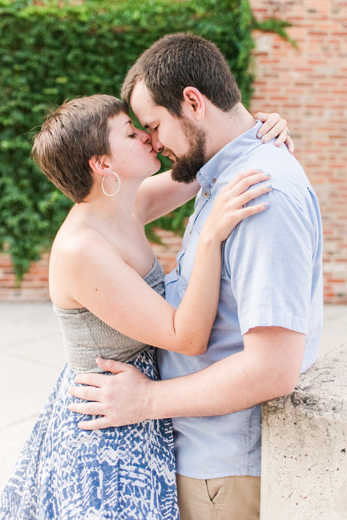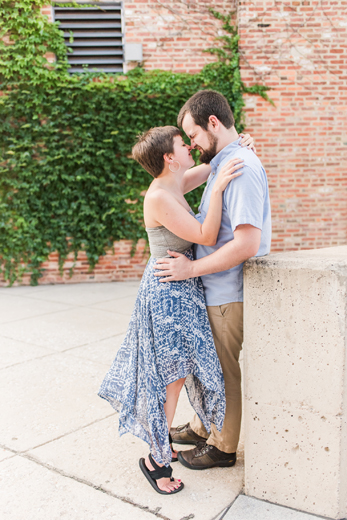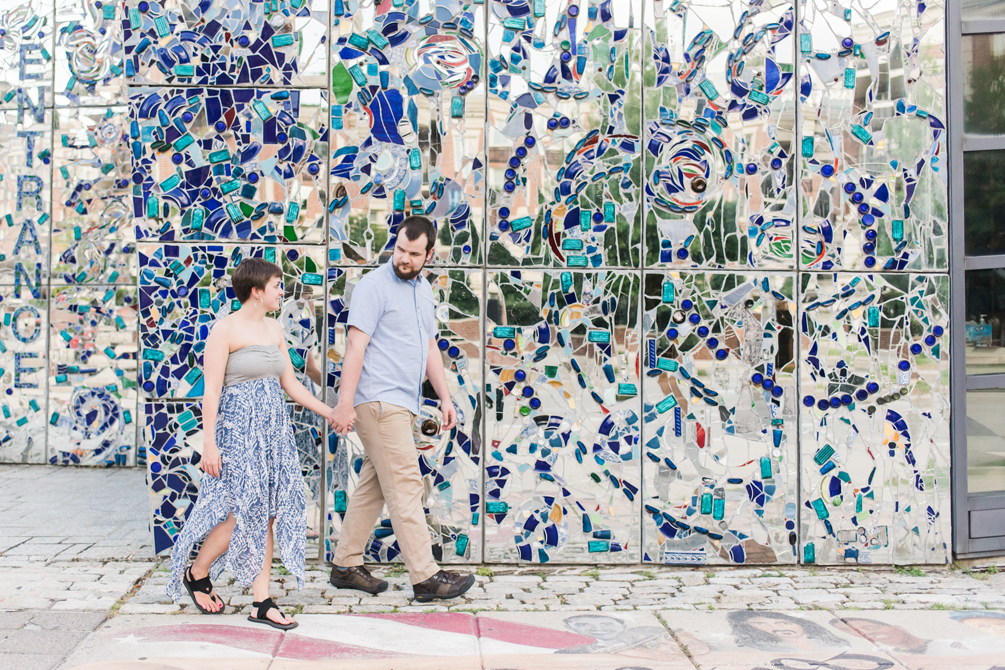 Always love getting to include the mosaics outside the Visionary Art Museum :)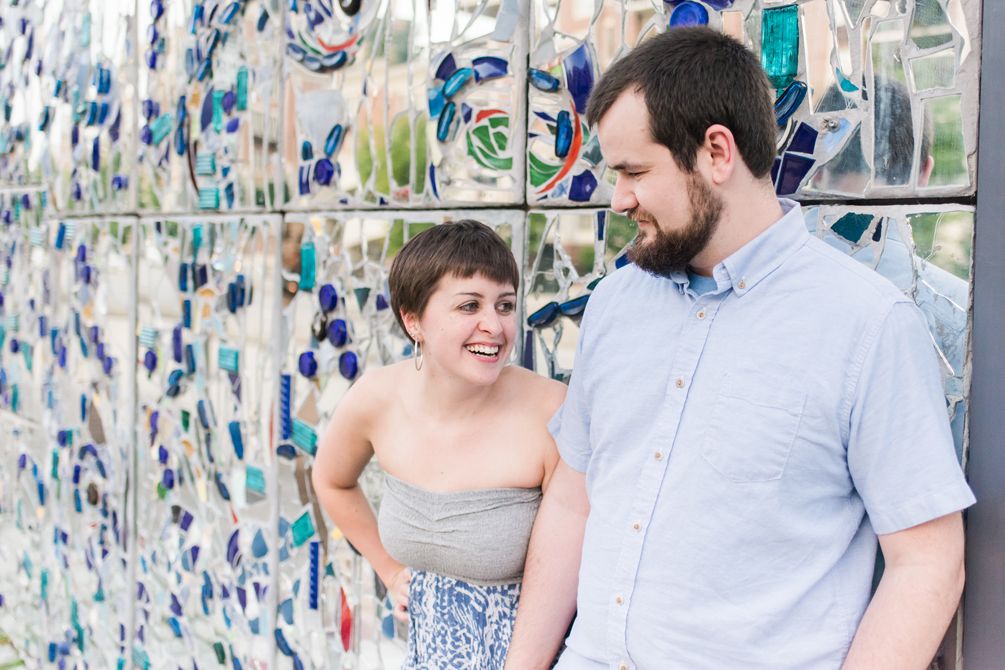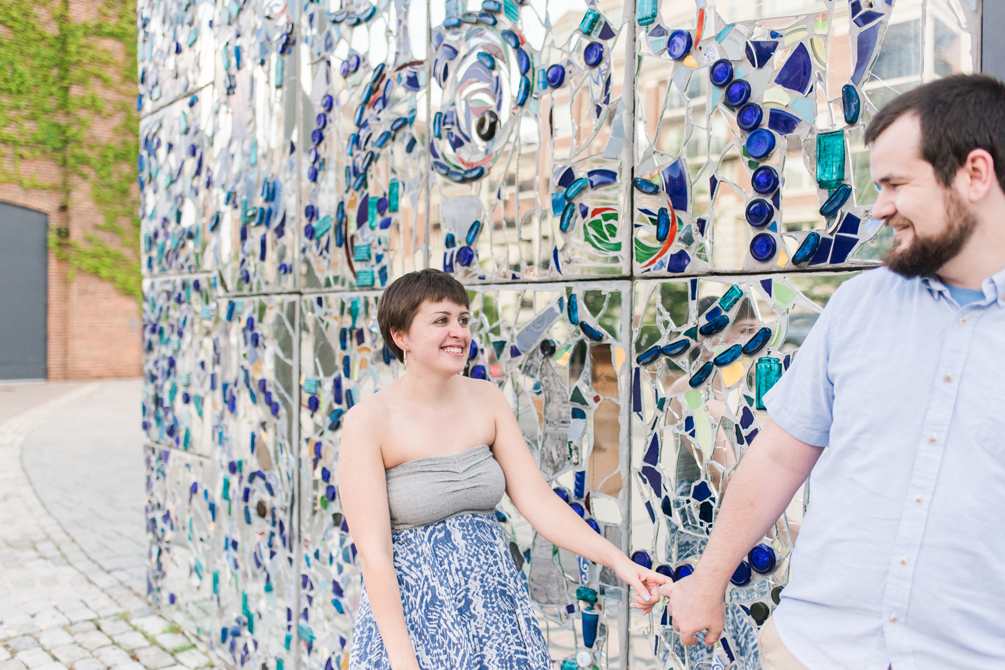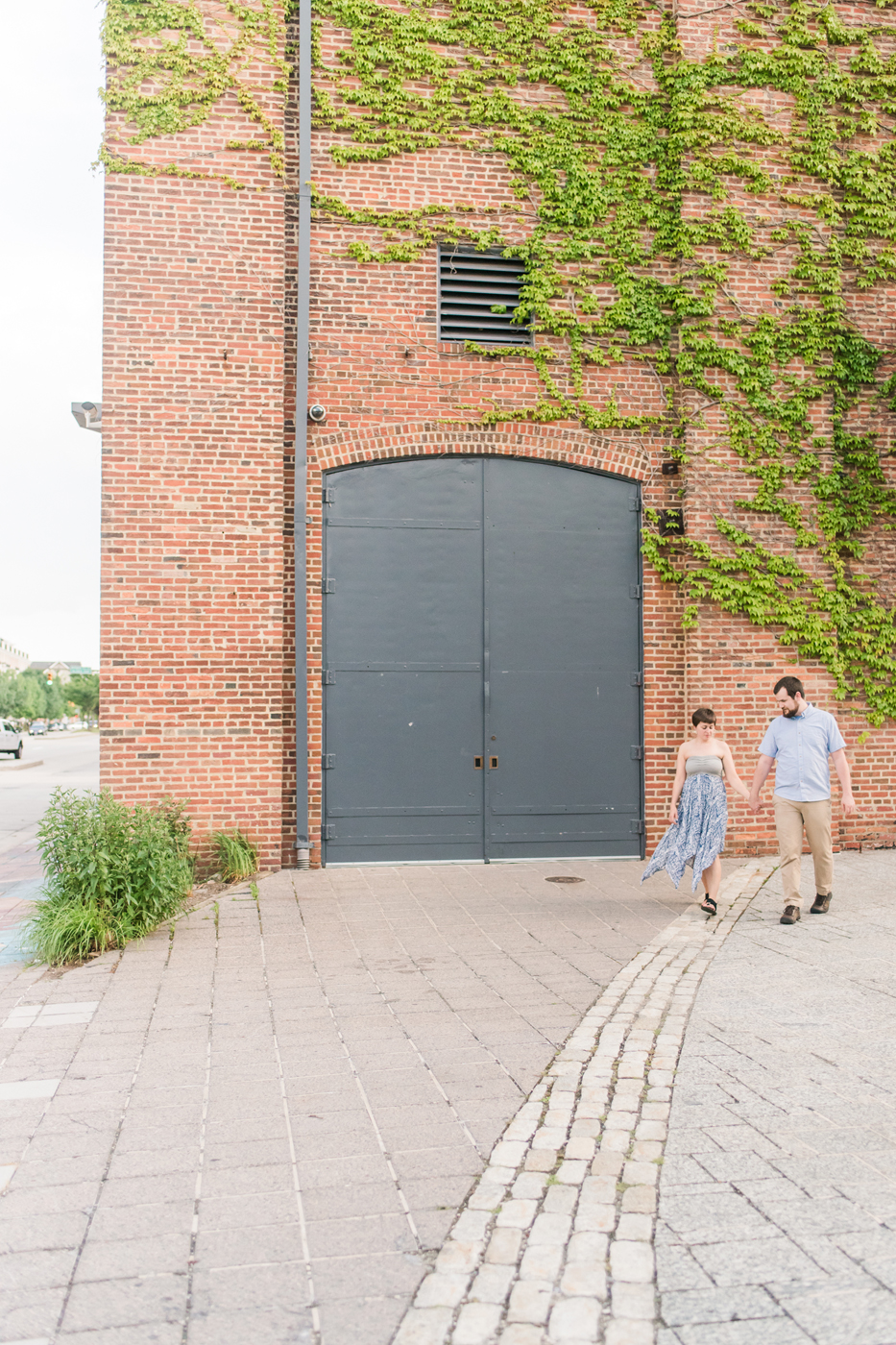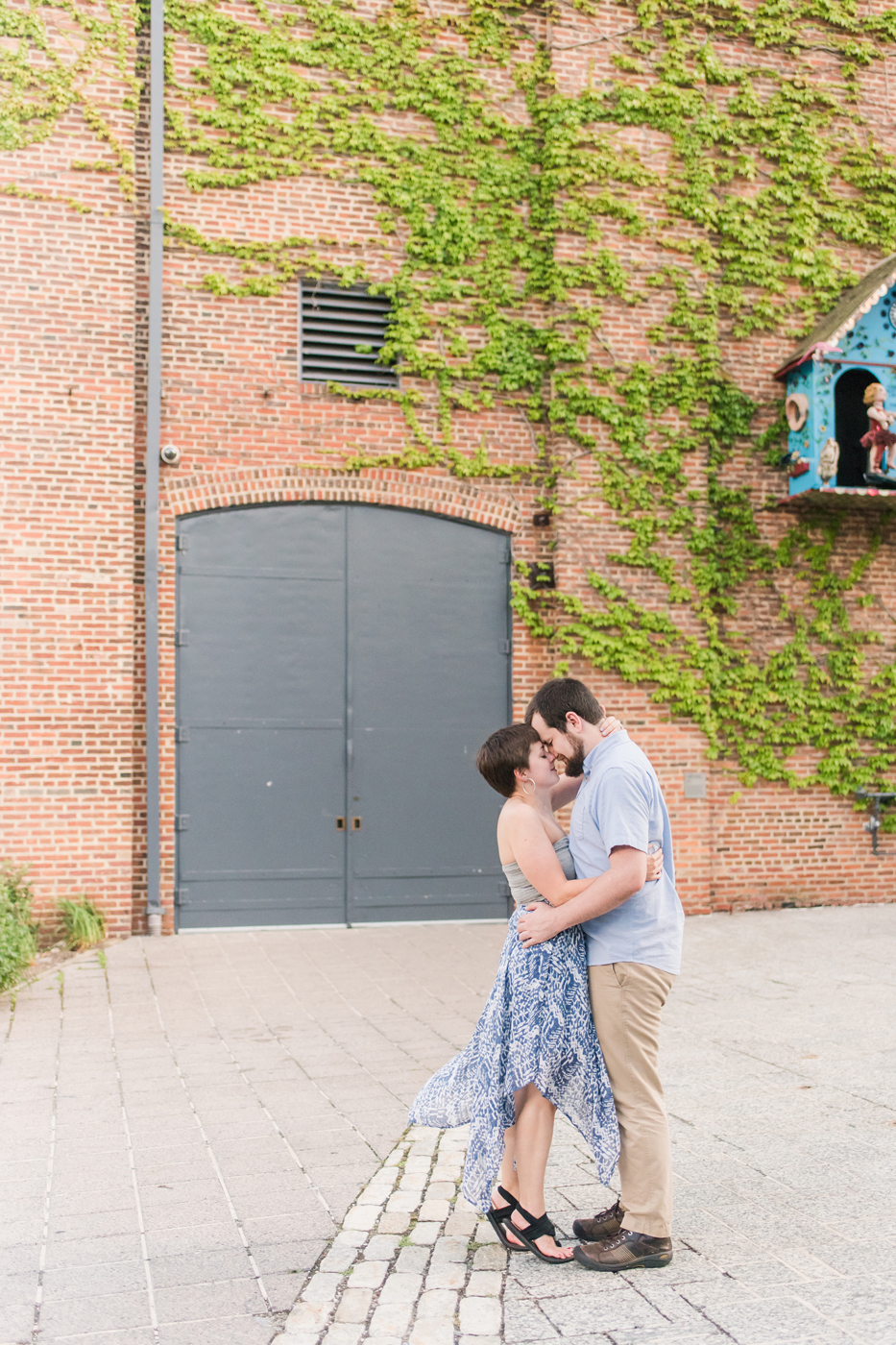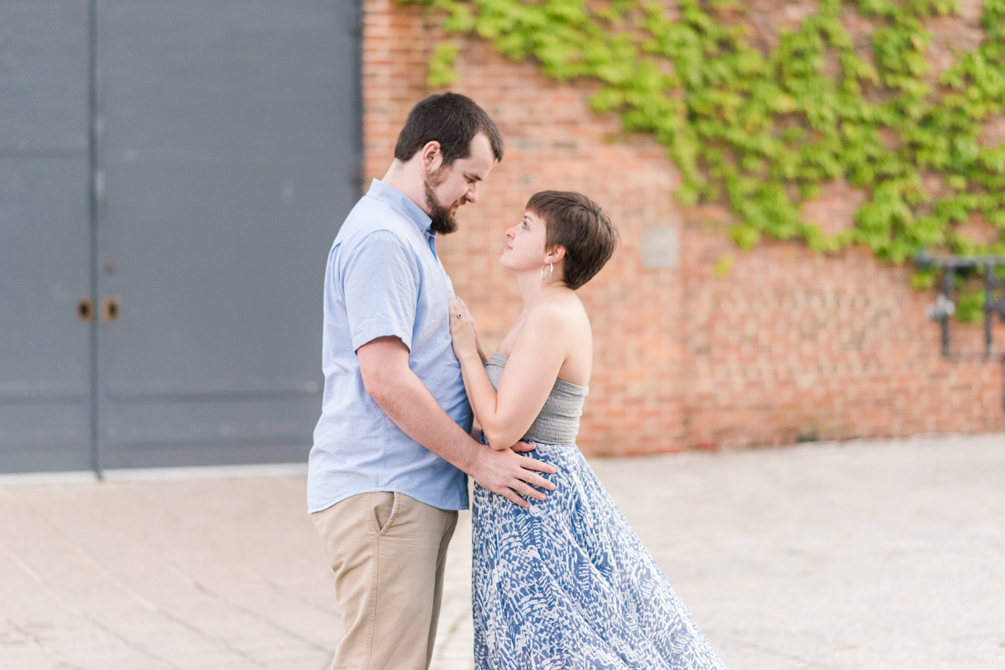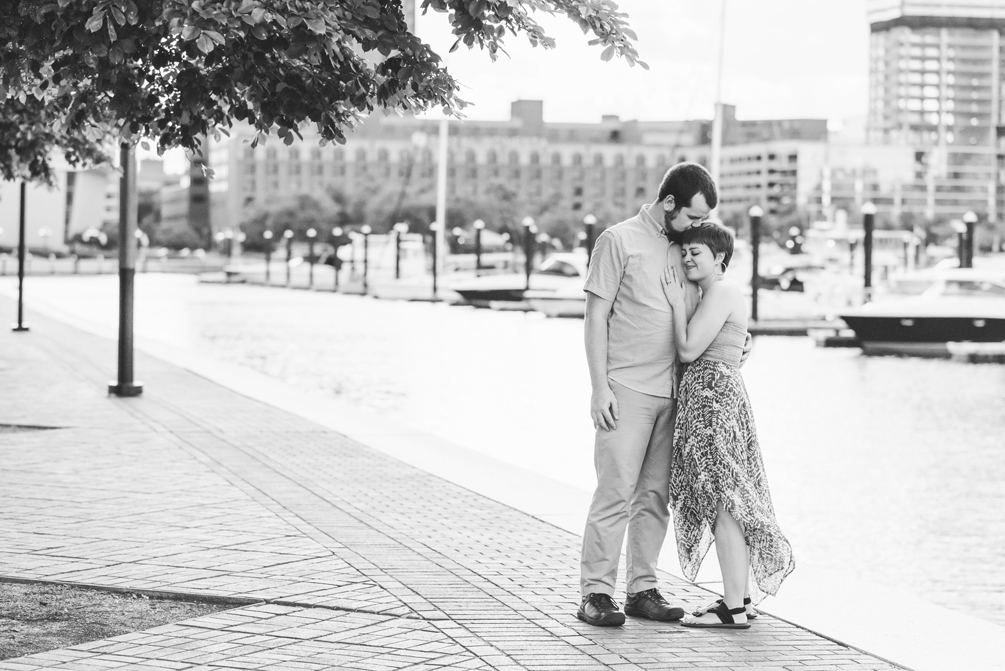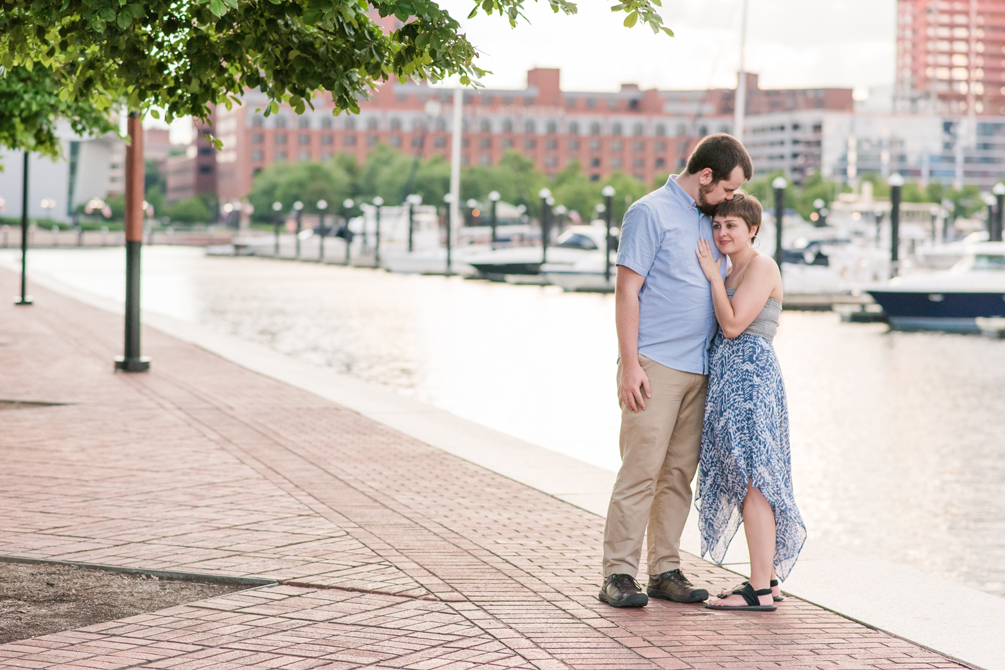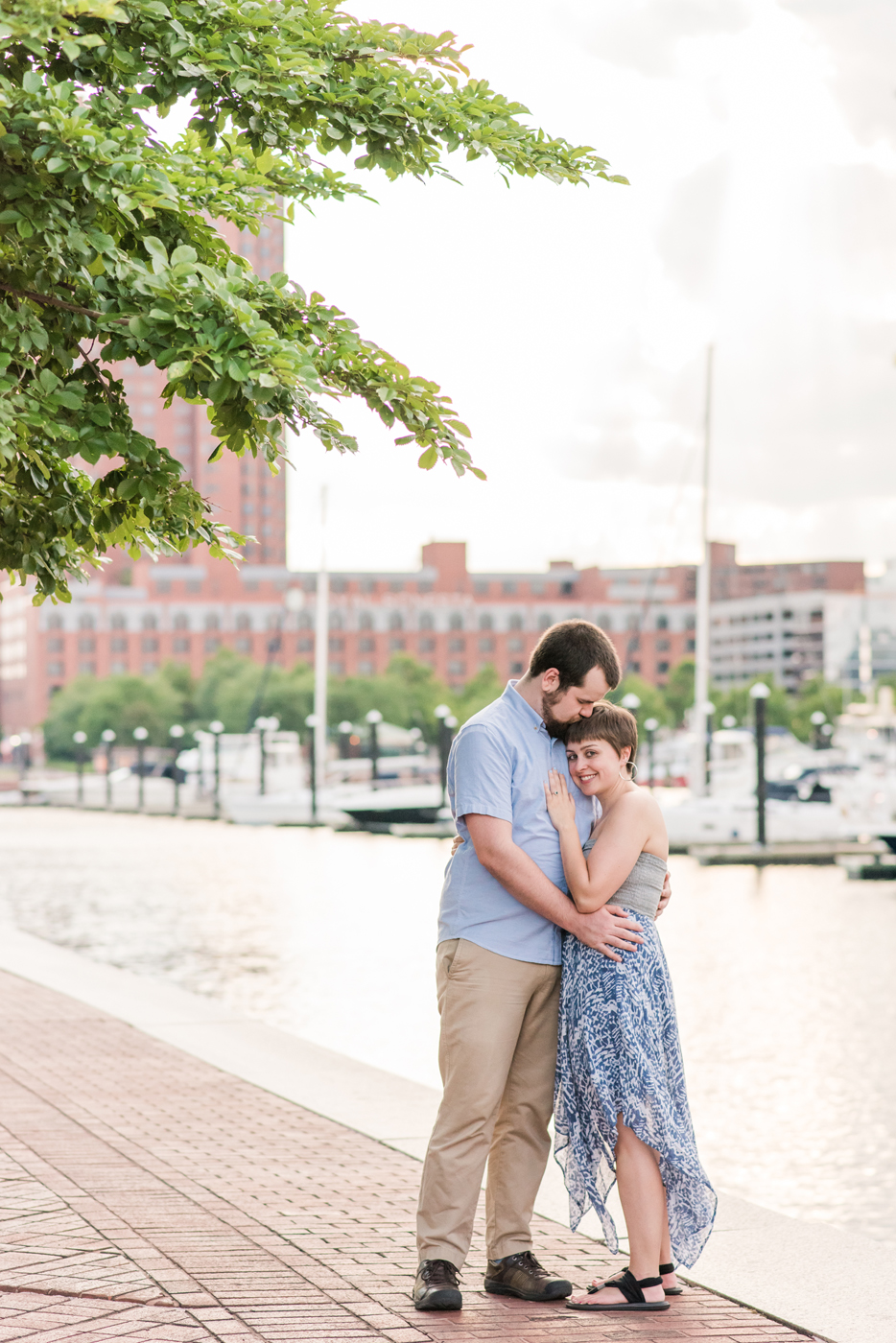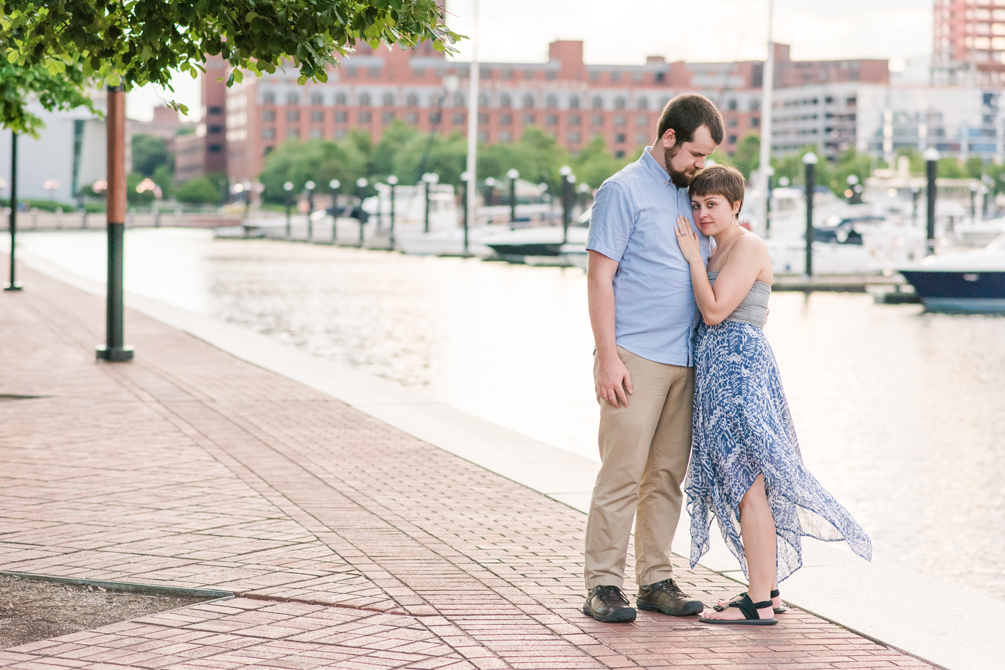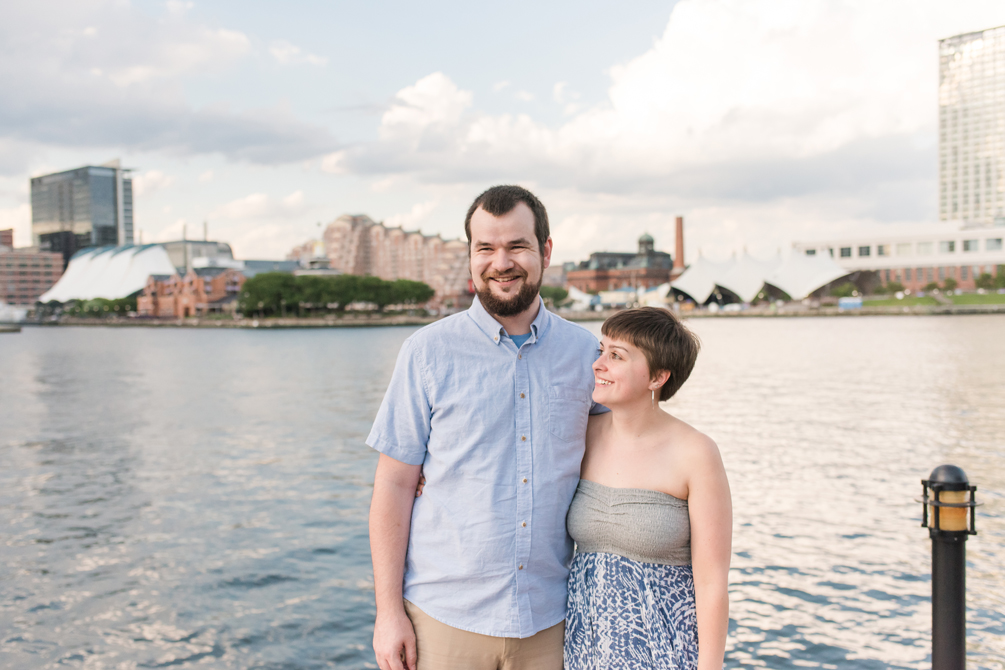 The weather this night was perfect! So happy we could even hop on to a water taxi ride – being on the water was amazing!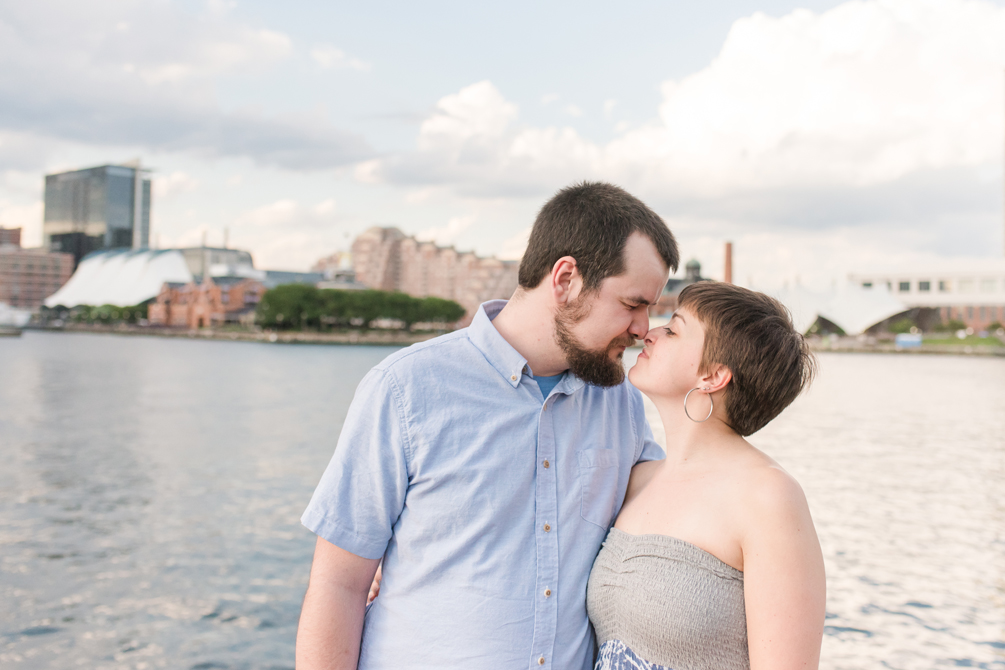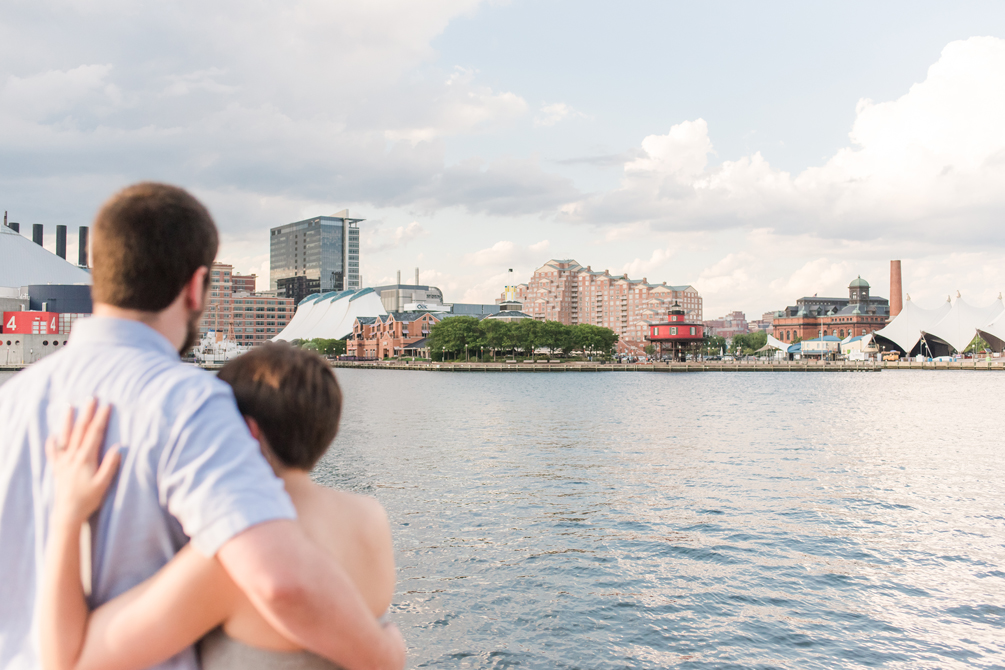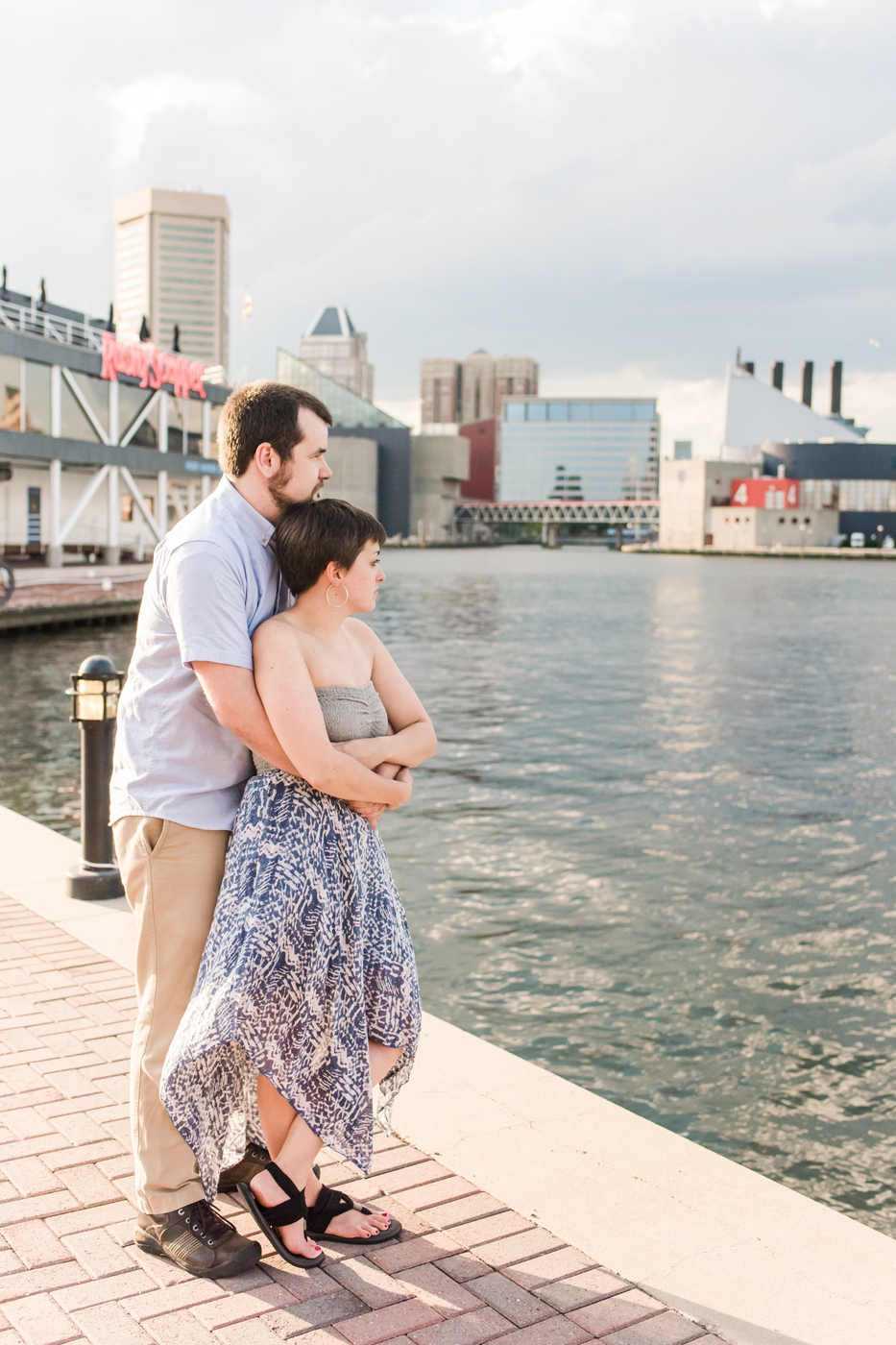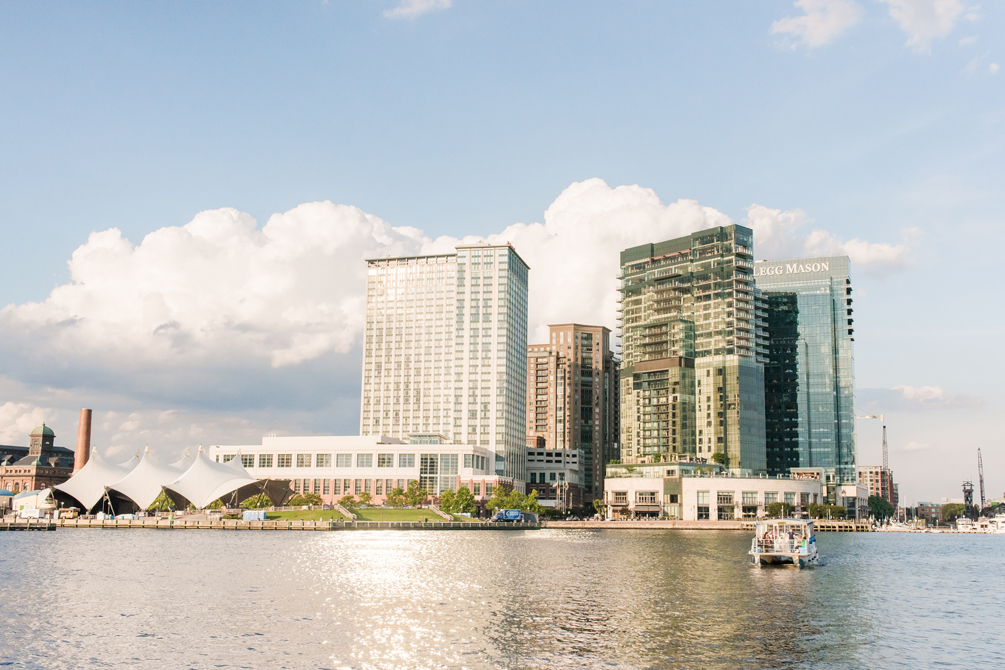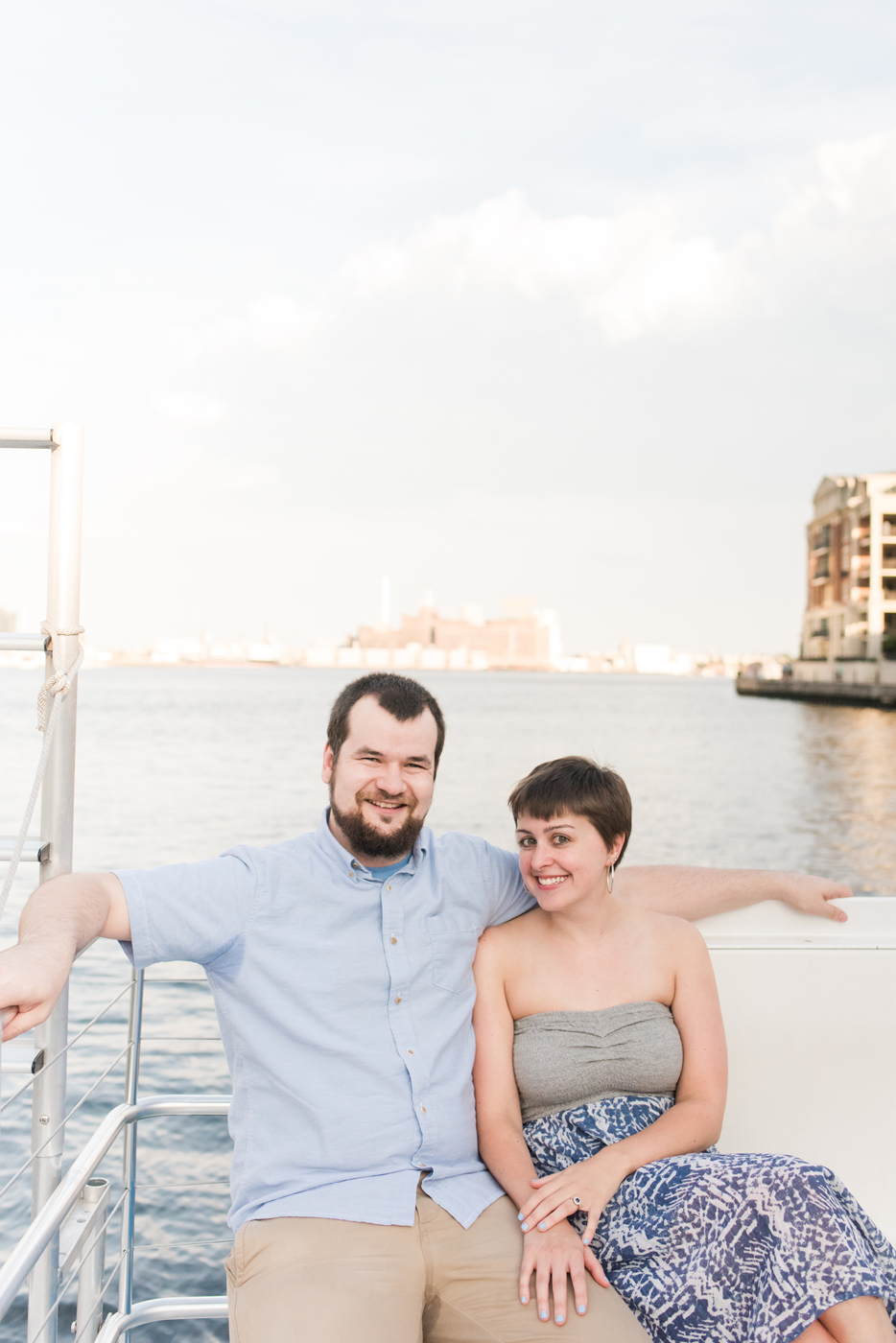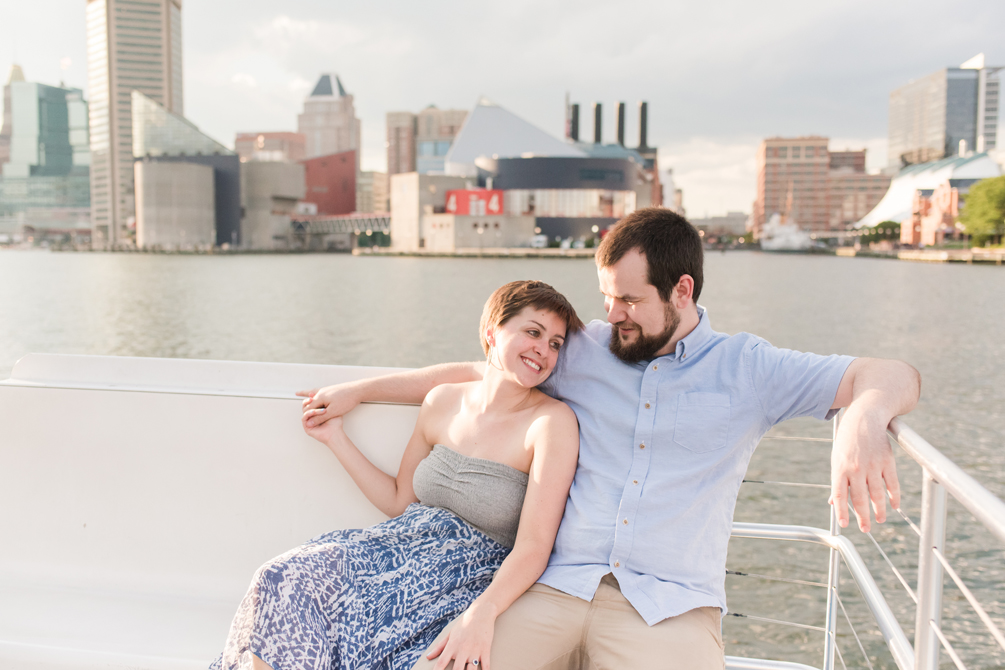 I was loving life photographing the two of them on the water taxi! So adorable! And then John said "look there's a rainbow!" – I honestly thought he was kidding but I turned around and there it was! It could't get more perfect!!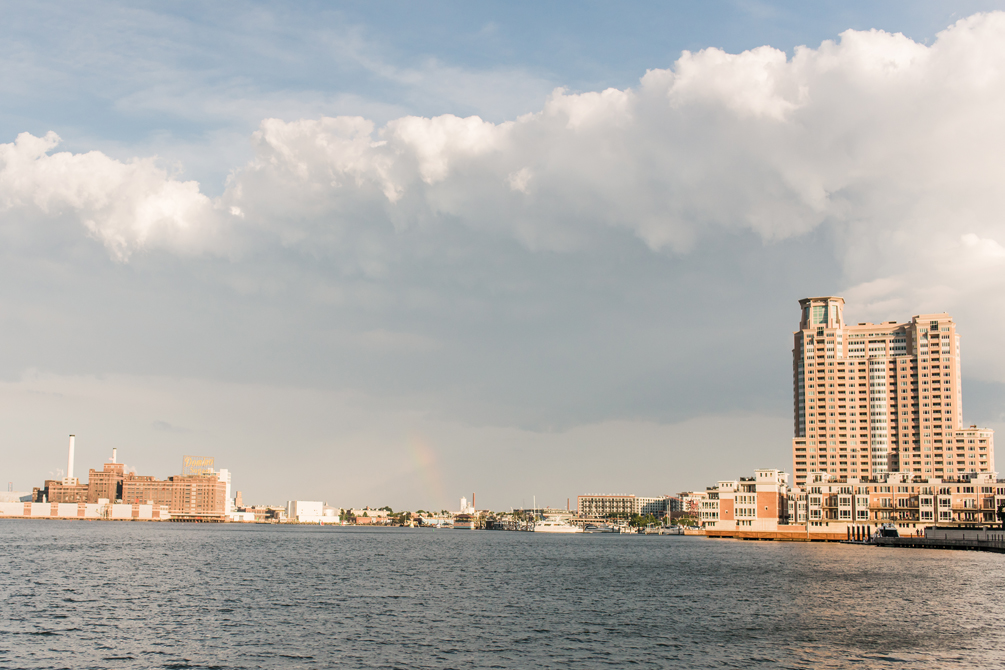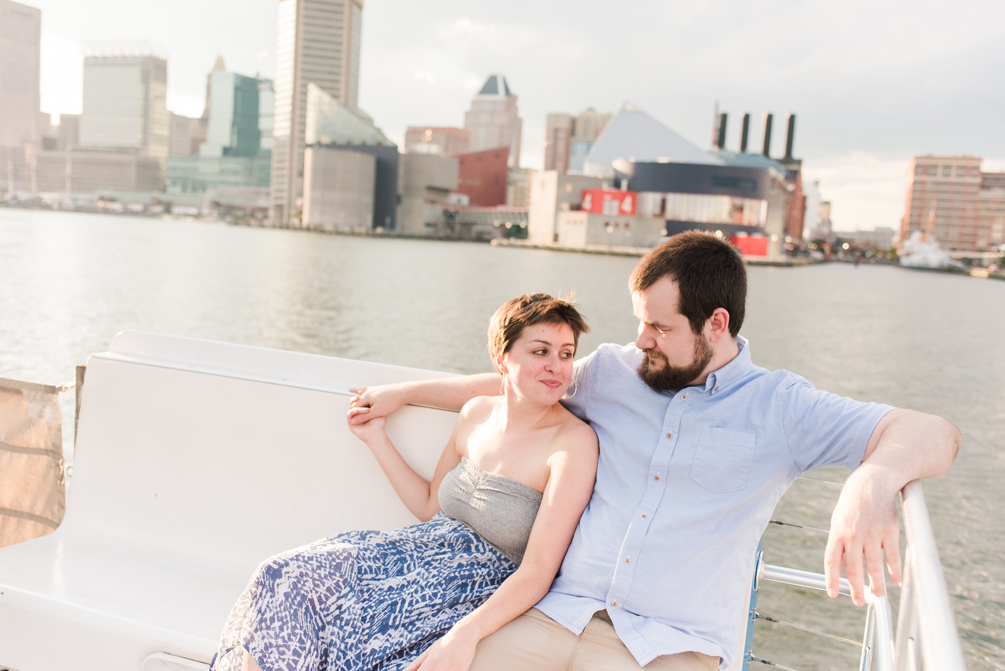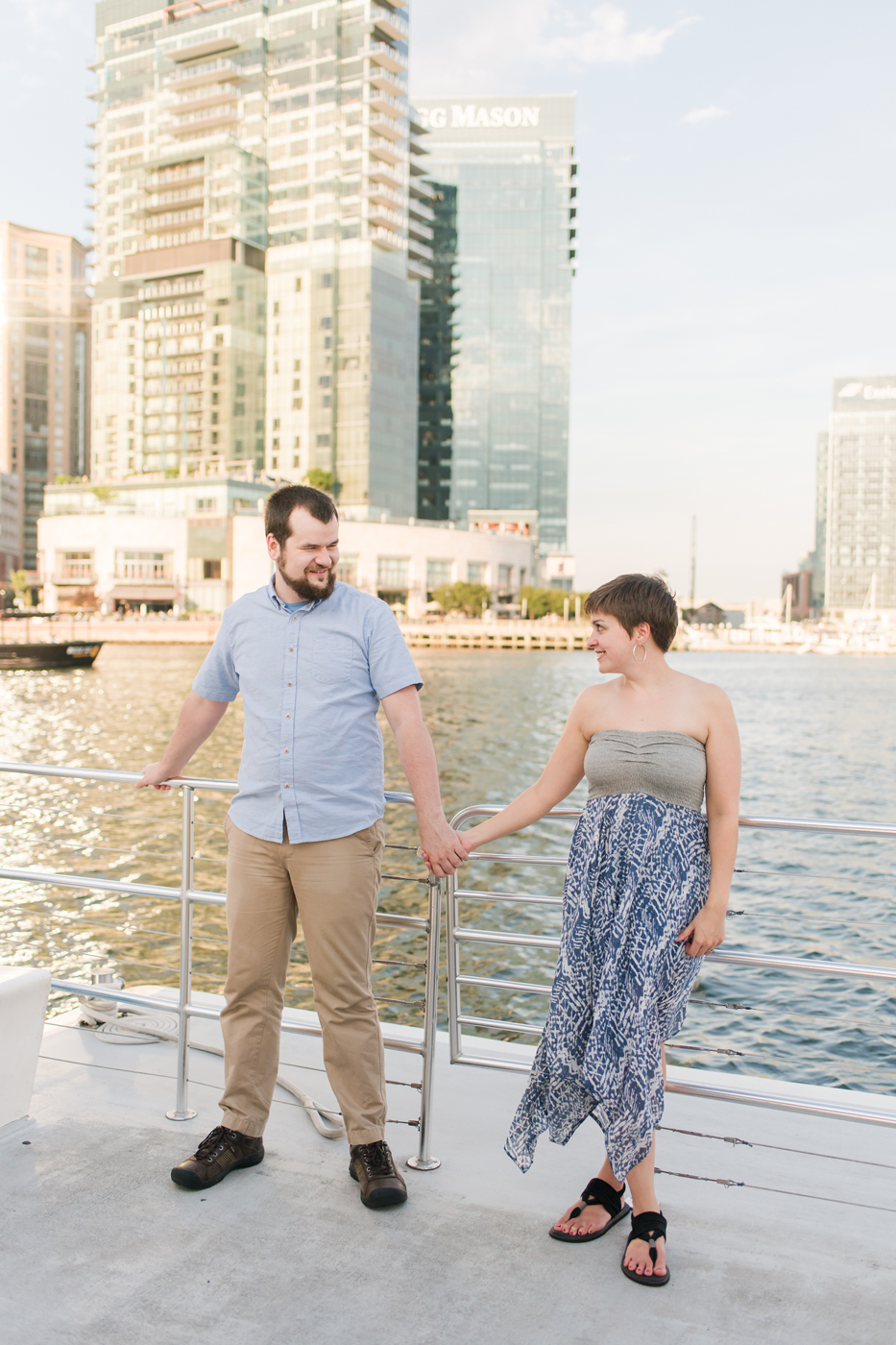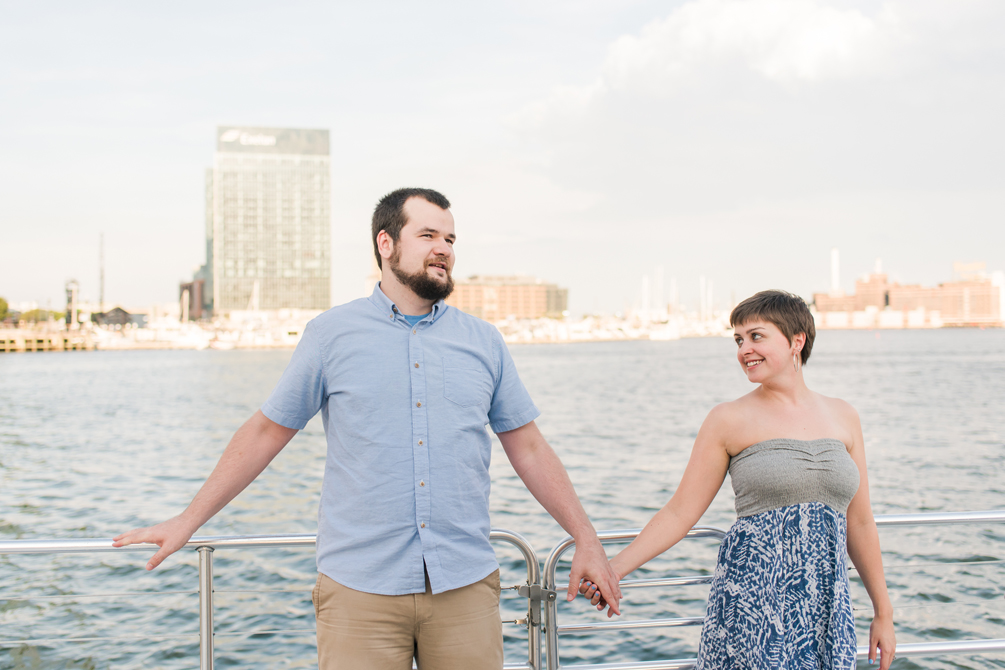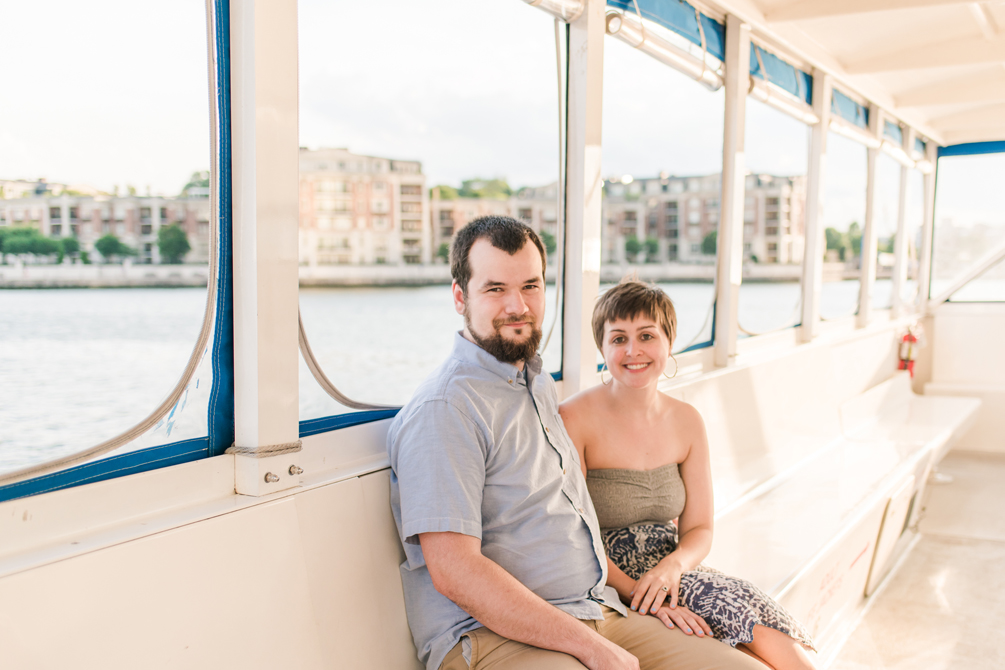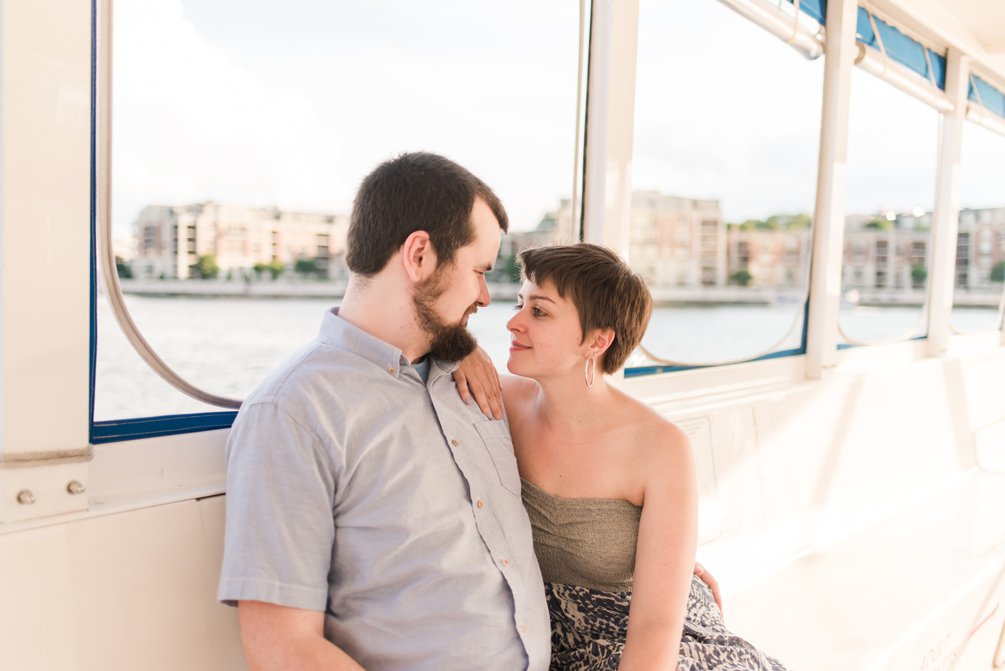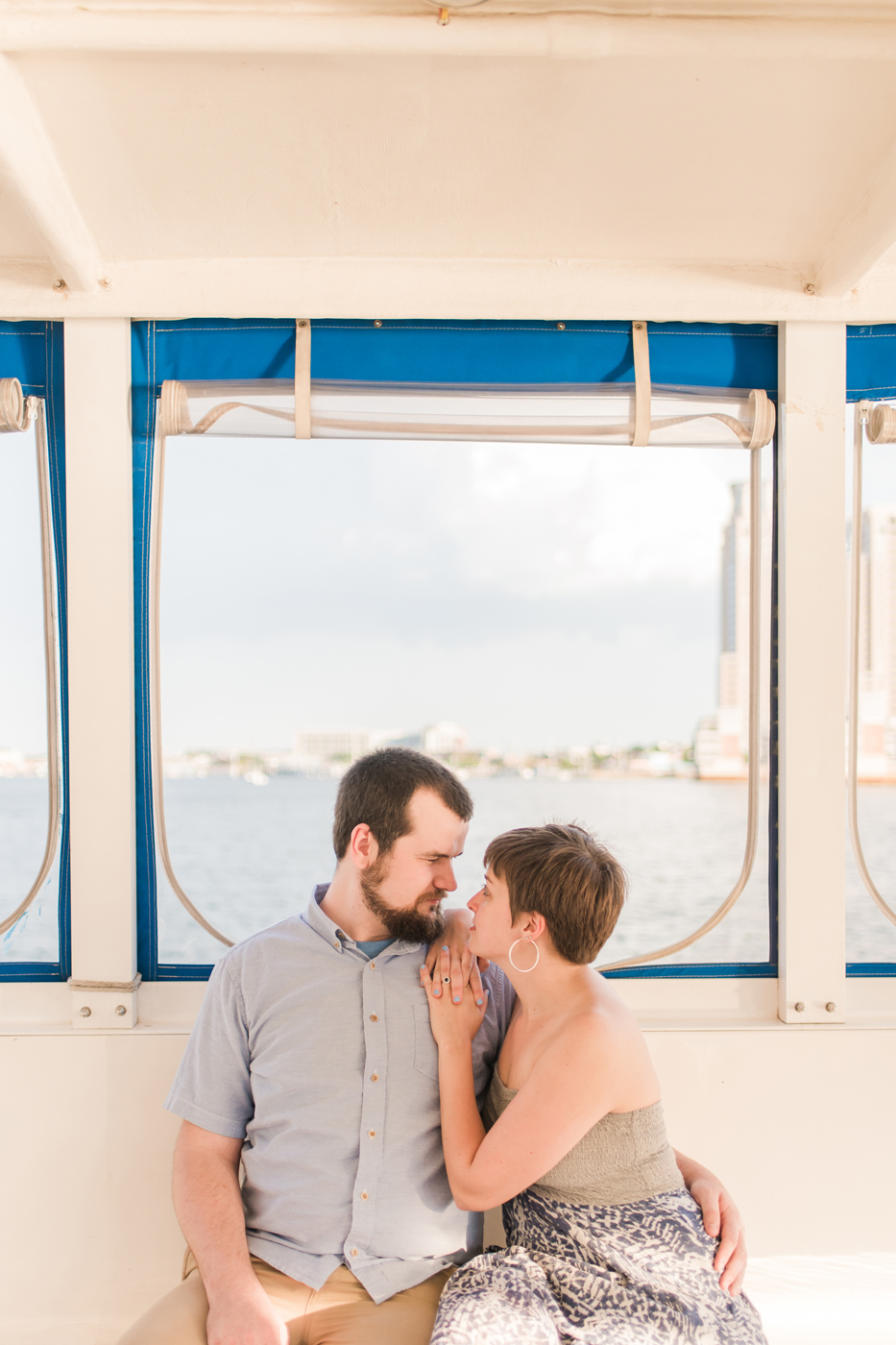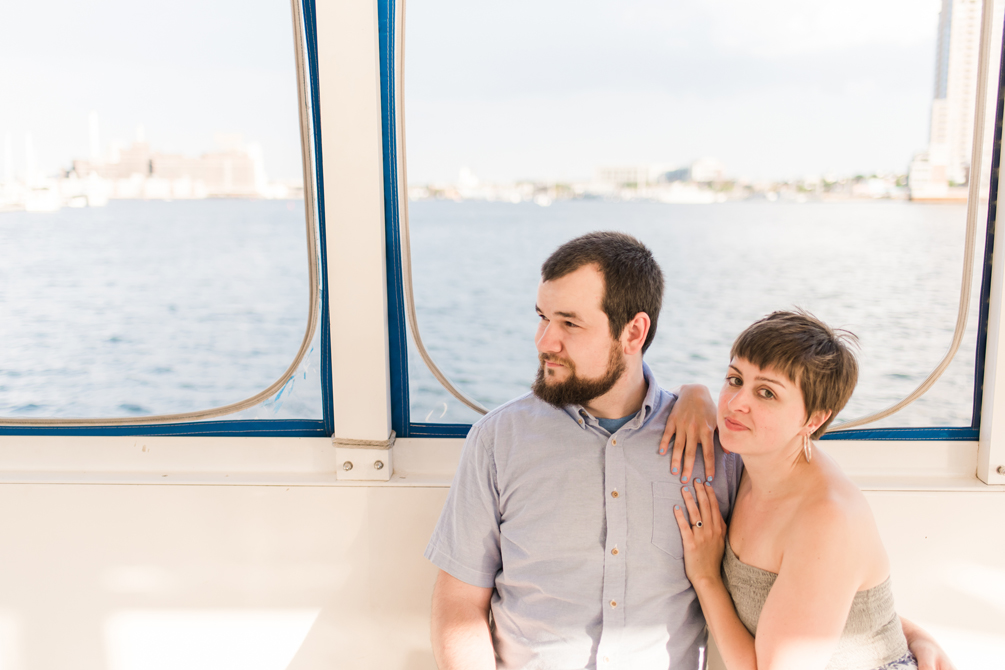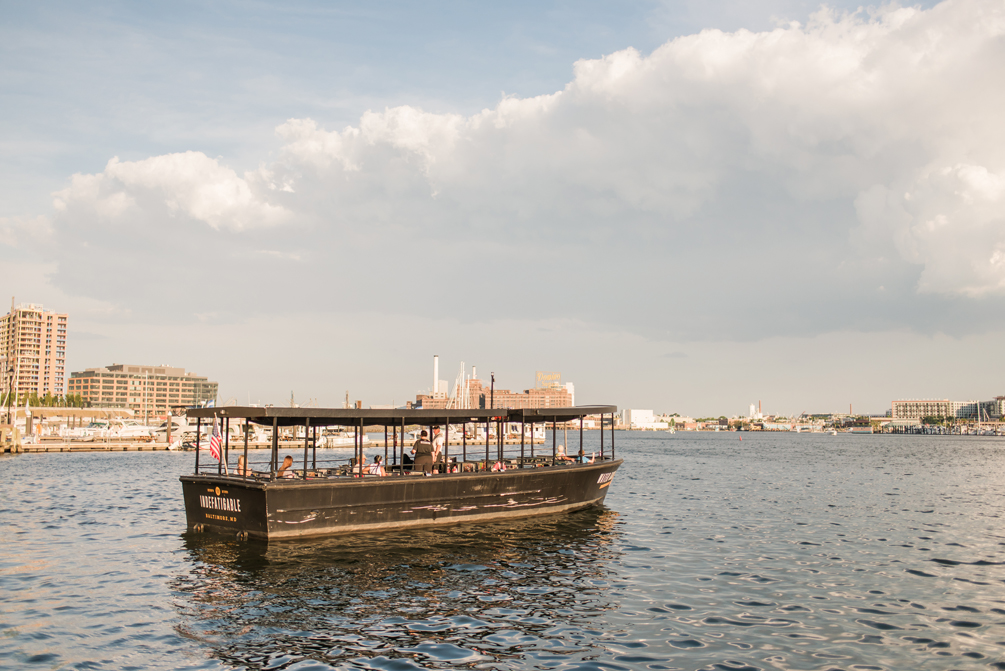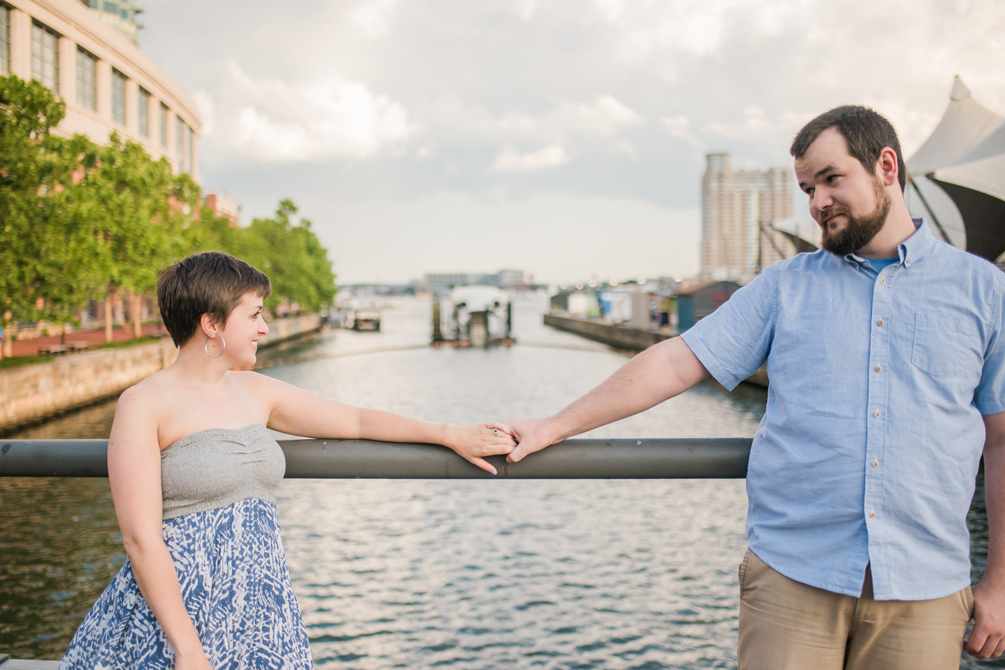 When Mr. Trash Wheel photobombs your engagement photos ;)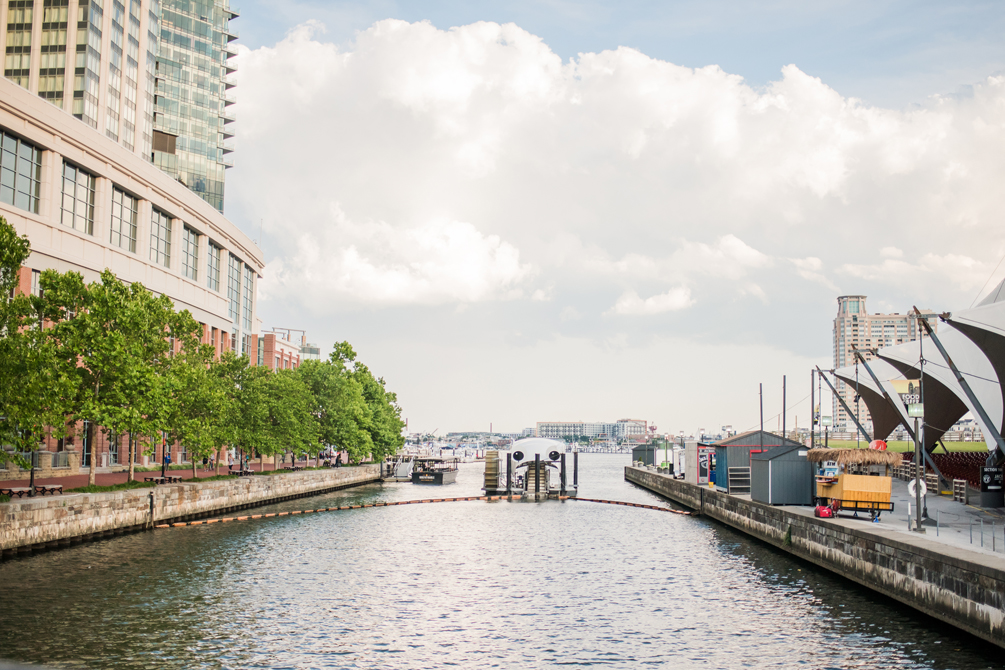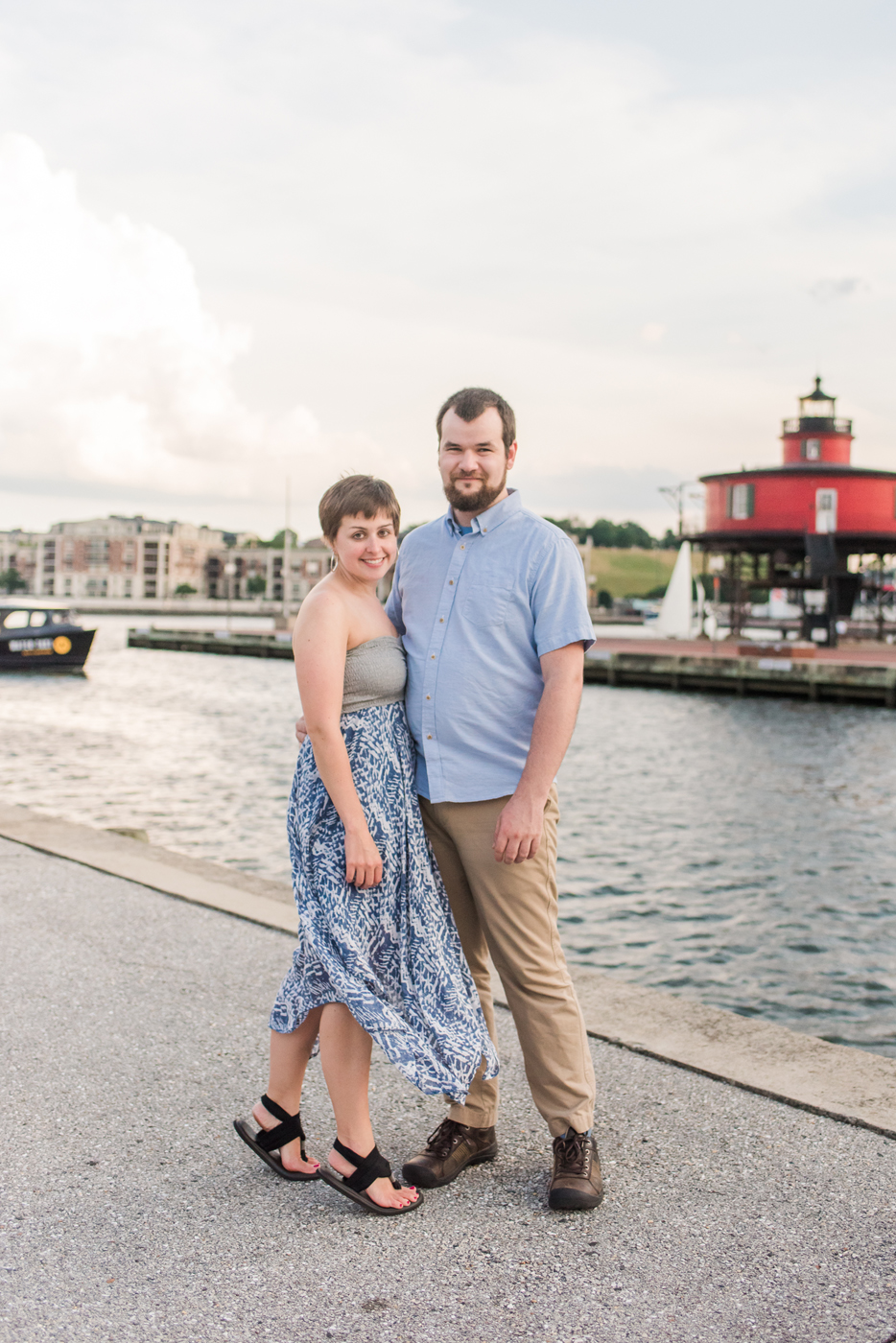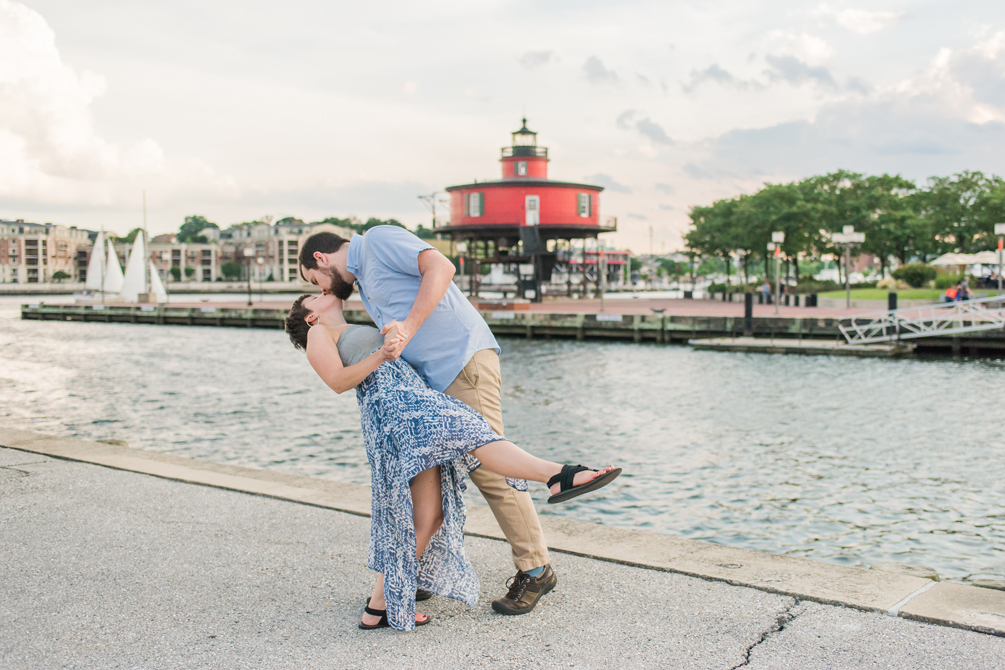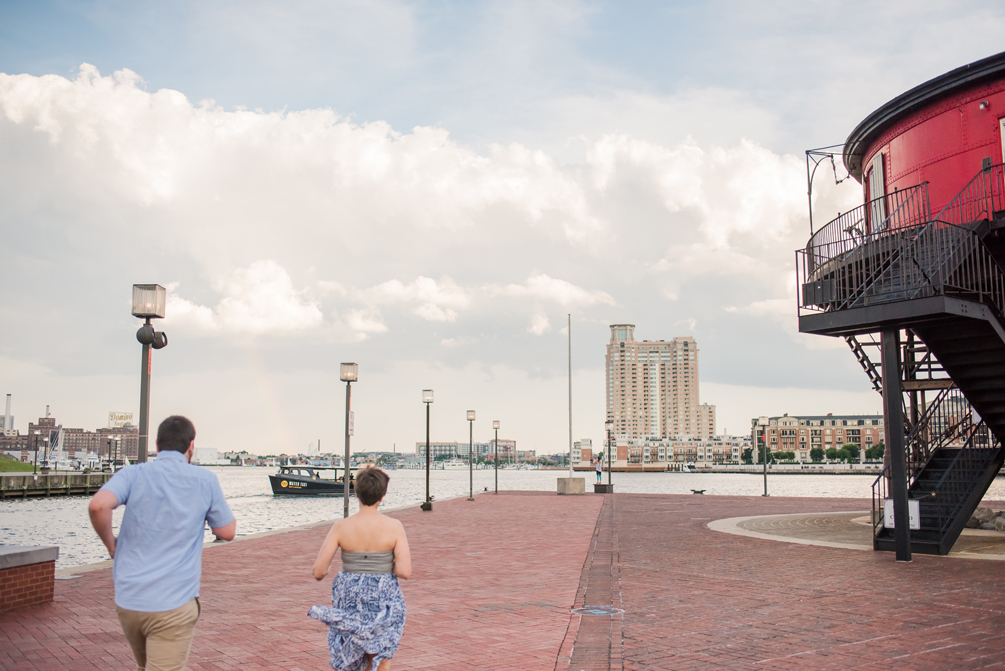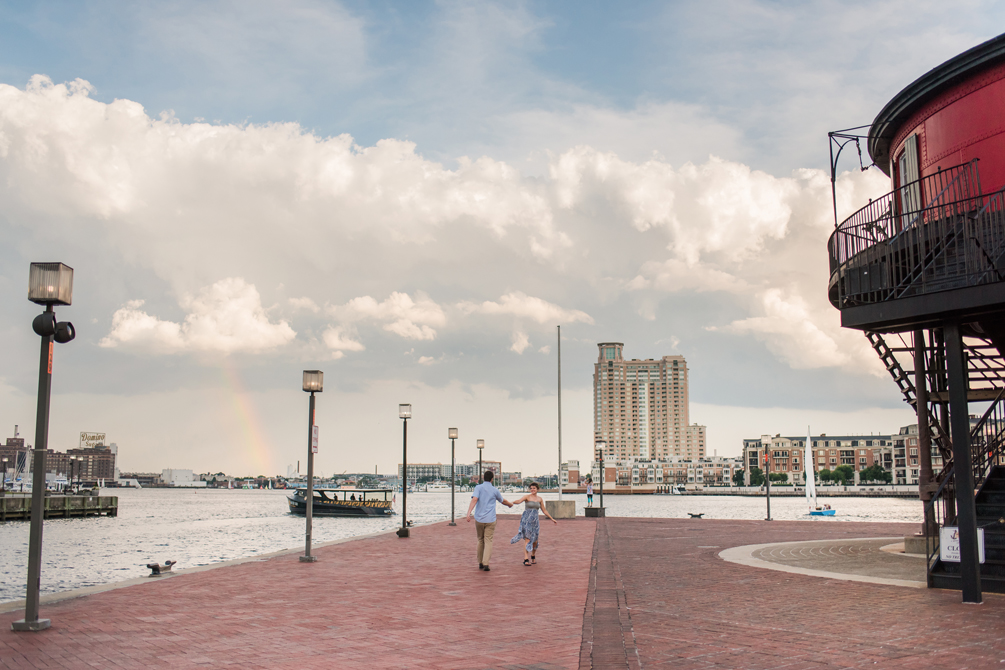 Our most quintessential Baltimore photos! Lighthouse, check. Inner harbor, check. MD-flag Water taxi, check. RAINBOW, check! Adorable couple, CHECK!! :)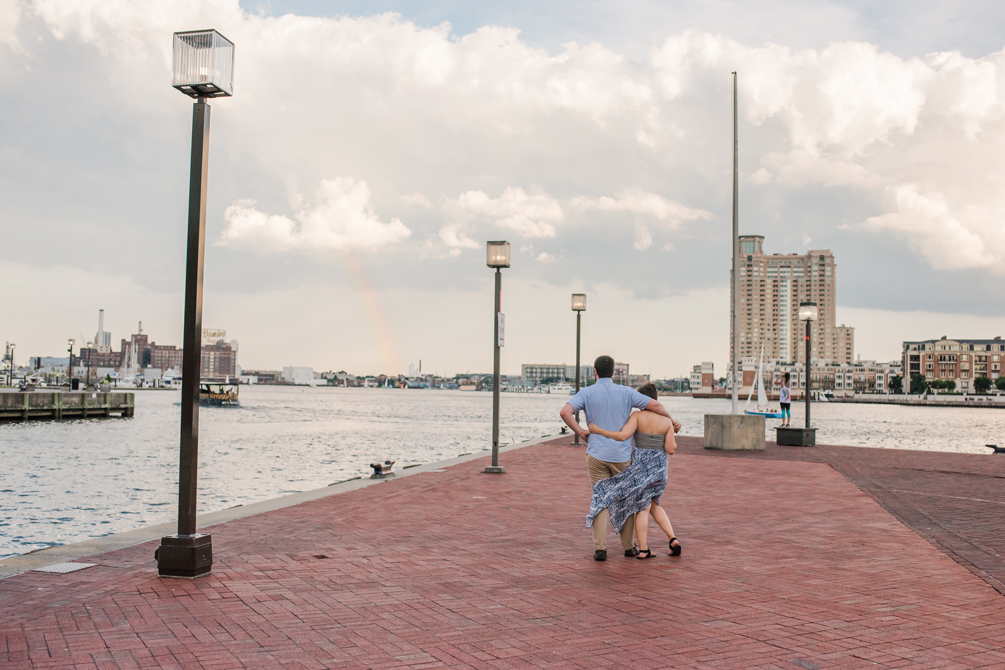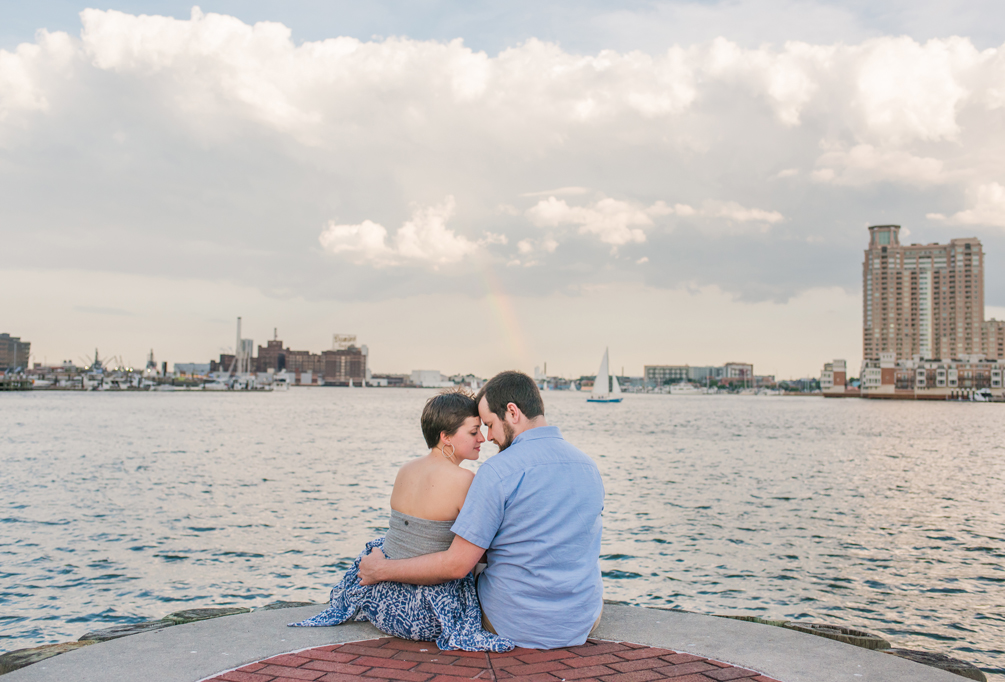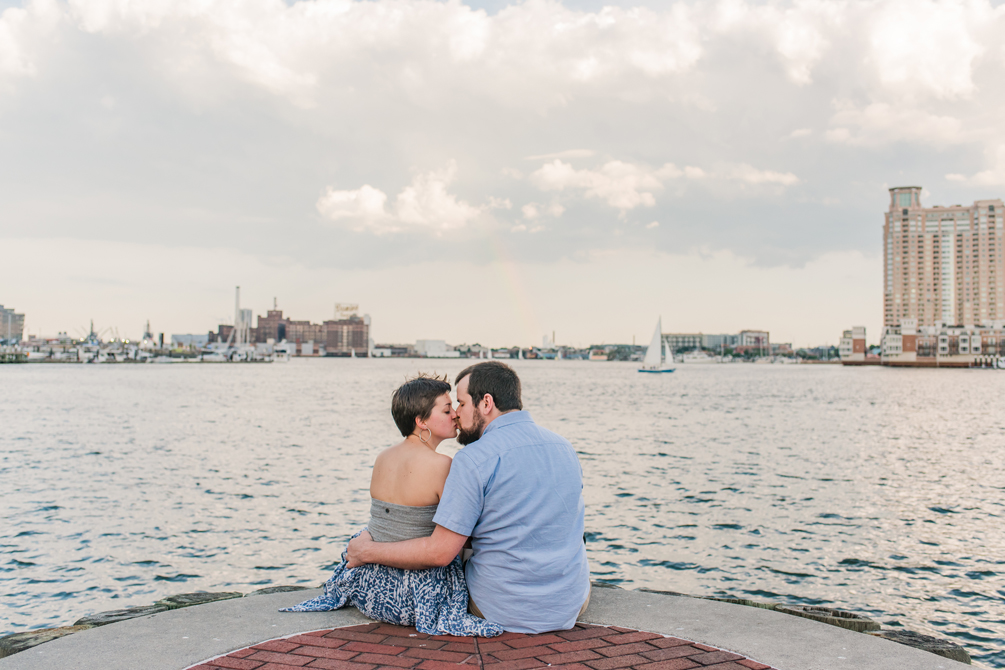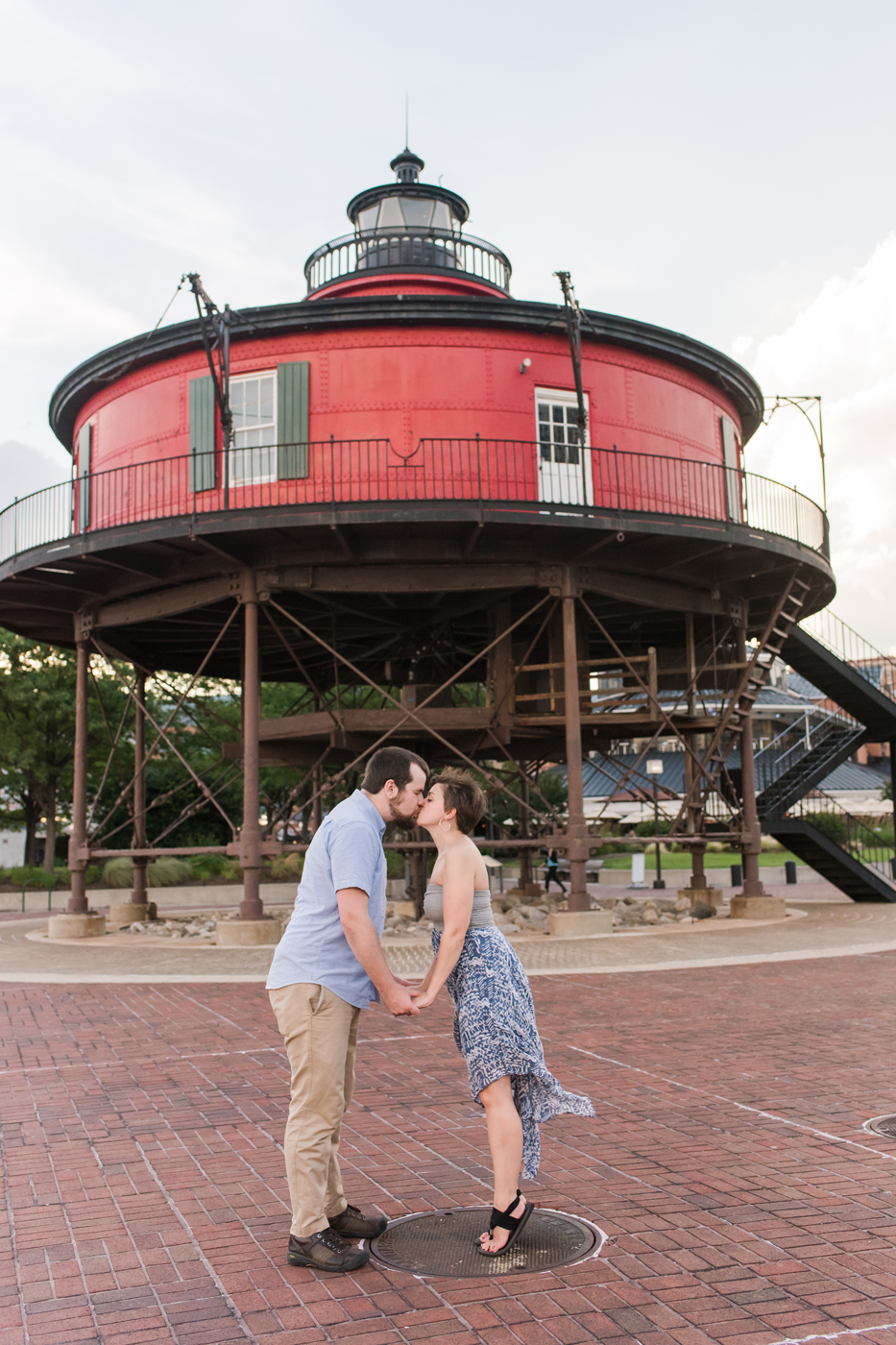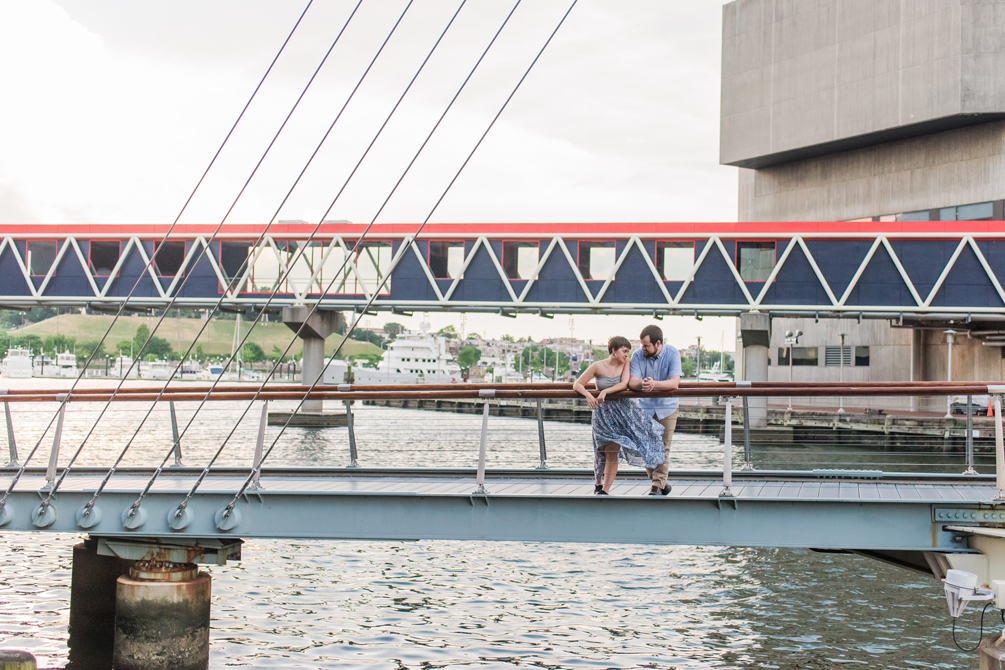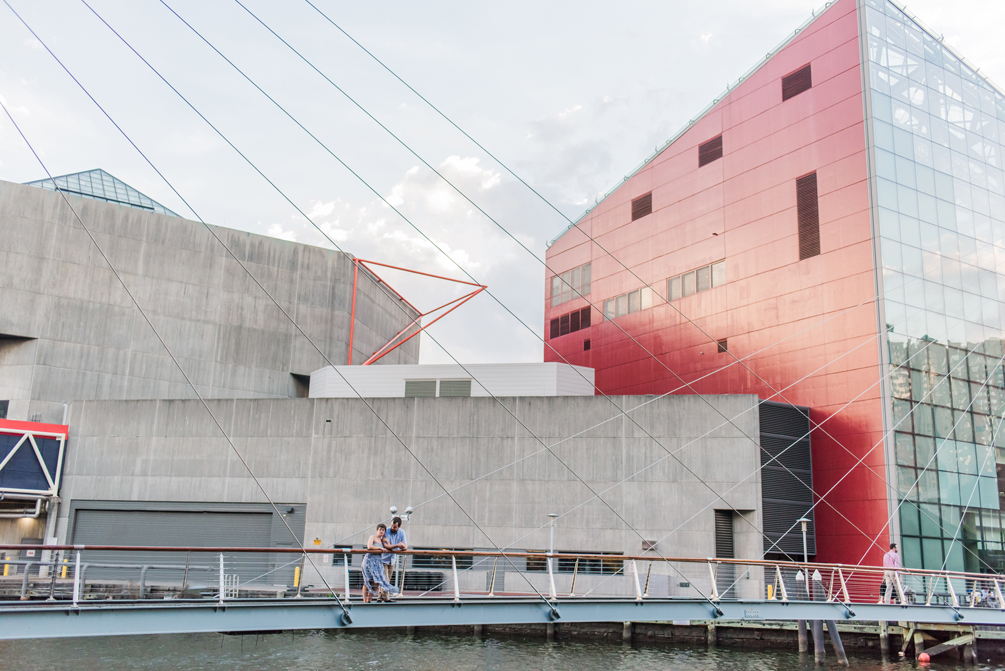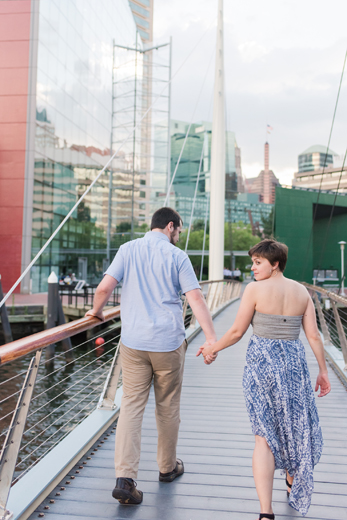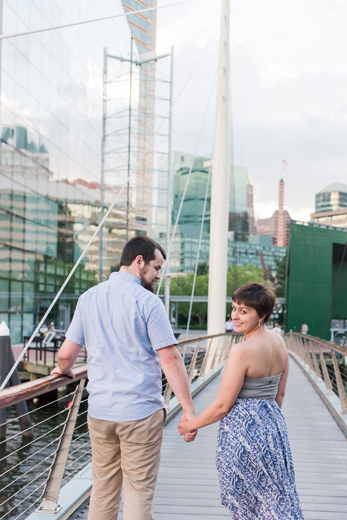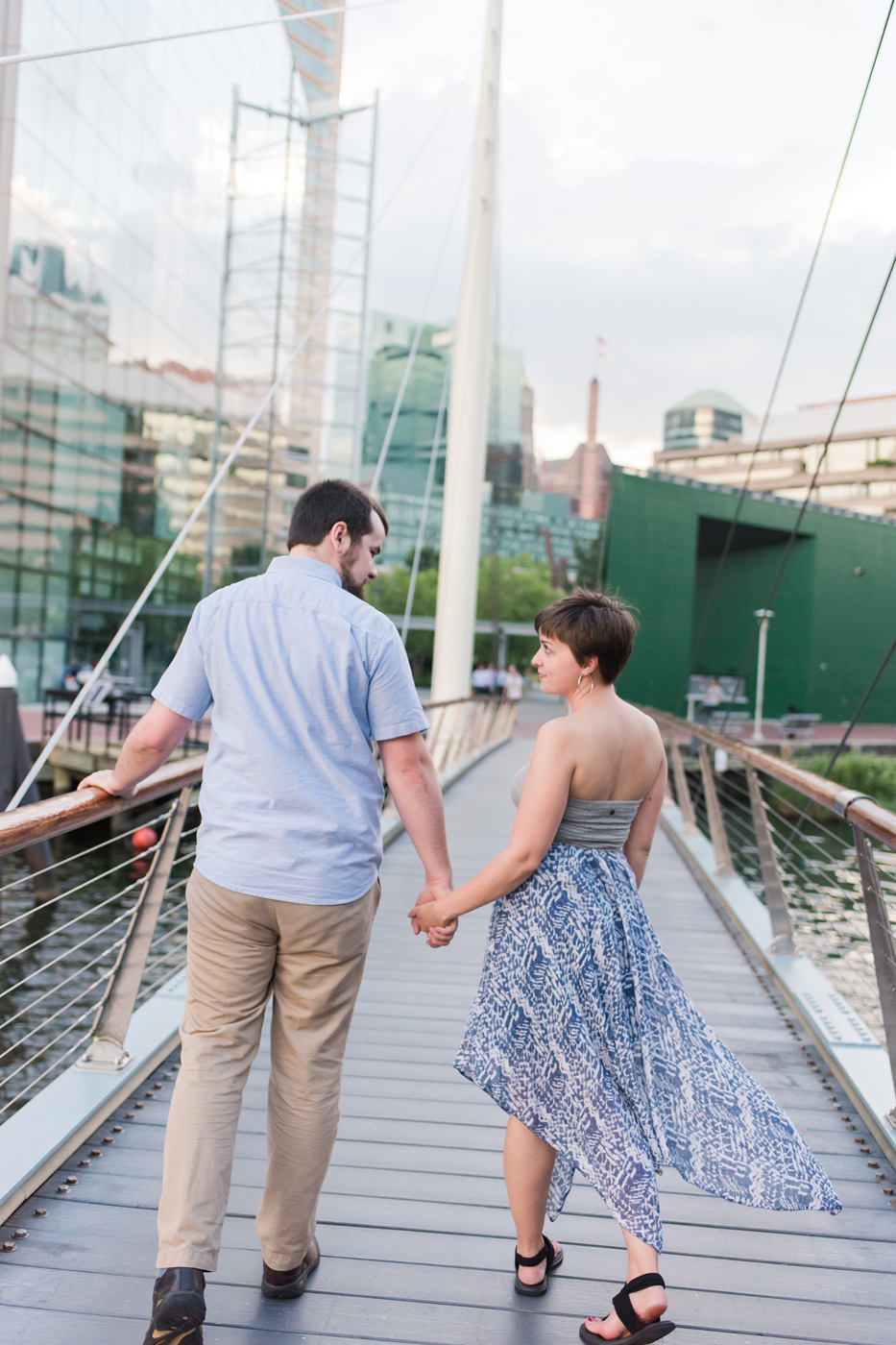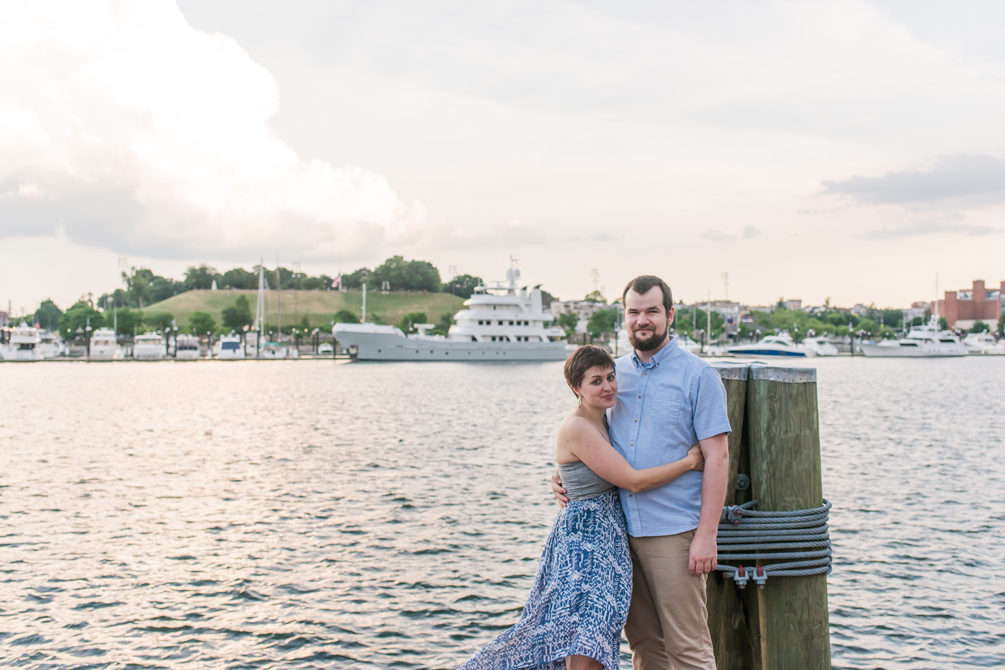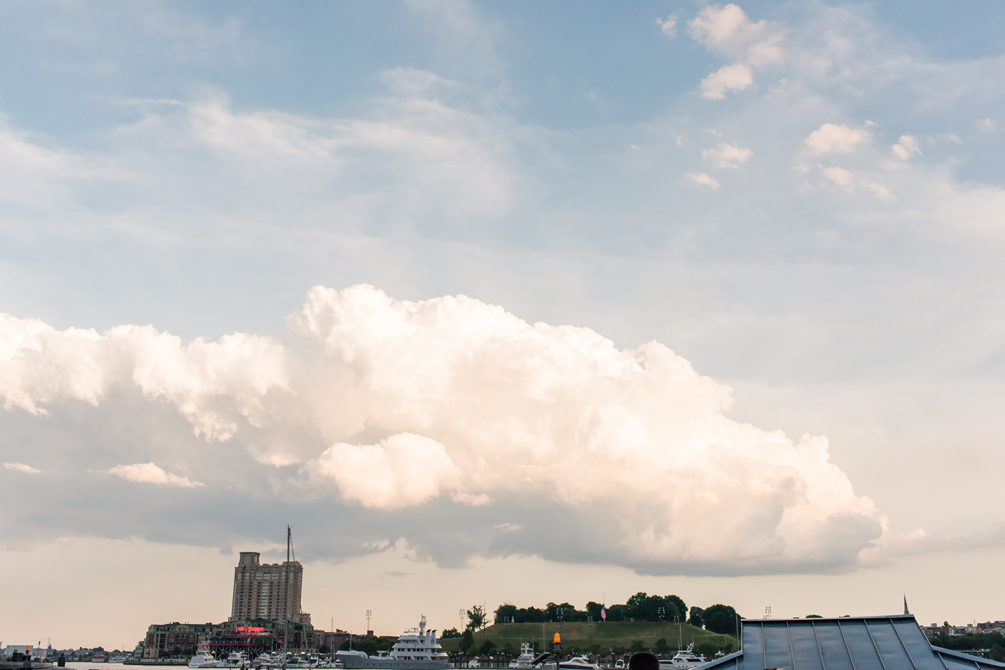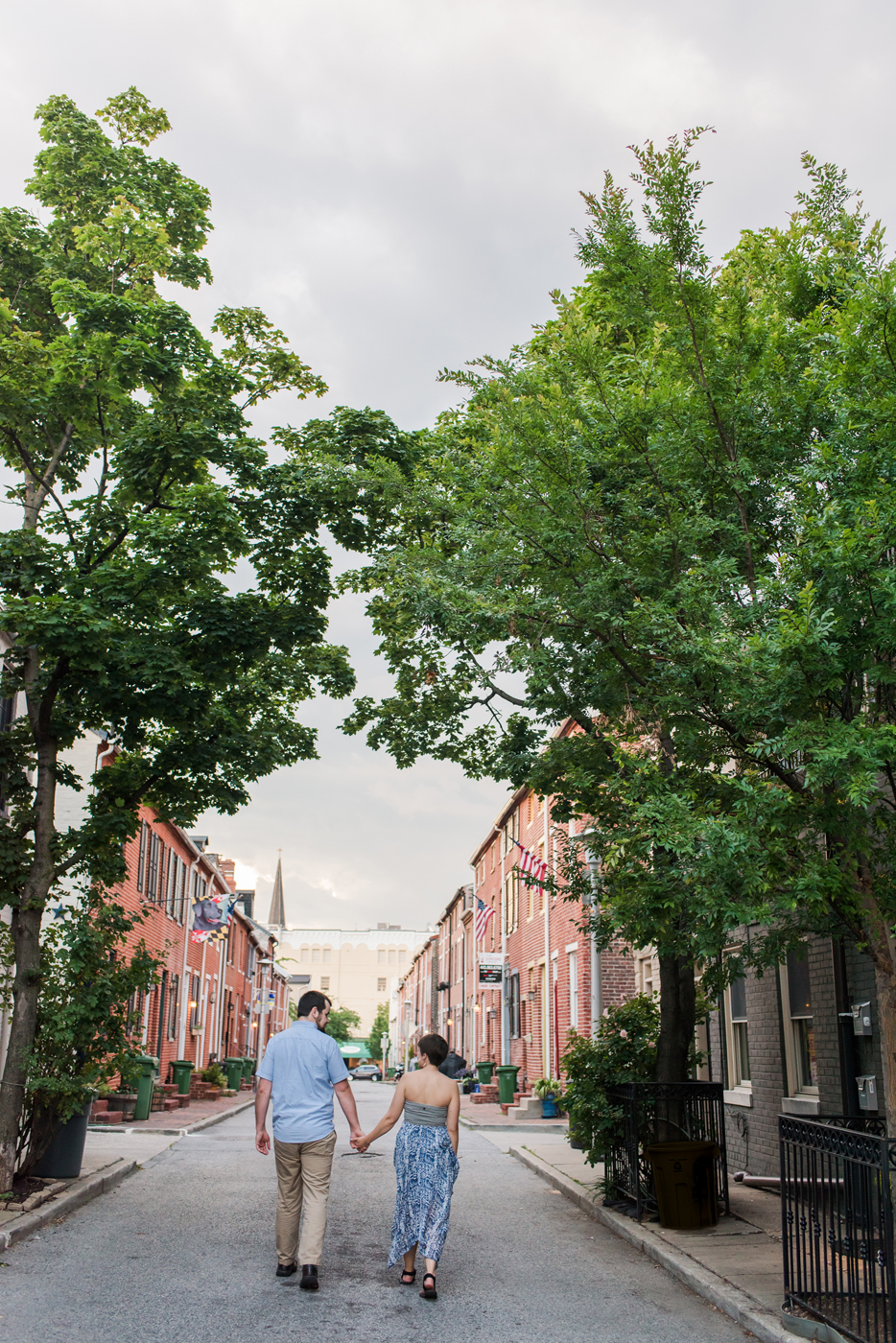 A little visit to the froyo shop – they used to live right above it! :)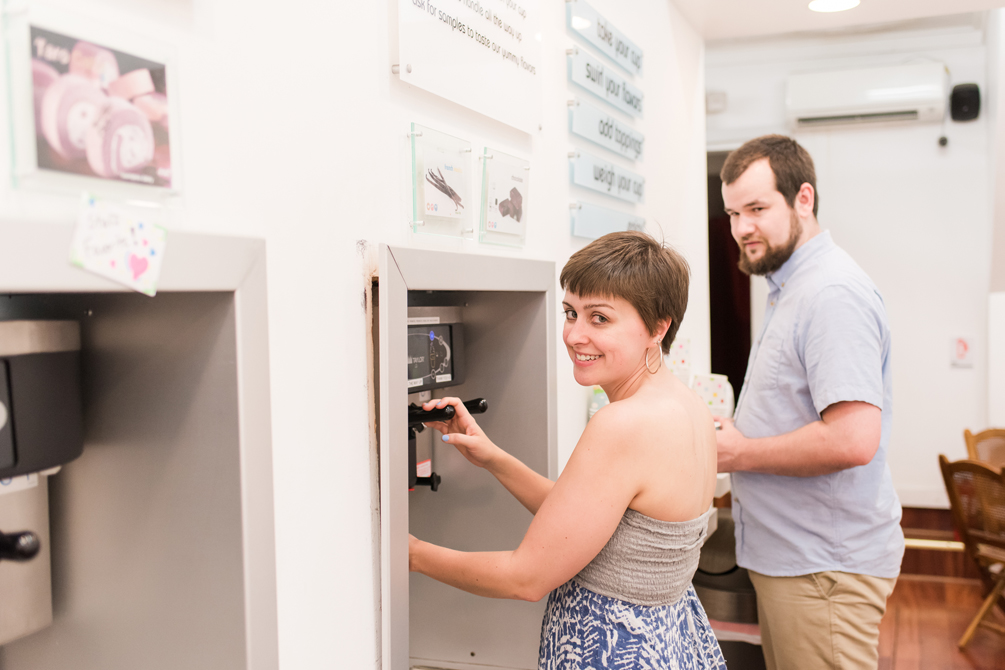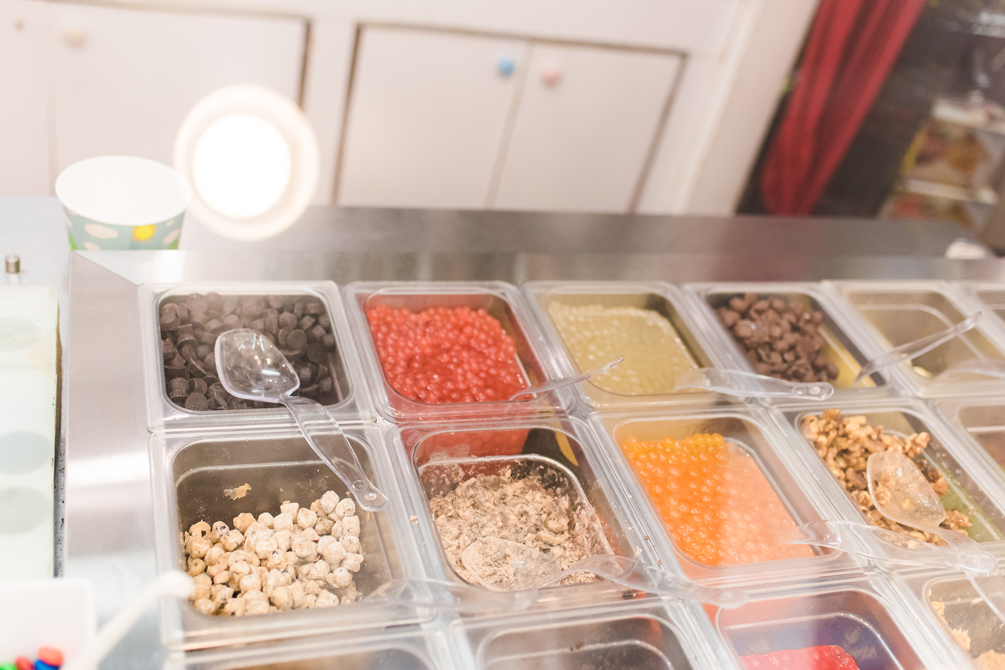 LOVE Josie's ring! This vintage engagement ring is even engraved with an early 1930s (?) wedding date!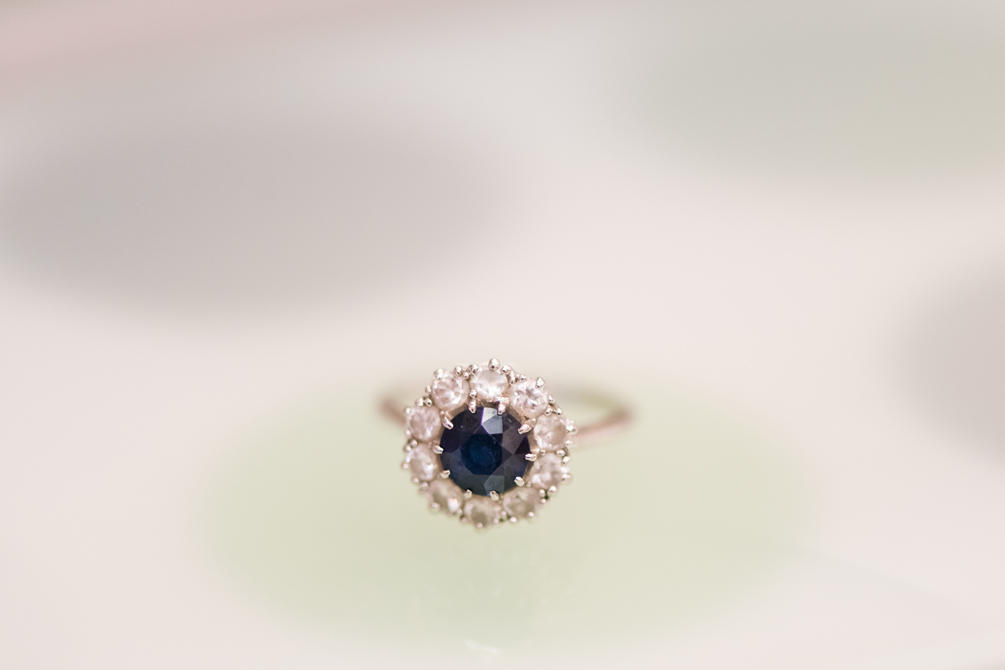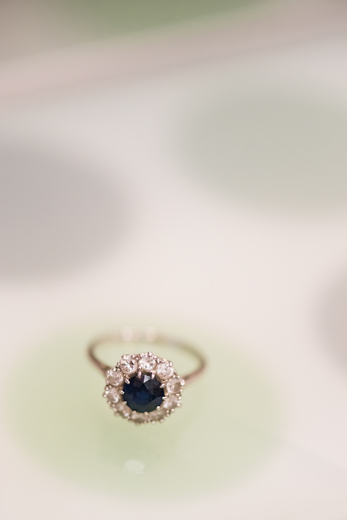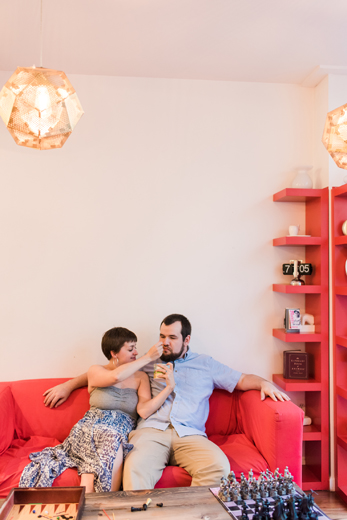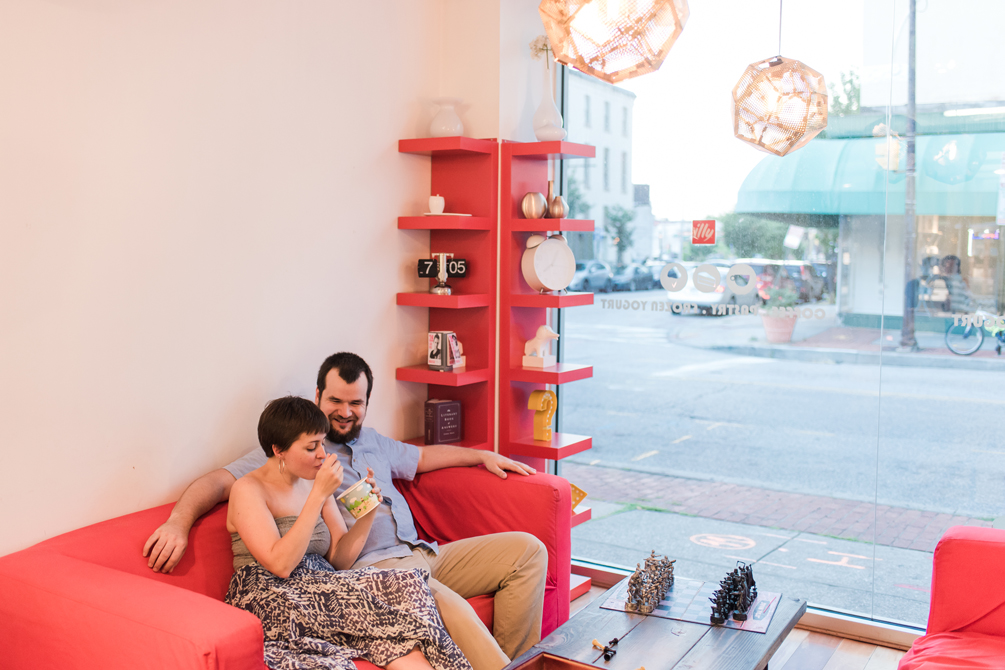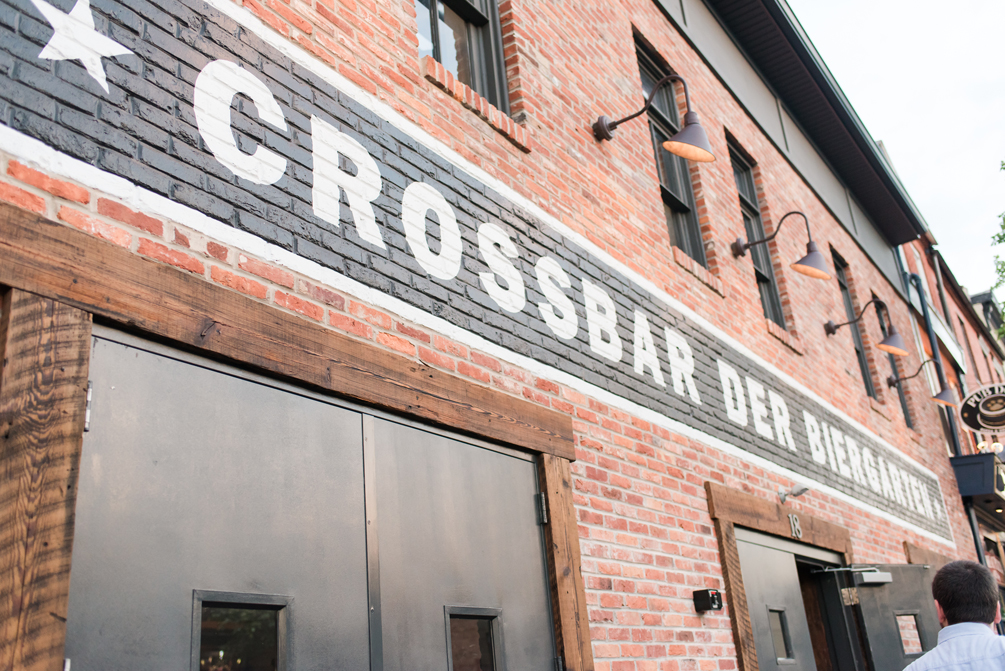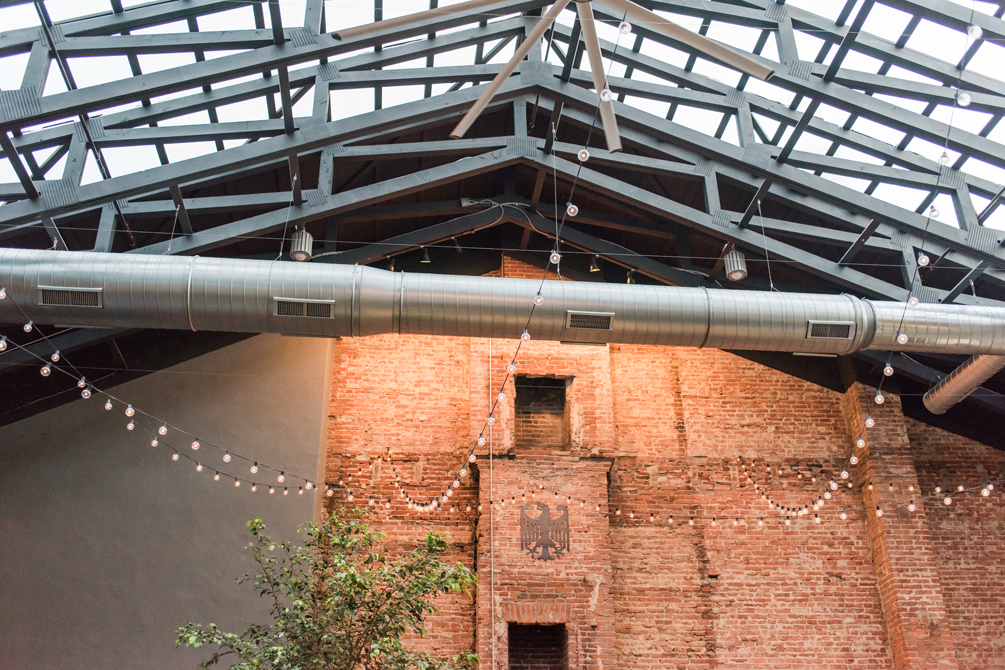 And we wrapped up at Crossbar – I had heard so much about this cool new spot, and it's definitely a must-visit. The beer was good and the atmosphere awesome. Loved hanging out here at the end of their session!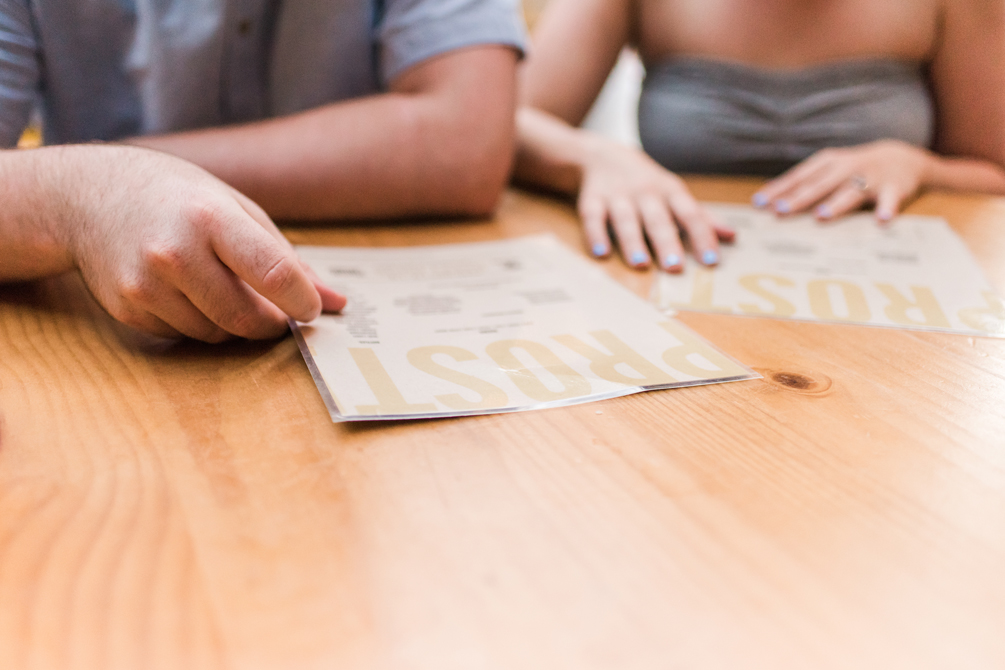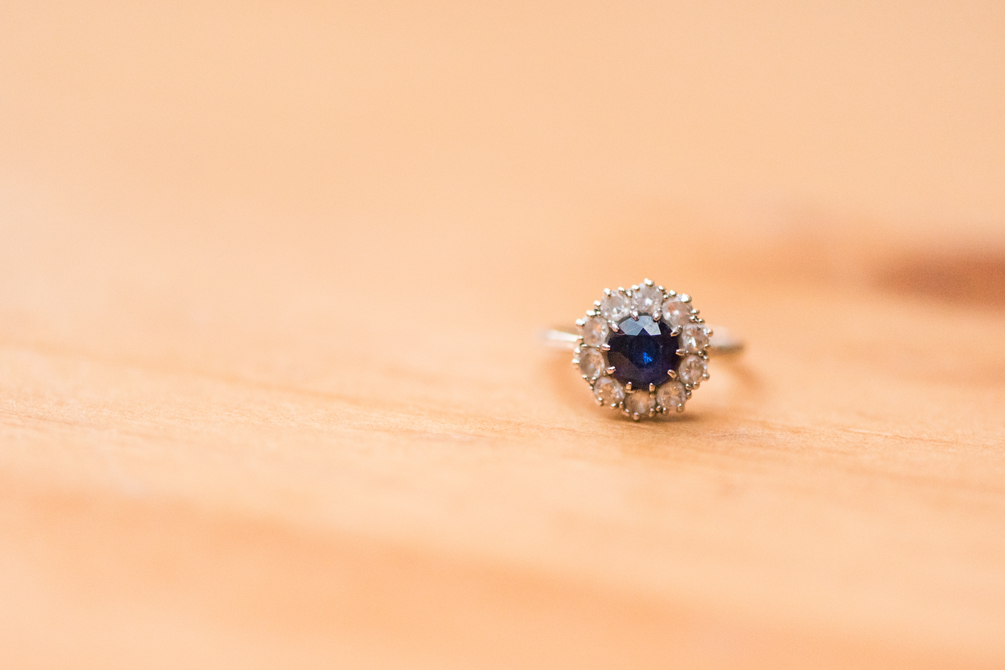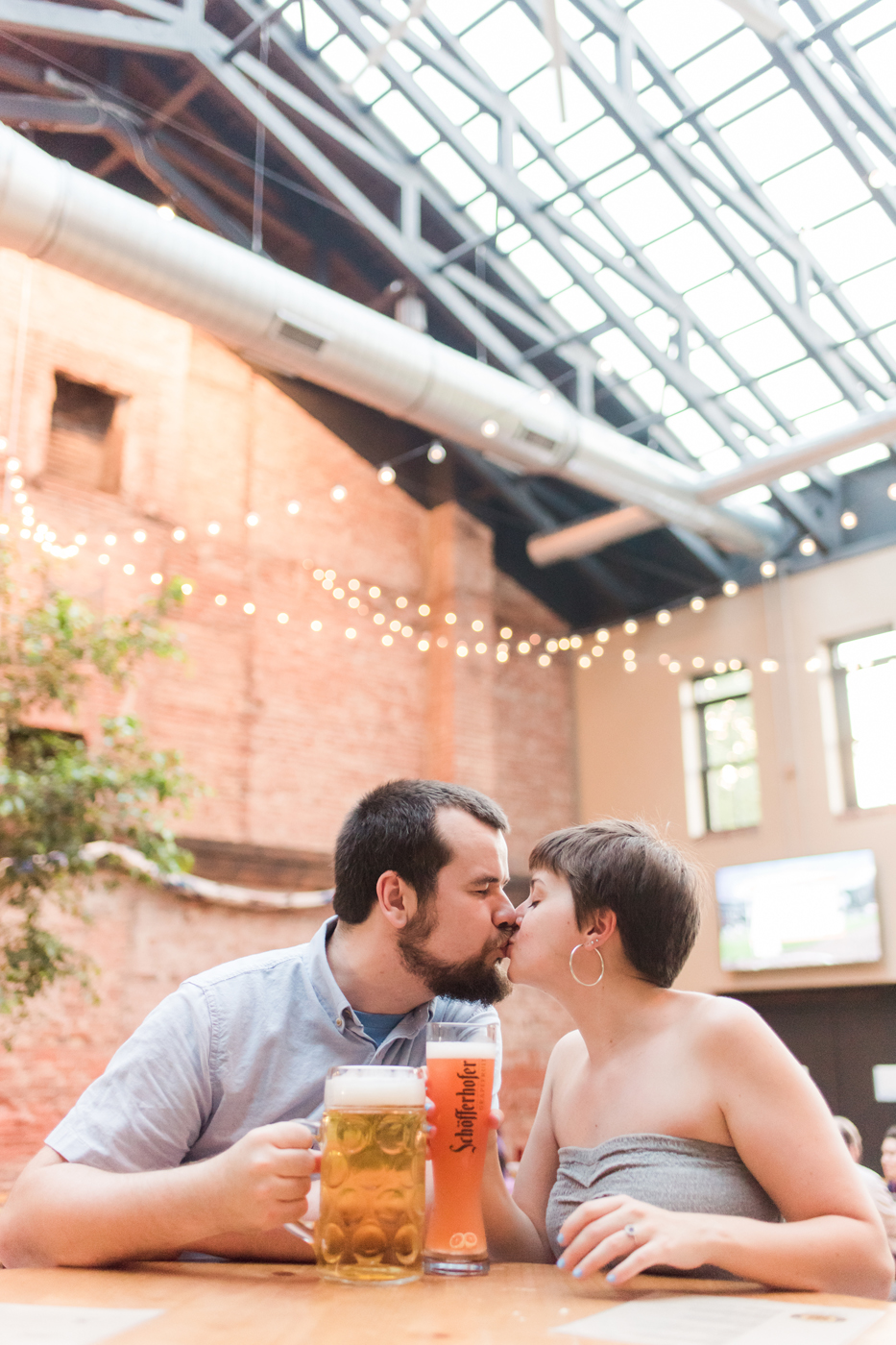 Congratulations Josie & John!! & Cheers! ;)